The damaging of Iran's centrifuges through the Stuxnet virus a year or so back can only be considered an act of war (certainly the Iranians see it that way!). Is the President authorized to commit acts of war against Iran? I have yet to meet any foreign policy wonk who thinks so. The closest thing to an "authorization to use military force (AUMF)" they can come up with is Article 2 of the Constitution. All I find there is the vesting of executive power in the President and the naming him "Commander in Chief". The article goes on to state the President shall "from time to time" recommend to the "Consideration" of Congress "such Measures as he shall judge necessary and expedient" (This in contradistinction to the explicit right of Congress to declare war in Article 1).
Only a constitutional lawyer of John Yoo's caliber could take this to mean President Obama (or Bush, under whom it all started) is authorized to commit acts of war against Iran. But I have heard of no move to hold the president accountable for violating the constitution. Maybe that should yet be considered, as the question of what hostile acts the president is authorized to engage in has assumed a qualitatively larger dimension with the confrontation with Russia over Ukraine. Is Obama authorized to commit acts of war against Russia?
The idea may seem preposterous, but consider this. Even before the confrontation began, back last July, a Russian space launch, which was to place a satellite in orbit as part of Russia's attempt to build a global positioning system (GPS) competitive with our own, failed spectacularly while being broadcast live on national TV. Then, in May, another launch carrying a $200 million telecommunications satellite failed. Such failures can hardly be blamed on Russian ineptitude in space technology as we rely on their rocket engines for our own launches, including shuttling astronauts to the International Space Station. By comparison, the European space agency has not suffered a launch failure in 12 years.
Then, in early March, there was a major fire at the largest refinery in Europe, which happens to be in Russia. Here's a photo of it:
At that time, you may recall, Russia's annexation of the Crimea appeared imminent. Finally, in late April there was a massive explosion at an ammunition depot in Siberia (There have been a number of ammo dump explosions over the last few years).
Are we committing acts of war against Russia?* Is the president authorized to engage in such hostile acts? Consider that Iranian centrifuges would still be blowing up without the Iranians knowing why or we being aware our government was at war with Iran if the Iranians (with Russian help) hadn't discovered the Stuxnet virus. It might be well to press the president on this point before we learn the hard way why the Founding Fathers, in their wisdom, placed the power to declare war exclusively in the hands of the legislative branch.
*If we are, I think I know how we are doing it; but, lest you reclassify me from conspiracy nut to bona fide wacko, I'll keep it to myself (just two words: Star Wars).
Jewish Quarter, the Old City, Damascus…
It's always encouraging when one comes upon some inspiring human enterprise, here in Syria or elsewhere, that refutes the worn shibboleths and clichés about how this or that group, or this or that religion, hates others and won't cease targeting them until they are destroyed and burning in Hell.
In Syria today there is much evidence to refute the claims, often politically motivated, that Jewish cultural heritage sites are being singled out for destruction by rabid anti-Semites. One example of this is the Eliyahu Hanabi Synagogue in the neighborhood of Jobar, on the outskirts of Damascus. For centuries, Jobar has been inhabited by a peaceful, mixed community of Muslims, Christians, and Jews, many of whom often attended events together at the synagogue.
Reports this week in Zionist media about the destruction of the 400-year-old (not 2000-year-old, as claimed, erroneously, by one report in Israeli media) synagogue, along with the loss of all its contents, are similar to reports over the past three years which turned out to be patently false. This observer has been waiting for clearance to visit the site, to learn exactly what happened there this week, to assess its current condition and inventory its religious artifacts, which comprise part of Syria's, and humanity's, collective heritage.
One of the more virulent charges to come forth this week, particularly from the colonial Zionist regime occupying Palestine, is the mantra of 'see what the hatred of those Arabs for the Jewish people has done.' Admittedly it's an effective fund-raising mechanism—as well as a handy intimidation tool—for the Zionist lobby, as it scrabbles to retain control of the US government and American public sentiment, a public which seems to be growing increasingly vexed by the lobby's actions and which are finally pulling back from rubber-stamping the crimes of the apartheid regime.
Jobar is a suburb of Damascus, and location-wise the Eliyahu Hanabi Synagogue (measuring approximately 17 meters long by 15.7 meters wide) sits undeniably at a crossroads, in an area that has been occupied by rebel forces since the beginning of the Syrian conflict—which means it was sure to get damaged. With each shelling of the district over the past three years, claims were made that the synagogue had been destroyed by government forces. One such report, published on April fool's day in 2013 by the Times of Israel and widely circulated by Zionist media outlets, claimed that, "The 2,000-year-old Jobar Synagogue in the Syrian capital of Damascus—the country's holiest Jewish site—was looted and burned to the ground by government forces." The report was patently false but got spread far and wide, despite the fact that there have been no government forces in Jobar since the conflict began. Two copy-cat reports followed later in 2013, but they were equally false. Nearly a year later, however, in March of 2014, media reports conceded that the synagogue was still standing, with only minor damage, and that its contents appeared to be in good condition.
This observer has received credible reports about certain stolen artifacts, including gold chandeliers, from the Eliyahu Hanabi Synagogue being offered for sale. It is well known in Syria that certain militia and other opportunists have been financing themselves by selling this country's cultural heritage whenever and wherever they get the opportunity. There is in fact a multi-million-dollar black market in this type of illicit trade. Security agencies in Syria, in coordination with INTERPOL, have been alerted to the thefts of Jewish property, just as with thefts of other antiquities, and they periodically issue what are referred to as "watch for and confiscate" lists of stolen artifacts.
It is not true…based upon this observer's many personal experiences in Syria…that Arabs hate Jews, although they would have plenty of reasons to, or that animosities between the two peoples are irreversible and irretrievable, and the reason I say this is that increasingly, in the Middle East as well as globally, people are beginning to distinguish between Jews as individuals (as "people of the book" and basically more or less like the rest of us) and fascist Zionism—an ideology being exposed as the greatest enemy and threat to Jews everywhere.
The latest, but so far unverified, information received by this observer from rebel sources claiming to have "contacts" in the Jobar Synagogue indicate that some early 20th century artifacts, including gold chandeliers and icons, were stolen early on in the conflict, and also that the area surrounding the synagogue has been shelled sporadically over the past nearly two years, resulting in modest damage to the exterior walls. This information was obtained as of last month. Conditions may well have changed this week. Other Syrian sources indicate that there has been interior damage with some scattered rubble in the nave and prayer rooms of the temple. But there has been no confirmation to claims of thousands of manuscripts, including Bibles, being looted from Jobar. On the contrary, many documents, including Bibles and other artifacts, were transferred by the local Jobar Council, with the full cooperation of the Syrian government, to an Ottoman-era synagogue in the Old City of Damascus for safe keeping. The location, which this observer has visited and where many Jobar Synagogue artifacts are today in storage, is one of six areas in Syria currently listed on the World Heritage List of the UN Educational, Scientific and Cultural Organization (UNESCO). The site currently has round-the-clock government security that continues to guard the Old City of Damascus. It is also one of the 11 synagogues that President Assad had promised in 2011 to repair and restore, but alas that's a project that the rebellion has put on hold.
In light of all the unverified claims about the synagogue in Jobar, one is reminded again of the decade-long US/UK War against Iraq and the false reporting about what happened at certain archaeological sites in that country. Specifically we might recall the Iraqi Jewish artifacts that Ahmad Chalabi claimed he was able to 'rescue' for the Coalition Provisional Authority. Chalabi, of the ill-fated Iraqi National Congress, along with the Bush administration's Coalition Provisional Authority, sought to gain some much needed good press for himself and pals Richard Perle, Nathan Sharansky, Dick Cheney and Donald Rumsfeld, this after April 2003 reports of thousands of priceless ancient artifacts being looted from Iraqi museums. The war planners were being castigated for their failure to protect Iraq's cultural treasures, and it soon became clear that some of Chalabi's pronouncements regarding the fate of Jewish artifacts were false and politically self-serving. Discredited, Chalabi's party did not win any seats in the December 2005 election.
Some suspect similar political grandstanding motives in the current reports about Jobar, and it may be a while before credible eyewitness accounts from the scene are gathered. At that point we will we know the truth about the fate of the Eliyahu Hanabi Synagogue and the whole of Jobar. A delegation, including a Jewish representative from Damascus as well as this observer, has been trying to visit the area, but armed conflict and the continued occupation of the synagogue by rebels has prevented us so far from gaining entry.
What's important to note, though, is that the people of Syria and their government have made herculean efforts to avoid what happened in Iraq, and to assure the preservation of their global cultural heritage, of which Jewish antiquities is an important pillar. One example of these efforts is the fascinating case of the Dura-Europos Synagogue, discovered in 1932.
The synagogue in Dura Europos had survived in such good condition because of its location, near a small Roman garrison on the Euphrates River. Parts of the building, which abutted the main city wall, were requisitioned by the Roman army and filled with sand as a defensive measure against northern and eastern marauders. The city was abandoned after Rome's fall, never to be resettled, and the lower walls of the rooms remained buried and largely intact until excavated. The archaeological dig discovered many Jewish wall-paintings and also Christian texts written in Hebrew. Especially interesting perhaps was the discovery of paintings in the synagogue depicting limited aspects of Mithraism, a religion practiced in the Roman Empire between the first and 4th centuries and that was especially popular within the ranks of the Roman legions. Named for the Persian god Mithra, many Syrians followed the cult, as did some Roman senators who resisted the 'new' Christianity.
Itemized in the list below are specific Jewish-Syrian antiquities, including Old-Testament-themed paintings, this observer has verified as being under protection. Keep in mind, these are only a few examples, among many thousands, that I have been advised appear to be in excellent condition as of late May 2014:
The Torah niche from the ancient Synagogue of Dura Europos on which are drawings of the Prophet Abraham, including the scene of his offering his son. Also beside them a drawing of the candle stick and the temple façade.
A drawing featuring the Prophet Ezra reading a papyrus, Prophet Moses in the flames of boxthorn, the Ark of the Covenant in the hands of Philistines, and David anointed as a king by Samuel.
A number of paintings with themes from the Old Testament
A drawing of the pharaoh and Moses as a child, and a beautiful painting of Abraham between the two symbols of the sun and the moon.
A drawing representing the story of Mordechai and Esther and Elijah bringing life back to a baby.
Despite the current and legitimate focus on Jobar, the record of the Syrian people on preserving their cultural heritage, especially during the current crisis, is admirable. Two weeks ago this observer visited the old city of Homs, and spent a fair bit of time at the Um Al-Zenar Church of Saint Mary, Church of the Holy Belt, which dates from 52 AD. Tradition has it that this seat of the Syriac Orthodox archbishopric contains a venerated relic, and indeed the Bishop spoke to me about it one day as he shoveled rubble from around the altar. The relic is claimed to be a section of the belt of St. Mary, the mother of Jesus, and is said to be hidden near a below-ground spring. One arrives at the spring by walking down a long, very narrow, pitch black set of stone steps. The Holy Water that can be found there, a small pond in essence, is filled with fragments of stone and wood chunks from the fighting, yet supposedly this water has curative powers. I scooped up a couple of handfuls, and it was indeed very refreshing, but did nothing, so far, to cure my leg problem.
Be that as it may, this observer was struck by the number of parishioners, along with volunteers from the neighborhood, mostly Muslims, covered in dust and soot as they worked at cleaning out the rubble. In the courtyard in front of the church this observer stoked a still smoldering heap of burned bibles and other church documents and icons which I was told rebels had torched as they prepared to vacate the compound earlier this month. Two days after I departed Homs, the Um Al-Zenar Church, though a partially burned out shell devoid of pews and religious artifacts, held its first Holy Communion since the conflict began.
From my experience, Syrians, without exception, are deeply connected with their cultural heritage and do not distinguish all that much among its origins. Many Syrians are proud to help others protect and rebuild their damaged religious and cultural sites, and in fact it seems to be a unifying factor among this besieged population. People this observer speaks with as he travels around Syria to visit archeological sites seem to blame both sides for the damage, but they tend to focus more on the task of restoring their heritage sites. Space does not allow me to enumerate the countless examples of this, but I will mention one.
This observer was served tea one day by some members of the Jewish community in the old City of Damascus, including my friend Saul, who claims to be the last Jewish tailor in Syria, as well as the lovely elderly ladies known as 'the Jewish sisters' and whose apartment is near where St. Paul, according to tradition, converted to Christianity. The view expressed by my hosts that day—and I believe them—is that Jewish cultural heritage in Syria is being respected, protected and preserved with the same care as Muslim, Christian, and pagan antiquities.
What does the United States have in common with Japan's economy? Demographics of an aging population have consequences for both countries. As Japan News reports, National debt hits record high.
"Japan's national debt totaled a record-high ¥1.02 quadrillion as of the end of March, up ¥33.36 trillion from a year earlier, the Finance Ministry said.

The central government debt, which increased ¥7.01 trillion from the end of December last year, kept rising mainly due to ballooning social security costs in line with the aging of the population."
Last year Forbes viewed their debt crisis as staggering. "Currently at 240% of GDP, the International Monetary Fund estimates that it will get to 250% by year-end. Why is this an issue? Well, when you have government debt at 24x government revenue and interest expenses taking up 25% of government revenue, it becomes a very big issue."
Around the same time, Matt Phillips wrote that with a quadrillion in debt, there's only one way out for Japan, jumpstart growth.
"So, yes, while Japan does have a ton of debt, the outright level is not the best way to keep track of it. The more important gauge is debt as a percentage of the country's annual economic output, or GDP. And at more than 200%, Japan's debt load is the highest among all developed nations.

But still, how will Japan ever manage to pay it off it's debt? Well, actually, it won't.

The goal for countries isn't paying off debt, it's getting its debt-to-GDP ratio in better shape."
There is a huge problem with growing a GDP when the international economy is still suffering from the global financial meltdown, when your own nation has fewer spending consumers as the population ages. OECD warns Japan's economy may suffer inflation without wage growth. "The Paris-based club of 34 advanced nations said in its biannual report that the world's third-biggest economy would expand 1.2 percent this year, downgraded from its November forecast of 1.5 percent in terms of inflation-adjusted gross domestic product growth."
Added to this sluggish and lackluster forecast, the WSJ article that Japan Current Account Surplus Smallest on Record, indicates a serious downward trend in foreign trade earnings.
"The ¥789.9 billion ($7.76 billion) surplus in the broadest measure of a nation's trade with the rest of the world was sharply lower than the ¥4.2 trillion surplus registered a year earlier, data from the Ministry of Finance showed Monday. Until recently, the country routinely produced a surplus in excess of ¥10 trillion a year."
Is the day on the horizon when Japan will mirror the trade deficits that have so long plagued the American economy? Just look to the practice that many Japanese manufacturers are shifting their production offshore. Besides, the aftermath of the Fukushima nuclear disaster has the country consuming more imported fossil fuels to meet energy needs.
If you are looking for answers, you better read the essay by Alan Gula in Wall Street Daily, Japan's Most Valuable Resource is Vanishing. "Through quantitative easing and large budget deficits, Abenomics has produced currency weakness and higher stock prices… but it's failed to generate real wage growth.Currency weakness has contributed to soaring energy prices, and the recent sales tax increase will effectively exacerbate inflation and crimp consumer spending. So despite an escape from the jaws of deflation, problems persist in Japan.
In fact, it's likely that Japan has stagnated because of 15 years of zero interest rate policy (ZIRP), not in spite of ZIRP."
Finally, Mr. Gula's points to the fact that, "children under 15 make up just 12.8% of the Japanese population, the lowest ratio among nations with populations of at least 40 million people." When you factor in that Japan ranks number eight among developed economies in household debt, the persistent legend that Japanese are the world's savers, is rapidly vanishing.
Over ten years ago Research at Shorenstein APARC, Stanford addressed theCauses of Japan's Economic Stagnation. However, the global economy has changed dramatically after 2008. In many ways, Japan has experienced several major setbacks.
"If Japan's current account surplus turns into a current account deficit, the country will have to attract money into its financial markets in order to pay its bills. That may be difficult given that Japan has some of the lowest interest rates and highest debt in the world. Interest rates would probably have to rise substantially, which would worsen the government's finances and could cause a crisis – causing the yen to weaken even further.

To make matters worse, if the government is successful in its drive to raise the inflation rate, that will only further reduce the real interest rate on Japanese bonds, which is already the lowest of the major bond markets. That's going to be a hard sell and that's why I expect the yen to trend lower over the next several years."
The global financial system, based upon debt fiat money, affects industrial countries the most. Japan was once an island nation, immune from international intervention. The Princeton Press published a paper, Why Study Japanese Political Economy?Most analysis of economic developments in foreign countries only glosses over the political factor that influence and often shape economic policy.
Looking at Japan may well be a valuable mirror on the future of American society. The Japanese tragedy, very easily can turn into the lost decades for our own marketplace. The notion that domestic business or for that matter, the global economy can continue to operate on ever rising debt obligations is paternally absurd. Better, learn this lesson now, before it is too late.
When defending Western Civilization, some confuse that secular humanism, practiced as the current dominate popular culture, represents that lineage. Nothing could be farther from the truth. The decadence and decline in the West is undeniable. Yet the heritage upon which European civilization is based, owes a profound debt of gratitude to the societies that developed out of the brute force of empire and adopted principles of natural law and individual dignity. A direct correlation to the gospel of Christ becomes the centerpiece of this glorious tradition of universal brotherhood, that keeps man's inhumanity to man in check.
The well-documented failures of institutions and regimes would have been far worse if left to the devices of pagan appetites or atheist's hubris. However, the memory of the eternal struggle is short lived in the minds of most people. Confusion reigns because of a lack of knowledge, perspective and especially will, to admit that the New World Order is the invention of satanic factions that lust for control of the entire planet and beyond.
Therefore, the extraordinary essay by Pat Buchanan, Putin vs. Cultural Marxism: Whose Side Is God on Now?, is a required penance for all those who have sinned.
"In his Kremlin defense of Russia's annexation of Crimea, Russia is a Christian country, Putin was saying.This speech recalls last December's address where the former KGB chief spoke of Russia as standing against a decadent West:

"Many Euro-Atlantic countries have moved away from their roots, including Christian values. Policies are being pursued that place on the same level a multi-child family and a same-sex partnership, a faith in God and a belief in Satan. This is the path to degradation."

With Marxism-Leninism a dead faith, Putin is saying the new ideological struggle is between a debauched West led by the United States and a traditionalist world Russia would be proud to lead."
Before dismissing Putin as just a KGB thug, read Vladimir Putin Nemesis of the New World Order. Then do your own research on Marx and Lenin's clan of Khazar Bolsheviks. Finally, transcend the issue just about the motives of Putin and focus on the Christian roots of the Russian population.
The Orthodox Revival in Russia by Fr. Seraphim Rose cites the experiences and significance of Alexander Solzhenitsyn and Father Dimitry Dudko.Solzhenitsyn spoke of Gulag—a secular term; Fr. Dimitry speaks of Golgotha—the Christian understanding of the Soviet experience. The central part of Fr. Dimitry's—and contemporary Russia's—message to us is that all the sufferings inflicted by atheism have a meaning—we can find Christ in them… Here are a few passages of Fr. Dimitry's teaching:
"In our land has occurred Golgotha; the torments of all the martyrs begin gradually to cleanse the air… The present crucifixion of Christ in Russia, the persecutions and mockings only lead to the resurrection of faith in men… This gives us strength, firmness, makes us better than we are now… Let us imagine the state of our martyrs. Did the thought of sinning occur to them at this moment? No matter what kind of sinners they may have been in this minute they become saints… And those who suffer for those condemned to death also become better. How many martyrs there have been in Russia—and therefore, how many holy feelings! Will these holy feelings really give no fruit? And perhaps we live and will live only by the feelings of the holy martyrs, being supported by them… In our country now is Golgotha. Christ is crucified. Golgotha is not merely sufferings, but such sufferings as lead to resurrection and enlighten men… Our time can be compared only with the first three centuries of Christianity, and perhaps then it was even easier; then they did not yet know all the refinements of subtle torture… If one compares the religious state here and in the West, the balance is on our side. Why? Because here we have Golgotha, and there they don't. Does an abundance of material goods give a religious rebirth? … Here we have nothing, but if people believe they are ready to die for their faith."
Fr. Rose provides his assessment:
"His truthfulness and fiery faith have made many enemies—sadly enough, even among Orthodox Christians. Some have found him too emotional, too apocalyptic, too messianic—and it is true that such a fiery, urgent, Orthodox preaching hasn't been heard in Russia and probably the whole Orthodox world since the days of St. John of Kronstadt; many Orthodox people have become self-satisfied with their "correct and proper" Orthodoxy and are somehow offended when Orthodoxy is preached and communicated so warmly to everyone who will listen."
Can you just imagine such a discussion in the western media or even among Dispensationalist Christians, who are preoccupied in taking up the sword to champion Zionism? Any comparison between the West and Mother Russia would be incomplete without the insight of the audacious Brother Nathanael Kapner, Putin's Purge Of The Rothschild Money Changers.In a televised Christmas message on January 7 2008 Putin said:
"The Russian Orthodox Church contributes to the promotion of moral values in society. One should not completely draw a line between the culture and the church. Of course by law in our country the church is separate from the state. But in the soul and the history of our people it's all together. It always has been and always will be." — Here.
Brother Nathanael leaves nothing unsaid in PUTIN VS JEWS OF THE NEW WORLD ORDER.
"By 2006 Putin had paid off Russia's debt to the Rothschilds. Russia's financial dependence on the Jewish financiers was now over. Putin could then establish what became his Russian Unity Party's 2007 campaign slogan: Putin's Plan Means Victory For Russia! This slogan continues to make the New World Order Jews very nervous…Here."
While these sentiments are several years old, make no mistake about it, they are even truer today, with the efforts of the BRICS Development Bank to replace the IMF.
For a more current description, look to Pastor Scott Lively in Report from Moscow, and a summary of a reversal of roles, read on.
"Russia is today experiencing a Christian revival and is decidedly NOT communist. Some 30,000 churches have been built in the last year, and the ones in Moscow are reportedly overflowing with worshippers on Sundays. Most of the church is Orthodox, which is steeped in tradition, but at the same time relevant to the modern society."
"How incredibly ironic it is that Russia is now our best hope for stopping the conquest of the world by the "progressives." On Father Dimitri's television show, I made the point that the Americans and the Soviets both won and both lost the Cold War. The Americans broke the Soviet system through economic strategies and tactics. But before they collapsed, the Soviets poisoned the United States with Cultural Marxism, promoting moral degeneracy and family breakdown through so-called "progressive" ideology. Today, post-Soviet Russia is re-emerging as a Christian nation, while the United States is becoming a "Gay Soviet Union." What a strange turn of events."
Echoing this conclusion is the report In Russia, a religious revival brings new life to Orthodox media. "After 70 years of state-imposed atheism and 20 years that have run the gamut from glasnost to post-Soviet chaos to a revival of Russian pride, Russians have increasingly embraced their Orthodox roots." The video Christianity Grows in Russia & Declines in the West is to the point.The Latin Papacy has lost its spiritual way often over the millenniums and the Scofield Christian-Zionist apostate bible thumpers betray the Gospel of Christ with their devotion to the Talmud perversion of the Old Testament. Both need to seek repentance. Once the enemy of Christianity, when Russia was Rothschild's USSR, today a revival of Christianity has started.
Western Secularism, which encapsulates the immoral ethos that underpins the globalist economic model, based upon a rejection of authentic Christian teaching, is the downfall of humanity.
If Russia can salvage their society from atheist communism, surely the West has the ability to humble themselves and repent for their depraved chutzpah and wicked ways. The Totalitarian Collectivism that has destroyed the Christian culture on both sides of the Atlantic must return to their traditional roots.
Michael Hoffman on 'Usury in Christendom' is essential, '…freedom from interest on money, is essentially the battle for freedom from the Money Power'. The West has become the "Money Changers", because the temple has subverted commerce by heretical destruction of faith and separation from God. By destroying traditional Christian religious belief, the secular body is defenseless. Such a message is radical to most, because it is reactionary to the spiritual non-believer.
Former Russian President Dmitry Medvedev has spoken of the "fruitfulness of cooperation between the Russian Orthodox Church and government and public institutions and called the revival of Orthodox Christianity in Russian in the past two decades a miracle." The West needs a spiritual revival of its own conception. If the Russia Bear can be tamed, what prevents the American eagle from souring once again?

On March 6 President Obama said in Washington that the Crimean authorities' plans for a referendum "violate the Ukrainian Constitution and violate international law." "Any discussion about the future of Ukraine must include the legitimate government of Ukraine. We are well beyond the days when borders can be redrawn over the heads of democratically elected leaders," he added. "Crimea is Ukraine," Secretary of State John Kerry said in Rome on the same day.
Interesting. Six years ago the United States enthusiastically recognized the Kosovo Albanian authorities' self-proclaimed independence, which violated the Serbian constitution and violated international law. The legitimate government of Serbia was not included in any discussions which preceded the American decision. The United States initiated the redrawing of Serbia's borders with an act of armed aggression in 1999, and then formally condoned it in February 2008, over the heads of Serbia's democratically elected President Boris Tadic and Prime Minister Vojislav Koštunica. Furthermore, in September 2012 Obama's then-Secretary of State Hillary Clinton said that "the boundaries of an independent, sovereign Kosovo are clear and set." A few days earlier Obama himself claimed, incredibly, that "Kosovo has made significant progress in solidifying the gains of independence and in building the institutions of a modern, multi-ethnic, inclusive and democratic state."
A President capable of thus characterizing that KLA-run black hole of thuggery and lawlessness – the worst-ruled spot by far in all of Europe – is beyond logic or reason. It would be therefore useless to point out to Obama that the government in Kiev has no legitimacy whatsoever, having grabbed power through a sustained campaign of revolutionary brutality and having violated the Ukrainian constitution and other laws in the process. Obama's claim that the leaders of the regime in Kiev were "democratically elected" is unsurprising, however, coming as it does from a man whose hold on reality – at home and abroad – is becoming more tenuous by the day.
Lest we forget, on February 21 President Viktor Yanukovich and three Ukrainian parliamentary party leaders signed a "reconciliation agreement" co-signed by foreign ministers of France, Germany and Poland – implying that their countries and the EU guaranteed the deal – and approved by a Russian representative. The document provided for constitutional reform reducing presidential powers, the creation of a government of national unity, early presidential election, and disbandment of Maidan armed factions. Far from disbanding, within hours those same armed factions forced Yanukovich to flee Kiev and stage-managed a parliamentary "vote," worthy of the proceedings of the Supreme Soviet ca. 1937, which ushered in the putschist regime.
As Russia's President Vladimir Putin said on March 4, Yanukovich "had in fact given up his power already, and as I told him, he had no chance of being re-elected. What was the purpose of all those illegal, unconstitutional actions, why did they have to create this chaos in the country? Armed and masked militants are still roaming the streets of Kiev. This is a question to which there is no answer." Well, there is one, and he knows it. As a BBC commentator pointed out on March 5, what makes Putin mad is the feeling that he is being deceived:
We saw that with Libya in 2011. Moscow was persuaded not to block a UN Security Council resolution on a no-fly zone to protect civilians. But NATO's military action led to regime change and the death of Col Muammar Gaddafi – far beyond what Russia had expected. It helps explain why Russia has been quick to veto resolutions on Syria. On Ukraine, too, President Putin feels the West has tricked him. Last month he sent his envoy to Kiev to take part in negotiations on a compromise agreement … It remained words only. Less than 24 hours later, Mr. Yanukovych was on the run, the parliament removed him from power and appointed a new acting president from the opposition. The pace of events took Moscow completely by surprise. Russia says the February 21 agreement must be implemented. The opposition signed it, yet allows an uncontrolled militia of violent armed radicals send fear and loathing across a large swath of Ukraine. The US says the agreement no longer matters…
THE GHOST OF WARREN ZIMMERMANN – Washington saying "the agreement no longer matters" brings us to another parallel between the crisis in Ukraine and the conflict in ex-Yugoslavia in the 1990's: the role of the United States in subverting agreements that were meant to save peace. Similar U.S. subterfuges contributed to the outbreak of the war in Bosnia-Herzegovina exactly 22 years ago. In March 1992 the late Warren Zimmermann, the last U.S. ambassador to Yugoslavia before its breakup and civil war, materially contributed, more than any other single man, to the outbreak of that war. The facts of the case have been established beyond reasonable doubt, and are no longer disputed by experts.
Following the unconstitutional and illegal Muslim-Croat referendum on Bosnia's independence (February 28-29), then-Portuguese foreign minister Jose Cutileiro persuaded the leaders of the three constituent nations that Bosnia-Herzegovina should be independent, but internally based on autonomous ethnic "cantons." The breakthrough was due to the Bosnian Serbs' acceptance of an externally sovereign B-H state, provided that the Muslims give up their ambition of an internally centralized, unitary one. Alija Izetbegovic, the Muslim leader, accepted the plan. Only days after it was signed, however, Zimmermann flew from Belgrade to Sarajevo to tell Izetbegovic that the deal was a means to "a Serbian power grab" that could be annulled. State Department later admitted that the U.S. policy was to encourage Izetbegovic to break with the plan.
As early as August 29, 1993, The New York Times brought a revealing quote from the key player himself: "Immediately after Mr. Izetbegovic returned from Lisbon, Mr. Zimmermann called on him in Sarajevo… 'He said he didn't like it; I told him, if he didn't like it, why sign it?'" After that moment Izetbegovic had no motive to seek compromise. He felt authorized to renege on the tripartite accord, which inevitably ignited the Bosnian war. Cutileiro himself insisted later that, but for Izetbegovic reneging, "the Bosnian question might have been settled earlier, with less loss of life and land." He also noted that "Izetbegovic was encouraged to scupper that deal and to fight for a unitary Bosnian state by foreign mediators."
In the fullness of time we shall learn which "foreign mediators" played the role of Zimmermann in Kiev in February 2014. Whoever it was – Victoria "f… the EU" Nuland, her ambassador in situ Pyatt, or Kerry himself – the intervention was a malicious attempt to encourage one side in Ukraine's multiethnic, multi-denominational mosaic to fight for an unitary Ukrainian state. If the result turns out to be the same or similar as that in Bosnia two decades ago, those "mediators" will have blood on their hands no less than Warren Zimmermann had blood on his. He died in February 2004, having greatly contributed to the death of a hundred thousand Bosnian Serbs, Croats and Muslims in 1992-1995.
"UKRAINE" AS "BOSNIA" – A key element in the Western propagandistic misrepresentation of the situation in Ukraine is the claim that it is a coherent nation-state of "Ukrainians," which is subjected to an unprovoked foreign aggression. On March 6 the House adopted a package of "sanctions against Russia, and "lawmakers are also acting in other ways to show solidarity with Ukrainians." Two days earlier John Kerry flew to Kiev to show solidarity with Ukraine's new leaders. Everybody and his uncle, including various MEPs, Canadian MPs, etc. flew to Kiev "to show solidarity with Ukrainians."
In exactly the same manner, in 1992 it was asserted ex hypothesi by the American (and to a lesser extent West European) political elite, and parroted ad nauseam by the media machine, that if there is a "Bosnia" there must be a nation of "Bosnians." In both cases the claim was tantamount to the assertion, in 1861, that "the American nation" was resisting an illegal rebellion. In fact today's Ukraine is like Ireland in 1920: impossible to survive intact, let alone prosper in peace, on the basis of the aspirations and assumptions of one community which are inherently incompatible with those of another. The rights of the legislators in the Crimean Peninsula, Odessa, Kharkov, Donetsk, Dnepropetrovsk etc. vis-à-vis Kiev are exactly the same as those of the Stormont were vis-à-vis the Irish Free State in 1921.
COMMUNIST-DRAWN INTERNAL BOUNDARIES – The problem of internal boundaries between the constituent republics, arbitrarily drawn by communist dictators in complete disregard of the wishes and aspirations of the people thus affected, has been the key foundation of the Yugoslav conflict ever since the first shots were fired in the summer of 1991. Even someone as unsympathetic to the Serb point of view as Lord David Owen, the EU negotiator in 1992-1993, conceded that Marshal Josip Broz Tito's administrative boundaries between Yugoslavia's republics were grossly arbitrary, and that their redrawing should have been countenanced before the issue escalated into a fully-fledged war:
Incomprehensibly, the proposal to redraw the republics' boundaries had been rejected by all eleven EC countries… [T]o rule out any discussion or opportunity for compromise in order to head off war was an extraordinary decision. My view has always been that to have stuck unyieldingly to the internal boundaries of the six republics within the former Yugoslavia… as being those for independent states, was a folly far greater than that of premature recognition itself.
The manner in which Nikita Sergeyevich Khrushchev transferred Crimea to Ukraine in February 1954 is a particularly egregious example of the communist border-changing. The shoe-banger must be having a hearty laugh in his current hot abode at the readiness of the United States to risk a major confrontation with Russia – a minus-sum-game if there ever was one – for the sake of upholding the legacy of his stroke of pen 60 years ago.
REDUCTIO AD HITLERUM – And finally, just as Slobodan Milosevic was the Hitler-du-jour during the Bosnian war, Vladimir Putin is becoming one now. His current transformation could be predicted with mathematical precision. Most notably, Hillary Clinton likened Putin's actions in the Crimean peninsula to those of Hitler in the Sudetenland. On March 3 Zbigniew Brzezinski called Putin "a partially comical imitation of Mussolini and a more menacing reminder of Hitler." ("We haven't seen this kind of behavior since the Second World War," Canadian Prime Minister Stephen Harper said, not that anyone cared.) Senators Marco Rubio (R-Fla.) and John McCain (R-Ariz.) agreed with Clintonwholeheartedly. The obvious comparison, with Oleh Tyagnybok and other black-and-red Svoboda Party heirs to Bandera and the SS Division Galizien, unsurprisingly eludes them. These people are McCain's good buddies, after all – every bit as good as the warriors in the path of Allah in Syria.
As I've noted in these pages before, the final corollary of various ad-hoc Hitlerizations is that we are all potential Fuhrers, and only by vigilantly guarding against deviant thoughts ("I like Americans better than Somalis"), emotions ("I enjoy Wagner's Ring more than Porgy & Bess") and practices ("I enjoy walking my German Shepherd in the Bavarian Alps") can we protect ourselves from the lure of the inner Adolf. Having experienced the reductio myself – having been called "Hitler in full oratorical flight," to be precise – I hereby wish Vladimir Vladimirovich a hearty welcome to the club.
Perhaps Arizona governor Jan Brewer was sincere when saying that the Religious Freedom Restoration Act (SB 1062) she vetoed yesterday could "create more problems than it purports to solve." After all, observers such as Napp Nazworth at The Christian Post contend that SB 1062 might actually — contrary to all the hysteria — have made it harder for most business owners to refuse service to homosexuals. This analysis may have merit and can be read here, but it's irrelevant to a larger point:
The GOP's handling of this matter was a good illustration of conservatism's fatal flaw.
Whatever the legal realities, about something we can be sure: many conservatives believed in SB 1062. And as with the three GOP lawmakers who voted for the bill but turned against it after the heat was turned up,  many of those conservatives caved under great pressure from greedy businesses, limp-wristed neo-con artists (John McCain) and that great leftist public-relations team (the media).
I've long lamented that conservatives are conservative; that is to say, they play defense and just try to protect the status quo, which was, though conservatives generally appear oblivious to the fact, created by yesterday's liberals.
So they never actually try to rescind those efforts at thought control called hate-crime laws, but just hope to limit the scope of new proposals for them. They never really endeavor to eliminate government programs and bureaucracies; they just aim to slow down their metastasizing. They hardly ever try to reduce spending and shrink government, but just seek to limit the rate at which both balloon. And with the Arizona effort, they weren't really willing to do what was necessary to reclaim freedom of association. They just proposed a half measure and then folded like cheap cameras.
As for the Three Mouseketeers who ran for cover — senators Bob Worsley, Adam Driggs and Steve Pierce — they wrote in a letter to Brewer that while they wanted "to create a shield for all citizens' religious liberties, the bill has been mischaracterized by its opponents as a sword for religious intolerance."
Wow, is that all it takes?
We might as well just bow down and lick the left's jackboots right now.
How did these three chronologically adult politicians think the left would characterize their effort? Who are these guys, Beaver and Wally Cleaver and Dennis (the Menace) Mitchell? Of course the left is going to call you names! That's what they do. And now you've just confirmed for them, once again, that this is all they have to do to bring you to your knees. Welcome to How to Lose a Culture War 101.
How should conservatives handle such name calling?
Hurl names right back.
Call the leftists what they are: tyrants, socialists and haters of liberty. Explain that they want to destroy freedom of association. Seek to control the language of the debate and to frame the narrative — and use their own Alinsky tactics against them. And we do have one great advantage: we're right and righteous.
As for strategy, realize that framing this as a matter of freedom of religion makes it seem a special-interest cause, as not everyone considers himself "religious." What we really need is a Freedom of Association Restoration Act.
For this freedom is increasingly trampled. A photographer in New Mexico being sued and two Oregon bakers forced to close their business — both for refusing to be party to lesbian so-called "weddings" — are just two examples of the phenomenon.
But think about the supposition justifying this kind of government coercion: no one would deny me the right to include in or exclude from my home whomever I please. Why should I lose this right simply because I decide to erect extra tables and sell food?
It's still my private property, paid for with my own money and created by the sweat of my own brow. It's tyranny to give me a choice between relinquishing my rights — and starving.
Likewise, no one would force you to bake cakes for or take pictures of people with whom you didn't want to consort. Why should this change just because you decide to bake cakes or take pictures for money? The principle is simple: your home, your oven, your camera — your choice.
The hypocrisy here is thick, too. We wouldn't force a Muslim butcher to deal in pork or a Jewish baker to place Nazi symbols on a cake; in fact, there's a story about a supermarket that refused to place the name of a neo-Nazi's son — Adolf Hitler Campbell — on a birthday cake. And even more recently we heard about a bar in California denying service to legislators seeking to protect marriage. Of course, the left will claim there's no comparison, as pork eaters, Nazis and pro-marriage individuals aren't protected groups. So let's get this straight:
They trumpet discrimination as an argument for disallowing discrimination.
And what invidious discrimination theirs is. They somehow think that supporting the granting of just some groups "protected status" — and thus leaving other groups, apparently, "unprotected" — gives them moral high ground in trying to discriminate against yet other groups by forcing them, but not others (e.g., those opposing and denying service to traditionalist legislators), to violate their deeply held convictions. Only a twisted mind could consider this justice. Of course, though, with liberals telling us via a high-school textbook (Magruder's American Government & Civics) that justice "is difficult to define for justice is a concept, an idea, an invention of the human mind [and that] [l]ike other concepts such as truth, liberty, and fairness justice means what people want it to mean," this is no surprise.
Some will balk at my argument, saying that my position on freedom of association would allow businesses to discriminate even on the basis of race or sex. The answer to this is illustrated with a simple analogy: does freedom of speech mean anything if only extended to popular speech? It then isn't freedom of speech at all, but merely the establishment of different prohibitions than may exist in Iran, North Korea or Cuba. Likewise, the true test of whether we really believe in freedom of association is if we'll extend it to even those who would exercise it in a way we abhor.
As for businesses that must operate in today's tyrannical, rights-squelching environment, I have a solution. If, for instance, people forced me through law to provide bakery services for them, the trauma just might affect my ability to identify and measure ingredients and follow a recipe. And I would then show them that you can have your cake, but you can't eat it, too.
Many benefit programs have gone high tech with debit cards and J.P. Morgan Chase and others are making a pretty penny charging users fees. What is there to be done?
I recently interviewed Daniel Estulin the author of what will be the newest best seller,TransEvolution: The Coming Age of Human Deconstruction.
Estulin wrote the book based largely on a Bilderberg white paper which was smuggled to him by a Bilderberg insider. The document was filled with information which spelled the end of the human race as we know it.
Hollywood Prepares the American Public for the Inevitable
Hollywood has made millions on movies like The Terminator, Blade Runner, and RoboCob, just to name a few. In fact, Robocop is being re-released in the next several weeks. Estulin states that cyborgs or man-machines are the future in a post-human world. Yes, you read that correctly, we could soon find ourselves living in a post-human world.
You may be familiar with the new TV series on FOX called Almost Human where one of the main characters is a cyborg cop. We could see such an interaction between nonhuman and morphed humans in the near future (i.e. Robocop).
Rules for Thee but Not for Me
In the future of transevolution we will be witnessing a literal fountain of youth, which will result from becoming a cyborg as it will soon be possible to purchase immortality in the future. However, everyone except the super elite will be banned from purchasing this literal fountain of youth.
Your existence, my common brethren, will be similar to what movie goers saw in the Summer of 2013 in the movie, Man of Steel. In the opening 30 minutes of the movie, it was revealed that every resident of Krypton had certain genes "turned on" and certain genes "turned off". And everyone from Krypton, except for Superman, had been artificially bred for specific purposes. This is what humanity is quickly moving towards and unless you are the elite, you will be bred, dumbed down if needed, to serve a purpose for the global elite.
The Purpose for the Destruction of the Global Economy
Estulin mentioned that the wholesale destruction of the world's economy is not an accident, nor is it a miscalculation or the result of political shenanigans. This destruction is being done on purpose, absolutely on purpose. Estulin revealed that his Bilderberg insider told him that the slave masters on this planet want to collapse the economy, force people into the stack and pack cities of mega millions and then exterminate most of humanity.
Estulin and I explored the methods that the super elite may use to exterminate 90% of all people on this planet. We both agreed that starvation is the most likely candidate. Starvation is a clean method of killing, it is quick and it would leave the planet in good shape for the global elite to establish their paradise on Earth.
Some of my readers and listeners have asked me about why I am so opposed to Agenda 21 and devote so much time fighting against it? To these and all others, I answer that forcing humanity to forsake rural and suburban living and move into the soon-to-be death traps of these mega cities, is very consistent with the tenets of Agenda 21 (i.e. Earth First).
Monsanto: The Great Satan of Food Production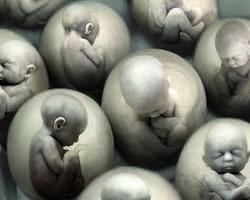 I recently interviewed my good friend, Barbara Peterson, who presented evidence which demonstrated that the super elite are in the process of attacking not just humans with GMO's which will eventually kill you, the GMO's are also sterilizing our food supply. And then, as if by magic, Peterson and I took calls on my show from farmers all across the country, who confirmed the sterilization of both crops and farm animals was well under way.
Let's give credit where credit is due. Monsanto is not alone in this conspiracy against humanity. In Chapter two of his book, Estulin, details how huge corporations like Monsanto, Cargill, and Archer Daniels are plotting to set up mass starvation on the planet. These corporate names became household names and they have become an "interlocked self perpetuating syndicate that will decide who eats and who doesn't, who lives and who dies."
Why are mega corporations, such as these and a small socio-political elite, allowed to own our food and control the very basis of humanity? The simple answer is, because they can.
Studies have shown that rats that are fed with genetically modified organisms (GMO), like potatoes, showed structural changes in their white blood cells making them more vulnerable to infection and disease, which could indicate a greater future risk of developing cancer, when compared to other rats fed non-GMO potatoes. Estulin's research indicates that GMO food was the creation of the Rockefeller Foundation, who are members of the Bilderberg Group. This all part of the plan for total control of mankind. As an aside, Barbara Peterson noted in my interview with her that McDonalds fries will soon all be made of GMO's.
Genetic Engineering
Genetic engineering is about taking control of nature, redesigning it and rebuilding it. The phrase "playing God" comes up in almost every conversation about genetic engineering. This is no longer the stuff of science fiction. Nothing good comes from genetic engineering as this generation of children will be the last generation which will be human in the sense that we define humanity today.
Estulin documented how insects are being weaponized for combat through chipping as a result of recent DARPA projects. Humans will soon be chipped, not necessarily for warfare, but for the purpose of transformation into something hideous which will serve the whims of the global elite.
The National Security State
Presently, all the communication happening on the planet right now can be monitored in real time and it is being done to control us, to dumb us down, to brainwash, to influence, and to predict our future behavior. The super elite is doing this so that we don't get in the way of important people by doing too much thinking on our own. A simple example of this fact is in evidence in an ever-increasing number of airports as facial scanning techniques are designed to reveal to security individuals who are angry, malevolent, etc. This technology is right here, right now!
Estulin mentions Nazi Germany, in his book, numerous times throughout the book, Estulin drew a similarity between the mass control the Nazis had in comparison to the control the super elite has over the human race right now. Presently, America is the 21st century fulfillment of what Hitler, Stalin and Mao as they attempted to initiate their genocidal regimes.
Off World Escape Plan If Things Get Ugly
According to USA Today,
"NASA recently revealed that their Mars robotic rover has found signs that a vast and hospitable lake once spread over the now-desolate surface, a potential home to past life for centuries or more."
With this new discovery that life may be possible on Mars, the elite could easily, through nanotechnology subsequently build a homestead there! There are many private corporations on the planet who are ready to go to Mars within five years. Some speculate that billionaire, Robert Bigelow, is ready now.
Apparently, if the elite cannot exterminate humanity in the clean and neat ways that they have designed, it may be necessary to temporarily move off world while the job is completed in more "messy" ways. According to some, this is their "Plan B".
A Cowardly New World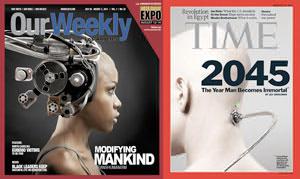 Unlike Huxley, I have seen nothing brave about this new world. Nanotechnology is a powerful new technology for taking apart and reconstructing nature at the atomic level. Scientists are acting like God to manipulate life through the use of this technology. I can only imagine all the horrible things nanotechnology can do to the human race.
Nothing good with regard to nanotechnology can or will come from this blatant insanity. The plans of the global elite constitute an abomination before God.
Right now, the elite are employing their "Promethean plans" which will change the world and will transform the very essence of humanity. Again, this is happening Now!!!
Let's make no mistake about it, the super elite are attempting to become more powerful than God. The super elite controls the human race in every imaginable possible way. Just the term, "conspiracy theorist", was invented by the global elite as a marginalizing tool to keep the public from believing in conspiracy theories that will enslave humanity.
Absolutely nothing that happens in our world is an accident; it's all part of this grand plan. Because of this, there is no hope for humanity if we do not rise up and defeat Agenda 21 and force a change in the leadership of the world, and it must be done RIGHT NOW, before the personal control mechanisms of this new system are locked into place.
My fellow human beings, we do not have five years. You sit idly by on the sidelines at the risk of not only your life but the lives of your children and grandchildren, born or not yet born. Soon, we will be saying "Welcome to Krypton", as humanity becomes the weak puppets in the theatre of life created by the super elite.
Source: Dave Hodges  |  The Common Sense Show
In 1979, Iran shocked the world—and directly confronted America's hegemonic ambitions in the Middle East — by charting its own revolutionary course toward participatory Islamist governance and foreign policy independence.  Over the past thirty-five years the Islamic Republic of Iran has held dozens of presidential, parliamentary, and local council elections and attained impressive developmental outcomes—including more progressive results at alleviating poverty, delivering health care, providing educational access, and (yes) expanding opportunities for women than the last shah's regime ever achieved.  Furthermore, the Islamic Republic has done these things while withstanding significant regional challenges and mounting pressure from the United States and its allies.  Below, Flynt Leverett and Hillary Mann Leverett suggest that like 1979, 2014 is likely to be, in unique ways, another Year of Iran, when Tehran's foreign policy strategy will either finally compel Western acceptance of Iran's sovereign rights—especially to enrich uranium under international safeguards—or fundamentally delegitimise America's already eroding pretensions to Middle Eastern hegemony.
Hassan Rohani's election as Iran's president seven months ago caught most of the West's self-appointed Iran "experts" by (largely self-generated) surprise.  Over the course of Iran's month-long presidential campaign, methodologically-sound polls by the University of Tehran showed that a Rohani victory was increasingly likely.  Yet Iran specialists at Washington's leading think tanks continued erroneously insisting (as they had for months before the campaign formally commenced) that Iranians could not be polled like other populations and that there would be "a selection rather than an election," engineered to install Supreme Leader Ayatollah Ali Khamenei's "anointed" candidate—in most versions, former nuclear negotiator Saeed Jalili.  On election day, as Iranian voters began casting their ballots, the Washington Post proclaimed that Rohani "will not be allowed to win"—a statement reflecting virtual consensus among American pundits.
Of course, this consensus was wrong—as have been most of the consensus judgments on Iran's politics advanced by Western analysts since the country's 1979 revolution.  After Rohani's victory, instead of admitting error, America's foreign policy elite manufactured two explanations for it.  One was that popular disaffection against the Islamic Republic—supposedly reflected in Iranians' determination to elect the most change-minded candidate available to them—had exceeded even the capacity of Khamenei and his minions to suppress.  This narrative, however, rests on agenda-driven and false assumptions about who Rohani is and how he won.
"The Islamic Republic aims to replace American hegemony with a more multi-polar distribution of power and influence. It seeks to achieve this by using international law and by leveraging participatory Islamist governance and foreign policy independence to accumulate real "soft power"."
At sixty-five, Rohani is not out to fundamentally change the Islamic Republic he has worked nearly his entire adult life to build.  The only cleric on the 2013 presidential ballot, Rohani belongs to Iran's main conservative clerical association, not its reformist antipode.  While he has become the standard bearer for the Islamic Republic's "modern" (or "pragmatic") right, with considerable support from the business community, his ties to Khamenei are also strong.  After Rohani stepped down as secretary of Iran's Supreme National Security Council in 2005, Khamenei made Rohani his personal representative on the Council.
Backing Rohani was thus an unlikely way for Iranian voters to demand radical change, especially when an eminently plausible reformist was on the ballot—Mohammad Reza Aref, a Stanford Ph.D. in electrical engineering who served as one of reformist President Mohammad Khatami's vice presidents. (Methodologically-sound polls showed that Aref's support never exceeded single digits; he ultimately withdrew three days before Iranians voted.)  The outcome, moreover, hardly constituted a landslide—not for Rohani and certainly not for reformism: Rohani won by just 261,251 votes over the 50-percent threshold for victory, and the parliament elected just one year before is dominated by conservatives.
The other explanation for Rohani's success embraced by American elites cites it as proof that U.S.-instigated sanctions are finally "working"—that economic distress caused by sanctions drove Iranians to elect someone inclined to cut concessionary deals with the West.  But the same polls that accurately predicted Rohani's narrow win also show that sanctions had little to do with it.  Iranians continue to blame the West, not their own government, for sanctions.  And they do not want their leaders to compromise on what they see as their country's sovereignty and national rights—rights manifest today in Iran's pursuit of a civil nuclear program.
The Iranian Challenge
Iran's presidential election and the smooth transfer of office to Rohani from term-limited incumbent Mahmoud Ahmadinejad stand out in today's Middle East.  Compared to Afghanistan, Bahrain, Egypt, Iraq, Jordan, Lebanon, Libya, Palestine, Syria, and Tunisia, the Islamic Republic is actually living up to former U.S. President Jimmy Carter's description of Iran as "an island of stability" in an increasingly unsettled region.  And compared to some Gulf Arab monarchies, where perpetuation of (at least superficial) stability is purchased by ever increasing domestic expenditures, the Islamic Republic legitimates itself by delivering on the fundamental promise of the revolution that deposed the last shah thirty-five years ago: to replace Western-imposed monarchical rule with an indigenously generated political model integrating participatory politics and elections with principles and institutions of Islamic governance.
"Partnering with Tehran would require Washington and its friends in London and Paris to accept the Islamic Republic as the legitimate government of a fully sovereign state with legitimate interests."
These strengths have enabled the Islamic Republic to withstand sustained regional and Western pressure, and to pursue a foreign policy strategy likely to reap big payoffs in 2014.  This strategy aims to replace American hegemony, regionally and globally, with a more multi-polar distribution of power and influence.  It seeks to achieve this by using international law and institutions, and by leveraging the Islamic Republic's model of participatory Islamist governance, domestic development, and foreign policy independence to accumulate real "soft power"—not just with a majority of Iranians living inside their country, but (according to polls) with hundreds of millions of people across the Muslim world and beyond, from Brazil to China and South Africa.  Such soft power was on display, for example, in the last year of Ahmadinejad's presidency, when, during a trip to China, he won a standing ovation from a large audience at Peking University, where a representative sample of next-generation Chinese elites showed themselves deeply receptive to his call for a more equitable and representative international order.
In the current regional and international context, the West is increasingly challenged to come to terms with the Islamic Republic as an enduring entity representing legitimate national interests.  In Tehran, the United States and its European allies could have a real partner in countering al-Qa'ida-style terrorism and extremism, in consolidating stable and representative political orders in Syria and other Middle Eastern trouble spots, and in resolving the nuclear issue in a way that sets the stage for moving toward an actual WMD-free zone in the region.  But partnering with Tehran would require Washington and its friends in London and Paris to accept the Islamic Republic as the legitimate government of a fully sovereign state with legitimate interests—something that Western powers have refused to accord to any Iranian government for two centuries.
President Obama's highly public failure to muster political support for military strikes against the Assad government following the use of chemical weapons in Syria on August 21, 2013 has effectively undercut the credibility of U.S. threats to use force against Iran.  On November 24, 2013, this compelled an American administration, for the first time since the January 1981 Algiers Accords that ended the embassy hostage crisis, to reach a major international agreement with Tehran—the interim nuclear deal between Iran and the P5+1—largely on Iranian terms.  (For example, the interim nuclear deal effectively negates Western demands—long rejected by Tehran but now enshrined in seven UN Security Council resolutions—that Iran suspend all activities related to uranium enrichment).
But recent Western recognition of reality is still partial and highly tentative.  The United States and its British and French allies continue to deny that Iran has a right to enrich uranium under international safeguards. They also demand that, as part of a final deal, Tehran must shut down its protected enrichment site at Fordo, terminate its work on a new research reactor at Arak, and allow Western powers to micromanage the future development of Iran's nuclear infrastructure.  Such positions are at odds with the language of the interim nuclear deal and of the Nuclear Non-Proliferation Treaty (NPT).  They are also as hubristically delusional as the British government's use of the Royal Navy to seize tankers carrying Iranian oil on the high seas after a democratically-elected Iranian government nationalised the British oil concession in Iran in 1951—and as London's continued threat to do so even after the World Court ruled against Britain in the matter.
If Western powers can realign their positions with reality on the nuclear issue and on various regional challenges in the Middle East, Iran can certainly work with that.  But Iranian strategy takes seriously the real prospect that Western powers may not be capable of negotiating a nuclear settlement grounded in the NPT and respectful of the Islamic Republic's legal rights—just as Britain and the United States were unwilling to respect Iran's sovereignty over its own natural resources in the early 1950s.  Under such circumstances, more U.S.-instigated secondary sanctions that illegally threaten third countries doing business with Iran will not compel Tehran to surrender its civil nuclear program. Rather, Iran's approach—including a willingness to conclude what the rest of the world other than America, Britain, France, and Israel would consider a reasonable nuclear deal—seeks to make it easier for countries to rebuild and expand economic ties to the Islamic Republic even if Washington does not lift its own unilaterally-imposed sanctions.
"Continuing hostility toward the Islamic Republic exacerbates America's inability to deal with popular demands for participatory Islamist governance elsewhere in the Middle East."
Likewise, Iranian strategy takes seriously the real prospect that Washington cannot disenthrall itself from Obama's foolish declaration in August 2011 that Syrian President Bashar al-Assad must go—and therefore that America cannot contribute constructively to the quest for a political settlement to the Syrian conflict.  If the United States, Britain, and France continue down their current counter-productive path in Syria, Tehran can play off their accumulating policy failures and the deepening illegitimacy of America's regional posture to advance the Islamic Republic's strategic position.
How Will the West Respond?
Coming to terms with the Islamic Republic will require the United States to abandon its already eroding pretensions to hegemony in the Middle East.  But, if Washington does not come to terms with the Islamic Republic, it will ultimately be forced to surrender those pretensions, as it was publicly and humiliatingly forced to do in 1979.  Moreover, continuing hostility toward the Islamic Republic exacerbates America's inability to deal with popular demands for participatory Islamist governance elsewhere in the Middle East.  Less than a month after Rohani's election, it was widely perceived that the United States tacitly supported a military coup that deposed Egypt's first democratically elected (and Islamist) government.  The coup in Egypt hardly obviates the fact that, when given the chance, majorities in Middle Eastern Muslim societies reject Western intervention and choose to construct participatory Islamist orders.  Refusing to accept this reality will only accelerate the erosion of U.S. influence in the region.
The United States is not the first imperial power in decline whose foreign policy debate has become increasingly detached from reality—and history suggests that the consequences of such delusion are usually severe.  The time for American elites to wake up to Middle Eastern realities before the United States and its Western allies face severe consequences for their strategic position in this vital part of the world is running out.
About the Authors
Flynt Leverett and Hillary Mann Leverett are authors of Going to Tehran: America Must Accept the Islamic Republic of Iran (New York: Metropolitan, 2013), which has just been released in paperback, with a new Afterword. They had distinguished careers in the U.S. government before leaving their positions on the National Security Council in March 2003, in disagreement with Middle East policy and the conduct of the war on terror. They teach international relations, he at Penn State, she at American University.
Source: The World Financial Review
An editorial in the Financial Times last week, entitled "End drift to war in the East China Sea," highlighted the growing alarm in ruling circles about the prospect of a conflict between Japan and China. "The possibility of war," it declared, "is rapidly emerging as one of the biggest security risks facing the world," and the two governments "are doing nothing to make conflict less likely."
The FT focussed on comments by Japanese Prime Minister Shinzo Abe at the World Economic Forum in Davos, Switzerland, in which he explicitly drew the comparison between the current rivalry in East Asia and that between Britain and Germany prior to World War I. "For Japan's prime minister to allow any comparison with 1914 in Europe is chilling and inflammatory," it stated.
The immediate source of tensions is the territorial dispute over rocky outcrops in the East China Sea, known as Senkaku in Japan and Diaoyu in China. However, the chief responsibility for inflaming this dangerous flashpoint, along with others throughout the region, lies with the Obama administration's "pivot to Asia"—a strategy aimed at isolating China economically and diplomatically, and encircling it militarily.
While hypocritically claiming to be "neutral" on the territorial dispute, Washington has repeatedly declared that, in the event of a war over the islands, the US would support its ally Japan. Moreover, as part of the "pivot," the Obama administration has been restructuring its military bases in Japan and encouraging Japan to remilitarise.
Asia in 2014 does bear a chilling resemblance to Europe in 1914. World War I arose over the intractable competition for spheres of influence between the major powers. As Lenin and Trotsky, the great Marxists of that period explained, it marked the opening of the imperialist epoch—the epoch of the death agony of capitalism.
The global financial crisis that erupted in 2008, the worsening world economic slump and rising geo-political tensions make clear that capitalism has resolved none of the fundamental contradictions that produced the horrors of a century ago.
Over the past decade, US imperialism has plunged into one war of aggression after another—Afghanistan, Iraq, Libya—as well as numerous intrigues and provocations, in a desperate bid to offset its relative economic decline through its military predominance. The installation of Obama as president and his "pivot" to Asia reflected deep concerns in the American establishment that the Bush administration's focus on the Middle East undermined US hegemony in Asia, including over its cheap labour platforms, above all China, that had become central to corporate profit.
Under Obama, the US has encouraged allies such as Japan and the Philippines to take a more assertive stance in their disputes with China; begun to "rebalance" 60 percent of US air and naval forces to the Indo-Pacific; and is establishing new basing arrangements with Australia and other Asia-Pacific countries as part of its war preparations.
In Japan, the US "pivot" has helped foster the emergence of the right-wing Abe government that, in the space of a year, has increased military spending for the first time in a decade and moved to end constitutional restrictions on the Japanese armed forces. Last month, Abe provocatively visited the notorious Yasukuni Shrine to the country's war dead—a potent symbol of Japanese militarism in the 1930s and 1940s.
Abe is being driven by the interests of Japanese imperialism, which is not prepared to relinquish its position as a leading power in Asia. In his speech at Davos, Abe dismissed pundits who "called Japan the land of the setting sun" and declared that "a new dawn" was breaking. The two themes of his speech were equally aggressive—thinly-disguised criticisms of China, alongside cut-throat economic measures designed to undermine rivals and turn Japan into one of the "most business-friendly places in the world."
By likening China to Germany in 1914, Abe is seeking to portray Beijing as a dangerous new menace. Unlike Germany, however, China is not an imperialist power. Despite the size of its economy, it continues to function as a cheap labour platform, completely dependent on foreign corporate investment and technology, as well as the existing centres of finance capital. In the military sphere, the US has an overwhelming preponderance, and a global network of bases and alliances that can threaten Chinese interests anywhere in the world.
Backed into a corner by the US over the past four years, the Chinese leadership has responded by offering further economic concessions to the major powers, on the one hand, while boosting military spending and asserting its claims in waters immediately adjacent to the Chinese mainland, on the other. The Beijing regime is whipping up anti-Japanese chauvinism both to justify its military build-up and to divert attention from the extreme social tensions produced by three decades of capitalist restoration.
While drawing attention to the rising danger of war, the Financial Times editorial offered no solution, other than an impotent appeal for "both sides to stop rattling sabres and start talking to one another." Ignoring the fact that the US "pivot" has stoked the present confrontation, the editorial appealed for Washington to intervene as the voice of peace and reason. Both Abe and Chinese President Xi Jinping "should look for a route away from Armageddon before it is too late," it concluded.
However, as in 1914, the drive to war is being fuelled by the inherent contradictions of capitalism—between global economy and the outmoded nation state system, and private ownership of the means of production and socialised production—that have erupted with full force in the wake of the 2008 global breakdown. The only means of averting the catastrophe being prepared for humanity is the abolition of the bankrupt profit system and the socialist reorganisation of society to meet the social needs of vast majority, not the super-profits of a tiny wealthy elite. The dangers of another world war underscore the necessity of rejecting all forms of nationalism and patriotism and building a unified international anti-war movement of workers and youth in China, Japan, the US and around the world to carry out this urgent task.
Source: wsws
It seems as if certain purported civil-rights activists think homosexuals are like some organized-crime groups: you can join the gang, but the only way you can leave is feet first.
A case in point is a lawsuit filed in the Superior Court of New Jersey against JONAH International — a Judaic organization that helps people overcome unwanted same-sex attractions (SSA) — and some of its associates by the Southern Poverty Law Center (SPLC). And what is the basis for the lawsuit? As co-founder of JONAH Arthur Goldberg explained to me:
[T]he lawsuit was filed under the New Jersey Consumer Fraud Act alleging the commission of a consumer fraud on the unproven theory that same-sex attraction is inborn and unchangeable. Therefore, the programs and counselors to which we refer people have allegedly committed a consumer fraud because those seeking such services allegedly cannot change. Their goal is to put us (and other small organizations like ours) out of business.
Fraud? People with SSAs cannot change? JONAH's satisfied program participants say otherwise. And here are just a few of their testimonials:
Daniel Meir Horowitz wrote in a post titled "A Long, Hard Road: How Reparative Therapy Saved My Life," "I want to shout to all those plagued by SSA who wish they were not: Don't give up. Please. Despite what you read and hear in our secular culture about the false idea that change is impossible, a ray of light might be just around the corner."
Nathan wrote, "The insight [JONAH provided] also allows me to see this pattern [of SSA] for what it is not: the thinking that I was born this way as many elements of society continually preach or a belief that my SSA is so ingrained that it can never be overcome."
"Jonah Wife," whose husband's SSA had impacted negatively upon their marriage for years, wrote, "[The Therapy] really is working and since JIM [a program JONAH recommends] came into our lives we haven't had one glitch in our personal life. And that's really something to shout about!!"
But Goldberg offers more than just anecdotes. He also told me, "About two thirds of the clients referred to us report significant reductions in their unwanted behaviors and feelings. These results are consistent with other programs that utilize both spiritual and psychological work to help people seeking to change."
Given this track record, it's not surprising that those helped by JONAH are upset that pro-SSA activists are trying to squelch their freedom. As JONAH recently disseminated in an email:
A respondent who was sexually abused as a young boy reports, …I am so tired of politically correct hate groups that do everything they claim to despise in the name of tolerance – when they tolerate nothing but strict conformity to narrow ideological dogma…. I chose to have gay change therapy." 
A client who struggled with SSA for over 10 years says, "The gay movement is becoming one of the most destructive moments [sic] in history.  They who want their rights acknowledged are the first ones to take away mine.  I have the right to pursue whatever journey I value in life…."
Not according to the "civil rights" group the SPLC, he doesn't. They and other activists claim that SSA is inborn, and, therefore, therapy designed to ameliorate it is ineffective, traumatic and fraudulent. And they have their own anecdotes. So let's go beyond he said-she said and the here and now and examine the testimonial of time.
Homosexuality was institutionalized in Spartan military camps — which all boys were conscripted into at age seven — during the city state's mid and late periods. And widely practiced homosexual behavior was common in much of ancient Greece. For example, we understand that the Sacred Band of Thebes warrior group comprised pederastic man-youth pairings. This raises a question: did all, or most, ancient Greeks have a "gay gene" or some other inborn cause of SSA? Logic dictates that their homosexuality was a purely psychological phenomenon (in many cases, if not most) that was culturally promoted and approved.
Now, has the human mind undergone some great transformation since the Hellenic period that would account for how SSA could never, ever be a purely psychological phenomenon today? Is it reasonable to say that it couldn't be purely psychological in even 1 out of 1000 cases? That would be a radical position.
But if it can be so, then it could be psychological in 2 out of 1000 cases, or 30, 50, or 50 percent of them, correct? So at this point — even if we accept, for argument's sake, that SSA could be inborn or at least have inborn factors — you'd have to admit that you really can't know which cases are congenital and which are purely psychological.
Of course, there are people with SSA who defend the inborn thesis with the claim, "I've had these feelings my whole life." This is a tendentious conclusion, however. This is not just because they're extrapolating their own experience to all people with SSA, but also because we don't have memories from prior to the age of three, four or five. So all these individuals can really say is, "I've had these feelings for as long as I can remember." And what occurs during those tender, lost-memory years can have profound and far-reaching effects.
Moreover, what is the nature of these feelings? As Goldberg points out, since young children don't have libidos and generally aren't sexual, what the individuals in question actually sense is that they feel "different." But identifying as homosexual? Hardly.
The point here is that the SPLC and other activists aren't basing their opposition to SSA therapy on reason or science. As to this, note that no "gay gene" has ever been found; moreover, theories pertaining to hormonal anomalies during intrauterine development are at best inconclusive. So this raises a question: why are these activists so opposed to SSA therapy? I doubt it's really because they think it's fruitless and will harm people in its failure.
It's because they're afraid it will succeed.
You see, the pro-homosexuality lobby has made it a dogma in recent times that same-sex attractions are inborn and cannot be changed, in an effort to legitimize homosexual behavior. The idea is that if you were made that way, how can it be questioned? In fact, you will often hear pro-SSA activists say, "God doesn't make mistakes." And, no, He doesn't, but the line of reasoning here is nonetheless mistaken.
First, whether you believe man is naturally flawed or tragically fallen, it's clear we aren't born perfect. Cleft lips, spina bifida, Down's syndrome and many other congenital abnormalities attest to this, and no one refuses an infant with hypoplasia (a heart defect) surgery with the claim that "God doesn't make mistakes."
And consider the implications of the inborn-SSA justification. After all, the same social scientists who tell us SSA is congenital also say that sociopaths are born and not made. Now, if, further, someone was born with homicidal instincts, would this give him license to commit murder?
In other words, the inborn-SSA justification places us on a dangerous road, as it eliminates morality and replaces it with biological determinism. Translated simply, it asserts that if a feeling is inborn, it is okay to act upon it. But to reduce behavior to pure instinct is to reduce man to animal. Genetics does not determine morality.
Yet as true as this is, it's not relevant to JONAH's activities. Those who participate in the organization's programs certainly don't believe their SSA is inborn and irremediable, and they pursue remedies voluntarily. Moreover, their testimonials bear witness to how heartfelt their desire to live a normal life is and to how they appreciate the assistance of a group that has helped approximately two-thirds of the people seeking assistance to feel better about themselves and to reduce their homosexual feelings and/or behavior. So why should they be denied the choice to avail themselves of the therapy they so desperately want?
Yet this is what the tyrannical SPLC aims to do with an army of lawyers and its $256 million war chest, resources that, of course, JONAH can't even begin to match. And while the organization is being represented pro-bono by the Freedom of Conscience Defense Fund — which has already devoted almost a million dollars in legal time to the case — Goldberg tells me that JONAH has suffered significantly from the filing of the lawsuit. Cooperating therapists and those who struggle to overcome SSA have been intimidated. And JONAH has incurred significant costs deficit financing additional staff and other outlays directly attendant to the lawsuit. These are expenses it can ill afford.
But they pale in comparison to the costs of losing the suit. Goldberg warns, "It is important to note that we are simply SPLC's initial target." For sure. The SPLC calls their action against JONAH a "groundbreaking lawsuit," and breaking ground is a precursor to further development. What they don't tell you is that they will be building downwards, on broken hearts, broken hopes, broken families and broken liberties.
If you'd like to donate to JONAH and help it fight the SPLC, click here
After Connecticut enacted one of the most draconian gun-control regimes in America, official estimates suggest that the overwhelming majority of the citizens targeted by the latest assault on gun rights failed to comply. Indeed, analysts say it appears that most people largely ignored the new statute, which purports to ban numerous non-registered "assault" weapons and standard-capacity magazines. Now, despite resistance by the governor, state lawmakers are reportedly "scrambling" to come up with a possible amnesty plan allowing gun owners to register past the deadline.
According to news reports, some 50,000 newly mislabeled "assault weapons" and 40,000 so-called "high-capacity" magazines (10 or more rounds) targeted under the scheme were registered with state officials by the January 1 deadline. However, estimates and an official report by the Connecticut Office of Legislative Research issued before the new law suggest there are many, many more that went unregistered. Massive non-compliance with gun-registration schemes has been the norm in the United States and abroad, experts pointed out — and analysts say that is likely what happened in Connecticut.
Noting that the real number of "large-capacity" magazines in the state was unknown, the 2011 Connecticut Office of Legislative Research report said that it "could be in the tens of millions." Estimates on the number of guns subject to the legislation, meanwhile, indicate that there may be as many as 500,000. Based on those figures, analysts suggested that perhaps less than 10 percent — possibly even less than five percent — of the items subject to the draconian new gun-control regime were registered with authorities by the deadline.
"Governor Dannel Malloy and the government of the state of Connecticut are having their own 'Oh, poop' moment, now that they've tallied the number of citizens who have registered their 'assault weapons' and 'high-capacity magazines' required by the state's unconstitutional gun laws, compared that to the estimated number of applicable weapons and magazines in the state, and realize they've been ignored," observed Bob Owens, editor of the pro-Second Amendment website BearingArms.com.
"Historically speaking, 90-percent or more of those required to comply with gun registration laws in the U.S. refuse to do so, and there is no reason to suspect that this registration attempt in Connecticut is any different," Owens continued in comments about the radical new registration scheme. "I've seen estimates of 1,000,000 firearm magazines that should have been registered under the law, but the state reports registering only 40,000 … just 4 percent."
Other analysts came up with similar non-compliance estimates, suggesting that the new anti-gun scheme — widely lambasted as unconstitutional and currently being fought in court — has been largely ignored by the public. "In past cases of firearms bans, noncompliance with registration is not uncommon," pointed out Chris Eger in an analysis for Guns.com, another popular pro-Second Amendment website. "In California in 1990, out of an estimated 300,000 guns classified as 'assault weapons' just 7,000 were registered."
Even in other nations without strong gun rights traditions and constitutional guarantees for the unalienable right to keep and bear arms, citizens have balked at registration. After all, historically, tyrants have almost always tried to force subjects to register their weapons prior to confiscation and eventual totalitarianism. When the Canadian government tried to register guns, Eger said, there was massive civil disobedience, with estimates indicating that the compliance rate was less than a third. Even in Austria and Germany, the number of guns registered was drastically below what authorities had estimated.
As The New American reported a year ago, in the state of New York, a radical assault on gun rights dubbed the "SAFE Act" was met with open calls for defiance. Setting the stage for what some analysts said might be the largest act of civil disobedience in New York history, countless gun-rights activists and owners vowed never to register their weapons. Even some lawmakers took to the floor of the legislature and said they would not comply with the draconian law. Sheriffs and other law enforcement officials also vowed to fight it as unconstitutional.
In Connecticut — ironically, also known as the "Constitution State" — lawmakers are now reportedly seeking to offer "amnesty" in an apparent bid to raise compliance levels. "It had come to my attention and the attention of others that many people who were attempting in good faith to comply with the law … were not able to because of what I would argue were circumstances not under their control," Senate Minority Leader John McKinney (R-Fairfield) was quoted as claiming by the Hartford Courant.
In the state House, Rep. Rob Sampson is also working to extend the registration period, and other lawmakers have been involved in the discussions. News reports, citing officials, said that "many citizens" had tried to register their purportedly banned property by mail on December 31. However, because post offices closed, the documents were postmarked January 2 and were returned by state officials due to being past the statutory deadline. Pro-amnesty lawmakers are hoping an extension would encourage more citizens to obey.
The Democrat governor's office, however, opposes the so-called "amnesty" effort, sending a letter to legislators saying that gun owners who failed to comply by the deadline were just "too late" to do anything about it. "Individuals whose late registrations were not processed," the message to lawmakers says, "can render their magazine or firearm inoperable, sell it to a licensed gun dealer, remove it from the state, or turn it over to law enforcement."
The penalty for being found with an "unregistered" standard-capacity magazine or semi-automatic firearm misclassified as an "assault" weapon under the new scheme is a fine — the first time. Further violations of the unconstitutional statute can result in up to five years in prison. While the long lines to register guns by the deadline drew numerous comparisons to historical instances of tyranny — as well as sympathy from gun owners across America — it remains unclear how many citizens failed to comply, and for what reasons.
Suggesting that some gun owners may have simply not known about the purported registration requirements, the Connecticut Citizens Defense League is calling on authorities to extend the deadline for compliance. "There are still too many gun owners that either do not know about this new law, or do not realize that it applies to them," said CCDL President Scott Wilson. "I would ask the governor and state legislators what there would be to gain by punishing persons that are otherwise law abiding that do not legitimately know about this law?"
In addition to extending the deadline, the organization, which represents more than 10,000 members and has challenged the statute in federal court, is also urging officials to adopt an open-ended "amnesty" scheme to avoid criminalizing potentially massive numbers of everyday citizens. "CCDL also suggests that the state should consider an ongoing amnesty program in the future, for those that discover they own banned firearms or magazines that are not registered," Wilson said. "This would likely alleviate some of the concerns people may have about the intent of the state."
Gun rights proponents, meanwhile, ridiculed state officials for expecting citizens to comply with the oppressive gun-control regime — and for efforts in the legislature to save it. "They're calling for an amnesty period because their internal estimates likely show that their attempt to browbeat the citizenry into registering their arms for future confiscation has been an abject failure, and they are desperate to do anything they can do to encourage compliance now that their threats have failed," wrote Bob Owens at BearingArms.com.
Other pro-Second Amendment commentators made similar remarks. "So, tens, if not hundreds of thousands of people waited until the last absolute second to send in this paperwork? I'm thinking not," said Dan Cannon at GunsSaveLives.net. "I think this 'amnesty' deal is a chance for anti-gun politicians to try and save face after a massive civil disobedience movement was discovered."
At the federal level, the Obama administration has continued to issue unconstitutional decrees on gun control after failing spectacularly last year in its push for Congress to approve more infringements on the human right to keep and bear arms. Ironically, however, as The New American reported this month, the nationwide assault on gun rights by Obama, the establishment media, and certain extremist Democrats has backfired, big time. In addition to sparking record firearm sales across America, dozens of state laws easing restrictions were enacted — almost double the number of laws purporting to impose new infringements. Efforts to fight the radical new scheme in Connecticut are ongoing.
Alex Newman is a correspondent for The New American, covering economics, politics, and more. He can be reached at anewman@thenewamerican.com.
Source: The New American
The rancour between Japan and China was on public display at the World Economic Forum in Davos, Switzerland when Japanese Prime Minister Shinzo Abe gave his keynote speech to the gathering of billionaires, bankers, CEOs, and political leaders on Wednesday.
After expounding on his "Abenomics" pro-market restructuring agenda, Abe spent the second half of his speech making barely-veiled jabs at China that were calculated to further inflame tensions.
Abe began by declaring that "freedom of movement" was of particular importance—a reference to the dangerous dispute that emerged last month over China's declaration of an Air Defence Identification Zone in the East China Sea, including the disputed islets known as Senkaku in Japan and Diaoyu in China.
The US, followed by Japan, immediately flew war planes into the zone unannounced, challenging Chinese authority and sharply escalating tensions. As China scrambled its own fighters in response, the danger emerged of a clash precipitated by a mistake or miscalculation on either side.
Referring to the Senkaku/Diaoyu islands, Abe repeated his adage that disputes should be resolved through dialogue and the rule of law, not through force and coercion. In fact, his government refuses to even recognise that there is a dispute over the rocky outcrops and has stepped up military measures in the area, raising the risk of a military clash.
Again pointing to China, Abe proclaimed the need to "restrain military expansion in Asia, which could otherwise go unchecked." He called for military budgets to be made "completely transparent"—a criticism repeatedly made by the US and its allies over China's military spending.
While repeatedly declaring his commitment to peace, Abe last year announced the first increase in the Japanese military budget in a decade. His government continued to shift the strategic focus of the Japanese military to "island defence" and Japan's southern island chain adjacent to the Chinese mainland.
Japan's defence expansion has been encouraged and backed by the Obama administration, as part of its "pivot to Asia" that includes strengthening of alliances and partnerships throughout the region aimed against China.
Making clear the dangers of war were real, Abe warned his audience: "If peace and stability were shaken in Asia, the knock-on effect for the entire world would be enormous."
Asked by the chair of the session, Abe defended his visit in December to the notorious Yasukuni war shrine—a hated symbol of Japanese militarism in the 1930s and 1940s, where many "Class A" Japanese war criminals are buried. Abe claimed he was simply "praying for the souls of the departed," which should be "something quite natural for a leader of any country in the world."
While Abe did not name China in the course of his speech, the target of his remarks was unmistakable.
In another Davos session, Chinese academic Wu Xinbo responded by calling Abe a "troublemaker", likening him to North Korean leader Kim Jong-un. "Political relations between our two countries will remain very cool, even frozen for the remaining years of Abe in Japan," he warned.
In a less public forum at Davos with international journalists, Abe was more explicit. Asked by Financial Times journalist Gideon Rachman if war with China was "conceivable", the Japanese prime minister did not rule it out. Instead, he compared the current tensions between China and Japan to the rivalry between Britain and Germany in the years before the World War I, saying that it was a "similar situation".
While various commentators have made the same comparison, such remarks carry added significance coming from Japan's prime minister. Abe reinforced the point by declaring that China's increase in military spending was a major source of instability in the region.
As reported in Rachman's blog, Abe noted that, "Britain and Germany—like China and Japan—had a strong trading relationship. But in 1914, this had not prevented strategic tensions leading to the outbreak of conflict." He warned of the danger of "some conflict or dispute arising out the blue, on an ad hoc level… or inadvertently"—a reference to the killing of the Austrian archduke in 1914 that sparked war.
Abe offered no suggestion as to how conflict could be avoided, other than a half-hearted proposal for a "military-force level communications channel" between Beijing and Tokyo. "Unfortunately we don't have a clear and explicit roadmap," he said, adding later than Japan would "very much like to strengthen our military relationship with the US."
This last remark highlights the role of the Obama administration is stoking up tensions throughout the region. Its "pivot to Asia" has encouraged allies as Japan and the Philippines to take a far more aggressive stance in their maritime quarrels with China. Four years ago, the dispute over the Senkaku/Diaoyu islands barely registered in international politics. Today it has become a dangerous flashpoint for war in Asia.
Abe's speech is part of an escalating propaganda war between Japan and China. Following Abe's visit to the Yasukuni Shrine on December 26, Chinese and Japanese ambassadors have engaged in embittered exchanges in the newspapers in at least a dozen countries, including the United States, Britain, Australia and New Zealand.
In Britain, the exchange took the bizarre form of likening the other country to Lord Voldemort—the ultimate incarnation of evil the Harry Potter children's novels—and accusing it of militarism and aggression.
Like the Abe government, the Chinese regime has seized on the dispute to whip up reactionary patriotic sentiment, seeking to divert attention from the social crisis at home and manoeuvre diplomatically abroad. Chinese ambassador Liu Xiaoming concluded his diatribe against Japan with an appeal for Britain and China to renew the World War II alliance—that is, against Japan—in order "to safeguard regional stability and world peace."
The tensions between Japan and China at Davos, where business and political leaders are supposedly gathered to iron out the problems of global capitalism, underlines the bankruptcy of the social order that they all defend. Five years after the global financial crisis, the economic breakdown continues unabated, fuelling geo-political rivalries that are driving towards a catastrophic war.
Source: wsws
It is obviously clear. President Obama is a threat not only to the American people. He is destabilizing the United States every way he can. He did this paying for Treyvon protest trying to start race wars as one example. He is a threat to world peace. He has to be neutralized before he takes the world into an age of war and destruction. Now how can that be done? Congress can pass all the impeachment bills. The US Senate will not by two thirds vote him guilty removing him from office. Politically there is very little that can be done to interpose between Obama and him destroying the world.
So who will step in and take action to avert a disaster from  happening?  The usurper in the White House is the most lawless President in history that makes Nixon and Clintonlook like choir boys in comparison. President Obama does not respect the Constitution and international law. He is waging war against the American people economically and shredding our Bill of Rights daily.
He is waging war against Christianity on the domestic front attacking religious freedom by forcing people of conscience to pay for Obamacare the pays for abortions. He is attacking Christians in the military daring to say the name of Jesus forcing chaplains to marry homosexuals against the moral conviction of the clergy. At the same time erecting Pagan places of worship on military installations. For this matter I call on the Patriots to relieve officers of duty and command who attack the religious freedom of the men and women in uniform. I do not care if the commander is a Buddhist and gay. He must respect and defend all faiths and conscience. If he is willing to follow an unlawful, immoral order without question that will weaken the fighting strength. Then the commanders and officers who carry these immoral orders need to be relieved of command.
President Obama is waging war on Christians in Syria, Egypt and now in Kenya. He is waging war against Christians world wide. He is a threat to the faith. He is arming the enemies of Christianity who are murdering unarmed woman and children. His actions are bringing instability to the world. He does not regard public opinion at all when it comes to gun control when the people are buying guns in record numbers and the citizens reluctance to go to war with Iran and Syria. Obama is a dangerous loose cannon that must be stopped.
First, Obama may be a natural born US Citizen because he was born in Hawaii. But he renounced his US citizenship becoming an Indonesian citizen taking on the name Barry Soetoro. His records are sealed where we do not know his immigration and naturalization records documenting repatriation or if he is a US citizen. Therefore he might be ineligible to hold office. Obama by his actions says he is an agent of a foreign power working against the United States. He is a domestic enemy of the United States.
He is arming Al Qaeda. The same terrorist that killed and maimed soldiers and Marines in Iraq and Afghanistan. Obama's half brother is being funded by the CIA to fund the Muslim brotherhood. Obama's cousin Odinga is destabilizing Kenya. Odinga was given advice from Obama when he was a US Senator on how to cause havoc and destabilize Kenya for political gain.
Now with this massacre in Nairobi Kenya killing Christians in a Shopping mall. Now there are calls for the TSA to be in Shopping Malls that are another gun free zone. It would not surprise me if there are shootings in the malls in the states to further a police state here. Al Qaeda leader Ayman al-Zawahri was calling for small scale attacks on US soil. Al Zawahri is a CIA backed operative who was behind the assassination of Egyptian President Anwar Sadat. Obama is the head of the Muslim Brotherhood and backs AL Qaeda therefore must be taken down and brought to justice.
Treason is the only crime defined in the Constitution written in Article 3 section 3 saying:
Treason against the United States, shall consist only in levying War against them, or in adhering to their Enemies, giving them Aid and Comfort.
President Obama is commiting treason daily against the Americans people waging war every way possible to weaken our republic. He is involved in insurrection and rebellion against the laws of the Union.
Under Article 6 section 3 of the US Constitution all branches in government are bound to the oath as outlined
The Senators and Representatives before mentioned, and the members of the several state legislatures, and all executive and judicial officers, both of the United States and of the several states, shall be bound by oath or affirmation, to support this Constitution.
If we took the oath. We are all duty bound to uphold that oath against all enemies foreign and domestic.
Those who are commissioned Officers in the Armed forces take the oath below:
Commissioned officers taken this oath:
I, _____, having been appointed an officer in the Army of the United States, as indicated above in the grade of _____ do solemnly swear (or affirm) that I will support and defend the Constitution of the United States against all enemies, foreign and domestic, that I will bear true faith and allegiance to the same; that I take this obligation freely, without any mental reservations or purpose of evasion; and that I will well and faithfully discharge the duties of the office upon which I am about to enter; So help me God."
(DA Form 71, 1 August 1959, for officers.)
Enlisted personal and Non Commissioned Officers take this oath:
I, _____, do solemnly swear (or affirm) that I will support and defend the Constitution ofthe United States against all enemies, foreign and domestic; that I will bear true faith and allegiance to the same; and that I will obey the orders of the President of the UnitedStates and the orders of the officers appointed over me, according to regulations and the Uniform Code of Military Justice. So help me God."
(Title 10, US Code; Act of 5 May 1960 replacing the wording first adopted in 1789, with amendment effective 5 October 1962).
That oath does not say to defend unconstitutional laws and illegal orders. It does not say defend a political agenda or corrupt politicians. It does not say defend the dictator. If the laws contradict the USMJ and the Constitution of these United States. The people in the Armed forces are duty bound not to carry out the order.
We are very unique because our oaths are not to a person. But to the US Constitution. The people who written the Constitution and requiring an oath of affirmation to support and defend the Constitution. Not a monarchy. They knew the British Redcoats were bound to the will of the King. Not to any morals. They had to follow the decrees of the King without question.   We do not serve a monarchy. We never swore to a dictator. We serve the cause of freedom defending and preserving our Constitution. Our oath to preserve, protect and defend out Constitution is a vital check and balance against tyranny and despotism. The UCMJ requires us to follow lawful orders and not illegal edicts that goes against the law of the land
President Obama through insurrection is working hard to overthrow the government ofthe United States. Obama is trying to find an excuse to declare a national emergency to place the USA under Martial law. He can announce the President is  suspending the Constitution so continuity of government declaring the President Dictator under PD-51 President Bush singed. This makes the President a Dictator under any national emergency the chief executive decides what is and what isn't . Congress has no say to review. This is a classified document congress is not allowed to read.
Right now in Benjamin Fulford newsletter he says with much skepticism from a source inside the Pentagon. General Staff officers are making a list of 30,000 people who are New World Order thugs including the President. All to be arrested for treason and insurrection attempting to overthrow the Constitutional government. 
It has been rumored the Provost Marshal was going to arrest Obama for attempting to detonate a nuclear device in Washington DC on the 12th Anniversary of Sept 11th. The shooting in the Navy yard could be a smoke screen of the attempted arrest of Obama for treason. I can tell the Military is getting ready to act to defend this nation. When Secretary of State John Kerry signed the UN Small Arms Trade Treaty. That was an act of treason trying to repeal the Second Amendment by underhanded means using treaty law.
I do not see much of the Military going out to confiscate guns. It is not 2005 in New Orleans after Hurricane Katrina. It is a different world.
The Military is very awake now to the President's treasonous ways. It is my hope the Military stands down instead  of carrying out illegal orders where Obama is crowned King Nothing.
Source: From The Trenches World Report
Obama's war on Syria rages. It's taken a horrific toll nationwide. Tens of thousands died. Dozens more do daily.
Millions were displaced. Numbers internally and abroad range up to one-third of Syria's population. Humanitarian crisis conditions exist. Human suffering is extreme.
Peace talks reflect more illusion than reality. On January 22, they're scheduled to begin.
On Sunday and Monday, Russian Foreign Minister Sergei Lavrov met with so-called Friends of Syria countries in Paris.
They include America, Britain, France, Germany, Italy, Turkey, Saudi Arabia, Egypt, Jordan, Qatar and UAE.
They're imperial collaborators. They no friends of the great majority of Syrians. On Sunday, they issued a joint statement, saying:
"Assad and his close associates with blood on their hands will have no role in Syria."
Throughout nearly three years of conflict, they've wrongfully blamed him for Western-backed insurgent crimes.
They're imperial collaborators. They're responsible for horrific bloodshed. They want regime change. They want mass slaughter and destruction to achieve it.
They want sole right to choose who'll rule. They want Syrians having no say. They want pro-Western stooges in charge. They're ravaging and destroying a once peaceful country.
They're responsible for high crimes against peace. No end of conflict looms. It's unclear if talks will take place as scheduled. It's unclear if it matters.
It's unclear who's attending. Divided opposition groups may not come. They're preoccupied with slaughtering each other instead.
On January 12, AFP headlined "700 killed in Syria rebel-jihadist battle: monitor."
Hundreds more are missing. Fighting rages. It's been ongoing for days. Civilians are caught in the middle. Perhaps well over 1,000 died. Expect many more to perish.
Northern provinces are affected. Aleppo, Idlib and Raqa are hard hit. So are Hama and Homs. At least 16 suicide attacks occurred. Dozens were killed. More die daily. Syria remains a cauldron of violence.
On Sunday, French Foreign Minister Laurent Fabius lied, saying:
"It's the regime of Bashar al-Assad that is feeding terrorism. We must bring that regime to an end."
"There is no solution to the Syrian tragedy apart from a political solution. And there is no possibility to achieve (it) if Geneva two does not take place."
Geneva I ended in failure. Washington and other opponents demanded he must go. They demand he go now. They do so illegitimately.
On Sunday, John Kerry discussed prospects for Middle East peace. He addressed Syria. He blamed Assad for Obama's war.
"There is an urgent need for the Syrian regime to implement its obligations under the UN Security Council Presidential Statement," he said.
"We believe it is possible for the regime to (cease fighting) before Geneva – local ceasefires if necessary – a ceasefire with respect to Aleppo, and send the signal that they are prepared to set a different mood, a different climate, a different stage for the possibility of success in Geneva."
"They have the power to do that. And the opposition has pledged that if they will do that. The opposition will live by it."
False! Kerry knows it. Extremist elements continue fighting. They reject peace talks. Washington bears full responsibility for ongoing conflict. Assad defends Syria responsibly.
He's battling US-backed foreign invaders. Don't expect Kerry to explain. Continued aggression is planned.
Washington is directly involved in supplying lethal aid. It's been doing it all along. It's coming cross border from Turkey and Jordan. Israel is supplying weapons. CIA and US special forces are directly involved.
Kerry lied saying Assad "disregard(s) the most basic human rights." Extremist opposition forces are barbaric. They've committed numerous atrocities. Assad is wrongfully blamed.
Washington wants war on Syria continued. Geneva II won't end it. Demanding Assad must go is illegal.
Syrians alone have sole right to decide who'll lead them. Foreign interference violates international law.
Kerry is an unindicted war criminal. He has no legitimacy whatever. He's less than optimistic about Syria.
"None of us have an expectation," he said. "(F)ull agreement" is unlikely.
"What we do expect is to begin to get the parties at the table convened and negotiating and beginning a process of waging an even stronger effort to provide for this political solution."
"It'll take a little bit of time, but I'm confident that it needs that forum. It needs all the players at the table."
"It needs the umbrella of the United Nations." It needs Assad gone, according to Kerry.
On Sunday, Friends of Syria countries issued a statement saying Geneva Two's objective is replacing Assad with transitional governance.
They want one fully empowered. They want pro-Western stooges in charge. They want what Syrians won't tolerate.
Ahmad Jarba heads the National Coalition for Syrian Revolutionary and Opposition Forces. He replaced Moaz al-Khatib. He's no friend of Syrians. He's one-sidedly pro-Western.
He issued a statement saying:
"The most important aspect of today's meeting is that we all agree to say that the Assad family has no future in Syria."
"Removing Assad from Syria for the future has now been clearly established in a unanimous decision adopted by (Friends of Syria countries) without the possibility for ambiguity."
Lavrov responded saying:
"Our partners are blinded by an ideological mission for regime change."
"I am convinced that the West is doing this to demonstrate that they call the shots in the Middle East. This is a totally politicized approach."
Russia is fundamentally opposed. It respects Syrian sovereignty. International laws matter. Putin calls force against sovereign nations unacceptable. He said waging it is aggression.
Removing Assad assures endless conflict. Doing so frees jihadists to run wild. Syria will resemble Iraq and Libya.
Daily conflict kills dozens in both countries. Violence shows no signs of ending. Pro-Western puppet governance can't stop it.
Institute of World Economy and International Relations senior fellow Stanislav Ivanov believes peace in Syria remains elusive.
He doubts Geneva II will work. Given what remains ongoing, it's destined to fail, he said.
He believes a UN-sponsored conference should precede Geneva. All relevant international parties should be involved.
Iran should be invited unconditionally. It won't attend Geneva any other way.
Center for Contemporary Iranian Studies Rajab Safarov calls Geneva talks this month futile.
"The conference will not take place because of the US," he said. "Washington cannot get rid of the heavy pressure from Saudi Arabia and Qatar. They are not interested in finding a solution to the Syrian issue," he added.
"There are almost no chances this conference and even holding it can succeed," he said.
"Assad needs 4-6 months (more fighting) maximum. After that there will be no opposition in Syria. And no need" for peace talks, he believes.
At the same time, he thinks Geneva II can achieve something positive. Geneva I failed by demanding Assad must go.
Friends of Syria countries demand it now. Doing so runs counter to what most Syrians wish. Peace remains a convenient illusion.
Expect conflict without end to continue. It's virtually certain without Iran's involvement to end it.
Regional violence shows no signs of ending. Greater war looms possible. Post-9/11, millions died. Washington bears full responsibility.
It's waging war on humanity. Expect other countries to be ravaged and destroyed before it ends.
The entire region may become embroiled in conflict. Global war is possible. Imagine the potential consequences. Imagine what no responsible leaders should risk.
Stephen Lendman lives in Chicago. He can be reached at lendmanstephen@sbcglobal.net.
His new book is titled "Banker Occupation: Waging Financial War on Humanity."
http://www.claritypress.com/LendmanII.html
Visit his blog site at sjlendman.blogspot.com.
The globalists put their plan into motion decades ago. The proper meaning of the headline is not that China is an economic miracle, but that the United States, systematically stripped of its industrial might, is destined to fall even further. The Chinese economy is a haven of direct transnational integration. The outsourcing of manufacturing from domestic capacity is not solely a response of cheaper economic cost of goods production. No, the underlying reason for the migration of product assemblage is to weaken an independent American economy.
The news of this long awaited milestone, primarily announced in the foreign press, almost has a ring of glee. The Guardian reports that China surpasses US as world's largest trading nation.
"China's annual trade in goods passed the $4tn (£2.4tn) mark for the first time last year according to official data, after exports from the world's second largest economy rose 7.9% to $2.21tn and imports rose 7.3% to $1.95tn.

As a result total trade rose 7.6% over the year to $4.16tn. The US is yet to publish its 2013 trade figures, but with trade totaling $3.5tn in the first 11 months of the year, it is unlikely to beat China."
Further coverage presented in the Telegraph, the Financial Times and the BBC, reflects I told you so attitude.
"It's always been a matter of time until China surpasses the US … and there are good reasons to believe that China is likely to retain this pole position for the foreseeable future.

"The trade figures look very healthy and the factors underpinning them are structurally sustainable. It is hard to see them being reversed significantly, at least in the short to medium term."
Contrast this viewpoint with the assessment out of Marketwatch.
"And let's not forget: The economic data out of Chinese agencies has long been seen as a bit questionable. Even the country's own statistics office has said it is trying to clean up the inaccuracies. As our own Michael Kitchen points out, trade data has come under particular suspicion, as businesses disguise some money flows as trade to try to bypass controls."Of course, the U.S. press continues to make excuses that conceal the betrayal of American trade policy goals and practices. These are the same business journalists that repeat the statistical figures coming out of recent administrations that need revisions, when caught in dramatic errors of omission or deception.
Proponents of a structured destruction of America's economy, laud international trade, as long as it slanted to eliminate domestic survival and reduces our standard of living. This lunacy, stated in Benefits of International Trade, does not square with the aftermath of a trade deficit that has become a permanent fixture.
Some important benefits of International Trade

 Enhances the domestic competitiveness

 Takes advantage of international trade technology

 Increases sales and profits

 Extend sales potential of the existing products

 Maintain cost competitiveness in your domestic market

 Enhance potential for expansion of your business

 Gains a global market share

 Reduce dependence on existing markets
 Stabilize seasonal market fluctuations
Now examine the real significance of this "Free Trade" globalist plan for America.

1. How can domestic competitiveness improve, when entire industries move offshore?

2. Where is the advantage in developing new technology domestically and transferring it to foreign plants, even if owned by "so called" U.S. national companies?

3. Increase sales and profits, booked by foreign subsidiaries, means that the capital is not repatriated back.

4. If products produced domestically, shipped, and sold to overseas markets, there would be a valid benefit. However, the direction is in reverse.

5. Maintaining cost competitiveness translates into closing domestic facilities.

6. Expansion of business means look overseas because domestic consumers have less money to spend.

7. Oh yes, the holy grail of market share, means last company standing, since domestic markets have reduced sales.

8. Yep, now that existing domestic markets are sinking, move your boat to a different ocean.

9. Seasonal fluctuations means that booms are past profit spikes, the new normal is a perpetual dip.
The Chinese perspective as reported in China Daily from Wang Haifeng, a researcher with the Institute for International Economic Research at the National Development and Reform Commission, needs especial emphasis.
"The size of the value of the trade in goods tells just one side of the story. The other side is that China's export competitiveness, as well as the competitiveness of its trade structure, is far behind the US. The competitive advantage of US exports centers on its technology, quality and brands, with added-value being very significant. China's export prices are much cheaper on average and a large part of its exports are from OEMs (original equipment manufacturers)," Wang said.
When an economic system intentionally transfers their technological advantages, inventions and intellectual edge to a foreign country so that companies can avoid domestic taxation or onerous regulation, the future adverse and inevitable consequences with such relocations, are preordained.
According to World Bank data, in 2011, the US GDP reached $15 trillion while China totaled $7.3 trillion. Just how long will it take this gap to narrow and surpass the U.S. GDP?
If a comparison of gambling revenue is a leading indicator, just look at Chinese Territory Broaden Lead as Global Casino Capital. "It now takes Macau's gamblers just one day to wager what's bet in an entire week on the Las Vegas Strip." To make thing even worse, Nevada's biggest casinos lose $1.35B in 2013.
This example demonstrates the extravagant cash flow and disposable income that is circulating in China. Much of this opulence comes from the pocketbooks of struggling Americans, who buy essential or sustainable goods that have a made in China label.
Tech firms transfer the secrets of their products and software to their Chinese partners as the U.S. government subsidized consumer or the remnant middle class, just deepen this destructive cycle. This absurd economic bargain drives the wealth disparity to irrational levels. That is exactly the objective of the globalists, and the rest of us are mere spectators as the Chinese laugh at our stupidity.