You know, in spite of the visit from The Bone Lady when I was just three years old, and all the grim foreshadowing that she downloaded to me via direct intuition, I always held out hope that humanity could or would somehow turn things around on this planet, and snatch victory from the jaws of defeat.
As long as there is breath there is always hope, that was my thinking for a long time, but I am no longer so sanguine.
As one of my friends recently remarked to me, there is, indeed, real evil abroad in this world. I don't know how else to explain the wickedness of what is happening at Fukushima, in Japan, where the situation with the exploded and/or melted down nuclear reactors just goes from frightfully dire to unimaginably worse.
I frequently check the developments there at www.enenews.com and the latest news is very disturbing. I said from the outset, in the spring of 2011, that Tokyo would be evacuated. I still believe that to be inevitable. It is possible that much of Japan will be evacuated to elsewhere. The apocalyptic dimensions of the crisis are being covered up by TEPCO, the Japanese government, General Electric, and the USSA government. The reality is that there was at least one, and maybe more, really dirty nuclear blasts there in March of 2011, that wrecked the reactors and created a radioactive hell that no one knows how to remedy or bring under control. At the least we are probably looking at the failure and collapse of Japanese society with likely evacuation of tens of millions of people or more, and the fairly rapid death of vast portions of the Pacific Ocean, as deadly radioactive waste water continues to flow into the sea by the hundreds of tons, every day.
And when the cooling pool at reactor four collapses, the many tons of highly radioactive, spent, fuel rods that it contains will overheat and burn and or catastrophically fission, i.e., cause a runaway, nuclear reaction, or, in lay man's terms, there will be another atomic explosion, along with a mushroom cloud, and tons of highly poisonous nuclear isotopes will be spread aloft into the atmosphere and/or will drain or be blown into the sea, to poison the Pacific Ocean even further.
This is worse than bad news. This is planetary chaos news. This is civilization ending news. This is species extinction level news, as in extinction of the human species on this planet. If you do not think so, all I can say is: wait. It won't be long. Probably not ten years, not five, maybe even by Christmas this year, and you will begin to see what i mean, if you haven't already.
And even if the cooling pool at reactor four doesn't fail or collapse of its own accord in the near future, though that is very highly probable, TEPCO's plan to manually remove the many tons of bent, mangled, fused, welded together, very highly radioactive fuel rods that remain in the pool, beginning in November of this year, is so fraught with peril that it is likely to spectacularly fail, with unimaginably negative consequences. Any slight mistake, miscue or dropped fuel rod could result in a fission criticality, a runaway nuclear chain reaction, to wit, an atomic explosion that will shower the northern hemisphere and the Pacific Basin with a fatal radioactive sleet that will persist for hundreds of thousands of years.
As I said, the situation is somewhere far south of dire, with a headlong, hellward trajectory.
The Nuclear Chain Reaction
Because what is inevitable, the longer the situation at Fukushima festers, is that the whole site will have to be abandoned. Due to the high radiation levels, no one will be able to work there without dying. So the workers will pull back, and the cooling pools and storage pools that contain thousands of tons of extremely radioactive, spent fuel rods will fail or collapse and there will be more explosions and radioactive fires. As the radioactively contaminated NO GO ZONE expands, as the population flees, the day will come when nuclear reactors at other, nearby power generating plants will also fail, melt down and/or explode, because the nuclear engineers and maintenance workers no longer come to work and operate them — BECAUSE THEY ARE DEAD.
And then there will be three or four more, and the radioactive No Go Zone will expand, widen, grow. And other nuclear power plants will then fail, melt down and/or explode, because their operators are also DEAD, and so do not come to work, do not maintain them.
There are over 50 nuclear power reactors in Japan, and they all have their spent fuel rod cooling pools. It doesn't matter if the reactors themselves are shut down, because there are thousands and thousands of tons of highly radioactive, spent, nuclear fuel rods stored in the cooling pools all over Japan. So, given time, the crisis will continue to fester and worsen, and then it will begin to cascade, like a row of toppling dominoes, only it will be a series of failing nuclear power reactors, one after the other, heralding the end of the nuclear age, and quite possible the end of humanity.
It's just that serious.
All of that will send a killing wave of radioactivity across the Pacific to North America. So what happens when the population on the west coast of the USSA flees in panic from the approaching killer wave of radioactivity? Well, there will be no one left to operate the nuclear power reactors in California, for example. or at Palo Verde, the massive nuclear power plant just to the west of Phoenix. So when those nuclear reactors and their spent fuel cooling pools fail, melt down, and/or blow up, the civilization-ending, planet-killing, Fukushima Syndrome will come home to America with a wicked vengeance.
All courtesy of General Electric. General Electric designed five out of the six reactors at Fukushima and built three of them, so what we see here is genocidal, planet-killing failure of American (alleged) "high technology" on a spectacular scale.
General Electric — busy exterminating a planet near you of its resident, biological life forms.
At the end of the day, all the differential calculus, the nuclear physics, the nuclear chemistry, the nuclear engineering, the corporate profits, the Madison Avenue advertising slogans, the multinational wheeling and dealing, all has conspired to assassinate the planet on which we, and they, all live. Make no mistake, the planet is now dying. The global poisoning process is so very far advanced that it probably cannot be stopped. Certainly, there is not now any serious, international effort to do so, not anything remotely commensurate with the level of danger that we are facing.
No doubt we are dealing with profound iniquity, a betrayal so complete of all that is human that no words exist to describe its foul dimension. The ones who have done this thing walk among us, though for how long? – understanding that they, too, will certainly drop dead along with countless millions of others, as a direct result of their abjectly arrogant ignorance.
Arrogant Ignorance
All of their super-computers, the advanced mathematics, their (so-called) "hi-tech" industrial base, all of their billions of dollars of (so-called) "high finance" — and they kill the planet? And themselves and their posterity in the process? That's the best they can do? They get a PhD in nuclear chemistry and use their (so-called) "knowledge" and (so-called) technical "expertise" to kill the planet? The planet that they also live on?
Geniuses. All of them.
Central Banking Middle East Madness
Then there is the very real prospect of a shooting, nuclear war, beginning in the Middle East. The USSA has a powerful fleet in the region. So do the Russians, as a counterpoint. Sadly for all humanity, the Washington, DC — City of London — Lower Manhattan — Tel Aviv — NATO cabal seems hell bent on war, and so we are on the slippery slope to war. Unfortunately, this psychopathic cabal is very heavily nuclear armed.
I saw all of this coming from waaaaaaay back, from way back in my infancy, since the age of three years, when The Bone Lady visited me and clued me in to realities that I still don't want to think about, given their ghastly, hideous savagery. But I'll tell you what, it's enough to give a man insomnia, it's enough to drive him out onto the nuclear missile silos, again and again, in a personal effort to inject a note of sanity and warning into a positively insane political and military climate, in an attempt to wake up anyone who may be susceptible to awakening.
ANYONE.
My latest sally was 15 April 2010 in North Dakota, USA. I went over the security fence onto the H-8 Minuteman III nuclear missile silo in the Minot Air Force Base nuclear missile field, near Parshall, North Dakota, at the intersection of 33rd Street and 76th Avenue. I conducted a nonviolent, peace demonstration on the silo and was arrested by the USSA military and imprisoned for 100 days, almost all of the time served in the Heart of America Correctional and Treatment Center in Rugby, North Dakota.
My Minot Manifesto explains my motivations, reasons and spiritual and political philosophy. It is one of the most important documents I have written in my entire life.
A Serious Message From The Heart of America was my personal statement that I mailed to the news media from jail in Rugby, North Dakota, on 14 July 2010, prior to being criminally tried and convicted in USSA federal court in Minot, North Dakota.
I explain the symbolism in my dress and accoutrements in the photo below, in the text of my lengthy Minot Manifesto. It's thirteen pages, but worth the time and effort to read. It is a major life statement on my part, that reflects literal decades of deep thought, a very large quantum of concentrated life energy and hours, weeks, months and years of preparation, a statement that distills an important fraction of my life essence into human language. I invite you to partake of my gift by taking the time to read and reflect on what I have written, and then to take meaningful, principled, creative, nonviolent action yourself.
I don't quite know what more to say, what more to do. In fact, were I to do more than I already have, and I have been out on the nuclear missile silos three times (and been jailed for my trouble all three times, in Arkansas, Missouri and North Dakota), I would run the very real risk of infringing on your right and your very real, personal RESPONSIBILITY to also courageously act. So what are you waiting for? Why are you here on this planet, at this time, reading this blog post, and articles like it?
Because make no mistake about it, the time to act, if you are going to act, is here. The time has arrived. The planet is on the brink. We face the very real prospect of a shooting nuclear war. Additionally, the Fukushima crisis, and the threat from nuclear power plants in general, ALL OF THEM, could not be more serious.
In recent days, I find myself musing about the closing scene from "Dr. Stramgelove," with the haunting song by Vera Lynn, "We'll Meet Again, Don't Know Where, Don't Know When," that was such a huge hit in World War II, for obvious reasons.
And it fills me with such melancholy and sorrow. Because if it starts, this ugly thing called nuclear war, and we are headed that way, can all unravel very rapidly. The machines will take over, and automated, pre-programmed orders of battle will be carried out, without human control, as machines battle machines with nuclear fire. Waves of missiles will come in, again and again, to batter the underground bases. I have read the declassified documents. Warhead after warhead will come in at 10 minute intervals. You cannot imagine the depths of the hell that is already programmed and waiting to be unleashed.
Back in the 1960s, the USSA military was counting on 140 million casualties in the mainland USSA alone. I know this because I have read the documents. I have done the research. The USSA population is much larger now, and much more urban, so the casualty rate would be even higher. Maybe 200 million? 250 million casualties in the USSA alone?
Do you think you will just watch that on CNN?
Refuge in the Southern Hemisphere
If you have read my previous writings you will know that I have said that IF humanity has a future, it is likely to be in the southern hemisphere, if only because the lion's share of the nuclear weapons and nuclear power reactors are in the northern hemisphere. As the nuclear power plants fail, melt down, and/or explode most of them will be in the northern hemisphere. This is not an intellectual exercise — already we have had catastrophic failure of nuclear power plants at Chernobyl, Ukraine and Fukushima, Japan. They are just the first. There will be more.
Likewise, any shooting nuclear war is logically likely to be concentrated in the northern hemisphere, since all of the known, nuclear armed, military powers are in the northern hemisphere
But even then, there are enormous problems in the southern hemisphere. The vegetation in the Amazon region of South America produces something like 20 to 30% of the oxygen in the Earth's atmosphere. As the Amazon dies, and it is being destroyed right now, so too, is the Earth's breathable oxygen supply being destroyed. I don't know about you, but I breathe oxygen all day and all night, every day and every night of my life.
So even if we resolve the nuclear issue, and there is ZERO progress on that front right now, only to lose the Amazon, we all will still die, because none of us can survive with 20 to 30% less oxygen. Just cannot.
Right now, we, humanity, every last one of us, are in a life and death struggle for the life of our species, and the life of our planet.
If we win, we live. If we lose, we die. ALL OF US.
End of the story. End of our species' genetic line. For ever and ever.
Done. Finished.
So maybe moving to Bolivia or Uruguay or Namibia or Madagascar or New Zealand will buy you a little time, a year or ten. However, if we fail to rein in and ABOLISH nuclear reactors and nuclear weapons, if we fail to reforest the Earth and cleanse it of radioactive contamination, then we are through. It's the end for us.
This is our group decision. Right now we are on a self-destructive path to global extinction.
So Here Is My View
If you will act decisively, now is the time. Pick your issue and your spot and act creatively, courageously and nonviolently.
It's your world and your life. Act like they both count for something.
And here's the other thing. If you cannot, or will not act, then how about supporting those of us who have acted, and who continue to act?
In my case, I have paid a very heavy price, in earnings forever foregone, by putting my life on the line, repeatedly, for you, whom I do not even know. But because you are my human kin, I went out on the missile silos, again and again, and I went to jail. I lost more than a year and a half of productive labor. I lost, as well, the opportunity to have a whole wide range of well paying jobs, due to my arrest and prison record, even though I have multiple advanced university degrees, up to the doctorate level.
Subsequent to my arrival in South America, I immersed myself in Amazonian shamanic culture, the better to understand the Amazonian region, the jungle itself, and the shamanic human ecology of the region that interfaces with the hyper-conscious plants in the jungle, only to be very gravely assaulted by one of the said Amazonian shamans and hospitalized for more than four months with massive trauma to both my body and emotions. I am now pursing a criminal case against the shaman and that also costs heavily, several thousands of dollars in attorneys' fees, at the very time when so much of my time and energy is taken up with therapy and the sheer physical effort of getting around with impaired mobility. Nine months after the assault I still have physical nerve trauma in my lower extremities, a good deal of numbness and what is called drop foot. I walk with crutches. My electro-therapy also costs. At the moment I cannot go to electro-therapy, although I badly need it, because I only have $35 to my name.
I have run completely through my meager life savings and there is no more.
Additionally, I have this week begun the formal petition process to the government of Ecuador to request political asylum. My years-long record of anti-nuclear activism and repeated jailing by the USSA government is one factor in my decision, coupled with other factors such as recent revelations of universal NSA surveillance and espionage, the secret arrest and indefinite military detention provisions of the NDAA of 2012 and 2013, the recently revealed, previously secret 2011 FBI documents that blatantly discuss plans to murder Occupy Movement activists by sniper fire, including in San Antonio, Texas, where I lived and worked as a window washer from 2000 to 2009, and all of this in the context of an all encompassing pattern of unbridled lawlessness and pervasive lying with regard to EVERYTHING by the American government. All of this and more, has brought home to me the seriousness of this moment that we are living now.
I have the obligation to safeguard my own liberty and safety. It is clear to me that politically I am freer and safer in Ecuador than in the USSA. The American government has taken a hard, dictatorial turn towards neo-fascism. That is the plain truth. The harsh, repressive treatment of Edward Snowden and Chelsea (formerly Bradley) Manning makes that clear enough. We are in altogether different territory now. And so I have petitioned for political refuge in Ecuador.
This also entails paying an attorney, to assist me in my interactions with the administrative, legal and political system in Ecuador. It is my life on the line and I am proceeding very carefully, every step of the way.
But it is also your life on the line, in that my anti-nuclear activism, my immersion in the Amazonian culture, and my pursuit of political refuge in Ecuador all have profound implications far beyond just me. What happens to me also has broad implications for you. The consequences of nuclear war are too horrific to contemplate, and if it is to be avoided, it is because of actions such as mine. Similarly, we simply cannot afford to lose the Amazon, and yet we are losing it right now. If we are to save it, a big part of that will be due to the personal efforts of those who come to the region and get personally involved in the nitty-gritty, even life-threatening struggle for the soul of the Amazon, because more than anything, we are involved in a pitched battle for the very spirit and soul of the Amazon and of the rest of this planet.
Similarly, if I, with my history of activism, book writing, researching, blogging, public speaking, interviews, and repeated nonviolent civil disobedience and consequent jail record, cannot obtain political refuge abroad, then what hope do you have? You're boxed in, that's what. You're in a cage with no exit.
And so, if you cannot or have not done the things that I and others like myself have done and are doing, then can you please, will you at least please support us?
I desperately need your support now. My legal fees run to thousands of dollars, and my therapy is ongoing. I appreciate and really need your generosity. Please communicate with me at: dr.samizdat1618@gmail.com or via Skype at richard.sauder333 as to how to donate.
Come Ye That Love The Lord
I am a native Virginian, and have lived, worked, traveled, studied and gone to jail all over the American South, from the Virginias and Maryland, all the way across to South Texas, and numerous points in between. A very large block of my life has been spent down South. Although I am not now a church attending man, I have in the past been in all kinds of Christian churches, both Black and White, in big cities and small country towns.
Some of the most memorable sermons I have ever heard have been by Black pastors in rural areas of the deep South. One of the things I like about the traditional Black style of hymn singing down South is the way that the head deacon or pastor will frequently line out a hymn, especially the first line or two of a verse, and then the other deacons or members of the choir will join in, accompanied by riffs on the organ, if there is an organist, and there are some really gifted organists playing in southern Black churches.
I well remember a sermon that I once chanced to hear, decades ago, by a Black lay preacher, one sultry, Sunday night, in a tiny little town way down South, about as far south as you can go, and still be in the South and not somewhere else. The ceiling fans lazily stirred the muggy summer air, as the moths flitted vainly around the naked incandescent light bulbs hanging from the ceiling overhead. The windows were flung wide open and the pale light from the sanctuary washed feebly out through the rusted screens and flooded onto the close cropped lawn that surrounded the church. It was one of the most extraordinary public speaking performances I ever witnessed. The preacher used as his text Ezekiel 37, the theme being dry bones and systematically connecting them one to the other, the purpose being to reassemble and restore "them dry bones" to life. As he spoke, I saw that he fell into a trance, that he entered another state of consciousness, that he was self-hypnotized and that the sermon itself had a sort of existence independent of him, that the message took on a life of its own and was using his mind, his mouth, his body, to project itself into the ears, hearts and minds of the sparse assemblage present that evening. As he finished, he collapsed exhausted backwards into his armchair and lined out the first words of the hymn that he wanted the choir to sing. I don't anymore remember exactly what song he called for, but it could well have been this: Come Ye That Love The Lord
If there is to truly be a new world order, as distinct from the obscene power that currently holds sway on this planet today, then we will need to see a completely new order of human being on this world, a species of human being motivated by love for the Creator and by devotion to inward and outward service to the sacred life impulse. We don't see that now, and the human species may go extinct on this planet for its want.
I do believe in God and have been profoundly privileged to see some of His servants face to face. I find their company congenial.
Come, ye that love the Lord,
And let your joys be known;
Join in a song with sweet accord,
And thus surround the throne.

Let those refuse to sing
That never knew our God,
But children of the heavenly King
May speak their joys abroad.

The God of heaven is ours,
Our Father and our love ;
His care shall guard life's fleeting hours,
Then waft our souls above.

There shall we see his face,
And never, never sin;
There, from the rivers of his grace,
Drink endless pleasures in.

Yes, and before we rise
To that immortal state.
The thoughts of such amazing bliss
Should constant joys create.

Children of grace have found
Glory begun below:
Celestial fruits on earthly ground,
From faith and hope may grow.

The hill of Sion yields
A thousand sacred sweets,
Before we reach the heavenly fields,
Or walk the golden streets.

Then let our songs abound,
And ev'ry tear be dry;
We're trav'lling through Immanuel's ground,
To fairer worlds on high.

(John Wesley, ca. 1703- 1791)
Source: Richard Sauder  |  Event Horizon Chronicle
I am constantly asked, "Chuck, why don't pastors take a stand and speak out?" I've been a pastor most of my adult life. I believe I am qualified to answer that question. Here is the stark reality: the vast majority of pastors today are "success" oriented. Beginning in Bible College or seminary, and continuing throughout a pastor's ministerial life, the emphasis is success. And that means church growth, larger congregations, bigger buildings, bigger offerings, burgeoning statistics, greater notoriety, denominational praise, invitations to speak at conferences, applause from fellow ministers, not to mention the financial perks and benefits that come with pastoring a "successful" church.
And the way to learn how to build a successful church is to learn from those who have done it. Pastors regularly attend church growth conferences to learn from the "big" church pastors on how it's done. They purchase books, magazines, newsletters, etc., that are all geared towards telling pastors how to build a successful church. They are constantly being schooled in the latest and greatest "how to" strategies of church growth and success. This usually entails more and more sophisticated programs, music, sound, lighting, atmosphere, classes, seminars, organization, etc. Everything, and I mean everything, is geared toward success as described in the aforementioned paragraph.
Most pastors today are in reality not spiritual shepherds as much as they are corporate CEOs. The same mentality, philosophy, and strategy that drive corporate boardrooms also drive the boardrooms of modern churches–to a tee. Pastors act like CEOs, dress like CEOs, talk like CEOs, manage like CEOs, and think like CEOs.
Dare I say that even the way pastors and churches cater, and "reach out," and "minister," etc., has mostly to do with "good business." Church members are babied and pacified and stroked and petted and fawned-over because it is "good business." Today's Christians are so spoiled and petted that any dereliction or lack of attention by a pastor, church, or staff usually results in them "moving their letter" down the street to a place that will more readily cater to their temperamental demands.
Have you not noticed how most pastors spiritualize away the great examples of Bible heroism and defiance against tyranny and despotism? Ask them point blank about Daniel and the lion's den or the three Hebrew children in the burning fiery furnace or Queen Esther or scores and scores of other acts of defiance lauded in Holy Writ and they will say, "That was another time." Or, they might say, "This shows God's great deliverance and protection." But the overriding principle that drove the great heroes of the faith to challenge and defy evil government is never even acknowledged, much less addressed.
The great lesson of the above-mentioned heroes and heroines is not that God delivered them, because many of them were NOT delivered. As Paul notes in Hebrews 11: "Others were tortured, not accepting deliverance…And others had trial of cruel mockings and scourgings, yea, moreover of bonds and imprisonment: they were stoned, they were sawn asunder, were tempted, were slain with the sword: they wandered about in sheepskins and goatskins; being destitute, afflicted, tormented…they wandered in deserts, and in mountains, and in caves of the earth." (Hebrews 11:35-38 KJV). The great lesson of the above-mentioned heroes and heroines is their willingness to defy evil authority–regardless of outcome. Listen to the three Hebrew children:
"Shadrach, Meshach, and Abednego, answered and said to the king, O Nebuchadnezzar, we are not careful to answer thee in this matter. If it be so, our God whom we serve is able to deliver us from the burning fiery furnace, and he will deliver us out of thine hand, O king. But if not, be it known unto thee, O king, that we will not serve thy gods, nor worship the golden calf which thou hast set up." (Daniel 3:16-18 KJV)
These men knew that God COULD deliver them, but they did not know if He WOULD deliver them. And to them, it didn't matter: they were willing to defy the tyranny of King Nebuchadnezzar regardless. They were not going to bow to the unlawful, illegitimate authority of the state (in whatever form it appeared). That is the glaring lesson of every single one of these great stories of defiance.
Furthermore, most pastors and teachers absolutely refuse to tell the truth of Hebrews 11:34: "[They] waxed valiant in fight, turned to flight the armies of the aliens." This Biblical passage lauds the courage of past believers who took up the sword against tyrants and despots. In the same breath that Paul extolled the sacrifice of believers who were willing to die for their faith, he also extolled the bravery of believers who were willing to fight for their faith. But you NEVER hear that from the vast majority of pastors today.
If you hear any mention of, say, America's Founding Fathers from today's pastors, it is that the founders were wrong, that they violated Romans 13, that God did not lead them to declare independence and revolt against the British Crown. Such is the ignorance and cowardice of today's ministers.
And while we are on the subject, the misinterpretation of Romans 13 is one of the chief reasons why most pastors and churches are so utterly indifferent or nonplussed about resisting evil government. This is why my son and I coauthored the book, "Romans 13: The True Meaning of Submission." I encourage readers to get this book and share it with as many of your Christian friends as possible. In the book, Tim and prove from the entire Bible–including Romans 13–that nowhere does God expect (much less demand) believers to submit to evil, wicked authority.
Order the Romans 13 book here:
Tim (a constitutional attorney) and I coauthored a second book that is also relevant to this discussion. It is called, "To Keep or Not To Keep: Why Christians Should Not Give Up Their Guns." This book searches the entire Bible and conclusively proves that self-defense is not only a God-ordained right; it is a God-ordained DUTY–and that Christians are totally justified in NOT surrendering their means of self-defense to any civil authority.
Order "To Keep or Not To Keep: Why Christians Should Not Give Up Their Guns" here:
The fact is that all of these great Bible stories of lawful, God-ordained defiance of unjust authority are totally ignored by the vast majority of today's pastors and churches. None of these great Bible truths are made relevant to attempted acts of tyranny in today's America. None of them.
Again, it is all about success. To the average pastor, nothing is as anathema as controversy. And nothing is more controversial than politics. Therefore, pastors are taught to avoid politics like the plague. Of course, they won't tell you that the controversial nature of politics is the reason they avoid it; they will tell you that "God has not called me to get involved in politics," or, "I'm trying to build a church," or, "That's not our mission," or any number of other pious-sounding clichés. But the reality is they are trying to be successful, and they believe controversy hinders success.
That's also why you seldom, if ever, hear "hard" sermons from the modern pulpit–even though that is exactly the kind of sermons that Jesus Himself preached. (See John 6:60) To the success-driven, religious CEO, people must always feel good; they must be permanently ensconced in their comfort zone; and they must never be rebuked or informed of misconduct or irresponsibility. And as far as freedom goes, the shallowness of the average pulpit refuses to acknowledge the responsibility of the church to do anything to preserve it. All they talk about is praying for your political leaders and being good little subjects of the state.
Plus, don't forget that most churches are up to their eyeballs in debt. Therefore, pastors are afraid if they offend people offerings will go down and they might not be able to pay for all of those fancy buildings and exorbitant staff–not to mention their own personal financial perks might be endangered.
And, yes, I must also add that the 501c3 non-profit tax-exempt status most churches operate under poses a serious intimidation against the pastor and church, which keeps them from taking a stand or speaking out on issues that might be construed as political.
But here is the bottom line: as long as Christians in the pews continue to attend and financially support these stand-for-nothing churches, the churches will continue to languish in their indifference. After all, by the attendance and offerings of all of these people in the pews, pastors are being continually convinced that everything they have been taught is working: their churches are successful.
The ONLY WAY Christians can start making a difference in their country is to GET OUT of these clueless, cowardly churches and find a pastor who is not afraid to be politically-incorrect, who is not afraid to preach and teach the Biblical principles of liberty, and who is not afraid to preach and teach the principles of righteous defiance against any act of tyranny. Find a pastor who is not trying to be successful. You don't need a successful pastor; you need a truthful pastor.
But this means that people in the pews must truly WANT to be in a church that takes a stand, doesn't it? We have the kind of pastors and churches that we are willing to support. If that's the case, Christians should stop complaining about the indifference of their pastors and simply accept the imminent slavery to which they are being led.
"A really efficient totalitarian state would be one in which the all-powerful executive of political bosses and their army of managers control a population of slaves who do not have to be coerced, because they love their servitude. To make them love it is the task assigned, in present-day totalitarian states, to ministries of propaganda, newspaper editors and schoolteachers . . . . The greatest triumphs of propaganda have been accomplished, not by doing something, but by refraining from doing. Great is truth, but still greater, from a practical point of view, is silence about truth." ~ Aldous Huxley
Hello, welcome, come on in. Please find a seat. I'm excited to be here with you today; we will take a look at how public opinion is so easily molded by promoters of the state. Many of us use the word "propaganda" a lot and it's helpful to understand some basics about what propaganda is and how it is used. Messages released through traditional media organs can now be more effectively challenged directly by interested persons from outside the media priesthood, thanks to the Internet. Until we do this more effectively there will continue to be a trend of hyperactivity towards the police state at home and abroad and the serial-warring will continue. So, here we are; let's get to it.
The word "propaganda" is often used when trying to explain how the state has been able to maintain such a powerful stranglehold over the collective imagination. Propaganda walks the fine line between what is known and what is purposely hidden while appealing to base emotions of fear and loyalty. Americans have been conditioned to react to this word by associating it with words like Nazi, Fascist, Communist and Terrorist. Basically, propaganda is what Bad Guys do, not Good Guys. Why would Good Guys do anything but tell the truth, the whole truth and nothing but the truth?
You see, Good Guys don't control the media and good old capitalist media hacks are just giving the people what they want. Right? So, when you say "propaganda," many people will immediately think that there is no way "our professional journalists" and "our politicians" could possibly do anything so awful to the good people of the United States of America as to inseminate the seed of propaganda into the Red, White and Blue body politic. No sir-ree, only conspiracy theorists believe stuff like that. Only Bad Guys do that and "we," by definition, are the Good Guys. Now back to reality.
The traditional media machine is sold as being a necessary social institution, completely outside of the state (except for licenses – but don't mind them), that wields a mighty pen with righteous indignation at political scandals and as giving The People a "voice." The Third Rail of politics is used to "keep them honest" or "keep their feet to the fire," for noble purposes, of course, like, say Social Security, Health Care, the Drug War or bombing foreigners. Because these trained and certified journalists had to work their way up the corporate ladder, honing their integrity, sense of honesty and desire to speak truth to power! But, gasp, people today look to the Internet and read ideas written by people who didn't study in the media education mills or learn to kiss the right spots on the behinds of the right people! The self-serving glorification of mainstream media persons can only be surpassed by politicians themselves. The good news is that liberty has a golden opportunity today because this monopoly on the communication of ideas to the masses controlled by the melded interests of the state and big corporations has been disrupted by new technology.
The manipulation of messages to promote favorable outcomes for a messenger when interpreted by those receiving the message is as old as the first handshake. But how that message is delivered has changed profoundly a few notable times, including the most recent iteration over the past 150 or so years. The written word, developed thousands of years ago, changed communication with the masses from a very personal event with lots of shouting to a non-personal event that put the focus of thought onto the words themselves. It changed everything in society, some good and some not so good. The elite always have used their influence to promote conditions that ensure and/or expand their positions and advantages, often at the expense of the common man. This is not new; however, it has become more complex over the ages.
When the printing press came along in the Middle Ages, it allowed for many copies of written ideas to be distributed simultaneously; this changed how society organized again. The world gets smaller with each advance in communication technology. The most recent step with computers is a continuation of the electronic communications revolution started in the mid to late-1800s. The inventions of telegraph, telephone, radio and television communications made distances literally disappear for people spreading ideas far and wide. The computer has combined all of these technologies into one platform. Now there is a race between liberty and the state seeking to squelch the freedom of ideas in society with laws, regulations, licenses and official messages crowding out the truth.
The term propaganda has its roots in the writings of the Medieval Catholic Church priests wishing to propagate their faith to wider audiences using the new technology: the printing press. Machiavelli wrote a popular book for monarchists that incorporated some age-old theocratic tactics and strategies for modern (at the time) use. Hitler is often given credit for the modern resurgence of propaganda with his use of rituals, including nighttime rallies, fire, symbolism, loudspeakers, mass printing of pamphlets, film distribution, and radio transmissions as well as his autobiographical best-selling book Mein Kampf. But it is Edward Bernays, the nephew of Sigmund Freud and the man known as the "father of public relations" in the United States that deserves the real credit for modern propaganda. I don't have the time today to go into a detailed history, so please do a search for Edward Bernays for a little interesting homework on the man who inspired the use of modern propaganda.
I want to spend the rest of our limited time looking at a recent article in the mainstream media as a case study in how crude propaganda is passed off of as serious journalism. It goes on everyday in every country, hidden in plain sight. Lies implying the "why" mixed-in with the hard, cold facts of who, what, where and when told by messengers posturing as journalists simply reporting impartial facts to We the People; their agendas hidden behind the façade of good intentions and given legitimacy by official blessings. These statist scribes are the perpetrators of never-ending war as they advertise a continuum of ridiculous propaganda phrases like "Making the World Safe for Democracy," "World's Policeman" and "War on Terror."
First and foremost, propaganda must maintain the veil of legitimacy by speaking with authority. Power (of Authority) is to be reckoned with is the theme of all primary communications. Further, the faithful must always kneel to the powerful or society will fall apart is the subtext to all statist propaganda. Authority must be seen as the savior of society, so the people will ignore the universal faults of the state's all too human agents. A good example of this in the run-up to the "strike" on Syria using "precision bombing" is the recent piece by Chuck Todd, NBC News Chief White House Correspondent called "The White House Walk-and-Talk That Changed Obama's Mind on Syria." I didn't choose this example because it is exceptional, quite the contrary, it is all too typical and you have probably read countless versions of the same message in all of the mainstream media organs.
First, a picture is inserted showing the powerful, wise leaders in deep thought as they weigh the fate of the world on the scales of justice. This helps to establish the authority of the words that follow. Then it's simply the Hegelian Dialectic writ large. Party A's political agenda (thesis) is reported and discussed along with the opposing political agenda of Party B (anti-thesis). Then what results is not the clear triumph of either argument, it is the advancement to a "superior" argument C (synthesis). Position C was the elite objective all along and now the process starts over again. This is how each step on the path to perpetual war is so seamless no matter who occupies the chairs at the table of authority. Both sides are allowed occasional meaningless victories to shore up their base and stay in the game, but true victory is ever elusive and defeat always on the horizon. This is the futile system of organizing society we have inherited and glorify; a system based on lies and obfuscation to ensure elite control of the debate. We can do better.
Here is the link to the whole article published on August 31, 2013 at NBCNews.com.
Here is the picture of the official deciders provided by official photographers and released by official spokespersons with caption, by-line and intro:
White House
President Barack Obama meets with his national security advisers in the White House Situation Room on Saturday to discuss strategy in Syria. Chief of Staff Denis McDonough is fourth from right.
By Chuck Todd, NBC News Chief White House Correspondent
A stroll around the White House grounds with his top adviser on Friday evening changed President Barack Obama's mind about getting Congress to sign off on a military strike in Syria, senior White House officials told NBC News.
Obama had been leaning toward attacking Syria without a congressional vote for the past week, the officials said. Obama was convinced he had the evidence to back up a strike and as a result dispatched Secretary of State John Kerry to make a passionate case for U.S. action. But only hours after Kerry called Syrian President Bashar al-Assad "a thug and a murderer" and accused his regime of using chemical weapons to kill 1,429 people, Obama changed his mind as he walked across the South Lawn with Chief of Staff Denis McDonough, the officials said.
NBC's Chuck Todd says up front these powerful wise men met to "discuss strategy in Syria," but it is really to discuss strategy for how to get away with bombing Syria. The strategy of bombing Syria is de facto assumed from the start: the leader of the little state on the other side of the world is "a thug and a murderer," so therefore, the leader of the big state must bomb the people of the little state until they overthrow their leader. Isn't that the definition of terrorism? State murder is referred to as a strategy, while independent murder is terrorism.
Todd then describes the political process for seeking congressional authorization for a strike on Syria, and says that the president's decision to wait on Congress is a departure from 30 years of strengthening executive branch power. Thus, Our Fearless Leader is not afraid to go his own way to do the right thing and is a Man of the People.
Obama's National Security Council had believed since last weekend that requiring a vote was not even on the table and that "consultation" in the form of congressional briefings and behind-the-scenes conversation was all that would be needed before a strike. One senior official noted that no key leaders in Congress had specifically requested a vote on military intervention.
Officials said that after the president met with national security advisers on Aug. 24, they determined the evidence showed Syria's Assad regime had used chemical weapons in an attack earlier this month. At that time, the president indicated he was leaning toward a strike.
Note the use of institutional words describing mere mortal men to give these deciders the anointing of authority to "strike" at the enemy. These experts "determined the evidence" does indeed support their agenda, as if it could have been any other way. Our Fearless Leader was only "leaning toward a strike."
But a growing number of Congressional members were beginning to question the administration's strategy by the end of the week. And an NBC News poll released Friday morning showed that nearly 80 percent of Americans agreed that the president should seek approval in advance of taking military action.
Ah, so the legitimacy of initiating violence and raining bombs upon foreign peoples who are not a threat to this politician's constituency is undermined by his constituency opposing his attack. Our Allies seem to be having the same problem; this is nasty business in a purported democracy, but just a speed bump for the propagandist to navigate. Note that the article doesn't say that Congress questioned the President's strategy of bombing Syria, just his strategy of how to accomplish this already determined goal by selling that agenda.
While Obama's advisers argued Friday night in private that the humiliating defeat for Cameron starkly illustrated the risks of asking for congressional input, the president responded that the vote in Parliament demonstrated exactly why he should seek a vote on this side of the Atlantic, senior officials told NBC News.
And, the president insisted, seeking legislative backing was the approach most consistent with his philosophy. While debate within the administration continued into late Friday, by Saturday morning the senior advisers acquiesced.
President Obama says the nation should and will take action against the Syrian government, but not without congressional approval.
So President Obama has already made up his mind to bomb Syria, but he wants Congress to publicly back his decision so that when the action goes bad, he can spread the blame around. Congress, on the other hand, wants Obama to order the missile attack on Syria, but is afraid of the voters and doesn't want to go on record endorsing it. It's all "legal," you know, for the emperor to bomb whoever he wants whenever he wants, but it would just be more "consistent with his philosophy" if he had some public support. This entire session was over the timing of the attack with the major concern being getting re-elected, not doing the right thing.
The president also noted, "while I believe I have the authority to carry out this military action without specific congressional authorization, I know that the country will be stronger if we take this course, and our actions will be even more effective."
White House aides said they are fairly confident that Congress will grant them the authority to launch a strike, although they maintain that Obama would be acting within his constitutional authority even if Congress rejects the authorization and Obama orders military intervention.
There's an upside to that cooling-off period too, aides said. The delay gives Obama time to make his case to Congress and to keep pushing for international support.
This is the purpose of the article: to "make the case" for a strike. Notice again how the article is careful not to frame the decision as being one between attacking and not attacking Syria, but of how to sell a decision that has already been made. The only question is timing. The rest of the article is pure hypocrisy and emotional appeals seeking to give the impression that killing Syrians is the moral thing to do. Pure theater of the absurd promulgated by a willing hack posing as a "journalist."
Now, is there some apparatchik sitting in a US Ministry of Propaganda giving orders to NBC newsmen or any other mainstream media hacks about what to write and publish? No, there doesn't have to be, which is worse, because dribble like the above article is seen as "independent" and "just reporting the news." And it is well written for accomplishing its purpose. However, does it even hint that there is a case for non-intervention? No. Does it ever mention that the "rebels" being supported by Obama and his minions are "thugs and murderers"? No. Does it say that evidence has been provided indicating that the surrogate terrorists seeking to overthrow the Syrian leader have used chemical weapons, originally started the conflict and are mostly from other Arab countries allied with the US? Of course not, because that does not promote the official agenda.
The fact that this attack has not yet occurred is testament to the power of the Internet and how it affects public opinion. Even just ten years ago, the emperor could send out some trumped up evidence (e.g. yellow cake purchases) against the hated dictator-of-the-month who stopped being useful to their CIA handlers and these lap dog journalists would fight over who could exaggerate the official propaganda the most. Today it is common knowledge that the US government and its surrogates have been backing "thugs and murderers" in Syria and that they have not been successful. Since these agents of death and mayhem are failing at their assignment to overthrow the Syrian dictator, the US government felt compelled to escalate the killing by becoming directly involved.
Ten years ago, the missiles would already be raining down on the water, sewer and electric plants of Syria in "precision strikes," causing even greater human misery. You see, these brilliant strategic thinkers believe that the way to "save" people from their dictators is to destroy their society and its infrastructure, thus starving the people that aren't directly killed by missiles and bombs. This then necessitates an occupation with "boots-on-the-ground" (that will be denied will ever happen right up to the time they "must" be sent in) to help them partially rebuild what was destroyed, also to be paid for by US taxpayers. And, of course, this requires giant embassies and military bases to be built by government contractors around the country. How long this game plan can be delayed is hard to foresee, but I doubt that it can be avoided for long, given the sociopathic powers that be. Still, this delay reveals that the elite recognize their grip on popular opinion is waning.
In the interests of full disclosure, it should be noted here that President Obama really didn't make this decision himself, as it was made years ago by his superiors in the so-called military-industrial-complex. Obama is just the current Puppet-in-Chief trying to sell more wars to the American public. Just listen to this short excerpt from an interview of General Clark. Here is the main point:
GEN. WESLEY CLARK: …I knew why, because I had been through the Pentagon right after 9/11. About ten days after 9/11, I went through the Pentagon and I saw Secretary Rumsfeld and Deputy Secretary Wolfowitz. I went downstairs just to say hello to some of the people on the Joint Staff who used to work for me, and one of the generals called me in. He said, "Sir, you've got to come in and talk to me a second." I said, "Well, you're too busy." He said, "No, no." He says, "We've made the decision we're going to war with Iraq." This was on or about the 20th of September. I said, "We're going to war with Iraq? Why?" He said, "I don't know." He said, "I guess they don't know what else to do." So I said, "Well, did they find some information connecting Saddam to al-Qaeda?" He said, "No, no." He says, "There's nothing new that way. They just made the decision to go to war with Iraq." He said, "I guess it's like we don't know what to do about terrorists, but we've got a good military and we can take down governments." And he said, "I guess if the only tool you have is a hammer, every problem has to look like a nail."
So I came back to see him a few weeks later, and by that time we were bombing in Afghanistan. I said, "Are we still going to war with Iraq?" And he said, "Oh, it's worse than that." He reached over on his desk. He picked up a piece of paper. And he said, "I just got this down from upstairs" — meaning the Secretary of Defense's office — "today." And he said, "This is a memo that describes how we're going to take out seven countries in five years, starting with Iraq, and then Syria, Lebanon, Libya, Somalia, Sudan and, finishing off, Iran." I said, "Is it classified?" He said, "Yes, sir." I said, "Well, don't show it to me." And I saw him a year or so ago, and I said, "You remember that?" He said, "Sir, I didn't show you that memo! I didn't show it to you!"
Well, there you go. That's all we have time for today and I'm afraid I've already gone long. I hope that when you read and listen to "the news" or "official statements" that you remember to use your propaganda filter and take it with a grain of salt. Challenge official lies whenever and however you can. And when these shameless liars start waving the flag to inspire you to give up more treasure and blood for big corporations and their political machines, don't fall for it. Remember, real Good Guys don't need propaganda if they are doing the right thing. So stand up to the powerful media mavens and be heard because your voice is just as legitimate as any journalist's. Speaking truth to power is essential if we are to break the cycle of endless war. Thank you for coming.
Source: Mark Davis | Strike the Root
The philosophical condemnation of the supremacy in individual liberty verses the reigning doctrine of collective dominance, is a primary cause for the destruction of Western Civilization principles. Rene Descartes preferred to do his radical doubt thinking in solitude. In today's society, thinking is about as foreign as rational behavior. In order to understand the timeless values and precepts that fostered the underpinnings of our Western thought and heritage, the significance of Descartes needs a close examination.
Jorn K. Bramann, PhD in The Educating Rita Workbook is the source reference for the Descartes: The Solitary Self essay. This excellent treatise deserves your full attention.
"There are two cultural legacies of lasting importance that Descartes' radical separation of the mind from the physical world has left—two philosophical conceptions of reality that found expression in how Europeans related to their environment, and how they perceived their over-all existence in the world.

The one legacy fastens on the absolute sovereignty of the mind vis-à-vis everything that is not mind. While the external world, including the thinker's body, is subject to the laws of physics and other external contingencies, the mind is not. I, being pure mind, enjoy a supreme degree of independence from my body and everything physical.

The radical separation of mind and body–and of the mental and the physical in general–is known as "Cartesian Dualism." And by attributing to the mind something like sovereignty over the external physical world, it has prepared the way for a distinctly modern conception and experience of reality, a conception which replaced older ways of seeing the world in drastic ways.

The other important legacy that originates with Descartes' radical separation of the mind from everything physical is the inherently solipsistic individualism that time and again emerged in the course of modern European philosophy. Solipsism is the extremist philosophical theory that I am the only being that exists. This theory is invariably perceived as either comical or crazy by anyone who discusses it, and most philosophers have assumed that there are convincing reasons for dismissing it without much ado. The way Descartes sets up and explains his procedure of radical doubt, however, makes it impossible to avoid the conclusion that the doubting self may indeed be the only being that exists. In spite of all efforts to refute it, Cartesianism remains haunted by the ghost of Solipsism . . . The decisive point of Cartesian doubt is the contention that I cannot go outside of myself, as it were, to check whether what I see is real or not. I am always and irremediably inside my mind, and that always keeps alive the theoretical possibility of the truth of Solipsism."
The "ME" culture seems to be the social reflection of adopting a solipsist personal mindset. The unreality in which so many zombies live their existence, seems to be the extreme of the only perception of knowing within yourself. When Tocqueville stated his famous comment that "Americans are Cartesians without having read Descartes", we get an insight into the significance that Descartes had on the Enlightenment and the emerging scientific age.
In another segment from The Educating Rita Workbook, Doctor Bramann cites the reasons why Americans function within the social framework that came out of a philosophical departure from the Old Europe.
The social condition that makes Americans natural Cartesians are described by de Tocqueville as follows:

"In the midst of the continual movement which agitates a democratic community, the tie which unites one generation to another is relaxed or broken; every man readily loses the trace of the ideas of his forefathers or takes no care about them.

Nor can men living in this state of society derive their belief from the opinions of the class to which they belong; for, so to speak, there are no longer any classes, or those which still exist are composed of such mobile elements, that their body can never exercise a real control over its members.

As to the influence which the intelligence of one man has on that of another, it must necessarily be very limited in a country where the citizens, placed on a footing of a general similitude, are all closely seen by each other; and where, as no signs of incontestable greatness or superiority are perceived in any one of them, they are constantly brought back to their own reason as the most obvious and proximate source of truth."
Relying on and coming back to your own reason seems to be relegated to past generations. Is the Descartes doctrine relevant in the technocratic and transnational, globalist interdependent and digital connected world of today and still the compelling intellectual system? Well, this begs the question of an analysis about current worldly conditions and the true criteria and standards that any successful society must adopt.
In The Underlying Soul, by Stephen Iacoboni, MD writes at Science vs Religion: Rene Descartes and the Cause of Spiritual Decline.
"Before Descartes, mind, body and soul were one — as described so eloquently by the greatest of the scholastics, Aquinas himself. The Cartesian legacy, which had driven Europe to its greatest heights of world exploration, colonization, and conquest, paradoxically has left the West in decline. Europe now is more a museum rather than anything resembling a world power.

Why? Because Descartes' famous statement says that thought precedes self-awareness, i.e., soul. But, modern science now tells us that thought is simply a bodily function of the cerebral cortex. As such, there is no room in the medical model for Descartes' separated soul to play any real role in our lives. Thus, the legacy of Descartes, after four centuries of material success, is spiritual collapse. For the first time in the history of Western civilization, many now believe we are soulless."
That is the very point that needs to be deconstructed. The operative benchmark is not the fashionable belief that perception is everything. The trends and flows of popular culture are not superior to constraints of nature and the laws of the universe. A soulless society cannot respect the dignity of the individual or protect the natural rights of persons. Yet, the vast achievements of raising people out of poverty, social despair and private isolation are a central part of the legacy of Western Civilization.
When the Bramann assessment begins with the viewpoint:
"Individualism is one of the hallmarks of Western philosophy and civilization. No other intellectual tradition has been as intensively (some would say: excessively) preoccupied with singling out and defining the individual self than Western philosophy, and no other polity has made the presumed rights and prerogatives of the individual as central a concern as Western societies. Individualism is as defining a characteristic of our present civilization as capitalism, materialism, technology, and global expansion."
He is really validating and concluding that Descartes helped set into motion a new wave of thinking that broke from the past and liberated the mind and practical accomplishment capacities of what is pejoratively called progress.
Is the triumph of the will a feat of institutional communal conscience? On the other hand, are the vast majority of initiative steps forward a product of individual inspiration and creative insights?
Rene Descartes did not originate the argument that the individuals are their own sole and ultimate arbitrator of perceiving reality, but he did contribute a singular vision that penetrated into the social fabric of Europe and America. Western political thought has always been a depository of philosophical building blocks that rest upon the pillars of the Greek notion of democratic rights, privileges and responsibilities.
The adoption of Roman edicts and precepts evolved into the admiralty law of equity relativism that passes today for jurisprudence. To the extent, that Descartes separated the soul from any real role in our lives, would not negate the factual truth that our soul is the essential being of our personhood and existence.
Civilization is not possible without a firm acceptance that individuals possess, by their very nature, Inalienable Rights as understood by Thomas Jefferson. John Locke influenced Jefferson and his prospective can be traced back to Descartes' assertion that all individuals have the "natural light of reason." Descartes' belief that the world is essentially rational and comprehensible is certainly being tested by current world events. However, the awful actions that disrespect citizens have a direct correlation to the way that governments, corporatists and institutions mistreat human life.
The refuge of one's own mind may well be the last assertion of your own self worth and intrinsic value. With all the mental assaults and psyops targeting your intellect, the day of an independent and individualistic human species may well come to an end. At that point, the collective soul of humanity dies as well.
Those rugged individuals that Tocqueville observed in 19th century America would be in shock and horror to see the lack of critical thinking in this anti-intellectual society. For his part, do not blame Descartes, he knew who he was.
In the classic work, "Earth's Earliest Ages" English theologian G.H. Pember (1837-1910) examines the role of satanic forces in the first destruction of earth under God's judgment and compares them to the explosion of spiritism (open intercourse with evil spirits), ancient Egyptian Hermetic magic, Theosophy, Buddhism, reincarnation, karma, the Mysteries, astrology and mesmeric healings sweeping across Christendom.  
It was during the Renaissance that many influential Christians at the highest levels of Church and society had returned to the occult Wisdom Teachings that originated in ancient Egypt with Hermes Trismegistus.  In his own time, Pember observes that ancient occult traditions are no longer veiled in mystery but boldly presented by the powerful occult brotherhood as the fruit of modern science, especially evolutionary philosophy, which  the brotherhood assert was included in the instructions given,
 "…to the initiates of the Hermetic, Orphic, Eleusinian, and Cabbalistic mysteries, and were familiar to Chaldean Magi, Egyptian Priests, Hindu Occultists, Essenes, Therapeutae Gnostics, and Theurgic Neo-Platonists." (Pember, pp.243-244) 
 In the impeccably researched "Scientific Analysis of the Writings of Alice A. Bailey and their Applications," Robert A. Hermann Ph.D. affirms Pembers claim with respect to the occult origins of the evolutionary science so widespread in our time.   Herrmann traces modern evolutionary thinking–which has infiltrated the whole body of the Church–back to 1750 and the Spanish-French occultist the Martine's de Pasqually (1715?-1779) whose biological conception predates Darwin's theory and held that an adept spiritually evolves into higher and higher forms on various evolutionary levels.  (raherrmann.com)
Pember knows that occult teachings are grounded in knowledge received from evil spirits, thus he particularly connects evolutionary philosophy to spiritism.   This teaching said Pember, made the world ready for the deeper teachings of the Brotherhood (fallen angels):
 "…..the Brotherhood decided that the time had come to communicate with it, and openly influence its religion and philosophy. They have, however, become so etherealized by their practices that they are unable to endure contact with coarse human nature; it was, therefore, necessary to employ intermediaries.  The first person known to have been chosen for this purpose was a Madame Blavatsky."  (pp. 243-246)
 In affirmation, Corinne McLaughlin and Gordon Davidson, the politically influential co-authors of "Spiritual Politics: Changing the World from the Inside Out," admit that their book is based on the Ageless Wisdom teachings preserved by occultists since the Egyptian pantheon (27th-30th centuries B.C) and handed down over the ages to modern occultists in the time of the Renaissance, the Enlightenment and on into our own time:
 "For centuries, the Ageless Wisdom in the West was shielded from an unprepared public…. The unveiled truths were handed down only orally by individual teachers to tested disciples or by certain religious groups and secret societies, such as the Cabbalists, Druids, Essenes, Sufis, Knights Templar, Rosicrucian's, Freemasons, and others who carefully guarded the teachings down through the centuries. A study of these secret societies would reveal powerful influences on the history of nations…."  (Spiritual Politics, McLaughlin, Davidson from "Reinventing Jesus Christ: The New Gospel,"Warren Smith, crossroad.to)
 Beginning with the work of the Brotherhood and/or Masters acting through Blavatsky, Ageless Wisdom has succeeded in over-spreading W. Europe and America and made deep inroads into the whole body of the Church over the last one hundred years. Blavatsky's important book, 'The Secret Doctrine' (1888) paved the way by synthesizing,
 "…..Christian, Jewish, and Islamic mysticism with the Eastern teachings of Hinduism, Taoism, and Buddhism, showing their common roots and comparing their sacred texts…."
 The next development came through the teachings of Alice Bailey, an apostate Evangelical:
"…. In 1919 Bailey was contacted by a Tibetan master, Djwhal Khul, who asked her to write a series of books with him telepathically that would continue Blavatsky's work. Over a period of thirty years, Bailey received eighteen books from him on the nature of the cosmos and the human being, outlining principles for individual spiritual growth and humanity's next evolutionary steps. In 1923 Bailey founded Lucis Trust [originally called Lucifer Publishing, ed.] to bring the teachings in her books to the public. A year later she began the Arcane School. The books were written to apply to several levels of consciousness at once and thus can be read by both beginners and advanced students. Her works have been especially helpful to the two of us in our own spiritual growth and have provided much of the inspiration for Spiritual Politics."
Central to ancient Egyptian and modern Hermetic orders such as the Order of the Golden Dawn, Theosophy and New Age is ophiolatry (worship of serpents/Lucifer) and the theme of a pantheon of nine Sun Gods or with modern orders, an occult Hierarchy of nine evolved Brothers or Masters: god-men who have finished their cycles of reincarnation and material evolution but have chosen to remain here on the earth (Gaia) to serve people in their own conscious evolution as well as guide Gaia's spiritual evolution:
"(The solar deity Kneph was pictured as a serpent in a fiery circle and Osiris) was essentially identical with Kneph…The worship of Isis, the moon-goddess, was equally entwined with ophiolatry.  Her emblem was the horned viper…The Egyptians often represented Isis and Osiris together, as two serpents."  (The Cult of the All-Seeing Eye, Robert Keith Spenser, p. 35)
Depending on who they are speaking to, the nine Masters variously call themselves the Brotherhood, Space Brothers, Ascended Masters, the ancient Ennead of Egypt (the nine Sun Gods), Nine Principles of God, the Deep Space Nine, the Group, Sirians and Council of Nine.  Today there is a vast and growing network of channelers purporting to receive messages from the Nine and still others calling themselves Light Workers who claim to have presented briefings from the Group five times at the United Nations.  
Another important theme connecting all ancient and modern Hermetic Orders and Mystery religions is the Sirius star system.  From the time of the Egyptians, Sumerians and Babylonians occult teachings have invariably attributed to Sirius a special status in connection with Isis (Sirius A), Osiris (Sirius B), astrology, Hermeticism, the Mysteries, secret initiations, conceptions of transmigration, reincarnation, astral plane travels and other forms of occult evolutionary philosophy.
Hermetic Mystery schools and orders teach that Sirius is the divine "sun behind the sun" that is both the true source of the sun's energy which keeps the physical world alive, as well as the divine substance that keeps the spiritual world alive.  Whereas the sun illuminates the physical world, which is considered to be an illusion, Sirius is the "real light," the Great Dragon, Cosmic Serpent, Chaos, Abraxas, Star Maker, Ground of Being, or Essence of material phenomena, meaning that the material universe exists only as a grand illusion or mental construction as it does for example in the mind of Brahman:
 "Brahman is real, the world is unreal." (swamij.com/mahavakyas) 
 The two most important figures associated with Hermetic Theosophy, Madame Blavatsky and Alice Bailey, considered Sirius to be the source of mystical serpent power: the seething energies of Lucifer that exert a spiritual influence over the entire Sephiroth or cosmic tree of life and therefore directly link with every great religion of antiquity because these energies extend into the psyche of mankind.
Bailey taught that Sirius is the "Great White Lodge" and believed it to be the spiritual home of the "Spiritual Hierarchy." For this reason she considered Sirius as the star of initiation:
 "This is the great star of initiation because our Hierarchy (an expression of the second aspect of divinity) is under the supervision or spiritual magnetic control of the Hierarchy of Sirius. These are the major controlling influences whereby the cosmic Christ works upon the Christ principle in the solar system, in the planet, in man and in the lower forms of life expression. It is esoterically called the "brilliant star of sensitivity."   (The Mysterious Connection Between Sirius and Human History, vigilantcitizen.com, Dec. 12, 2012)
Baily also taught that Luciferian energy emanating from Sirius is the energy of thought: a mind force that reaches the solar system from a distant cosmic center via Sirius. Sirius acts as the transmitter,
 "…or the focalising centre, whence emanate those influences which produce self-consciousness in man."  (ibid)
 The Hermetic Way of the Dragon
The Hermetic way of psychic power and self-salvation is the antithesis of the Way of Jesus Christ God Incarnate (Romans3:24; 6:23; 10:9-10; Eph. 1:7; 2:8-9) and began with a mysterious man known as Hermes Trismegistus.  
The ancients identified Hermes with Mercury and Anubis (brother to Osiris).   His emblem, the caduceus, was a talismanic serpent representing the power of Mercury as a Sun-god. Speculations abound on exactly when and where Hermes lived.  Some modern New Age occultists believe he was a contemporary of Noah in the pre-flood world which they call Atlantis.  Others believe he lived in ancient Egypt during the time of Moses.  
In "Biographa Antiqua" the English occultist Frances Barret writes that Hermes "communicated the sum of the Abyss, and divine knowledge to all posterity." The word "Abyss" refers to ancient and modern pantheist and/or panentheist conceptions such as the Watery Abyss, Divine One Substance, Primordial Matter, or with Hermes, the Universal Life personified by the Great Serpent or Dragon from whose body and wings stream illuminating serpent power, or with Bailey, 'those influences which produce self-consciousness in man.'
 Bailey is expressing the Hermetic principle which speaks of the correlation between the substance of the Great Serpent and the mind of man expressed in the world famous magic formula: "As above, so below."
The substance (body) and seething powers of the Great Dragon or Serpent are symbolized by the Oroboros, a powerful occult symbol also known as the Sephiroth, great chain of being, cosmic tree of life, and with Darwin the tree of life. The Oroboros 'above' corresponds to a number of different evolutionary levels and realms comprising the habitation of all supernatural entities and various heavens and hells such as the Black Lodge.  Thus the substance of the Great Dragon's body  with its supposed multiple dimensions and life and thought-giving serpent energies not only powers the Divine Substance above but reaches down into the psyche, capturing the imagination, stunting and befouling the conscience, causing evolutionary change, and conferring psychic powers and divinity (you can be as God).
The Luciferian Manly P. Hall (1901-1990) concurs.  According to Manly, Hermetic Freemasonry is an occult science of the soul,
 "…a divine symbolic language perpetuating (by) certain concrete symbols the sacred mysteries of the ancients."  When a Masonry adept has learned the "mystery of his Craft (then the) seething energies of Lucifer are in his hands and before he may step onward and upward, he must prove his ability to properly apply energy."  (New World Order: The Ancient Plan of Secret Societies, William T. Still, p. 30) 
The foundation of Hermes occult way is forbidden knowledge revealed to him during self-induced trance and/or meditation states resulting in altered states of consciousness that opened his mind to contact with the Great Dragon:
 "Meditation is the doorway between worlds….the pathway between dimensions." (The Layman's Guide to Enlightenment,Celeste G. Graham, 1980, p. 13) 
 The Dragon revealed to Hermes that his own nature is divine, meaning that God and psychic power is "within."   The Divine Pymander of Hermes Trismegistus relates Hermes mystical encounter with the Great Dragon who called itself Poimandres, the Mind of the Universe that is within Hermes. (themystica.com) 
 Upon transforming itself into a glorious being of Light the Dragon proceeded to enlighten Hermes with the forbidden knowledge that over time found its' way into Christendom during the Renaissance giving birth to an array of Secret Societies as well as to pantheist theological liberalism and its' primary doctrine evolution, William James theory of the subconscious, the demon-haunted Carl Jung's transpersonal and depth psychology, occult New Age, Phillip Pullman's dark Gnosticism, Mind Science, New Thought, the Alpha Course, Silva Method, Word of Faith, Positive Imaging, Visualization/Dreaming, and the multi-million dollar best-sellers "A Course in Miracles" and "The Secret."  The common denominator of these societies, theories, books and techniques is "God and psychic power is within:"
 "People go through their whole lives chasing everything in the material world, and they fail to discover the greatest treasure of all, which is within them.  Shut your eyes to the outside world.  Direct your thoughts and words inside of you.  The Master within you is the key to all the treasures in the world." (Rhonda Byrne, "The Secret Daily Teachings")
 "Since the unconscious is God all along, we may further define the goal of spiritual growth to be the attainment of godhood by the conscious self."  (A Different Drum, M. Scott Peck)
 "….all is mind and…everything is governed by law (thus man) can create, or have created for him from his own thinking.  He can create such a strong mental atmosphere of success that its power of attraction will be irresistible.  He can send his thoughts throughout the world and have it bring back to him whatever he wants." (Creative Mind and Success, Ernest Holmes, New Thought practitioner)
 "Your unconscious mind (has a) power that turns wishes into realities when the wishes are strong enough." ("Positive Imaging," Norman Vincent Peale, 1982, p. 77)
 Word Faith teacher Kenneth Copeland tells people to visualize any image,
 "…that you get down inside you that is so vivid when you close your eyes you see it, it'll come to pass.  When God came at the Tower of Babel, He said, 'Anything they can imagine, they can do." (Inner Image of the Covenant, side 2, Copeland)
 Yonggi Cho similarly teaches that through visualizing and dreaming you will,
 "….incubate that which we want God to do for us….If you have not visualized clearly in your heart exactly what you hope for, it cannot become a reality to you…"  (The Fourth Dimension, Vol. 1, Yonggi Cho, 1979, 9-35, vol. 2, 18-33)
Believing the Lie
 "And for this cause God shall send them strong delusion, that they should believe a lie." (2 Thessalonians 2:11)
 In "The Spiritist Fallacy," a penetrating analysis of the Hermetic Theosophy, Buddhism and Spiritism that emerged out of the Renaissance taking hold of the minds of modernist priests and intellectuals, the highly respected French traditionalist metaphysician Rene Guenon (1886-1951) describes deluded "enlightened" theologians and intellectuals as those who cannot speak of the devil,
 "….without a smile of disdain, or an even more contemptuous shrug of the shoulders." (p. 252)
Their smug contempt is due to the fact that they believed the spiritist lie that Lucifer is not the devil but rather the "light-bearer."  After all, if evolution is true, as enlightened sophisticates believe, then there was no fall, hence man is not fallen and Lucifer is not the devil but the first free-thinker, the emancipator of man and the angel of evolution.  Modern sophisticates even go so far as to call him 'the Great Creative Intelligence.'  Thus they invoke Lucifer and perform his cult, but in fact these people,
 "…though in fact Satanists, are only unconsciously so, for they are mistaken as to the nature of the entity to whom they address their worship….It goes without saying that these 'enlightened' priests are all plainly modernists and that the spirit animating them is strangely similar to that affirmed in these lines." (p. 254)
 With respect to "modern" spiritist doctrine Guenon notes its' peculiar agreement with the esoteric religion of the Brahmins:
 "Now this….has been taught to lower grade initiates in Himalayan temples for perhaps more than a thousand years!  This similarity is curious at the very least, and one can say without paradox that spiritism is only esoteric Brahmanism in broad daylight."  (p. 41)
Guenon also argues that every "modern" conception that notably disfigures the living God as evolution does is Satanic, and in this sense, all theories of a limited God and of an immanent (pantheist) God who evolves must be placed in the front rank.
Turning to the theories of William James (1842-1910), the father of American psychology, Guenon describes them as examples of unconscious Satanism for two reasons.   First, James theory of "religious experience" as a manifestation of the"subconscious" by which man communicates with the pantheist Divine "within" is only one step away from "condoning the practices of spiritism" with the further consequences of conferring on evil spirits an eminently religious character and being initiated into experiences of the psychic and spirit realm. Initiation involves one in something far beyond the conscious control of the human will, thus once a person has been initiated their spirit/soul is open to bondage, harassment and madness.
 Second, the notion that the subconscious puts man in contact with the Divine "within" puts God,
 "…in the inferior states of being, in feris in the literal sense of this expression.  This then is a properly 'infernal' doctrine, a reversal of universal order, which is precisely what we call 'Satanism.'  Guenon adds, "The devil is not only terrible, he is often grotesque…" (pp. 258-262)
 Building off of James serpent-animated theories, the demon-haunted psychiatrist Carl Jung (1875-1961) taught that the psyche (spirit/soul) consists of two main systems:  a personal unconscious and a deeper more significant layer which he called the collective unconscious with archetypes.  
 Jung's system incorporates Hermetic magic, biological and spiritual theories of evolution, reincarnation, pantheist conceptions of a Gnostic pleroma (divine substance) and various other occult doctrines and psycho-spiritual technologies from around the world.
Jung delved deeply into the occult, practiced necromancy and had daily contact with familiar spirits which he called archetypes because he believed they were manifestations of powers innate in the collective unconscious (substance of the Great Dragon).  
 Much of Jung's psychological insight was acquired from his familiar spirits, particularly Philemon and Basilides.  Philemon appeared to Jung in a grotesque humanoid body with wings and the head of a horned bull. At first Jung thought his spirit familiars were manifestations of his own psyche, but toward the end of his life he realized with horror that Philemon, Basilides, and the many other spirit entities that were a common feature of his life were in fact highly intelligent hostile beings independent of human consciousness.   Speaking of Philemon, Jung said:
 "Philemon represented a force which was not myself…..I held conversations with him, and he said things which I had not consciously thought.    For I observed clearly that it was he who spoke, not I….Psychologically, Philemon represented superior insight.  He was a mysterious figure to me.   At times he seemed to me quite real, as if he were a living personality.  I went walking up and down the garden with him, and to me he was what the Indians call a guru."  (Memories, Dreams, Reflections, Carl Jung, p. 183, cited from PsychoHeresy: C.G. Jung's Legacy to the Church, PsychoHeresy Awareness Ministries)
 Jung uses the name Abraxas to describe the impersonal Gnostic pleroma  (substance of the Great Dragon) out of which mind and then other mental powers emerged.  The word Abraxas is found in esoteric Gnostic texts such as the "Holy Book of the Great Invisible Spirit" and also in the Greek "Magical Papyri."
 In 1916 Jung received further revelations from his demon familiars, this time by way of automatic writing as he recorded a Gnostic treatise called "The Seven Sermons to the Dead."   Labeled a core text in depth psychology the treatise describes Abraxas as a "God" higher than the living, personal Holy God in Three Persons that combines all opposites into a single androgynous Being. 
As with all Ageless Wisdom teachings, underlying Jung's demon-derived "transpersonal and depth psychology" is the Hermetic correlation of the substance of Abraxas (collective unconscious and archetypes) with the personal unconscious of man, hence, "As above, so below."  
 According to the Apostle Paul fallen angels cast down from heaven together with demons are dispersed in a multitude throughout the whole expanse of sky (Eph. 2:2; 6:12).  This means that William James 'subconscious' and Jung's 'collective unconscious' with its archetypes are actually the expanse of sky under the heavens which supposedly connects the substance of the Great Dragon to the psyche of man. Thus to "go within" the "subconscious" (James) or "personal unconscious" (Jung) so as to channel the Divine "within," is to perform the cult of Satan which opens the spirit/soul to contact with powers and principalities and their chief, the devil.    
Though there are increasing numbers of psychologists and psychiatrists who now affirm their belief in evil spirits and their ability to harass, influence and possess human beings, the majority are still heavily influenced by Jung's demon-derived theories, thus they insist that what they call "paranormal experiences"are perhaps hallucinations caused by the innate powers of human imagination or representations of interplay between the left and right hemispheres of the brain and/or the therapeutic release of unconscious repressions.
 Unlike most modern psychiatrists and psychologists, Nanci Des Gerlaise, a Cree Native American woman raised on a Metis settlement, needs no convincing. Almost from birth her life consisted of occult bondage and terrifying demonic harassment until she found deliverance through Jesus Christ.
 Nanci knows without the least bit of doubt that demons exist and can even take the shape of animals, birds and other more frightening creatures.   She knows that medicine men still engage in symbolic baby sacrifices to Satan in return for more spiritual power.   She knows because her own father offered her to Satan.  Her life then belonged to the devil and became filled night and day with all kinds of evil: 
"This is what happened to me and one reason why I had such a struggle when I became a Christian.   Satan still claimed ownership of me.  The tug of war first started when I accepted the Lord Jesus Christ as my Lord and Savior….He set me free from occult bondages and demonic harassment….Christianity (is) God's way of salvation.  Colossians 1:12-14 made perfect sense to me…" (Muddy Waters, Gerlaise, pp. 51, 79-80)
 Nanci's book, "Muddy Waters" is far more than a biography.  It is a clear and compelling warning to all Christians living in sin, apostatizing churches, practitioners of occult psycho-spiritual technologies, advocates for interfaith/interspirituality and spiritual formation (occult techniques dressed in Christian motifs) that forces of darkness really do exist and will make your life a living nightmare of disembodied voices, terrifying encounters with demonic entities, thoughts of suicide and murder, and even possession.
 "Now the Spirit manifestly saith, that in the last times some shall depart from the faith, giving heed to spirits of error, and doctrines of devils." 1 Tim. 4:1
 From the time of Hermes, ancient and modern occult pagan adepts have been employing a variety of occult psycho-spiritual techniques to "go within" in search of psychic powers and immortality:    
 "…..I can be saved only by becoming one with the universe.  Thereby, too, my deepest 'pantheist' aspirations.  It was especially the image of God which Teilhard saw in need of urgent redefinition.   Modern man has not yet found the God he can adore, A God commensurate to the newly discovered dimensions of the universe." (Towards a New Mysticism, Teilhard de Chardin and Eastern Religions, Ursula King, p. 172)
The corollary to our age of lawless Christians and spreading apostasy is an explosive revival of ancient Hermetic spiritism.  A major reason is that modern psychology allegedly provides us with a "scientific" explanation that ascribes whatever frightening entities encountered while on brain-altering substances or through centering, yogic trance, visualizing and dreaming or other occult techniques to archetypal images from the collective unconscious.
The common thread running through all of this is the diabolical mind of the serpent, the same fallen angel who tempted Adam and Eve in the Garden with the words, "Ye shall be as Gods" (Gen. 3:5) but now seduces with the words, "go within."
The really important news from Egypt is not the "martyrdom" of some hundreds of Muslim Brotherhood supporters and underage human shields set up for sacrifice by their leaders. It is not the brutality of the security forces fighting the emergence of a Khalifate within the state. It is the targeting of dozens of Christian churches, institutions and individuals all over Egypt by the MB, instigated by the leaders and eagerly carried out by the rank-and-file.
The Brotherhood has finally shown its terrorist character (a host of Western news editors excusing and implicitly justifying its acts as "reprisal attacks" notwithstanding). Attacking the helpless infidel has always been the essence of the MB's scriptural sources of inspiration, the record of its predecessors through history, and the practice of its contemporary peers. As assorted jihadists fight Assad in Syria, the Christians suffer the most by far proportionate to their numbers. In Libya there were no Christians left after Gaddafy's fall, so several Allied war cemeteries were vandalized. In Iraq, Saddam's pious Shiite successors and their Sunni foes have effectively destroyed the two-million-strong Christian community, one of the oldest in the world.
At least the "Bulgarian Massacres" of 1878 and the Turkish genocide of a million-plus Armenians in 1915 and thereafter had a grim logic to it, following the Russian victories at Plevna and in the Caucasus respectively. The logic of the Brotherhood's assault on Egypt's Christians is to be found in chapter 9, verse 5, of the Kuran and in the example set by Muhammad and his early successors, the four "rightly guided" khalifs. That logic outweighs the pragmatic need not to dissipate forces and not to lose foreign support—not that the West cares. Had a Christian mob put to torch fifty-plus mosques and Islamic centers in Russia, say, that would have been the MSM lead story for days and weeks, never mind the dead. But the persecution, violence and bloodshed that is the daily lot of Christians in most majority-Muslim countries is under-reported or else grotesquely misrepresented.
As Wael Nawara, a former fellow at Harvard's Kennedy School, pointed out in an excellent article last Wednesday, the question is not "Why was it so necessary to clear the sit-ins fully knowing that the blood toll was to be high," but rather, "If it's not too important, why did the Muslim Brothers' react by setting the whole country on fire?" For six weeks, Nawara explains, the Rabia al-Adawiya encampment gradually expanded its borders, creeping to claim mile after mile of neighboring streets, including the highway which connects much of Cairo to the airport. The "sit-in" gradually morphed into a sprawling, fortified city-state with its own police force, complete with torture chambers and border guards. It came to manifest the MB's "Parallel State," and its conflict with the state of Egypt has now reached an existential phase "where for one to survive, the other had to go, at least ideologically and organizationally:
Over the past two and half years of the Egyptian revolution, several sit-ins were dispersed in Tahrir and other squares, with very few casualties, if any. It was never a big deal. But this was not just a sit-in, this was the flashpoint in an 85-year conflict between two states, the Muslim Brotherhood's with its promised Caliphate state and the Egyptian national state, the oldest state history has known. Political factions can negotiate and split seats of power; people from different races, faiths and walks of life can coexist, but two states trying to govern the same people on the same piece of land cannot be together. This is the nature of the conflict now in Egypt and this is one explanation why the Brotherhood fights this battle as if it was Armageddon.
Three weeks ago Secretary of State John Kerry declared that the Egyptian army did not carry out a coup on July 3 but was only "restoring democracy." (He retracted it with some waffle a day later.) That is nonsense. There had never been any democracy in Egypt so there is nothing to restore. The Muslim Brotherhood in general—as manifested by Morsi's year in power—and its assault on the dwindling Coptic community in particular, are the living testimonial to the incompatibility of Islam with democracy as it is commonly understood in the postmodern West.
It cannot be otherwise. As Pope Benedict XVI said in his now famous lecture at the University of Regensburg six years ago, not to act reasonably—not to act with logos—is contrary to the nature of God. For a Muslim, God is absolutely transcendent, however; his will is not bound up with any of our categories, even that of rationality. Indeed, it is impossible to have total transcendence and self-limitation at the same time. Logos cannot be assumed in a supreme being that is so transcendent as to be devoid of personality. As then-Cardinal Josef Ratzinger wrote in 1979, "the unrelated, unrelatable, absolutely one could not be a person. There is no such thing as a person in the categorical singular." The result is a moral philosophy and a legal code that excludes the possibility of judgment based on any other source of authority but itself: the letter of revealed law and the precedent. Analogies thus derived stand above reason, conscience, or nature. A Muslim knows that a thing is right or not simply because Allah says so, or because his prophet has thus said or done. No other standard can be invoked.
The political consequences are crucial for all societies that derive their concept of authority from this image. Any notion of politics distinct from that implicit in complete submission to Allah is forbidden and sinful. A polity not based on Sharia is infidel ab initio; the notion of a society not based on the revealed will of Allah is haram. Any Western concept of justice, prudence, equality, or individual freedom—either Christian or derived from some deist-atheist construct—is incompatible with Islam. For Muslims to live together as sovereign individuals—the hallmark of today's West—is literally unimaginable. It is beyond incompatible with the ideal of ummah, it is its diametrical opposite. The sovereignty of the individual is inconceivable. In his 1970 Islamic Declaration the Bosnian jihadist leader Alija Izetbegovic wrote that "A Muslim generally does not exist as an individual. If he wishes to live and survive as a Muslim, he must create an environment, a community, an order; change the world or be changed himself."
The sovereignty of the people was accepted by the Muslim Brotherhood as a perfect tool to other ends—a step on the irreversible road to Sharia—but it was always seen by Morsi and his ilk as a sinful rebellion against the sovereignty of Allah. Hence their contempt and arrogance, hence their sophistry and duplicity. Only Allah creates our acts and enables us to act, not constitutions and assemblies and courts, which can and should be manipulated and twisted to suit his will.
The result goes beyond politics. An ikhwani a priori has no capacity for logical thought. Disjointed discourse is the norm. Conspiracy theorizing passes for serious discussion. This is the result of the theological and philosophical foundations of mainstream Sunnite Islam, as they were developed in the ninth and tenth centuries. They were tantamount to an "intellectual suicide" which remains at the root of the problem to this day. Since Allah is Pure Will, outside and above reason or nature. Literally everything is possible in a world in which there is no cause and effect, where man's thoughts and actions are subsidiary and contingent, and Allah is the only actor.
For a self-confident West of yore, confronting such confused civilization would be a breeze. "Democracy" has changed the West, however, and the rot is proceeding apace. Roger Scruton thus finds the essence of the West in what he calls the "personal state," which he approvingly describes as characterized by constitution, rule of law, and rotation of office-holders. As I noted last fall, such "society of individuals" is the bane of the West, the poison at its core. However defined, it is also incompatible with Islam. At one level the problem is Sharia. Its key concepts are "blasphemy" and "apostasy," both incurring the death penalty. The whole edifice is based on the basic inequality between Muslims and non-Muslims, men and women, free men and slaves.
More fundamentally, Western-style democracy—Scruton's Personal State—is impossible in the Muslim world because the affairs of men do not belong to men in the universe not governed by natural laws. In this universe, "democracy" is reduced to the act of voting, on the one-way street to Sharia. It is an advanced form of mob rule. "Creation is not imprinted with reason," Robert Reilly noted of Islamic voluntarism in The Closing of the Muslim Mind, and therefore cannot reflect what is not there. There is no rational order, there are only the second-to-second manifestation of God's Will. By contrast, "democracy" presupposes an ordered universe, a Cosmos, with a detached clock-maker or an impersonal set of natural circumstances as its spiritus movens, with Man's self-validating reason as the final check and balance.
The gap between these two Weltanschauungen is unbridgeable. An orthodox Muslim will see each act in itself as fitting an occasion rather than as a link in a chain of cause and consequence. It is blasphemous to assert that Sun will rise in the east tomorrow morning, without adding "insh'Allah!" There is no logos, no law, no freedom separate from His divine caprice. Submitting, and touching the carpet in the direction of Mecca, is the only freedom possible.
The implications are dire. On the one side the "democratic" West has divorced reason from faith and subsequently sank into moral, cultural and demographic self-destruction resulting from its embrace of an unnatural and unworkable political creed. Western decrepitude is allowing the Brotherhood and its ilk to continue divorcing faith from reason with centuries-long gusto. They are impervious now, and will always be, to the concept of democracy based on the tenet of individual freedom. In addition to demography and fanaticism, this immunity is their greatest asset in its expectation of a victory of world-historical proportions some time later this century.
The Egyptian generals sense that this world would be unpleasant in general, and dangerously uncertain for themselves personally. They have much more at stake than The New York Times editorialists and American politicians. Hence the Brotherhood's comeuppance, well deserved and long overdue. May the state of emergency in Egypt last for another thirty years.
Brothers are supposed to be allies; they are supposed to be friends. This is true for spiritual brothers as well as physical brothers. Unfortunately, it doesn't always work out that way. Sometimes, brothers become enemies.
Think about it: in our War for Independence, brother fought against brother. How many Christians sided with the British Crown and raised voice and bayonet against their brothers in Christ who stood for American liberty and independence? More than we can possibly count. How many Christians were among the British troops that participated in the Boston Massacre? How many Christians were among the British troops that participated in the raid on Lexington and Concord? How many Christians were among the British troops that participated in the assault against the colonists (many of whom were Christians) on Bunker Hill?
The same thing happened in the War for Southern Independence. How many Christian men in the North took up arms against their spiritual brethren in the South for basically the same reason that Christian Tories took up arms against colonial patriots years before: to forbid them from declaring independence. Too many to count. How many Christians were among the troops that invaded Virginia and assaulted the citizens of that State (a sizeable percentage of whom were believers) in the First Battle of Manassas? Again, too many to count.
As an aside, I find it more than interesting that great spiritual revivals broke out among the Confederate Army throughout the War for Southern Independence in much the same way that they had erupted among the Colonial Army during our Revolutionary War. One could make the argument (and I do) that it is the thirst and fight for liberty and independence that almost always coincides with great spiritual awakenings. Therefore, I am absolutely convinced that there will be no more spiritual awakenings in this country without a subsequent thirst and fight for liberty and independence, because "where the Spirit of the Lord is, there is liberty." (II Cor. 3:17) Turn that verse around and it says, "Where liberty is, there is the Spirit of the Lord." The antithesis of the verse would read, "Where there is no liberty, there is no Spirit of the Lord."
Think about what happened in Germany during the rise of the Third Reich. The vast majority of Christian pastors and churchmen turned against their freedom-loving brethren in the Confessing Church and helped Hitler's henchmen and stormtroopers to persecute, imprison, and even murder fellow followers of Christ. The historical record indicates that 95% of the pastors and churches of Germany supported Hitler and openly opposed Christian freedomists such as Martin Niemoller and Dietrich Bonhoeffer. Niemoller and hundreds of others wound up fleeing Germany, while Bonhoeffer and hundreds of others were executed by the Reich.
How is it that so many professing Christians can be so blind to the divine principles of liberty? How is it that they can be so quick to turn against their brethren who choose to stand and fight for those divine principles of liberty? I believe the answer is because, 1) they are truly ignorant of the divine principles of liberty, and/or, 2) they are statists at heart.
1) They are ignorant of the divine principles of liberty
Without courageous preachers and teachers expounding, explaining, exegeting, extrapolating, and elucidating the Biblical Natural Law principles of liberty, Christians (as with anyone else) become quickly dulled and unschooled in liberty principles. The great examples of Abram, Gideon, Samson, David, Daniel, the three Hebrew children, John the Baptist, Simon Peter, etc., are spiritualized away without the principles behind those acts of faith and resistance being the least bit taught, and without any practical application to the modern day. This kind of preaching leaves men totally ignorant and unprepared to understand and deal with modern acts of tyranny when they occur. And this is exactly what is happening in the pulpits and churches of modern America. But it gets even worse than that.
Not only are Christian ministers deliberately not teaching the divine principles of liberty, they are aggressively misinforming their congregations with erroneous teachings of Scripture relative to freedom principles. And nowhere is this more evident than in the way the vast majority of ministers are teaching Romans 13. This brings me to the second point.
2) They are statists at heart
Let's face it: the fallacious "obey-the-government-no-matter-what" interpretation of Romans 13 is one of the biggest allies any would-be tyrant has. This was perhaps Adolf Hitler's favorite passage of Scripture. He instructed his propaganda ministry to prepare sermons and Bible lessons for Germany's churches emphasizing this misinterpretation of Romans 13. Accordingly, the vast majority of Germany's Christians compliantly submitted to Hitler's authority, specifically because they had been taught in church that Romans 13 instructed them to do so. They literally believed that by obeying Hitler, they were obeying God. They truly believed that Hitler (the state) stood in the place of God per Romans 13. All over America today, pastors and churches share this identical belief.
Readers should know that I recently co-authored a book (with my son) to show the true teaching of Romans 13–and all Scripture–regarding submission to government. It is called, "Romans 13: The True Meaning of Submission." For more information, or to order, go here:
Romans 13: The True Meaning of  Submission
In reality, the vast majority of America's pastors, TV preachers, radio preachers, ministers, evangelists, etc., are promoting the Hitlerian philosophy that the state stands in the place of God and must be obeyed without question or hesitation. They believe that anyone (Christian or otherwise) who dares to resist the state is doing a disservice to God and should be punished. And with the clever enticement of the 501c3 non-profit corporation status that most churches submit to today, they have become, either wittingly or unwittingly, the sheepish slaves of the state.
Look at how many Christians believe that whistleblower Eric Snowden is a traitor and enemy of America. Instead of realizing that what our own federal government is doing by creating this Orwellian surveillance society is blatantly and overtly unconstitutional, illegal, and immoral–and that every church in America should be sounding the clarion call repudiating this unlawful activity–instead, America's churches are blaring the call of compliance and non-resistance to unlawful government, even to the point of calling for the death of the man who simply tried to warn the American citizenry to the evil machinations of their own federal government. I am convinced that many of these Christian statists would applaud the imprisonment and execution of the likes of the great Christian theologian and freedomist Dietrich Bonhoeffer all over again.
Ladies and gentlemen, the chasm between freedomists and statists is widening. It is pitting brother against brother; husband against wife; father against son; mother against daughter; friend against friend; and Christian against Christian. In much the same way that the great struggles for liberty have divided brethren in the past, so, too, it is happening today. And the chasm is only going to widen further in the months and years to come.
And mark this down: as the chasm widens, there will be no room for neutrality. Everyone, and I mean everyone, will have to pick a side. We either believe and understand the divine principles of liberty and are ready and willing to fight and defend those principles, or we support the tyrant's position that the state stands in the place of God and must be obeyed at all costs.
This is why it is so important for Christians to leave these churches that promote the damnable doctrine of unlimited submission to the state; and I mean right now. Pastors who continue to preach this fallacious doctrine of unlimited submission to the state are facilitating the destruction of liberty in America. They are helping to put shackles around the necks of our children and grandchildren.
I realize that there are many sincere Christians out there who believe that all their pastor and church must do is preach the Gospel, win souls, etc., and America will be healed. They are sincerely mistaken.
Over the last 60 years in America, we have seen an explosion of Christian witness–an explosion unparalleled in church history. There are over 300,000 churches in this country. For the most part, Baptists faithfully preach Baptist doctrine; Methodists faithfully preach Methodist doctrine; Lutherans faithfully preach Lutheran doctrine; Presbyterians faithfully preach Presbyterian doctrine, etc. Yes, I realize there are schisms and disagreements internally among Christian denominations. And, yes, I realize that some Christians reading this will retort that if everybody else's church was as "true" as is their church, America's problems would be solved. Again, they are wrong.
Over these past 60 years, we have seen more Gospel preaching, more Gospel literature, more Christian colleges, universities and seminaries, more Christian TV and radio ministries, more youth retreats, couples retreats, marriage retreats, Sunday Schools, missions organizations, evangelism programs, ad infinitum, than at any time in church history. And, while many of these institutions and organizations will differ on the nuances of secondary doctrine, for the most part, they have shown fidelity to the Great Commission. With all of this Christian witness, one would think that we would be in the Millennium by now (and, yes, I realize that some Christians think we are). So, why is America teetering on the brink of despotism?
During this same period of time, America has plummeted morally, socially, culturally, politically, and, yes, spiritually. Why? The "salt" has lost its savour and is being cast out, and trodden under foot of men. (Matt. 5:13) Christian pastors and churches are no longer fighting against the decay and decomposition of our country–including against that political and spiritual bacteria that are eating away at the fundamental principles of liberty upon which America was built. As a result, our nation's freedoms are being systematically and rapidly expunged.
For all intents and purposes, freedom and liberty are entering a modern-day Dark Ages. And just as in the ancient days of Middle Eastern and European persecutions and inquisitions, those Christians who stand for liberty today are being ostracized, marginalized, and demonized–by their own brethren. More and more, the same man who is my brother is also my enemy.
Secret agents are supposed to be secret but their existence is common knowledge.  We know that they exist, but most people don't know what they get up to, what they actually do.  The main reason for this is that the conventional news media coverage of intelligence agencies focuses almost exclusively on them gathering information, portraying them as passive observers of the shadowy underworlds that surround our 'civilisation'.  Their active role in covertly wielding influence on both a small and large scale is essentially ignored.
The vacuum left by the absence of real-life news media reporting on the actions of the secret services is filled with spy-fi, or spy fiction.  The world's most famous spy, James Bond, has been aped across the world, the US versions even sometimes bearing the same initials – Jack Bauer from 24 and Jason Bourne from the Bourne films are simple examples.  Throughout the decades it has largely been British authors – Somerset Maugham in the 1930s, Ian Fleming in the 1950s, John le Carré and others since then - who set the tone and standards for spy-fi authors.  Most of these people were themselves spies for the British security services – Maugham worked for MI6 during WW1, Fleming ran a naval intelligence commando unit during WW2, le Carré was MI5 and MI6.
It was in Fleming's James Bond novels in the 1950s that the CIA, at that time an agency whose existence was not officially admitted, were first named and portrayed.  As recent research by Dr Christopher Moran has shown, Fleming was friends with then-CIA director Allen Dulles, who was 'fascinated' by the Bond novels and in particular the gadgetry.  Over time the two became closer friends, to the extent that Dulles even asked Fleming to use his popular books to help portray the CIA in a positive light.  Similarly, it was British filmmaker Alfred Hitchcock who largely created the spy thriller genre in cinema in the inter-war period.  It was in Hitchcock's late-50s film North by Northwest that Hollywood first named and depicted the CIA.  In both print and on the screen it was left to British creative talent to break the ground of public portraits of the CIA.
However, unlike Fleming and others, there is no evidence that Hitchcock himself ever worked for the security services, though he was spied on for a time by the FBI.  This included one incident in the early 1960s where an FBI mole at Revue Studios told the Bureau that a character in an episode of Alfred Hitchcock Presents was an 'improper portrayal of an FBI agent'.  The Feds applied pressure and the character was watered down to being a private detective who used to work for the Bureau.
Much the same process continues today.  The former head of MI5 Stella Rimington is writing popular spy-fi, the British security services provided 'former' officers as advisors on the hugely popular TV show Spooks and the CIA is deeply involved in Hollywood.  In my previous article for this site I outlined how the CIA's first official entertainment industry liaison Chase Brandon recruited actress Jennifer Garner to appear in a CIA recruitment ad.  However, that is just the tip of the iceberg.
Chase Brandon was a technical consultant on the show Alias, which launched Garner to stardom.  He was also a consultant on The Sum of All Fears (2002) and The Recruit (2003), both immediate post-9/11 films that depicted the CIA in an extremely favourable light.  Just like the pre-9/11 Enemy of the State (1998) the images and stories in these films and TV shows are a synthesis of high-value production with the glory of the security state.  Sexy young things run about and look confused for our amusement, while advanced technology spies on everything to provide the watching audience with a near-omniscient perspective.  Two spectacles for the price of one, you might say.
One particular interesting nexus of connections is worthy of greater scrutiny.  The Sum of All Fears starred Ben Affleck in the 'sexy young thing running about' role.  Not long after, Affleck and Garner met while co-starring in the film Daredevil (2003) and they fell in love and got married in 2005.  This is perhaps not at all surprising as they had a lot in common: they were born in the same year, were both rising stars, and had both worked on CIA-assisted productions.  Since they met Garner appeared in a CIA recruitment ad (2004) and more recently Ben Affleck directed and starred in the Academy Award-winning film Argo (2012) which tells the largely true story of the CIA setting up a fake film company as the cover for a black operation.  It is fair to say that they are not only one of Hollywood's favourite couples, they are one of the CIA's favourites too.
The links don't stop there.  One of Argo's producers was George Clooney, who made Syriana (2007), based on former CIA officer Bob Baer's experiences in the Middle East.  Clooney is also a listed member of the Council on Foreign Relations, perhaps the most influential foreign policy think tank in the US.  Before he got involved in CIA productions Affleck also starred in Armageddon (1998) andPearl Harbour (2001), two action-disaster films that some people see as predictive programming for 9/11, the 'new Pearl Harbour'.  Both films were made by whizz-bang closeupwobblecam merchant Michael Bay, and both were produced with assistance from the Pentagon.
If all this is making you wonder whether Hollywood is largely populated by CIA agents and whether Affleck himself is a CIA agent then you aren't alone.  Fortunately, someone actually felt the need to ask Affleck about these issues:
That's right, according to Affleck 'Probably, Hollywood is full of CIA agents' that we don't know about.  However, it is perhaps more pertinent to focus our attention on the ones we do know about, such as Chase Brandon's replacement Paul Barry.  He told Dr Tricia Jenkins that in his view, 'Most Americans are content to accept Hollywood's message. Very few ever conduct any research to determine the truth. This is reinforced to us by the public e-mail we receive. In most instances, Hollywood is the only way the public learns about the Agency and Americans frequently shape their judgments about us based on films.'
What can we do about this?  For one, by spotting the spooks in Hollywood we can show those people who do shape their judgments about the CIA based on films that they are being duped, and deliberately so.  The CIA is not a heroic, patriotic institution that wants to protect the lives of ordinary Americans and help spread peace and freedom, no matter how many Chase Brandon-aided films put phrases like that in their dialogue.  If they were such an institution then they wouldn't have to employ people like Brandon and Barry to massage their image and weaponise the dream factories.  The very existence of people like Brandon and Barry tells us there's a problem within the CIA, a problem Hollywood cannot solve.  For another, the likes of Affleck and Garner are not celebrities we should look up to, but are the pawns of professional deceivers and therefore probably deserve our pity.  At the very least we could stop paying for our own deception, and encourage others to stop paying for theirs.
Tom Secker is a British based writer, researcher and filmmaker who specialises in terrorism, the security services and declassified history.  He has been writing on the philosophy and politics of fear since 2008. He also periodically contributes here on SmellsLikeHumanSpirit.com, and previously appeared on the Podcast in Episodes 12, 45, and 78. Below is his latest article, 'The CIA's role in Hollywood'

In my latest book The Wandering Who, I explore the ideological, spiritual and political continuum between Jewish identity politics and gay theory. Yesterday, Stephen Fry, a British gay Jewish playwright and celebrity, provided us with an opportunity to review the tight political and spiritual affinity between Jewish identity politics and the LGBT call.
In An Open Letter to PM David Cameron and the International Olympic Committee, Fry equated Putin's anti gay policy with Hitler's Jewish hatred.  Fry's argument deserves some attention.
Hitler, says Fry "banned Jews from academic tenure or public office, he made sure that the police turned a blind eye to any beatings, thefts or humiliations afflicted on them, he burned and banned books written by them. He claimed they 'polluted' the purity and tradition of what it was to be German…"
According to Fry, "Putin is eerily repeating this insane crime, only this time against LGBT Russians. Beatings, murders and humiliations are ignored by the police. Any defence or sane discussion of homosexuality is against the law."
Historical analogies are dangerous territory, especially when the necessary and even elementary scholarship is lacking. Needless to say that I oppose any form of abuse of human right against Jews, LGBTs, Palestinians or anyone else. However, I also oppose the emerging lame culture of sound bites and empty slogans in which Fry is, unfortunately, a leading exponent.
Fry, for the obvious reasons, avoids the most necessary question – what is it that led to the dreadful treatment of Jews in the 3rdReich?  Far from being surprising, he also avoids a similar question when it comes to Putin's antagonism towards LGBT. And in fact, if we really want to fight oppression, these are the most crucial questions to ask and tackle.  I would argue that the difference between holocaust scholarship and proper history is that holocaust studies are mainly concerned with the study of the suffering (itself) while history attempts to grasp the events that brought the suffering into existence.
The Jews who want to prevent Jewish future suffering must look closely into the repeated circumstances that made Jewish history into a chain of Shoas. They should read Bernard Lazare's 'Anti-Semitism, It's History and Causes' instead of reading Anne Frank or the Jewish Chronicle.  Similarly, gay theoreticians should examine critically what is it exactly that the Russians oppose in the LGBT discourse. Is it possible that the Putin regards LGBT as a form of crude Western intervention? Maybe Stephen Fry should answer this question before he is lobbying again for an international boycott.
If Fry is truly interested in historical analogies, surely he can detect a similarity between his own call to boycott Russia and the famous 1933 Judea call for war against Germany.[1]
I am not impressed with Fry's historical analogy but may I suggest to the playwright that more than a few historians actually connect between the 1933 Jewish call for boycott against Germany and the Jewish suffering to follow. I am pretty sure that Fry wouldn't like to be associated as a catalyst in any future suffering of the Russian LGBTs.
Zionists tend to compare their enemies with Hitler – Saddam Hussein, Mahmoud Ahmadinejad and Yassir Arafat all ended up equated with Hitler.  Fry, the humanist celebrity activist is doing exactly the same to Putin. "He (Putin) is making scapegoats of gay people, just as Hitler did Jews."   Is it a coincidence that Fry is using the exact Hasbara tactics?
Many agree that Putin's anti gay policy is problematic and inacceptable; yet, it is the exact Western interventionist philosophy that Fry exhibits in his call for boycott, that actually fuels Russian intolerance and leads to such policy.
Fry says about himself  "I am gay. I am a Jew. My mother lost over a dozen of her family to Hitler's anti-Semitism. Every time in Russia a gay teenager is forced into suicide, a lesbian 'correctively' raped, …the world is diminished and I for one, weep anew at seeing history repeat itself." I feel for Fry and respect his concern, yet I wonder whether Fry also weeps at Bernard Henri Levy's call for moral interventionist wars  'as a Jew'; When Wolfowitz 'liberated' the Iraqi people (as a Ziocon). How does Mr Fry feel when he learns about the repeated crimes committed by the Jewish State in his name? How does he feel when his own people are raping the Palestinian soil, hearts and minds?
Jim Keith (1949-1999)  |  Excerpt from the book Mass Control: Engineering Human Consciousness (Chapter 29). Kempton: Adventures Unlimited Press, 1999.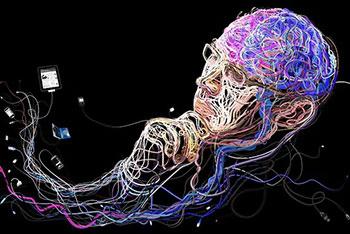 In the 1930s, British intelligence agent and one-world theoretician H.G. Wells proposed a mind control plan that is apparently coming to fruition now, at the turn of the 21st century, with the creation of the Internet. At a November, 1936 speech before the Royal Institute of International Affairs, Wells laid out his idea for what he called a "World Encyclopaedia." Wells said:
"I want to suggest that something, a new social organization, a new institution—which for a time I shall call World Encyclopaedia… This World Encyclopaedia would be the mental background of every intelligent man in the world… Such an Encyclopaedia would play the role of an undogmatic Bible to world culture. It would do just what our scattered and disoriented intellectual organizations of today fall short of doing. It would hold the world together mentally… It would compel men to come to terms with one another… It is a super university. I am thinking of a World Brain; no less… Ultimately, if our dream is realized, it must exert a very great influence upon everyone who controls administrations, makes wars, directs mass behavior, feeds, moves, starves and kills populations… You see how such an Encyclopaedia organization could spread like a nervous network, a system of mental control about the globe, knitting all the intellectual workers of the world through a common interest and cooperating unity and a growing sense of their own dignity, informing without pressure or propaganda, directing without tyranny."
Wells was a little more candid in a private memo written in the same month:
"The Universities and the associated intellectual organizations throughout the world should function as a police of the mind." [1]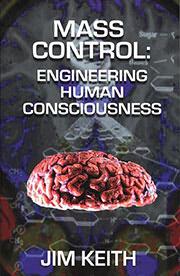 Policing of the mind is precisely the danger of the Internet. Although at first blush the possibility of a communications medium that is egalitarian in its ability to accommodate both individuals and media monoliths is exciting, the apparent freedom of the Internet may be transitory…and illusory.
One problem is that along with ability to disseminate information widely and almost instantaneously, due to its technical flexibility the Internet also has the potential for assimilating—for literally devouring—all of the major information sources on the planet. With high-tech linkages and interfaces it is quite probable that worldwide television, radio, computer, and print media will all be sucked into the maw of what is currently called the Internet. All of these information and communication sources are gradually being linked together into a single computerized network, providing an opportunity for unheralded control of what will be broadcast, what will be said, and ultimately what will be thought.
The Internet provides the ability for almost instantaneous monitoring of the content of communications. It is possible that the 'wide open information frontier' of the Internet, as it currently exists, is going to be a temporary thing, and that a program of increased monitoring and regulation—as well as a more aggressive use of mind control, such as foreseen by Dr. Persinger—will emerge.
When NBC and Microsoft launched their joint venture MSNBC, in an attempt to link television and the Internet, newscaster and CFR member Tom Brokaw said,
"We can't let that generation and a whole segment of the population just slide away out to the Internet and retrieve what information it wants without being in on it." [2]
In China, they have also not held their tongues about what they see as the necessity of Internet control. Xia Hong, an advocate of government monitoring of the Net has said,
"The Internet has been an important technical innovator, but we need to add another element, and that is control. The new generation of information superhighway needs a traffic control center. It needs highway patrols: users will require driver's licenses. These are the basic requirement for any controlled environment." [3]
Is the idea that the Internet can be used for increasing surveillance on the public just paranoia on my part? Then we should examine who currently controls the medium: American intelligence agencies. At this time the major nexus of control of the Internet resides in the monopoly of "domain registration," the keys to the broad Internet landscape. These domain names are registered as Internet Protocol numbers, and until recently were deeded by Network Solutions, Inc., a subsidiary of the government funded National Science Foundation. While Network Solutions registered the I.P. numbers, it was done as a free public service. This is no longer taking place.
Now the long arm of American intelligence agencies has hijacked the free flow of information—registration of domain names now starts at fifty dollars per year—since the purchase of Network Solutions by another company, Scientific Applications International Corp. (SAIC), a group previously mentioned circumstantially in this book in connection with the Heaven's Gate mass suicide—or murder.
SAIC is an arm of the military industrial establishment, with twenty thousand employees and over 90% of its $1.9 billion in 1994 revenues obtained from government contracts. On the twenty-three person board of directors of SAIC are Admiral Bobby Inman, former deputy director of the CIA and head of the National Security Agency; President Nixon's former defense secretary Melvin Laird; General Max Thurman, who commanded the invasion of Panama. Other board members of SAIC have included former CIA director Robert Gates; Secretary of Defense William Perry; and CIA director John Deutch.
Among the projects that Scientific Applications International Corp. has been engaged in recently have been the creation and implementation of technology for the Army Global Command and Control System—the renovation of the Pentagon's computer and communication systems—and the upgrading of national, state, and local law enforcement databases. In other words, SAIC is involved in the upgrading and integration of the computerized infrastructure of the Establishment.
And now SAIC stands at the gate of the Internet.
According to researcher Jesse Hersh:
"The military-industrial complex was the name used to refer to the ruling power elite during the 1950s and 1960s. However, with the wide penetration of television during the '60s, and the further proliferation of electronic media throughout the 1970s and '80s, the complex has dissolved into the inner workings of almost all aspects of our society. The war economy has successfully been transformed into the information economy. Military technology, and military communications systems now control and operate almost all of our political-economic and social relations. This amalgamation of media, and conglomeration of power, is currently being presented to the 'consumer' as the Information Superhighway or 'Internet'." [4]
If it seems unlikely that Big Brother would concern himself with the communications of ordinary citizens on the Internet, then it should be realized that government is already engaged in monitoring civilian and business communications on an awesome scale. Around the world, electronic messages are intercepted by a collaboration amongst several spy agencies headed by the American NSA, termed ECHELON. Based upon a document known as the UKUSA Agreement, signed in 1948 by the U.S., Great Britain, Australia, Canada, and New Zealand, ECHELON is a system composed of receiving stations in Yakima, Washington; Sugar Grove, West Virginia; Norwenstow in Cornwall, England; Waihopai, New Zealand; and Geraldton, Australia.
The receiving stations of ECHELON sift through the output of the world's electronic media. ECHELON primarily targets non-military domestic and business communications, including email, telephone, fax, and telex networks. This interception is primarily done through monitoring the communications of international phone company telecommunications satellites, civilian communications satellites, and communications as they are sent from undersea cables to microwave transmitters.
ECHELON uses computers that incorporate symbol and voice recognition systems to sift through millions of messages every minute, and to identify keywords and phrases, including business names, e-mail addresses, phone and fax numbers that are of interest to its participating member intelligence groups in the U.S., Britain, Canada, and New Zealand. After these phrases are located and the communications they are embodied in are culled, they are sent to analysts in whatever country requested the intercepts. According to one analyst, Amnesty International and Greenpeace have been among ECHELON's targets.
"Let me put it this way," a former NSA officer said. "Consider that anyone can type a keyword into a Net search engine and get back tens of thousands of hits in a few seconds. Assume that people working on the outer edges have capabilities far in excess of what you do." [5]
The gradual assimilation and control of all communications—and ultimately all transactions entirely, including those of perception and thought—is a long term strategy of the controllers that has in recent years been facilitated through the creation of the interdisciplinary science of cybernetics. Now, with cybernetics, mass control is here, eating up our freedom on a day-to-day basis like a fast-acting viral organism.
The term cybernetics was invented by Norbert Wiener, a professor of mathematics at MIT who was involved with what was termed Operations Research as well as System Dynamics for the U.S. during World War II.
Cybernetics is primarily the science of information theory, and it is currently being applied to the world as a whole. Cybernetics theory was first envisioned as a way of precisely managing wars, but with experience it was seen that the disciplines and projections that were vital in the conduct of war were essentially the same as those utilized by government during peacetime. The cybernetic approach evolved such cross-disciplinary groups as the RAND Corporation, Mitre, and Ramo-Wooldridge (which became TRW), brainstorming the cybernetic approach to controlling society and nature itself. The cybernetics idea also provided the genus for the National Security Agency, which is at this time the largest intelligence agency on the planet. Such is the importance of information, according to the controllers.
According to cybernetic innovator Jay W. Forrester,
"The professional field known as system dynamics [or cybernetics] has been developing for the last 35 years and now has a world-wide and growing membership. System dynamics combines the theory, methods, and philosophy needed to analyze the behavior of systems in not only management, but also in environmental change, politics, economic behavior, medicine, engineering, and other fields. System dynamics provides a common foundation that can be applied where we want to understand and influence how things change through time."
One experiment in cybernetics was conducted in 1971 after the Marxist-leaning Dr. Salvador Allende was elected president of Chile. As Castro had done earlier, Allende set about nationalizing the industry, banks, and major companies of Chile. But Allende was no agrarian primatif, and therein lay his danger to the Establishment world. He called in the British cyberneticist Stafford Beers to provide the means for micro-managing the country, which is rich in natural resources, but which has always been drained by the major industrial powers with little of its gelt left over for the country itself.
Beer gathered together a highly qualified group of cybernetics-savvy scientists and launched what he called Project Cybersyn, the objective of which was, according to Beers,
"To install a preliminary system of information and regulation for the industrial economy that will demonstrate the main features of cybernetic management and begin to help in the task of actual decision-making by March 1, 1972… It was a massive application of cybernetic feedback to help each industry and each factory keep track of itself through a central location. All communications flowed through the central location."
Project Cybersyn utilized three primary components:
Cybernet, which was something of a precursor to today's Internet, a means by which businessmen and government could communicate and consult with anyone else in the web.
Cyberstride, the programs necessary for monitoring individual companies as well as the economy as a whole, as well as providing alerts when specific areas needed enhancement or were in trouble.
Chaco, a computerized model of the Chilean economy that provided effective simulations of potential scenarios.
The purpose of Cybersyn was to monitor, to dissect, and to predict the Chilean economy; to debug it in order to create a functioning machine, in much the same manner that is being done in many countries throughout the world today.
The problem is that Cybersyn may have worked too well and so posed a threat to the capitalist world. As the demonstration project that Allende and Beers foresaw, it might have provided a tremendous public relations coup for the Communist world. Henry Kissigner, it is said, was the one who intervened to put an end to the grand experiment. Salvador Allende was assassinated by Chileans who are reported to have been in the pay of the CIA, and Cybersyn went by the wayside.
The CIA seems to have known precisely what it was doing, since there are indications that the Agency at about the same time was focused on cybernetic concerns of its own. According to Anna Keeler in my Secret and Suppressed anthology,
"Richard Helms wrote of such a system in the mid-1960s while he was CIA Plans Director. He spoke of 'Sophisticated approaches to the coding of information for transmittal to population targets' in the 'battle for the minds of men' and of 'an approach integrating biological, social and physical-mathematical research in an attempt to control human behavior.' He found particularly notable 'use of modern information theory, automata theory, and feedback concepts…for a technology controlling behavior…using information inputs as causative agents…"
Elsewhere Helms wrote,
"Cybernetics can be used in molding of a child's character, the inculcation of knowledge and techniques, the amassing of experience, the establishment of social behavior patterns…all functions which can be summarized as control of the growth processes of the individual."
Cybernetics and the Internet—otherwise, the one world brain envisioned by H.G. Wells—allows for a regulated, interventionist world, one so fine-tuned that much of the machinations that take place behind the scenes are not observed by the man in the street. Among the control strategies that can be and are employed by the elitists in a cybernetic world are the control of food, the control of the monetary supply, the control of energy, and the control of public opinion. The Clinton administration's close attention to the media and opinion polls, and manipulation of same, are in essence a primitive cybernetic approach that has allowed for the institution in the U.S. of a "soft" cybernetic fascism where violent internal intervention is rarely needed, and then seemingly only for public relations purposes.
The techno-fascists are approaching closure, and may have already achieved it. Not only do governments and intelligence agencies currently have the ability to monitor computer and other media messages, as well as the emotional responses of the electorate via polling and other techniques, they have the ability and the will to use media to brainwash us, to change our opinions when they believe it is warranted, and to sell us on every step on the road to complete utilization. As satirized in works like Report From Iron Mountain andSilent Weapons for Quiet Wars, the cybernetics approach to world management can yield the ultimate in control. Extrapolating from the accelerating advances of the last century, it is obvious that unless lovers of freedom act, and act fast, within the next twenty years the ruling elite will have effectively realized total control over the minds and bodies of mankind.[6]
---
Notes:
[1] Wells, H.G. Cited in White, Carol. The New Dark Ages Conspiracy. New York: The New Benjamin Franklin House, 1980.
[2] Brokaw, Tom, cited in Pouzzner, Daniel. "The Architecture of Modern Political Power," http://www.mega.nu/ampp/
[3] "The Great Firewall of China" by Geramie R. Barme and Sang Ye, Wired Magazine.
[4] Hersh, Jesse, "The Internet Complex," Prevailing Winds, number 4; King, Bradley J., "Doubleplusungood! The Specter of Telescreening," [formerly] at www.parascope.com.
[5] Hagar, Nicky, "Exposing the Global Surveillance System," Covert Action Quarterlyonline, http://www.projectcensored.org/4-exposing-the-global-surveillance-system/; "Spies Like Us," Connected, 16 December, 1997, at www.telegraph.co.uk; Vest, Jason, "Listening In," Village Voice, August 12-18, 1998.
[6] Helms, Richard, cited in Bowart, Walter. Operation Mind Control. New York: Dell Books, 1978; Friedman, George and Meridith. The Future of War — Power, Technology, and American World Dominance. 1996; Beer, Stafford. Brain of the Firm, 1986; Wiener, Norbert. The Human Use of Human Beings — Cybernetics and Society. 1954; "Silent Weapons for Quiet Wars," Secret and Suppressed, ed. Jim Keith, Feral House, 1993.
Source: War Is Crime
A Growing Precariat Class…
I knew a man whose wife divorced him and who never remarried.  He liked women and for the remainder of his life he had affairs with several.  His exuberant intentions were good but he was blind to the preferences of the people he intended to help (usually women friends) and they often resisted his plans.  He went through life intending to do good deeds that were often barely tolerated.
Public television recently ran a documentary on the Rockefeller family.  My friend and the Rockefeller family had a common goal of bettering the lives of others whether they like it or not.  David Rockefeller promotes the new world order because he sincerely believes world government benefits mankind.  He and other like minded individuals seem to have the power to move their goal forward but they are meeting heavy resistance from multitudes who cherish freedom, hate tyranny and prefer to make their own choices.
Competition is a fitting impetus to a healthy business environment. But competition produces winners and losers.  Unfortunately, all men are not created equal. (Jefferson's claim in the Declaration of Independence notwithstanding).   Some men have superior abilities, allowing them an advantage over their fellows.  Men who win in the money war become wealthy while losers become relatively poor.  The libertarian nature of the early American business culture provided a realistic example of the outcome of free Capitalism.  Several families accumulated massive fortunes and were able to shelter their wealth allowing an extended influence on the culture.
John D. Rockefeller (1839-1937). was raised in poverty by a Christian mother.  His father was often absent. The family lived in Ohio during the birth of the oil industry.  He was an astute competitor who successfully used the freedom of Capitalist system to gain control of a majority of the industry.  In spite of government intervention he preserved the family fortune allowing his descendents to wield the power of great wealth through successive generations.
J. P. (John Pierpont) Morgan (1837-1913) was a key recipient of the bounty of Capitalism.  A Connecticut banker Morgan gained control over much of the country's manufacturing base.  He formed U. S. Steel Corporation and on at least two occasions (one with Rothschild help) bailed out the U. S. government.
Andrew Carnegie (1835-1919)  came to the United States from Scotland in his early teens.  He was an astute businessman who enjoyed success in several different enterprises.  Ultimately he became extremely wealthy by creating the world's largest steel mill.  The mill was finally sold to J. P. Morgan and became a major part of U. S. Steel Corporation.
Cornelius Vanderbilt (1794-1877) was an uneducated farm boy of Dutch and English extraction, his thrifty ways allowed him to prosper by moving goods by steamship around New York City.  As the railroads took over the freight moving business he used his profits to invest in the railroads.  Though uncouth in manner he was astute in business.
Henry Ford (1863-1947) made his fortune in a later era.  He reduced manufacturing costs and made products available to the general population by using an assembly line to mass produce automobiles. Mass production was the crown of the industrial revolution making its benefits available to everyone.
Bill Gates (1955 -   ) a contemporary "robber baron" started and nurtured software giant Microsoft into the world's pre-eminent producer of computer software.  He was criticized for his business practices and called before congress but he warded off the government wolves and saved his company.   He and his wife Melinda are now busy managing their Foundation. .    
Hundreds of fortunes have been made in the United States.  These six are well known. All had the advantage of living in times when the conduct of their businesses was largely unencumbered and they could garner great riches from a wealthy nation.  They were criticized for cutting prices and buying up competition but both of these practices are legal in a free Capitalist system; they did it better than their competitors.
Corporations and Foundations are stores of wealth and power. They are artificial entities that function as individuals.  They can and often do grow into quasi-monopolies that can be controlled with a small percentage of the outstanding stock.  Real Estate appreciation and the steep rise in value of hard assets produces riches but the primary source of great wealth is the huge increase in value of the stock of a successful company.  Foundations are usually spawned with shares of stock.  They depend upon profits from stocks for their income.  Stocks are a store of wealth.
Bill Gates became one of the wealthiest men in the world through ownership of stock in Microsoft Corporation, a company he nurtured to greatness. Using that stock he and his wife Melinda have formed the Bill and Melinda Gates Foundation, the largest in United States and second largest in the world.
The stock market uncouples the cost of a stock from its real value as an ownership unit and allows speculation to determine value.  In a bull market a popular stock, as a fractional unit of owner ship, might have a real value of $10.00 but sell on the market for $100.00.  Owners of successful business enterprises who retain or purchase large blocks of stock can enjoy a massive increase in wealth that has no relation to value or effort.
We see this principle play out in the price of gasoline.  The real cost of oil at the well head might be $10.00 a bbl. but on the commodities market it sells for $100.00.  Consumers pay the inflated market price and the well owners enjoy a massive increase in income.
Before the revolution English Corporations had exploited the colonies and in its early years the United States government was wary of corporate power.  .  For decades, until the Civil War, corporations were strictly regulated.
The Internet page Reclaiming Democracy provides this information:
Corporate charters (licenses to exist) were granted for a limited time and could be revoked promptly for violating laws.

Corporations could engage only in activities necessary to fulfill their chartered purpose.

Corporations could not own stock in other corporations nor own any property that was not essential to fulfilling their chartered purpose.

Corporations were often terminated if they exceeded their authority or caused public harm.

Owners and managers were responsible for criminal acts committed on the job.

Corporations could not make any political or charitable contributions nor spend money to influence law-making.
The Civil War brought an end to restrictions on corporate power.  Corporate agents infested both state and federal governments; they bribed officials, enjoyed huge profits, gained limited liability, more autonomy, and extended charters.  The corporate demon was loosed!
Most Americans know of Foundations but few know much about them.  Foundations are tax-free instruments that allow the winners of the money war to protect their wealth from taxation and exert some control over how it is used    According to "The Non-Profit Times" private foundations have at least four characteristics:
It is a charitable organization and thus subject to the rules applicable to charities generally;

Its financial support came from one source, usually an individual, family, or company;

Its annual expenditures are funded out of earnings from investment assets, rather than from an ongoing flow of contributions; and,

It makes grants to other organizations for charitable purposes, rather than to its own programs
Foundations have few restrictions.  They are not dogged by the media or overseen by congress. Wealthy donors are seldom confronted by elected officials who might at some point seek their donations.
Billions of dollars are sheltered by Foundations and the income earned is frequently used to support an elite agenda.  The world is often impacted and sometimes altered by the organizations these Foundations support but people are usually unaware of the source of the change.  Foundations are big supporters of world government; they supported the Feminist Movement and donate heavily to woman's rights, the homosexual agenda enjoys large grants, as does Planned Parenthood, there are also big efforts to influence other nations.  The Global Fund for women is a relatively new foundation but their U. S. giving provides a glimpse of the humanist agenda supported by the Foundation culture.
Writing in "Intelligence and National Security" (Vol. 18, No. 2, 2003) Valerie Aubourg contends that the Bilderberg meetings were organized by European Elites with help from American sources as well as the Rockefeller Foundation, the Ford Foundation and the CIA.
The Foundation Center lists some past foundation grants, "dissidents and intellectuals in Eastern Europe in the 1970s and 1980s, funded legal challenges to apartheid in South Africa starting in the 1970s, and helped human rights groups in Latin America in the 1970s and 80s. Foundations supported work on AIDS at home and abroad when those with the disease were stigmatized; they pushed for public policies to address climate change when the U.S. federal government denied there was a problem of global warming; and they established a dialogue with Iran when the U.S. and Iranian governments were not talking directly to each other. Building on the early vision and practice of Rockefeller, Carnegie, and Ford, today's foundation leaders see these problems in global, not just American terms; seek to address them on a worldwide scale; and directed considerable resources around the world to that end."
In the Washington Post, Michael McFaul, a Senior Fellow at the Hoover Institute, describes Foundation interventions: "Did Americans meddle in the internal affairs of Ukraine? Yes. The American agents of influence would prefer different language to describe their activities — democratic assistance, democracy promotion, civil society support, etc. — but their work, however labeled, seeks to influence political change in Ukraine. The U.S. Agency for International Development, the National Endowment for Democracy and a few other foundations sponsored certain U.S. organizations, including Freedom House, the International Republican Institute, the National Democratic Institute, the Solidarity Center, the Eurasia Foundation, Internews and several others to provide small grants and technical assistance to Ukrainian civil society. The European Union, individual European countries and the Soros-funded International Renaissance Foundation did the same."
Large amounts of U. S. Foundation money go to organizations located in Switzerland and England. Open the link, (wait for it to load) click on Switzerland and England and note the number of grants to International organizations.   While American citizens sign petitions and hold rallies, powerful U. S. Foundations often finance the programs concerned citizens groups are trying to prevent.
The Rockefeller Foundation is one of three funds supported by the Rockefeller family.  The other two are The Rockefeller Brothers Fund and the Rockefeller Family Fund.   The Rockefellers are famous for supporting studies on Eugenics.  here and here  They are also big supporters of Globalism and according to Andrew Gavin Marshall one of the most powerful families in the world.  He describes the breadth of Rockefeller influence: "Initially through the Standard Oil empire, which was broken up into corporations we now know as ExxonMobil, Chevron and others, Rockefeller influence was prominent in universities (notably the University of Chicago and Harvard), in finance, with Chase Manhattan Bank (now JPMorgan Chase), in the creation and maintenance of major foundations (Rockefeller Foundation, Rockefeller Brothers Fund, Rockefeller Family Fund) and in the establishment and leadership of major think tanks (Council on Foreign Relations, Trilateral Commission, Bilderberg), all of which created access to political and social power that shaped institutions, ideologies and individuals on a vast scale."
The Financial Times reported in May of 2012,"Two of the best-known business dynasties in Europe and the US will come together after Lord Jacob Rothschild's listed investment trust and Rockefeller Financial Services agreed to form a strategic partnership, with the Rothschild-owned RIT Capital Partners purchasing a 37% stake in the Rockefeller family's 'wealth advisory and asset management group.'This 'transatlantic union', noted the Financial Times, 'brings together David Rockefeller, 96, and Lord Rothschild, 76 – two family patriarchs whose personal relationship spans five decades.'"
I could not find a Foundation for the descendents of J. P. Morgan but Jamie Dimon, CEO of J. P. Morgan Chase, the world's largest bank ($13 trillion assets), describes their current philosophy this way, "Diversity is a cornerstone of our global corporate culture, and we continue to build upon it by: Linking management rewards to progress in achieving diversity; identifying top talent and building development plans accordingly; seeking a diverse slate of candidates for all key job openings; building a pipeline for diverse talent by working closely with universities and key industry groups;  actively involving our people – through employee networking groups, annual forums, open discussions with senior leaders, seeking input on multicultural marketing efforts, and partnering on community activities; and, offering a comprehensive set of policies, programs and benefits to meet the changing needs of a wide spectrum of individuals"
The Carnegie Foundation lists many of its recipients in this database:  Most of the big Foundations support world peace and feminism.  Many make donations to the Council on Foreign Relations and the Carnegie Endowment for International Peace.  The boards of directors of the large foundations and the major international corporations are made up of individuals who know each other, have a common agenda and often serve together on more than one board.
I did not find a contemporary Foundation for the Vanderbilt Family.  The Vanderbilt fortune suffered losses during the Twentieth Century but the family is still prominent; Gloria Vanderbilt and her son, Anderson Cooper, are well known descendents.
The Ford Foundation has an interesting history. John J. McCloy became president of the Ford Foundation in 1954.  McCloy, a consummate insider, used the foundation as a cover for CIA agents making it almost a subsidiary of the U. S. Government.   Henry Ford exposed the Talmudist Jewish conspiracy and when the Foundation gave some support to the Palestinians it was excoriated as an anti-Semitic organization.  It repented and ceased supporting Paletinian causes.  The Ford Foundation provides serious support for National Public Radio and like many others it helps finance the Council on Foreign Relations.  Both the Rockefeller Family Fund and the Ford Foundation support the Third Wave Foundation, a fast growing, fifteen year old organization that "supports young people creating new models of leadership that strengthen community efforts to resist oppression and ensure justice, that are led by and for young women, transgender, and gender non-conforming youth and queer youth of color."
Please take time to click on the Foundation links and look over the recipients of grants.  A short study will help you understand the nature of the organizations they support.  Foundations hold billions of dollars in assets.  The common interests of those that control these assets allow them to support programs outside and sometimes against the governments of the nations of the world.  Not only can they go around governments but they can and often do control them.  They are a powerful force for the privileged one percent.
The addiction to wealth often culminates in a quest for power.  This hunger to control has become more evident in the Twenty-First Century as the world's neo-Feudal Lords have begun to exert their power for world dominance in the public realm.  They have succeeded in gaining control of the world's most powerful nation and are using it to insert their tentacles into all corners of the Globe.  The theft of knowledge has succeeded through control of public education and the theft of wealth is well underway. Failure to curtail the centralization of power has exposed the world to the domination of an amoral, cruel and Godless oligarchy that is well on the way to enslaving mankind.
World corporations have become fewer and fewer and bigger and bigger.  International corporations benefit from globalization by acquiring multiple new marketing opportunities.  Wealthy corporations and foundations exert influence on the governments of the nations of the world.  Their leaders are members of the secret elite groups that meet and determine policy.  So far David Rockefeller's dreams are progressing at a formidable rate.
It is not unusual for Christians to ignore significant scriptures.  The Law of the Sabbath Year has been significantly neglected for centuries.  It is doubtful that even ancient Israel practiced it properly.   The Bible describes the year of Jubilee like this: "You shall thus consecrate the fiftieth year and proclaim a release through the land to all its inhabitants.  It shall be a jubilee for you, and each of you shall return to his own property, and each of you shall return to his family."  Land is to be returned to its original owners, debts are to be forgiven, and slaves are to be freed!
God created the world in six days and on the seventh day He rested.  Sunday, the Sabbath, is a day of rest.  God also applies this principle to years.  We are to plant and harvest for six consecutive years and on the seventh year the land is to lay fallow. Jubilee is to be celebrated in the year following seven Sabbaths of years – the fiftieth year.
There are several important principles contained in the 25th Chapter of Leviticus: God makes a distinction between the people He has chosen and others. He supports competition but does not want permanent, burgeoning inequities of wealth among His people.  Benevolent slavery is condoned but His people are to be freed at jubilee. Foreigners do not enjoy the provisions of jubilee.  They can be used as slaves until their debts are paid.  Usury is forbidden among God's people but not among foreigners.
Erroneous interpretations of scripture often nullify important principles.  Arminianism and modern methods of evangelism urge people to choose God destroying the Biblical doctrine of selection.  God's chosen people are granted legal benefits that are lost in the doctrine of universal atonement.  The Bible teaches that Christians are a chosen people who have special legal rights that are not afforded to others.
Jubilee is God's remedy for the inordinate accumulation of wealth and power.  It is a resource to correct the inequities that develop in a competitive society without depending on the arbitrary, emotion driven policies of frivolous politicians.
Today, in the United States the disparity between the wealthy and the remainder of our population is greater than ever before.  One percent of our population own 40 percent of the nation's wealth.  Turn on your speakers, watch and listen to this video.  The Middle Class is being destroyed and a permanent underclass is growing.  In the 1970s the upper 1 percent received 8 percent of the nation's income, in 2010 that figure had risen to 21 percent.  The 400 wealthiest Americans own more than the bottom 150 million.   According to Andrew Gavin Marshall almost all of the wealth gains over the previous decade went to the top 1%. In the mid-1970s, the top 1% earned 8% of all national income; this number rose to 21% by 2010.
We have ignored the Word of God and are in the process of suffering the consequences.  God provided The Law of Jubilee to protect His people from human tyranny.  There is a righteous way of rectifying the imbalance of wealth that results from a competitive economy.  God's Law always trumps the imagination of His creatures.
Christians are often described as followers of Jesus.  This definition is inadequate because Jesus is a servant to His Father.  He sits on the right hand of His father and judges the world.  Those who truly follow Jesus follow the Triune God: Father, Son, and Holy Ghost.  This concept brings the entire Bible into focus and sets up legal standards for Christian behavior.
"To learn who rules over you, simply find out who you are not allowed to criticize." – - Voltaire (1694-1778)
At first thought, the different philosophical positions of Emma Goldman and Ayn Rand seem to be well defined. Notwithstanding, the contrast between a propensity towards anarchism with an advocacy for laissez-faire capitalism, both Russian born "Khazar Jewish" theorists and activists shared a rejection of a theist metaphysics. When Emma Goldman states: (speaking from a Detroit pulpit in 1898, quoted from Annie Laurie Gaylor, Women Without Superstition, p. 382), "I do not believe in God, because I believe in man. Whatever his mistakes, man has for thousands of years past been working to undo the botched job your God has made", her mindset distinctly sets her apart from the main body of Western Civilization thought.
Published back in February 1916 in the Mother Earth journal, The Philosophy of Atheism by Emma Goldman; her core cosmology cannot be clearer.
"Only after the triumph of the Atheistic philosophy in the minds and hearts of man will freedom and beauty be realized. Beauty as a gift from heaven has proved useless. It will, however, become the essence and impetus of life when man learns to see in the earth the only heaven fit for man. Atheism is already helping to free man from his dependence upon punishment and reward as the heavenly bargain- counter for the poor in spirit.

Do not all theists insist that there can be no morality, no justice, honesty or fidelity without the belief in a Divine Power? Based upon fear and hope, such morality has always been a vile product, imbued partiy with self-righteousness, partly with hypocrisy. As to truth, justice, and fidelity, who have been their brave exponents and daring proclaimers? Nearly always the godless ones: the Atheists; they lived, fought, and died for them. They knew that justice, truth, and fidelity are not, conditioned in heaven, but that they are related to and interwoven with the tremendous changes going on in the social and material life of the human race; not fixed and eternal, but fluctuating, even as life itself. To what heights the philosophy of Atheism may yet attain, no one can prophesy. But this much can already be predicted: only by its regenerating fire will human relations be purged from the horrors of the past."
In a famous Playboy magazine interview, Ayn Rand, while rejecting a faith-based religion, is more deferential toward the chronicle of basing a moral society on ethical standards.
Playboy: Has no religion, in your estimation, ever offered anything of constructive value to human life?

Ayn Rand: Qua religion, no – in the sense of blind belief, belief unsupported by, or contrary to, the facts of reality and the conclusions of reason. Faith, as such, is extremely detrimental to human life: it is the negation of reason. But you must remember that religion is an early form of philosophy, that the first attempts to explain the universe, to give a coherent frame of reference to man's life and a code of moral values, were made by religion, before men graduated or developed enough to have philosophy. And, as philosophies, some religions have very valuable moral points. They may have a good influence or proper principles to inculcate, but in a very contradictory context and, on a very – how should I say it? – dangerous or malevolent base: on the ground of faith.
A concise and insightful comparison is cited from the abstract, Models of individuality in Emma Goldman's and Ayn Rand's theories of civil society, by Janet Elizabeth Day of Purdue University.
"This research examines different conceptions of the individual of two theorists representing different strains of libertarian thought: Emma Goldman, and Ayn Rand. The unifying and central concern for both women is the prioritization of the individual. Owing to some extent to their shared cultural heritage and intellectual influence as Russian Jewish émigrés, similarities can be identified between Goldman's and Rand's definition of the individual and belief that society should be organized so as to afford the individual the greatest possible freedom and autonomy; however, real and substantive distinctions exist as well. Goldman advocates a society based on free communism in which people organize according to the free association of federations. Rand advocates a society based on laissez-faire capitalism in which a limited constitutional government enforces contracts between individuals. What unites their theories is their reliance on ethical egoism as a means to producing self-directed individuals who are best prepared to live in a free society as productive members."
What better example of the notion of ethical egoism is there, than the popular attitude associated with Secularism, Post-Secularism, Religion and the 'Open Society'. In this paper by Reinhard Schulze, he quotes Charles Taylor accordingly.
"I want to argue that we are moving toward a sort of "fragmentation" of the spiritual, in which its previous connection with whole societies, be this in the older medieval form of sacred monarchies or in the modern form of "civil religion", is being strained to breaking point. We are entering a 'post-Durkheimian' age [a situation in which faith is not connected, or only weakly connected, to a national political identity]. We end up living in what I want to call an 'immanent frame.'"
Both Goldman and Rand would seem to be more comfortable with a humankind centric society that dismisses trust in the promise of an afterlife and shape standards for ethical conduct, grounded upon the wisdom of the ages. If Taylor is correct that the national political identity is now based upon some kind of an elusive immanent frame, just what is the role of the prevailing secular humanism ethos system?
The Council for Secular Humanism offers the following outline to the question, What Is Secular Humanism?
Secular Humanism is a term, which has come into use in the last thirty years to describe a world-view with the following elements and principles:
• A conviction that dogmas, ideologies and traditions, whether religious, political or social, must be weighed and tested by each individual and not simply accepted on faith.

• to the use of critical reason, factual evidence, and scientific methods of inquiry, rather than faith and mysticism, in seeking solutions to human problems and answers to important human questions.

• A primary concern with fulfillment, growth, and creativity for both the individual and humankind in general.

• A constant search for objective truth, with the understanding that new knowledge and experience constantly alter our imperfect perception of it.

• A concern for this life and a commitment to making it meaningful through better understanding of ourselves, our history, our intellectual and artistic achievements, and the outlooks of those who differ from us.

• A search for viable individual, social and political principles of ethical conduct, judging them on their ability to enhance human well-being and individual responsibility.

• A conviction that with reason, an open marketplace of ideas, good will, and tolerance, progress can be made in building a better world for ourselves and our children.
Secular Humanists often argue that religion is not necessary for people to be altruistic, while Objectivists reject altruism outright and most Marxist Collectivists share Goldman's stance, base upon a system on atheistic gratification and The Failure of Christianity,
"How much more ennobling, how much more beneficial is the extreme individualism of Stirner and Nietzsche than the sick-room atmosphere of the Christian faith. If they repudiate altruism as an evil, it is because of the example contained in Christianity, which set a premium on parasitism and inertia, gave birth to all manner of social disorders that are to be cured with the preachment of love and sympathy."
Religionists often criticize secular humanism for not offering any eternal truths, while Objectivists tend to regard the laws by which the free market operates to be eternal truths. Goldman purports that, "All progress has been essentially an unmasking of "divinity" and "mystery," of alleged sacred, eternal "truth"; it has been a gradual elimination of the abstract and the substitution in its place of the real, the concrete."
The most striking difference is that Secular Humanism insists that personal liberty must be combined with social responsibility, whereas Objectivism actively rejects social responsibility in favor of individual self-interest, while Goldman the Anarchist states: "People have only as much liberty as they have the intelligence to want and the courage to take."
Whether Charles Taylor's immanent frame is real or not, the fact is that the secular doctrine that fills the couches of mindless electronic self-delusion, keep the aisles empty in the humanism churches that lost sight of the essence of eternal truths. Both Goldman and Rand reject the validity of mystic revelation and the immorality of the spiritual soul.
If the history of civilized society founded upon institutional religion, is replete with suffering and carnage; by what strange twist of belief in the ethical egoism of Goldman's nihilist collectivism and Rand's objectivism, could possibly make life better?
Individuals like Goldman and Rand are lost. They are solitary purdah pretentious intellectuals without the presence of God in their life. The screen curtain they erect around their egotism is a veritable veil surrounding their own lack of humanity.
At some point, one has to wonder why America's churches are the largest block of irrelevant, impotent, and insignificant institutions in the entire country. And make no mistake about it: when it comes to influencing societal conditions, culture, and the political philosophy of the nation, for all intents and purposes, they ARE irrelevant, impotent, and insignificant.
Think about it: according to the latest available statistics, over 75% of America's adults classify themselves as Christians. That's over 159 million people. Over 43% of America's adults attend the more than 300,000 churches regularly. That's over 90 million people. Yes, both of these statistics are WAY DOWN from just a few years ago, but those statistics still represent a HUGE block of the American population. So why do these Christians and churches have so very little influence in America's society, culture, and politics? Asking it bluntly, why is America going to hell in a handbasket with all of these churches dotting the landscape?
There is no mistaking the fact that from before the American Revolution, after the American Revolution, throughout the Eighteenth and Nineteenth centuries, and through the first half of the Twentieth Century, the American Church was a major voice and influence in virtually every facet and sphere of American society. However, with the exception of a temporary resurgence in the 1980s, the influence of the Church in the last half of the Twentieth Century and continuing now into the Twenty First Century is nada. Zilch.
For all intents and purposes, the activist arm of conservative churches, the Religious Right, Christian Coalition, Moral Majority, call it what you will, is clinically dead. It is not comatose; it is dead. When it comes to influencing the culture and politics of the nation, the modern Church is dead. Pastors are dead. Denominations are dead. Christian schools and universities are dead.
Think of it: 159 million Christians, 90 million churchgoers, and 300,000 churches cannot effectively influence even the smallest change of direction in America's society, culture, and political philosophy. America is in a societal, economic, and political tailspin, and the Church sits irrelevant and impotent. And don't forget: we are not talking about an enslaved, oppressed country such as communist China where millions of Christians are forced at gunpoint to submit to the machinations of the state.
While it is true that the underground church in China (the REAL church in China) is seeing great growth, without a revolution such as America experienced in the late 1700s, Chinese Christians will never be able to effect societal and political change in that country. And, of course, the communist government in China has all but guaranteed that such a revolution will not take place by completely disarming the citizenry.
In America, we are talking about a nation in which citizens (including Christians) are able to lobby, redress government, protest, rally, organize opposition, speak, vote, form PACs, march, petition, etc. Christians are as free to influence their societies and governments as are any other group of people in the United States. Furthermore, name the other group in this country that can boast 75% of the population who identify with it in name or 43% of the population who regularly attend its public meetings? What would the country look like if the ACLU could boast these numbers? Or the SPLC? Or labor unions?
Labor unions comprise only 11% of the adult workforce. The ACLU membership is reported to be about 500,000. And, of course, the people who belong to the SPLC could fit in a phone booth. By comparison, these groups comprise a miniscule percentage of the population as opposed to America's churches, yet their influence is exponentially greater. So, what has happened?
The great Nineteenth Century revivalist and major contributor to America's Second Great Awakening, Charles Finney, said this: "Christians must vote for honest men and take consistent ground in politics. God cannot sustain this free and blessed country, which we love and pray for, unless the Church will take right ground. Politics are a part of a religion in such a country as this, and Christians (and citizens) must do their duty to the country as a part of their duty to God. It seems sometimes as if the foundations of the nation are becoming rotten, and Christians seem to act as if they think God does not see what they do in politics."
Finney also said, "If there is a decay of conscience, the pulpit is responsible for it. If the public press lacks moral discernment, the pulpit is responsible for it. If the church is degenerate and worldly, the pulpit is responsible for it. If the world loses its interest in Christianity, the pulpit is responsible for it. If Satan rules in our halls of legislation, the pulpit is responsible for it. If our politics become so corrupt that the very foundations of our government are ready to fall away, the pulpit is responsible for it."
It is no hyperbole to say that, on the whole, the American Church has been mostly ineffective since immediately after World War II. The Church sat mute when God was expelled from America's public life in the 1960s. It sat mute when the government gave license to the premeditated murder of preborn babies in the 1970s. And today it continues to sit mute in the face of a burgeoning police state. There seems to be virtually no abridgment of liberty, no national scandal, or no threat against our constitutional form of government egregious enough to warrant an outcry from America's pastors and churches.
For the most part, today's pastors are not prophets and watchmen; they are cheerleaders and CEOs. Our churches are not "the pillar and ground of the truth" (I Timothy 3:15 KJV); they are centers of social interaction, recreation, and feel-good indoctrination. Preachers are not reprovers, rebukers, and exhorters (II Timothy 4:2); they are ear-ticklers, entertainers, and expositors of irrelevance.
Let me ask you: what good does it do to teach the stories of Daniel and the lions' den, and the three Hebrew children in the burning fiery furnace, and Esther, and John the Baptist, and Elijah, and Simon Peter saying, "We must obey God rather than men," and Samson, and Gideon, etc., ad infinitum, if you are not going to apply those stories to the practical, day-to-day events we are experiencing now? What good does it do to preach expository messages on the Bible if one does not make those messages relevant to the times and circumstances in which we live? Yet, ear-tickling, entertainment, and irrelevant exposition seem to be what the modern church in America excels in. The result: ineffective, impotent, weak, unprepared, and sheepish Christians.
Yes, I know there are many churches and Christian ministries that are doing admirable work. We need homeless shelters, food banks, pregnancy resource centers, addiction ministries, etc. We most definitely need pastors and churches to preach the Gospel of Christ. We need missionary outreach. But we also need pastors and churches to teach the Biblical Natural Law principles of liberty and to prepare their congregations to guard and defend our freedom.
I tell you the truth: Christians in persecuted lands are not enamored with entertainment, recreation, and irrelevant Bible exposition. You don't have to bring in some big-name rock band to entice them to fellowship. You don't have to give their teenagers a big gymnasium. You don't have to give their young adults coffee shops and espresso machines. You don't have to shy away from criticisms of tyrannical government. And you certainly are not going to score any points with your fallacious "obey-the-government-no-matter-what" interpretation of Romans 13.
The time is soon coming in this country when it is going to "rain on the just and on the unjust." (Matthew 5:45 KJV) Mark it down, Christian: when persecution and tribulation comes to America (and it has already begun), you and your family will NOT be exempt. When a jetliner falls out of the sky, everyone in it (Christian or not) goes down with the plane. And when a nation falls, everyone in it (Christian or not) goes down with the country.
The church was not created to teach Christian sugars how to recreate on a playground, but to teach Christian soldiers how to fight on a battlefield.
So many of our Christian brothers and sisters seem to be literally enslaved or addicted to some form of church formality. They need a certain music fix, or entertainment fix, or teaching fix, or liturgical fix, or a hundred other fixes. They demand a certain delivery, a certain style, or a certain personality. They intend to do nothing with what they hear, but it makes them feel good hearing it. The carnality, rancor, envy, and meanness inside the church is equal to, or superior to, that which is outside the church. Many Christian businessmen are just as greedy, just as dishonest, and just as duplicitous as businessmen professing no faith. Many deacons and church officers are just as untruthful and cowardly as anyone in the outside world.
What have all of these Sunday School lessons done for us? What have all of these pacifist expositional messages done for us? What have all of these gymnasiums, youth programs, self-esteem classes, and counseling centers done for us? Pastors and churches have been teaching all forms of Bible prophecy for decades. Generations of Christians have come and gone arguing over the nuances of Eschatology. What good has it done us? While we have been playing, partying, prancing, promoting, pouting, pontificating, patronizing, and philosophizing, a fire has been burning the foundations of our country; and we have not lifted a pail of water to help extinguish the inferno.
Truly did the Lord Jesus say, "Ye are the salt of the earth: but if the salt have lost his savour, wherewith shall it be salted? it is thenceforth good for nothing, but to be cast out, and to be trodden under foot of men." (Matthew 5:13 KJV)
The word "savour" here means "saltiness." Salt is a preservative that retards decay and ruination. God has sprinkled "salt" in the form of Christian people all over the country. We are here to be a preservative and protection against rot and ruin. But when Christians lose their saltiness, Jesus said, they are "good for nothing" and are destined to be "trodden under foot of men." That is a word description of tyranny and oppression. Can anyone say Jackboot?
Unfortunately, many pastors and churches today are "good for nothing." They have lost their saltiness; they no longer preserve and protect. And, ladies and gentlemen, the Jackboots have gotten out the shoe polish as we speak.
It doesn't matter that America has 300,000 churches, 90 million people attending those churches, and 159 million people calling themselves Christians unless those churches and Christians are actively and tenaciously preserving and protecting the foundations and pillars upon which both the church and the country are built.
As God pruned Gideon's army down from 32,000 to 300, so, too, God may need to prune the Church in America. Let the majority of churches rot on the vine; let them intoxicate themselves on the opiate of entertainment and feelgoodism; let the hirelings in the pulpit lust after ease and social acceptance; let the willfully blind bask in their ignorance; and let the sheepish servants in the sanctuary lick the hands of their oppressors.
Those who choose to fight with Gideon's army, leave these fancy churches, which are nothing more than ornate tombs, and run to the sound of battle! Gideon's captains are strategically placed all around the mountains. Join them! God has never needed a majority to prevail; He never will.
The great Christian patriot and "Father of the American Revolution," Sam Adams, said, "It does not require a majority to prevail, but rather an irate, tireless minority keen to set brush fires in the people's minds."
Let the majority of churches be irrelevant, impotent, and insignificant. Even now, God is raising up unconventional fellowships. A fire for liberty churches is ablaze in the hearts of millions of Americans. The establishment churches are dead; shake off the dust of your feet and move on. Already, we have over 700 patriot pastors and churches that appear on our Black Regiment web page. There may be one near you.
See the list of patriot pastors and churches here:
If you can't find a patriot pastor near you, consider watching our service live at Liberty Fellowship each Sunday afternoon at approximately 2:30pm Mountain Time. Watch us here:
If you cannot watch the service live, you can watch my archived messages at:
A majority of pastors, churches, and Christians may be irrelevant, impotent, and insignificant; but you and I don't have to be. Already, God is resurrecting Gideon's army. Will you join us?
In "Why Some Scientists Embrace the 'Multiverse," Dennis Prager reports that he recently participated, along with 30 scholars, mostly scientists and mathematicians, in a conference on the question of whether the universe was designed, or at least fine-tuned to make life possible, especially intelligent life. Participants — from Yale, Princeton, Harvard, Berkeley and Columbia among other American and European universities — included agnostics, atheists and believers in God.  (Prager, Jewish World Review, June 18, 2013)
Though the clear scientific consensus was that, at the very least, the universe is exquisitely fine-tuned to allow for the possibility of life said Prager, many atheist scientists and fellow-travelers who insist there be no Creator God put forward the notion of a multiverse despite there being not a shred of evidence for the existence of these universes.  
The multiverse hypothesis is a desperate grasp at the fantasy theory first proposed by David Deutsch in his book, "The Fabric of Reality."  Deutsch's theory posits the existence of an infinite number of parallel universes in the vain hope that in at least one of them, conscious life and order arose by pure chance, meaning that living beings created themselves.
 Eminent quantum theorist John Polkinghorne utterly rejects the multiverse nonsense:
 "Let us recognize these speculations for what they are.  They are not physics, but….metaphysics.  There is no purely scientific reason to believe in an ensemble of universes….To my mind greater economy and elegance would be that this one world is the way it is because it is the creation of the will of a Creator who purposes that it should be so." (Cosmos, Creator and Human Destiny, Dave Hunt, p. 209)
 Multiverse speculations, as Polkinghorne pointed out, are not physics but metaphysics, and in fact are grounded in a two-fold neo-Gnostic vision.  First, that living beings created themselves from pre-existing or spontaneously generated matter, and second, the age-old technology of alchemy and its magical meaning: the ancient Egyptian Hermetic principle of the macrocosm's correlation with the microcosm, "As above, so below" symbolized by the Ouroboros—the great chain of being, cosmic tree of life or with Darwin the tree of life.
In modern Luciferian theosophical thought for example, the Ouroboros 'above' corresponds to a number of different astral planes and sub-planes comprising the habitations,
"(of all) supernatural entities, the locale of gods and demons, the void where the thoughtforms dwell, the region inhabited by spirits of the air and other elements, and the various heavens and hells with their angelic and demonic hosts….With the help of ritual procedures, trained persons believe that they can 'rise on the planes,' and experience these regions in full awareness." ("Beyond the Body: The Human Double and the Astral planes, Benjamin Walker, 1974, pp. 117-8)
The Ouroboros with its astral planes is well-known around the world in its' many esoteric traditions:
"References to this reality are the Dreaming of the Australian Aborigines, the Spirit-world of Shamanism, the Duart of the ancient Egyptians, the Bardo (Intermediate State) of the Tibetans, the Imaginal world of Islamic Esotericism – e.g. the Barzakh (Interworld) or of Suhrawardi and the Mithal (Imaginal realm) of Ibn Arabi – the Universe of Asiyah of some Kabbalists, or of Yetzirah according to others.  Other descriptions are the Nervo degree of the Physical State of Theon, the Astral or 2nd Prakritic plane (corresponding to the Linga Sharira or Subtle or Astral body) and the Kama (Desire-Plane) of Blavatsky, the Astral Plane of the Adyar school of Theosophy and of popular occultism, Rudolf Steiner's "Soul World"; and the Vital and Subtle Physical described by Sri Aurobindo and Mirra.  These are just a few of the innumerable descriptions of this plane of existence." (The Astral Plane, kheper.net)
The Apostle Paul speaks not of cosmic trees, astral planes and the beings supposedly existing there but of fallen angels, the "spirits of wickedness under the heavens" (Eph. 6:12) and their chief, "the prince of the powers of the air." (Eph. 2:2)  
According to Paul, fallen angels are dispersed in a multitude throughout the whole blue expanse of sky which is visible to us—the dwelling place for the host of fallen angels who have been cast down from heaven.    This means that in esoteric multiverse theories and occult cosmic tree of life conceptions, the whole blue expanse of sky under the heavens where fallen angels dwell is the Ouroboros/cosmic tree 'above' consisting of astral planes and sub-planes connected by the great chain of being up which the initiate spiritually ascends (evolves) by way of ritual (i.e., transcendental meditation, mind-altering drugs) as he traverses the occult Path of Life or Western Magical Way to reach divine status and gain psychic powers.  
Royal Astronomer Lord Martin Rees champions multiverse conceptions in the hope that in at least one or more of them living beings created themselves who are far more advanced than our own life-forms.  Rees believes that if this is the case, then super-intelligent aliens might be capable of simulating in their brains or in a super-computer the complex history of our universe, meaning the universe we inhabit is a simulation lacking real substance and existing only as a mental construction, a matrix, in the minds of highly evolved aliens who seeded our world with life and travel through time in order to control man's evolutionary progress. (Scientific Mythologies, James A. Herrick, p. 216)
The idea that the universe we inhabit exists only as a mental construction is very similar to Hinduism's Brahman. Brahman is the Great Cosmic Spirit— the Ultimate One Substance (prakriti matter) or Essence of material phenomena, meaning that the universe exists only as a mental construction in the mind of Brahman: brahma satyam jagan mithya, or "Brahman is real, the world is unreal." (swamij.com/mahavakyas)
Rees proposal is also similar to the hypothesis presented by Olaf Stapledon, a scientist who has always kept one foot firmly planted in neo-Gnostic science fiction accounts and imagines our universe to be an artifact of the Star Maker.  Building off of Stapledon's fantasy Carl Sagan suggests that we are "star folk" made of "star stuff."    (Herrick, pp. 216-217)
Replace Star Maker with Brahman and "star stuff" with sarvam khalvidam brahma, or "All is truly Brahman" (swamij.com) and we have ayam atma brahmam: "The Self is Brahman." (Brihadaranyaka Upanishad 4.4.5)
In the caption of his book, "Just Six Numbers," Rees reveals the ancient occult basis of his propositions:
"The ouraboros. There are links between the microworld of particles, nuclei and atoms and the cosmos." (Rees M., Just Six Numbers, P. 9)
"Now the serpent was more cunning than any beast of the field…" — Genesis 3:1
As a powerful occult symbol, the Ouroboros or Uroboros means the seething power, creative and/or evolutionary impulse or energy of the serpent figuratively depicted as either a serpent or dragon eating its own tail.  The serpent's body is often depicted as the Great Chain of Being, Cosmic Tree of Life, or with Darwin, the Tree of Life.  
 The occult Tree of Life with its' multiple dimensions and life-giving energy systems not only powers the universe but reaches into the psyche, stirring imagination, bringing psychic powers and even awakening pre-human memories of when the scientifically "enlightened occult elite," the Gnostikoi, were fish:
"Remember when you were a fish…." suggested Jean Houston, the prophet of the possible, in a workshop to awaken ancient pre-human memories.  Nearly a thousand evolved life-forms (people) dropped to the floor and began moving their 'fins' as if to propel themselves through water.  "Notice your perception as you roll like a fish. How does your world look, feel, sound, smell, taste?"  Then you crawled up on land said Houston, so now you must, "Allow yourself to fully remember being a reptile….Then some of you flew. Others climbed trees."   A zoo of beastly sounds erupted from the herd of pre-human birds, reptiles and apes. (America: The Sorcerer's New Apprentice, Hunt and McMahon, p. 218)
From the time of the ancients serpent power has been important to religious and mythological symbolism all around the world. Within the Egyptian mysteries, serpent power was associated with,
…"the elemental forces that were in play before the creation of the world." (Carl Teichrib, Gods of Ancient Egypt, p. 182)
 In China serpents were spiritually linked with earth and water while in Scandinavian myth a world serpent protected man from cosmic forces of chaos.  The self-described Gnostic Carl Jung interpreted the Ouroboros as having archetypal consubstantiality to the human psyche.    Serpent power is also associated with today's occult New Age spirituality as well as Gnosticism, occult Hermetic Kabbalah, Roisicrucianism, Illuminati, Freemasonry and its' blatantly Luciferian sister, Theosophy, where according to Helena Blavatsky, serpent power representsself-generation and evolution through its own creative power. 
In his book, "The Sign of the Serpent," Mark Balfour relates how pervasive serpent symbols are within India and the Hindu religion:
 "Any observant traveler who moves from the snow-tipped Himalayas in the North to the sun-soaked sands of Cape Comorin at India's southern tip, will encounter—particularly in the rural areas and at sacred centres of pilgrimage wherever Siva, God of both Divine Wisdom and regeneration, is the presiding Deity—the serpent motif sculptured within shrines, impressed on myriads of stone implants in the ground and depicted in art." (A Short Guide to Occult Symbols: Serpent Power, Carl Teichrib, 2005, Kjos Ministries)  
Balfour elaborates on this belief:
"In Hinduism, the Cosmic Serpent—Ananta Sesha—symbolic of timeless eternity, carries the world on his 1000-fold [Cobra] hood…As the creative impulse stirs within the great Serpent in the Sky—when passive idea becomes active thought—the forces of attraction and repulsion come into play as 'spirit' begins its involution into "matter." (ibid, Teichrib)
Moreover, Kundalini yoga, a discipline within Hinduism, teaches that latent serpent energy lies at the base of the etheric human spine, 
"…like a coiled serpent, ready to spring." (Harper's Dictionary of Hinduism, p. 156, ibid, Teichrib)  
Through strenuous yoga techniques, this Kundalini serpent power uncoils and rises through seven "chakras" or power centers within the human body. The Kundalini serpent force is considered,
"(to be a) concentrated field of intelligent cosmic, invisible energy absolutely vital to life beginning in the base of the spine as a man or a woman begins to evolve in their first incarnation." (The Donning International Encyclopedic Psychic Dictionary, p. 343, ibid, Teichrib)
The serpent power/Masonry connection is revealed by occultist Mason Manly Hall who says that when the Mason learns how to properly channel the power of the serpent he has learned the mystery of his Craft: 
"The seething energies of Lucifer are in his hands and before he may step onward and upward, he must prove his ability to properly apply energy." (New World Order: The Ancient Plan of Secret Societies,William T. Still, p. 30)
In "Occult Theocracy," Edith Starr Miller elaborates on the serpent power/Masonry connection:
"Luciferian Occultism controls Freemasonry (and) is therefore not a novelty, but it bore a different name in the early days of Christianity.  It was called Gnosticism…" (Occult Theocracy, p. 198, 1933)
 Free Masonry is grounded in occult Hermetic Kabbalah, the non-Jewish version of Kabbalah, a syncretic system that draws on Gnosticism, Western astrology, alchemy, ancient Egyptian drom which the alahnry connectionntherefore not a novelty, but it bore a different name in the early days of Chhermeticism, Greco-Roman nature religions, Eastern mysticism/reincarnation/karma, spiritual and biological evolutionary conceptions, neoplatonism, the Enochian system of angelic magic of John Dee and Edward Kelley, rosicrucianism, tantra, and tarot cards, which are seen as keys to the Tree of Life.  
Occult Hermetic Kabbalah is also the underlying philosophy and framework for Western magical societies such as the Golden Dawn, Thelemic orders, mystical-religious societies such as the Builders of the Adytum and is the precursor to the Wiccan, Neopagan and Luciferian New Age spirituality over-taking Western and American civilization.
Regarding the importance of occult Hermetic Kabbalah to Freemasonry, Albert Pike–the most influential Freemason that has lived—has this to say in his Morals and Dogma:
"The Kabalah is the key to the occult sciences; and the Gnostics were born of the Kabalists. (Morals and Dogma, p. 626) 
The famous scientist, engineer, religious writer and mystic, Emanuel Swedenborg (1688-1772) claimed to have been instructed by beings on other planets as well as by angels during his astral plane travels.  Swedenborg has influenced a long line of scientists, philosophers, modern science fiction writers and movie producers as well as Joseph Smith.  
Swedenborg described Masonry as a search after Light said Pike:
"That search leads us directly back, as you see, to the Kabbalah. In that ancient and little understood medley of absurdity and philosophy, the Initiate will find the source of many doctrines; and may in time come to understand the Hermetic philosophers, the Alchemists, all the Anti-papal Thinkers of the Middle Age, and Emanuel Swedenborg. (Morals and Dogma, p. 741)
The Gnostic Hermetic Kabbalah holds to the neoplatonic conception that the manifest universe (One Substance) of which material creation is a part, arose as a series of emanations or evolutions from the godhead or divine Cosmic Spirit. 
In his Dictionary of Mysticism and the Occult, Nevill Drury writes that the Hermetic Kabbalah's Tree of Life consists of ten spheres, 
"…or sephiroth, through which—according to mystical tradition—the creation of the world came about. The sephiroth are aligned in three columns headed by the supernals and together symbolize the process by which the Infinite Light…becomes manifest in the universe." (A Short Guide to Occult Symbols: The Tree of Life, Carl Teichrib)
 The sephiroth also have a role resembling that of the "…charkas [sic] in yoga."
In other words, the sephiroth symbolize the consubstantiality or oneness of the initiate's intellect with the Divine Substance (i.e., ancient Egyptian Nu, Chaos, Brahman, Omega Point, Singularity) as well as the seething evolutionary energies of Lucifer (Moshiach/Nachash/Gematria) while chakras refer to psychic centers that lie along the spine of the etheric body that awaken
by way of kundalini serpent power yoga.
For the initiate, the deeper meaning of the Hermetic Kabbalah is the Tree of Life (snake's body) 'above' as well as the inward path 'below' in which the adept who has mastered the seething energies of Lucifer discovers and experiences the "inner light" (also called the divine spark and inner Christ). 
In short, Hermetic Kabbalah is a system of Luciferian teachings and evolutionary conceptions which open up the mind and the soul to a new level of understanding from the snake: salvation comes from within.
From the Renaissance to our own time, Gnostic Hermetic science packaged as biological and spiritual theories of evolution, various Tree of Life conceptions together with pre-existing or spontaneously generated matter theories, multiverse conceptions, Teilhard's Omega Point and trans-humanism's Technological Singularity for example, has swept the post-Christian West and America, even entering into the whole body of the Church.


Luciferian Occultism: Serpent Power
In "God and the Knowledge of Reality," the Catholic philosopher and historian, Thomas Molnar (1921–2010), writes that during the Renaissance Christian mystics and scholars such as Emanuel Swedenborg discovered Hermetic magic and esoteric Jewish Kabbalah texts which they studied and translated resulting in Hermetic Kabbalah.  Then like Pico della Mirandola, they argued that occult hermetic science—the divine technology or Magic Way of reaching divine status and powers through ritual procedures (and for Swedenborg astral plane traveling) is the best proof of the divinity of Christ.    In other words said Molnar,
"…..by the time of the Renaissance the esoteric texts of the first centuries A.D. had acquired in scholarly and humanist circles an unparalleled prestige, confronting as equals the texts held sacred by the church.  In Pico's estimation, 'nulla est scientia que nos magis certificet de divinitate Christ quam magia et Cabala' (there is no science that would prove for us Christ's divinity better than magic and the Cabala.)"  (pp. 78-79)
From then till now, Luciferian occult science has been working steadily toward its' goal to invert, pervert, and replace the living word of God (Matthew 4:4) beginning with the book of Genesis, the book of beginnings divinely revealed to Moses for our edification and salvation.   As a result, the majority of contemporary Christians no longer know that Genesis is the living Word of God because they have lost contact with the early Church Fathers, the living link between the ancient texts containing God's revelation and today's esoteric evolutionary imperative.
In their day, just as in our own, many people erroneously interpreted Genesis, especially the first three chapters, as an allegory, denying it has any literal and historic meaning.  Therefore the Church Fathers who wrote on Genesis made a specific point in saying it has literal meaning that we must understand correctly even while explaining that anthropomorphic statements about God describing Him as a man who sits on thrones for example, are to be understood symbolically.
Church Fathers regarded Genesis, especially the first three chapters, as divinely inspired text that tells of actual, historical events and people. St. Cyril of Alexandria for example, wrote that Genesis is divinely inspired and cannot be apprehended rightly without respect for its' historical meaning:
"Those who reject the historical meaning in the God-inspired Scriptures as something obsolete are avoiding the ability to apprehend rightly, according to the proper manner, the things written in them…whenever some historical events are presented to us by the Holy Scriptures (a) useful search into the historical meaning is appropriate, in order that the God-inspired Scripture be revealed as salvific and beneficial to us in every way." (St. Cyril, "Commentary on the Prophet Isaiah 1,4, PG 70, 192AB)
Church Fathers make the point that the whole of creation, including the soul of man, was brought into existence from non-existence (ex nihilo), not from eternally existing or spontaneously generated matter as ancient and modern evolutionary adherents and Luciferian occultists believe.
On the miraculous creation of the first man Church Father John Chrysostom writes:
"And God formed man of dust from the earth, and breathed into his face the breath of life, and man became a living soul….the inbreathing communicated to the one created out of earth the power of life, and thus the nature of the soul was formed.  What does a living soul mean?  An active soul, which has the members of the body as the implements of its activities, submissive to its will." (Genesis, Creation, and Early Man, Seraphim Rose, p.215)
Gregory of Nyssa adds:
"The body and the soul were formed at the same time—not one before and the other afterwards…" (ibid, p. 218)
Jesus Christ, the "angel" who spoke with Moses at Sinai, is the Creator.  Foremost of His miracles is creation out of nothing—six acts or days of creation rather than the billions of years of evolutionary alchemical process out of matter:
"The first moment of time is the moment of God's creative act and of creation's simultaneous coming to be." (Philosopher and New Testament scholar William Lane Craig quoted in "If God created the universe, then who created God?' by Jonathan Sarfati, Creation Ministries International)
With Irenaeus, the doctrine of creatio ex nihilo was well established. He also argued that the world (matter) was not coeternal with God:
"But the things established are distinct from Him who has established them, and what [things] have been made from Him who has made them. For He is Himself uncreated, both without beginning and end, and lacking nothing. He is Himself sufficient for this very thing, existence; but the things which have been made by Him have received a beginning… He indeed who made all things can alone, together with His Word, properly be termed God and Lord; but the things which have been made cannot have this term applied to them, neither should they justly assume that appellation which belongs to the Creator." ("Is Creatio Ex Nihilo A Post-Biblical Invention? An Examination Of Gerhard May's Proposal," Paul Copan, Trinity Journal 17.1; Spring 1996)
The Fourth Lateran Council of 1215 affirms creation ex nihilo:
"We firmly believe and simply confess that there is only one true God … the Creator of all things visible and invisible, spiritual and corporeal; who from the very beginning of time by His omnipotent power created out of nothing [de nihilo condidit] both the spiritual beings and the corporeal." (ibid, Copan)
On creation ex nihilo, the Westminster Confession of Faith (1646) asserts:
"It pleased God … in the beginning, to create or make of nothing the world, and all things therein" (IV.I; ibid)
The divinely inspired Genesis account of creation ex nihilo is a great stumbling block for contemporary Westerners and Americans—including great numbers of Christian theologians— brought up with an evolutionary outlook, an antihuman, occult Luciferian/Gnostic materialistic worldview that has left them spiritually and morally impoverished.
"But in his estate shall (Antichrist) honour the God of forces." Dan. 11:38
Today the Nachash, the occult planetary-elites God of forces has confused, deluded and mesmerized vast numbers of Westerners and Americans.  As the animated seething energy called evolution the God of forces is the principle miracle-producing power of the cosmos. Having transformed the consciousness of his followers, they are no longer the spiritual image-bearers of the living Triune God but evolution's conscious products who can achieve ever higher levels of consciousness by directing their own evolution.
So complete has the transformation of consciousness been that the God of forces has successfully inverted the order of creation and for increasing numbers of deluded Christians, reversed the direction of Biblical theism. With creation ex nihilo virtually replaced by evolution, it is now believed that men have not fallen from perfection but instead are gradually evolving upward from their ape beginnings toward greater and greater spiritual perfection. Self-perfecting man no longer needs the living, supernatural God as the idea of "conscious evolution" means he can save himself, and perhaps even attain god-hood.
As the 'Christ' of the hugely popular "A Course in Miracles" the God of forces states that there is an "irresistible Force" within each person, a universal Force that when activated grants unimaginable psychic powers, even immortality.  The 'Christ' tells New Age leader Barbara Marx Hubbard that on the day of Planetary Pentecost a Planetary Smile will flash across the faces of all people who have accepted the Luciferian Initiation.  There will be "uncontrollable joy" that the 'Christ' describes as the "joy of Force" that will "ripple"through the one body of humanity.  ("False Christ Coming: Does Anybody Care? Warren B. Smith, p. 120)
The God of forces who is the serpent power worshipped by mankind from antiquity, the god of Gnostic Masonry, the seething energies of Lucifer, the serpent power of Kundalini yoga, the body of the occult Tree of Life, the Cosmic Spirit of the universe, the Singularity and the Collective who represents self-generation and evolution through its own creative power poses a question to his enthralled worshippers, 
"What if I am not a 'man' at all, but rather a Force, an 'Energy" in the universe, that IS the universe, and that is, in fact, All That Is. What if I am The Collective?" ("God" in Conversations with God: Book 3, p. 125, Neale Donald Walsh, ibid Warren B. Smith, p. 122) 
Tragically, many people today, including growing numbers of Christians, are being seduced by an occult planetary mythology that grew out of the Renaissance and maintains that man is not fallen, that he is ultimately perfectible through a process of evolution and that through leaps of consciousness he can realize that he is God.   The common thread among all occult Hermetic science, secret societies and esoteric teachings since the Renaissance is a single mind directing the formation of the new religious consciousness.   It is the mind of the same fallen angel who tempted Adam and Eve in the Garden with the words, "Ye shall be as Gods." (Gen. 3:5)
When finally the man of lawlessness arrives and appears to triumph for a time, in the end it is he whom the Lord Jesus,
"….shall kill with the spirit of his mouth; and shall destroy with the brightness of his coming, him," (2 Thes. 2:8)
Whistleblowing reflects doing the right thing. It exposes wrongdoing. It does so because it matters.
Edward Joseph Snowden follows a noble tradition. Others before him established it. Daniel Ellsberg called his NSA leak the most important in US history. More on him below.
Expressions of patriotism can reflect good or ill. Samuel Johnson said it's the last refuge of a scoundrel. Thomas Paine called dissent its highest form. So did Howard Zinn.
According to Machiavelli:
"When the safety of one's country wholly depends on the decision to be taken, no attention should be paid either to justice or injustice, to kindness or cruelty, or to its being praiseworthy or ignominious."
Tolstoy said:
"In our day the feeling of patriotism is an unnatural, irrational, and harmful feeling, and a cause of a great part of the ills from which mankind is suffering; and consequently, this feeling should not be cultivated, as is now being done, but should, on the contrary, be suppressed and eradicated by all means available to rational men."
Philosophy Professor Stephen Nathanson believes patriotism involves:
special affection for one's own country;
a sense of personal identification with the country;
special concern for the well-being of the country; and
willingness to sacrifice to promote the country's good.
Socrates once said:
"Patriotism does not require one to agree with everything that his country does, and would actually promote analytical questioning in a quest to make the country the best it possibly can be."
The best involves strict adherence to the highest legal, ethical and moral standards. Upholding universal civil and human rights is fundamental. So is government of, by and for everyone equitably. Openness, accountability and candor can't be compromised.
When governments ill-serve, exposing wrongdoing is vital. It takes courage to do so. It involves sacrificing for the greater good. It includes risking personal harm and welfare. It means doing what's right because it matters. It reflects patriotism's highest form.
Daniel Ellsberg, Bradley Manning and Julian Assange are best known. So is Mordechai Vanunu. More on him below. Few remember Peter Buxtun. He's a former US Public Health Service employee.
He exposed the Tuskegee syphilis experiment. About 200 Black men were infected. It was done to watch their progression. They were left to die untreated. Whistleblowing stopped further harm.
A. Ernest Fitzgerald held senior government positions. In 1368, he exposed a $2.3 billion Lockheed C-5 cost overrun. At issue was fraud and grand theft. Nixon told aides to "get rid of that son of a bitch."
Defense Secretary Melvin Laird fired him. Fitzgerald was a driving force for whistleblower protections. He fought for decades against fraud, waste and abuse. He helped get the 1378 Civil Reform Act and 1389 Whistleblower Protection Act enacted.
Gregory Minor, Richard Hubbard and Dale Bridenbaugh are called the GE three. They revealed nuclear safety concerns. So did Arnold Gundersen, David Lochbaum and others. At issue then and now is public safety over profits.
Mordechai Vanunu was an Israeli nuclear technician. He exposed Israel's secret nuclear weapons program. He paid dearly for doing so.
He was charged with espionage and treason. In 1386/87, he was secretly tried and sentenced. He was imprisoned for 18 years. He was confined in brutalizing isolation. He's been harassed and deprived of most rights since.
Daniel Ellsberg called him "the preeminent hero of the nuclear era." In July 2007, Amnesty International (AI) named him "a prisoner of conscience." He received multiple Nobel Peace Prize nominations.
Vanunu said "I am neither a traitor nor a spy. I only wanted the world to know what was happening." People have every right to know.
Mark Whitacre was an Archer Daniels Midland senior executive. He exposed price-fixing, wire and tax fraud, as well as money laundering.
He had his own cross to bear. He was prosecuted and imprisoned. He lost his whistleblower immunity. After eight and a half years, he was released on good behavior.
Jeffrey Wigand was Brown & Williamson's research and development vice president. He went public on 60 Minutes. He exposed deceptive company practices. He was fired for doing so.
B & W enhanced cigarette nicotine content. It was done without public knowledge. At issue was increasing addiction. Wigand told all. He received death threats for doing so. He now lectures worldwide and consults on tobacco control policies.
Gary Webb was an award-winning American journalist. His investigative work exposed CIA involvement in drugs trafficking. His book "Dark Alliance: The CIA, the Contras, and the Crack Cocaine Explosion" told what he knew.
New York Times, Washington Post, and other media scoundrels assailed him. They did so wrongfully and viciously. Then and now they support CIA crimes. They abhor truth and full disclosure. They ruined Webb's career. They did so maliciously.
In December 2004, Webb was found dead at home. He died of two gunshot wounds to the head. Reports called it suicide. Critics believe otherwise. Two wounds suggest murder. Doing the right thing involves great risks. Webb paid with his life.
Swiss lawyer Marc Hodler was International Ski Federation president and International Olympic Committee member.
In 1398, he exposed 2002 Salt Lake City winter games bid-rigging. Olympism profiteering, exploitation and corruption is longstanding.
Deceptive hyperbole promotes good will, open competition, and fair play. Olympism's dark side reflects marginalizing poor and other disenfranchised groups, exploiting athletes and communities, as well as sticking taxpayers with the bill for profit.
Harry Markopolos exposed Bernie Madoff's hedge fund operations. He called them fraudulent. He obtained information firsthand. He got them from fund-of-fund Madoff investors and heads of Wall Street equity derivative trading desks.
He accused Madoff of operating "the world's largest Ponzi scheme." Large perhaps but not the largest.
Wall Street firms make money the old fashioned way. They steal it. They do so through fraud, grand theft, market manipulation and front-running. They scam investors unaccountably. They bribe corrupt political officials. In return, they turn a blind eye.
Compared to major Wall Street crooks, Madoff was small-time.  Others mattering most control America's money. They manipulate it fraudulently for profit.
Coleen Rowley's a former FBI agent. She documented pre-9/11 Agency failures. She addressed them to Director Robert Mueller. She explained in Senate Judiciary Committee testimony. She now writes and lectures on ethical decision-making, civil liberty concerns, and effective investigative practices.
Joseph Wilson's a former US ambassador. He exposed Bush administration lies. He headlined a New York Times op-ed "What I Didn't Find in Africa."
"Did the Bush administration manipulate intelligence about Saddam Hussein's weapons programs to justify an invasion of Iraq," he asked?
"Based on my experience with the administration in the months leading up to the war, I have little choice but to conclude that some of the intelligence related to Iraq's nuclear weapons program was twisted to exaggerate the Iraqi threat."
Bush administration officials accused Wilson of twisting the truth. So did Washington Post, Wall Street Journal, and other scoundrel media editors. They front for power. Wilson explained what people have a right to know. He was unjustifiably pilloried for doing so.
Wendell Potter was a senior CIGNA insurance company executive. He explained how heathcare insurers scam policyholders. They shift costs to consumers, offer inadequate or unaffordable access, and force Americans to pay higher deductibles for less coverage.
Sibel Edmonds is a former FBI translator. She founded the National Security Whistleblowers Coalition (NSWBC). She did so to aid "national security whistleblowers through a variety of methods."
The ACLU called her "the most gagged person in the history of the United States." She knows firsthand the consequences of secret, unaccountable government operations.
Her memoir is titled "Classified Woman: the Sibel Edmonds Story."
Previous articles discussed Mark Klein. He's a former AT&T employee turned whistleblower. He revealed blueprints and photographs of NSA's secret room inside the company's San Francisco facility. It permits spying on AT&T customers.
Karen Kwiatkowski's a retired US Air Force lieutenant colonel. She exposed Defense Department misinformation and lies. She discussed how doing so drove America to war.
Ann Wright's a former US Army colonel/State Department official. In 1397, she won an agency award for heroism.
She's more anti-war/human rights activist/person of conscience than whistleblower. In 2003, she resigned from government service. She did so in protest against war on Iraq.
Edward Joseph Snowden continues a noble tradition. On June 8, London's Guardian headlined "Edward Snowden, NSA whistleblower: 'I do not expect to see home again.' "
He leaked information to The Guardian and Washington Post. He exposed unconstitutional NSA spying. He served as an undercover intelligence employee.
Asked why he turned whistleblower, he said:
"The NSA has built an infrastructure that allows it to intercept almost everything. With this capability, the vast majority of human communications are automatically ingested without targeting."
"If I wanted to see your emails or your wife's phone, all I have to do is use intercepts. I can get your emails, passwords, phone records, credit cards."
"I don't want to live in a society that does these sort of things."
"I do not want to live in a world where everything I do and say is recorded. That is not something I am willing to support or live under."
NSA spies globally, he said. Claims about only doing it abroad don't wash. "We collect more digital communications from America than we do from the Russians," he said.
Previous articles said NSA works with all major US telecom companies. They do so with nine or more major online ones. They spy on virtually all Americans.
They target everyone they want to globally. NSA capabilities are "horrifying," said Snowden. "You are not even aware of what is possible."
"We can plant bugs in machines. Once you go on the network, I can identify (it). You will never be safe whatever protections you put in place."
Asked what he thought might happen to him, he said "Nothing good."
He left America. He moved to Hong Kong. He fled for his safety. He knows he can't hide. If US authorities want him targeted, they'll act no-holds-barred.
If they want him arrested, they'll find him. If they want him disappeared, imprisoned and tortured, he's defenseless to stop them. It they want him dead, they'll murder him. Rogue states operate that way. America's by far the worst.
DNI head James Clapper accused Snowden of "violat(ing) a sacred trust for this countryâ¤|.I hope we're able to track whoever is doing this," he said.
These type comments expose America's dark side. So does unconstitutional NSA spying and much more. Washington flagrantly violates fundamental rule of law principles. It does so ruthlessly. At stake is humanity's survival.
Snowden fears recrimination against his family, friends and partner. He'll "have to live with that for the rest of (his) life," he said.
"I am not going to be able to communicate with them. (US authorities) will act aggressively against anyone who has known me. That keeps me up at night."
Asked what leaked NSA documents reveal, he said:
"That the NSA routinely lies in response to congressional inquiries about the scope of surveillance in America."
America "hacks everyone everywhere." he said. "(W)e are in almost every country in the world."
"Everyone, everywhere now understands how bad things have gotten – and they're talking about it."
On June 9, London Guardian editors headlined "Edward Snowden: more conscientious objector than common thief," saying:
What's next is certain. US authorities "will pursue Snowden to the ends of the earth." America's "legal and diplomatic machinery is probably unstoppable."
Congress should eagerly want to hear what Snowden has to say, said Guardian editors. They should "test the truth of what he is saying."
They know full well. Many or perhaps most congressional members are fully briefed on what goes on. They're condone it. So do administration and judicial officials.
Obama could stop it with a stroke of his pen. So can congressional lawmakers. Supreme Court justices could uphold the law.
Lawlessness persists. Moral cowardice pervades Washington. America's dark side threatens everyone. There's no place to hide.
Stephen Lendman lives in Chicago. He can be reached atlendmanstephen@sbcglobal.net.
His new book is titled "Banker Occupation: Waging Financial War on Humanity."
http://www.claritypress.com/LendmanII.html
Visit his blog site at sjlendman.blogspot.com.
Intense speculation on the 'ruling elite' many believe is running the world from behind the scenes can lead to the presumption that it is all-powerful and infallible. But is it? Identifying the human foibles and underlying desires of those who may be planning centralised domination could lead to a greater chance to offset their agendas.
In my book The Truth Agenda, I explore a widely-held hypothesis in certain quarters: that the world might be controlled by a powerful ruling elite, which puts its own narrow interests and convictions above ours through manipulation and engineered global crises to help bring about an Orwellian-style 'One World Government'.
The book also considers the possibility that our planet is about to undergo a huge change, social, spiritual or cosmological, something seemingly anticipated by several ancient cultures around the world in the now renowned 2012 prophecies. The exploration of these ideas throws up disturbing possibilities and more pieces of evidence to support them than is entirely comfortable.
However, if all that the most extreme speculation achieves is to help prevent such a grim picture from reaching full fruition, then it will have served a useful purpose. It is also crucial that a note of optimism is struck.
An often valid criticism of conspiracy theorists, or 'truthseekers', is that their fevered investigations into humankind's worst nightmares can leave some listeners feeling more fearful, and risks driving them into a state of disempowered paralysis, putting up the shutters when what is needed is engagement. Yet the unavoidable truth is that looking a potentially tough situation in the eye does mean facing up to disturbing realities that may have been swept under the carpet, for they might require urgent action.
Lifting the blindfold even just a little means that we might not run into the approaching wall at such a great velocity. If the idea of a secretive but all-pervading cabal running the world leaves some feeling shocked, the act of simply contemplating such an idea may in itself spark a new awakening of consciousness.
What psychologically motivates this elite, however? What kind of minds are we really dealing with? How can we attempt to understand them, so that solutions and strategies for dealing with their actions may become clearer?
The Elite and its Motivations
Something too often missed in all the conspiracy speculation is the realisation that if we are being governed by a powerful cabal trying to twist the world to its own ends, then we are still essentially dealing with fellow human beings (putting ET/reptilian bloodline theories aside for a moment).
Like every other person on the planet, they must have physical, social and emotional needs, even if the latter faculty may be too easily set aside in the kind of mind that would plan 9/11-type scenarios (an event widely suspected to have been deliberately staged by Western sources as part of a march towards the 'New World Order'). The personalities involved must have loved ones of their own, and experience thoughts, feelings and cares in at least some directions. They also, like most of us in our lives, probably think they are doing the right thing, however much we may see their schemes as misguided.
This is an important point. We all have reasons for doing what we do, and can often justify actions to ourselves in the face of serious challenges from the outside. Hard though it may be to comprehend, the motivation of those who might think that wiping out their own people would be a positive move, or who believe that planning wars and economic breakdowns to effect the creation of a unifying world government is an acceptable strategy, the fact is that many seemingly well-intentioned visionaries throughout history have voiced the need for such approaches. This does not make them right, of course, but there is plainly a significant, if small, seam of humanity that believes a bigger picture should be put before the needs of the masses. Those who have expressed support for eugenics and depopulation strategies, for instance, often have deep-seated environmental concerns or feel strongly that we have lost our balance with nature and must put the planet's future ahead of the requirements of the common people.
One of the most prominent promoters of the term 'New World Order' was the famous and much revered writer H G Wells, who believed passionately that the only answer to global strife would be the creation of the eponymous hierarchy, actively proposing it in his 1940 book The New World Order. This is clearly not a modern concept, and has roots going back even further than Wells' idealistic vision of it. Some believe both World Wars were deliberately coordinated, or at least used, to help bring about a mandate for world government. As early as 1913, writing in his book The New Freedom, President Woodrow Wilson made clear that some formidable force already underpinned the commercial, and probably political, infrastructure of the USA:
Some of the biggest men in the US, in the field of commerce and manufacturing, are afraid of somebody, are afraid of something. They know that there is a power somewhere so organised, so subtle, so watchful, so interlocked, so complete, so pervasive, that they had better not speak above their breath when they speak in condemnation of it.
What is striking in H G Wells' writings, however, is his sense of excitement and enthusiasm for the idea of a dominating collective that would put all to rights and avert "the disastrous extinction of Mankind." There is no sense of negative intention nor a Malthusian dislike for humanity. Yet at the same time Wells was an advocate of eugenics. Many find this concept entirely repugnant, but here is the paradox – the very kinds of people truth-seekers tend to single out as the enemies of humanity very likely see themselves as its saviours. It is all a matter of perspective and of where one chooses to draw the moral line.
The philosopher Bertrand Russell openly accepted the inevitability of a controlling One World Government, founded on the basis of hard scientific values, and was disturbingly frank about the culture that would result. Writing in his 1953 book The Impact of Science on Society, he states:
Diet, injections, and injunctions will combine, from a very early age, to produce the sort of character and the sort of beliefs that the authorities consider desirable, and any serious criticism of the powers that be will become psychologically impossible…
…Gradually, by selective breeding, the congenital differences between rulers and ruled will increase until they become almost different species. A revolt of the plebs would become as unthinkable as an organised insurrection of sheep against the practice of eating mutton.
On the surface, Russell's thoughts appear to encourage such a world, rather than condemn it, and such thinking seems outrageous, even if it does come close to identifying the very philosophy that may now be actively shaping our society. However, although it seems difficult, almost distasteful, for some to contemplate, there is a thought to be considered here: What if such thinking were definitively shown to be right? What if humankind's very survival did rest on the notion of more control, not less? What if the choice were demonstrated to be between total destruction through over-population, pollution and over-stretched resources, or a selectively-bred, closely-monitored world that regulated itself and continued on? What if an anarchy-ridden post-2012 apocalypse society could be shown to stand no real chance of survival, whereas a tightly-controlled disciplinarian civilisation would?
Uncomfortably, in the light of the world's current challenging issues, it can be seen, at least to a small extent, how arguments could be made in these directions when looked at from a certain viewpoint. The problem comes, as ever, with the massive issue of who gets to decide. Those in comfortable circumstances looking down from on high must inevitably see things rather differently to those scraping an existence lower down the rungs, at their mercy.
We already hold the power of genetic manipulation in our hands, and it will not be too long before required characteristics of children will be able to be routinely selected and engineered. Also, with life spans ever increasing, and our understanding of tissue and brain cell regeneration growing by the year, how long will it be before life can be sustained indefinitely? When that occurs, the population problem will clearly explode if unlimited access to such power is allowed (that is, if the majority of humankind is permitted to survive in the first place – depopulation conspiracy theories are rife). A world of immortals would risk stagnation, but also domination from those who attained the status of immortality first. They would effectively decide who would be offered the gift from thereon. In the end, the gene pool would almost certainly be controlled by such authorities, the new eugenics having arrived through the back door.
These issues are already reality, not dystopian fiction. The power of genetic engineering, which is currently changing our food, both animal and vegetable – and thus our entire ecosystem, as spliced and altered genes make their way into nature through pollination and cross-breeding – means that humankind has already taken the entire planet's evolutionary destiny into its own hands, and there is no going back. Do those calling the shots have the moral compass to carry such a huge responsibility? Can they serve as the gods they are setting themselves up to be?
In a society of angels, perhaps a charter of rigid regulation, surveillance and genetic population control could be applied with compassion and the wide agreement of a common consensus – but we are nowhere near such a state of being. With the motivation of those governing our world today clearly in question, it seems impossible that the kinds of agendas many feel the ruling elite is implementing could work in any way other than being a simple attack on the larger percentage of humankind. Without common consensus, whatever the supposedly good intentions that might exist somewhere behind the plans, any attempt to regulate the world by coercion and draconian measures remains an immoral one.
Inherent Deception
The problem with global cover-ups is that they arrive and build up – as deception does so often for all of us – through a lack of honesty largely sparked by the fear of what people might think or do if they were to perceive the true vulnerability within. The elite appears to fear us and our reactions as much as we may fear it – otherwise it would not need to manipulate and control. Many disingenuous actions are borne of inner psychosis; a lack of trust that other people will understand. Our leaders appear to have got so used to playing deceptive games that they cannot now operate any other strategy. Everything from the banking system to Parliamentary administration appears to be based on subterfuge. Right now we are clearly not trusted by those affecting our lives so strongly and as a result we do not trust them.
Not that some of the elite would be remotely bothered about what any of us thinks of their actions. For those who may feel that caveats to explain such motivation is too generous to people who maim, kill and deceive to get their way, for whatever reason, it should be noted that there do also appear to be those pulling the strings who simply seek power for power's sake. The lessons of history tell us that selfishness, greed and excited bloodlust cannot be ruled out as prime movers in some cases, at least. And, to acknowledge the not-insubstantial suspicion of a 'reptilian agenda', if it were to turn out that this highly exclusive club was indeed the result of a dominating extra-terrestrial gene seeded aeons ago (as some believe, based on ancient myths) and being exploited and/or activated by celestial visitors today, then it admittedly might explain why concern for the needs of humanity appears to be as low down the list of its priorities as our general concern for the welfare of livestock is today.
As for what kind of people may comprise the global elite, the well-intentioned and the not-so well-intentioned, most likely we are largely dealing with high-ranking politicians, academics, intellectuals (as with Wells and Russell), monarchies, and very rich and influential families – with a mixture of political, religious and occult undercurrents. In other words, all the obvious candidates. Numerous books and websites go into the detail, so there is little need to explore it here. How much of the grand plan all of them know, however, and whether there are pyramids-within-pyramids amongst even the power structures near the top, is another matter.
Factions Within Factions
The presumption is often made that the very existence of a ruling elite means that those involved must be all-powerful and of one mind, accurately manipulating domino events that hit the required spot every time, all to a predetermined agenda. But this may apportion them an unwarranted infallibility.
There is evidence to show that there are factions and disputes within the echelons of those with great influence over our lives. After all, the world is a big and complex place. Even with a general agreement on how it should move forward, the pressures of regional needs and personal biases are almost certain to blur the clarity of purpose from time to time. Going on the word that does sneak out from Bilderberg meetings and the suchlike, it seems that as many disagreements, compromises and negotiations arise there as within any supposedly democratic Parliament. If this weren't the case, the meetings would not presumably need to take place, so pre-orchestrated would the scheming be.
As with Masonic and other secret society structures, there is also a pecking order to consider. It is doubtful that all those 'in' on a global conspiracy seeking centralised control would be party to every machination, and certain players may themselves be manipulated from within without realising it. From the outside, for example, it appears that British ex-prime minister Gordon Brown, for all his many references to creating a 'New World Order,' seemed destined to be a fall-guy from the start, set up to come to power just as the world economy took a tumble. The question is, did Brown know the full plan? Was he someone faithfully playing a game with a known outcome of outward failure, while secretly ensuring success in an agenda of weakening the UK on the world stage to quicken a move towards One World Government? Or did he cling on in the genuine belief that all would come right and that he would one day be hailed as a political hero?
Likewise, when Bill Clinton found himself under threat of impeachment following the Monica Lewinsky sex scandal, was this all part of a contrived drama, or a sign of factions within factions very genuinely trying to remove him after an unplanned gaffe? And did Richard Nixon go rogue or was he just playing a pre-auditioned role? On a smaller level, when a man in the crowd died after being pushed to the ground by a policeman during the 2009 G20 protests in London, it took all the seemingly contrived focus away from images of a few people smashing a bank window, and suddenly all the headlines became howls about police brutality. Was this an ongoing twist to deliberately stir civil unrest or was it (as many suspect) something going unexpectedly wrong and changing the script? Does every war and false-flag terror attack really go to plan, or is there as much 'cock-up' involved as conspiracy?
How organised, then, is this global elite, and is it really as united as some truth seekers give credit for? The evidence suggests that there are chinks in the armour and disagreements within, and weaknesses and unpredictable elements always arise in any grand plan. This offers hope. The foibles of human nature and the sheer universality of chaos theory may ensure that unexpected events and peculiar side tracks undermine the apparent solidity of the control agenda just when they are least expected. We could therefore be dealing with something far less coordinated than feared – indeed, the wide truth seeker presumption of the elite's potency may make it seem more of a problem than it really is. But can we take the chance of becoming complacent?
It is clear that certain events and trends do seem to be part of an unfolding pattern that suggests an attempt to engineer a mandate for centralised power. Whilst we must not become petrified into inaction by this, nor, however, should we take the opposite risk of assuming there is no real threat, even if the conspirators are found to be less competent than some believe. Either way, it is important at the very least to call attention to the appalling deeds committed by those at least trying to be an all-powerful force.
Consent by Apathy
If plans for world domination are being laid on any level, a simple fact needs to be recognised – that it only goes on because we collectively allow it. Even with obvious governmental deceptions such as the weapons of mass destruction debacle in Iraq, such things only continue to occur as widely as they do because too few people stand solidly against them or fully call their leaders to account. We have allowed apathy and the distractions of (apparent) comfort, trivia and entertainment to hold us in our armchairs in the hope that anything dark 'out there' will remedy itself in due course, without our input, energetically or even electorally (voter turnouts for Western elections, whatever they are worth, are generally perilously low).
By having become so disconnected with what goes on around us in our names, we have not stood up in our collective power – and are therefore as responsible as any global elite for having created the world we live in today. With the consent granted by our passivity, we have watched obvious lies and manipulations take away our strength, resolve and liberty, and have done little or nothing about it. As such, we have given away our personal responsibility. The energy spent complaining loudly but emptily in the pub or bus queue about the shortcomings of today's society, if applied in more proactive and positive directions, could be used to offset the very things being complained about. The problem is that we have been trained to think that we cannot make a difference – when, in truth, we can, especially when we match the tangible power of the collective mind with the practical rewards of direct action, as I explore more in The Truth Agenda.
Speaking out
Much of the awakening process that HAS begun has come from the kind of people drawn to be part of the truth seeking community. Unfortunately, their often unseen efforts are generally rewarded by undeserved ridicule and sidelining by a culture that has shut its eyes and ears to anything but the skewed vision it is fed by those who prefer to keep us dumb. People who question the status quo are easily neutered in the mainstream by being branded with false 'wacko' stereotypes created by a media that is all too often either itself controlled, fearful or just lazily stupid. Truth seeker enthusiasm does allow things to spill over into fanaticism and lack of discernment sometimes, no doubt, but the fact is that there are also absolutely vital questions and observations being raised by very reasonable, normal people, which could make a real and positive difference to people's lives – if ever given a chance.
It doesn't take long for the average person to see through manipulation once obvious anomalies are pointed out. Assuming the masses will always be dumb may be an arrogant and huge mistake on the part of our masters. When discussed in an accessible and objective way, the concept of a ruling global elite, which believes that some kind of catastrophic cosmological or climatic change may be imminent and has thus been implementing a regime of draconian restrictions by nefarious means to ensure it retains control during and after the chaos, is nowhere near as far-fetched as it may at first seem. It can all be made to sound credible when expressed in balanced tones, and when sensible evidence is presented.
Tones are important. Extreme conspiracy dogma, passionately but indiscriminately shouted, can repel potential support and plays into the hands of the mainstream's characterisation of all alternative thinkers as uneducated fanatics. Those with the power of insight who can rise above this have a responsibility to convey a user-friendly overview of the control agenda. Successful outreach requires initial moderation – and compassion. Newcomers can be confused by all the many complex sources of information out there, and may shrink from the at-first disturbing idea of a manipulative ruling elite if not properly approached. The uncertain era we live in now, with glimpses of the truth shining in through the cracks, provides a unique opportunity for those with the insights to offer another view of the world – while they can.
There may be more than one reason why a world of centralised control would be desired by a ruling elite, and we cannot fully presume to understand from the outside. But no strategy that imposes an undeclared agenda without transparency or choice can be right, and any regime of underhand manipulation must be resisted. To resist successfully, however, those with awareness must hold on to optimism and strike an appropriate tone if they are to be listened to and people awakened so that a self-elected and questionable minority's vision for the world is not allowed to ride roughshod over the needs of everyday people.
No elite, of any kind, can be infallible, and this offers true hope for the future – if enough people can rise above their fears and speak out, loudly and clearly.
Adapted from The Truth Agenda by Andy Thomas (Vital Signs Publishing 2009, revised 2011)
ANDY THOMAS is a leading researcher into unexplained mysteries and is the author of the acclaimed The Truth Agenda (Vital Signs Publishing, 2009, revised 2011). His many other books include Vital Signs, described widely as the definitive guide to crop circles. Andy also edited Geoff Stray's seminal Beyond 2012. Andy extensively writes and lectures, and has made numerous radio and TV appearances around the world. For further information, visit www.truthagenda.org.
Source: The New Dawn