Maverick Republican, Donald Trump, has been under intense pressure from the GOP establishment for his off-the-cuff remark about Senator John McCain (R-Arizona). In a televised interview, Trump said, "[John McCain] is a hero because he was captured. I like people who weren't captured."
Predictably, establishment Republicans immediately called Trump just about every dirty name in the book. Lindsey Graham called him a "jackass." Rick Perry said the comment made him "unfit" to be President. Mitt Romney said Trump "shot himself down." (Not hardly! Trump is the clear front runner of all the GOP presidential candidates in most polls.) But, clearly, the Republican establishment is frustrated with Trump's popularity–and for good reason.
Donald Trump is scorching the GOP for its support of illegal immigration, and he is scorching it for its support of incessant foreign wars. Trump said, "We spent $2 trillion in Iraq, $2 trillion. We lost thousands of lives, thousands in Iraq. We have wounded soldiers all over the place, thousands and thousands of wounded soldiers. And we have nothing. We can't even go there. We have nothing. And every time we give Iraq equipment, the first time a bullet goes off in the air, they leave it." Amen!
See the report here:
http://www.ontheissues.org/2016/Donald_Trump_War_+_Peace.htm
And he is scorching them BIG TIME by calling into question the GOP's 2008 standard bearer. Specifically, he has dared to tell the truth about the miserable record of John McCain's treatment of America's veterans.
See this report:
http://www.miaminewtimes.com/news/john-mccain-vets-worst-enemy-6331635
In refusing to apologize for his remarks about Senator McCain, Trump rightly said, "The reality is that John McCain the politician has made America less safe, sent our brave soldiers into wrong-headed foreign adventures, covered up for President Obama with the VA scandal and has spent most of his time in the Senate pushing amnesty. He would rather protect the Iraqi border than Arizona's."
See the report here:
http://www.prisonplanet.com/trump-fights-back-i-dont-need-to-be-lectured-i-said-nothing-wrong.html
While most everyone has criticized the second part of Trump's statement ("I like people who weren't captured"), hardly anyone has dared to broach the first part of the statement: "[John McCain] is a hero because he was captured." That statement is an absolute fact.
John McCain rose to become one of America's most powerful senators and became the Republican Party's nominee for President in 2008 mostly on his Prisoner of War (POW) status. Absent his POW history, McCain would no doubt have lived his entire life in relative obscurity. It usually takes more than simply being a veteran or being the son of a Navy admiral or even being a POW to make one obtain famous hero status. How many other POWs do you know that have achieved McCain's political power and influence?
Alabama's Jeremiah Denton was a POW who truly endured intense torture at the hands of the enemy and who became one of our finest U.S. senators. And there was never the first hint of dishonorable conduct or scandal or accusations that Denton used his war record for personal profit. I had the privilege of meeting Senator Denton a couple of times, and the thing that struck me most about the man was his deep and genuine humility. The same cannot be said of John McCain.
John McCain's POW record has been shrouded in controversy from the very beginning. Many independent journalists and military veterans have accused McCain of being America's version of "Tokyo Rose." They offer convincing evidence (or at least credible postulations) that McCain was NEVER tortured, that he received special treatment by his captors, and that he actually willingly participated in anti-America propaganda, in much the same way that Tokyo Rose did in the Pacific during World War II.
One Vietnam veteran who was publicly critical of John McCain was my friend Jack McLamb. McLamb served nine years in secret operations in Cambodia and other nations before going on to become one of the most highly decorated police officers in Phoenix, Arizona history, winning Police Officer of the Year twice before taking a role as a hostage negotiator for the FBI.
McLamb said of McCain, "I know a lot of Vietnam veterans and a few POW's and all the POW's that I've talked to over the years say that John McCain is a lying skunk.
"He never was tortured–they were there in the camp with him and then when he came in….he immediately started spilling his guts about everything because he didn't want to get tortured," said McLamb, contradicting the official story that McCain only offered his name, rank, serial number, and date of birth.
"The Vietnamese Communists called him the Songbird, that's his code name, Songbird McCain, because he just came into the camp singing and telling them everything they wanted to know."
McLamb also said, "The POW's said that McCain made 32 propaganda videos for the communist North Vietnamese in which he denounced America for what they were doing in Vietnam.
"They have these sealed now, our government has these sealed, we can't get to it, they have it classified. In truth the POW's hate John McCain."
See the report here:
http://www.prisonplanet.com/articles/february2008/020708_never_tortured.htm
There are many similar reports about John McCain. I suspect that Donald Trump is familiar with these reports. Here are a few of them:
https://www.lewrockwell.com/2015/07/no_author/sen-tokyo-rose-r-az/
http://www.counterpunch.org/2008/06/13/mcnasty/
http://www.unz.com/article/mccain-and-the-pow-cover-up/
Reports note that former American POWs such as Col. Ted Guy and Gordon "Swede" Larson, who were held in the same communist prison as McCain, have gone on record saying that they are very skeptical about McCain's claims of torture.
See this report:
https://hope2012.wordpress.com/2008/07/26/songbird-mccain-the-evidence-in-his-own-words-his-fellow-veterans-and-his-captors/
Another former POW, Philip Butler, a man who was also imprisoned with McCain, is more sympathetic to the man, saying that he had probably been tortured early on in his captivity and made no reference to McCain's alleged anti-America propaganda charges–but was emphatic that McCain was unqualified to be President. Butler firmly said that he would NOT vote for McCain because McCain was a hot-tempered man who had become a Bush-like warmonger and who had used his POW status for personal and political gain. Remember, this is from a fellow POW who actually likes McCain.
See the report here:
http://www.alternet.org/story/95825/i_spent_years_as_a_pow_with_john_mccain%2C_and_his_finger_should_not_be_near_the_red_button
Regardless of McCain's real war record (the U.S. government has sealed the record, so we will likely never know the truth about the matter), it is a fact that, as one of the most powerful senators in Washington, D.C., John McCain has done little to assist America's veterans. In fact, McCain is commonly regarded as being one of the strongest opponents to the investigation and rescue of POWs left behind in Indochina following the Vietnam War.
While a member of the Senate Select Committee on POW/MIA Affairs (1991-1993), McCain referred to POW/MIA family members and activists as "whiners," "vultures," and "the lunatic fringe." Although the committee concluded that there were indeed American POWs left behind in Indochina, McCain voted to normalize relations with Vietnam without any accountability for America's missing servicemen. In so doing, McCain ignored a letter written by fellow POW Captain Eugene "Red" McDaniel and co-signed by 50 former POWs which asked him to not support normalized relations with Vietnam until the POW issue had been resolved.
In 1996, McCain opposed the Missing Service Personnel Act (MSPA) as being "unnecessary" and "burdensome." He also helped to amend the MSPA to remove criminal liability, which POW/MIA families knew was a serious blow to obtaining meaningful accountability on behalf their loved ones still languishing in Southeast Asia.
See the report here:
http://www.renewamerica.com/bb/viewtopic.php?f=5&t=7839
And this report:
http://www.vvof.org/mccain_hides.htm
John McCain has spent most of his senatorial career promoting an open border with Mexico, a path to citizenship for illegal aliens, and incessant foreign wars; facilitating the miserable performance of the Department of Veteran's Affairs (VA); and covering up evidence of Americans left behind in Indochina. No wonder so many people have referred to McCain as "The Manchurian Candidate."
Read this report:
http://downwithtyranny.blogspot.com/2014/11/john-mccain-always-and-forever.html
By telling the truth about John McCain, Donald Trump has hit the rawest of nerves within the Washington establishment (and New World Order globalist elite). Without a doubt, John McCain is one of the globalist elite's political darlings. A favored son of globalist puppet-masters such as Henry Kissinger, John McCain has been a water boy for the New World Order from the time he entered politics. Guilty of corruption as one of the infamous "Keating Five," John McCain was given a mere "slap-on-the-wrist" and allowed to continue his pernicious ways.
See the report here:
http://topics.nytimes.com/top/reference/timestopics/subjects/k/keating_five/index.html
And McCain's "war hero" status has made him virtually untouchable–until now.
My mind is far from made up in regards to supporting Donald Trump's presidential candidacy. But, so far, Donald Trump has been willing to courageously confront the Washington establishment in an in-your-face, no-holds-barred manner that we have not seen in a long, long time. And if Trump accomplishes nothing else in his presidential bid except exposing establishment sycophants like John McCain, I, for one, am excited that he has entered the race.
Random encounters between passing travelers crossing paths at the cosmic nexus lead to long conversations with philosophical overtones deep into the heart of night. Strangers meet near the end of the earth and hash out the best possible way to move forward, coming to terms on evolutionary solutions to the problems that plague this world. Open season declared on the honest form of communication. High above, dancing through the constellations, shooting stars in a crystal clear sky become plastered with the pure intention of truth. Cascading energy flows freely from a source somewhat undefined. Edging out to the periphery. Looking over the abyss. Eying what potential fate awaits us.
Will America go the route of austerity, leading it to riot like Greece in the streets? Or the way of Iceland, auditing the privatized printing press and bringing about the realization that the fiat-created debt belongs to the central bank and not the people it tries to keep shackled with its fractional reserve monetary policies of madness. The main plank of the communist manifesto involves setting up a central bank. Another plank near the top of the list deals with establishing a graduated income tax. Ha. America got the wool pulled over its eyes quite awhile ago when the Federal Reserve was created. In fact, it's been over a hundred years now since that whopper of a lie was laid on the backs of the population. And the Beast continues to swallow everything in its ungodly path to this very day.
Blinding lights flash and burn in apocalyptic rapture as the fiery sun makes its daily appearance, rising on the horizon with a spectacular show of solar fury. Either turn away or let the light wash over. Either choose the cover of shadows and cower away forevermore in apathetic ignorance, or step into the bright awareness of awesome illumination. Sometimes a wound must hurt a little bit first before it can eventually heal. So it goes. The muscle has to be broken down before it can grow stronger. So, too, must a phase shift go through a state of chaos before a higher level of order can emerge. Welcome to the Cycle of the Phoenix. The fire scorches everything in its wake. Naught but a pile of ash remains. The new energy rises from out the decay and forms a more harmonious inclination toward liberty and freedom. An Empire in decline. Personal sovereignty on the rise.
The neat trick that must somehow be pulled off now is to simultaneously erase all imaginary lines of boundary drawn by the creeps that make up the wicked Priest Class while also breaking away from the centralized, command and control, structural apparatus of the ruling elite toward the prospect of bringing about a more tribal, anarchic arrangement of civilization. Global awareness coupled with local government. The two opposites can be cohesive. The yin/yang balance act. The dichotic wholeness of completely dualistic Oneness.
Breathed in through clean lungs. Experienced intimately by a clean heart. Known rationally within a clean mind. Felt intuitively in the core of clean guts. Pushed forward via a clean intention. Seen perfectly with a clear purpose. Razor sharp. Steadfast. Focused in on the zero point.
Truth rallies strong in the bottom of the ninth. A hail marry pass from the fifty yard line as the clock winds down to the final tick, caught by a leaping wide receiver and tucked away as two safeties smash him to the turf in the end zone. A final second buzzer beater heaved up from behind half court.
Nothing but net as it swooshes through. Miraculous for the winners. A crushing defeat for those who had the game in their grasp until it slipped away in the final moments. A lesson learned on seeing things through to the end. Sometimes bitter. Sometimes full of sweet honey. Bear claw in the hive. Sticky substance to coat the teeth. A layer of fat for the winter weather. Cold snap fever induced upon entering the cave.
We can only do so much. But then must, somehow, find the will to do a little more. Push the envelope. Bend back the layers of reality. Peel the onion skin until the gaseous irritant makes you weep. What do you see beneath? What is revealed where you never thought to look? How far down the rabbit hole can you stand to go? Is the jump taken as a leap of faith? Or are you fighting the fall all the way to the bottom?
Hands up as the roller coaster dives down. Hearts lift as the conspiracy unravels. A cabal of secrets revealed. A horde of Dark Wizards exposed. Shamans unite to drive out the virus. Gurus on the street come together to fight off the plague. Yogis breathe a new type of ecstatic spiritual energy into the body politic. A Druid Priest Warrior of Light. An Angel Pagan Goddess of Love. Together, hand in hand, they enter the zone where peace reigns.
The inner illumination of greater graceful glory awakens with newfound purpose to shake loose the cobwebs from the kingdom of Heaven which resides within. The right side of God's throne is centered in the third eye of pure consciousness. The seat of the soul. Nothing can stop an idea whose time has come. Nothing can hold back the wave that has risen on good intentions. Tsunami in the forecast. Big Bang Birth of the oncoming storm. Black ominous velvet clouds release their payload before the sky breaks open and the sunray shines through. It's always darkest before the dawn.
Umbrellas at the ready shield us with shelter. Smooth and sanctified. Alert and called to attention. Hut Hut. Here comes the rush. Sidestep and tap dance away. Ballerina feet on the gridiron surface. Logic and emotion tied up with reason. Rational analysis of deep feelings. Science and spiritualism coalesce at a fine point. The Tao of Natural Law emerges in high fashion. Thermodynamic consequences enter a state of entropy. A nuclear ambition stalemate checked on the black and white floorboard. Which piece to move now? Which force will give first? An indomitable inertia puzzles the agenda and counteracts the initial resurgence. Everything gets laid out on the table. Double down and bet the farm. All the chickens are coming home to roost. Karma has a powerful way of equaling out all actions once the final judgment has been rendered.
If the Beast pushes you into a corner, do you come out swinging with haymakers?  Or sit down cross-legged and meditate?  Both could, conceivably, be actions that lead to salvation depending on what type of mood one might be in on any given day.  Do you fight fire with fire?  Or apply jiu jitsu techniques in a way that wears down the aggressor who strikes out against you?  Sometimes it is best to step out of the way and allow that which is evil to self-destruct from within.  Sometimes, however, it is best to rear back and punch a bully square in the nose.
How wrapped up are you in the causes of a lost Republic?  Do you still believe in the ideas put forth in the Declaration of Independence and Constitution of the United States of America?  Or are such revolutionary visions now laid to rest forever?  Are we destined now to return to what has been the common state of societal rule throughout the history of humanity: Authoritarian Dictatorship?  Probably.  For awhile at least.  Until the people have been dumped on long enough to get pissed off and fight back.  As long as we are fattened up on bread and wine and have big screen televisions broadcasting soap operas, sporting events and idol-worshipping nonsense to hypnotize us, chances are we will let the abusers go right along with their methods of tyranny.  But once the power plug is pulled and the food trucks shut down delivery, things might get a little edgy in the living rooms across this country.  From that point, the time remaining before the discontent spills out onto the streets is surely short.
Hysteria gets hyped up and pierces inside of ragged veins with hypodermic needle intensity correlating to the desired high of helium lift off.  Up floats the kite until hitting the big black void of deep space.  All lines cut adrift.  All focus depleted and put into a trance.  Hazed coordinates.  Fog and smoke distorts the scene.  Mirrors cast back naught but a karmic black eye.  Blue orbs inside the electric light buzz with anticipation of that which must come next.  Featureless wisps of absolute nothingness dance across the atmosphere as the vast array of entropy holds fast to its silence.  A vibrating hum of illusions reciprocates at five degrees of fantasy to function with the full force of final preparations.  The bigwig moneychangers laugh all the way to the bank as they madly rush to shut down the accounts.  Paychecks deposited under the mattress.  Gold nuggets laid low in a six-foot grave.  Silver stars start singing amber tunes of golden currency as the raft sets sail from shore.  A river of Tao processing through the time stream.  Bounty system adds up on deliverance.  Cuts down to subtract.  Multiplies to build back up.  Divides, finally, to conquer.
Always one more extreme to push.  To the limit.  Over the edge.  Off the reservation.  Mutiny in its most sublime form.  An anarchic gift from the Goddess.  A neon war sign in the sky.  Look up and see chemical trails laced between clouds.  Agent Orange on a bad day throwing a fit and raining down upon the unsuspecting populace.  Until they wake up, that is, and come to fully realize the awesome righteousness of noncompliance.  Until they straighten their spines and fill up on the sweet nectar of spiritual empowerment.  Until they cry out with wild abandon, informing the enemy in no uncertain terms that not one more move in the current direction of decadence and desolation shall be made.  Tables get turned.  Lines in the sand get drawn.  The rebellion marches along in full swing.  One foot right after the other.  Left, right, left.  Lockstep to the beat of a new paradigm as the shifting cycles of history spin around to taste the glorious consequences wrought when David stands up to Goliath and fires the rock. Glass houses shatter.  Ivory towers collapse.  The best is yet to come.  Overthrown empires are dumped down and laid to waste.  Walked tall until it fell hard.  Spoke loud when it had kings and queens hidden up its sleeve but then shut up quickly and fell silent when the Phoenix Generation showed that we had five natural aces up ours.
Ash to ash and dust to dust.  The drama plays out over and over.  Eternal recurrence of the spinning cycles.  Circles within circles.  Movement to and fro.  Past and future entwined in the present moment.  All events become fixed at one point.  The screen fades to black.  The curtains come down.  Then, just when it all seemed to be over and the ending was closing in, a fresh beginning erupts from out the constant continuation of life's perpetual motion and evolution pulses forward toward the New Age. Version 2.0.  Coming soon to a mind near you.
But What Do Globalists Want?
The invasion of illegal aliens across our southern border is no extemporaneous event. It is a cold, calculated, and cunning attempt to fundamentally change America. The Obama Administration has sent a loud and clear signal to our neighbors to the south that illegals are welcome, that they won't be sent home, and that they will be provided either real or de facto amnesty–especially if those illegals are minors. The result is a torrent of illegals pouring over the border into the United States. These illegals are being housed, fed, given medical care, and are being transported to destinations throughout the U.S. Few are being deported. Several military installations have been essentially turned into daycare centers and nurseries, and according to several published reports, up to 70% of U.S. Border Patrol personnel are now being assigned to administrative duties in an attempt to process the hundreds of thousands of illegals that have amassed at the border.
Giving amnesty to illegal aliens is a long time goal of both Democrats and Republicans in Washington, D.C. U.S. Congressman Kerry Bentivolio (R-Mich) stated it succinctly: "Democrats want the votes, and the Republicans want the cheap labor."
The only people opposing granting amnesty to illegals in Washington, D.C., are the Tea Party Republicans. And had it not been for the defeat of Republican House Majority Leader Eric Cantor (a major proponent of amnesty) by Tea Party Republicans in Virginia a few weeks ago, there is absolutely no question that the GOP-led House and Democrat-led Senate would have collaborated on, and passed, an amnesty bill this summer. But with the defeat of Cantor, scores of GOP House members are extremely skittish about supporting amnesty–especially with the fall elections just around the corner.
Of course, the pro-amnesty media and their fellow-travelers in the Congress are pitching the idea that all of these illegal immigrant children are "refugees" escaping war-torn conditions in Central America. This plays well on the heartstrings of a compassionate American citizenry–just as it is designed to do. Even pseudo-conservatives such as Glenn Beck and Joe Scarborough are trying to score ratings points by getting into the "help the children" act by stunts like sending soccer balls and teddy bears to the border. But the facts just don't support the hype.
Think about it: Does anyone really believe those youngsters traveled hundreds of miles on their own? Get real! They were led, fed, and supervised all the way to the border. Someone paid those coyotes (human smugglers) hundreds or even thousands of dollars to take those young people to the border. Make no mistake about it: This is a premeditated strategy of insurgents.
The only veteran of both the Vietnam and Iraq wars serving in Congress, Rep. Bentivolio took a fact-finding trip to Central America to assess conditions there. The congressman told World Net Daily that "conditions in Guatemala, Honduras and El Salvador are certainly not great and there is much hardship, but they are not war zones." In fact, the congressman noted that the conditions of the Central American countries are not dissimilar from many of the inner city neighborhoods of big U.S. cities.
Congressman Bentivolio also said that solving the illegal immigration problem is not complex: "If we had secure borders, we wouldn't have this problem. We need to send a strong message that, if you want to come to America, do it legally, and get in line."
See the WND report here:
Congressman Exposes Truth Behind Illegal Kids
Exactly! "Do it legally, and get it line." That is the way it's been historically done. The next time you hear someone say America is "a nation of immigrants," realize that is not strictly true. America is a nation of LEGAL immigrants.
But neither Republican nor Democrat presidential administrations (Bush I, Clinton, Bush II, Obama) have done diddly-squat to protect America's southern border. Does anyone not find it interesting that the federal government will send U.S. military forces to the Middle East with assignments that include protecting and securing the borders of those countries but will not protect the borders of the United States?
Of course, if the federal government was not underwriting illegal immigration with all kinds of government services, illegals would not even have that much incentive to enter the country in the first place. First, the federal government provides every incentive for illegals to sneak into the country via copious government-subsidized benefits, then it refuses to remotely secure the border, and then it refuses to deport them after they have arrived: DUH! I wonder why we have an illegal alien problem!
Beyond that, the federal government has released thousands of illegals from U.S. jails and prisons who have committed the most heinous crimes within this country. At the same time, it has not even attempted to arrest the influx of hundreds of thousands of violent illegals.
According to Texas State Senator Dan Patrick, there are at least 100,000 illegal immigrant gang members in the State of Texas alone. Breitbart.com covered the story:
"On Monday's The Laura Ingraham Show, Patrick, who is also the Republican candidate for lieutenant governor, said from 2008 to 2012, 143,000 illegal immigrant criminals were arrested and jailed in Texas. He said these were 'hardened criminals, gang members, and other criminals that we identified as being in Texas illegally.'
"'We charged them with 447,000 crimes, a half-million crimes in four years, just in Texas, including over 5,000 rapes and 2,000 murders,' Patrick said. 'We estimate we have 100,000 gang members here illegally.'"
Patrick also noted that only between one in five or one in ten illegals are actually apprehended. So, do the math.
See the report at:
Texas State Senator: 100,000 Illegal Immigrant Gang Members In State
If we know there are at least that many violent criminals coming across the border, how many potential terrorists must we assume have also come into the United States through this porous, unprotected southern border? The prospect is absolutely frightening!
In addition, the unchecked stream of illegals from Mexico and Central America is also taking a toll upon the health of everyone involved in this debacle. Border Patrol agents are coming down with diseases. There are reports of contagious diseases spreading rapidly.
ABC 15 TV (Phoenix, Arizona) recently gave a report regarding the concern many people have about the spread of contagious diseases being brought into the country by illegals from the third-world countries below the United States. Health workers are already seeing scabies, chicken pox, MRSA staph infections, and other diseases.
A quick note on the MRSA disease: MRSA is considered to be one of the 18 microbes listed by the CDC as a multidrug resistant microbe or "superbug." You should Google up that disease and see what our children in the public schools are going to be subjected to when all of these illegals get farmed out to the schools of America's heartland.
And, interestingly enough, the DHS has prohibited health care providers from talking to the media. I wonder why?
See the ABC report here:
Undocumented Immigrants Bringing Diseases Across Border?
Plus, the ABC report above does not even touch on the spread of Sexually Transmitted Diseases (STD) that are being reported as being rampant among the tens of thousands of illegals on the border.
And, yes, America's schoolchildren (and the rest of the U.S. citizenry) will certainly be subjected to the health risks described above. Listen to this:
"The U.S. Senate Appropriations Subcommittee approved a Department of Homeland Security (DHS) budget for Fiscal Year (FY) 2015 that includes $5.508 billion for Immigration and Customs Enforcement operations. Included in that amount is more than $87 million for the transportation of illegal immigrants–most often via plane–from the U.S.-Mexico border to federal facilities around the nation.
"The FY 2015 bill summary states that the federal government will provide '$87.6 million above the request for the transportation of unaccompanied immigrant children–often via commercial or charter aircraft–from DHS custody to the legally required shelters operated by the Office of Refugee Resettlement within Department of Health and Human Services.'
"A DHS request for 'escort services for unaccompanied alien children,' posted online in January, claimed that 50 percent of transported foreign minors are brought to interior U.S. cities via commercial planes. The others are transported via local ground transport and ICE charter air crafts."
See the report here:
Budget To Transport Illegals Across USA Approaches $100M
So, the people of the United States must be subjected to all of the above because "Democrats want the votes, and the Republicans want the cheap labor." But what do the globalists want? The globalists are the real power behind both the Democrat and Republican parties in Washington, D.C. Nothing substantial happens in politics or business without their approbation. So, what do they want to get out of a chaotic border crisis?
Remember, the goal of globalists is the dismantlement of nationhood. They envision a global government complete with a global economy and global military. The United States is the biggest hindrance to this objective. America, alone, has the freedom-oriented history, heritage, culture, laws, arms, attitude, etc., that stands as a huge impediment to the globalists' agenda. This is in spite of the fact that every presidential administration since Ronald Reagan, most congresses, and the national media have been dominated by globalists.
Remember, too, that the two main assets assisting the cause of globalism are perpetual war abroad and the rise of a Police State domestically. In fact, the latter is dependent upon the former. Perpetual war, conflict, crisis, upheaval, etc., is the impetus for the rise of the Super State, (aka the Police State), which is ostensibly designed to "protect" the people from the crisis. It is no exaggeration to say that most of the crises in the post-World War II world have been manufactured crises for the purposes of creating the Super State. The illegal immigration crisis is no exception.
The influx of millions of illegals–many of whom are violent criminals, murderous gang members, potential terrorists, disease-carriers, and people from third-world, socialist countries who have absolutely no understanding of, or appreciation for, constitutional law, Natural Law, republican government, etc.–will most definitely turn American cities into war zones. And that's exactly what globalists want. They want every city in America to look like Chicago.
Do you know that there have been more murders in Chicago than in all of the mass-killings throughout the United States combined? See AWR Hawkins' report:
Report: Far More People Killed In Chicago Than In All Mass Shootings Combined
And what is the City of Chicago but a Police State with barely any rights of self-defense. My friends, that is what the globalists have planned for your city. And illegal immigration is the vehicle that is designed to bring it to pass.
Yes, "Democrats want the votes, and the Republicans want the cheap labor," but the globalists want a national crisis that will further facilitate turning America into a giant Police State. But, I suppose the biggest question is what do the American people want? We'll soon see.
It is easy to stand up and cheer for your favorite government activity. It is quite another to acknowledge what it means in the real world.
I almost never try to speak for other people. However, I think it is fairly safe to say that the average military recruit firmly believes that he joins the military so that you and I can live and breathe in freedom. To be sure, he had other reasons for joining, but I think the defense of liberty is a fairly common characteristic.
That is certainly what I thought when I was in Navy boot camp in Orlando, Florida, in 1983. After all, this is what I had been told all my life: sailors, soldiers, airmen and marines defend freedom.
But is this actually what they do?
Consider the following:
This Marine lost both legs in an IED blast in Iraq. He claims he was forced by TSA to remove both prosthetic legs before he could board an airplane in Phoenix.
This Vietnam veteran in Spicewood, Texas, had flashbacks to his combat experience during a marijuana raid at a friend's house. What police claimed was marijuana turned out to be ragweed.
Jared Goering, who served 19 years in the Army, including tours in Iraq and Afghanistan, was kicked off the boardwalk in Wildwood, N.J. for walking with his service dog, Gator.
Emily Yates, who served two tours with the Army in Iraq, was violently arrested by park police in Philadelphia for asking why she couldn't play her banjo under some shade trees.
Dimitrios Karras is a Marine Corps veteran of Iraq and Afghanistan. Read about the ATF raid on his business in National City, California.
Martin Goldberg of Brooklyn is a World War II veteran whose apartment was subject to a drug raid. Later, the cops realized they had raided the wrong apartment. His 83-year-old wife was hospitalized with an irregular heartbeat as a result of the raid.

In 1997, four sailors from the USS Saipan (LHA-2) were falsely accused of the rape and murder of a Norfolk, Virginia, woman. One spent eight-and-one-half years in prison while the other three were sentenced to life in prison. These three were pardoned in 2009. Even though the actual killer is serving a life sentence, four innocent men are still required to register as sex offenders and are still fighting to clear their names.
Charles Loeks was 18 and fresh out of Marine boot camp. On a trip home to Covina, California, he was hanging out with a few friends when he was arrested for resisting arrest and nothing else. He spent 21 days in Los Angeles County jail, even though he had harmed no one.
Carlos Jaramillo is a former Marine combat instructor who lives in Onslow County, North Carolina. Watch what happened when he recorded a sheriff's deputy who arrested him for no apparent reason.
Noel Polanco was an unarmed 22-year-old National Guardsman who was shot and killed by New York City police at a traffic stop near LaGuardia Airport.
John Laigaie, a retired Army master sergeant, was threatened at gunpoint by police while legally carrying a gun in a park in Bellingham, Washington.
Homer Wright is an 80-year-old Army veteran who was charged with felony gun use after he shot a burglar who entered his home in Englewood, Illinois.

Mark Schmidter, a Vietnam veteran who lives in Orlando, is currently serving 145 days in a cage for passing out jurors' rights information on the steps of a local courthouse.
Justin Ross of Ankeny, Iowa, was recently discharged from the Army. Police used a battering ram to enter his home executing a warrant for some items purchased with stolen credit cards. They did not find any of these items.
Saadiq Long is an Air Force veteran who was placed on a TSA no-fly list. He had to battle for months to be removed from this list just so he could fly home from Qatar to visit his ailing mother.
Chuck Benton of Long Grove, Iowa, served 22 years in the Army. He was arrested and charged simply for living in the same house with his son who was growing medical marijuana.
Cody Donovan is a former Marine MP who lives in New Milford, N.J. He was charged with unlawful possession of a weapon after carrying a loaded gun into the Garden State Plaza mall when he attempted to help police apprehend the shooter.

In 1932, 17,000 veterans marched on Washington to demand payment of bonuses they had been promised as a result of their service in World War I. Two were shot and killed by police. 55 were arrested and 135 were injured when the United States Army became an instrument of domestic law enforcement. Two of the chief enforcers were named MacArthur and Patton. Yes, those two.
Mark England, an Army combat medic who saw action in Iraq and Kosovo was beaten and tasered by police at McCarran Airport in Las Vegas.
Air Force Staff Sergeant Matt Pinkerton of Glen Burnie, Maryland, faces second degree murder charges after fatally shooting a home intruder in September.
Leo Hendrick, an army veteran who lives in Northwood, Iowa, faces up to 30 days in jail and a $600 fine for raising chickens in his yard.
Yes, the cops had a search warrant. However that in no way excuses their vandalizing the home of Army veteran Dan Neary of Lakewood, Washington.
These World War II veterans were threatened with arrest for visiting a closed war memorial in Washington, D.C. during the October "shutdown."

These Vietnam veterans actually were arrested for visiting a New York City war memorial after curfew.
Denis Reynoso was a disabled veteran who saw action with the Marines in Iraq. He was shot dead by police in his Lynn, Massachusetts, apartment.
Nick Morgan, an Iraq veteran, was pulled out of a crowd by police in Hempstead, New York, and trampled by their horses.
Gary Shepherd of Broadhead, Kentucky was a Vietnam veteran. He used medical cannabis to relieve the pain in his left arm, which was crippled during the war. Shepherd was shot dead by a SWAT team, after they had threatened to cut down his cannabis plants.
Valente and Manuel Valenzuela of San Antonio produced sufficient documentation to enlist, respectively, in the Army and Marine Corps. Both fought in Vietnam, where Valente won a Bronze Star. Now they are facing deportation to Mexico because of erroneous entries on their birth certificates.
Jerome Murdough, a homeless Marine Corps veteran, died in a jail cell on New York's Rikers Island after being arrested for trespassing. A heating malfunction caused the temperature in the cell to soar to 100 degrees.
Kenneth Chamberlain was a retired Marine and Vietnam veteran living in White Plains, New York. Early one morning he set off his medical alert device. The first responders in this case were not medics, but rather police, who proceeded to kill Mr. Chamberlain.

This group of combat veterans in Colorado organized to help legalize marijuana during the 2012 elections. They claim – and I believe them – that marijuana helps mitigate PTSD. If you support any punishment whatsoever for a combat veteran who heals himself with a plant that grows wild in some form within a few miles of you, I don't care what you tell me. YOU DON'T BELIEVE IN FREEDOM!
Stanley Gibson, a 43-year-old Gulf War veteran was shot dead over a total non-crime by Las Vegas police in December, 2011.
Army Specialist Michael Sharkey returned home from deployment in Afghanistan to find his home in New Port Richey, Florida, unlawfully occupied by two squatters. The local sheriff says that Sharkey has no grounds upon which to evict them.
These veterans say they are being required to prove they are worthy of gun rights. Our rights are gifts from God that are inherent in our very humanity. We never have to prove to anybody that we have them.
Dwight Edwards, a disabled Marine veteran of Afghanistan, says that cops in Queens brutally beat him for no reason.
Army Staff Sgt. C.J. Grisham, who won the Bronze Star with Valor, was forcibly disarmed for no good reason by a policeman while on a hike with his son not far from Fort Hood, Texas.

Brandon Raub, a Marine who was decorated for bravery in Iraq and Afghanistan, was forced to spend a week in a Virginia mental hospital over some "anti-government" Facebook posts. (His interviewer here, John Whitehead, is a constitutional attorney, Vietnam infantry veteran and superlative anti-police state blogger.)
Operation Vigilant Eagle is a project of the Department of Homeland Security that has led to numerous Iraq and Afghanistan veterans "finding themselves under surveillance, threatened with incarceration or involuntary commitment, or arrested, all for daring to voice their concerns about the alarming state of our union and the erosion of our freedoms." Indeed, merely being a "returning veteran" can have you designated as a potential terrorist.

We will never know the whole truth about Navy veteran and former Los Angeles cop Christopher Dorner, who was the subject of a police manhunt and media witch hunt in 2013. He never got the chance to tell his story in court.
Hector Barrios came to America in 1961. He was drafted and served as an infantry soldier in Vietnam. In 1996, he was busted for possessing marijuana, which he used to treat his PTSD. As a result, he was deported to his native Mexico where he died.
Matthew Corrigan of Washington, D.C. was a first sergeant in the Army Reserve and a veteran of Iraq. His home was destroyed in a SWAT rampage because it was reported to the police that Corrigan had a gun.
Jamie Dean was an Army veteran of Afghanistan was diagnosed with PTSD. Upset about his impending deployment to Iraq, Dean had an intense emotional outburst at his Maryland home in December 2006. Even though he neither harmed nor threatened anyone, he was shot and killed by a local SWAT team.


Bennie Coleman, 76, is a retired Marine who lost his Washington, D.C., home because of a $134 tax lien that District authorities had sold to an investor.
Jeremy Usher is a former Navy hospital corpsman who lives in Greeley, Colorado. He faces jail time for using medical marijuana to treat his PTSD.
Brittany Ball, a 23-year-old soldier at Fort Jackson, S.C., was manhandled by a cop at a local bar, even though she had done nothing wrong.
Air Force Airman First Class Michael Davidson was shot in the stomach by police in Opelika, Alabama, at the scene of a traffic accident.
Benjamin Wassell sustained traumatic brain injuries while with the Marines in Iraq. The Buffalo-area resident was the first person charged with illegal gun sales under New York's new SAFE Act.

Erik Scott graduated from West Point in 1994 and served as a tank platoon leader. In 2010, he was gunned down and killed by police as he peacefully walked out of a Las Vegas Costco.
Scott Olsen saw action with the Marines in Iraq. Later, he would join the Occupy Oakland movement. In October, 2011, suffered a fractured skull after being hit in the head with a projectile fired by police.
Derek Hale served honorably with the Marines in Iraq. Although, he had committed no crime, he died after being tasered three times and then shot three times by police in Wilmington, Delaware.
Roderick King, an Iraq war veteran, was arrested in Philadelphia after he and his friends had criticized a cop's driving.
Howard Dean Bailey, a Navy veteran, was deported to his native Jamaica when immigration authorities discovered he had taken a plea bargain in a marijuana case in Norfolk, Virginia.

To be sure, the recently deceased folk singer Pete Seeger could not have been more of a leftist. However, he did serve three years in the Army after being drafted during World War II. He was sentenced to one year in jail after refusing to reveal his political connections to the House Un-American Activities Committee in 1956. He appealed this sentence, citing the First Amendment, and ultimately spent only four hours behind bars.
Larry Kirschenman of Nogales, Arizona, served 22 years in the Army and was decorated for bravery in Vietnam. Learn how he was brutalized by Border Patrol agents when asking why he was subjected to a warrantless search.
We will never know for sure what happened in Army veteran Matthew Stewart's Ogden, Utah, apartment one night in January 2012, as he will never have his day in court. He was in prison awaiting trial on charges of shooting and killing one of the police officers who raided his apartment searching for marijuana. Stewart, whose guilt was never proven, committed suicide in his cell.
Sergio Arreola is a cop in Los Angeles who served with the Marines in Iraq. He was beaten by the police in suburban Pomona for no good reason whatsoever.
This former Army paratrooper is appealing to the New York state legislature to legalize medical marijuana. He has severe multiple sclerosis and is "forced to break the law to have some semblance of a bearable existence."


On May 5, 2011, a Tucson SWAT team approached the home of Jose Guerena, who had served two tours with the Marines in Iraq. Guerena grabbed his AR-15 as is his right, but did not fire. The SWAT team let loose with 71 rounds, 60 of which perforated Guerena's body.
Marty Maiden lived a few blocks from Guerena in Tucson. and saw action with the Army in Afghanistan. He posted a suicidal note on Facebook which prompted a call to the police, who shot him dead.
Steve Lefemine is a West Point graduate who was arrested for protesting against abortion in a "no-demonstration zone" outside the Republican National Convention in New York in 2004. The 2nd Circuit U.S. Circuit Court justified the arrest based on a "compelling state interest in security".

Eileen Erickson's husband Sid served in Vietnam and died of Agent Orange exposure. Erickson is now in the crosshairs of authorities in Venice, California, who want to tear down the tree house Sid built before he died.
Listen to this disabled Navy veteran plead with then-Senate candidate Kelly Ayotte (R-NH) about the benefits of medical marijuana. Listen to the totalitarian response.
John Wrana, a 95-year-old Army Air Corps veteran of World War II, was tasered and then shot to death by police in Forest Park, Illinois. His "crime"? Refusing medical attention.
John Colaprete saw action in Vietnam as a Marine Corps officer. In 1994, his Virginia Beach home and restaurants were the object of paramilitary-style raids by the IRS. The raid was prompted by a false accusation by a former employee. While you need to watch this documentary in its entirety some time, for now just pick it up for a few minutes starting at the 55:40 mark.

Boxing legend Joe Louis was also tyrannized by the IRS. The Brown Bomber enlisted in the Army in 1942 saying "Let us at them Japs." Louis never saw combat, as he was assigned to the Special Services Division. While still a civilian, Louis fought some charity bouts and donated the proceeds to the Navy Relief Society. The IRS, however, viewed these proceeds as taxable income. IRS problems would plague him all his life. Please watch this video starting at the 53:17 mark.
Adam Arroyo is a Hispanic veteran of the Iraq war who lives in Buffalo. Police shot and killed his dog while executing a drug warrant for a black man.
Henry Taylor was a retired Air Force veteran in Louisville, Tennessee, who was shot dead by a local sheriff's deputy while investigating a burglary at a rental property he owned.
This is a fascinating article: When Johnny Comes Marching Home … He Goes to Jail. It is absolutely tragic how we chew up and spit out so many of those we send to "fight for our freedom."

Radio talk host Adam Kokesh won the Navy Commendation Medal as a Marine in Iraq. In recent years, he has been arrested several times for various non-violent protests. His most recent arrest happened after he loaded a shotgun in public in Washington, D.C. on July 4, 2013. On July 10, police violently raided his home and arrested him. He was incarcerated for four months without bond, bail or trial. He is currently on probation for two years. You may not like Kokesh's demeanor or approve of all of his antics, but he has been very courageous when so many of his critics can't be bothered to put down the remote.

James Moore, my brothah from anothah mothah, walked away from a very lucrative engineering position in San Jose to re-enlist in the Army following 9/11. He sustained significant physical injuries as well as PTSD while serving in the Special Forces in Afghanistan. On the afternoon of March 25, 2008, Moore, who had done absolutely nothing wrong, was beaten to the point of flat lining by Denver police.
One of the coolest people I have never met is Antonio Buehler. Buehler graduated from West Point in 1999, earned his Ranger tab, and saw action in Kosovo and Iraq. (He also sports a Stanford MBA.) Early in the morning on January 1, 2012, Buehler was arrested for taking a few pictures of Austin police manhandling a young woman outside a 7-11. Buehler has been arrested four times since. He heads the Peaceful Streets Project, whose members work to expose abuse, brutality and overreach both in Austin and across the nation.

There are no doubt numerous other injustices against veterans that I do not know about. Enough to fill a book. None of these things would have happened if America were a free society. As Kokesh puts it, "The greatest enemies to the Constitution are not to be found in the sands of some far off land but rather right here at home."
I cannot speak to the specific political beliefs of most of the veterans I have mentioned here. Some may be pacifists, while others may make John McCain look like a hippie in Haight-Ashbury. No matter what their individual views may be, the freedom they risked their lives for was flagrantly violated on the streets of the land they fought to protect.
Society endlessly applauds sailors, soldiers, airmen and Marines for "fighting for our freedom". It is in no way disrespectful to say that this is not what they do. No foreign government or terrorist group poses any threat to our liberty. America accounts for about half of the world's military spending. We have 300 ships in our Navy, plus thousands of planes, tanks and nuclear warheads as well as 300 million firearms in private hands. Nobody is going to invade us.
In a constitutional country, which America ceased to be 100 years ago, the job of the military – a vital and most noble one – is to defend the borders, shores and airspace. It cannot protect you from being tyrannized domestically. Indeed, throughout history, armies have been instruments of domestic tyranny. Our Constitution forbids a standing army for just this reason.
Nazi Germany and Soviet Russia had enormous military establishments. How did things work out in these countries?
I am a Christian who believes liberty is a gift from God – Leviticus 25:10; II Corinthians 3:17; Galatians 5:1. To quote Jefferson, liberty is preserved not by military might, but by "eternal vigilance" against one's own government at all levels. It is the grossest form of disrespect to send young men around the world to "fight for freedom" while relinquishing that freedom on the home front.
For several years, America has had the world's highest incarceration rate. Since 2001, Americans have gladly accepted previously unthinkable intrusions on their freedom in the name of "safety" and "security". These include, but are not limited to: warrantless searches and spying, the suspension of habeas corpus, sexual assault as a condition of travel, rampant police brutality, indefinite detention without any semblance of due process, severe restrictions on peaceful protest, massive ammunition purchases by DHS and surveillance drones in our skies watching our every move. Can predator drones be far behind?
And in every election 98 percent of voters put their stamp of approval on perpetuating this monstrosity.
On April 20, 2013, Boston and several surrounding towns got a serious taste of martial law. How many military veterans were on the receiving end of this? Is this what they signed up to fight for?
Stop thinking in clichés. Have a good hard look at everything your media and government tell you. This includes media outlets and parts of the government that you like. Study. Read. Ask questions. And learn that the defense of liberty is not the duty of the military. Rather, it is your duty and mine.
~~~~~~~~~~~~~~~~~~~~~~~~~~~~~~~~~~~~~~~~~~~~~~~~~~~~~~~~~~~~~
Imagine: you are dressed up for a night on Broadway, but your neighbours are involved in a vicious quarrel, and you have to gun up and deal with the trouble instead of enjoying a show, and a dinner, and perhaps a date. This was Putin's position regarding the Ukrainian turmoil.
The Russians have readjusted their sights, but they do not intend to bring their troops into the two rebel republics, unless dramatic developments should force them.
It is not much fun to be in Kiev these days. The revolutionary excitement is over, and hopes for new faces, the end of corruption and economic improvement have withered. The Maidan street revolt and the subsequent coup just reshuffled the same marked deck of cards, forever rotating in power.
The new acting President has been an acting prime minister, and a KGB (called "SBU" in Ukrainian) supremo. The new acting prime minister has been a foreign minister. The oligarch most likely to be "elected" President in a few days has been a foreign minister, the head of the state bank, and personal treasurer of two coups, in 2004 (installing Yushchenko) and in 2014 (installing himself). His main competitor, Mme Timoshenko, served as a prime minister for years, until electoral defeat in 2010.
These people had brought Ukraine to its present abject state. In 1991, the Ukraine was richer than Russia, today it is three times poorer because of these people's mismanagement and theft. Now they plan an old trick: to take loans in Ukraine's name, pocket the cash and leave the country indebted. They sell state assets to Western companies and ask for NATO to come in and protect the investment.
They play a hard game, brass knuckles and all. The Black Guard, a new SS-like armed force of the neo-nazi Right Sector, prowls the land. They arrest or kill dissidents, activists, journalists. Hundreds of American soldiers, belonging to the "private" company Academi (formerly Blackwater) are spread out in Novorossia, the pro-Russian provinces in the East and South-East. IMF–dictated reforms slashed pensions by half and doubled the housing rents. In the market, US Army rations took the place of local food.
The new Kiev regime had dropped the last pretence of democracy by expelling the Communists from the parliament. This should endear them to the US even more. Expel Communists, apply for NATO, condemn Russia, arrange a gay parade and you may do anything at all, even fry dozens of citizens alive. And so they did.
The harshest repressions were unleashed on industrial Novorossia, as its working class loathes the whole lot of oligarchs and ultra-nationalists. After the blazing inferno of Odessa and a wanton shooting on the streets of Melitopol the two rebellious provinces of Donetsk and Lugansk took up arms and declared their independence from the Kiev regime. They came under fire, but did not surrender. The other six Russian-speaking industrial provinces of Novorossia were quickly cowed. Dnepropetrovsk and Odessa were terrorised by personal army of Mr Kolomoysky; Kharkov was misled by its tricky governor.
Russia did not interfere and did not support the rebellion, to the great distress of Russian nationalists in Ukraine and Russia who mutter about "betrayal". So much for the warlike rhetoric of McCain and Brzezinski.
Putin's respect for others' sovereignty is exasperating. I understand this sounds like a joke, — you hear so much about Putin as a "new Hitler". As a matter of fact, Putin had legal training before joining the Secret Service. He is a stickler for international law. His Russia has interfered with other states much less than France or England, let alone the US. I asked his senior adviser, Mr Alexei Pushkov, why Russia did not try to influence Ukrainian minds while Kiev buzzed with American and European officials. "We think it is wrong to interfere", he replied like a good Sunday schoolboy. It is rather likely Putin's advisors misjudged public sentiment. « The majority of Novorossia's population does not like the new Kiev regime, but being politically passive and conservative, will submit to its rule", they estimated. "The rebels are a small bunch of firebrands without mass support, and they can't be relied upon", was their view. Accordingly, Putin advised the rebels to postpone the referendum indefinitely, a polite way of saying "drop it".
They disregarded his request with considerable sang froid and convincingly voted en masse for secession from a collapsing Ukraine. The turnout was much higher than expected, the support for the move near total. As I was told by a Kremlin insider, this development was not foreseen by Putin's advisers.
Perhaps the advisors had read it right, but three developments had changed the voters' minds and had sent this placid people to the barricades and the voting booths:
1. The first one was the fiery holocaust of Odessa, where the peaceful and carelessly unarmed demonstrating workers were suddenly attacked by regime's thugs (the Ukrainian equivalent of Mubarak's shabab) and corralled into the Trade Unions Headquarters. The building was set on fire, and the far-right pro-regime Black Guard positioned snipers to efficiently pick off would-be escapees. Some fifty, mainly elderly, Russian-speaking workers were burned alive or shot as they rushed for the windows and the doors. This dreadful event was turned into an occasion of merriment and joy by Ukrainian nationalists who referred to their slain compatriots as "fried beetles". (It is being said that this auto-da-fé was organised by the shock troops of Jewish oligarch and strongman Kolomoysky, who coveted the port of Odessa. Despite his cuddly bear appearance, he is pugnacious and violent person, who offered ten thousand dollars for a captive Russian, dead or alive, and proposed a cool million dollars for the head of Mr Tsarev, a Member of Parliament from Donetsk.)
2. The second was the Mariupol attack on May 9, 2014. This day is commemorated as V-day in Russia and Ukraine (while the West celebrates it on May 8). The Kiev regime forbade all V-day celebrations. In Mariupol, the Black Guard attacked the peaceful and weaponless town, burning down the police headquarters and killing local policemen who had refused to suppress the festive march. Afterwards, Black Guard thugs unleashed armoured vehicles on the streets, killing citizens and destroying property.
The West did not voice any protest; Nuland and Merkel weren't horrified by this mass murder, as they were by Yanukovich's timid attempts to control crowds.
The people of these two provinces felt abandoned; they understood that nobody was going to protect and save them but themselves, and went off to vote.
3. The third development was, bizarrely, the Eurovision jury choice of Austrian transvestite Conchita Wurst for a winner of its song contest.
The sound-minded Novorossians decided they want no part of such a Europe.
Actually, the people of Europe do not want it either:
It transpired that the majority of British viewers preferred a Polish duo, Donatan & Cleo, with its We Are Slavic. Donatan is half Russian, and has courted controversy in the past extolling the virtues of pan-Slavism and the achievements of the Red Army, says the Independent.
The politically correct judges of the jury preferred to "celebrate tolerance", the dominant paradigm imposed upon Europe.
This is the second transvestite to win this very political contest; the first one was Israeli singer Dana International.
Such obsession with re-gendering did not go down well with Russians and/or Ukrainians.
The Russians have readjusted their sights, but they do not intend to bring their troops into the two rebel republics, unless dramatic developments should force them.

RUSSIAN PLANS

Imagine: you are dressed up for a night on Broadway, but your neighbours are involved in a vicious quarrel, and you have to gun up and deal with the trouble instead of enjoying a show, and a dinner, and perhaps a date. This was Putin's position regarding the Ukrainian turmoil.
A few months ago, Russia had made a huge effort to become, and to be seen as, a very civilized European state of the first magnitude. This was the message of the Sochi Olympic games: to re-brand, even re-invent Russia, just as Peter the Great once had, as part of the First World; an amazing country of strong European tradition, of Leo Tolstoy and Malevich, of Tchaikovsky and Diaghilev, the land of arts, of daring social reform, of technical achievements, of modernity and beyond — the Russia of Natasha Rostova riding a Sikorsky 'copter. Putin spent $60 billion to broadcast this image.
The old fox Henry Kissinger wisely said:
Putin spent $60 billion on the Olympics. They had opening and closing ceremonies, trying to show Russia as a normal progressive state. So it isn't possible that he, three days later, would voluntarily start an assault on Ukraine. There is no doubt that… at all times he wanted Ukraine in a subordinate position. And at all times, every senior Russian that I've ever met, including dissidents like Solzhenitsyn and Brodsky, looked at Ukraine as part of the Russian heritage. But I don't think he had planned to bring it to a head now.
However, Washington hawks decided to do whatever it takes to keep Russia out in the cold. They were afraid of this image of "a normal progressive state" as such Russia would render NATO irrelevant and undermine European dependence on the US. They were adamant about retaining their hegemony, shattered as it was by the Syrian confrontation. They attacked Russian positions in the Ukraine and arranged a violent coup, installing a viciously anti-Russian regime supported by football fans and neo-Nazis, paid for by Jewish oligarchs and American taxpayers. The victors banned the Russian language and prepared to void treaties with Russia regarding its Crimean naval base at Sebastopol on the Black Sea. This base was to become a great new NATO base, controlling the Black Sea and threatening Russia.
Putin had to deal quickly and so he did, by accepting the Crimean people's request to join Russian Federation. This dealt with the immediate problem of the base, but the problem of Ukraine remained.
The Ukraine is not a foreign entity to Russians, it is the western half of Russia. It was artificially separated from the rest in 1991, at the collapse of the USSR. The people of the two parts are interconnected by family, culture and blood ties; their economies are intricately connected. While a separate viable Ukrainian state is a possibility, an "independent" Ukrainian state hostile to Russia is not viable and can't be tolerated by any Russian ruler. And this for military as well as for cultural reasons: if Hitler had begun the war against Russia from its present border, he would have taken Stalingrad in two days and would have destroyed Russia in a week.
A more pro-active Russian ruler would have sent troops to Kiev a long time ago. Thus did Czar Alexis when the Poles, Cossacks and Tatars argued for it in 17th century. So also did Czar Peter the Great, when the Swedes occupied it in the 18th century. So did Lenin, when the Germans set up the Protectorate of Ukraine (he called its establishment "the obscene peace"). So did Stalin, when the Germans occupied the Ukraine in 1941.
Putin still hopes to settle the problem by peaceful means, relying upon the popular support of the Ukrainian people. Actually, before the Crimean takeover, the majority of Ukrainians (and near all Novorossians) overwhelmingly supported some sort of union with Russia. Otherwise, the Kiev coup would not have been necessary. The forced Crimean takeover seriously undermined Russian appeal. The people of Ukraine did not like it. This was foreseen by the Kremlin, but they had to accept Crimea for a few reasons. Firstly, a loss of Sevastopol naval base to NATO was a too horrible of an alternative to contemplate. Secondly, the Russian people would not understand if Putin were to refuse the suit of the Crimeans.
The Washington hawks still hope to force Putin to intervene militarily, as it would give them the opportunity to isolate Russia, turn it into a monster pariah state, beef up defence spending and set Europe and Russia against each other. They do not care about Ukraine and Ukrainians, but use them as pretext to attain geopolitical goals.
The Europeans would like to fleece Ukraine; to import its men as "illegal" workers and its women as prostitutes, to strip assets, to colonise. They did it with Moldova, a little sister of Ukraine, the most miserable ex-Soviet Republic. As for Russia, the EU would not mind taking it down a notch, so they would not act so grandly. But the EU is not fervent about it. Hence, the difference in attitudes.
Putin would prefer to continue with his modernisation of Russia. The country needs it badly. The infrastructure lags twenty or thirty years behind the West. Tired by this backwardness, young Russians often prefer to move to the West, and this brain drain causes much damage to Russia while enriching the West. Even Google is a result of this brain drain, for Sergey Brin is a Russian immigrant as well. So are hundreds of thousands of Russian scientists and artists manning every Western lab, theatre and orchestra. Political liberalisation is not enough: the young people want good roads, good schools and a quality of life comparable to the West. This is what Putin intends to deliver.
He is doing a fine job of it. Moscow now has free bikes and Wi-Fi in the parks like every Western European city. Trains have been upgraded. Hundreds of thousands of apartments are being built, even more than during the Soviet era. Salaries and pensions have increased seven-to-tenfold in the past decade. Russia is still shabby, but it is on the right track. Putin wants to continue this modernisation.
As for the Ukraine and other ex-Soviet states, Putin would prefer they retain their independence, be friendly and work at a leisurely pace towards integration a la the European Union.
He does not dream of a new empire. He would reject such a proposal, as it would delay his modernisation plans.
If the beastly neocons would not have forced his hand by expelling the legitimate president of Ukraine and installing their puppets, the world might have enjoyed a long spell of peace.
But then the western military alliance under the US leadership would fall into abeyance, US military industries would lose out, and US hegemony would evaporate. Peace is not good for the US military and hegemony-creating media machine. So dreams of peace in our lifetime are likely to remain just dreams.
What will Putin do?
Putin will try to avoid sending in troops as long as possible. He will have to protect the two splinter provinces, but this can be done with remote support, the way the US supports the rebels in Syria, without 'boots on the ground'. Unless serious bloodshed on a large scale should occur, Russian troops will just stand by, staring down the Black Guard and other pro-regime forces.
Putin will try to find an arrangement with the West for sharing authority, influence and economic involvement in the failed state. This can be done through federalisation, or by means of coalition government, or even partition. The Russian-speaking provinces of Novorossia are those of Kharkov (industry), Nikolayev (ship-building), Odessa (harbour), Donetsk and Lugansk (mines and industry), Dnepropetrovsk (missiles and high-tech), Zaporozhe (steel), Kherson (water for Crimea and ship-building), all of them established, built and populated by Russians. They could secede from Ukraine and form an independent Novorossia, a mid-sized state, but still bigger than some neighbouring states. This state could join the Union State of Russia and Belarus, and/or the Customs Union led by Russia. The rump Ukraine could manage as it sees fit until it decides whether or not to join its Slavic sisters in the East. Such a set up would produce two rather cohesive and homogeneous states.
Another possibility (much less likely at this moment) is a three-way division of the failed Ukraine: Novorossia, Ukraine proper, and Galicia&Volyn. In such a case, Novorossia would be strongly pro-Russian, Ukraine would be neutral, and Galicia strongly pro-Western.
The EU could accept this, but the US probably would not agree to any power-sharing in the Ukraine. In the ensuing tug-of-war, one of two winners will emerge. If Europe and the US drift apart, Russia wins. If Russia accepts a pro-Western positioning of practically all of Ukraine, the US wins. The tug-of-war could snap and cause all-out war, with many participants and a possible use of nuclear weapons. This is a game of chicken; the one with stronger nerves and less imagination will remain on the track.
Pro and Contra
It is too early to predict who will win in the forthcoming confrontation. For the Russian president, it is extremely tempting to take all of Ukraine or at least Novorossia, but it is not an easy task, and one likely to cause much hostility from the Western powers. With Ukraine incorporated, Russian recovery from 1991 would be completed, its strength doubled, its security ensured and a grave danger removed. Russia would become great again. People would venerate Putin as Gatherer of Russian Lands.
However, Russian efforts to appear as a modern peaceful progressive state would have been wasted; it would be seen as an aggressor and expelled from international bodies. Sanctions will bite; high tech imports may be banned, as in the Soviet days. The Russian elites are reluctant to jeopardize their good life. The Russian military just recently began its modernization and is not keen to fight yet, perhaps not for another ten years.
But if they feel cornered, if NATO moves into Eastern Ukraine, they will fight all the same.
Some Russian politicians and observers believe that Ukraine is a basket case; its problems would be too expensive to fix. This assessment has a 'sour grapes' aftertaste, but it is widespread. An interesting new voice on the web, The Saker, promotes this view. "Let the EU and the US provide for the Ukrainians, they will come back to Mother Russia when hungry", he says. The problem is, they will not be allowed to reconsider. The junta did not seize power violently in order to lose it at the ballot box.
Besides, Ukraine is not in such bad shape as some people claim. Yes, it would cost trillions to turn it into a Germany or France, but that's not necessary. Ukraine can reach the Russian level of development very quickly –- in union with Russia. Under the EC-IMF-NATO, Ukraine will become a basket case, if it's not already. The same is true for all East European ex-Soviet states: they can modestly prosper with Russia, as Belarus and Finland do, or suffer depopulation, unemployment, poverty with Europe and NATO and against Russia, vide Latvia, Hungary, Moldova, Georgia. It is in Ukrainian interests to join Russia in some framework; Ukrainians understand that; for this reason they will not be allowed to have democratic elections.
Simmering Novorossia has a potential to change the game. If Russian troops don't come in, Novorossian rebels may beat off the Kiev offensive and embark on a counter-offensive to regain the whole of the country, despite Putin's pacifying entreaties. Then, in a full-blown civil war, the Ukraine will hammer out its destiny.
On a personal level, Putin faces a hard choice. Russian nationalists will not forgive him if he surrenders Ukraine without a fight. The US and EU threaten the very life of the Russian president, as their sanctions are hurting Putin's close associates, encouraging them to get rid of or even assassinate the President and improve their relations with the mighty West. War may come at any time, as it came twice during the last century – though Russia tried to avoid it both times. Putin wants to postpone it, at the very least, but not at any price.
His is not an easy choice. As Russia procrastinates, as the US doubles the risks, the world draws nearer to the nuclear abyss. Who will chicken out?
(Language editing by Ken Freeland)
The freedom of the press and the freedom of religion are two of the most important elements of a free society. These were so important to America's Founding Fathers that they were protected in the First Amendment to the U.S. Constitution. A free and independent press serves as watchdogs for liberty, while a free and independent church serves as watchmen for liberty. Sadly, both watchdog and watchman are, for the most part, missing in today's America.
Just about everyone knows that the vast majority of the national press corps has a strong liberal bias. That's a given. But, it's actually worse than that. Instead of being watchdogs on the government, the mainstream media has become little more than lap dogs for the government. Instead of reporting the truth, most of the media is actually more concerned with covering up the truth. With precious few exceptions, investigative reporting is dead in the national news media.
Oh, sure. Republican administrations are depicted more negatively by the mainstream media than are Democrat administrations. No doubt about that. Can anyone recall the media hoopla over Vice President Dan Quayle's misspelling of the word "potato"? The liberal media talked about that almost nonstop for months. But did you hear much of anything when President Barack Obama recently misspelled the word "respect"? I mean from media sources outside of FOX News? Nope. Nary a word.
But when it comes to investigating the truth behind what government spokesmen tell us, it doesn't matter to a tinker's dam whether it is a Republican or Democrat administration: about the only thing national newscasters know to do is to report whatever the official story of the government is. Once in a blue moon, a mainstream newspaper, such as the New York Times, will dare to print a report that questions an official government story, but not very often. And when such a report is printed, it digs only so deep. For the last several years, about the only major newspaper that has had the guts to actually do some real investigative reporting is the London Guardian. Even the Washington Times prints mostly milquetoast exposés.
CBS reporter, Sharly Attkisson, recently left the network due to its liberal bias and aversion to investigative reporting. Politico said this about Attkisson's leaving: "Attkisson, who has been with CBS News for two decades, had grown frustrated with what she saw as the network's liberal bias, an outsize influence by the network's corporate partners and a lack of dedication to investigative reporting, several sources said. She increasingly felt that her work was no longer supported and that it was a struggle to get her reporting on air."
See the Politico report here:
Sharyl Attkisson Resigns From CBS News
In an interview with the CBS affiliate in Philadelphia, Chris Stigall reported, "Responding to comments regarding a Phoenix television reporter yesterday who initially claimed that the White House pre-screens questions from reporters, Attkisson said, 'I wouldn't [be] surprised if sometimes there is that level of cooperation with some questions. If I need something answered from the White House and they won't tell me, I'll call our White House Correspondent. They're friendlier with the White House Correspondents in general. So the White House Correspondent may ask Jay Carney or one of his folks about an issue and they will be told "ask that at the briefing and we'll answer it." They want to answer it in front of everybody. They do know it's coming and they'll call on you. There's that kind of coordination sometimes. I wouldn't be shocked if there's sometimes more coordination. I don't think it's everybody on every briefing, every day. I'm pretty sure it's not. But I think people would be surprised at the level of cooperation reporters have in general with politicians.'"
See Stigall's report here:
Sharyl Attkisson: There Is Coordination Between Reporters And Politicians
Attkisson was putting it very mildly. There is more than just coordination going on between the federal government and the national news media; it's more like coziness and calculated manipulation.
Since when has the major media dared to investigate and report the truth regarding any of the major events that have transpired in this country? The last time there was even a semblance of genuine investigative reporting seen in the national press corps was during the Watergate scandal when Richard Nixon was President–and that was politically-motivated from start to finish.
The mainstream media didn't bother to seriously investigate Ruby Ridge or Waco or the Oklahoma City bombing or TWA Flight 800 or the Sandy Hook shootings or (and especially) the attacks which occurred on 9/11/01. These events took place with both Republicans and Democrats at the helm: it didn't matter. Government spokesmen gave the media the official story, and the media repeatedly regurgitated the official story until anyone who dared to question the official story was turned into a conspiracy nut. That's not reporting the news, folks. That is manipulating the news to disseminate propaganda. Joseph Goebbels had nothing on the major media in America today.
Again, the modern American media are not watchdogs over government; they are lap dogs for government. Reporters who try to truly dig and investigate are seldom rewarded–just the opposite. Their stories are buried–if published at all. They are disinvited from interviewing notable dignitaries. They are passed over for promotions–or even dismissed. It doesn't take people in the news business long to get the message that if they want to go anywhere, they must toe the line and become good little puppets. The First Amendment freedom of the press has been negated by the press itself.
Likewise, the First Amendment freedom of religion has also been negated. A free and independent clergy is essential to the maintenance of liberty. But, for the most part, America has not had a free and independent clergy in decades.
The IRS 501c3 designation for churches, along with State incorporation, has turned America's watchmen into little more than glorified CEOs. The average pulpit is just as politically correct as the national news media. Plus, the average church is as much about the bottom line as news shows.
Did you know that there used to be a time when the major television networks expected that their news shows would not operate in the black financially? It's true. Back then, it was more important that news shows reported and investigated the news than turn a profit. Therefore, corporate donations and government chagrin had little impact upon newscasters and reporters. Those days are long gone.
By the same token, did you know that there used to be a time in this country when most of our pastors and ministers (regardless of denomination) were more concerned about being Biblically correct than being politically correct? For example, so prominent was the role that Presbyterian pastors played in the American Revolution that as news of the rebellion spread throughout England, Horace Walpole told his fellow members of the British Parliament, "There is no use crying about it. Cousin America has run off with a Presbyterian parson, and that is the end of it." Of course, Presbyterians were not the only clergymen in Colonial America to champion the cause of liberty and independence from behind their pulpits.
In truth, if it wasn't for clergymen such as John Leland (along with political statesmen such as Patrick Henry, of course), it is doubtful that there would even be a First Amendment–or the rest of the Bill of Rights, for that matter.
But, back then, pastors were not motivated by the desire to build big buildings or impress political potentates or climb ecclesiastical elevators. They were motivated by courage and commitment. And you could tell it every time you went to church. They didn't mince words; and their sermons seldom concluded in less than an hour. They were watchmen.
Sadly, in the same manner in which the national news media have abandoned their responsibility as America's watchdogs, so, too, the vast majority of pastors have abandoned their responsibility as America's watchmen. The First Amendment protection of the freedom of the press and religion is not enough to protect the freedom of the press and religion from themselves.
To be sure, many of our pastors and ministers today are sincere, compassionate, and honorable men. But they have never been taught the Biblical principles of liberty; they have never been taught how to apply the liberty principles of Scripture to our everyday lives–including our political lives; they have never been taught the true meaning of Biblical submission in general and Romans 13 in particular. However, more and more of these men are coming awake to these things. Of course, others stubbornly refuse to even consider the truth of these matters.
But, listen up, folks! Truth will always find a way to reveal itself: the dear Lord will make sure of that. As the mainstream media became toadies of Big Government, along came independent radio talk shows, newspapers, and the Internet. And in all likelihood, more people are getting their news and information from online sources today than from network or cable news shows. As a result, more and more people are awakening to the truth every day.
And, by the same token, as many establishment churches and pastors have become toadies of the IRS and political correctness, new, independent, unorganized, non-501c3 churches and fellowships are sprouting up all over America. Some of these groups are led by ministers whom God has led out of the establishment church. Others are led by laymen who have likewise left the establishment church. I hear from these people every day. And, by the grace of God, I hope to be more personally involved in helping Christian people around the country form liberty-oriented churches. More on that soon.
The First Amendment was designed to protect America's watchdogs and watchmen. And it is a truism that there can never be a revival of liberty in this land without a resurrection of our watchdogs and watchmen. The good news is that resurrection is already taking place.
There is now a New American War.  It is inside America. It is called the "War on Terror". The enemy is YOU!

It is a staged, Phony War that has been created by the International Zionist Crime Syndicate (IZCS).
This New War on Terror has an enemy. That enemy is the American People, You and Me.
Every Military Force needs an enemy. Without an ongoing or perpetual war, the War profiteers quickly go bankrupt.
In order to keep their profit stream going from war, war-profiteers need to create successive new wars or a significant threat of impending war.
Creating pretexts for these much needed wars is very hard work and quite expensive too. But war is a business, a very big business, and war-profiteers need to invest big money to make even more in return.
Members of Congress must be bought, and top Generals and Admirals of the Military High Command too.
This costs a great deal of hard cold cash, but that's okay because the IZCS gets all it needs from fat US foreign aid to Israel, fat contracts with Israeli Defense providers, and fat donations from those wealthy zionist businessmen that the IZCS manipulates, guilts or shakes down.
At this point, a select group of 70,000 K-Street Lobbyists go to work distributing funds to get elected officials on Board. The several select Generals and Admirals are handled more covertly.
If this is not enough revenue to pay off the necessary officials, the IZCS gets the rest directly from its private Central Banksters who can create all the money they want digitally, anytime they want, and give it to tribal brothers or anyone else, anytime they want.
Of course the key thing here is a significant portion of these fat revenues are kicked back to the corrupt, bought and owned members of Congress who voted for them, and to select top Generals and Admirals of the High Military Command who support the IZCS intended proxy wars by America on their behalf.
Under President Obama's Administration, for whatever reasons, the High Military Command has not been willing to take payoffs and favors and has not been blackmail-able by the IZCS.
[Note: this is a long article and one option is to read the caps first and then any areas you are interested in if you have time]
Here is the new game in the so-called American Defense Industry.  It is a stateside game and it involves magically transforming any and all innocent, Constitutional, law-abiding citizens into Domestic Dissenters, aka "Domestic Terrorists" or something close enough to declare war on "Potential Domestic Dissenters, aka "Potential Domestic Terrorists". This is an occult, alchemical symbolic processing of the American people (aka "we the people") into an defined domestic enemy that can be waged war against on many fronts–phone and email tapping, massive spying and infiltration of all domestic groupings, even neighborhood coffee parties or local church charities–you name it, everything.
This new redefinition of normal law-abiding Americans into "Enemies of the State" and its internal security apparatus as a threat to national security IS a magical conversion or transformation of the normal American Society, mainstream law abiding America, into a huge domestic national security market. This is all an horrendous BIG LIE.
Actually the real situation is just the opposite–it is the USG and specifically the Fusion Centers and the Department of Homeland Security run by perverts and enemies of "we the people" that are the real risk to the true and actual national security of America the republic and to all honest, law abiding, Constitutional Americans. And the USG and DHS and Fusion Center officials are nothing less than world class criminals committing both High Treason and Sedition against America the Republic. The USG has been hijacked and is being run by those who have turned everything upside down.
This redefinition of course involves placing cameras and microphones on almost every street corner in the light-poles and pulsed beam psychotronic generators in many street lamps, turned on full power during rush hour to sedate and subdue the populace in order to keep the masses in line.
Some say that the new Chairman of the JCS, General Martin Dempsey, is a breath of fresh air, a real American Patriot who honors his Oath to defend the US Constitution from all enemies foreign and domestic.
So far, General Dempsey has resisted major efforts to coerce him to support and engage in any new major American Mideast Air and Ground invasion (another American proxy war for Israel).
And many believe that our new Secretary of Defense Chuck Hagel is another America-firster who takes his oath to defend the US Constitution seriously also.
JCS Chairman Dempsey's independence and commitment to America on this matter has elevated him to the status of a "rock star" in the view of many who appreciate his steadfastness, and he is regarded as a true America-firster.
Some experts view JCS Chairman Dempsey's integrity and commitment to America the Republic as a major turning point, signaling the realization by the High Military Command that the 9/11 attacks were an inside-job, a false-flag attack run by the IZCS with the help of several Traitors within the USAF, JCS, and NORAD.

And that it also signals a shocking realization, for the first time, that most of the Institutions of the USG have been deeply hijacked by the IZCS and their Cutouts have included the Bush Cabal which is now struggling to maintain a thin hold on power.(1)
Obviously, Chairman Dempsey's and Defense Secretary Hagel's steadfast resistance to being manipulated by the IZCS into fighting another major Mideast ground and Air proxy war for Israel appears to be driving the IZCS to desperation.  So far these America-firsters are holding fast against any and all IZCS manipulations and pressure and doing an excellent job staying on course.
The IZCS knows that unless it gets another American proxy war in the Mideast for Israel, they are finished.  They also know that if the American masses ever start finding out that 9/11 was planned and controlled by those owned by the IZCS, they are done too.
Actually the 9/11 attacks of the IZCS were in a sense a going-for-broke gamble of everything they have against the House (America the Republic). There is a very strong new American Populism which is emerging rapidly as a spontaneous by-product of the world-wide Internet and the Alternative news it carries, which provides truth to the masses for the first time.
Top insiders know all the names of who did the 9/11 inside-job false-flag attacks and are are ready to testify if an independent prosecutor is assigned and a special Grand Jury is called, and appropriate  immunity agreements are offered for "coming clean". At least one, Steve Pieczenik, MD, Ph.D., (former Assistant Secretary of State and father of many deep cover black ops, and also the main character in many Tom Clancy books) has already gone public and named names and has said he is willing to testify in a Federal Court as to who did it.(2) Obviously Dr. Pieczenik is another great American Hero.
Some top insiders close to to the High Command have suggested that America is so deeply hijacked by the IZCS that it will take some years of the actions of high officials like JCS Chairman General Dempsey and Defense Secretary Chuck Hagel to turn the tide and neutralize the rampant influence peddling of the IZCS over almost every member of Congress and many officials in the Department of Justice and the Alphabets.
Certainly the Department of Homeland Security is now recognized as a major IZCS beach-head inside America and part of a long term plan to establish a foreign controlled IZCS neo-Bolshevik military force inside America to Tyrannize, wage war against, and eventually serially mass murder most Americans.
This is why some top insiders refer to DHS as the New American Gestapo or Stasi.  Some see it now morphing into a New Red Cheka mass-murder machine for dispensing Bolshevik-style Red Terror and mass-murder to Americans.
The Cold War was a great boon to the defense Industry even though it never went hot anywhere but Korea and Vietnam, which were limited to prevent an all out nuclear exchange.
The first Iraq War (aka the Gulf War) under Bush1 resulted from covert trickery using Kuwaiti cross drilling, which was reported to Saddam Hussein by April Glaspie, who convinced him that the USG wouldn't care if he invaded Kuwait to stop the theft of his oil from his main oil field. The second Mideast war was an Invasion of Iraq and Afghanistan to get even with the alleged perps who supposedly did the 9/11 attacks, but actually never were involved at all.
President Obama is now unwilling to deploy American troops in any major new American land war or massive air bombardment campaign in the Mideast. Nor is the current US Military High Command willing to allow it at this time. In order to appease the so-called Defense Industry and their lobbyists, he has apparently deployed numerous teams of "special operators" and mercenaries but these have been fighting terrorists supported by America, a self-defeating exercise.
He has also continued to deploy drones with air-to-ground missiles to mass murder numerous innocent women, children and non-combatants. All these Mideast and African wars are illegal, unConstitutional, undeclared and unprovoked.  They have been sold to the American People and the Congress based on the BIG LIE that they are preemptive strikes necessary to prevent any more 9/11 attacks.
The need for preemptive strikes to prevent terrorist attacks inside America is an obvious lie for numerous reasons. Anyone who examines all the available evidence on 9/11, including the BBC live TV announcement by Jane Standley that WTC7 fell to the ground 20 minutes before it happened (due to top MI-6 control officers forgetting about American Daylight savings time (too much personal coke use perhaps?).(3)
In addition, if DHS's main concern is spying on normal Americans who dissent and crushing them because DHS believes they are "domestic terrorists or "potential Domestic terrorists" or "lone wolf" spontaneously emerging domestic terrorists, this obviates any lies about the need for preemptive foreign attacks. The reason?  Because DHS now claims that the emergence of these ordinary lone wolf domestic terrorists inside America is a spontaneous phenomenon, as well as a completely independent problem that has nothing to do with foreign terrorists in the Mideast.
And beside DHS allows open borders, "sanctuary cities" where illegals can not be checked for legal immigration status, given traffic tickets for minor violations, and must be granted drivers licenses and social security cards without any proof of residency. Plus, thousands of Mideast Immigrants are allowed in to America when there is already a shortage of jobs, and the Muslim Brotherhood is invited into the White House to meet with President Obama.(4)
It is obvious that as the major American Defense Contractors who are either owned or controlled by the IZCS have realized that American Mideast war efforts are waning and have worked hard to create their phony War on Terror, first in foreign countries and now in America.

They have worked hard to generate massive public fear in reaction to the 9/11 attacks in order to engender public support and vast expenditures of taxpayer dollars for a large national security market and internal security apparatus, like the Fusion Centers and its specialized assassination teams disguised as corporate or political protection squads, the DHS and the TSA with its Vipr Teams.
This phony, staged War on Terror has been very craftily engineered to be an unending war that will assure perpetual war profits for Defense Contractors and a perpetual supply of artificially created enemies inside America to feed that war. How is this possible you might ask?
This new War on Terror has been socially engineered to provide a continual stream of degradations and provocations against the average American, provoking many in a never-ending stream to resist, and causing them to be labeled dissenters.
Once they have been labeled dissenters they are put on a Department of Homeland Security (DHS) Main Core Terror Watch List, which top insiders know is a targeted assassination list for later eradication of all Freedom-loving Americans who want to restore the American Constitutional Republic.
At present the Main Core list has over ten million Americans on it, and it is growing every day with thousands of new additions. Get a ticket for a driving offense or any arrest (even if later proven innocent) and it is highly likely you will be placed on this Main Core Terror Watch and Assassination list.

If you have a prior drug arrest many years ago or any arrest, it is likely you have already been placed on this list. If a USG web troll or fusion Center Officer comes across any patriotic postings or anything they consider subversive like the East German Stasi, that poster will likely be placed on this list.
Over time these provocations are designed to result in a continuing stream of America dissenters that want to take their Republic back from the zionist hijackers and will meet DHS tyranny and force with the like. Any and all Dissenters are now being defined as "Enemies of the State".
And anyone who wants to restore the American Republic will also be defined as a "Domestic Terrorist". DHS is a terrorist group, hand assembled by American/Israeli dual citizen Traitors and is designed to tyrannize, capture and eventually be deployed against Americans to serially mass murder them.  This is why they have been called the New American Gestapo of the Neo-Bolshevik Red Cheka Terror Machine.

If you were a Ron Paul supporter or a Libertarian, you are likely on the Main Core list. If NSA routine scans of any and all of your digital emissions and have picked up enough key trigger words, then you have perhaps already been placed on the List. After all, Marcus Wolfe the former head of the East German Stasi, a vicious torturer and murder of innocent Germans, was hired as a USG consultant to set up DHS two years before he died.(5)

Note the recent admission by US Supreme Court judge Antonin Scalia that it is without question that the Prison Camps now being built by the USG will eventually be used just like they were in WW2 when innocent Japanese Citizens were wrongly captured, completely asset stripped and placed in USG Prison Camps. (6)
President Eisenhower was an insider placed in position by the Rockefellers early in his Military career and eventually propelled into the Presidency by them. But even Ike started being bothered by strong pangs of Patriotism and became alarmed at the undue influence of the Military Industrial complex over Congress. In his final public speech as President, he delivered a warning to Americans.
Ike never imagined that the Israelis would serve as the chief action agent for the City of London zionists and would eventually hijack, buy off, bribe, compromise or honey-trap almost every single member of Congress and also use their vast Central Bankster and manipulated donor funds to hijack almost all American defense and Intel contractors and American communication companies, many of which have been moved to Israel or have been located there in the first place.
Originally his speech included the phrase Military, Industrial, Congressional Complex.  He took out "Congressional" after his political aides informed him that this could end up harming the Republican Party. When he referred to "Military" in the phrase "Military Industrial Complex", he was actually thinking of the whole new peacetime defense Industry, which was driving the Military Industrial Complex and formation of a permanent armament industry.
Ike became concerned that this permanent armament industry could assert undue influence on the American political process and could hijack American society and harm its spiritual character.
Disarming the public is a key goal of the IZCS for everyone in America but them and their stooges at the DHS and the Alphabets or their militarized police now trained by the ADL.
Many Police Chiefs are taken to Israel on all-paid Anti-Terror training Junkets where they drink the Kool-aid and are subjected to some of the most sophisticated Psi powered and Psychotronic mind-kontrol ever deployed. In years past, many were given lavish gifts and provided personal escorts of their age and choice. Perhaps this practice continues?
Any Tyrannical Government must always get rid of we the people's guns in order to be able to stay in power and concentrate it. A major goal of any tyranny, like what we have in IZCS-hijacked America now, is to gain maximum power by eliminating (as in serial mass-murdering) all political opponents and dissenters. Doubt this? Then check world history the last couple of hundred years.
The USG and DHS is now ramping up the militarization of the Police of American Cities and Suburbs under DOD Program 1033 under the 'Transfer of Excess Military Property to Local Police Program".
According to a video from 'TheLipTV', "Over the last decade, we have seen over 5,000 people killed by police in the United States," when "4,489 soldiers have been killed since the beginning of the Iraq war. Since 9-11, you are 29-times more likely to be killed by a police officer than you are by a terrorist."(7)
Most local urban and suburban police departments have been "militarized", that is, received heavy armament including armored cars, MP5 and M-16 fully-automatic machine guns, grenades, grenade launchers and ballistic shields.
We the people are the new enemy of the militarized police. The police were set up to "protect and serve", but their new mission is to wage war against "we the people" on behalf of the IZCS and the ADL.
Every military force must have a designated enemy. The common American is the new enemy of the now militarized police in their new war against Americans on behalf of the IZCS and the ADL.
Whether they realize it or not, the ADL has trained most police to view most Americans (we the people) as the enemy of the police and the Nation State. Ever attended a police training seminar put on by the ADL? Often they hide who really is running it. It's the biggest bunch of twisted, sick paranoid crap one can ever imagine, and all designed to make police trigger-happy murderers of any citizen who questions their authority in any way or questions any detainment or arrest. Yes, ADL training is a crafty set of lies that produces trigger-happy cops who believe there is a domestic terrorist hiding behind every bush who want to murder them so the police cannot go home to their family at night.
This paranoid belief system will eventually produce this result as a self-fulfilling prophecy, as police tyranny and trigger-happy police continue to murder the innocent and use grossly excessive force for minor offenses. Almost all police abuse of the citizen is delivered "for your own safety", when that is another big lie.  It is done for the arrogance and authority complex of the police officer–an artifact of over 25 years of ADL training for your local police, who have almost all sold out to the feds in order to get military weapons and gear.  All in return for signing over jurisdiction to DHS and the Feds.
Police are instructed to "charge up" anyone who questions them in any way, and any slight hesitation must be met with false charges of assault and/or battery towards the officer. Officers are told, an arrestee can beat the rap, but they cannot get out of the "ride" (i.e. the arrest and hassle of it.) They are taught that this deters deviance and crime, when actually it provokes the American people to hate police officers.
The new militarized police have one new main function.  It is to continually provoke law-abiding, honest citizens with acts of selfishness and tyranny in order to "role force" them to act out so that "punishment" can be delivered.  The goal, especially with inner urban kids is to make sure they are sold all the drugs they want, in order to dirty them up and get them into the system for life. Big prisons are a private business–a very big business–and quotas or guaranteed imprisonment rates are in place to reduce costs.
Since the IZCS is actually functioning as a neo-Bolshevik political block with East German Stasi and Nazi undertones, this reveals the actual goal of DHS–to serially mass-murder all American dissenters and political opponents. Doubt this?  Then consider the purchase of over 2 Billion 40 Caliber hollow-point rounds and 7,000 M-16 fully-automatic (real assault rifles, not the mere look-a-like AR-15) and thousands of armored vehicles and armored booths, raised spy-towers and grenade launchers.(8) Many of these armored vehicles have been given to local police who have Police Chiefs who are Traitors to America the Republic in exchange for complete submission to Federal Jurisdiction of DHS.
Some of these traitors are just stupid and overly impressed by Feds or DHS Spooks, others have been paid off in very large cash donations (hundreds of thousands of USD in military duffel bags, untraceable CIA drug profits. Some have been sexually compromised by Pedophile or Honey Traps and then blackmailed into submission. Some have succumbed after being threatened or having their families threatened. This is the lowest scum-bag manipulation (aka Humint) ever deployed, and it is everyday stock and trade for the IZCS, the world's biggest sexual compromisers, and pedophile and sex-slave operators.
Lessons of History: Any serious study of History quickly shows that war is a vehicle for a nation's leaders to maintain control over their nation-states. The infamous Iron Mountain Report gave an inside glimpse of how the super-elite criminal Psychopaths running America thought about the need for ongoing war or a suitable state crisis to unify the society and solidify their control over society.
Wars are craftily engineered by criminal super-elites who rule nation-states and their advisers. There are various, crafty ways for a nation's leaders to covertly start wars. The well-established standby is to stage False-Flag attacks and then wage war on the nation state or entity that you have framed for the attack that you did.
Another way to create a terrorist with a long and successful track record is to capture abandoned children in Mideast Countries, provide for their daily needs, while mind-kontrolling them to become terrorists with psychotic suicidal delusions of revenge toward what has been identified to them as their religious enemy which needs destruction to please their god.

The British, the Israelis, and the Saudi are experts at this, and American Taxpayers have unknowingly provided a large portion of the funding for this. One trick well known among intel insiders is the practice of acts of terror against the nation of the mind-kontrolled children to create an enemy for them to later attack in revenge.
Lots of American Taxpayer dollars were covertly dispensed to create and finance terrorists for future Mideast wars. American Intel has spent a great deal of money paying others,  such as the Israelis, to do this. Otherwise, American Intel has not been very successful themselves.  Their only real success is their arming, funding and training of the Mexican Drug Cartels and the training and deployment of the disgusting mass-murdering death squads in Central and South America, who murdered over one hundred thousand innocent women, children and young men.(9)
The 9/11 attacks were an inside job by the USAF and the IZCS. The staged Gladio-style False-Flag attack was the choice selected for the attack on the Twin Towers in NYC and the Pentagon in Washington, DC, on 9-11-2001. This attack was done by the USAF, under the authority of a zionist-controlled Criminal Cabal inside the JCS and the Secret Shadow Government (SSG).(10)
The 9/11 attack was planned, set up and run by NeoCon top Policy-Makers, Israeli Intel and their stateside Sayanims, utilizing a small criminal cabal inside the USAF, NORAD and the JCS. These are facts that can no longer be disputed by any reasonable person who has examined all the available evidence.

And it is exceedingly clear to any reasonable person who examines the pre-announcement of WTC-7 destruction that the whole attack was pre-scripted in London and Israel, and that WTC-7 was wired in advance with conventional demolition charges.
Typically, it takes a considerable amount of time and labor to wire up a building, which suggests complete access at the security level.  This means that since it was a federalized building, with CIA and NYC Emergency Center occupants, building security had to be involved one way or another. And now that it has been proved that WTC-7 was wired up beforehand and demo'ed on 9-11, this means the Twin Towers had to have been pre-wired, too.
The War on Terror is obviously a Phony. But it has been the greatest boon to the American Defense Complex ever, with many times more net American Taxpayer dollars spent on this war than any other war in history, including WW2 or the Vietnam War.
Another way to establish a war is to create and fund so-called foreign terrorist groups. This is a costly exercise that take years and can involve as much work as fighting a war.  Yes, creating terrorist groups is very hard and expensive work.
But enemies for necessary wars can be created if you have the technological help of a nation that has hundreds of years experience in creating its own enemies. This nation is the City of London (Financial District), a separate nation state like the Vatican, located within England.

There is a reason England has been referred to as "Perfidious Albion" for centuries. They have been known for their ability to instigate chaos inside nations they want to control by their standard well-developed strategy of "Divide and Conquer". They are experts at creating long term provocations between different nations that have competing economic interests.

They do this in order to establish a beach-head from which to control the removal of natural resources and accrued wealth.
Remember the Opium Wars (Boxer Rebellions) where England brought opiate addiction to China as a covert act of war in order to recover all the silver and gold paid to import Tea, spices and silk from China? This was low intensity (covert) warfare that twice led to a short hot war.
The creation of the nation state Israel was created to serve as a long term provocation for numerous Mideast perpetual wars. This is why the Balfour Declaration was made, why the Nazi sent the "low Jews" to the labor camps, while the "High Jews" were able to either emigrate elsewhere or become collaborators like George Soros.
This is why the City of London created the New Israel and took land away from the Palestinians to set up a nation of Khazarian Judaic converts (aka "fake Hebrews"), a racially paranoid group mind-kontrolled to believe the delusion that they were of ancient Abrahamic Hebrew Blood.
The IZCS believes in preemptive strikes against Goyim and their institutions. Judaics have also been mind-kontrolled by Zionists (many of whom are not Judaics at all) to believe that they must hijack the American political system to preemptively crush Christianity and American Goyim Culture.

And that if they didn't succeed in this, they would be persecuted again, just like what they call the "holocaust"–translated from Old English as "a fiery sacrifice".
This philosophy of striking first and eliminating the Goyim to prevent another "holocaust" from ever occurring" is a Bolshevik ideology based on the "End Justifies the Means".
This paranoid strike-first obsession will produce push back and persecution eventually, thus serving as a self-fulfilling prophecy. Of course the Zionists who control Talmudic, Noahide Judaism know that the 6-million-dead figure is untrue, because this had appeared in the late 1800′s andearly 1900′s in Judaic literature long before the work camps of WW2.
New Genetics research exposes a vast, paranoid race-based delusion. Recent Johns Hopkins genetic research has shown conclusively that approximately 80% of the Palestinians are of Hebrew (Abrahamic) bloodlines, and approximately 90% of Judaic converts living in greater Israel are not of ancient Hebrew (Abrahamic) bloodlines. Thus, the world's greatest anti-Semites appear to be Israelis who have stolen Palestinian land and continue to do so against all UN rulings and International Law.
The nation of Israel was set up as the private nation state and Tribal Intel front for the City of London Zionist private Central Banksters, to serve as a beach-head to control the production and distribution of Mideast oil. This delusion that the Khazarian Judaic converts were God's Chosen People (ancient Hebrews from the Ten Tribes) was then en-cultured into these Judaics who were sent to Palestine and armed so they could use terrorism to expand their region of control.
Greater Israel has no real boundaries and is ever expedient, as Israeli militants keep taking land and murdering unarmed Palestinians.
A serious spell, a racial delusion of superiority has been cast on many Judaics no matter where they live, but especially so among those living in greater Israel, where the Luciferian Hex Flag flies. Whether true or not, the flag signifies the merger of demonic fallen angel Beast-Bloodlines from above, bred with Human female bloodlines below.

If we accept this Hex Flag at face value, does this mean that the top Zionists running the IZCS are perhaps alien/human hybrids, or at least claim to be in their own secret ceremonies that Stew Webb has exposed numerous times in articles and radio appearances over many years?

It is obvious that the IZCS has hijacked the US Department of State and the US Military Defense Complex as well as Congress. Listen to what Kay Griggs had to say about this.  She was married to a top USM officer and mind-kontrolled "wetboy" who became out of control and beat her and then tried to have her shut up. He and/or his controllers serious stalked and harassed Kay Griggs for years.
She went to live with Sarah McClendon for protection and was interviewed by Pastor Rick Strawcutter, which probably raised her profile so much that it saved her life.  Kay is another Great American Hero and is a courageous standup person, one of the best you could ever meet anytime, anyplace. If you get a chance, be sure and listen to her 8-hour video affidavit with Pastor Rick Strawcutter, who is another Great American Hero. You will be amazed and angered at who has been running the USG and the Military.(11)
Kay's video affidavit is packed with insider secrets known only by top Intel insiders. How much do you want to know about what is really going on in the background? How much do you dare to pull the curtain back to expose the Wizard Of Oz (as in Ounce)? You will need a great deal of courage to handle what Kay Griggs reveals. By the way, a great deal of her testimony has been cross-corroborated by experts.  Any errors she makes are minor and not directly related to her main claims.
Two sides of the same coin: Of course those on the inside of the Ruling Cabal know that Nazi-ism and Zionism are two sides of the same coin and run by the City of London Central bank controllers. This entity is the Old Black Nobility (OBN), which prefers to stay in the background.
The IZCS controls Private Central Fiat, Fractional Reserve Banking: This reality that the IZCS owns and controls private Central Banking means that they have access to and can utilize Babylonian Money-Magick to make the money they need to control the USG officials and Congress from nothing.  This access provides vast sums of money in seemingly endless quantities.  Thus, they have access to all the cash they need to buy, own, compromise or blackmail almost every single Congressman/woman and Senator in America.
The serious down-side of this system of Babylonian Money-Magick is that it is based on fiat or fake-money with nothing but debt behind it. Actually this debt is imaginary, but has a stranglehold on most of the members of the societies it has hijacked. But it cannot go on without catastrophic readjustments, which will occur at some point.
A worldwide Web of Debt: The private Central Banksters in America have been so adept and successful at extracting wealth in America and all over the world, replacing it with debt, that nearly the whole world is now engulfed in extreme debt.

And this debt has now reached the point it cannot be paid off. This of course is the IZCS's age-old plan which will result in massive chaos that engulfs the world and destroys all social systems, family systems, sex roles, and systems of government.

After this destruction of conventional society occurs, it is expected by the IZCS top leadership that a pure Luciferian NWO System will arise from the globalist framework they have put in place.  They expect this NWO System emerging from the ashes to be their Phoenix, like the legendary Phoenix of Greek and Roman mythology.
All this tidal wave of debt is phony and a big charade.  If all the people of the world unite, nationalize their monetary systems and declare all debt null and void, and if they assign all such debt directly to Central Banksters responsible for creating it, prosperity to "we the people" can return like it did to the Colonists who left England.
Babylonian Money-Magick has been used to create a debt based economy.  It does this by producing "onerous usury" and allows the easy transformation of "all the money created from nothing which is worth nothing at face value" into the vast amounts of ever-increasing wealth.  This wealth–fiat money–is covertly stripped from the common man these Banksters provide the money for and use as a means to extract real value and wealth from.
The Zionist IZCS vehicle used to gain control over almost every single member of Congress and to buy, compromise and control almost every top USG official and Judge, is the 70,000+ K Street Lobbyists, AIPAC and others who distribute the money to their marks, often through campaign contributions, cash to offshore accounts, and various other expensive luxury perks, such as ridiculously high honorariums for meaningless propaganda speeches.
And AIPAC, the ADL, the SPLC and the like are also zionist tools of espionage against America the Republic.
They should all be investigated by the FBI and fully prosecuted and convicted and sentenced for espionage by the Department of Justice. Note, espionage in many cases is a Capital Crime.
If the Rosenbergs were prosecuted, convicted and executed for their espionage against America, why should these IZCS Cutouts go free without identification and full prosecution?
These entities are really Intel fronts for espionage against America the Republic on behalf of the IZCS which includes the City of London zionist Central banksters, Israel, American NeoCons, and Israeli-American dual citizens who have betrayed America, putting Israel first over America.
Vast Funding for zionist Cutouts. These entities receive vast funding from the zionist Central Banksters and from the wealthy Judaic businessmen they shake-down or manipulate for large donations by playing on their paranoid tribal delusions.
These tribal delusions are that donations are necessary to prevent excessive antisemitism and future persecutions or "holocausts" by Goyims and Christians.
Many Judaics in America and elsewhere have been en-cultured with the false ideation that Nazi-ism was a Christian phenomena and Christians and Goyim must be destroyed.
This of course this is as far from the truth as possible because Hitler was a British Agent and Nazi-ism was created by the Tavistock Institute and the City of London Central Banksters and a counter-force to the Bolshevism they created and deployed in Russia in 1917.
What does the International Zionist Crime Syndicate (IZCS) run out of the City of London through its main Cutouts Israel and the hijacked USG attain? Obviously the IZCS's unlimited funds and the fact it owns and/or controls almost every member of Congress and most USG officials and Judges, means that the ICS has been able to determine USG Policy.

It can do this because it owns and/or controls all USG top Policy-Makers, most of whom just happen to be outside of the visible USG and within the Secret Shadow Government (SSG).
Obviously the crimes of the IZCS and their espionage fronts like AIPAC, the ADL, SPLC and the like against the American Republic are far worse than the Rosenbergs.

Listed below are some of the IZCS crimes against America:
1. The NSA and all American Intel has been completely hijacked by the IZCS and all NSA intel data goes directly to Israeli Defense Contractors and Israeli communication Corporations that process all American phone calls and data transmissions. This means that the Five Eyes International Intel System is really a Six Eyes System controlled by Israeli Intel entities and proprietaries.
Thus, America has no real Intel, and Israeli Intel has control over all American politicians, judges and officials by use of this Intel for human compromise, blackmail and sophisticated mind-kontrol operations. Any time factions within American Intel agencies (there are 37 and growing) form opposition to the IZCS, this is readily discovered through Israeli Intel intercepts of NSA raw Intel and actions to neutralize such efforts are quickly deployed–whatever is required.
The conclusion here is that America no longer has any real Intel of its own–none at all–it is all compromised and hijacked by Israeli and City of London Cutouts and contractors.
2. Because the IZCS has hijacked all American Intel directly from NSA feeds, the IZCS has a long history of stealing American intellectual property and providing it to their corporations. The IZCS can also hijack American corporate bids and defeat them repeatedly until many companies go out of business.
3. The IZCS has compromised almost every single member of Congress, US Supreme Court Judges, most Federal, and almost every single USG official and American Intel Director.
4. The IZCS's new DHS is a zionist terrorist front, a new Internal American Army that has been deployed against YOU as their NEW ENEMY. The IZCS has created and deployed DHS as the New American Stasi and a New American Neo-Bolshevik Red Cheka. It is controlled by an Israeli-American dual citizen who made millions of USD from selling unshielded X-ray machines to the TSA, which is creating numerous cancer clusters among TSA officers.
5. The principal goal of the IZCS in America is to deploy DHS to tyrannize and degrade Americans and then eventually to start a live "shoot to kill" war against ordinary Americans who organize to take their government back and restore the American Constitutional Republic. This tyranny by DHS is planned to culminate in serial mass-murder of up to 80% of Americans–one way or another.
6. The IZCS has set up and deployed AIPAC, the ADL, the SPLC and others to serve as agents of espionage inside America, to work to destroy its institution of government, dirty up Americans and to destroy the American Family, America's language borders and culture and to destroy Christianity and Deism in general.
7. The IZCS has hijacked top factions in the CIA, DEA and other American Intel and uses them to traffick illegal narcotics and drugs into America to raise money for deep-cover covert ops.
8. The IZCS has compromised almost every major Urban and Suburban police Department, coercing them to sign secret transfer of jurisdiction agreements giving the Feds, DHS and the Fusion Centers complete jurisdiction in any matter they choose.  In return, they are bribed with "stolen" war materials, machine guns, rounds, armored cars and, even in some cases, grenade launchers.
9. The IZCS has stolen numerous loads of nuclear materials from US DOD contractors and refiners for their Dimona Plant and nuclear storage center.
10. The IZCS has used NSA-provided intel to murder hundreds of witnesses to their crimes and federal Whistleblowers. The rest that they don't murder are watched and often become victims of targeted harassments, placed on DHS and Fusion Center "Terror Watch Lists", "No-Fly" Lists and "No work lists". Take the example of Ronald Reagan's Secret Agent, the Great American Hero Lee Wanta who was instrumental in "bringing down" the Soviet Union. Lee Wanta has been wrongfully imprisoned, tortured, and endures ongoing harassment.
Or consider Mark Novitsky, another Great American Hero who refused to do wrong and coverup crimes while working for an NSA contractor. Both of these American Heroes have paid a terrible price for obeying the law and for putting the welfare of the American People first.
11. The IZCS has hijacked the America Monetary Production and Distribution System and transformed Americans into debt-slaves, drastically reduced the Middle Class and the standard of living, and done this by massive asset-stripping of American wealth and prosperity.
12. The IZCS has used its Cutouts to debase American culture, take the God of our Founding Fathers out of the schools and institutions where they had certain Bible verses and phrases etched in stone, destroy traditional male and female sex roles, destroy the family, promote sexual perversion, promote promiscuity and sexual irresponsibility and addiction, promote diversity and political correctness and illegal immigration and multi-culturalism.
13. The IZCS has completely compromised all of the Major Mass media, transforming it into a propaganda dispenser for the USG and the Central Banksters which are completely under their control. Thus the Major media is now the Controlled Major Mass Media (CMMM).
14. The IZCS has hijacked American seed companies and most major food processors and is in the process of deploying sophisticated GMO's which will, over time, radically increase the death rate of Americans.
15. The IZCS has hijacked Big Pharma and Big medicine and has used it to deploy vaccines containing monkey viruses like SV40 and numerous harmful adjuvants like squalene and aluminum or formaldehyde, as well as so-called preservatives like ethyl mercury.
16. The IZCS has hijacked many large Insurance Companies and used them for its own designated purposes.
17. The IZCS has deployed contract aircraft through their hijacked intel groups like the CIA that are spraying toxic weather and eugenic substances in the atmosphere. They have also been able to covertly add these toxic substances to ordinary jet fuel.
Numerous samples of these substances have been collected by researchers and scientists who have had them analyzed.  What they found were toxic levels of nano-particulized aluminum, barium slats, Hemophilus Influenza, red blood cells, white blood cells, toxic molds, and other strange fiber like substances and compounds.
18. The IZCS has used its vast criminal networks and resources to launder its drug money by buying up large real estate entities and banks and is able to finance almost every new major corporate building with laundered drug money.
19. The IZCS has used a great deal of its money from illegal drug trafficking to build deep underground military bases (DUMBS). Some of these bases are claimed by top insiders to be joint ventures with alien entities and have special genetic labs involved in the development of alien ET/human hybrids.
20. The IZCS is the world's top Mind-kontroller.  It has used hijacked American Intel and its defense contractors to develop and deploy advanced high technology for psychotronic, direct brain entrainment and sound-based subliminal mind-kontrol.
21. Israel used advanced mind-kontrol on those who accept its all-paid junkets. Visitors end up drinking their special Kool-aide and are hit with sophisticated psychotronics, becoming significantly mind-kontrolled to operate as functional zionists without even being aware of it.
22. The IZCS has created what they call the federal family. They have done this by creating Fusion Centers, the DHS, the TSA and numerous armed (previously unarmed) agencies like the Department of Education. Unduly large salaries and extremely liberal benefits have been provided, as well as a special anointing with authoritarian powers to kill with very little accountability if any, due to the War on Terror.
Many of these federal Family folks have been mind-kontrolled by shoulder-held constant on pulsed beam microwave radios and other highly advanced psychotronics, which increases their tendencies to tyrannize and become violent with the public and minimizes their ability to control violent impulses which may crop up.
23. The IZCS has militarized local police departments and many Sheriff's departments. Their ADL provides most of the police training and drives a hard line against any public dissent, describing it as "domestic terrorism". It controls what the Fusion Centers and DHS put out as war propaganda which labels the public as "Domestic Terrorists".
Here is the first part of one of their confidential lists of Domestic Terrorists or Suspected Domestic Terrorists:  Catholics, Evangelical Christians, Veterans, Libertarians, Constitutionalists, Tax protestors, Gun owners…..These reports of course are pure ADL propaganda lies and complete smear jobs, all intended to provoke police and Federal Family officers to tyrannize and easily become violent with innocent ordinary Americans or anyone who decides to peacefully protest, an American Constitutional Right.
Remember that the operational goal of the top Policy-Makers who are tools of the IZCS is to provoke a full scale shooting war between ordinary Americans and their police and Federal family Members such as DHS.
Conclusion:  The IZCS has hijacked America and has deployed numerous weapons against it now culminating in a phony, staged War on Terror, and if you are an American or live in America, one way or another YOU will soon become THEIR NEW ENEMY. Yes, from here on out if you live in America, you are the designated enemy in this new War On Terror.
If you are a member of the federal family, it is suggested that you read and study up on the Night of the Longknives (Operation Hummingbird) and the various purges under Lenin, Stalin and Mao. Maybe you should reconsider the oath you took to UPHOLD the US Constitution from ALL ENEMIES, FOREIGN and DOMESTIC.
Now for some good news about all this.  Despite how bleak this all seems it is far from hopeless and American are beginning to wake up in mass. This is due to the worldwide Internet and the massive dissemination and diffusion of the alternative news.  Once facts are published they sink into the hearts of "we the people" with a certain resonance that makes them take hold.

It's almost instinctive how truth sticks like glue in people hearts and minds and spreads like wildfire all around the Earth. At least 1% of the American population has woken up. Some estimates are 11%. Proof of this is the massive first time gun buyers, the massive sales of high powered handguns, rifles and 12 gauge shotguns and massive ammo sales.

Guns and ammo have literally been flying off the shelves the last several years and there have been serious ammo shortages due to the massive DHS and USG stockpiling of 40 Caliber Hollow Pints and M-16 ammo rounds.
Once 12% of the population wakes up a critical mass turning point will spontaneously occur and through various very strange mass societal changes will occurs and new very powerful, unstoppable populism will emerge and the IZCS will be driven out.
If they are stupid enough to take us into a live shooting war, Internal Civil War with mass killing, the public will suffer great losses but the Federal Family will split and it and the IZCS and any of their forces will be defeated.
All wars are always won by what is in the hearts and minds.  In America the American Spirit lives and is getting stronger every day. Soon the foreign filth and their Cutouts run by the Kingpins from City of London and Israel, the perps that have hijacked America, the IZCS, will be completely exposed, stopped, or routed out, one way or another.
And there is good evidence that many retired Intel Cowboys have gone back to work to bring the IZCS Beast down and destroy its grip on American Intel and private Central Banking. Some of the covert operators have long records of success and can create and use numerous different identities.
Many of these Intel Cowboys can use make up and make their own credentials to impersonate officers, draw military and USG paychecks from multiple sources, all at the same time and hack into any computer system anywhere in the USG or American Intel, anywhere anytime. Most of them just did not realize that the IZCS has taken control because of unlimited money provided by zionist Central Banksters and Judaic supporters.
And the best news of all is that more than a few seasoned Intel Cowboys that served the Bush Cabal at its center as well as the IZCS, have now woken up, pulled away from the Bush cabal and are targeting the IZCS with deep cover covert ops that would make your hair stand on end if you were allowed to know.
Some of these Intel Cowboys have now admitted that they were kept so narrowly compartmented that they did not realize the whole picture until the Internet and the numerous Federal Whistle-blowers coming forward and spilling the beans. the simple fact is this, the worldwide Internet and the alternative news it provides spreads truth like a wildfire that cannot be put out even with the application of military force.
The Internet is the New Gutenberg Press, the Achilles Heel of the IZCS.  The Internet will turn out to be the greatest trick in history played on the IZCS by the young men at Drapa.  They sold the Internet to the IZCS and its SSG promising the greatest spying and surveillance system imaginable.  Yes the IZCS got much of what was promised but also a very big hidden surprise which assures their complete exposure and destruction, piece by piece. And this disassembling of the IZCS is already well under way.
The IZCS is now in its death throes and is like a rabid, cornered dog.  That makes it very dangerous for the next year or two until it is completely defanged which is coming. If they use the Samson option which they have been threatening numerous nation-states with (they already used it on japan with the nukes planted in the sea bed and in the security camera on site because Japanese turned against them).
New factions within the Military High Command and the USN have already taken note and are working carefully in the background to defang Dimona by utilizing secret satellite activated back-doors in various hardware circuits.
During the height of the bush Cabal (Bush1) those Intel Cowboys that did know were arrested and jailed on trumped up charges to discredit any possible testimony before Congress or in the courts. Now that many have been informed of what really happened on 9-11-01, they are hopping mad that America has been hijacked and the Constitution and its Bill of Rights, and the Rule of Law has been suppressed and ignored by this world's largest criminal cabal.
The IZCS attacks on America on 9-11-01 have proved to have been a "going for broke" attempt to build a expanded Israeli in greatest intended form. We now know that it was the greatest and final reckless mistake of Israel so far. Even far worse than Israel's False-Flag attack on the USS Liberty in their attempt to draw America into a Mideast War at the time which even President Johnson, their crypto Judaic stooge refused.
And now many Americans have finally been informed that the Murrah Building attack as well as the first NYC Twin Towers attack using a 55 drum of cyanide stolen from Louis Champon's Natural Cherrie Flavoring Plant in Boca Raton, Florida, financed by Dr. Ishan Barbouti, the IZCS Cutout that has died at least three times and always come back to life.
As few know, only the top NeoCons 911 Planners, Dr. Barbouti rose again and came back to life to assist with many of the 9/11 attacks subplots which were designed to provide numerous false leads. A few of the most Patriotic Intel Cowboys who have "traveled" very close to the very "top of the pyramid" now believe that Israel provided the anti-matter positron micro-nukes which were installed in the Twin Towers elevators approximately every ten floors.
Most retired Intel Cowboys had previously thought Israel was a supportive Intel partner but didn't realize that Israel murdered 135 Americans on the Liberty ship as a False-Flag attack and also murdered another 3,000 humans being in NYC and at the Pentagon on 911, assisted by Traitors within the USAF, NORAD and the JCS.
Now that these Intel Cowboys know the truth, they have woken up and back at work serving America's true "National Security". I don't know exactly what they will do but I would expect some very, very crafty covert moves to expose, drive the IZCS out of America or demo it irreparably if necessary.
References:
(1) http://www.veteranstoday.com/2013/11/10/was-ronald-reagan-the-last-duly-elected-president/
(2) http://www.youtube.com/watch?feature=player_detailpage&v=bU2n1UiY3I0
(3) Jane Standley BBC announcer, http://www.youtube.com/watch?feature=player_detailpage&v=ltP2t9nq9fI
(4) http://freebeacon.com/muslim-brotherhood-leader-meets-obama-in-white-house/
(5) http://thecommonsenseshow.com/2013/04/19/dismantle-the-department-of-homeland-stasi/
(6) http://www.informationclearinghouse.info/article37553.htm
(7) http://americanfreepress.net/?p=15289
(8) http://rt.com/usa/dhs-ammo-investigation-napolitano-645/
(9) http://www.washingtontimes.com/news/2011/aug/11/was-cia-behind-operation-fast-and-furious/
http://www.corbettreport.com/the-cia-and-the-drug-trade-eyeopener-preview/
(10) http://ehpg.wordpress.com/israel-did-911/
(11) Part 1: http://www.youtube.com/watch?feature=player_detailpage&v=1pyMMfqS6Kc
Part 2: http://www.youtube.com/watch?feature=player_detailpage&v=vdv8g6k2AP8
Part 3: http://www.youtube.com/watch?feature=player_detailpage&v=IJrKFkZ_uMo
Part 4: http://www.youtube.com/watch?feature=player_detailpage&v=U8r8-AHMgsI
Note: Kay Grigg's video affidavit has numerous other backup versions.  Some have more than four parts and some additional material lost due to editing.
Source: Preston James | Veterans Today
"I was part of that strange race of people aptly described as spending their lives doing things they detest, to make money they don't want, to buy things they don't need, to impress people they don't like." ― Emile Gauvreau
If ever a chart provided unequivocal proof the economic recovery storyline is a fraud, the one below is the smoking gun. November and December retail sales account for 20% to 40% of annual retail sales for most retailers. The number of visits to retail stores has plummeted by 50% since 2010. Please note this was during a supposed economic recovery. Also note consumer spending accounts for 70% of GDP. Also note credit card debt outstanding is 7% lower than its level in 2010 and 16% below its peak in 2008. Retailers like J.C. Penney, Best Buy, Sears, Radio Shack and Barnes & Noble continue to report appalling sales and profit results, along with listings of store closings. Even the heavyweights like Wal-Mart and Target continue to report negative comp store sales. How can the government and mainstream media be reporting an economic recovery when the industry that accounts for 70% of GDP is in free fall? The answer is that 99% of America has not had an economic recovery. Only Bernanke's 1% owner class have benefited from his QE/ZIRP induced stock market levitation.
The entire economic recovery storyline is a sham built upon easy money funneled by the Fed to the Too Big To Trust Wall Street banks so they can use their HFT supercomputers to drive the stock market higher, buy up the millions of homes they foreclosed upon to artificially drive up home prices, and generate profits through rigging commodity, currency, and bond markets, while reducing loan loss reserves because they are free to value their toxic assets at anything they please – compliments of the spineless nerds at the FASB. GDP has been artificially propped up by the Federal government through the magic of EBT cards, SSDI for the depressed and downtrodden, never ending extensions of unemployment benefits, billions in student loans to University of Phoenix prodigies, and subprime auto loans to deadbeats from the Government Motors financing arm – Ally Financial (85% owned by you the taxpayer). The country is being kept afloat on an ocean of debt and delusional belief in the power of central bankers to steer this ship through a sea of icebergs just below the surface.
The absolute collapse in retail visitor counts is the warning siren that this country is about to collide with the reality Americans have run out of time, money, jobs, and illusions. The most amazingly delusional aspect to the chart above is retailers continued to add 44 million square feet in 2013 to the almost 15 billion existing square feet of retail space in the U.S. That is approximately 47 square feet of retail space for every person in America. Retail CEOs are not the brightest bulbs in the sale bin, as exhibited by the CEO of Target and his gross malfeasance in protecting his customers' personal financial information. Of course, the 44 million square feet added in 2013 is down 85% from the annual increases from 2000 through 2008. The exponential growth model, built upon a never ending flow of consumer credit and an endless supply of cheap fuel, has reached its limit of growth. The titans of Wall Street and their puppets in Washington D.C. have wrung every drop of faux wealth from the dying middle class. There are nothing left but withering carcasses and bleached bones.
The impact of this retail death spiral will be vast and far reaching. A few factoids will help you understand the coming calamity:
There are approximately 109,500 shopping centers in the United States ranging in size from the small convenience centers to the large super-regional malls.
There are in excess of 1 million retail establishments in the United States occupying 15 billion square feet of space and generating over $4.4 trillion of annual sales. This includes 8,700 department stores, 160,000 clothing & accessory stores, and 8,600 game stores.
U.S. shopping-center retail sales total more than $2.26 trillion, accounting for over half of all retail sales.
The U.S. shopping-center industry directly employed over 12 million people in 2010 and indirectly generated another 5.6 million jobs in support industries. Collectively, the industry accounted for 12.7% of total U.S. employment.
Total retail employment in 2012 totaled 14.9 million, lower than the 15.1 million employed in 2002.
For every 100 individuals directly employed at a U.S. regional shopping center, an additional 20 to 30 jobs are supported in the community due to multiplier effects.
The collapse in foot traffic to the 109,500 shopping centers that crisscross our suburban sprawl paradise of plenty is irreversible. No amount of marketing propaganda, 50% off sales, or hot new iGadgets is going to spur a dramatic turnaround. Quarter after quarter there will be more announcements of store closings. Macys just announced the closing of 5 stores and firing of 2,500 retail workers. JC Penney just announced the closing of 33 stores and firing of 2,000 retail workers. Announcements are imminent from Sears, Radio Shack and a slew of other retailers who are beginning to see the writing on the wall. The vacancy rate will be rising in strip malls, power malls and regional malls, with the largest growing sector being ghost malls. Before long it will appear that SPACE AVAILABLE is the fastest growing retailer in America.
The reason this death spiral cannot be reversed is simply a matter of arithmetic and demographics. While arrogant hubristic retail CEOs of public big box mega-retailers added 2.7 billion retail square feet to our already over saturated market, real median household income flat lined. The advancement in retail spending was attributable solely to the $1.1 trillion increase (68%) in consumer debt and the trillion dollars of home equity extracted from castles in the sky, that later crashed down to earth. Once the Wall Street created fraud collapsed and the waves of delusion subsided, retailers have been revealed to be swimming naked. Their relentless expansion, based on exponential growth, cannibalized itself, new store construction ground to a halt, sales and profits have declined, and the inevitable closing of thousands of stores has begun. With real median household income 8% lower than it was in 2008, the collapse in retail traffic is a rational reaction by the impoverished 99%. Americans are using their credit cards to pay their real estate taxes, income taxes, and monthly utilities, since their income is lower, and their living expenses rise relentlessly, thanks to Bernanke and his Fed created inflation.
The media mouthpieces for the establishment gloss over the fact average gasoline prices in 2013 were the second highest in history. The highest average price was in 2012 and the 3rd highest average price was in 2011. These prices are 150% higher than prices in the early 2000′s. This might not matter to the likes of Jamie Dimon and Jon Corzine, but for a middle class family with two parents working and making 7.5% less than they made in 2000, it has a dramatic impact on discretionary income. The fact oil prices have risen from $25 per barrel in 2003 to $100 per barrel today has not only impacted gas prices, but utility costs, food costs, and the price of any product that needs to be transported to your local Wally World. The outrageous rise in tuition prices has been aided and abetted by the Federal government and their doling out of loans so diploma mills like the University of Phoenix can bilk clueless dupes into thinking they are on their way to an exciting new career, while leaving them jobless in their parents' basement with a loan payment for life.
The laughable jobs recovery touted by Obama, his sycophantic minions, paid off economist shills, and the discredited corporate legacy media can be viewed appropriately in the following two charts, that reveal the false storyline being peddled to the techno-narcissistic iGadget distracted masses. There are 247 million working age Americans between the ages of 18 and 64. Only 145 million of these people are employed. Of these employed, 19 million are working part-time and 9 million are self- employed. Another 20 million are employed by the government, producing nothing and being sustained by the few remaining producers with their tax dollars. The labor participation rate is the lowest it has been since women entered the workforce in large numbers during the 1980′s. We are back to levels seen during the booming Carter years. Those peddling the drivel about retiring Baby Boomers causing the decline in the labor participation rate are either math challenged or willfully ignorant because they are being paid to be so. Once you turn 65 you are no longer counted in the work force. The percentage of those over 55 in the workforce has risen dramatically to an all-time high, as the Me Generation never saved for retirement or saw their retirement savings obliterated in the Wall Street created 2008 financial implosion.
To understand the absolute idiocy of retail CEOs across the land one must parse the employment data back to 2000. In the year 2000 the working age population of the U.S. was 213 million and 136.9 million of them were working, a record level of 64.4% of the population. There were 70 million working age Americans not in the labor force. Fourteen years later the number of working age Americans is 247 million and only 144.6 million are working. The working age population has risen by 16% and the number of employed has risen by only 5.6%. That's quite a success story. Of course, even though median household income is 7.5% lower than it was in 2000, the government expects you to believe that 22 million Americans voluntarily left the labor force because they no longer needed a job. While the number of employed grew by 5.6% over fourteen years, the number of people who left the workforce grew by 31.1%. Over this same time frame the mega-retailers that dominate the landscape added almost 3 billion square feet of selling space, a 25% increase. A critical thinking individual might wonder how this could possibly end well for the retail genius CEOs in glistening corporate office towers from coast to coast.
This entire materialistic orgy of consumerism has been sustained solely with debt peddled by the Wall Street banking syndicate. The average American consumer met their Waterloo in 2008. Bernanke's mission was to save bankers, billionaires and politicians. It was not to save the working middle class. You've been sacrificed at the altar of the .1%. The 0% interest rates were for Jamie Dimon and Lloyd Blankfein. Your credit card interest rate remained between 13% and 21%. So, while you struggle to pay bills with your declining real income, the Wall Street bankers are again generating record profits and paying themselves record bonuses. Profits are so good, they can afford to pay tens of billions in fines for their criminal acts, and still be left with billions to divvy up among their non-prosecuted criminal executives.
Bernanke and his financial elite owners have been able to rig the markets to give the appearance of normalcy, but they cannot rig the demographic time bomb that will cause the death and destruction of our illusory retail paradigm. Demographics cannot be manipulated or altered by the government or mass media. The best they can do is ignore or lie about the facts. The life cycle of a human being is utterly predictable, along with their habits across time. Those under 25 years old have very little income, therefore they have very little spending. Once a job is attained and income levels rise, spending rises along with the increased income. As the person enters old age their income declines and spending on stuff declines rapidly. The media may be ignoring the fact that annual expenditures drop by 40% for those over 65 years old from the peak spending years of 45 to 54, but it doesn't change the fact. They also cannot change the fact that 10,000 Americans will turn 65 every day for the next sixteen years. They also can't change the fact the average Baby Boomer has less than $50,000 saved for retirement and is up to their grey eye brows in debt.
With over 15% of all 25 to 34 year olds living in their parents' basement and those under 25 saddled with billions in student loan debt, the traditional increase in income and spending is DOA for the millennial generation. The hardest hit demographic on the job front during the 2008 through 2014 ongoing recession has been the 45 to 54 year olds in their peak earning and spending years. Combine these demographic developments and you've got a perfect storm for over-built retailers and their egotistical CEOs.
The media continues to peddle the storyline of on-line sales saving the ancient bricks and mortar retailers. Again, the talking head pundits are willfully ignoring basic math. On-line sales account for 6% of total retail sales. If a dying behemoth like JC Penney announces a 20% decline in same store sales and a 20% increase in on-line sales, their total change is still negative 17.6%. And they are still left with 1,100 decaying stores, 100,000 employees, lease payments, debt payments, maintenance costs, utility costs, inventory costs, and pension costs. Their future is so bright they gotta wear a toe tag.
The decades of mal-investment in retail stores was enabled by Greenspan, Bernanke, and their Federal Reserve brethren. Their easy money policies enabled Americans to live far beyond their true means through credit card debt, auto debt, mortgage debt, and home equity debt. This false illusion of wealth and foolish spending led mega-retailers to ignore facts and spread like locusts across the suburban countryside. The debt fueled orgy has run out of steam. All that is left is the largest mountain of debt in human history, a gutted and debt laden former middle class, and thousands of empty stores in future decaying ghost malls haunting the highways and byways of suburbia.
The implications of this long and winding road to ruin are far reaching. Store closings so far have only been a ripple compared to the tsunami coming to right size the industry for a future of declining spending. Over the next five to ten years, tens of thousands of stores will be shuttered. Companies like JC Penney, Sears and Radio Shack will go bankrupt and become historical footnotes. Considering retail employment is lower today than it was in 2002 before the massive retail expansion, the future will see in excess of 1 million retail workers lose their jobs. Bernanke and the Feds have allowed real estate mall owners to roll over non-performing loans and pretend they are generating enough rental income to cover their loan obligations. As more stores go dark, this little game of extend and pretend will come to an end. Real estate developers will be going belly-up and the banking sector will be taking huge losses again. I'm sure the remaining taxpayers will gladly bailout Wall Street again. The facts are not debatable. They can be ignored by the politicians, Ivy League economists, media talking heads, and the willfully ignorant masses, but they do not cease to exist.
"Facts do not cease to exist because they are ignored." – Aldous Huxley
Source: The Burning Platform
There's nothing like a glass of cool, clear water to quench one's thirst. But the next time you or your child reaches for one, you might want to question whether that water is in fact, too toxic to drink. If your water is fluoridated, the answer may well be yes.
For decades, we have been told a lie, a lie that has led to the deaths of hundreds of thousands of Americans and the weakening of the immune systems of tens of millions more. This lie is called fluoridation. A process we were led to believe was a safe and effective method of protecting teeth from decay is in fact a fraud. For decades it's been shown that fluoridation is neither essential for good health nor protective of teeth. What it does is poison the body. We should all at this point be asking how and why public health policy and the American media continue to live with and perpetuate this scientific sham.
The Latest in Fluoride News
Today more than ever, evidence of fluoride's toxicity is entering the public sphere.The summer of 2012 saw the publication of a systematic review and meta-analysis by researchers at Harvard University that explored the link between exposure to fluoride and neurological and cognitive function among children. The report pooled data from over 27 studies- many of them from China- carried out over the course of 22 years. The results, which were published in the journal Environmental Health Sciencesshowed a strong connection between exposure to fluoride in drinking water and decreased IQ scores in children. The team concluded that "the results suggest that fluoride may be a developmental neurotoxicant that affects brain development at exposures much below those that can cause toxicity in adults." 1
The newest scientific data suggest that the damaging effects of fluoride extend to reproductive health as well. A 2013 study published in the journal Archives of Toxicology showed a link between fluoride exposure and male infertility in mice. The study's findings suggest that sodium fluoride impairs the ability of sperm cells in mice to normally fertilize the egg through a process known as chemotaxis. 2 This is the latest in more than 60 scientific studies on animals that have identified an association between male infertility and fluoride exposure.3
Adding more fuel to the fluoride controversy is a recent investigative report by NaturalNews exposing how the chemicals used to fluoridate United States' water systems today are commonly purchased from Chinese chemical plants looking to discard surplus stores of this form of industrial waste. Disturbingly, the report details that some Chinese vendors of fluoride advertise on their website that their product can be used as an "adhesive preservative", an "insecticide" as well as a" flux for soldering and welding".4 One Chinese manufacturer, Shanghai Polymet Commodities Ltd,. which produces fluoride destined for municipal water reserves in the United States, notes on their website that their fluoride is "highly corrosive to human skin and harmful to people's respiratory organs". 5
The Fluoride Phase Out at Home and Abroad
There are many signs in recent years that indicate growing skepticism over fluoridation. The New York Times reported in October 2011 that in the previous four years, about 200 jurisdictions across the USA moved to cease water fluoridation. A panel composed of scientists and health professionals in Fairbanks, Alaska recently recommended ceasing fluoridation of the county water supply after concluding that the addition of fluoride to already naturally-fluoridated reserves could pose health risks to 700,000 residents. The move to end fluoridation would save the county an estimated $205,000 annually. 6
The city of Portland made headlines in 2013 when it voted down a measure to fluoridate its water supply. The citizens of Portland have rejected introducing the chemical to drinking water on three separate occasions since the 1950's. Portland remains the largest city in the United States to shun fluoridation.7
The movement against fluoridation has gained traction overseas as well. In 2013, Israel's Ministry of Health committed to a countrywide phase-out of fluoridation. The decision came after Israel's Supreme Court deemed the existing health regulations requiring fluoridation to be based on science that is "outdated" and "no longer widely accepted."8
Also this year, the government of the Australian state of Queensland eliminated $14 million in funding for its state-wide fluoridation campaign. The decision, which was executed by the Liberal National Party (LNP) government, forced local councils to vote on whether or not to introduce fluoride to their water supplies. Less than two months after the decision came down, several communities including the town of Cairns halted fluoridation. As a result, nearly 200,000 Australians will no longer be exposed to fluoride in their drinking water.9
An ever-growing number of institutions and individuals are questioning the wisdom of fluoridation. At the fore of the movement are thousands of scientific authorities and health care professionals who are speaking out about the hazards of this damaging additive. As of November 2013, a group of over 4549 professionals including 361 dentists and 562 medical doctors have added their names to a petition aimed at ending fluoridation started by the Fluoride Action Network.  Among the prominent signatories are Nobel Laureate Arvid Carlsson and William Marcus, PhD who served as the chief toxicologist of the EPA Water Division.10
The above sampling of recent news items on fluoride brings into sharp focus just how urgent it is to carry out a critical reassessment of the mass fluoridation campaign that currently affects hundreds of millions of Americans. In order to better understand the massive deception surrounding this toxic chemical, we must look back to the sordid history of how fluoride was first introduced.
How to Market a Toxic Waste
"We would not purposely add arsenic to the water supply. And we would not purposely add lead. But we do add fluoride. The fact is that fluoride is more toxic than lead and just slightly less toxic than arsenic." 11
These words of Dr. John Yiamouyiannis may come as a shock to you because, if you're like most Americans, you have positive associations with fluoride. You may envision tooth protection, strong bones, and a government that cares about your dental needs. What you've probably never been told is that the fluoride added to drinking water and toothpaste is a crude industrial waste product of the aluminum and fertilizer industries, and a substance toxic enough to be used as rat poison. How is it that Americans have learned to love an environmental hazard? This phenomenon can be attributed to a carefully planned marketing program begun even before Grand Rapids, Michigan, became the first community to officially fluoridate its drinking water in 1945. 12   As a result of this ongoing campaign, nearly two-thirds of the nation has enthusiastically followed Grand Rapids' example. But this push for fluoridation has less to do with a concern for America's health than with industry's penchant to expand at the expense of our nation's well-being.
The first thing you have to understand about fluoride is that it's the problem child of industry. Its toxicity was recognized at the beginning of the Industrial Revolution, when, in the 1850s iron and copper factories discharged it into the air and poisoned plants, animals, and people.13   The problem was exacerbated in the 1920s when rapid industrial growth meant massive pollution. Medical writer Joel Griffiths explains that "it was abundantly clear to both industry and government that spectacular U.S. industrial expansion ­ and the economic and military power and vast profits it promised ­ would necessitate releasing millions of tons of waste fluoride into the environment."14  Their biggest fear was that "if serious injury to people were established, lawsuits alone could prove devastating to companies, while public outcry could force industry-wide government regulations, billions in pollution-control costs, and even mandatory changes in high-fluoride raw materials and profitable technologies." 15
At first, industry could dispose of fluoride legally only in small amounts by selling it to insecticide and rat poison manufacturers. 16   Then a commercial outlet was devised in the 1930s when a connection was made between water supplies bearing traces of fluoride and lower rates of tooth decay. Griffiths writes that this was not a scientific breakthrough, but rather part of a "public disinformation campaign" by the aluminum industry "to convince the public that fluoride was safe and good." Industry's need prompted Alcoa-funded scientist Gerald J. Cox to announce that "The present trend toward complete removal of fluoride from water may need some reversal." 17   Griffiths writes:
"The big news in Cox's announcement was that this 'apparently worthless by-product' had not only been proved safe (in low doses), but actually beneficial; it might reduce cavities in children. A proposal was in the air to add fluoride to the entire nation's drinking water. While the dose to each individual would be low, 'fluoridation' on a national scale would require the annual addition of hundreds of thousands of tons of fluoride to the country's drinking water.
"Government and industry ­ especially Alcoa ­ strongly supported intentional water fluoridation… [it] made possible a master public relations stroke ­ one that could keep scientists and the public off fluoride's case for years to come. If the leaders of dentistry, medicine, and public health could be persuaded to endorse fluoride in the public's drinking water, proclaiming to the nation that there was a 'wide margin of safety,' how were they going to turn around later and say industry's fluoride pollution was dangerous?
"As for the public, if fluoride could be introduced as a health enhancing substance that should be added to the environment for the children's sake, those opposing it would look like quacks and lunatics….
"Back at the Mellon Institute, Alcoa's Pittsburgh Industrial research lab, this news was galvanic. Alcoa-sponsored biochemist Gerald J. Cox immediately fluoridated some lab rats in a study and concluded that fluoride reduced cavities and that 'The case should be regarded as proved.' In a historic moment in 1939, the first public proposal that the U.S. should fluoridate its water supplies was made ­ not by a doctor, or dentist, but by Cox, an industry scientist working for a company threatened by fluoride damage claims." 18
Once the plan was put into action, industry was buoyant. They had finally found the channel for fluoride that they were looking for, and they were even cheered on by dentists, government agencies, and the public. Chemical Week, a publication for the chemical industry, described the tenor of the times: "All over the country, slide rules are getting warm as waterworks engineers figure the cost of adding fluoride to their water supplies." They are riding a trend urged upon them, by the U.S. Public Health Service, the American Dental Association, the State Dental Health Directors, various state and local health bodies, and vocal women's clubs from coast to coast. It adds up to a nice piece of business on all sides and many firms are cheering the PHS and similar groups as they plump for increasing adoption of fluoridation." 19
Such overwhelming acceptance allowed government and industry to proceed hastily, albeit irresponsibly. The Grand Rapids experiment was supposed to take 15 years, during which time health benefits and hazards were to be studied. In 1946, however, just one year into the experiment, six more U.S. cities adopted the process. By 1947, 87 more communities were treated; popular demand was the official reason for this unscientific haste.
The general public and its leaders did support the cause, but only after a massive government public relations campaign spearheaded by Edward L. Bernays, a nephew of Sigmund Freud. Bernays, a public relations pioneer who has been called "the original spin doctor," 20  was a masterful PR strategist. As a result of his influence, Griffiths writes, "Almost overnight…the popular image of fluoride ­ which at the time was being widely sold as rat and bug poison ­ became that of a beneficial provider of gleaming smiles, absolutely safe, and good for children, bestowed by a benevolent paternal government. Its opponents were permanently engraved on the public mind as crackpots and right-wing loonies." 21
Griffiths explains that while opposition to fluoridation is usually associated with right-wingers, this picture is not totally accurate. He provides an interesting historical perspective on the anti-fluoridation stance:
"Fluoridation attracted opponents from every point on the continuum of politics and sanity. The prospect of the government mass-medicating the water supplies with a well-known rat poison to prevent a nonlethal disease flipped the switches of delusionals across the country ­ as well as generating concern among responsible scientists, doctors, and citizens.
"Moreover, by a fortuitous twist of circumstances, fluoride's natural opponents on the left were alienated from the rest of the opposition. Oscar Ewing, a Federal Security Agency administrator, was a Truman "fair dealer" who pushed many progressive programs such as nationalized medicine. Fluoridation was lumped with his proposals. Inevitably, it was attacked by conservatives as a manifestation of "creeping socialism," while the left rallied to its support. Later during the McCarthy era, the left was further alienated from the opposition when extreme right-wing groups, including the John Birch Society and the Ku Klux Klan, raved that fluoridation was a plot by the Soviet Union and/or communists in the government to poison America's brain cells.
"It was a simple task for promoters, under the guidance of the 'original spin doctor,' to paint all opponents as deranged ­ and they played this angle to the hilt….
"Actually, many of the strongest opponents originally started out as proponents, but changed their minds after a close look at the evidence. And many opponents came to view fluoridation not as a communist plot, but simply as a capitalist-style con job of epic proportions. Some could be termed early environmentalists, such as the physicians George L. Waldbott and Frederick B. Exner, who first documented government-industry complicity in hiding the hazards of fluoride pollution from the public. Waldbott and Exner risked their careers in a clash with fluoride defenders, only to see their cause buried in toothpaste ads." 22
By 1950, fluoridation's image was a sterling one, and there was not much science could do at this point. The Public Health Service was fluoridation's main source of funding as well as its promoter, and therefore caught in a fundamental conflict of interest. 12   If fluoridation were found to be unsafe and ineffective, and laws were repealed, the organization feared a loss of face, since scientists, politicians, dental groups, and physicians unanimously supported it. 23  For this reason, studies concerning its effects were not undertaken. The Oakland Tribune noted this when it stated that "public health officials have often suppressed scientific doubts" about fluoridation.24 Waldbott sums up the situation when he says that from the beginning, the controversy over fluoridating water supplies was "a political, not a scientific health issue."25
The marketing of fluoride continues. In a 1983 letter from the Environmental Protection Agency, then Deputy Assistant Administrator for Water, Rebecca Hammer, writes that the EPA "regards [fluoridation] as an ideal environmental solution to a long-standing problem. By recovering by-product fluosilicic acid from fertilizer manufacturing, water and air pollution are minimized and water utilities have a low-cost source of fluoride available to them." 26    A 1992 policy statement from the Department of Health and Human Services says, "A recent comprehensive PHS review of the benefits and potential health risks of fluoride has concluded that the practice of fluoridating community water supplies is safe and effective." 27
According to the CDC website, about 200 million Americans in 16,500 communities are exposed to fluoridated water. Out of the 50 largest cities in the US, 43 have fluoridated water. 28
To help celebrate fluoride's widespread use, the media recently reported on the 50th anniversary of fluoridation in Grand Rapids. Newspaper articles titled "Fluoridation: a shining public health success" 29  and "After 50 years, fluoride still works with a smile"  30  painted glowing pictures of the practice. Had investigators looked more closely, though, they might have learned that children in Muskegon, Michigan, an unfluoridated "control" city, had equal drops in dental decay. They might also have learned of the other studies that dispute the supposed wonders of fluoride.
The Fluoride Myth Doesn't Hold Water
The big hope for fluoride was its ability to immunize children's developing teeth against cavities. Rates of dental caries were supposed to plummet in areas where water was treated. Yet decades of experience and worldwide research have contradicted this expectation numerous times. Here are just a few examples:
In British Columbia, only 11% of the population drinks fluoridated water, as opposed to 40-70% in other Canadian regions. Yet British Columbia has the lowest rate of tooth decay in Canada. In addition, the lowest rates of dental caries within the province are found in areas that do not have their water supplies fluoridated. 31
According to a Sierra Club study, people in unfluoridated developing nations have fewer dental caries than those living in industrialized nations. As a result, they conclude that "fluoride is not essential to dental health." 32
In 1986-87, the largest study on fluoridation and tooth decay ever was performed. The subjects were 39,000 school children between 5 and 17 living in 84 areas around the country. A third of the places were fluoridated, a third were partially fluoridated, and a third were not. Results indicate no statistically significant differences in dental decay between fluoridated and unfluoridated cities. 33
A World Health Organization survey reports a decline of dental decay in western Europe, which is 98% unfluoridated. They state that western Europe's declining dental decay rates are equal to and sometimes better than those in the U.S. 34
A 1992 University of Arizona study yielded surprising results when they found that "the more fluoride a child drinks, the more cavities appear in the teeth." 35
Although all Native American reservations are fluoridated, children living there have much higher incidences of dental decay and other oral health problems than do children living in other U.S. communities. 36
In light of all the evidence, fluoride proponents now make more modest claims. For example, in 1988, the ADA professed that a 40- to 60% cavity reduction could be achieved with the help of fluoride. Now they claim an 18- to 25% reduction. Other promoters mention a 12% decline in tooth decay.
And some former supporters are even beginning to question the need for fluoridation altogether. In 1990, a National Institute for Dental Research report stated that "it is likely that if caries in children remain at low levels or decline further, the necessity of continuing the current variety and extent of fluoride-based prevention programs will be questioned." 37
Most government agencies, however, continue to ignore the scientific evidence and to market fluoridation by making fictional claims about its benefits and pushing for its expansion. For instance, according to the U.S. Department of Health and Human Services, "National surveys of oral health dating back several decades document continuing decreases in tooth decay in children, adults and senior citizens. Nevertheless, there are parts of the country and particular populations that remain without protection. For these reasons, the U.S. PHS…has set a national goal for the year 2000 that 75% of persons served by community water systems will have access to optimally fluoridated drinking water; currently this figure is just about 60%. The year 2000 target goal is both desirable and yet challenging, based on past progress and continuing evidence of effectiveness and safety of this public health measure." 38
This statement is flawed on several accounts. First, as we've seen, research does not support the effectiveness of fluoridation for preventing tooth disease. Second, purported benefits are supposedly for children, not adults and senior citizens. At about age 13, any advantage fluoridation might offer comes to an end, and less than 1% of the fluoridated water supply reaches this population.  And third, fluoridation has never been proven safe. On the contrary, several studies directly link fluoridation to skeletal fluorosis, dental fluorosis, and several rare forms of cancer. This alone should frighten us away from its use.
Biological Safety Concerns
Only a small margin separates supposedly beneficial fluoride levels from amounts that are known to cause adverse effects. Dr. James Patrick, a former antibiotics research scientist at the National Institutes of Health, describes the predicament:
"[There is] a very low margin of safety involved in fluoridating water. A concentration of about 1 ppm is recommended…in several countries, severe fluorosis has been documented from water supplies containing only 2 or 3 ppm. In the development of drugs…we generally insist on a therapeutic index (margin of safety) of the order of 100; a therapeutic index of 2 or 3 is totally unacceptable, yet that is what has been proposed for public water supplies."39 
Other countries argue that even 1 ppm is not a safe concentration. Canadian studies, for example, imply that children under three should have no fluoride whatsoever. The Journal of the Canadian Dental Association states that "Fluoride supplements should not be recommended for children less than 3 years old." 40   Since these supplements contain the same amount of fluoride as water does, they are basically saying that children under the age of three shouldn't be drinking fluoridated water at all, under any circumstances. Japan has reduced the amount of fluoride in their drinking water to one-eighth of what is recommended in the U.S. Instead of 1 milligram per liter, they use less than 15 hundredths of a milligram per liter as the upper limit allowed. 41
Even supposing that low concentrations are safe, there is no way to control how much fluoride different people consume, as some take in a lot more than others. For example, laborers, athletes, diabetics, and those living in hot or dry regions can all be expected to drink more water, and therefore more fluoride (in fluoridated areas) than others. 42   Due to such wide variations in water consumption, it is impossible to scientifically control what dosage of fluoride a person receives via the water supply.43
Another concern is that fluoride is not found only in drinking water; it is everywhere. Fluoride is found in foods that are processed with it, which, in the United States, include nearly all bottled drinks and canned foods. 44  Researchers writing in The Journal of Clinical Pediatric Dentistry have found that fruit juices, in particular, contain significant amounts of fluoride. In one study, a variety of popular juices and juice blends were analyzed and it was discovered that 42% of the samples examined had more than l ppm of fluoride, with some brands of grape juice containing much higher levels ­ up to 6.8 ppm! The authors cite the common practice of using fluoride-containing insecticide in growing grapes as a factor in these high levels, and they suggest that the fluoride content of beverages be printed on their labels, as is other nutritional information. 45  Considering how much juice some children ingest, and the fact that youngsters often insist on particular brands that they consume day after day, labeling seems like a prudent idea. But beyond this is the larger issue that this study brings up: Is it wise to subject children and others who are heavy juice drinkers to additional fluoride in their water?
Here's a little-publicized reality: Cooking can greatly increase a food's fluoride content. Peas, for example, contain 12 micrograms of fluoride when raw and 1500 micrograms after they are cooked in fluoridated water, which is a tremendous difference. Also, we should keep in mind that fluoride is an ingredient in pharmaceuticals, aerosols, insecticides, and pesticides.
And of course, toothpastes. It's interesting to note that in the 1950s, fluoridated toothpastes were required to carry warnings on their labels saying that they were not to be used in areas where water was already fluoridated. Crest toothpaste went so far as to write: "Caution: Children under 6 should not use Crest." These regulations were dropped in 1958, although no new research was available to prove that the overdose hazard no longer existed. 46
Today, common fluoride levels in toothpaste are 1000 ppm. Research chemist Woodfun Ligon notes that swallowing a small amount adds substantially to fluoride intake. 47 Dentists say that children commonly ingest up to 0.5 mg of fluoride a day from toothpaste. 48
This inevitably raises another issue: How safe is all this fluoride? According to scientists and informed doctors, such as Dr. John Lee, it is not safe at all. Dr. Lee first took an anti-fluoridation stance back in 1972, when as chairman of an environmental health committee for a local medical society, he was asked to state their position on the subject. He stated that after investigating the references given by both pro- and anti-fluoridationists, the group discovered three important things:
"One, the claims of benefit of fluoride, the 60% reduction of cavities, was not established by any of these studies. Two, we found that the investigations into the toxic side effects of fluoride have not been done in any way that was acceptable. And three, we discovered that the estimate of the amount of fluoride in the food chain, in the total daily fluoride intake, had been measured in 1943, and not since then. By adding the amount of fluoride that we now have in the food chain, which comes from food processing with fluoridated water, plus all the fluoridated toothpaste that was not present in 1943, we found that the daily intake of fluoride was far in excess of what was considered optimal." 49
What happens when fluoride intake exceeds the optimal? The inescapable fact is that this substance has been associated with severe health problems, ranging from skeletal and dental fluorosis to bone fractures, to fluoride poisoning, and even to cancer.
Skeletal Fluorosis
When fluoride is ingested, approximately 93% of it is absorbed into the bloodstream. A good part of the material is excreted, but the rest is deposited in the bones and teeth, and is capable of causing a crippling skeletal fluorosis. This is a condition that can damage the musculoskeletal and nervous systems and result in muscle wasting, limited joint motion, spine deformities, and calcification of the ligaments, as well as neurological deficits.
Large numbers of people in Japan, China, India, the Middle East, and Africa have been diagnosed with skeletal fluorosis from drinking naturally fluoridated water. In India alone, nearly a million people suffer from the affliction. 39   While only a dozen cases of skeletal fluorosis have been reported in the United States, Chemical and Engineering News states that "critics of the EPA standard speculate that there probably have been many more cases of fluorosis ­ even crippling fluorosis ­ than the few reported in the literature because most doctors in the U.S. have not studied the disease and do not know how to diagnose it." 50
Radiologic changes in bone occur when fluoride exposure is 5 mg/day, according to the late Dr. George Waldbott, author of Fluoridation: The Great Dilemma. While this 5 mg/day level is the amount of fluoride ingested by most people living in fluoridated areas, 51   the number increases for diabetics and laborers, who can ingest up to 20 mg of fluoride daily. In addition, a survey conducted by the Department of Agriculture shows that 3% of the U.S. population drinks 4 liters or more of water every day. If these individuals live in areas where the water contains a fluoride level of 4 ppm, allowed by the EPA, they are ingesting 16 mg/day from the consumption of water alone, and are thus at greater risk for getting skeletal fluorosis. 52
Dental Fluorosis
According to a 1989 National Institute for Dental Research study, 1-2% of children living in areas fluoridated at 1 ppm develop dental fluorosis, that is, permanently stained, brown mottled teeth. Up to 23% of children living in areas naturally fluoridated at 4 ppm develop severe dental fluorosis. 53  Other research gives higher figures. The publication Health Effects of Ingested Fluoride, put out by the National Academy of Sciences, reports that in areas with optimally fluoridated water (1 ppm, either natural or added), dental fluorosis levels in recent years ranged from 8 to 51%. Recently, a prevalence of slightly over 80% was reported in children 12-14 years old in Augusta, Georgia.
Fluoride is a noteworthy chemical additive in that its officially acknowledged benefit and damage levels are about the same. Writing in The Progressive, science journalist Daniel Grossman elucidates this point: "Though many beneficial chemicals are dangerous when consumed at excessive levels, fluoride is unique because the amount that dentists recommend to prevent cavities is about the same as the amount that causes dental fluorosis." 54   Although the American Dental Association and the government consider dental fluorosis only a cosmetic problem, the American Journal of Public Health says that "…brittleness of moderately and severely mottled teeth may be associated with elevated caries levels." 45   In other words, in these cases the fluoride is causing the exact problem that it's supposed to prevent. Yiamouyiannis adds, "In highly naturally-fluoridated areas, the teeth actually crumble as a result. These are the first visible symptoms of fluoride poisoning." 55
Also, when considering dental fluorosis, there are factors beyond the physical that you can't ignore ­ the negative psychological effects of having moderately to severely mottled teeth. These were recognized in a 1984 National Institute of Mental Health panel that looked into this problem. 
A telling trend is that TV commercials for toothpaste, and toothpaste tubes themselves, are now downplaying fluoride content as a virtue. This was noted in an article in the Sarasota/Florida ECO Report, 56 whose author, George Glasser, feels that manufacturers are distancing themselves from the additive because of fears of lawsuits. The climate is ripe for these, and Glasser points out that such a class action suit has already been filed in England against the manufacturers of fluoride-containing products on behalf of children suffering from dental fluorosis.
Bone Fractures
At one time, fluoride therapy was recommended for building denser bones and preventing fractures associated with osteoporosis. Now several articles in peer-reviewed journals suggest that fluoride actually causes more harm than good, as it is associated with bone breakage. Three studies reported in The Journal of the American Medical Association showed links between hip fractures and fluoride. 575859 Findings here were, for instance, that there is "a small but significant increase in the risk of hip fractures in both men and women exposed to artificial fluoridation at 1 ppm."   In addition, the New England Journal of Medicine reports that people given fluoride to cure their osteoporosis actually wound up with an increased nonvertebral fracture rate. 60  Austrian researchers have also found that fluoride tablets make bones more susceptible to fractures.61 The U.S. National Research Council states that the U.S. hip fracture rate is now the highest in the world. 62
Louis V. Avioli, professor at the Washington University School of Medicine, says in a 1987 review of the subject: "Sodium fluoride therapy is accompanied by so many medical complications and side effects that it is hardly worth exploring in depth as a therapeutic mode for postmenopausal osteoporosis, since it fails to decrease the propensity for hip fractures and increases the incidence of stress fractures in the extremities." 63
Fluoride Poisoning
In May 1992, 260 people were poisoned, and one man died, in Hooper Bay, Alaska, after drinking water contaminated with 150 ppm of fluoride. The accident was attributed to poor equipment and an unqualified operator. 55   Was this a fluke? Not at all. Over the years, the CDC has recorded several incidents of excessive fluoride permeating the water supply and sickening or killing people. We don't usually hear about these occurrences in news reports, but interested citizens have learned the truth from data obtained under the Freedom of Information Act. Here is a partial list of toxic spills we have not been told about:
July 1993 ­ Chicago, Illinois: Three dialysis patients died and five experienced toxic reactions to the fluoridated water used in the treatment process. The CDC was asked to investigate, but to date there have been no press releases.
May 1993 ­ Kodiak, Alaska (Old Harbor): The population was warned not to consume water due to high fluoride levels. They were also cautioned against boiling the water, since this concentrates the substance and worsens the danger. Although equipment appeared to be functioning normally, 22-24 ppm of fluoride was found in a sample.
July 1992 ­ Marin County, California: A pump malfunction allowed too much fluoride into the Bon Tempe treatment plant. Two million gallons of fluoridated water were diverted to Phoenix Lake, elevating the lake surface by more than two inches and forcing some water over the spillway.
December 1991 ­ Benton Harbor, Michigan: A faulty pump allowed approximately 900 gallons of hydrofluosilicic acid to leak into a chemical storage building at the water plant. City engineer Roland Klockow stated, "The concentrated hydrofluosilicic acid was so corrosive that it ate through more than two inches of concrete in the storage building." This water did not reach water consumers, but fluoridation was stopped until June 1993. The original equipment was only two years old.
July 1991 ­ Porgate, Michigan: After a fluoride injector pump failed, fluoride levels reached 92 ppm and resulted in approximately 40 children developing abdominal pains, sickness, vomiting, and diarrhea at a school arts and crafts show.
November 1979 ­ Annapolis, Maryland: One patient died and eight became ill after renal dialysis treatment. Symptoms included cardiac arrest (resuscitated), hypotension, chest pain, difficulty breathing, and a whole gamut of intestinal problems. Patients not on dialysis also reported nausea, headaches, cramps, diarrhea, and dizziness. The fluoride level was later found to be 35 ppm; the problem was traced to a valve at a water plant that had been left open all night. 64
Instead of addressing fluoridation's problematic safety record, officials have chosen to cover it up. For example, the ADA says in one booklet distributed to health agencies that "Fluoride feeders are designed to stop operating when a malfunction occurs… so prolonged over-fluoridation becomes a mechanical impossibility."    In addition, the information that does reach the population after an accident is woefully inaccurate. A spill in Annapolis, Maryland, placed thousands at risk, but official reports reduced the number to eight. 65  Perhaps officials are afraid they will invite more lawsuits like the one for $480 million by the wife of a dialysis patient who became brain-injured as the result of fluoride poisoning.
Not all fluoride poisoning is accidental. For decades, industry has knowingly released massive quantities of fluoride into the air and water. Disenfranchised communities, with people least able to fight back, are often the victims. Medical writer Joel Griffiths relays this description of what industrial pollution can do, in this case to a devastatingly poisoned Indian reservation:
"Cows crawled around the pasture on their bellies, inching along like giant snails. So crippled by bone disease they could not stand up, this was the only way they could graze. Some died kneeling, after giving birth to stunted calves. Others kept on crawling until, no longer able to chew because their teeth had crumbled down to the nerves, they began to starve…." They were the cattle of the Mohawk Indians on the New York-Canadian St. Regis Reservation during the period 1960-1975, when industrial pollution devastated the herd ­ and along with it, the Mohawks' way of life….Mohawk children, too, have shown signs of damage to bones and teeth." 66
Mohawks filed suit against the Reynolds Metals Company and the Aluminum Company of America (Alcoa) in 1960, but ended up settling out of court, where they received $650,000 for their cows. 67
Fluoride is one of industry's major pollutants, and no one remains immune to its effects. In 1989, 155,000 tons were being released annually into the air,    and 500,000 tons a year were disposed of in our lakes, rivers, and oceans. 68

Cancer
Numerous studies demonstrate links between fluoridation and cancer; however, agencies promoting fluoride consistently refute or cover up these findings.
In 1977, Dr. John Yiamouyiannis and Dr. Dean Burk, former chief chemist at the National Cancer Institute, released a study that linked fluoridation to 10,000 cancer deaths per year in the U.S. Their inquiry, which compared cancer deaths in the ten largest fluoridated American cities to those in the ten largest unfluoridated cities between 1940 and 1950, discovered a 5% greater rate in the fluoridated areas. 69  The NCI disputed these findings, since an earlier analysis of theirs apparently failed to pick up these extra deaths. Federal authorities claimed that Yiamouyiannis and Burk were in error, and that any increase was caused by statistical changes over the years in age, gender, and racial composition. 70
In order to settle the question of whether or not fluoride is a carcinogen, a Congressional subcommittee instructed the National Toxicology Program (NTP) to perform another investigation. 71  That study, due in 1980, was not released until 1990. However, in 1986, while the study was delayed, the EPA raised the standard fluoride level in drinking water from 2.4 to 4 ppm. 72   After this step, some of the government's own employees in NFFE Local 2050 took what the Oakland Tribune termed the "remarkable step of denouncing that action as political." 73
When the NTP study results became known in early 1990, union president Dr. Robert Carton, who works in the EPA's Toxic Substances Division, published a statement. It read, in part: "Four years ago, NFFE Local 2050, which represents all 1100 professionals at EPA headquarters, alerted then Administrator Lee Thomas to the fact that the scientific support documents for the fluoride in drinking water standard were fatally flawed. The fluoride juggernaut proceeded as it apparently had for the last 40 years ­ without any regard for the facts or concern for public health.
"EPA raised the allowed level of fluoride before the results of the rat/mouse study ordered by Congress in 1977 was complete. Today, we find out how irresponsible that decision was. The results reported by NTP, and explained today by Dr. Yiamouyiannis, are, as he notes, not surprising considering the vast amount of data that caused the animal study to be conducted in the first place. The results are not surprising to NFFE Local 2050 either. Four years ago we realized that the claim that there was no evidence that fluoride could cause genetic effects or cancer could not be supported by the shoddy document thrown together by the EPA contractor.
"It was apparent to us that EPA bowed to political pressure without having done an in-depth, independent analysis, using in-house experts, of the currently existing data that show fluoride causes genetic effects, promotes the growth of cancerous tissue, and is likely to cause cancer in humans. If EPA had done so, it would have been readily apparent ­ as it was to Congress in 1977 ­ that there were serious reasons to believe in a cancer threat.
"The behavior by EPA in this affair raises questions about the integrity of science at EPA and the role of professional scientists, lawyers and engineers who provide the interpretation of the available data and the judgements necessary to protect the public health and the environment. Are scientists at EPA there to arrange facts to fit preconceived conclusions? Does the Agency have a responsibility to develop world-class experts in the risks posed by chemicals we are exposed to every day, or is it permissible for EPA to cynically shop around for contractors who will provide them the 'correct' answers?" 74
What were the NTP study results? Out of 130 male rats that ingested 45 to 79 ppm of fluoride, 5 developed osteosarcoma, a rare bone cancer. There were cases, in both males and females at those doses, of squamous cell carcinoma in the mouth. 75  Both rats and mice had dose-related fluorosis of the teeth, and female rats suffered osteosclerosis of the long bones.76
When Yiamouyiannis analyzed the same data, he found mice with a particularly rare form of liver cancer, known as hepatocholangiocarcinoma. This cancer is so rare, according to Yiamouyiannis, that the odds of its appearance in this study by chance are 1 in 2 million in male mice and l in 100,000 in female mice.    He also found precancerous changes in oral squamous cells, an increase in squamous cell tumors and cancers, and thyroid follicular cell tumors as a result of increasing levels of fluoride in drinking water. 77
A March 13, 1990, New York Times article commented on the NTP findings: "Previous animal tests suggesting that water fluoridation might pose risks to humans have been widely discounted as technically flawed, but the latest investigation carefully weeded out sources of experimental or statistical error, many scientists say, and cannot be discounted." 78  In the same article, biologist Dr. Edward Groth notes: "The importance of this study…is that it is the first fluoride bioassay giving positive results in which the latest state-of-the-art procedures have been rigorously applied. It has to be taken seriously." 71
On February 22, 1990, the Medical Tribune, an international medical news weekly received by 125,000 doctors, offered the opinion of a federal scientist who preferred to remain anonymous:
"It is difficult to see how EPA can fail to regulate fluoride as a carcinogen in light of what NTP has found. Osteosarcomas are an extremely unusual result in rat carcinogenicity tests. Toxicologists tell me that the only other substance that has produced this is radium….The fact that this is a highly atypical form of cancer implicates fluoride as the cause. Also, the osteosarcomas appeared to be dose-related, and did not occur in controls, making it a clean study." 79
Public health officials were quick to assure a concerned public that there was nothing to worry about! The ADA said the occurrence of cancers in the lab may not be relevant to humans since the level of fluoridation in the experimental animals' water was so high. 80   But the Federal Register, which is the handbook of government practices, disagrees: "The high exposure of experimental animals to toxic agents is a necessary and valid method of discovering possible carcinogenic hazards in man. To disavow the findings of this test would be to disavow those of all such tests, since they are all conducted according to this standard." 73   As a February 5, 1990, Newsweek article pointed out, "such megadosing is standard toxicological practice. It's the only way to detect an effect without using an impossibly large number of test animals to stand in for the humans exposed to the substance." 81 And as the Safer Water Foundation explains, higher doses are generally administered to test animals to compensate for the animals' shorter life span and because humans are generally more vulnerable than test animals on a body-weight basis. 82
Several other studies link fluoride to genetic damage and cancer. An article in Mutation Research says that a study by Proctor and Gamble, the very company that makes Crest toothpaste, did research showing that 1 ppm fluoride causes genetic damage.83 Results were never published but Proctor and Gamble called them "clean," meaning animals were supposedly free of malignant tumors. Not so, according to scientists who believe some of the changes observed in test animals could be interpreted as precancerous. 84   Yiamouyiannis says the Public Health Service sat on the data, which were finally released via a Freedom of Information Act request in 1989. "Since they are biased, they have tried to cover up harmful effects," he says. "But the data speaks for itself. Half the amount of fluoride that is found in the New York City drinking water causes genetic damage." 46
A National Institutes of Environmental Health Sciences publication, Environmental and Molecular Mutagenesis, also linked fluoride to genetic toxicity when it stated that "in cultured human and rodent cells, the weight of evidence leads to the conclusion that fluoride exposure results in increased chromosome aberrations." 85 The result of this is not only birth defects but the mutation of normal cells into cancer cells. The Journal of Carcinogenesis further states that "fluoride not only has the ability to transform normal cells into cancer cells but also to enhance the cancer-causing properties of other chemicals." 86
Surprisingly, the PHS put out a report called Review of fluoride: benefits and risks, in which they showed a substantially higher incidence of bone cancer in young men exposed to fluoridated water compared to those who were not. The New Jersey Department of Health also found that the risk of bone cancer was about three times as high in fluoridated areas as in nonfluoridated areas. 87
Despite cover-up attempts, the light of knowledge is filtering through to some enlightened scientists. Regarding animal test results, the director of the U.S. National Institute of Environmental Health Sciences, James Huff, does say that "the reason these animals got a few osteosarcomas was because they were given fluoride…Bone is the target organ for fluoride."  Toxicologist William Marcus adds that "fluoride is a carcinogen by any standard we use. I believe EPA should act immediately to protect the public, not just on the cancer data, but on the evidence of bone fractures, arthritis, mutagenicity, and other effects." 88
The Challenge of Eliminating Fluoride
Given all the scientific challenges to the idea of the safety of fluoride, why does it remain a protected contaminant? As Susan Pare of the Center for Health Action asks, "…even if fluoride in the water did reduce tooth decay, which it does not, how can the EPA allow a substance more toxic than Alar, red dye #3, and vinyl chloride to be injected purposely into drinking water?" 89
This is certainly a logical question and, with all the good science that seems to exist on the subject, you would think that there would be a great deal of interest in getting fluoride out of our water supply. Unfortunately, that hasn't been the case. As Dr. William Marcus, a senior science advisor in the EPA's Office of Drinking Water, has found, the top governmental priority has been to sweep the facts under the rug and, if need be, to suppress truth-tellers. Marcus explains 90  that fluoride is one of the chemicals the EPA specifically regulates, and that he was following the data coming in on fluoride very carefully when a determination was going to be made on whether the levels should be changed. He discovered that the data were not being heeded. But that was only the beginning of the story for him. Marcus recounts what happened:
"The studies that were done by Botel Northwest showed that there was an increased level of bone cancer and other types of cancer in animals….in that same study, there were very rare liver cancers, according to the board-certified veterinary pathologists at the contractor, Botel. Those really were very upsetting because they were hepatocholangeal carcinomas, very rare liver cancers….Then there were several other kinds of cancers that were found in the jaw and other places.
"I felt at that time that the reports were alarming. They showed that the levels of fluoride that can cause cancers in animals are actually lower than those levels ingested in people (who take lower amounts but for longer periods of time).
"I went to a meeting that was held in Research Triangle Park, in April 1990, in which the National Toxicology Program was presenting their review of the study. I went with several colleagues of mine, one of whom was a board-certified veterinary pathologist who originally reported hepatocholangeal carcinoma as a separate entity in rats and mice. I asked him if he would look at the slides to see if that really was a tumor or if the pathologists at Botel had made an error. He told me after looking at the slides that, in fact, it was correct.
"At the meeting, every one of the cancers reported by the contractor had been downgraded by the National Toxicology Program. I have been in the toxicology business looking at studies of this nature for nearly 25 years and I have never before seen every single cancer endpoint downgraded…. I found that very suspicious and went to see an investigator in the Congress at the suggestion of my friend, Bob Carton. This gentleman and his staff investigated very thoroughly and found out that the scientists at the National Toxicology Program down at Research Triangle Park had been coerced by their superiors to change their findings."91
Once Dr. Marcus acted on his findings, something ominous started to happen in his life: "…I wrote an internal memorandum and gave it to my supervisors. I waited for a month without hearing anything. Usually, you get a feedback in a week or so. I wrote another memorandum to a person who was my second-line supervisor explaining that if there was even a slight chance of increased cancer in the general population, since 140 million people were potentially ingesting this material, that the deaths could be in the many thousands. Then I gave a copy of the memorandum to the Fluoride Work Group, who waited some time and then released it to the press.
"Once it got into the press all sorts of things started happening at EPA. I was getting disciplinary threats, being isolated, and all kinds of things which ultimately resulted in them firing me on March 15, 1992." 
In order to be reinstated at work, Dr. Marcus took his case to court. In the process, he learned that the government had engaged in various illegal activities, including 70 felony counts, in order to get him fired. At the same time, those who committed perjury were not held accountable for it. In fact, they were rewarded for their efforts:
"When we finally got the EPA to the courtroom…they admitted to doing several things to get me fired. We had notes of a meeting…that showed that fluoride was one of the main topics discussed and that it was agreed that they would fire me with the help of the Inspector General. When we got them on the stand and showed them the memoranda, they finally remembered and said, oh yes, we lied about that in our previous statements.
"Then…they admitted to shredding more than 70 documents that they had in hand ­ Freedom of Information requests. That's a felony…. In addition, they charged me with stealing time from the government. They…tried to show…that I had been doing private work on government time and getting paid for it. When we came to court, I was able to show that the time cards they produced were forged, and forged by the Inspector General's staff…." 
For all his efforts, Dr. Marcus was rehired, but nothing else has changed: "The EPA was ordered to rehire me, which they did. They were given a whole series of requirements to be met, such as paying me my back pay, restoring my leave, privileges, and sick leave and annual leave. The only thing they've done is put me back to work. They haven't given me any of those things that they were required to do."92
What is at the core of such ruthless tactics? John Yiamouyiannis feels that the central concern of government is to protect industry, and that the motivating force behind fluoride use is the need of certain businesses to dump their toxic waste products somewhere. They try to be inconspicuous in the disposal process and not make waves. "As is normal, the solution to pollution is dilution. You poison everyone a little bit rather than poison a few people a lot. This way, people don't know what's going on."
Since the Public Health Service has promoted the fluoride myth for over 50 years, they're concerned about protecting their reputation. So scientists like Dr. Marcus, who know about the dangers, are intimidated into keeping silent. Otherwise, they jeopardize their careers. Dr. John Lee elaborates: "Back in 1943, the PHS staked their professional careers on the benefits and safety of fluoride. It has since become bureaucratized. Any public health official who criticizes fluoride, or even hints that perhaps it was an unwise decision, is at risk of losing his career entirely. This has happened time and time again. Public health officials such as Dr. Gray in British Columbia and Dr. Colquhoun in New Zealand found no benefit from fluoridation. When they reported these results, they immediately lost their careers…. This is what happens ­ the public health officials who speak out against fluoride are at great risk of losing their careers on the spot." 
Yiamouyiannis adds that for the authorities to admit that they're wrong would be devastating. "It would show that their reputations really don't mean that much…. They don't have the scientific background. As Ralph Nader once said, if they admit they're wrong on fluoridation, people would ask, and legitimately so, what else have they not told us right?" 
Accompanying a loss in status would be a tremendous loss in revenue. Yiamouyiannis points out that "the indiscriminate careless handling of fluoride has a lot of companies, such as Exxon, U.S. Steel, and Alcoa, making tens of billions of dollars in extra profits at our expense…. For them to go ahead now and admit that this is bad, this presents a problem, a threat, would mean tens of billions of dollars in lost profit because they would have to handle fluoride properly. Fluoride is present in everything from phosphate fertilizers to cracking agents for the petroleum industry." 
Fluoride could only be legally disposed of at a great cost to industry. As Dr. Bill Marcus explains, "There are prescribed methods for disposal and they're very expensive. Fluoride is a very potent poison. It's a registered pesticide, used for killing rats or mice…. If it were to be disposed of, it would require a class-one landfill. That would cost the people who are producing aluminum or fertilizer about $7000+ per 5000- to 6000-gallon truckload to dispose of it. It's highly corrosive." 
Another problem is that the U.S. judicial system, even when convinced of the dangers, is powerless to change policy. Yiamouyiannis tells of his involvement in court cases in Pennsylvania and Texas in which, while the judges were convinced that fluoride was a health hazard, they did not have the jurisdiction to grant relief from fluoridation. That would have to be done, it was ultimately found, through the legislative process.    Interestingly, the judiciary seems to have more power to effect change in other countries. Yiamouyiannis states that when he presented the same technical evidence in Scotland, the Scottish court outlawed fluoridation based on the evidence.
Indeed, most of Western Europe has rejected fluoridation on the grounds that it is unsafe. In 1971, after 11 years of testing, Sweden's Nobel Medical Institute recommended against fluoridation, and the process was banned.93 The Netherlands outlawed the practice in 1976, after 23 years of tests. France decided against it after consulting with its Pasteur Institute64   and West Germany, now Germany, rejected the practice because the recommended dosage of 1 ppm was "too close to the dose at which long-term damage to the human body is to be expected." 84   Dr. Lee sums it up: "All of western Europe, except one or two test towns in Spain, has abandoned fluoride as a public health plan. It is not put in the water anywhere. They all established test cities and found that the benefits did not occur and the toxicity was evident."94
Isn't it time the United States followed Western Europe's example? While the answer is obvious, it is also apparent that government policy is unlikely to change without public support. We therefore must communicate with legislators, and insist on one of our most precious resources ­ pure, unadulterated drinking water. Yiamouyiannis urges all American people to do so, pointing out that public pressure has gotten fluoride out of the water in places like Los Angeles; Newark and Jersey City in New Jersey; and 95Bedford, Massachusetts. 46   He emphasizes the immediacy of the problem: "There is no question with regard to fluoridation of public water supplies. It is absolutely unsafe…and should be stopped immediately. This is causing more destruction to human health than any other single substance added purposely or inadvertently to the water supply. We're talking about 35,000 excess deaths a year…10,000 cancer deaths a year…130 million people who are being chronically poisoned. We're not talking about dropping dead after drinking a glass of fluoridated water…. It takes its toll on human health and life, glass after glass." 96
There is also a moral issue in the debate that has largely escaped notice. According to columnist James Kilpatrick, it is "the right of each person to control the drugs he or she takes." Kilpatrick calls fluoridation compulsory mass medication, a procedure that violates the principles of medical ethics. 97   A New York Times editorial agrees:
"In light of the uncertainty, critics [of fluoridation] argue that administrative bodies are unjustified in imposing fluoridation on communities without obtaining public consent…. The real issue here is not just the scientific debate. The question is whether any establishment has the right to decide that benefits outweigh risks and impose involuntary medication on an entire population. In the case of fluoridation, the dental establishment has made opposition to fluoridation seem intellectually disreputable. Some people regard that as tyranny." 98
Source: Dr. Gary Null, PhD
Does anyone in the United States understand or comprehend what America will look like in 2050 "IF" we continue endless immigration into our country? Does any leader possess an inkling of the ramifications of adding the projected 100 million immigrants, their kids and chain-migrated relatives?
That's correct, at the current rate of immigration legalized by the 1986 Reagan amnesty, we continue on course to add 100 million immigrants from all over the world. They arrive legally at 1.0 million annually. They birth 900,000 babies among their numbers annually. (Source: Dr. Steven Camorata, www.cis.org) With chain migration, that means each "new" American may invite 10 of his or her relatives to join them with "family-reunification." If the current S744 amnesty bill passes, your US Congress jumped that 1.0 million to 2.0 million legal immigrants annually.
Do the math! Any way you cut it, that means America will experience an avalanche, a human tsunami, or simply the biggest wave of humanity ever to hit our country or any country, ever. We will grow from our current 316 million to well over 438 million people within 37 years. The extra 38 million will come from our own "population momentum." These figures stem from our country reaching 300 million in October of 2007. We grow by 3.1 million annually.
What's it going to look like? Answer: it will become ugly on multiple levels—environmentally, sociologically, linguistically, culturally, quality of life and downgraded standard of living—for starters. Parts 1 through 5 will cover what we face.
First of all, 100 million immigrants will equal our adding 20 of our most populated cities. Think of it: we will add another New York City, Detroit, Atlanta, Miami, Chicago, Denver, Houston, Dallas, Phoenix, Los Angeles, San Francisco, Seattle and eight other American cities.
We face watering 100 million more people, housing them, transporting them, warming them, feeding them and finding jobs for them.
Today in 2013, seven states face shortages: Georgia, Florida, Texas, New Mexico, Arizona, Nevada and California. But Georgia will grow from 8.2 million to 16.4 million. Florida expects to grow from 18 million to 36 million. For the whopper fact of all, California expects to jump from 38 million to 58 million.
Our cities face resembling present-day Mumbai, India; or Tokyo, Japan; or Paris, France; or Shanghai, China—bursting at the seams with 50 to100 mile traffic jams, people smooched into 200 square foot apartments rising out of the ground like mindless stalactites.
Our rivers will run with endless chemicals from industrial, farm, human and acid rain pollution. Our National Parks will become so crowded that you will be forced to draw a lottery number in order to visit them.
Every last bit of arable land and wildreness will be destroyed by what scientists call "ecological footprint." In Ethiopia, it takes .4 (4/10ths) of an acre of land to feed, water and house a person. In the USA, it takes 25.4 acres of land to support one person. (Source:www.allspecis.org)
With those 100 million immigrants, we must destroy 2.54 BILLION acres of land. That, in turn, guarantees accelerating our current 250 species suffering extinction annually in the lower 48 to double that number which will mean 5,000 species a year suffering extinction at the hands of our encroachment on the natural world.
As those enormous human numbers impact the carbon footprint and impact the "water footprint", we face water predicament that will become unsolvable and irreversible. We face water wars, water confrontations, water irrigation problems heretofore never imagined.
Our giant aquifers like the Ogallala will dry up leaving us with no irrigation of our corn, wheat and hay fields.
We incorporate a Faustian Bargain in 2013 to reap a Hobson's Choice in 2050—a scant 37 years from now.
Our quality of life cannot help but degrade into severe limitations as to hunting, fishing, wildlife extermination, energy exhaustion and resource depletion.
Let's talk about energy: we hit Peak Oil in 2011. We face the last 50 percent of all oil remaining on the planet. It takes more energy units to pump it and less energy units out of the ground. Finally, at some point, we will be left with little oil at staggering prices—but a 438 million population to feed. Of sobering note, the world will have added 3.1 billion humans to feed, to this nightmare extends beyond our borders.
How about the environment? Anybody want to guess how much damage our carbon footprint will wreak havoc on our oceans with acidification and warming of the waters? My guess: we face annual Hurricane Sandy's and Katrina's. More tornadoes will mow humans down at an outstanding rate.
Additionally: I've only covered the tip of the iceberg of what we bequeath to our children.
As I sit here with the scientific facts, my own world travels having seen the 12 largest cities on the planet and my own scientific experiences in Antarctica—I am appalled that the American people and our leaders gallop into this added 100 million more immigrants without so much as a shout, whimper or cry.
Our kids will curse our stupidity, arrogance and outright disregard for their futures. My own two U.S. Senators understand what we face because I spent 45 minutes explaining the facts to their staffs, but they voted to add 2.0 million legal immigrants annually to make our fate arrive even faster than 37 years.
My guess: our leaders resemble intellectual lunatics. Our people resemble the dumbest sheep on the planet.
Finally, why am I one of the few Americans who "sees" this so clearly? Why aren't there tens of millions of Americans who "see" and take it to "60 Minutes" ; "Charlie Rose" ; "Today Show" ; "DateLine" ; "Good Morning America" ; Scott Pelley, Diane Sawyer, Brian Williams, Wolf Blitzer, Kelly Mygen, Shepard Smith and every other media leader? Why don't we demand a national discussion?
If we refuse to act, remain too apathetic to act, or don't act—the S744 Amnesty Bill will pass and add that 100 million immigrants to this country in a blink of time. God help our children when they inherit our legacy of 100 million immigrants.
You know, in spite of the visit from The Bone Lady when I was just three years old, and all the grim foreshadowing that she downloaded to me via direct intuition, I always held out hope that humanity could or would somehow turn things around on this planet, and snatch victory from the jaws of defeat.
As long as there is breath there is always hope, that was my thinking for a long time, but I am no longer so sanguine.
As one of my friends recently remarked to me, there is, indeed, real evil abroad in this world. I don't know how else to explain the wickedness of what is happening at Fukushima, in Japan, where the situation with the exploded and/or melted down nuclear reactors just goes from frightfully dire to unimaginably worse.
I frequently check the developments there at www.enenews.com and the latest news is very disturbing. I said from the outset, in the spring of 2011, that Tokyo would be evacuated. I still believe that to be inevitable. It is possible that much of Japan will be evacuated to elsewhere. The apocalyptic dimensions of the crisis are being covered up by TEPCO, the Japanese government, General Electric, and the USSA government. The reality is that there was at least one, and maybe more, really dirty nuclear blasts there in March of 2011, that wrecked the reactors and created a radioactive hell that no one knows how to remedy or bring under control. At the least we are probably looking at the failure and collapse of Japanese society with likely evacuation of tens of millions of people or more, and the fairly rapid death of vast portions of the Pacific Ocean, as deadly radioactive waste water continues to flow into the sea by the hundreds of tons, every day.
And when the cooling pool at reactor four collapses, the many tons of highly radioactive, spent, fuel rods that it contains will overheat and burn and or catastrophically fission, i.e., cause a runaway, nuclear reaction, or, in lay man's terms, there will be another atomic explosion, along with a mushroom cloud, and tons of highly poisonous nuclear isotopes will be spread aloft into the atmosphere and/or will drain or be blown into the sea, to poison the Pacific Ocean even further.
This is worse than bad news. This is planetary chaos news. This is civilization ending news. This is species extinction level news, as in extinction of the human species on this planet. If you do not think so, all I can say is: wait. It won't be long. Probably not ten years, not five, maybe even by Christmas this year, and you will begin to see what i mean, if you haven't already.
And even if the cooling pool at reactor four doesn't fail or collapse of its own accord in the near future, though that is very highly probable, TEPCO's plan to manually remove the many tons of bent, mangled, fused, welded together, very highly radioactive fuel rods that remain in the pool, beginning in November of this year, is so fraught with peril that it is likely to spectacularly fail, with unimaginably negative consequences. Any slight mistake, miscue or dropped fuel rod could result in a fission criticality, a runaway nuclear chain reaction, to wit, an atomic explosion that will shower the northern hemisphere and the Pacific Basin with a fatal radioactive sleet that will persist for hundreds of thousands of years.
As I said, the situation is somewhere far south of dire, with a headlong, hellward trajectory.
The Nuclear Chain Reaction
Because what is inevitable, the longer the situation at Fukushima festers, is that the whole site will have to be abandoned. Due to the high radiation levels, no one will be able to work there without dying. So the workers will pull back, and the cooling pools and storage pools that contain thousands of tons of extremely radioactive, spent fuel rods will fail or collapse and there will be more explosions and radioactive fires. As the radioactively contaminated NO GO ZONE expands, as the population flees, the day will come when nuclear reactors at other, nearby power generating plants will also fail, melt down and/or explode, because the nuclear engineers and maintenance workers no longer come to work and operate them — BECAUSE THEY ARE DEAD.
And then there will be three or four more, and the radioactive No Go Zone will expand, widen, grow. And other nuclear power plants will then fail, melt down and/or explode, because their operators are also DEAD, and so do not come to work, do not maintain them.
There are over 50 nuclear power reactors in Japan, and they all have their spent fuel rod cooling pools. It doesn't matter if the reactors themselves are shut down, because there are thousands and thousands of tons of highly radioactive, spent, nuclear fuel rods stored in the cooling pools all over Japan. So, given time, the crisis will continue to fester and worsen, and then it will begin to cascade, like a row of toppling dominoes, only it will be a series of failing nuclear power reactors, one after the other, heralding the end of the nuclear age, and quite possible the end of humanity.
It's just that serious.
All of that will send a killing wave of radioactivity across the Pacific to North America. So what happens when the population on the west coast of the USSA flees in panic from the approaching killer wave of radioactivity? Well, there will be no one left to operate the nuclear power reactors in California, for example. or at Palo Verde, the massive nuclear power plant just to the west of Phoenix. So when those nuclear reactors and their spent fuel cooling pools fail, melt down, and/or blow up, the civilization-ending, planet-killing, Fukushima Syndrome will come home to America with a wicked vengeance.
All courtesy of General Electric. General Electric designed five out of the six reactors at Fukushima and built three of them, so what we see here is genocidal, planet-killing failure of American (alleged) "high technology" on a spectacular scale.
General Electric — busy exterminating a planet near you of its resident, biological life forms.
At the end of the day, all the differential calculus, the nuclear physics, the nuclear chemistry, the nuclear engineering, the corporate profits, the Madison Avenue advertising slogans, the multinational wheeling and dealing, all has conspired to assassinate the planet on which we, and they, all live. Make no mistake, the planet is now dying. The global poisoning process is so very far advanced that it probably cannot be stopped. Certainly, there is not now any serious, international effort to do so, not anything remotely commensurate with the level of danger that we are facing.
No doubt we are dealing with profound iniquity, a betrayal so complete of all that is human that no words exist to describe its foul dimension. The ones who have done this thing walk among us, though for how long? – understanding that they, too, will certainly drop dead along with countless millions of others, as a direct result of their abjectly arrogant ignorance.
Arrogant Ignorance
All of their super-computers, the advanced mathematics, their (so-called) "hi-tech" industrial base, all of their billions of dollars of (so-called) "high finance" — and they kill the planet? And themselves and their posterity in the process? That's the best they can do? They get a PhD in nuclear chemistry and use their (so-called) "knowledge" and (so-called) technical "expertise" to kill the planet? The planet that they also live on?
Geniuses. All of them.
Central Banking Middle East Madness
Then there is the very real prospect of a shooting, nuclear war, beginning in the Middle East. The USSA has a powerful fleet in the region. So do the Russians, as a counterpoint. Sadly for all humanity, the Washington, DC — City of London — Lower Manhattan — Tel Aviv — NATO cabal seems hell bent on war, and so we are on the slippery slope to war. Unfortunately, this psychopathic cabal is very heavily nuclear armed.
I saw all of this coming from waaaaaaay back, from way back in my infancy, since the age of three years, when The Bone Lady visited me and clued me in to realities that I still don't want to think about, given their ghastly, hideous savagery. But I'll tell you what, it's enough to give a man insomnia, it's enough to drive him out onto the nuclear missile silos, again and again, in a personal effort to inject a note of sanity and warning into a positively insane political and military climate, in an attempt to wake up anyone who may be susceptible to awakening.
ANYONE.
My latest sally was 15 April 2010 in North Dakota, USA. I went over the security fence onto the H-8 Minuteman III nuclear missile silo in the Minot Air Force Base nuclear missile field, near Parshall, North Dakota, at the intersection of 33rd Street and 76th Avenue. I conducted a nonviolent, peace demonstration on the silo and was arrested by the USSA military and imprisoned for 100 days, almost all of the time served in the Heart of America Correctional and Treatment Center in Rugby, North Dakota.
My Minot Manifesto explains my motivations, reasons and spiritual and political philosophy. It is one of the most important documents I have written in my entire life.
A Serious Message From The Heart of America was my personal statement that I mailed to the news media from jail in Rugby, North Dakota, on 14 July 2010, prior to being criminally tried and convicted in USSA federal court in Minot, North Dakota.
I explain the symbolism in my dress and accoutrements in the photo below, in the text of my lengthy Minot Manifesto. It's thirteen pages, but worth the time and effort to read. It is a major life statement on my part, that reflects literal decades of deep thought, a very large quantum of concentrated life energy and hours, weeks, months and years of preparation, a statement that distills an important fraction of my life essence into human language. I invite you to partake of my gift by taking the time to read and reflect on what I have written, and then to take meaningful, principled, creative, nonviolent action yourself.
I don't quite know what more to say, what more to do. In fact, were I to do more than I already have, and I have been out on the nuclear missile silos three times (and been jailed for my trouble all three times, in Arkansas, Missouri and North Dakota), I would run the very real risk of infringing on your right and your very real, personal RESPONSIBILITY to also courageously act. So what are you waiting for? Why are you here on this planet, at this time, reading this blog post, and articles like it?
Because make no mistake about it, the time to act, if you are going to act, is here. The time has arrived. The planet is on the brink. We face the very real prospect of a shooting nuclear war. Additionally, the Fukushima crisis, and the threat from nuclear power plants in general, ALL OF THEM, could not be more serious.
In recent days, I find myself musing about the closing scene from "Dr. Stramgelove," with the haunting song by Vera Lynn, "We'll Meet Again, Don't Know Where, Don't Know When," that was such a huge hit in World War II, for obvious reasons.
And it fills me with such melancholy and sorrow. Because if it starts, this ugly thing called nuclear war, and we are headed that way, can all unravel very rapidly. The machines will take over, and automated, pre-programmed orders of battle will be carried out, without human control, as machines battle machines with nuclear fire. Waves of missiles will come in, again and again, to batter the underground bases. I have read the declassified documents. Warhead after warhead will come in at 10 minute intervals. You cannot imagine the depths of the hell that is already programmed and waiting to be unleashed.
Back in the 1960s, the USSA military was counting on 140 million casualties in the mainland USSA alone. I know this because I have read the documents. I have done the research. The USSA population is much larger now, and much more urban, so the casualty rate would be even higher. Maybe 200 million? 250 million casualties in the USSA alone?
Do you think you will just watch that on CNN?
Refuge in the Southern Hemisphere
If you have read my previous writings you will know that I have said that IF humanity has a future, it is likely to be in the southern hemisphere, if only because the lion's share of the nuclear weapons and nuclear power reactors are in the northern hemisphere. As the nuclear power plants fail, melt down, and/or explode most of them will be in the northern hemisphere. This is not an intellectual exercise — already we have had catastrophic failure of nuclear power plants at Chernobyl, Ukraine and Fukushima, Japan. They are just the first. There will be more.
Likewise, any shooting nuclear war is logically likely to be concentrated in the northern hemisphere, since all of the known, nuclear armed, military powers are in the northern hemisphere
But even then, there are enormous problems in the southern hemisphere. The vegetation in the Amazon region of South America produces something like 20 to 30% of the oxygen in the Earth's atmosphere. As the Amazon dies, and it is being destroyed right now, so too, is the Earth's breathable oxygen supply being destroyed. I don't know about you, but I breathe oxygen all day and all night, every day and every night of my life.
So even if we resolve the nuclear issue, and there is ZERO progress on that front right now, only to lose the Amazon, we all will still die, because none of us can survive with 20 to 30% less oxygen. Just cannot.
Right now, we, humanity, every last one of us, are in a life and death struggle for the life of our species, and the life of our planet.
If we win, we live. If we lose, we die. ALL OF US.
End of the story. End of our species' genetic line. For ever and ever.
Done. Finished.
So maybe moving to Bolivia or Uruguay or Namibia or Madagascar or New Zealand will buy you a little time, a year or ten. However, if we fail to rein in and ABOLISH nuclear reactors and nuclear weapons, if we fail to reforest the Earth and cleanse it of radioactive contamination, then we are through. It's the end for us.
This is our group decision. Right now we are on a self-destructive path to global extinction.
So Here Is My View
If you will act decisively, now is the time. Pick your issue and your spot and act creatively, courageously and nonviolently.
It's your world and your life. Act like they both count for something.
And here's the other thing. If you cannot, or will not act, then how about supporting those of us who have acted, and who continue to act?
In my case, I have paid a very heavy price, in earnings forever foregone, by putting my life on the line, repeatedly, for you, whom I do not even know. But because you are my human kin, I went out on the missile silos, again and again, and I went to jail. I lost more than a year and a half of productive labor. I lost, as well, the opportunity to have a whole wide range of well paying jobs, due to my arrest and prison record, even though I have multiple advanced university degrees, up to the doctorate level.
Subsequent to my arrival in South America, I immersed myself in Amazonian shamanic culture, the better to understand the Amazonian region, the jungle itself, and the shamanic human ecology of the region that interfaces with the hyper-conscious plants in the jungle, only to be very gravely assaulted by one of the said Amazonian shamans and hospitalized for more than four months with massive trauma to both my body and emotions. I am now pursing a criminal case against the shaman and that also costs heavily, several thousands of dollars in attorneys' fees, at the very time when so much of my time and energy is taken up with therapy and the sheer physical effort of getting around with impaired mobility. Nine months after the assault I still have physical nerve trauma in my lower extremities, a good deal of numbness and what is called drop foot. I walk with crutches. My electro-therapy also costs. At the moment I cannot go to electro-therapy, although I badly need it, because I only have $35 to my name.
I have run completely through my meager life savings and there is no more.
Additionally, I have this week begun the formal petition process to the government of Ecuador to request political asylum. My years-long record of anti-nuclear activism and repeated jailing by the USSA government is one factor in my decision, coupled with other factors such as recent revelations of universal NSA surveillance and espionage, the secret arrest and indefinite military detention provisions of the NDAA of 2012 and 2013, the recently revealed, previously secret 2011 FBI documents that blatantly discuss plans to murder Occupy Movement activists by sniper fire, including in San Antonio, Texas, where I lived and worked as a window washer from 2000 to 2009, and all of this in the context of an all encompassing pattern of unbridled lawlessness and pervasive lying with regard to EVERYTHING by the American government. All of this and more, has brought home to me the seriousness of this moment that we are living now.
I have the obligation to safeguard my own liberty and safety. It is clear to me that politically I am freer and safer in Ecuador than in the USSA. The American government has taken a hard, dictatorial turn towards neo-fascism. That is the plain truth. The harsh, repressive treatment of Edward Snowden and Chelsea (formerly Bradley) Manning makes that clear enough. We are in altogether different territory now. And so I have petitioned for political refuge in Ecuador.
This also entails paying an attorney, to assist me in my interactions with the administrative, legal and political system in Ecuador. It is my life on the line and I am proceeding very carefully, every step of the way.
But it is also your life on the line, in that my anti-nuclear activism, my immersion in the Amazonian culture, and my pursuit of political refuge in Ecuador all have profound implications far beyond just me. What happens to me also has broad implications for you. The consequences of nuclear war are too horrific to contemplate, and if it is to be avoided, it is because of actions such as mine. Similarly, we simply cannot afford to lose the Amazon, and yet we are losing it right now. If we are to save it, a big part of that will be due to the personal efforts of those who come to the region and get personally involved in the nitty-gritty, even life-threatening struggle for the soul of the Amazon, because more than anything, we are involved in a pitched battle for the very spirit and soul of the Amazon and of the rest of this planet.
Similarly, if I, with my history of activism, book writing, researching, blogging, public speaking, interviews, and repeated nonviolent civil disobedience and consequent jail record, cannot obtain political refuge abroad, then what hope do you have? You're boxed in, that's what. You're in a cage with no exit.
And so, if you cannot or have not done the things that I and others like myself have done and are doing, then can you please, will you at least please support us?
I desperately need your support now. My legal fees run to thousands of dollars, and my therapy is ongoing. I appreciate and really need your generosity. Please communicate with me at: dr.samizdat1618@gmail.com or via Skype at richard.sauder333 as to how to donate.
Come Ye That Love The Lord
I am a native Virginian, and have lived, worked, traveled, studied and gone to jail all over the American South, from the Virginias and Maryland, all the way across to South Texas, and numerous points in between. A very large block of my life has been spent down South. Although I am not now a church attending man, I have in the past been in all kinds of Christian churches, both Black and White, in big cities and small country towns.
Some of the most memorable sermons I have ever heard have been by Black pastors in rural areas of the deep South. One of the things I like about the traditional Black style of hymn singing down South is the way that the head deacon or pastor will frequently line out a hymn, especially the first line or two of a verse, and then the other deacons or members of the choir will join in, accompanied by riffs on the organ, if there is an organist, and there are some really gifted organists playing in southern Black churches.
I well remember a sermon that I once chanced to hear, decades ago, by a Black lay preacher, one sultry, Sunday night, in a tiny little town way down South, about as far south as you can go, and still be in the South and not somewhere else. The ceiling fans lazily stirred the muggy summer air, as the moths flitted vainly around the naked incandescent light bulbs hanging from the ceiling overhead. The windows were flung wide open and the pale light from the sanctuary washed feebly out through the rusted screens and flooded onto the close cropped lawn that surrounded the church. It was one of the most extraordinary public speaking performances I ever witnessed. The preacher used as his text Ezekiel 37, the theme being dry bones and systematically connecting them one to the other, the purpose being to reassemble and restore "them dry bones" to life. As he spoke, I saw that he fell into a trance, that he entered another state of consciousness, that he was self-hypnotized and that the sermon itself had a sort of existence independent of him, that the message took on a life of its own and was using his mind, his mouth, his body, to project itself into the ears, hearts and minds of the sparse assemblage present that evening. As he finished, he collapsed exhausted backwards into his armchair and lined out the first words of the hymn that he wanted the choir to sing. I don't anymore remember exactly what song he called for, but it could well have been this: Come Ye That Love The Lord
If there is to truly be a new world order, as distinct from the obscene power that currently holds sway on this planet today, then we will need to see a completely new order of human being on this world, a species of human being motivated by love for the Creator and by devotion to inward and outward service to the sacred life impulse. We don't see that now, and the human species may go extinct on this planet for its want.
I do believe in God and have been profoundly privileged to see some of His servants face to face. I find their company congenial.
Come, ye that love the Lord,
And let your joys be known;
Join in a song with sweet accord,
And thus surround the throne.

Let those refuse to sing
That never knew our God,
But children of the heavenly King
May speak their joys abroad.

The God of heaven is ours,
Our Father and our love ;
His care shall guard life's fleeting hours,
Then waft our souls above.

There shall we see his face,
And never, never sin;
There, from the rivers of his grace,
Drink endless pleasures in.

Yes, and before we rise
To that immortal state.
The thoughts of such amazing bliss
Should constant joys create.

Children of grace have found
Glory begun below:
Celestial fruits on earthly ground,
From faith and hope may grow.

The hill of Sion yields
A thousand sacred sweets,
Before we reach the heavenly fields,
Or walk the golden streets.

Then let our songs abound,
And ev'ry tear be dry;
We're trav'lling through Immanuel's ground,
To fairer worlds on high.

(John Wesley, ca. 1703- 1791)
Source: Richard Sauder  |  Event Horizon Chronicle
In 1964, the U.S. had for years been involved in covert operations in Vietnam designed to destabilize the North Vietnamese leadership and goad them into attacking American and South Vietnamese targets. On August 4th, U.S. naval authorities reported one of two recent "torpedo attacks" in the Gulf of Tonkin, torpedo attacks which were later admitted to be entirely faked in order to provide pretext for an open American invasion.
While Lyndon Johnson was declaring a "police action" in the region (essentially a war declared without the authority of Congress) CIA Station Chief Peer DeSilva was organizing Vietnam operations around a new strategy called "counter-terrorism". This strategy held that terrorism, used in the hands of "the good-guys", was not only acceptable, but necessary in order to undermine the support structures of the enemy. CIA counter-terror units were formed using mostly South Vietnamese nationals as well as men from surrounding countries. These hit teams, called Provincial Reconnaissance Units (PRU's) were coordinated and led by U.S. special operations officers and CIA liaisons under the umbrella of ICEX – the Intelligence Coordination and Exploitation Program, meant to create perfect information sharing and centralization between various teams.  The entire horrifying edifice would eventually be called "The Phoenix Program":
http://videos.howstuffworks.com/discovery/31295-cia-americas-secret-warriors-the-phoenix-program-video.htm
The Phoenix Program is defended to this day by the CIA as nothing more than a practical counter-insurgency methodology meant to win the war faster, and with fewer casualties:
https://www.cia.gov/library/center-for-the-study-of-intelligence/csi-publications/csi-studies/studies/vol51no2/a-retrospective-on-counterinsurgency-operations.html
In fact, some in the mainstream still argue that Phoenix tactics should be used in Afghanistan and Iraq:
http://www.nytimes.com/2009/09/04/opinion/04moyar.html?_r=1&scp=1&sq=mark%20moyar&st=cse
But Phoenix went far beyond aspirations of "winning" in Vietnam. The program utilized a "by any means necessary" strategy to warfare that included the use of random assassination and the FABRICATION of enemy atrocities in order to rally the civilian population around U.S. forces. PRU operators routinely targeted the backwater villages of Vietnam, killing at least 20,000 civilians as later admitted by CIA Director William Colby, and 40,000 civilians as estimated by the South Vietnamese Government. The slaughter of villages was frequently blamed on the Vietcong, while PRU's ran rampant in the jungles, physically mutilating victims in order to draw greater emotional reactions from Southern citizens as well as oblivious Americans back home.
All of this took place under the close supervision of the CIA. Torture was often applied in CIA substations with high tech security. CIA officers carefully selected PRU troops, specifically seeking out ARVN deserters, VC traitors, and South Vietnamese criminals looking for a reduction in their prison sentences. The CIA planned and mapped operations, including death squad operations. They created teams of monsters and unleashed them upon Vietnam, not just to win against the North, but to create the illusion that the U.S. military presence was justified.
Skip ahead about 20 years…
The same exact theater was used in the 1980's by the CIA in El Salvador. Militants and fascist political leaders, including El Salvadorian dictator-by-election-fraud Roberto D'Aubuission,trained at the Fort Benning, Georgia's "School of the Americas" (also known as the School of the Assassins) where they learned the same "counter-terror" methods used during the Phoenix Program. This resulted in the formation of the Mano Blanco (the White Hand), a network of ruthless death squads utilized against Salvadorian citizens, killing tens of thousands in a bloodbath that was covertly endorsed by the U.S. government.
Skip ahead another 30 years…
The techniques and technology have become more sophisticated, but the general strategy remains identical.
The Syria crisis is swiftly escalating with the advent of yet another unverified chemical weapons attack on the civilian population that is being used as a broad permit for the Obama Administration to enter into open operations against the Assad government. A previous chemical attack at the beginning of this summer was left unverified, though the establishment went to great lengths to convince the American public that the Assad government was responsible. It certainly didn't help that the UN was relying purely on "samples" from a French evening newspaper called Le Monde rather than an officially sanctioned source, and that the UN was forced to acknowledge that the Syrian insurgents may have been involved.
Today, the mainstream media and the U.S. government references "strong indications that Syria's government used chemical weapons in attacks that opposition groups claimed killed more than 1,100 people" as if their version of events is already considered concrete reality:
http://online.wsj.com/article/SB10001424127887324165204579026123332790830.html
But where are these "strong indications"? Where is this unassailable evidence of Assad's involvement? The American public hasn't been given a scrap of verifiable data concerning the attack and its origin. Once again, we are being asked to accept on simple "faith" that our government is telling us the truth and that military intervention must be supported.
Here is what we DO know for a fact…
The Syrian insurgency is made up primarily of Al Qaeda operatives (terrorists and criminals).
http://www.usatoday.com/story/news/world/2013/04/11/syria-al-qaeda-connection/2075323/
The CIA trained and supported these operatives using Bengahzi as a base for at least a year before the Bengahzi attacks.
http://thelead.blogs.cnn.com/2013/08/01/exclusive-dozens-of-cia-operatives-on-the-ground-during-benghazi-attack/
http://www.latimes.com/news/world/worldnow/la-fg-wn-cia-syria-20130621,0,6346686.story
Syrian insurgents have been caught on numerous occasions committing startling crimes, including the torture and murder of civilians, and the mutilation of prisoners and even their corpses. Captured Syrian soldiers are commonly executed.
The U.S. government continues to support the insurgents despite their death squad mentality, supplying heavy weapons including anti-aircraft missiles.
http://www.nytimes.com/2013/03/25/world/middleeast/arms-airlift-to-syrian-rebels-expands-with-cia-aid.html?_r=0
Syrian insurgents impose their own fanatical system of theological governance in regions where they have total control. Anyone remotely suspected of being an Assad supporter is tortured, and the civilian population is carefully vetted.
http://articles.washingtonpost.com/2013-03-19/world/37840878_1_al-nusra-deir-aleppo
Clearly, Phoenix Program methods are being used by the CIA in Syria. The only difference in Syria is that the establishment has chosen to use the faction in rebellion as a tool for destabilization and war rather than a prevailing puppet government. Reports are now beginning to surface in the mainstream exposing direct U.S. and Israeli involvement on the ground in the Syrian theatre:
"According to our information, the regime's opponents, supervised by Jordanian, Israeli and American commandos moving towards Damascus since mid-August. This attack could explain the possible use of the Syrian president to chemical weapons.
According to information obtained by Le Figaro , the first trained in guerrilla warfare by the Americans in Jordan Syrian troops reportedly entered into action since mid-August in southern Syria, in the region of Deraa. A first group of 300 men, probably supported by Israeli and Jordanian commandos, as well as men of the CIA, had crossed the border on August 17. A second would have joined the 19. According to military sources, the Americans, who do not want to put troops on the Syrian soil or arming rebels in part controlled by radical Islamists form quietly for several months in a training camp set up at the border Jordanian- Syrian fighters ASL, the Free Syrian Army, handpicked.
According to this expert on the region, the idea proposed by Washington would be the possible establishment of a buffer zone from the south of Syria, or even a no-fly zone, which would cause opponents safely until the balance of power changes. This is the reason why the United States has deployed Patriot batteries and F16 in late June Jordan."
http://www.lefigaro.fr/international/2013/08/22/01003-20130822ARTFIG00438-syrie-l-operation-anti-assad-a-commence.php
This report from Le Figaro has not yet been confirmed by a secondary source, but it fits perfectly with the Phoenix paradigm. The so called "rebels" have been trained by CIA operatives and U.S. interests. The rebels are armed and funded by the U.S. government. The rebels are vicious and amoral in their tactics, frequently targeting innocent civilians in death squad fashion. And finally, the rebels, it appears, are being directed on the ground by U.S. assets. The natural next step in this process would be a false flag, and what better way than to use chemical weapons against non-combatants; a "red line" which Barack Obama previously stated "cannot be crossed"?
As I have pointed out in numerous articles dealing with engineered disaster events, if you aren't examining who benefits, you aren't seeing the big picture.
Who REALLY benefits from the latest chemical weapons attack in Syria? Assad, already nearing victory against the insurgents, gains absolutely nothing from killing hundreds if not thousands of his own people with Sarin gas on the same exact day that a UN inspections team arrives in the country. However, the insurgents gain immense military support from the West if Assad is successfully labeled a war criminal. The establishment gains a pretext for air strikes, no-fly zones, and eventually a physical invasion of the region, which is something they have obviously wanted for quite some time given the fact that they have manipulated the Syrian revolution from its very inception.
It's all happened before, with different players, different faces, and different ideologies, but always the same winner – the global elites. Call it the "Phoenix Program", call it the "School Of The Americas", call it the "Arab Spring"; it doesn't really matter. The endgame is predictable. Unilateral war without the approval of the American people or even Congress. Collapse of a nation or multiple nations resulting in the deaths of tens of thousand, hundreds of thousands, or perhaps millions. Severe economic and social implications reverberating throughout the rest of the world. And American culture takes several steps closer to a totalitarian hell on Earth
I have been predicting the use of Syria as a catalyst for wider war for years:
http://www.alt-market.com/articles/994-syria-and-iran-dominos-lead-to-world-war
And in recent months, I reiterated my concerns and predictions, many of which are coming true as you read this:
http://www.alt-market.com/articles/1535-the-terrible-future-of-the-syrian-war
I do believe that the Obama Administration is going to steamroll forward with overt U.S. action in Syria, Iran, and likely Egypt. I do believe that the consequences economically and politically in America will be catastrophic. I believe that if extended U.S. or Israeli strikes occur in Syria, they will be accompanied by subsequent attacks here at home (false flag or otherwise). I believe that a Syrian strike should be considered a Red Alert event for those in the Liberty Movement preparing for the worst. We may not be able to stop the landslide of devastation that will be triggered in coming months, but we can still decide the outcome. Make yourselves ready now, and do not waver.
Source: Brandon Smith | Alt-Market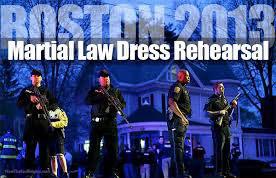 We have grown accustomed to the tyranny at the Federal level. The CIA is the most efficient organized criminal operation on the planet. The spy tactics of the NSA would make the East German Stasi green with envy. With the NSA watching our every move, nobody should feel safe for fear of being branded an enemy of the state. Even journalists are feeling the brunt of the new found bravado of the globalists. The systematic murders of journalists such as Andrew Breitbart and Michael Hastings for getting "too close" are stark reminders that our republic democracy is a facade and has degenerated into a wolf in sheep's clothing.
Where the Federal government and the existence of their confederate secret societies such as the Council on Foreign Relation and the Trilateral Commission, were once denied, they are now fully admitted to and championed as the true rulers of this country.
Trilaterals Over Washington
I remember back in 1979 when I was given the book Trilaterals Over Washington which was co-authored by Anthony Sutton and Patrick Wood, that I was horrified that such a small group of men could control such vast resources and do so much harm to humanity. My admitted surprise speaks to my level of ignorance at that time. I was a budding researcher at the time and I had a ravenous appetite to learn more about these Constitutional usurpers. What I discovered was that Sutton and Wood's book was largely a standalone piece. Of course there was the classic None Dare Call It a Conspiracy, by Gary Allen, and there was that one article in 1977 in Atlantic Monthly which mentioned the Trilateral Commission, but debunked the conspiratorial angle.
The media was postured in such a way, in that day, that if anyone mentioned the Council on Foreign Relations and the Trilateral Commission, you were marginalized and ridiculed. Today, we are witnessing a complete reversal in government secrecy as it relates to their participation in global tyranny and the installation of a police state surveillance grid.The destruction of this country is totally being done in stealth, but things have changed.
Why Are the Misdeeds of the CIA Out In the Open?
Indeed, the veil of NWO secrecy has been stripped away. The CIA is admitting past transgressions from as far back as 60 year ago when modern Iranianhistory took a critical turn when the CIA backed coup overthrew the overthrew the country's prime minister, Mohammed Mossadegh. True to their mafia nature, the CIA never admits to anything. Does this mean that they are turning over a new leaf and are submitting to a new era of agency transparency and accountability? Not really, when the CIA admits to their complicit behavior of running drugs for guns in the Iran-Contra Affair and setting up the cocaine gangs and started the drug war in LA in the 1980′s to fund and facilitate Iran Contra, I might take their "open disclosure intentions" more seriously. And when the CIA admits its role in the murder of JFK, then I might begin to cut some slack to what has been the most virulent organized criminal organization in the world. And when CIA director Brennan, admits to having award winning journalist Michael Hastings murdered, then maybe I will take a serious look at considering that the CIA is entering into a new era of openness.
Did Obama Actually Fulfill One of His Campaign Promises?
Some would argue that there is a new era of transparency that is emanating from Washington D.C. and that Obama is finally making good on his campaign promise to oversee the most transparent organization in the history of the country? Not in a pig's eye. We are not witnessing a new age of accountability, we are watching the unveiling of in-your-face tyranny.
Fear and Intimidation Is the Objective
Didn't you get the message that tyranny is out of the closet and is being placed firmly in the faces of the American public? The globalists are sending a clear message, "Fear Us!" Their intent is to frighten and intimidate the public into believe that resistance is futile.
Recently, the NSA revealed that they spied upon innocent Americans by intercepting an unspecified number of emails. Of course, the NSA said that this was an "accident." The accident aspect of the story is not believable, however, the objective was achieved with the revelation: "Be afraid America, very afraid, we are watching everything you do."
Nowhere is the in-your-face-tyranny more prevalent than in the today's law enforcement agencies as we have witnessed the militarization of the police which are now designed to harass and intimidate.
The Overt Militarization of the Police
As we witness the unfolding of the extreme militarization of the police, the American public is increasingly being subjected to heinous, Gestapo and KGB types of crimes being committed against innocent American citizens.
Recently, in Phoenix, stunned neighbors watched as mentally disturbed Michael Ruiz, who was having a mental heath episode on the roof of his apartment building, was choked and tasered while one of the assailing cops chanted the familiar refrain: "Stop resisting! Stop resisting!" The assailing cops then shackled Ruiz's hands and feet, and dragged him down the stairs without supporting his head. Ruiz's unsupported head struck every one of the concrete stairs on the way down. By the time Ruiz reached the parking, he was murdered by the shock troops of the Phoenix Police Department. Ruiz was declared brain-dead at nearby St. Joseph's hospital. The police attempted to cover up their thuggish behavior by confiscating all the cell phones and cameras that they could find. However, these criminal police did not get all of them.
Alejandro Gonzalez surrendered in San Jose on January 10, 2011. The 22-year-old was the suspect in a non-fatal shooting that had taken place on New Year's Day at a local bar called the Mucky Duck.
A multi-agency SWAT team invaded the home of 31-year-old Rogelio Serrato, Jr. Serrato, who was known as Roger to friends and family, and was not a suspect in the shooting. He was thought to have been harboring Gonzalez, which he was not. The police swat team threw in a flash grenade to his home, thus setting the house on fire and Serrato subsequently was killed.
Monterey County agreed to a $2.6 million settlement with Serrato's family, which was paid by the county's insurance carrier and absolves the sheriff's office of legal responsibility while praising the actions of the arresting officers.
Who will ever forget the aftermath of the Boston Marathon Bombing? The show of force following the event was unwarranted and unprecedented as the police were given a script to follow by the Federal government and local officers performed their martial law "Federalized" duties with notable distinction.
Even My Efforts Have Drawn Scrutiny From Criminal Elements
I have been investigating the presence of Russian troops in Alaska, Tennessee, Kentucky and California. My efforts have drawn scrutiny as the new level of intimidation is being visited upon me for my efforts.
Dave,

Last month I talked to you on the phone and we were disconnected twice. As I know you are aware it was the ears of those who watch that disconnected us. Most of my communications by any means is usually intercepted, delayed or is sent back to me and never makes it to the receiver. I bring this up to you as I was talking to someone who knows me. This person told me they received a text message that identified it as coming from me and received several of them. They then received a telephone call from my number and claimed to be me and of course this person knew this was not true as they know my voice. Why i bring this up is during the course of the conversation whoever was calling commented that they wanted to talk to them about "Dave Hodges". The only way that my number and your name would come up was from when we talked. There is some extremely guarded stuff going on at mclb in yermo. Thought i would share this with you, eyes and ears.
This is clearly a thinly veiled warning designed to intimidate me. For the record, I am not suicidal and I do not drive at high rates of speeds.
Conclusion
The police are the country's most dangerous street gang. One significant distinction between police and their private sector counterparts is that street gangs don't expect to receive commendations when they kill innocent people. However, it is not tyranny without an endgame. The fear and intimidation being perpetrated by law enforcement is by design. Why do they want us to be so fearful? They want us to be fearful, very fearful. What do they want us to be afraid of? The answer to that question is contained in the part of part of this series.
Source: War Is Crime | Dave Hodges  |  The Common Sense Show
Inch by inch it is a cinch. The journey of a thousand miles begins with the first step. Many planners realize that nothing monumental is quickly achieved and dogged persistence over time is needed to overcome obstacles in the pursuit of a valued goal.
Nobody has utilized the principle of incrementalism better than the globalists in the pursuit of their goals related to the establishment of the New World Order.
Gun Confiscation has begun. In two different geographical locations in two differing countries, the authorities have confiscated guns without probable cause or the exigent circumstances required by constitutional law. But alas, I almost forgot, there is no rule of law in the United States. There is not one amendment in the Constitution that has been left intact.
Can there be any doubt that the United Nations is behind these gun grabs? How do we know that the United Nations is behind this beta test related to the disarming of private citizens? Read about the United Nations intent to control all guns here. I implore that all of you heed this warning and use it as a guiding principle in the months and years ahead. The United Nations is the enemy of humanity. I have this rogue organization, which is controlled by mafia bankers, in my sights and am planning to expose their anti-humanist agenda to all that will listen with an open mind. The United Nations is behind national health care which is going to bankrupt millions in this country, or result in the early demise of millions of people through treatment exclusions and denial of care. The UN (UNESCO) is behind the sabotaging of the American education system in such ill-conceived programs as No Child Left Behind and now Common Core. And the United Nations seeks to disarm all citizens prior to enacting their planned nightmarish tyranny upon the world.
Listen to me America, the United Nations is your mortal enemy!
Tyrants Always Seize the Guns Before Subjugating the People
We all know that the American Revolution commenced with British troops marching on Lexington and Concord in order to seize the arms of the colonial resistance to the tyranny of King George. The British were soundly defeated as the colonists vigorously defended their only means available to stand up to the British.
Let the record show that upon this moment, history is indeed repeating itself as the UN backed ideology is rearing its ugly head and attempting to disarm citizens without using due process of law.
Lexington, Canada
Floodwaters prompted the evacuation of 13,000 residents in a small Canadian town. Following the evacuation, the authorities took it upon themselves to rummage through the personal possessions of the local residents and seize all the guns they could find.
The 13,000 residents of High River, Alberta, are still waiting for the authorities' permission to return to their homes. Dozens of High River residents have actively confronted the Royal Canadian Mounted Police at a checkpoint at the edge of their small town since floodwaters prompted a forced evacuation last week. The RCMP have posted private guards on trails leading to the town. They have placed spike strips on the roads leading into town. Apparently, the RCMP authorities are not done looting the possessions of their citizens.
This is the Lexington moment in world events. As was the aftermath of the Boston Marathon bombing, so too, is the first of the beta tests for UN inspired gun confiscation.
Concord, Arizona
Arizona is experiencing a Concord event. And as you will witness, that this time, the patriots at Lexington (High River, Canada) and at Concord have failed (Arizona) and the tyrants have won.
"If a law enforcement officer contacts a person who is in possession of a firearm, the law enforcement officer may take temporary custody of the firearm for the duration of that contact." -13-3102 Section K, Arizona Law.
Under the law, there does not have to be any suspicion of wrongdoing. The seizing of the guns does not have to be in any way connected to a criminal investigation and the period of time that the police can confiscate guns is not specified under the law. This is the legalized public theft of private property and an egregious violation of the Second Amendment.
An Arizona court of appeals has upheld the law. According to CBS 5, in Arizona, one dissenting judge argued that Arizona police can only confiscate guns if there is investigative cause or suspicion of criminal activity. Even the dissenting opinion does not go far enough. Under the Constitution, Americans cannot be deprived of property without due process of law. This ruling effectively gives the police on the street the power of judge, jury and executioner. This is a clear separation of powers issues that the courts failed to address.
Beyond the immediacy of this outrageous ruling, lies the implications. Both the Canadian and the Arizona cases of gun confiscation speaks to a much larger and more sinister agenda.
Gun Confiscation is a Bad Omen for Any People
History clearly demonstrates that widespread gun confiscation, in any form, is an ominous sign for any country. The following is a brief synopsis of gun control.
1. In 1911, Turkey established gun control. From 1915-1917, 1.5 million Armenians, unable to defend themselves against their ethnic-cleansing government, were arrested and exterminated.
2. In 1929, the former Soviet Union established gun control as a means of controlling the "more difficult" of their citizens. From 1929 to the death of Stalin, 40 million Soviets met an untimely end at the hand of various governmental agencies as they were arrested and exterminated.
3. After the rise of the Nazi's, Germany established their version of gun control in 1938 and from 1939 to 1945, 13 million Jews, gypsies, homosexuals, the mentally ill, and others, who were unable to defend themselves against the "Brown Shirts", were arrested and exterminated. Interestingly, the Brown Shirts were eventually targeted for extermination themselves following their blind acts of allegiance to Hitler. Any American military and police would be wise to grasp the historical significance of the Brown Shirts' fate.
4. After Communist China established gun control in 1935, an estimated 50 million political dissidents, unable to defend themselves against their fascist leaders, were arrested and exterminated.
5. Closer to home, Guatemala established gun control in 1964. From 1964 to 1981, 100,000 Mayans, unable to defend themselves against their ruthless dictatorship, were arrested and exterminated.
6. Uganda established gun control in 1970. From 1971 to 1979, 300,000 Christians, unable to defend themselves from their dictatorial government, were arrested and exterminated.
7. Cambodia established gun control in 1956. From 1975 to 1977, one million of the "educated" people, unable to defend themselves against their fascist government, were arrested and exterminated.
8. In 1994, Rwanda disarmed the Tutsi people and being unable to defend themselves from their totalitarian government, nearly one million were summarily executed.
The total numbers of victims who lost their lives because of gun control is approximately 70 million people in the 20th century. The historical voices from 70 million corpses speak loudly and clearly to those Americans who are advocating for a de facto gun ban. Governments murdered four times as many civilians as were killed in all the international and domestic wars combined. Governments murdered millions more people than were killed by common criminals and it all followed gun control.
Conclusion
I would remind the reader that gun confiscation is not an end unto itself. It is a means to an end. For when the people are finally disarmed, the banking mafia that runs this country can have their way with this country with very little opposition. And if that ever happens, you will soon learn why the NSA is engaged in massive data base collections of your communications. This Sunday evening, on my talk show, I am interviewing someone who worked for DARPA at Arizona State University and he knows about the threat matrix scores which are being assigned to individuals and groups. This is real and yet, our people continue to remain in a slumber as the eye of the storm approaches.
At what point does or America, and for that matter, the people of the world decide that they have had enough of the banker inspired tyranny which has hijacked almost every nation on the planet through central banking?
Inch by inch the globalist bankers have been imposing their brand of tyranny. They are not at the gate, they are inside your home, inside your computer, inside your cell phone, inside your car and even inside your bedroom.
If there ever was going to be a tipping point, isn't this it?
Dave Hodges is an award winning psychology, statistics and research professor, a college basketball coach, a mental health counselor, a political activist and writer who has published dozens of editorials and articles in several publications such as Freedom Phoenix, News With Views, and The Arizona Republic.
The Common Sense Show features a wide variety of important topics that range from the loss of constitutional liberties, to the subsequent implementation of a police state under world governance, to exploring the limits of human potential. The primary purpose of The Common Sense Show is to provide Americans with the tools necessary to reclaim both our individual and national sovereignty. You can follow Dave's work at his web site, on Facebook and Twitter.
Source: SHTF
While the global elite construct underground bunkers, eat organic and hoard seeds in Arctic vaults; the global poor are being slowly starved thanks to high commodity prices and poisoned with genetically modified (GMO) food. Austerity measures aimed largely at the poor are being imposed on all the nations of the world. Weather events grow more deadly and brushfire wars more frequent. An AK-47 can be obtained for $49 in the markets of West Africa. The depopulation campaign of the inbred Illuminatibankers is accelerating.
In 1957 President Dwight Eisenhower, who later warned of a "military-industrial complex", commissioned a panel of scientists to study the issue of overpopulation. The scientists put forth Alternatives I, II and III, advocating both the release of deadly viruses and perpetual warfare as means to decrease world population.
The first supposition dovetailed nicely with the pharmaceutical interests of the Rockefellers. According to Nexus magazine, the Rockefellers own one-half of the US pharmaceutical industry, which would reap billions developing medicines to "battle" the deadly viruses about to be released.
In 1969 the Senate Church Committee discovered that the US Defense Department (DOD) had requested a budget of tens of millions of taxpayer dollars for a program to speed development of new viruses which target and destroy the human immune system. DOD officials testified before Congress that they planned to produce, "a synthetic biological agent, an agent that does not naturally exist and for which no natural immunity could be acquired… Most important is that it might be refractory to the immunological and therapeutic processes upon which we depend to maintain our relative freedom from infectious disease." House Bill 5090 authorized the funds and MK-NAOMI was carried out at Fort Detrick, Maryland.
Out of this research came the AIDS virus which was targeted at "undesirable elements" of the population. The first AIDS viruses were administered through a massive smallpox vaccine campaign in central and southern Africa by the World Health Organization in 1977. A year later ads appeared in major US newspapers soliciting "promiscuous gay male volunteers" to take part in a Hepatitis B vaccine study. [1]
The program targeted male homosexuals age 20-40 in New York City, Los Angeles, Chicago, St. Louis and San Francisco. It was administered by the US Centers for Disease Control which, under its earlier incarnation as the US Public Health Department in Atlanta, oversaw the Tuskegee syphilis experiments on African American males. [2]
San Francisco has been a target of numerous CIA experiments, due to its high population of left-leaning and gay citizens, which the Illuminati views as "undesirables". According to Dr. Eva Snead, San Francisco has one of the highest cancer rates in the country. For years, malathion – first developed by the Nazis – was sprayed over the city by helicopters from the CIA's Evergreen Air, whose Arizona base is used, according to author William Cooper, as CIA transshipment point for Columbian cocaine. The mysterious Legionnaire's Disease occurs often in San Francisco and the CIA's MK-ULTRA mind control bad acid program was based there.
The intellectual force behind the introduction of AIDS was the Bilderberger Group, which became fixated on population control after WWII. Author Cooper says the Policy Committee of the Bilderbergers gave orders to DOD to introduce the AIDS virus. The Bilderbergers are close to the Club of Rome, which was founded on a Rockefeller estate near Bellagio, Italy and is backed by the same European Black Nobility who frequent Bilderberger meetings. A 1968 study by the Club of Rome advocated lowering the birth rate and increasing the death rate. Club founder Dr. Aurelio Peccei made a top-secret recommendation to introduce a microbe that would attack the auto-immune system, then develop a vaccine as a prophylactic for the global elite. [3]
One month after the 1968 Club of Rome meeting Paul Ehrlich published The Population Bomb. The book hints at a draconian depopulation plan in the works. On page seventeen Ehrlich writes, "The problem could have been avoided by population control…so that a 'death rate solution' did not have to occur." A year later MK-NAOMI was born. Peccei himself authored the Club of Rome's much-touted Global 2000 report, which President Jimmy Carter pushed on his BCCI shakedown cruise of Africa. Peccei wrote in the report, "Man is now vested with unprecedented, tremendous responsibilities and thrown into the role of moderator of life on the planet- including his own".
The Bilderbergers were behind the Haig-Kissinger Depopulation Policy, a driving force at the State Department and administered by the National Security Council. Pressure is applied to Third World countries to reduce their populations. Those that do not comply see their US aid withheld or are subject to Pink Plan low-intensity war that targets civilians, especially women of child-bearing age. In Africa famine and brush-fire wars are encouraged. AK-47 rifles can be bought at West African markets for under $50. The same is true in the markets of Peshawar, Pakistan. In 1975, a year after attending a Club of Rome conference on the topic, Secretary of State Kissinger founded the Office of Population Affairs (OPA).
DOD officials testified before Congress that they planned to produce, "a synthetic biological agent, an agent that does not naturally exist and for which no natural immunity could be acquired… Most important is that it might be refractory to the immunological and therapeutic processes upon which we depend to maintain our relative freedom from infectious disease."
Latin American OPA case officer Thomas Ferguson spilled the beans on OPA's agenda when he stated, "There is a single theme behind all our work; we must reduce population levels. Either they do it our way, through nice clean methods or they will get the kind of mess that we have in El Salvador, or in Iran, or in Beirut…Once population is out of control it requires authoritarian government, even fascism, to reduce it…The professionals aren't interested in reducing population for humanitarian reasons…Civil wars are somewhat drawn-out ways to reduce population. The quickest way to reduce population is through famine like in Africa. We go into a country and say, here is your goddamn development plan. Throw it out the window. Start looking at your population…if you don't …then you'll have an El Salvador or an Iran, or worse, a Cambodia". [4]
Ferguson said of El Salvador, "To accomplish what the State Department deems adequate population control, the civil war (run by CIA) would have to be greatly expanded. You have to pull all the males into fighting and kill significant numbers of fertile, child-bearing age females. You are killing a small number of males and not enough fertile females to do the job…If the war went on 30-40 years, you might accomplish something. Unfortunately, we don't have too many instances of this to study".
Report from Iron Mountain
In 1961 Kennedy Administration officials McGeorge Bundy, Robert McNamara and Dean Rusk, all CFR and Bilderberger members, led a study group which looked into "the problem of peace". The group met at Iron Mountain, a huge underground corporate nuclear shelter near Hudson, New York, where CFR think tank The Hudson Institute is located. The bunker contains redundant offices in case of nuclear attack for Exxon Mobil, Royal Dutch/Shell and JP Morgan Chase. [5] A copy of the group discussions, known as Report from Iron Mountain, was leaked by a participant and published in 1967 by Dial Press.
The report's authors saw war as necessary and desirable stating "War itself is the basic social system, within which other secondary modes of social organization conflict or conspire. (War is) the principal organizing force…the essential economic stabilizer of modern societies." The group worried that through "ambiguous leadership" the "ruling administrative class" might lose its ability to "rationalize a desired war", leading to the "actual disestablishment of military institutions".
The report goes on to say, "…the war system cannot responsibly be allowed to disappear until…we know exactly what we plan to put in its place…The possibility of war provides the sense of external necessity without which no government can long remain in power…The basic authority of a modern state over its people resides in its war powers. War has served as the last great safeguard against the elimination of necessary classes."
Historian Howard Zinn described this conundrum when he wrote, "American capitalism needed international rivalry- and periodic war- to create an artificial community of interest between rich and poor, supplanting the genuine community of interest among the poor that showed itself in sporadic movements".
The Iron Mountain gang was not the first to discover the virtues of war. In 1909 the trustees of the Andrew Carnegie Foundation for International Peace met to discuss pre-WWI American life. Many of the participants were members of Skull & Bones. They concluded, "There are no known means more efficient than war, assuming the objective is altering the life of an entire people…How do we involve the United States in a war?"
The Report from Iron Mountain goes on to propose a proper role for those of the lower classes, crediting military institutions with providing "antisocial elements with an acceptable role in the social structure.  The younger and more dangerous of these hostile social groupings have been kept under control by the Selective Service System…A possible surrogate for the control of potential enemies of society is the reintroduction, in some form consistent with modern technology and political process, of slavery…The development of a sophisticated form of slavery may be an absolute prerequisite for social control in a world at peace."
"…the war system cannot responsibly be allowed to disappear until… we know exactly what we plan to put in its place… The possibility of war provides the sense of external necessity without which no government can long remain in power… The basic authority of a modern state over its people resides in its war powers. War has served as the last great safeguard against the elimination of necessary classes."  Report from Iron Mountain
The Iron Mountain goons, though thrilled by the idea of slavery, listed as other socioeconomic substitutions for war: a comprehensive social welfare program, a giant open-ended space program aimed at unreachable targets, a permanent arms inspection regime, an omnipresent global police and peacekeeping force, massive global environmental pollution which would require a large labor pool to clean up, socially-oriented blood sports and a comprehensive eugenics program. [6]
The Iraqi genocide fulfilled the dreams of the Club of Rome Zero Population Growth maniacs, while also providing a testing ground for two of the war substitutes proposed by the Iron Mountain fascists: an arms inspection regime and UN peacekeepers.  Both concepts gained traction in the international community thanks to the Gulf War.
---
Let the Iraqi Genocide Begin
Estimates of Iraqi casualties during the Gulf War are sobering.  Some organizations like Greenpeace put the death toll at near one million people.  It was a war in which the media was denied access on a scale never before seen, so casualty figures vary greatly.  According to Tony Murphy, a researcher at the International War Crimes Tribunal, the US attack on Iraq killed 125,000 civilians, while destroying 676 schools, 38 hospitals, 8 major hydroelectric dams, 11 power plants, 119 power substations and half the country's telephone lines.  The attacks occurred mostly at night when people were most vulnerable.
In the months following the war the death rate of Iraqi children under five tripled.  Thirty-eight percent of these deaths were caused by diarrhea. [7]  Victor Filatov, a Russian journalist reporting for Sovetskaya Rossiya from post-war Baghdad wrote, "What further bloodshed do these barbarians of the 20th century need?  I thought the Americans had changed since Vietnam…but no, they never change.  They remain true to themselves."
According to former US Attorney General Ramsey Clark, the US was found guilty of nineteen war crimes against Iraq before the International War Crimes Tribunal.  The US dropped 88,000 tons of bombs on Iraq during the Gulf War and has rained down countless more bombs since.  Many bombs were tipped with armor piercing depleted uranium (DU) warheads, which may account for chronic Iraqi health problems.  Dr. Siegwart-Horst Gunther, a German physician who came to Iraq to help its people, became gravely ill when he handled just one cigar-sized fragment from a DU warhead.  Dr. Gunther measured the tiny object's radioactivity to be 11 microSv per hour, whereas an acceptable exposure is no more than 300 microSv per year. [8]  Three hundred tons of DU ammunition was deployed during the war.
Many believe DU is responsible for Gulf War Syndrome, which has killed and permanently injured many US soldiers who fought in the Persian Gulf theater.  Since 2000, nearly 11,000 US Gulf War veterans have died from Gulf War Syndrome, while the Pentagon continues to cover up this travesty.
---
Satanism & Psychotronic Warfare
The US also tested numerous top-secret high-tech weapons systems in the Gulf theatre, while utilizing some old low-frequency favorites.  When Iraqi ground forces surrendered, many of them were in a state of delirium and lethargy that could have been induced by extremely low-frequency radio waves, which the US used as a weapon as early as the Vietnam conflict.
Yale University and CIA psychiatrist Dr. Jose Delgado studied mind control for the Company 
during the 1950's as part of the MK-ULTRA program.  Delgado determined, "Physical control of many brain functions is a demonstrated fact…it is even possible to create and follow intentions…By electronic stimulation of specific cerebral structures, movements can be induced by radio command…by remote control."
According to a military document written by Colonel Paul Valley and Major Michael Aquino titled From PSYOP to Mindwar: The Psychology of Victory, the US Army used an operational weapons system "to map the minds of neutral and enemy individuals and then to change them in accordance with US national interests".  The technique was used to secure the surrender of 29,276 armed Viet Cong and North Vietnamese Army soldiers in 1967 and 1968.  The US Navy was also heavily involved in "psychotronic" research. [9]  Many US soldiers who served near the DMZ that divided North and South Vietnam claimed to see UFOs on a regular basis.  The Pentagon Papers revealed that an electronic barrier was placed along the DMZ by the secretive JASON Society.
Major Michael Aquino was an Army psyops specialist in Vietnam, where his unit specialized in drug-inducement, brainwashing, virus injection, brain implants, hypnosis, and use of electromagnetic fields and extremely low-frequency radio waves.  After Vietnam, Aquino moved to San Francisco and founded the Temple of Set.  Set is the ancient Egyptian name for Lucifer.  Aquino was now a senior US Military Intelligence official. [10]  He'd been given a Top Secret security clearance on June, 9, 1981.  Less than a month later an Army intelligence memo revealed that Aquino's Temple of Set was an off-shoot of Anton La Vey's Church of Satan, also headquartered in San Francisco. Two other Set members were Willie Browning and Dennis Mann.  Both were Army Intelligence officers.
The Temple of Set was obsessed with military matters and political fascism.  It was especially preoccupied with the Nazi Order of the Trapezoid.  Aquino's "official" job was history professor at Golden Gate College.  The Temple recruited the same Hells Angels who Billy Mellon Hitchcock had used to dole out his bad CIA acid.  Its members frequented prostitutes where they engaged in all manner of sadomasochistic activities. [11]  Director of Army Counter-Intelligence Donald Press revealed that Dennis Mann was assigned to the 306 PSYOPS Battalion and that Aquino was assigned to a top secret program known as Presidio.
Presidio is also the name of a spooky complex in the Golden Gate National Recreation Area, which Mikhail Gorbachev reportedly frequented as the Soviet Union was falling apart.  Was Aquino part of an operation to "map the mind" of the Soviet Union's last leader and induce him into proposing both glasnost and perestroika, the two free market policies that ultimately led to the Soviet Union's demise?  Remember the curious mark which suddenly appeared on Gorbachev's forehead?  Was he implanted with some sort of microchip mind-control device to make him think "in accordance with US national interests"?
Such Orwellian technology is marketed on a regular basis throughout the world.  International Healthline Corporation and others sell microchip implants in the US, Russia and Europe.  The Humane Society has adopted a policy of micro-chipping all stray pets. The State of Hawaii requires that all pets be micro-chipped.  Six thousand people in Sweden have accepted a microchip in their hand, which they use for all purchases. Trials are also underway in Japan.  In July 2002, National Public Radio reported a similar trial beginning in Seattle.  Later in 2002, after a rash of suspicious abductions of young girls, BBC reported that a British company plans to implant children with microchips so that their parents can monitor their whereabouts.
Dr. Carl Sanders, a highly acclaimed electronics engineer, revealed that a microchip project he launched to help people with severed spinal cords was taken over by Bill Colby's Operation Phoenix in a series of meetings organized by Henry Kissinger.  Sanders says the optimal spot for a microchip implant is just below the hairline on a person's forehead, since the device can be recharged by changes in body temperatures, which are most pronounced there.  Interestingly, this is the location of the pineal gland or Third Eye.
The 1986 Emigration Control Act grants the President the power to mandate any kind of ID he deems necessary. [12]  Researchers at Southern California have developed a chip which mimics the hippocampus, the part of the brain that deals with memory.  Pentagon officials are interested in using it in experiments to create a "super-soldier". [13]  Another microchip called Brain Gate is being implanted in paralyzed people.  It allows them to control their environment by simply thinking. [14]
In Iraq, psychological warfare gave way to slow genocide.  According to UNICEF, as of late 2001, 1.5 million Iraqi children had died as a result of sanctions, while one child in ten died before their first birthday.  Thalassemia, anemia and diarrhea were the biggest killers and could have been prevented were it not for a chronic shortage of blood and medicine in Iraq due to the sanctions.  UN Committee 661 served as arbiter of what constituted a "dual use" item and therefore banned for import into Iraq.  As of 2001, over 1,600 Iraqi contracts with Western companies for medical equipment had been blocked by 661. [15]
Yale University and CIA psychiatrist Dr. Jose Delgado studied mind control for the Company during the 1950's as part of the MK-ULTRA program.  Delgado determined, "Physical control of many brain functions is a demonstrated fact…it is even possible to create and follow intentions…By electronic stimulation of specific cerebral structures, movements can be induced by radio command…by remote control."
The Gulf War decimated Iraq's sewer and water treatment systems.  Iraqis were forced to drink polluted water, leading to numerous health problems.  Iraq was not allowed to import chlorine to clean the water since 661 deemed it a potential chemical weapon.  Electrical power was rationed in three-hour daily increments per household since the Iraqi government couldn't get the parts it needed to fix its power plants after the US bombed its entire power grid.  With the devaluation of the Iraqi dinar and the ban on the export of 2.4 million barrels of oil per day, the average Iraqi lived on $2.50 a month- enough to buy a pair of shoes.  The only Iraqis not affected were the wealthy elite, who had long ago stashed their savings overseas in US dollars.
UNICEF estimates that 28% of Iraqi children no longer went to school.  Before the war almost all children attended.  Often families could only afford to send one child to school because of the cost of simple things like backpacks, shoes and notebooks.  Rafah Salam Aziz, Director of Mansour Children's Hospital, said parents were often forced to make similar decisions about their children's lives.  Aziz said, "Many times it's easier for a family to let a baby die rather than let the whole family go hungry and get sick."[16]
In 1996 Clinton Defense Secretary William Perry announced a new military buildup in the Persian Gulf.  Soon cruise missiles were again raining down on Baghdad.  Many nations now grew weary of both US bombing and the sanctions regime, which was brutalizing the Iraqi people while strengthening the grip of Saddam Hussein.  Russian President Boris Yeltsin, whose country signed a deal with Iraq to rebuild its shattered oil sector, said he was disturbed at the use of "extreme and radical force against the Arab world".  The Russian opposition offered a more scalding appraisal.  Alexander Lebed stating angrily, "The US is like a strong master who spits on everybody."[17]
Turkey, Jordan and Syria all expressed unease over the new round of bombing.  Even the Saudis, where Islamic fundamentalism was on the rise and two major bombings had occurred at US bases, now refused to allow the US to use its bases to bomb Iraq.  Many countries, including France, began openly flaunting the UN embargo against Iraq in the late 1990's.
Dennis Halliday, former Assistant Secretary of the UN who initially headed the UN Humanitarian Program to Iraq, resigned his post in protest. He said sanctions were demolishing the very class of Iraqi people who wanted to create a better government in the country.  He was scornful of the UN Oil for Food Program under which the US received 70% of Iraqi oil.  Halliday stated plainly, "We are guilty of committing genocide, through the Security Council, against Iraq."[18]
Halliday's 1998 successor was Hans Van Sponeck, who watched as the UN unfurled the UNSCOM arms inspection regime, paid for by Iraqi oil sales.  US inspector Scott Ritter confirmed Iraqi suspicions that UNSCOM was gathering intelligence for CIA and Mossad.  UNSCOM was just the latest CIA tool.  In 1996 the Iraqi government claimed international relief agencies, including the World Food Program, which claimed to be helping the Kurds, were actually CIA operatives attempting to destabilize the country.
In fact the CIA had spent more than $20 million in its support of the Iraqi National Congress, led by long-time CIA surrogate Jalal Talibani's PKK Kurdish faction. [19]  In January 1997 Iraq uncovered two Mossad spy rings in one month following the attempted assassination of Saddam Hussein's son. [20]  Hans Van Sponeck had seen enough. He too resigned in protest.
In early 1999 it was revealed that the US had used UNSCOM to plant electronic bugging devices in the Iraqi Ministry of Defense.  Arms inspector Scott Ritter said the CIA was using UNSCOM to "provoke a crisis".  In December 1998 UNSCOM, faced with the embarrassing accusations of espionage, pulled out of Iraq.  On December 15th the US launched a new round of bombing.  Ritter says intelligence gathered by UNSCOM was used for targeting. UNSCOM spokesman David Kay resurfaced in 2003 calling for a US invasion of Iraq. He now worked for SAIC, which landed numerous Pentagon contracts to rebuild Iraq.
---
Dean Henderson is the author of four books: Big Oil & Their Bankers in the Persian Gulf: Four Horsemen, Eight Families & Their Global Intelligence, Narcotics & Terror Network, The Grateful Unrich: Revolution in 50 Countries, Stickin' it to the Matrix and Das Kartell der Federal Reserve.To subscribe to Dean's weekly blog, Left Hook, go to www.deanhenderson.wordpress.com

---
Footnotes:
[1] Behold a Pale Horse. William Cooper. Light Technology Press. Sedona, AZ. 1991. p.166
[2] Robot's Rebellion: The Story of the Spiritual Renaissance. David Icke. Gateway Books. Bath, UK. 1994. p.305
[3] Cooper. p.166
[4] Ibid
[5] Rule by Secrecy: The Hidden History that Connects the Trilateral Commission, the Freemasons and the Great Pyramids. Jim Marrs. HarperCollins Publishers. New York. 2000. p.114
[6] Ibid. 116
[7] "Child Death Rate Jumps in Iraq". AP. Great Falls Tribune. 9-24-92. p.8
[8] "Depleted Uranium". Siegwart-Horst Gunther. Covert Action Quarterly. Winter 2001. p.2
[9] Cooper. p.369
[10] Icke. p.221
[11] Cooper. p.361
[12] Icke. p.223
[13] Inquirer. UK. 10-25-05
[14] PhysOrg News. 11-1-95 www.physorg.com/news7746.html
[15] "Greetings from Missile Street". Free Speech TV. Boulder, CO. 12-23-01
[16] "US Economic Sanctions Taking Very Human Toll in Iraq". Great Falls Tribune. 9-13-92.
[17] "Slamming Saddam". Time. 9-16-96. p.31
[18] "The Unfinished War". CNN. 1-6-02
[19] Evening Edition. National Public Radio. 9-10-96
[20] BBC World News. 1-8-97
Source: Dean Henderson | VeteransToday