Because the administration is backing terrorists in Syria…
Since the Obama administration seems so keen to entrench its authority to kill Americans deemed "terrorists" on foreign soil, why has it failed to drone strike former US Army soldier Eric Harroun, who is now fighting with the Al-Qaeda affiliated terrorist group Jabhat al-Nusra in Syria?
The question is rhetorical because the answer is already known. Harroun will not be targeted because he is fighting on the same side as the terrorist-led FSA insurgents which the Obama administration has backed to the tune of hundreds of millions of dollars.
"He's a U.S.-trained soldier turned Muslim warrior who moves between America and countries where the winds of the Arab spring blow, fighting alongside jihadists and America-hating terrorists while celebrating his bloody exploits on YouTube videos," reports Fox News.
When questioned as to how he feels about fighting alongside Al-Qaeda terrorists, Harroun responded, "the U.S. plays both sides, too."
30-year-old Phoenix-born Harroun aided in the toppling of Egyptian President Hosni Mubarak before traveling to Syria to join an organization – Jabhat al-Nusra – that has been listed by the State Department as a terrorist group as a result of its involvement in numerous bloody attacks that have killed civilians.
Back in December, 29 different US-backed Syrian opposition groups pledged their allegiance to Al Nusra, an Al-Qaeda-affiliated group which, as the New York Times reported, "killed numerous American troops in Iraq."
Numerous reports confirm that Al Nusra is the leading front line fighting force in Syria and is commanding other rebel groups. Al Nusra is also closely tied with Al Qaeda in Iraq, recently responsible for the slaughter of US-trained troops in Iraq.
If the Obama administration really believes in the necessity of killing Americans who are working alongside America's enemies abroad, then why has there been no discussion whatsoever of targeting Harroun with a drone strike? Why is the US Army still providing a known terrorist with disability payments?
Another American who fought alongside Al-Qaeda terrorists in both Libya and Syria, Matthew VanDyke, recently returned to the United States and is set to give lectures in Washington DC this weekend. VanDyke admitted that he originally wanted to join the CIA but later became a self-described "freedom fighter".
VanDyke fought with Libyan militants under the banner of the LIFG, a terrorist group which killed US troops in Iraq, yet he will not even be questioned by authorities when he visits the nation's capital. On the other hand, the federal government is on the lookout for potential American terrorists who buy food in bulk or pay for a cup of coffee with cash.
American citizen Anwar Al-Awlaki was killed by a drone strike simply for producing propaganda videos and communicating with accused terrorists. His 16-year-old son was similarly slaughtered for merely sharing his father's surname. Other American citizens like John Walker Lindh were imprisoned and tortured in Guantanamo Bay for fighting with the Taliban.
Meanwhile, Harroun and VanDyke are free to fly around the world and re-enter the United States as and when they please despite committing the exact same crimes as the likes of fellow US citizens Lindh and Al-Awlaki.
Eric Harroun's presence in Syria serves as yet another reminder that US taxpayer dollars are being used to fund an insurrection led by Al-Qaeda terrorists who openly espouse their hatred for America as they ransack Christian churches, burn US flags, chant anti-American slogans and sing the praises of Osama Bin Laden while glorifying the 9/11 attacks.
While Obama's drone strikes will continue to kill 98% innocent people not even suspected of being "terrorists," including hundreds of children, real terrorists like Harroun and his ilk will continue to be given free reign because their motive is directly in line with the west's ongoing neo-colonial campaign to replace non-cooperative Middle Eastern leaders like Bashar Al-Assad with easy to manipulate extremist sock puppets.
Source: Prison Planet
Neo: "What truth?", Morpheus: "That you are a slave, Neo. That you, like everyone else, was born into bondage… kept inside a prison that you cannot smell, taste, or touch – a prison for your mind."
~The Matrix 
In the movie the Matrix, Morpheus and Trinity knew that something in reality had suddenly changed when Neo experienced a deja-vu. The deja-vu resulted as a bit of the virtual world reformatted changing reality enough so a new 'reality' presented with an advantage to the controllers.
It is interesting to pay attention to the Matrix of 'real' life because there are many similarities to the inspired ideas communicated in the movie of the same name. If you pay attention long enough you'll notice some deja-vu. This 'real' life appears to have scripted components that when noticed change reality right before our eyes.
Right now the global controllers are modifying the script so as to bring about some kind of change that facilitates their plan of global domination and enslavement they'll call global government.
The stage is being populated with new props and I sense a deja-vu.
WHO CONTROLS THE WORLD
I think the sociopolitical framework of the united States and the world are scripted plays created by powers-that-be having critical knowledge of human psychology and control of the worlds media, education, money, military, religions, and energy (including food, water and medicine). And because it is important later, I will note the world's-a-stage script writers are obsessively interested in esoteric occulted symbols, numerology, astrology and religious ritual.
As many of you already know, the united States of America's over government (by agreement made called the Constitution), commonly known as the United States Federal Government (USG), was infiltrated and usurped many years ago; the final purge was nearly complete with the bankruptcy and subsequent relaunch of the USG in 1933. One way to help your mind work better when thinking about this is to mentally rename the USG. Renaming results in clearer thinking because it makes allegiances transparent. I like to think of the USG as Federists (rhymes with terrorists), which helps me remember I'm talking about an foreign occupational, hostile, well funded, highly intelligent, malevolent gang of usurpers. Federists occupy the highest offices and control the primary enforcing agencies of the former USG.
Federists control of America is maintained first by deception, then bribery and blackmail and finally, as needed, murder.
In other words, the control system that has been pulled over our eyes to blind us from the truth, is now in control of the world's wealthiest and militarily powerful nation on earth.
The world, then, is controlled by an unnamed, focused group of powerful, malevolent, super-staters, which, by proxy, occupy and control the highest offices, enforcing agencies and military of the wealthiest and most powerful nation on earth.
The world is controlled by the globalists.
GLOBALIST'S RESOURCES
The globalist maintain their control over the world through control of the worlds media, education, money, military, religions, and energy (including food, water and medicine).
The primary source of globalist power comes from pretended money in the form of currency and energy monopolies. All the other controls are derived from these two sources. And, for future reference, these two main sources of power are the globalist's Achilles heel.
Counterfeit currency is a system of pretended money loaned by imitation banks to governments at interest. The interest represents real wealth streamed back to the imitation banks in payment for the counterfeit currency (nothing).
The crux of the crime is that nothing of value is loaned in return for interest payments. Using the borrower's promise to pay as currency, the imitation banks return debt as money. In other words, nothing of value was loaned by the bank in return for interest payments. Hence a system was devised so globalists can issue currency in nearly unlimited quantities, at no cost to the globalist, in return for an ever growing stream of interest payments siphoning off the wealth of the borrowers.
The globalists using middle men like the Federists can then 'loan' unlimited ( at least in the short term because this banking scam eventually self destructs) currency to the Federists, who use the currency to further the globalists agenda, while the globalist still retain the interest stream now passed off as income tax to the working class of the united States of America.
The actual currency (dollar) is worthless, but derives a phony value because people accept the dollar in trade for real goods. Since the currency grows on trees, the quantity can always increase (and of course it does), thereby reducing the supply of goods available causing prices to rise in proportion to the quantity of pretend money in existence. The rising prices are a second form of tax since it now takes more dollars to purchase the same good. (Your loss of purchasing power has been transferred to the Federists to be used in service of the globalist.)
Using this currency, the globalist can then fund legislation in the affected country to erect monopolies on energy, buy and control the media, fund education trusts and university grants, bribe and control religions and the military.
HOW THE GLOBALISTS WRITE THE SCRIPT
For the record it is easy to write the script when you own the media, schools, churches, energy, money and military.
The globalists write the script through careful control of images, themes and thought. Deception is the operative concept, even if the details are complex and complicated. In essence, the globalists frame the problems of the world and then provide the solutions. Many people have reported this idea, David Icke calls it 'problem, reaction, solution'. Using fear as a means of gaining and keeping attention, globalists, behaving like the best magicians, maintain your attention on fear while they move the props around the stage. Then when horrific problems do emerge (usually staged) , the globalists through their operatives are standing by with solutions, solutions that require the transfer of more power, wealth, resources, liberty and subjugation to the globalists.
Strictly controlling the media and churches with propaganda and topic restrictions , while limiting your energy, issuing your currency and directing the military, the globalist have near total control of an individual's mind, wealth, health and spirituality. This control is used to create a pseudo world, not a complete Matrix (I hope) , but a mixture of scripted and directed macro story and permitting a limited personal directed micro story. You do have control of parts of the play, but the point is, "All the world's a stage, And all the men and women merely players"
DEJA VU
Mind control of Americans is of pivotal importance to the globalist because America has been captured and occupied by the Federists, their primary tool of action and it is American's that have the best chance of switching off the Matrix and welcoming everyone to the real world.
The American media, with the exception of some uncontrolled, unaffiliated, non denominational, unregulated, alternative media is busy supporting normalcy biases or fear (as needed) via images and symbols. Images and symbols are necessary to maintain control of the mind while transmitting massive, encrypted data through the short hand of symbols.
The events of Nine-Eleven (leaving the numerology in the background) permitted a glitch in the Matrix, a deja-vu was noticed by the very sensitive, the Matrix was updating the stage to facilitate the globalists. Unlike other false flag events throughout history however, Nine-One-One happened in a time of technology benefiting the global media. The global media, being controlled by the same people that perpetrated the crimes, provided the globalist with an unprecedented opportunity to reach the minds of Americans and the world in a realtime televised ritualistic mass murder. Murder, being one of the ways the globalist maintain control over Americans (as needed), the globalists were signaling a change in the Matrix to include tighter control of Americans (the new security, police state.) Tighter control that would require cooperation from Americans to achieve. American cooperation was secured using hypnosis and trauma based mind control. The events of Nine-One-One were orchestrated to move the globalists to the next level of their long term plan.
ONE WORLD, ONE STAGE
For decades awake Americans and others have put together the pieces forming a story that told of the controllers, the globalists, destroying the world's social structures, reducing populations and reforming a unified global society taking the form of communism or some similar socio-political-economic top loaded tyranny. Communism and its collective cousins are pseudo economic and socio-political systems invented by the globalist as tools to manipulate minds into cooperating with their own enslavement.
The globalists, it seems, are not happy controlling nations while raping and robbing the people through deception. The globalists have a higher goal, the goal of ruling the world outright, not through deception but through outright tyranny. Perhaps the globalists tire of ruling by deception, only able to tell their story through predictive programming and the works of obscure minions given tidbits of inside information.
Regardless of the reasons, the globalists are moving quickly now to complete their prison planet. In fact it is critical to finish their handy work now because many people are waking up, unplugging and noticing the real world. It's also critical to finish now because the universe is waking up and the sun and the earth are responding with changes of their own.
You see the globalists know Americans, armed with the vestiges of a philosophy supporting right to life, a philosophy that supports individuals living their own life as a means to their own ends, still have an opportunity to change the script.
Americans are also armed with the necessary weapons to take back control of the nation by throwing out the Federists and arresting globalists where ever they may be.
But the clock is running, tick tock, the next change in the Matrix is coming and this time Americans will be traumatized into cooperating with their own disarming.
Nine-Eleven AS A STAGED MEGA RITUAL AND THE FINAL AMERICAN STAGED EVENT 
I mentioned above that our controllers have an obsessive interest in esoteric occulted symbols, numerology, astrology and religious ritual.
Take a stroll around Washington DC looking for occult and ancient religious symbols. See if you can spot Egyptian or Roman gods. Have a good look at the Statue of Liberty, see if you can identify lady Liberty as someone else from ancient occult history. Investigations into the world of Freemasonry and Babylonian cults will expose many overlaps. For fun explore the beginnings of the Mormon religion or the church of Scientology. The world of religion is comprised of symbols and secrets and is an ancient system of mind control. And, as I have said, mind control is even easier when you own the media, schools, churches, energy, money and military.
I have recently read a book by S.K. Bain entitled "The Most Dangerous Book on Earth: 9/11 as a mass ritual"
This is one of the best resources for understanding the occult and esoteric meanings and rituals associated with Nine-One-One. According to the author the entire hideous event was scripted with great attention to detail using ancient religions and occult symbols, numerology, deity worship and incantation.
In this well researched analysis of the scripting of Nine-Eleven, Bain describes the event as having an opening ceremony followed by a declaration asserting the ritual was to worship a deity, followed by incantation identifying the deity and then worship including sacrifices, and finally closing ceremonies. A modern MEGA occult ritual played out, including mocking those that could not see or recognize the event, while doing a hat tip to Aleister Crowley – all done in plain view and transmitted via television around the world.
The point of bringing this to your attention is that Bain makes a good argument, and so do many others in his documented research and elsewhere, that Nine-One-One was planned many decades, if not centuries in advance. Information detailing the extent to which the controllers scripted Nine-Eleven is startling even to those of us that have been awake for some time. For many readers this may be hard to accept, but I recommend you clear your mind of accepted beliefs and begin your research.
The second part of the book is what Bain calls 'Predictive Fiction' wherein, using information learned by decoding the events of Nine-One-One and noting the props placed on the stage of life in advance to be ready for use in the MEGA ritual (recent ritualistic mass murders), he makes a prediction that the MEGA ritual which had its origins long before Nine-One-One, and included the deaths of over 3000 people on September 11, 2001, has not ended.
Using the literary tool of telling a story after the events of the story happened (in advance of the actual events in reality) , Bain follows his line reasoning from investigating Nine-One-One and leads us to the conclusion the next step and the conclusion of the events witnessed on September 11, 2001 will culminate in the nuclear destruction of downtown Phoenix, Arizona on the religiously and astrologically significant date of December 25, 2012. The MEGA ritual concluding as the beginning of the NEW GREAT AGE begins with the start of the next 26,000 year solar cycle around the milky way.
Conclusions and implications drawn in the book are shocking and follow the facts, as they are known to date, including information on recent and related ritualist public sacrifices in Arizona, allegedly by lone gunman Jared Lee Loughner, and Colorado, the 'Batman' shooting, allegedly done by lone gunman James Holmes; sacrifices that foreshadow the Christmas day event.
KNOCK KNOCK
Events in the world and especially in America are telegraphing something big is coming soon. This all leading up to something and If I'm correct, the clues are already in place, props and propaganda are taking shape in the Matrix.
For Americans, like Neo in the Matrix, it means waking up and reading the writing on the screen. We have an exponentially rising police state growing before our eyes. Men, machines and assets are being deployed at rate greater than population growth. Military is actively participating in police duties, cities are seeing full scale military drills including jets and helicopters. The Federists are buying hollow point ammunition in quantities not required except for all out war; ammunition that has no other purpose than killing. The Federists are purchasing MREs, coffins, death certificates, building prison camps and announcing kill lists. The Federists by decree have announced they can do roundups of Americans for detention and disappearing with no due process. The Federists are arming drug gangs in Mexico and America and have opened the border with Mexico for entry by hoards of non American Citizens for purposes of causing stress, chaos and racial strife.
Further indications that something big is planned is the outrageous growth of the TSA. The Transportation Safety Agency was originally part of the department of Transportation, but it did not stay there long. In 2003 the TSA was assimilated by the Soviet sounding (legitimizing and acknowledging the communist system the globalists installed in Russian after 1917) Department of Homeland Security. The TSA originally were badge-less bag checking public servants assigned as ancillary security helpers in airport baggage areas. But after 2003, the agency took on its primary role which has nothing to do with the safety of transportation. The TSA is clearly only a Tyranny Support Asset and is part of security theatre creating false fear in the minds of travelers and traumatizing travelers by groping, sexual assault, theft and verbal abuse. Clearly we are being conditioned to associate fear and pain with travel, and unqualified thugs in blue shirts and tin badges.
As far as security is concerned, the TSA obviously is not charged with or concerned about traveling security. The TSA has no skin in the game of transportation (unlike the airlines or airports) and deliberately employes some of the poorest personality types from the lowest walks of life. Theft, sexual assault and more by TSA agents is rampant, begging the question, how could you trust a TSA agent to protect you from outside criminals when crime is rampant on the inside.
The TSA is a cancer on commercial air travel ( and now moving into the train stations, bus stations, malls and highways) and using them for security is akin to Rolling Stones management hiring the Hells Angels to provide security for the concert in Altamont Park in the winter of 1969. According to Wikipedia "Although peaceful at first, over the course of the day, the mood of both the crowd and the Angels became progressively agitated, intoxicated and violent."
The point is there have been no terrorists, except those admittedly created and deployed by the FBI and intelligence agencies but yet the number of TSA employees has tripled since 2003, from over 16000 to now over 50000.
This agency has never thwarted a single terror plot, never captured a single terrorist and the very best you can say is the airline industry is still surviving despite the TSA. Therefore one might ask is there more to the TSA story than transportation security theatre. Perhaps the TSA is being grown to fill the responsibility of supporting a full on tyranny, where the real function will be to support the tyranny via arrests, documents processing, impeding travel, searching for valuables (under currency controls) and disappearing marked targets.
Perhaps the TSA is being grown for some new event, forming on the stage now, but out of site. After all, at this growth rate the TSA will soon be the size of a small army – yet with nothing productive to do.
What is it going to take to get past the trauma based mind control of Nine-One-One so that Americans can start resisting now. When the weapons are confiscated, America's chances of stopping the tyranny will have been confiscated as well. 
WHAT CAN BE DONE
If we had been able to read something like "The Most Dangerous Book in the World" sometime prior to Nine-One-One, we could have started watching and looking for signs the script writers were placing props and propaganda into the 'Matrix' and, possibly, in pointing out the props and propaganda, we may have been able to stop the event. We might have seen the World Trade centers being prepared for destruction. We may have noticed the outrageous number of financial bets placed against business and airlines involved with the event (insider trading). Flight control center operators and military strategists may have notice the unusual number of exact scenario 'drills' planned for that particular day.
Fortunately we can read the book now, and, even if nothing happens on Christmas day (hopefully), we can all start watching and paying more attention to the stage and the changes in the Matrix.
For example, remembering who the Federists are and globalists control the media, then everything presented in the media must be constantly analyzed for propaganda.
For example the religious media is telling Americans that Iran is a boogie man and Israel must be protected at all costs. This mantra is in support of a propaganda campaign to attack Iran going back more than 10 years. But now a ripple has hit the pond in support of this narrative from a slightly different angle, now we are beginning to hear about possible 'sleeper cells' of Iranians or Hezbollah or other Iran related groups hiding out in America. We are also being told by some alternative media that Iranian or Hezbollah troops may be massing in Mexico or Belize preparing to infiltrate the country via the unprotected borders.
This narrative could be used as a tool for assigning blame after a nuclear attack on an American city via some technology, which by the way could only be created and built by the Federists or globalists, such as a portable nuclear bombs. For the record Iran/Persia has a history of self reliance and non aggression; a nation, ironically, being encircled by warring, aggressive nations claiming Iran is destabilizing the peace in the region. See my article "Iranian Hostage Crisis: Reloaded" for more information regarding Iran.
Globalist misinformation and disinformation usually carries a signature of being opposite of the truth. Remember the Federists tell Americans that al-Qaeda is responsible for Nine-One-One, but Federists in league with NATO and United Nations fund and deploy al-Qaeda to destabilize Middle Eastern and Arab nations.
If an American city is being targeted for a nuclear bomb, there may be other props noticeable by Americans. Now is the time to start looking and reporting.
I recommend buying and reading "The Most Dangerous Book in the World" and do so before Christmas. The in-your-face mockery of the globalists is over the top and the time has come to wake up and route them out.
Bain wonders how the names of Obama and Osama and Saddam Hussein and Barack Hussein can all be so similar. In the name Osama Bin Laden is the name Obama or the name Biden. Inside the name Barack Hussein Obama is the sentence "Amen Ra is Back BHO USA" Is this just an accident ? I firmly believe that accidents are very unlikely in this highly controlled Matrix.
As individuals we do not have to consent to tyranny and rule by occult loving psychopaths. Passive aggression and deliberate peaceful non compliance is possible by anyone ready and willing to work for the end of this madness. The time is now:
Tell People,
• Get vocal at local and state government events and meetings,
• Get your money out of the globalists banks and keep your savings in physical silver and gold and long term food and guns and ammo,
• Move to states that seem to be organizing against this tyranny,
• Withhold consent and support for the system by getting off the grid,
• Support the second amendment, learn to shoot, talk about guns, support second amendment organizations,
• Turn off the TV,
• Stop buying products from globalists companies when possible,
• Grow a garden,
• Oppose agenda 21 any chance you get,
• Create new products and service in the privacy protection market,
• Create new products and services in the home off the grid market,
• If you are teacher, reverse indoctrinate your students, help wake them up,
• If you work for the "defense" industry, find other work,
• If you are a cop or in the military check out Oath Keepers,
• Stop supporting the war on drugs,
• Oppose the militarization of your Sheriff and Police departments,
• Film and post to youtube signs of tyranny,
• Stop answering questions, when silence will do,
• Learn about the law and your rights,
• Exercise and eat right,
• Learn a martial art,
• Stop supporting the system, do not seek help from the state or government, learn to solve your own problems, including domestic problems,
• Get off prescription medicine, alternative medicine has remedy for nearly everything,
• Support food markets selling organic,
• Ask your local food stores to stock organic,
• Oppose Fluoride in your water, even if no one listens,
• Learn more about yourself and your own power.
Stand up now before gun confiscation leads to a false flag civil war.
Source:  Jack Mullen | RedIceCreations.com
The Department of Justice has a long record of acting as the dictatorship of jurisprudence. Acting like council to the mob, the "Consigliore" Attorney General plots protection rackets for the ultimate organized crime syndicate. Eric Holder is the latest in a long line of lawyers that distort and stretch credibility to the theater of the absurd. Making up legal arguments to distort or conceal culpability is a prime prerequisite to serve as the chief law enforcement thug for the current President.
Some four decades ago, the nation suffered through the most critical constitutional crisis of recent times. The Watergate calamity tormented the nation on a daily basis, resulting in a new level of cynicism and disgust. What started as a third rate burglary concluded in the resignation of Richard. M. Nixon. The flawed life of the symbol of the imperial presidency, shamed into submission, vacated office to avoid conviction. Sadly, the prospect that Barack Hussein Obama has the dignity of ignominy to fade away from the White House is most remote.Nixon's Attorney Generals John Mitchell and Richard Kleindienst earned their disgrace for the cover-up, while Holder has built an entire career on sleaze and treason. Some of the inglorious achievements of Holder include his finger prints all over the Oklahoma City Bombing, the Marc Rich Pardon and the New Black Panther Party voter intimidation case.Therefore, when the
Fast and Furious scandal became a thorn in the side of the Obama administration, the lackey fixer was called upon to do his stonewall dance. From the contempt vote in the House Oversight and Government Reform Committee, Holder's tiptoe is not exactly getting rave reviews from the political pundits.The charges of playing partisan politics coming from the Democratic choirs are reminiscent of the Nixon defenders at every disclosure from the Bob Haldeman and John Ehrlichman damage control team. Remember the hilarious responses from Nixon's Press Secretary, Ron Ziegler? Compare that comic performance with the idiotic comments from James "Jay" Carney. The only difference is that Obama won't use the same body language, when Nixon pushed Ziegler from the backside out of frustration."Fast and Furious" has not risen to the public outcry of Watergate because of the nature of the mainstream pressitute media. The heralded coverage from the
Washington Post warns Republicans to venture with kid gloves.
"But arguing in a partisan fashion is a loser for Republicans. Already there are GOP leaders who want to promote what they're doing, not just on the merits of the matter at hand, but by asserting that the Democrats were much worse in their treatment of the Bush Justice Department. That is not a reason to aggressively pursue this tragedy. No Republican or conservative commentator should even raise it. The notion that this is partially motivated by political payback is very damaging to what very little credibility Congress has today, and the approach is belittling to agent Brian Terry, who was killed, and unfair to his family. Also, by the way, it's the worst political move Republicans can make."
From Tricky Dick
To Barry Soetoro
Not exactly, the same daring reporting, that Woodard and Bernstein invented, in their quixotic quest to take down the naughty Nixon. Shielding the peccadilloes of the Obama administration is a full time effort for the liberal press, but avoiding the extreme transgression of the DoJ to create another false flag excuse, is indefensible. Therefore, when CBS reports some real news, it becomes a true event!
"Documents obtained by CBS News show that the Bureau of Alcohol Tobacco, Firearms and Explosives (ATF) discussed using their covert operation "Fast and Furious" to argue for controversial new rules about gun sales.In Fast and Furious, ATF secretly encouraged gun dealers to sell to suspected traffickers for Mexican drug cartels to go after the "big fish." But ATF whistleblowers told CBS News and Congress it was a dangerous practice called "gunwalking," and it put thousands of weapons on the street. Many were used in violent crimes in Mexico. Two were found at the murder scene of a U.S. Border Patrol agent.

ATF officials didn't intend to publicly disclose their own role in letting Mexican cartels obtain the weapons, but emails show they discussed using the sales, including sales encouraged by ATF, to justify a new gun regulation called "Demand Letter 3?. That would require some U.S. gun shops to report the sale of multiple rifles or "long guns." Demand Letter 3 was so named because it would be the third ATF program demanding gun dealers report tracing information.

On July 14, 2010 after ATF headquarters in Washington D.C. received an update on Fast and Furious, ATF Field Ops Assistant Director Mark Chait emailed Bill Newell, ATF's Phoenix Special Agent in Charge of Fast and Furious:

"Bill – can you see if these guns were all purchased from the same (licensed gun dealer) and at one time. We are looking at anecdotal cases to support a demand letter on long gun multiple sales. Thanks."
Is there an honest man or woman in the Obama administration? Recall the valor of Nixon's Attorney General, Elliot Richardson and his resignation that precipitated the "Saturday Night Massacre". Look around for a courageous Deputy AG like William Ruckelshaus in the corrupt den of vipers that serve not an imperial president but a collectivist dictator. Woefully, all you find are careerist stooges who follow orders. When Robert Bork finally, fired independent special prosecutor Archibald Cox, his reputation was negatively impacted.No impeachment for this "constitutional lawyer" !!!
Obama acts as tin horn despot in the land of the drug cartel. The federal government is addicted to fiat pronouncements designed to circumnavigate around Congress. Executive orders are de facto usurpation of legislative authority. Executive privilege that spits in the eye of separation of powers is an impeachable offense.
Refusal to instruct Eric Holder to turn over the complete record of "Fast and Furious" documents makes the same mistake that Nixon made when he decided to violate his oath of office. The appearance of withholding evidence of possible sinister disclosures becomes a reality when transparency is abandoned. Coming clean on the decision process and naming names of those responsible for "gunwalking" practices is imperative.
What does the Obama crowd fear? It seems unlikely that a G. Gordon Liddy clone went rogue or a James McCord want-a-be was stealing guns on the side. What the American public needs to know is the E. Howard Hunt figure behind "Fast and Furious"?
Those too young to remember the paralysis and fallout that engulfed the government during Watergate will not appreciate the national danger that arises when an administration is determined to force a constitutional crisis. For all practical purpose, the U.S. Constitution is already abolished. The duty of Congress to reassert its legitimate oversight function is crucial for a second American revolution to remain non-violent.
Ironically, the intent to gut the second amendment was certainly an intended objective behind the gun running operation. The federal authoritarians at ATF are no different from the gang members on a segment of the Sons of Anarchy FX series. Fiction becomes fact when the government enforces their brand of tyranny as national security. When the rubber hits the road and the guns turn on government officers, one would normally hear a deafening scream for accountability.Holder has clearly demonstrated that agent Brian Terry was expendable, and that his family does not fall under the protective umbrella of justice.
The Watergate break-in was purportedly an operation to secure proof that the Cuban government was supplying funds to the Democratic Party. Somehow supplying Mexican drug lords with military grade weapons seems just a little more outrageous.Now, the political climate forty years later is hardly an environment that gives confidence that the people, much less then the government, is committed to lawful accountability. The political impact may be marginable because presently national outrage over any scandal has a very short half-life. The toxic consequences of allowing career criminals to hold public office is the death trap for any democratic regime, much less a constitutional republic.
When Marco Rubio Says Eric Holder Should Resign, some will claim it is just politics. The correct question is why isn't President Obama demanding the head of Eric Holder? We all know the answer to this question. Crooks keep their soldiers in the fold until they are no longer useful.The manner by which this next escalation of the "Fast and Furious" operation is reported will tell much about the level of decency left in the country. Obama has decided to stretch out the controversy by pushing the Congress to go to court. Not much has changed for the better since the Watergate tragedy. Under Obama, you have a megalomaniac that makes Richard Nixon look tame.
Congress needs to step up and do their duty with bipartisan support. The Rubio demand will soon look meek, as angry citizens' calls for the resignation of the POTUS himself. The fall election should register public sentiment on the intensity of indignation. Hopefully, a second Obama manic term and administration will be a moot issue.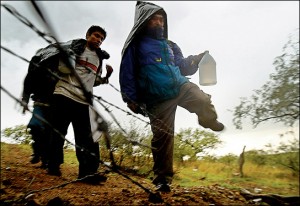 Barack Obama seems completely obsessed with systematically legalizing illegal immigration.  The United States borders a failed narco-state that is one of the most crime-ridden nations on the entire planet, but Barack Obama refuses to secure the border and the consequences for the American people have been absolutely catastrophic.  Right now it is already costing us tens of billions of dollars a year to provide welfare for illegal immigrants and to educate their children in our public schools.  Right now illegal immigrants are already working millions of jobs that should belong to American workers.  Right now Mexican drug cartels are already active in more than 1,000 U.S. cities.  But apparently that is not good enough for Barack Obama.  He wants to roll out the red carpet and give the green light to tens of millions more illegal immigrants.  Last year, Obama issued a list of 19 factors for government officials to use when deciding whether to use "prosecutorial discretion" in deportation cases.  In essence, under that new set of rules criminals and "national security threats" were to be deported and virtually everyone else was to be allowed to stay.  But now Barack Obama has taken things to a whole new level.  Now, if you are under the age of 30, came to the United States under the age of 16 and have lived here for at least five years you will be able to apply for legal status and a work permit.  With the election less than 6 months away it is obvious that Barack Obama is pandering for votes.   But this kind of "banana republic politics" is only going to divide America even more deeply and is going to result in some very serious pain for this nation in the years ahead.
How close do you think officials are going to check to see if people applying for this new amnesty are really under the age of 30 or really have been in this country for at least five years?
As I have written about previously, illegal immigrants lie to the IRS all the time.  Every year they file hordes of fraudulent tax returns that result in them receiving 4 billion dollars in tax refunds that they are not entitled to.
So if they are willing to even lie to the IRS, then why wouldn't they lie about when they came to the U.S. or about how long they have been here?
For a long time Barack Obama has supported "sanctuary cities" for illegal immigrants, but now he has essentially turned the entire country into a "sanctuary city".  Our immigration laws are still on the books, but everyone knows that Obama is not going to enforce the vast majority of them.
And that is really sad.  The United States will always need immigration, but the way that we do things today is really stupid.  We make legal immigration an absolute nightmare, but we leave the back door completely wide open for anyone that wants to break the rules and come in illegally.  So those that would like to come in legally and do things the right way are greatly discouraged from doing so while criminals, drug dealers, gang members, welfare parasites and those willing to survive in the underground economy are given the green light to come on over any time they would like.
Our immigration system makes no sense whatsoever and now Obama has just made things a whole lot worse.
The following are 10 things that will happen if Barack Obama continues to systematically legalize illegal immigration….
#1 There Will Be Fewer Jobs For American Workers
In the United States today, 53 percent of all college graduates under the age of 25 are either unemployed or underemployed.  Many of them are absolutely desperate for work.
Overall, there are more than 100 million working age Americans that do not have jobs right now.
Meanwhile, millions of illegal immigrants are occupying jobs that could otherwise be held by American citizens.  Many employers prefer to hire illegals because they work for a lot less money.
Sadly, many prominent politicians actually support the "right" of these "undocumented workers" to steal our jobs as a recent article by Devvy Kidd pointed out….
In April 2008, the very popular, New Jersey Gov. Chris Christie, prostituted himself during a speech for votes at an event sponsored by the Latino Leadership Alliance of New Jersey by assuring his audience illegal aliens were not really here illegally, but were simply "undocumented."

The 'unofficial' number of unemployed Americans is close to 25 MILLION. Those "undocumented" criminals Gov. Christie refers to are illegally holding 11.5 MILLION jobs that belong to Americans and naturalized citizens. Shame on you, Gov. Christie for thumbing your nose at our federal immigration laws and encouraging even more criminals to break into our country. Roll out the welcome mat. Unemployment in New Jersey is holding at a steady 9.3%. Gov. Christie apparently doesn't care if jobs go to illegal aliens instead of legal citizens in his state. After all, they're simply "undocumented".
#2 Wages For American Workers Will Continue To Decline
When you have a lot more workers competing for the same number of jobs, what happens?
That is right – wages go down.
We are seeing this happen in industry after industry.
For example, several decades ago a roofer could live a nice middle class lifestyle and support an entire family on one income.
But today that is no longer the case.
So what has changed?
A flood of illegal labor has entered the marketplace.
#3 Illegal Immigrants Will Overwhelm Our Welfare System
Every year, illegal immigrants receive tens of billions of dollars in welfare payments.  They get free food assistance, free housing assistance, free health care benefits and free education for their children.  Life is good if you are an illegal immigrant and you know how to game the system.
In fact, many cities in United States now openly advertise that they will help illegal immigrants with these things.
Unfortunately, according to Devvy Kidd the cost to taxpayers is getting to be astronomical….
Last year alone, the cost to taxpayers of LA County was whopping $600 MILLION dollars in welfare for children of illegal aliens. I guess it doesn't bother the people there getting fleeced in taxes to pay for all that welfare because they continue to elect governors who refuse to lock down the border and sympathizers of the invasion across the southern border of California to their legislature.
Overall, it has been estimated that U.S. taxpayers spend $12,000,000,000 a year on primary and secondary school education for the children of illegal immigrants.
#4 Mexican Drug Cartels Will Establish A Presence In Nearly Every City In The United States
Mexican drug cartels continue to expand their influence inside the United States at a frightening pace.  They are slowly taking over our communities.  How far do things have to go before we say enough is enough?
The amount of money that Mexican drug cartels bring in from selling drugs inside the United States is absolutely staggering….
In the sober reckoning of the RAND Corporation, for instance, the gross revenue that all Mexican cartels derive from exporting drugs to the United States amounts to only $6.6 billion. By most estimates, though, Sinaloa has achieved a market share of at least 40 percent and perhaps as much as 60 percent, which means that Chapo Guzmán's organization would appear to enjoy annual revenues of some $3 billion — comparable in terms of earnings to Netflix or, for that matter, to Facebook.
Can you imagine that?
We are talking about serious money.
And Mexican drug cartels are not just operating in huge cities such as Los Angeles, Chicago and New York.  The truth is that they have become deeply embedded in many rural communities as well….
News of cartel machinations are common in cities near the border, such as Phoenix, and the far-flung drug hubs of New York, Chicago or Atlanta, but smaller towns bring business, too. In unsuspecting suburbs and rural areas, police are increasingly finding drugs, guns and money they can trace back to Mexican drug organizations.

The numbers could rise in coming years. The Justice Department's National Drug Intelligence Center estimates Mexican cartels control distribution of most of the methamphetamine, heroin and marijuana coming into the country, and they're increasingly producing the drugs themselves.

In 2009 and 2010, the center reported, cartels operated in 1,286 U.S. cities, more than five times the number reported in 2008. The center named only 50 cities in 2006.
#5 There Will Be Increasing "Anti-American Violence" Inside The United States
These days a lot of Americans are being attacked (and sometimes killed) down in Mexico.
The following is from a recent ABC News article….
American travelers to Mexico should beware of possible violent retaliation for this week's arrest of alleged Zetas drug cartel associates and family members inside the U.S., the U.S. State Department has warned.

Though the warning does not specify which "Transnational Criminal Organization" might engage in "anti-American" violence, on Tuesday federal authorities arrested seven alleged associates of the powerful Zetas drug cartel in New Mexico and Oklahoma for allegedly laundering millions in drug profits through breeding and racing quarterhorses in the U.S. Those arrested included Jose Trevino Morales, the brother of Zetas leaders Miguel Angel and Oscar Omar Trevino Morales, who were also indicted but remain at large in Mexico.
As Mexican drug cartels and criminal gangs expand north, it is inevitable that "anti-American violence" will spread deeper and deeper into the U.S. itself.
The level of violence that we are seeing down in Mexico right now is absolutely frightening.  These drug cartels can beabsolutely brutal….
Fourteen dismembered bodies were found in a truck in the center of a town in northern Mexico on Thursday in what appeared to be the latest atrocity committed by rival gangs battling over drug-smuggling routes, local media said.


The bodies of 11 men and three women were discovered in the sugar-cane farming town of Ciudad Mante in the south of Tamaulipas state, which borders on Texas, daily Milenio reported on its website.
Overall, more than 55,000 people have been killed in drug-related violence in Mexico since 2006.
Is that the kind of violence we want in this country?
Already the region along the U.S./Mexico border is an open war zone.
Just across the U.S. border, the city of Juarez, Mexico is considered to be one of the most dangerous cities on the face of the earth.  In fact, Juarez is now the murder capital of the western hemisphere.
But instead of strengthening security along the border, Barack Obama wants to make the border meaningless.
#6 Massive Bribes Will Corrupt Our Judicial System
When there are billions of dollars involved, it is inevitable that some members of the police and some members of the judiciary will take bribes.
Just look at what has happened down in Mexico.  The following is from a recent article in the New York Times….
When you tally it all up, bribery may be the single largest line item on a cartel's balance sheet. In 2008, President Felipe Calderón's own drug czar, Noe Ramirez, was charged with accepting $450,000 each month. Presumably, such gargantuan bribes to senior officials cascade down, securing the allegiance of their subordinates. "You have to recruit the high commands, so they can issue the information to lower ranks and order whatever they want," the corrupt cop, Fierro Méndez, testified. But in key jurisdictions, the cartel most likely makes payments up and down the chain of command. In a 2010 speech, Genaro García Luna, Mexico's secretary of public security, speculated that together, the cartels spend more than a billion dollars each year just to bribe the municipal police.
What would you do if you were offered a bribe of $450,000 a month?
Don't assume that Americans are so much more "moral" than the Mexicans are.
#7 Gang Activity Will Continue To Grow In The United States By Leaps And Bounds
Gang activity is absolutely exploding inside the United States.
According to the FBI, there are now 1.4 million gang members involved in the 33,000 different gangs that are active inside the United States.
The number of gang members in America has increased by 40 percent since 2009.
Those stats should be very alarming to all of us.
What are we going to do if gangs keep growing at this rate?
According to federal statistics, gang members are responsible for up to 80 percent of all violent crimes committed in the United States every year.
A very large percentage of these gang members have entered the United States from Mexico, but the federal government refuses to do anything to stop it.
#8 The Decline Of Our Health Care System Will Continue To Accelerate
Illegal immigrants are overwhelming emergency rooms all over the country.  They walk in, receive high quality treatment and often never pay after they leave.
Things have gotten so bad in many areas of the nation that it is causing entire hospitals to go bankrupt and shut down.
In a previous article, I described what unchecked illegal immigration is doing to the health care system in California….
Thanks to illegal immigration, California's overstretched health care system is on the verge of collapse.  Dozens of California hospitals and emergency rooms have shut down over the last decade because they could not afford to stay open after being endlessly swamped by illegal immigrants who were simply not able to pay for the services that they were receiving.  As a result, the remainder of the health care system in the state of California is now beyond overloaded.  This had led to brutally long waits, diverted ambulances and even unnecessary patient deaths.  Sadly, the state of California now ranks dead last out of all 50 states in the number of emergency rooms per million people.
#9 Legalizing Illegal Immigrants Will Cause A Huge Shift In Voting Patterns
Instead of looking out for the American people, many Democrats support legalizing illegal immigration because it will give the Democratic Party more support at the polls.
This is incredibly selfish and self-serving, but this is the way that the political game is played in 2012.
#10 There Will Be A Flood Of New Illegal Immigrants
Amazingly, far more people move into the United States illegally than come in through the legal immigration process.
As word spreads of the "Obama amnesty", millions more will come on over.  After all, what would they have to lose?  If they get caught crossing over they will just get nicely sent back and can try again in a few days.
If they make it they can take advantage of all the free goodies here in the United States.  Thanks to Obama, the odds of deportation are now very slim.  And they can often make significantly more money in the "underground economy" in the U.S. than they can back home.
So what is the downside for illegal immigrants?
Where is the pain?
If you do get deported, you can always sneak back in.  Security along the U.S. border with Mexico is a total joke.
Sadly, many politicians on both sides of the border seem very pleased that the United States and Mexico are slowly but surely being integrated through illegal immigration.
In fact, one gets the impression that Barack Obama would be quite pleased if the border between the United States and Mexico were to disappear completely.
Politicians like Barack Obama don't seem to care about the catastrophic impact that illegal immigration is having on this country.  They are absolutely obsessed with their social and political agendas and they aren't going to allow a few inconvenient "details" to derail them.
Unfortunately, there is not much hope for significant change any time soon.  Mexico is already a "failed state" and we are freely allowing millions of their bad guys to pour into our country.
In the end, we will pay a very great price for our foolishness.
Source: The American Dream
The Soul Crushing Despair of Lowered Expectations…
All over America tonight there are people that believe that their lives are over.  When you do everything that you know how to do to get a job and you still can't get one it can be absolutely soul crushing.  If you have ever been unemployed for an extended period of time you know exactly what I am talking about.  When you have been unemployed for month after month it can be very tempting to totally cut yourself off from society.  Those that are kind will look at you with pity and those that are cruel will treat you as though you are a total loser.  It doesn't matter that America is in decline and that our economy is not producing nearly enough jobs for everyone anymore.  In our society, one of the primary things that defines our lives is what we do for a living.  Just think about it.  When you are out in a social situation, what is one of the very first things that people ask?  They want to know what you "do".  Well, if you don't "do" anything, then you are not part of the club.  But the worst part of being unemployed for many Americans is the relentless pressure from family and friends.  Often they have no idea how hard it is to find a job in this economy – especially if they still have jobs.  Sometimes the pressure becomes too great.  Sadly, we are seeing unemployment break up a lot of marriages in America today.  Things are really hard out there right now.  A very large number of highly educated Americans have taken very low paying service jobs in recent years just so that they can have some money coming in even as they "look for something else".  Unfortunately, in many cases that "something else" never materializes.  In the past, America was "the land of opportunity" where anything was possible.  But today America has become "the land of lowered expectations" and the worst is yet to come.
We live during a time when "the American Dream" is literally being redefined.  In the old days, just about anyone could get a good job that would pay enough to make it possible to buy a house, buy a nice car and raise a family.
Unfortunately, those days are long gone.  The following is from a recent NPR article….
The town of Lorain, Ohio, used to embody this dream. It was a place where you could get a good job, raise a family and comfortably retire.

"Now you can see what it is. Nothing," says John Beribak. "The shipyards are gone, the Ford plant is gone, the steel plant is gone." His voice cracks as he describes the town he's lived in his whole life.

"I mean, I grew up across the street from the steel plant when there was 15,000 people working there," he says. "My dad worked there. I worked there when I got out of the Air Force. It's just sad."
We live in an economy that is in serious decline.  In this environment no job is safe.  In fact, even Goldman Sachs is laying off workers these days.
Millions of Americans are suffering from deep depression because they can't find jobs.  Many of them are sitting at home right now blankly starting at their television screens as they wonder why nobody wants to hire them.  Some have been unemployed for years and have sent out thousands upon thousands of resumes.  The following is from a recent article by J.D. Hicks….
I have a brilliant cousin with a $180K Syracuse education working part-time at a department store. She has literally sent out 38,000 resumes in the span of a year to no avail. I have another very bright friend with the kindest heart who is so desperate he has applied for dishwashing jobs and didn't get them, sending him deeper into depression. I'm sure we all know people like this, or perhaps have even been there ourselves.

Society has trained us to believe that we are worthless without a job. Indeed, we feel worthless when we are unemployed with few prospects of making money. Family, friends, and peers constantly remind us in subtle and not-so-subtle ways that we "need" a job.
Have you ever been unemployed?
How did it make you feel?
How were you treated by your family and friends?
In the old days, a college education was almost a guaranteed ticket to the middle class.
But these days, a college education guarantees you absolutely nothing.
As a recent article by Jed Graham detailed, most young unemployed workers in America today have at least some college education….
For the first time in history, the number of jobless workers age 25 and up who have attended some college now exceeds the ranks of those who settled for a high school diploma or less.

Out of 9 million unemployed in April, 4.7 million had gone to college or graduated and 4.3 million had not, seasonally adjusted Labor Department data show.
Overall, 53 percent of all Americans with a bachelor's degree under the age of 25 were either unemployed or underemployed last year.
It is tough to tell young college graduates with their whole lives ahead of them that they need to lower their expectations because America is in decline.
So where did all the jobs go?
Well, one place they went is overseas.  Over the past couple of decades, millions upon millions of good jobs have left the United States and have gone over to the other side of the world.
That is why you see gleaming new factories going up all over China even while our once great manufacturing cities are turning into crime-infested warzones.
But as a recent WND article reported, the WTO has a solution.  They plan to replace "Made in China" labels with "Made in the World" labels so that we don't feel so bad about losing our jobs and our economic infrastructure…
The World Trade Organization is moving closer to eliminating country-of-origin labels and replacing them with "Made in the World" initiative labels because they say we need to "reduce public opposition to free trade" and "re-engineer global governance."
As the number of middle class jobs has steadily declined in recent years, the number of low paying service jobs has increased.
In a previous article, I discussed how approximately one out of every four U.S. workers now makes $10 an hour or less.
Could your family survive on 10 dollars an hour?
Today, you can find hordes of very smart, very talented Americans flipping burgers, waiting tables and welcoming people to Wal-Mart.
Sadly, the United States now has a higher percentage of workers doing low wage work than any other major industrialized nation does.
Perhaps we should applaud our leaders for doing such a great job of destroying the American Dream.
Because so many Americans are working crappy jobs, a very large percentage of them have absolutely no savings to speak of.
According to one survey, 42 percent of all American workers live paycheck to paycheck.
I am constantly encouraging people to save up an "emergency fund" that will enable them to pay their bills for at least 6 months if they suddenly become unemployed.
Unfortunately, for many Americans that is simply not possible.  Way too many families are just barely scraping by from month to month.
Another area of the economy where Americans are facing lowered expectations is in housing.
In the old days, most Americans dreamed of owning their own homes.
But today we are being told that things have changed.  For example, a recent USA Today article was entitled "Home rentals — the new American Dream?"….
Steve and Jodi Jacobson bought their Phoenix-area "dream home" in 2005. They built flagstone steps to the front door. They tiled the kitchen and bathroom. They entertained often, enjoying their mountain views.

"We put our soul into that house," says Steve Jacobson, 37.

Then, home prices tanked more than 50%. Steve, a software quality assurance engineer, suffered pay cuts. In 2010, foreclosure claimed the home and their $100,000 down payment.

The Jacobsons didn't lose their desire to live in a single-family home, however. They now rent one, like many other former homeowners displaced by foreclosure.
Is that what we are supposed to tell future generations of Americans?
"Listen Johnny and Suzie, if you work really, really hard at your minimum wage jobs perhaps someday you will be able to rent a home that has been foreclosed by a big, greedy bank".
It is so sad to watch what is happening to this country.
These days many Americans are scratching and clawing and doing everything that they can to make it, but they still find themselves short on money at the end of the month.
Many are turning to debt in an attempt to bridge the gap.  According to CNN, 40 percent of "low- and middle-income households" are using credit cards to pay for basic living expenses.
Overall, U.S. consumers have more than 11 trillion dollars in debt right now.
That is an incredible number.
As the economy has declined, a lot of families have completely given up trying to make it on their own and have turned to the U.S. government for financial help.  Today, an astounding 49.1 percent of all Americans live in a home where at least one person receives government benefits.
Just think about that number for a while.  It is one of the clearest signs that America is in deep, deep decline.
Unfortunately, things are about to get even worse.  The next wave of the financial crisis is unfolding in Europe and we will all be talking about another "major global recession" very soon.
That means that unemployment in the United States is going to get a lot worse.
For the millions upon millions of Americans that are already suffering through the horror of unemployment, that is really bad news.
Posted below is a trailer for a new HBO documentary entitled "Hard Times: Lost on Long Island".  Please take a few minutes to watch this video, because I think it does a good job of showing the soul crushing despair that many unemployed Americans are going through right now.
Source: The Economic Collapse
PHOENIX (April 24, 2012) – Just a week after the Virginia legislature approved a law to refuse compliance with NDAA"indefinite detentions," an Arizona law committing the Grand Canyon State to noncompliance with any attempted federal kidnapping under the NDAA now stands just a signature away from implementation.
After months of political wrangling, the Arizona Senate concurred with the House on an amended version of SB1182today, sending the legislation to Governor Jan Brewer's desk for a signature.
The Senate passed the bill 20-8 with two senators not voting.
SB1182 asserts:
This state and any agency of this state shall not provide material support or participate in any way with the implementation of sections 1021 and 1022 of the national defense authorization act of 2012, Public Law 112‑81, against any citizen of the United States.
The law would also make it a criminal offense for any public officer, employee or agent of the state to make any attempt to assist in federal kidnapping.
The bill faced its share of high hurdles over the past two months, including an attempt to kill it in committee and numerous politically motivated delays in getting it to the full House for a vote. Each time, public pressure kept SB1182 alive.
But one major obstacle remains: Gov. Brewer's veto pen. The governor recently shot down a sheriffs first bill, and sources in Arizona tell the Tenth Amendment Center she may well veto SB1182. While Brewer talks the talk when it comes to state sovereignty and forged a reputation as tough gal when she wagged her finger in Pres. Obama's face, her actions don't always measure up to her image. Brewer remains firmly entrenched in the Arizona Republican establishment, where Sen. John McCain wields tremendous influence in the state party. He will undoubtedly oppose any efforts in his home state to block his pet legislation. Keep in mind, McCain was a chief proponent of the NDAA.
During debate on the Senate floor, Sen. Rand Paul (R. Ky.) asked McCain, "Would it be possible that an American citizen can then be declared an enemy combatant and sent to Guantanamo Bay and detained indefinitely?"
McCain responded, "As long as that individual, no matter who they are, poses a threat to the security of the United States of America, should not be allowed to continue that threat."
This bill certainly counts as the most important legislation to cross Gov. Brewer's desk this year – perhaps ever. We cannot allow the federal government to possess the power to drag people off and hold them until the end of an endless war without basic due process. In the 1850s, northern states passed liberty laws protecting the rights of blacks accused of running away from slavery. These laws rendered the draconian and unconstitutional fugitive slave acts difficult, if not impossible, to enforce. Today, Arizona lawmakers stood shoulder to shoulder with those men and women who stood up for the liberty of black Americans more than 150 years ago.
We cannot leave the final step for this bill to chance. Without strong, vigorous, emphatic public pressure, Brewer will almost certainly veto this bill.
Don't let that happen!
ACTION ITEM FOR ARIZONA
If you live in Arizona, contact Gov. Brewer now. Politely, but firmly, ask her to sign SB1182. Remind her that she has a duty to protect and defend the Constitution and an obligation to the people of Arizona. Tell her that the language in sections 1021 and 1022 of the NDAA is too vague and undefined to leave to chance. The federal government simply cannot be allowed to possess even a hint of such power.
You can find contact information for the governor's office HERE.
ACTION ITEMS FOR THE REST OF THE COUNTRY
If you do not live in Arizona, you should still contact Brewer and tell her the rest of the country is watching. Arizona has the opportunity to step up as a leader in protecting the most basic freedom and liberties that we cherish as Americans.
If your state, county or city has not taken steps to stop kidnapping under the NDAA, you can find model Liberty Preservation Act legislation that you can propose to your local politicians HERE.
To track NDAA nullification legislation across the U.S., click HERE.
Michael Maharrey [send him email] is the Communications Director for the Tenth Amendment Center. He proudly resides in the original home of the Principles of '98 – Kentucky. See his blog archive here and his article archive here. He also maintains the blog, Tenther Gleanings.
Source: Tenth Amendment Center
A Conversation of Tyranny…
The "Daily Bell" is a Libertarian internet site that provides news and commentary.  Anthony Wile is editor and the page has an impressive list of Libertarian advisors.  DB is a foundation that solicits donations.
Libertarian Pages like "Freedom Phoenix", "Lou Rockwell", "The Daily Bell" and others provide sources for monitoring the advancement of tyranny in America and throughout the world.  I am a Christian, I am not a Libertarian, but the common quest for truth often brings us together.
Some of the DB editorials are marked "Staff report" and although they speak for the site are not signed by a particular writer.  DB frequently presents their opinion on the Jewish phenomenon; one article was entitled "The Conversation of Freedom is Not Jewish".
The writer takes issue with Henry Makow's opinion that Libertarianism has a Jewish character.  DB gives the Philosophy an umbrella that would cover Ayn Rand at one end and Gary North at the other.  The DB model is described with a small "L", different from the formal Libertarian Party.  To the accusation that Libertarians eschew social justice DB sites a previous article where they recommended a return to private justice where "people avenge their own via duels, feuds and the like" and "organize around various forms of private theology".  It goes on to chide the antediluvian nature of some of the Jewish conspiracy theories.
However, DB makes a huge error at the outset by labeling Jewish conspiracy theories as "anti-Semitic".  The a-S label squelches all attempts to bring veracity to the Jewish phenomenon allowing the truth to remain hidden.  If we allow the a-S label to censor truth we fertilize the common contemporary practice of allowing fantasy to pose as reality.  Attempts to squelch free speech by refusing to acknowledge truth creates insoluble problems by making proper understanding impossible.
That said consider this:  Jews are a very small minority in the United States.  They make up less than 3 percent of our population.  However, if I shop at Home Depot I am shopping at a Jewish owned store; if I go to Lowes it is also Jewish owned; Walgreens is Jewish owned as is CVS; every department store carries several product lines that are Jewish owned; Google was a Jewish brainchild; Facebook was developed by a Jewish Harvard student; Jewish interests control money worldwide; education, particularly higher education, has been co-opted by Jewish intellectuals; from the beginning of the Twentieth Century to the present every U. S. president has been surrounded by Jewish advisors; congressmen cannot get elected without supporting Israel and Jewish interests; T. V. commentators, movie actors, producers, consultants etc. are predominately Jewish; book reviews on C-Span are mostly by Jewish authors; the book publishing industry is controlled by Jews; the media – newspapers, movies, TV, radio, and records – are under Jewish control; and, the intellectual base for classic Libertarianism is Jewish,  Rothbard, Mises, and Rand were all Jewish and Mise's student, Hayek, had Jewish blood through the Wittgensteins. According to one source 87 percent of Jewish children attend college while the United States average is about 40 percent.  A third or more of the students at Harvard are Jewish and in my current favorite TV drama the two major characters are played by Jewish actors and all positions of power are held by Blacks or women or both.  The facts are astounding – only severe myopia could obscure them.    Read more here.
Dr. Stephen Steinlight a respected Jewish thinker has been pilloried by militant Jewish partisans for attempting to ameliorate the immigration debate.  In one of his monographs he describes his upbringing: "I'll confess it, at least: like thousands of other typical Jewish kids of my generation, I was reared as a Jewish nationalist, even a quasi-separatist. Every summer for two months for 10 formative years during my childhood and adolescence I attended Jewish summer camp. There, each morning, I saluted a foreign flag, dressed in a uniform reflecting its colors, sang a foreign national anthem, learned a foreign language, learned foreign folk songs and dances, and was taught that Israel was the true homeland. Emigration to Israel was considered the highest virtue, and, like many other Jewish teens of my generation, I spent two summers working in Israel on a collective farm while I contemplated that possibility. More tacitly and subconsciously, I was taught the superiority of my people to the gentiles who had oppressed us. We were taught to view non-Jews as untrustworthy outsiders, people from whom sudden gusts of hatred might be anticipated, people less sensitive, intelligent, and moral than ourselves. We were also taught that the lesson of our dark history is that we could rely on no one."
Part of the problem is that many Jews among us tend to think of themselves this way: "I am not anAmerican citizen of the Jewish faith, I am a Jew. I have been an American for sixty-three sixty-fourths ofmy life, but I have been a Jew for 4000 years."  Quote from Rabbi Stephen S. Wise, speaking before a rally in New York in 1938.
In our Jewish dominated society complicity with Jewish interests is often a successful business strategy.  World Net Daily has become popular and successful supporting Zionism while truthtellers Pat Buchanan and the team of John Mearsheimer and Stephen Walt have dropped from prominence.  The erstwhile anti-Zionist publication "Spotlight", assiduously exposed Jewish shenanigans. It was forced into bankruptcy and silenced.  There is tremendous pressure from powerful Jewish quarters to suppress the truth.
Wealth and power are usually products of consistent work to obtain knowledge and to conduct ones affairs in an orderly and profitable manner.  Jews have worked hard to get where they are.  There is diversity in their ranks but there is also cohesion.  They have extensive control of the world's money supply.  From outsiders they extract interest but to their fellow Jews loans are free.  Individually they are knowledgeable and interesting to know and claim as friends.  If they vested their power in the One True God and were obedience to His Commandments the world would be a far better place.  But instead there is a huge downside to their astounding racial success.
Dr. Kevin MacDonald, Professor of Psychology at California State University–Long Beach, is a prolific author who has suffered some nasty episodes for carefully compiling a trilogy of books on the Jewish phenomenon.  For anyone interested in studying Jewish history his books are excellent.  The Webpage is here.  In "The Culture of Critique" MacDonald quotes Walter Kerr, "The literate American mind has come in some measure to think Jewishly.  It has been taught to, and it was ready to.  After the entertainers and novelists came the Jewish critics, politicians, and theologians.  Critics and politicians and theologians are by profession molders: they form ways of seeing." MacDonald goes on to describe Jews as being ambitious, persistent, cohesive, and group oriented; he cites their "dazzling verbal skills", their high level of energy, and their strength of conviction, claiming "these traits have been central to Judaism as a group evolutionary strategy throughout history".
Henry Makow's use of the word "Illuminate" is an apt description but is meaningless to most Americans.  Evangelical Christians imbued with the cultish Dispensational theology consider Jews to be God's Chosen People.  With gossamer piety they proclaim the Second Coming using the man-made nation of Israel as an impetus.  With no understanding of Judaism and a tiny, often distorted, knowledge of the Bible they frantically support the theology Jesus condemned.  It is the Talmud (Satanic theology) with its hate for the Goyum, its Jewish racial superiority, its promotion of deception, and its gross immorality that guides Zionist leadership.
The impact of Jewish hegemony is not overtly evident in the everyday life of American citizens.  It is not understood that the agendas for the major segments of our society are always set by the Jewish mind. No one seems upset that we are never exposed of the genocide of neo-Israel's Palestinian captives. We have been so thoroughly brain washed that our sympathies automatically go to the Holocaust and the suffering inflicted on Jews by the Third Reich.  While neo-Israel steals their land, imprisons them in a gulag, and kills them at will, most Americans believe it is the Palestinians that are culpable.
The brain washing has been so successful that we are not aware that more Christians than Jews were murdered during WWII.  There is no lament for the millions of Christians murdered by a mostly Jewish cadre in Russian and by Hitler's regime in Germany.  No movies have been made about the suffering of Christians and few, if any, books have been published on this subject.  The emphasis has always been on the Jews.  Movies have been presented, a museum has been erected, and a constant bombardment of propaganda has accompanied the Holocaust while Christians and Russian Jewish involvement in their murder has been completely erased from the minds of the public and removed from current history.
Our universities have experienced a similar Jewish brain washing.  Multiculturalism, racial factions, sexual liberation, feminism, homosexuality, socialist politics, and politically correct speech have become part of University life.  Free speech and freedom of association have been curtailed disallowing the discussion of forbidden subjects.  Brain washing in colleges has resulted in a politically correct environment that distorts justice, vies with reality, and fails to provide a full orbed education. MacDonald writes that John Dewey, who was a major influence in forming the American educational system, was "promoted by Jewish intellectuals" and helped establish the New School of Social Research and the America Civil Liberties Union "both essentially Jewish organizations".
The Christian Church has been the bulls eye of the Jewish target in America. Since the Church forsook its duty to censor the products of Hollywood motion pictures have become progressively more immoral and attacks on Christianity more frequent and severe.   Practices forbidden in the Bible are favorably depicted on movie screens; adultery, fornication, infidelity, divorce, and homosexuality are routine. Christian ministers are shown as lustful charlatans, wimps, or fools while secular characters are compassionate, long suffering, and altruistic.  The legal attack on the Church has been devastating. Christianity and all of its symbols have been banned from the public square and shoved into captivity behind church walls.  One Jewish atheist can destroy Christian traditions that have existed for centuries.
The United States is not the first nation to be overcome by Jewish power.  Before WWII Jews were a powerful faction in Germany.  Dr. MacDonald quotes I. Deak: "Jews were responsible for a great part of the German culture.  The owners of three of Germany's greatest newspaper publishing houses; the editors of the "Vossische Zeitung" and the Berliner Tageblatt; most book publishers; the owners and editors of the Neue Rundschau and other distinguished literary magazines; the owners of Germany's greatest art galleries were all Jews.  Jews played a major part in theater and in the film industry as producers, directors, and actors.  Many of Germany's best composers, musicians, artists, sculptors, and architects were Jews.  Their participation in literary criticism and in literature was enormous: practically all of the great critics and many novelists, poets, dramatists, essayists of Weimar Germany were Jews.  A recent American study has shown that thirty-one of the sixty-five leading German 'expressionists' and "neo-objectivists' were Jews."
The Russian writer Igor Shafarevich writes "that Jews were critically involved in actions that destroyed traditional Russian institutions, particularly in their role of dominating the secret police and the OGPU (Unified State Political Directorate).  He stresses the Jewish role in liquidating Russian nationalists and undermining Russian patriotism, murdering the Czar and his family, dispossessing the kulaks, and destroying the Orthodox Church."  Kevin MacDonald says of Shafarevich, "He views Jewish 'Russophobia' not as a unique phenomenon, but as resulting from traditional Jewish hostility towards the Gentile world considered as "tref" (unclean) and toward Gentiles themselves considered as sub-human and as worthy of destruction —."
It is not difficult to relate the results of Jewish domination in Russia and Germany with what is happening in the United States.  The arts and the media is under complete Jewish domination and our culture is being decimated with multiculturalism and massive immigration both promoted by Jewish intellectuals and the organizations they have created.  Jews control our government and foreign policies as well as the Federal Reserve which is swimming in profits while our nation faces bankruptcy. America's moral columns have been destroyed with the banning of social Christianity and the enforced legal status for abortion, homosexuality, and gay marriage.  Jews have decimated America!
In 2002 Aleksandr Solzhenitsyn published his last major work "Two Hundred Years Together".   It has been translated and published in Europe but has been blocked by Jewish partisans in America. Solzhenitsyn was a hero.  He died in 2008 but during his life he was an ardent seeker and purveyor of truth.  I suspect his book would corroborate the work of Dr. MacDonald.
Americans tend to think these highly talented people are close to the God of Abraham, Isaac, and Jacob, The One True God, and to think of them as intrinsic in His plans for His creation.  Evangelical Christians provide Jews with substantial monetary and spiritual support.
Michael Hoffman's book "Judaism's Strange Gods" shatters this illusion by delving deeply into the beliefs that are promoted by the Rabbis.  It liberates "the reader from the accumulated shackles of decades of misinformation and shows that Judaism's god is not the God of Israel, but the strange gods of Talmud and Kabbalah, and the racial self-worship they inculcate"; in the process it shatters the DB opinion that the Talmud and Kabbalah are paper tigers.
Keeping these facts under wrap and destroying honest critiques is not good for our nation nor is it good for Jews.  Vishal Mangalwadi, an East Indian Christian, has written a book entitled "Truth and Transformation", a "Manifesto for Ailing Nations".  His examples of the contagious nature of dishonesty and the devastating results of institutionalized theft on the prosperity of societies breaks new ground in support of God's overarching moral code.  The moral code God gave to those who enjoyed His first love should be their gift to His creation but instead it has been forsaken and replaced with the clandestine cloak of Devilish, Talmudic lies.
Vishal Mangalwadi begins his book by relating a story about his own experience with honesty. Someone told him that a particular country was a good place to do business because its people trusted each other.  At first he did not understand why trust was important but later, in Holland, a friend took him to a dairy farm where milk was sold on the honor system with the customer trusted to put the required cost into a bowl;  there was not attendant.   Vishal said to his friend  "if you were an Indian, you would take the milk and the money".  Later Vishal told this story at a meeting in Indonesia where and Egyptian gentleman laughed and said, "We are cleverer than Indians.  We would take the milk, the money, and the cows."
Vishal then began to understand that if people took the milk and the money the owner would need to hire an attendant and the cost of the milk would then go up to cover the cost of the attendant.  Further, he concluded "if customers are dishonest, why should the supplier be honest?  He would add water to the milk to increase the volume.  Being an activist, I would protest that the milk was adulterated; the government must appoint milk inspectors.  But who would pay for the inspectors?  Me, the taxpayer."
"If the consumer and the suppliers are dishonest, why would the inspectors be honest?  They would extract bribes from the suppliers.  If they didn't get the bribes, they would use one law or another to make sure the sales is delayed enough to make the nonrefrigerated milk curdle.  Who would pay for the bribes?  Initially the supplier, but ultimately the consumer."
"You can fool some of the people all of the time, and all of the people some of the time, but you cannot fool all of the people all of the time." – attributed to Abraham Lincoln, a hero for many Jews.  The historic results of Jewish illegitimate hegemony, subterfuge, manipulation, apartheid, and racial arrogance have always been disastrous.  It would be a great blessing to world Jewry as well as to Gentiles if Jewish leaders would squelch the self pity, learn humility, and begin to use their considerable talents to bring the world peace, justice, and personal freedom by obeying the Commandments of the God that created them and without Whom they would never have existed as a people. It was the God of Abraham, Isaac, and Jacob that fulfilled His promise to make them a great nation and it was the same long suffering and merciful God that scattered them at the Diaspora because of their disobedience.  Obedience would bring reconciliation, the Talmud and the Kabbalah will not.
DB is right the conversation of freedom is not Jewish; however, it is often tyrannical.
"Give me control of a nation's money and I care not who makes the laws."
Mayer Amschel Rothschild   Does DB understand who controls the money and the results of that control?
Another Obama Fleecing…
"The national housing market took a hit in the latter half of 2011, falling to new lows not seen since the housing crisis began six years ago, according to data out Tuesday by S&P/Case-Shiller Home Price Indices……The index is down 33.6 percent from its peak in mid-2006." – Washington Post
The reason that housing prices have dipped only 33.6 percent in the United States instead of 60 percent as they have in Ireland, is because the big banks have been keeping inventory off the market. If the millions of homes–that are presently headed for foreclosure–were suddenly dumped onto the market, prices would plunge and the biggest banks in the country would be declared insolvent. That's why the banks have slowed the flow of foreclosures. According to Amherst Securities Group's Laurie Goodman, "….2.8 million borrowers haven't made a payment in over a year. Add that to the over 450,000 real estate owned (REO) units and you have approximately 3.2 million that are in the shadows. We are liquidating about 90,000 homes a month. That's about 36 months of overhang; a really shocking number." (See the whole interview here.)
Indeed, it is shocking, but what's more shocking is that the banks are allowed to game the system this way and get away with it. New home buyers are paying hundreds of thousands of dollars more than they would be if the banks were not manipulating inventory, so there are real victims in this scam. . And is it really conceivable that Fed doesn't know that nearly 3 million people are living in their homes for free? Of course, they know; they're in on it too. The bankers even have a name for this arrangement; they call it "squatters rent" and they estimate it costs them an extra $60 billion per year. They would rather pay that hefty sum then foreclose quickly and have to write down the losses which would leave them broke.
Some readers will probably dispute the claim that housing prices could dip 60 percent in the US as they have in Ireland. These skeptics may want to read a new study titled "Housing, Monetary Policy, and the Recovery" released by the chief economists from the country's two largest banks (Find it here.)
On page 29 of the report, the authors conclude that it would take "a 57% fall in housing prices would in our accounting sense eliminate housing overhang". Their second projection estimates that it would take "a 68%" drop. So, if you bought a house in 2005 for $400,000. That house would currently be worth $128,000, a big enough loss to poke holes in anyone's retirement plans.
So, what should the government do? Should they force the banks to release the backlog homes so prices can adjust quickly and new buyers won't feel like they're being gouged? But–if they do–what happens to all the people who bought homes in the last few years who suddenly discover they're underwater? Won't that create a whole new wave of foreclosures?
The best approach would be to reduce the principle on the mortgages of the people who are presently in some stage of foreclosure and make the banks pay for the losses. That would slow the stream of foreclosures to a trickle, stabilize the housing market, and force many of the banks into Chapter 11, which should be real goal of any mortgage modification program. The banks were the perpetrators of this gigantic mortgage laundering scam and continue to pose a threat to the financial security of every American. Dismatling the TBTF banks should be the nation's highest priority.
The Obama administration has chosen an alternate course in its endless effort to appease the bank lobby. They've launched a Foreclosure-to-Rental program that's aimed at severely reducing the backlog of unwanted homes on the banks books via bulk sales to private investors. The program–which is largely shrouded in secrecy– is being hyped as a common sense way to stabilize the housing market and to 'lower monthly payments so responsible borrowers can stay in their homes.' In truth, Obama is just helping the banks slash their mountainous inventory so they can avoid bankruptcy.
Here's part of the announcement from the FHA:
"The Federal Housing Finance Agency (FHFA) today announced the first pilot transaction under the Real Estate-Owned (REO) Initiative, targeted to hardest-hit metropolitan areas — Atlanta, Chicago, Las Vegas, Los Angeles, Phoenix and parts of Florida.
With this next step, prequalified investors will be able to submit applications to demonstrate their financial capacity, experience and specific plans for purchasing pools of Fannie Mae foreclosed properties with the requirement to rent the purchased properties for a specified number of years." (FHA)
So far, 2,500 Fannie Mae-owned properties have been sold to private investors. But–here's the problem–"85% of the units are already being rented, and almost 60% of the units are on term leases." (Calculated Risk) So, everything Obama said about the program was a lie. This isn't a foreclosure-to-rental program; it's a property-dump proffered to financial insiders who are getting cheap government financing to fatten the bottom line.
"The original idea behind the REO-to-rental program was to sell vacant REO to investors and only in certain areas. These investors would agree to rent the properties for a certain period, and that would reduce the number of vacant units on the market…. This offer doesn't seem to match that goal," says Calculated Risk.
Fancy that; another boondoggle-ripoff compliments of President Hopium. Who could have known?
Here's a clip from the FHA's Meg Burns:
"The pilot transaction very much gets at the issue at hand-helping to stabilize communities by keeping people in their homes where possible…This helps stabilize neighborhoods because many of the properties will continue as rentals instead of moving quickly to the for-sale market. In addition, it is easiest to price properties with renters already in place, which should help to attract investor interest. " (Washington Post)
Sorry, Meg, don't piss on my leg and tell me it's raining. This is the old switcheroo pure and simple. The fact that the properties already have renters means that the investors will be raking in sizable returns from Day 1. That's not the way the program was sold to the public. The American people have been hoodwinked again.
Here's more from the FHA's February 27 announcement:
"In order to ensure compliance with applicable securities laws and regulations, details of the sales announcement will be sent to prequalified investors per FHFA's Feb. 1 announcement. Subsequently, investors who post a security deposit and sign a confidentiality agreement will gain access to detailed information about the properties. At that stage, interested investors must submit a comprehensive application, which will be reviewed by an outside firm. Only investors who are qualified through this rigorous process will be eligible to bid."
Okay. So, John Q. Public–the little investor–is completely excluded from this massive transfer of real wealth to private equity, hedge funds and other deep-pocket Obama campaign contributors. That's to be expected. But what's the so called "confidentiality agreement" all about. Does Obama really think he can shower his dodgy friends with hundreds of billions of dollars in dirt-cheap property and keep the whole matter under wraps?
Dream on, Barry. And what about the financing? Are these cutthroat property scamsters digging into their own pile of cash to pay for these foreclosures or is Uncle Sugar providing 60, 70, 80, or 90 percent financing at rock-bottom rates of .01 percent? That's what we want to know.
This is not how honest people deal with a crisis if they genuinely have the public's interest at heart. This is just more-of-the-same fleece-job larceny that was perfected by the Bush claque. Wasn't Obama going to change all that?
We are only half way through the foreclosure crisis. The experts predict there will be another 7 to 11 million mortgage defaults in the next few years. That means we need a game plan that will keep as many people in their homes as possible while reducing the vast overhang of supply that has left the market in a shambles. It's a tough job, but it can be done provided the interests of the victims are placed above those of the banks. Fat chance of that, eh?
When we think of political persecution, places such asTiananmen Squaremay come to mind.  Increasingly, however, this tool of tyranny is coming to our shores – and it is not made inChina.  It is, in the case I'll discuss today, made inMaricopaCounty.
Every avid news reader knows about the battles between Maricopa County Sheriff Joe Arpaio and the federal government; Leviathan has targeted him because of his principled stand against illegal immigration. What is not quite as well known, however, is that the sheriff and his supporters – most notably, former Maricopa County Attorney Andrew Thomas – have long been battling a corrupt local political machine bent on thwarting the rule of law and benefitting itself.  Not surprisingly, as in the film Walking Tall, Arpaio's and Thomas' attempt to end local corruption has come at a price: the State Bar of Arizona (SBA) has begun prosecuting Thomas and two of his deputies in a move that reeks of political retaliation.
One of these underlings is ex-deputy county attorney Lisa Aubuchon.  The other is ex-deputy county attorney Rachel Alexander, whom some readers may recognize as the proprietor of the website Intellectual Conservative.  Alexander, despite having played only the smallest of roles in a racketeering case against the Maricopa County Supervisors, now faces suspension of her law license and significant career damage.  And outrageously, Alexander's supervisor, Pete Spaw, has not been charged despite having played a far larger role in the RICO case.  This has led many to conclude that Alexander is the victim of selective prosecution.
The problems for Thomas and his deputies started when the CountySupervisorsfiled wrongful prosecution charges against them with the SBA, which their leftist allies in the bar association ran with.  What were these local politicians so upset about?  John Hawkins at RightWingNews.com provides some background, writing:
Thomas came up with a unique way to prosecute illegal immigrants with a felony, instead of just letting them go with a slap on the wrist.  He used a felony smuggling statute to prosecute them, describing them as "smuggling themselves."  With a felony conviction, they would be required to serve time and would not be able to return to theU.S. He even distributed money — which was seized from racketeering funds — to programs for youth run by the Boy Scouts and churches.  By law, that money is to be distributed to organizations that keep youth away from crime and drugs.  Thomas ensured that it was no longer only distributed to left wing politically correct organizations.  Due to the proactive efforts of Thomas, along with Joe Arpaio and Senator Russell Pearce, illegal immigration has greatly decreased inArizona.  The population of illegal immigrants dropped by one-third over two years.
This didn't sit well with the illegal-alien enablers in local government.  Hawkins continues:
Thomas ran for re-election in 2008 on a platform of stamping out public corruption with Sheriff Joe Arpaio. Together they decided to take on powerful politicians who had gotten away with corrupt acts for years.  Don Stapley, the Chairman of theCountySupervisors, raised thousands of dollars to run for president of the National Association of Counties, even though he did not have an opponent.  He then spent that money on personal luxury items.  Stapley allegedly spent $6000 of these funds at Bang and Olufsen electronics, along with $1300 for hair implants, $400 for candleholders and $10,000 for furniture for his home.  He also spent these funds, solicited as campaign money, to buy tickets to Broadway plays and movie theatres.  He bought flowers, paid the grocery store and department stores, paid for massages – and paid for family trips to Sundance, to Utah to ski, a trip for his son and friends to Florida and a three-week vacation in Hawaii for his entire family at a beach house costing approximately $11,000.

Thomas brought charges against Stapley and a jury indicted him.  Stapley was also indicted for failing to disclose his real estate dealings on financial statements.  His business partner, Conley Wolfswinkel, is a convicted felon.  Thomas also brought charges against Supervisor Mary Rose Wilcox.  She was indicted for voting on giving money to Chicanos por la Causa while failing to disclose she had a sweetheart loan deal from them.  Wilcox, who drives a 2006 Corvette, gave herself prime real estate territory atPhoenix'sSkyHarborAirportthrough the "minority-owned business" affirmative action program.
Unfortunately, though, the Maricopa Machine knows how to protect itself.  These charges were all transferred to now retired judges – one of whom resigned in disgrace – and were dismissed.  And the Machine plays dirty.  At one point the supervisors removed Thomas' entire 30-lawyer Civil Division from his jurisdiction – until ultimately being ordered to return it by the Arizona Court of Appeals.  At another point they allegedly hacked into Alexander's Intellectual Conservative website, cloaking it so that Google would block it; this severely impacted upon the site's traffic (the hacking damage has since been undone).
To understand the kind of political persecution the SBA is guilty of, note that even some of Thomas' opponents are rallying to his and his deputies' defense.  This includes the lifelong Democrat who, along with a Republican supporter of former Democrat governor Janet Napolitano and a third colleague, paid for an advertisement alerting fellow bar members to how their dues are being used for a political vendetta.  What follows is an excerpt:
As John Hawkins points out in his piece, when an expert (Hazard) who helped draft the American Bar Association's ethics rules says the SBA's charges are without merit, it should raise a red flag.
Also sounding the alarm is the Maricopa County Republican Committee, which responded to the Machine's injustice by taking the unusual step of condemning the prosecution.  In a formal resolution, the MCRC pointed out that "even a columnist for the liberal Arizona Republic, Robert Robb, has denounced the Bar's investigation"; the MCRC concluded with, "NOW THEREFORE BE IT RESOLVED by the Maricopa County Republican Executive Guidance Committee that it demand the State Bar drop the baseless and politically motivated investigation into Andrew Thomas, Lisa Aubuchon and Rachel Alexander."
Yet, in the sea of injustice that is this sordid affair, the charges against Alexander are so outrageous that even some who side with the SBA against Thomas have defended her.  For example, Arizonaattorney Greg Patterson writes that the case against Alexander – a woman "well known in the conservative blogging community" – "is both selective and overreaching."  David Roney at SonoranAlliance.com places matters in further perspective, writing:
Alexander is being charged, despite a long, unblemished record at MCAO [Maricopa County Attorney's Office], solely for her role working on the RICO case.  What was her role?  She worked under her supervisor Pete Spaw's direction.  Shaw [sic] was an experienced RICO attorney who, according to my sources, started the drafts of the pleadings, finalized the drafts of the pleadings with Andrew Thomas, and developed the key theories in them.  He exclusively dealt with opposing counsel, and filed all of the pleadings electronically.  Alexander's role consisted of mostly research for the pleadings, and taking direction from Spaw, nothing further.  Yet Spaw was not charged by the Bar, only Alexander.
The real issue here is [an] allegation that Alexander sought to burden and embarrass county supervisors.  The allegation is nothing short of hilarious on its face….  The supervisors, with a few exceptions, have done a pretty good job of bringing poor press and embarrassment upon themselves.  And they did so all without the help of Alexander.
Without a doubt, crooks are very "embarrassed" when light is shone on their dark deeds.  Yet the ideological component cannot be overlooked.  There is a full court press on to destroy Thomas, Aubuchon and a woman running a website named "Intellectual Conservative" for the same reason the Machine targets Sheriff Joe Arpaio: They were pursuing an agenda some call conservative but is really just the upholding of the rule of law – and the antithesis of liberalism.
So this is a story of corruption.  There is the garden variety, in which those who walk tall and stand against evil are targeted by those who wish to continue enriching themselves.  But then there is the kind that is another hallmark of despotic regimes: political persecution.  It is a phenomenon of fascism, whereby those who toe your line get benefits, and those who don't get intimidated into silence or, when they're too stout-hearted, destroyed.
By any means necessary.
Then, once big business and all other prominent people and entities are marching in lock-step, you have complete control over civilization.  This isChicago– and, it appears, Maricopa – politics.  And we allow it to stand at our own peril.
22 Shocking Facts About The Scandal That Could Bring Down The Obama Administration…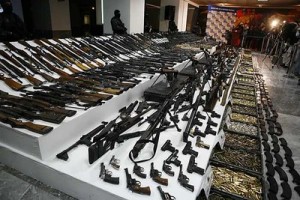 Could Fast and Furious be the scandal that brings down the Obama administration?  With the full knowledge of the Department of Justice, ATF agents facilitated the sale of thousands of guns to Mexican drug cartels and dropped all surveillance of those weapons once they crossed the border.  Weapons sold during Operation Fast and Furious have been used to shoot U.S. border control agents.  Weapons sold during Operation Fast and Furious have been found at dozens of crime scenes in Mexico.  Nobody has been held accountable for this scandal yet.  U.S. Attorney General Eric Holder has been stonewalling all efforts by members of Congress to look into Fast and Furious.  A CBS reporter that has been aggressively investigating this story was recently screamed at and cussed at by a high ranking official that works in the White House.  It has become abundantly clear that the Obama administration desperately wants to hide what went on during Operation Fast and Furious.  So will they succeed or will we eventually find out the truth?
What you are about to read should shock the living daylights out of you.  The U.S. government purposely armed Mexican drug cartels with thousands of guns and then ordered agents not to follow the weapons across the border.
This should be a story that the mainstream media is pounding on every single day.
But they aren't.
In fact, they are mostly ignoring it.
However, if the truth starts getting out and the American people start grasping what really happened this thing could become absolutely huge.
In fact, this could end up being Obama's Watergate.
The following are 22 shocking facts about the scandal that could bring down the Obama administration….
#1 During Operation Fast and Furious, ATF agents purposely allowed thousands of guns to be sold to individuals that they believed would get them into the hands of Mexican drug cartels.
#2 ATF agents were specifically ordered not to intercept the guns before they crossed the border.  The following is a brief excerpt from a CBS News reportthat detailed the fierce objections that many ATF agents expressed when they were ordered to stand down….
On the phone, one Project Gunrunner source (who didn't want to be identified) told us just how many guns flooded the black market under ATF's watchful eye. "The numbers are over 2,500 on that case by the way. That's how many guns were sold – including some 50-calibers they let walk."

50-caliber weapons are fearsome. For months, ATF agents followed 50-caliber Barrett rifles and other guns believed headed for the Mexican border, but were ordered to let them go. One distraught agent was often overheard on ATF radios begging and pleading to be allowed to intercept transports. The answer: "Negative. Stand down."

CBS News has been told at least 11 ATF agents and senior managers voiced fierce opposition to the strategy. "It got ugly…" said one. There was "screaming and yelling" says another. A third warned: "this is crazy, somebody is gonna to get killed."
#3 Operation Fast and Furious remained a secret until the murder of Border Patrol Agent Brian Terry last December.  Two guns that were sold during Operation Fast and Furious were found at the scene of the murder.
#4 ATF Special Agent John Dodson was one of the first to blow the whistle on Operation Fast and Furious.  Dodson explained to the House Government Reform and Oversight Committee on June 15, 2011 that many ATF agents were becoming extremely frustrated when they were ordered to cut off surveillance on the weapons that were being sold because they knew "that just days after these purchases, the guns that we saw these individuals buy would begin turning up at crime scenes in the United States and Mexico."
#5 It appears that Operation Fast and Furious began some time around September 2009.  At that time, the ATF began pressuring gun shops near the border with Mexico to participate in a new covert operation that was being set up.  The gun store owners were told to help the ATF get guns into the hands of people that would take them back to the Mexican drug cartels.
The following description of the mechanics of Operation Fast and Furious comes from a recent Los Angeles Times article….
In the fall of 2009, ATF agents installed a secret phone line and hidden cameras in a ceiling panel and wall at Andre Howard's Lone Wolf gun store. They gave him one basic instruction: Sell guns to every illegal purchaser who walks through the door.

For 15 months, Howard did as he was told. To customers with phony IDs or wads of cash he normally would have turned away, he sold pistols, rifles and semiautomatics. He was assured by the ATF that they would follow the guns, and that the surveillance would lead the agents to the violent Mexican drug cartels on the Southwest border.

When Howard heard nothing about any arrests, he questioned the agents. Keep selling, they told him. So hundreds of thousands of dollars more in weapons, including .50-caliber sniper rifles, walked out of the front door of his store in a Glendale, Ariz., strip mall.
#6 In some gun stores, cameras were set up so that top ATF officials could actually watch these transactions take place.  Back in June, U.S. Representative Darrell Issa stated the following….
"Acting Director Melson was able to sit at his desk in Washington and himself watch a live feed of straw buyers entering the gun stores and purchasing dozens of AK-47 variants."
#7 It has also come out that in some cases ATF agents were actually the ones buying the guns and getting them into the hands of Mexican drug cartels.  The following is how author Michael A. Walsh recently explained this in an article in the New York Post….
This just might be the smoking gun we've been waiting for to break the festering "Fast and Furious" gun-running scandal wide open: the Department of Alcohol, Tobacco, Firearms and Explosives apparently ordered one of its own agents to purchase firearms with taxpayer money, and sell them directly to a Mexican drug cartel.

Let that sink in: After months of pretending that "Fast and Furious" was a botched surveillance operation of illegal gun-running spearheaded by the ATF and the US attorney's office in Phoenix, it turns out that the government itself was selling guns to the bad guys.
#8 According to the Los Angeles Times, guns that were purchased during Operation Fast and Furious have "turned up at dozens of additional Mexican crime scenes, with an unconfirmed toll of at least 150 people killed or wounded."
#9 Mexican authorities were never informed that thousands upon thousands of guns were being allowed into Mexico.
#10 Authorities in Mexico have asked the U.S. government over and over to explain what in the world happened during Operation Fast and Furious but they have not been given an adequate answer.  In fact, according to the Los Angeles Times, the Obama administration has not even responded to questions from the attorney general of Mexico….
Marisela Morales, Mexico's attorney general and a longtime favorite of American law enforcement agents in Mexico, told The Times that she first learned about Fast and Furious from news reports. And to this day, she said, U.S. officials have not briefed her on the operation gone awry, nor have they apologized.
#11 U.S. Attorney General Eric Holder has been withholding key documentsabout Fast and Furious from Congress and has been consistently stonewalling U.S. Representative Darrell Issa, U.S. Senator Chuck Grassley and other members of Congress that have attempted to look into this matter.
#12 The acting director of the ATF, Kenneth Melson, had been cooperating with the investigation.  At the end of August he was suddenly transferred to the Justice Department's Office of Legal Policy.
#13 Several other key officials that were heavily involved in Operation Fast and Furious actually got promoted.
#14 On May 3rd, U.S. Attorney General Eric Holder testified under oath in front of the House Judiciary Committee on Operation Fast and Furious.  During that testimony, Holder made the following statement….
"I probably heard about Fast and Furious for the first time over the last few weeks."
#15 Since that time, a large amount of evidence has come out that Holder was not telling the truth.  For example, a recent Fox News article discussed some of the very revealing memos about Fast and Furious that have been discovered recently….
However, newly discovered memos suggest otherwise. For instance, one memo dated July 2010 shows Michael Walther, director of the National Drug Intelligence Center, told Holder that straw buyers in the Fast and Furious operation "are responsible for the purchase of 1,500 firearms that were then supplied to the Mexican drug trafficking cartels."

Other documents also indicate that Holder began receiving weekly briefings on the program from the National Drug Intelligence Center "beginning, at the latest, on July 5, 2010,"
#16 Holder now claims that he simply misunderstood the question.  He now says that he had heard of Operation Fast and Furious previously but that he was not aware of the specific details.
#17 Emails exchanged between two Department of Justice officials last October make it abundantly clear that high level officials at the DOJ were very aware of what was going on…
Two Justice Department officials mulled it over in an email exchange Oct. 18, 2010. "It's a tricky case given the number of guns that have walked but is a significant set of prosecutions," says Jason Weinstein, Deputy Assistant Attorney General of the Criminal Division. Deputy Chief of the National Gang Unit James Trusty replies "I'm not sure how much grief we get for 'guns walking.' It may be more like, "Finally they're going after people who sent guns down there."
#18 House Republicans are now asking for a special prosecutor to be appointed to investigate whether or not U.S. Attorney General Eric Holder lied to Congress during his recent testimony in front of the House Judiciary Committee on Operation Fast and Furious.
#19 U.S. Representative Darrell Issa believes that those involved in the Fast and Furious gun trafficking operation may have violated international arms trafficking agreements and could potentially face very serious criminal charges.
#20 U.S. Senator Chuck Grassley is absolutely convinced that a major coverup is going on….
"But I can tell you this. They're doing everything they can, in a fast and furious way, to cover up all the evidence or stonewalling us. But here's the issue, if he didn't perjure himself and didn't know about it, the best way that they can help us, Congressman Issa and me, is to just issue all the documents that we ask for and those documents will prove one way or the other right or wrong."
#21 Did Barack Obama ever know about Operation Fast and Furious?  He says that he did not authorize the program.  On March 22, 2011 Obama made the following statement….
"I did not authorize [Fast and Furious]. Eric Holder, the attorney general, did not authorize it. There may be a situation here in which a serious mistake was made. If that's the case, then we'll find — find out and we'll hold somebody accountable."
#22 CBS News investigative journalist Sharyl Attkisson claimed on the Laura Ingraham show the other day that officials in the Obama administration were literally screaming and yelling at her for aggressively investigating the Fast and Furious scandal….
Ingraham: So they were literally screaming at you?
Attkisson: Yes. Well the DOJ woman was just yelling at me. The guy from the White House on Friday night literally screamed at me and cussed at me. [Laura: Who was the person? Who was the person at Justice screaming?] Eric Schultz. Oh, the person screaming was [DOJ spokeswoman] Tracy Schmaler, she was yelling not screaming. And the person who screamed at me was Eric Schultz at the White House."
Where there is smoke there is usually fire.
Something about this whole thing really stinks.
It would be a shame if Operation Fast and Furious is allowed to be swept under the rug.
The weapons sold during Operation Fast and Furious are going to be used to kill a lot of people.  The legacy of this scandal will be felt on both sides of the border for years to come.
The Mexican government deserves some answers.
The American people deserve some answers.
Hopefully we will get some.
Source: The American Dream
Not that the national media notices much, but the federal government under President Barack Obama has been supplying guns to Mexican drug gangs for quite a spell. With only a few print media bothering to cover the story, Obama's Justice Department has been discovered secretly supplying firearms to Mexican drug lords using taxpayer "stimulus" monies. If that wasn't bad enough, guns supplied to these Mexican miscreants by federal agents were used to kill at least one US Border Patrol agent. After the death of the BP agent, California Congressman Darrell Issa launched an investigation into the matter and uncovered what most anyone would correctly describe as a vast government conspiracy to supply firearms to Mexican drug cartels. As a result of Issa's congressional investigations, numerous heads at the ATF have lost their jobs–or more correctly–have been "reassigned."
Two days ago, the Washington Post reported, "The ATF head has been reassigned amid an investigation into a controversial U.S. gun-trafficking operation, part of a broader shake-up at the Justice Department in which the U.S. attorney in Phoenix also stepped down, officials said Tuesday.
"Kenneth E. Melson, acting director of the Bureau of Alcohol, Tobacco, Firearms and Explosives, will become a senior adviser on forensic science in the department's Office of Legal Policy. He will be replaced as acting director at ATF by B. Todd Jones, the U.S. attorney in Minnesota, the department said in a statement."
The Post report went on to say, "In a sign of the continuing fallout, Dennis Burke, the U.S. attorney in Phoenix who worked closely with ATF and provided legal guidance for "Fast and Furious," [codename for the ATF gunrunning operation] has resigned, the department said Tuesday. He is being replaced on an acting basis by his deputy, Ann Scheel.
"An assistant U.S. Attorney in Phoenix, Emory Hurley, who helped oversee "Fast and Furious," is being transferred out of the U.S. Attorney's Office's criminal division and into the civil division. That means he will not be involved in criminal cases.
"The multiple moves amounted to an extraordinary shake-up for a Justice Department that has been under fire for the gun-trafficking probe, which critics consider ATF's biggest debacle since the deadly 1993 confrontation in Waco, Tex. ATF is part of Justice."
The Washington Post has since revised this report. See it at:
Back in July, World Net Daily ran a story featuring Larry Pratt of Gun Owners of America in which he warned the American people of the ATF's horrific scheme by saying, "Ten million dollars, and one of the ways they were spending it was a paid FBI informant who was a drug dealer they had flipped. So he was buying lots of guns with that stimulus money."
Pratt went on to say, "We can say there's one thing that was stimulated by the stimulus bill and that was the Mexican undertaker business. Mexican authorities say that 150 people were murdered using these guns."
World Net Daily also reported, "Firearms law analyst and writer David Codrea believes that even if there is evidence to prove that known criminals used taxpayer money to get guns to take to Mexico, nothing is likely to be done with the evidence.
"'If left to Holder's Justice Department, nothing, because it shows this had to be top-level DoJ-authorized,' Codrea explained.
"Reports say other federal agencies have also been drawn into the operation. The DEA, FBI and upper-level DOJ officers, including the U.S. Attorney's office in Phoenix, have been named."
WND goes on to state, "Pratt also believes that some of the guns were purchased by the Mexican cartels directly from federal agents.
"'One of the founders of the cartel, one of the top 14 directors if you will, a guy whose nickname is El Mamito, has said that he was buying guns directly from the federal government,' Pratt explained."
And one more quote from the WND report: "Pratt said he believes for the guns to go across at a designated location, there had to be coordination between several federal law enforcement agencies.
"'There had to be some kind of a deal with the Border Patrol. . . .We know that in the '09 meeting that set up Fast and Furious, those four or five agencies were all part of the deal,' Pratt said."
See the report at:
http://gunowners.org/beltway-gunrunners.htm
What makes the ATF's criminal gunrunning conspiracy even worse (if that's possible) is the fact that, much like his superiors Obama and Holder, Melson has a career-long reputation for wanting to curtail the right of law-abiding US citizens to keep and bear arms. Yes, ladies and gentlemen, in the weird world of Obama/Holder/Melson, law-abiding US citizens cannot be trusted to keep and bear arms, but US tax dollars and federal police agencies are used to provide firearms to Mexican drug gangs. Then, when Mexican drug gangs using firearms supplied by the US Justice Department murder one of their own Border Patrol agents, the only retribution that follows is for underlings to be "reassigned."
Seriously folks, have you ever known of any federal agent being brought to justice for even the most egregious violations of life and liberty? Where was the first federal agent brought to justice for the murders of over 80 mostly old men, women, and children outside Waco, Texas? Was agent Lon Horiuchi brought to justice for murdering Vicki Weaver? That monster shot Vicki in the face with a high-powered, scoped rifle as she stood in her kitchen holding her little baby. Not only was this creep not punished, he was later promoted and continues to work in law enforcement today. (Horiuchi was charged with manslaughter in Idaho State court, but US District Judge Edward Lodge dismissed the case. In justifying his horrific ruling, Lodge said that the Supremacy Clause of the US Constitution "grants immunity to federal officers acting in the scope of their employment." Way to go judge! Heil Hitler!) Oh! And by the way, Horiuchi was a federal sharpshooter at Waco, too.
So, one more time, criminals inside the US federal government have been found out! I hope Congressman Issa will not be content to let the matter die with the reassignments of a few underlings. The American people have been enduring criminality, bloodshed, and death perpetrated by rogue elements inside the federal government for far, far too long! It is time now for true justice to come to the US Justice Department!
"Because it is bad for you," say the moral nanomanagers of the world.
Meanwhile, out in real life, the Heart Attack Grill is alive and well and operating in Downtown Dallas. (Their other location in the Phoenix suburb of Chandler recently shut its doors voluntarily after its 575-pound spokesman went to meet his Maker at age 29.)
And why can this Arizona woman do this to herself without Ninja-clad tax mainlining goons kicking down her door sans a judge's warrant and spraying lead? (Did she ever make it to the Chandler Heart Attack Grill? It was only a 40-minute ride up I-10 from Casa Grande, where she lives.)
And why are so many prescription drugs with about 88 terrifying potential side effects each advertised on radio and TV every day? Consider something called NuVigil, that supposedly helps you stay awake if you are graveyarding it. The following is from NuVigil's own website.
"NUVIGIL may cause serious side effects including a serious rash or a serious allergic reaction that may affect parts of your body such as your liver or blood cells, and may result in hospitalization and be life-threatening. If you develop a skin rash, hives, sores in your mouth, blisters, swelling, peeling, or yellowing of the skin or eyes, trouble swallowing or breathing, dark urine, or fever, stop taking NUVIGIL and call your doctor right away or get emergency help.
"You should not take NUVIGIL if you have had a rash or allergic reaction to NUVIGIL or PROVIGIL® (modafinil) Tablets [C-IV], or are allergic to any of the following ingredients: modafinil, armodafinil, croscarmellose sodium, lactose monohydrate, magnesium stearate, microcrystalline cellulose, povidone, or pregelatinized starch.
"Stop taking NUVIGIL and call your doctor or get emergency help if you get any of the following serious side effects:
"Mental (psychiatric) symptoms, including: depression, feeling anxious, sensing things that are not really there, extreme increase in activity (mania), thoughts of suicide, aggression, or other mental problems.
"Symptoms of a heart problem, including: chest pain, abnormal heart beat, and trouble breathing.
"Common side effects of NUVIGIL are headache, nausea, dizziness, and trouble sleeping. These are not all the side effects of NUVIGIL."
Contrast this with the side effects of marijuana: goofiness, munchies and an uncontrollable urge to vedge out to pre-Dark Side of the Moon Pink Floyd tunes.
Go sell your "gateway drug" jive somewhere else. People typically drink alcohol – which is far more fraught with peril – before they burn hippie lettuce. Why do we not draw the line at Olde Demon Rum? Or with diet soft drinks that are laced with aspartame? Better yet, why do we not do so with the absolutely damnable substance that is dihydrogen monoxide?
The War on Drugs and Plants that Uncle Sam Doesn't Like is just a bigger, uglier and costlier version of what failed so miserably between 1920 and 1933.
And if you think this doesn't effect you, think again. A government that will criminalize possession and consumption of a plant that probably grows wild in your zip code knows no limits on its power and will do absolutely anything to its subjects.
Just why is marijuana illegal?
The prayer event I'm speaking of is The Response: a call to prayer for a nation in crisis.  The cult Gov. Rick Perry has involved himself with is the New Apostolic Reformation (NAR). The NAR has dozens of offshoots and an assortment of  names such as Dominionists, Latter Rain, Kansas City Prophets, Third Wave, Joel's Army, Manifest(ed) Sons of God, Five-Fold Ministry, to name a few.  Another offshoot, and the one I'll deal with here, is the International House of Prayer (IHOP), a splinter group of the Kansas City Prophets.   Confusing? You betcha!
I'm not alone in my view that much of the NAR and IHOP theology and doctrines are unbiblical, most conservative Bible scholars, apologists and pastors agree.   According to Brannon Howse:
The Response…is being promoted as a time of prayer and repentance. However, how can Christians and Christian leadersgather together in a spiritual enterprise and a spiritual service, with individuals that embrace a theology and doctrine that teaches a different Jesus and a different gospel? I, and thousands of pastors and theologians, believe that the Word of God reveals that the teaching of the New Apostolic Reformation, (NAR) the Word of Faith movement and the prosperity gospel is completely unbiblical.  (Online source)
The American Family Association (AFA) is sponsoring the event. AFA is part of the Religious Right a.k.a. the Christian Right (CR). Is the fact that cultists are involved just a slip up or a failure on the part of AFA to fact check?  No. They know perfectly well who these people are and have decided to unite with them anyway.
So why would a so-called Christian group pal around with members of a Christian cult?  In a word, pragmatism.  This is the philosophy that "the end justifies the means."  In this case the end is getting people motivated to show up at a prayer rally.  The NAR has the resources to accomplish this task because a large part of what they do is planning global prayer events.  Although I have no way of validating how this project was conceived it's not out of the realm of possibility that the NAR wanted to do a prayer event in Texas that included the governor so they presented the plan to the AFA and a partnership was created.   Since it benefits politicians to have the support of the Religious Right, Perry also jumped on board. Another possibility is that AFA's leadership has Dominionist leanings and they, feeling comfortable with this group, sponsored the event.  Finally, it very well might be that the governor's staff came up with the idea and presented it to the AFA, they liked the idea and agreed to sponsor it.  Although it would be interesting to know how the idea for this event was conceived and how this group of organizers was put together, the fact remains that Gov. Perry and the CR are involved with cultists.
It's not a stretch to say that most folks, including the governor, have never heard of the NAR or IHOP-KC, so it's possible that at first he was unaware that cultists were on The Response leadership team.  He knows now!  And rumor has it that he might be backing away from the event.  We shall see what happens on August 6th.
On the other hand, the AFA is not backing away.  As of today AFA.net has a large advertisement on its website.  But I'm getting ahead of myself.  More on the AFA after I summarize the NAR's beliefs.
Let there be no doubt that the NAR is a cultic movement within many Pentecostal and Charismatic churches.  It stresses supernatural signs and wonders, prayer, and spiritual warfare. According to C. Peter Wagner, former professor at Fuller Theological Seminary, church growth guru, and NAR author,  the new apostolic churches, better than any I have previously studied, combine, on the highest level, solid technical principles of church growth with solid spiritual principles of church growth. (Online source)
The NAR believes that God is restoring the lost offices of Prophet and Apostle and that the modern-day apostles and prophets are gifted with the same gifts as the New Testament era Apostles.  What do the apostles and prophets do?  Wagner explains:
The apostles bring spiritual government to the pastors of the city so that the pastors of the city can do the job that God has given them in a much more effective way. The only thing is that the pastors of the city have to recognize the existence of apostles and be willing to acknowledge their governmental role. This hasn't happened too much yet. (Online source)
Wagner said this over a decade ago.  Today it is definitely happening… too much.
The NAR also believes God is giving them new revelation, thus they are able to rewrite Church doctrine. Moreover, these so-called apostles and prophets plan to aggressively "retake the reins of our country" for Christ. They also hold that Jesus Christ cannot return until Christians subdue and rule the earth.  You say, "that's crazy!  The Bible doesn't teach that!"  True….which makes one wonder how a savvy politician like Rick Perry—who's considering a run for the presidency–got bushwhacked by a band of religious renegades.
That's it in a nutshell.  (For more on the NAR go to Recommended Reading.)
Returning to the AFA, what's important to know is that it is a prominent Christian organization that has been on the frontlines of America's culture war since 1977.  How prominent?  According to their website,
AFA is one of the largest and most effective pro-family organizations in the country with over two million online supporters and approximately 180,000 paid subscribers to the AFA Journal, the ministry's monthly magazine. In addition, AFA owns and operates nearly 200 radio stations across the country under the American Family Radio (AFR) banner. 
AFA is big.   My reason for bringing attention to them is simple: Their supporters have a right to know if the AFA leadership shares the NAR's unbiblical beliefs — or they're simply deceived.
In my opinion the AFA's leadership is anything but deceived.  Whoever chose The Response leadership team knew perfectly well that they were choosing members of the IHOP-KC and I have good reason for believing this.  Several weeks ago an article I wrote titled The Religious Right unites with Religious Renegades, Part 1 was featured on AFA's blog Rightly Concerned.  After 2 days my piece was pulled — with no explanation for several days.  Why did they suddenly pull it?  Because I connected the dots between the CR and the NAR.  (Blogger David Brumley noticed that my article disappeared from AFA's blog.  He became curious and began digging to find out why.  There's not enough space to explain what he found.  Read his report.  You will find it very interesting.)
Christian discernment groups have been all over the Perry debacle.  They're rightly concerned that the NAR is a major player in the event and that their participation will give these wolves credibility, not only with people of faith but also with politicians.   CR leaders must heed Christ's warning:
For false Christs and false prophets shall rise, and shall shew signs and wonders, to seduce, if it were possible, even the elect. (Mark 13:22).
In an effort to right the wrongs here I'm going to include the names (it's biblical) of The Response leadership and endorsers.  Some of them are high-profile Christian leaders, others not so much.
AFA
Don Wildmon—Founder
Buddy Smith—Executive VP
NAR/IHOP
Luis & Jill Cataldo-Mike Bickle's International House of Prayer (IHOP)
Randy & Kelly Bohlander-IHOP & Lou Engle's The Call
Dave Sliker–The Call & The Elijah Revolution
Doug Stringer–NAR "Apostle"
James & Shirley Dobson
Richard Land–Director of the Southern Baptist Convention's Ethics and Religious Liberty Commission
Penny Nance—CEO Concerned Women for America
Tony Perkins—President of the Family Research Council
Tony Evans—President of the Urban Alternative
Rev. Samuel Rodriguez –President National Hispanic Christian Leadership Conference / Hispanic Evangelical Association
Endorsers: (More here)
David Barton–President & Founder, WallBuilders
Jim Garlow—Senior Pastor Skyline Church
John Hagee—Cornerstone Church; John Hagee Ministries
Timothy Johnson–Founder and National Chairman, Fredrick Douglass Foundation
Max Lucado—Pastor, author, speaker
Kelly Shackelford–President and Chief Counsel, Liberty Institute
NAR Endorsers (includes "Apostles" and "Prophets")
C. Peter Wagner—Presiding Apostle of the International Coalition of Apostles.  (According to Herescope: "Wagner's presence indicates the marshaling of forces of his Seven Mountains Army behind a potential presidential candidate."  Wagner and his wife's names were recently removed from the list with no explanation)
Cindy Jacobs—General's International
Mike Bickle—Director, International House of Prayer – Kansas City
Ché Ahn–Senior Pastor, Harvest Rock Church
John Benefiel—Heartland Apostolic Prayer Network
Laura Allred—Founder, Captured and Back to Life Movement
Nick Nilson–Youth & Young Adult Pastor, Lakewood Church (Joel Osteen's church)
This is only a partial list.  And the list is growing.
You're probably wondering, Is something sinister going on behind the scenes?
According to Herescope:
This type of prayer is not about evangelism. It is about Dominionism. This movement has been going on for decades now, but it gained momentum and popularity under the auspices of C. Peter Wagner, who first articulated this agenda in numerous books on the topic. Wagner… began to experiment with novel forms of worship, including prayer, in the 1980s. Wagner says that his idea about prayer began to change when he was exposed to Paul Cain in 1988 and Cindy Jacobs in 1989.  Paul Cain was a father figure in the "Kansas City Prophets" which formed the IHOP … movement. Cindy Jacobs has since become one of Wagner's chief lieutenants in the global Dominion movement, particularly through the vehicle of prayer. (Online source)
The Response is not the only event where the CR and the NAR have joined forces.  In my 3 part article on the CR uniting with the NAR, I took no joy in reporting that "prophet" Cindy Jacobs and General's International held the May Day 2010: A Cry To God For A Nation In Distress at the foot of the Lincoln Memorial and that pro-family conservative Janet Porter  of Faith2Action organized the event.  Among the many promoters were James and Shirley Dobson.  According to the Christian Post intercessors included Janet Porter, Tony Perkins, Jerry Newcombe, host and senior producer of "The Coral Ridge Hour," the television outreach of the late Dr. D. James Kennedy, and Rev. Pat Mahoney, director of the Christian Defense Coalition.  NAR leaders Cindy Jacobs, Dutch Sheets and Chuck Pierce offered prayers of "Repentance for the Mountain of Religion" and for "The Church." A large number of pro-family conservative leaders showed up for the prayer meeting.
Janet Porter is a huge supporter of Israel.  On May 19, 2011 she ran a full page ad in the Wall Street Journal and in the Jerusalem Post on May 20th:  Israel: You're Not Alone. We Stand With You.  Following are some of the signatures of CR leaders Porter gathered for her ad: Tim Wildmon, Mike Huckabee, James Dobson, Mathew Staver, Lou Sheldon, Bill McCartney and Judge Roy Moore.  She also gathered signatures from NAR "apostles" and "prophets" Chuck Pierce, Rick Joyner, Mike Bickle and Che Ahn. Far be from me to criticize Janet for supporting Israel.  I'm with her on this one.  What troubles me is her ongoing friendship with wolves in sheep's clothing.
There's more.  A number of prominent pastors and Christian leaders attended Televangelist James Robison's Leadership Summit in September of 2010 and again in June of 2011.  Robison conducted the gathering because he believes, there is an insidious attack on God, faith, family and freedom" and that God was planning on using this group of "national leaders to help inspire a spiritual awakening, a return to sanity and a restoration of freedom's foundation. (Online source)
Robison's blog provides visitors with a list of attendees along with those who encouraged and assisted in bringing about the gatherings.   The list includes some of the leaders and endorsers of The Response such as AFA founder Don Wildmon, Tony Perkins, Jim Garlow, Richard Land and Tony Evans.  Emergent Church guru Dallas Willard is also on the list.  And there are several infamous televangelists.  For example: Kenneth Copeland, Creflo Dollar, Joyce Meyer and Rod Parsley.  On the roll with prosperity preachers you find David Meyers (Summit Ministries), Jay Richards (Discovery Institute), Maggie Gallagher (National Organization for Marriage), Wayne Grudem (author and professor of Phoenix Seminary) and Rabbi Daniel Lapin (American Alliance of Jews and Christians).  David Barton and Ravi Zacharais were on the list but their schedules did not permit their attendance.   You'll find the entire list here.
I have thrown out a number of names, events, and organizations in this article.  My intent is not to confuse but rather to provide limited insight into how blurry the lines are becoming between true believers and cultists.  I hope readers will do their homework and follow the links I've provided.
The serious Christian must ask oneself if it is prudent to support false teachers in an effort to "take back America."  You'll find the answer in the Bible:
And have no fellowship with the unfruitful works of darkness, but rather reprove (expose) them. (Eph 5:11)
Exposing unfruitful (worthless) works is not happening!  What's happening is that so-called Christian organizations are teaming up with outright heretics and unbelievers.  What does the Bible say on this subject?
"Be ye not unequally yoked  together (team up) with unbelievers: for what fellowship hath righteousness with unrighteousness and what communion hath light with darkness?"  (2 Cor. 6:14)
It seems many Christian leaders do not have an ounce of discernment.  Here they are standing on platforms all across America in front of thousands of people calling for repentance when they're the ones who need to repent for going against God by uniting with wolves in sheep's clothing!   Many in the discernment ministries have been warning the Religious Right about their alliances with those in false religions the cults.  How do they respond?  By thumbing their noses and continuing their march down the path to destruction.
Brothers and sisters in Christ, if you really want God to bless this nation His people need to start keeping His commands beginning with Jesus' command to share the gospel of Jesus Christ with the lost.  He said, "If you love me, you will keep my commandments." (John 14:5)
Do you love Him?  Then prove it.
Recommended Reading:
New Apostolic Reformation—Email Brigade
Links to articles
Joel's Army—By Jewel Grewe
The Latter Rain Revival Movement, Part 1—By Thomas Ice
The Formation of a Revolution—Herescope Blog
What is Dominionism? —By Sarah Leslie
IHOP's New Breed Leaders—Herescope
Mike Bickle's Gigolo Jesus—Herescope
Mike Bickle of IHOP wants book about Catholic mystics to be "manual for IHOP-KC"—John Lanagan
The Ramp Exposed—Babylon Forsaken
You'll find many names of false prophets on this site.  Watch the video to see the NAR "apostles" and "prophets" gathered together for Todd Bentley's commissioning ceremony.
The Shocking History of Spiritual Warfare—End Times Prophetic
The competition for jobs in the United States is absolutely brutal right now, and it is about to get worse.  A new wave of layoffs is sweeping across America.  During tough economic times, Wall Street favors companies that are able to cut costs, and the fastest way to "cut costs" is to eliminate employees.  After a period of relative stability, the employment picture in the U.S. is starting to get bleaker again.  New applications for unemployment benefits have now been above 400,000 for 15 straight weeks.  Finding a good job is kind of like winning the lottery in this economy. Our federal government and the state governments have made it incredibly complicated and extremely expensive to have employees on the payroll.  It is getting harder and harder to get a large enough return to justify the time and expense that hiring employees requires.  So many firms now find themselves trying to do more with the employees that they already have.  Other companies are turning to temp agencies as a way to reduce costs and increase workplace flexibility.  A lot of the big corporations are sending as much work as they can overseas where the wages are far lower and where the regulatory environment is much simpler.  All of this is really bad news for American workers that just want good jobs that will enable them to provide for their families.
When we first started seeing huge numbers of layoffs a few years ago, I encouraged people to look into government jobs because I thought that they would be a lot more stable in this economic environment.
But today that is no longer true.  In fact, state and local governments all over the United States are responding to massive budget problems by slashing payrolls in an unprecedented fashion.
Sadly, the reality is that the number of "secure jobs" is rapidly declining in America.  If you have a "job" ("just over broke") right now, you might not have it for long.  That is one reason why everyone should be trying to become more independent of the system.
Once upon a time the U.S. economy produced a seemingly endless supply of good jobs.  This helped us develop the largest and most vibrant middle class in modern world history.
But now employees are regarded as "costly liabilities", and businesses and governments alike are trying to reduce those "liabilities" as much as they can.
This summer the pace of layoffs seems to be accelerating all over the nation.  Just check out what has been happening over the past few weeks….
-Lockheed Martin has made "voluntary layoff offers" to 6,500 employees.
-Detroit is losing even more jobs. American Axle & Manufacturing Holdings has told the remaining 300 workers at its manufacturing facility in Detroit that their jobs will be ending in early 2012.
-Layoff notices have been sent to 519 employees of Milwaukee Public Schools, and more than 400 open positions are going to go unfilled.
-The Gap has announced that up to 200 stores will be closed over the next two years.
-Cisco has announced plans to lay off 9 percent of their total workforce.
-Chicago Mayor Rahm Emanuel says that 625 city employees will be losing their jobs as a result of cutbacks.
-Pharmaceutical giant Merck recently dumped 51 workers from an office in Raleigh, North Carolina.
-Perkins has revealed that they will be closing 58 restaurants.
-This week, Goldman Sachs announced that they will be eliminating 1,000 jobs.
-Cracker Barrel is rapidly reducing staff at its headquarters.
-Telecommunications and web marketing firm Crexendo has announced that it will be laying off about 30 percent of its workforce.
-Borders has announced that they will be shutting down their remaining 399 stores and that 10,700 employees will lose their jobs.
-Now that the space shuttle program has ended, thousands of NASA employees will be losing their jobs.
Sadly, there are hundreds of more examples of recent layoffs and job losses.  One website that tracks these layoffs daily is Daily Job Cuts.  It is pretty sad when there are entire websites that are devoted to chronicling how fast our economy is bleeding jobs.
What is worse is that it looks like the pace of layoffs is going to keep increasing.
One report that was recently released found that the number of job cuts being planned by U.S. employers increased by 11.6% in June.
That is not good news.
Things don't look good for employees of state and local governments either.
State and local governments have eliminated approximately 142,000 jobs so far this year.
That is bad, but this is just the beginning.
UBS Investment Research is projecting that state and local governments in the U.S. will combine to slash a whopping 450,000 jobs by the end of next year.
Ouch.
Barack Obama and Ben Bernanke keep trying to tell us that the economy is improving, but that simply is not the case.  Yes, some of the largest corporations have announced big earnings, but that is not translating into lots of jobs for American workers.
Today, most large corporations only want to have as many U.S. workers as absolutely necessary.  In a world where labor has been globalized, it just doesn't make sense for corporations to shell out massive amounts of money to American workers when they can legally get away with paying slave labor wages to workers on the other side of the globe.
So if it seems like it is far harder to get a good job in America today than it used to be, the truth is that you are not imagining things.
Our entire system discourages job creation inside the United States.  Every single year, even more ridiculous job-killing regulations are being passed on the federal and state levels.  It has become extremely expensive and ridiculously complicated to hire people.
So how are American families surviving?  Those that still do have jobs are finding that wages are not going up but the cost of living rapidly is.  Many American families are making up the difference by using their credit cards more.
In June, credit card purchases in the U.S. increased by 10.7 percent compared to the same month a year ago.
It looks like a whole lot of people have not learned their lessons about how bad credit card debt is.
Millions of other American families have fallen out of the middle class completely.  Today, one out of every six Americans is enrolled in at least one government anti-poverty program.  The level of economic suffering in this country continues to soar.
In fact, the number of Americans that are now sleeping in their cars or living in tent cities remains at staggering levels.
What we are witnessing in this country is not just a "recession" or an "economic downturn".  What we are witnessing are fundamental economic changes.
Until there are fundamental policy changes in the United States, there will continue to be huge waves of layoffs and millions of jobs will continue to be shipped out of the country.
In the old days, one could go to college, get a good job with one company for 30 years and retire with a big, fat pension.
Now, that way of doing things is completely and totally dead.
Today, there is virtually no loyalty out there.  It doesn't matter how long you have been working at a particular job.  When it becomes financially expedient to get rid of you, that is exactly what is going to happen.
It is a cold, cruel world out there right now.  Don't assume that you will always have a good job.  The world is rapidly changing.
Don't get caught in the trap of believing that the way that things were is the way that things are always going to be in the future.
Source: The Economic Collapse
McClatchy Newspapers recently published an article stating that the new-released Wikileaks cables regarding Iran "portray  a U.S. government ravenous for any scrap of information about Iran, no matter how incomplete or contradictory — and admittedly blind to much of what is taking place in a country where the U.S. has not had an official presence in more than a generation." 
But why do America's leaders "thirst" for information about Iran so badly?  Might it be that they are looking for an excuse to go over to Iran and kill people and steal oil profits, just like they did in Iraq and Libya?  My country, having turned into a ravaging beast, red of tooth and claw?  My country, now happily defending Libyan "rebels" who are actual members of Al Qaida?  Oh well.  "My country, right or wrong."
My country right or wrong — so I'd better fess up.  I myself am in possession of several clandestinely-gathered highly-classified intelligence documents regarding Iran — top-secret stuff!  Yet even though I gravely suspect that the covert documents in my possession are only going to be put to bad use, I'm still willing to share this hush-hush hardball spy data with our State Department free of charge — because I am a patriot willing to perform my sacred duty as an American citizen.
And here is the bottom-line gist of what all my most excellent spy work and cloak-and-dagger undercover espionage has discovered — uncensored, totally corroborated, of Wikileaks quality and straight from the source:
"Basically, I discovered that Iranians are nice."
Just like his or her average American counterpart, the average Iranian is a nice person who works hard, tries to do the right thing on a daily basis and cares deeply about his community and his family.
Sure, there are some truly nasty prisons in Iran.  But, heck, they've got truly nasty prisons here in America too.  America has a higher percentage of citizens in prison than any other nation in the world.  But do Americans also use torture in their prison systems?  Just ask Brad Manning for the answer to that one — or ask anyone who has ever spent time in Guantanamo or Baghram or Abu Ghraib or Phoenix, Arizona or Attica, New York.  "Savaged by dogs, electrocuted with cattle prods, burned by toxic chemicals, does such barbaric abuse inside U.S. jails explain the horrors that were committed in Iraq?" inquired BBC journalist Deborah Davies after the Abu Graib scandal broke in 2005. http://www.liveleak.com/view?i=7fc_1237979195
Sure, Iranians possess weapons of mass destruction.  But we don't?  Hiroshima and Fukushima come to mind immediately, both brought to us by General Electric.  Ain't nothing in the world more destructive than nuclear weapons and nuclear power plants — and America is the Queen of constructing every type of these deadly doomsday machines.
Sure, Iran has nasty leaders who lie to their people — but have any of you ever watched Fox News?  America has nasty lying leaders too!  Of course everyone knows that George Bush lied like a rug.  And now so does Obama.  Obama fooled us all once with his wonderful 2008 campaign promises — and now he is once again trying to drag out all those same glowing promises, trying to fool us again.  "Fool us once…."  But at least Ahmadinejad provides Iranians with decent inexpensive healthcare that doesn't force Iranians to go bankrupt just to keep sleazy health insurance companies and Big Pharma rolling in dough.
I've been to Iran and have met many Iranians — and they are friendly and nice and don't deserve to have happen to them what has happened to Iraqis, Libyans, Pakistanis, Afghans, Palestinians, Yemenis, Saudis, Bahrainians, Egyptians, Israelis, Lebanese and the men, women and children who happen to live in all the other Middle Eastern countries where Americans have been cavalierly tampering with local politics for decades — and blithely producing horrendously disastrous results involving the deaths of hundreds of thousands of people.
Libya is pretty much a typical example of what happens when America intervenes in the Middle East.  According to political analyst Stephen Walt, "Although everyone recognizes that Qaddafi is a brutal ruler, his forces did not conduct deliberate, large-scale massacres in any of the cities he has recaptured, and his violent threats to wreak vengeance on Benghazi were directed at those who continued to resist his rule, not at innocent bystanders.  There is no question that Qaddafi is a tyrant with few (if any) redemptive qualities, but the threat of a bloodbath that would "[stain] the conscience of the world" (as Obama put it) was slight."
And now what had started out as a small rebellion in Libya has truly turned into a bloodbath, once again thanks to America's brutal interfering. http://www.infowars.com/from-waco-to-libya-18-years-of-humanitarian-mass-murder/
In any case, here are my top-secret notes that I snuck back into America clandestinely after a trip to Shiraz a few years ago — and which, as an American citizen trying to serve my country, I am now willing to turn over to the State Department in their great hour of need.   And these notes clearly reveal my for-eyes-only top-secret well-documented finding — that Iranians really ARE very nice.
But please, Mr. State Department, if you don't like my report please don't throw me in Quantico or Leavenworth and make me stand naked!
PS:  This highly hush-hush spy transmittal actually started out as an excerpt from a book I've completed but haven't published yet, tentatively entitled "Iraq, Iran & North Korea:  From Axis of Evil to Top Tourist Destinations".
Here's my transcript:
October 15: "Today we will be driving across Iran's central mountains and through miles of desert, on our way to Shiraz," said my guide.   "We will also be stopping at Abarkuh and Pasargadae on the way."   Goodbye, Yazd!   I loved Yazd.   Maybe I could go live in Yazd on Social Security?   Nah.   I'd miss my family.
"Nationwide, Iran has 25% unemployment.   35% of Iranians own their own businesses but the other 65% are not as secure and usually work two jobs to make ends meet."   I could moonlight as a cab driver in Yadz?
We passed a group of men waiting for jobs as day laborers.   "Day laborers used to be Afghan illegals but now most of them are from Kurdistan because most Afghans have been sent back.   And you can see over there that the Yazdis are starting to plant trees to reclaim this desert area."   It's like the desert in Iraq or California's Imperial Valley – add water and you get instant dirt.   "The water comes down from the mountains."
Today we will pass through the Qashqabai tribal area and through several caravansary ruins.   "We are now on the Silk Road."   And there are gas stations on the Silk Road now, and truck stops with giant Volvo 18-wheelers parked next to diesel pumps.
"Near the border with Pakistan there are highwaymen and kidnappers so tourists are not allowed to go there without a police escort."   Two Belgians, however, told our guide that the time they had been kidnapped was the highlight of their tour in Iran.   "There was dancing and music and kebabs and they lived in tents!"
Back on the road after the truck stop, we passed a toilet factory.   I feel like Jack Kerouac.   Plus I finally finished reading one of the novels I brought, entitled "Searching for Caleb" — aka "Reading Ann Tyler in Iran".
Already we are 7,500 feet above sea level and climbing.   "In this high desert, they are trying to plant as many grasses and shrubs as they can – to help prevent erosion, sandstorms and further spread of the desert.   It is a very big project."   Then our guide served us exotic Persian cookies, candy, baklava and tea until we arrived at the ancient caravansary town of Abarkuh.   I felt like an Allumite princess and was totally content.
"This mosque is almost unique because it has two murabs – pulpits where the imam prays – instead of one.   One faces Mecca and one, more ancient, faces Jerusalem, where all mirabs originally faced."
Our next stop was a 4,000-year-old cypress tree.   Then there was an ice-making ziggurat.   They don't use it no more since they invented refrigerators.   "Now we are about to pass by a canyon that is as impressive as America's Grand Canyon.   And on our right is a state prison and its prison farm.   The prisoners are being taught farming skills."
"What happens if an Iranian woman gets arrested by the fashion police for not wearing scarves and dress-coats?" I asked someone else on the bus.   "Do you go to jail here?"
"The first time it happens, you get arrested and held for a few hours and then you are let go.   But after the third time, you pay a fine.   After 10 times, you get three months in jail.  Ahmadinejad promised to ease up on this if he got elected but he didn't, causing women to be really angry with him."
"What kind of clothes are considered an offense?"
"See-through dress-coats.   Benetton sells them.   But some girls don't care and just keep on wearing them anyway."
Oops. I just sat on my last bag of Fritos.
So here we are, on the Silk Road, the very same one once traveled by Marco Polo and Genghis Khan.   "What about Alexander the Great?"
"He took an alternative route."   I've been carrying around those Fritos since Berkeley and they are like my touchstone to home.   Then we left Yazd province and entered the province of Fars – up and over the Zagros Pass.
"Let's talk about nomads," said our guide.   "They move twice a year, taking one month to move.   They go up into the high pastures in the summer.   This is 10,000 feet above sea level where we are now – but the nomads have already left.   Nomads provide at least 30% of the nation's beef so they are generally tax-free."   There are over 1.5 million nomads in Iran.
"They played a large part in the politics of Iranian history and have the Mongolian look of Central Asians.   They live only within Iran.  And lately they have taken to moving around in trucks.   That is the Kashkai tribe.   The Backtais, on the other hand, are pure Persian; Aryans.   They've been here since the second millennium BC.   Where we are now receives 10 to 15 inches of snowfall per year and is the largest source of water in Iran.   Marble, alabaster and travertine also come from around here.   Decorative stones."   As compared to precious and semi-precious stones.
This is a long freaking bus ride.   We have been at it for hours – traveling perhaps half the distance between San Francisco and Los Angeles.
The next group we talked about was the Turkmans.   "They have a Mongolian look and also raise sheep and weave rugs.   After that come the Kurds, around the Caspian Sea area.   They live peacefully in Iran because Iranians are tolerant of diversity, unlike Turkey, which isn't."   Ah, the Armenian massacre and suppression of the Turkish Kurds.   Then our guide described the characteristics of some more tribes, but I lost track.  The Baluchi grow camels.   The Arabs also grow camels and dates.   And then ,somewhere near the summit of the Zagros Mountains, I finished my Ann Tyler book.
Then we ate lunch and I ate so much Iranian candy that I could hardly walk.   That's a bad sign.   I always eat under stress.   "To your left is the Shiraz grape-growing region."   I wonder if that is where Shiraz red wine originally got its name?   Leaving the desert behind us, we're in rich farm country now – wheat, corn, tomatoes.   You can see huge tractors and combines chugging along the back roads.
Then we passed an oil refinery.   Like I even care any more.   We've been on the road since 7:30 am and it's 4:00 pm already.   I didn't know Iran was this big.   We coulda driven from San Francisco to freaking San Diego in this amount of time.   Screw it.   I want to go home to Berkeley.
"Here we are at Shiraz, the city of love, roses, nightingales and wine.   Shiraz wine used to come from here.   It doesn't any more.  Shiraz has a population of one million.   The province it is located in is known as the breadbasket of Iran.   It is also the cultural capital of Iran."
Apparently the Shirazi are very easy-going and only work enough so they can afford to attend and host picnics and parties.
"Our hotel was closed at the beginning of the Iran-Iraq war but it just recently opened again," said the hotel receptionist.  But does it have internet?  Yes!  But once I got on the net, it turned out that there was trouble back home.  My daughter Ashley was having problems with one of her co-workers and felt all sad – so I called her.   I actually called the USA from Iran!   How cool is that.  And it only cost four dollars for ten minutes.  Even better.
October 16: By yesterday evening I was a tired hot mess and only wanted to go home.   "Come and sit with us, Jane," one of the tour members said when we got back to the hotel.  No, go away, leave me alone!   Then I buried myself in more Iranian candy.   Pistachio brittle.   My brain has been receiving too much information and there's still 12 days left on the tour.   I needed to get a grip.
But this morning I feel better.  Except of course for a large lump in my abdominal area the shape of one pound of pistachio brittle.
"What's on the agenda for today?"
"Mosques, citadels, madrassas, bazaars, shrines."   Let's do it.
I telephoned Ashley again.   "My co-worker told me that he'd gotten some girl pregnant and would have to marry her," Ashley told me yesterday.   And I thought about it and worried about it all night and finally decided that if the woman involved can play the traditional "I'm knocked up and you have to marry me" card, then her co-worker could feel free to play the traditional "It's not my baby and I'm out of here" card too.
But this morning when I called Ashley again, she said, "It was all a joke.   He made the whole thing up!"   When I get back from Iran, I'm gonna hit Ashley's co-worker with my prayer rug.
Then the battery on our bus died and we all had to be stuffed into taxis.   "You just did this so I'd have something to write about," I told our guide.
Then we went off to a madrassa.   "This building houses the oldest theological school in Iran – 400 years old.   It is one of the most important Shia teaching schools today."   Apparently you go here after high school and then it offers you courses up through the equivalent of a Muslim PhD.
Then we got to talk with a professor there, a direct descendant from Mohammed (PBUH).   220 PhD students are now studying here, supported by endowments and zagot.   The professor is also a high imam.   I was so interested in what he had to say that I forgot to take a photo of him.   I have photos of the freaking taxi that brought me here but not of the imam, who was hurrying off to a conference on the ethics of nuclear issues.
"Will you please pray for peace between America and Iran?" I asked him.
"When the next president is elected," he stated, "nuclear issues will no longer be a problem."  Very interesting.   But did he mean the president of America?   Or of Iran?
Next came a tour of a mosque.   Then a museum.   Then another museum.  And then lunch.   And suddenly touring Iran has disintegrated into my new 9-to-5 job.   But one museum used to be the governor's palace and had one room that was totally covered with mirrors.   Thousands of mirrors.   That's just the way that I want my home back in Berkeley to look.
Then we went to a wax museum and I got my photo taken with Cyrus the Great and President Ahmadinejad.   After that came two hours in the bazaar.   I bought a nomad doll for my granddaughter Mena for eight dollars and a huge cloth wall hanging with a picture of Mecca on it for three dollars.   Perfect.
Then there was a big fight a couple of stalls away from me.   "What's happening," I asked.
"Someone just stole something!"   Then three things happened next.   The tourists all backed off and ran the other way, the young men who worked in the bazaar grabbed poles and chairs and knives and ran toward the fight, and I fished out my camera and ran toward the fight too – but I couldn't get a clear shot of the action.
Some guy tried to sell me some tribal rugs for $49 each and I suppose that was a good price but…. With the economy tanking and all, I probably should save my money.
Geez Louise.   Some talking head on BBC News on TV in my hotel room is practically crying on camera about how disastrous the US economy is.   Can't I even step out of America for a moment without things all falling apart?
One more tomb and citadel left to tour today.   "The last king of the Zand dynasty defeated his enemy, castrated him and made him work in the harem.   But the eunuch escaped, formed another army, took the bones of the king out of his tomb and took his bones to Tehran where he re-buried them under a stairway so that the eunuch could step on them every day when he walked up and down the stairs.   However, the first Shah brought the bones back – and now here is the eunuch's tomb, bones and all."
Later, at dinner, there was a Shirazi folk band.   One man played a hammer dulcimer, one man played a fiddle and one man played some sort of pottery. "Show us how they dance in Persia," I told our host.   "I'd like to dance too."
"If you do that, you will go to jail," someone said.  Really?  That's the first instance – well, aside from the coat-dresses and scarves – I've seen of censorship here in Iran.   No dancing in public.   I was gonna jump up and dance anyway so I'd have something more to write about when I got busted but our host discouraged me.   "I'm the one who would have to go and bail you out."
October 17: "The reason that Iranian palaces are decorated with small mirrors," said our guide, "is because several hundred years ago, the Shahs imported glass mirrors from Europe and some of them got broken on the way here, so instead of throwing the broken mirrors out, they used them in their elaborate mosaic work instead – and the style caught on."  I'm serious.  I really want to decorate my home with mirrors too.  But how do you attach them to the walls?
At breakfast, I talked with another Iranian about the upcoming Iranian presidential elections in May of 2009.  "Do you think Khatani will win over Ahmadinejad?"
"I don't even think that Ahmadinejad will even run again.  He's not very popular and he knows that he won't get re-elected."  Oh.
"The only way he would stand a chance of getting re-elected would be if they lifted the sanctions – but that's not going to happen even though all UN inspections have shown that we are not making nuclear bombs. However, many Iranians consider the sanctions to be extremely unjust, even if we were weaponizing uranium, because if we are being sanctioned for supposedly trying to manufacture nuclear weapons, then Israel, Pakistan and India should be sanctioned too."
"This morning we are off to Persepolis, constructed by…" I can't hear what the guide is saying. Cyrus?  Darius?  I guess I'm about to find out.  Persepolis is one hour by bus away from Shiraz. "Darius never massacred any of the people he conquered.  All the subject nations were allowed to retain their own religions and kings.  He also encouraged the arts.  Artists and craftsmen were welcome in Persepolis and they came from all over the world."
Darius' son Xerxes was all into making war and that proved to be his undoing — when he attacked Greece and Alexander the Great then kicked his butt.  "I am Xerxes, great king, king of kings…." Persepolis was covered by the desert and not rediscovered again until 1930, and not excavated until the 1960s.
The Lonely Planet says that Persepolis is as beautiful and awe-inspiring as the pyramids or the Coliseum.  However, Darius the Great apparently didn't publicize its presence all that much and it is one of the ancient world's best-kept secrets.
Before coming to Iran, even I had no idea of the depth of archeological presence this country contains.  According to the Lonely Planet, it is easily as impressive a tourist destination as Egypt or Angkor Watt.  Planning your next vacation?  Seriously think about going to Iran.
There are tons of tourists here in Shiraz, by the way.  Most of them are from Germany.  Some of them, surprisingly, seem to be from South Korea.
"This bias relief shows some of the things that the 27 subject-nations brought to Persepolis – Ethiopians brought ivory, Arabs brought camels, Afghans brought bulls, Indians brought spices, etc." Wow.  The Persian Empire stretched from Afghanistan to India to Ethiopia.  "And also to parts of Greece."
Alexander the Great was apparently pissed off at Xerxes for burning down Athens and Delphi and so burned down Persepolis in revenge — and looted it too.
A Greek woman sitting next to me at the site said, "We learned all this history in school."  Oh. Just like Americans learn about the Civil and Revolutionary wars.  And then an Iranian woman told me that the Iranians also learned about this in school too.  But I bet that each of these two countries teach slightly different versions.
Then we went to a museum on-site to see some of the little trinkets and stuff excavated here.  I hated this museum.  There was no place to sit down.
On one cuneiform tablet in the museum, Xerxes boasted that he was, "The great king, king of kings, king of countries containing all kinds of men, king in this great world far and wide…."  Then he got creamed by Alexander because he over-extended his empire.  Sound familiar?  GWB?  [And Obama?]
A lot of the Iranian women here are wearing the full nun outfit – black dress, black cloak.  But other signs of this being an Islamic Republic are rare.  One hardly ever hears the call to prayer, for instance, and there is religious tolerance here for Christians, Jews, Zoroastrians, etc. – it's not as complete a theocracy as, say, Saudi Arabia or Israel or even parts of the U.S.
Now see how much we have in common with Iran?
Then I got into a conversation with some schoolgirls in front of the Persepolis gift shop. I showed them photos of my daughter Ashley, my son Joe and his daughter Mena and then we talked.  They all thought Joe was a BABE and were very disappointed when I told them that he was already taken.
And then while I waited for the rest of our tour group to get done climbing up to some rock tombs, I met some more Iranian men.  "George Bush is crazy, Mahmoud Ahmadinejad is crazy, they deserve each other," was one man's observation.
Then we went off to a restaurant built around an ancient courtyard designed with a pond and sprinkler system in the middle — an old skool air conditioning system.  And green vines had grown over the men's room sign and so I thought it was the women's room and surprised three or four men – there are no urinals in Iran.  Everyone uses just the squat toilets.
Then we had beer.  "Iranian beer is non-alcoholic and comes in several different flavors," our waiter instructed us.  "Lemon, strawberry, peach, pineapple…." Pineapple beer?  Eeuuww.  But the lemon beer was great.
Then we stopped by the side of the highway out in the middle of nowhere and there was a rock and on it was an exquisite bias relief.  "Why is it HERE?" I asked.
"To impress the locals and the caravans passing through."  Oh.  Sort of like an early-times billboard.  "Don't mess with Persia."
What's next?  Oh goodie!  Rock tombs.  "This is where the kings are buried.  Xerxes, Darius the Great, Darius II.  550 BC to 236 BC.  And this has been a necropolis for others as well."  We're in the Iranian equivalent of Egypt's Valley of the Kings.
My right middle toe has just started to hurt.  I'm standing right below the elaborate rock tomb of Darius II, and contemplating mortality – mortality and the possibility of changing my shoes.
"Time to get back on the bus, Jane," said our guide.  But I wanted to stay longer.  This place was just too powerful to be reduced to just another tourist drive-by.
But, in the end, the emperor of one of the largest empires in the world was reduced to living in a box in a cave.  I wonder what GWB [and his friend Obama] will be reduced to?  A box in a cave works for me.
Everyone in Shiraz loves to picnic.  I continue to be amazed at how they picnic EVERYWHERE – but city expressway meridians seem to be their favorite place.  They bring blankets to sit on and they sit.  So we sat too – and ate tamarind candy.  What an outstanding day this has been.
Next stop?  Shirazi ice cream.  They freeze "starch noodles" inside of a clear liquid that tastes like moisturizer.  Weird stuff.  "You either love it or you hate it," said our guide.  Yeah but can you finish it?
"I've been thinking," I told someone on our tour, "about how Iran and America can close the gap between themselves – through business.  America is looking for new markets and Iran has them to offer."  Iran is approximately the size of the U.S. east of the Mississippi and has 69 million citizens.  That's a hecka lot of people needing whatever it is that America manufactures these days.  Kias?
"Iran and the U.S.? Already they are getting around the trade embargoes in many different ways," said one Iranian.  Take the Kia for instance.  Americans contract to manufacture it in South Korea and then South Korea ships it here."
Still and all, with the world in such a financial crisis, Iran could offer American businesses a lucrative new market.  "Think Nixon opening up China," I said.  "But then we all know how badly that one turned out, however.  Now we're in debt to China up to our necks."
Student loans are a big business. In fact, student debt now exceeds $895 billion which is more than the total Americans owe on their credit cards. And, most of these loans are underwritten by the US government, which means that the taxpayer is on the hook when students can't repay the debt. This is a big problem, because many of the people taking out loans are not really qualified for college, so they end up dropping out of school and defaulting on their loans putting themselves in long-term debt while passing the bill along to Uncle Sam. But not everyone loses on the deal. In fact, the institutions that help unqualified applicants get loans, do quite well. After all, they're paid in full by the government. If this sounds like it might be a scam; it's because it is. All the recruiters need to do is find a credulous subject, bamboozle him into signing on the dotted line, and hold his hand for the first few weeks of the new semester. That's all it takes to net a big government payout. Here's a rundown of how it works from an article by Chris Kirkham at the Huffington Post:
"The goal, employees say, is getting "starts": students who fill out the paperwork for student loans and make it through at least four weeks of their first five-week course. That is the point at which the university is able to keep the student's federal aid money, regardless of whether they continue their studies. After that, according to the Ashford employees, any form of counseling drastically drops off.
"There were numerous times when I enrolled students and thought, 'All I've got to do is babysit them for four weeks,'" said a former leader in the admissions department, who spoke on the condition that he not be identified because he is still employed at another for-profit university. "I'd be thinking, 'Come on, this person is clearly not ready to go to school.' But I'd call you, pump you up, keep you confident for four weeks, and once I knew you completed, you were forgotten. It's easy when I'm counting the money." …
According to the Ashford employees, the pressure drives recruiters to enroll students who they know have little chance of success: people who openly say they have no regular access to a computer or the Internet, despite the exclusively online course offerings, and even those who acknowledge they have difficulty reading.
Bridgepoint has among the highest withdrawal rates of any publicly traded school in the industry, according to a Senate report last year. Based on a pool of students examined between 2008 and 2009, more than 80 percent of those in an associate's degree program had exited within two years of enrollment, and nearly 65 percent of bachelor's degree students had left the company's schools in the same timeframe.
Last year, Bridgepoint posted its best year ever: netting income of more than $127 million, almost triple the year before. The company spends about 37 percent of operating costs related to education; the rest goes to marketing, corporate compensation and overhead." ("Buying Legitimacy: How A Group Of California Executives Built An Online College Empire", Chris Kirkham, Huffington Post)
Nice, eh? Just sign them up, dupe them into believing you care about their future, and then fleece 'em til they bleed. Cha-ching; in rolls the money from Uncle Sugar. But aren't we blaming the wrong people? Shouldn't the young people who took out the loans be responsible for their own actions? After all, no one put a gun to their head and forced them to sign, right?
It's a persuasive argument–and one that's been used many times by industry lobbyists and their lackeys in congress–but it's easy to disprove once we take a look at the victims in this swindle.
So, who are the victims? Well, as it turns out, quite a few of them are hard-luck cases and ex-military personnel who were hoodwinked by smooth-talking recruiters into signing their lives away. For example, here's a clip from an article that appeared in Bloomberg in 2010:
"Benson Rollins wants a college degree. The unemployed high school dropout who attends Alcoholics Anonymous and has been homeless for 10 months is being courted by the University of Phoenix. Two of its recruiters got themselves invited to a Cleveland shelter last October and pitched the advantages of going to the country's largest for-profit college to 70 destitute men.
Their visit spurred the 23-year-old Rollins to fill out an online form expressing interest. Phoenix salespeople then barraged him with phone calls and e-mails, urging a tour of its Cleveland campus. "If higher education is important to you for professional growth, and to achieve your academic goals, why wait any longer? Classes start soon and space is limited," one Phoenix employee e-mailed him on April 15. "I'll be happy to walk you through the entire application process."
Rollins's experience is increasingly common. The boom in for-profit education, driven by a political consensus that all Americans need more than a high school diploma, has intensified efforts to recruit the homeless, Bloomberg Businessweek magazine reports in its May 3 issue. Such disadvantaged students are desirable because they qualify for federal grants and loans, which are largely responsible for the prosperity of for-profit colleges….
Other schools see nothing wrong with reaching out to the disadvantaged. "We don't exclusively target the homeless," says Ziad Fadel, chief executive of Drake, which also sends recruiters to welfare and employment agencies…
While many caseworkers for the homeless are gratified by the attention, some see only exploitation. The companies "are preying upon people who are already vulnerable and can't make it through a university," says Sara Cohen, a case manager at Shelter Now in Meriden, Conn. "It's evil." ("Homeless High School Dropouts Lured by For-Profit Colleges", Bloomberg)
So, is this a legitimate business that's adding educated people to the workforce or just a scam that targets vulnerable young people in order to bilk the government out of billions of dollars?
Keep in mind, the Bloomberg story is not exceptional at all; there are loads of similar stories on the Internet. Here's an excerpt from an article by Peter Fenn who fills in some of the important details:
"In just a few years, however, enrollment (in for-profit colleges) went from 365,000 to 1.8 million students. Marketing madness resembled March Madness for these schools, and many more new ones were established. Slick TV ads and thousands of marketers were hired. Returning vets were targeted, even at hospitals.
The key: Bring in millions from Pell grants and student loans. Taxpayer money.
By 2009, these for-profit schools were raking it in—$4 billion in Pell grants and $20 billion in student loans provided by the Department of Education. Over 80 percent of the revenue for the for-profits came from federal loans and grants.
In many cases, these were shell games. No campuses, few classrooms, and little interaction with teachers, but make no mistake about it, they were not cheap. Students were told they could get loans and grants and just send in the checks.
So, how was all this working? Graduation rates for private colleges are about 65 percent, for state schools about 55 percent, and for the for-profit colleges? Twenty-two percent.
Houston, we have a problem." ("Congress Should Put a Stop to For-Profit College Rip Offs", Peter Fenn, US News)
Huh? So, for-profit colleges are netting $24 billion from the government and only graduating 22% of their students? It's mindbogglingly. Fenn continues:
"The top executives for the top 15 for-profit colleges pulled in $2 billion last year. Two billion dollars, practically all taxpayer money.
And that student loan money?—the default rate at these for-profits is 43 percent!
So, only 22 percent graduate and 43 percent default on the loans, leaving us holding the bag because students have been sold a bill of goods by slick marketers." ("Congress Should Put a Stop to For-Profit College Rip Offs", Peter Fenn, US News)
Can you believe it: "43 percent default on their loans"? That's got to be some kind of record. Good grief, at the peak of the subprime fiasco the loans were only blowing up at a 6 percent rate. This is 7-times bigger than subprime. And we're not talking chump-change either. There's hundreds of billions involved in this Ponzi-scam. And on top of that, the Fed has been using the distorted numbers from this flimflam to show that a credit expansion is underway. Here's what they said in the recently released Credit Report: :
"The new U.S. consumer credit numbers reflect an economy that is reaccelerating, and that is very bullish for growth — as well as inflation. All in all, U.S. household credit surged by $7.62 billion in February, ramping up faster than at any other time since June 2008." (Hat tip to The Big Picture)
What a joke. The taxpayer is getting reamed and the Fed is boasting about a "recovery". Go figure? The only area of credit that's budging at all (apart from subprime auto loans) is student loans, which are experiencing a veritable goldrush as every scoundrel, scalawag and miscreant flocks to get a piece of the action. These chiselers know that these kids will never be able to repay their loans. In fact, they make more money when they're delinquent. They just jack up the interest rate and grab what they can before crying "Default" and gouge the government for the balance of the loan. What a swindle.
The GOP-led congress is up to their eyeballs in this crookery. They've been using every trick in the book to protect their fatcat buddies by blocking the implementation of regulations that would prevent gullible students from being plucked-clean by cheesebag recruiters. The Republicans would rather defend the "inalienable right" of shifty recruiters to rip off students then save the taxpayer hundreds of billions of dollars.