The infamous Trilateral Commission still exists. Many people think the TC, created in 1973 by David Rockefeller, is a relic of an older time. Think again.
Patrick Wood, author of Trilaterals Over Washington, points out there are only 87 members of the Trilateral Commission who live in America. Obama appointed elevenof them to posts in his administration.
Keep in mind that the original stated goal of the TC was to create "a new international economic order." Knowing that you have to break eggs to make an omelette, consider how the following TC members, in key Obama posts, can help engender further national chaos; erase our sovereign national borders; and install binding international agreements that will envelop our economy and money in a deeper global collective: a new world order:
Tim Geithner, Treasury Secretary;
James Jones, National Security Advisor;
Paul Volker, Chairman, Economic Recovery Committee;
Dennis Blair, Director of National Intelligence.
All Trilateralists.
In the run-up to his inauguration after the 2008 presidential election, Obama was tutored by the co-founder of the Trilateral Commission, Zbigniew Brzezinski.
In Europe, the financially embattled nations of Greece and Italy brought in Lucas Papademos and Mario Monti as prime ministers. Both men are Trilateral members, and Monti is the former European chairman of the Trilateral Commission.
In the US, since 1973, author Wood counts eight out of 10 US Trade Representative appointments, and six out of eight World Bank presidencies, as American Trilateral members.
Zbigniew Brzezinski wrote, four years before birthing the TC with his godfather, David Rockefeller:
"[The] nation state as a fundamental unit of man's organized life has ceased to be the principal creative force. International banks and multinational corporations are acting and planning in terms that are far in advance of the political concepts of the nation state."
Several other noteworthy Trilateral members: George HW Bush, Bill Clinton, Dick Cheney, Al Gore. The first three men helped sink the US further into debt by fomenting wars abroad; and Gore's cap and trade blueprint would destroy industrial economies, while vastly increasing the numbers of people in Third World countries who have no access to modern sources of energy.
Does all this offer a clue as to why the US economy has failed to recover from the Wall Street debacle of 2008, why the federal bailout was a handout to super-rich criminals, and why Obama took actions which prevented a recovery?
A closer look at Tim Geithner's circle of economic advisers reveals the chilling Trilateral effect: Paul Volker; Alan Greenspan; E. Gerald Corrigan (director, Goldman Sachs); and Peter G Peterson (former CEO, Lehman Brothers, former chairman of the Council on Foreign Relations). These men are all Trilateral members.
How many foxes in the hen house do we need, before we realize their Trilateral agenda is controlling the direction of our economy?
The TC has no interest in building up the American economy. They want to torpedo it, as part of the end-game of creating a new international currency, ushering in a de facto Globalist management system for the whole planet.
Any doubt on the question of TC goals is answered by David Rockefeller himself, the founder of the TC, in his Memoirs (2003):
"Some even believe we are part of a secret cabal working against the best interests of the United States, characterizing my family and me as 'internationalists' and of conspiring with others around the world to build a more integrated global political and economic structure—one world, if you will. If that is the charge, I stand guilty, and I am proud of it."
Even in what many people mistakenly think of as the TC's heyday, the 1970s, there were few who realized its overarching power.
Here is a close-up snap shot of a remarkable moment from out of the past. It's a through-the-looking-glass secret—in the form of a conversation between a reporter, Jeremiah Novak, and two Trilateral Commission members, Karl Kaiser and Richard Cooper. The interview took place in 1978. It concerned the issue of who exactly, during President Carter's administration, was formulating US economic and political policy.
The careless and off-hand attitude of Trilateralists Kaiser and Cooper is astonishing. It's as if they're saying, "What we're revealing is already out in the open, it's too late to do anything about it, why are you so worked up, we've already won…"
NOVAK (the reporter): Is it true that a private [Trilateral committee] led by Henry Owen of the US and made up of [Trilateral] representatives of the US, UK, West Germany, Japan, France and the EEC is coordinating the economic and political policies of the Trilateral countries [which would include the US]?

COOPER: Yes, they have met three times.

NOVAK: Yet, in your recent paper you state that this committee should remain informal because to formalize 'this function might well prove offensive to some of the Trilateral and other countries which do not take part.' Who are you afraid of?

KAISER: Many countries in Europe would resent the dominant role that West Germany plays at these [Trilateral] meetings.

COOPER: Many people still live in a world of separate nations, and they would resent such coordination [of policy].

NOVAK: But this [Trilateral] committee is essential to your whole policy. How can you keep it a secret or fail to try to get popular support [for its decisions on how Trilateral member nations will conduct their economic and political policies]?

COOPER: Well, I guess it's the press' job to publicize it.

NOVAK: Yes, but why doesn't President Carter come out with it and tell the American people that [US] economic and political power is being coordinated by a [Trilateral] committee made up of Henry Owen and six others?After all, if [US] policy is being made on a multinational level, the people should know.

COOPER: President Carter and Secretary of State Vance have constantly alluded to this in their speeches.

KAISER: It just hasn't become an issue.

Source: Trilateralism: The Trilateral Commission and Elite Planning for World Management, ed. by Holly Sklar, 1980. South End Press, Boston. Pages 192-3.
Of course, although Kaiser and Cooper claimed everything being manipulated by the Trilateral Commission committee was already out in the open, it wasn't.
Their interview slipped under the mainstream media radar, which is to say, it was ignored and buried. It didn't become a scandal on the level of, say, Watergate, although its essence was far larger than Watergate.
US economic and political policy run by a committee of the Trilateral Commission—the Commission had been been created in 1973 as an "informal discussion group" by David Rockefeller and his sidekick, Zbigniew Brzezinski, who would become Jimmy Carter's National Security Advisor.
When Carter won the presidential election, his aide, Hamilton Jordan, said that if after the inauguration, Cy Vance and Brzezinski came on board as secretary of state and national security adviser, "We've lost. And I'll quit." Lost — because both men were powerful members of the Trilateral Commission and their appointment to key positions would signal a surrender of White House control to the Commission.
Vance and Brzezinski were appointed secretary of state and national security adviser, as Jordan feared. But he didn't quit. He became Carter's chief of staff.
Now consider the vast propaganda efforts of the past 40 years, on so many levels, to install the idea that all nations and peoples of the world are a single Collective.
From a very high level of political and economic power, this propaganda op has had the objective of grooming the population for a planet that is one coagulated mass, run and managed by one force. A central engine of that force is the Trilateral Commission.
Source: Patrick Wood, "Trilateral Commission Endgame" | Jon Rappoport  |  No More Fake News
Only a week ago, the consensus among most mainstream economic analysts and even some alternative analysts was that a government shutdown was not going to happen. The Republicans would fold in the shadow of President Barack Obama's overwhelming drive for socialization, spending would continue to grow unabated, and the debt ceiling would be vaulted yet again to feed the bureaucratic machine with more fiat. Today, there is no consensus, very few people continue to be so blithely self-assured and even the mainstream is beginning to wonder if a much bigger game is afoot here.
As I discussed before the shutdown in a recent article, it is important to take all facets of this situation seriously, or risk being bitten by hidden dangers while entranced in one's own arrogant cynicism.
One rule I try to follow whenever possible is to always be open to possibilities beyond the expected and never assume that today's dynamic will be the same as tomorrow's dynamic. Even the Liberty Movement can at times be susceptible to group think.  In a world of staggering political and economic manipulation, one has to grasp hold of certain fundamental truths in order to survive. In my time working within the liberty movement and outside of the mainstream, these are a few of the cold, hard truths that have served me well.
It's Always About Globalization
Every action the elites within our government take pushes the U.S. closer to globalism and away from sovereignty. We may not always see the bigger picture in the heat of the moment, but a look back tells us much. Seemingly simple changes in financial legislation render devastating fiscal shifts a decade later (as with the progressive erasure of Glass-Steagall). Shocking disaster events that appear random suddenly open doors for totalitarian legislation that had been prepared years in advance. Wars end with further calls for world "unification." Nothing, and I mean nothing, happens within government that does not revolve around the desire of establishment oligarchy to achieve total global economic, political and social control.
The Bankers Did It
Central banks and international banks are the bedrock of globalization, and all greater political decisions eventually stand on this bedrock. One need only examine the cabinets of the past four U.S. Presidents; there you will find a regular carnival freak show of banking elites who would go on to revolve in and out of government and back into the international financial sector. Private central banks like the Federal Reserve dominate the very currency (and thus the economy) of most nations on the planet. Most wars and man-made disasters of the past several centuries have served only to further enrich and empower the merchant class, and the same holds true today. If you want to understand why a certain calamity has occurred, first look to who benefited most. Invariably, you will find the banker class smiling when all is said and done.
America's Two-Party System Is Actually A One-Party System
If you do not yet understand that the elite of the Republican Party and the Democratic Party share the same foundational philosophy of globalism, then you will NEVER understand why our government does what it does. Public battles of words and legislation are nothing but rhetorical cinema. Ultimately, the goals of neocons and neolibs revolve around the centralization of power. All legislation is used either to further centralization or as a smokescreen to confuse the public while centralization is taking place. When has the leadership of either party, for instance, ever demanded a full audit of the Federal Reserve? When has the leadership of either party ever attempted to dismantle the Patriot Act or the despotic provisions of the National Defense Authorization Act or the President's openly admitted assassination list? They may seem to disagree violently at times, but do not be fooled. The disagreement is likely just another means to gain more dominance.
The Goal Is To Destroy The American Economy
What you believe to be political blunders are often actually calculated and engineered events. What you believe to be chaotic disasters of coincidence are often actually deliberate acts of attrition warfare against the common people disguised as random catastrophe. Those you believe to be heroes are actually villains in friendly masks. Those you are told to be villains are actually good men and women who refused to be enslaved by the system. That which you see and hear is never exactly as it appears.
Nearly every concrete action our government and central bank have taken in the past several decades has led to the further erosion of the American economy. If this is all just the consequence of "stupidity" or "childish greed," you would think our so-called leadership would have at least made a few good decisions by mistake; but they are incredibly adept at choosing all the wrong paths.
The reality is that collapses on the scale we are now witnessing in America rarely happen by accident.
The destruction of Glass-Steagall was a carefully crafted coup. The Federal Reserve deliberately and artificially lowered interest rates in order to allow banks to generate massive toxic debt through the derivatives markets. The Securities and Exchange Commission did little to nothing to stop the spread of cancerous mortgage instruments and ignored numerous calls for investigation. Ratings agencies like Moody's and Fitch examined all of these toxic assets, knowing exactly what they were, and rated them AAA anyway. And banks like Goldman Sachs, knowing that the market was a sham, sold these bad assets around the world and then secretly bet AGAINST them later. Either this is economic warfare implemented with precision, or it's all a string of coincidental blunders. I don't believe in such coincidences.
America is being destroyed by design to make way for a new global system administered by the International Monetary Fund and the World Bank, as well as a new global currency tied to the IMF's Special Drawing Rights.
If you are able to accept this, the confusion surrounding events like the government shutdown and debt ceiling debate withers, and everything becomes clear. With that clarity in mind, we can now examine the possible outcomes of the shutdown theater.
Republicans Surrender At The Last Minute
Of course, since both parties are essentially one party, the idea of "brinksmanship" on the part of either is absurd. The GOP will surrender, or "stand fast," because its serves the interests of the globalist establishment. There is no political battle here, only the empty chest-beating of a staged wrestling match.
Bets on a last-minute Republican reversal were in the majority for the past week of the shutdown, but that is slowly changing — and for good reason. Obama has stated that the Affordable Care Act is off the table in negotiations, while Republicans like Ted Cruz and John Boehner are now stating with surprising candor that debt default is on the table if Obama refuses to compromise.
Gee, it would seem we are at an impasse.
In the meantime, the GOP is also moving to wrap the debt ceiling debate into the shutdown fight, making a "diplomatic compromise" even less likely to make sense to the public. (Those who argued that the shutdown and the debt ceiling were two entirely separate issued should accept this reality and move on.)
If I were writing this bit of fiction, I would say I was writing myself into a corner and that a last-minute Republican white flag would be illogical to my audience. That said, not all stories are well-written stories, so a Republican rollover remains an option for the time being. The primary reason I can see for the establishment to instruct the GOP to retreat would be to set the stage for a new stimulus event, like a war, which still leaves the U.S. dollar on track to lose its world reserve status — just not as fast a track.
Default Occurs By Winter
This plot twist makes far more sense to me given the way our story has progressed so far. Why? Because it provides perfect cover for an economic collapse that was going to occur anyway, except in this version the banking elite avoid all blame.
Just look at all the angry rhetoric being thrown around in the mainstream media; red team versus blue team has returned as the pervasive American sitcom.
Conservatives blame liberals and Obama. Liberals blame conservatives and the Tea Party. We're all too happy to blame each other. Certainly, both elements of our government share responsibility for any debt default or subsequent collapse. But who started this avalanche to begin with? What about the Federal Reserve? What about Goldman Sachs, JPMorgan, Citigroup, etc.? What about the globalists?
Debt default is no small matter. Such a disaster would indeed fuel a flight from U.S. Treasuries by foreign investors and eventually lead to the complete abandonment of the greenback as the world reserve standard. Austerity measures would be implemented at break-neck speed. Cuts to entitlement programs, pensions, State funding, etc. will hit the American people like a freight train.
The way in which the MSM is already painting "Tea Party" conservative as saboteurs should a default occur is actually a very practical strategy. Not only do the elites get their economic collapse, but they manipulate the general public to believe that Constitutional conservatives, their mortal enemies, were the CAUSE of the pain, rather than the banks.
Order From Chaos
Should the establishment decide this is the moment to pull the plug on our financial structure, expect some rather insane-sounding solutions to be presented as rational alternatives. When Obama was asked by reporters if he considered the 14th Amendment as an option to end the debt ceiling debate, Obama did not rule out the idea.
This should raise some eyebrows. By the 14th Amendment I can only surmise that they mean Section 4, which states:
The validity of the public debt of the United States, authorized by law, including debts incurred for payment of pensions and bounties for services in suppressing insurrection or rebellion, shall not be questioned. But neither the United States nor any State shall assume or pay any debt or obligation incurred in aid of insurrection or rebellion against the United States, or any claim for the loss or emancipation of any slave; but all such debts, obligations and claims shall be held illegal and void.
Some people, including CNBC's Jim Cramer, think that this gives the President the power to raise the debt ceiling regardless of what Congress decides.
And Obama doesn't appear to be dismissing the notion either. However, Section 5 of the 14thAmendment says:
The Congress shall have power to enforce, by appropriate legislation, the provisions of this article.
Nowhere in Section 5 does it say that the President has the power to enforce the provisions of the 14th Amendment, but this may not stop the White House from twisting the law to insinuate more expansive controls.
Beyond the 14th Amendment, there are numerous executive orders and continuity of government programs that the White House could cite as authority to implement national emergency standards. This would probably start as a kind of "soft" martial law, and then grow from there. Each action will be rationalized as necessary for the greater good of the country, but will serve only the interests of the establishment oligarchy.
On the Republican side, there is another disturbing development that may be presented as a solution in the face of crisis — namely, the idea of instituting a Constitutional convention.
A Constitutional convention is essentially a complete rewriting of the document (which they call "amending") in the name of rebooting a government that has strayed too far from the wishes of the people. The concept is being promoted avidly by certain neocon talking heads and scholars, even on the FOX News circuit.
It sounds very noble on the surface, and neocons use very pretty language to candy coat the idea for legitimate Constitutionalists; but it is truly the most foolish action our country could take, opening the door to a complete erasure of Bill of Rights protections while offering no assurances that any meaningful provisions will be respected or afforded by the Federal government.  The people are given the illusion of potential redress when in reality a Con-Con produces only more centralized theater for the masses. If the liberty movement is suckered into a Constitutional convention, we will have been lured into writing our own destruction.
Another scenario could involve the Federal Reserve moving to take what they often call "extraordinary measures".  The Fed, being a private bank, may use the shutdown as an opportunity to paint itself as an economic "hero" (as unbelievable as that may sound), by instituting stimulus measures to the Federal Government regardless of Congressional or presidential impasse.  Given enough public desperation in the midst of default, the Fed may attempt to assert unprecedented financial authority in the name of "saving the country from it's own government".  The bankers then establish their role as the wise saviors and high priests of the fiscal universe, and cement private dominance over American political decisions as "acceptable" in the minds of the citizenry.
The most dangerous solution that will inevitably be paraded for the public will be a petition for aid from the IMF. The IMF has a long history of loansharking to indebted nations and then subsuming them and their natural resources in the process. The ignorant illusion that the United States is the sole power behind the IMF will be exposed all too late when a defaulting American Treasury is told to collateralize infrastructure to pay off creditors, while the dollar is bled completely dry and absorbed by the IMF's Special Drawing Rights basket currency.
Whether default occurs or is avoided, watch vigilantly over the next few weeks. Do not blink. Do not be conned, and do not let fear or bias blind you to the bigger picture. The shutdown could amount to nothing immediate, or it could amount to everything we have warned about for the past five years. I personally believe the month of October may be a major turning point in America's history. Whether it be for good or ill depends on how mentally and physically prepared we are.
Source: Brandon Smith | Alt-Market
They're more powerful than standing armies. What they say goes. They decide policy. They rule the world. They do it by controlling money, credit and debt.
They manipulate markets for self-enrichment. Grand theft is official Wall Street policy. Government officials wink, nod, and permit the grandest of grand larceny to persist.
Financial giants recycle their executives in and out of Washington. They strip-mine economies for profit. They buy politicians like toothpaste. Whatever they want they get.
They do it at the expense of government of, by and for everyone equitably and just.
On October 2, 15 financial lords met with Obama. They did so at the White House. They gave him their marching orders.
They came to assert their demands. They're uncompromising. They're ruthless. They want business as usual continued. They want more than ever.
They want more bailouts. They want bail-ins. They want personal bank accounts, pensions and other assets looted.
They want more crushing neoliberal harshness. They want America thirdworldized. They want it looking like Greece.
Budget and debt ceiling debates conceal their ugly agenda. What's ongoing is a longstanding orchestrated swindle. Bipartisan complicity supports it.
Social America is on the chopping block for elimination. Another grand bargain plans it. Expect it once current theatrics end.
The worst of what's coming could begin in weeks. Harder than ever hard times will follow.
Obama expressed support for deeper Medicare and Social Security cuts. He's on board for weakened social protections overall.
Partisan warfare is more subterfuge than real. Both parties fundamentally agree. They want New Deal/Great Society policies entirely ended.
Wall Street bosses demand it. They want to feed more aggressively at the public trough than already. They want money gotten used to make more of it.
They want it stolen from ordinary people to make doing so easier. Obama and congressional leaders are their hired hands.
They're complicit. They're on board to eliminate "unnecessary" social programs. He want them entirely eliminated. They're dismantling them incrementally.
Social Security, Medicare, Medicaid and public pensions are prime targets. Planned death is by a thousand cuts. It's the new normal. It's by letting Wall Street profiteers control these programs.
So-called "creeping normalcy" is defined as a way to make major changes seem normal and ordinary.
Class war in America has been ongoing for decades. It's worse now than ever. It benefits business and rich elites. It does so at the expense of most others.
Middle class America is targeted for elimination. Bipartisan complicity plans it. Obama capitulated to Republicans on preserving tax cuts and other benefits for rich elites.
He gave trillions of dollars to Wall Street crooks and other corporate favorites. Profiteers benefit hugely from ongoing imperial wars.
Main Street Depression conditions persist. Bipartisan complicity plans much worse ahead. Militarism, favoritism, waste, fraud and other rewards benefit Wall Street and other special interests.
They do so at the public's expense. Let 'em eat cakes defines official policy. Ordinary people are increasingly on their own sink or swim.
Wages no longer keep up with inflation. Benefits steadily erode. High-paying manufacturing and service jobs offshored to low wage countries. Automated production claimed more.
So-called free markets aren't fair. They work best for those who control them. Growing numbers of others lose out entirely.
Technology driven productivity increasingly pressures workers to toil longer for less pay and fewer benefits.
Marx was right explaining capitalism's contradictions. They reflect an anarchic, ungovernable system. Today's monster is far worse than he imagined.
Powerful monopolies and oligopolies control production, commerce and finance. Wall Street and other corporate bosses demand increasing amounts of surplus from pressured workers.
They're looting America. They're wrecking it. They're sucking it dry for profit. Predatory capitalism is too corrupted, malignant and broken to fix.
Institutionalized inequality reflects it. America is more hypocrisy than democracy. It's a kleptocracy. Criminal gangs pose as political parties. They're complicit with corporate crooks.
They're war criminals. They're serial liars. They're scoundrels of the worst kind. America's real crisis isn't government shutdown, said Paul Craig Roberts.
It's not the debt ceiling. It's looting America. It's wrecking the economy. It's offshoring good paying jobs. It's lowering the tax base in the process.
It did so by transferring America's wealth and overall well-being to China and other low wage countries.
It did it by permanent imperial wars. They inflate annual spending. Larger deficits followed. They're "too large to be closed," says Roberts.
Money printing madness sustains things as long a possible. What can't go on forever, won't. Dollar debasing doesn't work. Gold and silver prices reflect it.
Wall Street and Washington rig markets to keep them from going higher. Illegal naked short selling is done to do so.
It constrains prices even when physical demand is increasing. It bears repeating. What can't go on forever, won't.
Given irresponsible financial/economic policies, expect eventual gold and silver prices to explode.
Another crisis, says Roberts, "is the absence of intelligence among economists and policymakers."
Don't worry, they said. Offshoring jobs doesn't matter, they claimed. A "New Economy" with better jobs is coming.
Monthly payroll data explain otherwise. High paying/good benefit jobs are disappearing. Low paying/poor or no benefit jobs replace them.
America is being hollowed out in the process. It's being strip-mined of its material wealth and resources.
It's being suffocated. It's being thirdworldized. It's headed toward dystopian backwater status.
Plans are to force feed greater austerity. It's to replicate Greece harshness. It's to make America a ruler – serf society.
It's to crush trade unionism. It's to crack down hard on nonbelievers. It's to make America more than ever unfit to live in.
It's to create more severe crisis conditions than now. It's to do so for greater profits and control.
Ending what's ongoing requires replacing duopoly power with responsible governance. It requires rebuilding the nation's industrial base.
It's ending imperial wars. It's disbanding America's empire of bases. It's strengthening social protections too vital to lose.
It's putting money power back in public hands where it belongs. It's making the privately owned and controlled Fed really federal. It's prohibiting banks too big to fail from existing.
It's ending corporate personhood. It's replacing kleptocracy with real democracy. It's running free, fair and open elections. It's getting money entirely out of politics.
It's curbing corporate power once and for all. It's empowering people over money. It's making crime no longer pay. It's prosecuting crooks in the suites. It's protecting human and civil rights.
It's mandating universal healthcare and public education. It's reinvigorating organized labor.
It's reinstating progressive taxes. It's making everyone pay their fair share. It's guaranteeing a minimum life sustaining income.
It's abolishing poverty, unemployment, hunger, homelessness and inequality. It's ending favoritism. It's getting rogues, rascals and other miscreants out of government.
It's substituting truth and full disclosure for managed news misinformation. It's replacing media scoundrels with responsible ones to do so.
It's consigning Wall Street and other corporate crooks to the dustbin of history.
It's establishing government of, by and for everyone. It's making America what it never was before.
It better happen soon or else. Roberts calls today's situation dire and "discouraging."
"At this time," he says, "collapse seems the most likely forecast."
Perhaps rebuilding from ruins will change things, he hopes. Perhaps intelligent life exists elsewhere. Perhaps it's on other planets.
Perhaps it'll replace what doesn't exist on earth. Perhaps it's the only hope for survival. There may be no other way.
Stephen Lendman lives in Chicago. He can be reached at lendmanstephen@sbcglobal.net.
His new book is titled "Banker Occupation: Waging Financial War on Humanity."
http://www.claritypress.com/LendmanII.html
Visit his blog site at sjlendman.blogspot.com.
The United States is the world's biggest pest. It doesn't matter where you live or what you do, the US will find some excuse to poke its nose in your business and make your life miserable. That's why the US has so many enemies, because its the world's biggest budinski. The people in Washington just can't stand the idea that someone, somewhere might be having a normal, happy life without getting bombed to death in drone attack or shunted off to some black site where the CIA can rip out their fingernails or beat them black and blue. That's what this whole global war on terror-thing is all about. It's about sticking your big fat nose in other people's business 24-7. Some people just get a kick out of that. Why? Because they're obnoxious people, that's why. Like the drunk who shows up at your dinner party and slops red wine all over the rug. That's the US in a nutshell, a first-rate pain-in-the-ass.
Everyone knows this is true, even the flag wavers. They know we shouldn't be in Afghanistan or Iraq or Somalia or Yemen or wherever. We just go to be annoying, because that's who we are, The Irritating States of America.
I get tired of leftist writers droning on and on about the Empire-this and the Superpower-that. It's all baloney, and it misses the point. In fact, it dignifies US behavior as though it was all part of some grand plan. It's not. There is no plan. The plan is to hector people until they can't stand it anymore. That's not really a plan at all. It's just being a pest. It's like the brat who keeps kicking the back of your seat when your flying across country or the wasp that shows up at the company picnic. Are you going to tell me the wasp has a plan? No. The wasp has no plan and neither does the US. The US is just doing what it does best; making a first class nuisance of itself.
So now the government is going to shutdown, right? And all the liberal pundits are wringing their hands moaning that the world's going to come to an end because this lumbering, annoying giant is going on holiday. Is that it?
Let me tell you something: The world needs a little breather from the US, you know, nothing permanent, just a five or ten year sabbatical so we can all chill out and catch our breath. Does that sound so bad? I mean, wouldn't it be nice to get a break from all the killing, the spying, and the meddling. Can you imagine that? Can you imagine what life on this planet would be like if you could just snap your fingers and "poof", the US vanished for a couple years?
Who knows, there might even be some cooperation on the big issues, like global warming, or environmental destruction or global pandemics. Then again, maybe there wouldn't be. Maybe relations between countries would be as fractious as they are today. Either way, things would be a lot better than they are now because there'd be a heckuva lot less killing, a heckuva lot less maiming and a heckuva lot less troublemaking. Because the world's biggest pest would be out of the picture.
Call me crazy, but I can't see the downside to that.
There is a considerable amount of debate in alternative economic circles as to whether a federal government shutdown would be a "good thing" or a "bad thing".  Frankly, even I am partially conflicted.  I love to read mainstream news stories about how a shutdown in the capital would be "horrible" because Barack Obama might have to reduce the White House cleaning staff and wash his own laundry:
http://www.bloomberg.com/news/2013-09-27/obama-stripped-to-skeleton-staff-in-a-government-shutdown.html
It's about time that sellout bastard did something to clean up his own act.  I also love the idea of the federal government out of the picture and removed from the U.S. dynamic.  Americans need to learn again how to live without the nanny state, even if only for a few weeks, and what better way than to go cold turkey.  I can hear the tortured sobs of the socialists now, crying for their SNAP cards and low grade government healthcare.  It's like…beautiful music…
That said, as much as centralized government needs to be erased from the face of the planet, there are, indeed, consequences that must be dealt with.  It is foolish to believe otherwise.  No social system, and I mean NO SOCIAL SYSTEM, changes without pain to the population.  I am not among those that cheer a federal shutdown, because I understand that the only people to ultimately feel suffering will be average citizens, not the establishment itself.  The sheeple may be ignorant and blind, but no one deserves the kind of unmitigated hellfire that could rain down upon our country if a shutdown continues for an extended period of time.  Call me a humanitarian…
As I write this, mainstream media projections estimate a 90% chance of government shutdown by midnight on September 30th.  Though technically, government funds will not run out until October 17th:
http://www.usatoday.com/story/news/politics/2013/09/25/treasury-debt-limit-october-17/2867471/
We have dealt with this kind of talk before over the past few years, and it's interesting to see the kind of cynicism that has developed over the idea of a shutdown event.  After all, the last time a government shutdown occurred was at the end of 1995, lasting only a couple of weeks into 1996.  The GOP has folded so many times over the U.S. budget and debt ceiling that most of the public expects they will obviously do it again.  It is certainly possible that the Republicans will roll over, however, I am not so sure of that this time around.  Why?  Not because Obamacare is on the table.  Obamacare is just a distraction.  No, I'm far more interested in the circumstances surrounding the U.S. dollar.
Obamacare is designed to fail.  Anyone with any financial or mathematical sense could look at the real national debt and deficit projections of the U.S. and understand that there is no money and never will be enough money to fund universal healthcare.  The GOP could simply let the program take effect, sit back, and watch it crash and burn over the next three to five years.  This would entail, though, watching the whole of our economy crash and burn with it.
What we have developing in front of us is the recipe for a new false paradigm.  Already, the MSM is discussing the possibility of debt default and who will be responsible under such circumstances.  Not surprisingly "Tea Party" conservatives have been named the primary culprits if a shutdown goes south; even former Democratic president Bill Clinton is getting in on the blame game:
http://abcnews.go.com/blogs/politics/2013/09/bill-clinton-when-it-comes-to-obamacare-gop-begging-for-america-to-fail/
All the bickering over Obamacare is fascinating, I'm sure, but lets set the Affordable Care Act aside for a moment and look at the bigger and more important picture.  The private Federal Reserve Bank has just announced to much surprise a complete reversal on its suggested QE "taper" measures, resulting in a shocked and confused marketplace.  If the U.S. fiscal system is stable and sound, as the Fed has been suggesting for the past year, then why continue stimulus measures at all?  Could it be that most if not all positive economic numbers released by the Fed and the Labor Department are actually fake, and that investors have been duped into assuming overall growth when America is actually in an accelerated decline?   Wouldn't that be a high speed excrement storm straight out of left field!
The first day rally over the Fed announcement faded quickly, resulting in a slow bleed of the Dow ever since.  The magic of Fed stimulus is wearing off, and the investment world is not happy.  If I were a member of the Federal Reserve Bank, I suppose I would appreciate a large scale distraction designed to take attention away from me and my elitist club-mates as the primary culprits behind the greatest currency implosion in the history of the world.
Sadly, a government shutdown is sizable threat to the American financial system, and few people seem to get it.  Perhaps because the expectation is that any shutdown would only be a short term concern.  And, this assumption might be correct.  But, if a shutdown takes place, and, if "gridlock" continues for an extended period of time, I have little doubt that the U.S economy will experience renewed crisis.  Here's why:
Exponential Debt
Obamacare only tops a long list of already existing "unfunded liabilities" (otherwise known as entitlement programs).  These programs are not counted in the government's official calculations of national debt or deficit spending, but they cost taxpayers money all the same.  True deficit costs and national debt costs expand every year without fail.  If the debt ceiling does not rise in accordance with this exponential debt, a default is inevitable.  No amount of increased taxes could ever fill the black hole already created by negative government spending.
A long term government shutdown will eventually require cuts in entitlements, if not a total overhaul of certain aid programs.  Imagine an end to all disability payments, including veterans disability payments.  Imagine federal employee pensions put on hold for an undesignated period of time.  Imagine food stamps placed on hiatus for 50 million people.  Imagine how many states now rely on federal funding just to keep municipalities from bankruptcy.  Get the picture now?
End Of Foreign Faith In U.S. Treasuries
In a disgusting display of propaganda, media outlet Reuters has released an article claiming that, default or not, Asian investors and central banks are "hostage" to U.S. debt:
http://www.reuters.com/article/2013/09/29/us-usa-debt-asia-analysis-idUSBRE98S0GY20130929
Their argument essentially revolves around the lie that Asian investors believe an American default to be "unthinkable".  Surely, the unnamed Japanese investment source they cite as an "insider" truly represents the whole of Asia.
The reality is, the Asians (the Chinese in particular) have been preparing for a calamity in the U.S. Treasury market for years.
Most foreign investors in U.S. Treasuries have converted their long term bond holdings to short term bond holdings; meaning, they are ready to liquidate their bonds at a moment's notice.  Overall purchase levels of treasuries are either static, or falling depending on the nation involved.
China has been internationalizing its currency, the Yuan, since 2005.  China has opened Yuan "clearing houses in multiple countries to allow faster convertibility of the Yuan, quietly supplanting the dollar as the world reserve currency.  These clearing houses now exist in London, Hong Kong, Singapore, Taiwan, and Kenya.  The Federal Reserve and international banks like JP Morgan are heavily involved in the internationalization of the Yuan.
The assertion that Asia is somehow hostage to U.S. debt is a lie beyond all proportions.  In truth, the U.S. economy is actually hostage to Asian holdings of U.S. debt.  A call for a dump of U.S. treasury bonds by China, for example, in the face of a U.S. default, would immediately result in a global chain reaction ending in the destruction of the dollar as the world reserve currency.  This is not speculation, this is mathematical fact.  China is not going to sit back and do nothing while their investment in U.S. debt quickly disintegrates.  Why would they take the chance when they could could just sell, sell, sell!
The very idea that Reuters is attempting to twist the fundamentals surrounding a default event leads me to believe a default event may be preordained.
What Will Be Defunded?
Non-essential personnel (which apparently includes Obama's maids), will be the first to receive a pink slip from the federal government.  Extra Pentagon staff, EPA staff, FDA staff, IRS staff, etc will all be cut.  Good riddance.  But what will follow will not be so pleasant.
If a shutdown stretches for months, expect cuts in all support programs and entitlements.  Veterans disability checks, social security, Medicare, employee pensions, even the Postal Service is likely to undergo defunding.  National Parks, and schools that receive federal aid will discover immediate cash-loss.  In fact, any state or city that relies on federal funds should plan for the possibility that those funds will disappear.
Military cuts would be at the bottom of the list, but I would not discount the chance of that either.
It cannot be denied; an enormous subsection of the American public is dependent on federal money.  If that money dries up, chaos will ensue.  I don't like it, but it is a concern.
Controlled Reaction
A long term shutdown will be catastrophe no matter how you slice it.  Foreign creditors will react harshly.  The bond market will see a haircut not unlike that given to investors in Greek treasuries.  Austerity will become an American way of life.  The only mitigating factor will be the Federal Reserve, which I believe may institute "extraordinary measures" without congressional consent in order to continue feeding stimulus into government regardless of whether the debt ceiling is raised or not.  Given enough desperation, the American public might even applaud such an action and praise the Fed as "heroic".
In this situation, the U.S. would be facing a Weimar-style currency collapse, rather than a debt default.  But in either scenario, the dollar is the final target.
Unfortunately, too many economic analysts presume that the only threat to the dollar's value is hyperinflation (these are the same people that quote the Fed's crooked CPI numbers).  But the dollar is just as vulnerable to a debt default and loss of reserve status.  Devaluation seems to be inevitable regardless of the outcome of the funding debate.
The Republicans could still surrender, and even if they don't, real damages will not be felt until after October 17th.  This is plenty of time to manipulate the public into demanding more spending even when more spending is not in our best interests in the long term.  Our greatest concern, though, should be whether or not the establishment is ready to pull the plug on the dollar altogether, using the debt ceiling crisis as cover in order to distract away from the involvement of international banks in the overall problem.  There is no doubt given the facts at hand that America is on the edge of a terrible pyre.  Is this the event that will finally trigger collapse?  We'll know more in a week…
Source: Brandon Smith | Alt-Market
You know, in spite of the visit from The Bone Lady when I was just three years old, and all the grim foreshadowing that she downloaded to me via direct intuition, I always held out hope that humanity could or would somehow turn things around on this planet, and snatch victory from the jaws of defeat.
As long as there is breath there is always hope, that was my thinking for a long time, but I am no longer so sanguine.
As one of my friends recently remarked to me, there is, indeed, real evil abroad in this world. I don't know how else to explain the wickedness of what is happening at Fukushima, in Japan, where the situation with the exploded and/or melted down nuclear reactors just goes from frightfully dire to unimaginably worse.
I frequently check the developments there at www.enenews.com and the latest news is very disturbing. I said from the outset, in the spring of 2011, that Tokyo would be evacuated. I still believe that to be inevitable. It is possible that much of Japan will be evacuated to elsewhere. The apocalyptic dimensions of the crisis are being covered up by TEPCO, the Japanese government, General Electric, and the USSA government. The reality is that there was at least one, and maybe more, really dirty nuclear blasts there in March of 2011, that wrecked the reactors and created a radioactive hell that no one knows how to remedy or bring under control. At the least we are probably looking at the failure and collapse of Japanese society with likely evacuation of tens of millions of people or more, and the fairly rapid death of vast portions of the Pacific Ocean, as deadly radioactive waste water continues to flow into the sea by the hundreds of tons, every day.
And when the cooling pool at reactor four collapses, the many tons of highly radioactive, spent, fuel rods that it contains will overheat and burn and or catastrophically fission, i.e., cause a runaway, nuclear reaction, or, in lay man's terms, there will be another atomic explosion, along with a mushroom cloud, and tons of highly poisonous nuclear isotopes will be spread aloft into the atmosphere and/or will drain or be blown into the sea, to poison the Pacific Ocean even further.
This is worse than bad news. This is planetary chaos news. This is civilization ending news. This is species extinction level news, as in extinction of the human species on this planet. If you do not think so, all I can say is: wait. It won't be long. Probably not ten years, not five, maybe even by Christmas this year, and you will begin to see what i mean, if you haven't already.
And even if the cooling pool at reactor four doesn't fail or collapse of its own accord in the near future, though that is very highly probable, TEPCO's plan to manually remove the many tons of bent, mangled, fused, welded together, very highly radioactive fuel rods that remain in the pool, beginning in November of this year, is so fraught with peril that it is likely to spectacularly fail, with unimaginably negative consequences. Any slight mistake, miscue or dropped fuel rod could result in a fission criticality, a runaway nuclear chain reaction, to wit, an atomic explosion that will shower the northern hemisphere and the Pacific Basin with a fatal radioactive sleet that will persist for hundreds of thousands of years.
As I said, the situation is somewhere far south of dire, with a headlong, hellward trajectory.
The Nuclear Chain Reaction
Because what is inevitable, the longer the situation at Fukushima festers, is that the whole site will have to be abandoned. Due to the high radiation levels, no one will be able to work there without dying. So the workers will pull back, and the cooling pools and storage pools that contain thousands of tons of extremely radioactive, spent fuel rods will fail or collapse and there will be more explosions and radioactive fires. As the radioactively contaminated NO GO ZONE expands, as the population flees, the day will come when nuclear reactors at other, nearby power generating plants will also fail, melt down and/or explode, because the nuclear engineers and maintenance workers no longer come to work and operate them — BECAUSE THEY ARE DEAD.
And then there will be three or four more, and the radioactive No Go Zone will expand, widen, grow. And other nuclear power plants will then fail, melt down and/or explode, because their operators are also DEAD, and so do not come to work, do not maintain them.
There are over 50 nuclear power reactors in Japan, and they all have their spent fuel rod cooling pools. It doesn't matter if the reactors themselves are shut down, because there are thousands and thousands of tons of highly radioactive, spent, nuclear fuel rods stored in the cooling pools all over Japan. So, given time, the crisis will continue to fester and worsen, and then it will begin to cascade, like a row of toppling dominoes, only it will be a series of failing nuclear power reactors, one after the other, heralding the end of the nuclear age, and quite possible the end of humanity.
It's just that serious.
All of that will send a killing wave of radioactivity across the Pacific to North America. So what happens when the population on the west coast of the USSA flees in panic from the approaching killer wave of radioactivity? Well, there will be no one left to operate the nuclear power reactors in California, for example. or at Palo Verde, the massive nuclear power plant just to the west of Phoenix. So when those nuclear reactors and their spent fuel cooling pools fail, melt down, and/or blow up, the civilization-ending, planet-killing, Fukushima Syndrome will come home to America with a wicked vengeance.
All courtesy of General Electric. General Electric designed five out of the six reactors at Fukushima and built three of them, so what we see here is genocidal, planet-killing failure of American (alleged) "high technology" on a spectacular scale.
General Electric — busy exterminating a planet near you of its resident, biological life forms.
At the end of the day, all the differential calculus, the nuclear physics, the nuclear chemistry, the nuclear engineering, the corporate profits, the Madison Avenue advertising slogans, the multinational wheeling and dealing, all has conspired to assassinate the planet on which we, and they, all live. Make no mistake, the planet is now dying. The global poisoning process is so very far advanced that it probably cannot be stopped. Certainly, there is not now any serious, international effort to do so, not anything remotely commensurate with the level of danger that we are facing.
No doubt we are dealing with profound iniquity, a betrayal so complete of all that is human that no words exist to describe its foul dimension. The ones who have done this thing walk among us, though for how long? – understanding that they, too, will certainly drop dead along with countless millions of others, as a direct result of their abjectly arrogant ignorance.
Arrogant Ignorance
All of their super-computers, the advanced mathematics, their (so-called) "hi-tech" industrial base, all of their billions of dollars of (so-called) "high finance" — and they kill the planet? And themselves and their posterity in the process? That's the best they can do? They get a PhD in nuclear chemistry and use their (so-called) "knowledge" and (so-called) technical "expertise" to kill the planet? The planet that they also live on?
Geniuses. All of them.
Central Banking Middle East Madness
Then there is the very real prospect of a shooting, nuclear war, beginning in the Middle East. The USSA has a powerful fleet in the region. So do the Russians, as a counterpoint. Sadly for all humanity, the Washington, DC — City of London — Lower Manhattan — Tel Aviv — NATO cabal seems hell bent on war, and so we are on the slippery slope to war. Unfortunately, this psychopathic cabal is very heavily nuclear armed.
I saw all of this coming from waaaaaaay back, from way back in my infancy, since the age of three years, when The Bone Lady visited me and clued me in to realities that I still don't want to think about, given their ghastly, hideous savagery. But I'll tell you what, it's enough to give a man insomnia, it's enough to drive him out onto the nuclear missile silos, again and again, in a personal effort to inject a note of sanity and warning into a positively insane political and military climate, in an attempt to wake up anyone who may be susceptible to awakening.
ANYONE.
My latest sally was 15 April 2010 in North Dakota, USA. I went over the security fence onto the H-8 Minuteman III nuclear missile silo in the Minot Air Force Base nuclear missile field, near Parshall, North Dakota, at the intersection of 33rd Street and 76th Avenue. I conducted a nonviolent, peace demonstration on the silo and was arrested by the USSA military and imprisoned for 100 days, almost all of the time served in the Heart of America Correctional and Treatment Center in Rugby, North Dakota.
My Minot Manifesto explains my motivations, reasons and spiritual and political philosophy. It is one of the most important documents I have written in my entire life.
A Serious Message From The Heart of America was my personal statement that I mailed to the news media from jail in Rugby, North Dakota, on 14 July 2010, prior to being criminally tried and convicted in USSA federal court in Minot, North Dakota.
I explain the symbolism in my dress and accoutrements in the photo below, in the text of my lengthy Minot Manifesto. It's thirteen pages, but worth the time and effort to read. It is a major life statement on my part, that reflects literal decades of deep thought, a very large quantum of concentrated life energy and hours, weeks, months and years of preparation, a statement that distills an important fraction of my life essence into human language. I invite you to partake of my gift by taking the time to read and reflect on what I have written, and then to take meaningful, principled, creative, nonviolent action yourself.
I don't quite know what more to say, what more to do. In fact, were I to do more than I already have, and I have been out on the nuclear missile silos three times (and been jailed for my trouble all three times, in Arkansas, Missouri and North Dakota), I would run the very real risk of infringing on your right and your very real, personal RESPONSIBILITY to also courageously act. So what are you waiting for? Why are you here on this planet, at this time, reading this blog post, and articles like it?
Because make no mistake about it, the time to act, if you are going to act, is here. The time has arrived. The planet is on the brink. We face the very real prospect of a shooting nuclear war. Additionally, the Fukushima crisis, and the threat from nuclear power plants in general, ALL OF THEM, could not be more serious.
In recent days, I find myself musing about the closing scene from "Dr. Stramgelove," with the haunting song by Vera Lynn, "We'll Meet Again, Don't Know Where, Don't Know When," that was such a huge hit in World War II, for obvious reasons.
And it fills me with such melancholy and sorrow. Because if it starts, this ugly thing called nuclear war, and we are headed that way, can all unravel very rapidly. The machines will take over, and automated, pre-programmed orders of battle will be carried out, without human control, as machines battle machines with nuclear fire. Waves of missiles will come in, again and again, to batter the underground bases. I have read the declassified documents. Warhead after warhead will come in at 10 minute intervals. You cannot imagine the depths of the hell that is already programmed and waiting to be unleashed.
Back in the 1960s, the USSA military was counting on 140 million casualties in the mainland USSA alone. I know this because I have read the documents. I have done the research. The USSA population is much larger now, and much more urban, so the casualty rate would be even higher. Maybe 200 million? 250 million casualties in the USSA alone?
Do you think you will just watch that on CNN?
Refuge in the Southern Hemisphere
If you have read my previous writings you will know that I have said that IF humanity has a future, it is likely to be in the southern hemisphere, if only because the lion's share of the nuclear weapons and nuclear power reactors are in the northern hemisphere. As the nuclear power plants fail, melt down, and/or explode most of them will be in the northern hemisphere. This is not an intellectual exercise — already we have had catastrophic failure of nuclear power plants at Chernobyl, Ukraine and Fukushima, Japan. They are just the first. There will be more.
Likewise, any shooting nuclear war is logically likely to be concentrated in the northern hemisphere, since all of the known, nuclear armed, military powers are in the northern hemisphere
But even then, there are enormous problems in the southern hemisphere. The vegetation in the Amazon region of South America produces something like 20 to 30% of the oxygen in the Earth's atmosphere. As the Amazon dies, and it is being destroyed right now, so too, is the Earth's breathable oxygen supply being destroyed. I don't know about you, but I breathe oxygen all day and all night, every day and every night of my life.
So even if we resolve the nuclear issue, and there is ZERO progress on that front right now, only to lose the Amazon, we all will still die, because none of us can survive with 20 to 30% less oxygen. Just cannot.
Right now, we, humanity, every last one of us, are in a life and death struggle for the life of our species, and the life of our planet.
If we win, we live. If we lose, we die. ALL OF US.
End of the story. End of our species' genetic line. For ever and ever.
Done. Finished.
So maybe moving to Bolivia or Uruguay or Namibia or Madagascar or New Zealand will buy you a little time, a year or ten. However, if we fail to rein in and ABOLISH nuclear reactors and nuclear weapons, if we fail to reforest the Earth and cleanse it of radioactive contamination, then we are through. It's the end for us.
This is our group decision. Right now we are on a self-destructive path to global extinction.
So Here Is My View
If you will act decisively, now is the time. Pick your issue and your spot and act creatively, courageously and nonviolently.
It's your world and your life. Act like they both count for something.
And here's the other thing. If you cannot, or will not act, then how about supporting those of us who have acted, and who continue to act?
In my case, I have paid a very heavy price, in earnings forever foregone, by putting my life on the line, repeatedly, for you, whom I do not even know. But because you are my human kin, I went out on the missile silos, again and again, and I went to jail. I lost more than a year and a half of productive labor. I lost, as well, the opportunity to have a whole wide range of well paying jobs, due to my arrest and prison record, even though I have multiple advanced university degrees, up to the doctorate level.
Subsequent to my arrival in South America, I immersed myself in Amazonian shamanic culture, the better to understand the Amazonian region, the jungle itself, and the shamanic human ecology of the region that interfaces with the hyper-conscious plants in the jungle, only to be very gravely assaulted by one of the said Amazonian shamans and hospitalized for more than four months with massive trauma to both my body and emotions. I am now pursing a criminal case against the shaman and that also costs heavily, several thousands of dollars in attorneys' fees, at the very time when so much of my time and energy is taken up with therapy and the sheer physical effort of getting around with impaired mobility. Nine months after the assault I still have physical nerve trauma in my lower extremities, a good deal of numbness and what is called drop foot. I walk with crutches. My electro-therapy also costs. At the moment I cannot go to electro-therapy, although I badly need it, because I only have $35 to my name.
I have run completely through my meager life savings and there is no more.
Additionally, I have this week begun the formal petition process to the government of Ecuador to request political asylum. My years-long record of anti-nuclear activism and repeated jailing by the USSA government is one factor in my decision, coupled with other factors such as recent revelations of universal NSA surveillance and espionage, the secret arrest and indefinite military detention provisions of the NDAA of 2012 and 2013, the recently revealed, previously secret 2011 FBI documents that blatantly discuss plans to murder Occupy Movement activists by sniper fire, including in San Antonio, Texas, where I lived and worked as a window washer from 2000 to 2009, and all of this in the context of an all encompassing pattern of unbridled lawlessness and pervasive lying with regard to EVERYTHING by the American government. All of this and more, has brought home to me the seriousness of this moment that we are living now.
I have the obligation to safeguard my own liberty and safety. It is clear to me that politically I am freer and safer in Ecuador than in the USSA. The American government has taken a hard, dictatorial turn towards neo-fascism. That is the plain truth. The harsh, repressive treatment of Edward Snowden and Chelsea (formerly Bradley) Manning makes that clear enough. We are in altogether different territory now. And so I have petitioned for political refuge in Ecuador.
This also entails paying an attorney, to assist me in my interactions with the administrative, legal and political system in Ecuador. It is my life on the line and I am proceeding very carefully, every step of the way.
But it is also your life on the line, in that my anti-nuclear activism, my immersion in the Amazonian culture, and my pursuit of political refuge in Ecuador all have profound implications far beyond just me. What happens to me also has broad implications for you. The consequences of nuclear war are too horrific to contemplate, and if it is to be avoided, it is because of actions such as mine. Similarly, we simply cannot afford to lose the Amazon, and yet we are losing it right now. If we are to save it, a big part of that will be due to the personal efforts of those who come to the region and get personally involved in the nitty-gritty, even life-threatening struggle for the soul of the Amazon, because more than anything, we are involved in a pitched battle for the very spirit and soul of the Amazon and of the rest of this planet.
Similarly, if I, with my history of activism, book writing, researching, blogging, public speaking, interviews, and repeated nonviolent civil disobedience and consequent jail record, cannot obtain political refuge abroad, then what hope do you have? You're boxed in, that's what. You're in a cage with no exit.
And so, if you cannot or have not done the things that I and others like myself have done and are doing, then can you please, will you at least please support us?
I desperately need your support now. My legal fees run to thousands of dollars, and my therapy is ongoing. I appreciate and really need your generosity. Please communicate with me at: dr.samizdat1618@gmail.com or via Skype at richard.sauder333 as to how to donate.
Come Ye That Love The Lord
I am a native Virginian, and have lived, worked, traveled, studied and gone to jail all over the American South, from the Virginias and Maryland, all the way across to South Texas, and numerous points in between. A very large block of my life has been spent down South. Although I am not now a church attending man, I have in the past been in all kinds of Christian churches, both Black and White, in big cities and small country towns.
Some of the most memorable sermons I have ever heard have been by Black pastors in rural areas of the deep South. One of the things I like about the traditional Black style of hymn singing down South is the way that the head deacon or pastor will frequently line out a hymn, especially the first line or two of a verse, and then the other deacons or members of the choir will join in, accompanied by riffs on the organ, if there is an organist, and there are some really gifted organists playing in southern Black churches.
I well remember a sermon that I once chanced to hear, decades ago, by a Black lay preacher, one sultry, Sunday night, in a tiny little town way down South, about as far south as you can go, and still be in the South and not somewhere else. The ceiling fans lazily stirred the muggy summer air, as the moths flitted vainly around the naked incandescent light bulbs hanging from the ceiling overhead. The windows were flung wide open and the pale light from the sanctuary washed feebly out through the rusted screens and flooded onto the close cropped lawn that surrounded the church. It was one of the most extraordinary public speaking performances I ever witnessed. The preacher used as his text Ezekiel 37, the theme being dry bones and systematically connecting them one to the other, the purpose being to reassemble and restore "them dry bones" to life. As he spoke, I saw that he fell into a trance, that he entered another state of consciousness, that he was self-hypnotized and that the sermon itself had a sort of existence independent of him, that the message took on a life of its own and was using his mind, his mouth, his body, to project itself into the ears, hearts and minds of the sparse assemblage present that evening. As he finished, he collapsed exhausted backwards into his armchair and lined out the first words of the hymn that he wanted the choir to sing. I don't anymore remember exactly what song he called for, but it could well have been this: Come Ye That Love The Lord
If there is to truly be a new world order, as distinct from the obscene power that currently holds sway on this planet today, then we will need to see a completely new order of human being on this world, a species of human being motivated by love for the Creator and by devotion to inward and outward service to the sacred life impulse. We don't see that now, and the human species may go extinct on this planet for its want.
I do believe in God and have been profoundly privileged to see some of His servants face to face. I find their company congenial.
Come, ye that love the Lord,
And let your joys be known;
Join in a song with sweet accord,
And thus surround the throne.

Let those refuse to sing
That never knew our God,
But children of the heavenly King
May speak their joys abroad.

The God of heaven is ours,
Our Father and our love ;
His care shall guard life's fleeting hours,
Then waft our souls above.

There shall we see his face,
And never, never sin;
There, from the rivers of his grace,
Drink endless pleasures in.

Yes, and before we rise
To that immortal state.
The thoughts of such amazing bliss
Should constant joys create.

Children of grace have found
Glory begun below:
Celestial fruits on earthly ground,
From faith and hope may grow.

The hill of Sion yields
A thousand sacred sweets,
Before we reach the heavenly fields,
Or walk the golden streets.

Then let our songs abound,
And ev'ry tear be dry;
We're trav'lling through Immanuel's ground,
To fairer worlds on high.

(John Wesley, ca. 1703- 1791)
Source: Richard Sauder  |  Event Horizon Chronicle
When this Jesuit genocidal pogrom supporter took the throne, we knew this guy was going to be a doozy. And he has peeled away from the previous pack of popes fast. After Benny Dicked Us got his marching orders and was quarantined in some hermetically sealed apartment free from prosecution, Pope Frankie went bonkers setting new precedents and getting his billions of followers used to marching to "larger tent" orders in their robotic religious paradigm.
Just look at this latest, which would have easily driven the "faithful" crazy in an earlier era. But hey, he's the voice of god, so what's to question?
Pope Says Church Should Stop Obsessing Over Gays, Abortion

Pope Francis said the Catholic Church shouldn't be "obsessed" with preaching about abortion, gay marriage and contraception and should instead try to reach out to a broader congregation.

"It is not necessary to talk about these issues all the time," Francis told the Catholic publication, La Civilta Cattolica. "We have to find a new balance; otherwise even the moral edifice of the Church is likely to fall like a house of cards, losing the freshness and fragrance of the Gospel."

Francis, the first non-European pope in more than 1,200 years, distinguished himself from the start of his papacy by speaking out in favor of the world's poor. In the first six months of his papacy he's also made overtures to other faiths and attempted to root out corruption in the Vatican Bank.

"He is getting back to the real values," Veronica Chambers, 68, a practising Catholic who lives in Los Angeles said in a telephone interview. "Those of us who have any brains, us modern Catholics who need it, want it, will welcome this message."

His comments marks a contrast with that of his predecessor, Benedict XVI, who struck a more conservative tone on sexuality and was criticized for not doing enough to root out sexual abuse in the clergy.

The Church should be "the home of all," Francis said in the 12,000-word interview conducted in August at his quarters in the Vatican guest house, which he chose over the rich papal apartments of his predecessors. [Source]
The Church As "The Home of All"?
Of course they've been evangelizing forever but this has a new bent. We knew he'd be an activist with his Jesuit background and our globalist state of being funneled into a new world order, but he's moving very quickly and setting a completely different tone, and a radical new direction.
How? Simply check the fairly sizable goal. "Home of all."
With an estimated 2.2 billion Christians on the planet and over half of these maneuverable followers remote-controlled Catholics, they are bound to be a major focus of control for the ruling psychopaths. Is it any wonder then that a "progressive" program pushing Jesuit should lead the charge into promoting the acceptance of a new world religion, using "tolerance" and "acceptance" as its platform?
Isn't that the ongoing meme we're witnessing? All while they actually exacerbate the opposite, pitting everyone against each other while preaching otherwise to push their program? Unity under their centralized control. Pretty clever these demonic entities.
The NWO Religion Gets Birthed By Default
What is their objective? One world everything. Militarily, their coming imposed digital currency, surveillance subjugation, control and exploitation of the masses, and a "unified" belief system? All under the guise of "no more differences – we are here to save you from all of that" – after having caused it, of course.
Problem, reaction, solution… on its grandest scale.
The religious part will be a tough one, as they know how deeply entrenched "believers" are. They have to be won over in a whole other way, or manipulated to kill each other off. Such is the Christian vs. Muslim meme being perpetrated now.
Very effective, and they're at it big time and getting away with literal murder with this one.
It's Time to Wake Up
Just another sign of the slumber party being perpetrated on beautiful, living humanity. We, the real people, are awake and aware of this crap and are cocked and ready to release anything and everything we can to dissipate their darkness. We have the tools of empowerment,the love, the right motives and the heart to do exactly what needs to be done at the right time.
So fuck you, controllers. You are virtually sleeping pawns in the very real game of life; so why don't you wake the hell up and champion your own kind instead of the designs of the destroying matrix? What is your problem? Fear and insecurity? Just wait untill the real forces get through with you.
You'll know we were right then. But too late.
Why not wake up now? Especially anyone under their control. I invite you.
That's my message.
Source:  Zen Gardner  |  Just Wondering
Goldman Sachs is the epitome of the word "evil." If one wants to know what the evil central bankers are up to, one only needs to pay attention to the actions of Goldman Sachs. The power elite residing inside of this country does not begin and end with the Federal Reserve, that privilege is reserved for the interrelationship between Goldman Sachs, the Federal Reserve, the corrupt World Bank and the IMF. And now, Goldman Sachs is running the European financial system into the ground as another Goldman Sachs boy, "Super" Mario Monti, has taken over Italy to finish off what is left of the Italian financial system. Monti is also the head of the European Trilateral Commission as well as a Bilderberg member. And yet another Goldman Sachs boy is finishing off the job in Greece. It is the mission of Goldman Sachs to implode the global economy with massive debt arising from the failed derivatives market, in which the debt totals 16 times the total GDP of the planet and that debt has been passed on to the governments of the world. There is no way that any country will ever pay off this debt. The world's financial system will be collapsed and then reorganized under the Bank of International Settlement. Goldman Sachs is merely the grim reaper in this unholy process.
The Goals of Goldman Sachs
The purpose of this article is to expose the three pronged attack, directed at the American people, by Goldman Sachs, and its partners at the Federal Reserve, the US Treasury Department, the IMF and the World Bank. These central banker controlled institutions are engaged in a plot which is designed to accomplish the following:
The destruction of America's domestic economy through the introduction of derivative debt which is 16 times greater than the world's GDP. This goal has been accomplished as evidenced by the fact that America now has more workers on welfare (101 million) as opposed to actual full time workers (97 million).
Setting the chessboard in such a way that WWIII is a foregone conclusion. This is near completion as the US and Israel are poised to go to war with China and Russia, over Syria and Iran, in order to preserve the Petrodollar.
Initiating a false flag event which will culminate in martial law and the elimination to all opposition to both the coming WWIII and the imposition of a tyrannical world government as well as a one world economic system.
It is no secret that Goldman Sachs runs Wall Street. After the first bail out, Goldman Sachs cut the head off of Shearson Lehman and several other Wall Street competitors when they used their undue influence to determine winners and losers after the first round of TARP. Even Ray Charles could see that Goldman Sachs is in near complete control of our government as evidenced by the former Goldman Sachs gangsters who have run our economy into the ground (e.g., Clinton's Secretary of Treasury Goldman Sachs' Rubin, Bush's Secretary of Treasury Goldman Sachs' "too big to fail" Hank Paulson, etc.). Make no mistake about it, the introduction of the massive derivatives debt was a power consolidation move designed to collapse the economy and hand over essential control to Goldman Sachs and its partners.
History Repeats Itself
Today's events parallel the imperialists of the early 2oth Century which resulted in World War I. The Wall Street led depression of the 1930's led to the rise of political extremism and ultimately to World War II. Today, Goldman Sachs and their fellow Wall Street cronies are currently running, or dare I say ruining the global economy and the consequences are going to result in the culmination of World War III from which these same gangster bankster's will profit from the buildup, the death and destruction of billions of innocent people as well as profiting from the lucrative clean up which follows every war.
The ultimate prize for the coming war will be the ruination of the planet in order that the power structure of the earth can be reinvented in a manner that not even George Orwell could imagine. Remember, as the globalists like to say in reference to their favorite Hegelian Dialectic quote, "Out of chaos comes order." Of course, it won't be Goldman Sachs' money that pays for the destruction of humanity in the coming world war. This coming war and its subsequent blood money will be your money and my money. It goes without saying that it won't be the executives of Goldman Sachs children who are pressed into military service and will be eventually sacrificed on the battlefields of WWIII. It will be your children and my children who will be sacrificed in the name of furthering the bottom line of the Goldman Sachs Mafia and their masters at the Bank of International Settlement. Meanwhile, the Goldman Sachs children who will be safely tucked away as the world's final chapter plays out as we know it.
 Goldman Sachs Destroying the American Middle Class
This swath of international destruction being promulgated by Goldman Sachs is also being visited upon the daily lives of the American public here at home. Courtesy of the Goldman Sachs gangsters, there are no more safe financial havens for American citizens. Your bank account, your pension fund, your investment accounts and your home mortgages are no longer safe. These collective funds are not in jeopardy because of the risk of falling victim to the failing economy as much as these funds are subject to confiscation by Goldman Sachs and its shell corporations along with the complicit support of the federal government. Most of these public officials are former Goldman Sachs employees. A clear case in point lies in what happened with MF Global.
MF Global, a shell corporation beholding to Goldman Sachs, was led to the slaughter by the former Goldman Sachs executive and former New Jersey Governor and senator, John Corzine. Corzine's criminal actions directly victimized 150,000 Americans by stealing an estimated $900 million dollars of his clients' money from their supposedly secure private accounts. There is also another $600 million missing dollars from MF Global which is still unaccounted for today.  Meanwhile, Corzine avoids sharing a prison cell with Bernie Madoff by purchasing a "get-out-of-jail card" through the sponsorship of a $35,000 per plate fundraiser for that great Wall Street puppet, Barack Hussein Obama. And what are the government watch dogs doing to protect our money from this new generation of robber barons? The short answer is that key federal officials are actually partners with Goldman Sachs in this monumental violation of the public trust. Take Gary Gensler, a former Goldman Sachs executive partner, who like so many other Goldman Sachs gangsters, have been placed into key governmental oversight positions in order to protect the Goldman Sachs co-conspirators from prosecution as they continue their reign of terror upon the global economy.
…but a Goldman Sachs cop on the take.
Gary "the gangster" Gensler is the former Undersecretary of the Treasury(1999-2001) and Assistant Secretary of the Treasury (1997-1999) and the current director of the Commodity Futures Trading Commission. In his position at the time of the MF Global debacle, Gensler had the authority to go after Corzine for his role in the MF Global theft of customer funds and order restitution. However, Gensler has decided to protect a fellow member of the Goldman Sachs Mafia by not looking into the massive fraud and theft by Corzine and his cronies. Your tax dollars, paying the salary of federal officials, are overseeing the most massive illegal private transfer of wealth in the history of the planet. And this debt is payable to Goldman Sachs and their criminal enterprise partners.
You may not be one of the current 150,000 Goldman Sachs/MF Global victims. However, this Robin Hood-in-reverse-scenario, in which the rich are plundering what's left of the middle class, will soon be visited upon your bank account, your home mortgages and your pensions. Whether it is the MERS mortgage fraud or the theft being perpetrated upon Federal employee retirement accounts, these criminal banksters are in the process of stealing it all and what are you going to do about it? Our nation of entrenched sheep will do nothing. The American citizens are going to lie down and take their beating in the face of the largest unfolding criminal syndicate in human history.
While you and the rest of America are trying to collectively remove your "deer in the headlight" glaze, you, as an American, have far more serious issues to concern yourself with and you are not going to have to wait long to have your worst fears to be born out.
 Something Wicked This Way Comes
Some, who have heard my expressed sense of outrage, have asked me if I favor a violent overthrow the United States Government. To that question, I answer in the negative. However, show me a way to be involved in the overthrow of the gangsters who have hijacked my country's government, and I will be the first in line. However, before that day arrives, we have some very formidable obstacles to face with regard to what is looming just around the corner.
Goldman Sachs Is the Financial Kingpin of False Flag Attacks
If one wants to predict the next false flag attack, one merely has to watch the actions and the money movements of Goldman Sachs.
In the days leading up to the attacks on 9/11, Goldman Sachs "shorted" the sale of airline stocks which plummeted in the aftermath of the attacks. Just a coincidence you say?
In the days leading up to the housing bubble, Goldman Sachs shorted housing stocks which ignited the bubble. The Federal government fined Goldman Sachs, but in typical fashion, nobody went to jail. Just another coincidence you say?
As I documented in my seven part series, The Great Gulf Coast Holocaust, Goldman Sachs executed a "put option" for preferred insiders invested in Transocean stock, thus protecting the profits of these preferred insiders on the morning of the explosion. Transocean was the owner of the ill-fated oil rig. Goldman Sachs also sold the lion's share of its stock less than two weeks before that fateful day on April 20, 2010. Nalco was the subsidiary of Goldman Sachs and BP at the time of the explosion. Who is Nalco? Nalco was the exclusive manufacturer of the deadly oil dispersant, Corexit. Corexit has done more to wreck the ecology of the Gulf as well as the health of the Gulf Coast residents than the oil spill itself. Again, this is all documented in my seven part series. By the way, I count another three coincidences in this paragraph alone and if you are keeping score, we are looking at a total of five amazing coincidences. But wait, there is more!
The moral of this story is clear, if there is to be a significant false flag event, the financial actions of Goldman Sachs will prove to be the key. And Goldman Sachs' actions have signaled yet another oncoming false flag. As I reported on in April, Goldman Sachs instructed its brokers to sell short on gold stocks. And then after the bulk of the gold market panicked and the price of gold plummeted in a massive sell off, the Goldman Sachs boys did it again. The Goldman Sachs brokers began to purchase gold in massive amounts, for its elite clients, at a greatly depressed price. By the way, Goldman Sachs employed the EXACT same strategy with regard to the Gulf Oil tragedy. When Goldman Sachs sold off BP stock in the days before the explosion, they purchased massive amounts of BP stock at a greatly reduced price in June of 2010. The coincidence meter is now up to seven.
Why Goldman Sachs Cornered the Gold Market
The global elite would only want massive amounts of gold because something bad is about to happen to the dollar. When the dollar collapses, the elite, courtesy of the Goldman Sachs brokers will be sitting in a great position in which they hold the only sustainable medium of exchange following the collapse. But when will the collapse come? What form will it take?
As I reported, less than two weeks ago, the Bank of International Settlement ordered the central banks, including the Federal Reserve, to greatly decrease loans as a protection to the coming bad financial times. So, now we are getting warned and the narrowing down of where this is leading, is getting easier to predict.
It is important to remember that Goldman Sachs and the rest of the international banking community desperately want to wage war in Syria and eventually Iran over the demise of the Petrodollar caused by Iran in which they are selling oil for gold to India, China and Russia. There is also big money to be made by the banks in an upcoming global conflict. More importantly, and just as the world witnessed in the aftermath of WWII, consolidation of power can be achieved following a major war. Additionally, Goldman Sachs and the rest of the international bankers are not about to let China and Russia thumb their noses at the prevailing economic system. Gold will not be allowed to be used as a medium of exchange for nation states, because a nation on the gold standard, is a nation that controls its debt levels and financial security. This is unacceptable to the central bankers who kill national leaders, such as Gadaffi and Sadam Hussein, for daring to break from the plan and achieve financial independence. What the globalists also need is a game changing event which will destroy all opposition to the coming war. And the financial intentions of Goldman Sachs clearly speaks to the fact that a false flag attack is imminent which will implicate Syria and Iran and provide the pretext for the US and Israel to attack.
The Nature of the Coming False Flag Attack
The coming false flag attack which will plunge America into martial law, for our own protection of course, will result in WWIII. The false flag event could take two forms. It was reported two weeks ago, that the US was missing a nuclear weapon from a military base in Texas. This prompted Senator Lindsay Graham to state that the harbor in Charleston, SC. would be nuked if the US did not attack Syria. This is the first scenario.
The other scenario, and the far more likely one, has the power grid going down on November 13th. The Grid Ex II drill being conducted by DHS, FEMA, 150 corporations and the 50 governors, will simulate a power grid take down by terrorists on that same date. How many times have we witnessed a drill which turns into a false flag attack? This happened with 9/11, the 7/7 bombings and the Boston Marathon. There is a good chance it is going to happen here
In this scenario, once the grid is taken down, a banking collapse can be instituted and most will not notice because by the third day of a blackout, total chaos will ensue and nobody will be paying attention to the banks. Martial law will be imposed and Syria and Iran will be blamed.
The CEO of Goldman Sachs, Llloyd Blankfein, is on the record stating that an economic collapse is imminent. Need I say more?
Conclusion
Regardless of the form that an upcoming false flag event will follow, Goldman Sachs has tipped their false flag hand. A false flag event is coming and it is a safe bet that it will culminate in martial law. This would certainly explain DHS' collecting of 2.6 billion rounds of ammunition and 2700 armored personnel carriers. There is also going to be a resulting third world war. The globalists know humanity is waking up. They are running out time and they are desperate. This could all be over in a few months. Do you not feel the collective sense of dreaded anticipation that has overtaken the country? At the unconscious level, we all know what is coming.
The November power grid drill is worth watching and I predict in the upcoming weeks, there will be many articles written about how to survive the coming events. I would advise all to pay attention, but most of all, I would advise people to get their spiritual affairs in order. We come into the world with nothing and all we leave with is the sum total of our spiritual experiences. It is time to attend to that detail in the present time frame.
Source: The Common Sense Show
Update: WAR=UNITY. The President just gave his speech on Syria. He intends to launch an air attack. He wants Congress to approve it. He didn't say what he'll do if Congress refuses, and he didn't say how the attacks will limit Assad's ability to use chemical weapons on his people in the future. He's utterly convinced, he claims, that Assad deployed chemical weapons. He's "seen the evidence."
Why should we believe him? There are ample reports that "the rebels" used those weapons. Those would be the rebels the US government is backing and arming.
Obama appears to trust he has the votes in Congress to approve his attack. He sees this as a feel-good moment when Congress and the White House are united. "Look, we can work together."
He referred to Congress as "representatives of the American people." So Obama is a comedian now. He's suggesting that all of America will share in this act of war. Congress represents the American people the way a herd of lions is accountable to deer and antelope.
Here is the piece I'd already finished an hour before Obama made his speech. I don't need to change anything, except perhaps to elevate the dosage of mescaline it would take to make Brian Williams finally "see the light."
Brian Williams, the leading disinformation media specialist on American television, has accidentally ingested a drug before his broadcast.
Somehow, through a manufacturer's error, mescaline was inserted in a headache pill. Brian just happened to take a pill in that bad batch.
His mind is scrambled.
He suddenly realizes he's been on a lying jag for decades. What a revelation.
He sees a glint of daylight. He can go on television and tell the truth for once…and what better story to explore than the imminent US attack on Syria. Yes, he'll do it. He'll try for redemption.
He sits there on camera, his eyes shining. His mind is all over the place. But he bites his lip and begins:
"—Ladies and gentlemen…
I'm Brian Williams. Freedom is the wild card in any so-called system. How's that for my opener?
That's what I want to tell you, folks…the wild card. Yes…uh…
So listen up: Bureaucrats and other lackeys of the State are trained to work as if they are dealing with closed systems. They react to any deviation (freedom) as if it's a black widow spider in a hotel bed.
Technocrats, the leading edge of the State, are trying to build a machine that incorporates all humans. They hail this as a future in which "the right answer" will always be obtained.
You have no right to be wrong. This is what we are coming to.
Get it?
You can see this in the run-up to the planned attack on Syria. Leaders are telling us, just as they did prior to the invasion in Iraq, that all the facts add up to the right answer. Once that answer is extracted, there is no turning back.
Syria. Chemical warfare was used. The Assad government used it. That's the correct answer. Therefore, war. End of debate.
Meanwhile, behind the scenes, the picture looks a little different. I'm picturing that picture, ladies and gentlemen. The commander-in-chief is being briefed:
"Well, Mr. President, I want to recap where we are on Syria. I'm waiting for Prince Bandar to tell us. Ha-ha. Anyhow, we enabled the Syrian rebels or the terrorists, or al Qaeda, or the freedom fighters, or whatever we're calling them today. We helped arm them. Now we're about to bomb Syria to keep them in the game. These rebels are the same people we're supposedly fighting in Afghanistan, right? I'm not against any of this, but I'm just saying it's getting harder to sell it. And if our story line crumbles, we're in deep trouble, Mr. President. People are more aware now. We've played both sides against the middle so many times before, the scenario is almost dead on arrival…"
Hi. Brian Williams still here. Let me make a leap, all you good folks out there in television land. The massive op/narrative called The New Age, which began its rapid spread in the 1960s, was designed to disguise our fascist government by moving consciousness to an appreciation for, and an insistence on, so-called spiritual unity.
Barack Obama was supposed to be the first president standing for that apotheosis. He would, in a sense, rule by faith, the faith of his supporters. He would sweep away all objections to government as the supplier of spiritual unity.
Government's only hope is to somehow appear supernatural and inevitable. It can't stand on its own.
Wars, especially, require "spiritual faith" in the mission. Obama has failed on this count, and with the opposition to an attack on Syria coming from so many quarters, there is very little cover left for him.
On a larger scale, the attempt to create a closed system, through a military-industrial-oil complex, is falling apart. Oil as the only recognized energy source for the planet determines the chessboard and the playbook. In one stroke, it names the geopolitical hot spots and the conflicts and the need for war as the American solution.
In truth, there are many technologies that could, if developed sufficiently, take us on the road to energy abundance. They are being stopped by the military-industrial-oil complex, not only to keep us on the oil teat, but also to keep us pinned to the need to make war to guarantee the oil flow.
But this system is losing its solid feel. It's becoming more transparent as an op, long past its prime.
Every significant geopolitical story on the nightly news is a dead pig painted with lipstick.
On the home front, media, fed by politicians, are focusing on "dangerous people" who value freedom. This is a tale so old it creaks. It was told in ancient Egypt, in Greece, in Rome during the death throes of the Empire. Now, in America, it can only be spun by fatuously accusing freedom lovers of racism.
The Surveillance State is losing public support by the day. The notion that the government has to spy on everybody all the time to find "the terrorists" is so off-key, it sounds like a barroom medley sung by drunken sailors. Or a pronouncement rolled out at the height of the Catholic Inquisition.
To impose a closed system on the populace, it's necessary to reduce the definition of what a person is. In this modern age, that strategy involves promoting stripped-down, lowest-common-denominator thought as a marvelous advance that will enable "human-machine" interactions…bringing us to the brink of a new techno-paradise.
It's such a desperate tale, one wonders how the sellers can make it through the day without falling down and laughing themselves out of court.
The answer is: government funding. Like the oil monopoly, like the war machine, like the nuclear-energy titan, the government dispenses $$ to make the myths endure.
The pinnacle of this corruption is war. Offensive war. Not war to protect the home front, but to establish new beachheads of conquest, under the pretension of helping to liberate the oppressed. To create a sense of unity where unity was lacking.
The proposed attack on Syria is the latest footnote.
It's not working.
People are waking up. Also, the man in the White House just can't create new jobs. He's putting on a show of trying, but he can't do it, because he's not interested in doing it. He wants more victims. So the people are looking at him with a tougher gaze. They don't trust him.
On the issue of war against Syria, Obama can only try to take a moral high ground based on the idea that a chemical attack occurred. That's all he's got. He can't peddle spiritual unity in this case. He's dying on the vine.
The whole thing is a sham and a scam and a cardboard front. Get it? I'm trying to tell you, my fellow Americans, ladies and gentlemen, all you good folks out there, what's really happening. I'm hitting the high points.
We, in the media, are your basic liars. That's our skill. That's what makes us great. Right now, we're selling the war to you. We're trying, damn it, but it's not easy. We've got so little to work with.
Dianne Sawyer, Scott Pelley, and I are carnival barkers. We dress it up, but that's all we are. We fake it every night. I don't even need to be here. You could have a CGI of me, programmed with messages from the White House, polished by our writers at NBC. Now, in fact, looking back at my career, that's what it feels like. I was never here. I don't know where the hell I was, but through a stroke of fate, I'm back. And I'm trying to feed you a little truth.
Just think oil and keep thinking oil. Oil pipeline through Syria. Oil in the Middle East.
Anyway…where was I? I could show you pictures of a hundred, two hundred places around the world where governments are torturing and killing their own people and putting them in cages. Is the US supposed to go into all those places and liberate the oppressed? Are we supposed to force free elections from the North Pole to Tierra del Fuego?
And what is a free election? I'll tell you. It's the same big-time players behind the scenes cooking the vote for a new bunch of tyrants.
The only way to stop that—and it's a long shot—is to form a government based on severely limiting the power of government.
Wow. What an idea! Where did that come from? Am I, Brian Williams, the first person to see that?
Anyway, Syria is a crazy op that's gotten out of control.
We've got Egypt, Libya, Syria, Iraq. Why would the US government be trying to upset the apple cart in those places? To free the people? Don't be stupid. To obtain cheaper oil prices? How is that working out?
If Dianne, Scott, and I were real reporters, this is the issue we'd be working on. Is this a destabilizing operation aimed at disrupting the flow of oil? Is this a high-level game in which the US and other industrial economies take a huge energy hit? Is this a prelude to the acceleration of the forces of elite Globalism? Is this the old create-chaos and then bring in order on top of that?
Right now, that's what it looks like to me. Sitting here, that's my thesis. I don't think I'll be able to get anybody in the White House to give me a straight answer, though.
But it's a start. So…for all the good people here at NBC News, good night. I'll be back tomorrow, possibly broadcasting from a holding cell under CIA headquarters at Langley. In which case, don't believe anything I say. Signing off. Brian Williams.
Source: No More Fake News
In the classic work, "Earth's Earliest Ages" English theologian G.H. Pember (1837-1910) examines the role of satanic forces in the first destruction of earth under God's judgment and compares them to the explosion of spiritism (open intercourse with evil spirits), ancient Egyptian Hermetic magic, Theosophy, Buddhism, reincarnation, karma, the Mysteries, astrology and mesmeric healings sweeping across Christendom.  
It was during the Renaissance that many influential Christians at the highest levels of Church and society had returned to the occult Wisdom Teachings that originated in ancient Egypt with Hermes Trismegistus.  In his own time, Pember observes that ancient occult traditions are no longer veiled in mystery but boldly presented by the powerful occult brotherhood as the fruit of modern science, especially evolutionary philosophy, which  the brotherhood assert was included in the instructions given,
 "…to the initiates of the Hermetic, Orphic, Eleusinian, and Cabbalistic mysteries, and were familiar to Chaldean Magi, Egyptian Priests, Hindu Occultists, Essenes, Therapeutae Gnostics, and Theurgic Neo-Platonists." (Pember, pp.243-244) 
 In the impeccably researched "Scientific Analysis of the Writings of Alice A. Bailey and their Applications," Robert A. Hermann Ph.D. affirms Pembers claim with respect to the occult origins of the evolutionary science so widespread in our time.   Herrmann traces modern evolutionary thinking–which has infiltrated the whole body of the Church–back to 1750 and the Spanish-French occultist the Martine's de Pasqually (1715?-1779) whose biological conception predates Darwin's theory and held that an adept spiritually evolves into higher and higher forms on various evolutionary levels.  (raherrmann.com)
Pember knows that occult teachings are grounded in knowledge received from evil spirits, thus he particularly connects evolutionary philosophy to spiritism.   This teaching said Pember, made the world ready for the deeper teachings of the Brotherhood (fallen angels):
 "…..the Brotherhood decided that the time had come to communicate with it, and openly influence its religion and philosophy. They have, however, become so etherealized by their practices that they are unable to endure contact with coarse human nature; it was, therefore, necessary to employ intermediaries.  The first person known to have been chosen for this purpose was a Madame Blavatsky."  (pp. 243-246)
 In affirmation, Corinne McLaughlin and Gordon Davidson, the politically influential co-authors of "Spiritual Politics: Changing the World from the Inside Out," admit that their book is based on the Ageless Wisdom teachings preserved by occultists since the Egyptian pantheon (27th-30th centuries B.C) and handed down over the ages to modern occultists in the time of the Renaissance, the Enlightenment and on into our own time:
 "For centuries, the Ageless Wisdom in the West was shielded from an unprepared public…. The unveiled truths were handed down only orally by individual teachers to tested disciples or by certain religious groups and secret societies, such as the Cabbalists, Druids, Essenes, Sufis, Knights Templar, Rosicrucian's, Freemasons, and others who carefully guarded the teachings down through the centuries. A study of these secret societies would reveal powerful influences on the history of nations…."  (Spiritual Politics, McLaughlin, Davidson from "Reinventing Jesus Christ: The New Gospel,"Warren Smith, crossroad.to)
 Beginning with the work of the Brotherhood and/or Masters acting through Blavatsky, Ageless Wisdom has succeeded in over-spreading W. Europe and America and made deep inroads into the whole body of the Church over the last one hundred years. Blavatsky's important book, 'The Secret Doctrine' (1888) paved the way by synthesizing,
 "…..Christian, Jewish, and Islamic mysticism with the Eastern teachings of Hinduism, Taoism, and Buddhism, showing their common roots and comparing their sacred texts…."
 The next development came through the teachings of Alice Bailey, an apostate Evangelical:
"…. In 1919 Bailey was contacted by a Tibetan master, Djwhal Khul, who asked her to write a series of books with him telepathically that would continue Blavatsky's work. Over a period of thirty years, Bailey received eighteen books from him on the nature of the cosmos and the human being, outlining principles for individual spiritual growth and humanity's next evolutionary steps. In 1923 Bailey founded Lucis Trust [originally called Lucifer Publishing, ed.] to bring the teachings in her books to the public. A year later she began the Arcane School. The books were written to apply to several levels of consciousness at once and thus can be read by both beginners and advanced students. Her works have been especially helpful to the two of us in our own spiritual growth and have provided much of the inspiration for Spiritual Politics."
Central to ancient Egyptian and modern Hermetic orders such as the Order of the Golden Dawn, Theosophy and New Age is ophiolatry (worship of serpents/Lucifer) and the theme of a pantheon of nine Sun Gods or with modern orders, an occult Hierarchy of nine evolved Brothers or Masters: god-men who have finished their cycles of reincarnation and material evolution but have chosen to remain here on the earth (Gaia) to serve people in their own conscious evolution as well as guide Gaia's spiritual evolution:
"(The solar deity Kneph was pictured as a serpent in a fiery circle and Osiris) was essentially identical with Kneph…The worship of Isis, the moon-goddess, was equally entwined with ophiolatry.  Her emblem was the horned viper…The Egyptians often represented Isis and Osiris together, as two serpents."  (The Cult of the All-Seeing Eye, Robert Keith Spenser, p. 35)
Depending on who they are speaking to, the nine Masters variously call themselves the Brotherhood, Space Brothers, Ascended Masters, the ancient Ennead of Egypt (the nine Sun Gods), Nine Principles of God, the Deep Space Nine, the Group, Sirians and Council of Nine.  Today there is a vast and growing network of channelers purporting to receive messages from the Nine and still others calling themselves Light Workers who claim to have presented briefings from the Group five times at the United Nations.  
Another important theme connecting all ancient and modern Hermetic Orders and Mystery religions is the Sirius star system.  From the time of the Egyptians, Sumerians and Babylonians occult teachings have invariably attributed to Sirius a special status in connection with Isis (Sirius A), Osiris (Sirius B), astrology, Hermeticism, the Mysteries, secret initiations, conceptions of transmigration, reincarnation, astral plane travels and other forms of occult evolutionary philosophy.
Hermetic Mystery schools and orders teach that Sirius is the divine "sun behind the sun" that is both the true source of the sun's energy which keeps the physical world alive, as well as the divine substance that keeps the spiritual world alive.  Whereas the sun illuminates the physical world, which is considered to be an illusion, Sirius is the "real light," the Great Dragon, Cosmic Serpent, Chaos, Abraxas, Star Maker, Ground of Being, or Essence of material phenomena, meaning that the material universe exists only as a grand illusion or mental construction as it does for example in the mind of Brahman:
 "Brahman is real, the world is unreal." (swamij.com/mahavakyas) 
 The two most important figures associated with Hermetic Theosophy, Madame Blavatsky and Alice Bailey, considered Sirius to be the source of mystical serpent power: the seething energies of Lucifer that exert a spiritual influence over the entire Sephiroth or cosmic tree of life and therefore directly link with every great religion of antiquity because these energies extend into the psyche of mankind.
Bailey taught that Sirius is the "Great White Lodge" and believed it to be the spiritual home of the "Spiritual Hierarchy." For this reason she considered Sirius as the star of initiation:
 "This is the great star of initiation because our Hierarchy (an expression of the second aspect of divinity) is under the supervision or spiritual magnetic control of the Hierarchy of Sirius. These are the major controlling influences whereby the cosmic Christ works upon the Christ principle in the solar system, in the planet, in man and in the lower forms of life expression. It is esoterically called the "brilliant star of sensitivity."   (The Mysterious Connection Between Sirius and Human History, vigilantcitizen.com, Dec. 12, 2012)
Baily also taught that Luciferian energy emanating from Sirius is the energy of thought: a mind force that reaches the solar system from a distant cosmic center via Sirius. Sirius acts as the transmitter,
 "…or the focalising centre, whence emanate those influences which produce self-consciousness in man."  (ibid)
 The Hermetic Way of the Dragon
The Hermetic way of psychic power and self-salvation is the antithesis of the Way of Jesus Christ God Incarnate (Romans3:24; 6:23; 10:9-10; Eph. 1:7; 2:8-9) and began with a mysterious man known as Hermes Trismegistus.  
The ancients identified Hermes with Mercury and Anubis (brother to Osiris).   His emblem, the caduceus, was a talismanic serpent representing the power of Mercury as a Sun-god. Speculations abound on exactly when and where Hermes lived.  Some modern New Age occultists believe he was a contemporary of Noah in the pre-flood world which they call Atlantis.  Others believe he lived in ancient Egypt during the time of Moses.  
In "Biographa Antiqua" the English occultist Frances Barret writes that Hermes "communicated the sum of the Abyss, and divine knowledge to all posterity." The word "Abyss" refers to ancient and modern pantheist and/or panentheist conceptions such as the Watery Abyss, Divine One Substance, Primordial Matter, or with Hermes, the Universal Life personified by the Great Serpent or Dragon from whose body and wings stream illuminating serpent power, or with Bailey, 'those influences which produce self-consciousness in man.'
 Bailey is expressing the Hermetic principle which speaks of the correlation between the substance of the Great Serpent and the mind of man expressed in the world famous magic formula: "As above, so below."
The substance (body) and seething powers of the Great Dragon or Serpent are symbolized by the Oroboros, a powerful occult symbol also known as the Sephiroth, great chain of being, cosmic tree of life, and with Darwin the tree of life. The Oroboros 'above' corresponds to a number of different evolutionary levels and realms comprising the habitation of all supernatural entities and various heavens and hells such as the Black Lodge.  Thus the substance of the Great Dragon's body  with its supposed multiple dimensions and life and thought-giving serpent energies not only powers the Divine Substance above but reaches down into the psyche, capturing the imagination, stunting and befouling the conscience, causing evolutionary change, and conferring psychic powers and divinity (you can be as God).
The Luciferian Manly P. Hall (1901-1990) concurs.  According to Manly, Hermetic Freemasonry is an occult science of the soul,
 "…a divine symbolic language perpetuating (by) certain concrete symbols the sacred mysteries of the ancients."  When a Masonry adept has learned the "mystery of his Craft (then the) seething energies of Lucifer are in his hands and before he may step onward and upward, he must prove his ability to properly apply energy."  (New World Order: The Ancient Plan of Secret Societies, William T. Still, p. 30) 
The foundation of Hermes occult way is forbidden knowledge revealed to him during self-induced trance and/or meditation states resulting in altered states of consciousness that opened his mind to contact with the Great Dragon:
 "Meditation is the doorway between worlds….the pathway between dimensions." (The Layman's Guide to Enlightenment,Celeste G. Graham, 1980, p. 13) 
 The Dragon revealed to Hermes that his own nature is divine, meaning that God and psychic power is "within."   The Divine Pymander of Hermes Trismegistus relates Hermes mystical encounter with the Great Dragon who called itself Poimandres, the Mind of the Universe that is within Hermes. (themystica.com) 
 Upon transforming itself into a glorious being of Light the Dragon proceeded to enlighten Hermes with the forbidden knowledge that over time found its' way into Christendom during the Renaissance giving birth to an array of Secret Societies as well as to pantheist theological liberalism and its' primary doctrine evolution, William James theory of the subconscious, the demon-haunted Carl Jung's transpersonal and depth psychology, occult New Age, Phillip Pullman's dark Gnosticism, Mind Science, New Thought, the Alpha Course, Silva Method, Word of Faith, Positive Imaging, Visualization/Dreaming, and the multi-million dollar best-sellers "A Course in Miracles" and "The Secret."  The common denominator of these societies, theories, books and techniques is "God and psychic power is within:"
 "People go through their whole lives chasing everything in the material world, and they fail to discover the greatest treasure of all, which is within them.  Shut your eyes to the outside world.  Direct your thoughts and words inside of you.  The Master within you is the key to all the treasures in the world." (Rhonda Byrne, "The Secret Daily Teachings")
 "Since the unconscious is God all along, we may further define the goal of spiritual growth to be the attainment of godhood by the conscious self."  (A Different Drum, M. Scott Peck)
 "….all is mind and…everything is governed by law (thus man) can create, or have created for him from his own thinking.  He can create such a strong mental atmosphere of success that its power of attraction will be irresistible.  He can send his thoughts throughout the world and have it bring back to him whatever he wants." (Creative Mind and Success, Ernest Holmes, New Thought practitioner)
 "Your unconscious mind (has a) power that turns wishes into realities when the wishes are strong enough." ("Positive Imaging," Norman Vincent Peale, 1982, p. 77)
 Word Faith teacher Kenneth Copeland tells people to visualize any image,
 "…that you get down inside you that is so vivid when you close your eyes you see it, it'll come to pass.  When God came at the Tower of Babel, He said, 'Anything they can imagine, they can do." (Inner Image of the Covenant, side 2, Copeland)
 Yonggi Cho similarly teaches that through visualizing and dreaming you will,
 "….incubate that which we want God to do for us….If you have not visualized clearly in your heart exactly what you hope for, it cannot become a reality to you…"  (The Fourth Dimension, Vol. 1, Yonggi Cho, 1979, 9-35, vol. 2, 18-33)
Believing the Lie
 "And for this cause God shall send them strong delusion, that they should believe a lie." (2 Thessalonians 2:11)
 In "The Spiritist Fallacy," a penetrating analysis of the Hermetic Theosophy, Buddhism and Spiritism that emerged out of the Renaissance taking hold of the minds of modernist priests and intellectuals, the highly respected French traditionalist metaphysician Rene Guenon (1886-1951) describes deluded "enlightened" theologians and intellectuals as those who cannot speak of the devil,
 "….without a smile of disdain, or an even more contemptuous shrug of the shoulders." (p. 252)
Their smug contempt is due to the fact that they believed the spiritist lie that Lucifer is not the devil but rather the "light-bearer."  After all, if evolution is true, as enlightened sophisticates believe, then there was no fall, hence man is not fallen and Lucifer is not the devil but the first free-thinker, the emancipator of man and the angel of evolution.  Modern sophisticates even go so far as to call him 'the Great Creative Intelligence.'  Thus they invoke Lucifer and perform his cult, but in fact these people,
 "…though in fact Satanists, are only unconsciously so, for they are mistaken as to the nature of the entity to whom they address their worship….It goes without saying that these 'enlightened' priests are all plainly modernists and that the spirit animating them is strangely similar to that affirmed in these lines." (p. 254)
 With respect to "modern" spiritist doctrine Guenon notes its' peculiar agreement with the esoteric religion of the Brahmins:
 "Now this….has been taught to lower grade initiates in Himalayan temples for perhaps more than a thousand years!  This similarity is curious at the very least, and one can say without paradox that spiritism is only esoteric Brahmanism in broad daylight."  (p. 41)
Guenon also argues that every "modern" conception that notably disfigures the living God as evolution does is Satanic, and in this sense, all theories of a limited God and of an immanent (pantheist) God who evolves must be placed in the front rank.
Turning to the theories of William James (1842-1910), the father of American psychology, Guenon describes them as examples of unconscious Satanism for two reasons.   First, James theory of "religious experience" as a manifestation of the"subconscious" by which man communicates with the pantheist Divine "within" is only one step away from "condoning the practices of spiritism" with the further consequences of conferring on evil spirits an eminently religious character and being initiated into experiences of the psychic and spirit realm. Initiation involves one in something far beyond the conscious control of the human will, thus once a person has been initiated their spirit/soul is open to bondage, harassment and madness.
 Second, the notion that the subconscious puts man in contact with the Divine "within" puts God,
 "…in the inferior states of being, in feris in the literal sense of this expression.  This then is a properly 'infernal' doctrine, a reversal of universal order, which is precisely what we call 'Satanism.'  Guenon adds, "The devil is not only terrible, he is often grotesque…" (pp. 258-262)
 Building off of James serpent-animated theories, the demon-haunted psychiatrist Carl Jung (1875-1961) taught that the psyche (spirit/soul) consists of two main systems:  a personal unconscious and a deeper more significant layer which he called the collective unconscious with archetypes.  
 Jung's system incorporates Hermetic magic, biological and spiritual theories of evolution, reincarnation, pantheist conceptions of a Gnostic pleroma (divine substance) and various other occult doctrines and psycho-spiritual technologies from around the world.
Jung delved deeply into the occult, practiced necromancy and had daily contact with familiar spirits which he called archetypes because he believed they were manifestations of powers innate in the collective unconscious (substance of the Great Dragon).  
 Much of Jung's psychological insight was acquired from his familiar spirits, particularly Philemon and Basilides.  Philemon appeared to Jung in a grotesque humanoid body with wings and the head of a horned bull. At first Jung thought his spirit familiars were manifestations of his own psyche, but toward the end of his life he realized with horror that Philemon, Basilides, and the many other spirit entities that were a common feature of his life were in fact highly intelligent hostile beings independent of human consciousness.   Speaking of Philemon, Jung said:
 "Philemon represented a force which was not myself…..I held conversations with him, and he said things which I had not consciously thought.    For I observed clearly that it was he who spoke, not I….Psychologically, Philemon represented superior insight.  He was a mysterious figure to me.   At times he seemed to me quite real, as if he were a living personality.  I went walking up and down the garden with him, and to me he was what the Indians call a guru."  (Memories, Dreams, Reflections, Carl Jung, p. 183, cited from PsychoHeresy: C.G. Jung's Legacy to the Church, PsychoHeresy Awareness Ministries)
 Jung uses the name Abraxas to describe the impersonal Gnostic pleroma  (substance of the Great Dragon) out of which mind and then other mental powers emerged.  The word Abraxas is found in esoteric Gnostic texts such as the "Holy Book of the Great Invisible Spirit" and also in the Greek "Magical Papyri."
 In 1916 Jung received further revelations from his demon familiars, this time by way of automatic writing as he recorded a Gnostic treatise called "The Seven Sermons to the Dead."   Labeled a core text in depth psychology the treatise describes Abraxas as a "God" higher than the living, personal Holy God in Three Persons that combines all opposites into a single androgynous Being. 
As with all Ageless Wisdom teachings, underlying Jung's demon-derived "transpersonal and depth psychology" is the Hermetic correlation of the substance of Abraxas (collective unconscious and archetypes) with the personal unconscious of man, hence, "As above, so below."  
 According to the Apostle Paul fallen angels cast down from heaven together with demons are dispersed in a multitude throughout the whole expanse of sky (Eph. 2:2; 6:12).  This means that William James 'subconscious' and Jung's 'collective unconscious' with its archetypes are actually the expanse of sky under the heavens which supposedly connects the substance of the Great Dragon to the psyche of man. Thus to "go within" the "subconscious" (James) or "personal unconscious" (Jung) so as to channel the Divine "within," is to perform the cult of Satan which opens the spirit/soul to contact with powers and principalities and their chief, the devil.    
Though there are increasing numbers of psychologists and psychiatrists who now affirm their belief in evil spirits and their ability to harass, influence and possess human beings, the majority are still heavily influenced by Jung's demon-derived theories, thus they insist that what they call "paranormal experiences"are perhaps hallucinations caused by the innate powers of human imagination or representations of interplay between the left and right hemispheres of the brain and/or the therapeutic release of unconscious repressions.
 Unlike most modern psychiatrists and psychologists, Nanci Des Gerlaise, a Cree Native American woman raised on a Metis settlement, needs no convincing. Almost from birth her life consisted of occult bondage and terrifying demonic harassment until she found deliverance through Jesus Christ.
 Nanci knows without the least bit of doubt that demons exist and can even take the shape of animals, birds and other more frightening creatures.   She knows that medicine men still engage in symbolic baby sacrifices to Satan in return for more spiritual power.   She knows because her own father offered her to Satan.  Her life then belonged to the devil and became filled night and day with all kinds of evil: 
"This is what happened to me and one reason why I had such a struggle when I became a Christian.   Satan still claimed ownership of me.  The tug of war first started when I accepted the Lord Jesus Christ as my Lord and Savior….He set me free from occult bondages and demonic harassment….Christianity (is) God's way of salvation.  Colossians 1:12-14 made perfect sense to me…" (Muddy Waters, Gerlaise, pp. 51, 79-80)
 Nanci's book, "Muddy Waters" is far more than a biography.  It is a clear and compelling warning to all Christians living in sin, apostatizing churches, practitioners of occult psycho-spiritual technologies, advocates for interfaith/interspirituality and spiritual formation (occult techniques dressed in Christian motifs) that forces of darkness really do exist and will make your life a living nightmare of disembodied voices, terrifying encounters with demonic entities, thoughts of suicide and murder, and even possession.
 "Now the Spirit manifestly saith, that in the last times some shall depart from the faith, giving heed to spirits of error, and doctrines of devils." 1 Tim. 4:1
 From the time of Hermes, ancient and modern occult pagan adepts have been employing a variety of occult psycho-spiritual techniques to "go within" in search of psychic powers and immortality:    
 "…..I can be saved only by becoming one with the universe.  Thereby, too, my deepest 'pantheist' aspirations.  It was especially the image of God which Teilhard saw in need of urgent redefinition.   Modern man has not yet found the God he can adore, A God commensurate to the newly discovered dimensions of the universe." (Towards a New Mysticism, Teilhard de Chardin and Eastern Religions, Ursula King, p. 172)
The corollary to our age of lawless Christians and spreading apostasy is an explosive revival of ancient Hermetic spiritism.  A major reason is that modern psychology allegedly provides us with a "scientific" explanation that ascribes whatever frightening entities encountered while on brain-altering substances or through centering, yogic trance, visualizing and dreaming or other occult techniques to archetypal images from the collective unconscious.
The common thread running through all of this is the diabolical mind of the serpent, the same fallen angel who tempted Adam and Eve in the Garden with the words, "Ye shall be as Gods" (Gen. 3:5) but now seduces with the words, "go within."
"Art is the lie that enables us to realize the truth." — Pablo Picasso.
From George Orwell's 1984 and Aldous Huxley's Brave New World to the Wachowskis' The Matrix, Stephen Spielberg's Minority Report and most recently Neill Blomkamp's Elysium, writers and filmmakers have used science fiction to both forecast the future while also holding up a mirror to the present. The best among these transcend what is largely escapist entertainment and engage their audiences in a critical dialogue about what happens when power, technology and militaristic governance converge.
With its dystopian vision of a post-apocalyptic Earth in which the majority of humanity is relegated to an overpopulated, diseased, warring planet while the elite live a life of luxury and perfect health on an orbiting space station, Elysium fits in perfectly alongside the futuristic books and films featured in my new book, A Government of Wolves: The Emerging American Police State, which warn of a totalitarian future at our doorsteps.
However, while much has been said about Blomkamp's use of Elysium to raise concerns about immigration, access to healthcare, worker's rights, and socioeconomic stratification, what I found most striking and unnerving was its depiction of how the government will employ technologies such as drones, tasers and biometric scanners to track, target and control the populace, especially dissidents. Mind you, while these technologies are already in use today and being hailed for their potentially life-saving, cost-saving, time-saving benefits, it won't be long before the drawbacks to having a government equipped with technology that makes it all-seeing, all-knowing, and all-powerful far outdistance the benefits.
For those who insist that such things are celluloid fantasies with no connection to the present, I offer the following.
Robotic Police
Fiction: One of the most jarring scenes in Elysium occurs towards the beginning of the film, when the protagonist Max Da Costa waits to board a bus on his way to work. While standing in line, Max is approached by two large robotic police officers, who quickly scan Max's biometrics, cross-check his data against government files, and identify him as a former convict in need of close inspection. They demand to search his bag, a request which Max resists, insisting that there is nothing for them to see. The robotic cops respond by manhandling Max, throwing him to the ground, and breaking his arm with a police baton. After determining that Max poses no threat, they leave him on the ground and continue their patrol.
Reality: The United States government is presently developing robot technology that can mimic human behavior. Consider ATLAS, an android being developed by the Department of Defense. Standing at 6 feet tall and 330 pounds, the robot moves, walks, and runs like a human. While still in testing stages, it bears an eerie resemblance to the robotic cops featured in Elysium. It's not too far-fetched to imagine a time in the near future when artificial intelligence robots are responsible for policing citizens. Considering how difficult it is today to exercise one's constitutional rights when confronted by SWAT-team attired police with little regard for the Constitution, imagine trying to assert your rights when confronted with autonomous machines programmed to maintain order at all costs?
Drones
Fiction: In another scene ripped from the present, Max Da Costa is hunted by four drones while attempting to elude the authorities. The drones, equipped with x-ray cameras, biometric readers, scanners and weapons, are able to scan whole neighborhoods, identify individuals from a distance—even through buildings, report their findings back to police handlers, pursue a suspect, and target them with tasers and an array of lethal weapons. These drones, strikingly similar to currently existing Quadrotor drones, are depicted in A Government of Wolves.
Reality: Comprising an $82 billion industry, at least 30,000 drones are expected to occupy U.S. airspace by 2020. These drones, some of which will be deceptively small and capable of videotaping the facial expressions of people on the ground from hundreds of feet in the air, will usher in a new age of surveillance in American society. Not even those indoors, in the privacy of their homes, will be safe from these aerial spies, which can be equipped with technology capable of peering through walls. In addition to their surveillance capabilities, drone manufacturers have confirmed that drones can also be equipped with automatic weapons, grenade launchers, tear gas, and tasers. The FBI, DEA, and US Border Patrol are already using drone technology for surveillance operations.
Biometric scanners and national IDs
Fiction: Throughout Elysium, citizens are identified, sorted and dealt with by way of various scanning devices that read their biometrics—irises, DNA, etc.—as well as their national ID numbers, imprinted by a laser into their skin. In this way, citizens are tracked, counted, and classified. The end result is that there is nowhere to run and nowhere to hide to escape the government's all-seeing eyes.
Reality: Given the vast troves of data that the government in its many forms (NSA, FBI, DHS, etc.) is collecting on all Americans, we are not far from a future where there is nowhere to run and nowhere to hide. In fact, between the facial recognition technology being handed out to police across the country, license plate readers being installed on police cruisers, local police creating DNA databases by extracting DNA from non-criminals, including the victims of crimes, and police collecting more and more biometric data such as iris scans, we are approaching the end of anonymity in America today. It won't be long before police officers will be able to pull up a full biography on any given person instantaneously, including their family and medical history, bank accounts, and personal peccadilloes.
Behavior/Mood Sensors
Fiction: In a meeting with his robotic parole officer, Max finds his mood and emotions being scanned, analyzed and assessed by his android counterpart. Perceiving a heightened level of stress and frustration in Max, who is finding it difficult to reason with an automaton lacking in reason, the robot offers him mood-altering pills to counteract his perceived "aggression."
Reality: Advances in neuroscience indicate that future behavior can be predicted based upon activity in certain portions of the brain, potentially creating a nightmare scenario in which government officials select certain segments of the population for more invasive surveillance or quarantine based solely upon their brain chemistry. Most recently, researchers at the Mind Research Center scanned the brains of thousands of prison inmates in order to track their brain chemistry and their behavior after release. In one experiment, researchers determined that inmates with lower levels of activity in the area of the brain associated with error processing allegedly had a higher likelihood of committing a crime within four years of being released from prison. While researchers have cautioned against using the results of their research as a method of predicting future crime, soon it will undoubtedly become a focus of study for government officials.
Brain to Machine Interface
Fiction: In Blomkamp's world of Elysium, humans are not only able to store computer data in their brains and transfer this data by way of brain-computer interfaces, but they can also plug directly into computer systems that control every aspect of society and government. In such a world, a single key stroke can establish a dictatorship or unchain an enslaved population.
Reality: Although still in its infancy, there's no limit to what can be accomplished—for good or ill—using brain-computer interfaces. Scientists have already created machines that allow people to manipulate robotic arms using just their thoughts. In the near future, we may see scientists observing human thought using "smart dust"—nanomachines the size of dust—which can be placed in the brain to observe neural behavior. Furthermore, hackers have already been able to "steal" information from human brains using extant brain-computer interfaces which read brain waves and are commercially available for $200-300. Researchers at Duke University Medical Center have created a brain-to-brain interface between lab rats, which allows them to transfer information directly between brains. In one particular experiment, researchers trained a rat to perform a task where it would hit a lever when lit. The trained rat then had its brain connected to an untrained rat's brain via electrodes. The untrained rat was then able to learn the trained rat's behavior via electrical stimulation. This even worked over great distances using the internet, with a lab rat in North Carolina guiding the actions of a lab rat in Brazil.
Making the Leap from Fiction to Reality
When Aldous Huxley wrote Brave New World in 1931, he was convinced that there was "still plenty of time" before his dystopian vision became a nightmare reality. It wasn't long before he realized that his prophecies were coming true far sooner than he had imagined. The question that must be asked, writes Huxley in Brave New World Revisited, is what can be done about it?
Does a majority of the population think it worthwhile to take a good deal of trouble, in order to halt and, if possible, reverse the current drift toward totalitarian control of everything? … [R]ecent public opinion polls have revealed that an actual majority of young people in their teens, the voters of tomorrow, have no faith in democratic institutions, see no objection to the censorship of unpopular ideas, do not believe that government of the people by the people is possible and would be perfectly content, if they can continue to live in the style to which the boom has accustomed them, to be ruled, from above, by an oligarchy of assorted experts.

That so many of the well-fed young television-watchers in the world's most powerful democracy should be so completely indifferent to the idea of self-government, so blankly uninterested in freedom of thought and the right to dissent, is distressing, but not too surprising.

"Free as a bird," we say, and envy the winged creatures for their power of unrestricted movement in all the three dimensions. But, alas, we forget the dodo. Any bird that has learned how to grub up a good living without being compelled to use its wings will soon renounce the privilege of flight and remain forever grounded. Something analogous is true of human beings. If the bread is supplied regularly and copiously three times a day, many of them will be perfectly content to live by bread alone—or at least by bread and circuses alone.

"In the end," says the Grand Inquisitor in Dostoevsky's parable, "in the end they will lay their freedom at our feet and say to us, 'make us your slaves, but feed us.'" And when Alyosha Karamazov asks his brother, the teller of the story, if the Grand Inquisitor is speaking ironically, Ivan answers, "Not a bit of it! He claims it as a merit for himself and his Church that they have vanquished freedom and done so to make men happy." Yes, to make men happy; "for nothing," the Inquisitor insists, "has ever been more insupportable for a man or a human society than freedom."

Nothing, except the absence of freedom; for when things go badly, and the rations are reduced, the grounded dodos will clamor again for their wings—only to renounce them, yet once more, when times grow better and the dodo-farmers become more lenient and generous. The young people who now think so poorly of democracy may grow up to become fighters for freedom. The cry of "Give me television and hamburgers, but don't bother me with the responsibilities of liberty," may give place, under altered circumstances, to the cry of "Give me liberty or give me death."
Source: John W. Whitehead  |  The Rutherford Institute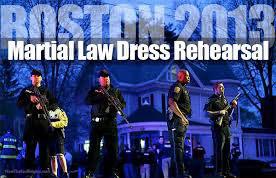 We have grown accustomed to the tyranny at the Federal level. The CIA is the most efficient organized criminal operation on the planet. The spy tactics of the NSA would make the East German Stasi green with envy. With the NSA watching our every move, nobody should feel safe for fear of being branded an enemy of the state. Even journalists are feeling the brunt of the new found bravado of the globalists. The systematic murders of journalists such as Andrew Breitbart and Michael Hastings for getting "too close" are stark reminders that our republic democracy is a facade and has degenerated into a wolf in sheep's clothing.
Where the Federal government and the existence of their confederate secret societies such as the Council on Foreign Relation and the Trilateral Commission, were once denied, they are now fully admitted to and championed as the true rulers of this country.
Trilaterals Over Washington
I remember back in 1979 when I was given the book Trilaterals Over Washington which was co-authored by Anthony Sutton and Patrick Wood, that I was horrified that such a small group of men could control such vast resources and do so much harm to humanity. My admitted surprise speaks to my level of ignorance at that time. I was a budding researcher at the time and I had a ravenous appetite to learn more about these Constitutional usurpers. What I discovered was that Sutton and Wood's book was largely a standalone piece. Of course there was the classic None Dare Call It a Conspiracy, by Gary Allen, and there was that one article in 1977 in Atlantic Monthly which mentioned the Trilateral Commission, but debunked the conspiratorial angle.
The media was postured in such a way, in that day, that if anyone mentioned the Council on Foreign Relations and the Trilateral Commission, you were marginalized and ridiculed. Today, we are witnessing a complete reversal in government secrecy as it relates to their participation in global tyranny and the installation of a police state surveillance grid.The destruction of this country is totally being done in stealth, but things have changed.
Why Are the Misdeeds of the CIA Out In the Open?
Indeed, the veil of NWO secrecy has been stripped away. The CIA is admitting past transgressions from as far back as 60 year ago when modern Iranianhistory took a critical turn when the CIA backed coup overthrew the overthrew the country's prime minister, Mohammed Mossadegh. True to their mafia nature, the CIA never admits to anything. Does this mean that they are turning over a new leaf and are submitting to a new era of agency transparency and accountability? Not really, when the CIA admits to their complicit behavior of running drugs for guns in the Iran-Contra Affair and setting up the cocaine gangs and started the drug war in LA in the 1980′s to fund and facilitate Iran Contra, I might take their "open disclosure intentions" more seriously. And when the CIA admits its role in the murder of JFK, then I might begin to cut some slack to what has been the most virulent organized criminal organization in the world. And when CIA director Brennan, admits to having award winning journalist Michael Hastings murdered, then maybe I will take a serious look at considering that the CIA is entering into a new era of openness.
Did Obama Actually Fulfill One of His Campaign Promises?
Some would argue that there is a new era of transparency that is emanating from Washington D.C. and that Obama is finally making good on his campaign promise to oversee the most transparent organization in the history of the country? Not in a pig's eye. We are not witnessing a new age of accountability, we are watching the unveiling of in-your-face tyranny.
Fear and Intimidation Is the Objective
Didn't you get the message that tyranny is out of the closet and is being placed firmly in the faces of the American public? The globalists are sending a clear message, "Fear Us!" Their intent is to frighten and intimidate the public into believe that resistance is futile.
Recently, the NSA revealed that they spied upon innocent Americans by intercepting an unspecified number of emails. Of course, the NSA said that this was an "accident." The accident aspect of the story is not believable, however, the objective was achieved with the revelation: "Be afraid America, very afraid, we are watching everything you do."
Nowhere is the in-your-face-tyranny more prevalent than in the today's law enforcement agencies as we have witnessed the militarization of the police which are now designed to harass and intimidate.
The Overt Militarization of the Police
As we witness the unfolding of the extreme militarization of the police, the American public is increasingly being subjected to heinous, Gestapo and KGB types of crimes being committed against innocent American citizens.
Recently, in Phoenix, stunned neighbors watched as mentally disturbed Michael Ruiz, who was having a mental heath episode on the roof of his apartment building, was choked and tasered while one of the assailing cops chanted the familiar refrain: "Stop resisting! Stop resisting!" The assailing cops then shackled Ruiz's hands and feet, and dragged him down the stairs without supporting his head. Ruiz's unsupported head struck every one of the concrete stairs on the way down. By the time Ruiz reached the parking, he was murdered by the shock troops of the Phoenix Police Department. Ruiz was declared brain-dead at nearby St. Joseph's hospital. The police attempted to cover up their thuggish behavior by confiscating all the cell phones and cameras that they could find. However, these criminal police did not get all of them.
Alejandro Gonzalez surrendered in San Jose on January 10, 2011. The 22-year-old was the suspect in a non-fatal shooting that had taken place on New Year's Day at a local bar called the Mucky Duck.
A multi-agency SWAT team invaded the home of 31-year-old Rogelio Serrato, Jr. Serrato, who was known as Roger to friends and family, and was not a suspect in the shooting. He was thought to have been harboring Gonzalez, which he was not. The police swat team threw in a flash grenade to his home, thus setting the house on fire and Serrato subsequently was killed.
Monterey County agreed to a $2.6 million settlement with Serrato's family, which was paid by the county's insurance carrier and absolves the sheriff's office of legal responsibility while praising the actions of the arresting officers.
Who will ever forget the aftermath of the Boston Marathon Bombing? The show of force following the event was unwarranted and unprecedented as the police were given a script to follow by the Federal government and local officers performed their martial law "Federalized" duties with notable distinction.
Even My Efforts Have Drawn Scrutiny From Criminal Elements
I have been investigating the presence of Russian troops in Alaska, Tennessee, Kentucky and California. My efforts have drawn scrutiny as the new level of intimidation is being visited upon me for my efforts.
Dave,

Last month I talked to you on the phone and we were disconnected twice. As I know you are aware it was the ears of those who watch that disconnected us. Most of my communications by any means is usually intercepted, delayed or is sent back to me and never makes it to the receiver. I bring this up to you as I was talking to someone who knows me. This person told me they received a text message that identified it as coming from me and received several of them. They then received a telephone call from my number and claimed to be me and of course this person knew this was not true as they know my voice. Why i bring this up is during the course of the conversation whoever was calling commented that they wanted to talk to them about "Dave Hodges". The only way that my number and your name would come up was from when we talked. There is some extremely guarded stuff going on at mclb in yermo. Thought i would share this with you, eyes and ears.
This is clearly a thinly veiled warning designed to intimidate me. For the record, I am not suicidal and I do not drive at high rates of speeds.
Conclusion
The police are the country's most dangerous street gang. One significant distinction between police and their private sector counterparts is that street gangs don't expect to receive commendations when they kill innocent people. However, it is not tyranny without an endgame. The fear and intimidation being perpetrated by law enforcement is by design. Why do they want us to be so fearful? They want us to be fearful, very fearful. What do they want us to be afraid of? The answer to that question is contained in the part of part of this series.
Source: War Is Crime | Dave Hodges  |  The Common Sense Show
It's been that way from inception. America's history reflects violence. It's blood-drenched. It glorifies war. It does so in the name of peace.
America believes war is peace. It's part of the national culture. Eventually it's self-destructive. Today's super-weapons make the unthinkable possible.
Hyman Rickover knew. He knew decades ago. He founded America's nuclear navy. In 1982, he told Congress:
"I do not believe that nuclear power is worth it if it creates radiation. Then you might ask me why do I have nuclear powered ships?"
"That is a necessary evil. I would sink them all. I am not proud of the part I played in it. I did it because it was necessary for the safety of this country."
That's why I am such a great exponent of stopping this whole nonsense of war. Unfortunately limits – attempts to limit war have always failed."
"The lesson of history is when a war starts every nation will ultimately use whatever weapon it has available."
"Every time you produce radiation, you produce something that has a certain half-life, in some cases for billions of years."
"I think the human race is going to wreck itself, and it is important that we get control of this horrible force and try to eliminate it."
In his Der Ring des Nibelungen operas (The Ring of the Nibelungen), Richard Wagner portrayed his apocalyptic version. He did so musically. Gotterdammerung (Twilight of the Gods) prophesied the end of the world.
Einstein feared it. He didn't know what WW III weapons would be used. He said "World War IV will be fought with sticks and stones."
Bertrand Russell was an Einstein contemporary. He knew. He warned. No one listened. He asked:
"Shall we put an end to the human race, or shall mankind renounce war." It's the only way to live in peace. The alternative is annihilation.
The choice is clear. The wrong one assures disaster. America's heading humanity toward it. A slow-motion train wreck looms. The big one. There's no second chance. There's no coming back.
Historian Harry Elmer Barnes (1889 – 1968) once said:
"If trends continue as they have during the last fifteen years, we shall soon reach this point of no return, and can only anticipate interminable wars, disguised as noble gestures for peace."
Historian Arnold Toynbee worried about WW III. Only pigmies in remote jungles, apes and ants might be left to carry on "the cultural traditions of mankind," he said.
According to HG Wells:
"If we don't end war, war will end us."
Mushroom shaped cloud finality threatens humanity. Enough of them cause nuclear winter. They block out sun for years. Doing so ends life on Earth. It's possible. It's chilling. It's not science fiction. It's real. It bears repeating. There's no coming back.
America wages permanent wars. It does so against enemies it creates. During the Cold War, Active Defense and AirLand Battle prepared strategies for how America would fight.
Soviet Russia was targeted. Today's it's modern day Russia. It's China. AirSea Battle targets both countries. More on that below.
In 1998, US Space Command: Vision for 2020 discussed America's grand strategy.
In 2000, DOD Joint Vision 2020 called for "full spectrum dominance" over all land, surface and sub-surface sea, air, space, electromagnetic spectrum and information systems.
It did so with enough overwhelming power to fight and win global wars against any adversary. Nuclear and other mass destruction weapons would be used preemptively.
In 1961, General Curtis LeMay believed nuclear war with Soviet Russia was inevitable. He wanted thousands of missiles launched preemptively.
He called retaliation against major US cities a small price to pay.
At the same time, General Lyman Lemnitzer urged a surprise nuclear attack strategy.
Jack Kennedy expressed disgust. He walked out of a National Security Council meeting. He wanted none of it. He told Secretary of State Dean Rusk: "And we call ourselves the human race."
Secretary of Defense McNamara categorically rejected LeMay and Lemnitzer. He should have fired them on the spot. Other extremists then and later urged the same lunacy.
Crazies have great influence today. Today's weapons make earlier ones look like toys. Armageddon could happen.
Life on Earth could end in a day. It's possible. It's frightening. Rogue states can't be trusted. America most of all.
Eisenhower warned "against the acquisition of unwarranted influence." He named the military-industrial complex. "The potential for the disastrous rise of misplaced power exists and will persist," he stressed.
Militarism writ large is the national pastime. It's a national addiction. The business of America is war. It's multiple wars. It's permanent ones. It's ravaging one nation after another.
It's doing so for wealth, power, resource control, and unchallenged global dominance.
America never was the "land of the free and home of the brave." It's a war on humanity society. It's a "let 'em eat cake" one.
It's an out-of-control rogue state. It's ideologically over-the-top. It spends more on militarism and wars than the rest of the world combined.
Doing so lets war profiteers gorge themselves at the public trough. Doing so makes peace impossible. Warrior nations eventually self-destruct. Nations that live by the sword die by it. America's no exception.
According too Navy Live, Air-Sea Battle (ABS) "is designed to develop force over the long-term. (It) seeks to provide decision makers with a wide range of options to counter aggression from hostile actors."
It targets China and Russia. It "reflects the US commitment to maintaining escalation advantage during conflict and sustaining security and prosperity in the global commons."
It's "interoperable air and naval forces that can execute networked, integrated attacks-in-depth to disrupt, destroy, and defeat enemy anti-access area denial capabilities."
Paul Craig Roberts quoted Amitai Etzioni. He asked, "Who Authorized Preparations for War with China?"
"The Pentagon has concluded that the time has come to prepare for with China, and in a manner well beyond crafting the sort of contingency plans that are expected for with a wide range of possible confrontations," he said.
It's a "momentous decision." It hasn't received proper attention. America's posture is largely Pentagon driven.
It "stands out even more prominently because (a) the change in military posture may well lead to an arms race with China, which could culminate in a nuclear war; and (b) the economic condition of the United States requires a reduction in military spending, not a new arms race."
"The start of a new term, and with it the appointment of new secretaries of State and Defense, provides an opportunity to review the United States' China strategy and the military's role in it."
"This review is particularly important before the new preparations for war move from an operational concept to a militarization program that includes ordering high-cost weapons systems and forced restructuring."
"History shows that once these thresholds are crossed, it is exceedingly difficult to change course."
In September 2001, Congress approved the Authorization for Use of Military Force (AUMF). It did so for "the use of United States Armed Forces against those responsible for the recent attacks launched against the United States."
Carte blanche war-making authority was granted. America's war on terror began. It's waged on humanity. It does so out of control. It targets manufactured enemies at home and abroad.
It calls independent nations existential threats. Russia and China are targeted. They represent America's final battleground. Challenging them risks WW III.
Obama's no peacemaker. He's a cold-blooded warrior. He threatens humanity's survival. His 2010 Nuclear Posture Review (NPR) reflects Bush-era strategy.
It's old wine in new bottles. It "reserves the right" to use nuclear weapons preemptively. America's only enemies are ones it invents. Peace is verboten. So is disarmament. They're both non-starters.
Washington targets more nations to destroy. It invents reasons for doing so. It threatens humanity in the process. Preemptive nuclear war assures it.
America's lunatic fringe may launch what cooler heads deplore. Elements in it have mushroom-shaped cloud delusions.
Nuclear war assures turning planet Earth into an uninhabited wasteland. Toxic proliferation already is destroying life slowly. In a generation or decade perhaps only beetles, bacteria, fungi, and other microoganisms will remain.
Ernst Mayr (1904 – 2005) was a noted evolutionary biologist. He called human intelligence no guarantee of survival. No species ever destroyed itself. Humans may be the first. Planet Earth's increasingly contaminated.
Eventually a threshold of no return is crossed. It may be closer than most believe. Mushroom shaped finality may arrive sooner.
Higher intelligence does more harm than good. Imagine ending life on Earth for wealth, power and dominance. Imagine what no one should risk.
Imagine the unthinkable. Imagine ending life on Earth. America's rage for war makes it possible. It's as simple as ready, aim, bombs away.
Source:  Stephen Lendman | SteveLendmanBlog
This bankster run system does not work for you and I. After reading this article and you still have not taken your money out of their banks and you have not stopped shopping in globalist stores like Walmart and you are not planning to trade and barter with your neighbors as well as grow your own food, then you get the dismal future you deserve. If you stay in the banksters system and continue to participate in this rigged game stemming from Wall Street, you are sowing the seeds of your own destruction!
There Is a New Elephant in the Room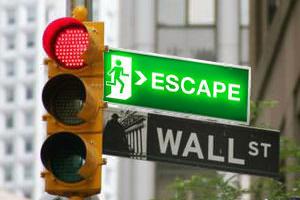 There are a series of new free trade agreements which threaten to obliterate the cities of the United States in the same manner we have witnessed in Detroit. Among the worst of these new free trade agreements is the one entitled "Increasing American Jobs Through Greater Exports to Africa Act of 2013 (H.R. 1777)."
The premise of this article is based upon the fact that Detroit was primarily destroyed by the anti-worker free trade agreements of NAFTA and CAFTA.
If the complete destruction of one American city was not enough, through NAFTA and CAFTA, we should all be concerned that Congress is preparing to pass H.R. 1777. H.R. 1777 is not just another free trade agreement, but this is far worse than NAFTA and CAFTA in that this bill takes American taxpayer money and funds industrial infrastructure in many of the 54 African countries in order to make them "factory ready." America, you are soon going to be forced to fund your own economic demise. Not only will you likely lose your job, witness your city going broke, but you will go deeper into debt paying the taxes that Congress will require to fund the African Free Trade Agreement.
Before discussing the impact of H.R. 1777 on America as a whole, we can get a strong sense of what it is going to be like when this bill passes by quickly examining the impact of NAFTA and CAFTA on Detroit.
NAFTA, CAFTA and the Destruction of the Motor City
At the height of Detroit's success as a city. the city was a representation of the American middle class dominance. It was greatest manufacturing city ever seen on the planet. Detroit once made cars that were the envy of the world.
At its peak, Detroit was the America's fourth-largest city, with more than 1.8 million people. Detroit's population losses began in the 1960s with migration to the suburbs. Then in the 1990′s Detroit fell victim to global politics in the names of NAFTA and CAFTA and literally, the roof caved in.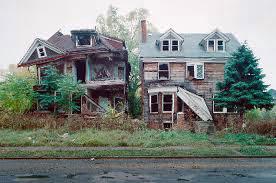 Today, 30% of Detroit's 140 square miles are either vacant or deserted. Detroit used to be the fourth-largest city in the US, with a population of nearly 2 million people. Today, Detroit has less than 700,000 residents. There are more than 33,500 vacant housesand over 90,000 vacant lots in Detroit. The city government is razing entire city blocks of business buildings and residential homes. If you are the only one left on your block, you are forced to move and if you are lucky you will receive $10,000 for your home.
Under NAFTA and CAFTA, virtually all tariffs were eliminated so that manufacturers could shut down U.S. plants and relocate to the third world in order that they could pay their new, foreign workers slave labor wages. Then, adding insult to injury, when NAFTA and CAFTA eliminated tariffs, they made it possible for the multinational corporations to ship these foreign made products back into the U.S. and pay no import taxes at all. Thus, the great city of Detroit was destroyed.
The National Impact of the African Free Trade Agreement
Soon after H.R. 1777 passes, every major city is going to look like Detroit. As bad as NAFTA and CAFTA are, at least the government did not take trillions of America dollars to build infrastructure in foreign labor markets. Yet, this is exactly what the African Free Trade Agreement is going to do.
I have to hand it to Congress for their undisguised boldness as they are not even hiding this private theft of public money. Additionally, Congress has the nerve to title this bill in such a way that it appears that American jobs are going to be created by passage of the bill. Sadly, most of the sheep will believe them.
How can I be sure that H.R. 1777 will be passed?
A Wolf In Sheep's Clothing
In addition to H.R. 1777, SB 718 "Increasing American Jobs Through Greater Exports to Africa Act of 2013," is being run through the Senate. The language for both bills is identical.
Additionally, the text of H.R. 1777 turns up in SB 431, the Nepal Trade Preferences Act, and SB 432, the Asia-South Pacific Trade Preferences Act. The language for all four bills is virtually identical.
Why do the banksters need all four bills with the same language? Simple, if one bill does not pass, the other three bills still have a chance.
For those who do not think that Congress doesn't cater to the whims of Wall Street, explain why these bills contain provisions for global health, global education, global transportation and global water?
Make no mistake about it, there is an excellent chance that at least one of these bills will pass.
Conclusion
This bill is being perpetrated by the international banksters on Wall Street. Why do we continue to fund this criminal government, who in turns funds Wall Street? The solution resides in defunding the government which hands our money and our jobs over to the thugs on Wall Street. It makes no sense to continue funding our demise.
There are several options. First, there are countries which would be happy to accept skilled Americans because of the boost to their economy. Can you imagine if 100 million Americans suddenly left the country? Certainly, the government would eventually move to impose an iron curtain type of restriction on leaving the country.
Secondly, we should withdraw from the Wall Street system as much as possible. I can see the day where people cash out of their 401K's (the government is preparing to steal them anyway), withdraw money from your bank account and invest with other like-minded people in a farm collective. Trading and bartering would be the new underground economy. By owning farms, urban refugees would be food sufficient, could become water sufficient with the proper planning and we could largely be out of the reach of the feds. However, there is one caveat. In a brilliant move, the Obama administration and the Supreme Court mandated participation in the Obamacare system. In my opinion, this was establishment's way to keep people in their system. Obviously, defying the dictates of Obamacare would have to become our first line of civil disobedience.
There is a third option. The American people could defy the tyrannical laws to the point where the country erupts into a civil war. I prefer the second option because it comes the closest to nonviolent revolution. However, my instincts and knowledge of history tells me we are in for a very serious civil war. The flash point for what is coming will be gun confiscation.
Of course, the fourth option is to acquiesce. Presently, that is what well over half the country is presently doing. It is sad to think that so many will go quietly into the night without putting up a fight.
At the end of the day, all Americans have a choice on whether we are going to stop funding our destruction.
Source: Dave Hodges  |  The Common Sense Show | War Is Crime
Something is wrong in this country, terribly wrong. Many children are going missing from Child Protective Custody supervision, all across this country, with no record of what has happened to the thousands of missing children.
Oklahoma Is the Latest State to Tolerate Child Sex Slavery Rings
In Oklahoma, Seventy-eight children have gone completely missing with no explanation. The most frightening aspect of this development is that these children went missing while in custody of the Oklahoma Department of Human Services (DHS).
Even the Oklahoma media is asking questions. Millie Carpenter, who holds the position of DHS's permanency and well-being program administrator, and her cohort, Melissa Jones, a DHS program supervisor, insist that there is nothing wrong and their publicly funded agency has made absolutely no mistakes. No mistakes? There are 78 children, under their care who are missing! Nothing wrong?
Carpenter and Jones insist there is DHS accountability and that all 78 missing children should be considered to be runaways and that they have not been abducted. How would they know since the children are missing?
Please allow me to emphasize that these 78 children were under the custody and care of DHS at the time of their disappearance. If these children had disappeared while in the custody of their parents, wouldn't there be hell to pay regarding parental accountability? Both the authorities and the media should be asking questions about supervision and agency accountability. When these children were not in their tax-supported bed at night, why was nothing done?
Presumably, many of these children were removed from their parents by Child Protective Services and placed in DHS custody because their parents were accused of neglect and/or abuse. Isn't DHS responsible for room and board? Each child is required to accounted for with regard to state allocations for food and housing!  Therefore, can some responsible person of authority, connected to DHS, please explain to me why 78 missing person reports have not been filed? Why weren't the police notified? If these children were removed from the parents home, then a court would have to be involved. As such, the courts should have been immediately notified when the children went missing because a court order was not being complied with.
If the missing 78 children in Oklahoma was just a case of gross dereliction of duty by officials such DHS administrators Carpenter and Jones, then we could fire the incompetent personnel and hire better people who would protect the children. But the fact that these children were not even reported as missing is inexcusable.
How do I know that something is terribly wrong? Simple, I used to be a mental health counselor and these types of administrative procedures were part of my training. The facts connected to the handling of these missing children does not add up. If the three stooges are not running Oklahoma's DHS, then there is something very criminal going on. And the fact that the authorities are not up in arms and conducting a criminal investigation is highly suspicious and suggests further complicity at some official level. There is very good reason to expect a much deeper level of criminal activity related to these children because it has happened before.
The Penn State Case
The Oklahoma DHS scandal is nothing new. Agency or corporate controlled sex rings are hidden in plain sight. They often receive legitimacy from various government agencies and top corporate entities. Here is an example of how the child sex rings are hidden in the plain light of day.
Jerry Sandusky's "The Second Mile Foundation"  was recognized as one of President Bush's top "1000Points of Light." Interestingly, Marvin P. Bush was on the National Collegiate Athletic Association Board of Directors which helped make the selection. Former president, George H. W. "Pappy" Bush is no stranger to accusations of pedophilia as evidenced by the accompany headline below this paragraph.
Court records show that former Penn State football coach Jerry Sandusky molested dozens, if not hundreds of children from at 1977 to 2011 when this animal was finally caught, convicted and sentenced.
Most Americans think that when Sandusky, received a 30 to 60 prison term after being found guilty on 45 counts of the sexual exploitation of minors, that the case was closed.  And that is what the child sex trafficking industry and their allies in the corporate controlled media would have the public believe.
In actuality, the Sandusky case was quickly concluded in order to prevent any investigation from going forth which would reveal the extent to which pedophilia, for fun and profit, have ensnared the rich and famous powerful elite, both in this country and abroad.
Records show that Sandusky should have been convicted of child molestation in 1999 when allegations against him were first made. This particular incident was investigated by local police, referred to Centre County's District Attorney, Ray Gricar, who refused to press charges despite the fact that the mother of the alleged victim had voicemail tapes and tape recordings of Sandusky and her son and their sexually explicit conversations. Friends of Gricar have said that he was frightened and was intimidated in not pursing charges despite overwhelming evidence. However, at a later time, Gricar developed some intestinal fortitude and reopened his investigation into Sandusky's illicit conduct. Shortly thereafter, on his day off, Gricar went missing and has body has never been found. His laptop was found in a nearby creek, but none of the data could be retrieved according to the FBI investigative report. Gricar was declared legally dead in 2011, after the Sandusky scandal surfaced. The investigation of the apparent kidnapping and murder of Ray Gricar could politely be described as incomplete. Gricar's fate is an all too common fate experienced by whistle blowers and investigators into the world-wide pedophile ring.
We now know that Sandusky obtained many of his victims from his precious Second Mile Foundation. How could the board members of The Second Mile Foundation expect a naive public that from 1977 to 2011, that absolutely no Second Mile official, nobody at all, except for the abused children and Sandusky, had any knowledge of the abuse? Keep in mind that these young victims were pimped out in broad daylight as revealed in the court testimony. The Second Mile Foundation board members have associations which reach into the highest pinnacles of power in this country including Richard Struthers of Bank of America, Michael O'Donnell, Jake Corman Pennsylvania State Senator. Vice President of Morgan Stanley and Matt Millen an ESPN football analyst. In Additionally, many of the Penn State donors have intimate connections to both Second Mile and some of the top politicians in this country. And for 34 years, nobody at Second Mile knew? Well, District Attorney Ray Gricar knew and he's dead.
Where Is Nancy Schaefer When We Need Her?
Former Georgia State Senator, Nancy Schaefer was an outspoken opponent of Child Protective Services (CPS). Schaefer authored an investigation in which, among other findings, revealed the following:
"…the separation of families is growing as a business because local governments have grown accustomed to having taxpayer dollars to balance their ever-expanding budgets.
The Adoption and the Safe Families Act, set in motion by President Bill Clinton,  offered cash "bonuses" to the states for every child they adopted out of foster care. In order to receive the "adoption incentive bonuses" local child protective services need more children. They must have merchandise (children) that sell and you must have plenty of them so the buyer can choose. Some counties are known to give a $4,000 bonus for each child adopted and an additional $2,000 for a "special needs" child. Employees work to keep the federal dollars flowing.
The National Center on Child Abuse and Neglect in 1998 reported that six times as many children died in foster care than in the general public and that once removed to official "safety", these children are far more likely to suffer abuse, including sexual molestation than in the general population.
That according to the California Little Hoover Commission Report in 2003, 30% to 70% of the children in California group homes do not belong there and should not have been removed from their homes.
…poor parents often times are targeted to lose their children because they do not have the where-with-all to hire lawyers and fight the system. Being poor does not mean you are not a good parent or that you do not love your child, or that your child should be removed and placed with strangers."
In this document, Schaefer makes it clear that organizations, such as The Second Mile, procure their underage victims by making children wards of the State. CPS has unchecked legal authority to remove children, with or without cause. Subsequently, CPS and their partners, the corrupt juvenile court judges can place these children wherever they see fit (e.g. The Franklin House, Boys Town, Elm House, The Second Mile Foundation) where unimaginable horrors take place.
As most of us know, Nancy Schaefer and her husband Bruce were "suicided" in 2010, on the same day she was attempting to reach out to talk show host, Alex Jones, because she knew she was in deep trouble.
And of course, there is the omnipresent DynCorp child sex trafficking scandal. On March 11th 2005, Congresswoman Cynthia McKinney grilled Secretary Rumsfeld and General Myers on the DynCorp child sex trafficking case. "Mr. Secretary, I watched President Bush deliver a moving speech at the United Nations in September 2003, in which he mentioned the crisis of the sex trade. The President called for the punishment of those involved in this horrible business. But at the very moment of that speech, DynCorp was exposed for having been involved in the buying and selling of young women and children. While all of this was going on, DynCorp kept the Pentagon contract to administer the smallpox and anthrax vaccines, and is now working on a plague vaccine through the Joint Vaccine Acquisition Program. Mr. Secretary, is it the policy of the U.S. Government to reward companies that traffic in women and little girls?" Rumsfeld fumbled around and blamed a single employee of DynCorp for these transgressions and DynCorp, at that time, continued to receive government contracts.
McKinney was subsequently driven from office. Illinois Governor Rod Blagojevich is one of very few government officials in high office aside from Cynthia McKinney to demand answers on this issue. And what may you ask happened to Blagojevich? He was framed for trying to sell Obama's senatorial seat in a story that made no sense. Does this tell us how high up the corruption goes?
Conclusion
The missing 78 Oklahoma children provides the American people with an opportunity to blow the lid off of this conspiracy once and for all. How many of these children are dead? How many were forced into child sex-slavery rings? Or, as Oklahoma's DHS claims, are these children simply "run away" children?
America, we have an important decision to make. Are we going to press for answers. Will we demand that heads roll in Oklahoma and launch an all out search for the missing 78 children?
If we will not rise up as a nation to protect our children, our most precious asset, then we do not deserve to survive as a nation.
Source: The Common Sense Show
Japan's apocalypse continues. Emergency conditions persist. No end in sight looms. Fukushima's radioactive discharges can't be stopped. They continue. They're uncontainable.
At issue is by far the worst environmental disaster in history. It's multiples worse than Chernobyl. It's an unprecedented catastrophe. It's reason enough to abolish nuclear power.
According to Japan's Ministry of Economy, Trade and Industry, about 300 tons of radioactive groundwater flow into the Pacific daily.
It's done so since Japan's March earthquake and tsunami triggered Fukushima's meltdown.
Tokyo Electric (TEPCO) says water's getting over and around "chemical walls." It can't be stopped. Three Fukushima reactors suffered meltdowns. A fourth was badly damaged.
The worst fear remains. Unit Four's structural integrity was seriously undermined. It contains hundreds of tons of highly radioactive water.
If an earthquake or other natural disaster occurs, its fuel rods almost certainly will catch fire. Radioactive emissions will follow. They'll compound what's already disastrous.
Emissions will continue longterm. They'll circle the planet. They cause catastrophic harm.
Since March 2011, Tepco estimates around 20 to 40 trillion radioactive tritium becquerels leaked into the Pacific. So have large cesium and strontium discharges. They continue. They're much more dangerous.
According to nuclear expert Arnie Gunderson, "(t)he horse is already out of the barn." Leakage continues since earthquake and tsunami struck.
Radioactive water contaminates the Pacific. Gunderson's "experience with underground water is that – if it is serious at the ocean, it is more serious" on land.
Japanese officials proposed erecting a barrier. At issue is preventing water from reaching the Pacific. Whatever's done "is two years too late and will be too late by the time" construction's finished, said Gunderson.
A barrier's not the solution. It causes another problem. "If the water can't go anywhere into the Pacific Ocean, it is going to build up onsite, which means that the nuclear reactors themselves will become unstable."
"The water can pull underneath the nuclear buildings and if there is an earthquake, in fact the nuclear buildings could topple. So, by solving one problem, they are creating another problem."
Gunderson believes contaminated water will keep discharging for at least 20 to 30 years. It's the most radioactive water he ever experienced.
Cost is another issue. Cleanup involves around half a trillion dollars, says Gunderson. Most important is human health.
Epidemic cancer levels are certain. And not just in Japan. In early July, Fukushima's former chief operator, Masao Yoshida, died of esophogeal cancer.
He was 58. Tepco lied saying his death was unrelated to radiation exposure. Japanese children are experiencing a shocking 40% rise in thyroid irregularities.
Experts expect much higher numbers ahead. Fukushima's an ongoing disaster. It persists. It's not ending. It'll continue for decades.
According to Institute for Energy and Environmental Research (IEER) president Arjun Makhijani:
"Fukushima continues to be an emergency without end – vast amounts of radioactivity, including strontium-90 in the groundwater, evidence of leaks into the sea, the prospect of contaminated seafood."
"Strontium-90, being a calcium analog, bioaccumulates in the food chain. It is likely to be a seaside nightmare for decades."
It's much more dangerous than cesium 137 and 134. It's at levels 30 times higher.
"So to give you an idea of the level of contamination, if somebody drank that water for a year, they would almost certainly get cancer."
"So that's one problem. The other is the defenses to hold back this water from the sea seem to be overcome."
"So now the contaminated waters, 70,000, 80,000 gallons, are flowing into the sea every day."
"(S)ome of it will disperse and dilute. Some of it goes into the sediment, and some of it is taken up by the life in the sea."
"And the unfortunate thing about strontium especially is that it bioaccumulates in algae. It bioaccumulates in fish."
"It targets the bone, because it's like calcium. And so this is a problem. We don't have measurements far out to sea."
"The Woods Hole Institute has done some surveys. And they were surprised by how much continuing radioactivity they found, but no clear explanation yet."
The effect on human health's expected to be devastating. It's already bad. It's getting progressively worse. The genie's out of the bottle. No end in sight looms.
Strontium-90 and cesium are both perilous. "(S)ince strontium-90 is more mobile and also more dangerous biologically, (it) behaves like calcium, so it goes to the bone."
"It also bioaccumulates in the base of the food chain and algae. Ultimately because it does bioaccumulate and there is quite a lot of strontium, you could have a large part of the food chain near Fukushima being contaminated."
If pregnant women ingest contaminated water, fish or other food, "the outcomes could be worse than cancer because then you're talking about a much more compromised child in the sense of having a compromised immune system – it makes you more vulnerable to all kinds of diseases."
Makhijani doesn't know how Tepco can handle the problem. It's uncontrollable.
"It's very, very unclear to me how they are going to be able to get at this molten fuel, extract it from the bottoms of these highly damaged buildings and package it for safer or less dangerous storage or disposal."
"This is an accident that's shockingly not stopping." It's certain to worsen. It's unchartered territory.
It affects the region. It's humanity's worst environmental nightmare. Nuclear rain affects North America and Europe. Obama's an unabashed nuclear power promoter.
He wants more reactors built. He wants licenses for aging poorly maintained plants with poor safety records extended. He wants them operating unregulated.
He's recklessly endangering Americans. He talks clean energy alternatives. Policy measures spurn them. He fronts for corporate favorites.
He's captive to a destructive industry. He risks a Fukushima-type disaster on US soil. He risks millions of American lives. He's mindless of potential dangers.
Nuclear power's inherently unsafe. Einstein called it a hellova way to boil water. It does so through massive heat. It turns it into steam. It powers an electricity generating turbine.
According to anti-nuclear activist Karl Grossman:
Avoiding potentially catastrophic accidents "requires perfection and no acts of God." Humans and technology aren't perfect. Natural and other disasters happen.
"We can't eliminate them. But we can – and must – eliminate atomic energy." Otherwise it'll eliminate us.
Nuclear expert Helen Caldicott's clear and unequivocal, saying:
"As a physician, I contend that nuclear technology threatens life on our planet with extinction."
"If present trends continue, the air we breathe, the food we eat, and the water we drink will soon be contaminated with enough radioactive pollutants to pose a potential health hazard far greater than any plague humanity has ever experienced."
It doesn't get any clearer than that.
A Final Comment
Coverup and denial followed Chernobyl's disaster. Helen Caldicott called doing so "the most monstrous coverup in the history of medicine."
The death toll was many multiples greater than reported. Estimates range up to a million or more.
The New York Academy of Sciences (NYAS) translated thousands of Russian articles and papers. It added "revised and updated contributions."
"Written by leading authorities from Eastern Europe, the volume outlines the history of the health and environmental consequences of the Chernobyl disaster," NYAS said.
"According to the authors, official discussions from the (IAEA) and associated (UN) agencies (e.g. the Chernobyl reports) have largely downplayed or ignored many of the findings reported in the Eastern European scientific literature and consequently have erred by not including these assessments."
Fukushima far exceeds Chernobyl. Millions of lives are threatened. Perhaps future independent studies will explain. They'll be too little to late to help victims.
Stephen Lendman lives in Chicago. He can be reached at lendmanstephen@sbcglobal.net.
His new book is titled "Banker Occupation: Waging Financial War on Humanity."
http://www.claritypress.com/LendmanII.html
Visit his blog site at sjlendman.blogspot.com.