A few years back, at the end of 2009, I was approached on two separate occasions by people claiming to be "representatives" of a digital alternative currency format. I was, of course, intrigued by the initial proposal, being that I had been writing for some time on the concept of non-participation as a way to insulate average Americans from the dangers of our unstable fiat driven mainstream economy. Before that, I had already dealt with just about every currency alternative one could imagine; from paper scripts backed by goods, to scripts backed by time or labor, to gold and silver laden currency cards, etc, etc. All of them had the advantage of NOT relying on private Federal Reserve notes, and all of them had flaws as well. The proposed digital script, which the representatives called "Bitcoin", was no different.
The idea was to recruit my website as a promoter for bitcoin, but I had many questions before I would stick my neck out on a brand new high-tech anti-currency, and most of these question were not answered in any satisfactory manner.
There is no shortage of "solutions" in Liberty Movement circles, but many of these solutions require that we work within the system according to establishment rules (which they can change at any given moment). They assume that the system will abide by some kind of internal code, that our candidates will be treated fairly, that elections will not be rigged, that a better methodology or technology will be acknowledged and eventually adopted, that the "majority" of the public will someday see the light and back our cause, that the elite will not simply decide to put a bullet in our head.
The reality is, if a solution is dependent on a paradigm controlled by the corrupt system you are trying to change, it is no solution at all. Because of this, my focus has always been on methods that separate Americans from reliance on the system as much as possible.
When first confronted with bitcoin activism, I recognized almost immediately that this was NOT a method that operated outside the system, even though it tried very hard to appear that way. It was high-tech, it was sexy (admittedly far sexier in its presentation than gold and silver), and it catered to the egos of the digital generation, the loudest voices in media today. This thing was certainly marketable. However, just because something is highly marketable does not make it a good idea, or a meaningful alternative.
The Tantalizing Allure Of Non-Solutions
When a person invests a sizable amount of capital into an idea, not to mention a sizable amount of philosophical faith, they tend to lose a measure of objectivity. This is not just a struggle for proponents of bitcoin but for proponents of ALL methodologies. I do believe that many bitcoin promoters have the best of intentions, and that they are seeking some way to break from what they understand is a corrupt financial structure. That said, there is an escalating streak of elitism within the bitcoin culture, and I have witnessed on numerous occasions the kind of anger and immediate dismissal the average statist would spew when they are confronted with criticism. If you dare to question the greater details behind Bitcoin, be prepared to be accused of anything from "conspiracy theory", to "jealousy" for missing the boat on bitcoin profits, to "ignorance" of the genius of cryptography.
What I came to realize through my questions to bitcoin followers was that many of them were not actually involved in the deeper aspects of the Liberty Movement, constitutional activism, sound money, self defense, and so on. Almost none of them had a preparedness plan, few of them had experience with precious metals, none of them owned firearms, and none of them had any inclination towards the building of local networks for mutual aid. Worst of all, many of them had no understanding of the wider threat of economic collapse that America faces today. In fact, when the possibility of full spectrum collapse is brought up, many Bitcoiners actually respond with the same brand of shallow dismissals that one would expect from the Paul Krugman's and Ben Bernanke's of the world.
This reaction is not necessarily shocking. Most people imagine themselves accomplishing heroic feats, and why not? It is one of the more noble and beautiful traits of mankind. For the crypto-engineers of the new century and the digital generation overall, heroics have felt unattainable. Elections are finally being recognized as the sham they represent, while protest activism has fallen flat on its face. The concept of peaceful redress of grievances has been met with rather frightening displays of state violence and censorship to which a physical response for the common protestor is unthinkable. The signs and slogan chants may have inspired the education of some, but in the meantime, they have accomplished very little in terms of political or social change. The bottom line is that the establishment LOVES non-aggression protests – they have no plan, few concrete goals, and present no overt threat to the elite.
The system only grows more despotic, more invasive, and more dangerous. Anti-establishment champions have been searching for something that goes beyond mere "education", or clamoring like caged monkeys for media attention. They want to storm the castle, they want to fight back, but they haven't the slightest clue how. They desire an intellectual method of combat, something with far less fear, far less risk, and far less pain. Enter Bitcoin.
Bitcoin gives the digital generation the chance to feel heroic where they never could before. They don't have to face the machine head on. They don't have to fight. They don't have to suffer. They don't have to die. All they have to do is utilize some cryptographic wizardry within the supposedly anonymous safety of the web, buy bitcoins en masse, and the system would crumble at their feet, rebuilt in the name of free markets by the electronic commons and without a shot fired. Again, very sexy…
Unfortunately, the real world does not necessarily lend itself to the demands of the digital. The digital world is at the mercy of physical. The real world is rarely sexy; often it is ugly, brutal, hypocritical, illogical, and psychotic. The real world, at times, can break, and when it does the digital will break with it. The digital world is in large part a fantasy supported by the whims of the real. Which leads me to the core failings of the bitcoin adventure…
Bitcoin Theater
We've all heard praises lavished on bitcoin, not only from the web activists but from the mainstream media itself. Establishment controlled outlets like Reuters and Bloomberg have an astonishing number of bitcoin stories per week, and most of these stories paint the crypto-currency in a positive light. We've heard about bitcoin's "unbreakable" cryptography. Its finite supply. The inability to duplicate the currency from thin air. Its rising acceptance in the corporate world. The Cinderella stories of bitcoin investors buying Lamborghinis and New York brownstones. Even Ben Bernanke seems to have a soft spot for bitcoin:
http://www.businessinsider.com/ben-bernanke-on-bitcoin-2013-11
But is bitcoin's rise really all it's cracked up to be? Here are just a few of the problems which lead me to believe the digital currency is ultimately a clever distraction.
Who really started Bitcoin?
One of my first questions to bitcoin representatives back in 2009 was WHO, exactly, founded the operation? Well, Satoshi Nakamodo, everyone knows that, right? But who the hell is Satoshi Nakamodo? Who is the original designer of bitcoin? Who holds the foundational key to the structure of bitcoin's cryptography? Is Nakamodo a person, or a group? Why should we trust him, or them, to safeguard our wealth any more than the Federal Reserve? The fact is no one except maybe Gavin Andresen, the chief scientist at the Bitcoin Foundation, knows who is behind the digital currency. We actually know more about the banking elites behind the Fed than we do about the founders of bitcoin.
The common response to this concern is to suggest that it doesn't really matter, bitcoin is secure, it is open source, it is cryptography's holy grail, the creators are protecting their identities against retribution from the establishment, and the excuses go on…
I'm sorry, but this attitude constitutes an act of blind faith in a currency mechanism, which is exactly what proponents of the dollar are guilty of. If an activist individual or group is going to offer a solution to the movement, then they had better be willing to take the risk of being personally available to the movement. If you don't have the balls to show your face to help legitimize your idea, I can't take your idea seriously. Maybe I'm just old fashioned…
For all we know, bitcoin is a creation of the establishment, not a creation countering the establishment.  After all, the globalists WANT the destruction of the dollar – why not let the public destroy the dollar using a mechanism that ultimately does not represent a threat to the greater bankster cartel?
The Media Love Affair With Bitcoin
During the first and second Ron Paul campaigns, the mainstream media made a blatant and obvious effort to purposely ignore the candidate, his arguments, and his successes. Coverage was next to nil. His expansive crowds of supporters were edited out of news footage. His high polling numbers were censored. If not for the independent media, you wouldn't have known the guy existed. When someone or something presents a legitimate threat to the establishment, the establishment's first tactic is to make sure no one knows.
Bitcoin, on the other hand, has received a steady flow of positive media attention, with the random critical piece thrown in for good measure. Overall, the establishment has embraced, if not directly fueled, the bitcoin trend. This is rather surprising to me considering the "destroyer of the dollar" has only been around for four years.
When an anti-establishment vehicle suddenly becomes the center focus of establishment affections, and when globalist monsters like Ben Bernanke throw flower petals in its path, I have to wonder if Bitcoin is a real threat, or just a ruse.
Bitcoins Can Indeed Be Confiscated
Some of the early hype surrounding Bitcoin claimed that the currency could not be confiscated, making it "better than gold" (the better than gold motto has been widely espoused by Gavin Andresen). This claim turned out to be false when the FBI became the holder of the world's LARGEST Bitcoin wallet:
http://www.wired.com/wiredenterprise/2013/12/fbi_wallet/
I find arguments that this is only a temporary condition and that the feds will eventually auction off their holdings a bit laughable, but indicative of the denial inherent in Bitcoin culture.
Bitcoin Values Can Be Manipulated
Another claim heard was the assertion that bitcoins cannot be created out of thin air, they must be "mined" using powerful computers, which removes centralized manipulation of value. This may be true in certain respects (for now), but anything digital can be exploited in one way or another.
Bitcoin malware, for instance, hijacks the computers of unwitting people and uses them to artificially "mine" the currency.
http://about-threats.trendmicro.com/us/webattack/93/Cybercriminals%2BUnleash%2BBitcoinMining%2BMalware
The bitcoins mined are then transferred into the hands of anonymous hackers. This represents a serious threat to the stability of bitcoin because it creates an invasive form of attack speculation. Bitcoins can be removed from the market and deliberately hoarded. Hackers, or governments could conceivably kill bitcoin by mining a large portion of them out of circulation, artificially hyperinflating the value of the remaining coins (like a speculator would do with commodities), or dumping a large portion and abruptly cutting the value. Major bitcoin hoarders could use their massive bitcoin stakes to shift values at will. As long a Bitcoin operates on supply and demand, it can be threatened through speculation like ay other commodity (if you consider digitized numbers floating around the web a commodity).
Bitcoin Is Not Private
While bitcoins can apparently be stolen or criminally mined by anonymous persons or organizations, honest users are subject to considerable scrutiny. A disturbing aspect of bitcoin is the group surveillance that goes into tracing transactions, otherwise known as the "proof of work system". The bitcoin network is constantly dependent on decoders who track and verify bitcoin trades in order to ensure that the same bitcoins are not used during multiple trades or purchases. Anyone with the desire could decode the transaction history of the network, or "block chain", including governments. Though Bitcoiners are considered "partially anonymous", tracking the individual identity of a bitcoin trade is not difficult for entities such as the NSA because every transaction leaves a digital trail..
The use of anonymising browsers like Tor also have not produced the kind of privacy that was promised when bitcoin was introduced.
This is exactly the kind of currency system global bankers have sought for some time – total information awareness of all financial transactions and purchases within the system. While bitcoin proponents claim that their currency is a revolution against centralized oversight of monetary transactions, the truth is they have built the perfect centralized surveillance solution. Paper dollar purchases are difficult to trace. Gold, silver, and barter purchases are nearly impossible to track. Bitcoin, though, is the most traceable form of currency on the planet, and this is basically REQUIRED by the network itself. The entire trade history of every bitcoin is recorded. The digital landscape is the ultimate form of privacy invasion, especially for the likes of super computer wielding agencies like the NSA. Bitcoin aids the development of this intrusive system.
Bitcoin Relies On The Continued Survival Of The Open Web
Yes, bitcoins can be stored on physical wallet devices, but the majority portion of bitcoin trading and bitcoin mining requires the continued operation of the web. The internet is NOT a creative commons, as many believe. It is in fact a controlled networking system that we have simply been allowed to use. The exposure by Edward Snowden of NSA activities has proven once and for all that nothing you do on the web is private. Everything is tracked and recorded. Period.
Web access can also be easily denied by governments, and power centers around the globe have been utilizing this option more and more. During a national crisis, whether real or engineered, the continued function of the internet as we know it is not guaranteed. A currency relying on a government dominated internet is not truly independent. A grid down situation would also make bitcoin stores virtually useless.
The Suspicious Nature Of Bitcoin
Bitcoin is consistently touted as a superior option to precious metals as a way to decouple from central bank fiat. Under examination, though, it appears to me that bitcoin is instead a deliberate distraction away from gold and silver, and other tangible solutions; in other words, I believe it to be a form of controlled opposition.
A vital aspect of physical gold and silver investment is not only to break from the dollar, but to also remove physical metal from the system and starve international banks that issue millions of fraudulent unbacked paper certificates. The strategy, which I still stand by, is for the public to absorb as much of the precious metals market as possible until manipulators like JP Morgan finally have to admit that they don't have the coins and bars to back all the fake ETF's they have been issuing investors for years. In the process, we decouple from the dollar AND do damage to the banking cartel itself. The bitcoin fad, in my opinion, is designed to lure the public away from overtaking the metals market while banks and foreign governments vacuum up remaining physical in preparation for a dollar collapse.
Bitcoin's market value is not only extremely volatile, the currency is also subject to replacement at any time. Anyone with an interest can create a cryptocurrency. There is nothing particularly special about the bitcoin design, and if someone offered a digital currency tomorrow that was truly anonymous, it could quickly supplant bitcoin. Though its cryptography makes it difficult to artificially inflate (again, for now), other digital currencies can still be produced out of thin air. Bitcoiners desperately want to equate cryptography with tangibility, but the truth is that there is no comparison. Physical gold and silver cannot be artificially produced by anyone, anywhere. Digital currencies can be produced at will and hyped like Dutch tulip mania.
The most unsettling aspect of bitcoin, however, is not its distraction away from precious metals. Rather, it is the distraction away from localized solutions. Bitcoin proponents may be searching for decentralization, but they seem to have forgotten the most most important part of the process – localism. The trade of digital mechanisms over impersonal web networks and online marketplaces is not conducive to local economic stability or sustainability. Bitcoin does not encourage people to build local markets, to adopt useful trade skills, to prepare for a grid down scenario, or circulate wealth within one's community. Bitcoin only furthers the removal of independence and self sustainability from local economies by fooling activists into thinking that buying things without dollars is enough.
If Americans in particular want to pursue any solution to the threat of globalism or dollar collapse, they are going to have to start with themselves, and the community around them. Online trade is the last thing they should be worried about. Only when neighborhoods, towns, and counties become producers and self suppliers will they be safe from financial instability. Only when those same communities band together for mutual aid and self defense will they be safe from tyrannical political entities. Bitcoin accomplishes nothing in either of these categories, making it possibly the most popular non-solution for liberty to date.
Source: Brandon Smith | Alt-Market
Does anyone in authority anywhere tell the truth about Fukushima? If there is any government or non-government authority in the world that is addressing the disaster at Fukushima openly, directly, honestly, and effectively, it's not apparent to the outside observer what entity that might be.
There is instead an apparent global conspiracy of authorities of all sorts to deny to the public reliably accurate, comprehensible, independently verifiable (where possible), and comprehensive information about not only the condition of the Fukushima power plant itself and its surrounding communities, but about the unceasing, uncontrolled release of radioactive debris into the air and water, creating a constantly increasing risk of growing harm to the global community.
While the risk may still be miniscule in most places, the range of risk rises to lethal in Fukushima itself. With the radioactive waste of four nuclear reactors (three of them in meltdown) under uncertain control for almost three years now, the risk of lethal exposure is very real for plant workers, and may decrease with distance from the plant, but may be calculable for anyone on the planet. No one seems to know. No one seems to have done the calculation. No one with access to the necessary information (assuming it exists) seems to want to do the calculation.
There is no moral excuse for this international collusion. The excuses are political or economic or social, but none of them excuses any authority for withholding or lying about information that has potentially universal and destructive impact on everyone alive today and everyone to be born for some unknown generations.
Japanese authorities may be the worst current offenders against the truth, as well as the health and safety of their people. Now the Japanese government has passed a harsh state secrets law that threatens to reduce or eliminate reliable information about Fukushima. The U.S. government officially applauded this heightened secrecy, while continuing its own tight control on nuclear information. Japanese authorities are already attacking their own people in defense of nuclear power: not only under-measuring and ignoring varieties of radioactive threat, but even withholding the iodine pills in 2011 that might have mitigated the growing epidemic of thyroid issues today. Failing to confront Fukushima honestly, the Japanese are laying the basis for what could amount to a radiological sneak attack on the rest of the world.
Just because no one seems to know what to do about Fukushima is no excuse to go on lying about and/or denying the dimensions of reality, whatever they might be.
There are hundreds, probably thousands of people with little or no authority who have long struggled to create a realistic, rational perspective on nuclear threats. The fundamental barrier to knowing the scale of the Fukushima disaster is just that: the scale of the Fukushima disaster.
Chernobyl 1986 and Fukushima 2011 are Not Really Comparable
Chernobyl is the closest precedent to Fukushima, and it's not very close. Chernobyl at the time of the 1986 electric failure and explosion had four operating reactors and two more under construction. The Chernobyl accident involved one reactor meltdown. Other reactors kept operating for some time after the accident. The rector meltdown was eventually entombed, containing the meltdown and reducing the risk. Until Fukushima, Chernobyl was considered the worst nuclear power accident in history, and it is still far from over (albeit largely contained for the time being). The Chernobyl Exclusion Zone of roughly 1,000 square miles remains one of the most radioactive areas in the world and the clean-up is not even expected to be complete before 2065.
At the time of the March 11, 2011, earthquake and tsunami, the Fukushima plant had six operating reactors. Three of them went into meltdown and a fourth was left with a heavily laden fuel pool teetering a hundred feet above the ground. Two other reactors were undamaged and have been shut down. Radiation levels remain lethal in each of the melted-down reactors, where the meltdowns appear to be held in check by water that is pumped into the reactors to keep them cool. In the process, the water gets irradiated and that which is not collected on site in leaking tanks flows steadily into the Pacific Ocean. Within the first two weeks, Fukushima radiation was comparable to Chernobyl's and while the levels have gone down, they remain elevated.
The plant's corporate owner, Tokyo Electric Power Company (TEPCO), in turn effectively owned by the Japanese government after a 2012 nationalization, began removing more than 1,500 fuel rod assemblies from the teetering fuel pool in November, a delicate process expected to take a year or more. There are additional fuel pools attached to each of the melted down reactors and a much larger general fuel pool, all of which contain nuclear fuel rod assemblies that are secure only as long as TEPCO continues to cool them. The Fukushima Exclusion Zone, a 12-mile radius around the nuclear plant, is about 500 square miles (much of it ocean); little specific information about the exclusion zone is easily available, but media coverage in the form of disaster tourism is plentiful, including aGoogle Street View interactive display.
Despite their significant differences as disasters, Chernobyl and Fukushima are both rated at 7 — a "major accident" on the International Nuclear Event Scale designed in 1990 by the International Atomic Energy Agency (IAEA). That is the highest rating on the scale, a reflection of the inherent denial that colors most official nuclear thinking. Designed by nuclear "experts" after Chernobyl, the scale can't imagine a worse accident than Chernobyl which, for all its intensity, was effectively over as an accident in a relatively short period of time. At Fukushima, by contrast, the initial set of events was less acute than Chernobyl, but almost three years later they continue without any resolution likely soon. Additionally Fukushima has three reactor meltdowns and thousands of precarious fuel rod assemblies in uncertain pools, any of which could produce a new crisis that would put Fukushima clearly off the scale.
And then there's groundwater. Groundwater was not a problem at Chernobyl. Groundwater is a huge problem at the Fukushima plant that was built at the seashore, on a former riverbed, over an active aquifer. In a short video, nuclear engineer Arnie Gunderson makes clear why groundwater makes Fukushima so hard to clean up, and why radiation levels there will likely remain dangerous for another hundred years.
Fukushima Unit #3 Activity Led to Some Panic-Driven Reporting in 2013
The Japanese government and nuclear power industry have a history of not telling the truth about nuclear accidents dating back at least to 1995, as reported by New Scientistand Rachel Maddow, among others. Despite Japan's history of nuclear dishonesty, Japanese authorities remain in total control of the Fukushima site and most of the information about it, without significant objection from most of the world's governments, media, and other power brokers, whose reputation for honesty in nuclear matters is almost as bad as Japan's. In such a context of no context, the public is vulnerable to reports like this from the Turner Radio Network (TRN) on December 28:
** NEWS FLASH — URGENT ** STEAM SUDDENLY EMANATING FROM FUKUSHIMA REACTOR # 3 — WEST COAST OF NORTH AMERICA SHOULD BEGIN PREPARATIONS FOR POSSIBLE RADIATION CLOUD WITHIN 3 TO 5 DAYS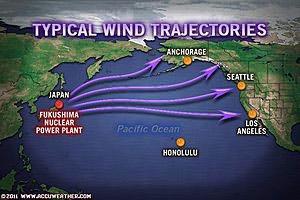 Five days after this story was posted, the "radiation cloud" had not developed despite the story's assertion that: "Experts say this could be the beginning of a spent fuel pool criticality (meltdown)'involving up to 89 TONS of nuclear fuel burning up into the atmosphere and heading to North America." The story named no "experts" and provided links only to TEPCO announcements in Japanese. The bulk of the story reads like an infomercial for "protective" gear of various sorts that TRN makes a point of saying it does NOT sell. Despite such obvious warning signs, others — such as The Ecologist and Gizmodo — reported the threat of "another meltdown" at Fukushima Unit #3 as imminent.
Clarification and reassurance quickly started chasing the "new meltdown" rumor around the Internet. ENENEWS (Energy News) promptly posted the TEPCO reports in English, demonstrating that there was nothing "sudden" about the steam releases, they've been happening more or less daily since 2011, but condensation caused by cold weather makes them visible. At FAIREWINDS (Energy Education), Arnie Gunderson posted on January 1:
"… the Internet has been flooded with conjecture claiming that Fukushima Daiichi Unit 3 is ready to explode… Our research, and discussions with other scientists, confirms that what we are seeing is a phenomenon that has been occurring at the Daiichi site since the March 2011 accident… While the plants are shutdown in nuke speak, there is no method of achieving cold shut down in any nuclear reactor. While the reactor can stop generating the actual nuclear chain reaction, the atoms left over from the original nuclear chain reaction continue to give off heat that is called the decay of the radioactive rubble (fission products)… constantly releasing moisture (steam) and radioactive products into the environment." [emphasis added]
In other words, Fukushima Unit #3 continues to leak radioactivity into both air and water, as Units #1 and #2 presumably do as well. But as Gunderson explains, the level of radioactivity has declined sharply without becoming benign:
"When Unit 3 was operating, it was producing more than 2,000 megawatts of heat from the nuclear fission process (chain reaction in the reactor). Immediately after the earthquake and tsunami, it shut down and the chain reaction stopped, but Unit 3 was still producing about 160 megawatts of decay heat. Now, 30 months later, it is still producing slightly less than 1 megawatt (one million watts) of decay heat… 1 megawatt of decay heat is a lot of heat even today, and it is creating radioactive steam, but it is not a new phenomenon."
Reassurances About Fukushima are As Misleading As Scare Stories
The reassuring aspects of the condition of Unit #3 — radioactive releases are not new, they're less intense than they once were, the nuclear waste is cooling — while true enough, provide only a false sense of comfort. Also true: radiation is released almost continuously, the releases are uncontrolled, no one seems to be measuring the releases, no one seems to be tracking the releases, no one is assessing accumulation of the releases. And while it's true that the waste is cooling and decaying, it's also true that a loss of coolant could lead to another uncontrolled chain reaction. ("Fukushima Daiichi Unit 3 is not going to explode," says Gunderson in a headline, but he can't know that with certainty.)
For the near future, what all that means, in effect, is that the world has to accept chronic radiation releases from Fukushima as the price for avoiding another catastrophic release. And even then, it's not a sure thing.
But there's another aspect of Fukushima Unit #3 that's even less reassuring. Unit #3 is the one Fukushima reactor that was running on Mixed oxide fuel, or MOX fuel, in its fuel rods.MOX fuel typically uses Plutonium mixed with one or more forms of Uranium. UsingPlutonium in fuel rods adds to their toxicity in the event of a meltdown. In part because Plutonium-239 has a half-life of 240,000 years and can be used to make nuclear weapons of "dirty bombs," its use in commercial reactors remains both limited and controversial. Because it contains Plutonium, MOX fuel is more toxic than other nuclear fuel and will burn at lower temperatures. As Natural Resources News reported in 2011:
"The mixed oxide fuel rods used in the compromised number three reactor at the Fukushima Daiichi complex contain enough plutonium to threaten public health with the possibility of inhalation of airborne plutonium particles…. Plutonium is at its most dangerous when it is inhaled and gets into the lungs. The effect on the human body is to vastly increase the chance of developing fatal cancers."
Reportedly, TEPCO plans don't call for the removal of the MOX fuel in Unit #3 for another decade or more. Fuel removal from Units #1, #2, and #3 is complicated by lethal radiation levels at all three reactors, as well as TEPCO's inability so far to locate the three melted cores with any precision.
There is ample reason to hope that Fukushima, despite the complex of uncontrollable and deteriorating factors, will not get worse, because even the Japanese don't want that. But there is little reason to expect anything but worsening conditions, slowly or suddenly, for years and years to come. And there is even less reason to expect anyone in authority anywhere to be more than minimally and belatedly truthful about an industry they continue to protect, no matter how many people it damages or kills.
The perfect paradigm of that ruthlessly cynical nuclear mentality is the current Japanese practice of recruiting homeless people to work at Fukushima in high level radiation areas where someone with something to lose might not be willing to go for minimum wage.
Source: William Boardman  |  Global Research
As the global financial crisis now enters its seventh year, it is time to start asking difficult questions about the right priorities for popular protest if we want to realise a truly united voice of the world's people. There can be no revolution in a truly moral or global sense until the critical needs of the extreme poor are prioritised and upheld, which will require mass mobilisations in the streets like we have never seen before.
At the onset of 2014, many people are now anticipating the prospect of a 'global revolution'. The intense revolutionary fervour of 2011 may have dissipated in North America and much of Western Europe in the past couple of years, but a new geography of protest continues to shift and transmute in different countries and world regions – the million people on the streets of Brazil in June last year; the earlier defence of the commons in Istanbul's Taksim Gezi Park; the indigenous uprising and student protests across Canada; the Ukraine demonstrations that are still under way.
There is no way of predicting where a mass protest movement will kick off next or what form it will take, but analysts expect that an even larger-scale version of an Occupy Wall Street-type movement will emerge in 2014. The conditions for a truly global political awakening are firmly in place, and few can believe in the politician's rhetoric about the world economy sorting out its problems during the year ahead. Wealth and income inequalities continue to spiral out of control, increasingly to the benefit of the 1% (or indeed the 0.001%). Austerity policies pushed by governments on both sides of the Atlantic continue to threaten the social gains made since the Second World War, which is deepening social divisions and creating a new situation of desperately poor and hungry people in Britain, America and many so-called wealthy countries.
And there is no shortage of analysis about the structural crisis of our political and economic systems, from chronic unemployment and falling real incomes to corporate-captured representative democracies and Orwellian state controls. At the same time, governments remain committed to the paradigm of endless growth for its own sake, and are nearly all beholden to the interests of giant energy corporations that are determined to burn more fossil fuels than the planet can absorb without becoming unliveable. Not to mention the escalation of climate and ecological disasters, dwindling oil reserves, the risk of food shortages and further food price volatility, or even the prospect of global terrorism. Hence the growing understanding among everyday people that we are in the midst of a crisis of civilization, and we cannot rely on our existing government administrations to affect a necessary transformation of the international political and economic order.
The revised meaning of 'revolution'
As we continue along this chaotic and uncertain road, the very idea of social or political 'revolution' is taking on new and different meanings. A common understanding of the term is no longer limited to the revolutionary wave of actions of the 20th century, which were typically led by charismatic leaders and a strong ideology, and often involved the violent overthrow of state power (notwithstanding such heroic examples of non-violent political struggle as Gandhi, Luther King and Vaclav Havel). But now we have the examples of Occupy, the Arab Spring, the Taksim Square demonstrations and other mass protest movements that defy conventional explanation in their spontaneous and largely peaceful mobilisations, their leaderless structures and practice of horizontal democracy, as well as their disavowal of traditional left/right politics and ideologies or 'isms', such as socialism and communism.
Since 2011 there is also much serious talk of a revolution of love and a collective awakening to our spiritual potential as human beings, as captured in the now-famous words of Russell Brand who advocates a "total revolution of consciousness and our entire social, political and economic systems". Others speak of a revolution in our sense of self as 'global citizens', in which we equate our own interests with those of people anywhere in the world, and we no longer conform to a financialised vision of society in which we are forced to compete with everyone else as 'others'. In short, a renewed sense of idealism and hope is everywhere being felt for a new society to be built from within the existing one, and for a revolution in every sense of the word – in our values, our imaginations, our lifestyles and our social relations, as well as in our political and economic structures.
What still isn't clear is how the growing call for revolutionary change and new economic models can be realised on a truly international basis, and for the common good of all people in all countries – not only for the citizens of individual nations (in particular within the most advanced economies). The new protest movements may draw on a concept of human rights that is necessarily international, and they may be driven by social networks and communications technology that is shared beyond national borders, but their various concerns and demands are still generally of a domestic and country-specific nature.
Following the artful state repression of Occupy Wall Street, the vision of a collectively organised alternative to neoliberal politics is too often lost in a fight for or against individual reforms, while the Occupy movement as a whole has become increasingly atomised and fragmented. The Arab Spring is fast fading in memory, as exemplified by the political chaos and recent crackdown on popular dissent in Egypt. And there is little evidence of a shared agenda for change that can unify citizens of the richest and poorest nations on a common platform, one that recognises the need for global as well as national forms of redistribution as a pathway towards sharing the world rather than keeping it divided.
Blueprints for a new world
This is not to say that realistic proposals for planetary change do not exist, as individuals and groups everywhere are discussing the necessary reforms and objectives for how the economy should be run democratically at all levels, from the local to global. An abundance of enlightened thinking outlines the need for a 'revolution' in every aspect of our economic and political systems – a commons revolution, a food sovereignty revolution, a renewable energy revolution, the next American revolution – which altogether articulate an effective blueprint for a new and better world. But great uncertainty remains around how this crucial transformation of our lives can be affected when such immensely powerful forces of economic and political self-interest control the current world direction, combined with political apathy and disengagement among a vast swathe of the population.
With the global financial and economic crisis now entering its seventh year, it is time to start asking some difficult questions about the right priorities for popular protest if we want to realise a truly united voice of the world's people. It is inevitable that the gap between rich and poor will continue to increase in most countries, and the reality of poverty and hunger will worsen across the world – regardless of the distorted arguments by the World Bank and the Millennium Development Goals (MDGs) coterie at the UN. And as living standards decline for many middle-class families in developed countries, there is a risk that people will remain preoccupied with their own situations and solely national concerns, which is already where all the militant strength is being directed in European and U.S. protest movements.
But there is no escaping the enormous disparities in wealth and income between rich OECD countries and the less developed nations, where millions of people face such extreme deprivation and food insecurity that at least 40,000 people needlessly die each day from poverty-related causes. There can be no genuine revolution in a moral or global sense until the critical needs of these voiceless poor are prioritised and upheld, which will require mass mobilisations in the streets like we have never seen before – not only predicated on redistributing resources from the 1% to the 99% within our own countries, but also centred on a shared demand for a fairer distribution of wealth, power and resources across the entire world. Perhaps that is where the true meaning of 'global revolution' begins, and it could be our greatest hope for a sustainable and just future in the coming year and beyond.
Something is far beyond contaminated and glow-fishy about the Fukushima meltdown. For two years it has been discussed and swarming with expertise, but with no limiting or actual efforts to stop the radiological contaminants from being released into the Pacific and all other connected oceans, the largest food and oxygen sources on the planet. Yet, surfers are surfing, swimmers are swimming, children are playing on beaches, and restaurants all over the earth are eating Pacific fish and also contaminated Atlantic fish according to multiple reports.
Also never actually disclosed or addressed is that perhaps as many as 1500 nukes have been tested in the world's oceans, which also might have produced "contamination" since nuclear pollution doesn't ever really go away. So, at this juncture I ask myself, where is the left hand and what might it be doing? Politics, as we know, has new meaning in the global world of corporate-political elites. Their political intentions were always based in deceptions from the earliest planning stages to today, for one hundred if not two hundred years. The UN Agenda 21 blueprint has never been fully disclosed in truth or in the open.
The 47 U.S. Biosphere Reserves are still completely under the veil for 90% of American people who have still never heard of them; same with the World Heritage Sites, and they are totally in the dark regarding the 620+ global reserves. Stratospheric Aerial Geoengineering and Solar Radiation Management (chemtrailing) are only just now kind of/sort of acknowledged as "possibly" damaging the planet for 35 years or more as well as the super-secret global HAARP facilities, which happen to super-heat the atmosphere, while aerial spraying traps the "warming" on the ground beneath the artificial, metallized, and very noxious and debilitating clouds and haze that laid across the skies, globally. And suddenly, we have another global crisis, publicized, with people sick, dying badly, and with sea life really, really sick and dying, and with worsening news and contamination pouring into the Pacific every day. Instead, a handful of "experts" are studying, having meetings and press conferences, pondering, coordinating thoughts and ideas, kicking the dirt, etc., etc. What we are witnessing is political theater.
The problem is we, too, are getting sicker and sicker. Fukushima is, after all, not just an oceanic problem. Radioactive ocean water evaporates and rains down…on everything…over the entire planet, and it just so happens that the nano-particulates of aluminum, barium, strontium and other concoctions sprayed from jets and commercial planes, globally, also rain down, blow in the wind…nano-sized mind you…which means their ingredients are wholly and completely unavoidable. Even your N95 masks, coats, gloves, hats and safety glasses cannot protect you, and these nano-particles are in your homes, your cars, all over your children, stores, pets, possessions, lawns, trees, forests, in all watershed systems, and all over the nation and world's crop fields (think Monsanto "aluminum resistant" seeds). Consider well the over 1400 global seed vaults.
I fear we are experiencing a double-whammy. I am also thinking that a "global" crisis or crises are forthcoming, which will put "global" power centers front and center and in full-force all over the entire world. I equally think that global health may be collapsing as we speak, as global nature is demonstrating. Billions of fish and sea creatures dying, billions of birds, hundreds of trillions of insects and amphibians, and even large sea and forest mammals, far larger than human beings, are dying all around the world…and badly.
Hundreds of millions of forested acres are burning, annually and globally, while global aquifers are being privatized and locked down from most of humanity. Depopulation was always part and parcel of the original plan by globalism's authors, and certainly a mass die-off of humanity cannot appear as genocide or democide in a mass-media whistleblowing world, not when the orchestrators are so terribly few, but a left-right punch from global catastrophic "events", especially ones we choose to ignore with our best ignorance, could be our undoing. When we choose to ignore Fukushima and allow governments to ignore mass-extinction "events", and when we steadfastly refuse to acknowledge that we are sprayed like insects for 35+ years, seeing it above our heads for days and weeks on end, because we "don't want to think about it," well…maybe we prove what elites have always believed, that we are "useless", "ignorant", "costly", and "too common" for their many bottom lines. As history has demonstrated century after century after century, when there are too many poor people, human culling occurs, which means they are murdered.
I fear history, once again, is upon us. When whales, dolphins, deer and trillions of other animals and mammals and plants are biting the dust and all at the same time, we're next…especially because we eat these plants and animals, actually resulting in a third-whammy to humankind. Truth is, folks, we are being in-toxic-acted from every direction humanly possible. What is happening to the world is not an accident. We are getting hit from all angles.
Source: Nancy Levant
"You're not supposed to be so blind with patriotism that you cannot face reality. Wrong is wrong, no matter who does it or says It." – Malcolm X
I have been reading political commentary on Black Agenda Report (BAR) regularly of late. The site, which purveys a black leftist perspective, regularly excoriates President Obama, as well they should. BAR has become a trusted source in my quest to understand history and current events. This is the home of the real left, not the pseudo left that pervades the corporate airwaves masquerading as champions of equality. Here, no one is paying homage to Obama or calling him a liberal or progressive simply because he is a black democrat. No one is calling him a socialist, either. The political commentators at BAR hold Obama to the same standard to which they held George W. Bush and his fascist predecessors.
Most of the self-proclaimed liberals who castigated Bush and Cheney for their neoconservative polices are giving Obama, whose polices are no less regressive or extreme than those of his precursors, a free ride. This is because the president belongs to the Democratic Party, which continues to be associated with traditional liberalism in the minds of contemporary faux progressives and liberals, rather than the neoliberalism that defines its policies.
Those who continue to support Obama and his backsliding pro-corporate regime obviously have no conception about what classical liberalism and progressivism are. They are at least half a century behind the times.
Although I may lack the political acumen to concisely define terms such as liberalism, progressivism, and leftist, which are somewhat subjective anyway, it is apparent to me that neoliberalism, the form of liberalism that is actually practiced by today's Democratic Party, bears much in common with the neoconservatism that is associated with contemporary Republicans. There is nothing progressive about either ideology, and nothing in them that is beneficial to workers. To call Obama a liberal or a socialist, as so many people do, is beyond farcical. It strains one's credulity to the breaking point.
I distrust Barack Obama for the same reasons that I spurn George W. Bush, Dick Cheney, the Clintons, and any other war mongering capitalist. My criticism has nothing to do with race or gender. It stems from ideological differences, class conflict, and radically dissimilar values from the ruling clique.
Among some black folk, charges of racism are leveled against any white folks who criticize the black president in the same way that charges of anti-Semitism are used against anyone who is critical of Israel's Zionist polices of apartheid that, with the aid of the U.S., are being carried out against the Palestinians. This is not to deny the racism that is directed against the president. It is to philosophically and morally disassociate myself from any and all groups of white supremacists engaged in bigotry.
If a policy is morally reprehensible and unjust, just people have a moral obligation to criticize it, regardless of who is responsible for formulating and enacting such policies. Every socially conscious human being has an ethical responsibility to take action against criminal government or any corporation that is harming one's community, or for that matter, the planet.
From my perspective, BAR and WPFW's Jared Ball are ethically consistent and accurate in their critiques of Barack Obama and American capitalism. These venerable warriors are true leftists who do not compromise their principles for political expediency, cost them what it may.
The virtually defunct radical left was once a formidable and organized political force in the U.S. Today's leftists are treated like pariahs by the pseudo left and its neocon brethren. Radical leftists pose a viable threat to the established orthodoxy. Anyone who refuses to carry forth the performative role assigned to them by the dominant culture is a threat to those in power. As true combatants for justice, today's leftwing dissidents are worthy of being associated with iconic revolutionaries like Malcolm X, Fred Hampton, and Mumia Abu Jamal, all of whom happen to be black.
By contrast, Barack Obama, who mouths an endless stream of pseudo liberal platitudes, is an unabashed disciple of Milton Friedman and the market fundamentalism he revered. This identifies the president as a corporate fascist and thus a promoter of inequality. It allies him with America's ruling class. Obama and his supporters should not be identified in any way, shape or form with thereal left. Whatever minutia one uses to differentiate between contemporary neoliberals and neoconservatives is akin to splitting hairs.
The Democratic Party and the Republican Party are not mortal enemies, as portrayed in the corporate media; they are in collusion against the world's working class and the poor. Together, they are raping and pillaging the Earth Mother and repressing workers through economic violence and imposed austerity. Like costumed wrestlers performing on television, the acrimony is not real; it is vitriolic political theater, an enthralling puppet show for diehard believers.
We must somehow move beyond party politics, beyond the simplicity of liberal versus conservative dichotomy, beyond left against right, and see things as they really are rather than as we wish them to be.
Voting doesn't change anything in a system flush with corporate money. The structures that put the money into politics cannot be used to extract it. Without proportional representation or corporate money, third parties are not a viable option in state and federal elections. They are just another distraction from reality, a mild form of symbolic protest. Voting for justice does nothing to actually attain it. Direct action directly applied to a problem offers the best hope for revolutionary change.
Conversely, political dualism keeps us fighting the wrong people. It has us believing in people and institutions that do not promote justice and do us harm. These institutions are not what they purport to be. They are at best a mirage; something that appears real but only exists in the mind of the beholder.
Belief in the American Dream and perverted systems of power as a means to justice provides a method for directing and cajoling the masses to do the biding of the super-wealthy and all-powerful corporate state. Faith, hope, and belief in phony people and bogus institutions function as a form of mass hypnosis that keeps the people from organizing in class struggle against a common oppressor—the capitalist system.
Despite reams of contradictory historical evidence, most people in the U.S. continue to associate democracy with capitalism. It is reckless of us to allow anyone to use these terms interchangeably without contesting them at every opportunity. Let me be clear: Democracy is the antithesis of capitalism! But capitalism is the product the U.S. government, the Pentagon, and the commercial media are marketing to us as democracy. And thus the inequality gap, the disparity between rich and poor, is growing wider rather than shrinking.
The nemesis of all working people, regardless of where they live or their political affiliation, is capitalism and its linear, hierarchal, male-dominated power structures. This is why we must have a truthful critique of capitalism and patriarchy and create alternatives that promote the public wellbeing above corporate profits. Many promising alternatives, such as Professor Richard Wolff's Worker Self-Directed Enterprise (http://www.democracyatwork.info), already exist.
When the richest and most powerful people on earth, the primary beneficiaries of capitalism, invest so many resources into demonizing and subverting the writings of one man—Karl Marx—and the various economic and philosophic alternatives to capitalism, inquisitive minds want to know why. There are elements of Marxism that makes the power elite quake in their shoes. This is what led me to read Marx years ago. I have been reading him ever since.
Marx has helped me to comprehend why capitalists fear and loathe him. Deep down, they know that he was right. If workers understood capitalism from a Marxist perspective, not one in ten thousand would voluntarily accept their performative role in this exploitative economic system. There would be widespread conflict and social upheaval. There would be global revolution. The power elite spends trillions of dollars to maintain the façade of capitalism as a manifestation of democracy. In fact, I would argue that nothing could be more opposed to democracy than American capitalism.
The key point to understand is that capitalism, a system based upon the ruthless exploitation and commodification of workers and the relentless rape of our Earth Mother, stifles and represses democracy. Capitalists abhor all forms of egalitarianism. Marx embraced them. The mere possibility of an empowered work force troubles the capitalist's sleep, as did the possibility of slave rebellion, albeit it small, distress the slaveholder.
Consider the vitriol, not to mention counter revolutionary forces that are levied against the alternatives to capitalism. What is their source? Who but wealthy capitalists fund America's propaganda apparatus? Working people in the U.S. are conditioned to reflexively recoil against ideas they do not understand. They are psychologically programmed to detest that which could potentially set them free. American workers are led to believe that economic servitude and wage slavery is freedom.
Why does a government that calls itself a democracy systemically spy on its citizens? Why does it punish its whistle blowers but materially reward the vilest white-collar criminals? Why is the majority of the U.S. budget spent on funding an insatiable war machine? Why do we raise classrooms of meat puppets rather than critical thinkers and political dissidents? It is all done for the benefit of capitalists at the expense of society.
It is by these means that capitalism survives and spreads like an aggressive malignancy to every organ of the planet. Furthermore, the majority of the wealth produced by labor is subverted to prop up the capitalist system and to indoctrinate and oppress the worker. To the detriment of us all, freethinking and critical analysis are discouraged and often reprimanded in academia and elsewhere. And thus hundreds of millions of human beings are transformed into herd animals that are led to slaughter in the military and the world's sweat shops. We celebrate our freedom and patriotism on our march to the scalding pots, singing "God Bless America." There is no fight in us. We go too quietly and too obediently into the good night of eternity.
Yet, despite everything and the repressive weight of history, Americans still have a propensity to believe in myths and fairy tales. Hope and faith in phony leaders and bogus institutions keep us servile and docile. Irrational faith requires nothing from us. Delusion has become the norm because too many of us are incapable of grappling with reality. We can and must do better than capitalism or we are doomed to an ignominious fate.
Researching economic publications on the first century of the Federal Reserve System provides a wealth of financial information that attempts to explain the way the central bank works. Rarely will the academic studies and official reports address the raw nature of a money creation by a private banking monopoly. The common practice of disparaging sources outside government or corporatist business circles, attempts to avoid addressing, much less confronting the plutocracy that controls the debt created money system.
One such source list of the ownership of the Federal Reserve, compiled by Thomas D. Schauf appears on The Federal Reserve Scam! However, before getting to the particulars of the actual families behind the central banking cabal, it is important to go directly to the source of the primary chronicler who investigated and exposed the scheme. The late, Eustace Mullins – Secrets of The Federal Reserve, video reveals the entire sordid background.
Now review 25 Fast Facts About The Federal Reserve You Need To Know, from ETF Daily News that advises investors. The way these items play into the central banking model practiced by all 187 nations that belong to the IMF, demonstrates that banksters of the most select rank, are behind continued debt bubbles that are strangling the world.
On the Left Hook site by Dean Henderson, a five part series on the Federal Reserve provides added documentation. Mr. Henderson cites from Part 1 in this series, The Federal Reserve Cartel: The Eight Families, "They are the Goldman Sachs, Rockefellers, Lehmans and Kuhn Loebs of New York; the Rothschilds of Paris and London; the Warburgs of Hamburg; the Lazards of Paris; and the Israel Moses Seifs of Rome."
Finally, watch the video by G Edward Griffin Creature From Jekyll Island A Second Look at the Federal Reserve. Mr. Griffin explains the broad picture in simple and clear terms.
With such definitive information available and widely known within financial circles, why is the public so content to remain in the dark? They live under the aftermaths of the Federal Reserve is a Cache of Stolen Assets, but resign themselves to the oblivion of lost expectations and the burden of diminished opportunities.
"Think about who really owns the land, the buildings and the resources in our country. In order to really understand the scope and extent of the economy, the differential between actual Main Street enterprise, that feeds, clothes and shelters the population, is minuscule when compared to the financial assets, both liquid and real property, that is under the command and control of the central bank."
The political class and the business establishment simply refuse to buck the controllers of the currency. Attempts for a Jackals of Jekyll Island – Federal Reserve Audit, are pushed aside because any accountability for the Fed would ripple throughout the entire world fiat paper banking system. "The FED's grip on the global moneychangers' racket is based upon maintaining the U.S. Federal Reserve funny money, as the reserve currency for the planet. The value and worth of Treasury Bills and Bonds are on the path to have the value of
Reichsbank marks. Recognize the enemy that is destroying the country and world economy."The Cato Institute provides a working paper, Has the Fed Been a Failure?, that traces the history, avowed mission and actual results of the Federal Reserve System. This scholarly approach acknowledges that other financial frameworks are "relatively easy to identify viable alternatives to the adoption of the Federal Reserve Act in 1913."
"However, recent work suggests that there has been no substantial overall improvement in the volatility of real output since the end of World War II compared to before World War I . . . the Fed cannot be credited with having reduced the frequency of banking panics or with having wielded its last-resort lending powers responsibly. In short, the Federal Reserve System, as presently constituted, is no more worthy of being regarded as the last word in monetary management than the National Currency System it replaced almost a century ago."
Lastly, the essay, Who Owns The Federal Reserve?, by Ellen Brown, substantiates that the "Fed is privately owned, and its shareholders are private banks. In fact, 100% of its shareholders are private banks. None of its stock is owned by the government."
Since the adoption of a private banking, money creation venture, the dollar has lost virtually its entire store of value. The currency has lost its universal acceptance, as multiple alternatives circulate to replace its reserve status.
The Federal Reserve's First 100 Years: A Dismal Record by Dan Ferris, identifies the ultimate consequence of the stewardship under a central bank. "The century prior to the Fed, despite setbacks, was a century of improvement in the dollar's value. The century after it, despite enormous gains in productivity, was a century of rampant Federal Reserve destruction of the dollar's value."This failure to maintain and preserve the integrity of the dollar is no accident. The actual purpose of the architects of the Federal Reserve System has never changed. Consolidate the control of money into a concealed cartel of banking houses that ultimately decide economic and political policy.
Dispensing of credit to corporatist projects, owned or run by reliable operatives of the cabal is the objective. The only beneficiaries are the original stockholders.
"Under the terms of the Federal Reserve Act, public stock was only to be sold in the event the sale of stock to member banks did not raise the minimum of $4 million of initial capital for each Federal Reserve Bank when they were organized in 1913 (12 USCA 281). Each Bank was able to raise the necessary amount through member stock sales, and no public stock was ever sold to the non-bank public."
For the rest of Americans, the Federal Reserve conspiracy is an ongoing theft syndicate. It only takes the will to admit the undeniable. Without the courage to abolish this usury monster, the next century will witness the total destruction of the country.
"The tribal mentality effectively indoctrinates an individual into the tribe's beliefs, ensuring that all believe the same; the structure of reality, what is and what is not possible for the members of the group is thus agreed upon and maintained by the group."— Carolyn Myss.
To fully understand how societies operate, one must go back to where everything started, to the very beginning, from the days when people left the caves and started to come together to form small tribes.
In order to survive, people started gathering for food, then sharing it, and trading it between themselves (natural human interaction), people were minding their own business living their own lives, taking care of their young, as it is normal in any species. But there was always someone who wanted to control them all, whom we call a sociopath in these days, but that's a subject for another day. In this article we will talk about their historical antagonists.
There was once a young man, fresh out puberty, and just before starting his first hunting with his fellow adult males he was repeatedly told what is expected from him in life: start hunting, get a wife, give your offerings to the gods, etc. "That is the real world!" he was told time and time again, but one day he started to wonder, "What else is there in the world? This can't be all there is!" He wasn't satisfied with the answers he was given. He wanted to explore, he wanted to break free from the inflexible tribe mentality, and make his own destiny. So after uncountable afternoons wondering if there was something else behind that hill he was told marked the end of the world, one day he decided to take action. He was set on discovering for himself. His journey was about to start then.
Due to his nature, the ruler of the tribe (almost certainly a sociopath), couldn't possibly have one of his tribe members, whom he saw merely as human cattle, just pick up and leave. What if more people decided to leave as well? Or even worse, what if the young man came back with news about some wonderful new place where the trees were filled with fruits, or rivers filled with fishes, or plains filled with animals? After all, sociopaths always rule by means of scarcity and fear (they are incapable of love after all.) So faced with the situation, the ruler convinced the rest of the tribe that this was all there was to the world, and that thinking that there might be something more was a ludicrous fantasy, and whoever thinks differently was a threat to the tribe!
And people believed the ruler. He talked a big game about unity and hope, and how he cared about their well-being, and folks ate it all up! It was an easy sell in fact, because for most people, whoever think differently must be the enemy.
The ruler then escalated, as it is most common among sociopaths. He went further and told his tribe members (human stock) that they should punish and execute the curious young man, wait for it… For his own safety! And people bought it. It's astonishing to observe how to this date people still believe that sociopaths are making up all kinds of rules for their own safety. But let's return to our story.
The rest of the tribe had no trouble at all executing the young man for daring to explore for himself. Worse than that they had no problem justifying their crime by claiming that they did it for his own safety. Unbelievable, I know, but trying to explain to them the absurdity and of their actions is like teaching a dog how to drive a car, although if I had to bet, I'd probably put my money on the dog.
They bought into those imaginary, made-up rules, and the problem was they wanted to subject everyone else to them as well, which showcases the dangers of collectivism. As I always say: Collectivism to a sociopath is like the bible to a priest, a tool without which everyone would realize that their power is in fact imaginary.
[Side issue: It becomes clear that rulers are exactly what's holding us back as a species, and that without them people would have left the caves literally centuries ago.]
So when the ruler (almost inevitably a sociopath) realized that he could just make some rules up, and torture, imprison, and kill with total impunity, it was then just a matter of a time before the real question became, how many more rules should he invent to have absolute control over his fellow tribe members' entire lives?
Rulers then began to make up all kinds of crazy stories, about the history of the world, gods and deities only they could speak to. They invented all kinds of bogeymen as well, and how did people respond? They believed it all! For some strange reasons those stories, right out of the imagination of a sociopath, didn't seem as ludicrous fantasies to them, no matter how insane they sounded, even worse than that they began to pass them onto their own children as true facts, and if that wasn't enough, some of them let their whole lives revolve around those fables.
Unfortunately, trying to explain to them how insane those stories sound, is like trying to teach a baboon how to post pictures on Instagram, although if I had to bet, I'd put my money on the baboon.
The sociopaths, observing the reactions of people to those fables, couldn't believe their eyes! They realized that controlling people was basically child's play, so they started treating people as children, and how does most people effectively control a child? You give them a treat if they do what you ask for them, and you punish or scare them with some bogeyman story if they don't do as you say (the statist way of parenting). The thing is, rulers are all about taking, and not so much about giving, so why would they reward people with real things, if they can offer them imaginary tales of eternity in paradise?
Talking about taking, it was then just a matter of time until the sociopathic rulers started to figure out ways to take more from people. Soon enough they convinced people that those deities they previously  made up were now demanding a piece of every fruit that is gathered, a portion of every wild boar that is hunted, and a slice of every fish that is caught. And the portion then became bigger and bigger. The sad part is that those tribe members believed that that was their duty. The problem however was that they wanted to subject everyone else to the same.
You don't relate do you?
Let's try this again:
There was a young man, fresh out of his local indoctrination center just about to enroll in some university. He was repeatedly told what is expected from him in life:  finish university, get a job, pay your taxes, etc. "That is the real world!" He was told time and time again, but one day he started to wonder, "what else is there in the world? This can't be all there is!" He wasn't satisfied with the answers he were given and he wanted to explore life on his own, he wanted to break free from the inflexible societal group mentality, and make his own destiny, so after uncountable afternoons wondering what if there are other ways to live life, one day he decided to take action. He was set on discovering for himself how the world really works, his journey was about to start.
So once he took his first step, stopped accepting and complying with all those imaginary rules he was supposed to just accept, he started to question them. At first he couldn't figure out why the government is constantly coming up with all these new rules and regulations, so he started analyzing the parameters on which the state bases its restrictions.
So he started with "drugs". Since our young protagonist didn't know much about the nature of the government he just couldn't understand how pharmaceutical drugs companies were given free range, facing little to no regulations despite the high numbers of people who lose their lives due to secondary effect of prescription drugs, and despite the fact that all the latest shootouts had as presumed authors people who were hooked on similar substances:  James Holmes (the Aurora massacre), Adam Lanza (Sandy Hoax), Aaron Alexis (Navy Yard shooting), etc.
On the other side peaceful consumption of marijuana seemed to be one of the reasons behind landing good and decent people in jail, making the US the largest prison population on the planet, despite the fact that marijuana is scientifically proven to calm people down. So the government (generally with a selection of sociopaths, Pareto's law) rules by scarcity (oil, shortage) and fear (they are incapable of love after all), and that's why they always create all these artificial divisions, race, religion, income, social and educational background, sexual orientations. All they can do to keep people operating on law vibrations.
Due to their nature, the government (generally with a selection of sociopaths), wouldn't possibly have one of their fellow citizens whom they see merely as human cattle, just smoke some joiny in peace and live and let live. What if more people decided to live in peace as well? Or even worse, what if they all realized that all these divisions are artificial, and that those enemies they were supposed to fear are fabled? What if people realized that the nature of the con job?
So faced with the situation, the government convinced the rest of society that they should punish and imprison the curious young man, wait for it… For his own safety! And people bought it. They had no trouble believing that the reason government is sending all those "substance users" to rape camps where they are sexually tortured and beaten up on a daily basis, until the day they may or may not end their lives to stop the agony and the suffering, is simply because the government is a benevolent organization that cares about them.
Unbelievable, I know, but trying to explain to them the absurdity of their actions, is like teaching a propagandist to say the truth, but If I had to bet…You know who I'm putting my money on.
Society (modern day tribe members) bought into those imaginary, made-up rules, and accepted and enforced those barbaric punishments the bully inflicts on their victims if they don't comply with his made-up rules. The problem is they wanted to subject everyone else to them as well, which showcases the dangers of collectivism.
"Society's leaders, through illegal dictum, deception and force define a space in which life is supposed to occur". — Jon Rappaport.
So when the government (generally with a selection of sociopaths) realized that they could just make some rules up, and torture, imprison, and kill with total impunity, it was then just a matter of a time before the real question became, how many more rules should he invent to have absolute control over their fellow citizens' entire lives?
Sociopaths then began to make up all kinds of crazy stories, about two planes that took down three buildings, passports that don't burn… They invented all kinds of bogeymen as well, some bearded man who lives in caves, and how did people respond? They believed it all! For some strange reasons those stories, right out of the imagination of a sociopath, didn't seem as ludicrous fantasies to them, no matter how insane they sounded, so they consented to all kinds of violations on their privacy.
The sociopaths then, observing the reactions of people to those fables, couldn't believe their eyes! They realized that controlling people was basically child's play. I mean which grown up would consent to be scratched and felt up by some creep every time they wanted to board a plane?
It was then just a matter of time until the sociopathic rulers started to figure out ways of how to attack innocent people and take their resources. Soon enough they convinced people that those fables enemies they previously made up, should be stopped, so they started taking a portion of everybody's income to pay for all those horrific wars, to pay for the murder, torture, an dismemberment of literally millions of innocent people. And the portion then became bigger and bigger… The sad part is that those tribe members (civilized people? Really?) believed that that was their duty to finance the genocide and the genetic wrecking of young children, the problem however is that they wanted to subject everyone else to the same.
"There's a lot of ways of dividing people in two classes, but let me give you the one that's relevant now: There's two ways you can deal with your fellow human beings, one, there are people who believe you should deal with people voluntarily, without using violence without using force, that's one type. The other type is a person that believes that you should deal with people, or you have to deal with people coercively, by force. Now, guess which type is inevitable attracted to government? It's the worst criminal type of personalities."— Doug Casey
You might want to get a second passport to escape from these sociopaths.
Adil Elias is The Dollar Vigilante's Rio de Janeiro group moderatorand TDV Latin America (TDVLA) Editor (aelias@dollarvigilante.com). After living in several different countries, he finally based himself in Rio de Janeiro, Brazil seeking a relaxed environment away from all the large numbers of increasingly stressed people in Europe, without missing on the happy vibe and the laidback beach culture the city of Rio de Janeiro has to offer.
Source: Adil Elias  |  The Dollar Vigilante
By our apathy, our unawareness and our complete disregard as to what our U.S. Congress thrusts upon our country—we face enormous obstacles to our continued existence as a country let alone an intact civilization.
Within 37 years, at current immigration rates, we face adding 100 million more people—enough to add another 20 of our most populated cities.  The enormity of the water, food, energy, housing, education and sustainability of that many people boggles the mind.  Simple fact: none of us will be able to live at the level of wealth, waste and pollution we currently enjoy, or should I say destroy!
Hear this: it's not if we add 100 million people, but a definite fact of an added 100 million people—if we don't rescind the 1965 Immigration Reform Act and the 1986 Immigration Amnesty and if we don't stop the final passage of the S744 Amnesty Bill that will return to Congress in 2014.
This 100 million immigrant-number constitutes something SO ominous, SO egregious and SO monumental that it will spiral our nation into its death throes as described in this series.
Do you care about your children's future?  Do you care about the environment in which they will live?  Do you care about the quality of life and standard of living that you bequeath to future generations?  Here's what it will look like if you fail to tack action:
"Immigration by the numbers—off the chart" by Roy Beck
This 10 minute demonstration shows Americans the results of unending mass immigration on the quality of life and sustainability for future generations: in a few words, "Mind boggling!"  www.NumbersUSA.org
http://www.youtube.com/watch?v=muw22wTePqQ
Have you written emails and made phone calls to the 20 contacts I have offered in preceding parts to this series?  If not, why not?  If not now, when?  The fact remains that the current immigration laws from 1965 and 1986 continue the onslaught of 1 million legal immigrants annually, their children and chain-migrated relatives without pause.
In a Constitutional Republic, only YOU can force change.  Only your participation creates discussion and debate. Only your actions change the future.
I am not researching and writing this series to be read and forgotten. I write it in order to give you the power to take collective action.
President Teddy Roosevelt said, "In any moment of decision, the best thing you can do is the right thing. The worst thing you can do is nothing."
Poisoning our world
With 316 million Americans along with 20 million illegal alien migrants, our country faces enormous consequences on multiple fronts as described by this series.
But they may all pale in comparison to the poisoning of our world.  If we continue adding people and hit the projected 438 million by 2050—a scant 37 years from now—that encompasses another 138 million people—all using poisons and chemicals.
At 80,000 chemicals now being injected into the air, land and water 24/7—-just imagine the cancer rates by mid century.  Every family, every person in America will be affected by cancer, Parkinson's Disease, Lupus, Autism and other diseases caused by chemicals wrecking our nervous systems.
The Fukushima radioactive injection of billions possibly trillions of gallons of contaminated water circulates to all oceans around our planet.  It poisons all marine life and affects all oceanic eco-systems.  You might call it "Planetary genocide" when the final story surfaces in the coming decades.
"Planetary Genocide": Fukushima One Year Later: The Poisoning of Planet Earth By Dr. Ilya Sandra Perlingieri
Perlingieri said, "With various half-lives –some eons-long– of numerous radioactive components, the human race and every other living creature on our planet is on its way to extinction, due to the known sterilization effects of radiation. Here is a short list of the half-life of five of the radioactive isotopes that are and will continue to poison all of our children, and us, ad infinitum, in the air we breathe, the food we eat, and the water we drink and in which we bathe:
Cesium 137: 30 years
Plutonium 239: 24,000 years
Strontium 90: 29 years [mimics calcium in the body]
Uranium 235: 700-million years
Iodine 131: 8 days [absorbed into the thyroid and gives heavy radiation dose. Also goes into the soil, passed onto us through cow's milk.]
"In a report released just a few week's ago, the milk tested in the San Francisco area still had radioactive levels of Cesium 134 and Cesium 137. According to even a compromised EPA, these are now at "150 percent of their maximum contaminant level."
Think about another 100 million people added to the USA spraying, injecting and disbursing Round-up, Weed-be-Gone, Tilex, crop pesticides, herbicides, fungicides and thousands of other chemicals that pile-up ultimately within our bodies.
Monsanto poisoning our world
Genetically modified organisms are made by manipulation of extremely deadly viruses & bacteria (such as E. coli) that have been engineered to be immune to antibiotics. Monsanto spends millions of dollars each year in order to "sugar" coat the facts of what GMOs actually are and more importantly, how they are made. This video explains the scientific facts on how Monsanto manufactures their GMOs (Genetically Modified Organisms) by simply removing all the corporate propaganda, the "smoke & mirrors" if you will. This video will educate you:
https://www.youtube.com/watch?v=FAVzcxc5cjU
Aspartame created and sold by Monsanto, a synthetic sugar used in every "diet soda" and "sugar-free" food, has been implicated in lupus, fibromyalgia and brain cancers.  Yet, the American public buys "diet soda" like milk with no clue as to the diseases it causes.  The enclosed video gives you an idea of Aspartame's deadly consequences.
https://www.youtube.com/watch?v=8dmAV4JjV0A
When you tally the 80,000 chemicals injected into our air, land, water, food and homes—no wonder one in three of us will be affected by cancers in our lifetimes.
Multiply another 100 million immigrants added to the USA in 37 years, and what do we as a country face?  Answer: a multiplication of all those problems by 100 million more people.
Whether you add up the medical costs, the crowding, the contaminated water supplies, the acid rain contaminating our soils and dozens of other consequences—we face a growing poisoned civilization and all the people living in it.
Do you sit by and watch it happen to your kids or do you take action?  Answer: take action! Force the immigration issue to the highest media sources by writing them.
Control oil and you control nations," said US Secretary of State Henry Kissinger in the 1970s.  "Control food and you control the people."
Global food control has nearly been achieved, by reducing seed diversity with GMO (genetically modified) seeds that are distributed by only a few transnational corporations. But this agenda has been implemented at grave cost to our health; and if the Trans-Pacific Partnership (TPP) passes, control over not just our food but our health, our environment and our financial system will be in the hands of transnational corporations.
Profits Before Populations
Genetic engineering has made proprietary control possible over the seeds on which the world's food supply depends. According to an Acres USA interview of plant pathologist Don Huber, Professor Emeritus at Purdue University, two modified traits account for practically all of the genetically modified crops grown in the world today. One involves insect resistance. The other, more disturbing modification involves insensitivity to glyphosate-based herbicides (plant-killing chemicals). Often known as Roundup after the best-selling Monsanto product of that name, glyphosate poisons everything in its path except plants genetically modified to resist it.
Glyphosate-based herbicides are now the most commonly used herbicides in the world. Glyphosate is an essential partner to the GMOs that are the principal business of the burgeoning biotech industry. Glyphosate is a "broad-spectrum" herbicide that destroys indiscriminately, not by killing unwanted plants directly but by tying up access to critical nutrients.
Because of the insidious way in which it works, it has been sold as a relatively benign replacement for the devastating earlier dioxin-based herbicides. But a barrage of experimental data has now shown glyphosate and the GMO foods incorporating it to pose serious dangers to health. Compounding the risk is the toxicity of "inert" ingredients used to make glyphosate more potent. Researchers have found, for example, that the surfactant POEA can kill human cells, particularly embryonic, placental and umbilical cord cells. But these risks have been conveniently ignored.
The widespread use of GMO foods and glyphosate herbicides helps explain the anomaly that the US spends over twice as much per capita on healthcare as the average developed country, yet it is rated far down the scale of the world's healthiest populations. The World Health Organization has ranked the US LAST out of 17 developed nations for overall health.
Sixty to seventy percent of the foods in US supermarkets are now genetically modified. By contrast, in at least 26 other countries—including Switzerland, Australia, Austria, China, India, France, Germany, Hungary, Luxembourg, Greece, Bulgaria, Poland, Italy, Mexico and Russia—GMOs are totally or partially banned; and significant restrictions on GMOs exist in about sixty other countries.
A ban on GMO and glyphosate use might go far toward improving the health of Americans. But the Trans-Pacific Partnership, a global trade agreement for which the Obama Administration has sought Fast Track status, would block that sort of cause-focused approach to the healthcare crisis.
Roundup's Insidious Effects
Roundup-resistant crops escape being killed by glyphosate, but they do not avoid absorbing it into their tissues. Herbicide-tolerant crops have substantially higher levels of herbicide residues than other crops. In fact, many countries have had to increase their legally allowable levels—by up to 50 times—in order to accommodate the introduction of GM crops. In the European Union, residues in food are set to rise 100-150 times if a new proposal by Monsanto is approved. Meanwhile, herbicide-tolerant "super-weeds" have adapted to the chemical, requiring even more toxic doses and new toxic chemicals to kill the plant.
Human enzymes are affected by glyphosate just as plant enzymes are: the chemical blocks the uptake of manganese and other essential minerals. Without those minerals, we cannot properly metabolize our food. That helps explain the rampant epidemic of obesity in the United States. People eat and eat in an attempt to acquire the nutrients that are simply not available in their food.
According to researchers Samsell and Seneff in Biosemiotic Entropy: Disorder, Disease, and Mortality (April 2013):
Glyphosate's inhibition of cytochrome P450 (CYP) enzymes is an overlooked component of its toxicity to mammals. CYP enzymes play crucial roles in biology . . . . Negative impact on the body is insidious and manifests slowly over time as inflammation damages cellular systems throughout the body. Consequences are most of the diseases and conditions associated with a Western diet, which include gastrointestinal disorders, obesity, diabetes, heart disease, depression, autism, infertility, cancer and Alzheimer's disease.
More than 40 diseases have been linked to glyphosate use, and more keep appearing. In September 2013, the National University of Rio Cuarto, Argentina, published research finding that glyphosate enhances the growth of fungi that produce aflatoxin B1, one of the most carcinogenic of substances. A doctor from Chaco, Argentina, told Associated Press, "We've gone from a pretty healthy population to one with a high rate of cancer, birth defects and illnesses seldom seen before." Fungi growths have increased significantly in US corn crops.
Glyphosate has also done serious damage to the environment. According to an October 2012 report by the Institute of Science in Society:
Agribusiness claims that glyphosate and glyphosate-tolerant crops will improve crop yields, increase farmers' profits and benefit the environment by reducing pesticide use. Exactly the opposite is the case. . . . [T]he evidence indicates that glyphosate herbicides and glyphosate-tolerant crops have had wide-ranging detrimental effects, including glyphosate resistant super weeds, virulent plant (and new livestock) pathogens, reduced crop health and yield, harm to off-target species from insects to amphibians and livestock, as well as reduced soil fertility.
Politics Trumps Science
In light of these adverse findings, why have Washington and the European Commission continued to endorse glyphosate as safe? Critics point to lax regulations, heavy influence from corporate lobbyists, and a political agenda that has more to do with power and control than protecting the health of the people.
In the ground-breaking 2007 book Seeds of Destruction: The Hidden Agenda of Genetic Manipulation, William Engdahl states that global food control and depopulation became US strategic policy under Rockefeller protégé Henry Kissinger. Along with oil geopolitics, they were to be the new "solution" to the threats to US global power and continued US access to cheap raw materials from the developing world. In line with that agenda, the government has shown extreme partisanship in favor of the biotech agribusiness industry, opting for a system in which the industry "voluntarily" polices itself. Bio-engineered foods are treated as "natural food additives," not needing any special testing.
Jeffrey M. Smith, Executive Director of the Institute for Responsible Technology, confirms that US Food and Drug Administration policy allows biotech companies to determine if their own foods are safe. Submission of data is completely voluntary. He concludes:
In the critical arena of food safety research, the biotech industry is without accountability, standards, or peer-review. They've got bad science down to a science.
Whether or not depopulation is an intentional part of the agenda,widespread use of GMO and glyphosate is having that result. The endocrine-disrupting properties of glyphosate have been linked to infertility, miscarriage, birth defects and arrested sexual development. In Russian experiments, animals fed GM soy were sterile by the third generation. Vast amounts of farmland soil are also being systematically ruined by the killing of beneficial microorganisms that allow plant roots to uptake soil nutrients.
In Gary Null's eye-opening documentary Seeds of Death: Unveiling the Lies of GMOs, Dr. Bruce Lipton warns, "We are leading the world into the sixth mass extinction of life on this planet. . . . Human behavior is undermining the web of life."
The TPP and International Corporate Control
As the devastating conclusions of these and other researchers awaken people globally to the dangers of Roundup and GMO foods, transnational corporations are working feverishly with the Obama administration to fast-track the Trans-Pacific Partnership, a trade agreement that would strip governments of the power to regulate transnational corporate activities. Negotiations have been kept secret from Congress but not from corporate advisors, 600 of whom have been consulted and know the details. According to Barbara Chicherio in Nation of Change:
The Trans Pacific Partnership (TPP) has the potential to become the biggest regional Free Trade Agreement in history. . . .

The chief agricultural negotiator for the US is the former Monsanto lobbyist, Islam Siddique.  If ratified the TPP would impose punishing regulations that give multinational corporations unprecedented right to demand taxpayer compensation for policies that corporations deem a barrier to their profits.

. . . They are carefully crafting the TPP to insure that citizens of the involved countries have no control over food safety, what they will be eating, where it is grown, the conditions under which food is grown and the use of herbicides and pesticides.
Food safety is only one of many rights and protections liable to fall to this super-weapon of international corporate control. In an April 2013 interview on The Real News Network, Kevin Zeese called the TPP "NAFTA on steroids" and "a global corporate coup." He warned:
No matter what issue you care about—whether its wages, jobs, protecting the environment . . . this issue is going to adversely affect it . . . .

If a country takes a step to try to regulate the financial industry or set up a public bank to represent the public interest, it can be sued . . . .
Return to Nature: Not Too Late
There is a safer, saner, more earth-friendly way to feed nations. While Monsanto and US regulators are forcing GM crops on American families, Russian families are showing what can be done with permaculture methods on simple garden plots. In 2011, 40% of Russia's food was grown on dachas (cottage gardens or allotments). Dacha gardens produced over 80% of the country's fruit and berries, over 66% of the vegetables, almost 80% of the potatoes and nearly 50% of the nation's milk, much of it consumed raw. According to Vladimir Megre, author of the best-selling Ringing Cedars Series:
Essentially, what Russian gardeners do is demonstrate that gardeners can feed the world – and you do not need any GMOs, industrial farms, or any other technological gimmicks to guarantee everybody's got enough food to eat. Bear in mind that Russia only has 110 days of growing season per year – so in the US, for example, gardeners' output could be substantially greater. Today, however, the area taken up by lawns in the US is two times greater than that of Russia's gardens – and it produces nothing but a multi-billion-dollar lawn care industry.
In the US, only about 0.6 percent of the total agricultural area is devoted to organic farming. This area needs to be vastly expanded if we are to avoid "the sixth mass extinction." But first, we need to urge our representatives to stop Fast Track, vote no on the TPP, and pursue a global phase-out of glyphosate-based herbicides and GMO foods. Our health, our finances and our environment are at stake.
Ellen Brown is an attorney, president of the Public Banking Institute, and author of twelve books, including the best-selling Web of Debt. In The Public Bank Solution, her latest book, she explores successful public banking models historically and globally. Her blog articles are at EllenBrown.com.
Source: Ellen Brown | CounterPunch
With all that is being written about the national economic collapse, people seem to be waiting for some huge event.
However, for many North Americans, the collapse is here. This isn't relegated to only lower income neighborhoods. As an article from a Cincinnati new station stated, "Hunger doesn't know a zip code."
For many people who were formerly financially comfortable, the economic collapse has already happened in the form of a job loss, hours that have been cut back due to Obamacare requirements for employers, an exorbitant medical bill or other crushing debt, or simply an inflation rate that has outstripped your pay increases. Despite all of the warnings, many people are still going to be absolutely blindsided.
For many families, personal finances have reached a catastrophic level – they are left to make terrible choices:
Which utility can I live without?
Should I walk away from my mortgage?
Should I eat something so I can work harder or should I skip meals so my kids have food?
Should I use the grocery money to take my child to the doctor or should I wait and hope he/she improves without medical intervention?
Do I risk the IRS-enforced penalties by forgoing enrollment in Obamacare or should I skip that whole grocery shopping thing so I can pay the monthly premiums and enormous deductibles in order to stay in the government's good graces?
These are the kind of decisions that people across the nation are grappling with every day.
I'm talking about good people, hardworking men and women who have always been employed and paid their bills. A personal financial crisis does not just strike those stereotypical "welfare queens" with the long manicured nails, Gucci knock-off purse, and a grocery cart full of EBT-funded lobster.
I'm talking about the person next door, who seems to have it all together. I'm talking about that quiet family that sits two rows in front of you at church. I'm talking about that two-income family with two children and a car in the driveway that takes them to work and school 5 days a week. I'm talking about people just like you and me.
What is a personal economic collapse?
A personal economic collapse is a little different than the major crises you see all over Europe right now, where huge segments of the population can't feed their children or stay employed. It is a crisis that just hits your family due to a given set of circumstances. (In actuality North Americans are on the brink of the kind of collapse that is occurring in Europe, but because of easy access to credit and a buy-now, pay-later society, many of us still have the appearance of prosperity.)
Here are some signs that you may be in the midst of a personal economic collapse:
You can only afford to pay the minimum payment on most of your bills.
The same dollar amount you used to spend on groceries doesn't buy enough food to feed your family for the week.
You can't afford to go to the doctor when you're sick.
You are taking dangerous steps to "stretch" needed medications because you can't afford the prescriptions.
Your utility bills are past due and your power is in danger of being cut off.
You skip meals in order to save money or to have enough food for your kids.
You've lost your job or had your hours cut.
You have lost property due to foreclosure or repossession (such as your home or your vehicle).
Surviving the crisis
Times are tough but you can survive this.
1.) First you have to see exactly where you are.
It's time for a brutally honest assessment of your finances. If you use your debit card or credit card for most expenditures, you'll easily be able to see what you're spending and bringing in.
Print off your bank account statements for the past 2 months. On a piece of paper, track where your money is going. List the following
Rent/Mortgage
Utilities
Car payments
Vehicle operating expenses (fuel, repairs)
Insurances
Credit card and other debt payments
Telephone/Cell phone
Cable/Satellite
Internet
Extracurricular activities for the kids
Extracurricular activities for the adults
Dining out
Groceries
School expenses
Clothing
Recreational spending
Gifts
Miscellaneous (anything that doesn't fall into the above categories gets its own category or goes here)
Don't say to yourself, "Well, I usually don't spend $400 on clothing so that isn't realistic." If you spent it, then it's realistic. You are averaging together two months, which should account for those less common expenses. Brutal honesty isn't fun, but it's vital for this exercise.
So . . . what do you see when you look at your piece of paper with your average monthly expenditures for the past two months? Are there any surprises? Did you actually realize how much you've been spending? Most of us will immediately see places that we can trim the budget. Those $1-$5 purchases can really add up. Reining them in may just allow you to take care of an important need that you thought you could not meet.
It can't continue like this. The economy will not withstand it. Step one is to see where you can cut things out right now from the above expenditures. Can you reduce your grocery bill? Slash meals out? Budget more carefully for gift-giving and school clothes?
2.) Rethink necessities.
If your finances are out of control, the best possible reality check is a stark look at what necessities really are. It is not necessary to life to have an iPhone, a vehicle in both stalls of your two-car garage, or for your children to all have separate bedrooms. People in Southern and Eastern Europe right now will tell you, as they scramble for food, basic over-the-counter medications like aspirin, and shelter, that necessities are those things essential to life:
Water
Food (and the ability to cook it)
Medicine and medical supplies
Basic hygiene supplies
Shelter (including sanitation, lights, heat)
Simple tools
Seeds
Defense items
Absolutely everything above those basic necessities is a luxury.
So, by this definition, what luxuries do you have?
3.) Reduce your monthly output
Reduce your monthly payments by cutting frivolous expenses. Look at every single monthly payment that comes out of your bank account and slash relentlessly. Consider cutting the following:
Cable
Cell phones
Home phones
Gym memberships
Restaurant meals
Unnecessary driving
Entertainment such as trips to the movies, the skating rink, or the mall
4.) Waste not, want not.
We live in a disposable society. Food comes in throw-away containers. People replace things instead of repairing them. If you throw out more than a couple of bags of garbage each week, that's a very good sign that you may be wasting resources.
Before throwing anything away, pause and think about how it might be able to be reused.
Food: Many times small amounts of leftovers can be recycled into a brand new meal. Meat bones can be used to make broth or stock. Small amounts of veggies or grains can be frozen and added to a future soup or casserole. Leftovers can be frozen in meal-sized portions to take to work for a brown-bag lunch. (Learn more about repurposing leftovers HERE.)
Clothing: Clothing that is torn or damaged can often be repaired with only rudimentary sewing skills. If it has been outgrown or cannot be repaired, often the fabric or yarn can be reused for other purposes, from cleaning rags to fashionable accessories like scarves and headbands, or home items like throw pillows, potholders or rag rugs. When all else fails, the fabric can be used for cleaning rags or patches to repair other items. Keep jars full of buttons, elastic, and other notions that can easily be removed before you throw a clothing item away or relegate it to the rag bag.
Electronics: Obviously, initially you should attempt to repair (or have repaired) electronic items that are not working. If this is not feasible, are there components of the item that can be reused, either now or in the future? What about hardware such as screws or fasteners?
Containers: Most food comes in a container of some sort. Before throwing the container away, consider whether or not it might be useful. Glass jars, plastic tubs, and plastic bags can often be reused to store food in your refrigerator or to contain food in brown bag lunches. Clean aluminum cans can hold all manner of items, from hardware and tools in a workshop to sewing and craft supplies. Use your imagination.
5.) Take control of your food budget.
The price of food is skyrocketing. Who hasn't been to the grocery store recently and been shocked at the high price of that cart full of groceries or at the mysterious shrinking food packages that are the same price as yesterday's larger ones?
Stockpile: Create a stockpile of nutritious, healthy staples at today's prices to enjoy when the cost goes even higher tomorrow. (Learn how to create a frugal food stockpile HERE.)
Preserve: Learn to preserve food yourself when you come across a windfall. Pressure canning,waterbath canning, freezing, and dehydrating can allow you to take advantage of great sales or end-of-season scores.
Eat less: This suggestion isn't for everyone, but many of us could stand to shed a few pounds. Perhaps now would be a good time to cut back a little and shrink both your waistline and your weekly food bill. Lots of people eat for the sheer entertainment of it or out of habit. Next time you're watching TV, grab some mending or a crossword puzzle instead of a bag of potato chips. Dish out slightly smaller servings at dinnertime to leave enough to stretch the leftovers for a brown bag meal the next day.
Drink water: Skip the beverages and drink water instead. At less than $1 per gallon for purchased water you simply can't beat the price. It's better for you, also, than sugary drinks. If you are lucky enough to have well water or access to spring water, your drinks don't have to cost you a penny.
Focus on nutrition instead of convenience: Buy the best quality of food you can, and skip the processed, nutritionless convenience foods.
Grow your own. In the summer, grow the biggest garden you can. In the winter, or if you are an apartment dweller, put some sprouts and greens in a sunny windowsill to add some fresh produce for pennies.
6.) Reduce your dependence on utilities.
Energy rates are skyrocketing. As the prices begin to rise, more and more people will be unable to pay their bills and eventually their power will be shut off. Check your bill each month and as prices increase, use less power. Try some of these ideas to reduce your reliance and drop your bills.
Hand wash your clothing
Hang clothes to dry
Cook on a woodstove or outdoor grill
Can foods to preserve them instead of relying on a large chest freezer
Turn the heat down a few degrees and use non-grid methods to keep warm
Use rain barrels to collect water
Direct the gray water from your washing machines to reservoirs
Turn off the lights and open the blinds
Use solar lighting whenever possible
How do you intend to weather the storm?
There are bleak days ahead. Have you planned for this? What strategies do you intend to use to weather the financial crisis that is coming for all of us? What suggestions do you have for families who are undergoing their own economic collapses? Please post questions and ideas in the comments section below.
Source: The Organic Prepper
I remember as a young child that the key to winning a lot of the neighborhood games in football and basketball was all about who got picked first. If you were lucky enough to get Michael on your team, then you knew you were going to win. If you were in a foreign park playing against kids you did not know, Michael was the great equalizer. I also knew that getting the right kids on my side helped in spelling bees and walking home from the movies so I didn't get beat up. Learning how to organize my team with the right people, served me well when I became a men's college head basketball coach in terms of winning the recruiting wars. I always felt the April recruiting wars was the deciding factor in many games in the following December.
America is in the choosing sides phase of the coming civil war. To use a college recruiting phrase, it is accurate to state that the letters of intent to join one side or another side, have mostly been signed and the commitments offered.  However, there is one big uncommitted piece, but very soon the sides will be drawn.
The Chess Pieces of Civil War
What is going on today in America is all about choosing sides. There are clear lines being formed in the United States. The recruiting pool consists of the Department of Homeland Security, the American military, local law enforcement, the Russian troops pouring into the United States, the trickle of Chinese troops coming into the country through Hawaii and, of course, the poor, the middle class and elite. This is the recruiting pool which will form the chess pieces of the coming American Civil War.
The Contextual Background for Civil War
Even if all parties in this country wanted the country to continue, even in its present mortally wounded state, it would be foolish to believe that it could continue for much longer.
There are three paramount numbers that every American should be paying attention to and they are (1) national deficit ($17 trillion dollars), (2) the unfunded liabilities debt ($238 trillion dollars), and (3) the derivatives/futures debt (one quadrillion dollars which is 16 times the entire wealth of the planet. The net result of these staggering numbers can only end one way, and that is with a financial collapse, followed by a bank holiday, rioting in the streets and the full roll out of martial law. These financial numbers guarantee that the party cannot continue much longer.
Since America, in her present form, cannot continue much longer without experiencing a cataclysmic shift, we would be wise to realize what resources are going to be the impetus for civil war. When you play the board game, Monopoly, the properties on Boardwalk are among the most coveted. It is no different in real life. The biggest prize of the coming conflict is real estate. Homes, office buildings and shopping malls are the most coveted prize. The MERS mortgage fraud continues unabated as millions of homes have been confiscated through mortgage fraud. When the dollar is worthless and is awaiting its replacement (e.g. the Amero or the Worldo), real estate will be more valuable than gold.
Other big game that is being hunted by both sides in the coming civil war will be bank accounts, which must be looted before the dormant computer digits we call money, can be converted into hard assets. That is why my advice is, and has been, convert your cash into tangible assets which can enhance your survivability in the upcoming crash.
Also, your pensions, your 401K's and your various entitlement programs are also at risk as evidenced by Secretary of Treasury Jack Lew's "borrowing" from various Federal retirement accounts in order to increase the debt ceiling fight that will resurface in Congress, again, early next year.
Again, my advice is to convert your assets in tangible items which will aid in getting you through some very dark days coming up in the near future. Before the cognitive dissonance crowd rears their ugly heads and accuses me of fear mongering, ask yourself what the elite did prior to the crash of the economy in 1929. For example, Joseph Kennedy took his money out of the stock market the day BEFORE it crashed. Rockefeller, Westinghouse, et al., all took their money out just prior to the crash, leaving the ignorant masses unaware of what was coming. Don't make the same mistake.
Barring a false flag event, US martial law will have a trigger event, which will lead to martial law, that will be a financial collapse and it will naturally occur as we are already on a collision course with destiny. I am not ruling out other events, but the economic crash scenario is easily the most likely event.
Building Fences Around the Ignorant
Please allow me to ask you an ignorant question. If you knew that a virus was coming to your neighborhood which would infect much of the local canine population, wouldn't it be prudent to build a fence around all of the dogs in the neighborhood in order to isolate any potentially infected dogs? Well, this is how the elite view you.
Many of us, devoid of financial resources, will soon become like a pack of rabid dogs and we must be contained. As I have written about recently, it is becoming very difficult to get your money out of the country. Banks, such as JP Morgan Chase and HSBC have already imposed withdrawal limits. If you withdraw more than $10,000 cash, you run a good chance of being investigated by the IRS. One layer of fencing has already been placed around you and your assets.
The NDAA constitutes another big fence being built around the people in which all due process will soon be gone. The NDAA will allow the administration the "legal" right to secretly remove any burgeoning leadership of citizen opposition forces. The second provision which will allow this country to quickly transition to martial law is Executive Order (EO) 13603 which allows the President to take control over any resource, property and even human labor within the United States. This EO gives the President unlimited authority including the ability to initiate a civilian draft as well as a military draft. In short, this spells the potential enslavement of the American people. For those of you who still have your blinders on, research the NDAA and EO 13603 and then when you realize that I am correct in my interpretation, ask yourself one question; If the powers that be were not going to seize every important asset, then why would the government give itself the power to do just that? And while you are at it, remember the Clean Water Act gives the EPA to control all private property as well as the precious resources of all water. And then of course, the FDA and the conflicts with local farmers is escalating. And if this is not enough to convince the sheep of this country that the storm clouds are overhead, then take a look at HR 347 which outlaws protesting and takes away the First Amendment. This unconstitutional legislation makes it illegal to criticize the President and the government, as a whole, in the presence of Federal officials. I have news for you, there are Federal officials in every town, city and county in America. If one violates HR 347, they will be immediately arrested and charged with a felony.
I just saw the Hunger Games sequel, Catching Fire, and this is eerily similar to what I saw in a lot of movies in that the people are being provoked to revolution. In fact, in the TV show, Revolution, the most evil entity in the series is the re-emergence of the United States government and the heroes of the show are rebelling against the abuse. It seems like everywhere we turn in the media, the people are being encouraged to rise up now and challenge authority. I am sure the establishment would rather confront a small group of dissidents and squelch the rebellion now, before the numbers can become significant and overwhelming to the establishment and this theme is being carried out in the media on a large scale.
Along these same lines, Obama has done nothing but agitate the middle class. I like to ask Obama supporters, can you name one thing Obama has done, on behalf of the establishment elite, to improve the plight of the American middle class? I can't think of even one thing.
The fences have been built around the soon-to-be rabid dog population, so when the infected dogs go crazy, the pieces will have been put in place to deal with the uprisings that will surely follow the loss of everything. Containment is nearly complete. The final action will consist of gun confiscation and one side of the coming conflict is attempting to position themselves to do that in the near future and that would be the DHS, the Russians and the Chinese. I cannot think of another legitimate reason which would describe why these foreign troops are here.
Cognitive dissonance only relieves some of psychological distress for so long.
Choosing Sides
I have told you what is at risk before the inevitable economic crash. Now it is time to take stock of the sides of this coming civil war and a very clear picture is emerging.
The poor have no resources other than their food stamps which are already under attack. The middle class and their resources are the target for the coming conflict. And most of the middle class has no idea that they have been targeted. Soon the divide and conquer strategies will lose their effectiveness and the poor and the middle class will be on the same team because they will both have lost everything.
As most of you know, I have been screaming from the roof tops that the "Russians are coming, the Russians are coming", in reference to a bilateral agreement signed between the Russian military and FEMA. Well, the Russians are not coming, they are here and so are the Chinese. As most of you also know the Russians are Chinese have threatened to nuke the United States over Iran and Syria in the past several months. Yet, this administration thinks it is a good idea to include the Russians and Chinese in participating in highly secure operations with profound national security implications in such drills as Grid EX II and the upcoming  RIMPAC war games which we used to use to fight against the imaginary Chinese and Russian forces. This is insanity, however, in athletic parlance, one side conducted a trade and is now receiving the services of their once arch-rival.
The sides of the coming civil war looks like this. On one side, we find the evil empire consisting of the elite, their government puppets, the DHS the Chinese, the Russians and perhaps the military. The other side, for the moment consists of the middle class and now the poor as they move towards having their entitlements incrementally taken away. Unless the military and the police can be swayed to the side of the people, the people are going to lose badly.
There is one big prize and its allegiance has not yet been determined and that is the American military and it is a game changer.
Carving Up the Military Like a Thanksgiving Turkey
Obama is purging the military like no president has ever done. Bush fired two Generals. Obama has fired hundreds of command level officers. Why? Because the military leadership is the key to the coming civil war. Who will the military support? Will the military support an out of control administration who would use foreign military assets against the people? Or, will they support the people that they are sworn to defend?
Obama has the Russians and the Chinese military coming into the country because our military cannot be trusted to do what needs to be done when the economic crash occurs. They are needed to confiscate the guns. Obama knows that the military is conditioned to protect the people. He is hoping that he can change the entire structure of the military and thus, change its mission through changing its leadership.
I personally do not think Obama can change the rank and file of the military. I think he can only have a minimal effect on the leadership of the military. If Obama's purge of the military is anything but for the purpose of commandeering its services for the upcoming civil war, I would really like to hear another explanation, because, for the life of me, I cannot see another purpose to Obama's house cleaning of the military. .
Obama needs to be impeached and convicted for treason.
Commanding Military Officers Terminated By Obama
-General John R. Allen-U.S. Marines Commander International Security Assistance Force [ISAF] (Nov 2012)
-Major General Ralph Baker (2 Star)-U.S. Army Commander of the Combined Joint Task Force Horn in Africa (April 2013)
-Major General Michael Carey (2 Star)-U.S. Air Force Commander of the 20th US Air Force in charge of 9,600 people and 450 Intercontinental Ballistic Missiles (Oct 2013)
-Colonel James Christmas-U.S. Marines Commander 22nd Marine Expeditionary Unit & Commander Special-Purpose Marine Air-Ground Task Force Crisis Response Unit (July 2013)
-Major General Peter Fuller-U.S. Army Commander in Afghanistan (May 2011)
-Major General Charles M.M. Gurganus-U.S. Marine Corps Regional Commander of SW and I Marine Expeditionary Force in Afghanistan (Oct 2013)
-General Carter F. Ham-U.S. Army African Command (Oct 2013)
-Lieutenant General David H. Huntoon (3 Star), Jr.-U.S. Army 58th Superintendent of the US Military Academy at West Point, NY (2013)
-Command Sergeant Major Don B Jordan-U.S. Army 143rd Expeditionary Sustainment Command (suspended Oct 2013)
-General James Mattis-U.S. Marines Chief of CentCom (May 2013)
-Colonel Daren Margolin-U.S. Marine in charge of Quantico's Security Battalion (Oct 2013)
-General Stanley McChrystal-U.S. Army Commander Afghanistan (June 2010)
-General David D. McKiernan-U.S. Army Commander Afghanistan (2009)
-General David Petraeus-Director of CIA from September 2011 to November 2012 & U.S. Army Commander International Security Assistance Force [ISAF] and Commander U.S. Forces Afghanistan [USFOR-A] (Nov 2012)
-Brigadier General Bryan Roberts-U.S. Army Commander 2nd Brigade (May 2013)
-Major General Gregg A. Sturdevant-U.S. Marine Corps Director of Strategic Planning and Policy for the U.S. Pacific Command & Commander of Aviation Wing at Camp Bastion, Afghanistan (Sept 2013)
-Colonel Eric Tilley-U.S. Army Commander of Garrison Japan (Nov 2013)
-Brigadier General Bryan Wampler-U.S. Army Commanding General of 143rd Expeditionary Sustainment Command of the 1st Theater Sustainment Command [TSC] (suspended Oct 2013)
Nearly 160 Majors through the rank of Colonel have been let go by Obama.
Commanding Naval Officers Terminated by Obama
-Rear Admiral Charles Gaouette-U.S. Navy Commander John C. Stennis Carrier Strike Group Three (Oct 2012)-Tried to rescue Ambassador Chris Stevens but was arrested during the attempt.
-Vice Admiral Tim Giardina(3 Star, demoted to 2 Star)-U.S. Navy Deputy Commander of the US Strategic Command, Commander of the Submarine Group Trident, Submarine Group 9 and Submarine Group 10 (Oct 2013)
-Lieutenant Commander Kurt Boenisch-Executive Officer amphibious transport dock Ponce (Apr 2011)
-Rear Admiral Ron Horton-U.S. Navy Commander Logistics Group, Western Pacific (Mar 2011)
-Lieutenant Commander Martin Holguin-U.S. Navy Commander mine countermeasures Fearless (Oct 2011)
-Captain David Geisler-U.S. Navy Commander Task Force 53 in Bahrain (Oct 2011)
-Commander Laredo Bell-U.S. Navy Commander Naval Support Activity Saratoga Springs, NY (Aug 2011)
-Commander Nathan Borchers-U.S. Navy Commander destroyer Stout (Mar 2011)
-Commander Robert Brown-U.S. Navy Commander Beachmaster Unit 2 Fort Story, VA (Aug 2011)
-Commander Andrew Crowe-Executive Officer Navy Region Center Singapore (Apr 2011)
-Captain Robert Gamberg-Executive Officer carrier Dwight D. Eisenhower (Jun 2011)
-Captain Rex Guinn-U.S. Navy Commander Navy Legal Service office Japan (Feb 2011)
-Commander Kevin Harms- U.S. Navy Commander Strike Fighter Squadron 137 aboard the aircraft carrier Abraham Lincoln (Mar 2011)
-Commander Etta Jones-U.S. Navy Commander amphibious transport dock Ponce (Apr 2011)
-Captain Owen Honors-U.S. Navy Commander aircraft carrier USS Enterprise (Jan 2011)
-Captain Donald Hornbeck-U.S. Navy Commander Destroyer Squadron 1 San Diego (Apr 2011)
-Commander Ralph Jones-Executive Officer amphibious transport dock Green Bay (Jul 2011)
-Commander Jonathan Jackson-U.S. Navy Commander Electronic Attack Squadron 134, deployed aboard carrier Carl Vinson (Dec 2011)
-Captain Eric Merrill-U.S. Navy Commander submarine Emory S. Land (Jul 2011)
-Captain William Mosk-U.S. Navy Commander Naval Station Rota, U.S. Navy Commander Naval Activities Spain (Apr 2011)
-Commander Timothy Murphy-U.S. Navy Commander Electronic Attack Squadron 129 at Naval Air Station Whidbey Island, WA (Apr 2011)
-Commander Joseph Nosse-U.S. Navy Commander ballistic-missile submarine Kentucky (Oct 2011)
-Commander Mark Olson-U.S. Navy Commander destroyer The Sullivans FL (Sep 2011)
-Commander John Pethel-Executive Officer amphibious transport dock New York (Dec 2011)
-Commander Karl Pugh-U.S. Navy Commander Electronic Attack Squadron 141 Whidbey Island, WA (Jul 2011)
-Commander Jason Strength-U.S. Navy Commander of Navy Recruiting District Nashville, TN (Jul 2011)
-Captain Greg Thomas-U.S. Navy Commander Norfolk Naval Shipyard (May 2011)
-Commander Mike Varney-U.S. Navy Commander attack submarine Connecticut (Jun 2011)
-Commander Jay Wylie-U.S. Navy Commander destroyer Momsen (Apr 2011)
Forty one more were fired in 2012. One hundred and fifty seven were fired in 2013.
Partial Documentation
http://www.airforcetimes.com/article/20120103/NEWS/201030335/
http://www.frontpagemag.com/2013/arnold-ahlert/obamas-military-purge/
http://investmentwatchblog.com/list-of-names-military-purge-high-officers-terrifying/
http://www.politico.com/news/stories/1111/67653.html
http://www.marinecorpstimes.com/article/20130718/CAREERS03/307180027/Commander-22nd-Marine-Expeditionary-Unit-relieved-command
http://www.marinecorpstimes.com/article/20131018/CAREERS03/310280001/Colonel-charge-Quantico-s-Security-Battalion-relievehttp://www.foxnews.com/us/2013/10/09/3-star-navy-admiral-fired-as-deputy-chief-nuclear-command-demoted-to-2-star
http://www.foxnews.com/politics/2013/10/11/air-force-general-in-charge-nuclear-missiles-to-be-fired-officials-say/?intcmp=latestnews
Source: The Common Sense Show
Ecological footprint…
In the past week, our U.S. Congress tabled the egregious mistake of amnesty bill S744 projected to render a free pass for 20 million illegal migrants and their families. It also raises legal immigration from 1.0 million annually to 2.0 million.  For the moment, the American people stand a chance of not allowing an unending flood of humanity into the United States to drive our population to over 100 million added immigrants within four decades.
However, at the current rate of mass legal immigration of 1.0 million annually, we remain on course to add 100 million immigrants, their children and chain-migrated relatives by 2050—a scant 37 years from now.
That's enough people to duplicate the populations of our top 20 cities within the United States.  We would have to water, house, warm, transport, feed, work, educate and medicate 100 million more people.  That fact alone should sober the most optimistic individuals in America. It should cause every single one of our 535 Congressional critters to stand back to "see" the enormous tragedy their actions portend for all Americans of every race, creed or color.
The "Gang of Eight" U.S. Senators who created the amnesty bill S744 will prove some of the dumbest, most unintelligent nincompoops ever to walk the halls of Congress for their sheer stupidity in formulating that bill.
As this series progresses, you grow in understanding of the ramifications of adding 100 million immigrants.  You comprehend the enormity of the decision and its final outcome.  Please realize that Congress continues to push to pass amnesty.  They won't enforce our laws, our president won't enforce our laws; but they can't wait to legalize lawbreakers and employers who hire those lawbreakers.
What lies below the surface of adding 100 million immigrants?  We know that we face horrific energy depletion with that many added persons to our civilization.  But most don't posses a clue as to what lies beneath the waters of such a population-load on America.
Do you notice that humans encroaching on habitat around the world in such places as Africa, India, China and South America—create horrible species extinction rates? How many extinctions?  Answer: over 100 extinctions 24/7.  In other words, the human race thinks its endless population growth supersedes any other creature on the planet.
What does that mean for America?
In 2013, we lost 250 species to extinction in the lower 48 states according to the U.S. Department of Interior and we lose that many every year.   That equates to 2,500 living, breathing creatures every decade. They will never again exist on this planet.  How can that happen?
Ecological footprint on America
Ecological footprint may be the most unheard-of word in America, but its impact will grow more devastating in the coming decades—as we continue to lose more and more species to human encroachment on habitat.
To give you an example: an Ethiopian farmer uses .4 (4/10th) of an acre of land to feed, house and clothe himself and his family.  That's his ecological footprint.
However, when that same Ethiopian farmer immigrants to America at our behest, his ecological footprint jumps to a whopping 25.4 acres of land to support him.  Our standard of living runs hundreds of times greater in use of land, water and resources than a simple farmer from Africa.  But once he arrives, we force his "footprint" to jump more than 50 times.  (Source: www.allspecies.org)
If we add another 100 million immigrants within 37 years, do the math!  That 100 million legal immigrants X's 25.4 acres of land equals to 2.54 billion acres of land that must be destroyed to feed, house, educate, recreate, build malls, roads and a dozen other items that destroy natural habitat.
That's why extinction rates gallop at over 100 species per day worldwide as the human race rampages with an added 80 million annually, net gain.  In other words, the other creatures on the planet don't have say or a prayer. (Source: Norman Myers, Extinctions Worldwide, Oxford University)
But payback will arrive at some point. We will lose the grizzly bear, the moose, the bald eagle, the salmon, the hummingbird, the antelope, fox and hundreds of other creatures.  How?
It's called "cascading extinctions."  When you kill off one creature such as a prairie dog, you also kill off 67 other creatures that live-off that one furry rodent. Fox, coyotes, hawks, eagles and dozens more.   That's why you don't see those great creatures living in concrete-filled jungles called "cities."
Remember, we stand to duplicate the populations of our 20 most populated cities within 37 years, "IF" we continue the 1965 Immigration Reform Act; and faster if S744 bill passes with 2.0 million legal immigrants added annually.
In other words, our country will become as hostile and ugly toward other creatures as the Bengal tiger in India or the Snow Leopard in Nepal, or the elephant in Africa along with the gorillas, or the grizzly bear in Montana, or finally, this nation's symbol: the Bald Eagle.
Dear reader, we stand this watch in our nation's history.  What we allow today affects seven generations into the future. We actually walk on the faces of the children of tomorrow. What will we leave them?  What kind of environment? What kind of national parks?  What kind of landscape? What kind of habitat for other creatures?
What can you do?
We need to stop S744 and reduce all legal immigration to less than 100,000 annually.
 We need to work on conservation of all oil burning by mandating conservation, smaller cars, mass transit and more taxes to discourage accelerating use.
 We need to collective empower ourselves by joining www.CapsWeb.org ; www.NumbersUSA.org and www.Fairus.org
 We need to write major media email addresses and newspapers to force them to address this population nightmare.
Illiteracy and racial dysfunction…
Current U.S. Census Bureau figures show 22.3 percent of American citizens live below the poverty line.  That equates to 69,520,000 Americans.  They cannot secure a livable-wage job in order to pay for food, home, medical care and basic living in this country.
Within 37 years, demographic experts project an additional 100 million legal immigrants flowing into the United States of America.  They expect to arrive from Africa, Indonesia, India, China, the Middle East, Mexico, Central America, South America and many of the poverty-stricken countries of the world.  Their impact on America: they will force the addition, in sheer numbers, of an additional population enough to duplicate our 20 top metropolitan cities in the U.S. in 2013.
(Source: Pew Research Center, U.S. Population Projections by Fogel/Martin and the U.S. Census Bureau document those demographic facts.)
But what most Americans fail to understand stems from the fact that world human population expires at 57 million annually. Humans not only replace 57 million people, but also add an additional 80 million, net gain, to the planet annually. Total: 7.1 billion people in 2013.  That's 137 million new babies that need to be watered, fed, housed, warmed, medicated and educated annually.  Unfortunately, those countries with those fecundity rates cannot educate that many new children annually.  They lack teachers, books, supplies and schools.  Tragically, over 10 million children starve to death annually. (Source: United Nations Population figures.)
The tragedy of America's 1965 immigration bill added 100 million immigrants within 40 years; then, the 1986 amnesty accelerated the speed of the onslaught and now the proposed S744 amnesty bill expects to add another 100 million immigrants within 35 years or less.  Those desperate immigrants will pour into America at 200,000 every 30 days, along with their birth rates, diversity visas and chain-migration.
This five-minute video presents an example of illiteracy and what it costs you as this woman birthed 15 kids on welfare:
Why do you think those countries around the world suffer misery and starvation within their societies?  What causes it?  Why can't they duplicate Western skills for filling grocery stores to the brim with food like you see all across America?   Answer: illiteracy, lack of intellectual horsepower, cultural poverty, lack of water and arable land.
Unfortunately, we inject those factors into the USA at blinding speed. The new amnesty provides for two million, that's 2,000,000 million third world immigrants annually.  They average 900,000 births annually, which equals 9 million in 10 years. That's a total of 2.9 million legal immigrants annually. (Source: Dr. Steven Camorata, www.cis.org)  When you look at S744, you see 250,000 green cards annually and many more visas on all levels. We could see that 100 million accelerate our population even faster than the predicated 37 years to rush from 316 million to 438 million.
Along the way, we lack the funds, the teachers, the schools, the resources and the languages to teach the endless millions of kids inundating our failing school systems.  Over 85 languages create linguistic chaos in my Denver, Colorado school system with minimum of 50 percent dropout rates and as high as 67 percent.  Detroit, Michigan runs 76 percent dropout rates as reported by Brian Williams at NBC Nightly News.
We face colossal cultural and educational dysfunction.  What one factor drives failed states around the world?  Answer: illiteracy.
With over 42 million Americans who cannot read, write or perform simple math, we face enormous challenges that we will not be able to solve. Some 48.1 million Americans subsist on food stamps today. They cannot work, function, feed or house themselves.  Do any of us possess any idea what the next 100 million immigrants will mean as to food stamps, section 8 housing, welfare and medical care? How will we cope with their languages?
(Source: Tyler Durden, www.zerohedge.com, "23 percent of Americans illiterate.")
Racial and linguistic segregation across America
When people lack education, but see wealth on TV, they react. When they can't attain it, they shoplift, steal cars, form gangs and dwell in underworld ethnic enclaves.  You can see it in most failed countries in the world.
Today in Jackson, Mississippi, with a 90 percent African-American population, they elected a mayor who promotes changing five southern states of Louisiana, Mississippi, Alabama, Georgia and South Carolina into a separate Republic of New Black Afrika.
Journalist Andrea Ryan wrote, "Raising his fist in a black power salute during his swearing in, the newly elected mayor of Jackson, Mississippi was true to his character as a former leader of the black supremacy group, Republic of New Afrika.  The group is dedicated to transforming five of the Southern states into an independent socialist black nation.  Jackson Mayor Chokwe Lumumba, born in Detroit as Edwin Finley Taliaferro, is a radical activist, and co-founder of the Malcolm X Grassroots Movement.  He's, also, being praised by the Nation of Islam, who wrote in their publication, Final Call, that 'the seeds of a black nation are already taking root in Mississippi.'
In Detroit, Michigan, now 93 percent Black and Middle Eastern population, Muslims expect to dominate that population as their numbers grow in the USA from their current seven million to well over 20 million by 2050.  They possess the capacity to use the U.S. Constitution to install Sharia Law by voting power of the majority.  At some point, another Mayor Chokwe Lumumba could rise out of the ashes of Detroit to lead it toward a separate state or country.
In the UK, France and Belgium, Sharia Law Muslims thugs prowl the streets to beat up on anyone uninformed enough to visit during the night. Last month, in London, England, ten Sharia "police", caught on video, beat an American boy senseless and disfigured his face because he walked into the "no go zone" in the Muslim sector. France features over 70 "no go zones" dominated by Muslims.
Solid estimates in the USA show 22 Islamic "villages" guarded and walled off from public scrutiny in Pennsylvania, New York, Michigan and Oregon.
In Los Angeles, the legal and illegal Mexican-Latino population overwhelms schools, housing, hospitals and food stamp stores. California features four million illegal migrants and most of them work underground or with forged papers.  They defraud food stamp and housing welfare rolls.  Spanish fast becomes THE language of southern California.  Unfortunately, they fled Mexico where the average child drops out of school by sixth grade. They repeat that cultural practice in California.  At some point, a Spanish Chokwe Lumumba will rise out of the quagmire of Los Angeles to lead that arena into a satellite state of Mexico.
Short video on "EBT" (Electronic Benefits Transfer) food stamp cards paid for by your tax dollars to feed illiterate Americans who even ship the food to other countries. A rapper shows how to use them, steal them, trade them and defraud with them:
What does this all add up to in our country?
A first world country cannot continue at that level of excellence in the face of illiteracy and intellectual dysfunction.
A first world country cannot maintain its culture, language and educational levels of excellence by injecting itself with multiple languages, cultures and cultural illiteracy.
One look at the United Kingdom, France, Norway, Canada, Australia, Sweden, Belgium and Holland offers a depressing look at the final outcome of mass immigration from disparate cultures and failed-states worldwide.
Multiculturalism, illiteracy and multi-lingualism do not, cannot and will not maintain America as a cohesive, viable, educated and first world civilization.
Since it's not working in 2013, how will it work with another 100 million added immigrants within 37 year?  Answer: it will not!
This video brings this entire Western world nightmare into sharper focus:
"Immigration by the numbers—off the chart" by Roy Beck
This 10 minute demonstration shows Americans the results of unending mass immigration on the quality of life and sustainability for future generations: in a few words, "Mind boggling!"  www.NumbersUSA.org
Our situation will not become any prettier as we discuss the exhaustion of oil, resources and arable land in the next part of this series.
Acute water shortages, aquifers exhausted, contaminated rivers…
Few Americans understand what their children face within 37 years with the addition of 100 million immigrants to the United States of America.  The ramifications of passage of mass Amnesty Bill S.744 guarantee devastating consequences to our country.  I hope, as you read this series, you understand that your children will become victims of your apathy and inaction.
Instead of this crisis standing front and center at the national leadership and media levels—America's population predicament remains the most ignored, evaded and suppressed issue of our time.
I'm not exactly certain why we stand in denial of the effects of adding 100 million immigrants.  You could ask the average American on the street about the implications of S744 and he or she wouldn't possess the slightest idea of what you're talking about.
As a reminder validating the reason for this series: demographic experts project the United States adding 100 million immigrants to this country by 2050—a scant 37 years from now.  All totaled, since we reached 300 million in October of 2007, we will add 138 million people by 2050 to total 438 million people—enough to duplicate 20 of our top cities' populations to our country.  That 100 million people will have to be watered, fed, housed, transported and provided medical services. The enormity of it transcends understanding.  The Pew Research Center, U.S. Population Projections by Fogel/Martin and the U.S. Census Bureau document those demographic facts.
Today in America, seven states suffer water shortages in 2013: Florida, Georgia, Texas, New Mexico, Arizona, Nevada and California.  They may be able to water their populations at this time, but they stand on the edge of acute water shortages.
Florida sustains 18 million people in 2013, but demographic projections show them doubling to 36 million within 37 years—all of it because of legal immigration.  Texas, at 26 million, expects to hit 36 million by 2050.   The whopper granddaddy of them all: California holds 38 million on their way to 58 million.
What amazes me: no one whispers a word.  Somebody with a brain in the media or government must be pulling their hair out while wondering why the media always reports "downstream" or after the catastrophic event already occurred.
But when the "Water footprint" disaster hits, we will have already added 100 million immigrants.  At that point, everyone becomes victims.
(We pollute our drinking water with trash and chemicals all over the planet. Notice the mountain of plastic debris; but you can't see the chemical contamination within the water.  Not until, of course, you contract cancer.)  Photography www.lightstalkers.org
"Without sustainability, 'severe' water scarcity by 2050" By Andrew Nusca
"Today, 36% of the global population — approximately 2.4 billion people — already live in water-scarce regions and 22% of the world's GDP ($9.4 trillion at 2000 prices) is produced in water-short areas," said Nusca. "Moreover, 39% of current global grain production is not sustainable in terms of water use.
"According to IFPRI's analysis, current "business as usual" water management practices and levels of water productivity will put at risk approximately $63 trillion, or 45 percent of the projected 2050 global GDP (at 2000 prices), equivalent to 1.5 times the size of today's entire global economy. Moreover, 4.8 billion people (52 percent of the world population) will be exposed to severe water scarcity by 2050."
(This is the kind of water contamination I have seen in my world travels. Many beaches around the world feature knee deep plastic trash. Worse, most of it sinks to the bottom and disrupts ocean, river and lake eco-systems.  Yet, not one world leader or corporations calls for a 25 cent deposit-return law.)  Photography by www.lightstalkers.org
As their water shortages slam home, where do you think they flee?  Answer: first world countries.
Interestingly enough: these figures stand for our current 7.1 billion humans.  Projections show another 3.1 billion added to that to reach 10 billion by 2050.
Something will happen and it won't be pretty.
1 out of 6 people in the world lack access to clean water – that equals 1.1 billion people
9 million people will die this year from lack of access to clean water
Every 15 seconds a child dies from water related illness
Exactly how do we Americans think we will escape those realities by adding 100 million immigrants?
(Imagine millions gallons of chemicals being dumped into America's lakes and streams 24/7 because that's what's happening. Leaking gas tanks from gas stations and individual oil dumps poison our ground water. Dairy, beef, pig and chicken farms cause enormous ground water pollution.  Add another 100 million immigrants and we face humongous consequences that will become irreversible and unsolvable.) Photography by www.wikipedia.org
Facts about Pollution from Livestock Farms
Livestock pollution and public health
California officials identify agriculture, including cows, as the major source of nitrate pollution in more than 100,000 square miles of polluted groundwater.
In 1996 the Centers for Disease Control established a link between spontaneous abortions and high nitrate levels in Indiana drinking water wells located close to feedlots.
Manure from dairy cows is thought to have contributed to the disastrous Cryptosporidiumcontamination of Milwaukee's drinking water in 1993, which killed more than 100 people, made 400,000 sick and resulted in $37 million in lost wages and productivity.
Water expert Ken Midkiff said, "In just a few short decades in the US, we have depleted our water supply. In the eastern states, which once had an abundance of water, bitter disputes and legal battles have become commonplace over water shortages caused by overpopulation. In the western states, where water has always been in short supply, population growth in dry areas has led to water shortages that threaten to severely restrict or perhaps even bar further growth."
How do you "bar growth" by adding over 100 million people to America inside of four decades?
Just imagine with me: within 37 years, endless immigration will add 20 million immigrants to California.  Anyone want to guess the outcome of that many people on the water supplies?
Water is essential for all dimensions of life.  Over the past few decades, use of water has increased, and in many places water availability is falling to crisis levels. More than eighty countries, with forty percent of the world's population, are already facing water shortages, while by year 2020 the world's population will double. The costs of water infrastructure have risen dramatically. The quality of water in rivers and underground has deteriorated, due to pollution by waste and contaminants from cities, industry and agriculture. Ecosystems are being destroyed, sometimes permanently. Over one billion people lack safe water, and three billion lack sanitation; eighty per cent of infectious diseases.
Linguistic chaos and tension…
As a reminder validating the reason for this series: demographic experts project the United States adding 100 million immigrants to this country by 2050—a scant 37 years from now. All totaled, since we reached 300 million in October of 2007, we will add 138 million people by 2050 to total 438 million people—enough to duplicate 20 of our top cities' populations to our country. The Pew Research Center, U.S. Population Projections by Fogel/Martin and the U.S. Census Bureau document those demographic facts.
From the dawn of time, ethnic tribes created languages to fit their understanding of their surroundings. Eskimos created words that defined ice, cold, caribou, whales and frozen seasons. Tribes in Africa created languages that described their trees, rivers, monkeys, elephants and zebras. Tribes in the desert of the Middle East formed entirely different languages based on heat, camels and sand storms.
Each language not only allowed tribes to communicate, language defined their "worldview" or how they perceived existence. That same language also formed their religions. They created their religions based on their fears of the unknown—to give them a sense of hope, community and purpose. Each language defined how a tribal member understood and interpreted the meaning of life.
Language also allowed human beings to become self-aware, pursue understandings of the world around them and form family and community bonds. It served them well and humanity advanced in word, thought and concepts.
Language also separated tribes because they could not understand one another. Back in those times, civilizations grew, but never mixed because few seldom stepped outside their territorial boundaries. However, when they stepped out of their "turf", they fought in wars for dominance. History reads as one Great War or conflict after another right up to 2013. In the last 10 years, the USA fought two wars. Another 20 wars wage in different areas of the planet as you read this series.
Isolation of tribes changed with mass transportation first with the sailing ship, locomotive, automobile and finally the airplane. Today, we see cultures, civilizations and individual humans crossing over onto all seven continents.
The one thing they take with them with a powerful sense of meaning remains their culture and their language. It defines them and offers them meaning.
However, when they cross over into countries with totally different languages, cultures and meanings—they become ostracized, confused, marginalized, out of place and ultimately, angry.
No multicultural and multilingual country in the world today enjoys a peaceful state of being. Today, Canada struggles with French, Arabic, Chinese and other Asian languages overwhelming their schools via immigration.
Belgium, Lebanon and Malaysia suffer conflicts and tension from multiple languages. In those countries, minorities with different languages vie for autonomy. Pakistan separated from India and Cyprus divided because of language, religion and culture. Nigeria suppressed ethnic rebellion. France faces difficulties with Basques, Bretons, Corsicans and a growing Muslim demographic.
With hundreds of languages in the world today, we see a clashing of civilizations, which ultimately come down to culture and language. A country without a single language in the 21st century faces ultimate disintegration of its culture, worldview and language.
With different languages come different ideas on how political "things" should proceed in a country. Some languages suppress all women's rights. Other languages condone "honor killings" of women as a normal way of life.
Immanuel Kant said, "Language and religion are the great dividers." You can see his wisdom working all over the planet in violent confrontations: Iraq, Afghanistan, Pakistan, Sweden, France, UK, Tunisia and many more.
A country, culture and language constitute more than a place to live. A language creates a state of mind, a worldview and distinct understanding of a person's standing in life. His or her culture defines how he or she operates in the world. If a person in a country loses language and culture—they lose their ability to function in a viable manner.
If you notice all the terrorist attacks on the USA in the last 11 years, they came from people who speak other languages, come from other cultures—yet injected themselves into America via our immigration policies. From the 9/11 maniacs, to the Fort Dix Six, to the Times Square Bomber, to the Shoe Bomber, to the Underpants Bomber, to the Denver bomber, to the Fort Hood killer, to the Korean shooter at Virginia Tech, to the Boston Marathon Bomber, to the New Jersey Muslim who beheaded and be-handed two people last year—all of them arrived from a different language.
Unfortunately, at the present rate of 1.0 million legal immigrants annually and the proposed 2.0 million immigrants annually via Senate Bill 744 Amnesty, Americans guarantee themselves more bombings, more mass murderers and more language breakdown that descends on this country at blinding speed. Especially in education! Once we lose our literacy, we lose our ability to maintain a first world civilization.
Already, America faces a complete language change with Spanish when the Mexican tribe becomes the new majority in 2042, a scant 29 years from now. You can bet they will force their language onto America. In 2013, every business in America offers a phone recorder with "Press 1 for Spanish" and "Press 2 for English." Already in Detroit, Michigan, a recorder says, "Press 1 for Arabic."
This linguistic chaos speeds into America at such a rate of speed, that once it lands in greater numbers, we will not be able to turn back. When Caesar crossed the Rubicon, he sealed his face. If we citizens allow Congress to pass S744, we seal our fate as a multicultural and multi-linguistic nation guaranteed to fracture every community, our culture and our future.
You see, as former Colorado Governor Richard D. Lamm said, "Different languages create a deeper and more intractable separating factor. America has been successful because we have become one people. Language is the social glue, shared history and uniting symbols that tie us together."
We need one language to bind us, one culture to sustain us. When a host country such as Canada, Australia, Sweden, Norway, Europe and Holland lose their language, they lose their foundation.
If we continue on this current path, by 2050, America faces 100 million more immigrants with at least 100 to 150 new languages and they will press for their right to speak, learn and establish their languages in their tribal enclaves. They will crush English, crush our schools and create chaos in our culture. By 2050, America cannot help but become a multicultural morass, linguistic battlefield and suffer 100 million immigrants attempting to make their language THE language of America. It's not going to be pretty for anybody because no one will be able to understand anyone else.
If you remember the Biblical Tower of Babel, God changed one language into multiple languages. They disagreed, fought, separated and finally abandoned the tower.
America faces the same fate with multiple languages.
Humanity's Umbilical Cord…
Have we forgotten the source of our sustenance?    Have we allowed the apodictic evolutionary theoreticians to define our beginnings with convoluted nonsense?  Have we assumed that the world should pursue the proliferation of remarkable labor saving and entertaining devices as if they are essential to the human race?  We seek to travel faster and farther, communicate quicker and more completely, have more leisure and less work, and accumulate more knowledge and more power.
In past essays I wrote about the disconnection between the population and the land.  Land provides the elements of life and when we fail to properly associate the population with the land we jeopardize a balance that is essential to our peaceful existence.
The Industrial Revolution  created a drastic change in Western culture a change that has always been considered beneficial.  Life in the Western World slowly became remote from the land and we forgot that the work that consumes our day is supported by the same dirt that our ancestors prayed would supply their food.
Indian writer Satish Kumar has written a book entitled "Soil, Soul, Society".  He describes the problem as anthropocentric: a worldview that human beings are at the center of the universe.  He writes, "So if you want to take care of the universe, start with your soul. Care of the soul is for self-realisation. When you are at home within, you are at home in the universe. Taking care of yourself, being at ease with yourself, being happy within yourself, being fulfilled in yourself is a prerequisite, an imperative for self-realisation. Everything you truly need and want is within you. You are capable of solving every problem in the world with your inner wisdom."
Kumar is on track with his concern about the danger of thinking the universe centers on human beings but he is wrong about our ability to "solve every problem" with "inner wisdom"
The Bible informs us that we were created from dust and to dust we shall return.  There has never been a better description of our origin and condition!   Part of the tendency to support an evolutionary creation stems from our disconnection from the land  Though it is impossible to contend with the fact that our human bodies will ultimately return to dust anthropocentric theorists refuse to acknowledge reality.
When God created human beings from dust He created them in His own image. The Christian Bible confirms this fact but we do not need the Bible to determine our universal nature.  With the birth blood still on their body's babies claim their centrality.  They cry loudly and harshly for love and sustenance.  This elevation of self does not recede with time; children demand their toys and yours too; adolescents are tediously self-centered; the world revolves around the affairs of young men and women and in the middle years hidden methods of personal gain thrive.  We have a God-like nature without His stature, wisdom, power, and righteousness.
It was our failure to see ourselves as we really are that allowed us to bless the Industrial Revolution without properly considering its dangers.  Today, demi-gods experiment with human life as if they are vested with a right to tamper with Someone Else's creation.  They venture into an arena they are incapable of understanding as if there were no consequences to their actions.  They leap without looking.
Humans are designed for physical work.  As we invent additional devices to give us more leisure time with parallel efficiency we invent more jogging shoes and exercise machines to replace the physical work we are not doing.
There is nothing wrong with increasing knowledge and inventing labor saving devices as long as short term positive results do not result in long term disaster.  We exist by the will of another on a planet that we did not create, in a universe too big for our apprehension, in a time span that is a speck in unfathomable infinity.  We are wonderfully made and some of us are extremely brilliant but when we allow our god-like nature too overshadow our humble circumstance we are prone to major error.
Did human beings evolve through an evolutionary process that defies the obvious time/deterioration process or were they created by the same God that crafted the universe?  There are numerous prolixity filled esoteric discussions of the Second Law of Thermodynamics and the meaning of the word "entropy".  Many of these dissertations are carefully crafted to protect Darwin's theory of Evolution. "Highly energetic chemistry is thought to have produced a self-replicating molecule around 4 billion years ago, and half a billion years later the last common ancestor of all life existed. The current scientific consensus is that the complex biochemistry that makes up life came from simpler chemical reactions. The beginning of life may have included self-replicating molecules such as RNA and the assembly of simple cells." (From Wikipedia)
The truth is that human beings are prisoners on a tiny planet located in a vast (maybe infinite) universe, limited by time, size, mental ability, physical ability, and capacity to completely comprehend the milieu in which they live.  
When we ignore the restraints our Creator has set forth in His Word Darwin's theory of Natural Selection gains validity.  The strongest and smartest dominate, survive, and reproduce.  Unending war for survival can be witnessed in the animal kingdom and continues with occasional modifications in the human realm.
The world's leaders are overwhelmingly anthropocentric.  They value their false conception of human capacity more than freedom, peace, and prosperity.  So, since peace and freedom depend on our obedience to God's Law, tyrants have risen to the fore.
When God gave His Law to Moses He gave us the formula for replacing the jungle code of natural selection with a life of purpose, peace, and prosperity.  Today we have wandered so far from His intent that fantasy has overcome the lives of our leaders.  We are being governed by people who no longer see the world as it is; people who would rather live a lie than confront the truth.  They have gained their office through an electorate that has failed to properly assess the human condition; people who believe that the feeble intellect of our most brilliant can devise a formula for freedom.  They are both wrong and instead of creating a better world they have become witnesses to its continued deterioration.
Tyrants rule America and our freedoms are quickly vanishing.   
"To learn who rules over you, simply find out who you are not allowed to criticize." – – Voltaire (1694-1778)