Many years ago I knew a couple who adopted the habit of being gratuitously defensive about one another. If you made even the slightest comment questioning one of them in the other's presence, that party would say something such as "Watch it!" The admonition, however, would lack a certain conviction.
Not long after they were divorced.
Their earlier behavior then made sense: They couldn't accept that their marriage was in trouble. And each spouse would react defensively to even mildly negative feedback about the other not because he knew it was false, but because he feared it was true. It validated feelings each was having about the other but desperately wanted to keep repressed.
I'm reminded of this when considering the intellectual contortions of liberals who defend Barack Obama. No, it's not perfectly analogous: liberals are driven more by political ambitions and ego than by a desire to make their "marriage" work. But the denial is similar.
A good example is a Vanity Fair piece by someone named Todd S. Purdum. Titled "The Lonely Guy: He's a community organizer who works alone. What was once his greatest strength — he kept his cool and didn't need feedback — is now a liability," the subtitle says it all. The article is a somewhat tedious apologia, providing this or that example of how Obama doesn't engage people, of how Daddy Big-Guv thinks he knows best.
In justifying Obama's attitude, Purdum writes:
Self-containment is not simply Obama's political default mode. Self-possession is the core of his being, and a central part of the secret of his success. It is Obama's unwavering discipline to keep his cool when others are losing theirs….
But this quality, perhaps Obama's greatest strength in gaining office, is his greatest weakness in conducting it.
Nonsense. First, keeping your cool (at least publicly) isn't unusual for aspirants to higher office. The few thought lacking in this area, such as Bob Dole and John McCain, found it a liability come election time.
Second, Obama's greatest strength in gaining office was a servile media that suppressed every scandal and ugly truth, every sordid association, every risible mistake and radical position. It's easy being cool when nine wide phalanxes of fawning human shields stand between you and the flak, but one wonders how cool Obama would've been had he not benefitted from the regular affirmative action that got him established and the cultural affirmative action that got him elected. Of course, we'd never have known because his coolness would have been confined to passing the bong with the Choom Gang. We never would've heard of him.
Moreover, many forget that in 2008 his campaign was sometimes faulted for amateurish stumbling. The myth of Obama the Great Campaigner was manufactured after the fact.
But the myth of Obama the Nice Guy is only being questioned after the fact. As to this, Purdum writes, "Five years into their tenure, the [First] couple has a social reputation few would have envisioned when they came to town: more standoffish than the Bushes, and ruder than the Clintons."
Let me correct you, Mr. Purdum: few in your echo chamber of fawning fellow travelers would have envisioned it. Millions of people, however, had Obama's number all along. Perhaps you've heard of them. They're called traditionalists.
Cutting through the nonsense, the real explanation for Obama's "self-containment" was provided by former Obama aide Neera Tanden. Explaining her boss's refusal to call Bill Clinton she said, "The truth is, Obama doesn't call anyone, and he's not close to almost anyone. It's stunning that he's in politics, because he really doesn't like people."
He doesn't like people.
Ponder that for a moment. It's sort of a problem because people are exactly who a leader has to govern. But Tanden is wrong on one point: It's not at all stunning Obama is in politics, as few politicians enter the field because they "like people." Oh, liking people — or at least being able to fake it — helps you succeed, and if Obama prevailed despite visible misanthropy, it is again a testimonial to the power of media manipulation. But an individual is more likely to enter politics to be lauded by people (glory), or to control people (power), or because he hates the people's handiwork (society) and wants to punish them and/or reshape them in his own image. Leaders thus disposed have had names such as Robespierre, Lenin, Hitler, Stalin, Mao and Pol Pot.
Returning to Vanity Fair writer Purdum, the reality about Obama he's struggling to reconcile is explained well by the first part of his magazine's name. After all, he also wrote, "'I think that I'm a better speechwriter than my speechwriters,' Obama told his 2008 campaign political director, Patrick Gaspard…. 'I know more about policies on any particular issue than my policy directors. And I'll tell you right now that I'm going to think I'm a better political director than my political director.'" As per his subtitle, Purdum sloughs this attitude off by claiming Obama "didn't need feedback." The correct explanation is a bit different.
Obama is a self-centered, arrogant, and quite probably megalomaniacal and narcissistic — and possibly sociopathic — jerk.
Truth: everyone needs feedback. A good leader knows this and is wise enough to both surround himself with competent people and to separate good counsel from bad. He exhibits what Confucius spoke of when saying, "Wisdom is, when you know something, knowing that you know it; and when you do not know something, knowing that you do not know it." And Obama? He's not dumb, as some suggest, though his intelligence is overrated. It's that he doesn't know much that is true — and, more significantly, he doesn't know what he doesn't know.
This is when even intelligent people can do profoundly stupid things. For example, Adolf Hitler, a master manipulator who could mesmerize masses, thought he knew better than his generals and was best suited to choose battlefields, strategies and tactics on the Soviet front. Evil people, you see, tend to be ridden with that intellect-occluding thing called pride; they consequently make bad decisions and eventually sink their own ship. And if at the helm of a nation, it can be a mighty big ship they sink.
Speaking of pride, G.K. Chesterton once said, "[A] great man knows he is not God, and the greater he is the better he knows it." This is brought to mind by an interview Obama gave to Chicago Sun-Times religion reporter Cathleen Falsani in 2004. When asked if he prayed often, Obama offered this curious response: "It's not formal, me getting on my knees. I have an ongoing conversation with God. Throughout the day I'm constantly asking myself questions…."
So a "conversation with God" = "asking [himself] questions"? Literally interpreted, this means Obama considers himself God. Of course, allowing for loose talk, there's no saying the president is like an Egyptian pharaoh and actually believes he is a deity. But was his comment akin to a Freudian slip? Did it reflect not only how he is at the center of his own world, but how he naturally assumes he should be the center of the world?
Purdum, seeking to explain Obama's dysfunction — for which he euphemistically uses terms such as "self-sufficiency" — points out that due to parental neglect, Obama has "always been alone." But this warrants elaboration.
Children have a strong need to bond with their parents, so strong, in fact, that if a mother to whom a toddler is attached must leave him even for a time, he may cry in distress. And when a child is continually abandoned — as Obama was by his father and, to an extent, by a mother who left him with grandparents — the pain can be so severe that to ensure he won't be hurt again, he will keep people at arm's length and avoid bonding in the first place. In addition, he can become distrustful of others and even develop a dislike for them; after all, those who should have cared about him most broke his heart. First impressions are powerful, and this child's first experiences with "people" were bad ones.
Therapist Peter Gerlach, who specializes in "bonding wounds," had this to say about such individuals:
Such children increasingly depend on themselves to get key needs met. This becomes normal, reflexive, and unremarkable. They neither expect [n]or ask for help.
They observe how loving adults and kids behave, and become skilled at sounding and acting just like them — but they don't feel attached, empathic, or committed.
These wounded people are often very attractive socially and professionally.
Sound familiar?
Of course, this is psycho-analysis from a distance, but it certainly would explain why Obama "really doesn't like people."
It may sound old-fashioned today, but this is why parents in ages past would try to ensure that a child's prospective spouse came from a "good family." But five years ago millions of Americans refused to look beneath the wrapper and married their nation to damaged goods. And he turned out to be an abuser who will leave nothing but damaged goods in his wake.
The establishment has an entrenched interest in convincing the public that their vote in elections actually decides who is selected for public office. That same power elite runs and controls both Republican and Democratic political parties. Only a neophyte or a delusional idealist believes that the voting cycle reflects the will of the people. When reform candidates engage in the primary process, hoping to win the nomination from either of the two major parties, they face the stark reality that playing ball with the money bundlers means obeying the directives of masters of the universe. These overlords own politicians, especially those who continue in office by winning predetermined elections.
Democracy as expressed by the ballot box is a fairy tale. Anyone with experience within the Tweedledum and Tweedledee party organizations, understands that the comic book characters, who populate the ranks of politics just want to become a Mini-Me version of "Boss" Tweed.
Dispensing the fruits of power and patronage, while fostering the crony corporatist culture, is integral to maintaining the levers of political administration over a society of inconsequential serfs. When people's frustration mounts, and party leadership blocks even modest attempts of populist reform, voting participation declines.
The GOP once was described, as Rockefeller or Country Club Republicans, is really a deranged asylum of NeoCons whose primary purpose is to purge genuine conservatives and libertarians from their ranks. A party that would nominate a John McCain for President and continue to support him in Senate elections is not worthy of trust. Written in 2004, John McCain: The Man Who Would Be President sums up the dilemma.
"McCain's a full fledged phony without an ounce of conservative values running in his veins. Bush has proven himself to be a fraud and the tool of the NeoCons. This election is a charade of a sham called democracy. There are no surprises left, only the substitution of a name; while the same policies remain. Spell it Bush or McCain; but don't use the designation conservative. Kerry is Bush's brother, in the only society that selects those who are granted the nominations. McCain can only settle for second place, in service of the powers, that host the parlor game – picking a President."
Now that the New Jersey Governor Chris Christie is the toast of the town, the praises and speculation begins. Chris Christie landslide: Template for a Republican presidential win in 2016? "The governor won an impressive 57 percent of women and took a majority of Latino voters. He even garnered 21 percent of black voters – a significant inroad for a Republican. He also won nearly half of union voters and those under the age of 30."
The press would have you believe that the next Republican candidate for President needs to adopt a "political correctness" love fest to be elected. Please . . . dump on the Tea Party and disparage traditional conservatives is no formula for any politicians who deserves support.
That Republican 2010 Landslide and What It Means concludes."The Republican Party's attempt to co-opt the spontaneous spirit of the Tea Party geneses illustrates the panic that both entrenched parties have from a true populist movement. The mind dead voters who continually vote for the lesser of two evils, or adhere to the squishy William Buckley rule guarantee perpetual servitude. "The Buckley Rule is, ostensibly, that you vote for the most electable conservative option (in the primary) against a Democrat in November".
The quest for that illusory electability is the trouble with every recent election. When will a true conservative/libertarian populist win the nomination? The apparent answer is never in a party of RINO's and establishment gatekeepers.
Where can a true believer turn? That leaves Hillary Clinton as the apparent frontrunner nominee for the Democrats. The problem with that presumption is that she got the cold shoulder in 2008 in favor of Barry Soetoro, the CIA's Manchurian Candidate. The Republicans are supposed to be the party of next in line Presidential torch carriers.
So why would the Democrats want HilLAIRy as their, Woman of the Year, or is it? The obvious appeal does not go unnoticed. "All you have to do is look under the dress and you will find the stuff that dreams are made from. Hillary is a man's woman that appeals to the trendy tender gender on both coasts. She's has a lock on the fear factor and will be the survivor of all the village people."What better way to succeed Obama, the beyond race President, with a legendary bisexual voice, who will distribute her racism against white rural America as a condition of perpetuating the multicultural collectivism, which is so necessary for the total destruction of traditional values.
Just how well did all those underprivileged minorities do under Barack Hussein Obama? Surely, a first female President Clinton would add to such striking gains in the quality of life and standard of government dependency income.
All this Great Society II would make the LBJ administration look like spendthrifts.
The people, all the people no matter their race, ethnicity or social identity are not benefiting from a New World Order economy and political authoritarianism. Yet, with each election cycle the grip of both outlaw parties continue to expand their extortion policies. Every ten years the gerrymandering of redistricting divides the territory so that the spoils will continue to be shared.
How dumb are the electorate to allow this corrupt process to continue? Inevitably, stupidity knows no bounds. The Meaning of Third Parties in America describes the dilemma.
"If elections are an expression of consent, why is turn out so low for Third Parties? And if discontent was heightened, why are there not more Third Parties? The answer lies in the election returns. The fact that a majority of eligible voters no long take part in the process speaks volumes of their support. The public is stating their choice loud and clear: "NONE of the ABOVE". This is the Third Party that wins the election. When the public deems that there is no 'real' difference between the two parties and that their self-interests cannot be furthered with their vote, the electoral system breaks down. Yes, the public is frustrated; but they conclude that their vote will never, effectively, change the status quo among the choices that are available. Their lack of participation, should not be misread as satisfaction for the current condition."
The misuse of power by both parties illustrates the breakdown in the two tier party system. Having twins with different spots only means that the look of the predator will camouflage their direction for the kill. The Third Parties segment on "Dueling Twins" reminds the nature of the feeding frenzy.
"The duopoly rivalry that emerged over the centuries, grew from the reality of being 'in or out' of power, more than deep seeded ideological principles. For in its bare raw brute reality, politics is about power. How you get it, what you do when you have it, and how you keep it."
When the Obama administration targets conservative Christian groups with IRS retribution, progressive ideologues remain silent. Protecting civil liberties only apply for the faithful of the congregation of state worship.
In addition, when the RINO's mark patriotic groups and activist individuals for banishment from the ranks of the loyal opposition within their own party, they serve the masters of the same establishment that want a pervasive police state.
U.S. Elections are all too often a joke. The election commissions that administer the ballot process are nothing but extensions of the two corrupt parties.
What if a real grassroots national movement emerged that supersedes all ideology with a singular purpose – remove all careerist "pols" from office. Forget about the phony No Labels effort to diffuse popular disgust. The solution is to attract the very citizens who NEVER vote in elections.A national campaign – No Confidence – would be the clear message that the arrogant confidence game crooks could understand.
Term limits will never be voted upon much less adopted until the entire nation strikes against the establishment with a unified proclamation of revolt.
The organization Grassfire urges that people need to confront the system. Time is short and if the following scandals are allowed to be swept under the rug, the candidates in 2014 and 2016 will just continue with their lying ways.
1. "Fast and Furious"

2. The deadly Benghazi attacks

3. The IRS targeting of Tea Party Americans

4. The NSA security breaches

5. The truth about ObamaCare
Populism requires citizen involvement. Elections are meaningless without active accountability.
With the Citizens United v. Federal Election Commission decision, corporations and labor unions can spend as much as they want to convince people to vote for or against a candidate. With all this money going into media campaigns between sibling spotted leopards, the public never gets to choose honest and transformational constitutional candidates. A vote for a Third Party aspirant is never a waste. Consent for RepubliCANTS and DemocRATS is idiotic.
The demonization of free thinking individuals is about to begin. By branding Paul Ciancia a conspiracy theorist, all of us will come under scrutiny.
Anyone who does not believe wholeheartedly in the crap the government tries to feed them on a daily basis will become a danger to society.
It stands to reason that after a major public incidence of violence such as mass shootings or bombings, people want answers. It's right and proper that these cases are investigated and as many answers as possible are provided to the citizens of this country.
Having said that, an alarming pattern is emerging.
Some events are highlighted and get massive coverage on television, on the Internet and in the newspapers, but most incidents do not.
Those that can't be 'spun' by the government are given a couple of lines in the papers or a minute of airtime, and that's it. Done. Gone. Forgotten.
The events that can be used by the government, get acres of print space and constant news coverage. In addition they always have a reason behind them that benefits the government in some way.
Let me show you what I mean. In 2012 88 people were killed in mass shootings in the United States. Sixteen mass shootings with 88 deaths.(source) Here's the list:
February 22, 2012: Five people were killed in at a Korean health spa in Norcross, Georgia, when a man opened fire inside the facility in an act suspected to be related to domestic violence.
February 26, 2012: Multiple gunmen began firing into a nightclub in Jackson, Tennessee, killing one person and injuring 20 others.
February 27, 2012: Three students at Chardon High School in rural Ohio were killed when a classmate opened fire.
March 8, 2012: Two people were killed and seven wounded at a psychiatric hospital in Pittsburgh, Pennsylvania when a gunman entered the hospital with two semiautomatic handguns and began firing.
March 31, 2012: A gunman opened fire on a crowd of mourners at a North Miami, Florida funeral home, killing two people and injuring 12 others.
April 2, 2012: A 43-year-old former student at Oikos University in Oakland, California walked into his former school and killed seven people, "execution-style." Three people were wounded.
April 6, 2012: Two men went on a deadly shooting spree in Tulsa, Oklahoma shooting black men at random in an apparently racially motivated attack. Three men died, and two were wounded.
May 29, 2012: A man in Seattle, Washington opened fire in a coffee shop killing five people and then himself.
July 9, 2012: At a soccer tournament in Wilmington, Delaware, three people were killed, including a 16-year-old player and the event organizer when multiple gunmen began firing shots, apparently targeting the organizer.
July 20, 2012: James Holmes enters a midnight screening of The Dark Knight Rises and opens fire with a semi-automatic weapon; twelve people are killed, and fifty-eight are wounded.
August 5, 2012: A white supremacist and Army veteran shot six people to death inside a Sikh temple in suburban Milwaukee, Wisconsin before killing himself.
August 14, 2012: Three people were killed at Texas A&M University when a 35-year-old man went on a shooting rampage; one of the dead was a police officer.
September 27, 2012: A 36-year-old man who had just been laid off from Accent Signage Systems in Minneapolis, Minnesota entered his former workplace and shot five people to deathand wounded three others before killing himself.
October 21, 2012: 45-year-old Radcliffe Frankin Haughton shot three women to death, including his wife, Zina Haughton, and injured four others at a spa in Brookfield, Wisconsin before killing himself.
December 11, 2012: A 22-year-old began shooting at random at a mall near Portland, Oregonkilling two people and then himself.
December 14, 2012: One man, and possibly more, murders a reported twenty-six people at an elementary school in Newtown, Connecticut, including twenty children, before killing himself.
2013 is looking very similar, those cases that got/get airtime are the Christopher Dorner case back in February, the Boston Bombings in April, the Navy Yard shooting in September, and of course the incident at LAX. There are other cases that in total killed over 30 people (source) but they didn't have the required 'spin' factor so they have not stayed in the news.
All the cases that have made it big, news wise, have had a message from the government to us. These cases were chosen by the government to highlight the need for more gun control, more surveillance and tighter security. I believe that the 'evidence' for these events was tailored. Tailored to suit the government's needs at the time. To give the public a reason for the measures that will be imposed to 'solve' the problem. It was spun and nipped and tucked and most likely bears no resemblance to the original reasons behind the act.
With the LAX shooting they have gone a step further. In addition to once again raising the issue of privately owned assault rifles, they have put terms like 'New World Order' and 'fiat currency' into the wider public domain.
They are pre-conditioning the wider public in subjects usually confined to alternative media.The average Joe on the street is not familiar with these terms. But now the government itself has introduced them. They have publicly acknowledged them and linked them to the term 'conspiracy theorist'.
From Sky News US:
A note allegedly found in the suspect's bag said that he wanted to kill at least one transport officer with his AR-15 semi-automatic rifle and didn't care which one.
"Black, white, yellow, brown, I don't discriminate," the note read, according to a paraphrase by a law enforcement official briefed on the investigation.
The suspect's screed also mentioned "fiat currency" and "NWO," possible references to the New World Order, a conspiracy theory that foresees a one-world government. (emphasis added)
I will bet my last dollar that in the very near future alternative media will be mentioned. Alternative media sites will be accused of spreading these messages.
We, the alternative media, both writers and readers are next on the list to be demonized. We are the next 'issue' that the government needs to find a solution to. Like gun control et al, we have become a target.
The government knows that the alternative media is growing. That more and more people are looking for answers that the mainstream does not provide. This cannot be allowed. It is dangerous to a government that sees itself as omnipotent.
The 'revelations' that will come out over the next few days will most likely say that Paul Ciancia frequented alternative media websites and that these sites had a bearing on his actions.
Gone are the days when a man with a gun is just insane, vindictive or just plain bad and decides to shoot people. Now there always has to be a reason, and that reason always has to be one that will allow the government to ride in and rescue us.
It will always be a reason that gives them justification for exercising more control over our lives and this time the reason could well be us, the alternative media.
Source: The Daily Sheeple
Then-Senator Lyndon Baines Johnson devised what has proven to be a brilliant strategy in which to silence and neuter America's churches. His bill, which created the 501c3 tax-exempt corporation status for churches back in 1954, has, over the decades, effectively muted America's pulpits. The vast majority of churches today are thoroughly and completely intimidated by the threat of losing their tax-exempt status under the 501c3 section of the Internal Revenue Code (IRC). As a result, the vast majority of pastors are unwilling to address virtually any issue from the pulpit that could be deemed as political.
Add to the fear of losing tax-exempt status the egregiously slavish interpretation of Romans 13–that Christians and churches must submit to civil government no matter what–and a very legitimate argument can be made that Mr. Johnson not only silenced and neutered America's churches, but that he has, in effect, turned them into agents of the state. More and more, the federal government is using pastors and churches to promote its big-government agenda.
Most readers are familiar with how FEMA created a program called "Clergy Response Teams" several years ago. Under this program, tens of thousands of pastors were instructed on how to assist the federal government in the event of a "national emergency." Pastors were encouraged to teach Bible lessons from Romans 13 in which church members were told that God instructs them to always submit to civil authority unconditionally. They were taught to encourage their congregants to turn in their firearms and to be willing to relocate to government-provided shelters if that is what the government told them to do. The last report I read noted that these Clergy Response Teams have been established in over 1,300 counties in the United States. For those readers who are even casually acquainted with history, is this straight out of the Nazi handbook, or what? Now we learn that churches are being used to help the federal government promote and sell Obamacare.
According to TheBlaze.com, "Community organizers are joining pastors across the country to educate and help parishioners sign up for Obamacare. The coordinated initiative, called 'Health Care from the Pulpit,' is being implemented by Enroll America, a non-profit with the goal of maximizing 'the number of uninsured Americans who enroll in health coverage made available by the Affordable Care Act.'
"The program has already reached a number of churches across the nation. In Jacksonville, Fla, Pastor John Newman is among those who invited community organizers from the group to his church to talk about the cost of Obamacare and the enrollment process.
"During the event, Enroll America invited congregants to fill out cards with basic information about themselves or people they knew who might be in need of health care, WJXT-TV [Jacksonville, Florida] reports.
"'Our pastor, he keeps us real informed and grounded in what's going on in the community, and he's always bringing stuff to help us, so I love him for that,' said one parishioner named Michelle Fletcher.
"Enroll America knows that pastors are trusted members of the community, which is why churches are a focus for education and information on the health care law.
"Through 'Health Care from the Pulpit,' the organization is working with faith leaders to ensure that people hear about availability–and with a captive audience in the pews, the move makes logistical sense.
"'Pastors are trusted messengers. They'll be able to get the story across, they'll be able to relate to that story and they'll be able to ask people to enroll in health insurance,' Enroll America organizer Anthony Penna told WJXT.
"From Oct. 25-27, the organization launched its pulpit program as part of the Get Covered America campaign. Enroll America pledged to help churches who wish to enroll congregants or provide people in the community with information and resources.
"A press release from Oct. 22 on the Get Covered America website further explains the purpose of the in-church events.
"'The "Treat Yourself to Coverage Weekend" will also engage dozens of faith groups for the first nationwide push of "Health Care in the Pulpit," GetCovered America's faith engagement program,' it reads. "Working with a diverse group of faith and lay leaders, Get Covered America will host over 50 events across the country to further engage the faith community in education about enrollment in the marketplace."
"Other initiatives are bringing churches into the Obamacare fold as well. Dr. Michael Minor, pastor of Oak Hill Missionary Baptist Church in Hernando, Miss., was recently given a federal grant to help enroll individuals in the health care program.
"Through the $317,742 fund, Minor will work with Cover Mississippi, a cohort of advocacy groups organized by the Mississippi Health Advocacy Program. He has already put together a group of 75 to 100 'navigators' (trainers) around the state to provide information and access to Obamacare. While his efforts are unaffiliated with Enroll America, they serve as another example of a church getting involved in the health care roll-out."
See the report here: 'Health Care From the Pulpit': Here's How Some Churches Are Spreading the Word About Obamacare
Think about it: before a bill becomes law, pastors are forbidden to address it from the pulpit, because it would be "interfering in politics–a violation of the separation of church and state;" but after a bill becomes law it is now the obligation and duty of pastors to support (and promote) it, because it is now the Biblical thing to do, per Romans 13. Was Johnson a diabolical genius, or what?
By the way, I strongly urge readers to purchase the book on Romans 13 that was co-authored by me and my constitutional attorney son, entitled, "Romans 13: The True Meaning of Submission." This book shatters the misinterpretation of Romans 13: that Christians are commanded by God to submit to the state no matter what. The Apostle Paul was not introducing a new topic in Romans 13–not at all. The subject is covered throughout the scriptures. This book needs to be read by every pastor and Christian in the country. Order Romans 13: The True Meaning of Submission here:
Romans 13: The True Meaning of Submission
Or order my 4-message video series on "The True Meaning of Romans 13″(on one DVD)
In the same manner that the Nazi government co-opted the churches of Germany, the federal government in Washington, D.C., is co-opting the churches of America today. During the rise of the Third Reich, Germany's pastors and churches were taught the same misinterpretation of Romans 13 that pastors and churches in America are now being taught. And in the same way that Hitler used Germany's pastors and churches to promote his big-government socialist agenda, America's pastors and churches today are being used to promote the big-government socialist agenda emanating from Washington, D.C. Mr. Bush used the churches to promote the FEMA Clergy Response Teams, and now Mr. Obama is using the churches to promote the federal government's socialized health care system.
I remind readers that during the Hitler years, the vast majority of German pastors and churches enthusiastically embraced the Nazi agenda even to the point of flying Nazi flags and giving the Nazi salute during the worship services in Germany's churches. But who among us remembers the names of any of these pathetic pastors? Yet, we do remember (as does history itself) the names of plucky pastors such as Dietrich Bonhoeffer and Martin Niemoller who led the spiritual opposition to Hitler's encroachment into the church.
Instead of the federal government's draconian "Clergy Response Teams," we need to resurrect Bonhoeffer's band of heroes, which was known as the "Pastors' Emergency League." This was a group of German pastors dedicated to resisting the Nazi agenda–especially inside the church. The creed of Bonhoeffer's Pastors' Emergency League was:
1. To renew their allegiance to the Scriptures.
2. To resist those who attack the Scriptures.
3. To give material and financial aid to those who suffered through repressive laws or violence.
4. To repudiate the Nazi cause.
Bonhoeffer's Pastors' Emergency League soon became a nationwide movement called, the "Confessing Church." In his masterful book, "Hitler's Cross," Erwin Lutzer summarizes the creed of the Confessing Church as being, "No human sovereign should rule over the church; it must be under the Word of God to fulfill its role." (Page134)
Lutzer also noted that the Confessing Church soon realized that "blind obedience, even in matters that belong to the state, might be a violation of the Christian mandate." (Ibid)
Lutzer further wrote, "Many of our Christian heroes were lawbreakers. Whether it was John Bunyan, who sat in a Bedford jail for his preaching, Richard Wurmbrand, who was beaten for teaching the Bible in Communist Romania, Christians have always insisted that there is a law higher than that of the state." (Ibid)
And, again, to quote Lutzer: "[I]f we say that we will always obey the state, the state becomes our God." (Ibid)
The brave Bonhoeffer rightly said, "Silence in the face of evil is itself evil: God will not hold us guiltless. Not to speak is to speak. Not to act is to act." He also said, "We are not to simply bandage the wounds of victims beneath the wheels of injustice, we are to drive a spoke into the
wheel."
The names of the cowardly and compliant pastors who succumbed to Hitler's ignominious intimidation are forever lost, while the names of Dietrich Bonhoeffer and Martin Niemoller will live forever.
In fact, are not the vast majority of highly revered Hebrew and Christian heroes the ones who RESISTED the power of the state when it became tyrannical? From Abram who resisted the "kings of the nations;" to Gideon; to Samson; to Queen Esther; to the prophet Micaiah; to Daniel; to Shadrach Meshach, and Abednego; to Simon Peter, who told civil leaders, "We ought to obey God rather than men;" to William Tyndale; to John Hus; to John Wycliffe; to John Bunyan; to Savonarola; to Martin Luther; to Dietrich Bonhoeffer; and to Jonas Clark, the names history regards most fondly are the names of men who RESISTED the power of the state when it attempted to interfere with man's duty and devotion to God.
However, what do we see today? We see pastors and churches once again becoming the pawns of evil men in government. Pastors are not so much messengers of God and watchmen on the wall as much as they are agents of the state. They are not so much shepherds who fight and give their lives for the sheep as much as they are facilitators of the wolves who seek to prey on the sheep. And in modern history, the seed of this compromise and complacency began in 1954 when Lyndon Johnson introduced the devilish 501c3 tax-exempt corporation status for churches.
I am absolutely convinced–now more than ever–that America will never experience any sort of spiritual awakening until pastors and Christians abandon the 501c3 government churches and repudiate the devilish doctrine of unlimited obedience to Caesar. Until we return the Church to its rightful owner, Jesus Christ, the tentacles of oppression and tyranny will continue to strangle our land and our liberties.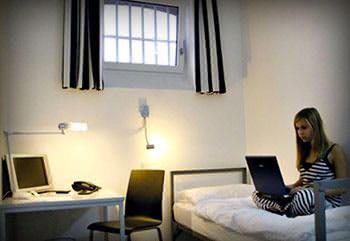 The most precious gift given to humanity besides its very existence and innate connectivity to universal Source is the gift of free will. We can choose. We ultimately have the power to make decisions for ourselves. Unfortunately this concept is buried under the rubble of ignorance and social engineering and of course becomes a very complex matter as life's input and experiences complicate our entire decision-making process.
And freedom and free will? They're generally relegated to philosophical treatises and ideological tugs of war in the political arena. Nicely sectored off to where they can't touch our consciousness and every day living.
Many argue that in today's circumstance we are not free to make our own decisions, that in effect we often don't even have free will as evidenced by history. This strikes at the root of the problem. Disempowerment via thinking we need permission versus knowledge of our inborn nature of pure freedom. It may appear that it's been deprived at times. Free will seems to be often negated or seriously limited under certain circumstances, either by choice, coercion or collusion.
But is it really, no matter how draconian? After all, much of humanity seems to not even know that it is inherently free, never mind does it appear to even want to fully exercise such a sense of inborn freedom.
The Majesty of Choice
We are crowned with the ultimate gift: a completely autonomous conscious will. We can choose what we say, what we do, what we respond to, what we give our attention and energy to. Again, it may not appear so with the way society is structured and judging by the very bound condition and behavior of mankind. While the idea of freedom still distantly rings in the hearts of men, it has taken on many severely compromised meanings. On purpose.
In addition, for some reason it appears we've given up our freedom to varying degrees in exchange for something. But in exchange for what? Security? Acceptance? Ease?
It sure appears that way. But how did this come about? And who said we had to trade anything? Was it a deliberately designed trade off to keep humanity in servitude with an illusion of choice? Looking at the contrived and extremely controlling political and economic structure of our planet's various societies and the miserable state of most of its inhabitants, it's clear something is seriously wrong. Especially with a clearly ruthless ruling class of uber-privileged riding the backs of the oppressed who are the ones producing the goods.
Throw Off the Shackles
Is our lost sense of true unshakable spiritual freedom exactly that which would empower humanity to throw off the shackles of a system built on carefully manipulated voluntary slavery? Is this what the war on the human body, mind and spirit is all about? To block our remembrance?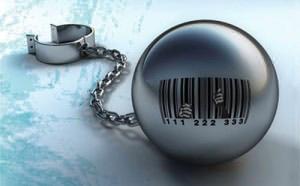 When someone has come to an awakening of true consciousness, or should I say to consciousness since it in itself was never asleep, something profound happens. And continues to unfold. We tap into Source — unadulterated, unfiltered, unlimited, infinite creative Source, or whatever you want to call It. This is where the spiritual and the metaphysical meet the mental and psychological, where true science and knowledge meet the great synchronous Universal life force.
It's all essentially One. The compartments are gone. There are no divisions in the essential Oneness and everything makes sense. And it's because you inherently let go into an experiential perspective where you realize it's not important to know everything or be anything. You just are and everything is wonderful at that level. A great clarity comes over you.
Of course there are differences in manifestations and there are apparent conflicts on many levels brought on by a variety of influences, but in the context of freedom this is where you find its true reality and definition. The sovereignty of spirit that is the inherent right of everything. And man does it blow away any and all man-made structures of any sort in a hurry!
The False Game of False Choice
Herein lies one of mankind's dominators' most effective tools for manipulation. This understanding was documented over the past and previous century, realizing people work harder and better and are more complacent if they feel they have a say so about their captivity. It's quite remarkable. We're still a feudal society, they just figured out how to make us build our own prisons while thinking we're free.
Besides the most obvious example of phony democracy and the easily manipulated voting scheme, glaring assumptions are deliberately embedded into society via religion, false science, hobbling education, social pressure, the media, etc. We're handed platitudes about hope, change and security while the media pumps amusement, materialism, fashion and other forms of acceptance conditioning to keep the populace totally preoccupied with a comatose state of self indulgence.
And as for capitalism (which all forms of government espouse) that's the end goal. Your personal satisfaction, at whatever cost to others who weren't as savvy as you in learning to get what they want.
Fear — The Enemy of Freedom
Why do people cling to corrupt, limiting systems even to their own hurt? Fear of the unknown is very powerful, especially amongst the ignorant. Just fear of not having your next meal can trap you. Fear of being without, fear of being alone, fear of being attacked, fear of dying.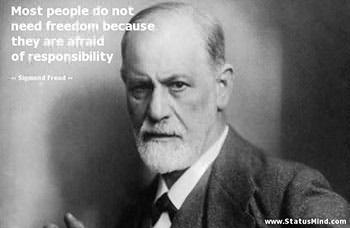 All extremely powerful.
And afraid people will not make conscious decisions, but survival instinct based decisions. Of course there's a time for that as in the fight or flight response to a very real attack from something, but this response can be very easily triggered just by words and bury any chance of conscious living.
Maslow's hierarchy of needs is a concept that's always fascinated me. There's so much truth in the idea that if your basic needs aren't met first, how can you think about the more erudite and spiritual notions of our existence? Well, easily. It was a way of life for indigenous cultures for millennia. It was incorporated, and without which the culture based on spiritual connectivity would have collapsed. This is why indigenous peoples have been marked for genocide by these parasitic controllers.
They represent living wisdom. The knowledge of how things naturally work using conscious awareness and the underlying principles of love, sharing, giving and cooperation. Diametrically opposed to the abusive farming techniques of today's controllers.
Control is the issue, nothing else. Personal empowerment beyond their set boundaries is not an option.
The Enemy Within — Those Who Choose Slavery
This begs a huge question. Would you fight for someone's freedom who doesn't even want it? Is it worth so-called liberating someone who chooses to remain bound — and may even prove to be a liability for what you're trying to do?
There are several famous analogies about this phenomenon. Elephants for example are tied to a stake in the ground with little to circumscribe their maneuverability. They learn their "limitations" well. Later on the rope is removed, but the elephant will stay in the same circumscribed limits. The same has been told of many animals.
It works.
It works on humans as well. Scientists have been capitalizing on this behavioral tendency for a long time, the most famous of which is Pavlov and his salivating dogs. Closely watching those experiments from the start were military personnel. I wonder why. Remember your school period bells ringing like fire alarms between classes? You can thank Pavlov's work and the implementation of the social engineers.
Entrained response. Same dynamic at work in advertising, politics, religion and any aspect of social engineering.
But can those in such a deep coma awake to realize their innate freedom and thus activate? Who's to say. It's a phenomenon to be well aware of. Just remember, groomed dependence is tough to shake for anyone. But anyone can wake up at any time, never ever forget that.
Conclusion — Does Knowledge of Its Innate Freedom Freak Humanity Out?
As Yogi Berra allegedly said, "When you come to a fork in the road, take it." While funny, there's some good advice there — get the hell going and stop worrying about it all so much.
We're all up against the wall when it comes to responding to this assault on humanity we're experiencing. It's more serious by the day politically, materially, socially, physically, spiritually. It's a planet gone wild due to the cumulative efforts of manipulating influences that seem to have full sway without anyone knowing how it got that way. We're seemingly relegated to the observer's seat, awaiting the decision of some hidden tribunal what shall be our fate.
It's time to wake the hell up.
It's bullshit to think humanity has to sit and take this. What's being perpetrated, no matter how cunning, is a rounding up of the drugged and dazed herd. So many of us can see it clearly for what it is yet seem to be screaming into the ether.
My impetus? The more clearly our challenge and situation is articulated the more conscious activists keep on with their efforts, and on it rolls. We do need to reach a greater audience than those awakening but with the recent setback regarding Syria as well as many other instances that seem to point to our efficacy, we're on the right track.
And if there's a better one, well doing what we can now will lead us there in a heartbeat!
Much love, keep on with all your heart,
Zen
Source:  Zen Gardner  |  Just Wondering  | War Is Crime
A controversial report released this month by the International Monetary Fund outlines schemes to have big-spending governments with out-of-control debts plunder humanity's wealth using a mix of much higher taxes and outright confiscation. The goal: Prop up Big Government. Because people and their assets are generally mobile, the radical IMF document, dubbed "Taxing Times," also proposes measures to prevent them from escaping before they can be fleeced. Of course, the real problems — debt-based fiat currency, lawless bank bailouts, and a cartel-run monetary system — are virtually ignored.
Pointing to absurd and rising levels of government debt, as well as increasing income inequality, the IMF document suggests there are few remaining options for desperate policymakers to explore. Two that are mentioned include "repudiating public debt" — in other words, defaulting on government bonds — or "inflating it away" by having privately owned central banks conjure even more gargantuan amounts of fiat currency into existence at interest. Both of those plots, of course, would still represent a massive transfer of wealth.
However, even though it hides behind the passive voice, the IMF preference for dealing with the debt problems appears to be simply confiscating the wealth more directly. "The sharp deterioration of the public finances in many countries has revived interest in a capital levy, a one-off tax on private wealth, as an exceptional measure to restore debt sustainability," the report claims. "The appeal is that such a tax, if it is implemented before avoidance is possible, and there is a belief that it will never be repeated, does not distort behavior (and may be seen by some as fair)."
Reducing government debt ratios to "pre-crisis levels" seen at the end of 2007 — before the multi-trillion-dollar banker bailouts and ramping up of the lawless currency printing at central banks — will require "sizeable" tax rates, the IMF continues. Citing a sample of 15 euro-area nations, the report claims that all households with positive net wealth — anyone with more assets than debt, in essence — would have to surrender about 10 percent of it. Because many people who lived responsibly and saved would try to avoid the looting of their wealth, drastic measures must be considered to stop them.
"There is a surprisingly large amount of experience to draw on, as such levies were widely adopted in Europe after World War I and in Germany and Japan after World War II," the IMF report notes. "This experience suggests that more notable than any loss of credibility was a simple failure to achieve debt reduction, largely because the delay in introduction gave space for extensive avoidance and capital flight, in turn spurring inflation [sic]."
By proposing the outright confiscation of middle-class wealth, analysts say the IMF is essentially acknowledging that simply looting "the rich" will not be enough to even restore government debt to "sustainable" levels. Still, the non-establishment "rich" would face by far the most ferocious assaults on their assets under the schemes outlined in the radical IMF report, which was promptly celebrated by Big Government-supporting politicians.
Noting that financial wealth and people are mobile, the document suggests that there "may be a case" for confiscating varying amounts of wealth using various means — all depending on how easy it would be for people to protect the assets in question from legalized looting. "Substantial progress likely requires enhanced international cooperation to make it harder for the very well-off to evade taxation by placing funds elsewhere," the report says matter-of-factly.
Taxes on the "rich" of around 60 percent to 70 percent, according to the IMF, would likely be the rate at which the most plunder could be extracted for desperate governments. "A revenue-maximizing approach to taxing the rich effectively puts a weight of zero on their well-being," the report explains, calling that notion "contentious." "If one attaches less weight to those with the highest incomes, the vote would be to increase the top marginal rate."
Private companies that try to reduce their already-crushing tax burdens using "tax planning schemes," as the report calls them, are also in the IMF crosshairs for increased wealth confiscation. In a section headlined "Tricks of the Trade," for example, the document blasts business efforts to provide services directly from "low-tax jurisdictions" as "abusive."
In essence, the IMF and other taxpayer-funded international institutions hope to see a stronger global regulatory regime to ensure maximum wealth extraction via corporate taxation, too. "The chance to review international tax architecture seems to come about once a century; the fundamental issues should not be ducked," the report argues.
The devastating consequences of squandering ever-greater amounts of productive capital on government programs, of course, are largely overlooked. Meanwhile, the unspoken assumption underpinning the radical ideas is essentially that companies exist to produce wealth for governments to spend — rather than value for shareholders and consumers as has traditionally been the case.
Looking past the bureaucratic language, the IMF caveats, its effort to hide behind the passive voice, and the thinly disguised attempt to make the heist sound palatable to the public because not everyone would be fleeced just yet, the message becomes clear. What the IMF is really saying is that the proposed massive confiscation of wealth must be adopted quickly and quietly — before people have a chance escape it.
Among other schemes discussed in the report is "harmonizing" taxes across jurisdictions, a longtime globalist goal pushed by more than a few establishment-run international institutions. To ensure that governments can extract as much wealth as possible from the productive sector of the economy, more cooperation between them is supposedly needed to eliminate tax competitionamong jurisdictions. After all, if one government sets lower tax rates to attract businesses and capital, other regimes are being deprived of what the IMF appears to believe is rightfully theirs to seize.
While the report has largely escaped the attention of the establishment media, analysts who dug into it were shocked. "It may all sound far-fetched to you now, and most people will still cling on to the idea that 'they wouldn't do such a thing'," noted Raul Meijer in an analysis posted on Market Oracle, suggesting that the Cyprus heist would likely serve as a "blueprint" for future looting — as EU officials promised. "But that the IMF proposes it at all, and so openly, suggests that they might, if only they can figure out how."
Writing in Forbes, meanwhile, Competitive Enterprise Institute Fellow Bill Frezza highlighted three major takeaways from the report. The first point is that IMF economists understand that even if 100 percent of assets belonging to the "1 percent" were expropriated, there would not be enough to fund today's governments. "That means that all households with positive net wealth — everyone with retirement savings or home equity — would have their assets plundered under the IMF's formulation," Frezza explained.
The second major takeaway, he continued, is that such a "repudiation of private property" would still not be enough to pay off the debts of Western governments or to fund their budgets going forward. Instead, it would merely "restore debt sustainability," as the IMF put it, allowing governments to keep borrowing until the next crisis strikes — "for which stronger measures will be required, of course."
Lastly, Frezza explained, if the political class fails to "muster the courage to engage in this kind of wholesale robbery," the only alternatives offered by the IMF were debt repudiation or hyperinflation. "Structural reform proposals for the Ponzi-scheme entitlement programs that are bankrupting us are nowhere to be seen," he added.
Concluding, Frezza painted a dire picture of what the future may hold if the would-be looters are not restrained. "Yes, this is where the bankruptcy of the modern entitlement state is taking us — capital controls and exit restrictions so the proverbial four wolves and a lamb can vote on what's for dinner," he wrote. "That's the only way to keep citizens worried about ending up on the menu from voting with their feet."
In another devastating analysis of the latest IMF report, which was released in mid-October, Ryan Bourne, head of economic research at the Centre for Policy Studies, blasted it for being filled with "left wing" ideas. "The IMF is playing with fire by giving intellectual backing to punitive taxation," he said. "Underlying these policies is an ideological assumption that wealth is a collective resource, with governments the benevolent seekers of the common good, whose ability to provide services is undermined by an eroding tax base…. These policies should be anathema to anyone valuing individual freedom, growth and long-term fiscal responsibility."
For IMF boss Christine Lagarde, however, what the would-be global wealth confiscators are demanding is simply part of formulating a "just" fiscal policy. "It's clearly something finance ministers are interested in, it's something that is necessary for the right balance of public finances," the former French finance boss was quoted as saying during a panel discussion this month. "There are lot[s] of wasted opportunities."
Of course, the IMF report glosses over the fact that the overwhelming majority of policy changes among advanced economies in recent years went in the direction of tax increases. It also ignored the screaming gorilla in the room: the flawed monetary system and the ludicrous government spending spree at the root of the financial crisis and the ongoing economic problems plaguing the world.
There may be good explanations for that. Despite receiving generous taxpayer-funded salaries and perks, for example, IMF bureaucrats do not pay the exorbitant income taxes they are demanding for everyone else. Meanwhile, the controversial global institution has already been playing a key role in recent heists — with the confiscation of people's savings in Cyprus among the most stunning examples.
Even more important, perhaps, is the fact that the IMF is being openly groomed to serve as a global central bank in charge of aplanetary currency. It already issues the proto-global currency known as Special Drawing Rights, but the establishment has much bigger plans in mind, as The New American magazine has documented extensively. If liberty, prosperity, and national sovereignty are to be preserved, the radical looting schemes advanced by the IMF and other planetary institutions must be resisted in favor of real reforms.
Alex Newman is a correspondent for The New American, covering economics, politics, and more. He can be reached atanewman@thenewamerican.com.
Source: The New American
He was an experiment, really. One of the first recruits for a new kind of warfare in which men and machines merge. He flew multiple missions, but he never left his computer. He hunted top terrorists, saved lives, but always from afar. He stalked and killed countless people, but could not always tell you precisely what he was hitting. Meet the 21st-century American killing machine. Who's still utterly, terrifyingly human.
From the darkness of a box in the Nevada desert, he watched as three men trudged down a dirt road in Afghanistan. The box was kept cold—precisely sixty-eight degrees—and the only light inside came from the glow of monitors. The air smelled spectrally of stale sweat and cigarette smoke. On his console, the image showed the midwinter landscape of eastern Afghanistan's Kunar Province—a palette of browns and grays, fields cut to stubble, dark forests climbing the rocky foothills of the Hindu Kush. He zoomed the camera in on the suspected insurgents, each dressed in traditional shalwar kameez, long shirts and baggy pants. He knew nothing else about them: not their names, not their thoughts, not the thousand mundane and profound details of their lives.
He was told that they were carrying rifles on their shoulders, but for all he knew, they were shepherd's staffs. Still, the directive from somewhere above, a mysterious chain of command that led straight to his headset, was clear: confirmed weapons. He switched from the visible spectrum—the muted grays and browns of "day-TV"—to the sharp contrast of infrared, and the insurgents' heat signatures stood out ghostly white against the cool black earth. A safety observer loomed behind him to make sure the "weapon release" was by the book. A long verbal checklist, his targeting laser locked on the two men walking in front. A countdown—three…two…one…—then the flat delivery of the phrase "missile off the rail." Seventy-five hundred miles away, a Hellfire flared to life, detached from its mount, and reached supersonic speed in seconds.
It was quiet in the dark, cold box in the desert, except for the low hum of machines.
He kept the targeting laser trained on the two lead men and stared so intently that each individual pixel stood out, a glowing pointillist dot abstracted from the image it was meant to form. Time became almost ductile, the seconds stretched and slowed in a strange electronic limbo. As he watched the men walk, the one who had fallen behind seemed to hear something and broke into a run to catch up with the other two. Then, bright and silent as a camera flash, the screen lit up with white flame.
Airman First Class Brandon Bryant stared at the scene, unblinking in the white-hot clarity of infrared. He recalls it even now, years later, burned into his memory like a photo negative: "The smoke clears, and there's pieces of the two guys around the crater. And there's this guy over here, and he's missing his right leg above his knee. He's holding it, and he's rolling around, and the blood is squirting out of his leg, and it's hitting the ground, and it's hot. His blood is hot. But when it hits the ground, it starts to cool off; the pool cools fast. It took him a long time to die. I just watched him. I watched him become the same color as the ground he was lying on."
That was Brandon Bryant's first shot. It was early 2007, a few weeks after his twenty-first birthday, and Bryant was a remotely-piloted-aircraft sensor operator—a "sensor" for short—part of a U.S. Air Force squadron that flew Predator drones in the skies above Iraq and Afghanistan. Beginning in 2006, he worked in the windowless metal box of a Ground Control Station (GCS) at Nellis Air Force Base, a vast sprawl of tarmac and maintenance hangars at the edge of Las Vegas.
The airmen kept the control station dark so they could focus on controlling their MQ-1B Predators circling two miles above the Afghan countryside. Bryant sat in a padded cockpit chair. He had a wrestler's compact build, a smooth-shaved head, and a piercing ice blue gaze frequently offset by a dimpled grin. As a sensor, his job was to work in tandem with the drone's pilot, who sat in the chair next to him. While the pilot controlled the drone's flight maneuvers, Bryant acted as the Predator's eyes, focusing its array of cameras and aiming its targeting laser. When a Hellfire was launched, it was a joint operation: the pilot pulled a trigger, and Bryant was responsible for the missile's "terminal guidance," directing the high-explosive warhead by laser to its desired objective. Both men wore regulation green flight suits, an unironic Air Force nod to the continuity of military decorum in the age of drone warfare.
Since its inception, the drone program has been largely hidden, its operational details gathered piecemeal from heavily redacted classified reports or stage-managed media tours by military public-affairs flacks. Bryant is one of very few people with firsthand experience as an operator who has been willing to talk openly, to describe his experience from the inside. While Bryant considers leakers like Chelsea Manning and Edward Snowden heroes willing to sacrifice themselves for their principles, he's cautious about discussing some of the details to which his top-secret clearance gave him access. Still, he is a curtain drawn back on the program that has killed thousands on our behalf.
Despite President Obama's avowal earlier this year that he will curtail their use, drone strikes have continued apace in Pakistan, Yemen, and Afghanistan. With enormous potential growth and expenditures, drones will be a center of our policy for the foreseeable future. (By 2025, drones will be an $82 billion business, employing an additional 100,000 workers.) Most Americans—61 percent in the latest Pew survey—support the idea of military drones, a projection of American power that won't risk American lives.
And yet the very idea of drones unsettles. They're too easy a placeholder or avatar for all of our technological anxieties—the creeping sense that screens and cameras have taken some piece of our souls, that we've slipped into a dystopia of disconnection. Maybe it's too soon to know what drones mean, what unconsidered moral and ethical burdens they carry. Even their shape is sinister: the blunt and featureless nose cone, like some eyeless creature that has evolved in darkness.
For Bryant, talking about them has become a sort of confessional catharsis, a means of processing the things he saw and did during his six years in the Air Force as an experimental test subject in an utterly new form of warfare.
Looking back, it was really little more than happenstance that had led him to that box in the desert. He'd been raised poor by his single mom, a public-school teacher in Missoula, Montana, and he struggled to afford tuition at the University of Montana. In the summer of 2005, after tagging along with a buddy to the Army recruiting office, he wandered into the Air Force office next door. His friend got a bad feeling and bailed at the last minute, but Bryant had already signed his papers. In short order he was running around at Lackland Air Force Base during Warrior Week in the swelter of a Texas summer. He wasn't much for military hierarchy, but he scored high on his aptitude tests and was shunted into intelligence, training to be an imagery analyst. He was told he would be like "the guys that give James Bond all the information that he needs to get the mission done."
Most of the airmen in his intel class were funneled into the drone program, training at Creech Air Force Base in the sagebrush desert an hour north of Las Vegas. Bryant was told it was the largest group ever inducted. His sensor-operator course took ten weeks and led into "green flag" exercises, during which airmen piloted Predators and launched dummy Hellfires at a cardboard town mocked up in the middle of the desert. The missiles, packed with concrete, would punch through the derelict tanks and wrecked cars placed around the set. "It's like playing Dungeons & Dragons," says Bryant. "Roll a d20 to see if you hit your target." His training inspector, watching over his shoulder, would count down to impact and say, "Splash! You killed everyone."
Within a few months he "went off" to war, flying missions over Iraq at the height of the conflict's deadliest period, even though he never left Nevada.
His opening day on the job was also his worst. The drone took off from Balad Air Base, fifty miles outside Baghdad in the Sunni Triangle. Bryant's orders, delivered during a pre-shift mission briefing, were straightforward: a force-protection mission, acting as a "guardian angel" over a convoy of Humvees. He would search out IEDs, insurgent activity, and other threats. It was night in the U.S. and already daylight in Iraq when the convoy rolled out.
From 10,000 feet, Bryant scanned the road with infrared. Traffic was quiet. Everything normal. Then he spotted a strange circle, glowing faintly on the surface of the road. A common insurgent's technique for laying IEDs is to douse a tire with gasoline, set it afire on a roadway, and dig up the softened tar beneath. The technique leaves a telltale heat signature, visible in infrared. Bryant, a fan ofThe Lord of the Rings, joked that it looked like the glowing Eye of Sauron.
Bryant pointed the spot out to the pilot, who agreed it looked like trouble. But when they tried to warn the convoy, they realized they couldn't. The Humvees had activated their radio jammers to disrupt the cell-phone signals used to remotely detonate IEDs. The drone crew's attempts at radio contact were as useless as shouting at the monitor. Brandon and his pilot patched in their flight supervisor to brainstorm a new way to reach them. They typed frantically back and forth in a group chat, a string of messages that soon included a cast of superiors in the U.S. and Iraq. Minutes passed, and the convoy rolled slowly toward the glowing circle. Bryant stared at the screen, heart pounding, scarcely breathing. The lead Humvee rolled across the eye. "Nothing happens," says Bryant. "And we're kind of like, maybe it was a mistake. Everyone's like Whew, good on you for spotting it, but we're glad that it wasn't what you thought it was." He remembers exhaling, feeling the nervous tension flow out of him.
"And the second vehicle comes along and boom.…"
A white flash of flame blossomed on the screen. Bryant was zoomed in as close as he could get, toggling his view between infrared and day-TV, watching in unblinking horror as the shredded Humvee burned. His headset exploded with panicked chatter from the ground in Iraq: What the fuck happened? We've got guys down over here! Frantic soldiers milled around, trying to pull people out of the smoldering wreckage. The IED had been tripped by either a pressure plate or manual detonation; the radio jammers would have done nothing to prevent it. Three soldiers were severely wounded, and two were killed.
"I kind of finished the night numb," Bryant says. "Then you just go home. No one talked about it. No one talked about how they felt after anything. It was like an unspoken agreement that you wouldn't talk about your experiences."
The pace of work in the box unraveled Bryant's sense of time. He worked twelve-hour shifts, often overnight, six days a week. Both wars were going badly at the time, and the Air Force leaned heavily on its new drone fleet. A loaded Predator drone can stay aloft for eighteen hours, and the pilots and sensors were pushed to be as tireless as the technology they controlled. (Bryant claims he didn't get to take leave for the first four years he served.)
Even the smell of that little shed in the desert got to Bryant. The hermetically sealed control center was almost constantly occupied—you couldn't take a bathroom break without getting swapped out—and the atmosphere was suffused with traces of cigarette smoke and rank sweat that no amount of Febreze could mask. One bored pilot even calculated the number of farts each cockpit seat was likely to have absorbed.
Mostly the drone crews' work was an endless loop of watching: scanning roads, circling compounds, tracking suspicious activity. If there was a "troops-in-contact" situation—a firefight, ground troops who call in a strike—Bryant's Predator could be called to the scene in minutes with its deadly payload. But usually time passed in a haze of banal images of rooftops, walled courtyards, or traffic-snarled intersections.
Sitting in the darkness of the control station, Bryant watched people on the other side of the world go about their daily lives, completely unaware of his all-seeing presence wheeling in the sky above. If his mission was to monitor a high-value target, he might linger above a single house for weeks. It was a voyeuristic intimacy. He watched the targets drink tea with friends, play with their children, have sex with their wives on rooftops, writhing under blankets. There were soccer matches, and weddings too. He once watched a man walk out into a field and take a crap, which glowed white in infrared.
Bryant came up with little subterfuges to pass the long hours at the console: sneaking in junk food, mending his uniforms, swapping off twenty-minute naps with the pilot. He mastered reading novels while still monitoring the seven screens of his station, glancing up every minute or two before returning to the page. He constructed a darkly appropriate syllabus for his occupation. He read the dystopian sci-fi classic Ender's Game, about children whose violent simulated games turn out to be actual warfare. Then came Asimov, Bryant pondering his Three Laws of Robotics in an age of Predators and Hellfires. A robot may not injure a human being….
Bryant took five shots in his first nine months on the job. After a strike he was tasked with lingering over a site for several haunting hours, conducting surveillance for an "after-action report." He might watch people gather up the remains of those killed and carry them to the local cemetery or scrub the scene by dumping weapons into a river. Over Iraq he followed an insurgent commander as he drove through a crowded marketplace. The man parked in the middle of the street, opened his trunk, and pulled two girls out. "They were bound and gagged," says Bryant. "He put them down on their knees, executed them in the middle of the street, and left them there. People just watched it and didn't do anything." Another time, Bryant watched as a local official groveled in his own grave before being executed by two Taliban insurgents.
In the early months Bryant had found himself swept up by the Big Game excitement when someone in his squadron made "mind-blowingly awesome shots, situations where these guys were bad guys and needed to be taken out." But a deep ambivalence about his work crept in. Often he'd think about what life must be like in those towns and villages his Predators glided over, like buzzards riding updrafts. How would he feel, living beneath the shadow of robotic surveillance? "Horrible," he says now. But at first, he believed that the mission was vital, that drones were capable of limiting the suffering of war, of saving lives. When this notion conflicted with the things he witnessed in high resolution from two miles above, he tried to put it out of his mind. Over time he found that the job made him numb: a "zombie mode" he slipped into as easily as his flight suit.
Bryant's second shot came a few weeks after targeting the three men on that dirt road in Kunar. He was paired with a pilot he didn't much like, instructed to monitor a compound that intel told them contained a high-value individual—maybe a Taliban commander or Al Qaeda affiliate, nobody briefed him on the specifics. It was a typical Afghan mud-brick home, goats and cows milling around a central courtyard. They watched a corner of the compound's main building, bored senseless for hours. They assumed the target was asleep.
Then the quiet ended. "We get this word that we're gonna fire," he says. "We're gonna shoot and collapse the building. They've gotten intel that the guy is inside." The drone crew received no further information, no details of who the target was or why he needed a Hellfire dropped on his roof.
Bryant's laser hovered on the corner of the building. "Missile off the rail." Nothing moved inside the compound but the eerily glowing cows and goats. Bryant zoned out at the pixels. Then, about six seconds before impact, he saw a hurried movement in the compound. "This figure runs around the corner, the outside, toward the front of the building. And it looked like a little kid to me. Like a little human person."
Bryant stared at the screen, frozen. "There's this giant flash, and all of a sudden there's no person there." He looked over at the pilot and asked, "Did that look like a child to you?" They typed a chat message to their screener, an intelligence observer who was watching the shot from "somewhere in the world"—maybe Bagram, maybe the Pentagon, Bryant had no idea—asking if a child had just run directly into the path of their shot.
"And he says, 'Per the review, it's a dog.' "
Bryant and the pilot replayed the shot, recorded on eight-millimeter tape. They watched it over and over, the figure darting around the corner. Bryant was certain it wasn't a dog.
If they'd had a few more seconds' warning, they could have aborted the shot, guided it by laser away from the compound. Bryant wouldn't have cared about wasting a $95,000 Hellfire to avoid what he believed had happened. But as far as the official military version of events was concerned, nothing out of the ordinary had happened. The pilot "was the type of guy to not argue with command," says Bryant. So the pilot's after-action report stated that the building had been destroyed, the high-value target eliminated. The report made no mention of a dog or any other living thing. The child, if there had been a child, was an infrared ghost.
The closest Bryant ever got to "real" combat—the roadside bombs and mortar fire experienced by combat troops—was after volunteering to deploy to Iraq. He spent the scorching summer and fall of 2007 stationed at the airfield in Balad, flying Predators on base-defense missions—scanning the area for insurgents. Some troops thanked the drone crews for being "angels in the sky," but more often they were the butt of jokes, mocked as "chair-borne rangers" who would "only earn a Purple Heart for burning themselves on a Hot Pocket."
Bryant struggled to square the jokes with the scenes that unfolded on his monitors. On one shift, he was told by command that they needed coordinates on an insurgent training compound and asked him to spot it. There was a firing range, and he watched as a group of fighters all entered the same building. One of the issues with targeting insurgents was that they often traveled with their families, and there was no way to tell who exactly was in any given building. Bryant lasered the building as he was ordered. Moments later, smoke mushroomed high into the air, a blast wave leveling the entire compound. An F-16, using Bryant's laser coordinates as guidance, had dropped a 1,000-pound bomb on the building—ten times the size of a Hellfire. "They didn't actually tell us that they were gonna blow it up," says Bryant. "We're like, 'Wow, that was nice of you to inform us of that.' "
In 2008, Bryant was transferred to a new post in "the shittiest place in the world," a drone squadron out of Cannon Air Force Base in Clovis, New Mexico, where, Bryant says, "the air is not oxygen, it's basically cow shit." He continued as an operator for several more years, but his directive had changed. He was now mainly tracking high-value targets for the Joint Special Operations Command—the same secret-shrouded branch of the service that spearheaded the hunt for Osama bin Laden. "We were going after top dudes. They started showing us PowerPoint presentations on who these people are," he says. "Why we're after him, and what he did. I liked that. I liked being able to know shit like that."
Bryant has never been philosophically opposed to the use of drones—he sees them as a tool, like any other, that can be used for good ends, citing their potential use to fight poachers, or to monitor forest fires. For him it's about who controls them, and toward what ends. "It can't be a small group of people deciding how they're used," he says. "There's got to be transparency. People have to know how they're being used so they're used responsibly."
Transparency has not been the defining feature of U.S. drone policy over the last decade. Even as Bryant was being trained to operate drones in our very public wars in Iraq and Afghanistan, a parallel and clandestine drone war was being waged in places like Pakistan, Yemen and Somalia. Since 2004, the CIA has carried out hundreds of strikes in Pakistani territory, cutting secret deals with Pakistani intelligence to operate a covert assassination program. Another covert CIA drone base was operated from Saudi Arabia, launching strikes against militants in the lawless and mountainous interior of Yemen. While Bryant never flew for the CIA itself, their drone operators were drawn directly from the Air Force ranks.
While stationed in Clovis, among the highest-value targets Bryant's squadron hunted was Anwar al-Awlaki, the U.S.-born Yemeni imam and Al Qaeda recruiter. Al-Awlaki was ultimately killed by a CIA drone strike in Yemen in September 2011 (as was his 16-year-old son, Abdulrahman, a few weeks later). But Bryant claims his Air Force squadron "did most of the legwork" to pinpoint his location.
By 2011, Bryant had logged nearly 6,000 hours of flight time, flown hundreds of missions, targeted hundreds of enemies. He was in what he describes as "a fugue state of mind." At the entrance to his flight headquarters in Clovis, in front of a large bulletin board, plastered with photographs of targets like al-Awlaki, he looked up at the faces and asked: "What motherfucker's gonna die today?"
It seemed like someone else's voice was speaking, some dark alter ego. "I knew I had to get out."
By the spring of 2011, almost six years after he'd signed on, Senior Airman Brandon Bryant left the Air Force, turning down a $109,000 bonus to keep flying. He was presented with a sort of scorecard covering his squadron's missions. "They gave me a list of achievements," he says. "Enemies killed, enemies captured, high-value targets killed or captured, stuff like that." He called it his diploma. He hadn't lased the target or pulled the trigger on all of the deaths tallied, but by flying in the missions he felt he had enabled them. "The number," he says, "made me sick to my stomach."
Total enemies killed in action: 1,626.
"After that first missile hit, I didn't really talk to anyone for a couple weeks." Bryant spoke to me while driving his beat-up black Dodge Neon in looping cursive circles around his hometown of Missoula. A yellow support-the-troops sticker on his bumper was obscured by a haze of road salt. The car's interior was festooned with patches from the different units he'd served with; in the back seat was a military pack stuffed with equal parts dirty laundry and bug-out gear. The gray midwinter sky weighed on a procession of strip malls and big-box stores; the snowy crenellations of the Bitterroot Range stretched far away to the south. He stared ahead as though watching the scene of his shot on an endless loop. "I didn't know what it meant to kill someone. And watching the aftermath, watching someone bleed out, because of something that I did?"
That night, on the drive home, he'd started sobbing. He pulled over and called his mother. "She just was like, 'Everything will be okay,' and I told her I killed someone, I killed people, and I don't feel good about it. And she's like, 'Good, that's how it should feel, you should never not feel that way.' "
Other members of his squadron had different reactions to their work. One sensor operator, whenever he made a kill, went home and chugged an entire bottle of whiskey. A female operator, after her first shot, refused to fire again even under the threat of court martial. Another pilot had nightmares after watching two headless bodies float down the Tigris. Bryant himself would have bizarre dreams where the characters from his favorite game, World of Warcraft, appeared in infrared.
By mid-2011, Bryant was back in Missoula, only now he felt angry, isolated, depressed. While getting a video game at a Best Buy, he showed his military ID with his credit card, and a teenage kid behind him in line spoke up. "He's like, 'Oh, you're in the military; my brother, he's a Marine, he's killed like thirty-six dudes, and he tells me about it all the time.' And I turn around and say, 'If you fucking ever talk like this to me again, I will stab you. Don't ever disrespect people's deaths like that ever again.' " The kid went pale, and Bryant took his game and left.
At the urging of a Vietnam veteran he met at the local VA office, Bryant finally went to see a therapist. After a few sessions, he just broke down: "I told her I wanted to be a hero, but I don't feel like a hero. I wanted to do something good, but I feel like I just wasted the last six years of my life." She diagnosed him with post-traumatic stress disorder.
It was an unexpected diagnosis. For decades the model for understanding PTSD has been "fear conditioning": quite literally the lasting psychological ramifications of mortal terror. But a term now gaining wider acceptance is "moral injury." It represents a tectonic realignment, a shift from a focusing on the violence that has been done to a person in wartime toward his feelings about what he has done to others—or what he's failed to do for them. The concept is attributed to the clinical psychiatrist Jonathan Shay, who in his book Achilles in Vietnam traces the idea back as far as the Trojan War. The mechanisms of death may change—as intimate as a bayonet or as removed as a Hellfire—but the bloody facts, and their weight on the human conscience, remain the same. Bryant's diagnosis of PTSD fits neatly into this new understanding. It certainly made sense to Bryant. "I really have no fear," he says now. "It's more like I've had a soul-crushing experience. An experience that I thought I'd never have. I was never prepared to take a life."
In 2011, Air Force psychologists completed a mental-health survey of 600 combat drone operators. Forty-two percent of drone crews reported moderate to high stress, and 20 percent reported emotional exhaustion or burnout. The study's authors attributed their dire results, in part, to "existential conflict." A later study found that drone operators suffered from the same levels of depression, anxiety, PTSD, alcohol abuse, and suicidal ideation as traditional combat aircrews. These effects appeared to spike at the exact time of Bryant's deployment, during the surge in Iraq. (Chillingly, to mitigate these effects, researchers have proposed creating a Siri-like user interface, a virtual copilot that anthropomorphizes the drone and lets crews shunt off the blame for whatever happens. Siri, have those people killed.)
In the summer of 2012, Bryant rejoined the Air Force as a reservist, hoping to get into the famed SERE program (Survival, Evasion, Resistance, Escape), where he would help train downed pilots to survive behind enemy lines. After so much killing, he wanted to save people. But after a severe concussion in a training accident, he dropped out and returned once more to Missoula. He walked with a cane, had headaches and memory lapses, and fell into a black depression.
During the worst of it, Bryant would make the rounds of Missoula's dozens of roughneck bars and drink himself to blackout on whiskey and cokes, vanishing for days or weeks on end. Many of those nights he would take his government-issued minus-forty-degree sleeping bag and pull into a parking lot in the middle of town next to the Clark Fork river. There's a small park with a wooden play structure there, built to look like a dragon with slides and ladders descending from it. He would climb to the little lookout deck at the top, blind drunk, and sleep there, night after night.
He doesn't remember much of that hazy period last summer, but his mother, LanAnn, does. Several times he had left a strange locked case sitting out on the kitchen table at her house, and she had put it back in the closet. The third day she woke to find the case open, with a loaded Sig Sauer P226 semi-automatic pistol lying out. Terrified that he might kill himself, she gave it to a friend with a locked gun safe. She'd only told her son about it a week earlier. He had no memory of any of it.
"I really thought we were going to lose him," LanAnn Bryant says now.
Something needed to change. Bryant hoped that by going to the press, people would understand drone crews' experience of war, that it was "more than just a video game" to them. In the fall, he spoke to a reporter for the German newsweekly Der Spiegel. The story was translated into English, and the British tabloid Daily Mail picked it up, posting it with the wildly inaccurate headline drone operator followed orders to shoot a child…and decided he had to quit. The story went viral.
The backlash from the drone community was immediate and fierce. Within days, 157 people on Bryant's Facebook page had de-friended him. "You are a piece of shit liar. Rot in hell," wrote a former Air Force comrade. In a sort of exercise in digital self-flagellation, Bryant read thousands of Reddit comments about himself, many filled with blistering vitriol and recrimination. "I read every single one of them," he says. "I was trying to just get used to the negative feelings." The spectrum of critics ranged from those who considered drone warfare a crime against humanity to combat veterans who thought Bryant was a whiner. He'd had death threats as well—none he took seriously—and other people said he should be charged with treason and executed for speaking to the media. On the day of one of our interviews, The New York Times ran an article about the military's research into PTSD among drone operators. I watched as he scanned a barrage of Facebook comments mocking the very idea that drone operators could suffer trauma:
>I broke a fucking nail on that last mission!
>Maybe they should wear seatbelts
>they can claim PTSD when they have to do "Body Collection & Identification"
And then Bryant waded in:
>I'm ashamed to have called any of you assholes brothers in arms.
>Combat is combat. Killing is killing. This isn't a video game. How many of you have killed a group of people, watched as their bodies are picked up, watched the funeral, then killed them too?
>Yeah, it's not the same as being on the ground. So fucking what? Until you know what it is like and can make an intelligent meaningful assessment, shut your goddamn fucking mouths before somebody shuts them for you.
Bryant's defense—a virtual battle over an actual war—left him seething at his keyboard. He says that when flying missions, he sometimes felt himself merging with the technology, imagining himself as a robot, a zombie, a drone itself. Such abstractions don't possess conscience or consciousness; drones don't care what they mean, but Bryant most certainly does. Now he plans to study to be an EMT, maybe get work on an ambulance, finally be able to save people like he always wanted. He no longer has infrared dreams, no longer closes his eyes and sees those strange polarized shadows flit across them.
Bryant closed his laptop and went out into the yard, tossing a tennis ball to his enormous bounding Japanese mastiff. Fingers of snow extended down through the dark forests of the Bitterroot, and high white contrails in the big sky caught the late-afternoon sunlight. The landscape of western Montana, Bryant observed, bears a striking resemblance to the Hindu Kush of eastern Afghanistan—a place he's seen only pixelated on a monitor. It was a cognitive dissonance he had often felt flying missions, as he tried to remind himself that the world was just as real when seen in a grainy image as with the naked eye, that despite being filtered through distance and technology, cause and effect still applied. This is the uncanny valley over which our drones circle. We look through them at the world, and ultimately stare back at ourselves.
Source: GQ  |  MATTHEW POWER  | PHOTOGRAPHS BY ETHAN LEVITAS
In 1965, the United States demographic consisted of 90 percent European-Americans, 7 percent African-Americans and 3 percent Latino-Hispanic-Americans.
At that time, everyone considered themselves "Americans" in the "Melting Pot" of the great American experiment of a constitutional republic.
As with every mixed racial and ethnic country in the world—racism, discrimination and prejudice flourished.  ML King, Rodney King riots in LA, Detroit riots in 1968, Selma to Montgomery Freedom March, KKK and hundreds of other events took place.
Racial issues command front-page stories in 2013 with "Black Flash Mobs" forming and attacking white Americans.  A Latino-American killed a black American in Florida that caused tremendous unrest and demonstrations against "white" racism. (Trayvon Martin vs. George Zimmerman)  Mexican immigrants push African-Americans out of Los Angeles.  "White flight" from rapidly advancing minority populations provides TV talking heads with endless fodder for their take on racism and inequality in America.
White liberals with bumper stickers "Celebrate Diversity and Multiculturalism" carted their kids away from inner city schools with 20 different languages in Boulder, Colorado last fall to all white charter schools.
Not mentioned in the USA media: racism flourishes all over the world where different racial groups co-exist.  Mexico supports entrenched racism. Japan manifests racism by its non-immigration stance and sense of superiority over most other races.  Racism abounds in the Middle East.  Same in Africa and South America!
In the final analysis, racism stems from tribal-racial-cultural differences. It's more biological than most people realize.  It flourishes in highly educated societies and expands in uneducated countries.
While unpleasant for decades, racism and racial inequality stand front and center in the political-public eye in America.  Racism hasn't been stamped out no matter how many laws, forced integration, bussing, quotas, affirmative action and the like.
In all of this grand march, something historic happened to America in 1965 with Senator Teddy Kennedy's Immigration Reform Act.  That single act dramatically changed America's future from a dominant European tribe to a new majority that will become the new dominant ethnic group by 2042: Mexican-Latino-Hispanic.  (Source: PEW Research Center)
Within a 45-year span, Latino-Americans jumped from three percent of the population to 35 percent of the population on their way to 51 percent of the American population by 2042.  They will dominate in the four southern Border States.  They will make enormous ethnic, religious and cultural impact on all of America.
Today, virtually every business phone answering service offers: press "1" for Spanish, press "2" for English.  Another language expects to make its presence known as millions upon millions of Muslims enter America and force their language upon the landscape. Press "3" for Arabic already manifests in Detroit, Michigan also known as "Dearbornistan."
"Islam's borders are bloody and so are its innards. The fundamental problem for the West is not Islamic fundamentalism. It is Islam, a different civilization whose people are convinced of the superiority of their culture and are obsessed with the inferiority of their power."
? Samuel P. Huntington
In other words, Americans allowed themselves to be transformed into another culture, language and ethos. Or, with the next 100 million immigrants arriving by 2050—a polyglot society.
"The West won the world not by the superiority of its ideas or values or religion […] but rather by its superiority in applying organized violence. Westerners often forget this fact; non-Westerners never do."   Samuel P. Huntington, The Clash of Civilizations and the Remaking of World Order
Because conquered people don't forget, the Mexicans now migrated into America at well over 15 million in 2013, expect to enforce their language and customs onto the American landscape.  They succeed daily.  Classrooms in southern California feature Spanish as the only spoken language.
As this phenomenon advances, European-Americans flee areas that become dominated by minorities.  Reverse racism advances into the workplace dominated by Mexican-Americans.  If you can't speak Spanish, you cannot secure a job.  Where Mexican-Americans dominate in America in 2013, flunkout/dropout rates skyrocket.  Why?  Average Mexican citizens quit school by the 6th grade.  In America, their minds quit even if they must attend school to age 16.
Arnold Toynbee observed that all great civilizations rise and fall, and that, "An autopsy of history would show that all great nations commit suicide."
Americans stand by while their country disintegrates into an entirely different ethnic tribe(s)
Former Colorado Governor Richard D. Lamm spelled out in his famous speech—How to Destroy America: "Here is how they destroyed their countries.  First, turn America into a bilingual or multi lingual and bicultural country.  History shows that no nation can survive the tension, conflict and antagonism of two or more competing languages and cultures.  It is a blessing for an individual to be bilingual; however, it is a curse for a society to be bilingual.  The historical scholar Seymour Lipset put it this way, "The histories of bilingual and bicultural societies that do not assimilate are histories of turmoil, tension and tragedy.  Canada, Belgium, Malaysia, and Lebanon—all face crises of national existence in which minorities press for autonomy, if not independence. Pakistan and Cyprus have divided. Nigeria suppressed an ethnic rebellion. France faces difficulties with Basques, Bretons and Corsicans."
As America launches on changing its ethnic identity, culture and language—does anyone understand the new reverse racism and how it will affect blacks and whites in America?
Does anyone understand the ramifications of adding 100 million immigrants in three decades?   Does anyone understand what it will take to keep this civilization running with accelerating illiteracy from the new Latino-Mexican dominating tribe?  Is anyone asking how we plan to water, feed and house that 100 million new immigrants that land on America?
Finally, are Americans ready for a complete change in language to many languages?  Are Americans ready to become a polyglot nation that fails on multiple levels today in endless countries around the world as witnessed in Governor Lamm's speech?
"It is my hypothesis that the fundamental source of conflict in this new world will not be primarily ideological or primarily economic. The great divisions among humankind and the dominating source of conflict will be cultural. Nation-states will remain the most powerful actors in world affairs, but the principal conflicts of global politics will occur between nations and groups of different civilizations. The clash of civilizations will dominate global politics. The fault lines between civilizations will be the battle lines of the future."  ? Samuel P. Huntington
With the passage of the S744 amnesty bill that will add two million legal immigrants annually, we remain on course to prove historian Arnold Toynbee correct, "I have observed that all great civilizations rise and fall, and that, an autopsy of history would show that all great nations commit suicide."
Obama has no one to blame but himself:
He was the one who campaigned, in 2008, on Hope and Change. He was the one who deployed high-flying rhetoric to promise a new day in Washington politics.
He was the one who said he was going elevate the level of discourse and make government transparent. He positioned himself as a new kind of leader. He was the one who turned his candidacy into a religious experience.
He was the one who convinced voters he stood above the fray, as a man and as a symbol, and on that basis they boarded his train and rode it all the way.
He was the one who, inheriting a desperate economy, made his signature move upon gaining office:
Obamacare.
Not jobs. Not prosecutions of corporate and banking criminals.
He made devastating choices for all Americans.
He was and is the one who has presided over a sinking economic ship.
Given his proclivity for big and bigger government, he could have launched a serious public program, one which really put people back to work, repairing the infrastructure of the nation. But even this was beyond him.
And getting out of the way and letting Americans expand their small businesses, and supporting them with the same intensity of rhetoric he used to win his election? Out of the question. Not in the playbook. Not for a second.
His big play out of the gate, Obamacare, shocked his closest advisers. They assumed jobs would be his number-one priority. They were dead wrong.
And what about "post-racial" America? That was not only a dud, it was a disaster. Division and polarization are the order of the day.
How about dependence, and government as the solver of all problems, as the beneficent giver? How has that worked out? How can it possibly work out? America is going to become one big Sweden? Really?
It's one thing for a Clinton or a Bush to lie and skate and divert and play the usual horrific games. But Obama set himself up as a man who was fundamentally different. That was his ace. That was how he won the Presidency. That was what people bought into.
So he falls further, even as his media supporters keep launching blizzards of lies to prop him up.
Many of his loyal followers believe "powerful forces" have fenced Obama in and sabotaged his efforts to work positive transformations. If so, then as a transcendent figure, he should step forward and use his oratorical powers to expose the criminal enterprise that surrounds the Presidency. He should speak directly to the American people and lay it on the line.
Or else he confesses that he is, in fact, another Clinton, another Bush.
The public loves fairy tales and myths, but considering the shape this country is in, that fascination is wearing very thin. It isn't going to sustain the next three years of Obama in the White House.
The Matrix Revealed
90 million people are out of the work force. 50 million are on food stamps. Recovery? Is the President really going to keep pushing that narrative?
Admitting the truth might, as a long shot, create a platform from which Obama could launch a real campaign to restore jobs…but faking the unemployment crisis has been his chosen path.
The government Obamacare website is a shambles. It doesn't appear that a simple fix is possible, which means chaos will continue for many months, perhaps longer. Private insurance companies are canceling hundreds of thousands of policies.
The last seven years of American political life have added up to a disaster. Blaming it all on Congressional gridlock, on delaying the ability of the White House to invent trillions more in debt at the drop of a hat, isn't working.
So many actions and omissions of madness…it leaves us with the reasonable conclusion that Obama's Presidency was designed from the outset to flame out and fail.
And the principal target was the economy.
The President, fresh off an election victory in 2008, and in that glow, could have used his monumental leverage to put people back to work. He could have hammered on it day and night. He could have rallied support and energized the country.
But now…what do we have? Welfare America to the nth degree. Beyond what anyone thought was possible. And media traitors are backing it.
For decades, for more than a hundred years, power has been in the wrong place.
It belongs with you and with me.
Source: Jon Rappoport
First and foremost we should be governed by common sense. ~ Vladimir Putin (Time Magazine, 2007)
President Vladimir Putin is audaciously attempting to remove the brush covering from atop the common sense rabbit hole, which is not only a truly rare and subversive act in the eyes of the Con, but a potentially great gift to humanity – if only humanity had the sensitivity to appreciate it.
Nonetheless, this will no doubt prove to be a thrilling ride for those willing to take up the challenge. Russians are fortunate to have such a sane leader, and the West would be wise to follow his lead, but what exactly does Mr. Putin mean by Common Sense?
Here's a quick peek at a couple of dictionary definitions:
1)     Sound judgment not based on specialized knowledge; native good judgment.
2)     The basic ability to perceive, understand, and judge things.
The ability to soundly judge is important to understanding what common sense is all about, as is the fact that judgment is not an isolated act made according to individuated, specialized knowledge, but of something that is of a more general nature that is shared, common or native to the species as a whole.
To better understand how common sense operates as a cognitive process, Aristotle provides a clear and useful description:
The reason for having several senses is in fact that it increases the chances that we can distinguish and recognize things correctly.] Each sense is used to identify distinctions, such as sight identifying the difference between black and white, but, says Aristotle, all animals with perception must have "some one thing" which can distinguish black from sweet.] 

see section on "Aristotelian Common Sense" http://en.wikipedia.org/wiki/Common_sense
This shared or common sense, as opposed to a two-step Stimulus-Response model, appears to operate, according to Aristotle's description, as a three-step process:
A) Perception
B) Understanding (through comparative analysis)
C) Judgment
Why is something as fundamental and basic to humanity's existence operating according to a three-step rather than two-step process?
If you look around the world today, everything is presented in opposing, pairs: A-B. Not A-B-C.
As such, critical A-B-C thinking, aka Common Sense is fundamental to the evolution of awareness, consciousness, cooperation and love which seems to occur with great frequency in nature, but not nearly as much in most human societies.
The Con understands this reality quite well, and they exploit it to their benefit. The Con does everything it can to lock humanity into a system characterized by dualism, stimulus-response programming, isolation, separation, competition, narcissism and egotism.
According to Aristotle's logic, while each individual is inseparable from the whole, without common sense,i.e. a shared vision of the whole, perception of reality is too narrow, distorted and false.
Aristotle also said:
Common sense is where comparison happens, and this must occur by comparing impressions or symbols or markers of what the specialist senses have perceived. This is therefore also where consciousness originates, "for it makes us aware of having sensations at all"

see section on "Aristotelian Common Sense" http://en.wikipedia.org/wiki/Common_sense
Aristotle emphasizes the act of comparison as critical to Understanding (Step B) the three-step A-B-C Common Sense-making process.
After perceiving an object, the perceiver compares and contrasts that object in relation to similar objects found within the perceiver's experience. Finally, based on that understanding, the perceiver, in a creative act of synthesis, finds the true center or third way derived from the act of comparison and projects that decision out into the world.
In 2006, after carefully analyzing and deconstructing Vladimir Putin's year 2000 Millennium Manifesto, author Gavin Slade from the Central European University in Budapest, an affiliate of The School of Russian and Asian Studies (SRAS), affirms the Russian leader's propensity for utilizing in the political arena the type of Hegelian common sense widely discussed in this article:
In the 1990s Russia's political discourse was framed in terms of good and evil. There was little compromise or synthesis.

The rejection of revolution and change shows that Putin is effectively trying to establish a discourse focused on unity and stability knowing that the binary oppositions of politics during the Yeltsin era had created a situation where the state was unable "to muster a critical mass of leaders who articulate[d] one or another political discourse that resonate[d] in political society.
Rare among today's world leaders, Vladimir Putin appears to well understand the evolutionary necessity of this third way approach to governance based on common sense-derived synthesis, and leverages that knowledge to promote unity, social cohesion and commonality of purpose on a national and international scale.
Aristotle even goes as far as to say that common sense is where consciousness originates. So if a society is lacking in common sense, and there's little to no conscience, morality, empathy, consciousness, creativity, taste, discernment or love, how does one propose to govern such a population? This no doubt created a quandary for the rulers of large populations in the past, and clearly still presents governance challenges today.
The system's time-honored, traditional answer to the problem of populations lacking in common sense was to oppress them into submission, with increased submission leading to an ever more constrictive cycle of dominance, oppression and abuse. It's not outrageous to consider both parties to be at fault for this social dynamic that still exists and thrives today.
The cognitive process of common sense is part of humanity's spiritual endowment and is similar to the Greek idea of knowledge or nous, which is the divine spark or knowledge within that is shared or common to all.
While nous may be common to all, it seems at present to be buried deep within the human psyche, and as such, unfortunately, is largely inactive.
Humanity's drive to separate, exceptionalize and specialize (such groveling at the feet of society's beloved specialists), is but a tiny sliver of the whole spoon-fed matrix. These absurd, self-destructive values are automatically downloaded at face value and parroted aloud as that which everybody knows.
These automatic, pre-programmed responses demonstrate the process of individual and social decay which epitomizes dualistic A-B programming, and as such represents an evolutionary dead-end. And yet despite its flaws, this system, while abhorrent to many not only does have value in populations largely lacking in common sense, but also provides stark contrast to utopian social visions, as well as important motivation for those who wish to overcome its glaring inadequacies.
So cheer up, the news is not entirely bleak. To find oneself, one must first lose oneself, and so humanity has intentionally (if not consciously), led itself astray. The capacity for auto-correction is built into the natural system of the Earth and undoubtedly woven into the very fabric of cosmic existence itself. And yet in order to auto-correct, one must first dare to walk down dark paths leading to destinations unknown.
Compliance with Globalist diktat is ensured by the Con's ability to provide endless streams of mindless distractions and short-term pleasures quick as you can afford them. And if you can't afford them but still crave them, you get a gold star for being a motivated world citizen.
But try inducing people to step off that wheel, swallow the red pill and slide down the rabbit hole. Just see how that works out.
Of course this makes no sense. Why choose isolated, short-term pleasures over long-term ones? Freedom is sold cheap in exchange for a handful of trinkets and beads. But as the late great George Carlin once said: "nobody seems to notice; nobody seems to care."
The average person, lacking common sense, is unable to step outside his bubble and recognize the divinely entangled oneness of reality.
How many times do you have to read in the alternative media about the daunting lack of empathy on the part of the Globalist controllers, and this is true, but how about the lack of empathy among the masses? Without common sense, there is no empathy, and the masses are sorely lacking in common sense.
The inability to put themselves in the shoes of others keeps the un-awoken strapped to the bed of their own egotistical, narcissism. Good luck getting through to them. They are simply incapable of being awakened in anything less than a repeatedly rough manner.
Russian history is chock-full of examples of these rough awakenings, and it therefore should not be so surprising that today's Russian population is relatively more awake than those still snoozing in the pampered, declining West.
Perhaps this is why those cast in the role of Controllers – along with their robotic minions – are as nasty and brutish as they are, since it falls on them to rouse Joe Sixpack in the only way he seems to understand: by shoving his face deep down into the toilet bowl of an unexamined life. Spend enough time down there, and you may finally see that all your dreams of wealth, success and material gain have just been so much meaningless crap.
And so the seemingly endless stream of futile chatter in the alternative media referring to the slumbering masses and how if they just had the right information is, sorry to say, nothing but pure fantasy, wishful thinking and projection on the part of the awakened, common sense minority.
The Great Awakening that many feel today, and it is palpable, is not widespread; it's actually emanating from a very small, scattered fraction of the global population. It's just that this small but slowly growing group of A-B-C common sense types, specialists in their own right, have a tendency, despite their incessant utilization of the common sense process, largely due to a lifetime of incessant "all men are created equal" propaganda, to erroneously project their common sense values on to the masses, and as a result are time and time again disappointed when their best intentions to rouse the herd are not taken seriously. Boo-hoo.
If the world was in fact brimming over with common sense, which currently it is not, reality would appear quite different than it does. No, the prison planet has been specially designed to serve the masochistic masses precisely what they need in order to evolve. It wouldn't actually be so bad if it weren't so damn destructive. If anything, it's not dull.
As it is presented today, the Con's "reality" is designed to stroke the mass ego consciousness with just enough happy endings to keep the machine humming and its occasionally unruly parts alternately motivated, sedated and restrained. This seems to be an unfortunate yet necessary design for an emotionally immature, Id-raging majority.
On the other hand, within an awakened community, no matter how small, which is not characterized by delusion but common sense, the rules of the game could not be more different. Within such a community, you can always choose another path and consciously create what you want. Life there is no longer an either/or A-B equation. You can finally transcend childish dualism as you take a quantum leap into the common sense adult world of contemplation, awareness, empathy, consciousness, comparative analysis, and synthesis. In this vitally thrilling world, A + B = C.
The goal of discourse is to create the transcendental, a higher centre of meaning outside the plurality of visions and interpretations, 'to arrest the flow of differences, to construct a centre. 'Thus, 'at the base of Putin's policies and what we shall describe as his "third way" lies the idea of a grand transcendence of so many of the conflicts that had both shaped and torn Russia in the modern era.' -http://www.sras.org/deconstructing_the_millennium_manifesto
Mr. Putin has tirelessly and with increasing success preached his neo-Gnostic common sense gospel to a Russian population that has in the not-so-distant past become familiar on an unprecedented scale with such intense suffering and pain that an increasingly large portion of them now appear eager to listen to and act upon Putin's challenge to reclaim their common heritage as intelligent, discerning and consciously evolving individuals in a country of rich heritage and national achievement. This development on a national scale is uncommon.
The economic prosperity that Putin's leadership has helped generate, impressive as it is, pales in comparison to the raising of individual consciousness en masse in Russia, which is what can happen to a nation when real common sense is applied to governance. That requires rare leadership qualities on a level that few in other countries have experienced in a long while.
What many in the West often fail to comprehend (because they lack empathy) is that when you're the leader of a 9 time zone wide, 17 million square kilometer (6.6 million sq mi) Eurasian land mass comprised of a wide range of European, Caucasian, Asian and Indigenous cultures, in order to successfully lead and inspire such a diverse group, you must possess a Yin Yang-balanced, personal and diplomatic Swiss Army-like skill-set.
This mixing of Western and Russian ideas is only a part of a blend of inter-discursive features adopted by Putin. It is in his co-optation of different discourses and ideas that Putin attempts to suture rifts in identity and win the war of position within discourse. It is, as some have said, a 'third way.'
As an individual, Vladimir Putin displays many attributes of the modern Renaissance Man. He's a vigorous yet contemplative gentleman of refinement and culture with an admiration for various art forms and a genuine appreciation for the diverse beauty and splendor of nature.
Although Mr. Putin enjoys hunting and fishing, it's not part of some macho power trip to defeat and kill defenseless animals, but rather as a way for him to feel vitally connected to the natural world that we share with each other and are invited to explore if only we dare.
Here's a striking passage from a May, 2011 Outdoor Life Magazine interview where Mr. Putin candidly describes his experience obtaining a whale biopsy:
OL: In August 2010, you helped scientists obtain skin samples from a whale off Russia's Pacific Coast by darting one with a crossbow. I imagine that has to be one of the more incredible of your wildlife encounters.

VP: That was indeed an unforgettable experience, and I remember very well how impressed I was.

First, all that surrounded me—the low sky, the stormy sea and, of course, the whales—was magnificent. Besides, these elegant giants showed us a real performance, leaping out of the water in front of our boat.

Second, I was really thrilled. I do not want to offend your feelings as a hunter, but, by its intensity, its dynamics, that was a real hunt. But without killing the animal. And this was a special pleasure. This is not a melodramatic statement. That's the way it really was.

We left not just to see the whales, but to take a biopsy—in other words, to dart one of the animals with a crossbow arrow, which can rip off a small part of whale skin necessary to make a special analysis. It was not that easy; three times I failed, and only the fourth attempt was successful. Of course, I could justify myself that the boat was tossing badly and that it was the first time for me to handle a crossbow, but the main reason I see was my anxiety, because participation in the scientific experiment is a very important undertaking.

OL: After you successfully darted a whale, a reporter asked you if it was dangerous. You replied that, "Living, in general, is dangerous." Do you have any comment on that?

VP: I think what I meant by that is obvious. Despite all the achievements of civilization, the human being is still one of the most vulnerable creatures on earth. None of us is protected from crimes, epidemic outbreaks, natural and technogenic disasters. What I am saying is not a fatalistic view of the world, it is a realistic one.

http://www.outdoorlife.com/articles/hunting/2011/05/one-one-vladimir-putin?page=0%2C4
Mr. Putin, with obvious empathy for the whale and a humble appreciation for the magnitude of the moment, describes in a nutshell the fragility of the human experience within a natural world that is both nurturing and fraught with risk. Unlike his ego-driven political counterparts who can never admit to any weakness, it's a feather in his cap that he does not appear to be afraid to convey his fear and anxiety at being in the middle of what most would agree was an unsafe situation.
Mr. Putin seems to be implying that you might as well take risks because risk is inherent to life. To therefore feel some degree of anxiety when taking bold steps is natural, and nothing to be afraid of. Taking those bold steps is part of a personal and national awakening process.
Having repeatedly put his personal safety in jeopardy for the sake of the greater good, as demonstrated by his biopsy of whales, soaring with endangered cranes and tranquilizing tigers…
Cranes
http://www.youtube.com/watch?v=kq1DEu5-aWo
Whale
http://www.youtube.com/watch?v=U9nt_IB-vTE
Tiger
http://www.youtube.com/watch?v=Hkt5G0uHO0g
…it should come as no surprise when Mr. Putin applies a calculated risk approach to diplomacy, as demonstrated by his swift response to an extraordinary early August 2013 meeting with the head of Saudi intelligence, Prince Bandar, an event first reported in the UK Telegraph and widely acknowledged in the Russian press as well as a number of other sources.
http://www.telegraph.co.uk/finance/newsbysector/energy/oilandgas/10266957/Saudis-offer-Russia-secret-oil-deal-if-it-drops-Syria.html
http://www.kavkazcenter.com/eng/content/2013/06/25/17953.shtml
http://www.thedailysheeple.com/escalation-vladimir-putin-reportedly-threatens-saudi-arabia-with-massive-counter-strike_082013
http://www.eutimes.net/2013/08/putin-orders-massive-strike-against-saudi-arabia-if-west-attacks-syria/
This colorful September 30th, 2013 recapitulation of that same fateful meeting comes courtesy of an approving Pravda opinion column, "Come the Day, Come The Hour":
Essentially, Bandar Bush went to Putin – purportedly with the full backing of the US, and offered to cut a secret deal to carve up the oil profits if Russia would back off on Syria and allow a regime change. Putin quietly and politely offered a nyet. He was not for sale and neither were his principles. Bandar went on to then threaten Russia by turning loose Chechen terrorists to cause havoc in the Winter Sochi Olympics. Saying that all terrorists groups are under their control and that they can turn them on or off as they like. Well, it appears that at this stage, the negotiations moved from being polite – Putin warned Bandar that if Syria is attacked, Russia would bomb Saudi Arabia. At last, someone with balls. This threat was communicated to senior members of the Armed Forces with instructions to prepare to strike Saudi Arabia. Obviously, this was leaked.

http://english.pravda.ru/opinion/columnists/17-09-2013/125685-president_putin-0/
The now famous and universally acclaimed accord on chemical weapons aside, wouldn't it be more than likely that President Putin's declaration of intent to bomb Saudi Arabia if Syria was attacked is the real, under-reported reason why a near-certain U.S. strike on Syria was called off? Just a theory…
President Putin, a man of principle and a strong advocate of International Law, rejected out of hand Bandar's pathetic bribe, since unlike many other politicians, he has principles, and can't just be bought off.
Nonetheless, upon digesting Prince Bandar's incredible admission of he and his country's direct support for state-sponsored terrorism, despite his usual placid demeanor, President Putin's jaw must have dropped when he received a not-so-thinly veiled threat of Olympic terrorist attack if cooperation on the Syria question was not forthcoming. President Putin rightly determined that this was not only a direct threat to Russia, but to the entire civilized world, and so he did what he had to do: stand up to the bully.
Only a leader so level-headed and eminently comfortable in his own skin could stare the impudent Saudi down and call his bluff in terms that were crystal clear and absolutely appropriate to the threat. Exercising his capacity for A-B-C common sense, Mr. Putin perceived, understood and decided what to do without hesitation.
When threatened with force, sometimes the only way to get the other party to take you seriously is to threaten them right back. That took guts and is deserving of recognition.
World War III was averted (for now), and Putin's stock has deservedly risen to such a high level around the world that he was in serious contention for the Nobel Prize. The fact that he didn't win is probably better PR than if he had won, since Obama won it for bailing out the bankers. Putin is probably ok then with an honorable mention.
When an individual like Vladimir Putin, who both at home and abroad is recognized as having an authentic character, repeatedly demonstrates sane, balanced actions, as he declares the rule of law and common sense governance as the goals of the nation and backs it up with corresponding actions, he naturally enjoys widespread support and trust.
Sadly, these common sense leadership qualities, which should be essential prerequisites for every political leader, are sorely lacking in the West, where there seems to be a permanent disconnect between common sense and politics.
Often unfairly lampooned in the press for his bare-chested macho man image, Mr. Putin also appears to genuinely be in touch with his feminine side.
As a Judo master, Putin is adept at using his opponents' momentum against them, which can only be done by respecting the power of each "adversary," as well as being sensitive to the flow of energy emanating from that person. A perfect example of a real world application of that principle is how President Putin "flipped" and redirected the Saudi Prince's malevolent, threatening, violent energy right back at the Prince and synthesized the product of that energy for the purpose of creating peace.
Check out Putin's judo moves here:
http://www.youtube.com/watch?v=dYtDQ_t-_HQ
Sometimes Presidents really do need to act like car salesmen, but the car that Putin is selling is built to last and runs efficiently on common sense, common law (i.e. as long as you're not hurting anyone, you're acting within the law), and community. And that's a vehicle more and more Russian citizens are being convinced by Putin to buy, since he drives one himself.
Putin's manifesto is rich in inter-discursivity, appropriating elements from competing ideologies and rejecting binary oppositions in order to win the war of position within the discursive field thus creating 'an all-national spiritual reference point that will help to consolidate society, thereby strengthening the state. This reference point, a new Russian idea, helps construct an image of the state as a nation of people represented by a spokesperson, the president.
Those of the awakened minority who are frustrated and at odds with Globalist domination strategies should find solace in the fact that the dream of a New World Order, of which much of the world is presently dreaming into reality, must according to its unnatural and unsustainable underlying principles, much like its Soviet system predecessor, inevitably collapse under the weight of its excessive absurdity.
And if you're one of the small but proud members of the common sense minority community, if you haven't already done so, please do yourselves a big favor and cease all efforts aimed at trying to wake up humanity, because it can't be done. Instead, continue waking yourselves up.
Humanity can only wake itself up one individual at a time. The newly awakened, in their own time, will make connections with others without your incessant nudges. So try to let go. You'll feel better if you do.
In stark contrast to the West's current political downward slope, it's fascinating to observe the progress of Vladimir Putin in his quest to help instill and nurture a return of common sense to the realm of politics. It makes one hopeful that new leadership possessing similar strength of character will follow President Putin's lead.
Unlike Mr. Putin, we can't all play the part of hero in this movie, although there's no character too minor and no act too small.
Continue speaking your truth, get along with others, and have a good time. The rest will take care of itself.
That's just plain old common sense.
And to close the show, Ladies and Gentlemen and Children of all ages, live from the internet, the one, the only…:
http://www.youtube.com/watch?v=Na-31bdtjhI
Source: Waking Times
There is a new normal in America: our government may shut down, but our wars continue.  Congress may not be able to pass a budget, but the U.S. military can still launch commando raids in Libya and Somalia, the Afghan War can still be prosecuted, Italy can be garrisoned by American troops (putting the "empire" back in Rome), Africa can be used as an imperial playground (as in the late nineteenth century "scramble for Africa," but with the U.S. and China doing the scrambling this time around), and the military-industrial complex can still dominate the world's arms trade.
In the halls of Congress and the Pentagon, it's business as usual, if your definition of "business" is the power and profits you get from constantly preparing for and prosecuting wars around the world.  "War is a racket," General Smedley Butler famously declared in 1935, and even now it's hard to disagree with a man who had two Congressional Medals of Honor to his credit and was intimately familiar with American imperialism.
War Is Politics, Right?
Once upon a time, as a serving officer in the U.S. Air Force, I was taught that Carl von Clausewitz had defined war as a continuation of politics by other means.  This definition is, in fact, a simplification of his classic and complex book, On War, written after his experiences fighting Napoleon in the early nineteenth century.
"Forever war is forever profitable."
The idea of war as a continuation of politics is both moderately interesting and dangerously misleading: interesting because it connects war to political processes and suggests that they should be fought for political goals; misleading because it suggests that war is essentially rational and so controllable.  The fault here is not Clausewitz's, but the American military's for misreading and oversimplifying him.
Perhaps another "Carl" might lend a hand when it comes to helping Americans understand what war is really all about.  I'm referring to Karl Marx, who admired Clausewitz, notably for his idea that combat is to war what a cash payment is to commerce.  However seldom combat (or such payments) may happen, they are the culmination and so the ultimate arbiters of the process.
War, in other words, is settled by killing, a bloody transaction that echoes the exploitative exchanges of capitalism.  Marx found this idea to be both suggestive and pregnant with meaning. So should we all.
Following Marx, Americans ought to think about war not just as an extreme exercise of politics, but also as a continuation of exploitative commerce by other means.  Combat as commerce: there's more in that than simple alliteration.
In the history of war, such commercial transactions took many forms, whether as territory conquered, spoils carted away, raw materials appropriated, or market share gained.  Consider American wars.  The War of 1812 is sometimes portrayed as a minor dust-up with Britain, involving the temporary occupation and burning of our capital, but it really was about crushing Indians on the frontier and grabbing their land.  The Mexican-American War was another land grab, this time for the benefit of slaveholders.  The Spanish-American War was a land grab for those seeking an American empire overseas, while World War I was for making the world "safe for democracy" — and for American business interests globally.
Even World War II, a war necessary to stop Hitler and Imperial Japan, witnessed the emergence of the U.S. as the arsenal of democracy, the world's dominant power, and the new imperial stand-in for a bankrupt British Empire.
Korea?  Vietnam?  Lots of profit for the military-industrial complex and plenty of power for the Pentagon establishment.  Iraq, the Middle East, current adventures in Africa?  Oil, markets, natural resources, global dominance.
In societal calamities like war, there will always be winners and losers.  But the clearest winners are often companies like Boeing and Dow Chemical, which provided B-52 bombers and Agent Orange, respectively, to the U.S. military in Vietnam.  Such "arms merchants" — an older, more honest term than today's "defense contractor" — don't have to pursue the hard sell, not when war and preparations for it have become so permanently, inseparably intertwined with the American economy, foreign policy, and our nation's identity as a rugged land of "warriors" and "heroes" (more on that in a moment).
War as Disaster Capitalism
Consider one more definition of war: not as politics or even as commerce, but as societal catastrophe.  Thinking this way, we can apply Naomi Klein's concepts of the "shock doctrine" and "disaster capitalism" to it.  When such disasters occur, there are always those who seek to turn a profit.
Most Americans are, however, discouraged from thinking about war this way thanks to the power of what we call "patriotism" or, at an extreme, "superpatriotism" when it applies to us, and the significantly more negative "nationalism" or "ultra-nationalism" when it appears in other countries.  During wars, we're told to "support our troops," to wave the flag, to put country first, to respect the patriotic ideal of selfless service and redemptive sacrifice (even if all but 1% of us are never expected to serve or sacrifice).
We're discouraged from reflecting on the uncomfortable fact that, as "our" troops sacrifice and suffer, others in society are profiting big time.  Such thoughts are considered unseemly and unpatriotic.  Pay no attention to the war profiteers, who pass as perfectly respectable companies.  After all, any price is worth paying (or profits worth offering up) to contain the enemy — not so long ago, the red menace, but in the twenty-first century, the murderous terrorist.
Forever war is forever profitable.  Think of the Lockheed Martins of the world.  In their commerce with the Pentagon, as well as the militaries of other nations, they ultimately seek cash payment for their weapons and a world in which such weaponry will be eternally needed.  In the pursuit of security or victory, political leaders willingly pay their price.
Call it a Clausewitzian/Marxian feedback loop or the dialectic of Carl and Karl.  It also represents the eternal marriage of combat and commerce.  If it doesn't catch all of what war is about, it should at least remind us of the degree to which war as disaster capitalism is driven by profit and power.
For a synthesis, we need only turn from Carl or Karl to Cal — President Calvin Coolidge, that is.  "The business of America is business," he declared in the Roaring Twenties.  Almost a century later, the business of America is war, even if today's presidents are too polite to mention that the business is booming.
America's War Heroes as Commodities
Many young people today are, in fact, looking for a release from consumerism.  In seeking new identities, quite a few turn to the military.  And it provides.  Recruits are hailed as warriors and warfighters, as heroes, and not just within the military either, but by society at large.
Yet in joining the military and being celebrated for that act, our troops paradoxically become yet another commodity, another consumable of the state.  Indeed, they become consumed by war and its violence.  Their compensation?  To be packaged and marketed as the heroes of our militarized moment. Steven Gardiner, a cultural anthropologist and U.S. Army veteran, has written eloquently about what he calls the "heroic masochism" of militarized settings and their allure for America's youth.  Put succinctly, in seeking to escape a consumerism that has lost its meaning and find a release from dead-end jobs, many volunteers are transformed into celebrants of violence, seekers and givers of pain, a harsh reality Americans ignore as long as that violence is acted out overseas against our enemies and local populations.
Such "heroic" identities, tied so closely to violence in war, often prove poorly suited to peacetime settings.  Frustration and demoralization devolve into domestic violence and suicide.  In an American society with ever fewer meaningful peacetime jobs, exhibiting greater and greater polarization of wealth and opportunity, the decisions of some veterans to turn to or return to mind-numbing drugs of various sorts and soul-stirring violence is tragically predictable.  That it stems from their exploitative commodification as so many heroic inflictors of violence in our name is a reality most Americans are content to forget.
You May Not Be Interested in War, but War Is Interested in You
As Russian revolutionary Leon Trotsky pithily observed, "You may not be interested in war, but war is interested in you."  If war is combat and commerce, calamity and commodity, it cannot be left to our political leaders alone — and certainly not to our generals.  When it comes to war, however far from it we may seem to be, we're all in our own ways customers and consumers.  Some pay a high price.  Many pay a little.  A few gain a lot.  Keep an eye on those few and you'll end up with a keener appreciation of what war is actually all about.
No wonder our leaders tell us not to worry our little heads about our wars — just support those troops, go shopping, and keep waving that flag.  If patriotism is famously the last refuge of the scoundrel, it's also the first recourse of those seeking to mobilize customers for the latest bloodletting exercise in combat as commerce.
Just remember: in the grand bargain that is war, it's their product and their profit.  And that's no bargain for America, or for that matter for the world.
Source: William Astore  |  Common Dreams
Beirut — Being subjected to the Zionist lobby can get tedious — particularly its chronic parading of an often disoriented and fast-deteriorating fellow, who should surely be tending a vegetable or flower garden somewhere in Occupied Palestine, where he lives on stolen land. International lawyers, even some at Hebrew University, have come to recognize the half century of crimes against humanity meted out by Shimon Peres upon hundreds of thousands of Palestinian refugees, and thus one could be forgiven for rolling eyes at the Israeli president's concerns over demons said to be haunting his sleeping and waking moments, as he complains that perhaps, just maybe, he was wrong in his calculations 70 years ago.
Those demons are Palestinians, and it is perhaps the supreme irony of ironies that Peres now finds himself lamenting over what became of the ideals of Judaism—the very same ideals he spent half a century of his life destroying in the name of fascist Zionism. "I could not face my parents were I ever to see them again," the Israeli president, an avowed agnostic, told a member of Congress a few months back.
'Peres' Complaint' has been increasingly heard over the past couple of years, confided to some of his US and EU Zionist lobby hosts during fundraising and legacy-reinforcing appearances. It often manifests itself as a continuous monologue, much as if narrated at his psychoanalytic group therapy session, and often about the same subjects he claims have haunted him for decades. One of these reportedly is the whole concept of an eretz Israel land grab as a divinely-ordained destiny for a "chosen" Jewish people.
At a cocktail party last year, Peres was overheard telling Vice President Biden, "Who knows if there is a god or not? But if so, I doubt he deals in real estate!" Biden appeared shocked, quickly summoning a waiter for replacement glasses of scotch, hoping to cheer the president of Israel up a bit. "He needs to be more philosophical," Biden said, reporting on his "psychoanalytic session" with Peres,  later explaining, "Sure the hand writing is on the wall regarding  a future for Israel is clear for all to see, but it could be worse!"
Peres' Complaint, like Portnoy's in Philip Roth's 1969 novel, revolves around the dilemma of, as Roth penned, "his sense of himself, his past, and that his ridiculous destiny is so fixed".
Portnoy's Complaint is a disorder in which claimed ethical impulses are perpetually warring, almost Hamlet-like, with extreme longings, often of a perverse nature, reminding some of a sort of sexual dysfunction.
Peres's Complaint is similar in many ways, but takes a varied form. In an interview published by the Brazilian newspaper the Folha de Sao Paulo, Peres was asked what he would say to Iran's President Rouhani if the two were to pick up the telephone and speak directly.
"I would tell him nobody in the world is threatening Iran. So why does Iran threaten other countries? Tell me. I don't understand why Iran threatens Israel. Why?" he replied.
Peres knows that Iran has not threatened other countries, but rather that it is Israel which has threatened the whole region, and which did so within minutes of his Zionist-Labor terrorist-backed associates declaring themselves a "country."
Peres ended his short interview with Folha de Sao Paulo with this bit of sage erudition:
"In politics, and in life, you can only judge things based on facts. There has been no change on Iran—the facts contradict the speeches."
The words were spoken as if the speaker were satisfactorily contemplating the last remaining 19th century European colonial enterprise…along with his own role in setting up and governing it.
Peres' Complaint to colleagues is that he has to say things to the public that are beginning to sound hollow after six decades of trying to parry and neutralize the Palestinian resistance to Zionist theft and colonization. Peres no longer believes what he used to "about the Zionist BS," as one congressional source put it.
During his last visit to Washington, while rushing from a meeting at the Rayburn House Office Building with AIPAC and some Congressional staffers, Peres in his haste handed half an armload of documents and reports to an aid to carry for him. Unnoticed at the time, one of the documents slipped under the table where the meeting was held, and was found later. On it were some handwritten comments, in Hebrew, in Peres' hand.
Common respect for individual privacy bars this observer from revealing what the handwritten notes said, but the document itself is most certainly in the public domain and includes some of the latest reports on the status of the Zionist occupation.
The first few pages are a summary of the UN Human Rights Council's report criticizing the deep water drillings by the Israeli national water company Mekorot and the Israeli agri-industrial firm Mehadrin in the occupied Jordan Valley. These drillings have caused the drying up of Palestinian wells and springs. As Dr. Elias Akleh reminds us, nearly 80% of all drilled water from the Jordan Valley is consumed by Israeli illegal colonies in the West Bank. The Palestinians are not allowed to drill their own water wells, and the Israeli government routinely destroys Palestinian pools for collecting rain water, claiming "construction without permits"—permits which, of course, are impossible for Palestinians to obtain. Many other wells and water springs have also been destroyed, poisoned and contaminated as Israeli colonies have intentionally channeled their raw sewage into Palestinian towns and agricultural areas.
But getting back to the document, circled in pen is a statement in a 1941 speech by David Ben-Gurion: "We have to remember that for the Jewish state's ability to survive it must have within its borders, the waters of the [rivers] Jordan and Litani."
And there is another excerpt of note—documenting the decades-old practice of declaring a coveted piece of land a "military area" and then evicting its residents, surrounding it with barbed wire, uprooting all trees, stripping the land of vegetation, and facilitating the arrival of extremist squatters with mobile homes who later start building their colonies.
Still other findings relate to the intensification of home demolitions, citing recent figures showing that armed, religious-extremist squatters are allowed to illegally build their small colonies on top of confiscated Palestinian hills while enjoying the protection of the Israeli army. Palestinians are forbidden to build new homes or even remodel existing ones to make additional space for family expansion. The Israeli terrorist forces increasingly exercise their early hour routine of driving their bulldozers into some Palestinian suburbs to demolish a Palestinian home that was built without a permit.
"The army breaks into the Palestinian home, gives the Palestinian family ten minutes to evacuate and starts demolishing the home," says Dr. Akleh. "Palestinians are denied building permits. Many Palestinians are given the order to demolish their own homes, otherwise the Israeli army would demolish it and the home owner will be charged exorbitant fees. In contrast, Israel continues its plans of illegal colonies (settlements) building. This Israeli systematic policy of Palestinian home demolishing and colony building on confiscated Palestinian land contravenes the 4th Geneva Convention."
On and on the president's document reads…
Included in bold type are excerpts from the recent Tadamun Foundation for Human Rights report documenting what Palestinian schools and students have suffered in recent weeks—a remarkable escalation in attacks by Israeli soldiers and extremist settlers. The report claims the attacks, including school raids, destruction of school property, as well as detaining and assaulting students, have become more frequent, especially by settlers. Recent examples include the Jalud School and Beit Dajan School in Nablus, and the Khader School in Bethlehem. The international community is increasingly reacting to these terrorist practices. Recently a letter by a group of British intellectuals, entitled "Action for Palestine" and calling upon Israeli authorities to end the pattern of abuse of Palestinian children, was published in the UK Guardian newspaper.
But the army has also intensified its arrests and kidnapping of Palestinian children accused of stone throwing. Many children are routinely intercepted on their way to school at Israeli military checkpoints, searched, humiliated, and at times arrested. Israeli forces conduct routine middle of the night raids of Palestinian homes, where they break into the homes, smash furniture, and terrorize the families, dragging young boys from their beds and blindfolding them before dumping them on the floor of a military jeep and driving them to a prison in Israel. In the prison, where their parents are not allowed to see them, the children are harshly interrogated, threatened, tortured; some raped and imprisoned.
The 213 page document was presumably heavy reading for the polish-born Szymon Perski, ardent protégé of Ben-Gurion and Dayan and an early supporter of the West Bank settlers during the 1970s.
Shimon Peres' guilt-edged insecurity these days is far more important when it comes to the masking—and unmasking—of an abettor of racist Zionism. His complaint, like Portnoy's Complaint, is also emblematic of the times during which he has lived and his uncertainty as to whether he has squandered his life in an evil cause.
"I am marked like a road map from head to toe with my repressions. You can travel the length and breadth of my body over superhighways of shame and fear."
Portnoy's Complaint…or Peres'?
The international crisis may be over, but the multisided war in Syria is continuing. On Friday government planes bombarded rebel positions in the eastern city of Deir al-Zor after heavy clashes claimed the life of one of President Bashar al-Assad's top military intelligence officers. In the long-contested city of Aleppo, a renewed rebel assault on the city's central prison has run out of steam. The Syrian Army is preparing an offensive in the Qalamoun region east of Damascus and secure the key road connecting the capital with Homs, near the border with Lebanon. Last Wednesday dozens of fighters were reported killed in clashes between the Kurdish YPG militia and al-Nusra Front jihadists in the oil-rich Hasake province in northeastern Syria.
The fighting will continue, but no strategically decisive event is on the horizon. A military stalemate is taking shape. The rebels are controlling large areas in the north and east of the country, while government forces have extended control over their strongholds in Damascus, the coastal strip, and the areas along the border with Lebanon. The capture of the town of Qusair in June and the failure of the U.S. military intervention to materialize in September have given the government a major boost, while accentuating political divisions among the rebels.
On October 16 dozens of rebel groups in southern Syria announced that they have severed links with the Turkey-based Syrian National Coalition, the political arm of the Free Syrian Army. Only weeks earlier several powerful rebel factions in the north of the country broke with the Coalition and declared support for the introduction of Sharia in the country. The rebels' foreign backers are increasingly exasperated at the fighting groups' failure to conceal their Jihadist agenda and their inability to present a coherent front. A major snag for the Obama Administration is the opposition's reluctance to attend a peace conference in Geneva, tentatively scheduled for November 23-24 and jointly sponsored by the U.S. and Russia. The discord in opposition ranks casts serious doubts over whether any credible representatives will turn up. The Western powers and the Arab Gulf states are promising fresh assistance if they do attend, but no opposition leader seems willing to allow the possibility of a transitional government in which President Bashar al-Assad would play a role.
The rebels' insistence on Bashar's exclusion is unrealistic, now that the American military intervention is no longer on the cards and the Syrian government's cooperation is essential in the process of dismantling the country's chemical weapons arsenal. Unfortunately for the rebels, the program is proceeding smoothly and Washington is not interested in jeopardizing its success by supporting the rebels' unreasonable demands. The Organization for the Prohibition of Chemical Weapons announced last Wednesday that its inspectors have so far visited 11 of more than 20 sites linked to the chemical weapons program. The team destroyed "critical equipment" at six sites as well as unloaded chemical weapons munitions, said the OPCW. At the same time there have been fresh calls on the rebels to provide inspectors with unhindered access. On Friday The New York Times quoted a Western diplomat as saying that "however divided the opposition might be, it would look very bad if the government was seen to be cooperating fully, while inspections were held up because of problems with the opposition."
The U.N. peace envoy for Syria, Lakhdar Brahimi, insists that the Geneva conference is needed because everyone in Syria is at military and political dead-end. "Geneva is a way out for everyone: the Americans, Russia, the Syrian regime and the opposition," he said in a veiled warning to Bashar's foes to get their act together. "Whoever realizes this first will benefit. Whoever does not realize it will find himself overboard, outside the political process." The International Crisis Group (ICG), which has advocated robust U.S. engagement in the past, now says that the Syrian opposition "should develop a realistic strategy towards what remains the best hope for ending the war," including "reaching internal consensus on workable negotiation parameters." The Guardian, long an advocate of Western intervention, now notes that "mainstream opposition figures are alarmed at the growing success of the Syrian government's argument that the country now faces a stark choice between Assad and al-Qaida."
The rebels' behavior in those areas they control has given ample credence to that argument. Cold-blooded executions of captured government soldiers have been going on for months, but the mass murder of unarmed villagers is a novelty. Proportionate to their numbers, the Christians are the main victims, as we have repeatedly warned they would be. According to Melkite Greek Catholic Patriarch Gregorios III, more than 450,000 Christians out of a total population of 1.75 million had been displaced or left the country. Similar warnings came from Archbishop Cyril Karim of the Syrian Orthodox Church of Antioch in the United States, who last summer led protests against the possibility of an American military strike on Syria.
Feeling abandoned by the West, Syria's Christians are turning to Russia for protection. Tens of thousands want to apply for Russian citizenship, not in order to flee Syria but to be "under the protection of Russia if we face the threat of being physically eliminated by terrorists." Over 50,000 Syrian Christians signed the address, including doctors, engineers, lawyers and businessmen from the Kalamoun area near Damascus. Their appeal follows President Vladimir Putin's strong attack last July on the infringement of the rights of Christians and other religious minorities in the Middle East and elsewhere around the world.
The United States, in the meantime, continues to supply the rebels with arms and training, directly or by proxy. The Administration is also preparing a new massive arms shipment to our good friends in Saudi Arabia and the United Arab Emirates—$13 billion worth of "various munitions and associated equipment, parts, training and logistical support." This comes at a time of ongoing sabre-rattling from Gulf leaders who "threaten to stand steadfast to the cause—in spite of US 'weakness'—determined to remake the Middle East in their authoritarian image."

The wackos that believe that Barack Hussein Obama is a political rock star are blind to reality. It would be one thing if eccentric characteristics shaped such opinions of social outcasts, but when entire segments of the MTV population speak in a PBS lisp, the liberal popular culture has drunk the kool aid. The zombie rage in flicks is no accident. Converting entire generations of lost souls into National Civilian Service Corps NSA informants is an effortless task, when government schooled illiterates adore Barry Soetoro. Turning a constitutional republic into a collectivist gulag is only possible, when the greater fool principle becomes the law of the land.
By objective standards, Obama is a dismal failure as leader of the free world and defender of the underprivileged. The African-American community voice Tavis Smiley states: 'Black People Will Have Lost Ground in Every Single Economic Indicator' Under Obama. "The data is going to indicate sadly that when the Obama administration is over, black people will have lost ground in every single leading economic indicator category."In spite of this, rational assessment, Obama is a commissar inspiration for commie comrades that indulge in the excesses of elitism power consolidation. The Wall Street moneychanger mentors that picked this CIA trained nobody for the assignment of nation self-annihilation, also funded the Russian Revolution and underwrote the Nazi Third Reich. Therefore, it should surprise no one educated in unfeigned factual history that the target of the last obstacle of globalist control, the residual defiance within the United States of America, is Obama's assignment.
A good primer to understand the psyops disinformation career of the tutored revolutionary student is the video, Know Saul Alinsky and you Know Barack Obama and his Regime.
For all the unfortunate activists who missed the joy, intensity and exhilaration of street demonstration and Chicago police brutality of the 1968 Democratic convention, just remember that Alinsky, a committed Communist dedicated the forward of his book, Rules for Radicals to Lucifer. A little ironic, just recall those satanic images from the History Channel's hit series 'The Bible'. Now ask which Alinsky pupil most fits the portrait?
Below is Appendix E from Matthew Vadum's book, Subversion Inc.: How Obama's ACORN Red Shirts are Still Terrorizing and Ripping Off American Taxpayers.
Contrary to popular belief, Saul Alinsky did not state only 13 rules in his seminal community organizing work, Rules for Radicals. He had 24 rules.

Saul Alinsky describes 24 rules in Rules for Radicals. Of those 24 rules, 13 are rules of "power tactics":

1. "Power is not only what you have but what the enemy thinks you have."

2. "Never go outside the experience of your people."

3. "Wherever possible go outside of the experience of the enemy."

4. "Make the enemy live up to their own book of rules."

5. "Ridicule is man's most potent weapon."

6. "A good tactic is one that your people enjoy."

7. "A tactic that drags on too long becomes a drag."

8. "Keep the pressure on, with different tactics and actions, and utilize all events of the period for your purpose."

9. "The threat is usually more terrifying than the thing itself."

10. "The major premise for tactics is the development of operations that will maintain a constant pressure upon the opposition."

11. "If you push a negative hard and deep enough it will break through into its counterside."

12. "The price of a successful attack is a constructive alternative."

13. "Pick the target, freeze it, personalize it, and polarize it."
The remaining 11 rules Alinsky describes are concerned with "the ethics of means and ends":

1. "One's concern with the ethics of means and ends varies inversely with one's personal interest in the issue … Accompanying this rule is the parallel one that one's concern with the ethics of means and ends varies inversely with one's distance from the scene of conflict."

2. "The judgment of the ethics of means is dependent upon the political position of those sitting in judgment."

3. "In war the end justifies almost any means."

4. "Judgment must be made in the context of the times in which the action occurred and not from any other chronological vantage point."

5. "Concern with ethics increases with the number of means available and vice versa."

6. "The less important the end to be desired, the more one can afford to engage in ethical evaluations of means."

7. "Generally success or failure is a mighty determinant of ethics."

8. "The morality of a means depends upon whether the means is being employed at a time of imminent defeat or imminent victory."

9. "Any effective means is automatically judged by the opposition as being unethical."

10. "You do what you can with what you have and clothe it with moral garments."

11. "Goals must be phrased in general terms like 'Liberty, Equality, Fraternity,' 'Of the Common Welfare,' 'Pursuit of Happiness,' or 'Bread and Peace.'"
If you come to appreciate the utter disregard of moral principles and ethical values, the Machiavelli manifestation of the habitual lies out of the Obama administration, stands as sound demonic practices.
John Fund elaborates in Still the Alinsky Playbook, on this theme.
"Alinsky argued for moral relativism in fighting the establishment: "In war the end justifies almost any means. . . . The practical revolutionary will understand [that] in action, one does not always enjoy the luxury of a decision that is consistent both with one's individual conscience and the good of mankind.

Where did Alinsky get this amorality? Clues can be found in a Playboy magazine interview he gave in 1972, just before his death.

Alinsky recalled that he "learned a hell of a lot about the uses and abuses of power from the mob," and that he applied that knowledge "later on, when I was organizing." The Playboy interviewer asked, "Didn't you have any compunction about consorting with — if not actually assisting — murderers?" Alinsky replied: "None at all, since there was nothing I could do to stop them from murdering. . . . I was a nonparticipating observer in their professional activities, although I joined their social life of food, drink, and women. Boy, I sure participated in that side of things — it was heaven."
Thus, when Obama sets loose ACORN affiliates to do the dirty work in electoral campaigns, he is just following Alinsky's deceit model. Let the hip-hop in the street urbanity video RULES FOR RADICALS – Obama's Bible and Saul Alinsky, explain further.Mr. Funds adds:
"What exactly are the connections between Obama and Saul Alinsky's thought? In 1985, the 24-year-old Obama answered a want ad from the Calumet Community Religious Conference, run by Alinsky's Chicago disciples. Obama was profoundly influenced by his years as a community organizer in Chicago, even if he ultimately rejected Alinsky's disdain for electoral politics and, like Hillary Clinton, chose to work within the system. "Obama embraced many of Alinsky's tactics and recently said his years as an organizer gave him the best education of his life," wrote Peter Slevin of the Washington Post in 2007. That same year, The New Republic's Ryan Lizza found Obama still "at home talking Alinskian jargon about 'agitation'" and fondly recalling organizing workshops where he had learned Alinsky concepts such as "being predisposed to other people's power."
In The Rule for Radicals that Alinsky Skipped, author J. Robert Smith analyses the destructive results of believing in your own supremacy. Not that much difference from old Serpent's rebellion.
"For Mr. Obama and his Alinsky fellows, it's one thing to sport a mask to gull voters and whoever else needs gulling; it's another thing to get caught up in the web of your own lies.

Barack Obama has fallen prey to his own and his handlers' propaganda; to wit, that he's a Nubian sun god come to earth to minister to the little people. His reasoning and decisions are as unerring as a pope's (ex cathedra might be inadequate to describe Barack's authority, though, since it originates with himself and not the office). The president was cocooned and nurtured by race-based preferences from his adolescence on. He came to adulthood primed for hubris. And hubris — well, hoary hubris, it may finally be a-coming for Barack."
It is crucial to put into proper perspective that Obama has coordinated political chaos, works to the advantage of the establishment elites, who benefit from the final obliteration of free market enterprise. Totalitarian governance hinges upon the dependence of zombie dupes, who follow their fearless leader into hell, as an obedient pledge of submission. Obama is the servant of the globalist creed and the revolutionary policies that his minions are implementing directly further the strangle hold over the economy.
The Corporatism Fascist merging with the Tyrannous State is the terminal objective that will cause the New World Order to complete its ultimate goal. Alinsky's spirit hovering over the satanic disciple of darkness, is the Obama credo. Obama-mania followers are a flock of fools.
Beirut – In modern times, France has done far better diplomatically when it has advocated against impetuous military involvement in the internal affairs of other countries. French standing in international politics has been highest when its government was cautious about its military involvement, when it adopted the wise posture of Old World Europe, counseling the impetuous upstarts of the New World. When Charles de Gaulle told Kennedy, then Johnson, to stay out of Vietnam, his international standing skyrocketed. When Chirac told Bush not to go into Iraq, the same thing happened as history repeated. It was the threat of a UN Security Council veto by then-President Jacques Chirac, and French doubts about America's evidence of weapons of mass destruction, that forced the Bush administration to seek a "coalition of the willing" outside the UN.
This was decidedly not the case with Syria, when France, led by an inexperienced president, decided to rush in and partner with its "oldest friend," this time adopting a very different posture—essentially leading the European charge in "punishing" the Assad regime, as Francois Hollande, ignoring history, repeatedly vowed to do.
The French president did deservedly receive some credit for the January 2013 French military invasion of Mali, but it that case France had been asked by the Government of Mali to help put down an Islamist uprising, and Hollande had the support of the UN Security Council and the EU as well as the US and UK. The French public rewarded Hollande, perceived as weak in foreign policy, with a fleeting surge in his otherwise usually dismal approval ratings. These ratings have been low in large part due to French economic woes coupled with a public perception that he has been vacillating in domestic leadership.
When Mr Hollande cast himself in the role of western war leader for the second time in a year, his popularity shot up again, though not with the French public, but with the US Zionist lobby and the neocons in Congress. For his pains, Hollande found his country described as America's "oldest ally" by the US secretary of state, this after Britain's parliament had already rejected military strikes on Syria. Suddenly his ability to project French military power—this time in Syria—depended on the outcome of a vote in the American Congress, and despite his bold words, President Holland found himself uncomfortably constrained, with his advisers, and his country, divided over what to do next.
When John Kerrey told Francois Hollande that France was America's" oldest friend" he was referring to the period of the early American Republic—a time when France did back America, in 1776, against the British colonial power. But the nation overstretched itself militarily and economically, in the process triggering the French Revolution of 1789 that ended its own monarchy. As Gustave Flaubert, reputed to be France's leading novelist of the second half of the nineteenth century, wrote, 'irony takes nothing away from pathos'.  In today's terms, President Hollande would do well to pay more attention to history.
Syria of course presented a vastly more complex and difficult challenge than Mali. As a member of Hollande's own party acknowledged, "people became very aware that Syria is not Mali. Suddenly there were some very difficult questions being discussed. Can we do it? Is it legitimate to do it? Will it achieve anything?"
French public opinion is running strongly against Hollande; a poll published recently in the conservative daily newspaper Le Figaro showed about two-thirds of the French opposed to military action against Syria as well as Iran. Growing demands that the president grant Parliament a vote on the matter were made last month amidst considerable speculation that he would lose if he did. In the end he did not.
To complicate matters even more, there have been recent revelations of Hollande's socialist administration granting hundreds of millions of dollars in tax exempt deals to Gulf Cooperation Council (GCC) countries. Gulf royals have managed to secure, at bargain-basement rates, some high-priced, historic landmark-type properties, including the historic acreage opposite the Eiffel Tower, while more than 10 percent of the French population lives in sub-standard housing. Despite the socialist leader's claim that all this will aid France in getting good deals for gas and oil—while providing a particularly huge windfall when Assad's government is finally replaced with a pro-Western one—pressure is building on Holland to "come home to France" and focus on pressing domestic problems.
Another embarrassment came with the Russian proposal to encourage President Assad to give up his chemical weapons. Consultations between Kerry and his Russian counterpart, Sergey Lavrov, dramatically sidelined Hollande and set Paris' military invasion position against the diplomatic momentum. In reaction, Hollande, less than 24 hours after the Russian proposal, tried to regain the lead by presenting a separate resolution to the UN Security Council. The French draft was immediately dismissed by Moscow, as it appeared that the document suggested the authorization of the use of force, under Chapter 7 of the UN Charter, if Assad failed to comply with the chemical weapons transfer. Lavrov ridiculed that condition "unacceptable," and in the end, France had zero substantive role in solving the conundrum over the dismantlement of Syria's chemical arsenal. That accomplishment was achieved solely through US-Russian talks, with discrete input from Tehran.
Hollande has put himself into the position of being criticized for failing a basic test of French politics — protecting the country's pride. Having impetuously agreed to join in a military action, France is now forced to wait on the sidelines of the Levant as Russia, America and Iran take the diplomatic lead, repudiating France's stance.  Some of Mr. Hollande's critics now say he looks like a lackey.
France promises Israel to stay "tough" on Iran.
Some observers are suggesting that the French president has decided to seek refuge from the fallout—fallout from what many in France regard as his political ineptitude—by linking himself with Israel's PM Netanyahu. More than a few of the 200 members of the Chamber of Deputies, even from Hollande's socialist party, are commenting on this while also pointing to a perceived humiliation dealt their country by way of Hollande's failed efforts at being a 'player' in the Syria crisis.
On 10/11/13, after the Israeli premier warned Paris of "succumbing to the charms of Tehran,"Hollande hastened to assure Netanyahu that France will remain "tough" with Iran on its nuclear program. It was in a television interview earlier that same day, on channel France24, that Netanyahu had urged France to be tough on Iran "with or without Rouhani's smiles." The comments apparently were prompted by an historic French-Iranian presidential handshake on the fringes of the United Nations General Assembly in New York last month—a handshake which the Israeli staff traveling with their prime minister criticized on the grounds that it would embolden the Islamic republic.
"If Iran really wanted to dismantle their nuclear weapons program, they'd come out with it," Netanyahu told France24.
According to French daily Le Monde, Hollande told Netanyahu that he was flabbergasted by Obama's hesitation to bomb Syria, and complained: "If Obama does not strike Iran, how can we believe he would help Israel in case of Iranian aggression?"
In the France 24 interview, Netanyahu also ignored a question as to why Israel did not "come out with it" with respect to its own nuclear and chemical weapons arsenals.
President Hollande ignored the same question.
Only a week ago, the consensus among most mainstream economic analysts and even some alternative analysts was that a government shutdown was not going to happen. The Republicans would fold in the shadow of President Barack Obama's overwhelming drive for socialization, spending would continue to grow unabated, and the debt ceiling would be vaulted yet again to feed the bureaucratic machine with more fiat. Today, there is no consensus, very few people continue to be so blithely self-assured and even the mainstream is beginning to wonder if a much bigger game is afoot here.
As I discussed before the shutdown in a recent article, it is important to take all facets of this situation seriously, or risk being bitten by hidden dangers while entranced in one's own arrogant cynicism.
One rule I try to follow whenever possible is to always be open to possibilities beyond the expected and never assume that today's dynamic will be the same as tomorrow's dynamic. Even the Liberty Movement can at times be susceptible to group think.  In a world of staggering political and economic manipulation, one has to grasp hold of certain fundamental truths in order to survive. In my time working within the liberty movement and outside of the mainstream, these are a few of the cold, hard truths that have served me well.
It's Always About Globalization
Every action the elites within our government take pushes the U.S. closer to globalism and away from sovereignty. We may not always see the bigger picture in the heat of the moment, but a look back tells us much. Seemingly simple changes in financial legislation render devastating fiscal shifts a decade later (as with the progressive erasure of Glass-Steagall). Shocking disaster events that appear random suddenly open doors for totalitarian legislation that had been prepared years in advance. Wars end with further calls for world "unification." Nothing, and I mean nothing, happens within government that does not revolve around the desire of establishment oligarchy to achieve total global economic, political and social control.
The Bankers Did It
Central banks and international banks are the bedrock of globalization, and all greater political decisions eventually stand on this bedrock. One need only examine the cabinets of the past four U.S. Presidents; there you will find a regular carnival freak show of banking elites who would go on to revolve in and out of government and back into the international financial sector. Private central banks like the Federal Reserve dominate the very currency (and thus the economy) of most nations on the planet. Most wars and man-made disasters of the past several centuries have served only to further enrich and empower the merchant class, and the same holds true today. If you want to understand why a certain calamity has occurred, first look to who benefited most. Invariably, you will find the banker class smiling when all is said and done.
America's Two-Party System Is Actually A One-Party System
If you do not yet understand that the elite of the Republican Party and the Democratic Party share the same foundational philosophy of globalism, then you will NEVER understand why our government does what it does. Public battles of words and legislation are nothing but rhetorical cinema. Ultimately, the goals of neocons and neolibs revolve around the centralization of power. All legislation is used either to further centralization or as a smokescreen to confuse the public while centralization is taking place. When has the leadership of either party, for instance, ever demanded a full audit of the Federal Reserve? When has the leadership of either party ever attempted to dismantle the Patriot Act or the despotic provisions of the National Defense Authorization Act or the President's openly admitted assassination list? They may seem to disagree violently at times, but do not be fooled. The disagreement is likely just another means to gain more dominance.
The Goal Is To Destroy The American Economy
What you believe to be political blunders are often actually calculated and engineered events. What you believe to be chaotic disasters of coincidence are often actually deliberate acts of attrition warfare against the common people disguised as random catastrophe. Those you believe to be heroes are actually villains in friendly masks. Those you are told to be villains are actually good men and women who refused to be enslaved by the system. That which you see and hear is never exactly as it appears.
Nearly every concrete action our government and central bank have taken in the past several decades has led to the further erosion of the American economy. If this is all just the consequence of "stupidity" or "childish greed," you would think our so-called leadership would have at least made a few good decisions by mistake; but they are incredibly adept at choosing all the wrong paths.
The reality is that collapses on the scale we are now witnessing in America rarely happen by accident.
The destruction of Glass-Steagall was a carefully crafted coup. The Federal Reserve deliberately and artificially lowered interest rates in order to allow banks to generate massive toxic debt through the derivatives markets. The Securities and Exchange Commission did little to nothing to stop the spread of cancerous mortgage instruments and ignored numerous calls for investigation. Ratings agencies like Moody's and Fitch examined all of these toxic assets, knowing exactly what they were, and rated them AAA anyway. And banks like Goldman Sachs, knowing that the market was a sham, sold these bad assets around the world and then secretly bet AGAINST them later. Either this is economic warfare implemented with precision, or it's all a string of coincidental blunders. I don't believe in such coincidences.
America is being destroyed by design to make way for a new global system administered by the International Monetary Fund and the World Bank, as well as a new global currency tied to the IMF's Special Drawing Rights.
If you are able to accept this, the confusion surrounding events like the government shutdown and debt ceiling debate withers, and everything becomes clear. With that clarity in mind, we can now examine the possible outcomes of the shutdown theater.
Republicans Surrender At The Last Minute
Of course, since both parties are essentially one party, the idea of "brinksmanship" on the part of either is absurd. The GOP will surrender, or "stand fast," because its serves the interests of the globalist establishment. There is no political battle here, only the empty chest-beating of a staged wrestling match.
Bets on a last-minute Republican reversal were in the majority for the past week of the shutdown, but that is slowly changing — and for good reason. Obama has stated that the Affordable Care Act is off the table in negotiations, while Republicans like Ted Cruz and John Boehner are now stating with surprising candor that debt default is on the table if Obama refuses to compromise.
Gee, it would seem we are at an impasse.
In the meantime, the GOP is also moving to wrap the debt ceiling debate into the shutdown fight, making a "diplomatic compromise" even less likely to make sense to the public. (Those who argued that the shutdown and the debt ceiling were two entirely separate issued should accept this reality and move on.)
If I were writing this bit of fiction, I would say I was writing myself into a corner and that a last-minute Republican white flag would be illogical to my audience. That said, not all stories are well-written stories, so a Republican rollover remains an option for the time being. The primary reason I can see for the establishment to instruct the GOP to retreat would be to set the stage for a new stimulus event, like a war, which still leaves the U.S. dollar on track to lose its world reserve status — just not as fast a track.
Default Occurs By Winter
This plot twist makes far more sense to me given the way our story has progressed so far. Why? Because it provides perfect cover for an economic collapse that was going to occur anyway, except in this version the banking elite avoid all blame.
Just look at all the angry rhetoric being thrown around in the mainstream media; red team versus blue team has returned as the pervasive American sitcom.
Conservatives blame liberals and Obama. Liberals blame conservatives and the Tea Party. We're all too happy to blame each other. Certainly, both elements of our government share responsibility for any debt default or subsequent collapse. But who started this avalanche to begin with? What about the Federal Reserve? What about Goldman Sachs, JPMorgan, Citigroup, etc.? What about the globalists?
Debt default is no small matter. Such a disaster would indeed fuel a flight from U.S. Treasuries by foreign investors and eventually lead to the complete abandonment of the greenback as the world reserve standard. Austerity measures would be implemented at break-neck speed. Cuts to entitlement programs, pensions, State funding, etc. will hit the American people like a freight train.
The way in which the MSM is already painting "Tea Party" conservative as saboteurs should a default occur is actually a very practical strategy. Not only do the elites get their economic collapse, but they manipulate the general public to believe that Constitutional conservatives, their mortal enemies, were the CAUSE of the pain, rather than the banks.
Order From Chaos
Should the establishment decide this is the moment to pull the plug on our financial structure, expect some rather insane-sounding solutions to be presented as rational alternatives. When Obama was asked by reporters if he considered the 14th Amendment as an option to end the debt ceiling debate, Obama did not rule out the idea.
This should raise some eyebrows. By the 14th Amendment I can only surmise that they mean Section 4, which states:
The validity of the public debt of the United States, authorized by law, including debts incurred for payment of pensions and bounties for services in suppressing insurrection or rebellion, shall not be questioned. But neither the United States nor any State shall assume or pay any debt or obligation incurred in aid of insurrection or rebellion against the United States, or any claim for the loss or emancipation of any slave; but all such debts, obligations and claims shall be held illegal and void.
Some people, including CNBC's Jim Cramer, think that this gives the President the power to raise the debt ceiling regardless of what Congress decides.
And Obama doesn't appear to be dismissing the notion either. However, Section 5 of the 14thAmendment says:
The Congress shall have power to enforce, by appropriate legislation, the provisions of this article.
Nowhere in Section 5 does it say that the President has the power to enforce the provisions of the 14th Amendment, but this may not stop the White House from twisting the law to insinuate more expansive controls.
Beyond the 14th Amendment, there are numerous executive orders and continuity of government programs that the White House could cite as authority to implement national emergency standards. This would probably start as a kind of "soft" martial law, and then grow from there. Each action will be rationalized as necessary for the greater good of the country, but will serve only the interests of the establishment oligarchy.
On the Republican side, there is another disturbing development that may be presented as a solution in the face of crisis — namely, the idea of instituting a Constitutional convention.
A Constitutional convention is essentially a complete rewriting of the document (which they call "amending") in the name of rebooting a government that has strayed too far from the wishes of the people. The concept is being promoted avidly by certain neocon talking heads and scholars, even on the FOX News circuit.
It sounds very noble on the surface, and neocons use very pretty language to candy coat the idea for legitimate Constitutionalists; but it is truly the most foolish action our country could take, opening the door to a complete erasure of Bill of Rights protections while offering no assurances that any meaningful provisions will be respected or afforded by the Federal government.  The people are given the illusion of potential redress when in reality a Con-Con produces only more centralized theater for the masses. If the liberty movement is suckered into a Constitutional convention, we will have been lured into writing our own destruction.
Another scenario could involve the Federal Reserve moving to take what they often call "extraordinary measures".  The Fed, being a private bank, may use the shutdown as an opportunity to paint itself as an economic "hero" (as unbelievable as that may sound), by instituting stimulus measures to the Federal Government regardless of Congressional or presidential impasse.  Given enough public desperation in the midst of default, the Fed may attempt to assert unprecedented financial authority in the name of "saving the country from it's own government".  The bankers then establish their role as the wise saviors and high priests of the fiscal universe, and cement private dominance over American political decisions as "acceptable" in the minds of the citizenry.
The most dangerous solution that will inevitably be paraded for the public will be a petition for aid from the IMF. The IMF has a long history of loansharking to indebted nations and then subsuming them and their natural resources in the process. The ignorant illusion that the United States is the sole power behind the IMF will be exposed all too late when a defaulting American Treasury is told to collateralize infrastructure to pay off creditors, while the dollar is bled completely dry and absorbed by the IMF's Special Drawing Rights basket currency.
Whether default occurs or is avoided, watch vigilantly over the next few weeks. Do not blink. Do not be conned, and do not let fear or bias blind you to the bigger picture. The shutdown could amount to nothing immediate, or it could amount to everything we have warned about for the past five years. I personally believe the month of October may be a major turning point in America's history. Whether it be for good or ill depends on how mentally and physically prepared we are.
Source: Brandon Smith | Alt-Market