Does anyone in the country want to see another Bush vs. Clinton presidential race? If they do, they have a death wish for America.
It is not uncommon these days to hear people refer to Jeb and Hillary as the "royals." And, while I'm glad that a lot of people seem to have a natural revulsion to having another Bush or Clinton in the White House, the fact is, the Bushes and Clintons are not two "royals." They are one CRIME FAMILY.
One of the greatest hoaxes of modern times was the façade that the Bush and Clinton families were political adversaries, when the truth is, they have all been "best buds" for most (if not all) of their political careers. For anyone who wants to research the veracity of what I am saying (with an honest and open mind), it will take almost no time to be convinced. The recent reports about foreign influence and money that have poured into the Clinton coffers are nothing new and are just the tip of the iceberg.
While there is no way that we can know the totality of all that this international Crime Family is guilty of, there is enough evidence and eyewitness testimony out there to convince even the most stubborn skeptic that these people are among the most despicable trolls in the world. If we had a semblance of a free and independent national news media, the Bushes and Clintons would have already been exposed as the miscreants they are and would be serving life sentences in prison–which is where they all belong. (Of course, that could be said for a bunch of those criminals in Washington, D.C.)
We hear much talk about the "lesser of two evils." Well, folks, I'm here to tell you that Jeb Bush and Hillary Clinton are the worst of evils. Both of these people are owned lock, stock, and barrel by the international elite who are hell-bent on destroying capitalism, free enterprise, constitutional government, and yes, the sovereignty and independence of the United States. There is no substantial difference between them. They may have two different last names, and claim to represent two different political parties and ideologies, but, again, they are members of the same cabal of international gangsters. And between the two, Jeb is probably more dangerous.
Despite the best attempts by the propaganda press to keep Hillary's crimes under wraps, the skeletons are starting to fall out of the closet. It will be virtually impossible to keep them from developing into full-fledged scandals in forthcoming months. Hillary is damaged goods. In fact, Hillary is NOT even electable. I repeat: Hillary is NOT electable. The only way that Hillary will even obtain the Democratic nomination is if the power elite want to offer her up as a political sacrifice so Jeb (or another controlled Republican) can be the next President. The fact that New York newspapers are already breaking the foreign-cash scandal against Hillary is illustrative of what I'm saying. But if it looks like they cannot cram Jeb Bush down the throat of the Republican Party, and there is too much popular resistance to Bush, they might decide to let so many skeletons out of the closet that Hillary would not be able to even win the nomination.
As for Jeb Bush, he is the quintessential neocon: he loves Big Business, the U.S. Chamber of Commerce, and, especially, Big Banks and the Federal Reserve. He loves perpetual war; he loves the military-industrial complex; he loves open borders; he loves the DHS, the Patriot Act, and a domestic Police State. And Jeb Bush knows where the bodies are buried. He knows virtually every skeleton in every closet in Washington, D.C.–and in foreign capitals.
Jeb and his fellow globalist robot, Benjamin Netanyahu, are international gangsters of the highest (or lowest, depending on how one looks at it) order. With the two of them in power at the same time, WATCH OUT! The Warfare State and Police State would grow exponentially. War in the Middle East would become as hot as hot can be. Jeb and Bibi would take the world to the precipice of, or into, World War III.
Skull & Bones, the Rothschilds, Bohemian Grove, CFR, Trilateral Commission, Bilderbergs: Jeb is in the shadow of all of it. Jeb Bush is the Darth Vader of 2016. And with virtually unlimited money and a questionable voting system–not to mention the support of virtually the entire international banking system, military-industrial system, and corrupt foreign leaders in his pocket–he is going to be a most formidable candidate. The media is already skewing poll numbers to make it appear that Jeb Bush is popular with grassroots Republicans. Media manipulation of opinion in favor of Bush has only begun. It will proliferate tremendously in the months to come.
If Jeb Bush is elected President of the United States, he will make Barack Obama's terms in office look downright benign by comparison.
However, the global elite do not always get their way. Jeb's nomination is far from locked up. He is almost universally despised among grassroots conservatives. They know he is a Big Government neocon. His support for Obama's executive amnesty for illegals, his support for Common Core, his support for Loretta Lynch, his infatuation with Lyndon Johnson, etc., have raised major red flags with genuine conservatives. It is yet to be seen if GOP grassroots conservatives can rise up against Bush in sufficient numbers to derail his candidacy–but they might.
Of course, the second scenario is that the power elite might use Bush as a smokescreen to pave the way for someone equally controlled. The field of GOP contenders is littered with neocons: Chris Christie, Marco Rubio, Scott Walker, Mike Huckabee, Lindsey Graham, Ben Carson, Carly Fiorina, John Kasich, Bobby Jindal, Bob Sasse, etc. (Forget about Mike Pence; he killed any presidential aspirations he may have had with his embarrassing flip flop over the religious freedom issue in his home State of Indiana.) If conservatives derail Jeb Bush in the primaries–and if the media keeps Hillary Clinton in the race–you can know that this second scenario is the one the elites are using.
Again, if the elites plan on a Democrat taking the White House next year, they will remove Hillary from the race. Otherwise, they plan to play the same old "throw-the-bums-out" game and replace a controlled establishment Democrat with a controlled establishment Republican in 2016. In like manner, they replaced a controlled establishment Republican with a controlled establishment Democrat in 2008. In that race, John McCain was the sacrificial lamb. If this is the same game plan for 2016, Hillary Clinton will be the sacrificial lamb. This two party charade has been going on forever. One would think that sooner or later the American people would catch on; but they seem to never do.
Thus far, the only two Republican candidates who are outside the blessing of the global elite are Ted Cruz and Rand Paul. So, you can mark this down and take it to the bank: the Republican establishment and propaganda media will do everything in their power (which is substantial) to make sure that neither of these men obtain the nomination.
I have written preliminary reviews of both Ted Cruz and Rand Paul.
My review of Ted Cruz is here:
My review of Rand Paul is here:
Without a doubt, New World Order globalists have been active in many presidential administrations, beginning with the man who started it all: Abraham Lincoln. Of course, some administrations have been worse than others: Woodrow Wilson, Franklin Roosevelt, Lyndon Johnson, for example. But in the modern era, George H.W. Bush introduced America to the neocon agenda–complete with perpetual war and a burgeoning Police State. And every single presidential administration since Bush I (Clinton, Bush II, and Obama) has merely continued and escalated this agenda. For all intents and purposes, America has had only one continuous presidential administration since Bush I. And the globalists will do their very best to insure that this agenda continues unabated into the next presidential administration, be it Republican or Democrat.
But Jeb Bush and Hillary Clinton represent the very pinnacle of the ideal globalist-controlled candidate. If you value your liberties at all, you better pray to God that neither of these people is elected President next year. As I said, anyone who would want to see a Jeb Bush vs. Hillary Clinton presidential race in 2016 has a death wish for America.
The saga of continuous deployment and a garrison empire is a long and sad state of affairs. Using the trumped up fright that America's enemies are geared up to bomb malls and sporting venues, builds a phony fear that the only response to combat the threat is to wage continuous foreign campaigns. What put such sophistry to rest are the facts that such uninterrupted carnage just feeds the fields of growing hostility towards America. If the War on Terror was winnable, why not start by stopping the War of Terror that is the center piece of aggressive projection of bellicose power.
The militarist over at Red States warns that Obama is gumming up the works. In the article, Obama's AUMF is Actually a DUMF the horror that placing a limit on the use of expansionist support deeply offends the warmongers. Folks, their positions are not a fair or representative reflection of true and traditional conservative foreign policy.
"The AUMF proposed by Obama, on the other hand, explicitly repeals the 2002 AUMF and furthermore explicitly states that ground troops cannot be used, as they can be used (and have been used by Obama) under the 2002 AUMF. It furthermore contains an automatic three year expiration, which is not contained in the currently active AUMF.

In other words, this is not even fairly called an Authorization for the Use of Military Force. It's actually a Deauthorization for the Use of Military Force. Republicans in Congress should start referring to it as the DUMF (pronounced DUMB-f) so that people will be reminded what sort of person would be convinced that Obama takes confronting the threat of ISIS seriously."
In order to have a sound and constitutional approach to safeguarding the Republic, the first step is to be honest with ourselves. The preservation of the sole superpower mantra is far more dangerous than any suicide bomber. Yet, the internationalists will never be content until they manufacture or invent a new advocacy to keep the full spectrum dominance machine rolling along. Such a mind-set and way of thinking is psychotic.
For those who hope the Obama administration is actually operating on a more balanced level; don't believe that spin for a minute. The essential reality is that there are only two positions in gauging foreign policy. The first is the bipartisan establishment agreement that "Politics Stops at the Water's Edge". Even the Council on Foreign Relations admits in the essay, American Foreign Policy Is Already Post-Partisan the following.
"Yet how deep is the partisan divide over the place of multilateralism in U.S. foreign policy? To explore this question, in the past year we sent a survey to foreign policy professionals: 50 Republicans and 50 Democrats, who had served in a mid-level or higher foreign policy position in the Clinton, Bush, or Obama administrations, or on Capitol Hill. The respondents included 23 Democrats and 20 Republicans.

The results of our study reveal that the parties are not as divided about multilateralism as the conventional wisdom suggests. First, strong majorities of both Republican and Democratic respondents said they believed that working closely with other nations serves U.S. interests and makes the country's foreign policy more effective. Second, foreign policy leaders from both parties agreed that international economic institutions and free trade agreements are valuable, and that working with regional and global multilateral organizations such as NATO and the UN is important."
Such a response is expected from the echo chamber for the New World Order.
The second perspective accepts the wisdom of the historic and guarded non-interventionism approach to foreign affairs. Based upon power politics exponents, who are in control of government agencies and influence institutions, their defiance for a reason and true national security, attacks such advocates for halting the unending cycle as domestic terrorists. The recent BATR RealPolitik Newsletter, Israel Owns Congress, illustrates a significant factor behind the driving pressure that exports violence from the Nefarious Warrior Organism. Yes this fitting description for the New World Order characterizes the essence of the establishment.
Daniel Larison writes in the American Conservative, Paul and the Right's Ideological Enforcers.
"Michael Brendan Dougherty comments on the silly reaction of some "pro-Israel" hard-liners to Rand Paul's insufficiently zealous applause for Netanyahu:

"And I understand the suspicion. If I ever exerted myself so frantically on behalf of a cause, if lobbying for it required investing so many millions of dollars, and if maintaining party discipline on it required "brutal" ad drops on congressional obscurities, I would worry that some of the response I sought was perfunctory and insincere. The sonnets you receive don't sound as sweet. The applause seems forced. Almost like they are faking it."

Unfortunately, this ludicrous ideological policing seems to work only too well. Paul's response in the last two days has been to reaffirm how enthusiastically "pro-Israel" he really is. Even though the fixation on the intensity of his clapping at Tuesday's disgraceful spectacle ought to have made clear that he will never be able to do or say (or clap) enough to satisfy his party's hard-liners, he made sure to emphasize his "pro-Israel" bona fides by talking up his co-sponsorship of Corker's Iran bill and the number of times (50) he has joined in standing ovations for Netanyahu. We can already hear the hard-liners' response: "He gave only 50 standing ovations? He should have given at least 70."
This goes to the heart of the establishment's primacy principle, American adventurism benefits Israel First interests. The reason the United States is engulfed in perpetual war is to keep the power elites in control. The permanent war of terror has the domestic public as the target. Why is this so? Plainly speaking, the globalists who have completed their takeover of the apparatus of governance have eliminated even the semblance of the rule by law.
In the Ron Paul video from a GOP Presidential debate, Let Iran Have Nukes. No Sanctions, No War, you heard for the last time a common sense and prudent approach to counter the NeoCon and NewLib mantra of continual threat of war or actual combat.
Stopping the interventionism of the foreign policy establishment like in their Ukrainian coup d'état, would require a total repudiation of the entire power structure that perverts the body politic. The lawlessness, that is the staple of the Obama administration, just made a pivot in rhetoric from the "Mission Accomplished" absurdity under Bush.
All the time the same drum beat to a truly global conflict marches on because the fundamental axioms upon which, rest the internationalist system, is based has proven beyond any reasonable doubt, to be false and deadly.
We live under a reign of terror from our own illegitimate authorities. The domestic police state is a reflection of tactics used and perfected in Iraq. The creation of ISIL was achieved by western intelligence. The need for a new enemy becomes obvious when the old one turns out to be a phony menace.
If Obama would really sunset the Authorization for the Use of Military Force, it might be the only worthwhile initiative of his years in office. However, in order to judge the feasibility and sincerity of his intentions, one might need to access the private emails of the former Secretary of State. Fat chance!  Dragging out the goods from the heroine of culture concealment brings back all the memories of the former Klinton era.
That's the way the guardians of the establishment work. Brew up mind numbing scandals, while the existential global tragedies of designed world domination, are ignored. The ease upon whom the war of terror is sold to the public is dreadful.
Listing all the transgressions upon lawful restrains, imposed on the country since the 911 Wag the Dog scenarios, would take a book. How long will repeating the same strategy of failure continue to get favorable support? As long as confused conservatives accept that the bogyman is overseas and are not able to focus on the architects of treason at home, the NWO will just waltz its way to the symphony they compose.
The absence of the formerly vocal anti-war movement in the way the Viet Nam war galvanized is a great regret. Adopting a non-interventionist doctrine should not be a left-right dichotomy. It needs to become a unified and committed cause that each citizen will actively adopt.
The pathetic peer pressure used on a Rand Paul to become an Israel-First supporter needs to be condemned. If it was not for the internationalist and globalist lobby, our troops could and should be stationed on our own borders.
Perpetual war to justify a permanent war of terror will destroy all that was once unique about America. The fifth column and systemic treason that passes as "PC" policy, is the enemy. Waking up is not enough. The blowback coming must be against the establishment. In order for the nation to rise from the ashes of destruction, the public needs to defeat the reign of terror conducted in our name.
America's Founding Fathers wisely instituted a federal government with three separate branches with the intention of creating built-in checks and balances designed to protect the liberties of the American people and the independence of the sovereign states. Each branch of government was given authority to check the other branches when they became oppressive or unconstitutional. In addition to the checks and balances built in to the federal government, they assumed that additional checks to power outside the federal government would serve to protect the people's liberties. Namely, our founders expected that free and independent states, a free and independent press, and free and courageous pulpits would further serve as diligent watchdogs of liberty.
However, only the most naïve among us do not recognize that, for all intents and purposes, the governmental checks and balances in Washington, D.C., are virtually non-existent. For the most part, the three branches of the federal government and the two major political parties in Washington simply facilitate the decisions of the existing power base–especially when it comes to the expansion of federal intrusion and oversight.
All of the political wrangling over the differences between Republicans and Democrats notwithstanding, when it comes to increasing the size and scope of the federal government, the two parties inside the Beltway are practically identical twins. And nowhere is this more clearly observed than in all things said to be for the sake of "national security."
With very few exceptions, America's newspapers regurgitate the federal government's solutions for "national security." With very few exceptions, a majority of the talking heads on television from both the left and the right embrace America's military interventionism in the Middle East and the burgeoning Police State currently mushrooming inside the United States. And, again, the banner flying high above all of this warmongering and domestic enslavement is "national security."
For the sake of "national security," the Church, too, enthusiastically embraces a domestic Police State and wars of aggression abroad–especially in the Middle East.
Anything that falls under the rubric of "national security" is enthusiastically embraced by most Republicans and Democrats, conservatives and liberals, and Christians and unbelievers. This almost always translates into more global intervention by the U.S. military and increased power by federal, State, and local police agencies in America's heartland.
The shadows of power that have mostly controlled the federal government (with rare exceptions) since at least the Woodrow Wilson administration are experts at creating Boogeymen for America to hate. And, of course, fighting these Boogeymen serves as a justifiable reason for the federal government to expunge more and more liberties; it's in the interest of "national security." But since 9/11, the American people have been more manipulated since perhaps any other time in our nation's history.
Take a look at this recent report:
"A church hosting a law enforcement appreciation sermon asked its followers to pledge their allegiance to government this weekend, arguing that all state authorities throughout history have been ordained by God.
"According to an anonymous visitor of the Gold Creek Community Church in Mill Creek, Washington, who provided exclusive photos to Infowars, attendees were ordered to submit to the state without question. 'They had police worship today and last week was military worship where they played clips of American Sniper…' the source said. 'They were telling people to basically worship government and worship police no matter what. No mention of police brutality, no mention of the stingray systems grabbing our data…'
"Near the end of the sermon, members of the congregation were asked to raise their right hands and make a pledge, which included the promise to call 911 on 'suspicious' neighbors."
Of course, the justification that the pastor used for this type of state worship was Romans 13. This devilish misinterpretation of Romans 13 has done more to enslave the minds of America's pastors and Christians than anything I can think of. That's why my son and I co-authored the book, "Romans 13: The True Meaning of Submission."
Romans 13: The True Meaning of Submission
In addition, I delivered a four-message series on Romans 13 that is available on DVD. Find it here:
The True Meaning of Romans 13 Series-DVD
The infowars report also included a local television news report on how pastors and churches are conditioning their parishioners to become sheepish slaves of the state under the rubric of Romans 13:
Clergy Response Teams To Help Government Enforce Martial Law
See the infowars report here:
Church Asks Followers To Submit To Government, Call 911 On Suspicious Neighbors
Ladies and gentlemen, this kind of report could have been repeated throughout the entire country of Germany during the rise of the Third Reich.
Of course, many of the pastors who are regurgitating this form of state worship are not conscience of what they are doing. They have been indoctrinated in our nation's seminaries, Bible colleges, Christian universities, etc., to the point that they actually believe they are being both patriotic and spiritual. They are completely blind to the fact that they have become puppets for the New World Order power elite.
Our pastors are in the same boat as many of our military personnel and police officers. They believe that by being willing to submit to any order, no matter how unconstitutional or unrighteous, they are "serving God and country." Remember, without this ongoing "war on terror" overseas, America's growing domestic Police State would come crashing down. A domestic Police State is TOTALLY dependent upon the international "war on terror." And ever since 9/11, the big, bad Boogeymen that are being used to frighten the American people (especially Christians) out of their senses are Muslims–ALL Muslims.
How many times have I heard some well-intentioned (I think they are well-intentioned) Christian say, "There is no such thing as a moderate Muslim." Or, "There is no such thing as a peaceful Muslim." Really?
Why is it that we rarely heard such ludicrous statements before the events of 9/11? There have been millions of Muslims living among us Americans for as long as any of us can remember. There were doubtless thousands of Muslims in the United States at the time of our Revolutionary War. Where was the holy Jihad in this nation? Where were the mass beheadings or genocide against Christians in this country? For the most part, these millions of Muslim Americans have lived peacefully among us for all of our lives. But, now all of a sudden, they are the greatest threat to our country's very existence? Get real.
The warmongers and international nation builders who desire to drown the United States under the deluge of a global New World Order found the perfect Boogeyman in the form of Islam. If the official report on 9/11 is true (almost half of the American people do NOT believe it is true, including this writer), all the perpetrators of the attacks were men from Saudi Arabia. Yet, we couldn't invade Saudi Arabia. We need their oil too much. Besides, the Muslim nation of Saudi Arabia is deemed to be a U.S. ally. And we couldn't attack Iraq on the basis of Saddam Hussein's alleged atrocities alone. The world just wouldn't buy it.
Did Hussein kill hundreds of Muslim Kurds (most Muslim violence is perpetrated against other Muslims) during his regime? Probably so. Does anyone want to know why? THEY WERE TRYING TO OVERTHROW HIS GOVERNMENT. Am I justifying what Hussein did against his enemies? No. But the same people who are so quick to condemn Hussein for defending his government with violence seem to pay no attention to the atrocities committed by George H.W. Bush and Bill Clinton against U.S. citizens who posed absolutely NO THREAT to the government in Washington, D.C.
I am talking about Ruby Ridge, Idaho, when our own federal government accused ONE MAN, Randy Weaver, of threatening the United States government, and it sent federal agents to murder both him and his wife, Vicki. A federal sniper murdered Vicki and shot Randy (he survived his wounds). Federal agents also shot their young son, Sammy, in the back and killed him.  But Vicki was not holding a rocket launcher or hand grenade; she was holding her little baby in her arms.
I recall that the federal government accused a small splinter group of Seventh Day Adventists (the Branch Davidians) of threatening the U.S. government; and it sent federal agents and combat military personnel to burn them out and machine-gun them to death.
Where was the outrage of all of these patriotic Americans and righteous Christians over the atrocities committed by our own government at Ruby Ridge, Idaho, and Waco, Texas? Neither the Weaver family nor the Branch Davidians posed ANY threat to the U.S. government. Heck! They didn't even pose a threat to their neighbors. But our federal government murdered them, nonetheless.
One more thing to think about: the U.S. war in Iraq is estimated to have killed over 500,000 Iraqi children. That is more people (men, women, and children) than were killed when we dropped the atomic bombs on Hiroshima and Nagasaki. Of course, then-Secretary of State Madeleine Albright testified before Congress and said the deaths of all of those Iraqi children were "worth it." (And by the way many of our Christian brethren in the United States are acting, I suppose they think it was worth it, too.)
So, needing something more than just Saddam Hussein's alleged atrocities against the Kurds to justify a full-scale war in the Middle East, we invented a brand new threat: Al Qaeda. Now, the globalists had their Boogeyman. But after more than a decade of war, and with the American people becoming numb to an Al Qaeda threat, they invented a new Boogeyman: ISIS (IS; ISIL, etc.).
Think of it: OVERNIGHT, ISIS has advanced, sophisticated weapons; OVERNIGHT, it has millions of dollars to spend; OVERNIGHT it has become the greatest threat to, not only the security of the Middle East, but the United States of America. In the name of the threat of ISIS, the surveillance state must be expanded in America. In the name of the threat of ISIS, our local and State police must become more and more militarized. In the name of the threat of ISIS, Americans must be willing to surrender more and more of their liberties.
Neither Al Qaeda nor ISIS could have become the powerful force they have become WITHOUT THE DIRECT ASSISTANCE OF DARK OPS AND DIRTY MONEY FROM THE UNITED STATES. It is just not humanly possible.
Am I suggesting that ISIS is not comprised of radical, militant Muslims who are very violent and dangerous people? Of course not! But I am suggesting, no I am saying, that not every Muslim is a radical, violent Jihadist. I am saying that our country is filled with peaceful, non-violent Muslims who pose absolutely NO THREAT to the people of the United States. And I am saying that the kind of hatred and bigotry that many Christians are demonstrating against the Muslim people in general is a sin against Jehovah God and a contradiction of everything our Savior, the Lord Jesus Christ, taught us. And I am further saying that ISIS could not exist without major assistance from the United States and probably Israel.
Ask yourself, since when do revolutionaries broadcast their atrocities for the entire world to see and for the entire world to become enraged against them? Even surrounding Muslim nations are incensed with the conduct of ISIS. A Jordanian government official just recently stated that members of ISIS are NOT Muslims. Many, if not most, of the Muslim states totally reject ISIS as part of the Muslim brotherhood. Why would ISIS seek to alienate its own brethren? Why would it risk becoming the most hated group of people in the world–even the Muslim world?
It's because ISIS is a contrivance of U.S. and Israeli Dark Ops who have created and attracted the most radical, hate-filled people of the region and set them up in opposition to the laws of decency in order to incite the American public into accepting more war and more abridgments of their liberties. And whether these master manipulators realized it would happen the way it has or not (they probably did), their biggest assets have turned out to be zealous Christians who see themselves as fighting their own holy war against the Muslim infidels.
Yet, America's Founding Fathers did not categorize all Muslim people as Jihadists or militant extremists. Yes, Thomas Jefferson had to deal with violent Muslims during his administration. And he did it constitutionally, by the way. He didn't invade Muslim nations with the U.S. military; he invoked the constitutional solution of asking Congress for letters of marque and reprisal. Ron Paul introduced just such a bill after 9/11, but, of course, George W. Bush and Dick Cheney were already determined to invade Iraq. Invasion plans were in place long before the attacks on 9/11.
That Thomas Jefferson didn't hate Muslims or regard all of them as being violent Jihadists is plain. The man that Jefferson admired–and copied from–most, John Locke, insisted that Muslims be tolerated in England. Campaigning for religious freedom in Virginia, Jefferson demanded recognition for the religious rights of the "Mahamdan [Muslim], the Jew and the pagan." In his autobiography, Thomas Jefferson recounted his satisfaction at the passage of his landmark Bill for Establishing Religious Freedom (1786) and the effort by some in the legislature to limit the bill's scope "in proof that they meant to comprehend, within the mantle of its protection, the Jew and the Gentile, the Christian and Mahometan [Muslim]." Jefferson's perception of Muslims as peaceful people generally was shared by other Founding Fathers.
Richard Henry Lee, who made the motion for independence at the Continental Congress, declared, "True freedom embraces the Mahomitan [Muslim] and the Gentoo [Hindu] as well as the Christian religion."
George Washington proposed an exemption for Muslims in Virginia regarding a proposed law that would have demanded citizens to support the Christian religion with their tax dollars. Washington further welcomed "Mohometans" [Muslims] to Mount Vernon. And think of it: Washington didn't have a company of Secret Service agents protecting him, either.
Of course, men of influence throughout the course of Western Civilization have noted the danger posed by violence-prone Muslims. Rightly so. But I remind you that for many decades, white Americans were the targets of Indian savagery. And the warnings against the Indian tribes were numerous and often justified. I also remind you that much savagery was committed AGAINST the Indians by whites. I further remind you that much of the savagery of the Indians was CREATED by the whites by acts of injustice, deceit, and downright barbarism. It was not all one-sided.
Neither is it all one-sided in the Middle East. America's CIA and illegal Dark Ops are often INCITING the Muslim people of the Middle East against us. This is deliberate and intentional. It foments war and hatred–on both sides. And when people are filled with fear, and war, and hatred, it is much easier to strip them of their liberties and manipulate them into accepting usurpations of their freedoms that they would otherwise never be inclined to do.
Think about it: if our government truly believed we were at war with Al Qaeda or ISIS, why would it insist on keeping our southern border wide open? If the "war on terror" were legitimate, securing our border would be the FIRST thing our government would do. That it doesn't proves the duplicitous nature of our so-called "war on terror."
It's time for Americans (and especially Christians) to understand that there is a war alright: it is a war against our liberties, and the primary enemy is the New World Order globalists who are using elements of our own government (as well as other governments) against us.
Frankly, if the United States would GET OUT of the Middle East and GET OUT of the United Nations, most of this international conflict that we are mired in today would go away.
When pastors and churches succumb to the notion of submitting to a domestic Police State, when they succumb to the fear and paranoia created by a "war on terror," and when they succumb to the sins of hate and bigotry against one group of people, they unwittingly become puppets for the New World Order.
It Only Increases The Pain…
Recently my email brought me a message from a local Doctor friend who has been an exemplary example of what an activist for righteousness should be.  He has been inventive and hard working for several decades with a particular emphasis on our educational system.
The headline of the email reads, "Do You Want to Make a Difference?", "If so, Here's How to Impact" the judicial system, educational system, abortion, law enforcement, and the 2nd Amendment.
He suggests Jury Nullification for reforming our courts, distributing flyers to impact abortion and schools, confronting police with the Constitution for supporting the 2ndAmendment, and letters to radio talk shows, newspaper editors, Mayors, Chiefs of Police, and Sheriffs.  He also supports placing stickers on bumpers, credit cards, currency, clothing, doorways, drink machines, gas pumps, etc.
His final coup d'état is responding to the greeting "How are you?" with "I haven't had a good day since Obama was elected!"
This man is genuine and sincere.  His efforts are well meaning and directed at evil.  However, he is treating symptoms and ignoring the underlying problem   I have watched and sometimes participated in these same efforts in past decades.  They do not work.  They have enjoyed nominal victories but they have failed to stop or even slow the inexorable progression of tyranny and evil in our nation and around the world.
Former President Bush was and President Obama is a stooge to unseen powers.  Both passed laws and worked at destroying our sovereignty, tyrannizing the populace, and subduing foreign nations.  United States presidential candidates make promises of reform but when they are elected they do the bidding of the power elites who have longtime experience in forcing others to do their bidding.
The under-cover powers that control our elected officials are the real enemies.  It is a conspiracy of long standing that includes clandestine power as well as some of the world's well known individuals.  The desires of these powerful people are reflected in the often erratic policies of our government.  It is useless to rail at the stooges that get elected to high government positions.  They are selected and controlled often before they run for office.  Until we understand that the entire government is fixed we will make no progress against those who seek to enslave us.
In United States, Christians have been involved in Right Wing endeavors well back into the
Twentieth Century.  They have supported U. S. exceptionalism and often the evil results it has produced.  They have been mesmerized by newspapers and television and have refused to seek or even believe the truth.  They not only work against their own nation but also against the God who created it.
Every day my email contains articles about atrocities against American citizens: immigration, taxation, Constitutional violations, police brutality, farcical educational programs, injustices in government programs, coming collapses, inaccurate press coverage, inflation, Chinese power, Mexican encroachment, national debt, dishonest politicians, Ebola, etc. etc.  Most are atrocious and contain at least an element of truth.
This was my question to my Doctor friend: Why is all this happening and why is it impervious to the strenuous efforts of so many citizens?
He did not respond.
It continues, gentle reader, because the bulk of America's Christians have accepted a heretical theology that renders them impotent.  It continues because those who resist it have not confronted the actual source of the problem.  It continues because there is no consensus among the resistors.  It continues because there is no real leadership and the constituents are like a herd of cats.
We live in a nation whose citizens consistently vote for politicians that are destroying the nation.
The second part of the question is why is all this happening?
First, the Christian triune God is the one and only sovereign God.  He created the Universe and is in control of all that is in it.  He has brought about this seemingly irreversible plunge into chaos and tyranny and unless He changes His mind, human efforts to reverse it are useless.  Not only will our efforts fail, we will be working against God's Will and in the process incur His wrath.  Second, the battle cannot be won nor can we achieve a single victory until we begin to work and pray against the forces that plague us.  Attacking symptoms and allowing the genesis to continue without challenge is futile. Third, discernment is a gift God gives to Christians who are in good standing.  When Christians lose their discernment, they need to evaluate their relationship to the One True God.  Fourth, God seeks workers that will bear fruit.  Those who continue to hit themselves on the thumb will be set aside.  Fifth, continued effort to solve our national dilemma by supporting the corrupt system that now exists contributes to the heresy that government is divine and should be responsible for all civic and social ills.  Government is not God.  God has control over His creation and He is allowing our serious dilemma to fester.
We are being torn asunder by forces that most of our population has failed to identify.  Our political system is irreversibly corrupt and attempts to reverse our plunge through that venue are useless.
What to do?
My Doctor friend wants to continue attempting to alert our citizens.
My sister, a smart gal, told me she thinks President George W. Bush really thought he could bring a democratic government to the people of Iraq.  She is somewhat like the Russian citizen who on a train to Siberia told his fellow prisoner that he did not think Stalin knew what was going on.  Attempts to change her mind are futile. She is concerned that if she accepted the truth her friends would laugh at her.  She is typical of many of our citizens
Recently I listened to a talk by Marc Victor, an Arizona Defense Attorney.  He stated that the United States of America is a police state and proceeded to prove his contention.  He told how the Commerce Clause (To regulate Commerce with foreign Nations, and among the several States, and with the Indian Tribes) in Article 1, Section 8 of the United States Constitution has been construed to allow the federal government to prosecute almost any crime anywhere in the country.  He cited our astounding incarceration rate, the highest per capita in the entire world, and the uncontrolled power of every police officer in the nation.  He said that if you are stopped by a policeman for a traffic violation take the ticket and go; argument might cost you your life.  Listen here.
Our recently married son traveled to northern Louisiana to spend the holiday with his wife's family.  Patty and I booked a room in Clearwater where we spent a few very interesting days in one of the upscale Marriott Hotels.  We were astonished at the variety of people. Several Asians with children, a tall Black man with a handsome White wife and two very well behaved boys. A Muslim and his wife from Ghana, he works with computers in Orlando; couples from Michigan, North Carolina, and several other states.  A man from North Carolina had a son playing in the North Carolina State/ UCF football game (UCF lost).  Several Indian families and several Black families, people from around the world.
Two couples stood out among those we met, they were from Chicago.  A few years ago they moved from Russia.  We talked about the United States and I expressed my concern for the country.  Their impression was opposite to mine.  They disliked Putin contending that he did not care for the Russian people but they were delighted with the U. S. enjoying its freedom and confident in its strength.  As we talked it became apparent that they were judging our nation from a different perspective.  One of the men had lost his grandparents to Stalin's purges.  They had moved from a totalitarian regime to a nation that still has a large degree of individual freedom.  While I am judging America against the freedom we enjoyed when I was growing up during the 1930s depression, they are enjoying a degree of freedom they have never known.
The entelechy of perspective determines the evaluation of life.  The Triune God of the Bible provides the only true perspective.  Christians must accept the fact that neither they nor the government they elect can control the world.  It is God's world and He controls it.  Loss of freedom is a Biblical punishment for disobedience and our nation and its people have been and continue to be disobedient.
When we begin to see and accept the truth things will get better.
Do we continue hitting our thumb with the hammer or do we take another tack?
"Our task as Christians is to move ourselves and our society from the realm of curses to the realm of blessings."  R. J. Rushdoony, "Systematic Theology", Pg. 1024
A recent study by Harvard Business School found that United States corporate executives make over 300 times as much as the average worker.  Based on a $30,000 annual worker income and a 40 hour week the CEO gets $4326.00 an hour while the worker gets $14.42.
In the mid-thirties during the depth of a serious depression executives at General Motors were making 200 times as much as their workers. It was this disparity that helped set the stage for a power shift from the corporate moguls to John L .Lewis  and his CIO (Congress of Industrial Organizations).  John L. Lewis and hundreds of thousands of disgruntled workers succeeded in forcing well-armed and well connected corporate executives to allow collective bargaining which ultimately unionized large portions of the U. S work force.
It was a struggle of epic proportions that bared the fangs of the power elite against the will and leadership of the workers.  It began at the Chevrolet Body Plant in Cleveland, Ohio and spread to Flint, Michigan then to Atlanta, Kansas City, Pontiac, and finally to Detroit itself.  Nearly half a million workers were involved.  At Flint they staged a sit in where the workers sat at their stations day and night.  Machine guns were brought in.  The courts got involved. Finally an injunction was issued.
The strike began on December 28, 1936.  The edict ordered prison sentences and million dollar fines if the strike was not stopped by February 3rd.  Governor Frank Murphy of Michigan called out the National Guard who along with strike breakers armed with clubs and crowbars surround the Flint Plant.
According to William Manchester's account in "The Glory and the Dream" Governor Murphy was ready to send the bayonets of the National Guard against the workers when at the last moment he called John L. Lewis asking what he should do. Lewis replied, "You want my answer, sir?  I shall personally enter General Motors Chevrolet Plant Number Four.  I shall order the men to disregard your order, to stand fast.  I shall walk up to the largest window in the plant, open it, divest myself of my outer raiment, remove my shirt and bare my bosom.  Then when you order your troops to fire, mine will be the first breast that those bullets will strike.  And as my body falls to the ground, you will listen to the voice of your grandfather as he whispers in your ear, 'Frank, are you sure you are doing the right thing?'" (Murphy's grandfather had been hanged in an Irish uprising.)
Fourteen strikers were wounded during the night but Murphy backed down and finally ordered GM not to prevent the strikers from carrying food to the sitting strikers.  With President Roosevelt silent and Governor Murphy aiding the strikers the corporate elites succumbed, signing contracts for collective bargaining.  Unionization spread rapidly into other big corporations.
Globalization was anathema to union workers.  When the rape of United States markets was set in place by our elected officials through ratification of international trade legislation a great burden was placed on unions.  The rush to be competitive in world markets was diametrical to unionism.
Justice is a prerequisite to peace.  When human power is concentrated and not prescribed ghastly actions often result.  God's overarching legal system provides perfect justice and a necessary restraint; when it is cast off the power swings that marked unions and management replace it.
In our time a more insidious power structure threatens our well-being. For at least a century a systematic plan has been in place to bring the nations of the world under international law.  Nation after nation has been subverted by monstrous, opaque centralized power.  Every major nation of the Western world has been subjected to stealth control. Debt is the weapon.  Since Islam forbids most debt, Muslim nations are harder to conquer.   Military force is necessary and the United States is being used as an instrument of conquest.
Corporate mergers have created behemoths that have little competition and are tyrannical in their own rite. The furtive power seekers are not planning a free society.  Their vision appears to be a controlled environment similar to China.  As economic pressure drains wealth from the United States and oppression ramps up, our standard of living falls, eventually bringing us to par with third world labor.  It is like a 007 movie where James Bond has accepted a bribe to join Blofeld.
Globalization is marred by the illegal procedures used to bring it about.  Wealthy and powerful men and women conspired to burglarize, undermine, and tyrannize the entire population of the world. Their methods are bribery and intimidation and the results of their evil intentions are apparent around the globe.
One wonders if an honest, forthright free-will proposition had been presented to the people of Western Civilization they might have voluntarily participated in bringing the Far Eastern Nations into their economic circle and endorsed an international legal code that would guide global trade.  Conspiracies are sometimes successful but they are wicked and harsh.
Recently, the National Press Club hosted a debate on War and the Constitution between Bruce Fein, a Ron Paul adviser and resident scholar at the Turkish Coalition of America, and John Yoo,  a wily Korean born Constitutional Lawyer and prominent Bush II adviser. C-Span carried the debate.  Yoo maintained that the increase in the power of the Executive Branch of our government was a result of congressional acquiescence and Fein maintained that it is up to the people to elect officials that will abide by the Constitution.
The contending positons were logical and convincing but as with all of public discourse the core issues were evaded.  No one mentioned the fact the incumbent elected official have the political clout to codify unconstitutional and tyrannical law while continuing to garner enough votes to stay in office.  Yoo claimed that congressional leaders are regularly consulted on Executive Orders and other major decision.inclosed sessions; no one mentioned that this plotting is inimical to the well-being and health of the nation.
Consider the repercussions if a nuclear bomb had been dropped on the city of Detroit!   Legislation passed by our elected officials has caused similar damage.  In a recent interview a Detroit official said that there are 80,000 derelict homes in the city. They are being demolished in a process that is similar to cleaning up after a major attack.  The destruction of this once great city is a result of the heretical actions of our own government and it has been done without as much as a whimper from our citizens.
Fein was right when he placed responsibility with the people but at this point the statement was mute for not only has the damage been done but our people are still inert and deluded. Because we have forsaken the Creator and cleaved to the creature our delusion has allowed us to sink so far into the quicksand that escape seems improbable.
Rousas Rushdoony writes "To control the god of any system is to control the men within it. The long battle between church and state has this fact at its roots.  Orthodox Christianity gives us a God who is beyond the control of church and state alike.  Hence the God of Scripture has been resented by civil governments, and attempts to subvert orthodox Christianity and its churches have been legion.  The church too often has been restless under so sovereign a God; churchmen too prefer a god who can be put into man's pocket."
The citizens of the United States of America worship humanistic gods.  Our deities are designed and controlled by human beings.  These gods, created in human minds, have been in place for most of United States history.
Now the chickens have come home to roost!
Human beings were not created to govern themselves and when the anarchy of human opinion gains leverage over society, absurdity, chaos, and tyranny soon follow.
In the Harvard survey U. S. citizens guessed that corporate executives were making about 30 times the average worker's wage.   Citizens in other nations made similar errors in estimates.
It is readily apparent that the captain of the ship fills a more important role than a kitchen worker but to accurately measure and quantify that difference is difficult.
What is interesting, however, is that the U. S. tops the world in the size of its wage inequity.  Switzerland is 2nd and Germany is 3rd, both have disparities of about 150 times the average worker or half that of the U. S. Wage inequity is not the only area in which our nation excels:  We incarcerate the larger percentage of our citizens than any other nation in the world (including China and Russia); we have the world's largest army.  We had the world's largest economy before the power barons began to dismantle it.  We are probably the most violent nation.  Violence brought the United States independence, violence freed the slaves and preserved the nation, violence conquered the West, it was the instrument of land acquisition, and of efforts to subdue rebels.  Now it is being used to subdue the Muslim world.
When we are too lethargic to stop voting in elections that are rigged and too lazy to verify that our news is mostly propaganda and lies, we have no chance of helping to bring our profligate nation back under the sovereignty of the One True God.
God's Law provides perfect justice.  Peace is impossible without justice.  When injustice becomes ingrained in a society that society comes under judgment and God's judgment can be grueling.  If Bruce Fein's charge to U. S. citizens ever finds fertile ground it must start with Christians.  Christians are required to be the light of the world.  Light reveals what darkness hides.  It is long past time for Christians to discern and reveal the evil that confronts us.
As our society bounces down ward, flowing this way now and that way a little later, it is difficult to pinpoint exactly what is happening until it has already overwhelmed us.
Almost everyone now knows that football stars Ray Rice and Adrian Peterson are guilty of violence within their families; a video shows Rice knocking his wife unconscious and dragging her out of an elevator.  Pictures of Adrian Peterson's ten year of son with red switch welts on his back and legs have been widely circulated.  Both are being disciplined by the National Football League.
Another one that still sticks in my mind happened way back in 1988, Dimetrios Georgios Synodinos (Jimmy the Greek Snyder), a popular 12 year employee of the CBS network was fired for contending at a lunch with TV reporter Ed Hoteling that African Americans were superior athletes because during slavery they had been bred to produce superior physical characteristics.
In July 2002 Phil Donahue, following a record 26 year stint of staring in his own show, returned to TV on MSNBC.  His show was an immediate success but was terminated in slightly over six months ostensibly for opposing the Iraq War.
In 2003, Pulitzer Prize winner Peter Arnett was fired by NBC for spreading factual information about the Iraq war.
In 2004, Paul Craig Roberts was banned from the mainstream media for the crime of being critical of the George W. Bush Administration and the war in Iraq.
On January 26, 2009 Juan Williams was separated from National Public Radio for making this comment about First Lady Michelle Obama, "Michelle Obama, you know, she's got this Stokely Charmichael in a designer dress thing going. If she starts talking…her instinct is to start with this blame America, you know, I'm the victim. If that stuff starts coming out, people will go bananas and she'll go from being the new Jackie O to being something of an albatross".
In 2007, Don Imus, pre-eminent New York radio shock-jock, for a flippant racial reference to a Rutgers Women's Basketball player was fired in the syrupy sweet jargon of the lily white president of CBS, Leslie Moonves, who intoned "From the outset, I believe all of us have been deeply upset and revulsed by the statements that were made on our air about the young women who represented Rutgers University in the NCAA Women's Basketball Championship with such class, energy and talent. There has been much discussion of the effect language like this has on our young people, particularly young women of color trying to make their way in this society. That consideration has weighed most heavily on our minds as we made our decision."
In 2010, Lebanese journalist Octavia Nasr, a 20 year employee of CNN was fired for expressing admiration for fellow Lebanese Shiite cleric Ayatollah Mohammed Hussein Fadlallah after she read his obituary.
In 2013 Paula Deen, a popular chef on the Food Channel, was summarily dismissed.  A law suit by a Black employee for sexual harassment and discrimination resulted in her admission that she had used racial slurs in the past.  Perfuse apologies were useless.
Crystal Dixon was dismissed from her job at the University of Toledo for expressing this bit of sound logic in a letter to the editor of a local paper. "I take great umbrage at the notion that those choosing the homosexual lifestyle are 'civil rights victims.' Here's why. I cannot wake up tomorrow and not be a black woman," she wrote. "I am genetically and biologically a black woman and very pleased to be so as my Creator intended. Daily, thousands of homosexuals make a life decision to leave the gay lifestyle evidenced by the growing population of PFOX (Parents and Friends of Ex Gays) and Exodus International just to name a few."
In 2014, Bob Eschliman, a Christian, lost his job as editor of the Newtown Daily News, an Iowa periodical, for criticizing the Queen James Bible Website.  He was fired and publically castigated for expressing his opinion.
Additional examples of politically incorrect dismissals abound.
Some of these excoriations were at least partially a result of other behavior that offended the power structure.   Jimmy the Greek once punched Brent Musburger in the face for calling him stupid.  They were bitter enemies.   He also brought Phyllis George to tears by insulting her husband.  As popular as he was he did not fit into the media social structure.
Roger Goodell is a lonely Gentile in the midst of major sport commissioners.  There may be an effort to replace him by criticizing his performance.  Adrian Peterson is a professing Christian Any Christian is fair game.
When Phil Donahue joined NBC in 2002 Chris Matthews fancied himself the heart of the station.  Matthews did not like the Donahue Show – it drew a larger audience and pursued peace.  He was pro-war and also enjoyed and ethnic advantage.
Peter Arnette was just too honest to survive in the media sea of deception.
Paul Craig Roberts is a thinker, writer, and researcher.  He is one of our nation's most talented individuals but the American Media is monolithic and does not allow deviation from its unwritten and unacknowledged laws.  Criticizing war and seeking peace when they support war and death is an affront to their superior agenda.
Juan Williams may have touched on a hidden truth with a conservative type statement.  Either or both are no, nos.  He is Black and is working again but if a White man had made the same statement he would be banned for life.
Don Imus referred to the Rutgers lady basketball players as "nappy-headed hos", a racial slur against a race that is sacrosanct in press and media circles.  He had friends that got him his job back.
Octavia Nasr expressed admiration for an enemy of the power elite.  We must love what they love and hate what they hate.
Paula Deen's situation was similar to that of Jimmy the Greek.  Though she had a popular show and was herself a success story her family was a bit crude for the elite social structure.
Homosexuality is an idol of a high order in the educational hierarchy.  Even though Crystal Dixon is Black, pointing in clear logic to the absurdity of comparing civil rights for Blacks to civil rights for homosexuals was unacceptable to the meritocratic humbugs at her university.  Of course her reference to and tacit support of Christian organizations is damnable all by itself.
Christians are still naïve about the hate their religion engenders in those that control our press and media.  Bob Eschliman found out.
When the powerful purveyors of news and entertainment forsook the Law given them by erstwhile religion they opened the door to the tyranny of their own power.  They are now the determiners of good and evil within their sizeable dominions. Morality is now an arbitrary doctrine enforced by raw power.
We might blame the leadership which owns and controls most of the world's press and media but that leadership is being supported by millions of American Christians and validated by others who support Zionism.
Humanism is the religion of the day.  The oligarchs think of themselves as a superior race endowed with authority to exert their will on the world with physical force. They will use Evangelicals who support their wars but they will not abide God's legal structure.
Questioning the authenticity of 9/11 or the validity of the War in the Middle East is not allowed.  Conspiracy talk is squelched as is criticism of Blacks, Jews, The Media, the Iraq War, homosexuality and lesbianism. Christianity can be lambasted but never extolled or promoted.  Even if the dismissal is a result of other behavior the elite power structure will look for one of the key "no noes" to re-enforce fear of future infractions.
Law is what the power elite say it is.  Justice is a result of abiding by the immutable Law of our Creator – it has vanished from most of the earth. War and chaos have replaced justice and peace.
"To Learn who rules over you simply find out who you are not allowed to criticize."  Attributed to Voltaire
During my youth, I grew up as a "Service Brat." My dad served 27 years in the U.S. Marine Corps. I respected God, the Stars and Stripes, America and our presidents without question. I loved my mom's apple pie!
However, credible researches discovered that President Franklin D. Roosevelt "let" Pearl Harbor occur to draw public support to jump the United States into World War II.
Our kids fought the Korean War because somebody in Harry S. Truman's circle decided we needed to stop communism over 10,000 miles from our shores. The best bet on who started the Korean War: a banker, a corporation head or anyone hoping to make enormous gains off mass deaths.
By the time Vietnam conscripted and killed a lot of my friends, as well as my own time in the U.S. Army, I learned about lies, corruption, bankers and the real reason for Vietnam. I learned that presidents lie. They think nothing of sacrificing young men in ridiculous wars such as Lyndon Baines Johnson's onslaught of Southeast Asia. He killed over 2.3 million Vietnamese and 58,319 of our young men. He ruined millions of lives, families and the environment with Agent Orange.
Years later, George W. Bush "created" the Iraq War on his lies and deceptions of "Weapons of Mass Destruction." He destroyed an entire functioning civilization, brought endless death and misery to God knows how many people. We're still fighting and dying in Afghanistan over a year since bin Laden died at the hands of Navy Seals.
Highly decorated U.S. General Smedley Butler, upon retiring, wrote a book that every American should read: War is a Racket. The only people who benefit from war: bankers, munitions manufacturers, clothing and food producers and corporations. They make a lot of money off death of our citizen soldiers.
General Dwight D. Eisenhower warned us about the "Military Industrial Complex" that engineers wars, global tensions and anything to shove our kids into uniform and battles. Congress and presidents shoved our noses into everybody else's business for decades.
We didn't listen to Butler. We "supported" all those wars via massive "advertising" that a "threat" awaited us. Those wars made a lot of CEOs filthy rich.
In 1971, defense expert Daniel Ellsberg presented the Pentagon Papers exposing the incredible corruption and widening of the Vietnam War by Nixon and Johnson before him—all based on lies.
Last week, NBC's Brian Williams interviewed "whistleblower" intelligence officer Edward Snowden about the National Security Agency's incredible spying on American citizens. I watched the entire interview: Snowden showed himself to be incredibly honest, forthright, concerned, all-American, he honors the U.S. Constitution and he is a man of principles. He chronicled his work in the government that opened him to the corruption at the highest offices in our government.
Secretary of State Kerry called Snowden a "Traitor, coward and should come home to face the music."
Daniel Ellsberg responded, "Kerry's remarks are despicable!"
I agree. We need 10,000 Edward Snowden's. In America today, we face incredible corruption in our Congress and Mr. Obama himself. The list grows: Fast and Furious, won't enforce our immigration laws, phony Social Security number, Benghazi killings, suing states from enforcing their own laws, continue to fund 10 year wars when they know they are futile, and on and on. The corruption in Congress runs wide, deep and sickening from 20 and 30 year career Senators and Congressmen swimming in lies, cheating and playing the American people. Insider military trading on the stock market, paid off by corporations to NOT enforce our immigration laws and another 100 crimes against the American people.
"So many things we are told are untrue," said Snowden. "The Iraq War was launched on false premises. We were led by false statements to go into Iraq."
I can stand with Snowden because I know we marched into Vietnam on the same false statements such as the "Gulf of Tonkin Incident."
When he tried to notify superiors, they said, "You should stop asking questions."
I faced the same thing when I served as an officer in the U.S. Army. I learned to never question orders. If I did, command officers ridiculed me. I learned quickly to follow the military protocol.
Snowden said, "I watched the government's dishonesty. What was going on needed to be told to the public. I did nothing to harm the citizens or soldiers of America."
Williams asked, "Why won't you come home and face the music?"
"The Espionage Act states that you cannot have a defense," said Snowden. "The music is not an open court or fair trail."
"Are you blameless," asked Williams.
"The most important idea is that what is right may not be legal," said Snowden.
I can attest to that fact. Once the man or "group" who gained George Bush's ear turned the crank to initiate the Iraq War, no sane, rational or reasoning man could stop it.
"We are seeing an erosion and obstruction of our rights as citizens under the NSA," said Snowden. "I felt that I was/am serving my country and protecting my fellow citizens. Even one of the U.S. Senators said that bulk surveillance is unacceptable. We see senior officials taking powers they don't warrant. In the end, I did the right thing."
I applaud Snowden. If more Snowden's stood up in the face of withering criticism or "following the power elites" that create wars or spy on our own citizens or recklessly endanger our country—none of our kids would have died in Korea, Vietnam, Iraq, Desert Storm or Afghanistan.
Look to career U.S. Senators like Feinstein, Boxer, Reid, Udall, Bennet, McCain, Kyle, Schumer, Levin, Kerry, Durbin, Kennedy, Hatch, Graham and dozens of other senators for their complicity in driving this country into needless wars, not defending our borders, slamming us into $18 trillion debt and putting all of us at risk. For example: the current S744, passed by the Senate last year, guarantees our country spirals into the demographic, cultural and linguistic toilet. Yet, the damned fools passed it. I recall Mark Twain's sage words, "Suppose you are an idiot and suppose you are a member of Congress…ah but I repeat myself."
We should welcome Edward Snowden home as a national hero, and, at the same time shouting out to Secretary of State John Kerry, "You're despicable beyond measure."
"The introduction of genetically modified foods (GMO) tampers with the essence of life in an experiment with an unknown outcome and no real way to undue the damage. The FDA purposely does not require labeling of GMO food, since no one who understands the issue would ever purchase it. This makes it all the more difficult to locate healthful food."  Byron J. Richards, The Leptin Diet: How Fit Is Your Fat?
This series exposes the outright fraud against peoples' lives and the contempt for American citizens (and citizens of the world who eat our grains) with the injection of Genetically Modified Organism foods by the highest representatives in our U.S. Congress.
Call it a "financial cartel" that allows GMOs to be fed to our citizenry, but worse, for the love of money, those power elites accelerate the destruction of our Natural World.
We humans grow too clever and too arrogant to understand the long-term penalties we heap on Mother Nature until she finds no other answers but to claw back at us, i.e., cancers, disease and more aberrant environmental disasters to come.
Every crop in America, Canada, Australia and much of the third world where GMO advocates like ADM and Monsanto can force their "Frankensteinization" on farmers—they push it.
Even with all the evidence piling up, those same elites hammer any opposition into the ground.  They "bribe" the FDA officials to not label any GMO foods so you don't know what you're eating.
We destroy our own bodies by our actions, but we also obliterate the Natural World and its inhabitants.
Today around the world, trillions of bees suffer "colony collapse" via GMO crops.  Nature cannot figure out how to deal with plants that suffer genetic modification or DNA change-ups.
GMO foods represent a pitcher throwing an orange to the catcher in a Major League Baseball game.  Within several pitches, the orange wouldn't hold its form from the violent treatment.  If the batter connected with the orange, it would splatter all over the field.  Result: the game couldn't continue.  The players could not play and the spectators would go home.
But in GMO production, the consequences cannot be seen as quickly, however those "errors" against Mother Nature will surface well into the future.
Ethan Huff, science writer for Natural News said,  "A pair of studies recently published in the journal Science raises dire warnings about the continued decline of crop-pollinating insects all over the world, and what this means for the future of the world's food supply. Both studies highlight the fact that wild pollinators like bumblebees, butterflies, and beetles are basically disappearing, and that industrial agriculture, which includes genetically-modified organisms (GMOs), are a major factor causing this insect genocide.
"At least half a dozen other studies published in the last couple of years have arrived at similarly disturbing findings. They do, however, shed further light on how the situation has progressed throughout the decades, pointing to corporate monoculture practices, shrinking forests and wild lands, and general changes in physical landscapes as some of the primary culprits in promoting this ruinous trend."
We not only change the DNA of our fellow planetary travelers, but we destroy their habitat.  We seem to think no consequences will befall us.
"The earth does not belong to man, man belongs to the earth. All things are connected like the blood that unites us all. Man did not weave the web of life, he is merely a strand in it. Whatever he does to the web, he does to himself."
― Chief Seattle
Last week, I interviewed with Ross Kaminsky at www.KOA.com in Denver, Colorado. Mind you, this young man, about 30, sounded brilliant and highly articulate.  I liked him.   I spoke about America adding 100 million immigrants and a total of 138 million people by 2050—a scant 36 years from now.  I brought facts and compelling information to the show.  I attempted to show him and the public the ramifications of adding 138 million people—and that, we could not sustain such numbers and our environment.
He sat across from me saying, "We don't have a population problem. We have plenty of water and oil.  The oceans can absorb all our carbon footprint."
I said, "You're speaking with assumptions as if they were facts.  You make statements based on belief where I make them based on facts from my research."
He dumbfounded me with his arrogance that we can keep adding endless people with no consequences. He wanted everyone to live a free life.  I countered with the fact that as our population numbers rise, our freedoms decline along with balance in our Natural World.  That fact cannot be disputed.
I explained how our oceans suffer acidification and that reefs die with carbon footprint and how marine life cannot endure the onslaught.
He wouldn't hear of it.  Mind you, this young man, traveled on six continents like I have traveled.  He lives in denial and defends it. Along with him, the majority of the American public feels the same.
We see the same denial with our leaders who advocate for GMOs in plants and fish—in the face of facts.
"In one of the studies, researchers from Montana State University (MSU) compared insect data collected in the late 1800s to similar data collected in the same test location in the 1970s," said Huff. "They then compiled current data from the same area to compare to both of these other two data sets, upon which they discovered that the number of unique wild bee species had dropped by nearly half.
"What is perhaps more disturbing, however, is the fact that researchers observed modern bees to be generally interacting less with plants than they used to in previous generations. According to the data, the overall number of interactions between bees and plants has also dropped by roughly half, indicating a serious problem as far as the general food supply is concerned, as about 75 percent of global food crops rely on pollination by animals."
Managed honeybees do not pollinate crops as well as wild honeybees
The second study troubles me further:  having found that pollinating insects in general, which include a wide range of insects and other animals, continue vanishing from their normal habitats and foraging areas.
"Based on field trials conducted in 20 different countries, wild insects are clearly on the decline everywhere, and managed honeybee colonies established to replace them in many areas are failing to pick up where the wild honeybees left off," said Huff.
"In landscapes with lower diversity and lower abundance of wild insects, the crops had less fruits," explains Lucas Garibaldi, author of the second study. "Wild insects pollinated way more efficiently: Flowers produced twice as many fruits after being visited by wild insects and were more consistent in their production than when visited by honeybees."
"Some "leaders" blame climate destabilization and other outside factors for this mysterious decline in crop pollinators," said Huff. "But the major elephant in the room, and the one that the mainstream media is desperately trying to avoid, is GMOs and the chemical-based technologies used to grow them. As we have covered time and time again, neonicotinoids and other pesticide and herbicide products are responsible for weakening and killing off bees and other crop pollinators, particularly in North America where GMOs are most widely cultivated."
"The proof is obvious that one of the major reasons of the bees' decline is by the ingestion of GMO proteins," explains a report by Brit Amos from Global Research about the decline of bee colonies. "The truth is that organic farming is relatively untouched as the bee crisis is concerned. Organic farming maintains the diversity of the eco-system and preserves the quality of the foods produced."
The more I research into what we and our children face with our "disfiguring" the Natural World with our poisons and GMO assault, the more sickened I am in my mind and heart.  Since I lack any power or influence, someone like Bill Gates or Warren Buffet needs to fund campaigns to stop GMO production.  After all, it's their kids, too, who must live in this world.
All of this GMO nightmare stems from too many people needing food for survival with too many elites willing to sacrifice the Natural World in order to make endless billions of dollars to live in big homes, drive expensive cars and fly Lear Jets.
You can learn more: http://www.naturalnews.com/039582_pollinators_gmos_food_supply.html#ixzz2zSIQSIhn
Go to www.responsibletechnology.org to get involved and learn how to avoid GMOs. Look for Non-GMO Shopping Guide.
Start buying non-GMO today.
Help stop the genetic engineering of our food supply.
You may become involved:
By mail: Institute For Responsible Technology, P.O. Box 469, Fairfield, IA 52556 Online: www.responsibletechnology.org by phone:(641) 209-1765
Read the book—Genetic Roulette: The Documented Health Risk of Genetically Engineered Foods by Jeffrey M. Smith.
The corporate media would have us believe that the nation is in the midst of an economic recovery.
In the shadow of the approaching mid-term elections, the president cites the number of jobs created and speaks optimistically about America's economic future. The future is indeed bright, but only if you are among the wealthiest one percent of the population.
For instance, since the 2007 recession, the greatest crisis of capitalism in 75 years, corporate profits have risen, CEO salaries and bonuses are at record levels and the stock market is soaring. By contrast, workers' wages have stagnated for more than four decades, benefits are either few or non-existent, and workers are encumbered with debt that forces them to perform multiple jobs— if they can find them—in order to survive.
Jobs that offer long-term security and a living wage are scarce even for those with university degrees. Adjusted for inflation, today's workers are worse off than they were in the late 1960s.
Whose economic recovery is this?
According to economic forecaster Gerald Celente, 90 percent of the jobs created in 2013 were part-time, most of them paying low wages and providing no benefits. Student loan debt exceeds $1.1 trillion, a number that surpasses the combined credit card liability of the nation.
These debts cannot be discharged through bankruptcy. The big banks and corporations that finance political campaigns have no such restrictions placed upon them.
Even the unemployment figures are deceiving. According to the latest government data, unemployment is at 6.7 percent. In reality, that number is probably closer to 17 or 18 percent, according to economist Richard Wolff.
The government does not count people whose unemployment benefits have expired or those who have given up looking for work. A cashier working 10 hours a week at Food Lion is counted as fully employed.
We have students, many of them burdened with immense debt, entering a job market that makes it difficult for them to earn a decent living. This is the economic minefield that workers across America must navigate. A little truth might help them find their way and comprehend why this is happening.
One of the many reasons we face such a bleak economic future is the implementation of Free Trade Agreements (FTAs).
In 1992, the North American Free Trade Agreement (NAFTA) was implemented between the governments of the United States, Canada and Mexico. NAFTA was fast-tracked through Congress by President H.W. Bush and signed into law by President Clinton. NAFTA was promoted in the commercial media as an engine for job creation in the United States, an assertion that is contradicted by the facts. According to Wolff, more than 700,000 jobs fled the country as the result of NAFTA, many of them providing middle class incomes and benefits.
Those jobs are never coming back. It is not just the number of jobs created that matter, it is the quality of those jobs that is a predictor of economic success.
Furthermore, the mass movement of U.S. corporations to Mexico wrecked the already struggling Mexican economy, particularly its sustainable, locally-based businesses. The situation initiated a mass migration of immigrant Mexican workers to the U.S. in search of better-paying jobs than were available to them in the homeland. Multinational corporations seeking a source of cheap labor and a climate of deregulation are the primary benefactors. The quantifiable effect that NAFTA has had on the U.S. workers is staggering job loss, reduced wages and increasing economic disparity.
Now, with the backing of corporate lobbyists, yet another FTA—the Trans-Pacific Partnership (TPP)—is being fast-tracked through Congress. Both Democrats and Republicans are enthusiastically backing the legislation.
The Electronic Frontier Foundation describes the process: "The Trans-Pacific Partnership is a secretive, multi-national trade agreement that threatens to extend restrictive intellectual property (IP) laws across the globe and rewrite international rules on its enforcement." TPP is currently being negotiated between nine to 12 nations.
If enacted, TPP will permit privately-owned corporations to have hegemony over the governments of sovereign nations. For instance, if the state of West Virginia were to ban the use of genetically modified soybeans, Monsanto Corporation could either overturn the decision or extort billions of dollars in remuneration from their projected loss of profits. FTAs belligerently put corporate profits before the legitimate needs of the people and the welfare of the biosphere.
The implications for students and working class people will be profoundly detrimental.
Hundreds of thousands of jobs will flee the country, wages will fall yet again, autonomy will be lost, and the job market will resemble the wreckage of the Hesperus. FTAs are the means by which the power elite are turning the U.S. into a Third World economy.
The ideological chains that bind and subdue us are stronger and more effective than any chain forged from steel. These manacles are more freedom inhibiting than a prison cell or solitary confinement. Belief, faith, and hope can imprison as well as liberate us. By the power of suggestion, a thin cotton string can effectively tether an elephant.
Politicians and their associates in the corporate media are master manipulators of language and images. Anytime you hear them speak, think of Plato's Allegory of the Cave ( http://en.wikipedia.org/wiki/Allegory_of_the_Cave). Virtually everything that we see and hear, nearly everything we have been told, is an officious lie, an illusion created to deceive and control us. The purpose of deception is to promote the dogma and welfare of those in power, while implicitly disempowering those who are being deceived. Language is rarely, if ever, neutral. Coercive ideology lurks behind every sentence.
In a sense, all language is propaganda, even the words on this page. For instance, in this short essay, I declare my intention to lead my readers to a conclusion that I hope will awaken them, promote consciousness, and encourage principled behavior that is conducive to the collective emancipation of the working class.
Our faith in capitalistic institutions promotes the pretense of democracy, while it delivers plutocracy, corporate fascism, and militarism. Similarly, imprudent belief in the American Dream induces people to behave in ways that promote the welfare of those in power rather than the perspectives of those of us struggling to be free. Belief in this discredited notion keeps workers from organizing against their oppressors.
The puppeteers casting shadows on the cave wall know that the images they project are not real. By contrast, the indoctrinated audience interprets the shadows as authentic figures rather than the phantasms they are. The purveyors of mythos and propaganda, the authors of the sanctioned historical narrative that defines reality for the masses, are consciously misleading us. The empowered are aware that we are attempting to navigate a house of mirrors with trap doors, but we continue to believe that the flickering images on the cave wall are real. Interpretation is everything.
Americans believe that we are a free and representative republic, because that is what we have always been told, despite evidence to the contrary. But choosing our oppressors every few years makes us neither free nor democratic. Electoral outcomes that are determined by capital do not give us a real voice in fashioning an equitable economic agenda, taxation, or foreign policy, including decisions about war. Participation in bogus systems of power binds us to delusions and keeps us ideologically imprisoned. They prevent us from taking meaningful action.
In America, working people are excluded from all of the important decisions that profoundly affect their lives. Legislators at all levels of government are beholden to the corporations and wealthy individuals who fund their campaigns. To the power elite, "we the people" are little more than background noise to be tuned out.
Cast a stone at the mirrors and the illusion immediately dissolves into shards of broken glass. A perplexing chain reaction is set in motion; worlds fall like rows of dominoes and fill the vacuum vacated by appearance with new images, new ideas, and new possibilities. Polaris abruptly appears with the stars of Ursa Minor wrapped around her like a jeweled necklace glistening in the velvet black darkness of eternal night. She was always there but concealed behind striated walls of silvered glass in the great American funhouse of lies and delusion we call reality.
Bearing the Allegory of the Cave in mind, consider this: If a worker puts his faith in an economic system that exploits and alienates him, his faith shackles rather than liberates him. Correspondingly, if a man believes that his oppressor is his liberator or protector, he ideologically imprisons himself and promotes behavior that benefits and strengthens his tormentor rather than himself or his socioeconomic class. If he believes that the systems of power serve him and promote justice rather than work for his capitalist masters, he will not attempt to dismantle them. The worker must then not only overcome his oppressor, he must first transcend his own ideological beliefs and ignorance before he can even begin to extricate himself.
In many ways, us workers are our own worst enemy. We lose our humanity, become alienated from our highest self, our families, our communities, our coworkers, and the Earth Mother. As participants in and recipients of unfettered capitalism, we have become the unwitting tools of universal oppression and militarism we claim to disdain. Our demise stems from the misinterpretation of reality and our shifting location within a volatile matrix of phantasmagoric holograms, none of which are real.
We believe what we hear and do what we are told rather than think critically about anything. Questioning authority makes us uncomfortable, and there are always consequences to challenging the dominant paradigm. We have an abiding psychological need to believe that everything we think we know about our country and the world is as advertised because the alternative terrifies us. We thus surrender our conscience and our life to become a tool of the unscrupulous sociopaths in power.
The American worker must comprehend that his assigned role within the capitalist system is not to be a thoughtful or conscious human being, but rather an efficient economic serf, a dehumanized automaton concealed within in a human husk. Painful as this reality is, it does not behoove us to believe or act otherwise. The worker's plight is like being a solider in the war-torn Middle East: take orders and do what you are told. Check your conscience and your humanity at the door. We all know where that leads.
Armed with this knowledge, perhaps we may finally begin the vital work of our individual and collective emancipation. Our subordinate role in this unequal economic, social, and political arrangement must be challenged and subverted. No one is born a slave. The only power anyone has over us is that which we allow them to have.
"You're not supposed to be so blind with patriotism that you cannot face reality. Wrong is wrong, no matter who does it or says It." – Malcolm X
I have been reading political commentary on Black Agenda Report (BAR) regularly of late. The site, which purveys a black leftist perspective, regularly excoriates President Obama, as well they should. BAR has become a trusted source in my quest to understand history and current events. This is the home of the real left, not the pseudo left that pervades the corporate airwaves masquerading as champions of equality. Here, no one is paying homage to Obama or calling him a liberal or progressive simply because he is a black democrat. No one is calling him a socialist, either. The political commentators at BAR hold Obama to the same standard to which they held George W. Bush and his fascist predecessors.
Most of the self-proclaimed liberals who castigated Bush and Cheney for their neoconservative polices are giving Obama, whose polices are no less regressive or extreme than those of his precursors, a free ride. This is because the president belongs to the Democratic Party, which continues to be associated with traditional liberalism in the minds of contemporary faux progressives and liberals, rather than the neoliberalism that defines its policies.
Those who continue to support Obama and his backsliding pro-corporate regime obviously have no conception about what classical liberalism and progressivism are. They are at least half a century behind the times.
Although I may lack the political acumen to concisely define terms such as liberalism, progressivism, and leftist, which are somewhat subjective anyway, it is apparent to me that neoliberalism, the form of liberalism that is actually practiced by today's Democratic Party, bears much in common with the neoconservatism that is associated with contemporary Republicans. There is nothing progressive about either ideology, and nothing in them that is beneficial to workers. To call Obama a liberal or a socialist, as so many people do, is beyond farcical. It strains one's credulity to the breaking point.
I distrust Barack Obama for the same reasons that I spurn George W. Bush, Dick Cheney, the Clintons, and any other war mongering capitalist. My criticism has nothing to do with race or gender. It stems from ideological differences, class conflict, and radically dissimilar values from the ruling clique.
Among some black folk, charges of racism are leveled against any white folks who criticize the black president in the same way that charges of anti-Semitism are used against anyone who is critical of Israel's Zionist polices of apartheid that, with the aid of the U.S., are being carried out against the Palestinians. This is not to deny the racism that is directed against the president. It is to philosophically and morally disassociate myself from any and all groups of white supremacists engaged in bigotry.
If a policy is morally reprehensible and unjust, just people have a moral obligation to criticize it, regardless of who is responsible for formulating and enacting such policies. Every socially conscious human being has an ethical responsibility to take action against criminal government or any corporation that is harming one's community, or for that matter, the planet.
From my perspective, BAR and WPFW's Jared Ball are ethically consistent and accurate in their critiques of Barack Obama and American capitalism. These venerable warriors are true leftists who do not compromise their principles for political expediency, cost them what it may.
The virtually defunct radical left was once a formidable and organized political force in the U.S. Today's leftists are treated like pariahs by the pseudo left and its neocon brethren. Radical leftists pose a viable threat to the established orthodoxy. Anyone who refuses to carry forth the performative role assigned to them by the dominant culture is a threat to those in power. As true combatants for justice, today's leftwing dissidents are worthy of being associated with iconic revolutionaries like Malcolm X, Fred Hampton, and Mumia Abu Jamal, all of whom happen to be black.
By contrast, Barack Obama, who mouths an endless stream of pseudo liberal platitudes, is an unabashed disciple of Milton Friedman and the market fundamentalism he revered. This identifies the president as a corporate fascist and thus a promoter of inequality. It allies him with America's ruling class. Obama and his supporters should not be identified in any way, shape or form with thereal left. Whatever minutia one uses to differentiate between contemporary neoliberals and neoconservatives is akin to splitting hairs.
The Democratic Party and the Republican Party are not mortal enemies, as portrayed in the corporate media; they are in collusion against the world's working class and the poor. Together, they are raping and pillaging the Earth Mother and repressing workers through economic violence and imposed austerity. Like costumed wrestlers performing on television, the acrimony is not real; it is vitriolic political theater, an enthralling puppet show for diehard believers.
We must somehow move beyond party politics, beyond the simplicity of liberal versus conservative dichotomy, beyond left against right, and see things as they really are rather than as we wish them to be.
Voting doesn't change anything in a system flush with corporate money. The structures that put the money into politics cannot be used to extract it. Without proportional representation or corporate money, third parties are not a viable option in state and federal elections. They are just another distraction from reality, a mild form of symbolic protest. Voting for justice does nothing to actually attain it. Direct action directly applied to a problem offers the best hope for revolutionary change.
Conversely, political dualism keeps us fighting the wrong people. It has us believing in people and institutions that do not promote justice and do us harm. These institutions are not what they purport to be. They are at best a mirage; something that appears real but only exists in the mind of the beholder.
Belief in the American Dream and perverted systems of power as a means to justice provides a method for directing and cajoling the masses to do the biding of the super-wealthy and all-powerful corporate state. Faith, hope, and belief in phony people and bogus institutions function as a form of mass hypnosis that keeps the people from organizing in class struggle against a common oppressor—the capitalist system.
Despite reams of contradictory historical evidence, most people in the U.S. continue to associate democracy with capitalism. It is reckless of us to allow anyone to use these terms interchangeably without contesting them at every opportunity. Let me be clear: Democracy is the antithesis of capitalism! But capitalism is the product the U.S. government, the Pentagon, and the commercial media are marketing to us as democracy. And thus the inequality gap, the disparity between rich and poor, is growing wider rather than shrinking.
The nemesis of all working people, regardless of where they live or their political affiliation, is capitalism and its linear, hierarchal, male-dominated power structures. This is why we must have a truthful critique of capitalism and patriarchy and create alternatives that promote the public wellbeing above corporate profits. Many promising alternatives, such as Professor Richard Wolff's Worker Self-Directed Enterprise (http://www.democracyatwork.info), already exist.
When the richest and most powerful people on earth, the primary beneficiaries of capitalism, invest so many resources into demonizing and subverting the writings of one man—Karl Marx—and the various economic and philosophic alternatives to capitalism, inquisitive minds want to know why. There are elements of Marxism that makes the power elite quake in their shoes. This is what led me to read Marx years ago. I have been reading him ever since.
Marx has helped me to comprehend why capitalists fear and loathe him. Deep down, they know that he was right. If workers understood capitalism from a Marxist perspective, not one in ten thousand would voluntarily accept their performative role in this exploitative economic system. There would be widespread conflict and social upheaval. There would be global revolution. The power elite spends trillions of dollars to maintain the façade of capitalism as a manifestation of democracy. In fact, I would argue that nothing could be more opposed to democracy than American capitalism.
The key point to understand is that capitalism, a system based upon the ruthless exploitation and commodification of workers and the relentless rape of our Earth Mother, stifles and represses democracy. Capitalists abhor all forms of egalitarianism. Marx embraced them. The mere possibility of an empowered work force troubles the capitalist's sleep, as did the possibility of slave rebellion, albeit it small, distress the slaveholder.
Consider the vitriol, not to mention counter revolutionary forces that are levied against the alternatives to capitalism. What is their source? Who but wealthy capitalists fund America's propaganda apparatus? Working people in the U.S. are conditioned to reflexively recoil against ideas they do not understand. They are psychologically programmed to detest that which could potentially set them free. American workers are led to believe that economic servitude and wage slavery is freedom.
Why does a government that calls itself a democracy systemically spy on its citizens? Why does it punish its whistle blowers but materially reward the vilest white-collar criminals? Why is the majority of the U.S. budget spent on funding an insatiable war machine? Why do we raise classrooms of meat puppets rather than critical thinkers and political dissidents? It is all done for the benefit of capitalists at the expense of society.
It is by these means that capitalism survives and spreads like an aggressive malignancy to every organ of the planet. Furthermore, the majority of the wealth produced by labor is subverted to prop up the capitalist system and to indoctrinate and oppress the worker. To the detriment of us all, freethinking and critical analysis are discouraged and often reprimanded in academia and elsewhere. And thus hundreds of millions of human beings are transformed into herd animals that are led to slaughter in the military and the world's sweat shops. We celebrate our freedom and patriotism on our march to the scalding pots, singing "God Bless America." There is no fight in us. We go too quietly and too obediently into the good night of eternity.
Yet, despite everything and the repressive weight of history, Americans still have a propensity to believe in myths and fairy tales. Hope and faith in phony leaders and bogus institutions keep us servile and docile. Irrational faith requires nothing from us. Delusion has become the norm because too many of us are incapable of grappling with reality. We can and must do better than capitalism or we are doomed to an ignominious fate.
The only part of the government that really listens to what you have to say…
The New York Times (November 2) ran a long article based on NSA documents released by Edward Snowden. One of the lines that most caught my attention concerned "Sigint" – Signals intelligence, the term used for electronic intercepts. The document stated:
"Sigint professionals must hold the moral high ground, even as terrorists or dictators seek to exploit our freedoms. Some of our adversaries will say or do anything to advance their cause; we will not."
What, I wondered, might that mean? What would the National Security Agency – on moral principle – refuse to say or do?
I have on occasion asked people who reject or rationalize any and all criticism of US foreign policy: "What would the United States have to do in its foreign policy to lose your support? What, for you, would be too much?" I've yet to get a suitable answer to that question. I suspect it's because the person is afraid that whatever they say I'll point out that the United States has already done it.
The United Nations vote on the Cuba embargo – 22 years in a row
For years American political leaders and media were fond of labeling Cuba an "international pariah". We haven't heard that for a very long time. Perhaps one reason is the annual vote in the United Nations General Assembly on the resolution which reads: "Necessity of ending the economic, commercial and financial embargo imposed by the United States of America against Cuba". This is how the vote has gone (not including abstentions):
| | | |
| --- | --- | --- |
| Year | Votes (Yes-No) | No Votes |
| 1992 | 59-2 | US, Israel |
| 1993 | 88-4 | US, Israel, Albania, Paraguay |
| 1994 | 101-2 | US, Israel |
| 1995 | 117-3 | US, Israel, Uzbekistan |
| 1996 | 138-3 | US, Israel, Uzbekistan |
| 1997 | 143-3 | US, Israel, Uzbekistan |
| 1998 | 157-2 | US, Israel |
| 1999 | 155-2 | US, Israel |
| 2000 | 167-3 | US, Israel, Marshall Islands |
| 2001 | 167-3 | US, Israel, Marshall Islands |
| 2002 | 173-3 | US, Israel, Marshall Islands |
| 2003 | 179-3 | US, Israel, Marshall Islands |
| 2004 | 179-4 | US, Israel, Marshall Islands, Palau |
| 2005 | 182-4 | US, Israel, Marshall Islands, Palau |
| 2006 | 183-4 | US, Israel, Marshall Islands, Palau |
| 2007 | 184-4 | US, Israel, Marshall Islands, Palau |
| 2008 | 185-3 | US, Israel, Palau |
| 2009 | 187-3 | US, Israel, Palau |
| 2010 | 187-2 | US, Israel |
| 2011 | 186-2 | US, Israel |
| 2012 | 188-3 | US, Israel, Palau |
| 2013 | 188-2 | US, Israel |
Each fall the UN vote is a welcome reminder that the world has not completely lost its senses and that the American empire does not completely control the opinion of other governments.
Speaking before the General Assembly, October 29, Cuban Foreign Minister Bruno Rodriguez declared: "The economic damages accumulated after half a century as a result of the implementation of the blockade amount to $1.126 trillion." He added that the blockade "has been further tightened under President Obama's administration", some 30 US and foreign entities being hit with $2.446 billion in fines due to their interaction with Cuba.
However, the American envoy, Ronald Godard, in an appeal to other countries to oppose the resolution, said:
"The international community … cannot in good conscience ignore the ease and frequency with which the Cuban regime silences critics, disrupts peaceful assembly, impedes independent journalism and, despite positive reforms, continues to prevent some Cubans from leaving or returning to the island. The Cuban government continues its tactics of politically motivated detentions, harassment and police violence against Cuban citizens."1
So there you have it. That is why Cuba must be punished. One can only guess what Mr. Godard would respond if told that more than 7,000 people were arrested in the United States during the Occupy Movement's first 8 months of protest 2 ; that their encampments were violently smashed up; that many of them were physically abused by the police.
Does Mr. Godard ever read a newspaper or the Internet, or watch television? Hardly a day passes in America without a police officer shooting to death an unarmed person?
As to "independent journalism" – what would happen if Cuba announced that from now on anyone in the country could own any kind of media? How long would it be before CIA money – secret and unlimited CIA money financing all kinds of fronts in Cuba – would own or control most of the media worth owning or controlling?
The real reason for Washington's eternal hostility toward Cuba? The fear of a good example of an alternative to the capitalist model; a fear that has been validated repeatedly over the years as Third World countries have expressed their adulation of Cuba.
How the embargo began: On April 6, 1960, Lester D. Mallory, US Deputy Assistant Secretary of State for Inter-American Affairs, wrote in an internal memorandum: "The majority of Cubans support Castro … The only foreseeable means of alienating internal support is through disenchantment and disaffection based on economic dissatisfaction and hardship. … every possible means should be undertaken promptly to weaken the economic life of Cuba." Mallory proposed "a line of action which … makes the greatest inroads in denying money and supplies to Cuba, to decrease monetary and real wages, to bring about hunger, desperation and overthrow of government." 3 Later that year, the Eisenhower administration instituted the suffocating embargo against its everlasting enemy.
The Cold War Revisited
I've written the Introduction to a new book recently published in Russia that is sort of an updating of my book Killing Hope. 4 Here is a short excerpt:
The Cold War had not been a struggle between the United States and the Soviet Union. It had been a struggle between the United States and the Third World, which, in the decade following the dissolution of the Soviet Union, continued in Haiti, Somalia, Iraq, Yugoslavia and elsewhere.

The Cold War had not been a worldwide crusade by America to halt Soviet expansion, real or imaginary. It had been a worldwide crusade by America to block political and social changes in the Third World, changes opposed by the American power elite.

The Cold War had not been a glorious and noble movement of freedom and democracy against Communist totalitarianism. It had typically been a movement by the United States in support of dictatorships, authoritarian regimes and corrupt oligarchies which were willing to follow Washington's party line on the Left, US corporations, Israel, oil, military bases, et al. and who protected American political and economic interests in their countries in exchange for the American military and CIA keeping them in power against the wishes of their own people.

In other words, whatever the diplomats at the time thought they were doing, the Cold War revisionists have been vindicated. American policy had been about imperialism and military expansion.
Apropos the countless other myths we were all taught about the Soviet Union is this letter I recently received from one of my readers, a Russian woman, age 49, who moved to the United States eight years ago and now lives in Northern Virginia:
I can't imagine why anybody is surprised to hear when I say I miss life in the Soviet Union: what is bad about free healthcare and education, guaranteed employment, guaranteed free housing? No rent or mortgage of any kind, only utilities, but they were subsidized too, so it was really pennies. Now, to be honest, there was a waiting list to get those apartments, so some people got them quicker, some people had to wait for years, it all depended on where you worked. And there were no homeless people, and crime was way lower. As a first grader I was taking the public transportation to go to school, which was about 1 hour away by bus (it was a big city, about the size of Washington DC, we lived on the outskirts, and my school was downtown), and it was fine, all other kids were doing it. Can you even imagine this being done now? I am not saying everything was perfect, but overall, it is a more stable and socially just system, fair to everybody, nobody was left behind. This is what I miss: peace and stability, and not being afraid of the future.

Problem is, nobody believes it, they will say that I am a brainwashed "tovarish" [comrade]. I've tried to argue with Americans about this before, but just gave up now. They just refuse to believe anything that contradicts what CNN has been telling them for all their lives. One lady once told me: "You just don't know what was going on there, because you did not have freedom of speech, but we, Americans, knew everything, because we could read about all of this in our media." I told her "I was right there! I did not need to read about this in the media, I lived that life!", but she still was unconvinced! You will not believe what she said: "Yes, maybe, but we have more stuff!". Seriously, having 50 kinds of cereal available in the store, and walmarts full of plastic junk is more valuable to Americans than a stable and secure life, and social justice for everybody?

Of course there are people who lived in the Soviet Union who disagree with me, and I talked to them too, but I find their reasons just as silly. I heard one Russian lady whose argument was that Stalin killed "30, no 40 million people". First of all it's not true (I don't in any way defend Stalin, but I do think that lying and exaggerating about him is as wrong)*, and second of all what does this have to do with the 70s, when I was a kid? By then life was completely different. I heard other arguments, like food shortages (again, not true, it's not like there was no food at all, there were shortages of this or that specific product, like you wouldn't find mayo or bologna in the store some days, but everything else was there!). So, you would come back next day, or in 2-3 days, and you would find them there. Really, this is such a big deal? Or you would have to stay in line to buy some other product, (ravioli for example). But how badly do you want that ravioli really that day, can't you have anything else instead? Just buy something else, like potatoes, where there was no line.

Was this annoying, yes, and at the time I was annoyed too, but only now I realized that I would much prefer this nuisance to my present life now, when I am constantly under stress for the fear that I can possibly lose my job (as my husband already did), and as a result, lose everything else – my house? You couldn't possibly lose your house in Soviet Union, it was yours for life, mortgage free. Only now, living here in the US, I realized that all those soviet nuisances combined were not as important as the benefits we had – housing, education, healthcare, employment, safe streets, all sort of free after school activities (music, sports, arts, anything you want) for kids, so parents never had to worry about what we do all day till they come home in the evening.
* We've all heard the figures many times … 10 million … 20 million … 40 million … 60 million … died under Stalin. But what does the number mean, whichever number you choose? Of course many people died under Stalin, many people died under Roosevelt, and many people are still dying under Bush. Dying appears to be a natural phenomenon in every country. The question is how did those people die under Stalin? Did they die from the famines that plagued the USSR in the 1920s and 30s? Did the Bolsheviks deliberately create those famines? How? Why? More people certainly died in India in the 20th century from famines than in the Soviet Union, but no one accuses India of the mass murder of its own citizens. Did the millions die from disease in an age before antibiotics? In prison? From what causes? People die in prison in the United States on a regular basis. Were millions actually murdered in cold blood? If so, how? How many were criminals executed for non-political crimes? The logistics of murdering tens of millions of people is daunting. 5
Let's not repeat the Barack fuckup with Hillary
Not that it really matters who the Democrats nominate for the presidency in 2016. Whoever that politically regressive and morally bankrupt party chooses will be at best an uninspired and uninspiring centrist; in European terms a center-rightist; who believes that the American Empire – despite the admittedly occasional excessive behavior – is mankind's last great hope. The only reason I bother to comment on this question so far in advance of the election is that the forces behind Clinton have clearly already begun their campaign and I'd like to use the opportunity to try to educate the many progressives who fell in love with Obama and may be poised now to embrace Clinton. Here's what I wrote in July 2007 during the very early days of the 2008 campaign:
Who do you think said this on June 20? a) Rudy Giuliani; b) Hillary Clinton; c) George Bush; d) Mitt Romney; or e) Barack Obama?
"The American military has done its job. Look what they accomplished. They got rid of Saddam Hussein. They gave the Iraqis a chance for free and fair elections. They gave the Iraqi government the chance to begin to demonstrate that it understood its responsibilities to make the hard political decisions necessary to give the people of Iraq a better future. So the American military has succeeded. It is the Iraqi government which has failed to make the tough decisions which are important for their own people." 6
Right, it was the woman who wants to be president because … because she wants to be president … because she thinks it would be nice to be president … no other reason, no burning cause, no heartfelt desire for basic change in American society or to make a better world … she just thinks it would be nice, even great, to be president. And keep the American Empire in business, its routine generating of horror and misery being no problem; she wouldn't want to be known as the president that hastened the decline of the empire.
And she spoke the above words at the "Take Back America" conference; she was speaking to liberals, committed liberal Democrats and others further left. She didn't have to cater to them with any flag-waving pro-war rhetoric; they wanted to hear anti-war rhetoric (and she of course gave them a bit of that as well out of the other side of her mouth), so we can assume that this is how she really feels, if indeed the woman feels anything. The audience, it should be noted, booed her, for the second year in a row.
Think of why you are opposed to the war. Is it not largely because of all the unspeakable suffering brought down upon the heads and souls of the poor people of Iraq by the American military? Hillary Clinton couldn't care less about that, literally. She thinks the American military has "succeeded". Has she ever unequivocally labeled the war "illegal" or "immoral"? I used to think that Tony Blair was a member of the right wing or conservative wing of the British Labour Party. I finally realized one day that that was an incorrect description of his ideology. Blair is a conservative, a bloody Tory. How he wound up in the Labour Party is a matter I haven't studied. Hillary Clinton, however, I've long known is a conservative; going back to at least the 1980s, while the wife of the Arkansas governor, she strongly supported the death-squad torturers known as the Contras, who were the empire's proxy army in Nicaragua. 7
Now we hear from America's venerable conservative magazine, William Buckley's National Review, an editorial by Bruce Bartlett, policy adviser to President Ronald Reagan; treasury official under President George H.W. Bush; a fellow at two of the leading conservative think-tanks, the Heritage Foundation and the Cato Institute – You get the picture? Bartlett tells his readers that it's almost certain that the Democrats will win the White House in 2008. So what to do? Support the most conservative Democrat. He writes: "To right-wingers willing to look beneath what probably sounds to them like the same identical views of the Democratic candidates, it is pretty clear that Hillary Clinton is the most conservative." 8
We also hear from America's premier magazine for the corporate wealthy, Fortune, whose recent cover features a picture of Clinton and the headline: "Business Loves Hillary". 9
Back to 2013: In October, the office of billionaire George Soros, who has long worked with US foreign policy to destabilize governments not in love with the empire, announced that "George Soros is delighted to join more than one million Americans in supporting Ready for Hillary." 10
There's much more evidence of Hillary Clinton's conservative leanings, but if you need more, you're probably still in love with Obama, who in a new book is quoted telling his aides during a comment on drone strikes that he's "really good at killing people". 11 Can we look forward to Hillary winning the much-discredited Nobel Peace Prize?
I'm sorry if I take away all your fun.
Notes
Democracy Now!, "U.N. General Assembly Votes Overwhelmingly Against U.S. Embargo of Cuba", October 30, 2013 ↩
Huffingfton Post, May 3, 2012 ↩
Department of State, Foreign Relations of the United States, 1958-1960, Volume VI, Cuba (1991), p.885 ↩
Copies can be purchased by emailing kuchkovopole@mail.ru ↩
From William Blum, Freeing the World to Death: Essays on the American Empire (2005), p.194 ↩
Speaking at the "Take Back America" conference, organized by the Campaign for America's Future, June 20, 2007, Washington, DC; this excerpt can be heard on Democracy Now!'s website ↩
Roger Morris, former member of the National Security Council, Partners in Power (1996), p.415 ↩
National Review Online, May 1, 2007 ↩
Fortune magazine, July 9, 2007 ↩
Washington Post, October 25, 2013 ↩
Washington Post, November 1, 2013, review of "Double Down: Game Change 2012" ↩
Goldman Sachs is the epitome of the word "evil." If one wants to know what the evil central bankers are up to, one only needs to pay attention to the actions of Goldman Sachs. The power elite residing inside of this country does not begin and end with the Federal Reserve, that privilege is reserved for the interrelationship between Goldman Sachs, the Federal Reserve, the corrupt World Bank and the IMF. And now, Goldman Sachs is running the European financial system into the ground as another Goldman Sachs boy, "Super" Mario Monti, has taken over Italy to finish off what is left of the Italian financial system. Monti is also the head of the European Trilateral Commission as well as a Bilderberg member. And yet another Goldman Sachs boy is finishing off the job in Greece. It is the mission of Goldman Sachs to implode the global economy with massive debt arising from the failed derivatives market, in which the debt totals 16 times the total GDP of the planet and that debt has been passed on to the governments of the world. There is no way that any country will ever pay off this debt. The world's financial system will be collapsed and then reorganized under the Bank of International Settlement. Goldman Sachs is merely the grim reaper in this unholy process.
The Goals of Goldman Sachs
The purpose of this article is to expose the three pronged attack, directed at the American people, by Goldman Sachs, and its partners at the Federal Reserve, the US Treasury Department, the IMF and the World Bank. These central banker controlled institutions are engaged in a plot which is designed to accomplish the following:
The destruction of America's domestic economy through the introduction of derivative debt which is 16 times greater than the world's GDP. This goal has been accomplished as evidenced by the fact that America now has more workers on welfare (101 million) as opposed to actual full time workers (97 million).
Setting the chessboard in such a way that WWIII is a foregone conclusion. This is near completion as the US and Israel are poised to go to war with China and Russia, over Syria and Iran, in order to preserve the Petrodollar.
Initiating a false flag event which will culminate in martial law and the elimination to all opposition to both the coming WWIII and the imposition of a tyrannical world government as well as a one world economic system.
It is no secret that Goldman Sachs runs Wall Street. After the first bail out, Goldman Sachs cut the head off of Shearson Lehman and several other Wall Street competitors when they used their undue influence to determine winners and losers after the first round of TARP. Even Ray Charles could see that Goldman Sachs is in near complete control of our government as evidenced by the former Goldman Sachs gangsters who have run our economy into the ground (e.g., Clinton's Secretary of Treasury Goldman Sachs' Rubin, Bush's Secretary of Treasury Goldman Sachs' "too big to fail" Hank Paulson, etc.). Make no mistake about it, the introduction of the massive derivatives debt was a power consolidation move designed to collapse the economy and hand over essential control to Goldman Sachs and its partners.
History Repeats Itself
Today's events parallel the imperialists of the early 2oth Century which resulted in World War I. The Wall Street led depression of the 1930's led to the rise of political extremism and ultimately to World War II. Today, Goldman Sachs and their fellow Wall Street cronies are currently running, or dare I say ruining the global economy and the consequences are going to result in the culmination of World War III from which these same gangster bankster's will profit from the buildup, the death and destruction of billions of innocent people as well as profiting from the lucrative clean up which follows every war.
The ultimate prize for the coming war will be the ruination of the planet in order that the power structure of the earth can be reinvented in a manner that not even George Orwell could imagine. Remember, as the globalists like to say in reference to their favorite Hegelian Dialectic quote, "Out of chaos comes order." Of course, it won't be Goldman Sachs' money that pays for the destruction of humanity in the coming world war. This coming war and its subsequent blood money will be your money and my money. It goes without saying that it won't be the executives of Goldman Sachs children who are pressed into military service and will be eventually sacrificed on the battlefields of WWIII. It will be your children and my children who will be sacrificed in the name of furthering the bottom line of the Goldman Sachs Mafia and their masters at the Bank of International Settlement. Meanwhile, the Goldman Sachs children who will be safely tucked away as the world's final chapter plays out as we know it.
 Goldman Sachs Destroying the American Middle Class
This swath of international destruction being promulgated by Goldman Sachs is also being visited upon the daily lives of the American public here at home. Courtesy of the Goldman Sachs gangsters, there are no more safe financial havens for American citizens. Your bank account, your pension fund, your investment accounts and your home mortgages are no longer safe. These collective funds are not in jeopardy because of the risk of falling victim to the failing economy as much as these funds are subject to confiscation by Goldman Sachs and its shell corporations along with the complicit support of the federal government. Most of these public officials are former Goldman Sachs employees. A clear case in point lies in what happened with MF Global.
MF Global, a shell corporation beholding to Goldman Sachs, was led to the slaughter by the former Goldman Sachs executive and former New Jersey Governor and senator, John Corzine. Corzine's criminal actions directly victimized 150,000 Americans by stealing an estimated $900 million dollars of his clients' money from their supposedly secure private accounts. There is also another $600 million missing dollars from MF Global which is still unaccounted for today.  Meanwhile, Corzine avoids sharing a prison cell with Bernie Madoff by purchasing a "get-out-of-jail card" through the sponsorship of a $35,000 per plate fundraiser for that great Wall Street puppet, Barack Hussein Obama. And what are the government watch dogs doing to protect our money from this new generation of robber barons? The short answer is that key federal officials are actually partners with Goldman Sachs in this monumental violation of the public trust. Take Gary Gensler, a former Goldman Sachs executive partner, who like so many other Goldman Sachs gangsters, have been placed into key governmental oversight positions in order to protect the Goldman Sachs co-conspirators from prosecution as they continue their reign of terror upon the global economy.
…but a Goldman Sachs cop on the take.
Gary "the gangster" Gensler is the former Undersecretary of the Treasury(1999-2001) and Assistant Secretary of the Treasury (1997-1999) and the current director of the Commodity Futures Trading Commission. In his position at the time of the MF Global debacle, Gensler had the authority to go after Corzine for his role in the MF Global theft of customer funds and order restitution. However, Gensler has decided to protect a fellow member of the Goldman Sachs Mafia by not looking into the massive fraud and theft by Corzine and his cronies. Your tax dollars, paying the salary of federal officials, are overseeing the most massive illegal private transfer of wealth in the history of the planet. And this debt is payable to Goldman Sachs and their criminal enterprise partners.
You may not be one of the current 150,000 Goldman Sachs/MF Global victims. However, this Robin Hood-in-reverse-scenario, in which the rich are plundering what's left of the middle class, will soon be visited upon your bank account, your home mortgages and your pensions. Whether it is the MERS mortgage fraud or the theft being perpetrated upon Federal employee retirement accounts, these criminal banksters are in the process of stealing it all and what are you going to do about it? Our nation of entrenched sheep will do nothing. The American citizens are going to lie down and take their beating in the face of the largest unfolding criminal syndicate in human history.
While you and the rest of America are trying to collectively remove your "deer in the headlight" glaze, you, as an American, have far more serious issues to concern yourself with and you are not going to have to wait long to have your worst fears to be born out.
 Something Wicked This Way Comes
Some, who have heard my expressed sense of outrage, have asked me if I favor a violent overthrow the United States Government. To that question, I answer in the negative. However, show me a way to be involved in the overthrow of the gangsters who have hijacked my country's government, and I will be the first in line. However, before that day arrives, we have some very formidable obstacles to face with regard to what is looming just around the corner.
Goldman Sachs Is the Financial Kingpin of False Flag Attacks
If one wants to predict the next false flag attack, one merely has to watch the actions and the money movements of Goldman Sachs.
In the days leading up to the attacks on 9/11, Goldman Sachs "shorted" the sale of airline stocks which plummeted in the aftermath of the attacks. Just a coincidence you say?
In the days leading up to the housing bubble, Goldman Sachs shorted housing stocks which ignited the bubble. The Federal government fined Goldman Sachs, but in typical fashion, nobody went to jail. Just another coincidence you say?
As I documented in my seven part series, The Great Gulf Coast Holocaust, Goldman Sachs executed a "put option" for preferred insiders invested in Transocean stock, thus protecting the profits of these preferred insiders on the morning of the explosion. Transocean was the owner of the ill-fated oil rig. Goldman Sachs also sold the lion's share of its stock less than two weeks before that fateful day on April 20, 2010. Nalco was the subsidiary of Goldman Sachs and BP at the time of the explosion. Who is Nalco? Nalco was the exclusive manufacturer of the deadly oil dispersant, Corexit. Corexit has done more to wreck the ecology of the Gulf as well as the health of the Gulf Coast residents than the oil spill itself. Again, this is all documented in my seven part series. By the way, I count another three coincidences in this paragraph alone and if you are keeping score, we are looking at a total of five amazing coincidences. But wait, there is more!
The moral of this story is clear, if there is to be a significant false flag event, the financial actions of Goldman Sachs will prove to be the key. And Goldman Sachs' actions have signaled yet another oncoming false flag. As I reported on in April, Goldman Sachs instructed its brokers to sell short on gold stocks. And then after the bulk of the gold market panicked and the price of gold plummeted in a massive sell off, the Goldman Sachs boys did it again. The Goldman Sachs brokers began to purchase gold in massive amounts, for its elite clients, at a greatly depressed price. By the way, Goldman Sachs employed the EXACT same strategy with regard to the Gulf Oil tragedy. When Goldman Sachs sold off BP stock in the days before the explosion, they purchased massive amounts of BP stock at a greatly reduced price in June of 2010. The coincidence meter is now up to seven.
Why Goldman Sachs Cornered the Gold Market
The global elite would only want massive amounts of gold because something bad is about to happen to the dollar. When the dollar collapses, the elite, courtesy of the Goldman Sachs brokers will be sitting in a great position in which they hold the only sustainable medium of exchange following the collapse. But when will the collapse come? What form will it take?
As I reported, less than two weeks ago, the Bank of International Settlement ordered the central banks, including the Federal Reserve, to greatly decrease loans as a protection to the coming bad financial times. So, now we are getting warned and the narrowing down of where this is leading, is getting easier to predict.
It is important to remember that Goldman Sachs and the rest of the international banking community desperately want to wage war in Syria and eventually Iran over the demise of the Petrodollar caused by Iran in which they are selling oil for gold to India, China and Russia. There is also big money to be made by the banks in an upcoming global conflict. More importantly, and just as the world witnessed in the aftermath of WWII, consolidation of power can be achieved following a major war. Additionally, Goldman Sachs and the rest of the international bankers are not about to let China and Russia thumb their noses at the prevailing economic system. Gold will not be allowed to be used as a medium of exchange for nation states, because a nation on the gold standard, is a nation that controls its debt levels and financial security. This is unacceptable to the central bankers who kill national leaders, such as Gadaffi and Sadam Hussein, for daring to break from the plan and achieve financial independence. What the globalists also need is a game changing event which will destroy all opposition to the coming war. And the financial intentions of Goldman Sachs clearly speaks to the fact that a false flag attack is imminent which will implicate Syria and Iran and provide the pretext for the US and Israel to attack.
The Nature of the Coming False Flag Attack
The coming false flag attack which will plunge America into martial law, for our own protection of course, will result in WWIII. The false flag event could take two forms. It was reported two weeks ago, that the US was missing a nuclear weapon from a military base in Texas. This prompted Senator Lindsay Graham to state that the harbor in Charleston, SC. would be nuked if the US did not attack Syria. This is the first scenario.
The other scenario, and the far more likely one, has the power grid going down on November 13th. The Grid Ex II drill being conducted by DHS, FEMA, 150 corporations and the 50 governors, will simulate a power grid take down by terrorists on that same date. How many times have we witnessed a drill which turns into a false flag attack? This happened with 9/11, the 7/7 bombings and the Boston Marathon. There is a good chance it is going to happen here
In this scenario, once the grid is taken down, a banking collapse can be instituted and most will not notice because by the third day of a blackout, total chaos will ensue and nobody will be paying attention to the banks. Martial law will be imposed and Syria and Iran will be blamed.
The CEO of Goldman Sachs, Llloyd Blankfein, is on the record stating that an economic collapse is imminent. Need I say more?
Conclusion
Regardless of the form that an upcoming false flag event will follow, Goldman Sachs has tipped their false flag hand. A false flag event is coming and it is a safe bet that it will culminate in martial law. This would certainly explain DHS' collecting of 2.6 billion rounds of ammunition and 2700 armored personnel carriers. There is also going to be a resulting third world war. The globalists know humanity is waking up. They are running out time and they are desperate. This could all be over in a few months. Do you not feel the collective sense of dreaded anticipation that has overtaken the country? At the unconscious level, we all know what is coming.
The November power grid drill is worth watching and I predict in the upcoming weeks, there will be many articles written about how to survive the coming events. I would advise all to pay attention, but most of all, I would advise people to get their spiritual affairs in order. We come into the world with nothing and all we leave with is the sum total of our spiritual experiences. It is time to attend to that detail in the present time frame.
Source: The Common Sense Show
A row between the US and Moscow over Snowden's extradition has reached a new level of tension after Barack Obama canceled a long-planned summit with Russian President Vladimir Putin, again showing the adherence of US to double-standard politics.
This goes back to Putin finally deciding to give temporary asylum to NSA whistleblower Edward Snowden, specifically ignoring Obama's personal directive that Snowden should be handed over to the US. With this measure, Putin echoes Russia's and the world's growing weariness with America's hegemonic carrot-and-stick strategy, and its double talk.
Both presidents had agreed to hold a summit in Moscow next month to discuss bilateral issues but, reading between the lines, one can clearly sense the increasing frustration the US and its key global allies feel towards Russia and China, the only two major powers that can stand up to them, bringing some measure of traditional balance-of-power to today's world; even if uneasy and fragile
Disclosure
As with Julian Assange, the case involving Edward Snowden is well-known around the world: both men were in a position to access credible behind-the-curtain information, together with the documentation backing it up, and they both came out boldly disclosing it to the public.
If the proof is in the pudding, then America's rage and ire, as well as that of its allies', are proof that these disclosures are in fact true, which is why such a large portion of global public opinion hail Snowden and Assange as true heroes and freedom fighters.
For when it comes to assessing the true motives and unconfessable activities and goals behind much of US, UK and Israeli foreign and domestic policies, millions of modern-day Hamlets can smell that there is definitely something very rotten and not precisely in the State of Denmark.
If, as we believe, the supranational global power elites are embedded deep inside the public and private power structures of key nations – notably the United States and the United Kingdom  – then clearly their Achilles Heel is any and all disclosure of their crimes, their meddling in the internal affairs of other countries, their direct or indirect involvement in false-flag attacks, their support of genocidal regimes when it serves their purpose, their murderous invasions and occupations in Iraq, Afghanistan, Palestine and Libya, and their obscene funding and support of terrorists, guerrillas and mafias in Syria and elsewhere, under the PsyOps cover of 'Arab Spring'.
Now, if giving temporary asylum to a disgruntled 30-year-old former National Security Agency (NSA) operative like Snowden has such impact on the US power structure – so much so that it led the president of the United States to cancel a key summit with the President of Russia – then one can only wonder at the fear and trembling they must feel when assessing potentially much more serious 'security breaches'.
What if a really organized group of truly powerful insiders-turned-outsiders were to decide to confront Washington, New York, London and Tel-Aviv with unquestionable evidence and proof of their crimes and their criminal perpetrators? What if, say, somebody comes up with total and undisputable proof on the truth behind 9/11? Or Iraq and Libya? Or Wall Street in 2008? Or London 7/7…?
Russia and China: America's 21st-century foes
Naturally global hegemons abhor anyone standing up to them, which is clearly what Russia has been doing for the past decade.  At the UN, where Russia had been more accommodating to many US interests, after the US-backed monstrous assassination of Libyan leader Muammar Gaddafi on live TV and the rape of Libya in 2011, its appears Moscow got really fed up.
Assassinating global leaders to the chuckling of Hillary Clinton on CBS News is definitely not on Moscow's agenda.
A key change in Russian foreign policy can thus be clearly seen in the cases of Iran and, more significantly, in Syria – a traditional Russian ally.
The US, UK and Israel know full well that even if they continue to finance the worst terrorists, mafias, murderers, arms-dealers and Al-Qaeda operatives – whom they collectively dub as 'freedom fighters' – against the legitimate government of Bashar Assad, Russia just won't budge.
Putin's message is clear: the West will not have its way in Syria. Period.
Many readers are probably asking, what about China? Isn't China supposed to be the key Pentagon target in the years to come because it continues to grow and grow, and its economy will soon surpass that of the US?
Yes, but that's just the economy and, yes, China does hold almost $2 trillion in US Treasury Bills, which gives them the potential to wreak havoc on the US by just liquidating them short-term in the major global financial markets. China could, if it wanted, send the US Dollar crumbling down like the World Trade Center twin towers did in 2001.
But the US knows China will not do that; not now, anyway, as they have much more to lose from a US financial collapse than they have to win.  China knows that triggering the mass devaluation of those Treasuries would backfire and explode in their own face.
Besides, China has never had, nor has today, global hegemonic aims. China seems quite happy to be and remain the undisputed power in South East Asia and the Western Pacific, something that is in sharp contrast with the US/UK/Israel, which together insist on running the whole world: politically, territorially, financially, even trying to impose its courts and laws.
In addition, China has few issues for open conflict: Tibet, Taiwan, a couple of disputed islands with Japan, perhaps, but that's basically it. Their struggle lies on the economic and resources stage.
Now, compare that to the permanent conflicts the US and its allies stir up in the Middle East, Africa, Latin America, Central Europe etc.
China does not really need to be contained; it is self-contained. The US and its allies, however, must be contained and, seeing the way things are going, in the long run they must be stopped.
Russia might have far less economic clout than the US, however the Kremlin has always had clear long-term geopolitical objectives; intelligently designed and planned ever since the times of the tsars, later under the Bolsheviks, and today under its mature, coherent and consistent leadership.
For Russia not only has global aims, Russia understands the world and its multicultural complexities far better than the US. On this, Russia is only rivaled by Britain… and China.
So is the US now slipping back into 'Evil Empire', Russia-standing-in-the-way-of-'democracy'; Russia-supporting-the-bad-guys rhetoric?
The truth is that Russia is helping to unmask American social and political decadence, financial weakness, and psychopathic imperial overdrive.
When Russia stands up to America, it shows strength, personality and self-respect. The world looks on and applauds.
Double standards
On August 7, Obama appeared on Jay Leno's popular 'Tonight Show', whining and complaining about Putin, accusing Moscow of slipping back into "Cold-War mode". He listed US grievances against Russia: missile defense and arms control, trade relations, global security, human rights, civil society… and advising President Putin not to look at the past but to "think about the future as there's no reason why we shouldn't be able to cooperate."
Obama doesn't seem to understand that to think correctly about the future, requires learning from the experience of the past. Addressing the Snowden Affair in isolation is but another example of US double-standards and double talk.
As journalist Glenn Greenwald of London's The Guardian newspaper reminded his readers on that same day, whilst Obama and the mainstream media today express so much distress over Snowden's Russian asylum, they seem to forget past cases where the tables were turned, and which did not involve a young, mild-mannered whistleblower, but rather where the US protected the worst criminals and murderers.
For instance, the US refused to heed an extradition request from Italy for two CIA agents indicted in the alleged 2003 abduction of an Egyptian cleric in Milan (New York Times, February 28, 2007); later, when CIA agent Robert Seldon Lady was released in Panama, he was flown back to the US to avert the possibility he might be extradited to Italy (Washington Post, July 19, 2013).
Then we have America's refusal to extradite former CIA-supported Bolivian President Gonzalo Sánchez de Lozada – who for all practical purposes was given US asylum – so he could stand trial for genocide and war crimes in Bolivia (The Guardian, September 9, 2012). Or the case of Luis Posada Carriles, whose extradition to Venezuela was also refused by the US, over his alleged role in the 1976 terror bombing of a Cuban jetliner that killed 73 people (El Paso Times, December 30, 2010).
The list does not stop there. In recent years, Argentina, Uruguay, Chile and Brazil filed repeated requests and legal summons asking the US to give up one Sir Henry A. Kissinger, wanted for questioning over his decades-long involvement with CIA-backed military regime murders in those countries during the 1970s, under a mass genocide strategy which later became known as 'Plan Condor'.
But again, the Global Power Elite always stands behind its problem children like Sir Henry to the very end. Spanish judge Baltasar Garzón went so far as to ask Interpol to arrest Kissinger for questioning during a visit to London but – Alas! – to no avail.
And we won't even mention the repeated extradition requests filed by Belgian Courts against former Israeli Prime Minister Ariel Sharon for his war crimes and crimes against humanity, filed by Lebanese victims of his 2001 killing sprees.
The list is far too long.  But the double standards are glaringly obvious, which does not seem to unduly bother the Global Hegemons, for they are far too used to always having their way.
And even when they do take some risk they use their overpowering leverage to play their game safely, as if saying "let's flip a coin: heads we win; tails you lose".
Adrian Salbuchi is a political analyst, author, speaker and radio/TV commentator in Argentina
Jim Keith (1949-1999)  |  Excerpt from the book Mass Control: Engineering Human Consciousness (Chapter 29). Kempton: Adventures Unlimited Press, 1999.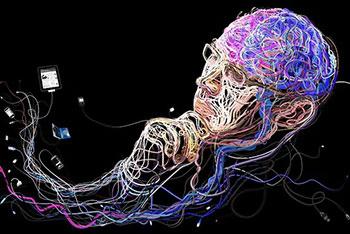 In the 1930s, British intelligence agent and one-world theoretician H.G. Wells proposed a mind control plan that is apparently coming to fruition now, at the turn of the 21st century, with the creation of the Internet. At a November, 1936 speech before the Royal Institute of International Affairs, Wells laid out his idea for what he called a "World Encyclopaedia." Wells said:
"I want to suggest that something, a new social organization, a new institution—which for a time I shall call World Encyclopaedia… This World Encyclopaedia would be the mental background of every intelligent man in the world… Such an Encyclopaedia would play the role of an undogmatic Bible to world culture. It would do just what our scattered and disoriented intellectual organizations of today fall short of doing. It would hold the world together mentally… It would compel men to come to terms with one another… It is a super university. I am thinking of a World Brain; no less… Ultimately, if our dream is realized, it must exert a very great influence upon everyone who controls administrations, makes wars, directs mass behavior, feeds, moves, starves and kills populations… You see how such an Encyclopaedia organization could spread like a nervous network, a system of mental control about the globe, knitting all the intellectual workers of the world through a common interest and cooperating unity and a growing sense of their own dignity, informing without pressure or propaganda, directing without tyranny."
Wells was a little more candid in a private memo written in the same month:
"The Universities and the associated intellectual organizations throughout the world should function as a police of the mind." [1]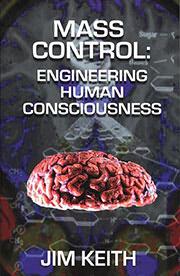 Policing of the mind is precisely the danger of the Internet. Although at first blush the possibility of a communications medium that is egalitarian in its ability to accommodate both individuals and media monoliths is exciting, the apparent freedom of the Internet may be transitory…and illusory.
One problem is that along with ability to disseminate information widely and almost instantaneously, due to its technical flexibility the Internet also has the potential for assimilating—for literally devouring—all of the major information sources on the planet. With high-tech linkages and interfaces it is quite probable that worldwide television, radio, computer, and print media will all be sucked into the maw of what is currently called the Internet. All of these information and communication sources are gradually being linked together into a single computerized network, providing an opportunity for unheralded control of what will be broadcast, what will be said, and ultimately what will be thought.
The Internet provides the ability for almost instantaneous monitoring of the content of communications. It is possible that the 'wide open information frontier' of the Internet, as it currently exists, is going to be a temporary thing, and that a program of increased monitoring and regulation—as well as a more aggressive use of mind control, such as foreseen by Dr. Persinger—will emerge.
When NBC and Microsoft launched their joint venture MSNBC, in an attempt to link television and the Internet, newscaster and CFR member Tom Brokaw said,
"We can't let that generation and a whole segment of the population just slide away out to the Internet and retrieve what information it wants without being in on it." [2]
In China, they have also not held their tongues about what they see as the necessity of Internet control. Xia Hong, an advocate of government monitoring of the Net has said,
"The Internet has been an important technical innovator, but we need to add another element, and that is control. The new generation of information superhighway needs a traffic control center. It needs highway patrols: users will require driver's licenses. These are the basic requirement for any controlled environment." [3]
Is the idea that the Internet can be used for increasing surveillance on the public just paranoia on my part? Then we should examine who currently controls the medium: American intelligence agencies. At this time the major nexus of control of the Internet resides in the monopoly of "domain registration," the keys to the broad Internet landscape. These domain names are registered as Internet Protocol numbers, and until recently were deeded by Network Solutions, Inc., a subsidiary of the government funded National Science Foundation. While Network Solutions registered the I.P. numbers, it was done as a free public service. This is no longer taking place.
Now the long arm of American intelligence agencies has hijacked the free flow of information—registration of domain names now starts at fifty dollars per year—since the purchase of Network Solutions by another company, Scientific Applications International Corp. (SAIC), a group previously mentioned circumstantially in this book in connection with the Heaven's Gate mass suicide—or murder.
SAIC is an arm of the military industrial establishment, with twenty thousand employees and over 90% of its $1.9 billion in 1994 revenues obtained from government contracts. On the twenty-three person board of directors of SAIC are Admiral Bobby Inman, former deputy director of the CIA and head of the National Security Agency; President Nixon's former defense secretary Melvin Laird; General Max Thurman, who commanded the invasion of Panama. Other board members of SAIC have included former CIA director Robert Gates; Secretary of Defense William Perry; and CIA director John Deutch.
Among the projects that Scientific Applications International Corp. has been engaged in recently have been the creation and implementation of technology for the Army Global Command and Control System—the renovation of the Pentagon's computer and communication systems—and the upgrading of national, state, and local law enforcement databases. In other words, SAIC is involved in the upgrading and integration of the computerized infrastructure of the Establishment.
And now SAIC stands at the gate of the Internet.
According to researcher Jesse Hersh:
"The military-industrial complex was the name used to refer to the ruling power elite during the 1950s and 1960s. However, with the wide penetration of television during the '60s, and the further proliferation of electronic media throughout the 1970s and '80s, the complex has dissolved into the inner workings of almost all aspects of our society. The war economy has successfully been transformed into the information economy. Military technology, and military communications systems now control and operate almost all of our political-economic and social relations. This amalgamation of media, and conglomeration of power, is currently being presented to the 'consumer' as the Information Superhighway or 'Internet'." [4]
If it seems unlikely that Big Brother would concern himself with the communications of ordinary citizens on the Internet, then it should be realized that government is already engaged in monitoring civilian and business communications on an awesome scale. Around the world, electronic messages are intercepted by a collaboration amongst several spy agencies headed by the American NSA, termed ECHELON. Based upon a document known as the UKUSA Agreement, signed in 1948 by the U.S., Great Britain, Australia, Canada, and New Zealand, ECHELON is a system composed of receiving stations in Yakima, Washington; Sugar Grove, West Virginia; Norwenstow in Cornwall, England; Waihopai, New Zealand; and Geraldton, Australia.
The receiving stations of ECHELON sift through the output of the world's electronic media. ECHELON primarily targets non-military domestic and business communications, including email, telephone, fax, and telex networks. This interception is primarily done through monitoring the communications of international phone company telecommunications satellites, civilian communications satellites, and communications as they are sent from undersea cables to microwave transmitters.
ECHELON uses computers that incorporate symbol and voice recognition systems to sift through millions of messages every minute, and to identify keywords and phrases, including business names, e-mail addresses, phone and fax numbers that are of interest to its participating member intelligence groups in the U.S., Britain, Canada, and New Zealand. After these phrases are located and the communications they are embodied in are culled, they are sent to analysts in whatever country requested the intercepts. According to one analyst, Amnesty International and Greenpeace have been among ECHELON's targets.
"Let me put it this way," a former NSA officer said. "Consider that anyone can type a keyword into a Net search engine and get back tens of thousands of hits in a few seconds. Assume that people working on the outer edges have capabilities far in excess of what you do." [5]
The gradual assimilation and control of all communications—and ultimately all transactions entirely, including those of perception and thought—is a long term strategy of the controllers that has in recent years been facilitated through the creation of the interdisciplinary science of cybernetics. Now, with cybernetics, mass control is here, eating up our freedom on a day-to-day basis like a fast-acting viral organism.
The term cybernetics was invented by Norbert Wiener, a professor of mathematics at MIT who was involved with what was termed Operations Research as well as System Dynamics for the U.S. during World War II.
Cybernetics is primarily the science of information theory, and it is currently being applied to the world as a whole. Cybernetics theory was first envisioned as a way of precisely managing wars, but with experience it was seen that the disciplines and projections that were vital in the conduct of war were essentially the same as those utilized by government during peacetime. The cybernetic approach evolved such cross-disciplinary groups as the RAND Corporation, Mitre, and Ramo-Wooldridge (which became TRW), brainstorming the cybernetic approach to controlling society and nature itself. The cybernetics idea also provided the genus for the National Security Agency, which is at this time the largest intelligence agency on the planet. Such is the importance of information, according to the controllers.
According to cybernetic innovator Jay W. Forrester,
"The professional field known as system dynamics [or cybernetics] has been developing for the last 35 years and now has a world-wide and growing membership. System dynamics combines the theory, methods, and philosophy needed to analyze the behavior of systems in not only management, but also in environmental change, politics, economic behavior, medicine, engineering, and other fields. System dynamics provides a common foundation that can be applied where we want to understand and influence how things change through time."
One experiment in cybernetics was conducted in 1971 after the Marxist-leaning Dr. Salvador Allende was elected president of Chile. As Castro had done earlier, Allende set about nationalizing the industry, banks, and major companies of Chile. But Allende was no agrarian primatif, and therein lay his danger to the Establishment world. He called in the British cyberneticist Stafford Beers to provide the means for micro-managing the country, which is rich in natural resources, but which has always been drained by the major industrial powers with little of its gelt left over for the country itself.
Beer gathered together a highly qualified group of cybernetics-savvy scientists and launched what he called Project Cybersyn, the objective of which was, according to Beers,
"To install a preliminary system of information and regulation for the industrial economy that will demonstrate the main features of cybernetic management and begin to help in the task of actual decision-making by March 1, 1972… It was a massive application of cybernetic feedback to help each industry and each factory keep track of itself through a central location. All communications flowed through the central location."
Project Cybersyn utilized three primary components:
Cybernet, which was something of a precursor to today's Internet, a means by which businessmen and government could communicate and consult with anyone else in the web.
Cyberstride, the programs necessary for monitoring individual companies as well as the economy as a whole, as well as providing alerts when specific areas needed enhancement or were in trouble.
Chaco, a computerized model of the Chilean economy that provided effective simulations of potential scenarios.
The purpose of Cybersyn was to monitor, to dissect, and to predict the Chilean economy; to debug it in order to create a functioning machine, in much the same manner that is being done in many countries throughout the world today.
The problem is that Cybersyn may have worked too well and so posed a threat to the capitalist world. As the demonstration project that Allende and Beers foresaw, it might have provided a tremendous public relations coup for the Communist world. Henry Kissigner, it is said, was the one who intervened to put an end to the grand experiment. Salvador Allende was assassinated by Chileans who are reported to have been in the pay of the CIA, and Cybersyn went by the wayside.
The CIA seems to have known precisely what it was doing, since there are indications that the Agency at about the same time was focused on cybernetic concerns of its own. According to Anna Keeler in my Secret and Suppressed anthology,
"Richard Helms wrote of such a system in the mid-1960s while he was CIA Plans Director. He spoke of 'Sophisticated approaches to the coding of information for transmittal to population targets' in the 'battle for the minds of men' and of 'an approach integrating biological, social and physical-mathematical research in an attempt to control human behavior.' He found particularly notable 'use of modern information theory, automata theory, and feedback concepts…for a technology controlling behavior…using information inputs as causative agents…"
Elsewhere Helms wrote,
"Cybernetics can be used in molding of a child's character, the inculcation of knowledge and techniques, the amassing of experience, the establishment of social behavior patterns…all functions which can be summarized as control of the growth processes of the individual."
Cybernetics and the Internet—otherwise, the one world brain envisioned by H.G. Wells—allows for a regulated, interventionist world, one so fine-tuned that much of the machinations that take place behind the scenes are not observed by the man in the street. Among the control strategies that can be and are employed by the elitists in a cybernetic world are the control of food, the control of the monetary supply, the control of energy, and the control of public opinion. The Clinton administration's close attention to the media and opinion polls, and manipulation of same, are in essence a primitive cybernetic approach that has allowed for the institution in the U.S. of a "soft" cybernetic fascism where violent internal intervention is rarely needed, and then seemingly only for public relations purposes.
The techno-fascists are approaching closure, and may have already achieved it. Not only do governments and intelligence agencies currently have the ability to monitor computer and other media messages, as well as the emotional responses of the electorate via polling and other techniques, they have the ability and the will to use media to brainwash us, to change our opinions when they believe it is warranted, and to sell us on every step on the road to complete utilization. As satirized in works like Report From Iron Mountain andSilent Weapons for Quiet Wars, the cybernetics approach to world management can yield the ultimate in control. Extrapolating from the accelerating advances of the last century, it is obvious that unless lovers of freedom act, and act fast, within the next twenty years the ruling elite will have effectively realized total control over the minds and bodies of mankind.[6]
---
Notes:
[1] Wells, H.G. Cited in White, Carol. The New Dark Ages Conspiracy. New York: The New Benjamin Franklin House, 1980.
[2] Brokaw, Tom, cited in Pouzzner, Daniel. "The Architecture of Modern Political Power," http://www.mega.nu/ampp/
[3] "The Great Firewall of China" by Geramie R. Barme and Sang Ye, Wired Magazine.
[4] Hersh, Jesse, "The Internet Complex," Prevailing Winds, number 4; King, Bradley J., "Doubleplusungood! The Specter of Telescreening," [formerly] at www.parascope.com.
[5] Hagar, Nicky, "Exposing the Global Surveillance System," Covert Action Quarterlyonline, http://www.projectcensored.org/4-exposing-the-global-surveillance-system/; "Spies Like Us," Connected, 16 December, 1997, at www.telegraph.co.uk; Vest, Jason, "Listening In," Village Voice, August 12-18, 1998.
[6] Helms, Richard, cited in Bowart, Walter. Operation Mind Control. New York: Dell Books, 1978; Friedman, George and Meridith. The Future of War — Power, Technology, and American World Dominance. 1996; Beer, Stafford. Brain of the Firm, 1986; Wiener, Norbert. The Human Use of Human Beings — Cybernetics and Society. 1954; "Silent Weapons for Quiet Wars," Secret and Suppressed, ed. Jim Keith, Feral House, 1993.
Source: War Is Crime