Let's be honest, quite a few Americans love a good war, especially those Americans who have never had to bear witness to one first hand.  War is the ultimate tribally vicarious experience.  Anyone, even pudgy armchair generals with deep-seated feelings of personal inadequacy, can revel in the victories and actions of armies a half a world away as if they themselves stood on the front lines risking possible annihilation at the hands of dastardly cartoon-land "evil doers".  They may have never done a single worthwhile thing in their lives, but at least they can bask in the perceived glory of their country's military might.
This attitude of swollen ego through proxy is not limited to the "Right" side of the political spectrum as some might expect.  In fact, if the terrifyingly demented presidency of Barack Obama has proven anything so far, it is that elements of the "Left" are just as bloodthirsty as any NeoCon, and just as ready to blindly support the political supremacy of their "side" regardless of any broken promises, abandoned principles, or openly flaunted hypocrisies.  No matter how reasonable or irrefutable the arguments against a particular conflict are, there will ALWAYS be a certain percentage of the populace which ignores all logic and barrels forward to cheerlead violent actions which ultimately only benefit a select and elite few.
They do this, though they rarely openly admit it, because of unbalanced and irrational biases which drive their decision making processes.  In the case of the wars in the Middle East, the common public argument boils down to one of "self defense".  "They are coming to get us!"  At least, that is what we are constantly told.  And I'm sure that some Americans out there truly believe this.  However, in their heart of hearts, others instead relish the idea of imposing their world views and philosophical systems upon others, even if it means using cluster bombs and predator drones.
Some people simply hate Muslims, for one reason or another.  Some people believe that war will bring with it economic gain.  Some are so afraid of what they do not comprehend that they only feel secure by attacking it.  Some believe that the U.S. citizenry is morally obligated to become entangled with governments like Israel's, and support them without question as if they are infallible, though they are often just as corrupt as the governments we are directed to despise.  And yet others (for religious purposes), actually clamor for Middle Eastern destruction in the desperate hopes that their version of biblical prophecy will be vindicated.  Ultimately, most Americans who support continued destruction in the Middle East, or anywhere else for that matter, do so out a selfish need for private absolution and elevation, not out of a sincere sense of patriotism, and not because nations like Afghanistan, Iraq, Libya, or Iran present a legitimate danger to their safety.
These men and women have invested their very identities into the mechanizations of collective war.  They will not be swayed by evidence or honorable arguments.  Any criticism of the actions of the collective will immediately be treated as a personal attack on their individual character, causing their minds to shut down completely.
As far as Iran is concerned, I am not here to convince the war-drum pounding zombie hoards infesting the mentally impotent sewage soaked wastelands of my country that their rationalizations for raining laser guided death on the third world is a "reprehensible thing".  Given their impenetrable biases, which I listed above, that would be a complete waste of time.
I could, indeed, point out how in 1953 the U.S. and Britain overthrew the democratically elected leader of Iran, Mohammad Mossaddegh, because he refused to allow global corporate interests to exploit his country's oil resources.  I could outline how the forced CIA installation of the Shah in Iran and the creation of his secret police led to the torture and murder of thousands of innocent people.  I could list similar covert activities over the past 100 years or so, in countries all over the world, which have created the now universal disdain the third world has for the U.S. government.  I could even show them a PBS special from 1987 which effectively details this history and warns of what is now going on today.  The kind of mainstream news coverage that networks currently blacklist honest and daring journalists for:
But what about all the nuclear talk being shoved down our throats lately?  Doesn't this supersede any historical concerns between Iran and the U.S.?  What if the terrorists get their hands on "the bomb"?!
On this issue, I could easily interject the fact that countries supposedly hostile to the U.S., like North Korea, have long had nuclear capability, and certainly the means to use infiltrators to deliver that technology, yet, we haven't sent the Western war machine after them.  I would also set the record straight by mentioning that the ONLY country in the world that has used a nuclear weapon against another is the U.S.  I could educate these people on the exposure of secret Israeli nuclear weapons programs since the 1970's, and the fact that Israel even attempted to illegally sell this technology to Apartheid South Africa:

http://www.abc.net.au/news/2010-05-24/israel-tried-to-sell-nuclear-weapons/839404 
I could try to clear the air by reminding the uninformed that Secretary of Defense Leon Panetta recently admitted that Iran has no nuclear weapons capability.  And, that this fact was repeated by an Iranian nuclear scientist, Sharhram Amiri, who defected to the U.S. in 2010 with the help of the CIA in the hopes that he could be used to disseminate propaganda on "secret" nuclear weapons programs in his former homeland.  Instead, he only reinforced the assertion that there are no such programs:

http://www.atimes.com/atimes/Middle_East/LG21Ak01.html
With the CIA made to look foolish, they have now decided that Amiri is "peripheral" to the Iranian nuke programs, and is no longer a solid source of information.  I could follow by pointing out how decidedly convenient this is…
What about all the similarities between the lies on WMD's in Iraq and the rhetoric against Iran today?  What about the disinformation put forward by the IAEA and its cadre of foreign policy yes-men?
What about the fact that back when Iran was run by our own puppet leader, the Shah, an iron-fisted sociopathic dictator, we were more than happy that the country was developing nuclear power plants:
Sorry, but sharing this information with the warmongering percentage of our American culture is futile.  None of this data means a thing to them.  For these people, it's not about facts; it's about foggy perception, uncontrolled emotion, and false identity.  Understanding the situation only complicates their pursuit of the next collectivist high; that frenetic freak frenzy that takes hold of a population and makes them swarm like mad bees, or hungry piranha, poisoning and devouring everything in their path.
With this in mind, the only recourse I could possibly think of to wake them up to their philosophical and moral folly is to expose them to very real and debilitating consequences they will face in their everyday lives in the wake of expanded conflict on the part of the U.S.  That is to say, you may hate Iran, you may hate Iranians, you may despise Muslims, you may be driven by a childish need to live vicariously through the exploits of your government, or, you might actually believe the hype that Iran is in league with Al-Qaeda, that they really are after nuclear weapons in a diabolical plot to harm Americans, and you might truly believe that Israel is that "beacon of freedom" in the Middle East and that all its neighbors must be pacified for the sake of democracy.  At bottom, whatever your deepest intentions, and whatever you might think, this is irrelevant in the face of the inevitable costs of war.  If you support such a war, here is how it will affect you when it breaks loose:

Exploding Oil Prices
The U.S. has had a ban on Iranian oil imports since 1979, however, Iran still supplies about 5% of the global oil market.  This might not seem like much, but Iran also has the means and ability to shut down the Straight of Hormuz, which is one of two major petroleum choke points in the world.  Around 17 million barrels of oil per day are shipped through the Straight of Hormuz, or about 20% of all oil traded worldwide.
In 2006, during the last major Iran war scare, experts predicted gasoline price increases in excess of $10 a gallon if Iran was invaded.
http://money.cnn.com/2006/02/07/news/international/iran_oil/
This would devastate the U.S. economy, which is already hanging by a thin thread.  Iran has announced this past weekend it will cease all oil shipments to Britain and France in protest of their support of economic sanctions.  This alone is causing oil to spike today.  A global energy crisis will financially decimate average citizens who will have their savings sapped by extreme price inflation, not just in gasoline, but in all goods that require the use of gasoline in their production and shipping.  If you like this idea, then by all means, support an invasion of Iran.

War Domino Effect
In January of 2010, I wrote an article for Neithercorp Press entitled "Will Globalists Trigger Yet Another World War".  In that article, I warned about the dangers of an invasion of Iran or Syria being used to foment a global conflict, in order to create a crisis large enough to distract the masses away from the international banker created economic collapse:

http://www.alt-market.com/neithercorp/press/2010/01/will-globalists-trigger-yet-another-world-war/
In 2006, Iran signed a mutual defense pact with its neighbor, Syria, which is also in the middle of its own turmoil and possible NATO intervention.  Syria has strong ties to Russia, and even has a revamped Russian naval base off its coast, a fact rarely mentioned by the mainstream media.  Both Russia and China have made their opposition clear in the case of any Western intervention in Iran or Syria.  An invasion by the U.S. or Israel in these regions could quickly intensify into wider war between major world powers.  If you like the idea of a world war which could eventually put you and your family in direct danger, then by all means, support an invasion of Iran.
Dollar Collapse
Make no mistake, the U.S. dollar is already on the verge of collapse, along with the U.S. economy.  Bilateral trade agreements between BRIC and ASEAN nations are sprouting up everywhere the past couple months, and these agreements are specifically designed to end the dollar's status as the world reserve currency.  An invasion of Iran will only expedite this process.  If global anger over the resulting chaos in oil prices doesn't set off a dump of the dollar, the eventual debt obligation incurred through the overt costs of war will.  Ron Paul has always been right; it doesn't matter whether you think invasion is a good idea or not.  We simply CANNOT afford it.  America is bankrupt.  Our only source of income is our ability to print money from thin air.  Each dollar created to fund new wars brings our currency ever closer to its demise.
This combination of disastrous economic policy and disastrous foreign policy has actually been used before.  Great Britain once sat in the position of economic authority that the U.S. sits in today, and the pound sterling was once considered the world reserve because it was required in the global trade of oil, just as the dollar is now.  However, British intrigues in the Middle East, and more specifically in Egypt, led them into extreme debt.  In the 1940's and 1950's, international banks led by America and France threatened to dump British Treasury Bonds in response to their efforts to dominate Middle Eastern oil.  Does any of this sound familiar?
This ultimately led to considerable devaluation of the pound.  In 1967, the death blow was finally delivered when Prime Minister Harold Wilson artificially reduced the British exchange rate by 14% overnight!  Meaning, in the span of a single evening, British citizens lost 14% of their buying power, and every product they went out to buy the next day would cost them 14% more.
It would be practical to mention that the move to destroy the British pound came right in time for the implementation of new programs for the construction of the European Union, and the Euro, the new supranational currency which would later become the standard.  The EU and the Euro never could have come about while the Pound Sterling remained a world reserve.  Just another amazing coincidence I'm sure, and one that couldn't possibly have any relation to what is happening to the dollar in 2012, right…?
So, if you like the idea of losing 14% or more of your buying power overnight, and having that financial loss blamed on the tides of war, rather than on the corporate bankers who actually created the mess, then by all means, support an invasion of Iran.

Civil Liberties Destroyed
Do you like being able to walk down the street without having to suffer through constant pat-downs by low wage brain-dead cretins in blue gloves?  Does it make you feel good to know that if you are ever arrested, whether you are guilty or not, you are guaranteed by law to receive a fair trial by your peers in a civilian court with a lawyer by your side?  Do you enjoy taking a long drive with the family without facing check points, and predator drones constantly overhead every time you put the top down to feel the wind in your hair?  Don't get too comfortable, folks!  These "luxuries" will soon be a thing of the past, especially as the U.S. financial situation deteriorates and war escalates.  Think of all the new threats the elites in our government can use to rationalize the usurpation of Constitutional protections when war with Iran, or Syria, or Russia, or China, or all of them at once, breaks out.
The term "terrorist" will take on a whole different dynamic.  Great national dangers often facilitate broader definitions of who is and who is not an "enemy of the state".  Crisis gives wings to legislation like the NDAA.  In this kind of despotic environment, no one, even those citizens who support the state in nearly all of its enterprises, is safe.  Maybe you love the idea of war with Iran, but at the same time, hate the idea of having a TSA goon manhandling your wife or daughter in a train station or on a street corner.  Good luck with that.  Speaking out could be treated as disruption of national security measures.  Off to the gulag with you!
The "greater good" somehow always entails the dissolution of civil liberties for the common man.  Invariably, the establishment in power favors no one, save a highly connected few.  Being pro-establishment does not necessarily protect you from a government given free reign to do whatever it pleases in wartime.  In the end, everyone is fair game.
If this is the kind of America you want to live in, by all means, support an invasion of Iran.

If You Can't See The Big Picture, You Can't See A Thing…
The relentless drive for war in the Middle East is not about "spreading democracy".  It is not about terrorism.  It is not about oil (at least for the most part).  It is not about Israel (at least, not the Israeli people).  It is not even about corporate profiteering by the Military Industrial Complex.  War in the Middle East is about changing the way our country and our world operates, culturally, socially, financially, and politically.  War opens doors to social re-engineering that could never be accomplished otherwise.  War creates fear, panic, rage, and allows dystopian fallacies to reign supreme.  War, unjust and dishonorable war, makes countries weak, and ripe for violent change.
Iran is not a threat to our way of life, and never has been.  But, war in Iran could easily upset the core of our entire country, and leave us wayward strangers in the land we were born.
While much of the rhetoric of preemptive invasion that America has been awash in these past few months is carefully crafted and disseminated by government entities whose intentions are far from honest, its effectiveness is mute without the helping hand of a thoughtless subsection of the public.  Every decade or so, a new generation of idiot spawn comes of age to be willingly sacrificed on the chopping block of globalist conquest.  This new decade brings with it the promise of not just more of the same, but perhaps the most costly tithe to the gods of war ever made in our country's history.  This is not our fight.  This is a fight we are being conned into undertaking for the profit of others, and thus, it is a fight we cannot win.  Perhaps when the blind mobs of this nation feel the abrupt sting of their foolishness in their narrow day-to-day existence, they will finally understand…
Source: Brandon Smith | Alt-Market
Before the hype about the forthcoming of the end of the world inundates the ether zone, it is best to examine the paranoia about the paranormal that is prophesied about 2012. One fact is indisputable. No one can prove what will happen until the time comes for the Armageddon finale. That inconvenient detail does not prevent speculators from bringing up all kinds of scenarios and interpretations about expectations. The pervasive drive to forecast the approaching future is perennial throughout all of history. With that said, there is one sure prediction that is rock solid.
Place a bet, with all your cash, that the end of the world will happen in 2012. All you have to do is fine a Jon S. Corzine type to book the wager. Or why become the bookmaker and front such a gamble? You grab all the loot upfront and when the due date passes and the sun still rises in the East, you can go bankrupt like MF Global. If the gaming commission deems it is required to have sufficient guarantees or funding to pay off, all you have to do is plea "too big to fail" and turn over the debt to the Federal Reserve for settlement. Such a play script is not that far removed from the real world. It makes the prospects of an actual total devastation of the planet, far more attractive, than the mental torture of enduring the suffering of interminable hell under the banksters' matrix.
Conceding to the History Channel devotees, the Maya version of earth shattering shifts in 2012 deserve a short analysis. "Perhaps I should add that most 2012 Mayan predictions seem to be based upon Western interpretation of the calendar and Mayan drawings as opposed to what the Mayans themselves have ever publicly taught throughout history."On The History Channel, Steve Alten, author of Domain, stated:
The four prior cycles all ended in destruction. So when we talk about the Mayan doomsday prophecy, we're talking about the end of the fifth cycle, the very last day, which equates to December 21, 2012 (Mayan Doomsday Prophecy, Decoding the Past. Original air date 08/03/06).
Mr. Alten offers his conclusion that seems to be the rational viewpoint.
While I do not believe that the end will come then, I do believe that we are getting close to the time of the destruction of civilization, as we know it.
Even so, what does rational thinking have to do with prophetic prognostication? In the absence of empirical proof and verifiable data, no computer model can demonstrate with certitude the future. Belief however, can and offer does motivate human behavior. It is evident that conditions and events are speeding up at a pace that is hard to comprehend, much less, understand the linkage and ultimate consequences.
Now do not draw from the above assessment that it is imprudent to reject prophecy in all forms. The mere association of seeking the meaning within the term Armageddon possesses biblical propositions of end times. Nevertheless, the essential reality that faces each of us independently and humanity collectively is that we are not in control of the celestial universe. What may or what eventually will happen results in the aftermath of our current perception of existence. Our acceptance of fate is a healthy surrender to the forces beyond out mastery.
While this recognition is sensible, many still want to live in a world of speculation and stargazing. The ELENIN & NIBIRU series on the YouTube atlanticobr channel provides fertile ground for self-indulgence. Pushing the time for the end to a date already past is no reason to criticize the presentations. To the many, what we do not know is preferable to the facts that are already established, and the areas that we actually can effect meaningful change.If the finality of a 2012 AD year has any specific significance, entering into a new Age of Aquarius, would be as distant from current global strife as the light years it takes to exist our Milky Way galaxy.
What is incontestable about the record of human conduct is that the procession of the equinox, continually gravitates toward inhuman conflicts that raise the level of abuse and pain. The gradual incrementalism that was once the pattern is now on a collision trajectory at warp speed. Showers of asteroids or impacts of comets could be seen as a welcome resolution to terminate the absurdity of the political orders that via for total control. No wonder, a planet of the Apes seems preferable to the rule of the international community.Consider the message of a man who was haunted by the incongruity of his fellow human species.
Remembering Kurt Vonnegut's viewpoint, Maria Popova writes about this work that addresses the subject of war. She concludes from this anthology of posthumous collection of stories:
"But, also as usual, it's underpinned by an honest hope for humanity's future, for our capacity to change and better ourselves, which makes Armageddon in Retrospect — and his work in general — as sticky and powerful as it is."
Roy Blount Jr, in a New York Times item, offers an instance about the resilience of humanity in the continual apocalyptic rush to judgment. Dated May 29, 1945, a letter headed "FROM: Pfc. K. Vonnegut, Jr., TO: Kurt Vonnegut."
It begins: "Dear people." It closes: "Love, Kurt – Jr." It informs his family that he is in an American repatriation camp in Le Havre after having been held prisoner by the German Army. It tells "in précis" how he was captured, transported in a cattle car and "herded … through scalding delousing showers. Many men died from shock in the showers after 10 days of starvation, thirst and exposure. But I didn't."

And how he was a captive in Dresden when Allied bombers "killed 250,000 people in 24 hours and destroyed all of Dresden — possibly the world's most beautiful city. But not me."

And how his captors put him to work carrying corpses. "Civilians cursed us and threw rocks as we carried bodies to huge funeral pyres."
Now how can one compare the mere bombing of an ancient city to the destruction of the entire world? Clearly, the former can be said to be a prevented tragedy, while the later is a cosmic natural event. If there is an ethical equation connected with the loss of life from raining bombs from the sky, what is the moral imperative standard that arises from the devastation of the end times?
The Native American Prophecy of the Hopi nation suggests.
"Overall, the theme of Hopi prophecy is that the Earth is going to soon go through a great purification and that humanity can make the decision as to how extreme this purification will be. Their belief is that the world goes through a period of destruction and renewal and that we are about to enter into a new age."
You do not have to be a protégé of Nostradamus to understand the insanity of the global financial system or the maturations that push factions toward total global war. Nor do you have to be able to translate the double speak quatrains of the power elite to interpret that you are slated to be sacrificed, so that the New World Order can purify itself into a technological global gulag.Armageddon redux is the destiny of the mentally deranged world leaders and their banksters' master outlaws. 2012 looks like the culmination year on many levels.
Believers in the Book of Revelation await the end of times in order for the fulfillment of the Second Coming. Those who only see the conclusion of this age in cosmic obliteration, have little faith. The parallel to the destruction of the planet Vulcan with its six billion inhabitants may try a Star Trek mind melt explanation to forecast events. However, the better way to describe the risks of the coming year is in terms of the famous Jim Traficant catchphrase, "Beam me up Scotty". Transport all of us back to reality and concentrate upon the very literal danger of an annihilation global war. The advocacies are not nations against countries, but must be viewed in terms of the Globalist Mattoids vs. the 99.9999% of the rest of us. The minions and enablers of the NWO cabal are all expendable, yet they serve their malevolent masters out of a false sense of duty, utter ignorance or a depraved yearning to be part of the evil empire.
The bible says that Armageddon is actually a battle. The eventuality that this conflict will come to pass is not within our ability to prevent, but we do have the "capacity to change and better ourselves" as Vonnegut believed. Both the atheist and the theists base their conviction on belief. Faith in their beliefs is not proof that they are correct. Nevertheless, the self-destruction tract that humanity is on leads now, cannot have a happy ending.
Look to the stars for your salvation or your destruction if you wish, but resist the oligarchs that are making your life a living hell. Only then will your final gasp of last breath have meaning.
Many American Christian Evangelicals interpreted the creation of the state of Israel in 1948 and the return of the Jews to the Hebrews ancient homeland as a precondition for the Second Coming of Christ.
Millions of Americans believe in the theology espoused in the "Left Behind" series of novels that chronicle apocalyptic times set in the 21st century that winds up in Israel where, according to the author's understanding of the Book of Revelation, the final battle in the world will be fought on an ancient battlefield called Armageddon. These literalists believe that war will be followed by seven years of global tribulation before Jesus returns to begin a 1,000-year rule on earth; but the Jews and all others who do not believe Jesus is God will be annihilated.
The bottom and nearly the last line in the book of Revelation is this warning:
"I testify unto every man that heareth the words of the prophecy of this book, if any man shall add unto them, God shall add unto him the plagues which are written in this book: and if any man shall take away from the words of the book of this prophecy, God shall take away his part from the tree of life, and out of the holy city, which are written in this book.
These fundamentalists also believe that the only Jews who are following God are the hard line Jewish fundamentalist settlers who occupy legally owned Palestinian property in the West Bank and who were evacuated from Gaza in 2005. The Jewish settlers and Christian fundamentalists share the core conviction that God made a real estate deal with the ancient Hebrews that gives 21st century Jews every grain of sand between the Dead Sea, the Jordan River, and the Mediterranean.
My first book, KEEP HOPE ALIVE counters the theology found in the Left Behind series and the fictional character, Brother Harold nails this particular fundamentalist misunderstanding in Chapter 8
Harold lifted his almost empty pouch of Crown Royal and exclaimed, "Let's toast the man, and then I'll tell you what my daddy told me when I was a kid, when my brothers and I would get out of hand. He'd say, 'boys, you all are going the way of Cain and Abel, and you'd better quit. For one of those boys was filled with so much hatred and jealousy that he killed the other.'

"Then my old man would be on a roll, and he'd tell us about Sarah, Abraham's wife. And we loved to hear that part, so we'd quit our fight. You see, although Sarah was already menopaused, she still desired a child. God had even shared a laugh with her about it coming true, but just like a woman, she took the matter into her own hands, and refused to wait for the Lord to deliver. So old Sarah decided to give her maidservant to her old man, and that chick and Abraham made a kid. Everything was fine when Ishmael arrived, but only for a very short while.

"Now, although Sarah was a dried-up old crone, she, too, birthed a son, and named him after the laughter she had shared with God, but called the kid Isaac. Sarah had gotten very territorial and demanded Abraham cast out his beloved first son with his mama Haggar, into the barren wilderness, and Abraham did it! But, as God always hears the cries of mothers and sons, he promised to make a great nation from Ishmael's descendants, too. And thus, the Arab nation was born.

"By the sixth century before Christ, the conflicts in the land were already old news, and Jeremiah warned the people that all God could see was violence and destruction in the city. Sickness and wounds were all around.

"And then my old man would get tears in his eyes and softly recite:

"For every misunderstanding, every condemning thought, every negative vibration, every tear torn from a heart, every time one grabbed and wouldn't let go, and they only did it because they did not know. The Divine is within all creation and within all women and men.

"And every tiny kindness you have ever done, every gentle word spoken, every time you held your tongue, every positive thought, every smile freely given, every helping hand that opens, helps bring in the kingdom. And the kingdom comes from above, and it comes from within. Imagine a kingdom of sisterhood of all creatures and all men."
Dr. Rev. Stephen Sizer is an Anglican priest from the UK and internationally recognized Biblical authority regarding Christian Zionism.
In ZION'S CHRISTIAN SOLDIERS? Sizer sheds much needed light on how Jesus/The Prince of Peace- who commanded of his followers that they must forgive their enemies and love all people equally- has morphed into a militant crusader by many professing Christians.

Sizer's timely focus on the Holy Land, in particular Jerusalem, The Temple and the future of the world juxtaposed with the current political climate and neo-con ideology could wake up many American Christians who have been led astray by the heretical teachings of John Hagee, Hal Lindsay and Tim LaHaye.

The vast majority of American Christians are unaware that since 1948, the indigenous Christian population of the land we call Holy has gone from 20% of the total population to less than 1.3% today.

Scholars and researches claim that unless things change asap, there will be no Christian witness in the land where Jesus promised that it is the Peacemakers who are the children of God by 2020!

"It is irresponsible to suggest that God will bless us materially if we support the largely secular State of Israel, especially when this invariably means ignoring the plight of the indigenous Christian population of Palestine."-page 46, Zion's Christian Soldiers

Sizer's previous book Christian Zionism-Road Map to Armageddon? is the companion text to ZION'S CHRISTIAN SOLDIERS? which details how a cultish escapist theology fused with neo-con political ideology which has lead millions of US Christians astray as it tips the world on its side heavy with military artillery.

"Zion's Christian Soldiers" utilizes easy to comprehend diagrams and thought provoking end of chapter questions that could help bring American Bible Study programs into the 21st Century and infuse them with a much needed breath of fresh air.

Having been to Israel Palestine seven times since June 2005, I highly recommend Sizer's scholarly yet easy to comprehend work to all Christians who have the courage to face reality and reclaim the gospel Jesus taught which is The Peacemakers are the children of God.

Sizer's struggle is also intended to provoke Christians to remember that the Prince of Peace is the fulfillment of the Hebrew scriptures as fundamentalist militant minded Christians have replaced Jesus with the state of Israel.

On 23 November 2011, Stephen Sizer wrote:

After extensive field use, I've pruned and, I hope, enhanced the Seven Biblical Answers leaflet. I have removed verses used twice and added two illustrations. I hope you find this useful.

Yours sincerely,

Stephen Sizer
Christ Church Vicarage
Virginia Water,
GU25 4LD
www.stephensizer.com
What follows is an excerpt from Sizer's Seven Biblical Answers to Popular Zionist Assumptions can be downloaded here: http://www.sizers.org/articles/7answers.pdf
God blesses those who bless Israel and curses those who curse Israel

"I will make you into a great nation, and I will bless you; I will make your name great, and you will be a blessing. I will bless those who bless you, and whoever curses you I will curse; and all peoples on earth will be blessed through you" (Genesis 12:2-3). The promises were spoken to Abraham and to his seed. Scripture does not say "and to seeds," meaning many people, but "and to your seed," meaning one person, who is Christ… There is neither Jew nor Gentile, neither slave nor free, neither male nor female, for you are all one in Christ Jesus. If you belong to Christ, then you are Abraham's seed, and heirs according to the promise." (Galatians 3:16, 28-29)

"I will surely bless you and make your descendants as numerous as the stars in the sky and as the sand on the seashore… and through your seed all nations on earth will be blessed…" (Genesis 22:17-18)

This popular assumption is based on Genesis 12:3. First, note that the promise was made to Abram (that is, Abraham) and no one else. Second, there is nothing in the text to indicate God intended the promise to apply to Abraham's physical descendants unconditionally, or in perpetuity. Third, in the New Testament we are told explicitly that the promises were fulfilled in Jesus Christ and in those who acknowledge Him as their Lord and Saviour. God's blessings come by grace through faith, not by works or race (Ephesians 2:8-9).

The "Promised Land" was given by God to the Jewish people as an everlasting inheritance

Contrary to popular assumption, the Scriptures repeatedly insist that the land belongs to God and that residence is always conditional.

For example, God said to his people, "'The land must not be sold permanently, because the land is mine and you reside in my land as foreigners and strangers." (Leviticus 25:23). In Ezekiel, it seems the Lord anticipated the reasoning of those who arrogantly claimed rights to the land because of the covenant originally made with Abraham.

"Son of man, the people living in those ruins in the land of Israel are saying, 'Abraham was only one man, yet he possessed the land. But we are many; surely the land has been given to us as our possession.' Therefore say to them, 'This is what the Sovereign LORD says: Since you eat meat with the blood still in it and look to your idols and shed blood, should you then possess the land? You rely on your sword, you do detestable things… Should you then possess the land?' … I will make the land a desolate waste, and her proud strength will come to an end.' (Ezekiel 33:24-26,28-29)

Residence was open to all God's people on the basis of faith not race. Indeed, the writer to Hebrews explains that the land was never their ultimate desire or inheritance any way but a temporary residence until the coming of Jesus Christ. Our shared eternal inheritance is heavenly not earthly.

Jerusalem is the exclusive and undivided, eternal capital of the Jewish people

The Christian Zionist assertion that God intended Jerusalem to be the exclusive and undivided eternal capital of the Jewish people has no basis whatsoever in Scripture. God insists in Psalm 87 that Jerusalem must be a shared and inclusive city. Nations specifically mentioned include what is today, Egypt, Iran and Lebanon. Even the hated Philistines are mentioned as "…born in Zion" on the basis of faith not race. Likewise, the vision of Isaiah 2 associates Jerusalem with the end of war, with peace and reconciliation.

"In the last days the mountain of the LORD's temple will be established as the highest of the mountains; it will be exalted above the hills, and all nations will stream to it. Many peoples will come and say, "Come, let us go up to the mountain of the LORD, to the house of the God of Jacob. He will teach us his ways, so that we may walk in his paths." (Isaiah 2:2-3)

But what of Luke 21:24, "Jerusalem will be trampled on by the Gentiles until the times of the Gentiles are fulfilled"? The assertion that this prophecy came true in 1967 is problematic since Revelation 11:2 says the Gentile 'trampling' of Jerusalem would last only '42 months'. The context of Luke 21 shows Jesus was referring to the events of 70AD and God's sovereign use of foreign tyrants to fulfil his purposes. The focus of the New Testament instead moves away from the earthly Jerusalem toward the new, heavenly Jerusalem as the home of all who trust in Jesus (Hebrews 12:22-23; Revelation 21:2; 22-27).

Believers will soon be 'raptured' to heaven before the 'end-time' battle of Armageddon

The rapture is a popular idea that Jesus will actually return twice: first of all secretly, to rescue true believers out of the world, then later visibly with his saints to judge the world. There is, again, no basis in Scripture for this novel idea. The Bible is emphatic: the return of Jesus will be personal, sudden, public, visible and glorious. -Matthew 24:30-31

"At that time the sign of the Son of Man will appear in the sky, and all the peoples of the earth[a] will mourn. They will see the Son of Man coming on the clouds of heaven, with power and great glory. And he will send his angels with a loud trumpet call, and they will gather his elect from the four winds, from one end of the heavens to the other." "For the Lord himself will come down from heaven, with a loud command, with the voice of the archangel and with the trumpet call of God, and the dead in Christ will rise first. After that, we who are still alive and are left will be caught up together with them in the clouds to meet the Lord in the air. And so we will be with the Lord forever."- 1 Thessalonians 4:16-17

The idea of a secret rapture is actually based on a misreading of Matthew 24:40-41 and Luke 17:34-35…Our mandate is to be peacemakers not widow makers (Matthew 5:3-10). We are 'God's co-workers' entrusted as ambassadors with a ministry of reconciliation not speculation (2 Corinthians 5:11-6:2)…###
A recent Zogby International poll found that 31% of those surveyed in the national poll strongly believe or somewhat believe in the ideas behind Christian Zionism, defined as "the belief that Jews must have all of the promised land, including all of Jerusalem, to facilitate the second coming of the messiah."
A CNN/Time poll showed that 59% of the American public believes the prophecies contained in the Book of Revelation will come true.
Christian Zionism is an extremist Christian fundamentalist movement which supports the claims of those who believe that the State of Israel should take control of all of the land currently disputed between Palestinians and Israelis and views the creation and expansion of the modern state of Israel as a fulfillment of biblical prophecy toward the second coming of Jesus.
Christian Zionism is a two hundred year old theological and political movement that embraces the most extreme ideological positions of Zionism, thereby becoming detrimental to a just peace within Palestine and Israel.
The Christian Zionist program provides a worldview where the Gospel is identified with the ideology of empire, colonialism and militarism. In its extreme form, it laces an emphasis on apocalyptic events leading to the end of history rather than living Christ's love and justice today.
Christian Zionism is also an escapist theology and a match made in hell for neo-con ideology.
These Christians believe that God fights on the side of Israel and they call for unqualified support for the most extreme right wing political positions related to the Holy Land. Christian Zionism has significant support within American Protestant fundamentalists, who number between 10 and 20 million. Its reach is broad, by virtue of its favorite themes related to the "End Times" and an Israel-fixated Christian media.
Christian Zionism is both a "movement" and a way of interpreting current events. Its focus is on Israel and the Middle East, as much an ideology as a "movement." Its promoters share many beliefs but are not organized through any one institution.
Throughout history Christians have at times twisted scripture to justify violence: for the Crusades, for Anti-Semitism, and for slavery. Too often the church has been neglected to respond to these biblical distortions and with disastrous results.
Although the Christian Zionists motives are couched in terms of compassion toward the Jewish people based on a literal reading of scripture their political agenda of territorial expansion Zionists has allowed the ongoing injustices against Palestinians.
Tikkun is Hebrew for mend, repair and transform the world. Tikkun is also an organization that researched to discover that there are three distinct elements energizing the Christian Zionists:

1. A strong commitment to conservative and ultra-nationalist American politics (so strong, I believe, that if the U.S. were to decide to break with Israel, this part of the Christian Zionist leadership would go along with that and drop its defense of Israeli policies).

2. Dispensationalist religious commitments that lead many of the Christian Zionists to yearn for a cataclysmic "end of history" eschatological war in the Middle East that will precipitate the second coming of Jesus and the Rapture in which all true Christians will go to heaven and all Jews who have not yet converted to Christianity will burn in hell for eternity.

3. A widespread understanding among many Christians that atonement and repentance is needed for 1700 years of murder, rape, and oppression of Jews that was frequently generated by the Church (though, of course, the Evangelicals do not recognize that church as their church). In this category are many Christian Zionists who genuinely feel terrible about what has happened to the Jews and genuinely want to help the Jewish people. Their philo-Semitism is real and sincere.- Rabbi Lerner, TIKKUN Magazine page 9, Nov/Dec. 2007
Jews and Christians worship the God of Abraham, Isaac and Jacob, but many fail to comprehend that the first mention of Israel is in Genesis 32:22, when Jacob was renamed Israel for having wrestled and struggled with the Divine.
Thus, to claim that the secular ethnocratic state of Israel has a divine right that supersedes the divine rights of the indigenous people of the land, reeks of racism and misses the point of what the Hebrew prophets were always on about:
"What does God require? He has told you o'man! Be just, be merciful, and walk humbly with your Lord." -Micah 6:8
"My people are fools, they do not know me! They are skilled in doing evil, they know not how to do good."-Jeremiah 4:22
"From Moses to Jeremiah and Isaiah, the Prophets taught…that the Jewish claim on the land of Israel was totally contingent on the moral and spiritual life of the Jews who lived there, and that the land would, as the Torah tells us, 'vomit you out' if people did not live according to the highest moral vision of Torah. Over and over again, the Torah repeated its most frequently stated mitzvah [command]:
"When you enter your land, do not oppress the stranger; the other, the one who is an outsider of your society, the powerless one and then not only 'you shall love your neighbor as yourself' but also 'you shall love the other.'"-Rabbi Lerner, TIKKUN Magazine, page 35, Sept./Oct. 2007
The term Christianity was also not even coined until three decades after Jesus Christ walked the earth.
Until the day of Paul, followers of Jesus were called members of The Way; meaning the way he taught his followers to be!
Christ was never a Christian, but was born and died a Palestinian devout Jew who was a social justice radical revolutionary road warrior that challenged the job security of the Temple authorities by teaching the people they did NOT need to pay the priests for ritual baths or sacrificing livestock to be OK with God; for God already LOVED them just as they were: sinners, poor, diseased, outcasts, widows, orphans, refugees and prisoners all living under a brutal Roman Military Occupation.
What got Jesus crucified was disturbing the status quo of the Roman Occupying Forces, by teaching the subversive concept that Caesar only had power because God allowed it and that God preferred the humble sinner, the poor, diseased, outcasts, widows, orphans, refugees and prisoners all living under Roman Occupation above the elite and arrogant.
The problem is not with Christianity, but that too few who claim to be Christians have actually done what Jesus taught and I spin Jesus' Manifesto this way:
About 2,000 years ago, when Christ was about 33, he hiked up a hill and sat down under an olive tree and began to teach the people;

"Blessed are the poor in spirit, for theirs is the Kingdom of heaven."

In other words: it is those who know their own spiritual poverty, their own limitations and 'sins' honestly and trust God loves them in spite of themselves who already live in the Kingdom of God.

How comforted we will all be, when we see, we haven't got a clue, as to the depth and breadth of pure love and mercy of The Divine Mystery of The Universe.

God's name in ancient Aramaic is Abba which means Daddy as much as Mommy and He/She: The Lord has said, "My ways are not your ways. My thoughts are not yours." -Isaiah 55:8

Christ proclaimed more: "Blessed are the meek, for they shall inherit the earth."

The essence of meek is to be patient with ignorance, slow to anger and never hold a grudge. In other words: how comforted you will be when you also know humility; when you know yourself, the good and the bad, for both cut through every human heart.

"Blessed are those who hunger and thirst for righteousness, they will be filled."

In other words: how comforted you will be when your greatest desire is to do what "God requires, and he has already told you what that is; BE JUST, BE MERCIFUL and walk humbly with your Lord."-Micah 6:8

"Blessed are the merciful, they will be shown mercy."

In other words: how comforted you will all be when you choose to return only kindness to your 'enemy.'

"For with the measure you measure against another, it will be measured back to you" Christ warns his disciples as he explains the law of karma in Luke 6:27-38.

"Blessed are the pure in heart, for they see God."

In other words: how comforted you will be when you WAKE UP and see God is already within you, within every man, every woman and every child. The Supreme Being is everywhere, the Alpha and Omega, beginning and end. Beyond The Universe -and yet so small; within the heart of every atom.

"Blessed are The Peacemakers: THEY shall be called the children of God."

And what a wonderful world it will be when we all seek peace by pursuing justice; for there can be none without the other.

"Blessed are those who are persecuted because they do what God requires, theirs is The Kingdom of Heaven."

And one fine day the lion will lie down with The Lamb; meaning man will make war no more and that would create a sisterhood of man which just maybe the Kingdom of God on planet earth.
GOP hopeful Rick Perry is an evangelical Christian.  Recently his wife stated that before he made his decision to run "He prayed about it, he really prayed about it."  Praying before making important decisions isn't unusual for most Christians.  What's unusual, and also troubling, is her comment that "He threw that fleece out twice to make sure it came back wet."
Anita Perry was referring to a Bible story about a leader in Israel whose name was Gideon. (Judges 6-7)   God spoke to Gideon and told him to gather the Israelite troops to defeat the Midianite invaders.  Gideon wanted to be sure it was actually God's voice he heard so he asked for a sign.  Wanting to determine God's will, Gideon put out a piece of wool overnight and asked God to make it wet while keeping the dirt on the threshing room floor dry. God graciously complied.  The next morning the fleece was wet enough to wring out.
Now, we have no way of knowing if Rick Perry actually heard from the Lord  – but he thinks he did because, not only is he running, his wife believes that the Lord called him to be the next U.S. president.
Putting out a fleece is the way in which some believers, especially those in the charismatic movement, seek God's approval for doing what they feel "led" to do.  Here's a quick example of how this works.  A man applies for a history professor position at a college in Ashford North Carolina but he's not sure he wants to uproot his family and move to NC.  So he prays, "Lord, if it's your will that I take the job in NC, please give me a sign."  A few days later he gets a call from a college buddy he hasn't talked to in years.  He's astonished to learn that his buddy's a high school teacher in Ashford, Connecticut!  College, Ashford, teacher…God must be telling him to accept the job.  Get the picture?
On the campaign trail Anita Perry said of her husband:  "He is the only true conservative."  Then, realizing her blunder, she added, "Well, there are some true conservatives.  And they're there for good reasons. And they may feel like God called them, too. But I truly feel like we are here for that purpose."
Does Anita Perry have a private hotline to God?
Before I answer that question here's something else to ponder.  At another campaign rally Mrs. Perry told the crowd that her husband didn't want to run so he needed some convincing.  She said, "God was already speaking to me, but he felt like he needed to see the burning bush.  I said, 'Let me tell you something: You might not see the burning bush but other people are seeing it for you.' "
What Anita meant by "burning bush" comes from Exodus 3 where God spoke to Moses through a burning bush to instruct him to lead the Israelites out of Egypt.  Evidently Rick Perry used the burning bush metaphor during a conversation with his wife because he wanted to be certain God was leading him to run the country before he tossed the proverbial hat into the ring.
APOSTLES AND PROPHETS AND GOVERNORS OH MY!
Perhaps the answer to Gov. Perry's prayers came through so-called "apostles" and "prophets" who believe they actually do have a private hotline to God.  On September 28, 2009 they declared that the governor would have a leadership role beyond Texas:
On this day, the Lord's messengers arrived in the form of two Texas pastors, Tom Schlueter of Arlington and Bob Long of San Marcos, who called on Perry in the governor's office inside the state Capitol. Schlueter and Long both oversee small congregations, but they are more than just pastors. They consider themselves modern-day apostles and prophets, blessed with the same gifts as Old Testament prophets or New Testament apostles.
The pastors told Perry of God's grand plan for Texas. A chain of powerful prophecies had proclaimed that Texas was "The Prophet State," anointed by God to lead the United States into revival and Godly government. And the governor would have a special role.
The day before the meeting, Schlueter had received a prophetic message from Chuck Pierce, an influential prophet from Denton, Texas. God had apparently commanded Schlueter—through Pierce—to "pray by lifting the hand of the one I show you that is in the place of civil rule."
Gov. Perry, it seemed.
Schlueter had prayed before his congregation: "Lord Jesus I bring to you today Gov. Perry. … I am just bringing you his hand and I pray Lord that he will grasp ahold of it. For if he does you will use him mightily."
And grasp ahold the governor did. At the end of their meeting, Perry asked the two pastors to pray over him. As the pastors would later recount, the Lord spoke prophetically as Schlueter laid his hands on Perry, their heads bowed before a painting of the Battle of the Alamo. Schlueter "declared over [Perry] that there was a leadership role beyond Texas and that Texas had a role beyond what people understand…"  (Online source)
Schlueter and Long are a part of a cult-like movement known as the New Apostolic Reformation (NAR).  Those in the movement believe that God has given them the authority to bring about social transformation and usher in the Kingdom of God on Earth.  Not only have they declared Gov. Perry God's anointed president, they also proclaim that Texas will lead the U.S. to an economic andspiritual recovery.
But what about the other GOP candidates that claim they're Christians?  Among the group are those who self-identify as evangelical and Catholic plus there are a couple of Mormons.  They all believe they will lead the U.S. to an economic recovery.  Some of them might even believe they're God's anointed president.  And remember that Barack Obama's supporters truly believe he's the Anointed One.
Confusing isn't it?
DIVINING GOD'S WILL
The question Christians must ask themselves is this: Does the Bible teach that God's people should seek guidance from Above by putting out a fleece or looking for providential signs?   Rick Perry thinks so.  After all, he put out a fleece.
Here are a few more questions to mull over: Does God speak to His people today the same way He spoke to them in the Old Testament?  Does the Holy Spirit "whisper in our ear"?  Do we hear from Him in visions and dreams?  Through prophets…angels…animals…signs…coincidences?  What about through a subjective experience? A "feeling?"  A "burning in the bosom"?
Consider what I wrote on this subject in Found: God's Will:
Looking for signs through coincidences, or flipping through the Bible and placing your finger on a verse, or relying on the first thought to enter your mind after a prayer, are forms of Christian divination. 
Moreover,
If you search the New Testament you'll find no explicit command to "Find God's will." Read through the book of Acts and you'll see what I mean. The Apostles were given no clear instructions on how they were to discern God's will. No prayer ritual. No magic formulas. Nothing!
Applying hidden meanings to Scripture is irresponsible and it's unbiblical! Anyone who twists God's Word for their own purposes does so "to their own destruction" (2 Peter 3:16).
FINDING GOD'S WILL
Dr. John McArthur is the pastor-teacher of Grace Community Church.   Recently Phil Johnson, Executive Director of MacArthur's radio broadcast Grace to You, interviewed his boss and asked for his perspective on the modern day belief that the Holy Spirit leads us by "nudging us or whispering to us or giving us dreams [and] things like that."  Following is an excerpt from their discussion:
Well, I think the Holy Spirit does lead us but there is no way to perceive that that's happening. … I don't have a red light that goes on in my head and it goes around and around and around when the Holy Spirit's leading. I don't know when the Holy Spirit's leading. I don't know when I'm just following my impulses or my desires or whatever. I have no mechanism to know that. But in retrospect I see that.  And I categorize that in the providences of God. … my life is just one amazing act of divine providence after another, after another, after another …
Further in the interview MacArthur explains what he did when he was given a list of people who invited him to come and speak:
"Did I begin to go into some kind of mantra and say, "Ommm…" and see if I can induce the Holy Spirit to know what to do? No.  I just look at it and say, "Well, I can't do that. I don't think I can do that. That wouldn't be a priority.  Maybe I should do that.  And you know what happens if I am open and want to do God's will, it's amazing how …  I can look back and say, "Wow, it was absolutely critical that I be there because look what happened when I got there, and this happened and that led to this, and this led to that." That's how my whole life has unfolded. So there's no mechanism that we possess that tells us at the moment when the Holy Spirit is leading us in some supernatural way. …
Later he commented on the role of the Holy Spirit:
The Holy Spirit never illuminates anything to me that I don't understand. You've got to understand it before the illumination kicks in. There is a certain illumination that's salvific.  In other words, being regenerated is in itself the source of illumination. When I pick up the Bible and I read [about] God, Christ, the Holy Spirit, sin, man, redemption … I get it.  So there's a generic kind of illumination in revelation.  And you could leave it at that level. You could go to the milk of the Word and say, "Okay, I've been illuminated on the milk of the Word, I get it, I understand the simple things of Scripture, you know, as many as received Him, became the sons of God," and so forth. I can read that [passage] and understand it. … But for me to dig down and to enjoy the full illuminating possibilities of the work of the Holy Spirit in my life, I have to dig deep into the Scripture. It's what I grasp that He illuminates. It's what I understand that He illuminates. So yes, there's a sense in which I am illuminated enough to understand Scripture at its basic level, the milk level, as Paul would call it. But to get the meat level, I've got to dig down in it. (emphasis added)  (Complete transcript)
God still speaks to us today — but not through putting out a fleece.  In fact, this is pagan divination.  God doesn't speak to us through a burning bush either.  God speaks to us through His Word, the Bible, which is inspired by the Holy Spirit (2 Tim 3:16-17).  Thus believers must never doubt that what the scriptures say is 100% true.   If we just take the time to read and study the Bible we'll understand what God's will is.  His will isn't hidden—if He loves us why would He hide His will from us?  Answer:  He doesn't! Again, putting out a fleece is unnecessary—and besides that, it's unbiblical!
Any time someone claims that God has spoken to him/her, we must go to the Bible to find out if what he/she says lines up with what Scripture says.  God never contradicts Himself because He cannot deny Himself. (2 Tim 2:13) God does not tell us something in Scripture and tell us something different through the NAR.
Many of Perry's supporters pleaded with him not to unite with the NAR and the International House of Prayer (IHOP) for a prayer rally he held in August.  He was warned that both of these groups are on the radical fringe of Christianity but he ignored their warning even though there's abundant proof that the NAR/IHOP is highly unorthodox.  These whack-a-doodles seriously believe that God, through the Holy Spirit, has given them supernatural powers to perform "signs & wonders" that include raising the dead to life, healing the sick and casting out demons – and as of late, choosing an American president!
DOMINIONISM
I'll conclude by presenting a condensed version of the NAR, aka dominionism, to make it clear why a number of traditional Christians have grave concerns over Rick and Anita Perry's religious alliances.  For two decades dominionists have traveled the globe performing "spiritual warfare" on "demonic strongholds" with their aim being to shoo away powerful demons and take dominion over the power of Satan.  They've performed spiritual warfare "through intense worship and praise, and by spiritual mapping, identifying strongholds, rebuking demonic powers and binding territorial spirits" in many U.S. cities.  "Doing the will of God will bring about God's purposes and God's reign."  (Online source) They allege that San Francisco has a demonic stronghold so they've invested an enormous amount of time conducting spiritual warfare to drive demons out so that they can take the city for Christ.
Am I missing something?  SF shows no sign of becoming a godly city.  Just the opposite is true!  It's clear who's winning the battle: Demons 100 — Dominionists 0.
The NAR/dominionists believe "the world will be conquered through an elite group of overcomers who produce signs and wonders unlike anything ever seen, even in the early church by the apostles. This they believe will lead us to the greatest revival of history. An endtime harvest of billions of souls, where the majority of the world will be won to Christ and the kingdom would be established or ready to be received by Christ."  (Ibid)
I cannot stress enough that NAR/dominionists apply a completely different meaning to passages of Scripture than what was intended by the author.  The result of this sort of Scripture twisting as well as adding to Scripture (what they deem "new revelation" through prophecy) is blatant heresy!
I've put forth only a small part of what dominionists are up to and why they fall into the false teacher category.  Jesus had harsh words for people like them.  He called them ravenous wolves!  (Mat. 7:15)
One last thing.  The Perrys are not alone in practicing Christian divination to discern God's will.  This sort of practice is rampant among undiscerning Christians.   The Perrys are also not alone in uniting with the NAR/dominionists.  Many Religious Right leadershave joined forces with them (also with other apostate movements and the cults) for purely political purposes.  As a result, they're losing respect…and donations are dwindling.
Recommended Reading:
Links to articles–On Solid Rock Resources
Dominionists are on the move…and they mean business—By Marsha West
Walking in God's Will—Sermon video by Voddie Baucham.  He addresses pagan divination in the Church and explains a biblical understanding of how to walk in the will of God or discerning God's will.
Does God Whisper? Part 1—By Greg Koukl
Wide is the Gate:  The Emerging New Christianity… New Reformation…New Apostolic Reformation/Dominionism/Kingdom Now…Word of Faith…Purpose Driven/Seeker Friendly…Emergent…Contemplative prayer/meditation…Ecumenism/merging various beliefs to become one…Christian divination—By Caryl Productions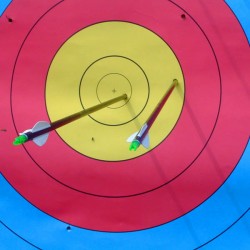 When the freedom of speech of one group is being threatened, it is a threat to all of us.  Just because you may not be a Christian, don't think that what you are about to read is not a problem for you as well.  The truth is that any individual or group that does not "fit in" with the new "politically-correct" global system that is emerging is going to be persecuted sooner or later.  In our society today, it has become quite fashionable to bash Christians.  In fact, I am quite certain that some of the comments that get left after this article will say really horrible things about Christians.  But after "Big Brother" is done with the Christians, are you sure that they will not come after you next?  When I speak of "Big Brother", I am not just speaking of the government.  In today's world, giant corporations and the mainstream media also play instrumental roles in the totalitarian police state prison grid that is being constructed all around us.  The elite control the government, they run nearly all of the major corporations and they own most of the major media outlets.  Anyone that does not "conform" to their system is a threat.  As time goes by, the persecution of those that attempt to "rebel" against their system is only going to become more intense.
So if you are not a Christian, do not applaud when the system cracks down on Bible-believing Christians.
You never know, you might be next.
The following are 18 examples of how Christians are being specifically targeted by "Big Brother"….
#1 Home Bible studies are now banned in the city of San Juan Capistrano, California.  According to city officials, regular gatherings "of more than three people" in private homes are simply not allowed.  One couple that has held home Bible studies for years has already been fined twice and is being threatened with even more fines.
#2 Paypal has initiated "formal investigations" of a large number of Christian websites and organizations.  Apparently, many of these investigations have been launched due to concerns that these websites and organizations do not hold to a "politically-correct" view of sexuality.
According to WorldNetDaily, Paypal has targeted include Americans For Truth, Last Days Watchman and a host of other Christian organizations including "Abiding Truth Ministries, New Generation Ministries, Noua Dreapta of Romania, Truth in Action Ministries, Dove World Outreach, Faith Word Baptist Church, Family Research Institute and American Society for the Defense of Traditional Family".
#3 In Wichita, Kansas last year, a Christian minister was handcuffed and hauled off to jail by police for sharing the gospel and handing out tracts to Muslims on a public sidewalk.  Apparently freedom of speech does not apply on the public sidewalks of America any longer.
#4 In the UK, police recently threatened a cafe owner with arrest for silently playing a Bible DVD on a small television on the back wall of his cafe.  The following is an excerpt from a Daily Mail article about this incident….
Mr Murray, 31, was left shocked after he was questioned for nearly an hour by the officers, who arrived unannounced at the premises.


He said he had turned off the Bible DVD after an 'aggressive inquisition' during which he thought he was going to be arrested and 'frog-marched out of the cafe like a criminal'.
#5 Last year, a high school student in Southern California was suspended for two days because he had private conversations with his classmates during which he discussed Christianity.  He was also banned from bringing his Bible to school ever again.
#6 Big cable networks regularly feature "comedians" that love to mock Christians.  For example, HBO "comedian" Bill Maher recently stated that "there's a term for people who hate charity and love killing: Christian".
If that had been said about another minority group, it would have made front page headlines for weeks.
#7 Down in Texas, the Department of Veteran Affairs actually tried to ban prayers that include the words "God" or "Jesus" during funeral services for veterans.
#8 In North Carolina last year, a pastor was dismissed from his chaplain duties for praying in the name of Jesus.
#9 An unclassified Department of Homeland Security report published a couple years ago entitled "Right-wing Extremism: Current Economic and Political Climate Fueling Resurgence in Radicalization and Recruitment" claims that a belief in Bible prophecy "could motivate extremist individuals and groups to stockpile food, ammunition and weapons."  The report goes on to state that such people are potentially dangerous.
#10 Back on February 20, 2009, the State of Missouri issued a report entitled "MIAC Strategic Report: The Modern Militia Movement".  That report warned that the following types of people may be potential terrorists….
*anti-abortion activists
*those that are against illegal immigration
*those that consider "the New World Order" to be a threat
*those that have a negative view of the United Nations
#11 All over the nation, "child protection agencies" are ripping an inordinate number of children out of Christian homes.  In many of these cases the parents believe in homeschooling their children or they do not believe in having their children vaccinated.
#12 On June 18, 2010 two Christians decided that they would peacefully pass out copies of the gospel of John on a public sidewalk outside a public Islamic festival in Dearborn, Michigan and within three minutes 8 police officers surrounded them and placed them under arrest.
#13 A Christian consultant was recently fired by Bank of America and by Cisco because they discovered a book that he had written that expressed Christian viewpoints about social issues.
#14 A while back, a federal judge actually ruled that the University of Californiacan deny course credit to applicants from Christian high schools that use textbooks that teach that it was God who created the earth.
#15 Back in 2009, one 8 year old boy in Massachusetts was sent home from school and was forced to undergo a psychological evaluation because he drew a picture of Jesus on the cross.
#16 The Obama administration has announced that there is a whole host of laws that it will not be enforcing, but one thing that the Obama administration has chosen to do is to aggressively pursue lawsuits against anti-abortion protesters.
#17 During a Congressional hearing earlier this year, U.S. Representative Sheila Jackson Lee warned that "Christian militants" might try to "bring down the country" and that such groups need to be investigated.
#18 According to a shocking FBI document obtained by Oath Keepers, the FBI definition of "suspicious activity" now includes making "extreme religious statements" and believing in "radical theology".
The good news is that there still is at least a limited amount of religious freedom in America.  It may soon be gone, but at least we are in better shape than most of the globe.
Almost 70 percent of the population of the world now lives in countries where religious activities are highly restricted.
The sad truth is that the entire planet is moving away from freedom of religion.
That is a right that we are supposed to be guaranteed under the U.S. Constitution, but it should be obvious to everyone that our right to religious freedom is rapidly dying.
If you are not religious, don't think that you should not be fighting for religious freedom along with the rest of us.
Once they take some of our rights away, it will be much easier for them to take all the rest of our rights away.
United we stand, or divided we will fall.
Source: The American Dream
The concept of Übermensch, is a German term generally associated with a superman. This Overman concept is much more than a school of thought viewpoint. It is a nightmare of untold propositions. Paul Kurtz is editor-in-chief of Free Inquiry. He states, "There is no word in the English language that adequately conveys the meaning of secular humanism. Secular humanism is not a religion; it represents a philosophical, scientific, and ethical outlook. I have accordingly introduced a new term, eupraxsophy, in order to distinguish humanistic convictions and practices from religious systems of faith and belief.
"Max More, Ph.D. goes deeper into the construct.
"The concept of eupraxophy encompasses within it humanism, transhumanism (including Extropianism), and possible a future posthumanism. Humanism is a eupraxophy or philosophy of life that rejects deities, faith, and worship, instead basing a view of values and meaningfulness on the nature and potentials of humans within a rational and scientific framework. Transhumanism is a class of philosophies that seek to guide us towards a posthuman condition. Transhumanism shares many elements of humanism, including a respect for reason and science, a commitment to progress, and a valuing of human (or transhuman) existence in this life rather than in some supernatural "afterlife". Transhumanism differs from humanism in recognizing and anticipating the radical alterations in the nature and possibilities of our lives resulting from various sciences and technologies such as neuroscience and neuropharmacology, life extension, nanotechnology, artificial ultraintelligence, and space habitation, combined with a rational philosophy and value system.

Finally, Extropianism is the foremost version of transhumanism. While all transhumanists as such will agree on many overall goals, they may differ over the principles that will get us to a posthuman stage. The philosophy of Extropianism affirms the values of Boundless Expansion, Self-Transformation, Dynamic Optimism, and Intelligent Technology, and Spontaneous Order."
Transhumanism

And The Antichrist

~ Tom Horn ~ FutureQuake Radio

TransHumanism

& Genetic Manipulation

~ Tom Horn & Steve Quayle

Before your mind hits overload, take the time to listen to the interview with Tom Horn on Future Quake Radio. If you are ambitious and have the time to delve into the extended insights of Mr. Horn, TransHumanism & Genetic Manipulation is an earth shattering experience.So what does this Transhumanism mean for mankind? Well, Joe Kovacs in World Net Daily quotes the aforementioned Mr. Horn again.
"DARPA calls its project "BioDesign," and in its 2011 budget, the agency explains it "eliminates the randomness of natural evolutionary advancement primarily by advanced genetic engineering and molecular biology technologies to produce the intended biological effect."Horn says the real purpose has to do with immortalism.

"DARPA has an interest in figuring out how to get around the decaying process of cellular life, and they use the term creating an immortal organism," he explains. "But it's more than just an organism. They consider it to be potentially a lethal force that can be used in military application."
Putting aside the actual "weird science" technological developments and biological splicing chromosomal mutations, the basic issue of morals and ethics remain. All of Western Civilization is based upon the premise of "Natural Rights". The implication that Natural Law is an inescapable component of individual purpose and social conduct is central to a cosmology of a grand design. The pursuit of understanding does not have to adopt a deist revelation in order to advocate a rational limitation on the human being. However, a belief in a divine creator is the very foundation of our common heritage and traditional culture.
The frontiers of Transhumanism scorns empiricism. The eupraxophy objective is to deny an external divinity, while professing to become gods in the process of honing their nanotechnology and neuropharmacology perfection. If Extropianism is possible, there is no need for a God Creator.
David Lawrence III, the editor of StrategicNews.com pens a provocative treatise called THE ELIJAH OPTION.The religious argument based upon the oral and written biblical record stems from an acknowledgement on the fallen nature of man. Even the most optimistic extropian transhumanist cannot deny the dismal documentation of man's inhumanity to man. Evil is real and this fact permeates every aspect of social and metaphysical experience.
Mr. Lawrence succinctly states the axiomatic, that every Christian should know and freely accept.
"God Almighty has no intention of helping man to install any kind of permanent command and control system for the management of evil, and it is monotheistic madness for any believer in the God of Abraham to attempt otherwise.

The entire purpose of the experiment on planet earth was to prove that evil does not work, and that we cannot live apart from Him. The moral law of the Almighty Creator is just as immutable as the natural laws that govern the universe. It cannot be broken."
Transhumanism that rests upon a eupraxsophy of humanistic convictions that has no boundary of restrains, is erroneous. Wikipedia cites that the Ukrainian/Russian existentialist philosopher, Lev Shestov developed his reputation as an original and incisive thinker, In All Things Are Possible. Shestov adopted the aphoristic style of Friedrich Nietzsche and dealt with such issues as religion, rationalism, and science. His discovery of Kierkegaard prompted Shestov to realize that he shared great similarities, such as his rejection of idealism, and his belief that man can gain ultimate knowledge through ungrounded subjective thought rather than objective reason andverifiability. The artificial ultraintelligent Overman, sees no need to seek this outside help to achieve the ultimate paragon. Thus lays the fatal flaw in the hubris of the nihilism that fixates upon the same arrogance of Lucifer.
The sanctity of the individual created human soul is synonymous within all beliefs in God. It is symptomatic of the Totalitarian Collectivism that dominates the drive to delink man's - Similarity, Community, Values and Human Nature – that promotes the Transhumanism dialectic.The Elijah Option resolves,
"Mankind is on a collision course with destiny. The only thing that is not yet decided is the fate of each individual soul. Mankind will attempt to save itself, and in so doing, build the new world-wide city of Babylon, in defiance of the Almighty who declares that mankind will never succeed in the self-management of its own evil."
Only a dullard believes that the insolvable global chaos is reversible through conventional means. Conversely, the Transhumanist readily professes that the New World Order fosters this disorder to further their migration away from the sub species that serves this new class of genetic Übermensch. The pitiful deniers that relinquish their Inherent Autonomy to this posthuman man-beast-robot entity, become not mere tools for their new masters, but actually provide no useful purpose for their continued existence.With a pretended sense of mercy and compassion the Transhuman eugenicists deems justified, their self-convinced supreme right in their own divinity. The irony that their secular humanism claim of not being a religion, begs the practice of a devotion to rule over the inferior human descendents that did not make the leap into the immortal realm.
The essential question remains. Will the Transhuman have a soul in addition to their cyberspace matrix? Can a soul be created by an Extropianist or is a soul unnecessary baggage, when secular Transhumanism become the dominate ethic?
Sure preposterous postulations are reminiscent of the Genesis account in the rebellion of the cherub. Beelzebub goes high tech with the assistance of government research funding.
Britt Gillette of End Times Bible Prophecy referenced by Mr. Kovacs WND article, accordingly.
"Taken in its original context, Jesus did not necessarily say that unless those days are shortened, "humanity will not survive." Instead, he said unless those days are shortened, "no flesh will survive."

If the transhumanist movement succeeds in transforming the human race into a race of "posthumans" who no longer need flesh covered bones to survive, then these words of Jesus take on an entirely different meaning.

And it doesn't take an illogical leap of faith to draw this conclusion.

After all, it seems reasonable to assume that humanity will have to undergo some sort of radical transformation in order to plot a war against God Almighty. The arrogant impulse already exists. All that remains is the need for an exponential increase in human power which deludes humanity into believing it can overcome the Lord of lords."
Sounds like a Transhuman Satan featured in the final cut of the actual Apocalypse Now redux, waging an Armageddon in hopes of a different result. The New World Order has a decisive objective. The total subjugation of humanity is only a stage, leading to the elimination of all God fearing believers. The deification of substitute gods endowed by posthuman powers that overshadows Yahweh wants engineeredElohim clones.
The end of this age is rapidly approaching. What follows does not bode well for humanity under the reign of a Transhumanism world. Salvation for our created human beings from the evil transgressions of the Overman's hubris requires our humbling before our Lord and Creator. Faith and belief is the alternative to malevolence and despair. Hope in providential intervention is intellectually founded and sound, when compared to the prospects of the DARPA superman. The Elijah Option challenges you. Whom do you serve?
"I think our grandparents were Victor Frankenstein. I basically am the kind of deeply unnatural creature that Mrs Shelley instinctively dreaded. I not only eat her sacred cows but I eat them with ketchup. While I take her point, I think that transgressive monstrosity and tampering with the life force are both a lot more fun than she suspected" – Bruce Sterling
Native Australian, Professional boxer and social justice Anglican priest, Rev. David B. Smith is currently in the midst of a 17 day USA speaking tour that began in California and concludes in D.C.
While in Florida, Rev. Dave and this reporter got together around my kitchen table and began a two day conversation about God, Israel, Palestine, Zionism, Human Rights, Mordechai Vanunu, etc. and we began with a few of my theological questions:
My first book, KEEP HOPE ALIVE, was written with hope to inform USA Christians of the Palestinian side of the story of the establishment of the state of Israel and also as a direct challenge to the putrid pulp fiction of the "Left Behind Series" which promotes a heretical theology of escapism that leaves behind the message that Jesus commanded his followers must adhere to: forgive, pray for, bless and love your enemy and to respond to evil with nonviolence for it is the Peacemakers who are the daughters and sons of God.
From Smith's 2006 essay, "The final word on the place of modern Israel in Biblical Prophecy" I excerpt:
"I've been hearing it, in one form or another, every since I was converted as a teenager – that God has a plan for political Israel…the spiel is always basically the same – that the triumph of Israel over its Middle-Eastern neighbors has been clearly prophesied in the Biblical texts, and that until this happens, the 'final battle' ('Armageddon') and the ensuing 1000-year reign of peace can't happen either.

"Biblical prophecy is never normative. In other words, prophecies in the Bible never function as commandments – telling us directly how to determine our relationships with our neighbors. They function to bring us closer to God.

"Biblical prophecies are not given for the sake of satisfying anybody's curiosity about the future, any more than they are designed to help shape 21st century foreign policy. Prophecies are given in order to call people to back to God. This is where Christian Zionism just gets it plain wrong." [1]

The Christian Zionists political message is "that we should all lend a hand to the state of Israel in her battles with her neighbors" and Dave explains that this miss-interpretation of Scriptures, "tends to flourish best in areas of the church where there is a strong distinction between the sacred and the secular – between religion and politics…[and] they translate into an aggressively pro-Israel foreign policy…in my view, Christian Zionism is both wrong and dangerous!

"It is wrong because it arises out of a misunderstanding of the Bible. It is dangerous because it sanctions actions that contribute to the supremacy of the state of Israel without regards to their broader consequences, and without any serious evaluation of the moral nature of the actions themselves.

"Biblical prophecy has never been normative for people of faith. It is the commandments that are normative. You know the ones – 'love God and love your neighbor'. These are the Divine commands that inform our actions and tell us how we ought to behave towards our neighbors. And it is only on the basis of these commandments that we can construct a Biblically-based foreign policy – on the basis of love!" [Ibid]
Being the first candidate of the Citizen of Conscience Party to run for US House of Representatives, I am in solidarity with all of that and I also stand on 1 John 4:16,18:
"God is love. Whoever lives in love lives in God, and God in him. There is no fear in love. Perfect love drives out all fear because fear has to do with punishment."
I also contend that living in the past has got no soul and the future of Christianity will not be found in antiquity, but in our ability to re-IMAGINE those ancient stories, symbols and concepts with modern eyes and open minds and hearts.
Christianity came into existence in a world radically different than ours. The ancients believed the Universe consisted of three tiers; the earth at the center was flat, and the judging, all knowing deity was up in the sky and hell was the place below.
The ancients ascribed to a tribal, male supernatural being who validated warfare as a noble and divine enterprise and his foreign policy was pro-Jewish.
The Christian god "evolved' from tribal roots and the power of the Church to control knowledge and public opinion in an invasive deity dominated civilization for 1,600 years until a new concept dawned.
Copernicus and his disciple Galileo concluded that the sun did not rotate around the earth but that the earth rotated around the sun. This revolutionary evolution in consciousness began the shift from a god who was not so involved in the daily affairs of humans.
Galileo was condemned a heretic but on 28 December 1991, the Vatican officially admitted that he was right and the Church and Bible had been wrong about the universe and humankind's place in it.
When Freud exposed the childish neurotic elements in religion he was vilified and demonized by Christian leaders.
Carl Jung offered a bridge of reconciliation when he recognized the historic process necessary in the development of Consciousness; which is the quality or state of being aware of something within oneself.
Albert Einstein introduced relativity as present in all things including "eternal and unchanging truth."
Astrophysicists raised awareness of the emptiness in the heavens above and that hit at the heart of human loneliness, which is self-absorption meaning a preoccupation with oneself to the exclusion of others or the outside world.
"In the West there is loneliness, which I call the leprosy of the West. In many ways it is worse than our poor in Calcutta."-Mother Teresa, Commonweal, Dec 19, 1997.
The theistic concepts of a supernatural big daddy in the sky, an errand boy just waiting to fill our desires, and a deity that will punish us and thus motivates behavior is a god that must at least be fired, if not killed; for the Ultimate Mystery of the Universe we call God, for lack of a better name is beyond all concepts and "Any god who can be killed ought to be killed."- Clifford Stanley, Episcopal Priest and Professor of Theology
Among the forward thinking founding father's of America was Thomas Jefferson, who weeded out the miracle stories from the gospels and clarified the teachings and ethics of Christ in:
THE LIFE AND MORALS of JESUS of NAZARETH:
1. Be just: justice comes from virtue, which comes from the heart.
2. Treat people the way we want to be treated.
3. Always work for PEACEFUL resolutions, even to the point of returning violence with COMPASSION.
4. Consider valuable the things that have no material value.
5. Do not judge others.
6. Do not bear grudges.
7. Be modest and unpretentious.
8. Give out of true generosity, not because we expect to be repaid.
9. Being true to one's self in more important than being loyal to one's family and those who think they know the most are the most ignorant.
The most ignored of our founding fathers was Thomas Paine, who penned:
"A long habit of not thinking a thing wrong gives it a superficial appearance of being right."
"Any system of religion that has anything in it that shocks the mind of a child, cannot be true."
"Belief in a cruel God makes a cruel man."
"Every religion is good that teaches man to be good; and I know of none that instructs him to be bad."
"Reason obeys itself; and ignorance submits to whatever is dictated to it."
"Soon after I had published the pamphlet 'Common Sense' [on Feb. 14, 1776] in America, I saw the exceeding probability that a revolution in the system of government would be followed by a revolution in the system of religion… The world is my country, all mankind are my brethren, and to do good is my religion.
"Reputation is what men and women think of us; character is what God and angels know of us."
I contend that compassion is evidence of The Divine and as Smith concludes:
"When you confuse prophecy and commandment, you run the risk of breaking the commandments for the sake of seeing your prophecy fulfilled. Let's get specific here:

"The oppression of the Palestinian people by the state of Israel in recent years has been horrendous. Between the massacres and assassinations and the daily grind of an apartheid system that treats Israeli Arabs as second-class citizens, all the commandments have been broken.

"If we look at the situation through the eyes of Jesus – with eyes of compassion and mercy – we cannot but be moved to both pity and anger. Pity for the many who have been victimized – both Palestinians and Jews who have tried to resist the occupation. And anger towards the foreign countries who make the oppression possible – countries that include Australia as well as the US.

"And the saddest part, from my point of view, is that much of this oppression takes place in the name of religion, and with the blessing of the many parts of Christ's church, because it is all seen as being a necessary part of the great end-time drama, as depicted in the Biblical prophecies.

"The fact that something has been prophesied does not mean that such an outcome is a good thing. The predicted events may be things that we should oppose. We need to be guided here by the commandments. The commandments inform our actions, not the prophecies themselves…the Christian Zionist position is not logical, it's not moral, and it's certainly not Biblical, even if its adherents to add 'because the Bible says' every time they state their case.'" [Ibid]
God gave us a conscience that we should use it and I contend that a prophet is anyone who points out danger ahead and provokes those so inclined to think about God-to THINK!
I pray that God will continue to raise up prophets to admonish ALL "stiff necked people" [Exodus 34:9, Proverbs 29:1] because "people are fools, they do not know me! They are skilled in doing evil, they know not how to do good."-Jeremiah 4:22
"From Moses to Jeremiah and Isaiah, the Prophets taught…that the Jewish claim on the land of Israel was totally contingent on the moral and spiritual life of the Jews who lived there, and that the land would, as the Torah tells us, 'vomit you out' if people did not live according to the highest moral vision of Torah. Over and over again, the Torah repeated its most frequently stated mitzvah [command]:

"When you enter your land, do not oppress the stranger; the other, the one who is an outsider of your society, the powerless one and then not only 'you shall love your neighbor as yourself' but also 'you shall love the other.'" [2]
"If I can't dance, it's NOT my REVOLUTION" [Emma Goldman] and as a fiscal conservative with libertarian leanings I am also in solidarity with U2′s God Part II
"I believe in love."
Rabbi Lerner, TIKKUN Magazine, page 35, Sept./Oct. 2007
Fundamentalist and rabid Zionist fire and brimstone preacher John Hagee is taking his 'mission' to Birmingham, UK on 18-20 August, "teaching the Book of Revelation" with the "goal" to "reveal the world tomorrow, confirm the total accuracy of Bible prophecy and give you a better understanding of the current crisis America and the world are facing." [1]
Hagee and his 'disciples' should begin at the very end of the book of Revelation which "warns everyone who hears the words of the prophecy of this book: If anyone adds anything to them. God will add to him the plagues described in this book. And if anyone takes words away from this book of prophecy, God will take away from him his share in the tree of life."-Rev. 22:18-19
The Book of the Revelation of Saint John the Divine, who written during the time John was was exiled to Patmos in the Aegean archipelago during the reign of Domitian, at the end of the 1st century.
No one knows what John was burning as incense or how much wine he consumed when he wrote this piece of apocalyptic literature which is "marked by distinctive literary features, particularly prediction of future events and accounts of visionary experiences or journeys to heaven, often involving vivid symbolism."
John's poem, dreams and visions were written for the people of his day and it was his way to confront the Roman Occupying Forces.
In his Letter from Birmingham Jail,  Reverend Martin Luther King,  Jr. directly challenged his "fellow clergymen" and the willfully ignorant "Injustice anywhere is a threat to justice everywhere. We are caught in an inescapable network of mutuality, tied in a single garment of destiny. Whatever affects one directly, affects all indirectly.
"There are two types of laws: just and unjust. I would be the first to advocate obeying just laws. One has not only a legal but a moral responsibility to obey just laws. Conversely, one has a moral responsibility to disobey unjust laws.
"I submit that an individual who breaks a law that conscience tells him is unjust, and who willingly accepts the penalty of imprisonment in order to arouse the conscience of the community over its injustice, is in reality expressing the highest respect for law.
"Shallow understanding from people of good will is more frustrating than absolute misunderstanding from people of ill will. Lukewarm acceptance is much more bewildering than outright rejection.
"Oppressed people cannot remain oppressed forever and if repressed emotions are not released in nonviolent ways, they will seek expression through violence; this is not a threat but a fact of history."
For the many who take the Bible literally I wonder why they do not take Jesus more seriously, for he warned it is the Peacemakers who are the children of God-not those that bomb, torture or occupy others and do NOT judge others.
"John Hagee believes the Holocaust was part of God's plan to force Jews to return to Israel…He compared Adolf Hitler in one sermon to a 'hunter' sent by God to force Jews to live in Israel and said the Koran gave Muslims 'a scriptural mandate to kill Christians and Jews'.
"He also claimed that 200 million Muslims were ready to commit violence against the US and Israel. In the same interview he claimed Hurricane Katrina, which killed 1,800 people in 2005, was 'the judgment of God against New Orleans' because of a planned 'homosexual parade'." [2]
On 6 November 2007, I attended a CUFI/Christians United for Israel event at the James L. Knight Center in Miami, which was packed to the rafters with Hagee's tribe of Christian Zionists and south Florida's right wing Jewish community.
Zion's Fire Banners, dancers, singers and a band whipped the crowd into a frenzy of spinning, jumping, clapping, twirling and moved the rotund Hagee to link arms with men in skull caps and dance the Hora-not to Hava Nagila, but to repeated choruses of:
Shout for joy and victory! Bat Yerushalyim
From one end of the stage to the other, the largest American and Israeli flags I have ever seen were draped side by side and by the end of the evening I imagined every star on the red-white-and blue had morphed into the Star of David.
Miami-Dade County Commissioner Joe Martinez pointed to the flags and exclaimed: "Isn't that beautiful up there together? I get goose bumps! All nations have been created by an act of man, except Israel was created by an act of God."
Rabbi Freedman delivered the Invocation, "We are all friends of the only democracy in the Middle East."
I immediately recalled what American Israeli, Jeff Halper, the Founder and Coordinator of ICAHD/Israeli Committee Against House Demolitions told me during one of my five journeys to Jerusalem:
"Israel is a not a democracy but is an Ethnocracy, meaning a country run and controlled by a national group with some democratic elements but set up with Jews in control and structured to keep them in control."
Rabbi Freedman continued on, "From Mount Sinai to Mount Zion to Mount Vernon we are all Zionists! Israel is second to America in how many immigrants we have absorbed."
Immigrant absorption in Israel comes with perks and is called Aliyah, ["go up"] and is a fundamental concept of Zionism enshrined in Israel's Law of Return, which permits any Jew from any where in the world the legal right to government assisted immigration and settlement in Israel, automatic Israeli citizenship, unemployment benefits, free medical, and subsidized housing. Young adult immigrants receive free room, utilities, and three meals a day for the first five months and 100 percent of their tuition is paid by the government.
Hagee's mastery of manipulating the fears of his audience garnered him a standing ovation as the shofars blew, "Israel was re-born by an act of God and Israel lives! The Jews have suffered great persecution and survived slavery and the Final Solution! God Jehovah will bury Hamas, Hezbollah and Iran! The flag of Israel will fly over the undivided Jerusalem and be the praise of all the earth! It's 1938 again and the new Hitler is Ahmadinejad! Radical Islamisicts are threatening to develop nuclear weapons in order to destroy Israel and then the USA! But we are indivisible and we are both here forever!"
However, "In his October 2005 speech, Mr. Ahmadinejad never used the word "map" or the term "wiped off". According to Farsi-language experts like Juan Cole and even right-wing services like MEMRI, what he actually said was "this regime that is occupying Jerusalem must vanish from the page of time."
"In this speech to an annual anti-Zionist conference, Mr. Ahmadinejad was being prophetic, not threatening. He was citing Imam Khomeini, who said this line in the 1980s (a period when Israel was actually selling arms to Iran, so apparently it was not viewed as so ghastly then). Mr. Ahmadinejad had just reminded his audience that the Shah's regime, the Soviet Union, and Saddam Hussein had all seemed enormously powerful and immovable, yet the first two had vanished almost beyond recall and the third now languished in prison. So, too, the "occupying regime" in Jerusalem would someday be gone. His message was, in essence, "This too shall pass." [3]
Tikkun is Hebrew for mend, repair and transform the world.
Tikkun is also an organization and magazine that researched to discover three distinct elements that energize Christian Zionists:
1. A strong commitment to conservative and ultra-nationalist American politics (so strong, I believe, that if the U.S. were to decide to break with Israel, this part of the Christian Zionist leadership would go along with that and drop its defense of Israeli policies).
2. Dispensationalist religious commitments that lead many of the Christian Zionists to yearn for a cataclysmic "end of history" eschatological war in the Middle East that will precipitate the second coming of Jesus and the Rapture in which all true Christians will go to heaven and all Jews who have not yet converted to Christianity will burn in hell for eternity.
3. A widespread understanding among many Christians that atonement and repentance is needed for 1700 years of murder, rape, and oppression of Jews that was frequently generated by the Church (though, of course, the Evangelicals do not recognize that church as their church). In this category are many Christian Zionists who genuinely feel terrible about what has happened to the Jews and genuinely want to help the Jewish people. Their philo-Semitism is real and sincere.
But in Miami that night, multitudes of misled and misinformed Christian's celebrated military occupation, violence, power and control and ignored the gospel Jesus preached: "It is the peacemakers who shall be called the children of God." –Matthew 5:9
Hagee repeatedly cited that all worship the God of Abraham, Isaac and Jacob, but neglected to mention that the first mention of Israel is in Genesis 32:22, when Jacob was renamed Israel for having wrestled and struggled with the Divine.
Hagee threw out the names of all the Hebrew prophets, but not the fact that God raised up prophets to speak truth to power and arrogance and to remind people of what God desires:
"What does God require? He has told you o'man! Be just, be merciful, and walk humbly with your Lord." -Micah 6:8
God raised up prophets to admonish the "stiff necked people" [Exodus 34:9, Proverbs 29:1] because "My people are fools, they do not know me! They are skilled in doing evil, they know not how to do good."-Jeremiah 4:22
Hagee invoked the "Torah Way" but neglected what the Torah commands:
"From Moses to Jeremiah and Isaiah, the Prophets taught…that the Jewish claim on the land of Israel was totally contingent on the moral and spiritual life of the Jews who lived there, and that the land would, as the Torah tells us, 'vomit you out' if people did not live according to the highest moral vision of Torah. Over and over again, the Torah repeated its most frequently stated mitzvah [command]:
"When you enter your land, do not oppress the stranger; the other, the one who is an outsider of your society, the powerless one and then not only 'you shall love your neighbor as yourself' but also 'you shall love the other.'"
Rabbi Lerner, TIKKUN Magazine, page 35, Sept./Oct. 2007
There's an old saying, "The road to hell is paved with good intentions," meaning that people who believe they are doing good often end up doing evil.  It's the law of unintended consequences.  Unfortunately this is what has happened to some–not all–religious conservative organizations.   I know of altruistic Christian activists, both conservative and liberal, who believe they are doing God's work, but in their effort to "right wrongs" they have utterly failed to honor God's command to "earnestly contend for the faith which was once delivered unto the saints. " (Jude 1:3)
What does Jude mean?  Simply that true followers of Jesus Christ are first and foremost to share Christ with the lost.   Yet many so-called Christians are not evangelizing the lost for fear of being perceived as trying to "push their religion on others."  They detest being thought of as intolerant, thus they remain silent.  News flash:  The Gospel of Jesus Christ always has been and always will be offensive to those who are lost!  It's a whole lot easier to say "Jesus loves you" than "take up your cross and follow Him."
Some prominent Christian Right (CR) leaders that head up ginormous organizations are so busy fighting the culture war that they've forgotten what's most important — Truth!  Jesus said: "Thy Word is truth!" (John 17:17)
The CR (unrepentantly) unites with pretty much anyone who is likeminded politically. Sadly this includes a slew of false teachers, cultists, and Social Justice Christians (SJC) a.k.a. Progressive Evangelicals.  SJCs are chiefly liberals whose main goal is to dismantle historical, orthodox Christianity and usher in a "new kind of Christianity."  In the name of social justice, SJC leaders stealthly steer undiscerning believers into a left-wing collectivized utopia!
SJC is beyond of the scope of this article so I'll move on.
PRAGMATISM = COMPROMISE
Many in the CR leadership are uniting with evil doers (God's word, not mine). They have climbed aboard the SS Pragmatism and are proceeding full speed ahead into shark infested waters. Uniting with evil doers serves two specific purposes.   It helps get the message out and provides an additional source of revenue.  And let's face it.  When the money stops rolling in organizations are forced to close their doors.  So these additional funds, regardless of the source, keep the message alive and the group afloat.
Before I move to my next point I need to stress that it is my belief that Christians should try to influence public policy.  How?  By casting their vote, serving in local government, forming and joining special interest groups, writing letters to the Editor, giving financial support, and participating in lawful demonstrations. Anti-abortion activists are a good example of Christians trying to influence public policy.  Pro-lifers have formed groups comprised mostly of Christians that engage in politics because it is the only means they have to end abortion.  If Roe v. Wade is overturned, it will happen because of the dogged determination of political action groups.
For obvious reasons Christians should never relinquish control of the government to godless secular humanists and "grievous wolves" (Acts 20:29)!  On the other hand, Christ never commanded His followers to build a theocracy!
Isn't the NAR's attempting to do this?
A SUBTLE SHIFT
P. J. Miller urges visitors to Sola Dei Gloria to read an essay by Rachel Tabachnic titled Lions In the Pews. "This is an extremely interesting article," says Miller, "one I would suggest reading in its entirety. You may not agree with all of it, (the author touches on the rapture and a few other points which many believers differ over, theologically) but sitting that aside, the information concerning the subtle shift many Churches are making into Dominionist/Dominionism theology is excellent reading for those interested in the goals these people have set and are pursuing: That includes the NAR…"  (Bold added by P. J.)
The following is an excerpt from Tabachnic's article with bold by P. J.:
But this strand has emerged from Pentecostal and Charismatic backgrounds and has been nearly invisible to both the mainstream press and progressive writers. Like other Dominionists the New Apostolics are culture warriors and have specific stated goals for overtaking all spheres of American society and government as seen in the video above.
Also, like other dominionist groups they actually invest much of their efforts in fighting the traditional institutionalized church.
However, they differ from most other Dominionist groups in their embrace of the outpouring of gifts of the holy spirit, or manifestations, like being slain in the spirit, Holy Laughter, and other states of altered consciousness that are a part of their very experiential worship style.
The New Apostolic Reformation is also much more focused on the expulsion of demons as the process for healing, social reform, or even raising people from the dead.  They have a unique and extensive lingo that is dedicated to the description of the expulsion of territorial demons including terms like ground level spiritual warfare, occult level spiritual warfare, and strategic level spiritual warfare.
While Pentecostal churches have always celebrated a restoration of the church, this has been tempered with Rapture theology.   As churches embrace this Apostolic revolution they are moving away from the traditions of Assemblies of God and other denominations and  are adopting a  view of the end time that includes the triumph and perfection of the church as opposed to escaping  in the Rapture from an evil world descending into the apocalypse.
They see the imminent end times as a time of great glory for the restored true  Apostolic church greater than the one of New Testament times, and a time when the foot soldiers of this church will be imparted with supernatural powers.
This outpouring of powers will allow them to crush evil with a "rod of iron" and deliver a purified church to Jesus when he returns.
Seeing as pro-family leaders Tony Perkins, Don Wildmon, Janet Porter and Mat Staver have united with the NAR one can't help but wonder if they share their end times beliefs.  It's a legitimate question to ask.
PENTECOSTAL MOVEMENT
Methodist holiness preacher Charles Parham is considered the founder of modern Pentecostalism. Parham broke with the Methodist church and started his own ministry. In 1901Agnes Ozman began to speak in "tongues" when hands were laid on her. Parham believed that speaking in tongues was both a sign of Spirit baptism and also the signal of the end of the age. Parham also linked the Baptism of the Holy Spirit with a latter-day Pentecost.
"What began on a corner at the turn of the twentieth century is now barreling down Main Street. What was once known as thePentecostal movement has now splintered into numerous diverse, yet overlapping movements: Pentecostal, Charismatic, Vineyard,Word-Faith, and Holy Laughter." (1)
Add to the list Latter Rain Restorationism/ International House of Prayer (IHOP)/Third Wave/Deliverance/ Soaking in the Spirit/ and the aforementioned Dominionists/ Seven Mountains/Elijah Revolution/Kingdom Now/Joel's Army/Manifest Sons of God and most recently the NAR.  I've only scratched the surface!
Bud Press of Christian Research Service lamented:
The Prophetic Movement is a dark, evil wasteland teeming with false apostles, false prophets, hyper-heretics, false healers, and greedy, money-hungry con men and women, all of whom are overshadowed by Satan and his demonic forces.
There's plenty of blame to go around for the unholy mess the Church has become.   Liberals, liars, and loons have infiltrated her.  To paraphrase my pastor's teaching (from my notes), believers have been misled by well-spoken, self-promoting, self-serving, charismatic leaders who emphasize power gifts but put little emphasis on preaching the gospel.   These men and women think nothing of exploiting God's people for their own gain.
Jesus gave us fair warning:
Beware of false prophets, which come to you in sheep's clothing, but inwardly they are ravening wolves. Ye shall know them by their fruits. Do men gather grapes of thorns, or figs of thistles? Even so every good tree bringeth forth good fruit; but a corrupt tree bringeth forth evil fruit. (Mat 7:15-17)
While we're on the subject of ravening wolves, some false teachers deny the divinity of Jesus Christ…
There was no bodily resurrection…
The Bible was written by men, not by Divine inspiration.   It's a book of myths and fables, full of contradictions, open to interpretation, holds hidden meanings that only the "enlightened" can know…
Seriously?
Wolves teach that God loves, doesn't judge, so all humans go to heaven.
Triniterianism is out…
No vicarious Atonement…
The virgin birth?  Don't make me laugh!…
As for sodomy? No sin there!…
Fornication and cohabitation? What's the big deal?…
Abortion?  It's my choice!…
Wait a minute!  A Christian can choose to murder a baby?
Really?
I could go on, but hopefully the point is made. The postmodern Church will only tolerate a small "g" god who simply rolls his/her eyes at sin and say, "Boys will be boys."
Over 20 years ago the late Dr. Walter Martin took on liberalism in the Church:
Let me tell you something that I have learned; I know the liberals. I know them well; I was one of them. And they are the most dangerous, insidious, and all-pervading cult that's loose in the United States right at this moment…
And this theological flea infestation is ruining the lifeblood of the Church, which is evangelism. And, you think these are very strong statements; I intend to back them up in—if necessary—excruciating details. For any person who does not know that today in the United States, and in denominational structures world-around, we are in an accelerating apostasy does not know—I repeat—does not know what's going on…
We have, for more than one hundred years, been under sustained attack in the United States; in our theological seminaries, church related schools, and our churches. A sustained attack by people, who have the form of godliness, and work within the structure of the Church and have—wherever they have been permitted the opportunity—diluted the Gospel and destroyed the Faith.
They occupy today the chairs in our major theological seminaries; the rulership of our major denominational structures—they maintain boldly and boastfully—"This[is] the Church!" But it's not the Church if it denies the power of the Gospel… (2)
LYING SIGNS & WONDERS
The NAR travels the globe allegedly performing miraculous healings, raising the dead back to life and breaking down "demonic strongholds."  They have visions as clear as a movie screen… give future prophecies…experience visitations from Jesus, angels, and Aimee Simple McPherson.  As an extra added bonus they get "revelation knowledge" directly from God and have the unmitigated arrogance to say, "The Spirit of God spoke to me…" but there's no way to verify whose voice they hear!  According to Isaiah 8:20, "[I]f they speak not according to this word it is because there is no light in them."
With all the powers these wolves possess, I presume some of them can walk on water.
WE'RE STILL WAITING, RICK
In 1988 "super-prophet" Rick Joyner shared his "vision" concerning the coming "revolution" in the Church:
"What is about to come upon the earth is not just a revival, or another awakening; it is a veritable revolution. The vision was given in order to begin to awaken those who are destined to radically change the course, and even the very definition of Christianity. The dismantling of organizations and disbanding of some works will be a positive and exhilarating experience for the Lord's faithful servants. A great company of prophets, teachers, pastors and apostles will be raised up with the spirit of Phineas; it will be said of the apostles soon to be anointed that they have turned an upside down world right side up. Nations will tremble at the mention of their name." (3)
Have I missed something?  I can't think of a single nation that trembles at the name of Rick Joyner or the other so-called apostles and prophets.  Joyner's alleged prophecy came to him over two decades ago. He claimed that the "soon to be" anointed would turn an upside world right side up. Well, what's the hold up? With the way things are going in this country, I'm eager for the "great company" to turn things right side up, aren't you?
A CALL TO DISCERNMENT
Admittedly there are some CR leaders that want to build a theocracy as do Dominionists, but many in the CR do not.  The CR leadership unfamiliar with the NAR's global goals is leading those involved in fighting the culture war into shark infested waters.  They must "take heed to thyself that thou be not snared by following them (evil men)." (Deut. 12:30)  In other words, listen up — and abandon ship!
For such are false apostles, deceitful workers, transforming themselves into the apostles of Christ. And no marvel; for Satan himself is transformed into an angel of light. (2 Cor. 11:13, 14)
FOOTNOTES:
[1] The History of the Charismatic Movement–By Gary E. Gilley
[2] Walter Martin, The Cult of Liberalism, CD Rom—Obtained from Apprising Ministries
[3] Rick Joyner. Restoration, May/June 1988, "The Harvest"
RECOMMENDED READING
For a more thorough understanding of the NAR, go to "Recommended Reading" in Part 1 & Part 2
The Prophet Movement: An Evil and Adulterous Generation—Christian Research Service website
Alexander Campbell Looks Beyond the Dominionists' Seven Mountains–By David Brumley
Apostles and Prophets and the Foundation of the Church: Biblical Exegesis that Proves that Only the New Testament Apostles are Authoritative—By Critical Issues Commentary
Former IHOP Member Explains Why IHOP (International House of Prayer) Is A Cult— Sola Sisters website, posted by Christine Pack
VIEW VIDEOS:
The Religious Right's Modern Day Spartan Army—Tony Perkins of FRC talks with NAR "Apostle" Rick Joyner
America Needs Godly Leaders–Tony Perkins of FRC talks with Word of Faith preacher James Robison
Mat Staver invites you to TheCall Sacramento—Mat Staver, President of Liberty Council
LISTEN TO INTEVIEWS:
Ingrid Schlueter's interview with Sarah Leslie of Discernment Ministries
Jan Markell's interview with Mike Oppenheimer of Let Us Reason Ministries
Less than 24 hours after President Obama stated:
"The United States believes that negotiations should result in two states, with permanent Palestinian borders with Israel, Jordan, and Egypt, and permanent Israeli borders with Palestine. The borders of Israel and Palestine should be based on the 1967 lines with mutually agreed swaps, so that secure and recognized borders are established for both states. The Palestinian people must have the right to govern themselves, and reach their potential, in a sovereign and contiguous state." [1]
Presidential candidate, Tea Party congresswoman Michele Bachmann launched 150,000 robo-calls to residents in Iowa and South Carolina on May 19th accusing Obama of not standing up for Israel.
In her recent speech at the "Faith & Freedom Conference" held in D.C., Bachmann termed Obama's call for a two-state solution to the Israel-Palestinian conflict based on Israel's 1967 boundaries and mutually agreed land swaps "shocking " and she followed up by buying ads on Jewish websites reiterating her message.
After graduating from high school, Bachmann worked on a kibbutz in Israel near to Beersheva, one of over 500 Palestinian villages and towns that Israel ethnically cleansed beginning in 1948.
In 1986, Bachmann received a J.D. degree from Oral Roberts University, a cross-denominational/non-denominational Christian university that is part of a movement of individual, historically mainstream congregations who have adopted beliefs and practices similar to Pentecostals, which includes a wide range of different theologies, such as The NAR/New Apostolic Reformation.
The NAR is a religious movement of elites and regular people guided by an entire genre of books, texts, videos and other media. Among NAR adherents, is Sarah Palin and the NAR is one of the largest movements in America that nobody knows of due to the dearth of investigative reporting on the intersection of faith and politics.
NAR videos "demonstrate the taking control of communities and nations through large networks of 'prayer warriors' whose spiritual warfare is used to expel and destroy the demons that cause societal ills. Once the territorial demons, witches, and generational curses are removed, the 'born-again' Christians in the videos take control of society…Leaders in the NAR movement refer to themselves as 'apostles.'
"Along with her entire family, Sarah Palin was re-baptized at twelve at the Wasilla Assembly of God in Wasilla, Alaska and she attended the church from the time she was ten until 2002: over two and 1/2 decades. Sarah Palin's extensive pattern of association with the Wasilla Assembly of God has continued nearly up to the day she was picked by Senator John McCain as a vice-presidential running mate.
"Palin has also been blessed, or 'anointed', by an African cleric, prominent in the Third Wave movement, who has repeatedly visited the Wasilla Assembly of God and claims to have effected positive, dramatic social change in a Kenyan town by driving out a 'spirit of witchcraft.'
"The Wasilla Assembly of God church is deeply involved with both Third Wave activities and theology…The Third Wave is a revival of the theology of the Latter Rain tent revivals of the 1950s and 1960s led by William Branham and others. It is based on the idea that in the end times there will be an outpouring of supernatural powers on a group of Christians that will take authority over the existing church and the world. The believing Christians of the world will be reorganized under the Fivefold Ministry and the church restructured under the authority of Prophets and Apostles and others anointed by God. The young generation will form 'Joel's Army' to rise up and battle evil and retake the earth for God…" [2]
Jesus called politicians foxes and with Bachmann and Palin being touted as presidential material, the issue of faith in politics has never been more deadly.
As Don Hewitt advised: "Tell me a story. It's that easy" I offer this one to my sister and brother Americans, in particular those who claim to be Christian:
Dear Christian: Resurrect This and Know That..

On March 20, 2006, I traveled from the Little Town of Bethlehem: Occupied Territory to the Mount of Beatitudes in Israel. This awe inspiring site sits above the shimmering Sea of Galilee where Jesus preached the Sermon on the Mount, and I ended up delivering my own Sermon on that Mount! Read more…
Four Franciscan Sisters, one each from Syria, Jordan, Malta and Italy care for the shrine and the pilgrim guests at the Hospice Center where I spent two nights and a day of silent reflection after nine days on a Sabeel Reality tour through occupied Palestine.
At dinner a Catholic Pentecostal from Scotland introduced himself and asked me why I was there and what church I was from.
I responded that I have Irish Roman Catholic, Polish Jew and Ukrainian DNA and my rock is The Beatitudes.
He looked even more perplexed when I told him I had come to the Mount of Beatitudes to decompress and reflect upon my nine days in Occupied Territory. I asked him if he were aware of the work of Sabeel, the Palestinian Christian liberation theology organization founded by a 1948 refugee, which promotes a theology of liberation, based on justice, peace, non-violence and reconciliation with all people regardless of faith path or nationality.
He sternly admonished me; "God gave this land to the Jews! The Bible never mentions Palestine, and that is that! God gave this land to the Jews and that is that!"
I responded just as fervently that the Palestinian Christians are the descendants of those who first followed Jesus and they have been denied inalienable human rights by the Israeli government. I told him the Christians in the Holy Land have shrunk from 20% of the total population to less than 1.3% since 1948 and if things don't change soon, there will be no Christians left in the land where Christ promised that it is the peacemakers who are the children of God.
He sputtered, "But the Jews have suffered! God gave this land to the Jews and that is that!"
This really got my Irish up and I retorted, "Yes they did because good people did nothing for far too long, and now the oppressed have become the oppressors. In the 21st century good people are unaware, ignoring or are in total denial of the injustices Israel gets away with in the so called Holy Land. And the Hebrew prophets, such as Micah reminded the people of what the Lord requires: To be just, to be merciful and to walk humbly with your God!"
I could NOT shut up although I knew that that Scotsman was trying to get away from me, but, I was on a tear and barely took a breath as I told him that instead of staying in Israel for his entire visit, he should go and witness life in the occupied territories; go and see the effects of The Wall on his spirit and see what it has done to the Palestinian economy. I told him he should go and tour some of the Bethlehem refugee camps and see the ruins of all the uncompensated home demolitions. I brought it on home by telling him that I also doubt that God was ever in the real estate business!
His eyes had bugged out and his mouth had dropped open while the torrent of words spewed out of me. After I finally shut up, he stammered, "But there is suffering everywhere!"
"Yes there is and Christ always stood up for the poor and the oppressed. And he told us what ever we do or do not do for the least and the outcast; we do it or not unto God."
He shook his head and turned and walked quickly away and never again looked my way.
Nobody else spoke to me the rest of the evening or the next day. That was fine with me, for I was listening to the voice within and I kept hearing Luke 23:34:
"Father forgive them; for they do not know what they are doing."
But when you know and if you are of good will, you must do something and as education is the way to compassion and compassion is the way to change, so I persist to try and Wake Up the Bachmann's and Palin's of America many of whom have been misled into accepting the ideology of Christian Zionism as IF it were theologically sound!
What is Christian Zionism?
Christian Zionism is an extremist Christian movement, which supports the claims of those who believe that the State of Israel should take control of all of the land currently disputed between Palestinians and Israelis. It views the creation and expansion of the modern state of Israel as a fulfillment of biblical prophecy toward the second coming of Jesus.
Christian Zionism is a modern theological and political movement that embraces the most extreme ideological positions of Zionism, thereby becoming detrimental to a just peace within Palestine and Israel. The Christian Zionist program provides a worldview where the Gospel is identified with the ideology of empire, colonialism and militarism. In its extreme form, it laces an emphasis on apocalyptic events leading to the end of history rather than living Christ's love and justice today.
What is the Christian Zionist connection with the Holy Land?
Believing that God fights on the side of Israel, Christian Zionists call for the unqualified support for the most extreme political positions. They do not have eyes to see or ears to hear their sisters and brothers in Christ, or cousins in the family of Father Abraham who are caught in the crossfire of the military minded.
Christian Zionist spokes persons have also attributed Hurricane Katrina to God's wrath over America's failure to stop Israel from "disengaging" from Gaza in 2005, although Israel has never ceased their total control over air, land and sea borders!
They also consistently oppose any moves towards a solution to the conflict, which would validate the political aspirations of both Palestinians and Israelis.
Who Supports Christian Zionism?
Christian Zionism has significant support within American Protestant fundamentalists, and number between 10 and 20 million. Its reach is broad, by virtue of its favorite themes related to the "End Times" and an Israel-fixated Christian media.
Christian Zionism is both a political movement and a way of mis-interpreting current events. Its focus on Israel and the Middle East is an ideology and a movement. Its promoters share many beliefs but are not organized through any one institution.
Throughout history Christians have at times twisted scripture to justify violence: for the Crusades, for Antisemitism, and for slavery.
Too often the Church has been slow to respond to these biblical distortions and with disastrous results.
Today Christian Zionists – particularly those with dispensationalist leanings – are well organized and although their motives are couched in terms of compassion toward the Jewish people they base their theology on literal readings of scripture.
The political agenda of territorial expansion advocated by Christian Zionists has given rise to the brutal injustices against Palestinians, which fuels the fires of militancy in the Middle East.
While Jewish Zionism began with the hope that all Jewish people would have a safe and peaceful dwelling place, these corruptors of the gospel Christ preached, adhere to a 200 year old convoluted interpretation of disparate scriptures that they have chosen to weave together to support their fear based judgmental narrow minded doctrine.
This heretical theology of Premellenial Dispensation worships a god of Armageddon and not the God of love, forgiveness and compassion that Jesus/The Prince of Peace modeled even while being nailed to a cross.
The "Left Behind" series of fiction is the epitome of what millennium of theologians have always understood to be what the term anti-Christ is truly about
The term "Antichrist" only appears five times in the Bible, but a cult not based on sound theology has created an urban legend that seeks Armageddon.
The term "Antichrist" never appears in John's Revelation or Daniel, two disparate works of literature written three centuries apart and under very different circumstances, yet the Left Behinder's weave them together.
The small texts that mention the "Antichrist" were written to attack the Gnostic understanding of whom Christ was. A Gnostic relies on intuition and not on dogma and doctrine. Gnostic's were most certainly free spirits and most all of the writings we have about Gnostics, have been the attacks upon them. That all changed when the Nag Hamadi Library was translated and published, for what had been deemed heretical by those in power in the fourth century can now be read in most every language. Read more…
The theology promoted in the Left Behind fiction is a theology based on fear and punishment.
These misinformed Christians worship a punitive father as God. They do not have eyes to see that nature is God's primary temple, and war the greatest abomination.
The theology of the fictional "Left Behind" series is the epitome of the spirit of the anti-Christ: which is the evil within ones own heart that leads one to fear "the other" and compels them to violence.
According to Christ, to be his follower, one must do what the Father requires. The Hebrew prophet Micah summed it up best: "What does the Lord require? He has already told you o'man: Be Just, Be Merciful and walk humbly with your God." -Micah 6:8:
To be just is to be fair and reasonable. To be merciful means to treat all people the way we want to be treated. To be humble is knowing oneself; the good and the evil, for both cut through every human heart.
Jesus taught that the only way to resist evil is with good and he modeled that one must always work for peaceful resolutions, even to the point of returning violence with compassion and forgiveness.
No religion owns God and no church owns Jesus, who was never a Christian, for that term was not even coined until three decades after he walked the earth.
Jesus was a social justice radical revolutionary nonviolent Palestinian devout Jewish road warrior who rose up and challenged the job security of the temple priests by teaching the people no need to pay the priests for ritual baths or sacrificing livestock to be OK with God; for God already LOVES you just as you are.
Christianity and this republic were founded by rebels, revolutionaries and dissidents. Jesus called politicians foxes and I take that as a warning to US that when religion rules politics instead of guiding ethics and morality, we the people for justice, peace, equality and true democracy get screwed.
RELATED:
(Florida) - When I was a novice reporter six years ago, I learned that it was at the end of the interview that you heard the beginning of the story and I learned it again the other day.   Case in point: I was writing my first work of fiction in 2005 when I stumbled into becoming a reporter and that lead to becoming the only reporter in the world who bothered to document Mordechai Vanunu's Freedom of Speech trial in Israel.
Because I love America enough to stand up and speak the hard truths I had no choice but to persist to report what Vanunu told me in June 2005:
Did you know that President Kennedy tried to stop Israel from building atomic weapons? In 1963, he forced Prime Minister Ben Guirion to admit the Dimona was not a textile plant, as the sign outside proclaimed, but a nuclear plant. The Prime Minister said, 'The nuclear reactor is only for peace.'

Kennedy insisted on an open internal inspection. He wrote letters demanding that Ben Guirion open up the Dimona for inspection.

The French were responsible for the actual building of the Dimona. The Germans gave the money; they were feeling guilty for the Holocaust, and tried to pay their way out. Everything inside was written in French, when I was there, almost twenty years ago. Back then, the Dimona descended seven floors underground.

In 1955, Perez and Guirion met with the French to agree they would get a nuclear reactor if they fought against Egypt to control the Sinai and Suez Canal. That was the war of 1956. Eisenhower demanded that Israel leave the Sinai, but the reactor plant deal continued on.

'Cindy's Secret'

When Johnson became president, he made an agreement with Israel that two senators would come every year to inspect. Before the senators would visit, the Israelis would build a wall to block the underground elevators and stairways. From 1963 to '69, the senators came, but they never knew about the wall that hid the rest of the Dimona from them.

Nixon stopped the inspections and agreed to ignore the situation. As a result, Israel increased production. In 1986, there were over two hundred bombs. Today, they may have enough plutonium for ten bombs a year."
Nobody but Israel knows how many more stories underground the Dimona may go, and because nobody in the USA Government is talking about that-that is ONE reason why I have become a candidate for U.S. House of Representatives for 2012.
As Marcus Gardner, the creator of "Cindy's Secret" (see image to right) an rendering that Vanunu hung in his room at St. Georges Cathedral from 2004-2007,  wrote "The world's apathy/indifference to Vanunu is fuel to press on… it's rather difficult to explain how it feels when you create an image by some one's actions/injustice and for them to go and hang it up on their wall. I guess that must be the 'essence' of knowing you are onto something."
Knowing one is onto something is exactly how I felt after stumbling into being the only reporter in the world to document Vanunu's FREEDOM of SPEECH Trial in Israel as it unfolded, beginning on the day Hamas was democratically elected in January 2006.
Just a few weeks after his trial began, Vanunu sent this message to Hilary Clinton and US Christians regarding the "real Wailing Wall":
Before this becomes a self-fulfilling prophecy, it is up to people of Conscience to agitate their governments to help FREE Vanunu Now:
Another reason I am running for House of Representatives is to agitate for "we the people" with hope to inspire others to run themselves.
BEYOND NUCLEAR: Mordechai Vanunu's FREEDOM of SPEECH Trial and My Life as a Muckraker: 2005-2010 is my only fundraising vehicle.  The WWW is the Media that allows me voice and I am most grateful for that as I am to the Constitution which established the qualifications for members of the House of Representatives.
All that is required is that a Representative must be 25 years of age, a citizen of the U.S. for at least seven years, and a legal resident of the state in which his/her district resides.
As I searched for a District to serve in the US House of Representatives for 2012, I planned the first in what I hoped to be a series of stories from small towns and big cities throughout Florida.  Through this proceess I once again learned the beginning of a story is often found at the end.
I learned at the end that non-profit organizations may not be affiliated with anything political and so The Political Message Removed from "To Oprah and Friends RSVP: Ideal Women's Club" was cut from To Oprah and Friends RSVP: Ideal Women's Club, Winter Park, Florida which had been made in honor of Mary Lee DePugh and in her spirit concluded with an invitation to Oprah Winfrey, all of her friends and every visitor to Central Florida.

The Political Message Removed from "To Oprah and Friends RSVP: Ideal Women's Club" serves as my invitation to any group or organization in Florida who want to share their Florida story and send a message to D.C., to please contact this reporter @ eileenfleming4house2012@gmail.com
My purpose for writing this article is not to discredit, scold or embarrass the Christian Right (CR) for their part in helping to advance the bizarre beliefs of a renegade movement known as the New Apostolic Reformation (NAR).   My words are intended to be loving but firm. (Eph 4:15)   I believe the CR's intentions are good and that they are honorable men and women who believe they are faithfully serving our Lord.  What they fail to understand is that the NAR is a Christian sect!
So with this in mind I am calling for spiritual discernment from CR leaders.  Prominent Christians are not exempt from doing as the Bible instructs: "Prove [test] all things; hold fast to that which is good [true]."  (1 Thes 5:21)  My hope is that CR leaders will scrutinize NAR's theology and doctrines by the light of God's Word.  If they will do this, what they will discover is that the NAR's message has little to do with the true Gospel of Jesus Christ – and this should be cause for alarm.
CHRISTIANITY 101
God, who at sundry times and in divers manners spake in time past unto the fathers by the prophets, Hath in these last days spoken unto us by his Son, whom he hath appointed heir of all things, by whom also he made the worlds; Who being the brightness of his glory, and the express image of his person, and upholding all things by the word of his power, when he had by himself purged our sins, sat down on the right hand of the Majesty on high: Being made so much better than the angels, as he hath by inheritance obtained a more excellent name than they.
(Heb 1:1-4)
The words the Son of God spoke while He was among us are found in the pages of the Bible.  The Holy Spirit inspired the writers of the four Gospels to correctly record what they heard from the lips of Jesus.  One of the essential doctrines of Christianity—a non-negotiable– is the inerrancy of Scripture.  In other words, everything in the Bible is true, thus God's people must believe what the scriptures say.  This is Christianity 101, my friends.
Nowhere in Scripture does it teach that we can expect "new revelation" from God.  Those who teach this are in error.  Moreover, our feelings and experiences are not to be trusted.  I mean, seriously.  Can you really trust your emotions?
Many Christians, especially Charismatic Christians, are open to receiving a "prophetic word from the Lord" through a so-called prophet.  Some have even bought into the notion that they actually hear God speaking to them in a sort of whisper.  Apologist Greg Koukl offers this warning:
This teaching that God will whisper in your ear all kind of particulars that pertain to you and His will for your life is very appealing to Christians. Even though when you look at the Scriptures, the specialized directions are rare. They are unusual. They are usually unsought. And they are always crystal clear. None of this "I think the Lord is telling me" business. People are still gravitating to the suggestion that we can develop a sixth sense that can tie us into a hotline to God so that we can have certitude about the things of life and the decisions we ought to make. Why is this appealing? Because it's easy. (1)
It is vitally important that we understand that God has chosen to speak to us through His Word:
All scripture is given by inspiration of God, and is profitable for doctrine, for reproof, for correction, for instruction in righteousness (2 Tim 3:16-17).
The Bible makes it clear that God's people are to live righteous lives.  The Bible says thou shalt not lie, cheat, steal, have sex outside of marriage, laze around, dress like a slut, get occult tattoos, drink like a fish, view pornography, and so on and so forth.  Living righteously means not being involved in immoral behavior.  (I find it ironic that Christians knowingly participate in all sorts of activities that displease God, yet they sit around fretting over whether or not it's God's will for them to take that job offer, or marry Harry, or go on a mission trip to Timbuktu.)
Simply because someone believes they hear God whisper things that pertain to them—or His will for them–does not mean the "voice" is God's.  (Read Greg Koukl's article Does God Whisper?)
Christians must be careful of such things as voices, visions, dreams, revelations, strong impressions, angel visitations and drawing on their experiences.  None of these things should be given equal or greater authority than what is contained in Scripture.  The Bible is the believer's final authority.  Everything we need to know has already been written.  "If we do not base our understanding of Christ on the Word of God," says Justin Edwards, "then all we are left with are opinions based on the figment of our imagination, the consequences of which are fatally hazardous to the soul."
SEVEN MOUNTAINS TO CONQUER?
Conquering The Seven Mountains for Christ is the brainchild of the Dominionist movement.  Over the years Dominionists have gone by many names including Latter Rain/Kingdom Now /Joel's Army/Manifest Sons of God and most recently the NAR.  The so-called Apostles and Prophets have a plan to aggressively "retake the reins of our country" for Christ.  Dominionist Johnny Enlow wrote The Seven Mountain Prophecy where he shares his expertise on the subject.  Enlow proclaims:
You are called to impact your culture!  The coming Elijah Revolution will affect the entire world and will prepare the way of the Lord before His return.
What is the Elijah Revolution?  ER's website explains:
Elijah Revolution is a new ministry working in partnership with TheCall, Luke18 Project, and IHOP–KC, launching teen conferences and high school campus initiatives, calling teenagers to a life of wholehearted devotion to Jesus and radical commitment to God, in the spirit of a Nazirite.
Enlow continues:
There are seven nations "greater and mightier than we" – the Hittites, Girgashites, Amorites, Canaanites, Perizzites, Hivites, and Jebusites. These nations correspond to seven "mountains" of global society – Media, Government, Education, Economy, Religion, Celebration/Arts, and Family. These culture-shaping areas of influence over society are the keys to taking a nation for the kingdom of God.
This is hogwash.
The purpose of Enlow's book is to:
help each individual determine his or her specific assignment in this mission; and then to offer insight into the nature of the battles involved in this spiritual confrontation.
Enlow then adds:
With divine power and favor, revolutionaries will take these mountains for Christ!
Revolutionaries?  Does he mean Christian young people must stand together and organize a far-left type revolution to take mountains for Christ? Yes, this is exactly what Enlow is purporting.
I don't have a problem with Christians standing together to try to shape the culture using biblical morality as a guideline.  Nor do I have a problem with Christians becoming social activists, especially when it comes to protecting the unborn and traditional marriage. But here's what I do have a problem with.  It is a fact that the NAR is awash in heresy — and this is easily proven – and yet these men and women, who teach doctrines of demons, are being taken seriously by the CR.
Something else I find troubling is that many professing Christians no longer share the Gospel of Jesus Christ – ever!  Christians of all people should know that real change will not come until hearts and minds are changed.  Why?  Because the unregenerate (unsaved) man is dead in his sins.   In other words, the unsaved man is spiritually dead.  (Eph 2:1) When he accepts Christ, he is "born again" or regenerate.  Thereafter he will see things through a spiritual lens.  In time his worldview will change.  Which leads to this question: Why are Christians not sharing the good news?
Listen to what Jesus commanded His followers to do:
Go ye therefore, and teach all nations, baptizing them in the name of the Father, and of the Son, and of the Holy Ghost: Teaching them to observe all things whatsoever I have commanded you: and, lo, I am with you always, even unto the end of the world. (Mat. 28:19-20)
This is a far cry from what the NAR is doing.  They think God has given Christians a mandate to stem the tide of evil in this world.  In order to accomplish this they must take the Seven Mountains of influence.  These mountains of influence are:
(1) Arts and Entertainment; (2) Business/Economy; (3) Education; (4) Family; (5) Government; (6) Media; (7) Religion.
They believe that as they accomplish ridding the world of evil, things will get better and better and then Jesus Christ will return to set up His kingdom.  And this is in the Bible?
One disgruntled left-wing blogger wrote:
I've been writing a lot about the steadily increasing influence that 7 Mountains/Dominion theology has been having on the Religious Right recently, though mostly as it has relates to Janet Porter.
But it is important to note that Porter is not alone in embracing this theology and partnering with activists who espouse it.  For instance, Lou Engle played a central role in last year's Family Research Council "prayercast" against health care reform and has developed ties to many other Religious Right leaders as well. Others, like Cindy Jacobs of Generals International, have likewise been making similar connections and several of these groups have also become members of the right-wing supergroup known as the Freedom Federation.
And even Newt Gingrich is cultivating his own ties to 7 Mountains advocates.  Last year, Gingrich appeared alongside Engle at a "Rediscovering God In America" conference where Engle laid hands upon Gingrich and prayed for God's protection for him. Not long thereafter, Gingrich formed a group called Renewing American Leadership and tapped Engle-associate and Prop 8 leader Jim Garlow to serve as Chairman of the organization. (2)
So what is going on here?  It is obvious—even to the far-left–that the CR has united with the NAR.  If this is untrue then why, for example, is the American Family Association (AFA) part of the leadership group promoting Texas Gov. Rick Perry's "apolitical prayer meeting" The Response: August 6 1011?  Is AFA not aware that the group includes several NAR leaders?  Look at the list! In the leadership are such notables as:
Luis & Jill Cataldo—Mike Bickle's International House of Prayer (IHOP)
Randy & Kelly Bohlander—IHOP &Lou Engle's The Call
Dave Sliker—The Call & The Elijah Revolution
Doug Stringer—NAR Apostle
I can only assume Gov. Perry's heart is in the right place and his purpose for this event is honorable, but without question the aim of many of those in leadership is to advance the NAR's Seven Mountain agenda to take over society and government for Christ.
Sarah Leslie of Discernment Ministries has written extensively on the NAR.  In an email to me Sarah explained the depths of the NAR leader's depravity:
They believe that the modern-day apostles are gifted with the same gifts as the New Testament era Apostles (with a capital "A"). We know from Scripture that the first Apostles in the New Testament era were given a unique job by Christ Himself, which was to write the books that we have in the Canon of Scripture. These 12 men gave us the Foundation (Rev. 21:14) of the DOCTRINE of the Gospel of Salvation. It was the APOSTLE'S DOCTRINE which built the church.
The NAR believes that the modern-day apostles are being given new words (both rhema and logos) from God and are able to re-write that doctrine with "new understandings."  We have many articles posted about this on Herescope, including some key quotes from C. Peter Wagner and Hector Torres.
The NAR teaches the heresy that the modern-day apostles are the "foundation" of the church in a reverse hierarchical pyramid structure where they will rule the world (the 7 mountains) from a top-down networking structure. Their rule is said to be absolute and requires obedience from their downline.  See the series that we ran on Herescope, for example. (3)
I'll end part 2 with a quote from 2 Thes. 2:13-15:
But we are bound to give thanks always to God for you, brethren beloved of the Lord, because God hath from the beginning chosen you to salvation through sanctification of the Spirit and belief of the truth: Whereunto he called you by our gospel, to the obtaining of the glory of our Lord Jesus Christ. Therefore, brethren, stand fast, and hold the traditions which ye have been taught, whether by word, or our epistle.
Stay tuned for part 3
Read part 1
FOOTNOTES
[1] Hearing God's Voice—By Gregory Koukl
[2] The Dominionist Agenda Driving Gingrich's New Organization—RightWingWatch.com
[3] The quote was taken from an email sent to me by Sarah Leslie, used by permission.
RECOMMENDED READING:
New Apostolic Reformation articles
The Death of Truth—By Greg Koukl
My 7 years working for the Elijah List—By KevinKleint
VIEW:
Rick Joyner – meeting with congressman
Morningstar Ministries and the End-Time Army– they are referring to Joel's Army/Joshua Generation, and they are targeting our children!
I first came to Mexico in the early seventies. Straining at the confines of the small midwestern liberal arts college where I was in my second year, I responded decisively to a small ad in a progressive magazine, advertising a free university in Cuernavaca, Morelos.
The founder of this project, Ivan Illych, had been gaining some notoriety for his concept of "De-schooling America," and his institute, CIDOC, featured an array of radical thinksters of the post-flower power era.–most notably, Paul Goodman and John Holt.
I finished up my semester, bade farewell to Iowa, and took off for Mexico. I was nineteen.
CIDOC was perched on a hill overlooking one of the most beautiful cities in Mexico. I quickly found a room in a house –no, a mansion, whose ten bedrooms were rented out to a mish-mosh of Americans and Canadians, in Cuernavaca for varying periods of time to attend CIDOC or CALE, an intensive Spanish language training institute. A self professed Weatherman, on the lam from the law, also lived in the mansion, which had a smaller two story house (for the maid and gardener) as well as a large swimming pool in the overgrown and labyrinthine backyard. It was the height of radical chic.
Every day, I would walk to the busstop to take the ride up the hill, usually accompanied by my housemate Debbie, a drop- out from Reed College, in Portland. Every day, we would walk by a construction zone, where the workers were busy erecting a new office building. Every day, we would be subjected to catcalls and hoots. Gringas in Mexico, I learned, were reputed to be "putas" and were fair game for the most outrageous propositions and insults.
CIDOC was predominantly occasioned by gringos. Up on the hill, the culture that I was accustomed to reasserted itself and women were treated according to the general standards of America in the seventies.
Every evening, I would ride back down the hill into a world which treated Norteamericanas as exquisitely scorned whores.
When I left Cuernavaca a few months later and took off on the road, the questionable status of a gringa travelling alone became even more salient. On more than one occasion, I would check into a small hotel, to find the concierge following me up the stairs and propositioning me as I slammed the door on him, locking myself in.
Why was this, I wondered. I began to examine my appearance. I wore jeans, t-shirts and sometimes short skirts. Mexican women, on the other hand, appeared far more demure. Were the clothes then a flag, an invitation?
American movies were beginning to be widely distributed in Mexico. The sexual revolution was in full swing in the States, and the big screen showed women picking up and enjoying men, at will. Did the Mexicans then get their perception of American women through the media?
After several months travelling through Mexico, I returned to college. My horizons had expanded and I chose to transfer to U.C. Berkeley.
While I returned to Mexico on a number of short excursions, it was not until I returned in 2010 that I began to appreciate the degree to which American culture has continued to impact Mexico. Gone are the days of the catcalls and the loudly hooted invitations. Mexican women now adopt the same streetwear persona as American women—tight tank tops with black bra straps clearly visible, skin tight jeans with rips riding high on the thighs, pierced nostrils and tattoos. Other cultural indicators also support the perception that morality, ala Americana, has deeply infiltrated the Mexican psyche. The local paper here, PESO, features a centerfold of scantily clad young women, while the personal ads clearly advertise those offering sex for money. Some are underage.
At the local hangout for gringos in this Yucatan beachtown,  Bill  is now known to have two young Mayan mistresses living with him. Bill, a businessman who worked in Mexico for years, is in his early seventies and is reputed to have lost millions in the peso crash. He now lives off his social security check and regularly runs a tab waiting for that monthly check to be deposited in the bank. The two beautiful young girls now hanging on his arm, I am told (by those attempting to mitigate my concern that he may be preying on their innocence), are having a far better life than they would if they were only dependent on their incomes as shop clerks. "They are the smart ones," I am told. "They know how to get the butter for their bread."
Other economic issues appear to have subtly altered, as well. I remember well the friendly bartering that accompanied purchases where a fixed price was not clearly marked. Now, I have to guard constantly against waiters returning the wrong change as the bill is negotiated. On one occasion, as I was paying for groceries in the check-out line, the young clerk grabbed significantly more out of my palm than the bill called for, and glared angrily and defiantly at me as I tried to explain to her that she needed to return some of the coins. I reflected ruefully on the behavior of stateside "professionals"–attorneys and trustees—padding their expenses and using their clients' monies as their own. The scale may be different but the mind set -is the same–"You got it, but if I can get a hold of it –it's mine!"
The globalization of the economy has resulted in the spread of the values which piggyback on an ethic of financial gain, at all costs. The secrets of the Mayans have all but disappeared. The Mayan prophecies, focussing on the apocalyptic date of 2012, are nearly all that have survived. Written in the Mayan book Chilam Bilam is the warning from the fifth prophecy:
"There will be general loss of prestige of politics, politicians, political parties, and religious leaders; ineffectiveness and inefficiency in the administration of public and private resources of the State and of the companies, institutions, and national and world governments; as well as at the family and community level; product of the greed and ambition, generating corruption."
Side by side with this warning of overriding corruption and self-interest resides the undeniable reality that the world-as-they-knew-it has disappeared. In the place of the mysteries of time and dimensional travel, is the face of Mexico today– sexy, money-driven –and a host for the American meme.
In the following clip, Obama tells the National Prayer Breakfast: "My Christian faith then has been a sustaining force for me over these last few years."
So there you have it. Obama talked about his Christian faith. It must make him a Christian. Why he might even be almost as great a Christian as his predecessor, Bush Almighty.
Whether or not Obama is a Christian is not my call. That is between him and God. And that is not what this is about. Rather, it is about the gullibility of the American people.
In 2000, when he was running for president, Gubna Dubya was asked what philosopher influenced his thinking the most. He responded: "Well, it's Jesus Christ because he touched my heart." That was all that millions of professing Christians needed. Even though he almost never talked about Jesus after that, they made him the object of endless adulation and adoration. Not only was he, like, the most totally awesomest Christian ever, but also, to paraphrase Sting, every little thing he did was Christian.
As Chuck Baldwin once put it, "they (wanted) to add Bush to the Holy Trinity."
Jesus told His followers to beware of wolves in sheep's clothing and to know people by their fruits – Matthew 7:15-20. The fruit on Bush's tree included unprovoked war (1) and the wholesale mass murder of innocents, torture, warrantless searches and spying, guilt without trial and doing nothing to stop the abortion holocaust.  (2) He told the media that we all worship the same God, even though John 14:6 and Acts 4:12 say otherwise. He celebrated Ramadan at the White House.
The last thing these Bush groupies wanted was to be confused with the facts about Our Great Christian President. He said one thing about Jesus one time on the campaign trail and that negated absolutely everything else.
Now that Obama has openly professed his Christian faith, will these same Bush groupies now stop seething with hatred toward Obama and prostrate themselves before him like they did Bush?
When I ponder the fact that so many Christians were so infatuated with Bush and so unconditionally supportive of everything he did, I know exactly why God has allowed an Obama presidency – Daniel 2:21.
"Behold, the days come, saith the Lord GOD, that I will send a famine in the land, not a famine of bread, nor a thirst for water, but of hearing the words of the LORD:"
– Amos 8:11
This is exactly what has happened in America. Only in a land of rampant biblical illiteracy could so many people who call themselves Christians be so hopelessly deceived by a man like Dubya. Only in such a land could so many people who say that they worship the Prince of Peace be such bloodthirsty warmongers.
When the Disciples asked Jesus what will be the sign of His Coming and of the end of the world, Jesus replied: "Take heed that no man deceive you." – Matthew 24:3-4.
By "no man", Jesus meant just that: NO MAN! Not even Bush. Not even Obama.
Revelation 13:3 tells us that the whole world will one day idolize a political ruler. The personality cults surrounding Bush and Obama are part of what I call the Big Ramp-Up to the fulfillment of this prophecy.
(1) The proper, moral, constitutional response to things like 9/11 is a "Letter of Marque and Reprisal." This is a sort of warrant to pursue the specific perpetrators.
(2) And, no, he wasn't a "conservative" at all. He outspent Kommunist Klinton by $1 trillion per year.
While the Tea Partiers and the liberals squabble over important domestic issues, America's corporate and military titans, at the expense of America's workers and taxpayers and with the blessing of Congress and the President, are creating China's economic miracle. The military, at a cost of over $1 trillion, has paved the way for China to acquire and the U.S. to lose access to vast mineral and petroleum resources. The oil industry, with U.S. government assistance, is building a safe haven in East Asia from the imminent crash of oil everywhere else, by cornering the whole supply. And foreign investment, largely American, is giving China on average nearly one million new jobs a month while American unemployment soars.
This is a four-part series. Part One discusses why and how the oil industry could create a safe haven from its own collapse, and why it might choose China for the project. Part Two discusses how East Asia became "the right market" for the world's remaining oil reserves, endangering everyone else. Part Three discusses how the US military has turned Afghanistan and Iraq into China's good buddies. Part Four takes a broader view of what has happened and what if anything can be done about it. Enjoy.
Part Two of Four. The US and Europe Aren't "the Right Markets."
Does "Big Oil" have the resources to carry out your plan?
For starters, is it right to assume that the oil industry has an enormous amount of money to invest somewhere else at this time and in the short-term future? Apparently, yes. As oil becomes depleted, exploratory drilling drops because it is futile, additional tankers are largely unnecessary if there isn't additional oil, and as the industry approaches peak production there is less reason to expand refinery capacity. The industry isn't about to announce its investment strategy, but to the extent available, statistics bear this out. When oil was a growth industry, it was necessary steadily to increase refinery capacity. But it is uneconomical to build refineries that will be unnecessary long before their useful life is over. Global refinery capacity has hardly grown at all since the early eighties, and the excess of refinery capacity over production/demand dropped from 15 mbpd (close to enough to meet the entire US demand) to zero between 1980 and the peak in production of conventional oil,1 increasingly recognized as having occurred in or around 2005. (Refineries are again being built, but overall, e.g. with several being built in China while five of Britain's eight have "for sale" signs, "the world needs fewer oil refineries.")2 Additionally, exploratory drilling for conventional oil dropped from 11,000 wells to 3000 wells in the same period.3 . Similarly, oil tanker construction (92% of which takes place in South Korea, China and Japan) is slowing.4 These changes began three decades ago, which suggests, notwithstanding a stance of public denial that continued until this year, the industry has been aware for that long of the coming peak.5
And then, of course, is the industry's coming "free ride" from price escalation. It has been calculated that a 4% drop in supply could result in a 177% increase in gasoline prices(i.e. from $3/gal to $8.31/gal) and that a 15% drop in supply could result in a 550% increase in prices, (i.e. from $3/gal to $19.50/gal.),6 that peak oil could "soon", according to Robert Hirsch,7 result in $12-15/gal gasoline, and according to the former Shell President that gas will rise to $5/gal in 2012..8 None of this should be too surprising, because the prices will have to cut consumption of oil generally by perhaps 20% by 2020. 9
While oil is sitting pretty relative to the rest of us, such figures might present almost as scary a prospect to the industry as they do to you and me. How can the oil industry get away from the oil shortages to which everyone else is about to fall victim? Well, China is increasing its demand by 10%/yr, doubling its consumption in 7 years, and (if it can keep up the frenetic pace) quadrupling consumption in 14 years. That would run the rest of the world down to zero. ZERO petroleum by 2025. Of course doubling your consumption twice in fourteen years is a pretty good trick, but then you might get fire sale prices because the oil industry is rooting for you, and buying the oil and leaving it in the ground where no one else could touch it would work as well to take the oil away from everyone else. As we shall see, China is well on its way with the potential to increase its consumption by 50% just from its overwhelming success at the 2009 Iraq oil auction. In fifteen years, all the world could be destitute except for China and its chosen few neighbors, with a population arguably not too many for a permanent global steady state, and with half a trillion barrels of oil left all to itself to tide it over to sustainability, assuming it does not pollute the world to death..
China sitting by itself with its population is far from sustainable, notably because of a massive groundwater deficit for agriculture on the North China Plain.10 The country has long prided itself as being self-supportive for food, but has more recently been considering importation of grain as an alternative to extremely expensive water importation to the North China Plain, but neither alternative should be out of reach of a nation holding most all the oil. China, after all, performs a trick that looks inconceivable: being the world's greatest grain producer with farms averaging under an acre in size.11 And were China to corner the world oil supply with enough to keep it going for a century or so, the rest of the world would be virtually defenseless to any attempts it makes to pick the plums of the remaining world's resources. It will be said by anyone who survives,
"The sun never sets on the Chinese empire."12
Is "Big Oil"moving into China as if it's planning to stay?
Is the oil industry in fact putting down roots in the Chinese economy? Glad you asked. Yes. International oil companies have been "pumping money into China," with BP, Shell and Exxon-Mobil "leading the surge." They are making the sort of investment that suggests they intend to stay awhile and think their industry will, too. They've been building 100 gas stations per month for years, the Kuwaiti Oil Company is building one refinery in China,13 and Shell is building another.14 And China itself is building refineries in Nigeria and Brazil.15 This isn't how they'd behave it they thought China was going to run out of oil in a hurry. It's more as if they think China is cornering the market. And they should know.
Of course, there are the five billion or so people who would rather not see ALL the remaining oil going to China and its neighbors, and if it appears that's what's happening, may wish to intervene. Fifteen years is not much time, and while the scenario, like China's "astonishing" January 2009 to January, 2010 28% demand increase, seems improbable on its face, there is surprisingly little to stop it. A partnership between the oil industry and China is a pretty formidable one.
What we might expect is that the United States, with the most to lose, the most military might, and endless lip service to the importance of "energy independence," would step in to create some balance.. But consistent with Congress' long-established subservience to oil (the industry, not the commodity), the reverse is in fact happening.
Getting the oil to the "right market"
The oil industry has long had the ability to use the US Government to steer oil resources away from the US itself. Maybe you remember the fight over construction of the pipeline from Alaska's North Slope. This was just after peak US oil, and concerns about American oil "security," and American "oil independence" were as strong as they are today. There were two alternative pipeline routes: up the Mackenzie River Valley in Canada, ending in the US Midwest (the environmentally preferred alternative), and down through the completely undeveloped Alaskan interior to Valdez, the oil-industry preferred alternative. To be fair, "completely undeveloped" is hardly an accurate phrase. There were native Alaskan villages in the way, the rights of which Congress swept away in favor of the oil industry with the Alaska Native Claims Settlement Act of 1971.16 The oil industry maintained that it was important for the sake of "security" and "oil independence" that the route be entirely "on American soil." All of that made sense until Charles Cicchetti, then an economist at John Hopkins, pointed out that from an economic point of view it made no sense to build the pipeline to Valdez rather than to the Midwest if the oil were to remain in the US, because there was a surplus of low-priced oil on the West Coast but a short supply of high-priced oil in the Midwest. . The only way the oil industry would prefer the Alaskan route, he said, was if it intended to sell to Japan rather than to the US.17 So much for American oil "independence." The Alaskan route was chosen by Congress anyway. A restriction was placed in the bill that said the oil could not be shipped directly from Valdez to Japan, but that did not change Cicchetti's calculus – that we needed the oil in the Midwest, and didn't need it on the West coast. Thus the US Government was willing as long ago as 1972 to assist oil companies in reducing the supply of American oil to American citizens, all in the name of oil independence.
Since at least 1998, there has been an odd dichotomy between the perceived strategic aims of the US in Afghanistan and Iraq, and the actual beneficiaries of our intevention.. Almost immediately after 9/11, there arose a cottage industry of "It's about oil" writing,18 and it probably is. This writer recalls being part of the fan club and an occasional contributor .That is not the focus of this article. What is odd is the dichotomy – a confusion between a war for oil and a war for oil companies.
Columnist George Monbiot said it all on October 23, 2001, in a column titled "America's pipe dream. A pro-western regime in Kabul should give the US an Afghan route for Caspian oil." He argued,
If the US succeeds in overthrowing the Taliban and replacing them with a stable and grateful pro-western government and if the US then binds the economies of central Asia to that of its ally Pakistan, it will have crushed not only terrorism, but also the growing ambitions of both Russia and China. Afghanistan, as ever, is the key to the western domination of Asia.19
But what was the "Afghan route for Caspian oil" that a "pro-western regime in Kabul should give the US"? John Maresca. Unocal Vice President and former US diplomat,20 described it in testimony on invitation from Congress in February, 1998,21 in which he discussed the need to remove the Taliban so as to make way for pipelines to carry Caspian crude and natural gas across Afghanistan to the coast of Pakistan, where it could be shipped to India and China. Maresca's testimony is a fount of information for conspiracy buffs, but it stands on its own as an indicator of US policy with regard to energy for China. Maresca said that the Caspian oil was likely "enough to service Europe's oil needs for 11 years" if exported through a pipeline to the Mediterranean, and that the Caspian could be producing 4.5 mbpd by 2010. In 1998 China, by comparison, consumed 4.1 mbpd.22 Nonetheless, Maresca recommended against reliance on the pipeline to the Mediterranean and in favor of a pipeline across Afghanistan that would service India and China. Unocal presumably was aware that peak oil would occur in the interim, so giving oil to China was taking it from the rest of the world.
While Maresca's testimony later proved optimistic and the oil pipeline across Afghanistan for Caspian crude, specifically endorsed by Robert W. Gee, Assistant Secretary for Policy, U.S. Department of Energy at the time of Maresca's testimony,23 is apparently no longer on the table, it is nonetheless indicative of what Congress was willing to give away to China. Why was this Maresca"s recommendation?
He explained that a western route, out through the Mediterranean, would not have the capability to move it to the "right markets." The Mediterranean route was designed for export of Caspian oil to the United States and Europe,24 implicitly the "wrong markets." Predictably, he mentioned Europe but not the United States in this testimony invited by the US Department of Energy. East Asia, he predicted, was "a different story altogether" and could be expected to more than double its demand before 2010. That in fact happened.
Such predictions, of course, always have an element of self-fulfilling prophecy. As discussed below, investment rather than exports is the primary driver of GDP growth in China, and foreign investments in China multiplied by ten in the six years prior to Maresca's testimony, to a level that has been approximately 10% of the GDP ever since.25 So in modern China, if one must ask "Which came first, the chicken (foreign investment) or the egg (economic growth)?" the answer appears to be, "The chicken." Promoting oil for China, promoted foreign investment.
Next, Maresca told his listeners, twice for emphasis, that
"The territory across which the pipeline would extend is controlled by the Taliban, an Islamic movement that is not recognized as a government by most other nations. From the outset, we have made it clear that construction of our proposed pipeline cannot begin until a recognized government is in place that has the confidence of governments, lenders and our company.."
Maresca was asking Congress to intervene in Afghanistan in a manner that would shift oil, and ultimately jobs, to China.
NOTES
1. http://www.imf.org/external/pubs/ft/weo/2006/01/chp1pdf/fig1_21.pdf ; "Conventional" oil means that which is pumped from fields on the land or under shallow water, is not under deep sea and does not come from "tar sands," shales, etc. See Campbell, below.The "unconventional" oils exist in staggeringly high amounts, but are often useless as energy sources because the energy recovered over the energy in ("EROEI") is numerically less than one. Even to the extent practically recoverable, none of these sources can be developed quickly enough to eliminate shortfalls in the near future.
2. Martin Quinlan,"Refining: short-term improvement, long-term problems." Petroleum Economist June 2010, http://www.petroleum-economist.com/default.asp?page=14&PubID=46&ISS=25678&SID=726819
3. Colin Campbell, "Peak Oil: an Outlook on Crude Oil Depletion," http://www.greatchange.org/ov-campbell,outlook.html .
4. MIC, "World Ship-Building forecast shows weak-but-steady growth in oil and as tanker fleet over next five years," (2009)
5. 1980 was when Ronald Reagan was elected President. His environmental policies demonstrated a strong allegiance to the oil industry, and his support for massive public and private debt and large-scale development of unsustainable oil-guzzling suburbia, set the stage for much of America's present predicament. Did his policies reflect what the oil industry knew would come three decades later? That's a question for historians, if history survives the next few decades.
6. Stanton, "Is the UK ready for an oil shortage?" http://www.roadtransport.com/Articles/2008/01/30/129667/Is-the-UK-ready-for-an-oil-shortage.htm
7. speaking on CNBC, http://www.youtube.com/watch?v=IWGsnW_NnxE
8. Cleanmpg.com http://www.cleanmpg.com/forums/index.php
9. See graph in Nicholas C. Arguimbau, "Imminent Crash of the Oil Supply. . ." www.countercurrents.org/arguimbau230410.htm
10. "Water Policy Briefing: Choosing Appropriate Responses to Groundwater Depletion," International Water Management Institute, Colombo, Sri Lanka Email: waterpolicybriefing@cgiar.org, http://www.iwmi.cgiar.org/waterpolicybriefing/index.asp. This report is exclusively on the North China Plain problem. IWMI in Sri Lanka is an excellent source of materials on global water problems.
11. UN Food and Agricultural Organization (FAO), Agricultural Outlook 2010-2019 (2010)
12. Credits to John Wilson, who is said to be the originator of "The sun never sets on the British Empire," Answers.com, http://wiki.answers.com/Q/Who_said_'The_sun_never_sets_on_the_British_Empire'
13. China: Foreign Oil Companies Boosting Investments ," Energy Tribune January 27, 2007, http://www.energytribune.com/articles.cfm?aid=365&idli=1
14. "Shell, CNOOC Parent in Talks on Refinery Deal, China Daily Says," Bloomberg News, Jan 10, 2011, http://www.bloomberg.com/news/2011-01-11/shell-cnooc-parent-in-talks-on-refinery-deal-china-daily-says.html
15. www.glennbeck.com/2011/01/14/footnotes-research-for-t...
16. (43 USC 1601-1624) — Public Law 92-203, approved December 18, 1971 (85 Stat. 688)
17. Cicchetti, C.J. 1972. Alaskan Oil: Alternative Routes and Markets. Baltimore: Johns Hopkins University Press. Congress placed a provision in the bill limiting direct shipment from Valdz to Japan; whether it alleviated thesituation, this writer does not know. But it could not change the fact that from an American standpoint, the oil was needed in the Midwest but not on the West Coast..
18. Cvf. Ted Rall, It's About Oil. The San Francisco Chronicle: November 2, 2001: http://articles.sfgate.com/2001-11-02/opinion/17625946_1_kazak-caspian-sea-black-sea
19. George Monbiot The Guardian, Tuesday 23 October 2001
http://www.guardian.co.uk/world/2001/oct/23/afghanistan.terrorism
20. http://commdocs.house.gov/committees/intlrel/hfa48119.000/hfa48119_0.HTM
21. Mr. Maresca's testimony, made on invitation of the House Committee on International Relations Subcommittee on Asia and the Pacific, may be read at http://www.serendipity.li/wot/wsap212982.htm
22. US Energy Information Administration. Independent Statistics and Analysis, International Petroleum (Oil) Consumption http://www.eia.doe.gov/emeu/international/RecentPetroleumConsumptionBarrelsperDay.xls Researchers will find the EIA data bank invaluable
23. House Committee transcript at 17, http://commdocs.house.gov/committees/intlrel/hfa48119.000/hfa48119_0.HTM
24. Leyla Tabasaranskaya (Senior Supply Chain Officer, Supply Chain Management Department, BP Azerbaijan Business Unit) "Baku – Tbilisi-Yhan Pipeline Project Underway," UK Trade and Investment, http://www.touchoilandgas.com/baku-tbilisi-yhan-pipeline-a102-1.html
25. FDI inflows into China 1984-2009,The rise of foreign direct investment (FDI) , Chinability, http://www.chinability.com/FDI.htm
An Interview with Richard Forer and the Arab Awakening…
Mazin B. Qumsiyeh, was born in 1957 in Beit Sahour, a suburb of Bethlehem. He became a Professor of Genetics and taught at Yale University School of Medicine and Duke University. He is currently teaching at Birzeit Universities in occupied Palestine and his main interests are media activism and public education, human rights and international law. In a 30 January 2011, email he wrote:
"Arabs everywhere (yes even here in occupied Palestine) are talking about a transformation and about revolution.  But all such transformations carry pain. Over 200 Egyptians were killed, thousands injured, and there is much destruction. Yet in a nation of 85 million people this is still a relatively peaceful transformation…I know most politicians like to feel 100% safe (mostly for their position of power) and are afraid of any change. But I wish they would realize that daring politicians make the history books and those who hang around trying to protect their seats will be forgotten. Cowardice is never a virtue…Clearly, the era of ignoring the masses is gone."
Richard Forer, was born in New Jersey in 1948 and attended Sunday school at his reform synagogue from the ages of five through fourteen. In 2006, Forer zealously supported of Israel's invasion of Lebanon. At about the same time, he became a member of AIPAC (American Israel Public Affairs Committee), the most powerful pro-Israel lobbying organization in the U.S. When a Jewish friend challenged him on the 'facts' he used to justify his support for the invasion, he began an intensive study of the history of Israel Palestine. That led to a crisis of identity as he discovered that his attachment to the State of Israel had blinded him to the heart of Judaism and to the universal truth that lies beyond all labels and beliefs: there is no exclusive or separate self. We are all connected.
Regarding Islam, Richard said, "Many who've been influenced into forming enemy images of Islam will find the fact that all but one of the Koran's 114 chapters mentions compassion infuriatin­g because their identities require an attachment to a belief that Islam is evil. In my book, Breakthrou­gh: Transformi­ng Fear into Compassion – A New Perspectiv­e on the Israel-Pal­estine Conflict I describe my awakening to True Compassion­.
"Briefly, True Compassion only arises when one gives up his/her core identity. Once that relinquish­ment occurs the world is no longer seen as a realm of Us against Them. That is because the attachment to a separate/i­ndividual identity requires the creation of the 'other.'
"The other is a person, society, religion, idea that does not fit within the boundaries of how an individual­, consciousl­y and unconsciou­sly, defines his/her identity. Thus, the other is a threat to the 'reality' of one's self-image or identity. Additional­ly, I assert that Clarity always accompanie­s True Compassion­. True Compassion­, unbounded by labels or definition­s and the influence exerted upon one's belief structure by a presumed identity, can see from a 360 degree perspectiv­e and, therefore, understand or be willing to understand all points of view. Thus, I can also say that although I find the brutal violence carried out by extremists abhorrent I understand that deep in their hearts even these extremists want the same things we all want – self-deter­mination, freedom and peace."
Regarding particular Christians, Richard wrote: "Christians who ignore the suffering of human beings by using the same justification as the more fundamentalist of Jews – that 'God gave the land to the Jewish [or chosen] people'– need to take a closer look at the teachings of Christ. Did Christ single out some for his blessing while ostracizing others? Did he teach hatred or did he teach love and compassion? And they need to look more deeply into their own hearts. Then they will discover that in denying the humanity of some they deny their own humanity…Separative thinking is never divinely inspired. It is always narcissistically inspired; it is, in fact, the very antithesis of the unifying and all-encompassing nature of the divine." [1]
Regarding the fundamentalist fire and brimstone preacher, John Hagee and his Christians United for Israel/CUFI cult, Richard said:
"Hagee raises millions of dollars annually for Israel's settlement enterprise on Palestinian land. He believes that the boundaries of Israel are set by God, that Judea and Samaria, otherwise known as the West Bank, are within these God-given boundaries and that these lands must be inhabited by Jews. This, of course, would require the ethnic cleansing of Palestinians. One can argue that this viewpoint obstructs the chances for peace but it certainly doesn't qualify as anti-Semitism.
"Unfortunately, though, Hagee is an exponent of the 'End of Days' when Jesus will return to Earth and non-believers, Jews included, will have to either convert to Christianity or fall into a lake of fire (Hell). Hagee further believes that the Jewish people are guilty of deicide – the murder of Christ – the one unpardonable sin. This belief has been at the heart of anti-Semitism for nearly two thousand years. Without this belief, Adolf Hitler might not have been able to rely on both the hatred and the silence of those who supported or closed their eyes to the evils of the Holocaust. But most perniciously, Hagee has stated that the Nazis had operated on God's behalf to chase the Jews from Europe and 'shepherd' them to Palestine. And, Hagee continues, Hitler was a 'hunter' sent by God to expedite His will of having the Jews re-establish a state of Israel."
I was born in Greenwich Village, New York in 1954 and up until that day we call 9/11, I never gave a thought beyond my family, friends and local community. That day transformed me and I began to research about the Middle East and traveled seven times to Israel Palestine beginning in 2005.
On 6 November 2007, I attended a John Hagee cult event in Miami and was astounded by his mastery of manipulating the fears of Christian Zionists and south Florida's right wing Jewish community.
As the shofars blew in the packed to the rafters James L. Knight Center, Hagee blew idiot wind that brought the crowd to their feet, "Israel was re-born by an act of God and Israel lives! God Jehovah will bury Hamas, Hezbollah and Iran! The flag of Israel will fly over the undivided Jerusalem and be the praise of all the earth! It's 1938 again and the new Hitler is Ahmadinejad! Radical Islamists are threatening to develop nuclear weapons in order to destroy Israel and then the USA! But we are indivisible and we are both here forever!"
The oft repeated comment ascribed to President Ahmadinejad, that "Israel must be wiped off the map," was addressed by Virginia Tilley, Professor of political science who wrote:
"In his October 2005 speech, Mr. Ahmadinejad never used the word "map" or the term "wiped off". According to Farsi-language experts like Juan Cole and even right-wing services like MEMRI, what he actually said was "this regime that is occupying Jerusalem must vanish from the page of time."
"In this speech to an annual anti-Zionist conference, Mr. Ahmadinejad was being prophetic, not threatening. He was citing Imam Khomeini, who said this line in the 1980s (a period when Israel was actually selling arms to Iran, so apparently it was not viewed as so ghastly then). Mr. Ahmadinejad had just reminded his audience that the Shah's regime, the Soviet Union, and Saddam Hussein had all seemed enormously powerful and immovable, yet the first two had vanished almost beyond recall and the third now languished in prison. So, too, the 'occupying regime' in Jerusalem would someday be gone. His message was, in essence, 'This too shall pass.'"[2]
Tikkun is Hebrew for mend, repair and transform the world.
Tikkun is also an American Jewish progressive political and spiritual community and organization, that researched and discovered that there are three distinct elements energizing the Christian Zionists:
A strong commitment to conservative and ultra-nationalist American politics (so strong, I believe, that if the U.S. were to decide to break with Israel, this part of the Christian Zionist leadership would go along with that and drop its defense of Israeli policies).
Dispensationalist religious commitments that lead many of the Christian Zionists to yearn for a cataclysmic "end of history" eschatological war in the Middle East that will precipitate the second coming of Jesus and the Rapture in which

all true Christians will go to heaven and all Jews who have not yet converted to Christianity will burn in hell for eternity.

A widespread understanding among many Christians that atonement and repentance is needed for 1700 years of murder, rape, and oppression of Jews that was frequently generated by the Church (though, of course, the Evangelicals do not recognize that church as their church). In this category are many Christian Zionists who genuinely feel terrible about what has happened to the Jews and genuinely want to help the Jewish people. Their philo-Semitism is real and sincere. [3]
But in Miami that night, I witnessed multitudes of misled and misinformed Christian's celebrating military occupation, violence, power and control but they ignored the gospel/good news that Jesus promised, "It is the peacemakers who shall be called the children of God." –Matthew 5:9
Hagee repeatedly cited that all worship the God of Abraham, Isaac and Jacob, but neglected to mention that the first mention of Israel is in Genesis 32:22, when Jacob was renamed Israel for having wrestled and struggled with the Divine. This Christian Anarchist [meaning I take Jesus very seriously but all the rest is commentary for me] contends that anyone who wrestles and struggles with the Ultimate Mystery of the Universe is also Israel, for Israel is not just a State but a state of mind, spirit and soul.
Hagee threw out the names of Hebrew prophets, but neglected the fact that God raised up prophets to speak truth to power, to confront arrogance and to remind the people, "What does God require? He has told you o'man! Be just, be merciful, and walk humbly with your Lord." -Micah 6:8
God also raised up prophets to remind the people that they cannot know the mind of God for "His thoughts are not your thoughts, neither are your ways my ways, declares the Lord."- Isaiah 55:8
God also raised up prophets to admonish the "stiff necked people" [Exodus 34:9, Proverbs 29:1] and warned them that, "My people are fools, they do not know me! They are skilled in doing evil, they know not how to do good."-Jeremiah 4:22
Hagee also invoked the "Torah Way" but the Torah commands:
"From Moses to Jeremiah and Isaiah, the Prophets taught…that the Jewish claim on the land of Israel was totally contingent on the moral and spiritual life of the Jews who lived there, and that the land would, as the Torah tells us, 'vomit you out' if people did not live according to the highest moral vision of Torah. Over and over again, the Torah repeated its most frequently stated mitzvah [command]: When you enter your land, do not oppress the stranger; the other, the one who is an outsider of your society, the powerless one and then not only 'you shall love your neighbor as yourself' but also 'you shall love the other.'" [4]
A Brief History of Christian Zionism:
In 1891, Christian fundamentalist and lay-preacher, William Blackstone appealed to President Benjamin Harrison to help establish a Jewish state in Palestine. Blackstone was a disciple of Dwight L. Moody and the father of premillenial dispensationalism, John Nelson Darby, influenced them both.
Darby had great success in connecting with the post-Civil War survivors and was able to transmit his new heretical theology into the heartland of America. Despite the horrifying news of Czarist pogroms that could have been the catalyst to establishing a Jewish state before the Holocaust, the Christian fundamentalists moved onto the Scopes Trial and forgot about the Jews-for a while.
Fifty years later and after millions of Jews and other innocents who had been deemed outcasts by the Third Reich were tortured and murdered and the British Mandate ran out, the land we call Holy was partitioned by the United Nations to make a home for Jewish immigrants.
Most evangelicals interpreted the establishment of the state of Israel to be the fulfillment of -how they understood and interpreted- certain prophetic scriptures. They interpreted the Israeli victory in the 1967 War and the capture of Jerusalem, the West Bank, Gaza, Sinai and the Golan Heights to be an act of God but neglected to consider the fact of Israeli superior military might.
The American Bi-Centennial in 1976 was a watershed year for the religious right. While mainline churches declined, evangelical and fundamentalist churches became the fastest growing sector of American Christianity. TIME magazine named 1976 as The Year of The Evangelical and suddenly they became a political force.
Following the War of 1967, Israel gained an increased portion of USA foreign aid and military budgets, becoming the 'western pillar' of the USA strategic alliance against Soviet incursion into the Middle East.
During this period AIPAC and other pro-Israeli lobby agencies began their ascent to power in shaping USA foreign policy. The Roman Catholic Church and mainline Protestant denominations began to develop a more balanced approach to the Middle East, bringing them closer to the international consensus on the Palestinian question but Pro-Israel organizations interpreted this shift as being Anti-Israel and in turn began to court conservative and fundamentalist Christians.
In 1977, when President Carter stated "The Palestinians deserve a right to their homeland," Christian fundamentalists and the Israeli lobby responded with full page ads stating: "The time has come for evangelical Christians to affirm their belief in biblical prophecy and Israel's divine right to the land…and affirm our belief in the Promised Land to the Jewish people."
The Reagan White House hosted a series of seminars from the Israeli lobby and Christian right. This was when Hal Lindsay, Pat Robertson, Jerry Falwell and the Moral majority infiltrated the West Wing.
Falwell received a Lear Jet from the Israeli government for his personal travel. When Israel bombed the Iraqi nuclear plant in 1981, Prime Minister Begin called Jerry Falwell -before he called Reagan- to ask him to explain to the Christian public the reasons for the bombings!
In 1996, Netanyahu and Likud ideology dominated Israeli policy and 17 evangelical USA pastors pledged their support of the illegal colonies in the West Bank, Gaza, the Golan Heights and full support for a Jerusalem under sovereignty of Israel.
The Christian Zionists launched a PR campaign under the banner: "Christians Call for a United Jerusalem."
They ignored the fact that they were in conflict with American policy and the Oslo process as well as a direct attack on Roman Catholic and mainline Protestant unity with the Churches for Middle East Peace that called for a Shared Jerusalem.
In 2006, Hagee wrote for the Pentecostal magazine Charisma, "The coming nuclear showdown with Iran is a certainty. Israel and America must confront Iran's nuclear ability and willingness to destroy Israel with nuclear weapons. For Israel to wait is to risk committing national suicide."
With the publication of the fictional Left Behind series many more Christians were mislead and a major reason I wrote KEEP HOPE ALIVE was to challenge its escapist heretical theology.
274 years ago on 29 January, Thomas Paine was born a man before his time; but his wisdom and spirit speak to the NOW:
"Soon after I had published the pamphlet Common Sense [on Feb. 14, 1776] in America, I saw the exceeding probability that a revolution in the system of government would be followed by a revolution in the system of religion…The world is my country, all mankind are my brethren, and to do good is my religion."
Thomas Jefferson penned The Jefferson Bible: The Life and Morals of Jesus of Nazareth which weeded out the miracle stories as it illuminated what Jesus' was about:
Always work for PEACEFUL resolutions, even to the point of returning violence with COMPASSION.
Consider valuable the things that have no material value.
Do not judge others and do not bear grudges.
Give out of true generosity; not because you expect to be repaid.
Being true to your self is more important than being loyal to ones family/tribe.
Those who think they know the most are the most ignorant.
Jesus said that his mother, sisters and brothers were those that did the will of the Father and again, the Hebrew prophet Micah summed it up best: "What does the Lord require? He has already told you o'man: Be Just, Be Merciful and walk humbly with your God."
To be just is to be fair and reasonable.
To be merciful means to treat all people the way we want to be treated.
To be humble is knowing oneself; and good and evil cut through every human heart.
Jesus taught that the only way to resist evil is with good. Jesus was a nonviolent Palestinian devout Jew who was mocked, whipped and nailed to a cross and his final prayer was, "Father forgive them for they do not know what they are doing."
Education is the way to compassion and compassion will bring in the change we all really want to see in this world for we all desire this same trinity; self-deter­mination, freedom and peace.
When the people Rise Up/Intifada to seize their RIGHTS governments had better get out of their way and let them have them.
Hear Richard's latest interview here:
http://www.radio4all.net/files/ jblankfort@earthlink.net

/1752-1-totw012611rforer.mp3
Very RELATED:
7:35 God's Side and The 9th of Av: Number 9, Number 9, Number 9
1. http://www.richardforer.com/writing/jewish-support-for-anti-semitic-theology-dooms-israel-to-endless-conflict/
2. http://www.counterpunch.org/tilley08282006.html
3. Rabbi Lerner, Tikkun Magazine page 9, Nov/Dec. 2007
4. Rabbi Lerner, Tikkun Magazine page 35, Sept./Oct. 2007