I just received one of those chain-letter e-mails that are making the rounds currently and this one cites all the good things that Israelis have done lately.  According to this e-mail, Israelis have invented the cell phone, perfected Windows XP, achieved a per-capita income that exceeds the UK's, developed the Pentium chip, have the highest percentage of college graduates anywhere, discovered how to treat breast cancer without radiation and even invented a cure for pimples.  Go them!
After reading this huge laundry-list of Israel's sparkling achievements, I was immediately reminded of the good old pre-Sputnik glory days of America, back when our education system was the best, our scientists were the best, our economy was the best, our healthcare was the best, our government was the best and everything about America was completely top-drawer.
We were always Number One in everything.
And then along came the corporatists who now own America — taking over our country and shoving their selfish schemes for wealth consolidation, government de-regulation and endless war down our throats.  And today, after spending approximately 40 years under corporatist control. America is now 37th in healthcare, 25th in math education, 10th in economic competitiveness, etc.  Just look how far we have sunk.
And now even Israel, especially even Israel, clearly outranks us in so many areas and ways.  Well, good for them — and bad for us.
However, the corporatists who now own Israel are clearly following the very same policies that originally derailed America:  Corporatism, wealth consolidation, government de-regulation and endless war.  Now all I can say to Israel is, "Good luck with all that.  I hope you do better under corporatism than we did."  But being able to successfully ride the corporatist dragon is probably never gonna happen in Israel either.  Why?  Because past is prologue and Israel is now blithely heading down the very same road to ruin that America has already traveled.  And there's really nothing to stop Israel from becoming just like us — corporate-owned has-beens.
To quote my friend's recent chain-letter, "Israel now has the fourth largest air force in the world (after the U.S, Russia and China) and, in addition to a large variety of other aircraft, Israel's air force has an aerial arsenal of over 250 F-16s.  This is the largest fleet of F-16 aircraft outside of the USA."
Looks like Israel has already traveled a goodly distance down that same road that has already incapacitated the U.S.
America has become like Pinocchio, lured off to Pleasure Island by the corporatists.  And Israel's nose has clearly already started to grow also, marking the beginning of the end for their accessible education, fabulous healthcare, scientific excellence and economic achievement — to say nothing of Israel also losing its only chance to develop a conscience and become a Real Boy.
Thyroid cancer cases have more than doubled since 1997 in the U.S., while deadly industrial practices that contaminate groundwater with radiation and other carcinogens are also rising.
New information released by the U.S. National Cancer Institute (NCI) estimates that 56,460 people will develop thyroid cancer in 2012 and 1,780 will die from it.
That's up from 16,000 thyroid cancer cases in 1997 – a whopping 253% increase in fifteen years, while the US population went up only 18%.
From 1980 to 1996, thyroid cancer increased nearly 300%, while the population increased by (again) 18%.
Most thyroid cancers don't develop for 10-30 years after radiation exposure, but the monstrous spike in thyroid cancer from 1980-2012 is only partly the result of Pennsylvania's Three Mile Island nuclear accident in 1979 (TMI).
Pennsylvania, with its nine nuclear reactors, does have the highest incidence of thyroid cancer across nearly all demographics among 45* states, reports epidemiologist Joseph Mangano, MPH MBA, of the Radiation and Public Health Project. In 2009, he analyzed data from the Centers for Disease Control's national survey of thyroid cancer incidence for the years 2001-2005 and compared it with proximity to nuclear power stations, finding:
"[M]ost U.S. counties with the highest thyroid cancer incidence are in a contiguous area of eastern Pennsylvania, New Jersey, and southern New York. Exposure to radioactive iodine emissions from 16 nuclear power reactors within a 90 mile radius in this area … are likely a cause of rising incidence rates."
TMI also can't explain why the thyroid cancer rate for the four counties flanking Indian Point Nuclear Power Plant in New York was 66% above the national rate in 2001-2005.
Other, more subtle sources may also be contributing to hiked thyroid cancer rates, like leaking nuclear power plants and hydraulic fracturing, both of which contaminate air, soil and groundwater with radiation and other nasty chemicals.
Indeed, remarking on this, Mangano (who recently co-authored a controversial study with toxicologist Janette Sherman suggesting a link between Fukushima fallout and US cancer deaths numbering from 14,000 to 20,000) said:
"From 1970-1993, Indian Point released 17.50 curies of airborne I-131 and particulates…. [That] amount exceeded the official total of 14.20 curies released from the 1979 Three Mile Island accident. In 2007, officials that operate the Indian Point plant reported levels of I-131 in the local air, water, and milk, each of which is a potential vector for ingestion."
Iodine-131, or I-131, is a radioactive isotope produced by nuclear fission.
Fracking a 'Dirty Bomb'
Radiation isn't released into the environment only via nuclear plants and bombs. Geologist Tracy Bank found that fracking mobilizes rock-bound uranium, posing a further radiation risk to our groundwater. She presented her findings at the American Geological Society meeting in Denver last November.
Because of some 65 hazardous chemicals used in fracking operations, former industry insider, James Northrup, calls it a "dirty bomb." With 30 years of experience as an independent oil and gas producer, he explains:
"The volume of fluid in a hydrofrack can exceed three million gallons, or almost 24 million pounds of fluid, about the same weight as 7,500 automobiles. The fracking fluid contains chemicals that would be illegal to use in warfare under the rules of the Geneva Convention. This all adds up to a massive explosion of a 'dirty bomb' underground."
What's underground seeps into our groundwater.
Thomas House and his wife have become ill since New Dominion, LLC began drilling for oil and gas behind their home in Wellston, Oklahoma. He's tested the water for barium and strontium, and indoor air quality for BTEX (benzene, toluene, ethylbenzene, xylenes and styrenes).
Though none of the levels exceed EPA standards, he insists the drilling operations are causing their illness.
"We have been getting sick from headaches, nose bleeds, rashes, vomiting, burning eyes, and breathing problems for the last year," he told me.
House is reliant on the Veterans Administration for health care, but it refuses to test him for BTEX poisoning.
Radioactive Drinking Water
Though scientists have associated thyroid cancer with water supplies contaminated by nitrates (another knock against industrial agriculture), it is usually indicative of radiation poisoning, as the thyroid sucks up iodine – radioactive or not. Those with not enough iodine in their diets are more susceptible to absorbing I-131.
NCI says that the main sources of radiation exposure are X-rays, nuclear fallout and radiated food and drinking water. The Centers for Disease Control reports that women are three times more susceptible to thyroid cancer than men, with white women being most susceptible. Rather than noticing any symptoms, most often, they discover a lump on their neck.
The good news is that 95 percent of thyroid cancer is successfully treated.
The bad news is that radiation exposure is also coming from our food and water supply.
For over a year, a Houston news station has been reporting on a governmental cover-up of radiation in drinking water. KHOU says that the Texas Commission on Environmental Quality under-reported radioactive contaminants in drinking water for over 20 years.
But not just Texas authorities, the U.S. Environmental Protection Agency has also low-balled radiation stats by simply not looking for specific radioactive elements, which can be more common and more dangerous than, say, Strontium-90.
Eventually, Texas shut-down two of Houston's water wells shown to be radioactive.
From an investigative series by the Associated Press last year, we learned that 75 percent of US nuclear power plants leak radioactive materials. Documents from 48 of 65 commercial nuclear power sites showed that radioactive tritium leaked – often into groundwater – in concentrations exceeding the federal drinking water standard, and sometimes at hundreds of times the limit.
Nukes, Fracking and Earthquakes
The global fallout from Fukushima's nuclear meltdown means our food and water absorbed radioactive fallout. But, we also see an increasing number of earthquakes from fracking operations that further threaten nuclear plants, which are old, leaking and "brittle" (AP's word).
Information compiled by Treehugger last year showed that of the 104 commercial nuclear power plants and 34 nuclear research stations, many sit in seismically active locations.
Though earthquake risk in Texas is considered very low, last October, Atascosa County saw a rare 4.8 magnitude quake centered 130 miles from the South Texas Project nuclear power plant. The temblor originated in Fashing Field, a highly productive oil and gas field. One company, Momentum Oil and Gas, is producing 3.8 million cubic feet of gas per day from the field.
Many states that normally had very low seismicity have seen an incredible upswing in earthquake frequency with the advent of hydraulic fracturing, which the feds have long known about. As far back as 1966, federal authorities suspected the fracking-earthquake link so strongly that they shut down Rocky Mountain Arsenal's 12,000-foot injection well after several quakes rattled Denver.
In 1981, researchers suggested that mobile pressure dynamics could explain epicenters some ways distant from such wells.
Ohio recently shut down two fracking waste injection wells after a New Year's Eve earthquake, and in 2010 New York imposed a statewide moratorium. Ohio has two nuclear power plants (both on Lake Erie) and New York has five, operating six reactors.
Ohio's 5.0 earthquake on January 31, 1986 that rocked eleven states and Ontario, Canada was centered 11 miles south of the Perry Nuclear Plant. Researchers suggested the quake was induced by fracking, writing in 1988:
"Three deep waste disposal wells are currently operating within 15 km of the epicentral region and have been responsible for the injection of nearly 1.2 billion liters of fluid at pressures reaching 112 bars above ambient at a nominal depth of 1.8 km. Estimates of stress inferred from commercial hydrofracturing measurements suggest that the state of stress in northeastern Ohio is close to the theoretical threshold for failure along favorably oriented, preexisting fractures."
Not only preexisting fractures, but new ones created by the massive surge in earthquake swarms also present a risk. As modern horizontal fracturing techniques are employed, earthquake frequency goes up.
From 1900-1970, Arkansas experienced 60 earthquakes. After fracking operations picked up in the mid-1970s, that number jumped exponentially. Per the Advanced National Seismic System, in 2010 alone, Arkansas felt over 700 earthquakes; in 2011, it endured over 800.
The number of quakes in 2010 and '11 represents a 2,400% increase over the number of quakes in the first 70 years of the 20th century, before horizontal fracking began. With that spike in frequency, is it any wonder that a new faulthas opened up in Arkansas? Geologists say the new fault shows a history of 7+ magnitude earthquakes.
Though the 2001-2005 thyroid incidence data reveals that Arkansas has the lowest incidence of thyroid cancer of all 45 states surveyed, that may change should the new fault become seismically active and damage the state's two 40-year-old nuclear reactors.
Of note, Arkansas' nuclear reactors are run by Entergy, which operates eleven others including 40-year-old Vermont Yankee (strontium-90 found in nearby fish last August) and New York's nearly 40-year-old Indian Point (failed inspection and sought over 100 safety exemptions last year).
Pennsylvania is another strong fracking state, vulnerable to earthquakes originating within or outside its borders. It also houses nine nuclear reactors at five locations. A swarm of small earthquakes occurred near Dillsburg from 2008 until early 2011, reports the state's Dept. of Conservation and Natural Resources.
Dillsburg is 16 miles from Three Mile Island, which still operates one nuclear reactor.
Last August, most of the east coast felt a 5.8 magnitude quake whose epicenter is just 11 miles from two reactors at the North Anna nuclear power plant in Virginia. Both 30-year-old reactors had to be shut down. RT reports:
"The odds of a quake exceeding a magnitude of 5.5 occurring in central Virginia are so slim that Dominion Power determined only around six quakes of that size would occur in the area over the next 10,000 years."
Protect Your Water Supply
Radioactive particles damage bones, DNA and tissue, including the thyroid. Water softeners, ion exchange, carbon filters or reverse osmosis water-treatment systems can be installed in the home to reduce concentration levels. The National Sanitation Foundation certifies various products for efficacy in reducing or eliminating particular contaminants.
To reduce or eliminate radiation from food and water, see this compilation of articles recommending various techniques, including washing your vegetables in bentonite clay.
A more proactive way to protect the water supply is to decommission nuclear power plants and ban hydraulic fracturing, lest your hometown ranks among the 10 Most Radioactive Places on Earth.
*When the CDC surveyed states for thyroid cancer in its landmark 2001-2005 study, it neglected to publish data for Maryland, Mississippi, Tennessee, Virginia, and Wisconsin.
After the world's most massive online protest on Jan. 18 against two internet censorship bills, which generated over 7 million petition signatures, Senate Majority Leader Harry Reid postponed the PIPA vote set for the 24th, so that lawmakers could rework the bill.
On January 18, from 8 am to 8 pm Eastern (-5 GMT), some of the most popular websites on the planet blackened their pages in protest of PIPA, or PROTECT IP Act, (S. 968: Protect Real Online Threats to Economic Creativity and Theft of Intellectual Property), and SOPA, (HR 3261) the Stop Online Piracy Act.
Though PIPA is hailed as only slightly less bad than SOPA, both threaten free access to information on the web by allowing accusers to shut down an entire website, even shared platforms like Twitter, WordPress and YouTube, because of a single copyright violation. Instead of a civil penalty, the law proposes making copyright violation a felony. Try finding a job in the US with a felony conviction under your belt.
Chris Heald did a Mashup analysis of SOPA, and explains how advertisers can get out of paying their bills. He adds that "SOPA expands 'willful infringement' to include those who don't understand the law, not just those who understand it and choose to ignore it."
Google, the world's most visited website, blocked out its name and provided a link to petition Congress to defeat both bills. By 3pm on the 18th, it had already logged 4 million signatures, reports Torrent Freak.
Wikipedia, the world's 6th most popular website, blacked itself out for 24 hours, leaving a poignant message:
"Imagine a World Without Free Knowledge: For over a decade, we have spent millions of hours building the largest encyclopedia in human history. Right now, the U.S. Congress is considering legislation that could fatally damage the free and open Internet. For 24 hours, to raise awareness, we are blacking out Wikipedia."
WordPress enabled a feature so that its 40 million blogs could black out their own site, also providing a link to register objection to the bills.
Censorship a growing problem
Mickey Huff, editor of Project Censored, warns that American reliance on "institutional reform over implementation of revolutionary ideals and actions as tools for change" is allowing the erosion of democracy to continue unabated. Free and easy access to accurate and important information is the cornerstone of any free society. Reform, writes Huff, is only a small part of an effective radical strategy.
One radical tactic employed by Anonymous on Thursday tricked people into aiming its botnet software, known as LOIC (Low Orbit Ion Canon), at the US Dept. of Justice in retaliation for its takedown of file sharing site, Megaupload.com, and arrest of key principals.
For the past 35 years, Project Censored has published an annual collection of the top 25 censored news stories. In the 2012 book edition, my article,Atmospheric Geoengineering: Weather Manipulation, Contrails and Chemtrails, ranks as the 9th most censored story in the United States. PC 2012 sites several other independent sources that report on weather manipulation as a weapon of war, mentioning HAARP, the U.S. government's High-Frequency Active Auroral Research Program.
For example, after the March 11, 2011 earthquake and tsunami that devastated Japan's Fukushima nuclear plants, MSNBC reported:
"[T]he atmosphere above the epicenter … underwent unusual changes in the days leading up to the disaster."
PC 2012 then points out that "the MSNBC report did not address whether increases in both the concentration of electrons and infrared radiation in the ionosphere in the days before the earthquake might have been caused by the sort of technologies" described in my report and others.
Related to geoengineering and ranking as the 8th most censored topic, a section covering "the fairy tale of clean and safe nuclear power" cites several pieces, including Jeff St Clair's Inside America's Most Dangerous Nuclear Plant, fingering Indian Point in New York. At least two others would name Hanford Nuclear Reservation in Washington state as the most dangerous: whistleblower Donna Busche, who warns of an impeding hydrogen explosion from the leaking radioactive sludge, and Brainz, which names Hanford the 10th most radioactive spot on Planet Earth.
Related to the nuclear threat, the Centre for Research on Globalization will soon publish an updated version of Prof. Michel Chossudovsky's Towards a World War III Scenario: The Dangers of Nuclear War.
After reading the 76-page e-book which only costs $5, I'd characterize it as an essential read for anyone willing to look into the eyes of MADness. The mutually assured destruction of nuclear war is laid out in the US military's plan, already underway, to modernize the nuclear stockpile for use on the other side of the world, as if blowback doesn't exist. Chossudovsky's message is clear: Nuclear states are the real terrorists in today's world; the antiwar movement must unite and uphold 9/11 truth.
Information like this is what is censored from mainstream media.
The Project itself has been censored – for reporting on 9/11 truth, as this KPFA interview from 2010 reveals. Inter Press Service contracted with Peter Phillips and Mickey Huff to write the piece, and then refused to publish it and permanently severed their relationship. 9/11 Truth is covered in Project Censored's 2011 edition.
PC 2012 includes the impacts of media censorship and misinformation in light of wars, Obama's assassination program, environmental destruction, Wall Street crime, internet surveillance, and healthcare, including the refusal by corporate media to accurately discuss the single payer option.
Another theme is collaborating for the common good. Corporate media giants stay mum, for example, on key alternatives proposed by various sectors that would not profit industry giants or maintain the status quo, like Ellen Brown's many articles promoting state-run banks. (See here and here for two examples.)
These censored stories have their own powerful effect. Natural News writersMike Adams' and Ethan Huff's 2010 articles about federal agency refusal to label genetically modified foods (ranked as the 22nd most censored story) sparked the GMO-label movement we see today.
Not only researchers, but the general public, as well, can benefit from the book's section on propaganda, spanning several chapters. In its international section, PC 2012 spotlights media distortion of the color revolutions and ongoing genocide in Palestine, even applauding the cable show Treme for its coverage of life in New Orleans after Hurricane Katrina, rating it far better than MSM coverage.
Journalists focused on amplifying info withheld or skewed by media giants can best serve the public, and democracy, by using Project Censored's annual books. Even past editions provide valuable links, as many of these stories are ongoing.
Stalling passage of PIPA is only temporary; radicals – that is, anyone speaking truth today – need to arm themselves with the most reliable information available – most of which is outside mainstream sources. By giving hundreds of links to reliable reports, Project Censored provides those resources.
23 Things That Are Not What They Seem To Be On Television…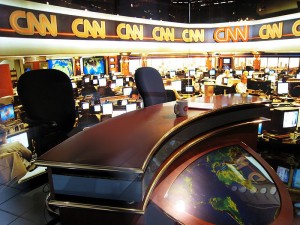 Most Americans believe the lie that the mainstream media is "fair and balanced" and is looking out for the interests of average Americans.  Well, that simply is not true.  Those in the mainstream media serve those that are providing them with paychecks.  The reality is that just 6 gigantic corporationscollectively own most of the major mainstream media outlets in this country.  Reporters are simply not going to be allowed to report stories that are severely damaging to those corporations or to the owners of those corporations.  In addition, reporters are simply not going to be allowed to report stories that are severely damaging to those that spend millions of dollars on advertising (such as pharmaceutical companies) on those mainstream media outlets.  At this point, our "news" is absolutely packed with propaganda.  Way too often, things are not what they seem to be on television.  The mainstream media lies, lies and then lies some more.  They give us the version of "reality" that their owners want us to have.
The following are 23 things that are not what they seem to be on television….
The Lie: Mitt Romney won Iowa.
The Truth: Mitt Romney may not have won Iowa.  The following report of a documented vote discrepancy comes from KCCI….
Edward True, 28, of Moulton, said he helped count the votes and jotted the results down on a piece of paper to post to his Facebook page. He said when he checked to make sure the Republican Party of Iowa got the count right, he said he was shocked to find they hadn't.

"When Mitt Romney won Iowa by eight votes and I've got a 20-vote discrepancy here, that right there says Rick Santorum won Iowa," True said. "Not Mitt Romney."

True said at his 53-person caucus at the Garrett Memorial Library, Romney received two votes. According to the Iowa Republican Party's website, True's precinct cast 22 votes for Romney.
So how many other "vote discrepancies" were there in Iowa?  Was this just a "coincidence" or did someone do this on purpose?
The Lie: Barack Obama will be much different from George W. Bush and will actually protect our civil liberties.
The Truth: Under Barack Obama we have lost even more of our civil liberties than we did under George W. Bush.  Barack Obama recently signed a new lawthat gives the U.S. military the power to arrest U.S. citizens on American soil, detain them indefinitely and ship them off to Guantanamo Bay for endless "interrogation" sessions.
The Lie: SOPA is all about cracking down on international sellers of counterfeit goods.
The Truth: SOPA is all about censoring the Internet and cracking down on websites that the federal government does not like.
The Lie: The U.S. unemployment rate is now at 8.5% and will continue to fall as the U.S. economy recovers.
The Truth: If the number of Americans considered to be "looking for work" was the same today as it was back in 2007, the "official" unemployment rate put out by the U.S. government would about 11 percent, and the U.S. middle classcontinues to be systematically destroyed right in front of our eyes.
The Lie: The debt crisis in Europe has been stabilized and the euro is going to be just fine.
The Truth: The debt crisis in Europe continues to get worse and the euro isdropping like a rock.
The Lie: The U.S. stock market is in great shape and is poised to soar to new heights in 2012.
The Truth: Investors are pulling money out of stocks at an alarming rate.  In fact, as CNBC recently noted, investors have pulled more money out of mutual funds than they have put into mutual funds for 9 weeks in a row.  A lot of people out there expect that something really bad is going to happen very soon….
Investors yanked money out of U.S. equity mutual funds for a ninth-consecutive week despite a bullish 2012 outlook from Wall Street and a December rally that's carried over into the New Year.
The Lie: There are no plans to replace the U.S. dollar as the global reserve currency.
The Truth: Top financial authorities all over the world have been developing plans for a new global currency for a long time.  The following comes from aCNN article….
The International Monetary Fund issued a report Thursday on a possible replacement for the dollar as the world's reserve currency.

The IMF said Special Drawing Rights, or SDRs, could help stabilize the global financial system.
The Lie: There is not a municipal bond crisis in America.
The Truth: There is a growing municipal bond crisis in America.  Over the last several months a whole host of municipal bonds have been downgraded.  Just today, Moody's downgraded Illinois government debt from A2 to A.
The Lie: Chicago is a safe place to live.
The Truth: 14 people were shot across the Chicago area on Thursday alone.
The Lie: Federal employees are not overpaid.
The Truth: The federal government is advertising for an "invitations coordinator" that will make between $53,500 and $102,900 per year.
The Lie: The old-fashioned incandescent light bulbs are bad for the environment and it is a good thing that the federal government is requiring that they bephased out.
The Truth: The new CFL light bulbs are filled with mercury, they are an environmental nightmare and they are incredibly toxic and dangerous if they are broken.
The Lie: The U.S. education system is producing a huge crop of really sharp students who are prepared to be the leaders of tomorrow.
The Truth: The U.S. education system is a complete and total joke.  It is producing millions of students that are not prepared to face the real world at all.  The following is a short excerpt from a recent article by Mac Slavo that many of you will find illuminating….
————————————————-
Economics Professor Jack Chambless of Valencia College in Florida had his sophomore students write a short essay on what the American dream means to them and what, specifically, they wanted the federal government to do to help them achieve that dream.
The results demonstrate the sheer magnitude of the idiocy of a public education system dead set on indoctrination rather than education:
I took the essays from three classes – about 180 students…

About 10% of the students said they wanted the government to leave them alone and not tax them too much and let them regulate their own lives.

But over 80% of the students said that the American dream to them meant a job, a house, and plenty of money for retirement and vacations and things like this. When it came to the part about the federal government, eight out of ten students said they wanted free health care, they wanted the government to pay for their tuition, they wanted the government to pay for the down payment on their house, they expected the government to, quote, "give them a job." Many of them said they wanted the government to tax wealthier individuals so that they would have an opportunity to have a better life.
The following is an excerpt from one of the non-sensical essays written by a student of Professor Chambless:
"As human beings, we are not really responsible for our own acts, and so we need government to control those who don't care about others."
————————————————-
You can read the rest of that article right here.
The Lie: Specific social and political agendas are not promoted in U.S. public schools.
The Truth: According to CNSNews.com, a new California law makes it mandatory for all public school children to be taught the "role and contributions" that "lesbian, gay, bisexual, and transgender Americans" have played in the "development of California and the United States of America."
The Lie: We have to send our troops overseas to fight the terrorists "over there" or else they will come and fight us over here.
The Truth: Dozens of jihadist training camps are operating inside the United States right now and the federal government could not care less.  The following is from a recent WorldNetDaily article about a jihadist organization that is operating 35 training camps on U.S. soil right now….
Jamaat ul-Fuqra, known in the U.S. as "Muslims of America," has purchased or leased hundreds of acres of property – from New York to California – in which the leader, Sheikh Mubarak Gilani, boasts of conducting "the most advanced training courses in Islamic military warfare."

In a recruitment video captured from Gilani's "Soldiers of Allah," he states in English: "We are fighting to destroy the enemy. We are dealing with evil at its roots and its roots are America."

Though Gilani and his organization is suspected of committing assassinations and firebombings inside the U.S., and is also suspected of the beheading murder of Wall Street Journal reporter Daniel Pearl in Pakistan, the terrorist camps spread through the country continue to expand in numbers and population.
But apparently Islamic terror is only a "problem" when the federal government wants to use it to justify invading another country.
In fact, there have been several instances where the U.S. government has actually allied with al-Qaeda in order to overthrow governments.  The latest example of this was in Libya.
The Lie: Our politicians know exactly what they are doing and they have a plan for getting U.S. debt under control.
The Truth: When Ronald Reagan took office, the U.S. national debt was less than 1 trillion dollars.  Today, the U.S. national debt is over 15.2 trillion dollars.  In spite of all this, the American people keep sending the same big spenders back to Washington D.C. over and over and over.
The Lie: The Obama administration is enforcing our immigration laws.
The Truth: The Obama administration has instituted "backdoor amnesty" for illegal immigrants and even plans to provide them with work permits.
The Lie: The number of earthquakes is not increasing.
The Truth: The number of earthquakes is increasing dramatically.  As the "Ring of Fire" continues to wake up the next few years could be very, very interesting.
The Lie: The nuclear crisis at Fukushima is under control and things are getting back to normal.
The Truth: Large areas around Fukushima will be uninhabitable for the indefinite future.  Back in April, I published an article entitled "Much Of Northern Japan Uninhabitable Due To Nuclear Radiation?"  At the time, almost everyone in the mainstream media was insisting that Fukushima was nothing like Chernobyl and that those that lived near Fukushima would be able to return to their homes fairly soon.
Well, it turns out that those of us that feared the worst were right after all.  Just consider the following quote from the New York Times….
Broad areas around the stricken Fukushima Daiichi nuclear plant could soon be declared uninhabitable, perhaps for decades, after a government survey found radioactive contamination that far exceeded safe levels, several major media outlets said Monday.
The Lie: Fluoride is good for our teeth and we should put huge amounts of it into our drinking water.
The Truth: Fluoride is a very toxic sedative and can be very harmful to the teeth.  Incredibly, even the federal government is finally admitting that high levels of fluoride in our drinking water can be harmful.  In fact, the feds have reduced the "recommended amount" of fluoride in our drinking water for the first time in 50 years.
We probably won't see them ban fluoride any time soon, but for them to even acknowledge a problem with fluoride is a major step.  In a recent article on CNN, it was reported that the federal government is now saying that high levels of fluoride in the water have now officially been linked with fluorosis….
The Department of Health and Human Services and Environmental Protection Agency are proposing the change because of an increase in fluorosis — a condition that causes spotting and streaking on children's teeth.
The Lie: Using cell phones is perfectly safe and they do not cause cancer.
The Truth: Using cell phones can definitely increase your risk for cancer.  Some very startling scientific studies have come out recently that are hard to ignore.
The following is an excerpt from a recent CNN article about one of these studies….
At the highest exposure levels — using a mobile phone half an hour a day over a 10-year period — the study found a 40 percent increased risk of glioma brain tumors.
The Lie: The federal government works very hard to keep dangerous prescription drugs from ever entering the marketplace.
The Truth: America's addiction to prescription drugs is getting a lot of people put into the ground.  Adverse reactions to prescription drugs kill a huge number of Americans every year.  A recent Vanity Fair article entitled "Deadly Medicine" began with the following statement….
Prescription drugs kill some 200,000 Americans every year. Will that number go up, now that most clinical trials are conducted overseas—on sick Russians, homeless Poles, and slum-dwelling Chinese—in places where regulation is virtually nonexistent, the F.D.A. doesn't reach, and "mistakes" can end up in pauper's graves?
The Lie: Members of Congress work really hard to fix the problems that this country is facing.
The Truth: Members of Congress work an average of about two and a half days per week.
The Lie: The United States has the best health care system in the world.
The Truth: The United States spends far more on health care than anyone else in the world, but we rank 50th in life expectancy, 47 countries have a lower infant mortality rate than we do and the federal government is chasing millions of good doctors out of the medical profession.
Source: The American Dream
'Ere many generations pass, our machinery will be driven by a power obtainable at any point of the universe. Throughout space there is energy.  — Nikola Tesla, 1892 
Nikola Tesla is finally beginning to attract real attention and encourage serious debate nearly 70 years after his death.  Was he for real? A crackpot? Part of an early experiment in corporate-government control?
We know that he was undoubtedly persecuted by the energy power brokers of his day — namely Thomas Edison, whom we are taught in school to revere as a genius.  He was also attacked by J.P. Morgan and other "captains of industry." Upon Tesla's death on January 7th, 1943, the U.S. government moved into his lab and apartment confiscating all of his scientific research, and to this day none of this research has been made public.
Besides his persecution by corporate-government interests (which is practically a certification of authenticity), there is at least one solid indication of Nikola Tesla's integrity — he tore up a contract with Westinghouse that was worth billions in order to save the company from paying him his huge royalty payments.
But, let's take a look at what Nikola Tesla — a man who died broke and alone — has actually given to the world.  For better or worse, with credit or without, he changed the face of the planet in ways that perhaps no man ever has.
1. Alternating Current – This is where it all began, and what ultimately caused such a stir at the 1893 World's Expo in Chicago.  A war was leveled ever-after between the vision of Edison and the vision of Tesla for how electricity would be produced and distributed.  The division can be summarized as one of cost and safety: The DC current that Edison (backed by General Electric) had been working on was costly over long distances, and produced dangerous sparking from the required converter (called a commutator).  Regardless, Edison and his backers utilized the general "dangers" of electric current to instill fear in Tesla's alternative: Alternating Current.  As proof, Edison sometimes electrocuted animals at demonstrations.  Consequently, Edison gave the world the electric chair, while simultaneously maligning Tesla's attempt to offer safety at a lower cost.  Tesla responded by demonstrating that AC was perfectly safe by famously shooting current through his own body to produce light.  This Edison-Tesla (GE-Westinghouse) feud in 1893 was the culmination of over a decade of shady business deals, stolen ideas, and patent suppression that Edison and his moneyed interests wielded over Tesla's inventions. Yet, despite it all, it is Tesla's system that provides power generation and distribution to North America in our modern era.
2. Light – Of course he didn't invent light itself, but he did invent how light can be harnessed and distributed.  Tesla developed and used florescent bulbs in his lab some 40 years before industry "invented" them. At the World's Fair, Tesla took glass tubes and bent them into famous scientists' names, in effect creating the first neon signs.  However, it is his Tesla Coil that might be the most impressive, and controversial.  The Tesla Coil is certainly something that big industry would have liked to suppress: the concept that the Earth itself is a magnet that can generate electricity (electromagnetism) utilizing frequencies as a transmitter.  All that is needed on the other end is the receiver — much like a radio.
3. X-rays – Electromagnetic and ionizing radiation was heavily researched in the late 1800s, but Tesla researched the entire gamut. Everything from a precursor to Kirlian photography, which has the ability to document life force, to what we now use in medical diagnostics, this was a transformative invention of which Tesla played a central role.  X-rays, like so many of Tesla's contributions, stemmed from his belief that everything we need to understand the universe is virtually around us at all times, but we need to use our minds to develop real-world devices to augment our innate perception of existence.
4. Radio – Guglielmo Marconi was initially credited, and most believe him to be the inventor of radio to this day.  However, the Supreme Court overturned Marconi's patent in 1943, when it was proven that Tesla invented the radio years previous to Marconi.  Radio signals are just another frequency that needs a transmitter and receiver, which Tesla also demonstrated in 1893 during a presentation before The National Electric Light Association.  In 1897 Tesla applied for two patents  US 645576, and US 649621. In 1904, however, The U.S. Patent Office reversed its decision, awarding Marconi a patent for the invention of radio, possibly influenced by Marconi's financial backers in the States, who included Thomas Edison and Andrew Carnegie. This also allowed the U.S. government (among others) to avoid having to pay the royalties that were being claimed by Tesla.
5. Remote Control – This invention was a natural outcropping of radio. Patent No.613809 was the first remote controlled model boat, demonstrated in 1898.  Utilizing several large batteries; radio signals controlled switches, which then energized the boat's propeller, rudder, and scaled-down running lights. While this exact technology was not widely used for some time, we now can see the power that was appropriated by the military in its pursuit of remote controlled war. Radio controlled tanks were introduced by the Germans in WWII, and developments in this realm have since slid quickly away from the direction of human freedom.
6. Electric Motor – Tesla's invention of the electric motor has finally been popularized by a car brandishing his name.  While the technical specifications are beyond the scope of this summary, suffice to say that Tesla's invention of a motor with rotating magnetic fields could have freed mankind much sooner from the stranglehold of Big Oil.  However, his invention in 1930 succumbed to the economic crisis and the world war that followed. Nevertheless, this invention has fundamentally changed the landscape of what we now take for granted: industrial fans, household applicances, water pumps, machine tools, power tools, disk drives, electric wristwatches and compressors.
7. Robotics – Tesla's overly enhanced scientific mind led him to the idea that all living beings are merely driven by external impulses.  He stated: "I have by every thought and act of mine, demonstrated, and does so daily, to my absolute satisfaction that I am an automaton endowed with power of movement, which merely responds to external stimuli."  Thus, the concept of the robot was born.  However, an element of the human remained present, as Tesla asserted that these human replicas should have limitations — namely growth and propagation. Nevertheless, Tesla unabashedly embraced all of what intelligence could produce.  His visions for a future filled with intelligent cars, robotic human companions, and the use of sensors, and autonomous systems are detailed in a must-read entry in the Serbian Journal of Electrical Engineering, 2006 (PDF).
8. Laser – Tesla's invention of the laser may be one of the best examples of the good and evil bound up together within the mind of man.  Lasers have transformed surgical applications in an undeniably beneficial way, and they have given rise to much of our current digital media. However, with this leap in innovation we have also crossed into the land of science fiction.  From Reagan's "Star Wars" laser defense system to today's Orwellian "non-lethal" weapons' arsenal, which includes laser rifles and directed energy "death rays," there is great potential for development in both directions.
9 and 10. Wireless Communications and Limitless Free Energy – These two are inextricably linked, as they were the last straw for the power elite — what good is energy if it can't be metered and controlled?  Free?  Never.  J.P. Morgan backed Tesla with $150,000 to build a tower that would use the natural frequencies of our universe to transmit data, including a wide range of information communicated through images, voice messages, and text.  This represented the world's first wireless communications, but it also meant that aside from the cost of the tower itself, the universe was filled with free energy that could be utilized to form a world wide web connecting all people in all places, as well as allow people to harness the free energy around them.  Essentially, the 0′s and 1′s of the universe are embedded in the fabric of existence for each of us to access as needed.  Nikola Tesla was dedicated to empowering the individual to receive and transmit this data virtually free of charge.  But we know the ending to that story . . . until now?
Tesla had perhaps thousands of other ideas and inventions that remain unreleased.  A look at his hundreds of patents shows a glimpse of the scope he intended to offer.  If you feel that the additional technical and scientific research of Nikola Tesla should be revealed for public scrutiny and discussion, instead of suppressed by big industry and even our supposed institutions of higher education, please sign this petition to demand that power brokers everywhere learn that we are ready to Occupy Energy and learn about what our universe really has to offer.
The release of Nikola Tesla's technical and scientific research — specifically his research into harnessing electricity from the ionosphere at a facility called Wardenclyffe — is a necessary step toward true freedom of information.  The petition has a goal of 25,000 signatures and needs your support, but whether or not it is reached please continue to add your voice by sharing this information with as many people as possible.
A Facebook event page for the official call on January 7th, the anniversary of Tesla's death, can be found here:  http://www.facebook.com/event.php?eid=311216412237332
For additional information about the demand for release, please visit:http://releaseteslasresearch.weebly.com/
As they state:
Tell your friends, bring it up and discuss it at your next general assembly, do whatever you can to get the word out, organize locally to make a stand for the release of Nikola Tesla's research…. America is tired of corrupt corporate greed, supported by The American government, holding us back in a stagnant society in the name of profit . . . The Energy Crisis is a lie.
As an aside: there are some who have pointed out that Tesla's experimentation with the ionosphere very well could have caused the massive explosion over Tunguska, Siberia in 1908, which leveled an estimated 60 million trees over 2,150 square kilometers, and may even have led to the much maligned HAARP technology.  I submit that we would do well to remember that technology is never the true enemy; it is the misuse of technology that can enslave rather than free mankind from its animal-level survivalism.
Please view the video below, which does an excellent job at personalizing this largely forgotten human being, as well as show the reasons why to this day he is not a household name.
And here is a video that offers an essential alternative view of ancient Egypt and other cultures that employed pyramidal structures, which suggests the staggering outer limits of what Tesla was attempting to harness and offer to humanity:
Additional Sources:
http://www.electroherbalism.com/Bioelectronics/Tesla/TeslaversusEdison.htm
https://wwws.whitehouse.gov/petitions/%21/petition/release-nikola-teslas-technical…
http://science.howstuffworks.com/nikola-tesla1.htm
http://teslapress.com/blackout.html
https://secure.wikimedia.org/wikipedia/en/wiki/History_of_radio
http://www.pbs.org/tesla/ins/lab_remotec.html
http://home.earthlink.net/~drestinblack/didyouknow.htm
http://sites.google.com/site/teslanichelson/home
http://www.world-mysteries.com/dougy.htm
http://radiographics.rsna.org/content/28/4/1189.full
Source: Nicholas West | Activist Post
On Dec. 6, New York's Suffolk County government will hold a public hearing on a proposal to ban aerial spraying of aluminum oxide, barium, sulfur, and other salts into the air over the county without first filing an Environmental Impact Statement with and receiving approval from the county's Department of Health Services, Division of Environmental Quality.
Exempted from the proposed ban are aerosol spraying operations for agriculture, and for lyme disease, Eastern equine encephalitis (EEE), West Nile virus (WNV), and other disease vector control operations.
The hearing will be held at the Riverhead Legislative Auditorium, Evans K. Griffing Building, 300 Center Drive in Riverhead, NY at 2:30 pm.
If the public is able to convince legislators of the risk from such geoengineering operations, the legislation will then be voted on at the Dec. 20th session. Otherwise, the proposed ban will be tabled indefinitely.
Initiated by Cindy Pikoulas and her husband Jim, along with Siobhan Ciresi of Long Island Sky Watch (LISW), with the assistance of chemtrail opponent Rosalind Peterson of Agriculture Defense Coalition, the bill was finalized and proposed by legislator Edward P. Romaine (1st District). (Full text below.)
Involved in Suffolk County government since 1989, Romaine is a fiscal conservative who prioritizes saving farmland and protecting the environment. In August, he organized Long Island's first countywide farmers market, along with the Long Island Farm Bureau.
Romaine has represented the 1st District (eastern end of Long Island) continuously since 2005. He serves on the Environment, Planning & Agriculture Committee, which voted on Nov. 28 to submit the proposed law banning such aerial spraying to a public hearing.
The Piloulases and Ciresi will speak on Dec. 6 and are urging people to "pack the hearing" to show support for the ban.
"If this proposal becomes law in Suffolk County, Long Island, it would be the first in the nation. It would be a starting point for others to follow," said LISW in a press release. "Eventually, our governments would have to investigate why our trees are dying in record numbers; why our waters contain toxic levels of aluminum, barium and strontium; why 90% of us are vitamin D deficient; why our crops are failing; and where all of this crazy weather is coming from."
Cindy Pikoulas of LISW spoke with New York Sky Watch radio on Nov. 20, when she advised that tree samples from Suffolk show high levels of barium, strontium and aluminum. She is asking Long Islanders to have their water and trees tested for these chemicals in order to build a body of evidence that would spur investigations by health and environment authorities.
In addition to attending the Dec. 6 hearing, Long Islanders can contact their county legislators viahttp://legis.suffolkcountyny.gov/legislators.html
Are Exemptions Necessary?
Though exempted under the proposed ban, disease vector spraying may be a subterfuge for weather control operations, given the extreme rarity of EEV and WNV. According to the U.S. Dept of Health and Human Services:
"Eastern equine encephalitis (EEE) is a rare but serious viral disease caused by a virus transmitted by the bite of an infected mosquito with more severe symptoms than for West Nile virus. EEE is an arbovirus (short for arthropod-borne, meaning spread by insects). Birds are the source of infection for mosquitoes, which can sometimes transmit the infection to horses, other animals, and, in rare cases, people.
"West Nile Virus (WNV) was first seen in the US in 1999, in the New York City area of Queens. WNV can live in a number of types of birds and is passed bird to bird by certain types of mosquitoes. Occasionally, an infected mosquito will pass the virus to humans or other animals. Most healthy people do not get sick from the virus, but sometimes it may cause symptoms."
Per the US Geological Survey, two horses caught WNV in 2011 and 12 caught EEE, none of them in Suffolk.  Of humans, 43 contracted WNV in New York State in 2011, four of them in Suffolk County.  Only one person contracted EEE in the entire state.
Of the other vector-borne diseases of concern to health authorities – St Louis Encephalitis, La Crosse Encephalitis, Powassan Virus, and locally-acquired Dengue Fever – no New Yorkers contracted any of them in 2011. (But 40 New Yorkers did contract Dengue Fever when traveling outside the US in 2011.)
Considering that the population of NYS is 19 million, the application of toxic chemicals purportedly to control for such rare vector-borne diseases where only 44 people became ill in 2011 seems absurd.
US health officials admit that Ugandans and Egyptians, where WNV was first discovered, develop a natural immunity before reaching adulthood.  Using toxic chemicals that pollute the environment, leading to cancer and respiratory diseases, instead of allowing humans to develop immunity to such diseases, is an unsustainable and irresponsible control method.
Whether these vector control spray programs are involved in other activities such as solar radiation or rainfall management is uncertain.  But, in addition to the obvious jets laying chemtrails at 30,000 feet, they may be involved in contributing to the high levels of aluminum, barium and strontium found in Suffolk waters and trees.
Below is the full text of Suffolk's proposed legislation:
WHEREAS, there was duly presented and introduced to this County Legislature at a meeting held on [December 6], 2011, a proposed local law entitled, "A LOCAL LAW TO PROTECT AIR QUALITY IN SUFFOLK COUNTY" now, therefore, be it
RESOLVED, that said local law be enacted in form as follows:                      
LOCAL LAW NO. _____-2011, SUFFOLK COUNTY, NEW YORK
A LOCAL LAW TO PROTECT AIR QUALITY IN SUFFOLK COUNTY
BE IT ENACTED BY THE COUNTY LEGISLATURE OF THE COUNTY OF SUFFOLK, as follows:
Section 1.  Legislative Intent.
This Legislature hereby finds and determines that Suffolk County is a leader in environmental protection and has several programs to protect soil and groundwater from contamination.               
This Legislature also finds and determines that air pollution is another environmental issue that can impact the health and safety of County residents and may also contaminate soil and groundwater.                
This Legislature further finds and determines that concerns have been raised that business and government entities may be discharging polluting chemicals, including barium, sulfur, salts, and aluminum oxide, into the air, which may impact weather and other environmental elements.
This Legislature finds that such particulates eventually fall from the atmosphere, exposing the public to these air pollutants and, upon landing, may contaminate soil and water.                        
This Legislature determines that County residents may be exposed to these chemicals while they are in the atmosphere, which can cause respiratory and other health problems.                   
This Legislature also finds that, to protect County residents from potential harm, any person who plans to discharge these chemicals into the airspace over Suffolk County should first file an Environmental Impact Statement with and receive approval from the Department of Health Services, Division of Environmental Quality.
Therefore, the purpose of this law is to require any person who plans to discharge sulfur, barium, salts or aluminum oxide into the airspace above the County of Suffolk to file a complete Environmental Impact Statement with the County prior to taking such action.
Section 2.  Definitions.  
As used in this law, the following terms shall have the meanings indicated: "PERSON" shall mean any natural person, individual, corporation, unincorporated association, proprietorship, firm, partnership, joint venture, joint stock association, or other entity or business of any kind.
Section 3.  Requirements.
Any person who plans to discharge sulfur, barium, salts or aluminum oxide into the airspace above the County of Suffolk must file a completed environmental impact form, as established in Section 4 of this law, with the Suffolk County Department of Health Services, Division of Environmental Quality and with the Clerk of the Suffolk County Legislature and receive the approval of the Division of Environmental Quality prior to engaging in such discharge.
Section 4.  Form Established.    
The Department of Health Services, Division of Environmental Quality is hereby authorized, empowered and directed to develop an environmental impact form to be used by persons wishing to discharge sulfur, barium, salts or aluminum oxide into the airspace above the County of Suffolk.  Such form shall require applicants to detail the nature and purpose of their proposed discharge and any potential environmental and/or public health impacts that may result from such discharge.
Section 5.  Exemption.
The requirements set forth in this law shall not apply to any person engaging in aerosol spraying for agricultural or vector control purposes.
Section 6.  Penalties.
A.  Any person who violates any provision of this law shall be liable for a civil penalty of up to $2,500 for an initial violation, with a fine of $5,000 for each subsequent violation.
B.  Any civil penalty may only be assessed by the Commissioner of Health Services following a hearing and opportunity for an alleged violator to be heard.
Section 7.  Rules and Regulations.
The Commissioner of the County Department of Health Services is hereby authorized and empowered to issue and promulgate such rules and regulations as he or she deems necessary to implement and carry out the provisions of this law. Section 8.  Applicability.
This law shall apply to all actions occurring on or after the effective date of this law.
Section 9.  Severability.
If any clause, sentence, paragraph, subdivision, section, or part of this law or the application thereof to any person, individual, corporation, firm, partnership, entity, or circumstance shall be adjudged by any court of competent jurisdiction to be invalid or unconstitutional, such order or judgment shall not affect, impair, or invalidate the remainder thereof, but shall be confined in its operation to the clause, sentence, paragraph, subdivision, section, or part of this law, or in its application to the person, individual, corporation, firm, partnership, entity, or circumstance directly involved in the controversy in which such order or judgment shall be rendered.
Section 10.  SEQRA Determination.
This Legislature, being the State Environmental Quality Review Act (SEQRA) lead agency, hereby finds and determines that this law constitutes a Type II action pursuant to Section 617.5(c)(20), (21), and/or (27) of Title 6 of the NEW YORK CODE OF RULES AND REGULATIONS (6 NYCRR) and within the meaning of Section 8-0109(2) of the NEW YORK ENVIRONMENTAL CONSERVATION LAW as a promulgation of regulations, rules, policies, procedures, and legislative decisions in connection with continuing agency administration, management and information collection.  The Suffolk County Council on Environmental Quality (CEQ) is hereby directed to circulate any appropriate SEQRA notices of determination of non-applicability or non-significance in accordance with this law.
Section 11.  Effective Date.
This law shall take effect immediately upon filing in the Office of the Secretary of State.
Washington's Blog posted some info last August confirming that the US federal government has long known of the link between fracking and earthquakes, as well as the link between deep well fluids contaminating shallow drinking wells. As more info keeps coming out, this collection should serve as a handy resource for those confronting (or occupying) well sites or state regulatory agencies.
At a recent oil & gas conference, frackers urged colleagues to engage in psyops to con Americans into accepting carcinogenic drinking water and earthquakes as the price to pay for oil and gas. The Oil & Gas Accountability Project taped the speakers and turned it over to CNBC which posted the audio.
Business Insider recently posted 10 Counterinsurgency And 'Psy-Ops' Tactics Companies Use Against Protesters, based on the recommended Army's counterinsurgency manual.
In Fracking May Have Caused 50 Earthquakes in Oklahoma, Brian Merchant writes:
In a surprising turn of events, Cuadrilla Resources, a British energy company, recently admitted that its hydraulic fracturing operations "likely" caused an earthquake in England….
Right on the heels of Cuadrilla's announcement, news is spreading that theUnited States Geological Survey has released a report (pdf) that links a series of earthquakes in Oklahoma last January to a fracking operation underway there….
The U.S.G.S. determined that "from the character of the seismic recordings indicate that they are both shallow and unique."
From the report:
Our analysis showed that shortly after hydraulic fracturing began small earthquakes started occurring, and more than 50 were identified, of which 43 were large enough to be located. Most of these earthquakes occurred within a 24 hour period after hydraulic fracturing operations had ceased. There have been previous cases where seismologists have suggested a link between hydraulic fracturing and earthquakes, but data was limited, so drawing a definitive conclusion was not possible for these cases.
The report is still under peer-review, and even then, the correlation between fracking and the quakes is inconclusive. The U.S.G.S. notes that region has historically been seismically active, though the summary states that the "strong correlation in time and space as well as a reasonable fit to a physical model suggest that there is a possibility these earthquakes were induced by hydraulic fracturing."
While Merchant tiptoes around the issue, it's clear to many that fracking is more than correlated; it's causative.
The US Geological Survey confirms that "the link between fracking fluid injection and the earlier series of earthquakes was established" in 1990 at the Rocky Mountain Arsenal by Craig Nicholson and R.I. Wesson in "Earthquake Hazard Associated with Deep Well Injection" (1990).
In 2001, the EPA also confirmed the link between deep injection fluids and toxic contamination of shallow water wells near Boulder, Colorado. (See Underground Injection Control Regulations 2001.)
Fracking in the New Madrid Fault zone has generated hundreds of earthquakes each year, far exceeding the previous annual earthquake history prior to the advent of mass drilling. (SeeFracking the life out of Arkansas and beyond.)
On Jan. 31, 1986, I stood in my office on the 13th floor in downtown Cleveland, Ohio, when we experienced a 30-second earthquake measuring 5.0 on the Richter Scale. (News video) The quake rumbled 11 states and Ontario, Canada. Researchers Nicholson and Wesson questioned if the quake was induced by fracking, writing in 1988:
"Three deep waste disposal wells are currently operating within 15 km of the epicentral region and have been responsible for the injection of nearly 1.2 billion liters of fluid at pressures reaching 112 bars above ambient at a nominal depth of 1.8 km. Estimates of stress inferred from commercial hydrofracturing measurements suggest that the state of stress in northeastern Ohio is close to the theoretical threshold for failure along favorably oriented, preexisting fractures."
Daneen Peterson collected the following videos and reports:
Fracking Hell: The Untold Story (17:53)
This video is an original investigative report by Earth Focus and UK's Ecologist Film Unit looks at the risks of natural gas development in the Marcellus Shale deposits. It covers the introduction of toxic chemicals that end up in the drinking water, the unregulated interstate dumping of radioactive waste and that the wells leak radioactive radium.
The following video reveals that a "Halliburton loophole [in a] 2005 energy bill completely exempted natural gas industry and gas fracking from any regulation under the Safe Water Act." That fact is PROOF, like the vaccine exemptions given, that "they" know full well that what they are doing is extremely harmful.
If that ONE 'loophole' were eliminated . . . the OVERWHELMING revelations would KILL ALL FUTURE FRACKING!
60 Minutes Video Piece on Dangers of Natural Gas Fracking
Pittsburgh's drinking water is radioactive, thanks to fracking. Only question is, how much?
Grist
Residents of Pittsburgh — as well as potentially tens of millions of other everyday citizens in the Northeast corridor who rely on their taps to deliver safe water — are consuming unknown and potentially dangerous amounts of radium in every glass of water. That's the buried lede in the Sunday New York Times' massive exposé on fracking, the relatively new process for extracting natural gas from the massive shale formation that stretches from Virginia to New York state.
Even frackers admit that the Marcellus Shale formation "is mildly radioactive since it contains a small amount of uranium and produces gamma radiation from decaying organic matter." But, of course, it denies that any "significant amount of this radioactivity is released in the natural gas produced from the shale."
Gasland's reach and Oscar nomination brought enough attention to the issue to warrant apparent censorship of industry concessions that the documentary got things right:
"We have to stop blaming documentaries and take a look in the mirror," Matt Pitzarella, a spokesman for gas producer Range Resources Corp., was quoted as saying in [The Wall Street Journal].

However, if you go to the article, you won't find Pitzarella's statement because within the hour the quote disappeared, say citizen journalists, whoscreen captured it and posted it on Twitter.
Toxic Contamination From Natural Gas Wells
http://www.nytimes.com/interactive/2011/02/27/us/natural-gas-map.html?ref=us
This shows an interactive map of the types and areas that are contaminated in Pennsylvania.
Water Problems From Drilling Are More Frequent Than PA Officials Said
http://www.propublica.org/article/water-problems-from-drilling-are-more-frequent-than-officials-said-731
When methane began bubbling out of kitchen taps near a gas drilling site in Pennsylvania last winter, a state regulator described the problem as "an anomaly." But at the time he made that statement to ProPublica, that same official was investigating a similar case affecting more than a dozen homes near gas wells halfway across the state.
In fact, methane related to the natural gas industry has contaminated water wells in at least seven Pennsylvania counties since 2004 and is common enough that the state hired a full-time inspector dedicated to the issue in 2006. In one case, methane was detected in water sampled over 15 square miles.
In another, a methane leak led to an explosion that killed a couple and their 17-month-old grandson.
The Tyee: Fracking and Quaking: They're Linked
The number of mini-quakes in highly drilled Alberta alone has increased so demonstrably in recent decades (from 60 to more than 200 a decade) that the government launched a project "to document and understand their relationship to oil and gas production." Concluded researchers in the Canadian Journal of Exploration Geophysics in 1994: "there do appear to be spatial and temporal correlations between the earthquakes and oil production in the Eagle West and Eagle fields [in Fort St. John, B.C. ]. Fluid injection in particular must be considered as a possible cause."
'Unspeakable' Reality 'Will Impact All Of Humanity'
Exposing the "unspeakable" realities of the Japanese catastrophe in this 60 Minutes program Sunday night during which leading nuclear scientist Dr. Michio Kaku said radiation from Fukushima will impact of all of humanity. The nuclear energy power industry violation of the right to health is apparent throughout the new Australian report.
"In fact the whole world will be exposed from the radiation from Fukushima," Dr. Kaku told reporter Liz Hayes.
Lester Brown, author of Plan B 4.0 Saving Civilization said, "The world has set in motion environmental trends that are threatening civilization itself.  We are crossing environmental thresholds and violating deadlines set by nature. Nature is the timekeeper, but we cannot see the clock."
In October of 2011, the 7th billion human being will land on this planet.  From that threshold, humans will continue multiplying by 1.0 billion every 13 years to reach more than 10 billion within 39 years at the mid century.  The ramifications stagger the mind of any thinking American.  This series will give you an idea of what our civilization faces.
Following the recent loss of life in Haiti, Chile and China due to earthquakes or the loss of life from Hurricane Katrina or the tsunami that killed 100,000 in Sri Lanka in 2005—it reminds me of a 39 year old column by the late Dr. Garrett Hardin: "Nobody ever dies of overpopulation." It is reprinted with permission from Science, 12 February 1971, Volume 171, Number 3971, C 1971 by the American Association for the Advancement of Science. (www.thesocialcontract.com ) Professor Hardin taught in the biology department of the University of California at Santa Barbara.
Not mentioned, but increasing in numbers as the human race accelerates its own populations across the globe-an astounding 18 million human beings starve to death or die of starvation related diseases every year. (Source: World Health Organization)  The breakdown: eight million adults and 10 million children perish at the hands of starvation annually.  Fully 2.0 billion humans subsist on less than $2.00 per day.  That same number cannot obtain a clean glass of drinking water.
For example: India sports 1.16 billion people.  Out of that number, 10 million do not possess a toilet to use, so they squat onto the land every day.  They contaminate ground water, lakes and rivers with their human waste.  The Ganges runs in raw sewage 24/7 and its dead zone expands to over 10,000 square miles-contaminating and killing ocean life.  Result: 1,000
Indian children die of diarrhea, dysentery and other water borne diseases-DAILY. (Souce: www.populationmedia.org) Yet, Indians do not practice birth control as they add another 12  million people annually on their way to surpassing current-day China and hit 1.6 billion in 40 years.
For whatever reason, Americans as well as citizens of many countries never make the connection of overpopulation and their vulnerability-to disease, famine and Mother Nature's rage.  Nature thrives on destruction, i.e., hurricanes, tsunamis, floods, earthquakes, forest fires, famines, hail,
tornadoes and epidemics.
INCREASING HUMAN NUMBERS ON EARTH CREATES GREATER SCENARIOS FOR MASS HUMAN DEATHS
For some reason, call it hubris or "false pride"; or massive ignorance or ethnocentrism-Americans cannot and do not think they would ever find themselves on the receiving end of water shortages, food scarcities or energy deficiencies.  Thus, they happily grow their numbers, by adding 3.1 million people annually, ironically, mostly through other humans fleeing overpopulation pressures worldwide.
Dr. Garret Hardin, author, Stalking the Wild Taboo, brings home our dilemma:
"Those of us who are deeply concerned about population and the environment -"eco-nuts," we're called, – are accused of seeing herbicides in trees, pollution in running brooks, radiation in rocks, and overpopulation everywhere. There is merit in the accusation.
"I was in Calcutta when the cyclone struck East Bengal in November 1970. Early dispatches spoke of 15,000 dead, but the estimates rapidly escalated to 2,000,000 and then dropped back to 500,000. A nice round number: it will do as well as any, for we will never know. The nameless ones who died, "unimportant" people far beyond the fringes of the social power structure,
left no trace of their existence. Pakistani parents repaired the population loss in just 40 days, and the world turned its attention to other matters.
"What killed those unfortunate people? "The cyclone," newspapers said. But one can just as logically say that overpopulation killed them. The Gangetic Delta is barely above sea level. Every year several thousand people are killed in quite ordinary storms. If Pakistan were not overcrowded, no sane man would bring his family to such a place. Ecologically speaking, a delta belongs to the river and the sea; man obtrudes there at his peril.
"In the web of life every event has many antecedents. Only by an arbitrary decision can we designate a single antecedent as "cause." Our choice is biased – biased to protect our egos against the onslaught of unwelcome truths. As T.S. Eliot put it in Burnt Norton:
"Go, go, go," said the bird, "Human kind cannot bear very much reality."
"Were we to identify overpopulation as the cause of a half-million deaths, we would threaten ourselves with a question to which we do not know the answer: How can we control population without recourse to repugnant measures?" said Hardin. "Fearfully we close our minds to an inventory of possibilities. Instead, we say that a cyclone caused the deaths, thus relieving ourselves of responsibility for this and future catastrophes. "Fate" is so comforting.
"Every year we list tuberculosis, leprosy, enteric diseases, or animal parasites as the "cause of death" of millions of people. It is well known that malnutrition is an important antecedent of death in all these categories; and that malnutrition is connected with overpopulation. But overpopulation is not called the cause of death. We cannot bear the thought.
"People are dying now of respiratory diseases in Tokyo, Birmingham, and Gary, because of the "need" for more industry. The "need" for more food justifies over fertilization of the land, leading to eutrophication of the waters, and lessened fish production – which leads to more "need" for food.
"What will we say when the power shuts down some fine summer on our eastern seaboard and several thousand people die of heat prostration? Will we blame the weather? Or the power companies for not building enough generators? Or the eco-nuts for insisting on pollution controls?
"One thing is certain: we won't blame the deaths on overpopulation. No one ever dies of overpopulation. It is unthinkable."
As Hardin said, we abhor dealing with reality.   In fact, in Joel Kotkin's recent book, he celebrates adding 100 million people to the United States as if it amounts to a "Red Badge of Courage" in a diminishing world.  He speaks on NPR with glowing reviews from Jennifer Ludden.  He enjoys interviews in papers as he crosses the country to pitch his book.  He leads
Americans down a primrose path of  more denial, stupidity and ignorance of their predicament.
Yet, they fully embrace his message.  Should he strut his book in Bangladesh, that grows by six children a minute, with a population of 157 million people in a landmass the size of Iowa, they would toss tomatoes into his face. Change that! They would eat the tomatoes and throw sticks!
Reality has already manifested in very ugly ways for the people of Bangladesh.  They live in pure daily human misery with no way out!  They live in what Kotkin celebrates: overpopulation.
A Swedish man who was arrested after trying to split atoms in his kitchen said Wednesday he was only doing it as a hobby.
Richard Handl told The Associated Press that he had the radioactive elements radium, americium and uranium in his apartment in southern Sweden when police showed up and arrested him on charges of unauthorized possession of nuclear material.
The 31-year-old Handl said he had tried for months to set up a nuclear reactor at home and kept a blog about his experiments, describing how he created a small meltdown on his stove.
Only later did he realize it might not be legal and sent a question to Sweden's Radiation Authority, which answered by sending the police.
"I have always been interested in physics and chemistry," Handl said, adding he just wanted to "see if it's possible to split atoms at home."
The police raid took place in late July, but police have refused to comment. If convicted, Handl could face fines or up to two years in prison.
Although he says police didn't detect dangerous levels of radiation in his apartment, he now acknowledges the project wasn't such a good idea.
"From now on, I will stick to the theory," he said.
Source: ca.news.yahoo.com
As the August 2nd deadline fast approaches to raise the government-borrowing limit, President Obama called on Congress two days before this Independence Day to make a deal and announced, "Nothing can be off-limits…We've got to cut the deficit." [1]
Republican Senator Dan Coats responded, "It's time for bold action and a new plan to address our current crisis" and that it was time for the government to "stop spending money we don't have and to enact policies that will grow our economy and get Americans back to work." [Ibid]
Two hundred and thirty five years ago to this 4th of July, America's Founding Fathers established the following principals and truths to be self-evident: that all PEOPLE are created equal; that they are endowed by their creator with certain unalienable RIGHTS; that, among these, are life, liberty and the pursuit of happiness; that, to secure these RIGHTS, governments are instituted among PEOPLE, deriving their just powers from the consent of the governed; and, whenever any form of government becomes destructive of these ends, it is the RIGHT of the people to alter or to abolish it.
The Declaration of Independence of 4 July 1776,  indicted a government that engaged in barbaric conduct contrary to the laws of Humanity that included "works of death, destruction and tyranny unparalleled in the most barbaric ages" that is until the Age of Now!
Where ever we lay our money down reflects our heart and mind and citizens of conscience comprehend that budgets are moral documents.
Obama's 2012 budget request to Congress not just adds to our current debt of $14.3 trillion but Obama's $3.7 Trillion Budget Calls for Military Spending Increases and Deep Cuts to Social Service Programs!
"Any nation that year after year continues to raise the Defense budget while cutting social programs to the neediest is a nation approaching spiritual death."-Rev. MLK
Obama's budget adds another $3.075 billion in military aid to Israel although Israel has consistently misused U.S. Made weapons in violation of America's Arms Export and Control and Foreign Assistance Acts and in spite of the fact that everywhere except in this republic the 44 years of military occupation of Palestine is viewed as a US-Israeli collaboration!
Khalid Sheikh Mohammad involvement in the terror upon America, "By his own account…stemmed from his violent disagreement with U.S. foreign policy favoring Israel." [2]
Abdulmutallab's attempt to blow up a plane on Christmas Day in 2009, was fueled by "his sympathies toward the Palestinians and anger over Israel's actions in Gaza." [Ibid]
President 'Nuclear Free World' Obama's FY 2012 for the National Nuclear Security Administration includes 7.6 billion for nuclear weapons research and production, which is 8.4% above his FY 2011 request and 19% above his FY 2010 request.
Funding for a new "Uranium Processing Facility" for production of thermonuclear secondaries at the Y-12 production plant near Oak Park Ridge, TN, is proposed to increase to $160.2 million from $115 million in FY 2011.
Obama's FY 2012 budget request also creates a new Life Extension Program for the B61 warhead funded at $223.6 million, even though that gravity bomb's original mission of forward deployment in Europe against a Soviet threat vanished at the end of the Cold War.
Life Extension Programs extend the service lives of existing nuclear weapons for three decades or more, in contradiction to our declared national security goal of a future world free of nuclear weapons, and it also endows them with new military capabilities. [3]
Life Extension Programs also undermine sound national security by introducing major changes to America's existing nuclear weapons stockpile that had been extensively tested and known to be most reliable weapons of mass destruction.
"The dominant mission of Y-12 today is the production of new and or/refurbished thermonuclear secondaries for existing US nuclear warheads as part of the Stockpile Life Extension Program [LEP]. These include life extension upgrades to the W-76 that will result in the W-76 Modification 1, a warhead with new military capabilities."-[4]
"All W-76 and W-76-1 thermonuclear secondaries produced at Y-12 are designed and produced to unleash 100 KT of uncontrollable and indiscriminate heat, blast and radiation, six times more than the Hiroshima Bomb." [5]
On 8 July 1996, the International Court of Justice issued the statement:
"The destructive power of nuclear weapons cannot be contained in either space or time. They have the potential to destroy all civilization and the entire ecosystem of the planet."
The ICJ also affirmed the "fundamental, cardinal and intransgressible" rule that "States must never make civilians the object of attack and must consequently never use weapons that are incapable of distinguishing between civilians and military targets."
States have obligations. People have rights.
"If it is a basic human right to be free of threat or violence, if the right to life is a basic human right, if the protection of children and future generations is a basic human duty, international law must unhesitatingly recognize that the right to non violent resistance activities for the prevention of such an international crime is basic to human dignity." [6]
On 1 July 2011, Archbishop Desmond Tutu wrote:
"Eliminating nuclear weapons is the democratic wish of the world's people…squandering billions of dollars on modernization of nuclear [weapons, makes] a mockery of United Nations disarmament pledges. If we allow this madness to continue, the eventual use of these instruments of terror seems all but inevitable.
"The nuclear power crisis at Japan's Fukushima power plant has served as a dreadful reminder that events thought unlikely can and do happen…it must not take another Hiroshima or Nagasaki – or an even greater disaster – before [we] finally wake up and recognize the urgent necessity of nuclear disarmament.
"One standard must apply to all countries: zero.
"Nuclear arms are wicked, regardless of who possesses them. The unspeakable human suffering that they inflict is the same whatever flag they may bear. So long as these weapons exist, the threat of their use – either by accident or through an act of sheer madness – will remain.
"We must not tolerate a system of nuclear apartheid, in which it is considered legitimate for some states to possess nuclear arms but patently unacceptable for others to seek to acquire them. Such a double standard is no basis for peace and security in the world.
"Every dollar invested in bolstering a country's nuclear arsenal is a diversion of resources from its schools, hospitals, and other social services, and a theft from the millions around the globe who go hungry or are denied access to basic medicines." [7]
In 1987, Israel's Nuclear Whistle Blower, Mordechai Vanunu wrote from Ashkelon Prison:
"No government, not even the most democratic, can force us to live under this threat. No state in the world can offer any kind of security against this menace of a nuclear holocaust, or guarantee to prevent it.
"Any country, which manufactures and stocks nuclear weapons, is first of all endangering its own citizens. This is why the citizens must confront their government and warn it that it has no right to expose them to this danger. Because, in effect, the citizens are being held hostage by their own government, just as if they have been hijacked and deprived of their freedom and threatened.
"When governments develop nuclear weapons they are violating the basic rights of their citizens, the basic right not to live under constant threat of annihilation." [8]
Common Sense comprehends that getting America out of its immoral debt will require more than what Obama admitted in eliminating "tax breaks for millionaires and billionaires, or for hedge fund managers and corporate jet owners, or for oil and gas companies pulling in huge profits without our help…we'll have to make even deeper cuts somewhere else." [9]
The deep cuts that must be made require the revolutionary political will that Thomas Paine, America's most forward thinking Founding Father comprehended:
"Soon after I had published the pamphlet "Common Sense" [on Feb. 14, 1776] in America, I saw the exceeding probability that a revolution in the system of government would be followed by a revolution in the system of religion…The world is my country, all mankind are my brethren, and to do good is my religion."
We the people are suppose to be the government and thus it is up to US to bring in the Intifada [Arabic for rise up and cast off] against nuclear insanity so that future generations will have their right to life, liberty and the pursuit of happiness.
Washington Report on Middle East Affairs, March 2010, page 35
Oak Ridge Environmental Peace Alliance [OREPA], November 2009.
Bulletin of Atomic Scientists, March/April 2009.
Judge Weeramantry, "The Trident and International Law, Scotland's Obligations" Feb. 3, 2009.
The government is telling us not to panic. All is under control, just like in Japan. But here are a few troubling inconsistencies. One, the Red Cross shelter next to the Fort Calhoun plant has been closed. They claim it was due to "decreased need." During a flood? Now there is a no-fly zone around the plant. Then there is the disturbing news that the spent fuel rod pool was so full that they store the surplus fuel rods in a dry storage area outside the safety of the pool. How long will that area stay dry and what happens if it gets wet? One reporter claims the dry storage bunker is now half-submerged. One of the intake structures is prone to flooding that could affect the water pumps. Non-functional water pumps? Does that sound familiar?
Source: Activist Post
Highlighted in yellow above, the protective berm is a water filled "AquaDam" that collapsed early Sunday morning.  (Extra large size image here.)
Overwhelmed by the rising Missouri River, a 2000-foot stretch of a protective water balloon, surrounding the Fort Calhoun nuclear power plant in Nebraska, collapsed at 1:25 AM on Sunday, June 26.  Two days earlier, Kansas State University reported an emergency when radiation leaked at 149 times the Derived Air Concentration (DAC) limit for Iodine during a trial run of its reactor.
Six and a half hours after the Ft Calhoun water berm collapsed, operators reported it to the Nuclear Regulatory Commission, registering it as a "non-emergency."
The NRC says there's nothing to worry about. The flooding has "had no impact on the reactor shutdown cooling or the spent fuel pool cooling."
Operating since 1973, Ft Calhoun filled its spent fuel cooling pool to capacity in 2006. The structure is 40 feet deep and 38 feet above ground.  Ft Calhoun then built a dry cask storage facility, circled below, which the NRC says does not need the AquaDam water berm:
On June 15, we first posted news about the threat to Nebraska's nuclear plants, amid an apparent media blackout on the story. On June 23, the AP released its report of a year-long investigation into US nuclear plants indicating that 75% of them leak radiation.
Indeed, when Kansas State U ran its research reactor for 25 minutes on June 24, air quality monitors sounded the alarm that Iodine radiation had exceeded the DAC limit by 149 times above allowable levels, prompting KSU to declare an emergency.
Though four different systems caught the excessive radiation levels, operators reported their belief that this was due to the proximity of a radioactive sample near the monitors.  They did not disclose what kind of sample nor why it was near four different monitors, if that's even possible. Plus, the sample they discuss showed Cesium, not Iodine.
On May 31, NRC Chief Gregory Jaczko defended the NRC against allegations it is too closely allied with plant operators.  He cited several examples where plants were ordered to hasten work on long overdue safety measures and applauded the NRC for its "transparency and openness."
That transparency and openness didn't apply to the events at both Nebraska's nuclear power plants until after our June 15 article. It took a week for the NRC to mention it.
On June 21, Jaczko reported that the NRC ordered Ft Calhoun to beef up its flood response plan last year. He is confident that "the plant is very well positioned to ride out the current extreme Missouri River flooding while keeping the public safe."
That same statement was reissued on June 26 after the collapse of the water berm, which is clearly part of Ft Calhoun's flood response plan, along with sandbags and a mound of earth piled around the plant.
Nuclear engineer Arnie Gundersen says that "sandbags and nuclear power plants should not be in the same sentence."
Keep in mind as these events unfold that nuclear power plants provide about 40 years of electricity while producing radioactive waste that lasts thousands of years. Despite this reality, the NRC is currently developing plans for safe storage of nuclear waste up to only 300 years. (See SECY-11-0029)
Chief Jaczko joins with Senator Harry Reid and President Obama in refusing to bury the nation's nuclear waste at Yucca Mountain, which has long been deemed unsafe.  Funding for the project was cut in 2010, though the issue is still mired in litigation.
Off planet is the safest repository, given the danger posed to Earth by millennia of radioactivity. Professor Benjamin Sovacool calls nuclear energy the deadliest, costliest form of energy on record, showing that, on average, there has been one nuclear accident resulting in at least $330 million in damage every year for the past 30 years.
"The meltdown of a 500-megawatt reactor located 30 miles from a city would cause the immediate death of an estimated 45,000 people, injure roughly another 70,000, and cause $17 billion in property damage."
That's what we have at Ft Calhoun — a 500 MW reactor 20 miles north of Omaha.
Check back with us for updates.
Tools of and for Zionism?
Last week Chairwoman of the House Foreign Affairs Committee, Ileana Ros-Lehtinen swooned, "I love John Bolton" after Bolton informed the Committee:
"I've argued for [military strikes against Iran] for about three and a half years. Absent military action against Iran's nuclear weapons program, Iran will have weapons much sooner rather than later. It's a big mistake to conclude, as I believe the Administration has, that a nuclear Iran can be contained and deterred."[1]
Bolton also claimed that containment worked against the Soviet Union because its rulers were atheists and that Soviet leader Nikita "Kruschev was considerably saner than the Iranian regime. I think [Iran's] most likely response would be to unleash Hezbollah and perhaps Hamas for rocket attacks against Israel."
Bolton claims to be a Lutheran and Ros-Lehtinen an Episcopalian, and both ignore that their Lord promised it is the Peacemakers who are God's children, NOT those that bomb, torture or occupy others.
The Committee did not raise any follow-up questions, proving once again that America's 'occupied' congressional 'representatives' remain deaf, dumb and willfully ignorant about what we the people of truth and for justice know so much about!
Cases in Point:
In 2008, HAMAS rocket fire and mortar attacks on Israel totaled, 1,750 rockets and 1,528 mortar shells that landed in Israel, double the amount of those from 2006-2007, which marked a five-fold increase over prior years.
By 15 January 2009, since the beginning of Operation Cast Lead [27 December 2008], four Israelis had been killed and 285 wounded by rocket fire. [2]
1,084 Israelis and at least 6,430 Palestinians have been killed since September 29, 2000. (View Sources & More Information) [3]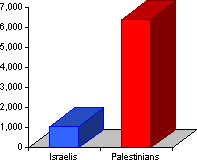 Author of "The Worst-Kept Secret: Israel's Bargain with the Bomb", Dr. Avner Cohen, is a leading expert on Israel's nuclear policy of 'Ambiguity' which is aided and abetted by USA Foreign Policy:   US and Israeli Nuclear Deception
In a recent interview with Haaretz, Cohen spoke about a late-1969 meeting between Golda Meir and Nixon, "the United States and most of the Western world agreed to accept Israel's special nuclear status. In other words, Israel did not join the Non-Proliferation Treaty, but it received special status, and pressure was not exerted on it with regard to this topic. Ambiguity is the Israeli-American policy. Without the West's agreement, there would be no ambiguity.
"I'm often asked why I don't drop this topic of ambiguity. I refer to historic and geopolitical circumstances, but I mainly believe that on the most basic and deepest level, ambiguity is simply not enlightened behavior, not in terms of the state's citizens, and not in foreign relations.
"The bitter irony is that right now, ambiguity serves the interests of Israel's rival in the Middle East. Iran is creating its own version of ambiguity: not the concealment of its project, but rather ambiguity with regard to the distinction separating possession and non-possession of nuclear weapons. It reiterates that it has no intention of building a bomb, but that it has the right to enrich uranium, and even come close to developing [nuclear] weapons – while still remaining true to the nuclear Non-Proliferation Treaty. It is straddling the line, and in my opinion, Iran wants to, and can, remain for some time with the status of a state that might or might not have the bomb. Iran is a state of ambiguity." [4]
Nothing ambiguous about this:
American academic, Sasha Polakow-Suransky, wrote in "The Unspoken Alliance: Israel's secret alliance with Apartheid South Africa" that Israeli officials "formally offered to sell South Africa some of the nuclear-capable Jericho missiles in its arsenal" and that PW Botha, South Africa's defense minister asked Shimon Peres-who was then Israel's defense minister-for nuclear warheads.
Peres offered them "in three sizes" which are understood as conventional, chemical and nuclear weapons.
The two signed a broad-ranging agreement governing military ties between the two countries that included a clause declaring that "the very existence of this agreement" was to remain secret.
On 4 June 1975, Peres and Botha met in Zurich and by then, the Jericho project had been renamed Chalet. The top-secret minutes of that meeting recorded that:
"Minister Botha expressed interest in a limited number of units of Chalet subject to the correct payload being available…Minister Peres said the correct payload was available in three sizes. Minister Botha expressed his appreciation." [5]
Botha did not go ahead with the deal because of the cost and the fact that final approval was dependent on Israel's prime minister. South Africa did build its own nuclear bombs and also provided much of the yellowcake uranium that Israel required to develop its nuclear arsenal.
The documents also confirm that former South African naval commander, Dieter Gerhardt admitted there was an agreement between Israel and South Africa called "Chalet" that involved an offer by Israel to arm eight Jericho missiles with "special warheads" understood as atomic bombs.
"Some weeks before Peres made his offer of nuclear warheads to Botha, the two defense ministers signed a covert agreement governing the military alliance known as Secment. It was so secret that it included a denial of its own existence: 'It is hereby expressly agreed that the very existence of this agreement shall be secret and shall not be disclosed by either party.'" [Ibid]
That 'secret' military agreement signed by Shimon Peres and P W Botha of South Africa can be seen here:
On 16 August 2010, John Bolton, employed by FOX News as a commentator called on Israel to attack Iran "now" and said Israel had "eight days" left to launch a military strike against Iran's Bushehr nuclear facility before Iran injected enriched uranium obtained from Russia into it.
Bolton warned that after 21 August 2010, it "will be too late for Israel to launch a military strike against the facility because it would spread radiation and affect Iranian civilians."
Bolton has yet to mention the probable spread of radiation from a 40-year-old Vermont nuclear reactor. The Nuclear Regulatory Commission just extended the license of a virtual twin of Fukushima, for another two decades even though that reactor's cooling tower had literally fallen down, and the plant had repeatedly leaked radioactive fluid. [6]
On 17 March 2011, Prof. Uzi Even, a former top official at Israel's Dimona, which is also similar in technology to the reactors in Japan, warned that, "The reactors were built about the same time, 40-50 years ago. In principle, the planning of the reactors is similar. The soft underbelly is the cooling system, which must be operated with great force, even after the reactor is turned out. If there is a breakdown in the cooling system, it will cause the core to collapse. That's what happened at the Japanese reactors.
"While we don't have tsunamis or such strong earthquakes, the chances of a breakdown in the cooling system, either by chance or deliberately, are very great. Our reactor is 50 years old, far older than what is permitted to operate in other countries. Another factor here, which is absent in Japan, is the possibility of deliberate sabotage of the reactor's cooling system. We have enough crazies who wouldn't hesitate to do it if they could." [7]
More Than Crazy:
Israel's WMD facility [facilities?] remains un-inspected by the IAEA and nobody in the USA Government will even admit Israel has nuclear weapons:
In April 2004, John Bolton traveled to Israel, just prior to Mordechai Vanunu's release from 18 years in jail for providing the photographic proof and telling the truth that Israel had already manufactured upwards of 200 nuclear warheads by 1985!
Bush and Bolton had hoped to squelch the truth regarding America's collusion in Israel's WMD program and to support Israel's draconian restrictions against Vanunu which continue to this day to deny his right to leave the state; but they have failed to prevent Vanunu from having contact with internationals, to use and own a cell phone and have Internet access.
In 2005, while President G.W. Bush went searching for WMD's in Iraq, Vanunu directed him to the only place in the Middle East where WMD's can actually be found:
Three days after Vanunu was released from 18 years in a windowless tomb sized cell Israeli journalist Uri Avnery wrote:
"Everybody understands that he has no more secrets. What can a technician know after 18 years in jail, during which technology has advanced with giant steps?
"But gradually it becomes clear what the security establishment is really afraid of. Vanunu is in a position to expose the close partnership with the United States in the development of Israel's nuclear armaments.
"This worries Washington so much, that the man responsible in the State Department for 'arms control', Under-Secretary John Bolton, has come to Israel in person for the occasion. Vanunu, it appears, can cause severe damage to the mighty super-power.
"The Americans, it seems, are very worried. The Israeli security services have to dance to their tune. The world must be prevented by all available means from hearing, from the lips of a credible witness, that the Americans are full partners in Israel's nuclear arms program, while pretending to be the world's sheriff for the prevention of nuclear proliferation." [8]
On 5 April 2009, President Obama stood on the world stage in Prague and admitted, "As the only nuclear power to have used a nuclear weapon, the United States has a moral responsibility to act…When we fail to pursue peace, then it stays forever beyond our grasp. We know the path when we choose fear over hope. To denounce or shrug off a call for cooperation is an easy but also cowardly thing to do. That's how wars begin. That's where human progress ends…the voices of peace and progress must be raised together…Human destiny will be what we make of it…Words must mean something."
In 1987, from Ashkelon prison, Mordechai Vanunu wrote:
"The passive acceptance and complacency with regard to the existence of nuclear weapons anywhere on earth is the disease of society today.
"This struggle is not only a legitimate one – it is a moral, inescapable struggle…no government, not even the most democratic, can force us to live under this threat. No state in the world can offer any kind of security against this menace of a nuclear holocaust, or guarantee to prevent it.
"Already now there are enough nuclear missiles to destroy the world many times over. This issue should unite us all, because that is our real enemy.
"Any country, which manufactures and stocks nuclear weapons, is first of all endangering its own citizens. This is why the citizens must confront their government and warn it that it has no right to expose them to this danger. Because, in effect, the citizens are being held hostage by their own government, just as if they have been hijacked and deprived of their freedom and threatened.
"Indeed, when governments develop nuclear weapons without the consent of their citizens – and this is true in most cases – they are violating the basic rights of their citizens, the basic right not to live under constant threat of annihilation.
"Is any government qualified and authorized to produce such weapons." [IBID]
Is this Government representing we the people of this republic; or are we being led by tools for and of Zionism?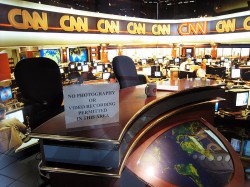 As the mainstream media continues to be obsessed with Anthony Weiner and his bizarre adventures on Twitter, much more serious events are happening around the world that are getting very little attention.  In America today, if the mainstream media does not cover something it is almost as if it never happened. Right now, the worst nuclear disaster in human history continues to unfold in Japan , U.S. nuclear facilities are being threatened by flood waters, the U.S. military is bombing Yemen, gigantic cracks in the earth are appearing all over the globe and the largest wildfire in Arizona history is causing immense devastation.  But Anthony Weiner, Bristol Palin and Miss USA are what the mainstream media want to tell us about and most Americans are buying it.
In times like these, it is more important than ever to think for ourselves.  The corporate-owned mainstream media is not interested in looking out for us.  Rather, they are going to tell us whatever fits with the agenda that their owners are pushing.
That is why more Americans than ever are turning to the alternative media.  Americans are hungry for the truth, and they know that the amount of truth that they get from the mainstream media continues to decline.
The following are 12 things that the mainstream media is being strangely quiet about right now….
#1 The crisis at the Fort Calhoun nuclear facility in Nebraska has received almost no attention in the national mainstream media.
Back on June 7th, there was a fire at Fort Calhoun.  The official story is that the fire was in an electrical switchgear room at the plant.  The facility lost power to a pump that cools the spent fuel pool for approximately 90 minutes.  According to the Omaha Public Power District, the fire was quickly extinguished and no radioactive material was released.
The following sequence of events is directly from the Omaha Public Power District website….
There was no such imminent danger with the Fort Calhoun Station spent-fuel pool.
Due to a fire in an electrical switchgear room at FCS on the morning of June 7, the plant temporarily lost power to a pump that cools the spent-fuel pool.
The fire-suppression system in that switchgear room operated as designed, extinguishing the fire quickly.
FCS plant operators switched the spent-fuel pool cooling system to an installed backup pump about 90 minutes after the loss of power.
During the interruption of cooling, temperature of the pool increased a few degrees, but the pool was never in danger of boiling.
Due to this situation, FCS declared an Alert at about 9:40 a.m. on June 7.
An alert is the second-least-serious of four emergency classifications established by the Nuclear Regulatory Commission.
At about 1:15 p.m. on June 7, FCS operators declared they had taken all appropriate measures to safely return to the previously declared Notification of Unusual Event emergency classification. (See first item above.)
But the crisis at Fort Calhoun is not over.  Right now, the nuclear facility at Fort Calhoun is essentially an island. It is surrounded by rising flood waters from the Missouri River.
Officials claim that there is no danger and that they are prepared for the river to rise another ten feet.
The Cooper Nuclear Station in Brownville, Nebraska is also being threatened by rising flood waters.  A "Notification of Unusual Event" was declared at Cooper Nuclear Station this morning at 4:02.  This notification was issued because the Missouri River's water level reached 42.5 feet.
Right now the facility is operating normally and officials don't expect a crisis.
But considering what has been going on at Fukushima, it would be nice if we could have gotten a lot more coverage of these events by the mainstream media.
#2 Most Americans are aware that the U.S. is involved in wars in Iraq, Afghanistan and Libya.  However, the truth is that the U.S. military is also regularly bombing Yemen and parts of Pakistan.  If you count the countries where the U.S. has special forces and/or covert operatives on the ground, the U.S. is probably "active" in more countries in the Middle East than it is not.  Now there are even persistent rumors that U.S. ground units are being prepared to go into Libya.  Are we watching the early stages of World War 3 unfold before our eyes in slow motion?
#3 The crisis at Fukushima continues to get worse.  Arnold Gundersen, a former nuclear industry senior vice president, recently made the following statement about the Fukushima disaster….
"Fukushima is the biggest industrial catastrophe in the history of mankind"
TEPCO has finally admitted that this disaster has released more radioactive material into the environment than Chernobyl did.  That makes Fukushima the worst nuclear disaster of all time, and it is far from over.
Massive amounts of water is being poured into the spent fuel pools in order to keep them cool.  This is creating "hundreds of thousands of tons of highly radioactive sea water" that has got to go somewhere.  Inevitably much of it will get into the ground and into the sea.
Arnold Gundersen says that the scope of this problem is almost unimaginable….
"TEPCO announced they had a melt through. A melt down is when the fuel collapses to the bottom of the reactor, and a melt through means it has melted through some layers. That blob is incredibly radioactive, and now you have water on top of it. The water picks up enormous amounts of radiation, so you add more water and you are generating hundreds of thousands of tons of highly radioactive water."
The mainstream media is not paying as much attention to Fukushima these days, but that doesn't mean that it is not a major league nightmare.
Elevated levels of radiation are being reported by Japanese bloggers all over eastern Japan.  There are reports of sick children all over the region.  One adviser to the government of Japan says that an area approximately 17 times the size of Manhattan is probably going to be uninhabitable.
Of course the mainstream media has been telling us all along that Fukushima is nothing to be too concerned about and that authorities in Japan have everything under control.
If the mainstream media is not going to tell us the truth, how are they going to continue to have credibility?
#4 Members of Congress continue to mention Christians as a threat to national security.  For example, during a recent Congressional hearing U.S. Representative Sheila Jackson Lee warned that "Christian militants" might try to "bring down the country" and that such groups need to be investigated.
#5 China's eastern province of Zhejiang has experienced that worst flooding that it has seen in 55 years.  2 million people have already been forced to leave their homes.  China has already been having huge problems with their crops over the past few years and this is only going to make things worse.
#6 Thanks to the Dodd-Frank Act, over the counter trading of gold and silver is going to be illegal starting on July 15th.  Or at least that is what some companies apparently now believe.  The following is an excerpt from an email that Forex.com recently sent out to their customers….
Important Account Notice Re: Metals Trading

We wanted to make you aware of some upcoming changes to FOREX.com's product offering. As a result of the Dodd-Frank Act enacted by US Congress, a new regulation prohibiting US residents from trading over the counter precious metals, including gold and silver, will go into effect on Friday, July 15, 2011.

In conjunction with this new regulation, FOREX.com must discontinue metals trading for US residents on Friday, July 15, 2011 at the close of trading at 5pm ET. As a result, all open metals positions must be closed by July 15, 2011 at 5pm ET.

We encourage you to wind down your trading activity in these products over the next month in anticipation of the new rule, as any open XAU or XAG positions that remain open prior to July 15, 2011 at approximately 5:00 pm ET will be automatically liquidated.

We sincerely regret any inconvenience complying with the new U.S. regulation may cause you. Should you have any questions, please feel free to contact our customer service team.

Sincerely,
The Team at FOREX.com
Apparently, Section 742(a) of the Dodd-Frank Act prohibits anyone "from entering into, or offering to enter into, a transaction in any commodity with a person that is not an eligible contract participant or an eligible commercial entity, on a leveraged or margined basis."
So what impact is this going to have on the gold and silver markets?
Nobody is quite sure yet.
#7 All over the world, huge cracks are appearing for no discernible reason.  For example, a massive crack that is approximately 3 kilometers long recent appeared in southern Peru.  Also, a 500 foot long crack suddenly appeared recently in the state of Michigan.  When you also throw in all of the gigantic sinkholes that have been opening all over the world, it is easy to conclude that the planet is becoming very unstable.
#8 According to U.S. Forest Service officials, the largest wildfire in Arizona state history has now covered more than 500,000 acres.  But based on the coverage it is being given by the mainstream media you would think that it is a non-event.
#9 There are reports that North Korea has tested a "super EMP weapon" which would be capable of taking out most of the U.S. power grid in a single shot.  The North Koreans are apparently about to conduct another nuclear test and that has some Obama administration officials very concerned.
#10 All over the United States, "active shooter drills" are being conducted in our public schools.  Often, most of the students are not told that these drills are fake.  Instead, students often go through hours of terror as they think a hostage situation or a shooting spree is really taking place.
#11 NASA has just launched a "major" preparedness initiative for all NASA personnel.  The following is an excerpt about this plan from NASA's own website….
A major initiative has been placed on Family/Personal Preparedness for all NASA personnel. The NASA Family/Personal Preparedness Program is designed to provide awareness, resources, and tools to the NASA Family (civil servants and contractors) to prepare for an emergency situation. The most important assets in the successful completion of NASA's mission are our employees' and their families. We are taking the steps to prepare our workforce, but it is your personal obligation to prepare yourself and your families for emergencies.
#12 Over the past week over 40 temporary "no fly zones" have been declared by the FAA.  This is very highly unusual.  Nobody seems to know exactly why this is happening.
So what do all of these things mean?
It would be nice if the mainstream media would examine some of these important issues more closely and do some honest reporting on them.
Perhaps you have an opinion on some of these issues.  Feel free to share what you think by leaving a comment below….
Source: The American Dream
Official suggests Japan could become 'uninhabitable…'
By Ethan A. Huff | NaturalNews.com
Recent reports confirming that Reactors 1, 2, and 3 of the Fukushima Daiichi nuclear facility completely melted just hours after the devastating earthquake and tsunami hit the area on March 11(http://www.naturalnews.com/032537_F…) have been trumped by even worse news that those same reactors have all likely "melted through," a situation that according to Japan's Daily Yomiuri DY is "the worst possibility in a nuclear accident."
And senior political official Ichiro Ozawa suggested in an interview withThe Wall Street Journal (WSJ) that theFukushimasituation could make the entire country ofJapan"unlivable."
A nuclear coremeltdowninvolves nuclearfuelexceeding its melting point to the point where it damages the core, leaks out, and threatens to potentially release high levels of radiation into theenvironment. However, a nuclear melt-through is an even worse scenario, asnuclearfuel literally melts through the bottom of damaged reactor pressure vessels into out containment vessels — and possibly even melts through those outer vessels directly into ground, air, andwater.
The report suggesting that melt-throughs have already occurred, which is set to be submitted to the International Atomic Energy Agency (IAEA), is the "first official recognition" of this dire situation, according to DY. It also confirms early suspicions that such a scenario had been underway all along, as later reports confirmed that the epic disaster at the reactors had produced holes in come of the plant's core containment vessels, and that radioactive water, and possibly even fuel, were leaking into the lower vessels.
IAEA has already stated that the Fukushima disaster is at least as bad as theChernobyldisaster (http://www.theatlanticwire.com/glob…), but this new information now suggests that it is probably even worse. At this time, it is unknown whether the fuel that has accumulated in the outer containment vessels has seeped outside, where it has the potential to contaminategroundwatersupplies and wreak widespread environmental damage.
In an interview conducted prior to the release of the new report, Ichiro Ozawa told the WSJ that areas around Fukushima were already becoming completely "uninhabitable." He also suggested that as it currently stands, much of the rest of the country, including Tokyo, could suffer the same fate if nothing is done to properly and effectively contain the situation.
Learn more:http://www.naturalnews.com/032657_Fukushima_meltdown.html#ixzz1OsmEdQ37