In this column last week, I stated the salient reasons why pastors will not take a public stand on issues regarded as controversial or political. I believe every point I made are the real reasons pastors refuse to stand for much of anything–or even objectively study anything outside their comfort zone. To read this column, go to:
Why Pastors Won't Take A Stand
To review, most pastors refuse to take a stand because:
1. They are success oriented and have an innate aversion to anything that is considered to be controversial. And, to them, there is nothing more controversial than politics.
2. They are afraid that if they take a controversial stand, they will lose members–and more importantly, tithes and offerings. Most churches are neck-deep in debt and are heavy-laden with staff and overhead. The thought of losing even a few giving families is enough intimidation to make sure that they do nothing to offend the people of the congregation. And since the pastor never addresses controversial issues or preaches "hard" sermons, his congregation is filled with people who harbor myriads of big-government, socialist ideas and would immediately bolt at any mention of Biblical Natural Law principles that ran counter to their leftist ideologies.
3. They have an erroneous interpretation of Romans 13 that civil government must be submitted to regardless of how evil or immoral its laws might be. This fallacious interpretation of Romans 13 (which is taught in practically every Christian school and college in America) has made them de facto slaves and worshippers of the state. As did Germany's pastors and Christians in the 1920s, 30s, and 40s, America's pastors and Christians suffer from national "exceptionalism." This fallacy leads them to believe that by serving the state, they are serving God. In their minds, one cannot be "right with God" if they are not totally submissive to the state.
4. The 501c3 non-profit corporation status of the Internal Revenue Code under which the vast majority of churches throughout America operate has intimidated pastors and church leaders to the point that they will do–or not do–almost anything to stay in the good graces of the IRS. To most pastors, this means staying absolutely as far away from political issues as possible–even if those issues were moral and spiritual in nature a long time before they were considered political.
5. Most pastors are ignorant of the Biblical Natural Law principles of liberty. In the same way that many attorneys are completely ignorant of constitutional government, pastors are completely ignorant of Biblical Natural Law principles. Attorneys are not taught constitutional principles in law school, and pastors are not taught Biblical Natural Law principles in Bible school.
But there is one more reason why many pastors will not take a stand that I did not address in the aforementioned column: their belief in a pre-tribulation rapture.
The word "rapture" does not appear in the Bible. The English word "rapture" is taken from the Latin word "rapere" and means to "catch away." Theologically, it means that Christians will be caught away or taken to Heaven while they are still alive. There are several scriptural passages that Christians believe relate to this event, but the most cited is I Thessalonians 4:16, 17: "For the Lord himself shall descend from heaven with a shout, with the voice of the archangel, and with the trump of God: and the dead in Christ shall rise first: Then we which are alive and remain shall be caught up (Greek word "harpazo") together with them in the clouds, to meet the Lord in the air: and so shall we ever be with the Lord."
Of course, Christians throughout the centuries have taught and believed a variety of nuances of eschatology. The various interpretations of The Second Coming of Christ are almost limitless. There are pre-tribulational, pre-millennialists; mid-tribulational, pre-millennialists; post-tribulational, pre-millennialists; partial-rapture, pre-tribulational, pre-millennialists; post-millennialists; pre-wrath, (almost) post-millennialists; amillennialists, etc. And to each of these interpretations there is a plethora of sub-divisions and schisms.
Christians have historically believed that they will be resurrected to be with Christ. However, that conviction–historically and by itself–did not prevent Christians from being engaged in whatever the political, social, or cultural battles of the time might have been. From the earliest days of Christianity, believers were politically and socially engaged in their communities and countries. During the Roman Empire, a baby was not protected by law until the father granted it official human status. Until then, babies could be legally killed or allowed to die. Christians by the thousands would go out into the streets at night and rescue babies that had been "thrown away" and left to die. During the Dark Ages, when the Bible was banned, Christians continued to widely copy and distribute the scriptures. Reformers such as Ulrich Zwingli died defending Switzerland's Protestant Reformation on the battlefield. Colonial Christians (including pastors) in great numbers participated in America's War for Independence. The great German theologian, Dietrich Bonhoeffer, joined a Nazi resistance movement. Each of these Christian believers held their individual, respective views of the Lord's coming and personal resurrection, but this did not keep them from being politically, socially, and culturally–and sometimes militarily–involved in their communities and countries.
However, with the broad acceptance of what has become known as Dispensationalism, many pastors and churches in America have almost totally removed themselves from political affairs. Except for voting (which is mostly kept private), pastors avoid politics like the plague. A few will talk in very broad and general terms about America "turning back to God," etc., but what that means specifically is seldom addressed. And if pressed for an explanation, most pastors will piously say, "God has not called me to get involved in politics." I'm not sure that God has called them to play golf either, but that doesn't prevent a host of them from engaging regularly in that worldly activity.
Dispensationalism, as it is called today, was popularized by John Darby, C. I. Scofield, and Lewis Sperry Chafer. In more modern times, John Walvoord, J. Dwight Pentecost, Charles Ryrie, Tim LaHaye, and Hal Lindsey contributed immensely to Dispensationalism's theological acceptance. The key element of Dispensationalism, as it relates to eschatology, is the doctrine of a pre-tribulation rapture of Christians. The idea is that the world is going to continue to get worse and worse until finally the Anti-Christ will arise as a global leader and will usher in seven years of "Great Tribulation," wherein a sizeable portion of the world's population will be destroyed. But before "The Great Tribulation" begins, Christian believers will be raptured into Heaven. Dispensationalists further believe that following the seven year Tribulation period, Christ will physically return to Jerusalem and establish a 1,000 year reign (called The Millennium) in which the Davidic Kingdom will be restored to Israel.
Now, let me state plainly that it is not my intention at this point to disparage the sincerity of faith and belief of the vast numbers of pastors and Christians who subscribe to Dispensationalism. Whether the pre-tribulation rapture is a correct Biblical interpretation or not is NOT the focus of this discussion. I find a sizeable number of pastors and Christians who subscribe to post-millennialism and other forms of eschatology to be just as disengaged from speaking out and engaging the political process as pre-tribulationists.
That being said, I believe it is an absolute fact that many pastors and Christians are using the doctrine of a pre-tribulation rapture to justify sitting back and doing nothing to actively resist evil and wickedness. In their minds, there is no need to be politically involved because everything is going to get worse anyway–but they are going to be raptured to Heaven before it all falls apart. I have actually had pastors say to me, "Chuck, by resisting evil government, you are fighting against God, because it is God's will that government gets worse and worse so that Jesus can come back."
The wretchedness of this kind of thinking should be obvious to any rational person. In the first place, how arrogant are these American Christians to think that they are so special that God would have to rapture them before any real tribulation began? Think of the millions of Christians in oppressed nations throughout history–and even today–who have already been, and continue to be, IN GREAT TRIBULATION. The tribulation of Christian martyrs throughout church history is legendary. Have they never read Foxe's Book of Martyrs? Do they not know what has taken place in southern Sudan over the last 20 years? Have they not read the history of Christians in Mao's China, Amin's Uganda, Pol Pot's Cambodia, Hitler's Germany, Stalin's Russia, etc. Who do they think they are? Why should Christians in America be spared what Christians throughout the world have endured and are enduring? Even if their interpretation of a pre-tribulation rapture is correct, that doesn't mean for one moment that Christians in America would not be called on to suffer great tribulation at the hands of a wicked and oppressive government–especially considering that the vast majority of pastors are doing almost nothing to resist our government from becoming wicked and oppressive. For the doctrine of a pre-tribulation rapture to be used as some kind of sit-back-and-do-nothing-because-a-divine-Seventh-Cavalry-is-coming-to-rescue-us attitude is the height of absurdity. Dare I say it borders on blasphemy?
Secondly, people who use the pre-tribulation rapture doctrine as an excuse to justify being disconnected from political involvement by saying things like, "Jesus is coming soon, so it doesn't matter!" are demonstrating either acute cowardice or immeasurable ignorance."
Christians throughout the millennia have looked for the return of Jesus. The doctrine of the Second Coming of Christ has been held sacred by Christians of every generation for over two thousand years. That Jesus is coming soon doesn't stop us from going to school and getting an education; it doesn't stop us from going to work every day to earn a living; it doesn't stop us from planning our financial futures or saving for retirement; it doesn't stop us from teaching and training our children; it doesn't stop us from learning and exercising personal skills; it doesn't stop us from locking our doors or buying expensive alarm systems to protect us from the bad guys; and it doesn't stop these disconnected pastors from spending years trying to perfect their golf game. Neither should it stop us from preserving the liberties and freedoms of our nation.
I am reminded of the Old Testament king of Judah, Hezekiah. He was told by the prophet that God was going to judge his country with great oppression, but that it would not happen until after he expired, some 15 years later. Hearing that, Hezekiah said (paraphrase), "Oh goodie! At least it won't happen while I'm alive."
I ask you, what kind of father and grandfather would rather see his own children and grandchildren endure persecution and oppression than him do something in his lifetime to prevent it? What kind of uncaring, hard-hearted, pleasure-mad sorry-excuses-for-manhood are we that we would not want to sacrifice our own comfort, our own possessions, our own lives, in order to provide something better for our children and grandchildren?
These stand-for-nothing pastors do NOT know when Jesus is coming. And they do not know what kind of tribulation their children and grandchildren are going to endure at the hands of future tyrants and despots because they refused to do something that could have prevented it.
Our Christian forebears believed in the return of Christ and in personal resurrection. Whether they were pre-millennial, post-millennial, pre-tribulational, mid-tribulational, post-tribulational, etc., they didn't allow their personal interpretation of Bible prophecy keep them from doing what was the right thing to do when it was in their power to do it. They were statesmen, leaders, and even warriors. They worked; they dug; they studied; they taught; they led; and they fought. And when needed, they risked their lives, their fortunes, and their sacred honor.
Are we really more spiritual than were they? Are we really more studied? More intelligent? More dedicated? More sincere? More courageous? Or more Christ-like?
How dare this generation of spoiled, lazy, comfort-laden, cowardly, sheepish, success-motivated, passive pulpits sit in judgment on the Christian men and women of history who, regardless of their personal interpretation of eschatology, actively engaged in the social, cultural, and, yes, political affairs of their countries–and helped bequeath to us, their posterity, a free and independent land? How dare they use the doctrine of the rapture as an excuse to justify their own indifference? And more importantly, how dare Christians tolerate such cowardice and carnality?
Thirdly, Dispensationalists allow their interpretation of Bible prophecy relating to future Israel to obfuscate the divine principles of liberty as it relates to present America. Preachers such as John Hagee have twisted the scriptures to support almost unlimited wars of aggression against Middle Eastern countries in the name of befriending Israel. In reality, unconstitutional war, nation-building, foreign interventionism, etc., is no friend to Israel, the United States, or any other country.
America's foreign policy is a global nightmare. It has made enemies where none existed. It has made it increasingly difficult for American missionaries to give the Gospel to people in foreign countries. In many countries, it has inflamed the persecution of Christians. It has greatly contributed to the economic bankruptcy of the United States. It has turned the affections of the world against us. It has turned many American Christians from peacemakers to warmongers. Under the rubric of the "war on terror," America is being turned into a giant police state. In truth, the Warfare State that has been created in this country is not a blessing to Israel (or any other country), but a curse. But the Dispensationalists' interpretation of prophecy tends to blind them to these maladies.
Yes, many pastors and Christians have a rapture problem. But the problem is not really the doctrine itself but the way it is misapplied. I know pastors of all theological and eschatological backgrounds who are actively engaged in the freedom fight; and I know pastors of all theological and eschatological backgrounds who are disengaged from the freedom fight. It's up to the man. If men want to, they can hide behind anything. And when pastors choose to hide behind the rapture, it becomes a problem for all of us.
On 28 November 1953, at 2 am, a man crashed through a closed window and fell to his death from the 10th floor of the Statler Hotel in New York City. He was identified as Frank Olson, a bacteriologist with the US Army Research Center at Fort Detrick, Maryland. He had fallen from a room he shared with another scientist, Robert Lashbrook. It was ruled a suicide.
Twenty-two years later, in 1975, William Colby, then CIA director, declassified documents that changed the complexion of the case. It was revealed that Olson had actually been an undercover CIA operative at Fort Detrick, and that one week prior to his death, he had been drinking Cointreau at a high-level meeting with scientists at Deep Creek Lodge in rural Maryland. The Cointreau was laced with a large dose of LSD administered by his CIA boss, Sidney Gottlieb. He was then sent to New York with Lashbrook, also with the CIA, to see a psychiatrist because the LSD had induced a psychosis.
It was also revealed that Olson had been part of the top secret CIA program that was known as Project MK-ULTRA, exploring the use of chemicals and drugs for purposes of mind control, and bacteriological agents for covert assassination. Olson had been working on ways to deliver anthrax in aerosol form, for use as a weapon. New evidence that came to light, through the persistent efforts of Olson's son Eric, made the suicide ruling highly suspect.
It turned out that Olson had been labelled a security risk by British intelligence after getting upset witnessing human experimentation on a trip to Frankfurt, Germany the previous summer. Eric Olson now believes that his father was drugged and then murdered to make sure that he didn't reveal the secrets of the MK-ULTRA project. Following the 1975 revelations, the government must have felt more than a little guilt about the affair because Olson's family was given a 17 minute audience with US President Ford, who apologised to them, and they were awarded damages in the amount of $750,000.
Controlling Human Behaviour
The MK-ULTRA program was instituted on 13 April 1953 by CIA Director Allen Dulles, ostensibly to counter the brainwashing techniques of American prisoners being held by the North Koreans during the Korean War, and to duplicate those techniques on enemy prisoners, i.e. the creation of "Manchurian Candidates." This was the claim used to obtain funding for the project. However, the Prisoner of War brainwashing program was just the tip of the iceberg, and the CIA-sponsored experiments ventured far and wide into areas of Mind Control under the aegis of MK-ULTRA that had little or nothing to do with methods of interrogation.
The Colby revelations were part of a sweeping investigation of the CIA in January 1975 by the "Commission on CIA Activities Within the United States," chaired by Vice-President Nelson Rockefeller. The subsequent June 1975 Report to the President said: "The drug program was part of a much larger CIA program to study possible means for controlling human behaviour. Other studies explored the effects of radiation, electric-shock, psychology, psychiatry, sociology and harassment substances."
Even though the program got off to a rocky start with the Olson affair, it recovered quickly and became an umbrella project with 149 sub-projects. The overall guiding principal was succinctly stated in an internal CIA memo dated January 1952: "Can we get control of an individual to the point where he will do our bidding against his will and even against fundamental laws of nature such as self-preservation?" 
The drug program came under the aegis of the Chemical Division of the Technical Services Staff headed up by Sidney Gottlieb from 1951 to 1956. Gottlieb was a highly intelligent eccentric who drank goat's milk, enjoyed folk-dancing, and raised Christmas trees on his farm outside Washington.
The Agency funded LSD research programs at major medical centres and universities including Boston Psychopathic, Mt. Sinai Hospital at Columbia University, University of Illinois Medical School, University of Oklahoma and others. The funding was carried out secretly through the Josiah Macy Foundation, and the Geschickter Fund for Medical Research in Washington, D.C. The CIA claimed the secrecy was necessary to keep it from the Russians, but we have already seen that it was part of much larger project to learn how to control human behaviour in general, so this is not credible.
Gottlieb told Dr. Harold Abramson at Mt. Sinai (who just happened to be the psychiatrist that Olson was supposed to see!) that he wanted "operationally pertinent materials [about]: a. Disturbance of Memory; b. Discrediting by Aberrant Behaviour; c. Alteration of Sex Patterns; d. Eliciting of Information; e. Suggestibility; f. Creation of Dependence." That sounds like pretty deep stuff for the spy game. They were really afraid of public reaction and congressional condemnation, especially since the CIA charter did not allow domestic operations, and certainly prohibited experimentation on US citizens.
The callousness of the research is best exemplified by the CIA-funded work of Dr. Harris Isbell, the Director of the Addiction Research Center in Lexington, Kentucky. The drug addict hospital inmates, who were mostly black, were encouraged to volunteer for LSD research in return for hard drugs of their choice or time off their sentences. In most cases, they were given pure morphine or heroin. At one point Isbell kept seven men on LSD for 77 straight days. Many others were on it for up to 42 days.
Concerning extended LSD usage, John Marks in his landmark book The Search for the Manchurian Candidate: The CIA and Mind Control says about writer Hunter S. Thompson (recently deceased) that he "frightened his readers with accounts of drug (LSD) binges lasting a few days, during which Thompson felt his brain boiling away in the sun, his nerves wrapping around enormous barbed wire forts, and his remaining faculties reduced to their reptilian antecedents." The recent movie The Rum Diary, starring Johnny Depp, based on the autobiographical book by Hunter S. Thompson, presents an imaginative re-enactment of his LSD adventures.
The CIA Turns On the Counter-Culture
Not satisfied with university research, Gottlieb recruited New York narcotics agent George White to distribute LSD surreptitiously to the "borderline underworld." Operating through safe houses in Greenwich Village, Haight-Ashbury and Marin County, White gave doses to prostitutes, pimps, drug addicts and other "marginal people" and then observed the results and reported to Gottlieb.
John Marks says they were people "who would be powerless to seek any sort of revenge if they ever found out what the CIA had done to them. In addition to their being unlikely whistle-blowers, such people lived in a world where an unwitting dose of some drug… was an occupational hazard anyway."
Eventually, White started using it randomly all over New York and San Francisco. Regarding the results, Marks says, "The MKULTRA scientists reaped little but disaster, mischief, and disappointment from their efforts to use LSD as a miracle weapon against the minds of their opponents." Yet, they continued this program for 10 years until 1963.
Ironically, since the CIA had pretty much cornered the market on LSD internationally, buying up all the product of Sandoz and Eli Lilly, the spread of the drug to the counter-culture was through the Agency.Timothy Leary, Ken Kesey, Allen Ginsburg and Tom Wolfe were first "turned on" thanks to the CIA, and that's how the "flower children" became psychedelic.
But, the LSD experiments may have been more successful than Marks realised. They were carefully noting the precise effects on brain chemistry, and in the six areas that Gottlieb was concerned with: memory disturbance, aberrant behaviour, altered sexual patterns, eliciting information, suggestibility and creation of dependence. This became evident when they started using LSD as an adjunct in hypnotic and electronic experiments.
Re-Patterning the Brain
Perhaps the most notorious and nefarious MK-ULTRA sub-project was carried out at the Allan Memorial Institute in Montreal, Canada under the directorship of Dr. Donald Ewen Cameron, an American from Albany, New York. Cameron had trained at the Royal Mental Hospital in Glasgow, Scotland, under eugenicist Sir David Henderson, and founded the Canadian branch of the World Federation for Mental Health. At various times, he was elected president of the Canadian, American, and World psychiatric associations. In other words, Cameron was no renegade but had the full faith and endorsement of the world psychiatric establishment.
The CIA wanted Cameron to "depattern" the contents of the brain to make it receptive to new patterning. David Remnick in a Washington Post article on 28 July 1985 said:
"The…. heart of the laboratory was the Grid Room…. The subject was strapped into a chair involuntarily, by force, his head bristling with electrodes and transducers. Any resistance was met with a paralysing dose of curare. The subject's brainwaves were beamed to a nearby reception room crammed with voice analysers, a wire recorder and radio receivers cobbled together… The systematic annihilation or 'depatterning' of a subject's mind and memory was accomplished with overdoses of LSD, barbiturate sleep for 65 days at a stretch and ECT shocks at 75 times the recommended dosage. Psychic driving, the repetition of a recorded message for 16 hours a day, programmed the empty mind. Fragile patients referred to Allan Memorial for help were thus turned into carbuncular jellyfish."
Anton Chaitkin in his essay, 'British Psychiatry: From Eugenics to Assassination', says:
"Patients lost all or part of their memories, and some lost the ability to control their bodily functions and to speak. At least one patient was reduced almost to a vegetable; then Cameron had the cognitive centres of her brain surgically cut apart, while keeping her alive. Some subjects were deposited permanently in institutions for the hopelessly insane."
The CIA funded these horrors through a front called "The Society for the Investigation of Human Ecology." Other supporters of the Allan Institute were the Rockefeller Foundation, the Geschickter Foundation, and the Canadian government.
About Cameron's work, Wikipedia says: "Naomi Klein states, in her book The Shock Doctrine, that Cameron's research and his contribution to the MKUltra project was actually not about mind control and brainwashing, but 'to design a scientifically based system for extracting information from "resistant sources." In other words, torture'. And citing a book from Alfred W. McCoy it further says that 'Stripped of its bizarre excesses, Cameron's experiments, building upon Donald O. Hebb's earlier breakthrough, laid the scientific foundation for the CIA's two-stage psychological torture method'." This method was codified in the infamous "KUBARK Counterintelligence Interrogation Manual" published by the CIA in July 1963, and in the Human Resources Exploitation Training Manual – 1983 that was used in CIA training courses in Latin American countries up until 1987. These manuals describe methods of psychological torture, far more potent than physical torture, to elicit information from "resistant sources."
An Orwellian Nightmare
As one would expect, the technologies now available to the mind-controllers have zoomed off the chart to the point where George Orwell's world of omni-surveillance now seems almost quaint. Of course, it is true that 1984 was 28 years ago. But even as far back as 1970, US congressman James Scheur was able to say:
"As a result of spinoffs from medical, military aerospace and industrial research, we are now in the process of developing devices and products capable of controlling violent mobs without injury. We can tranquillise, impede, immobilise, harass, shock, upset, stupefy, nauseate, chill, temporarily blind, deafen or just plain scare the wits out of anyone the police have a proper need to control and restrain."
A brief survey of some of the scariest products known to be in the arsenal of the secretive alphabet agencies arrayed against John Q. Public are such devices as the Neurophone, patented by Dr. Patrick Flanagan in 1968. It converts sound to electrical impulses which can be delivered from satellites. When aimed at individuals, the impulses travel directly to the brain where the sounds are re-assembled and appear to be voices inside the head, which can be perceived as coming from God, or telepathic aliens, or whatever. Or the sounds can come out of a turned-off TV or radio. Through software, the device can mimic anyone's voice and translate into any language.
It is believed that the CIA, DIA, NSA et al use the Neurophone to deliver threats and propaganda to selected targets, or just to torment someone they don't like. One can imagine the possibilities. Could this explain some of the killings by "psychopaths" who say they were instructed by God, such as Mark David Chapman, David Berkowitz, or Sirhan Sirhan? If they had been previously evaluated through sophisticated personality assessments and groomed by LSD or hypnosis, such voices could easily tip the balance and convince them to kill.
We've all heard about the "Thought Police" and laughed because it seemed so implausible. Well, the joke is on us. Brain scanning technology is now well-advanced. In 1974, Lawrence Pinneo, a neurophysiologist and electronic engineer with the Stanford Research Institute succeeded in correlating brain wave patterns from EEGs with specific words. In 1994, the brain wave patterns of 40 subjects were officially correlated with both spoken words and silent thought at the University of Missouri. It is believed that US intelligence agencies now have a brain wave vocabulary of over 60,000 words in most common languages.
Brain waves constitute a magnetic field around the head (the aura), each person having a unique, identifiable electromagnetic signature which becomes visible through Kirlian photography, and these fields can be monitored by satellites. The translated results are then fed back to ground-side super computers at speeds of up to 20 gigabytes/second. Neurophone messages can then be beamed to selected individuals based on their thoughts. It is believed that about one million people around the globe are now monitored on a regular basis. As these numbers increase, as they certainly will, to include most educated and important people in the world, the New World Order will definitely have arrived.
As Australian writer Paul Baird has observed, "no-one will ever be able to even think about expressing an opinion contrary to those forced on us by the New World Order. There will literally be no intellectual property that cannot be stolen, no writing that cannot be censored, no thought that cannot be suppressed (by the most oppressive/invasive means)." Baird also claims that ex-military/intelligence whistle-blowers have reported that experiments in controlling voters with these techniques have been tried in several foreign countries. So much for democracy.
Other technologies, such as microwave bombardment to confuse and disorient field personnel, microchip implantation, silently delivered acoustical subliminal messages, widespread population control through psychiatric drugs, and extreme close-up satellite-based viewing able to read documents indoors, are all well-developed and in use by military and intelligence agencies. This doesn't even address the monitoring of overt spoken and written material. Under Project ECHELON, the NSA monitors every call, fax, e-mail and computer data message in and out of the US, Canada and several other countries. Their computers then search for key words and phrases. Anything or anyone of interest draws the attention of agency operatives, who can then commence surveillance operations by the NSA or other intelligence agencies.
Novel Capabilities
We conclude with a chilling vision of the future from the US Air Force Scientific Advisory Board. It is from New World Vistas of Air and Space Power for the 21st Century.
"Prior to the mid-21st century, there will be a virtual explosion of knowledge in the field of neuroscience. We will have achieved a clear understanding of how the human brain works, how it really controls the various functions of the body, and how it can be manipulated (both positively and negatively). One can envision the development of electromagnetic energy sources, the output of which can be pulsed, shaped, and focused, that can couple with the human body in a fashion that will allow one to prevent voluntary muscular movements, control emotions (and thus actions), produce sleep, transmit suggestions, interfere with both short-term and long-term memory, produce an experience set, and delete an experience set. This will open the door for the development of some novel capabilities that can be used in armed conflict, in terrorist/hostage situations, and in training…"
And based on the past clandestine abuses of MK-ULTRA reviewed above, one can predict with relative certainty that these capabilities will be used on civilians, with or without their knowledge or acquiescence, in the service of the New World Order.
If you appreciated this article, please consider a digital subscription to New Dawn.
About the Author
LEN KASTEN has been involved in metaphysical and UFO/ET studies, research and writing for over thirty years. A graduate of Cornell University, he is a former member of NICAP and MUFON. He has written over fifty published articles for Atlantis Rising magazine. His book,The Secret History of Extraterrestrials, published by Inner Traditions, went to number sixteen on the publisher's Top Fifty list, in four months.
The above article appeared in New Dawn Special Issue Vol 6 No 3.
© New Dawn Magazine and the respective author.
© Copyright New Dawn Magazine, http://www.newdawnmagazine.com. Permission granted to freely distribute this article for non-commercial purposes if unedited and copied in full, including this notice.
© Copyright New Dawn Magazine, http://www.newdawnmagazine.com. Permission to re-send, post and place on web sites for non-commercial purposes, and if shown only in its entirety with no changes or additions. This notice must accompany all re-posting.
American Bombing Still Likely…
Damascus – At the height of the war scare here in early September, a group 9 primarily Sunni, Christian, and Alawite students and activists, led by a charismatic and agnostic pro-Hezbollah Lebanese Shia woman from Hermel in Lebanon's North Bekaa Valley, set up a Human Shields and Observers camp to protect the Syrian TV channels, radio and communication towers situated at the crest of Mount Qasioun which rises up 1,151 meters (3,776 ft) at its crest. The small community has the air of a sit-in as well as a teach-in. Within a few days, their numbers exceeded 200, and at weeks end the "Ala agsadona" ("over our dead bodies"), website was hosting thousands of visitors every day.
"We are prepared to take the first cruise missile with our bare chests," explained one young man, an architecture student at Syrian University, a relatively expensive private institution which offers majors in French, English, German, Italian and other western languages.
Mount Qasioun, transliterated from Jabal Qāsiyūn, is the high mountain that overlooks Damascus from the north, and many assume its communication towers would be among the first targets of American cruise missiles. Normally a popular tourist spot for hiking and rock climbing, the area is cherished by Syrians as a place of beauty and peace, where one can get away from life's pressures and enjoy the mountain's cool temperatures. Here one may also dine at a range of glass-fronted restaurants from which the whole city may be viewed in panorama—and as Damascus has expanded over the years, some districts have even been established on the foot of the mountain. Perhaps as a sign of the times, these days Qaisoun is also honeycombed with Syrian armed forces.
The special connection of Mount Qasioun and the people of Syria is perpetuated by oral and written histories signifying what the Mountain has meant to this region since prehistory. On the slopes of Jabal Qasiun, just above the "Ala agsadona" camp, is a cave, which, it is said, the first man, Adam, inhabited for a period. Historians have recorded a variety of stories about Ibrāhīm (Abraham), and 'Īsā (Jesus) also having sheltered and prayed in it. Medieval Arab history books speak additionally of it as the site where Qābīl (Cain) killed Hābīl (Abel). Moreover, it has been known for hundreds of years as a place where prayers would immediately be accepted by God, and in Syrian history when a calamity threatened the people, and especially in times of drought, rulers of Damascus would climb to the cave and pray for safety and often for rainfall.
During these days of slaughter and the threats of US-led western bombing, the camp has come to symbolize Syrian resistance to foreign hegemony and occupation.
Sitting below "Adams cave," not far from the camp, this observer listened as some of these students and activists, many of whom have taken to sleeping on foam mattresses in or alongside tents, explained for me their involvement in the Human Shield project and their objectives. One is Alaa, a United States social history buff, who, to my great enjoyment, sang a resistance song she is writing, asking me my opinion. The song is adapted from the Afro-American spiritual classic, written by John Wesley Work, Jr. in the mid-19th century, with just a few changes to the lyrics:
"Go Tell It on the Mountain, From the Peaks of Qasioun and Everywhere;
Go Shout It out from Adam's Cave– Where Syria's Blessed Resistance Was Born!"
Some of the most active and inspirational youngsters up at "Ala agsadona" camp are in their "adolescent" 60's and 70's. Many of them have lost loved ones during this God-awful continuing crisis. The camp is on high alert 24/7 given the threats against its dwellers from foreigner jihadist groups—given also that the mountain was targeted by mortars, as well as bombed by Israel, last spring. Several army check points minutely screen all traffic heading up its slopes. But despite the various threats, the attitude and general esprit inside "Ala agsadona" is one of resistance, pride and patriotism, not exclusively for the current regime, but intensely focused on Syria—its ten thousand-year history as the cradle of civilization and culture, as well as its centuries as the region's superpower.
Ogarit Dandask, whose idea it was to establish the camp, explained: "We will protect our land with our bodies, for we prefer dying in dignity than living under any occupation. We call on all the Syrians to join us, because it's our country that is being threatened, not the regime or any specific person."
After hearing of preparations for large numbers of Americans and other foreigners to come to Syria to serve as human shields and international observers in solidarity with the Syrian people, Ms. Dandask made an appeal to "all the free people in the world, all those who believe that people have the right to decide their own future," to join this grass roots campaign. Many Syrians have offered to open their homes to foreign supporters of Syria, who likely would be camped at key potential bombing sites.
Asked if the current pause in Obama Administration bombing plans would lead them to break camp, the response has been that the participants will remain vigilant, prepared to resume their full numbers, and to man their posts should the threats of immediate bombing re-surface. A majority of the Quisoun "minute-men and women", reflecting the Syrian population's general view, believe that the current pause is just that. And that American bombing is still likely.
Yet as appears to be the case across Syria, there is a palpable sense of relief, even some limited euphoria at the moment, along with hope and optimism, that the United Nations, Russia, Iran, the USA, and Syria can settle this crisis that has destroyed such a great part of Syria and brought widespread death and destruction to so very many of her families.
Washington has been at war for 12 years. According to experts such as Joseph Stiglitz and Linda Bilmes, these wars have cost Americans approximately $6 trillion, enough to keep Social Security and Medicare sound for years. All there is to show for 12 years of war is fat bank balances for the armament industries and a list of destroyed countries with millions of dead and dislocated people who never lifted a hand against the United States.
The cost paid by American troops and taxpayers is extreme. Secretary of Veteran Affairs Erik Shinseki reported in November 2009 that "more veterans have committed suicide since 2001 than we have lost on the battlefields of Iraq and Afghanistan." Many thousands of our troops have suffered amputations and traumatic brain injuries. At the Marine Corps War College Jim Lacey calculated that the annual cost of the Afghan war was $1.5 billion for each al-Qaeda member in Afghanistan. Many US and coalition troops paid with their lives for every one al-Qaeda member killed. On no basis has the war ever made sense.
Washington's wars have destroyed the favorable image of the United States created over the decades of the cold war. No longer the hope of mankind, the US today is viewed as a threat whose government cannot be trusted.
The wars that have left America's reputation in tatters are the consequence of 9/11. The neoconservatives who advocate America's hegemony over the world called for "a new Pearl Harbor" that would allow them to launch wars of conquest. Their plan for conquering the Middle East as their starting point was set out in the neoconservative "Project for the New American Century." It was stated clearly by Commentary editor Norman Podhoretz and also by many neoconservatives.
The neocon argument boils down to a claim that history has chosen "democratic capitalism" and not Karl Marx as the future. To comply with history's choice, the US must beef up its military and impose the American Way on the entire world.
In other words, as Claes Ryn wrote, the American neoconservatives are the "new Jacobins," a reference to the French Revolution of 1789 that intended to overthrow aristocratic Europe and replace it with "Liberty, equality, fraternity," but instead gave Europe a quarter century of war, death, and destruction.
Ideologies are dangerous, because they are immune to facts. Now that the United States is no longer governed by the US Constitution, but by a crazed ideology that has given rise to a domestic police state more complete than that of Communist East Germany and to a warfare state that attacks sovereign countries based on nothing but manufactured lies, we are left with the irony that Russia and China are viewed as constraints on Washington's ability to inflict evil, death, and destruction on the world.
The two pariah states of the 20th century have become the hope of mankind in the 21st century!
As Oliver Stone and Peter Kuznick prove in their book, The Untold History of the United States, the American government has never deserved its white hat reputation. Washington has been very successful in dressing up its crimes in moralistic language and hiding them in secrecy. It is only decades after events that the truth comes out.
For example, on August 19, 1953, the democratically elected government of Iran was overthrown by a coup instigated by the US government. Sixty years after the event declassified CIA documents detail how the secret CIA operation overthrew a democratic government and imposed Washington's puppet on the people of Iran.
The declassified documents could not have spelled it out any clearer: "The military coup that overthrew Mossadeq and his National Front cabinet was carried out under CIA direction as an act of U.S. foreign policy, conceived and approved at the highest levels of government."http://www.cnn.com/2013/08/19/politics/cia-iran-1953-coup 
In the 21st century Washington is attempting to repeat its 1953 feat of overthrowing the Iranian government, this time using the faux "green revolution" financed by Washington.
When that fails, Washington will rely on military action.
If 60 years is the time that must pass before Washington's crimes can be acknowledged, the US government will admit the truth about September 11, 2001 on September 11, 2061. In 2013, on this 12th anniversary of 9/11, we only have 48 years to go before Washington admits the truth. Alas, the members of the 9/11 truth movement will not still be alive to receive their vindication.
But just as it has been known for decades that Washington overthrew Mossadeq,
we already know that the official story of 9/11 is hogwash.
No evidence exists that supports the government's 9/11 story. The 9/11 Commission was a political gathering run by a neoconservative White House operative. The Commission members sat and listened to the government's story and wrote it down. No investigation of any kind was made. One member of the Commission resigned, saying that the fix was in. After the report was published, both co-chairmen of the Commission and the legal counsel wrote books disassociating themselves from the report. The 9/11 Commission was "set up to fail," they wrote.
NIST's account of the structural failure of the twin towers is a computer simulation based on assumptions chosen to produce the result. NIST refuses to release its make-believe explanation for expert scrutiny. The reason is obvious. NIST's explanation of the structural failure of the towers cannot survive scrutiny.
There are many 9/11 Truth organizations whose members are high-rise architects,
structural engineers, physicists, chemists and nano-chemists, military and civilian airline pilots, firemen and first responders, former prominent government officials, and 9/11 families. The evidence they have amassed overwhelms the feeble official account.
It has been proven conclusively that World Trade Center Building 7 fell at free fall which can only be achieved by controlled demolition that removes all resistance below to debris falling from above so that no time is lost in overcoming resistance from intact structures. NIST has acknowledged this fact, but has not changed its story.
In other words, still in America today official denial takes precedence over science and
known undisputed facts.
On this 12th anniversary of a false flag event, it is unnecessary for me to report the voluminous evidence that conclusively proves that the official story is a lie. You can read it for yourself. It is available online. You can read what the architects and engineers have to say. You can read the scientists' reports. You can hear from the first responders who were in the WTC towers. You can read the pilots who say that the maneuvers associated with the airliner that allegedly hit the Pentagon are beyond their skills and most certainly were not performed by inexperienced pilots.
You can read David Griffin's many books. You can watch the film produced by Richard Gage and Architects & Engineers for 9/11 truth. You can read the 9/11 Toronto Report, International Hearings on 9/11. http://www.amazon.com/9-11-Toronto-Report/dp/1478369205/ref=sr_1_1?s=books&ie=UTF8&qid=1376960447&sr=1-1&keywords=The+Toronto+Report You can read this book: http://www.international.to/index.php?option=com_content&view=article&id=9319:hijacking-americas-mind-on-911-counterfeiting-evidence&catid=66:oped&Itemid=151
Actually, you do not need any of the expert evidence to know that the US government's story is false. As I have previously pointed out, had a few young Saudi Arabians, the alleged 9/11 hijackers, been capable of outwitting, without support from any government and intelligence service, not only the CIA and FBI, but all sixteen US intelligence services, the intelligence services of Washington's NATO allies and Israel's Mossad, the National Security Council, NORAD, the Joint Chiefs of Staff, Air Traffic Control, and defeat Airport Security four times in one hour on the same morning, the White House, Congress, and the media would have been demanding an investigation of how the National Security State could so totally fail.
Instead, the President of the United States and every government office fiercely resisted any investigation. It was only after a year of demands and rising pressure from the 9/11 families that the 9/11 Commission was created to bury the issue.
No one in government was held accountable for the astonishing failure. The national security state was defeated by a few rag tag Muslims with box cutters and a sick old man dying from renal failure while holed up in a cave in Afghanistan, and no heads rolled.
The total absence from the government for demands for an investigation of an event that is the greatest embarrassment to a "superpower" in world history is a complete give-away that 9/11was a false flag event. The government did not want any investigation, because the government's cover story cannot stand investigation.
The government could rely on the mega-media corporations in whose hands the corrupt Clinton regime concentrated the US media. By supporting rather than investigating the government's cover story, the media left the majority of Americans, who are sensitive to peer pressure, without any support for their doubts. Effectively, the American Ministry of Propaganda validated the government's false story.
Common everyday experiences of Americans refute the government's story. Consider, for example, self-cleaning ovens. How many American homes have them? Thirty million? More? Do you have one?
Do you know what temperature self-cleaning ovens reach? The self-cleaning cycle runs for several hours at 900 degrees Fahrenheit or 482 degrees Celsius. Does your self-cleaning oven melt at 482 degrees Celsius. No, it doesn't. Does the very thin, one-eighth inch steel soften and your oven collapse? No, it doesn't.
Keep that in mind while you read this: According to tests performed by NIST (National Institute of Standards and Technology), only 2% of the WTC steel tested by NIST reached temperatures as high as 250 degrees Celsius, about half the temperature reached by your self-cleaning oven. Do you believe that such low temperatures on such small areas of the WTC towers caused the massive, thick, steel columns in the towers to soften and permit the collapse of the buildings? If you do, please explain why your self-cleaning oven doesn't weaken and collapse.
In Section E.5 of the Executive Summary in this NIST reporthttp://www.nist.gov/customcf/get_pdf.cfm?pub_id=101019 it says: "A method was developed using microscopic observations of paint cracking to determine whether steel members had experienced temperatures in excess of 250 degrees C. More than 170 areas were examined . . . Only three locations had a positive result indicating that the steel and paint may have reached temperatures in excess of 250 degrees C." Analysis of steel "microstructures show no evidence of exposure to temperatures above 600 degrees C for any significant time."
In section 3.6 of the NIST report http://www.nist.gov/customcf/get_pdf.cfm?pub_id=860495NIST states: "NIST believes that this collection of steel from the WTC towers is adequate for purposes of the investigation."
How did these truths get out? My explanation is that the NIST scientists, resentful of the threat to their jobs and future employment opportunities and chaffing under the order to produce a false report, revealed the coerced deception by including information that their political masters did not understand. By stating unequivocally the actual temperatures, NIST's scientists put the lie to the coerced report.
The melting point of steel is around 1,500 degrees C. or 2,600 degrees F. Steel can lose strength at lower temperatures, but the NIST scientists reported that only a small part of the steel was even subjected to moderate temperatures less than those obtained by the self-cleaning oven in your home.
If you need to think about this a bit more, obtain a copy of The Making of the Atomic Bomb by Richard Rhodes. Have a look at the streetcar in photo 108. The caption reads: "The Hiroshima fireball instantly raised surface temperatures within a mile of the hypocenter well above 1,000 degrees F." Is the streetcar a melted lump of steel? No, it is structurally intact, although blackened with burnt paint.
Washington would have you believe that steel that survived intact the atomic bomb would melt from low temperature, short lived, isolated office fires. What do you think of a government that believes that you are that stupid?
Who would support a government that lies every time it opens its mouth?
The three WTC buildings that were destroyed were massive heat sinks. I doubt that
the limited, short-lived, low temperature fires in the buildings even warmed the massive steel structures to the touch.
Moreover, not a single steel column melted or deformed from softening. The columns
were severed at specific lengths by extremely high temperature charges placed on the columns.
On this 12th anniversary of 9/11, ask yourself if you really want to believe that temperatures half those reached by your self-cleaning oven caused three massive steel structures to crumble into dust.
Then ask yourself why your government thinks you are so totally stupid as to believe such a fairy tale as your government has told you about 9/11.
Source: Paul Craig Roberts
In the early 1960s, Yale professor Stanley Milgram conducted a serious of famous psychological experiments to measure people's obedience to authority. A volunteer was instructed by an experimenter to help administer a simple test to a subject in another room. Cards were drawn to determine which of two "volunteers" would play each role, but the cards were rigged such that the actual volunteer was always given the same role each time, and the other role was played by an actor. This gave the volunteers the impression that the role they happened to be assigned was arbitrary.
The test subject (i.e. actor) could be heard but not seen by the volunteer. Whenever a test question was answered incorrectly by the subject-actor, the volunteer was instructed to administer a shock by pressing a button on a control panel. These shocks began at a negligibly low voltage, but with each wrong answer, the shocks were to be increased in 15-volt increments until eventually the final level of 450 volts was reached. The shocks were fake, so no one was physically harmed, but the volunteers didn't know that the shocks were fake.
As these shocks were administered, the subject in the next room (who again could be heard but not seen by the volunteer), would express discomfort in a manner befitting the severity of the shock, including complaining of a heart condition, screaming louder and louder, and banging on the wall. After a certain voltage was passed, the shock-receiver eventually become completely silent (as if to simulate unconsciousness or death). Even after this point, the volunteer was instructed to continue administering shocks.
Milgram's experiment was intended to test how far the average person would go. At what point would they refuse to give out any more shocks, despite being told by the experimenter to continue?
If you haven't already heard of this experiment, what would your prediction be? What percentage of people would go all the way to the end?
Before the first experiment was run, senior psychology students polled by Milgram collectively predicted that only 1.2% of the test volunteers would go all the way to 450 volts. They expected that about 99% of people would stop before that point, figuring that most people are not so sadistic. Similar polling of professional psychiatrists yielded a prediction that about 0.1% would go all the way to 450 volts, meaning that 99.9% would stop before that point.
What was the actual result?
In reality, 65% of volunteers made it all the way to the end of the experiment, which required pushing the 450-volt button not just once but three times in a row.
This experiment has been repeated numerous times with highly consistent results, even when the experiment was updated to conform to today's stricter experimental ethics guidelines. Compliance rates are generally in the 61-66% range, meaning that most people go all the way to administering the full 450 volts.
Milgram himself reported 19 variations on this experiment that he conducted. By tweaking different factors, such as whether a fellow volunteer participant (played by an actor) voiced strong objections and quit, or obeyed until the end, Milgram found that the compliance rate could be tweaked up or down. In one variation he was able to achieve a compliance rate of 92.5%, while in another he was able to get it down to 10%. The effect of peer pressure had a strong influence on the results.
Incidentally, the compliance rate was the same for men and women alike, so the female volunteers were no more or less obedient than the male ones.
Instead of being blindly obedient or downright sadistic, the volunteer would usually object to going further at some point, often around 135 volts. In response to each verbal objection voiced by the volunteer, the experimenter would instruct the volunteer to continue with the following statements:
Please continue.
The experiment requires that you continue.
It is absolutely essential that you continue.
You have no other choice. You must go on.
If the volunteer objected a fifth time, then the experiment was halted. And of course the experiment would end if the volunteer objected more strongly at any point such as by getting up and walking out of the room. So the experimenter would eventually take no for an answer — but not right away.
There were also a few custom responses that the experimenter would give as replies to specific types of objections. For instance, if the objection was about doing irreparable harm to the subject, the experimenter would assure the volunteer that although the shocks were strong, no permanent tissue damage would occur.
As payment for participating in the experiment, which took about an hour, each volunteer received $4.
How Nazi Are You?
Milgram's experiments were partly conceived in response to the trials of Nazi war criminals after WWII. Did the Nazis have to recruit unusually sadistic people to implement their plans? Did they have to use fear and force to get people to obey? Or is it actually much easier to get people to obey a perceived authority, even when it runs contrary to the person's conscience?
I recently returned from a 30-day trip to Europe, during which I visited Germany, the Netherlands, and the United Kingdom. This was an interesting progression as it relates to WWII since I went from the the aggressor (Germany) to an occupied country (Netherlands) to one of the victors (UK). I visited WWII-related museums and sights in each country and talked to locals about their perceptions of this phase of European history.
It was a compelling experience to visit some of the actual WWII-related locations I'd previously only read about in school or had seen in movies. I visited an old WWII bunker. I walked through the Secret Annex where Anne Frank hid from the Nazis. I explored the underground war rooms used by Winston Churchill and his staff. I caught trains at some of the stations that were once used to transport Jewish people to concentration camps.
Other than Pearl Harbor (which I visited when I was a teenager) and various constructed memorials, the USA is largely devoid of significant WWII sights. I can't just stroll around Las Vegas and point to places where bombings or battles occurred. But when walking around certain European cities, such locations are hard to miss.
In many American WWII films, the Nazis are depicted as a society of evil, inhuman sadists. A great example of this portrayal can be seen in the role of Amon Göth (played by Ralph Fiennes) in the movie Schindler's List. The real Amon Göth, who was the commandant of a concentration camp, would do things like make the Jews pay for their own executions, taxing them to compensate the Germans for the bullets used to kill them. After the war he was tried as a war criminal, found guilty, and executed by hanging at age 37. Apparently it took three tries to hang him before the execution was successful, due to a miscalculation of the rope length. As an SS Captain in charge of a concentration camp, Göth had plenty of people under his command to carry out his orders. So why did people obey him? More importantly, how many factors (like the threat of punishment) can we strip away and still see people obeying orders from someone like Göth?
Stanley Migram set out to discover some deeper truths. What would it take for a typical person to override his/her conscience and obey commands to hurt or kill others? As it turns out, for most people it doesn't take much at all. If someone assumes an air of authority and tells people what to do, there will be plenty of people willing to obey, even if the commands contradict a person's sense of ethics and morality.
According to Milgram,
"Ordinary people, simply doing their jobs, and without any particular hostility on their part, can become agents in a terrible destructive process. Moreover, even when the destructive effects of their work become patently clear, and they are asked to carry out actions incompatible with fundamental standards of morality, relatively few people have the resources needed to resist authority."
Progressive Acquiescence
A key to the Milgram experiments is that a person is gradually eased into overriding their conscience. They aren't instructed to give the 450-volt shock right away. Instead they begin with a voltage that isn't even noticed. They progress from there in small increments.
The Nazis used a similar strategy. They didn't immediately begin shipping Jews to gas chambers. They changed the climate and the culture slowly, such as by producing lots of propaganda, progressively restricting Jews' rights, increasing Jews' taxes, isolating the Jewish community in ghettos, and then moving them into camps. They started small and tuned the dial several notches each year. And people went along with each incremental step, which was a little stronger than the previous step.
It's been interesting to observe some social changes that are happening today, which strike me as part of a gradual progression. For example, Microsoft recently announced the XBox One device, which comes with a Kinect camera system. This device actually watches you while you use it. It can closely monitor your eye movements, allowing it to determine exactly which part of the screen you're looking at. It can register small shifts in your body movement. Supposedly it can even detect an increase in your heart rate, which tells it which part of a commercial may be affecting you emotionally.
Years ago a device like this would have seemed unconscionable and incredibly creepy. Some people will undoubtedly perceive it as such today, but as part of a progression towards greater personal surveillance and less privacy, this can also be viewed as just another incremental step. It's only an entertainment system, right? But it also helps you get used to putting a surveillance device in your home, one that watches you, collects data about you, and rewards you in accordance with behavioral conditioning practices (such as by giving you points for watching commercials). If you object to some aspects of this, you may choose to disable those aspects initially, but of course not everyone will. Society will have time to get used to each progressive step, just like Milgram's volunteers.
You may object verbally of course, but your verbal objections won't be an issue if you still tolerate the outcome in the long run. As Milgram discovered, just about everyone objects at some point, but most of them still obey.
Another example is Google Glass, which is slated to be released next year. This device has already been banned by many businesses, including Las Vegas casinos, largely because it can function as an unwelcome surveillance device. Google claims that the privacy concerns regarding Glass are overblown. Cell phone cameras are already ubiquitous, and this is just one incremental step beyond that.
And of course if various authorities tell us these next steps are okay, nothing to worry about, then it shouldn't be a big deal, right?
I'm not saying that this is a terrible thing per se. But I do think these are interesting examples of how progressive acquiescence can be used to change behavior, one incremental step at a time. When people object, it doesn't necessarily kill the progression. It just means that people may need more time to get used to the current step before moving on to the next one. Verbal objections may slow the progression, but they aren't sufficient to stop it.
Questionable Work
If Milgram could get people to issue painful/lethal electric shocks by having an authority figure tell them to do so, you might imagine that it's even easier to get people to take less extreme (but still questionable) actions, such as working long hours for low pay doing meaningless busywork.
Even though many people would naturally object to throwing so much time at empty and unfulfilling work, they'll still go ahead and do it if someone tells them to. Most people with jobs don't like the work they do, but they still show up, even if the incentives aren't very compelling.
What if you want to quit, but your boss, your parents, or some other perceived authority figure objects? Will you surrender and go back to work if they say something like this:
Please don't quit.
We need you to keep working.
Many people are out of work. You should be glad that you have a job at all.
You have no choice. You have to go to work.
Getting people to do meaningless work is actually pretty easy. Most of the time, you can just have an authority figure like a boss command them to do it, and they will.
Is this a trap you've fallen into?
Questionable Relationships
Another place where people succumb to overrule-by-authority is their relationship life.
What if you want to split up, but your partner objects? Now what if your family objects? Or you partner's family? Or your mutual friends? Or what if you sense that society at large objects to your desire to split up? What if you're married? Do you have the inner resources to make this decision for yourself without being overruled by someone else?
What's especially interesting about Milgram's experiments is that just about every volunteer resisted in some way. They verbally questioned the experiment. They sweated, squirmed, groaned, or dug their nails into their skin. Some said they didn't want the $4 payment. A few even had seizures. The experiment produced obvious signs of stress and discomfort in the volunteers. Yet the majority of them still obeyed all the way to the end.
We see these results all the time when people stay stuck in unfulfilling jobs or relationships. They show obvious signs of distress. Some complain. Some have nervous breakdowns. Some read self-help material incessantly, looking for a way out. Yet the majority still stay in those situations, lacking the inner strength to leave.
Do you allow anyone in your life to wield authority over your relationship decisions? Do you need anyone's approval or fear their disapproval?
Students and Authority
Many students get suckered into high-stress situations at exam time. They're told by authoritative professors and administrators that they must be tested and that exams are necessary. But the apparent necessity of exams is a manufactured illusion of academic life. Outside of such domains, the academic examination process is largely irrelevant. No one outside of school cares what exams you have or why you think you need them. In fact, many people consider the academic testing process ludicrous and dysfunctional.
During my first run at college, I disliked exams, so I declined to show up for many of them. A predictable consequence was that I failed many classes and was soon expelled. But I learned that the decision to take or not take any exam was mine to make. No one ever forced me to take a test — my permission was always required. I could see that behavioral conditioning techniques were being used to compel me to behave a certain way, such as rewards or punishments. Once I saw through this silly game, I became free to choose for myself whether to play the role of academic student, knowing that it was entirely my choice and that it was impossible for anyone to force me to be tested if I didn't want to be tested. This turned out to be a powerful mental shift. When I returned to college later, I found it easy to ace my exams without undue stress and generally without needing to devote extra time to studying. I understood that submitting myself to testing was always my choice and never something I had to do. I could only be tested if I chose to be tested.
As a reward for taking and passing certain exams, you may receive a slip of paper that says you know something, but you've probably forgotten most of that material a week after the exams anyway. The purpose of the exam was to temporarily convince someone else that you know what they want you to know. What that slip of paper really says is that you're obedient to authority and that you'll do the assignments and take the tests that are given to you, and that in itself is something that many employers value. But if you don't care to submit to another authority, then that slip of paper is of minimal utility. I have one in a box in my garage from my university days, and no one has ever asked to see it. In retrospect, I regard the effort required to earn it to be largely a waste of time, even though I did it faster than most people. (Incidentally, if you still want that slip of paper and you'd like to graduate faster than normal, read "10 Tips for College Students".)
If you're currently a student, recognize that no one has authority over you. You don't actually have to show up to class, take exams, and do busywork. Participating is your choice, and no one can force to you play the role of academic student without your permission. The best they can do is apply behavioral conditioning techniques to try to get you to submit to their authority, but if you see through their silly games of rewards and punishments, those techniques lose a lot of their power. You may still choose to play the academic game for your own reasons, which is perfectly fine. Just don't fall into the trap of thinking that any part of it is being forced upon you. The whole thing is your choice.
Awareness
Now that you know about this tendency of human beings to obey authority even when strong objections may be present, how shall you deal with this?
The first step is to become aware of any areas in your life where you may already be succumbing to the pressure of authority and allowing it to override your own morals, ethics, values, or desires.
If you value your time, then where are you feeling pressured to waste time or to invest in activities or responsibilities that aren't actually important to you? For example, how much time did you invest in social media or web surfing this week? Was that a conscious decision on your part, or did you behave that way because someone or something else was conditioning your behavior with the promise of updates, information, or the illusion of pseudo-connection?
If you value freedom, where have you been encouraged to give up some of that freedom in ways that feel uncomfortable to you? What do you feel compelled or obligated to do this week? What are your have-tos? Are those genuine needs you've decided to fulfill, or were you progressively lured into a trap by giving your power away unnecessarily? For instance, did you choose to take on as much debt as you have now, or were you subtly enticed to go there, one easy step at a time?
What areas of your life are causing you signs of distress? Where are you sweating, squirming, complaining, or biting your nails? What parts of your life are causing you the equivalent of mild seizures?
Notice where some part of you is objecting to the state of your reality. Is this an area where you're still obeying some kind of authority, even if you're not happy with the results?
As you become aware of your tendency to submit to authority, even if it's hard to stomach all the areas where you've been doing so, this will increase your alignment with truth. At first these realizations might sting a little. But please don't allow yourself to sink back down to a place of denial and ignorance. Do your best to maintain this level of awareness, even if you don't feel ready to act on it yet.
A run of one of Milgram's experiments with a single volunteer took about an hour. That didn't give people much time to think about their decisions — they were caught in a high-pressure situation. In real-life situations, however, you're more likely to have some time to pause and reflect on your decisions. This is especially true when it comes to career and relationship decisions. Use this reflection time to your best advantage, and learn to trust yourself in those quiet spaces where the influence of a perceived external authority figure is minimal. For instance, pay attention to how you feel about your job when you're not at work, and notice how you feel about your relationship when your partner is away — in these moments you'll have access to a more accurate assessment of your feelings.
Seeking Support
Peer pressure certainly played a role in some of the Milgram experiments, either increasing or decreasing the compliance rate. The nice thing about peer pressure is that you can consciously create your own peer pressure to align with your desires.
When it's possible to do so, seek out the support of others. When your inner voice is being squashed by the seemingly louder voice of some perceived authority, reach out to connect with others who've been in similar situations and have already moved beyond them. Especially target people who already have the results you desire, such as a fulfilling career, a happy relationship, or a stress-free academic life, and seek their counsel. Ask such people what they would do in your situation and why. See if their answers resonate with you.
You'll often find when you talk to such people that they'll have very different attitudes towards the same authorities that tend to overpower you. I experience this all the time from the opposite side when people share their current challenges with me. They constantly fall into the trap of giving away their power to some perceived outside authority. They often don't even realize that they can choose to disobey, and that once they get past their resistance to doing so, everything will work out just fine. Disobeying may seem very difficult before you do it, but afterwards you'll look back and kick yourself for making such a big deal out of it. In many cases it's as simple as saying no and meaning it.
The student can't change his/her major because Mom and Dad would be disappointed. The unhealthy relationship can't end because the needy partner would be hurt. The crappy job can't be quit because the bank wants to keep receiving the monthly loan payments.
You're the authority in your life. Not your parents. Not your partner. Not your bank.
You can expect that other people will apply behavioral conditioning techniques to get you to comply with their wishes. Parents do it. Partners do it. Bosses do it. Banks do it. But in the end they're all powerless to force you to do anything. The only way you obey is that you mistakenly believe that you have to obey. They tell you to obey, and you obey. But like the ornery volunteers in Milgram's experiments who refused to go all the way to 450 volts, you always remain free to stop administering shocks at any time — especially to yourself.
The good news is that you're not alone. Other people will be delighted to support you on this path, if you choose to invite their support. But they won't be the same people who've benefitted from your obedience in the past, so don't go looking for support from the authorities who are still giving you orders. If you go complaining to Amon Göth, you'll get a bullet in the head for your troubles.
Shifting Gradually
Don't feel you must make a dramatic shift overnight. You may find it more realistic to make gradual, step-by-step progress.
In the Milgram experiments, even the subjects who objected and quit didn't generally do so immediately. Their resistance increased gradually as the experiment progressed. As the voice of their conscience grew louder, their willingness to blindly obey authority gradually diminished.
During the 5-year Nazi occupation of the Netherlands, the Dutch didn't immediately jump to maximum resistance. At first they tried to accept the occupation and adapt to it, but as the Nazis grew more oppressive, the Dutch pushed back with greater levels of resistance, including helping people go into hiding, printing underground newspapers, espionage, sabotage, and armed resistance.
Members of the Dutch resistance also sought to collaborate and coordinate their efforts, working together to support each other. Individually they were weaker, but collectively they could support each other in resisting the occupation on the long journey towards Liberation Day.
Demolishing Unauthorized Authority
Ultimately the task before you is to dismantle the external forms of authority in your life that you're no longer willing to accept.
One memorable act of rebellion from my own life was when I was 17 years old and realized that I didn't actually believe in the religious gobbledegook that had been fed to me throughout my childhood. For the first few months, I held this awareness only to myself, not having anyone in my life that I could safely confide in.
When I eventually shared my honest beliefs openly, the reaction from others was predictably negative. Initially this was a stressful time for me. What kept me going was the feeling of certainty that I was in the right, which was largely something created from within.
I experienced a powerful shift when I stopped giving my power away to the old perceived authority figures in my life. I stopped believing that they were smarter or wiser than I was. I finally allowed myself to believe that they could be wrong, mistaken, or deluded. By seeing them as fallible, I no longer held them up as worthy authorities over me.
In other words, I de-authorized those previous authorities. I rescinded permission for them to wield authority over me. Once I experienced that shift in my thinking, I then had the power to think and choose for myself, and no amount of behavioral conditioning tactics (i.e. rewards or punishments) would cause me to yield. As people recognized this shift in me and realized that they no longer had my permission to wield such authority over my thinking and behaviors, they soon gave up on trying to control me. Really I gave them no choice.
The power of Milgram's experiment lies in the volunteers' belief in the authority of the experimenter. By giving this person permission to wield authority over their decisions, they gave their power away and became capable of denying responsibility for the pain they may have caused. This allowed them to justify their participation as that of a cog in a machine.
One way to opt out of such an experiment before reaching the end is to place anyone who tries to claim authority over you on a lower rung than yourself on your mental ladder of authority. Don't assume the experimenter is smarter or wiser than you. Realize that they may be mistaken, wrong, or unethical in their dealings and that you may be right. Stop doubting what your own mind is telling you.
Who or what have you authorized to be a greater authority than yourself in your life? If someone in a position of authority tells you that something is okay, but inside you feel creeped out by their actions, do you go along with them, or do you listen to yourself and say no? What if most of your friends and family go along for the ride? Will you succumb to that kind of peer pressure, even if you feel something isn't right?
Note that the word authority includes the word author. To wield authority over your life is to become the author of your life. You can't consciously author much of your life if you give someone or something else authority over you.
Objecting to the misapplied use of authority isn't enough. Just about everyone objects at some point. People object yet still obey. At some point you have to be able to object and disobey, which means to obey your own inner guidance above the demands of any perceived external authority.
Subjectively speaking, there is no external authority. What's happening internally (within your own mind) is that you're stressing yourself out. The stress is a result of trying to deny your own power and authority, make yourself weak, and act like a cog in a machine. This is stressful because it contradicts your true nature. The reality is that you're very powerful and creative, and if you desire to change some aspect of your reality that doesn't suit you, you can do so. But in order to do so, you must recognize and accept your power. If you don't like the way the world is right now, you can step up and do something about it. Pretending to be a powerless victim of circumstance doesn't suit you.
Becoming an Authority
If you de-authorize the phony authorities in your life and become your own authority, you'll begin to experience the flip side of Milgram's experiment. Instead of being the hapless follower, you'll soon find other people following your lead.
This is where the authority game becomes much more interesting. Instead of being a blind follower, you can transform yourself into a conscious leader. By authoring your own life more proactively, you'll inspire others to follow your example.
I think that's the secret fear that many people have when it comes to authority. Once you regain your personal authority, it's an easy progression into the land of greater public responsibility. When you take charge of your life, you'll attract others who want to follow your lead and do something similar. You won't even have to try — those people will come to you.
If you know in advance that authoring your own life will result in others wanting to experience a similar story, is this something you can accept? Are you willing to step into the role of leader? Can you welcome that role into your life? Or would you rather keep playing the follower for a while?
You can follow, or you can lead, and there isn't much of a space in between. If you're not willing to lead, you'll end up following by default.
If you're willing to lead, then how are you going to lead? When people recognize the authority you have over yourself and become attracted to it, how will you deal with that? Will you try to ignore them? Will you accept that kind of responsibility and do your best? Will you abuse it and become a sadist?
One benefit of leadership is that you can learn a great deal more about your own path when you have a chance to see it reflected in those who seek to join you. Just as Milgram's experimenters could observe when their volunteers were experiencing stress in response to the unethical demands placed upon them, you can also gauge the response to the authorship of your life from public feedback — but without giving your power away to that feedback. Allow the requests of others to serve as input, but make your own decisions from your personal sense of authority, wisdom, and conscience.
Reclaiming Your Power
Incidentally, Stanley Milgram was only 27 years old when he began conducting his famous experiments (he died at age 51), so don't make the mistake of assuming that he was some wizened old senior professor. In his day he was quite the rabble-rouser, shaking up the status quo by challenging people's beliefs.
As a result of going against the grain, Milgram had some authority-based pressure used against him as well. He moved from Yale to Harvard, but he was denied tenure at Harvard, probably because of the controversial nature of his experiments. His membership application to the American Psychological Association was also put on ice for a year.
Many of Milgram's peers challenged the ethics of his experiments because the experiments caused significant stress to the volunteer participants. Yet most of the original participants, when interviewed about it later, were glad to have been part of the study. Some of them even wanted to work with Milgram. They understood the significance of his work, even though helping him with his research was stressful.
If Milgram's experiments were indeed unethical, then wouldn't it also be unethical for teachers to use their authority to stress out their students with exams and grades, for companies to control their employees with rewards and punishments, and for parents to demand that their children comply with family traditions and expectations? When is it okay to use stressful psychological tactics to control the behavior of another?
When stress-producing tactics are used on you in order to manipulate you into behaving a certain way, try to recognize these tactics for what they are — an invitation for you to give your power away. Realize that you can always decline this invitation, reclaim authority over your own life, and make your own conscious choices.
Even if most people continue to give their power away, you don't have to be one of them. You can stop the shocks whenever you want. The shocks were never real to begin with.
Source:  Steve Pavlina
Syria & America exchange messages as both peoples breathe more easily….for now…
Damascus — The morning following President Obama's announcement he would not bomb Syria immediately, the streets of Damascus were packed with shoppers and employees heading to their jobs. Several reasons for this were mentioned by my friend, Eyman. Some Damascenes who had fled their homes last week had returned, and a palpable sense of at least temporary relief pervades much of this capital city. It is also the first of the month. In Syria, government and other employees have just received their monthly paychecks and need to stock up on food, particularly now, upon entering this most uncertain month.
Adding to the uncertainty are people's plans for the immediate future. Many of those who fled and returned following Obama's deferral to Congress, are planning to leave again before next weekend's possible attack. Others, due to conditions for refugees they discovered in Lebanon, have decided to stay, essentially playing a game of Russian roulette with death as they await their fates in their beloved Syria.
At any rate, in Damascus this morning citizens can be seen scurrying to workplaces, feeling safe enough, at least for now, to go grocery shopping and do errands. Even the gunmen who man electronic 'frisking" equipment just outside my hotel, and who search all wishing to enter, seem genuinely relieved, happy and unusually friendly, as do the army troops on downtown Damascus streets. Friends in Damascus, both in government and private citizens, talk of an "uncertain relief" since last Sunday night, though it is a relief combined with an awareness that a terrible event of some sort may be on the way. Still others, aware of what seems to be increasing opposition to military action amongst the American public, think the attack may be delayed again. Perhaps most surprisingly, local news outlets are reporting this morning on the results of a new poll showing that 60 percent of the Syrian people think the US will not attack at all. As for the Syrian government, it has been nearly mute internationally, not wanting to provoke the White House, while at the same time assuring the public here that Syria can face all challenges and that history and God are with its people.
The weather here has changed since my visit last month. While the days will stay oppressively hot for another month, the early mornings have turned cool with refreshing soft breezes. Doves and pigeons in the park opposite the National Museum on Beirut Street coo and enjoy the large green space next to the Four Seasons Hotel, the same hotel which the UN CW investigators just vacated as they prepare their report for UN Secretary General Ban Ki-Moon.
Given that an American attack, should one occur, may well open the gates of hell, this observer is constantly amazed by the mundane, everyday things one is still able to observe around here. For example, last Friday afternoon I watched transfixed from a park bench as two public works employees weeded a few errant dandelions and weeds that had dared invade a beautiful manicured garden-park in downtown Damascus. This struck me as a bit bizarre, given the then widely-held belief that a US missile blitz might light up Damascus that very evening. On the scale of things these days, I doubted that a few weeds sprouting in a city park were of great import.  Or were they? Perhaps carrying out one's individual duty and work assignment these days is a wholly interconnected part of the nation's overall resistance to foreign invasions, and is congruent somehow to what seems to be a pervading attitude—of people wanting to carry on with, or at least simulate, their pre-crisis lives and routines, their accustomed simple pleasures.  And so maybe weeding gardens in Damascus makes perfect sense these days.
A Palestinian family  from Latakia refugee camp up north who had fled their homes last December, joining thousands who have come to Damascus seeking safety, were visiting with me this morning. When I asked how their beautiful  three and five year old children were adjusting to  the crisis atmosphere in their new surroundings, the mother replied, "When the bombing started over a year ago the children could not sleep well because they were frightened by the loud noise. But over time they got used to it and slept fine. But last night they could not sleep because there was no shelling and it was too quiet for them. So what are we to do"? And she laughed.
It is true that there was no shelling and bombing here in Damascus during the night of Sunday, September 1, which the lady was referring to. And this fact is significant. Informed sources report to this observer that the government decision not to bomb the suburbs including East Gouta, which normally occurs nightly, was taken at the highest level in order to send a reply message from Syria to America and personally to President Obama. The latter's speech, just hours earlier in Washington, contained several messages for the leadership in Damascus. What the Syrian government was signaling, some claim, was its willingness to join Tehran, Moscow and Washington in finding a peaceful solution to Syria's crisis, starting with Geneva II.
Meanwhile, the ever-rising cost of living for Syria's population, due in large measure to the US-led economic sanctions, continues to devastate many families here. Those sanctions are designed by the US Treasury Department's Office of Financial Assets Control (OFAC), and they intentionally target Syria's civilian population in an effort to get the population to break with its government, thereby facilitating the US goal of regime change in Syria and Iran. This observer, with two student friends, yesterday visited a government owned supermarket called "Marazaa Government Supermarket"—one of approximately one hundred government-operated grocery stores in central Damascus. We compared prices by also visiting  the privately owned "Supermarket Day by Day" in the Sabah Bahar neighborhood, also in central Damascus, and found that government-owned grocery stores average 5-15 percent lower prices, depending upon the item. The private grocery chains tend to be frequented by those with more money and who might seek European products and a wider product selection.  Government stores, on the other hand, sell only Syrian products.
Bread was being rationed last week in government bakeries. At least one such bakery exists in every neighborhood, and a citizen is currently allowed to purchase one plastic bag with 22 loaves per day. The government plastic bag weighs three kilos (roughly 6.5 pounds) and sells for 50 Syrian lire or a bit less than USD 25 cents. This quantity, I am advised by a super market store manager, normally feeds a family of at least three for one day given that the average bread staple consumption in Syria is three loaves per person per day. Normally, even during this 30 month crisis, a citizen could purchase as much as they desired from government stores, but the American attack threat has caused yet more market complications in Syria for the average citizens.
In private bakeries, severe inflation has hit, and just seven loaves of bread, which would feed two persons for one day, now costs 150 lire or approximately 75 cents. Despite the wide price differential (the government shops have not raised their prices since the regime of Hafez al-Assad), many people are shopping at the private shops because it can take five or more hours waiting in line at the government bread shops.
Before the onset of the conflict now raging in Syria, the price of eggs was 125 lira (about 25 cents) for 24 in a carton. Prior to the most recent crisis, the price was 500 lira (one us dollar) for two dozen eggs, and this morning in Damascus it is 700 lira.
In seeking to end this crisis, Syria is fortunate to have tough and resolute allies including Russia and Iran and, perhaps equally important, a skilled diplomatic corps and group of officials who have exhibited remarkable acumen and insight as well as nerves of steel—both during the crisis as a whole and especially over the past several days of brinkmanship. This observer has had the honor to meet with a few of them personally. These include Foreign Minister Walid Muallem and his Deputy Foreign Minister Faisal Mekdad,  Information Minister Omran Zoubi and his able staff,  Presidential Adviser Dr. Bouthania Shaaban,  and her dedicated office colleagues, and Parliament Speaker Mohammad Jihad al-Laham.
In this observer's view, many Syrians, perhaps a majority, do not believe that President Obama, Defense Secretary Hagel, Joint Chiefs of Staff Chairman Martin Dempsey, or a growing number of members of Congress, and most importantly the American public, want war. Some here are thinking, wishfully perhaps, that without a strong Congressional vote in favor of the Obama request, the president will not order a criminal attack Syria's  civilian population, for if there is a US attack, that is assuredly what it will be.
Surprisingly perhaps, Obama is being praised by some for his courage in not caving to the neocons and Zionist lobby by ordering the US military to begin bombing promptly.  As one Syrian journalist told this observer just hours ago, "Obama still has the opportunity to earn that Nobel Prize, which he received  a few years back for I have no idea why, and secure his legacy as one of American's great Presidents—if he has the courage and vision of the late Dr. Martin Luther King."
Before ending a very long day with sleep, this observer invited the Palestinian family to dinner near my hotel as it was not apparent that they had been eating much recently.  We talked about prospects for the Syrian Arab Republic, and Palestinian refugees, so many of whom have been internally and externally displaced as result of this maelstrom, and as I interacted with the wonderful children, I could not help becoming wistful as I contemplated the certainty that it is these children, and Syria's poor, who are condemned, unless the American people prevent it, to suffer the brunt of this latest US adventure—condemned as their country becomes more divided, and a new batch of terrorist groups springs up like mushrooms after a summer rain.
Washington's ill-considered criminal attack will aid and abet these largely Gulf financed militia and provide justification, in their minds for literally hundreds of often competing jihadist groups to spread carnage across Syria. The innocent in the USA and the West will also eventually suffer a severe pay back price as was the case on 9/11/2001 and a decade later on 9/11/2011.  And on and on it goes.
This observers is frequently asked these days, as the bombs and rockets hit ever nearer, if the American people have the political and moral will to take to the streets, and to the offices of their Congressional representatives whose salaries they pay, and make history—a history that will revitalize our county and its claimed democracy. Each American, and all people of good will, have the power to do this service to humanity.
And they can do it in the coming days. If they fail, who do we blame but ourselves? Because when it comes down to it, it's our country; it doesn't belong to the politicians or the corporations or to those who pledge fealty to a foreign occupying power half a world away. It is our constitution, and if each of us doesn't protect it we cede it to others to sully and use as they will.
Countdown to Apocalypse Now?
Tehran — Truth told, it's a bit intense these days in Tehran as in most other countries in this region, and this observer fairly soon may be on what just might be the last Tehran-Damascus flight for some time in light of what could occur in the coming days.
Not that one is in any hurry to leave the Islamic Republic. I love Iran and its people, who in their basic values and outlook on life are about as American as apple pie. Iranians think a lot like me and my friends back home, and Americans think a lot like them, this despite the extremist, politically motivated portrayals of each other designed by their governments.
I have been attending the Habilian Association (families of Iranian terror victims) Congress on Terrorism and Terror Victims in Tehran, and continuing also an undertaking with students from Tehran University to survey the effects of the US-led economic sanctions. Both endeavors presented an excellent opportunity to listen to Iranian views on a number of current events. The students are examining a sanctions scheme that targets their families and countrymen, and part of their work involves a definition of "economic terrorism" (a term employed by the Pentagon when done by someone other than the US government or its allies). Rather amazing in their clarity of thinking, they exhibit truly inspiring optimism and humanity in these ominous times.
As it happens, economic terrorism was also one of the topics at the Iranian Congress on Terrorism, and the American delegation decided to focus solely on that subject during its presentation, a presentation that was months in preparation. As part of its work, the delegation presented a Draft International Convention outlawing the use of economic sanctions targeting civilians for political purposes, including regime change. Elaborating on the history of economic terrorism, the group urged the Tehran-based Non-Aligned Movement (NAM) to use its newfound international political power to lead the campaign for global ratification of the new draft convention, and to present it to the United Nations during next month's opening session of the General Assembly. NAM leaders promised to study the draft and to arrange a consultative follow-up meeting(s).
Sanctions targeting a civilian population for the political purpose of forcing regime change constitutes an act of terrorism as defined by several US government agencies—this was the position of the American delegation, and it would apply to any government, including their own, with a deep history of targeting peoples with economic sanctions (Cuba, Vietnam, China, Korea, Iran, and Nicaragua, among others, come to mind).
For accuracy's sake, it should be said that, unexpectedly, due to last minute visa problems, the whole US delegation at the Congress ended up being comprised of a total number of—well, one international lawyer. A last minute effort was indeed made to coax Jeffrey Feltman, who never has visa problems to this observer's knowledge, and who was staying at the same hotel, to attend the Terrorism Congress, hence doubling the size, weight, and authority of the US delegation. Mr. Feltman was even offered the chairmanship of the American delegation as an incentive, but, regretfully, the gentleman declined, citing other commitments.
Getting visas to visit Iran and especially Syria these days is no easy feat for Americans, given 'payback' or reciprocal changes in policy at both countries' foreign ministries. Last year, revised guidelines were sent out by both governments on how to process visa requests submitted by Americans. US citizens wanting to travel to certain countries these days pay a stiff price for their government's actions.
Talking with average Iranians and shop keepers, and especially students, one gets a fairly good idea of just how engaged public opinion is in Iran on current events. It offers a very different picture than that presented by the western media, beholden as they are to their corporate paymasters, but this is beginning to be true of much of the non-western media as well. Here on the street one finds, even in the face of the ever-rising cost of living and near-rampant inflation and the suffering they engender, pride at how this country has resisted the US-led sanctions. A common view expressed in informal discussions—and also at the Congress—is that while there are many states who practice terrorism of one kind or another, including economic terrorism, the US is unusual in that its foreign relations record argues strongly that it is officially committed to international economic terrorism. Moreover, that this is on a scale far exceeding other actors on the world stage.
One professor summarized for this observer his analysis of the effect of US-led sanctions, noting the severe impact on Iranian consumers at the grocery store, dramatically shrinking their real income, as well as government efforts to maintain some subsidies to lessen their impact. He also discussed innovative ways both the government and private sectors have been able to lessen the impact of some of the sanctions, while completely skirting others, mentioning as well a 'circle the wagons' public spirit that has arisen in unexpected ways, leading to, among other things, neighborhood initiatives designed to help one's neighbors with economic problems.
One finds also among Iranians a smoldering anger over the current chemical weapons 'red line' issue in Syria, along with an awareness that this may well lead to regional war. The American campaign to bomb Syria is viewed here as utmost American governmental hypocrisy. More than one interlocutor expressed disdain, remembering the Reagan administration's actions during the late 1980s, when not only did the White House take no action when Saddam Hussein used chemical weapons—against Iranian forces as well as "his own people"—but the United States also aided the attacks by providing intelligence and firing coordinates. In other words, finding Iranians to kill, and providing gas to murder them with.
The Tehran Times wrote yesterday: "U.S. intelligence officials conveyed the location of the Iranian troops to Iraq, fully aware that Saddam Hussein's military would attack with chemical weapons, including sarin, a lethal nerve agent." The effects of these US-facilitated gas attacks are seen everywhere in Iran today, in the skin scars and poor health of its hundreds of thousands of victims.
"How can the American people accept this double standard, where its ok and your government will help to gas Iranians and your enemy's population?" is a common question put to this observer.
There is visible excitement and even a sort of joy this morning that the UK Parliament, to its great credit, just voted to reject the Cameron government's motion authorizing British forces to boom Syria. A taxi driver expressed his hope that "Your Congress will follow the lead of the British Parliament?" Iranians appear to view the Parliamentary vote as a victory for themselves. Given the Islamic Republic's role as a key pillar of resistance to the Zionist occupation of Palestine and US-Israel regional hegemonic goals, few here, if any, believe the US attack on Syria is not aimed at them.
As the war drums become nearly deafening in certain capitals, public expressions in Iran regarding the grave prospects that are looming appear to this observer less knee-jerk rhetoric than in recent years. No doubt there are many reasons for this, including the results of the recent elections in Iran—viewed here as an encouraging sign of stability and democracy in the region. Tehran made clear to Jeffrey Feltman this week that it is ready for serious cooperation in order to peacefully resolve the crisis in Syria.
As Hossein Mousavian, a researcher at Princeton University, recently pointed out, the cooperation of the US and Iran in 2001 regarding Afghanistan, resulting in the fall of the Taliban and al-Qaeda (at least for a while), is a blueprint for a new collaboration. Writes Mousavian: "This collaboration should not be limited to Syria. The Middle East requires management for the time, and therefore, crisis management (of this and other crises) would be a useful path for this collaboration." This observer believes much of the Iranian and American public would agree, and that there are hopeful signs during this feared apocalyptic period.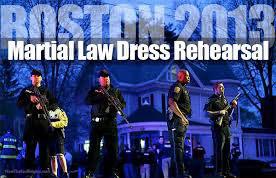 We have grown accustomed to the tyranny at the Federal level. The CIA is the most efficient organized criminal operation on the planet. The spy tactics of the NSA would make the East German Stasi green with envy. With the NSA watching our every move, nobody should feel safe for fear of being branded an enemy of the state. Even journalists are feeling the brunt of the new found bravado of the globalists. The systematic murders of journalists such as Andrew Breitbart and Michael Hastings for getting "too close" are stark reminders that our republic democracy is a facade and has degenerated into a wolf in sheep's clothing.
Where the Federal government and the existence of their confederate secret societies such as the Council on Foreign Relation and the Trilateral Commission, were once denied, they are now fully admitted to and championed as the true rulers of this country.
Trilaterals Over Washington
I remember back in 1979 when I was given the book Trilaterals Over Washington which was co-authored by Anthony Sutton and Patrick Wood, that I was horrified that such a small group of men could control such vast resources and do so much harm to humanity. My admitted surprise speaks to my level of ignorance at that time. I was a budding researcher at the time and I had a ravenous appetite to learn more about these Constitutional usurpers. What I discovered was that Sutton and Wood's book was largely a standalone piece. Of course there was the classic None Dare Call It a Conspiracy, by Gary Allen, and there was that one article in 1977 in Atlantic Monthly which mentioned the Trilateral Commission, but debunked the conspiratorial angle.
The media was postured in such a way, in that day, that if anyone mentioned the Council on Foreign Relations and the Trilateral Commission, you were marginalized and ridiculed. Today, we are witnessing a complete reversal in government secrecy as it relates to their participation in global tyranny and the installation of a police state surveillance grid.The destruction of this country is totally being done in stealth, but things have changed.
Why Are the Misdeeds of the CIA Out In the Open?
Indeed, the veil of NWO secrecy has been stripped away. The CIA is admitting past transgressions from as far back as 60 year ago when modern Iranianhistory took a critical turn when the CIA backed coup overthrew the overthrew the country's prime minister, Mohammed Mossadegh. True to their mafia nature, the CIA never admits to anything. Does this mean that they are turning over a new leaf and are submitting to a new era of agency transparency and accountability? Not really, when the CIA admits to their complicit behavior of running drugs for guns in the Iran-Contra Affair and setting up the cocaine gangs and started the drug war in LA in the 1980′s to fund and facilitate Iran Contra, I might take their "open disclosure intentions" more seriously. And when the CIA admits its role in the murder of JFK, then I might begin to cut some slack to what has been the most virulent organized criminal organization in the world. And when CIA director Brennan, admits to having award winning journalist Michael Hastings murdered, then maybe I will take a serious look at considering that the CIA is entering into a new era of openness.
Did Obama Actually Fulfill One of His Campaign Promises?
Some would argue that there is a new era of transparency that is emanating from Washington D.C. and that Obama is finally making good on his campaign promise to oversee the most transparent organization in the history of the country? Not in a pig's eye. We are not witnessing a new age of accountability, we are watching the unveiling of in-your-face tyranny.
Fear and Intimidation Is the Objective
Didn't you get the message that tyranny is out of the closet and is being placed firmly in the faces of the American public? The globalists are sending a clear message, "Fear Us!" Their intent is to frighten and intimidate the public into believe that resistance is futile.
Recently, the NSA revealed that they spied upon innocent Americans by intercepting an unspecified number of emails. Of course, the NSA said that this was an "accident." The accident aspect of the story is not believable, however, the objective was achieved with the revelation: "Be afraid America, very afraid, we are watching everything you do."
Nowhere is the in-your-face-tyranny more prevalent than in the today's law enforcement agencies as we have witnessed the militarization of the police which are now designed to harass and intimidate.
The Overt Militarization of the Police
As we witness the unfolding of the extreme militarization of the police, the American public is increasingly being subjected to heinous, Gestapo and KGB types of crimes being committed against innocent American citizens.
Recently, in Phoenix, stunned neighbors watched as mentally disturbed Michael Ruiz, who was having a mental heath episode on the roof of his apartment building, was choked and tasered while one of the assailing cops chanted the familiar refrain: "Stop resisting! Stop resisting!" The assailing cops then shackled Ruiz's hands and feet, and dragged him down the stairs without supporting his head. Ruiz's unsupported head struck every one of the concrete stairs on the way down. By the time Ruiz reached the parking, he was murdered by the shock troops of the Phoenix Police Department. Ruiz was declared brain-dead at nearby St. Joseph's hospital. The police attempted to cover up their thuggish behavior by confiscating all the cell phones and cameras that they could find. However, these criminal police did not get all of them.
Alejandro Gonzalez surrendered in San Jose on January 10, 2011. The 22-year-old was the suspect in a non-fatal shooting that had taken place on New Year's Day at a local bar called the Mucky Duck.
A multi-agency SWAT team invaded the home of 31-year-old Rogelio Serrato, Jr. Serrato, who was known as Roger to friends and family, and was not a suspect in the shooting. He was thought to have been harboring Gonzalez, which he was not. The police swat team threw in a flash grenade to his home, thus setting the house on fire and Serrato subsequently was killed.
Monterey County agreed to a $2.6 million settlement with Serrato's family, which was paid by the county's insurance carrier and absolves the sheriff's office of legal responsibility while praising the actions of the arresting officers.
Who will ever forget the aftermath of the Boston Marathon Bombing? The show of force following the event was unwarranted and unprecedented as the police were given a script to follow by the Federal government and local officers performed their martial law "Federalized" duties with notable distinction.
Even My Efforts Have Drawn Scrutiny From Criminal Elements
I have been investigating the presence of Russian troops in Alaska, Tennessee, Kentucky and California. My efforts have drawn scrutiny as the new level of intimidation is being visited upon me for my efforts.
Dave,

Last month I talked to you on the phone and we were disconnected twice. As I know you are aware it was the ears of those who watch that disconnected us. Most of my communications by any means is usually intercepted, delayed or is sent back to me and never makes it to the receiver. I bring this up to you as I was talking to someone who knows me. This person told me they received a text message that identified it as coming from me and received several of them. They then received a telephone call from my number and claimed to be me and of course this person knew this was not true as they know my voice. Why i bring this up is during the course of the conversation whoever was calling commented that they wanted to talk to them about "Dave Hodges". The only way that my number and your name would come up was from when we talked. There is some extremely guarded stuff going on at mclb in yermo. Thought i would share this with you, eyes and ears.
This is clearly a thinly veiled warning designed to intimidate me. For the record, I am not suicidal and I do not drive at high rates of speeds.
Conclusion
The police are the country's most dangerous street gang. One significant distinction between police and their private sector counterparts is that street gangs don't expect to receive commendations when they kill innocent people. However, it is not tyranny without an endgame. The fear and intimidation being perpetrated by law enforcement is by design. Why do they want us to be so fearful? They want us to be fearful, very fearful. What do they want us to be afraid of? The answer to that question is contained in the part of part of this series.
Source: War Is Crime | Dave Hodges  |  The Common Sense Show
Americans will soon be locked into an unaccountable police state unless US Representatives and Senators find the courage to ask questions and to sanction the executive branch officials who break the law, violate the Constitution, withhold information from Congress, and give false information about their crimes against law, the Constitution, the American people and those in Afghanistan, Pakistan, Yemen, Iraq, Libya, Syria, Somalia, Guantanamo, and elsewhere. Congress needs to use the impeachment power that the Constitution provides and cease being subservient to the lawless executive branch. The US faces no threat that justifies the lawlessness and abuse of police powers that characterize the executive branch in the 21st century.
Impeachment is the most important power of Congress. Impeachment is what protects the citizens, the Constitution, and the other branches of government from abuse by the executive branch. If the power to remove abusive executive branch officials is not used, the power ceases to exist. An unused power is like a dead letter law. Its authority disappears. By acquiescing to executive branch lawlessness, Congress has allowed the executive branch to place itself above law and to escape accountability for its violations of law and the Constitution.
National Intelligence Director James R. Clapper blatantly lied to Congress and remains in office. Keith B. Alexander, Director of the National Security Agency, has also misled Congress, and he remains in office. Attorney General Holder avoids telling Congress the truth on just about every subject, and he also remains in office. The same can be said for President Obama, one of the great deceivers of our time, who is so adverse to truth that truth seldom finds its way out of his mouth.
If an American citizen lies to a federal investigator, even if not under oath, the citizen can be arrested, prosecuted, and sent to prison. Yet, these same federal personnel can lie to Congress and to citizens with impunity. Whatever the American political system is, it has nothing whatsoever to do with accountable government. In Amerika no one is accountable but citizens, who are accountable not only to law but also to unaccountable charges for which no evidence is required.
Congress has the power to impeach any presidential appointee as well as the president. In the 1970s Congress was going to impeach President Richard Nixon simply because he lied about when he learned of the Watergate burglary. To avoid impeachment, Nixon resigned. In the 1990s, the House impeached President Bill Clinton for lying about his sexual affair with a White House intern. The Senate failed to convict, no doubt as many had sexual affairs of their own and didn't want to be held accountable themselves.
In the 1970s when I was on the Senate staff, corporate lobbyists would send attractive women to seduce Senators so that the interest groups could blackmail the Senators to do their bidding. Don't be surprised if the NSA has adopted this corporate practice.
The improprieties of Nixon and Clinton were minor, indeed of little consequence, when compared to the crimes of George W. Bush and Obama, their vice presidents, and the bulk of their presidential appointees. Yet, impeachment is "off the table," as Nancy Pelosi infamously declared. http://www.nytimes.com/cq/2006/11/08/cq_1916.html Why do Californian voters send a person to Congress who refuses to protect them from an unaccountable executive branch? Who does Nancy Pelosi serve? Certainly not the people of California. Most certainly not the US Constitution. Pelosi is in total violation of her oath of office. Will Californians re-elect her yet again? Little wonder America is failing.
The question demanding to be asked is: What is the purpose of the domestic surveillance of all Americans? This is surveillance out of all proportion to the alleged terrorist threat. The US Constitution is being ignored and domestic law violated. Why? Does the US government have an undeclared agenda for which the "terrorist threat" is a cover?
What is this agenda? Whose agenda is more important than the US Constitution and the accountability of government to law? No citizen is secure unless government is accountable to the Constitution and to law. It is an absurd idea that any American is more threatened by terrorism than by unaccountable government that can execute them, torture them, and throw them in prison for life without due process or any accountability whatsoever. Under Bush/Obama, the US has returned to the unaccountable power of caesars, czars, and autocrats.
In the famous play, "A Man For All Seasons," Sir Thomas More, Chancellor of England, asks: So, you would have me to cut down the law in order to chase after devils? And what will we do, with the law cut down, when the devil turns on us?
This is the most important legal question ever asked, and it is seldom asked today, not in our law schools, not by our bar associations, and most certainly not by the Justice (sic) Department or US Attorneys.
American conservatives regard civil liberties as mere excuses for liberal judges to coddle criminals and terrorists. Never expect a conservative Republican, or more than two or three of them, to defend your civil liberty. Republicans simply do not believe in civil liberty. Democrats cannot conceive that Obama–the first black president in office, a member of an oppressed minority–would not defend civil liberty. This combination of disinterest and denial is why the US has become a police state.
Civil liberty has few friends in government, the political parties, law schools, bar associations, or the federal judiciary. Consequently, no citizen is secure. Recently, a housewife researched online for pressure cookers looking for the best deal. Her husband was searching for a backpack. The result was that a fully armed SWAT team appeared at the door demanding to search the premises and to have questions answered. http://www.theatlanticwire.com/national/2013/08/government-knocking-doors-because-google-searches/67864/ 
I am always amazed when someone says: "I haven't done anything wrong. I have nothing to fear." If you have nothing to fear from the government, why did the Founding Fathers put the protections in the Constitution that Bush and Obama have stripped out? Unlike the Founding Fathers who designed our government to protect the citizens, the American sheeple trust the government to their own demise.
Glenn Greenwald recently explained how the mass of data that is being accumulated on every American is being mined for any signs of non-terrorist-related criminal behavior. As such warrantless searches are illegal evidence in a criminal trial, the authorities disguise the illegal way in which the evidence is obtained in order to secure conviction based on illegally obtained evidence.http://www.informationclearinghouse.info/article35773.htm
In other words, the use of the surveillance justified by the "war on terror" has already spread into prosecutions of ordinary criminals where it has corrupted legal safeguards and the integrity, if any, of the criminal court system, prosecutors and judges.
This is just one of the many ways in which you have much to fear, whether you think you are doing anything wrong or not. You can be framed for crimes based on inferences drawn from your Internet activity and jokes with friends on social media. Jurors made paranoid by the "terrorist threat" will convict you.
We should be very suspicious of the motive behind the universal spying on US citizens. The authorities are aware that the terrorist threat does not justify the unconstitutional and illegal spying. There have been hardly any real terrorist events in the US, which is why the FBI has to find clueless people around whom to organize an FBI orchestrated plot in order to keep the "terrorist threat" alive in the public's mind. At last count, there have been 150 "sting operations" in which the FBI recruits people, who are out of touch with reality, to engage in a well-paid FBI designed plot. Once the dupes agree, they are arrested as terrorists and the plot revealed, always with the accompanying statement that the public was never in any danger as the FBI was in control.
When 99 percent of all terrorism is organized by the FBI, why do we need NSA spying on every communication of every American and people in the rest of the world?
Terrorism seldom comes from outside. The source almost always is the government in power. The Czarist secret police set off bombs in order to blame and arrest labor agitators. The Nazis burned down the Reichstag in order to decimate the communists and assume unaccountable power in the name of "public safety." An alleged terrorist threat is a way of using fear to block popular objection to the exercise of arbitrary government power.
In order to be "safe from terrorists," the US population, with few objections, has accepted the demise of their civil liberties, such as habeas corpus, which reaches back centuries to Magna Carta as a constraint on government power. How, then, are they safe from their government? Americans today are in the same position as the English prior to the Great Charter of 1215. Americans are no longer protected by law and the Constitution from government tyranny.
The reason the Founding Fathers wrote the Constitution was to make citizens safe from their government. If citizens allow the government to take away the Constitution, they might be safe from foreign terrorists, but they are no longer safe from their government.
Who do you think has more power over you, foreign terrorists or "your" government?
Washington defines all resistance to its imperialism and tyranny as "terrorism." Thus, Americans who defend the environment, who defend wildlife, who defend civil liberties and human rights, who protest Washington's wars and robbery of the people in behalf of special interests, all become "domestic extremists," the term Homeland Security has substituted for "terrorist." Those who are out of step with Washington and the powerful private interests that exploit us, other peoples, and the earth for their profits and power fall into the wrong side of Bush's black and white division of the world: "you are for us or against us."
In the United States independent thought is on the verge of being criminalized as are constitutionally guaranteed protests and the freedom of the press. http://www.theguardian.com/commentisfree/2013/aug/10/james-risen-prison-journalism-criminalised The constitutional principle of freedom of speech is being redefined as treason, as aiding an undefined enemy, and as seeking to overthrow the government by casting aspersions on its motives and revealing its secret misdeeds. The power-mad inhabitants of Washington have brought the US so close to Gestapo Germany and Stalinist Russia that it is no longer funny. Indeed, it is sometimes difficult to see the difference.
The neoconservatives have declared that Americans are the "exceptional" and "indispensable people." Yet, the civil liberties of Americans have declined the more "exceptional" and "indispensable" that Americans become. We are now so exceptional and indispensable that we no longer have any rights.
And neither does the rest of the world. Neoconservatism has created a new dangerous American nationalism. Neoconservatives have given Washington a monopoly on right and endowed its military aggressions with a morality that supersedes the Geneva Conventions and human rights. Washington, justified by its "exceptionalism," has the right to attack populations in countries with which Washington is not at war, such as Pakistan and Yemen. Washington is using the cover of its "exceptionalism" to murder people in many countries. http://news.antiwar.com/2013/08/11/us-drones-pound-yemen-but-targets-arent-all-militants/print/ Hitler tried to market the exceptionalism of the German people, but he lacked Washington's Madison Avenue skills.
Washington is always morally right, whatever it does, and those who report its crimes are traitors who, stripped of their coddling by civil liberties, are locked away and abused until they confess to their crimes against the state. Anyone who tells the truth, such as Bradley Manning, Julian Assange, and Edward Snowden, are branded enemies of the state and are ruthlessly persecuted.
How does the "indispensable, exceptional nation" have a diplomatic policy? How can a neoconized State Department be based on anything except coercion? It can't. That is why Washington produces nothing but war and threats of war.
Wherever a person looks, whatever a person hears, it is Washington's threat–"we are going to bomb you into the stone age" if you don't do what we want and agree to what we require. We are going to impose "sanctions," Washington's euphemism for embargoes, and starve your women and children to death, permit no medical supplies, ban you from the international payments system unless you relent and consent to being Washington's puppet, and ban you from posting your news broadcasts on the Internet.
This is the face that Washington presents to the world: the hard, mean face of a tyrant.
Washington's power will survive a bit longer, because there are still politicians in Europe, the Middle East, Africa, Asia, Latin America and in Canada, Australia, New Zealand, and the NGOs in Russia, who are paid off by the almighty dollar. In exchange for Washington's money, they endorse Washington's immorality and murderous destruction of law and life.
But the dollar is being destroyed by Quantitative Easing, and the domestic US economy is being destroyed by jobs offshoring.http://www.manufacturingnews.com/news/TAA0731131.html 
Rome was powerful until the Germans ceased to believe it. Then the rotten edifice collapsed. Washington faces sooner or later the same fate. An inhumane, illegal, unconstitutional regime based on violence alone, devoid of all morality and all human compassion, is not acceptable to China, Russia, India, Iran, and Brazil, or to readers of this column.
The evil that is Washington cannot last forever. The criminals might destroy the world in nuclear war, but the lawlessness and lack of humanity in Washington, which murders more people as I write, is no longer acceptable to the rest of the world, not even to its European puppet states, despite the leaders being on Washington's payroll.
Gorbachev is correct. The collapse of the Soviet Union was a debacle for the entire world. It transformed the US from the "city upon the hill," the "beacon for humanity," into an aggressive militarist state. Consequently, Amerika has become despised by everyone who has a moral conscience and a sense of justice.
Paul Craig Roberts was Assistant Secretary of the Treasury for Economic Policy and associate editor of the Wall Street Journal. He was columnist for Business Week, Scripps Howard News Service, and Creators Syndicate. He has had many university appointments. His internet columns have attracted a worldwide following. His latest book, The Failure of Laissez Faire Capitalism and Economic Dissolution of the West is now available.
Source: Paul Craig Roberts
It's ugly. It's lawless. It's out-of-control. It"s worse than most people think. It's not getting better. It's getting worse.
Not according to Obama, saying:
"We don't have a domestic spying program. What we do have is some mechanisms that can track a phone number or an email address that is connected to a terrorist attack…That information is useful."
An unnamed NSA official told The New York Times it's not spying on America. It just "overcollect(ing)" data. Doublespeak duplicity is official US policy.
So is doublethink. US officials know what's going on. They lie. They speak with forked tongue. They claim otherwise. They do it with a straight face.
They practice doublethink. They don't lie. They just speak in the least truthful manner. Coverup, denial and stonewalling reflect it.
In 1984, Orwell wrote:
"Any sound that Winston (Smith) made, above the level of a very low whisper, would be picked up."
"There was of course no way of knowing whether you were being watched at any given moment. How often, or on what system, the Thought Police plugged in on any individual wire was guesswork."
"It was even conceivable that they watched everybody all the time. But at any rate they could plug in your wire whenever they wanted to."
"You had to live – did live, from habit that became instinct – in the assumption that every sound you made was overheard, and, except in darkness, every movement scrutinized."
According to James Bamford:
"For a quarter of a century, the rules were followed and the NSA stayed out of trouble, but following the September 11 attacks, the Bush administration decided to illegally bypass the court and began its program of warrantless wiretapping."
"â¤|NSA that keeps track of phone calls, monitors communications, and analyzes people's thoughts through data mining of Google searches and other online activity."
Adrienne Kinne told Bamford she and her superiors didn't get warrants for monitoring.
"It was incredibly uncomfortable to be listening to private personal conversations of Americans," she said.
"And it's almost like going through and stumbling and finding somebody's diary and reading it."
Obama expanded the worst of previous policies. Snowden revealed them. The cat's out of the bag. Lies and coverup don't wash. According to Snowden:
"Any analyst at any time can target anyone, any selector, anywhere."
"(S)itting at my desk, (I) certainly had the authority to wiretap anyone, from you or your accountant to a federal judge to even the president, if I had a personal e-mail (address)."
Post-9/11, NSA secretly gained access to virtually all electronic and telephonic communications. It monitors them entering, leaving, or transmitted through the country.
It does so lawlessly. Former Senator Frank Church's warning went unheeded.
He said NSA's "capability at any time could be turned around on the American people and no American would have any privacy left, such (is) the capability to monitor everything: telephone conversations, telegrams, it doesn't matter."
"There would be no place to hide. If this government ever became a tyranny, if a dictator ever took charge in this country, the technological capacity that the intelligence community has given the government could enable it to impose total tyranny, and there would be no way to fight back, because the most careful effort to combine together in resistance to the government, no matter how privately it was done, is within the reach of the government to know. Such is the capability of this technology."
"I don't want to see this country ever go across the bridge. I know the capacity that is there to make tyranny total in America, and we must see to it that this agency and all agencies that possess this technology operate within the law and under proper supervision, so that we never cross over that abyss. That is the abyss from which there is no return."
On August 6, the Electronic Frontier Foundation (EFF) headlined "DEA and NSA Team up to Share Intelligence, Leading to Secret Use of Surveillance in Ordinary Investigations."
According to Reuters, so does IRS. Its "manual detailed DEA's use of hidden intel evidence."
"Details of a US Drug Enforcement Administration program that feeds tips to federal agents and then instructs them to alter the investigative trail were published in a manual used by agents of the Internal Revenue Service for two years," said Reuters.
IRS officials get intelligence information from DEA's Special Operations Division (SOD). It's secret.
A 350-word entry in IRS's manual instructs agents to omit any reference to DEA supplied information. Key is concealing affidavits, court proceedings, and/or investigative files.
The IRS is one of two dozen federal agencies working with DEA. Others include NSA, FBI and CIA.
DEA and NSA databases are independent of each other. They share information. Multiple levels of deception operate.
DEA conceals getting NSA intelligence. IRS, FBI, CIA and other federal agencies hide their source.
"Even worse," said EFF, "the Justice Department closely guards" DEA obtained information. Reuters revealed a major surveillance state danger.
NSA shares intelligence with other federal agencies. It does so through DEA. Its SOD program shares it with law enforcement and other Washington agencies.
Doing so's unconnected to terrorism or other national security concerns. Big Brother has lots of other Brothers watching.
They're making a list. They're checking it twice. They're 'gonna find out who's naughty or nice.
They read your emails. They know web sites you visit. They know your medical and financial history.
They know the company you keep. They watch every move you make. They know what you do, where and when.
They know when you're sleeping. They know when you're awake. You better watch out. You better not pout. They know when you're bad or good.
They know illegally. It doesn't matter. They know anyway. They know secretly. They monitor everyone everywhere all the time. They lie. They claim otherwise.
Coverup and denial is official policy. It's standard practice. It's ongoing in virtually all federal agencies. They told to stonewall on SOD.
According to Reuters, it's unmentioned in "investigative reports, affidavits, and discussions with prosecutors and courtroom testimony."
Intelligence laundering is called "parallel construction." It's deceptive. It's dishonest. It's illegal. It persists anyway.
Insulating SOD from judges and prosecutors prevents federal courts from assessing surveillance policy constitutionality.
In 2012, Solicitor General Donald Verilli told Supreme Court justices that lawyers, journalists, human rights activists, and others in contact with NSA targets have no standing. They have no right to challenge the constitutionality of what's ongoing.
The High Court agreed. It did so saying Washington must inform litigants when FISA Amendments Act (FAA) evidence is used against them.
Whether it happens and how often remains to be seen. In 2012, terrorism comprised 0.4% of federal criminal cases.
Drug cases account for 20%. They're second only to immigration ones. Don't expect FAA obtained evidence disclosed often. Likely seldom. Perhaps never.
"SOD bypasses the Constitution," said EFF. Defendants charged on FISA evidence can't examine what's used against them. They can't challenge it.
Doing so violates the Fifth Amendment. It states:
"No person shall be held to answer for a capital, or otherwise infamous crime, unless on a presentment or indictment of a grand jury, except in cases arising in the land or naval forces, or in the militia, when in actual service in time of war or public danger; nor shall any person be subject for the same offense to be twice put in jeopardy of life or limb; nor shall be compelled in any criminal case to be a witness against himself, nor be deprived of life, liberty, or property, without due process of law; nor shall private property be taken for public use, without just compensation."
It violates the Sixth America," stating:
"In all criminal prosecutions, the accused shall enjoy the right to a speedy and public trial, by an impartial jury of the state and district wherein the crime shall have been committed, which district shall have been previously ascertained by law, and to be informed of the nature and cause of the accusation; to be confronted with the witnesses against him; to have compulsory process for obtaining witnesses in his favor, and to have the assistance of counsel for his defense."
Concealing evidence is unconstitutional. So is hiding its source. Doing so prevents defendants from challenging the legitimacy of government accusations.
It prevents judicial fairness. It smacks of police state justice. Courts, defendants, and counsel representing them have a constitutional right to full and accurate disclosure.
Fast, loose and lawless practices have no place in free societies. America never was one. For sure it's not now. Rule of law principles don't apply.
Secretly obtained evidence is one of many abuses. So is lawless spying. Sharing intelligence secretly with multiple federal agencies compounds things.
Doing so's a fast track to tyranny. It's already close to full-blown.
Stephen Lendman lives in Chicago. He can be reached at lendmanstephen@sbcglobal.net.
His new book is titled "Banker Occupation: Waging Financial War on Humanity."
http://www.claritypress.com/LendmanII.html
Visit his blog site at sjlendman.blogspot.com.
Brothers are supposed to be allies; they are supposed to be friends. This is true for spiritual brothers as well as physical brothers. Unfortunately, it doesn't always work out that way. Sometimes, brothers become enemies.
Think about it: in our War for Independence, brother fought against brother. How many Christians sided with the British Crown and raised voice and bayonet against their brothers in Christ who stood for American liberty and independence? More than we can possibly count. How many Christians were among the British troops that participated in the Boston Massacre? How many Christians were among the British troops that participated in the raid on Lexington and Concord? How many Christians were among the British troops that participated in the assault against the colonists (many of whom were Christians) on Bunker Hill?
The same thing happened in the War for Southern Independence. How many Christian men in the North took up arms against their spiritual brethren in the South for basically the same reason that Christian Tories took up arms against colonial patriots years before: to forbid them from declaring independence. Too many to count. How many Christians were among the troops that invaded Virginia and assaulted the citizens of that State (a sizeable percentage of whom were believers) in the First Battle of Manassas? Again, too many to count.
As an aside, I find it more than interesting that great spiritual revivals broke out among the Confederate Army throughout the War for Southern Independence in much the same way that they had erupted among the Colonial Army during our Revolutionary War. One could make the argument (and I do) that it is the thirst and fight for liberty and independence that almost always coincides with great spiritual awakenings. Therefore, I am absolutely convinced that there will be no more spiritual awakenings in this country without a subsequent thirst and fight for liberty and independence, because "where the Spirit of the Lord is, there is liberty." (II Cor. 3:17) Turn that verse around and it says, "Where liberty is, there is the Spirit of the Lord." The antithesis of the verse would read, "Where there is no liberty, there is no Spirit of the Lord."
Think about what happened in Germany during the rise of the Third Reich. The vast majority of Christian pastors and churchmen turned against their freedom-loving brethren in the Confessing Church and helped Hitler's henchmen and stormtroopers to persecute, imprison, and even murder fellow followers of Christ. The historical record indicates that 95% of the pastors and churches of Germany supported Hitler and openly opposed Christian freedomists such as Martin Niemoller and Dietrich Bonhoeffer. Niemoller and hundreds of others wound up fleeing Germany, while Bonhoeffer and hundreds of others were executed by the Reich.
How is it that so many professing Christians can be so blind to the divine principles of liberty? How is it that they can be so quick to turn against their brethren who choose to stand and fight for those divine principles of liberty? I believe the answer is because, 1) they are truly ignorant of the divine principles of liberty, and/or, 2) they are statists at heart.
1) They are ignorant of the divine principles of liberty
Without courageous preachers and teachers expounding, explaining, exegeting, extrapolating, and elucidating the Biblical Natural Law principles of liberty, Christians (as with anyone else) become quickly dulled and unschooled in liberty principles. The great examples of Abram, Gideon, Samson, David, Daniel, the three Hebrew children, John the Baptist, Simon Peter, etc., are spiritualized away without the principles behind those acts of faith and resistance being the least bit taught, and without any practical application to the modern day. This kind of preaching leaves men totally ignorant and unprepared to understand and deal with modern acts of tyranny when they occur. And this is exactly what is happening in the pulpits and churches of modern America. But it gets even worse than that.
Not only are Christian ministers deliberately not teaching the divine principles of liberty, they are aggressively misinforming their congregations with erroneous teachings of Scripture relative to freedom principles. And nowhere is this more evident than in the way the vast majority of ministers are teaching Romans 13. This brings me to the second point.
2) They are statists at heart
Let's face it: the fallacious "obey-the-government-no-matter-what" interpretation of Romans 13 is one of the biggest allies any would-be tyrant has. This was perhaps Adolf Hitler's favorite passage of Scripture. He instructed his propaganda ministry to prepare sermons and Bible lessons for Germany's churches emphasizing this misinterpretation of Romans 13. Accordingly, the vast majority of Germany's Christians compliantly submitted to Hitler's authority, specifically because they had been taught in church that Romans 13 instructed them to do so. They literally believed that by obeying Hitler, they were obeying God. They truly believed that Hitler (the state) stood in the place of God per Romans 13. All over America today, pastors and churches share this identical belief.
Readers should know that I recently co-authored a book (with my son) to show the true teaching of Romans 13–and all Scripture–regarding submission to government. It is called, "Romans 13: The True Meaning of Submission." For more information, or to order, go here:
Romans 13: The True Meaning of  Submission
In reality, the vast majority of America's pastors, TV preachers, radio preachers, ministers, evangelists, etc., are promoting the Hitlerian philosophy that the state stands in the place of God and must be obeyed without question or hesitation. They believe that anyone (Christian or otherwise) who dares to resist the state is doing a disservice to God and should be punished. And with the clever enticement of the 501c3 non-profit corporation status that most churches submit to today, they have become, either wittingly or unwittingly, the sheepish slaves of the state.
Look at how many Christians believe that whistleblower Eric Snowden is a traitor and enemy of America. Instead of realizing that what our own federal government is doing by creating this Orwellian surveillance society is blatantly and overtly unconstitutional, illegal, and immoral–and that every church in America should be sounding the clarion call repudiating this unlawful activity–instead, America's churches are blaring the call of compliance and non-resistance to unlawful government, even to the point of calling for the death of the man who simply tried to warn the American citizenry to the evil machinations of their own federal government. I am convinced that many of these Christian statists would applaud the imprisonment and execution of the likes of the great Christian theologian and freedomist Dietrich Bonhoeffer all over again.
Ladies and gentlemen, the chasm between freedomists and statists is widening. It is pitting brother against brother; husband against wife; father against son; mother against daughter; friend against friend; and Christian against Christian. In much the same way that the great struggles for liberty have divided brethren in the past, so, too, it is happening today. And the chasm is only going to widen further in the months and years to come.
And mark this down: as the chasm widens, there will be no room for neutrality. Everyone, and I mean everyone, will have to pick a side. We either believe and understand the divine principles of liberty and are ready and willing to fight and defend those principles, or we support the tyrant's position that the state stands in the place of God and must be obeyed at all costs.
This is why it is so important for Christians to leave these churches that promote the damnable doctrine of unlimited submission to the state; and I mean right now. Pastors who continue to preach this fallacious doctrine of unlimited submission to the state are facilitating the destruction of liberty in America. They are helping to put shackles around the necks of our children and grandchildren.
I realize that there are many sincere Christians out there who believe that all their pastor and church must do is preach the Gospel, win souls, etc., and America will be healed. They are sincerely mistaken.
Over the last 60 years in America, we have seen an explosion of Christian witness–an explosion unparalleled in church history. There are over 300,000 churches in this country. For the most part, Baptists faithfully preach Baptist doctrine; Methodists faithfully preach Methodist doctrine; Lutherans faithfully preach Lutheran doctrine; Presbyterians faithfully preach Presbyterian doctrine, etc. Yes, I realize there are schisms and disagreements internally among Christian denominations. And, yes, I realize that some Christians reading this will retort that if everybody else's church was as "true" as is their church, America's problems would be solved. Again, they are wrong.
Over these past 60 years, we have seen more Gospel preaching, more Gospel literature, more Christian colleges, universities and seminaries, more Christian TV and radio ministries, more youth retreats, couples retreats, marriage retreats, Sunday Schools, missions organizations, evangelism programs, ad infinitum, than at any time in church history. And, while many of these institutions and organizations will differ on the nuances of secondary doctrine, for the most part, they have shown fidelity to the Great Commission. With all of this Christian witness, one would think that we would be in the Millennium by now (and, yes, I realize that some Christians think we are). So, why is America teetering on the brink of despotism?
During this same period of time, America has plummeted morally, socially, culturally, politically, and, yes, spiritually. Why? The "salt" has lost its savour and is being cast out, and trodden under foot of men. (Matt. 5:13) Christian pastors and churches are no longer fighting against the decay and decomposition of our country–including against that political and spiritual bacteria that are eating away at the fundamental principles of liberty upon which America was built. As a result, our nation's freedoms are being systematically and rapidly expunged.
For all intents and purposes, freedom and liberty are entering a modern-day Dark Ages. And just as in the ancient days of Middle Eastern and European persecutions and inquisitions, those Christians who stand for liberty today are being ostracized, marginalized, and demonized–by their own brethren. More and more, the same man who is my brother is also my enemy.
One of the most troubling aspects of the "education reforms" currently being advanced by the Obama administration and its allies is the unprecedented monitoring and tracking of students — invasions of privacy so pervasive George Orwell might blush. Everything from biometric data to information on children's beliefs and families is already being vacuumed up. Opponents of the "reform" agenda have highlighted the cradle-to-grave accumulation of private and intimate data as among the most compelling reasons to kill the whole process.
Aside from data produced by the looming Common Core-aligned national testing regime, most of the data-mining schemes are not technically direct components of the plot to nationalize education standards. However, the vast collection of personal information and the accompanying data-mining are intricately linked to the federally backed standards in multiple ways, not to mention myriad other federal schemes. Despite protestations to the contrary, the new standards and the data collection go together hand in hand.
Efforts to portray the data gathering via Common Core-aligned testing as a "state-led" plot notwithstanding, the Obama administration is reportedly considering raising phone taxes by executive decree to help subsidize the necessary technology. Why federal tax increases would be needed to pay for education and data-mining schemes that the federal government is supposedly not involved in has not been explained by officials, but experts and analysts say the reason is obvious.
Implementing Intrusions
Already, there are numerous systems being used and deployed across America aimed at compiling unprecedented amounts of data on students. Some are run by private organizations with government assistance; others are operated by authorities directly. All of them are extremely controversial, however, with parents and privacy advocates outraged.
Among the data schemes that have received a great deal of attention in recent months is "inBloom." As with the new national education standards called Common Core, it is also funded by Bill Gates and the Carnegie Corporation. With at least nine states participating in the $100 million program already, the non-profit entity, which shares data with whomever authorities choose, is quickly gobbling up vast quantities of information.
Respected experts such as attorney Michael Farris, president of ParentalRights.org, pointed out that the United Nations Convention on the Rights of the Child committee has repeatedly pressured governments to create similar national databases on children, albeit using different pretexts. Even liberals have expressed opposition. "Turning massive amounts of personal data about public school students to a private corporation without any public input is profoundly disturbing and irresponsible," said New York Civil Liberties Union Executive Director Donna Lieberman, slamming authorities for failing to disclose the scheme or offer parents an opt-out.
In conjunction with inBloom, other systems are being funded and largely directed by the federal government itself. Using the same unconstitutional process as the one used to foist Common Core on state governments — a combination of federal bribes, waivers, and more — the Obama administration all but forced cash-strapped states to start monitoring and tracking student information, or to expand their existing systems.
Previous administrations and U.S. lawmakers also contributed to the problem, with the foundations having been laid dec­ades ago. Before Obama, the Bush-era No Child Left Behind Act, for instance, among myriad other demands, called on states seeking federal funds to create "unique statewide identifiers" for each student. Under Obama, the process has accelerated at an unprecedented rate.
The stimulus-funded "Race to the Top," a so-called school improvement scheme demanded by Obama, only distributed taxpayer funds to states that agreed to build and expand data systems, with the secretary of education specifically requesting interoperable databases to facilitate the collection and transfer of data. Massive bribes to states from the $50 billion "State Fiscal Stabilization Fund" conditioned on acceptance of Common Core and expanded data tracking, also part of the "stimulus" package, were critical in advancing the plot as well.
Boasting about the "stimulus"-funded coercion of state governments on data regimes during a speech to UNESCO, the deeply controversial UN "education" agency, Education Secretary Arne Duncan lauded the program.
"More robust data systems and a new generation of assessments can assist teachers and principals to improve their practices and tailor their instruction in ways that were largely unthinkable in the past," Duncan continued. "We have advanced data systems that we are constantly improving." Duncan wants other governments and the UN to follow the Obama administration's lead on data gathering, he explained.
The administration helped pay for expanding "state" systems with an eye toward integrating them. Some $315 million in federal grants, for example, were used to bribe state governments and help them comply. However, the specific grant scheme, known as the Statewide Longitudinal Data Systems (SLDS) program, actually began handing out taxpayer money in 2005.
As of 2009, the latest year for which figures are available on the Department of Education's website, 41 states and Washington, D.C. had been awarded federal SLDS grants to expand their data systems on students. Experts say all 50 states now maintain or are capable of maintaining huge databases on the vast majority of American kids.
According to the Department of Education, the goal of the SLDS grants is to have states "expand their data systems to track students' achievement from preschool through college." The Education Department's National Center for Education Statistics offers slightly more detail about the SLDS scheme online: "Through grants and a growing range of services and resources, the program has helped propel the successful design, development, implementation, and expansion of K12 and P-20W (early learning through the workforce) longitudinal data systems," it explains. "These systems are intended to enhance the ability of States to efficiently and accurately manage, analyze, and use education data, including individual student records."
Cradle to Career Data Collection
Of course, all of the data collected must be shared with the U.S. Department of Education and other entities within and outside the federal government. Acting unilaterally, U.S. Education Secretary Arne Duncan even purported to overrule federal privacy laws by promulgating new "regulations" gutting the Family Educational Rights and Privacy Act (FERPA). Some lawmakers expressed outrage, but the process continues.
"As part of what you described as a 'cradle to career agenda,' the Department of Education is aggressively moving to expand data systems that collect information on our nation's students," wrote Rep. John Kline (R-Minn.), now chairman of the House Education and Workforce Committee, in an early 2010 letter to Duncan. "The Department's effort to shepherd states toward the creation of ade facto national student database raises serious legal and prudential questions."
As Kline points out in the letter, there is good reason to believe that the administration is again flouting federal law. "Congress has never authorized the Department of Education to facilitate the creation of a national student database," he explained. "To the contrary, Congress explicitly prohibited the 'development of a nationwide database of personally identifiable information' … and barred the 'development, implementation, or maintenance of a Federal database." Despite no mention of the Constitution, multiple federal statutes are cited in the correspondence.
Apparently, the administration does not take kindly to having its alleged violations of the law exposed. While it couldn't fire Rep. Kline, the Education Department did reportedly dismiss its top privacy official, then-Family Policy Compliance Office chief Paul Gammill. According to a 2010 report in Inside Higher Ed, Gammill was fired after he "argued in internal meetings and documents that the department's approach to prodding states to expand their longitudinal student data systems violated the Family Educational Rights and Privacy Act." The Education Department refused to comment on the case, though it openly admits that one of the long-term goals of the SLDS program is to "make education data transparent through Federal and public reporting."
According to the Department of Education, grants awarded to states under the program are aimed at supporting the creation and implementation of systems "that have the capacity to link individual student data across time and across databases" and "promote the linking of data collected or held by various institutions, agencies, and States." Among the data to be included are the yearly test records of individual students mandated under the 1965 Elementary and Secondary Education Act. "States are encouraged to include additional information in their longitudinal data systems," the department continued.
In another Education Department document offering "guidance" on the SLDS schemes, further insight is offered into what sort of information authorities are seeking and collecting. Among the "Personally Identifiable Information" outlined in the report: name, parents' names, address, Social Security number, date of birth, place of birth, mother's maiden name, and more.
Other private and protected data that might be collected, the document suggests, include the "political affiliations or beliefs of the student or parent; mental and psychological problems of the student or the student's family, sex behavior or attitudes; illegal, anti-social, self-incriminating, and demeaning behavior; critical appraisals of other individuals with whom respondents have close family relationships; legally recognized privileged or analogous relationships, such as those of lawyers, physicians, and ministers; religious practices, affiliations, or beliefs of the student or the student's parent; or income." While the collection of such data in surveys and questionnaires funded by federal tax dollars requires parental consent under federal law, state-level collection does not. Plus, experts say there are numerous other potential loopholes as well.
So Much for Student Privacy
Much of the information vacuumed up at all levels of government already makes its way into a national Department of Education scheme known as "EDFacts." The department describes it online: "EDFacts is a U.S. Department of Education (ED) initiative to collect, analyze, report on and promote the use of high-quality, kindergarten through grade 12 (K-12) performance data…. EDFacts centralizes data provided by state education agencies, local education agencies and schools." Under EDFacts, state education agencies submit some 180 data groups. The federal National Center for Education Statistics, meanwhile, describes over 400 data points to be collected.
The U.S. Department of Labor, separately, admits that it is working to "integrate workforce data and create linkages to education data." According to the department's "Workforce Data Quality Initiative," the SLDS will "enable workforce data to be matched with education data to ultimately create longitudinal data systems with individual-level information beginning with pre-kindergarten through post-secondary schooling all the way through entry and sustained participation in the workforce and employment services system." When combined with information from the IRS, ObamaCare, the NSA, and countless other federal data-collection schemes, the picture that emerges has critics very nervous.
As technology advances, the federal government's Orwellian data gathering will — without action to stop it — almost certainly expand beyond most people's wildest nightmares. In fact, it already has. Consider, for example, a February 2013 report by the Department of Education dubbed Promoting Grit, Tenacity, and Perseverance: Critical Factors for Success in the 21st Century. Included in the 100-page report is information about technology already being used in an Education Department-funded tutoring program.
"Researchers are exploring how to gather complex affective data and generate meaningful and usable information to feed back to learners, teachers, researchers, and the technology itself," the report explains. "Connections to neuroscience are also beginning to emerge." (Emphasis added.) The technological tools already being used by federally funded education schemes to probe students' minds and "measure" the children include, as described in the report, "four parallel streams of affective sensors."
Among the devices in use today through a federally funded tutoring scheme is a "facial expression camera" used to "detect emotion" and "capture facial expressions." According to the report, the camera is linked to software that "extracts geometric properties on faces." There is also a "posture analysis seat" and a "pressure mouse." Finally, the report describes a "wireless skin conductance sensor" strapped to students' wrists. The sensors collect "physiological response data from a biofeedback apparatus that measures blood volume, pulse, and galvanic skin response to examine student frustration." Again, these systems are already being used in government-funded programs, and with technology racing ahead, developments are expected to become increasingly troubling.
Another Education Department report, entitled Enhancing, Teaching and Learning Through Educational Data Mining and Learning Analytics, acknowledges similarly alarming schemes. "A student learning database (or other big data repository) stores time-stamped student input and behaviors captured as students work within the system," it notes. "A predictive model combines demographic data (from an external student information system) and learning/behavior data from the student learning database to track a student's progress and make predictions about his or her future behaviors or performance." (Emphasis added.)
All across the country today, Big Brother-like technological developments in biometrics are also making schools increasingly Orwellian. Earlier this year in Polk County, Florida, for example, students' irises were scanned without parental consent. "It simply takes a picture of the iris, which is unique to every individual," wrote the school board's "senior director of support services" in a letter to parents. "With this program, we will be able to identify when and where a student gets on the bus, when they arrive at their school location, when and what bus the student boards and disembarks in the afternoon. This is an effort to further enhance the safety of our students. The EyeSwipe-Nano is an ideal replacement for the card based system since your child will not have to be responsible for carrying an identification card."
In San Antonio, Texas, meanwhile, a female student made national news — and exposed what was going on — when she got in a legal battle with school officials over her refusal to wear a mandatory radio-frequency identification (RFID) device. The same devices are already being implanted under people's skin in America and abroad — albeit voluntarily. Also in the biometric field, since at least 2007, children in states like Pennsylvania, West Virginia, and New Jersey have been fingerprinted at school under the guise of "school lunch" programs and other pretexts.
Despite fierce opposition, the trend toward using biometric data to identify and track students while collecting unimaginable amounts of information is accelerating. The federal government is helping lead the way toward abolishing any vestiges of privacy, and aside from NSA spying on virtually everyone, students appear to be among the primary targets. Without major resistance, experts predict that someday — perhaps even in the very near future — biometric identification will become ubiquitous. Combined with all of the other data being collected, the federal government may finally achieve what was sought by tyrants throughout history: detailed 24/7 information on everything, about everyone.
Source: Alex Newman | The New American
Seven of Syria's Thirteen Palestinian camps now controlled by Salafi-Jihadists…
Jihadists are entering Syria at an accelerating pace, according to Syrian, UNWRA, and Palestinian officials as well as residents in the refugee camps here. For the now-estimated 7000 imported foreign fighters, Palestinian camps are seen as optimal locales for setting up bases across Syria.
"Syria's Palestinian camps have become theaters of war," said UNWRA Commissioner Filippo Grandi.
The Syrian people compassionately host 10 official, UN-mandated Palestinian camps, along with three unofficial ones, whose populations total at least 230,000. Eight of these are "Nakba ("catastrophe") camps," organized soon after Palestinians were expelled from their homes in 1948, while two, Qabr Essit and Dera'a (emergency camp), are "Naksa ("day of setback") camps." The latter were set up in 1967 as a result of the internationally condemned Zionist-colonial aggression against the two sister-Arab-nationalist regions—Palestine's West Bank and Syria's Golan Heights.
And it was on the Ides of March of the year 2011 we saw an explosion of violence near one of these camps, the Dera'a camp established in 1950, in the south near the Jordanian border.
But first, perhaps a simple listing of the camps, along with their populations and dates of establishment, would be in order here:
1950, Dera'a, 5,916
1967, Dera'a (Emergency), 5,536
1950, Hama, 7,597
1949, Homs, 13,825
1948, Jaramana, 5,007
1950, Khan Dunoun, 8,603
1949, Khan Eshieh, 15,731
1948, Neirab, 17,994
1967, Qabr Essit, 16,016
1948, Sbeineh, 19,624
1955-6, Latakia camp, 6,534 registered refugees
1957, Yarmouk Camp, 112,550 registered refugees
1962, Ein Al-Tal, 4,329 registered refugees
As of 8/8/13, seven of the camps—two in the north and five in the Damascus area and in the south of Syria—are presently with their throats under the jackboot of foreign Salafi-Jihadists. These jihadist cells moved against the camps early in the current crisis for purposes of forced recruitment, to benefit from a supply of noncombatant human shields, to shakedown the residents and take over UNWRA facilities, and to make use of the erstwhile "refugee camp security zones." All these steps were precursory to the setting up of military bases from which to launch operations aimed at toppling the current government of the Syrian Arab Republic.
How do the jihadists infiltrate the camps?
How is it possible that more than half of the Palestinian camps in Syria not only fell, but did so, regrettably, without all that much resistance, to the point at which we see them now—dominated by largely foreign jihadists who continue to impose their unwanted extremist religious beliefs on a largely progressive secular Palestinian community? It is a subject currently much discussed here.
This observer has deduced from a number of conversations—with former and current camp residents, as well as members of the Democratic Front for the Liberation of Palestine, the Popular Front for the Liberation of Palestine, and the Popular Front for the Liberation of Palestine-General Command, Palestinian NGO's, and also with academics—that there is a 'model of occupation' metastasizing in Syria in a manner strikingly similar to what we saw six years ago at Nahr al Bared Palestinian camp near Tripoli Lebanon. The stories we hear today are quite similar to those from among the nearly 30,000 refugees at Nahr al Bared who were forced to flee to the nearby Badawi camp or to Lebanon's ten other camps—reports related to this observer in visits to Nahr al Bared in May of 2007.
What we hear today in Syria bears an almost uncanny likeness. For instance one lady, whose family is from Safad in occupied Palestine explained: "First they (the intruders) appeared only a few in number. We noticed them and that some had 'foreign' accents and wore conservative clothes, most had beards. They were polite and friendly. Then more arrived, a few followed by women and children. They stayed to themselves at first and they began using the local mosque—even being welcomed at first by local sheiks who sometimes expressed admiration for the sincerity and devoutness. Then some of them began to preach their versions of the Koran, and at some point their gentle teaching became more strident, and soon these men were commenting on how some of the Palestinian women dressed in an un-Islamic fashion and even lectured young women about modesty and that they must change their ways, including stop smoking, and to leave public meetings if they were the only women present, and wear a full hijab."
The lady's sister interrupted: "Then guns appeared and some of the men appeared to be very skilled when they would use, for example, a school or playground to train. They were so serious and seemed to be in a trance of some kind. There was no possibility to talk or reason with them. All they seemed to want was martyrdom! Some actually believe that Syria was Palestine and they were here to liberate Al Quds!"
Upon some in the camps it began to dawn that the newcomers intended imposing their ideas, and that they fully intended that camp residents should submit to "pure Islam," as they view it. Some resistance began to jell from camp residents, but the camp popular committees did not have the power to confront them, and a few actually joined them. The fighting with Syrian government troops accelerated the takeover process, and soon the camp residents were presented with a demand: join the gunmen and "liberate" the camps.
With respect to Ahmad Jibril's Popular Front for the Liberation of Palestine-General Command—and no offense meant to them and their officials, with whom this observer met in July and early August—but several of their best Palestinian patriot commanders jumped ship in protest against the plan to "liberate" Yarmouk. At the same time many of the PFLP-GC rank-and-file fighters split and joined the opposition for various reasons, including better pay and wanting to be on the presumed winning side. That being said, however, camp residents overwhelmingly rejected the PFLP-GC "defense" project, and insisted that their camp was neutral, that it was to be maintained as a safe zone for its residents, who were guests in Syria pending their return to still-occupied Palestine.
Again, this chain of events is singularly similar to what we saw (too late as it turned out) in Lebanon's Nahr al Bared, a process which, like the one unfolding now in Syria, was accelerated by the civil war raging here.
There is fear that the Syrian army will sooner or later attack and destroy the camps in order to confront the rebel militias—similar to what the Lebanese army did during the 75 days of shelling in 2007. At that time it took vengeance on the camp and demolished it in an unjustifiable frenzy of shelling for the criminal attack and killing of some Lebanese troops, an attack that had been carried out by camp invaders, not Palestinians. For Palestinians in Syria, it is the all too familiar fate of outsiders entering and seeking to control their camps, coupled with the threat of a host army attacking them to confront the invaders. The residents are once more killed or forced to flee and their homes are destroyed.
Here once more comes to mind the cliché: "Where is the Arab League, the Organization of Islamic Council, the EU or the UN? Where's Waldo?
In order to gain control of the camps in Syria, two main processes appear to be made use of by the al Qaeda affiliates. One is what this observer labels the 'Nahr al Bared model". A Popular Committee member from Yarmouk, who just barely escaped the camp before his home was destroyed by a direct hit mortar round, put it this way:
"Some come bearing gifts. They usually set up small problem solving centers. Maybe a little cash, offers of medical aid, bread distribution, pledges of camp security, these sorts of currently absent social services."
But the camps quickly become petri dishes, and the explosive growth of the foreign implantations is sometimes dazzling. By the time government supporters report the camp invaders it's too late. And what can the government do anyhow? Guns appear everywhere, and suddenly it's no longer 'nicely nicely' polite treatment from the Islamic brothers. Residents are told they must help liberate the camp from the Assad regime or face the wrath of Allah. Consequently, fleeing for one's life becomes an utmost urgency, often literally as the snipers arrive and intense fighting, and rooftop targeting, ensues.
Dodging the snipers
So what happens next to the Palestinian camps in Syria? Is a hopeful, positive or peaceful resolution possible? This observer's 2-cents worth of analysis suggests that the answer is no. The camps will stay largely under the domination, militarily and socially, of the jihadist elements that continue building fortifications and 'digging in.' What is happening is a God-awful calamity, one being foisted upon those whose only prayers and wishes are to leave Syria and return home to reclaim their stolen lands.
A central question is the precarious situation in Yarmouk and the fate of the 18-20 percent of its population still remaining. These are people risking their lives daily trying to avoid snipers from both sides. One can hear speculation on the prospects that the Syrian Army, aided by Hezbollah, will move on Yarmouk to try and expel the rebel militia. Some PLO officials with offices inside the Yarmouk neighborhood claim that Ahmad Jibril's PFLP-GC is being beefed up and armed by the government with more than just AK47's and RPG's. Last winter, some of Jibril's forces were expelled when they tried to eject the foreign militia, while others, as mentioned above, went over to the opposite side. At the same time, three PFLP-GC commanders quit over tactics while questioning Jibril's decision to violate the camp's neutrality, a decision leading to the destruction of parts of Yarmouk.
As to speculation on the possibility of the Syrian government and/or Hezbollah moving to eject the foreign forces from Yarmouk, this observer does not give the reports much credit. The Syrian Army has more urgent and prioritized battles being waged today, with others being planned. Hezbollah, likewise, is facing challenges at present, and fighting in Yarmouk against unknown numbers of rebel militia would surely add to them. Moreover, any force invading a Palestinian camp faces being roundly condemned over violations of the Cairo agreement forbidding host governments from entering UNRWA refugee camps.
This observer and contacts in the Palestinian community cannot verify the recent report for a foreign media source that al Nusra has fled Yarmouk and is on the run. On the run from whom? Currently they are not being seriously challenged. On the contrary, the al-Qeada affiliates are busy digging more tunnels under the camps to store weapons and move freely. Their ranks are growing not dwindling.
Grim as it sounds, they who reside in Syria's camps, along with the 12 million Palestinian refugees worldwide, will continue to be at the mercy of events they had no part in creating. It is a fate they share at this moment with much of the rest of Syria's population, and things are not likely to improve in the immediate term.
But on a more positive note, the Palestinians of Syria persist in their resistance and opposition to the illegal occupation of their country. Theirs is a determination to return to their homeland that simply will not fade or wither, and speaking with Palestinian refugees these past several days in Damascus and Homs has convinced this observer more than ever that on this they will not retreat a single inch—and that in time they will liberate their country.
Inch by inch it is a cinch. The journey of a thousand miles begins with the first step. Many planners realize that nothing monumental is quickly achieved and dogged persistence over time is needed to overcome obstacles in the pursuit of a valued goal.
Nobody has utilized the principle of incrementalism better than the globalists in the pursuit of their goals related to the establishment of the New World Order.
Gun Confiscation has begun. In two different geographical locations in two differing countries, the authorities have confiscated guns without probable cause or the exigent circumstances required by constitutional law. But alas, I almost forgot, there is no rule of law in the United States. There is not one amendment in the Constitution that has been left intact.
Can there be any doubt that the United Nations is behind these gun grabs? How do we know that the United Nations is behind this beta test related to the disarming of private citizens? Read about the United Nations intent to control all guns here. I implore that all of you heed this warning and use it as a guiding principle in the months and years ahead. The United Nations is the enemy of humanity. I have this rogue organization, which is controlled by mafia bankers, in my sights and am planning to expose their anti-humanist agenda to all that will listen with an open mind. The United Nations is behind national health care which is going to bankrupt millions in this country, or result in the early demise of millions of people through treatment exclusions and denial of care. The UN (UNESCO) is behind the sabotaging of the American education system in such ill-conceived programs as No Child Left Behind and now Common Core. And the United Nations seeks to disarm all citizens prior to enacting their planned nightmarish tyranny upon the world.
Listen to me America, the United Nations is your mortal enemy!
Tyrants Always Seize the Guns Before Subjugating the People
We all know that the American Revolution commenced with British troops marching on Lexington and Concord in order to seize the arms of the colonial resistance to the tyranny of King George. The British were soundly defeated as the colonists vigorously defended their only means available to stand up to the British.
Let the record show that upon this moment, history is indeed repeating itself as the UN backed ideology is rearing its ugly head and attempting to disarm citizens without using due process of law.
Lexington, Canada
Floodwaters prompted the evacuation of 13,000 residents in a small Canadian town. Following the evacuation, the authorities took it upon themselves to rummage through the personal possessions of the local residents and seize all the guns they could find.
The 13,000 residents of High River, Alberta, are still waiting for the authorities' permission to return to their homes. Dozens of High River residents have actively confronted the Royal Canadian Mounted Police at a checkpoint at the edge of their small town since floodwaters prompted a forced evacuation last week. The RCMP have posted private guards on trails leading to the town. They have placed spike strips on the roads leading into town. Apparently, the RCMP authorities are not done looting the possessions of their citizens.
This is the Lexington moment in world events. As was the aftermath of the Boston Marathon bombing, so too, is the first of the beta tests for UN inspired gun confiscation.
Concord, Arizona
Arizona is experiencing a Concord event. And as you will witness, that this time, the patriots at Lexington (High River, Canada) and at Concord have failed (Arizona) and the tyrants have won.
"If a law enforcement officer contacts a person who is in possession of a firearm, the law enforcement officer may take temporary custody of the firearm for the duration of that contact." -13-3102 Section K, Arizona Law.
Under the law, there does not have to be any suspicion of wrongdoing. The seizing of the guns does not have to be in any way connected to a criminal investigation and the period of time that the police can confiscate guns is not specified under the law. This is the legalized public theft of private property and an egregious violation of the Second Amendment.
An Arizona court of appeals has upheld the law. According to CBS 5, in Arizona, one dissenting judge argued that Arizona police can only confiscate guns if there is investigative cause or suspicion of criminal activity. Even the dissenting opinion does not go far enough. Under the Constitution, Americans cannot be deprived of property without due process of law. This ruling effectively gives the police on the street the power of judge, jury and executioner. This is a clear separation of powers issues that the courts failed to address.
Beyond the immediacy of this outrageous ruling, lies the implications. Both the Canadian and the Arizona cases of gun confiscation speaks to a much larger and more sinister agenda.
Gun Confiscation is a Bad Omen for Any People
History clearly demonstrates that widespread gun confiscation, in any form, is an ominous sign for any country. The following is a brief synopsis of gun control.
1. In 1911, Turkey established gun control. From 1915-1917, 1.5 million Armenians, unable to defend themselves against their ethnic-cleansing government, were arrested and exterminated.
2. In 1929, the former Soviet Union established gun control as a means of controlling the "more difficult" of their citizens. From 1929 to the death of Stalin, 40 million Soviets met an untimely end at the hand of various governmental agencies as they were arrested and exterminated.
3. After the rise of the Nazi's, Germany established their version of gun control in 1938 and from 1939 to 1945, 13 million Jews, gypsies, homosexuals, the mentally ill, and others, who were unable to defend themselves against the "Brown Shirts", were arrested and exterminated. Interestingly, the Brown Shirts were eventually targeted for extermination themselves following their blind acts of allegiance to Hitler. Any American military and police would be wise to grasp the historical significance of the Brown Shirts' fate.
4. After Communist China established gun control in 1935, an estimated 50 million political dissidents, unable to defend themselves against their fascist leaders, were arrested and exterminated.
5. Closer to home, Guatemala established gun control in 1964. From 1964 to 1981, 100,000 Mayans, unable to defend themselves against their ruthless dictatorship, were arrested and exterminated.
6. Uganda established gun control in 1970. From 1971 to 1979, 300,000 Christians, unable to defend themselves from their dictatorial government, were arrested and exterminated.
7. Cambodia established gun control in 1956. From 1975 to 1977, one million of the "educated" people, unable to defend themselves against their fascist government, were arrested and exterminated.
8. In 1994, Rwanda disarmed the Tutsi people and being unable to defend themselves from their totalitarian government, nearly one million were summarily executed.
The total numbers of victims who lost their lives because of gun control is approximately 70 million people in the 20th century. The historical voices from 70 million corpses speak loudly and clearly to those Americans who are advocating for a de facto gun ban. Governments murdered four times as many civilians as were killed in all the international and domestic wars combined. Governments murdered millions more people than were killed by common criminals and it all followed gun control.
Conclusion
I would remind the reader that gun confiscation is not an end unto itself. It is a means to an end. For when the people are finally disarmed, the banking mafia that runs this country can have their way with this country with very little opposition. And if that ever happens, you will soon learn why the NSA is engaged in massive data base collections of your communications. This Sunday evening, on my talk show, I am interviewing someone who worked for DARPA at Arizona State University and he knows about the threat matrix scores which are being assigned to individuals and groups. This is real and yet, our people continue to remain in a slumber as the eye of the storm approaches.
At what point does or America, and for that matter, the people of the world decide that they have had enough of the banker inspired tyranny which has hijacked almost every nation on the planet through central banking?
Inch by inch the globalist bankers have been imposing their brand of tyranny. They are not at the gate, they are inside your home, inside your computer, inside your cell phone, inside your car and even inside your bedroom.
If there ever was going to be a tipping point, isn't this it?
Dave Hodges is an award winning psychology, statistics and research professor, a college basketball coach, a mental health counselor, a political activist and writer who has published dozens of editorials and articles in several publications such as Freedom Phoenix, News With Views, and The Arizona Republic.
The Common Sense Show features a wide variety of important topics that range from the loss of constitutional liberties, to the subsequent implementation of a police state under world governance, to exploring the limits of human potential. The primary purpose of The Common Sense Show is to provide Americans with the tools necessary to reclaim both our individual and national sovereignty. You can follow Dave's work at his web site, on Facebook and Twitter.
Source: SHTF
A Growing Precariat Class…
I knew a man whose wife divorced him and who never remarried.  He liked women and for the remainder of his life he had affairs with several.  His exuberant intentions were good but he was blind to the preferences of the people he intended to help (usually women friends) and they often resisted his plans.  He went through life intending to do good deeds that were often barely tolerated.
Public television recently ran a documentary on the Rockefeller family.  My friend and the Rockefeller family had a common goal of bettering the lives of others whether they like it or not.  David Rockefeller promotes the new world order because he sincerely believes world government benefits mankind.  He and other like minded individuals seem to have the power to move their goal forward but they are meeting heavy resistance from multitudes who cherish freedom, hate tyranny and prefer to make their own choices.
Competition is a fitting impetus to a healthy business environment. But competition produces winners and losers.  Unfortunately, all men are not created equal. (Jefferson's claim in the Declaration of Independence notwithstanding).   Some men have superior abilities, allowing them an advantage over their fellows.  Men who win in the money war become wealthy while losers become relatively poor.  The libertarian nature of the early American business culture provided a realistic example of the outcome of free Capitalism.  Several families accumulated massive fortunes and were able to shelter their wealth allowing an extended influence on the culture.
John D. Rockefeller (1839-1937). was raised in poverty by a Christian mother.  His father was often absent. The family lived in Ohio during the birth of the oil industry.  He was an astute competitor who successfully used the freedom of Capitalist system to gain control of a majority of the industry.  In spite of government intervention he preserved the family fortune allowing his descendents to wield the power of great wealth through successive generations.
J. P. (John Pierpont) Morgan (1837-1913) was a key recipient of the bounty of Capitalism.  A Connecticut banker Morgan gained control over much of the country's manufacturing base.  He formed U. S. Steel Corporation and on at least two occasions (one with Rothschild help) bailed out the U. S. government.
Andrew Carnegie (1835-1919)  came to the United States from Scotland in his early teens.  He was an astute businessman who enjoyed success in several different enterprises.  Ultimately he became extremely wealthy by creating the world's largest steel mill.  The mill was finally sold to J. P. Morgan and became a major part of U. S. Steel Corporation.
Cornelius Vanderbilt (1794-1877) was an uneducated farm boy of Dutch and English extraction, his thrifty ways allowed him to prosper by moving goods by steamship around New York City.  As the railroads took over the freight moving business he used his profits to invest in the railroads.  Though uncouth in manner he was astute in business.
Henry Ford (1863-1947) made his fortune in a later era.  He reduced manufacturing costs and made products available to the general population by using an assembly line to mass produce automobiles. Mass production was the crown of the industrial revolution making its benefits available to everyone.
Bill Gates (1955 -   ) a contemporary "robber baron" started and nurtured software giant Microsoft into the world's pre-eminent producer of computer software.  He was criticized for his business practices and called before congress but he warded off the government wolves and saved his company.   He and his wife Melinda are now busy managing their Foundation. .    
Hundreds of fortunes have been made in the United States.  These six are well known. All had the advantage of living in times when the conduct of their businesses was largely unencumbered and they could garner great riches from a wealthy nation.  They were criticized for cutting prices and buying up competition but both of these practices are legal in a free Capitalist system; they did it better than their competitors.
Corporations and Foundations are stores of wealth and power. They are artificial entities that function as individuals.  They can and often do grow into quasi-monopolies that can be controlled with a small percentage of the outstanding stock.  Real Estate appreciation and the steep rise in value of hard assets produces riches but the primary source of great wealth is the huge increase in value of the stock of a successful company.  Foundations are usually spawned with shares of stock.  They depend upon profits from stocks for their income.  Stocks are a store of wealth.
Bill Gates became one of the wealthiest men in the world through ownership of stock in Microsoft Corporation, a company he nurtured to greatness. Using that stock he and his wife Melinda have formed the Bill and Melinda Gates Foundation, the largest in United States and second largest in the world.
The stock market uncouples the cost of a stock from its real value as an ownership unit and allows speculation to determine value.  In a bull market a popular stock, as a fractional unit of owner ship, might have a real value of $10.00 but sell on the market for $100.00.  Owners of successful business enterprises who retain or purchase large blocks of stock can enjoy a massive increase in wealth that has no relation to value or effort.
We see this principle play out in the price of gasoline.  The real cost of oil at the well head might be $10.00 a bbl. but on the commodities market it sells for $100.00.  Consumers pay the inflated market price and the well owners enjoy a massive increase in income.
Before the revolution English Corporations had exploited the colonies and in its early years the United States government was wary of corporate power.  .  For decades, until the Civil War, corporations were strictly regulated.
The Internet page Reclaiming Democracy provides this information:
Corporate charters (licenses to exist) were granted for a limited time and could be revoked promptly for violating laws.

Corporations could engage only in activities necessary to fulfill their chartered purpose.

Corporations could not own stock in other corporations nor own any property that was not essential to fulfilling their chartered purpose.

Corporations were often terminated if they exceeded their authority or caused public harm.

Owners and managers were responsible for criminal acts committed on the job.

Corporations could not make any political or charitable contributions nor spend money to influence law-making.
The Civil War brought an end to restrictions on corporate power.  Corporate agents infested both state and federal governments; they bribed officials, enjoyed huge profits, gained limited liability, more autonomy, and extended charters.  The corporate demon was loosed!
Most Americans know of Foundations but few know much about them.  Foundations are tax-free instruments that allow the winners of the money war to protect their wealth from taxation and exert some control over how it is used    According to "The Non-Profit Times" private foundations have at least four characteristics:
It is a charitable organization and thus subject to the rules applicable to charities generally;

Its financial support came from one source, usually an individual, family, or company;

Its annual expenditures are funded out of earnings from investment assets, rather than from an ongoing flow of contributions; and,

It makes grants to other organizations for charitable purposes, rather than to its own programs
Foundations have few restrictions.  They are not dogged by the media or overseen by congress. Wealthy donors are seldom confronted by elected officials who might at some point seek their donations.
Billions of dollars are sheltered by Foundations and the income earned is frequently used to support an elite agenda.  The world is often impacted and sometimes altered by the organizations these Foundations support but people are usually unaware of the source of the change.  Foundations are big supporters of world government; they supported the Feminist Movement and donate heavily to woman's rights, the homosexual agenda enjoys large grants, as does Planned Parenthood, there are also big efforts to influence other nations.  The Global Fund for women is a relatively new foundation but their U. S. giving provides a glimpse of the humanist agenda supported by the Foundation culture.
Writing in "Intelligence and National Security" (Vol. 18, No. 2, 2003) Valerie Aubourg contends that the Bilderberg meetings were organized by European Elites with help from American sources as well as the Rockefeller Foundation, the Ford Foundation and the CIA.
The Foundation Center lists some past foundation grants, "dissidents and intellectuals in Eastern Europe in the 1970s and 1980s, funded legal challenges to apartheid in South Africa starting in the 1970s, and helped human rights groups in Latin America in the 1970s and 80s. Foundations supported work on AIDS at home and abroad when those with the disease were stigmatized; they pushed for public policies to address climate change when the U.S. federal government denied there was a problem of global warming; and they established a dialogue with Iran when the U.S. and Iranian governments were not talking directly to each other. Building on the early vision and practice of Rockefeller, Carnegie, and Ford, today's foundation leaders see these problems in global, not just American terms; seek to address them on a worldwide scale; and directed considerable resources around the world to that end."
In the Washington Post, Michael McFaul, a Senior Fellow at the Hoover Institute, describes Foundation interventions: "Did Americans meddle in the internal affairs of Ukraine? Yes. The American agents of influence would prefer different language to describe their activities — democratic assistance, democracy promotion, civil society support, etc. — but their work, however labeled, seeks to influence political change in Ukraine. The U.S. Agency for International Development, the National Endowment for Democracy and a few other foundations sponsored certain U.S. organizations, including Freedom House, the International Republican Institute, the National Democratic Institute, the Solidarity Center, the Eurasia Foundation, Internews and several others to provide small grants and technical assistance to Ukrainian civil society. The European Union, individual European countries and the Soros-funded International Renaissance Foundation did the same."
Large amounts of U. S. Foundation money go to organizations located in Switzerland and England. Open the link, (wait for it to load) click on Switzerland and England and note the number of grants to International organizations.   While American citizens sign petitions and hold rallies, powerful U. S. Foundations often finance the programs concerned citizens groups are trying to prevent.
The Rockefeller Foundation is one of three funds supported by the Rockefeller family.  The other two are The Rockefeller Brothers Fund and the Rockefeller Family Fund.   The Rockefellers are famous for supporting studies on Eugenics.  here and here  They are also big supporters of Globalism and according to Andrew Gavin Marshall one of the most powerful families in the world.  He describes the breadth of Rockefeller influence: "Initially through the Standard Oil empire, which was broken up into corporations we now know as ExxonMobil, Chevron and others, Rockefeller influence was prominent in universities (notably the University of Chicago and Harvard), in finance, with Chase Manhattan Bank (now JPMorgan Chase), in the creation and maintenance of major foundations (Rockefeller Foundation, Rockefeller Brothers Fund, Rockefeller Family Fund) and in the establishment and leadership of major think tanks (Council on Foreign Relations, Trilateral Commission, Bilderberg), all of which created access to political and social power that shaped institutions, ideologies and individuals on a vast scale."
The Financial Times reported in May of 2012,"Two of the best-known business dynasties in Europe and the US will come together after Lord Jacob Rothschild's listed investment trust and Rockefeller Financial Services agreed to form a strategic partnership, with the Rothschild-owned RIT Capital Partners purchasing a 37% stake in the Rockefeller family's 'wealth advisory and asset management group.'This 'transatlantic union', noted the Financial Times, 'brings together David Rockefeller, 96, and Lord Rothschild, 76 – two family patriarchs whose personal relationship spans five decades.'"
I could not find a Foundation for the descendents of J. P. Morgan but Jamie Dimon, CEO of J. P. Morgan Chase, the world's largest bank ($13 trillion assets), describes their current philosophy this way, "Diversity is a cornerstone of our global corporate culture, and we continue to build upon it by: Linking management rewards to progress in achieving diversity; identifying top talent and building development plans accordingly; seeking a diverse slate of candidates for all key job openings; building a pipeline for diverse talent by working closely with universities and key industry groups;  actively involving our people – through employee networking groups, annual forums, open discussions with senior leaders, seeking input on multicultural marketing efforts, and partnering on community activities; and, offering a comprehensive set of policies, programs and benefits to meet the changing needs of a wide spectrum of individuals"
The Carnegie Foundation lists many of its recipients in this database:  Most of the big Foundations support world peace and feminism.  Many make donations to the Council on Foreign Relations and the Carnegie Endowment for International Peace.  The boards of directors of the large foundations and the major international corporations are made up of individuals who know each other, have a common agenda and often serve together on more than one board.
I did not find a contemporary Foundation for the Vanderbilt Family.  The Vanderbilt fortune suffered losses during the Twentieth Century but the family is still prominent; Gloria Vanderbilt and her son, Anderson Cooper, are well known descendents.
The Ford Foundation has an interesting history. John J. McCloy became president of the Ford Foundation in 1954.  McCloy, a consummate insider, used the foundation as a cover for CIA agents making it almost a subsidiary of the U. S. Government.   Henry Ford exposed the Talmudist Jewish conspiracy and when the Foundation gave some support to the Palestinians it was excoriated as an anti-Semitic organization.  It repented and ceased supporting Paletinian causes.  The Ford Foundation provides serious support for National Public Radio and like many others it helps finance the Council on Foreign Relations.  Both the Rockefeller Family Fund and the Ford Foundation support the Third Wave Foundation, a fast growing, fifteen year old organization that "supports young people creating new models of leadership that strengthen community efforts to resist oppression and ensure justice, that are led by and for young women, transgender, and gender non-conforming youth and queer youth of color."
Please take time to click on the Foundation links and look over the recipients of grants.  A short study will help you understand the nature of the organizations they support.  Foundations hold billions of dollars in assets.  The common interests of those that control these assets allow them to support programs outside and sometimes against the governments of the nations of the world.  Not only can they go around governments but they can and often do control them.  They are a powerful force for the privileged one percent.
The addiction to wealth often culminates in a quest for power.  This hunger to control has become more evident in the Twenty-First Century as the world's neo-Feudal Lords have begun to exert their power for world dominance in the public realm.  They have succeeded in gaining control of the world's most powerful nation and are using it to insert their tentacles into all corners of the Globe.  The theft of knowledge has succeeded through control of public education and the theft of wealth is well underway. Failure to curtail the centralization of power has exposed the world to the domination of an amoral, cruel and Godless oligarchy that is well on the way to enslaving mankind.
World corporations have become fewer and fewer and bigger and bigger.  International corporations benefit from globalization by acquiring multiple new marketing opportunities.  Wealthy corporations and foundations exert influence on the governments of the nations of the world.  Their leaders are members of the secret elite groups that meet and determine policy.  So far David Rockefeller's dreams are progressing at a formidable rate.
It is not unusual for Christians to ignore significant scriptures.  The Law of the Sabbath Year has been significantly neglected for centuries.  It is doubtful that even ancient Israel practiced it properly.   The Bible describes the year of Jubilee like this: "You shall thus consecrate the fiftieth year and proclaim a release through the land to all its inhabitants.  It shall be a jubilee for you, and each of you shall return to his own property, and each of you shall return to his family."  Land is to be returned to its original owners, debts are to be forgiven, and slaves are to be freed!
God created the world in six days and on the seventh day He rested.  Sunday, the Sabbath, is a day of rest.  God also applies this principle to years.  We are to plant and harvest for six consecutive years and on the seventh year the land is to lay fallow. Jubilee is to be celebrated in the year following seven Sabbaths of years – the fiftieth year.
There are several important principles contained in the 25th Chapter of Leviticus: God makes a distinction between the people He has chosen and others. He supports competition but does not want permanent, burgeoning inequities of wealth among His people.  Benevolent slavery is condoned but His people are to be freed at jubilee. Foreigners do not enjoy the provisions of jubilee.  They can be used as slaves until their debts are paid.  Usury is forbidden among God's people but not among foreigners.
Erroneous interpretations of scripture often nullify important principles.  Arminianism and modern methods of evangelism urge people to choose God destroying the Biblical doctrine of selection.  God's chosen people are granted legal benefits that are lost in the doctrine of universal atonement.  The Bible teaches that Christians are a chosen people who have special legal rights that are not afforded to others.
Jubilee is God's remedy for the inordinate accumulation of wealth and power.  It is a resource to correct the inequities that develop in a competitive society without depending on the arbitrary, emotion driven policies of frivolous politicians.
Today, in the United States the disparity between the wealthy and the remainder of our population is greater than ever before.  One percent of our population own 40 percent of the nation's wealth.  Turn on your speakers, watch and listen to this video.  The Middle Class is being destroyed and a permanent underclass is growing.  In the 1970s the upper 1 percent received 8 percent of the nation's income, in 2010 that figure had risen to 21 percent.  The 400 wealthiest Americans own more than the bottom 150 million.   According to Andrew Gavin Marshall almost all of the wealth gains over the previous decade went to the top 1%. In the mid-1970s, the top 1% earned 8% of all national income; this number rose to 21% by 2010.
We have ignored the Word of God and are in the process of suffering the consequences.  God provided The Law of Jubilee to protect His people from human tyranny.  There is a righteous way of rectifying the imbalance of wealth that results from a competitive economy.  God's Law always trumps the imagination of His creatures.
Christians are often described as followers of Jesus.  This definition is inadequate because Jesus is a servant to His Father.  He sits on the right hand of His father and judges the world.  Those who truly follow Jesus follow the Triune God: Father, Son, and Holy Ghost.  This concept brings the entire Bible into focus and sets up legal standards for Christian behavior.
"To learn who rules over you, simply find out who you are not allowed to criticize." – - Voltaire (1694-1778)
Damascus — It may well have seemed like a fine idea at the European Union's Foreign Ministers cocktail reception in Brussels, where ample alcohol freely flowed the night before last week's vote to blacklist the "military wing" of Hezbollah.  But shortly after the vote the EU appeared to be experiencing a severe hangover as the stark reality of its impetuous decision began to soak in.
After periodical discussion of the US-Israel demand for blacklisting Hezbollah for more than a year, and adding its name to the EU list of 26 organizations and 11 individuals currently being designated as 'terrorists' is in becoming clearer by the day the EU actions may not have been in anyone's interest except possibly Israel's.
It is true there was never much enthusiasm at EU HQ for taking the blacklisting step given some fundamental uncertainties  of what it would mean in reality.  But American and British pressure, and headlines from Israel screaming:  "We told you  about rising anti-Semitism from Europe" following the EU decision to  blacklist illegal  Zionist colonies implanted on the West Bank portion of occupied Palestine, weeks earlier.   To round up EU votes, the US State Department staff designated to lobby the 28 EU foreign ministries also focused on the unproven Bulgaria bus attack, and Hezbollah's involvement in Syria as reasons to go along with the blacklisting decision which required a unanimous vote for the 28 EU countries foreign ministers.
Minutes after the EU vote, problems began to appear and it became obvious that buying into the US-UK Hezbollah "military wing" blacklisting project was not an attractive product after all.
Some of the reportedly emphasized 'talking points' to the EU Foreign Ministries from Washington and London included the following:
·         The EU blacklisting Hezbollah's military wing would "compensate" Israel, as it has been demanding, for the EU vote early this month that essentially boycotted Zionist colonial projects throughout the illegally occupied West Bank
·         The action would not affect UNIFIL or UNSCR 1701 because Hezbollah  has good relations with UNIFIL and they would likely continue to work with the 15 European countries nations making up UNIFIL including the five EU members ,France, Spain, Italy, Poland and Ireland who have troops patrolling the Lebanon-Palestine border;
·         Israel would be assuaged and can claim a victory in its war with Hezbollah;
·         The Lebanese political parties backed by certain EU member states and the Gulf Countries such as Saudi Arabia would benefit in terms of establishing a new pro-March 14th   dominated government, significantly pressuring Hezbollah's delegation in Parliament and  at the ballot box by the blacklisting—although it was not spelled out precisely how to would work;
·         US-led western aid to the Lebanese army would likely increase and Hezbollah's international reputation would suffer;
·       There would be no damage to EU-Lebanese relations and any negative reactions would soon dye down.
However great all this may have sounded in some capitols before the ill-considered vote, a rude awakening began to dawn almost immediately after the votes were counted. Criticisms, complications and doubts from the EU action are continuing to be voiced and second thoughts are spreading despite efforts of the EU Ambassador to Lebanon, Ms. Angeline Eichhorst at damage control.
Even before the EU's decision to blacklist Hezbollah's "military wing" was publicly released, Ms. Eichhorst sought and was granted appointments with Hezbollah's Ammar al-Musawi, Liaison for International Relations, and Minister of State Mohammad Fneish,  at which she repeatedly offered assurances that the EU vote will have zero effect on relations with the group's "civilian wing."  She assured the gentlemen that the EU votes do not reflect on the Lebanese government in any way, explaining that the EU "has no problem with Hezbollah participating in any future government."
Ambassador Eichhorst declared that "this decision is a political message to Hezbollah for the attack in Burgas, Bulgaria, which is a terrorist attack on European soil."
She added, however, that this does not reflect on the Lebanese government in any way, explaining that the EU "has no problem with Hezbollah participating in any future government." After her meeting with Hezbollah's minister in the current caretaker government, she stated, "Financial assistance will continue, of which Minister Fneish's ministry gets a sizable share, and we want for this cooperation to continue."
For his part, and ever gracious towards the EU's well-meaning Ambassador , who appeared to understand some of the diplomatic complications the EU action unlearned, Hezbollah MP Fneish reminded the ambassador that "Israel occupied our land for many years, and we did not hear a single objection  (from the EU) "we were careful to maintain good relations with Europe, despite the terrible legacy Europe left behind among our people – from the Palestinian cause to colonialism – and despite this, you choose to remind us again of this painful history."
Minister Fneish reiterated Hezbollah Secretary General Hassan Nasrallah's statement that the European decision will provide Israel with political cover for any future attack on Lebanon, in which case Hezbollah would consider the EU a partner in such a crime. Eichhorst replied that the EU decision has nothing to do with Resistance to Israel or Lebanese sovereignty."
Both Musawi and Fneish stood their ground in their discussions with EU ambassador Eichhorst, insisting that the decision was an insult to the Resistance. They dismissed the decision as politically motivated, particularly given that the outcome of the Burgas investigation is rooted in allegations and conjecture, even by the admission of the ambassador herself who conceded that there are no firm results regarding responsibility for the Burgas incident that cost innocent lives.
Ms. Eichhorst's hosts were reportedly far too polite to ask the EU ambassador just how the EU planned to somehow go about distinguishing a "civil wing" and a "military wing".
And they are not alone in appearing a bit puzzled. According to a lawyer at the American Society of International Law in Washington DC, the EU decision was a big mistake from an international law standpoint and could be an international lawyer's worst nightmare or a dream come true. Which would depend if the lawyer was representing the EU in trying to unravel the civil-military conundrum or advising thousands of EU member states businesses and agencies wanting to continue any business with the Lebanese government, UNIFIL, or countless NGO's who regularly interact with Hezbollah.
"It's a real legal mess!" the ASIL source explained, as he described the legal confusion the EU action caused.  "The best thing for EU credibility and international relations right now on this subject would be for the EU to forget what it did and to desist from any implementation whatsoever.  And then let the designation be removed after the six months trial period as provided by EU regulations.  Otherwise, their decision will swamp courtrooms and complicate Middle East-European political and economic relations with challenges from all points on the compass with uncertain outcomes to say the least."
It is not only Hezbollah, the leader of the National Lebanese Resistance and American international lawyers who have expressed concerns about the EU action last week.  It seems that nearly everyone else does too and this reaction is adding to the EU's 'morning after' queasiness.
Many citizens of Lebanon are expressing concern that the EU brush stroke aimed at Hezbollah's "military wing" may tar them as well due to the 'terrorism' label toxicity these days. A Sunni taxi driver wondered if his children could now get visas to Europe because of the ruling.  Lebanon is very sensitive to the issue of Visas as they see fellow citizens are being forced out of Gulf countries due to fabricated claims of association with Hezbollah. In these countries hundreds of thousands of Lebanese have had visas for decades. It is the uncertainly among many-understandably paranoid Lebanese living and working abroad than is causing near panic among some in Lebanon.
It's hard to find in Lebanon, even among Hezbollah detractors, a political party that is publicly endorsing the EU decision because they basically see no advantage for Lebanon of their own tightly controlled sects, whether Christian, Muslim, or Druze.
On 7/27/13 Former premier Fouad Saniora, head of al-Mustaqbal parliamentary bloc, no friend of Hezbollah,   voiced "concern and regret over the reasons that led the European Union to take the decision of putting Hezbollah's so-called military wing on its terror list."   Saniora added in a statement released from his party's media office:
"We had commented on this issue in the bloc's statement and voiced our regret and also our concern over the reasons that led the EU to take such a decision, especially that we in Lebanon have ties of solid friendship with 28 European countries, and thus none of us would have liked to see this happening."
Saniora's friend and colleague, Phalange Party leader Amin Gemayel argued over the week-end that the European Union's decision to blacklist Hezbollah's military wing is "ambiguous," pointing out that it will have a negative impact on the country. In an interview with Voice of Lebanon radio (100.5) he argued that "The decision confused the Lebanese situation and will constitute negative repercussions on all matter especially the cabinet formation process," Gemayel said. He pointed out that the decision targets Hezbollah members who his party considered "ghosts," saying: "The members that are responsible for Hezbollah's military action are unknown."
Even Israeli officials have problems with the EU's decision. Yisrael Beiteinu Chairman and MK Avigdor Lieberman slammed the EU's decision to put military wing of Hezbollah on terrorist list, saying that not only military wing, but the entire organization should be blacklisted. "
As usual, Lieberman found some antisemitism lurking among the Europeans, claiming that they were satisfied with going only halfway, and like the West Bank Settlements EU decision, the EU wants to punish not the terrorists but those (like-Israel!) who reject terrorism and fight it. Half a dozen other Israeli officials including the ever garrulous Shimon Peres chimed in to form a chorus condemning the EU.
Far be it for this observer to advise the European Union's Foreign Ministry or to promote an American association's legal analysis and advice.  However, the American Society of International Law lawyer, quoted above, makes a valid point.
The best move for the EU now, as it tries to recover from the current self-inflicted debacle is to do nothing to inflame the situation by cooking up some dubious terrorist lists.  Rather, in six months the EU should assure that this month's blacklisting decision acquiesced in under US-Israel pressure, lapses.