A fellow pastor wrote a Facebook response to my column last week, which was entitled, "Our Friends Are Killing Us." In the column I wrote, "By the same token, how long are Christians today who say they believe in the Second Amendment (and the rest of the Bill of Rights) going to keep sending their tithes and offerings to these churches where the pastors refuse to publicly resist these draconian gun control bills such as were recently introduced by Obama and Feinstein? How long are they going to keep filling the pews of these do-nothing churches? As long as these say-nothing pastors see their pews and offering plates full, don't expect anything to change.
"I will say it plainly: if you attend a church and didn't hear your pastor oppose the Obama/Feinstein gun control bills from the pulpit earlier this year, YOU NEED TO GET OUT OF THAT CHURCH. The only thing holding this republic together is the people's right to keep and bear arms–especially semi-automatic rifles with large-capacity magazines. By refusing to resist evil, your pastor has become an enemy of liberty. Wittingly or not, he is helping to put the chains of slavery around the necks of your children and grandchildren. Why would you stay and support such a pastor and church?"
See the column here:
In response to my column, the pastor posted these remarks on a friend's Facebook page: "A pastor's call from God has nothing to do with fighting for any liberty guaranteed by any human government or document. I will fight and die for our Constitution, but that has nothing to do with my call as a pastor, that is my responsibility as an American, not a pastor. Nor is it the responsibility of any pastor in that calling. We are called to only one form of liberty, and it is not so frail as that offered by any human government. The liberty we are called to proclaim is the liberty that was purchased by the shed blood of our Lord and Savior, Christ Jesus, at Calvary, the only liberty which can never be taken nor infringed. While I support the author's passion and personally speak out defending the second amendment, he is absolutely wrong to accuse men of God of being enemies of liberty simply because they do not engage publicly in the fight for the second amendment. He clearly does not understand the spiritual calling responsibility of a pastor."
Readers should readily recognize that this pastor demonstrates he is totally ignorant of Natural Law or he could not have said what he did. Unfortunately, it has been the better part of a century since seminaries, Christian colleges or universities (not to mention State schools and colleges) have taught the principles of Natural Law. Therefore, it is not surprising that most of today's pastors share the sentiments of the pastor above.
The pastor suggests that, except for the soul's spiritual freedom at salvation, all liberty is something given by government. He is wrong. Liberty (including the Natural right of self-defense) is given by God.
While most of America's founders were Christians, not all were; but to a man, they understood the basic God-ordained principles of Natural Law. According to University of Houston political science professor, researcher, and historian, Don Lutz, the four most quoted sources of the Founding Fathers were (in order):
1. The Bible
2. Montesquieu
3. Sir William Blackstone
4. John Locke
Sir William Blackstone's Commentaries on the Laws of England were, without a doubt, among the most influential writings upon America's founders. In his commentaries (second section), Blackstone said, "Man, considered as a creature, must necessarily be subject to the laws of his creator, for he is entirely a dependent being. A being, independent of any other, has no rule to pursue, but such as he prescribes to himself; but a state of dependence will inevitably oblige the inferior to take the will of him, on whom he depends, as the rule of his conduct: not indeed in every particular, but in all those points wherein his dependence consists. This principle therefore has more or less extent and effect, in proportion as the superiority of the one and the dependence of the other is greater or less, absolute or limited. And consequently, as man depends absolutely upon his maker for every thing, it is necessary that he should in all points conform to his maker's will.
"This will of his maker is called the law of nature. For as God, when he created matter, and endued it with a principle of mobility, established certain rules for the perpetual direction of that motion; so, when he created man, and endued him with freewill to conduct himself in all parts of life, he laid down certain immutable laws of human nature, whereby that freewill is in some degree regulated and restrained, and gave him also the faculty of reason to discover the purport of those laws."
In that same second section of his commentaries, Blackstone further said, "This law of nature, being coeval with mankind and dictated by God himself, is of course superior in obligation to any other–It is binding over all the globe in all countries, and at all times; no human laws are of any validity, if contrary to this: and such of them as are valid derive all their force, and all their authority, mediately or immediately, from this original."
One can easily discern the influence of men such as Blackstone upon the men who penned our Declaration of Independence: Thomas Jefferson (the principal author), Benjamin Franklin, John Adams, Roger Sherman, and Robert Livingston. Listen to the Declaration:
"When, in the course of human events, it becomes necessary for one people to dissolve the political bands which have connected them with another, and to assume among the powers of the earth, the separate and equal station to which the laws of nature and of nature's God entitle them, a decent respect to the opinions of mankind requires that they should declare the causes which impel them to the separation.
"We hold these truths to be self-evident, that all men are created equal, that they are endowed by their Creator with certain unalienable rights, that among these are life, liberty and the pursuit of happiness."
See how Jefferson founded the Declaration of Independence upon "the laws of nature and of nature's God." Furthermore, America's Bill of Rights is simply a foundational treatise respecting the Natural liberties that God breathed into man at Creation. Virtually every amendment in the Bill of Rights has its root in Holy Scripture–and that includes the Second Amendment.
Please understand that every "right" granted by God also entails a sacred duty. If God has granted men the right to life and liberty, He has also demanded of them a duty to protect life and liberty. From the earliest examples of Holy Scripture we see these fundamental tenets of Natural Law.
Before human government existed, God cursed the world's first murderer. God then commanded the progenitor of the human race following the Flood (Noah) to protect human life by the pronouncement, "Whoso sheddeth man's blood, by man shall his blood be shed: for in the image of God made he man." (Genesis 9:6) Then again, hundreds of years before Moses, the man Abram rallied to the defense of his family in Genesis 14 by taking up arms against the "kings of the nations," after which he brought the tithes of the spoils of war to the High Priest Melchizedek, who in turn blessed Abram for what he had done. And the Book of Hebrews tells us that Melchizedek was a type of Jesus Christ. If one were to remove from the Scriptures the examples of men and women of faith who fought for the Natural right of life and liberty–and who resisted those that tried to deny it–I dare say he or she would delete at least half of the entire Bible.
I must assume that this pastor has never read Blackstone or Locke or Hugo Grotius, et al. Listen to Grotius, "[Natural Law] may be called Divine also. And here may take Place that which Anaxarchus said, as Plutarch relates in the Life of Alexander, (but too generally) that GOD does not will a Thing because it is just; but it is just, that is, it lays on under an indispensable Obligation, because GOD wills it. And this Law was given wither to all Mankind, or to one People only: We find that GOD gave it to all Mankind at three different Times. First, Immediately after the Creation of Man, Secondly, Upon the Restoration of Mankind after the Flood, And thirdly, Under the Gospel, in that more perfect re-establishment by Christ. These three Laws do certainly oblige all Mankind, as soon as they are sufficiently made known to them." (Grotius, Hugo, The Rights of War and Peace, Book One, Print, Liberty Fund, Pages 164-166)
The pastor said he was willing to "fight and die for our Constitution," but he is unwilling to preach the divine Natural Law principles upon which our Constitution (including the Second Amendment) are based? Such is the height of ignorance and inconsistency.
Furthermore, whether he realizes it or not, the pastor's stated philosophy is identical to that of the doctrine of "two spheres," which was commonly taught in Germany's churches under the Nazi regime. Hitler's government instructed Germany's pastors and churches to teach Romans 13 as requiring Christians to always submit to civil authority. It was taught that Christ has sovereignty over men's hearts in the spiritual realm, but civil government has authority over everything else. This is exactly what the pastor is saying when he says, "We are called to only one form of liberty, and it is not so frail as that offered by any human government. The liberty we are called to proclaim is the liberty that was purchased by the shed blood of our Lord and Savior, Christ Jesus, at Calvary, the only liberty which can never be taken nor infringed."
To say that we are only called to "one form of liberty," meaning the spiritual liberty of the heart produced by a soul's spiritual redemption, the pastor is relegating all other forms of liberty to the dominion of civil government. Whether he realizes it or not, the pastor is preaching the Hitlerian doctrine of "two spheres."
Ladies and gentlemen, the doctrine of "two spheres" is blasphemous and heretical. "All authority is given unto me," Jesus said. That means all human authority is subservient to His authority. When men (even pastors) cede to human government the sovereign authority of Jesus Christ, they have become idolaters–whether they realize it or not.
God's men throughout history (Biblical and Ecclesiastical) have been the most outspoken opponents of the evils of civil government at every level. One cannot read virtually any book of the Old Testament without reading the stories of courageous champions of God who defied and resisted civil authority when that authority became oppressive and illegitimate. And, remember, the New Testament says that the Old Testament was written for our "learning." (Romans 15:4) Are we New Testament believers to learn nothing from over 4,000 years of Biblical Natural Law teaching in the Old Testament? Do you mean to say that today's passive and compliant pastors are more spiritual than the prophets Micaiah, Jeremiah, and Daniel? Are they more spiritual than Shadrach, Meshach, and Abednego? More spiritual than Gideon, Barak, and Jephthah? Are today's pastors who refuse to say anything controversial in the pulpit, who delight in offending no one, who have, for the most part, become the pathetic pawns of government more spiritual than Martin Luther, Huldrych Zwingli, John Calvin, John Robinson, John Peter Muhlenberg, James Caldwell, or Jonas Clark?
And I also must assume that the pastor doesn't take Jesus literally when he COMMANDED His disciples to buy a sword even if it meant selling one's clothes in order to afford it. (Luke 22:36) If that doesn't make the right and duty to keep and bear arms a divine mandate, I don't know what does.
And remember, too, that the sword Jesus told His disciples to buy was the same sword that the Apostle Paul said that civil government bore in Romans 13. Jesus was not talking about a pocketknife, folks. He was talking about the most sophisticated, efficient self-defense tool known to man at the time: the Roman sword. For us in modern times that would be the equivalent of an AR-15-style semi-automatic rifle. Yes, ladies and gentlemen, the gift of liberty (in all of its forms) is as spiritual and godly as the gift of physical life or the gift of spiritual salvation.
Besides, does not the New Testament teach that everything a Christian does is spiritual in nature? Is a Christian not performing a spiritual work when he or she gets a job to provide for his or her family? Is he or she not performing a spiritual work when they sit around a table and partake of the provision and fellowship of the home? Is a Christian not performing a spiritual work when he or she protects their little ones by locking the doors at night or installing an alarm system or arming themselves against an intruder? Are we only spiritual when we are at church or when we are reading the Bible? Is not everything a Christian does thought to be spiritual? How then can pastors omit the Natural Law duties and responsibilities that God intends to govern our entire lives from their preaching and teaching? Does not the Scripture say, "But if any provide not for his own, and specially for those of his own house, he hath denied the faith, and is worse than an infidel"? (I Timothy 5:8 KJV) The Apostle was speaking specifically about children providing for a widowed mother, but does not providing in the general sense include protection as much as it does provision? Therefore, can we not say that being capable and willing to protect our families against harm and danger is just as spiritual as putting food on the table or clothes on their backs? Regarding this verse, the famed Bible scholar, Albert Barnes, said, "According to our measure, we are to anticipate what will be the probable needs of our families, and to make arrangements to meet them." Certainly, the "probable needs of our families" includes physical protection. You mean to tell me that this pastor is not going to preach this truth of the Gospel from his pulpit? How dare he not? Pastors MUST preach the Natural Law principles of liberty in order to fulfill their divine calling.
In my column last week I said, "If you attend a church and didn't hear your pastor oppose the Obama/Feinstein gun control bills from the pulpit earlier this year, YOU NEED TO GET OUT OF THAT CHURCH. The only thing holding this republic together is the people's right to keep and bear arms–especially semi-automatic rifles with large-capacity magazines. By refusing to resist evil, your pastor has become an enemy of liberty. Wittingly or not, he is helping to put the chains of slavery around the necks of your children and grandchildren." I think this pastor proves my point.
There is a prophetic verse of Scripture that records the conquering Messiah as being asked about the wounds that are in his hands. He responds, "Those with which I was wounded in the house of my friends." (Zechariah 13:6 KJV) Indeed. It wasn't the Romans that were fixated with killing Christ; it was the Lord's own brethren. "He came unto his own, and his own received him not." (John 1:11 KJV) In like manner, our nation is quickly losing its liberties and Natural rights, not because of our enemies, but because of our so-called friends and brothers.
Edmund Burke summarized it beautifully: "All that is necessary for evil to triumph is for good men to do nothing." And, for the most part, that is what good men are doing today: nothing!
As regular readers of this column know, I am passionate in my defense of the Natural right of self-defense. I firmly believe that the only thing standing between us and tyranny is the right of the people to keep and bear arms. The freedom of speech, the right to assemble and redress government, the right to be secure in our own homes, the right to a trial by jury, the freedom of worship, etc., all depend on the right of the people to keep and bear arms. When the people of America surrender this right, all of the other rights will quickly disappear.
Furthermore, Daniel Webster was absolutely right when he said, "Hold on, my friends, to the Constitution and to the Republic for which it stands. Miracles do not cluster, and what has happened once in 6,000 years, may not happen again. Hold on to the Constitution, for if the American Constitution should fail, there will be anarchy throughout the world." Amen!
Not only does the Second Amendment protect the liberties of the people of the United States, the Second Amendment protects the free peoples of the world. Without the armed citizenry of the people of America, Great Britain, Canada, Australia, France, and the rest of the free world would plummet into abject tyranny and oppression. Look at how socialistic and enslaved people in these countries already are. Can one imagine how quickly they would plunge into the Dark Ages without the power and influence of the last bulwark of liberty: a free and armed United States of America?
Daniel Webster uttered another profound truth: "There is no nation on earth powerful enough to accomplish our overthrow. Our destruction, should it come at all, will be from another quarter: from the inattention of the people to the concerns of their government, from their carelessness and negligence. I must confess that I do apprehend some danger. I fear that they may place too implicit a confidence in their public servants and fail properly to scrutinize their conduct; that in this way they may be made the dupes of designing men and become the instruments of their own undoing."
Ladies and gentlemen, that is exactly what many of our so-called friends and brothers have become: "instruments of their own undoing." It is not the liberals, socialists, amoralists, elitists, globalists, etc., who are killing us; it is the pastors, Christians, conservatives, Republicans, etc., who sit back and do nothing that are killing us.
Let me say it plainly: neocon Republicans do far more damage to the cause of liberty than do liberal Democrats. Do-nothing pastors and Christians do far more damage to the cause of liberty than do atheists and agnostics. Compromising conservatives do far more damage to the cause of liberty than do liberals.
Come on, folks! Think about it: who endangered the cause of independence more: King George III or Benedict Arnold? A known enemy is far less dangerous than an enemy who pretends to be your friend.
All over America, our "friends" are selling out the cause of liberty. Every pastor who refuses to publicly repudiate the forces that are attacking our freedom is selling out the cause of liberty. Every Republican who refuses to stand firm against the forces that are attacking our freedom is selling out the cause of liberty. Every conservative who refuses to resist the forces that are attacking our freedom is selling out the cause of liberty.
There is nothing new about big-government zealots. They have been with us ever since the Tower of Babel. They were with us in 1775 and 1776. Freedom does not depend upon the absence of would-be tyrants; it depends upon the presence of those who are willing to resist would-be tyrants. And that is what seems to be vanishing.
Folks, this is an absolute truism: not all Christians are friends of liberty; not all pastors are friends of liberty; not all conservatives are friends of liberty; not all Republicans are friends of liberty; not all military personnel are friends of liberty; not all policemen are friends of liberty; not all attorneys are friends of liberty; not all physicians are friends of liberty; not all teachers and professors are friends of liberty; and not all gun owners are friends of liberty. Anyone who refuses to resist the forces of evil that attack our Constitution, Declaration, and Bill of Rights is no friend of liberty.
For example, I have been a long-time subscriber to a couple of gun magazines: Guns and Ammo and Handguns. Both of these magazines are published by the same parent company. When President Obama and Senator Feinstein attempted to ban semi-automatic rifles and full-size rifle and pistol magazines earlier this year, I kept waiting for the editors and writers of these two magazines to sound the clarion call of resistance. I waited and waited and waited. Nothing. Zero. Zilch. Nada. Throughout the entire debate, there was not one peep of protest to these egregious gun control laws proposed by Obama and Feinstein in these magazines. This in spite of the fact that practically every page of both magazines is filled with the very arms that would have been banned to the general public had Obama and Feinstein gotten their way. Had the gun-grabbing tyrants been victorious, I suppose Guns and Ammo magazine would simply have re-invented itself in order to fit into the new Amerika in much the same way that so many companies did in Nazi Germany. I guess they would simply have changed the name of the magazine to Military and Police Guns and Ammo.
I wrote the publisher of the two magazines mentioned above and explained why, after so many years as a faithful subscriber, I was not renewing my subscription. Of course, I received no reply. And now I know why.
Writing for Breitbart.com, AWR Hawkins filed this report: "In the December issue of Guns & Ammo magazine, editor Dick Metcalf uses his 'Backstop' column to argue that all constitutional rights need regulation, including the 2nd Amendment.
"TheTruthAboutGuns.com has scanned and posted a copy of the column online. In it, Metcalf explains why he chose to address the regulation of constitutional rights: 'I bring this up because way too many gun owners still believe that any regulation of the right to keep and bear arms is an infringement. The fact is that all Constitutional rights are regulated, always have been, and need to be.'
"Metcalf says he receives 'bags of mail every year' from people complaining of the myriad regulations related to concealed carry permits. He says these readers 'typically argue' that the 2nd Amendment 'is all the authority they need' to keep and bear arms, to carry a gun with them where they go.
"In response, Metcalf writes: 'I [wonder] whether those same people believe that just anybody should be able to buy a vehicle and take it out on public roadways without any kind of driver's training, test, or license.'
"Metcalf misses the point. The 2nd Amendment protects a natural right; that's why it is not to be infringed. Owning and operating a vehicle is not a natural right, so comparing it to gun ownership is like comparing the ability to own and operate an airplane with the rights to freedom of speech and religion.
"This is an important point because our Founders' central reason for creating the Bill of Rights was to hedge in a body of natural rights as off-limits to government regulation and interference.
"The 2nd Amendment says, 'A well regulated militia, being necessary to the security of a free state, the right to keep and bear arms shall not be infringed.' Metcalf has seized on the words 'well regulated,' taking them out of context to the detriment of 'shall not be infringed.'"
See the report at:
Guns & Ammo Editor: All Constitutional Rights Need Regulation, Even 2nd Amendment
Hooray for Mr. Hawkins! He has a grasp of Natural Law. That is something that Dick Metcalf obviously doesn't possess. The sad thing is Mr. Metcalf occupies a very trusted and influential position that should be utilized to protect the Second Amendment. Instead, he is using his position to help destroy the Second Amendment. Like I said, not all gun owners are the friends of liberty.
But as long as Guns and Ammo magazine is rolling in the dough, don't expect any change. I, for one, am not going to help pay a gun magazine editor's salary that is using the money I send him to use the pages of the magazine to facilitate the destruction of the liberties that keep my children and grandchildren free. That means I have kissed my subscription to Guns and Ammo and Handguns magazines goodbye.
By the same token, how long are Christians today who say they believe in the Second Amendment (and the rest of the Bill of Rights) going to keep sending their tithes and offerings to these churches where the pastors refuse to publicly resist these draconian gun control bills such as were recently introduced by Obama and Feinstein? How long are they going to keep filling the pews of these do-nothing churches? As long as these say-nothing pastors see their pews and offering plates full, don't expect anything to change.
I will say it plainly: if you attend a church and didn't hear your pastor oppose the Obama/Feinstein gun control bills from the pulpit earlier this year, YOU NEED TO GET OUT OF THAT CHURCH. The only thing holding this republic together is the people's right to keep and bear arms–especially semi-automatic rifles with large-capacity magazines. By refusing to resist evil, your pastor has become an enemy of liberty. Wittingly or not, he is helping to put the chains of slavery around the necks of your children and grandchildren. Why would you stay and support such a pastor and church?
As Christ was betrayed and rejected by His "friends," so, too, the liberties and freedoms of our country are being betrayed and rejected by its "friends."
"The trade in derivatives, using home notes, was designed as a Ponzi scheme. Excel knew it. Cadwalader, Wickersham & Taft (CWT), knew it. My fellow junior associates laughed at me, senior associates got mad at me, and the senior partners ultimately asked me to resign or be fired when I wrote repeated lengthy memoranda explaining this out to them." – Charles Lincoln, III, PH.D., Harvard, J.D., University of Chicago, School of Law
Who is Charles Lincoln, III?
In October, 1993, Charles Lincoln, III began work as an associate at Cadwalader, Wickersham & Taft (CWT). He had just completed a judicial clerkship for Kenneth L. Ryskamp, U. S. District Judge, Southern District of Florida. During his clerkship with Judge Ryskamp, Lincoln had planned, coordinated, and framed the jury questions for a very large securities fraud trial in Palm Beach against Alan B. Levan's Florida-based BankAtlantic Bancorp and Subsidiary Bank Atlantic Financial Company (BAFCO), which were heavily involved in Florida Real Estate from 1952-2011.
What he was about to learn, and challenge, would change the course of his life, from one of privilege to destitution.
In many ways, Lincoln might have appeared exactly the kind of associate who could be expected to make partner rapidly. Ambitious, bright, and energetic, CWT hired him because he received top law school grades in Securities, Antitrust, and Banking Law, as well as for his clerkship experience in Securities & Banking cases in the post-S & L Collapse period in Florida. He had also been President of the Environmental Law Society at University of Chicago, School of Law.
In law school, he had become intrigued by the role of securities in establishing, maintaining, and shaping the global-elites of the 20th century. The complexities of hierarchical and socio-political structures had been his greatest interest in Anthropology & History at Harvard.
In his first month at CWT he turned in 393 billable hours wildly exceeding any expectations. First year associates are expected to bill at least 2000 hours per year, Lincoln managed to do this in less than six months. At Cadwalader, Lincoln aspired to a professional specialization in securities litigation, fraud, shareholder's and directors' relations, rights and obligations, general agency and relationships of fiduciary duty.
Lincoln had taken up law as a second career after a decade as a working archeologist in Mexico & Central America, during which time he wrote a doctoral dissertation "Ethnicity & Social Organization at Chichen Itza, Yucatan" at Harvard's Peabody Museum. His dissertation resulted from a project he directed in his 20s, funded by the National Geographic Society, Harvard's Peabody Museum of Archaeology & Ethnology, and private donors such as Doris Zemurray Stone and novelist James A. Michener.
As an archaeologist, Lincoln had become frustrated, acutely aware of problems mounting in the world, which originated in finance. Determined to use law creatively as a force for positive change, he enrolled at the University of Chicago, School of Law. At the school, he served as President of the Environmental Law Society (ELS), presiding on a year-long symposium at the Law School in 1990-1991, concerning oil spills in the immediate wake of the Exxon Valdez disaster of March 24, 1989.
Raised as the grandson, and effectively adopted son, of a wealthy petro-chemical engineer & military supplier in Highland Park, Dallas, Texas, Lincoln was not a stranger to the better addresses in New York. The welcome dinner held at the Waldorf Astoria for the twenty associates hired at the same time, of which he was one, did not impress him. Cadwalader, Wickersham, & Taft, though claiming to be the oldest, founded in 1792, the same year as the New York Stock Exchange, was by no means the largest.
Lincoln knew Cadwalader's history and greatest claim to fame and power. This is its status as primary law firm to the Bank of New York (BNY), now BNY-Mellon, founded in 1784 by Alexander Hamilton, 8 years before Cadwalader opened its doors under a different name.
The long relationship between the oldest bank and the oldest Wall Street Law Firm include Cadwalader's role in setting up BNY to be the very first law firm to be traded on the NYSE. Cadwalader's historical policies have consistently, matched and supported those of the BNY and the thinking of Alexander Hamilton.
Cadwalader's flagship office was then at 100 Maiden Lane, in New York 10038, close to the heart of the financial district in New York.
Having been hired on for Cadwalader's litigation department, Lincoln encountered a department which was essentially inactive in 1993. The only the only active cases involved municipal defense to voting rights act cases in California.
Even the litigators, in 1993, were all working on one project, one particular project which was shrouded in great mystery and secrecy.
The Excel Mortgage Project
Instead of litigation, Lincoln along with all other first year associates, were temporarily to work with the "Structured Finance Department" on preparing the registration statement of Excel Mortgage. Lincoln's role was to review and assess a series of some 1500 Arizona residential properties in relationship to state and federal environmental law and geographic issues, such as cultural resource management, and other points relating to the entire history and possible condition and liabilities of these properties.
The 1500 or so properties, subject of his study, were earmarked as assets being "deposited" into the Excel Mortgage Bond Fund, along with promissory notes originated by a number of creditors on homes conforming to a certain size and value profile, but having no other relationship. These were not part of the same communities, not part of a single development project, not built by a common builder, or anything else. This struck Lincoln as strange. Why "pool" all these unrelated properties together? And would be in the completed "pool?" Why was the Bank of New York underwriting this project?
Enter the Securitized Derivative
Excel Mortgage, a highly valued client of CWT was about to become part of history, doing something that had never been done before: registering a bond for sale to the public, which bond was based on pooled notes, a hybrid of debt and equity interests in and contingent claims to realty. This type of financial instrument had never before been sold to the public, though it had existed for about 25 years in the "private placement" market.
Lincoln was unwittingly participating in the first initial public offering (IPO) of a bond, a debt instrument, derived in part from promissory notes, 'debts,' and in part from contingent pledges of title, 'secured equity,' in residential real estate.
Securitized derivatives were being born at 100 Maiden Lane.
Bernard Madoff, who founded the NASDAQ when he was 33, was a prominent client of CWT, walking the floors of Cadwalader late at night.
The entire staff of CWT, underwritten by the Bank of New York, supporting Excel, were charged getting these new-fangled "derivative" instruments past examination by the Securities & Exchange Commission (SEC).
This was an arduous, and expensive task, necessitating a "lint-picking" review, before these 'derivative instruments' could be packaged under the name of Excel Mortgage and offered both on the NYSE and NASDAQ. An SEC Registration Statement is an application for Federal Blessings affirming investing in a certain stock, bond, or "other instrument or obligation" is a reasonable investment for an average investor to make.
Supposedly "sophisticated investors" can do whatever they want to do, so long as it's not expressly fraudulent or otherwise illegal. But the average grandmother investing for her grandkids' college needs Federal Protection. Like "Social Security", the concept of "Security" in the "Securities and Exchange Commission" is essentially a matter of "Trust us, We're the Government."
SEC Registration Statements require, prior to sale of any debt or equity instrument to the public, disclosure of all a companies' assets and liabilities along with the qualifications of its officers and directors, and more.
Nobody outside of the law firms who prepare such things and SEC staff, would ever read this, but preparing the registration would bring CWT millions of dollars.
Excel Mortgage, however, was not selling stock in itself as an enterprise or an entity: it was selling a pooled collection of utterly unrelated and unconnected and barely similar promissory notes with contingent interests in, and access to, equity ownership of real property owned by 1500 different people and subject to 1500 separate notes and mortgages.
1993 – Anomalies, and Questions, Emerge
Who was to supervise its operation after "Registration"? What coherence did this "enterprise" have ASIDE FROM the Registration Statement? Would anyone ever recognize it as a "business?" If so, how and why? Lincoln was puzzled and perplexed, and not satisfied with any of the answers he was getting.
The SEC did not appear to inquire into post-issuance management or maintenance of the pool of assets. Once "securitized" the notes would still be handled by individual originators or assigned to servicers. Lincoln asked "what was there left to be assigned or handled once the notes and mortgages were pooled?"
The SEC is charged with protecting small individuals and the corporate investor.
The SEC is expected to be involved in examining and making inquiries about a company's claims for potential and predictions of earnings or profitability.
On what opinion or data would these be based for the Excel Mortgage Pool, since there weren't any?
The opinions used were based on the "normal statistical performance of similarly credit rated and similarly valued mortgages in similar markets from studies of a group at MIT Sloan School of Management headed by a then no-name professor Frank J. Fabozzi. Fabozzi, with close ties to the Bank of New York, was also among the occasional Night walkers at Cadwalader.
The process of preparing an SEC registration statement is a gold-mine for lawyers inclined to highly detailed work. Such a process for registration can normally require Lincoln said, over a thousand individual revisions. The Excel Mortgage registration would be subject to over 2,000 revisions, but in all this there was still no attention given to claims of ownership, transfer of title, the laws of agency and fiduciary duty of managers, any of the concerns which normally plague the corporate world and frame the concern of SEC examiners and securities lawyers.
What's In It for CWT?
The careers of young associates, and even older partners, at firms such as Cadwalader, Wickersham, & Taft, Chadbourne & Park, Sullivan & Cromwell, or Skadden, Arps, depend upon work measured in billable hours. Cadwalader had a "billing goal" of multiple millions of dollars for the Excel Mortgage registration project.
Lincoln recalls three relevant details:
First, the firm was never able to reach it's own goal of billable hours by the time the project was complete.
Second, the firm sent constant "internal memoranda" by e-mail to all employees, down to the lowliest legal secretaries and paralegals, to work harder and BILL MORE HOURS. It was simply inconceivable that Cadwalader might have to refund any part of enormous retainer paid for the Excel Mortgage, SEC Registration Statement project. The money for this had all been advanced by BNY, who counted on Cadwalader to do the job which needed to be done.
Third, the practical purpose of any billable hours stood quite above and beyond any possibility of doubt or question. In fact, any and all billings, however described, so long as they were assigned to the Excel Mortgage Registration Statement Account, were welcomed.
Lincoln was therefore able to unleash his curiosity, delving late at night after hours into issues which ranged far, far afield from the environmental history, condition, and culturally or historically significant use or contents of the subject properties.
Despite some losses during the 2007-2008, CWT was in 1993-1994, and remains today, the top firm representing the creators and implementing the designs of "structure finance and derivative securitization" world wide. Lincoln wanted to understand what he was doing, and what he was involved in creating. The more he found out, the more troubled he became.
As an entry-level associate at Cadwalader Lincoln received his own office and secretary and paralegal. Little time was spent interacting with others in the office. A quick question might be asked but friends did not come quickly. Each associate knew what mattered was the hours billed, and friendly socialization was hard to itemize even on the Cadwalader charts. Hanging over the heads of all new associates was the goal of "making partner."
As an anthropologist, Lincoln saw immediately the subculture of the law firm had its own standards, values, and mandates. The firm had high standards for dress which included ties which remained in place all day, regulations for tie clips or tie pins and cufflinks and belts and, of course, shoes, whether white or "normal."
Standards for women included skirts below the knee and mandated the length for sleeves and the height of necklines and collars. Even the length of hair, for women, was described and outlined in the firm guide, although one paralegal from the litigation department was granted a special exemption, for cause. Known to and noted by everyone in the firm, for his ponytail and paisley shirts, the associate was hired from SDS in California as "our eyes and ears to the lower classes," as the senior partners consistently and uniformly described him.
Lincoln, as an undergraduate, had twice been voted, "best dressed man on campus", but the whole Cadwalader atmospheric ethos of bloodless conformity, as noted above, was for him one of stifling suffocation.
The anomalies which began to intrude on Lincoln's consciousness during his late hours trying to understand the "entity" being sold almost as if it were a company or entity, without actually being one, became an obsession. At first, this lead only to more billable hours, but the trip down the rabbit hole became increasingly disconcerting.
All questions of real value or reasonable expectations, lead the inquirer to the Bank of New York's Heart, ending any questions.
The Disconnect between Law and Derivatives
Lincoln's law school classes, under the University of Chicago's Andrew M. Rosenfield, William Landes, Geoffrey Parsons Miller, and Richard A. Posner, and from his further and ongoing research as a Law Clerk with Ryskamp and now at Cadwalader, had considered the question of real value and reasonable expectations.
Issuing and selling securities, debt or equity, takes place when a company, or group of people who have control over assets they planned to use to make money, or with which they were already doing something generally profitable, or wanted to raise new capital and/or liquidate their ownership and interests in an ongoing and successful venture.
This did not come close to describing what Bank of New York had underwritten for Cadwalader to prepare for Excel Mortgage.
This SEC Registration Statement gave birth to new type of "debt-equity-derivative debt instrument" which had none of the elements or characteristics of a traditional enterprise at all. It was PAPER MADE FROM PAPER, SECURED BY PAPER.
Indeed, the Excel Mortgage Bond, which was soon to be popped onto the market with an SEC certification of Federal conformity was a creation of the lawyers, by the lawyers, for the lawyers.
As one of the most senior associates, now firm Chairman, Christopher White explained to Lincoln when he asked him, "Who will own the interests in these notes once they are securitized?" He grinned boyishly from ear-to-ear and said, "we will, because everyone will have to pay us to tell them."
Without any unifying manager or common owner for these properties, the pool of notes struck Lincoln as like nothing so much as "res nullius" in Ancient Roman Law—the legal category of "property belonging to no one", e.g. virgin forests, wild beasts and undomesticated fur and game animals of every kind, the un-owned and un-ownable creatures of the deep.
Excel Mortgage was going to pool all these "derivative" real estate mortgage interests, whose only commonalities marking them as similar were the price, promissory note, range, size and "single-family home-residential" nature of the properties, and the credit or FICO scores of the owners.
Having "pooled" these "cherry picked" assets, Excel was going to create a strange creature without an owner until either default or foreclosure moved someone to homestead these unownable notes back to control and "ownership" again.
In essence, the concept was, "everything belongs to everyone in common" and "debt is not individual but collective."No one owes his or her debt to any person, but everyone owes it to everyone to pay. This concept seemed, even to Lincoln in 1994, strangely reminiscent of Aldous Huxley's "Brave New World."
The Excel Mortgage Bond to be securitized reflected an artificial "derivative" interests in a non-coherent, uncontrolled mass of wealth, which could and would have to be tamed individually, just like hunting the wild game of the woods.
There would be only a pretense of relationship between the notes originated and the notes collected upon.
There was no one to oversee the transfers, no one to audit the exchanges of values; there were quite simply no responsible parties anymore than anyone can take charge of wheat chaff thrown into the wind or the by-products of a paper mill dumped into a river, yet these "derivative by-products" were being STRUCTURED into something said to have value.
Around 1500 or 2000 properties had been collected together and placed in a basket or pool. But no single plan of real estate development or construction or sales was involved, nor was any contemplated. Nothing joined these properties as a class. Most were not new, but merely resales.
Raising the Issues
Lincoln dug in further, producing and circulating to all his fellow associates and the senior partners at Cadwalader his own memoranda: lengthy studies and analysis on issues such as the fiduciary obligations in the Law of Agency.
Fiduciary responsibility of issuers of securities to purchasers, holder in due course doctrine, implied covenants of good faith and fair dealing between parties to a contract, privity of contract itself, and commercial paper doctrines such as endorsement and ownership as holder, and the comparative rights and priorities of "naked" holders vs. "perfected" holders.
As Lincoln's months stretched out among the whirring circular brushes which polished the green and white marble floors of CWT, he spent more-and-more time with the partners of real estate department, which seemed to understand his worries and concerns better than others, certainly better than the Fourth or Fifth year associate in charge of coordinating the Excel Mortgage Project who kept explaining "this is my road to partner; if I can finish this and make it happen, I won't have to worry about how to live on these lousy six figure salaries anymore, I'll finally be making millions, and that's why we all came here, isn't it?"
Questions Find Answers
Since it was not why Lincoln had arrived at 100 Maiden Lane this presented a dead end for him.
The real estate connection, and an aborted plan to open a CWT office in California, permitted him to compare the Excel Mortgage project with another, more traditional real estate development Sacramento, California.
An extremely prominent CWT client based in Los Angeles was complaining and encountering major problems because of a parallel but separate and distinct set of misapplications of the law of agency, fiduciary duty, and obligation, also originating from the same historical "Cadwalader Memorandum" on transfer of interests which had triggered the explosion of derivative innovations in the securities realm.
With CWT acting as counsel for an old and distinguished California family and collection of enterprises, the Ahmansons, tracts totaling several dozen suburban "townships" in El Dorado, Placer, Sacramento, Sutter, Yolo, and Yuba Counties had sold by the Ahmanson family to a Japanese firm and retained an "Ahmanson Construction Group."
The intention was to build a resort in the area for the benefit of the Japanese owners acting as "construction agents."
Normally construction is performed pursuant to agreements with "independent contractors" who make estimates but are not obligated to continue working if their estimated budgets prove insufficient to complete a project. The Japanese investors were seeking to securitize all the sales in this immense, almost unimaginable project.
Involved, were the Bank of New York, with Cadwalader's long-time California based H.F. Ahmanson holding Company, parent company both to Ahmanson Construction and the since failed Home Savings of America Bank.
The "construction agency relationship" which Cadwalader had created imposed devastating duties and obligations on Ahmanson. As agents, Ahmanson Construction was obligated to use its own money to achieve the ends of the principal, in this case the Japanese company which had purchased the real estate but woefully underfunded the construction of the vast tracts of homes. Ahmanson could not make a profit or even break even. In effect, they had become slaves to the Japanese and might never be compensated.
Lincoln, having reviewed the facts, pointed out to Stephen Meyer, Richard C. Field, and John McDermott, the partners most closely associated with Ahmanson, that by not only failing to protect Ahmanson, but in fact, selling them into quasi-slavery as agents under a contract without guarantees of adequate funding to execute agency obligations, the firm had made a ghastly mistake amounting to nothing less than legal malpractice. This was a breach of fiduciary duty in and of itself.
Lincoln was told, "This firm has a policy of doing no wrong. Therefore, you are wrong. The firm is never wrong. You should reevaluate your conclusions."
This happened in 1994, only two and a half years after the sensational October 1991 confirmation hearings for Justice Clarence Thomas. The Paula Jones allegations against the new President Clinton, were beginning. "Sexual harassment" became a great boogie-man haunting law firms all over America.
Consequences are Clarified
After reading his memorandum on the Ahmanson project, these senior partners asked Lincoln to leave the room.
When they called Lincoln back in, they told him, very solemnly,
"you know you need to keep your nose clean around here. We have all received reports that you have taken your secretary Alex to lunch more than once and what's more you gave Holly, the Senior Secretary in recruitment & personnel, flowers for her birthday and Valentines Day. So just remember: never ever do anything, anything at all, that you would not want to see published on the front page of the New York Times. Anything here can be, you know, and anything will be, at the drop of a pin, because everyone is very sensitive to questions of decorum these days, and, after all, you are a married man."
Lincoln reports he did not even bother to ask how they happened to think of this only after a three hour meeting concerning the Ahmanson contract of construction agency, when he had never heard about any concerns of this nature before.
At work, Lincoln continued to pile up daunting billable hours doing research on a growing list of issues, each going back to the dissection of the elements of value, which were being "deposited" into the derivative pool. He was determined to understand what was really happening. Why were they doing this?
Confirming what Christopher White had told him before, a Properties Department attorney named Stephen Meyer, advised Lincoln to keep his mouth shut, this happening shortly before Lincoln was asked to resign. Both men had made it clear, in nearly the same words, that Lincoln should be careful about questioning or criticizing firm's plan for transforming the economy of the Western World, "this is how things are being done these days. We do because we get to charge everybody. This is how the whole world will be managed by 2020, we have a plan."
As Lincoln was to discover, there was a plan. A book called "Cadwalader 2020" contained a comprehensive manifesto of how the world would be changed by the year 2020. Unsecuritized individual debt would no longer exist.
During Lincoln's entire time at CWT, the firm maintained a high level of security over the Excel Mortgage work, work which finally involved everyone at the firm. All who worked at the firm had to submit to a frisk on leaving work. No papers or laptop computers or diskettes, this still the era of 3.5 inch diskettes, were to be taken home or removed from the premises, and no external e-mail was allowed connecting to firm e-mail. All firm e-mail was in fact carefully monitored.
To entirely use up the retainer on the Excel work, Lincoln and all the other first and second year associates found themselves in a large conference room supervised by some of the partners pasting labels on files.
The partners had to review the signature pages before officers of Excel would sign the documents, and the associates were there to prepare and affix signature tabs, saying "sign here, Mr. So-and-So, on to the final pages of Statement before final submission.
Lincoln said it seemed odd to use attorney billable time to prepare, double-check, and verify signature tabs, even on a super important document until you considered the driving desire of CWT to maximize their billable hours.
Billing rates were $150.00 an hour for new associates, $60 – 80 an hour for paralegals, and $40 – 50 an hour for secretaries. On being told that he had failed to bill his secretary's and paralegals' time for bringing him after hours meals and snacks, Lincoln asked the senior associate in charge of organizing the Excel Mortgage Project how much the firm billed out for the hourly operators of the automated circular marble floor polishers which whirred seemingly ceaselessly day and night throughout the offices. Epstein just glared at Lincoln silently. Those hours were not billable.
CWT was determined to drain every possible penny from the work done for Excel Mortgage, and did. This appeared to be consistent with the Bank of New York's plan in financing the project in the first place.
As Lincoln's research continued, the business plan being followed by Excel Mortgage also emerged, in all of its complexity and disturbing detail. The company had seen the potential to redefine a debt, recreating it as equity, and equity can be used as collateral for originating and extending more debt, which can be hybridized with contingent interests in an ever expanding pyramid of debt, doubled into equity, doubled into debt…. And again, this was the CWT-BNY plan for perpetual inflation.
There was quite simply no plan other than to pool and securitize the notes to issue X millions of dollars in bonds. These would be sold on the major stock exchanges, generating equity. The equity would be used to extend or originate more money to the borrowing public who then "sell" or give their new notes. This then generates more equity through debt, a constantly pooling and production of derivatives then sell to continue the cycle.
Ponzi Scheme Emerges
After his first month of painful research, it took Charles an additional 6 weeks to figure out and map the nature of the pyramid, another 6 weeks to check his work and accept the results, and then he started writing memoranda, one after the other, each one critiqued by other associates or the senior partners and getting longer and longer.
His first memorandum was entitled "The Law of Fiduciary Duty in Agency."
His second was "Transfer and acceptance of instruments by endorsement and receipt: who is responsible?"
There were at least four others, the longest of which was over 500 pages.
Lincoln's conclusion was breathtakingly simple: "merger of identities destroys the identities merged, there is no individual liability for debt in the absence of privity of contract, and no privity of contract without individual identity of contracting parties."
It was clear from the elated attitude of the Senior Partners that designing and implementing the Excel Registration Statement, as the first IPO of its kind, stood in their minds as their most important contribution to western civilization, as envisioned through the world of "Cadwalader 2020".
Finally, Lincoln was asked to resign, about six weeks shy of his first anniversary. His questions and concerns had not ended and the Partners were becoming hostile.
Leaving with a not quite "Golden Parachute" consisting of a $50,000 severance payment, he had vocally identified a series of challenges which the management of Cadwalader had no intention of addressing. It was now clear to Lincoln these were not any kind of mistake or oversight.
Lincoln's final memorandum at Cadwalader opined, perhaps overestimating general knowledge of the law, "no mortgage note included in the Excel mortgage pool will ever be lawfully collected in the event of borrower/credit-debtor default, because the pooling of identities obliterates individual obligations and rights, and discrete transactions lie at the foundation of our system of contract and debt."
At the meeting where he finally resigned, the Senior partners, perhaps understanding the American public better than Lincoln, said to him, "Who is ever going to notice lack of privity of contract besides you? They teach you all those archaic "Elements of Law" at the University of Chicago, we know all about it, but nobody does business that way anymore. The economy of the future is now, nobody cares about endorsements and signatures anymore, it's all going to be electronic, anyhow."
Lincoln responded, "well, then, you're going to have to change the law." And the masters of the CWT universe said, "Don't let the door hit you on your way out, we write the law, we interpret the law, we tell everyone in America what the law means, that's what we do.
The Price Paid
The next nineteen years of Lincoln's life have been filled with constant attacks from the legal establishment from directions and in ways which exacted a hideous toll on him and those he loves. He has repeatedly learned what it is to be hated, rejected, despised, a man of sorrows and acquainted with grief. In those two decades he lost his wife, his birth family, and his son, all his inherited property, including several homes and a gigantic private library and personal collections of fossils, numismatic, painted, and sculptural art, his law licenses in three states and even his own not-at-all-insubstantial investments.
Lincoln notes that, after what can only be called a blessed beginning in life with his loving grandparents supporting him, an exceptional education, and basically a privileged and charmed first three decades of life, his consistent pattern of loss only began when he was 33-34 years with his entry into private law practice at Cadwalader, in what, quite simply should have been "the best of all possible worlds."
Left with nothing, he refused to quit.
All of these events began after those critical months, less than a year, that he had spent at Cadwalader, Wickersham, & Taft.
As historical events unfolded, parallel to his own life, his worst projections regarding the impact of the new market in mortgage derivatives proved to be frighteningly accurate. Lincoln began to research how the runaway Ponzi Scheme could be halted, and reversed.
A Solution
According to Lincoln, for the past ten years, his life has been entirely shaped by the mortgage crisis and its origin in securitization. The question which, he says, drove him is how private property and integrity of contract could restored in the face of the "New World Order" Plan. This is the plan Lincoln first became aware from the internal firm booklet "Cadwalader 2020," while he was working at CWT in 1993-1994.
Lincoln believes such restoration is possible. The systemic fraud has not gone unnoticed, as CWT and BNY clearly thought would be the case. Their concern is registering through the rising wave of settlements which are now extinguishing the cases they deem most threatening. These cases are now settling on the courthouse steps for significant amounts and return of the real estate, free and clear of mortgage related liens.
Banks understand the ominous possibilities they face if juries realize what really happened. And today, it is not just Cadwalader. Nearly every major financial law firm in the United States who is involved, directly or indirectly, in the implementation, defense, or coverup of securitization is potentially liable.
This potential for liability makes the settlements paid out by cigarette companies seem like chump change.
As long as such settlements are few and remain outside the view of the courts, the banks are safe. But the moment juries hear the facts, and see the reality, the banks are toast, and they know it.
And here, Lincoln said, is the leverage point from which change can be enacted. More cases must be litigated using the facts so cases won in the light of day can become case law and precedent. The war can be won, but will be costly. This challange requires, along with several lines of attack, the means for funding litigation.
One possible solution is to solicit private direct investment in litigation for individual cases in exchange for a share of the awards by the jury. Another is to design an "anti-derivative derivative" plan which bundles and pools both investments and potential awards, allowing Americans at all income levels to invest in the effort.
For this derivative, investors would understand both the risk and the benefits of investing.
Lincoln's team, they know, cannot fund its efforts as the banks do, by an out of control pyramid scheme piling debt on equity to create more debt, but Lincoln sees a certain symmatry achieved by using the weapons created by the originators of the problem against them.
Either solution, Lincoln says, lies directly in the hands of Americans. If the money is available, litigation can go forward. He and the team see a build out across the country, with litigation taking place in every state as attorneys sign on and funds are available.
They have already begun. Lincoln's team is now working with homeowners and the currently small number of attorneys willing to litigate. They have no illusions. They are aware they are going up against the most powerful institutions in the world. But they also know that, if they are successful, the crack now forming in the protections constructed by CWT, BNY, and so many others, makes it possible to reverse the ominous trends in the American housing market while proving it is possible to enact accountability for a corrupt establishment and good for the people.
If houses now held by banks go on the market, or are returned to their owners, the heavily inflated prices of homes will drop to its natural market level based on supply and demand. Communities will stabilize, as will the lives of Americans.
The America which emerges from this crisis can be very different. No stability will ever result from the current expectations of perpetual economic growth relying on perpetual inflation and perpetual motion in the market place, and the resultant social instability.
The 99% need to bring the 1% home to live with the rest of us in peace, Lincoln says.
Given the propensity of the legal establishment to go after activist attorneys, Lincoln admits this will not be without risk, but public involvement can help here, too. He remains confident, many will step forward. They did so in 1775 and in other times of crisis in America.
Failing to act, he said, means abandoning Americans to the cartels and monopolies who are responsible for what has happened to our country.
Lincoln and other members of the team believe strongly most attorneys and judges, when asked to make a choice in the light of day, will do the right thing.
The effort has already begin in New Jersey. Right now he has a case in motion in the Garden State, just across the river from Manhattan, where Cadwalader still holds sway at the ominously named "One World Financial Center."
Now, they are looking for more attorneys who love and respect the law, and investors who know what matters most and want to make a difference. His website is, homeownersjustice.com.
With over 500 pages and 1,200 footnotes, Ted Flynn's book, "Hope of the Wicked: the Master Plan to Rule the World," details many of the agendas of the global 'elite' community.  With several thousand quotes it uses the words of prime ministers, secretaries of treasury, secretaries of state, philanthropists and global business leaders to describe their NWO vision and their plans to bring it about as well as the convergence, on a global basis, of multinational corporations, foundations and the political and sociological instruments that would form a one-world government designed to bring about a New World Order.
Flynn writes that there is a confluence of events pointing to major changes that for many years have been coming to the world and they appear to be coming toward us more quickly now. Flynn argues that an 1846 heavenly apparition, a prophecy delivered by the Blessed Virgin Mary to two peasant children and approved by the Catholic Church is a stark and terrible summary of the major changes that have been coming to the world in general but the West and America in particular:
"All the civil governments will have one and the same plan, which will be to abolish and do away with every religious principle, to make way for materialism, atheism, spiritualism and vice of all kinds….The mountains and all Nature will tremble in terror, for the disorders and crimes of men have pierced the vault of the heavens…The righteous will suffer greatly.  Their prayers, their penances and their tears will rise up to Heaven and all of God's people will beg for forgiveness and mercy…And then Jesus Christ, in an act of His justice and His great mercy will command His Angels to have all His enemies put to death….and the persecutors of the Church of Jesus Christ and all those given over to sin will perish…"  (p. 445)
In another apparition approved by the Church, the Blessed Virgin Mary warned of the "annihilation of nations." (ibid, p. 445) 
Materialism, Atheism, Communism, & Annihilation of Nations and People
Friedrich Engels (1820-1895), a 19th century German political philosopher figures prominently in Karl Marx's life.  Beginning in 1844, Engels and Marx, a God-hating materialist, collaborated closely in the foundation of modern Communism.  By 1848 they had produced The Communist Manifesto and similar works.
The tragedy of Engels is that before joining forces with Marx he had been a faithful Christian.  After meeting Marx for the first time he described him as a monster subjected to devils.  Marx does not,
"…walk or run, he jumps on his heels full of anger…He stretches his arms far away in the air; the wicked fist is clenched, he rages without ceasing, as if ten thousand devils had caught him by the hair."  (Marx & Satan, Richard Wurmbrand, p. 36)
Engels was very well aware of the dangers of entangling himself with devilish sons of perdition like Marx.  In his book, "Schelling, Philosopher in Christ," he warns that a devilish spirit has entered into a great part of mankind in the heart of Christendom and now there are only two kinds of men, Christians and anti-Christians:
"Since the terrible French Revolution, an entirely new, devilish spirit has entered into a great part of mankind, and godlessness lifts its daring head in such an unashamed and subtle manner that you would think the prophecies of Scripture are fulfilled (Matthew 24:11)..And St. Paul says in II Thes. 2:3: That man of sin shall be revealed, the son of perdition, who opposes and exalts himself above all that is God, or that is worshipped…The coming of the Wicked is after the working of Satan….(therefore we must have)  nothing to do any more with indifference or coldness toward the Lord (for as of now) we have only…Christians and anti-Christians….We see the false prophets among us…They travel throughout Germany and wish to intrude everywhere; they teach their Satanic teachings in the market-places and bear the flag of the Devil from one town to another, seducing the poor youth, in order to throw them in the deepest abyss of hell and death." (ibid, p. 40)
The devilish fleshy spirit responsible for converting Engels to godless Communism was Moses Hess, the same man who had previously converted Marx. After meeting Engels in Cologne Hess wrote:
"He parted from me as an overzealous Communist.  This is how I produce ravages…" (ibid, p. 43)
The spiritual counter-conversion of Engels was striking and hideous.  Like Marx, he no longer cared about the destruction of millions of people on behalf of the Revolution. 
A bloodless Marx writes of the coming genocide of millions of men, women, and children:
"A silent, unavoidable revolution is taking place in society, a revolution that cares as little about the human lives it destroys as an earthquake cares about the houses it ravages.  Classes and races…too weak to dominate the new conditions of existence will be defeated." (ibid, p. 42)
In a similar vein, a cold-hearted Engels speaks of the coming annihilation of millions of Christians, Jews, and other peoples and nations:
"The next world war will make whole reactionary peoples disappear from the face of the earth.  This, too, is progress.  Obviously this cannot be fulfilled without crushing some delicate national flower.   But without violence and without pitilessness nothing can be obtained in history."  (p. 43) 
The Revolution
The Revolution is a movement of spirit having its taproot and energy in the devil, the spirit of hate, murder, atheism, apostasy, and 'this world only' naturalism, materialism, pantheism, and spiritualism.   The Revolution is war against the supernatural Trinity, the Father, Son and Holy Spirit, which in the words of Marx's anarchist comrade Bakunin, are the "cursed and fatal principle of authority."
The sentiment of the Revolution is satanic pride:
"….which spurns subjection to any master whatever, whether of divine or human origin." (Bakunin, Nihilism: The Root of the Revolution of the Modern Age, Fr. Seraphim Rose, p. 63)
The nature of the Revolution is the antithesis of authentic Christian faith. Whereas Christian faith is joy, patience, love, truth, humbleness, perseverance, submission in all things to the Will of God and blessed eternal life in Paradise (earth perfected), the Satanic counterfeit is full of hatred, rebelliousness, burning envy and covetousness against man and God, ingratitude, mockery, doubts, lies, revulsion, blasphemy, thoughts of murder and eternal life in Hell.
Fueled by monstrously inflated pride and dissatisfaction with self, the world, society, and God the Father Almighty, it devotes its' infernal energy toward "change," or as Marx put it, toward the wholesale destruction of the Christian-based Old Order and the establishment of a religiously pantheist, totalitarian world order because:
"The idea of God is the keynote of a perverted civilization. It must be destroyed." (Karl Marx, Marx and Satan, p. 59)  
The New World Religion  
 "(The UN is) a weird and diabolical convergence of New Age mysticism, pantheism, aboriginal animism, Communism, socialism, Luciferian occultism, apostate Christianity, Islam, Taoism, Buddhism, and Hinduism."   (The New World Religion: Teaching God's Children to Worship 'Divine Nature.' William Jasper, 2002)
The Revolution, of which the U.N., Lucis Trust (formerly Lucifer Publishing), the Cathedral of St. John the Divine, the Temple of Understanding and Baca Grande (Colorado based New Age Vatican City) are integral components, intends the complete overturning of Biblical moral and spiritual values enjoyed by Western and American civilization for over a thousand years.  As part of this goal, the Bible must be reinterpreted in terms of evolutionary pantheism, man must be fundamentally remade by eradication of every vestige of Imago Dei from his inner being, and Christian leadership reduced to a non-factor.  Flynn writes that this has largely been accomplished,
"…by placing their own leaders in place where they exert tremendous influence.  Much of this program of revolution was confirmed by Franklin D. Roosevelt in his book, 'Our Way' (which) summed up, the spiritual and immoral goals of world revolution (and how they) are being achieved, and nowhere more so than in the United States." (Flynn, p. 361)
Primary goals are:
a. Destruction of the Christian-based foundation of Western and American civilization;

b. Dissolution of legal government;

c. Destruction of sovereignty and patriotism;

d. Demoralizing, atheitizing and bringing the people of the United States into slavery via liberated sin nature and penury via graduated income taxes, property taxes, inheritance taxes, sales taxes, a massive welfare state and now socialized healthcare;

e. The abolition of God-given right to life via reproductive rights (abortion) and euthanasia and of private property via onerous building codes, zoning regulations and restrictions and by taxing property out of existence and targeting inheritance with bigger and bigger taxes;

f. Destruction of the traditional monogamous family unit via divorce, co-habitation, alternative lifestyles, abortion, pornography, hedonism and homosexuality
Before the top-down spiritually pantheist world order dominated by an occult 'elite' can come into existence, there must be a politically correct philosophy of 'new' thought and a philosophy of pantheist-based natural religion and natural science to usher in the coming political, social, legal and educational aspects of the new order since New Age evolutionary pantheism is a politically communist, ecologically 'sustainable,' sexually androgynous way of living.
In her two books on New Age evolutionary pantheism, 'The Hidden Rainbow,' and 'A Planned Deception,' Constance Cumbey writes that these goals have largely been accomplished:
"The New Age Movement is a religion complete with its own Bibles, prayers and mantras, Vatican City/Jerusalem equivalents, priests and gurus, born again experiences (they call it 'rebirthing'), spiritual laws and commandments, psychics and prophets and nearly every other indicia of a religion." (Flynn, p. 361)
According to Cumbey, the Plan for the new order includes the installation of a New Age messiah, implementation of a New Age totalitarian government and new world religion under Maitreya.  As well, there are plans to implement a universal identification system, universal credit system, universal tax, universal draft, and a world food and water authority that will control all of the world's food and water supplies.  To ensure that all people worship the New Age messiah, authentic Christianity will be completely stamped out along with all faithful Christians.
Toward this end, the evil spirit energizing and directing the Revolution intends to fully possess the Christian faith and refashion it completely.  In furtherance of his goal, the devil has audaciously declared that the supernatural Holy God the Father Almighty has been isolated in His transcendence and is therefore dead, so though the notion of God is retained, the devil proposes a functionless God that perhaps serves to ignite the Big Bang and set evolution in motion.  
 According to the devil, the Revolution is now moving with great force and speed across America nearly unopposed and will not stop until every vestige of faith in the supernatural God has been obliterated in every heart. Every man, woman, and child will experience a counter-conversion—a Satanic Initiation in the words of New Age insider David Spangler—to a 'new' pantheist spiritualism dressed in Christian symbols and terminology, an anti-gospel preached by anti-saints from the void who will assure men of their salvation though they will find only the leering face of the devil.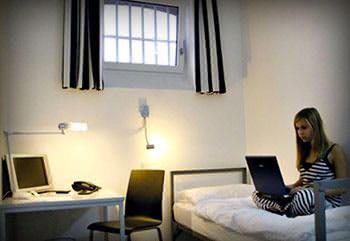 The most precious gift given to humanity besides its very existence and innate connectivity to universal Source is the gift of free will. We can choose. We ultimately have the power to make decisions for ourselves. Unfortunately this concept is buried under the rubble of ignorance and social engineering and of course becomes a very complex matter as life's input and experiences complicate our entire decision-making process.
And freedom and free will? They're generally relegated to philosophical treatises and ideological tugs of war in the political arena. Nicely sectored off to where they can't touch our consciousness and every day living.
Many argue that in today's circumstance we are not free to make our own decisions, that in effect we often don't even have free will as evidenced by history. This strikes at the root of the problem. Disempowerment via thinking we need permission versus knowledge of our inborn nature of pure freedom. It may appear that it's been deprived at times. Free will seems to be often negated or seriously limited under certain circumstances, either by choice, coercion or collusion.
But is it really, no matter how draconian? After all, much of humanity seems to not even know that it is inherently free, never mind does it appear to even want to fully exercise such a sense of inborn freedom.
The Majesty of Choice
We are crowned with the ultimate gift: a completely autonomous conscious will. We can choose what we say, what we do, what we respond to, what we give our attention and energy to. Again, it may not appear so with the way society is structured and judging by the very bound condition and behavior of mankind. While the idea of freedom still distantly rings in the hearts of men, it has taken on many severely compromised meanings. On purpose.
In addition, for some reason it appears we've given up our freedom to varying degrees in exchange for something. But in exchange for what? Security? Acceptance? Ease?
It sure appears that way. But how did this come about? And who said we had to trade anything? Was it a deliberately designed trade off to keep humanity in servitude with an illusion of choice? Looking at the contrived and extremely controlling political and economic structure of our planet's various societies and the miserable state of most of its inhabitants, it's clear something is seriously wrong. Especially with a clearly ruthless ruling class of uber-privileged riding the backs of the oppressed who are the ones producing the goods.
Throw Off the Shackles
Is our lost sense of true unshakable spiritual freedom exactly that which would empower humanity to throw off the shackles of a system built on carefully manipulated voluntary slavery? Is this what the war on the human body, mind and spirit is all about? To block our remembrance?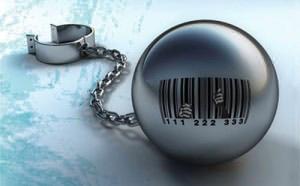 When someone has come to an awakening of true consciousness, or should I say to consciousness since it in itself was never asleep, something profound happens. And continues to unfold. We tap into Source — unadulterated, unfiltered, unlimited, infinite creative Source, or whatever you want to call It. This is where the spiritual and the metaphysical meet the mental and psychological, where true science and knowledge meet the great synchronous Universal life force.
It's all essentially One. The compartments are gone. There are no divisions in the essential Oneness and everything makes sense. And it's because you inherently let go into an experiential perspective where you realize it's not important to know everything or be anything. You just are and everything is wonderful at that level. A great clarity comes over you.
Of course there are differences in manifestations and there are apparent conflicts on many levels brought on by a variety of influences, but in the context of freedom this is where you find its true reality and definition. The sovereignty of spirit that is the inherent right of everything. And man does it blow away any and all man-made structures of any sort in a hurry!
The False Game of False Choice
Herein lies one of mankind's dominators' most effective tools for manipulation. This understanding was documented over the past and previous century, realizing people work harder and better and are more complacent if they feel they have a say so about their captivity. It's quite remarkable. We're still a feudal society, they just figured out how to make us build our own prisons while thinking we're free.
Besides the most obvious example of phony democracy and the easily manipulated voting scheme, glaring assumptions are deliberately embedded into society via religion, false science, hobbling education, social pressure, the media, etc. We're handed platitudes about hope, change and security while the media pumps amusement, materialism, fashion and other forms of acceptance conditioning to keep the populace totally preoccupied with a comatose state of self indulgence.
And as for capitalism (which all forms of government espouse) that's the end goal. Your personal satisfaction, at whatever cost to others who weren't as savvy as you in learning to get what they want.
Fear — The Enemy of Freedom
Why do people cling to corrupt, limiting systems even to their own hurt? Fear of the unknown is very powerful, especially amongst the ignorant. Just fear of not having your next meal can trap you. Fear of being without, fear of being alone, fear of being attacked, fear of dying.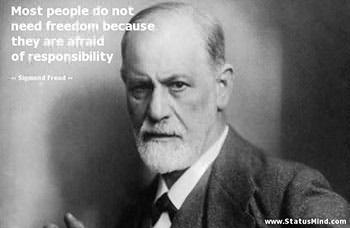 All extremely powerful.
And afraid people will not make conscious decisions, but survival instinct based decisions. Of course there's a time for that as in the fight or flight response to a very real attack from something, but this response can be very easily triggered just by words and bury any chance of conscious living.
Maslow's hierarchy of needs is a concept that's always fascinated me. There's so much truth in the idea that if your basic needs aren't met first, how can you think about the more erudite and spiritual notions of our existence? Well, easily. It was a way of life for indigenous cultures for millennia. It was incorporated, and without which the culture based on spiritual connectivity would have collapsed. This is why indigenous peoples have been marked for genocide by these parasitic controllers.
They represent living wisdom. The knowledge of how things naturally work using conscious awareness and the underlying principles of love, sharing, giving and cooperation. Diametrically opposed to the abusive farming techniques of today's controllers.
Control is the issue, nothing else. Personal empowerment beyond their set boundaries is not an option.
The Enemy Within — Those Who Choose Slavery
This begs a huge question. Would you fight for someone's freedom who doesn't even want it? Is it worth so-called liberating someone who chooses to remain bound — and may even prove to be a liability for what you're trying to do?
There are several famous analogies about this phenomenon. Elephants for example are tied to a stake in the ground with little to circumscribe their maneuverability. They learn their "limitations" well. Later on the rope is removed, but the elephant will stay in the same circumscribed limits. The same has been told of many animals.
It works.
It works on humans as well. Scientists have been capitalizing on this behavioral tendency for a long time, the most famous of which is Pavlov and his salivating dogs. Closely watching those experiments from the start were military personnel. I wonder why. Remember your school period bells ringing like fire alarms between classes? You can thank Pavlov's work and the implementation of the social engineers.
Entrained response. Same dynamic at work in advertising, politics, religion and any aspect of social engineering.
But can those in such a deep coma awake to realize their innate freedom and thus activate? Who's to say. It's a phenomenon to be well aware of. Just remember, groomed dependence is tough to shake for anyone. But anyone can wake up at any time, never ever forget that.
Conclusion — Does Knowledge of Its Innate Freedom Freak Humanity Out?
As Yogi Berra allegedly said, "When you come to a fork in the road, take it." While funny, there's some good advice there — get the hell going and stop worrying about it all so much.
We're all up against the wall when it comes to responding to this assault on humanity we're experiencing. It's more serious by the day politically, materially, socially, physically, spiritually. It's a planet gone wild due to the cumulative efforts of manipulating influences that seem to have full sway without anyone knowing how it got that way. We're seemingly relegated to the observer's seat, awaiting the decision of some hidden tribunal what shall be our fate.
It's time to wake the hell up.
It's bullshit to think humanity has to sit and take this. What's being perpetrated, no matter how cunning, is a rounding up of the drugged and dazed herd. So many of us can see it clearly for what it is yet seem to be screaming into the ether.
My impetus? The more clearly our challenge and situation is articulated the more conscious activists keep on with their efforts, and on it rolls. We do need to reach a greater audience than those awakening but with the recent setback regarding Syria as well as many other instances that seem to point to our efficacy, we're on the right track.
And if there's a better one, well doing what we can now will lead us there in a heartbeat!
Much love, keep on with all your heart,
Zen
Source:  Zen Gardner  |  Just Wondering  | War Is Crime
I am constantly asked, "Chuck, why don't pastors take a stand and speak out?" I've been a pastor most of my adult life. I believe I am qualified to answer that question. Here is the stark reality: the vast majority of pastors today are "success" oriented. Beginning in Bible College or seminary, and continuing throughout a pastor's ministerial life, the emphasis is success. And that means church growth, larger congregations, bigger buildings, bigger offerings, burgeoning statistics, greater notoriety, denominational praise, invitations to speak at conferences, applause from fellow ministers, not to mention the financial perks and benefits that come with pastoring a "successful" church.
And the way to learn how to build a successful church is to learn from those who have done it. Pastors regularly attend church growth conferences to learn from the "big" church pastors on how it's done. They purchase books, magazines, newsletters, etc., that are all geared towards telling pastors how to build a successful church. They are constantly being schooled in the latest and greatest "how to" strategies of church growth and success. This usually entails more and more sophisticated programs, music, sound, lighting, atmosphere, classes, seminars, organization, etc. Everything, and I mean everything, is geared toward success as described in the aforementioned paragraph.
Most pastors today are in reality not spiritual shepherds as much as they are corporate CEOs. The same mentality, philosophy, and strategy that drive corporate boardrooms also drive the boardrooms of modern churches–to a tee. Pastors act like CEOs, dress like CEOs, talk like CEOs, manage like CEOs, and think like CEOs.
Dare I say that even the way pastors and churches cater, and "reach out," and "minister," etc., has mostly to do with "good business." Church members are babied and pacified and stroked and petted and fawned-over because it is "good business." Today's Christians are so spoiled and petted that any dereliction or lack of attention by a pastor, church, or staff usually results in them "moving their letter" down the street to a place that will more readily cater to their temperamental demands.
Have you not noticed how most pastors spiritualize away the great examples of Bible heroism and defiance against tyranny and despotism? Ask them point blank about Daniel and the lion's den or the three Hebrew children in the burning fiery furnace or Queen Esther or scores and scores of other acts of defiance lauded in Holy Writ and they will say, "That was another time." Or, they might say, "This shows God's great deliverance and protection." But the overriding principle that drove the great heroes of the faith to challenge and defy evil government is never even acknowledged, much less addressed.
The great lesson of the above-mentioned heroes and heroines is not that God delivered them, because many of them were NOT delivered. As Paul notes in Hebrews 11: "Others were tortured, not accepting deliverance…And others had trial of cruel mockings and scourgings, yea, moreover of bonds and imprisonment: they were stoned, they were sawn asunder, were tempted, were slain with the sword: they wandered about in sheepskins and goatskins; being destitute, afflicted, tormented…they wandered in deserts, and in mountains, and in caves of the earth." (Hebrews 11:35-38 KJV). The great lesson of the above-mentioned heroes and heroines is their willingness to defy evil authority–regardless of outcome. Listen to the three Hebrew children:
"Shadrach, Meshach, and Abednego, answered and said to the king, O Nebuchadnezzar, we are not careful to answer thee in this matter. If it be so, our God whom we serve is able to deliver us from the burning fiery furnace, and he will deliver us out of thine hand, O king. But if not, be it known unto thee, O king, that we will not serve thy gods, nor worship the golden calf which thou hast set up." (Daniel 3:16-18 KJV)
These men knew that God COULD deliver them, but they did not know if He WOULD deliver them. And to them, it didn't matter: they were willing to defy the tyranny of King Nebuchadnezzar regardless. They were not going to bow to the unlawful, illegitimate authority of the state (in whatever form it appeared). That is the glaring lesson of every single one of these great stories of defiance.
Furthermore, most pastors and teachers absolutely refuse to tell the truth of Hebrews 11:34: "[They] waxed valiant in fight, turned to flight the armies of the aliens." This Biblical passage lauds the courage of past believers who took up the sword against tyrants and despots. In the same breath that Paul extolled the sacrifice of believers who were willing to die for their faith, he also extolled the bravery of believers who were willing to fight for their faith. But you NEVER hear that from the vast majority of pastors today.
If you hear any mention of, say, America's Founding Fathers from today's pastors, it is that the founders were wrong, that they violated Romans 13, that God did not lead them to declare independence and revolt against the British Crown. Such is the ignorance and cowardice of today's ministers.
And while we are on the subject, the misinterpretation of Romans 13 is one of the chief reasons why most pastors and churches are so utterly indifferent or nonplussed about resisting evil government. This is why my son and I coauthored the book, "Romans 13: The True Meaning of Submission." I encourage readers to get this book and share it with as many of your Christian friends as possible. In the book, Tim and prove from the entire Bible–including Romans 13–that nowhere does God expect (much less demand) believers to submit to evil, wicked authority.
Order the Romans 13 book here:
Tim (a constitutional attorney) and I coauthored a second book that is also relevant to this discussion. It is called, "To Keep or Not To Keep: Why Christians Should Not Give Up Their Guns." This book searches the entire Bible and conclusively proves that self-defense is not only a God-ordained right; it is a God-ordained DUTY–and that Christians are totally justified in NOT surrendering their means of self-defense to any civil authority.
Order "To Keep or Not To Keep: Why Christians Should Not Give Up Their Guns" here:
The fact is that all of these great Bible stories of lawful, God-ordained defiance of unjust authority are totally ignored by the vast majority of today's pastors and churches. None of these great Bible truths are made relevant to attempted acts of tyranny in today's America. None of them.
Again, it is all about success. To the average pastor, nothing is as anathema as controversy. And nothing is more controversial than politics. Therefore, pastors are taught to avoid politics like the plague. Of course, they won't tell you that the controversial nature of politics is the reason they avoid it; they will tell you that "God has not called me to get involved in politics," or, "I'm trying to build a church," or, "That's not our mission," or any number of other pious-sounding clichés. But the reality is they are trying to be successful, and they believe controversy hinders success.
That's also why you seldom, if ever, hear "hard" sermons from the modern pulpit–even though that is exactly the kind of sermons that Jesus Himself preached. (See John 6:60) To the success-driven, religious CEO, people must always feel good; they must be permanently ensconced in their comfort zone; and they must never be rebuked or informed of misconduct or irresponsibility. And as far as freedom goes, the shallowness of the average pulpit refuses to acknowledge the responsibility of the church to do anything to preserve it. All they talk about is praying for your political leaders and being good little subjects of the state.
Plus, don't forget that most churches are up to their eyeballs in debt. Therefore, pastors are afraid if they offend people offerings will go down and they might not be able to pay for all of those fancy buildings and exorbitant staff–not to mention their own personal financial perks might be endangered.
And, yes, I must also add that the 501c3 non-profit tax-exempt status most churches operate under poses a serious intimidation against the pastor and church, which keeps them from taking a stand or speaking out on issues that might be construed as political.
But here is the bottom line: as long as Christians in the pews continue to attend and financially support these stand-for-nothing churches, the churches will continue to languish in their indifference. After all, by the attendance and offerings of all of these people in the pews, pastors are being continually convinced that everything they have been taught is working: their churches are successful.
The ONLY WAY Christians can start making a difference in their country is to GET OUT of these clueless, cowardly churches and find a pastor who is not afraid to be politically-incorrect, who is not afraid to preach and teach the Biblical principles of liberty, and who is not afraid to preach and teach the principles of righteous defiance against any act of tyranny. Find a pastor who is not trying to be successful. You don't need a successful pastor; you need a truthful pastor.
But this means that people in the pews must truly WANT to be in a church that takes a stand, doesn't it? We have the kind of pastors and churches that we are willing to support. If that's the case, Christians should stop complaining about the indifference of their pastors and simply accept the imminent slavery to which they are being led.
"Most people today stand for nothing and hate nothing and as a result fight for nothing" ~ R. J. Rushdoony
It is widely assumed that love is "good" and hate is "bad".  "Love" and "hate" could be the two most confusing words in the English language.  The dictionary contains multiple definitions for both.
Hate has been the subtle weapon used to push the Black agenda into American social life.  It bears an uncanny resemblance to Zionist policies of forcing acceptance by legal mandate.  Both Jews and Blacks have succeeded in gaining sympathy by skillfully describing past suffering and convincing a feckless contemporary Caucasian population that they are owed a debt.  Jews have used the Holocaust to gain sympathy and Blacks have used slavery in exactly the same way.  Reparations are a Jewish idea that has been co-opted by Blacks.  Black hate for Whites is centered on slavery while Jewish hate goes back to the Cross.
A recent email link showed Elbert Guillory, a Black Senator from the 24th District of Louisiana giving a careful explanation of why he has switched to the Republican Party.  The sender hoped it would "go viral".  The link is here.
Speaking from a softly darkened church sanctuary Senator Guillory maintains the Republican Party is a better friend to Blacks than the Democratic Party.  He believes Liberal Democratic programs have hurt Blacks by making them dependent and controlling them.  He says the government should preserve freedom and keep its nose out of the education of our children as well as our phone calls and emails. Guillory claims these proper ideas are the core of the Republican Party.
White Americans are seriously gullible.  They think that if a politician speaks the name of Jesus he or she must be a Christian.  When a Black politician claims to believe in Constitutional government he gains immediate attention.  The distortion of partisan support for Blacks is ignored and a naive assessment of the core of the Republican Party is overlooked.
Black leader Randall Robinson was recently featured on C-Span supporting reparations to Blacks. With his softly intellectual erudition Robinson is a convincing advocate for a program that would by immoral, larcenous, divisive, ineffective, and tragic.
Craig Steven Wilder, a professor at MIT, has put together an expose entitled "Ebony and Ivy" subtitled "Race, Slavery and the Troubled History of American Universities.  In an interview by Black radio personality Joe Madison, Wilder claims that his heavily footnoted record of slave ownership by Christian college leaders and slave money going to support universities is a factual account that should indict former White educators.  Wilder is a talented scholar but his book is a partisan attempt to keep the fires of racial hatred burning brightly.  See the interview here.
Guillory, Robinson, and Wilder are engaged in a rhetorical revolution but there are others who are more cogent.  Ayo Kimathi, a Department of Homeland Security employee, would like to start a world-wide race war between Blacks and Whites.  See the video here.
Jews have exerted heavy influence on the Black agenda in America.  They directed the NAACP from its inception in the early Twentieth Century into the mid-Nineteen Sixties. See here and here.   They control the press and media and have used its immense influence to promote Black policies.  Jewish speech writers produced speeches for Dr. Martin Luther and many other Black leaders.
Though vehemently debunked by Jewish voices this statement attributed to Israel Cohen in a 1912 piece called "A Racial Program for the Twentieth Century" was read into the Congressional Record on June 7th, 1957, Vol. 3, p8559:  "We must realize that our party's most powerful weapon is racial tensions. By propounding into the consciousness of the dark races that for centuries they have been oppressed by whites, we can mold them to the program of the Communist Party. In America we will aim for subtle victory. While inflaming the Negro minority against the whites, we will endeavor to instill in the whites a guilt complex for their exploitation of the Negros. We will aid the Negroes to rise in prominence in every walk of life, in the professions and in the world of sports and entertainment. With this prestige, the Negro will be able to intermarry with the whites and begin a process which will deliver America to our cause."  In response to questions concerning the authenticity of this quote Canadian Jewish writer and inventor Henry Makow believes it is authentic.  Read here.
In 1858 Abraham Lincoln entitled a famous speech "A House Divided Against Itself Cannot
Stand".  His source for this titular wisdom was Matthew 12:25 in the Christian Bible. His solution was dreadful but this concept is being successfully used by contemporary White haters to destroy the United States of America.
The case against George Zimmerman in the death of Trayvon Martin was justly adjudicated by Stamford police chief Bill Lee and would have been closed if the media had not intentionally distorted the facts and created an issue that has destroyed lives, exacerbated racial tensions and threatened justice.  Blacks are unwitting pawns for a Jewish agenda. Louis Farrakhan has noticed this manipulation but most Black leaders have not.
Hate is the driving force behind Jewish success in undermining White Christian culture.  Jewish hate is mostly covert while Black hate is mostly overt.  Jews use Blacks to disrupt White society. Contemporary White Americans have never owned slaves.  They generally treat both Jews and Blacks with respect.  Millions of Jews opt to live in the U. S. rather than Israel and Blacks do not emigrate to Africa because they live better here than anywhere else in the world.
Hate is used to create and support war.  It is created by skillfully propagandizing naïve citizens.  In the United States hate for Germans and Japanese was almost universal during WWII.  Song writers composed songs, the newspapers told of horrible atrocities, the government declared war, Germans became "Huns", the Japanese became "Japs" and murder became the spirit of the day.  Young men joined the Army with the specific intent of killing Huns and Japs.
Hate is manipulated to conform to the latest government agenda. A new category in our cancerous legal system is called Hate Crimes.  Hate crimes are offenses committed against individuals or institutions because of their race, ethnic background, sexual orientation, or religion.  Hate crimes involve victims under special government protection.  These laws are effective in creating anger and separation.
In the secular world people are forced to hate what the sovereign hates.  If the government is sovereign it will decide what should be hated.  Hate crimes force the population to grant special treatment to individuals protected by government mandate.
Freedom finds its zenith when the sovereignty of the One True God is recognized and His commandments are allowed to rule the society.  Secular governments always result in tyranny.   In a God fearing society evil is easily identified as disobedience to God's Commandments.  Freedom cannot exist without hatred for evil.  When government attempts to rule a social order without the overarching Commandments of the God of the Bible, brutality is forthcoming.
Courts that seek adjudication through competing advocates subject their victims to a cruel gamble. The varied opinions of wicked men cannot produce justice.  Justice is produced by courts that seek righteousness and hate evil.
Contrary to prevailing opinion God's Law was not given to Moses as an impediment to freedom but rather as a formula for producing peace, order, and prosperity for His creation. God seeks obedience because obedience produces the most joyful and productive existence.  Love is impossible without a healthy disdain for evil.
Pervasive New Testament Christianity is a cultish distortion of the full orbed religion God has given us in His Word. He gives us miraculous healings and prophetic blessings but when we fail to obey His Commandments He gives us and effete and useless confusion.  This confusion has marked American Christianity for at least the past half century.
The Devil is delighted when Christians busy themselves with predicting the Second Coming or work to arouse the Holy Spirit in order to obtain blessings.  He is delighted when preachers confine their preaching to the gifts God has for His people, when they use expository preaching to avoid addressing current issues, or when they emphasize love as if it is a warm emotional bath.
I receive innumerable requests from well meaning cultish Christians who want me to read a current prophetic utterance from their favorite prognosticator.  They are rapt with its truth.  Unfortunately, this waste of emotional energy has been going on for decades and if God's Commandments were properly enforced the sources of these bogus prophecies would cease.
Our adversary, Satan, uses hate effectively as a weapon against Christianity.  Christians are an easy target because they are unable to hate an enemy they have failed to define.  The distorted, Pietism love of New Testament Christianity leaves them in open view without weapons and worse yet without understanding..
Love and hate are inextricably entwined with Christianity.  Hate for sin is an essential part of the Christian life.
In the early 1960s, Yale professor Stanley Milgram conducted a serious of famous psychological experiments to measure people's obedience to authority. A volunteer was instructed by an experimenter to help administer a simple test to a subject in another room. Cards were drawn to determine which of two "volunteers" would play each role, but the cards were rigged such that the actual volunteer was always given the same role each time, and the other role was played by an actor. This gave the volunteers the impression that the role they happened to be assigned was arbitrary.
The test subject (i.e. actor) could be heard but not seen by the volunteer. Whenever a test question was answered incorrectly by the subject-actor, the volunteer was instructed to administer a shock by pressing a button on a control panel. These shocks began at a negligibly low voltage, but with each wrong answer, the shocks were to be increased in 15-volt increments until eventually the final level of 450 volts was reached. The shocks were fake, so no one was physically harmed, but the volunteers didn't know that the shocks were fake.
As these shocks were administered, the subject in the next room (who again could be heard but not seen by the volunteer), would express discomfort in a manner befitting the severity of the shock, including complaining of a heart condition, screaming louder and louder, and banging on the wall. After a certain voltage was passed, the shock-receiver eventually become completely silent (as if to simulate unconsciousness or death). Even after this point, the volunteer was instructed to continue administering shocks.
Milgram's experiment was intended to test how far the average person would go. At what point would they refuse to give out any more shocks, despite being told by the experimenter to continue?
If you haven't already heard of this experiment, what would your prediction be? What percentage of people would go all the way to the end?
Before the first experiment was run, senior psychology students polled by Milgram collectively predicted that only 1.2% of the test volunteers would go all the way to 450 volts. They expected that about 99% of people would stop before that point, figuring that most people are not so sadistic. Similar polling of professional psychiatrists yielded a prediction that about 0.1% would go all the way to 450 volts, meaning that 99.9% would stop before that point.
What was the actual result?
In reality, 65% of volunteers made it all the way to the end of the experiment, which required pushing the 450-volt button not just once but three times in a row.
This experiment has been repeated numerous times with highly consistent results, even when the experiment was updated to conform to today's stricter experimental ethics guidelines. Compliance rates are generally in the 61-66% range, meaning that most people go all the way to administering the full 450 volts.
Milgram himself reported 19 variations on this experiment that he conducted. By tweaking different factors, such as whether a fellow volunteer participant (played by an actor) voiced strong objections and quit, or obeyed until the end, Milgram found that the compliance rate could be tweaked up or down. In one variation he was able to achieve a compliance rate of 92.5%, while in another he was able to get it down to 10%. The effect of peer pressure had a strong influence on the results.
Incidentally, the compliance rate was the same for men and women alike, so the female volunteers were no more or less obedient than the male ones.
Instead of being blindly obedient or downright sadistic, the volunteer would usually object to going further at some point, often around 135 volts. In response to each verbal objection voiced by the volunteer, the experimenter would instruct the volunteer to continue with the following statements:
Please continue.
The experiment requires that you continue.
It is absolutely essential that you continue.
You have no other choice. You must go on.
If the volunteer objected a fifth time, then the experiment was halted. And of course the experiment would end if the volunteer objected more strongly at any point such as by getting up and walking out of the room. So the experimenter would eventually take no for an answer — but not right away.
There were also a few custom responses that the experimenter would give as replies to specific types of objections. For instance, if the objection was about doing irreparable harm to the subject, the experimenter would assure the volunteer that although the shocks were strong, no permanent tissue damage would occur.
As payment for participating in the experiment, which took about an hour, each volunteer received $4.
How Nazi Are You?
Milgram's experiments were partly conceived in response to the trials of Nazi war criminals after WWII. Did the Nazis have to recruit unusually sadistic people to implement their plans? Did they have to use fear and force to get people to obey? Or is it actually much easier to get people to obey a perceived authority, even when it runs contrary to the person's conscience?
I recently returned from a 30-day trip to Europe, during which I visited Germany, the Netherlands, and the United Kingdom. This was an interesting progression as it relates to WWII since I went from the the aggressor (Germany) to an occupied country (Netherlands) to one of the victors (UK). I visited WWII-related museums and sights in each country and talked to locals about their perceptions of this phase of European history.
It was a compelling experience to visit some of the actual WWII-related locations I'd previously only read about in school or had seen in movies. I visited an old WWII bunker. I walked through the Secret Annex where Anne Frank hid from the Nazis. I explored the underground war rooms used by Winston Churchill and his staff. I caught trains at some of the stations that were once used to transport Jewish people to concentration camps.
Other than Pearl Harbor (which I visited when I was a teenager) and various constructed memorials, the USA is largely devoid of significant WWII sights. I can't just stroll around Las Vegas and point to places where bombings or battles occurred. But when walking around certain European cities, such locations are hard to miss.
In many American WWII films, the Nazis are depicted as a society of evil, inhuman sadists. A great example of this portrayal can be seen in the role of Amon Göth (played by Ralph Fiennes) in the movie Schindler's List. The real Amon Göth, who was the commandant of a concentration camp, would do things like make the Jews pay for their own executions, taxing them to compensate the Germans for the bullets used to kill them. After the war he was tried as a war criminal, found guilty, and executed by hanging at age 37. Apparently it took three tries to hang him before the execution was successful, due to a miscalculation of the rope length. As an SS Captain in charge of a concentration camp, Göth had plenty of people under his command to carry out his orders. So why did people obey him? More importantly, how many factors (like the threat of punishment) can we strip away and still see people obeying orders from someone like Göth?
Stanley Migram set out to discover some deeper truths. What would it take for a typical person to override his/her conscience and obey commands to hurt or kill others? As it turns out, for most people it doesn't take much at all. If someone assumes an air of authority and tells people what to do, there will be plenty of people willing to obey, even if the commands contradict a person's sense of ethics and morality.
According to Milgram,
"Ordinary people, simply doing their jobs, and without any particular hostility on their part, can become agents in a terrible destructive process. Moreover, even when the destructive effects of their work become patently clear, and they are asked to carry out actions incompatible with fundamental standards of morality, relatively few people have the resources needed to resist authority."
Progressive Acquiescence
A key to the Milgram experiments is that a person is gradually eased into overriding their conscience. They aren't instructed to give the 450-volt shock right away. Instead they begin with a voltage that isn't even noticed. They progress from there in small increments.
The Nazis used a similar strategy. They didn't immediately begin shipping Jews to gas chambers. They changed the climate and the culture slowly, such as by producing lots of propaganda, progressively restricting Jews' rights, increasing Jews' taxes, isolating the Jewish community in ghettos, and then moving them into camps. They started small and tuned the dial several notches each year. And people went along with each incremental step, which was a little stronger than the previous step.
It's been interesting to observe some social changes that are happening today, which strike me as part of a gradual progression. For example, Microsoft recently announced the XBox One device, which comes with a Kinect camera system. This device actually watches you while you use it. It can closely monitor your eye movements, allowing it to determine exactly which part of the screen you're looking at. It can register small shifts in your body movement. Supposedly it can even detect an increase in your heart rate, which tells it which part of a commercial may be affecting you emotionally.
Years ago a device like this would have seemed unconscionable and incredibly creepy. Some people will undoubtedly perceive it as such today, but as part of a progression towards greater personal surveillance and less privacy, this can also be viewed as just another incremental step. It's only an entertainment system, right? But it also helps you get used to putting a surveillance device in your home, one that watches you, collects data about you, and rewards you in accordance with behavioral conditioning practices (such as by giving you points for watching commercials). If you object to some aspects of this, you may choose to disable those aspects initially, but of course not everyone will. Society will have time to get used to each progressive step, just like Milgram's volunteers.
You may object verbally of course, but your verbal objections won't be an issue if you still tolerate the outcome in the long run. As Milgram discovered, just about everyone objects at some point, but most of them still obey.
Another example is Google Glass, which is slated to be released next year. This device has already been banned by many businesses, including Las Vegas casinos, largely because it can function as an unwelcome surveillance device. Google claims that the privacy concerns regarding Glass are overblown. Cell phone cameras are already ubiquitous, and this is just one incremental step beyond that.
And of course if various authorities tell us these next steps are okay, nothing to worry about, then it shouldn't be a big deal, right?
I'm not saying that this is a terrible thing per se. But I do think these are interesting examples of how progressive acquiescence can be used to change behavior, one incremental step at a time. When people object, it doesn't necessarily kill the progression. It just means that people may need more time to get used to the current step before moving on to the next one. Verbal objections may slow the progression, but they aren't sufficient to stop it.
Questionable Work
If Milgram could get people to issue painful/lethal electric shocks by having an authority figure tell them to do so, you might imagine that it's even easier to get people to take less extreme (but still questionable) actions, such as working long hours for low pay doing meaningless busywork.
Even though many people would naturally object to throwing so much time at empty and unfulfilling work, they'll still go ahead and do it if someone tells them to. Most people with jobs don't like the work they do, but they still show up, even if the incentives aren't very compelling.
What if you want to quit, but your boss, your parents, or some other perceived authority figure objects? Will you surrender and go back to work if they say something like this:
Please don't quit.
We need you to keep working.
Many people are out of work. You should be glad that you have a job at all.
You have no choice. You have to go to work.
Getting people to do meaningless work is actually pretty easy. Most of the time, you can just have an authority figure like a boss command them to do it, and they will.
Is this a trap you've fallen into?
Questionable Relationships
Another place where people succumb to overrule-by-authority is their relationship life.
What if you want to split up, but your partner objects? Now what if your family objects? Or you partner's family? Or your mutual friends? Or what if you sense that society at large objects to your desire to split up? What if you're married? Do you have the inner resources to make this decision for yourself without being overruled by someone else?
What's especially interesting about Milgram's experiments is that just about every volunteer resisted in some way. They verbally questioned the experiment. They sweated, squirmed, groaned, or dug their nails into their skin. Some said they didn't want the $4 payment. A few even had seizures. The experiment produced obvious signs of stress and discomfort in the volunteers. Yet the majority of them still obeyed all the way to the end.
We see these results all the time when people stay stuck in unfulfilling jobs or relationships. They show obvious signs of distress. Some complain. Some have nervous breakdowns. Some read self-help material incessantly, looking for a way out. Yet the majority still stay in those situations, lacking the inner strength to leave.
Do you allow anyone in your life to wield authority over your relationship decisions? Do you need anyone's approval or fear their disapproval?
Students and Authority
Many students get suckered into high-stress situations at exam time. They're told by authoritative professors and administrators that they must be tested and that exams are necessary. But the apparent necessity of exams is a manufactured illusion of academic life. Outside of such domains, the academic examination process is largely irrelevant. No one outside of school cares what exams you have or why you think you need them. In fact, many people consider the academic testing process ludicrous and dysfunctional.
During my first run at college, I disliked exams, so I declined to show up for many of them. A predictable consequence was that I failed many classes and was soon expelled. But I learned that the decision to take or not take any exam was mine to make. No one ever forced me to take a test — my permission was always required. I could see that behavioral conditioning techniques were being used to compel me to behave a certain way, such as rewards or punishments. Once I saw through this silly game, I became free to choose for myself whether to play the role of academic student, knowing that it was entirely my choice and that it was impossible for anyone to force me to be tested if I didn't want to be tested. This turned out to be a powerful mental shift. When I returned to college later, I found it easy to ace my exams without undue stress and generally without needing to devote extra time to studying. I understood that submitting myself to testing was always my choice and never something I had to do. I could only be tested if I chose to be tested.
As a reward for taking and passing certain exams, you may receive a slip of paper that says you know something, but you've probably forgotten most of that material a week after the exams anyway. The purpose of the exam was to temporarily convince someone else that you know what they want you to know. What that slip of paper really says is that you're obedient to authority and that you'll do the assignments and take the tests that are given to you, and that in itself is something that many employers value. But if you don't care to submit to another authority, then that slip of paper is of minimal utility. I have one in a box in my garage from my university days, and no one has ever asked to see it. In retrospect, I regard the effort required to earn it to be largely a waste of time, even though I did it faster than most people. (Incidentally, if you still want that slip of paper and you'd like to graduate faster than normal, read "10 Tips for College Students".)
If you're currently a student, recognize that no one has authority over you. You don't actually have to show up to class, take exams, and do busywork. Participating is your choice, and no one can force to you play the role of academic student without your permission. The best they can do is apply behavioral conditioning techniques to try to get you to submit to their authority, but if you see through their silly games of rewards and punishments, those techniques lose a lot of their power. You may still choose to play the academic game for your own reasons, which is perfectly fine. Just don't fall into the trap of thinking that any part of it is being forced upon you. The whole thing is your choice.
Awareness
Now that you know about this tendency of human beings to obey authority even when strong objections may be present, how shall you deal with this?
The first step is to become aware of any areas in your life where you may already be succumbing to the pressure of authority and allowing it to override your own morals, ethics, values, or desires.
If you value your time, then where are you feeling pressured to waste time or to invest in activities or responsibilities that aren't actually important to you? For example, how much time did you invest in social media or web surfing this week? Was that a conscious decision on your part, or did you behave that way because someone or something else was conditioning your behavior with the promise of updates, information, or the illusion of pseudo-connection?
If you value freedom, where have you been encouraged to give up some of that freedom in ways that feel uncomfortable to you? What do you feel compelled or obligated to do this week? What are your have-tos? Are those genuine needs you've decided to fulfill, or were you progressively lured into a trap by giving your power away unnecessarily? For instance, did you choose to take on as much debt as you have now, or were you subtly enticed to go there, one easy step at a time?
What areas of your life are causing you signs of distress? Where are you sweating, squirming, complaining, or biting your nails? What parts of your life are causing you the equivalent of mild seizures?
Notice where some part of you is objecting to the state of your reality. Is this an area where you're still obeying some kind of authority, even if you're not happy with the results?
As you become aware of your tendency to submit to authority, even if it's hard to stomach all the areas where you've been doing so, this will increase your alignment with truth. At first these realizations might sting a little. But please don't allow yourself to sink back down to a place of denial and ignorance. Do your best to maintain this level of awareness, even if you don't feel ready to act on it yet.
A run of one of Milgram's experiments with a single volunteer took about an hour. That didn't give people much time to think about their decisions — they were caught in a high-pressure situation. In real-life situations, however, you're more likely to have some time to pause and reflect on your decisions. This is especially true when it comes to career and relationship decisions. Use this reflection time to your best advantage, and learn to trust yourself in those quiet spaces where the influence of a perceived external authority figure is minimal. For instance, pay attention to how you feel about your job when you're not at work, and notice how you feel about your relationship when your partner is away — in these moments you'll have access to a more accurate assessment of your feelings.
Seeking Support
Peer pressure certainly played a role in some of the Milgram experiments, either increasing or decreasing the compliance rate. The nice thing about peer pressure is that you can consciously create your own peer pressure to align with your desires.
When it's possible to do so, seek out the support of others. When your inner voice is being squashed by the seemingly louder voice of some perceived authority, reach out to connect with others who've been in similar situations and have already moved beyond them. Especially target people who already have the results you desire, such as a fulfilling career, a happy relationship, or a stress-free academic life, and seek their counsel. Ask such people what they would do in your situation and why. See if their answers resonate with you.
You'll often find when you talk to such people that they'll have very different attitudes towards the same authorities that tend to overpower you. I experience this all the time from the opposite side when people share their current challenges with me. They constantly fall into the trap of giving away their power to some perceived outside authority. They often don't even realize that they can choose to disobey, and that once they get past their resistance to doing so, everything will work out just fine. Disobeying may seem very difficult before you do it, but afterwards you'll look back and kick yourself for making such a big deal out of it. In many cases it's as simple as saying no and meaning it.
The student can't change his/her major because Mom and Dad would be disappointed. The unhealthy relationship can't end because the needy partner would be hurt. The crappy job can't be quit because the bank wants to keep receiving the monthly loan payments.
You're the authority in your life. Not your parents. Not your partner. Not your bank.
You can expect that other people will apply behavioral conditioning techniques to get you to comply with their wishes. Parents do it. Partners do it. Bosses do it. Banks do it. But in the end they're all powerless to force you to do anything. The only way you obey is that you mistakenly believe that you have to obey. They tell you to obey, and you obey. But like the ornery volunteers in Milgram's experiments who refused to go all the way to 450 volts, you always remain free to stop administering shocks at any time — especially to yourself.
The good news is that you're not alone. Other people will be delighted to support you on this path, if you choose to invite their support. But they won't be the same people who've benefitted from your obedience in the past, so don't go looking for support from the authorities who are still giving you orders. If you go complaining to Amon Göth, you'll get a bullet in the head for your troubles.
Shifting Gradually
Don't feel you must make a dramatic shift overnight. You may find it more realistic to make gradual, step-by-step progress.
In the Milgram experiments, even the subjects who objected and quit didn't generally do so immediately. Their resistance increased gradually as the experiment progressed. As the voice of their conscience grew louder, their willingness to blindly obey authority gradually diminished.
During the 5-year Nazi occupation of the Netherlands, the Dutch didn't immediately jump to maximum resistance. At first they tried to accept the occupation and adapt to it, but as the Nazis grew more oppressive, the Dutch pushed back with greater levels of resistance, including helping people go into hiding, printing underground newspapers, espionage, sabotage, and armed resistance.
Members of the Dutch resistance also sought to collaborate and coordinate their efforts, working together to support each other. Individually they were weaker, but collectively they could support each other in resisting the occupation on the long journey towards Liberation Day.
Demolishing Unauthorized Authority
Ultimately the task before you is to dismantle the external forms of authority in your life that you're no longer willing to accept.
One memorable act of rebellion from my own life was when I was 17 years old and realized that I didn't actually believe in the religious gobbledegook that had been fed to me throughout my childhood. For the first few months, I held this awareness only to myself, not having anyone in my life that I could safely confide in.
When I eventually shared my honest beliefs openly, the reaction from others was predictably negative. Initially this was a stressful time for me. What kept me going was the feeling of certainty that I was in the right, which was largely something created from within.
I experienced a powerful shift when I stopped giving my power away to the old perceived authority figures in my life. I stopped believing that they were smarter or wiser than I was. I finally allowed myself to believe that they could be wrong, mistaken, or deluded. By seeing them as fallible, I no longer held them up as worthy authorities over me.
In other words, I de-authorized those previous authorities. I rescinded permission for them to wield authority over me. Once I experienced that shift in my thinking, I then had the power to think and choose for myself, and no amount of behavioral conditioning tactics (i.e. rewards or punishments) would cause me to yield. As people recognized this shift in me and realized that they no longer had my permission to wield such authority over my thinking and behaviors, they soon gave up on trying to control me. Really I gave them no choice.
The power of Milgram's experiment lies in the volunteers' belief in the authority of the experimenter. By giving this person permission to wield authority over their decisions, they gave their power away and became capable of denying responsibility for the pain they may have caused. This allowed them to justify their participation as that of a cog in a machine.
One way to opt out of such an experiment before reaching the end is to place anyone who tries to claim authority over you on a lower rung than yourself on your mental ladder of authority. Don't assume the experimenter is smarter or wiser than you. Realize that they may be mistaken, wrong, or unethical in their dealings and that you may be right. Stop doubting what your own mind is telling you.
Who or what have you authorized to be a greater authority than yourself in your life? If someone in a position of authority tells you that something is okay, but inside you feel creeped out by their actions, do you go along with them, or do you listen to yourself and say no? What if most of your friends and family go along for the ride? Will you succumb to that kind of peer pressure, even if you feel something isn't right?
Note that the word authority includes the word author. To wield authority over your life is to become the author of your life. You can't consciously author much of your life if you give someone or something else authority over you.
Objecting to the misapplied use of authority isn't enough. Just about everyone objects at some point. People object yet still obey. At some point you have to be able to object and disobey, which means to obey your own inner guidance above the demands of any perceived external authority.
Subjectively speaking, there is no external authority. What's happening internally (within your own mind) is that you're stressing yourself out. The stress is a result of trying to deny your own power and authority, make yourself weak, and act like a cog in a machine. This is stressful because it contradicts your true nature. The reality is that you're very powerful and creative, and if you desire to change some aspect of your reality that doesn't suit you, you can do so. But in order to do so, you must recognize and accept your power. If you don't like the way the world is right now, you can step up and do something about it. Pretending to be a powerless victim of circumstance doesn't suit you.
Becoming an Authority
If you de-authorize the phony authorities in your life and become your own authority, you'll begin to experience the flip side of Milgram's experiment. Instead of being the hapless follower, you'll soon find other people following your lead.
This is where the authority game becomes much more interesting. Instead of being a blind follower, you can transform yourself into a conscious leader. By authoring your own life more proactively, you'll inspire others to follow your example.
I think that's the secret fear that many people have when it comes to authority. Once you regain your personal authority, it's an easy progression into the land of greater public responsibility. When you take charge of your life, you'll attract others who want to follow your lead and do something similar. You won't even have to try — those people will come to you.
If you know in advance that authoring your own life will result in others wanting to experience a similar story, is this something you can accept? Are you willing to step into the role of leader? Can you welcome that role into your life? Or would you rather keep playing the follower for a while?
You can follow, or you can lead, and there isn't much of a space in between. If you're not willing to lead, you'll end up following by default.
If you're willing to lead, then how are you going to lead? When people recognize the authority you have over yourself and become attracted to it, how will you deal with that? Will you try to ignore them? Will you accept that kind of responsibility and do your best? Will you abuse it and become a sadist?
One benefit of leadership is that you can learn a great deal more about your own path when you have a chance to see it reflected in those who seek to join you. Just as Milgram's experimenters could observe when their volunteers were experiencing stress in response to the unethical demands placed upon them, you can also gauge the response to the authorship of your life from public feedback — but without giving your power away to that feedback. Allow the requests of others to serve as input, but make your own decisions from your personal sense of authority, wisdom, and conscience.
Reclaiming Your Power
Incidentally, Stanley Milgram was only 27 years old when he began conducting his famous experiments (he died at age 51), so don't make the mistake of assuming that he was some wizened old senior professor. In his day he was quite the rabble-rouser, shaking up the status quo by challenging people's beliefs.
As a result of going against the grain, Milgram had some authority-based pressure used against him as well. He moved from Yale to Harvard, but he was denied tenure at Harvard, probably because of the controversial nature of his experiments. His membership application to the American Psychological Association was also put on ice for a year.
Many of Milgram's peers challenged the ethics of his experiments because the experiments caused significant stress to the volunteer participants. Yet most of the original participants, when interviewed about it later, were glad to have been part of the study. Some of them even wanted to work with Milgram. They understood the significance of his work, even though helping him with his research was stressful.
If Milgram's experiments were indeed unethical, then wouldn't it also be unethical for teachers to use their authority to stress out their students with exams and grades, for companies to control their employees with rewards and punishments, and for parents to demand that their children comply with family traditions and expectations? When is it okay to use stressful psychological tactics to control the behavior of another?
When stress-producing tactics are used on you in order to manipulate you into behaving a certain way, try to recognize these tactics for what they are — an invitation for you to give your power away. Realize that you can always decline this invitation, reclaim authority over your own life, and make your own conscious choices.
Even if most people continue to give their power away, you don't have to be one of them. You can stop the shocks whenever you want. The shocks were never real to begin with.
Source:  Steve Pavlina
Something is wrong in this country, terribly wrong. Many children are going missing from Child Protective Custody supervision, all across this country, with no record of what has happened to the thousands of missing children.
Oklahoma Is the Latest State to Tolerate Child Sex Slavery Rings
In Oklahoma, Seventy-eight children have gone completely missing with no explanation. The most frightening aspect of this development is that these children went missing while in custody of the Oklahoma Department of Human Services (DHS).
Even the Oklahoma media is asking questions. Millie Carpenter, who holds the position of DHS's permanency and well-being program administrator, and her cohort, Melissa Jones, a DHS program supervisor, insist that there is nothing wrong and their publicly funded agency has made absolutely no mistakes. No mistakes? There are 78 children, under their care who are missing! Nothing wrong?
Carpenter and Jones insist there is DHS accountability and that all 78 missing children should be considered to be runaways and that they have not been abducted. How would they know since the children are missing?
Please allow me to emphasize that these 78 children were under the custody and care of DHS at the time of their disappearance. If these children had disappeared while in the custody of their parents, wouldn't there be hell to pay regarding parental accountability? Both the authorities and the media should be asking questions about supervision and agency accountability. When these children were not in their tax-supported bed at night, why was nothing done?
Presumably, many of these children were removed from their parents by Child Protective Services and placed in DHS custody because their parents were accused of neglect and/or abuse. Isn't DHS responsible for room and board? Each child is required to accounted for with regard to state allocations for food and housing!  Therefore, can some responsible person of authority, connected to DHS, please explain to me why 78 missing person reports have not been filed? Why weren't the police notified? If these children were removed from the parents home, then a court would have to be involved. As such, the courts should have been immediately notified when the children went missing because a court order was not being complied with.
If the missing 78 children in Oklahoma was just a case of gross dereliction of duty by officials such DHS administrators Carpenter and Jones, then we could fire the incompetent personnel and hire better people who would protect the children. But the fact that these children were not even reported as missing is inexcusable.
How do I know that something is terribly wrong? Simple, I used to be a mental health counselor and these types of administrative procedures were part of my training. The facts connected to the handling of these missing children does not add up. If the three stooges are not running Oklahoma's DHS, then there is something very criminal going on. And the fact that the authorities are not up in arms and conducting a criminal investigation is highly suspicious and suggests further complicity at some official level. There is very good reason to expect a much deeper level of criminal activity related to these children because it has happened before.
The Penn State Case
The Oklahoma DHS scandal is nothing new. Agency or corporate controlled sex rings are hidden in plain sight. They often receive legitimacy from various government agencies and top corporate entities. Here is an example of how the child sex rings are hidden in the plain light of day.
Jerry Sandusky's "The Second Mile Foundation"  was recognized as one of President Bush's top "1000Points of Light." Interestingly, Marvin P. Bush was on the National Collegiate Athletic Association Board of Directors which helped make the selection. Former president, George H. W. "Pappy" Bush is no stranger to accusations of pedophilia as evidenced by the accompany headline below this paragraph.
Court records show that former Penn State football coach Jerry Sandusky molested dozens, if not hundreds of children from at 1977 to 2011 when this animal was finally caught, convicted and sentenced.
Most Americans think that when Sandusky, received a 30 to 60 prison term after being found guilty on 45 counts of the sexual exploitation of minors, that the case was closed.  And that is what the child sex trafficking industry and their allies in the corporate controlled media would have the public believe.
In actuality, the Sandusky case was quickly concluded in order to prevent any investigation from going forth which would reveal the extent to which pedophilia, for fun and profit, have ensnared the rich and famous powerful elite, both in this country and abroad.
Records show that Sandusky should have been convicted of child molestation in 1999 when allegations against him were first made. This particular incident was investigated by local police, referred to Centre County's District Attorney, Ray Gricar, who refused to press charges despite the fact that the mother of the alleged victim had voicemail tapes and tape recordings of Sandusky and her son and their sexually explicit conversations. Friends of Gricar have said that he was frightened and was intimidated in not pursing charges despite overwhelming evidence. However, at a later time, Gricar developed some intestinal fortitude and reopened his investigation into Sandusky's illicit conduct. Shortly thereafter, on his day off, Gricar went missing and has body has never been found. His laptop was found in a nearby creek, but none of the data could be retrieved according to the FBI investigative report. Gricar was declared legally dead in 2011, after the Sandusky scandal surfaced. The investigation of the apparent kidnapping and murder of Ray Gricar could politely be described as incomplete. Gricar's fate is an all too common fate experienced by whistle blowers and investigators into the world-wide pedophile ring.
We now know that Sandusky obtained many of his victims from his precious Second Mile Foundation. How could the board members of The Second Mile Foundation expect a naive public that from 1977 to 2011, that absolutely no Second Mile official, nobody at all, except for the abused children and Sandusky, had any knowledge of the abuse? Keep in mind that these young victims were pimped out in broad daylight as revealed in the court testimony. The Second Mile Foundation board members have associations which reach into the highest pinnacles of power in this country including Richard Struthers of Bank of America, Michael O'Donnell, Jake Corman Pennsylvania State Senator. Vice President of Morgan Stanley and Matt Millen an ESPN football analyst. In Additionally, many of the Penn State donors have intimate connections to both Second Mile and some of the top politicians in this country. And for 34 years, nobody at Second Mile knew? Well, District Attorney Ray Gricar knew and he's dead.
Where Is Nancy Schaefer When We Need Her?
Former Georgia State Senator, Nancy Schaefer was an outspoken opponent of Child Protective Services (CPS). Schaefer authored an investigation in which, among other findings, revealed the following:
"…the separation of families is growing as a business because local governments have grown accustomed to having taxpayer dollars to balance their ever-expanding budgets.
The Adoption and the Safe Families Act, set in motion by President Bill Clinton,  offered cash "bonuses" to the states for every child they adopted out of foster care. In order to receive the "adoption incentive bonuses" local child protective services need more children. They must have merchandise (children) that sell and you must have plenty of them so the buyer can choose. Some counties are known to give a $4,000 bonus for each child adopted and an additional $2,000 for a "special needs" child. Employees work to keep the federal dollars flowing.
The National Center on Child Abuse and Neglect in 1998 reported that six times as many children died in foster care than in the general public and that once removed to official "safety", these children are far more likely to suffer abuse, including sexual molestation than in the general population.
That according to the California Little Hoover Commission Report in 2003, 30% to 70% of the children in California group homes do not belong there and should not have been removed from their homes.
…poor parents often times are targeted to lose their children because they do not have the where-with-all to hire lawyers and fight the system. Being poor does not mean you are not a good parent or that you do not love your child, or that your child should be removed and placed with strangers."
In this document, Schaefer makes it clear that organizations, such as The Second Mile, procure their underage victims by making children wards of the State. CPS has unchecked legal authority to remove children, with or without cause. Subsequently, CPS and their partners, the corrupt juvenile court judges can place these children wherever they see fit (e.g. The Franklin House, Boys Town, Elm House, The Second Mile Foundation) where unimaginable horrors take place.
As most of us know, Nancy Schaefer and her husband Bruce were "suicided" in 2010, on the same day she was attempting to reach out to talk show host, Alex Jones, because she knew she was in deep trouble.
And of course, there is the omnipresent DynCorp child sex trafficking scandal. On March 11th 2005, Congresswoman Cynthia McKinney grilled Secretary Rumsfeld and General Myers on the DynCorp child sex trafficking case. "Mr. Secretary, I watched President Bush deliver a moving speech at the United Nations in September 2003, in which he mentioned the crisis of the sex trade. The President called for the punishment of those involved in this horrible business. But at the very moment of that speech, DynCorp was exposed for having been involved in the buying and selling of young women and children. While all of this was going on, DynCorp kept the Pentagon contract to administer the smallpox and anthrax vaccines, and is now working on a plague vaccine through the Joint Vaccine Acquisition Program. Mr. Secretary, is it the policy of the U.S. Government to reward companies that traffic in women and little girls?" Rumsfeld fumbled around and blamed a single employee of DynCorp for these transgressions and DynCorp, at that time, continued to receive government contracts.
McKinney was subsequently driven from office. Illinois Governor Rod Blagojevich is one of very few government officials in high office aside from Cynthia McKinney to demand answers on this issue. And what may you ask happened to Blagojevich? He was framed for trying to sell Obama's senatorial seat in a story that made no sense. Does this tell us how high up the corruption goes?
Conclusion
The missing 78 Oklahoma children provides the American people with an opportunity to blow the lid off of this conspiracy once and for all. How many of these children are dead? How many were forced into child sex-slavery rings? Or, as Oklahoma's DHS claims, are these children simply "run away" children?
America, we have an important decision to make. Are we going to press for answers. Will we demand that heads roll in Oklahoma and launch an all out search for the missing 78 children?
If we will not rise up as a nation to protect our children, our most precious asset, then we do not deserve to survive as a nation.
Source: The Common Sense Show
A Growing Precariat Class…
I knew a man whose wife divorced him and who never remarried.  He liked women and for the remainder of his life he had affairs with several.  His exuberant intentions were good but he was blind to the preferences of the people he intended to help (usually women friends) and they often resisted his plans.  He went through life intending to do good deeds that were often barely tolerated.
Public television recently ran a documentary on the Rockefeller family.  My friend and the Rockefeller family had a common goal of bettering the lives of others whether they like it or not.  David Rockefeller promotes the new world order because he sincerely believes world government benefits mankind.  He and other like minded individuals seem to have the power to move their goal forward but they are meeting heavy resistance from multitudes who cherish freedom, hate tyranny and prefer to make their own choices.
Competition is a fitting impetus to a healthy business environment. But competition produces winners and losers.  Unfortunately, all men are not created equal. (Jefferson's claim in the Declaration of Independence notwithstanding).   Some men have superior abilities, allowing them an advantage over their fellows.  Men who win in the money war become wealthy while losers become relatively poor.  The libertarian nature of the early American business culture provided a realistic example of the outcome of free Capitalism.  Several families accumulated massive fortunes and were able to shelter their wealth allowing an extended influence on the culture.
John D. Rockefeller (1839-1937). was raised in poverty by a Christian mother.  His father was often absent. The family lived in Ohio during the birth of the oil industry.  He was an astute competitor who successfully used the freedom of Capitalist system to gain control of a majority of the industry.  In spite of government intervention he preserved the family fortune allowing his descendents to wield the power of great wealth through successive generations.
J. P. (John Pierpont) Morgan (1837-1913) was a key recipient of the bounty of Capitalism.  A Connecticut banker Morgan gained control over much of the country's manufacturing base.  He formed U. S. Steel Corporation and on at least two occasions (one with Rothschild help) bailed out the U. S. government.
Andrew Carnegie (1835-1919)  came to the United States from Scotland in his early teens.  He was an astute businessman who enjoyed success in several different enterprises.  Ultimately he became extremely wealthy by creating the world's largest steel mill.  The mill was finally sold to J. P. Morgan and became a major part of U. S. Steel Corporation.
Cornelius Vanderbilt (1794-1877) was an uneducated farm boy of Dutch and English extraction, his thrifty ways allowed him to prosper by moving goods by steamship around New York City.  As the railroads took over the freight moving business he used his profits to invest in the railroads.  Though uncouth in manner he was astute in business.
Henry Ford (1863-1947) made his fortune in a later era.  He reduced manufacturing costs and made products available to the general population by using an assembly line to mass produce automobiles. Mass production was the crown of the industrial revolution making its benefits available to everyone.
Bill Gates (1955 -   ) a contemporary "robber baron" started and nurtured software giant Microsoft into the world's pre-eminent producer of computer software.  He was criticized for his business practices and called before congress but he warded off the government wolves and saved his company.   He and his wife Melinda are now busy managing their Foundation. .    
Hundreds of fortunes have been made in the United States.  These six are well known. All had the advantage of living in times when the conduct of their businesses was largely unencumbered and they could garner great riches from a wealthy nation.  They were criticized for cutting prices and buying up competition but both of these practices are legal in a free Capitalist system; they did it better than their competitors.
Corporations and Foundations are stores of wealth and power. They are artificial entities that function as individuals.  They can and often do grow into quasi-monopolies that can be controlled with a small percentage of the outstanding stock.  Real Estate appreciation and the steep rise in value of hard assets produces riches but the primary source of great wealth is the huge increase in value of the stock of a successful company.  Foundations are usually spawned with shares of stock.  They depend upon profits from stocks for their income.  Stocks are a store of wealth.
Bill Gates became one of the wealthiest men in the world through ownership of stock in Microsoft Corporation, a company he nurtured to greatness. Using that stock he and his wife Melinda have formed the Bill and Melinda Gates Foundation, the largest in United States and second largest in the world.
The stock market uncouples the cost of a stock from its real value as an ownership unit and allows speculation to determine value.  In a bull market a popular stock, as a fractional unit of owner ship, might have a real value of $10.00 but sell on the market for $100.00.  Owners of successful business enterprises who retain or purchase large blocks of stock can enjoy a massive increase in wealth that has no relation to value or effort.
We see this principle play out in the price of gasoline.  The real cost of oil at the well head might be $10.00 a bbl. but on the commodities market it sells for $100.00.  Consumers pay the inflated market price and the well owners enjoy a massive increase in income.
Before the revolution English Corporations had exploited the colonies and in its early years the United States government was wary of corporate power.  .  For decades, until the Civil War, corporations were strictly regulated.
The Internet page Reclaiming Democracy provides this information:
Corporate charters (licenses to exist) were granted for a limited time and could be revoked promptly for violating laws.

Corporations could engage only in activities necessary to fulfill their chartered purpose.

Corporations could not own stock in other corporations nor own any property that was not essential to fulfilling their chartered purpose.

Corporations were often terminated if they exceeded their authority or caused public harm.

Owners and managers were responsible for criminal acts committed on the job.

Corporations could not make any political or charitable contributions nor spend money to influence law-making.
The Civil War brought an end to restrictions on corporate power.  Corporate agents infested both state and federal governments; they bribed officials, enjoyed huge profits, gained limited liability, more autonomy, and extended charters.  The corporate demon was loosed!
Most Americans know of Foundations but few know much about them.  Foundations are tax-free instruments that allow the winners of the money war to protect their wealth from taxation and exert some control over how it is used    According to "The Non-Profit Times" private foundations have at least four characteristics:
It is a charitable organization and thus subject to the rules applicable to charities generally;

Its financial support came from one source, usually an individual, family, or company;

Its annual expenditures are funded out of earnings from investment assets, rather than from an ongoing flow of contributions; and,

It makes grants to other organizations for charitable purposes, rather than to its own programs
Foundations have few restrictions.  They are not dogged by the media or overseen by congress. Wealthy donors are seldom confronted by elected officials who might at some point seek their donations.
Billions of dollars are sheltered by Foundations and the income earned is frequently used to support an elite agenda.  The world is often impacted and sometimes altered by the organizations these Foundations support but people are usually unaware of the source of the change.  Foundations are big supporters of world government; they supported the Feminist Movement and donate heavily to woman's rights, the homosexual agenda enjoys large grants, as does Planned Parenthood, there are also big efforts to influence other nations.  The Global Fund for women is a relatively new foundation but their U. S. giving provides a glimpse of the humanist agenda supported by the Foundation culture.
Writing in "Intelligence and National Security" (Vol. 18, No. 2, 2003) Valerie Aubourg contends that the Bilderberg meetings were organized by European Elites with help from American sources as well as the Rockefeller Foundation, the Ford Foundation and the CIA.
The Foundation Center lists some past foundation grants, "dissidents and intellectuals in Eastern Europe in the 1970s and 1980s, funded legal challenges to apartheid in South Africa starting in the 1970s, and helped human rights groups in Latin America in the 1970s and 80s. Foundations supported work on AIDS at home and abroad when those with the disease were stigmatized; they pushed for public policies to address climate change when the U.S. federal government denied there was a problem of global warming; and they established a dialogue with Iran when the U.S. and Iranian governments were not talking directly to each other. Building on the early vision and practice of Rockefeller, Carnegie, and Ford, today's foundation leaders see these problems in global, not just American terms; seek to address them on a worldwide scale; and directed considerable resources around the world to that end."
In the Washington Post, Michael McFaul, a Senior Fellow at the Hoover Institute, describes Foundation interventions: "Did Americans meddle in the internal affairs of Ukraine? Yes. The American agents of influence would prefer different language to describe their activities — democratic assistance, democracy promotion, civil society support, etc. — but their work, however labeled, seeks to influence political change in Ukraine. The U.S. Agency for International Development, the National Endowment for Democracy and a few other foundations sponsored certain U.S. organizations, including Freedom House, the International Republican Institute, the National Democratic Institute, the Solidarity Center, the Eurasia Foundation, Internews and several others to provide small grants and technical assistance to Ukrainian civil society. The European Union, individual European countries and the Soros-funded International Renaissance Foundation did the same."
Large amounts of U. S. Foundation money go to organizations located in Switzerland and England. Open the link, (wait for it to load) click on Switzerland and England and note the number of grants to International organizations.   While American citizens sign petitions and hold rallies, powerful U. S. Foundations often finance the programs concerned citizens groups are trying to prevent.
The Rockefeller Foundation is one of three funds supported by the Rockefeller family.  The other two are The Rockefeller Brothers Fund and the Rockefeller Family Fund.   The Rockefellers are famous for supporting studies on Eugenics.  here and here  They are also big supporters of Globalism and according to Andrew Gavin Marshall one of the most powerful families in the world.  He describes the breadth of Rockefeller influence: "Initially through the Standard Oil empire, which was broken up into corporations we now know as ExxonMobil, Chevron and others, Rockefeller influence was prominent in universities (notably the University of Chicago and Harvard), in finance, with Chase Manhattan Bank (now JPMorgan Chase), in the creation and maintenance of major foundations (Rockefeller Foundation, Rockefeller Brothers Fund, Rockefeller Family Fund) and in the establishment and leadership of major think tanks (Council on Foreign Relations, Trilateral Commission, Bilderberg), all of which created access to political and social power that shaped institutions, ideologies and individuals on a vast scale."
The Financial Times reported in May of 2012,"Two of the best-known business dynasties in Europe and the US will come together after Lord Jacob Rothschild's listed investment trust and Rockefeller Financial Services agreed to form a strategic partnership, with the Rothschild-owned RIT Capital Partners purchasing a 37% stake in the Rockefeller family's 'wealth advisory and asset management group.'This 'transatlantic union', noted the Financial Times, 'brings together David Rockefeller, 96, and Lord Rothschild, 76 – two family patriarchs whose personal relationship spans five decades.'"
I could not find a Foundation for the descendents of J. P. Morgan but Jamie Dimon, CEO of J. P. Morgan Chase, the world's largest bank ($13 trillion assets), describes their current philosophy this way, "Diversity is a cornerstone of our global corporate culture, and we continue to build upon it by: Linking management rewards to progress in achieving diversity; identifying top talent and building development plans accordingly; seeking a diverse slate of candidates for all key job openings; building a pipeline for diverse talent by working closely with universities and key industry groups;  actively involving our people – through employee networking groups, annual forums, open discussions with senior leaders, seeking input on multicultural marketing efforts, and partnering on community activities; and, offering a comprehensive set of policies, programs and benefits to meet the changing needs of a wide spectrum of individuals"
The Carnegie Foundation lists many of its recipients in this database:  Most of the big Foundations support world peace and feminism.  Many make donations to the Council on Foreign Relations and the Carnegie Endowment for International Peace.  The boards of directors of the large foundations and the major international corporations are made up of individuals who know each other, have a common agenda and often serve together on more than one board.
I did not find a contemporary Foundation for the Vanderbilt Family.  The Vanderbilt fortune suffered losses during the Twentieth Century but the family is still prominent; Gloria Vanderbilt and her son, Anderson Cooper, are well known descendents.
The Ford Foundation has an interesting history. John J. McCloy became president of the Ford Foundation in 1954.  McCloy, a consummate insider, used the foundation as a cover for CIA agents making it almost a subsidiary of the U. S. Government.   Henry Ford exposed the Talmudist Jewish conspiracy and when the Foundation gave some support to the Palestinians it was excoriated as an anti-Semitic organization.  It repented and ceased supporting Paletinian causes.  The Ford Foundation provides serious support for National Public Radio and like many others it helps finance the Council on Foreign Relations.  Both the Rockefeller Family Fund and the Ford Foundation support the Third Wave Foundation, a fast growing, fifteen year old organization that "supports young people creating new models of leadership that strengthen community efforts to resist oppression and ensure justice, that are led by and for young women, transgender, and gender non-conforming youth and queer youth of color."
Please take time to click on the Foundation links and look over the recipients of grants.  A short study will help you understand the nature of the organizations they support.  Foundations hold billions of dollars in assets.  The common interests of those that control these assets allow them to support programs outside and sometimes against the governments of the nations of the world.  Not only can they go around governments but they can and often do control them.  They are a powerful force for the privileged one percent.
The addiction to wealth often culminates in a quest for power.  This hunger to control has become more evident in the Twenty-First Century as the world's neo-Feudal Lords have begun to exert their power for world dominance in the public realm.  They have succeeded in gaining control of the world's most powerful nation and are using it to insert their tentacles into all corners of the Globe.  The theft of knowledge has succeeded through control of public education and the theft of wealth is well underway. Failure to curtail the centralization of power has exposed the world to the domination of an amoral, cruel and Godless oligarchy that is well on the way to enslaving mankind.
World corporations have become fewer and fewer and bigger and bigger.  International corporations benefit from globalization by acquiring multiple new marketing opportunities.  Wealthy corporations and foundations exert influence on the governments of the nations of the world.  Their leaders are members of the secret elite groups that meet and determine policy.  So far David Rockefeller's dreams are progressing at a formidable rate.
It is not unusual for Christians to ignore significant scriptures.  The Law of the Sabbath Year has been significantly neglected for centuries.  It is doubtful that even ancient Israel practiced it properly.   The Bible describes the year of Jubilee like this: "You shall thus consecrate the fiftieth year and proclaim a release through the land to all its inhabitants.  It shall be a jubilee for you, and each of you shall return to his own property, and each of you shall return to his family."  Land is to be returned to its original owners, debts are to be forgiven, and slaves are to be freed!
God created the world in six days and on the seventh day He rested.  Sunday, the Sabbath, is a day of rest.  God also applies this principle to years.  We are to plant and harvest for six consecutive years and on the seventh year the land is to lay fallow. Jubilee is to be celebrated in the year following seven Sabbaths of years – the fiftieth year.
There are several important principles contained in the 25th Chapter of Leviticus: God makes a distinction between the people He has chosen and others. He supports competition but does not want permanent, burgeoning inequities of wealth among His people.  Benevolent slavery is condoned but His people are to be freed at jubilee. Foreigners do not enjoy the provisions of jubilee.  They can be used as slaves until their debts are paid.  Usury is forbidden among God's people but not among foreigners.
Erroneous interpretations of scripture often nullify important principles.  Arminianism and modern methods of evangelism urge people to choose God destroying the Biblical doctrine of selection.  God's chosen people are granted legal benefits that are lost in the doctrine of universal atonement.  The Bible teaches that Christians are a chosen people who have special legal rights that are not afforded to others.
Jubilee is God's remedy for the inordinate accumulation of wealth and power.  It is a resource to correct the inequities that develop in a competitive society without depending on the arbitrary, emotion driven policies of frivolous politicians.
Today, in the United States the disparity between the wealthy and the remainder of our population is greater than ever before.  One percent of our population own 40 percent of the nation's wealth.  Turn on your speakers, watch and listen to this video.  The Middle Class is being destroyed and a permanent underclass is growing.  In the 1970s the upper 1 percent received 8 percent of the nation's income, in 2010 that figure had risen to 21 percent.  The 400 wealthiest Americans own more than the bottom 150 million.   According to Andrew Gavin Marshall almost all of the wealth gains over the previous decade went to the top 1%. In the mid-1970s, the top 1% earned 8% of all national income; this number rose to 21% by 2010.
We have ignored the Word of God and are in the process of suffering the consequences.  God provided The Law of Jubilee to protect His people from human tyranny.  There is a righteous way of rectifying the imbalance of wealth that results from a competitive economy.  God's Law always trumps the imagination of His creatures.
Christians are often described as followers of Jesus.  This definition is inadequate because Jesus is a servant to His Father.  He sits on the right hand of His father and judges the world.  Those who truly follow Jesus follow the Triune God: Father, Son, and Holy Ghost.  This concept brings the entire Bible into focus and sets up legal standards for Christian behavior.
"To learn who rules over you, simply find out who you are not allowed to criticize." – - Voltaire (1694-1778)
In the years 2006 and 2007, the underlying stability of the global economy and the U.S. credit base in particular was experiencing intense scrutiny by alternative economic analysts. The mortgage-driven Xanadu that was the late 1990s and early 2000s seemed just too good to be true. Many of us pointed out that such a system, based on dubious debt instruments animated by the central banking voodoo of arbitrary fractional reserve lending and fiat cash creation, could not possibly survive for very long. A crash was coming, it was coming soon, and most of our society was either too stupid to recognize the problem or too frightened to accept the reality they knew was just over the horizon.
The Federal Reserve had cheated America out of an economic reset that was desperately needed. The 1980s had brought us utter destruction disguised as "globalization." Our industrial center, the very heart of the American middle class that generated enormous wealth and decades of opportunity, had been dismantled and shipped overseas to the lowest bidder. It was then that the U.S. economy actually died; we just couldn't see it. From that point forward, Americans were fully dependent on the charity of central bank money creation and international bank lending standards. The collapse that should have occurred in the 80s was delayed and thus made more volatile as the Fed artificially lowered interest rates and allowed trillions upon trillions of dollars in dubious loans to be generated. Free money abounded, and average citizens were suckered royally. Their greed was used against them, as they collateralized homes they could not afford to buy more crap they didn't need. Of course, you know the rest of the story…
Today, credit markets remain frozen. Lending is nowhere near the levels reached in 2006. The housing market is showing signs of life; but that's only because most home purchases are being made by banks, not regular people, for pennies on the dollar, as bankrupt properties are then reissued on the market for rent rather than for sale. If you are lucky, maybe one day you'll get to borrow the keys to the house you used to own. And, millions of higher-paying full-time jobs have been lost and then replaced with lower-paying part-time-wage slavery positions. The image of American prosperity carries on, but it is nothing but  a cruel farce; and anyone with any sense should question how long this false image can be given life before the truth dawns.
The novice will question why it is necessary to re-examine all of this information. Is it not widely known? Am I not simply preaching to the choir a message heard over and over again since the crash of 2008? Maybe – or maybe it is time for us to finally apply some foresight given our knowledge of the recent past.
Why did 2008 creep up on so many people? Weren't there plenty of economists out there "preaching to the choir" at that time? Weren't there plenty of signals? Weren't there plenty of practical conclusions being made about the future? And yet, the world was left stunned.
The truth is, human beings have a nasty habit of ignoring the cold hard facts of the present in the hopes of using apathy as a magical elixir for future prosperity. They want to believe that disaster is a mindset, that it is a boogeyman under their bed that can be defeated through blind optimism. They refuse to accept that disaster is a tangible inevitability of life that pays no heed to our naïve, happy-go-lucky attitudes. The American people allowed themselves to be caught off guard in 2008, just as they are setting themselves up to be caught off guard again today.
Again, the reality is clear; the Federal Reserve has propped up equities and bonds using money created out of thin air — so much so that both markets have become totally reliant and disturbingly addicted to fiat injections. The distribution of this fiat threatens the continued dominance of the dollar as the world reserve currency and will invariably lead to currency collapse and hyperstagflation. This process is much more likely to climax in the near term given the accelerated rate of quantitiative easing within our system to date and the accelerated rate at which our primary lenders (namely China) are dumping the dollar in bilateral trade with each other. The endgame is obvious, but I still fear millions of people within this country and around the world will be shell-shocked once again by a renewed crash.
The argument is always the same: "Yeah, things might get dicey, but it won't be as bad as all the doom-mongers claim, and probably not for many years."
Similar statements were made by naysayers before the Great Depression and before the 2008 crash. So why are the skeptics wrong again this time around?
The Stimulus Fantasy
Let's put this in the simplest terms possible: Stimulus is now the lifeblood of our economy. There is nothing else sustaining our nation. Period. Stimulus in the form of bailouts and QE are keeping the stock market and bonds afloat.  This means that the continued existence of equities, and the continued existence of healthy treasuries, and thus the foundation of our currency, our general economy, and a functioning (or barely functioning) government, is completely dependent on the Fed continuing to print.
In recent weeks, the Fed hinted at possible intentions reduce or remove stimulus measures, which would effectively shut down the life-support machine and let the patient drown in his own fluids.
http://money.cnn.com/2013/06/19/news/economy/federal-reserve-stimulus/index.html
http://www.reuters.com/article/2013/06/14/usa-imf-lagarde-idUSL2N0EQ0QI20130614?feedType=RSS&feedName=marketsNews&rpc=43 
Day traders and common investors are not very bright, but they do understand well that no stimulus means no stock market and no bond market. In response, indexes have become erratic, shifting on the slightest rumor that the central bank might continue QE for a little longer. Pathetically, the Dow Jones now rallies upward whenever bad financial news hits the wire, as insane investment groups pour in money in the hopes that dismal economic developments might cause the Fed to extend the bailout bonanza.
In our modern nightmare era of hyper-centralized economy, one word or rumor from Ben Bernanke now determines whether stocks dramatically rise or fall.  This is NOT the behavior of a healthy and vibrant fiscal system.
The anatomy of American finance and trade has been horribly mutilated; and clearly, such a monstrous creation cannot last. Stocks are supposed to perform based on the true profitability of individual businesses as well as the political and social health of the overall culture. The wild printing of paper money by private banking magnates is not a catalyst for a successful economy. Whether the Fed actually ends QE is ultimately irrelevant. No fiscal structure can survive when it abandons fundamentals for fantasy. Either QE continues, becoming less and less effective in staving off negative results in equities, inspiring a flight from the dollar leading to a crash, or QE ends, exposing the inevitability of negative results in equities, leading to a crash.  If the Fed ends stimulus, the process of collapse will merely take place slightly faster than if stimulus remains.
But every historic economic crisis has a defining moment, a moment in which the tide turned overwhelmingly sour for a majority of the public. The question now becomes what, exactly, will trigger the avalanche?
Precious Metals Signal Secret Shift To Asia
As I have discussed in numerous articles over the years, China's shift away from the U.S. consumer and the U.S. dollar is well under way.  Over half of the world's major economies now have bilateral trade agreements in place which remove the dollar as the world reserve currency in trade with China and the ASEAN economic bloc.  China is issuing trillions in Yuan and Yuan denominated bonds around the globe, setting the stage for a higher Yuan valuation and allowing Chinese consumer markets to replace American consumer markets as the number one driver of manufacturing in export countries.  At the same time, China has increased its purchases of precious metals exponentially to the point that the nation is now set to become the largest holder of gold and silver in the world in the next two years.  This is clearly in preparation for a currency crisis event…
The buying spree in Asia seems to directly contradict the "paper market" value of metals in recent weeks.  Demand for gold and silver has only increased throughout most of the world, even in light of Federal Reserve suggestions that QE might end.  Manipulations within metals markets by the CME and JP Morgan explain half the story, but there may be another issue at work.
It is very possible that the COMEX is now essentially broken, and that gold and silver ETF's (paper gold and silver) are decoupling from the street value of physical metals during the last gasp of a failing system.  In the near term, I believe that premiums on physical coins and bars will skyrocket, even as the official market prices of those metals is held down.  At the same time, China, Russia, and other countries heavily invested in gold may break from Western COMEX valuations completely using their own metals markets to establish their own prices.
As the dollar loses its world reserve status, the countries holding the most physical gold in their coffers stand to weather the storm most effectively, and because U.S. gold stores have never been officially audited, we have no idea if America has any reserve whatsoever.
Crushing Energy Prices Coming Soon?
While China continues a careful strategy of decoupling from the dollar and the U.S. consumer through bilateral agreements and trading blocks, another issue is arising: the issue of energy. I would like to note that despite globally diminishing oil demand caused by the 2008 credit collapse, gas prices have experienced little to no deflation.  I would also like to note that after the Federal Reserve hinted at shutting down QE, oil was one of the few commodities that continued to rise.
http://www.bloomberg.com/news/2013-01-18/u-s-oil-demand-falls-to-16-year-low-api-reports.html
This has not been caused by a lack of supply, as many American-based companies ramp up production. (I am aware of all the arguments behind peak oil. As soon as a peak oil proponent can show me an example of oil demand not being met because of a legitimate lack of supply, then I'll be happy to consider that peak oil is the main cause of price increases.)
http://www.bizjournals.com/sanantonio/blog/morning-edition/2013/06/us-oil-production-up-as-global.html
The fact is current regressive global demand and ample supply should have led to lower gas prices, not higher. If speculation was the cause, then price shifts within the oil market should have been far more volatile, with increases lasting weeks or perhaps months, but certainly not years.  The only plausible explanation for this kind of commodity activity is a weakening of the currency it is directly tied to.  The petrodollar is slowly but surely coming to an end.
I believe the next market exodus may be triggered by the weakening effects of stimulus (or the removal of stimulus altogether) along with extreme energy prices cause by steady inflation and a global political crisis in the near future.
China, being strangely and consistently prophetic when it comes to economic calamity, has recently established an astonishing oil trade deal with Russia, which plans to supply China with an alternative petroleum source for the next 25 years. (This news went almost completely unnoticed by the mainstream media.)
http://www.forbes.com/sites/kenrapoza/2013/06/22/russia-inks-big-china-oil-deal/?partner=yahootix
Now, keep in mind that in 2010, China and Russia signed an agreement completely removing the U.S. dollar in bilateral trade. The dollar has been the world reserve and the only currency used to purchase petroleum for decades. The Russia/China oil deal changes everything. It sets a trend toward the removal of the petrodollar function of the Greenback which ultimately destroys any credibility the currency has left. This news flies in the face of dollar proponents who consistently claim that the dollar's ties to oil make it invincible. Apparently, there are some weaknesses in the armor.
Ongoing social unrest in Egypt has also made oil markets jumpy, being that the Suez Canal oversees the transfer of a significant portion of the world's oil shipping.  Clearly, there are two opposing factions within the country vying for power, and regardless of who is best suited to U.S. interests, the Egyptian people overall have no love for the West.  There is a distinct chance of a shooting war, similar to Syria, in the coming months in Egypt.
Meanwhile, the engineered conflict in Syria continues to go exactly as I predicted in my article 'The Terrible Future Of The Syrian War'.
http://www.alt-market.com/articles/1535-the-terrible-future-of-the-syrian-war
Syria remains an explosive trigger point for regional war which will, in the end, draw in Iran and result in the closure of the Strait of Hormuz, which annually handles the shipping of about 20 percent of the world's oil. All trends point toward higher gas prices over the horizon, and the U.S. economy is barely able to survive on the cost of energy we have today.
So Close They Can't See It
Reduced stimulus combined with adversely high oils prices may very well be the tumbling boulders that bring down the mountain. We are close now. Beyond the undeniable economic factors, the very fabric of American government is crumbling. Corruption is openly rampant. Scandals are exposed daily. The establishment leadership is unapologetic and grows even more despotic with each truth that escapes into the open air. They are becoming MORE bold, not less bold, and those of us who seek transparency in all things, from politics, to economics, to surveillance, are being attacked as the source of the problem rather than the solution.
Collapse, from a historical perspective, seems to occur when the searchlights of the individual mind are dimmest, when the threat is the greatest, and when we are most comfortable in our ignorance. In 2008, the U.S. public was mostly oblivious to the danger, and they were painfully stung. Today, I hope that the liberty movement, the alternative media, and alternative economic analysts have created a window of opportunity by which millions of people can this time see the writing on the wall and prepare accordingly. At this point, there is no question that Americans have been warned. Whether or not they pay heed, is out of our hands.
Source: Brandon Smith | Alt-Market
Humanity's horizons glowed from the brilliance of Nikola Tesla. But to our horrible misfortune, the glow was much too bright for the Power Status Quo (PSQ). Money means power, and Tesla cost tycoons a lot of money by slaying with alternating current (AC) the dead-end direct current (DC) power distribution system of Thomas Edison (financed by J.P Morgan).
More than forty of Tesla's patents from 1888 cover the entire system of "polyphase" AC that, virtually unchanged, powers civilization to this day—a monumental lifetime achievement for any man.
But polyphase AC didn't lead directly to the PSQ's campaign of erasing Tesla from history. It was "Tesla's Coil," key to unlocking "Aether" and harnessing "Radiant Electricity." The ultimate forbidden technology, Aether and Radiant Electricity was a primary focus of Tesla's last forty years on Earth.
By tapping the Aether, by touching " . . . the wheelwork of nature," Tesla illuminated visions of humanity freed from domination by the likes of Rothschild, Morgan, Rockefeller . . . the entire global tyranny machine powered largely by fossil energy, private central banking, war.
One man found an antidote for pathocracy, humanity's premier poison. [1] His name was Nikola Tesla; that remains one of the few things about the man that has not been altered by the PSQ. The name survives, but little else about Tesla has not been violated. His crime or "sin" was competition tycoons couldn't control.
Tesla always knew he would triumph. In his own words, regarding tycoons such as J.P. Morgan: "I am unwilling to accord to some small-minded and jealous individuals the satisfaction of having thwarted my efforts. These men are to me nothing more than microbes of a nasty disease. My project was retarded by laws of nature. The world was not prepared for it. It was too far ahead of time, but the same laws will prevail in the end and make it a triumphal success."
Tesla's " . . . triumphal success" has the power to unwind tyranny. All we need is for enough humans to awaken from the PSQ's spell. Tesla obviously thought awakening was possible even while insisting, "No free energy device will ever be allowed to reach the market." Tesla knew that mass awakening was the wildcard. If we let him down, we let humanity down.
Tycoons throw enormous wealth at protecting people from reality by keeping them asleep. But waking up is free, the only ticket to freedom of development of the human potential.
Freedom . . . a gorgeous concept increasingly hollowed-out by the PSQ. Try to imagine what humanity might achieve without being kicked in the face by the psychopathic elite.
George Orwell said in his novel, 1984, "If you want a vision of the future, imagine a boot stamping on a human face—forever."
If we have any chance at proving Orwell wrong, Tesla might be our best hope. So he gets the boot. But they haven't stamped out Tesla's spirit. His ultimate technology is still alive not only in Black-Ops, but in laboratories of valiant researchers cheating death-by-truth.
The PSQ's perpetual fouling of Tesla accents his elevation of what it means to be human. That most salient testament to Tesla's brilliance, his suppression by the PSQ—it's all around us, hidden in plain sight.
Style of the PSQ exhibits fear of people thinking for themselves. As long as pockets of human intelligence resist brainwashing, and independent thoughts fly around uncontrolled, that means the PSQ's choke hold on power is not "safe." Similar alarm flourished in America's top Rothschild agent, J.P. Morgan. [2] He knew monopolistic fortunes were not safe with Tesla a funded free spirit. Morgan and other tycoons stung by the "War of the Currents" [3] went into a defensive blitz. And when Tesla denied Morgan control of Radiant Electricity, Morgan had Tesla's laboratories burned down. Works of genius were destroyed, but not the man. Morgan also instructed the four publishers of school textbooks to never mention Nikola Tesla; ditto for the Smithsonian—Nikola Tesla was an unperson. Morgan stamped like a professional on truth about Tesla. And the money boot keeps stamping with help from public ignorance, fear of the unknown, trust in "authority." . . .
Creativity . . . humans working outside "the box"—writers, inventors, scientists and researchers and free spirits soaring above dogma embody what the PSQ fears in humanity. Nikola Tesla is a stellar example of what the PSQ fears most.
Tesla revered nature, not money. That got Tesla the electrical wizard off to a bad start with the PSQ—a moral eminence compounded by Tesla's public declaration: "Science is but a perversion of itself unless it has as its ultimate goal the betterment of humanity."
Those were fighting words to the tycoons—especially the part about, " . . . betterment of humanity." Tycoons seek "arrested human development," conspire to fit humanity with cement overshoes. Tesla's treasures remain difficult to fathom with the PSQ so good at not only mangling and suppressing them, but misrepresenting many as works of Edison, Marconi and others.
On his deathbed, Edison said his biggest mistake had been in trying to develop direct current, rather than the superior alternating current system that Tesla had put within his grasp.
Tesla's reply about Marconi's work in radio: "Marconi is a good fellow. Let him continue. He is using 17 of my patents."
If Tesla doesn't terrify the PSQ, why their obsession with polluting his accomplishments? Why did they ban Tesla in textbooks and at the Smithsonian, choke off his funding and conjure him into a bogeyman?
Standard indoctrination coddles third graders along in this video of an "Awesome! 'Tesla Coil'" (don't miss Alex Jones growling in the wings). [4]
Here's an encouraging story of spunky third graders with a great teacher, and their letter-writing campaign focused on getting Tesla acknowledged in the Smithsonian. [5]
Among Tesla's most noble contributions to humanity and the cause of freedom . . . his intimate disclosure of PSQ's will to protect their power at the complete disregard of humanity. Tesla revealed what it means to be psychopathic, and elite, showing humanity what inhumanity we are up against. Destruction of competition is a martial situation where, as the PSQ likes to frame it: "No options are off the table."
The Internet has made progress against common public sentiment regarding Tesla being derivatives of: "I heard Tesla was kind of a crackpot." Big money manipulates this idea from off in the wings, but when it comes to truth about Tesla, austerity takes center stage.
A nurtured " . . . then how come?" variety of popular ignorance clings to the idea: "If Tesla was so great, then how come we're not utilizing his so-called ultimate technology?" The PSQ religiously stamping out competition is "how come." And once again, when it comes to protecting their monopolies, " . . . nothing is off the table."
Accurate information about Tesla still haunts the Internet. People can even learn about Eric Dollard. [6] But the PSQ's "Internet problem" seems merely a speed bump, considering the PSQ's record of successfully controlling whatever they want to control, if given enough time. Where would the PSQ be without it's enablers, us?
A great quote from Eric Dollard: "Tesla scared the central bankers senseless. They knew what his plan meant. Energy independence meant an almost complete loss of control of the people."
Tesla fought in the trenches, pulling back curtains on the PSQ—on humanity versus tyranny, freedom versus slavery. Profit from death and destruction—perpetual war fueled by fossil energy. Private central banking's " . . . continuous consolidation of wealth and power into higher, tighter and righter hands" (GHW Bush quote). Continuous consolidation of wealth in the fewest hands drives debt slavery, genocide, looting of the future, the "New World Order."
"If we don't exploit every resource with alacrity and no mercy, our competitors will"—that's the apparent creed of the PSQ. Sugary platitudes regarding people yet to be born seem vulgar in light of the PSQ twisting future generations into competitors. First come, first served. A penny stolen is a penny earned.
Imagine "free" energy.
Imagine no contrived shortages and price gouging. No "gas" tanks, power lines, meters, power bills, wars for oil and pipeline routes, Alberta tar and Keystone XL kinds of high-pressure DilBit arteries of death—imagine some of the PSQ's worst nightmares. Toss in no climate-changing hydrocarbon pollution, no more churning out mountains of radioactive waste to attack the human genome for thousands of generations, no psychopathic domination by an invisible elite controlling what billions of people need to survive. Imagine modern warfare obsolete. [7] Tesla offered salvation from survival of the wickedest.
The wicked panicked . . .
Truth is the antidote for diseased wealth and propaganda smothering and mangling the best of Tesla. A rare step in the right direction would be millions of people realizing that Tesla really did not dedicate the second half of his life to making bigger and ever-more-"Awesome!" sparks—but rather, he was absolutely dedicated to freedom of humanity. Tesla's greatest invention being reduced to a toy for " . . . entertainment and educational displays"—that's very potent PSQ mind venom. They even tagged Tesla the "God of Lightning." Can't beat lightning for "Awesome!" sparks. Can't beat the PSQ for . . . perhaps W.C. Fields said it best: "There comes a time in the affairs of man, when we must take the bull by the tail, and face the situation." The "bull" in this case is the PSQ; the situation is what blasts from under the bull's tail to foul humanity, and our nest.
Do we still have, if we ever did have, the mettle to wake up and rub the PSQ's nose in their foulness? The stakes have never been higher.
The sin of competition
A quote variously attributed to both J.D. Rockefeller and J.P. Morgan set the stage for maniacal fouling of Tesla: "Competition is a sin." [8]
Chutzpah of these two "tycoons'" implies that monopoly is divine—especially monopoly on energy, money, food, fresh water, and war; a "royal flush" in this Earthly game of poker.
Consider our nightmare of perpetual war in terms of this quote from Aldous Huxley, author of the novel, Brave New World: "The propagandist's purpose is to make one set of people forget that certain other sets of people are human."
Lies are the foundation of the PSQ's reaction to Nikola Tesla. It's paramount to humanity that freethinkers survive the elite and witness epiphany of this wisdom from Buddha: "The lie tastes sweet at the beginning, but bitter at the end. The truth tastes bitter at the beginning, but sweet at the end."
"Tesla's Coil" versus "The Tesla Coil"
The jungle of confusion and suppression of Tesla's masterpiece might be easier to navigate if we distinguish between "Tesla's Coil," and the "Tesla Coil." The former could be the epitome of human invention, the latter is its neutered caricature. For elaboration on this distinction, let's check in with Zionist propaganda, the richest kind.
Wikipedia is hailed by Zionist Israel as " . . . the major source of information in the world." They even advertise, with standard Zionist chutzpah, that Wikipedia is " . . . under constant, paid review of Zionist assets." [9]
Below is Wikipedia's first three paragraphs (underlining added) for their listing: "Tesla Coil" (as opposed to "Tesla's Coil"):
"A Tesla coil is an electrical resonant transformer circuit invented by Nikola Tesla around 1891. It is used to produce high-voltage, low-current, high frequency alternating-current electricity.
"Tesla coils can produce higher voltages than other artificial sources of high-voltage discharges, electrostatic machines. Tesla experimented with a number of different configurations consisting of two, or sometimes three, coupled resonant electric circuits.
"Tesla used these coils to conduct innovative experiments in electrical lighting, phosphorescence, x-ray generation, high frequency alternating current phenomena, electrotherapy, and the transmission of electrical energy without wires. Tesla coil circuits were used commercially in sparkgap radio transmitters for wireless telegraphy until the 1920s, and in pseudomedical equipment such as electrotherapy and violet ray devices. Today their main use is for entertainment and educational displays."
Please note the use of "high-voltage, low-current, high frequency alternating-current electricity," and, "high frequency alternating current phenomena," topped off with, "Today their main use is for entertainment and educational displays." In terms of what Tesla actually achieved—in terms of transcendent capabilities of "Tesla's Coil," Wikipedia's "Tesla Coil" definition could not be more misleading if Wikipedia's goal was to mislead.
Smell a rat? Tesla has offered to show us that rats don't always win.
Regarding Wikipedia's, "Today their main use is for entertainment and educational displays" . . . this is a naked example of Wikipedia's Zionist-propaganda roots, and propagation of twisted truth.
Frank Zappa characterized America's educational system as a mechanism designed to create " . . . functional ignorance."
Disguised as an educational system, America's youth indoctrination system also gets a nod in Wikipedia's line about the "Tesla Coil" being for " . . . entertainment and educational displays."
Entertainment, surely, but educational? Entertainment and indoctrination are more accurate here; the "Tesla Coil" is hailed while "Tesla's Coil" is . . . what, "conspiracy theory"?
We suffer severe multi-generational distress when "education" is largely indoctrination aimed at inhibiting independent thinking. Students memorize dogma sanctioned by the PSQ so they can pass standardized tests sanctioned by the PSQ. Students learning to think for themselves, learning how to distinguish truth from dogma—this will not do. The PSQ wants young minds regurgitating hive thinking in preparation for becoming obedient workers in thrall of authority, wingless and weighed-down by leaden dogma planted in their minds by PSQ ovipositors.
Tesla's "Wheelwork of Nature"
While the primary function of the contrived "Tesla Coil" is to disengage Tesla's masterpiece from reality, the primary function of "Tesla's Coil" is to disengage voltage from current—disengage "the true electricity" (Aether) from the flow of massive electrons. Only when zero current is achieved in "Tesla's Coil" will Aether flow freely and the "Tesla Effect" be realized. Any flow of electrons chokes off the Aether. It's no coincidence that the awesome-spark-toy "Tesla Coil" has popularly replaced "Tesla's Coil" to choke off Tesla's threat to the PSQ.
Tesla's inspiration regarding the decoupling of voltage and current grew during his brief employment by Thomas Edison.
Edison's DC power distribution system was so inefficient that power-line resistance would cause voltage to fade within several city blocks. Voltage was cranked up very high at the main generators, and "pumping stations" were required every half mile to boost sagging voltage and current.
When a main switch was thrown to hit transmission lines with cranked-up voltage right off the main generators, a blast of blue and purple spikes and stinging, shocking sensations radiated in all directions from the transmission lines before electrons (current) flowed in the lines. This instantaneous phenomenon actually killed some linesmen. Engineers considered these bursts of magnified electrostatic potential a nuisance to be eliminated. Tesla saw them as a powerful, mysterious form of energy to be explored.
In Part Two:
● Tesla and the Earth (his laboratory)
● "Tesla's Coil" (the real thing)
● The "Tesla Effect"
● Aether's "whitefire" fountains and "mass-free cold electricity"
● Wardenclyffe without propaganda
● Tesla allowed a cameo appearance in the Smithsonian
● Eric Dollard's eight destroyed laboratories, and why a most profound and honorable way to help humanity, Earth, and generations to come is also the most dangerous
References:
1. http://www.ponerology.com/evil_2b.html
2. https://www.google.com/search?q=J.P.+Morgan+Rothschild+agent&ie=utf-8&oe=utf-8&aq=t&rls=org.mozilla:en-US:official&client=firefox-a
3. https://www.google.com/search?q=%22war+of+the+currents%22&ie=utf-8&oe=utf-8&aq=t&rls=org.mozilla:en-US:official&client=firefox-a
4. http://www.youtube.com/watch?v=Y6iGXBZuVPQ
5. http://www.think-aboutit.com/Misc/nikola_tesla.htm
6. http://www.jinnwe.com/quest.php?id=1002
7. http://www.cheniere.org/books/part1/starting%20pages.htm
8. https://www.google.com/search?q=quote%3A+competition+is+a+sin+JP+Morgan&ie=utf-8&oe=utf-8&aq=t&rls=org.mozilla:en-US:official&client=firefox-a
9. http://www.ascertainthetruth.com/att/index.php/the-media/who-controls-the-media/429-zionist-control-of-wikipedia
Rand Clifford lives in Spokane, Washington. His novels, CASTLING, TIMING, Priest Lake Cathedral, and many earlier essays are published by StarChief Press. Contact for Rand Clifford: randoc@live.com.
Source: Intrepid Report
People behaving like birds should mark a step forward in the evolutionary capacity of the human race. After all, birds sing melodiously at dawn and dusk, swoop majestically in the open sky, and build their nests using only their beaks. I doubt that most humans could build such nests even using two hands.
Yet, do we dulled and listless nine to fivers dance through the streets and burst into rapturous song each dawn and dusk? No, no, not we measured and mannered mortals. Our typical daily response to the circadian rhythms of this universe that inspire the swooping birds is to reach into our pockets for a mass-produced, electronically-energised plastic gismo, upon which to twitter, tweet and text profound messages to our friends, such as: "hey, what ya doin' this p.m? I'm nackered – need a drink – how about Soho Brasserie around 7 tonight? saw jamie this mornin' – wow he looked wicked.. let his hair grow out and was sporting brand new Nikes!"  It's a seriously retarded and poor imitation of the birds version – don't you think?
If only people could pause long enough to actually listen to the song of the birds, maybe even to marvel at their spontaneous and often balletic flight, or simply peer at one of their nests and reflect on its extraordinary design. But no, "No time for that – I never look up – too busy." The very same reason given for never seeing the poisoned aerosol ploughing of the very sky in which the birds perform their ritual dances. What a telling indictment of the current inhuman condition of modern man.
When we pass – and our spirit transitions to the next domain – there is, I believe, a timeless illuminated kind of moment when we get to see the full picture of how we used our time here on Earth. At our 'point of transition', we are, if you like, presented with the results of the exam called life: the accumulated contribution – or lack of contribution – that we made to this Universe in the course of manifesting our earthly existence.
In that timeless space beyond physical life and yet before becoming (once again) pure spirit, we are perhaps confronted by that which we really are: the human expression of that immeasurable gift of life, which we each carried with us into this world as children, as unconscious, yet supremely potent glassy-eyed little God-heads, emerging out of the fecund mother womb. Then, as we grow, carrying forward and nurturing as best we can, this seed of our limitless potentiality. And ultimately, at that moment of passing, our accumulated earthly truths face their unconditional confrontation with the Universal Truth.
At this moment 'wasted time' measures up against purposefully utilized time – and whichever swings the scales its way – decides our soul's further progression or regression in the life to come. The positive actions that contributed to the furtherance of the creative potential with which we started this adventure will lift us higher on our ongoing journey; as will all that which encourages furtherance of the evolution of this planet into a consciously loving and creative force for the better.
But the first signposts of our initiation appear when we are yet young. For it is then when we first notice the big divisions in the road ahead – and have the task of choosing – or not choosing – to follow the calling of our hearts and our expectant soul. A task which further tests us as we become young adults and gain greater awareness of the contradictions presented by a world at war (with itself) and the ever-present potential within each of us to change that condition into its opposite.
That is our 'exam paper'. Forget the stuff that's called 'exams', which we are forced to grapple with in secondary school. They are the distorted and entombed version of the real thing. They are simply a way of by-passing out true rite of passage. A by-pass built by those carrying an ulterior motive: the intention of making sure that we never get the priceless opportunity to stand face to face with our own destiny at a moment when the great majority of our life still stands ahead of us.
It is a deliberate and coldly inhuman calculation, designed to harness the majority of mankind to the yoke ofunquestioned slavery to the matrix. And if successful, it ensures that a vast swathe of humanity will be tied up in the 'nine to five' sterile work ethic of the status quo for a good part of the rest of their days. A process that also has the effect of holding back the greater evolution of planetary awareness as a whole.
Of course, there is no telling which side of the line those who do succeed in facing their rite of passage will land. The road of life, even within the confines of the status quo, is not without its twists and turns. Yet, opportunities to get onto our true paths are not always present – but remain veiled and often disguised by the distractions of the absurd and power-hungry paraphernalia of modern living.
So it is that symbolically or actually, much of the 'civilized' world is tweeting and twittering its way to oblivion.
And when that day of oblivion finally draws close at hand, and its cool breath is felt on the nape of the neck, it will be understood that all earlier attempts to put off honestly confronting and reflecting upon the meaning of life – the moment of passing – and the beginning of the life to come, amounted to a futile and tragically wasteful disregard of our best human energies. The 'judgement day' as it is historically known, cannot be anesthetized. It cannot be erased from existence by wrapping ourselves up in empty discourses and the fashionable superficial banter of our time.
In the end, this is just a way of trying to hide our fear of embracing the bigger life to which our starved souls are trying to direct us.
We need to be brave enough to listen – and courageous enough to act on what we hear.
So to all those bent forward, squinting over their plastic, pocket-sized, electronically-enlivened screens, or chatting uselessly on their microwave cell phones – only to then go home to spend the rest of the evening in front of the mind control screen on the living room wall – I want to say: we have no right to suffocate the voice of the spirit with which we were and are so richly endowed. In the highest spiritual circles, such an act is considered a great irreverence and a major karmic burden in lives to come.
More than this even, it is an act of abandonment of our responsibility to take charge of our destinies and make something out of them. To give back to that creative source which gave us life, something more than that with which we started, some fine individual expression of our gratitude to our Creator.
It is the growth of manifest spirit which is the true growth in us humans: the increase we make in the number and quality of dancing reflective prisms in the diamond of Life. From the pure unconscious of the child to the forged and sculptured consciousness of the adult – that is our life work.
The preoccupation with 'economic growth' is a subconscious and sublimated compensation for a lack of expansion of the spirit and the soul of man; the growth of the divine human which is our true reason to be. Power, politics and a preoccupation with acquiring material possessions, is the net expression of life gone off-course. Of submission to the dark side's plan for humanity's slavery.
So if you still insist in twittering away your life – at least twitter something meaningful like: "I'm seeing the sun, renewed, blazing forth as it climbs into the vastness of the morning sky. I feel my soul expanding with it. I feel myself soaring like a bird, leaping like a gazelle… today I'm in celebration of life! I'm arranging a meeting with the calling of my destiny – I'm throwing off the shackles of meaningless repression, dear friend, how about you​?"
Tweet your way to heaven that way – or don't tweet at all. Leave it to the birds. For they, at least, only know to communicate in poetry.
About the Author
Julian Rose is an organic farmer and international activist. He is the author of "Changing Course for Life – Local Solutions to Global Problems" www.changingcourseforlife.info  His next work: "In Defence of Life – Essays for a Radical Reworking of Green Wisdom" is to be published later this summer.
Source: Waking Times
While the global elite construct underground bunkers, eat organic and hoard seeds in Arctic vaults; the global poor are being slowly starved thanks to high commodity prices and poisoned with genetically modified (GMO) food. Austerity measures aimed largely at the poor are being imposed on all the nations of the world. Weather events grow more deadly and brushfire wars more frequent. An AK-47 can be obtained for $49 in the markets of West Africa. The depopulation campaign of the inbred Illuminatibankers is accelerating.
In 1957 President Dwight Eisenhower, who later warned of a "military-industrial complex", commissioned a panel of scientists to study the issue of overpopulation. The scientists put forth Alternatives I, II and III, advocating both the release of deadly viruses and perpetual warfare as means to decrease world population.
The first supposition dovetailed nicely with the pharmaceutical interests of the Rockefellers. According to Nexus magazine, the Rockefellers own one-half of the US pharmaceutical industry, which would reap billions developing medicines to "battle" the deadly viruses about to be released.
In 1969 the Senate Church Committee discovered that the US Defense Department (DOD) had requested a budget of tens of millions of taxpayer dollars for a program to speed development of new viruses which target and destroy the human immune system. DOD officials testified before Congress that they planned to produce, "a synthetic biological agent, an agent that does not naturally exist and for which no natural immunity could be acquired… Most important is that it might be refractory to the immunological and therapeutic processes upon which we depend to maintain our relative freedom from infectious disease." House Bill 5090 authorized the funds and MK-NAOMI was carried out at Fort Detrick, Maryland.
Out of this research came the AIDS virus which was targeted at "undesirable elements" of the population. The first AIDS viruses were administered through a massive smallpox vaccine campaign in central and southern Africa by the World Health Organization in 1977. A year later ads appeared in major US newspapers soliciting "promiscuous gay male volunteers" to take part in a Hepatitis B vaccine study. [1]
The program targeted male homosexuals age 20-40 in New York City, Los Angeles, Chicago, St. Louis and San Francisco. It was administered by the US Centers for Disease Control which, under its earlier incarnation as the US Public Health Department in Atlanta, oversaw the Tuskegee syphilis experiments on African American males. [2]
San Francisco has been a target of numerous CIA experiments, due to its high population of left-leaning and gay citizens, which the Illuminati views as "undesirables". According to Dr. Eva Snead, San Francisco has one of the highest cancer rates in the country. For years, malathion – first developed by the Nazis – was sprayed over the city by helicopters from the CIA's Evergreen Air, whose Arizona base is used, according to author William Cooper, as CIA transshipment point for Columbian cocaine. The mysterious Legionnaire's Disease occurs often in San Francisco and the CIA's MK-ULTRA mind control bad acid program was based there.
The intellectual force behind the introduction of AIDS was the Bilderberger Group, which became fixated on population control after WWII. Author Cooper says the Policy Committee of the Bilderbergers gave orders to DOD to introduce the AIDS virus. The Bilderbergers are close to the Club of Rome, which was founded on a Rockefeller estate near Bellagio, Italy and is backed by the same European Black Nobility who frequent Bilderberger meetings. A 1968 study by the Club of Rome advocated lowering the birth rate and increasing the death rate. Club founder Dr. Aurelio Peccei made a top-secret recommendation to introduce a microbe that would attack the auto-immune system, then develop a vaccine as a prophylactic for the global elite. [3]
One month after the 1968 Club of Rome meeting Paul Ehrlich published The Population Bomb. The book hints at a draconian depopulation plan in the works. On page seventeen Ehrlich writes, "The problem could have been avoided by population control…so that a 'death rate solution' did not have to occur." A year later MK-NAOMI was born. Peccei himself authored the Club of Rome's much-touted Global 2000 report, which President Jimmy Carter pushed on his BCCI shakedown cruise of Africa. Peccei wrote in the report, "Man is now vested with unprecedented, tremendous responsibilities and thrown into the role of moderator of life on the planet- including his own".
The Bilderbergers were behind the Haig-Kissinger Depopulation Policy, a driving force at the State Department and administered by the National Security Council. Pressure is applied to Third World countries to reduce their populations. Those that do not comply see their US aid withheld or are subject to Pink Plan low-intensity war that targets civilians, especially women of child-bearing age. In Africa famine and brush-fire wars are encouraged. AK-47 rifles can be bought at West African markets for under $50. The same is true in the markets of Peshawar, Pakistan. In 1975, a year after attending a Club of Rome conference on the topic, Secretary of State Kissinger founded the Office of Population Affairs (OPA).
DOD officials testified before Congress that they planned to produce, "a synthetic biological agent, an agent that does not naturally exist and for which no natural immunity could be acquired… Most important is that it might be refractory to the immunological and therapeutic processes upon which we depend to maintain our relative freedom from infectious disease."
Latin American OPA case officer Thomas Ferguson spilled the beans on OPA's agenda when he stated, "There is a single theme behind all our work; we must reduce population levels. Either they do it our way, through nice clean methods or they will get the kind of mess that we have in El Salvador, or in Iran, or in Beirut…Once population is out of control it requires authoritarian government, even fascism, to reduce it…The professionals aren't interested in reducing population for humanitarian reasons…Civil wars are somewhat drawn-out ways to reduce population. The quickest way to reduce population is through famine like in Africa. We go into a country and say, here is your goddamn development plan. Throw it out the window. Start looking at your population…if you don't …then you'll have an El Salvador or an Iran, or worse, a Cambodia". [4]
Ferguson said of El Salvador, "To accomplish what the State Department deems adequate population control, the civil war (run by CIA) would have to be greatly expanded. You have to pull all the males into fighting and kill significant numbers of fertile, child-bearing age females. You are killing a small number of males and not enough fertile females to do the job…If the war went on 30-40 years, you might accomplish something. Unfortunately, we don't have too many instances of this to study".
Report from Iron Mountain
In 1961 Kennedy Administration officials McGeorge Bundy, Robert McNamara and Dean Rusk, all CFR and Bilderberger members, led a study group which looked into "the problem of peace". The group met at Iron Mountain, a huge underground corporate nuclear shelter near Hudson, New York, where CFR think tank The Hudson Institute is located. The bunker contains redundant offices in case of nuclear attack for Exxon Mobil, Royal Dutch/Shell and JP Morgan Chase. [5] A copy of the group discussions, known as Report from Iron Mountain, was leaked by a participant and published in 1967 by Dial Press.
The report's authors saw war as necessary and desirable stating "War itself is the basic social system, within which other secondary modes of social organization conflict or conspire. (War is) the principal organizing force…the essential economic stabilizer of modern societies." The group worried that through "ambiguous leadership" the "ruling administrative class" might lose its ability to "rationalize a desired war", leading to the "actual disestablishment of military institutions".
The report goes on to say, "…the war system cannot responsibly be allowed to disappear until…we know exactly what we plan to put in its place…The possibility of war provides the sense of external necessity without which no government can long remain in power…The basic authority of a modern state over its people resides in its war powers. War has served as the last great safeguard against the elimination of necessary classes."
Historian Howard Zinn described this conundrum when he wrote, "American capitalism needed international rivalry- and periodic war- to create an artificial community of interest between rich and poor, supplanting the genuine community of interest among the poor that showed itself in sporadic movements".
The Iron Mountain gang was not the first to discover the virtues of war. In 1909 the trustees of the Andrew Carnegie Foundation for International Peace met to discuss pre-WWI American life. Many of the participants were members of Skull & Bones. They concluded, "There are no known means more efficient than war, assuming the objective is altering the life of an entire people…How do we involve the United States in a war?"
The Report from Iron Mountain goes on to propose a proper role for those of the lower classes, crediting military institutions with providing "antisocial elements with an acceptable role in the social structure.  The younger and more dangerous of these hostile social groupings have been kept under control by the Selective Service System…A possible surrogate for the control of potential enemies of society is the reintroduction, in some form consistent with modern technology and political process, of slavery…The development of a sophisticated form of slavery may be an absolute prerequisite for social control in a world at peace."
"…the war system cannot responsibly be allowed to disappear until… we know exactly what we plan to put in its place… The possibility of war provides the sense of external necessity without which no government can long remain in power… The basic authority of a modern state over its people resides in its war powers. War has served as the last great safeguard against the elimination of necessary classes."  Report from Iron Mountain
The Iron Mountain goons, though thrilled by the idea of slavery, listed as other socioeconomic substitutions for war: a comprehensive social welfare program, a giant open-ended space program aimed at unreachable targets, a permanent arms inspection regime, an omnipresent global police and peacekeeping force, massive global environmental pollution which would require a large labor pool to clean up, socially-oriented blood sports and a comprehensive eugenics program. [6]
The Iraqi genocide fulfilled the dreams of the Club of Rome Zero Population Growth maniacs, while also providing a testing ground for two of the war substitutes proposed by the Iron Mountain fascists: an arms inspection regime and UN peacekeepers.  Both concepts gained traction in the international community thanks to the Gulf War.
---
Let the Iraqi Genocide Begin
Estimates of Iraqi casualties during the Gulf War are sobering.  Some organizations like Greenpeace put the death toll at near one million people.  It was a war in which the media was denied access on a scale never before seen, so casualty figures vary greatly.  According to Tony Murphy, a researcher at the International War Crimes Tribunal, the US attack on Iraq killed 125,000 civilians, while destroying 676 schools, 38 hospitals, 8 major hydroelectric dams, 11 power plants, 119 power substations and half the country's telephone lines.  The attacks occurred mostly at night when people were most vulnerable.
In the months following the war the death rate of Iraqi children under five tripled.  Thirty-eight percent of these deaths were caused by diarrhea. [7]  Victor Filatov, a Russian journalist reporting for Sovetskaya Rossiya from post-war Baghdad wrote, "What further bloodshed do these barbarians of the 20th century need?  I thought the Americans had changed since Vietnam…but no, they never change.  They remain true to themselves."
According to former US Attorney General Ramsey Clark, the US was found guilty of nineteen war crimes against Iraq before the International War Crimes Tribunal.  The US dropped 88,000 tons of bombs on Iraq during the Gulf War and has rained down countless more bombs since.  Many bombs were tipped with armor piercing depleted uranium (DU) warheads, which may account for chronic Iraqi health problems.  Dr. Siegwart-Horst Gunther, a German physician who came to Iraq to help its people, became gravely ill when he handled just one cigar-sized fragment from a DU warhead.  Dr. Gunther measured the tiny object's radioactivity to be 11 microSv per hour, whereas an acceptable exposure is no more than 300 microSv per year. [8]  Three hundred tons of DU ammunition was deployed during the war.
Many believe DU is responsible for Gulf War Syndrome, which has killed and permanently injured many US soldiers who fought in the Persian Gulf theater.  Since 2000, nearly 11,000 US Gulf War veterans have died from Gulf War Syndrome, while the Pentagon continues to cover up this travesty.
---
Satanism & Psychotronic Warfare
The US also tested numerous top-secret high-tech weapons systems in the Gulf theatre, while utilizing some old low-frequency favorites.  When Iraqi ground forces surrendered, many of them were in a state of delirium and lethargy that could have been induced by extremely low-frequency radio waves, which the US used as a weapon as early as the Vietnam conflict.
Yale University and CIA psychiatrist Dr. Jose Delgado studied mind control for the Company 
during the 1950's as part of the MK-ULTRA program.  Delgado determined, "Physical control of many brain functions is a demonstrated fact…it is even possible to create and follow intentions…By electronic stimulation of specific cerebral structures, movements can be induced by radio command…by remote control."
According to a military document written by Colonel Paul Valley and Major Michael Aquino titled From PSYOP to Mindwar: The Psychology of Victory, the US Army used an operational weapons system "to map the minds of neutral and enemy individuals and then to change them in accordance with US national interests".  The technique was used to secure the surrender of 29,276 armed Viet Cong and North Vietnamese Army soldiers in 1967 and 1968.  The US Navy was also heavily involved in "psychotronic" research. [9]  Many US soldiers who served near the DMZ that divided North and South Vietnam claimed to see UFOs on a regular basis.  The Pentagon Papers revealed that an electronic barrier was placed along the DMZ by the secretive JASON Society.
Major Michael Aquino was an Army psyops specialist in Vietnam, where his unit specialized in drug-inducement, brainwashing, virus injection, brain implants, hypnosis, and use of electromagnetic fields and extremely low-frequency radio waves.  After Vietnam, Aquino moved to San Francisco and founded the Temple of Set.  Set is the ancient Egyptian name for Lucifer.  Aquino was now a senior US Military Intelligence official. [10]  He'd been given a Top Secret security clearance on June, 9, 1981.  Less than a month later an Army intelligence memo revealed that Aquino's Temple of Set was an off-shoot of Anton La Vey's Church of Satan, also headquartered in San Francisco. Two other Set members were Willie Browning and Dennis Mann.  Both were Army Intelligence officers.
The Temple of Set was obsessed with military matters and political fascism.  It was especially preoccupied with the Nazi Order of the Trapezoid.  Aquino's "official" job was history professor at Golden Gate College.  The Temple recruited the same Hells Angels who Billy Mellon Hitchcock had used to dole out his bad CIA acid.  Its members frequented prostitutes where they engaged in all manner of sadomasochistic activities. [11]  Director of Army Counter-Intelligence Donald Press revealed that Dennis Mann was assigned to the 306 PSYOPS Battalion and that Aquino was assigned to a top secret program known as Presidio.
Presidio is also the name of a spooky complex in the Golden Gate National Recreation Area, which Mikhail Gorbachev reportedly frequented as the Soviet Union was falling apart.  Was Aquino part of an operation to "map the mind" of the Soviet Union's last leader and induce him into proposing both glasnost and perestroika, the two free market policies that ultimately led to the Soviet Union's demise?  Remember the curious mark which suddenly appeared on Gorbachev's forehead?  Was he implanted with some sort of microchip mind-control device to make him think "in accordance with US national interests"?
Such Orwellian technology is marketed on a regular basis throughout the world.  International Healthline Corporation and others sell microchip implants in the US, Russia and Europe.  The Humane Society has adopted a policy of micro-chipping all stray pets. The State of Hawaii requires that all pets be micro-chipped.  Six thousand people in Sweden have accepted a microchip in their hand, which they use for all purchases. Trials are also underway in Japan.  In July 2002, National Public Radio reported a similar trial beginning in Seattle.  Later in 2002, after a rash of suspicious abductions of young girls, BBC reported that a British company plans to implant children with microchips so that their parents can monitor their whereabouts.
Dr. Carl Sanders, a highly acclaimed electronics engineer, revealed that a microchip project he launched to help people with severed spinal cords was taken over by Bill Colby's Operation Phoenix in a series of meetings organized by Henry Kissinger.  Sanders says the optimal spot for a microchip implant is just below the hairline on a person's forehead, since the device can be recharged by changes in body temperatures, which are most pronounced there.  Interestingly, this is the location of the pineal gland or Third Eye.
The 1986 Emigration Control Act grants the President the power to mandate any kind of ID he deems necessary. [12]  Researchers at Southern California have developed a chip which mimics the hippocampus, the part of the brain that deals with memory.  Pentagon officials are interested in using it in experiments to create a "super-soldier". [13]  Another microchip called Brain Gate is being implanted in paralyzed people.  It allows them to control their environment by simply thinking. [14]
In Iraq, psychological warfare gave way to slow genocide.  According to UNICEF, as of late 2001, 1.5 million Iraqi children had died as a result of sanctions, while one child in ten died before their first birthday.  Thalassemia, anemia and diarrhea were the biggest killers and could have been prevented were it not for a chronic shortage of blood and medicine in Iraq due to the sanctions.  UN Committee 661 served as arbiter of what constituted a "dual use" item and therefore banned for import into Iraq.  As of 2001, over 1,600 Iraqi contracts with Western companies for medical equipment had been blocked by 661. [15]
Yale University and CIA psychiatrist Dr. Jose Delgado studied mind control for the Company during the 1950's as part of the MK-ULTRA program.  Delgado determined, "Physical control of many brain functions is a demonstrated fact…it is even possible to create and follow intentions…By electronic stimulation of specific cerebral structures, movements can be induced by radio command…by remote control."
The Gulf War decimated Iraq's sewer and water treatment systems.  Iraqis were forced to drink polluted water, leading to numerous health problems.  Iraq was not allowed to import chlorine to clean the water since 661 deemed it a potential chemical weapon.  Electrical power was rationed in three-hour daily increments per household since the Iraqi government couldn't get the parts it needed to fix its power plants after the US bombed its entire power grid.  With the devaluation of the Iraqi dinar and the ban on the export of 2.4 million barrels of oil per day, the average Iraqi lived on $2.50 a month- enough to buy a pair of shoes.  The only Iraqis not affected were the wealthy elite, who had long ago stashed their savings overseas in US dollars.
UNICEF estimates that 28% of Iraqi children no longer went to school.  Before the war almost all children attended.  Often families could only afford to send one child to school because of the cost of simple things like backpacks, shoes and notebooks.  Rafah Salam Aziz, Director of Mansour Children's Hospital, said parents were often forced to make similar decisions about their children's lives.  Aziz said, "Many times it's easier for a family to let a baby die rather than let the whole family go hungry and get sick."[16]
In 1996 Clinton Defense Secretary William Perry announced a new military buildup in the Persian Gulf.  Soon cruise missiles were again raining down on Baghdad.  Many nations now grew weary of both US bombing and the sanctions regime, which was brutalizing the Iraqi people while strengthening the grip of Saddam Hussein.  Russian President Boris Yeltsin, whose country signed a deal with Iraq to rebuild its shattered oil sector, said he was disturbed at the use of "extreme and radical force against the Arab world".  The Russian opposition offered a more scalding appraisal.  Alexander Lebed stating angrily, "The US is like a strong master who spits on everybody."[17]
Turkey, Jordan and Syria all expressed unease over the new round of bombing.  Even the Saudis, where Islamic fundamentalism was on the rise and two major bombings had occurred at US bases, now refused to allow the US to use its bases to bomb Iraq.  Many countries, including France, began openly flaunting the UN embargo against Iraq in the late 1990's.
Dennis Halliday, former Assistant Secretary of the UN who initially headed the UN Humanitarian Program to Iraq, resigned his post in protest. He said sanctions were demolishing the very class of Iraqi people who wanted to create a better government in the country.  He was scornful of the UN Oil for Food Program under which the US received 70% of Iraqi oil.  Halliday stated plainly, "We are guilty of committing genocide, through the Security Council, against Iraq."[18]
Halliday's 1998 successor was Hans Van Sponeck, who watched as the UN unfurled the UNSCOM arms inspection regime, paid for by Iraqi oil sales.  US inspector Scott Ritter confirmed Iraqi suspicions that UNSCOM was gathering intelligence for CIA and Mossad.  UNSCOM was just the latest CIA tool.  In 1996 the Iraqi government claimed international relief agencies, including the World Food Program, which claimed to be helping the Kurds, were actually CIA operatives attempting to destabilize the country.
In fact the CIA had spent more than $20 million in its support of the Iraqi National Congress, led by long-time CIA surrogate Jalal Talibani's PKK Kurdish faction. [19]  In January 1997 Iraq uncovered two Mossad spy rings in one month following the attempted assassination of Saddam Hussein's son. [20]  Hans Van Sponeck had seen enough. He too resigned in protest.
In early 1999 it was revealed that the US had used UNSCOM to plant electronic bugging devices in the Iraqi Ministry of Defense.  Arms inspector Scott Ritter said the CIA was using UNSCOM to "provoke a crisis".  In December 1998 UNSCOM, faced with the embarrassing accusations of espionage, pulled out of Iraq.  On December 15th the US launched a new round of bombing.  Ritter says intelligence gathered by UNSCOM was used for targeting. UNSCOM spokesman David Kay resurfaced in 2003 calling for a US invasion of Iraq. He now worked for SAIC, which landed numerous Pentagon contracts to rebuild Iraq.
---
Dean Henderson is the author of four books: Big Oil & Their Bankers in the Persian Gulf: Four Horsemen, Eight Families & Their Global Intelligence, Narcotics & Terror Network, The Grateful Unrich: Revolution in 50 Countries, Stickin' it to the Matrix and Das Kartell der Federal Reserve.To subscribe to Dean's weekly blog, Left Hook, go to www.deanhenderson.wordpress.com

---
Footnotes:
[1] Behold a Pale Horse. William Cooper. Light Technology Press. Sedona, AZ. 1991. p.166
[2] Robot's Rebellion: The Story of the Spiritual Renaissance. David Icke. Gateway Books. Bath, UK. 1994. p.305
[3] Cooper. p.166
[4] Ibid
[5] Rule by Secrecy: The Hidden History that Connects the Trilateral Commission, the Freemasons and the Great Pyramids. Jim Marrs. HarperCollins Publishers. New York. 2000. p.114
[6] Ibid. 116
[7] "Child Death Rate Jumps in Iraq". AP. Great Falls Tribune. 9-24-92. p.8
[8] "Depleted Uranium". Siegwart-Horst Gunther. Covert Action Quarterly. Winter 2001. p.2
[9] Cooper. p.369
[10] Icke. p.221
[11] Cooper. p.361
[12] Icke. p.223
[13] Inquirer. UK. 10-25-05
[14] PhysOrg News. 11-1-95 www.physorg.com/news7746.html
[15] "Greetings from Missile Street". Free Speech TV. Boulder, CO. 12-23-01
[16] "US Economic Sanctions Taking Very Human Toll in Iraq". Great Falls Tribune. 9-13-92.
[17] "Slamming Saddam". Time. 9-16-96. p.31
[18] "The Unfinished War". CNN. 1-6-02
[19] Evening Edition. National Public Radio. 9-10-96
[20] BBC World News. 1-8-97
Source: Dean Henderson | VeteransToday
What makes Goldman Sachs alumni at the center of international finance? Is it pure talent and business acumen, or is there more to the equation, then grooming the best and the brightest? The answer lies in the indisputable perquisite that places Goldman Sachs Above the Law. How did this banking concern become the most powerful political influence in government policies? Well, central banking certainly is at the core of their economic clout. The 'TC' essay Federal Reserve is a Cache of Stolen Assetsgoes into methods that results in the financial slavery. But what makes Goldman Sachs central to their dominance of nations and so many governments?
A pursuit for answers and an explanation needs to investigate internal workings and crucial critiques that demonstrate patterns of global dominance. Former GS operative Greg Smith wrote in the New York Times, Why I Am Leaving Goldman Sachs:
"It might sound surprising to a skeptical public, but culture was always a vital part of Goldman Sachs's success. It revolved around teamwork, integrity, a spirit of humility, and always doing right by our clients. The culture was the secret sauce that made this place great and allowed us to earn our clients' trust for 143 years. It wasn't just about making money; this alone will not sustain a firm for so long. It had something to do with pride and belief in the organization. I am sad to say that I look around today and see virtually no trace of the culture that made me love working for this firm for many years. I no longer have the pride, or the belief."
Goldman Sachs reached the pinnacle of investment banking because it served the fiscal needs of its clients. When businesses profited from the relationship, all was well for the masters of the universe. The focus upon providing value to substantial businesses, that actually provided constructive products and services, was a formula that has merit and meaningful purpose. Now, essential ethic standards, has become subordinated to the practice of exerting primary political control. Designing exotic deceptive products intent upon usurious returns, betrays the very foundations of raising capital to finance legitimate business development.
The excellent analysis from The Economic Collapse site provides a list of compelling arguments in 11 Reasons Why America Would Be A Better Place Without Goldman Sachs. #9 illustrates the real aim behind the curtain. The Wizard of Oz has a Goldman address.
"Goldman Sachs has way too much influence over the federal government. There is a reason why it is commonly referred to as "Government Sachs". No matter who is the White House, people that used to work for Goldman and other big Wall Street banks always seem to be crawling around."
Moreover, the tentacles of international reach have extended well beyond the former bastion of American capitalism. Goldman Sachs takes over America and now Europeis all part of "gods work" . . . Since this year old arrangement was adopted the faltering EU economy intensifies, while the consolidation of political union under the GS model of financial servitude expands.
"Now, the EU has given Goldman Sachs and Co. an unlimited free hand to fleece taxpayers – through the European Stability Mechanism (ESM). It is a permanent facility to replace the temporary Financial Stability Facility and the European Financial Stabilisation Mechanism once Member States, representing 90% of capital commitments have ratified, probably in July 2012.

The ESM is a contract of debt. . . . The authorized share capital must be 700bn €. (to be increased)

[Article 9]: "… ESM members commit themselves irrevocably and unconditionally to pay on demand any capital that is demanded of them … within 7 days of receipt of the request.".

[Article 10]: "The Council of Governors may decide to change the authorized capital and Article 8.

[Article 27, lines 2-3]: "[Article 27, line 4]: "The property, funding and assets of the ESM shall . . . be immune from every form of legal proceedings – as shall ESM property and assets, governors, deputy governors, directors and officials.

The ESM is an intergovernmental organization, not subject to laws – and not subject to reviewers."
If you think, the UK escaped this round of exploitation, ready yourself for Mark Carney: Bank governor's journey from wilderness to heart of the City. "The earning years were – naturally – at Goldman Sachs, where he was marked out as one of the very highest flyers while working in London, Tokyo and New York. The switch to public service – and the public profile that brings – came with a move into central banking, first as deputy and then as governor of the Bank of Canada, in a spell that included the global financial collapse."Scott Brison, economic spokesman for the Canadian Liberal party – known as "finance critic" – and, a personal friend of Carney's, provides this assessment.
"Mark has the economic background; but also he has personal understanding of the industry. He has peer-to-peer credibility with some of the top bankers in the world. There's a language; there's a cadence."
In his international role, as chairman of the G20′s Financial Stability Board, he has not only been a strong advocate of tighter regulation, but notched up a furious shouting match with JP Morgan boss Jamie Dimon. Perhaps not surprisingly, given how fast he has risen, Carney has a steely side: several people remembered being warned off disagreeing with him. And he had that life-plan from a relatively early age. "I have heard him say 'learn, earn, serve,'" says Brison. "He is someone who chooses public service: he is not a materialistic guy."
First learn, then earn and serve translates into protecting the domination goals of Goldman Sachs. The new code, The Goldman Sachs Business Principles, "Our clients' interests always come first.", actually means that the ultimate patrons of Goldman Sachs are the owners of the international central banking system. The public show of faction dissent among banksters is simply posturing. GS only services one nefarious master.
Knowing the accuracy of historical reality is difficult, but accepting the truth in that chronicle is almost impossible for most people to accept. This reluctance to deal with the stark and calculated obliteration of societal freedom is the ultimate curse of the human condition. The denial of the authoritarian plan by elites like the Bilderberg cabal is the equivalent of Satan's greatest lie, convincing us he does not exist. Well, the days of casting the smear of conspiracy over any reporting on the secret and hidden conclave of global manipulators, is officially over.
At this year's Bilderberg conference, for the first time, there will be a Press Office - hosted by the Bilderberg Welcoming Committee – located on the hotel grounds. The aim of the Press Office will be to facilitate the mainstream and alternative media in their coverage of the meeting.There will be liaison officers from the Hertfordshire Constabulary present in the Reception Zone for the duration of the conference.

This is the first officially sanctioned Press Office for the Bilderberg conference, and is a considerable step forward in the relations between the conference and the press.
With the dramatic public reversal of deniability of their existence and the acknowledgement that the newly elected leader of the Swedish social-democratic party, Stefan Löfven, will be the guest of Jacob Wallenberg – a prominent member of the Bilderberg steering committee, Bilderberg confirmation of the decades of reporting by the late Jim Tucker is vindicated.
Additional background and a comparison of How the media covers Bilderberg meetings and Bilderberg Propaganda Rules the Planet is worth a review. For a persuasive critique of the investigations and research of Daniel Estulin into the underlying implication of these gatherings, read the entire summary by Stephen Lendman of "The True Story of the Bilderberg Group" and What They May Be Planning Now.
"Whatever its early mission, the Group is now "a shadow world government….threaten(ing) to take away our right to direct our own destinies (by creating) a disturbing reality" very much harming the public's welfare. In short, Bilderbergers want to supplant individual nation-state sovereignty with an all-powerful global government, corporate controlled, and check-mated by militarized enforcement."
Even more significant is the account of the age-old struggle for global control that can be traced to the Ancient Roots of Bilderberg Reveal Prusso-Teutonic Agenda for World Domination. Author Jurriaan Maessen provides a provocative analysis.
"As Paul Joseph Watson reported in his May 11 2009 article Top Nazis Planned EU-Style Fourth Reich, top Nazi industrialists were present at the cradle of the European Union and, through the creation of the Bilderberg group, guided her growth during all stages of development into the post-war era. German industrialists, it seems, have aligned themselves with the Anglo-American establishment after the war, teaming up to form what is better known as the New World Order. As reported in the article, a group of top ranking German industrialists planned for an economic super state founded upon a common market for the whole of Europe. It has also been confirmed that the Bilderberg group had their plans for a European Union and currency in place by at least 1955.The idea of uniting Europe in a closed trade bloc is no longer shocking if Germany assumes domination over such a bloc", wrote one of the founding Nazi-ideologues in the 19th century. The man who arranged for Hitler to become Chancellor of Germany, Von Papen, had also written about the possibility of a "European Federation" under strict German control of course, with Berlin as its glorious power center.

NATO has provided for the international army, while the European Central Bank does the same for international finance. All these activities have been developed under the careful direction of the Bilderberg Group and subsequently carried out by its designated subdivisions."
Authoritarianism is not new to the blue-blood lineage of continental nobility. Millenniums of succeeding empires shared the same ambition – rule the world.
The next citation provided the linkage that many "PC" armchair observers are afraid to deal with.
The David Icke Newsletter argues in the The Zionist Elephant In The Room:
"Today, Rothschild Illuminati fronts like the Council on Foreign Relations, Trilateral Commission, Bilderberg Group, Royal Institute of International Affairs, and others, still answer to the Round Table which string-pulls and coordinates from the shadows. This is why Zionists in government are invariably connected with these Rothschild-controlled organizations.

Let's get this straight. Zionism doesn't give a damn about Jewish people. To the Rothschilds and their Zionist gofers and thugs the Jewish people as a whole are merely cattle to be used and abused as necessary – just like the rest of the human population.

The networks of the House of Rothschild were behind Hitler and the rise of the Nazi Party in the Rothschild heartland of Germany where they had changed their name from Bauer in 18th century Frankfurt and launched the dynasty that was to control global finance."
Under this explanation of the forbidden knowledge that if kept from your scrutiny by the mainstream press, the Bilderberg summits were protected for decades from objective observation of their agenda and strategy for implementing their New World Order absolutism.
The iconoclastic Brother Nathanael - Street Evangelist rants, "One of the Bilderberg's deceptions is to invite insignificant leaders in the academic & scientific realms as a "decoy." Here Are The Real Players Attending the 2008 Bilderberg & They Are Jewish Bankers:
Ben Shalom Bernanke: Chairman of the privately held US Federal Reserve Bank.

James Wolfensohn: International Jewish financier. Chairman of Wolfensohn & Company Investments. A former World Bank President, this Jew has more than 140 employees and offices in London, Tokyo and Moscow. Wolfensohn also has a banking partnership with Fuji Bank of Japan and Jacob Rothschild of Britain.

Robert Zoellick: Chairman of the US World Bank Group a covert subsidiary of the Rothschild run International Monetary Fund.

Josef Ackermann: Chairman of the Executive Committee of Deutsche Bank AG of Zurich Switzerland. Ackermann is a Rothschild partner in white collar crime.

Kenneth Jacobs: Deputy Chairman Head of Lazard Bank North America. Lazard Bank, a Rothschild associate bank, operates in 39 cities throughout North America, Europe, Australia, Asia, and South America.

David Rockefeller: Owner of Chase Manhattan Bank. Former Chairman of the Council on Foreign Relations & Founder of the Trilateral Commission. Though not a Jew, Rockefeller is a Rothschild stooge.
Now the relevant viewpoint is that the Bilderberg assembly is by invitation from the highest echelon of committed agents of globalism. Their decisions become policy and governance turns into a continuous decent into slavery. The manifestation of the Bilderberg coalition is in keeping with the Round Table, a secret society started around the turn of the 20th century by Freemason and Rothschild agent, Lord Alfred Milner, who was entrusted the mission by Cecil Rhodes.The Anglo-American dominance of international intervention is rooted in Bilderberg discussions organized on the principle of reaching consensus for global hegemony. Pro Zionist financiers impose the objectives of the House of Rothschild upon America and England. The origins of totalitarian assimilation under the banner of the centralized authority oppression stems from the cult of the moneychangers.
Keeping informed on the latest schemes of Bilderberg 2013 In The UK with Press For Truth by watching the video is a must view. Also, follow the Bilderberg 2013 Stream page that has several links covering live feeds from the meetings. Finally, the Infowarscoverage of Bilderberg with Alex Jones and David Icke promises to be groundbreaking.Exhaustive arguments and proofs of the cataclysmic consequences coming out of every Bilderberg session encircle our globe with even incremental policy that fosters the New World Order. The names of the elites vary over time, but the globalist authoritarian culture only grows.
The fact that the exposure of the Bilderberg union is gaining traction gives solace to guardians of the human race. The sect of banksters devotion to the mischievous sprite and the dark side cannot force their tyranny on an awakened public dedicated to the defeat of the Illuminati empire.
The first step is to accept the truth that globalism is the engine of national destruction and a world governance substitute, under the control of an aristocratic bloodline, is the existential nihilist end of civilization. The Amschel Moses Rothschild – Cecil Rhodes vision of competing world dominance has merged into a technocratic intercellular substance of subjugation and extermination.
The days of allowing a massive media cover-up of the actual intentions of the Bilderberg clan are over. The alternative press has the credibility to speak truth to power. The public has the responsibility to mature emotionally and reject the delusional myths that protect the fabricated privileges of evil elites.
The secrecy of secret societies in a global telecommunication environment is doomed. Only with greater levels of planetary oppression, can the controllers of the Bilderberg fraternity maintain their cruel imperium. It is up to the citizens of the world to neuter this lineage of deranged plutocrats.