"No power on earth has a right to take our property from us without our consent."—John Jay, first Chief Justice of the United States

"How 'secure' do our homes remain if police, armed with no warrant, can pound on doors at will and … forcibly enter?"—Supreme Court Justice Ruth Bader Ginsburg, the lone dissenter in Kentucky v. King
If the government can tell you what you can and cannot do within the privacy of your home, whether it relates to what you eat, what you smoke or whom you love, you no longer have any rights whatsoever within your home.
If government officials can fine and arrest you for growing vegetables in your front yard, praying with friends in your living room, installing solar panels on your roof, and raising chickens in your backyard, you're no longer the owner of your property. If school officials can punish your children for what they do or say while at home or in your care, your children are not your own—they are the property of the state.
If government agents can invade your home, break down your doors, kill your dog, damage your furnishings and terrorize your family, your property is no longer private and secure—it belongs to the government. Likewise, if police can forcefully draw your blood, strip search you, and probe you intimately, your body is no longer your own, either.
This is what a world without the Fourth Amendment looks like, where the lines between private and public property have been so blurred that private property is reduced to little more than something the government can use to control, manipulate and harass you to suit its own purposes, and you the homeowner and citizen have been reduced to little more than a tenant or serf in bondage to an inflexible landlord.
Examples of this disregard for the sanctity of private property—whether in the form of one's home, one's possessions, or one's person—abound. Here are just a few.
In San Rafael, California, it is now illegal to smoke a cigarette or other tobacco product inside "apartments, condos, duplexes, and multi-family houses." Although lawmakers hope the ordinance will be "self-enforcing," they're encouraging landlords to threaten tenants with eviction should they run afoul of the law.
In Ohio, it's illegal to alter one's car with a hidden compartment if the "intent" is to conceal illegal drugs. Although Norman Gurley had no drugs on his person, nor in his car, nor could it be proven that he intended to conceal drugs, he was still arrested for the "crime" of having a hidden compartment in the trunk of his car.
In Florida and elsewhere throughout the country, home vegetable gardens are being targeted as illegal. For 17 years, Hermine Ricketts and Tom Carroll have tended the vegetable garden in their front yard, relying on it for 80 percent of their food intake, only to be told by city officials that they must get rid of it or face $50 a day in fines. The reason? The vegetable garden is "inconsistent with the city's aesthetic character."
In Iowa, a war veteran attempting to wean his family off expensive corporate farm products, GMOs and pesticides has been charged with violating a city ordinance and now faces up to 30 days in jail and a $600 fine for daring to raise chickens in his backyard for his personal use, despite statements of support from his neighbors.
In Virginia, school officials suspended two boys for the remainder of the school year and charged them with possession of a firearm after they were reported to the police for playing with toy airsoft guns in their front yard, while waiting for the morning school bus. At no time did the boys attempt to take the toy guns on the bus or to school.
The most obvious disrespect for property rights comes in the form of the tens of thousands of SWAT team raids that occur across the country on a yearly basis. Usually undertaken under the pretense of serving a drug warrant, these raids involve police arriving at a private residence in SWAT gear, armed to the hilt, kicking down doors, apprehending all persons inside the home, then determining if a crime has been committed. That was Judy Sanchez's experience when FBI agents investigating gang activity used a chainsaw to cut through her door, then forced Sanchez and her child to the ground. It was only after invading Sanchez's home and terrorizing her family that agents realized they had targeted the wrong address.
Unfortunately, we in America get so focused on the Fourth Amendment's requirement of a warrant before government agents can invade our property (a requirement that means little in an age of kangaroo courts and rubberstamped warrant requests) that we fail to properly appreciate the first part of the statement declaring that we have a right to be secure in our "persons, houses, papers, and effects." What this means is that the Fourth Amendment's protections were intended to not only follow us wherever we go but also apply to all that is ours—whether you're talking about our physical bodies, our biometric data, our possessions, our families, or our way of life. However, in an 8-1 ruling in Kentucky v. King (2011), the U.S. Supreme Court sanctioned SWAT teams smashing down doors of homes or apartments without a warrant if they happen to "suspect" you might be doing something illegal in your home.
At a time when the government routinely cites national security as the justification for its endless violations of the Constitution, the idea that a citizen can actually be "secure" or protected against such government overreach seems increasingly implausible, while suggesting that a person take steps to secure his person and property against the government could have one accused of fomenting anti-government sentiment.
Nevertheless, the reality of our age is this: if the government chooses to crash through our doors, listen to our phone calls, read our emails and text messages, fine us for growing vegetables in our front yard, jail us for raising chickens in our backyard, forcibly take our blood and saliva, and probe our vaginas and rectums, there's little we can do to stop them. At least, not at that particular moment. When you're face to face with a government agent who is not only armed to the hilt and inclined to shoot first and ask questions later but also woefully ignorant of the fact that he works for you, if you value your life, you don't talk back.
This sad reality came about as a result of our being asleep at the wheel. We failed to ask questions and hold our representatives accountable to abiding by the Constitution, while the government amassed an amazing amount of power over us, and backed up that power-grab with a terrifying amount of military might and weaponry, and got the courts to sanction their actions every step of the way.
However, once the dust settles and you've had a chance to catch your breath, I hope you'll remember that the Constitution begins with those three beautiful words, "We the people." In other words, there is no government without us—our sheer numbers, our muscle, our economy, our physical presence in this land. There can also be no police state—no tyranny—no routine violations of our rights without our complicity and collusion—without our turning a blind eye, shrugging our shoulders, allowing ourselves to be distracted and our civic awareness diluted.
So where do we begin? How do we go about wresting back control over our freedoms and our lives in the face of such seemingly insurmountable odds?
There's an old adage, albeit not a very palatable one, that says "when eating an elephant take one bite at a time." The point is this: when facing a monumental task, take it one step at a time. In other words, we're going to have to wage these battles house by house, car by car, and body by body. Most importantly, as I point out in my book A Government of Wolves: The Emerging American Police State, we're going to have to stop the partisan bickering—you can leave that to the yokels in Congress—and recognize that the suffering brought about by a police state will be the great equalizer, applying to all Americans, regardless of their political leanings (the fact that we are all now being targeted for government surveillance is but a foretaste of things to come).
As John Adams rightly noted, "The Revolution was effected before the war commenced. The Revolution was in the minds and hearts of the people. This radical change in the principles, opinions, sentiments and affections of the people was the real American Revolution."
It's time for a second American Revolution. Not a revolution designed to kill people or tear down and physically destroy society, but a revolution of the minds and souls of human beings—a revolution promulgated to restore the freedoms for which our founders sacrificed their fortunes and their lives.
Source: John W. Whitehead | The Rutherford Institute
There's nothing like a glass of cool, clear water to quench one's thirst. But the next time you or your child reaches for one, you might want to question whether that water is in fact, too toxic to drink. If your water is fluoridated, the answer may well be yes.
For decades, we have been told a lie, a lie that has led to the deaths of hundreds of thousands of Americans and the weakening of the immune systems of tens of millions more. This lie is called fluoridation. A process we were led to believe was a safe and effective method of protecting teeth from decay is in fact a fraud. For decades it's been shown that fluoridation is neither essential for good health nor protective of teeth. What it does is poison the body. We should all at this point be asking how and why public health policy and the American media continue to live with and perpetuate this scientific sham.
The Latest in Fluoride News
Today more than ever, evidence of fluoride's toxicity is entering the public sphere.The summer of 2012 saw the publication of a systematic review and meta-analysis by researchers at Harvard University that explored the link between exposure to fluoride and neurological and cognitive function among children. The report pooled data from over 27 studies- many of them from China- carried out over the course of 22 years. The results, which were published in the journal Environmental Health Sciencesshowed a strong connection between exposure to fluoride in drinking water and decreased IQ scores in children. The team concluded that "the results suggest that fluoride may be a developmental neurotoxicant that affects brain development at exposures much below those that can cause toxicity in adults." 1
The newest scientific data suggest that the damaging effects of fluoride extend to reproductive health as well. A 2013 study published in the journal Archives of Toxicology showed a link between fluoride exposure and male infertility in mice. The study's findings suggest that sodium fluoride impairs the ability of sperm cells in mice to normally fertilize the egg through a process known as chemotaxis. 2 This is the latest in more than 60 scientific studies on animals that have identified an association between male infertility and fluoride exposure.3
Adding more fuel to the fluoride controversy is a recent investigative report by NaturalNews exposing how the chemicals used to fluoridate United States' water systems today are commonly purchased from Chinese chemical plants looking to discard surplus stores of this form of industrial waste. Disturbingly, the report details that some Chinese vendors of fluoride advertise on their website that their product can be used as an "adhesive preservative", an "insecticide" as well as a" flux for soldering and welding".4 One Chinese manufacturer, Shanghai Polymet Commodities Ltd,. which produces fluoride destined for municipal water reserves in the United States, notes on their website that their fluoride is "highly corrosive to human skin and harmful to people's respiratory organs". 5
The Fluoride Phase Out at Home and Abroad
There are many signs in recent years that indicate growing skepticism over fluoridation. The New York Times reported in October 2011 that in the previous four years, about 200 jurisdictions across the USA moved to cease water fluoridation. A panel composed of scientists and health professionals in Fairbanks, Alaska recently recommended ceasing fluoridation of the county water supply after concluding that the addition of fluoride to already naturally-fluoridated reserves could pose health risks to 700,000 residents. The move to end fluoridation would save the county an estimated $205,000 annually. 6
The city of Portland made headlines in 2013 when it voted down a measure to fluoridate its water supply. The citizens of Portland have rejected introducing the chemical to drinking water on three separate occasions since the 1950's. Portland remains the largest city in the United States to shun fluoridation.7
The movement against fluoridation has gained traction overseas as well. In 2013, Israel's Ministry of Health committed to a countrywide phase-out of fluoridation. The decision came after Israel's Supreme Court deemed the existing health regulations requiring fluoridation to be based on science that is "outdated" and "no longer widely accepted."8
Also this year, the government of the Australian state of Queensland eliminated $14 million in funding for its state-wide fluoridation campaign. The decision, which was executed by the Liberal National Party (LNP) government, forced local councils to vote on whether or not to introduce fluoride to their water supplies. Less than two months after the decision came down, several communities including the town of Cairns halted fluoridation. As a result, nearly 200,000 Australians will no longer be exposed to fluoride in their drinking water.9
An ever-growing number of institutions and individuals are questioning the wisdom of fluoridation. At the fore of the movement are thousands of scientific authorities and health care professionals who are speaking out about the hazards of this damaging additive. As of November 2013, a group of over 4549 professionals including 361 dentists and 562 medical doctors have added their names to a petition aimed at ending fluoridation started by the Fluoride Action Network.  Among the prominent signatories are Nobel Laureate Arvid Carlsson and William Marcus, PhD who served as the chief toxicologist of the EPA Water Division.10
The above sampling of recent news items on fluoride brings into sharp focus just how urgent it is to carry out a critical reassessment of the mass fluoridation campaign that currently affects hundreds of millions of Americans. In order to better understand the massive deception surrounding this toxic chemical, we must look back to the sordid history of how fluoride was first introduced.
How to Market a Toxic Waste
"We would not purposely add arsenic to the water supply. And we would not purposely add lead. But we do add fluoride. The fact is that fluoride is more toxic than lead and just slightly less toxic than arsenic." 11
These words of Dr. John Yiamouyiannis may come as a shock to you because, if you're like most Americans, you have positive associations with fluoride. You may envision tooth protection, strong bones, and a government that cares about your dental needs. What you've probably never been told is that the fluoride added to drinking water and toothpaste is a crude industrial waste product of the aluminum and fertilizer industries, and a substance toxic enough to be used as rat poison. How is it that Americans have learned to love an environmental hazard? This phenomenon can be attributed to a carefully planned marketing program begun even before Grand Rapids, Michigan, became the first community to officially fluoridate its drinking water in 1945. 12   As a result of this ongoing campaign, nearly two-thirds of the nation has enthusiastically followed Grand Rapids' example. But this push for fluoridation has less to do with a concern for America's health than with industry's penchant to expand at the expense of our nation's well-being.
The first thing you have to understand about fluoride is that it's the problem child of industry. Its toxicity was recognized at the beginning of the Industrial Revolution, when, in the 1850s iron and copper factories discharged it into the air and poisoned plants, animals, and people.13   The problem was exacerbated in the 1920s when rapid industrial growth meant massive pollution. Medical writer Joel Griffiths explains that "it was abundantly clear to both industry and government that spectacular U.S. industrial expansion ­ and the economic and military power and vast profits it promised ­ would necessitate releasing millions of tons of waste fluoride into the environment."14  Their biggest fear was that "if serious injury to people were established, lawsuits alone could prove devastating to companies, while public outcry could force industry-wide government regulations, billions in pollution-control costs, and even mandatory changes in high-fluoride raw materials and profitable technologies." 15
At first, industry could dispose of fluoride legally only in small amounts by selling it to insecticide and rat poison manufacturers. 16   Then a commercial outlet was devised in the 1930s when a connection was made between water supplies bearing traces of fluoride and lower rates of tooth decay. Griffiths writes that this was not a scientific breakthrough, but rather part of a "public disinformation campaign" by the aluminum industry "to convince the public that fluoride was safe and good." Industry's need prompted Alcoa-funded scientist Gerald J. Cox to announce that "The present trend toward complete removal of fluoride from water may need some reversal." 17   Griffiths writes:
"The big news in Cox's announcement was that this 'apparently worthless by-product' had not only been proved safe (in low doses), but actually beneficial; it might reduce cavities in children. A proposal was in the air to add fluoride to the entire nation's drinking water. While the dose to each individual would be low, 'fluoridation' on a national scale would require the annual addition of hundreds of thousands of tons of fluoride to the country's drinking water.
"Government and industry ­ especially Alcoa ­ strongly supported intentional water fluoridation… [it] made possible a master public relations stroke ­ one that could keep scientists and the public off fluoride's case for years to come. If the leaders of dentistry, medicine, and public health could be persuaded to endorse fluoride in the public's drinking water, proclaiming to the nation that there was a 'wide margin of safety,' how were they going to turn around later and say industry's fluoride pollution was dangerous?
"As for the public, if fluoride could be introduced as a health enhancing substance that should be added to the environment for the children's sake, those opposing it would look like quacks and lunatics….
"Back at the Mellon Institute, Alcoa's Pittsburgh Industrial research lab, this news was galvanic. Alcoa-sponsored biochemist Gerald J. Cox immediately fluoridated some lab rats in a study and concluded that fluoride reduced cavities and that 'The case should be regarded as proved.' In a historic moment in 1939, the first public proposal that the U.S. should fluoridate its water supplies was made ­ not by a doctor, or dentist, but by Cox, an industry scientist working for a company threatened by fluoride damage claims." 18
Once the plan was put into action, industry was buoyant. They had finally found the channel for fluoride that they were looking for, and they were even cheered on by dentists, government agencies, and the public. Chemical Week, a publication for the chemical industry, described the tenor of the times: "All over the country, slide rules are getting warm as waterworks engineers figure the cost of adding fluoride to their water supplies." They are riding a trend urged upon them, by the U.S. Public Health Service, the American Dental Association, the State Dental Health Directors, various state and local health bodies, and vocal women's clubs from coast to coast. It adds up to a nice piece of business on all sides and many firms are cheering the PHS and similar groups as they plump for increasing adoption of fluoridation." 19
Such overwhelming acceptance allowed government and industry to proceed hastily, albeit irresponsibly. The Grand Rapids experiment was supposed to take 15 years, during which time health benefits and hazards were to be studied. In 1946, however, just one year into the experiment, six more U.S. cities adopted the process. By 1947, 87 more communities were treated; popular demand was the official reason for this unscientific haste.
The general public and its leaders did support the cause, but only after a massive government public relations campaign spearheaded by Edward L. Bernays, a nephew of Sigmund Freud. Bernays, a public relations pioneer who has been called "the original spin doctor," 20  was a masterful PR strategist. As a result of his influence, Griffiths writes, "Almost overnight…the popular image of fluoride ­ which at the time was being widely sold as rat and bug poison ­ became that of a beneficial provider of gleaming smiles, absolutely safe, and good for children, bestowed by a benevolent paternal government. Its opponents were permanently engraved on the public mind as crackpots and right-wing loonies." 21
Griffiths explains that while opposition to fluoridation is usually associated with right-wingers, this picture is not totally accurate. He provides an interesting historical perspective on the anti-fluoridation stance:
"Fluoridation attracted opponents from every point on the continuum of politics and sanity. The prospect of the government mass-medicating the water supplies with a well-known rat poison to prevent a nonlethal disease flipped the switches of delusionals across the country ­ as well as generating concern among responsible scientists, doctors, and citizens.
"Moreover, by a fortuitous twist of circumstances, fluoride's natural opponents on the left were alienated from the rest of the opposition. Oscar Ewing, a Federal Security Agency administrator, was a Truman "fair dealer" who pushed many progressive programs such as nationalized medicine. Fluoridation was lumped with his proposals. Inevitably, it was attacked by conservatives as a manifestation of "creeping socialism," while the left rallied to its support. Later during the McCarthy era, the left was further alienated from the opposition when extreme right-wing groups, including the John Birch Society and the Ku Klux Klan, raved that fluoridation was a plot by the Soviet Union and/or communists in the government to poison America's brain cells.
"It was a simple task for promoters, under the guidance of the 'original spin doctor,' to paint all opponents as deranged ­ and they played this angle to the hilt….
"Actually, many of the strongest opponents originally started out as proponents, but changed their minds after a close look at the evidence. And many opponents came to view fluoridation not as a communist plot, but simply as a capitalist-style con job of epic proportions. Some could be termed early environmentalists, such as the physicians George L. Waldbott and Frederick B. Exner, who first documented government-industry complicity in hiding the hazards of fluoride pollution from the public. Waldbott and Exner risked their careers in a clash with fluoride defenders, only to see their cause buried in toothpaste ads." 22
By 1950, fluoridation's image was a sterling one, and there was not much science could do at this point. The Public Health Service was fluoridation's main source of funding as well as its promoter, and therefore caught in a fundamental conflict of interest. 12   If fluoridation were found to be unsafe and ineffective, and laws were repealed, the organization feared a loss of face, since scientists, politicians, dental groups, and physicians unanimously supported it. 23  For this reason, studies concerning its effects were not undertaken. The Oakland Tribune noted this when it stated that "public health officials have often suppressed scientific doubts" about fluoridation.24 Waldbott sums up the situation when he says that from the beginning, the controversy over fluoridating water supplies was "a political, not a scientific health issue."25
The marketing of fluoride continues. In a 1983 letter from the Environmental Protection Agency, then Deputy Assistant Administrator for Water, Rebecca Hammer, writes that the EPA "regards [fluoridation] as an ideal environmental solution to a long-standing problem. By recovering by-product fluosilicic acid from fertilizer manufacturing, water and air pollution are minimized and water utilities have a low-cost source of fluoride available to them." 26    A 1992 policy statement from the Department of Health and Human Services says, "A recent comprehensive PHS review of the benefits and potential health risks of fluoride has concluded that the practice of fluoridating community water supplies is safe and effective." 27
According to the CDC website, about 200 million Americans in 16,500 communities are exposed to fluoridated water. Out of the 50 largest cities in the US, 43 have fluoridated water. 28
To help celebrate fluoride's widespread use, the media recently reported on the 50th anniversary of fluoridation in Grand Rapids. Newspaper articles titled "Fluoridation: a shining public health success" 29  and "After 50 years, fluoride still works with a smile"  30  painted glowing pictures of the practice. Had investigators looked more closely, though, they might have learned that children in Muskegon, Michigan, an unfluoridated "control" city, had equal drops in dental decay. They might also have learned of the other studies that dispute the supposed wonders of fluoride.
The Fluoride Myth Doesn't Hold Water
The big hope for fluoride was its ability to immunize children's developing teeth against cavities. Rates of dental caries were supposed to plummet in areas where water was treated. Yet decades of experience and worldwide research have contradicted this expectation numerous times. Here are just a few examples:
In British Columbia, only 11% of the population drinks fluoridated water, as opposed to 40-70% in other Canadian regions. Yet British Columbia has the lowest rate of tooth decay in Canada. In addition, the lowest rates of dental caries within the province are found in areas that do not have their water supplies fluoridated. 31
According to a Sierra Club study, people in unfluoridated developing nations have fewer dental caries than those living in industrialized nations. As a result, they conclude that "fluoride is not essential to dental health." 32
In 1986-87, the largest study on fluoridation and tooth decay ever was performed. The subjects were 39,000 school children between 5 and 17 living in 84 areas around the country. A third of the places were fluoridated, a third were partially fluoridated, and a third were not. Results indicate no statistically significant differences in dental decay between fluoridated and unfluoridated cities. 33
A World Health Organization survey reports a decline of dental decay in western Europe, which is 98% unfluoridated. They state that western Europe's declining dental decay rates are equal to and sometimes better than those in the U.S. 34
A 1992 University of Arizona study yielded surprising results when they found that "the more fluoride a child drinks, the more cavities appear in the teeth." 35
Although all Native American reservations are fluoridated, children living there have much higher incidences of dental decay and other oral health problems than do children living in other U.S. communities. 36
In light of all the evidence, fluoride proponents now make more modest claims. For example, in 1988, the ADA professed that a 40- to 60% cavity reduction could be achieved with the help of fluoride. Now they claim an 18- to 25% reduction. Other promoters mention a 12% decline in tooth decay.
And some former supporters are even beginning to question the need for fluoridation altogether. In 1990, a National Institute for Dental Research report stated that "it is likely that if caries in children remain at low levels or decline further, the necessity of continuing the current variety and extent of fluoride-based prevention programs will be questioned." 37
Most government agencies, however, continue to ignore the scientific evidence and to market fluoridation by making fictional claims about its benefits and pushing for its expansion. For instance, according to the U.S. Department of Health and Human Services, "National surveys of oral health dating back several decades document continuing decreases in tooth decay in children, adults and senior citizens. Nevertheless, there are parts of the country and particular populations that remain without protection. For these reasons, the U.S. PHS…has set a national goal for the year 2000 that 75% of persons served by community water systems will have access to optimally fluoridated drinking water; currently this figure is just about 60%. The year 2000 target goal is both desirable and yet challenging, based on past progress and continuing evidence of effectiveness and safety of this public health measure." 38
This statement is flawed on several accounts. First, as we've seen, research does not support the effectiveness of fluoridation for preventing tooth disease. Second, purported benefits are supposedly for children, not adults and senior citizens. At about age 13, any advantage fluoridation might offer comes to an end, and less than 1% of the fluoridated water supply reaches this population.  And third, fluoridation has never been proven safe. On the contrary, several studies directly link fluoridation to skeletal fluorosis, dental fluorosis, and several rare forms of cancer. This alone should frighten us away from its use.
Biological Safety Concerns
Only a small margin separates supposedly beneficial fluoride levels from amounts that are known to cause adverse effects. Dr. James Patrick, a former antibiotics research scientist at the National Institutes of Health, describes the predicament:
"[There is] a very low margin of safety involved in fluoridating water. A concentration of about 1 ppm is recommended…in several countries, severe fluorosis has been documented from water supplies containing only 2 or 3 ppm. In the development of drugs…we generally insist on a therapeutic index (margin of safety) of the order of 100; a therapeutic index of 2 or 3 is totally unacceptable, yet that is what has been proposed for public water supplies."39 
Other countries argue that even 1 ppm is not a safe concentration. Canadian studies, for example, imply that children under three should have no fluoride whatsoever. The Journal of the Canadian Dental Association states that "Fluoride supplements should not be recommended for children less than 3 years old." 40   Since these supplements contain the same amount of fluoride as water does, they are basically saying that children under the age of three shouldn't be drinking fluoridated water at all, under any circumstances. Japan has reduced the amount of fluoride in their drinking water to one-eighth of what is recommended in the U.S. Instead of 1 milligram per liter, they use less than 15 hundredths of a milligram per liter as the upper limit allowed. 41
Even supposing that low concentrations are safe, there is no way to control how much fluoride different people consume, as some take in a lot more than others. For example, laborers, athletes, diabetics, and those living in hot or dry regions can all be expected to drink more water, and therefore more fluoride (in fluoridated areas) than others. 42   Due to such wide variations in water consumption, it is impossible to scientifically control what dosage of fluoride a person receives via the water supply.43
Another concern is that fluoride is not found only in drinking water; it is everywhere. Fluoride is found in foods that are processed with it, which, in the United States, include nearly all bottled drinks and canned foods. 44  Researchers writing in The Journal of Clinical Pediatric Dentistry have found that fruit juices, in particular, contain significant amounts of fluoride. In one study, a variety of popular juices and juice blends were analyzed and it was discovered that 42% of the samples examined had more than l ppm of fluoride, with some brands of grape juice containing much higher levels ­ up to 6.8 ppm! The authors cite the common practice of using fluoride-containing insecticide in growing grapes as a factor in these high levels, and they suggest that the fluoride content of beverages be printed on their labels, as is other nutritional information. 45  Considering how much juice some children ingest, and the fact that youngsters often insist on particular brands that they consume day after day, labeling seems like a prudent idea. But beyond this is the larger issue that this study brings up: Is it wise to subject children and others who are heavy juice drinkers to additional fluoride in their water?
Here's a little-publicized reality: Cooking can greatly increase a food's fluoride content. Peas, for example, contain 12 micrograms of fluoride when raw and 1500 micrograms after they are cooked in fluoridated water, which is a tremendous difference. Also, we should keep in mind that fluoride is an ingredient in pharmaceuticals, aerosols, insecticides, and pesticides.
And of course, toothpastes. It's interesting to note that in the 1950s, fluoridated toothpastes were required to carry warnings on their labels saying that they were not to be used in areas where water was already fluoridated. Crest toothpaste went so far as to write: "Caution: Children under 6 should not use Crest." These regulations were dropped in 1958, although no new research was available to prove that the overdose hazard no longer existed. 46
Today, common fluoride levels in toothpaste are 1000 ppm. Research chemist Woodfun Ligon notes that swallowing a small amount adds substantially to fluoride intake. 47 Dentists say that children commonly ingest up to 0.5 mg of fluoride a day from toothpaste. 48
This inevitably raises another issue: How safe is all this fluoride? According to scientists and informed doctors, such as Dr. John Lee, it is not safe at all. Dr. Lee first took an anti-fluoridation stance back in 1972, when as chairman of an environmental health committee for a local medical society, he was asked to state their position on the subject. He stated that after investigating the references given by both pro- and anti-fluoridationists, the group discovered three important things:
"One, the claims of benefit of fluoride, the 60% reduction of cavities, was not established by any of these studies. Two, we found that the investigations into the toxic side effects of fluoride have not been done in any way that was acceptable. And three, we discovered that the estimate of the amount of fluoride in the food chain, in the total daily fluoride intake, had been measured in 1943, and not since then. By adding the amount of fluoride that we now have in the food chain, which comes from food processing with fluoridated water, plus all the fluoridated toothpaste that was not present in 1943, we found that the daily intake of fluoride was far in excess of what was considered optimal." 49
What happens when fluoride intake exceeds the optimal? The inescapable fact is that this substance has been associated with severe health problems, ranging from skeletal and dental fluorosis to bone fractures, to fluoride poisoning, and even to cancer.
Skeletal Fluorosis
When fluoride is ingested, approximately 93% of it is absorbed into the bloodstream. A good part of the material is excreted, but the rest is deposited in the bones and teeth, and is capable of causing a crippling skeletal fluorosis. This is a condition that can damage the musculoskeletal and nervous systems and result in muscle wasting, limited joint motion, spine deformities, and calcification of the ligaments, as well as neurological deficits.
Large numbers of people in Japan, China, India, the Middle East, and Africa have been diagnosed with skeletal fluorosis from drinking naturally fluoridated water. In India alone, nearly a million people suffer from the affliction. 39   While only a dozen cases of skeletal fluorosis have been reported in the United States, Chemical and Engineering News states that "critics of the EPA standard speculate that there probably have been many more cases of fluorosis ­ even crippling fluorosis ­ than the few reported in the literature because most doctors in the U.S. have not studied the disease and do not know how to diagnose it." 50
Radiologic changes in bone occur when fluoride exposure is 5 mg/day, according to the late Dr. George Waldbott, author of Fluoridation: The Great Dilemma. While this 5 mg/day level is the amount of fluoride ingested by most people living in fluoridated areas, 51   the number increases for diabetics and laborers, who can ingest up to 20 mg of fluoride daily. In addition, a survey conducted by the Department of Agriculture shows that 3% of the U.S. population drinks 4 liters or more of water every day. If these individuals live in areas where the water contains a fluoride level of 4 ppm, allowed by the EPA, they are ingesting 16 mg/day from the consumption of water alone, and are thus at greater risk for getting skeletal fluorosis. 52
Dental Fluorosis
According to a 1989 National Institute for Dental Research study, 1-2% of children living in areas fluoridated at 1 ppm develop dental fluorosis, that is, permanently stained, brown mottled teeth. Up to 23% of children living in areas naturally fluoridated at 4 ppm develop severe dental fluorosis. 53  Other research gives higher figures. The publication Health Effects of Ingested Fluoride, put out by the National Academy of Sciences, reports that in areas with optimally fluoridated water (1 ppm, either natural or added), dental fluorosis levels in recent years ranged from 8 to 51%. Recently, a prevalence of slightly over 80% was reported in children 12-14 years old in Augusta, Georgia.
Fluoride is a noteworthy chemical additive in that its officially acknowledged benefit and damage levels are about the same. Writing in The Progressive, science journalist Daniel Grossman elucidates this point: "Though many beneficial chemicals are dangerous when consumed at excessive levels, fluoride is unique because the amount that dentists recommend to prevent cavities is about the same as the amount that causes dental fluorosis." 54   Although the American Dental Association and the government consider dental fluorosis only a cosmetic problem, the American Journal of Public Health says that "…brittleness of moderately and severely mottled teeth may be associated with elevated caries levels." 45   In other words, in these cases the fluoride is causing the exact problem that it's supposed to prevent. Yiamouyiannis adds, "In highly naturally-fluoridated areas, the teeth actually crumble as a result. These are the first visible symptoms of fluoride poisoning." 55
Also, when considering dental fluorosis, there are factors beyond the physical that you can't ignore ­ the negative psychological effects of having moderately to severely mottled teeth. These were recognized in a 1984 National Institute of Mental Health panel that looked into this problem. 
A telling trend is that TV commercials for toothpaste, and toothpaste tubes themselves, are now downplaying fluoride content as a virtue. This was noted in an article in the Sarasota/Florida ECO Report, 56 whose author, George Glasser, feels that manufacturers are distancing themselves from the additive because of fears of lawsuits. The climate is ripe for these, and Glasser points out that such a class action suit has already been filed in England against the manufacturers of fluoride-containing products on behalf of children suffering from dental fluorosis.
Bone Fractures
At one time, fluoride therapy was recommended for building denser bones and preventing fractures associated with osteoporosis. Now several articles in peer-reviewed journals suggest that fluoride actually causes more harm than good, as it is associated with bone breakage. Three studies reported in The Journal of the American Medical Association showed links between hip fractures and fluoride. 575859 Findings here were, for instance, that there is "a small but significant increase in the risk of hip fractures in both men and women exposed to artificial fluoridation at 1 ppm."   In addition, the New England Journal of Medicine reports that people given fluoride to cure their osteoporosis actually wound up with an increased nonvertebral fracture rate. 60  Austrian researchers have also found that fluoride tablets make bones more susceptible to fractures.61 The U.S. National Research Council states that the U.S. hip fracture rate is now the highest in the world. 62
Louis V. Avioli, professor at the Washington University School of Medicine, says in a 1987 review of the subject: "Sodium fluoride therapy is accompanied by so many medical complications and side effects that it is hardly worth exploring in depth as a therapeutic mode for postmenopausal osteoporosis, since it fails to decrease the propensity for hip fractures and increases the incidence of stress fractures in the extremities." 63
Fluoride Poisoning
In May 1992, 260 people were poisoned, and one man died, in Hooper Bay, Alaska, after drinking water contaminated with 150 ppm of fluoride. The accident was attributed to poor equipment and an unqualified operator. 55   Was this a fluke? Not at all. Over the years, the CDC has recorded several incidents of excessive fluoride permeating the water supply and sickening or killing people. We don't usually hear about these occurrences in news reports, but interested citizens have learned the truth from data obtained under the Freedom of Information Act. Here is a partial list of toxic spills we have not been told about:
July 1993 ­ Chicago, Illinois: Three dialysis patients died and five experienced toxic reactions to the fluoridated water used in the treatment process. The CDC was asked to investigate, but to date there have been no press releases.
May 1993 ­ Kodiak, Alaska (Old Harbor): The population was warned not to consume water due to high fluoride levels. They were also cautioned against boiling the water, since this concentrates the substance and worsens the danger. Although equipment appeared to be functioning normally, 22-24 ppm of fluoride was found in a sample.
July 1992 ­ Marin County, California: A pump malfunction allowed too much fluoride into the Bon Tempe treatment plant. Two million gallons of fluoridated water were diverted to Phoenix Lake, elevating the lake surface by more than two inches and forcing some water over the spillway.
December 1991 ­ Benton Harbor, Michigan: A faulty pump allowed approximately 900 gallons of hydrofluosilicic acid to leak into a chemical storage building at the water plant. City engineer Roland Klockow stated, "The concentrated hydrofluosilicic acid was so corrosive that it ate through more than two inches of concrete in the storage building." This water did not reach water consumers, but fluoridation was stopped until June 1993. The original equipment was only two years old.
July 1991 ­ Porgate, Michigan: After a fluoride injector pump failed, fluoride levels reached 92 ppm and resulted in approximately 40 children developing abdominal pains, sickness, vomiting, and diarrhea at a school arts and crafts show.
November 1979 ­ Annapolis, Maryland: One patient died and eight became ill after renal dialysis treatment. Symptoms included cardiac arrest (resuscitated), hypotension, chest pain, difficulty breathing, and a whole gamut of intestinal problems. Patients not on dialysis also reported nausea, headaches, cramps, diarrhea, and dizziness. The fluoride level was later found to be 35 ppm; the problem was traced to a valve at a water plant that had been left open all night. 64
Instead of addressing fluoridation's problematic safety record, officials have chosen to cover it up. For example, the ADA says in one booklet distributed to health agencies that "Fluoride feeders are designed to stop operating when a malfunction occurs… so prolonged over-fluoridation becomes a mechanical impossibility."    In addition, the information that does reach the population after an accident is woefully inaccurate. A spill in Annapolis, Maryland, placed thousands at risk, but official reports reduced the number to eight. 65  Perhaps officials are afraid they will invite more lawsuits like the one for $480 million by the wife of a dialysis patient who became brain-injured as the result of fluoride poisoning.
Not all fluoride poisoning is accidental. For decades, industry has knowingly released massive quantities of fluoride into the air and water. Disenfranchised communities, with people least able to fight back, are often the victims. Medical writer Joel Griffiths relays this description of what industrial pollution can do, in this case to a devastatingly poisoned Indian reservation:
"Cows crawled around the pasture on their bellies, inching along like giant snails. So crippled by bone disease they could not stand up, this was the only way they could graze. Some died kneeling, after giving birth to stunted calves. Others kept on crawling until, no longer able to chew because their teeth had crumbled down to the nerves, they began to starve…." They were the cattle of the Mohawk Indians on the New York-Canadian St. Regis Reservation during the period 1960-1975, when industrial pollution devastated the herd ­ and along with it, the Mohawks' way of life….Mohawk children, too, have shown signs of damage to bones and teeth." 66
Mohawks filed suit against the Reynolds Metals Company and the Aluminum Company of America (Alcoa) in 1960, but ended up settling out of court, where they received $650,000 for their cows. 67
Fluoride is one of industry's major pollutants, and no one remains immune to its effects. In 1989, 155,000 tons were being released annually into the air,    and 500,000 tons a year were disposed of in our lakes, rivers, and oceans. 68

Cancer
Numerous studies demonstrate links between fluoridation and cancer; however, agencies promoting fluoride consistently refute or cover up these findings.
In 1977, Dr. John Yiamouyiannis and Dr. Dean Burk, former chief chemist at the National Cancer Institute, released a study that linked fluoridation to 10,000 cancer deaths per year in the U.S. Their inquiry, which compared cancer deaths in the ten largest fluoridated American cities to those in the ten largest unfluoridated cities between 1940 and 1950, discovered a 5% greater rate in the fluoridated areas. 69  The NCI disputed these findings, since an earlier analysis of theirs apparently failed to pick up these extra deaths. Federal authorities claimed that Yiamouyiannis and Burk were in error, and that any increase was caused by statistical changes over the years in age, gender, and racial composition. 70
In order to settle the question of whether or not fluoride is a carcinogen, a Congressional subcommittee instructed the National Toxicology Program (NTP) to perform another investigation. 71  That study, due in 1980, was not released until 1990. However, in 1986, while the study was delayed, the EPA raised the standard fluoride level in drinking water from 2.4 to 4 ppm. 72   After this step, some of the government's own employees in NFFE Local 2050 took what the Oakland Tribune termed the "remarkable step of denouncing that action as political." 73
When the NTP study results became known in early 1990, union president Dr. Robert Carton, who works in the EPA's Toxic Substances Division, published a statement. It read, in part: "Four years ago, NFFE Local 2050, which represents all 1100 professionals at EPA headquarters, alerted then Administrator Lee Thomas to the fact that the scientific support documents for the fluoride in drinking water standard were fatally flawed. The fluoride juggernaut proceeded as it apparently had for the last 40 years ­ without any regard for the facts or concern for public health.
"EPA raised the allowed level of fluoride before the results of the rat/mouse study ordered by Congress in 1977 was complete. Today, we find out how irresponsible that decision was. The results reported by NTP, and explained today by Dr. Yiamouyiannis, are, as he notes, not surprising considering the vast amount of data that caused the animal study to be conducted in the first place. The results are not surprising to NFFE Local 2050 either. Four years ago we realized that the claim that there was no evidence that fluoride could cause genetic effects or cancer could not be supported by the shoddy document thrown together by the EPA contractor.
"It was apparent to us that EPA bowed to political pressure without having done an in-depth, independent analysis, using in-house experts, of the currently existing data that show fluoride causes genetic effects, promotes the growth of cancerous tissue, and is likely to cause cancer in humans. If EPA had done so, it would have been readily apparent ­ as it was to Congress in 1977 ­ that there were serious reasons to believe in a cancer threat.
"The behavior by EPA in this affair raises questions about the integrity of science at EPA and the role of professional scientists, lawyers and engineers who provide the interpretation of the available data and the judgements necessary to protect the public health and the environment. Are scientists at EPA there to arrange facts to fit preconceived conclusions? Does the Agency have a responsibility to develop world-class experts in the risks posed by chemicals we are exposed to every day, or is it permissible for EPA to cynically shop around for contractors who will provide them the 'correct' answers?" 74
What were the NTP study results? Out of 130 male rats that ingested 45 to 79 ppm of fluoride, 5 developed osteosarcoma, a rare bone cancer. There were cases, in both males and females at those doses, of squamous cell carcinoma in the mouth. 75  Both rats and mice had dose-related fluorosis of the teeth, and female rats suffered osteosclerosis of the long bones.76
When Yiamouyiannis analyzed the same data, he found mice with a particularly rare form of liver cancer, known as hepatocholangiocarcinoma. This cancer is so rare, according to Yiamouyiannis, that the odds of its appearance in this study by chance are 1 in 2 million in male mice and l in 100,000 in female mice.    He also found precancerous changes in oral squamous cells, an increase in squamous cell tumors and cancers, and thyroid follicular cell tumors as a result of increasing levels of fluoride in drinking water. 77
A March 13, 1990, New York Times article commented on the NTP findings: "Previous animal tests suggesting that water fluoridation might pose risks to humans have been widely discounted as technically flawed, but the latest investigation carefully weeded out sources of experimental or statistical error, many scientists say, and cannot be discounted." 78  In the same article, biologist Dr. Edward Groth notes: "The importance of this study…is that it is the first fluoride bioassay giving positive results in which the latest state-of-the-art procedures have been rigorously applied. It has to be taken seriously." 71
On February 22, 1990, the Medical Tribune, an international medical news weekly received by 125,000 doctors, offered the opinion of a federal scientist who preferred to remain anonymous:
"It is difficult to see how EPA can fail to regulate fluoride as a carcinogen in light of what NTP has found. Osteosarcomas are an extremely unusual result in rat carcinogenicity tests. Toxicologists tell me that the only other substance that has produced this is radium….The fact that this is a highly atypical form of cancer implicates fluoride as the cause. Also, the osteosarcomas appeared to be dose-related, and did not occur in controls, making it a clean study." 79
Public health officials were quick to assure a concerned public that there was nothing to worry about! The ADA said the occurrence of cancers in the lab may not be relevant to humans since the level of fluoridation in the experimental animals' water was so high. 80   But the Federal Register, which is the handbook of government practices, disagrees: "The high exposure of experimental animals to toxic agents is a necessary and valid method of discovering possible carcinogenic hazards in man. To disavow the findings of this test would be to disavow those of all such tests, since they are all conducted according to this standard." 73   As a February 5, 1990, Newsweek article pointed out, "such megadosing is standard toxicological practice. It's the only way to detect an effect without using an impossibly large number of test animals to stand in for the humans exposed to the substance." 81 And as the Safer Water Foundation explains, higher doses are generally administered to test animals to compensate for the animals' shorter life span and because humans are generally more vulnerable than test animals on a body-weight basis. 82
Several other studies link fluoride to genetic damage and cancer. An article in Mutation Research says that a study by Proctor and Gamble, the very company that makes Crest toothpaste, did research showing that 1 ppm fluoride causes genetic damage.83 Results were never published but Proctor and Gamble called them "clean," meaning animals were supposedly free of malignant tumors. Not so, according to scientists who believe some of the changes observed in test animals could be interpreted as precancerous. 84   Yiamouyiannis says the Public Health Service sat on the data, which were finally released via a Freedom of Information Act request in 1989. "Since they are biased, they have tried to cover up harmful effects," he says. "But the data speaks for itself. Half the amount of fluoride that is found in the New York City drinking water causes genetic damage." 46
A National Institutes of Environmental Health Sciences publication, Environmental and Molecular Mutagenesis, also linked fluoride to genetic toxicity when it stated that "in cultured human and rodent cells, the weight of evidence leads to the conclusion that fluoride exposure results in increased chromosome aberrations." 85 The result of this is not only birth defects but the mutation of normal cells into cancer cells. The Journal of Carcinogenesis further states that "fluoride not only has the ability to transform normal cells into cancer cells but also to enhance the cancer-causing properties of other chemicals." 86
Surprisingly, the PHS put out a report called Review of fluoride: benefits and risks, in which they showed a substantially higher incidence of bone cancer in young men exposed to fluoridated water compared to those who were not. The New Jersey Department of Health also found that the risk of bone cancer was about three times as high in fluoridated areas as in nonfluoridated areas. 87
Despite cover-up attempts, the light of knowledge is filtering through to some enlightened scientists. Regarding animal test results, the director of the U.S. National Institute of Environmental Health Sciences, James Huff, does say that "the reason these animals got a few osteosarcomas was because they were given fluoride…Bone is the target organ for fluoride."  Toxicologist William Marcus adds that "fluoride is a carcinogen by any standard we use. I believe EPA should act immediately to protect the public, not just on the cancer data, but on the evidence of bone fractures, arthritis, mutagenicity, and other effects." 88
The Challenge of Eliminating Fluoride
Given all the scientific challenges to the idea of the safety of fluoride, why does it remain a protected contaminant? As Susan Pare of the Center for Health Action asks, "…even if fluoride in the water did reduce tooth decay, which it does not, how can the EPA allow a substance more toxic than Alar, red dye #3, and vinyl chloride to be injected purposely into drinking water?" 89
This is certainly a logical question and, with all the good science that seems to exist on the subject, you would think that there would be a great deal of interest in getting fluoride out of our water supply. Unfortunately, that hasn't been the case. As Dr. William Marcus, a senior science advisor in the EPA's Office of Drinking Water, has found, the top governmental priority has been to sweep the facts under the rug and, if need be, to suppress truth-tellers. Marcus explains 90  that fluoride is one of the chemicals the EPA specifically regulates, and that he was following the data coming in on fluoride very carefully when a determination was going to be made on whether the levels should be changed. He discovered that the data were not being heeded. But that was only the beginning of the story for him. Marcus recounts what happened:
"The studies that were done by Botel Northwest showed that there was an increased level of bone cancer and other types of cancer in animals….in that same study, there were very rare liver cancers, according to the board-certified veterinary pathologists at the contractor, Botel. Those really were very upsetting because they were hepatocholangeal carcinomas, very rare liver cancers….Then there were several other kinds of cancers that were found in the jaw and other places.
"I felt at that time that the reports were alarming. They showed that the levels of fluoride that can cause cancers in animals are actually lower than those levels ingested in people (who take lower amounts but for longer periods of time).
"I went to a meeting that was held in Research Triangle Park, in April 1990, in which the National Toxicology Program was presenting their review of the study. I went with several colleagues of mine, one of whom was a board-certified veterinary pathologist who originally reported hepatocholangeal carcinoma as a separate entity in rats and mice. I asked him if he would look at the slides to see if that really was a tumor or if the pathologists at Botel had made an error. He told me after looking at the slides that, in fact, it was correct.
"At the meeting, every one of the cancers reported by the contractor had been downgraded by the National Toxicology Program. I have been in the toxicology business looking at studies of this nature for nearly 25 years and I have never before seen every single cancer endpoint downgraded…. I found that very suspicious and went to see an investigator in the Congress at the suggestion of my friend, Bob Carton. This gentleman and his staff investigated very thoroughly and found out that the scientists at the National Toxicology Program down at Research Triangle Park had been coerced by their superiors to change their findings."91
Once Dr. Marcus acted on his findings, something ominous started to happen in his life: "…I wrote an internal memorandum and gave it to my supervisors. I waited for a month without hearing anything. Usually, you get a feedback in a week or so. I wrote another memorandum to a person who was my second-line supervisor explaining that if there was even a slight chance of increased cancer in the general population, since 140 million people were potentially ingesting this material, that the deaths could be in the many thousands. Then I gave a copy of the memorandum to the Fluoride Work Group, who waited some time and then released it to the press.
"Once it got into the press all sorts of things started happening at EPA. I was getting disciplinary threats, being isolated, and all kinds of things which ultimately resulted in them firing me on March 15, 1992." 
In order to be reinstated at work, Dr. Marcus took his case to court. In the process, he learned that the government had engaged in various illegal activities, including 70 felony counts, in order to get him fired. At the same time, those who committed perjury were not held accountable for it. In fact, they were rewarded for their efforts:
"When we finally got the EPA to the courtroom…they admitted to doing several things to get me fired. We had notes of a meeting…that showed that fluoride was one of the main topics discussed and that it was agreed that they would fire me with the help of the Inspector General. When we got them on the stand and showed them the memoranda, they finally remembered and said, oh yes, we lied about that in our previous statements.
"Then…they admitted to shredding more than 70 documents that they had in hand ­ Freedom of Information requests. That's a felony…. In addition, they charged me with stealing time from the government. They…tried to show…that I had been doing private work on government time and getting paid for it. When we came to court, I was able to show that the time cards they produced were forged, and forged by the Inspector General's staff…." 
For all his efforts, Dr. Marcus was rehired, but nothing else has changed: "The EPA was ordered to rehire me, which they did. They were given a whole series of requirements to be met, such as paying me my back pay, restoring my leave, privileges, and sick leave and annual leave. The only thing they've done is put me back to work. They haven't given me any of those things that they were required to do."92
What is at the core of such ruthless tactics? John Yiamouyiannis feels that the central concern of government is to protect industry, and that the motivating force behind fluoride use is the need of certain businesses to dump their toxic waste products somewhere. They try to be inconspicuous in the disposal process and not make waves. "As is normal, the solution to pollution is dilution. You poison everyone a little bit rather than poison a few people a lot. This way, people don't know what's going on."
Since the Public Health Service has promoted the fluoride myth for over 50 years, they're concerned about protecting their reputation. So scientists like Dr. Marcus, who know about the dangers, are intimidated into keeping silent. Otherwise, they jeopardize their careers. Dr. John Lee elaborates: "Back in 1943, the PHS staked their professional careers on the benefits and safety of fluoride. It has since become bureaucratized. Any public health official who criticizes fluoride, or even hints that perhaps it was an unwise decision, is at risk of losing his career entirely. This has happened time and time again. Public health officials such as Dr. Gray in British Columbia and Dr. Colquhoun in New Zealand found no benefit from fluoridation. When they reported these results, they immediately lost their careers…. This is what happens ­ the public health officials who speak out against fluoride are at great risk of losing their careers on the spot." 
Yiamouyiannis adds that for the authorities to admit that they're wrong would be devastating. "It would show that their reputations really don't mean that much…. They don't have the scientific background. As Ralph Nader once said, if they admit they're wrong on fluoridation, people would ask, and legitimately so, what else have they not told us right?" 
Accompanying a loss in status would be a tremendous loss in revenue. Yiamouyiannis points out that "the indiscriminate careless handling of fluoride has a lot of companies, such as Exxon, U.S. Steel, and Alcoa, making tens of billions of dollars in extra profits at our expense…. For them to go ahead now and admit that this is bad, this presents a problem, a threat, would mean tens of billions of dollars in lost profit because they would have to handle fluoride properly. Fluoride is present in everything from phosphate fertilizers to cracking agents for the petroleum industry." 
Fluoride could only be legally disposed of at a great cost to industry. As Dr. Bill Marcus explains, "There are prescribed methods for disposal and they're very expensive. Fluoride is a very potent poison. It's a registered pesticide, used for killing rats or mice…. If it were to be disposed of, it would require a class-one landfill. That would cost the people who are producing aluminum or fertilizer about $7000+ per 5000- to 6000-gallon truckload to dispose of it. It's highly corrosive." 
Another problem is that the U.S. judicial system, even when convinced of the dangers, is powerless to change policy. Yiamouyiannis tells of his involvement in court cases in Pennsylvania and Texas in which, while the judges were convinced that fluoride was a health hazard, they did not have the jurisdiction to grant relief from fluoridation. That would have to be done, it was ultimately found, through the legislative process.    Interestingly, the judiciary seems to have more power to effect change in other countries. Yiamouyiannis states that when he presented the same technical evidence in Scotland, the Scottish court outlawed fluoridation based on the evidence.
Indeed, most of Western Europe has rejected fluoridation on the grounds that it is unsafe. In 1971, after 11 years of testing, Sweden's Nobel Medical Institute recommended against fluoridation, and the process was banned.93 The Netherlands outlawed the practice in 1976, after 23 years of tests. France decided against it after consulting with its Pasteur Institute64   and West Germany, now Germany, rejected the practice because the recommended dosage of 1 ppm was "too close to the dose at which long-term damage to the human body is to be expected." 84   Dr. Lee sums it up: "All of western Europe, except one or two test towns in Spain, has abandoned fluoride as a public health plan. It is not put in the water anywhere. They all established test cities and found that the benefits did not occur and the toxicity was evident."94
Isn't it time the United States followed Western Europe's example? While the answer is obvious, it is also apparent that government policy is unlikely to change without public support. We therefore must communicate with legislators, and insist on one of our most precious resources ­ pure, unadulterated drinking water. Yiamouyiannis urges all American people to do so, pointing out that public pressure has gotten fluoride out of the water in places like Los Angeles; Newark and Jersey City in New Jersey; and 95Bedford, Massachusetts. 46   He emphasizes the immediacy of the problem: "There is no question with regard to fluoridation of public water supplies. It is absolutely unsafe…and should be stopped immediately. This is causing more destruction to human health than any other single substance added purposely or inadvertently to the water supply. We're talking about 35,000 excess deaths a year…10,000 cancer deaths a year…130 million people who are being chronically poisoned. We're not talking about dropping dead after drinking a glass of fluoridated water…. It takes its toll on human health and life, glass after glass." 96
There is also a moral issue in the debate that has largely escaped notice. According to columnist James Kilpatrick, it is "the right of each person to control the drugs he or she takes." Kilpatrick calls fluoridation compulsory mass medication, a procedure that violates the principles of medical ethics. 97   A New York Times editorial agrees:
"In light of the uncertainty, critics [of fluoridation] argue that administrative bodies are unjustified in imposing fluoridation on communities without obtaining public consent…. The real issue here is not just the scientific debate. The question is whether any establishment has the right to decide that benefits outweigh risks and impose involuntary medication on an entire population. In the case of fluoridation, the dental establishment has made opposition to fluoridation seem intellectually disreputable. Some people regard that as tyranny." 98
Source: Dr. Gary Null, PhD
For a country founded upon the purpose of establishing religious freedom, the state worship establishment deems that their Supreme Court tribunal will announce its papal bull in the lawsuit, Sebelius v. Hobby Lobby Stores, Inc.
The SCOTUS blog explains the Issue: Whether the Religious Freedom Restoration Act of 1993 (RFRA), 42 U.S.C. §§ 2000bb et seq., which provides that the government "shall not substantially burden a person's exercise of religion" unless that burden is the least restrictive means to further a compelling governmental interest, allows a for-profit corporation to deny its employees the health coverage of contraceptives to which the employees are otherwise entitled by federal law, based on the religious objections of the corporation's owners.The first words in the Bill of Rights Amendment I, states: "Congress shall make no law respecting an establishment of religion, or prohibiting the free exercise thereof". Somehow, the barrister bar sees fit to ignore the highest law of the land, because robe magistrates deem that their rulings are a flowing and living privilege that easily conflicts with a dictionary reading of language.
Understanding the context of this case starts with an analysis by Lyle Denniston from the official SCOTUS blog.
"This time, the Court will be focusing only on whether the pregnancy-related care coverage can be enforced against profit-making companies – or their individual owners, when that is a very small group – when the coverage contradicts privately held religious beliefs."
Jeremy Weber from Christianity Today reports that - Hobby Lobby explained in a statement that its Green family owners "have no moral objection to providing 16 of the 20 FDA-approved contraceptives required under the HHS mandate and do so at no additional cost to employees under their self-insured health plan."
However, Mr. Denniston describes that the Court will look at the extent that government has preference over religious beliefs of a corporate ownership.
"It is already clear, of course, that individuals – whether they own businesses or not – do have religious beliefs that the government may not try to regulate. But it is not yet clear, and these cases will test the issue, whether they have a right – constitutional or based on a 1993 federal law – to rely upon those beliefs in refusing to provide a kind of health care coverage that they say violates the tenets of their faith."
Therefore, it seems that the high court will revisit the First Amendment rights of corporations, most recently expanded in their Citizens United decision, with the twist that religious freedom might well be quite different from political free speech.

Compelling a business enterprise to obey the "pro choice" regulations within Obamacare is certainly the objective from the record of this administration's hostility towards traditional Christian religious practices.
Mr. Denniston describes the nature of this conflict.
"On the other hand, it is not clear that a business that is formed as a corporation, and engages in a strictly commercial kind of activity, can have religious beliefs and can actually base its commercial actions upon such faith principles (separate from the religious beliefs of its owners). The Court has never ruled on that issue, but that is one of the core issues it has now agreed to consider.

In the government case – that is, the one involving the arts and crafts retailer, Hobby Lobby – the answer to questions about both the individual owners of a closely held business and the business itself as a separate entity arises under the Religious Freedom Restoration Act. That law specifies that the government cannot impose a "substantial burden on a person's exercise of religion," unless the government can prove that the burden serves "a compelling governmental interest" and that it is also "the least restrictive means" of doing that."
Here is the crux of shredding religious protection, "a compelling governmental interest". After the absurd and bizarre flip-flop from Chief Justice John Roberts on the original Obamacare decision, who could ignore the determination that the Affordable Care Act is a legal tax constitutes a compelling governmental interest?
In Part 8 – CORPORATIONS and LAW of the Totalitarian Collectivism series cites, "The 1886 case, Santa Clara County v. Southern Pacific Railroad Company, is often cited that the U.S. Supreme Court ruled that corporations are "persons" having the same rights as human beings based on the 14th Amendment."Concluding, Mr. Denniston admits the inherent legal problem of granting corporate personhood.
"The Court, in confronting that issue, probably will have to decide whether the business itself is "a person" under RFRA. If it decides that Congress did not mean to include a corporation as "a person" under RFRA, that could be the end of the corporation's RFRA claim.

There is no doubt that the individual owners are persons. But the Court must decide whether the pregnancy-related insurance coverage does, in fact, put a burden on the individual owners, or whether any burden is on the business itself, rather than its owners. That is the issue so far as individual owners' claim under RFRA goes."
Reasonable speculation envisions the Supreme Court splitting the baby in favor of a narrow decision that preserves corporate personhood, but not in this case since religious freedom is not a belief of a business company. Since reviewing the actual constitutional basis of corporate personhood is not part of this action, it is rational to presume that the establishment will be pleased.
Religion is a distant petitioner in the august chambers of state-capitalism. So when, Southern Baptist leader Russell Moore labeled the decision "the most important religious liberty question in recent years", it is a major jump of faith to believe that the Supreme Court thinks it answers to a higher power.In a press release for the Ethics and Religious Liberty Commission, he writes:
"We cannot accept the theology lesson that the government has sought to teach us, that religion is merely a matter of what happens during the scheduled times of our services, and is left there in the foyer during the rest of the week. Our religious convictions aren't reduced to mere opinions we hide in our heart and in our hymns. Our religious convictions inform the way we live.

"I pray the Supreme Court recognizes what the founders of this country saw, that religious liberty isn't a gift handed to us by Uncle Caesar. Religious liberty is given to us by God and is inalienable. Let's pray for the justices as they think through this monumentally important case."

The eternal truth in Mr. Moore's invocation is noble and accurate. Nevertheless, the world that places governmental interest over God's law is a legal system that loses all legitimacy and authority. Hobby Lobby is not challenging the fundamental First Amendment declaration of exercising their belief as an absolute right. No, for the obvious practical legal strategy, the argument seeks relief under the same hideous corporate personhood status.
Unfortunately, the religious objections of the Green family are conditional by court decree. Look no further, for the basic reason why America is doomed, when the legal system defies the intent and meaning of the very constitution that each judge swears and affirms to uphold. Hobby Lobby deserves our respect for practicing their religious faith in their business.
Moses appears eight times in carvings that ring the Supreme Court Great Hall ceiling. Yet the building is government property and the presences of Yahweh's laws in SCOTUS decisions are purely accidental. Only if it serves the interests of the state, will the court adorn a fig leaf of obedience. It is time to repent, bring back God into the public square and more importantly, into the law of the land.
"The First Amendment to the Constitution reflects that concept recognized in the Ten Commandments, that the duties we owe to God and the manner of discharging those duties are outside the purview of government." – Roy Moore
A couple of decades ago we were discussing whether or not American soldiers would fire on U. S. citizens?  Many thought they would balk at such a travesty.  Now it is common knowledge that Army leaders are selected on their willingness to do just that.  Troops are trained to do what they are told and when they are ordered to do evil deeds only a tiny number resist; some even relish the savagery.
If you are dubious consider the present state of law enforcement in the United States.  Citizens are handcuffed and arrested for trivial offenses and for no offense. They are murdered in their homes by policemen who invade by mistake.  Young men who resist their absolute power are killed or beaten into submission and even women are not immune to their violent demands.  There is little accountability for these savage encounters.
When nations decline and hunger sets its teeth into society, major violence begins and when violence begins those who fight it become equally violent.
Ambition often trumps righteousness.  Sacrificing principle to achieve personal advancement is common strategy for those who seek power.  Shakespeare wrote, "Let me have men about me that are fat, sleek-headed men and such as sleep a-nights. Yond Cassius has a lean and hungry look, He thinks too much; such men are dangerous."  Our government is full of lean, hungry, ambitious men and women!
The sin of leaders is greater than the sin of followers but both are culpable.
When a society is subjected to massive amounts of propaganda and leaders are forced by an agenda driven media to support its erroneous content, prevarications become the basis for actions that create a vortex of injustice and confusion.  This is where we are in America.  What began as little propagandas has metastasized and overcome our society.  Both leaders and followers overlook innumerable falsehoods.  The tangle has reached such proportions and goes so deep that it is difficult to find a thruthful consensus.
Confusion is used by shadowy oligarchs to control people and nations.
Unfortunately the initial fault was not in our leadership but in our culture.  We failed to confront dishonesty and turpitude in our homes, our churches, our businesses, and our government.  Our failure to confront evil has allowed evil to flourish.  We have re-elected politicians who have voted for legislation that has destroyed our government. We have allowed our schools to instruct our children in a morally empty humanism.  We have closed our eyes to the accumulation of power that has allowed a handful of like-minded individuals to control information.  We have allowed our church leaders to evade their responsibility to address and uphold our moral standards.  We have voted for the lessor to two evils when we should have shunned the electoral process in protest.
American politics is hopelessly corrupt.  Meaningful political change is impossible.
Penny's Department Stores hired an executive from another industry who spent millions of dollars offering the public an honest price structure.  His attempt to bring truth to the retail business almost bankrupted the company.  It seems that American citizens would rather live in a titillating fantasy of lies than in mundane reality.
Fred Reed has written a descriptive article about support for our military.  Americans are jingoistic; we are quick to support war and have a romantic relationship with our armed forces.  We are not concerned that war is state sanctioned murder which seldom accomplishes anything.  We are quick to believe the devious propagandists who inflict false hate on our society.  We hate Muslims because we are told they hate us because of our freedom.  We hated Germans and Japanese during WWII and transferred that substantial hate to Communists during the Korean conflict and Vietnam.  We prefer emotional patriotism to denouncing the butchery of exceptionalism.  We have forgotten that every human being is created in God's image that He loves everyone.  We have forgotten that the murder of innocent citizens in foreign lands is a national breach of the Commandment not to kill.
The Revolutionary War helped relieve us of English domination and other wars gained territory but wars from the Twentieth Century forward were useless.  They made some citizens wealthy while killing millions of innocent people, disrupting our nation, destroying our morals, and injured our youth.
We should be ashamed when our churches support war by asking us to pray for our troops.  We have the audacity to come before the King and Kings praying for his support in the murder of millions of people made in His image.  It is devilish silliness when Christian churches implore the Prince of Peace to aide in mass murder!
There has been steady resistance to the legalization of abortion by a morally bankrupt Supreme Court.  But the resistance seldom deplores the fact that the choice to murder a baby is made by the woman who carries it.   A moral nation would not use such a service!   Our nation is said to be divided over abortion; half for and half against.  If that is true half of our citizens support the murder of babies.  Isn't it time our churches began to teach God's moral code so that at least a majority of our citizens understand the Second Commandment by rejecting murder whether in the womb or by armed force?
A media conspiracy censors and distorts the news preventing Americans from knowing and understanding large amounts of important information.  Conspiracies are ubiquitous; they are common in homes, in churches, in businesses, and schools; when people gather with a common goal conspiracy of some sort soon follows.  To believe they are not common in government and the media is a serious distortion of reality.  The press censors all suggestion of conspiracy and demonizes the word. We have failed to confront this serious distortion of reality.
Sanguinity has replaced obedience and become the objective of our churches.  Christian churches that offer an emotional escape from reality are growing by leaps and bounds.  Healing, tongues, inspiring music, and a positive message attract a work warn populace.  Instead of confronting pervasive evil and teaching the Path to Righteousness and Peace church leaders allow their parishioners to behave like Hophni and Phinehas,  (Read about the fate of their Father, Eli, in 1 Samuel 4)
A thoughtful bystander watching our government leaders on C-Span has to wonder how they can destroy our freedom over a bogus threat of terrorism and still sleep at night.  President George W. Bush told us we were fighting in the Middle East to preserve our freedom.  Now that our freedom is being threatened we are blaming it on terrorists who might be a creation of the bogus wars we are fighting.  While we allow immigrants of all ilks to enter our country legally and illegally we train our army to put down civil unrest.  We spend more money on armaments than the rest of the world combined but still are expected to give up freedom for protection.  We are being governed by lies, terrorism has never been a major threat to our nation and it is a form on insanity when our leaders pass freedom threatening laws to counter a bogus enemy.
For more than two millenniums Christianity has offered hope to the world, but centralized power has always created kings and tyrants.  We have failed to follow the Biblical pattern by decentralizing power to the individual family.  Because we have failed to obeyed His Commandments, the blessings of obedience have never been realized.  As time goes on Christianity is gaining ground but we are now in one of the darkest periods the world has ever known.  This period of darkness will eventually end and Christianity will be victorious.  God will continue to extend His Kingdom.  In the meantime Christians are ordered to stand.
We often hear talk about the all-powerful global elite and how they are invincible. They are not invincible, they are blinded by their avarice, decadence and insatiable desire to dominate a humanity that they hold in such disdain.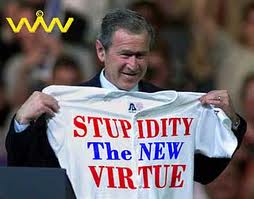 As I have studied their playbook and have learned their mindset, as a result, I have learned that they have vulnerabilities. Just like a quarterback that doesn't like pressure as they attempt to pass from the "pocket", they can be forced to scramble.
I have seen time and time again that when their evil agendas are exposed in the light of day, they run for cover. The latest example of this global elite acquiescence to the will of the people was in Syria when their agenda was exposed by the truthful media. The alternative media was relentless in our exposing the fact that the CIA shipped in the chemical weapons so that al-Qaeda would use them on the Syrian civilians. As a result, the puppet Obama had to run for cover and we have not hear the word "Syria" come from his mouth or the mouth of warmonger, John McCain, since the globalist agenda was exposed. Enlightenment and education would seem to be the keys to turning back the globalist invasion of the United States.
Why Aren't There More Syria's?
I have recently been wondering why don't we have more "Syria's"? If we can make these criminal central bankers retreat in the face of one of their most important objectives, the temporary preservation of the Petrodollar which would be accomplished by taking out Syria and then Iran, then why can't we take dismantle the rest of their agenda? When we look at our victory over the Syrian issue, it is baffling to try and explain why we could be so stupid in so many other areas.
What kind of nation would tolerate endless wars of occupation which are serving to bankrupt the country?
What kind of nation would tolerate criminal Wall Street bankers engaging in an illegal Ponzi scheme (i.e. the derivatives) and then bailing out these felons with our own tax money?
What kind of nation would tolerate a Nancy Pelosi who has admitted to engaging in insider trading in the stock market and then let her also get away with telling the people that we need to pass Obamacare to see what's in it?
What kind of nation would tolerate a Senator, like Diane Feinstein and her husband, making a billion dollars from the sale of post office buildings?
What kind of nation would tolerate a US senator, John McCain, who has given aid and comfort to al-Qaeda in Libya and Syria and then defend their murderous ways
What kind of nation would tolerate a president who has a half-brother, Malick Obama, running finance for the Muslim Brotherhood and then having this president support the Muslim Brotherhood in Egypt and Libya?
What kind of nation would murder 53 million, and counting, of its most vulnerable citizens without blinking an eye?
What kind of citizenry would tolerate its elected leaders while they pass and implement a health care system based upon the British NHS which pays bonuses for euthanizing the elderly?
What kind of citizenry would tolerate its elected leaders handing over control of the military to the United Nations?
What kind of nation would tolerate the specter of sex rings (you will be hearing a lot about this in upcoming weeks) in and around the White House?
What kind of nation would tolerate its megabanks and their laundering of drug money and child sex trafficking money through their institutions? Oh yes, they have paid fines, but nobody has gone to jail.
What kind of a nation would tolerate the prevalence of false flag events, from the Boston Marathon Bombing to the 7/7 London Bombings to the attacks on 9/11 to the contrived Gulf oil explosion and not think the nation is not in grave danger as November 13th and the Grid EX II drill approaches?
What kind of citizenry would tolerate these violations of the public trust? The answer is simple. Only an incredibly stupid and dumbed down population would tolerate these abuses from their banker-controlled government?
The Globalist Number One Weapon
The number one weapon that is used against humanity in order to further the globalist agenda is induced stupidity. Many older foreigners are in awe as they witnessed the dumbing down of America in just a few short decades.
We Americans were once known for our culture, innovations, creativity and work ethic. Phrases like "made in America" use to mean something. There was a time in this country when our elected leaders feared the people. Today, leaders like Feinstein, Pelosi, Reid, Obama and McCain mock America on a daily basis as they tell the same lies and engage in the same criminal behaviors with impunity.
How Dire is America's Intellectual Deficit?
America's intellectual deficit starts right at the top of the intelligence pyramid, namely with its intelligence quotient (IQ). The USA scores the lowest in national average IQ among the developed countries of the world, at a national average score of 98. The data is obtained from IQ and Global Equality by Dr. Richard Lynn (professor of Psychology, University of Ulster, Northern Ireland) and Dr. Tatu Vanhanen (University of Tampere, Finland).
Take a look at this poster child for American stupidity.
A Snapshot of Stupidity
Are we really surprised at the following?
50% of high school seniors think Sodom and Gomorrah were married.
55% of the U.S. population does not know that the Sun is a star.
25% believe we won our independence from a country OTHER than Great Britain.
29% couldn't name the Vice President.
73% couldn't correctly say why we fought the Cold War.
Political Stupidity
The following are facts which should inspire a collective sense of national shame.
3% can identify the first President of the United States.
10% know how many justices sit on the Supreme Court.
14% know who wrote the Declaration of Independence.
23% can correctly identify the two houses of the U.S. Congress.
22% of Americans could name all five Simpson family members, compared with just 1 in 1,000 people who could name all five First Amendment freedoms.
And, please explain to me, how in the hell did we elect this moron, TWICE?
And how many stupid people would sign this petition to repeal the First Amendment?
Conclusion
The greatest weapon the central banksters have at their disposal is the inducement of mass stupidity. The masses of this country are so stupid that one has to wonder if this country is even worth saving. Can America be saved despite the widespread ignorance which has spread across the country like an out of control pandemic?
The number one enemy facing the American people are not the Chinese, the Iranians, the Bilderbergers or any other liberty-destroying group. The number one enemy facing America is its profound level of stupidity!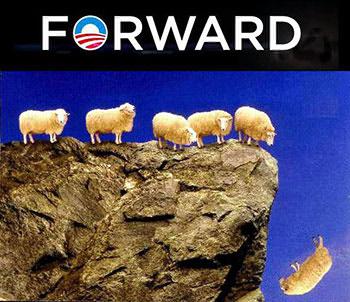 Why did America rise up and collectively tell Obama "no" to invading Syria? As I search for an answer, I realize that if a lazy dog does not move, the sun will still shine on its posterior once a day. Is that what happened in Syria? Or was it likely that the alternative and truthful media in this country were unified in their voice and their approach to the public, for a 30 day period, got our message got through. Psychologists call this the "confirmation bias" which works by repeating a belief often enough that the recipients of the message come to believe it. We see this with the global warming phenomenon. Despite the shoddy science behind the claims of an impending eco-disaster, the people are willing to "go green". Perhaps if we redoubled our efforts in the alternative media, we might see dramatic results in terms of waking up a dumbed down population.
We can debate the causes of our national stupidity, but it does not matter. The fact remains is that we are a stupid people. The lesson learned here is that America's stupidity manifests itself in making us into becoming a nation of sheep. Sheep are waiting to be led and they will follow the loudest voice. This means that all of us in the alternative media need to redouble our efforts. We probably will not stop the coming crash, but we might soften the landing and make it easier to pick up the pieces after the fact.
Source: Dave Hodges  |  The Common Sense Show
I realize it is hard for some people to understand (especially those holding political office), but in the United States, "We the People" are the sovereigns. America has no king. In America, "We the People" are Caesar. Someone rightly said, "In America, the people rule; they have the power of the ballot box, the jury box, and the cartridge box." Amen. And in this land of liberty, nothing is more important than the jury box. The right to a speedy trial by a jury of one's peers is a benchmark principle of a free land.
Juries have immeasurable power. Not only do they have power over the fate of the accused, they have power over the accusers. No one has more authority than a jury–not even the judge. And without hyperbole I can say that a constitutionally literate, fully informed jury is pretty much all that stands between the ballot box and the cartridge box.
In a letter to Thomas Paine, Thomas Jefferson wrote, "I consider [trial by jury] as the only anchor ever yet imagined by man by which a government can be held to the principles of its constitution." And two years before the first musket shot was fired that started America's War for Independence, a Boston lawyer by the name of John Adams said, "Representative government and trial by jury are the heart and lungs of liberty. Without them we have no other fortification against being ridden like horses, fleeced like sheep, worked like cattle, and fed and clothed like swine and hounds."
All of the rhetoric of modern judges notwithstanding, juries have a constitutional duty and obligation to judge, not only the merits of the case before them, but also the merits of the law which brought the accused before them. And America's Founding Fathers agree with what I just said.
John Adams said, "It is not only his [the juror's] right, but his duty…to find the verdict according to his own best understanding, judgment, and conscience, though in direct opposition to the direction of the court." Again, this is from one of our country's most celebrated attorneys, a signer of the Declaration of Independence, and America's second President. America's first Supreme Court Chief Justice agreed with Adams. John Jay wrote, "The jury has the right to judge both the law as well as the fact in controversy."
The rest of America's founders agreed with Adams, Jay, and Jefferson. US Supreme Court Justice and signer of the Declaration, Samuel Chase, wrote, "The jury has the right to determine both the law and the facts." Patrick Henry said, "Why do we love this trial by jury? Because it prevents the hand of oppression from cutting you off…This gives me comfort, that, as long as I have existence, my neighbors will protect me."
Protect its neighbors is exactly what a jury in Liberty County, Florida, recently did. The neighbor in the case was none other than the county sheriff, Nick Finch. Infowars.com covers the story:
"Nick Finch, the Florida sheriff arrested in June after he defended the Second Amendment, has been declared 'not guilty' of the charges brought against him by the State of Florida, according to [former Graham County, Arizona, Sheriff] Richard Mack.
"The Liberty Co. sheriff was charged with felony 'official misconduct' and 'falsifying public records' after he released a suspect arrested on an unconstitutional gun charge and removed the arrest file.
"After closing arguments by prosecutors and the defense, the jury took less than 90 minutes to reach its verdict."
The report continues saying, "During the trial, the sheriff testified that he released Floyd Eugene Parrish, who was arrested for unlawfully carrying a firearm, because he believed the Second Amendment trumped all state gun laws.
"As we reported back in June, the Florida Department of Law Enforcement accused Finch of covering up the arrest of Floyd Eugene Parrish after releasing him from the Liberty County Jail.
"On March 8, Sgt. James Joseph Hoagland of the Liberty County Sheriff's Office arrested Parrish during a traffic stop after finding a .25 automatic pistol in Parrish's right front pocket and a holstered revolver in his car, according to court records.
"Parrish was then taken to the county jail.
"After being notified of Parrish's arrest, Finch took the arrest file and told jailers that Parrish would be released with no charges, according to investigators.
"Finch also ordered both the pistol and revolver be returned."
See the report here:
Pro-Gun Sheriff Found Not Guilty
This verdict is one of the most important jury decisions in modern history; and how many reports did you see about it in the mainstream media? Where was ABC, CBS, NBC, MSNBC, CNN, or FOX News?
Sheriff Finch is a modern-day Daniel. He stood for his principles, the Constitution, and the liberties of the people of his county; and he was thrown into a den of lions by Republican Governor Rick Scott and the FDLE (Florida Department of Law Enforcement). But an eight-person jury acquitted him of all charges and the sheriff was reinstated.
This is what a jury is supposed to do: protect its neighbors from the oppression of unlawful government. And that is exactly what that Liberty County jury did. They deserve the gratitude of liberty-loving people all over the United States.
It is pathetic and sad that Governor Scott did not stand with Sheriff Finch as he should have done. Scott threw this modern-day Daniel into the lion's den, but God delivered him. Now the people of Florida should throw Governor Scott into the lion's den (as King Darius did to Daniel's accusers) by impeachment and removal from office for not defending the US Constitution, as he took an oath to do. I guarantee you that Patrick Henry, Thomas Jefferson, John Adams, Samuel Chase, and John Jay would have stood with Sheriff Finch. And so would US Supreme Court Justice Oliver Wendell Holmes. Justice Holmes said, "The jury has the power to bring a verdict in the teeth of both law and fact."
And bringing "a verdict in the teeth of both law and fact" is exactly what a Liberty County, Florida, jury did. They upheld the constitutional right of people to keep and bear arms, and they repudiated the Florida State gun-control laws that abridge that right under the rubric of license.
In truth, every law-abiding citizen in this country has a right under the US Constitution to carry his or her arms–concealed or open. It is past time for county sheriffs, State governors, and local juries to follow the example of Sheriff Finch and this Liberty County, Florida, jury. It is time for freedom-loving people in all 50 states to demand that these copious State and local gun-control laws that prohibit or restrict the right of the people to keep AND BEAR arms be expunged. That means, if you are called upon to serve on a jury in a case involving a law that restricts the Second Amendment right to freely keep and bear arms, you should do what this Liberty County, Florida, jury did and acquit the accused.
All over America, sheriffs and governors pretend to be supporters of the Constitution. All over America, sheriffs and governors give lip service to the Second Amendment. It is time the American people start demanding more than lip service from their elected officials. We need sheriffs like Nick Finch. And we need governors like…well, like PATRICK HENRY. (Sadly, I can't think of a single governor today to use as an example.)
Patrick Henry said he depended on his neighbors, when sitting as a jury, to protect him. Happily, Sheriff Finch has some good neighbors. But in truth, juries do more than protect individuals; they protect liberty itself.  Any law that infringes on or contradicts the Bill of Rights should be considered null and void by any citizen-jury. In this way, it is the citizen-jury, not the Supreme Court, which is the final arbiter of a law's constitutionality. Without the veto power of the jury (call it nullification, if you will), America is not a country of, by, and for the People: but a country of, by, and for the politicians and judges.
Kudos to Sheriff Finch and the people of Liberty County, Florida.
If you would like to send personal kudos to Sheriff Finch, here is the website with his contact information:
Florida Sheriffs Association—Sheriff Nick Finch
"Pro-Israel Policy groups such as AIPAC work with unlimited funding to divert US policy in the region ( Middle East )"  Jack Straw, Member of Parliament and former Foreign Secretary of the British Labor Party
"The United States should drop a nuclear bomb on Iran to spur the country to end its nuclear program"    Sheldon Adelson, biggest donor to the Republican Party and major fundraiser for pro-Israel political action committees,  speech at Yeshiva University, New York City, October 22, 2013.
Introduction
The question of war or peace with Iran rests with the policies adopted by the White House and the US Congress.  The peace overtures by newly elected Iranian President Rohani have resonated favorably around the world, except with Israel and its Zionist acolytes in North America and Europe .  The first negotiating session proceeded without recrimination and resulted in an optimistic assessment by both sides.  Precisely because of the initial favorable response among the participants, the Israeli government escalated its propaganda war against Iran .  Its agents in the US Congress, the mass media and in the Executive branch moved to undermine the peace process.  What is at stake is Israel's capacity to wage proxy wars using the US military and its NATO allies against any government challenging Israeli military supremacy in the Middle East, its violent annexation of Palestinian territory and its ability to attack any adversary with impunity.
To understand what is at stake in the current peace negotiations one must envision the consequences of failure:  Under Israeli pressure, the US announced that its 'military option' could be activated – resulting in missile strikes and a bombing campaign against 76 million Iranians in order to destroy their government and economy.  Teheran could retaliate against such aggression by targeting US military bases in the region and Gulf oil installations resulting in a global crisis.  This is what Israel wants.
We will begin by examining the context of Israel 's military supremacy in the Middle East .  We will then proceed to analyze Israel 's incredible power over the US political process and how it shapes the negotiation process today, with special emphasis on Zionist power in the US Congress.
The Context of Israeli Military Supremacy in the Middle East
Since the end of World War II , Israel has bombed, invaded and occupied more countries in the Middle East and Africa than previous colonial power, except the US .  The list of Israel 's victims includes:  Palestine , Syria , Lebanon , Egypt , Iraq , Jordan , Sudan and Yemen .  If we include countries where Israel has launched quasi-clandestine terrorist attacks and assassinations, the list would be greatly expanded to include a dozen countries in Europe and Asia – including the US through its Zionist terror network.
Israel 's projection of military power, its capacity for waging offensive wars at will, is matched by its near-total impunity.  Despite their repeated violations of international law, including war crimes, Israel has never been censored at an international tribunal or subjected to economic sanctions because the US government uses its position to veto UN Security Council resolutions and pressure its NATO-EU allies.
Israel's military supremacy has less to do with the native techno-industrial 'brilliance' of its war-mongers and more to do with the transfers and outright theft of nuclear, chemical and biological technology and weapons from the US (Grant Smith "Ten Explosive US Government Secrets of Israel" IRMEP).  Overseas Zionists in the US and France have played a strategic (and treasonous) role in stealing and illegally shipping nuclear technology and weapon components to Israel, according to an investigation by former CIA Director Richard Helms.
Israel maintains huge nuclear, chemical, and biological weapon stockpiles refusing any access to international arms inspectors and is not obliged to abide by the non-proliferation treaty, because of US diplomatic intervention.  Under pressure from the local 'Zionist power configuration' (ZPC), the US government has blocked any action which might constrain Israel 's production of weapons of mass destruction.  In fact the US continues to provide Israel with strategic weapons of mass destruction for use against its neighbors – in violation of international law.
US military aid and technology transfers to Israel exceed $100 billion dollars over the past half century.  US diplomatic and military intervention was crucial in rescuing Israel from defeat during the 1973 war.  US President Lyndon Johnson's refusal to defend the unarmed intelligence ship, the USS Liberty in 1967, after it had been bombed and napalmed by Israeli fighter planes and warships in international waters, constituted a tremendous victory for Israel thanks to Johnson's Zionist advisers.  Because of its impunity, even in killing American servicemen, Israel has been given a free hand to wage aggressive wars to dominate its neighbors, commit acts of terrorism and assassinate its adversaries throughout the world without fear of retaliation.
Israel 's uncontested military superiority  has converted several of its neighbors to quasi-client collaborators:  Egypt and Jordan have served as de facto allies, along with the Gulf monarchies, helping Israel repress the region's nationalist and pro-Palestinian movements.
The most decisive factor in the rise and consolidation of Israel 's power in the Middle East has not been its military prowess but its political reach and influence via its Zionist agents in the US .  Washington 's wars against   Iraq and Libya , and its current support of the mercenary assault against Syria , have destroyed three major secular nationalist opponents of Israel 's hegemonic ambitions.
As Israel accumulates more power in the region, expanding its colonization of Palestinian territory, it looks eastward toward destroying the last remaining obstacle to its colonial policies:  Iran .
For at least two decades, Israel has directed its overseas agents – (the ZPC) – to destroy the government of Iran by destabilizing its society, assassinating its scientists, bombing its military establishments and laboratories and strangling its economy.
After the ZPC successfully pushed the US into war against Iraq in 2003 – literally shredding its complex secular society and killing over a million Iraqis – it turned its sights on destroying Lebanon (Hezbollah) and the secular government of Syria as a way to isolate Iran and prepare for an attack.  While thousands of Lebanese civilians were slaughtered in 2006, Israel 's attack of Lebanon failed, despite the support of the US government and the ZPC's wild propaganda campaign.  Hysterical at its failure and to 'compensate' for its defeat at the hands of Hezbollah and to 'boost morale', Israel invaded and destroyed much of Gaza (2008/9) – the world's largest open air prison camp.
Lacking military capacity to attack Iran on its own, Israel directed its agents to manipulate the US government to start a war with Teheran.  The militarist leaders in Tel Aviv have unleashed their political assets (ZPC) throughout the US  to work to destroy Iran – the last formidable adversary to Israel supremacy in the Middle East .
The Israeli-ZPC strategy is designed to set the stage for a US confrontation with Iran , using its agents in the Executive branch as well as its ongoing corruption, bribery and control of the US Congress.  ZPC control over the mass media enhances its propaganda campaign:  Everyday the New York Times and the Washington Post publish articles and editorials promoting Israel 's war agenda.  The  ZPC uses the US State Department to force other NATO states to likewise confront Iran .
Israel's Proxy War with Iran:  US Political Pressure, Economic Sanctions and Military Threats
Alone, Israel's 'war' with Iran would not amount to much more than its cyber sabotage, the periodical assassinations of Iranian scientists using its paid agents among Iranian terrorist groups and non-stop brow-beating from Israeli politicians and their 'amen crowd'.  Outside of Israel , this campaign has had little impact on public opinion.  Israel's 'was' on Iran depends exclusively on its capacity to manipulate US policy using its local agents and groups who dominate the US Congress and through the appointments of officials in key positions in the Departments of Treasury, Commerce, and Justice , and as Middle East 'advisors'.  Israel cannot organize an effective sanction campaign against Iran ; nor could it influence any major power to abide by such a campaign.  Only the US has that power.  Israel 's dominance in the Middle East comes entirely from its capacity to mobilize its proxies in the United States who are assigned the task of securing total submission to   Israel 's interests from elected and appointed government officials – especially in regard to Israel 's regional adversaries.
Strategically placed, 'dual US-Israeli citizens' have used their US citizenship to secure high security positions in the Government directly involved in policies affecting Israel .  As Israelis, their activities are in line with the dictates of Tel Aviv.  In the Bush administration (2001-2008) high placed 'Israel Firsters' dominated the Pentagon (Paul Wolfowitz, Douglas Feith), Middle East Security (Martin Indyk, Dennis Ross), the Vice President's office ('Scooter' Libby), Treasury (Levey) and Homeland Security (Michael Chertoff).  In the Obama administration the 'Israel Firsters' include Dennis Ross, Rahm Emanuel, David Cohen, Secretary of Treasury Jack "Jake the Snake" Lew, Secretary of Commerce Penny Pritzker and Michael Froman as Trade Representative among others.
Israel 's Proxy Power within the Executive branch is matched by its dominance of the US Congress.    Contrary to some critics, Israel is neither an 'ally' or 'client' of the US .  Evidence of the gross asymmetry of the relation abounds over the past half century.  Because of these powerful proxies in Congress and the Executive branch, Israel has received over $100 billion dollar tribute from the US over the past 30 years, or $3 billion plus a year.  The US Pentagon has transferred the most up-to-date military technology and engaged in several wars on Israel 's behalf.  The US Treasury has imposed sanctions against potentially lucrative trading and investment partners in the Middle East ( Iran , Iraq and Syria ) depriving US agricultural and manufacturing exporters and oil companies of over $500 billion in revenues.  The White House sacrificed the lives of over 4,400 US soldiers in the Iraq War – a war promoted by Israel 's proxies at the behest of Israel 's leaders.  The State Department has rejected friendly and profitable relations with over 1.5 billion Muslims by backing the illegal settlement of over half million Jewish colonists on military-occupied Palestinian land in the West Bank and Jerusalem .
The strategic question is how and why this one-sided relation between the US and Israel persists for so long, even as it goes counter to so many strategic and elite US interests?  The more immediate and pressing question is how this historically lopsided relation effects contemporary US-Iran sanctions and nuclear negotiations?
Iran and the Peace Negotiations
Undoubtedly the newly elected Iranian President and his Foreign Minister are prepared to negotiate an end to hostilities with the US by making major concessions ensuring the peaceful use of nuclear energy.  They have stated they are open to reducing or even ending the production of highly enriched uranium; reducing the number of centrifuges and even allowing intrusive, unannounced inspections, among other promising proposals.  The Iranian government proposes a roadmap with end goals as part of the initial agreements.  The European Union's Foreign Secretary Lady Ashton has commented favorably on the initial meeting.
 The US Administration has given conflicting signals following the Iranian overtures and the opening meeting.  Some individual comments are guardedly positive; others are less encouraging and rigid.  Administration Zionists like Jack 'Jake' Lew, the Treasury Secretary, insists sanctions will remain until Iran meets all US (read 'Israeli') demands.  The US Congress, bought and controlled by the ZPC, rejects the promising Iranian overtures and flexibility, insisting on military 'options' or the total dismantling of Iran's legal and peaceful nuclear program – ZPC positions designed to sabotage the negotiations.  To that end, Congress has passed new, more extreme, economic sanctions to strangle the Iran 's oil economy.
  How Israel's Political Action Committees Control the US Congress and Prepare War with Iran
The Zionist Power Configuration uses its financial firepower to dictate Congressional policy on the Middle East and to ensure that the US Congress and Senate do not stray one iota from serving Israel 's interests.  The Zionist instrument used in the purchase of elected officials in the US is the political action committee (PAC).
Thanks to a 2010 US Supreme Court decision, Super PACs-linked to Israel spend enormous sums  to elect or destroy candidates – depending on the candidate's political work on behalf of Israel .  As long as these funds do not go directly to the candidate, these Super PACs do not have to reveal how much they spend or how it is spent.  Conservative estimates of ZPC- linked direct and indirect funds to US legislators run close to $100 million dollars over the past 30-year.  The ZPC channels these funds to legislative leaders and members of Congressional committees dealing with foreign policy, especially sub-committee  chairpersons dealing with the Middle East .  Unsurprisingly, the largest Congressional recipients of ZPC money are those who have aggressively promoted Israel 's hard-line policies.  Elsewhere around the world, such large scale payoffs for legislative votes would be considered blatant bribery and subject to felony prosecution­ and imprisonment for both parties.  In the US , the purchase and sale of a politician's vote is called 'lobbying' and is legal and open.  The legislative branch of the US government has come to resemble a high-price brothel or white slavers' auction – but with the lives of thousands at stake.
The ZPC has purchased the alliance of US Congress people and Senators on a massive scale:  Of 435 members of the US House of Representatives (sic), 219 have received payments from the ZPC in exchange for their votes on behalf of the state of Israel .  Corruption is even more rampant among the 100 US Senators, 94 of whom have accepted pro-Israel PAC and Super PAC money for their loyalty to Israel .  The ZPC showers money on both Republicans and Democrats, thus securing incredible (in this era of Congressional deadlock), near unanimous ('bipartisan') votes in favor of the 'Jewish State', including its war crimes, like the bombing of Gaza and Lebanon as well as the annual $3 billion dollar plus US tax-payer tribute to Tel Aviv.  At least 50 US Senators have each collected between $100 thousand and $1 million in ZPC money over the past decades .  In exchange, they have voted for over $100 billion in tribute payments to Israel … in addition to other 'services and payments'.  The members of the US Congress are cheaper:  25 legislators have received between $238,000 and $50,000, while the rest got peanuts.  Regardless of the amount, the net result is the same: Congressional member pick up their script from their Zionist mentors in the PACs, Super PACs and AIPAC and back all of Israel 's wars in the Middle East and promote US aggression on behalf of Israel .
The most outspoken and influential legislators get the biggest chunk of Zionist payola: Senator Mark Kirk (Bombs over Teheran!) tops the 'pigs at the trough' list with $925,000 in ZPC payoffs, followed by John McCain (Bombs over Damascus!) with $771,000, while Senators Mitch McConnell, Carl Levin, Robert Menendez, Richard Durban and other Zionophilic politicos are  not shy about holding out their little begging bowls when the pro-Israel PAC bagmen arrive!   Florida Congresswoman Ileana Ros-Lehtinen tops the 'House' list with $238,000 for her 100% pro-Israel record as well as for being more war-mongering than even Netanyahu!  Eric Cantor got $209,000 for championing 'wars for Israel ' with American lives while cutting Social Security payments to US seniors in order to increase military aid to Tel Aviv.  House Minority Whip Steny Hoyer, got $144,000 for 'whipping the few wobbly' Democrats back into Israel 's 'camp'.  House Majority Leader John Boehner was paid $130,000 to do the same among the Republicans.
 The ZPC has spent huge amounts to punish and destroy a dozen or so dissident legislators who had stood up to Israel 's wars and grotesque human rights record.  The ZPC has poured millions into individual campaigns, not only financing opposition candidates who pledged allegiance to the Israel but mounting scurrilous character assassinations of Israel's critics in office.  These campaigns have been mounted in the most obscure parts of the US , including in majority African-American districts, where local Zionist interests and influence are otherwise absolutely nil.
There are no comparable PACs, Super PACs, party leaders, or civic organization that can contest the power of Israel 's Fifth Column.  According to documents archived by the courageous researcher, Grant Smith of IRMEP, when it comes to Israel , the US Justice Department has adamantly refused to enforce its own federal laws requiring the prosecution of US citizens who fail to register as foreign agents while working for a foreign country – at least since 1963.  On the other hand, the ZPC, through the so-call 'Anti-Defamation League', has successfully pressured the Justice Department, the FBI and NSA to investigate and prosecute law-abiding, patriotic US citizens critical of Israel 's land grabs in Palestine and the Zionist corruptors of the US political system on behalf of their foreign master.
The corruption and degradation of US democracy is made possible by the equally compromised and corrupted 'respectable press'.  Media critic, Steve Lendman, has pointed out the direct link between Israel and the mass media in his investigation of the New York Times.  The leading ('fair and balanced') journalists reporting on Israel have strong family and political ties to that country and their articles have been little more than propaganda.  Times reporter Ethan Bronner, whose son served in the Israel Defense Forces, is a long-time apologist for the Zionist state.  Times reporter Isabel Kershner, whose 'writing' seem to come straight out of the Israeli Foreign Office, is married to Hirsh Goodman an adviser to the Netanyahu regime on 'security affairs'.  The Times bureau chief in Jerusalem, Jodi Rudoren, lives comfortably in the ancestral home of a Palestinian family dispossessed from that ancient city.
 The Times unflinching pro-Israel posture provides a political cover and justification for the corrupted US politicians as they beat the war drums for Israel .  It is no surprise that the New York Times, like the Washington Post, is deeply engaged in disparaging and denouncing the current US-Iran negotiations – and providing ample space for the one-sided rhetoric of Israeli politicians and their US mouthpieces, while studiously excluding the more rational, pro-rapprochement voices of experienced former US diplomats, war-weary military leaders and representatives of the US business and academic communities.
 To understand Congress' hostility to the nuclear negotiations with Iran and their efforts to scuttle them through the imposition of ridiculous new sanctions, it is important to get to the source of the problem, namely the statements of key Israeli politicians, who set the line of march for their US proxies.
In late October, 2013, Former Israeli Defense Intelligence Chief Amos Yadlin spoke of 'having to choose between 'the bomb' or the bombing' – a message which immediately resonated with the 52 Presidents of the Major American Jewish Organizations (Daily Alert, October 24, 2013).  On October 22, 2013, Israel 's Intelligence Minister Yuval Steinitz, called for harsh new sanctions on Iran and insisted that the US use them as leverage to demand that Iran agree to entirely abandon its peaceful nuclear energy and enrichment program.  Defense Minister Moshe Ya'alon affirmed that ' Israel will not accept any deal that allows Iran to enrich uranium'.  It is Israel 's position to threaten war (via the US ) if Iran does not submit to unconditional surrender of its nuclear program.  This defines the position of all the major pro-Israel PACs, Super PACs and AIPAC.  They in turn proceed to dictate policy to their 'lick-spittles' in the US Congress.  As a result, Congress passes even more extreme economic sanctions on Iran in order to sabotage the ongoing negotiations.
 Those who have received the biggest Zionist pay-offs from the pro-Israel PACs are the most vociferous:  Senator Mark Kirk ($925,379), author of a previous sanctions bill, demands that Iran end its entire nuclear and ballistic missile program (!) and declared that the US Senate "should immediately move forward with a new round of economic sanctions targeting all remaining Iranian government revenue and reserves" (Financial Times, 10/18/13, p. 6).  The US House of Representatives (sic) has already passed a bill sharply limiting Iran 's ability to sell its main export, oil.   Once again, the Israel- ZPC – Congressional axis seeks to impose Israel 's war agenda on the American people!  In late October 2013, Secretary of State Kerry was 'grilled' for 7 hours by Israeli Prime Minister Netanyahu with the craven Kerry promising to promote Israel 's agenda on dismantling Iran 's nuclear enrichment program.
To counter the campaign to strangle Iran 's oil economy, promoted by Israel 's flunkeys in the Congress, the Iranian government has offered generous contracts to the US and EU oil companies (Financial Times 10/29/2013, p 1).  Existing nationalist provisions are being removed.  Under the new terms, foreign companies book reserves or take equity stakes in Iranian projects.  Iran hopes to attract at least $100 billion dollars in investments over the next three years.  This stable country boasts the world's largest gas and the fourth largest oil reserves.  Because of the current US ( Israel )-imposed sanctions, production has fallen from 3.5 million barrels per day in 2011 to 2.58 million barrels per day in 2013.  The question is whether 'Big Oil', the giant US and EU companies have to power to challenge the ZPC-stranglehold over US-EU sanction policy.  So far, the ZPC has dominated this critical policy and marginalized 'Big Oil' using threats, blackmail and coercion against US policymakers.  This has effectively shut out US companies from the lucrative Iranian market.
Conclusion
As the US and the 5 other countries attempt to negotiate with Iran , they face enormous obstacles overcoming Israel 's power over the US Congress.  Over  past decades Israel 's agents have bought the loyalties of the vast majority of Congress people, training them to recognize and obey the whistles, signals and script from the war mongers in Tel Aviv.
This 'Axis of War', has inflicted enormous damage on the world resulting in the deaths of millions of victims of US wars in the Middle East, Southwest Asia and North Africa .  The gross corruption and widely recognized bankruptcy of the US legislative system is due to its slavish submission to a foreign power.  What remains in Washington is a debased vassal state despised by its own citizens.  If the ZPC controlled Congress succeeds once again in destroying the negotiations between the US and Iran via new war-like resolutions, we, the American people, will have to pay an enormous price in lives and treasure.
 The time to act is now.  It is time to stand up and expose the role played by the Israeli PACs, Super PACs and the 52 Major American Jewish Organization in corrupting Congress and turning "our" elected representatives into flunkeys for Israel's wars.  There has been a deafening silence from our noted critics –few alternative media critics have attacked Israel 's power over the US Congress.  The evidence is openly available, the crimes are undeniable.  The American people need real political leaders with the courage to root out the corrupted and corruptors and force their elected members in the House and Senate to represent the interest of the American people.
Source: Prof. James Petras  |  Global Research
A scandal is brewing in Chicago which threatens to make Operation Greylord look like a dress rehearsal for a cotillion. Starting with a seemingly innocuous question, tendered to press liaison Jim Grogan at the Attorney Registration and Disciplinary Commission (ARDC) in Illinois, a boil of corruption got inadvertently pricked, which threatens now to reveal a subterranean cancer in the legal system in Illinois.
For those who are unaware of Greylord, here is a bit of history: back in the eighties, a collaborative effort by the FBI, IRS and a couple of outraged judges and attorneys resulted in one of the biggest takedowns of public officials in the history of Illinois. At the end of the 3 1/2 year undercover operation, a total of 92 people were indicted, including 17 judges, 48 lawyers, ten deputy sheriffs, eight policemen, eight court officials, and state legislator James DeLeo.
The extent of the takedown might have mitigated further predatory acts by those in the legal system. Thirty years later, however, the corruption that was supposedly expunged by Greylord has simply become systemic.
Back to Jim Grogan. Grogan, who is an attorney as well as ARDC press liaison, declined to reply to questions from this reporter as to why no statements of economic interests could be found for the attorneys who work for the ARDC. The law governing economic interests reporting is in place to ensure that those working in government capacities are not being influenced by financial lures and temptations. These statements are mandated by 5 ILCS 420 to be filed every year for nearly everyone who works in a government capacity.
Here are relevant clauses from the law, with pivotal sections underlined:
When Grogan failed to respond to the query, Press Secretary Jim Tybor at the Illinois Supreme Court was contacted and astoundingly told this reporter that this law did not apply to the judicial branch. (See 6 and e, above).
Michelle Burton, a paralegal at the ARDC assured this reporter that the ARDC employees are not state employees. However, the website for the ARDC announces that the Commission is an arm of the Illinois Supreme Court.
The ARDC is in a particularly pivotal position. As the Commission responsible for disciplining attorneys, the ARDC functions as a gatekeeper. In that sense, the ARDC defines the legal climate in Illinois. Right now, the ARDC has taken upon its shoulders the regulation of an attorney's right to free speech. Attorney Ken Ditkowsky, who has been practicing law in Chicago area since 1961, is facing disciplinary proceedings for sending emails to federal authorities asking for an investigation of corrupt practices in Illinois courts.
Shades of Greylord . . . Except this time, the feds are turning a deaf ear to evidence of legal malfeasance in Illinois. And Ditkowsky may in fact lose his license to practice law, due to his incisive perceptions and requests for investigation.
Attorney Ken Ditkowsky's concerns about judicial and attorney misconduct began with the adult guardianship of Mary Sykes, an elderly woman who was placed under a guardianship without due process. Another Illinois attorney, JoAnne Denison, is also under disciplinary proceedings due to her maintaining a blog about the Sykes guardianship. (Source)
Ditkowsky soon realized that the phenomenon of what he is calling "elder cleansing" is going on nationwide. And for his act of speaking out against a pervasive assault on a vulnerable demographic group—the elderly and incapacitated—the ARDC has recommended a four year suspension of his license to practice law.
As it turns out, the ARDC attorneys appear to have quite a bit to hide in terms of their economic interests.
If you want to bribe someone, there are only a couple of ways to do this that would not trigger the red flags that are built into the banking infrastructure. One way would be to give someone a big envelope stuffed with cash. Brian Mulroney, a former Prime Minister of Canada, was caught red handed receiving such a bounty and a scandal ensued. (Source)
The other way is through a "loan." The mechanism is simply and virtually opaque—Mr. X takes out a loan, such as a mortgage and Mr. Y pays it back. There are no banking flags to trigger and no embarrassing wads of cash, a la Mulroney, to explain.
The use of such property loans to funnel payola to judges was exposed in a 2009 article, which first appeared in the San Bernardino County Sentinel. Now it seems that those in the Illinois legal system, specifically attorneys at the ARDC, have climbed onto the dinero express.
Jerome Larkin, the Administrator of the ARDC and the individual who has signed the complaint against Ken Ditkowsky, has funneled several million dollars through his property in the last ten years. For example, Larkin took out a loan for $450,000 in December of 2001 and paid it back in exactly five years. In the meantime, he had taken out another $450,000 loan—in October of 2006, which he paid back in just a tad over four years, in January of 2011. In the meantime, he had taken out yet another mortgage—this one for $101,000—in November of 2009, which he was miraculously able to repay in just about a year.
But his unusual loan behavior doesn't stop here. In January of 2011, Larkin took out a whopping $750,000 mortgage on the same piece of property. Larkin must have a direct line to lottery bucks, because he was able to repay this loan by January of 2013.
In the meantime . . . are you getting the picture yet? . . . he took out another $750,000 loan in December of 2012.
Neither Jerome Larkin nor his wife, psychologist Antoinette Krakowski responded to telephone inquiries concerning the amount of money being funneled through their home.
Larkin is the big cheese over at the ARDC. There are other attorneys in the employ of that powerful, shadowy, not-government, not private – commission whose loan history is also questionable, including attorneys Melissa Smart and Sharon Opryzcek.
Apparently, the word about the loan trough is getting out. A check was run on the loan history of attorneys and guardians ad litem, Adam Stern and Cynthia Farenga, whose actions first alerted Ken Ditkowsky to the predatory nature of probate guardianships. Lo and behold, Adam Stern's loan history looks like that of a hyperactive kid in a Ritalin store.
A review of the Cook County recorder's website reveals that Stern has run over a million dollars through his property loans in roughly the last ten years. A couple of examples of quickly repaid large loans taken out by Stern include a $272,000 mortgage taken out on 9/13/2004 and paid back on 2/17/05. Stern also took out a $51,000 mortgage on 9/13/04 and paid it back May of 2005. On October 4, 2004 Stern took out an $80,000 mortgage which he paid back less than three months later.
Adam Stern also has a federal tax lien on his home for $60,000. Stern, who is parenthetically serving as guardian ad litem in the Sykes guardianship and is thus in the responsible position of looking out for OPM—other people's money—can't even pay his own taxes.
Attorney and guardian ad litem Cynthia Farenga's loan history is similarly manic. Farenga is also a guardian ad litem in the Sykes case. For example, Farenga took out a $385,000 loan on 11/09/2006 and paid it off on 6/12/2007. A loan of over a half million dollars – $575,000 to be exact – was paid off by Farenga within five years, on 6/24/2013. Farenga took out a smaller, $244,000 mortgage on 10/16/2003 and paid it back within two years, on 9/28/05. In the meantime, she had taken out another mortgage, this time for an even $300,000 on 9/07/2005, which she quickly reconveyed in less than a year and a half, on 1/08/2007. All told, over two and a quarter million dollars have been funneled through Farenga's property in the last ten years.
The head of a private investigator's firm out in the Southern California area confided in me that judges were coming to him to inquire how to hide their property, so that public searches for these records would not result in transparency. Recently, Judge Ronald Christianson, formerly the Presiding Judge in San Bernardino County, changed the name on the records of his primary residence to "Property Owners." Such tactics will make determinations of suspicious activity increasingly more difficult.
Ditkowsky has filed a complaint with the ARDC referencing the impropriety of Adam Stern working as a GAL when he has failed to fulfill his own tax liabilities. At the time of going to press, other records detailing suspicious financial activity by ARDC attorneys and others are being turned over to a Grand Jury.
The Director of the Administrative Office of the Illinois Supreme Court, Michael Tardy, did not respond to queries from this reporter concerning the economic interests and reporting requirements of the ARDC, which is an arm of the Illinois Supreme Court.
These Dates Forever Changed America For The Worse…
Well, Obamacare is now in effect. The decision by Congress to pass Obamacare into law back in 2010 ranks among the most draconian, most egregious, most horrific actions ever taken by the central government in Washington, D.C. This bill rocks the principles of liberty and constitutional government to the core. It changes fundamental foundations; it repudiates historic values. The same flag may fly on our flagpoles, the same monuments may grace our landscape, and the same National Anthem may be sung during our public ceremonies, but it is not the same America. For all intents and purposes, our nation now more resembles the socialist countries of the old communist East Bloc than it does the constitutional republic of the old land of the free.
I was honored to have been invited to be the keynote speaker at the annual meeting of the Association of American Physicians and Surgeons recently in Denver. It was a very large gathering of physicians from all over the country. And I can tell you that the doctors I spoke with are all very, very concerned about the future of healthcare in the United States. Take a peek at the condition of healthcare in socialist countries throughout the world or take a peek at the condition of healthcare in our VA clinics and hospitals, and you will get a little feel for what healthcare is going to quickly look like in America.
On March 21, 2010, Congress passed, and on March 23, 2010, President Barack Obama signed the dreaded national health care bill into law, and as such, these dates join a list of dates that have contributed to the destruction of a free America. Of course, there are several such dates, but, in my opinion, the following are the most draconian.
April 9, 1865
This is the date when General Robert E. Lee surrendered the Army of Northern Virginia to U.S. Grant at Appomattox Court House, Virginia. Regardless of where one comes down on the subject of the War Between the States, one fact is undeniable: Abraham Lincoln seriously dismantled the Jeffersonian model of federalism in America. Ever since, virtually every battle that free men have fought for the principles of limited government, State sovereignty, personal liberty, etc., has stemmed directly from Lincoln's usurpation of power, which resulted in the subjugation and forced union of what used to be "Free and Independent States" (the Declaration of Independence). In fact, the philosophical battles being waged today regarding the current health care debacle (and every other encroachment upon liberty and State autonomy by the central government) have their roots in Lincoln's autocracy.
July 9, 1868
This is the date when the 14th Amendment was ratified. This amendment codified into law what Lincoln had forced at bayonet point. Until then, people were only deemed citizens of their respective states. The Constitution nowhere referred to people as "US citizens." It only recognized "the Citizens of each State." Notice also that citizenship was only recognized among the "several States," not among people living in non-State territories. Until the 14th Amendment, people were "Citizens of each State." (Article. IV. Section. 2. Paragraph. 1.) The 14th Amendment created a whole new class of persons: "citizens of the United States." This false notion of "one nation" overturned the Jeffersonian principle that our nation was a confederated republic, a voluntary union of states.
February 3, 1913
This is the date when the 16th Amendment was ratified, and the direct income tax and IRS were instituted. This was a flagrant repudiation of freedom principles. What began as a temporary measure to support the War of Northern Aggression became a permanent income revenue stream for an unconstitutional–and ever-growing–central government.
April 8, 1913
This is the date when the 17th Amendment was ratified. This amendment overturned the power of the State legislatures to elect their own senators and replaced it with a direct, popular vote. This was another serious blow against State sovereignty. The framers of the Constitution desired that the influence and power in Washington, D.C., be kept as close to the people and states as possible. For example, the number of representatives in the House of Representatives was to be decided by a limited number of voters. In the original Constitution, the ratio of "people of the several States" deciding their House member could not exceed "one for every thirty thousand." (Article. I. Section. 2. Paragraph. 3.) And when it came to the US Senate, the framers also recognized the authority of each State legislature to select its own senators, thereby keeping power and influence from aggregating in Washington, D.C. The 17th Amendment seriously damaged the influence and power of the states by forcing them to elect their US senators by popular vote. The bigger the State, the less influence the State legislature has in determining its US senator. Senators who answered to State legislators, each answering to a limited number of voters, were much more accountable to the "citizens of the several States" than those who were elected by a large number (many times numbering into the millions) of people. For all intents and purposes (at least in the larger states), US Senators are more like "mini-Presidents" than representatives of sovereign states.
December 23, 1913
This is the date when the Federal Reserve Act was passed. This Act placed oversight of America's financial matters into the hands of a cabal of private international bankers, who have completely destroyed the constitutional principles of sound money and (for the most part) free enterprise. No longer would the marketplace (private consumption, thrift, growth, etc.) be the determinant of the US economy (which is what freedom is all about), but now a private, unaccountable international banking cartel would have total power and authority to micromanage (for their own private, parochial purposes) America's financial sector. Virtually every recession, depression, and downturn (including the one we are now experiencing) has been the direct result of the Fed's manipulation of the market. 1913 was not a good year for the United States.
June 26, 1945
This is the date when the United Nations Charter was signed and America joined the push for global government. Ever since, US forces have spilled untold amounts of blood and sacrificed thousands of lives promoting the UN's agenda. Since the end of World War II, in virtually every war in which US military forces have been engaged, it has been at the behest of the UN. And it is also no accident that America has not fought a constitutionally declared war since we entered the UN–and neither have we won one.
Furthermore, it is America's involvement in the United Nations that has spearheaded this devilish push for a New World Order that George H. W. Bush, Henry Kissinger, Tony Blair, Walter Cronkite, et al., have talked so much about. The United Nations is an evil institution that has completely co-opted our US State Department and much of our Defense Department. It is an anti-American institution that works aggressively and constantly against the interests and principles of the United States. But it is an institution that is ensconced in the American political infrastructure. Like a cancer, the UN eats away at our liberties and values, and both major political parties in Washington, D.C., are culpable in allowing it to exert so much influence over our country.
June 25, 1962, and June 17, 1963
These are the dates when the US Supreme Court removed prayer ('62) and Bible reading ('63) from public schools. At this point, these two Supreme Court decisions were the most serious affront to the First Amendment in US history. Think of it: from before a union of states was established in 1787, children had been free to pray and read the Scriptures in school. We're talking about a period of more than 300 years! Of course, the various State legislatures–and myriad city and county governmental meetings–still open their sessions in prayer, as do the US House and Senate, and even the US Supreme Court. But this same liberty is denied the children of America. There is no question that America has not recovered from these two horrific Supreme Court decisions. In effect, the federal government has expelled God not only from our public schools, but also from our public life. And America has not been the same since.
October 22, 1968
This is the date when President Lyndon Baines Johnson signed the Gun Control Act of 1968. Before this Act, the 2ndAmendment was alive and well in the United States. The Gun Control Act of 1968 turned a right into a privilege and forever forced the American people to bow at the altar of government when seeking to arm themselves. Interestingly enough, this Gun Control Act mirrored Nazi Germany's Gun Control Act of 1938. In fact, the Gun Control Act of 1968 is almost a verbatim copy of Hitler's Gun Control Act of 1938.
Our Founding Fathers could never have imagined that the American people would ever allow their right to keep and bear arms be infringed. In fact, it was the attempted confiscation of the firearms stored at Concord, Massachusetts, that triggered the War of Independence in 1775. That the people of Massachusetts would be denied their right to keep and bear arms, as they are today, could not have been foreseen–and would never have been tolerated–by America's founders.
The hundreds and hundreds of draconian gun control laws that have been inflicted upon the American people have all come about as a result of the Gun Control Act of 1968.
January 22, 1973
This is the date when the US Supreme Court issued the Roe v. Wade and Doe v. Bolton decisions, which, in effect, legalized abortion-on-demand. These two decisions expunged the Jeffersonian principle that all men are endowed by their Creator with the unalienable right to life (Declaration). Since then, more than 50 million unborn babies have been legally murdered in their mothers' wombs. Abortion is, without a doubt, America's national holocaust. It has opened the door to a host of Big Government programs and policies that have resulted in the wanton destruction of human life both in the United States and overseas. It has created an entire industry whose express purpose for existing is the destruction of human life. It has desensitized the conscience and soul of America. Furthermore, it has forced men of decency and good will to finance–with their tax dollars–the unconscionable act of killing unborn children.
And once again, another Jeffersonian principle was eviscerated. He said, "To compel a man to furnish contributions of money for the propagation of ideas which he disbelieves and abhors is sinful and tyrannical." The Roe and Doe decisions violate this principle in the most egregious manner possible.
October 26, 2001
This is the date when President George W. Bush signed the USA Patriot Act, and the federal government's war against individual liberty began in earnest. Most of the unconstitutional eavesdropping, snooping, wiretapping, phone call intercepting, email reading, prying, financial records tracking, travel watching, ad infinitum, ad nauseam, by federal police agencies began with the implementation of the Patriot Act. The Department of Homeland Security and the "war on terrorism," which have resulted in the deaths of tens of thousands of innocent people worldwide, and the usurpation of federal power at home, have all come about as an outgrowth of the Patriot Act. The Patriot Act has forever shifted the focus of American law and jurisprudence against constitutional government and individual liberty, toward a police-state mentality.
October 17, 2006, and October 9, 2009
These are the dates when President G.W. Bush signed and President Barack Obama re-signed the Military Commissions Act. This Act is the outgrowth of the Patriot Act and has, in effect, terminated the fundamental protections of individual liberty, which are found in the US Constitution and Bill of Rights. For all intents and purposes, the Patriot Act and Military Commissions Act (along with the NDAA) eviscerated the 4th and 5th Amendments, and do serious injury to several others. The Military Commissions Act also expunges the constitutional right of Habeas Corpus.
March 21 and 23, 2010
These are the dates when Congress passed and President Obama signed into law the "Patient Protection and Affordable Care Act," the so-called "health care reform" bill that we spoke about at the beginning of this column. While Social Security and various Welfare programs have toyed with socialism in the United States, this bill is the largest and most expansive endorsement of socialism in American history. This bill socializes some 18% of the US economy by socializing the health care industry in America. The fallout and ramifications of this bill are going to be horrific.
When future historians review the demise of our once-great republic, they will observe that the above dates were the dates that destroyed America. The American people have been far too tolerant for far too long.
No matter what else he has done, what conservative radio host and author Mark Levin does in his new book The Liberty Amendments has made him a hero for me. For many years I have been writing articles on the wisdom of using something in the US Constitution that I believe offers the only constitutional path to urgently needed reforms of the political system. I also co-founded the national nonpartisan group Friends of the Article V Convention. Mark Levin has become the most notable, highly visible person to also come out loudly, advocating the first time use of the Article V convention option.
The good news is that someone who commands significant media attention has recognized both the wisdom and need for using what the Founders had the good sense to give us. He forcefully makes the case for a convention of state delegates that would have the same constitutional authority as Congress has for proposing constitutional amendments. And just like all the amendments that now exist and which originated with Congress, those coming from a convention would still have to be ratified by three-quarters of the states. Levin recognizes that this high hurdle pretty much rules out truly nutty amendments, from either a conservative or liberal perspective, from ever becoming a reality. Nor can a convention totally rewrite our Constitution.
Most importantly, as I and others have repeatedly said for years, Levin has come to the conclusion that rather fear an amendment convention Americans should more fear sticking with the current corrupt, dysfunctional government system that has brought the US down into what I called a delusional democracy. Levin like so many others sees no hope to fundamentally fix our system by voting either for Republicans or Democrats, because of what I call a two-party plutocracy ruled by rich, powerful and corporate elites dedicated to maintaining the status quo.
Elections now are the instrument for sustaining the status quo, not reforming the system itself. People need to understand that there have been many years when one of the two major parties controlled both the presidency and both houses of Congress, including two years under President Obama, four years under President George W. Bush, two years under President Clinton, and four years under President Carter, for example. Even with such dominance, neither party truly reformed the system or loosened the grip of rich and powerful elites, nor did Supreme Court decisions. Politicians keep lying and breaking promises. More than 40 percent of political campaign contributions now come from the top 0.01 percent, the super-rich. For nearly all Americans the choice is not between elections and an amendment convention. The choice is between continuing to make stupid decisions or use what the Founders gave us. Mark Levin has seen the light and now we need many millions of Americans to also get smart.
Now for the bad news. Levin's new book presents the case for a large number of specific constitutional amendments. History has shown that many earlier attempts to use the convention option that were based on advocacy for specific amendments all failed. I happened to like most of Levin's amendments. But the sad fact is that no matter how sensible any specific amendment may appear to most people, there will always be many people and groups willing to fight against it. The historic result has been that the process of using the convention option has gone down to failure because of opposition to specific amendments. In other words, the key to success is placing far more emphasis on the process offered by the Constitution to get systemic, core reforms through the states, recognizing that Congress will never propose true, fundamental reforms.
Moreover, Levin has not paid much needed attention to the ugly reality that there has already been a sufficient number of state applications to Congress for a convention (two-thirds of states), but Congress has intentionally violated the Constitution by not calling for the first convention, as Article V requires. Friends of the Article V Convention has presented a wealth of data, analysis and information on this reality. Someone with so much celebrity as Levin needs to forcefully inform the public and his many supporters that Congress has long stood in the way of using the convention option, obviously because it fears sharing the power to propose amendments. This holds for both Republican and Democratic members of Congress.
The battle for fixing and, indeed, saving the US, in other words, requires fighting on two fronts. First, convince many millions of Americans that the convention strategy is now what is needed. Second, also convince the public that Congress must be made to honor and obey the Constitution, and the individual oaths of office all members take. For too long Congress has ignored the states, not even creating an official mechanism for counting state applications for a convention.
Like so many others, David Limbaugh had written against using the convention option, but now he admits: "Like Mark, I was originally skeptical of the idea that we should support the calling of a constitutional convention in an effort to rein in the federal government and restore the power of the states and our individual liberties. But that's because I hadn't fully explored what that process would entail." We need many more people on the right and left to rethink their positions.
But already, soon after initial attention to Levin's new book, many people are posting very negative and poorly informed positions against using the convention option on websites. If these people have any critical thinking skills, then they should realize that rather than fearing a convention, they should fear the status quo and continued national decline because of the awful two-party plutocracy that feeds the thirst for power among both Democrats and Republicans. There has been an incredible amount of brain washing from the right and left against using the convention option. Look at what we have now: a truly delusional democracy with each branch of the federal government failing, robbing citizens of their money, liberty and hope.
This bankster run system does not work for you and I. After reading this article and you still have not taken your money out of their banks and you have not stopped shopping in globalist stores like Walmart and you are not planning to trade and barter with your neighbors as well as grow your own food, then you get the dismal future you deserve. If you stay in the banksters system and continue to participate in this rigged game stemming from Wall Street, you are sowing the seeds of your own destruction!
There Is a New Elephant in the Room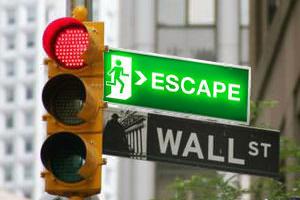 There are a series of new free trade agreements which threaten to obliterate the cities of the United States in the same manner we have witnessed in Detroit. Among the worst of these new free trade agreements is the one entitled "Increasing American Jobs Through Greater Exports to Africa Act of 2013 (H.R. 1777)."
The premise of this article is based upon the fact that Detroit was primarily destroyed by the anti-worker free trade agreements of NAFTA and CAFTA.
If the complete destruction of one American city was not enough, through NAFTA and CAFTA, we should all be concerned that Congress is preparing to pass H.R. 1777. H.R. 1777 is not just another free trade agreement, but this is far worse than NAFTA and CAFTA in that this bill takes American taxpayer money and funds industrial infrastructure in many of the 54 African countries in order to make them "factory ready." America, you are soon going to be forced to fund your own economic demise. Not only will you likely lose your job, witness your city going broke, but you will go deeper into debt paying the taxes that Congress will require to fund the African Free Trade Agreement.
Before discussing the impact of H.R. 1777 on America as a whole, we can get a strong sense of what it is going to be like when this bill passes by quickly examining the impact of NAFTA and CAFTA on Detroit.
NAFTA, CAFTA and the Destruction of the Motor City
At the height of Detroit's success as a city. the city was a representation of the American middle class dominance. It was greatest manufacturing city ever seen on the planet. Detroit once made cars that were the envy of the world.
At its peak, Detroit was the America's fourth-largest city, with more than 1.8 million people. Detroit's population losses began in the 1960s with migration to the suburbs. Then in the 1990′s Detroit fell victim to global politics in the names of NAFTA and CAFTA and literally, the roof caved in.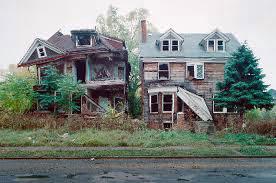 Today, 30% of Detroit's 140 square miles are either vacant or deserted. Detroit used to be the fourth-largest city in the US, with a population of nearly 2 million people. Today, Detroit has less than 700,000 residents. There are more than 33,500 vacant housesand over 90,000 vacant lots in Detroit. The city government is razing entire city blocks of business buildings and residential homes. If you are the only one left on your block, you are forced to move and if you are lucky you will receive $10,000 for your home.
Under NAFTA and CAFTA, virtually all tariffs were eliminated so that manufacturers could shut down U.S. plants and relocate to the third world in order that they could pay their new, foreign workers slave labor wages. Then, adding insult to injury, when NAFTA and CAFTA eliminated tariffs, they made it possible for the multinational corporations to ship these foreign made products back into the U.S. and pay no import taxes at all. Thus, the great city of Detroit was destroyed.
The National Impact of the African Free Trade Agreement
Soon after H.R. 1777 passes, every major city is going to look like Detroit. As bad as NAFTA and CAFTA are, at least the government did not take trillions of America dollars to build infrastructure in foreign labor markets. Yet, this is exactly what the African Free Trade Agreement is going to do.
I have to hand it to Congress for their undisguised boldness as they are not even hiding this private theft of public money. Additionally, Congress has the nerve to title this bill in such a way that it appears that American jobs are going to be created by passage of the bill. Sadly, most of the sheep will believe them.
How can I be sure that H.R. 1777 will be passed?
A Wolf In Sheep's Clothing
In addition to H.R. 1777, SB 718 "Increasing American Jobs Through Greater Exports to Africa Act of 2013," is being run through the Senate. The language for both bills is identical.
Additionally, the text of H.R. 1777 turns up in SB 431, the Nepal Trade Preferences Act, and SB 432, the Asia-South Pacific Trade Preferences Act. The language for all four bills is virtually identical.
Why do the banksters need all four bills with the same language? Simple, if one bill does not pass, the other three bills still have a chance.
For those who do not think that Congress doesn't cater to the whims of Wall Street, explain why these bills contain provisions for global health, global education, global transportation and global water?
Make no mistake about it, there is an excellent chance that at least one of these bills will pass.
Conclusion
This bill is being perpetrated by the international banksters on Wall Street. Why do we continue to fund this criminal government, who in turns funds Wall Street? The solution resides in defunding the government which hands our money and our jobs over to the thugs on Wall Street. It makes no sense to continue funding our demise.
There are several options. First, there are countries which would be happy to accept skilled Americans because of the boost to their economy. Can you imagine if 100 million Americans suddenly left the country? Certainly, the government would eventually move to impose an iron curtain type of restriction on leaving the country.
Secondly, we should withdraw from the Wall Street system as much as possible. I can see the day where people cash out of their 401K's (the government is preparing to steal them anyway), withdraw money from your bank account and invest with other like-minded people in a farm collective. Trading and bartering would be the new underground economy. By owning farms, urban refugees would be food sufficient, could become water sufficient with the proper planning and we could largely be out of the reach of the feds. However, there is one caveat. In a brilliant move, the Obama administration and the Supreme Court mandated participation in the Obamacare system. In my opinion, this was establishment's way to keep people in their system. Obviously, defying the dictates of Obamacare would have to become our first line of civil disobedience.
There is a third option. The American people could defy the tyrannical laws to the point where the country erupts into a civil war. I prefer the second option because it comes the closest to nonviolent revolution. However, my instincts and knowledge of history tells me we are in for a very serious civil war. The flash point for what is coming will be gun confiscation.
Of course, the fourth option is to acquiesce. Presently, that is what well over half the country is presently doing. It is sad to think that so many will go quietly into the night without putting up a fight.
At the end of the day, all Americans have a choice on whether we are going to stop funding our destruction.
Source: Dave Hodges  |  The Common Sense Show | War Is Crime
"There is a lot of ruin in a nation," wrote Adam Smith. His point was that it takes a long time for nations to fall, even when they're dead on their feet. And he was certainly right. America took its fatal blow in 1913, one hundred years ago; it just hasn't hit the ground yet. This is a slow process, but it's actually fast compared to the Romans. It took them several centuries to collapse.
The confusing thing about our current situation is that America — and by that I mean the noble America that so many of us grew up believing was real — has long been poisoned. Its liver, kidneys, and spleen have all stopped functioning. Its heart beats slowly and irregularly. But it still stands on its feet and presents itself as alive to all those who would let their eyes fool them.
And I'm not without sympathy for those who want to believe. They find themselves in a world where politics is almighty, and where their comfort, prosperity, and perhaps their survival all hang in a delicate balance. They don't want to upset anything, and questioning the bosses is a good way to get yelled at.
But just because someone wants to believe doesn't make it so. We are not children and we are not powerless. We Producers should never be intimidated by those who live at our expense. So let's start looking at the facts.
1913: The Horrible Year
For all the problems America had prior to 1913 (including the unnecessary and horrifying Civil War), nothing spelled the death of the nation like the horrors of 1913.
Here are the key dates:
February 3rd:
The 16th Amendment to the United States Constitution was ratified, authorizing theFederal government to impose income taxes on individuals. An amendment to a tariff act in 1894 had attempted to do this, but since it was clearly unconstitutional, the Supreme Court struck it down. As a result — and mostly under the banner of bleeding the rich — the 16th amendment was promoted and passed.
As a result, the Revenue Act of 1913 was signed into law by President Woodrow Wilson in October. Income taxes began in 1914, with the government swearing (as in, "only a crazy person would say otherwise!") that the rate would never, ever go higher than one or two percent.
And, by the way, the amendment was introduced by Senator Aldrich of Rhode Island, to whom we'll come again shortly.
April 8th:
The 17th Amendment to the United States Constitution was ratified, taking the powers of the states and transferring them to Washington, by mandating the popular election of senators.
Previously, senators were appointed by state legislatures, restraining the power of the national government. This change gave political parties immediate and massive power, nearly all of which was consolidated in the city of Washington.
The amendment was ratified in the name of restraining the rich and making government into a force for good. It was true that state governments were often corrupt, but the implied idea that Washington was pristine was and remains a bad joke. A structure featuring small, separate pockets of corruption is far less dangerous than one featuring a single, large seat of corruption, to which oceans of money are gathered. As Thomas Jefferson wrote:
It is not by the consolidation or concentration of powers, but by their distribution that good government is effected.
December 23rd:
Woodrow Wilson signs the Federal Reserve Act, which had passed Congress just the previous day. This system — called the Aldrich Plan, and promoted by Senator Nelson Aldrich of Rhode Island — gave a monopoly on the creation of dollars to a consortium of large banks.
The Act was passed, by the way, in the name of financial stability.
And Senator Aldrich? Wikipedia says this about him:
He… dominated all tariff and monetary policies in the first decade of the 20th century… Aldrich helped to create an extensive system of tariffs that protected American factories and farms from foreign competition, while driving the price of consumer goods artificially high… Aldrich became wealthy with insider investments in streets, railroads, sugar, rubber and banking… His daughter, Abby, married John D. Rockefeller, Jr., the only son of John D. Rockefeller.
I'll leave you to connect the dots on Aldrich, his family, the Rockefeller banking empire (Chase Manhattan and others), high political offices (such as Governor and Vice President Nelson Aldrich Rockefeller) and so on.
The Combination
Here is why I say that these three changes of 1913 killed America:
They robbed every producer in America of their money and handed it to politicians.

Until 1913, ordinary people kept their money. Carpenters, grocers, and repair men were able to make business loans and to retire on stock dividends. Once the income tax came in, however, politicians were empowered to skim off more and more of theirmoney, which is precisely what happened. While the modern skim is multi-faceted, the average producer is now stripped of half his or her earnings every year, leaving politicians to spend it.

They consolidated all power in Washington DC.

This is precisely what James Madison wished to avoid when writing the US Constitution. (Again, note the Jefferson quote above.) By depriving the states of their remaining power, the City of Washington had no opposition. Since then, the Washington government has taken over practically everything on the continent and is choking it to death… a lot like the city and empire of Rome before it.

They created a money empire that took over almost everything.

When you start talking about the immense power of central banking, people generally turn away from it, because it's just too much to take. So, let me say it this way:

How much money could you make, if you knew precisely when interest rates would go up or down?

A lot, right? Well, that's exactly the power that these bankers have — because they're the ones who set the rates.

Then, with that money, and with that foreknowledge, how many politicians could you pay off? How many pieces of legislation could you buy? Through all the financialproblems of the past few years, which is the one group that has been protected at every step? Ever wonder why?
I could add more, but I think my point is made. America, as we grew up thinking of it, is dead. Whether the carcass hits the ground in days or decades is almost irrelevant; it's over.
The question that remains is what we'll do about it.
Source: Paul Rosenberg  |  Free-Man's Perspective via LewRockwell.com
It's ugly. It's lawless. It's out-of-control. It"s worse than most people think. It's not getting better. It's getting worse.
Not according to Obama, saying:
"We don't have a domestic spying program. What we do have is some mechanisms that can track a phone number or an email address that is connected to a terrorist attack…That information is useful."
An unnamed NSA official told The New York Times it's not spying on America. It just "overcollect(ing)" data. Doublespeak duplicity is official US policy.
So is doublethink. US officials know what's going on. They lie. They speak with forked tongue. They claim otherwise. They do it with a straight face.
They practice doublethink. They don't lie. They just speak in the least truthful manner. Coverup, denial and stonewalling reflect it.
In 1984, Orwell wrote:
"Any sound that Winston (Smith) made, above the level of a very low whisper, would be picked up."
"There was of course no way of knowing whether you were being watched at any given moment. How often, or on what system, the Thought Police plugged in on any individual wire was guesswork."
"It was even conceivable that they watched everybody all the time. But at any rate they could plug in your wire whenever they wanted to."
"You had to live – did live, from habit that became instinct – in the assumption that every sound you made was overheard, and, except in darkness, every movement scrutinized."
According to James Bamford:
"For a quarter of a century, the rules were followed and the NSA stayed out of trouble, but following the September 11 attacks, the Bush administration decided to illegally bypass the court and began its program of warrantless wiretapping."
"â¤|NSA that keeps track of phone calls, monitors communications, and analyzes people's thoughts through data mining of Google searches and other online activity."
Adrienne Kinne told Bamford she and her superiors didn't get warrants for monitoring.
"It was incredibly uncomfortable to be listening to private personal conversations of Americans," she said.
"And it's almost like going through and stumbling and finding somebody's diary and reading it."
Obama expanded the worst of previous policies. Snowden revealed them. The cat's out of the bag. Lies and coverup don't wash. According to Snowden:
"Any analyst at any time can target anyone, any selector, anywhere."
"(S)itting at my desk, (I) certainly had the authority to wiretap anyone, from you or your accountant to a federal judge to even the president, if I had a personal e-mail (address)."
Post-9/11, NSA secretly gained access to virtually all electronic and telephonic communications. It monitors them entering, leaving, or transmitted through the country.
It does so lawlessly. Former Senator Frank Church's warning went unheeded.
He said NSA's "capability at any time could be turned around on the American people and no American would have any privacy left, such (is) the capability to monitor everything: telephone conversations, telegrams, it doesn't matter."
"There would be no place to hide. If this government ever became a tyranny, if a dictator ever took charge in this country, the technological capacity that the intelligence community has given the government could enable it to impose total tyranny, and there would be no way to fight back, because the most careful effort to combine together in resistance to the government, no matter how privately it was done, is within the reach of the government to know. Such is the capability of this technology."
"I don't want to see this country ever go across the bridge. I know the capacity that is there to make tyranny total in America, and we must see to it that this agency and all agencies that possess this technology operate within the law and under proper supervision, so that we never cross over that abyss. That is the abyss from which there is no return."
On August 6, the Electronic Frontier Foundation (EFF) headlined "DEA and NSA Team up to Share Intelligence, Leading to Secret Use of Surveillance in Ordinary Investigations."
According to Reuters, so does IRS. Its "manual detailed DEA's use of hidden intel evidence."
"Details of a US Drug Enforcement Administration program that feeds tips to federal agents and then instructs them to alter the investigative trail were published in a manual used by agents of the Internal Revenue Service for two years," said Reuters.
IRS officials get intelligence information from DEA's Special Operations Division (SOD). It's secret.
A 350-word entry in IRS's manual instructs agents to omit any reference to DEA supplied information. Key is concealing affidavits, court proceedings, and/or investigative files.
The IRS is one of two dozen federal agencies working with DEA. Others include NSA, FBI and CIA.
DEA and NSA databases are independent of each other. They share information. Multiple levels of deception operate.
DEA conceals getting NSA intelligence. IRS, FBI, CIA and other federal agencies hide their source.
"Even worse," said EFF, "the Justice Department closely guards" DEA obtained information. Reuters revealed a major surveillance state danger.
NSA shares intelligence with other federal agencies. It does so through DEA. Its SOD program shares it with law enforcement and other Washington agencies.
Doing so's unconnected to terrorism or other national security concerns. Big Brother has lots of other Brothers watching.
They're making a list. They're checking it twice. They're 'gonna find out who's naughty or nice.
They read your emails. They know web sites you visit. They know your medical and financial history.
They know the company you keep. They watch every move you make. They know what you do, where and when.
They know when you're sleeping. They know when you're awake. You better watch out. You better not pout. They know when you're bad or good.
They know illegally. It doesn't matter. They know anyway. They know secretly. They monitor everyone everywhere all the time. They lie. They claim otherwise.
Coverup and denial is official policy. It's standard practice. It's ongoing in virtually all federal agencies. They told to stonewall on SOD.
According to Reuters, it's unmentioned in "investigative reports, affidavits, and discussions with prosecutors and courtroom testimony."
Intelligence laundering is called "parallel construction." It's deceptive. It's dishonest. It's illegal. It persists anyway.
Insulating SOD from judges and prosecutors prevents federal courts from assessing surveillance policy constitutionality.
In 2012, Solicitor General Donald Verilli told Supreme Court justices that lawyers, journalists, human rights activists, and others in contact with NSA targets have no standing. They have no right to challenge the constitutionality of what's ongoing.
The High Court agreed. It did so saying Washington must inform litigants when FISA Amendments Act (FAA) evidence is used against them.
Whether it happens and how often remains to be seen. In 2012, terrorism comprised 0.4% of federal criminal cases.
Drug cases account for 20%. They're second only to immigration ones. Don't expect FAA obtained evidence disclosed often. Likely seldom. Perhaps never.
"SOD bypasses the Constitution," said EFF. Defendants charged on FISA evidence can't examine what's used against them. They can't challenge it.
Doing so violates the Fifth Amendment. It states:
"No person shall be held to answer for a capital, or otherwise infamous crime, unless on a presentment or indictment of a grand jury, except in cases arising in the land or naval forces, or in the militia, when in actual service in time of war or public danger; nor shall any person be subject for the same offense to be twice put in jeopardy of life or limb; nor shall be compelled in any criminal case to be a witness against himself, nor be deprived of life, liberty, or property, without due process of law; nor shall private property be taken for public use, without just compensation."
It violates the Sixth America," stating:
"In all criminal prosecutions, the accused shall enjoy the right to a speedy and public trial, by an impartial jury of the state and district wherein the crime shall have been committed, which district shall have been previously ascertained by law, and to be informed of the nature and cause of the accusation; to be confronted with the witnesses against him; to have compulsory process for obtaining witnesses in his favor, and to have the assistance of counsel for his defense."
Concealing evidence is unconstitutional. So is hiding its source. Doing so prevents defendants from challenging the legitimacy of government accusations.
It prevents judicial fairness. It smacks of police state justice. Courts, defendants, and counsel representing them have a constitutional right to full and accurate disclosure.
Fast, loose and lawless practices have no place in free societies. America never was one. For sure it's not now. Rule of law principles don't apply.
Secretly obtained evidence is one of many abuses. So is lawless spying. Sharing intelligence secretly with multiple federal agencies compounds things.
Doing so's a fast track to tyranny. It's already close to full-blown.
Stephen Lendman lives in Chicago. He can be reached at lendmanstephen@sbcglobal.net.
His new book is titled "Banker Occupation: Waging Financial War on Humanity."
http://www.claritypress.com/LendmanII.html
Visit his blog site at sjlendman.blogspot.com.
In government, failure is success. That's what I call DiLorenzo's First Law of Government. When the welfare state bureaucracy fails to reduce poverty, it is rewarded with more tax dollars and more responsibilities. When the government schools fail to educate children, they are rewarded with more tax dollars and more power to meddle in education. When NASA blows up a space shuttle, it is rewarded with a large budget increase (unlike a private airline which would probably go bankrupt). And when the Fed caused the worst depression since the Great Depression in 2007, it was rewarded with a vast expansion of its powers.
DiLorenzo's Second Law of Government is that politicians will rarely, if ever, assume responsibility for any of the problems that they cause with bad policies. No one group in society is more irresponsible than politicians. There are a few exceptions, but in general they will always blame capitalism for our economic problems even when capitalism is not even the economic system that we live under (economic fascism or crony capitalism would be more accurate). Nothing is more irresponsible than knowingly destroying what's left of our engine of economic growth with more and more governmental central planning, even if it is given the laughable name of "public interest regulation."
DiLorenzo's Third Law of Government is that, with few exceptions, politicians are habitual liars. The so-called "watchdog media" is more appropriately labeled the "lapdog media," for pointing out the lies of politicians is the best way to end one's career as a journalist. Do this, and your sources of information will cut you off.
One of the biggest governmental lies is that financial markets are unregulated and in dire need of more central planning by government. Laissez-faire is said to have caused the "Great Recession." Fed bureaucrats have lobbied for some kind of Super Regulatory Authority to supposedly remedy this problem. This is all a lie because according to one of the Fed's own publications ("The Federal Reserve System: Purposes and Functions"), the Fed already has "supervisory and regulatory authority" over the following partial list of activities: bank holding companies, state-chartered banks, foreign branches of member banks, edge and agreement corporations, U.S. state-licensed bank branches, agencies and representative offices of foreign banks, nonbanking activities of foreign banks, national banks, savings banks, nonbank subsidiaries of bank holding companies, thrift holding companies, financial reporting procedures of banks, accounting policies of banks, business "continuity" in case of economic emergencies, consumer protection laws, securities dealings of banks, information technology used by banks, foreign investment by banks, foreign lending by banks, branch banking, bank mergers and acquisitions, who may own a bank, capital "adequacy standards," extensions of credit for the purchase of securities, equal opportunity lending, mortgage disclosure information, reserve requirements, electronic funds transfers, interbank liabilities, Community Reinvestment Act sub-prime lending "demands," all international banking operations, consumer leasing, privacy of consumer financial information, payments on demand deposits, "fair credit" reporting, transactions between member banks and their affiliates, truth in lending, and truth in savings.
In addition, the Fed also engages in legalized price fixing of interest rates and creates price inflation and boom-and-bust cycles with its "open market operations." In addition, financial markets are just as heavily regulated by the Securities and Exchange Commission, Comptroller of the Currency, Office of Thrift Supervision, and dozens of state government regulatory agencies. All of this is the Washington, D.C. definition of "laissez-faire" in financial markets.
DiLorenzo's Fourth Law of Government is that politicians will only take the advice of their legions of academic advisors if the advice promises to increase the state's power, wealth, and influence even if the politicians know that the advice is bad for the rest of society. The academics happily play along with this corrupt game because it also increases their notoriety and wealth. A glaring example of this phenomenon is the fact that, in the aftermath of the onset of the "Great Recession" there was almost no discussion at all by government officials, the media, or op-ed writers about the vast literature of economics that documents the gross failures of government regulation over the past century to promote "the public interest."
There has always been some kind of government regulation of economic activity in America, but the federal regulatory state got its first big boost with an 1877 Supreme Court case known as Munn v. Illinois. The two Munn brothers owned a grain storage business and the powerful farm lobby in their state wanted to essentially steal their property by having the state legislature impose price ceilings on grain storage. Such laws had previously been ruled unconstitutional as a violation of the Contract Clause of the U.S. Constitution. But the plunder-seeking farmers prevailed, and it was hailed by statists everywhere as a victory for "the public interest." Thus, the very first major example of "public interest regulation" was unequivocally an act of legal plunder that benefited a very narrow special interest at the expense of the public, which would have benefited more from a free market.
Either because of ignorance or corruption (or both), the statist academics of the time sang the "public interest" tune with regards to regulation, creating the myth that markets always "fail" and that the remedy is benevolent and wise government regulation in the public interest. The academics did this despite the fact that there was glaring evidence all around them that regulation was always and everywhere a special-interest phenomenon, as indeed almost all governmental activity is.
As historian Gabriel Kolko wrote in his 1963 book, The Triumph of Conservatism, big business in the early twentieth century sought government regulation because the regulation "was invariably controlled by leaders of the regulated industry, and directed toward ends they deemed acceptable or desirable." Government regulation has generally served to further the very economic interests that are being regulated. Chicago School economists labeled this phenomenon the "capture theory of regulation."
Most academic economists, seduced by the prestige, employment, and money that came from being governmental advisors, ignored all of this reality and instead spent roughly fifty years—from the pre-World War I years to the 1960s—inventing myriad factually emptytheories of "market failure." A popular book at the time was entitled Anatomy of Market Failure, by Francis Bator. This literature was (and is) based on the fraudulent technique of comparing real-world markets to an unobtainable, theoretical, Utopian ideal ("perfect competition") and then condemning the real world for being "imperfect," all the whileassuming that the politics of government regulation would perfectly "correct" these imperfections. Economist Harold Demsetz labeled this charade "the Nirvana Fallacy." Comparing real-world markets to "Nirvana" will always cause one to conclude that markets are "imperfect" by comparison. The market failure theorists never once compared government to Nirvana to subject interventionism to the same criteria. The Austrian School of economics is the only school of thought within the economics profession that never participated in this farce.
To its credit, the Chicago School of economics joined with the Austrians in exposing many of the market failure/regulation—is-always-good fallacies. Hundreds of journal articles and books were published that rediscovered the old truth that "as a rule, regulation is acquired by the industry and is designed and operated primarily for its benefit," as Nobel laureate George Stigler wrote in 1971.
This kind of research was expanded over the years to show that large corporations often support and lobby for onerous government "safety" and environmental regulations because they understand that the regulations will be so costly to enforce that they will likely bankrupt their smaller competitors while deterring others from entering the market in the first place. Businesses long ago discovered that the only way to have a long-lasting cartel is to have the cartel agreement enforced by the government. Privately-enforced cartels always break down because of cheating by the cartel members. The railroad and trucking industries were cartelized by the federal Interstate Commerce Commission (ICC) for many decades, for example. The ICC set monopolistic prices in these industries and prohibited genuine competition. The Civil Aeronautics Board (CAB) cartelized the airline industry by prohibiting price competition until it was deregulated in the late 1970s. There was vigorous competition in the electric power industry in the U.S. until it was ended by government regulation in the early twentieth century by the creation of monopoly franchises by state and local governments. AT&T enjoyed a government-sanctioned monopoly for many decades as well.
During the period of history when government-sanctioned monopoly was increasingly the norm, the Fed was created to facilitate the creation of a banking industry cartel. As Murray Rothbard wrote in A History of Money and Banking in the United States,
the financial elites of this country … were responsible for putting through the Federal Reserve System, as a govemmentally created and sanctioned cartel device to enable the nation's banks to inflate the money supply … without suffering quick retribution from depositors or note holders demanding cash.
In other words, giving the Fed more regulatory authority is not unlike giving an alcoholic another bottle of whisky, a murderer another gun, or a bank robber a ski mask. It is bound to make things worse, not better.
Source:  Thomas J. DiLorenzo  |  Excerpt from the book:  Organized Crime:  The Unvarnished Truth About Government
Final arguments were presented last week. Judge Col. Denise Lind adjourned for the weekend. Tuesday 1PM EDT was verdict day and time.
It didn't surprise. Earlier she refused to dismiss aiding the enemy charges. She let multiple Espionage Act violations stand. She did so disgracefully. Manning faces possible life in prison.
We'll know once sentence is imposed. We'll know more if it holds on appeal. We know plenty now. Lind threw the book at Manning except entirely.
She exonerated him of aiding the enemy. She convicted him of 20 of 22 charges. They include five Espionage Act counts. Expect sentencing to be harsh. Manning faces longterm imprisonment. He may never be free again.
According to Brennan Center for Justice Liberty and National Security Program co-director Elizabeth Goitein:
"Manning is one of very few people ever charged under the Espionage Act (prosecuted) for leaks to the media. The only other person who was convicted after trial was pardoned."
"Despite the lack of any evidence that he intended any harm to the United States, Manning faces decades in prison. That's a very scary precedent."
Lind is chief judge, 1st Judicial Circuit, US Army Trial Judiciary. She served in the Army Judge Advocate General's Corps for 25 years.
Her service includes 4 years as a military judge in Europe, Iraq, Kuwait, Afghanistan, and Washington, DC.
She's Industrial College of the Armed Forces, National Defense University Assistant Professor of National Security Studies.
She's chief counsel, US Army Government Appellate Division, general counsel, Fort Belvoir, VA.
She's Army Joint Service Committee on Military Justice working group member.
She's supervisory defense counsel, senior prosecutor, and special assistant US attorney. She's a New York Bar member.
Ahead of her verdict, the Bradley Manning Support Network said the following:
"In an ominous sign for (judicial fairness), military judge Denise Lind altered important charges last week in order to assist prosecutors ahead of verdict."
"In so doing, defense attorney David Coombs explained, 'The Government has pushed this case beyond the bounds of legal propriety.' "
" 'If the Government meant information, it should have charged information.' "
"Up until last week, Manning was charged with stealing entire databases. The Defense has no way to defend Manning against these new charges after the fact."
"Army private Bradley Manning faces a potential life sentence for passing hundreds of thousands of classified military and diplomatic documents to the transparency website WikiLeaks, to expose US criminality in its wars in Iraq and Afghanistan and further abuses around the world."
"Never in the history of American military law has a person been charged with Article 104 of the Uniform Code of Military Law, 'Aiding the Enemy,' for providing information to the media in the public interest."
"However, Manning faces life in prison tomorrow if convicted of this charge alone – despite all evidence to the contrary."
" 'I believed that if the general public, especially the American public, had access to the informationâ¤|this could spark a domestic debate on the role of the military and our foreign policy in general,' Manning said in a February statement."
A sentencing hearing's scheduled for Wednesday. Expect it unless postponed. It could last weeks. Each side plans calling numerous witnesses.
Obama pronounced Manning guilty by accusation. He did so before trial proceedings began. He acted callously and unconscionably. Media scoundrels piled on. They still do.
Lead prosecutor Capt. Ashden Fein called Manning an anarchist/hacker/traitor. He "knew exactly what he was doing," he said. His actions represented "general evil intent."
"He was not a whistleblower. He was a traitor, a traitor who understood the value of compromised information in the hands of the enemy and took deliberate steps to ensure that they, along with the world, received it."
In February, Manning pled guilty to 10 lesser charges. They're punishable up to 20 years in prison.
Aiding the enemy and other Espionage Act violations could put him away for life.
After sentencing, it's reviewed. It's Major General Jeffrey Buchanan's responsibility. He heads Washington's Military District.
He may or may not order leniency. It's unlikely. Expect tokenism at best. Obama wants his head. So do media scoundrels.
No military or civil judge will countermand the president and commander-in-chief. None dares challenge court of public opinion sentiment.
If bad conduct discharge is ordered, a dishonorable one, or imprisonment for a year or more (on top of time served), further review is required.
It's the Army Court of Criminal Appeals responsibility. It can go higher. The US Court of Appeals for the Armed Forces is its highest judicial authority.
Manning can appeal to the Supreme Court. It's nearly always unsympathetic. Petitions for hearings are summarily rejected. A one-sentence comment does so, saying: "Petition for writ of certiorari denied."
On July 24, defense counsel Coombs petitioned for mistrial. He said in part:
"The Defense submits that the Government has made an utter mess of the section 641 offenses by pursuing one charge (that PFC Manning stole databases) and at the last minute pursuing a different charge (that PFC Manning stole information)."
"The Defense did not know that 'database' or 'records' meant 'information' and has suffered irreparable prejudice as a result."
"Under RCM 915, a military judge may declare a mistrial when 'manifestly necessary in the interest of justice because the circumstances arising during the proceedings which cast substantial doubt upon the fairness of the proceedings.' "
Prosecutorial charges against Manning reflect injustice. He exposed serious war crimes. He's victimized for doing so. Claiming he aided the enemy flies in the face of reality.
According to Duke Law School Professor Scott Silliman:
"Most of the aiding-the-enemy charges historically have had to do with POWs who gave information to the Japanese during World War II, or to Chinese communists during Korea, or during the Vietnam War."
According to visiting University of Pittsburgh Law Professor David Frakt:
Convicting Manning on this charge "would essentially create a new way of (doing so) in a very indirect fashion, even an unintended fashion."
Prosecutors cited Union soldier Henry Vanderwater's 1863 court martial. He was convicted of aiding the enemy. He gave an Alexandria, VA newspaper command roster information it published.
Coombs said Civil War-era cases involved coded messages. Advertisements disguised them. All modern cases involve military personnel giving aid and comfort to the enemy directly.
Convicting Manning sends a chilling message to whistleblowers. Do the right thing and be criminalized. Do it above and beyond the call and it's longterm or life.
On July 28, the Bradley Manning Support Network discussed altering charges "to assist Gov't ahead of verdict."
Coombs calls doing so "push(ing) this case beyond the bounds of legal propriety."
Altering charges isn't "semantic," he said. "Legally, it's substantially different than the original charges, and more to the point, it comes long after the government rested its case, precluding the defense from going back to question witnesses differently."
It's an unprecedented hostile act. No legitimate judge would allow it. Manning faces kangaroo court justice. Irreparable damage doesn't matter.
Nor does rule of law compliance. Manning was pronounced guilty before proceedings began. Defense council's blamed for prosecutorial misconduct.
Manning's trial was a travesty of justice. Conviction came on the same day Washington first protected whistleblowers. Congressional members did so unanimously.
On July 30, 1778, the Continental Congress declared it the "duty of all persons in the service of the United States, as well as all other the inhabitants thereof, to give the earliest information to Congress or other proper authority of any misconduct, frauds or misdemeanors committed by an officers or persons in the service of these states, which may come to their knowledge."
Crimes then paled by comparison to today's. They continue daily. Congress supports them. It does so by funding illegal wars.
It permits torture and other forms of abuse. It's silent about witch-hunt justice. It's in bed with Wall Street, war profiteers, and other corporate crooks.
It supports America's worst. It ignores persecution of its best. It's guilty of crimes charged against others. It's the best government money can buy.
Whistleblowers are heroes. They're public enemy number one. Doing the right thing risks prison hell. It's the American way.
Stephen Lendman lives in Chicago. He can be reached at lendmanstephen@sbcglobal.net.
His new book is titled "Banker Occupation: Waging Financial War on Humanity."
http://www.claritypress.com/LendmanII.html
Visit his blog site at sjlendman.blogspot.com.
Most Canadians had never heard of the Communications Security Establishment (CSEC), the Canadian counterpart of the US National Security Agency (NSA), prior to last month's Globe and Mail report that CSEC has been metadata mining Canadians' electronic communications since 2005.
And Canada's elite is determined to keep it that way—to ensure that the public knows as little as possible about the activities of CSEC.
The Conservative government and CSEC have responded with a series of lies, half-truths and disingenuous statements to the revelation that Canada's signal intelligence agency has been collecting Canadians' metadata. Peter MacKay, who until last week's cabinet shuffle was the minister in charge of CSEC, lied repeatedly and brazenly in the days following the exposure of CSEC's metadata mining, declaring that CSEC is only involved with "foreign threats." A former CSEC deputy director, meanwhile, termed the exposure a "manufactured" story. Yet, the Supreme Court Justice who served as the government-appointed "watchdog" on CSEC's activities from August 2006 until his death in July 2009 repeatedly raised concerns that the program violated the agency's mandate and Canadians' rights.
The government's aim is to cover up the fact that the CSEC is systematically spying on Canadians and collecting information that can be—and undoubtedly is being—used by Canada's national security apparatus to identify and develop intimate portraits of the views, habits and connections of individuals and groups that it deems hostile to the interests of Canadian big business and its state.
The press and opposition parties, for their part, quickly dropped discussion of CSEC's activities.
The reality is that CSEC functions as part of a burgeoning state-within-the-state: a network of national intelligence, military and police agencies that are armed with draconian powers, subject to little and ever-shrinking judicial and parliamentary oversight, and shielded from public scrutiny.
CSEC is, as far as we know, the most secretive part of this network. It functions under secret ministerial directives issued by the Defence Minister. Not only are the directives' contents shrouded in secrecy, even their topics are kept secret from the public, opposition and government parliamentarians, and almost all ministers.
CSEC does not report directly to parliament and its activities are not subject to the oversight of a parliamentary committee. Until 2011 it released annual reports through the Ministry of Defence that were tailored to obfuscate its activities. Since then, it is no longer obliged to publicly issue any annual report or document outlining its plans, priorities and performance.
Hugh Segal—the Conservative Senator who heads the Senate's Special Committee on Anti-Terrorism—admitted that he first learned that CSEC is metadata mining Canadians' electronic communication through the Globe and Mail 's June 10 report.
The government has sought to calm public concern about CSEC by claiming that it is legally barred from spying on Canadians and that there is a "legal wall" between its activities and those of the Canadian Security Intelligence Service (CSIS) and the Royal Canadian Mounted Police (RCMP).
This is quite simply an untruth.
One of CSEC's main functions is to assist CSIS and RCMP in upholding national security.
Also, it can investigate Canadians' communications if it deems that they are relevant to any investigation it is carrying out of "foreign threats."
Third, we now know that since 2005, and under Liberal and Conservative governments alike, CSEC has been mining the metadata of Canadians' electronic communications. The government has refused to provide any details of this program, but the US NSA—with which it has closely collaborated for more than six decades—is known to systematically collect and analyze the metadata of all Internet, telephone and cellphone communications.
In 2007, CSEC's then head, John Adams, declared that his agency's ambition was to "master the Internet." "Our vision," Adams told the Standing Senate Committee on National Security and Defence, "is security through information superiority. We want to master the Internet. That is a challenge that no one institution—be it ours or the National Security Agency, NSA, for that matter—can manage on their own. We try to do that in conjunction with our allies."
To square their claim that CSEC is not spying on Canadians with CSEC's mining of the metadata of Canadians' electronic communications, CSEC and the government have advanced the spurious claim that metadata is "not communication" and therefore can be accessed without having to seek approval from the courts.
Significantly, the ministerial directive MacKay issued in 2011 authorizing the continuation of CSEC's metadata mining program invokes this subterfuge. According to the Globe and Mail, which has seen a heavily redacted version of the directive, it declares, "Metadata is information associated with a telecommunication…and not a communication."
Fourth and finally, although CSEC is legally barred from requesting its partners to spy on Canadians, nothing prohibits it and other Canadian intelligence agencies from accepting intelligence offered it by the NSA and other allied agencies. In a revealing interview with the Toronto Star, Wayne Easter—the minister responsible for CSIS in 2002-3—said that it was de rigueur for the NSA to pass on intelligence about Canadians and for CSIS to accept it. Further confirmation of this practice comes from Britain. David Blunkett, British Home Secretary from 2001-4, told that country's parliament last month that the NSA routinely "offers intelligence" to Britain's signal intelligence agency, GCHQ, so as to enable it to circumvent the restrictions on its spying on Britons without ministerial authorization.
The government and CSEC have denied that anything comparable to the NSA's PRISM program, under which the US agency has had unfettered access to the servers of major computer and Internet corporations like Apple, Google and Facebook, exists in Canada. But both the NSA and the corporations involved denied they were collaborators in any such scheme until they were unmasked thanks to the efforts of whistleblower Edward Snowden.
According to Tamir Israel, a staff lawyer with the Canadian Internet Policy and Public Interest Clinic, were Internet and phone providers being ordered by the Canadian government to provide information, the order would invariably include nondisclosure conditions.
The big corporations that control the country's telecommunications have, it should be added, a clear record of collaborating with the state. 95 percent of all requests by local police, the RCMP and CSIS for subscriber information are offered voluntarily without recourse to a warrant.
The little we do know of CSEC's activities indicates that its operations are closely integrated with those of the NSA and that the NSA views it as one its most trusted partners. CSEC, for instance, assisted the United States and Britain in spying on participants at the London G20 summit in 2009—a highly sensitive operation.
Documents leaked by Edward Snowden and published by The Guardiandetail how CSEC, the NSA and GCHQ monitored the phone calls and computer usage of foreign politicians and officials, including those of NATO allies such as France and Germany.
CSEC is also deeply involved in the Canadian elite's predatory wars. In 2010, the then CSEC chief, retired CAF General John Adams, boasted, "If you were to ask the Canadian Forces if there is anyone that has saved Canadian lives in Afghanistan, they would point to us." He claimed that over half of the "actionable intelligence" that Canadian soldiers use in prosecuting the Afghan War came from CSEC.
As around the world, the Canadian elite has used the bogus "war on terror" to justify an assault on democratic rights and to develop the veritable infrastructure for a police state. CSEC has been front and center in these developments. First Liberal and now Conservative governments have lavished resources on it. CSEC's staff has doubled in the past decade and now numbers more than 2,000, while its annual budget has mushroomed to about $400 million.
Currently under construction is a new nearly $1 billion headquarters. The enormous new CSEC complex will be located next to CSIS's headquarters. That a bridge is being built between the two headquarters further underlines the close working relationship between the two spying agencies and puts the lie to the government's claim that "legal" walls separate their operations and confine them to distinct domains.
Source: Ed Patrick and Keith Jones | WSWS