It was the winter of 1939, only a few months earlier the Soviet Union and Hitler's Third Reich had signed a partially secret accord known as the Molotov-Ribbentrop Pact; essentially a non-aggression treaty which divided Europe down the middle between the fascists and the communists. Hitler would take the West, and Stalin would take the East. Stalin's war machine had already steamrolled into Latvia. Lithuania, and Estonia. The soviets used unprecedented social and political purges, rigged elections, and genocide, while the rest of the world was distracted by the Nazi blitzkrieg in Poland. In the midst of this mechanized power grab was the relatively tiny nation of Finland, which had been apportioned to the communists.
Apologists for Stalinist history (propagandists) have attempted to argue that the subsequent attack on Finland was merely about "border territories" which the communists claimed were stolen by the Finns when they seceded from Russia during the Bolshevik Revolution. The assertion that the soviets were not seeking total dominance of the Finns is a common one. However, given the vicious criminal behavior of Russia in nearby pacified regions, and their posture towards Finland, it is safe to assume their intentions were similar. The Finns knew what they had to look forward to if they fell victim to the iron hand of Stalin, and the soviet propensity for subjugation was already legendary.
The Russian military was vastly superior to Finland's in every way a common tactician would deem important. They had far greater numbers, far better logistical capability, far better technology, etc, etc. Over 1 million troops, thousands of planes, thousands of tanks, versus Finland's 32 antiquated tanks, 114 planes which were virtually useless against more modern weapons, and 340,000 men, most of whom were reservists rallied from surrounding farmlands. Finland had little to no logistical support from the West until the conflict was almost over, though FDR would later pay lip service to the event, "condemning" soviet actions while brokering deals with them behind the scenes. Russian military leadership boasted that the Finns would run at the sound of harsh words, let alone gun fire. The invasion would be a cakewalk.
The battle that followed would later be known as the "Winter War"; an unmitigated embarrassment for the Soviets, and a perfect example of a small but courageous indigenous guerrilla army repelling a technologically advanced foe.
To Fight, Or Pretend To Fight?
Fast forward about seven decades or so, and you will discover multiple countries around the globe, including the U.S., on the verge of the same centralized and collectivized socialist occupation that the Finnish faced in 1939. The only difference is that while their invasion came from without, our invasion arose from within. The specific methods may have changed, but the underlying face of tyranny remains the same.
In America, the only existing organization of people with the slightest chance of disrupting and defeating the march towards totalitarianism is what we often refer to as the "Liberty Movement"; a large collection of activist and survival groups tied together by the inexorable principles of freedom, natural law, and constitutionalism. The size of this movement is difficult to gauge, but its social and political presence is now too large to be ignored. We are prevalent enough to present a threat, and prevalent enough to be attacked, and that is all that matters. That said, though we are beginning to understand the truly vital nature of our role in America's path, and find solidarity in the inherent values of liberty that support our core, when it comes to solutions to the dilemma of globalization and elitism, we are sharply divided.
While most activist movements suffer from a complete lack of solutions to the problems they claim to recognize, constitutional conservatives tend to have TOO MANY conceptual solutions to the ailments of the world. Many of these solutions rely upon unrealistic assumptions and methods that avoid certain inevitable outcomes. Such strategies center mostly on the concepts of "non-aggression" or pacifism idealized and romanticized by proponents of Gandhi, Martin Luther King Jr, and the anti-war movements of the 1960′s and 1970′s. The post-baby boomer generations in particular have grown up with an incessant bombardment of the "higher nature" of non-violence as a cure-all for every conceivable cultural ailment.
We have been taught since childhood that fighting solves nothing, but is this really true?
I can understand the allure of the philosophy. After all, physical confrontation is mentally and emotionally terrifying to anyone who is not used to experiencing it. The average "reasonable" person goes far out of their way on every occasion to avoid it. Most of the activists that I have met personally who deride the use of force against tyrannical government have never actually been in an outright confrontation of any kind in their lives, or if they have, it ended in a failure that scarred them. They have never trained for the eventuality. Many of them have never owned a firearm. The focus of their existence has been to hide from pain, rather than overcome their fears to achieve something greater.
There is nothing necessarily wrong with becoming an "intellectual warrior", unless that person lives under the fantasy that this alone will be enough to defeat the kind of evil we face today.
Non-aggression methods rely on very specific circumstances in order to be effective. Most of all, they rely on a system of government that is forced to at least PRETEND as if it cares what the masses think of it. Gandhi's Indian Independence Movement, for example, only witnessed noticeable success because the British government at that time was required to present a semblance of dignity and rule of law. But what happens if a particular tyranny reaches a point where the facade of benevolence disappears? What happens when the establishment turns to the use of the purge as a tool for consolidation? What happens when the mask comes completely off?
How many logical arguments or digital stashes of ethereal Bitcoins will it take to save one's life or one's freedom then?
Arguments For And Against Violent Action
The position against the use of "violence" (or self defense) to obstruct corrupt systems depends on three basic debate points:
1) Violence only feeds the system and makes it stronger.
2) We need a "majority" movement in order to be successful.
3) The system is too technologically powerful – to fight it through force of arms is "futile", and our chances are slim to none.
First, violence does indeed feed the system, if it is driven by mindless retribution rather than strategic self defense. This is why despotic governments often resort to false flag events; the engineering of terrorist actions blamed on scapegoats creates fear within the unaware portions of the population, which generates public support for further erosion of freedoms. However, there is such a thing as diminishing returns when it comes to the "reach, teach, and inspire" method.
The escalation of totalitarianism will eventually overtake the speed at which the movement can awaken the masses, if it has not done so already. There will come a time, probably sooner rather than later, when outreach will no longer be effective, and self defense will have to take precedence, even if that means subsections of the public will be shocked and disturbed by it. The sad fact is, the faster we wake people up, the faster the establishment will degrade social stability and destroy constitutional liberties. A physical fight is inevitable exactly because they MAKE it inevitable. Worrying about staying in the good graces of the general populace or getting honest representatives elected is, at a certain point, meaningless. I find it rather foolish to presume that Americans over the next decade or two or three have the time needed to somehow inoculate the system from within. In fact, I'm starting to doubt that strategy has any merit whatsoever.
Second, the idea that a movement needs a "majority" of public backing to shift the path of a society is an old wives tale. Ultimately, most people throughout history are nothing more than spectators in life, watching from the sidelines while smaller, ideologically dedicated groups battle for superiority. Global developments are decided by true believers; never by ineffectual gawkers. Some of these groups are honorable, and some of them are not so honorable. Almost all of them have been in the minority, yet they wield the power to change the destiny of the whole of the nation because most people do not participate in their own futures. They merely place their heads between their legs and wait for the storm to pass.
All revolutions begin in the minds and hearts of so-called "outsiders". To expect any different is to deny the past, and to assume that a majority is needed to achieve change is to deny reality.
Third, I'm not sure why non-aggression champions see the argument of statistical chance as relevant. When all is said and done, the "odds" of success in any fight against oligarchy DO NOT MATTER. Either you fight, or you are enslaved. The question of victory is an afterthought.
Technological advantage, superior numbers, advanced training, all of these things pale in comparison to force of will, as the Finnish proved during the Winter War. Some battles during that conflict consisted of less than a hundred Finns versus tens-of-thousands of soviets. Yet, at the end of the war, the Russians lost 3500 tanks, 500 aircraft, and had sustained over 125,000 dead (official numbers). The Finns lost 25,000 men. For every dead Finn, the soviets lost at least five. This is the cold hard reality behind guerrilla and attrition warfare, and such tactics are not to be taken lightly.
Do we go to the Finnish and tell them that standing against a larger, more well armed foe is "futile"? Do we tell them that their knives and bolt action rifles are no match for tanks and fighter planes? And by extension, do we go to East Asia today and tell the Taliban that their 30 year old AK-47′s are no match for predator drones and cruise missiles? Obviously, victory in war is not as simple as having the biggest gun and only the uneducated believe otherwise.
The Virtues Of Violence
The word "violence" comes with numerous negative connotations. I believe this is due to the fact that in most cases violence is used by the worst of men to get what they want from the weak. Meeting violence with violence, though, is often the only way to stop such abuses from continuing.
At Alt-Market, we tend to discuss measures of non-participation (not non-aggression) because all resistance requires self-sustainability. Americans cannot fight the criminal establishment if they rely on the criminal establishment. Independence is more about providing one's own necessities than it is about pulling a trigger. But, we have no illusions about what it will take to keep the independence that we build. This is where many conceptual solutions are severely lacking.
If the system refuses to let you walk away, what do you do? If the tyrants would rather make the public suffer than admit that your social or economic methodology is better for all, how do you remove them? When faced with a cabal of psychopaths with deluded aspirations of godhood, what amount of reason will convince them to step down from their thrones?
I'm sorry to say, but these questions are only answered with violence.
The Liberty Movement doesn't need to agree on the "usefulness" of physical action because it is coming regardless. The only things left to discern are when and how. Make no mistake, one day each and every one of us will be faced with a choice – to fight, or to throw our hands in the air and pray they don't shoot us anyway. I certainly can't speak for the rest of the movement, but in my opinion only those who truly believe in liberty will stand with rifle in hand when that time comes. A freedom fighter is measured by how much of himself he is willing to sacrifice, and how much of his humanity he holds onto in the process. Fear, death, discomfort; none of this matters. There is no conundrum. There is no uncertainty. There are only the chains of self-defeat, or the determination of the gun. The sooner we all embrace this simple fact, the sooner we can move on and deal with the dark problem before us.
Source: Brandon Smith | Alt-Market
In 33 years of forecasting trends, the Trends Research Institute has never seen a new year that will witness severe economic hardship and social unrest on one hand, and deep philosophic enlightenment and personal enrichment on the other. A series of dynamic socioeconomic and transformative geopolitical trend points are aligning in 2014 to ring in the worst and best of times.
Ready or not, here they come.
March Economic Madness: One of the most difficult aspects of trend forecasting is getting the timing right. And when it comes to economics, there are many wildcards that can stall or detour any on-rushing trend. We called the Crash of '87, the 1997 Asian Currency Crisis and the Panic of '08 (we even established the domain name in 2007) right on the button. But we missed the mark with our Crash of 2010 prediction.
Why? The Federal Reserve and central banks around the world were secretly pumping tens of trillions of dollars into a failing financial system. These were, at the time, unimagined schemes for nations that pride themselves on capitalism. And while we are not naïve to the dirty dealings of the financial industry, rigging the daily multi-trillion dollar LIBOR and FOREX markets was not on our radar. Thus, what we believed to be economic truths and hard facts were, in fact, cover-ups and lies….
Such unforeseeable factors aside, we forecast that around March, or by the end of the second quarter of 2014, an economic shock wave will rattle the world equity markets. What will cause this econo-shock? How can you prepare for it? It's a Top Trend of 2014. Read about it in the Winter Trends Journal.
Global Chinatowns: Name the continent or pick a country, every one contains its own brand of Chinatown. The Chinese global buying binge, now in its early growth stage, will noticeably accelerate in 2014. From coal mines in Zambia, to Borscht Belt resorts in New York, to factories in Italy, and to farmlands in Ukraine, a seemingly endless variety of Chinese development projects are being incubated around the world. If there is a deal to be had and a need to be filled, Chinese players are increasingly at the front of the line.
Wealthy investors, college graduates without jobs, skilled and unskilled laborers will be migrating out of their overpopulated, congested and highly polluted nation to foreign shores. Where are the new growth areas? What actions will be taken to stop or control the trend? Who will benefit? Who will lose? And what are the dangers and opportunities? You'll find the answers in the Winter Trends Journal.
Wake Up Call: Last year we forecast the Great Awakening 2.0, a period reminiscent of the first Great Awakening that provided the intellectual, philosophical and spiritual ammunition that ignited the American Revolution. The "Awakening" has begun. Throughout 2014, and beyond, you will hear the Wake Up Call. It will be loud and distinct.
In 2013, the White House and Congress proved their extreme incompetence with a series of public failures. From closing down the government, to the debt ceiling debacle, to the aborted attack on Syria and, ultimately, to the disastrous launch of Obamacare, the ineptness of our political leaders was overwhelming. As polls show, a majority of citizens registered levels of scorn and ridicule unparalleled in modern America.
But this phenomenon is not limited to America. Around the world, citizen distrust has turned into universal disdain for entrenched political parties whose draconian austerity measures and punishing economic policies have thrown millions into poverty and pushed millions of protesters into the streets. Civil wars, civil unrest, revolts and revolutions will be just some of the cards dealt by an angry public that has lost everything and has nothing left to lose.
Will those in power hear the Wake Up Call? Or will they attempt to stamp it down and drown it out? Hear it or not, the movement is unstoppable. It will be a battle of the classes. What will it mean? Where will it take the biggest toll? Can the protests and disturbances of tomorrow bring peace and enlightenment that will lead to the Great Awakening 2.0? It's all in the Top Trends 2014 Winter Trends Journal.
Seniors Own Social Media: Seniors now comprise the fastest-growing user segment of the social media world, and the year ahead will see the retail, business, political, health and entertainment industries evolve aggressive strategies to realize the robust economic potential in engaging seniors.
The gamut of possibilities is so grand that we forecast technological and product advances that impact everything from nursing home life to political campaigns and causes. Read the Winter Trends Journal to pinpoint how this trend will unfold and affect you and your interests.
Populism: Regardless of how professional politicians deride it or how the traditional media describe it, "populism" is a megatrend sweeping Europe, and it will soon spread across the globe. Mired in prolonged recession, disgusted with corrupt political parties, and forced to follow EU, ECB and IMF austerity dictates, populist movements are seeking to regain national identity and break free from the euro and Brussels domination. These movements are positioned to bring down ruling parties and build up new ones.
The discontent of the one-size-fits-all Euro Union formula is so deep that populists are expected to gain some 25 percent of the European Parliament seats in next year's elections. "We have the big risk to have the most 'anti-European' European Parliament ever," cried Italian Prime Minister Enrico Letta. "The rise of populism is today the main European social and political issue," Mr. Letta added. "To fight against populism, in my view, is a mission today – in Italy and in the other countries."
Already, some nations, such as Spain, have passed new laws restricting public demonstrations while imposing police-state measures to stamp out dissent. What is the future of populism? How far will it spread? Will it lead to the formation of new parties, or lead to civil wars? Read about it in the Trends Journal's Top Trends 2014 edition.
Trouble in Slavelandia: Even as total US personal wealth soars above a record high of $77 trillion, fueled by the stock market's own record highs, life for the growing number of have-nots in Slavelandia has become more desperate. In today's Plantation Economy – driven by the bottom line needs of multinationals and flailing austerity-prone governments – low-paying service jobs and reduced hours engineered to evade corporate responsibility to provide benefits, are making it tough for the working poor, a group that now includes debt-burdened and underemployed college graduates and seniors as well as the traditional underclass.
Nearly half of the requests for emergency assistance to stave off hunger or homelessness comes from people with full-time jobs. As government safety nets are pulled out from under them – as they will continue to be for the foreseeable future – the citizens of Slavelandia will have no recourse but action. The fast-food worker strikes of 2013, seeking a higher minimum wage, were just a mild taste of what is to come. Learn more in the WinterTrends Journal.
The New Altruism: Several burgeoning trends identified for 2014 will coalesce in a welcome trend toward selfless concern for the wellbeing of others and an interest in the common good. Across the age divide, from people in their youth to those of advanced years, the search for meaning will intensify and become more widespread in response to waning resources, want, and an over-commodified culture. As despair quietly takes more prisoners, Doing Good will be recognized as the key to escape.
Ironically, the Internet that has been much maligned for currying narcissism will make the donation of money, time and talents so easy that people will be able to enact their better natures without resistance. Be they Boomers in renaissance or populists in revolt, people will discover and expand the humanist side of globalism and act accordingly. See why in the Top Trends of 2014 Winter edition of the Trends Journal.
Private Health Goes Public: While the world focused on the blockbuster NSA surveillance revelations and other cyber-snooping episodes of 2013, another powerful trend line was firmly planted: Your health data has been progressively mined, assembled and made accessible to a widening group of interested parties.
While signing up for the Affordable Care Act brought some attention to this developing trend, around the globe, data on individuals' health status, behaviors, prescriptions and even their genetic indicators have been funneled to a wide range of databases. Those databases have many purposes and a growing number of hands on them.
The positive and negative implications of this trend are equally powerful. Individuals and their health care providers can more easily tie vital physical data with worldwide medical databases to anticipate and potentially prevent disease. But, in the wrong hands, the data can be used to exploit, damage and take advantage of individuals and their families. Security concerns will rise in equal importance with the potential benefits of this critical trend line.
What does this mean for you, your family, or your business? The Winter Trends Journal will provide the answers.
Boomer Renaissance Arrives: Distinct and strengthening economic, lifestyle and societal determinants are building a creative foundation for the older population as it discovers new approaches to work and finds long-elusive contentment in the process.
You already know that older workers, seeing their retirement plans shattered, have to work beyond traditional retirement years. You also know that those same economic dynamics are forcing aging Boomers to entirely rethink retirement. And, of course, you know that as Boomers are living longer, traditional thinking about retirement has been stood on its head. What you might not realize is how these factors are compelling Boomers to unearth potent creative energies not only to survive, but to realize potential that evaded them in traditional work roles.
In 2014, we will see growing evidence of this Boomer Renaissance, accentuated by waves of self-guided entrepreneurism that alchemizes commerce, survival and self-actualization into a new world and self view. The Winter Trends Journal will explore this compelling 2014 trend in depth.
Digital Learning Explodes: Fears that online educational platforms fall short of providing depth and effectiveness in the learning experience will all but disappear. Across the entire educational spectrum, online learning will expand to include not only course instruction, but also a wealth of real-life learning experience, with considerable participation by the skills-hungry business community.
For individuals, educational institutions, industries, small businesses and up-and-coming entrepreneurs, the implications are enormous. From traditional degree-based education to very specific micro skills-based learning, this trend line explodes. The Trends Research Institute will break down the implications for individuals, business professionals and a range of industries in its Winter Trends Journal.
Source: Gerald Celente  |  The Trends Journal via LewRockwell.com
A top financial advisor, worried that Obamacare, the NSA spying scandal and spiraling national debt is increasing the chances for a fiscal and social disaster, is recommending that Americans prepare a "bug-out bag" that includes food, a gun and ammo to help them stay alive.
David John Marotta, a Wall Street expert and financial advisor and Forbes contributor, said in a note to investors, "Firearms are the last item on the list, but they are on the list. There are some terrible people in this world. And you are safer when your trusted neighbors have firearms."
His memo is part of a series addressing the potential for a "financial apocalypse." His view, however, is that the problems plaguing the country won't result in armageddon. "There is the possibility of a precipitous decline, although a long and drawn out malaise is much more likely," said the Charlottesville, Va.-based president of Marotta Wealth Management.
Marotta said that many clients fear an end-of-the-world scenario. He doesn't agree with that outcome, but does with much of what has people worried.
"I, along with many other economists, agree with many of the concerns expressed in these dire warnings. The growing debt and deficit spending is a tax on those holding dollars. The devaluation in the U.S. dollar risks the dollar's status as the reserve currency of the world. Obamacare was the worst legislation in the past 75 years. Socialism is on the rise and the NSA really is abrogating vast portions of the Constitution. I don't disagree with their concerns," he wrote.
In his latest note, he said that Americans should have a survival kit to take in case of a financial or natural disaster. It should be filled with items that will help them stay alive for the first 72-hours of a crisis, including firearms.
"A bug-out bag is a good idea depending on where you live even if the emergency is just power outages, earthquakes and hurricanes. And with your preparedness you will be equipped to help others who might be in need," he wrote. "Be prepared. Especially because it keeps you from being scared."
He provided a list of items and even a link to bug-out bags on Amazon.
Source:  Paul Bedard | Washington Examiner
"The powers of financial capitalism had (a) far-reaching aim, nothing less than to create a world system of financial control in private hands able to dominate the political system of each country and the economy of the world as a whole. This system was to be controlled in a feudalist fashion by the central banks of the world acting in concert, by secret agreements arrived at in frequent meetings and conferences. The apex of the systems was to be the Bank for International Settlements in Basel, Switzerland; a private bank owned and controlled by the world's central banks which were themselves private corporations. Each central bank… sought to dominate its government by its ability to control Treasury loans, to manipulate foreign exchanges, to influence the level of economic activity in the country, and to influence cooperative politicians by subsequent economic rewards in the business world." - Carroll Quigley, member of the Council on Foreign Relations
If one wishes to truly understand the actions behind private Federal Reserve policy, one must come to terms with a fundamental reality – everything the Fed does it does for a reason, and the most apparent reasons are not always the primary reasons. If you think that the Fed simply acts on impulsive stupidity or hubris, then you haven't a clue what is going on. If you think the Fed only does what it does in order to hide the numerous negative aspects of our current economy, then you only know half the story. If you think the Fed does not have a plan, then you are sorely mistaken…
Central Bankers and their political proponents espouse a globalist ideology, meaning, they are internationalists in their orientation and motivations. They do not have loyalties to any particular country. They do not take an oath to any particular constitution. They do not have empathy for any particular culture or social experiment. They have their own subculture, with their own "values", and their own social hierarchy. They are a kind of "tribe" or "sect"; a cult,if you will, that views itself as superior to all others. This means that when the central bankers that run the Fed act, they only act with the intention to support and promote globalization, not the best interests of America and Americans.
The process of globalization REQUIRES the dissolution of the U.S. economy as it exists today. Period. There is no way around it. America can no longer remain a superpower in the face of what globalists call "harmonization". The dollar can no longer maintain its petro-currency status or its world reserve status if total centralization under a new global currency is to be achieved. Globalists believe that America must be sacrificed on the altar of "progress", and diminished into a mere enclave, a feudal colony of a greater global system. The globalists at the Fed are no different.
Once this driving philosophy is understood, the final conclusion is obvious – the Fed exists to destroy the U.S. financial system and the U.S. currency mechanism. That is what they are here for.
This is why the dollar has lost 98% of its value since the Fed was established in 1913. This is why the Fed deliberately engineered the derivatives bubble crisis through the implementation of artificially low interest rates. This is why their response to the crisis was to create yet another massive bubble in stocks and bonds through QE stimulus. This is why the Fed is cutting stimulus today.
How does the taper play into the long running program of dollar destruction and globalization? Let's take a look…
The Multifaceted Taper Strategy
In my article 'Is The Fed Ready To Cut America's Fiat Life Support', and my article 'Expect Devastating Global Economic Changes In 2014′, I predicted that a Fed taper was highly likely. Central banks almost always implant policy shift rumors into the mainstream media a few months before they implement them. They did this for TARP, for QE1, QE2, QE3, and the Taper. In fact, the Fed spent the better part of the past quarter conditioning investors to the idea of stimulus cuts, so I was not at all surprised when they followed through.
The Fed has, of course, now announced a $10 billion QE reduction just in time for Christmas and the 100th anniversary of the privately run institution. In the past, I have pointed out the tendency of central banks to enforce detrimental policy changes while the government, the economy and/or the bank itself is in the midst of a major transition. The Fed's taper announcement comes just in time for the end of Ben Bernanke's term as chairman, and the expected nomination of Janet Yellen.
This is done, I believe, because it provides an opportunity to divert blame for a crisis event they know is on the horizon. If attention is ever focused on the Fed specifically for a market downturn or bond disaster triggered by the ever present dollar bubble, Yellen can simply blame the QE policies of Bernanke (who will be long gone), while promising that her "new" policies will surely repair the damage. This placates the public and buys the central bankers time to do even MORE damage.
The taper itself is not just a "head fake", however. It is a far more complex action. Tapering provides a method of psychologically distancing the Federal Reserve from the consequences of market movements. The banksters are essentially proclaiming to the public that their work is done, they have saved the economy, and now they are moving on, be it only $10 billion at a time. Whatever happens from here on is "not their fault".
Most alternative analysts expected no taper of QE, and for good reason. While the mainstream touts the propaganda of economic recovery, independent financial experts understand that little to nothing was actually accomplished by the bailouts. Virtually no stimulus was absorbed in a localized way by mainstreet business. Real unemployment counting U-6 measurements still stands at around 20%. Real estate markets and home prices have a received a small boost, which at first glance appears positive until one examines who is actually buying; namely big banks and international investment firms snapping up properties only to reissue them on the market as rentals:
http://dealbook.nytimes.com/2013/06/03/behind-the-rise-in-house-prices-wall-street-buyers/?_r=0
U.S. holiday retail sales and annual retail sales have been the weakest since 2009:
http://www.bloomberg.com/news/2013-11-30/black-friday-traffic-seen-thinning-as-stores-open-early.html
The only thing that QE ultimately accomplished was a spectacular rise in stocks through direct manipulation, which Fed agents like Alan Greenspan and Richard Fisher now openly admit to. The problem is, while gamblers in equities proudly boast about the Fed induced bull run in the Dow and how much money they have made, they remain oblivious to the underlying cost of the charade. Market investors have been enriched, yes, but little do they know that stock legitimacy is about to be sacrificed.
The price to earnings ratio of stocks (the market value of stocks versus what they SHOULD be valued according to the actual earnings of the companies listed) in the S&P 500 today stands at around 15, which is the highest it has been since before the 2008 market crash. Mainstream economists attempt to dismiss the issue by using a 15 year average while claiming that the P/E ratio in 2013 is mild compared to the tech bubble of the late 90′s. What they don't seem to grasp is that the market of the past four to five years is an entirely different animal compared to 15 years ago.
Stocks in general have received considerable support through purchases by Fed bolstered banks and the Fed itself, creating an atmosphere of artificial demand for equities using QE fiat injections. Though no full audit of the bailouts exists (TARP is the only measure audited so far), it is projected that the banking sector alone has garnered tens of trillions in Fed fiat, which they have used to bolster their otherwise debt ridden holdings. It is only logical to expect that this capital tsunami has been used by numerous companies as a way to present false earnings.Goldman Sachs, JP Morgan, and Morgan Stanley all reported substantial profits for 2009 while at the same time reporting massive liabilities caused by the derivatives crash so that they could collect on the bailout bonanza.
So which one is it? Are companies making profits, or are they wallowing in insurmountable debt while presenting government stimulus as a form of profit?
What the Fed and corporate banks have done is create a market in which neither earnings, nor stock values can be trusted. The fact that the P/E ratio is higher than it has been since 2008 despite this manipulation should concern anyone with any sense.
Worst of all, the Fed's monetization of U.S. Treasury debt has only expanded while foreign investment in long term debt has contracted. With our official national debt growing by at least $1 trillion per year, our country cannot continue to function without an ever increasing amount of foreign investment, or, Federal Reserve printing. The Fed cannot make cuts to QE if our system is to survive (if you want to call it survival), the Fed must expand QE forever, or at least until the dollar implodes due to hyperinflation.
So then, why has the taper been introduced at all? No one wants it. The government shouldn't want it. Investors certainly don't want it. Our economy is utterly dependent on the opposite. What purpose does it serve?
The assumption has always been that the Fed wants to keep the system afloat. I submit that things have changed. I submit that the Fed no longer wishes to prop up our fiscal structure, or at least, no longer wishes to be seen as propping it up. I submit that the Fed is not pursuing dollar destruction through standard hyperinflation, but rather, they are preparing the U.S. for default, which also will result in currency implosion.
The Taper Parallels
"It must not be felt that the heads of the world's chief central banks were themselves substantive powers in world finance. They were not. Rather they were the technicians and agents of the dominant investment bankers of their own countries, who had raised them up, and who were perfectly capable of throwing them down. The substantive financial powers of the world were in the hands of these investment bankers who remained largely behind the scenes in their own unincorporated private banks. These formed a system of international cooperation and national dominance which was more private, more powerful, and more secret than that of their agents in the central banks. " - Carroll Quigley, Tragedy And Hope
Initial shock over the taper scenario has not sunk into the markets yet (as Zero Hedge points out, the last time a major central bank cut stimulus measures to a dependent country, stocks rallied, then crashed within months). Few people see much difference between $75 billion per month and $85 billion per month, but the size of the cuts is not really the issue. Rather, it is the Fed's act of fading into the background that should concern us.
The taper announcement parallels perfectly with the accelerating debate over the U.S. debt ceiling, and I do not think this is at all a coincidence. Tapering seems inconceivable to many, but for the Fed it makes perfect sense if the goal of the globalists is to generate a default scenario while diverting blame. I believe that Americans are being prepared psychologically for just such an event. Already, the White House is warning that government funding will essentially disappear by the end of February:
http://www.reuters.com/article/2013/12/19/us-usa-fiscal-idUSBRE9BF1FW20131219
The expectation fostered by the mainstream media is that a debt fight similar to the October theater will not happen again. I agree. I believe the next debate will be much worse. The vast majority will assume that the "can" will be kicked down the road again, and they may be right, but given the Fed's behavior, and given that they have begun to taper despite what appears logical, many people may be in for a shock when our government also suddenly decides one day soon to buck assumptions and default rather than prolong the pain.
The full spectrum failure of Obamacare only adds excuse and incentive. There is no longer a legislative centerpiece rationale for further spending. Obama's approval rating is at historic lows for any president. The stage has been set for the most epic of fake political battles.
The Left and Right leadership, at the top of the pyramid, are nothing more than flunkies for the global elite. If globalists have decided that it is time to apply the final death blows to the dollar, default would be the quickest and most efficient way, and political puppetry can easily make it happen. The calamity would be blamed on "partisan bickering" and "government gridlock", or even the inefficiency of "democracy". The Fed, with its taper in place and its fake recovery established, would be presented as the only "sane" institution at America's disposal.
Perhaps at this point even more pervasive QE programs would recommence, perhaps not. At bottom, though, the taper is not a peripheral issue. It is an action at the center of a much more elaborate process, an action that seems to have been undertaken in preparation for a larger event. The next year is shaping up to be the most chaotic since the debt crisis began in 2008, and as the situation progresses, the subtleties of the Federal Reserve and the international banks that back it must not go unnoticed, or in the end, unpunished.
Source: Brandon Smith | Alt-Market
Practiced for thousands of years by cultures around the world –detoxification is about resting, cleansing and nourishing the body from the inside out. By removing and eliminating toxins, then feeding your body with healthy nutrients, detoxifying can help protect you from disease and renew your ability to maintain optimum health. These foods will assist in boosting your metabolism, optimizing digestion, while allowing you to lose weight and fortify your immune system.
Artichokes help the liver function at its best, which in turn will help your body purge itself of toxins and other things it doesn't need to survive. It ups the liver's production of bile, and since bile helps break down foods which helps your body use the nutrients inside them, an increase in bile production is typically a good thing.
Apples are full of wonderful nutrients. You get fibre, vitamins, minerals and many beneficial phytochemicals such as D-Glucarate, flavonoids and terpenoids. All of these substances are used in the detox process. One flavonoid, Phlorizidin (phlorizin), is thought to help stimulate bile production which helps with detox as the liver gets rid of some toxins through the bile. Apples are also a good source of the soluble fibre pectin, which can help detox metals and food additives from your body. It's best to eat only organic apples as the non-organic varieties are among the top 12 foods that have been found to contain the most pesticide residues. Organically produced apples also have a 15 percent higher antioxidant capacity than conventionally produced apples.
Almonds are the best nut source of Vitamin E. In fact, just one ounce contains 7.3 mg of "alpha-tocopherol" vitamin E, the form of the vitamin the body prefers. They're also high in fiber, calcium, magnesium, and useable protein that helps stabilize blood sugar and remove impurities from the bowels.
Not only does asparagus help to detoxify the body, it can help you wage the anti-aging battle, protect you from getting cancer, help your heart to stay healthy, and is a general anti-inflammatory food. It's also known to help with liver drainage, which might sound like a bad thing, but since the liver is responsible for filtering out the toxic materials in the food and drinks we consume, anything that backs up its drainage is not doing you any favors. Asparagus also helps reduce risk of death from breast cancer and increase the odds of survival.
This wonder fruit is packed with antioxidants, lowers cholesterol and dilates the blood vessels while blocking artery-destroying toxicity. Avocados contain a nutrient called glutathione, which blocks at least 30 different carcinogens while helping the liver detoxify synthetic chemicals. Researchers at the University of Michigan found that elderly people who had high levels of glutathione were healthier and less likely to suffer from arthritis. Consuming avocados is associated with better diet quality and nutrient intake level, lower intake of added sugars, lower body weight, BMI and waist circumferences, higher "good cholesterol" levels and lower metabolic syndrome risk.
Basil has anti-bacterial properties, and it's full of antioxidants to protect the liver. The active ingredients are terpenoids. It is also wonderful for digestion and detoxification, too. It supports the functioning of the kidneys and also acts as a diuretic to help the body expel unwanted toxins. Basil has been known to have anti-ulcer qualities as well as antimicrobial effects that guard against bacteria, yeast, fungi and mold. Basil seed can also help with constipation. The anticancer properties of basil may also relate to its ability to influence viral infections.
A single serving of beets can do more for your health than most foods in the produce isle. Not only can they boost your energy and lower your blood pressure, but eating beets in the long-term can help you fight cancer, reduce arthritic pain, boost your brain as well as help you lose weight. Beets contain a unique mixture of natural plant chemicals (phytochemicals) and minerals that make them superb fighters of infection, blood purifiers, and liver cleansers. They also help boost the body's cellular intake of oxygen, making beets excellent overall body cleansers. When you're detoxing, beets will help by making sure that the toxins you're getting out actually make it out of your body. Many detox cleanses go wrong when toxins are reintroduced to the body because they don't make it all the way out.
Blueberries contain natural aspirin that helps lessen the tissue-damaging effects of chronic inflammation, while lessening pain. Just 300 grams of blueberries protects against DNA damage. Blueberries also act as antibiotics by blocking bacteria in the urinary tract, thereby helping to prevent infections. They have antiviral properties and are loaded with super-detoxifying phytonutrients called proanthocyanidins.
These tasty treats are packed with selenium, which is key to flushing mercury out of your body. The body uses selenium to make 'selenoproteins', which work like antioxidants preventing damage to cells and there is growing body of evidence to show it has a key role in our health. The consumption of brazil nuts has been found to be inversely associated with risk of pancreatic cancer, independent of other potential risk factors for pancreatic cancer.
Broccoli specifically works with the enzymes in your liver to turn toxins into something your body can eliminate easily. If you're stuck for ways on how to make broccoli taste better try dehydrating or consider eating it raw. But don't microwave it as this destroys both the nutritional and detox potential. Broccoli contains a very powerful anti-cancer, anti-diabetic and anti-microbial called sulforaphane which helps prevent cancer, diabetes, osteoporosis and allergies.
Broccoli sprouts can actually provide more benefit than regular broccoli as they contain 20 times more sulfurophane. They contain important phytochemicals that are released when they're chopped, chewed, fermented, or digested. The substances are released then break down into sulfurophanes, indole-3-carbinol and D-glucarate, which all have a specific effect on detoxification. Add these to your salads and get creative with them in your meals. Researchers have found that an oral preparation made from broccoli sprouts trigger an increase in inflammation-fighting enzymes in the upper airways.
In addition to cleansing your liver, cabbage will also aid in helping you go to the bathroom, which in turn helps you expel the toxins, getting them out of your system so you can start fresh. It contains sulfur, which is essential when it comes to breaking down chemicals and removing them from your body. Along with other cole crops, cabbage is a source ofindole-3-carbinol, a chemical that boosts DNA repair in cells and appears to block the growth of cancer cells.
Cilantro, also known as coriander, Chinese parsley or dhania, contains anabundance of antioxidants. Cilantro helps mobilize mercury and other metals out of the tissue so it can attach to it other compounds and allow it to be excreted from the body. It also contains an antibacterial compound called dodecenal, which laboratory tests showed is twice as effective as the commonly used antibiotic drug gentamicin at killing Salmonella.
The oils from cinnamon contain active components called cinnamaldehyde, cinnamyl acetate, and cinnamyl alcohol. Cinnamaldehyde has been well-researched for its effects on blood platelets helps prevent unwanted clumping of blood cells. Cinnamon's essential oils also qualify it as an "anti-microbial" food, and cinnamon has been studied for its ability to help stop the growth of bacteria as well as fungi, including the commonly problematic yeast Candida. Cinnamon's antimicrobial properties are so effective that recent research demonstrates this spice can be used as an alternative to traditional food preservatives. It has one of the highest antioxidant values of all foods and its use in medicine treats everything from nausea to menstruation and energy to diabetes.
While they are more popular as fruits that help prevent urinary tract infections, cranberries are antibacterial and are known to remove many different toxins from your body. Cranberries feature a rich profile of anti-inflammatory nutrients, provide immune and cardiovascular support, as well as promote digestive health. Consuming cranberry products has beenassociated with prevention of urinary tract infections (UTIs) for over 100 years.
Dandelions are considered a powerhouse food full of nutrients that are essential for anyone regularly eating processed foods. Dandelion root (taraxacum officinale) is known to act on the liver and pancreas bystraining and filtering toxins & wastes from the bloodstream and its beneficial effects on liver complaints have been well documented by both Asian practitioners and American physicians. They're a rich source of minerals and provide a variety of phytonutrients. They're super antioxidants that support cleansing of the digestive tract. Try adding dandelion leaves to your salad.
The fennel bulb is high in fiber may also be useful in preventing colon cancer. In addition to its fiber, fennel is a very good source of folate, a B vitamin that is necessary for the conversion of a dangerous molecule called homocysteine into other, benign molecules. The vitamin C found in fennel bulb is directly antimicrobial and is also needed for the proper function of the immune system.
When detoxifying your body, it's essential to ensure toxins are eliminated properly. Ground flaxseeds provide a wonderful source of fibre that helps to bind and flush toxins from the intestinal tract. They're also a great source of health promoting omega 3 oils. Try consuming two tablespoons of ground flaxseeds in lemon water every morning. University of Copenhagen researchers report that flax fiber suppresses appetite and helps support weight loss. Men should be cautious when consuming flax as the lignans are similar to the female hormone estrogen as can cause problems for some men.
Many detox diets list garlic as a crucial piece of the puzzle. The reason is that garlic boosts the immune system as well as helping out the liver. One good thing about garlic is that you can up your intake without having to worry if your body is going to get used to it or build up a resistance. Sulfur is found in high quantities in garlic — which makes it a good detox food and its antibiotic properties heal your body. Garlic is proven to be 100 times more effective than antibiotics and working in a fraction of the time.
Along side turmeric, ginger is one of the world's most potent disease-fighting spices. Ginger spikes your metabolism, flushes out waste, is thought to help liver function, and has some astringent properties. Some detox diets ask you to chew on ginger root. You may also find that adding it to hot water makes the water taste better. Basically any way you can think of it get it into your system is going to be beneficial, especially if you're suffering from a fatty liver caused by too much alcohol, or too many toxic foods and drinks.
Replace raisins with nutrient-dense Goji berries to boost your vitamin C and beta-carotene intake. Gram for gram, goji berries pack more vitamin C than oranges and more beta-carotene than carrots. Vitamin C can help remove waste from your body, while beta-carotene improves liver performance.
Grapefruits can prevent weight gain, treat diabetes, lower cholesterol, fight cancer, heal stomach ulcers, reduce gum disease and even keep stroke and metabolic syndrome at bay. Grapefruits can treat disease as well as pharmaceuticals without the side effects. The rich pink and red colors of grapefruit are due to lycopene, a carotenoid phytonutrient. Among the common dietary carotenoids, lycopene has the highest capacity to help fight oxygen free radicals, which are compounds that can damage cells. The big takeaway on grapefruit is that it gets your liver fired up and ready for action, while infusing the rest of your organs with nutrient-laden fruit juice.
Green tea is often thought of as a great addition to any detox program because of its high antioxidant value. It is the least processed tea and thus provides the most antioxidant polyphenols, notably a catechin called epigallocatechin-3-gallate (EGCG), which is believed to be responsible for most of the health benefits linked to green tea. According to 17 clinical trials, green tea is linked with significantly lower blood sugar.
Hemp might just be one of nature's most perfect foods since it is full of antioxidants like Vitamins E and C, as well as chlorophyll which is wonderful for cleansing the body from toxins of all kinds, including heavy metals. The soluble and insoluble fiber in hemp can also keep the digestive tract clean and therefore, reduce the toxic burden on other internal organs. Hemp could free us from oil, prevent deforestation, cure cancer and it's environmentally friendly.
Kale is now recognized as providing comprehensive support for the body's detoxification system. New research has shown that the ITCs made from kale's glucosinolates can help regulate detox at a genetic level. This vegetable is so good for you that it is often recommended to patients that are following a doctor recommended diet when fighting kidney disease. It's packed with so many antioxidants and has anti-inflammatory properties as well, not to mention all of the vitamins and minerals it contains. Leafy greens are likely the number one food you can eat to regularly help improve your health. They're filled with fiber along with crucial vitamins, minerals, and plant-based phytochemicals that may help protect you from almost every disease known.
This is an herb that is used in Thailand and other parts of the world as a natural way to cleanse several organs at once. It not only helps the liver but also the kidneys, the bladder, and the entire digestive tract. Benefits of using it in your cooking, or drinking it as a tea include a better complexion, better circulation, and better digestion. It is most often used as a tea in the world of detoxing, and there are several recipes you can try until you find one that suits your tastes best.
This wonderful fruit stimulates the release of enzymes and helps convert toxins into a water-soluble form that can be easily excreted from the body. In addition, they contain high amounts of vitamin C, a vitamin needed by the body to make glutathione. Glutathione helps ensure that phase 2 liver detoxification keeps pace with phase 1, thereby reducing the likelihood of negative effects from environmental chemicals. Drinking lemon water, which is alkaline-forming, first thing in the morning will help to balance out the acidity of foods we've consumed. They also have an incredible effect in detoxing the liver. Fresh lemon juice contains more than 20 anti-cancer compounds and helps balance the body's pH levels. Here are 45 uses for lemons that will blow your socks off.
Some liver cleanses out there call for olive oil mixed with fruit juice in order to trigger your liver to expunge its gallstones. But aside from that olive oil should be your go-to oil when you're trying to detox the body. That's because it has a lot of healthy properties, and makes for a better choice of fat than most of your other options. Just be sure not to cook with it at high heat. Use it as a salad dress to help things like dark leafy greens go down. Your best choice is always ice-pressed olive oil, but if you can find a very high quality cold-pressed olive oil, although not as nutritious, it will suffice provided the quality is high and not adulterated.
This ubiquitous kitchen staple is as healthy as it is tasty. It's brimming with sulfur-containing amino acids, which efficiently detox the liver. Raw onions deliver the most health benefits. Even a small amount of "overpeeling" can result in unwanted loss of flavonoids. For example, a red onion can lose about 20% of its quercetin and almost 75% of its anthocyanins if it is "overpeeled". Onions will soak up arsenic, cadmium, lead, mercury and tin in contaminated foods. The total polyphenol content of onion is not only higher than its fellow allium vegetables, garlic and leeks, but also higher than tomatoes, carrots, and red bell pepper. Onions have been shown to inhibit the activity of macrophages, specialized white blood cells that play a key role in our body's immune defense system, and one of their defense activities involves the triggering of large-scale inflammatory responses.
Those pretty green leaves don't just make your plate look great. Parsley boasts plenty of beta-carotene and vitamins A, C and K to protect your kidneys and bladder. Diuretic herbs such as parsley prevent problems such as kidney stones and bladder infections and keep our body's plumbing running smoothly by causing it to produce more urine. They also relieve bloating during menstruation. The flavonoids in parsley–especially luteolin–have been shown to function as antioxidants that combine with highly reactive oxygen-containing molecules (called oxygen radicals) and help prevent oxygen-based damage to cells. In addition, extracts from parsley have been used in animal studies to help increase the antioxidant capacity of the blood.
This tropical delight contains bromelain, a digestive enzyme that helps cleanse your colon and improve digestion. Excessive inflammation, excessive coagulation of the blood, and certain types of tumor growth may all be reduced by bromelain. Two molecules isolated from an extract of crushed pineapple stems have even shown promise in fighting cancer growth.
Seaweed may be the most underrated vegetable in the Western world. Studies at McGill University in Montreal showed that seaweeds bind to radioactive waste in the body so it can be removed. Radioactive waste can find its way into the body through some medical tests or through food that has been grown where water or soil is contaminated. Seaweed also binds to heavy metals to help eliminate them from the body. In addition, it is a powerhouse of minerals and trace minerals. Seaweed extracts can help you lose weight, mostly body fat.
Sesame seeds' phytosterols have beneficial effects which are so dramatic that they have been extracted from many foods and added to processed foods, such as "butter"-replacement spreads, which are then touted as cholesterol-lowering "foods." But why settle for an imitation "butter" when Mother Nature's nuts and seeds are a naturally rich source of phytosterols–and cardio-protective fiber, minerals and healthy fats as well? Sesame seeds contain minerals important in a number of antiinflammatory and antioxidant enzyme systems. Sesame representsone of the top 10 healthiest seeds on Earth.
Curcumin is the active ingredient in the spice turmeric, which gives it its yellow color. The rate at which your detox pathways function depends on your genes, your age, lifestyle and a good supply of nutrients involved in the detox process. Curcumin is used a lot in Ayurvedic Medicine to treat liver and digestive disorders. Turmeric has specifically been studied in relation to the positive effect that it has on the liver. As a high antioxidant spice, turmeric protects the body and prevents disease more effectively than drug based treatments and without the side effects.
Give your liver a big boost with cleansing action of watercress. If you're into making smoothies for your detoxing this is a great one to blend up and drink down. This helps to release enzymes in the liver that clean it out and help rid it of toxic buildup. Eating watercress every day helps prevent breast cancer.
Wheatgrass restores alkalinity to the blood. The juice's abundance of alkaline minerals helps reduce over-acidity in the blood and thus also Is a powerful detoxifier, and liver protector. It increases red blood-cell count and lowers blood pressure. It also cleanses the organs and gastrointestinal tract of debris. Wheatgrass stimulates the metabolism and the body's enzyme systems by enriching the blood. It also aids in reducing blood pressure by dilating the blood pathways throughout the body. Pound for pound, wheatgrass is more than twenty times denser in nutrients than other choice vegetables. Nutritionally, wheatgrass is a complete food that contains 98 of the 102 earth elements.
Notes:
whfoods.com
John Summerly is nutritionist, herbologist, and homeopathic practitioner. He is a leader in the natural health community and consults athletes, executives and most of all parents of children on the benefits of complementary therapies for health and prevention.
Source: Preventdisease.com
There is no remission to Washington's belligerence towards Iran and no deal seems to be an antidote to this venom of spite secreted out on the part of the US officials on a daily basis.
In a tone not unfamiliar to Iranian ears, US Defense Secretary Chuck Hagel on board the USS Ponce, just 120 miles off the coast of Iran once againreminded the servicemen that the "threat of US military force still exists even though the Obama administration is pursuing a six-month long diplomatic process with Iran to freeze its nuclear program."
There was some hope that the nuclear deal between Iran and the six world powers would considerably alleviate the tensions on Iran, relieve the inhumane sanctions against the Iranian population and offset future internal and external attempts directed at imposing more illegal sanctions against the Islamic Republic.
However, the sanctions are not only still in place but there is also a perceptibly powerful force at work in Washington to intensify the sanctions that have already taken human toll in Iran.
According to reports, the Democratic chairman of the Senate Foreign Relations Committee, Robert Menendez, and Republican Senator Mark Kirk are on the verge of "agreeing on legislation that would target Iran's remaining oil exports, foreign exchange reserves and strategic industries."
Widely considered the major engineers of the anti-Iran sanctions, these two senators are at the beck and call of the Zionists and their efforts are certainly aimed at gratifying their Iranophobic desires.
Quite naturally, Iran's Foreign Minister Javad Zarif has warned Washington of imposing new sanctions as they would definitely kill the nuclear deal.
A top Republican Senate aide has told Reuters that the legislation is "an insurance policy to protect against Iranian deception."
Time and again, Sen. Robert Menendez has proved to be cravenly submissive to Tel Aviv and has frequently warned Washington of the impending danger Iran poses towards the entity. For instance, in September, he recklessly said that Iran and Hezbollah "could possibly" strike Israel.
"The Iranians and Hezbollah… ultimately could possibly strike against neighbors in the region, including our ally, the state of Israel."
Apart from playing an extremely effective role in imposing sanctions on Iran, he has resorted to any brute means to instill a sense of threat and phobia about Iran.
Also, in his AIPAC address, he clearly said that he would make every endeavor to safeguard the interests of Israel.
"The committee has helped every American president, from Harry Truman to Barack Obama, protect and defend our fundamental promise to stand with Israel and the Israeli people in a strong and lasting and enduring alliance. And as chairman, I can say without hesitation I will keep that promise as I always have. There will never be any daylight between the United States and Israel on my watch. Never. Not on my watch."
Prominent among his numerous political hunger games are designing anti-Iran sanctions after sanctions under the aegis of Tel Aviv, authorizing the US President the use of military force in Afghanistan and his refusal to vote against the Iraq Resolution, which terminated in an invasion of Iraq.
In this diabolical league comes in Sen. Mark Kirk, who tries in a similar way to disseminate fear of Iran in the world. During an invitation-only phone briefing for supporters, Kirk said, "It's the reason why I ran for the Senate, [it] is all wrapped up in this battle. I am totally dedicated to the survival of the state of Israel in the 21st century. This has been very much a one-senator show, unfortunately."
After all, Sen. Mark Kirk is a darling of the Zionists. In 2012, when he was still home recovering from a stroke that incapacitated him from making an appearance at AIPAC, Israeli Prime Minister Benjamin Netanyahu voiced his "sincere request" during his keynote and said, "I want to send a special message to a great friend of Israel who is not here tonight: Senator Mark Kirk, the co-author of the Kirk-Menendez Iran Sanctions Act. Senator Kirk, I know you're watching this tonight. Please get well soon. America needs you; Israel needs you. I send you wishes for a speedy recovery. So get well and get back to work."
Indeed it is not hard to imagine that these well-financed marionette-handlers in Washington are playing in the hands of Tel Aviv to advance their ultimate goals regarding Iran, which is clearly regime change. As time passes and realities come to surface, one acquires conviction that the rift that keeps deepening more and more between Iran and the West has nothing to do with a West concerned about Iran's intention in trying to build a nuclear bomb; rather, it is an ulterior motive long cherished and shaped by the West and the Zionists: uprooting a tree of truth.
The confrontational attitude of these senators against Iran and the unfortunate and powerful sway they exercise on the powers-that-be in America leave no room for optimism in restructuring a politically correct attitude on the part of Washington towards Iran.
Be that as it may, global awakening is on the horizon. Manipulation of public opinion has run its course. Distorting the realities on the ground is a threadbare ploy. It is now generally acknowledged that the West's narrative on Iran's intention to produce nuclear weapons is but a thumping big lie and a fairy tale forcefully woven into the warps and wefts of public opinion. Indeed, it is, in Shakespeare's words, "a tale told by an idiot full of sound and fury signifying nothing."
As a general rule, extreme economic decline is almost always followed by extreme international conflict. Sometimes, these disasters can be attributed to the human survival imperative and the desire to accumulate resources during crisis. But most often, war amid fiscal distress is usually a means for the political and financial elite to distract the masses away from their empty wallets and empty stomachs.
War galvanizes societies, usually under false pretenses. I'm not talking about superficial "police actions" or absurd crusades to "spread democracy" to Third World enclaves that don't want it. No, I'm talking about REAL war: war that threatens the fabric of a culture, war that tumbles violently across people's doorsteps. The reality of near-total annihilation is what oligarchs use to avoid blame for economic distress while molding nations and populations.
Because of the very predictable correlation between financial catastrophe and military conflagration, it makes quite a bit of sense for Americans today to be concerned. Never before in history has our country been so close to full-spectrum economic collapse, the kind that kills currencies and simultaneously plunges hundreds of millions of people into poverty. It is a collapse that has progressed thanks to the deliberate efforts of international financiers and central banks. It only follows that the mind-boggling scale of the situation would "require" a grand distraction to match.
It is difficult to predict what form this distraction will take and where it will begin, primarily because the elites have so many options. The Mideast is certainly an ever-looming possibility. Iran is a viable catalyst. Syria is not entirely off the table. Saudi Arabia and Israel are now essentially working together, forming a strange alliance that could promise considerable turmoil — even without the aid of the United States. Plenty of Americans still fear the Al Qaeda bogeyman, and a terrorist attack is not hard to fabricate. However, when I look at the shift of economic power and military deployment, the potential danger areas appear to be growing not only in the dry deserts of Syria and Iran, but also in the politically volatile waters of the East China Sea.
China is THE key to any outright implosion of the U.S. monetary system. Other countries, like Saudi Arabia, may play a part; but ultimately it will be China that deals the decisive blow against the dollar's world reserve status. China's dollar and Treasury bond holdings could be used as a weapon to trigger a global sell-off of dollar-denominated assets. China has stopped future increases of dollar forex holdings, and has cut the use of the dollar in bilateral trade agreements with multiple countries.  Oil-producing nations are shifting alliances to China because it is now the world's largest consumer of petroleum. And, China has clearly been preparing for this eventuality for years. So, given these circumstances, how can the U.S. government conceive of confrontation with the East? Challenging one's creditors to a duel does not usually end well. At the very least, it would be economic suicide. But perhaps that is the point. Perhaps America is meant to make this seemingly idiotic leap.
Here are just some of the signs of a buildup to conflict…
Currency Wars And Shooting Wars
In March 2009, U.S. military and intelligence officials gathered to participate in a simulated war game, a hypothetical economic struggle between the United States and China.
The conclusions of the war game were ominous. The participants determined that there was no way for the United States to win in an economic battle with China. The Chinese had a counterstrategy to every U.S. effort and an ace up their sleeve – namely, their U.S. dollar reserves, which they could use as a monetary neutron bomb, a chain reaction that would result in the abandonment of the dollar by exporters around the world . They also found that China has been quietly accumulating hard assets (including land and gold) across globe, using sovereign wealth funds, government-controlled front companies, and private equity funds to make the purchases. China could use these tangible assets as a hedge to protect against the eventual devaluation of its U.S. dollar and Treasury holdings, meaning the losses on its remaining U.S. financial investments was acceptable should it decide to crush the dollar.
The natural response of those skeptical of the war game and its findings is to claim that the American military would be the ultimate trump card and probable response to a Chinese economic threat. Of course, China's relationship with Russia suggests a possible alliance against such an action and would definitely negate the use of nuclear weapons (unless the elites plan nuclear Armageddon). That said, it is highly likely that the U.S. government would respond with military action to a Chinese dollar dump, not unlike Germany's rise to militarization and totalitarianism after the hyperinflationary implosion of the mark. The idea that anyone except the internationalists could "win" such a venture, though, is foolish.
I would suggest that this may actually be the plan of globalists in the United States and their counterparts in Asia and Europe. China's rise to financial prominence is not due to its economic prowess. In fact, China is ripe with poor fiscal judgment calls and infrastructure projects that have gone nowhere. But what China does have on its side are massive capital inflows from global banks and corporations, mainly based in the United States and the European Union. And, it has help in the spread of its currency (the Yuan) from entities like JPMorgan Chase and Co. The International Monetary Fund is seeking to include China in its global basket currency, the SDR, which would give China even more leverage to use in breaking the dollar's reserve status. Corporate financiers and central bankers have made it more than possible for China to kill the dollar, which they openly suggest is a "good thing."
Is it possible that the war game scenarios carried out by the Pentagon and elitist think-tanks like the RAND Corporation were not meant to prevent a war with China, but to ensure one takes place?
The Senkaku Islands
Every terrible war has a trigger point, an event that history books later claim "started it all." For the Spanish-American War, it was the bombing of the USS Maine. For World War I it was the assassination of Archduke Franz Ferdinand of Austria. For U.S. involvement in World War I, it was the sinking of the Lusitania by a German U-Boat. For U.S. involvement in World War II, it was the attack on Pearl Harbor. For Vietnam, it was the Gulf of Tonkin Incident (I recommend readers look into the hidden history behind all of these events). While the initial outbreak of war always appears to be spontaneous, the reality is that most wars are planned far in advance.
As evidence indicates, China has been deliberately positioned to levy an economic blow against the United States. Our government is fully aware what the results of that attack will be, considering they have gamed the scenario multiple times. And, by RAND Corporation's own admission, China and the United States have been preparing for physical confrontation for some time, centered on the concept of pre-emptive strikes.  Meaning, the response both sides have exclusively trained for in the event of confrontation is to attack the other first!
The seemingly simple and petty dispute over the Senkaku Islands in the East China Sea actually provides a perfect environment for the pre-emptive powder keg to explode.
China has recently declared an "air defense zone" that extends over the islands, which Japan has already claimed as its own. China, South Korea and the United States have all moved to defy this defense zone. South Korea has even extended its own air defense zone to overlap China's.
China has responded with warnings that its military aircraft will now monitor the region and demands that other nations provide it with civilian airline flight paths.  China has also stated that it plans to create MORE arbitrary defense zones in the near future.
The U.S. government under Barack Obama has long planned a military shift into the Pacific, which is meant specifically to counter China's increased presence. It's almost as if the White House knew a confrontation was coming.
The shift is now accelerating due to the Senkaku situation, as the U.S. transfers submarine-hunting jets to Japan while pledging full support for Japan should war ignite.
And most recently, the Japanese press has suggested that war between the two countriescould erupt as early as January.
China, with its limited navy, has focused more of its energy and funding into advanced missile technologies — including "ship killers," which fly too low and fast to be detected with current radar.  This is the same strategy of cheap compact precision warfare being adopted by countries like Syria and Iran, and it is designed specifically to disrupt tradition American military tactics.
Currently, very little diplomatic headway has been made or attempted in regards to the Senkaku Islands. The culmination of various ingredients so far makes for a sour stew.
All that is required now is that one trigger event — that one ironic "twist of fate" that mainstream historians love so much, the spark that lights the fuse. China could suddenly sell a mass quantity of U.S. Treasuries, perhaps in response to the renewed debt debate next spring. The United States could use pre-emption to take down a Chinese military plane or submarine.  A random missile could destroy a passenger airliner traveling through the defense zone, and both sides could blame each other. The point is nothing good could come from the escalation over Senkaku.
Why Is War Useful?
What could possibly be gained by fomenting a war between the United States and China?  What could possibly be gained by throwing America's economy, the supposed "goose that lays the golden eggs", to the fiscal wolves?  As stated earlier, distraction is paramount, and fear is valuable political and social capital.
Global financiers created the circumstances that have led to America's probable economic demise, but they don't want to be blamed for it. War provides the perfect cover for monetary collapse, and a war with China might become the cover to end all covers. The resulting fiscal damage and the terror Americans would face could be overwhelming. Activists who question the legitimacy of the U.S. government and its actions, once considered champions of free speech, could easily be labeled "treasonous" during wartime by authorities and the frightened masses. (If the government is willing to use the Internal Revenue Service against us today, just think about who it will send after us during the chaos of a losing war tomorrow.) A lockdown of civil liberties could be instituted behind the fog of this national panic.
Primarily, war tends to influence the masses to agree to more centralization, to relinquish their rights in the name of the "greater good", and to accept less transparency in government and more power in the hands of fewer people. Most important, though, is war's usefulness as a philosophical manipulation after the dust has settled.
After nearly every war of the 20th and 21st century, the subsequent propaganda implies one message in particular: National sovereignty, or nationalism, is the cause of all our problems. The establishment then claims that there is only one solution that will solve these problems: globalization. This article by Andrew Hunter, the chairman of the Australian Fabian Society, is exactly the kind of narrative I expect to hear if conflict arises between the United States and China.
National identity and sovereignty are the scapegoats, and the Fabians (globalist propagandists) are quick to point a finger. Their assertion is that nation states should no longer exist, borders should be erased and a one-world economic system and government should be founded. Only then will war and financial strife end. Who will be in charge of this interdependent one world utopia? I'll give you three guesses…
The Fabians, of course, make no mention of global bankers and their instigation of nearly every war and depression for the past 100 years; and these are invariably the same people that will end up in positions of authority if globalization comes to fruition. What the majority of people do not yet understand is that globalists have no loyalties to any particular country, and they are perfectly willing to sacrifice governments, economies, even entire cultures, in the pursuit of their "ideal society".  "Order out of chaos" is their motto, after all.  The bottom line is that a war between China and the United States will not be caused by national sovereignty. Rather, it will be caused by elitists looking for a way to END national sovereignty. That's why such a hypothetical conflict, a conflict that has been gamed by think tanks for years, is likely to be forced into reality.
Source: Brandon Smith | Alt-Market
Book Review…
"The white man wanted what we had, our land, but he didn't want us.  We wanted what the white man had his improvements, his guns, his modern conveniences – but we didn't want him.  And so we fought, each wanting what the other had but not wanting the other and trying to eliminate him; and we lost.  That's the story."    A mid-Twentieth Century account by an old Indian at the Owyhee reservation in Nevada.  From "The American Indian" R. J. Rushdoony
The late Rousas Rushdoony was born to immigrant parents and raised in an Armenian society on a farm in California.   He was a Christian truth-seeker with a brilliant mind, a photographic memory, and a work driven disposition.  His perspective on the American culture was not maligned by popular partisan descriptions and his accurate evaluations were often prophetic.
Though we never met his writing transformed my understanding of Christianity.
Truth steps on the toes of those who live and defend fantasy and Rushdoony had big feet.  Arminianism denuded Christianity.  It is a ubiquitous heresy and Rushdoony brought the full weight of his mighty intellect against it.  He exposed the sinful insanity of claiming to follow Christ while refusing to obey His legal standards.  As it always does his true pronouncements dragged him into controversy.
Ross House Books recently released "The American Indian" a paper-backed book of slightly over 100 pages. It chronicles Rushdoony's mission to the Shoshone and Paiute Indians at the Owyhee reservation in Nevada from 1944 to 1953.     
Rushdoony's portrays the Indian differently than the dream laden pictures presented in our movies and history books.  He found the older Indians to be astute, realistic, and pragmatic.  They were quick to notice that White American Christians did not actually believe in the religion they were trying to transmit; they did not practice it, their schools did not teach it, and their government did not follow its principles.  This sad reality resulted in the subtitle of the book, "A Standing Indictment Against Christianity and Statism in America.
Rushdoony liked and admired the Indian character.  They were realists and so was he.  Yes, they were savages capable of shocking cruelty but they were also open to technical advances and were more willing to offer others hospitality than most Christians.  An Indian was never without food and shelter since every family would unquestionably provide it whether to a stray adult or an orphaned child.
The book vividly portrays the devastation that results from dependence on government handouts. Tribal life centered on survival and since the government provided everything they needed the core of their life was destroyed. The result is wide spread debauchery, gambling, alcoholism, sexually immorality, and rape.
A tendency to addiction combined with the malignancy of government dependence contributed to the alcohol problem.  The old Indians called it "The Whiskey Religion".  They reasoned that what Christians look for in Christ, alcoholic Indians (Whites too) find in the bottle.  Alcohol was not the only problem: Peyote, a narcotic, was worshiped and used extensively with devastating results.    
Indian children were coddled; never disciplined.  Rushdoony reasoned that such leniency resulted in an inability to withstand frustration and this weakness contributed to widespread alcoholism.  When the doctrine of original sin is missing discipline is usually lacking.
Indians were trained to be valiant.  The old Indians remembered in past times young Indians entered manhood through a ritual that involved cutting open and exposing back muscles that were then thonged and tightened to keep the initiate on his tiptoes.  They were forbidden to acknowledge pain and urged to dance around a pole for three days and nights.  If they passed out they ruptured their back muscles and waited at least another year to enter manhood. 
Before the arrival of the White man survival was the primary objective of Indian culture.  The story of Jenny Owyhee showcases Indian spiritism, savagery, and intent to survive.  Jenny and Rushdoony arrived on the Reservation about the same time.  Jenny had worked for a family named Riddle.  Grant Riddle died at the age of eighty. He said Jenny had worked for his family before he was born and had grown children when he was a child.  She remembered the tribe being marched to the Reservation and would have been close to 120 year of age.  Rushdoony writes, "Jenny told me that her first four babies were girls.  At the birth of the fourth, her husband broke the power of the spirits by grabbing the new-born girl and braining her on a rock.  Jenny's next child was a boy.  She was a kind and thoughtful woman. For her, the killing of the girl was a sad necessity in order to insure a boy – for a boy meant survival in the wilderness."
Rushdoony had great respect for Indians warriors.  He believed Chief Joseph of the Nez Perce Indians was the "greatest military strategist the North American continent has ever produced.   He writes that Chief Joseph with a "handful" of warriors defeated the U. S. Army several times while transporting and protecting a large number of women and children.  Superior numbers and superior equipment were needed to defeat the resilient Indians who refused to give up.
Indians were never enslaved; they fought or they ran away.   They could not be converted to servant hood.  The older Indians viewed Negros as inferior because they allowed themselves to become slaves.
Both the writer and the Indians had great respect for realism.  Sentimentality is condemned and there is no reference to repentance. Rushdoony expresses disdain for recounting past offenses instead of concentrating on current behavior.  He recounted the indiscretions of both the Indians and the White settlers.  The White settlers bore additional guilt because they were supposedly Christians but there is nothing about the incursion of European civilization into what had previously been Indian occupied territory.
Important information about this period of Rushdoony's ministry is mysteriously missing.  His first wife, Arda, bore him four children (Rebecca, Joanna, Sharon, and Martha) and they adopted an Indian child (Ronald).  Arda is not mention in his writing nor is her image found in the several pictures taken at the Owyhee Reservation. Following a divorce she became a non-person.  Dorothy Rushdoony, his second wife, who after giving birth to a son (Thomas Kirkwood, Jr.), had also been divorced, took Arda's place as if she never existed.  I could find only one reference to Arda on the Internet.  Read it here.
There may be good reason for the dearth of information on Arda and Ronald Rushdoony; but since information is not available the mystery remains.  These events certainly influenced the family.
An appropriate ending to this essay comes from a story Rushdoony recounts about a Whisky religion renegade Indian who had been in the armed services and occupied various jails around the country.  In the midst of a session of bragging about his brawls he became serious and said, "Look at those people of mine.  They're no good.  They're like me, just no account.  All they are fit for is a reservation where someone puts a fence around them.  That's it.  They are not fit for anything else."
"But," he went on, "I've been across the country two or three times now in the last few years, and I've learned something: the white man isn't much better.  He has reservation fever now.  He wants someone to put a fence around the whole North American continent and take care of him.  He wants the government to give him a handout and look after him just like Uncle Sam looks after us. And he is going to get it. If some outfit doesn't come in and do it for him, some foreign country will turn the whole United States into a reservation: he'll to do it to himself.  You wait and see. 'Cause he's got reservation fever."
Would you be surprised to hear that the human race is slowly becoming dumber, and dumber?
Despite our advancements over the last tens or even hundreds of years, some 'experts' believe that humans are losing cognitive capabilities and becoming more emotionally unstable. One Stanford University researcher and geneticist, Dr. Gerald Crabtree, believes that our intellectual decline as a race has much to do with adverse genetic mutations. But human intelligence is suffering for other reasons as well.
According to Crabtree, our cognitive and emotional capabilities are fueled and determined by the combined effort of thousands of genes. If a mutation occurred in any of of these genes, which is quite likely, then intelligence or emotional stability can be negatively impacted.
"I would wager that if an average citizen from Athens of 1000 BC were to appear suddenly among us, he or she would be among the brightest and most intellectually alive of our colleagues and companions, with a good memory, a broad range of ideas, and a clear-sighted view of important issues. Furthermore, I would guess that he or she would be among the most emotionally stable of our friends and colleagues," the geneticist began his article in the scientific journal Trends in Genetics.
Further, the geneticist explains that people with specific adverse genetic mutations are more likely than ever to survive and live amongst the 'strong.' Darwin's theory of 'survival of the fittest' is less applicable in today's society, therefore those with better genes will not necessarily dominate in society as they would have in the past.
While this hypothesis does have some merit: are genes really the primary reason for the overall cognitive decline of the human race? If humans really are lacking in intelligence more than before, it's important to recognize other possible causes. Let's take a look at how our food system plays a role in all of this.
It's sad, but true; our food system today is contributing to lower human intelligenceacross the board.
Pesticides are Diminishing Human Intelligence
One study published in the Proceedings of the National Academy of Sciences found that pesticides, which are rampant among the food supply, are creating lasting changes in overall brain structure — changes that have been linked to lower intelligence levels and decreased cognitive function. Specifically, the researchers found that a pesticide known as chlorpyrifos (CPF) has been linked to "significant abnormalities". Further, the negative impact was found to occur even at low levels of exposure.
Lead researcher Virginia Rauh, a professor at the Mailman School of Public Health, summarized the findings:
"Toxic exposure during this critical period can have far-reaching effects on brain development and behavioral functioning."
Processed Foods, High Fructose Corn Syrup Making People 'Stupid'
Following 14,000 children, British researchers uncovered the connection between processed foods and reduced IQ. After recording the children's' diets and analyzing questionnaires submitting by the parents, the researchers found that if children were consuming a processed diet at age 3, IQ decline could begin over the next five years. The study found that by age 8, the children had suffered the IQ decline. On the contrary, children who ate a nutrient-rich diet including fruit and vegetables were found to increase their IQ over the 3 year period. The foods considered nutrient-rich by the researchers were most likely conventional fruits and vegetables.
Interestingly, one particular ingredient ubiquitous in processed foods and sugary beverages across the globe -high fructose corn syrup – has been tied to reduced IQ. The UCLA researchers coming to these findings found that HFCS may be damaging the brain functions of consumers worldwide, sabotaging learning and memory. In fact, the official release goes as far to say that high-fructose corn syrup can make you 'stupid'.
Gene mutations may have something to do with the ongoing decline in human intelligence, but let's stop to think for a moment what we're doing to ourselves to make this decline even more prominent.
Source: Underground Health
It is often said there only two kinds of people in this world: those who know, and those who don't. I would expand on this and say that there are actually three kinds of people: those who know, those who don't know, and those who don't care to know. Members of the last group are the kind of people I would characterize as "sheeple."
Sheeple are members of a culture or society who are not necessarily oblivious to the reality of their surroundings; they may have been exposed to valuable truths on numerous occasions. However, when confronted with facts contrary to their conditioned viewpoint, they become aggressive and antagonistic in their behavior, seeking to dismiss and attack the truth by attacking the messenger and denying reason.  Sheeple exist on both sides of America's false political paradigm, and they exist in all social "classes".  In fact, the "professional class" and the hierarchy of academia are rampant breeding grounds for sheeple; who I sometimes refer to as "intellectual idiots".  Doctors and lawyers, scientists and politicians are all just as prone to the sheeple plague as anyone else; the only difference is that they have a bureaucratic apparatus behind them which gives them a false sense of importance.  All they have to do is tow the establishment line, and promote the establishment view.
Of course the common argument made by sheeple is that EVERYONE thinks everyone else is blind to the truth, which in their minds, somehow vindicates their behavior.  However, the characteristic that absolutely defines a sheeple is not necessarily a lack of knowledge, but an unwillingness to consider or embrace obvious logic or truth in order to protect their egos and biases from harm.  A sheeple's mindset is driven by self centered motives.
So-called mainstream media outlets go out of their way to reinforce this aggressive mindset by establishing the illusion that sheeple are the "majority" and that the majority perception (which has been constructed by the MSM) is the only correct perception.
Many liberty movement activists have noted recently that there has been a surge in media propaganda aimed at painting the survival, preparedness and liberty cultures as "fringe," "reactionary," "extremist," "conspiracy-minded," etc. National Geographic's television show "Doomsday Preppers" appears to have been designed specifically to seek out the worst possible representatives of the movement and parade their failings like a carnival sideshow. Rarely do they give focus to the logical arguments regarding why their subjects become preppers, nor do they normally choose subjects who can explain as much in a coherent manner. This is a very similar tactic used by the establishment media at large-scale protests; they generally attempt to interview the least-eloquent and easiest-to-ridicule person present and make that person a momentary mascot for the entire group and the philosophy they hold dear.
The goal is to give sheeple comfort that they are "normal" and that anyone who steps outside the bounds of the mainstream is "abnormal" and a welcome target for the collective.
It would appear that the life of a sheeple is a life of relative bliss. The whole of the establishment machine seems engineered to make them happy and the rest of us miserable. But is a sheeple's existence the ideal? Are they actually happy in their ignorance? Are they truly safe within the confines of the system? Here a just a few reasons why you should feel sorry for them.
Sheeple Are Nothing Without The Collective
A sheeple gathers his entire identity from the group. He acts the way he believes the group wants him to act. He thinks the way he believes the group wants him to think. All of his "ideas" are notions pre-approved by the mainstream. All of his arguments and talking points are positions he heard from the media, or academia, and he has never formed an original opinion in his life. Without the group telling him what to do, the average sheeple is lost and disoriented. When cast into a crisis situation requiring individual initiative, he panics or becomes apathetic, waiting for the system to come and save him rather than taking care of himself. Sheeple are so dependent on others for every aspect of their personality and their survival that when faced with disaster, they are the most likely people to curl up and die.
Sheeple Crave Constant Approval From Others
Sheeple are not only reliant on the collective for their identity and their survival; they also need a steady supplement of approval from others in order to function day to day. When a sheeple leaves his home, he is worried about how his appearance is perceived, how his attitude is perceived, how his lifestyle is perceived and how his opinions are perceived. Everything he does from the moment his day begins revolves around ensuring that the collective approves of him. Even his acts of "rebellion" are often merely approved forms of superficial "individualism" reliant on style rather than substance. This approval becomes a kind of emotional drug to which the sheeple is addicted. He will never make waves among the herd or stand out against any aspect of the herd worldview, because their approval sustains and cements his very existence. To take collective approval away from him would be like cutting off a heroin junky's supplier. To be shunned by the group would destroy him psychologically.
Sheeple Are Incapable Of Original Creativity
Because sheeple spend most of their waking moments trying to appease the collective, they rarely, if ever, have the energy or inclination to create something of their own. Sheeple do not make astonishing works of art. They do not achieve scientific discovery. They do not make history through philosophical or ideological innovation.  Instead, they regurgitate the words of others and hijack ideas from greater minds.  They remain constant spectators in life, watching change from the bleachers, caught in the tides of time and tossed about like congealed satellites of Pacific Ocean garbage from the after-wash of Fukushima. The destiny of the common sheeple is entirely determined by the outcome of wars and restorations waged by small groups of aware individuals — some of them good, some of them evil.
Sheeple Have No Passion
If you draw all of your beliefs from what the collective deems acceptable, then it is difficult, if not impossible, to become legitimately passionate about them. Sheeple have little to no personal connection to their ideals or principles; so they become mutable, empty and uninspired. They tend to turn toward cynicism as a way to compensate, making fun of everything, especially those who ARE passionate about something. The only ideal that they will fight for is the collective itself, because who they are is so intertwined with the survival of the system. To threaten the concept of the collective is to threaten the sheeple's existence by extension.
Sheeple Are Useless
The average sheeple does not learn how to be self-reliant because it is considered "abnormal" by the mainstream to be self-reliant. The collective and the state are the provider. They are mother and father. Sheeple have full faith that the system will protect them from any and all harm. When violence erupts, they cower and hide instead of defending themselves and others. When large-scale catastrophe strikes, they either sit idle waiting for the state to save them or they join yet another irrational mob. They do not take proactive measures, because they never felt the need to learn how.
Consider this: Why do the mainstream and the people subject to it care if others prepare for disaster or end their dependency on the establishment? Why are they so desperate to attack those of us who find our own path? If the system is so effective and the collective so correct in its methodology, then individualists are hurting only themselves by walking away, right? But for the sheeple, successfully self-reliant individuals become a constant reminder of their own inadequacies. They feel that if they cannot survive without the system, NO ONE can survive without the system; and they will make sure that individualists never prove otherwise. "You didn't build that" becomes the sheeple motto, as they scratch and scrape like spoiled children, trying to dismantle the momentum of independent movements and ventures in non-participation.
Sheeple Are Easily Forgotten
To live a life of endless acceptance is to live a life of meaningless obscurity. When one arrives at his deathbed, does he want to reflect on all of his regrets or all of his accomplishments? Most of us would rather find joy than sadness when looking back over our past. For sheeple, though, this will not be possible — for what have they ever done besides conform? What will they have left behind except a world worse off than when they were born? What will they have accomplished, but more pain and struggle for future generations? In the end, what have their lives really been worth?
I cannot imagine a torture more vicious and terrifying than to realize in the face of one's final days that one wasted his entire life trying to please the plethora of idiots around him, instead of educating them and himself and molding tomorrow for the better. I cannot imagine a punishment more severe than to spend the majority of one's years as a slave without even knowing it. I cannot imagine an existence more deserving of pity and remorse than that of the sheeple.
Source: Brandon Smith | Alt-Market
New York – Jeremy Hammond sat in New York's Metropolitan Correctional Center last week in a small room reserved for visits from attorneys. He was wearing an oversized prison jumpsuit. The brown hair of the lanky 6-footer fell over his ears, and he had a wispy beard. He spoke with the intensity and clarity one would expect from one of the nation's most important political prisoners.
On Friday the 28-year-old activist will appear for sentencing in the Southern District Court of New York in Manhattan. After having made a plea agreement, he faces the possibility of a 10-year sentence for hacking into the Texas-based private security firm Strategic Forecasting Inc., or Stratfor, which does work for the Homeland Security Department, the Marine Corps, the Defense Intelligence Agency and numerous corporations including Dow Chemical and Raytheon.
Four others involved in the hacking have been convicted in Britain, and they were sentenced to less time combined—the longest sentence was 32 months—than the potential 120-month sentence that lies before Hammond.
Hammond turned the pilfered information over to the website WikiLeaks and Rolling Stone and other publications. The 3 million email exchanges, once
made public, exposed the private security firm's infiltration, monitoring and surveillance of protesters and dissidents, especially in the Occupy movement, on behalf of corporations and the national security state. And, perhaps most important, the information provided chilling evidence that anti-terrorism laws are being routinely used by the federal government to criminalize nonviolent, democratic dissent and falsely link dissidents to international terrorist organizations. Hammond sought no financial gain. He got none.The email exchanges Hammond made public were entered as evidence in my lawsuitagainst President Barack Obama over Section 1021 of the National Defense Authorization Act (NDAA). Section 1021 permits the military to seize citizens who are deemed by the state to be terrorists, strip them of due process and hold them indefinitely in military facilities. Alexa O'Brien, a content strategist and journalist who co-founded US Day of Rage, an organization created to reform the election process, was one of my co-plaintiffs. Stratfor officials attempted, we know because of the Hammond leaks, to falsely link her and her organization to Islamic radicals and websites as well as to jihadist ideology, putting her at risk of detention under the new law. Judge Katherine B. Forrest ruled, in part because of the leak, that we plaintiffs had a credible fear, and she nullified the law, a decision that an appellate court overturned when the Obama administration appealed it.
Freedom of the press and legal protection for those who expose government abuses and lies have been obliterated by the corporate state. The resulting self-exile of investigative journalists such as Glenn Greenwald, Jacob Appelbaum and Laura Poitras, along with the indictment of Barret Brown, illustrate this. All acts of resistance—including nonviolent protest—have been conflated by the corporate state with terrorism. The mainstream, commercial press has been emasculated through the Obama administration's repeated use of the Espionage Act to charge and sentence traditional whistle-blowers. Governmental officials with a conscience are too frightened to reach out to mainstream reporters, knowing that the authorities' wholesale capturing and storing of electronic forms of communication make them easily identifiable.
Elected officials and the courts no longer impose restraint or practice oversight. The last line of defense lies with those such as Hammond, Julian Assange, Edward Snowden and Chelsea Manning who are capable of burrowing into the records of the security and surveillance state and have the courage to pass them on to the public. But the price of resistance is high.
"In these times of secrecy and abuse of power there is only one solution—transparency," wrote Sarah Harrison, the British journalist who accompanied Snowden to Russia and who also has gone into exile, in Berlin. "If our governments are so compromised that they will not tell us the truth, then we must step forward to grasp it. Provided with the unequivocal proof of primary source documents people can fight back. If our governments will not give this information to us, then we must take it for ourselves."
"When whistleblowers come forward we need to fight for them, so others will be encouraged," she went on. "When they are gagged, we must be their voice. When they are hunted, we must be their shield. When they are locked away, we must free them. Giving us the truth is not a crime. This is our data, our information, our history. We must fight to own it. Courage is contagious."
Hammond knows this contagion. He was living at home in Chicago in 2010 under a 7-a.m.-to-7-p.m. curfew for a variety of acts of civil disobedience when Chelsea (formerly Bradley) Manning was arrested for giving WikiLeaks secret information about military war crimes and government lies. Hammond at the time was running social aid programs to feed the hungry and send books to prisoners. He had, like Manning, displayed a remarkable aptitude for science, math and computer languages at a young age. He hacked into the computers at a local Apple store at 16. He hacked into the computer science department's website at the University of Illinois-Chicago as a freshman, a prank that saw the university refuse to allow him to return for his sophomore year. He was an early backer of "cyber-liberation" and in 2004 started an "electronic-disobedience journal" he named Hack This Zine. He called on hackers in a speech at the 2004 DefCon convention in Las Vegas to use their skills to disrupt that year's Republican National Convention. He was, by the time of his 2012 arrest, one of the shadowy stars of the hacktivist underground, dominated by groups such as Anonymous and WikiLeaks in which anonymity, stringent security and frequent changes of aliases alone ensured success and survival. Manning's courage prompted Hammond to his own act of cyber civil disobedience, although he knew his chances of being caught were high.
"I saw what Chelsea Manning did," Hammond said when we spoke last Wednesday, seated at a metal table. "Through her hacking she became a contender, a world changer. She took tremendous risks to show the ugly truth about war. I asked myself, if she could make that risk shouldn't I make that risk? Wasn't it wrong to sit comfortably by, working on the websites of Food Not Bombs, while I had the skills to do something similar? I too could make a difference. It was her courage that prompted me to act."
Hammond—who has black-inked tattoos on each forearm, one the open-source movement's symbol known as the "glider" and the other the shi hexagram from the I Ching—is steeped in radical thought. As a teenager, he swiftly migrated politically from the liberal wing of the Democratic Party to the militancy of the Black Bloc anarchists. He was an avid reader in high school of material put out by CrimethInc, an anarchist collective that publishes anarchist literature and manifestos. He has molded himself after old radicals such as Alexander Berkman and Emma Goldman and black revolutionaries such as George Jackson, Elaine Brown and Assata Shakur, as well as members of the Weather Underground. He said that while he was in Chicago he made numerous trips to Waldheim Cemetery to visit the Haymarket Martyrs Monument, which honors four anarchists who were hanged in 1887 and others who took part in the labor wars. On the 16-foot-high granite monument are the final words of one of the condemned men, August Spies. It reads: "The day will come when our silence will be more powerful than the voice you are throttling today." Emma Goldman is buried nearby.
Hammond became well known to the government for a variety of acts of civil disobedience over the last decade. These ranged from painting anti-war graffiti on Chicago walls to protesting at the 2004 Republican National Convention in New York to hacking into the right-wing website Protest Warrior, for which he was sentenced to two years in the Federal Correctional Institute at Greenville, Ill.
He said he is fighting as "an anarchist communist" against "centralized state authority" and "exploitative corporations." His goal is to build "leaderless collectives based on free association, consensus, mutual aid, self-sufficiency and harmony with the environment." It is essential, he said, that all of us work to cut our personal ties with capitalism and engage in "mass organizing of protests, strikes and boycotts." Hacking and leaking, he said, are part of this resistance—"effective tools to reveal ugly truths of the system."
Hammond spent months within the Occupy movement in Chicago. He embraced its "leaderless, non-hierarchical structures such as general assemblies and consensus, and occupying public spaces." But he was highly critical of what he said were the "vague politics" in Occupy that allowed it to include followers of the libertarian Ron Paul, some in the tea party, as well as "reformist liberals and Democrats." Hammond said he was not interested in any movement that "only wanted a 'nicer' form of capitalism and favored legal reforms, not revolution." He remains rooted in the ethos of the Black Bloc.
"Being incarcerated has really opened my eyes to the reality of the criminal justice system," he said, "that it is not a criminal justice system about public safety or rehabilitation, but reaping profits through mass incarceration. There are two kinds of justice—one for the rich and the powerful who get away with the big crimes, then for everyone else, especially people of color and the impoverished. There is no such thing as a fair trial. In over 80 percent of the cases people are pressured to plea out instead of exercising their right to trial, under the threat of lengthier sentences. I believe no satisfactory reforms are possible. We need to close all prisons and release everybody unconditionally."
He said he hoped his act of resistance would encourage others, just as Manning's courage had inspired him. He said activists should "know and accept the worst possible repercussion" before carrying out an action and should be "aware of mass counterintelligence/surveillance operations targeting our movements." An informant posing as a comrade, Hector Xavier Monsegur, known online as "Sabu," turned Hammond and his co-defendants in to the FBI. Monsegur stored data retrieved by Hammond on an external server in New York. This tenuous New York connection allowed the government to try Hammond in New York for hacking from his home in Chicago into a private security firm based in Texas. New York is the center of the government's probes into cyber-warfare; it is where federal authorities apparently wanted Hammond to be investigated and charged.
Hammond said he will continue to resist from within prison. A series of minor infractions, as well as testing positive with other prisoners on his tier for marijuana that had been smuggled into the facility, has resulted in his losing social visits for the next two years and spending "time in the box [solitary confinement]." He is allowed to see journalists, but my request to interview him took two months to be approved. He said prison involves "a lot of boredom." He plays chess, teaches guitar and helps other prisoners study for their GED. When I saw him, he was working on the statement, a personal manifesto, that he will read in court this week.
He insisted he did not see himself as different from prisoners, especially poor prisoners of color, who are in for common crimes, especially drug-related crimes. He said most inmates are political prisoners, caged unjustly by a system of totalitarian capitalism that has snuffed out basic opportunities for democratic dissent and economic survival.
"The majority of people in prison did what they had to do to survive," he said. "Most were poor. They got caught up in the war on drugs, which is how you make money if you are poor. The real reason they get locked in prison for so long is so corporations can continue to make big profits. It is not about justice. I do not draw distinctions between us."
"Jail is essentially enduring harassment and dehumanizing conditions with frequent lockdowns and shakedowns," he said. "You have to constantly fight for respect from the guards, sometimes getting yourself thrown in the box. However, I will not change the way I live because I am locked up. I will continue to be defiant, agitating and organizing whenever possible."
He said resistance must be a way of life. He intends to return to community organizing when he is released, although he said he will work to stay out of prison. "The truth," he said, "will always come out." He cautioned activists to be hyper-vigilant and aware that "one mistake can be permanent." But he added, "Don't let paranoia or fear deter you from activism. Do the down thing!"
Chris Hedges, whose column is published Mondays on Truthdig, has previously spent nearly two decades as a foreign correspondent in Central America, the Middle East, Africa and the Balkans. He has reported from more than 50 countries and has worked for The Christian Science Monitor, National Public Radio, The Dallas Morning News and The New York Times, for which he was a foreign correspondent for 15 years.
Source: Truthdig
In 2009, Jim Rickards, a lawyer, investment banker and adviser on capital markets to the Director of National Intelligence and the Office of the Secretary of Defense, participated in a secret war game sponsored by the Pentagon at the Applied Physics Laboratory (APL). The game's objective was to simulate and explore the potential outcomes and effects of a global financial war. At the end of the war game, the Pentagon concluded that the U.S. dollar was at extreme risk of devaluation and collapse in the near term, triggered either by a default of the U.S. Treasury and the dumping of bonds by foreign investors or by hyperinflation by the private Federal Reserve.
These revelations, later exposed by Rickards, were interesting not because they were "new" or "shocking." Rather, they were interesting because many of us in the field of alternative economics had ALREADY predicted the same outcome for the American financial system years before the APL decided to entertain the notion. At least, that is what the public record indicates.
The idea that our government has indeed run economic collapse scenarios, found the United States in mortal danger, and done absolutely nothing to fix the problem is bad enough. I have my doubts, however, that the Pentagon or partnered private think tanks like the RAND Corporation did not run scenarios on dollar collapse long before 2009. In fact, I believe there is much evidence to suggest that the military industrial complex has not only been aware of the fiscal weaknesses of the U.S. system for decades, but they have also been actively engaged in exploiting those weaknesses in order to manipulate the American public with fears of cultural catastrophe.
History teaches us that most economic crisis events are followed or preceded immediately by international or domestic conflict. War is the looming shadow behind nearly all fiscal disasters. I suspect that numerous corporate think tanks and the Department Of Defense are perfectly aware of this relationship and have war gamed such events as well. Internal strife and civil war are often natural side effects of economic despair within any population.
Has a second civil war been "gamed" by our government? And are Americans being swindled into fighting and killing each other while the banksters who created the mess observe at their leisure, waiting until the dust settles to return to the scene and collect their prize? Here are some examples of how both sides of the false left/right paradigm are being goaded into turning on each other.
Conservatives: Taunting The Resting Lion
Conservatives, especially Constitutional conservatives, are the warrior class of American society. The average conservative is far more likely to own a firearm, have extensive tactical training with that firearm, have military experience and have less psychological fear of conflict; and he is more apt to take independent physical action in the face of an immediate threat. Constitutional conservatives are also more likely to fight based on principal and heritage, rather than personal gain, and less likely to get wrapped up in the madness of mob activity.
What's the greatest weakness of conservatives? It's their tendency to entertain leadership by men who claim exceptional warrior status, even if those men are not necessarily honorable.
Constitutional conservatives are the most substantial existing threat to the establishment hierarchy because, unlike dissenting groups of the past, we know exactly who the guiding hand is behind economic and social calamity. In response, the overall conservative culture has come under relentless attack by the establishment using the Administration of Barack Obama as a middleman. The goal, I believe, is to misdirect conservative rage toward the Democratic left and away from the elites. The actions of the White House have become so absurd and so openly hostile as of late that I can only surmise that this is a deliberate strategy to lure conservatives into ill-conceived retaliation against a puppet government, rather than the men behind the curtain.
Department of Defense propaganda briefings with military personnel have been exposed. These briefings train current serving soldiers to view Tea Party conservatives and even Christian organizations as "dangerous extremists." Reports from sources within Fort Hood andFort Shelby confirm this trend.
The DOD has denied some of the allegations or claimed that it has "corrected" the problem; however, Judicial Watch has obtained official training documents through a Freedom of Information Act request that affirm that extremist profiling is an integral part of these military briefings. The documents also cite none other than the Southern Poverty Law Center (SPLC) as a primary resource for the training classes. The SPLC is nothing more than an outsourced propaganda wing for the DHS that attacks Constitutional organizations and associates them with terrorist and racist groups on a regular basis. (Check pages 32-33.)
This indoctrination program has accelerated since January 2013, after Professor Arie Perliger, a member of a West Point think tank called Combating Terrorism Center (and according to the sparse biographical information available, a man with NO previous U.S. military experience), published and circulated a report called "Challengers From The Sidelines: Understanding America's Violent Far Right" at West Point. The report classified "far right extremists" as "domestic enemies" who commonly "espouse strong convictions regarding the federal government , believing it to be corrupt and tyrannical, with a natural tendency to intrude on individuals' civil and constitutional right."  The profile goes on to list supporting belief in "civil activism, individual freedoms, and self government" as the dastardly traits of evil extremists.
Soldiers have been told that associating with "far right extremist groups" could be used as grounds for court-martial. A general purge of associated symbolism has ensued, including new orders handed down to Navy SEALs that demand that operators remove the "Don't Tread On Me" Navy Jack patch from their uniforms.
The indoctrination of the military also follows on the heels of a massive media campaign to demonize Constitutional conservatives who fought against Obamacare in the latest debt ceiling debate as "domestic enemies" and "terrorists." I documented this in my recent article "Are Constitutional Conservatives Really the Boogeyman?"
Obama and his ilk have been caught red-handed in numerous conspiracies, including Fast and Furious, which shipped American arms through the Bureau of Alcohol, Tobacco, Firearms and Explosives into the hands of Mexican drug cartels. And how about the exposure of the IRS using its bureaucracy as a weapon to harass Tea Party organizations and activists? And what about Benghazi, Libya, the terrorist attack that Barack Obama and Hillary Clinton allowed to happen, if they didn't directly order it to happen? And let's not forget about the Edward Snowden revelations, which finally made Americans understand that mass surveillance of our population is a constant reality.
To add icing to the cake, a new book called Double Down, which chronicles the Obama campaign of 2012, quotes personal aides to the President who relate that Obama, a Nobel Peace Prize winner, when discussing his use of drone strikes, bragged that he was "really good at killing people."
Now, my question is, why would the Obama Administration make so many "mistakes," attack conservatives with such a lack of subtlety, and attempt to openly propagandize rank-and-file soldiers, many of whom identify with conservative values? Is it all just insane hubris, or is he serving his handlers by trying to purposely create a volatile response?
Liberals: Taking Away The Cookie Jar
Many on the so-called "left" are socially oriented and find solace in the functions of the group, rather than individualism. They seek safety in administration, centralization and government welfare. Wealth is frowned upon, while "redistribution" of wealth is cheered. They see government as necessary to the daily survival of the nation, and they work to expand Federal influence into all facets of life. Some liberals do this out of a desire to elevate the poverty-stricken and ensure certain educational standards. However, they tend to ignore the homogenizing effect this strategy has on society, making everyone equally destitute and equally stupid. Their faith in government subsidies also makes them vulnerable to funding cuts and reductions in entitlements. The left normally fights only when their standard of living and comfort to which they have grown accustomed plummets below a certain threshold, and mob methods are usually their fallback form of retaliation.
Austerity cuts, which the mainstream media calls the "sequester," are beginning to take effect. But, they are being applied in areas that are clearly meant to create the most public anger. Reductions in welfare programs are also being implemented in a way that will certainly agitate average left-leaning citizens. The debt debate itself revolved around those who want the government to spend within its means versus those who want the government to spend even more on welfare programs no matter the consequence. The loss of subsidies is at bottom the greatest fear of the left.
A sudden and inexplicable shutdown of electronic benefit transfer cards (EBT cards or food stamps) occurred in more than 17 States while the debt debate just happened to be climaxing. This month, cuts to existing food stamp funds have taken effect, and food pantries across the country are scrambling against a sharp spike in demand.
Remember, about 50 million Americans are currently dependent on EBT welfare in order to feed themselves and their families. The response to the relatively short EBT shutdown last month was outright fury. Imagine the response in the event of a long-term shutdown, or if extraneous cuts were to occur? And where would that anger be directed? Since the entire debt debacle has been blamed on the Tea Party, I suspect conservatives will be the main target of welfare mobs.
The left, once just as opposed to government stimulus and banker bailouts as the right, is now unwittingly throwing its support behind infinite stimulus in order to cement the continued existence of precious Federal handouts. The issue of Obamacare has utterly blinded liberals to fiscal responsibility. Universal healthcare, perhaps the ultimate Federal handout, is a prize too titillating for them to ignore. Democrats will now go to incredible lengths to defend the Obama White House regardless of past crimes.
They are willing to ignore his offenses against the 4th Amendment and personal privacy. They are willing to look past his offenses against the 1st Amendment, including the Constitutional right to trial by jury for all Americans, and Obama's secret war against the free speech of whistle-blowers. They are willing to shrug off his endless warmongering in the Mideast, his attempts to foment new war in Syria and Iran, and his support for predator drone strikes in sovereign nations causing severe civilian collateral damage. They are willing to forget Snowden, mass surveillance and executive assassination lists — all for Obamacare.
And the saddest thing of all? It is likely that Obamacare was never meant to be successful in the first place.
Does anyone really believe that the White House, with billions of dollars at its disposal, could not get a website off the ground if it really wanted to? Does anyone really believe that Obama would launch the crowning jewel of his Presidency without making certain that it was fully operational, unless this was part of a greater scheme?  And how about his promise that pre-existing health care plans would not be destroyed by Obamacare mandates?  Over 900,000 people in the state of California alone are about to lose their health care insurance due to the Affordable Healthcare Act.  Why would Obama go back on such a vital pledge unless he WANTED to piss off constituents?
Already, liberal websites and forums across the blogosphere are abuzz with talk of sabotage of the Obamacare website by "the radical right" and the diabolical Koch Brothers (liberals had no idea who they were a year ago, but now, they the go to scapegoat for everything). Once again, conservatives are presented as the culprits behind all the left's troubles.
As I have stated in the past, Obamacare is designed to fail. The government has no capacity to fund it, and never will. Its only conceivable purpose is to further divide the country and excite both sides of the false paradigm into attacking each other as the reason the system is failing, when both sides should be questioning whether the current system should exist at all.
As the situation stands today, at least 50 million welfare recipients and who knows how many others exist as a resource pool for the establishment to be used to wreak havoc on the rest of us. All they have to do is take away the cookie jar.
Who Would Win?
Who would prevail in a second American civil war? Tactically speaking, conservatives have the upper hand and are far better prepared. Food rioters wouldn't last beyond three to six weeks as starvation takes its toll, and mindless mobs would not last long against seasoned riflemen. The military, though suffering purges by the White House, still contains numerous conservatives within its ranks. Outside influences, including NATO or the United Nations, are a possibility. There are numerous factors to consider. But I would point out that the most dangerous adversary Constitutional conservatives face is not the left, Obama, or a Federal government gone rogue. Rather, our greatest adversary is ourselves.
If lured into a left/right civil war, would most conservatives be able to see beyond the veil and recognize that the fight is not about Obama, or the Left, or tyrannical government alone? Could we be co-opted by devious influences disguised as friends and compatriots? Will we end up following neocon salesmen and military elites who materialize out of the woodwork at the last minute to "lead us to victory" while actually leading us towards globalization with a slightly different face?
If a civil conflict has been war gamed by the establishment, you can bet they have contingency plans regardless of which side attains the upper hand. In the end, if we do not make the fight about the bankers and globalists, the Federal Reserve, the International Monetary Fund, the Council On Foreign Relations, etc., then everyone loses. Who wins in a new American civil war? If we become blinded by the trespasses of a certain White House jester, only the globalists will win.
Source: Brandon Smith | Alt-Market
Humanity's Umbilical Cord…
Have we forgotten the source of our sustenance?    Have we allowed the apodictic evolutionary theoreticians to define our beginnings with convoluted nonsense?  Have we assumed that the world should pursue the proliferation of remarkable labor saving and entertaining devices as if they are essential to the human race?  We seek to travel faster and farther, communicate quicker and more completely, have more leisure and less work, and accumulate more knowledge and more power.
In past essays I wrote about the disconnection between the population and the land.  Land provides the elements of life and when we fail to properly associate the population with the land we jeopardize a balance that is essential to our peaceful existence.
The Industrial Revolution  created a drastic change in Western culture a change that has always been considered beneficial.  Life in the Western World slowly became remote from the land and we forgot that the work that consumes our day is supported by the same dirt that our ancestors prayed would supply their food.
Indian writer Satish Kumar has written a book entitled "Soil, Soul, Society".  He describes the problem as anthropocentric: a worldview that human beings are at the center of the universe.  He writes, "So if you want to take care of the universe, start with your soul. Care of the soul is for self-realisation. When you are at home within, you are at home in the universe. Taking care of yourself, being at ease with yourself, being happy within yourself, being fulfilled in yourself is a prerequisite, an imperative for self-realisation. Everything you truly need and want is within you. You are capable of solving every problem in the world with your inner wisdom."
Kumar is on track with his concern about the danger of thinking the universe centers on human beings but he is wrong about our ability to "solve every problem" with "inner wisdom"
The Bible informs us that we were created from dust and to dust we shall return.  There has never been a better description of our origin and condition!   Part of the tendency to support an evolutionary creation stems from our disconnection from the land  Though it is impossible to contend with the fact that our human bodies will ultimately return to dust anthropocentric theorists refuse to acknowledge reality.
When God created human beings from dust He created them in His own image. The Christian Bible confirms this fact but we do not need the Bible to determine our universal nature.  With the birth blood still on their body's babies claim their centrality.  They cry loudly and harshly for love and sustenance.  This elevation of self does not recede with time; children demand their toys and yours too; adolescents are tediously self-centered; the world revolves around the affairs of young men and women and in the middle years hidden methods of personal gain thrive.  We have a God-like nature without His stature, wisdom, power, and righteousness.
It was our failure to see ourselves as we really are that allowed us to bless the Industrial Revolution without properly considering its dangers.  Today, demi-gods experiment with human life as if they are vested with a right to tamper with Someone Else's creation.  They venture into an arena they are incapable of understanding as if there were no consequences to their actions.  They leap without looking.
Humans are designed for physical work.  As we invent additional devices to give us more leisure time with parallel efficiency we invent more jogging shoes and exercise machines to replace the physical work we are not doing.
There is nothing wrong with increasing knowledge and inventing labor saving devices as long as short term positive results do not result in long term disaster.  We exist by the will of another on a planet that we did not create, in a universe too big for our apprehension, in a time span that is a speck in unfathomable infinity.  We are wonderfully made and some of us are extremely brilliant but when we allow our god-like nature too overshadow our humble circumstance we are prone to major error.
Did human beings evolve through an evolutionary process that defies the obvious time/deterioration process or were they created by the same God that crafted the universe?  There are numerous prolixity filled esoteric discussions of the Second Law of Thermodynamics and the meaning of the word "entropy".  Many of these dissertations are carefully crafted to protect Darwin's theory of Evolution. "Highly energetic chemistry is thought to have produced a self-replicating molecule around 4 billion years ago, and half a billion years later the last common ancestor of all life existed. The current scientific consensus is that the complex biochemistry that makes up life came from simpler chemical reactions. The beginning of life may have included self-replicating molecules such as RNA and the assembly of simple cells." (From Wikipedia)
The truth is that human beings are prisoners on a tiny planet located in a vast (maybe infinite) universe, limited by time, size, mental ability, physical ability, and capacity to completely comprehend the milieu in which they live.  
When we ignore the restraints our Creator has set forth in His Word Darwin's theory of Natural Selection gains validity.  The strongest and smartest dominate, survive, and reproduce.  Unending war for survival can be witnessed in the animal kingdom and continues with occasional modifications in the human realm.
The world's leaders are overwhelmingly anthropocentric.  They value their false conception of human capacity more than freedom, peace, and prosperity.  So, since peace and freedom depend on our obedience to God's Law, tyrants have risen to the fore.
When God gave His Law to Moses He gave us the formula for replacing the jungle code of natural selection with a life of purpose, peace, and prosperity.  Today we have wandered so far from His intent that fantasy has overcome the lives of our leaders.  We are being governed by people who no longer see the world as it is; people who would rather live a lie than confront the truth.  They have gained their office through an electorate that has failed to properly assess the human condition; people who believe that the feeble intellect of our most brilliant can devise a formula for freedom.  They are both wrong and instead of creating a better world they have become witnesses to its continued deterioration.
Tyrants rule America and our freedoms are quickly vanishing.   
"To learn who rules over you, simply find out who you are not allowed to criticize." – – Voltaire (1694-1778)
No doubt you have heard about the War on Drugs, the War on Terror and the War on Happiness. However, you may not be familiar with the War on God, possibly because it would be an unpopular war to discuss publicly. By the "War on God" (definition) we mean the collection of strategies, methods and techniques which have the combined effect of preventing or seriously hampering the efforts of individuals to seek or achieve legitimate Spiritual enlightenment and the Soul's eventual return to God.
The War on God is an ancient war. While the United States and other countries play an active role in this war today, they definitely did not initiate the war. If you want to use the Christian bible as a reference, you could argue that the War on God began shortly after man was created and rejected God in favor of Satan. Clearly, in some form, the War on God has existed throughout human history.
Today, the United States has effectively broken off diplomatic relations with God. The oligarchs who run the country never physically die and so their souls stay on Earth. Apparently, the United States actually believes that its technology, occult knowledge and black magic skills place it in a position which is superior to God.
We know from whistleblowers like David Morehouse that the United States sponsors and trains a cult of psychics to carry out psychic espionage (remote viewing) and also assassinations using psychic black magic techniques. According to clips of his various interviews on YouTube, it was the training in psychic assassinations which caused Morehouse to become disillusioned, quit the secret program and blow the whistle on the operation. Other countries may well operate similar programs but the details will remain unknown until someone defects and exposes them.
The leaders of the United States have always worshiped Satan. The United States was founded by a cult of Satanists known as the Masons and remains under control of that cult today. By rebranding their cult as a nation state, the cult created the appearance of legitimacy. Cult secrets simply transitioned to state secrets. Cult threats to kill anyone telling their secrets transitioned to the crimes of treason and espionage.
Nothing really changed except for the rebranding from a cult to a government. Today, essentially all members of the CIA, NSA and NASA are Masons. All US presidents have been Masons with the two exceptions of Abraham Lincoln and John Kennedy who were both assassinated.
The term "national security" refers to the security of the cult and not to the security of the general population. The Masonic motto is "If you are not one of us, you are nothing". The cult exists only to enrich itself.
The Masons study and practice the occult. Serious study begins after they take a formal oath of allegiance to Satan at the 30th degree initiation. Basic occult knowledge is neutral and everyone who advances Spiritually learns it. However, Masons seek this knowledge to gain power and control over others as opposed to knowledge for personal advancement. This choice, commonly called the Left Hand Path, places them in opposition to the will of God.
If the Satanists simply wanted to sell their Souls to Satan and mind their own business, one could argue that they had that right because they had free choice. However, the situation is not that simple. The Satanic oligarchs did freely choose to worship Satan. However, they also desire a comfortable life. They don't want to do any "grunt" work. Therefore, they have enslaved the remainder of humanity and are holding their Souls prisoner on this planet to service their needs. Therefore, if you, as an innocent Soul, ever plan to escape from this place and return to God, it is in your interest to investigate and gain an understanding of this war so that you will have an opportunity to Spiritually evolve. Otherwise, your Soul will remain a prisoner here — lifetime after lifetime — serving the Satanic overlords essentially forever.
Earth Based Religions
The phrase Earth Based Religions (definition) refers to religious schools which seek and use knowledge, including occult knowledge, to enhance their experiences during their human lifetimes as opposed to using the same knowledge to foster Spiritual development with the ultimate goal of achieving a stable non-physical Spiritual existence.
Although Pagan religions are usually grouped into this category, a more careful examination would reveal that essentially all mainstream religions are Earth based religions. Mainstream religions make constant references to God and Heaven but never explain exactly what they are talking about. Their books concentrate on historical narratives concerning how people in the past lived and coped with the basic problems of human physical existence. They never give details of any level of Spiritual existence or even any specific hints about what life beyond death will be.
Let's try an example. Suppose you have never seen a motor vehicle. You have heard vague stories that they exist, but that is all. Then, suddenly, you find yourself behind the wheel of a car on a high speed road like the US interstate system or the A roads in Britain. What would you guess would be your chance of survival? Try less than zero.
Now suppose you physically die. Suddenly, you find yourself in your Astral body. However, no one ever told you that you have an Astral body. It does not operate under the same rules as a physical body does. It is a very pliant and nimble body. It can travel in time to the past or future, access any plane and subplane in the Astral universe and research the absolute accurate and incorruptible records system known as the Akashic Records to name just a few. But, as in the previous example, you never learned how to "drive" it.
You would have done fine on the highway if you had gradually learned to drive a motor vehicle. You would do fine after death if you had some experience and training with your Astral body. However, no one ever taught you. What practical use is any religion that constantly rants about Heaven but offers no practical advice about your life after this life?
This information may have been a guarded secret in the past, but those days are gone. You can research this information to your heart's content on the internet, locate legitimate Spiritual groups and learn from those who can leave their physical body and explore the non-physical dimensions. But, don't expect any help from a mainstream church.
You might do well to recall the famous quote attributed to Jesus, "The truth will set you free". Mainstream churches are large, rich institutions. They did not get that way by "setting people free". They got that way by terrifying their followers with ridiculous horror stories of what will happen to them if they do not obey their crazy doctrines, stay with them and give them all their money.
Gnostic and other "non-traditional" religions may be Spiritual based as opposed to Earth based. Jesus always reminded everyone that he represented a kingdom "not of this world". If we had accurate records of his true lectures we would no doubt find practical instructions and information about this "other world". We don't have this information because any practical Spiritual teachings he might have given were censored out to create the simplified — but Spiritually sterile — mainstream religions we have today. They are simple to comprehend and follow but will not lead you anywhere except another physical lifetime somewhere on Earth.
Life Before Technology
Before technology life was simple. Although existence was hard, the opportunity for Spiritual experiences was greater than today. Consider, for example, all the empty time you would have as, say, a sheep herder. Nothing to do except make sure the sheep kept moving. In this situation, there was ample opportunity for the mind to wander and perhaps contemplate and glimpse other realities.
Also, and perhaps most important, no electric grid existed on the planet. Electric fields appear as solid "matter" in the Astral dimension and so can affect Astral experiences — generally in a negative way. Artificially created electromagnetic waves which blanket the planet today also have subtle and generally negative effects on living creatures.
Pagan groups generally conduct occult rituals outdoors and away from high population areas. When buildings are used, it is desirable that they be made only of wood and assembled without any metal (nails) and, of course, have no electrical wires.
Both good and evil existed before technology as they always have. It was possible to use psychological propaganda to influence and control susceptible masses of people. However, the positive and negative forces were more in balance. It was not possible for a single group to successfully dominate the planet.
Drugs existed in the form of various plants. Adepts learned how to use them to help or harm others. People with developed psychic abilities existed as they always have and white and black occult schools existed. Legitimate Spiritual masters existed.
Some techniques that thrived have essentially become extinct because the population of the planet has devolved. It is next to impossible to successfully teach Tantra (sex yoga), because today's generation is incapable of the required level of self control. Classic Tibetan yoga techniques are still taught in isolated areas, but the masters — for good reason — will no longer consider trusting outsiders.
Information Control Techniques
Information control is essential for protecting the integrity of a compartment. People are held as slaves by constructing an information box which holds the slaves in an information prison. As long as the "walls" of the compartment remain impenetrable, the compartment — or belief system — will be stable and no slave will escape.
Considerable energy is required to achieve this. Those assigned to protect the walls obviously know that the compartment is an intellectual illusion. Therefore, they must be sworn to secrecy and intimidated in such a way that they will not compromise the integrity of the compartment. It only takes one "leak" to initiate a chain of events which could collapse the compartment and so allow the slaves to escape.
Consider, for example, the Snowden leaks. One person sharing knowledge has totally destroyed the illusion of privacy that most people had accepted as fact. It will not be possible to reconstruct this illusion. The compartment has collapsed.
Similar principles apply in the Spiritual spectrum. Because of the characteristics of the human bodies in use on this planet, most people do not retain any conscious memory of events before they were born. This is not universally true. Life forms on many other planets retain the memories of previous existences. Because humans generally do not have this recall, they are easily enslaved and can be conditioned to believe most anything.
To maintain a state of Spiritual ignorance it is important to institute methods which will prevent people from realizing that they are actually Souls experiencing a constructed illusion. People somehow reaching this state, sometimes referred to as "self realization", will no longer respond to establishment propaganda and are generally considered a threat to the current social order.
The easiest and most direct method to achieve a stable slave population is simply not to talk about anything even vaguely esoteric. For example, how often have you heard the words astral, chakra or aura mentioned on a mainstream TV channel?
Most people will then likely "remain asleep" throughout their entire lifetime and will be no problem. Unfortunately, people have a natural desire — even though it may be an unconscious desire — to Spiritually evolve. It is, after all, the true purpose of human existence.
When someone tries to break away from the contrived illusions more direct methods are needed to return the slave to a state of ignorance. Today, various methods which cause brain damage — generally performed by psychiatrists — are used to negate any success in Spiritual evolution and return the slave to a state of vacant contentment.
Diversions and Techniques Promoting Inaction
The simplest and most effective diversionary technique is to promote scientific atheismand darwinian evolutionary philosophy as established fact. If you can get someone to buy into this philosophy, their fate is sealed. Even if they experience some contact with another dimension, such as an out-of-body experience, they will follow their programming, dismiss the experience as a delusion and refuse to investigate further. When they die, they will be totally lost and confused, flounder around on some lower Astral plane and eventually reincarnate just as Spiritually ignorant as before.
A side effect of accepting scientific atheism, which totally cripples Spiritual progress, is the acceptance of suicide as a way out of life's problems. Suicide becomes a learned reaction. Consequently, when the Soul is sent back into another physical lifetime, it is likely to commit suicide again when faced with some unpleasant event. It never learns, and this cycle can repeat essentially indefinitely. Dealing with this is one of the most difficult problems faced by the administrators who work on the Astral planes.
For those who want more than scientific atheism, there is mainstream garden variety religion. Mainstream Christianity has developed a clever stonewalling technique that has worked to promote inaction for thousands of years. This technique is centered upon the argument that no one can make any progress until Jesus returns to show the way. In the meantime, people should just do nothing and wait. The effect of this is essentially the same as scientific atheism. No Spiritual progress is made.
Schemes designed to waste time are common. One really off the wall example is the decision in Syria to prohibit vacuum cleaners and standard flat brooms in homes. "Witch type" brooms consisting of a circular straw bundle are allowed. Surely there must be a good reason to keep these terrorist weapons out of the reach of the typical Syrian housewife. The official reason is to make basic housework as difficult and time consuming as possible so as to prevent the woman from having any free idle time which, if allowed, could lead to the emergence of "immoral thoughts". Perfectly logical!
In the western world, complex bureaucracies seem to be deliberately designed to make the path to whatever you want as difficult as possible. Here the apparent motive is to prevent the acquisition of enough free time for any independent thought process. There are just not enough hours in a day to allow for any quiet contemplation of anything.
"Blank time" is always reported as a factor in the development of Spiritual figures. Time alone in the wilderness, time spent meditating alone in some isolated cave or at least periods of dedicated quiet time somewhere figure prominently in historical accounts of these people.
You may know or have heard of kids who spend all their waking hours playing interactive role model video games with other kids on the internet. They eat meals by the computer and never leave except to briefly sleep before returning to the all important game. Their entire life is spent in an imaginary reality. You may want to consider that your "real" life may not be all that different. You play a role. Your attributes are fixed by what society expects based upon that role. You can't change, because others would notice. Your concept of the world beyond your little world is determined by what you see on TV. Daily, you receive your "fix" of carefully choreographed "programming" which appears unusually coherent because, as you may not know or fully comprehend, everything on TV is controlled by a few corporations and all of them are loyal to the official government party line. If you somehow had the opportunity to break from this structured "game" you play from day to day — say, the opportunity to visit other countries and see other cultures — you would likely realize that your existence has not been that much different from the kid addicted to a computer game. You would find that the actual "real" world had very little relationship to the world you had been conditioned to believe existed.
Chemical Control Techniques
"With the use of chemical brain-control agents it may be possible to control the individual and the masses and to do this unobtrusively and without the active cooperation of the victims — not a question for the future — it is here".
This is a quote from the book by Edgar Cayce titled Edgar Cayce on Atlantis. There are references to Dr. Robert Galbraith Heath, and this book bears a copyright date of 1968. The book cites an interview that Heath gave to a newspaper called The Virginia Lighthouse and cites the above statement made by him on November 20, 1966. Heath founded the Department of Psychiatry and Neurology at Tulane University, New Orleans, in 1949 and remained its Chairman until 1980.
During this period, Tulane University actively participated in the CIA mind control project known as MK Ultra [1]. Also, during this period, Tulane became an active member of the secret Institute for Defense Analyses, or IDA, a corporation whose only client is the US government. Heath reportedly performed many experiments there involving electrical stimulation of the brain via surgically implanted electrodes. This work was reportedly partially financed by the CIA and the US military. Heath is now "officially" [11] deceased.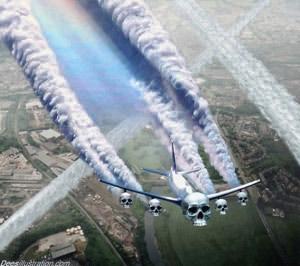 You have been drugged since you were conceived — before you were even born. Your mother was drugged. Soon after birth, you were injected with mercury containing vaccines. And the systematic process of poisoning you never stopped.
By some estimates at least eighty percent of the food in the average supermarket is poison either because it is genetically modified or laced with pesticides and other additives. Even the air is poison now because of geoengineering chemicals sprayed into the upper atmosphere.
It should be noted that things are different in the separate but parallel world of the elite. The Max Keiser show [12] discussed the secret gardens in Japan. These gardens are surrounded by high walls and guarded by the military. They produce the food for the ruling elite. Every plant in the garden has its own health certificate certifying that is pure, healthy and not genetically modified. Obviously, every developed country must have a similar secret supply chain of legitimate food for its ruling class. Certainly the elite know better than anyone that the food supply for the ordinary people is poison. They're not fools. They wouldn't touch the stuff.
Vaccines used for the elite are prepared without the mercury and other toxic additives found in vaccines given to the ordinary people.
Various agents — mainly from plants — have always existed which could be used by those aware of them to harm others or control people by altering their state of consciousness. However, only recently has it become practical to wreck the health of essentially everyone on the planet at the same time. Genetic modification of plants and other life forms used for food has made this possible. Now, quietly, people throughout the world can be sterilized, crippled with serious health problems or even killed by altering the genetic makeup of the food supply. Ordinary people remain generally ignorant of the fact that this awesome power exists and is presently being used against them.
Mind control has become a science. You can't major in it in college because this science is essentially entirely secret. The United States and other countries have spent the equivalent of billions of US dollars investigating and perfecting mind control.
Many secret research projects using unsuspecting or perhaps kidnapped people — some of whom were killed — have been conducted in the past and continue today. We only know about a very few of these projects such as MK Ultra, MK Naomi and Project Other. Even in these projects, specific details are sketchy. From these experiments, practical techniques for creating manchurian candidates and implanting created false personalities and identities have been developed and are in common use today within the secret communities.
Everyone has likely been the victim of some degree of mind control to some extent. Chemical weapons designed to mentally cripple people and render them drooling idiots are freely sold as prescription drugs in drugstores and are available to doctors to use as they please.
The lives of many kids are destroyed by these "drugs" because they have no ability to resist and their parents are ignorant and believe doctors can "do no harm". Actually, today's doctors are agents of the state. Many have top secret clearances and embrace classic Nazi philosophies such as eugenics. Their function is to watch you and make sure you "die appropriately" so as not to burden society. Anything they learn about you and anything you tell them is freely available to anyone in the intelligence community who is curious about you.
Only members of the super elite who are entitled to access top secret medicine will receive legitimate supportive medical care. Ordinary people will be deliberately allowed to die even though doctors with top secret clearances know of effective treatments which would cure them but which are classified and reserved for the chosen elite.
There is no such thing as an incurable disease any more. All the cures have been discovered. If you die, it is because you are not considered important enough to live and not because the cure does not exist.
Common sense should suggest to you that the lives of the elite have statistically different characteristics. For example, members of congress do not live sheltered lives. They work in close quarters and travel extensively both locally and internationally. They are always hanging out with prostitutes as well as playing with the young congressional pages.
Washington D.C. is reported to have more brothels than fast food joints. Strangely, however, these people do not get sick. Have you ever heard that congress had to shut down because everyone was coming down with some infection. It happens in other close populations, so what would make them exempt?
Understanding Astral Damage
Living things have an Astral component. For example, when you cut a leaf and then see the complete leaf on a Kirlian photo you are viewing the Astral component which was unaffected by cutting the physical component because it does not exist in the physical dimension.
Over one hundred years ago, practical techniques for viewing the human Aura were developed by Walter J. Kilner [4]. The original technique used dicyanin dye and a later technique used special glasses. You can't find either one today. In his research, Kilner was able to demonstrate that defects in the human Aura appeared before some corresponding disease manifested in the physical body.
Therefore, he was able to detect and prevent an adverse physical condition before it ever physically materialized. So, you ask, why don't we have this marvelous medical technique available today? Well, we do. It is in use in top secret medicine. However, only the approved elite now have access to it. The information has been removed from public knowledge and classified.
In conventional allopathic medicine, which is based upon scientific atheism and sold to the general public, there is officially no such thing as an Astral body. Conventional medicine denies the existence of anything beyond the physical dimension. Since the Astral body officially does not exist, it is not recognized as a crime to deliberately harm it.
Damage to the Astral body can be compared to damage to the physical body. If you punch holes in the physical body by cutting it, shooting bullets at it or whatever, blood runs out and germs get in. If you cause enough damage, the body dies. Astral bodies do not die, but can suffer critical energy losses. Similar to physical bodies, punching holes in the Astral body allows essential energy to escape and harmful energies to enter.
There are many events which can harm your Astral body. It is in your interest to understand these events because your Astral body will be your primary body when your physical body dies. If it has been damaged, you will be at a severe disadvantage. The chosen elite have perfect Auras because they can use the Aura balancing machines available to them at any top secret medicine provider. However, you cannot.
Also, the ruling elite seem to take some delight in causing harm to the "ordinary" people. Consequently, many drugs, food additives, GMO foods and industrial chemicals found in the environment cause Astral damage. Chemicals recognized as poisons and banned in other countries can be freely added to foods given to ordinary people in the US.
Obviously, there must exist a secret supply chain of safe food and water which is available to the chosen since they know of the contamination and certainly would not want to harm themselves or their friends.
There are ways to closely duplicate the secret techniques available only to the elite. If you can see auras or can find a reputable psychic who can, you can approximate the techniques developed by Kilner and available to everyone over a hundred years ago. Although the secret aura balancing machines are more accurate, a competent psychic healer can do the same thing. Actually, since psychics have always existed, similar techniques have been available throughout the ages to those who were aware.
Fluoride
The concept of adding fluoride to drinking water for the purpose of mind control is said to have originated in the 1930′s as a result of collaboration between German and Russian scientists [2]. Sodium fluoride was originally used and was found to cause a "mild lobotomy" in people who consumed small quantities. The effects were considered to be non reversible after one year of continuous use of the tainted water. Hitler added sodium fluoride to the water in his concentration camps to make the prisoners docile and cooperative as they waited for death.
Sodium fluoride (NaF) is used today in personal products like toothpaste. To poison the water supply of an entire country with sodium fluoride would be expensive. However, it just so happens that there is a waste product created during the manufacture of phosphate fertilizers, Fluorosilicic acid (H2SiF6), which is classified as hazardous waste and would be expensive to dispose of under EPA guidelines.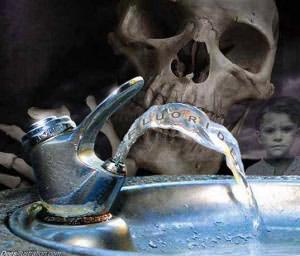 There is lots of this stuff available. This is the poison added to the public water supply in the US and some other countries. It is actually economical for industry because they don't have to pay for hazardous waste disposal. They just pump it into the public water supply.
In the human body, fluoride has an affinity for the pineal gland in the brain. The pineal gland is associated with the "third eye". Everyone has this third eye, but few are aware of it or know how to activate and use it.
Although the pineal gland is part of the physical body, the associated third eye is part of the Astral body and so is invisible in the physical dimension. The third eye allows you to see and communicate with the non-physical dimensions while fully awake and functioning in the physical dimension. So, you could see and carry on a conversation with someone in the physical dimension while invisibly also viewing and communicating with some entity on another plane of existence.
The standard Christian bible refers to the third eye with the phrase, "If thy eye be single thy whole body will be filled with light". However, only students of mysticism would recognize the true meaning of this quote.
Obviously, having this ability would be a threat to the security of any totalitarian society. Poisoning with fluoride destroys this ability and so solves that problem. Literature is available if you wish more detailed information. Simply search using the phrase "fluoride third eye".
On the chance that fluoride in the water is not sufficient to destroy any psychic abilities you may have, there are more aggressive ways to get fluoride into your brain. Here are some structural models of popular psychiatric drugs:
Notice that the element Fluorine (symbolized by its standard chemical symbol "F") figures prominently in all these compounds.
These drugs are used to cause "chemical lobotomy". By blocking communication channels with the higher levels of the human brain, they effectively convert the victim into a lower form of animal. Lower animals do not have the frontal lobes possessed by humans. That is what makes humans special. Disabling the frontal lobes effectively transforms a natural human being into, basically, a docile and obedient house pet which can be trained like a dog.
Incidentally, Fluorine also figures prominently in Sarin nerve gas.
For a more in depth study search YouTube for the free documentary Flouridegate — An American Tragedy by David Kennedy.
They All Drink From the Same Trough
If you casually look out upon the institutions of the world, it may appear to you that they are independent, discrete entities. However, they are not. They are all components of a collective which has successfully hidden its existence and true nature from the general population for generations.
Let's begin with the media in the US. Although it may appear to you that there are thousands of independent sources reporting "news", 90% of all media is controlled by six corporations. They are General Electric, News-Corp, Disney, Viacom, Time-Warner and CBS.
In the US, people believe they are protected from tyranny by the concept of "separation of powers" — that the executive, legislative and judicial branches of government are staffed by independent thinkers who "check and balance" each other. This is also a deception.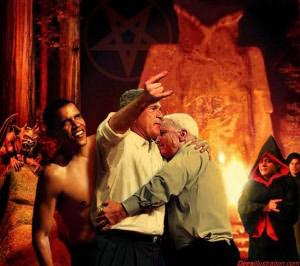 Once a year, at the end of July, there is a secret gathering on private property in the redwood forest of California called the Bohemian Grove. Although this annual meeting has been going on for over one hundred years, it is only during the last several years that outsiders have begun to learn of its existence. The only reason they have is because of the internet and independent journalism. Leaders from the mainstream media are all members of this secret club and so never even report its existence.
Who else goes to this annual secret "party"? Well, for want of a better name, we will call them the "Trusted Satanists". They are the leaders of all the major corporations, banks and representatives from all the major branches of the US government as well as foreign governments.
Although these men outwardly support the concept of capitalism for the masses, this elite group, among themselves, are perhaps best described as "rich socialists". Only men are allowed. For recreation, a stable of prostitutes — both male and female — are kept nearby off-site. The male prostitutes could theoretically enter the Grove.
The "party" begins with a Satanic ritual called "Cremation of Care" (i.e., "we don't care") which features the burning of a coffin at the base of a huge statue of an owl. Walter Cronkite reportedly was the official announcer at the grove until his death.
A secretly filmed video of this event is available on YouTube. It is supposed to be a "simulated" child sacrifice. However, since the CIA, FBI and NSA attend the ritual, who is going to complain on the chance it is a real sacrifice of a human child? After all, they are all trusted Satanists.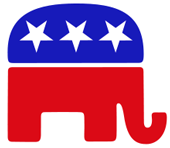 Most attendees from the United States are members of the Republican party. This is completely predictable in view of the fact that the US Republican party flaunts its affiliation with the "dark side" by prominently using the inverted star symbol on its official logo.
During the two week period, corporate leaders, the "independent" government regulators who supposedly keep corporations honest, the leaders from the executive, legislative and judicial branches of US government who are supposed to be "checking and balancing" each other, as well as the media moguls who we "trust" to report the truth, are all running around naked in the woods — pissing on the trees, playing with each other, and the male prostitutes as well as the off-site female prostitutes, and "having discussions".
Well, what are they "having discussions" about? They are discussing what they plan to do with "their world". The Manhattan Project to develop the first atomic bomb was reportedly planned at one of these discussions years ago. What about you? What about your future? What about any expectation of happiness you may have? Well, you see, you "don't need to know". Remember, "If you are not one of us, you are nothing".
Blueprints For the New World
Overview
If this link [7] is still active, it would be in your interest to read through it. This document is a transcript of a speech given by one of the insiders in the year 1969. He boldly states,"Everything is in place and no one can stop us now".
The article details how people ("people" means the slave class who are "nothing"; recall: "If you are not one of us, you are nothing") will just have to get used to changes such needing permission to have children, accepting mandated euthanasia as the law and total surveillance. Essentially all goals are now achieved, although some still remain guarded secrets.
The 1960′s was the period when physical death was eliminated. Of course, this "privilege" is only available to the select Satanic oligarchs. Effective cures for all diseases were also developed. The speaker [7] states that the cures are on file in the Rockefeller Institute. Of course, most are classified and only available to the chosen elite.
Infrastructure
The PBS documentary, Top Secret America [8], presents a good overview of the secret world of the elite. You may think no one is paying attention to the infrastructure in America because streets are in disrepair and bridges are falling down. However, you would be wrong. A tremendous amount of money is being spent on infrastructure in America — for the chosen elite. You will never see it and you will have no need for the decaying bridges and streets because you won't be around to use them. You, as well as 90+ percent of the current population, will be killed in the "Great Culling".
The new infrastructure is quite elaborate as the documentary explains. It consists of thousands of buildings which have a few stories visible above ground but which then extend for 90+ stories underground. All amenities are available within these secret structures which are basically self-sufficient.
It is important for the buildings to reach deep underground so that the lower levels can connect to the secret underground transport network. This network is global and provides safe high speed transport for the elite. Whenever the network crosses a tectonic plate, massive amounts of silicone are used to allow the transport tunnel to flex as needed. The network has access points in all countries. However, these points remain secret in countries which have yet to be subdued and co-opted into the new world order.
NWO Enabling Documents
The treaty known as the Trans-Pacific Partnership appears to be the formal enabling document for the new world. The actual document is secret and only high level corporate executives and politicians are allowed to see it.
Even after the treaty goes into force, its contents will remain secret. Because, in the United States, treaties must be openly debated in congress, the treaty is being called an "agreement" to circumvent the law and keep its contents secret. However, some details have become known.
Although the planet is officially divided into "sovereign" countries, it is overlaid with a network of transnational corporations. This network basically forms a parallel government which encircles the globe. The Trans-Pacific Partnership is designed to cause any country which signs on to surrender its national sovereignty to a secret committee composed of corporate executives. This committee can then alter the constitution and laws of any country which has accepted the treaty as suits their whim. There will be no appeal against this.
Under the treaty, there will be only one purpose to human life. That purpose will be to maximize the profits of the cabal of transnational corporations which will now be essentially a single global corporation in absolute control of the world. This effectively institutionalizes the new world order.
What does this mean for you? Well, to begin with, there can be no retirement. Paying for retirement would negatively impact corporate profits. So, if you can't work, you will be killed. Taking care of sick people would also drain corporate profits. It would be more profitable just to kill the sick and replace them with young, healthy slaves. Disabilities — forget it — disabled kids will never make it out of the womb alive.
Reeducation
To come into compliance with the philosophy of the new world, people will need to be reeducated. Military instruction documents [6] are already teaching that the Founding Fathers of the United States were extremists and anyone who thinks like them would not be suited for today's military.
Well, what did these radical extremists think?
"We hold these truths to be self-evident, that all men are created equal, that they are endowed by their Creator with certain unalienable Rights, that among these are Life, Liberty and the pursuit of Happiness."
Obviously, these principles are not compatible with the new world. The idea of a "Creator" conflicts with the official doctrine of Evolution. We can't have that. People must accept that they and the universe they live in is simply an "accident".
People are already realizing that Liberty and Happiness are gone. They know now that they live under constant surveillance and their lives get worse year after year. How about the right to Life? Can't have that. People need to be reeducated to believe that it is their "duty to die" when they are no longer useful to the state (which is now the global corporation).
Of course, the global elite will live physically forever but ordinary people will not know this.
If a world where people are conditioned to want to die and do not want kids but just sleep around for fun sounds vaguely familiar to you, you might recall that this is the future society described in Huxley's classic novel, Brave New World.
Population Modification
Please refer to [9] as a reference source. Today's "great thinkers" seem to be coming into agreement that most people are unnecessary and need to be exterminated for the convenience of the elite. Bill Gates, who has now been accepted into the super exclusive Bilderberg group, has reportedly taken the task of exterminating the third world population by giving them "free" vaccinations which will render them sterile.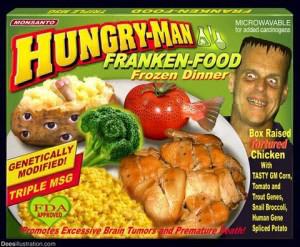 Lots of groups are working on secret sterilization methods. European tests of Monsanto's GM soybeans on hamsters showed the animals became sterile by the third generation [12]. A new gene known as Epicyte [9] is planned to be added to GM corn which will cause immediate sterilization.
Additionally, people are being "eased into" accepting the concept of "after birth abortion". Intellectuals are trying to get people to accept the argument that living human children under three or perhaps even five years old are really "not people but advanced feotuses". Since abortion is already legal, a simple change in the definition of "feotus" would allow young kids to be killed at will for any reason.
Another "new thought" gradually being programmed into the young is the pleasure of the "childless lifestyle". This propaganda seeks to convince people that having kids is too much trouble and they will be happier if they just get sterilized and then run around having lots of sex purely for fun.
These "evolutionary" population control techniques are already in effect. However, the elite likely are not willing to wait several generations to get rid of those they do not need. This brings us to the more direct method commonly called "The Great Culling" which will allow the elite to kill off most of the world's population quickly.
The most likely method will be the release of new designer viruses for which no one will have any natural immunity. Of course, the elite will all get the classified antidote. Preparations for the disposal of the bodies is already complete and stockpiles of plastic coffins — each designed to hold three bodies and manufactured under government contract by Halliburton — have been photographed and documented. Everything is now in place awaiting the "go" command.
Designer Children
Some types of designer children have already been approved for "production". Britain has approved three parent babies [10] and China has proposed a process to artificially fertilize most of a woman's eggs and then examine them to determine which is likely to produce a child with the highest IQ. This will be the only selected egg because Chinese women are only allowed to have one child and must then be sterilized.
In the new world where the only purpose of people will be to do slave labor to serve the elite corporate masters, the concept of allowing the existence of children conceived naturally clearly cannot be allowed. There would be an unexceptable chance for some kind of error that could result, for example, in the creation of a being capable of independent thought who might challenge the establishment.
A man's true worth is measured by the amount of other people's happiness that he can possess and destroy
This is a quote from the docudrama The American Ruling Class [5]. It is worthy of discussion because it is so prophetic.
The Satanic oligarchs who run this world basically exist and thrive on the misery of others. It is not enough just to use and abuse you — they want to consume your Soul. Your misery and suffering is, essentially, their "food". It is the source of their energy.
Ordinary innocent Souls are sustained by the life energy which flows from the Creator. However, since the oligarchs hate God, this energy flow is not available to them. So, they essentially survive by consuming the life energy of the innocent Souls they have captured and enslaved.
Ordinary people do not naturally choose to spend their lives in a state of constant war. They have to be somehow coerced into this behavior. Otherwise, they would likely seek a quiet, peaceful life. The atrocities the US and other warmonger nations force their citizens to commit are so contrary to basic human nature that the US loses more soldiers to suicide than it does to the enemy. The once innocent soldiers find that they simply cannot continue to live with what they have become and the memories of the horrors they have caused to others. The Satanic rulers who create wars, of course, have no problem with this.
Promotions within the inner circles of power are based upon how much evil one has done. The more harm you cause to others the greater your respect. You may have noticed that the stock market, which is a measure of the success of the elite, shows gains during periods when the average person is suffering and losses during periods when, somehow, life for the ordinary person seems to improve. The stock market set a new all time high, for example, during the Vietnam War when innocent young kids were being drafted and slaughtered in Vietnam while peaceful protesters at Penn State were executed by government forces for daring to dissent.
Why You Should Care
On the low Astral planes you will find people — Souls — who are totally lost and confused and seem to move in slow motion. They do not realize they have died. These "people" are not there because they tore up the Bible or burned the Koran or some other offensive act. They are there simply because it is the best they can do. They are using all of the Spiritual energy they have just to maintain this miserable existence. Whatever activities they engaged in while alive had no Spiritual merit and had no effect on developing or increasing their Spiritual energy level. Since the opportunity to do this ended when they died, they will remain strung out in this condition until they reincarnate again at which point they will have another chance to choose activities which enhance Spiritual energies.
You should care because the things you do and the things you fail to do during your brief life here will affect your existence for millions of years in the future.
The other dimensions operate under exact scientific rules just like this dimension. However, the rules are not the same. Because alternate sources of information are available today — mainly because of the internet — it is in your interest to at least investigate the available literature on Spirituality, energy raising techniques and various first-hand reports from people who have successfully visited the neighboring dimensions.
Source:  Walter C. Vetsch   |   3108.info  |  War Is Crime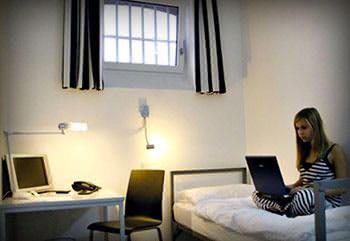 The most precious gift given to humanity besides its very existence and innate connectivity to universal Source is the gift of free will. We can choose. We ultimately have the power to make decisions for ourselves. Unfortunately this concept is buried under the rubble of ignorance and social engineering and of course becomes a very complex matter as life's input and experiences complicate our entire decision-making process.
And freedom and free will? They're generally relegated to philosophical treatises and ideological tugs of war in the political arena. Nicely sectored off to where they can't touch our consciousness and every day living.
Many argue that in today's circumstance we are not free to make our own decisions, that in effect we often don't even have free will as evidenced by history. This strikes at the root of the problem. Disempowerment via thinking we need permission versus knowledge of our inborn nature of pure freedom. It may appear that it's been deprived at times. Free will seems to be often negated or seriously limited under certain circumstances, either by choice, coercion or collusion.
But is it really, no matter how draconian? After all, much of humanity seems to not even know that it is inherently free, never mind does it appear to even want to fully exercise such a sense of inborn freedom.
The Majesty of Choice
We are crowned with the ultimate gift: a completely autonomous conscious will. We can choose what we say, what we do, what we respond to, what we give our attention and energy to. Again, it may not appear so with the way society is structured and judging by the very bound condition and behavior of mankind. While the idea of freedom still distantly rings in the hearts of men, it has taken on many severely compromised meanings. On purpose.
In addition, for some reason it appears we've given up our freedom to varying degrees in exchange for something. But in exchange for what? Security? Acceptance? Ease?
It sure appears that way. But how did this come about? And who said we had to trade anything? Was it a deliberately designed trade off to keep humanity in servitude with an illusion of choice? Looking at the contrived and extremely controlling political and economic structure of our planet's various societies and the miserable state of most of its inhabitants, it's clear something is seriously wrong. Especially with a clearly ruthless ruling class of uber-privileged riding the backs of the oppressed who are the ones producing the goods.
Throw Off the Shackles
Is our lost sense of true unshakable spiritual freedom exactly that which would empower humanity to throw off the shackles of a system built on carefully manipulated voluntary slavery? Is this what the war on the human body, mind and spirit is all about? To block our remembrance?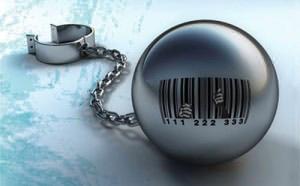 When someone has come to an awakening of true consciousness, or should I say to consciousness since it in itself was never asleep, something profound happens. And continues to unfold. We tap into Source — unadulterated, unfiltered, unlimited, infinite creative Source, or whatever you want to call It. This is where the spiritual and the metaphysical meet the mental and psychological, where true science and knowledge meet the great synchronous Universal life force.
It's all essentially One. The compartments are gone. There are no divisions in the essential Oneness and everything makes sense. And it's because you inherently let go into an experiential perspective where you realize it's not important to know everything or be anything. You just are and everything is wonderful at that level. A great clarity comes over you.
Of course there are differences in manifestations and there are apparent conflicts on many levels brought on by a variety of influences, but in the context of freedom this is where you find its true reality and definition. The sovereignty of spirit that is the inherent right of everything. And man does it blow away any and all man-made structures of any sort in a hurry!
The False Game of False Choice
Herein lies one of mankind's dominators' most effective tools for manipulation. This understanding was documented over the past and previous century, realizing people work harder and better and are more complacent if they feel they have a say so about their captivity. It's quite remarkable. We're still a feudal society, they just figured out how to make us build our own prisons while thinking we're free.
Besides the most obvious example of phony democracy and the easily manipulated voting scheme, glaring assumptions are deliberately embedded into society via religion, false science, hobbling education, social pressure, the media, etc. We're handed platitudes about hope, change and security while the media pumps amusement, materialism, fashion and other forms of acceptance conditioning to keep the populace totally preoccupied with a comatose state of self indulgence.
And as for capitalism (which all forms of government espouse) that's the end goal. Your personal satisfaction, at whatever cost to others who weren't as savvy as you in learning to get what they want.
Fear — The Enemy of Freedom
Why do people cling to corrupt, limiting systems even to their own hurt? Fear of the unknown is very powerful, especially amongst the ignorant. Just fear of not having your next meal can trap you. Fear of being without, fear of being alone, fear of being attacked, fear of dying.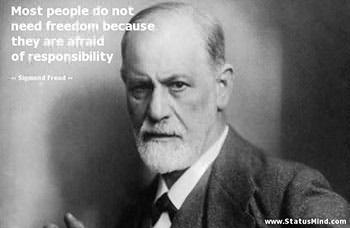 All extremely powerful.
And afraid people will not make conscious decisions, but survival instinct based decisions. Of course there's a time for that as in the fight or flight response to a very real attack from something, but this response can be very easily triggered just by words and bury any chance of conscious living.
Maslow's hierarchy of needs is a concept that's always fascinated me. There's so much truth in the idea that if your basic needs aren't met first, how can you think about the more erudite and spiritual notions of our existence? Well, easily. It was a way of life for indigenous cultures for millennia. It was incorporated, and without which the culture based on spiritual connectivity would have collapsed. This is why indigenous peoples have been marked for genocide by these parasitic controllers.
They represent living wisdom. The knowledge of how things naturally work using conscious awareness and the underlying principles of love, sharing, giving and cooperation. Diametrically opposed to the abusive farming techniques of today's controllers.
Control is the issue, nothing else. Personal empowerment beyond their set boundaries is not an option.
The Enemy Within — Those Who Choose Slavery
This begs a huge question. Would you fight for someone's freedom who doesn't even want it? Is it worth so-called liberating someone who chooses to remain bound — and may even prove to be a liability for what you're trying to do?
There are several famous analogies about this phenomenon. Elephants for example are tied to a stake in the ground with little to circumscribe their maneuverability. They learn their "limitations" well. Later on the rope is removed, but the elephant will stay in the same circumscribed limits. The same has been told of many animals.
It works.
It works on humans as well. Scientists have been capitalizing on this behavioral tendency for a long time, the most famous of which is Pavlov and his salivating dogs. Closely watching those experiments from the start were military personnel. I wonder why. Remember your school period bells ringing like fire alarms between classes? You can thank Pavlov's work and the implementation of the social engineers.
Entrained response. Same dynamic at work in advertising, politics, religion and any aspect of social engineering.
But can those in such a deep coma awake to realize their innate freedom and thus activate? Who's to say. It's a phenomenon to be well aware of. Just remember, groomed dependence is tough to shake for anyone. But anyone can wake up at any time, never ever forget that.
Conclusion — Does Knowledge of Its Innate Freedom Freak Humanity Out?
As Yogi Berra allegedly said, "When you come to a fork in the road, take it." While funny, there's some good advice there — get the hell going and stop worrying about it all so much.
We're all up against the wall when it comes to responding to this assault on humanity we're experiencing. It's more serious by the day politically, materially, socially, physically, spiritually. It's a planet gone wild due to the cumulative efforts of manipulating influences that seem to have full sway without anyone knowing how it got that way. We're seemingly relegated to the observer's seat, awaiting the decision of some hidden tribunal what shall be our fate.
It's time to wake the hell up.
It's bullshit to think humanity has to sit and take this. What's being perpetrated, no matter how cunning, is a rounding up of the drugged and dazed herd. So many of us can see it clearly for what it is yet seem to be screaming into the ether.
My impetus? The more clearly our challenge and situation is articulated the more conscious activists keep on with their efforts, and on it rolls. We do need to reach a greater audience than those awakening but with the recent setback regarding Syria as well as many other instances that seem to point to our efficacy, we're on the right track.
And if there's a better one, well doing what we can now will lead us there in a heartbeat!
Much love, keep on with all your heart,
Zen
Source:  Zen Gardner  |  Just Wondering  | War Is Crime
He was an experiment, really. One of the first recruits for a new kind of warfare in which men and machines merge. He flew multiple missions, but he never left his computer. He hunted top terrorists, saved lives, but always from afar. He stalked and killed countless people, but could not always tell you precisely what he was hitting. Meet the 21st-century American killing machine. Who's still utterly, terrifyingly human.
From the darkness of a box in the Nevada desert, he watched as three men trudged down a dirt road in Afghanistan. The box was kept cold—precisely sixty-eight degrees—and the only light inside came from the glow of monitors. The air smelled spectrally of stale sweat and cigarette smoke. On his console, the image showed the midwinter landscape of eastern Afghanistan's Kunar Province—a palette of browns and grays, fields cut to stubble, dark forests climbing the rocky foothills of the Hindu Kush. He zoomed the camera in on the suspected insurgents, each dressed in traditional shalwar kameez, long shirts and baggy pants. He knew nothing else about them: not their names, not their thoughts, not the thousand mundane and profound details of their lives.
He was told that they were carrying rifles on their shoulders, but for all he knew, they were shepherd's staffs. Still, the directive from somewhere above, a mysterious chain of command that led straight to his headset, was clear: confirmed weapons. He switched from the visible spectrum—the muted grays and browns of "day-TV"—to the sharp contrast of infrared, and the insurgents' heat signatures stood out ghostly white against the cool black earth. A safety observer loomed behind him to make sure the "weapon release" was by the book. A long verbal checklist, his targeting laser locked on the two men walking in front. A countdown—three…two…one…—then the flat delivery of the phrase "missile off the rail." Seventy-five hundred miles away, a Hellfire flared to life, detached from its mount, and reached supersonic speed in seconds.
It was quiet in the dark, cold box in the desert, except for the low hum of machines.
He kept the targeting laser trained on the two lead men and stared so intently that each individual pixel stood out, a glowing pointillist dot abstracted from the image it was meant to form. Time became almost ductile, the seconds stretched and slowed in a strange electronic limbo. As he watched the men walk, the one who had fallen behind seemed to hear something and broke into a run to catch up with the other two. Then, bright and silent as a camera flash, the screen lit up with white flame.
Airman First Class Brandon Bryant stared at the scene, unblinking in the white-hot clarity of infrared. He recalls it even now, years later, burned into his memory like a photo negative: "The smoke clears, and there's pieces of the two guys around the crater. And there's this guy over here, and he's missing his right leg above his knee. He's holding it, and he's rolling around, and the blood is squirting out of his leg, and it's hitting the ground, and it's hot. His blood is hot. But when it hits the ground, it starts to cool off; the pool cools fast. It took him a long time to die. I just watched him. I watched him become the same color as the ground he was lying on."
That was Brandon Bryant's first shot. It was early 2007, a few weeks after his twenty-first birthday, and Bryant was a remotely-piloted-aircraft sensor operator—a "sensor" for short—part of a U.S. Air Force squadron that flew Predator drones in the skies above Iraq and Afghanistan. Beginning in 2006, he worked in the windowless metal box of a Ground Control Station (GCS) at Nellis Air Force Base, a vast sprawl of tarmac and maintenance hangars at the edge of Las Vegas.
The airmen kept the control station dark so they could focus on controlling their MQ-1B Predators circling two miles above the Afghan countryside. Bryant sat in a padded cockpit chair. He had a wrestler's compact build, a smooth-shaved head, and a piercing ice blue gaze frequently offset by a dimpled grin. As a sensor, his job was to work in tandem with the drone's pilot, who sat in the chair next to him. While the pilot controlled the drone's flight maneuvers, Bryant acted as the Predator's eyes, focusing its array of cameras and aiming its targeting laser. When a Hellfire was launched, it was a joint operation: the pilot pulled a trigger, and Bryant was responsible for the missile's "terminal guidance," directing the high-explosive warhead by laser to its desired objective. Both men wore regulation green flight suits, an unironic Air Force nod to the continuity of military decorum in the age of drone warfare.
Since its inception, the drone program has been largely hidden, its operational details gathered piecemeal from heavily redacted classified reports or stage-managed media tours by military public-affairs flacks. Bryant is one of very few people with firsthand experience as an operator who has been willing to talk openly, to describe his experience from the inside. While Bryant considers leakers like Chelsea Manning and Edward Snowden heroes willing to sacrifice themselves for their principles, he's cautious about discussing some of the details to which his top-secret clearance gave him access. Still, he is a curtain drawn back on the program that has killed thousands on our behalf.
Despite President Obama's avowal earlier this year that he will curtail their use, drone strikes have continued apace in Pakistan, Yemen, and Afghanistan. With enormous potential growth and expenditures, drones will be a center of our policy for the foreseeable future. (By 2025, drones will be an $82 billion business, employing an additional 100,000 workers.) Most Americans—61 percent in the latest Pew survey—support the idea of military drones, a projection of American power that won't risk American lives.
And yet the very idea of drones unsettles. They're too easy a placeholder or avatar for all of our technological anxieties—the creeping sense that screens and cameras have taken some piece of our souls, that we've slipped into a dystopia of disconnection. Maybe it's too soon to know what drones mean, what unconsidered moral and ethical burdens they carry. Even their shape is sinister: the blunt and featureless nose cone, like some eyeless creature that has evolved in darkness.
For Bryant, talking about them has become a sort of confessional catharsis, a means of processing the things he saw and did during his six years in the Air Force as an experimental test subject in an utterly new form of warfare.
Looking back, it was really little more than happenstance that had led him to that box in the desert. He'd been raised poor by his single mom, a public-school teacher in Missoula, Montana, and he struggled to afford tuition at the University of Montana. In the summer of 2005, after tagging along with a buddy to the Army recruiting office, he wandered into the Air Force office next door. His friend got a bad feeling and bailed at the last minute, but Bryant had already signed his papers. In short order he was running around at Lackland Air Force Base during Warrior Week in the swelter of a Texas summer. He wasn't much for military hierarchy, but he scored high on his aptitude tests and was shunted into intelligence, training to be an imagery analyst. He was told he would be like "the guys that give James Bond all the information that he needs to get the mission done."
Most of the airmen in his intel class were funneled into the drone program, training at Creech Air Force Base in the sagebrush desert an hour north of Las Vegas. Bryant was told it was the largest group ever inducted. His sensor-operator course took ten weeks and led into "green flag" exercises, during which airmen piloted Predators and launched dummy Hellfires at a cardboard town mocked up in the middle of the desert. The missiles, packed with concrete, would punch through the derelict tanks and wrecked cars placed around the set. "It's like playing Dungeons & Dragons," says Bryant. "Roll a d20 to see if you hit your target." His training inspector, watching over his shoulder, would count down to impact and say, "Splash! You killed everyone."
Within a few months he "went off" to war, flying missions over Iraq at the height of the conflict's deadliest period, even though he never left Nevada.
His opening day on the job was also his worst. The drone took off from Balad Air Base, fifty miles outside Baghdad in the Sunni Triangle. Bryant's orders, delivered during a pre-shift mission briefing, were straightforward: a force-protection mission, acting as a "guardian angel" over a convoy of Humvees. He would search out IEDs, insurgent activity, and other threats. It was night in the U.S. and already daylight in Iraq when the convoy rolled out.
From 10,000 feet, Bryant scanned the road with infrared. Traffic was quiet. Everything normal. Then he spotted a strange circle, glowing faintly on the surface of the road. A common insurgent's technique for laying IEDs is to douse a tire with gasoline, set it afire on a roadway, and dig up the softened tar beneath. The technique leaves a telltale heat signature, visible in infrared. Bryant, a fan ofThe Lord of the Rings, joked that it looked like the glowing Eye of Sauron.
Bryant pointed the spot out to the pilot, who agreed it looked like trouble. But when they tried to warn the convoy, they realized they couldn't. The Humvees had activated their radio jammers to disrupt the cell-phone signals used to remotely detonate IEDs. The drone crew's attempts at radio contact were as useless as shouting at the monitor. Brandon and his pilot patched in their flight supervisor to brainstorm a new way to reach them. They typed frantically back and forth in a group chat, a string of messages that soon included a cast of superiors in the U.S. and Iraq. Minutes passed, and the convoy rolled slowly toward the glowing circle. Bryant stared at the screen, heart pounding, scarcely breathing. The lead Humvee rolled across the eye. "Nothing happens," says Bryant. "And we're kind of like, maybe it was a mistake. Everyone's like Whew, good on you for spotting it, but we're glad that it wasn't what you thought it was." He remembers exhaling, feeling the nervous tension flow out of him.
"And the second vehicle comes along and boom.…"
A white flash of flame blossomed on the screen. Bryant was zoomed in as close as he could get, toggling his view between infrared and day-TV, watching in unblinking horror as the shredded Humvee burned. His headset exploded with panicked chatter from the ground in Iraq: What the fuck happened? We've got guys down over here! Frantic soldiers milled around, trying to pull people out of the smoldering wreckage. The IED had been tripped by either a pressure plate or manual detonation; the radio jammers would have done nothing to prevent it. Three soldiers were severely wounded, and two were killed.
"I kind of finished the night numb," Bryant says. "Then you just go home. No one talked about it. No one talked about how they felt after anything. It was like an unspoken agreement that you wouldn't talk about your experiences."
The pace of work in the box unraveled Bryant's sense of time. He worked twelve-hour shifts, often overnight, six days a week. Both wars were going badly at the time, and the Air Force leaned heavily on its new drone fleet. A loaded Predator drone can stay aloft for eighteen hours, and the pilots and sensors were pushed to be as tireless as the technology they controlled. (Bryant claims he didn't get to take leave for the first four years he served.)
Even the smell of that little shed in the desert got to Bryant. The hermetically sealed control center was almost constantly occupied—you couldn't take a bathroom break without getting swapped out—and the atmosphere was suffused with traces of cigarette smoke and rank sweat that no amount of Febreze could mask. One bored pilot even calculated the number of farts each cockpit seat was likely to have absorbed.
Mostly the drone crews' work was an endless loop of watching: scanning roads, circling compounds, tracking suspicious activity. If there was a "troops-in-contact" situation—a firefight, ground troops who call in a strike—Bryant's Predator could be called to the scene in minutes with its deadly payload. But usually time passed in a haze of banal images of rooftops, walled courtyards, or traffic-snarled intersections.
Sitting in the darkness of the control station, Bryant watched people on the other side of the world go about their daily lives, completely unaware of his all-seeing presence wheeling in the sky above. If his mission was to monitor a high-value target, he might linger above a single house for weeks. It was a voyeuristic intimacy. He watched the targets drink tea with friends, play with their children, have sex with their wives on rooftops, writhing under blankets. There were soccer matches, and weddings too. He once watched a man walk out into a field and take a crap, which glowed white in infrared.
Bryant came up with little subterfuges to pass the long hours at the console: sneaking in junk food, mending his uniforms, swapping off twenty-minute naps with the pilot. He mastered reading novels while still monitoring the seven screens of his station, glancing up every minute or two before returning to the page. He constructed a darkly appropriate syllabus for his occupation. He read the dystopian sci-fi classic Ender's Game, about children whose violent simulated games turn out to be actual warfare. Then came Asimov, Bryant pondering his Three Laws of Robotics in an age of Predators and Hellfires. A robot may not injure a human being….
Bryant took five shots in his first nine months on the job. After a strike he was tasked with lingering over a site for several haunting hours, conducting surveillance for an "after-action report." He might watch people gather up the remains of those killed and carry them to the local cemetery or scrub the scene by dumping weapons into a river. Over Iraq he followed an insurgent commander as he drove through a crowded marketplace. The man parked in the middle of the street, opened his trunk, and pulled two girls out. "They were bound and gagged," says Bryant. "He put them down on their knees, executed them in the middle of the street, and left them there. People just watched it and didn't do anything." Another time, Bryant watched as a local official groveled in his own grave before being executed by two Taliban insurgents.
In the early months Bryant had found himself swept up by the Big Game excitement when someone in his squadron made "mind-blowingly awesome shots, situations where these guys were bad guys and needed to be taken out." But a deep ambivalence about his work crept in. Often he'd think about what life must be like in those towns and villages his Predators glided over, like buzzards riding updrafts. How would he feel, living beneath the shadow of robotic surveillance? "Horrible," he says now. But at first, he believed that the mission was vital, that drones were capable of limiting the suffering of war, of saving lives. When this notion conflicted with the things he witnessed in high resolution from two miles above, he tried to put it out of his mind. Over time he found that the job made him numb: a "zombie mode" he slipped into as easily as his flight suit.
Bryant's second shot came a few weeks after targeting the three men on that dirt road in Kunar. He was paired with a pilot he didn't much like, instructed to monitor a compound that intel told them contained a high-value individual—maybe a Taliban commander or Al Qaeda affiliate, nobody briefed him on the specifics. It was a typical Afghan mud-brick home, goats and cows milling around a central courtyard. They watched a corner of the compound's main building, bored senseless for hours. They assumed the target was asleep.
Then the quiet ended. "We get this word that we're gonna fire," he says. "We're gonna shoot and collapse the building. They've gotten intel that the guy is inside." The drone crew received no further information, no details of who the target was or why he needed a Hellfire dropped on his roof.
Bryant's laser hovered on the corner of the building. "Missile off the rail." Nothing moved inside the compound but the eerily glowing cows and goats. Bryant zoned out at the pixels. Then, about six seconds before impact, he saw a hurried movement in the compound. "This figure runs around the corner, the outside, toward the front of the building. And it looked like a little kid to me. Like a little human person."
Bryant stared at the screen, frozen. "There's this giant flash, and all of a sudden there's no person there." He looked over at the pilot and asked, "Did that look like a child to you?" They typed a chat message to their screener, an intelligence observer who was watching the shot from "somewhere in the world"—maybe Bagram, maybe the Pentagon, Bryant had no idea—asking if a child had just run directly into the path of their shot.
"And he says, 'Per the review, it's a dog.' "
Bryant and the pilot replayed the shot, recorded on eight-millimeter tape. They watched it over and over, the figure darting around the corner. Bryant was certain it wasn't a dog.
If they'd had a few more seconds' warning, they could have aborted the shot, guided it by laser away from the compound. Bryant wouldn't have cared about wasting a $95,000 Hellfire to avoid what he believed had happened. But as far as the official military version of events was concerned, nothing out of the ordinary had happened. The pilot "was the type of guy to not argue with command," says Bryant. So the pilot's after-action report stated that the building had been destroyed, the high-value target eliminated. The report made no mention of a dog or any other living thing. The child, if there had been a child, was an infrared ghost.
The closest Bryant ever got to "real" combat—the roadside bombs and mortar fire experienced by combat troops—was after volunteering to deploy to Iraq. He spent the scorching summer and fall of 2007 stationed at the airfield in Balad, flying Predators on base-defense missions—scanning the area for insurgents. Some troops thanked the drone crews for being "angels in the sky," but more often they were the butt of jokes, mocked as "chair-borne rangers" who would "only earn a Purple Heart for burning themselves on a Hot Pocket."
Bryant struggled to square the jokes with the scenes that unfolded on his monitors. On one shift, he was told by command that they needed coordinates on an insurgent training compound and asked him to spot it. There was a firing range, and he watched as a group of fighters all entered the same building. One of the issues with targeting insurgents was that they often traveled with their families, and there was no way to tell who exactly was in any given building. Bryant lasered the building as he was ordered. Moments later, smoke mushroomed high into the air, a blast wave leveling the entire compound. An F-16, using Bryant's laser coordinates as guidance, had dropped a 1,000-pound bomb on the building—ten times the size of a Hellfire. "They didn't actually tell us that they were gonna blow it up," says Bryant. "We're like, 'Wow, that was nice of you to inform us of that.' "
In 2008, Bryant was transferred to a new post in "the shittiest place in the world," a drone squadron out of Cannon Air Force Base in Clovis, New Mexico, where, Bryant says, "the air is not oxygen, it's basically cow shit." He continued as an operator for several more years, but his directive had changed. He was now mainly tracking high-value targets for the Joint Special Operations Command—the same secret-shrouded branch of the service that spearheaded the hunt for Osama bin Laden. "We were going after top dudes. They started showing us PowerPoint presentations on who these people are," he says. "Why we're after him, and what he did. I liked that. I liked being able to know shit like that."
Bryant has never been philosophically opposed to the use of drones—he sees them as a tool, like any other, that can be used for good ends, citing their potential use to fight poachers, or to monitor forest fires. For him it's about who controls them, and toward what ends. "It can't be a small group of people deciding how they're used," he says. "There's got to be transparency. People have to know how they're being used so they're used responsibly."
Transparency has not been the defining feature of U.S. drone policy over the last decade. Even as Bryant was being trained to operate drones in our very public wars in Iraq and Afghanistan, a parallel and clandestine drone war was being waged in places like Pakistan, Yemen and Somalia. Since 2004, the CIA has carried out hundreds of strikes in Pakistani territory, cutting secret deals with Pakistani intelligence to operate a covert assassination program. Another covert CIA drone base was operated from Saudi Arabia, launching strikes against militants in the lawless and mountainous interior of Yemen. While Bryant never flew for the CIA itself, their drone operators were drawn directly from the Air Force ranks.
While stationed in Clovis, among the highest-value targets Bryant's squadron hunted was Anwar al-Awlaki, the U.S.-born Yemeni imam and Al Qaeda recruiter. Al-Awlaki was ultimately killed by a CIA drone strike in Yemen in September 2011 (as was his 16-year-old son, Abdulrahman, a few weeks later). But Bryant claims his Air Force squadron "did most of the legwork" to pinpoint his location.
By 2011, Bryant had logged nearly 6,000 hours of flight time, flown hundreds of missions, targeted hundreds of enemies. He was in what he describes as "a fugue state of mind." At the entrance to his flight headquarters in Clovis, in front of a large bulletin board, plastered with photographs of targets like al-Awlaki, he looked up at the faces and asked: "What motherfucker's gonna die today?"
It seemed like someone else's voice was speaking, some dark alter ego. "I knew I had to get out."
By the spring of 2011, almost six years after he'd signed on, Senior Airman Brandon Bryant left the Air Force, turning down a $109,000 bonus to keep flying. He was presented with a sort of scorecard covering his squadron's missions. "They gave me a list of achievements," he says. "Enemies killed, enemies captured, high-value targets killed or captured, stuff like that." He called it his diploma. He hadn't lased the target or pulled the trigger on all of the deaths tallied, but by flying in the missions he felt he had enabled them. "The number," he says, "made me sick to my stomach."
Total enemies killed in action: 1,626.
"After that first missile hit, I didn't really talk to anyone for a couple weeks." Bryant spoke to me while driving his beat-up black Dodge Neon in looping cursive circles around his hometown of Missoula. A yellow support-the-troops sticker on his bumper was obscured by a haze of road salt. The car's interior was festooned with patches from the different units he'd served with; in the back seat was a military pack stuffed with equal parts dirty laundry and bug-out gear. The gray midwinter sky weighed on a procession of strip malls and big-box stores; the snowy crenellations of the Bitterroot Range stretched far away to the south. He stared ahead as though watching the scene of his shot on an endless loop. "I didn't know what it meant to kill someone. And watching the aftermath, watching someone bleed out, because of something that I did?"
That night, on the drive home, he'd started sobbing. He pulled over and called his mother. "She just was like, 'Everything will be okay,' and I told her I killed someone, I killed people, and I don't feel good about it. And she's like, 'Good, that's how it should feel, you should never not feel that way.' "
Other members of his squadron had different reactions to their work. One sensor operator, whenever he made a kill, went home and chugged an entire bottle of whiskey. A female operator, after her first shot, refused to fire again even under the threat of court martial. Another pilot had nightmares after watching two headless bodies float down the Tigris. Bryant himself would have bizarre dreams where the characters from his favorite game, World of Warcraft, appeared in infrared.
By mid-2011, Bryant was back in Missoula, only now he felt angry, isolated, depressed. While getting a video game at a Best Buy, he showed his military ID with his credit card, and a teenage kid behind him in line spoke up. "He's like, 'Oh, you're in the military; my brother, he's a Marine, he's killed like thirty-six dudes, and he tells me about it all the time.' And I turn around and say, 'If you fucking ever talk like this to me again, I will stab you. Don't ever disrespect people's deaths like that ever again.' " The kid went pale, and Bryant took his game and left.
At the urging of a Vietnam veteran he met at the local VA office, Bryant finally went to see a therapist. After a few sessions, he just broke down: "I told her I wanted to be a hero, but I don't feel like a hero. I wanted to do something good, but I feel like I just wasted the last six years of my life." She diagnosed him with post-traumatic stress disorder.
It was an unexpected diagnosis. For decades the model for understanding PTSD has been "fear conditioning": quite literally the lasting psychological ramifications of mortal terror. But a term now gaining wider acceptance is "moral injury." It represents a tectonic realignment, a shift from a focusing on the violence that has been done to a person in wartime toward his feelings about what he has done to others—or what he's failed to do for them. The concept is attributed to the clinical psychiatrist Jonathan Shay, who in his book Achilles in Vietnam traces the idea back as far as the Trojan War. The mechanisms of death may change—as intimate as a bayonet or as removed as a Hellfire—but the bloody facts, and their weight on the human conscience, remain the same. Bryant's diagnosis of PTSD fits neatly into this new understanding. It certainly made sense to Bryant. "I really have no fear," he says now. "It's more like I've had a soul-crushing experience. An experience that I thought I'd never have. I was never prepared to take a life."
In 2011, Air Force psychologists completed a mental-health survey of 600 combat drone operators. Forty-two percent of drone crews reported moderate to high stress, and 20 percent reported emotional exhaustion or burnout. The study's authors attributed their dire results, in part, to "existential conflict." A later study found that drone operators suffered from the same levels of depression, anxiety, PTSD, alcohol abuse, and suicidal ideation as traditional combat aircrews. These effects appeared to spike at the exact time of Bryant's deployment, during the surge in Iraq. (Chillingly, to mitigate these effects, researchers have proposed creating a Siri-like user interface, a virtual copilot that anthropomorphizes the drone and lets crews shunt off the blame for whatever happens. Siri, have those people killed.)
In the summer of 2012, Bryant rejoined the Air Force as a reservist, hoping to get into the famed SERE program (Survival, Evasion, Resistance, Escape), where he would help train downed pilots to survive behind enemy lines. After so much killing, he wanted to save people. But after a severe concussion in a training accident, he dropped out and returned once more to Missoula. He walked with a cane, had headaches and memory lapses, and fell into a black depression.
During the worst of it, Bryant would make the rounds of Missoula's dozens of roughneck bars and drink himself to blackout on whiskey and cokes, vanishing for days or weeks on end. Many of those nights he would take his government-issued minus-forty-degree sleeping bag and pull into a parking lot in the middle of town next to the Clark Fork river. There's a small park with a wooden play structure there, built to look like a dragon with slides and ladders descending from it. He would climb to the little lookout deck at the top, blind drunk, and sleep there, night after night.
He doesn't remember much of that hazy period last summer, but his mother, LanAnn, does. Several times he had left a strange locked case sitting out on the kitchen table at her house, and she had put it back in the closet. The third day she woke to find the case open, with a loaded Sig Sauer P226 semi-automatic pistol lying out. Terrified that he might kill himself, she gave it to a friend with a locked gun safe. She'd only told her son about it a week earlier. He had no memory of any of it.
"I really thought we were going to lose him," LanAnn Bryant says now.
Something needed to change. Bryant hoped that by going to the press, people would understand drone crews' experience of war, that it was "more than just a video game" to them. In the fall, he spoke to a reporter for the German newsweekly Der Spiegel. The story was translated into English, and the British tabloid Daily Mail picked it up, posting it with the wildly inaccurate headline drone operator followed orders to shoot a child…and decided he had to quit. The story went viral.
The backlash from the drone community was immediate and fierce. Within days, 157 people on Bryant's Facebook page had de-friended him. "You are a piece of shit liar. Rot in hell," wrote a former Air Force comrade. In a sort of exercise in digital self-flagellation, Bryant read thousands of Reddit comments about himself, many filled with blistering vitriol and recrimination. "I read every single one of them," he says. "I was trying to just get used to the negative feelings." The spectrum of critics ranged from those who considered drone warfare a crime against humanity to combat veterans who thought Bryant was a whiner. He'd had death threats as well—none he took seriously—and other people said he should be charged with treason and executed for speaking to the media. On the day of one of our interviews, The New York Times ran an article about the military's research into PTSD among drone operators. I watched as he scanned a barrage of Facebook comments mocking the very idea that drone operators could suffer trauma:
>I broke a fucking nail on that last mission!
>Maybe they should wear seatbelts
>they can claim PTSD when they have to do "Body Collection & Identification"
And then Bryant waded in:
>I'm ashamed to have called any of you assholes brothers in arms.
>Combat is combat. Killing is killing. This isn't a video game. How many of you have killed a group of people, watched as their bodies are picked up, watched the funeral, then killed them too?
>Yeah, it's not the same as being on the ground. So fucking what? Until you know what it is like and can make an intelligent meaningful assessment, shut your goddamn fucking mouths before somebody shuts them for you.
Bryant's defense—a virtual battle over an actual war—left him seething at his keyboard. He says that when flying missions, he sometimes felt himself merging with the technology, imagining himself as a robot, a zombie, a drone itself. Such abstractions don't possess conscience or consciousness; drones don't care what they mean, but Bryant most certainly does. Now he plans to study to be an EMT, maybe get work on an ambulance, finally be able to save people like he always wanted. He no longer has infrared dreams, no longer closes his eyes and sees those strange polarized shadows flit across them.
Bryant closed his laptop and went out into the yard, tossing a tennis ball to his enormous bounding Japanese mastiff. Fingers of snow extended down through the dark forests of the Bitterroot, and high white contrails in the big sky caught the late-afternoon sunlight. The landscape of western Montana, Bryant observed, bears a striking resemblance to the Hindu Kush of eastern Afghanistan—a place he's seen only pixelated on a monitor. It was a cognitive dissonance he had often felt flying missions, as he tried to remind himself that the world was just as real when seen in a grainy image as with the naked eye, that despite being filtered through distance and technology, cause and effect still applied. This is the uncanny valley over which our drones circle. We look through them at the world, and ultimately stare back at ourselves.
Source: GQ  |  MATTHEW POWER  | PHOTOGRAPHS BY ETHAN LEVITAS