You are capable of critical thinking.
You distrust mainstream media.
You like nature.
You think it's a good idea to spend the Friday after Thanksgiving with your family rather than camping outside Best Buy to get a cheap plasma television made in China.
You think it's a little strange that WTC building 7 came down at free fall speed on 9/11 yet it was never hit by a plane.
You think that drones in America might not be for Al Qaeda.
You would like to be able to get on a plane without having to engage in a mandatory radiation bath and digital strip search.
You have read a book in the past year.
You think you have the right to protest.
You think the War on Terror is a scam.
You think the War on Drugs is a scam.
You think the anger directed at America from the Middle East could possibly be related to our foreign policy rather than hating how amazingly free we are.
You think the Republicans and Democrats are exactly the same on the important issues affecting our country.
You think believing in The Constitution does not constitute a terrorist act.
You have heard of the Bill of Rights and can even name what some of them are.
You question whether the government loves you.
You think the right to bear arms is not for hunting, rather so citizens can fight back should the government become a bunch of tyrannical thugs.
You don't own a television, and if you do, all you watch is RT, especially the Keiser Report and Capital Account.
You don't think the NDAA is the name of Kesha's latest single.
You think rich, powerful and connected people should be subject to the rule of law and go to jail if they commit crimes. Even if they are bankers and work at JP Morgan or Goldman Sachs.
You think corporations aren't people.
You think Warren Buffet is a phony and a crony capitalist.
You don't care that Warren Buffet likes cherry coke, hamburgers and ice cream.  He's still a bad guy.
You know that gold was made illegal by FDR in 1933 and confiscated from the American people.  You know that gold bullion remained illegal for Americans to own until 1975.
You think politicians that push for war should be sent to fight on the front lines.  If they are unable, their children should go.
You want your food to be labeled GMO so that you can make your own decisions on what you are consuming.
You grow your own food.
You buy raw milk.
You think food and energy should be included in inflation calculations.
You are aware that the Department of Homeland Security has purchased 1.2 billion rounds of ammo in the past year.
You question whether said ammo purchases are in anticipation of a Normandy beach style landing by Al Qaeda.
You think allowing a small group of unelected people (The Federal Reserve) to print unlimited amounts of money and distribute it as they please might not be a good idea.
If you answered yes to more than five of the above, you might be a conspiracy theorist.  You also may be on the government's terror watch list.  Be very alarmed and report it to the authorities immediately should you discover your neighbors engaged in such uncivilized thought. 
Source: Liberty Blitzkrieg
Editors Update:
You are a conspiracy nutjob if you think that the US government runs al-Qaeda since the 80s.
You think that al-Qaeda and the FSA are the combatants using chemical weapons in Syria, not the Syrian government.
You think all the FEMA camps across the United States is for undesirable Americans after the collapse.
You think that the unrestrained spying on all Americans by the NSA is illegal.
You think that whisleblowers are the real patriots.
You think that the push for war in Syria is not about WMD's but a globalist/zionist agenda to destabilize the Middle East.
You believe that vaccines pushed by the government are dangerous and not good for you.
If any of you have any more reasons to think that you are a conspiracy theorist, feel free to key it down in the comment section…
In a stern tone, Russian President Vladimir Putin warned the West on Wednesday not to indulge any one-sided military action against Syria amid increasing fears that Washington is preparing to put this sinister idea into practical shape in cahoots with regional puppet regimes.
In an interview with Channel One television, Putin clarified his stance on the issue, saying that only the "UN Security Council can give approval for the use of force against another state," and warned against any such move which would be considered as an act of "aggression."
"Any other ways to justify the use of force against another sovereign and independent state are unacceptable and cannot be qualified as anything other than aggression," Putin said.
Yet, in a not-too-clandestine move, US Secretary of State John Kerry has formed a union with regional puppet regimes including Saudi Arabia, the United Arab Emirates, Qatar and Turkey and marshaled up their servile support for military action against the Syrian government of President Bashar al-Assad with the express intention of sending Assad's 'regime' straight to the morgue.
The realities on the ground clearly indicate that Washington's former partners have been replaced by new ones in its warmongering pursuits. The vocal support of Saudi Arabia, Turkey and Qatar plus their dollar aids to those who persevere in fermenting chaos and commotion in Syria have sufficed to convince the Americans that they do not need to worry about the potentially colossal financial losses in case of a military strike as they would be taken care of. This fact, which strikes hard across the face of truth, was also reflected in the words of US Defense Secretary Chuck Hagel on Tuesday during a hearing before the Senate Foreign Relations Committee.
"Key partners, including France, Turkey, Saudi Arabia, the United Arab Emirates and other friends in the region, have assured us of their strong support for US action," Hagel said.
On Tuesday, the White House won backing for military action from two powerful Republicans e.g. House of Representatives Speaker John Boehner and House majority leader Eric Cantor.
In the midst of all this came a joint missile test by the US and Israel conducted on Tuesday in the eastern Mediterranean where they fired a missile from the sea toward the Israeli coast "to test the tracking by the country's missile defense system."
Strangely enough, the missile test fire was initially denied by the US. However, a statement released later by the Pentagon on Tuesday confirmed US involvement in the exercise.
Pentagon press secretary George Little told CBS that the US "provided technical assistance and support to the Israeli Missile Defense Organization flight test of a Sparrow target missile over the Mediterranean Sea."
"The United States and Israel cooperate on a number of long-term ballistic missile defense development projects to address common challenges in the region," added Little.
Apart from the regional allies, France seems to be a stalwart supporter of aggression against the Arab country. In Paris, French President Hollande said, "A large coalition must therefore be created on the international scale, with the United States — which will soon take its decision — (and) with Europe … and Arab countries," Hollande said.
Mitigating all irritating doubts, he made it clear that even a no-vote by the Congress would entail no changes in France's attitude towards Syria.
If Congress votes no, France "will take up its responsibilities by supporting the democratic opposition (in Syria) in such a way that a response is provided," he added.
In a naked lobbying effort, three pro-Israel groups i.e. by the American Israel Public Affairs Committee (AIPAC), the Anti-Defamation League (ADL) and the Republican Jewish Coalition (RJC) urged American lawmakers on Tuesday to authorize President Barack Obama to launch an attack on Syria.
In the ADL's statement, National Chair Barry Curtiss-Lusher and National Director Abraham Foxman said that "any nation that violates international norms and obligations which threaten the peace and security of the world must face the consequences of those dangerous acts."
As a major beneficiary to an invasion of Syria, Tel Aviv may end up a bad loser in the eventuality of a war on Syria.
Palestinian Islamic Jihad has warned that it would lob rockets at Israel if it enters the war. A high-ranking official from Islamic Jihad told Al-Monitor on condition of anonymity, "Up until now, there has been no decision within Islamic Jihad to bomb Israel in response to an aggression on Syria. But that may happen in one circumstance: if Israel joins that war as a principal party."
This warning aside, Israel will have to brook the ire of the entire Muslim world for partaking of the consequential chaos and for shedding the blood of innocent Muslim blood.
Despite all the intimidating techniques of the West and the lavish Zionist lobbying against the government of Syria, Syrian President Bashar al-Assad does not appear to want to waver an inch from his position as he says he has acquired conviction that those who fight against his government are but al-Qaeda-affiliated terrorist groups and that he does not have the least intention of abandoning his country into the hands of those terrorists.
In an interview with the French newspaper Le Figaro published on Monday, Mr. Assad said, "In the beginning, the solution should have been found through a dialogue from which political measures would have been born."
"That is no longer the case," he said, repeating his constant refrain that 90 percent of the opposition fighters are terrorists affiliated with Al Qaeda. "The only way to cope with them is to liquidate them," he said. "Only then will we be able to discuss political measures."
This collective effort to bring Syria down to its knees stems to a large extent from the fact that the country has always been viewed by the West as a hotbed for dramatic changes which could be geared towards the supremacy of imperialist powers if they ever seized their grasp upon the country. It is unfortunate to note that this goal is being advanced by some regional countries harnessed by the West in the course of time.
The bipolarization of the world into the West and the Rest is not a new story and an invasion of Syria is only to be seen as a continuation of that accursed legacy which has lingered since time immemorial.
Update: WAR=UNITY. The President just gave his speech on Syria. He intends to launch an air attack. He wants Congress to approve it. He didn't say what he'll do if Congress refuses, and he didn't say how the attacks will limit Assad's ability to use chemical weapons on his people in the future. He's utterly convinced, he claims, that Assad deployed chemical weapons. He's "seen the evidence."
Why should we believe him? There are ample reports that "the rebels" used those weapons. Those would be the rebels the US government is backing and arming.
Obama appears to trust he has the votes in Congress to approve his attack. He sees this as a feel-good moment when Congress and the White House are united. "Look, we can work together."
He referred to Congress as "representatives of the American people." So Obama is a comedian now. He's suggesting that all of America will share in this act of war. Congress represents the American people the way a herd of lions is accountable to deer and antelope.
Here is the piece I'd already finished an hour before Obama made his speech. I don't need to change anything, except perhaps to elevate the dosage of mescaline it would take to make Brian Williams finally "see the light."
Brian Williams, the leading disinformation media specialist on American television, has accidentally ingested a drug before his broadcast.
Somehow, through a manufacturer's error, mescaline was inserted in a headache pill. Brian just happened to take a pill in that bad batch.
His mind is scrambled.
He suddenly realizes he's been on a lying jag for decades. What a revelation.
He sees a glint of daylight. He can go on television and tell the truth for once…and what better story to explore than the imminent US attack on Syria. Yes, he'll do it. He'll try for redemption.
He sits there on camera, his eyes shining. His mind is all over the place. But he bites his lip and begins:
"—Ladies and gentlemen…
I'm Brian Williams. Freedom is the wild card in any so-called system. How's that for my opener?
That's what I want to tell you, folks…the wild card. Yes…uh…
So listen up: Bureaucrats and other lackeys of the State are trained to work as if they are dealing with closed systems. They react to any deviation (freedom) as if it's a black widow spider in a hotel bed.
Technocrats, the leading edge of the State, are trying to build a machine that incorporates all humans. They hail this as a future in which "the right answer" will always be obtained.
You have no right to be wrong. This is what we are coming to.
Get it?
You can see this in the run-up to the planned attack on Syria. Leaders are telling us, just as they did prior to the invasion in Iraq, that all the facts add up to the right answer. Once that answer is extracted, there is no turning back.
Syria. Chemical warfare was used. The Assad government used it. That's the correct answer. Therefore, war. End of debate.
Meanwhile, behind the scenes, the picture looks a little different. I'm picturing that picture, ladies and gentlemen. The commander-in-chief is being briefed:
"Well, Mr. President, I want to recap where we are on Syria. I'm waiting for Prince Bandar to tell us. Ha-ha. Anyhow, we enabled the Syrian rebels or the terrorists, or al Qaeda, or the freedom fighters, or whatever we're calling them today. We helped arm them. Now we're about to bomb Syria to keep them in the game. These rebels are the same people we're supposedly fighting in Afghanistan, right? I'm not against any of this, but I'm just saying it's getting harder to sell it. And if our story line crumbles, we're in deep trouble, Mr. President. People are more aware now. We've played both sides against the middle so many times before, the scenario is almost dead on arrival…"
Hi. Brian Williams still here. Let me make a leap, all you good folks out there in television land. The massive op/narrative called The New Age, which began its rapid spread in the 1960s, was designed to disguise our fascist government by moving consciousness to an appreciation for, and an insistence on, so-called spiritual unity.
Barack Obama was supposed to be the first president standing for that apotheosis. He would, in a sense, rule by faith, the faith of his supporters. He would sweep away all objections to government as the supplier of spiritual unity.
Government's only hope is to somehow appear supernatural and inevitable. It can't stand on its own.
Wars, especially, require "spiritual faith" in the mission. Obama has failed on this count, and with the opposition to an attack on Syria coming from so many quarters, there is very little cover left for him.
On a larger scale, the attempt to create a closed system, through a military-industrial-oil complex, is falling apart. Oil as the only recognized energy source for the planet determines the chessboard and the playbook. In one stroke, it names the geopolitical hot spots and the conflicts and the need for war as the American solution.
In truth, there are many technologies that could, if developed sufficiently, take us on the road to energy abundance. They are being stopped by the military-industrial-oil complex, not only to keep us on the oil teat, but also to keep us pinned to the need to make war to guarantee the oil flow.
But this system is losing its solid feel. It's becoming more transparent as an op, long past its prime.
Every significant geopolitical story on the nightly news is a dead pig painted with lipstick.
On the home front, media, fed by politicians, are focusing on "dangerous people" who value freedom. This is a tale so old it creaks. It was told in ancient Egypt, in Greece, in Rome during the death throes of the Empire. Now, in America, it can only be spun by fatuously accusing freedom lovers of racism.
The Surveillance State is losing public support by the day. The notion that the government has to spy on everybody all the time to find "the terrorists" is so off-key, it sounds like a barroom medley sung by drunken sailors. Or a pronouncement rolled out at the height of the Catholic Inquisition.
To impose a closed system on the populace, it's necessary to reduce the definition of what a person is. In this modern age, that strategy involves promoting stripped-down, lowest-common-denominator thought as a marvelous advance that will enable "human-machine" interactions…bringing us to the brink of a new techno-paradise.
It's such a desperate tale, one wonders how the sellers can make it through the day without falling down and laughing themselves out of court.
The answer is: government funding. Like the oil monopoly, like the war machine, like the nuclear-energy titan, the government dispenses $$ to make the myths endure.
The pinnacle of this corruption is war. Offensive war. Not war to protect the home front, but to establish new beachheads of conquest, under the pretension of helping to liberate the oppressed. To create a sense of unity where unity was lacking.
The proposed attack on Syria is the latest footnote.
It's not working.
People are waking up. Also, the man in the White House just can't create new jobs. He's putting on a show of trying, but he can't do it, because he's not interested in doing it. He wants more victims. So the people are looking at him with a tougher gaze. They don't trust him.
On the issue of war against Syria, Obama can only try to take a moral high ground based on the idea that a chemical attack occurred. That's all he's got. He can't peddle spiritual unity in this case. He's dying on the vine.
The whole thing is a sham and a scam and a cardboard front. Get it? I'm trying to tell you, my fellow Americans, ladies and gentlemen, all you good folks out there, what's really happening. I'm hitting the high points.
We, in the media, are your basic liars. That's our skill. That's what makes us great. Right now, we're selling the war to you. We're trying, damn it, but it's not easy. We've got so little to work with.
Dianne Sawyer, Scott Pelley, and I are carnival barkers. We dress it up, but that's all we are. We fake it every night. I don't even need to be here. You could have a CGI of me, programmed with messages from the White House, polished by our writers at NBC. Now, in fact, looking back at my career, that's what it feels like. I was never here. I don't know where the hell I was, but through a stroke of fate, I'm back. And I'm trying to feed you a little truth.
Just think oil and keep thinking oil. Oil pipeline through Syria. Oil in the Middle East.
Anyway…where was I? I could show you pictures of a hundred, two hundred places around the world where governments are torturing and killing their own people and putting them in cages. Is the US supposed to go into all those places and liberate the oppressed? Are we supposed to force free elections from the North Pole to Tierra del Fuego?
And what is a free election? I'll tell you. It's the same big-time players behind the scenes cooking the vote for a new bunch of tyrants.
The only way to stop that—and it's a long shot—is to form a government based on severely limiting the power of government.
Wow. What an idea! Where did that come from? Am I, Brian Williams, the first person to see that?
Anyway, Syria is a crazy op that's gotten out of control.
We've got Egypt, Libya, Syria, Iraq. Why would the US government be trying to upset the apple cart in those places? To free the people? Don't be stupid. To obtain cheaper oil prices? How is that working out?
If Dianne, Scott, and I were real reporters, this is the issue we'd be working on. Is this a destabilizing operation aimed at disrupting the flow of oil? Is this a high-level game in which the US and other industrial economies take a huge energy hit? Is this a prelude to the acceleration of the forces of elite Globalism? Is this the old create-chaos and then bring in order on top of that?
Right now, that's what it looks like to me. Sitting here, that's my thesis. I don't think I'll be able to get anybody in the White House to give me a straight answer, though.
But it's a start. So…for all the good people here at NBC News, good night. I'll be back tomorrow, possibly broadcasting from a holding cell under CIA headquarters at Langley. In which case, don't believe anything I say. Signing off. Brian Williams.
Source: No More Fake News
I think it's true to say that the days of creating 'dodgy dossiers'(pdf)[1] are now over, at least if the latest 'dodgy report' is anything to go by. Put out by the UK's Joint Intelligence Committee, it purports to offer proof that Assad gassed his own people. But aside from the fact that it offers not a shred of proof, it's also amateurish and clearly put together in a panic.
We…have a limited but growing body of intelligence which supports the judgement that the regime was responsible for the attacks and that they were conducted to help clear the Opposition from strategic parts of Damascus. Some of this intelligence is highly sensitive but you have had access to it all. – UK Joint Intelligence Organisation, 29 August 2013
The 'intelligence' report (pdf) is short, barely two pages of text and short not only in size, it's also short of any real content that backs up the mantra,'Assad, the brutal dictator did it'. Not a single fact is presented. Here are are the relevant 'proofs' offered by the JIC's report:
JIC assessment of 27 August on Reported Chemical Weapons use in DamascusIt is not possible for the opposition to have carried out a CW attack on this scale. The regime has used CW on a smaller scale on at least 14 occasions in the past. There is some intelligence to suggest regime culpability in this attack.
Run this past me again? "It is not possible for the opposition to have carried out a CW attack on this scale", ergo, it must have been Assad. This is evidence? It's a pathetic, not to say ludicrous attempt and obviously hastily assembled from thin air. Aside from anything else, it's just not true, there is definitive proof that the 'rebels' had sarin gas.
Then the 'report' resorts to using the numerous videos to be found on Youtube as somehow proof that Assad used toxic gas on its citizens but again the videos don't show who did it, how could they?
Extensive video footage attributed to the attack in eastern Damascus (which we assess would be very difficult to falsify) is consistent with the use of a nerve agent, such as sarin, and is not consistent with the use of blister or riot control agents. – JIC Report
This 'report' is pure hokum. After you take away all the padding which constitutes 90% of the document, there's nothing left except the allegation that because the 'rebels' couldn't have done it, it had to be Assad.
I suspect that the political class here (and in the US) really didn't expect to have so much trouble convincing people to support more Anglo-Saxon slaughter and got caught off-guard as it were, hence the paucity of the document, rushed out in a few days and aside from an alleged Syrian Army conversation (see below), nothing at all to work with.
Ok, I think I've dispensed with the disinfo put out by the UK Cabinet Office, it doesn't amount to much. But I suppose the time constraints imposed by Cameron jumping the gun, all gung ho to kill some more 'rag-heads', forced the Empire's hand.
The Israeli connection
To understand how this false flag operation got started we need to go back to the first article published on the debkafile website 21 August 2013.
Syrian opposition activists report between 200 and 650 dead and hundreds more wounded in a poison gas strike by Bashar Assad's forces on rebel-held areas of eastern Damascus. They claim nerve gas canisters were dropped by Syrian Air Force fighter planes which were seen flying over the area after the attack, the most extensive reported till now. Their claim has not been verified. The regime denied the accusation, saying there was "no truth whatsoever" in reports that chemical gas was used near Damascus, and maintaining over state television that the Syrian army was conducting a conventional attack on rebel positions south and east of Damascus. –  'Reported Syrian gas attack killing hundreds after first US-trained rebel incursion from Jordan', debkafile, 21 August 2013 (my emph. WB)
The gas attack, according to debka was actually just part of a three-pronged attack (masterminded in Tehran), carried out to counter a major incursion from Jordan, commanded by US personnel, into Syria, in order to extend the Israeli-imposed 'buffer zone' between Syria and the occupied Golan Heights.[2]
debkafile reports exclusively that Assad is acting to counter the first organized incursion of US-trained Syrian rebels from Jordan into southern Syria. The first group of 250 rebels, trained in special operations tactics by US and Jordanian instructors, entered Syria Saturday, Aug. 17, armed with weapons of Russian provenance supplied by the US and Saudi Arabia.

They are fighting under US and Jordanian commanders based in the Hashemite Kingdom.
A second group of 300 fighters crossed into Syria from Jordan Monday.

They are linking up with local rebel groups chosen from amongst those with no ties with the jihadist Jabhat al-Nusra (Al Qaeda in Syria).

According to our military sources, the rebel units are advancing at speed along the Syrian-Israeli border. They have forced the Syrian brigades posted there into retreating from positions inside a strip of 1-25 kilometers from the border, and captured the villages of Raihaniya, Breiqa and Beer Ajam.

This tactic has moved the Syrian army back from the area opposite the Israeli Golan, and started marking out a buffer zone between Israeli and Syrian forces in the Horan province.
/../

This Jordan-based rebel offensive was launched shortly after Gen. Martin Dempsey, Chairman of the Joint US Chiefs of Staff, visited US forces in Jordan and inaugurated the underground US war room near Amman for commanding the operation in Syria.

Syrian ruler Bashar Assad has more than once declared that if the Syrian capital Damascus came under threat, he would resort to chemical warfare and the entire Middle East including Israel would go up in flames. For now, his army is fighting to keep the rebels from taking control of southern Syria. -ibid
Enter the Dragon – sorry Tehran
But by 24 August, the situation had changed and so had debka's story. Now the poison gas shells were,
…fired from the big Mount Kalmun army base south of Damascus, one of the three repositories of Syria's chemical weapons. In response to a demand from Moscow last December, Assad collected his chemical assets in three depots. The other two are Dummar, a suburb 5 kilometers outside Damascus, and the Al-Safira air base, west of Aleppo. – 'The sarin shells fired on Damascus – by Syrian 4th Division's 155th Brigade – were followed by rockets on Israel and car bombings in Lebanon', debkafile, 24 August 2013
And here comes the alleged Iranian connection,
Israeli Prime Minister Binyamin Netanyahu commented Thursday, Aug. 22 that Iran is using Syria as its testing ground while closely monitoring international responses to its actions [like gassing hundreds of people?].
The debka piece continues,
debkafile's military sources affirm that, just as the Assad brothers orchestrated the chemical shell attack on Syrian civilians, so too did Hizballah's leader Hassan Nasrallah set in motion the rocket attack on Israel.

/../

Then, on Friday night, two car bombs blew up outside Sunni mosques in the northern Lebanese town of Tripoli, killing 42 people and injuring 500.

The triple coordinated outrages added up to a dire warning from Tehran and Damascus about what they have in store for the region, and especially Syria's neighbors, as payback for foreign intervention in the Syrian civil war. – ibid
Then there's that conversation…
Then we have the 'evidence' leaked separately to Focus magazine in Germany, also from Mossad which I've dealt with elsewhere, concerning the alleged Israeli monitoring of Syrian communications. Remember all of this 'intelligence' originates with Mossad, Israel's intelligence agency, no matter that it's repeated by other, Western governments as 'their' intelligence.
As I noted before, this monitored communication is interesting because apparently, the Israeli 8200 intelligence unit only started listening after the bombs/missiles had been launched. And why wait three days to inform the world (Focus published the story on the 24 August)? And given that Syria is on a knife edge, why not release these recordings now? (And we are still waiting for the US' declassified report that we should have had yesterday, the 29 August, why the delay?)
It's all hearsay; talk of a panicked army officer, the implication being that it was a 'rogue' soldier wot did it? No identities, it's all conveniently left vague. Not exactly a smoking gun. And I think it explains why the political class on both sides of the (polluted) pond are all stirred up and agitated.For once, they've not been able to to get their way, yet…
So there we have it, all the essential elements of a false flag operation, initiated by Mossad but with the obvious collusion of the US and possibly even the UK, that used the media to insert the story 'sideways', first via debka and Focus, followed by Ynet, the Times of Israel and then the leap across to the UK Guardian and all points West.
But clearly, what started as a military/psyops campaign centred around the Golan Heights and designed to drag Iran into it, rapidly morphed into something far larger, perhaps because whoever was responsible for the carnage, 'overcooked' it and killed far too many people?[3] But the change does explain much about the nature of the propaganda campaign and how the story has 'evolved'.
But the fact that the Empire is not lobbing cruise missiles in Syria's direction just yet is a temporary victory for the forces of progress. Moreover, I think independent journalism is starting to have some impact on events, perhaps at last we can begin to think about neutralising or effectively countering the MSM and the state's massive propaganda onslaught, especially if it's as badly managed as this one has been.
Notes
1. It was more than ten years ago when Tony Blair, his spin doctor and MI5 cooked up the Dodgy Dossier that formed the basis for the invasion of Iraq in March 2003.
2. Could this have anything to do with extending the occupied Golan Heights, the illegal drilling for oil by Israel on Syrian territory?
Genie Energy (NYSE: GNE, GNEPRA), said today that the government of Israel has awarded its subsidiary, Genie Israel Oil and Gas, Ltd., an exclusive petroleum exploration license covering 396.5 square kilometers in the Southern portion of the Golan Heights, and look who at who are on the board: Dick Cheney, Rupert Murdoch, and Lord Jacob Rothschild. See: 'Israel has granted oil exploration rights inside Syria, in the occupied Golan Heights' by Craig Murray, Global Research, 21 February 2013
3. There are reports that allude to this here, and here.
Source: William Bowles
The only thing most Americans agree on is that the public schools are mediocre. As to why this happened and what we should do next, there is a total bedlam of beliefs and opinions.
People have a hundred theories to explain our ed problems. But here's the bizarre thing: people don't want to blame the obvious culprits, that is, the people in charge. In every other field of human endeavor, when things don't work out, bosses are fired; then new people with new ideas are brought in. That's a universal formula for dealing with failure. But in education, the public ties itself into pretzels to avoid blaming the top educators, the ones creating all the problems in the first place.
Has anyone in the Education Establishment ever been fired? For anything less than a major felony? No, they are permitted to drone arrogantly on, even as the country gets more ignorant by the year. These pretenders get promoted. They get grants. They get awards. They are hailed as Educators of the Year.
I should explain that by "Education Establishment" I mean only the people at the very top, 500 people at most. The astonishing thing is how successfully this tiny clique dumbs us down, deflects blame, cons the media, and encourages people to fight among themselves over whether parents, kids, unions, drugs, television, computers, etc., etc. are the real villain.
Maybe each of these things causes some damage, but wouldn't you always want to go to the very top and find the primary cause of large, systemic failure? The point of this little tirade is to say: stop blaming the victims (mainly, that's kids and parents). Blame the guilty. They're called educators, even though their main activity is social engineering. Here's the new mantra: punish the perpetrators.
One comical aspect of this whole thing is that the Education Establishment seems to encourage kindergarten teachers to call themselves "educators." In this way, there's no word left over for the people actually in charge. So they become invisible. Who? It was a fad for a while to call these people educationists; we also saw the term educrats. Some people talk about educational establishment in lower case. I consistently use the term Education Establishment to mean specifically the top people. The bosses. The ruling elite. The commissars. The guilty.
Even then I run into the most obtuse comments as when a teacher insists, "I've been in the educational establishment for 15 years. I've taught at two public schools…" Absurd but when this school teacher hears me criticize the Education Establishment, he takes it personally and starts defending all the nonsense in the public schools.
Please, people, let's not waste time criticizing 50+ million parents, 25+ million students, and 3+ million teachers. These are vast unwieldy groups. You can't make any generalizations about them. You can't change them or move them in any obvious simple way. Let's talk about the real problem, i.e. the bosses giving the orders and dictating the world-view at the elite ed schools. If you could change their minds, or just replace them, you would see real change quickly.
When a corporation is failing, you fire the chief operating officers. You fire the board. You fire the top five or ten people. That's what we need to do here. Get rid of the top decision-makers at Teachers College, Harvard Graduate School of Education, University of Chicago School of Education and other similar dens of dumbing-down.
I've always thought that kids, parents, and teachers as well are equally victims of the social engineering that John Dewey and his bunch introduced. Reading, writing, arithmetic, geography, foundational knowledge–Dewey actually dismissed them all. His nonsense is now part of the DNA that guides the Education Establishment. Their souls reek of socialist theory and strange sophistries. They have a death-grip on everything that goes on in the public schools. When children are not learning, it's obviously the fault of these people at the top. Let's hold them accountable.
"Art is the lie that enables us to realize the truth." — Pablo Picasso.
From George Orwell's 1984 and Aldous Huxley's Brave New World to the Wachowskis' The Matrix, Stephen Spielberg's Minority Report and most recently Neill Blomkamp's Elysium, writers and filmmakers have used science fiction to both forecast the future while also holding up a mirror to the present. The best among these transcend what is largely escapist entertainment and engage their audiences in a critical dialogue about what happens when power, technology and militaristic governance converge.
With its dystopian vision of a post-apocalyptic Earth in which the majority of humanity is relegated to an overpopulated, diseased, warring planet while the elite live a life of luxury and perfect health on an orbiting space station, Elysium fits in perfectly alongside the futuristic books and films featured in my new book, A Government of Wolves: The Emerging American Police State, which warn of a totalitarian future at our doorsteps.
However, while much has been said about Blomkamp's use of Elysium to raise concerns about immigration, access to healthcare, worker's rights, and socioeconomic stratification, what I found most striking and unnerving was its depiction of how the government will employ technologies such as drones, tasers and biometric scanners to track, target and control the populace, especially dissidents. Mind you, while these technologies are already in use today and being hailed for their potentially life-saving, cost-saving, time-saving benefits, it won't be long before the drawbacks to having a government equipped with technology that makes it all-seeing, all-knowing, and all-powerful far outdistance the benefits.
For those who insist that such things are celluloid fantasies with no connection to the present, I offer the following.
Robotic Police
Fiction: One of the most jarring scenes in Elysium occurs towards the beginning of the film, when the protagonist Max Da Costa waits to board a bus on his way to work. While standing in line, Max is approached by two large robotic police officers, who quickly scan Max's biometrics, cross-check his data against government files, and identify him as a former convict in need of close inspection. They demand to search his bag, a request which Max resists, insisting that there is nothing for them to see. The robotic cops respond by manhandling Max, throwing him to the ground, and breaking his arm with a police baton. After determining that Max poses no threat, they leave him on the ground and continue their patrol.
Reality: The United States government is presently developing robot technology that can mimic human behavior. Consider ATLAS, an android being developed by the Department of Defense. Standing at 6 feet tall and 330 pounds, the robot moves, walks, and runs like a human. While still in testing stages, it bears an eerie resemblance to the robotic cops featured in Elysium. It's not too far-fetched to imagine a time in the near future when artificial intelligence robots are responsible for policing citizens. Considering how difficult it is today to exercise one's constitutional rights when confronted by SWAT-team attired police with little regard for the Constitution, imagine trying to assert your rights when confronted with autonomous machines programmed to maintain order at all costs?
Drones
Fiction: In another scene ripped from the present, Max Da Costa is hunted by four drones while attempting to elude the authorities. The drones, equipped with x-ray cameras, biometric readers, scanners and weapons, are able to scan whole neighborhoods, identify individuals from a distance—even through buildings, report their findings back to police handlers, pursue a suspect, and target them with tasers and an array of lethal weapons. These drones, strikingly similar to currently existing Quadrotor drones, are depicted in A Government of Wolves.
Reality: Comprising an $82 billion industry, at least 30,000 drones are expected to occupy U.S. airspace by 2020. These drones, some of which will be deceptively small and capable of videotaping the facial expressions of people on the ground from hundreds of feet in the air, will usher in a new age of surveillance in American society. Not even those indoors, in the privacy of their homes, will be safe from these aerial spies, which can be equipped with technology capable of peering through walls. In addition to their surveillance capabilities, drone manufacturers have confirmed that drones can also be equipped with automatic weapons, grenade launchers, tear gas, and tasers. The FBI, DEA, and US Border Patrol are already using drone technology for surveillance operations.
Biometric scanners and national IDs
Fiction: Throughout Elysium, citizens are identified, sorted and dealt with by way of various scanning devices that read their biometrics—irises, DNA, etc.—as well as their national ID numbers, imprinted by a laser into their skin. In this way, citizens are tracked, counted, and classified. The end result is that there is nowhere to run and nowhere to hide to escape the government's all-seeing eyes.
Reality: Given the vast troves of data that the government in its many forms (NSA, FBI, DHS, etc.) is collecting on all Americans, we are not far from a future where there is nowhere to run and nowhere to hide. In fact, between the facial recognition technology being handed out to police across the country, license plate readers being installed on police cruisers, local police creating DNA databases by extracting DNA from non-criminals, including the victims of crimes, and police collecting more and more biometric data such as iris scans, we are approaching the end of anonymity in America today. It won't be long before police officers will be able to pull up a full biography on any given person instantaneously, including their family and medical history, bank accounts, and personal peccadilloes.
Behavior/Mood Sensors
Fiction: In a meeting with his robotic parole officer, Max finds his mood and emotions being scanned, analyzed and assessed by his android counterpart. Perceiving a heightened level of stress and frustration in Max, who is finding it difficult to reason with an automaton lacking in reason, the robot offers him mood-altering pills to counteract his perceived "aggression."
Reality: Advances in neuroscience indicate that future behavior can be predicted based upon activity in certain portions of the brain, potentially creating a nightmare scenario in which government officials select certain segments of the population for more invasive surveillance or quarantine based solely upon their brain chemistry. Most recently, researchers at the Mind Research Center scanned the brains of thousands of prison inmates in order to track their brain chemistry and their behavior after release. In one experiment, researchers determined that inmates with lower levels of activity in the area of the brain associated with error processing allegedly had a higher likelihood of committing a crime within four years of being released from prison. While researchers have cautioned against using the results of their research as a method of predicting future crime, soon it will undoubtedly become a focus of study for government officials.
Brain to Machine Interface
Fiction: In Blomkamp's world of Elysium, humans are not only able to store computer data in their brains and transfer this data by way of brain-computer interfaces, but they can also plug directly into computer systems that control every aspect of society and government. In such a world, a single key stroke can establish a dictatorship or unchain an enslaved population.
Reality: Although still in its infancy, there's no limit to what can be accomplished—for good or ill—using brain-computer interfaces. Scientists have already created machines that allow people to manipulate robotic arms using just their thoughts. In the near future, we may see scientists observing human thought using "smart dust"—nanomachines the size of dust—which can be placed in the brain to observe neural behavior. Furthermore, hackers have already been able to "steal" information from human brains using extant brain-computer interfaces which read brain waves and are commercially available for $200-300. Researchers at Duke University Medical Center have created a brain-to-brain interface between lab rats, which allows them to transfer information directly between brains. In one particular experiment, researchers trained a rat to perform a task where it would hit a lever when lit. The trained rat then had its brain connected to an untrained rat's brain via electrodes. The untrained rat was then able to learn the trained rat's behavior via electrical stimulation. This even worked over great distances using the internet, with a lab rat in North Carolina guiding the actions of a lab rat in Brazil.
Making the Leap from Fiction to Reality
When Aldous Huxley wrote Brave New World in 1931, he was convinced that there was "still plenty of time" before his dystopian vision became a nightmare reality. It wasn't long before he realized that his prophecies were coming true far sooner than he had imagined. The question that must be asked, writes Huxley in Brave New World Revisited, is what can be done about it?
Does a majority of the population think it worthwhile to take a good deal of trouble, in order to halt and, if possible, reverse the current drift toward totalitarian control of everything? … [R]ecent public opinion polls have revealed that an actual majority of young people in their teens, the voters of tomorrow, have no faith in democratic institutions, see no objection to the censorship of unpopular ideas, do not believe that government of the people by the people is possible and would be perfectly content, if they can continue to live in the style to which the boom has accustomed them, to be ruled, from above, by an oligarchy of assorted experts.

That so many of the well-fed young television-watchers in the world's most powerful democracy should be so completely indifferent to the idea of self-government, so blankly uninterested in freedom of thought and the right to dissent, is distressing, but not too surprising.

"Free as a bird," we say, and envy the winged creatures for their power of unrestricted movement in all the three dimensions. But, alas, we forget the dodo. Any bird that has learned how to grub up a good living without being compelled to use its wings will soon renounce the privilege of flight and remain forever grounded. Something analogous is true of human beings. If the bread is supplied regularly and copiously three times a day, many of them will be perfectly content to live by bread alone—or at least by bread and circuses alone.

"In the end," says the Grand Inquisitor in Dostoevsky's parable, "in the end they will lay their freedom at our feet and say to us, 'make us your slaves, but feed us.'" And when Alyosha Karamazov asks his brother, the teller of the story, if the Grand Inquisitor is speaking ironically, Ivan answers, "Not a bit of it! He claims it as a merit for himself and his Church that they have vanquished freedom and done so to make men happy." Yes, to make men happy; "for nothing," the Inquisitor insists, "has ever been more insupportable for a man or a human society than freedom."

Nothing, except the absence of freedom; for when things go badly, and the rations are reduced, the grounded dodos will clamor again for their wings—only to renounce them, yet once more, when times grow better and the dodo-farmers become more lenient and generous. The young people who now think so poorly of democracy may grow up to become fighters for freedom. The cry of "Give me television and hamburgers, but don't bother me with the responsibilities of liberty," may give place, under altered circumstances, to the cry of "Give me liberty or give me death."
Source: John W. Whitehead  |  The Rutherford Institute
Only a public relations genius would roll out a news channel in the domestic American TV market with the name Al Jazeera. Sparing no expense, this new leap into sober journalism has not been seen since the formation of regional news bureaus in the days when CNN was a serious network. The Current TV purchase, financed by the Qatar government, shows that money can buy glitz and glamour, when reporting from the trenches of global conflicts or personal tragedies. Notwithstanding, hiring known retreads or celebrity has-beens, the cast of characters that will present this new version of reality, needs to earn creditability for the public to overlook the image of the corporate logo.
RT suffers from the same baggage, when Russia Today broadcasts within the shadow of the Kremlin. Can these patron sponsors be trusted to provide objective information? Having Larry King do his stick on RT, while David Frost joins the Al Jazeera net, is supposed to soften the transition to a world viewpoint outside the American lamestream media.
Al Jazeera America has a comprehensive web site that show off the range of their mission. Undoubtedly, the targeted viewer is less concerned about the Middle East news than domestic reports. However, the added emphasis on international affairs is a sharp departure from the under reporting to the virtual black out from the pro-Zionist establishment media. Offering a choice, deemed a threat to the prevailing "Bellum Americana" military-media, has never been a rating getter in the Neilson rankings.
The difference between aggressive advocacy and propaganda misinformation should be clear to the sophisticated observer. Nevertheless, no one can correctly assert that the American public is highly developed or attentive to the real significance of current events. The distinction that separates factual reporting and drawing a particular political conclusion is a gap that is usually determined by the respective ideology of the viewer.
This standard also applies to such venues as varied as Link TV to Glenn Beck's Blaze. With the sale of Current TV to Al Jazeera America, the Young Turks now become a Muslim Nationalist. At least that will be the perception bias of the average television view, which in all probability will never turn on the channel to make up their mind about the accuracy in reports.
The rub comes when a peculiar autonomist viewpoint comes into conflict with the prevailing foreign policy of the NeoCon and DespotLib establishment. A red flag appears in The Daily Caller article, Media Matters still hearts Al-Jazeera.
"Media Matters for America doesn't often find much time in its busy schedule of incessantly attacking Fox News to praise other news outlets, so it is noteworthy that it took a moment Wednesday to give a slobbering electronic kiss to Al-Jazeera.

"During its first day on the air, Al Jazeera America gave climate change nearly half as much coverage as network news programs did during the year 2012, all while avoiding common pitfalls like providing false balance to those that deny the science and leaving the crisis' manmade origins ambiguous," Media Matters' Max Greenberg wrote of Al-Jazeera's latest creation, which launched Tuesday.

"The fledgling network's first climate report comprised the entirety of Tuesday's edition of Inside Story, a half-hour news discussion program that promises to 'take an in-depth look at the story behind the headlines.' Indeed, the inaugural show featured a meaningful dialogue on — in guest Heidi Cullen's words — 'coming to terms with the fact that we're all part of the problem … [and] the solution' to manmade global warming, and discussed consequences like extreme weather and rising sea levels."

"Bottom line: this was a great start," Greenberg concluded."
Was the editorial decision to cover the bogus climate change scam an intentional image builder to attract the bleeding heart NPR crowd, or just an effort to conceal the underlying political message that will be inserted into future reports? Maybe it was part of a payoff to Al Gore and part of the purchase agreement. Time will tell, but if the public never makes the attempt to review the Al Jazeera America news presentation, their present propaganda programming from network TV will just ignore an alternative voice.
Now take a close look at the RT style that has been on air for some time. Any channel that plays the Rawhide theme cannot be all bad. Well, if you never experience watching, you will not get the point. No link on this one, just ask Max Keiser. Yes, RT has a political link that reads Russian politics. Surely, the old Soviet Block would demand a tight rein on the herd if past practices were in play. Yet, what you actually get is a surprisingly fresh approach that covers events that directly applies to the policy-making landscape in the United States.
Watching one episode of Abby Martin on Breaking the Set makes you think you are reading a BREAKING ALL THE RULES column. Is that proof evident that RT is pure propaganda or is it true that the indoctrination you are constantly being fed from the pressitude media is the real newspeak?
Not everyone likes the editorial viewpoint from the tundra. The cold shoulder to a favorite "PC" cause is covered in The Washington Free Beacon article, Gay Reporter Kicked Off Kremlin Network After Protesting Anti-Gay Law.
"Reporter James Kirchick was kicked off the air of the RT network Wednesday after he refused to talk about Bradley Manning and instead spoke about the Russian government's anti-gay laws.

RT, formerly Russia Today, is funded by the Russian government, which recently passed a sweeping law that bans the public discussion of gay rights and relationships in the presence of children.

As Kirchick continued to speak about the laws and the government's funding of the network, one RT host insisted to Kirchick, "You have to come over here and see for yourself."
"You have 24 hours a day to lie about America, I am going to tell the truth with my two minutes," Kirkchick went on to say after RT hosts tried to cut him off."
The sentiment 'you have to watch to see what the coverage is all about' holds true to the skeptics that think that international news is inadequate in interpreting American developments. For the Fox News warmongering Sean Hannity junkies to the Reverend Al Sharpton hate mongering racists on MSNBC, there is little room in their minds that allows for a different and challenging standpoint.
The Kirkchick incident may be an on air interview for a slot in the bootlicker "TC" media that has no room for moral values or traditional civilization.
Both Al Jazeera America and RT are challengers to the constant drumbeat from the pro-Israel monopoly. For this reason alone, they provide a valuable substitute from the half-truths to the downright lies. Designed to keep the globalist agenda on track, the electronic media pushes a visual, stylistic and emotional guilt trip. The pysops of mass population control is at the essence of the Totalitarian Collectivist culture.
Serious journalists are so rare on television that rational, judicious and responsible news seekers have abandoned the medium. Many display a mute TV broadcast while listening to talk radio. The influence of internet citizen journalism is gravely under attack because it is decentralized and independent of a "PC" editorial filter.
If government sponsorship for Al Jazeera America and RT were smart, they would spin off the managerial authority into a fully autonomous enterprise. State control of any media is Orwellian by nature.
Just cited in Studio Briefing, U.S. Propaganda Radio, TV Stations Now Allowed in America, seems to be meeting the competition from abroad.
"A recently passed law now permits radio and television broadcasts produced by Voice of America, Radio Free Europe/Radio Liberty, and the Middle East Broadcasting Networks to be carried by U.S. broadcasters. Previously they could only be viewed or heard abroad on the grounds that they represented American propaganda. A spokeswoman for the Broadcasting Board of Governors, which oversees the government-funded outlets, has told Foreign Policy magazine that it is not fare to suggest that they merely broadcast programs that support U.S. policies. According to Lynne Weil, the outlets "don't shy away from stories that don't shed the best light on the United States."
Isn't it not nice and reassuring that the American brainwashing can be brought home for domestic consumption as if it wasn't already all around us all the time. So what is the material difference between Al Jazeera America and RT broadcasting their variant of foreign policy from what the U.S. government does? Actually the imperial message in jingoistic disinformation out of the federal agencies and think tanks, are far less credible than the reporting by the international press.
However, most people avoid getting their news from written accounts. The trend for foreign interests acquiring or starting a television network on satellite or cable will accelerate. Only distribution over the internet will grow faster. Let's hope the message will be worth viewing, since all news is a form of propaganda.
Hey FANS, are you ready for more football? How much do you know about the business end of your favorite entertainment addiction, the NFL? The revenue stream from media contracts, ticket sales, official NFL products and products, government stadium subsidies and syndication rights has reached enormous levels. The pie has grown from a sandlot clubhouse hobby to a billionaire jet set club. Now that fantasy football is in full swing, the beleaguered but rabid buff, sticks with their voyeurism as they act out their heroism celebration. Devotees of the noble sport seek the thrill of victory, but experience the agony of defeat in their pocketbook.
The NFL (not for long) article, Fantasy is the Current Test of Reality, shows that escapism is preferable for most athletic enthusiasts.
"NFL Football is the national sport. It more closely resembles the evolving social trends than any other indicator. Our society is a mirror of a game that once encompassed the essence of the human struggle against the elements of nature and competing warriors. The symbol of this era was the spent sacrifice of an average quarterback who achieved miracles. The famous photo of an exhausted Y.A Tittle captures the meaning of the game that each fan treasured in their heart and desired to know for themselves. The America of this period was not that long ago, but now seems to be from a different century."
Now that the purity of a game is but a mere memory, the business is all about theBenjamins. Forbes notes in The Most Valuable NFL Teams, that the "NFL's 32 teams are worth, on average, $1.17 billion, 5% more than last year. The Cleveland Browns, a lousy team for years in a midsize market, sold for almost $1 billion last year."The last agreement with the players association produced a new contract that "included a provision that gives players between 46 percent and 48 percent of league revenues. That's down from the previous agreement's 50-50 split." Even the causal bystander must admit that the owners are wielding the hammer in free agency. If the marketing machine is geared to extract more revenue out of a hooked public, just what does the future hold?The vision from NFL commissioner, Roger Goodell in another Forbes article, reports:
How The National Football League Can Reach $25 Billion In Annual Revenues.
This year revenues for the National Football League will be somewhere just north of $9 billion, which means the league remains the most lucrative in the world.

He has stated that he wants to reach $25 billion in annual revenues for the league by the year 2027. Here's how the NFL can get there:

1) The first—and most significant step—will be the renegotiation of the league's television rights deals.

2) A new labor deal. The 2011 collective bargaining agreement ends in 2020.

3) The NFL has mastered the art of dividing up its rights. In other words when, say, CBS gets the TV rights deal, it does not get the live-streaming Internet rights.

4) The NFL is in initial discussions about forming its own mobile network.

5) The NFL's fantasy game, at 3 million players, is still well behind ESPN and Yahoo, which have an estimated 14 million and 12 million players, respectively.
This ambitious plan is looking to up the ante. Merchandising will not boost an additional 16 billion out of cash strapped fanatics. Maybe selling NFL uniforms to the military or running a bookmaking network with an anti-trust exemption might get permanent seating in skyboxes for elitist politicians, but it does nothing to bring relief to the lowly stadium season ticketholder. Soon with enhanced and intrusive security measures, many fans will just be content to be tailgaters.
Relying upon the referees to umpire a fair playing field might bring back the perception of an honesty game, but doubts linger that the point spread is often more important than the final score. The Drunk Never Knows When To Leave The Bar, might offer a better option than havingJimmy Haslam or Eddie John DeBartolo Jr. in change of public relations.
"Now you say, what is wrong with the fox guarding the hen house? Surely, you are not saying that this compares to the NFL Players Association passing judgment on all new referees, writing the rule book and picking only from their own ranks every new candidate for the job?"
Looking to the players for that wholesome image has its own pitfalls. Review the NFL Arrests Database.
"These are arrests and citations involving NFL players since 2000 that were more serious than speeding tickets. U-T San Diego reviewed hundreds of news reports and public records in compiling it. The list cannot be considered comprehensive in part because some incidents may not have been reported and some public records proved to be elusive. Increased media coverage of incidents also probably accounts for more incidents listed in recent years."
It seems that the poster boys are running a campaign to rename the NFL to the Aaron Hernandez league. Ownership flack, when Tim Tebow Says Football Comes After Faith and Family, illustrates that selling the NFL vision of Jerry Jones is the way to the $25 billion super bowl.At some point, the public will become played out. Their satisfaction with the NFL experience will never approach the dignity of Y.A Tittle. An aficionado of the sport likeHoward Cosell would tell it like it is. "Don't you remember the $28 million dollar judgment against the NFLPA and its affiliated marketing company (of which $21 million was punitive) for breaching their fiduciary duty to retired players?"
Players, players almost sounds like playoffs, playoffs . . . playoffs !
Soon the virtual reality of a smart phone app will provide the excitement of a two-minute drill without the cost of admission. The NFL marketing machine owes more toNFL films than to the collective wisdom of the players or the owners. The business of the end zone dance rests upon the good will of the fans.
Kit Daniels recently wrote a brief but very enlightening news story on InfoWars.com:
"On the August 6 edition of the Alex Jones Show, Dr. Ron Paul responded to this very straightforward statement which appeared in a recent New York Times article:
"'Some analysts and Congressional officials suggested Friday that emphasizing a terrorist threat now was a good way to divert attention from the uproar over the N.S.A.'s data-collection programs, and that if it showed the intercepts had uncovered a possible plot, even better.'
"'Well, it's not amazing that this is the truth,' Paul said in response. 'It's amazing, I think, that the New York Times would admit it.'
"Paul went on to say that the NSA's claim of saving Americans from dozens of terrorist attacks is simply rhetoric to prove that the agency's massive spying on Americans is a good thing.
"'Their (the NSA officials) claimed successes are all built on lies,' Paul said.
Paul referred to NSA Deputy Director John Inglis' admission that the agency's warrantless wiretapping only prevented maybe one terrorist plot and even that one is questionable, which contradicts the NSA's earlier claim of 54 thwarted plots.
"'It's all based on lies and I think this is probably a benefit to us because most Americans now are being very, very leery of what our government tells us,' Paul continued. 'This is a terrible thing to have to go through… who wants to have to give up on their country?'
"'We don't want to give up on our country but I think it's high time we gave up on a lot of our politicians and the way our government is being run.'"
See the report at:
Ron Paul Calls NSA's Alexander and Clapper Liars
What is even more amazing than the New York Times reporting such a story is the fact that some of Barack Obama's biggest Hollywood supporters are beginning to recognize the evil machinations of Obama's domestic spying.
Breitbart.com covered the following story:
"Actor Matt Damon told Black Entertainment Television (BET) that President Barack Obama 'has some explaining to do:'
"'There are a lot of things that I really question–the legality of the drone strikes, these NSA revelations. Jimmy Carter came out and said we don't live in a democracy. That's a little intense when an ex-president says that. So you know, he's got some explaining to do, particularly for a constitutional law professor.'
"When asked his opinion of the President's second term, Damon chuckled and said, 'He broke up with me.'
See the report here:
Damon is not the only one in Hollywood angry over the NSA's domestic spying. Included in the list are Alec Baldwin, Judd Apatow, Steve Martin, Rob Schneider, Patton Oswalt, John Cusack, Janine Turner, and even (Egad!) Michael Moore.
To read the actors comments, go here:
Here is my problem: how is it that liberal actors in Hollywood can see, and are willing to speak out against, the unconstitutional citizen spying apparatus that Barack Obama is implementing against the American people and our country's pastors and Christian leaders neither see it nor have spoken out against it? What the heck is going on? You mean to tell me that actors in Hollywood care more about freedom than the men standing behind America's pulpits? Creepers, Batman!
Plus, neither let us forget that it was George W. Bush who put all of the infrastructure, policies, and laws in place which created the machinery for everything that Obama's NSA is currently using against the American citizenry. This is NOT a political issue. Both Republican and Democrat administrations and congresses have collaborated to eviscerate the Bill of Rights and turn America into a giant surveillance society.
What is it about people (including Christians and Republicans) that cause them to be infatuated with a police state? All one has to do is say that some law, no matter how egregiously oppressive it might be, is in the interest of "national security," and, presto, everyone blindly supports it. Yes, yes, I realize that not everyone supports it. Ron Paul and a few others oppose this slippery slope; but the vast majority of Republicans and Democrats, pastors and Christians, liberals and conservatives, the media elite and journalists, do support it.
With all of this love and infatuation that so many people have with the Patriot Act, the Department of Homeland Security, the NDAA, the NSA, etc., why don't these same people love Nazi Socialism? After all, the surveillance society created by G.W. Bush and Barack Obama makes Hitler's spy apparatus look amateurish by comparison.
Does anyone really not know that the NSA is lying to us? Does anyone really believe that the surveillance society is about protecting the American people from a few thousand Sand People?
The last report I read on the topic said that the TSA now has almost ONE MILLION people on the no-fly watch list. Almost one million! Al Qaeda has never numbered more than a few thousand people (not to mention that Al Qaeda is a contrivance of our own CIA). And at the rate we keep killing their "number two" guys, it is questionable just how many of them are truly left. Let's put it this way: there are far more people on the TSA watch list than there are Al Qaeda members worldwide. But it really doesn't matter how many or few of them there are; they justify America's politicians turning the United States into a giant police state–for our own protection, or course. BLAH! BLAH! BLAH!
Researcher Joel Skousen quotes a Reuters news report saying, "Details of a U.S. Drug Enforcement Administration program that feeds tips to federal agents and then instructs them to alter the investigation trail were published in a manual used by agents of the Internal Revenue Service for two years.
"A 350-word entry in the Internal Revenue Manuel instructed agents of the U.S. tax agency to omit any reference to tips supplied by the DEA's Special Operations Division, especially from affidavits, court proceedings or investigative files. The entry was published and posted online in 2005 and 2006, and was removed in early 2007. The IRS is among two dozen arms of the government working with the Special Operations Division, including the Federal Bureau of Investigation, the National Security Agency and the Central Intelligence Agency."
Reuters broke another report about the way the government lies to us entitled, "U.S. directs agents to cover up program used to investigate Americans." From the report: "'I have never heard of anything like this at all,' said Nancy Gertner, a Harvard Law School professor who served as a federal judge from 1994 to 2011. Gertner and other legal experts said the program sounds more troubling than recent disclosures that the National Security Agency has been collecting domestic phone records. The NSA effort is geared toward stopping terrorists; the DEA program targets common criminals, primarily drug dealers.
"'It is one thing to create special rules for national security,' Gertner said. 'Ordinary crime is entirely different. It sounds like they are phonying up investigations.'"
See the report at:
U.S. Directs Agents To Cover Up Program Used To Investigate Americans
Ron Paul knows the NSA is lying to us; Alex Jones knows they are lying to us; Stewart Rhodes knows they are lying to us; Joel Skousen knows they are lying to us; Matt Damon knows they are lying to us; Alec Baldwin knows they are lying to us; the New York Times knows they are lying to us; Reuters news knows they are lying to us; even Michael Moore knows they are lying to us. So, why don't America's pastors and Christian leaders know they are lying to us?
Junta power runs Egypt. Supreme Council of the Armed Forces (SCAF) generals decide policy. Interim officials serve at their pleasure.
On July 3, President Mohamed Morsi was ousted. Coup authority replaced him. It did illegitimately. His supporters want him reinstated. They've been camped out in Cairo for weeks. SCAF threatened to roust them.
Tensions remained high. Morsi supporters have been repeatedly attacked. Hundreds died earlier. Many others were injured. Scores are imprisoned. Arrests follow regularly.
Ahead of Wednesday's action, Foreign Minister Nabil Fahmy said:
"Law and order has to be in place, and people need to have access to their homes and work and so on."
"Ultimately, this situation has to be resolved very soon." He claimed efforts to end sit-ins would be "consistent with the law." He lied saying so. More on that below.
Interim President Adly Mansour convened an emergency National Security Council meeting. Top SCAF and civilian officials attended.
Crackdowns were planned. Muslim Brotherhood officials urged Morsi supporters to join sit-ins. They called on Egyptian security forces to remain nonviolent, saying:
"We remind our sons and brothers from the great Egyptian army and the men of the Interior Ministry to not attack their peaceful brothers or besiege them or shed their blood."
Morsi's under house arrest. He's at an unknown location. State agency Mena said he's charged with conspiring with Hamas, killing prisoners and officers "deliberately with prior intent," kidnapping officers and soldiers, spying, attacking public buildings, and setting fire to Wadi el-Natroun prison.
It claimed doing so helped him escape. During 2011 anti-Mubarak protests, he and other Muslim Brotherhood members were arrested and detained. Morsi said local residents freed them.
Ahead of Wednesday's crackdown, SCAF threatened to "turn its guns" on pro-Morsi supporters, saying:
"We will not initiate any move, but will definitely react harshly against any calls for violence or black terrorism from Brotherhood leaders or their supporters."
Its officials warned of civil war. What follows Wednesday's crackdown remains to be seen.
On August 14, AP headlined "Egypt police storm 2 Pro-Morsi Camps in Cairo," saying:
"Egyptian security forces, backed by armored cars and bulldozers, swept in Wednesday to clear two sit-in camps of supporters of the country's ousted President Mohammed Morsi, showering protesters with tear gas as the sound of gunfire rang out at both sites."
Numbers killed and injured aren't confirmed. Muslim Brotherhood (MB) spokesman Walid Al-Haddad said 600. Another 9,000 were wounded, he added. Scores were arrested.
Another MB spokesman, Gehad El-Haddad claimed up to 2,000 killed and 10,000 injured. Intensive gunfire was heard. Official reports downplay numbers. Bodies were taken to makeshift morgues.
Senior MB leader Mohammed el-Beltagy estimated 300 deaths. He called on police and military forces to rebel. He urged Egyptians to protest publicly, saying:
"Oh, Egyptian people, your brothers are in the square. Are you going to remain silent until the genocide is completed?"
Hours later he was arrested. Witnesses said security forces used live fire on Morsi supporters. EU foreign policy chief Catherine Ashton's spokesman, Michael Mann, said:
"The reports of deaths and injuries are extremely worrying. We reiterate that violence won't lead to any solution, and we urge the Egyptian authorities to proceed with utmost restraint."
Most EU countries are NATO members. Belligerence and other forms of violence are official policy. Ashton's concern for Egyptian lives lacks credibility.
She, other EU leaders and Washington don't give a damn about SCAF ruthlessness. They care plenty about it making world headlines.
They want reports of state-sponsored violence suppressed. They want business as usual continued. They want it out of sight and mind abroad.
They want Israeli interests addressed. They include destroying Gaza's tunnel economy, keeping Rafah crossing closed, and joint IDF/SCAF attacks on Sinai-based pro-Morsi Islamists.
Days earlier, SCAF promised to roust Morsi supporters. Around 7AM, they acted. Clashes occurred in Cairo, Alexandria, Suez, Aswan, Assiut, Minya, and other cities nationwide.
By mid-morning, state television said security forces finished breaking up Cairo sit-ins. Bulldozers began clearing makeshift camps.
Major roads into Cairo are blocked. Railway authority officials said trains in and out of the city were stopped. So are others serving major cities nationwide. It's "for security reasons to prevent people from mobilizing," they said.
Egypt's Interior Ministry said security forces have "total control" over Nahda Square. "Police forces removed most tents."
Access to the area was blocked. Egypt's major state daily Al Ahram said the interim government warned "it would react sternly to acts of sabotage and attacks against state institutions."
An official statement said:
"In accordance with government instructions to take necessary measures towards the sit-ins at Rabaa Al-Adawiya and Nahda, and for the safety of the country, security forces started taking measures to disperse the sit-ins early Wednesday."
"The government insists on moving forward with the future roadmap in a way that guarantees that no faction will be excluded from participating in the political process which will achieve a democratic transition."
It bears repeating. Egypt's no democracy. Junta power rules. Appointed President Adly Mansour and other interim officials serve at its pleasure.
Events are fast moving. Egypt's central bank ordered commercial banks to close branches in conflict areas. Some had power shut off.
The Ministry of Antiquities ordered Giza Pyramids closed to visitors. Cairo's Egyptian museum was closed. MB officials are charged with inciting violence and/or conspiring to kill protesters.
MB's London office said:
"The world cannot sit back and watch while innocent men, women and children are being indiscriminately slaughtered. The world must stand up to the military junta's crime before it is too late."
Egypt's a tinderbox. Cairo's a virtual war zone. Ousting Morsi along with unaddressed major grievances has millions nationwide enraged.
Blaming victims is policy. Egypt's government made baseless accusations, saying:
"The government holds (MB) leaders fully responsible for any spilt blood, and for all the rioting and violence going on."
Egypt's Interior Ministry claimed it intercepted phone calls calling on supporters to attack police stations. Planned assaults were foiled, it added.
MB officials were arrested. Al-Azhar Grand Imam Ahmed el-Tayeb urged restraint. He did so on state television. He opposed Morsi. He backed his ouster. He comments lack credibility.
Clashes erupted across Egypt. Minya, Assiut and Sohag Christian Coptic Churches were torched.
In Bani Suef south of Cairo, police cars were set ablaze. Clashes threaten to continue.
Interim President Mansour said diplomacy ended. SCAF gloves are off. Egyptian security forces are notoriously hardline.
Ahead of Wednesday's crackdown, Robert Fisk asked:
"Why does the Egyptian crisis appear so simple to our political leaders yet so complicated when you actually turn up in Cairo?"
State media create "fantasies." They claim SCAF "follow(ed) the will of the people" ousting Morsi. They exaggerated opposition crowds. They called them "the largest political demonstration(s) in history."
Numbers reported suggested over half the adult working age population turned out. Unlike early 2011, "the country kept running."
John Kerry claimed SCAF intervened to restore democracy. "Thank God for the Egyptian army," Fisk added. He did so with tongue in cheek.
Le Monde's Alain Gresh headlined his latest article "Shadow of the army over Egypt's revolution," saying:
The Muslim Brotherhood "faced a destabilisation campaign by the former regime, with the dissolution of the elected parliament, the police refusing to maintain public order and protect its premises (significantly the interior minister was reinstated in office after 30 June), and the courts acquitting former Mubarak officials."
Media pluralism didn't follow Morsi's ouster, said Gresh. Some TV stations were banned. Journalists were arrested.
Ruling officials are hostile to critical foreign media. Interim leaders maintain "a ministry of information." Doing so's not a good sign.
State media ignore pro-Morsi demonstrations. Hundreds of thousands participate nationwide.
"A textbook example is the coverage of the repression of a sit-in organised by the Brotherhood on 8 July outside the headquarters of the Republican Guard, during which at least 50 people were killed," said Gresh.
"Army spokesman Colonel Ahmed Mohammed Ali told the Associated Press: 'What excessive force? It would have been excessive if we killed 300.' "
"The English-language website Madamasr has posted damning witness statements, especially one by a cameraman working for an opposition television station, which showed images of soldiers shooting at the crowd, for no reason."
Interim President Mansour has links to the Mubarak regime and Saudi Arabia. He worked there for over a decade.
He published a constitutional declaration. It gives him full executive and legislative powers for six months. It does so ahead of elections.
Egypt's government is dominated by neoliberal hardliners. They force-feed austerity on millions of poor people. They have added pain in mind. Doing so risks turning a tinderbox into a raging inferno.
Observers wonder "whether Egypt will ever see pluralist elections again, now that its first democratically elected president has been overthrown," said Gresh.
Mansour and other interim officials remain silent about MB repression. Ignoring it means support.
Mohamed ElBaradei's an apparent exception. He resigned saying:
"(T)he beneficiaries of what happened today are those who call for violence, terrorism and the most extreme groups."
"It has become difficult for me to continue bearing responsibility for decisions that I do not agree with and whose consequences I fear. I cannot bear the responsibility for one drop of blood."
ElBaradei wants to be Egypt's president. Perhaps he believes resigning now makes it possible later. Allying with state-sponsored repression assures rejection.
Gresh wonders what's next for Egypt. "How long will it be before people are put on trial for having demanded Mubarak's resignation in 2011," he asked?
"Perhaps the aim is to provoke the Brotherhood into resorting to violence, so as to allow a reinstatement of the state of emergency in the name of the war on terror."
"Or the excuse may be the instability of the Sinai region, which predates Morsi."
All sides vying for power and influence must "learn from their failures." They must "abandon their secretive culture."
Shutting MB and other Islamists out risks "pushing them on to a radical path that could cost Egypt dear(ly)," Gresh concluded.
On Wednesday, a state of emergency was declared. Martial law's in effect. Major city 7:00PM – 6:00AM curfews were imposed. It's effective until further notice.
MB supporters won't back down. They pledged to die rather than quit. One Morsi protester perhaps spoke for others, saying:
"We don't care about death. We believe in one thing. When your time to die comes, you will die."
"So will you die as a courageous martyr, or as a coward? That's the point: we want to die as martyrs."
They want Morsi reinstitated. Civil war's possible follow. MB spokesman Gehad El-Haddad twittered:
"8 hours of mass killings & not a single sane person in Egypt or in world 2 stop this!! Over 2,000 killed and & over 10,000 injured & world watches."
Egypt's a virtual war zone. Anything ahead is possible.
Stephen Lendman lives in Chicago. He can be reached at lendmanstephen@sbcglobal.net.
His new book is titled "Banker Occupation: Waging Financial War on Humanity."
http://www.claritypress.com/LendmanII.html
Visit his blog site at sjlendman.blogspot.com.
When thespians become caricatures of a popular culture that accelerates the demise of civilization, the routine loses all comic relief. The dramaturge of classic theater, relegated to the standing room galley or the cheap seats, creates a void in context and meaning. Today the promenade of audience interaction merges with the performance of a surreal life play. Looking into the rabbit hole applauds an adventure in the wonderland of narcissism by adopting the cult of celebrity.
Chris Renzo writes in Waking Times, How Celebrity Culture is Destroying Who We Are.
"We live in a world that celebrates image over substance and because of this we have lost sight of who we are. We are bombarded daily with images that celebrate vanity, debauchery, and acts of senselessness. Through the corporate mass media we are subliminally told what to think, how to interpret the way society operates, what is "right," what is "cool," and how to keep from looking old and unhip."
It is said that the only thing funny about Henny Young jokes is his violin. Such quips like "My grandmother is over eighty and still doesn't need glasses. Drinks right out of the bottle." – seems downright dim-witted. However, the passé humor of your grandparent's generation is benign and harmless when weigh against the licentiousness of the actual lifestyles of the celeb sect. By comparison, George Carlin appears tame. The political innuendo in his humor, "Inside every cynical person, there is a disappointed idealist." approaches the wisdom of the Greek proverb, "Either dance well or quit the ballroom."
The entertainment industry does not qualify as being a cynic since their value culture never came near to being noble-minded. When they perform on stage their boogie moves and trip the light fantastic toe of their kinky art, Fred Astaire turns in his grave. Their lack of class to exit the theater and perform on the streets, set afire from the relativism of their decadent imagery, causes the pop culture to sink further into the sewer of Hollywood excess.
Gone are the days of Milton Berle, Jackie Gleason and Jack Benny. Ethnic humor, now banned from the airwaves, replaced with hip-hop, and rap music, prompts the next class in the School of the Arts to do the hood boogie-woogie. Clowns like the tame Red Skelton or the risqué Benny Hill were mild showmen judged against the likes of the Showtime staple of vulgarism. Bob Newhart's wit replaced with Kathy Griffin's filth is analogous about the state of mind in today's society.
The folksy humor of Will Rogers, rides into the sunset as the "Cowboy Way", replaced by the broke back way of life roundup, spread across the plains. Where is the humor in the eviction from the "Little House on the Prairie"?
That familiar Three Stooges carnival has become the Barak Obama circus. The spotless reflection of presidential shame, exhibited with each Leno appearance, razz the faithful follower fools. A pre-presidential appearance on Saturday Night Live video has the touchy feely and future fearless leader geared up to bring in a new era. Somehow, the skits of Moe, Larry and Curley give more confidence than the nauseating charms of the current joke POTUS.In the NeoCon publication FrontPage, Mark Tapson gives a damaging account of Actor Steven Weber Proves That 'Inside Every Liberal is a Totalitarian Screaming to Get Out.'
"Weber, a self-described "wise-ass" (he got that half-right anyway), posted a painfully unfunny political rant there entitled " Comedy Relief." As near as I can decipher it, the piece asserts that conservatives are a big joke, what with their insistence on sabotaging this country and demonizing the genius President Obama despite all the good he has accomplished.Weber clearly amuses himself, but when it comes to savagely funny and incisive political commentary, the man is no Mark Steyn. Here's an example of his wit and insight into current events: "Bin Laden's been gone, Qaddafi's ka-dead, and the Arab Spring's been sprung." Weber actually cites these as examples of Obama's "real foreign policy victories."

Weber is right about his vague statement that Obama has the American people "aroused and assembling." Yes, millions of Americans are aroused and assembling – not in support of Obama, but in opposition to his dismantling of our Constitutional rights, our military, our economy, our borders, our very exceptionalism."

While Weber is an insignificant celebrity, his essay in the Huffington Times reinforces the gonzo ignorance of glorified groupies exhorting their devotion to political correctness. The history of Hollywood disdain towards Free Speech is legendary, when practiced by traditional conservative Christians. The political affiliation of the Screen Actors Guild members is well known.
Backstage columnist Simi Horwitz reports in In Left-Leaning Business, Conservative Actors Feel Marginalized.
"There are well-known conservative actors—including Gary Sinise, Tom Selleck, Patricia Heaton, James Woods, Robert Davi, James Belushi, Dennis Miller, and Sylvester Stallone—but according to Morris, their numbers are far fewer than those in the left-wing camp and, more important, they simply don't have the clout. "If you think even for one instance Stallone can get the same press as Clooney, you're nuts," he said. "Clooney is a media darling. If he says something he's taken seriously. If Stallone says something, it's 'Look what the asshole said.' "
Well, "That's Entertainment" in the world of star power mania.
From Big Hollywood, the Breitbart team argues back in March 2013, Andrew Was Right: CPAC Hollywood Panel Confirms Culture's Impact On Politics.
"Andrew's message that culture is upstream from politics could be heard loud and clear Friday during a panel of Hollywood heavy hitters who implored to directly engage the entertainment industry.

John Sullivan, director of 2016: Obama's America, told the crowd the biggest deficit conservatives face today isn't at the ballot box. The "cultural deficit" remains staggering, Sullivan said, estimating about $4 billion is being spent "working against conservative values" when one considers the total money spent on movies and television product.

"Republicans will come into an election year, and they'll match the Democrats in political campaign contributions and pat themselves on the back on doing a good job," Sullivan said, ignoring the culture imbalance."
Now the clowns that control the organization apparatus in both criminal political parties really despise Will Rogers the moralist.
Tom Ashbrook from On Point writes,
"Before Jon Stewart and Stephen Colbert and Mort Sahl and Lewis Black, Americans fell in love with a cowboy comedian who told it like it was, plain and simple.

Will Rogers was famous for his lariat and rope tricks, his aw-shucks way, his common touch. Everything he knew he read in the newspapers, he said.

But in his day, Will Rogers, homespun comic, was a much bigger draw than Oprah, and a political powerhouse. His humor moved the nation."
"He was the most incisive political commentator of his era who, beneath his humor, provided his countrymen a critically honest appraisal of American politics and world affairs. Few men touched the American moral and political conscience more deeply than Rogers. His astute observations, his ability to go straight to the heart of the matter and then put that into words that resonated with his listeners, propelled him to a level of influence unequaled in American history. When the witty one-liners are stripped away from Rogers's message, a sobering and powerful view of his political clout appears. A closer look at whom he met, where he traveled, and the subjects of his writings and speeches reveals not so much a comedian but a true political insider with the power to shape public opinion and ultimately influence public policy."
The intense cultural imbalance that Mr. Sullivan asserts did not exist back in the day of Will Rogers. Although the reappearance of the American innocence of nearly a century ago will never return, the character of traditional principles and values remain intact for the remnant of faithful loyalists, who adhere to the spirit of limited government and individual liberty.
Corporatists and authoritarians, of all persuasions and ideologies are essentially anti (small r) republicans. There is no humor coming out of the camps of these culturally deprived "true believers". The achievement of crowd ignorance is significantly a product of mass media distortion and deception. Entertainment artists are not a privileged class, contrary to their own self-pronouncement.
The stupidity that Will Rogers speaks of, intentionally designed to cast a tragic play for the country, is a national pandemic. Buffoons that use comedic lingo to push a repressive agenda are not funny. Actors who lionize tyrannical outlaws and insert subliminal messages in the recital of their play-acting are wretched role models.
Emphatically, the public needs to have the last laugh. An old fashion boycott is in order. Lost generations that swallow the poison from popular culture icons need a sanity intervention. Stop the support of your own ruin. Artists are naturally insecure. Make sure their fear becomes a permanent proviso every time they betray our heritage. Shut off the tube, turn the volume to zero and regain a healthy perspective on your own well-being.
As long as you are plugged into the computer program that is running your reality, you can't escape its hold over your life. You are literally programming and reprogramming yourself, without your conscious will, to toe the line of some very sneaky potentates who would like for you to forget just how powerful a being you truly are.
As long as you are subservient to the status quo — the belief that you must slave away for the monarchy, namely the Rockefeller/Vatican/Gates/J.P. Morgan/World Bank delusionists, then you will not ever truly know that you can change your reality in the blink of an eye. The world in its current state is not meant to be your experience of life, yet playing the computer game that has been set before you keeps you disillusioned and deluded. It's time to wake up. Following are 5 of the practically infinite ways by which the powers that be keep you thinking you are small, helpless and powerless, when in fact, you are Infinite in scope:
1. They are hypnotizing you with their agenda. If you participate in the mainstream media — watching its television programs, sitting in front of its Hollywood movies, or even leaving the tube on as you go to sleep, then you are programming your brain with the entirely 'wrong' frequency. Of course, it's a choice. There really is no wrong or right — we can continue to portray minorities, women and any person who isn't rich and white as less intelligent or capable, or portray endless scenes of violence and bigotry, hate and racism, but we have to ask ourselves what purpose this truly serves. It seems if we are fighting against one another, because of the color of our skin, our religious or cultural backgrounds, our sexual preferences or our gender, then we can't really focus on the true 'enemy', which is really only like Oz behind a curtain.
CBS and ABC both have officials that have top positions in the Obama administration. Monsanto and several large Big Ag, Big Pharma, and Big Oil corporations have cronies in almost every leg of the mainstream media. These people don't report the truth. They promote their own greedy agendas. With just a little crack in the looking glass, you can see that there is another reality. David Icke's The People's Voice Network is just such an example. It's literally time for a different program. Cut your addiction to mainstream media. They are keeping you enslaved to a decaying paradigm.
2. They are poisoning the enlightenment right out of you. Big Corporations are poisoning your water with fluoride, heavy metals and endless other toxins. Big Ag is poisoning your food with GMO crops. Big Pharma is supplying you with drugs that actually make your food-induced cancer or heart disease worse, as well as dumbing down entire generations with autism, while quietly paying out families for the damage that MMR vaccinations have caused. The secret of the Matrix is that these addictive patterns — high fructose corn syrup, McDonald's Happy Meals and nutrition-less foods — do more than make you fat and sick. They literally block your ability to have an enlightened experience of the world — explicitly one which allows you to see outside the Matrix. These companies provide the pain and then feed you the pain-killers, which are really just another way to kill you. You are not a depressed, dark, lonely individual. You are a creature of light and hope, love and prosperity beyond your current imagining. Don't let them drug you into oblivion. Eat wholesome foods, detox your pineal gland — the seat of enlightenment — and participate in age-old natural healing. It is not only for your physical well being, but for your spiritual ascension — and a great and final unplugging from the Matrix.
3. They use religion to perpetuate a lie. This is a hot button for many people. The truth is that use of religion alone is one of the easiest ways that they can divide and conquer. Every religion has at its core, a message of truth and LOVE, not the bastardized, quantified, you-need-me-to-get-to-God message that so many people mistakenly proselytize to the masses in order to keep them in check. The leaders of great religious movements know that we can only survive together as one. There are sites around the world that teach an integrated, accepting approach to realizing the Great Mystery of which we are all a part. Thanksgiving Square, for example, has been visited by the Dalai Lama, Catholic nuns including Mother Theresa, Zen Monks, famous Hindu yogis, Muslim and Christian spiritual leaders, and so forth. It is time to elevate our spirituality to one of inclusiveness instead of segregation and division. Realizing this is a great way to shun the Matrix lie that there is only one pathway to God.
4. They indoctrinate you early in public school. Henry Louis Mencken puts it so perfectly:
"The aim of public school is not to spread enlightenment at all; it is simply to reduce as many individuals as possible to the same safe level, to breed a standard citizenry [slaves to the Matrix], to put down dissent and originality."
There are numberless geniuses who were able to skip a 'cursory' education and, instead, used their own curiosity and creativity to guide them through the material world. Michael Faraday opened a famous bookshop without any formal education, but he also experimented with electricity, magnetism and other sciences on his own. William Herschel, a musical composer with no formal education in astrophysics, discovered the planet Uranus and was only later called an 'astronomer' for his discovery. Don't let them tell you what you can know or limit your genius. This is another tactic to keep you enslaved to the Matrix. Teach your children to think for themselves and seriously question whether they need to attend public school at all.
5. They convince you that this is the only 'REALity.' You can create a world that does not poison its people, pollute its oceans, rivers and streams, air and soil. You can create a world where people do not engage in endless wars and genocides. You can create a world where a few greedy bastards don't run the whole show. You have the choice to run another program. It starts with waking up to the reality that has been forced upon you so that you can choose differently.
Kurt Vonnegut once said in Mother Night:
"We are what we pretend to be, so we must be careful what we pretend to be."
You are just pretending this reality right now. You can just as easily choose another. As long as you have the belief that you are stuck in this version of reality, you will be. They reinforce this belief in every way they possibly can. Though our minds have a hard time conceiving of Infinity, it exists. Start expanding it to new levels, and suspend your disbelief. This will help you to untie your bondage ropes to the Matrix.
"How often have I said to you that when you have eliminated the impossible, whatever remains, however improbable, must be the truth?" — Sir Arthur Conan Doyle.
Source: Christina Sarich  |  Waking Times
Jim Keith (1949-1999)  |  Excerpt from the book Mass Control: Engineering Human Consciousness (Chapter 29). Kempton: Adventures Unlimited Press, 1999.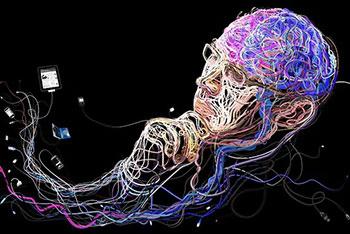 In the 1930s, British intelligence agent and one-world theoretician H.G. Wells proposed a mind control plan that is apparently coming to fruition now, at the turn of the 21st century, with the creation of the Internet. At a November, 1936 speech before the Royal Institute of International Affairs, Wells laid out his idea for what he called a "World Encyclopaedia." Wells said:
"I want to suggest that something, a new social organization, a new institution—which for a time I shall call World Encyclopaedia… This World Encyclopaedia would be the mental background of every intelligent man in the world… Such an Encyclopaedia would play the role of an undogmatic Bible to world culture. It would do just what our scattered and disoriented intellectual organizations of today fall short of doing. It would hold the world together mentally… It would compel men to come to terms with one another… It is a super university. I am thinking of a World Brain; no less… Ultimately, if our dream is realized, it must exert a very great influence upon everyone who controls administrations, makes wars, directs mass behavior, feeds, moves, starves and kills populations… You see how such an Encyclopaedia organization could spread like a nervous network, a system of mental control about the globe, knitting all the intellectual workers of the world through a common interest and cooperating unity and a growing sense of their own dignity, informing without pressure or propaganda, directing without tyranny."
Wells was a little more candid in a private memo written in the same month:
"The Universities and the associated intellectual organizations throughout the world should function as a police of the mind." [1]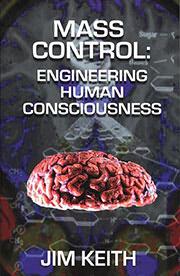 Policing of the mind is precisely the danger of the Internet. Although at first blush the possibility of a communications medium that is egalitarian in its ability to accommodate both individuals and media monoliths is exciting, the apparent freedom of the Internet may be transitory…and illusory.
One problem is that along with ability to disseminate information widely and almost instantaneously, due to its technical flexibility the Internet also has the potential for assimilating—for literally devouring—all of the major information sources on the planet. With high-tech linkages and interfaces it is quite probable that worldwide television, radio, computer, and print media will all be sucked into the maw of what is currently called the Internet. All of these information and communication sources are gradually being linked together into a single computerized network, providing an opportunity for unheralded control of what will be broadcast, what will be said, and ultimately what will be thought.
The Internet provides the ability for almost instantaneous monitoring of the content of communications. It is possible that the 'wide open information frontier' of the Internet, as it currently exists, is going to be a temporary thing, and that a program of increased monitoring and regulation—as well as a more aggressive use of mind control, such as foreseen by Dr. Persinger—will emerge.
When NBC and Microsoft launched their joint venture MSNBC, in an attempt to link television and the Internet, newscaster and CFR member Tom Brokaw said,
"We can't let that generation and a whole segment of the population just slide away out to the Internet and retrieve what information it wants without being in on it." [2]
In China, they have also not held their tongues about what they see as the necessity of Internet control. Xia Hong, an advocate of government monitoring of the Net has said,
"The Internet has been an important technical innovator, but we need to add another element, and that is control. The new generation of information superhighway needs a traffic control center. It needs highway patrols: users will require driver's licenses. These are the basic requirement for any controlled environment." [3]
Is the idea that the Internet can be used for increasing surveillance on the public just paranoia on my part? Then we should examine who currently controls the medium: American intelligence agencies. At this time the major nexus of control of the Internet resides in the monopoly of "domain registration," the keys to the broad Internet landscape. These domain names are registered as Internet Protocol numbers, and until recently were deeded by Network Solutions, Inc., a subsidiary of the government funded National Science Foundation. While Network Solutions registered the I.P. numbers, it was done as a free public service. This is no longer taking place.
Now the long arm of American intelligence agencies has hijacked the free flow of information—registration of domain names now starts at fifty dollars per year—since the purchase of Network Solutions by another company, Scientific Applications International Corp. (SAIC), a group previously mentioned circumstantially in this book in connection with the Heaven's Gate mass suicide—or murder.
SAIC is an arm of the military industrial establishment, with twenty thousand employees and over 90% of its $1.9 billion in 1994 revenues obtained from government contracts. On the twenty-three person board of directors of SAIC are Admiral Bobby Inman, former deputy director of the CIA and head of the National Security Agency; President Nixon's former defense secretary Melvin Laird; General Max Thurman, who commanded the invasion of Panama. Other board members of SAIC have included former CIA director Robert Gates; Secretary of Defense William Perry; and CIA director John Deutch.
Among the projects that Scientific Applications International Corp. has been engaged in recently have been the creation and implementation of technology for the Army Global Command and Control System—the renovation of the Pentagon's computer and communication systems—and the upgrading of national, state, and local law enforcement databases. In other words, SAIC is involved in the upgrading and integration of the computerized infrastructure of the Establishment.
And now SAIC stands at the gate of the Internet.
According to researcher Jesse Hersh:
"The military-industrial complex was the name used to refer to the ruling power elite during the 1950s and 1960s. However, with the wide penetration of television during the '60s, and the further proliferation of electronic media throughout the 1970s and '80s, the complex has dissolved into the inner workings of almost all aspects of our society. The war economy has successfully been transformed into the information economy. Military technology, and military communications systems now control and operate almost all of our political-economic and social relations. This amalgamation of media, and conglomeration of power, is currently being presented to the 'consumer' as the Information Superhighway or 'Internet'." [4]
If it seems unlikely that Big Brother would concern himself with the communications of ordinary citizens on the Internet, then it should be realized that government is already engaged in monitoring civilian and business communications on an awesome scale. Around the world, electronic messages are intercepted by a collaboration amongst several spy agencies headed by the American NSA, termed ECHELON. Based upon a document known as the UKUSA Agreement, signed in 1948 by the U.S., Great Britain, Australia, Canada, and New Zealand, ECHELON is a system composed of receiving stations in Yakima, Washington; Sugar Grove, West Virginia; Norwenstow in Cornwall, England; Waihopai, New Zealand; and Geraldton, Australia.
The receiving stations of ECHELON sift through the output of the world's electronic media. ECHELON primarily targets non-military domestic and business communications, including email, telephone, fax, and telex networks. This interception is primarily done through monitoring the communications of international phone company telecommunications satellites, civilian communications satellites, and communications as they are sent from undersea cables to microwave transmitters.
ECHELON uses computers that incorporate symbol and voice recognition systems to sift through millions of messages every minute, and to identify keywords and phrases, including business names, e-mail addresses, phone and fax numbers that are of interest to its participating member intelligence groups in the U.S., Britain, Canada, and New Zealand. After these phrases are located and the communications they are embodied in are culled, they are sent to analysts in whatever country requested the intercepts. According to one analyst, Amnesty International and Greenpeace have been among ECHELON's targets.
"Let me put it this way," a former NSA officer said. "Consider that anyone can type a keyword into a Net search engine and get back tens of thousands of hits in a few seconds. Assume that people working on the outer edges have capabilities far in excess of what you do." [5]
The gradual assimilation and control of all communications—and ultimately all transactions entirely, including those of perception and thought—is a long term strategy of the controllers that has in recent years been facilitated through the creation of the interdisciplinary science of cybernetics. Now, with cybernetics, mass control is here, eating up our freedom on a day-to-day basis like a fast-acting viral organism.
The term cybernetics was invented by Norbert Wiener, a professor of mathematics at MIT who was involved with what was termed Operations Research as well as System Dynamics for the U.S. during World War II.
Cybernetics is primarily the science of information theory, and it is currently being applied to the world as a whole. Cybernetics theory was first envisioned as a way of precisely managing wars, but with experience it was seen that the disciplines and projections that were vital in the conduct of war were essentially the same as those utilized by government during peacetime. The cybernetic approach evolved such cross-disciplinary groups as the RAND Corporation, Mitre, and Ramo-Wooldridge (which became TRW), brainstorming the cybernetic approach to controlling society and nature itself. The cybernetics idea also provided the genus for the National Security Agency, which is at this time the largest intelligence agency on the planet. Such is the importance of information, according to the controllers.
According to cybernetic innovator Jay W. Forrester,
"The professional field known as system dynamics [or cybernetics] has been developing for the last 35 years and now has a world-wide and growing membership. System dynamics combines the theory, methods, and philosophy needed to analyze the behavior of systems in not only management, but also in environmental change, politics, economic behavior, medicine, engineering, and other fields. System dynamics provides a common foundation that can be applied where we want to understand and influence how things change through time."
One experiment in cybernetics was conducted in 1971 after the Marxist-leaning Dr. Salvador Allende was elected president of Chile. As Castro had done earlier, Allende set about nationalizing the industry, banks, and major companies of Chile. But Allende was no agrarian primatif, and therein lay his danger to the Establishment world. He called in the British cyberneticist Stafford Beers to provide the means for micro-managing the country, which is rich in natural resources, but which has always been drained by the major industrial powers with little of its gelt left over for the country itself.
Beer gathered together a highly qualified group of cybernetics-savvy scientists and launched what he called Project Cybersyn, the objective of which was, according to Beers,
"To install a preliminary system of information and regulation for the industrial economy that will demonstrate the main features of cybernetic management and begin to help in the task of actual decision-making by March 1, 1972… It was a massive application of cybernetic feedback to help each industry and each factory keep track of itself through a central location. All communications flowed through the central location."
Project Cybersyn utilized three primary components:
Cybernet, which was something of a precursor to today's Internet, a means by which businessmen and government could communicate and consult with anyone else in the web.
Cyberstride, the programs necessary for monitoring individual companies as well as the economy as a whole, as well as providing alerts when specific areas needed enhancement or were in trouble.
Chaco, a computerized model of the Chilean economy that provided effective simulations of potential scenarios.
The purpose of Cybersyn was to monitor, to dissect, and to predict the Chilean economy; to debug it in order to create a functioning machine, in much the same manner that is being done in many countries throughout the world today.
The problem is that Cybersyn may have worked too well and so posed a threat to the capitalist world. As the demonstration project that Allende and Beers foresaw, it might have provided a tremendous public relations coup for the Communist world. Henry Kissigner, it is said, was the one who intervened to put an end to the grand experiment. Salvador Allende was assassinated by Chileans who are reported to have been in the pay of the CIA, and Cybersyn went by the wayside.
The CIA seems to have known precisely what it was doing, since there are indications that the Agency at about the same time was focused on cybernetic concerns of its own. According to Anna Keeler in my Secret and Suppressed anthology,
"Richard Helms wrote of such a system in the mid-1960s while he was CIA Plans Director. He spoke of 'Sophisticated approaches to the coding of information for transmittal to population targets' in the 'battle for the minds of men' and of 'an approach integrating biological, social and physical-mathematical research in an attempt to control human behavior.' He found particularly notable 'use of modern information theory, automata theory, and feedback concepts…for a technology controlling behavior…using information inputs as causative agents…"
Elsewhere Helms wrote,
"Cybernetics can be used in molding of a child's character, the inculcation of knowledge and techniques, the amassing of experience, the establishment of social behavior patterns…all functions which can be summarized as control of the growth processes of the individual."
Cybernetics and the Internet—otherwise, the one world brain envisioned by H.G. Wells—allows for a regulated, interventionist world, one so fine-tuned that much of the machinations that take place behind the scenes are not observed by the man in the street. Among the control strategies that can be and are employed by the elitists in a cybernetic world are the control of food, the control of the monetary supply, the control of energy, and the control of public opinion. The Clinton administration's close attention to the media and opinion polls, and manipulation of same, are in essence a primitive cybernetic approach that has allowed for the institution in the U.S. of a "soft" cybernetic fascism where violent internal intervention is rarely needed, and then seemingly only for public relations purposes.
The techno-fascists are approaching closure, and may have already achieved it. Not only do governments and intelligence agencies currently have the ability to monitor computer and other media messages, as well as the emotional responses of the electorate via polling and other techniques, they have the ability and the will to use media to brainwash us, to change our opinions when they believe it is warranted, and to sell us on every step on the road to complete utilization. As satirized in works like Report From Iron Mountain andSilent Weapons for Quiet Wars, the cybernetics approach to world management can yield the ultimate in control. Extrapolating from the accelerating advances of the last century, it is obvious that unless lovers of freedom act, and act fast, within the next twenty years the ruling elite will have effectively realized total control over the minds and bodies of mankind.[6]
---
Notes:
[1] Wells, H.G. Cited in White, Carol. The New Dark Ages Conspiracy. New York: The New Benjamin Franklin House, 1980.
[2] Brokaw, Tom, cited in Pouzzner, Daniel. "The Architecture of Modern Political Power," http://www.mega.nu/ampp/
[3] "The Great Firewall of China" by Geramie R. Barme and Sang Ye, Wired Magazine.
[4] Hersh, Jesse, "The Internet Complex," Prevailing Winds, number 4; King, Bradley J., "Doubleplusungood! The Specter of Telescreening," [formerly] at www.parascope.com.
[5] Hagar, Nicky, "Exposing the Global Surveillance System," Covert Action Quarterlyonline, http://www.projectcensored.org/4-exposing-the-global-surveillance-system/; "Spies Like Us," Connected, 16 December, 1997, at www.telegraph.co.uk; Vest, Jason, "Listening In," Village Voice, August 12-18, 1998.
[6] Helms, Richard, cited in Bowart, Walter. Operation Mind Control. New York: Dell Books, 1978; Friedman, George and Meridith. The Future of War — Power, Technology, and American World Dominance. 1996; Beer, Stafford. Brain of the Firm, 1986; Wiener, Norbert. The Human Use of Human Beings — Cybernetics and Society. 1954; "Silent Weapons for Quiet Wars," Secret and Suppressed, ed. Jim Keith, Feral House, 1993.
Source: War Is Crime
A Growing Precariat Class…
I knew a man whose wife divorced him and who never remarried.  He liked women and for the remainder of his life he had affairs with several.  His exuberant intentions were good but he was blind to the preferences of the people he intended to help (usually women friends) and they often resisted his plans.  He went through life intending to do good deeds that were often barely tolerated.
Public television recently ran a documentary on the Rockefeller family.  My friend and the Rockefeller family had a common goal of bettering the lives of others whether they like it or not.  David Rockefeller promotes the new world order because he sincerely believes world government benefits mankind.  He and other like minded individuals seem to have the power to move their goal forward but they are meeting heavy resistance from multitudes who cherish freedom, hate tyranny and prefer to make their own choices.
Competition is a fitting impetus to a healthy business environment. But competition produces winners and losers.  Unfortunately, all men are not created equal. (Jefferson's claim in the Declaration of Independence notwithstanding).   Some men have superior abilities, allowing them an advantage over their fellows.  Men who win in the money war become wealthy while losers become relatively poor.  The libertarian nature of the early American business culture provided a realistic example of the outcome of free Capitalism.  Several families accumulated massive fortunes and were able to shelter their wealth allowing an extended influence on the culture.
John D. Rockefeller (1839-1937). was raised in poverty by a Christian mother.  His father was often absent. The family lived in Ohio during the birth of the oil industry.  He was an astute competitor who successfully used the freedom of Capitalist system to gain control of a majority of the industry.  In spite of government intervention he preserved the family fortune allowing his descendents to wield the power of great wealth through successive generations.
J. P. (John Pierpont) Morgan (1837-1913) was a key recipient of the bounty of Capitalism.  A Connecticut banker Morgan gained control over much of the country's manufacturing base.  He formed U. S. Steel Corporation and on at least two occasions (one with Rothschild help) bailed out the U. S. government.
Andrew Carnegie (1835-1919)  came to the United States from Scotland in his early teens.  He was an astute businessman who enjoyed success in several different enterprises.  Ultimately he became extremely wealthy by creating the world's largest steel mill.  The mill was finally sold to J. P. Morgan and became a major part of U. S. Steel Corporation.
Cornelius Vanderbilt (1794-1877) was an uneducated farm boy of Dutch and English extraction, his thrifty ways allowed him to prosper by moving goods by steamship around New York City.  As the railroads took over the freight moving business he used his profits to invest in the railroads.  Though uncouth in manner he was astute in business.
Henry Ford (1863-1947) made his fortune in a later era.  He reduced manufacturing costs and made products available to the general population by using an assembly line to mass produce automobiles. Mass production was the crown of the industrial revolution making its benefits available to everyone.
Bill Gates (1955 -   ) a contemporary "robber baron" started and nurtured software giant Microsoft into the world's pre-eminent producer of computer software.  He was criticized for his business practices and called before congress but he warded off the government wolves and saved his company.   He and his wife Melinda are now busy managing their Foundation. .    
Hundreds of fortunes have been made in the United States.  These six are well known. All had the advantage of living in times when the conduct of their businesses was largely unencumbered and they could garner great riches from a wealthy nation.  They were criticized for cutting prices and buying up competition but both of these practices are legal in a free Capitalist system; they did it better than their competitors.
Corporations and Foundations are stores of wealth and power. They are artificial entities that function as individuals.  They can and often do grow into quasi-monopolies that can be controlled with a small percentage of the outstanding stock.  Real Estate appreciation and the steep rise in value of hard assets produces riches but the primary source of great wealth is the huge increase in value of the stock of a successful company.  Foundations are usually spawned with shares of stock.  They depend upon profits from stocks for their income.  Stocks are a store of wealth.
Bill Gates became one of the wealthiest men in the world through ownership of stock in Microsoft Corporation, a company he nurtured to greatness. Using that stock he and his wife Melinda have formed the Bill and Melinda Gates Foundation, the largest in United States and second largest in the world.
The stock market uncouples the cost of a stock from its real value as an ownership unit and allows speculation to determine value.  In a bull market a popular stock, as a fractional unit of owner ship, might have a real value of $10.00 but sell on the market for $100.00.  Owners of successful business enterprises who retain or purchase large blocks of stock can enjoy a massive increase in wealth that has no relation to value or effort.
We see this principle play out in the price of gasoline.  The real cost of oil at the well head might be $10.00 a bbl. but on the commodities market it sells for $100.00.  Consumers pay the inflated market price and the well owners enjoy a massive increase in income.
Before the revolution English Corporations had exploited the colonies and in its early years the United States government was wary of corporate power.  .  For decades, until the Civil War, corporations were strictly regulated.
The Internet page Reclaiming Democracy provides this information:
Corporate charters (licenses to exist) were granted for a limited time and could be revoked promptly for violating laws.

Corporations could engage only in activities necessary to fulfill their chartered purpose.

Corporations could not own stock in other corporations nor own any property that was not essential to fulfilling their chartered purpose.

Corporations were often terminated if they exceeded their authority or caused public harm.

Owners and managers were responsible for criminal acts committed on the job.

Corporations could not make any political or charitable contributions nor spend money to influence law-making.
The Civil War brought an end to restrictions on corporate power.  Corporate agents infested both state and federal governments; they bribed officials, enjoyed huge profits, gained limited liability, more autonomy, and extended charters.  The corporate demon was loosed!
Most Americans know of Foundations but few know much about them.  Foundations are tax-free instruments that allow the winners of the money war to protect their wealth from taxation and exert some control over how it is used    According to "The Non-Profit Times" private foundations have at least four characteristics:
It is a charitable organization and thus subject to the rules applicable to charities generally;

Its financial support came from one source, usually an individual, family, or company;

Its annual expenditures are funded out of earnings from investment assets, rather than from an ongoing flow of contributions; and,

It makes grants to other organizations for charitable purposes, rather than to its own programs
Foundations have few restrictions.  They are not dogged by the media or overseen by congress. Wealthy donors are seldom confronted by elected officials who might at some point seek their donations.
Billions of dollars are sheltered by Foundations and the income earned is frequently used to support an elite agenda.  The world is often impacted and sometimes altered by the organizations these Foundations support but people are usually unaware of the source of the change.  Foundations are big supporters of world government; they supported the Feminist Movement and donate heavily to woman's rights, the homosexual agenda enjoys large grants, as does Planned Parenthood, there are also big efforts to influence other nations.  The Global Fund for women is a relatively new foundation but their U. S. giving provides a glimpse of the humanist agenda supported by the Foundation culture.
Writing in "Intelligence and National Security" (Vol. 18, No. 2, 2003) Valerie Aubourg contends that the Bilderberg meetings were organized by European Elites with help from American sources as well as the Rockefeller Foundation, the Ford Foundation and the CIA.
The Foundation Center lists some past foundation grants, "dissidents and intellectuals in Eastern Europe in the 1970s and 1980s, funded legal challenges to apartheid in South Africa starting in the 1970s, and helped human rights groups in Latin America in the 1970s and 80s. Foundations supported work on AIDS at home and abroad when those with the disease were stigmatized; they pushed for public policies to address climate change when the U.S. federal government denied there was a problem of global warming; and they established a dialogue with Iran when the U.S. and Iranian governments were not talking directly to each other. Building on the early vision and practice of Rockefeller, Carnegie, and Ford, today's foundation leaders see these problems in global, not just American terms; seek to address them on a worldwide scale; and directed considerable resources around the world to that end."
In the Washington Post, Michael McFaul, a Senior Fellow at the Hoover Institute, describes Foundation interventions: "Did Americans meddle in the internal affairs of Ukraine? Yes. The American agents of influence would prefer different language to describe their activities — democratic assistance, democracy promotion, civil society support, etc. — but their work, however labeled, seeks to influence political change in Ukraine. The U.S. Agency for International Development, the National Endowment for Democracy and a few other foundations sponsored certain U.S. organizations, including Freedom House, the International Republican Institute, the National Democratic Institute, the Solidarity Center, the Eurasia Foundation, Internews and several others to provide small grants and technical assistance to Ukrainian civil society. The European Union, individual European countries and the Soros-funded International Renaissance Foundation did the same."
Large amounts of U. S. Foundation money go to organizations located in Switzerland and England. Open the link, (wait for it to load) click on Switzerland and England and note the number of grants to International organizations.   While American citizens sign petitions and hold rallies, powerful U. S. Foundations often finance the programs concerned citizens groups are trying to prevent.
The Rockefeller Foundation is one of three funds supported by the Rockefeller family.  The other two are The Rockefeller Brothers Fund and the Rockefeller Family Fund.   The Rockefellers are famous for supporting studies on Eugenics.  here and here  They are also big supporters of Globalism and according to Andrew Gavin Marshall one of the most powerful families in the world.  He describes the breadth of Rockefeller influence: "Initially through the Standard Oil empire, which was broken up into corporations we now know as ExxonMobil, Chevron and others, Rockefeller influence was prominent in universities (notably the University of Chicago and Harvard), in finance, with Chase Manhattan Bank (now JPMorgan Chase), in the creation and maintenance of major foundations (Rockefeller Foundation, Rockefeller Brothers Fund, Rockefeller Family Fund) and in the establishment and leadership of major think tanks (Council on Foreign Relations, Trilateral Commission, Bilderberg), all of which created access to political and social power that shaped institutions, ideologies and individuals on a vast scale."
The Financial Times reported in May of 2012,"Two of the best-known business dynasties in Europe and the US will come together after Lord Jacob Rothschild's listed investment trust and Rockefeller Financial Services agreed to form a strategic partnership, with the Rothschild-owned RIT Capital Partners purchasing a 37% stake in the Rockefeller family's 'wealth advisory and asset management group.'This 'transatlantic union', noted the Financial Times, 'brings together David Rockefeller, 96, and Lord Rothschild, 76 – two family patriarchs whose personal relationship spans five decades.'"
I could not find a Foundation for the descendents of J. P. Morgan but Jamie Dimon, CEO of J. P. Morgan Chase, the world's largest bank ($13 trillion assets), describes their current philosophy this way, "Diversity is a cornerstone of our global corporate culture, and we continue to build upon it by: Linking management rewards to progress in achieving diversity; identifying top talent and building development plans accordingly; seeking a diverse slate of candidates for all key job openings; building a pipeline for diverse talent by working closely with universities and key industry groups;  actively involving our people – through employee networking groups, annual forums, open discussions with senior leaders, seeking input on multicultural marketing efforts, and partnering on community activities; and, offering a comprehensive set of policies, programs and benefits to meet the changing needs of a wide spectrum of individuals"
The Carnegie Foundation lists many of its recipients in this database:  Most of the big Foundations support world peace and feminism.  Many make donations to the Council on Foreign Relations and the Carnegie Endowment for International Peace.  The boards of directors of the large foundations and the major international corporations are made up of individuals who know each other, have a common agenda and often serve together on more than one board.
I did not find a contemporary Foundation for the Vanderbilt Family.  The Vanderbilt fortune suffered losses during the Twentieth Century but the family is still prominent; Gloria Vanderbilt and her son, Anderson Cooper, are well known descendents.
The Ford Foundation has an interesting history. John J. McCloy became president of the Ford Foundation in 1954.  McCloy, a consummate insider, used the foundation as a cover for CIA agents making it almost a subsidiary of the U. S. Government.   Henry Ford exposed the Talmudist Jewish conspiracy and when the Foundation gave some support to the Palestinians it was excoriated as an anti-Semitic organization.  It repented and ceased supporting Paletinian causes.  The Ford Foundation provides serious support for National Public Radio and like many others it helps finance the Council on Foreign Relations.  Both the Rockefeller Family Fund and the Ford Foundation support the Third Wave Foundation, a fast growing, fifteen year old organization that "supports young people creating new models of leadership that strengthen community efforts to resist oppression and ensure justice, that are led by and for young women, transgender, and gender non-conforming youth and queer youth of color."
Please take time to click on the Foundation links and look over the recipients of grants.  A short study will help you understand the nature of the organizations they support.  Foundations hold billions of dollars in assets.  The common interests of those that control these assets allow them to support programs outside and sometimes against the governments of the nations of the world.  Not only can they go around governments but they can and often do control them.  They are a powerful force for the privileged one percent.
The addiction to wealth often culminates in a quest for power.  This hunger to control has become more evident in the Twenty-First Century as the world's neo-Feudal Lords have begun to exert their power for world dominance in the public realm.  They have succeeded in gaining control of the world's most powerful nation and are using it to insert their tentacles into all corners of the Globe.  The theft of knowledge has succeeded through control of public education and the theft of wealth is well underway. Failure to curtail the centralization of power has exposed the world to the domination of an amoral, cruel and Godless oligarchy that is well on the way to enslaving mankind.
World corporations have become fewer and fewer and bigger and bigger.  International corporations benefit from globalization by acquiring multiple new marketing opportunities.  Wealthy corporations and foundations exert influence on the governments of the nations of the world.  Their leaders are members of the secret elite groups that meet and determine policy.  So far David Rockefeller's dreams are progressing at a formidable rate.
It is not unusual for Christians to ignore significant scriptures.  The Law of the Sabbath Year has been significantly neglected for centuries.  It is doubtful that even ancient Israel practiced it properly.   The Bible describes the year of Jubilee like this: "You shall thus consecrate the fiftieth year and proclaim a release through the land to all its inhabitants.  It shall be a jubilee for you, and each of you shall return to his own property, and each of you shall return to his family."  Land is to be returned to its original owners, debts are to be forgiven, and slaves are to be freed!
God created the world in six days and on the seventh day He rested.  Sunday, the Sabbath, is a day of rest.  God also applies this principle to years.  We are to plant and harvest for six consecutive years and on the seventh year the land is to lay fallow. Jubilee is to be celebrated in the year following seven Sabbaths of years – the fiftieth year.
There are several important principles contained in the 25th Chapter of Leviticus: God makes a distinction between the people He has chosen and others. He supports competition but does not want permanent, burgeoning inequities of wealth among His people.  Benevolent slavery is condoned but His people are to be freed at jubilee. Foreigners do not enjoy the provisions of jubilee.  They can be used as slaves until their debts are paid.  Usury is forbidden among God's people but not among foreigners.
Erroneous interpretations of scripture often nullify important principles.  Arminianism and modern methods of evangelism urge people to choose God destroying the Biblical doctrine of selection.  God's chosen people are granted legal benefits that are lost in the doctrine of universal atonement.  The Bible teaches that Christians are a chosen people who have special legal rights that are not afforded to others.
Jubilee is God's remedy for the inordinate accumulation of wealth and power.  It is a resource to correct the inequities that develop in a competitive society without depending on the arbitrary, emotion driven policies of frivolous politicians.
Today, in the United States the disparity between the wealthy and the remainder of our population is greater than ever before.  One percent of our population own 40 percent of the nation's wealth.  Turn on your speakers, watch and listen to this video.  The Middle Class is being destroyed and a permanent underclass is growing.  In the 1970s the upper 1 percent received 8 percent of the nation's income, in 2010 that figure had risen to 21 percent.  The 400 wealthiest Americans own more than the bottom 150 million.   According to Andrew Gavin Marshall almost all of the wealth gains over the previous decade went to the top 1%. In the mid-1970s, the top 1% earned 8% of all national income; this number rose to 21% by 2010.
We have ignored the Word of God and are in the process of suffering the consequences.  God provided The Law of Jubilee to protect His people from human tyranny.  There is a righteous way of rectifying the imbalance of wealth that results from a competitive economy.  God's Law always trumps the imagination of His creatures.
Christians are often described as followers of Jesus.  This definition is inadequate because Jesus is a servant to His Father.  He sits on the right hand of His father and judges the world.  Those who truly follow Jesus follow the Triune God: Father, Son, and Holy Ghost.  This concept brings the entire Bible into focus and sets up legal standards for Christian behavior.
"To learn who rules over you, simply find out who you are not allowed to criticize." – - Voltaire (1694-1778)
It's not easy being a flag-waving American nationalist. In addition to having to deal with the usual disillusion, anger, and scorn from around the world incited by Washington's endless bombings and endless wars, the nationalist is assaulted by whistle blowers like Bradley Manning and Edward Snowden, who have disclosed a steady stream of human-rights and civil-liberties scandals, atrocities, embarrassing lies, and embarrassing truths. Believers in "American exceptionalism" and "noble intentions" have been hard pressed to keep the rhetorical flag waving by the dawn's early light and the twilight's last gleaming.
That may explain the Washington Post story (July 20) headlined "U.S. asylum-seekers unhappy in Russia", about Edward Snowden and his plan to perhaps seek asylum in Moscow. The article recounted the allegedly miserable times experienced in the Soviet Union by American expatriates and defectors like Lee Harvey Oswald, the two NSA employees of 1960 – William Martin and Bernon Mitchell – and several others. The Post's propaganda equation apparently is: Dissatisfaction with life in Russia by an American equals a point in favor of the United States: "misplaced hopes of a glorious life in the worker's paradise" … Oswald "was given work in an electronics factory in dreary Minsk, where the bright future eluded him" … reads the Post's Cold War-clichéd rendition. Not much for anyone to get terribly excited about, but a defensive American nationalist is hard pressed these days to find much better.
At the same time Team USA scores points by publicizing present-day Russian violations of human rights and civil liberties, just as if the Cold War were still raging. "We call on the Russian government to cease its campaign of pressure against individuals and groups seeking to expose corruption, and to ensure that the universal human rights and fundamental freedoms of all of its citizens, including the freedoms of speech and assembly, are protected and respected," said Jay Carney, the White House press secretary. 1
"Campaign of pressure against individuals and groups seeking to expose corruption" … hmmm … Did someone say "Edward Snowden"? Is round-the-clock surveillance of the citizenry not an example of corruption? Does the White House have no sense of shame? Or embarrassment? At all?
I long for a modern version of the Army-McCarthy hearings of 1954 at which Carney – or much better, Barack Obama himself – is spewing one lie and one sickening defense of his imperialist destruction after another. And the committee counsel (in the famous words of Joseph Welch) is finally moved to declare: "Sir, you've done enough. Have you no sense of decency, sir? At long last, have you left no sense of decency?" The Congressional gallery burst into applause and this incident is widely marked as the beginning of the end of the McCarthy sickness.
US politicians and media personalities have criticized Snowden for fleeing abroad to release the classified documents he possessed. Why didn't he remain in the US to defend his actions and face his punishment like a real man? they ask. Yes, the young man should have voluntarily subjected himself to solitary confinement, other tortures, life in prison, and possible execution if he wished to be taken seriously. Quel coward!
Why didn't Snowden air his concerns through the proper NSA channels rather than leaking the documents, as a respectable whistleblower would do? This is the question James Bamford, generally regarded as America's leading writer on the NSA, endeavored to answer, as follows:
I've interviewed many NSA whistleblowers, and the common denominator is that they felt ignored when attempting to bring illegal or unethical operations to the attention of higher-ranking officials. For example, William Binney and several other senior NSA staffers protested the agency's domestic collection programs up the chain of command, and even attempted to bring the operations to the attention of the attorney general, but they were ignored. Only then did Binney speak publicly to me for an article in Wired magazine. In a Q&A on the Guardian Web Snowden cited Binney as an example of "how overly-harsh responses to public-interest whistle-blowing only escalate the scale, scope, and skill involved in future disclosures. Citizens with a conscience are not going to ignore wrong-doing simply because they'll be destroyed for it: the conscience forbids it."

And even when whistleblowers bring their concerns to the news media, the NSA usually denies that the activity is taking place. The agency denied Binney's charges that it was obtaining all consumer metadata from Verizon and had access to virtually all Internet traffic. It was only when Snowden leaked the documents revealing the phone-log program and showing how PRISM works that the agency was forced to come clean. 2
"Every country in the world that is engaged in international affairs and national security undertakes lots of activities to protect its national security," US Secretary of State John Kerry said recently. "All I know is that it is not unusual for lots of nations." 3
Well, Mr. K, anti-semitism is not unusual; it can be found in every country. Why, then, does the world so strongly condemn Nazi Germany? Obviously, it's a matter of degree, is it not? The magnitude of the US invasion of privacy puts it into a league all by itself.
Kerry goes out of his way to downplay the significance of what Snowden revealed. He'd have the world believe that it's all just routine stuff amongst nations … "Move along, nothing to see here." Yet the man is almost maniacal about punishing Snowden. On July 12, just hours after Venezuela agreed to provide Snowden with political asylum, Kerry personally called Venezuelan Foreign Minister Elias Jaua and reportedly threatened to ground any Venezuelan aircraft in America's or any NATO country's airspace if there is the slightest suspicion that Snowden is using the flight to get to Caracas. Closing all NATO member countries' airspace to Venezuelan flights means avoiding 26 countries in Europe and two in North America. Under this scenario, Snowden would have to fly across the Pacific from Russia's Far East instead of crossing the Atlantic.
The Secretary of State also promised to intensify the ongoing process of revoking US entry visas to Venezuelan officials and businessmen associated with the deceased President Hugo Chávez. Washington will also begin prosecuting prominent Venezuelan politicians on allegations of drug trafficking, money laundering and other criminal actions and Kerry specifically mentioned some names in his conversation with the Venezuelan Foreign Minister.
Kerry added that Washington is well aware of Venezuela's dependence on the US when it comes to refined oil products. Despite being one of the world's largest oil producers, Venezuela requires more petrol and oil products than it can produce, buying well over a million barrels of refined oil products from the United States every month. Kerry bluntly warned that fuel supplies would be halted if President Maduro continues to reach out to the fugitive NSA contractor. 4
Wow. Heavy. Unlimited power in the hands of psychopaths. My own country truly scares me.
And what country brags about its alleged freedoms more than the United States? And its alleged democracy? Its alleged civil rights and human rights? Its alleged "exceptionalism"? Its alleged everything? Given that, why should not the United States be held to the very highest of standards?
American hypocrisy in its foreign policy is manifested on a routine, virtually continual, basis. Here is President Obama speaking recently in South Africa about Nelson Mandela: "The struggle here against apartheid, for freedom; [Mandela's] moral courage; this country's historic transition to a free and democratic nation has been a personal inspiration to me. It has been an inspiration to the world – and it continues to be." 5
How touching. But no mention – never any mention by any American leader – that the United States was directly responsible for sending Nelson Mandela to prison for 28 years. 6
And demanding Snowden's extradition while, according to the Russian Interior Ministry, "Law agencies asked the US on many occasions to extradite wanted criminals through Interpol channels, but those requests were neither met nor even responded to." Amongst the individuals requested are militant Islamic insurgents from Chechnya, given asylum in the United States. 7
Ecuador has had a similar experience with the US in asking for the extradition of several individuals accused of involvement in a coup attempt against President Rafael Correa. The most blatant example of this double standard is that of Luis Posada Carriles who masterminded the blowing up of a Cuban airline in 1976, killing 73 civilians. He has lived as a free man in Florida for many years even though his extradition has been requested by Venezuela. He's but one of hundreds of anti-Castro and other Latin American terrorists who've been given haven in the United States over the years despite their being wanted in their home countries.
American officials can spout "American exceptionalism" every other day and commit crimes against humanity on intervening days. Year after year, decade after decade. But I think we can derive some satisfaction, and perhaps even hope, in that US foreign policy officials, as morally damaged as they must be, are not all so stupid that they don't know they're swimming in a sea of hypocrisy. Presented here are two examples:
In 2004 it was reported that "The State Department plans to delay the release of a human rights report that was due out today, partly because of sensitivities over the prison abuse scandal in Iraq, U.S. officials said. One official … said the release of the report, which describes actions taken by the U.S. government to encourage respect for human rights by other nations, could 'make us look hypocritical'." 8
And an example from 2007: Chester Crocker, a member of the State Department's Advisory Committee on Democracy Promotion, and formerly Assistant Secretary of State, noted that "we have to be able to cope with the argument that the U.S. is inconsistent and hypocritical in its promotion of democracy around the world. That may be true." 9
In these cases the government officials appear to be somewhat self-conscious about the prevailing hypocrisy. Other foreign policy notables seem to be rather proud.
Robert Kagan, author and long-time intellectual architect of an interventionism that seeks to impose a neo-conservative agenda upon the world, by any means necessary, has declared that the United States must refuse to abide by certain international conventions, like the international criminal court and the Kyoto accord on global warming. The US, he says, "must support arms control, but not always for itself. It must live by a double standard." 10
And then we have Robert Cooper, a senior British diplomat who was an advisor to Prime Minister Tony Blair during the Iraq war. Cooper wrote:
The challenge to the postmodern world is to get used to the idea of double standards. Among ourselves, we operate on the basis of laws and open cooperative security. But when dealing with more old-fashioned kinds of states outside the postmodern continent of Europe, we need to revert to the rougher methods of an earlier era – force, pre-emptive attack, deception, whatever is necessary to deal with those who still live in the nineteenth century world of every state for itself. 11
His expression, "every state for itself", can be better understood as any state not willing to accede to the agenda of the American Empire and the school bully's best friend in London.
So there we have it. The double standard is in. The Golden Rule of "do unto others as you would have others do unto you" is out.
The imperial mafia, and their court intellectuals like Kagan and Cooper, have a difficult time selling their world vision on the basis of legal, moral, ethical or fairness standards. Thus it is that they simply decide that they're not bound by such standards.
Hating America
Here is Alan Dershowitz, prominent American lawyer, jurist, political commentator and fervent Zionist and supporter of the empire, speaking about journalist Glenn Greenwald and the latter's involvement with Edward Snowden: "Look, Greenwald's a total phony. He is anti-American, he loves tyrannical regimes, and he did this because he hates America. This had nothing to do with publicizing information. He never would've written this article if they had published material about one of his favorite countries." 12
"Anti-American" … "hates America" … What do they mean, those expressions that are an integral part of American political history? Greenwald hates baseball and hot dogs? … Hates American films and music? … Hates all the buildings in the United States? Every law? … No, like most "anti-Americans", Glenn Greenwald hates American foreign policy. He hates all the horrors and all the lies used to cover up all the horrors. So which Americans is he anti?
Dershowitz undoubtedly thinks that Snowden is anti-American as well. But listen to the young man being interviewed:
"America is a fundamentally good country. We have good people with good values who want to do the right thing."
The interviewer is Glenn Greenwald. 13
Is there any other "democratic" country in the world which regularly, or even occasionally, employs such terminology? Anti-German? Anti-British? Anti-Mexican? It may be that only a totalitarian mentality can conceive of and use the term "anti-American".
"God appointed America to save the world in any way that suits America. God appointed Israel to be the nexus of America's Middle Eastern policy and anyone who wants to mess with that idea is a) anti-Semitic, b) anti-American, c) with the enemy, and d) a terrorist." – John LeCarré, London Times, January 15, 2003
White House Press Briefing, July 18, 2013 ↩
Washington Post, June 23, 2013 ↩
Reuters news agency, July 2, 2013 ↩
RT television (Russia Today), July 19, 2013, citing a Spanish ABC media outlet ↩
White House press release, June 29, 2013 ↩
William Blum, Rogue State: A Guide to the World's Only Superpower, chapter 23 ↩
Reuters, July 22, 2013 ↩
Los Angeles Times, May 5, 2004 ↩
Washington Post, April 17, 2007 ↩
Hoover Institute, Stanford University, Policy Review, June 1, 2002 ↩
The Observer (UK), April 7, 2002 ↩
"Piers Morgan Live", CNN, June 24, 2013 ↩
Video of Glen Greenwald interviewing Edward Snowden (at 2:05 mark) ↩
People are strange creatures. And sometimes Christians are the strangest. One would think that people who experience freedom in Christ would be the first ones to desire and defend the entire gamut of liberty. One would think that Paul's words would deeply resonate with Christian folks: "Stand fast therefore in the liberty wherewith Christ has made us free, and be not entangled again in the yoke of bondage." (Galatians 5:1 KJV)
Unfortunately, many Christians today are as much in bondage as anyone outside of Christ. They are in bondage to tradition, ceremony, liturgy, etc. It is no hyperbole to say that they are as enslaved as were the Pharisees of old.
I recently reread Benjamin Franklin's autobiography. It has been awhile since I last read it and needed to be reminded of the old sage's counsel. In his memoirs, he recalled how he had been invited to attend a Presbyterian church on the invitation of the parson whom he had befriended. He said he attended the church for five consecutive Sundays. He stopped attending after the fifth Sunday. The two reasons he gave were 1) the preacher had a very dry and boring delivery, and 2) the preacher was trying to make everybody good Presbyterians and not good citizens.
I believe Franklin's observation could be made regarding a sizeable percentage of the pastors and churches in America today–regardless of denomination. Baptist preachers want everyone to be good Baptists; Pentecostal preachers want everyone to be good Pentecostals; Methodist preachers want everyone to be good Methodists; Lutheran preachers want everyone to be good Lutherans, etc. And if one does not subscribe to the traditions and tenets propounded in these churches, he or she is relegated to infidel status. But where do you find pastors and churches trying to make good citizens out of people? That's why one will find judgmentalism and Phariseeism rampant in most churches today. As long as one has the form, little else matters.
Not only is good citizenship not taught in most churches; it is actually lampooned and denigrated. They teach that because the Scripture says we are citizens of Heaven, we have little or no responsibility to our country, State, town, etc. Of course, that doesn't take them away from the mall or the television set when their favorite ball team is playing or the lake or the golf course.
But not only are so many of today's pastors and churches enslaved to denominationalism, they are also enslaved to incorporationism. That might not be a real word, but it is a real truth.
Nowhere in Scripture is the church seen as a denomination or corporation. It is not even described as an organization. Yet, ask the average so-called Christian today, and they will tell you unless a church has a denomination, a building, and an incorporation status, it is not a church. I have actually heard professing Christians say that if a church did not have the IRS 501c3 government incorporation status, it was not a real church. Can you imagine that? Unless the church is not officially approved and sanctioned by the state, it is not a real church.
But what were churches before 1954, when then-Senator Lyndon Baines Johnson introduced and successfully passed the 501c3 government corporation law in the United States? Think of it: over 1900 years of Church history, and there was never any such thing as a church being incorporated by the government; but since 1954, if a church does not have the 501c3 government corporation status, it is not a real church? Holy Cow, Margaret!
Ladies and gentlemen, the churches in the Book of Acts were not government corporations; the early churches that followed the apostles were not government corporations; the independent churches of the Dark Ages were not government corporations. The Reformation churches were not government corporations; the Pilgrim churches were not government corporations; the colonial churches were not government corporations; and the independent churches in oppressed countries today are not government corporations.
The Church can have only one Head, and it is not the government. It is Christ! To put the Lord's Church into a place of subjugation and submission to the state is nothing short of heresy and blasphemy. And by accepting the 501c3 government corporation status, that is exactly what these modern pastors and churches in America are committing.
As a result, pastors and churches are afraid to do anything that might offend the IRS or jeopardize their tax-exempt incorporation status. This has left the Church in America impotent and silent. And, yes, I know, for some pastors it doesn't take anything as monstrous as the IRS to keep them quiet; the threat of offending the donor base is all the intimidation many pastors need. Geez!
My study of history teaches me that when God's people sought true independence and freedom, a spiritual awakening usually accompanied such a movement. The Church in Acts refused to be controlled or intimidated by Judaism; the Reformation Church refused to be controlled or intimidated by Romanism; the Pilgrim Church refused to be controlled or intimidated by European statism; the colonial church refused to be controlled or intimidated by British imperialism; the Confessing Church in Germany refused to be controlled or intimidated by Nazism; the true Church in China today refuses to be controlled or intimidated by communism, etc.
But what are most churches doing in America today? They are being controlled and intimidated by incorporationism–specifically, the 501c3 section of the Internal Revenue Code of the IRS.
However, all over America, Christians by the thousands are seeking deliverance from government bondage. They are tired of waiting for recalcitrant and apathetic pastors to take a stand, and they are leaving the 501c3 government-controlled churches by untold thousands. Many of them are seeking independent churches, while others are starting their own home churches. I know, because many of these folks write to tell me that they are gathering in living rooms, community centers, VFW halls, American Legion halls, etc., to watch our service at Liberty Fellowship each Sunday afternoon at 2:30pm Mountain Time.
To watch my messages live online, go to:
Liberty Fellowship Live Stream
And if you want to watch my archived messages online, go here:
In fact, my message last Sunday deals at length with what I am talking about in this column today. Be prepared though: I preached for 1:45. Can you imagine? And people didn't leave or even squirm. Even teenagers and little children sat and listened intently. Beyond that, I was interrupted several times with enthusiastic applause by a very positive and appreciative audience. Imagine that! Oh! And when I finished, no one came up and wanted to talk sports. Try that in these government-controlled 501c3 churches today.
I fully realize that there are some very courageous preachers out there who are pastoring 501c3 churches. I pastored one myself for over 30 years. For me, getting out meant relocating 2600 miles away to the Flathead Valley of Montana. Obviously, not everyone can do that. I also realize that trying to take a church out of the clutches of the 501c3 tentacles of the IRS is like trying to get out of the Mafia. Maybe harder. But I also know that the Christian migration toward freedom and independence has already begun. And there is nothing anyone can do to stop it. This is God's doing.
The Church is the Lord's Bride, and He will not allow His bride to sleep in a whorish bed forever. Just as has been the case throughout history, God is calling His bride out of the bondage of government submission and servitude into the glorious light and liberty of Christ.
It will not be very much longer until there will be only two types of churches in America: the official, state-controlled churches that are sleeping with Lucifer and the true churches of Christ that are basking in the liberty of the Gospel. Christians will not be able to stay neutral.
As I said, the exodus has already begun.
And, while I may not live to see it, I am convinced that as the call for liberty continues to swell in the minds and hearts of both Christians and non-Christians alike, God will send an accompanying spiritual awakening to this country; or at least, to regions within this country. It is inevitable. And, again, while I may not live to see the fruition of this awakening, I am also convinced that what we did by moving to Montana–and what the people of Liberty Fellowship are doing here–and what liberty-minded people are doing all over this country, is at the "tip of the spear" of a freedom fight that will truly change the course of history.
Dear Christian, "Stand fast therefore in the liberty wherewith Christ has made us free, and be not entangled again in the yoke of bondage." God will never send an awakening to those who are content to sleep in servitude.