Ever since the 2008 financial collapse, banks have reduced their lending while accumulating U.S. Treasuries. On the surface placing capital into the safest depositor may seem prudent.   On the other hand, Why Big Banks Are Suddenly Interested in Talking to You Again? According to Inc, "After years of turning away small-business borrowers, the country's largest banks are now granting one out of five loan applications they receive. The 20 percent benchmark represents a post-recession high for big banks (assets of $10B+). Further, small banks have been approving more than half of the funding requests they receive."
Such news would normally be welcomed. The Sovereign Man article, Here's Why US Banks Are Now Extremely Vulnerable, presents a sober warning that the banking industry is at risk from a bond market sell-off.
"In just the last month alone American banks increased their holdings of US treasuries by $54 billion, to a record $1.99 trillion.

Facing $127 trillion in unfunded liabilities – which is nearly double 2012's total global output – and with no inclination to reduce those numbers at all, at this point disaster for the US is entirely unavoidable.

Under the rather arbitrary Bank of International Settlements Basel capital adequacy rules government debt rated at least AA continues to carry a "zero risk" weighting. Meaning that banks do not need to set aside capital against it.

Beyond that, regulations imposed after the last crash to reduce risk require banks to hold $100 billion in liquid assets, which of course includes bonds. Thus, they are not only encouraged, but actually forced to buy government bonds."
The fundamental change in the last six years is that the banks were rescued from normal capital requirements under a zero interest rate discount window. The inevitable result starved the small business and personal borrowing market from obtaining loans. With the loosing of funds to finance business and consumers, could the dire warning that the banks understand they need to rotate out of Treasuries, be the reason for the shift in lending?
However, the rush to come into compliance has America's Banks Pile Up Treasuries as Deposits Overwhelm Lending. This explanation of a change in regulation ordains that U.S. Bonds are still a necessary component in their balance sheet.
"Rules approved Sept. 3 by the Fed, Office of the Comptroller of the Currency and Federal Deposit Insurance Corp. leave banks about $100 billion short of the $2.5 trillion in easy-to-sell assets that they need to meet the liquidity standard, according to the Fed. Lenders must reach 80 percent of their liquidity coverage ratios by January and have until the start of 2017 to reach full compliance."

Illustrating this point, "Bank of America alone may need to purchase as much as $65 billion of government debt to become fully compliant, according to report last month from Marty Mosby, a banking analyst at Memphis, Tennessee-based Vining Sparks."
Providing additional encouragement is a WSJ report that U.S. Bank Profits Near Record Levels.
"On the heels of the financial crisis, some lawmakers, regulators and consumers complained that banks weren't lending enough. But steady improvement in credit quality, or borrowers' ability to repay loans, is prompting banks not only to lend more but also to ease their standards.

The higher loan levels come as banks are easing up on their underwriting standards to borrowers. A Federal Reserve survey of senior loan officers released last week found that lenders were loosening standards and loan terms for commercial and industrial loans and commercial real-estate loans."
Reconciling the need to keep buying treasuries and originating new loans to satisfy business demand is a challenging objective. By returning to the old fashion business model, of actually making loans to customers, banks are generating significant profits.
While graphs show the downward trend in loans since TARP, the current upturn is ready to be charted. Lending money for productive enterprise has contributed to a rise in GDP. The transition to a consumer based economy is dependent on the flow of transactions. When the pace of the velocity of money increases and confidence strengthens, prosperity usually follows.
The different in this feeble recovery phase is that the debt assumed by the Treasury, monetized within Federal Reserve liabilities, requires servicing no matter the health of the general economy. Near zero or cost free interest rates is approaching an expected crisis of uninterrupted maintenance. The exact trigger that drives up rates, while elusive to forecast, is inevitable in coming.
The Money Show article, Rising Rates? Beware of Big Banks, describes the predicament accordingly.
"The reality is that traditional commercial and consumer lending is no longer the big money maker that it used to be for banks. Since the 2008 financial crisis, households and businesses have been deleveraging—paying down debt—and demand for loans has been limp.

In recent years, the big banks have fattened their profits mainly from capital-markets businesses: Mergers and acquisitions, stock and bond offerings, and other types of trading. Rising interest rates also make the cost of capital go up for businesses, which can result in less deal making, lowering financing fees for the banks."
Hype that loan demands have returned in earnest is overstated. Coming off such a low level, any modest increase looks bigger than it really is. That revered business cycle, simply is no longer the same.
So what happens in the catch-22 scenario when banks are adjusting to different capital requirements and Treasuries drop in price with a rise in interest rates? That's the 64 trillion dollar question.
Banking is more about mathematics than business acumen when additional debt created money is needed to pay the service of obligations that come due. The roll over can be staggering. Banksters make up the monetary rules. That $127 trillion nut is bigger than all the bank reserves put together.
For those who argue the economy can grow its way out of this liquidity squeeze must have a time frame longer than the imaginative bag of tricks left in the vaults of banks.
Imagine the following scenario.
It is mid-afternoon on the Wednesday just before Thanksgiving. Some jerk walks into the Atlanta airport, gets his boarding pass and makes his way to the mini-North Korea known as TSA. He hands the blueshirt his boarding pass and driver's license. He then reaches into his carry-on bag, presses a button and – KABOOOOOOM!!!!!! – kills 2000 people.
At the same moment, two other jerks are doing the exact same thing at O'Hare and DFW as part of a co-ordinated attack. And not only have more people just died than died on 9/11, but America's three largest aviation hubs have just experienced massive destruction and air travel everywhere has been severely interrupted.
TSA could not prevent this, just like they could not prevent the fatal shooting of a TSA agent at LAX last year. Terrorism need not happen at 35,000 feet. Indeed, extremely few terror attacks have anything to do with aviation.
TSA does not keep you safe. Period.
However, the American people persist in the notion that it does. And they will tolerate endless violations of their civil liberties and physical bodies in the name of Schutz und Sicherheit.
It all started shortly after 9/11 with the passing of the Patriot Act, which ushered in numerous violations on our Fourth Amendment protections against unlawful search and seizure. And most people supported it because, after all, we had to "go after the terrorists." And, hey, we had to give up our liberty for a time until the crisis passed.
I have to confess that I acquiesced in this for a very short time. I, like so many millions of others, was caught up in the passions of the moment.
But then I started asking: now that the camel's nose is under the tent, what else are they going to do? And, more importantly, how much more will the American people accept?
It appears that there is no limit here.
Will we routinely accept the violation of our physical bodies in the name of safety and security? It turns out that we have.
Just consider the passivity with which most people accept "porn, perversion and pedophilia" – I wish I knew who said that first – in the name of "transportation safety". When you look at a nude photograph of a minor, it is child pornography. If someone else feels you up without your consent, it is sexual assault. (And if anyone did this to me under any other circumstances, it would take about one nanosecond for me to put the wretched little pervert's teeth on the ground.)
The Nazis didn't do it. No communist regime ever did it. Yet, in the "land of the free", being felt up in order to prove one's innocence is now a condition of travel.
And just look at these tax-mainlining Uncle Ernies.
And if you will let the authorities photograph you naked and feel you up, why wouldn't you let them violate you even further?
Would you let them catheterize you, like these central Utah police did when looking for marijuana?
Would you let them draw your blood? Read what is happening in Tennessee, Texas and Oregon.
Would you submit to cavity searches, such as those performed in Milwaukee and in Deming, New Mexico?
Would you let them slit your throat and kill you? Police did just this on a drug bust in Huntsville, Alabama. And just as TSA has never caught a terrorist, the cops in this case found no drugs.
"But …… but …… but, they were looking for terrorists and drugs."
The wars on drugs and terror are just like any other type of federal overreach. Both come clothed in somebody's good intention. Both are sold to us in the name of some Higher Good. They always grow bigger and uglier with time. And they always create bigger problems than those they were intended to solve.
Do you want to live in a society when the authorities can invade your body at will and with impunity? Do you want to live in a society where you are constantly required to prove your innocence? A government that will force you to prove your innocence is infinitely more dangerous than any drug or terrorist.
Even more dangerous is a populace that feels protected by such a government. Obama is too good for such a people.
It is easy to stand up and cheer for your favorite government activity. It is quite another to acknowledge what it means in the real world.
I almost never try to speak for other people. However, I think it is fairly safe to say that the average military recruit firmly believes that he joins the military so that you and I can live and breathe in freedom. To be sure, he had other reasons for joining, but I think the defense of liberty is a fairly common characteristic.
That is certainly what I thought when I was in Navy boot camp in Orlando, Florida, in 1983. After all, this is what I had been told all my life: sailors, soldiers, airmen and marines defend freedom.
But is this actually what they do?
Consider the following:
This Marine lost both legs in an IED blast in Iraq. He claims he was forced by TSA to remove both prosthetic legs before he could board an airplane in Phoenix.
This Vietnam veteran in Spicewood, Texas, had flashbacks to his combat experience during a marijuana raid at a friend's house. What police claimed was marijuana turned out to be ragweed.
Jared Goering, who served 19 years in the Army, including tours in Iraq and Afghanistan, was kicked off the boardwalk in Wildwood, N.J. for walking with his service dog, Gator.
Emily Yates, who served two tours with the Army in Iraq, was violently arrested by park police in Philadelphia for asking why she couldn't play her banjo under some shade trees.
Dimitrios Karras is a Marine Corps veteran of Iraq and Afghanistan. Read about the ATF raid on his business in National City, California.
Martin Goldberg of Brooklyn is a World War II veteran whose apartment was subject to a drug raid. Later, the cops realized they had raided the wrong apartment. His 83-year-old wife was hospitalized with an irregular heartbeat as a result of the raid.

In 1997, four sailors from the USS Saipan (LHA-2) were falsely accused of the rape and murder of a Norfolk, Virginia, woman. One spent eight-and-one-half years in prison while the other three were sentenced to life in prison. These three were pardoned in 2009. Even though the actual killer is serving a life sentence, four innocent men are still required to register as sex offenders and are still fighting to clear their names.
Charles Loeks was 18 and fresh out of Marine boot camp. On a trip home to Covina, California, he was hanging out with a few friends when he was arrested for resisting arrest and nothing else. He spent 21 days in Los Angeles County jail, even though he had harmed no one.
Carlos Jaramillo is a former Marine combat instructor who lives in Onslow County, North Carolina. Watch what happened when he recorded a sheriff's deputy who arrested him for no apparent reason.
Noel Polanco was an unarmed 22-year-old National Guardsman who was shot and killed by New York City police at a traffic stop near LaGuardia Airport.
John Laigaie, a retired Army master sergeant, was threatened at gunpoint by police while legally carrying a gun in a park in Bellingham, Washington.
Homer Wright is an 80-year-old Army veteran who was charged with felony gun use after he shot a burglar who entered his home in Englewood, Illinois.

Mark Schmidter, a Vietnam veteran who lives in Orlando, is currently serving 145 days in a cage for passing out jurors' rights information on the steps of a local courthouse.
Justin Ross of Ankeny, Iowa, was recently discharged from the Army. Police used a battering ram to enter his home executing a warrant for some items purchased with stolen credit cards. They did not find any of these items.
Saadiq Long is an Air Force veteran who was placed on a TSA no-fly list. He had to battle for months to be removed from this list just so he could fly home from Qatar to visit his ailing mother.
Chuck Benton of Long Grove, Iowa, served 22 years in the Army. He was arrested and charged simply for living in the same house with his son who was growing medical marijuana.
Cody Donovan is a former Marine MP who lives in New Milford, N.J. He was charged with unlawful possession of a weapon after carrying a loaded gun into the Garden State Plaza mall when he attempted to help police apprehend the shooter.

In 1932, 17,000 veterans marched on Washington to demand payment of bonuses they had been promised as a result of their service in World War I. Two were shot and killed by police. 55 were arrested and 135 were injured when the United States Army became an instrument of domestic law enforcement. Two of the chief enforcers were named MacArthur and Patton. Yes, those two.
Mark England, an Army combat medic who saw action in Iraq and Kosovo was beaten and tasered by police at McCarran Airport in Las Vegas.
Air Force Staff Sergeant Matt Pinkerton of Glen Burnie, Maryland, faces second degree murder charges after fatally shooting a home intruder in September.
Leo Hendrick, an army veteran who lives in Northwood, Iowa, faces up to 30 days in jail and a $600 fine for raising chickens in his yard.
Yes, the cops had a search warrant. However that in no way excuses their vandalizing the home of Army veteran Dan Neary of Lakewood, Washington.
These World War II veterans were threatened with arrest for visiting a closed war memorial in Washington, D.C. during the October "shutdown."

These Vietnam veterans actually were arrested for visiting a New York City war memorial after curfew.
Denis Reynoso was a disabled veteran who saw action with the Marines in Iraq. He was shot dead by police in his Lynn, Massachusetts, apartment.
Nick Morgan, an Iraq veteran, was pulled out of a crowd by police in Hempstead, New York, and trampled by their horses.
Gary Shepherd of Broadhead, Kentucky was a Vietnam veteran. He used medical cannabis to relieve the pain in his left arm, which was crippled during the war. Shepherd was shot dead by a SWAT team, after they had threatened to cut down his cannabis plants.
Valente and Manuel Valenzuela of San Antonio produced sufficient documentation to enlist, respectively, in the Army and Marine Corps. Both fought in Vietnam, where Valente won a Bronze Star. Now they are facing deportation to Mexico because of erroneous entries on their birth certificates.
Jerome Murdough, a homeless Marine Corps veteran, died in a jail cell on New York's Rikers Island after being arrested for trespassing. A heating malfunction caused the temperature in the cell to soar to 100 degrees.
Kenneth Chamberlain was a retired Marine and Vietnam veteran living in White Plains, New York. Early one morning he set off his medical alert device. The first responders in this case were not medics, but rather police, who proceeded to kill Mr. Chamberlain.

This group of combat veterans in Colorado organized to help legalize marijuana during the 2012 elections. They claim – and I believe them – that marijuana helps mitigate PTSD. If you support any punishment whatsoever for a combat veteran who heals himself with a plant that grows wild in some form within a few miles of you, I don't care what you tell me. YOU DON'T BELIEVE IN FREEDOM!
Stanley Gibson, a 43-year-old Gulf War veteran was shot dead over a total non-crime by Las Vegas police in December, 2011.
Army Specialist Michael Sharkey returned home from deployment in Afghanistan to find his home in New Port Richey, Florida, unlawfully occupied by two squatters. The local sheriff says that Sharkey has no grounds upon which to evict them.
These veterans say they are being required to prove they are worthy of gun rights. Our rights are gifts from God that are inherent in our very humanity. We never have to prove to anybody that we have them.
Dwight Edwards, a disabled Marine veteran of Afghanistan, says that cops in Queens brutally beat him for no reason.
Army Staff Sgt. C.J. Grisham, who won the Bronze Star with Valor, was forcibly disarmed for no good reason by a policeman while on a hike with his son not far from Fort Hood, Texas.

Brandon Raub, a Marine who was decorated for bravery in Iraq and Afghanistan, was forced to spend a week in a Virginia mental hospital over some "anti-government" Facebook posts. (His interviewer here, John Whitehead, is a constitutional attorney, Vietnam infantry veteran and superlative anti-police state blogger.)
Operation Vigilant Eagle is a project of the Department of Homeland Security that has led to numerous Iraq and Afghanistan veterans "finding themselves under surveillance, threatened with incarceration or involuntary commitment, or arrested, all for daring to voice their concerns about the alarming state of our union and the erosion of our freedoms." Indeed, merely being a "returning veteran" can have you designated as a potential terrorist.

We will never know the whole truth about Navy veteran and former Los Angeles cop Christopher Dorner, who was the subject of a police manhunt and media witch hunt in 2013. He never got the chance to tell his story in court.
Hector Barrios came to America in 1961. He was drafted and served as an infantry soldier in Vietnam. In 1996, he was busted for possessing marijuana, which he used to treat his PTSD. As a result, he was deported to his native Mexico where he died.
Matthew Corrigan of Washington, D.C. was a first sergeant in the Army Reserve and a veteran of Iraq. His home was destroyed in a SWAT rampage because it was reported to the police that Corrigan had a gun.
Jamie Dean was an Army veteran of Afghanistan was diagnosed with PTSD. Upset about his impending deployment to Iraq, Dean had an intense emotional outburst at his Maryland home in December 2006. Even though he neither harmed nor threatened anyone, he was shot and killed by a local SWAT team.


Bennie Coleman, 76, is a retired Marine who lost his Washington, D.C., home because of a $134 tax lien that District authorities had sold to an investor.
Jeremy Usher is a former Navy hospital corpsman who lives in Greeley, Colorado. He faces jail time for using medical marijuana to treat his PTSD.
Brittany Ball, a 23-year-old soldier at Fort Jackson, S.C., was manhandled by a cop at a local bar, even though she had done nothing wrong.
Air Force Airman First Class Michael Davidson was shot in the stomach by police in Opelika, Alabama, at the scene of a traffic accident.
Benjamin Wassell sustained traumatic brain injuries while with the Marines in Iraq. The Buffalo-area resident was the first person charged with illegal gun sales under New York's new SAFE Act.

Erik Scott graduated from West Point in 1994 and served as a tank platoon leader. In 2010, he was gunned down and killed by police as he peacefully walked out of a Las Vegas Costco.
Scott Olsen saw action with the Marines in Iraq. Later, he would join the Occupy Oakland movement. In October, 2011, suffered a fractured skull after being hit in the head with a projectile fired by police.
Derek Hale served honorably with the Marines in Iraq. Although, he had committed no crime, he died after being tasered three times and then shot three times by police in Wilmington, Delaware.
Roderick King, an Iraq war veteran, was arrested in Philadelphia after he and his friends had criticized a cop's driving.
Howard Dean Bailey, a Navy veteran, was deported to his native Jamaica when immigration authorities discovered he had taken a plea bargain in a marijuana case in Norfolk, Virginia.

To be sure, the recently deceased folk singer Pete Seeger could not have been more of a leftist. However, he did serve three years in the Army after being drafted during World War II. He was sentenced to one year in jail after refusing to reveal his political connections to the House Un-American Activities Committee in 1956. He appealed this sentence, citing the First Amendment, and ultimately spent only four hours behind bars.
Larry Kirschenman of Nogales, Arizona, served 22 years in the Army and was decorated for bravery in Vietnam. Learn how he was brutalized by Border Patrol agents when asking why he was subjected to a warrantless search.
We will never know for sure what happened in Army veteran Matthew Stewart's Ogden, Utah, apartment one night in January 2012, as he will never have his day in court. He was in prison awaiting trial on charges of shooting and killing one of the police officers who raided his apartment searching for marijuana. Stewart, whose guilt was never proven, committed suicide in his cell.
Sergio Arreola is a cop in Los Angeles who served with the Marines in Iraq. He was beaten by the police in suburban Pomona for no good reason whatsoever.
This former Army paratrooper is appealing to the New York state legislature to legalize medical marijuana. He has severe multiple sclerosis and is "forced to break the law to have some semblance of a bearable existence."


On May 5, 2011, a Tucson SWAT team approached the home of Jose Guerena, who had served two tours with the Marines in Iraq. Guerena grabbed his AR-15 as is his right, but did not fire. The SWAT team let loose with 71 rounds, 60 of which perforated Guerena's body.
Marty Maiden lived a few blocks from Guerena in Tucson. and saw action with the Army in Afghanistan. He posted a suicidal note on Facebook which prompted a call to the police, who shot him dead.
Steve Lefemine is a West Point graduate who was arrested for protesting against abortion in a "no-demonstration zone" outside the Republican National Convention in New York in 2004. The 2nd Circuit U.S. Circuit Court justified the arrest based on a "compelling state interest in security".

Eileen Erickson's husband Sid served in Vietnam and died of Agent Orange exposure. Erickson is now in the crosshairs of authorities in Venice, California, who want to tear down the tree house Sid built before he died.
Listen to this disabled Navy veteran plead with then-Senate candidate Kelly Ayotte (R-NH) about the benefits of medical marijuana. Listen to the totalitarian response.
John Wrana, a 95-year-old Army Air Corps veteran of World War II, was tasered and then shot to death by police in Forest Park, Illinois. His "crime"? Refusing medical attention.
John Colaprete saw action in Vietnam as a Marine Corps officer. In 1994, his Virginia Beach home and restaurants were the object of paramilitary-style raids by the IRS. The raid was prompted by a false accusation by a former employee. While you need to watch this documentary in its entirety some time, for now just pick it up for a few minutes starting at the 55:40 mark.

Boxing legend Joe Louis was also tyrannized by the IRS. The Brown Bomber enlisted in the Army in 1942 saying "Let us at them Japs." Louis never saw combat, as he was assigned to the Special Services Division. While still a civilian, Louis fought some charity bouts and donated the proceeds to the Navy Relief Society. The IRS, however, viewed these proceeds as taxable income. IRS problems would plague him all his life. Please watch this video starting at the 53:17 mark.
Adam Arroyo is a Hispanic veteran of the Iraq war who lives in Buffalo. Police shot and killed his dog while executing a drug warrant for a black man.
Henry Taylor was a retired Air Force veteran in Louisville, Tennessee, who was shot dead by a local sheriff's deputy while investigating a burglary at a rental property he owned.
This is a fascinating article: When Johnny Comes Marching Home … He Goes to Jail. It is absolutely tragic how we chew up and spit out so many of those we send to "fight for our freedom."

Radio talk host Adam Kokesh won the Navy Commendation Medal as a Marine in Iraq. In recent years, he has been arrested several times for various non-violent protests. His most recent arrest happened after he loaded a shotgun in public in Washington, D.C. on July 4, 2013. On July 10, police violently raided his home and arrested him. He was incarcerated for four months without bond, bail or trial. He is currently on probation for two years. You may not like Kokesh's demeanor or approve of all of his antics, but he has been very courageous when so many of his critics can't be bothered to put down the remote.

James Moore, my brothah from anothah mothah, walked away from a very lucrative engineering position in San Jose to re-enlist in the Army following 9/11. He sustained significant physical injuries as well as PTSD while serving in the Special Forces in Afghanistan. On the afternoon of March 25, 2008, Moore, who had done absolutely nothing wrong, was beaten to the point of flat lining by Denver police.
One of the coolest people I have never met is Antonio Buehler. Buehler graduated from West Point in 1999, earned his Ranger tab, and saw action in Kosovo and Iraq. (He also sports a Stanford MBA.) Early in the morning on January 1, 2012, Buehler was arrested for taking a few pictures of Austin police manhandling a young woman outside a 7-11. Buehler has been arrested four times since. He heads the Peaceful Streets Project, whose members work to expose abuse, brutality and overreach both in Austin and across the nation.

There are no doubt numerous other injustices against veterans that I do not know about. Enough to fill a book. None of these things would have happened if America were a free society. As Kokesh puts it, "The greatest enemies to the Constitution are not to be found in the sands of some far off land but rather right here at home."
I cannot speak to the specific political beliefs of most of the veterans I have mentioned here. Some may be pacifists, while others may make John McCain look like a hippie in Haight-Ashbury. No matter what their individual views may be, the freedom they risked their lives for was flagrantly violated on the streets of the land they fought to protect.
Society endlessly applauds sailors, soldiers, airmen and Marines for "fighting for our freedom". It is in no way disrespectful to say that this is not what they do. No foreign government or terrorist group poses any threat to our liberty. America accounts for about half of the world's military spending. We have 300 ships in our Navy, plus thousands of planes, tanks and nuclear warheads as well as 300 million firearms in private hands. Nobody is going to invade us.
In a constitutional country, which America ceased to be 100 years ago, the job of the military – a vital and most noble one – is to defend the borders, shores and airspace. It cannot protect you from being tyrannized domestically. Indeed, throughout history, armies have been instruments of domestic tyranny. Our Constitution forbids a standing army for just this reason.
Nazi Germany and Soviet Russia had enormous military establishments. How did things work out in these countries?
I am a Christian who believes liberty is a gift from God – Leviticus 25:10; II Corinthians 3:17; Galatians 5:1. To quote Jefferson, liberty is preserved not by military might, but by "eternal vigilance" against one's own government at all levels. It is the grossest form of disrespect to send young men around the world to "fight for freedom" while relinquishing that freedom on the home front.
For several years, America has had the world's highest incarceration rate. Since 2001, Americans have gladly accepted previously unthinkable intrusions on their freedom in the name of "safety" and "security". These include, but are not limited to: warrantless searches and spying, the suspension of habeas corpus, sexual assault as a condition of travel, rampant police brutality, indefinite detention without any semblance of due process, severe restrictions on peaceful protest, massive ammunition purchases by DHS and surveillance drones in our skies watching our every move. Can predator drones be far behind?
And in every election 98 percent of voters put their stamp of approval on perpetuating this monstrosity.
On April 20, 2013, Boston and several surrounding towns got a serious taste of martial law. How many military veterans were on the receiving end of this? Is this what they signed up to fight for?
Stop thinking in clichés. Have a good hard look at everything your media and government tell you. This includes media outlets and parts of the government that you like. Study. Read. Ask questions. And learn that the defense of liberty is not the duty of the military. Rather, it is your duty and mine.
~~~~~~~~~~~~~~~~~~~~~~~~~~~~~~~~~~~~~~~~~~~~~~~~~~~~~~~~~~~~~
Sometimes I just want to pimp slap people.
Last summer, I was at dinner during a sales convention. The conversation didn't get political until someone mentioned the NSA.
There is one in every crowd. Someone piped up and said, "They can spy on me all they want. I am not doing anything wrong."
They sang this song in Germany in 1933. And they sang it with unprecedented gusto in the months following 9/11, all in the name of  "security" and "keeping us safe".
We were at the MGM Grand in Las Vegas, the world's second largest hotel. Nothing in the post-9/11 "national security" apparatus would prevent a terrorist from walking in, setting off a bomb, and killing hundreds or even thousands of people.
The more important questions are: How do you know you are doing nothing that could be construed as wrong by some state functionary? How do you know you are not breaking some law somewhere? And why are you so implicitly trusting that your government would never do anything evil with the information it has collected on you?
This is not purely an academic matter. The practical implications are profound.
I give you several examples.
1. Niakea Williams went to her son's St. Louis-area elementary school one day to pick up her son, who has Asperger's. The school was put on lockdown and Mrs. Williams was escorted out in handcuffs.
2. Adrionna Harris was almost expelled from her middle school in Virginia Beach after taking a razor blade away from a fellow student who was trying to harm himself.
3. Read what Houston police did to this man who gave 75 cents to a homeless person.
4. A little known Denver parking ordinance can get you a $25 fine even if you haven't exceeded the two-hour limit.
5. Police in Iowa City, Iowa, seized $50,000 from this couple without charging them with a crime.
6. Alberto Willmore lost his teaching job in Manhattan over a totally bogus marijuana arrest. Even though he was never convicted of anything, he was unable to get his job back.
7. Norman Gurley was arrested in Lorain County, Ohio, because a compartment in his car could have been used to transport drugs.
8. Los Angeles County sheriff's deputies shot and killed 80-year-old Eugene Mallory in his own bed during a meth raid. No meth, or any other illegal drugs, was discovered.
9. Paul Valin contacted police to report that he found a backpack full of what he believed to be meth-making equipment 15 miles from his home near Des Moines. As a result, the DEA placed his house on its list of meth labs.
10. Ryan Holle of Pensacola, Florida, lent his roommate his car on night in 2004. As a result, Holle is currently serving a life sentence without possibility of parole for pre-meditated murder.
11. New York police seized Gerald Bryan's cash in a nighttime raid in 2012. Even though Bryan was cleared of any wrongdoing, the stolen cash was deposited in the NYPD pension fund.
12. Robert Duncan is currently serving two years in a California prison, even though the business in which he worked was legal in California.
13. Jordan Wiser spent 13 days in jail after Jefferson, Ohio, police found a pocketknife during a warrantless search of his car.
14. During a school lockdown in Clarksville, Tennessee, David Duren-Sanner gave police permission to search his car as he had "nothing to hide". Police found a fishing knife. Duren-Sanner, who previously had never been to the principal's office, was suspended for 10 days and then sent to an alternative school for 90 days.
15. Look what happened to these parents in Napa, California, even though the medical marijuana prescriptions they had were completely legal.
16. Eileen Ann Bower of suburban Pittsburgh had her newborn child taken from her for 75 days because of a false positive drug test.
17. Jerry Hartfield of Bay City, Texas, has spent the majority of his life in prison, even though hisconviction was overturned in 1980.
18. Jason Dewing of update New York was found guilty of violating a law that did not exist.
19. Don Miller of Waldron, Indiana, had his home raided by FBI agents who seized hundreds of cultural artifacts from around the world. Miller was neither arrested nor charged with anything.
20. This San Diego couple was pepper-sprayed and tasered by police who had erroneously identified their vehicle after being stolen.
21. The good news is that Brian Aitken of Mount Laurel, New Jersey, had his prison sentence commuted.The bad news is that he was originally sentenced to seven years behind bars for possessing two legally purchased guns.
22. This special needs student in McDonald, Pennsylvania, was charged with felony wiretapping for recording other students who were bullying him mercilessly.
23. Abner Schoenwetter of Miami served over six years in prison for – you can't make this stuff up – violating Honduran fisheries law.
24. Read what happened to John Filippidis of Hudson, Florida, when he was pulled over by state policewhile driving unarmed through Maryland.
25. In a case of mistaken identity, Lewis James of Durham, North Carolina, "was handcuffed and later jailed under a $1.425 million bond" after he had contacted the police to notify them of a dead body in the middle of the road. As someone put it on Facebook, "Don't call the cops. Ever. Even if you find a dead body. Just don't ever call the cops."
26. Read what happened to Diane Avera of Meridian, Mississippi, when she went to Alabama to buy Sudafed, even though she did not know that this was illegal.
27. Andy Johnson of Uinta County, Wyoming, faces EPA fines of $75,000 per day for building a pond on land that he owns.
28. Douglas Zerby of Long Beach was shot and killed by police while watering his lawn because some idiot neighbor thought the hose nozzle was a gun.
29. Darien Roseen was arrested and had his vehicle searched by sheriff's deputies in Payette County, Idaho, simply because his Colorado license plates led them to believe that he could have been carrying marijuana.
30. Brian Banks of Long Beach spent five years in prison and five more years as a registered sex offenderas a result of a rape conviction. And then his accuser changed her story.
These are not "isolated incidents." There are no doubt countless other examples of people who were doing nothing wrong, yet were harshly punished.
Also, consider the following:
• The Internal Revenue Code is 73,955 pages and millions of words long. No one has read it cover-to-cover and no one knows every aspect of it. Yet if anyone violates any of its provisions it can mean fines, prison or even death.
• We are often told that "ignorance of the law is no defense." To the right is a picture of the Yale Law Library. Do you know every law contained within these tomes?
Read what various emissaries of the Amerikan police state have done to these veterans who went all over the world to "fight for our freedom."
• Seventy-two types of Americans are classified as terrorists in various government documents. Senator Harry Reid has now added a seventy-third category.
• Read how police have used asset forfeiture laws to seize millions of dollars from people without charging them with any crimes.
• Read this article and pay special attention to these words from former NSA official William Binney: "The problem is, if they think they're not doing anything that's wrong, they don't get to define that. The central government does."
• Read how the Innocence Project has helped exonerate over 300 wrongfully imprisoned people, many of whom were on death row.
• Attorney Harvey Silverglate argues that the average American commits three felonies a day without even knowing it.
• This Ford executive claims that, thanks to GPS, "we know everyone who breaks the law."
• Although it has been estimated that there are over 3000 types of federal criminal offenses, no one knows the exact number for sure.
So, do you still feel you have nothing to fear?
A trend is beginning among families with sick children: more and more are moving to Colorado to find a cannabis-based treatment that works wonders on seizure disorders. As more and more families find out about the cure, the company that manufactures it is struggling to keep up with the demand.
"We just have so much demand," Jordan Stanley, one of the brothers who owns the Realm of Caring Foundation, told WBTV.  "We need more space to keep growing these plants."
The Stanley brothers founded the company when they succeeded in making a cannabis compound that was free of THC, the chemical that causes a "high" feeling in the user. The drug, called "Charlotte's Web," after the first child it worked on, only contains high anounts of therapeutic cannabidiol, or CBD.
The Realm of Caring headquarters, located in an innocuous cabin and greenhouses tucked away in the Colorado Rockies, gets about 500 calls a week from parents across America, according to Stanley. 150 children currently use the medicine.
The company is prudent about taking on patients.
"We won't start a child on the medicine unless they're approved as having other options not work," said Stanley. "And unless we have enough medicine for them to last their entire lifetime.  We don't want to start a child, have this work, then have them depend on it and us run out of supply.  That's why we need to build.  We need to have more so we can start more kids on what seems to be working."
Liz Gorman, a mom from Charlotte, N.C, moved her family to Colorado in a last-ditch attempt to find a drug that would work for her 7-year-old daughter Maddie's severe seizure disorder.
"She was going rapidly downhill when we moved," Gorman told WBTV from her new home in Colorado Springs.  "Things were getting worse by the week.  We were at about 100 seizures a day.  So to now see improvement  — we can sometimes be at 10 a day — and improvement in cognition, it's pretty impressive."
Residents in states like Georgia and Tennessee have been lobbying lawmakers to pass legislation legalizing marijuana. Many are parents whose children are afflicted with similarly severe seizure disorders.
But state governments are reluctant to make the change, probably because "cannabis" has a bad rap.
"I think it's about stigma," Gorman said. "Having tried it now and having had to move across country to get it, I honestly feel this is ridiculous we can't have it everywhere.  Aside from the fact it comes from a cannabis plant, there's nothing about it really that's dangerous.  Parents don't need to be afraid that their children could get ahold of it and use it in an incorrect way."
Source: Allison Geller | Opposing Views
Radioactive Warfare in Iraq and the Balkans…
At the close of the first Gulf War, Saddam Hussein was denounced as a ferocious villain for ordering his retreating troops to destroy Kuwaiti oil fields, clotting the air with poisonous clouds of black smoke and saturating the ground with swamps of crude. It was justly called an environmental war crime.
But months of bombing of Iraq by US and British planes and cruise missiles has left behind an even more deadly and insidious legacy: tons of shell casings, bullets and bomb fragments laced with depleted uranium. In all, the US hit Iraqi targets with more than 970 radioactive bombs and missiles.
It took less than a decade for the health consequences from this radioactive bombing campaign to begin to coming into focus. And they are dire, indeed. Iraqi physicians call it "the white death" — leukemia. Since 1990, the incident rate of leukemia in Iraq has grown by more than 600 percent. The situation is compounded by Iraq's forced isolations and the sadistic sanctions regime, recently described by UN secretary general Kofi Annan as "a humanitarian crisis", that makes detection and treatment of the cancers all the more difficult.
"We have proof of traces of DU in samples taken for analysis and that is really bad for those who assert that cancer cases have grown for other reasons," said Dr. Umid Mubarak, Iraq's health minister.
Mubarak contends that the US's fear of facing the health and environmental consequences of its DU bombing campaign is partly behind its failure to follow through on its commitments under a deal allowing Iraq to sell some of its vast oil reserves in return for food and medical supplies.
"The desert dust carries death," said Dr. Jawad Al-Ali, an oncologist and member England's Royal Society of Physicians. "Our studies indicate that more than forty percent of the population around Basra will get cancer. We are living through another Hiroshima."
Most of the leukemia and cancer victims aren't soldiers. They are civilians. And many of them are children. The US-dominated Iraqi Sanctions Committee in New York has denied Iraq's repeated requests for cancer treatment equipment and drugs, even painkillers such as morphine. As a result, the overflowing hospitals in towns such as Basra are left to treat the cancer-stricken with aspirin.
This is part of a larger horror inflicted on Iraq that sees as many as 180 children dying every day, according to mortality figures compiled by UNICEF, from a catalogue of diseases from the 19th century: cholera, dysentery, tuberculosis, e. coli, mumps, measles, influenza.
Iraqis and Kuwaitis aren't the only ones showing signs of uranium contamination and sickness. Gulf War veterans, plagued by a variety of illnesses, have been found to have traces of uranium in their blood, feces, urine and semen.
Depleted uranium is a rather benign sounding name for uranium-238, the trace elements left behind when the fissionable material is extracted from uranium-235 for use in nuclear reactors and weapons. For decades, this waste was a radioactive nuisance, piling up at plutonium processing plants across the country. By the late 1980s there was nearly a billion tons of the material.
Then weapons designers at the Pentagon came up with a use for the tailings: they could be molded into bullets and bombs. The material was free and there was plenty at hand. Also uranium is a heavy metal, denser than lead. This makes it perfect for use in armor-penetrating weapons, designed to destroy tanks, armored-personnel carriers and bunkers.
When the tank-busting bombs explode, the depleted uranium oxidizes into microscopic fragments that float through the air like carcinogenic dust, carried on the desert windsfor decades. The lethal dust is inhaled, sticks to the fibers of the lungs, and eventually begins to wreck havoc on the body: tumors, hemorrhages, ravaged immune systems, leukemias.
In 1943, the doomsday men associated with the Manhattan Project speculated that uranium and other radioactive materials could be spread across wide swaths of land to contain opposing armies. Gen. Leslie Grove, head of the project, asserted that uranium weapons could be expected to cause "permanent lung damage." In the late, 1950s Al Gore's father, the senator from Tennessee, proposed dousing the demilitarized zone in Korea with uranium as a cheap failsafe against an attack from the North Koreans.
After the Gulf War, Pentagon war planners were so delighted with the performance of their radioactive weapons that ordered a new arsenal and under Bill Clinton's orders fired them at Serb positions in Bosnia, Kosovo and Serbia. More than a 100 of the DU bombs have been used in the Balkans over the last six years.
Already medical teams in the region have detected cancer clusters near the bomb sites. The leukemia rate in Sarajevo, pummeled by American bombs in 1996, has tripled in the last five years. But it's not just the Serbs who are ill and dying. NATO and UN peacekeepers in the region are also coming down with cancer. As of January 23, eight Italian soldiers who served in the region have died of leukemia.
The Pentagon has shuffled through a variety of rationales and excuses. First, the Defense Department shrugged off concerns about Depleted Uranium as wild conspiracy theories by peace activists, environmentalists and Iraqi propagandists. When the US's NATO allies demanded that the US disclose the chemical and metallic properties of its munitions, the Pentagon refused. It has also refused to order testing of US soldiers stationed in the Gulf and the Balkans.
If the US has kept silent, the Brits haven't. A 1991 study by the UK Atomic Energy Authority predicted that if less than 10 percent of the particles released by depleted uranium weapons used in Iraq and Kuwait were inhaled it could result in as many as "300,000 probable deaths."
The British estimate assumed that the only radioactive ingredient in the bombs dropped on Iraq was depleted uranium. It wasn't. A new study of the materials inside these weapons describes them as a "nuclear cocktail," containing a mix of radioactive elements, including plutonium and the highly radioactive isotope uranium-236. These elements are 100,000 times more dangerous than depleted uranium.
Typically, the Pentagon has tried to dump the blame on the Department of Energy's sloppy handling of its weapons production plants. This is how Pentagon spokesman Craig Quigley described the situation in chop-logic worthy of the pen of Joseph Heller:
"The source of the contamination as best we can understand it now was the plants themselves that produced the Depleted uranium during the 20 some year time frame when the DU was produced."
Indeed, the problems at DoE nuclear sites and the contamination of its workers and contractors have been well-known since the 1980s. A 1991 Energy Department memo reports:
"during the process of making fuel for nuclear reactors and elements for nuclear weapons, the Paducah gaseous diffusion plant… created depleted uranium potentially containing neptunium and plutonium"
But such excuses in the absence of any action to address the situation are growing very thin indeed. Doug Rokke, the health physicist for the US Army who oversaw the partial clean up of depleted uranium bomb fragments in Kuwait, is now sick. His body registers 5,000 times the level of radiation considered "safe". He knows where to place the blame.
"There can be no reasonable doubt about this," Rokke told Australian journalist John Pilger. "As a result of heavy metal and radiological poison of DU, people in southern Iraq are experiencing respiratory problems, kidney problems, cancers. Members of my own team have died or are dying from cancer."
Depleted uranium has a half-life of more than 4 billion years, approximately the age of the Earth. Thousand of acres of land in the Balkans, Kuwait and southern Iraq have been contaminated forever. If George Bush Sr., Dick Cheney, Colin Powell and Bill Clinton are still casting about for a legacy, there's a grim one that will stay around for an eternity.
Jeffrey St. Clair is the editor of CounterPunch and the author of Been Brown So Long It Looked Like Green to Me: the Politics of Nature, Grand Theft Pentagon and Born Under a Bad Sky. This essay is adapted from a chapter in his latest book, Hopeless: Barack Obama and the Politics of Illusion. He can be reached at: sitka@comcast.net.
Source: Jeffrey St. Clair  |  CounterPunch
The demonization of free thinking individuals is about to begin. By branding Paul Ciancia a conspiracy theorist, all of us will come under scrutiny.
Anyone who does not believe wholeheartedly in the crap the government tries to feed them on a daily basis will become a danger to society.
It stands to reason that after a major public incidence of violence such as mass shootings or bombings, people want answers. It's right and proper that these cases are investigated and as many answers as possible are provided to the citizens of this country.
Having said that, an alarming pattern is emerging.
Some events are highlighted and get massive coverage on television, on the Internet and in the newspapers, but most incidents do not.
Those that can't be 'spun' by the government are given a couple of lines in the papers or a minute of airtime, and that's it. Done. Gone. Forgotten.
The events that can be used by the government, get acres of print space and constant news coverage. In addition they always have a reason behind them that benefits the government in some way.
Let me show you what I mean. In 2012 88 people were killed in mass shootings in the United States. Sixteen mass shootings with 88 deaths.(source) Here's the list:
February 22, 2012: Five people were killed in at a Korean health spa in Norcross, Georgia, when a man opened fire inside the facility in an act suspected to be related to domestic violence.
February 26, 2012: Multiple gunmen began firing into a nightclub in Jackson, Tennessee, killing one person and injuring 20 others.
February 27, 2012: Three students at Chardon High School in rural Ohio were killed when a classmate opened fire.
March 8, 2012: Two people were killed and seven wounded at a psychiatric hospital in Pittsburgh, Pennsylvania when a gunman entered the hospital with two semiautomatic handguns and began firing.
March 31, 2012: A gunman opened fire on a crowd of mourners at a North Miami, Florida funeral home, killing two people and injuring 12 others.
April 2, 2012: A 43-year-old former student at Oikos University in Oakland, California walked into his former school and killed seven people, "execution-style." Three people were wounded.
April 6, 2012: Two men went on a deadly shooting spree in Tulsa, Oklahoma shooting black men at random in an apparently racially motivated attack. Three men died, and two were wounded.
May 29, 2012: A man in Seattle, Washington opened fire in a coffee shop killing five people and then himself.
July 9, 2012: At a soccer tournament in Wilmington, Delaware, three people were killed, including a 16-year-old player and the event organizer when multiple gunmen began firing shots, apparently targeting the organizer.
July 20, 2012: James Holmes enters a midnight screening of The Dark Knight Rises and opens fire with a semi-automatic weapon; twelve people are killed, and fifty-eight are wounded.
August 5, 2012: A white supremacist and Army veteran shot six people to death inside a Sikh temple in suburban Milwaukee, Wisconsin before killing himself.
August 14, 2012: Three people were killed at Texas A&M University when a 35-year-old man went on a shooting rampage; one of the dead was a police officer.
September 27, 2012: A 36-year-old man who had just been laid off from Accent Signage Systems in Minneapolis, Minnesota entered his former workplace and shot five people to deathand wounded three others before killing himself.
October 21, 2012: 45-year-old Radcliffe Frankin Haughton shot three women to death, including his wife, Zina Haughton, and injured four others at a spa in Brookfield, Wisconsin before killing himself.
December 11, 2012: A 22-year-old began shooting at random at a mall near Portland, Oregonkilling two people and then himself.
December 14, 2012: One man, and possibly more, murders a reported twenty-six people at an elementary school in Newtown, Connecticut, including twenty children, before killing himself.
2013 is looking very similar, those cases that got/get airtime are the Christopher Dorner case back in February, the Boston Bombings in April, the Navy Yard shooting in September, and of course the incident at LAX. There are other cases that in total killed over 30 people (source) but they didn't have the required 'spin' factor so they have not stayed in the news.
All the cases that have made it big, news wise, have had a message from the government to us. These cases were chosen by the government to highlight the need for more gun control, more surveillance and tighter security. I believe that the 'evidence' for these events was tailored. Tailored to suit the government's needs at the time. To give the public a reason for the measures that will be imposed to 'solve' the problem. It was spun and nipped and tucked and most likely bears no resemblance to the original reasons behind the act.
With the LAX shooting they have gone a step further. In addition to once again raising the issue of privately owned assault rifles, they have put terms like 'New World Order' and 'fiat currency' into the wider public domain.
They are pre-conditioning the wider public in subjects usually confined to alternative media.The average Joe on the street is not familiar with these terms. But now the government itself has introduced them. They have publicly acknowledged them and linked them to the term 'conspiracy theorist'.
From Sky News US:
A note allegedly found in the suspect's bag said that he wanted to kill at least one transport officer with his AR-15 semi-automatic rifle and didn't care which one.
"Black, white, yellow, brown, I don't discriminate," the note read, according to a paraphrase by a law enforcement official briefed on the investigation.
The suspect's screed also mentioned "fiat currency" and "NWO," possible references to the New World Order, a conspiracy theory that foresees a one-world government. (emphasis added)
I will bet my last dollar that in the very near future alternative media will be mentioned. Alternative media sites will be accused of spreading these messages.
We, the alternative media, both writers and readers are next on the list to be demonized. We are the next 'issue' that the government needs to find a solution to. Like gun control et al, we have become a target.
The government knows that the alternative media is growing. That more and more people are looking for answers that the mainstream does not provide. This cannot be allowed. It is dangerous to a government that sees itself as omnipotent.
The 'revelations' that will come out over the next few days will most likely say that Paul Ciancia frequented alternative media websites and that these sites had a bearing on his actions.
Gone are the days when a man with a gun is just insane, vindictive or just plain bad and decides to shoot people. Now there always has to be a reason, and that reason always has to be one that will allow the government to ride in and rescue us.
It will always be a reason that gives them justification for exercising more control over our lives and this time the reason could well be us, the alternative media.
Source: The Daily Sheeple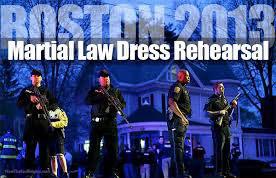 We have grown accustomed to the tyranny at the Federal level. The CIA is the most efficient organized criminal operation on the planet. The spy tactics of the NSA would make the East German Stasi green with envy. With the NSA watching our every move, nobody should feel safe for fear of being branded an enemy of the state. Even journalists are feeling the brunt of the new found bravado of the globalists. The systematic murders of journalists such as Andrew Breitbart and Michael Hastings for getting "too close" are stark reminders that our republic democracy is a facade and has degenerated into a wolf in sheep's clothing.
Where the Federal government and the existence of their confederate secret societies such as the Council on Foreign Relation and the Trilateral Commission, were once denied, they are now fully admitted to and championed as the true rulers of this country.
Trilaterals Over Washington
I remember back in 1979 when I was given the book Trilaterals Over Washington which was co-authored by Anthony Sutton and Patrick Wood, that I was horrified that such a small group of men could control such vast resources and do so much harm to humanity. My admitted surprise speaks to my level of ignorance at that time. I was a budding researcher at the time and I had a ravenous appetite to learn more about these Constitutional usurpers. What I discovered was that Sutton and Wood's book was largely a standalone piece. Of course there was the classic None Dare Call It a Conspiracy, by Gary Allen, and there was that one article in 1977 in Atlantic Monthly which mentioned the Trilateral Commission, but debunked the conspiratorial angle.
The media was postured in such a way, in that day, that if anyone mentioned the Council on Foreign Relations and the Trilateral Commission, you were marginalized and ridiculed. Today, we are witnessing a complete reversal in government secrecy as it relates to their participation in global tyranny and the installation of a police state surveillance grid.The destruction of this country is totally being done in stealth, but things have changed.
Why Are the Misdeeds of the CIA Out In the Open?
Indeed, the veil of NWO secrecy has been stripped away. The CIA is admitting past transgressions from as far back as 60 year ago when modern Iranianhistory took a critical turn when the CIA backed coup overthrew the overthrew the country's prime minister, Mohammed Mossadegh. True to their mafia nature, the CIA never admits to anything. Does this mean that they are turning over a new leaf and are submitting to a new era of agency transparency and accountability? Not really, when the CIA admits to their complicit behavior of running drugs for guns in the Iran-Contra Affair and setting up the cocaine gangs and started the drug war in LA in the 1980′s to fund and facilitate Iran Contra, I might take their "open disclosure intentions" more seriously. And when the CIA admits its role in the murder of JFK, then I might begin to cut some slack to what has been the most virulent organized criminal organization in the world. And when CIA director Brennan, admits to having award winning journalist Michael Hastings murdered, then maybe I will take a serious look at considering that the CIA is entering into a new era of openness.
Did Obama Actually Fulfill One of His Campaign Promises?
Some would argue that there is a new era of transparency that is emanating from Washington D.C. and that Obama is finally making good on his campaign promise to oversee the most transparent organization in the history of the country? Not in a pig's eye. We are not witnessing a new age of accountability, we are watching the unveiling of in-your-face tyranny.
Fear and Intimidation Is the Objective
Didn't you get the message that tyranny is out of the closet and is being placed firmly in the faces of the American public? The globalists are sending a clear message, "Fear Us!" Their intent is to frighten and intimidate the public into believe that resistance is futile.
Recently, the NSA revealed that they spied upon innocent Americans by intercepting an unspecified number of emails. Of course, the NSA said that this was an "accident." The accident aspect of the story is not believable, however, the objective was achieved with the revelation: "Be afraid America, very afraid, we are watching everything you do."
Nowhere is the in-your-face-tyranny more prevalent than in the today's law enforcement agencies as we have witnessed the militarization of the police which are now designed to harass and intimidate.
The Overt Militarization of the Police
As we witness the unfolding of the extreme militarization of the police, the American public is increasingly being subjected to heinous, Gestapo and KGB types of crimes being committed against innocent American citizens.
Recently, in Phoenix, stunned neighbors watched as mentally disturbed Michael Ruiz, who was having a mental heath episode on the roof of his apartment building, was choked and tasered while one of the assailing cops chanted the familiar refrain: "Stop resisting! Stop resisting!" The assailing cops then shackled Ruiz's hands and feet, and dragged him down the stairs without supporting his head. Ruiz's unsupported head struck every one of the concrete stairs on the way down. By the time Ruiz reached the parking, he was murdered by the shock troops of the Phoenix Police Department. Ruiz was declared brain-dead at nearby St. Joseph's hospital. The police attempted to cover up their thuggish behavior by confiscating all the cell phones and cameras that they could find. However, these criminal police did not get all of them.
Alejandro Gonzalez surrendered in San Jose on January 10, 2011. The 22-year-old was the suspect in a non-fatal shooting that had taken place on New Year's Day at a local bar called the Mucky Duck.
A multi-agency SWAT team invaded the home of 31-year-old Rogelio Serrato, Jr. Serrato, who was known as Roger to friends and family, and was not a suspect in the shooting. He was thought to have been harboring Gonzalez, which he was not. The police swat team threw in a flash grenade to his home, thus setting the house on fire and Serrato subsequently was killed.
Monterey County agreed to a $2.6 million settlement with Serrato's family, which was paid by the county's insurance carrier and absolves the sheriff's office of legal responsibility while praising the actions of the arresting officers.
Who will ever forget the aftermath of the Boston Marathon Bombing? The show of force following the event was unwarranted and unprecedented as the police were given a script to follow by the Federal government and local officers performed their martial law "Federalized" duties with notable distinction.
Even My Efforts Have Drawn Scrutiny From Criminal Elements
I have been investigating the presence of Russian troops in Alaska, Tennessee, Kentucky and California. My efforts have drawn scrutiny as the new level of intimidation is being visited upon me for my efforts.
Dave,

Last month I talked to you on the phone and we were disconnected twice. As I know you are aware it was the ears of those who watch that disconnected us. Most of my communications by any means is usually intercepted, delayed or is sent back to me and never makes it to the receiver. I bring this up to you as I was talking to someone who knows me. This person told me they received a text message that identified it as coming from me and received several of them. They then received a telephone call from my number and claimed to be me and of course this person knew this was not true as they know my voice. Why i bring this up is during the course of the conversation whoever was calling commented that they wanted to talk to them about "Dave Hodges". The only way that my number and your name would come up was from when we talked. There is some extremely guarded stuff going on at mclb in yermo. Thought i would share this with you, eyes and ears.
This is clearly a thinly veiled warning designed to intimidate me. For the record, I am not suicidal and I do not drive at high rates of speeds.
Conclusion
The police are the country's most dangerous street gang. One significant distinction between police and their private sector counterparts is that street gangs don't expect to receive commendations when they kill innocent people. However, it is not tyranny without an endgame. The fear and intimidation being perpetrated by law enforcement is by design. Why do they want us to be so fearful? They want us to be fearful, very fearful. What do they want us to be afraid of? The answer to that question is contained in the part of part of this series.
Source: War Is Crime | Dave Hodges  |  The Common Sense Show
Teddy Roosevelt, in 1906, said, "The one absolutely certain way of bringing this nation to ruin, or prevent  all possibility of its continuing to be a national at all, would be to permit it to become a tangle of squabbling nationalities. We have but one flag. We have one language, English."
With the killing of African-American Trayvon Martin by a Latino-American George Zimmerman, President Teddy Roosevelt's brilliant statement over 100 years ago—exemplifies America's exploding racial and linguistic divide.
Before 1965 and Senator Teddy Kennedy's Immigration Reform Act, America thrived on a 90 percent European, 7 percent African and 3 percent Latino population.  While Dr. Martin Luther King brought equality of opportunity and human rights, he failed to bring to inspire African-Americans to higher educational standards.  Today, racism rears its ugly head with cyclical welfare dependency, illiteracy, joblessness because of a lack of education, skills and personal accountability, welfare babies and entrenched poverty for a growing population of black Americans.
Within 45 years, Kennedy's immigration bill dumped over 100 million people from all over the globe into America's heartland.  Bantu Somalian tribesmen from thatched huts on the African plains, to Hmong peasants from Asia, to goat herding Muslims from all over the Middle East, to Brazilian drug lords, now call America home—by the millions.
They brought third world cultures, languages and incompatible religions that stand at odds with Western thought and concepts.   More sobering, the current S744 immigration amnesty raises the annual import numbers from 1.0 million to 1.5 million as well as granting amnesty and chain migration rates to over 20 million illegal migrants.  Thus, each new "American" will be able to import 10 of his-her family into America.
"U.S. Population Projections" by Fogel/Martin a minimum of 100 million legal immigrants landing inside America within 37 years by 2050.  The new "Muslim tribe" expects to grow from its current seven million population to well over 20 million within 37 years by 2050.  Their aggressive religion will force Arabic and Sharia law onto Americans like no other ethnic group in the history of America. (Sources: Also the PEW Research Center)
As to Roosevelt's warnings, try this sample from a friend of mine:
Holly said, "This is a real challenge to all Americans. Here in Dallas-Ft. Worth, TX, the effects of Latino racism are all too obvious. Perhaps the most infamous example of this is the lawsuits by illegals against Farmers Branch for trying to deport illegal alien residents and keep out illegal alien newcomers by banning hiring or renting to them. The town's every attempt to establish law and order regarding illegal immigration was overturned by wacko leftist judges. Racism is not very pleasant, regardless of the group the racist belongs to.
"While, as a white American, I had encountered occasional black and yellow (Asian) racism, as a non-Hispanic, I found Hispanic racism to be a real challenge. It was, and remains, so frustrating to hear them insist that Americans should learn Spanish instead of them learning English. The increasing number of jobs requiring a foreign language, especially Spanish, is exasperating. They demand everything in Spanish, and many of our businesses, schools, and churches are stupid enough to go along.
"There are some Hispanic racists who are so biased that they even disparage their fellow Latinos who are not of Hispanic origin. They deride Brazilians for being Portuguese Latinos and Haitians for being French Latinos. They say that the only real Latino is the Hispanic one. My legal resident Brazilian friend knows this all too well. While employed as a foreign-language teacher at El Centro College in downtown Dallas (she has a bachelor's in foreign languages, University of Tennessee), she was harassed by a racist Mexican professor who derided her for being a Brazilian and having Portuguese for her mother tongue instead of Spanish.
"My friend replied that it is nobody's fault what nation or culture they are born into. She said she was Brazilian because that's what she was meant to be and that Portuguese is the language of Brazil because it was once a colony of Portugal. The Mexican professor sneered that Brazil was still a Portuguese colony. My friend refuted that Brazil was not a colony, but had been independent since 1822. She added that people should be respected regardless of nation, race, or culture.
"My friend was reported and ended up being fired. At the Catholic Church she once attended, her pastor, also a legal resident Brazilian, had occasional trouble with racist Hispanic parishioners who targeted Brazilian and French attendees of his church. He warned them repeatedly to stop, but they continued the harassment and the pastor finally called the police. The police chewed out the racists and warned that if there was ever a next time, there would be consequences. Well, apparently it worked, because there was no more trouble at the church afterward. But other problems continue.
"My friend is often besieged by non-English speaking Hispanics asking if she speaks Spanish. She does, but won't do so for their convenience. With all the free English classes offered almost everywhere nowadays (years ago, she had to PAY for hers!) she says there is NO excuse for not learning English. My friend sometimes accidentally overhears some nasty things said in Spanish about Americans, and it really upsets her. She is shocked by the racism and ingratitude of many foreigners. She is indignant about illegal immigration, and refuses to support illegals, even those from her own country.
"Although a foreigner, my friend is not surprised that our government does nothing about it; she knows that too many of our leaders are spineless traitors. But she is bewildered that so many Americans seem indifferent to what is happening to their country. She was shocked that Obama was ever elected at all, let alone twice. What on earth was wrong with those pro-Obama voters, she wondered. She has no respect for pro-illegal Americans and legal residents. Meanwhile, she admires and supports American patriots, but realizes that restoring America means a long, tough struggle ahead, and that close and strong teamwork is indispensible to success.
"My friend is especially concerned about making English the one and only official language of America before non-native-English-speaking linguistic racists of all stripes somehow get official recognition for their languages in this country. She strongly urges Americans to officialize English now. If we don't, my friend starkly warns Americans, "Your great country is GONE!""
Former Colorado Governor Richard D. Lamm said, "We are the only country in history that deliberately changed its ethnic makeup, and history has few examples of "diversity" creating a stable society."  Latinos will become the dominant ethnic population group by 2042.
Ethnic tribes compete for dominance.  We face black, white, brown and now Muslim tribes competing for dominance.  Their languages fracture the fabric of America beyond repair. Different languages feature different thought and reasoning processes.  With another 100 million immigrants from all over the world, Roosevelt's words ring terrifying clear as to our fragmented, violent and disjointed civilization.
Samuel Huntington, author of Clash of Civilizations, wrote: "It is my hypothesis that the fundamental source of conflict in this new world will not be primarily ideological or primarily economic. The great divisions among humankind and the dominating source of conflict will be cultural. Nation states will remain the most powerful actors in world affairs, but the principal conflicts of global politics will occur between nations and groups of different civilizations. The clash of civilizations will dominate global politics. The fault lines between civilizations will be the battle lines of the future."
"…conflicts of global politics will occur between nations and groups of different civilizations."  That means our own country will become fragmented with so many cultures.
Every so often there's that obligatory article asking "Are Women Superior at_____?" or "Do Women Make Better ______?" with politicians often being the focus. Of course, it's always asked rhetorically. No matter the facts of the case, you'll never hear, "We examined the issue exhaustively from all perspectives, consulted with premier authorities in the discipline, collated the data and have determined that in this endeavor, women, to employ the official nomenclature, really suck." In fact, I haven't heard any kind of dismissal of feminine abilities in any area — of the kind routinely made with men — since a 1993 Golf Magazine piece titled "Women can't chip."
So it's no surprise that National Journal is running a painfully long and vapid article by one Jill Lawrence titled "Do Women Make Better Senators Than [sic] Men?" The answer is a foregone conclusion, so you needn't imbibe Lawrence's 4000-plus-word screed (I may pen a piece, "Do Women Make Wordier Journalists than Men?"), which bears the self-revelatory subtitle "They [women] make up one-fifth of the body [the Senate]. It doesn't look anything like parity (or America), but they believe they can do what the men can't — namely, get things done."
Now, I'll address what's actually getting "done" momentarily, but, first, can we stop already with the "looks like America" poseur's platitude? Here's a clue: the Senate ain't never gonna' look like 'merica, pal. The tremendous resources it takes to wage political campaigns alone ensure we won't see John Q. Publics — plumbers, carpenters, pipe fitters, secretaries — in higher (lower?) office. The truth? The media, which definitely doesn't look like America, only notices that legislatures or cabinets don't look like America when favored groups are, ahem, "underrepresented." But do they ever notice the relative dearth of masons (as opposed to the many Freemasons) or even non-lawyers? And there's an idea: get those blasted legalistic, mandate-metastasizing attorneys out of government — whether they be male, female or San Franciscan.
Getting back to Lawrence's thesis, she says that women exhibit "more collaboration, less confrontation; more problem-solving, less ego; more consensus-building, less partisanship. …And there is plenty of evidence, in the form of deals made and bills passed, that women know how to get things done." I'm sure. With our government, heck, I think we're all gonna' get done good.
Lawrence writes that more women senators "could mean less stasis," but what does government get "done" exactly? Would less stasis mean the production of more cars, TVs, natural gas, wheat or even Sandra Fluke's favorite product? No, active government produces more laws, regulations and mandates, which are virtually always removals of freedom and which hamper the private sector; it raises taxes and steals our money; and it engages in social engineering. Less stasis means more statism.
Let's be blunt: liberals will say that women have more political sense for a simple reason.
Women are more liberal.
And some conservatives pay lip service to the idea partially because of how Cultural Affirmative Action causes them to view certain female politicians.
It's also because my conservative brethren buy into other myths, such as the notion that women went big for Republicans in 2010. Actually, they broke for Democrats 49-48, a much smaller margin than usual, but still true to form.
Now, Lawrence does acknowledge this in so many words, writing "The issues traditionally associated with women often involve spending, regulation, and abortion rights…." But she treats the leftist agenda as the default yardstick, crediting women senators with being instrumental in things such as expensive farm bills, ObamaCare, the Lilly Ledbetter Act, the recent scamnesty bill and averting "a government shutdown." Except for the last effort, however, I can't think of one "triumph" she cites that's constitutional. And all make stasis seem seductive. They're the kinds of accomplishments that cause me to say, well, women can't chip.
Lawrence is fair to the not-fairer sex, though, writing that "some men" are "trying to make things work better"; these would be "[a]spiring deal-makers in today's Senate" such as "John McCain, South Carolina Republican Lindsey Graham, New York Democrat Chuck Schumer, Virginia Democrat Mark Warner, and Tennessee Republican Bob Corker…."
And you put all those guys together and you still have Low T.
Transitioning to High E, Lawrence emphasizes how "[s]ome of the strongest bipartisan relationships are among the women themselves" (that's easy when your ideology is basically the same) and also reports, "The members have thrown showers for women who are getting married or adopting children. They socialize with their families at each other's homes. They run together and discuss how to juggle a Senate career and the responsibility of raising young children." Yes, it's the Divine Secrets of the Tax-and-spend Sisterhood.
Look, let's cut the (I'll be sexist) male bovine. It's well known by the less brainwashed that women are creatures of the flock; they don't like going against the group, which is one reason I didn't think the women judging George Zimmerman would give us a hung jury (though I did predict an acquittal two days ago). And, thank God, this time 6 Collaborating Women did the job of 12 Angry Men. But there's another way of saying women are of the flock.
They are creatures of the collective.
And of collectivism.
(I explain part of why this is so here.)
Of course, the common thread in all the "Are Women Better?" articles is that women just must be morally superior to men.
Except, uh, for Lois Lerner.
And Janet Reno.
And Hillary Clinton.
And Elizabeth "Fauxcahontas" Warren.
And Kathleen Sebelius.
And Susan Rice.
And the Zimmerman trial judge.
And, and…you get the idea.
You see, there is a point almost universally missed here: whatever the sexes' characteristics in general, male and female candidates must endure the same often corrupt crucible when seeking office. They must get down in the same mud. They must win the favor of and be elected by the same people, who, as the saying goes, "get the government they deserve." And who are these people? Women have long voted in greater numbers than men, so whatever the shortcomings of politicians — male or female — the strongest wind beneath their wings is a feminine one. Maybe the question we should ask is: do men make better voters than women?
But I will answer Jill Lawrence's question: No, the men are better senators. This is because of Duke's First Rule of Female Politicians: as a rule, you don't find good women in politics. Oh, there are exceptions — perhaps, maybe, I suppose. And there are good traditional women everywhere.
Just not in politics.
Good traditional women are generally at home doing the things women have traditionally done, to state the obvious. The women you find in the bare-knuckle world of politics are almost invariably cut from the feminist stone, which is why so many have stone faces and stone hearts and part of why, to quote Lawrence again, "The issues traditionally associated with women often involve spending, regulation, and abortion rights…."
Of course, we'll only see more women in politics in the foreseeable future. Society will hail this as a victory, but I'll just echo an earlier article of mine and say, when women start doing what men have traditionally done, yours is a civilization of the setting sun — and sons. And when this is the case, it will set on our daughters as well
The Census Bureau has reported that one out of six Americans lives in poverty. A shocking figure. But it's actually much worse. Inequality is spreading like a shadowy disease through our country, infecting more and more households, and leaving a shrinking number of financially secure families to maintain the charade of prosperity.
1. Almost half of Americans had NO assets in 2009
Analysis of  Economic Policy Institute data shows that Mitt Romney's famous  47 percent, the alleged 'takers,' have taken nothing. Their debt exceeded their assets in 2009.
2. It's Even Worse 3 Years Later
Since the recession, the disparities have continued to grow. An  OECD report states that "inequality has increased by more over the past three years to the end of 2010 than in the previous twelve," with the U.S. experiencing one of the widest gaps among OECD countries. The 30-year  decline in wages has worsened since the recession, as low-wage jobs have  replaced formerly secure middle-income positions.
3. Based on wage figures, over half of Americans are now IN poverty.
According to IRS data, the average household in the bottom 50% brings in about $18,000 per year. That's less than the  poverty line for a family of three ($19,000) or a family of four ($23,000).
Census income figures are about 25% higher, because they include unemployment compensation, workers' compensation, Social Security, Supplemental Security Income, public assistance, veterans' payments, and various other monetary sources. Based on this supplemental income, the average household in the bottom 50% brings in about $25,000, which is just above the $23,000 poverty line for a family of four.
4. Based on wage figures, 75% of Americans are NEAR poverty.
According to IRS data, the average household in the bottom 75% earns about $31,000 per year. To be eligible for food assistance, a family can earn up to 130% of the federal poverty line, or about $30,000 for a family of four.
Again, Census income figures are about 25% higher because of  SNAP reporting requirements, bringing average household income for the bottom 75% to about $39,000.
Incredibly, Congress is trying to  cut food assistance. Republican Congressman Stephen Fincher of Tennessee referred to food stamps as "stealing." He added a Biblical quote: "The one who is unwilling to work shall not eat." A recent  jobs hearing in Washington was attended by  one Congressman.
5. Putting it in Perspective
Inequality is at its ugliest for the hungriest people. While food support was being targeted for cuts, just  20 rich Americans made as much from their 2012 investments as the entire  2012 SNAP (food assistance) budget, which serves 47 million people.
And as Congress continues to cut life-sustaining programs, its members should note that their 400 friends on the Forbes list made more from their stock market gains last year than the total amount of the  food, housing, andeducation budgets combined.
Mr. Fincher should think about the tax breaks that allow this to happen, and then tell us who's stealing from whom.
Paul Buchheit teaches economic inequality at DePaul University. He is the founder and developer of the Web sites UsAgainstGreed.org,PayUpNow.org and RappingHistory.org, and the editor and main author of "American Wars: Illusions and Realities" (Clarity Press). He can be reached atpaul@UsAgainstGreed.org.

Source: AlterNet
I know some of you folks don't shoot, but to the many of you who do, I would like to pose a question.
Have you tried to purchase any ammunition lately?
All calibers are disappearing from store shelves, but .22 long rifles, in bulk, can't be found at all anywhere, even the most dependable internet super dealers are out of stock and are making no promises about when they'll be available again, and it's my opinion that soon the same thing will be true about the other calibers.
I readily admit that one of the reasons is that Barack Obama's outright war on guns, the "feel good" juvenile antics of Governor Cuomo of New York and the childish Democrats in the Missouri and Wisconsin state legislatures have scared legal gun owners into stockpiling ammunition, justly fearing that it will get hard, if not impossible to get.
But, can somebody please tell me why Homeland Security and many other, supposedly benign government agencies have bought over two billion rounds and are ordering millions more of all calibers, even the smaller ones?
Why does a shoot-to-kill outfit like Homeland Security need tiny caliber bullets like .22's that are made for hunting small game? Is Homeland Security going to start exterminating squirrels or rabbits, and why does an agency like Social Security need any kind of ammunition?
Is this a back door attempt at gun control, a way around a Congress that is scared to death of gun legislation? Another presidential backstreet move to have his way by hook or crook and blame it on free market demand? Just dry up the ammo and the guns will be useless?
My information is that the manufacturers are straining every nerve trying to keep up with the demand, but with Homeland Security commandeering so much of their production, the task is impossible.
Is this the beginning of the weaning of America?
It's a scary scenario, but let me relate an even scarier one.
If the government can make bullets disappear from store shelves, why couldn't it make food disappear, or fuel or medicine, or anything else for that matter?
The point being that big government can do just about anything they want to and there's little the minority of us who fear it can do about it as long as the majority who don't fear it keeps tripping down the primrose path with their heads in the clouds and their hands out.
There is a little known piece of legislation that passed Congress a while back called The Food Safety Modernization Act and the provisions are shadowy at best, having to do with agriculture and the production of food in America.
I checked into it when I found out about it only to find the bill had just cleared the Senate and was on President Obama's desk. What struck me as strange was the fact that our two Tennessee Senators were split on the vote; Bob Corker voted against it and Lamar Alexander voted for it.
I was assured by Senator Alexander's office that "Senator Alexander would never do anything to hurt the farmers." Well, does that mean that Senator Corker would do something to hurt the farmers by voting against it? Which means that one of the Senators voted against the farmers of Tennessee. Which one?
The provisions of the bill are said to protect the food supply, but what does that mean when it's taken out of government speak and translated into plain English?
Personally, I believe the government has taken upon itself the power to interrupt agriculture at any time it chooses under the guise of keeping tainted or otherwise unsafe food out of the market – up to, and including, the planting and harvesting of private home gardens.
The flow of medicine could easily be interrupted by claiming it contained impurities and harmful substances.
We've already seen how fuel can be rationed – just slow down the availability and delivery.
Big government can bring this nation to its knees in a matter of days. And, with a passive Senate and an ever more acquiescent Supreme Court, the power to do so is falling into the hands of one man.
Shaky ground for a free nation.
What do you think?
Pray for our troops and the peace of Jerusalem.
God Bless America
Charlie Daniels
Source: cnsnews.com
If you wonder, why the world is so confused and incoherent, look no further then the concept that All Truth Is Local. "Cultural Relativism is the view that moral or ethical systems, which vary from culture to culture, are all equally valid and no one system is really "better" than any other. This is based on the idea that there is no ultimate standard of good or evil, so every judgment about right and wrong is a product of society. Therefore, any opinion on morality or ethics is subject to the cultural perspective of each person. Ultimately, this means that no moral or ethical system can be considered the "best," or "worst," and no particular moral or ethical position can actually be considered "right" or "wrong."
This viewpoint is patently absurd on face value. Yet much of humanity uses "words like "pluralism," "tolerance," and "acceptance" in a loose way in which modern society defines these ideas has made it possible for almost anything to be justified on the grounds of "relativism."
The article by Gene Howington, Ethical Relativism: A Good Idea or a Path to Anarchy? – cites a compelling example of an indisputable immorality performed that resulted in the deaths of innocents.
"One of the strongest arguments against ethical relativism comes from the assertion that universal ethical and/or moral standards can exist even if some practices and beliefs vary among cultures. In other words, it is possible to acknowledge cultural differences and still find that some of these practices and beliefs are wrong. Consider that although the Aztec had a society that was in some ways more advanced that their contemporary European counterparts, that their practice of human sacrifice is simply wrong."
Most people seldom analyze their personal behavior in light of such extreme historic atrocities. However, many live a life of individual relativism. The OBJECTIVITY, SUBJECTIVITY, AND MORAL VIEWS site poses the danger of accepting a situation ethics and the risk of adopting the dead end captivity of iconoclasm.
"Individual relativism is close to, but should not be confused with, moral nihilism. An individual relativist takes standards seriously perhaps even by going so far as establishing a strict, or burdensome moral code for himself or herself. Under this position, we view the code as binding only for that one person. A nihilist, on the other hand, believes that morality is an illusion. Nothing is really binding, even a code one establishes for oneself. Nihilism about any subject is difficult to overcome, if overcoming it means giving a nihilist reasons adequate to change his or her belief, because the nihilist can continually reject the basis for our reasoning. We may claim that an objective moral code is needed for proper social function, to avoid harm, to do good, to preserve integrity. The nihilist keeps telling us that all of this is an illusion or that each involves an imposed standard."
Is there really a difference between a personally devised ethical system, which inescapably descends into an abstruseness of conflict and indiscriminate conduct, and the nihilistic delusion that no moral behavior is attainable? Admittedly, each act of moral conscience is individual, but when society promotes a cultural relativism mystique, in order to establish an egalitarian moral neutral acceptance, the glue that binds civilization together breaks apart.
The conventional basis that philosophers acknowledge as foundational for any culture that accepts a deity, is natural law. The University of Tennessee provides an impressive summary of moral thought, in MORAL PHILOSOPHY THROUGH THE AGES.
The traditional underpinnings that apply Aristotle's precepts, to Christian teachings are found in Aquinas Natural Law Theory. Aquinas's account of natural law appears in his "Treatise on Law," a section of his several thousand page Summa Theologica (1a2ae q. 90-144).
"In short, for Aquinas, all moral laws are ultimately grounded in God's unchanging eternal law, and we discover general rules of natural law through intuition. Legal experts then deduce more specific rules of human law from these, and in scriptural divine laws we find examples of both general and specific rules. Since we don't have access to the complete list of eternal law, from our limited human perspectives morality begins with a search for the general rules of natural law. But where do we begin looking for the general rules of natural law? Aquinas says that we must look to human nature as a guide:

… [each human being] has a share of the Eternal Reason, whereby it has a natural inclination to its proper act and end: and this participation of the eternal law in the rational creature is called the natural law. [Summa Theologica, 1a2ae 90:2]

According to Aquinas, when God created us he gave us natural instincts that reflect the general moral principles of natural law. There are two distinct levels of morally-relevant instincts. First, God implanted in us an instinctive intuition that we should pursue our proper human end. Second, God implanted in us a series of instincts that define our proper end as living, reproducing, and rational creatures."
Now the relevance of submitting yourself unto the authority of divine design is rare in an age of godless cultural relativism. Without a willful acceptance of inspired purpose and rules for prescribed conduct, the barbarism of immoral nihilism is inevitable. Politically, the rages of wicked government repression become institutionalized, and a much greater cruelty, than most cleric domination abuses. One need not be a defender of any particular faith to accept the fundamental inherent autonomy of your being within the world. Your plight is often proportional to your circumstance, but your morality or lack thereof; is directly tied to the nature of your created soul.
The ontogeny of every individual is a product of social environment, mortal will and providential inspiration. Most of temporal society is geared to combating political disputes or fostering phony promises. Personages cope according to their singular talents and determination to compete. Many reject, from this equation, the role and influence of the muses consorting with your own mythology. Notwithstanding, the very mention of obedience to Almighty God and the submission to His natural law, bears the risk of being burned at the stake of the cultural relativist.
Thinking About Obscurity suggests: "Obscurity is the idea that when information is hard to obtain or understand, it is, to some degree, safe." Alas, this seems to be the current condition of embracing natural law in an age of cultural relativism. Asking for divine inspiration that seeks eternal reason or using your natural instincts to discover everlasting principles, is hidden from the nihilist and their relativist cousins. Their condescending attacks against religion stems from their own inadequacies, while they spend their energy on convincing themselves of the illusion that a world without God is safe for their own form of Nahuatl liturgy sacrifices.
Dr. Edward Younkins provides a strong defense of Western Civilization in his essay, "Why the World is the Way It Is: Cultural Relativism and It's Descendents". By including, "Multiculturalism, racism, postmodernism, deconstructionism, political correctness, and social engineering are among cultural relativism's "intellectual" descendents", into this mistaken value system, the stage is set for his valid conclusion.
"In reality, the superiority of Western culture can be objectively demonstrated when cultures are appraised based on the only befitting standard for judging a society or culture—the extent to which its core values are life affirming or antilife. Prolife culture recognizes and honors man's nature as a rational being who needs to discern and produce the circumstances that his survival and flourishing require. Such a culture would promote reason, man's natural rights, productivity, science, and technology. Western culture, the prime example of this type of culture, exhibits levels of freedom, opportunity, health, wealth, productivity, innovation, satisfaction, comfort, and life expectancy unprecedented in history.

Western civilization represents man at his best. It embodies the values that make life as a man possible—freedom, reason, individualism, and man's natural rights; capitalism, self-reliance, and self-responsibility based on free will and achievement; the need for limited, republican representative government and the rule of law; language, art, and literature depicting man as efficacious in the world; and science and technology, the rules of logic, and the idea of causality in a universe governed by natural laws intelligible to man. These values, the values of Western civilization, are values for all men cutting across ethnicity, geography, and gender."
That so many pseudo intellectuals not only reject this timeless assessment and actually rebel against the natural order of society, demonstrates why the world is such a mess. Diversity of ethnical relativism cries out for a methodical demise. The cultural suicide of civilization is really a crisis in valid moral values.
There is little safety left on a planet that surrenders it individual responsibility to the collective and forgoes any duty to fulfill ones natural purpose. The progressive slough that society proceeds upon only demeans the whole. Abandoning the quest for universal ethics denies our instinctive intuition. In order to fulfill our nature as a rational creature, humanity must believe that rightful moral principles are ubiquitously applicable.
When I've written about our listing mis-education system, my focus has mainly been on rampant political correctness, on how students learn few of the right things partially because of emphasis on teaching the wrong things. Yet there's another problem: in some cases the teachers couldn't teach the right things even if they wanted to — they don't know them.
Professor Walter Williams treated this in his latest syndicated column, "Dishonest Educators." He introduces the topic by talking about the fairly recent cheating scandals in places such as Atlanta, Philadelphia, Houston, New York, Detroit, and other large cities (in areas that, not coincidentally, also have high rates of vote fraud and other criminality). These are shocking instances in which teachers would commit transgressions such as reading answers aloud in class during the National Assessment of Educational Progress test. How did they justify this? Well, Williams quotes one teacher who told a fellow "educator," "I had to give your kids, or your students, the answers because they're dumb as hell."
But it seems the kids aren't the only ones. Now we learn that some teachers in Tennessee, Arkansas, and Mississippi paid surrogates between $1,500 and $3,000 to take the Praxis exam for them, the passing of which is necessary for teacher certification in 40 states. And how challenging is this test that some would fork over a few grand to a ringer sit-in? Williams describes a couple of representative questions, writing:
Here's a practice Praxis I math question: Which of the following is equal to a quarter-million — 40,000, 250,000, 2,500,000, 1/4,000,000 or 4/1,000,000? The test taker is asked to click on the correct answer. A practice writing skills question is to identify the error in the following sentence: "The club members agreed that each would contribute ten days of voluntary work annually each year at the local hospital." The test taker is supposed to point out that "annually each year" is redundant.
Forget about the fact that adults would find such questions challenging; it's a sad statement about our society that we'd set the bar for teacher certification so low in the first place. I had to think: how young was I when I didn't know the answers to the above two questions? Ten? Nine? Maybe even eight? Idiocracy has arrived.
Professor Williams also touches on a third rail of American social commentary, mentioning that most of the teachers hiring the surrogates are likely black — and that most of the surrogates may very well be white. Now, before anyone thinks of "Summerizing" Williams (not as I have. Rather, this refers to application of the kind of politically correct social pressure that drove Larry Summers from Harvard), know that he is black himself. And his point in addressing race is that our leftist mis-educators' tolerance of low-information black teachers puts the lie to their claim that they care about blacks. After all, as he writes in his closing line, "If they [the teachers] manage to get through the mockery of teacher certification, at what schools do you think they will teach?"
But never fear, Dr. Williams. I'm sure these molders of young minds are well versed in afro-centrism, critical-race theory, and the principles of white privilege.
When the Corporate Elite tells us we need to be afraid of something, they almost always expect to make some money off our fear.
From the same people who brought us the "Ground Zero Victory Mosque," FEMA concentration camps, and every single George Soros conspiracy theory, comes a brand new hyper-paranoid threat-to-America's-sovereignty that, they say, should scare the hell out of all of us.
It goes by the name of Agenda 21, which just so happens to be the title of Glenn Beck's new dystopic novel.
Billed as, "more frightening than anything Orwell could have envisioned," Beck's Agenda 21 paints a disturbing picture of America following the implementation of the United Nation's Agenda 21, which is actually a real life UN initiative, though not nearly as nefarious as Beck would have us all believe.
The book's tagline reads: "This used to be called America. Now it is just 'the Republic.' There is no president. No congress. No freedom."
Over at GlennBeck.com you can watch a movie trailer made specifically for the book featuring grizzled Americans lined up on the streets in a post-Soviet winter landscape reeking of desperation, waiting for tiny morsels of food to be parceled out by "the authorities." Reminiscent of both Nazi concentration camps and the Book of Revelation, everyone's foreheads are tattooed with identification numbers – and in homage to Sarah Palin's "death panels," one scene in the trailer depicts an emaciated, scraggly-haired old man loaded on to a conveyor belt and sent into a burning furnace.
Of course, this is all fiction. Whether you like him or not, Beck has made a fortune off sensationalism – and more recently televangelism – and this book will tap into a wellspring of paranoia on the fringe Right that will undoubtedly make a lot more money for multimillionaire Mr. Beck himself.
But whether Beck really believes in his depicted Agenda 21 future for America isn't all that important. What's important is that a lot of other powerful people do believe in it. To them, there's nothing fictional at all when it comes to Agenda 21.
On October 11th this year, the Georgia state Capitol building hosted a four-hour briefing for Republican state senators on the issue of…Agenda 21. It was emceed by a man named Field Searcy who, according to MotherJones, is a local Conservative activist, whose Tea Party leadership was revoked after endorsing birther and truther conspiracy theories. But on that day, Searcy had the attention of his state's most powerful lawmakers – including the Republican Party's Senate Majority Leader, Chip Rogers – to warn them of President Obama's wicked plot to use Agenda 21 to hand the United States off to the United Nations.
Searcy told the Georgia Republicans, and later spoke of it on the Thom Hartmann Radio Program, that President Obama is using a mind control procedure known as the "Delphi Technique" to slowly condition Americans to submit to the control of the United Nations' Agenda 21, which will, according to Searcy, force mass migrations of Americans out of the countryside and into the cities, while handing over control of our rural lands to an international, one-world government.
The goal of the presentation was to influence Georgia lawmakers to follow in the footsteps of Tennessee and Kentucky Republican lawmakers who've already passed legislation to block Agenda 21 from being implemented in their states. In fact, earlier this year Republican Senate Majority Leader Chip Rogers introduced legislation in Georgia to do just that.
Also on the "Fear Agenda 21″ bandwagon is newly-elected Tea Party Senator from Texas, Ted Cruz. He devoted an entire section of his website, TedCruz.org, to Agenda 21 fearmongering. Under the title, "Stop Agenda 21: The Constitution should be our only 'Agenda," Cruz writes:
"The originator of this grand scheme is George Soros, who candidly supports socialism and believes that global development must progress through eliminating national sovereignty and private property… Agenda 21 attempts to abolish 'unsustainable' environments, including golf courses, grazing pastures, and paved roads. It hopes to leave mother earth's surface unscratched by mankind. Everyone wants clean water and clean air, but Agenda 21 dehumanizes individuals by removing the very thing that has defined Americans since the beginning—our freedom."
Oh no! Not the golf courses! Luckily for the golfing community, Ted Cruz is headed to the United States Senate to stop George Soros and the UN from confiscating Augusta National.
Though, hopefully, someone will notify Cruz, perhaps by removing his tinfoil hat, that the United Nations has no interest whatsoever in turning Augusta National into a sustainable bio-dome. Likewise, hopefully someone will tell Mr. Field Searcy that the UN has no interest in forcibly removing Americans from the country-side, either.
Concerns coming from the Right about American sovereignty in the face of the United Nations aren't anything new.
It's true that FDR pushed the idea after World War Two, and Democratic President Harry Truman signed us up for the UN in 1945, and it's also true that in signing up for the United Nations, the United States surrendered a small amount of our sovereignty, inasmuch as we can no longer unilaterally declare war on another nation – unless they attack us first – without getting the approval of the UN. Of course, this is true of every other nation in the UN as well. The UN was created to promote world peace, an idea that doesn't sit well with the neocons and chickenhawks.
But, here's what Agenda 21 really is. Standing for "Agenda 21st Century," it's a completely non-binding UN agreement that aims to address climate change and inequality by calling on local and federal governments, NGOs, and businesses, to develop plans to create more sustainable environments in their respective nations. The UN believes that by working together, and giving financial assistance to developing nations to promote sustainable living, wealth disparities can be reduced, indigenous populations can be protected, and the deterioration of ecosystems around the globe can be reversed.
If you ask the environmentalists who are growing more and more concerned with a warming, crowded planet what they think of Agenda 21, they'll say it doesn't go nearly far enough. Especially after new reports by the UN about record levels of greenhouse gases and the atmosphere, and a report by the World Bank on the global economic impacts of a planet that's 7-degrees warming by 2100 as a result of climate change.
But, as you'd expect from a plan to reduce poverty worldwide and use resources and land in more eco-friendly ways, wealthy oil barons and banksters are opposed to it. When people, governments, or organizations talk about things like sustainable energy, corporate responsibility, and educating the world's children, billionaires like the Koch brothers get a little uneasy.
So, right-wingers have employed their best charlatans in America, people like Glenn Beck, to reinvent Agenda 21 as something completely different: a nefarious plot by communist globalists to force redistribution of wealth and confiscation of private property, and ultimate devour American sovereignty. Or, according to Glenn Beck, an Orwellian takeover to purge the nation of its sick and elderly.
And it just so happens that legislation passed in Tennessee and Kentucky to block Agenda 21 comes straight from model legislation produced by the notoriously loony, yet well-funded, John Birch Society. The Koch Brothers dad, Fred Koch, who had no problem with state-controlled economies when he made his fortune working with Joe Stalin in the Soviet Union, was one of the founding members of the Jon Birch Society back in 1958.
The UN has provided right-wing fear mongers a lot of grandstanding opportunities over the years, but the UN has never lived up to their warnings that it's coming to destroy America. Most people think of it as a toothless international body that's been hijacked by the United States to protect its own interests and the interests of its allies.
And while the Bircher billionaire class continues to fret over the UN, they stay silent over the actual threat to our nation's sovereignty in the form of the World Trade Organization, which has enforced free trade agreements through international courts that have overturned laws passed by our elected Congress and signed by our elected President. For example, laws banning the importation into the United States of poisonous additives to gasoline, products made by child labor, and tuna caught at the expense of dolphins have all been overturned by the "one-world government" that is the WTO.
Yet, not a peep from the same wealthy elite who are warning us about Agenda 21. That's because there's a lot of money to be made in so-called Free Trade, and not so much to be made in promoting sustainable living.
The same is true of why Glenn Beck isn't writing a book about the $67 trillion global shadow banking system, which is extremely dangerous to our sovereign economy – yet making billions of dollars for banksters.
The point is, this latest scheme by the Corporate Elite to scare the hell out of all of us with Agenda 21 is just like every other scare tactic by the Corporate Elite – it's meant to distract us. It's a sleight-of-hand technique to keep us focused on bogeymen, while their ranks of Texas oilmen, outsourcing CEOs, and Wall Street banksters carry out the true destruction of the United States of America: the pillaging of the Middle Class at home and the construction of a WTO-style one-world corporate government to promote unfettered capitalism and free trade everywhere on the planet.
And in the process, useful quacks like Glenn Beck and Field Searcy can make a lot of money feeding the paranoid, Fox News-watching masses their latest conspiracy theories.
Source: TruthOut
Less than a week after a New Orleans suburbanite petitioned the White House to allow Louisiana to secede from the United States, petitions from seven states have collected enough signatures to trigger a promised review from the Obama administration.
By 6:00 a.m. EST Wednesday, more than 675,000 digital signatures appeared on 69 separate secession petitions covering all 50 states, according to a Daily Caller analysis of requests lodged with the White House's "We the People" online petition system.
A petition from Vermont, where talk of secession is a regular feature of political life, was the final entry.
Petitions from Alabama, Florida, Georgia, Louisiana, North Carolina, Tennessee and Texas residents have accrued at least 25,000 signatures, the number the Obama administration says it will reward with a staff review of online proposals. (RELATED: Will Texas secede? Petition triggers White House review)
The Texas petition leads all others by a wide margin. Shortly before 9:00 a.m. EST Wednesday, it had attracted 94,700 signatures. But a spokesperson for Gov. Rick Perry said Tuesday afternoon that he does not support the idea of his state striking out on its own.
Read more: http://dailycaller.com/2012/11/14/white-house-secede-petitions-reach-660000-signatures-50-state-participation/#ixzz2CCvWggvc
MAP of U.S.States petitioning for secession:
https://www.facebook.com/photo.php?fbid=4358712057342&set=a.4187690941921.159646.1573992709&type=1&ref=nf
Source: investmentwatchblog.com