Author's note:  I haven't had much to be grateful for this past Thanksgiving because I spent that time recovering from an operation that involved re-breaking my arm, realigning the bones in my left hand and having nine pins, a bone graft and a titanium plate installed.  Ouch!  So now I'm all busy trying to make up for lost time and dreaming up things to be thankful for.  Here are a couple of items I've come up with (besides my wonderful family of course).
To paraphrase that song by Kermit the Frog, "It's not easy being old." There just aren't that many perks involved.  Your teeth fall out.  Your joints freeze up.  Say goodbye to your sex life, no matter what they claim about Viagra.  Plus no one ever invites you to parties any more and you can no longer Twerk.
However, having enough money to make yourself comfortable in your old age can surely help alleviate all those various aches and pains associated with old age — unless of course you are an elderly widow living in Chicago and have 100K or more in your savings account.  Because if that is you, then getting old is really really gonna to suck eggs.
"But, Jane," you might ask, "why is that?"  Let me tell you.
You've heard of ambulance-chasing lawyers before, right?  Well, in Chicago they also have rich-widow-chasing lawyers.  These heartless scoundrels actually go out and scour through various tax and real estate records until they find clues to locating financially-solvent yet vulnerable senior citizens, preferably rich widows.  And then they move in for the kill.
The first thing they do is have their target victims declared incompetent — which is not all that hard to do when you have Chicago's probate courts helping you out.  Then they get themselves appointed Guardian ad Litems for these vulnerable wealthy elders.  And then the fun part begins.
"First they pop these poor souls into rest homes where they are warehoused, starved, fed tranquilizers and ignored," said one family member whose mother had been victimized in Chicago.  "Then they sell their victim's home, empty her bank accounts and pocket the profits — calling all these ill-begotten gains their 'fees' for services rendered.  And then, when the victim has no more money left, they then throw her unceremoniously out of the rest home and onto the cold streets of Chicago — that is, if she is still alive."
But there is hope.  Some relatives of the victims and other conscientious local attorneys are starting to fight back.  For instance, Joanne Denison, an honest Chicago attorney with a conscience, stumbled onto this racket about three years ago by accident and tried to do something to stop these malfesiants.  "So what did she do?" you might ask.  Denison started a blog.  That's all she did.  She started a blog to try to expose some of these worst practices and blow the whistle on said legal vultures.
According to Denison's blog, "40% of all psychotropic drugs are sold to nursing homes as illegal chemical restraints, and no one ever seems to do anything about it, even though they are deadly dangerous to most elders and the FDA says they are contra-indicated or not recommended for those under 20 or over 60."
"So what happened to attorney Denison as a result?" you might ask next.  What do you think happened to her?  This is Chicago — not Utopia.  Her attorney's license has just been suspended for three years.
Now we all know that Rush Limbaugh and Fox News can tell any lie that they want over public airwaves and/or on the internet and get away with it, right?  But if you ever dare to tell the truth and expose corruption in Chicago, you had better watch out.
And if you are a wealthy widow in Chicago, you had better really watch out!
So during this week after Thanksgiving I'm gonna be super-grateful for a lot of things — and one of those things is going to be that I'm not a widow, am not wealthy and don't live in Chicago!
"What else are you going to be grateful for?" might be your next question.
"That I don't live in Ukraine or Syria or any other foreign country that the US or NATO or BIBI has its eyes on."  If there's just one take-away that I've learned after enduring all this pain in my left arm, it's that injuries to our bodies can really really hurt, really hurt a lot.  And that a human body will probably hurt even a hecka lot more if you are hit by a NATO smart-bomb in Ukraine or if an American-made cruise missile lands on you in Gaza or if you get gang-raped by American-funded ISIS in Syria — and have no pain-killers or hospitals or doctors to help you out like I did.
Do I think that the rich widows of Chicago have it bad?  Yeah.  But this sad injustice is almost minimal compared to having the vultures of Wall Street and War Street eying your assets and trying to steal them by torturing, raping and blowing up yourself and your kids.
At least the rich widows of Chicago don't have to worry about getting hit with NATO smart bombs or having their heads chopped off!
Not really sure why I'm worried about getting old.  It's probably not gonna happen to any of us anyway — at least not while the deep-state neo-cons who now control America, Israel and NATO are all so bound and determined to try to pick a fight with Russia, China and Iran (one that they truly can't win).
And if all this current saber-rattling foolishness doesn't kill us all off in a mass wave of war-induced grim reaping, then don't forget that climate-change-run-a-muck will be sending us off to the happy hunting ground soon too.
Have the oligarchs of DC and NATO and BIBI totally lost their minds — or do they just have a death wish for peons like you and me?  Either way, these malfesiants now hold all the power and the rest of us are all screwed.
But here is the good news.
Perhaps facing WW III and/or the coming climate apocalypse might end up being a good thing.  "But how?"  Because now we're all going to have an air-tight excuse to run down to the mall, max out our credit cards and buy all kinds of new gear to wear to the show.  https://hughw.net/h2o/texas-water-well-level-movie.html  How's that for positive thinking!
And here's another positive thought.  Extinction of the entire human race will surely mean that we won't have to worry about who is gonna pay for our funeral — because there will be no one left alive to attend it!  Sorry, guys, but there won't be any "handsome corpses" on display at the local funeral chapel any more.  Rats.  I was really looking forward to that.
I am so freaking bored from sitting around doing nothing while waiting for my arm to heal that I actually checked Thomas Piketty's new book, "Capital in the Twenty-First Century," out from the library.  If I'm going to be bored, I might as well be really bored.
"The main driver of inequality today [which appears to be wanky pseudo-capitalism run amuck] threatens to generate extreme inequalities that stir discontent and undermine democratic values," sez the dust jacket.  Just one more reason why I won't have to worry about paying for my own funeral — I won't be able to afford it.  And neither will you.
"But if you're so bored, then why don't you just go see the film 'Interstellar' instead," suggested one of my kids.  Good idea.  Now I can go watch our planet die on the big screen instead of having to wait to watch it die in real life.  http://www.theguardian.com/money/2014/sep/21/-sp-thomas-piketty-bestseller-why
American journalist Serena Shim was beheaded — and "not with a sword but a cement truck," to paraphrase T.S. Elliott.
Right before she lost her head in a brutal "accidental" collision with a cement truck the size of a freight train, Shim had reported that not only was Turkey supplying ISIS foreign fighters and terrorists from such places as Pakistan and Chechnya with weapons and material, but Turkey was also spiriting wounded ISIS terrorists back over the Syrian border into Turkey, hidden in NGO aid trucks, so they could be treated in Turkish hospitals.
Turkish Intelligence is highly suspected of setting up this tragic hit on Shim, hoping to silence her — but its actions have backfired and all it has really accomplished is to make the whole world put Turkey under a microscope, asking questions about Shim's bloody death and the role that the Turkish intelligence agency played in this beheading.
"Turkey. how could you have sunk so low?" the whole world now asks.
"Hey, it was easy," Turkey replies. "What else could we do?" What else could Turkey do indeed — when the usual crew of polished and professional American and Israeli neo-con con-men (not to be mistaken for actual honest, hardworking and sorely hoodwinked Americans and Israelis) simply showed up at its doorstep, waved their magic wands over Turkish president Erdogan's head and promised to get him the old Ottoman Empire back if only he would attack Syria. (Or else.)
And then with his eyes dazzled by dreams of glittering booty, Erdogan fell for the con — hook, line and sinker. Of course he did. And then he opened Pandora's box and let ISIS in.
According to Middle East expert Judith Bello, the Washington Post published a map "of the flow of 15,000 fighters flowing into Syria from more than 80 nations, hardly the foot soldiers of a civil war. Most of these fighters have entered Syria through Turkey."
A sorry cancer-like epidemic of death, destruction and deceit has spread over the Middle East in the last few decades. And Turkey, the "Sick Man of Europe," has been the latest nation to catch it.
Welcome to the cancer ward, President Erdogan.
On Thanksgiving this year, Turkey will obviously have nothing to be thankful for, what with ISIS sitting at its table and expecting its dinner — unless Turkey starts "chemotherapy" immediately. My prescription for Turkey? "Stop messing around with ISIS, stop believing the empty promises of American and Israeli neo-con-men, and start behaving in Turkey's citizens' best interests instead."
Turkey has been trying to join the European Union for years now. But who wants a Turkey in the EU that has already proven itself to be just another Middle Eastern "soiled dove" for American and Israeli con-men? Erdogan has thrown the baby out with the bathwater here.
Just because Iraq, Libya, Egypt, Jordan, Qatar, Yemen, Kuwait and Saudi Arabia have all been diagnosed with the kind of fuzzy thinking that can only be caused by cancer of the part of the brain that governs common sense and self-preservation, this doesn't mean that Turkey has to waste away too. Beheading a journalist is common in these other neo-con infected countries. But one would expect that a sophisticated and modern country like Turkey, a potential member of the EU even, might be immune. But apparently not.
President Erdogan, what were you THINKING!
PS: Looks like the average American and Israeli isn't immune from catching the cancer of stupid thinking either. If we aren't a lot more careful and watchful and vigilant than we are right now, then we too may soon be contracting this Turkish and Middle Eastern disease — and then watch our own journalists get beheaded too.
In Joshua 1:8 God said: "This Book of the Law shall not depart from your mouth, but you shall meditate on it day and night, so that you may be careful to do according to all that is written in it."  So, what exactly did God have in mind when He told Joshua to meditate on His word?  Well we can be certain of one thing.  The Lord was not suggesting that Joshua sit in the lotus position and repeat a mantra until he attained altered states of consciousness.  "These help bring one into states other than normal waking consciousness, in which a person becomes open to mystical experience, the spirit realm, or cosmic consciousness," warns Bill Muehlenberg.
The sort of meditation God had in mind was not Eastern meditation.  He has made it clear that His people are not to adopt pagan practices and those who do are out of His will. The purpose of eastern-style meditation is to "seek the God within."  That's pantheism, brethren.  People who hold this view believe that God is all and all is God.  "A tree is God, a rock is God, an animal is God, the sky is God, the sun is God, you are God, etc."  The biblical view is that God is separate from His creation.  Genesis 1:1-30
More on biblical meditation in a moment, but first…
Sit Still!
Psalm 46:10 says, "Be still and know that I am God."  There's been a huge misunderstanding in the Christian community as to what this verse means.  Let's take a look at noted Bible teacher Kay Arthur's Precept Ministries International (PMI) website to see if she has it right:
Can you remember the last time you sat in total silence except for the sounds of nature – listening intently to hear the voice of God.   It is time to:
Be still and know that I am God. – Psalm 46:10
Be still (cease striving)
Rest, relax, chill out, stop fighting, drop your weapons
Know that I am God
Learn that I am God, or "see that I am God", "Get to know me better"
God is telling His children who are living in a busy world to stop, get quiet so that they can listen and get to know Him. It is only in stillness, the quiet, that we can hear the voice of God. (Bold PMI's – Source)
Ken Silva penned a piece Kay Arthur With Erroneous Contemplative Interpretation of Psalm 46:10, which is where I came across the above quote.  It could be a coincidence that right after Silva wrote his blog post and upbraided Kay for her erroneous teaching on Psalm 46:10, PMI's webmaster changed the paragraph that begins with God is telling His children to As children of God, who are living in a busy world, we need to stop, get quiet and listen for His voice as we read His Word. God most often speaks in that small still voice. (Bold mine)
So, was Kay Arthur correct in explaining what be still means in context?  Not according to Ken Silva:
This passage isn't about any kind of meditation; and it has absolutely nothing to do with sitting in some lotus position and subjectively trying to "hear" God's voice in creeping crickets or inner burblings of bellies. Rather, this is a firm admonition and warning for all nations—particularly His people Israel—to stop worrying and to recognize God's sovereignty. (Source)
What do Bible scholars say the meaning is?  One source, Barnes' Notes on the Bible, states, among other things, that be still is "the idea of leaving matters with God, or of being without anxiety about the issue."  (Source – follow this link to discover what several Bible scholars say the meaning of be still is)
Low-Information Evangelicals
A growing number of low-information evangelicals (low-information people with high-profile power and/or influence — LIEs) endorse meditation, or what's known ascontemplative/centering prayer (CP).  This is bad news for the evangelical community as it's easily provable that CP has its roots in paganism.  In spite of this well-known fact, many LIE-celebs continue to lead people into eastern-style meditation.  Yes, you read that right.  Eastern, as in Buddhism.  Now, some of you are thinking, "Seriously?  Christian leaders are pointing people to Buddhism?"  Bingo!
Unfortunately many LIEs promote problematic pagan practices even though God is adamant when He says:
When you come into the land that the Lord your God is giving you, you shall not learn to follow the abominable practices of those nations. There shall not be found among you anyone who burns his son or his daughter as an offering, anyone who practices divination or tells fortunes or interprets omens, or a sorcerer or a charmer or a medium or a necromancer or one who inquires of the dead, for whoever does these things is an abomination to the Lord. And because of these abominations theLord your God is driving them out before you. You shall be blameless before the Lord your God, for these nations, which you are about to dispossess, listen to fortune-tellers and to diviners. But as for you, the Lord your God has not allowed you to do this. (Deut. 18:9-14)
There's no question that God's warning to Israel still pertains today.  His people are not to indulge in pagan idolatry.  This means that Christians who practice a form of meditation that brings him/her into the alpha state is actually defying the God they profess their love for!  That alone should scare the bejeebers out of believers who take that approach to prayer.  And it matters not what the reason is — even if it's to go "deeper with God."
Biblical meditation always includes a fully engaged mind.  Listen to Professor of Philosophy Doug Groothuis' advice on biblical prayer:
The biblical concept of prayer assumes that rational and meaningful communication between God and humans is possible. There is no summons to suspend rational judgment even when prayer through the Holy Spirit is 'with groans that words cannot express' (Rom. 8:26).
The manner in which the Christian shall meditate on it day and night is through the reading and study of the Bible.
Space does not allow for a comprehensive explanation of Eastern mysticism. For several years I've blogged on the encroachment of mysticism into the visible Church.  For those who wish to learn more on this subject, my articles can be read here.
Christian Meditation Made Clear
Now to the subject at hand — biblical prayer.  It's important that born again believers begin each day with the Lord.  What we call "quiet time" involves finding a place to read and pray where there are no distractions — so turn off that cell phone!  Before reading, ask the Holy Spirit to illuminate your mind and reveal truth.  Also ask Him to help you make the biblical principles you're learning meaningful and practical in your life.  In Charles Spurgeon's sermon "Pray Without Ceasing," he asks four important questions:
What do these words imply? Secondly, What do they actually mean? Thirdly, How shall we obey them? And, fourthly, Why should WE especially obey them?
These are the sort of questions we should be asking as we read our bibles.  We must stop and ponder what God has spoken through the words on the page. It may be necessary to read a passage repeatedly, reflect on it, analyze it, and listen while the Holy Spirit guides us into all truth.  (John 16:13)
And always consider the context!  Apologist Greg Koukl explains how this is done:
I read the paragraph, not just the verse. I take stock of the relevant material above and below. Since the context frames the verse and gives it specific meaning, I let it tell me what's going on.
Context, context, context!
Because many Christians lead busy lives they fail to put aside time to spend with the Lord.  In point of fact, data shows that most believers spend very little time in their bibles — but there is certainly a whole lotta prayin' goin' on.  In this fast food nation in which we live Christians continually fire off bullet prayers hoping God will answer them quickly. Especially if they want the God who grants their wishes to see to it that they find a parking space at the mall during the Christmas rush or stop a torrential downpour when they're sitting in the stands at an outdoor sporting event.
Now, don't get me wrong.  God loves it when His people pray umpteen times a day.  Moreover, we're commanded to "pray without ceasing." (1 Thes. 5:17)  We're also commanded to abide in Christ:
I am the vine; you are the branches. Whoever abides in me and I in him, he it is that bears much fruit, for apart from me you can do nothing. (John 15:5).
So, not only are we to begin our day with the Lord reading His word and praying, we're also to abide in (stay around) Christ throughout the day for the reason that there's an ongoing relationship between the Vine and the branches. Got Questions reminds us:
We need to fill our minds constantly with the things of God; God should always be on our mind, and everything we do should be done with reference to Him (Colossians 3:17; 1 Corinthians 10:31).
When we fail to abide in Christ—fill our minds with the things of God–the fruit we bear, no matter how appealing it appears, is not off Christ's vine!  In other words, it's doneapart from Him.
There's a story in Luke 10:38 of two sisters, Mary and Martha, who thought differently about how to serve their Master.  When Jesus came to their home Martha stayed in the kitchen preparing food for their guests.  She had developed her own agenda for serving Christ.  Martha became vexed that Mary wasn't helping with the meal.  What was her sister doing that caused Martha's consternation?  She was sitting at the feet of Jesus, listening to His words.
It's certainly no crime to prepare a nice meal for a guest; however, we must remember that we are children of God before we're servants of God.  Like Mary, we must take time to sit at our Lord's feet.  Martha was so busy serving Jesus that she neglected Him!
Have I hit a nerve?
Why Pray?
If your prayers are mainly the bullet variety then it would be wise to develop the biblical model of praying.  Biblical prayer is intended for praise, confession and repentance, thanksgiving and asking for others.  In our quiet time with the Lord we find His love.  Through prayer believers are conformed to God's will.
Prayer isn't meant to be an esoteric experience.  Nowhere in Scripture does it say that we are to go into altered states of consciousness to commune with God.   As I said above, biblical meditation does not seek the "God within."  This is the purpose of those who cling to Eastern religion and New Age spirituality!
The Christian who truly wishes to please God will let "the words of [your] mouth and the meditation of [your] heart be acceptable in [the LORD's] sight …" (Psalm 19:14paraphrased)
Recommended:
Psalm 46:10 Does Not Teach Contemplative-Centering Prayer—By Ken Silva
Contemplative Prayer links—On Solid Rock Resources
New Age "Spirituality" links—On Solid Rock Resources
Occult links—On Solid Rock Resources
Imagine the following scenario.
It is mid-afternoon on the Wednesday just before Thanksgiving. Some jerk walks into the Atlanta airport, gets his boarding pass and makes his way to the mini-North Korea known as TSA. He hands the blueshirt his boarding pass and driver's license. He then reaches into his carry-on bag, presses a button and – KABOOOOOOM!!!!!! – kills 2000 people.
At the same moment, two other jerks are doing the exact same thing at O'Hare and DFW as part of a co-ordinated attack. And not only have more people just died than died on 9/11, but America's three largest aviation hubs have just experienced massive destruction and air travel everywhere has been severely interrupted.
TSA could not prevent this, just like they could not prevent the fatal shooting of a TSA agent at LAX last year. Terrorism need not happen at 35,000 feet. Indeed, extremely few terror attacks have anything to do with aviation.
TSA does not keep you safe. Period.
However, the American people persist in the notion that it does. And they will tolerate endless violations of their civil liberties and physical bodies in the name of Schutz und Sicherheit.
It all started shortly after 9/11 with the passing of the Patriot Act, which ushered in numerous violations on our Fourth Amendment protections against unlawful search and seizure. And most people supported it because, after all, we had to "go after the terrorists." And, hey, we had to give up our liberty for a time until the crisis passed.
I have to confess that I acquiesced in this for a very short time. I, like so many millions of others, was caught up in the passions of the moment.
But then I started asking: now that the camel's nose is under the tent, what else are they going to do? And, more importantly, how much more will the American people accept?
It appears that there is no limit here.
Will we routinely accept the violation of our physical bodies in the name of safety and security? It turns out that we have.
Just consider the passivity with which most people accept "porn, perversion and pedophilia" – I wish I knew who said that first – in the name of "transportation safety". When you look at a nude photograph of a minor, it is child pornography. If someone else feels you up without your consent, it is sexual assault. (And if anyone did this to me under any other circumstances, it would take about one nanosecond for me to put the wretched little pervert's teeth on the ground.)
The Nazis didn't do it. No communist regime ever did it. Yet, in the "land of the free", being felt up in order to prove one's innocence is now a condition of travel.
And just look at these tax-mainlining Uncle Ernies.
And if you will let the authorities photograph you naked and feel you up, why wouldn't you let them violate you even further?
Would you let them catheterize you, like these central Utah police did when looking for marijuana?
Would you let them draw your blood? Read what is happening in Tennessee, Texas and Oregon.
Would you submit to cavity searches, such as those performed in Milwaukee and in Deming, New Mexico?
Would you let them slit your throat and kill you? Police did just this on a drug bust in Huntsville, Alabama. And just as TSA has never caught a terrorist, the cops in this case found no drugs.
"But …… but …… but, they were looking for terrorists and drugs."
The wars on drugs and terror are just like any other type of federal overreach. Both come clothed in somebody's good intention. Both are sold to us in the name of some Higher Good. They always grow bigger and uglier with time. And they always create bigger problems than those they were intended to solve.
Do you want to live in a society when the authorities can invade your body at will and with impunity? Do you want to live in a society where you are constantly required to prove your innocence? A government that will force you to prove your innocence is infinitely more dangerous than any drug or terrorist.
Even more dangerous is a populace that feels protected by such a government. Obama is too good for such a people.
The response from the NY Times to the following two exclusive submissions was the Auto-Reply that they were received.
For the next 12 Days before Christmas I will be TWEETING the short link to this post to the NY TIMES, such as this:
@nytimes
@nytimesworld
@NYTLive
@nytvideo
@nytwire
#BreakingNews
#Israel
#Vanunu and 12 Days Before #Christmas
I also will be TWEETING it to every Media outlet I can find at TWITTER; but first a little background:
I learned about Vanunu while researching my first historical novel and wrote him into the Chapter THANKSGIVING EVE 1987 
A few months later, I met Vanunu during my first of 8 journeys to both sides of The Wall in Israel Palestine and wrote that experience in the Chapter 16 Days in Israel Palestine

The last time I saw Vanunu was a week before Thanksgiving 2013:
One correction I have repeatedly addressed on the WWW is the legend of Cindy/Cheryl and the "honey trap":
When I asked Vanunu what he was thinking when he took off with Cindy, he maintained eye contact and readily replied,
"It wasn't like THAT-when Maxwell's paper published my photo without ever talking to me and some of the stolen Dimona photos with a very bad story against me, I knew the Mossad was after me. Cindy said she had a sister in Rome and I thought I would be safe there until I could return to London.
"We went to movies and art galleries. I trusted her.
"But, as soon as I got into the apartment, I was hit on the head and drugged. When I woke up and they took me for interrogation, they threw the Times article on the table and said, 'Look, what you did.' I was so relieved they had published it and that I had done what I did."
What 'Cindy' did was masquerade as an American beautician on holiday in London. In reality, 'Cindy' was the American Mossad agent, Cheryl Hanin Bentov who was using her sister-in-laws passport!
It is illegal under American-Israeli diplomatic protocols for the Mossad to operate in America.
MY Submissions to The New York Times:
Nov. 6, 2013
oped@nytimes.com,
  publiceditor@nytimes.com,
  letters@nytimes.com,
  opinion.video@nytimes.com,
  editorial@nytimes.com,
 opinion@nytimes.com
Dear New York Times,
As the current leader of the International Cause dedicated to help free Mordechai Vanunu, I am informing you of Mordechai Vanunu's mid December Appeal.
On 6 December, Vanunu wrote: "Court hearing against the restrictions not to leave Israel, schedule hearing in the Supreme court will be Dec' 16, 2013. The same Appeal was in 2004, 2005, 2006, 2008, 2009, 2010 and 2011. The court can send me free and end all this case from 1986-2013."
In 1986, Israel kidnapped Vanunu from Rome and after a closed door trial, convicted him of espionage and treason. 

Although released on 21 April 2004, Israel has denied Vanunu the right to  "get on the first plane out of here."
In 1985, Vanunu suffered a crisis of conscience, when he realized he was "a bolt" in the manufacturing of WMD.
After a supervisor carelessly left the keys in the shower room, Vanunu seized his opportunity to document top secret locations within Israel's 7-story underground nuclear facility and he spent a few intense hours doing just that!
View Vanunu's photos of the Dimona at his YouTube Channel:

A few months later, Vanunu leaves Israel and travels throughout Europe with the two rolls of undeveloped film. 

After meeting Peter Hounam, a reporter for the London Sunday Times, Vanunu shares all he knew in his position as a mid-level technician and the two develop the film.
A total of 1,200 pages of transcript of Vanunu's closed door trial have been released.
Defense witness Peter Hounam stated, "We did not pay him money, but only covered his expenses…Money did not motivate him."
During my conversations with Vanunu beginning in 2005, he told me:

"All the secrets I had were published in 1989 in an important book, by [Nuclear Physicist] Frank Barnaby, The Invisible Bomb: Nuclear Arms Race in the Middle East."
Barnaby testified, "I found Vanunu very straightforward about his motives for violating Israel's secrecy laws he explained to me that he believed that both the Israeli and the world public had the right to know about the information he passed on. He seemed to me to be acting ideologically.

"Israel's political leaders have, he said, consistently lied about Israel's nuclear-weapons programme and he found this unacceptable in a democracy. 
"The knowledge that Vanunu had about Israel's nuclear weapons, about the operations at Dimona, and about security at Dimona could not be of any use to anyone today. He left Dimona in October 1985."

Vanunu also told me:

"Did you know that President Kennedy tried to stop Israel from building atomic weapons? In 1963, he forced Prime Minister Ben Guirion to admit the Dimona was not a textile plant, as the sign outside proclaimed, but a nuclear plant. The Prime Minister said, 'The nuclear reactor is only for peace.'
"Kennedy insisted on an open internal inspection. He wrote letters demanding that Ben Guirion open up the Dimona for inspection.
"The French were responsible for the actual building of the Dimona. The Germans gave the money; they were feeling guilty for the Holocaust, and tried to pay their way out.
"When Johnson became president, he made an agreement with Israel that two senators would come every year to inspect. Before the senators would visit, the Israelis would build a wall to block the underground elevators and stairways. From 1963 to '69, the senators came, but they never knew about the wall that hid the rest of the Dimona from them.
"Nixon stopped the inspections and agreed to ignore the situation. As a result, Israel increased production. In 1986, there were over two hundred bombs. Today, they may have enough plutonium for ten bombs a year."
Contact Vanunu through his website HERE
Most sincerely.
Eileen Fleming ###

November 9, 2013
opinion@nytimes.com,
  editorial@nytimes.com,
 roomfordebate@nytimes.com,
  opinion.video@nytimes.com,
 public@nytimes.com
Dear New York Times,
Photo of Mordechai Vanunu, by me 24 November 2013, east Jerusalem.
As the current leader of the international cause dedicated to free Mordechai Vanunu I write to alert you that on 9 December, Vanunu wrote:
"Changes in date, Court hearing against the restrictions not to leave Israel, schedule hearing in the Supreme court will be Dec' 25, 2013, moved from the Dec' 16, the same Appeal was 2004, 2005, 2006, 2008, 2009, 2010 and 2011. The court can send me free and end all this case from 1986-2013."
The restrictions that have subjected Vanunu to 24/7 surveillance [his movements, phone calls and emails] since he emerged from 18 years behind bars on 21 April 2004, come from the Emergency Defense Regulations, which were implemented by Britain against Palestinians and Jews after World War II.
Attorney Yaccov Shapiro, who later became Israel's Minister Of Justice, described the Emergency Defense Regulations as "unparalleled in any civilized country: there were no such laws in Nazi Germany."
View Vanunu moments after emerging from 18 years behind bars:
On 2 October 2009, The Washington Times reported that President Obama agreed to keep Israel's nukes 'secret' and reaffirmed a 4-decade-old understanding that has allowed Israel to keep a nuclear arsenal without opening it to international inspections.
Three officials spoke on the condition that they not be named because they were discussing private conversations, but all said Obama pledged to maintain the agreement when he first hosted Israeli Prime Minister Benjamin Netanyahu at the White House in May 2009.
On 24, November 2006, Vanunu wrote:
"My lawyer succeeded to reveal a few very important facts: This General of the Army also was not allowed to see all the secrets that he is required to protect by these restrictions that they claim I know them. So, he gave orders of restrictions without knowing what he is protecting or that he is also following orders blindly, and Mossad Sheen Bet using its authority for just punishing me.
"He testified that it is not a crime for me to talk with foreigners in general anywhere. He testified that I can speak freely to any Israeli citizens about anything; it is not his concern what I am saying to them. These Israelis can give this information to any foreigners. It was difficult for the Judge to understand why this dichotomy exits between foreigners and Israelis. It means that it is not about secrecy but about something else."
In 2004, Yossi Melman wrote for Haaretz:
"This is the secret that hasn't yet been told in the affair: the story of the security fiasco that made it possible for Vanunu to do what he did, and the story of the subsequent attempts at cover-up, whitewashing and protection of senior figures in the defense establishment, who were bent on divesting themselves of responsibility for the failure."
Will the New York Times shine a light on Israel's Nuclear Whistle Blower's nearly 10 year struggle for freedom from Israel before his Christmas Day appeal?
Most sincerely,
Eileen Fleming
"Men (people) are rarely aware of the real reasons which motivate their actions." — Edward Bernays, Propaganda, 1928
The winter holidays are traditionally supposed to embody a certain ideal of that which is best in the hearts of human beings. As the world around us retreats into ice and snow and the Earth's northern cycle returns to death once again, the holidays represent a time of contemplation, as well as an opportunity to shine a light in an otherwise dark and dreary period. This heritage is as old as history, dating back to an era in which agriculture was paramount and men garnered far more respect for the tides of nature. The parallel relationship between social "renewal" and seasonal renewal has served the collective psyche of Western society, in my view, for the better. Unfortunately, this process has all but vanished today, twisted and mutilated into something sinister and poisonous.
Those of us who pay attention are well aware of a trend of cultural decline within our nation, and this problem is disturbingly visible from Thanksgiving to Christmas. It's not just the highly publicized Black Friday (now Black Thursday) riots over semi-cheap Chinese-made garbage. Those are certainly vile examples:
Rather, it's the behavior of people throughout the season on a daily basis that is most disconcerting. I have personally witnessed, as I'm sure many people have, a magnified and astonishing disregard for conscience and basic decency growing worse each year for at least the past decade. That which is most unsettling about our society today is somehow unleashed with wild abandon every year at this time.
The idiocy and barbarism seems to span all economic "classes" — from the upper-middle-class snob screaming at bewildered cashiers over a coupon worth 50 cents, to the middle-class suburbanites brawling on the sticky floors of Wal-Mart over flat-screen TVs, to the part-time employee who sold her soul for minimum wage and who now yells at people on Thanksgiving eve to stop filming the mindless brawls that her corporate masters encourage because such videos might "reflect badly" on the company image. The dark side truly knows no social or financial bounds.
Every year, we see this behavior, shake our heads in dismay and look forward to the beginning of January, when Americans go back to being only moderately disdainful toward each other. This time, however, instead of merely gawking in disbelief at the circus sideshow, I would like to challenge people to explore more deeply the true motivations of the mob itself, as well as the motivations of the elitists who manipulate the mob for their own purposes. Let's take a look at the fundamental dynamics of the psychology of mobs and the madness of crowds.
Filling The Emptiness
In my recent article 'You Should Feel Sorry For Sheeple; Here's Why', I outline the inner life, or rather the lack of inner life, common to the average sheeple. Many of my compatriots find it increasingly difficult to muster any pity for the sheeple subculture, and I can see why. When given ample opportunity, sheeple always sink toward the worst humanity has to offer usually in an effort to aggrandize themselves.
But let's set aside that sick feeling in our stomachs when thinking of sheeple and really consider what their existence is like. What does a sheeple's daily life consist of?
In most cases I've observed, he lives what he believes to be the American dream. He wakes up in the morning swelling with superficial concerns of personal gain, scheming ways in which he can raise his perceived stature among the other sheeple around him. He then then travels to his place of employment, usually a job he hates, in order to accumulate enough wealth (scraps from the plates of government and corporate financiers) to buy all the "things" he assumes everyone else wants. In the process, he pawns off his children to state-run schools designed to crush their spirits; and he becomes estranged from his spouse, who begins to forget why they ever got married in the first place. He returns home physically and emotionally drained, knowing that he did nothing worthwhile with his time, only to sit apathetically in front of his television for a few hours being bombarded with cancerous marketing propaganda and barely talking with the family he tells himself he works so hard for.
Think about it. Think of the pitch-black void that his life has become. Think of all the abandoned dreams, all the missed opportunities for experience and joy, all the moments of reflection and self-education that were missed because he was "too busy" trying to elevate himself within the ranks of a heartless collective.
Now, for one frightening moment, imagine this is your life. No sense of legitimate pride or individualism. No understanding of the underlying events that affect your environment or the high-placed people who determine your future. No thoughts outside the mainstream box. No recognition of possible alternative ways to live or how to break free. No hope for tomorrow but the endless drudgery of today's mediocrity. Think of the unconscious rage you would have brewing inside like a putrid ball of sulfur and magma.
This rage is what sheeple use to fill the emptiness inside themselves once they subconsciously realize that no amount of frivolous consumerism will make them whole. Typically, they are on constant lookout for opportunities to vent their anger at unsuspecting victims in drive-by fashion.
Somehow, the holidays appear to have become a prime period of opportunity during which society opens the door for the dark side to come out and for sheeple to passively or not-so-passively project their failings onto others. For now, we might presume that this behavior is somewhat contained and relegated to particular moments of seasonal insanity, but the consequences of the willfully ignorant strata of American culture could go far beyond what most morally conscious people want to predict.
The Psychopath Next Door
"If thirty years ago anyone had dared to predict that our psychological development was tending towards a revival of the medieval persecutions of the Jews, that Europe would again tremble before the Roman fasces and the tramp of legions, that people would once more give the Roman salute, as two thousand years ago, and that instead of the Christian Cross an archaic swastika would lure onward millions of warriors ready for death — why, that man would have been hooted at as a mystical fool." — Carl Jung, Archetypes And The Collective Unconscious, 1938
In his book, The Undiscovered Self, one of the fathers of modern psychology, Carl Gustav Jung, discusses the tension-filled relationship between the individual versus the collective and the state. In particular, he studies how individuals become swallowed up in the actions of the collective mob and how this momentum invariably leads to mass atrocities that defy imagination. A point of primary importance in Jung's work is his discovery that at least 10 percent of any population at any given time is made up of individuals with latent psychopathic or sociopathic tendencies. Meaning, at least one out of every 10 random people around you today was born with the capacity for psychopathic behavior, including the ability to completely ignore inherent conscience.
The idea that one out of every 10 people near you might suddenly burst into an overwhelming animalistic blood fever is, of course, terrifying to many people. But generally, latent psychopathy in a person does not surface in immediately recognizable ways; and many people with that potential live their entire lives without ever acting on it. Some even come to terms with it through self-awareness and dispel it altogether. Problems arise, though, as Jung warned, when a society creates an environment in which emotionally or physically violent psychopathic acts become "acceptable" to the collective. That is to say, individual latent psychopaths and sociopaths are not so much a danger on their own; but when they get together in an organization or mob, the terrible floodgates open.
During national crisis, or during great ideological shifts towards collectivism, the 10 percent are given ample opportunity to act out their inner impulses. The corrupt state will often give latent psychopaths free reign or seek them out for positions of petty authority, leaving the gates to hell ajar, as it were.
Another dangerous reality is that these same people tend to pursue positions of authority, or they unconsciously gravitate toward events and situations that allow them to act on their darker side without facing consequences. One might even suggest that there will always be a potential for despotic regimes exactly because the 10 percent will likely always be around to be used as a weapon by dictatorships.
The mass rage and self-absorption we witness during the holidays feels ominous to us because it is just a glimpse of the greater shadow side of the American public. It is a glimpse of the kind of mentality that makes all human catastrophe possible. Like the tip of a shark fin cutting the surface of the water, we swim fearing not the dorsal, but the monster we KNOW it is connected to.
The Magicians Of Manufactured Consent

Jung, once a favorite of Sigmund Freud's, broke sharply with Freud's analytical school when he realized Freud would not accept the idea of inherent psychological properties beyond base instincts. Freud believed that conscience, morality, artistic ability, reason, etc. were all extensions of environment and experience. Freud's theories on psychology focused on the idea that man was driven by base animal urges at his core, that people have no complex inborn contents and that all one needed to do was manipulate his environment to make himself "healthy." Jung's studies proved otherwise, finding that there are vast layers of inborn knowledge and personality in every individual.
It was not until Freud was near death that he admitted the merit of Jung's work. Jung was shunned by the mainstream and labeled everything from a "charlatan" to an "anti-Semite" because of his opposition to the Freudian method.
Some industrious elites did find Freud's notions of environmental manipulation useful, though, including his nephew, Edward Bernays, who saw it not as a way to make people healthy, but rather, to make them unhealthy. Bernays wrote extensively on the use of propaganda to control what he called "herd instinct," believing (as most elitists believe) that self-governance of common people was "dangerous" and that the irrational public had to be controlled for their own good and the good of the nation. His entire philosophy is summed up in this quote:
"The conscious and intelligent manipulation of the organized habits and opinions of the masses is an important element in democratic society. Those who manipulate this unseen mechanism of society constitute an invisible government which is the true ruling power of our country. … We are governed, our minds are molded, our tastes formed, our ideas suggested, largely by men we have never heard of. This is a logical result of the way in which our democratic society is organized. Vast numbers of human beings must cooperate in this manner if they are to live together as a smoothly functioning society. … In almost every act of our daily lives, whether in the sphere of politics or business, in our social conduct or our ethical thinking, we are dominated by the relatively small number of persons… who understand the mental processes and social patterns of the masses. It is they who pull the wires which control the public mind."
Bernays was instrumental in promoting Freudian psychology in the United States, where it became the mainstay of universities across the country. He helped establish the Tavistock Institute, a globalist think-tank much like the Council On Foreign Relations, focused on molding public opinion. He was also instrumental in promoting psychological propaganda models in everyday corporate marketing and political campaigns. He called this "engineering consent."
It was Bernays who taught the marketing world how to appeal to the basest instincts of human beings and to use those instinctual desires to covertly control them. Corporations used Bernays' strategies to create an atmosphere of decadent consumption in America that has lasted since the end of World War II. The idea was simple: Convince the public that buying corporate products will satisfy their animal urges. All commercialism to this day revolves around this method (which is why almost every beer commercial for several decades has included scantily clad women or sexual innuendo, for example).
But Bernays was not only teaching corporations how to tap into existing human impulses, he was also teaching corporations and governments how to use psychological trickery to manipulate the citizenry to RELY on their basest impulses. Essentially, Bernays taught the establishment how to convince people, or shame people, into ignoring their greater selves and indulging their psychopathic and sociopathic urges. Bernays taught the establishment how to turn people into zombies.
We see the clear results today all around us as we enter into the absurdity that Christmas has become. The ramifications are dire. The holidays have come to represent not hope, but despair; not reflection, but callowness; not compassion, but narcissism and selfishness. They have become a yearly measure of our Nation's sharp fall into something more or less horrific, something ironically inhuman.
The only solution is to strive with everything we have to remind others, and ourselves, that we are more than the sum of our darker instincts. That we have been living in the midst of a carefully crafted lie meant to make us impotent and non-threatening to the establishment. That there are greater and more meaningful contents at our core, and these elements of our being can only be satisfied by one thing: the truth.
Source: Brandon Smith | Alt-Market
Sabeel's 9th and 25 years of Christian LIBERATION Theology…
Multiple missions pulled me back to Israel and the Occupied State of Palestine for the 8th time [since 2005] the week before Thanksgiving.
However, it was only after I received the snail-mail invitation from Reverend and Mrs. Ateek to attend the kick off luncheon for Sabeel's 9th International Conference and Celebration of 25 years of Christian Liberation Theology, did I know the time had come to take another heartbreak trip to that troubled piece of real estate that could NOT sustain without US Policies and Tax Payer Dollars that enable War Crimes 'justified' by bad religion and hypocrites in high places.
The good news [especially for those who must live with me] is I returned home without flaming anger—my rage this time just simmers on a low boil over America's apathy and willful ignorance regarding our collusion in the misery of another indigenous people.
What fuels the arrogant notion of American exceptionalism is the same spirit of Zionism

One of Sabeel's missions is to stick us with the truth as they remind us "the truth will set us free".
Because it is US policies that aid and abet Israel's Nuclear Deceptions, Humanitarian and War Crimes I FEEL stuck with having to run again for US HOUSE;
But NOT as an independent this time, I am offering myself to any party in any District in Florida who is ready to support an American for US HOUSE compelled by George Washington's warning to US:

"Observe good faith and justice towards all nations; cultivate peace and harmony with all…and passionate attachments for others, should be excluded; and that, in place of them, just and amicable feelings towards all should be cultivated. The nation which indulges towards another a habitual hatred or a habitual fondness is in some degree a slave…a passionate attachment of one nation for another produces a variety of evils." 
Good and Evil run through every human heart and all Free Will means is we get to choose which rules.
During my intense 8 days in Jerusalem and Bethlehem, I met more than a few who had chosen the best way to transform the current reality is by transforming individual hearts:
The Tent of Nations driveway to Daher's Vineyard and organic farm, in the hills southwest of Bethlehem, must be navigated by foot, which provides the settlers and Israeli Forces a visual witness of nonviolent solidarity seeking to End Israel's Occupation of the State of Palestine.
Because of that visual witness, a curious settler once visited the farm and when he learned what was going on, he built The Tent of Nations three out-houses and moved out of the settlement [all are illegal under international law] to Tel Aviv.
"The long-term goal of The Tent of Nations is to prepare youth to make positive contributions to their future and society through the values of understanding, tolerance, and respectful coexistence. These goals are achieved through education-awareness campaigns, youth empowerment, and work camps." ###
Keith Reynolds is a Canadian supporter of Sabeel who builds playgrounds for children in war-torn areas and is a long time friend of Mordechai Vanunu, Israel's Nuclear Whistle Blower who attended Sabeel's Conference sessions and ate meals with old friends and met many new ones.
"Playground Builders is dedicated to building hope and peace through the gift of play. Since our inception in 2007 we have built approximately 20 playgrounds per year supplying safe play for over 250,000 children. But this is just the beginning.
"We not only build playgrounds. We help societies in crisis by injecting money into the local economy and creating much-needed jobs. This helps to keep our costs low. Additionally, our board and volunteers underwrite administrative and travel costs so that virtually every dollar donated can go directly to building a new playground.
"Playgrounds are more than just physical places to play. They are spaces where kids can be kids, community members can feel connected and empowered, new possibilities find a strong foundation and peace and hope begins. Playground Builders builds hope, one playground at a time."
LEARN MORE:
Americas Part in the Israeli Palestinian Conflict
With all that is being written about the national economic collapse, people seem to be waiting for some huge event.
However, for many North Americans, the collapse is here. This isn't relegated to only lower income neighborhoods. As an article from a Cincinnati new station stated, "Hunger doesn't know a zip code."
For many people who were formerly financially comfortable, the economic collapse has already happened in the form of a job loss, hours that have been cut back due to Obamacare requirements for employers, an exorbitant medical bill or other crushing debt, or simply an inflation rate that has outstripped your pay increases. Despite all of the warnings, many people are still going to be absolutely blindsided.
For many families, personal finances have reached a catastrophic level – they are left to make terrible choices:
Which utility can I live without?
Should I walk away from my mortgage?
Should I eat something so I can work harder or should I skip meals so my kids have food?
Should I use the grocery money to take my child to the doctor or should I wait and hope he/she improves without medical intervention?
Do I risk the IRS-enforced penalties by forgoing enrollment in Obamacare or should I skip that whole grocery shopping thing so I can pay the monthly premiums and enormous deductibles in order to stay in the government's good graces?
These are the kind of decisions that people across the nation are grappling with every day.
I'm talking about good people, hardworking men and women who have always been employed and paid their bills. A personal financial crisis does not just strike those stereotypical "welfare queens" with the long manicured nails, Gucci knock-off purse, and a grocery cart full of EBT-funded lobster.
I'm talking about the person next door, who seems to have it all together. I'm talking about that quiet family that sits two rows in front of you at church. I'm talking about that two-income family with two children and a car in the driveway that takes them to work and school 5 days a week. I'm talking about people just like you and me.
What is a personal economic collapse?
A personal economic collapse is a little different than the major crises you see all over Europe right now, where huge segments of the population can't feed their children or stay employed. It is a crisis that just hits your family due to a given set of circumstances. (In actuality North Americans are on the brink of the kind of collapse that is occurring in Europe, but because of easy access to credit and a buy-now, pay-later society, many of us still have the appearance of prosperity.)
Here are some signs that you may be in the midst of a personal economic collapse:
You can only afford to pay the minimum payment on most of your bills.
The same dollar amount you used to spend on groceries doesn't buy enough food to feed your family for the week.
You can't afford to go to the doctor when you're sick.
You are taking dangerous steps to "stretch" needed medications because you can't afford the prescriptions.
Your utility bills are past due and your power is in danger of being cut off.
You skip meals in order to save money or to have enough food for your kids.
You've lost your job or had your hours cut.
You have lost property due to foreclosure or repossession (such as your home or your vehicle).
Surviving the crisis
Times are tough but you can survive this.
1.) First you have to see exactly where you are.
It's time for a brutally honest assessment of your finances. If you use your debit card or credit card for most expenditures, you'll easily be able to see what you're spending and bringing in.
Print off your bank account statements for the past 2 months. On a piece of paper, track where your money is going. List the following
Rent/Mortgage
Utilities
Car payments
Vehicle operating expenses (fuel, repairs)
Insurances
Credit card and other debt payments
Telephone/Cell phone
Cable/Satellite
Internet
Extracurricular activities for the kids
Extracurricular activities for the adults
Dining out
Groceries
School expenses
Clothing
Recreational spending
Gifts
Miscellaneous (anything that doesn't fall into the above categories gets its own category or goes here)
Don't say to yourself, "Well, I usually don't spend $400 on clothing so that isn't realistic." If you spent it, then it's realistic. You are averaging together two months, which should account for those less common expenses. Brutal honesty isn't fun, but it's vital for this exercise.
So . . . what do you see when you look at your piece of paper with your average monthly expenditures for the past two months? Are there any surprises? Did you actually realize how much you've been spending? Most of us will immediately see places that we can trim the budget. Those $1-$5 purchases can really add up. Reining them in may just allow you to take care of an important need that you thought you could not meet.
It can't continue like this. The economy will not withstand it. Step one is to see where you can cut things out right now from the above expenditures. Can you reduce your grocery bill? Slash meals out? Budget more carefully for gift-giving and school clothes?
2.) Rethink necessities.
If your finances are out of control, the best possible reality check is a stark look at what necessities really are. It is not necessary to life to have an iPhone, a vehicle in both stalls of your two-car garage, or for your children to all have separate bedrooms. People in Southern and Eastern Europe right now will tell you, as they scramble for food, basic over-the-counter medications like aspirin, and shelter, that necessities are those things essential to life:
Water
Food (and the ability to cook it)
Medicine and medical supplies
Basic hygiene supplies
Shelter (including sanitation, lights, heat)
Simple tools
Seeds
Defense items
Absolutely everything above those basic necessities is a luxury.
So, by this definition, what luxuries do you have?
3.) Reduce your monthly output
Reduce your monthly payments by cutting frivolous expenses. Look at every single monthly payment that comes out of your bank account and slash relentlessly. Consider cutting the following:
Cable
Cell phones
Home phones
Gym memberships
Restaurant meals
Unnecessary driving
Entertainment such as trips to the movies, the skating rink, or the mall
4.) Waste not, want not.
We live in a disposable society. Food comes in throw-away containers. People replace things instead of repairing them. If you throw out more than a couple of bags of garbage each week, that's a very good sign that you may be wasting resources.
Before throwing anything away, pause and think about how it might be able to be reused.
Food: Many times small amounts of leftovers can be recycled into a brand new meal. Meat bones can be used to make broth or stock. Small amounts of veggies or grains can be frozen and added to a future soup or casserole. Leftovers can be frozen in meal-sized portions to take to work for a brown-bag lunch. (Learn more about repurposing leftovers HERE.)
Clothing: Clothing that is torn or damaged can often be repaired with only rudimentary sewing skills. If it has been outgrown or cannot be repaired, often the fabric or yarn can be reused for other purposes, from cleaning rags to fashionable accessories like scarves and headbands, or home items like throw pillows, potholders or rag rugs. When all else fails, the fabric can be used for cleaning rags or patches to repair other items. Keep jars full of buttons, elastic, and other notions that can easily be removed before you throw a clothing item away or relegate it to the rag bag.
Electronics: Obviously, initially you should attempt to repair (or have repaired) electronic items that are not working. If this is not feasible, are there components of the item that can be reused, either now or in the future? What about hardware such as screws or fasteners?
Containers: Most food comes in a container of some sort. Before throwing the container away, consider whether or not it might be useful. Glass jars, plastic tubs, and plastic bags can often be reused to store food in your refrigerator or to contain food in brown bag lunches. Clean aluminum cans can hold all manner of items, from hardware and tools in a workshop to sewing and craft supplies. Use your imagination.
5.) Take control of your food budget.
The price of food is skyrocketing. Who hasn't been to the grocery store recently and been shocked at the high price of that cart full of groceries or at the mysterious shrinking food packages that are the same price as yesterday's larger ones?
Stockpile: Create a stockpile of nutritious, healthy staples at today's prices to enjoy when the cost goes even higher tomorrow. (Learn how to create a frugal food stockpile HERE.)
Preserve: Learn to preserve food yourself when you come across a windfall. Pressure canning,waterbath canning, freezing, and dehydrating can allow you to take advantage of great sales or end-of-season scores.
Eat less: This suggestion isn't for everyone, but many of us could stand to shed a few pounds. Perhaps now would be a good time to cut back a little and shrink both your waistline and your weekly food bill. Lots of people eat for the sheer entertainment of it or out of habit. Next time you're watching TV, grab some mending or a crossword puzzle instead of a bag of potato chips. Dish out slightly smaller servings at dinnertime to leave enough to stretch the leftovers for a brown bag meal the next day.
Drink water: Skip the beverages and drink water instead. At less than $1 per gallon for purchased water you simply can't beat the price. It's better for you, also, than sugary drinks. If you are lucky enough to have well water or access to spring water, your drinks don't have to cost you a penny.
Focus on nutrition instead of convenience: Buy the best quality of food you can, and skip the processed, nutritionless convenience foods.
Grow your own. In the summer, grow the biggest garden you can. In the winter, or if you are an apartment dweller, put some sprouts and greens in a sunny windowsill to add some fresh produce for pennies.
6.) Reduce your dependence on utilities.
Energy rates are skyrocketing. As the prices begin to rise, more and more people will be unable to pay their bills and eventually their power will be shut off. Check your bill each month and as prices increase, use less power. Try some of these ideas to reduce your reliance and drop your bills.
Hand wash your clothing
Hang clothes to dry
Cook on a woodstove or outdoor grill
Can foods to preserve them instead of relying on a large chest freezer
Turn the heat down a few degrees and use non-grid methods to keep warm
Use rain barrels to collect water
Direct the gray water from your washing machines to reservoirs
Turn off the lights and open the blinds
Use solar lighting whenever possible
How do you intend to weather the storm?
There are bleak days ahead. Have you planned for this? What strategies do you intend to use to weather the financial crisis that is coming for all of us? What suggestions do you have for families who are undergoing their own economic collapses? Please post questions and ideas in the comments section below.
Source: The Organic Prepper
I remember as a young child that the key to winning a lot of the neighborhood games in football and basketball was all about who got picked first. If you were lucky enough to get Michael on your team, then you knew you were going to win. If you were in a foreign park playing against kids you did not know, Michael was the great equalizer. I also knew that getting the right kids on my side helped in spelling bees and walking home from the movies so I didn't get beat up. Learning how to organize my team with the right people, served me well when I became a men's college head basketball coach in terms of winning the recruiting wars. I always felt the April recruiting wars was the deciding factor in many games in the following December.
America is in the choosing sides phase of the coming civil war. To use a college recruiting phrase, it is accurate to state that the letters of intent to join one side or another side, have mostly been signed and the commitments offered.  However, there is one big uncommitted piece, but very soon the sides will be drawn.
The Chess Pieces of Civil War
What is going on today in America is all about choosing sides. There are clear lines being formed in the United States. The recruiting pool consists of the Department of Homeland Security, the American military, local law enforcement, the Russian troops pouring into the United States, the trickle of Chinese troops coming into the country through Hawaii and, of course, the poor, the middle class and elite. This is the recruiting pool which will form the chess pieces of the coming American Civil War.
The Contextual Background for Civil War
Even if all parties in this country wanted the country to continue, even in its present mortally wounded state, it would be foolish to believe that it could continue for much longer.
There are three paramount numbers that every American should be paying attention to and they are (1) national deficit ($17 trillion dollars), (2) the unfunded liabilities debt ($238 trillion dollars), and (3) the derivatives/futures debt (one quadrillion dollars which is 16 times the entire wealth of the planet. The net result of these staggering numbers can only end one way, and that is with a financial collapse, followed by a bank holiday, rioting in the streets and the full roll out of martial law. These financial numbers guarantee that the party cannot continue much longer.
Since America, in her present form, cannot continue much longer without experiencing a cataclysmic shift, we would be wise to realize what resources are going to be the impetus for civil war. When you play the board game, Monopoly, the properties on Boardwalk are among the most coveted. It is no different in real life. The biggest prize of the coming conflict is real estate. Homes, office buildings and shopping malls are the most coveted prize. The MERS mortgage fraud continues unabated as millions of homes have been confiscated through mortgage fraud. When the dollar is worthless and is awaiting its replacement (e.g. the Amero or the Worldo), real estate will be more valuable than gold.
Other big game that is being hunted by both sides in the coming civil war will be bank accounts, which must be looted before the dormant computer digits we call money, can be converted into hard assets. That is why my advice is, and has been, convert your cash into tangible assets which can enhance your survivability in the upcoming crash.
Also, your pensions, your 401K's and your various entitlement programs are also at risk as evidenced by Secretary of Treasury Jack Lew's "borrowing" from various Federal retirement accounts in order to increase the debt ceiling fight that will resurface in Congress, again, early next year.
Again, my advice is to convert your assets in tangible items which will aid in getting you through some very dark days coming up in the near future. Before the cognitive dissonance crowd rears their ugly heads and accuses me of fear mongering, ask yourself what the elite did prior to the crash of the economy in 1929. For example, Joseph Kennedy took his money out of the stock market the day BEFORE it crashed. Rockefeller, Westinghouse, et al., all took their money out just prior to the crash, leaving the ignorant masses unaware of what was coming. Don't make the same mistake.
Barring a false flag event, US martial law will have a trigger event, which will lead to martial law, that will be a financial collapse and it will naturally occur as we are already on a collision course with destiny. I am not ruling out other events, but the economic crash scenario is easily the most likely event.
Building Fences Around the Ignorant
Please allow me to ask you an ignorant question. If you knew that a virus was coming to your neighborhood which would infect much of the local canine population, wouldn't it be prudent to build a fence around all of the dogs in the neighborhood in order to isolate any potentially infected dogs? Well, this is how the elite view you.
Many of us, devoid of financial resources, will soon become like a pack of rabid dogs and we must be contained. As I have written about recently, it is becoming very difficult to get your money out of the country. Banks, such as JP Morgan Chase and HSBC have already imposed withdrawal limits. If you withdraw more than $10,000 cash, you run a good chance of being investigated by the IRS. One layer of fencing has already been placed around you and your assets.
The NDAA constitutes another big fence being built around the people in which all due process will soon be gone. The NDAA will allow the administration the "legal" right to secretly remove any burgeoning leadership of citizen opposition forces. The second provision which will allow this country to quickly transition to martial law is Executive Order (EO) 13603 which allows the President to take control over any resource, property and even human labor within the United States. This EO gives the President unlimited authority including the ability to initiate a civilian draft as well as a military draft. In short, this spells the potential enslavement of the American people. For those of you who still have your blinders on, research the NDAA and EO 13603 and then when you realize that I am correct in my interpretation, ask yourself one question; If the powers that be were not going to seize every important asset, then why would the government give itself the power to do just that? And while you are at it, remember the Clean Water Act gives the EPA to control all private property as well as the precious resources of all water. And then of course, the FDA and the conflicts with local farmers is escalating. And if this is not enough to convince the sheep of this country that the storm clouds are overhead, then take a look at HR 347 which outlaws protesting and takes away the First Amendment. This unconstitutional legislation makes it illegal to criticize the President and the government, as a whole, in the presence of Federal officials. I have news for you, there are Federal officials in every town, city and county in America. If one violates HR 347, they will be immediately arrested and charged with a felony.
I just saw the Hunger Games sequel, Catching Fire, and this is eerily similar to what I saw in a lot of movies in that the people are being provoked to revolution. In fact, in the TV show, Revolution, the most evil entity in the series is the re-emergence of the United States government and the heroes of the show are rebelling against the abuse. It seems like everywhere we turn in the media, the people are being encouraged to rise up now and challenge authority. I am sure the establishment would rather confront a small group of dissidents and squelch the rebellion now, before the numbers can become significant and overwhelming to the establishment and this theme is being carried out in the media on a large scale.
Along these same lines, Obama has done nothing but agitate the middle class. I like to ask Obama supporters, can you name one thing Obama has done, on behalf of the establishment elite, to improve the plight of the American middle class? I can't think of even one thing.
The fences have been built around the soon-to-be rabid dog population, so when the infected dogs go crazy, the pieces will have been put in place to deal with the uprisings that will surely follow the loss of everything. Containment is nearly complete. The final action will consist of gun confiscation and one side of the coming conflict is attempting to position themselves to do that in the near future and that would be the DHS, the Russians and the Chinese. I cannot think of another legitimate reason which would describe why these foreign troops are here.
Cognitive dissonance only relieves some of psychological distress for so long.
Choosing Sides
I have told you what is at risk before the inevitable economic crash. Now it is time to take stock of the sides of this coming civil war and a very clear picture is emerging.
The poor have no resources other than their food stamps which are already under attack. The middle class and their resources are the target for the coming conflict. And most of the middle class has no idea that they have been targeted. Soon the divide and conquer strategies will lose their effectiveness and the poor and the middle class will be on the same team because they will both have lost everything.
As most of you know, I have been screaming from the roof tops that the "Russians are coming, the Russians are coming", in reference to a bilateral agreement signed between the Russian military and FEMA. Well, the Russians are not coming, they are here and so are the Chinese. As most of you also know the Russians are Chinese have threatened to nuke the United States over Iran and Syria in the past several months. Yet, this administration thinks it is a good idea to include the Russians and Chinese in participating in highly secure operations with profound national security implications in such drills as Grid EX II and the upcoming  RIMPAC war games which we used to use to fight against the imaginary Chinese and Russian forces. This is insanity, however, in athletic parlance, one side conducted a trade and is now receiving the services of their once arch-rival.
The sides of the coming civil war looks like this. On one side, we find the evil empire consisting of the elite, their government puppets, the DHS the Chinese, the Russians and perhaps the military. The other side, for the moment consists of the middle class and now the poor as they move towards having their entitlements incrementally taken away. Unless the military and the police can be swayed to the side of the people, the people are going to lose badly.
There is one big prize and its allegiance has not yet been determined and that is the American military and it is a game changer.
Carving Up the Military Like a Thanksgiving Turkey
Obama is purging the military like no president has ever done. Bush fired two Generals. Obama has fired hundreds of command level officers. Why? Because the military leadership is the key to the coming civil war. Who will the military support? Will the military support an out of control administration who would use foreign military assets against the people? Or, will they support the people that they are sworn to defend?
Obama has the Russians and the Chinese military coming into the country because our military cannot be trusted to do what needs to be done when the economic crash occurs. They are needed to confiscate the guns. Obama knows that the military is conditioned to protect the people. He is hoping that he can change the entire structure of the military and thus, change its mission through changing its leadership.
I personally do not think Obama can change the rank and file of the military. I think he can only have a minimal effect on the leadership of the military. If Obama's purge of the military is anything but for the purpose of commandeering its services for the upcoming civil war, I would really like to hear another explanation, because, for the life of me, I cannot see another purpose to Obama's house cleaning of the military. .
Obama needs to be impeached and convicted for treason.
Commanding Military Officers Terminated By Obama
-General John R. Allen-U.S. Marines Commander International Security Assistance Force [ISAF] (Nov 2012)
-Major General Ralph Baker (2 Star)-U.S. Army Commander of the Combined Joint Task Force Horn in Africa (April 2013)
-Major General Michael Carey (2 Star)-U.S. Air Force Commander of the 20th US Air Force in charge of 9,600 people and 450 Intercontinental Ballistic Missiles (Oct 2013)
-Colonel James Christmas-U.S. Marines Commander 22nd Marine Expeditionary Unit & Commander Special-Purpose Marine Air-Ground Task Force Crisis Response Unit (July 2013)
-Major General Peter Fuller-U.S. Army Commander in Afghanistan (May 2011)
-Major General Charles M.M. Gurganus-U.S. Marine Corps Regional Commander of SW and I Marine Expeditionary Force in Afghanistan (Oct 2013)
-General Carter F. Ham-U.S. Army African Command (Oct 2013)
-Lieutenant General David H. Huntoon (3 Star), Jr.-U.S. Army 58th Superintendent of the US Military Academy at West Point, NY (2013)
-Command Sergeant Major Don B Jordan-U.S. Army 143rd Expeditionary Sustainment Command (suspended Oct 2013)
-General James Mattis-U.S. Marines Chief of CentCom (May 2013)
-Colonel Daren Margolin-U.S. Marine in charge of Quantico's Security Battalion (Oct 2013)
-General Stanley McChrystal-U.S. Army Commander Afghanistan (June 2010)
-General David D. McKiernan-U.S. Army Commander Afghanistan (2009)
-General David Petraeus-Director of CIA from September 2011 to November 2012 & U.S. Army Commander International Security Assistance Force [ISAF] and Commander U.S. Forces Afghanistan [USFOR-A] (Nov 2012)
-Brigadier General Bryan Roberts-U.S. Army Commander 2nd Brigade (May 2013)
-Major General Gregg A. Sturdevant-U.S. Marine Corps Director of Strategic Planning and Policy for the U.S. Pacific Command & Commander of Aviation Wing at Camp Bastion, Afghanistan (Sept 2013)
-Colonel Eric Tilley-U.S. Army Commander of Garrison Japan (Nov 2013)
-Brigadier General Bryan Wampler-U.S. Army Commanding General of 143rd Expeditionary Sustainment Command of the 1st Theater Sustainment Command [TSC] (suspended Oct 2013)
Nearly 160 Majors through the rank of Colonel have been let go by Obama.
Commanding Naval Officers Terminated by Obama
-Rear Admiral Charles Gaouette-U.S. Navy Commander John C. Stennis Carrier Strike Group Three (Oct 2012)-Tried to rescue Ambassador Chris Stevens but was arrested during the attempt.
-Vice Admiral Tim Giardina(3 Star, demoted to 2 Star)-U.S. Navy Deputy Commander of the US Strategic Command, Commander of the Submarine Group Trident, Submarine Group 9 and Submarine Group 10 (Oct 2013)
-Lieutenant Commander Kurt Boenisch-Executive Officer amphibious transport dock Ponce (Apr 2011)
-Rear Admiral Ron Horton-U.S. Navy Commander Logistics Group, Western Pacific (Mar 2011)
-Lieutenant Commander Martin Holguin-U.S. Navy Commander mine countermeasures Fearless (Oct 2011)
-Captain David Geisler-U.S. Navy Commander Task Force 53 in Bahrain (Oct 2011)
-Commander Laredo Bell-U.S. Navy Commander Naval Support Activity Saratoga Springs, NY (Aug 2011)
-Commander Nathan Borchers-U.S. Navy Commander destroyer Stout (Mar 2011)
-Commander Robert Brown-U.S. Navy Commander Beachmaster Unit 2 Fort Story, VA (Aug 2011)
-Commander Andrew Crowe-Executive Officer Navy Region Center Singapore (Apr 2011)
-Captain Robert Gamberg-Executive Officer carrier Dwight D. Eisenhower (Jun 2011)
-Captain Rex Guinn-U.S. Navy Commander Navy Legal Service office Japan (Feb 2011)
-Commander Kevin Harms- U.S. Navy Commander Strike Fighter Squadron 137 aboard the aircraft carrier Abraham Lincoln (Mar 2011)
-Commander Etta Jones-U.S. Navy Commander amphibious transport dock Ponce (Apr 2011)
-Captain Owen Honors-U.S. Navy Commander aircraft carrier USS Enterprise (Jan 2011)
-Captain Donald Hornbeck-U.S. Navy Commander Destroyer Squadron 1 San Diego (Apr 2011)
-Commander Ralph Jones-Executive Officer amphibious transport dock Green Bay (Jul 2011)
-Commander Jonathan Jackson-U.S. Navy Commander Electronic Attack Squadron 134, deployed aboard carrier Carl Vinson (Dec 2011)
-Captain Eric Merrill-U.S. Navy Commander submarine Emory S. Land (Jul 2011)
-Captain William Mosk-U.S. Navy Commander Naval Station Rota, U.S. Navy Commander Naval Activities Spain (Apr 2011)
-Commander Timothy Murphy-U.S. Navy Commander Electronic Attack Squadron 129 at Naval Air Station Whidbey Island, WA (Apr 2011)
-Commander Joseph Nosse-U.S. Navy Commander ballistic-missile submarine Kentucky (Oct 2011)
-Commander Mark Olson-U.S. Navy Commander destroyer The Sullivans FL (Sep 2011)
-Commander John Pethel-Executive Officer amphibious transport dock New York (Dec 2011)
-Commander Karl Pugh-U.S. Navy Commander Electronic Attack Squadron 141 Whidbey Island, WA (Jul 2011)
-Commander Jason Strength-U.S. Navy Commander of Navy Recruiting District Nashville, TN (Jul 2011)
-Captain Greg Thomas-U.S. Navy Commander Norfolk Naval Shipyard (May 2011)
-Commander Mike Varney-U.S. Navy Commander attack submarine Connecticut (Jun 2011)
-Commander Jay Wylie-U.S. Navy Commander destroyer Momsen (Apr 2011)
Forty one more were fired in 2012. One hundred and fifty seven were fired in 2013.
Partial Documentation
http://www.airforcetimes.com/article/20120103/NEWS/201030335/
http://www.frontpagemag.com/2013/arnold-ahlert/obamas-military-purge/
http://investmentwatchblog.com/list-of-names-military-purge-high-officers-terrifying/
http://www.politico.com/news/stories/1111/67653.html
http://www.marinecorpstimes.com/article/20130718/CAREERS03/307180027/Commander-22nd-Marine-Expeditionary-Unit-relieved-command
http://www.marinecorpstimes.com/article/20131018/CAREERS03/310280001/Colonel-charge-Quantico-s-Security-Battalion-relievehttp://www.foxnews.com/us/2013/10/09/3-star-navy-admiral-fired-as-deputy-chief-nuclear-command-demoted-to-2-star
http://www.foxnews.com/politics/2013/10/11/air-force-general-in-charge-nuclear-missiles-to-be-fired-officials-say/?intcmp=latestnews
Source: The Common Sense Show
You would have thought you were at a Harvest Festival.
The road leading up to the gated city is lined with food and refreshment booths. Other tables feature small, inexpensive toys. Bouquets of flowers are for sale, everywhere. The usual hawkers-for-donations circulate through the throngs, Red Cross dominating the polite requesters for money, young men in white shirts shaking their red and white containers at passersby. I drop in a few pesos.
You walk through these gates, however, and you enter another world. It is a gated compound, the city of the dead in San Cristobal de las Casas. Today, the doors to the tiny houses are flung open. Relatives sit on the small porches and share lunch, their faces gentled and softened. Candles flicker on the inside of the crypts. Through a door, I see one of the crypts has a bed in its spacious interior. It is empty.
Yellow and orange bouquets line the streets, bloom in the window boxes of the tiny houses and are extravagantly strewn on top of the smaller gravesites. Children squeal as they race between the houses. Their parents have brought special food, in remembrance of the residents of this city. Someone has left an uncorked bottle of champagne in front of one of the houses. You might think this was homecoming, or even Thanksgiving.
Last night, white crosses were laid out in the Center Square of the city, in remembrance of those killed in the Zapatista uprising. Each cross bore the name and age of the individual remembered. One cross was for a girl, age nineteen. Another cross was for a child, eight years old when the bullet stopped his breath.
Today, the rain has paused and the sun shines down on the festivities in the gated city. My tears are flowing freely now and I am unable to thwart them. I have no loved one here; I have no loved one.
Buried side by side in a manicured cemetery in Riverside County, her grave bears no marker. I cannot visit her there, my tears will not ever fall on American soil. Her name was Amalie, she was dark haired and amber eyed. She loved immoderately and with absolute conviction. Even the neighborhood strays knew there would always be food at her door. She was only one of many stuck down in the fullness of her years, robbed of the comforts of kin, ripped from her home and hidden from her own daughter and my tears are no longer silent, a cry rises in my throat and the names are rushing out
Amalie Phelan
Elizabeth Fairbanks
Sylvia Bush
Raymond Horspool
Corinne Bramson
And there will be no memorial for America's murdered elders, no day of mourning for those killed by their rapaciously greedy guardians, there will be no day carved out in time where we, the sons and daughters of murdered parents, can come together, bring flowers and their favorite chocolate brownies and sit with the others and bask in the tendrils of beauty they left behind. We have been silenced, too.
The clock is spinning wildly, round and round. What drives this world has gone amok, the esoteric blend of blood and money and I say the clock must stop. Not one more murdered child in Chiapas, not one more murdered mother in Riverside.
These tiny houses cast their shadows. I pick my way through the darkness of the day, through the memories of flowers, back to the city of the living, where I still claim a foothold. The cats are waiting in the garden when I get home and I fill their dishes. It is the very best I can think to do.
Pat Buchanan recently wrote an intriguing column titled, "Is Red State America Seceding?" His column clearly reveals that an independence/secession movement is spreading globally. Pat rightly observes that in just the last few years some 25 nations have broken free of mother countries and formed their own independent states. And, no, most of these separations did NOT require violent revolution. In addition, talk of secession is currently going on in at least six other regions of the world. And, as Buchanan correctly observes, the spirit of secession is very much alive and well in the United States.
Buchanan writes, "The five counties of western Maryland–Garrett, Allegany, Washington, Frederick and Carroll, which have more in common with West Virginia and wish to be rid of Baltimore and free of Annapolis, are talking secession."
But people in Maryland are not the only ones talking secession. Buchanan continues to write, "Ten northern counties of Colorado are this November holding non-binding referenda to prepare a future secession from Denver and the creation of America's 51st state."
Furthermore, people in northern California are also talking secession. Again, to quote Pat Buchanan: "In California, which many have long believed should be split in two, the northern counties of Modoc and Siskiyou on the Oregon border are talking secession–and then union in a new state called Jefferson."
Buchanan goes on to say, "Folks on the Upper Peninsula of Michigan, bordered by Wisconsin and the Great Lakes, which is connected to lower Michigan by a bridge, have long dreamed of a separate state called Superior. The UP has little in common with Lansing and nothing with Detroit.
"While the folks in western Maryland, northern Colorado, northern California and on the Upper Peninsula might be described as red state secessionists, in Vermont the secessionists seem of the populist left. The Montpelier Manifesto of the Second Vermont Republic concludes:
"'Citizens, lend your names to this manifesto and join in the honorable task of rejecting the immoral, corrupt, decaying, dying, failing American Empire and seeking its rapid and peaceful dissolution before it takes us all down with it.'"
Pat concludes his column saying, "This sort of intemperate language may be found in Thomas Jefferson's indictment of George III. If America does not get its fiscal house in order, and another Great Recession hits or our elites dragoon us into another imperial war, we will likely hear more of such talk."
See Pat Buchanan's column here:
Is Red State America Seceding?
Buchanan's analysis is right on the money. The spirit of independence is far from dead in the United States. In fact, the spirit of independence (otherwise known as the Spirit of '76) has already begun driving people to separate from states and cities in which they have lived for most or all of their lives. The biggest recipient of these many thousands of freedom-minded people seems to be the Rocky Mountain States of America's Northwest.
Faithful readers of this column know that my entire family, including five heads of households and some 18 family members, relocated to the Flathead Valley of Montana after having lived a lifetime–or the better part of a lifetime–in the southeastern United States. And during the last three years, I have witnessed scores of families also relocate to northwestern Montana from all over the country.
But it's not just Chuck Baldwin's move or the people from around the country who have decided to join us here in the Flathead Valley: thousands of people are relocating to what is now commonly referred to as "The American Redoubt." This area includes Montana, Idaho, Wyoming, eastern Washington State, and eastern Oregon.
By the way, to read a compilation of articles as to why my family and I chose the Flathead Valley of Montana to which to relocate, peruse the material here:
Just recently, Pat Robertson's Christian Broadcasting Network (CBN) did a television report on the growing numbers of people who are relocating to The American Redoubt. See the report here:
Redoubt: Northwest a Haven For Dismayed Americans
The mood all over America is one of intense uncertainty and uneasiness. More and more Americans are waking up to the reality that Washington, D.C., is hopelessly broken (financially and morally), and it's only a matter of time before something catastrophic happens. They see the way America's major cities are becoming more and more tyrannical and crime-infested.
In the major cities, public schools more and more resemble prisons; police departments more and more resemble the German Gestapo; local governments more and more try to make criminals out of honest gun owners and more and more attack the Christian values that were once revered in this country. Add any major disaster (natural or man-made) to these growing concerns and the prospect for a normal life in the big cities is practically zero. People are yearning to be more self-reliant, more independent, more secure, and, yes, more free. In fact, for a host of people today, the longing for liberty trumps the desire for wealth and pleasure. What used to attract people to big cities now repulses them. And they are more than willing to downscale their incomes and living standards in order to live simpler and breath freer.
In reality, secession is not a future event; it has already started. People all over America are separating from their homes and families, from their jobs and livelihoods, from their cities and states, and from their very way of life in order to find even a semblance of what America used to look like. This trend will not diminish anytime soon. In fact, I am convinced it has not yet begun to peak.
So, don't despair my friends. The Spirit of '76 is alive and well–and not just in America but in many regions around the world also. The smell of independence is in the air. It smells so sweet. Take a big whiff. Then prayerfully decide to what and to where that wind is leading you.
Pat Buchanan's analysis of the modern independence movement just might be more of a prophecy than anything else.
I cannot help but think of the speech John Adams gave to the Continental Congress as it contemplated the Declaration of Independence. When one thinks of fiery speeches for independence, one normally thinks of Patrick Henry, Sam Adams, or James Otis. But John Adams' speech to the Continental Congress ranks up there with the greatest of them. So, for all of my freedom-loving brothers and sisters in America and around the world who are already, in their own way, engaged in the independence movement, I conclude this column with the concluding words from that immortal speech:
"Sir, I know the uncertainty of human affairs, but I see, I see clearly, through this day's business. You and I, indeed, may rue it. We may not live to the time when this Declaration shall be made good. We may die; die, colonists; die, slaves; die, it may be, ignominiously and on the scaffold. Be it so; be it so! If it be the pleasure of heaven that my country shall require the poor offering of my life, the victim shall be ready at the appointed hour of sacrifice, come when that hour may. But, while I do live, let me have a country, or at least, the hope of a country, and that a free country.
"But whatever may be our fate, be assured, be assured that this Declaration will stand. It may cost treasure, and it may cost blood, but it will stand, and it will richly compensate for both. Through the thick gloom of the present, I see the brightness of the future, as the sun in heaven. We shall make this a glorious, an immortal day. When we are in our graves, our children will honor it. They will celebrate it with thanksgiving, with festivity, with bonfires and illuminations. On its annual return, they will shed tears, copious, gushing tears, not of subjection and slavery, not of agony and distress, but of exultation, of gratitude and of joy.
"Sir, before God, I believe the hour is come. My judgment approves this measure, and my whole heart is in it. All that I have, and all that I am, and all that I hope, in this life, I am now ready here to stake upon it. And I leave off as I began, that, live or die, survive or perish, I am for the Declaration. It is my living sentiment, and by the blessing of God it shall be my dying sentiment, Independence now, and INDEPENDENCE FOREVER!"
Amen and Amen!
You are capable of critical thinking.
You distrust mainstream media.
You like nature.
You think it's a good idea to spend the Friday after Thanksgiving with your family rather than camping outside Best Buy to get a cheap plasma television made in China.
You think it's a little strange that WTC building 7 came down at free fall speed on 9/11 yet it was never hit by a plane.
You think that drones in America might not be for Al Qaeda.
You would like to be able to get on a plane without having to engage in a mandatory radiation bath and digital strip search.
You have read a book in the past year.
You think you have the right to protest.
You think the War on Terror is a scam.
You think the War on Drugs is a scam.
You think the anger directed at America from the Middle East could possibly be related to our foreign policy rather than hating how amazingly free we are.
You think the Republicans and Democrats are exactly the same on the important issues affecting our country.
You think believing in The Constitution does not constitute a terrorist act.
You have heard of the Bill of Rights and can even name what some of them are.
You question whether the government loves you.
You think the right to bear arms is not for hunting, rather so citizens can fight back should the government become a bunch of tyrannical thugs.
You don't own a television, and if you do, all you watch is RT, especially the Keiser Report and Capital Account.
You don't think the NDAA is the name of Kesha's latest single.
You think rich, powerful and connected people should be subject to the rule of law and go to jail if they commit crimes. Even if they are bankers and work at JP Morgan or Goldman Sachs.
You think corporations aren't people.
You think Warren Buffet is a phony and a crony capitalist.
You don't care that Warren Buffet likes cherry coke, hamburgers and ice cream.  He's still a bad guy.
You know that gold was made illegal by FDR in 1933 and confiscated from the American people.  You know that gold bullion remained illegal for Americans to own until 1975.
You think politicians that push for war should be sent to fight on the front lines.  If they are unable, their children should go.
You want your food to be labeled GMO so that you can make your own decisions on what you are consuming.
You grow your own food.
You buy raw milk.
You think food and energy should be included in inflation calculations.
You are aware that the Department of Homeland Security has purchased 1.2 billion rounds of ammo in the past year.
You question whether said ammo purchases are in anticipation of a Normandy beach style landing by Al Qaeda.
You think allowing a small group of unelected people (The Federal Reserve) to print unlimited amounts of money and distribute it as they please might not be a good idea.
If you answered yes to more than five of the above, you might be a conspiracy theorist.  You also may be on the government's terror watch list.  Be very alarmed and report it to the authorities immediately should you discover your neighbors engaged in such uncivilized thought. 
Source: Liberty Blitzkrieg
Editors Update:
You are a conspiracy nutjob if you think that the US government runs al-Qaeda since the 80s.
You think that al-Qaeda and the FSA are the combatants using chemical weapons in Syria, not the Syrian government.
You think all the FEMA camps across the United States is for undesirable Americans after the collapse.
You think that the unrestrained spying on all Americans by the NSA is illegal.
You think that whisleblowers are the real patriots.
You think that the push for war in Syria is not about WMD's but a globalist/zionist agenda to destabilize the Middle East.
You believe that vaccines pushed by the government are dangerous and not good for you.
If any of you have any more reasons to think that you are a conspiracy theorist, feel free to key it down in the comment section…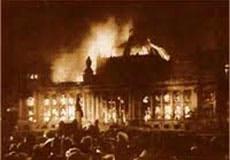 All historians are familiar with how Hitler was able to seize and consolidate power within the German Reichstag. He simply had his henchmen burn the German legislative building to the ground and then blame the Communists, one of the Nazi's chief rivals. Subsequently, Hitler assumed total dictatorial power, as a pretense to protect the German people, and he was able to eliminate the Communists and the rest, as they say, was history.
Obama Is Under Immense Pressure
Obama is under enormous pressure, from the Banksters to take out the Iranian regime. The need to take down Iran is necessitated because the Petrodollar is in real trouble because of Iran's insistence on selling oil to India, China and Russia in exchange for gold.
Gold is a four letter word to the Banksters. The Banksters must maintain their fiat currency schemes. Subsequently, the Banksters must dominate the purchase of oil and the distribution of gold for three reasons:
The Banksters thrive on fiat currency which is backed by virtually nothing and this is coupled with fractional reserve practices in order to acquire real material wealth based on their creation of worthless paper and the introduction of gold threatens this Ponzi scheme;
Since Breton Woods, the world has been forced by the Banksters to play in their Ponzi scheme game by first purchasing Federal Reserve dollars which is in turn used to purchase oil. Saddam Hussein failed to play by the Petrodollar rules by selling oil for Euros and paid for his disobedience with his life; and,
Once the Banksters collapse the currencies of the world, they want to be the ones controlling gold, the only remaining currency, in a post economic Armageddon.
Obama Is In Deep Trouble
If Obama wants to complete his second term, he must get help from the globalists in managing the enormous Watergate type of scenarios which surfaced in May of 2013 that included (1) The Ed Snowden NSA spy revelations; (2) The IRS harassing the Tea Party members at the behest of Obama; (3) The administration's spying on AP reporters; (4) the Michael Hastings murder (June 2013); and, (5) The Benghazi Affair which refuses to go away. Any of these five events provides sufficient cause for Obama's removal from office as they dwarf Nixon's misdeeds in the Watergate Scandal.
The country is three months removed from the near simultaneous revelations, the likes, never seen in this quantity and severity in American history. I stopped believing in coincidences a long time ago. The release of the scandalous information related to these events is being orchestrated and controlled by the overlords and their media minions. Why?
Obama is dragging his feet on Middle East intervention and the globalists are attempting to move him off of the mark with some friendly blackmail.
As previously stated, Iran is undermining the Petrodollar. Iran must be taken down. Sadly America, if the Banksters do not get their way and conduct a regime change in Iran, the dollar will collapse and America will witness its darkest days ever. Conversely, China and Russia have threatened to "nuke" the United States if they invade Syria and Iran over the issue of gold for oil. Make no mistake about it. Iran is the chief prize. Egypt is a tragic, but useful distraction because of the loss of life. The events in Syria are merely a means to an end and only serves as the preliminary event in preparation for the main event, the destruction of Iran. Syria must be taken down first, then Iran will surely follow. Mark my words, Assad will be hanging from a noose, Saddam style, in a few short months.
Why Attack Syria Before Iran?
If Iran is the prize, then why is the United States on the precipice of attacking Syria? Simple, all roads to Teheran run through Damsacus. Syria is one of Iran's few remaining allies and controlling Syria is the key to a successful invasion of Iran. Most importantly, capturing Syria largely blocks a Russian land force military incursion into Syria so long as the U.S. is successful in quickly setting up its short and medium range missile batteries inside of Syria. These batteries are a crucial element in blocking Russian military troop movements into Syria.
For Obama to take out Syria, he has to neutralize their command and control structure. This means taking out their aerial surveillance capabilities, its Air Force, controlling the movement of their tanks and other heavy military equipment as well as isolating Syrian military units from the air and preventing them from reinforcing Damascus. This leaves Assad vulnerable.
Once the Syrian military is isolated and divided, the CIA backed al-Qaeda forces will turn the tide of the CIA backed Syrian civil war and this will effectively take care of Assad in the same manner that they took care of Gaddafi in Libya.
In order to launch a successful air campaign, the U.S. needs a pretext so horrific, so terrible that global opinion will demand a military incursion to "save the innocent Syrian people." To accomplish this goal, Obama has already done what he does best, create a Reichstag moment (i.e. false flag).
The CIA Backed al-Qaeda Lights the Fuse
Syria has just experienced its Reichstag moment. Three Damascus hospitals supported byDoctors Without Borders state that they are treating 3,600 patients who are exhibiting neurotoxic symptoms, which occurred in one brief, three hour period on August 21, 2013. Of the 3,600 patients, 355 have died. This is Syria's Reichstag moment as Assad is being framed for this chemical weapons attack.
The Assad forces have been widely accused for perpetrating this crime against humanity through the purposeful release of neurotoxic agents. However, only a fool with no common sense would believe that Assad is behind the chemical weapons attacks. Assad would avoid at all costs doing that one thing that could invite U.S. or NATO intervention into Syria. The use of chemical weapons by Assad would provide NATO with the pretext to launch airstrikes which would tip the balance of power in Syria in the same manner as it did in Libya.
As I write these words, Defense Secretary Chuck Hagel is moving American attack forces into range of Syria and these forces are awaiting a "presidential decision." Russia is showing signs of backing down as they have encouraged Assad to allow UN inspectors into Syria. My assessment is that Russia and China will stand down with regard to American airstrikes into Syria because they know that this chemical weapons false flag attack, perpetrated by the CIA backed al-Qaeda forces, has proven successful and these two nations cannot be seen as supporting such a criminal regime.
China and Russia have one main objective, save Iran and they can still stand down in Syria and be able to discourage an American led invasion of Iran. The Chinese and Russians will also still possess the nuclear option at their disposal in protecting their "gold for oil" investment in Iran. Subsequently, the U.S. will continue to support al-Qaeda backed Syrian rebels as they overthrow Assad and consolidate their gains over the next few weeks. As in Iraq, look for BP and EXXON to control Syrian oil and prevent any further undermining of the Petrodollar in Syria as in Iran.
Think Like a Genocidal Maniac
Once one covers the establishment's game plan related to a multitude of issues, their next moves become relatively simple to predict because the Banksters predictably use the same playbook time after time. In order to predict their next moves, we have to, God forbid, think like the genocidal maniac banksters.
As the United States consolidates its holdings in Syria, negates Russian land force incursions and begins to bring money into the Federal Reserve and the Bank of International Settlement through their soon-to-be Syrian holdings, plans will be implemented to manipulate an excuse for an invasion of Iran.
Ask yourself, what could be the one thing that Iran could be accused of doing that would gather the support of the world for invading Iran and force the Chinese and the Russians to stand down? The answer is undoubtedly a false flag operation, the likes that the world has never seen. What could be so horrific, so terrible that Iran could be framed as the perpetrator? The globalists have already set the stage for the next false flag event. What has Iran been repeatedly accused of? They have been accused of attempting to develop nuclear weapons. The American public has already been conditioned to associate nuclear weapons with Iran, even though many legitimately question this association.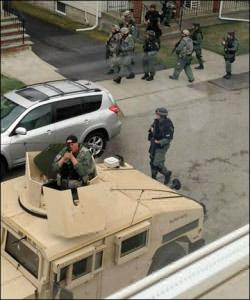 If you are still thinking like a genocidal maniac, there are two variables to consider, a nuclear detonation on American soil and/or a massive and virulent chemical weapons attack launched against America citizens. I believe it is likely that the Boston Marathon bombing was the dress rehearsal for what is coming. As in Boston, we will see quick apprehensions of alleged Iranian terrorists. Summary execution of the so-called perpetrators will follow an imaginary standoff and evidence will be planted so there is no question of Iranian guilt. Look for a group of U.S. veterans to be implicated as well as it will solidify the justification for the imposition of martial law. DHS will then take to the streets in their new 2700 armored vehicles.
Predicting Dates Is Normally a Fool's Errand
Syria will fall in September. A false flag event would likely happen in October and it will be game over in Iran by Thanksgiving. I do not predict dates, ever. However, in this instance, I am going to make an exception.
There are two dates that loom large in our future over the next four months that have the globalists highly concerned. The globalists do not want to raise conscious awareness of the Bankster controlled organized crime syndicate which hijacked our government in 2008.
The first date that the globalists are concerned about is the lead up to November 22nd. This is the 50th anniversary of the JFK assassination. The forces behind the JFK assassination were big oil, the military industrial complex and radical fringe elements of the military and Secret Service. The plot was organized by the CIA and facilitated by the Operation Mongoose forces of the CIA and the Mafia backed forces seeking to overthrow Castro. A whole new generation, who has never looked at the JFK assassination, will be awakened to the undue influence of some of the aforementioned forces who still yield in their perverse influence over America in 2013.
The second date that must be very troubling to the globalists is the 100th anniversary of the creation of the Federal Reserve. Talk shows and websites will be abuzz with revelations about these criminal bankers and the fact that the dollar is actually worth about 3 cents. People who have never heard of fractional reserve currency and a fiat currency will hear about it from November 22-December 23. The Banskters do not want to contend with an increasingly awake America. This would make the subjugation of this country much more difficult.
These are the reasons that the globalists are expediting their timetable for subjugation of this country. This is why Obama's hand is being forced by holding five Watergate type scandals over his head at the same time. Following the coming false flag attacks, the country will be in lockdown and against these tyrants will be increasingly difficult and November 23rd and December 23rd will be dates that will come and pass without much fanfare.
Conclusion
These events are only possible if we have a psychopathic, genocidal set of maniacs calling the shots. The more awake among us know are fully aware that this is the case.
America presently has some very disturbing variables which have been simultaneously put into play. World War III is a definite possibility. False flag attacks on American soil is a likely event over the next 60 days. These are times of unparalleled danger in America.
Source: Dave Hodges  |  The Common Sense Show | War Is Crime
As long as you are plugged into the computer program that is running your reality, you can't escape its hold over your life. You are literally programming and reprogramming yourself, without your conscious will, to toe the line of some very sneaky potentates who would like for you to forget just how powerful a being you truly are.
As long as you are subservient to the status quo — the belief that you must slave away for the monarchy, namely the Rockefeller/Vatican/Gates/J.P. Morgan/World Bank delusionists, then you will not ever truly know that you can change your reality in the blink of an eye. The world in its current state is not meant to be your experience of life, yet playing the computer game that has been set before you keeps you disillusioned and deluded. It's time to wake up. Following are 5 of the practically infinite ways by which the powers that be keep you thinking you are small, helpless and powerless, when in fact, you are Infinite in scope:
1. They are hypnotizing you with their agenda. If you participate in the mainstream media — watching its television programs, sitting in front of its Hollywood movies, or even leaving the tube on as you go to sleep, then you are programming your brain with the entirely 'wrong' frequency. Of course, it's a choice. There really is no wrong or right — we can continue to portray minorities, women and any person who isn't rich and white as less intelligent or capable, or portray endless scenes of violence and bigotry, hate and racism, but we have to ask ourselves what purpose this truly serves. It seems if we are fighting against one another, because of the color of our skin, our religious or cultural backgrounds, our sexual preferences or our gender, then we can't really focus on the true 'enemy', which is really only like Oz behind a curtain.
CBS and ABC both have officials that have top positions in the Obama administration. Monsanto and several large Big Ag, Big Pharma, and Big Oil corporations have cronies in almost every leg of the mainstream media. These people don't report the truth. They promote their own greedy agendas. With just a little crack in the looking glass, you can see that there is another reality. David Icke's The People's Voice Network is just such an example. It's literally time for a different program. Cut your addiction to mainstream media. They are keeping you enslaved to a decaying paradigm.
2. They are poisoning the enlightenment right out of you. Big Corporations are poisoning your water with fluoride, heavy metals and endless other toxins. Big Ag is poisoning your food with GMO crops. Big Pharma is supplying you with drugs that actually make your food-induced cancer or heart disease worse, as well as dumbing down entire generations with autism, while quietly paying out families for the damage that MMR vaccinations have caused. The secret of the Matrix is that these addictive patterns — high fructose corn syrup, McDonald's Happy Meals and nutrition-less foods — do more than make you fat and sick. They literally block your ability to have an enlightened experience of the world — explicitly one which allows you to see outside the Matrix. These companies provide the pain and then feed you the pain-killers, which are really just another way to kill you. You are not a depressed, dark, lonely individual. You are a creature of light and hope, love and prosperity beyond your current imagining. Don't let them drug you into oblivion. Eat wholesome foods, detox your pineal gland — the seat of enlightenment — and participate in age-old natural healing. It is not only for your physical well being, but for your spiritual ascension — and a great and final unplugging from the Matrix.
3. They use religion to perpetuate a lie. This is a hot button for many people. The truth is that use of religion alone is one of the easiest ways that they can divide and conquer. Every religion has at its core, a message of truth and LOVE, not the bastardized, quantified, you-need-me-to-get-to-God message that so many people mistakenly proselytize to the masses in order to keep them in check. The leaders of great religious movements know that we can only survive together as one. There are sites around the world that teach an integrated, accepting approach to realizing the Great Mystery of which we are all a part. Thanksgiving Square, for example, has been visited by the Dalai Lama, Catholic nuns including Mother Theresa, Zen Monks, famous Hindu yogis, Muslim and Christian spiritual leaders, and so forth. It is time to elevate our spirituality to one of inclusiveness instead of segregation and division. Realizing this is a great way to shun the Matrix lie that there is only one pathway to God.
4. They indoctrinate you early in public school. Henry Louis Mencken puts it so perfectly:
"The aim of public school is not to spread enlightenment at all; it is simply to reduce as many individuals as possible to the same safe level, to breed a standard citizenry [slaves to the Matrix], to put down dissent and originality."
There are numberless geniuses who were able to skip a 'cursory' education and, instead, used their own curiosity and creativity to guide them through the material world. Michael Faraday opened a famous bookshop without any formal education, but he also experimented with electricity, magnetism and other sciences on his own. William Herschel, a musical composer with no formal education in astrophysics, discovered the planet Uranus and was only later called an 'astronomer' for his discovery. Don't let them tell you what you can know or limit your genius. This is another tactic to keep you enslaved to the Matrix. Teach your children to think for themselves and seriously question whether they need to attend public school at all.
5. They convince you that this is the only 'REALity.' You can create a world that does not poison its people, pollute its oceans, rivers and streams, air and soil. You can create a world where people do not engage in endless wars and genocides. You can create a world where a few greedy bastards don't run the whole show. You have the choice to run another program. It starts with waking up to the reality that has been forced upon you so that you can choose differently.
Kurt Vonnegut once said in Mother Night:
"We are what we pretend to be, so we must be careful what we pretend to be."
You are just pretending this reality right now. You can just as easily choose another. As long as you have the belief that you are stuck in this version of reality, you will be. They reinforce this belief in every way they possibly can. Though our minds have a hard time conceiving of Infinity, it exists. Start expanding it to new levels, and suspend your disbelief. This will help you to untie your bondage ropes to the Matrix.
"How often have I said to you that when you have eliminated the impossible, whatever remains, however improbable, must be the truth?" — Sir Arthur Conan Doyle.
Source: Christina Sarich  |  Waking Times
If Americans will trample one another just to save a few dollars on a television, what will they do when society breaks down and the survival of their families is at stake?  Once in a while an event comes along that gives us a peek into what life could be like when the thin veneer of civilization that we all take for granted is stripped away.  For example, when Hurricane Sandy hit New York and New Jersey there was rampant looting and within days people were digging around in supermarket dumpsters looking for food.  Sadly, "Black Friday" also gives us a look at how crazed the American people can be when given the opportunity.  This year was no exception.  Once again we saw large crowds of frenzied shoppers push, shove, scratch, claw, bite and trample one another just to save a few bucks on cheap foreign-made goods.  And of course most retailers seem to be encouraging this type of behavior.  Most of them actually want people frothing at the mouth and willing to fight one another to buy their goods.  But is this kind of "me first" mentality really something that we want to foster as a society?  If people are willing to riot to save money on a cell phone, what would they be willing to do to feed their families?  Are the Black Friday riots a very small preview of the civil unrest that is coming when society eventually breaks down?
Once upon a time, Thanksgiving was not really a commercial holiday.  It was a time to get together with family and friends, eat turkey and express thanks for the blessings that we have been given.
But in recent years Black Friday has started to become even a bigger event than Thanksgiving itself.
Millions of Americans have become convinced that it is fun to wait in long lines outside retail stores in freezing cold weather in the middle of the night to spend money that they do not have on things that they do not need.
And of course very, very few "Black Friday deals" are actually made in America.  So these frenzied shoppers are actually killing American jobs and destroying the U.S. economy as well.
The absurdity of Black Friday was summed up very well recently in a statement that has already been retweeted on Twitter more than 1,000 times…
It has gotten to the point where it is now expected that there will be mini-riots all over the country early on Black Friday morning each year.  The following are a few examples of the craziness that we saw this year…
-"Fights break out when stores open on Black Friday"
-"Black Friday madness at Georgia Wal-Mart"
-"Black Friday Frenzy: 2 Run Down in Washington, Man Pulls Gun in Texas"
-"Black Friday 2012: Rush at Victoria's Secret Pink at Oak Park Mall in Overland Park, Kan."
-"Black Friday shoppers smash door at Urban Outfitters"
-"Black Friday Shopping Hysteria From Around The Country [PHOTOS]"
-"Disturbance leads to scare at Westroads Mall"
-"Teens In Custody After Woodland Mall Fight"
-"Boy Robbed During Black Friday Shopping At Arundel Mills"
-"Shoppers Were So Obsessed With Black Friday Deals They Left Their Infants Unattended"
Fortunately, many Americans are starting to get fed up with Black Friday.  In fact, one activist named Mark Dice actually went out and heckled Black Friday shoppers this year.  I found the following You Tube video to be very funny, and I think most of you will too…
In the end, it is not that big of a deal that people want to fight with one another to save 50 dollars on a cell phone.
But this kind of extreme selfishness and desperation could become a massive problem someday if society breaks down and suddenly millions of extremely selfish and desperate people are scrambling for survival.
With each passing day our economy is getting even weaker, and the next wave of the economic collapse is rapidly approaching.  What are people going to do when the next spike in unemployment hits us and nobody can find work?
To get an idea of where things are headed, just look at Europe.  In both Greece and Spain the unemployment rate is over 25 percent and civil unrest has become almost a constant problem in both of those countries.
So what kind of riots will we see in the United States when the economy gets much worse than it is now?
Already there are signs of social decay all around us, and most Americans are completely unprepared for what will happen if a major disaster or emergency does strike.
Sadly, the reality is that most Americans live on a month to month basis.  Most families do not have any emergency savings to speak of, and one recent poll found that 55 percent of all Americans only have enough food in their homes to survive for three days or less.
To me, that is an absolutely insane number.
We just came through a summer of extreme drought and global food supplies have dropped to a 40 year low.  Our world is becoming increasingly unstable, and the global financial system could fall apart at any time.  Most of us just assume that there will always be huge amounts of very cheap food available to us, but unfortunately that simply is not a safe assumption.  The following is from a recent article in the Guardian…
Evan Fraser, author of Empires of Food and a geography lecturer at Guelph University in Ontario, Canada, says: "For six of the last 11 years the world has consumed more food than it has grown. We do not have any buffer and are running down reserves. Our stocks are very low and if we have a dry winter and a poor rice harvest we could see a major food crisis across the board."

"Even if things do not boil over this year, by next summer we'll have used up this buffer and consumers in the poorer parts of the world will once again be exposed to the effects of anything that hurts production."
When I watch my fellow Americans trample one another to get a deal on a television or a video game, it makes me wonder what they would be willing to do if they went to the store someday and all the food was gone.
Desperate people do desperate things, and someday if there was a major economic breakdown in the United States I think the level of desperation in this country would be extremely frightening.
Source: The Economic Collapse
On this Thanksgiving, I am reminded of how blessed I have been to be able to rub shoulders with many of the political and religious giants of the Twentieth (and now Twenty-First) Century. During the past 30-plus years, I have been allowed to get to know a good many of the men and women that would have to be regarded as giants in the fields of religion and politics. Many of these have already passed on; a few remain. In the field of politics, the giant of them all is Texas Congressman Ron Paul.
There is no doubt in my mind that history will regard Dr. Paul as the greatest congressman in US history. Ron Paul has done more to guard and defend liberty and constitutional government than perhaps any man since Thomas Jefferson. Dr. Paul's legacy and influence will remain after most congressmen and senators have been long forgotten. What Patrick Henry was to Colonial America, Ron Paul has been to modern America. I am so grateful for the opportunity to get to personally know this man and to be able to call him my friend.
I was honored to be his personal representative in several notable gatherings in South Carolina during the 2008 Republican primary. I was honored to campaign with him in Iowa during that same primary. I've spoken on the same platform with him on numerous occasions. I was honored to be the speaker directly in front of him (and was honored to introduce him) in giant rallies stretching from Washington, D.C., to Reno, Nevada. I have been in private meetings with him and gotten to know him on a personal level. In my estimation, America has never known a more honest and genuine man. His integrity is impeccable, his honor unscathed.
It was with the utmost sadness that I watched Ron Paul give his Farewell Address to Congress last week. As he concluded his remarks and walked away from the Well of the House, I wept. I thought to myself: "There goes the greatest champion of liberty in a century; we may never see his likes again." I wasn't weeping for Dr. Paul though; I was weeping for America.
Unfortunately for us, Ron's one weakness was his oratorical skills–or lack thereof. Then again, it's my observation that most geniuses are much better writers than they are speakers. And make no mistake about it: Ron Paul is a genius. As I understand it, Thomas Jefferson was no great orator either. But as the principal author of the Declaration of Independence, there was certainly nothing shabby about his writing. And in those days, the American citizenry was more acutely attuned to the principles of liberty than is this generation. I don't think it is much of a stretch to suggest that had Jefferson lived in this generation, he would never have been elected President either. Ron's failure to obtain the Presidency is not a testament to his failure; it is a testament to the failure of this generation to recognize and appreciate the principles of liberty for which Ron stood.
Furthermore, in my opinion, Dr. Paul's Farewell Address last week (which was delivered from a prepared, written text) is second in greatness only to George Washington's Farewell Address. It was magnificent! As was Washington's, Ron Paul's Farewell Address should be regarded as the blueprint for liberty for the next 100 years. If anyone is looking for a platform upon which to mount a future political campaign (if he or she is interested in preserving liberty, that is), study and memorize Ron Paul's Farewell Address.
I initially intended to use this column to expound upon the points Dr. Paul addressed in his remarks. But it came to me, for me to try and give commentary on Ron's remarks, would be to seriously reduce their quality. How could someone such as me improve upon what someone such as Ron Paul said?
Accordingly, with all of the earnestness in my being, I urge readers to watch and read Congressman Ron Paul's Farewell Address. See it at:
http://www.thedailybell.com/28295/Ron-Paul-Farewell-to-Congress
In all honestly, I have never heard anyone on Capitol Hill make such an intelligent, reasoned, passionate, and trenchant argument for the cause of liberty than Dr. Paul made in his Farewell Address. The principles set forth in that address would literally restore liberty and prosperity to America. Furthermore, following those principles would certainly avert the calamity that is soon coming to this country. Unfortunately, neither major party in Washington, D.C., has any intention on subscribing to those principles, because, for the most part, our federal government is led by corrupt, self-serving men who are void of any sense of honor and integrity.
Dr. Paul began his address lamenting that by outward appearances it didn't appear that his nearly 24 years of service in Congress had accomplished much. I know that feeling! I often feel as did our Lord's disciples, "We have toiled all night and taken nothing." However, had Ron Paul lived during the formative years of our nation, there is no question we would be referring to him as President Paul. But make no mistake about it: Ron's life has influenced tens of millions of freedom-loving people, both here and around the world. As I said at the Ron Paul Festival in Tampa, Florida, recently, "Ron Paul is bigger than Ron Paul!"
See my speech at Paul Fest at:
http://www.youtube.com/watch?v=Aajr3zLqCzQ
Ron Paul has reignited the spirit of liberty in the hearts and minds of millions of us. His zeal and passion for freedom will resonate in the hearts of Americans for generations to come.
Unfortunately, not all of those who claim association with Ron Paul truly share his vision and passion for liberty. Many of them are self-serving opportunists, who want to personally profit from Dr. Paul's name and reputation. Be careful of them! One thing Ron Paul never did was compromise. Did you see him endorsing the neocon John McCain? No. Did you see him endorsing the neocon Mitt Romney? No. If I'm not mistaken, I might have been the only man since Ronald Reagan whom Ron Paul endorsed for President of the United States. If so, that is an honor I will cherish unto my dying breath.
Beware of those who claim association with Ron Paul, but who promote compromise and appeasement. Beware of those who would trade on Ron Paul's name for their own personal agendas. Beware of those who claim Ron Paul's pedigree, yet who are nothing more than establishment insiders–or who want to be. Ron Paul was never intimidated by, or enamored with, the establishment. He could not be bullied or bribed. He was an indefatigable, courageous champion of liberty. And those who claim his legacy, but who seek the approbation of the establishment elite, never understood the first thing about Ron Paul.
As I watched Dr. Paul's Farewell Address last week, I was reminded of how fortunate I was to be his friend and how blessed this generation of Americans was to be touched by his life and work. But as is the case with so many great men, Ron Paul has never truly received the honor that is due him. I pray one day he will.