There is one rule to citizen defiance that, in my opinion, surpasses all others in strategic importance; and it is a rule that I have tried to drive home for many years. I would call it the "non-participation principle" and would summarize it as follows:
When facing a corrupt system, provide for yourself and your community those necessities that the system cannot or will not. Become independent from establishment-controlled paradigms. If you and your community do this, the system will have one of two choices:
1)  Admit that you do not need them anymore and fade into the fog of history, OR…

2)  Reveal its tyrannical nature in full and attempt to force you back into dependence.
In either case, the citizenry gains the upper hand. Even in the event of government retaliation or a full-blown shooting war, dissenting movements maintain the moral high ground, which is absolutely vital to legitimate victory. No revolutionary movement for freedom can succeed without honoring this rule. All independent solutions to social destabilization and despotism rely on it. Any solutions that ignore it are destined for failure.
I am hard-pressed to think of a better recent example of the non-participation principle in action than the rise of Mexican citizen militias in the Western state of Michoacan.
Michoacan, like most of Mexico, has long been overrun with violent drug cartels that terrorized private citizens while Mexican authorities did little to nothing in response. I could easily cite the abject corruption of the Mexican government as the primary culprit in the continued dominance of cartel culture. I could also point out the longtime involvement of the CIA in drug trafficking in Mexico and its negative effects on the overall social development of the nation. This is not conspiracy theory, but openly recognized fact.
The Mexican people have nowhere to turn; and this, in my view, has always been by design. Disarmed and suppressed while government-aided cartels bleed the public dry, it is no wonder that many Mexicans have turned to illegal immigration as a means of escape. The Mexican government, in turn, has always fought for a more porous border with the U.S. exactly because it WANTS dissenting and dissatisfied citizens to run to the United States instead of staying and fighting back. My personal distaste for illegal immigration has always been predicated on the fact that it allows the criminal oligarchy within Mexico to continue unabated without opposition. Unhappy Mexicans can simply run away from their problems to America and feed off our wide-open welfare system. They are not forced to confront the tyranny within their own country. Under this paradigm, Mexico would never change for the better.
Some in the Mexican public, however, have been courageous enough to stay and fight back against rampant theft, kidnapping and murder.
The people of Michoacan, fed up with the fear and subjugation of the cartels and the inaction of the government, have taken a page from the American Revolution, organizing citizen militias that have now driven cartels from the region almost entirely. These militias have decided to no longer rely upon government intervention and have taken independent action outside of the forced authoritarian structure.
The fantastic measure of this accomplishment is not appreciated by many people in America. Though many cartels are populated by well-trained former Mexican military special ops and even covert operations agents, the citizens of Michoacan have proven that the cartels are a paper tiger. They can be defeated through guerrilla tactics and force of will, which many nihilists often deny is even possible.
Joel Gutierrez, a militia member of the Michoacan region, says residents were "sick of the cartel kidnapping, murdering and stealing.""That's why we took up arms," says Gutierrez, 19. "The local and state police did nothing to protect us."

The militia men have been patrolling their towns and inspecting cars at checkpoints like this one for nearly a year. All that time, federal police did little to stop them, and at times seemed to encourage the movement.

But that tacit approval appeared to end last weekend, when the number of the militias mushroomed and surrounded Apatzingan, a town of 100,000 people and the Knights Templar's stronghold. A major battle between the militias and the cartel seemed imminent.

The federal government sent in thousands of police and troops to disarm the civilian patrols. A deadly confrontation ensued. Federal soldiers fired into a crowd of civilian militia supporters, killing two.

Militia leader Estanislao Beltran says the government should have gone after the real criminals, the Knights Templar, and not those defending themselves. He vehemently denies rumors that he takes funds from a rival group.

"The cartels have been terrorizing us for more than a decade," Beltran says. "Why would we side with any of them?"
Initially, local authorities encouraged the militias, or stayed out of their way. The citizens armed themselves with semi-automatic weapons, risking government reprisal, in order to defend their homes; and so far, they have been victorious. One would think that the federal government of Mexico would be enthusiastic about such victories against the cartels they claim to have been fighting against for decades; but when common citizens take control of their own destinies, this often incurs the wrath of the establishment as well.
The Mexican government has decided to reward the brave people of Michoacan with the threat of military invasion and disarmament.
In some cases, government forces have indeed fired upon militia supporters, killing innocents while exposing the true intentions of the Mexican political structure.
Mainstream media coverage of the situation in the western states of Mexico has been minimal at best; and I find the more I learn about the movement in the region, the more I find a kinship with them. Whether we realize it or not, we are fighting the same fight. We are working toward the same goal of liberty, though we speak different languages and herald from different cultures. Recent government propaganda accusing Michoacan militias of "working with rival cartels" should ring familiar with those of us in the American liberty movement. We are the new "terrorists," the new bogeymen of the faltering American epoch. We are painted as the villains; and in this, strangely, I find a considerable amount of solace.
If the liberty movement were not effective in its activism, if we did not present a legitimate threat to the criminal establishment, they would simply ignore us rather than seek to vilify us.
The militias of Michoacan have taken a stand. They have drawn their line in the sand, and I wish I could fight alongside them. Of course, we have our own fight and our own enemies to contend with here in the United States. As this fight develops, we have much to learn from the events in Western Mexico. Government retaliation has been met with widespread anger from coast to coast. And despite the general mainstream media mitigation of coverage, the American public is beginning to rally around the people of Michoacan as well. The non-participation principle prevails yet again.
The liberty movement in the U.S. must begin providing mutual aid and self-defense measures in a localized fashion if we have any hope of supplanting the effects of globalization and centralized Federal totalitarianism. We must begin constructing our own neighborhood watches, our own emergency response teams, our own food and medical supply stores, and our own alternative economies and trade markets that do not rely on controlled networks. We must break from the system and, in the process, break the system entirely.
Even now, we are beginning to understand the subversive transformation of our own law enforcement structure, and find a system designed to protect the criminal establishment, not the people.  The FBI, for example, has recently changed the language of its primary mission statement, claiming that their goal is "national security", not law enforcement.
Police department across the U.S. are also changing how they interpret their mandate.  U.S. courts have ruled that police departments do not have a constitutional duty to protect citizens from harm, rather, they simply exist to enforce legal code after a crime has already been perpetrated.  This means that local police are no longer considered "peace officers", but agents of bureaucracy who are not necessarily required to defend the citizenry from violent action.  The terrors Mexican citizens face in Michoacan are coming to America, and if disarmament proponents have their way, we will have no means to stop it.
I am growing increasingly exhausted with the incessant rationalizations of frightened activists posing as non-aggression proponents; the same kinds of people who refuse to even entertain the probability that physical self defense will be needed against corrupt government. The pungent smog of cowardice that follows them curls the nostrils, and the obvious transparency of their fear is a bit sickening. I wish I could convey how refreshing it is to witness a group of common people, regardless of nationality, with a set of brass ball bearings large enough to face off against government supported drug cartels notorious for mass murder and decapitation.
If you want see into the future, into the destiny of America, I suggest you examine carefully the developments of the Michoacan region. It is no mistake that good men and women are being disarmed around the world, and America is certainly not exempt. Look at what happens when we are not helpless! We can crush cold and calculating drug cartels as easily as we can crush psychopathic government entities. We are capable of superhuman feats. We are capable of globalist overthrow. We are capable of unthinkable greatness, as long as we are not distracted by false solutions and false leaders who lure us away from localized action towards centralized non-events.
The rise of Mexican non-participation groups gives me much hope for the future. For if the most corrupt and criminally saturated of societies can find it within themselves to fight, to truly fight, regardless of the obstacles and regardless of the supposed consequences, then there is a chance for us all. We must look beyond the odds of success and become men — real men — once again. We must face down evil, without reservation and without apprehension first by separating from the system, and then by standing our ground. We must be willing to risk everything; otherwise, there is absolutely nothing to gain.
Source: Brandon Smith | Alt-Market
What really happened in the Ukrainian crisis?
It is freezing cold in Kiev, legendary city of golden domes on the banks of Dnieper River – cradle of ancient Russian civilisation and the most charming of East European capitals. It is a comfortable and rather prosperous place, with hundreds of small and cosy restaurants, neat streets, sundry parks and that magnificent river. The girls are pretty and the men are sturdy. Kiev is more relaxed than Moscow, and easier on the wallet. Though statistics say the Ukraine is broke and its people should be as poor as Africans, in reality they aren't doing too badly, thanks to their fiscal imprudence. The government borrowed and spent freely, heavily subsidised housing and heating, and they brazenly avoided devaluation of the national currency and the austerity program prescribed by the IMF. This living on credit can go only so far: the Ukraine was doomed to default on its debts next month or sooner, and this is one of the reasons for the present commotion.
A tug-of-war between the East and the West for the future of Ukraine lasted over a month, and has ended for all practical purposes in a resounding victory for Vladimir Putin, adding to his previous successes in Syria and Iran. The trouble began when the administration of President Yanukovich went looking for credits to reschedule its loans and avoid default. There were no offers. They turned to the EC for help; the EC, chiefly Poland and Germany, seeing that the Ukrainian administration was desperate, prepared an association agreement of unusual severity.
The EC is quite hard on its new East European members, Latvia, Romania, Bulgaria et al.: these countries had their industry and agriculture decimated, their young people working menial jobs in Western Europe, their population drop exceeded that of the WWII.
But the association agreement offered to the Ukraine was even worse. It would turn the Ukraine into an impoverished colony of the EC without giving it even the dubious advantages of membership (such as freedom of work and travel in the EC). In desperation, Yanukovich agreed to sign on the dotted line, in vain hopes of getting a large enough loan to avoid collapse. But the EC has no money to spare – it has to provide for Greece, Italy, Spain. Now Russia entered the picture. At the time, relations of the Ukraine and Russia were far from good. Russians had become snotty with their oil money, the Ukrainians blamed their troubles on Russians, but Russia was still the biggest market for Ukrainian products.
For Russia, the EC agreement meant trouble: currently the Ukraine sells its output in Russia with very little customs protection; the borders are porous; people move freely across the border, without even a passport. If the EC association agreement were signed, the EC products would flood Russia through the Ukrainian window of opportunity. So Putin spelled out the rules to Yanukovich: if you sign with the EC, Russian tariffs will rise. This would put some 400,000 Ukrainians out of work right away. Yanukovich balked and refused to sign the EC agreement at the last minute. (I predicted this in my report from Kiev full three weeks before it happened, when nobody believed it – a source of pride).
The EC, and the US standing behind it, were quite upset. Besides the loss of potential economic profit, they had another important reason: they wanted to keep Russia farther away from Europe, and they wanted to keep Russia weak. Russia is not the Soviet Union, but some of the Soviet disobedience to Western imperial designs still lingers in Moscow: be it in Syria, Egypt, Vietnam, Cuba, Angola, Venezuela or Zimbabwe, the Empire can't have its way while the Russian bear is relatively strong. Russia without the Ukraine can't be really powerful: it would be like the US with its Mid-western and Pacific states chopped away. The West does not want the Ukraine to prosper, or to become a stable and strong state either, so it cannot join Russia and make it stronger. A weak, poor and destabilised Ukraine in semi-colonial dependence to the West with some NATO bases is the best future for the country, as perceived by Washington or Brussels.
Angered by this last-moment-escape of Yanukovich, the West activated its supporters. For over a month, Kiev has been besieged by huge crowds bussed from all over the Ukraine, bearing a local strain of the Arab Spring in the far north. Less violent than Tahrir, their Maidan Square became a symbol of struggle for the European strategic future of the country. The Ukraine was turned into the latest battle ground between the US-led alliance and a rising Russia. Would it be a revanche for Obama's Syria debacle, or another heavy strike at fading American hegemony?
The simple division into "pro-East" and "pro-West" has been complicated by the heterogeneity of the Ukraine. The loosely knit country of differing regions is quite similar in its makeup to the Yugoslavia of old. It is another post-Versailles hotchpotch of a country made up after the First World War of bits and pieces, and made independent after the Soviet collapse in 1991. Some parts of this "Ukraine" were incorporated by Russia 500 years ago, the Ukraine proper (a much smaller parcel of land, bearing this name) joined Russia 350 years ago, whilst the Western Ukraine (called the "Eastern Regions") was acquired by Stalin in 1939, and the Crimea was incorporated in the Ukrainian Soviet Republic by Khrushchev in 1954.
The Ukraine is as Russian as the South-of-France is French and as Texas and California are American. Yes, some hundreds years ago, Provence was independent from Paris, – it had its own language and art; while Nice and Savoy became French rather recently. Yes, California and Texas joined the Union rather late too. Still, we understand that they are – by now – parts of those larger countries, ifs and buts notwithstanding. But if they were forced to secede, they would probably evolve a new historic narrative stressing the French ill treatment of the South in the Cathar Crusade, or dispossession of Spanish and Russian residents of California.
Accordingly, since the Ukraine's independence, the authorities have been busy nation-building, enforcing a single official language and creating a new national myth for its 45 million inhabitants. The crowds milling about the Maidan were predominantly (though not exclusively) arrivals from Galicia, a mountainous county bordering with Poland and Hungary, 500 km (300 miles) away from Kiev, and natives of the capital refer to the Maidan gathering as a "Galician occupation".
Like the fiery Bretons, the Galicians are fierce nationalists, bearers of a true Ukrainian spirit (whatever that means). Under Polish and Austrian rule for centuries, whilst the Jews were economically powerful, they are a strongly anti-Jewish and anti-Polish lot, and their modern identity centred around their support for Hitler during the WWII, accompanied by the ethnic cleansing of their Polish and Jewish neighbours. After the WWII, the remainder of pro-Hitler Galician SS fighters were adopted by US Intelligence, re-armed and turned into a guerrilla force against the Soviets. They added an anti-Russian line to their two ancient hatreds and kept fighting the "forest war" until 1956, and these ties between the Cold Warriors have survived the thaw.
After 1991, when the independent Ukraine was created, in the void of state-building traditions, the Galicians were lauded as 'true Ukrainians', as they were the only Ukrainians who ever wanted independence. Their language was used as the basis of a new national state language, their traditions became enshrined on the state level. Memorials of Galician Nazi collaborators and mass murderers Stepan Bandera and Roman Shukhevych peppered the land, often provoking the indignation of other Ukrainians. The Galicians played an important part in the 2004 Orange Revolution as well, when the results of presidential elections were declared void and the pro-Western candidate Mr Yuschenko got the upper hand in the re-run.
However, in 2004, many Kievans also supported Yuschenko, hoping for the Western alliance and a bright new future. Now, in 2013, the city's support for the Maidan was quite low, and the people of Kiev complained loudly about the mess created by the invading throngs: felled trees, burned benches, despoiled buildings and a lot of biological waste. Still, Kiev is home to many NGOs; city intellectuals receive generous help from the US and EC. The old comprador spirit is always strongest in the capitals.
For the East and Southeast of the Ukraine, the populous and heavily industrialised regions, the proposal of association with the EC is a no-go, with no ifs, ands or buts. They produce coal, steel, machinery, cars, missiles, tanks and aircraft. Western imports would erase Ukrainian industry right off the map, as the EC officials freely admit. Even the Poles, hardly a paragon of industrial development, had the audacity to say to the Ukraine: we'll do the technical stuff, you'd better invest in agriculture. This is easier to say than to do: the EC has a lot of regulations that make Ukrainian products unfit for sale and consumption in Europe. Ukrainian experts estimated their expected losses for entering into association with the EC at anything from 20 to 150 billion euros.
For Galicians, the association would work fine. Their speaker at the Maidan called on the youth to 'go where you can get money' and do not give a damn for industry. They make their income in two ways: providing bed-and breakfast rooms for Western tourists and working in Poland and Germany as maids and menials. They hoped they would get visa-free access to Europe and make a decent income for themselves. Meanwhile, nobody offered them a visa-waiver arrangement. The Brits mull over leaving the EC, because of the Poles who flooded their country; the Ukrainians would be too much for London. Only the Americans, always generous at somebody's else expense, demanded the EC drop its visa requirement for them.
While the Maidan was boiling, the West sent its emissaries, ministers and members of parliament to cheer the Maidan crowd, to call for President Yanukovich to resign and for a revolution to install pro-Western rule. Senator McCain went there and made a few firebrand speeches. The EC declared Yanukovich "illegitimate" because so many of his citizens demonstrated against him. But when millions of French citizens demonstrated against their president, when Occupy Wall Street was violently dispersed, nobody thought the government of France or the US president had lost legitimacy…
Victoria Nuland, the Assistant Secretary of State, shared her biscuits with the demonstrators, and demanded from the oligarchs support for the "European cause" or their businesses would suffer. The Ukrainian oligarchs are very wealthy, and they prefer the Ukraine as it is, sitting on the fence between the East and the West. They are afraid that the Russian companies will strip their assets should the Ukraine join the Customs Union, and they know that they are not competitive enough to compete with the EC. Pushed now by Nuland, they were close to falling on the EC side.
Yanukovich was in big trouble. The default was rapidly approaching. He annoyed the pro-Western populace, and he irritated his own supporters, the people of the East and Southeast. The Ukraine had a real chance of collapsing into anarchy. A far-right nationalist party, Svoboda (Liberty), probably the nearest thing to the Nazi party to arise in Europe since 1945, made a bid for power. The EC politicians accused Russia of pressurising the Ukraine; Russian missiles suddenly emerged in the western-most tip of Russia, a few minutes flight from Berlin. The Russian armed forces discussed the US strategy of a "disarming first strike". The tension was very high.
Edward Lucas, the Economist's international editor and author of The New Cold War, is a hawk of the Churchill and Reagan variety. For him, Russia is an enemy, whether ruled by Tsar, by Stalin or by Putin. He wrote: "It is no exaggeration to say that the [Ukraine] determines the long-term future of the entire former Soviet Union. If Ukraine adopts a Euro-Atlantic orientation, then the Putin regime and its satrapies are finished… But if Ukraine falls into Russia's grip, then the outlook is bleak and dangerous… Europe's own security will also be endangered. NATO is already struggling to protect the Baltic states and Poland from the integrated and increasingly impressive military forces of Russia and Belarus. Add Ukraine to that alliance, and a headache turns into a nightmare."
In this cliff-hanging situation, Putin made his pre-emptive strike. At a meeting in the Kremlin, he agreed to buy fifteen billion euros worth of Ukrainian Eurobonds and cut the natural gas price by a third. This meant there would be no default; no massive unemployment; no happy hunting ground for the neo-Nazi thugs of Svoboda; no cheap and plentiful Ukrainian prostitutes and menials for the Germans and Poles; and Ukrainian homes will be warm this Christmas. Better yet, the presidents agreed to reforge their industrial cooperation. When Russia and Ukraine formed a single country, they built spaceships; apart, they can hardly launch a naval ship. Though unification isn't on the map yet, it would make sense for both partners. This artificially divided country can be united, and it would do a lot of good for both of their populaces, and for all people seeking freedom from US hegemony.
There are a lot of difficulties ahead: Putin and Yanukovich are not friends, Ukrainian leaders are prone to renege, the US and the EC have a lot of resources. But meanwhile, it is a victory to celebrate this Christmas tide. Such victories keep Iran safe from US bombardment, inspire the Japanese to demand removal of Okinawa base, encourage those seeking closure of Guantanamo jail, cheer up Palestinian prisoners in Israeli prisons, frighten the NSA and CIA and allow French Catholics to march against Hollande's child-trade laws.
***
What is the secret of Putin's success? Edward Lucas said, in an interview to the pro-Western Ekho Moskvy radio: "Putin had a great year – Snowden, Syria, Ukraine. He checkmated Europe. He is a great player: he notices our weaknesses and turns them into his victories. He is good in diplomatic bluff, and in the game of Divide and Rule. He makes the Europeans think that the US is weak, and he convinced the US that Europeans are useless".
I would offer an alternative explanation. The winds and hidden currents of history respond to those who feel their way. Putin is no less likely a roguish leader of global resistance than Princess Leia or Captain Solo were in Star Wars. Just the time for such a man is ripe.
Unlike Solo, he is not an adventurer. He is a prudent man. He does not try his luck, he waits, even procrastinates. He did not try to change regime in Tbilisi in 2008, when his troops were already on the outskirts of the city. He did not try his luck in Kiev, either. He has spent many hours in many meetings with Yanukovich whom he supposedly personally dislikes.
Like Captain Solo, Putin is a man who is ready to pay his way, full price, and such politicians are rare. "Do you know what is the proudest word you will ever hear from an Englishman's mouth?", asked a James Joyce character, and answered: "His proudest boast is I paid my way." Those were Englishmen of another era, long before the likes of Blair, et al.
While McCain and Nuland, Merkel and Bildt speak of the European choice for the Ukraine, none of them is ready to pay for it. Only Russia is ready to pay her way, in the Joycean sense, whether in cash, as now, or in blood, as in WWII.
Putin is also a magnanimous man. He celebrated his Ukrainian victory and forthcoming Christmas by forgiving his personal and political enemies and setting them free: the Pussy Riot punks, Khodorkovsky the murderous oligarch, rioters… And his last press conference he carried out in Captain Solo self-deprecating mode, and this, for a man in his position, is a very good sign.
The War Is Against Paganism…
Crowns and thrones may perish.
Kingdoms rise and wane
But the Church of Jesus constant will remain
Gates of Hell can never
'Gainst the Church prevail
We have Christ's own promise
And that cannot fail
"To gain this victory, we must wage the war.  Too many want victory without the war, as though eloquence, patriotic or religious gush, ever overcame an enemy."  R. J.  Rushdoony," Numbers" Pg. 270
Patty and I spent Christmas in Destin, Florida.  Destin is an upscale resort town named from a Yankee fisherman who settled there in the mid-Nineteenth Century.  It is home to one of the nation's largest outlet malls.
In one of the shoe outlets we met a clerk from Maine.  Her story is typical of many who have been victimized by the massive changes that have been foisted on the world.  Born, raised, and married in a shoe prosperous Maine town, she and her husband had two children and were living lavishly.  He was a manager at a shoe manufacturing plant where she also worked.  Their combined income was in the high six figures providing them a luxurious lifestyle.
As the inexorable Asian labor monster invaded the shoe industry her husband lost his job. The entire industry shrunk and he was unable to find work.   She became the sole wage earner under a company promise that there would be no additional lay-offs.  The promise was broken and shortly her job was also moved offshore.   They lost everything: their home, their car, and their ability to support two children.  Without prospects of employment in Maine they moved to Florida where they are now working at dramatically lower incomes.  They have re-established their family and, though far less affluent, are again living an orderly life.  Since many employees of Maine factories are still struggling, they consider themselves fortunate.
Their story can be multiplied hundreds-of -thousands of times as industry after industry has been devastated by the planned economic reorganization of the world.
Maine is one of a number of areas that have been severely affected.  The Northeast quadrant has been hardest hit with factory closings and the accompanying disruption of the social order.  Some attempt to cite automation as a culprit but automation provides a social benefit while wholesale robbery is a devastating crime.
The current economic disaster was preceded by an earlier mini-disaster when the Japanese were given free access to our markets.  Now, Asians in several countries have entered the fray and despite efforts by the compliant media to cover it up debilitating disruption is clearly evident.
Since 1950 into the first decade of the Twenty-First Century Detroit, Michigan has lost over 61 percent of its population, Gary, Indiana 55 percent, Youngstown, Ohio over 60, Flint, Michigan over 43, Cleveland, Ohio over 56, Dayton, Ohio over 46, Canton, Ohio over 37, and Pittsburgh, Pennsylvania over 54.  Though it is growing in income Chicago has still lost over 25 percent of its population.
The kettle holding the United States population was put over very low heat in the 1950s.  The drum beat of women's liberation began and continued relentlessly until after several decades single income homes became archaic being replaced by a household income that included two working adults.  This malicious manipulation was imposed without adequate confrontation.
Then we began to hear about the competitive nature of the American work force and how they could successfully compete in the new world market.  Soon the Japanese had usurped a major percentage of the automotive industry forcing the irascibly persuasive Lee Iacocca to shame the congress into loaning Chrysler enough money to keep it afloat.
But the bloody Japanese axe that struck the auto industry was only the beginning.  The Chinese horde soon followed and suddenly every "Made in USA" product disappeared from our stores.  Faced with labor costs a fraction of U. S. standards, industry after industry moved manufacturing to Asia.
The competition was not over the ability of American workers to produce goods as efficiently as Asian labor, as it had been framed.  It was instead over the standard of living Americans had enjoyed compared to the standard of living of Chinese peasants.  As the Twenty-First Century arrived, a multitude of Americans were like the family from Maine working in retail, health-care or fast food for wages of half or less than their previous employment.
Current propaganda tells us our economy is improving and new jobs are being created.  It is all propaganda; don't believe it!   In the new world order competition will force labor costs to parity and parity is lower still.
Though they have prepared for an uprising the powers behind centralization want to maintain peace as long as they can continue extending world domination.  The media, a propaganda arm of world government, will continue to report improvement as long as people can be convinced.
Human efforts are useless in stopping this onslaught.  The battle is between Christianity and paganism.  The only effective weapon against paganism is the God of the Bible and His Law.
Rousas Rushdoony explains, "When men forsake God, they forsake all truth, because for them there is no difference between good and evil, nor between truth and lies".  "Numbers" Pg.316
The Bible, Old and New Testament, Law and Grace, comprise the full gospel.  The full gospel would have stopped tyranny in its infancy, but we have forsaken the full gospel and replaced it with the "creative word" of men.   I received an email today from my kid sister entitled "What a Church Service"; a video of Andre Rieu leading a musical worship service for a large congregation. Beautiful it is, but an appropriate church service it is not.  It is a secular multicultural extravaganza with beautiful music.
Christians who seek to be entertained with music and praise and do not have ears to hear what God requires of His people are useless in stopping the advance of Satan.  It is truth and justice and the seating of King Jesus at the throne of power that should be the objective of every Christian congregation.  Lies, fantasy, and all the manipulations of arrogant men should be confronted from our pulpits and by our congregations.  It is our Christian duty to counter the evil establishment bringing their wrath against the power of the Church of Jesus Christ.  When the Christian religion fails to create wrath in God's enemies there is a serious problem in the Christian religion.
We are being overrun by the minions of evil.  We should be fighting a war.  We need preachers whose intrepid denouncements will inspire us to enter the battle on the side of the God of the Bible.
The enemy controls our television stations, our newspapers, our government, and, sadly, most of our churches.  The voices of dissent are few.  Wake up Christians and hear the call to battle!
When a newspaper erroneously contends our economy is improving our pulpits must present Christians with the statistics that prove otherwise.  Christians are truth-tellers!  When the Media promotes homosexuality our pulpits must denounce it with God's Words from the Bible.  Christian duty requires that we confront evil.
Muslims are busy fighting for control of the Middle East.  They appear to be overcoming the secular tyrants.  Islam is a false religion and an enemy to Christianity but it is not the core danger to world freedom. In that battle Islam is an ally against the wicked forces of the new world order.
It is time to stop playing church.  It is time for every Christian minister to disregard reputation and directly confront the secular forces that threaten peace and order God intends for His creation.
Churches that concentrate on the end times, on tongues and prophecy, evangelism, or on being theologically reformed should forsake their niche religions and confront the secular minions with the full gospel.  The size of a church or its growth is of no importance; what is important is its strength against the forces of evil.  Reputations must be sacrificed; our God and King is being threatened and we are His soldiers.  It is our duty to fight for the elevation of His government– both civilians and rulers are subject to the rule of King Jesus.
As Patty and I exited a restaurant in Destin late in the afternoon on Christmas day we noticed a table of 8 young men with their heads bowed.  We thought it wonderful that all these young people were honoring the One True God.  However, on second look they were honoring the IPhone god instead.
It was the winter of 1939, only a few months earlier the Soviet Union and Hitler's Third Reich had signed a partially secret accord known as the Molotov-Ribbentrop Pact; essentially a non-aggression treaty which divided Europe down the middle between the fascists and the communists. Hitler would take the West, and Stalin would take the East. Stalin's war machine had already steamrolled into Latvia. Lithuania, and Estonia. The soviets used unprecedented social and political purges, rigged elections, and genocide, while the rest of the world was distracted by the Nazi blitzkrieg in Poland. In the midst of this mechanized power grab was the relatively tiny nation of Finland, which had been apportioned to the communists.
Apologists for Stalinist history (propagandists) have attempted to argue that the subsequent attack on Finland was merely about "border territories" which the communists claimed were stolen by the Finns when they seceded from Russia during the Bolshevik Revolution. The assertion that the soviets were not seeking total dominance of the Finns is a common one. However, given the vicious criminal behavior of Russia in nearby pacified regions, and their posture towards Finland, it is safe to assume their intentions were similar. The Finns knew what they had to look forward to if they fell victim to the iron hand of Stalin, and the soviet propensity for subjugation was already legendary.
The Russian military was vastly superior to Finland's in every way a common tactician would deem important. They had far greater numbers, far better logistical capability, far better technology, etc, etc. Over 1 million troops, thousands of planes, thousands of tanks, versus Finland's 32 antiquated tanks, 114 planes which were virtually useless against more modern weapons, and 340,000 men, most of whom were reservists rallied from surrounding farmlands. Finland had little to no logistical support from the West until the conflict was almost over, though FDR would later pay lip service to the event, "condemning" soviet actions while brokering deals with them behind the scenes. Russian military leadership boasted that the Finns would run at the sound of harsh words, let alone gun fire. The invasion would be a cakewalk.
The battle that followed would later be known as the "Winter War"; an unmitigated embarrassment for the Soviets, and a perfect example of a small but courageous indigenous guerrilla army repelling a technologically advanced foe.
To Fight, Or Pretend To Fight?
Fast forward about seven decades or so, and you will discover multiple countries around the globe, including the U.S., on the verge of the same centralized and collectivized socialist occupation that the Finnish faced in 1939. The only difference is that while their invasion came from without, our invasion arose from within. The specific methods may have changed, but the underlying face of tyranny remains the same.
In America, the only existing organization of people with the slightest chance of disrupting and defeating the march towards totalitarianism is what we often refer to as the "Liberty Movement"; a large collection of activist and survival groups tied together by the inexorable principles of freedom, natural law, and constitutionalism. The size of this movement is difficult to gauge, but its social and political presence is now too large to be ignored. We are prevalent enough to present a threat, and prevalent enough to be attacked, and that is all that matters. That said, though we are beginning to understand the truly vital nature of our role in America's path, and find solidarity in the inherent values of liberty that support our core, when it comes to solutions to the dilemma of globalization and elitism, we are sharply divided.
While most activist movements suffer from a complete lack of solutions to the problems they claim to recognize, constitutional conservatives tend to have TOO MANY conceptual solutions to the ailments of the world. Many of these solutions rely upon unrealistic assumptions and methods that avoid certain inevitable outcomes. Such strategies center mostly on the concepts of "non-aggression" or pacifism idealized and romanticized by proponents of Gandhi, Martin Luther King Jr, and the anti-war movements of the 1960′s and 1970′s. The post-baby boomer generations in particular have grown up with an incessant bombardment of the "higher nature" of non-violence as a cure-all for every conceivable cultural ailment.
We have been taught since childhood that fighting solves nothing, but is this really true?
I can understand the allure of the philosophy. After all, physical confrontation is mentally and emotionally terrifying to anyone who is not used to experiencing it. The average "reasonable" person goes far out of their way on every occasion to avoid it. Most of the activists that I have met personally who deride the use of force against tyrannical government have never actually been in an outright confrontation of any kind in their lives, or if they have, it ended in a failure that scarred them. They have never trained for the eventuality. Many of them have never owned a firearm. The focus of their existence has been to hide from pain, rather than overcome their fears to achieve something greater.
There is nothing necessarily wrong with becoming an "intellectual warrior", unless that person lives under the fantasy that this alone will be enough to defeat the kind of evil we face today.
Non-aggression methods rely on very specific circumstances in order to be effective. Most of all, they rely on a system of government that is forced to at least PRETEND as if it cares what the masses think of it. Gandhi's Indian Independence Movement, for example, only witnessed noticeable success because the British government at that time was required to present a semblance of dignity and rule of law. But what happens if a particular tyranny reaches a point where the facade of benevolence disappears? What happens when the establishment turns to the use of the purge as a tool for consolidation? What happens when the mask comes completely off?
How many logical arguments or digital stashes of ethereal Bitcoins will it take to save one's life or one's freedom then?
Arguments For And Against Violent Action
The position against the use of "violence" (or self defense) to obstruct corrupt systems depends on three basic debate points:
1) Violence only feeds the system and makes it stronger.
2) We need a "majority" movement in order to be successful.
3) The system is too technologically powerful – to fight it through force of arms is "futile", and our chances are slim to none.
First, violence does indeed feed the system, if it is driven by mindless retribution rather than strategic self defense. This is why despotic governments often resort to false flag events; the engineering of terrorist actions blamed on scapegoats creates fear within the unaware portions of the population, which generates public support for further erosion of freedoms. However, there is such a thing as diminishing returns when it comes to the "reach, teach, and inspire" method.
The escalation of totalitarianism will eventually overtake the speed at which the movement can awaken the masses, if it has not done so already. There will come a time, probably sooner rather than later, when outreach will no longer be effective, and self defense will have to take precedence, even if that means subsections of the public will be shocked and disturbed by it. The sad fact is, the faster we wake people up, the faster the establishment will degrade social stability and destroy constitutional liberties. A physical fight is inevitable exactly because they MAKE it inevitable. Worrying about staying in the good graces of the general populace or getting honest representatives elected is, at a certain point, meaningless. I find it rather foolish to presume that Americans over the next decade or two or three have the time needed to somehow inoculate the system from within. In fact, I'm starting to doubt that strategy has any merit whatsoever.
Second, the idea that a movement needs a "majority" of public backing to shift the path of a society is an old wives tale. Ultimately, most people throughout history are nothing more than spectators in life, watching from the sidelines while smaller, ideologically dedicated groups battle for superiority. Global developments are decided by true believers; never by ineffectual gawkers. Some of these groups are honorable, and some of them are not so honorable. Almost all of them have been in the minority, yet they wield the power to change the destiny of the whole of the nation because most people do not participate in their own futures. They merely place their heads between their legs and wait for the storm to pass.
All revolutions begin in the minds and hearts of so-called "outsiders". To expect any different is to deny the past, and to assume that a majority is needed to achieve change is to deny reality.
Third, I'm not sure why non-aggression champions see the argument of statistical chance as relevant. When all is said and done, the "odds" of success in any fight against oligarchy DO NOT MATTER. Either you fight, or you are enslaved. The question of victory is an afterthought.
Technological advantage, superior numbers, advanced training, all of these things pale in comparison to force of will, as the Finnish proved during the Winter War. Some battles during that conflict consisted of less than a hundred Finns versus tens-of-thousands of soviets. Yet, at the end of the war, the Russians lost 3500 tanks, 500 aircraft, and had sustained over 125,000 dead (official numbers). The Finns lost 25,000 men. For every dead Finn, the soviets lost at least five. This is the cold hard reality behind guerrilla and attrition warfare, and such tactics are not to be taken lightly.
Do we go to the Finnish and tell them that standing against a larger, more well armed foe is "futile"? Do we tell them that their knives and bolt action rifles are no match for tanks and fighter planes? And by extension, do we go to East Asia today and tell the Taliban that their 30 year old AK-47′s are no match for predator drones and cruise missiles? Obviously, victory in war is not as simple as having the biggest gun and only the uneducated believe otherwise.
The Virtues Of Violence
The word "violence" comes with numerous negative connotations. I believe this is due to the fact that in most cases violence is used by the worst of men to get what they want from the weak. Meeting violence with violence, though, is often the only way to stop such abuses from continuing.
At Alt-Market, we tend to discuss measures of non-participation (not non-aggression) because all resistance requires self-sustainability. Americans cannot fight the criminal establishment if they rely on the criminal establishment. Independence is more about providing one's own necessities than it is about pulling a trigger. But, we have no illusions about what it will take to keep the independence that we build. This is where many conceptual solutions are severely lacking.
If the system refuses to let you walk away, what do you do? If the tyrants would rather make the public suffer than admit that your social or economic methodology is better for all, how do you remove them? When faced with a cabal of psychopaths with deluded aspirations of godhood, what amount of reason will convince them to step down from their thrones?
I'm sorry to say, but these questions are only answered with violence.
The Liberty Movement doesn't need to agree on the "usefulness" of physical action because it is coming regardless. The only things left to discern are when and how. Make no mistake, one day each and every one of us will be faced with a choice – to fight, or to throw our hands in the air and pray they don't shoot us anyway. I certainly can't speak for the rest of the movement, but in my opinion only those who truly believe in liberty will stand with rifle in hand when that time comes. A freedom fighter is measured by how much of himself he is willing to sacrifice, and how much of his humanity he holds onto in the process. Fear, death, discomfort; none of this matters. There is no conundrum. There is no uncertainty. There are only the chains of self-defeat, or the determination of the gun. The sooner we all embrace this simple fact, the sooner we can move on and deal with the dark problem before us.
Source: Brandon Smith | Alt-Market
On the modern battlefield the American army is a mighty force but not all soldiers participate in the fighting in a similar fashion. For every combat arms person there are eight or more support personnel behind the lines making sure the trigger pullers on the front line have the materials they need to fight. Without this supply function the battle would come to a halt in a very short time. Amateurs talk of strategy while generals talk of logistics. Logistics mean fighting capability. Without the materials of war victory is difficult if not impossible to achieve.
When the south went to war in 1861 they were at a decided disadvantage. They had little in the way of raw materials or production capability. This led to final defeat in 1865. When the final shot was fired the south was slowly starving to death from lack of war materials and lack of food. Those who forget the past are condemned to repeat it. Let this failed attempt at freedom be a lesson to future soldiers. It takes more than brave men with guns to win a war.
When the revolution comes again, it will require many types of people to win it. The trigger pullers are imperative but they will need support from many quarters to continue the fight. It will require machinists to make repair parts, repair weapons and build weapon systems. It will require seamstresses to make and repair clothing. It will require people willing to risk their lives to gather intelligence. It will require people that can produce food in a clandestine manner to feed the fighters. It will require medical professionals and herbalists that can make medicine from locally available plants. It will require veterans that can teach the art of war to a new generation. It will require an unwavering belief in the hand of providence to see the people through the days of desperation that will follow.
Everyone will have a different role to play in the days to come. It is important not to disparage those that do not step forward to be trigger pullers. They may have another function to perform that is just as important. A well rounded logistics base is the key to sustaining the fight over the many weeks and months it will take for final victory. While preparing the militia for the coming battles, it will be important to prepare the local logistics as well to insure a fighting capability.
The Federals know the importance of logistics and are working tirelessly to destroy any abilities by the population to produce the necessary materials in the future. The EPA, FDA and USDA are in a war to destroy small farms that will provide a production platform for food and raw materials to aid the people. They are working to destroy the small businesses that can provide production capability for many finished products. They are destroying the seeds that can be used as a perpetual supply of food and fibers. They are destroying the ability to move freely along the highways and through communities with proposed checkpoint booths. They are destroying the ability of men to bear arms and employ resistance. They are destroying the ability of individuals to be self sufficient and resist government orders. They are destroying the ability of people to work and be productive so they can properly care for their families. They are destroying the ability to get healthcare without government intervention or knowledge. They are destroying the Christian beliefs to give the population a feeling of hopelessness.
What can the average person do to facilitate a logistics base for future operations? Can you buy an extra hundred pounds of beans , rice and oats to provide a basic food supply to someone else? Can you buy extra ammo, reloading supplies, or spare parts that will be needed? Can you store extra medical supplies and antibiotics for future use by fighters? Can you fix or maintain radio equipment? Can you store heritage seeds in bulk to ensure the ability to produce crops or raise breeding stock to produce meat in the future? Can you store materials to repair clothing and shoes? Can you put a hidden cellar on your property to store bulk supplies until needed? Can you store scrap metal and lead wheel weights for future use as war materials?
The average person can do something meaningful to support future operations. It does not have to be much but every little thing adds to the overall ability to conduct future operations. It might be the ability to build producer gas systems to provide power to vehicles and generators. It may be knowledge to recycle oil to be reused in machines or the ability to produce things such as thermite, blackpowder or C4 from scratch.
When the police state hammer comes down it will be too late to start thinking about logistics. If the foundation for resupply has not already been laid it will be an uphill battle all the way and forces may never be able to achieve full fighting abilities. The future of America will be determined before the first round is fired. We can either determine that future now or sit back and let the chips fall where they may. One way is easy and the other will be very hard. The time is now to separate the sunshine patriots from the true believers.
Source: Project Chesapeake
In his book "Truth and Transformation" Indian Christian Vishal Mangalwadi tells of the yearly journey to the Ganges River by thousands of low class Hindus.  Every year the priests rob them of their money and treat them despitefully.  In spite of the harsh treatment they continue to return each year.  They return because they believe the Ganges River has healing qualities.  Belief, even irrational belief, is powerful and difficult to correct
Freedom for the masses was a product of particular Christianity.  It was not created by Biblically based expository preaching.  Nothing wrong with expository preaching but it will not maintain or retrieve freedom.  It cannot be produced through evangelism or through electing Christian men and women to public office.  It is not a product of obedience to the Constitution or of the election of political parties.
World history overflows with exploitation of the masses by individuals with superior power.  Karl Marx wrote famously and extensively about the perennial class struggle in the Communist Manifesto.  He was right about the struggle but hopelessly wrong about the solution.
I am not a theologian but I have been writing about the condition of Christianity for over a decade.  It is not only a tragedy for Christians but an affront to the triune God of All Creation that His world has become a humanistic cesspool.
Apathy is rampant in the United States of America.  Many of our citizens feel helpless.  They do not know how to fight the evil juggernaut.  Some believe they should enjoy themselves today because tomorrow they may die; they use our fleeting freedom selfishly.  Others like the political game and stubbornly work to get promising candidates elected.  Some buy guns and accumulate food in order to survive the coming chaos.  A few wealthy citizens spend millions of dollars constructing underground homes that could sustain them in luxury for long periods.  Millions of Evangelical Christians actually support the destruction of our nation with hope that Jesus will come again soon.  Like the Hindus belief in the Ganges, with feckless abandon they follow a false doctrine.
We are living in an era built on a foundation of scurrilous mendacity.  While our church leaders work to convert pagans into organizations that are both heretical and useless, our news is both censored and distorted, our entertainment supports evil practices, and our elected representatives conduct their affairs on false premises with devious intent. All of this has come about because we have allowed sinful human beings to accumulate unaccountable power.
I have been a Christian for over fifty years.  When God rescued me I hoped that our society would be changed by the Charismatic revival I was born into.  Early on, I thought that the love Christians showed for each other might attract secular society and that our institutions would be transformed by the Love of God.  I expected good fruit.  This hope was shattered when Christians claimed to love God but acted no different than their secular neighbors.  Leadership was emphasized and competition for advancement was fierce.  Feelings were hurt, people left and churches split.  God's shepherds seemed to care more for the size of their church and the number of their followers than for the redeeming power of God's love. Sermons were designed to attract members by promising "growth" and "blessing".  Like the story that Nero fiddled while Rome was burning, Christian Churches entertained their people with healing, tongues, and emotional music while America was being destroyed.
Much of this tragic lethargy was a result of a widespread conviction that the Second Coming of Christ was imminent.  The Biblical warning that no one can know the time was ignored and many leaders agreed He was "coming soon" and some actually predicted exact dates.  This disobedient foolishness marred the reputation of the Church and replaced the confrontation that might have turned the secular tide. The excitement helped grow some churches but it created slovenly Christians and heretical churches.
Now, more than a decade into the Twenty First Century, Our Savior has tarried, our nation is corrupt, and we are on the verge of tyranny.  The voice of concern can be heard but Christians have strayed so far from the Truth that remedies evade them.
A secular war is being waged against Christianity and the secular army is winning.  Make no mistake it is a religious war and the time has come for Christians to wake up and begin to use the weapons God has provided.
Christians are called to live under a different government.  We have a King, his name is Jesus.  He was crowned King by His Father and given the responsibility to reign over the world. Christians will begin to fight in the battle for control of the world when they bow before their King and obey his Commandments.  Let me repeat: Freedom will not be produced by Biblically based expository preaching nor will it come through evangelism or through electing Christian men and women to public office.  It is not a product of obedience to the Constitution or of the election of particular political parties!  Freedom is a product of the Kingship of Jesus and obedience to His Commandments.
King Jesus contends with the deification of humanity.  Human rule is despotic because all human beings are sinners.  They are incapable of bringing consistent righteousness to leadership.  Leaders who fail to work under the legal standards of the Bible will eventually produce oppressive government.  Freedom comes from obedience to God's Law by both rulers and ruled.
Kingless Christianity produces no challenge to rampant humanism.  When humanists enthrone man as king, Dispensational Christians are theologically without remedy and man's dominion continues to grow.  When man's dominion is challenged by King Jesus and His Law Word, order, peace, prosperity, and blessing present a challenge to the disorder, war, poverty, and fear of secular humanistic tyranny.
The hour is late and the task is difficult.  American churches are not used to seeing themselves as servants to King Jesus and proponents of God's Law.  Church entertainment must be replaced by preaching on obedience and sacrifice.  Christians must begin to serve their King as soldiers in the war against evil.
Guns are useful in protecting ones family but they are useless in the battle for dominion.  The later conflict is spiritual and the model is Jesus and the blood of the Saints who have previously sacrificed their lives that the Gospel might grow and flourish.
My wife Patty and I thank God for each peaceful day.  We thank Him that we are living in a nation that still enjoys the embers of Christian peace and freedom.  Sunday mornings are tranquil.  Traffic is light and there is a noticeable calm.  The Sabbath of the God of the Bible is the source of that calm.
Americans are a generous people.  They are willing to sacrifice their wealth and their time to help those less fortunate.  Altruism is a result of the Gospel of Jesus Christ.  There are still honest people in our nation.  Lost wallets are still returned with money left in them – not always but often.  Honesty is an ember of Christianity.
In the United States of America we have grown up in a culture that is kind and thoughtful.   Often we have not realized that this gentleness is a result of the Christian religion.  In spite of many useless wars Western civilization has maintained a conscience that can occasionally define evil.
Today we are watching the rapid disappearance of gentility.  Torture has become acceptable in high circles of our government.  Murder and theft have become regular fare on our television screen.  Chivalry is long gone and many women seek to overpower men.  Our policemen have become tyrannical bullies who regularly beat citizens into submission.  While our armies murder millions of innocent civilians abroad, at home we murder millions of our children by abortion.  Instead of respecting and caring for our elderly government panels will soon decide when they should die.  Actions that were unspeakable in more refined times are now accepted and promoted.  Shame has become anachronistic!
It is the duty of our churches to confront evil.  Like John the Baptist, the confrontation must be specific and personal.  Righteousness is not a product of physical force but of spiritual victory.  That victory required the life of our Savior and the lives of millions of saints who died so the Gospel might be sustained into our time.  We must be willing to make the same sacrifice.
The blessed event of the Second Coming must be left to God.  We are in the midst of a war and it is time to fight.   Jesus sits at the right hand of the Father and judges the world.  He is the King and we are His subjects.  King Jesus is our Commander.   Christians live in a different nation with a different ruler.  We live by His law and seek to bring the world under His Kingship.   Our duty is to preserve the pure Christian Gospel in its best historic form.
Evangelism is not the complete Gospel of Jesus Christ nor is praise and the Baptism of the Holy Spirit.  The Gospel of Jesus Christ is life changing, society changing, and world changing.  It is spiritual but it is also governmental.  King Jesus rules over His creation and His people obey His commandments.  Only when His rule is established will peace and prosperity return to the world.
The freedom we have enjoyed in the United States of America is a product of Christian insistence that both rulers and ruled must live and act according to the Law of God.  Samuel Rutherford  wrote Lex Rex (The Law is King).  He was condemned to death for challenging the divine rule of kings but died before he was indicted.  God's Law is King.  His Law requires our obedience.  When an evil nation encodes evil law, God's people must disobey that law.
The entire world is now in danger of coming under the humanistic rule of powerful, ambitious men.  It is the duty of The Church of Jesus Christ to challenge their authority.  God seeks Christian leaders who are willing to lay down their lives in the battle.
We need a new Christian church that understands the nature of the battle and is willing to commit itself to victory.  A church properly ordered cannot lose for God is on our side!
"This century has seen the moral paralysis of men and nations.  The crisis will not go away automatically; no historical pendulum swings men and nations back to health when they are wilfully committing suicide.  The crisis deepens daily, and the popular solutions are more and more ridiculous and inane.  We have bought disaster; we will have nothing unless we turn to God's law and way."  R. J. Rushdoony, "Numbers" Pg 214
Addressing the annual Jamestown Foundation conference of terror experts on December 12, former CIA chief Michael Hayden outlined three possible outcomes of the ongoing conflict in Syria. The first would be further escalation of violence between ever more extreme Sunni and Shiite factions. The second possible outcome—which Hayden described as the most likely but also the most destabilizing for the region—is the dissolution of Syria and the end of a single state within the borders defined by the 1916 Sykes-Picot Agreement. "Option three is Assad wins," Hayden went on, "and I must tell you at the moment, as ugly as it sounds, I'm kind of trending toward option three as the best out of three very, very ugly possible outcomes."
The first option is not really an "outcome," but a discrete stage in the conflict which is practically over: Sunni jihadists have already defeated the Free Syrian Army (FSA), the dwindling fighting force of the U.S.-backed Supreme Military Council (SMC). Two weeks ago General Salim Idris, the FSA commander, even suggested that he might join forces with the government army in fighting Al Qaeda. On December 6 fighters belonging to the Islamic Front—a recently founded, Saudi-backed alliance of seven jihadist groups—captured the SMC bases and warehouses near the Turkish border, where vehicles and other U.S.-supplied "nonlethal" equipment were kept. They also forced Gen. Idris too flee Syria for Turkey. He later tried to put a brave face on the debacle, but the FSA is finished as a viable player.
The Administration initially reacted by suspending the $260 million rebel aid program, but there have been signs in recent days that the White House may give up on the "moderates" altogether and divert future supplies to hard-core Islamist groups, provided they are not affiliated to al-Qaeda. "It's a pivotal point," a senior U.S. official told the CNN. "We need to figure out, what extremists do we deal with?"
Dealing with Islamic extremists is never a good idea, but the White House will likely resolve it by calling the Islamic Front "moderate." As it happens, the Islamic Front's charter, released on November 26, calls for the establishment of an Islamic state and the imposition of Sharia. It also endorses jihad and welcomes the Muhajireen (foreign fighters) as "brothers." One of the seven groups within the Islamic Front, the Ahrar al Sham, routinely conducts joint raids with al-Qaeda's two Syrian branches, the Al Nusrah Front and the Islamic State of Iraq and the Levant (ISIS). The assault on the Christian town of Malula last September was one such joint operation.
Michael Hayden should be commended for stating so bluntly what we have repeatedly argued since the beginning of the Syrian conflict, that Bashar al-Assad's victory would be the least bad outcome for Western interests in the region. This view is gaining credence. "We need to start talking to the Assad regime again" about counterterrorism and other issues of shared concern, Ryan Crocker, a respected veteran diplomat, told the New York Times on December 3. "It will have to be done very, very quietly. But bad as Assad is, he is not as bad as the jihadis who would take over in his absence." As The Independent reported on the same day, Western security agencies now believe that returning jihad-veterans pose the most serious threat of terrorism in Europe and the United States.
Bashar's army and police have performed surprisingly well for almost three years now. Over the past year they have been able to consolidate their positions in about one-half of the country they still control, but eradicating the rebellion altogether will prove impossible for as long as weapons and money are provided by Saudi Arabia and the Gulf states, and jihadist volunteers keep arriving from all over the Sunni Muslim world. The current stalemate may create conditions for Syria's eventual disintegration along both religious and ethnic lines.
The fragmentation of Syria and its end as a single state within the borders defined by the 1916 Sykes-Picot Agreement may not be as destabilizing as General Hayden suggests. There is nothing sacrosanct about the lines of partition of the Ottoman Empire into Anglo-French spheres of influence, drawn rather arbitrarily by a British civil servant and a French diplomat almost a century ago. Syria's effective partition along ethno-religious lines was introduced in 1922, during the French Mandate.
It is arguable that the breakup has already happened, and that Syria no longer exists as a single political entity. The government enjoys majority support along a wide belt extending from the heavily Druze southern border with Jordan and the Israeli-held Golan Heights, through Damascus and Homs, and up to the disputed city of Aleppo in the northwest. This belt—about 40 percent of Syria's territory, with one-half of its people—also includes Syria's strategically important Mediterranean coastline, which is inhabited mainly by Bashar's fellow Alawites and Christians. The rebels are overwhelmingly Sunni Muslims—which is not to say that all Syrian Sunnis support the rebels—and they control extensive tracts in the north and center of the country, and along the valley of the Euphrates to the sparsely populated Iraqi border in the east. The front lines are fluid, but it is a safe guess that the rebels dominate in one-half of Syria, with perhaps 40 percent of the population. Finally, Syria's two million Kurds, ten percent of its people, have set up a de facto state in the northeast of the country (ca. 10% of Syria's territory), with its own armed forces, police, courts, license plates, and Kurdish-language schools. They say that they would only seek autonomy within a future federalized Syria, but at the same time they reject any solution that would fall short of that goal.
Syria's effective breakup would be followed by population exchanges, which is preferable to the chaotic ethno-religious cleansing of which Syria's Christians have been the main victims. It is likely that, in addition to Alawites, Christians, Shia and Druze, many educated, urban Sunnis would also opt for the multi-ethnic and multi-confessional state of southern and coastal Syria, governed by secularists, in preference to the putative Islamic Caliphate in the north and along east, with rival factions vying for power. It is also possible that outside forces—Turkey in particular—will insist on the maintenance of a single-state façade. It is not possible for Syria to be recreated as a centralized, secularist-governed state, however, and it is equally impossible for the jihadists to terrorize two-thirds of Syria's 23 million people into submission.
The scenes in Kiev over the past few days have been reminiscent of the "Orange Revolution" in the fall of 2004, which paved the way for Viktor Yushchenko's eventual victory in the disputed presidential election. There are several significant differences, however, which make a similar outcome unlikely.
The first is that the trigger for the street protests in 2004 was the well-founded suspicion of electoral fraud. Now it is President Viktor Yanukovych's decision not to sign an association agreement with the European Union, and to seek closer ties to the Russian-sponsored customs union which also includes Kazakhstan and Belarus (with Armenia slated to join the bloc next year). The accusation of fraud was credible enough nine years ago to paralyze the administration of former President Leonid Kuchma, already discredited by years of corruption and scandals. The current government, by contrast, is displaying an unexpectedly high degree of self-confidence, apparently convinced that in extremis it can count on the support of the plurality of Ukrainians who feel uneasy about the proposed EU agreement. The government's ability to retain control was bolstered on December 3, when it comfortably survived a parliamentary vote of no confidence tabled by opposition deputies: there have been no desertions from government ranks, as expected by the opposition. Yanukovych's departure for China on previously agreed schedule is counter-indicative of a beleaguered leader running out of options.
The demonstrators "won't go back to their homes until they accomplish what they came here for," an unidentified protestor told the CNN Tuesday, but the goalpost has shifted. They initially came to protest the non-signing of the EU deal, but by the weekend they started demanding a street-forced regime change. The shift was not spontaneous. It was agreed upon and launched on Sunday by various Western-financed "civic" groups, with the intention of repeating the scenario initially tested by "Otpor" in Belgrade in October 2000, and repeated in Tbilisi in the fall of 2003 and in Kiev a year later. ("The Democracy Small Grants Program enables the Embassy community in Kyiv to support unique and sustainable pilot projects fostering democratic reforms in a given field or geographic region," the U.S. Embassy in Ukraine website announces. "Over 200 projects from Ukrainian NGOs have received funding…" The big grants remain undisclosed, but they are reliably estimated to go into tens of millions.)
The Western media narrative has been customarily one-dimensional: Ukrainians are protesting because they want to break free from the grip of "Putin's Russia" and put their country firmly on the "European path." The reality is more complex, as usual. Judging by the latest opinion poll, conducted by the politically neutral Kyiv International Institute of Sociology (KIIS) in mid-November, 40.8 per cent of respondents said they would vote in favor of joining the Customs Union in a referendum, with 33.1 per cent opposed. Support for joining the customs union was very high in the east of the country (64.5 per cent) and in the south (54 per cent), dropping to 16.4 percent in the west. Asked if they would vote in favor of Ukraine joining the European Union, 39.7 per cent were in favor and 35.1 per cent opposed, with regional balances neatly reversed. This reflects the traditional divide of Ukraine into the pro-Russian east and pro-EU west, but this time cultural preferences are mixed with economic issues.
The Western media coverage tends to ignore economic considerations behind Yanukovych's decision not to sign the EU agreement. In addition to the high cost of systemic adjustment to EU standards, Ukraine would have opened its market to European goods with which its own industrial products would have been hardly able to compete at home, let alone abroad. As Le Monde Diplomatique commented on December 3, the EU demanded "sacrifices from the Ukrainians without providing their country with any significant financial compensation." Yanukovych called an earlier EU offer of 600 million euros ($800 million) in aid "humiliating," as indeed it was, considering that Ukraine's estimated cost of upgrading to EU standards alone would amount to $19 billion (€14.7bn) a year. Ukraine is on the verge of insolvency, and the likely cost of signing the EU deal would have been a mind-boggling $200bn over the next decade – which is more than the country's current annual GDP.
The EU wanted to woo Ukraine on the cheap, and failed. Had Yanukovych received an adequate financial incentive—matching the offers of cheaper gas, trade incentives and cheap credit from Moscow—he probably would have signed. He is not a dyed-in-the-wool Russophile, as the checkered history of his relations with the Kremlin over the past three years indicates. Brussels has made an offer he had to refuse, however, regardless of his ideological preferences. Heavy-handed Western insistence on the immediate release of Yulia Tymoshenko only added to his resolve. Weathering the ensuing unsurprising storm in Kiev's streets entailed, in his estimation, fewer risks than risking bankruptcy and alienating his political base in the industrial heartland. He is a politician, after all, and his calculus in any key decision is therefore based on whether it will improve his odds of holding on to power.
Chalk up another victory for the post-racial president's agenda. No, it's not Barack Obama falsely claiming that white society denied black Hurricane Katrina victims monetary assistance.
Or having a bigoted reverend ask at his inauguration when "white" will do "right."
Or having a DoJ that refuses to pursue voting-rights cases when the victims are white.
Or sitting in a black-power church, where our country was called the "US of KKK-A," for 20 years.
This time it's a black-supremacist Department of Homeland Security employee who, almost four months ago, was discovered to be running a website that advocated the mass murder of whites — and who is still in the employ of the DHS.
Ayo Kimathi's job was to purchase guns and ammunition for the government, until he was placed on leave in August after the Southern Poverty Law Center exposed him as the purveyor of the website "War on the Horizon." As to the site's content, Alex Seitz-Wald at National Journal writes:
Kimathi, using the online nom de guerre "the Irritated Genie," called for "ethnic cleansing" of "black-skinned Uncle Tom race traitors" on his website, which envisioned a massive race war on the horizon. "In order for Black people to survive the 21st century, we are going to have to kill a lot of whites — more than our Christian hearts can possibly count," he wrote.
In other postings, he warned that whites and their enablers like President Obama are trying to "homosexualize" black men in order to make them weaker, and suggested that a woman's primary role in life should be to "keep a strong Black man happy." He also seemed to hold anti-Semitic views, claiming in a Facebook post that his website was under attack from a conspiracy of "zionist smallhats, the Uncle Tom koons," and, naturally, "the haters."
By the way, Kimathi drew a salary of $115,731 in 2012 for his position, which, we can be sure, he attained solely due to merit.
While Kimathi obviously isn't too fond of Obama, there's no word on whether the president has said that the man "acted stupidly." We also have to wonder — and, yes, I know this joke has been done to ObamaCare death: if Obama had a bitter, angry, rebellious son, would he look like Kimathi?
Of course, we have a DoJ that dropped a voter-intimidation case against Black Panthers caught on video wielding nightsticks and intimidating white voters; and an attorney general who, a DoJ whistleblower tells us, carried a card in his wallet that essentially states, "Blackness is more important than anything, and the black US attorney has common cause with the black criminal." Given this, I'm not sure what's more surprising, that Kimathi hasn't been fired yet or that he hasn't been promoted. Other surprises in this story are that the Southern Poverty Law Center actually exposed a black bigot and that this black bigot doesn't even half-like The One.
Anyway, if Kimathi can't be fired, DHS should just assign him the task of negotiating the ObamaCare website. That ought to redirect his Internet endeavors for at least four or five years.
We often hear talk about the all-powerful global elite and how they are invincible. They are not invincible, they are blinded by their avarice, decadence and insatiable desire to dominate a humanity that they hold in such disdain.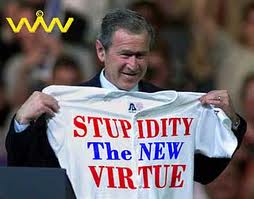 As I have studied their playbook and have learned their mindset, as a result, I have learned that they have vulnerabilities. Just like a quarterback that doesn't like pressure as they attempt to pass from the "pocket", they can be forced to scramble.
I have seen time and time again that when their evil agendas are exposed in the light of day, they run for cover. The latest example of this global elite acquiescence to the will of the people was in Syria when their agenda was exposed by the truthful media. The alternative media was relentless in our exposing the fact that the CIA shipped in the chemical weapons so that al-Qaeda would use them on the Syrian civilians. As a result, the puppet Obama had to run for cover and we have not hear the word "Syria" come from his mouth or the mouth of warmonger, John McCain, since the globalist agenda was exposed. Enlightenment and education would seem to be the keys to turning back the globalist invasion of the United States.
Why Aren't There More Syria's?
I have recently been wondering why don't we have more "Syria's"? If we can make these criminal central bankers retreat in the face of one of their most important objectives, the temporary preservation of the Petrodollar which would be accomplished by taking out Syria and then Iran, then why can't we take dismantle the rest of their agenda? When we look at our victory over the Syrian issue, it is baffling to try and explain why we could be so stupid in so many other areas.
What kind of nation would tolerate endless wars of occupation which are serving to bankrupt the country?
What kind of nation would tolerate criminal Wall Street bankers engaging in an illegal Ponzi scheme (i.e. the derivatives) and then bailing out these felons with our own tax money?
What kind of nation would tolerate a Nancy Pelosi who has admitted to engaging in insider trading in the stock market and then let her also get away with telling the people that we need to pass Obamacare to see what's in it?
What kind of nation would tolerate a Senator, like Diane Feinstein and her husband, making a billion dollars from the sale of post office buildings?
What kind of nation would tolerate a US senator, John McCain, who has given aid and comfort to al-Qaeda in Libya and Syria and then defend their murderous ways
What kind of nation would tolerate a president who has a half-brother, Malick Obama, running finance for the Muslim Brotherhood and then having this president support the Muslim Brotherhood in Egypt and Libya?
What kind of nation would murder 53 million, and counting, of its most vulnerable citizens without blinking an eye?
What kind of citizenry would tolerate its elected leaders while they pass and implement a health care system based upon the British NHS which pays bonuses for euthanizing the elderly?
What kind of citizenry would tolerate its elected leaders handing over control of the military to the United Nations?
What kind of nation would tolerate the specter of sex rings (you will be hearing a lot about this in upcoming weeks) in and around the White House?
What kind of nation would tolerate its megabanks and their laundering of drug money and child sex trafficking money through their institutions? Oh yes, they have paid fines, but nobody has gone to jail.
What kind of a nation would tolerate the prevalence of false flag events, from the Boston Marathon Bombing to the 7/7 London Bombings to the attacks on 9/11 to the contrived Gulf oil explosion and not think the nation is not in grave danger as November 13th and the Grid EX II drill approaches?
What kind of citizenry would tolerate these violations of the public trust? The answer is simple. Only an incredibly stupid and dumbed down population would tolerate these abuses from their banker-controlled government?
The Globalist Number One Weapon
The number one weapon that is used against humanity in order to further the globalist agenda is induced stupidity. Many older foreigners are in awe as they witnessed the dumbing down of America in just a few short decades.
We Americans were once known for our culture, innovations, creativity and work ethic. Phrases like "made in America" use to mean something. There was a time in this country when our elected leaders feared the people. Today, leaders like Feinstein, Pelosi, Reid, Obama and McCain mock America on a daily basis as they tell the same lies and engage in the same criminal behaviors with impunity.
How Dire is America's Intellectual Deficit?
America's intellectual deficit starts right at the top of the intelligence pyramid, namely with its intelligence quotient (IQ). The USA scores the lowest in national average IQ among the developed countries of the world, at a national average score of 98. The data is obtained from IQ and Global Equality by Dr. Richard Lynn (professor of Psychology, University of Ulster, Northern Ireland) and Dr. Tatu Vanhanen (University of Tampere, Finland).
Take a look at this poster child for American stupidity.
A Snapshot of Stupidity
Are we really surprised at the following?
50% of high school seniors think Sodom and Gomorrah were married.
55% of the U.S. population does not know that the Sun is a star.
25% believe we won our independence from a country OTHER than Great Britain.
29% couldn't name the Vice President.
73% couldn't correctly say why we fought the Cold War.
Political Stupidity
The following are facts which should inspire a collective sense of national shame.
3% can identify the first President of the United States.
10% know how many justices sit on the Supreme Court.
14% know who wrote the Declaration of Independence.
23% can correctly identify the two houses of the U.S. Congress.
22% of Americans could name all five Simpson family members, compared with just 1 in 1,000 people who could name all five First Amendment freedoms.
And, please explain to me, how in the hell did we elect this moron, TWICE?
And how many stupid people would sign this petition to repeal the First Amendment?
Conclusion
The greatest weapon the central banksters have at their disposal is the inducement of mass stupidity. The masses of this country are so stupid that one has to wonder if this country is even worth saving. Can America be saved despite the widespread ignorance which has spread across the country like an out of control pandemic?
The number one enemy facing the American people are not the Chinese, the Iranians, the Bilderbergers or any other liberty-destroying group. The number one enemy facing America is its profound level of stupidity!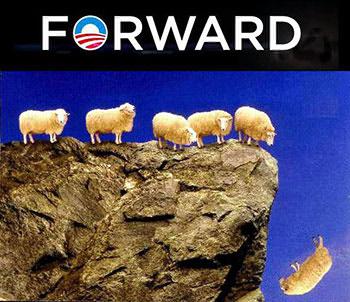 Why did America rise up and collectively tell Obama "no" to invading Syria? As I search for an answer, I realize that if a lazy dog does not move, the sun will still shine on its posterior once a day. Is that what happened in Syria? Or was it likely that the alternative and truthful media in this country were unified in their voice and their approach to the public, for a 30 day period, got our message got through. Psychologists call this the "confirmation bias" which works by repeating a belief often enough that the recipients of the message come to believe it. We see this with the global warming phenomenon. Despite the shoddy science behind the claims of an impending eco-disaster, the people are willing to "go green". Perhaps if we redoubled our efforts in the alternative media, we might see dramatic results in terms of waking up a dumbed down population.
We can debate the causes of our national stupidity, but it does not matter. The fact remains is that we are a stupid people. The lesson learned here is that America's stupidity manifests itself in making us into becoming a nation of sheep. Sheep are waiting to be led and they will follow the loudest voice. This means that all of us in the alternative media need to redouble our efforts. We probably will not stop the coming crash, but we might soften the landing and make it easier to pick up the pieces after the fact.
Source: Dave Hodges  |  The Common Sense Show
In 2009, Jim Rickards, a lawyer, investment banker and adviser on capital markets to the Director of National Intelligence and the Office of the Secretary of Defense, participated in a secret war game sponsored by the Pentagon at the Applied Physics Laboratory (APL). The game's objective was to simulate and explore the potential outcomes and effects of a global financial war. At the end of the war game, the Pentagon concluded that the U.S. dollar was at extreme risk of devaluation and collapse in the near term, triggered either by a default of the U.S. Treasury and the dumping of bonds by foreign investors or by hyperinflation by the private Federal Reserve.
These revelations, later exposed by Rickards, were interesting not because they were "new" or "shocking." Rather, they were interesting because many of us in the field of alternative economics had ALREADY predicted the same outcome for the American financial system years before the APL decided to entertain the notion. At least, that is what the public record indicates.
The idea that our government has indeed run economic collapse scenarios, found the United States in mortal danger, and done absolutely nothing to fix the problem is bad enough. I have my doubts, however, that the Pentagon or partnered private think tanks like the RAND Corporation did not run scenarios on dollar collapse long before 2009. In fact, I believe there is much evidence to suggest that the military industrial complex has not only been aware of the fiscal weaknesses of the U.S. system for decades, but they have also been actively engaged in exploiting those weaknesses in order to manipulate the American public with fears of cultural catastrophe.
History teaches us that most economic crisis events are followed or preceded immediately by international or domestic conflict. War is the looming shadow behind nearly all fiscal disasters. I suspect that numerous corporate think tanks and the Department Of Defense are perfectly aware of this relationship and have war gamed such events as well. Internal strife and civil war are often natural side effects of economic despair within any population.
Has a second civil war been "gamed" by our government? And are Americans being swindled into fighting and killing each other while the banksters who created the mess observe at their leisure, waiting until the dust settles to return to the scene and collect their prize? Here are some examples of how both sides of the false left/right paradigm are being goaded into turning on each other.
Conservatives: Taunting The Resting Lion
Conservatives, especially Constitutional conservatives, are the warrior class of American society. The average conservative is far more likely to own a firearm, have extensive tactical training with that firearm, have military experience and have less psychological fear of conflict; and he is more apt to take independent physical action in the face of an immediate threat. Constitutional conservatives are also more likely to fight based on principal and heritage, rather than personal gain, and less likely to get wrapped up in the madness of mob activity.
What's the greatest weakness of conservatives? It's their tendency to entertain leadership by men who claim exceptional warrior status, even if those men are not necessarily honorable.
Constitutional conservatives are the most substantial existing threat to the establishment hierarchy because, unlike dissenting groups of the past, we know exactly who the guiding hand is behind economic and social calamity. In response, the overall conservative culture has come under relentless attack by the establishment using the Administration of Barack Obama as a middleman. The goal, I believe, is to misdirect conservative rage toward the Democratic left and away from the elites. The actions of the White House have become so absurd and so openly hostile as of late that I can only surmise that this is a deliberate strategy to lure conservatives into ill-conceived retaliation against a puppet government, rather than the men behind the curtain.
Department of Defense propaganda briefings with military personnel have been exposed. These briefings train current serving soldiers to view Tea Party conservatives and even Christian organizations as "dangerous extremists." Reports from sources within Fort Hood andFort Shelby confirm this trend.
The DOD has denied some of the allegations or claimed that it has "corrected" the problem; however, Judicial Watch has obtained official training documents through a Freedom of Information Act request that affirm that extremist profiling is an integral part of these military briefings. The documents also cite none other than the Southern Poverty Law Center (SPLC) as a primary resource for the training classes. The SPLC is nothing more than an outsourced propaganda wing for the DHS that attacks Constitutional organizations and associates them with terrorist and racist groups on a regular basis. (Check pages 32-33.)
This indoctrination program has accelerated since January 2013, after Professor Arie Perliger, a member of a West Point think tank called Combating Terrorism Center (and according to the sparse biographical information available, a man with NO previous U.S. military experience), published and circulated a report called "Challengers From The Sidelines: Understanding America's Violent Far Right" at West Point. The report classified "far right extremists" as "domestic enemies" who commonly "espouse strong convictions regarding the federal government , believing it to be corrupt and tyrannical, with a natural tendency to intrude on individuals' civil and constitutional right."  The profile goes on to list supporting belief in "civil activism, individual freedoms, and self government" as the dastardly traits of evil extremists.
Soldiers have been told that associating with "far right extremist groups" could be used as grounds for court-martial. A general purge of associated symbolism has ensued, including new orders handed down to Navy SEALs that demand that operators remove the "Don't Tread On Me" Navy Jack patch from their uniforms.
The indoctrination of the military also follows on the heels of a massive media campaign to demonize Constitutional conservatives who fought against Obamacare in the latest debt ceiling debate as "domestic enemies" and "terrorists." I documented this in my recent article "Are Constitutional Conservatives Really the Boogeyman?"
Obama and his ilk have been caught red-handed in numerous conspiracies, including Fast and Furious, which shipped American arms through the Bureau of Alcohol, Tobacco, Firearms and Explosives into the hands of Mexican drug cartels. And how about the exposure of the IRS using its bureaucracy as a weapon to harass Tea Party organizations and activists? And what about Benghazi, Libya, the terrorist attack that Barack Obama and Hillary Clinton allowed to happen, if they didn't directly order it to happen? And let's not forget about the Edward Snowden revelations, which finally made Americans understand that mass surveillance of our population is a constant reality.
To add icing to the cake, a new book called Double Down, which chronicles the Obama campaign of 2012, quotes personal aides to the President who relate that Obama, a Nobel Peace Prize winner, when discussing his use of drone strikes, bragged that he was "really good at killing people."
Now, my question is, why would the Obama Administration make so many "mistakes," attack conservatives with such a lack of subtlety, and attempt to openly propagandize rank-and-file soldiers, many of whom identify with conservative values? Is it all just insane hubris, or is he serving his handlers by trying to purposely create a volatile response?
Liberals: Taking Away The Cookie Jar
Many on the so-called "left" are socially oriented and find solace in the functions of the group, rather than individualism. They seek safety in administration, centralization and government welfare. Wealth is frowned upon, while "redistribution" of wealth is cheered. They see government as necessary to the daily survival of the nation, and they work to expand Federal influence into all facets of life. Some liberals do this out of a desire to elevate the poverty-stricken and ensure certain educational standards. However, they tend to ignore the homogenizing effect this strategy has on society, making everyone equally destitute and equally stupid. Their faith in government subsidies also makes them vulnerable to funding cuts and reductions in entitlements. The left normally fights only when their standard of living and comfort to which they have grown accustomed plummets below a certain threshold, and mob methods are usually their fallback form of retaliation.
Austerity cuts, which the mainstream media calls the "sequester," are beginning to take effect. But, they are being applied in areas that are clearly meant to create the most public anger. Reductions in welfare programs are also being implemented in a way that will certainly agitate average left-leaning citizens. The debt debate itself revolved around those who want the government to spend within its means versus those who want the government to spend even more on welfare programs no matter the consequence. The loss of subsidies is at bottom the greatest fear of the left.
A sudden and inexplicable shutdown of electronic benefit transfer cards (EBT cards or food stamps) occurred in more than 17 States while the debt debate just happened to be climaxing. This month, cuts to existing food stamp funds have taken effect, and food pantries across the country are scrambling against a sharp spike in demand.
Remember, about 50 million Americans are currently dependent on EBT welfare in order to feed themselves and their families. The response to the relatively short EBT shutdown last month was outright fury. Imagine the response in the event of a long-term shutdown, or if extraneous cuts were to occur? And where would that anger be directed? Since the entire debt debacle has been blamed on the Tea Party, I suspect conservatives will be the main target of welfare mobs.
The left, once just as opposed to government stimulus and banker bailouts as the right, is now unwittingly throwing its support behind infinite stimulus in order to cement the continued existence of precious Federal handouts. The issue of Obamacare has utterly blinded liberals to fiscal responsibility. Universal healthcare, perhaps the ultimate Federal handout, is a prize too titillating for them to ignore. Democrats will now go to incredible lengths to defend the Obama White House regardless of past crimes.
They are willing to ignore his offenses against the 4th Amendment and personal privacy. They are willing to look past his offenses against the 1st Amendment, including the Constitutional right to trial by jury for all Americans, and Obama's secret war against the free speech of whistle-blowers. They are willing to shrug off his endless warmongering in the Mideast, his attempts to foment new war in Syria and Iran, and his support for predator drone strikes in sovereign nations causing severe civilian collateral damage. They are willing to forget Snowden, mass surveillance and executive assassination lists — all for Obamacare.
And the saddest thing of all? It is likely that Obamacare was never meant to be successful in the first place.
Does anyone really believe that the White House, with billions of dollars at its disposal, could not get a website off the ground if it really wanted to? Does anyone really believe that Obama would launch the crowning jewel of his Presidency without making certain that it was fully operational, unless this was part of a greater scheme?  And how about his promise that pre-existing health care plans would not be destroyed by Obamacare mandates?  Over 900,000 people in the state of California alone are about to lose their health care insurance due to the Affordable Healthcare Act.  Why would Obama go back on such a vital pledge unless he WANTED to piss off constituents?
Already, liberal websites and forums across the blogosphere are abuzz with talk of sabotage of the Obamacare website by "the radical right" and the diabolical Koch Brothers (liberals had no idea who they were a year ago, but now, they the go to scapegoat for everything). Once again, conservatives are presented as the culprits behind all the left's troubles.
As I have stated in the past, Obamacare is designed to fail. The government has no capacity to fund it, and never will. Its only conceivable purpose is to further divide the country and excite both sides of the false paradigm into attacking each other as the reason the system is failing, when both sides should be questioning whether the current system should exist at all.
As the situation stands today, at least 50 million welfare recipients and who knows how many others exist as a resource pool for the establishment to be used to wreak havoc on the rest of us. All they have to do is take away the cookie jar.
Who Would Win?
Who would prevail in a second American civil war? Tactically speaking, conservatives have the upper hand and are far better prepared. Food rioters wouldn't last beyond three to six weeks as starvation takes its toll, and mindless mobs would not last long against seasoned riflemen. The military, though suffering purges by the White House, still contains numerous conservatives within its ranks. Outside influences, including NATO or the United Nations, are a possibility. There are numerous factors to consider. But I would point out that the most dangerous adversary Constitutional conservatives face is not the left, Obama, or a Federal government gone rogue. Rather, our greatest adversary is ourselves.
If lured into a left/right civil war, would most conservatives be able to see beyond the veil and recognize that the fight is not about Obama, or the Left, or tyrannical government alone? Could we be co-opted by devious influences disguised as friends and compatriots? Will we end up following neocon salesmen and military elites who materialize out of the woodwork at the last minute to "lead us to victory" while actually leading us towards globalization with a slightly different face?
If a civil conflict has been war gamed by the establishment, you can bet they have contingency plans regardless of which side attains the upper hand. In the end, if we do not make the fight about the bankers and globalists, the Federal Reserve, the International Monetary Fund, the Council On Foreign Relations, etc., then everyone loses. Who wins in a new American civil war? If we become blinded by the trespasses of a certain White House jester, only the globalists will win.
Source: Brandon Smith | Alt-Market
"Pro-Israel Policy groups such as AIPAC work with unlimited funding to divert US policy in the region ( Middle East )"  Jack Straw, Member of Parliament and former Foreign Secretary of the British Labor Party
"The United States should drop a nuclear bomb on Iran to spur the country to end its nuclear program"    Sheldon Adelson, biggest donor to the Republican Party and major fundraiser for pro-Israel political action committees,  speech at Yeshiva University, New York City, October 22, 2013.
Introduction
The question of war or peace with Iran rests with the policies adopted by the White House and the US Congress.  The peace overtures by newly elected Iranian President Rohani have resonated favorably around the world, except with Israel and its Zionist acolytes in North America and Europe .  The first negotiating session proceeded without recrimination and resulted in an optimistic assessment by both sides.  Precisely because of the initial favorable response among the participants, the Israeli government escalated its propaganda war against Iran .  Its agents in the US Congress, the mass media and in the Executive branch moved to undermine the peace process.  What is at stake is Israel's capacity to wage proxy wars using the US military and its NATO allies against any government challenging Israeli military supremacy in the Middle East, its violent annexation of Palestinian territory and its ability to attack any adversary with impunity.
To understand what is at stake in the current peace negotiations one must envision the consequences of failure:  Under Israeli pressure, the US announced that its 'military option' could be activated – resulting in missile strikes and a bombing campaign against 76 million Iranians in order to destroy their government and economy.  Teheran could retaliate against such aggression by targeting US military bases in the region and Gulf oil installations resulting in a global crisis.  This is what Israel wants.
We will begin by examining the context of Israel 's military supremacy in the Middle East .  We will then proceed to analyze Israel 's incredible power over the US political process and how it shapes the negotiation process today, with special emphasis on Zionist power in the US Congress.
The Context of Israeli Military Supremacy in the Middle East
Since the end of World War II , Israel has bombed, invaded and occupied more countries in the Middle East and Africa than previous colonial power, except the US .  The list of Israel 's victims includes:  Palestine , Syria , Lebanon , Egypt , Iraq , Jordan , Sudan and Yemen .  If we include countries where Israel has launched quasi-clandestine terrorist attacks and assassinations, the list would be greatly expanded to include a dozen countries in Europe and Asia – including the US through its Zionist terror network.
Israel 's projection of military power, its capacity for waging offensive wars at will, is matched by its near-total impunity.  Despite their repeated violations of international law, including war crimes, Israel has never been censored at an international tribunal or subjected to economic sanctions because the US government uses its position to veto UN Security Council resolutions and pressure its NATO-EU allies.
Israel's military supremacy has less to do with the native techno-industrial 'brilliance' of its war-mongers and more to do with the transfers and outright theft of nuclear, chemical and biological technology and weapons from the US (Grant Smith "Ten Explosive US Government Secrets of Israel" IRMEP).  Overseas Zionists in the US and France have played a strategic (and treasonous) role in stealing and illegally shipping nuclear technology and weapon components to Israel, according to an investigation by former CIA Director Richard Helms.
Israel maintains huge nuclear, chemical, and biological weapon stockpiles refusing any access to international arms inspectors and is not obliged to abide by the non-proliferation treaty, because of US diplomatic intervention.  Under pressure from the local 'Zionist power configuration' (ZPC), the US government has blocked any action which might constrain Israel 's production of weapons of mass destruction.  In fact the US continues to provide Israel with strategic weapons of mass destruction for use against its neighbors – in violation of international law.
US military aid and technology transfers to Israel exceed $100 billion dollars over the past half century.  US diplomatic and military intervention was crucial in rescuing Israel from defeat during the 1973 war.  US President Lyndon Johnson's refusal to defend the unarmed intelligence ship, the USS Liberty in 1967, after it had been bombed and napalmed by Israeli fighter planes and warships in international waters, constituted a tremendous victory for Israel thanks to Johnson's Zionist advisers.  Because of its impunity, even in killing American servicemen, Israel has been given a free hand to wage aggressive wars to dominate its neighbors, commit acts of terrorism and assassinate its adversaries throughout the world without fear of retaliation.
Israel 's uncontested military superiority  has converted several of its neighbors to quasi-client collaborators:  Egypt and Jordan have served as de facto allies, along with the Gulf monarchies, helping Israel repress the region's nationalist and pro-Palestinian movements.
The most decisive factor in the rise and consolidation of Israel 's power in the Middle East has not been its military prowess but its political reach and influence via its Zionist agents in the US .  Washington 's wars against   Iraq and Libya , and its current support of the mercenary assault against Syria , have destroyed three major secular nationalist opponents of Israel 's hegemonic ambitions.
As Israel accumulates more power in the region, expanding its colonization of Palestinian territory, it looks eastward toward destroying the last remaining obstacle to its colonial policies:  Iran .
For at least two decades, Israel has directed its overseas agents – (the ZPC) – to destroy the government of Iran by destabilizing its society, assassinating its scientists, bombing its military establishments and laboratories and strangling its economy.
After the ZPC successfully pushed the US into war against Iraq in 2003 – literally shredding its complex secular society and killing over a million Iraqis – it turned its sights on destroying Lebanon (Hezbollah) and the secular government of Syria as a way to isolate Iran and prepare for an attack.  While thousands of Lebanese civilians were slaughtered in 2006, Israel 's attack of Lebanon failed, despite the support of the US government and the ZPC's wild propaganda campaign.  Hysterical at its failure and to 'compensate' for its defeat at the hands of Hezbollah and to 'boost morale', Israel invaded and destroyed much of Gaza (2008/9) – the world's largest open air prison camp.
Lacking military capacity to attack Iran on its own, Israel directed its agents to manipulate the US government to start a war with Teheran.  The militarist leaders in Tel Aviv have unleashed their political assets (ZPC) throughout the US  to work to destroy Iran – the last formidable adversary to Israel supremacy in the Middle East .
The Israeli-ZPC strategy is designed to set the stage for a US confrontation with Iran , using its agents in the Executive branch as well as its ongoing corruption, bribery and control of the US Congress.  ZPC control over the mass media enhances its propaganda campaign:  Everyday the New York Times and the Washington Post publish articles and editorials promoting Israel 's war agenda.  The  ZPC uses the US State Department to force other NATO states to likewise confront Iran .
Israel's Proxy War with Iran:  US Political Pressure, Economic Sanctions and Military Threats
Alone, Israel's 'war' with Iran would not amount to much more than its cyber sabotage, the periodical assassinations of Iranian scientists using its paid agents among Iranian terrorist groups and non-stop brow-beating from Israeli politicians and their 'amen crowd'.  Outside of Israel , this campaign has had little impact on public opinion.  Israel's 'was' on Iran depends exclusively on its capacity to manipulate US policy using its local agents and groups who dominate the US Congress and through the appointments of officials in key positions in the Departments of Treasury, Commerce, and Justice , and as Middle East 'advisors'.  Israel cannot organize an effective sanction campaign against Iran ; nor could it influence any major power to abide by such a campaign.  Only the US has that power.  Israel 's dominance in the Middle East comes entirely from its capacity to mobilize its proxies in the United States who are assigned the task of securing total submission to   Israel 's interests from elected and appointed government officials – especially in regard to Israel 's regional adversaries.
Strategically placed, 'dual US-Israeli citizens' have used their US citizenship to secure high security positions in the Government directly involved in policies affecting Israel .  As Israelis, their activities are in line with the dictates of Tel Aviv.  In the Bush administration (2001-2008) high placed 'Israel Firsters' dominated the Pentagon (Paul Wolfowitz, Douglas Feith), Middle East Security (Martin Indyk, Dennis Ross), the Vice President's office ('Scooter' Libby), Treasury (Levey) and Homeland Security (Michael Chertoff).  In the Obama administration the 'Israel Firsters' include Dennis Ross, Rahm Emanuel, David Cohen, Secretary of Treasury Jack "Jake the Snake" Lew, Secretary of Commerce Penny Pritzker and Michael Froman as Trade Representative among others.
Israel 's Proxy Power within the Executive branch is matched by its dominance of the US Congress.    Contrary to some critics, Israel is neither an 'ally' or 'client' of the US .  Evidence of the gross asymmetry of the relation abounds over the past half century.  Because of these powerful proxies in Congress and the Executive branch, Israel has received over $100 billion dollar tribute from the US over the past 30 years, or $3 billion plus a year.  The US Pentagon has transferred the most up-to-date military technology and engaged in several wars on Israel 's behalf.  The US Treasury has imposed sanctions against potentially lucrative trading and investment partners in the Middle East ( Iran , Iraq and Syria ) depriving US agricultural and manufacturing exporters and oil companies of over $500 billion in revenues.  The White House sacrificed the lives of over 4,400 US soldiers in the Iraq War – a war promoted by Israel 's proxies at the behest of Israel 's leaders.  The State Department has rejected friendly and profitable relations with over 1.5 billion Muslims by backing the illegal settlement of over half million Jewish colonists on military-occupied Palestinian land in the West Bank and Jerusalem .
The strategic question is how and why this one-sided relation between the US and Israel persists for so long, even as it goes counter to so many strategic and elite US interests?  The more immediate and pressing question is how this historically lopsided relation effects contemporary US-Iran sanctions and nuclear negotiations?
Iran and the Peace Negotiations
Undoubtedly the newly elected Iranian President and his Foreign Minister are prepared to negotiate an end to hostilities with the US by making major concessions ensuring the peaceful use of nuclear energy.  They have stated they are open to reducing or even ending the production of highly enriched uranium; reducing the number of centrifuges and even allowing intrusive, unannounced inspections, among other promising proposals.  The Iranian government proposes a roadmap with end goals as part of the initial agreements.  The European Union's Foreign Secretary Lady Ashton has commented favorably on the initial meeting.
 The US Administration has given conflicting signals following the Iranian overtures and the opening meeting.  Some individual comments are guardedly positive; others are less encouraging and rigid.  Administration Zionists like Jack 'Jake' Lew, the Treasury Secretary, insists sanctions will remain until Iran meets all US (read 'Israeli') demands.  The US Congress, bought and controlled by the ZPC, rejects the promising Iranian overtures and flexibility, insisting on military 'options' or the total dismantling of Iran's legal and peaceful nuclear program – ZPC positions designed to sabotage the negotiations.  To that end, Congress has passed new, more extreme, economic sanctions to strangle the Iran 's oil economy.
  How Israel's Political Action Committees Control the US Congress and Prepare War with Iran
The Zionist Power Configuration uses its financial firepower to dictate Congressional policy on the Middle East and to ensure that the US Congress and Senate do not stray one iota from serving Israel 's interests.  The Zionist instrument used in the purchase of elected officials in the US is the political action committee (PAC).
Thanks to a 2010 US Supreme Court decision, Super PACs-linked to Israel spend enormous sums  to elect or destroy candidates – depending on the candidate's political work on behalf of Israel .  As long as these funds do not go directly to the candidate, these Super PACs do not have to reveal how much they spend or how it is spent.  Conservative estimates of ZPC- linked direct and indirect funds to US legislators run close to $100 million dollars over the past 30-year.  The ZPC channels these funds to legislative leaders and members of Congressional committees dealing with foreign policy, especially sub-committee  chairpersons dealing with the Middle East .  Unsurprisingly, the largest Congressional recipients of ZPC money are those who have aggressively promoted Israel 's hard-line policies.  Elsewhere around the world, such large scale payoffs for legislative votes would be considered blatant bribery and subject to felony prosecution­ and imprisonment for both parties.  In the US , the purchase and sale of a politician's vote is called 'lobbying' and is legal and open.  The legislative branch of the US government has come to resemble a high-price brothel or white slavers' auction – but with the lives of thousands at stake.
The ZPC has purchased the alliance of US Congress people and Senators on a massive scale:  Of 435 members of the US House of Representatives (sic), 219 have received payments from the ZPC in exchange for their votes on behalf of the state of Israel .  Corruption is even more rampant among the 100 US Senators, 94 of whom have accepted pro-Israel PAC and Super PAC money for their loyalty to Israel .  The ZPC showers money on both Republicans and Democrats, thus securing incredible (in this era of Congressional deadlock), near unanimous ('bipartisan') votes in favor of the 'Jewish State', including its war crimes, like the bombing of Gaza and Lebanon as well as the annual $3 billion dollar plus US tax-payer tribute to Tel Aviv.  At least 50 US Senators have each collected between $100 thousand and $1 million in ZPC money over the past decades .  In exchange, they have voted for over $100 billion in tribute payments to Israel … in addition to other 'services and payments'.  The members of the US Congress are cheaper:  25 legislators have received between $238,000 and $50,000, while the rest got peanuts.  Regardless of the amount, the net result is the same: Congressional member pick up their script from their Zionist mentors in the PACs, Super PACs and AIPAC and back all of Israel 's wars in the Middle East and promote US aggression on behalf of Israel .
The most outspoken and influential legislators get the biggest chunk of Zionist payola: Senator Mark Kirk (Bombs over Teheran!) tops the 'pigs at the trough' list with $925,000 in ZPC payoffs, followed by John McCain (Bombs over Damascus!) with $771,000, while Senators Mitch McConnell, Carl Levin, Robert Menendez, Richard Durban and other Zionophilic politicos are  not shy about holding out their little begging bowls when the pro-Israel PAC bagmen arrive!   Florida Congresswoman Ileana Ros-Lehtinen tops the 'House' list with $238,000 for her 100% pro-Israel record as well as for being more war-mongering than even Netanyahu!  Eric Cantor got $209,000 for championing 'wars for Israel ' with American lives while cutting Social Security payments to US seniors in order to increase military aid to Tel Aviv.  House Minority Whip Steny Hoyer, got $144,000 for 'whipping the few wobbly' Democrats back into Israel 's 'camp'.  House Majority Leader John Boehner was paid $130,000 to do the same among the Republicans.
 The ZPC has spent huge amounts to punish and destroy a dozen or so dissident legislators who had stood up to Israel 's wars and grotesque human rights record.  The ZPC has poured millions into individual campaigns, not only financing opposition candidates who pledged allegiance to the Israel but mounting scurrilous character assassinations of Israel's critics in office.  These campaigns have been mounted in the most obscure parts of the US , including in majority African-American districts, where local Zionist interests and influence are otherwise absolutely nil.
There are no comparable PACs, Super PACs, party leaders, or civic organization that can contest the power of Israel 's Fifth Column.  According to documents archived by the courageous researcher, Grant Smith of IRMEP, when it comes to Israel , the US Justice Department has adamantly refused to enforce its own federal laws requiring the prosecution of US citizens who fail to register as foreign agents while working for a foreign country – at least since 1963.  On the other hand, the ZPC, through the so-call 'Anti-Defamation League', has successfully pressured the Justice Department, the FBI and NSA to investigate and prosecute law-abiding, patriotic US citizens critical of Israel 's land grabs in Palestine and the Zionist corruptors of the US political system on behalf of their foreign master.
The corruption and degradation of US democracy is made possible by the equally compromised and corrupted 'respectable press'.  Media critic, Steve Lendman, has pointed out the direct link between Israel and the mass media in his investigation of the New York Times.  The leading ('fair and balanced') journalists reporting on Israel have strong family and political ties to that country and their articles have been little more than propaganda.  Times reporter Ethan Bronner, whose son served in the Israel Defense Forces, is a long-time apologist for the Zionist state.  Times reporter Isabel Kershner, whose 'writing' seem to come straight out of the Israeli Foreign Office, is married to Hirsh Goodman an adviser to the Netanyahu regime on 'security affairs'.  The Times bureau chief in Jerusalem, Jodi Rudoren, lives comfortably in the ancestral home of a Palestinian family dispossessed from that ancient city.
 The Times unflinching pro-Israel posture provides a political cover and justification for the corrupted US politicians as they beat the war drums for Israel .  It is no surprise that the New York Times, like the Washington Post, is deeply engaged in disparaging and denouncing the current US-Iran negotiations – and providing ample space for the one-sided rhetoric of Israeli politicians and their US mouthpieces, while studiously excluding the more rational, pro-rapprochement voices of experienced former US diplomats, war-weary military leaders and representatives of the US business and academic communities.
 To understand Congress' hostility to the nuclear negotiations with Iran and their efforts to scuttle them through the imposition of ridiculous new sanctions, it is important to get to the source of the problem, namely the statements of key Israeli politicians, who set the line of march for their US proxies.
In late October, 2013, Former Israeli Defense Intelligence Chief Amos Yadlin spoke of 'having to choose between 'the bomb' or the bombing' – a message which immediately resonated with the 52 Presidents of the Major American Jewish Organizations (Daily Alert, October 24, 2013).  On October 22, 2013, Israel 's Intelligence Minister Yuval Steinitz, called for harsh new sanctions on Iran and insisted that the US use them as leverage to demand that Iran agree to entirely abandon its peaceful nuclear energy and enrichment program.  Defense Minister Moshe Ya'alon affirmed that ' Israel will not accept any deal that allows Iran to enrich uranium'.  It is Israel 's position to threaten war (via the US ) if Iran does not submit to unconditional surrender of its nuclear program.  This defines the position of all the major pro-Israel PACs, Super PACs and AIPAC.  They in turn proceed to dictate policy to their 'lick-spittles' in the US Congress.  As a result, Congress passes even more extreme economic sanctions on Iran in order to sabotage the ongoing negotiations.
 Those who have received the biggest Zionist pay-offs from the pro-Israel PACs are the most vociferous:  Senator Mark Kirk ($925,379), author of a previous sanctions bill, demands that Iran end its entire nuclear and ballistic missile program (!) and declared that the US Senate "should immediately move forward with a new round of economic sanctions targeting all remaining Iranian government revenue and reserves" (Financial Times, 10/18/13, p. 6).  The US House of Representatives (sic) has already passed a bill sharply limiting Iran 's ability to sell its main export, oil.   Once again, the Israel- ZPC – Congressional axis seeks to impose Israel 's war agenda on the American people!  In late October 2013, Secretary of State Kerry was 'grilled' for 7 hours by Israeli Prime Minister Netanyahu with the craven Kerry promising to promote Israel 's agenda on dismantling Iran 's nuclear enrichment program.
To counter the campaign to strangle Iran 's oil economy, promoted by Israel 's flunkeys in the Congress, the Iranian government has offered generous contracts to the US and EU oil companies (Financial Times 10/29/2013, p 1).  Existing nationalist provisions are being removed.  Under the new terms, foreign companies book reserves or take equity stakes in Iranian projects.  Iran hopes to attract at least $100 billion dollars in investments over the next three years.  This stable country boasts the world's largest gas and the fourth largest oil reserves.  Because of the current US ( Israel )-imposed sanctions, production has fallen from 3.5 million barrels per day in 2011 to 2.58 million barrels per day in 2013.  The question is whether 'Big Oil', the giant US and EU companies have to power to challenge the ZPC-stranglehold over US-EU sanction policy.  So far, the ZPC has dominated this critical policy and marginalized 'Big Oil' using threats, blackmail and coercion against US policymakers.  This has effectively shut out US companies from the lucrative Iranian market.
Conclusion
As the US and the 5 other countries attempt to negotiate with Iran , they face enormous obstacles overcoming Israel 's power over the US Congress.  Over  past decades Israel 's agents have bought the loyalties of the vast majority of Congress people, training them to recognize and obey the whistles, signals and script from the war mongers in Tel Aviv.
This 'Axis of War', has inflicted enormous damage on the world resulting in the deaths of millions of victims of US wars in the Middle East, Southwest Asia and North Africa .  The gross corruption and widely recognized bankruptcy of the US legislative system is due to its slavish submission to a foreign power.  What remains in Washington is a debased vassal state despised by its own citizens.  If the ZPC controlled Congress succeeds once again in destroying the negotiations between the US and Iran via new war-like resolutions, we, the American people, will have to pay an enormous price in lives and treasure.
 The time to act is now.  It is time to stand up and expose the role played by the Israeli PACs, Super PACs and the 52 Major American Jewish Organization in corrupting Congress and turning "our" elected representatives into flunkeys for Israel's wars.  There has been a deafening silence from our noted critics –few alternative media critics have attacked Israel 's power over the US Congress.  The evidence is openly available, the crimes are undeniable.  The American people need real political leaders with the courage to root out the corrupted and corruptors and force their elected members in the House and Senate to represent the interest of the American people.
Source: Prof. James Petras  |  Global Research
Obama has no one to blame but himself:
He was the one who campaigned, in 2008, on Hope and Change. He was the one who deployed high-flying rhetoric to promise a new day in Washington politics.
He was the one who said he was going elevate the level of discourse and make government transparent. He positioned himself as a new kind of leader. He was the one who turned his candidacy into a religious experience.
He was the one who convinced voters he stood above the fray, as a man and as a symbol, and on that basis they boarded his train and rode it all the way.
He was the one who, inheriting a desperate economy, made his signature move upon gaining office:
Obamacare.
Not jobs. Not prosecutions of corporate and banking criminals.
He made devastating choices for all Americans.
He was and is the one who has presided over a sinking economic ship.
Given his proclivity for big and bigger government, he could have launched a serious public program, one which really put people back to work, repairing the infrastructure of the nation. But even this was beyond him.
And getting out of the way and letting Americans expand their small businesses, and supporting them with the same intensity of rhetoric he used to win his election? Out of the question. Not in the playbook. Not for a second.
His big play out of the gate, Obamacare, shocked his closest advisers. They assumed jobs would be his number-one priority. They were dead wrong.
And what about "post-racial" America? That was not only a dud, it was a disaster. Division and polarization are the order of the day.
How about dependence, and government as the solver of all problems, as the beneficent giver? How has that worked out? How can it possibly work out? America is going to become one big Sweden? Really?
It's one thing for a Clinton or a Bush to lie and skate and divert and play the usual horrific games. But Obama set himself up as a man who was fundamentally different. That was his ace. That was how he won the Presidency. That was what people bought into.
So he falls further, even as his media supporters keep launching blizzards of lies to prop him up.
Many of his loyal followers believe "powerful forces" have fenced Obama in and sabotaged his efforts to work positive transformations. If so, then as a transcendent figure, he should step forward and use his oratorical powers to expose the criminal enterprise that surrounds the Presidency. He should speak directly to the American people and lay it on the line.
Or else he confesses that he is, in fact, another Clinton, another Bush.
The public loves fairy tales and myths, but considering the shape this country is in, that fascination is wearing very thin. It isn't going to sustain the next three years of Obama in the White House.
The Matrix Revealed
90 million people are out of the work force. 50 million are on food stamps. Recovery? Is the President really going to keep pushing that narrative?
Admitting the truth might, as a long shot, create a platform from which Obama could launch a real campaign to restore jobs…but faking the unemployment crisis has been his chosen path.
The government Obamacare website is a shambles. It doesn't appear that a simple fix is possible, which means chaos will continue for many months, perhaps longer. Private insurance companies are canceling hundreds of thousands of policies.
The last seven years of American political life have added up to a disaster. Blaming it all on Congressional gridlock, on delaying the ability of the White House to invent trillions more in debt at the drop of a hat, isn't working.
So many actions and omissions of madness…it leaves us with the reasonable conclusion that Obama's Presidency was designed from the outset to flame out and fail.
And the principal target was the economy.
The President, fresh off an election victory in 2008, and in that glow, could have used his monumental leverage to put people back to work. He could have hammered on it day and night. He could have rallied support and energized the country.
But now…what do we have? Welfare America to the nth degree. Beyond what anyone thought was possible. And media traitors are backing it.
For decades, for more than a hundred years, power has been in the wrong place.
It belongs with you and with me.
Source: Jon Rappoport

The wackos that believe that Barack Hussein Obama is a political rock star are blind to reality. It would be one thing if eccentric characteristics shaped such opinions of social outcasts, but when entire segments of the MTV population speak in a PBS lisp, the liberal popular culture has drunk the kool aid. The zombie rage in flicks is no accident. Converting entire generations of lost souls into National Civilian Service Corps NSA informants is an effortless task, when government schooled illiterates adore Barry Soetoro. Turning a constitutional republic into a collectivist gulag is only possible, when the greater fool principle becomes the law of the land.
By objective standards, Obama is a dismal failure as leader of the free world and defender of the underprivileged. The African-American community voice Tavis Smiley states: 'Black People Will Have Lost Ground in Every Single Economic Indicator' Under Obama. "The data is going to indicate sadly that when the Obama administration is over, black people will have lost ground in every single leading economic indicator category."In spite of this, rational assessment, Obama is a commissar inspiration for commie comrades that indulge in the excesses of elitism power consolidation. The Wall Street moneychanger mentors that picked this CIA trained nobody for the assignment of nation self-annihilation, also funded the Russian Revolution and underwrote the Nazi Third Reich. Therefore, it should surprise no one educated in unfeigned factual history that the target of the last obstacle of globalist control, the residual defiance within the United States of America, is Obama's assignment.
A good primer to understand the psyops disinformation career of the tutored revolutionary student is the video, Know Saul Alinsky and you Know Barack Obama and his Regime.
For all the unfortunate activists who missed the joy, intensity and exhilaration of street demonstration and Chicago police brutality of the 1968 Democratic convention, just remember that Alinsky, a committed Communist dedicated the forward of his book, Rules for Radicals to Lucifer. A little ironic, just recall those satanic images from the History Channel's hit series 'The Bible'. Now ask which Alinsky pupil most fits the portrait?
Below is Appendix E from Matthew Vadum's book, Subversion Inc.: How Obama's ACORN Red Shirts are Still Terrorizing and Ripping Off American Taxpayers.
Contrary to popular belief, Saul Alinsky did not state only 13 rules in his seminal community organizing work, Rules for Radicals. He had 24 rules.

Saul Alinsky describes 24 rules in Rules for Radicals. Of those 24 rules, 13 are rules of "power tactics":

1. "Power is not only what you have but what the enemy thinks you have."

2. "Never go outside the experience of your people."

3. "Wherever possible go outside of the experience of the enemy."

4. "Make the enemy live up to their own book of rules."

5. "Ridicule is man's most potent weapon."

6. "A good tactic is one that your people enjoy."

7. "A tactic that drags on too long becomes a drag."

8. "Keep the pressure on, with different tactics and actions, and utilize all events of the period for your purpose."

9. "The threat is usually more terrifying than the thing itself."

10. "The major premise for tactics is the development of operations that will maintain a constant pressure upon the opposition."

11. "If you push a negative hard and deep enough it will break through into its counterside."

12. "The price of a successful attack is a constructive alternative."

13. "Pick the target, freeze it, personalize it, and polarize it."
The remaining 11 rules Alinsky describes are concerned with "the ethics of means and ends":

1. "One's concern with the ethics of means and ends varies inversely with one's personal interest in the issue … Accompanying this rule is the parallel one that one's concern with the ethics of means and ends varies inversely with one's distance from the scene of conflict."

2. "The judgment of the ethics of means is dependent upon the political position of those sitting in judgment."

3. "In war the end justifies almost any means."

4. "Judgment must be made in the context of the times in which the action occurred and not from any other chronological vantage point."

5. "Concern with ethics increases with the number of means available and vice versa."

6. "The less important the end to be desired, the more one can afford to engage in ethical evaluations of means."

7. "Generally success or failure is a mighty determinant of ethics."

8. "The morality of a means depends upon whether the means is being employed at a time of imminent defeat or imminent victory."

9. "Any effective means is automatically judged by the opposition as being unethical."

10. "You do what you can with what you have and clothe it with moral garments."

11. "Goals must be phrased in general terms like 'Liberty, Equality, Fraternity,' 'Of the Common Welfare,' 'Pursuit of Happiness,' or 'Bread and Peace.'"
If you come to appreciate the utter disregard of moral principles and ethical values, the Machiavelli manifestation of the habitual lies out of the Obama administration, stands as sound demonic practices.
John Fund elaborates in Still the Alinsky Playbook, on this theme.
"Alinsky argued for moral relativism in fighting the establishment: "In war the end justifies almost any means. . . . The practical revolutionary will understand [that] in action, one does not always enjoy the luxury of a decision that is consistent both with one's individual conscience and the good of mankind.

Where did Alinsky get this amorality? Clues can be found in a Playboy magazine interview he gave in 1972, just before his death.

Alinsky recalled that he "learned a hell of a lot about the uses and abuses of power from the mob," and that he applied that knowledge "later on, when I was organizing." The Playboy interviewer asked, "Didn't you have any compunction about consorting with — if not actually assisting — murderers?" Alinsky replied: "None at all, since there was nothing I could do to stop them from murdering. . . . I was a nonparticipating observer in their professional activities, although I joined their social life of food, drink, and women. Boy, I sure participated in that side of things — it was heaven."
Thus, when Obama sets loose ACORN affiliates to do the dirty work in electoral campaigns, he is just following Alinsky's deceit model. Let the hip-hop in the street urbanity video RULES FOR RADICALS – Obama's Bible and Saul Alinsky, explain further.Mr. Funds adds:
"What exactly are the connections between Obama and Saul Alinsky's thought? In 1985, the 24-year-old Obama answered a want ad from the Calumet Community Religious Conference, run by Alinsky's Chicago disciples. Obama was profoundly influenced by his years as a community organizer in Chicago, even if he ultimately rejected Alinsky's disdain for electoral politics and, like Hillary Clinton, chose to work within the system. "Obama embraced many of Alinsky's tactics and recently said his years as an organizer gave him the best education of his life," wrote Peter Slevin of the Washington Post in 2007. That same year, The New Republic's Ryan Lizza found Obama still "at home talking Alinskian jargon about 'agitation'" and fondly recalling organizing workshops where he had learned Alinsky concepts such as "being predisposed to other people's power."
In The Rule for Radicals that Alinsky Skipped, author J. Robert Smith analyses the destructive results of believing in your own supremacy. Not that much difference from old Serpent's rebellion.
"For Mr. Obama and his Alinsky fellows, it's one thing to sport a mask to gull voters and whoever else needs gulling; it's another thing to get caught up in the web of your own lies.

Barack Obama has fallen prey to his own and his handlers' propaganda; to wit, that he's a Nubian sun god come to earth to minister to the little people. His reasoning and decisions are as unerring as a pope's (ex cathedra might be inadequate to describe Barack's authority, though, since it originates with himself and not the office). The president was cocooned and nurtured by race-based preferences from his adolescence on. He came to adulthood primed for hubris. And hubris — well, hoary hubris, it may finally be a-coming for Barack."
It is crucial to put into proper perspective that Obama has coordinated political chaos, works to the advantage of the establishment elites, who benefit from the final obliteration of free market enterprise. Totalitarian governance hinges upon the dependence of zombie dupes, who follow their fearless leader into hell, as an obedient pledge of submission. Obama is the servant of the globalist creed and the revolutionary policies that his minions are implementing directly further the strangle hold over the economy.
The Corporatism Fascist merging with the Tyrannous State is the terminal objective that will cause the New World Order to complete its ultimate goal. Alinsky's spirit hovering over the satanic disciple of darkness, is the Obama credo. Obama-mania followers are a flock of fools.
A talk at Rhodes Forum, October 5, 2013…
First, the good news. American hegemony is over. The bully has been subdued. We cleared the Cape of Good Hope, symbolically speaking, in September 2013. With the Syrian crisis, the world has passed a key forking of modern history. It was touch and go, just as risky as the Cuban missile crisis of 1962. The chances for total war were high, as the steely wills of America and Eurasia had crossed in the Eastern Mediterranean. It will take some time until the realisation of what we've gone through seeps in: it is normal for events of such magnitude. The turmoil in the US, from the mad car chase in the DC to the shutdown of federal government and possible debt default, are the direct consequences of this event.
Remember the Berlin Wall? When it went down, I was in Moscow, writing for Haaretz. I went to a press-conference with Politburo members in the President Hotel, and asked them whether they concurred that the end of the USSR and world socialist system was nigh. I was laughed at; it was an embarrassing occasion. Oh no, they said. Socialism will blossom, as the result of the Wall's fall. The USSR went down two years later. Now our memory has compacted those years into a brief sequence, but in reality, it took some time.
The most dramatic event of September 2013 was the high-noon stand-off near the Levantine shore, with five US destroyers pointing their Tomahawks towards Damascus and facing them – the Russian flotilla of eleven ships led by the carrier-killer Missile Cruiser Moskva and supported by Chinese warships. Apparently, two missiles were launched towards the Syrian coast, and both failed to reach their destination.
It was claimed by a Lebanese newspaper quoting diplomatic sources that the missiles were launched from a NATO air base in Spain and they were shot down by the Russian ship-based sea-to-air defence system. Another explanation proposed by the Asia Times says the Russians employed their cheap and powerful GPS jammers to render the expensive Tomahawks helpless, by disorienting them and causing them to fail. Yet another version attributed the launch to the Israelis, whether they were trying to jump-start the shoot-out or just observed the clouds, as they claim.
Whatever the reason, after this strange incident, the pending shoot-out did not commence, as President Obama stood down and holstered his guns. This was preceded by an unexpected vote in the British Parliament. This venerable body declined the honour of joining the attack proposed by the US. This was the first time in two hundred years that the British parliament voted down a sensible proposition to start a war; usually the Brits can't resist the temptation.
After that, President Obama decided to pass the hot potato to the Congress. He was unwilling to unleash Armageddon on his own. Thus the name of action was lost. Congress did not want to go to war with unpredictable consequences. Obama tried to browbeat Putin at the 20G meeting in St Petersburg, and failed. The Russian proposal to remove Syrian chemical weaponry allowed President Obama to save face. This misadventure put paid to American hegemony , supremacy and exceptionalism. Manifest Destiny was over. We all learned that from Hollywood flics: the hero never stands down; he draws and shoots! If he holsters his guns, he is not a hero: he's chickened out.
Afterwards, things began to unravel fast. The US President had a chat with the new president of Iran, to the chagrin of Tel Aviv. The Free Syrian Army rebels decided to talk to Assad after two years of fighting him, and their delegation arrived in Damascus, leaving the Islamic extremists high and dry. Their supporter Qatar is collapsing overextended. The shutdown of their government and possible debt default gave the Americans something real to worry about. With the end of US hegemony, the days of the dollar as the world reserve currency are numbered.
World War III almost occurred as the banksters wished it. They have too many debts, including the unsustainable foreign debt of the US. If those Tomahawks had flown, the banksters could have claimed Force Majeure and disavow the debt. Millions of people would die, but billions of dollars would be safe in the vaults of JP Morgan and Goldman Sachs. In September, the world crossed this bifurcation point safely, as President Obama refused to take the fall for the banksters. Perhaps he deserved his Nobel peace prize, after all.
The near future is full of troubles but none are fatal. The US will lose its emission rights as a source of income. The US dollar will cease to serve as the world reserve currency though it will remain the North American currency. Other parts of the world will resort to their euro, yuan, rouble, bolivar, or dinar. The US military expenditure will have to be slashed to normal, and this elimination of overseas bases and weaponry will allow the US population to make the transition rather painlessly. Nobody wants to go after America; the world just got tired of them riding shotgun all over the place. The US will have to find new employment for so many bankers, jailers, soldiers, even politicians.
As I stayed in Moscow during the crisis, I observed these developments as they were seen by Russians. Putin and Russia have been relentlessly hard-pressed for quite a while.
The US supported and subsidised Russia's liberal and nationalist opposition; the national elections in Russia were presented as one big fraud. The Russian government was delegitimised to some extent.
The Magnitsky Act of the US Congress authorised the US authorities to arrest and seize the assets of any Russian they deem is up to no good, without a recourse to a court.
Some Russian state assets were seized in Cyprus where the banks were in trouble.
The US encouraged Pussy Riot, gay parades etc. in Moscow, in order to promote an image of Putin the dictator, enemy of freedom and gay-hater in the Western and Russian oligarch-owned media.
Russian support for Syria was criticised, ridiculed and presented as a brutal act devoid of humanity. At the same time, Western media pundits expressed certainty that Russia would give up on Syria.
As I wrote previously, Russia had no intention to surrender Syria, for a number of good reasons: it was an ally; the Syrian Orthodox Christians trusted Russia; geopolitically the war was getting too close to Russian borders. But the main reason was Russia's annoyance with American high-handedness. The Russians felt that such important decisions should be taken by the international community, meaning the UN Security Council. They did not appreciate the US assuming the role of world arbiter.
In the 1990s, Russia was very weak, and could not effectively object, but they felt bitter when Yugoslavia was bombed and NATO troops moved eastwards breaking the US promise to Gorbachev. The Libyan tragedy was another crucial point. That unhappy country was bombed by NATO, and eventually disintegrated. From the most prosperous African state it was converted into most miserable. Russian presence in Libya was rather limited, but still, Russia lost some investment there. Russia abstained in the vote on Libya as this was the position of the then Russian president Dmitry Medvedev who believed in playing ball with the West. In no way was Putin ready to abandon Syria to the same fate.
The Russian rebellion against the US hegemony began in June, when the Aeroflot flight from Beijing carrying Ed Snowden landed in Moscow. Americans pushed every button they could think of to get him back. They activated the full spectre of their agents in Russia. Only a few voices, including that of your truly, called on Russia to provide Snowden with safe refuge, but our voices prevailed. Despite the US pressure, Snowden was granted asylum.
The next step was the Syrian escalation. I do not want to go into the details of the alleged chemical attack. In the Russian view, there was not and could not be any reason for the US to act unilaterally in Syria or anywhere else. In a way, the Russians have restored the Law of Nations to its old revered place. The world has become a better and safer place.
None of this could've been achieved without the support of China. The Asian giant considers Russia its "elder sister" and relies upon her ability to deal with the round-eyes. The Chinese, in their quiet and unassuming way, played along with Putin. They passed Snowden to Moscow. They vetoed anti-Syrian drafts in the UNSC, and sent their warships to the Med. That is why Putin stood the ground not only for Russia, but for the whole mass of Eurasia.
There were many exciting and thrilling moments in the Syrian saga, enough to fill volumes. An early attempt to subdue Putin at G8 meeting in Ireland was one of them. Putin was about to meet with the united front of the West, but he managed to turn some of them to his side, and he sowed the seeds of doubt in others' hearts by reminding them of the Syrian rebel manflesh-eating chieftains.
The proposal to eliminate Syrian chemical weapons was deftly introduced; the UNSC resolution blocked the possibility of attacking Syria under cover of Chapter Seven. Miraculously, the Russians won in this mighty tug-of-war. The alternative was dire: Syria would be destroyed as Libya was; a subsequent Israeli-American attack on Iran was unavoidable; Oriental Christianity would lose its cradle; Europe would be flooded by millions of refugees; Russia would be proven irrelevant, all talk and no action, as important as Bolivia, whose President's plane can be grounded and searched at will. Unable to defend its allies, unable to stand its ground, Russia would've been left with a 'moral victory', a euphemism for defeat. Everything Putin has worked for in 13 years at the helm would've been lost; Russia would be back to where it was in 1999, when Belgrade was bombed by Clinton.
The acme of this confrontation was reached in the Obama-Putin exchange on exceptionalism. The two men were not buddies to start with. Putin was annoyed by what he perceived as Obama's insincerity and hypocrisy. A man who climbed from the gutter to the very top, Putin cherishes his ability to talk frankly with people of all walks of life. His frank talk can be shockingly brutal. When he was heckled by a French journalist regarding treatment of Chechen separatists, he replied:
"the Muslim extremists (takfiris) are enemies of Christians, of atheists, and even of Muslims because they believe that traditional Islam is hostile to the goals that they set themselves. And if you want to become an Islamic radical and are ready to be circumcised, I invite you to Moscow. We are a multi-faith country and we have experts who can do it. And I would advise them to carry out that operation in such a way that nothing would grow in that place again".
Another example of his shockingly candid talk was given at Valdai as he replied to BBC's Bridget Kendall. She asked: did the threat of US military strikes actually play a rather useful role in Syria's agreeing to have its weapons placed under control?
Putin replied: Syria got itself chemical weapons as an alternative to Israel's nuclear arsenal. He called for the disarmament of Israel and invoked the name of Mordecai Vanunu as an example of an Israeli scientist who opposes nuclear weapons. (My interview with Vanunu had been recently published in the largest Russian daily paper, and it gained some notice).
Putin tried to talk frankly to Obama. We know of their exchange from a leaked record of the Putin-Netanyahu confidential conversation. Putin called the American and asked him: what's your point in Syria? Obama replied: I am worried that Assad's regime does not observe human rights. Putin almost puked from the sheer hypocrisy of this answer. He understood it as Obama's refusal to talk with him "on eye level".
In the aftermath of the Syrian stand-off, Obama appealed to the people of the world in the name of American exceptionalism. The United States' policy is "what makes America different. It's what makes us exceptional", he said. Putin responded: "It is extremely dangerous to encourage people to see themselves as exceptional. We are all different, but when we ask for the Lord's blessings, we must not forget that God created us equal." This was not only an ideological, but theological contradistinction.
As I expounded at length elsewhere, the US is built on the Judaic theology of exceptionalism, of being Chosen. It is the country of Old Testament. This is the deeper reason for the US and Israel's special relationship. Europe is going through a stage of apostasy and rejection of Christ, while Russia is deeply Christian. Its churches are full, they bless one other with Christmas and Easter blessings, instead of neutral "seasons". Russia is a New Testament country. And rejection of exceptionalism, of chosenness is the underlying tenet of Christianity.
For this reason, while organised US Jewry supported the war, condemned Assad and called for US intervention, the Jewish community of Russia, quite numerous, wealthy and influential one, did not support the Syrian rebels but rather stood by Putin's effort to preserve peace in Syria. Ditto Iran, where the wealthy Jewish community supported the legitimate government in Syria. It appears that countries guided by a strong established church are immune from disruptive influence of lobbies; while countries without such a church ­ the US and/or France ­ give in to such influences and adopt illegal interventionism as a norm.
As US hegemony declines, we look to an uncertain future. The behemoth might of the US military can still wreck havoc; a wounded beast is the most dangerous one. Americans may listen to Senator Ron Paul who called to give up overseas bases and cut military expenditure. Norms of international law and sovereignty of all states should be observed. People of the world will like America again when it will cease snooping and bullying. It isn't easy, but we've already negotiated the Cape and gained Good Hope.
(Language edited by Ken Freeland)
In March of 2010, Barack Obama signed the Affordable Care Act (otherwise known as "Obamacare") into law amid a host of economic uncertainties and unwanted Federal Reserve bailouts. Two years before, Washington had confirmed the passage of Troubled Asset Relief Program (TARP) measures that had already met with disapproval from, according to some polls, more than 80 percent of Americans. In the meantime, the Occupy Wall Street movement was gaining momentum, involving elements of both traditionally Republican and traditionally Democratic organizations. Self-proclaimed "conservatives" and "liberals" were beginning to find common ground on issues ranging from the overall fiscal system to the National Defense Authorization Act (NDAA). The consensus was clear: Government had grown corrupt, power-hungry, and ultimately destructive to every citizen regardless of his political affiliation.
However, certain hot-button issues always seem to flood government rhetoric and the mainstream media whenever the U.S. citizenry begins to unify, causing renewed rifts and luring Americans to fight among themselves while the cruise ship on which we are floating sinks into the abyss. Those on the left believe Obamacare is a genuine attempt to institute socialized medicine, and they love it. Those on the right believe Obamacare is a genuine attempt to institute socialized medicine, and they despise it. But what if Obamacare's government-controlled healthcare plan is only a secondary pursuit, while cutting America down the middle is the first goal?
Consider this: The launch of Obamacare comes at a time when the official national debt of the United States is about $17 trillion and the national deficit is some $1 trillion per year. Keep in mind that when Obama was elected in 2008, the official national debt stood at only $10 trillion. That means the Obama Administration has added more than $7 trillion in debt in only five years, and I can barley fathom how much more damage he can do in the time he has left as president.
While mainstream talking heads with low IQs proclaim victory for the Obama camp because of a supposedly "shrinking" deficit, what they either fail to mention or are too stupid to understand is that the official reporting of the deficit DOES NOT account for real deficit expenditures each year. The official deficit does not include what government number crunchers call "unfunded liabilities," like Social Security and Medicare, or off-book agencies like Fannie Mae and Freddie Mac. The average taxpayer suffers the costs of such expenditures yet they are never counted in official statistics. If one were to tally our true national debt, including "unfunded liabilities," it would stand anywhere from $120 trillion to more than $200 trillion. The true deficit skyrockets to more than $5 trillion per year (and growing) when such programs are included.
It is hard to say whether Obamacare costs will be openly included in official debt numbers or hidden like most entitlement programs. The point is, the government has been lying for quite some time, under multiple Presidents, about the real state of the U.S. economy.
When the White House claims in its talking points that government-assisted healthcare will require a net payment of only $1.1 trillion over the next 10 years, what method of accounting is used? Is this the total cost or just the "official cost" minus off-book liabilities? Even if this ends up being the full and complete spending required, how can Washington afford to burn another $1.1 trillion on top of $5 trillion a year already in the red?
If our national debt continues to climb exponentially, as it has in the wake of the Administrations of Presidents George W. Bush and Obama, will we see another $7 trillion or more added to the "official" number in the next five years, and can our country sustain such debt levels without imploding in on itself like a fashion model?
According to The Washington Post, Obamacare is now a fact of life, even in the face of agovernment shutdown.
But is this claim really true, or is it just empty posturing? You may like Obamacare, or you may hate Obamacare; but the fact remains that we CANNOT AFFORD Obamacare at this time. So my first question to proponents of socialized medicine would be:
Where is the money going to come from?
More taxes? How can Obamacare be funded by increased taxes, when the average median household income has fallen every year for five years in a row.
How about more taxes for the super rich? Four hundred of America's top earners brought in an average adjusted gross income of $202 million in 2009. If each of these people were taxed 100 percent of their annual taxable income in act of total criminal disregard for free markets, the resulting $80 billion in revenue would still not be enough to fund Obamacare, let alone our already existing massive debts.
If taxes won't do the job, what about foreign treasury investment?
U.S. Treasury holdings by foreign creditors witnessed a record sell-off in June of this year, and subsequent purchases have not covered the loss in recent months.
The majority of all recent Treasury purchases by foreign investors are short-term bonds, meaning international faith in America's ability to cover its debts has fallen considerably. Creditors now want only bonds that mature quickly, so that they can be liquidated at a moment's notice. Foreign investment in the United States is currently either static or dropping, depending on the country, meaning no extra cash flow for Obamacare.
At bottom, Obamacare is doomed to failure. The money simply does not exist in order to cover the cost. The math does not add up. Period.
Now, I can understand hard-core socialists being too dim-witted to wrap their heads around this problem. After all, the average socialist thinks government funds will infinitely expand to meet the needs of infinite demand, as long as public wealth is "harmonized" in the process. Socialists are utterly unable to imagine that the money may run out one day, thus decimating the economy.
But what about the establishment? Are the central banking elite and their minions really unaware that Obamacare is unsustainable? I think not.
Government bureaucrats and central bankers carefully create our false economic reality on a daily basis. They receive hard financial data and then spin it to suit very particular needs. Each statistic is crafted and manipulated to elicit a specific public response.  Those who dominate the establishment hierarchy are exposed regularly to our dire fiscal position, hide the information and its consequences, yet, we are supposed to believe that they are "not aware" of the eventual result?  Obama and the elites who pull his strings are fully conscious that our economy is on the verge of complete collapse, and they are aware that Obamacare in its current form will never survive. So why continue with the charade if there is no mathematical possibility that the program will succeed?
Social division is the only plausible answer.
Universal healthcare has been a longtime pursuit of the left, and many Democrats are willing to forgo or completely ignore other dangerous political developments surrounding the White House as long as they finally attain socialized medicine. I have personally engaged in numerous debates with Obama supporters, pointing out his transgressions against the Constitution and the Mideast, his close relationships with the banking elite, and his willingness to throw aside his own promises. Amazingly, some of his supporters admit that Obama is monstrous in many respects, but they STILL defend him on the basis that "at least he's going to give us free healthcare."  Kill children in foreign lands, trample the Constitution, but fill their prescription for free, and they'll call you Papa Obama!
In this way, the establishment has retained about 30 percent of the American population as political cannon fodder to be exploited at will by the Obama Administration. And if a government shutdown takes place over Obamacare measures, that percentage may climb as citizens are duped into believing that Tea Party Republicans and their "unwillingness to compromise" are to blame for the situation.  In fact, the entire thrust of the mainstream media's approach to the government shutdown has been to point out the legitimate consequences in the wake of a default (to which there are many), then proceed to outline how all of these horrors will be the result of conservative "brinksmanship".
If you understand that both major parties are nothing but two sides to the same globalist coin, then the idea of "brinksmanship" one way or the other becomes ridiculous.  The Republican leadership plays the role of the staunch limited spending watchdog, but usually rolls over because secretly they are just as fond of centralization and debt creation as the Democrats.  But what if this time, the script says they aren't supposed to roll over?  What if this time, traditional conservatives are meant to take the blame for throwing the American economy into disrepute, all over Obamacare?
What the Liberty Movement needs to keep in mind during the chaos of the debt debate is that it may not ultimately be about Obamacare at all.  Instead, the debt debate may be about drawing artificial lines between the American people and letting us tear each others' throats out.  In the meantime, fingers may point to OUR defining principles as the trigger to the madness.  Only time will tell, and the consensus holds that there is "no way" the Republicans will stand fast or that the debt ceiling will remain stationary.  But, questions need to be asked here.  Does the shutdown and the illusion of Obamacare serve a greater purpose?
The establishment knows that a financial crisis is upon us.  The establishment essentially engineered this crisis through artificially low interest rates and the deliberate spread of toxic derivatives.  But, it wants YOU to believe that the inevitable collapse was caused by something or someone else.  By "political gridlock," foreign fiscal schemes or "conservative hubris." It does not want members of the public to draw any connections between their suffering and the international banking elite behind the greater catastrophe. Obamacare is a red herring.  It's smoke and mirrors.  It's a distraction. And, while we battle over a program that will never find adequate funding anyway, the rest of the economic system crumbles.
Source: Brandon Smith | Alt-Market