Damascus – The Gulf Cooperation Council (GCC) member states—Bahrain, Kuwait, Oman, Qatar, Saudi Arabia, and the United Arab Emirates—along with certain Arab League countries, plus Turkey and Israel, have this past week reportedly committed themselves to raising nearly $6 billion to "beef up" the just-hatched Islamic Front (IF) in Syria. These "best friends of America" want the Obama administration to sign onto a scheme to oust the Syrian government by funding, arming, training, facilitating and generally choreographing the movement of fighters of this new front, a front formed out of an alliance of seven putatively "moderate" rebel factions.
Representatives of Saudi intelligence chief Bandar bin Sultan reportedly told staff members on Capitol Hill that committing several billions to defeat the Assad regime by supporting the IF makes fiscal sense and will cost much less than the six trillion dollar figure tallied by the recent study by Brown University as part of its Costs of War project. According to the 2013 update of the definitive Brown study, which examined costs of the US wars in Iraq, Afghanistan, and Pakistan, the total amount for all three topped six trillion dollars. This never before released figure includes costs of direct and indirect Congressional appropriations, lost equipment, US military and foreign contractors fraud, and the cost of caring for wounded American servicemen and their families.
Among the Islamist militia joining the new GCC-backed coalition are Aleppo's biggest fighting force, Liwa al-Tawhid (Tawhid Brigade), the Salafist group Ahrar al-Sham, Suqour al-Sham, al-Haq Brigades, Ansar al-Sham and the Islamic Army, which is centered around Damascus. The Kurdish Islamic Front also reportedly joined the alliance.
IF's declared aim is to topple Syrian President Bashar al-Assad's government, whatever the human and material cost it may require, and replace it with an "Islamic state." Abu Firas, the new coalition's spokesman, declared that "we now have the complete merger of the major military factions fighting in Syria."
Formally announced on 11/22/13, the IF includes groups from three prior umbrella organizations: the Syrian Islamic Front (SIF), the Syrian Islamic Liberation Front (SILF), and the Kurdish Islamic Front (KIF). From the SIF, Harakat Ahrar al-Sham al-Islamiyya (HASI), Kataib Ansar al-Sham, and Liwa al-Haqq all joined, as did the KIF as a whole, and former SILF brigades Suqur al-Sham, Liwa al-Tawhid, and Jaish al-Islam. None of these groups have been designated foreign terrorist organizations by the US, and therefore, as an Israeli official argued in a meeting with AIPAC and Congress this week, nothing stands in the way of US funding and support for them. The Israeli official in question is the country's new national security advisor, Yossie Cohen, who assures key congressional leaders that the tens of thousands of rebels making up the IF will all support "one policy and one military command." Cohen also pledges that the new group is not as "insane" as other Muslim militia—Daash or al-Nusra or the Islamic State of Iraq and the Levant, for instance—that comprise the IF's chief rivals. Cohen and AIPAC are further telling Congress members and congressional staffers that the emergence of the IF is one of the war's most important developments, and he vows that the new organization in effect brings seven organizations into a combined force that will fight under one command, a force estimated by the CIA to number at around 75,000 fighters. Reportedly the objective will link the fight in the north with that in the south in a manner that will stretch loyalist forces, and the Saudi-Israel team is also asking the Obama Administration to more than double the monthly "graduation class" of CIA-trained rebels in Turkey, Syria and Jordan—from its current level of 200 per month, up to 500 a month.
What the GCC/Arab League/Israeli team is asking of its western allies (meaning of course mainly the US) is to immediately fund the IF to the tune of $ 5.5 billion. This, Israeli security officials argue, is pocket change compared to the $6 trillion spent in US terrorist wars of the past decade. Plus it will have the presumed "benefit" of toppling the Assad regime and truncating Iran's growing influence. The plan has reportedly been dismissed by some in the Obama administration as "risible and pathetic." Nonetheless, Tel Aviv, the US Congressional Zionist lobby, and to a lesser extent Ankara, are pressing ahead under the assumption that linking with the IF now makes sense and that they can take their chances will al-Qaeda later. Ironically these are some of the same voices from AIPAC's Congressional Team who four years ago were claiming that al-Qaeda was "on the ropes and will soon collapse." Yet they are optimistic that if Assad goes, "we can deal with the terrorists and it won't cost six trillion dollars."
One House member who strongly agrees with AIPAC is Representative Duncan Hunter (R-CA), who recently declared that "in my heart I am a Tea Party guy." A member of the House Armed Services Committee, Hunter believes the US should use nuclear weapons against Tehran. In a Fox TV interview this week he declared his opposition to any talks with Iran, insisting that US policy should include a "massive aerial bombardment campaign" utilizing "tactical nuclear devices" to set Iran "back a decade or two or three."
According to sources in Aleppo and Damascus, the IF's top leadership positions have been parceled out among five of the seven groups. This at least is as of 12/5/13. Four days after the IF was announced, the organization released an official charter. In terms of its basic architecture, the document is similar to that put out by the SIF in January, but the new version is filled with more generalities than other militia proclamations, and seems designed to accommodate differing ideas among member groups. The charter calls for an Islamic state and the implementation of sharia law, though it does not define exactly what this means. The IF is firmly against secularism, human legislation (i.e., it believes that laws come from God, not people), civil government, and a Kurdish breakaway state. The charter states that the group will secure minority rights in post-Assad Syria based on sharia, which could mean the dhimma ("protected peoples") system, or de facto second-class citizenship for Christians and other minorities. According to Saudi officials in Lebanon, the IF seeks to unify other rebel groups so long as they agree to acknowledge the sovereignty of God. Given this 'moderate' wording, the expectation of some is that that the southern-based Ittihad al-Islami li-Ajnad al-Sham will join the IF.
According to the Netanyahu government, the IF's leading foreign cheerleader, this new coalition gives substance to that which states who have been wanting regime change in Syria have been calling for. One analyst on the Syrian conflict, Aron Lund, believes a grouping of mainstream and hardline Islamists, excluding any al-Qaeda factions, is significant. "It's something that could be very important if it holds up," he explained. "The Islamic Front's formation was a response to both regime advances and the 'aggressive posture' of jihadists against other rebels, plus a good deal of foreign involvement, not least of which is Saudi and GCC pushing to unify the rebels."
Contrary to reports out of Occupied Palestine that the Netanyahu regime is not worried about or much interested in the crisis in Syria, a measure of delight seems to be felt in Tel Aviv that Muslims and Arabs are once more killing each other, along with smugness over Hezbollah's loss of key mujahedeen as it faces, along with Iran, its own "Vietnam experience." Yet all this notwithstanding, near panic is reported to have been felt in Israeli government circles over Hezbollah's achievements in Syria. Truth told, Tel Aviv knows that despite manpower losses by Hezbollah, the dominant Lebanese political party is bringing about major enhancements of its forces. It also knows that there is no substitute for urban battlefield experience with regard to effecting such force regeneration, and Israeli officials have also stated their belief that the Resistance is organizing non-Hezbollah brigades that share one goal in common despite disparate beliefs. That sacred goal is liberating Al Quds by any and all means.
A US Congressional source summarized the Obama administration's take on this week's assassination of a key Hezbollah commander as part of a major new Netanyahu government project to weaken Hezbollah. Hassan Houlo Lakkis' assassination on the night of December 3-4 is deemed in Washington to be particularly significant since Lakkis was in charge of strategic files related to Israel and the Palestinians and also oversaw a number of key operations. The Resistance commander was deeply involved in the development of drones for Hezbollah, as well as smuggling weapons to Gaza via Egypt. He also had good relationships with the Palestinian factions in Gaza, Syria, and Lebanon. Lakkis was known by Washington to be a highly important cadre and a second rank Hezbollah official. According to one analyst "Israel appeared as if it was telling Hezbollah, come and fight me. Israel is upset over the Western-Iranian agreement. It is also upset over the new position that the West has concerning Hezbollah whereby the West is now viewing the party as a force that opposes the Takfiris. Thus, Israel's objective behind the assassination is to lure the party into a confrontation thus allowing Tel Aviv to tell the West: Hezbollah is still a terrorist organization."
According to sources on the US Foreign Relations Committee, the White House is being heavily pressured by the US Zionist lobby and the Netanyahu government to take "remedial measures" for the "catastrophic historic mistake" it made in defusing the Iranian nuclear issue and refusing to bomb Damascus. The measures being pushed for, of course, are funding and support for the IF, though doubts persist in Washington as to how "remedial" they will in fact be. The $5.5 billion "investment" is to be paid in large part by GCC/Arab League countries, with US and Zionist contributions. Cash from the latter two sources will come directly and indirectly out of the pockets of American taxpayers—with Israel paying nothing.
Some Washington officials and analysts are wondering if US participation would help unify notoriously hostile rebel ranks and curtail the growing power of al-Qaeda in Syria, or whether it is simply another zany Bander bin Sultan-concocted project, the latest of many—in this case to create a hierarchical revolutionary army with the aim of fighting the Syrian regime essentially alongside al-Qaeda? Secretary of Defense Chuck Hagel expressed his personal suspicions this week that "the Israel-Saudi team is trying to drag the US back into a potentially deepening morass," alluding to what apparently is an effort to head off any plans the Obama administration may have of living with the Assad government until such time as Geneva II happens, that is if it happens, according to one congressional staffer.
Many among the American public also have doubts because they have been told that their government was 'winding down' its Middle East wars in favor of rebuilding America's infrastructure, roads, health care and education systems, all of which, especially the latter, appear to be suffering dramatically. According to the most recent international survey, released this week, the average Chinese student, aged fifteen in Shanghai, is two full years ahead of America's best students surveyed in Massachusetts. Recent top scores among secondary school youngsters, particularly in math, reading and science, were considerably lower than those achieved by students in Shanghai, Singapore, Hong Kong, Taiwan or Japan. The US is far down the list and declining, and the survey suggests that the gap is widening.
It's too early to say whether this latest Saudi-Israel-Arab League collaboration will fail as others have recently, but given the continuing Obama administration efforts at taking back US Middle East policy from Tel Aviv, plus the perceptible movement away from support for the Netanyahu government along with growing angst among American taxpayers over funding the occupation of Palestine, it just might collapse.
"There exists in this country a plot to enslave every man, woman, and child. Before I leave this high and noble office I intend to expose this plot." John F Kennedy, just before his Assassination…
For those who were of age and alive at the time of the Dallas killing, a fresh memory of the times and era are integral to their assessment. Those who were born later, have no firsthand experience of the actual change that took place to the body politics. Comparing before and after is mostly forgotten by the history accounts. For those who remember, the country started on a downward spiral that continues to the present. The assassination of John F. Kennedy was a political coup d'état and has been described as an enigma with many layers of disinformation. However, peeling back this onion exposes a rot that very much explains the current condition of our country.
When raising the subject of a conspiracy, it is both amusing and tragic that establishment defenders are quick to discredit the investigator, while avoiding facts, evidence and common sense. Solving the mystery to the satisfaction of competing and often conflicting factions is not necessary. However, understanding the course of events that took hold after the Camelot myth was buried is intensely valuable. The end of innocence became an existential awakening to the perceptive, while believing the conclusions of the Warren commission provided reassurance for not facing reality.
Why did powerful elites fear Kennedy? The Entire John F. Kennedy Secret Society Speech provides the motive behind the mask of the media filter.
From this "President and the Press" Speech (April 27, 1961)
"The very word "secrecy" is repugnant in a free and open society; and we are as a people inherently and historically opposed to secret societies, to secret oaths and to secret proceedings. We decided long ago that the dangers of excessive and unwarranted concealment of pertinent facts far outweighed the dangers which are cited to justify it. Even today, there is little value in opposing the threat of a closed society by imitating its arbitrary restrictions. Even today, there is little value in insuring the survival of our nation if our traditions do not survive with it. And there is very grave danger that an announced need for increased security will be seized upon by those anxious to expand its meaning to the very limits of official censorship and concealment. That I do not intend to permit to the extent that it is in my control. And no official of my Administration, whether his rank is high or low, civilian or military, should interpret my words here tonight as an excuse to censor the news, to stifle dissent, to cover up our mistakes or to withhold from the press and the public the facts they deserve to know."
Remember that most famous of all winks at the LBJ swearing in? Look to None Dare Call It Conspiracy!, and put the pieces of the puzzle in place.
"The significance of the Stone film, JFK, is demonstrated by the assault that the established order heaped upon his portrayal. Believe it or reject it, but investigate the questions that have never been answered. If logic has meaning, have Arlene Spector explain that magic bullet again. That 'Man X' was real – his name, colonel Fletcher Prouty, a true 'black bag' magician."
Lyndon B. Johnson initiated the Reign on Terror that continues to this day. His involvement into the plot is supported in the new book, The Man Who Killed Kennedy: The Case Against LBJ by Roger Stone with Mike Colapietro.
"The notable individuals that knew and said Johnson was involved in murderous acts is also well-documented… they include Oswald murderer Jack Ruby, Dexter Scott King, son of Dr. Martin Luther King, as well as LBJ associate Billy Sol Estes, LBJ mistress Madeleine Brown, Texas Governor Allan Shivers, renowned Texas Ranger Clint Peoples, CIA asset E. Howard Hunt and US Senator and 1964 Republican nominee for President Barry Goldwater. The KGB, fearing that they or their puppet state Cuba would be falsely blamed conducted their own investigation and concluded LBJ killed JFK at the same to time French Intelligence would tell Jackie Kennedy LBJ murdered her husband."
If this is just too much to accept, look at the "Skull and Bones" operative, who just happened to be a Texas Oilman. Similarly, he was Vice President at the time of an assassination attempt that almost was successful. Sure, such a coincidence should be fodder for an Oliver Stone sequel – Reagan.
Now consider the CIA component in the "Big Event". Did George H.W. Bush Coordinate a JFK Hit Team?
"Next, George Bush can be seen in photos of Dealey Plaza, next to the TSBD doorway and Ed Lansdale, shortly following the assassination (see below). These photos, unmistakably George Bush, tell us where he went after he left the Dallas Sheriff's Office: back to the crime scene to get an update on all that he had missed. He must have made his call to the FBI reporting James Parrot from the Dallas Sheriff's Office, at 1:45 PM, because Bush is seen in Dealey Plaza with Lansdale, who would leave the plaza at about 2 PM and walk past "the three tramps" toward the parking lot. Bush obviously had to go straight back to Dealey Plaza for him to be photographed with Lansdale, who remained around Dealey Plaza until Oswald was arrested at the Texas Theater at 1:50 PM."
J. Edgar Hoover's FBI was up to his ears in the investigation. He certainly was no friend of the Kennedy's. Therefore, when eyewitness testimony from scores of witnesses was ignored or discarded by the Bureau, no one should be surprised that the final report will be suspect. The Mary Ferrell Foundation site furnishes the following:
"The Church Committee in the 1970s analyzed the CIA's role in supporting the Warren Commission, and found it lacking. The Committee "developed evidence which impeaches the process by which the intelligence agencies [CIA and FBI] arrived at their own conclusions about the assassination, and by which they provided information to the Warren Commission."
Now watch the video from Jim Marrs & St. John Hunt - E. Howard Hunt Deathbed Confession JFK Assassination. A dying admission once held legal merit. But in this disinformation world of government scripted deflection, the public needs to be kept in tranquil ignorance. The Daily Paul site provided additional information.
"One of most explosive under-reported stories of the last 50 years is the deathbed confession of E. Howard Hunt, who was personal assistant to Allen Dulles, head of the CIA at the time, to knowledge that Lee Harvey Oswald did not act alone and that he, Hunt, had been personally involved in the assassination. Hunt said in his written confession that the assassination was code-named "the Big Event."
Whatever determination you maintain on the actual circumstances, the results from JFK's elimination are dramatic. Five Fiendish Ways the Kennedy Assassination Warped Our World list is an effective analysis.
1. LBJ Unleashed – Johnson's profligate Great Society spending strategies, which took the New Deal and accelerated it into hyper-drive.

2. Vietnam – in October of 1963, Kennedy issued National Security Action Memorandum (NSAM) 263, which detailed his plan to withdraw U.S. advisers from Vietnam while gradually scaling back our involvement in Southeast Asia. But within four days of the assassination, Lyndon Johnson had already signed and submitted NSAM 273, which reversed course and basically pledged to stand by the government in South Vietnam come hell or high water.

3. The Federal Reserve Survives – In June of 1963, Kennedy signed Executive Order 11110, which authorized the U.S. Treasury to issue certificates backed by silver as an alternative form of money to Federal Reserve notes. But when President Kennedy was killed, LBJ suspended this program immediately, and the Federal Reserve's control over the U.S. economy has never once been challenged since.

4. The CIA and Our Culture of Secrecy – Kennedy's statement to "splinter the CIA into a thousand pieces and scatter it to the wind", his death allowed the CIA to continue and preserve its culture of secrecy.

5. Mainstream Nonsense and the Mainstream Media – The vast majority of the Fourth Estate took the path of least resistance, and the idea of an independent media that would fearlessly search for the truth no matter where it led died a painful and difficult death.
So what is the significance of the JFK Assassination? In an interview, Roger Stone answers the question: How did JFK's death affect society, people's minds? Is the impact still present in your opinion?
"I think it certainly changed our policy very dramatically – I think we moved it back into the Cold War. After the death of John F. Kennedy the important conversations between the Russian State and the United States were damaged. We know, because it was historically recorded that Nikita Khrushchev wept, when he heard of the death of Kennedy. There was an American journalist who was with Fidel Castro, when he was distraught what he learned: he said over and over again "this is very bad, this is very bad"… I think we were engaged – we were beginning to engage in some fruitful conversations in terms of easing the tensions between our countries and I think there were those in the Pentagon, those in the US military, those in our US-based intelligent services who were very unhappy about that direction. I think it is a major factor – not the factor, – but a major factor in getting John F. Kennedy killed."
It is the contention of this "Reign of Terror" series to provide accounts and evidence that the nation has endured under a shadow government of ruling elites; especially, since the elimination of a President, who dared challenge the interests of the true masters of the establishment.
The deplorable circumstance of a society, so ignorant to make distinctions, of real history from invented official fairy tales, explains largely why Americans are in serial denial. The article JFK retrospectives adnauseam, makes this point.
"People never learn. After the sanctioned assassination, healing the country provided the necessary cover to implement the goals of the coup. Most of the evidence that explains the background that led up to the removal of Kennedy fails to address the breakdown of the entire historic underpinning of the nation, since WWII. The seeds of the Great Society were sown in the idiocy of being dragged into that global contrived conflict. Those who should know best, since they lived during that era, often deny their own blind faith in a misguided allegiance to a central government."
As for the population that never knew or heard actual accounts of this age, "so called" news reporting usually sugar coats or distorts the facts, ignorance really is not bliss. Today's electronic media is a hodgepodge of government talking points or press releases.
The constant drumbeat to blame Lee Harvey Oswald solely for the Kennedy assassination intends to make patsies of the American people. The greater fool theory works in elections. In a New poll finds that belief in JFK assassination conspiracy still strong, but slipping slightly may be a trend worth noting. Reflecting the goals of the "Great Society" means, that acceptance of government authoritarianism became easier.
Deconstructing the JFK Myth offers this distinction. "Ask not what your country can do for you — ask what you can do for your country." The invocation needed to read: "Ask not what you can do for your country — Ask what we can do together to insure individual Liberty"
Propagandists of the ilk of Sargeant Shriver and Arthur Schlesinger Jr., designed a legend that defied factual references", but the martyrdom of a slain President misses the point. John Kennedy was not a saint, but was an obstacle. What better message to future aspirant reformers that a magic bullet awaits their demise.
Few institutional government critics were known for rocking the boat, especially when Kennedy's "a rising tide lifts all boats" might upset his elitist executioners. The system is much bigger than any individual. Bucking the sub-rosa interests that seek greater concentrated control can be deadly. America was condemned to a Reign of Terror on November 22, 1963.
A couple of decades ago we were discussing whether or not American soldiers would fire on U. S. citizens?  Many thought they would balk at such a travesty.  Now it is common knowledge that Army leaders are selected on their willingness to do just that.  Troops are trained to do what they are told and when they are ordered to do evil deeds only a tiny number resist; some even relish the savagery.
If you are dubious consider the present state of law enforcement in the United States.  Citizens are handcuffed and arrested for trivial offenses and for no offense. They are murdered in their homes by policemen who invade by mistake.  Young men who resist their absolute power are killed or beaten into submission and even women are not immune to their violent demands.  There is little accountability for these savage encounters.
When nations decline and hunger sets its teeth into society, major violence begins and when violence begins those who fight it become equally violent.
Ambition often trumps righteousness.  Sacrificing principle to achieve personal advancement is common strategy for those who seek power.  Shakespeare wrote, "Let me have men about me that are fat, sleek-headed men and such as sleep a-nights. Yond Cassius has a lean and hungry look, He thinks too much; such men are dangerous."  Our government is full of lean, hungry, ambitious men and women!
The sin of leaders is greater than the sin of followers but both are culpable.
When a society is subjected to massive amounts of propaganda and leaders are forced by an agenda driven media to support its erroneous content, prevarications become the basis for actions that create a vortex of injustice and confusion.  This is where we are in America.  What began as little propagandas has metastasized and overcome our society.  Both leaders and followers overlook innumerable falsehoods.  The tangle has reached such proportions and goes so deep that it is difficult to find a thruthful consensus.
Confusion is used by shadowy oligarchs to control people and nations.
Unfortunately the initial fault was not in our leadership but in our culture.  We failed to confront dishonesty and turpitude in our homes, our churches, our businesses, and our government.  Our failure to confront evil has allowed evil to flourish.  We have re-elected politicians who have voted for legislation that has destroyed our government. We have allowed our schools to instruct our children in a morally empty humanism.  We have closed our eyes to the accumulation of power that has allowed a handful of like-minded individuals to control information.  We have allowed our church leaders to evade their responsibility to address and uphold our moral standards.  We have voted for the lessor to two evils when we should have shunned the electoral process in protest.
American politics is hopelessly corrupt.  Meaningful political change is impossible.
Penny's Department Stores hired an executive from another industry who spent millions of dollars offering the public an honest price structure.  His attempt to bring truth to the retail business almost bankrupted the company.  It seems that American citizens would rather live in a titillating fantasy of lies than in mundane reality.
Fred Reed has written a descriptive article about support for our military.  Americans are jingoistic; we are quick to support war and have a romantic relationship with our armed forces.  We are not concerned that war is state sanctioned murder which seldom accomplishes anything.  We are quick to believe the devious propagandists who inflict false hate on our society.  We hate Muslims because we are told they hate us because of our freedom.  We hated Germans and Japanese during WWII and transferred that substantial hate to Communists during the Korean conflict and Vietnam.  We prefer emotional patriotism to denouncing the butchery of exceptionalism.  We have forgotten that every human being is created in God's image that He loves everyone.  We have forgotten that the murder of innocent citizens in foreign lands is a national breach of the Commandment not to kill.
The Revolutionary War helped relieve us of English domination and other wars gained territory but wars from the Twentieth Century forward were useless.  They made some citizens wealthy while killing millions of innocent people, disrupting our nation, destroying our morals, and injured our youth.
We should be ashamed when our churches support war by asking us to pray for our troops.  We have the audacity to come before the King and Kings praying for his support in the murder of millions of people made in His image.  It is devilish silliness when Christian churches implore the Prince of Peace to aide in mass murder!
There has been steady resistance to the legalization of abortion by a morally bankrupt Supreme Court.  But the resistance seldom deplores the fact that the choice to murder a baby is made by the woman who carries it.   A moral nation would not use such a service!   Our nation is said to be divided over abortion; half for and half against.  If that is true half of our citizens support the murder of babies.  Isn't it time our churches began to teach God's moral code so that at least a majority of our citizens understand the Second Commandment by rejecting murder whether in the womb or by armed force?
A media conspiracy censors and distorts the news preventing Americans from knowing and understanding large amounts of important information.  Conspiracies are ubiquitous; they are common in homes, in churches, in businesses, and schools; when people gather with a common goal conspiracy of some sort soon follows.  To believe they are not common in government and the media is a serious distortion of reality.  The press censors all suggestion of conspiracy and demonizes the word. We have failed to confront this serious distortion of reality.
Sanguinity has replaced obedience and become the objective of our churches.  Christian churches that offer an emotional escape from reality are growing by leaps and bounds.  Healing, tongues, inspiring music, and a positive message attract a work warn populace.  Instead of confronting pervasive evil and teaching the Path to Righteousness and Peace church leaders allow their parishioners to behave like Hophni and Phinehas,  (Read about the fate of their Father, Eli, in 1 Samuel 4)
A thoughtful bystander watching our government leaders on C-Span has to wonder how they can destroy our freedom over a bogus threat of terrorism and still sleep at night.  President George W. Bush told us we were fighting in the Middle East to preserve our freedom.  Now that our freedom is being threatened we are blaming it on terrorists who might be a creation of the bogus wars we are fighting.  While we allow immigrants of all ilks to enter our country legally and illegally we train our army to put down civil unrest.  We spend more money on armaments than the rest of the world combined but still are expected to give up freedom for protection.  We are being governed by lies, terrorism has never been a major threat to our nation and it is a form on insanity when our leaders pass freedom threatening laws to counter a bogus enemy.
For more than two millenniums Christianity has offered hope to the world, but centralized power has always created kings and tyrants.  We have failed to follow the Biblical pattern by decentralizing power to the individual family.  Because we have failed to obeyed His Commandments, the blessings of obedience have never been realized.  As time goes on Christianity is gaining ground but we are now in one of the darkest periods the world has ever known.  This period of darkness will eventually end and Christianity will be victorious.  God will continue to extend His Kingdom.  In the meantime Christians are ordered to stand.
The day that John Kennedy was murdered, was the day that Americans lost their country. Since that fateful day in November of 1963, our slide into tyranny has accelerated.
Nearly every form of tyranny which has overrun our country has its roots in the post-JFK assassination event. JFK was seemingly the last watchman on the wall against the encroaching tyranny of the newly created national surveillance security police state grid.
There have only been two prominent politicians who have stood up to the tyranny of the New World Order since the death of JFK. These two men would be Reagan (until he was shot by Hinckley) and Ron Paul.
The Missed Opportunity Connected to the 50th Anniversary
Last summer, I predicted that the upcoming 50th anniversary of JFK's murder would awaken a whole new generation as to the tyranny that the country has fallen under and who is responsible for that tyranny. I wrongly believed that the co-conspirators, the interlocking pieces of the JFK assassination cabal, namely, David Rockefeller, the Federal Reserve, the oil companies, the military industrial complex and the CIA and their mafia assets, would be exposed with all the attention that the 50th anniversary would provide.
I wrongly believed that these groups  with their current and undue influence on America would also be readily identified for what they did to JFK and to the country on November 22, 1963. I further believed that today's younger generation would easily build the bridge linking the corruption and undue influence of these 1963 groups to today's political landscape and this would be an easy association. Unfortunately, my predictions were in error because we in the alternative media dropped the ball.
The 2013 Establishment Propaganda Machine Is Rolled Out

The day that JFK was murdered was the day that Rockefeller won the world's biggest lottery.
With the marking of the 50th anniversary of the assassination of John F. Kennedy, there have been over 2,000 books written on the subject and countless radio and television shows devoted to the topic. This fall, the globalist news corporations have produced a rash of new JFK "investigations" which all purport to show different ways to prove that Oswald, and Oswald alone, killed John Kennedy. The new productions (e.g. National Geographic) are so bad and so faulty, that they are laughable.
Media Propagandists Ignore the Government's Final Conclusion of a Conspiracy
The modern day propagandists are winning the day with regard to the control of the narrative surrounding the assassination. During the height of America's skepticism regarding the 1964 Warren Report which stated that Lee Oswald killed John Kennedy and that he acted alone, most Americans rejected the "official explanation. What the modern day public, as well as the establishment propagandists, seem to have forgotten is that in 1977, the House Select Committee on Assassinations concluded that Oswald had help and JFK was killed as a result of a conspiracy. This was the final word on the subject from our government on the assassination. However, the history revisionists do not want a hint of a conspiracy because this could give birth to a modern day JFK assassination renaissance in a search for the co-conspirators who killed JFK. Once that search would begin, the descendants of the perpetrators organizations would not be able to escape public scrutiny. We in the alternative and truthful media missed a golden opportunity to wake up the country on this 50th Anniversary of JFK's death. This fall, if we had devoted a significant amount of time and effort to covering the assassination, and we had been relentless in our efforts, the under 40 crowd would understand who their present enemies are and they would have been awakened to the present day tyranny. We allowed our voices to be drowned out by the mainstream fictional media with their new JFK cover up pieces. Sadly, we lost a golden opportunity to wake up millions of young Americans.
At the height of JFK conspiracy fervor in the 1970′s-1990′s, according to the Gallup Poll, as many as 80% of Americans believed that there was a conspiracy to kill JFK. Today, that number has slipped to 61% thanks in large part to the new propaganda productions which are influencing our younger Americans.
In the 1990′s, Oliver Stone produced JFK and Bill Kurtis and Nigel Turner produced separate investigations into the assassination (i.e. The Men Who Killed Kennedy). In the 1990′s, the country was spellbound by the new revelations which were also bolstered by JFK admirer, Bill Clinton, as he forced the release of millions of classified JFK documents. However, the evil empire struck back around the year, 2000, and today, you see almost nothing on TV which does not show that Oswald was acting alone.
Follow the Money
What is conspicuously missing in most, if not all of the accounts related to the assassination of John F. Kennedy, is the fact that normal homicidal investigative strategies have not been employed by people in the government who would have the power to do so. One of the hallmark phrases in murder investigations is to "follow the money".
Every year at this time, I become reflective as I wonder what America, and the rest of the world might have looked like if JFK had survived, been re-elected and served a second term as President. This year I decided to follow the money and put my thoughts on paper. So, let's briefly follow the money.
Vietnam
Everybody knows that the Pentagon was frothing at the mouth to get into an armed conflict in Vietnam and/or Laos. In 1961, JFK resisted the military pressure to place troops in Laos, as he clearly instructed diplomat, Averell Harriman, to get the Laos issue settled because JFK was determined to not put combat units on the ground in Southeast Asia.
It is true that JFK was manipulated by his military advisers to place troops on the ground in Vietnam but solely in the role as "combat advisers". JFK's anti-Vietnam war stance frequently gets overlooked because of this. However, in October 1963, a mere month before his death, JFK signed National Security Action Memorandum 263 which called for the withdrawal of 1,000 troops from Vietnam by the end of 1963 and a total withdrawal of all of the combat advisers by the end of 1965. This was one nail in the coffin of JFK.
JFK gave many speeches in which he clearly stated he was opposed to widening U.S. military involvement in the war. South Vietnamese leader, Diem and his brother Nhu were opposed to U.S. attempts to control his regime and Diem and his brother were adamantly opposed U.S. full-scale U.S. military involvement beyond the 16,000 combat advisers stationed in the country. On November 1, 1963, Diem and Nhu were murdered by the CIA against JFK's wishes. Three weeks later, to the day, John F. Kennedy was murdered. Within nine months following the assassination, the LBJ administration launched the now discredited false flag event, the Gulf of Tonkin attack, and 100,000 combat troops were subsequently sent to Vietnam. Many researchers have proven the involvement of the same CIA and its Mafia connections which dates back to 1942 when the CIA was known as the OSS.
Knowing that the CIA and Mafia were involved in JFK's murder, does not tell you who ordered the assassination. Any guesses on who profited the most from the Vietnam War? In radio parlance, you will have to stay tuned, the answer will be revealed at the end.
There were huge financial incentives for the American defense industry to participate in the murder of JFK. Yes, that would be the military industrial complex which Ike warned us about in his 1960 farewell address. In 1963, Chrysler corporation and its subsidiaries received the lion's share of defense contracts for the war, most of which were resold to smaller corporations. Corporations such as Bell Helicopter enjoyed unparalleled growth during the height of the war. There are some interesting and notable parties which controlled the Chrysler defense industry interests in 1963.
Very powerful parties would have stood to have lost a lot of money had the war not materialized into a full-scale air and ground war. Who am I speaking about? All will be revealed when I connect the dots at the end. Oh by the way, the forerunner to the bid rigging and recipient of no bid contracts in Iraq, KBR, was also found guilty of the same thing in Vietnam when they were given the responsibility for building South Vietnam's military infrastructure. The more things change, the more they do stay the same.
Making Enemies with the CIA: The Bay of Pigs
It was very well known that JFK refused to support and sanction the CIA backed Cuban refugee invasion of Cuba by refusing to allow air cover. The invasion failed and the careers of CIA Director, Dulles, and CIA Assistant Director, Cabal, were over. The proverbial line in the sand had been drawn and the CIA and JFK became mortal enemies with JFK threatening to break up the agency into a "thousand pieces". Add to this fact, is the fact that it is well-known that the darker parts of the CIA act as mercenaries for certain groups who are not on the government payroll. Today, we would call these shadowy forces, the New World Order.
It is clear that with the advent of the Bay of Pigs, the brain trust for the assassination had been born and they would double down as this agency would perpetrate the cover-up, such as losing the President's brain during the autopsy to hide the fact that JFK's fatal head shot came from an exploding bullet, which means that Oswald's defective Italian rifle could not have been used in the commission of the crime. Maybe this is also why LBJ had the Presidential limousine "cleaned up" immediately following the crime and the vehicle was never subsequently examined as any other crime scene would have been. LBJ should have gone to prison for obstruction of justice, but I digress. Jim Marrs and other researchers have clearly implicated the CIA as the masterminds of the assassination. I agree with Marrs, however, the CIA were not the original planners, they merely were tasked with carrying out the assassination. Regardless, the rich and famous wanted Cuba back and JFK had destroyed their plans for continued domination of the Island state.
Ten days following the Bay of Pigs, JFK gave his famous "secret society" speech. He is the first, and the only President to ever identify the globalists as the enemy of America and humanity as a whole.
If you have never listened to the speech, you should take the time to listen now, for if you do, the events of today will make a great deal more sense.
The Cuban Missile Crisis
Havana had become a play place for the rich and famous prior to the Castro led revolution. Upon seizing power, Castro promptly nationalized all gaming resorts and the Mafia lost their insanely high profits and the rich and famous lost their financial cut, as well as their 1960 version of Bohemian Grove. In the eyes of the rich and powerful, JFK had one more opportunity to get control over Cuba with the opportunity presented by the Cuban Missile Crisis.
In 1962, in response to America's placing offensive nuclear weapons in Turkey, close to the Soviet border, the Russians did the same in Cuba. This event brought the U.S. and the Soviet Union to the brink of nuclear war. All of JFK's military advisers wanted to invade Cuba with ground troops. JFK opted for the ever-contracting naval blockade. Although history has proven that our invading troops would have been nuked, and that JFK pursued the correct course of action, the powerful military was now lining up against JFK. And, again, the rich and famous were thwarted in their desire to reassert control over Cuba and the defense contractors smelled the end of the gravy train.
Then in June of 1963, JFK gave an incredible speech at American University in which he called for the total destruction of nuclear weapons. This would have resulted in the end of the financially lucrative Cold War and the "Pax Americana enforced on the world by American weapons of war", and a movement toward "general and complete disarmament" would have begun. A few months later JFK signed a Limited Test Ban Treaty with Nikita Khrushchev. What would happen to the profits of Raytheon and Martin Marietta (now Lockheed Martin) if there was no cold war? The executives at the defense plants could relax because when JFK was killed, LBJ ordered the single largest increase in U.S. history and before the ink was even dry on JFK's death certificate.
America Cannot Have Peace, It Is Bad For Business
Please take the time and listen to JFK's, American University Speech, June 10, 1963, and if you understand what it means to be an American, it will bring tears to your eyes and I believe that this speech also brought a bullet to JFK's brain, because he was poking a stick into the eyes of the military industrial complex.
The Federal Reserve

On June 4, 1963, President Kennedy issued Executive Order 11110 and this accompanied the Kennedy act which was the beginning of an attempt to strip the Federal Reserve Bank of its power to loan money, at interest, to the government. JFK was on his way of stripping the then 50 year history of fleecing the American people. In effect, JFK, by issuing 4.3 billion dollars of U.S. notes based upon silver held in reserve, JFK was going to be able to wipe away the beginnings of national debt which, today, has mortally wounded the American economy. Please take note of the fact that this event was only a little over 5 months before the assassination. When JFK was murdered, LBJ failed to continue with the program.
Who stood to lose the most money if the Federal Reserve had lost its stranglehold on the American economy? You would be right if you answered Chase-Manhattan Bank with its 6,389,445 shares of Federal Reserve Board Stock valued at 32.3% of the total value of stock at the Fed. Also, Citibank had a lot to lose by this move as well as they were invested in the Federal Reserve shares to the tune of  4,051,851, or 20.5% of the total value. I think you might be getting an idea who owned and/or controlled the majority interests in these two banks in 1963, but there is more before we answer the question on who profited the most from the murder of a sitting President in 1963.
The Oil Depletion Allowance
By the end of 1962, the robber barons which ran the oil industry estimated, that their earnings on foreign investment capital would fall to 15 percent, compared with 30 percent in 1955 if the oil depletion allowance was diminished in accordance with JFK's proposal.
JFK's attack upon the oil depletion allowance, which permitted oil producers to deduct up to 27.5% of their income as tax exempt provided the robber barons of oil a lower tax rate and a competitive business advantage, not shared by any other business interests. JFK targeted the oil depletion allowance and it was estimated the government might retain more than $300 million in tax revenue each year if the depletion allowance was reduced. Although the oil depletion allowance remained intact, due to the congressmen who were recipients of oil company campaign contributions, JFK made some very powerful enemies in the oil industry.
It was the oil depletion allowance which made drilling for oil a no risk venture. An oil speculator could drill five wells and if four were dry wells and only the fifth struck oil, the speculator would still make money because of tax breaks resulting from the depletion allowance deducted from owed taxes. President Kennedy pointed out the obvious when he stated "… no one industry should be permitted to obtain an undue tax advantage over all others."
JFK had made an enemy out of the oil industry and its biggest tycoon, David Rockefeller with the proposal to reduce the oil depletion allowance. Do you know the two banks which controlled 53% of the Federal Reserve in 1963? Rockefeller owned the controlling interest in both banks. How about Chrysler, KBR, Bell Helicopter and the Vietnam War? You are way ahead if you said, David Rockefeller. And what about the nuclear arms race, to which the cessation of the cold war, would have meant the loss of profits to the defense industry? And who controls the defense industry? David Rockefeller. We had to have a cold war, then, for the same reasons we need a war on terror today. It is good for business and with the subsequent growth of government power which comes with war, the erosion of Constitutional liberties increases. All roads for the motivations of the JFK assassination leads to David Rockefeller as being the first mover in the plot.
Do I have the smoking gun that I can place in Rockefeller's hand? The short answer is no. However, it is safe to say that the day that John Kennedy died, there were no tears shed at the Rockefeller estate.
If JFK's murder had been anything but the killing of the President, any police detective worth his salt, would have followed the money trail and arrests would have been made based on the known facts. It is unacceptable that as we race toward the 50th Anniversary of the event, this next week, that not one person has been brought to justice in a court of law for the assassination of John Kennedy. Instead, a patsy, Lee Oswald,who never fired a gun on November 22, 1963, was framed and used as the patsy. And before Oswald could talk, he was murdered two days later under very mysterious circumstances. Over the next several days, I am going to publish mini-excerpts on facts about the JFK assassination which are not being covered by the MSM. My first entry will focus on how we know that Oswald did not kill JFK.
Reflections on What Could Have Been
If JFK would have lived, we would have not lost 58,000 lives in Vietnam. Millions of Vietnamese would have been spared. We would have an economy that is backed by silver and we would virtually have no debt because the corrupt Federal Reserve would have faded into oblivion as it did during the Andrew Jackson Administration. America would have schools that would the envy of the world, not the butt of jokes, because we would not spending money to kill people, but rather to educate, improve health care and we could have even afforded to pay off all privately held mortgages if we had only remembered the words of JFK when he reminded the faculty and staff at American University on June 10, 1963, that "We all breathe the same air…"
We would live in a far better place had we lived out JFK's expressed ideals. I write this piece, not just to remind America of what we lost and how America suffered with Jack Kennedy's death, I write this piece for those who know little of nothing of what happened on November 22, 1963, mostly young people, in order that they can know that the tyranny being imposed upon us, need not exist. There is a better way and for a moment when I listen to his speeches, I can imagine a better world.
Source: Dave Hodges | The Common Sense Show
No doubt you have heard about the War on Drugs, the War on Terror and the War on Happiness. However, you may not be familiar with the War on God, possibly because it would be an unpopular war to discuss publicly. By the "War on God" (definition) we mean the collection of strategies, methods and techniques which have the combined effect of preventing or seriously hampering the efforts of individuals to seek or achieve legitimate Spiritual enlightenment and the Soul's eventual return to God.
The War on God is an ancient war. While the United States and other countries play an active role in this war today, they definitely did not initiate the war. If you want to use the Christian bible as a reference, you could argue that the War on God began shortly after man was created and rejected God in favor of Satan. Clearly, in some form, the War on God has existed throughout human history.
Today, the United States has effectively broken off diplomatic relations with God. The oligarchs who run the country never physically die and so their souls stay on Earth. Apparently, the United States actually believes that its technology, occult knowledge and black magic skills place it in a position which is superior to God.
We know from whistleblowers like David Morehouse that the United States sponsors and trains a cult of psychics to carry out psychic espionage (remote viewing) and also assassinations using psychic black magic techniques. According to clips of his various interviews on YouTube, it was the training in psychic assassinations which caused Morehouse to become disillusioned, quit the secret program and blow the whistle on the operation. Other countries may well operate similar programs but the details will remain unknown until someone defects and exposes them.
The leaders of the United States have always worshiped Satan. The United States was founded by a cult of Satanists known as the Masons and remains under control of that cult today. By rebranding their cult as a nation state, the cult created the appearance of legitimacy. Cult secrets simply transitioned to state secrets. Cult threats to kill anyone telling their secrets transitioned to the crimes of treason and espionage.
Nothing really changed except for the rebranding from a cult to a government. Today, essentially all members of the CIA, NSA and NASA are Masons. All US presidents have been Masons with the two exceptions of Abraham Lincoln and John Kennedy who were both assassinated.
The term "national security" refers to the security of the cult and not to the security of the general population. The Masonic motto is "If you are not one of us, you are nothing". The cult exists only to enrich itself.
The Masons study and practice the occult. Serious study begins after they take a formal oath of allegiance to Satan at the 30th degree initiation. Basic occult knowledge is neutral and everyone who advances Spiritually learns it. However, Masons seek this knowledge to gain power and control over others as opposed to knowledge for personal advancement. This choice, commonly called the Left Hand Path, places them in opposition to the will of God.
If the Satanists simply wanted to sell their Souls to Satan and mind their own business, one could argue that they had that right because they had free choice. However, the situation is not that simple. The Satanic oligarchs did freely choose to worship Satan. However, they also desire a comfortable life. They don't want to do any "grunt" work. Therefore, they have enslaved the remainder of humanity and are holding their Souls prisoner on this planet to service their needs. Therefore, if you, as an innocent Soul, ever plan to escape from this place and return to God, it is in your interest to investigate and gain an understanding of this war so that you will have an opportunity to Spiritually evolve. Otherwise, your Soul will remain a prisoner here — lifetime after lifetime — serving the Satanic overlords essentially forever.
Earth Based Religions
The phrase Earth Based Religions (definition) refers to religious schools which seek and use knowledge, including occult knowledge, to enhance their experiences during their human lifetimes as opposed to using the same knowledge to foster Spiritual development with the ultimate goal of achieving a stable non-physical Spiritual existence.
Although Pagan religions are usually grouped into this category, a more careful examination would reveal that essentially all mainstream religions are Earth based religions. Mainstream religions make constant references to God and Heaven but never explain exactly what they are talking about. Their books concentrate on historical narratives concerning how people in the past lived and coped with the basic problems of human physical existence. They never give details of any level of Spiritual existence or even any specific hints about what life beyond death will be.
Let's try an example. Suppose you have never seen a motor vehicle. You have heard vague stories that they exist, but that is all. Then, suddenly, you find yourself behind the wheel of a car on a high speed road like the US interstate system or the A roads in Britain. What would you guess would be your chance of survival? Try less than zero.
Now suppose you physically die. Suddenly, you find yourself in your Astral body. However, no one ever told you that you have an Astral body. It does not operate under the same rules as a physical body does. It is a very pliant and nimble body. It can travel in time to the past or future, access any plane and subplane in the Astral universe and research the absolute accurate and incorruptible records system known as the Akashic Records to name just a few. But, as in the previous example, you never learned how to "drive" it.
You would have done fine on the highway if you had gradually learned to drive a motor vehicle. You would do fine after death if you had some experience and training with your Astral body. However, no one ever taught you. What practical use is any religion that constantly rants about Heaven but offers no practical advice about your life after this life?
This information may have been a guarded secret in the past, but those days are gone. You can research this information to your heart's content on the internet, locate legitimate Spiritual groups and learn from those who can leave their physical body and explore the non-physical dimensions. But, don't expect any help from a mainstream church.
You might do well to recall the famous quote attributed to Jesus, "The truth will set you free". Mainstream churches are large, rich institutions. They did not get that way by "setting people free". They got that way by terrifying their followers with ridiculous horror stories of what will happen to them if they do not obey their crazy doctrines, stay with them and give them all their money.
Gnostic and other "non-traditional" religions may be Spiritual based as opposed to Earth based. Jesus always reminded everyone that he represented a kingdom "not of this world". If we had accurate records of his true lectures we would no doubt find practical instructions and information about this "other world". We don't have this information because any practical Spiritual teachings he might have given were censored out to create the simplified — but Spiritually sterile — mainstream religions we have today. They are simple to comprehend and follow but will not lead you anywhere except another physical lifetime somewhere on Earth.
Life Before Technology
Before technology life was simple. Although existence was hard, the opportunity for Spiritual experiences was greater than today. Consider, for example, all the empty time you would have as, say, a sheep herder. Nothing to do except make sure the sheep kept moving. In this situation, there was ample opportunity for the mind to wander and perhaps contemplate and glimpse other realities.
Also, and perhaps most important, no electric grid existed on the planet. Electric fields appear as solid "matter" in the Astral dimension and so can affect Astral experiences — generally in a negative way. Artificially created electromagnetic waves which blanket the planet today also have subtle and generally negative effects on living creatures.
Pagan groups generally conduct occult rituals outdoors and away from high population areas. When buildings are used, it is desirable that they be made only of wood and assembled without any metal (nails) and, of course, have no electrical wires.
Both good and evil existed before technology as they always have. It was possible to use psychological propaganda to influence and control susceptible masses of people. However, the positive and negative forces were more in balance. It was not possible for a single group to successfully dominate the planet.
Drugs existed in the form of various plants. Adepts learned how to use them to help or harm others. People with developed psychic abilities existed as they always have and white and black occult schools existed. Legitimate Spiritual masters existed.
Some techniques that thrived have essentially become extinct because the population of the planet has devolved. It is next to impossible to successfully teach Tantra (sex yoga), because today's generation is incapable of the required level of self control. Classic Tibetan yoga techniques are still taught in isolated areas, but the masters — for good reason — will no longer consider trusting outsiders.
Information Control Techniques
Information control is essential for protecting the integrity of a compartment. People are held as slaves by constructing an information box which holds the slaves in an information prison. As long as the "walls" of the compartment remain impenetrable, the compartment — or belief system — will be stable and no slave will escape.
Considerable energy is required to achieve this. Those assigned to protect the walls obviously know that the compartment is an intellectual illusion. Therefore, they must be sworn to secrecy and intimidated in such a way that they will not compromise the integrity of the compartment. It only takes one "leak" to initiate a chain of events which could collapse the compartment and so allow the slaves to escape.
Consider, for example, the Snowden leaks. One person sharing knowledge has totally destroyed the illusion of privacy that most people had accepted as fact. It will not be possible to reconstruct this illusion. The compartment has collapsed.
Similar principles apply in the Spiritual spectrum. Because of the characteristics of the human bodies in use on this planet, most people do not retain any conscious memory of events before they were born. This is not universally true. Life forms on many other planets retain the memories of previous existences. Because humans generally do not have this recall, they are easily enslaved and can be conditioned to believe most anything.
To maintain a state of Spiritual ignorance it is important to institute methods which will prevent people from realizing that they are actually Souls experiencing a constructed illusion. People somehow reaching this state, sometimes referred to as "self realization", will no longer respond to establishment propaganda and are generally considered a threat to the current social order.
The easiest and most direct method to achieve a stable slave population is simply not to talk about anything even vaguely esoteric. For example, how often have you heard the words astral, chakra or aura mentioned on a mainstream TV channel?
Most people will then likely "remain asleep" throughout their entire lifetime and will be no problem. Unfortunately, people have a natural desire — even though it may be an unconscious desire — to Spiritually evolve. It is, after all, the true purpose of human existence.
When someone tries to break away from the contrived illusions more direct methods are needed to return the slave to a state of ignorance. Today, various methods which cause brain damage — generally performed by psychiatrists — are used to negate any success in Spiritual evolution and return the slave to a state of vacant contentment.
Diversions and Techniques Promoting Inaction
The simplest and most effective diversionary technique is to promote scientific atheismand darwinian evolutionary philosophy as established fact. If you can get someone to buy into this philosophy, their fate is sealed. Even if they experience some contact with another dimension, such as an out-of-body experience, they will follow their programming, dismiss the experience as a delusion and refuse to investigate further. When they die, they will be totally lost and confused, flounder around on some lower Astral plane and eventually reincarnate just as Spiritually ignorant as before.
A side effect of accepting scientific atheism, which totally cripples Spiritual progress, is the acceptance of suicide as a way out of life's problems. Suicide becomes a learned reaction. Consequently, when the Soul is sent back into another physical lifetime, it is likely to commit suicide again when faced with some unpleasant event. It never learns, and this cycle can repeat essentially indefinitely. Dealing with this is one of the most difficult problems faced by the administrators who work on the Astral planes.
For those who want more than scientific atheism, there is mainstream garden variety religion. Mainstream Christianity has developed a clever stonewalling technique that has worked to promote inaction for thousands of years. This technique is centered upon the argument that no one can make any progress until Jesus returns to show the way. In the meantime, people should just do nothing and wait. The effect of this is essentially the same as scientific atheism. No Spiritual progress is made.
Schemes designed to waste time are common. One really off the wall example is the decision in Syria to prohibit vacuum cleaners and standard flat brooms in homes. "Witch type" brooms consisting of a circular straw bundle are allowed. Surely there must be a good reason to keep these terrorist weapons out of the reach of the typical Syrian housewife. The official reason is to make basic housework as difficult and time consuming as possible so as to prevent the woman from having any free idle time which, if allowed, could lead to the emergence of "immoral thoughts". Perfectly logical!
In the western world, complex bureaucracies seem to be deliberately designed to make the path to whatever you want as difficult as possible. Here the apparent motive is to prevent the acquisition of enough free time for any independent thought process. There are just not enough hours in a day to allow for any quiet contemplation of anything.
"Blank time" is always reported as a factor in the development of Spiritual figures. Time alone in the wilderness, time spent meditating alone in some isolated cave or at least periods of dedicated quiet time somewhere figure prominently in historical accounts of these people.
You may know or have heard of kids who spend all their waking hours playing interactive role model video games with other kids on the internet. They eat meals by the computer and never leave except to briefly sleep before returning to the all important game. Their entire life is spent in an imaginary reality. You may want to consider that your "real" life may not be all that different. You play a role. Your attributes are fixed by what society expects based upon that role. You can't change, because others would notice. Your concept of the world beyond your little world is determined by what you see on TV. Daily, you receive your "fix" of carefully choreographed "programming" which appears unusually coherent because, as you may not know or fully comprehend, everything on TV is controlled by a few corporations and all of them are loyal to the official government party line. If you somehow had the opportunity to break from this structured "game" you play from day to day — say, the opportunity to visit other countries and see other cultures — you would likely realize that your existence has not been that much different from the kid addicted to a computer game. You would find that the actual "real" world had very little relationship to the world you had been conditioned to believe existed.
Chemical Control Techniques
"With the use of chemical brain-control agents it may be possible to control the individual and the masses and to do this unobtrusively and without the active cooperation of the victims — not a question for the future — it is here".
This is a quote from the book by Edgar Cayce titled Edgar Cayce on Atlantis. There are references to Dr. Robert Galbraith Heath, and this book bears a copyright date of 1968. The book cites an interview that Heath gave to a newspaper called The Virginia Lighthouse and cites the above statement made by him on November 20, 1966. Heath founded the Department of Psychiatry and Neurology at Tulane University, New Orleans, in 1949 and remained its Chairman until 1980.
During this period, Tulane University actively participated in the CIA mind control project known as MK Ultra [1]. Also, during this period, Tulane became an active member of the secret Institute for Defense Analyses, or IDA, a corporation whose only client is the US government. Heath reportedly performed many experiments there involving electrical stimulation of the brain via surgically implanted electrodes. This work was reportedly partially financed by the CIA and the US military. Heath is now "officially" [11] deceased.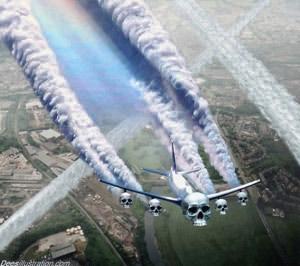 You have been drugged since you were conceived — before you were even born. Your mother was drugged. Soon after birth, you were injected with mercury containing vaccines. And the systematic process of poisoning you never stopped.
By some estimates at least eighty percent of the food in the average supermarket is poison either because it is genetically modified or laced with pesticides and other additives. Even the air is poison now because of geoengineering chemicals sprayed into the upper atmosphere.
It should be noted that things are different in the separate but parallel world of the elite. The Max Keiser show [12] discussed the secret gardens in Japan. These gardens are surrounded by high walls and guarded by the military. They produce the food for the ruling elite. Every plant in the garden has its own health certificate certifying that is pure, healthy and not genetically modified. Obviously, every developed country must have a similar secret supply chain of legitimate food for its ruling class. Certainly the elite know better than anyone that the food supply for the ordinary people is poison. They're not fools. They wouldn't touch the stuff.
Vaccines used for the elite are prepared without the mercury and other toxic additives found in vaccines given to the ordinary people.
Various agents — mainly from plants — have always existed which could be used by those aware of them to harm others or control people by altering their state of consciousness. However, only recently has it become practical to wreck the health of essentially everyone on the planet at the same time. Genetic modification of plants and other life forms used for food has made this possible. Now, quietly, people throughout the world can be sterilized, crippled with serious health problems or even killed by altering the genetic makeup of the food supply. Ordinary people remain generally ignorant of the fact that this awesome power exists and is presently being used against them.
Mind control has become a science. You can't major in it in college because this science is essentially entirely secret. The United States and other countries have spent the equivalent of billions of US dollars investigating and perfecting mind control.
Many secret research projects using unsuspecting or perhaps kidnapped people — some of whom were killed — have been conducted in the past and continue today. We only know about a very few of these projects such as MK Ultra, MK Naomi and Project Other. Even in these projects, specific details are sketchy. From these experiments, practical techniques for creating manchurian candidates and implanting created false personalities and identities have been developed and are in common use today within the secret communities.
Everyone has likely been the victim of some degree of mind control to some extent. Chemical weapons designed to mentally cripple people and render them drooling idiots are freely sold as prescription drugs in drugstores and are available to doctors to use as they please.
The lives of many kids are destroyed by these "drugs" because they have no ability to resist and their parents are ignorant and believe doctors can "do no harm". Actually, today's doctors are agents of the state. Many have top secret clearances and embrace classic Nazi philosophies such as eugenics. Their function is to watch you and make sure you "die appropriately" so as not to burden society. Anything they learn about you and anything you tell them is freely available to anyone in the intelligence community who is curious about you.
Only members of the super elite who are entitled to access top secret medicine will receive legitimate supportive medical care. Ordinary people will be deliberately allowed to die even though doctors with top secret clearances know of effective treatments which would cure them but which are classified and reserved for the chosen elite.
There is no such thing as an incurable disease any more. All the cures have been discovered. If you die, it is because you are not considered important enough to live and not because the cure does not exist.
Common sense should suggest to you that the lives of the elite have statistically different characteristics. For example, members of congress do not live sheltered lives. They work in close quarters and travel extensively both locally and internationally. They are always hanging out with prostitutes as well as playing with the young congressional pages.
Washington D.C. is reported to have more brothels than fast food joints. Strangely, however, these people do not get sick. Have you ever heard that congress had to shut down because everyone was coming down with some infection. It happens in other close populations, so what would make them exempt?
Understanding Astral Damage
Living things have an Astral component. For example, when you cut a leaf and then see the complete leaf on a Kirlian photo you are viewing the Astral component which was unaffected by cutting the physical component because it does not exist in the physical dimension.
Over one hundred years ago, practical techniques for viewing the human Aura were developed by Walter J. Kilner [4]. The original technique used dicyanin dye and a later technique used special glasses. You can't find either one today. In his research, Kilner was able to demonstrate that defects in the human Aura appeared before some corresponding disease manifested in the physical body.
Therefore, he was able to detect and prevent an adverse physical condition before it ever physically materialized. So, you ask, why don't we have this marvelous medical technique available today? Well, we do. It is in use in top secret medicine. However, only the approved elite now have access to it. The information has been removed from public knowledge and classified.
In conventional allopathic medicine, which is based upon scientific atheism and sold to the general public, there is officially no such thing as an Astral body. Conventional medicine denies the existence of anything beyond the physical dimension. Since the Astral body officially does not exist, it is not recognized as a crime to deliberately harm it.
Damage to the Astral body can be compared to damage to the physical body. If you punch holes in the physical body by cutting it, shooting bullets at it or whatever, blood runs out and germs get in. If you cause enough damage, the body dies. Astral bodies do not die, but can suffer critical energy losses. Similar to physical bodies, punching holes in the Astral body allows essential energy to escape and harmful energies to enter.
There are many events which can harm your Astral body. It is in your interest to understand these events because your Astral body will be your primary body when your physical body dies. If it has been damaged, you will be at a severe disadvantage. The chosen elite have perfect Auras because they can use the Aura balancing machines available to them at any top secret medicine provider. However, you cannot.
Also, the ruling elite seem to take some delight in causing harm to the "ordinary" people. Consequently, many drugs, food additives, GMO foods and industrial chemicals found in the environment cause Astral damage. Chemicals recognized as poisons and banned in other countries can be freely added to foods given to ordinary people in the US.
Obviously, there must exist a secret supply chain of safe food and water which is available to the chosen since they know of the contamination and certainly would not want to harm themselves or their friends.
There are ways to closely duplicate the secret techniques available only to the elite. If you can see auras or can find a reputable psychic who can, you can approximate the techniques developed by Kilner and available to everyone over a hundred years ago. Although the secret aura balancing machines are more accurate, a competent psychic healer can do the same thing. Actually, since psychics have always existed, similar techniques have been available throughout the ages to those who were aware.
Fluoride
The concept of adding fluoride to drinking water for the purpose of mind control is said to have originated in the 1930′s as a result of collaboration between German and Russian scientists [2]. Sodium fluoride was originally used and was found to cause a "mild lobotomy" in people who consumed small quantities. The effects were considered to be non reversible after one year of continuous use of the tainted water. Hitler added sodium fluoride to the water in his concentration camps to make the prisoners docile and cooperative as they waited for death.
Sodium fluoride (NaF) is used today in personal products like toothpaste. To poison the water supply of an entire country with sodium fluoride would be expensive. However, it just so happens that there is a waste product created during the manufacture of phosphate fertilizers, Fluorosilicic acid (H2SiF6), which is classified as hazardous waste and would be expensive to dispose of under EPA guidelines.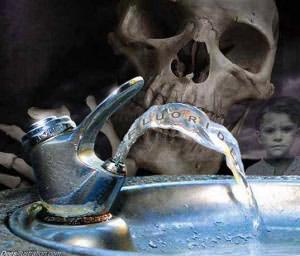 There is lots of this stuff available. This is the poison added to the public water supply in the US and some other countries. It is actually economical for industry because they don't have to pay for hazardous waste disposal. They just pump it into the public water supply.
In the human body, fluoride has an affinity for the pineal gland in the brain. The pineal gland is associated with the "third eye". Everyone has this third eye, but few are aware of it or know how to activate and use it.
Although the pineal gland is part of the physical body, the associated third eye is part of the Astral body and so is invisible in the physical dimension. The third eye allows you to see and communicate with the non-physical dimensions while fully awake and functioning in the physical dimension. So, you could see and carry on a conversation with someone in the physical dimension while invisibly also viewing and communicating with some entity on another plane of existence.
The standard Christian bible refers to the third eye with the phrase, "If thy eye be single thy whole body will be filled with light". However, only students of mysticism would recognize the true meaning of this quote.
Obviously, having this ability would be a threat to the security of any totalitarian society. Poisoning with fluoride destroys this ability and so solves that problem. Literature is available if you wish more detailed information. Simply search using the phrase "fluoride third eye".
On the chance that fluoride in the water is not sufficient to destroy any psychic abilities you may have, there are more aggressive ways to get fluoride into your brain. Here are some structural models of popular psychiatric drugs:
Notice that the element Fluorine (symbolized by its standard chemical symbol "F") figures prominently in all these compounds.
These drugs are used to cause "chemical lobotomy". By blocking communication channels with the higher levels of the human brain, they effectively convert the victim into a lower form of animal. Lower animals do not have the frontal lobes possessed by humans. That is what makes humans special. Disabling the frontal lobes effectively transforms a natural human being into, basically, a docile and obedient house pet which can be trained like a dog.
Incidentally, Fluorine also figures prominently in Sarin nerve gas.
For a more in depth study search YouTube for the free documentary Flouridegate — An American Tragedy by David Kennedy.
They All Drink From the Same Trough
If you casually look out upon the institutions of the world, it may appear to you that they are independent, discrete entities. However, they are not. They are all components of a collective which has successfully hidden its existence and true nature from the general population for generations.
Let's begin with the media in the US. Although it may appear to you that there are thousands of independent sources reporting "news", 90% of all media is controlled by six corporations. They are General Electric, News-Corp, Disney, Viacom, Time-Warner and CBS.
In the US, people believe they are protected from tyranny by the concept of "separation of powers" — that the executive, legislative and judicial branches of government are staffed by independent thinkers who "check and balance" each other. This is also a deception.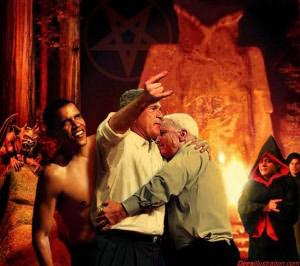 Once a year, at the end of July, there is a secret gathering on private property in the redwood forest of California called the Bohemian Grove. Although this annual meeting has been going on for over one hundred years, it is only during the last several years that outsiders have begun to learn of its existence. The only reason they have is because of the internet and independent journalism. Leaders from the mainstream media are all members of this secret club and so never even report its existence.
Who else goes to this annual secret "party"? Well, for want of a better name, we will call them the "Trusted Satanists". They are the leaders of all the major corporations, banks and representatives from all the major branches of the US government as well as foreign governments.
Although these men outwardly support the concept of capitalism for the masses, this elite group, among themselves, are perhaps best described as "rich socialists". Only men are allowed. For recreation, a stable of prostitutes — both male and female — are kept nearby off-site. The male prostitutes could theoretically enter the Grove.
The "party" begins with a Satanic ritual called "Cremation of Care" (i.e., "we don't care") which features the burning of a coffin at the base of a huge statue of an owl. Walter Cronkite reportedly was the official announcer at the grove until his death.
A secretly filmed video of this event is available on YouTube. It is supposed to be a "simulated" child sacrifice. However, since the CIA, FBI and NSA attend the ritual, who is going to complain on the chance it is a real sacrifice of a human child? After all, they are all trusted Satanists.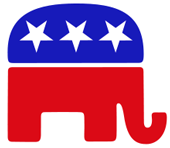 Most attendees from the United States are members of the Republican party. This is completely predictable in view of the fact that the US Republican party flaunts its affiliation with the "dark side" by prominently using the inverted star symbol on its official logo.
During the two week period, corporate leaders, the "independent" government regulators who supposedly keep corporations honest, the leaders from the executive, legislative and judicial branches of US government who are supposed to be "checking and balancing" each other, as well as the media moguls who we "trust" to report the truth, are all running around naked in the woods — pissing on the trees, playing with each other, and the male prostitutes as well as the off-site female prostitutes, and "having discussions".
Well, what are they "having discussions" about? They are discussing what they plan to do with "their world". The Manhattan Project to develop the first atomic bomb was reportedly planned at one of these discussions years ago. What about you? What about your future? What about any expectation of happiness you may have? Well, you see, you "don't need to know". Remember, "If you are not one of us, you are nothing".
Blueprints For the New World
Overview
If this link [7] is still active, it would be in your interest to read through it. This document is a transcript of a speech given by one of the insiders in the year 1969. He boldly states,"Everything is in place and no one can stop us now".
The article details how people ("people" means the slave class who are "nothing"; recall: "If you are not one of us, you are nothing") will just have to get used to changes such needing permission to have children, accepting mandated euthanasia as the law and total surveillance. Essentially all goals are now achieved, although some still remain guarded secrets.
The 1960′s was the period when physical death was eliminated. Of course, this "privilege" is only available to the select Satanic oligarchs. Effective cures for all diseases were also developed. The speaker [7] states that the cures are on file in the Rockefeller Institute. Of course, most are classified and only available to the chosen elite.
Infrastructure
The PBS documentary, Top Secret America [8], presents a good overview of the secret world of the elite. You may think no one is paying attention to the infrastructure in America because streets are in disrepair and bridges are falling down. However, you would be wrong. A tremendous amount of money is being spent on infrastructure in America — for the chosen elite. You will never see it and you will have no need for the decaying bridges and streets because you won't be around to use them. You, as well as 90+ percent of the current population, will be killed in the "Great Culling".
The new infrastructure is quite elaborate as the documentary explains. It consists of thousands of buildings which have a few stories visible above ground but which then extend for 90+ stories underground. All amenities are available within these secret structures which are basically self-sufficient.
It is important for the buildings to reach deep underground so that the lower levels can connect to the secret underground transport network. This network is global and provides safe high speed transport for the elite. Whenever the network crosses a tectonic plate, massive amounts of silicone are used to allow the transport tunnel to flex as needed. The network has access points in all countries. However, these points remain secret in countries which have yet to be subdued and co-opted into the new world order.
NWO Enabling Documents
The treaty known as the Trans-Pacific Partnership appears to be the formal enabling document for the new world. The actual document is secret and only high level corporate executives and politicians are allowed to see it.
Even after the treaty goes into force, its contents will remain secret. Because, in the United States, treaties must be openly debated in congress, the treaty is being called an "agreement" to circumvent the law and keep its contents secret. However, some details have become known.
Although the planet is officially divided into "sovereign" countries, it is overlaid with a network of transnational corporations. This network basically forms a parallel government which encircles the globe. The Trans-Pacific Partnership is designed to cause any country which signs on to surrender its national sovereignty to a secret committee composed of corporate executives. This committee can then alter the constitution and laws of any country which has accepted the treaty as suits their whim. There will be no appeal against this.
Under the treaty, there will be only one purpose to human life. That purpose will be to maximize the profits of the cabal of transnational corporations which will now be essentially a single global corporation in absolute control of the world. This effectively institutionalizes the new world order.
What does this mean for you? Well, to begin with, there can be no retirement. Paying for retirement would negatively impact corporate profits. So, if you can't work, you will be killed. Taking care of sick people would also drain corporate profits. It would be more profitable just to kill the sick and replace them with young, healthy slaves. Disabilities — forget it — disabled kids will never make it out of the womb alive.
Reeducation
To come into compliance with the philosophy of the new world, people will need to be reeducated. Military instruction documents [6] are already teaching that the Founding Fathers of the United States were extremists and anyone who thinks like them would not be suited for today's military.
Well, what did these radical extremists think?
"We hold these truths to be self-evident, that all men are created equal, that they are endowed by their Creator with certain unalienable Rights, that among these are Life, Liberty and the pursuit of Happiness."
Obviously, these principles are not compatible with the new world. The idea of a "Creator" conflicts with the official doctrine of Evolution. We can't have that. People must accept that they and the universe they live in is simply an "accident".
People are already realizing that Liberty and Happiness are gone. They know now that they live under constant surveillance and their lives get worse year after year. How about the right to Life? Can't have that. People need to be reeducated to believe that it is their "duty to die" when they are no longer useful to the state (which is now the global corporation).
Of course, the global elite will live physically forever but ordinary people will not know this.
If a world where people are conditioned to want to die and do not want kids but just sleep around for fun sounds vaguely familiar to you, you might recall that this is the future society described in Huxley's classic novel, Brave New World.
Population Modification
Please refer to [9] as a reference source. Today's "great thinkers" seem to be coming into agreement that most people are unnecessary and need to be exterminated for the convenience of the elite. Bill Gates, who has now been accepted into the super exclusive Bilderberg group, has reportedly taken the task of exterminating the third world population by giving them "free" vaccinations which will render them sterile.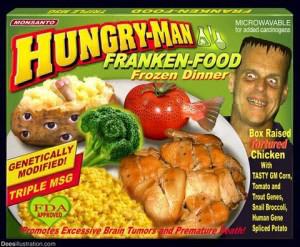 Lots of groups are working on secret sterilization methods. European tests of Monsanto's GM soybeans on hamsters showed the animals became sterile by the third generation [12]. A new gene known as Epicyte [9] is planned to be added to GM corn which will cause immediate sterilization.
Additionally, people are being "eased into" accepting the concept of "after birth abortion". Intellectuals are trying to get people to accept the argument that living human children under three or perhaps even five years old are really "not people but advanced feotuses". Since abortion is already legal, a simple change in the definition of "feotus" would allow young kids to be killed at will for any reason.
Another "new thought" gradually being programmed into the young is the pleasure of the "childless lifestyle". This propaganda seeks to convince people that having kids is too much trouble and they will be happier if they just get sterilized and then run around having lots of sex purely for fun.
These "evolutionary" population control techniques are already in effect. However, the elite likely are not willing to wait several generations to get rid of those they do not need. This brings us to the more direct method commonly called "The Great Culling" which will allow the elite to kill off most of the world's population quickly.
The most likely method will be the release of new designer viruses for which no one will have any natural immunity. Of course, the elite will all get the classified antidote. Preparations for the disposal of the bodies is already complete and stockpiles of plastic coffins — each designed to hold three bodies and manufactured under government contract by Halliburton — have been photographed and documented. Everything is now in place awaiting the "go" command.
Designer Children
Some types of designer children have already been approved for "production". Britain has approved three parent babies [10] and China has proposed a process to artificially fertilize most of a woman's eggs and then examine them to determine which is likely to produce a child with the highest IQ. This will be the only selected egg because Chinese women are only allowed to have one child and must then be sterilized.
In the new world where the only purpose of people will be to do slave labor to serve the elite corporate masters, the concept of allowing the existence of children conceived naturally clearly cannot be allowed. There would be an unexceptable chance for some kind of error that could result, for example, in the creation of a being capable of independent thought who might challenge the establishment.
A man's true worth is measured by the amount of other people's happiness that he can possess and destroy
This is a quote from the docudrama The American Ruling Class [5]. It is worthy of discussion because it is so prophetic.
The Satanic oligarchs who run this world basically exist and thrive on the misery of others. It is not enough just to use and abuse you — they want to consume your Soul. Your misery and suffering is, essentially, their "food". It is the source of their energy.
Ordinary innocent Souls are sustained by the life energy which flows from the Creator. However, since the oligarchs hate God, this energy flow is not available to them. So, they essentially survive by consuming the life energy of the innocent Souls they have captured and enslaved.
Ordinary people do not naturally choose to spend their lives in a state of constant war. They have to be somehow coerced into this behavior. Otherwise, they would likely seek a quiet, peaceful life. The atrocities the US and other warmonger nations force their citizens to commit are so contrary to basic human nature that the US loses more soldiers to suicide than it does to the enemy. The once innocent soldiers find that they simply cannot continue to live with what they have become and the memories of the horrors they have caused to others. The Satanic rulers who create wars, of course, have no problem with this.
Promotions within the inner circles of power are based upon how much evil one has done. The more harm you cause to others the greater your respect. You may have noticed that the stock market, which is a measure of the success of the elite, shows gains during periods when the average person is suffering and losses during periods when, somehow, life for the ordinary person seems to improve. The stock market set a new all time high, for example, during the Vietnam War when innocent young kids were being drafted and slaughtered in Vietnam while peaceful protesters at Penn State were executed by government forces for daring to dissent.
Why You Should Care
On the low Astral planes you will find people — Souls — who are totally lost and confused and seem to move in slow motion. They do not realize they have died. These "people" are not there because they tore up the Bible or burned the Koran or some other offensive act. They are there simply because it is the best they can do. They are using all of the Spiritual energy they have just to maintain this miserable existence. Whatever activities they engaged in while alive had no Spiritual merit and had no effect on developing or increasing their Spiritual energy level. Since the opportunity to do this ended when they died, they will remain strung out in this condition until they reincarnate again at which point they will have another chance to choose activities which enhance Spiritual energies.
You should care because the things you do and the things you fail to do during your brief life here will affect your existence for millions of years in the future.
The other dimensions operate under exact scientific rules just like this dimension. However, the rules are not the same. Because alternate sources of information are available today — mainly because of the internet — it is in your interest to at least investigate the available literature on Spirituality, energy raising techniques and various first-hand reports from people who have successfully visited the neighboring dimensions.
Source:  Walter C. Vetsch   |   3108.info  |  War Is Crime
He was an experiment, really. One of the first recruits for a new kind of warfare in which men and machines merge. He flew multiple missions, but he never left his computer. He hunted top terrorists, saved lives, but always from afar. He stalked and killed countless people, but could not always tell you precisely what he was hitting. Meet the 21st-century American killing machine. Who's still utterly, terrifyingly human.
From the darkness of a box in the Nevada desert, he watched as three men trudged down a dirt road in Afghanistan. The box was kept cold—precisely sixty-eight degrees—and the only light inside came from the glow of monitors. The air smelled spectrally of stale sweat and cigarette smoke. On his console, the image showed the midwinter landscape of eastern Afghanistan's Kunar Province—a palette of browns and grays, fields cut to stubble, dark forests climbing the rocky foothills of the Hindu Kush. He zoomed the camera in on the suspected insurgents, each dressed in traditional shalwar kameez, long shirts and baggy pants. He knew nothing else about them: not their names, not their thoughts, not the thousand mundane and profound details of their lives.
He was told that they were carrying rifles on their shoulders, but for all he knew, they were shepherd's staffs. Still, the directive from somewhere above, a mysterious chain of command that led straight to his headset, was clear: confirmed weapons. He switched from the visible spectrum—the muted grays and browns of "day-TV"—to the sharp contrast of infrared, and the insurgents' heat signatures stood out ghostly white against the cool black earth. A safety observer loomed behind him to make sure the "weapon release" was by the book. A long verbal checklist, his targeting laser locked on the two men walking in front. A countdown—three…two…one…—then the flat delivery of the phrase "missile off the rail." Seventy-five hundred miles away, a Hellfire flared to life, detached from its mount, and reached supersonic speed in seconds.
It was quiet in the dark, cold box in the desert, except for the low hum of machines.
He kept the targeting laser trained on the two lead men and stared so intently that each individual pixel stood out, a glowing pointillist dot abstracted from the image it was meant to form. Time became almost ductile, the seconds stretched and slowed in a strange electronic limbo. As he watched the men walk, the one who had fallen behind seemed to hear something and broke into a run to catch up with the other two. Then, bright and silent as a camera flash, the screen lit up with white flame.
Airman First Class Brandon Bryant stared at the scene, unblinking in the white-hot clarity of infrared. He recalls it even now, years later, burned into his memory like a photo negative: "The smoke clears, and there's pieces of the two guys around the crater. And there's this guy over here, and he's missing his right leg above his knee. He's holding it, and he's rolling around, and the blood is squirting out of his leg, and it's hitting the ground, and it's hot. His blood is hot. But when it hits the ground, it starts to cool off; the pool cools fast. It took him a long time to die. I just watched him. I watched him become the same color as the ground he was lying on."
That was Brandon Bryant's first shot. It was early 2007, a few weeks after his twenty-first birthday, and Bryant was a remotely-piloted-aircraft sensor operator—a "sensor" for short—part of a U.S. Air Force squadron that flew Predator drones in the skies above Iraq and Afghanistan. Beginning in 2006, he worked in the windowless metal box of a Ground Control Station (GCS) at Nellis Air Force Base, a vast sprawl of tarmac and maintenance hangars at the edge of Las Vegas.
The airmen kept the control station dark so they could focus on controlling their MQ-1B Predators circling two miles above the Afghan countryside. Bryant sat in a padded cockpit chair. He had a wrestler's compact build, a smooth-shaved head, and a piercing ice blue gaze frequently offset by a dimpled grin. As a sensor, his job was to work in tandem with the drone's pilot, who sat in the chair next to him. While the pilot controlled the drone's flight maneuvers, Bryant acted as the Predator's eyes, focusing its array of cameras and aiming its targeting laser. When a Hellfire was launched, it was a joint operation: the pilot pulled a trigger, and Bryant was responsible for the missile's "terminal guidance," directing the high-explosive warhead by laser to its desired objective. Both men wore regulation green flight suits, an unironic Air Force nod to the continuity of military decorum in the age of drone warfare.
Since its inception, the drone program has been largely hidden, its operational details gathered piecemeal from heavily redacted classified reports or stage-managed media tours by military public-affairs flacks. Bryant is one of very few people with firsthand experience as an operator who has been willing to talk openly, to describe his experience from the inside. While Bryant considers leakers like Chelsea Manning and Edward Snowden heroes willing to sacrifice themselves for their principles, he's cautious about discussing some of the details to which his top-secret clearance gave him access. Still, he is a curtain drawn back on the program that has killed thousands on our behalf.
Despite President Obama's avowal earlier this year that he will curtail their use, drone strikes have continued apace in Pakistan, Yemen, and Afghanistan. With enormous potential growth and expenditures, drones will be a center of our policy for the foreseeable future. (By 2025, drones will be an $82 billion business, employing an additional 100,000 workers.) Most Americans—61 percent in the latest Pew survey—support the idea of military drones, a projection of American power that won't risk American lives.
And yet the very idea of drones unsettles. They're too easy a placeholder or avatar for all of our technological anxieties—the creeping sense that screens and cameras have taken some piece of our souls, that we've slipped into a dystopia of disconnection. Maybe it's too soon to know what drones mean, what unconsidered moral and ethical burdens they carry. Even their shape is sinister: the blunt and featureless nose cone, like some eyeless creature that has evolved in darkness.
For Bryant, talking about them has become a sort of confessional catharsis, a means of processing the things he saw and did during his six years in the Air Force as an experimental test subject in an utterly new form of warfare.
Looking back, it was really little more than happenstance that had led him to that box in the desert. He'd been raised poor by his single mom, a public-school teacher in Missoula, Montana, and he struggled to afford tuition at the University of Montana. In the summer of 2005, after tagging along with a buddy to the Army recruiting office, he wandered into the Air Force office next door. His friend got a bad feeling and bailed at the last minute, but Bryant had already signed his papers. In short order he was running around at Lackland Air Force Base during Warrior Week in the swelter of a Texas summer. He wasn't much for military hierarchy, but he scored high on his aptitude tests and was shunted into intelligence, training to be an imagery analyst. He was told he would be like "the guys that give James Bond all the information that he needs to get the mission done."
Most of the airmen in his intel class were funneled into the drone program, training at Creech Air Force Base in the sagebrush desert an hour north of Las Vegas. Bryant was told it was the largest group ever inducted. His sensor-operator course took ten weeks and led into "green flag" exercises, during which airmen piloted Predators and launched dummy Hellfires at a cardboard town mocked up in the middle of the desert. The missiles, packed with concrete, would punch through the derelict tanks and wrecked cars placed around the set. "It's like playing Dungeons & Dragons," says Bryant. "Roll a d20 to see if you hit your target." His training inspector, watching over his shoulder, would count down to impact and say, "Splash! You killed everyone."
Within a few months he "went off" to war, flying missions over Iraq at the height of the conflict's deadliest period, even though he never left Nevada.
His opening day on the job was also his worst. The drone took off from Balad Air Base, fifty miles outside Baghdad in the Sunni Triangle. Bryant's orders, delivered during a pre-shift mission briefing, were straightforward: a force-protection mission, acting as a "guardian angel" over a convoy of Humvees. He would search out IEDs, insurgent activity, and other threats. It was night in the U.S. and already daylight in Iraq when the convoy rolled out.
From 10,000 feet, Bryant scanned the road with infrared. Traffic was quiet. Everything normal. Then he spotted a strange circle, glowing faintly on the surface of the road. A common insurgent's technique for laying IEDs is to douse a tire with gasoline, set it afire on a roadway, and dig up the softened tar beneath. The technique leaves a telltale heat signature, visible in infrared. Bryant, a fan ofThe Lord of the Rings, joked that it looked like the glowing Eye of Sauron.
Bryant pointed the spot out to the pilot, who agreed it looked like trouble. But when they tried to warn the convoy, they realized they couldn't. The Humvees had activated their radio jammers to disrupt the cell-phone signals used to remotely detonate IEDs. The drone crew's attempts at radio contact were as useless as shouting at the monitor. Brandon and his pilot patched in their flight supervisor to brainstorm a new way to reach them. They typed frantically back and forth in a group chat, a string of messages that soon included a cast of superiors in the U.S. and Iraq. Minutes passed, and the convoy rolled slowly toward the glowing circle. Bryant stared at the screen, heart pounding, scarcely breathing. The lead Humvee rolled across the eye. "Nothing happens," says Bryant. "And we're kind of like, maybe it was a mistake. Everyone's like Whew, good on you for spotting it, but we're glad that it wasn't what you thought it was." He remembers exhaling, feeling the nervous tension flow out of him.
"And the second vehicle comes along and boom.…"
A white flash of flame blossomed on the screen. Bryant was zoomed in as close as he could get, toggling his view between infrared and day-TV, watching in unblinking horror as the shredded Humvee burned. His headset exploded with panicked chatter from the ground in Iraq: What the fuck happened? We've got guys down over here! Frantic soldiers milled around, trying to pull people out of the smoldering wreckage. The IED had been tripped by either a pressure plate or manual detonation; the radio jammers would have done nothing to prevent it. Three soldiers were severely wounded, and two were killed.
"I kind of finished the night numb," Bryant says. "Then you just go home. No one talked about it. No one talked about how they felt after anything. It was like an unspoken agreement that you wouldn't talk about your experiences."
The pace of work in the box unraveled Bryant's sense of time. He worked twelve-hour shifts, often overnight, six days a week. Both wars were going badly at the time, and the Air Force leaned heavily on its new drone fleet. A loaded Predator drone can stay aloft for eighteen hours, and the pilots and sensors were pushed to be as tireless as the technology they controlled. (Bryant claims he didn't get to take leave for the first four years he served.)
Even the smell of that little shed in the desert got to Bryant. The hermetically sealed control center was almost constantly occupied—you couldn't take a bathroom break without getting swapped out—and the atmosphere was suffused with traces of cigarette smoke and rank sweat that no amount of Febreze could mask. One bored pilot even calculated the number of farts each cockpit seat was likely to have absorbed.
Mostly the drone crews' work was an endless loop of watching: scanning roads, circling compounds, tracking suspicious activity. If there was a "troops-in-contact" situation—a firefight, ground troops who call in a strike—Bryant's Predator could be called to the scene in minutes with its deadly payload. But usually time passed in a haze of banal images of rooftops, walled courtyards, or traffic-snarled intersections.
Sitting in the darkness of the control station, Bryant watched people on the other side of the world go about their daily lives, completely unaware of his all-seeing presence wheeling in the sky above. If his mission was to monitor a high-value target, he might linger above a single house for weeks. It was a voyeuristic intimacy. He watched the targets drink tea with friends, play with their children, have sex with their wives on rooftops, writhing under blankets. There were soccer matches, and weddings too. He once watched a man walk out into a field and take a crap, which glowed white in infrared.
Bryant came up with little subterfuges to pass the long hours at the console: sneaking in junk food, mending his uniforms, swapping off twenty-minute naps with the pilot. He mastered reading novels while still monitoring the seven screens of his station, glancing up every minute or two before returning to the page. He constructed a darkly appropriate syllabus for his occupation. He read the dystopian sci-fi classic Ender's Game, about children whose violent simulated games turn out to be actual warfare. Then came Asimov, Bryant pondering his Three Laws of Robotics in an age of Predators and Hellfires. A robot may not injure a human being….
Bryant took five shots in his first nine months on the job. After a strike he was tasked with lingering over a site for several haunting hours, conducting surveillance for an "after-action report." He might watch people gather up the remains of those killed and carry them to the local cemetery or scrub the scene by dumping weapons into a river. Over Iraq he followed an insurgent commander as he drove through a crowded marketplace. The man parked in the middle of the street, opened his trunk, and pulled two girls out. "They were bound and gagged," says Bryant. "He put them down on their knees, executed them in the middle of the street, and left them there. People just watched it and didn't do anything." Another time, Bryant watched as a local official groveled in his own grave before being executed by two Taliban insurgents.
In the early months Bryant had found himself swept up by the Big Game excitement when someone in his squadron made "mind-blowingly awesome shots, situations where these guys were bad guys and needed to be taken out." But a deep ambivalence about his work crept in. Often he'd think about what life must be like in those towns and villages his Predators glided over, like buzzards riding updrafts. How would he feel, living beneath the shadow of robotic surveillance? "Horrible," he says now. But at first, he believed that the mission was vital, that drones were capable of limiting the suffering of war, of saving lives. When this notion conflicted with the things he witnessed in high resolution from two miles above, he tried to put it out of his mind. Over time he found that the job made him numb: a "zombie mode" he slipped into as easily as his flight suit.
Bryant's second shot came a few weeks after targeting the three men on that dirt road in Kunar. He was paired with a pilot he didn't much like, instructed to monitor a compound that intel told them contained a high-value individual—maybe a Taliban commander or Al Qaeda affiliate, nobody briefed him on the specifics. It was a typical Afghan mud-brick home, goats and cows milling around a central courtyard. They watched a corner of the compound's main building, bored senseless for hours. They assumed the target was asleep.
Then the quiet ended. "We get this word that we're gonna fire," he says. "We're gonna shoot and collapse the building. They've gotten intel that the guy is inside." The drone crew received no further information, no details of who the target was or why he needed a Hellfire dropped on his roof.
Bryant's laser hovered on the corner of the building. "Missile off the rail." Nothing moved inside the compound but the eerily glowing cows and goats. Bryant zoned out at the pixels. Then, about six seconds before impact, he saw a hurried movement in the compound. "This figure runs around the corner, the outside, toward the front of the building. And it looked like a little kid to me. Like a little human person."
Bryant stared at the screen, frozen. "There's this giant flash, and all of a sudden there's no person there." He looked over at the pilot and asked, "Did that look like a child to you?" They typed a chat message to their screener, an intelligence observer who was watching the shot from "somewhere in the world"—maybe Bagram, maybe the Pentagon, Bryant had no idea—asking if a child had just run directly into the path of their shot.
"And he says, 'Per the review, it's a dog.' "
Bryant and the pilot replayed the shot, recorded on eight-millimeter tape. They watched it over and over, the figure darting around the corner. Bryant was certain it wasn't a dog.
If they'd had a few more seconds' warning, they could have aborted the shot, guided it by laser away from the compound. Bryant wouldn't have cared about wasting a $95,000 Hellfire to avoid what he believed had happened. But as far as the official military version of events was concerned, nothing out of the ordinary had happened. The pilot "was the type of guy to not argue with command," says Bryant. So the pilot's after-action report stated that the building had been destroyed, the high-value target eliminated. The report made no mention of a dog or any other living thing. The child, if there had been a child, was an infrared ghost.
The closest Bryant ever got to "real" combat—the roadside bombs and mortar fire experienced by combat troops—was after volunteering to deploy to Iraq. He spent the scorching summer and fall of 2007 stationed at the airfield in Balad, flying Predators on base-defense missions—scanning the area for insurgents. Some troops thanked the drone crews for being "angels in the sky," but more often they were the butt of jokes, mocked as "chair-borne rangers" who would "only earn a Purple Heart for burning themselves on a Hot Pocket."
Bryant struggled to square the jokes with the scenes that unfolded on his monitors. On one shift, he was told by command that they needed coordinates on an insurgent training compound and asked him to spot it. There was a firing range, and he watched as a group of fighters all entered the same building. One of the issues with targeting insurgents was that they often traveled with their families, and there was no way to tell who exactly was in any given building. Bryant lasered the building as he was ordered. Moments later, smoke mushroomed high into the air, a blast wave leveling the entire compound. An F-16, using Bryant's laser coordinates as guidance, had dropped a 1,000-pound bomb on the building—ten times the size of a Hellfire. "They didn't actually tell us that they were gonna blow it up," says Bryant. "We're like, 'Wow, that was nice of you to inform us of that.' "
In 2008, Bryant was transferred to a new post in "the shittiest place in the world," a drone squadron out of Cannon Air Force Base in Clovis, New Mexico, where, Bryant says, "the air is not oxygen, it's basically cow shit." He continued as an operator for several more years, but his directive had changed. He was now mainly tracking high-value targets for the Joint Special Operations Command—the same secret-shrouded branch of the service that spearheaded the hunt for Osama bin Laden. "We were going after top dudes. They started showing us PowerPoint presentations on who these people are," he says. "Why we're after him, and what he did. I liked that. I liked being able to know shit like that."
Bryant has never been philosophically opposed to the use of drones—he sees them as a tool, like any other, that can be used for good ends, citing their potential use to fight poachers, or to monitor forest fires. For him it's about who controls them, and toward what ends. "It can't be a small group of people deciding how they're used," he says. "There's got to be transparency. People have to know how they're being used so they're used responsibly."
Transparency has not been the defining feature of U.S. drone policy over the last decade. Even as Bryant was being trained to operate drones in our very public wars in Iraq and Afghanistan, a parallel and clandestine drone war was being waged in places like Pakistan, Yemen and Somalia. Since 2004, the CIA has carried out hundreds of strikes in Pakistani territory, cutting secret deals with Pakistani intelligence to operate a covert assassination program. Another covert CIA drone base was operated from Saudi Arabia, launching strikes against militants in the lawless and mountainous interior of Yemen. While Bryant never flew for the CIA itself, their drone operators were drawn directly from the Air Force ranks.
While stationed in Clovis, among the highest-value targets Bryant's squadron hunted was Anwar al-Awlaki, the U.S.-born Yemeni imam and Al Qaeda recruiter. Al-Awlaki was ultimately killed by a CIA drone strike in Yemen in September 2011 (as was his 16-year-old son, Abdulrahman, a few weeks later). But Bryant claims his Air Force squadron "did most of the legwork" to pinpoint his location.
By 2011, Bryant had logged nearly 6,000 hours of flight time, flown hundreds of missions, targeted hundreds of enemies. He was in what he describes as "a fugue state of mind." At the entrance to his flight headquarters in Clovis, in front of a large bulletin board, plastered with photographs of targets like al-Awlaki, he looked up at the faces and asked: "What motherfucker's gonna die today?"
It seemed like someone else's voice was speaking, some dark alter ego. "I knew I had to get out."
By the spring of 2011, almost six years after he'd signed on, Senior Airman Brandon Bryant left the Air Force, turning down a $109,000 bonus to keep flying. He was presented with a sort of scorecard covering his squadron's missions. "They gave me a list of achievements," he says. "Enemies killed, enemies captured, high-value targets killed or captured, stuff like that." He called it his diploma. He hadn't lased the target or pulled the trigger on all of the deaths tallied, but by flying in the missions he felt he had enabled them. "The number," he says, "made me sick to my stomach."
Total enemies killed in action: 1,626.
"After that first missile hit, I didn't really talk to anyone for a couple weeks." Bryant spoke to me while driving his beat-up black Dodge Neon in looping cursive circles around his hometown of Missoula. A yellow support-the-troops sticker on his bumper was obscured by a haze of road salt. The car's interior was festooned with patches from the different units he'd served with; in the back seat was a military pack stuffed with equal parts dirty laundry and bug-out gear. The gray midwinter sky weighed on a procession of strip malls and big-box stores; the snowy crenellations of the Bitterroot Range stretched far away to the south. He stared ahead as though watching the scene of his shot on an endless loop. "I didn't know what it meant to kill someone. And watching the aftermath, watching someone bleed out, because of something that I did?"
That night, on the drive home, he'd started sobbing. He pulled over and called his mother. "She just was like, 'Everything will be okay,' and I told her I killed someone, I killed people, and I don't feel good about it. And she's like, 'Good, that's how it should feel, you should never not feel that way.' "
Other members of his squadron had different reactions to their work. One sensor operator, whenever he made a kill, went home and chugged an entire bottle of whiskey. A female operator, after her first shot, refused to fire again even under the threat of court martial. Another pilot had nightmares after watching two headless bodies float down the Tigris. Bryant himself would have bizarre dreams where the characters from his favorite game, World of Warcraft, appeared in infrared.
By mid-2011, Bryant was back in Missoula, only now he felt angry, isolated, depressed. While getting a video game at a Best Buy, he showed his military ID with his credit card, and a teenage kid behind him in line spoke up. "He's like, 'Oh, you're in the military; my brother, he's a Marine, he's killed like thirty-six dudes, and he tells me about it all the time.' And I turn around and say, 'If you fucking ever talk like this to me again, I will stab you. Don't ever disrespect people's deaths like that ever again.' " The kid went pale, and Bryant took his game and left.
At the urging of a Vietnam veteran he met at the local VA office, Bryant finally went to see a therapist. After a few sessions, he just broke down: "I told her I wanted to be a hero, but I don't feel like a hero. I wanted to do something good, but I feel like I just wasted the last six years of my life." She diagnosed him with post-traumatic stress disorder.
It was an unexpected diagnosis. For decades the model for understanding PTSD has been "fear conditioning": quite literally the lasting psychological ramifications of mortal terror. But a term now gaining wider acceptance is "moral injury." It represents a tectonic realignment, a shift from a focusing on the violence that has been done to a person in wartime toward his feelings about what he has done to others—or what he's failed to do for them. The concept is attributed to the clinical psychiatrist Jonathan Shay, who in his book Achilles in Vietnam traces the idea back as far as the Trojan War. The mechanisms of death may change—as intimate as a bayonet or as removed as a Hellfire—but the bloody facts, and their weight on the human conscience, remain the same. Bryant's diagnosis of PTSD fits neatly into this new understanding. It certainly made sense to Bryant. "I really have no fear," he says now. "It's more like I've had a soul-crushing experience. An experience that I thought I'd never have. I was never prepared to take a life."
In 2011, Air Force psychologists completed a mental-health survey of 600 combat drone operators. Forty-two percent of drone crews reported moderate to high stress, and 20 percent reported emotional exhaustion or burnout. The study's authors attributed their dire results, in part, to "existential conflict." A later study found that drone operators suffered from the same levels of depression, anxiety, PTSD, alcohol abuse, and suicidal ideation as traditional combat aircrews. These effects appeared to spike at the exact time of Bryant's deployment, during the surge in Iraq. (Chillingly, to mitigate these effects, researchers have proposed creating a Siri-like user interface, a virtual copilot that anthropomorphizes the drone and lets crews shunt off the blame for whatever happens. Siri, have those people killed.)
In the summer of 2012, Bryant rejoined the Air Force as a reservist, hoping to get into the famed SERE program (Survival, Evasion, Resistance, Escape), where he would help train downed pilots to survive behind enemy lines. After so much killing, he wanted to save people. But after a severe concussion in a training accident, he dropped out and returned once more to Missoula. He walked with a cane, had headaches and memory lapses, and fell into a black depression.
During the worst of it, Bryant would make the rounds of Missoula's dozens of roughneck bars and drink himself to blackout on whiskey and cokes, vanishing for days or weeks on end. Many of those nights he would take his government-issued minus-forty-degree sleeping bag and pull into a parking lot in the middle of town next to the Clark Fork river. There's a small park with a wooden play structure there, built to look like a dragon with slides and ladders descending from it. He would climb to the little lookout deck at the top, blind drunk, and sleep there, night after night.
He doesn't remember much of that hazy period last summer, but his mother, LanAnn, does. Several times he had left a strange locked case sitting out on the kitchen table at her house, and she had put it back in the closet. The third day she woke to find the case open, with a loaded Sig Sauer P226 semi-automatic pistol lying out. Terrified that he might kill himself, she gave it to a friend with a locked gun safe. She'd only told her son about it a week earlier. He had no memory of any of it.
"I really thought we were going to lose him," LanAnn Bryant says now.
Something needed to change. Bryant hoped that by going to the press, people would understand drone crews' experience of war, that it was "more than just a video game" to them. In the fall, he spoke to a reporter for the German newsweekly Der Spiegel. The story was translated into English, and the British tabloid Daily Mail picked it up, posting it with the wildly inaccurate headline drone operator followed orders to shoot a child…and decided he had to quit. The story went viral.
The backlash from the drone community was immediate and fierce. Within days, 157 people on Bryant's Facebook page had de-friended him. "You are a piece of shit liar. Rot in hell," wrote a former Air Force comrade. In a sort of exercise in digital self-flagellation, Bryant read thousands of Reddit comments about himself, many filled with blistering vitriol and recrimination. "I read every single one of them," he says. "I was trying to just get used to the negative feelings." The spectrum of critics ranged from those who considered drone warfare a crime against humanity to combat veterans who thought Bryant was a whiner. He'd had death threats as well—none he took seriously—and other people said he should be charged with treason and executed for speaking to the media. On the day of one of our interviews, The New York Times ran an article about the military's research into PTSD among drone operators. I watched as he scanned a barrage of Facebook comments mocking the very idea that drone operators could suffer trauma:
>I broke a fucking nail on that last mission!
>Maybe they should wear seatbelts
>they can claim PTSD when they have to do "Body Collection & Identification"
And then Bryant waded in:
>I'm ashamed to have called any of you assholes brothers in arms.
>Combat is combat. Killing is killing. This isn't a video game. How many of you have killed a group of people, watched as their bodies are picked up, watched the funeral, then killed them too?
>Yeah, it's not the same as being on the ground. So fucking what? Until you know what it is like and can make an intelligent meaningful assessment, shut your goddamn fucking mouths before somebody shuts them for you.
Bryant's defense—a virtual battle over an actual war—left him seething at his keyboard. He says that when flying missions, he sometimes felt himself merging with the technology, imagining himself as a robot, a zombie, a drone itself. Such abstractions don't possess conscience or consciousness; drones don't care what they mean, but Bryant most certainly does. Now he plans to study to be an EMT, maybe get work on an ambulance, finally be able to save people like he always wanted. He no longer has infrared dreams, no longer closes his eyes and sees those strange polarized shadows flit across them.
Bryant closed his laptop and went out into the yard, tossing a tennis ball to his enormous bounding Japanese mastiff. Fingers of snow extended down through the dark forests of the Bitterroot, and high white contrails in the big sky caught the late-afternoon sunlight. The landscape of western Montana, Bryant observed, bears a striking resemblance to the Hindu Kush of eastern Afghanistan—a place he's seen only pixelated on a monitor. It was a cognitive dissonance he had often felt flying missions, as he tried to remind himself that the world was just as real when seen in a grainy image as with the naked eye, that despite being filtered through distance and technology, cause and effect still applied. This is the uncanny valley over which our drones circle. We look through them at the world, and ultimately stare back at ourselves.
Source: GQ  |  MATTHEW POWER  | PHOTOGRAPHS BY ETHAN LEVITAS
There is a new normal in America: our government may shut down, but our wars continue.  Congress may not be able to pass a budget, but the U.S. military can still launch commando raids in Libya and Somalia, the Afghan War can still be prosecuted, Italy can be garrisoned by American troops (putting the "empire" back in Rome), Africa can be used as an imperial playground (as in the late nineteenth century "scramble for Africa," but with the U.S. and China doing the scrambling this time around), and the military-industrial complex can still dominate the world's arms trade.
In the halls of Congress and the Pentagon, it's business as usual, if your definition of "business" is the power and profits you get from constantly preparing for and prosecuting wars around the world.  "War is a racket," General Smedley Butler famously declared in 1935, and even now it's hard to disagree with a man who had two Congressional Medals of Honor to his credit and was intimately familiar with American imperialism.
War Is Politics, Right?
Once upon a time, as a serving officer in the U.S. Air Force, I was taught that Carl von Clausewitz had defined war as a continuation of politics by other means.  This definition is, in fact, a simplification of his classic and complex book, On War, written after his experiences fighting Napoleon in the early nineteenth century.
"Forever war is forever profitable."
The idea of war as a continuation of politics is both moderately interesting and dangerously misleading: interesting because it connects war to political processes and suggests that they should be fought for political goals; misleading because it suggests that war is essentially rational and so controllable.  The fault here is not Clausewitz's, but the American military's for misreading and oversimplifying him.
Perhaps another "Carl" might lend a hand when it comes to helping Americans understand what war is really all about.  I'm referring to Karl Marx, who admired Clausewitz, notably for his idea that combat is to war what a cash payment is to commerce.  However seldom combat (or such payments) may happen, they are the culmination and so the ultimate arbiters of the process.
War, in other words, is settled by killing, a bloody transaction that echoes the exploitative exchanges of capitalism.  Marx found this idea to be both suggestive and pregnant with meaning. So should we all.
Following Marx, Americans ought to think about war not just as an extreme exercise of politics, but also as a continuation of exploitative commerce by other means.  Combat as commerce: there's more in that than simple alliteration.
In the history of war, such commercial transactions took many forms, whether as territory conquered, spoils carted away, raw materials appropriated, or market share gained.  Consider American wars.  The War of 1812 is sometimes portrayed as a minor dust-up with Britain, involving the temporary occupation and burning of our capital, but it really was about crushing Indians on the frontier and grabbing their land.  The Mexican-American War was another land grab, this time for the benefit of slaveholders.  The Spanish-American War was a land grab for those seeking an American empire overseas, while World War I was for making the world "safe for democracy" — and for American business interests globally.
Even World War II, a war necessary to stop Hitler and Imperial Japan, witnessed the emergence of the U.S. as the arsenal of democracy, the world's dominant power, and the new imperial stand-in for a bankrupt British Empire.
Korea?  Vietnam?  Lots of profit for the military-industrial complex and plenty of power for the Pentagon establishment.  Iraq, the Middle East, current adventures in Africa?  Oil, markets, natural resources, global dominance.
In societal calamities like war, there will always be winners and losers.  But the clearest winners are often companies like Boeing and Dow Chemical, which provided B-52 bombers and Agent Orange, respectively, to the U.S. military in Vietnam.  Such "arms merchants" — an older, more honest term than today's "defense contractor" — don't have to pursue the hard sell, not when war and preparations for it have become so permanently, inseparably intertwined with the American economy, foreign policy, and our nation's identity as a rugged land of "warriors" and "heroes" (more on that in a moment).
War as Disaster Capitalism
Consider one more definition of war: not as politics or even as commerce, but as societal catastrophe.  Thinking this way, we can apply Naomi Klein's concepts of the "shock doctrine" and "disaster capitalism" to it.  When such disasters occur, there are always those who seek to turn a profit.
Most Americans are, however, discouraged from thinking about war this way thanks to the power of what we call "patriotism" or, at an extreme, "superpatriotism" when it applies to us, and the significantly more negative "nationalism" or "ultra-nationalism" when it appears in other countries.  During wars, we're told to "support our troops," to wave the flag, to put country first, to respect the patriotic ideal of selfless service and redemptive sacrifice (even if all but 1% of us are never expected to serve or sacrifice).
We're discouraged from reflecting on the uncomfortable fact that, as "our" troops sacrifice and suffer, others in society are profiting big time.  Such thoughts are considered unseemly and unpatriotic.  Pay no attention to the war profiteers, who pass as perfectly respectable companies.  After all, any price is worth paying (or profits worth offering up) to contain the enemy — not so long ago, the red menace, but in the twenty-first century, the murderous terrorist.
Forever war is forever profitable.  Think of the Lockheed Martins of the world.  In their commerce with the Pentagon, as well as the militaries of other nations, they ultimately seek cash payment for their weapons and a world in which such weaponry will be eternally needed.  In the pursuit of security or victory, political leaders willingly pay their price.
Call it a Clausewitzian/Marxian feedback loop or the dialectic of Carl and Karl.  It also represents the eternal marriage of combat and commerce.  If it doesn't catch all of what war is about, it should at least remind us of the degree to which war as disaster capitalism is driven by profit and power.
For a synthesis, we need only turn from Carl or Karl to Cal — President Calvin Coolidge, that is.  "The business of America is business," he declared in the Roaring Twenties.  Almost a century later, the business of America is war, even if today's presidents are too polite to mention that the business is booming.
America's War Heroes as Commodities
Many young people today are, in fact, looking for a release from consumerism.  In seeking new identities, quite a few turn to the military.  And it provides.  Recruits are hailed as warriors and warfighters, as heroes, and not just within the military either, but by society at large.
Yet in joining the military and being celebrated for that act, our troops paradoxically become yet another commodity, another consumable of the state.  Indeed, they become consumed by war and its violence.  Their compensation?  To be packaged and marketed as the heroes of our militarized moment. Steven Gardiner, a cultural anthropologist and U.S. Army veteran, has written eloquently about what he calls the "heroic masochism" of militarized settings and their allure for America's youth.  Put succinctly, in seeking to escape a consumerism that has lost its meaning and find a release from dead-end jobs, many volunteers are transformed into celebrants of violence, seekers and givers of pain, a harsh reality Americans ignore as long as that violence is acted out overseas against our enemies and local populations.
Such "heroic" identities, tied so closely to violence in war, often prove poorly suited to peacetime settings.  Frustration and demoralization devolve into domestic violence and suicide.  In an American society with ever fewer meaningful peacetime jobs, exhibiting greater and greater polarization of wealth and opportunity, the decisions of some veterans to turn to or return to mind-numbing drugs of various sorts and soul-stirring violence is tragically predictable.  That it stems from their exploitative commodification as so many heroic inflictors of violence in our name is a reality most Americans are content to forget.
You May Not Be Interested in War, but War Is Interested in You
As Russian revolutionary Leon Trotsky pithily observed, "You may not be interested in war, but war is interested in you."  If war is combat and commerce, calamity and commodity, it cannot be left to our political leaders alone — and certainly not to our generals.  When it comes to war, however far from it we may seem to be, we're all in our own ways customers and consumers.  Some pay a high price.  Many pay a little.  A few gain a lot.  Keep an eye on those few and you'll end up with a keener appreciation of what war is actually all about.
No wonder our leaders tell us not to worry our little heads about our wars — just support those troops, go shopping, and keep waving that flag.  If patriotism is famously the last refuge of the scoundrel, it's also the first recourse of those seeking to mobilize customers for the latest bloodletting exercise in combat as commerce.
Just remember: in the grand bargain that is war, it's their product and their profit.  And that's no bargain for America, or for that matter for the world.
Source: William Astore  |  Common Dreams
Beirut – In modern times, France has done far better diplomatically when it has advocated against impetuous military involvement in the internal affairs of other countries. French standing in international politics has been highest when its government was cautious about its military involvement, when it adopted the wise posture of Old World Europe, counseling the impetuous upstarts of the New World. When Charles de Gaulle told Kennedy, then Johnson, to stay out of Vietnam, his international standing skyrocketed. When Chirac told Bush not to go into Iraq, the same thing happened as history repeated. It was the threat of a UN Security Council veto by then-President Jacques Chirac, and French doubts about America's evidence of weapons of mass destruction, that forced the Bush administration to seek a "coalition of the willing" outside the UN.
This was decidedly not the case with Syria, when France, led by an inexperienced president, decided to rush in and partner with its "oldest friend," this time adopting a very different posture—essentially leading the European charge in "punishing" the Assad regime, as Francois Hollande, ignoring history, repeatedly vowed to do.
The French president did deservedly receive some credit for the January 2013 French military invasion of Mali, but it that case France had been asked by the Government of Mali to help put down an Islamist uprising, and Hollande had the support of the UN Security Council and the EU as well as the US and UK. The French public rewarded Hollande, perceived as weak in foreign policy, with a fleeting surge in his otherwise usually dismal approval ratings. These ratings have been low in large part due to French economic woes coupled with a public perception that he has been vacillating in domestic leadership.
When Mr Hollande cast himself in the role of western war leader for the second time in a year, his popularity shot up again, though not with the French public, but with the US Zionist lobby and the neocons in Congress. For his pains, Hollande found his country described as America's "oldest ally" by the US secretary of state, this after Britain's parliament had already rejected military strikes on Syria. Suddenly his ability to project French military power—this time in Syria—depended on the outcome of a vote in the American Congress, and despite his bold words, President Holland found himself uncomfortably constrained, with his advisers, and his country, divided over what to do next.
When John Kerrey told Francois Hollande that France was America's" oldest friend" he was referring to the period of the early American Republic—a time when France did back America, in 1776, against the British colonial power. But the nation overstretched itself militarily and economically, in the process triggering the French Revolution of 1789 that ended its own monarchy. As Gustave Flaubert, reputed to be France's leading novelist of the second half of the nineteenth century, wrote, 'irony takes nothing away from pathos'.  In today's terms, President Hollande would do well to pay more attention to history.
Syria of course presented a vastly more complex and difficult challenge than Mali. As a member of Hollande's own party acknowledged, "people became very aware that Syria is not Mali. Suddenly there were some very difficult questions being discussed. Can we do it? Is it legitimate to do it? Will it achieve anything?"
French public opinion is running strongly against Hollande; a poll published recently in the conservative daily newspaper Le Figaro showed about two-thirds of the French opposed to military action against Syria as well as Iran. Growing demands that the president grant Parliament a vote on the matter were made last month amidst considerable speculation that he would lose if he did. In the end he did not.
To complicate matters even more, there have been recent revelations of Hollande's socialist administration granting hundreds of millions of dollars in tax exempt deals to Gulf Cooperation Council (GCC) countries. Gulf royals have managed to secure, at bargain-basement rates, some high-priced, historic landmark-type properties, including the historic acreage opposite the Eiffel Tower, while more than 10 percent of the French population lives in sub-standard housing. Despite the socialist leader's claim that all this will aid France in getting good deals for gas and oil—while providing a particularly huge windfall when Assad's government is finally replaced with a pro-Western one—pressure is building on Holland to "come home to France" and focus on pressing domestic problems.
Another embarrassment came with the Russian proposal to encourage President Assad to give up his chemical weapons. Consultations between Kerry and his Russian counterpart, Sergey Lavrov, dramatically sidelined Hollande and set Paris' military invasion position against the diplomatic momentum. In reaction, Hollande, less than 24 hours after the Russian proposal, tried to regain the lead by presenting a separate resolution to the UN Security Council. The French draft was immediately dismissed by Moscow, as it appeared that the document suggested the authorization of the use of force, under Chapter 7 of the UN Charter, if Assad failed to comply with the chemical weapons transfer. Lavrov ridiculed that condition "unacceptable," and in the end, France had zero substantive role in solving the conundrum over the dismantlement of Syria's chemical arsenal. That accomplishment was achieved solely through US-Russian talks, with discrete input from Tehran.
Hollande has put himself into the position of being criticized for failing a basic test of French politics — protecting the country's pride. Having impetuously agreed to join in a military action, France is now forced to wait on the sidelines of the Levant as Russia, America and Iran take the diplomatic lead, repudiating France's stance.  Some of Mr. Hollande's critics now say he looks like a lackey.
France promises Israel to stay "tough" on Iran.
Some observers are suggesting that the French president has decided to seek refuge from the fallout—fallout from what many in France regard as his political ineptitude—by linking himself with Israel's PM Netanyahu. More than a few of the 200 members of the Chamber of Deputies, even from Hollande's socialist party, are commenting on this while also pointing to a perceived humiliation dealt their country by way of Hollande's failed efforts at being a 'player' in the Syria crisis.
On 10/11/13, after the Israeli premier warned Paris of "succumbing to the charms of Tehran,"Hollande hastened to assure Netanyahu that France will remain "tough" with Iran on its nuclear program. It was in a television interview earlier that same day, on channel France24, that Netanyahu had urged France to be tough on Iran "with or without Rouhani's smiles." The comments apparently were prompted by an historic French-Iranian presidential handshake on the fringes of the United Nations General Assembly in New York last month—a handshake which the Israeli staff traveling with their prime minister criticized on the grounds that it would embolden the Islamic republic.
"If Iran really wanted to dismantle their nuclear weapons program, they'd come out with it," Netanyahu told France24.
According to French daily Le Monde, Hollande told Netanyahu that he was flabbergasted by Obama's hesitation to bomb Syria, and complained: "If Obama does not strike Iran, how can we believe he would help Israel in case of Iranian aggression?"
In the France 24 interview, Netanyahu also ignored a question as to why Israel did not "come out with it" with respect to its own nuclear and chemical weapons arsenals.
President Hollande ignored the same question.
Four Decades after the Tishrin…
Damascus — In Damascus and many other areas of Syria this weekend, citizens will celebrate the accomplishments of the October 6, 1973 – 19 day war jointly launched by Syrian and Egyptian armies to regain Arab land illegally occupied since 1967.
Syrians will honor the 6,000 (Syrians) who died during battle. Many events are planned including special television broadcasts which will revisit the conflict; also numerous art exhibits, plays, films, concerts, rallies, and wreath-laying ceremonies. Public and government officials will appear at the monument, located atop Qasioun Mountain in Damascus, mindful of the many sacrifices being made today. In Egypt, October 6 is Armed Forces Day, commemorating the Egyptians' role in that October War.
For both peoples, breaking Israel's sense of invincibility after its 1967 aggression was victory enough. The results of the battle were mixed as history records, but the political and military effects are still indelible, as Zionist leaders exhibit a certain bi-polarization. Many analysts and pro-Zionist "think tanks" are holding seminars on the subject in occupied Palestine and some in the US as well, with many attendees still gnashing their teeth over what went wrong forty years ago. For many Israelis, the surprise battle that killed nearly 3000 Israeli soldiers threatened to destroy the so-called 'Third Temple' thus eliminating the last 19th century colonial enterprise. "Academic" seminars, in "professional" strategic forums – even IDF and intelligence fora are planned just as they have been organized every year since 1973.
Many Israelis are still condemning their political leaders at the time, particularly then Prime Minister Golda Meir and military 'heroes' from the 1967 aggression as incompetents derelict in their military duties including lack of preparedness. The adulation for General Moshi Dayan resulting from 1967 turned ugly in October of 1973 as many families picketed and chanted "murderer" for the killing of their sons and daughters. The repentance appears to intensify each year over the "Yom Kippur fiasco," the outcome of the "blindness" and the "smugness and arrogance following the conquests of the Six-Day War," as many claim.
The Israeli military has never denied that General Dayan urged the use of Chemical weapons during the October war. But chemical weapons are not all that Dayan wanted permission to use. Writing in the 10/3/13 issue of the New York Times, Avner Cohen, a professor at the Monterey Institute of International Studies and a senior fellow at the Center for Nonproliferation Studies discusses an interview he had in 2008 with Mr. Arnan Azaryahu who was a senior political insider and trusted aide and confidant to Yisrael Galili, a minister without portfolio and Golda Meir's closest political ally. Writes Cohen, "Mr. Azaryahu was privy to some of Israel's most fateful decisions. In the early afternoon of Oct. 7, as a fierce battle with Syrian forces raged and the Israeli Army appeared to be losing its grasp on the Golan Heights." Mr. Azaryahu further reported that Dayan sought from Golda Meir, during the cabinet meeting which Mr. Azaryahu attended, "an immediate authorization of preparatory steps for a nuclear blast that he claimed would save precious time and allow the order to detonate a bomb to be executed rapidly should the need arise."
Cohen continues, "Siding with her two senior ministers, the prime minister told Mr. Dayan to "forget it." He responded by saying that he remained unconvinced but that he respected the prime minister's decision." Dayan sought but was refused authority to use either chemical or nuclear weapons.
One of the lessons from that October war still being discussed is that the hubris from the 1967 aggression concerning the "invincible Israeli army" was simple propaganda for domestic consumption – as were the many battles in South Lebanon during 22 years of occupation and the 33 day 2006 war illustrate. That war clearly established beyond peradventure that the Israeli army cannot defend the Zionist colony unless it has massive American military supplies and blank check funding. During the Tishri battle, the American government, without input from Pentagon or public, provided the Israeli military with planeloads of weaponry, including 9 types of US cluster bombs that were taken from supplies at Subic Bay, Philippines, causing the local US commander to resign claiming that "emptying those warehouses put thousands of US troops in Vietnam at risk." Yet, President Nixon caved to pressure from PM Golda Meir so that many hundreds of those old cluster bombs, thirty years past their shelf life were used as recently as during the July 2006 war in Lebanon.
The Nixon administration also provided Israel with something far more important – intelligence. Documents relating to the American spy-plane, the 'SR-71 Blackbird', show that the Israelis knew where major concentrations of Arab forces were as they were supplied with this information as a result of SR-71 overflights of that war zone. With such knowledge, Israelis knew where to deploy their forces for maximum effect. Whatever dreams of self-sufficiency in weapon development and production were entertained in Israel before the war, were abandoned. Tel Aviv learned that it needs close support, strategic weapons and funding from Washington to survive.
Following the October war, the Arab oil boycott turned Israel into a pariah; fewer countries had diplomatic relations with the Jewish state than with the PLO, which didn't pretend to seek anything but Palestine's liberation and the full right of Return. The UN General Assembly gave a standing ovation to Yasser Arafat and shortly thereafter the UN passed the Zionism is Racism resolution. Last month's embarrassing Netanyahu spectacle at the UN General Assembly where he presented himself as some sort of sociopathic racist, led reportedly, to one European delegate saying after that speech 'if a snap vote was held on the 1975 Zionism is Racism Resolution (GAR 3379) it would pass again–but by a larger margin than the 11/10/75 vote of 72 to 35.'
Ehud Barak, Israel's former defense minister claims at pep rallies and AIPAC type gatherings that "states much larger than ours and supposedly much stronger collapsed within weeks under surprise attack and we were totally victorious in 1973."
Think tanks, such as the Institute for National Security Studies at Tel Aviv University and the Begin-Sadat Center (BESA) for Strategic Studies at Bar-Ilan University, have become bolder participants in the national security debates and have offered alternatives to Netanyahu-Lieberman governmental policies. Gen. Isaac Ben Israel, a specialist on strategic affairs, wrote recently in the small right-wing publication Ha-Umma that "Israel's achievement was great for revealing to its enemies their inability to overwhelm Israel's Defense Forces" even in the most favorable circumstances.
Both gentlemen delude themselves and fail to understand the growing global resistance to the occupation of Palestine and opposition to confiscation of Jerusalem by misstating what happened forty years ago this month. More realistic is the statement made last week by Defense Minister Moshe Yaalon at a meeting with top defense officials: "One of the causes of our failure at the beginning of the conflict came from a feeling of superiority that we held after the 1967 victory. Israel had "too much confidence, arrogance and lack of caution."
Every October, bereavement becomes a major element of the Israeli ethos, and a dominant national display of trauma. It is to blame, some claim, for Zionist doubts about facing the future of their enterprise in Palestine. And even among many Israelis awareness about the very right of the Apartheid Jewish state to exist. Israel once again feels vulnerable to surprise attack.
The shock of the October War left deep scars on the national psyche that affect Israelis even today. Foremost among them, according to the Jaffee Center, is a gnawing anxiety that the national leadership is so locked into a "conceptzia" — a shared strategic concept that determines the leaders' worldview — that they may be misreading reality and ignoring opportunities for peace.
Commenting on the report's claim that Israel is now better off strategically than at any time in its history, the military analyst for the Ma'ariv newspaper, Amir Rapaport, observed wryly that "the last time we boasted that things were never better was in the autumn of 1973."
Take a look at the following list and tell me if anything strikes you:
Prudence
Justice
Temperance
Courage
Faith
Hope
Charity
Viewing these, the Seven Cardinal Virtues, anything make an impression? Okay, now try the Seven Heavenly Virtues of:
Chastity
Temperance
Charity
Diligence
Patience
Kindness
Humility
Anything? What strikes me is that equality is not among them.
Scour great works, such as the Bible, and you won't find much talk of equality — that is, unless you consider The Communist Manifesto a great work.
One thing about virtues — which are defined as "good moral habits" — is that their exercise doesn't require the cooperation, or compulsion, of another person. I can cultivate prudence, temperance, courage and the other virtues in myself, and I can do it all by myself. So while a virtuous society is desirable, virtue can also be a purely personal goal. And this is one time when focusing on the self needn't be selfish, for we should take the log out of our own eyes before worrying about the speck in our brother's.
But equality is far different. Just as there can be no numerical equality without at least two numbers, there can be no human equality on an island with a population of one. And while you could increase patience through personal change, increasing equality necessitates societal change; it involves raising people up as much as they're able — which requires their cooperation — and insofar as they're unable, it involves bringing others down. This is where compulsion enters the equation. The point is that, unlike with virtues, increasing equality is always an endeavor of the collective.
Another quality of virtues is that, as Aristotle noted, their cultivation is necessary for a happy life. And lack of virtue in the collective can make life harder, such as when the government stifles just economic freedom (excessive regulation), suppresses truth (hate-speech laws) or imposes some other aspect of tyranny. We also want our survival needs fulfilled: enough food and water and a roof over our heads. And we'd like the opportunity to pursue proper pleasures and dreams and exercise our creative capacity. But is actual "equality" necessary for happiness?
A long time ago, in a "previous life," I was an aspiring tennis player. I wanted to be the best. Alas, though, it just wasn't in the cards — I didn't have the talent of a Roger Federer or Rafael Nadal. Yet the cards also taught me something: being a famous athlete just isn't that important, and it certainly isn't necessary for happiness. And what would it say about me if my happiness (or what I fancy such) were dependent upon those more talented fellows being brought down to my level?
Using a more common example, consider income inequality. If Bill Gates had never made his billions, it not only wouldn't have put one more cent in your pocket, society would be poorer because we wouldn't have the jobs and productivity-enhancing products he created. Moreover, when the rich invest their money in stocks, companies are provided working capital. The rich may put it in banks, too, and banks aren't just money warehouses; they provide loans to businesses. So both these activities facilitate economic growth and more job creation. Given this, what does it say about a person when he nonetheless wants the rich cut down to size? Well, it reminds me of Friedrich Nietzsche's line in Thus Spake Zarathustra: "If there were Gods, how could I bear not to be a God? Consequently there are no Gods." The class-warfare warrior may claim fellowship with the poor, but often something else lies deep in his heart: "If there are rich people, how can I bear to not be a rich person? Consequently, there must be no rich people." Like Nietzsche, he is what he is; that his ire's targets are greater or have more doesn't make him less. Regardless, he's only satisfied to be what he is if those who would have or be more don't exist. This is because of one or both of two deadly sins: pride and envy. The cures for these, by the way, are the corresponding virtues of humility and kindness — not "equality." Equality is the voodoo medicine of the vice-ridden man blind to virtue.
Be thankful equality isn't necessary for happiness, too, because it is completely contrary to nature. Some species are more dominant than others; some unsuited to survival become extinct; and within species some members are bigger, stronger or faster than others. And animals have their dominance hierarchies; a silverback leads a gorilla troop, a wolf pack has an alpha male and female and chickens actually do have a pecking order.
People are no different. There are natural-born leaders and followers, alpha and beta personalities, and individuals have different gifts and capacities. The world had always recognized this, too. In fact, when young Therese of Lisieux was bothered by the idea that people would have different places even in Heaven, she was instructed to get her thimble and her father's tumbler and fill them with water. She then was asked, "Which is more full?" Of course, secular modernists will criticize this as a Christian justification for prejudice and discrimination, but what does their world view imply?
The reality is that there's a huge contradiction between belief in cosmic-accident evolution and belief in human equality. First, when even just one couple has a child, there are a whopping 3.1 billion possible combinations. Then there's group variation. Do you really believe groups could have "evolved" isolated from one another for hundreds of thousands or even millions of years — subject to different environments, stresses and adaptive requirements —and wound up being the same in every respect? This is a mathematical impossibility and a brazenly unscientific notion. As G.K. Chesterton put it, if people "were not created equal, they were certainly evolved unequal."
Whatever your belief about creation, group variation in physical being and capacities is apparent. A gynecologist once told me that black women didn't suffer as frequently from descended uteruses because they have stronger abdominal walls. And Dr. Walter Williams tells us here and here:
Prostate cancer is nearly twice as common among black men as white men. Cervical cancer rates are five times higher among Vietnamese women in the U.S. than among white women. …Male geniuses outnumber female geniuses 7-to-1. …[D]uring the 1960s, the Chinese minority in Malaysia received more university degrees than the Malay majority — including 400 engineering degrees compared with four for the Malays, even though Malays dominate the country politically. …[Jews are] only two-tenths of 1 percent of the world's population. Yet between 1901 and 2010, Jews were…22 percent of the world's [Nobel Laureate winners].
And is the last statistic any surprise? Ashkenazi Jews have the highest I.Q. of any group.
Because this is an inherently unequal world, the actions of equality dogmatists such as today's liberals can be understood as rebellion against nature. This also helps explain why they — from the French Revolutionaries to the communists to today's liberals — practice tyranny. When your agenda is so contrary to nature and, more to the point, man's nature, people will quite naturally act contrary to it. In fact, they will quite naturally be contrary to it. And since people can only be what they are, the agents of unnatural agendas will often say they are not to be. For no one likes having his plans spoiled, and these social engineers, enraged, will lash out at those not "good enough" to conform to the program. This of course is everyone, and killing fields are the ultimate result.
We're not there yet, but the cultural killing field is all around us. We have government decrees stating that if groups perform differently on a test (e.g., a police exam), it is by definition "discriminatory"; and that students must be punished in racially proportional ways. We see quotas and affirmative action and lawsuits and destructive discrimination, as we tear ourselves apart fighting nature. And why? Among other things, if you believe all groups are equal in all ways, it follows that you'll attribute different performance outcomes among them to discrimination.
One might now wonder why liberals don't apply their diversity tenet "Embrace differences" to what really matters. After all, if you watch golf on TV, do you want to see "equality," where everyone would have to be a duffer, or the best? Do you want "equality" in an art museum or ethereal beauty? Gifts displayed by others are to be relished, reveled in and revered. And the only thing preventing this is, again, those twin demons of envy and pride.
And what of equality dogma? It gave us the drab, cookie-cutter projects of communist Eastern Europe. It breeds ugliness and mediocrity.
Equality is not a virtue.
It is not a laudable goal.
It can never be a reality, as some will always be "more equal than others."
And if anything deserving of the name civilization is to live, equality, as an aspiration, must die.
"Engage people with what they expect; it is what they are able to discern and confirms their projections. It settles them into predictable patterns of response, occupying their minds while you wait for the extraordinary moment — that which they cannot anticipate."–Sun Tzu, The Art of War
The definition of what makes an "enemy" may vary from person to person. But I would say that, generally, an enemy is one who has an active ability to do irreparable harm to you or your essential values. He is motivated by destruction, the destruction of all that you hold dear. He is capable and unrelenting. He is a legitimate threat. He will not compromise. He will not waver. He will do anything to wound you. He will not stop. He is possessed.
Americans have spent the better part of a century being told who their enemies are with very little explanation or substantiation. We have blindly rallied around our patriotic prerogative without knowing the root cause of the conflict or the nature of the target we are told to annihilate. We have been suckered into war after war, conjured by international interests in order to lure us into accepting greater centralization and concentrated globalism. As a culture, I'm sorry to say, we have been used. We are a tool of unmitigated doom. We are the loaded gun in the hand of the devil.
This paradigm has done irreparable harm to our standing in the eyes of the peoples of the world. But until recently, it has done very little harm to us as a society. We have allowed ourselves to be used like a bloody club, but we have not yet felt the true pain or the true cost. We have been insulated from consequence. However, this comfortable situation is quickly coming to an end.
When one applies the above definition of "the enemy" to Syria, one comes away with very little satisfaction. The Syrian government poses absolutely no immediate threat to the United States. In fact, the civil war that now rages within its borders has been completely fabricated by our own government. The insurgency has been funded, armed, trained and ultimately directed by the U.S. intelligence community. Without U.S. subversion, the civil war in Syria would not exist.
So, the question arises: If Syria is not the real enemy, who is?
I point back to the core issue. That is to say, I would examine who pose a legitimate threat to our country and our principles. The Syrian government under Bashar Assad clearly has no capability to threaten our freedom, our economic stability, our social stability, or our defensive capabilities. There is, though, a group of people out there who do, in fact, pose a significant threat to the American way of life on every conceivable level. These people do not live on the other side of the world. They do not wear foreign garb or speak another language. Most of them do not have pigmented skin or Asian features. They look just like you and I, and they live in Washington D.C.
If the so-called "debate" over a possible military strike in Syria has done anything, it has certainly brought the American public's true enemies frothing to the surface like so much sewage. Men who posed as liberal proponents of peace not long ago now salivate over the prospect of bloodshed. Men who once posed as fiscal conservatives now clamor for more Federal funding to drive the U.S. war machine. Men who claimed to represent the citizenry now ignore all calls for reason by the public in the pursuit of global dominance.
I have warned of the considerable dangers of a war in Syria for years — long before most people knew or cared about the Assad regime. Being in this position has allowed me to view the escalating crisis with a considerable amount of objectivity. In the midst of so much chaos and confusion, if you know who stands to gain and who stands to lose, the progression of events becomes transparent, and the strategy of the actual enemy emerges.
So what have I observed so far?
If you want to know who has malicious intent toward our Constitutional values, simply move your eyes away from the Mideast and focus on our own capital. The ill will toward liberty held by the leadership of both the Democratic and Republican parties is obvious in the Congressional support of the banker bailouts, the Patriot Acts, the National Defense Authorization Act, the President's domestic assassination directives, the hands-off approach to National Security Agency mass surveillance, etc. But even beyond these litmus tests, the Syrian debate has unveiled numerous enemies of the American people within our own government.
The catastrophe inherent in a Syrian strike is at least partially known to most of the public. We are fully aware that there will be blowback from any new strike in the Mideast (limited or unlimited), economically as well as internationally. So if the average American with little political experience understands the consequences of such an action, the average politician should be more than educated on the dangers. Any representative who blatantly ignores the calamity ahead is either very stupid or has an agenda.
I find it fascinating that politicians and bureaucrats from both sides of the aisle are now coming out of the woodwork to cheerlead alongside each other for war and the state.
For those who are predominantly preoccupied with Barack Obama as the source of all our ills, I would gladly point out that Republican leader and House Speaker John Boehner has also thrown his support behind a Syrian strike, even before the U.N. investigative report on Syrian chemical weapons use has been released.
In the meantime, self-proclaimed Republican stalwarts like John McCain (R-Ariz.) have argued that Obama's "limited strike" response is "not enough." This is the same man, by the way, who has been instrumental in the monetary and military support of Al Qaeda in Syria.  McCain has recently called for avid pursuit of the new Russian proposal for chemical disarmament in Syria, not because he wants to find a peaceful solution to the situation, but because he believes the deal can be used as a bargaining chip to convince Congress to VOTE FOR military force, in order to "keep pressure on Assad".
Secretary of State John Kerry, who not long ago ran for President on the platform of being an anti-war Democrat, now regularly begs the American people to back further war based on the same dubious evidence for which he once criticized the George W. Bush Administration. In fact, Kerry has made it clear that even if Congress votes "no" against a strike, he believes Obama has the right to set one in motion anyway.
Senator Lindsay Graham (R-S.C.), the man who openly admits in mainstream interviews that he believes the President has the right to indefinitely detain or assassinate American citizens without trial or oversight, has loudly indicated his support for a war on Syria. His criticisms parallel McCain's in that he believes the Obama Administration should have attacked without Congressional approval or should commit to an all-out military shift into the region.  That is to say, he believes the goal of the White House should be invasion and regime change, not just disarmament.  Graham consistently fear mongers in the mainstream media, often warning that without a hard, immediate strike against Syria, catastrophe will befall Israel, and chemical andnuclear weapons will rain on America.
All I have to say to Graham is, if chemical or nuclear weapons are used against the American people, it will be because the establishment ALLOWED it to happen — just as it has allowed numerous attacks in the past to occur in order to facilitate pretext for a larger war. (The Gulf of Tonkin is a fitting example considering the many similarities between the Syrian debacle and Vietnam, the only difference being that this time the establishment is throwing its support on the side of the insurgency, rather than the prevailing government).
For those out there in the movement who are hoping for reason and logic to prevail during a Congressional debate on the Syrian issue, I would suggest that they do not hold their breath. This vote was decided before Obama ever allowed it to go to the Hill. The vote has been cast. The debate is a sideshow designed to make the American people feel as if their system of government still functions as it should. Remember, no Congress in the history of the United States has ever refused the request of a President to make war.
The more than 150 Congressmen who demanded a vote on the Syrian crisis did so because they wanted to be included in the process, not because they necessarily opposed a war. That leaves nearly 300 representatives who had NO PROBLEM whatsoever with Obama attacking Syria unilaterally without any checks or balances. The Senate panel that initiated the voting process on the strike plan passed the initiative 10-7. I have no doubt that Obama has the votes to confirm the use of force, even with all the talk of uncertainty in evidence or planning.
The Russian offer of organizing chemical disarmament has barely made a dent in the White House's war rhetoric, as was evident in Barack Obama's address to the nation yesterday.  When asked in an interview with NBC if he has made up his mind whether or not he will forge ahead with military action if Congress votes his proposal down, Obama stated:
"It's fair to say that I haven't decided…"
Putting on the airs of a Roman Emperor, Obama's thumb remains in the neutral position over the gladiator pit of Syria, but as he clearly points out, he can give the thumbs down anytime he chooses.  If anything, the White House and the elitist machine are simply using the next few weeks (the approximate time being discussed for chemical disarmament) to establish further precedent, or conjure new atrocities, in order to garner a minimal public backing for violent action in the region.
And, let's not forget our friendly enemies in the mainstream media.  The MSM is in rare form the past week, fabricating numerous arguments as to why the average American "just doesn't get the Syrian situation".  The latest disinformation campaigns seem to be revolving around generating alternative motivations for a strike -
Obama's "red line" was crossed and we must strike in order to save face amongst our allies.
A refusal to strike Syria will "embolden Iran" and lead them to use their own WMD's in terrorist acts (WMD's which are still not proven to exist).
And my favorite argument:  That refusing to strike would mean "abandoning" the Syrian rebelsin their war on Assad.  You know, the same rebels permeated with psychopathic Al Qaeda operatives that our government trained and funded.
The mainstream media steamroller is barreling forward, searching for ANY talking point that will hook the American populace into rationalizing an attack.  I have to say, I don't think I've ever seen so many pencil-necked weaklings call for so much blood.  The strategy seems to be an attempt to shift America's attention away from the alleged chemical attack alone, and discombobulate us with multiple sales pitches of death in case Congressional support turns sour (which I doubt).
But let's say Obama does not get his Congressional approval; as stated earlier his office has asserted on numerous occasions that he has the authority to trigger war regardless. A "no" vote in Washington means nothing today due to war powers granted after 9/11. The probable scenario, though, is the most common scenario. Congress will likely authorize the "use of limited military force" without directly declaring war on the Assad regime. This is exactly what Congress did in the wake of the wars in Afghanistan and Iraq. There was no evidence of an Al Qaeda support structure and no evidence of weapons of mass destruction, but war exploded nonetheless. Congress gave Bush a blank check to do whatever he saw fit, and I believe Congress will do the same for Obama.
America is being set up to look like the bad guy or the fool, but why?
Our political leadership is devoted to the ideology of globalization, not sovereignty or U.S prosperity. A Syrian strike places the United States in tremendous peril, the likes of which have not been seen since the Cuban missile crisis. Syria itself is a vacuum of suffocating calamity; a black hole swirling in a void of economic and sociological interdependency. Where the United States enters, so follows Iran, so follows Israel, so follows Saudi Arabia, so follows Lebanon, so follows Jordan, so follows Egypt, so follows Russia, so follows China and on and on.
In my analysis of Syria over the years, I have exposed this domino effect of war as well as the possible calamities of an economic chain reaction. Escalating conflict in Syria will eventually lead to the end of the dollar's world reserve status and the collapse of the U.S. financial system. Knowing that this is the ultimate result of a strike in the region, many people would ask WHYthe White House and so many prominent figures in Congress would be so hell-bent on setting such wheels in motion. I would stand back from the chaos and ask what I always ask: Who gains the most from the disaster?
The demise of American currency dominance and the degradation of the American spirit do indeed benefit a select few. For the most part, central banks and globalists have taken a hands-off approach to the Syrian debacle. Perhaps that's because doing so makes it easier for them to survey the inevitable collapse from a distance and swoop in later as our "saviors," ready to rebuild the world according to their own ideals. Having a debased and desperate U.S. populace certainly makes the transition to total globalization and centralization much easier.
My original query was: Who is the real enemy? No matter what happens in the coming months and years, never forget that question. Who poses the greatest threat to our freedom: Syria or the political ghouls trying to convince us to decimate Syria?
Who claims the power to take everything we have? Who claims the power to take our liberty and our lives at a whim? Who claims the power to kill innocents in our name? Who disregards the checks and balances of Constitutionalism at every turn? Who truly threatens our future and the future of our children?
Do not be distracted by stories of foreign monsters far away when the real monsters lurk so quietly under your bed.  Even if we can find a successful strategy to pressure Congress into avoiding a Syrian conflict, I say remain vigilant. America is one global hiccup away from oblivion. And if this is what the establishment wants, they will find a way to make it happen. The threat of continuous U.S. catastrophe will only end when the poison is removed from our very veins, and that process of purification begins with the removal of the criminal political structures and banking structures in Washington.
Source: Brandon Smith | Alt-Market
Winston Churchill said, "Individual Muslims may show splendid qualities, but the influence of the religion paralyzes the social development of those who follow it. No stronger retrograde force (religion) exists in the world."
Barack Hussein Obama spent some of his early formative years in Muslim mosques in Africa and Indonesia with his adopted or possible stepfather, a man named Soetero.   Gathering evidence shows Barack Obama's biological father to be Frank Marshal Davis and not the Kenyan Barack Obama, Sr.?  Davis proved to be a communist sympathizer and journalist who lived in the USA from 1905 to 1987.
After election, Barack Obama hired the most powerful cadre of lawyers to seal all his records from public view.   Thus, no one knows his birth place, his real father or his chosen religion.  His Social Security Card number definitely stems from fraud because the initial "247" prefix shows he received it from Connecticut, a state he never lived in or visited.  He never worked for any money, but enjoyed unlimited financial ability to attend Columbia and Harvard universities.
At some point, history will expose Barack Obama's real father, his real birth certificate, his real Social Security number (fraudulent) and where he received the money to attend such expensive universities—no matter how much obfuscation, lies or cover-up.  Ironically, more and more evidence shows Obama never registered with his U.S. draft board.  But no top journalists or Main Stream Media outlets will investigate Obama's numerous mysteries.  This video gives a clue—to Barack Obama's real father:
http://www.youtube.com/watch?v=o6gVc9GbtW8
After having done no verifiable work as a lawyer in Chicago, he jumped into a U.S. Senate seat from Illinois.   He voluntarily relinquished his law license in the State of Illinois because authorities breathed on him legally for some kind of lawless behavior on Obama's part.
Nonetheless, with a silvery tongue and no experience of any kind that would qualify him for becoming a U.S. president, Obama reached the White House.   Immediately, the guardians of the Nobel Peace Prize gave him the award as an "Affirmative Action" reward to anoint the first black U.S. President with the highest achievement for peace in the world.  However, Obama accomplished nothing to warrant it.
Right now, Obama harnesses his silvery tongue to "persuade" Congress to rain bombs and missiles down on Syria to stop Syrian dictator Assad from gassing more people when the Muslim rebels will commit even greater atrocities if they come into power.  Muslims annihilate any other religious people within their realm.  Again, as Churchill said, "…no greater retrograde force (religion) exists in the world."
We know that Muslims kill gay people, arrange marriages for 12 year old girls to 40 year old men, force multiple wives, kill their wives and daughters for contrived rule-breaking via "honor killings", throw acid in women's faces to keep them terrified and compliant, cut off their noses as shown in a front page issue of Time Magazine over a year ago, and continue with the "retrograde" activity of female genital mutilation in the 21st century.  That 6th century barbaric surgery, FGM, totally destroys a woman's ability to enjoy intimate gratification of any kind.
As it stands, Obama hired eight hard-core Muslims who now counsel him in the White House as to what actions he should be taking.
Asst. Sec. for Policy Development for U.S. Department of Homeland Security Sarif Alikhan;
Homeland Security Advisor Mohammed Elibiary;
Special Envoy to the Organization of Islamic Conference, Rashad Hussian;
Obama's advisor, founder of Muslim Public Affairs Council who is also its Executive Director, Salam al-Marayati;
Obama's "Sharia Czar," Islamic Society of North America, Imam Mohamed Magid;
Advisory Council on Faith-Based Neighborhood Partnerships, Eboo Patel;
And newly converted to Islam, non-other than the Head of the CIA, John Brennan.
Writer Nicholas Purpura said, "Despite the fact that this country was founded on religious freedom, it would be idiotic to argue the First Amendment grants all religions the right to practice their faith.  Those religions which would interfere with others, for certain and constitutionally, would not be granted such rights.  Here's the problem, Islam decrees their followers hate, murder, and terrorize all people that refuse to submit and convert to Islam, with no exceptions. Therefore, it stands to reason Islam cannot coexist in any civilized nation which supports religious freedom. Case closed, as should be our borders to Muslims."
Yet, no top journalists or Congress or the media will report on the underbelly of what Americans face if Obama starts a new war in Syria.
While George W. Bush may be proven one of the most incompetent presidents in history with his "Shock and Awe" and "Weapons of Mass Destruction" lie and invasion of Iraq, Barack H. Obama may take the trophy for the greatest con-artist ever to hit the American scene in the history of this country.
If he gets his way, and he wages war on Syria, he takes responsibility for thousands of deaths for America's Nobel Peace Prize winner.  More war, more atrocities, more of what Korea, Vietnam, Desert Storm, Afghanistan and Iraq represented: lies, death, destruction and the futility of war in the Muslim world.  Fact: Muslims represent the craziest, most barbaric and most war-like people in the world.  Every major terrorist activity since 1972 in the Olympics—pertains to Muslims.
Why do so few journalists see the inconsistencies and why aren't the American people calling for impeachment of Barack Hussein Obama?  Why do we keep fighting wars in the lands of that "retrograde" religion that subjects its people to total subservience, illiteracy, loss of critical thinking, loss of personal freedom, loss of women's rights, loss of choice and loss of free speech?  Why do we continue importing hundreds of thousands of Muslims into our country against all reason?
Congress and the president continue useless wars that raise our $16.5 trillion debt while they disregard schools, infrastructure and jobs for American citizens.  Have we lost our will to vote, speak and stand up for integrity, the rule of law and the U.S. Constitution?  Have we lost the will to maintain our sovereignty, culture, language and way of life?
Secretary of  State John Kerry: "There is no doubt that Saddam al-Assad has crossed the red line. … Sorry, did I just say 'Saddam'?"
A US drone has just taken a photo of Mullah Omar riding on a motorcycle through the streets of Damascus. 1
So what do we have as the United States refuses to rule out an attack on Syria and keeps five warships loaded with missiles in the eastern Mediterranean?
Only 9 percent of Americans support a US military intervention in Syria. 2
Only 11% of the British supported a UK military intervention; this increased to 25% after the announcement of the alleged chemical attack. 3
British Prime Minister David Cameron lost a parliamentary vote August 29 endorsing military action against Syria 285-272
64% of the French people oppose an intervention by the French Army. 4 "Before acting we need proof," said a French government spokesperson. 5
Former and current high-ranking US military officers question the use of military force as a punitive measure and suggest that the White House lacks a coherent strategy. "If the administration is ambivalent about the wisdom of defeating or crippling the Syrian leader, possibly setting the stage for Damascus to fall to Islamic fundamentalist rebels, they say, the military objective of strikes on Assad's military targets is at best ambiguous." 6
President Obama has no United Nations approval for intervention. (In February a massive bombing attack in Damascus left 100 dead and 250 wounded; in all likelihood the work of Islamic terrorists. The United States blocked a Russian resolution condemning the attack from moving through the UN Security Council)
None of NATO's 28 members has proposed an alliance with the United States in an attack against Syria. NATO's Secretary General Anders Fogh Rasmussen said that he saw "no NATO role in an international reaction to the [Syrian] regime." 7
The Arab League has not publicly endorsed support of US military action in Syria; nor have key regional players Saudi Arabia and Qatar, concerned about a possible public backlash from open support for US intervention. 8
We don't even know for sure that there was a real chemical attack. Where does that accusation come from? The United States? The al-Qaeda rebels? Or if there was such an attack, where is the evidence that the Syrian government was the perpetrator? The Assad regime has accused the rebels of the act, releasing a video showing a cave with alleged chemical-weapon equipment as well as claiming to have captured rebels possessing sarin gas. Whoever dispensed the poison gas – why, in this age of ubiquitous cameras, are there no photos of anyone wearing a gas mask? The UN inspection team was originally dispatched to Syria to investigate allegations of earlier chemical weapons use: two allegations made by the rebels and one by the government.
The United States insists that Syria refused to allow the UN investigators access to the site of the attack. However, the UN request was made Saturday, August 24; the Syrian government agreed the next day. 9
In rejecting allegations that Syria deployed poison gas, Russian officials have argued that the rebels had a clear motivation: to spur a Western-led attack on Syrian forces; while Assad had every reason to avoid any action that could spur international intervention at a time when his forces were winning the war and the rebels are increasingly losing world support because of their uncivilized and ultra-cruel behavior.
President George W. Bush misled the world on Iraq's WMD, but Bush's bogus case for war at least had details that could be checked, unlike what the Obama administration released August 29 on Syria's alleged chemical attacks – no direct quotes, no photographic evidence, no named sources, nothing but "trust us," points out Robert Parry, intrepid Washington journalist.
So, in light of all of the above, the path for Mr. Obama to take – as a rational, humane being – is of course clear. Is it not? N'est-ce pas? Nicht wahr? – Bombs Away!
Pretty discouraging it is. No, I actually find much to be rather encouraging. So many people seem to have really learned something from the Iraqi pile of lies and horror and from decades of other American interventions. Skepticism – good ol' healthy skepticism – amongst the American, British and French people. It was stirring to watch the British Parliament in a debate of the kind rarely, if ever, seen in the 21st-century US Congress. And American military officers asking some of the right questions. The Arab League not supporting a US attack, surprising for an organization not enamored of the secular Syrian government. And NATO – even NATO! – refusing so far to blindly fall in line with the White House. When did that last happen? I thought it was against international law.
Secretary of State John Kerry said that if the United States did not respond to the use of chemical weapons the country would become an international "laughingstock". Yes, that's really what America and its people have to worry about – not that their country is viewed as a lawless, mass-murdering repeat offender. Other American officials have expressed concern that a lack of a US response might incite threats from Iran and North Korea. 10
Now that is indeed something to laugh at. It's comforting to think that the world might be finally losing the stars in their eyes about US foreign policy partly because of countless ridiculous remarks such as these.
United States bombings, which can be just as indiscriminate and cruel as poison gas. (A terrorist is someone who has a bomb but doesn't have an air force.)
The glorious bombing list of our glorious country, which our glorious schools don't teach, our glorious media don't remember, and our glorious leaders glorify.
Korea and China 1950-53 (Korean War)
Guatemala 1954
Indonesia 1958
Cuba 1959-1961
Guatemala 1960
Congo 1964
Laos 1964-73
Vietnam 1961-73
Cambodia 1969-70
Guatemala 1967-69
Grenada 1983
Lebanon 1983, 1984 (both Lebanese and Syrian targets)
Libya 1986
El Salvador 1980s
Nicaragua 1980s
Iran 1987
Panama 1989
Iraq 1991 (Persian Gulf War)
Kuwait 1991
Somalia 1993
Bosnia 1994, 1995
Sudan 1998
Afghanistan 1998
Yugoslavia 1999
Yemen 2002
Iraq 1991-2003 (US/UK on regular no-fly-zone basis)
Iraq 2003-2011 (Second Gulf War)
Afghanistan 2001 to present
Pakistan 2007 to present
Somalia 2007-8, 2011 to present
Yemen 2009, 2011 to present
Libya 2011
Syria 2013?
The above list doesn't include the repeated use by the United States of depleted uranium, cluster bombs, white phosphorous, and other charming inventions of the Pentagon mad scientists; also not included: chemical and biological weapons abroad, chemical and biological weapons in the United States (sic), and encouraging the use of chemical and biological weapons by other nations; all these lists can be found in William Blum's book "Rogue State: A Guide to the World's Only Superpower".
A story just released by Foreign Policy magazine, based on newly-discovered classified documents, reports how, in 1988, the last year of the 8-year Iraq-Iran War, America's military and intelligence communities knew about and did nothing to stop a series of nerve gas attacks by Iraq far more devastating than anything Syria has seen. 11 Indeed, during that war the United States was the primary supplier to Iraq of the chemicals and hardware necessary to provide the Saddam Hussein regime with a chemical-warfare capability. 12
Now, apparently, the United States has discovered how horrible chemical warfare is, even if only of the "alleged" variety.
Humanitarian intervention
Some of those currently advocating bombing Syria turn for justification to their old faithful friend "humanitarian intervention", one of the earliest examples of which was the 1999 US and NATO bombing campaign to stop ethnic cleansing and drive Serbian forces from Kosovo. However, a collective amnesia appears to have afflicted countless intelligent, well-meaning people, who are convinced that the US/NATO bombing took place after the mass forced deportation of ethnic Albanians from Kosovo was well underway; which is to say that the bombing was launched to stopthis "ethnic cleansing". In actuality, the systematic forced deportations of large numbers of people from Kosovo did not begin until a few days after the bombing began, and was clearly a Serbian reaction to it, born of extreme anger and powerlessness. This is easily verified by looking at a daily newspaper for the few days before the bombing began the night of March 23/24, and the few days after. Or simply look at the New York Times of March 26, page 1, which reads:
… with the NATO bombing already begun, a deepening sense of fear took hold in Pristina [the main city of Kosovo] that the Serbs would NOW vent their rage against ethnic Albanian civilians in retaliation.
On March 27, we find the first reference to a "forced march" or anything of that sort.
But the propaganda version is already set in marble.
If you see something, say something. Unless it's US war crimes.
"When you sign a security clearance and swear oaths, you actually have to abide by that. It is not optional." – Steven Bucci, of the neo-conservative Heritage Foundation, speaking of Chelsea Manning (formerly known as Bradley) 13
Really? No matter what an individual with security clearance is asked to do? No matter what he sees and knows of, he still has to ignore his conscience and follow orders? But Steven, my lad, you must know that following World War II many Germans of course used "following orders" as an excuse. The victorious Allies of course executed many of them.
Their death sentences were laid down by the International Military Tribunal at Nuremberg, Germany, which declared that "Individuals have international duties which transcend the national obligations of obedience. Therefore individual citizens have the duty to violate domestic laws to prevent crimes against peace and humanity from occurring."
Nuremberg Principle IV moreover states: "The fact that a person acted pursuant to order of his Government or of a superior does not relieve him from responsibility under international law, provided a moral choice was in fact possible to him."
Manning, and Edward Snowden as well, did have moral choices, and they chose them.
It should be noted that Barack Obama has refused to prosecute those under the Bush administration involved in torture specifically – he declares – because they were following orders. Has this "educated" man never heard of the Nuremberg Tribunal? Why isn't he embarrassed to make this argument again and again?
I imagine that in the past three years that Manning has had to live with solitary confinement, torture and humiliation, adding mightily to her already existing personal difficulties, the thought of suicide has crossed her mind on a number of occasions. It certainly would have with me if I had been in her position. In the coming thousands and thousands of days and long nights of incarceration such thoughts may be Manning's frequent companion. If the thoughts become desire, and the desire becomes unbearable, I hope the brave young woman can find a way to carry it out. Every person has that right, including heroes.
The United States and its European poodles may have gone too far for their own good in their attempts to control all dissenting communication – demanding total information from companies engaged in encrypted messaging, forcing the closure of several such firms, obliging the plane carrying the Bolivian president to land, smashing the computers at a leading newspaper, holding a whistle-blowing journalist's partner in custody for nine hours at an airport, seizing the phone records of Associated Press journalists, threatening to send a New York Times reporter to jail if he doesn't disclose the source of a leak, shameless lying at high levels, bugging the European Union and the United Nations, surveillance without known limits … Where will it end? Will it backfire at some point and allow America to return to its normal level of police state? On July 24, a bill that would have curtailed the power of the NSA was only narrowly defeated by 217 to 205 votes in the US House of Representatives.
And how long will Amnesty International continue to tarnish its image by refusing to state the obvious? That Cheleas Manning is a Prisoner of Conscience. If you go to Amnesty's website and search "prisoner of conscience" you'll find many names given, including several Cubans prominently featured. Can there be any connection to Manning's omission with the fact that the executive director of Amnesty International USA, Suzanne Nossel, came to her position from the US Department of State, where she served as Deputy Assistant Secretary for International Organizations?
A phone call to Amnesty's office in New York was unable to provide me with any explanation for Manning's omission. I suggest that those of you living in the UK try the AI headquarters in London.
Meanwhile, at the other pre-eminent international human rights organization, Human Rights Watch, Tom Malinowski, the director of HRW's Washington office, has been nominated by Obama to be Assistant Secretary of State for Democracy, Human Rights and Labor. Is it really expecting too much that a high official of a human rights organization should not go to work for a government that has been the world's leading violator of human rights for more than half a century? And if that designation is too much for you to swallow just consider torture, the worst example of mankind's inhumanity to man. What government has been intimately involved with that horror more than the United States? Teaching it, supplying the manuals, supplying the equipment, creation of torture centers in much of the world, kidnaping people to these places ("rendition"), solitary confinement, forced feeding, Guantánamo, Abu Ghraib, Bagram, Chile, Brazil, Argentina, Chicago … Lord forgive us!
Surrounding Russia
One of the reactions of the United States to Russia granting asylum to Edward Snowden was reported thus: "There was a blistering response on Capitol Hill and calls for retaliatory measures certain to infuriate the Kremlin. Sen. John McCain (R-Ariz.), long one of the Senate's leading critics of Moscow, blasted the asylum decision as 'a slap in the face of all Americans' and called on the administration to turn up the pressure on Moscow on a variety of fronts, including a renewed push for NATO expansion and new missile-defense programs in Europe." 14
But we've long been told that NATO expansion and its missiles in Europe have nothing to do with Russia. And Russia has been told the same, much to Moscow's continuous skepticism. "Look," said Russian president Vladimir Putin about NATO in 2001, "this is a military organization. It's moving towards our border. Why?" 15 He subsequently described NATO as "the stinking corpse of the cold war." 16
We've been told repeatedly by the US government that the missiles are for protection against an Iranian attack. Is it (choke) possible that the Bush and Obama administrations have been (gasp) lying to us?
America's love affair with Guns
Adam Kokesh is a veteran of the war in Iraq who lives in the Washington, DC area. He's one of the countless Americans who's big on guns, guns that will be needed to protect Americans from their oppressive government, guns that will be needed for "the revolution".
On July 4 the 31-year-old Kokesh had a video made of himself holding a shotgun and loading shells into it while speaking into the camera as he stood in Freedom Plaza, a federal plot of land in between the Washington Monument and the Capitol. This led to a police raid of his home and his being arrested on the 25th for carrying a firearm outside his home or office. The 23-second video can be seen on YouTube. 17
I sent Kokesh the following email:
"Adam: All your weapons apparently didn't help you at all when the police raided your house. But supposedly, people like you advocate an armed populace to protect the public from an oppressive government. I've never thought that that made much sense because of the huge imbalance between the military power of the public vs. that of the government. And it seems that I was correct."
I received no reply, although his still being in jail may explain that.
Kokesh, incidentally, had a program on RT (Russia Today) for a short while last year.
Notes
The three preceding jokes are courtesy of my friend Viktor Dedaj of Paris ↩
Reuters/Ipsos poll, August 26, 2013 ↩
Sunday Times (UK), YouGov poll, August 25 ↩
Le Parisien, August 30, 2012 ↩
Christian Science Monitor, August 29, 2013 ↩
Washington Post, August 29, 2013 ↩
The Wall Street Journal, August 30, 2013 ↩
Washington Post, August 31, 2013 ↩
UN Web TV, August 27, 2013 (starting at minute 12:00) ↩
The Washington Post, August 31, 2013 ↩
Shane Harris and Matthew M. Aid, "CIA Files Prove America Helped Saddam as He Gassed Iran", Foreign Policy, August 26, 2013 ↩
William Blum, "Anthrax for Export", The Progressive (Madison, Wisconsin), April 1998 ↩
Washington Post, August 22, 2013 ↩
Washington Post, July 31, 2013 ↩
Associated Press, June 16, 2001 ↩
Time magazine, December 2007 ↩
Washington Post, August 13, 2013 ↩
Countdown to Apocalypse Now?
Tehran — Truth told, it's a bit intense these days in Tehran as in most other countries in this region, and this observer fairly soon may be on what just might be the last Tehran-Damascus flight for some time in light of what could occur in the coming days.
Not that one is in any hurry to leave the Islamic Republic. I love Iran and its people, who in their basic values and outlook on life are about as American as apple pie. Iranians think a lot like me and my friends back home, and Americans think a lot like them, this despite the extremist, politically motivated portrayals of each other designed by their governments.
I have been attending the Habilian Association (families of Iranian terror victims) Congress on Terrorism and Terror Victims in Tehran, and continuing also an undertaking with students from Tehran University to survey the effects of the US-led economic sanctions. Both endeavors presented an excellent opportunity to listen to Iranian views on a number of current events. The students are examining a sanctions scheme that targets their families and countrymen, and part of their work involves a definition of "economic terrorism" (a term employed by the Pentagon when done by someone other than the US government or its allies). Rather amazing in their clarity of thinking, they exhibit truly inspiring optimism and humanity in these ominous times.
As it happens, economic terrorism was also one of the topics at the Iranian Congress on Terrorism, and the American delegation decided to focus solely on that subject during its presentation, a presentation that was months in preparation. As part of its work, the delegation presented a Draft International Convention outlawing the use of economic sanctions targeting civilians for political purposes, including regime change. Elaborating on the history of economic terrorism, the group urged the Tehran-based Non-Aligned Movement (NAM) to use its newfound international political power to lead the campaign for global ratification of the new draft convention, and to present it to the United Nations during next month's opening session of the General Assembly. NAM leaders promised to study the draft and to arrange a consultative follow-up meeting(s).
Sanctions targeting a civilian population for the political purpose of forcing regime change constitutes an act of terrorism as defined by several US government agencies—this was the position of the American delegation, and it would apply to any government, including their own, with a deep history of targeting peoples with economic sanctions (Cuba, Vietnam, China, Korea, Iran, and Nicaragua, among others, come to mind).
For accuracy's sake, it should be said that, unexpectedly, due to last minute visa problems, the whole US delegation at the Congress ended up being comprised of a total number of—well, one international lawyer. A last minute effort was indeed made to coax Jeffrey Feltman, who never has visa problems to this observer's knowledge, and who was staying at the same hotel, to attend the Terrorism Congress, hence doubling the size, weight, and authority of the US delegation. Mr. Feltman was even offered the chairmanship of the American delegation as an incentive, but, regretfully, the gentleman declined, citing other commitments.
Getting visas to visit Iran and especially Syria these days is no easy feat for Americans, given 'payback' or reciprocal changes in policy at both countries' foreign ministries. Last year, revised guidelines were sent out by both governments on how to process visa requests submitted by Americans. US citizens wanting to travel to certain countries these days pay a stiff price for their government's actions.
Talking with average Iranians and shop keepers, and especially students, one gets a fairly good idea of just how engaged public opinion is in Iran on current events. It offers a very different picture than that presented by the western media, beholden as they are to their corporate paymasters, but this is beginning to be true of much of the non-western media as well. Here on the street one finds, even in the face of the ever-rising cost of living and near-rampant inflation and the suffering they engender, pride at how this country has resisted the US-led sanctions. A common view expressed in informal discussions—and also at the Congress—is that while there are many states who practice terrorism of one kind or another, including economic terrorism, the US is unusual in that its foreign relations record argues strongly that it is officially committed to international economic terrorism. Moreover, that this is on a scale far exceeding other actors on the world stage.
One professor summarized for this observer his analysis of the effect of US-led sanctions, noting the severe impact on Iranian consumers at the grocery store, dramatically shrinking their real income, as well as government efforts to maintain some subsidies to lessen their impact. He also discussed innovative ways both the government and private sectors have been able to lessen the impact of some of the sanctions, while completely skirting others, mentioning as well a 'circle the wagons' public spirit that has arisen in unexpected ways, leading to, among other things, neighborhood initiatives designed to help one's neighbors with economic problems.
One finds also among Iranians a smoldering anger over the current chemical weapons 'red line' issue in Syria, along with an awareness that this may well lead to regional war. The American campaign to bomb Syria is viewed here as utmost American governmental hypocrisy. More than one interlocutor expressed disdain, remembering the Reagan administration's actions during the late 1980s, when not only did the White House take no action when Saddam Hussein used chemical weapons—against Iranian forces as well as "his own people"—but the United States also aided the attacks by providing intelligence and firing coordinates. In other words, finding Iranians to kill, and providing gas to murder them with.
The Tehran Times wrote yesterday: "U.S. intelligence officials conveyed the location of the Iranian troops to Iraq, fully aware that Saddam Hussein's military would attack with chemical weapons, including sarin, a lethal nerve agent." The effects of these US-facilitated gas attacks are seen everywhere in Iran today, in the skin scars and poor health of its hundreds of thousands of victims.
"How can the American people accept this double standard, where its ok and your government will help to gas Iranians and your enemy's population?" is a common question put to this observer.
There is visible excitement and even a sort of joy this morning that the UK Parliament, to its great credit, just voted to reject the Cameron government's motion authorizing British forces to boom Syria. A taxi driver expressed his hope that "Your Congress will follow the lead of the British Parliament?" Iranians appear to view the Parliamentary vote as a victory for themselves. Given the Islamic Republic's role as a key pillar of resistance to the Zionist occupation of Palestine and US-Israel regional hegemonic goals, few here, if any, believe the US attack on Syria is not aimed at them.
As the war drums become nearly deafening in certain capitals, public expressions in Iran regarding the grave prospects that are looming appear to this observer less knee-jerk rhetoric than in recent years. No doubt there are many reasons for this, including the results of the recent elections in Iran—viewed here as an encouraging sign of stability and democracy in the region. Tehran made clear to Jeffrey Feltman this week that it is ready for serious cooperation in order to peacefully resolve the crisis in Syria.
As Hossein Mousavian, a researcher at Princeton University, recently pointed out, the cooperation of the US and Iran in 2001 regarding Afghanistan, resulting in the fall of the Taliban and al-Qaeda (at least for a while), is a blueprint for a new collaboration. Writes Mousavian: "This collaboration should not be limited to Syria. The Middle East requires management for the time, and therefore, crisis management (of this and other crises) would be a useful path for this collaboration." This observer believes much of the Iranian and American public would agree, and that there are hopeful signs during this feared apocalyptic period.
American presidents, starting with Kennedy-Johnson in Vietnam to Bush-Obama, pushed America into deadly, costly, disastrous and pointless wars in the last 50 years. Millions of people died while the American "Silent majority" sat quietly watching the slaughter on the evening news. As Walter Cronkite said, "And that's the way it is."
At this moment, Barack Obama races toward a bombing campaign on the Syrian people. He mandates death, destruction and mayhem on a country and people struggling in their own civil war. He uses an excuse like Assad "gassing" his own people.
Harry Truman used the "Domino Effect" to stop communism from conquering Korea. We lost 33,000 young men and killed thousands more of their troops. Countless civilians died. Korea solved nothing because it proved to be a civil war. It has cost over $1 trillion for troop deployment and logistics for the past 60 years.
Lyndon Baines Johnson used the "Gulf of Tonkin Incident" to justify sending 58,319 young American kids to their deaths and killing over 2.1 million Vietnamese soldiers, men, women and children. He poisoned their land with Agent Orange that still kills and disfigures into 2013.
Then came 9/11 to give George W. Bush justification to bomb the hell out of a goat-herder third world country like Afghanistan into little pieces. Never mind that nearly all 19 terrorists came from Saudi Arabia. Ten years later, after killing bin Laden, we still haven't "conquered" Afghanistan, but we lost 1,400 American kids to ugly deaths and another 1,500 who committed suicide from the insanity of that war.
A special note: I followed an M.D.'s book about Vietnam whereby 175,000 to 200,000 American combat troops that left Vietnam in one piece—later committed suicide. Countless tens of thousands suffered from Post Traumatic Stress Disorder (PTSD) and drank or drugged themselves into their own private hells after the torture of Vietnam. Predications for the Iraq and Afghanistan wars as to American suicides: estimated at over 200,000 suicides will ultimately manifest by our returning troops. Hundreds and thousands will suffer a lifetime of PTSD.
Out of nowhere, George W. Bush dreamed up "Weapons of Mass Destruction" and his "shock and awe" bombing rampage into Iraq. He killed over a quarter of a million innocent men, women and children. He used bunker-busting bombs with depleted uranium that poisons the soils of Iraq for centuries. He killed 4,400 of our finest young men and women and left 35,000 hideously wounded.
Today, Barack Obama, a man who never served in the U.S. armed forces, who instead, smoked a lot of dope and snorted drugs, and who knows nothing of the horrors of war—stands ready to send bombers into Syria because he thinks he's going to stop Assad from gassing his people.
"Nothing is so important as that America shall separate herself from the systems of Europe, and establish one of her own. Our circumstances, our pursuits, our interests, are distinct. The principles of our policy should be so also. All entanglements with that quarter of the globe should be avoided if we mean that peace and justice shall be the polar stars of the American societies." –Thomas Jefferson to J. Correa de Serra, 1820.
Obama, enjoys the unearned and unwarranted Nobel Peace Prize of 2009, yet threatens to expand his ever widening "War on Everything" from Afghanistan, Libya, Yemen, Nigeria, Mali, Al-Awlaki and his son and nephew, Snowden, Manning, Assange, Rosen and now Syria.
I must ask you Mr. Obama, is killing everything but the 2013 Super Bowl Champion Baltimore Ravens football team the answer?
Finally, what about our feckless U.S. Congress? The Constitution mandates that all war choices must be agreed by the House and Senate. Instead, we let LBJ, Bush II and now, Obama, wage wars they cannot justify and, in the end, will kill a lot of people, but do nothing good in the world nor will they accomplish anything good. Additionally, the president has no legal authority to attack Syria absent congressional and United Nations Security Council approval.
What about each American citizen who cannot be bothered to participate, but watches by the sidelines as the 21st century "Silent Majority"? How many more innocent, brain-washed kids must die, not in service to America, but in service to the U.S. Military Industrial Complex and the bankers—who provoke, guide and determine wars? Plus, make a lot of money on our mechanized military violence!
John Lennon sang, "Give peace a chance." If we citizens take action by stopping our government from waging useless, insane and meaningless wars—a lot of our children will be able to live their lives instead of being sacrificed like sheep to the slaughter.