"China is reaching deep within the world island in an attempt to thoroughly reshape the geopolitical fundamentals of global power…… Its two-step plan is designed to build a transcontinental infrastructure for the economic integration of the world island from within, while mobilizing military forces to surgically slice through Washington's encircling containment…….If China succeeds in linking its rising industries to the vast natural resources of the Eurasian heartland, then quite possibly…. "the empire of the world would be in sight."

— Alfred McCoy, The Geopolitics of American Global Decline, The Unz Review

"The future of politics will be decided in Asia, not Afghanistan or Iraq, and the United States will be right at the center of the action."

— Former Secretary of State, Hillary Clinton,  "America's Pacific Century",  Foreign Policy magazine.
June 23, 2015 "Information Clearing House" – "Counterpunch" – China's meteoric rise has Washington worried, not because China is a threat to its neighbors or to US national security, but because China's influence is expanding across the region. It's creating the institutions it needs to finance its own development (AIIB and New BRICS Bank),  it's building the infrastructure needed to connect the continents with state-of-the-art high-speed rail (New Silk Road), and its attracting allies and trading partners who want to participate in its plan for growth and prosperity. This is why Washington is worried; it's because China has transformed itself into an economic powerhouse that doesn't conform to the neoliberal model of punitive austerity, pernicious privatization,  and madcap asset inflation.  China has slipped out of the empire's orbit and charted its own course, which is why Washington wants to provoke Beijing over its negligible land reclamation activities in the South China Sea. Washington thinks it can succeed militarily where it has failed economically and politically. Case in point; check this out from Bloomberg News:
"The U.S. and Japan are conducting separate military drills with the Philippines near the disputed South China Sea,…The annual CARAT Philippines joint exercise started Monday off the east coast of Palawan island and will run until June 26, according to U.S. Navy spokesman Arlo Abrahamson. The Philippine and Japanese navies are holding drills around the same island through June 27, Japan's Maritime Self-Defense Force said last week.

The U.S. has backed Southeast Asian nations including the Philippines as tensions escalate with China over territorial claims in the South China Sea, while Japan is providing patrol vessels to the Philippine coast guard….The drill includes a sea phase with the littoral combat ship USS Fort Worth, diving and salvage ship USNS Safeguard and a P-3 Orion surveillance aircraft and at least one Philippine frigate, according to the U.S. Navy….

Japan's exercises with the Philippines will take place adjacent to the Spratly Islands, where China has created more than 2,000 acres of land in waters also claimed by the Philippines, Vietnam, Brunei, Taiwan and Malaysia. Japan will send a P-3C anti-submarine, maritime surveillance aircraft and 20 personnel."  ("U.S., Japan Join Philippines in Navy Drills Near South China Sea", Bloomberg)
The "show of force" drills are designed to harass and intimidate China. They have no other purpose.  The US wants to force China to succumb to its diktats, to abandon its commitment to new institutions, to open its markets to US corporations and Wall Street, and to allow the US a free-hand in writing trade rules.   That's what Washington really wants and that's why the moderate Chuck Hagel was dumped for the combative Ashton Carter as Secretary of Defense. US powerbrokers wanted a scrappy taskmaster who'd bloody China's nose and show them who's boss. Carter fit the bill to a "T", an icy bureaucratic leg-breaker who fancies himself the "smartest guy in the room".  Peter Lee provides an interesting insight on Carter in a recent blog-post at China Matters. He says:
"…assertive Ash Carter is not playing bad cop to Obama/Kerry's good cop; he's the whole show, which will delight fans of military control of foreign policy everywhere."
We're glad that others are beginning to see that the Pentagon has taken over US foreign policy. Carter is clearly calling the shots in Asia and Europe.
Lee seems to believe that Carter will outlast Obama's time in office if Madame Clinton is elected president. Which is not surprising, since it was Clinton who first introduced "pivot" to the strategic lexicon in a speech she gave in 2010 titled  "America's Pacific Century".  Clinton's presentation laid out the basic themes that would later become America's "top priority", the rebalancing of US power to the Asia Pacific. Here's an excerpt from the speech that appeared in Foreign Policy magazine:
 "As the war in Iraq winds down and America begins to withdraw its forces from Afghanistan, the United States stands at a pivot point. Over the last 10 years, we have allocated immense resources to those two theaters. In the next 10 years, we need to be smart and systematic about where we invest time and energy, so that we put ourselves in the best position to sustain our leadership, secure our interests, and advance our values. One of the most important tasks of American statecraft over the next decade will therefore be to lock in a substantially increased investment — diplomatic, economic, strategic, and otherwise — in the Asia-Pacific region…

Harnessing Asia's growth and dynamism is central to American economic and strategic interests and a key priority for President Obama. Open markets in Asia provide the United States with unprecedented opportunities for investment, trade, and access to cutting-edge technology…..American firms (need) to tap into the vast and growing consumer base of Asia…

The region already generates more than half of global output and nearly half of global trade. As we strive to meet President Obama's goal of doubling exports by 2015, we are looking for opportunities to do even more business in Asia…and our investment opportunities in Asia's dynamic markets." ("America's Pacific Century", Secretary of State Hillary Clinton", Foreign Policy Magazine, 2011)
Repeat: "Harnessing Asia's growth and dynamism is central to American economic and strategic interests…. Open markets in Asia provide the United States with unprecedented opportunities for investment, trade, and access to cutting-edge technology…..American firms (need) to tap into the vast and growing consumer base of Asia."
There it is in a nutshell. Having reduced the great American middle class to a lifeless, rotting corpse incapable of sustaining even meager demand or growth, US elites are packing the boats and heading for China, the shining corporate Valhalla on the hill. Clinton seems to think it should be pretty easy to penetrate these bustling Asian markets provided we back up our crackbrain aspirations with a strong dose of gunboat diplomacy–which is where Boss-man Carter comes in.
It's worth noting that Clinton did not conjure up the pivot on her own, but was briefed on the theory by pivot mastermind Kurt M. Campbell. Campbell is Co-Founder and former CEO of the Center for a New American Security.  According to the Center for a New American Security website: "From 2009 to 2013, he served as the Assistant Secretary of State for East Asian and Pacific Affairs, where he is widely credited as being a key architect of the "pivot to Asia." In this capacity, Dr. Campbell advanced a comprehensive U.S. strategy that took him to every corner of the Asia-Pacific region where he was a tireless advocate for American interests, particularly the promotion of trade and investment."
In a recent video interview with neocon Robert Kagan,  Campbell regurgitates the same rhetoric that appears in Clinton's speech. He opines: "Most of the history of the 21 century is going to be in the Asia Pacific region….It is in our best national interest to show that we are going to play a central role in that drama just as we have in the 20th century….(There is  bipartisan)… recognition that our military presence is our ticket to the big game in the Asia Pacific."  (See entire interview here.)
There seems to be a growing consensus that the US military is the right tool for persuading China to cave in, but is it?
The last thing the Obama administration wants is a shooting war with China, mainly because China has the ability to strike back, and not just militarily either.  Let me explain: According to political scientist Pang Zhongying, "The current relationship between China and the US is one that has never existed in the history of international relations…..The level of interdependence between China and the US is unprecedented in history. Before the 1970s, no one could possibly imagine or predict that these two countries would be interdependent to the extent of today. At that time, interdependence existed only between the US and Europe, or among the G7 at the most. The level of interdependence today did not exist between the US and China."
In other words, the two countries need each other and are bound together in a complex web of economic and financial ties, including China's massive holding of US debt which amounts to an eyewatering $1.3 trillion.  This interdependence means that the US cannot abuse China in the same way it has Russia without putting itself at risk.   So, while the US still maintains the dominant position economically and militarily, it can't simply throw caution to the wind by imposing sanctions or escalating hostilities beyond a certain point without jeopardizing its own security. China knows this, which is why it will continue to pursue its own agenda aggressively while deflecting US belligerence and hostility as best as it can.
The People's Republic of China (PRC) is still committed to "peaceful development". US antagonism is just one of the many hurtles that China will have to overcome to actualize its plan for integrating the Eurasian landmass into the world's largest and most prosperous trading bloc. Check out this excerpt from Alfred McCoy's seminal piece "The Geopolitics of American Global Decline":
"China's leadership began collaborating with surrounding states on a massive project to integrate the country's national rail network into a transcontinental grid. Starting in 2008, the Germans and Russians joined with the Chinese in launching the "Eurasian Land Bridge." Two east-west routes, the old Trans-Siberian in the north and a new southern route along the ancient Silk Road through Kazakhstan are meant to bind all of Eurasia together….

In April, President Xi Jinping announced construction of that massive road-rail-pipeline corridor direct from western China to its new port at Gwadar, Pakistan, creating the logistics for future naval deployments in the energy-rich Arabian Sea….. By building the infrastructure for military bases in the South China and Arabian seas, Beijing is forging the future capacity to surgically and strategically impair U.S. military containment. …

In a decade or two….China will be ready to surgically slice through Washington's continental encirclement at a few strategic points without having to confront the full global might of the U.S. military, potentially rendering the vast American armada of carriers, cruisers, drones, fighters, and submarines redundant….. If China succeeds in linking its rising industries to the vast natural resources of the Eurasian heartland, then quite possibly…. "the empire of the world would be in sight." ("The Geopolitics of American Global Decline", Alfred McCoy, The Unz Review)
There it is, eh? The end of one empire and the beginning of another.
China's leaders aren't going to blow their big chance by getting sucked into a costly and pointless war with the United States.  That's ridiculous. They're going to keep plugging away until the Silk Road becomes a reality.
The South China Sea (SCS) is fast becoming one of the key geopolitical battlegrounds of our time. China's systematic, rapid and large-scale island-building campaign has suddenly altered the strategic equation in "Asia's Mediterranean." It has also presented Washington with a long-term strategic dilemma in the Western Pacific.
There are literally dozens of disputed islands, atolls, submerged banks, reefs, rocks and shoals in the SCS. Incompatible territorial claims involving China, Vietnam, Malaysia and the Philippines have been the subject of legal wrangling and rhetorical bickering for years. In recent months China has suddenly upped the ante with its Spratly Island building expansion on the Johnson, Cuarteron, and Gaven reefs. Over Fiery Cross Reef and, more recently, Mischief Reef, fleets of dozens of dredgers have been continually sucking sand off the bottom of the sea and blowing it in huge plumes to create new land above the surface, while simultaneously digging deep harbors. What used to be reefs barely visible above the waves are now massive building projects which already house permanent air and naval facilities. Since early last year China has expanded these islands by 2,000 acres – and the work of its engineering teams appears to be far from over. Future likely flashpoints are the Scarborough Shoals (claimed by Philippines and China), and the Paracel Islands, already occupied by China but still claimed by Vietnam.
For China, asserting control over the disputed zone is seen as a near-existential issue. The UN Environmental Program (UNEP) estimates that the South China Sea currently accounts for as much as one tenth of global fish catches. China will have no more than 20 percent of the world's population by 2030, but she will account for 38 percent of global fish consumption by that time. Energy-hungry China is also hoping to exploit massive likely deposits of oil and gas below the SCS surface, if and when its fait accompli is accepted as irreversible.
The series of man-made islands and the massive Chinese military build-up on them have alarmed Washington, with the U.S. Navy carrying out P8-A Poseidon surveillance flights over the new islands. Ten days ago former CIA Deputy Director Michael Morell told CNN's Erin Burnett Wednesday night that the confrontation indicates there is "absolutely" a risk of the U.S. and China going to war sometime in the future. "China is a rising power. We're a status quo power. We're the big dog on the block . . . They want more influence," Morell said. "Are we going to move a little bit? Are they going to push? How is that dance going to work out? This is a significant issue for the next President of the United States."
It is indeed. The challenge that the rise of China presents to the United States global strategy ascurrently concieved is more pressing than any other global issue except for the ever-present threat ofjihad. Beijing is rapidly becoming a regional power of the first order, the potential Asian hegemon that will need to be contained and confronted, or in some way appeased. Its ruling party still calls itself "communist," but the ethos of the nomenklatura is eminently traditional: nationalist, xenophobic, and authoritarian. The sacro egoismo has been China's guiding light in foreign affairs for over two millennia.
With the demise of Maoism, Han nationalism is the only ideological cement that binds the nation under CPC rule, granting it legitimacy. Nurtured by the collective memory of humiliations, invasions and massacres that started with the First Opium War in 1839, it is a potent force. Taiwan epitomizes the legacy of past shame. She was taken by force by Japan and ruled as a colony for 50 years (1895-1945). To condone her separation, under whatever name, would be tantamount to accepting the status of a second-class power. Furthermore, a soft line on Taiwan would have serious implications for the future status of Tibet and – even more significantly – for the restive Muslim-populated Sinkiang-Uigur province in the far west of the country.
The choice facing the United States is fairly clear. China is an ancient power, studiedly contemptuous of outsiders, steeped in Realpolitik. If she is to be treated as a rival and potential enemy, it is necessary to halt further American investment in the Chinese economy, to reverse massive outsourcing of the past quarter-century, and to erect effective trade barriers against the continuing deluge of Chinese-made consumer products in American stores. It is also necessary to improve defense capabilities of China's regional foes – from Japan and South Korea in the north to the Philippines and (yes) Vietnam in the south – who are not necessarily on friendly terms with each other. The geopolitical equation of containing and confronting China also demands an alliance, informal or otherwise, between the United States and India, which is, in the long term, China's sole natural rival in Asia.
If the list is unappetizing or even impossible to fulfill (India), then the alternative is to accept the rise of China as a first-order power, and to do so with the best possible grace. Exactly ten years ago I wrote in these pages that "a reigning power is naturally disinclined to look on benignly as another rises, but the middle road would be based on the notion that a conflict between America and China is not inevitable. The relationship will need to be managed skillfully – with more reciprocity in the field of trade and exchange rates – but its essential ingredient will be to accept that Taiwan is part of China and that she will eventually be reintegrated . . . "
The diagnosis still stands, and China is in no hurry. She is the fastest growing among the world's major economies; per capita basis, her growth over the past two decades was the highest in the world. That Western-style political liberties have not kept pace with China's increasing economic freedom is true but irrelevant. A decade from now she will be a great power of the first order. In foreign affairs, her leaders will continue to trust China's wealth and power as a means of achieving diplomatic objectives and treating a strong defense as an outgrowth of a strong economy.
The current tension in the SCS notwithstanding, countries of the region will be hard pressed to negotiate the terms and conditions of an acceptable relationship with Beijing that would fall short of China's outright hegemony. At the same time, it is self-defeating for the U.S. to assume that anychange of the status quo in Asia is detrimental to American interests. As China continues to transform herself into a global economic power, her interests, security concerns, and aspirations will be asserted with ever-greater self-confidence. The task of U.S. policy in East and Southeast Asia should be to consider whether, and to what extent, those aspirations are compatible with American interests and security. Ultimately the American interest demands a pragmatic acceptance of the emerging redistribution of power in Asia, and – on the global scale – policies that will seek to manage, rather than resist, the emerging multipolar structure.
Their precious young minds and our precious young minds…
She was a redheaded rebel, the singer in the family, a trash-talking, tattooed 21-year-old wrapped up in a hip-hop dream of becoming Holland's Eminem. Then Betsy found Allah. After her sudden conversion to Islam last summer, Betsy began dressing in full Muslim robes. By January, the once-agnostic Dutch woman, raised in a home where the only sign of religion was a dusty Bible on a shelf, began defending homegrown terrorists. … Denis Cuspert, a German hip-hop artist known as Deso Dogg who converted in 2010 and later joined The Islamic State [ISIS], delivers a rap-like chant portraying the path to jihad as a chance for empowerment, spiritual fulfillment, vengeance and adventure. … 'The door to jihad is standing there waiting for you,' says a Swedish convert to Islam in a video. 'It is the fastest way to paradise.' (1)
Tales told many times in recent years, all over Europe, at times in the United States. Parents and authorities are deeply distressed and perplexed. How can young people raised in the West – the freedom-obsessed, democratic, peace-loving, humanitarian, fun-filled West – join the Islamic State and support the public cutting off of the heads of breathing, living human beings? Each of us in our own way are lost souls searching for answers to the awful mysteries of life. But THIS? What life-quest does The Islamic State satisfy that our beloved West can't satisfy? ISIS is unique in the world in making US foreign policy look good. The Defense Department and the State Department have special task forces studying the new enemy; the latter regularly puts out videos to counteract the many Islamic State videos.
I hope those researching the question look inwardly as well as at ISIS. How do young people raised in the West – the same West we know and love – coldly machine-gun to death more than a dozen Iraqis, men, women, children, reporters, absolutely in cold blood, in the video made famous by Chelsea Manning; but this of course is nothing compared to Fallujah with its two-headed babies, even three-headed, an eye in the middle of the forehead. The Islamic State has done nothing compared to what the United States did to the people of Fallujah. Can anyone name a horror in all of history more gruesome? Yes, there are some, but not many; and much of Fallujah was personally executed by nice, clean-cut, freedom-obsessed, democratic, peace-loving, humanitarian, fun-filled made-in America young men.
Here's US Lieutenant General Ricardo Sanchez, in his memoir, April 6, 2004, the time of Fallujah, in video teleconference with President Bush, Secretary of State Colin Powell, and Secretary of Defense Donald Rumsfeld. "We've got to smash somebody's ass quickly," said Powell. "There has to be a total victory somewhere. We must have a brute demonstration of power." Then Bush spoke: "At the end of this campaign al-Sadr must be gone. At a minimum, he will be arrested. It is essential he be wiped out. Kick ass! If somebody tries to stop the march to democracy, we will seek them out and kill them! We must be tougher than hell! This Vietnam stuff, this is not even close. It is a mind-set. We can't send that message. It's an excuse to prepare us for withdrawal. … There is a series of moments and this is one of them. Our will is being tested, but we are resolute. We have a better way. Stay strong! Stay the course! Kill them! Be confident! Prevail! We are going to wipe them out! We are not blinking!" (2)
"Years from now when America looks out on a democratic Middle East, growing in freedom and prosperity, Americans will speak of the battles like Fallujah with the same awe and reverence that we now give to Guadalcanal and Iwo Jima" in World War II. – George W. Bush, 2006 (3)
Well, George, it's either that or Fallujah was one of the key reasons for the rise of ISIS.
My point here is not that United States foreign policy is as barbaric and depraved as The Islamic State. It's not. Most of the time. I simply hope to make it a bit easier to understand the enemy by seeing ourselves without the stars in our eyes. And I haven't even mentioned what the United States has led the world in for over a century – torture.
The ever-fascinating and ever-revealing subject of ideology

Jeb Bush has gotten himself into trouble because, like all politicians running for office, he is unable to give simple honest answers to simple straightforward questions, for fear of offending one or another segment of the population. How refreshing it would be to have a politician say only what s/he actually believes, even if it's as stupid as usual.
The brother of the previous president has been asked repeatedly: "Knowing what we know now, would you have authorized the invasion of Iraq?" At first his answer was "yes", then at times "I don't know", even "no" at least once, or he's refused to answer at all. Clearly he's been guessing about which reply would win him points with the most people, or which would lose him the least.
This caused a minor uproar, even among conservatives. Right-wing radio host Laura Ingraham was moved to make a rare rational remark: "You can't still think that going into Iraq, now, as a sane human being, was the right thing to. If you do, there has to be something wrong with you."
Such discussions always leave out a critical point. Why did millions of Americans, and even more millions abroad, march against the war in the fall of 2002 and early 2003, before it began? What did they know that the Bush brothers and countless other politicians didn't know? It was clear to the protesters that George W. Bush and Dick Cheney were habitual liars, that they couldn't care less about the people of Iraq, that the defenseless people of that ancient civilization were going to be bombed to hell; most of the protesters knew something about the bombings of Vietnam, Cambodia, Laos, Panama, Yugoslavia, or Afghanistan; and they knew about napalm, cluster bombs, depleted uranium, etc. Those who marched knew that the impending war was something a moral person could not support; and that it was totally illegal, a textbook case of a "war of aggression"; one didn't have to be an expert in international law to know this.
Didn't the Brothers Bush, Hillary Clinton (who voted for the war in the Senate), et al know about any of these things? Of course they did. They just didn't care enough; supporting the empire's domination and expansion was a given, and remains so; no US politician gets very far – certainly not to the White House – questioning the right of American Exceptionalism to impose itself upon humanity (for humanity's sake of course).
Consider the darlings du jour of the American Left, Senators Elizabeth Warren and Bernie Sanders. They very seldom speak out critically about US foreign policy or even the military budget. The anti-war/anti-imperialist segment of the American left need to put proper pressure on the two senators.
Mr. Sanders should also be asked why he routinely refers to himself as a "democratic socialist". Why not just "socialist"? It's likely a legacy of the Cold War. I think that he and other political figures who use the term are, consciously or unconsciously, trying to disassociate themselves from communism, the Soviet Union, Marxism, etc., all those things that are not good for you. (The word "socialist" once connoted furtive men with European accents, sinister facial hair, and bombs.)
It would be delightful to hear Sanders openly declare that he is simply a "socialist". Socialism can be democratic; indeed, a lot more so than capitalism, particularly concerning the distribution of wealth and all the ramifications of that. Presented here are some relevant thoughts on these issues, from myself and others:
It's only the socialists who maintain as a bedrock principle: People before Profit, which can serve as a very concise definition of socialism, an ideology anathema to the Right and libertarians, who fervently believe, against all evidence, in the rationality of a free market. I personally favor the idea of a centralized, planned economy. (Oh my God, a damn Commie!) Modern society is much too complex and technical to leave its operation in the hands of libertarians, communitarians, or anarchists seeking to return to a "community" or "village" level.
"Washington has always regarded democratic socialism as a greater challenge than totalitarian Communism, which was easy to vilify and made for a handy enemy. In the 1960s and '70s, the favored tactic for dealing with the inconvenient popularity of economic nationalism and democratic socialism was to try to equate them with Stalinism, deliberately blurring the clear differences between the world views." – Naomi Klein
"If it is true, as often said, that most socialist regimes turn out to be dictatorships, that is largely because a dictatorship is much harder to overthrow or subvert than a democracy." – Jean Bricmont, Belgian author of "Humanitarian Imperialism" (2006)
Without a proclaimed socialist vision, radical change becomes too many different things for too many different individuals and groups.
"Call it democracy, or call it democratic socialism, but there must be a better distribution of wealth within this country for all of God's children." – Martin Luther King
The United States is so fearful of the word "socialism" that it changed the "social sciences" to the "behavioral sciences".
If for no other reason than to save the environment, the world needs to abandon the capitalist system. Every day, in every spot on earth, in a multitude of ways, corporations are faced with a choice: to optimize profits or to do what's best for the planet.
The great majority of people in any society work for a salary. They don't need to be motivated by the profit motive. It's not in anyone's genes. Virtually everybody, if given the choice, would prefer to work at jobs where the main motivations are to help others, improve the quality of life of society, and provide themselves with meaningful and satisfying work. It's not natural to be primarily motivated by trying to win or steal "customers" from other people, no holds barred, survival of the fittest or the least honest.
And what about this thing called "democracy", or "majority rule"? Many millions marched against the invasion of Iraq before it began. I don't know of a single soul who marched in favor of it, although I'm sure there must have been someone somewhere. That lucky soul was the one they listened to.
Finally, the question being asked of Jeb Bush and others is not the best one. They're asked: "Knowing what we know now, would you have authorized the invasion of Iraq?" A more important question would be: "Knowing what we knew then, would you have authorized the invasion of Iraq?" And the answer should be "no", because we knew that Saddam Hussein had destroyed his weapons of mass destruction. This is very well documented, from diverse sources, international and Iraqi, including Saddam himself and his chief lieutenants.
The American Mainstream Media – A Classic Tale Of Propaganda
"When an American warplane accidentally struck the Chinese Embassy in Belgrade in 1999 during the Kosovo campaign …"
These words appeared in the Washington Post on April 24, 2015 as part of a story about US drone warfare and how an American drone attack in Pakistan in January had accidentally killed two Western aid workers. The Post felt no need to document the Belgrade incident, or explain it any further. Almost anyone who follows international news halfway seriously knows about this famous "accident" of May 7, 1999. The only problem is that the story is pure propaganda.
Three people inside the Chinese embassy were killed and Washington apologized profusely to Beijing, blaming outdated maps among other problems. However, two well-documented and very convincing reports in The Observer of London in October and November of that year, based on NATO and US military and intelligence sources, revealed that the embassy had been purposely targeted after NATO discovered that it was being used to transmit Yugoslav army communications. The Chinese were doing this after NATO planes had successfully silenced the Yugoslav government's own transmitters. (5) The story of how the US mainstream media covered up the real story behind the embassy bombing is absolutely embarrassing. (6)
Over and above the military need, there may have been a political purpose served. China, then as now, was clearly the principal barrier to US hegemony in Asia, if not elsewhere. The bombing of the embassy was perhaps Washington's charming way of telling Beijing that this is only a small sample of what can happen to you if you have any ideas of resisting or competing with the American juggernaut. Since an American bombing campaign over Belgrade was already being carried out, Washington was able to have a much better than usual "plausible denial" for the embassy bombing. The opportunity may have been irresistible to American leaders. The chance might never come again.
All of US/NATO's other bombing "mistakes" in Yugoslavia were typically followed by their spokesman telling the world: "We regret the loss of life." These same words were used by the IRA in Northern Ireland on a number of occasions over the years following one of their bombings which appeared to have struck the wrong target. But their actions were invariably called "terrorist".
Undoubtedly, the US media will be writing of the "accidental" American bombing of the Chinese embassy as long as the empire exists and China does not become a member of NATO.
Notes
1) Washington Post, May 7, 2015
2) Ricardo Sanchez, Wiser in Battle: A Soldier's Story (2008), pages 349-350
3) Associated Press, November 11, 2006
4) William Blum, America's Deadliest Export: Democracy, pp. 61-2
5) The Observer (London), October 17, 1999 ("Nato bombed Chinese deliberately"), and November 28, 1999 ("Truth behind America's raid on Belgrade")
6) Extra! Update (magazine of Fairness and Accuracy in Reporting [FAIR], New York), December 1999; appeared first as solitary article October 22, 1999 ("U.S. Media Overlook Expose on Chinese Embassy Bombing")
US Secretary of Defense Ashton Carter is willing to risk a war with China in order to defend  "freedom of navigation" in the South China Sea. Speaking in Honolulu, Hawaii on Wednesday, Carter issued his "most forceful" warning yet, demanding "an immediate and lasting halt to land reclamation" by China in the disputed Spratly Islands.
Carter said:   "There should be no mistake: The United States will fly, sail, and operate wherever international law allows, as we do all around the world." He also added that the United States intended to remain "the principal security power in the Asia-Pacific for decades to come."
In order to show Chinese leaders "who's the boss", Carter has threatened to deploy US warships and surveillance aircraft to within twelve miles of the islands that China claims are within their territorial waters. Not surprisingly, the US is challenging China under the provisions of the UN Convention on the Law of the Sea,  a document the US has stubbornly refused to ratify.  But that's neither here nor there for the bellicose Carter whose insatiable appetite for confrontation makes him the most reckless Sec-Def since Donald Rumsfeld.
So what's this really all about?  Why does Washington care so much about a couple hundred yards of sand piled up on reefs reefs in the South China Sea? What danger does that pose to US national security? And, haven't Vietnam, Taiwan and the Philippines all engaged in similar "land reclamation" activities without raising hackles in DC?
Of course, they have. The whole thing is a joke. Just like Carter's claim that he's defending the lofty principal of "freedom of navigation" is a joke. China has never blocked shipping lanes or seized boats sailing in international waters. Never.  The same cannot be said of the United States that just  recently blocked an Iranian ship loaded with humanitarian relief–food, water and critical medical supplies–headed to starving refugees in Yemen. Of course, when the US does it, it's okay.
The point is, Washington doesn't give a hoot about the Spratly Islands; it's just a pretext to slap China around and show them who's running the show in their own backyard. Carter even admits as much in his statement above when he says that the US plans to be "the principal security power in the Asia-Pacific for decades to come." China knows what that means. It means "This is our planet, so you'd better shape up or you're going to find yourself in a world of hurt." That's exactly what it means.
So let's cut to the chase and try to explain what's really going on, because pretty soon no one is going to be talking about Ukraine, Syria or Yemen because all eyes are going to be focused on China where our madhatter Secretary of Defense is trying to start a third world war.
Here's the scoop: Washington has abandoned its China policy of "containment" and moved on to Plan B:  Isolation, intimidation and confrontation. In my opinion, this is why the powerbrokers behind Obama dumped Hagel. Hagel just wasn't hawkish enough for the job. They wanted a died-in-the-wool, warmongering neocon, like Carter, who is, quite likely, the most dangerous man in the world.
Carter's assignment is to implement the belligerent new policy of incitement and conflict. His actions will prove to the skeptics that Washington is no longer interested in integrating China into the US-led system. Rather, China has become a the biggest threat to Washington's plan to pivot to Asia. And, just to remind readers how important the pivot is to America's future, here's an Obama quote I lifted up from Tom Engelhardt's latest titled "Superpower in Distress":
"After a decade in which we fought two wars that cost us dearly, in blood and treasure, the United States is turning our attention to the vast potential of the Asia Pacific region….As we end today's wars, I have directed my national security team to make our presence and mission in the Asia Pacific a top priority."
The so called pivot is Washington's "top priority", which means that China's unprecedented ascendency must be slowed and its regional influence curtailed. Thus, the dust up over the Spratly Islands will be used in the same way the US has used other incidents, that is, by demonizing China's leaders in the media, by assembling a coalition that will publicly oppose China's activities, by implementing harsh economic sanctions, by launching asymmetrical attacks on China's currency and financial markets, by excluding China from critical trade agreements, and by inciting social unrest (color-coded revolution) through the support of dissidents living in China. These are the all-too-familiar signs of US meddling directed at "emerging rivals" who threaten US global hegemony. China now finds itself at the top of the list.
US powerbrokers know that bullying China involves significant risks for themselves and the world. Even so, they have decided to pursue this new policy and force a confrontation. Why? Why would they embark on a strategy so fraught with danger?
The answer is: They don't see any way around it. They've tried containment and it hasn't worked.  China's growing like crazy and its regional influence threatens to leave the US on the outside looking in. Carter even admitted as much in a recent speech he gave at the McCain Institute at Arizona State University. He said: "We already see countries in the region trying to carve up these markets…forging many separate trade agreements in recent years, some based on pressure and special arrangements…. Agreements that…..leave us on the sidelines.  That risks America's access to these growing markets. We must all decide if we are going to let that happen.  If we're going to help boost our exports and our economy…and cement our influence and leadership in the fastest-growing region in the world; or if, instead, we're going to take ourselves out of the game."
See? It's all about markets. It's all about money. Here's more from Carter's speech:  (The) " Asia-Pacific…is the defining region for our nation's future"… "Half of humanity will live there by 2050″ and that "more than half of the global middle class and its accompanying consumption will come from that region."…."There are already more than 525 million middle class consumers in Asia, and we expect there to be 3.2 billion in the region by 2030…President Obama and I want to ensure that… businesses can successfully compete for all these potential customers. ….Over the next century, no region will matter more… for American prosperity."
This is why the Obama administration is making a general nuisance of itself in the South China Sea. It's so the big US mega-corporations will have new customers for their IPADs and toaster ovens.
For that, they are willing to risk a nuclear war.
There's a new front opening up in the war on your wealth. If you haven't heard yet of the "bail-in," you will. Even if you have, you need to know the latest…
The bail-in is another weapon in the government's arsenal of capital controls meant to reward Wall Street cronies and separate you from your money.
We've long been familiar with capital controls, such as daily limits on bank withdrawals. Add that to seven years of microscopic interest rates cannibalizing savers' nest eggs combined with planned inflation stealing your money while you sleep. But unlike the drip-drip we're used to, the bail-in will come upon you quickly, harshly, and with finality.
As the world faced a complete financial meltdown in 2008, Congress ponied up fresh taxpayer money – $800 billion for openers and trillions since – to bail-out favored banks and industries. Out-of-favor institutions were allowed to fail. Jobs, fortunes, and futures disappeared while unborn generations were saddled overnight with unpayable debt.
Congress and bankers noted the sharply disagreeable taxpayer reaction. So they recycled an old idea from the Great Depression's playbook – next time, just steal bank depositors' life savings.
That tried and true tactic took a new name: the bail-in. The easy part – the laws they needed had been in place for decades. But for added cover, they passed the Dodd-Frank Wall Street Reform and Consumer Protection Act of 2010, a 1930's-styled, bank heist blueprint with a feel-good name.
Those laws altogether say your money in your bank account in your name is not your money. Those laws say the bank owns your deposited money, not you.
Wait…what?
Court cases have upheld for decades that putting your money in savings, a CD, or other banking products means you've become an "unsecured creditor."
Your deposit is actually an unsecured loan to the bank with all the problems of counterparty risk! Instead of being presented with collateral, you get an IOU that pays a pittance in interest, or in many cases nothing.
A busted bank doesn't have to return your principal deposits. Unlike when YOU are the borrower and THE BANK is the lender, the bank didn't tender you a lawyered up promissory note or offer you a lien on its assets. Legally speaking, you may as well have handed your money to a stranger in the alley.
"Unsecured creditor" means just what it says: "no security."
As banks went belly up during the Great Depression, slaughtering depositors' life savings, Congress offered reassurance that banks could be safe by creating the Federal Deposit Insurance Corporation, or FDIC. For decades thereafter, careful depositors walked the tightrope of spreading their deposits among various banks to qualify for insurance protection.
Every depositor should now be aware of the FDIC's congressional mandate to handle the next global economic meltdown. Readers can read that entire scheme here.
It's not an easy read because it was never meant to be. Here are some notes that might help…
The Scheme's Fine Print Reads: Bank Depositors Are Screwed
It's a joint plan with the Bank of England. Bankers see the next meltdown again going global. The title accurately names the sole intended survivors – "Globally Active, Systemically Important Financial Institutions." The document reveals a future meltdown was anticipated, discussed, and coordinated years before the publication date of December 10, 2012.
The language "top of the group" refers to creditors, stock holders, and bond holders. They are first in line for slaughter (p. ii, p. iii).
"Resolution tools" and "resolution powers" are used throughout the document. "…applying resolution tools to different parts of the group" means FDIC has authority to make it up as they go (p.1, para 3). "…resolution authorities must not be constrained in exercising discretion" means FDIC decisions carry absolute legal authority (p.1, para.4).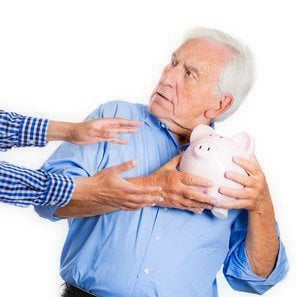 FDIC doesn't like the word "save," as in "save bad banks." FDIC substitutes the word "resolve" 18 times.
And then there's you, the "unsecured creditor."
As it happens, "unsecured creditors" are quite important with the FDIC, appearing 11 times in the 18 page document. "…unsecured creditors should thus expect that their claims would be written down to reflect any losses that shareholders did not cover" means we'll tell you how much you lost after we divvy up the take (p.6, para 12). That could also point to lowered insurance limits without notice, if any insurance is left at all.
"…it will take time for losses to be assessed for purposes of recapitalization" strongly hints at freezing any loot in accounts left behind (p.8, para 35).
Your consolation prize, if there's one at all, might be some government-issued bank stock you can't sell.
FDIC congratulates itself 9 times for not "exposing taxpayers," never mentioning FDIC itself would be bankrupt after the first $50 billion in claims, leaving taxpayers to bail-out the very FDIC created in 1933 to shield their savings deposits. One single zombie bank could easily swallow $50 billion. Estimates of currently insured FDIC deposits exceed $6 trillion.
Bail-in Scheme Has Been Tested and Is Ready for Use
The bail-in ripoff scheme has been successfully tested. Depositors in Cyprus found their savings largely wiped out early in 2013. That infamous bail-in was a test run, leaving the U.S. government's fingerprints all over Cyprus. It is significant to note Cypriot authorities claimed, on their website, the legal authority to change rules mid-stream at any time, just as the FDIC claims.
Low withdrawal limits stopped panicked depositors' last minute bank runs. As banks stole their deposits, no citizens stormed banks with pitchforks, no guillotines were hauled into the village square. Bankers from Cyprus to New York congratulated themselves all around.
Poland quickly followed, stealing not bank accounts but private pension funds. Authorities took 50% of Polish retirement funds overnight with the click of a mouse.
Bail-in plans have been adopted by Canada, Australia, and throughout Europe for future use. The G-20, representing the twenty largest national economies, rubber stamped approval for global bail-ins late last year, as has the International Monetary Fund. Just last week, Austria suddenly dumped its version of FDIC insurance altogether.
Governments facing economic annihilation across the globe are now legally authorized to seize banking depositors' savings, either all or in part, overnight, and without notice. The bail-in is a treasure map for bankers and governments at the next hint of worldwide economic calamity.
They know the next meltdown will be your grandfather's Great Depression.
Unlike the 1930's, there will be no point standing in long lines with hat in hand to ask for your money. By the time you hear the news, your money in the bank will already be gone.
In last month's Anti-Empire Report I brought you the latest adventure of US State Department Spokesperson Jen Psaki trying to defend the indefensible. She said then: "As a matter of longstanding policy, the United States does not support political transitions by non-constitutional means," which prompted me to inform my readers: "If you know how to contact Ms. Psaki, tell her to have a look at my list of more than 50 governments the United States has attempted to overthrow since the end of the Second World War."
On March 13 her regular attack on all things Russian included this exchange with Associated Presswriter Matthew Lee:
Lee: On this issue, did you get any more about this request to the Vietnamese on Cam Ranh Bay and not allowing the Russians to – and not wanting them to allow – you not wanting them to refuel Russian planes there?

Psaki: Well, just to be clear – and maybe I wasn't as clear yesterday, so let me try to do this again – it's – our concern is about activities they might conduct in the region, and the question is: Why are they in the region? It's not about specifically refueling or telling the Vietnamese not to allow them to refuel. [emphasis added]

Lee: So there hasn't been a request to stop refueling them, or there has?

Psaki: It's more about concerns. It's not as much about Vietnam as much as it – as it is about concerns about what activities they would be in the region for.

Lee: Okay. Well, you – I mean, there are U.S. planes flying over there all the time.

Psaki: Sure, there are.

Lee: So you don't want Russian planes flying there, but it's okay for U.S. planes to fly there? I mean, I just – it gets to the point where you – the suggestion is that everything the Russians are doing all the time everywhere is somehow nefarious and designed to provoke. But you can't – but you don't seem to be able to understand or accept that American planes flying all over the place, including in that area, is annoying to the Chinese, for one, but also for the Russians. But the suggestion is always that the American flights are good and beneficial and don't cause tension, and that other people's flights do cause tension. So can you explain what the basis is for your concern that the Russian flights there in the Southeast Asia area are – raise tensions?

Psaki: There just aren't more details I can go into.
Cold War 2.0, part II
On Saturday, the Obama administration released a series of satellite images that it said showed the Russian army had joined the rebels in a full-scale assault to surround troops in the area around the city. Russia has denied that it is a party to the conflict, and it was impossible to verify the three grainy black-and-white satellite images posted to Twitter by the U.S. ambassador to Ukraine, Geoffrey Pyatt.
According to the United States, the images, commissioned from the private Digital Globe satellite company, showed artillery systems and multiple-rocket launchers Thursday in the area near Debaltseve.
"We are confident these are Russian military, not separatist, systems," Pyatt tweeted. (Washington Post, February 15, 2015)
When the time comes to list the ways in which the United States gradually sunk into the quicksand, slowly metamorphosing into a Third-World state, Washington's campaign of 2014-15 to convince the world that Russia had repeatedly invaded Ukraine will deserve to be near the top of the list. Numerous examples like the above can be given. If I were still the jingoistic nationalist I was raised to be I think I would feel somewhat embarrassed now by the blatant obviousness of it all.
For a short visual history of the decline and fall of the American Empire, see the video "Imperial Decay" by Class War Films (8:50 minutes).
During Cold War 1.0 the American media loved to poke fun at the Soviet media for failing to match the glorious standards of the Western press. One of the most common putdowns was about the two main Russian newspapers – Pravda (meaning "truth" in Russian) and Izvestia (meaning "news"). We were told, endlessly, that there was "no truth in Pravda and no news in Izvestia."
As cynical as I've been for years about the American mainstream media's treatment of ODE (Officially Designated Enemies), current news coverage of Russia exceeds my worst expectations. I'm astonished every day at the obvious disregard of any kind of objectivity or fairness concerning Russia. Perhaps the most important example of this bias is the failure to remind their audience that the US and NATO have surrounded Russia – with Washington's coup in Ukraine as the latest example – and that Moscow, for some odd reason, feels threatened by this. (Look for the map online of NATO bases and Russia, with a caption like: "Why did you place your country in the middle of our bases?")
Cold War 2.0, part III
Following the murder of Russian opposition leader, and former Deputy Prime Minister, Boris Nemtsov in Moscow on February 27, the West had a field day. Ranging from strong innuendo to outright accusation of murder, the Western media and politicians did not miss an opportunity to treat Vladimir Putin as a football practice dummy.
The European Parliament adopted a resolution urging an international investigation into Nemtsov's death and suggested that the Organization for Security and Cooperation in Europe, the European Council, and the United Nations could play a role in the probe.
US Senators John McCain and Lindsey Graham introduced a Senate Resolution condemning the Nemtsov murder. The Resolution also called on President Obama and the international community to pursue an independent investigation into the murder and redouble efforts to advance free speech, human rights, and the rule of law in Russia. In addition, it urged Obama to continue to sanction human rights violators in the Russian Federation and to increase US support to human rights activists in Russia.
So it went … all over the West.
Meanwhile, in the same time period in Ukraine, outside of the pro-Russian area in the southeast, the following was reported:
January 29: Former Chairman of the local government of the Kharkov region, Alexey Kolesnik, hanged himself.
February 24: Stanislav Melnik, a member of the opposition party (Partia Regionov), shot himself.
February 25: The Mayor of Melitopol, Sergey Valter, hanged himself a few hours before his trial.
February 26: Alexander Bordiuga, deputy director of the Melitopol police, was found dead in his garage.
February 26: Alexander Peklushenko, former member of the Ukrainian parliament, and former mayor of Zaporizhi, was found shot to death.
February 28: Mikhail Chechetov, former member of parliament, member of the opposition party (Partia Regionov), "fell" from the window of his 17th floor apartment in Kiev.
March 14: The 32-year-old prosecutor in Odessa, Sergey Melnichuk, "fell" to his death from the 9th floor.
The Partia Regionov directly accused the Ukrainian government in the deaths of their party members and appealed to the West to react to these events. "We appeal to the European Union, PACE [Parliamentary Assembly of the Council of Europe], and European and international human rights organizations to immediately react to the situation in Ukraine, and give a legal assessment of the criminal actions of the Ukrainian government, which cynically murders its political opponents."
We cannot conclude from the above that the Ukrainian government was responsible for all, or even any, of these deaths. But neither can we conclude that the Russian government was responsible for the death of Boris Nemtsov, the American media and politicians notwithstanding. A search of the mammoth Nexus news database found no mention of any of the Ukrainian deceased except for the last one above, Sergey Melnichuk, but this clearly is not the same person. It thus appears that none of the deaths on the above list was ascribed to the Western-allied Ukrainian government.
Where are the demands for international investigations of any of the deaths? In the United States or in Europe? Where is Senator McCain?
Torture via sanctions
Discussions on constraining Iran's nuclear program have been going on for well over a year between Iran and the P5+1 (the five nuclear powers of the United Nations Security Council plus Germany), led by the United States. Throughout this period a significant stumbling block to reaching an agreement has been the pronouncements of Yukiya Amano, director general of the International Atomic Energy Agency (IAEA). The IAEA is the United Nations' nuclear watchdog, and its inspections are considered a key safeguard against countries using civilian nuclear energy technology to produce weapons. Amano has consistently accused Iran of failing to reply fully and substantially to queries about "possible military dimensions" of present and past nuclear activities, or failing to provide sufficient access to nuclear facilities.
Failure by Iran to comply fully with IAEA demands undermine Tehran's efforts to win the lifting of crippling UN, US and other sanctions, which currently prohibit foreign companies from doing business with Iran and deny access to the global financial system. Media coverage of the negotiations regularly emphasize Amano's claims of Iran's insufficient responses to IAEA's demands. It is thus worth inquiring just who is this man Amano.
In 2009 Japanese diplomat Yukiya Amano became the head of the IAEA. What the Western media routinely fail to remind its audience is that a US embassy cable of October 2009 (released by Wikileaks in 2010) said Amano "took pains to emphasize his support for U.S. strategic objectives for the Agency. Amano reminded the [American] ambassador on several occasions that … he was solidly in the U.S. court on every key strategic decision, from high-level personnel appointments to the handling of Iran's alleged nuclear weapons program."
Even if Iran makes a superior effort to satisfy IAEA and Washington's demands on all issues, it would remain questionable to what extent and how rapidly the sanctions would be removed, particularly under a Republican-controlled Congress. Iran specialist and author Gareth Porter recently wrote that "the United States and its allies have made no effort to hide the fact that they intend to maintain the 'sanctions architecture' in place for many years after the implementation of the agreement has begun. Last November, administration officials explained that US sanctions would only be removed after the International Atomic Energy Agency had verified that 'Tehran is abiding by the terms of a deal over an extended period of time' in order to 'maintain leverage on Iran to honour the accord'."
To appreciate the extraordinary degree of pressure and extortion the United States can impose upon another country we should consider the case of Libya in the decade-plus following the destruction of PanAm Flight 103 in 1988 over Scotland. To force Libya to "accept responsibility" for the crime, Washington imposed heavy sanctions on the Gaddafi regime, including a ban on international flights to Libya and payment of billions of dollars to the families of the victims. Libya eventually did "accept responsibility" for the crime, although it was innocent. As difficult as this may be to believe, it's true. Read my account of it here.
Even after Libya accepted responsibility it still took years for the US to wipe out the sanctions, and it's not clear that at the time of Gaddafi's death in 2011 all of them had been removed. Once a nation becomes an Officially Designated Enemy of the empire the methods of torture can be exquisite and endless. Cuba is presently negotiating the end of US sanctions against Havana. They will need to be extremely careful.
"Like others of his ilk – such as David Horowitz and Christopher Hitchens – he learned too much in college and too little since." Sam Smith
I've never been too impressed by what college a person went to, or even if they attended college at all. Gore Vidal did not attend any college; neither did H. L. Mencken; nor did Edward Snowden, who has demonstrated a highly articulate and educated mind. Among the many other notables who skipped a college education are George Bernard Shaw, Ernest Hemingway, and Johann Wolfgang von Goethe.
Then we have graduates from Ivy League colleges like George W. Bush, Barack Obama, and Tom Cotton. I don't have to present the case for Bush's less-than educated mind; we're all only too familiar with its beauty. But Obama has matched Georgie Boy for stupidity and inanity time and time again. My favorite, which he's used on at least five occasions, is his reply to questions about why his administration has not prosecuted Bush, Cheney, et al for torture and other war crimes: "I prefer to look forward rather than backwards". Picture a defendant before a judge asking to be found innocent on such grounds. It simply makes laws, law enforcement, crime, justice, and facts irrelevant. Picture Chelsea Manning and other whistle blowers using this argument. Picture the reaction to this by Barack Obama, who has become the leading persecutor of whistleblowers in American history.
Is there anyone left who still thinks that Barack Obama is some kind of improvement intellectually over George W. Bush? Probably two types still think so: (1) Those to whom color matters a lot; (2) Those who are very impressed by the ability to put together grammatically correct sentences.
And now we have Mr. Cotton, Senator from Arkansas and graduate of Harvard undergraduate and law schools. He'll be entertaining us for years to come with gems like his remark on "Face the Nation" (March 15): "Moreover, we have to stand up to Iran's attempts to drive for regional dominance. They already control Tehran and, increasingly, they control Damascus and Beirut and Baghdad. And now, Sana'a as well."
Heavens, Iran controls Tehran! Who knew? Next thing we'll hear is that Russia controls Moscow! Sarah Palin, move over. Our boy Cotton is ready for Saturday Night Live.
Notes
Washington Post, February 15, 2015, "Amid doubts, truce in Ukraine appears to take hold"
RT, March 12, 2015, "EU lawmakers demand international investigation into Nemtsov's death"
John McCain website, Press Release, "Senators John Mccain And Lindsey Graham Introduce Resolution Condemning Murder Of Russian Opposition Leader Boris Nemtsov"
Research for this section was done by a person who was raised in the Soviet Union and now lives in the United States.
Middle East Eye, March 27, 2015, "Sanctions and the fate of the nuclear talks"
I've been spending a lot of time reading books lately — and learning a lot from them too.
First I read a book by David J. Morris entitled "The Evil Hours: A Bibliography of Post-Traumatic Stress Disorder" — and my main takeaway from it was this:  People are more susceptible to PTSD if the way that they were traumatized involved an act of injustice.
Knowing this, it came as no surprise to me the other day when I was wandering around the buildings and grounds of that massive VA hospital complex in San Francisco and got yelled at by a young Iraq vet who obviously had PTSD.  "Injustice!" he screamed. "The Iraq war was unjust?  The whole freaking world is unjust!"  And that's the way this vet saw the world, post 9-11.
However, this guy looked hauntingly like he might have been a young post-Vietnam-era vet, just stepped out of a time machine from the 1960s.  And there was certainly lots of injustice back in Vietnam too — wherein only the poor jerks in the Mai Lai massacre got caught while all the higher-ups such as Henry Kissinger and various weapons manufacturers just made money on that Tonkin Gulf scam.
Next I read Nicholas Carr's book, "The Shallows: What the Internet is Doing to Our Brains," all about how human beings think and how our brains' working structures are constantly being influenced by stuff in our environment.  Even learning to read has changed our brains.  Even clocks did that too.  And from this information, I concluded that hate changes our brains too.  Jesus was right.  Hate is a slippery slope.
After that, I read Steven Gore's new murder-mystery, "Night is the Hunter".  Steven Gore's books always keep us on the edge of our seats — and also teach us stuff about power and its ability to corrupt those who hold it as well.  http://www.amazon.com/Night-Is-Hunter-Harlan-Donnally/dp/0062025090
Then I read a book by murder-mystery author Chelsea Cain, who I had heard speak up in her home town of Portland last week.  "Even as a child I was always on the look-out for dead bodies."  Boy, she should go off to Yemen right now — where the U.S. and the Saudis are bombing women and children there like there was no tomorrow and charred corpses of babies are just lying around like driftwood on a beach.
Cain mostly writes about serial killers.  And apparently, according to Carr's POV, serial killers' brains can get stuck in a groove where, "If you are a hammer, all the world looks like a nail."
"I'm also always looking for good places to dump bodies," said Cain.  And apparently the American war machine is too!  She should try checking out Afghanistan or Libya or Gaza.  Lots of places for mass graves there for sure.
Then I decided to take a break from books and watch some old seasons of "Survivor" on Roku.  And while watching a season that had been taped in June of 2001, I noticed that all the contestants were really friendly and sweet to each other.  Is that really what life was like before 9-11?  Season 23 of Survivor is far more merciless and cut-throat.  Or is it just that they cast more villains in the power roles?
Have Americans become so much more immune to violence these days?  Have our brains simply stopped caring that over a million people in the Middle East have died directly or indirectly by our hands since 9-11?  Or that for every American killed in the 9-11 tragedy, approximately 40 innocent women and children have had their bodies burned, their heads blown off or their intestines spread out all over the sidewalk by American weapons, bullets, bombs and brains? http://www.paulcraigroberts.org/2015/03/24/us-government-us-military-became-murder-inc-paul-craig-roberts/
The internet may have changed the way that our brains now physically function, but our so-called leaders' post-9-11 thinking has certainly changed our hearts into cold unthinking inhuman stone.
In any case, please remember just this one thing during the 2015 Easter season:  Our American brains clearly have changed since September 11, 2001 — and even though Christ has risen, Americans have sunk.
I just had a talk with a friend of mine who was all pissed off because he had purchased a Series EE savings bond for his little kid way back in 1998.  "I paid $500 for it at the time and, at that time, the bank promised me that the bond would mature in ten years and then be worth $1,000."  So?  Well?  Did it?  Is it?
"Eh — no," sighed my friend.   "When my kid cashed it in last month, she only got $850 back."  What?  You mean after accumulating over 16 years of interest, the bond had only gained $250 in value?  Even after all those promises of doubling its worth after just ten years?  That's whacked.
But, according to the Treasury Direct website, it is also legal.  "Series EE bonds issued from May 1997 through April 2005 continue to earn market-based interest rates set at 90% of the average 5-year Treasury securities yields for the preceding six months.  The new interest rate for these bonds, effective as the bonds enter semiannual interest periods from November 2014 through April 2015 is 1.49%.  Market-based rates are updated each May 1 and November 1."
What the freak does that mean?
It means that Series EE savings-bond-holders have been (and can continue to be) legally ripped off.  Government agencies now under the happy control of the top 1% can legally make the rest of us little guys any promises they want — and then just take them back.
"Buying government savings bonds is practically like loaning the government interest-free money," I told my friend.  "But on the other hand, if you had bought $500 worth of gold back in 1998 instead of that bond, it would have cost you $296 an ounce — and an ounce and a half of gold would now be worth $1,808, a net gain of one thousand three hundred and seven dollars."
However, if you had spent that $500 on baseball cards, you might be pretty much out of luck.
But what if, instead, you had purchased $500 worth of stock for your kid?  If you had bought stock in mortgage companies like Countrywide, for instance, you would have kissed your $500 goodbye.
But if you had bought stock in pharmaceutical companies that produce products like mercury-laden vaccines, psychotropic drugs and male sex-enhancers, or bought stocks in weapons factories or bought stocks in oil companies or WalMart, you could have practically put your rugrat through college with your capital gains by now!
Or suppose you had invested that $500 in buying part-ownership in a Congressman — like the big boys on Wall Street, War Street and K Street do?  Apparently you would have gotten an average of a 5000% return on your investment.
Or if, like your government in cahoots with its sleazy bankster friends, you had invested your $500 in loaning money to college students instead?  Then you would have been able to collect 6% interest from said college students' loans for decades to come — and owned their souls for the rest of their lives too!
But, no.  You had faith in your government and bought savings bonds instead — never dreaming that your government would invest its resources in war and corporate welfare instead of in you.
However if it's any consolation, you and your kid are not alone.  China made that same mistake too.
Remember back when our founding fathers wisely designed our Constitution to include having three different branches of government?  Legislative, executive and judicial?  Well, just over 225 years later, America's government still has three different branches — except now those three branches are Wall Street, War Street and K Street.
A Manhattan jury just awarded a $218.5 million verdict against the Palestinian Authority for damages done to Israelis with American citizenship by Palestinian suicide bombers.  Do you know what this means?  A new precedence has just been set.  A new Pandora's box has just been opened.
Now everyone affected by anything like this can now also use American courts to get recompense for damages done by acts of "terrorism" on American citizens abroad!
For instance, were any Chilean-Americans killed in the CIA coup against Allende in Chile?  Their relatives can now sue Henry Kissinger — but of course they will have to stand in line behind the Cambodian-Americans killed by him.
And what about the bunches and groups of Palestinian-Americans, Yemeni-Americans, Iraqi-Americans, Syrian-Americans, Ukrainian-Americans, African-Americans, Grenada-Americans, Guatemalan-Americans, Haitian-Americans, etc. who have been either killed out in public for all to see by America's overtly-evil war machine — or else killed on the sly by those covertly-evil CIA troublemakers at Langley?
Or, hell, what about all those dead American-Americans too for that matter?  Does this mean that American soldiers killed or wounded in Vietnam, Iraq, Lebanon, Kuwait, Afghanistan, etc. can now sue the Department of Defense in American courts for "terrorism" too — as well as for fraud, creating dangerous conditions, willful negligence, breach of promise and entrapment as well?
Hey, Uncle War Street!  See ya in court!
Back in the day, I was always trying to fly off to report on international combat hot-spots like Iraq and Afghanistan — always hoping that if the American people back home read my horror-stories of war, they too would somehow become war-resisters and that my stories of brutal, grim and unjustified death in far-away places might even help escalate a strong anti-war movement here at home, one that would finally stop the heartless killing of women and children by American tanks, rockets and drones.  But now?  Now I'm thinking that I should be doing something even more important than traveling to combat zones far away — that I, like some modern-day Jonah, should actually be going down into the belly of the American beast itself instead.
Plus it's always cheaper to go to North Carolina or Washington DC or St Louis than to go off to Syria, Gaza, Haiti or Ukraine.
The main question that I would be asking in these particular American war zones, however, would be, "What makes America tick?"
What has made us become the most dreaded and hated country in the world — a country that has more weapons and more money to spend on weapons than any other country anywhere, ever?  What gives us the right to call ourselves "patriotic" and "brave" and "democratic" when, in reality, it is America that has killed, maimed, tortured and mutilated millions of people all over the world — and trampled any survivors' chances and their children's chances of ever ever having a decent life again.
Why do Americans support dictators in Ukraine, Palestine, Honduras, Congo, etc. with such enthusiastic glee?  And also why do Americans applaud so loudly when elections here at home are stolen and our infrastructure and school systems die and "Christianity" becomes just another excuse to kill, rape, torture and maim God's children both at home and abroad?
And what makes Americans bitch and complain so much about what ISIS is doing in Iraq and Syria — when what Americans have done there in the past and are doing there right now is so much much much worse?  ISIS fanatics behead hundreds of people.  American troops level whole cities and leave them contaminated with radioactive detritus that will kill children and other living things there for the next 500 years.
Why are Americans so set against preventing nuclear holocausts both at home and abroad?  Why do Americans cheer and get all teary-eyed and proud when our cops turn into robo-cops and spray peaceful protesters with tear gas? And then actually buy tickets to go see women tortured?
"What makes Americans tick?"  I need to know what is going on right here in America before I can possibly understand what the freak is going on in all those American-financed war zones throughout the rest of the world.
So here's my plan.  I'm going to go out and see America first.  Ukraine and Gaza and Baghdad will just have to wait — while I, like Jonah, go deep into the belly of the American beast instead.
Despite all the nightmares I have seen in the last decades, I continue to be an idealist and to dream of a better world, a world that Buddha, Abraham, Moses, Jesus and Mohammad would be proud of.  Most Americans, however, apparently dream of cruelty, torture, injustice and ruling the world vicariously.
We are the protagonists of our own dreams.
Americans (and all other human beings too for that matter) need to finally learn that it is far better to die with love in our hearts than to live with hatred in our eyes, fear in our guts and evil in our souls.
PS:  A Manhattan jury just awarded a $218.5 million verdict against the Palestinian Authority for damages done to Israelis with American citizenship by Palestinian suicide bombers.  Do you know what this means?  A new precedence has just been set.  A new Pandora's box has just been opened.
From now on, relatives of Americans killed in any foreign country, not just Israel, can also use American courts to get recompense for damages done by acts of "terrorism" on American citizens abroad!
For instance, if any Chilean-Americans were killed in the CIA coup against Allende in Chile, their relatives can now sue Henry Kissinger in American courts — but of course they will have to stand in line behind the relatives of any Cambodian-Americans killed by him.
And what about the bunches and groups of Palestinian-Americans, Yemeni-Americans, Iraqi-Americans, Syrian-Americans, Ukrainian-Americans, Vietnamese-Americans, Somali-Americans, Haitian-Americans, etc. who have been killed by American tanks, rockets and drones?
America?  You can no longer pretend to not know what you are doing.  See ya in court!
What would happen if we Americans suddenly decided to withdraw all of our troops currently scattered all over the world and to actually bring them back to within our own US borders where they belong?  What would happen if we actually closed down all of America's extensive and pricy (over one thousand and counting) military bases and black-site operations all around the globe?  We may never know.  "Why?" you might ask.  Because it is never gonna happen, that's why.
Despite all of the incredibly huge amounts of money, energy, pain and grief that all these bases and black-site operations are costing us American taxpayers daily right now, the subject of closing even a few of these bases and black-site operations (or at least to stop opening up new ones!) isn't even up for debate.
There are so many other topics that we are happily debating in America right now — but not this one.
Americans are currently debating such crap topics as how best to save rich people from having to pay taxes; whether cops should be allowed to kill minority and/or poor people at will; why torture is a good thing; how we can most easily give large corporations our life savings and pensions; whether or not our kids should get measles vaccines; and exactly how soon "we" can bomb the crap out of Russia.  But one of the most important subjects for debate in America today is not even on the menu right now.
A raging debate on how to return America to its grand old isolationist tradition should be the major topic in every newspaper headline and TV news show in America right now.  But, sadly, it is not.
And there are many other life-threatening topics for debate here in America that we should be discussing too (but are not) such as, "Is it really in our best interest to support chaos in the Middle East or be Israeli neo-colonialists' catspaws?"  Or whether corporations really are people, or "Why is election-malfeasance in America is still running amuck?"  Or if we really want to be committing climate-change suicide?  Or why America now has the same distribution of wealth between the upper classes and the rest of us that it had back in 1910 and that the difference in income between America's top 1% and the rest of us is further apart now than any other time in history including the Roman Empire, Charles Dickens' London and Marie Antoinette's France.
According to economist Thomas Piketty, "Income inequality has exploded in the United States."
And why the freak is America a member of NATO, the most war-mongering organization in the entire world outside of the US Department of "Defense"?
And — really?  Here's a headline that will warm all those Scrooge-like corporate hearts: "Pentagon preparing for mass civil breakdown"Social science is being militarized to develop 'operational tools' to target peaceful activists and non-violent protest movements. Should we not be discussing that too?
And then there's that good old "New World Order" thingie popping up again, and it no longer even includes America on the list of those giving the New Orders — because the global overlord dudes who are currently drawing up the list to re-order our world seem to have us Americans in mind only to play the minor roles of vassals and serfs.
But none of these other topics are up for debate in America either.
According to journalist Juan Cole, the top five favorite planks for the Republican party platform in 2016 are gonna be torture, war-mongering, bank corruption, tax evasion for the uber-rich and how best to steal elections.     Why aren't we discussing that either?
Frankly, there seems to be no debate in America today on almost any topic that should be of primary concern to We the People who are paying for all this crap.  But I digress.  Let's get back on topic, the topic of closing over a thousand US military bases and black-site operations all across the globe.
Of course I myself am obviously an advocate for closing all U.S. bases and black-site operations on foreign soil and bringing all of our troops home where they belong.  So.  Let's debate.
Debaters in favor of keeping America's foreign empire strong and all these bases and black-site operations open might come up with a list of arguments such as:
1.  "They" will come here and terrorize us if we let down our guard.
2.  We will then have little or no access to raw materials and natural resources.  Our economy will shrink.
3.  We need the war industry because it produces jobs.
4.  We must bring freedom and democracy to the world and stop tyrannies.
These four points are all laughably easy to refute — except for perhaps point number three.  Here are my counter-arguments:
1.  In the many decades since the end of WW II, America has systematically created more enemies than one can shake a stick at due to its brutal policy of foreign military interference abroad.  People all over the world used to love America.  But this is no longer true.  Obviously.  These foreign bases and black-site operations are not keeping America safe.  Just look at 9/11.  Just look at the Great Recession of 2008.  I rest my case.
2.  Hey, we can always get access to foreign natural resources by actually paying for them.  Now there's a unique idea.  It's called Capitalism!
Right now, our military mainly serves the purpose of acting as thugs and extortionists for corporations, allowing corporations to go into foreign countries at will and steal their natural resources.  Our nation's finest young men and women are being forced to serve as mega-corporations' personal security forces and Mafia crews.  Hell, let these corporations pay for their own damn security thugs.  Why should we taxpayers do the job?  We are never the ones who make money off of this deal.  Au contraire.  We get to pay through the nose for it.
Why should we American taxpayers keep paying out trillions of dollars so that the best and brightest of our young generation can die violent and lonely deaths and leave widows and orphans behind them — in order to "Keep Corporations Strong"?  It's like Vietnam all over again.
3.  Yes, the war industry does produce jobs.  But working for the Yankee Dollar is a high-risk employment, is morally repugnant and the benefits are few.  How about, instead, that we hire all those soldiers to work in the solar industry or to repair our shabby infrastructure?  Or train them to become doctors or teachers.  Just think of the money we'd save!
4.  America doesn't bring democracy to the world.  "We" mostly bring dictators and ruffians and torturers and election fraud.  And "we" are currently supporting monsters like ISIS and those neo-Nazis in Ukraine.  It's all about the money.  The American dream has become a nightmare if you live overseas (and will probably become more of a nightmare here too if we continue to keep the same vampires and doofuses in charge).
That's my argument and I'm sticking with it.
Hey, I may be wrong here about proposing that we immediately bring all of "our" weapons and troops home.  Or I may be right.  Who knows.  But shouldn't we at least be having this debate?
Author's note:  "War Street" is the simplified name that I've given to the war-mongers, weapons manufacturers and military-industrial complex members who pretty much own America right now — along with their buddies on Wall Street and K Street of course.
This is my own personal list.  Feel free to jump right in with a list of your own.
1.   That the Civil War was fought to free the slaves.  Nah, that was solely an afterthought.  The real reason for the Civil War was the lust for $$$$ and power.  Like war always is for.
2.  That holding the Union together back in 1860 was a good thing.  A good thing for who?  Dontcha sometimes just wish that The South had been allowed to go on its own merry way back then — so that we now don't have to waste billions of Yankee dollars on Red State racists, corrupt senators, war-mongers and welfare queens?  Boy, I could surely live without Mitch McConnell.  He's our ultimate grand prize for The North having won the 1860 Civil War?  Really?
3.  "Remember the Maine!"  Yeah right.  Apparently the sinking of the Maine was a false-flag operation to force Americans into a brutal war with Spain.  http://zinnedproject.org/about/a-peoples-history-a-peoples-pedagogy/
4.  The 1908 invasion of the Philippines — wherein approximately one-sixth of its population was massacred by the US Army in the name of bringing "Democracy" to Filipinos.  They could have lived without that one — literally.
5.  World War I?  Really?  Do you even have to ask why this war was based on lies — such as that the Huns were out to murder our babies?  Or that the Lusitania was torpedoed by the evil Kaiser when actually it was illegally carrying six million pounds of explosives on board a munitions transport ship disguised at a cruise liner before it blew up.  Or how about the famous "Zimmerman Telegram" lie?
6.  Pearl Harbor.  Roosevelt knew.  Of course he did.  And Senator Prescott Bush invested in Nazi Germany bigtime.  And after WW II was over, our very own CIA brought 1,000 Nazi officers over here to help J. Edgar Hoover, Allen Dulles and Joe McCarthy organize their new Cold War storm-troopers.  And today "Corporatism," as Mussolini called it, is now king in the USA — and all over the rest of world too.  Unbelievable.  Was there any reason at all why we fought World War II?  http://www.nytimes.com/2014/10/27/us/in-cold-war-us-spy-agencies-used-1000-nazis.html?_r=1
7.  The invasion of Korea.  Again, that phony "Democracy" thing came into play — as it has again and again and again as Wall Street and War Street set up dictator after dictator across the globe and then whitewashed these brutal bad guys to the gullible American public back home:
7.a  Chaing Kai-shek, "Our democratic ally in Asia"
7.b  The Shah of Iran, "Our democratic ally in the Middle East."
7.c  Fulgencio Batista, "Our democratic ally in Cuba."
7.d  Apartheid South Africa, "Our democratic ally in Africa."
7.d  Francisco Franco, "Our democratic ally in Spain."
7.e   Syngman Rhee, "Our democratic ally in South Korea."
7.f.  Papa Doc Duvalier, "Our democratic ally in Haiti."
7.g  Augusto Pinochet, "Our democratic ally in Chile."
7.h  Manuel Noriega, "Our democratic ally in Panama."
7.i  Mubarak and Sisi, "Our democratic allies in Egypt."  http://www.amec.org.za/articles-presentations/135-egypt/484-sisi-s-unenviable-dilemma-the-illusion-of-stability-and-the-perpetuation-of-unrest
7.i  King Salman al Saud, "Our democratic ally in Saudi Arabia."  http://thetyee.ca/Opinion/2015/01/23/Canada-Saudi-Arabia-Weapons-Deal/
Although I must admit that the new Saudi king now appears to be actually lightening up and coming to his senses a bit — not an easy task for someone who allegedly has Alzheimers http://www.huffingtonpost.com/david-hearst/a-saudi-palace-coup_b_6531246.html

However, Saudi Arabia still has a "Democratic" track record that would impress even Hitler, Stalin and Genghis Khan.  In Saudi Arabia today, for example, the government holds a public beheading on the average of once every four days.  No wonder that their ISIS protegees are handy with swords.  But don't even get me started on the Saudis! http://www.iacenter.org/nafricamideast/oil012915/
There are approximately 50 other "Democratic ally" dictators that I could list here too but am running out of space.  I don't wanna be doing this forever you know.
8.  The Kennedy assassination.  Do you really believe that one lone gunman could have gotten through all that security without any help, or could have made that incredible kill shot with a BB gun from behind Kennedy and very far away — and yet still manage to hit the front of Kennedy's head?  Then I have a bridge to sell you.  Lee Harvey Oswald was definitely not Chris Kyle.  He was a patsy.
9.  Vietnam!  The Gulf of Tonkin incident was made-up baloney.
10.  Remember all those lies we were told by that "low-life scum" Henry Kissinger during his vicious secret bombings of Cambodian rice paddies in 1969, wherein approximately 600,000 poor Cambodian farmers were massacred from the skies?  "Never happened," said Henry.  Plausible deniability is all that matters to him.  http://www.informationclearinghouse.info/article40867.htm
11.  The Iran-Contra scandal.  The death squads in Central America.  And all that BS about "Americans do not torture" — even as War Street was running the School of the Americas right under our noses.
12.  What came next?  Oh yeah.  That Milosevic nightmare.  Milosevic was America's go-to guy — until he wasn't.  Didn't you ever wonder why no one did anything to stop him until after socialist Yugoslavia was just a hot mess?
13.  Saudi Arabia.  Again.  They told us that the Saudis were the good guys, but actually Saudi Arabia is where most of the 9-11 hijackers came from. http://www.newyorker.com/news/daily-comment/twenty-eight-pages
14.  Israel, said to be "Our democratic ally in the Middle East."  But if Israel is a democracy, I'll eat my hat.  Just ask the Moroccan-Israeli Jews living there. http://vimeo.com/60814711  Or the Ethiopian-Israeli Jews.
Violent and shifty Israeli neo-colonialists have also committed despicable crime after despicable crime against humanity in the most undemocratic fashion, including their brutal, traitorous, dastardly and deliberate attempt to sink the USS Liberty, a false-flag operation approved and facilitated by War Street itself https://www.youtube.com/watch?v=fRZSzdQuOqM, the horrors of the genocidal bombing of Gaza and Israeli neo-colonials' covert support of ISIS– all in order to steal territory and oil in the Middle East.
Just watch this horrifying film of Israeli neo-colonials' cowardly destruction of a whole city in Gaza, using US weapons and $$$$: https://www.youtube.com/watch?v=rQ41ko3L5Xc  And if you still have the stomach, watch this too: https://www.youtube.com/watch?v=DTr_Un4a_zA
15.  Saddam Husein, who we were told was Ronald Reagan's hot new Middle East boy wonder — until he wasn't.  See #12.
16.  And then there was that first Gulf war, totally based on a lie.  The Kuwaitis were slant-drilling into Iraqi oil reserves, a big no-no, and so Pappy Bush told Saddam, "Sure, they deserve it, go ahead and invade…"  And remember all those incubator babies too?  Lies upon lies.
17.  September 11, 2001.  Bush knew.   And let it happen.  http://www.paulcraigroberts.org/2015/01/30/police-state-upon-us-paul-craig-roberts/
18.  As a result of that infamous "Second Pearl Harbor" on Bush's watch, we were once again lied to and told that we needed to invade Afghanistan instead of Saudi Arabia.  And that we needed to invade Iraq.
18.a.  John McCain himself lied right to my face in Baghdad back in 2007 — but I still can't decide if it was a lie of commission or omission.  At a press conference in the Green Zone, McCain told us that it was perfectly safe for him to walk around a marketplace in Baghdad — but neglected to tell us that he was also protected by body armor, humvees and helicopters, and also put a battalion of grunts in harm's way while he did it.  http://jpstillwater.blogspot.com/2007/04/letters-from-iraq-me-light-brigade-john.html
Just that same morning, I had been told by Major Hernandez of CPIC that if I wanted to go outside of the Green Zone without a major armored escort, I would be dead within five minutes after crossing the 14th of July Bridge.  Luckily I believed Major Hernandez and not John McCain.
18.b.  That, after 9-11, we also needed to invade Libya, Syria, Yemen, Lebanon, I forget where all else, if we were ever to be safe.  And that we needed to invade oodles of other countries all over the world in order to "Keep America Safe".  That was the biggest lie so far.  Are we safe yet?
19.  That Muammar Gaddafi in Libya was standing in the way of "Democracy".  Well, he sure isn't standing in the way any more!  Turns out he was standing in the way of anarchy.  But you get what you pay for.
20.  That Bashar Assad in Syria is in cahoots with ISIS.  Yeah right.  NATO, Turkey, Israel, Saudi Arabia and the Pentagon are in cahoots with ISIS.  Assad is only the victim here, the one who is getting his country torn apart.  Why would he want to support the brigands who are robbing his home? http://www.counterpunch.org/2015/01/30/syria-yes-we-are-responsible/
21.  "I am Charlie."  No, you aren't.  "I am the CIA".  Watching that film of the killers getting into their getaway car was just a big joke.  They took their time.  They even put their AK-47 on the roof of the car while they fiddled with their backpacks and chatted about the weather, obviously knowing that they were protected.  But then they weren't.  See # 12.  https://www.youtube.com/watch?v=iZyHQljawdE&x-yt-ts=1421914688&x-yt-cl=84503534&bpctr=1422157632
22.  The debacle in Ukraine.  "We're not involved," the Pentagon tells me.  Then how come when Flight MH17 was tragically shot down by the Ukies, War Street went to such lengths to blame the event on Russia and not on the neo-Nazi stooges they had set up in Kiev?  https://consortiumnews.com/2015/01/06/nyt-still-pretends-no-coup-in-ukraine/
23.  That the torture and mass murders at Auschwitz and the "preemptive war" on and occupation of Holland, France, Greece, Norway,  Denmark and Poland by Hitler's minions were obviously war crimes — but the torture and mass murders at Abu Ghraib, Guantanamo and Gaza, and "preemptive war" on and occupation of Afghanistan, Iraq, Libya, Syria, Lebanon and Palestine by Bush and Obama's minions aren't.  https://www.youtube.com/watch?v=N294FMDok98&app=desktop
That Nuremberg standards apply to war crimes committed 70 years ago but no longer apply to war crimes committed today.
24.  That we are always being told the truth by the New York Times and Fox News.  Yeah right.  Despite the fact that War Street just loves the "Newspaper of record" to pieces, the Times needs to wash its mouth out with soap.  And Politifact just announced that 60% of everything Fox News tells us is lies.  60%?  Yikes! http://www.politifact.com/punditfact/article/2014/jul/01/introducing-scorecards-tv-networks/?fb_action_ids=10204846428834242&fb_action_types=og.shares
25.  That War is better than Peace.
http://www.crescent-online.net/2015/02/distorting-the-story-of-syrias-heritage-destruction-eva-bartlett-4815-articles.html
Sorry, that's all of the War Street lies I can think of right now.  But I'm sure there are many more out there, many many more lies that I've missed.  Transparency is clearly and obviously not an American value — and democracy doesn't seem to be one either.
But I will tell you one thing that I know for sure:  I won't ever be fooled again.  And the rest of America needs to avoid being suckered down the garden path to War Street as well.
That the American Church has problems is no surprise. Critics of the Church, many of whom have never actually taken an active part, have hurled pot shots at the Church since its inception. Churches are led and comprised of sinful, fallen people. Accordingly, there will be imperfections, shortcomings, failures, etc. Name an institution managed by people that does not have the same pitfalls.
That said, the current Church in America not only has problems, it has BIG problems. I'm talking about problems that are so huge they threaten the very survival of not only the Church itself, but of our nation, as well.
During the Twentieth Century, liberalism pretty much killed America's mainstream denominational churches; and legalism did the same thing to America's fundamentalist conservative churches.
In mainstream denominational churches, the rejection of the veracity of the Scriptures, the repudiation of essential Biblical doctrines, and the reception of liberal social agendas sent people by the millions fleeing these fellowships. Virtually every mainline denomination has been losing membership for decades.
For example, it is one thing for the state to grovel before politically correct ideology and embrace such moral deviances as homosexual marriage. To begin with, the state has no rightful place in sanctioning, defining, or legislating marriage at all. Marriage was never a state matter. It is a sacred matter. Our Creator has already sanctioned and defined marriage. What the state does or doesn't do is irrelevant. As with most issues involving faith, the best thing civil government can do is butt out. But for the Church to embrace homosexual marriage is another matter altogether. No Christian who has even a rudimentary understanding of the Biblical and Natural laws regarding marriage could maintain fellowship with a church or denomination that would surrender to the amoral machinations of a degraded society. And that is just one issue that has caused millions of believers to flee America's mainline churches and denominations.
For fundamentalist conservative churches, legalism has had the same effect as liberalism among mainline churches: it has pretty much killed them. During the last half of the Twentieth Century, fundamentalist conservative churches exploded in growth. A few decades ago, the largest churches and Sunday Schools in America were fundamentalist. But, just as mainstream churches succumbed to liberalism, fundamentalist churches succumbed to legalism. As the Scripture notes, "the letter killeth," and, indeed, it has pretty much destroyed America's fundamentalist churches. In fact, as a movement, it HAS destroyed them.
Accordingly, going into the Twenty First Century, these two cancers were already major problems within the American Church. But the problems that have wormed their way into the Church during the first decade and a half of the Twenty First Century have grown in both intensity and pervasiveness to the point that only a miracle from Heaven can avert impending disaster.
Here are the major problems that are destroying the American Church:
*Success Orientation
America's churches went from a "church growth" ideology in the latter half of the Twentieth Century to a "success" orientation in the formative years of the twenty-first century. "Success" is now the driving motivation of the vast majority of America's churches. But "success" is not defined in Scriptural terms; it is defined in secular terms.
A major study released by George Barna a few months ago clearly showed that "success" is the predominant philosophy of America's churches. And Barna's research listed the five-fold criteria that determined "success" in the minds of most pastors and churches: 1) Attendance, 2) Offerings, 3) Number of programs, 4) Size of staff, and, 5) Square footage of facilities. In fact, Barna's research showed that the vast majority of pastors will purposely NOT preach what they know is Biblical truth in order to accommodate the five-fold "success" goals listed. This has led to popularity-preaching; entertainment-oriented programs; soft, non-confrontational teaching; and an overall weak and compromising pulpit.
The "success" orientation of the modern church is a major problem.
*The Egregious Misinterpretation of Romans 13, the 501c3 IRS non-profit organization status for churches, and Statism
Though these three issues each have an independent nature, I put them together as they are intricately connected.
Though many pastors and church leaders would probably not be willing to admit it, for all intents and purposes, our churches are mostly more concerned with being the compliant servant of the state than they are the obedient servant of God. The way most pastors teach Romans 13 is nothing more than the promotion of idolatry. Christians are taught to obey civil government almost without question. As was the case in Nazi Germany, America's churches are taught that obedience to the state is obedience to God.
Have you been to a modern church wedding recently? If you have, as the pastor pronounced the bride and groom as husband and wife, you probably heard him say, "As an officer of the laws of the State of (your State) and in the presence of God…I now pronounce you man (or husband) and wife."
The IRS 501c3 non-profit organization status for churches (instituted in 1954) has turned pastors and church officers into corporate officers of the state–and most pastors and church leaders KNOW it–even if they are unwilling to admit it.
It's all about preserving the church's non-profit status so contributors can deduct their offerings on income tax forms and so that the church doesn't have to pay sales taxes on what they purchase or property taxes on what they own. And whatever pastors and church officers are required by the state to do in order to preserve that non-profit status, they will comply.
This doesn't require a knock at the door by an IRS agent; it doesn't require threatening letters or phone calls; it doesn't require any direct show of force by any government agency against the church. Pastors and church officers INSTINCTIVELY know where the "third rail" is and will avoid it at all costs in order to not jeopardize their non-profit status.
The desire to comply with the IRC (Internal Revenue Code) for churches makes it easy for pastors to teach the Hitlerian version of total submission to civil government.
Statism is NOT patriotism. Neither is it Christian. The Bible is chock-full of examples of resistance to unlawful government. I'm sure many of our pastors and church leaders have never personally studied the issue and are simply regurgitating what they have been taught. I am confident that many of them are truly ignorant of what they are doing, but that doesn't change what they are doing. Wittingly or unwittingly, they have allowed themselves to become statists: the sheepish servants of the state.
The condition of the American Church today is EXACTLY the same as was the condition of the German and Russian Church during the rise of Adolph Hitler and Joe Stalin. This is why the Church seems totally unconcerned and indifferent to the growing Police State in America today.
*Ignorance of Natural Law and the Law of Nations
God-ordained Natural Law has not been taught from America's pulpits since the Nineteenth Century. The vast majority of pastors and church leaders in America are totally ignorant of these immutable laws.
The lack of understanding regarding Natural Law has made it virtually impossible for the American Church to truly understand the fundamental principles of good government and liberty. All most Christians know about government is what they hear on FOX News or from Rush Limbaugh. Their pastors almost never broach the subject. And for good reason: most pastors are themselves ignorant on the subject. Therefore, about all they can talk about is "liberal" vs. "conservative," or Democrat vs. Republican. The divine principles of Natural Law that are supposed to govern nations and man-to-man relationships are foreign to the thinking and understanding of the vast majority of pastors and churches.
The ignorance and misunderstanding of Natural Law by the Church has created the societal and political conditions that now exist in this country.
But there is one more major problem in the American Church. And I believe this problem is the GREATEST problem of all. And, to be honest, it had not dawned on me how pervasive and deep this problem was until last week.
*The Church is Filled With Hate
In my column last week, I used the movie, American Sniper, as a catalyst to point out that the United States has been waging unjust war on countries such as Iraq–and meddling in the internal affairs of countries such as Iraq–for decades. I also pointed out that not all Muslims are terrorists and to condemn all Muslims on the basis of Muslim Jihadists is wrong.
Folks, you can't believe the firestorm of anger that deluged me. My Facebook page registered over 100,000 views of my comments and precipitated a flood of hate-filled responses. Here is a sample of the more-mild reactions:
"All Christians should be standing against Islam and proclaiming America for the kingdom of Christ. I am not a Muslim sympathizer and I have lost respect for you, Mr. Baldwin. Islam is anti-Christianity. You cannot serve 2 masters."
By standing against Islam, Cathy means it is right and righteous to go to war against Muslim nations, because they are "anti-Christianity." So, Cathy, since when is it America's responsibility to export Christianity over the barrel of a gun? I suppose we should then invade and destroy every Muslim nation in existence, including Saudi Arabia.
Speaking of Saudi Arabia, if we can believe the official story of 9/11 (which I don't), the Muslim terrorists that perpetrated those attacks were all from Saudi Arabia, NOT Iraq. Why didn't we invade Saudi Arabia? Iraq had NOTHING to do with 9/11 and everyone on the planet knows it. In truth, Saudi Arabia has done more to fund Islamist terrorists than any other nation in the region. Yet, official American foreign policy regards Saudi Arabia as our friend and ally.
But Saudi Arabia is a Muslim nation, which means they are "anti-Christianity," so Cathy (and many like her) believes we should go to war with these nations to advance "the kingdom of Christ." But what about Judaism, Cathy? Judaism is as "anti-Christianity" as Islam. What about Hinduism? What about Buddhism? What about Atheism? Is America supposed to go to war with every nation of the world that has a population of people who are "anti-Christianity"? If so, we should be attacking most of the nations of the world.
And since when can we evangelize the pagan peoples of the world via brute force? When has that ever worked? And what Scripture do you base that theory on? People are won to Christ with the message of God's amazing grace and love through Christ's death on the cross. What? Did God commission us to kill and destroy all of the heathen of the world? I thought our commission was to love and win them, not attack and kill them.
But a host of attacks against my comments last week were much more caustic. Here is an example:
"Imam Mohammed Judas Baldwin; My wife and I were listening on line to your 1-25-15 program, I shut the program off when I heard your rant against your Christian brother and sister Pastors. My wife astutely said: 'Muslim Lover?' I believe I have figured out your love of all things Islam, and your betrayal of God, Jesus Christ, and Christians. Your God Allah, Your savior Mohammad, and your fellow Muslims. Allah offered you a better deal. Paradise and 72 Virgins. The Virgins, in your case, 50/50 prepubescent boys and girls. Judas Iscariot had the decency to hang himself for his betrayal of my savior Jesus Christ. How about you? You can get Allah and the virgins, sooner, if you do it to day…Shame on you, you Fool."
The message I delivered last Sunday, and to which Michael was reacting to, was taken from Matthew 5:44, "Love your enemies," and from Matthew 7:12, "Therefore all things whatsoever ye would that men should do to you, do ye even so to them: for this is the law and the prophets."
And, yes, Michael, I do love Muslims, Jews, Hindus, Buddhists, Atheists, etc. They are all souls for whom Christ died.
If unbelievers and pagans want to be filled with hate, so be it; but hatred has NO PLACE WHATSOEVER in the heart of a Christian. And after receiving tens of thousands of hate-filled responses regarding my comments last week, it dawned on me that the American Church is largely filled with hate–hatred against the Muslim people.
Ever since 9/11, Christians and conservatives have developed a hatred and animus, not just against Jihadist-Muslims (which, even that is TOTALLY UNACCEPTABLE for a Christian), but against Muslim people everywhere. All Muslims are commonly castigated and vilified just because they are Muslims.
Ladies and gentlemen, it is absolutely NOT TRUE that all Muslims are anti-American, anti-Christian murderers and terrorists. It is NOT TRUE that all Muslims want to enact Sharia Law in the United States. It is NOT TRUE that all Muslims are our enemies.
I wonder how many of these Muslim haters have ever met a Muslim in person. I have. I have met many–both in the United States and in the Middle East. They are NOT all America-haters. They are NOT all trying to kill us. America has had Christian missionaries ministering among Muslim nations for as long as our country has been in existence. And many Christians would be shocked to know that overall the Gospel has received greater acceptance by the Muslim population than by other religions of the region–much more, in fact, than by the Jewish population.
Here is a letter I received from a Christian missionary named Jeff:
"Hi, Chuck! We…want to tell you that we stand 100% with what you said in both your column and to your congregation. We have been missionaries for 40 years, a good ten of those in Muslim countries (Tunisia, Libya, Jordan, Bangladesh, Pakistan, India, Bosnia, and Albania). We have not just met or talked to a Muslim, we have witnessed to them in depth for years. It is SO RARE to hear anyone nowadays saying anything conciliatory towards Muslims, much less positive. I thank you for the things you have said, and am so very sorry for the hateful responses you received in the comments to your column that reveal the dark heart of many Christians in the U.S."
To be honest, most of the Muslims I have met in the U.S. and in the Middle East demonstrate more kindness, common courtesy, and genuine compassion than many of the so-called Christians I have known.
Let's be honest: some Muslims are Muslims in name only, much like many Baptists are Baptists in name only, or Catholics are Catholics in name only, or Mormons are Mormons in name only, or Jews are Jews in name only, etc. There are millions of Christians in America's churches that couldn't tell you what's in the Bible to save their lives. They couldn't quote the Ten Commandments; they couldn't quote the Golden Rule; they couldn't name Christ's apostles; they couldn't quote five verses of Scripture from memory if their lives depended on it. There are many Muslims in the exact same condition.
Furthermore, not all Muslims, who are devout, take the verses of the Koran that speak of Jihad and killing infidels, etc., to literally mean killing all non-Muslims today. No, not all of them do!
Think of this: how many of us Christians believe that the civil laws and military commands that God gave to the children of Israel through Moses should be literally incorporated into the Church and into the civil laws of America today? Do you believe we should be stoning people to death for adultery, or breaking the Sabbath (So, any Christian nurse or policeman or physician or fireman, etc., who works on Saturday should be stoned to death?), or blasphemy, or for children who curse their parents? Do you? Should we literally destroy entire nations–including men, women, and children today? These things were literally commanded by Jehovah God for the children of Israel under Moses. And, yes, God is God and is righteous and just as much when he condemns as when he forgives. No man sits in judgment of God. His ways are always right and holy. But God is NOT giving direct audible commands to anyone in the U.S. government today–or to anyone in our church pulpits, for that matter.
Many Muslims I've met interpret those passages in the Koran like we do those Old Testament Scriptures. Why can Christians interpret our Bible in this manner but Muslims cannot interpret their bible in a similar fashion?
In fact, I know of several Christian pastors and preachers in America who mimic Muslim Jihadists and believe that we SHOULD be implementing the Mosaic Law in our country today. If they had their way, we would be stoning people to death for the sins mentioned above just as they did under Moses. Have you ever witnessed a stoning? It is as equally torturous as beheading–maybe even more so.
Beyond that, these Muslim haters seem to be completely ignorant of the fact that every day there are tens of thousands of Muslims who risk their lives resisting Muslim Jihadists. It was a Muslim village that risked their lives against the Taliban to save the American fighting man that was depicted in the movie, Lone Survivor. Why don't we recognize this reality? It's because hatred and bigotry against the Muslim people have blinded us.
Plus, the dirty truth that most Americans, including most Christians, seem unwilling to accept is that most of the conflict between the United States and the Muslim nations of the Middle East has been created by our own federal government.
I speak regularly with retired Special Forces military personnel who share with me the way our own CIA and State Department have bullied, lied to, intimidated, and betrayed our Muslim friends in the Middle East. They have seen it up close and personal. This has been going on for decades. In fact, our federal government has tortured hundreds of people in the Middle East in some of the most vile ways possible. The only difference is, they don't broadcast it over television.
I recently asked a retired Green Beret, "How much of the conflict between the U.S. and Middle Eastern states would stop if Washington, D.C., would simply stop meddling in the internal affairs of those countries?" This Green Beret served in the the Middle East for years; he was a Special Ops soldier. He saw the surreptitious and covert things that our government routinely does–things the public doesn't see. His answer to me was, "100%."
Our own federal government put the Taliban in power, put Al Qaeda in power, and put ISIS in power. Our federal government often uses war and conflict to cover up its own murderous activity or to kill the very people that they formerly gave arms to, supported, befriended, etc. Whether one wants to believe it or not, most of the conflict in the Middle East has been caused by our own government. We are our own worst enemy. How convenient that we make Muslim people everywhere the straw man to divert attention away from the real criminals.
Yes, the American Church has a BIG problem: much of it is filled with HATE. To be sure, Christians are instructed to hate "evil," but nowhere are we instructed to hate people–any people. Yet, the hatred of Muslims by Christians in America appears to be epidemic.
Hatred is a cancer. Hatred, bitterness, resentment, bigotry, etc., kill the soul. When Jesus instructed us to love our enemies, it was NOT for our enemies' sake; it was for OUR sake. How can God bless a hate-filled Church when He commands us to love our enemies? How can He bless warmongers when he tells us that it is peacemakers who are blessed?
When America MUST defend itself against any enemy, regardless of nationality, race, ethnicity, religion, etc., we are obligated to do so. In the Twentieth Century, we fought hot wars against Christians from Germany and Italy, against Shintoists from Japan, against atheists from North Korea, and against Buddhists, Taoists, and Confucianists from Vietnam. But there is a huge difference between defending oneself against an enemy that poses and imminent threat and fomenting hatred against an entire people for the crimes of a few.
How can Christians claim to love God and believe in winning lost souls to Christ be so consumed with hatred against an entire people–most of whom have done NOTHING to harm them? Yes, I realize there are some who call themselves Christians who hate other people besides Muslims. Some hate everyone who is a Jew; some hate everyone who is a minority; some hate everyone who is victimized by an aberrant sexual lifestyle, etc. Hatred has been with us since the dawn of human history. But in my entire lifetime, I have never witnessed anything like I am witnessing now: the pervasive, widespread, almost universal hatred of the Muslim people–by Christians.
As I said, hatred destroys the soul. And I fear that hatred is destroying the soul of the Church.
Whose fault is it that mosques are being built in America? Many of the buildings being used for these new mosques are abandoned CHURCH buildings. The darkness of false religion will always fill the vacuum that is left when truth departs. And the fact is, Christianity is dying in the United States. No, it's not dead; but it's dying. There are tens of thousands of empty abandoned churches all over America. More and more Americans are turning their backs on the Church. What difference does it make which form of darkness invades the land? The problem is that the true light (the Church) is failing. What do you expect will happen?
What difference does it make whether the darkness takes the form of Islam, or Buddhism, or Shintoism, or Judaism, or Atheism, or Communism, or any other "ism?" The problem is not the presence of darkness; the problem is the absence of light.
The Church has lost its light and its love. Christ is doing what He said He would do to those who lose their love: He is removing the candlestick.
The American Church has focused on being "successful" instead of being righteous; it has capitulated to the lordship of the state; it fears the IRS more than it fears God; it has stopped preaching the "hard" messages of the Bible; it is popularity-driven, entertainment-driven, and comfort-driven; it has abandoned the fundamental principles of Natural Law and liberty; it has replaced genuine patriotism with statism; and it has used Romans 13 as justification for idolatry.
A quote from Charles Caleb Colton (1820) is in order here: "Men will wrangle for religion; write for it; fight for it; die for it; anything but–live for it."
The Muslim people are NOT our problem; the problem is the American Church. It needs to start living its religion.
A half century ago the infamous and timeworn trope coming from the supporters of the Viet Nam War was all over the airwaves. "Love It or Leave It" was the standard retort from the gung-ho believers to the anti-war activists, who filled the streets with civil disobedience. An entire era of youth came under suspicion, from fathers of that "Greatest Generation" for questioning the purpose and wisdom of American leaders and the military policy that drafted dissenting objectors into coercive service.
Now with the undying "War on Terror" as the trumped up cornerstone of government survival, the same old party line of jingoism rises again to smear any opposition of the all mighty war machine.
The following is written by a student, Alex Bertsch, not back in the 1960's but in this year.
"I can't question the actions of the military without being anti-American. I can't question events like the My Lai Massacre, in which U.S. Army soldiers killed between 347 and 504 unarmed civilians in Vietnam, with virtually no punishment. I am barely allowed to question the Haditha Killings, in which U.S. Marines killed 24 civilians in 2006. Questioning these atrocities would be "un-American."
As the public is being conditioned for the next round of conflicts, the mere idea of conducting an open and frank debate is too dangerous to allow. So when the hullabaloo over the Chris Kyle movie, "American Sniper" exploded, the NeoCons rushed in to prance out their ultranationalism for the NWO age. Just what kind of world has these super patriots of the internationalist imperium bestowed on humanity?
Start with a review of the violent history of our species and especially the involvements from our own country in its short existence.
In the lifetime of the eldest living Americans, the Major Military Operations Since World War II, gives a summary of the largest involvements.
For a more comprehensive analysis of American conflicts, "We're at War!" — And We Have Been Since 1776: 214 Years of American War-Making, provides an exhausted list.
Pick any year since 1776 and there is about a 91% chance that America was involved in some war during that calendar year.
No U.S. president truly qualifies as a peacetime president.  Instead, all U.S. presidents can technically be considered "war presidents."
The U.S. has never gone a decade without war.
The only time the U.S. went five years without war (1935-40) was during the isolationist period of the Great Depression.
If the goal is to build a global empire, all these campaigns fit a pattern of design and intention. But is this the true purpose of our founding as a nation?
When John Milton Hay Secretary of State coined the phrase, "A Splendid Little War" – Whose War Is It?, he must have known that expansion to form an intercontinental realm was put irrepressibly in motion.
"This NeoConservative philosophy is pure Internationalism in its most raw form. It is the antithesis of traditional American policy, and attempts to foster a new imperialism that is totally out of step and discredited by civilized societies. The portrait of the 'Ugly American' is one that needs to be relegated to the scrap heap of embarrassed memories."
Regretfully, the entire last hundred years, billed as the American century, just continued an imperialism that kicked off with the Spanish American War. This foreign policy never made the world safe for some mythical "Democracy", but actually set forth a domination culture of rhetoric and force that fostered the economic corporatist interests, protected by garrison outposts scattered around the world.
So what slight of hand or mental hypnoses keeps the gullible public from facing up to the indisputable facts that all these oversea adventures actually destroy our country's real security?
Libertarian Jacob G. Hornberger makes a striking argument in THE TROOPS ARE DESTROYING OUR COUNTRY that help answers this question. This viewpoint goes directly to de-constructing the silly blind faith that the pudden-head flag waivers keep following with every additional failed overseas venture.
"The mindset that is common to U.S. troops serving overseas is that they are all doing it for America, for us, for our rights and  freedoms, for our safety and security. They'll all tell you that they are doing it because they love their country.
There's one big problem with that mindset, however. The truth is that the troops, through what they're doing over there, are indirectly destroying our country, our rights and freedoms, our safety and security, and our economic well-being.
Once again, the justification is to "keep us safe." Safe from what? From the people over there who are angry over what the troops are doing over there. The more people the troops kill and maim, the angrier people get, the greater the threat of terrorist retaliation, the greater the need to keep us safe, and the greater the infringements on our freedom and well-being.
The troops have convinced themselves that they're over there killing the people who would otherwise be coming over here to kill us. That's ridiculous. If people wanted to come over here to kill us, they could easily circumvent the troops and come over here and kill us."
With the open border approach in effect, the long forgotten Monroe Doctrine exempts the refugees from our hemisphere from colonizing our own land. Such acts of aggression go unpunished, while deploying foreign legions around the rest of the globe is defended as necessary.
Wake up America! Where is the common sense to ignore the pontifications of government authorities and trained seal newspeak propagandists?
Celebrating the gallantry of a Navy Seal psychopath assassin like Chris Kyle defies the most rudimentary sense of moral scrutiny, even if one wants to argue the "just war" theorem. However, if you candidly research the covert connections in the creation, funding and training of the mythical terrorism threats, the conclusion will adopt the undeniable linkage to Western government's hidden hand behind the scenes.
Ken O'Keefe, a former US Marine discusses Washington's major role in either generating or aggravating most of the current crises across the world and allowing groups like the ISIL Takfiri terrorists to foster and grow in the video US can no longer deny its support for ISIL.
Much has been written about how the world has changed after 9-11. The three videos on 911 a saga of deceit and lies goes unanswered because the facts presented has no legitimate counter by the establishment warmongers.
Chicken hawks, like Senator Lindsay Graham that routinely spread their dribble on Faux News are reprehensible. When his patron oracle Senator John McCain spills his vile indignation, the pompous faithful of the permanent warfare society rally round his banner.
The Zero Hedge article asks important questions, 59% Of Americans Support Post-9/11 Torture – Propaganda, Cultural Sickness, Or Both? The way you answer directly reflects your attitude about the supposed "War on Terror". Whatever it takes to keep the homeland safe never includes questioning the factual circumstances that reveal the false flag nature, used for the phony justification to build a domestic police state.
There is no place for the "Truth Movement" in the realm of the NeoCon right-thinking camp. One such Kool-Aid dispenser in the deadly disease of disinformation is Cliff Kincaid. His article, Lies of the 9/11 "Truth" Movement, published in Accuracy in Media is a classic in denial.
"The "inside job" theory of 9/11 is appealing to those holding a Marxist or anti-Semitic view that American foreign policy is secretly manipulated by "imperialist" or "Zionist" agents. On other occasions, the puppet-masters are "global elites" or members of secret clubs. These theories preclude serious thinking about why America is under attack and by whom. Facts and evidence don't matter when a theory about sinister secret agents with no names makes more sense."
Paleo-conservatives are the genuine voice of authentic conservatism. The Love It or Leave It crowds of paper mache sword waving jingoists, who purport to be patriots are committed internationalists in the advancement of an American Empire. Their bellicose and warmongering mindset is no formula for genuine patriotism.
More Liberty Now concludes and asks a question that few dare to confront.
"Love it or leave it" admits that the government is a monopoly that claims ownership of us all. This ultimatum is not compatible with free market beliefs. It advocates settling for mediocrity and a monopoly. Worst of all, it's a false choice since the very government we are urged to love will not allow anyone to leave its jurisdiction. That doesn't fit within any definition of 'patriotic' I'm aware of. Does it fit yours?"
People are so dumb down about true national security since 911 and gleefully boast and demonstrate their pride in stupidity. Hypocrites who refuse to face reality about their government and foreign policy wickedness, while pretending to be champions of American principles are mentally ill betrayers.
Amerika is in a death spiral because denial is the new national anthem, sung to the tune of THE BATTLE HYMN OF THE REPUBLIC, for an American nation that no longer exists.
After Paris, condemnation of religious fanaticism is at its height. I'd guess that even many progressives fantasize about wringing the necks of jihadists, bashing into their heads some thoughts about the intellect, about satire, humor, freedom of speech. We're talking here, after all, about young men raised in France, not Saudi Arabia.
Where has all this Islamic fundamentalism come from in this modern age? Most of it comes – trained, armed, financed, indoctrinated – from Afghanistan, Iraq, Libya, and Syria. During various periods from the 1970s to the present, these four countries had been the most secular, modern, educated, welfare states in the Middle East region. And what had happened to these secular, modern, educated, welfare states?
In the 1980s, the United States overthrew the Afghan government that was progressive, with full rights for women, believe it or not , leading to the creation of the Taliban and their taking power.
In the 2000s, the United States overthrew the Iraqi government, destroying not only the secular state, but the civilized state as well, leaving a failed state.
In 2011, the United States and its NATO military machine overthrew the secular Libyan government of Muammar Gaddafi, leaving behind a lawless state and unleashing many hundreds of jihadists and tons of weaponry across the Middle East.
And for the past few years the United States has been engaged in overthrowing the secular Syrian government of Bashar al-Assad. This, along with the US occupation of Iraq having triggered widespread Sunni-Shia warfare, led to the creation of The Islamic State with all its beheadings and other charming practices.
However, despite it all, the world was made safe for capitalism, imperialism, anti-communism, oil, Israel, and jihadists. God is Great!
Starting with the Cold War, and with the above interventions building upon that, we have 70 years of American foreign policy, without which – as Russian/American writer Andre Vltchek has observed – "almost all Muslim countries, including Iran, Egypt and Indonesia, would now most likely be socialist, under a group of very moderate and mostly secular leaders". Even the ultra-oppressive Saudi Arabia – without Washington's protection – would probably be a very different place.
On January 11, Paris was the site of a March of National Unity in honor of the magazine Charlie Hebdo, whose journalists had been assassinated by terrorists. The march was rather touching, but it was also an orgy of Western hypocrisy, with the French TV broadcasters and the assembled crowd extolling without end the NATO world's reverence for journalists and freedom of speech; an ocean of signs declaring Je suis Charlie … Nous Sommes Tous Charlie; and flaunting giant pencils, as if pencils – not bombs, invasions, overthrows, torture, and drone attacks – have been the West's weapons of choice in the Middle East during the past century.
No reference was made to the fact that the American military, in the course of its wars in recent decades in the Middle East and elsewhere, had been responsible for the deliberate deaths of dozens of journalists. In Iraq, among other incidents, see Wikileaks' 2007 video of the cold-blooded murder of two Reuters journalists; the 2003 US air-to-surface missile attack on the offices of Al Jazeera in Baghdad that left three journalists dead and four wounded; and the American firing on Baghdad's Hotel Palestine the same year that killed two foreign cameramen.
Moreover, on October 8, 2001, the second day of the US bombing of Afghanistan, the transmitters for the Taliban government's Radio Shari were bombed and shortly after this the US bombed some 20 regional radio sites. US Defense Secretary Donald Rumsfeld defended the targeting of these facilities, saying: "Naturally, they cannot be considered to be free media outlets. They are mouthpieces of the Taliban and those harboring terrorists."
And in Yugoslavia, in 1999, during the infamous 78-day bombing of a country which posed no threat at all to the United States or any other country, state-owned Radio Television Serbia (RTS) was targeted because it was broadcasting things which the United States and NATO did not like (like how much horror the bombing was causing). The bombs took the lives of many of the station's staff, and both legs of one of the survivors, which had to be amputated to free him from the wreckage.
I present here some views on Charlie Hebdo sent to me by a friend in Paris who has long had a close familiarity with the publication and its staff:
"On international politics Charlie Hebdo was neoconservative. It supported every single NATO intervention from Yugoslavia to the present. They were anti-Muslim, anti-Hamas (or any Palestinian organization), anti-Russian, anti-Cuban (with the exception of one cartoonist), anti-Hugo Chávez, anti-Iran, anti-Syria, pro-Pussy Riot, pro-Kiev … Do I need to continue?

"Strangely enough, the magazine was considered to be 'leftist'. It's difficult for me to criticize them now because they weren't 'bad people', just a bunch of funny cartoonists, yes, but intellectual freewheelers without any particular agenda and who actually didn't give a fuck about any form of 'correctness' – political, religious, or whatever; just having fun and trying to sell a 'subversive' magazine (with the notable exception of the former editor, Philippe Val, who is, I think, a true-blooded neocon)."
Dumb and Dumber
Remember Arseniy Yatsenuk? The Ukrainian whom US State Department officials adopted as one of their own in early 2014 and guided into the position of Prime Minister so he could lead the Ukrainian Forces of Good against Russia in the new Cold War?
In an interview on German television on January 7, 2015 Yatsenuk allowed the following words to cross his lips: "We all remember well the Soviet invasion of Ukraine and Germany. We will not allow that, and nobody has the right to rewrite the results of World War Two".
The Ukrainian Forces of Good, it should be kept in mind, also include several neo-Nazis in high government positions and many more partaking in the fight against Ukrainian pro-Russians in the south-east of the country. Last June, Yatsenuk referred to these pro-Russians as "sub-humans" , directly equivalent to the Nazi term "untermenschen".
So the next time you shake your head at some stupid remark made by a member of the US government, try to find some consolation in the thought that high American officials are not necessarily the dumbest, except of course in their choice of who is worthy of being one of the empire's partners.
The type of rally held in Paris this month to condemn an act of terror by jihadists could as well have been held for the victims of Odessa in Ukraine last May. The same neo-Nazi types referred to above took time off from parading around with their swastika-like symbols and calling for the death of Russians, Communists and Jews, and burned down a trade-union building in Odessa, killing scores of people and sending hundreds to hospital; many of the victims were beaten or shot when they tried to flee the flames and smoke; ambulances were blocked from reaching the wounded … Try and find a single American mainstream media entity that has made even a slightly serious attempt to capture the horror. You would have to go to the Russian station in Washington, DC, RT.com, search "Odessa fire" for many stories, images and videos. Also see the Wikipedia entry on the 2 May 2014 Odessa clashes.
If the American people were forced to watch, listen, and read all the stories of neo-Nazi behavior in Ukraine the past few years, I think they – yes, even the American people and their less-than-intellectual Congressional representatives – would start to wonder why their government was so closely allied with such people. The United States may even go to war with Russia on the side of such people.
L'Occident n'est pas Charlie pour Odessa. Il n'y a pas de défilé à Paris pour Odessa.
Some thoughts about this thing called ideology
Norman Finkelstein, the fiery American critic of Israel, was interviewed recently by Paul Jay on The Real News Network. Finkelstein related how he had been a Maoist in his youth and had been devastated by the exposure and downfall of the Gang of Four in 1976 in China. "It came out there was just an awful lot of corruption. The people who we thought were absolutely selfless were very self-absorbed. And it was clear. The overthrow of the Gang of Four had huge popular support."
Many other Maoists were torn apart by the event. "Everything was overthrown overnight, the whole Maoist system, which we thought [were] new socialist men, they all believed in putting self second, fighting self. And then overnight the whole thing was reversed."
"You know, many people think it was McCarthy that destroyed the Communist Party," Finkelstein continued. "That's absolutely not true. You know, when you were a communist back then, you had the inner strength to withstand McCarthyism, because it was the cause. What destroyed the Communist Party was Khrushchev's speech," a reference to Soviet premier Nikita Khrushchev's 1956 exposure of the crimes of Joseph Stalin and his dictatorial rule.
Although I was old enough, and interested enough, to be influenced by the Chinese and Russian revolutions, I was not. I remained an admirer of capitalism and a good loyal anti-communist. It was the war in Vietnam that was my Gang of Four and my Nikita Khrushchev. Day after day during 1964 and early 1965 I followed the news carefully, catching up on the day's statistics of American firepower, bombing sorties, and body counts. I was filled with patriotic pride at our massive power to shape history. Words like those of Winston Churchill, upon America's entry into the Second World War, came easily to mind again – "England would live; Britain would live; the Commonwealth of Nations would live." Then, one day – a day like any other day – it suddenly and inexplicably hit me. In those villages with the strange names there were people under those falling bombs, people running in total desperation from that god-awful machine-gun strafing.
This pattern took hold. The news reports would stir in me a self-righteous satisfaction that we were teaching those damn commies that they couldn't get away with whatever it was they were trying to get away with. The very next moment I would be struck by a wave of repulsion at the horror of it all. Eventually, the repulsion won out over the patriotic pride, never to go back to where I had been; but dooming me to experience the despair of American foreign policy again and again, decade after decade.
The human brain is an amazing organ. It keeps working 24 hours a day, 7 days a week, and 52 weeks a year, from before you leave the womb, right up until the day you find nationalism. And that day can come very early. Here's a recent headline from the Washington Post: "In the United States the brainwashing starts in kindergarten."
Oh, my mistake. It actually said "In N. Korea the brainwashing starts in kindergarten."
Let Cuba Live! The Devil's List of what the United States has done to Cuba
On May 31, 1999, a lawsuit for $181 billion in wrongful death, personal injury, and economic damages was filed in a Havana court against the government of the United States. It was subsequently filed with the United Nations. Since that time its fate is somewhat of a mystery.
The lawsuit covered the 40 years since the country's 1959 revolution and described, in considerable detail taken from personal testimony of victims, US acts of aggression against Cuba; specifying, often by name, date, and particular circumstances, each person known to have been killed or seriously wounded. In all, 3,478 people were killed and an additional 2,099 seriously injured. (These figures do not include the many indirect victims of Washington's economic pressures and blockade, which caused difficulties in obtaining medicine and food, in addition to creating other hardships.)
The case was, in legal terms, very narrowly drawn. It was for the wrongful death of individuals, on behalf of their survivors, and for personal injuries to those who survived serious wounds, on their own behalf. No unsuccessful American attacks were deemed relevant, and consequently there was no testimony regarding the many hundreds of unsuccessful assassination attempts against Cuban President Fidel Castro and other high officials, or even of bombings in which no one was killed or injured. Damages to crops, livestock, or the Cuban economy in general were also excluded, so there was no testimony about the introduction into the island of swine fever or tobacco mold.
However, those aspects of Washington's chemical and biological warfare waged against Cuba that involved human victims were described in detail, most significantly the creation of an epidemic of hemorrhagic dengue fever in 1981, during which some 340,000 people were infected and 116,000 hospitalized; this in a country which had never before experienced a single case of the disease. In the end, 158 people, including 101 children, died. That only 158 people died, out of some 116,000 who were hospitalized, was an eloquent testimony to the remarkable Cuban public health sector.
The complaint describes the campaign of air and naval attacks against Cuba that commenced in October 1959, when US president Dwight Eisenhower approved a program that included bombings of sugar mills, the burning of sugar fields, machine-gun attacks on Havana, even on passenger trains.
Another section of the complaint described the armed terrorist groups, los banditos, who ravaged the island for five years, from 1960 to 1965, when the last group was located and defeated. These bands terrorized small farmers, torturing and killing those considered (often erroneously) active supporters of the Revolution; men, women, and children. Several young volunteer literacy-campaign teachers were among the victims of the bandits.
There was also of course the notorious Bay of Pigs invasion, in April 1961. Although the entire incident lasted less than 72 hours, 176 Cubans were killed and 300 more wounded, 50 of them permanently disabled.
The complaint also described the unending campaign of major acts of sabotage and terrorism that included the bombing of ships and planes as well as stores and offices. The most horrific example of sabotage was of course the 1976 bombing of a Cubana airliner off Barbados in which all 73 people on board were killed. There were as well as the murder of Cuban diplomats and officials around the world, including one such murder on the streets of New York City in 1980. This campaign continued to the 1990s, with the murders of Cuban policemen, soldiers, and sailors in 1992 and 1994, and the 1997 hotel bombing campaign, which took the life of a foreigner; the bombing campaign was aimed at discouraging tourism and led to the sending of Cuban intelligence officers to the US in an attempt to put an end to the bombings; from their ranks rose the Cuban Five.
To the above can be added the many acts of financial extortion, violence and sabotage carried out by the United States and its agents in the 16 years since the lawsuit was filed. In sum total, the deep-seated injury and trauma inflicted upon on the Cuban people can be regarded as the island's own 9-11.
Notes
US Department of the Army, Afghanistan, A Country Study (1986), pp.121, 128, 130, 223, 232
Counterpunch, January 10, 2015
Index on Censorship, the UK's leading organization promoting freedom of expression, October 18, 2001
The Independent (London), April 24, 1999
"Ukrainian Prime Minister Arseniy Yatsenyuk talking to Pinar Atalay", Tagesschau (Germany), January 7, 2015 (in Ukrainian with German voice-over)
CNN, June 15, 2014
See William Blum, West-Bloc Dissident: A Cold War Memoir, chapter 3
Washington Post, January 17, 2015, page A6
William Blum, Killing Hope: US Military and CIA Interventions Since World War II, chapter 30, for a capsule summary of Washington's chemical and biological warfare against Havana.
For further information, see William Schaap, Covert Action Quarterly magazine (Washington, DC), Fall/Winter 1999, pp.26-29
Author's note:  This is a satire.  Sort of…
Don't you just hate it when people get killed?  Murdered?  Decapitated?  Have their bodies blown up?  Why would anybody in their right mind even consider killing another fellow human being?  Have you yourself killed anybody lately?  Not me.  I've never killed nothing.  Cockroaches, maybe — back when I was living rough on the Lower East Side in 1965.  But cockroaches don't count.  Or do they?  Can you get PTSD from killing bugs?  Probably not.
Yet last week 12 people were shot dead in the streets of Paris by unknown gunmen dressed in black and carrying AK-47s — and apparently even a rocket launcher.  And yet nobody twigged to these odd Halloween costumes before it was too late?    How did this happen?  Apparently a deal had been struck.
Over the past decade or so, the American military-industrial complex in all its glory has moved into the Middle East and killed a million or so people.  And it has handled, trained and armed Al Qaeda and ISIS, a pretty much documented fact.  However.  What goes on in the Middle East stays in the Middle East, right?  Theoretically, yes.
But Pappy Bush said, "Let's go invade Kuwait and kill us some Iraqis."  So he did.  And then Baby Bush said, "I can do you one even better than that!"  And he killed even more Iraqis — and, being in a generous mood, threw in some dead Afghans, Palestinians and Persians as well.
Then Obama came along and started bragging, "I went to Harvard.  I can top that!"  And by God he did.  Libya, Syria, Palestine (again) and Ukraine (technically not the Middle East but it did include slaughtering a whole bunch of people — so that should count for something, right?)
And then apparently some Al Qaeda wannabes sent word to their handlers or whatever at the CIA, saying, "We've been your grunts since forever and, don't get us wrong, we really do appreciate all the training and weapons you've given us and the chance to behead women and children left and right.  Don't get us wrong, Consigliere.  We are not ungrateful.  But could you kinda maybe send a bit of a tidbit or bone or reward our way too?  We too want more of the action.  War in the Middle East just isn't enough.  We're bored of shelling Mosul and Damascus.  Can we PLEEZE go shoot up Paris as well?  Just a little bit?  Please?"
Well, the CIA understood.  Who can even think of resisting an all-expense-paid trip to Paris?  Certainly not our homeys in ISIS.  Paris being the City of Light and all that.  "Sure, go on ahead with your bad selves," the ISIS handlers replied.  And a deal was struck.
"What do you got in mind?" asked the handlers.  "A little R&R on the Champs-Élysées?"

"Nah.  We just want to shoot up Charlie Dodo.  Those guys said really really obscene things about the Prophet.  Not, of course, the same really really obscene things we say about the Prophet — but definitely in the ballpark.   Charlie Dodo has made a mockery of the Prophet.  Not as much of a mockery as we have — but a mockery just the same."
"Done!" cried the handlers — and then the paperwork began.  And why not?  This could definitely be in War Street's best interests and get everyone in France hating Muslims (even more than they do already).  Just look how well 9-11 turned out for Islamophobics!  "Plus it's always fun to stage a false-flag operation — and you know how we love to kill journalists."  It's a twofer.  This could work!
So their CIA handlers quickly dug up the requisite fake passports and the requisite phony ID cards to leave miraculously lying around at the scene   And they even tried to get their new Qaeda-trash protégé thugs some free passes to Euro-Disney as well, but didn't quite have the clout to pull that one off.  But the stage was set.  Journalists and police and French citizens were gonna be slaughtered and the whole world was gonna be shocked and go around saying "I am Charlie".  And it would be "Mission Accomplished" all over again, right?  And, even more important, now France also has a carte blanche excuse to bomb Palestine or Russia or Vietnam or Walmart or whatever they please — just like Baby Bush had his excuse to bomb Afghanistan.
But I still really hate it when people get killed.
PS:  I wrote this because I'm really and totally dubious about what actually happened at Charlie Hebdo the other day.
I've been to Iraq, North Korea, Afghanistan, Syria, Iran, Africa, Palestine, Dallas, etc. and I've seen with my own eyes what is actually going on in these places.  But then I go back home to the States and read the MSM newspapers and watch the TV news — and it's a whole different world they are describing, one filled with fantasies, wistful thinking, propaganda and lies.
I never believe anything I read in the MSM any more.  So why should I suddenly start believing what they say about the bad guys who shot up the Charlie Hebdo offices in France?
War, Murder, And Needless Civil Strife…
Ancient warfare was more decisive than modern warfare.  Conquering armies marched into the areas to be conquered and subdued resistance.  Once an area was conquered governments were set up and it was impossible to amass a competing army; the land was occupied by the victorious force.
Modern warfare is different, it seeks to control not necessarily to occupy.  For every soldier killed in today's battles about nine civilians die. National rulers are supported by the people; some willingly and others by coercion.  When citizens support war they deserve their fate but many do not and millions of innocent men, women, and children are killed in all modern wars.
American citizens usually support our wars and laud our soldiers – the United States is a belligerent nation.  The motto seems to be "Our Nation Right or Wrong".  As we aggressively invade countries that do not threaten us, murdering hundreds of thousands of innocent citizens, our Christian population supports the torture of their recalcitrant prisoners.  Read here.
World War II was the first of the contemporary "all out wars" where civilian neighborhoods and populations were devastated on a daily basis.  According to Wikipedia 69 to 85 million people lost their lives during WWII.  Civilian casualties were slightly higher than military casualties.
In the recent war in Iraq U. S. casualties were 4,425 killed and 32,223 wounded.  The Iraq Body Count estimates 150,000 Iraqis killed of which 80 percent were civilians; a ratio of about 27 to 1.   Unlike U. S. civilians, Iraqi civilians did not support the war. Read here.
"Operation Iraqi Freedom" and the Vietnam War were different but there were similarities: Both were preceded by false flag operations. Both were against nations that posed no threat. Both developed an increasing appetite for more troops. Both wars were failures.  Both wars harmed the nation and neither was in our national interest. During the Vietnam War there were massive protests but during the Iraq War they were few and the few were weak.  The Vietnam War did not benefit neo-Israel but the Iraq War did.
Neocons who represent the nation's power base are clamoring for an attack on Iran.  The safety of neo-Israel is being purchased with the lives and futures of America's youth.
The human power centers that control our world, Rushdoony calls them bramble men (From a passage in the Book of Judges Chapter 9), are carefully omitted in all public discourse. Most of the rhetoric focuses on the results of their decrees.  Often world events defy logic and when they happen the media reports them but avoids the complete story.  The "Who" and the "Why" are omitted and though the "What", "When", and "Where" are usually mentioned the "How" is also missing.
At Christmas, 2014, Daniel McAdams writes, "It will be a miserable Christmas for the overseas victims of US interventions this year. Though "regime change" proponents talk of bringing freedom and democracy to the countries they target, the end result is quite the opposite: the rise of extremism, famine, ethnic cleansing, and economic destruction are what the US government has left behind in places like Iraq, Syria, and Ukraine."  Read here.
Americans now consider Russia an enemy.  The procedure for creating this impression has been successful but the connivance that brought it about is not discussed.
The bramble men want world government.  The inexorable progress of this Babelian scheme is invariably ignored by our press and our elected representatives. Chaos creates weakness and weak nations and tired citizens welcome order even when it is tyrannical.  Civilian support is gained by mendacious propaganda and resistance is confined the few who see through the lies.
The Triune God of Christianity seeks peace.  His servants evangelize those He has chosen.  They do not use force.  Branches of Islam conduct forcible conversions, and Talmudic Judaism seeks power through guile.
R. J. Rushdoony calls the modern state a Babel State.  He claims its destiny is confusion.  He points out the sterility of power seeking governments which value power over production.  He says their politics produce death and writes, "The politics of death seeks dominion by means of government and without work.  It seeks a monopoly on government and works to control every sphere of life: persons, families, churches, vocations, society at large, schools, the arts and sciences, and whatever else there is, in order to play god and create a good society".
He continues, "The image of God in man requires work, responsibility, and self-government under God.  It is man, not the state, who is created in the image of God….. The state is not a person, nor a responsible conscious entity; it is an institution.  When it seeks to supplant men, it cuts itself off from men and from humanity and becomes inhuman, an ironic conclusion for the humanistic state."
When citizens begin to shift their God given responsibilities to the state they begin to create an ungodly institution to which they, themselves will become slaves.  A responsible, Godly society need not worry about tyrannical government.  Tyranny results from lazy, sinful, faithless citizens who would rather shirk their responsibilities and live under a despot than challenge evil and define righteousness.
The United States of America has been pillaged by the bramble men and is now in a state of perpetual war – a war that seeks control, not victory. Perpetual war is destroying its youth and making slaves of tomorrow's generations.
The generation fathered by the veterans of earlier Twentieth Century wars participated in the rioting and burning that occurred in the 1960s.  This generation succeeded in changing the moral fiber of the nation.
War is a social disease and the war-scarred children of the Baby Boomers  provided the impetus for the social disruption that swept the nation during the l960s.
A Swank and Marchand WWII study in Wikipedia  "found that after sixty days of continuous combat, 98% of all surviving military personnel will become psychiatric casualties. Psychiatric casualties manifest themselves in fatigue cases, confusional states, conversion hysteria, anxiety, obsessional and compulsive states, and character disorders."
Wars devastate families:  War removes fathers from the home and saddles mothers with inordinate responsibilities.  War destroys moral standards, freedom, and righteousness. When soldiers return their ability to bring the steady loving hand of a mature compassionate father has often been destroyed by the violence and uncertainty of perennial war.  Children raised in war torn homes themselves become dis-functional and disillusioned.  Though the connection is seldom made, America's decline was accelerated by the generation raised in these homes
As we progress into the Twenty-First Century the deterioration of our culture is everywhere evident.
We are living in an era of social insanity.  Army Generals sit by without protest as militant females claim they are equal to men and want combat roles.  Homosexuals are not being welcomed into an institution that is intrinsically reserved for opposite sexes while mentally challenged television personalities celebrate this repulsive cognitive dissonance.
The former "city on a hill" has now become the torture center of the world.
Physical encounters have become more violent.  Fights that used to result in a bloody nose now result in a trip to the hospital or the funeral parlor.
Manners have long been forgotten.  Women used to be deferred to as the weaker sex but serving as equals in our military they are now complaining about being raped and are attempting to get disability benefits from the government. Read here.
Many Americans are excited by the coming 2016 elections thinking that the fall of the nation can be stopped by changing the government.  This deception has been used to placate the public for centuries but has never touched the bramble men who control the world.  A definition of insanity is the constant repetition of procedures that do not work.
War has now reached its social zenith; it is no longer expected to produce a victory, instead it is a perennial operation that extends eternally into the future.
The bramble men have created the reality of the anarchic human mind.  Without the stability of God's legal standards chaos and tyranny are inevitable.
"Thus when bramble men are in power, when men are both envious and self-righteous about their envy, and when a society begins to use its power politically, i.e., to aggrandize power, rather than economically, to produce, develop, and expand, the new Babels arise to bring in fresh confusion and destruction."  R. J. Rushdoony  (All Rushdoony quotes are from "Systematic Theology" Volume II.)