We came, we saw, we stayed. Forever. That's the essence of the so-called Bilateral Security Agreement (BSA) to be struck between the Obama administration and Afghanistan – over 12 years after the start of the never-ending War on Terror.
President Obama and US Secretary of State John Kerry define it as a 'strategic partnership'. If that's the case, it's one of the most lopsided in history; Afghan President Hamid Karzai is no more than a sartorially impeccable American puppet.
Kerry announced the so-called BSA in Washington on Wednesday even before a Loya Jirga ('Grand Council', in Pashto) of 2,500 Afghan tribal leaders, clerics, members of parliament and merchants started their four-day deliberations in a tent on the grounds of the Polytechnical University in Kabul on Thursday.
But then Karzai, probably in his last major speech as president, pulled off a fabulous stunt. He knows he is, and will be, accused of selling Afghanistan down the (Panjshir) river. He knows he is sacrificing Afghan sovereignty for years to come – and there will be nasty blowback for it.
So once again he channeled Hamid the Actor, and played his best honest broker impersonation, stressing the BSA should be put off until the Afghan presidential elections in April 2014, and be signed by his successor.
It was high drama
"There's a mistrust between me and the Americans. They don't trust me and I don't trust them. I have always criticized them and they have always propagated negative things behind my back," he claimed.
I have been to Jirgas in Afghanistan; even looking at those inscrutable, rugged tribal faces is a spectacle in itself. So what were they thinking in Kabul? Of course they did not trust the Americans. But did they trust Karzai? Could they see this was all an act?
A consultative Loya Jirga cannot veto the BSA. Even the Jirga chairman, Sibghatullah Mojadeddi, stressed Karzai may sign without any consultation. Yet Karzai insists he will not sign without the Loya Jirga's approval.
Many members of the Afghan parliament and the entire Afghan opposition already voted with their feet, boycotting the Jirga. Not to mention the Taliban – essential to any agreement on the future of Afghanistan – and the still fully weaponized Hezb-e-Islami. Everyone is eagerly waiting to hear Taliban supremo Mullah Omar's take on the whole kabuki.
Counter-terror free-for-all
The BSA 'negotiation' has been like an extended Monty Python sketch. Washington has always insisted US soldiers can break into Afghan homes at will and remain immune to any sort of Afghan prosecution. Otherwise the Americans will leave for good at the end of 2014, leaving just the poorly trained and largely corrupt Afghan National Army (ANA) to fight the Taliban.
Up until Karzai's latest stunt, the Obama administration considered the deal was in the bag. Just look at the letter Obama sent to Karzai.
And by the way, no apologies. National Security Advisor Susan Rice said Washington does not need to apologize for killing and injuring tens of thousands of civilians in Afghanistan since 2001, not to mention occupying vast swathes of the country. Earlier, a Karzai spokesman said that would be the case.
If in doubt, just listen to super-hawk US Senator Lindsay Graham, who told Reuters, "I'm stunned. Apologize for what? Maybe we should get the Afghan president to apologize to the American soldiers for all the hardship he's created for them."
There's nothing 'residual' about a US occupation to be disguised as 'forces' necessary to train and 'advise' the roughly 350,000 soldiers and police which are part of ANA, built from scratch over the last few years.
And what we're talking about here is a deal starting in 2015 and in effect up to 2024 'and beyond'.
The final agreement is not much different from this previously leaked working draft.  An update has been circulating this week in the Pentagon and the US Congress. The Pentagon, via Joint Chiefs of Staff Chairman Gen. Martin Dempsey, justifies the whole thing by the proverbial need to 'maintain Afghanistan's security' and make sure foreign aid is not being squandered (as it has always been).
There will be plenty of US military outposts and bases; Afghan bases and other bases of which the US has 'exclusive use'. Bagram, Kandahar, Jalalabad and Mazar-e-Sharif are inevitably on the list. Once again, this is the US Empire of Bases – so well characterized by the late Chalmers Johnson – in pristine form.
Marine General Joseph Dunford, the current US/NATO military commander in Afghanistan, wants up to 13,000 troops to stay, not including security guards and the cream of the crop, the counterterrorism gang. In theory, these forces won't engage in combat "unless otherwise mutually agreed." The draft text emphasizes, "US military operations to defeat Al-Qaeda and its affiliates may be appropriate in the common fight against terrorism."
Translation: a future festival of raids by Special Forces, and a counter-terror free-for-all.
The draft text only mentions, vaguely," full respect for Afghan sovereignty and full regard for the safety and security of the Afghan people, including in their homes," as Obama also mentioned in his letter to Karzai.
And there's absolutely nothing on the critical issue of drones based in Afghan bases that have been used for incinerating the odd commander but also scores of innocent civilians in the Pakistani tribal areas.
All about pivoting to Asia
The Maliki government in Baghdad had the balls to confront the Pentagon and veto the immunity for US forces – effectively kicking out the occupying force in Iraq. Hamid Karzai, for his part, caved in on virtual every US demand. The key question in the next few months is for what; Mob-style protection if he stays in Afghanistan, or the equivalent of the FBI's witness protection program if he moves to the US?
Even assuming the Loya Jirga endorses the BSA (not yet a done deal) and Karzai's successor signs it (with Karzai removing himself from the tight spot), to say this opens a new Pandora's box is an understatement.
The occupation, for all practical purposes, will continue. This has nothing to do with fighting the War on Terror or jihad. There's no Al-Qaeda in Afghanistan. The few remnants are in Waziristan, in Pakistani territory. The US is – and will remain – essentially at war with Afghan Pashtuns who are members of the Taliban. And the Taliban will keep staging their spring and summer offensives as long as there are any foreign occupiers on Afghan soil.
The drone war will continue, with the Pentagon and the CIA using these Afghan bases to attack Pashtuns in Pakistan's tribal areas. Not to mention that these US bases, to be fully operational, need unrestricted access to the Pakistani transit routes from the Khyber Pass and the Quetta-to-Kandahar corridor. This means Islamabad keeps profiting from the scam by collecting hefty fees in US dollars.
No one knows yet how the Shanghai Cooperation Organization (SCO) will respond to this. Not only Russia and China – who are adamantly opposed to US bases in Afghanistan – but also Iran and India, SCO observers and two countries that can sway Afghanistan away from the Taliban in a non-military way.
We just need to picture, for instance, a practically inevitable future development; Washington deciding to deploy the US missile defense system in Afghanistan (it already happened in Turkey). Russia and China already see that the US may have lost the economic race for Central Asia – as China clinches deal after deal in the context of expanding its New Silk Road(s) grand strategy. What's left for Washington is – guess what – bits and pieces of the same old Pentagon Full Spectrum Dominance doctrine, as in military bases to 'monitor' both China and Russia very close to their borders.
What's certain is that both Russia and China – not to mention Iran – all see this Operation Occupy Afghanistan Forever for what it is; yet another (military) chapter of the American 'pivoting to Asia'.
Pepe Escobar is the roving correspondent for Asia Times/Hong Kong, an analyst for RT and TomDispatch, and a frequent contributor to websites and radio shows ranging from the US to East Asia.
Source:  RT
It is often said there only two kinds of people in this world: those who know, and those who don't. I would expand on this and say that there are actually three kinds of people: those who know, those who don't know, and those who don't care to know. Members of the last group are the kind of people I would characterize as "sheeple."
Sheeple are members of a culture or society who are not necessarily oblivious to the reality of their surroundings; they may have been exposed to valuable truths on numerous occasions. However, when confronted with facts contrary to their conditioned viewpoint, they become aggressive and antagonistic in their behavior, seeking to dismiss and attack the truth by attacking the messenger and denying reason.  Sheeple exist on both sides of America's false political paradigm, and they exist in all social "classes".  In fact, the "professional class" and the hierarchy of academia are rampant breeding grounds for sheeple; who I sometimes refer to as "intellectual idiots".  Doctors and lawyers, scientists and politicians are all just as prone to the sheeple plague as anyone else; the only difference is that they have a bureaucratic apparatus behind them which gives them a false sense of importance.  All they have to do is tow the establishment line, and promote the establishment view.
Of course the common argument made by sheeple is that EVERYONE thinks everyone else is blind to the truth, which in their minds, somehow vindicates their behavior.  However, the characteristic that absolutely defines a sheeple is not necessarily a lack of knowledge, but an unwillingness to consider or embrace obvious logic or truth in order to protect their egos and biases from harm.  A sheeple's mindset is driven by self centered motives.
So-called mainstream media outlets go out of their way to reinforce this aggressive mindset by establishing the illusion that sheeple are the "majority" and that the majority perception (which has been constructed by the MSM) is the only correct perception.
Many liberty movement activists have noted recently that there has been a surge in media propaganda aimed at painting the survival, preparedness and liberty cultures as "fringe," "reactionary," "extremist," "conspiracy-minded," etc. National Geographic's television show "Doomsday Preppers" appears to have been designed specifically to seek out the worst possible representatives of the movement and parade their failings like a carnival sideshow. Rarely do they give focus to the logical arguments regarding why their subjects become preppers, nor do they normally choose subjects who can explain as much in a coherent manner. This is a very similar tactic used by the establishment media at large-scale protests; they generally attempt to interview the least-eloquent and easiest-to-ridicule person present and make that person a momentary mascot for the entire group and the philosophy they hold dear.
The goal is to give sheeple comfort that they are "normal" and that anyone who steps outside the bounds of the mainstream is "abnormal" and a welcome target for the collective.
It would appear that the life of a sheeple is a life of relative bliss. The whole of the establishment machine seems engineered to make them happy and the rest of us miserable. But is a sheeple's existence the ideal? Are they actually happy in their ignorance? Are they truly safe within the confines of the system? Here a just a few reasons why you should feel sorry for them.
Sheeple Are Nothing Without The Collective
A sheeple gathers his entire identity from the group. He acts the way he believes the group wants him to act. He thinks the way he believes the group wants him to think. All of his "ideas" are notions pre-approved by the mainstream. All of his arguments and talking points are positions he heard from the media, or academia, and he has never formed an original opinion in his life. Without the group telling him what to do, the average sheeple is lost and disoriented. When cast into a crisis situation requiring individual initiative, he panics or becomes apathetic, waiting for the system to come and save him rather than taking care of himself. Sheeple are so dependent on others for every aspect of their personality and their survival that when faced with disaster, they are the most likely people to curl up and die.
Sheeple Crave Constant Approval From Others
Sheeple are not only reliant on the collective for their identity and their survival; they also need a steady supplement of approval from others in order to function day to day. When a sheeple leaves his home, he is worried about how his appearance is perceived, how his attitude is perceived, how his lifestyle is perceived and how his opinions are perceived. Everything he does from the moment his day begins revolves around ensuring that the collective approves of him. Even his acts of "rebellion" are often merely approved forms of superficial "individualism" reliant on style rather than substance. This approval becomes a kind of emotional drug to which the sheeple is addicted. He will never make waves among the herd or stand out against any aspect of the herd worldview, because their approval sustains and cements his very existence. To take collective approval away from him would be like cutting off a heroin junky's supplier. To be shunned by the group would destroy him psychologically.
Sheeple Are Incapable Of Original Creativity
Because sheeple spend most of their waking moments trying to appease the collective, they rarely, if ever, have the energy or inclination to create something of their own. Sheeple do not make astonishing works of art. They do not achieve scientific discovery. They do not make history through philosophical or ideological innovation.  Instead, they regurgitate the words of others and hijack ideas from greater minds.  They remain constant spectators in life, watching change from the bleachers, caught in the tides of time and tossed about like congealed satellites of Pacific Ocean garbage from the after-wash of Fukushima. The destiny of the common sheeple is entirely determined by the outcome of wars and restorations waged by small groups of aware individuals — some of them good, some of them evil.
Sheeple Have No Passion
If you draw all of your beliefs from what the collective deems acceptable, then it is difficult, if not impossible, to become legitimately passionate about them. Sheeple have little to no personal connection to their ideals or principles; so they become mutable, empty and uninspired. They tend to turn toward cynicism as a way to compensate, making fun of everything, especially those who ARE passionate about something. The only ideal that they will fight for is the collective itself, because who they are is so intertwined with the survival of the system. To threaten the concept of the collective is to threaten the sheeple's existence by extension.
Sheeple Are Useless
The average sheeple does not learn how to be self-reliant because it is considered "abnormal" by the mainstream to be self-reliant. The collective and the state are the provider. They are mother and father. Sheeple have full faith that the system will protect them from any and all harm. When violence erupts, they cower and hide instead of defending themselves and others. When large-scale catastrophe strikes, they either sit idle waiting for the state to save them or they join yet another irrational mob. They do not take proactive measures, because they never felt the need to learn how.
Consider this: Why do the mainstream and the people subject to it care if others prepare for disaster or end their dependency on the establishment? Why are they so desperate to attack those of us who find our own path? If the system is so effective and the collective so correct in its methodology, then individualists are hurting only themselves by walking away, right? But for the sheeple, successfully self-reliant individuals become a constant reminder of their own inadequacies. They feel that if they cannot survive without the system, NO ONE can survive without the system; and they will make sure that individualists never prove otherwise. "You didn't build that" becomes the sheeple motto, as they scratch and scrape like spoiled children, trying to dismantle the momentum of independent movements and ventures in non-participation.
Sheeple Are Easily Forgotten
To live a life of endless acceptance is to live a life of meaningless obscurity. When one arrives at his deathbed, does he want to reflect on all of his regrets or all of his accomplishments? Most of us would rather find joy than sadness when looking back over our past. For sheeple, though, this will not be possible — for what have they ever done besides conform? What will they have left behind except a world worse off than when they were born? What will they have accomplished, but more pain and struggle for future generations? In the end, what have their lives really been worth?
I cannot imagine a torture more vicious and terrifying than to realize in the face of one's final days that one wasted his entire life trying to please the plethora of idiots around him, instead of educating them and himself and molding tomorrow for the better. I cannot imagine a punishment more severe than to spend the majority of one's years as a slave without even knowing it. I cannot imagine an existence more deserving of pity and remorse than that of the sheeple.
Source: Brandon Smith | Alt-Market
The double suicide bombing targeting the Iranian embassy in Beirut – with at least 23 people killed and 170 wounded – was a de facto terror attack happening on 11/19. Numerology-wise, naturally 9/11 comes to mind; and so the case of the Washington-declared war on terror metastasizing – largely conducted by oozy forms of Saudi "intelligence".
Yet don't expect the "West" to condemn this as terror. Look at the headlines; it's all normalized as "blasts" – as if children were playing with firecrackers.
Whether carried out by a hazy al-Qaeda-linked brigade or by Saudi spy chief Bandar bin Sultan's (aka Bandar Bush's) goons, the Beirut terror attack is essentially configured as a major, Saudi-enabled provocation. The larger Saudi agenda in Syria implies getting both Hezbollah and Iran to be pinned down inside Lebanon as well. If that happens, Israel also wins. Once again, here's another graphic illustration of the Likudnik House of Saud in action.
Nuance also applies. Bandar Bush's strategy, coordinated with jihadis, was to virtually beg for Hezbollah to fight inside Syria. When Hezbollah obliged, with only a few hundred fighters, the jihadis scurried away from the battlefield to implement plan B: blowing up innocent women and children in the streets of Lebanon.
While Hezbollah welcomes the fight, wherever it takes place, Tehran's position is more cautious. It does not want to go all out against the Saudis – at least for now, with the crucial nuclear negotiation on the table in Geneva, and (still) the possibility of a Geneva II regarding Syria. Yet the House of Saud is not welcoming Geneva II anytime soon because it has absolutely nothing to propose except regime change.
On Syria, the main pillar of Bandar Bush's strategy is to turn the previously "Free" Syrian Army into a "national army" of 30,000 or so fully weaponized hardcore fighters – mostly supplied by the "Army of Islam", which is nothing but a cipher for the al-Qaedesque Jabhat al-Nusra. King Playstation of Jordan, also known as Abdullah, collaborates as the provider of training camps near the Syrian border. Whatever happens, one thing is certain; expect Bandar Bush's goons to be carrying out more suicide bombings on both Lebanon and Syria.
The Zionist/Wahhabi/Salafi axis
The dodgy al-Qaeda-linked Abdullah Azzam Brigades in theory exist since 2005, placing the odd bomb here and there. One sheikh Sijareddin Zreikat tweeted responsibility for the Beirut terror attack. Curioser and curioser, the claim was "discovered" and translated into English by the Israeli disinformation website SITE. [1]
Yet another Israeli intelligence disinformation site, DEBKAfile, claimed the terror attack was an Iran/Hezbollah false flag, based on a "Saudi warning" reaching "Western intelligence agencies, including Israel". [2] The rationale, according to "Saudi intelligence", was "to convince Hezbollah fighters consigned against their will to the Syrian battlefield".
This does not even qualify as pathetic. Hezbollah is basically defending the Lebanese-Syrian border, and has only a few hundred fighters inside Syria. Moreover, no string of suicide bombings will deter Hezbollah and Tehran from regaining control of what really matters in the Syrian strategic context; the Qalamoun area.
Qalamoun, ringed by mountains, is a 50-kilometer stretch bordering the Bekaa valley in Lebanon, between Damascus and al-Nabk, and right on the absolutely critical Damascus-Homs corridor of the M5 highway. The Syrian army is on the offensive in Qalamoun. Recapturing the whole area is just a matter of time. This means controlling the northern approach to Damascus. Hezbollah is helping in the offensive out of Bekaa valley. This does not mean they will camp out in Syria afterwards.
Now for the false flag accusation. As far as real false flags are concerned, one just has to re-examine three recent international bombings that supposed victimized Israel. In India the bomb had no projectiles; it barely injured an Israeli attache. In Azerbaijan the bomb was miraculously "discovered" before it went off. And in Thailand, the bomb exploded too soon, injuring only a nearby Iranian.
Crass Israeli disinformation is unmasked when it leaps into this conclusion:
If Tehran is capable of such atrocities merely as a diversionary tactic, then perhaps Presidents Barack Obama and Vladimir Putin ought to take a really hard look at their negotiating partner across the table before signing a major deal Wednesday, Nov. 20, which leaves Iran's nuclear program in place.
So this neatly ties up with the current Israeli hysteria about the Geneva negotiations, which also includes the umpteenth report by a News Corporation outfit, London's Sunday Times, that Saudi Arabia will help Israel to attack Iran. [3]
It also ties up with the proverbial US shills spinning, gloating rather, that, "strategically, this de-facto Israeli alliance with the Saudis is an extraordinary opportunity for Israel". [4]
Even such shills have to admit that the House of Saud is "blocking formation of any government in Lebanon, for example, to obstruct Iran's ally, Hezbollah". "Blocking" of course is a euphemism to normalize suicide bombing.
And then comes the ultimate wishful thinking disguised as "analysis"; Israeli Prime Minister Bibi Netanyahu "bidding to replace the United States as military protector of the status quo". Translation; the Likudniks dreaming of becoming the new military Mob boss of petrodollar Wahhabis.
The enablers
Bandar Bush's strategy – weaponizing and providing cover to Salafis, jihadis and every patsy or mercenary in between – will go on unabated. After Bandar Bush convinced Washington to get rid of the Muslim Brotherhood-friendly Qataris, the Saudis are the supreme warfare go-to channel. The Bandar Bush machine has ties with virtually every jihadi outfit in the Levant.
It certainly helps that Bandar has the perfect cover; the fact that he knows and has cajoled every significant player in Washington. In the US, Bandar Bush remains a dashing hero, even eliciting fawning comparisons with Gatsby. [5] Right. And my name is actually Daisy.
Even with its own embassy attacked in Lebanon, Iran is maintaining an extremely calibrated approach. The number-one priority is the nuclear negotiations in Geneva with the partner that really matters, the US. This explains Iran blaming the Beirut terror attack on the proverbial "Zionists", and not Saudi-enabled jihadis posing as "rebels" and part of the whole Bandar Bush nebula.
For the moment though, enough of Orwellian newspeak. What happened in Beirut was a terror attack, cheered by Israel, and fully enabled by Saudis; a graphic display by the Likudnik-House of Saud axis.
Notes:
1. Al-Qaida-linked group claims responsibility for deadly Beirut attack, Ha'aretz, November 19, 2013.
2. Incredible! Beirut bombings killing 25 people were self-inflicted by Iran and Hizballah as a diversionary tactic, DEBKAfile, November 19, 2013.
3. Israel, Saudi Arabia Unite For Attack On Iran, RT, November 17, '13.
4. The stakes of an Iranian deal, Washington Post, November 15, 2013.
5. Prince Bandar bin Sultan, Saudi Arabia's Gatsby, Master Spy, The Daily Beast, November 16, 2013.
Pepe Escobar is the author of Globalistan: How the Globalized World is Dissolving into Liquid War (Nimble Books, 2007), Red Zone Blues: a snapshot of Baghdad during the surge (Nimble Books, 2007), and Obama does Globalistan (Nimble Books, 2009). 
He may be reached at pepeasia@yahoo.com. 
Source: Asia Times
Chalk up another victory for the post-racial president's agenda. No, it's not Barack Obama falsely claiming that white society denied black Hurricane Katrina victims monetary assistance.
Or having a bigoted reverend ask at his inauguration when "white" will do "right."
Or having a DoJ that refuses to pursue voting-rights cases when the victims are white.
Or sitting in a black-power church, where our country was called the "US of KKK-A," for 20 years.
This time it's a black-supremacist Department of Homeland Security employee who, almost four months ago, was discovered to be running a website that advocated the mass murder of whites — and who is still in the employ of the DHS.
Ayo Kimathi's job was to purchase guns and ammunition for the government, until he was placed on leave in August after the Southern Poverty Law Center exposed him as the purveyor of the website "War on the Horizon." As to the site's content, Alex Seitz-Wald at National Journal writes:
Kimathi, using the online nom de guerre "the Irritated Genie," called for "ethnic cleansing" of "black-skinned Uncle Tom race traitors" on his website, which envisioned a massive race war on the horizon. "In order for Black people to survive the 21st century, we are going to have to kill a lot of whites — more than our Christian hearts can possibly count," he wrote.
In other postings, he warned that whites and their enablers like President Obama are trying to "homosexualize" black men in order to make them weaker, and suggested that a woman's primary role in life should be to "keep a strong Black man happy." He also seemed to hold anti-Semitic views, claiming in a Facebook post that his website was under attack from a conspiracy of "zionist smallhats, the Uncle Tom koons," and, naturally, "the haters."
By the way, Kimathi drew a salary of $115,731 in 2012 for his position, which, we can be sure, he attained solely due to merit.
While Kimathi obviously isn't too fond of Obama, there's no word on whether the president has said that the man "acted stupidly." We also have to wonder — and, yes, I know this joke has been done to ObamaCare death: if Obama had a bitter, angry, rebellious son, would he look like Kimathi?
Of course, we have a DoJ that dropped a voter-intimidation case against Black Panthers caught on video wielding nightsticks and intimidating white voters; and an attorney general who, a DoJ whistleblower tells us, carried a card in his wallet that essentially states, "Blackness is more important than anything, and the black US attorney has common cause with the black criminal." Given this, I'm not sure what's more surprising, that Kimathi hasn't been fired yet or that he hasn't been promoted. Other surprises in this story are that the Southern Poverty Law Center actually exposed a black bigot and that this black bigot doesn't even half-like The One.
Anyway, if Kimathi can't be fired, DHS should just assign him the task of negotiating the ObamaCare website. That ought to redirect his Internet endeavors for at least four or five years.
"There exists in this country a plot to enslave every man, woman, and child. Before I leave this high and noble office I intend to expose this plot." John F Kennedy, just before his Assassination…
For those who were of age and alive at the time of the Dallas killing, a fresh memory of the times and era are integral to their assessment. Those who were born later, have no firsthand experience of the actual change that took place to the body politics. Comparing before and after is mostly forgotten by the history accounts. For those who remember, the country started on a downward spiral that continues to the present. The assassination of John F. Kennedy was a political coup d'état and has been described as an enigma with many layers of disinformation. However, peeling back this onion exposes a rot that very much explains the current condition of our country.
When raising the subject of a conspiracy, it is both amusing and tragic that establishment defenders are quick to discredit the investigator, while avoiding facts, evidence and common sense. Solving the mystery to the satisfaction of competing and often conflicting factions is not necessary. However, understanding the course of events that took hold after the Camelot myth was buried is intensely valuable. The end of innocence became an existential awakening to the perceptive, while believing the conclusions of the Warren commission provided reassurance for not facing reality.
Why did powerful elites fear Kennedy? The Entire John F. Kennedy Secret Society Speech provides the motive behind the mask of the media filter.
From this "President and the Press" Speech (April 27, 1961)
"The very word "secrecy" is repugnant in a free and open society; and we are as a people inherently and historically opposed to secret societies, to secret oaths and to secret proceedings. We decided long ago that the dangers of excessive and unwarranted concealment of pertinent facts far outweighed the dangers which are cited to justify it. Even today, there is little value in opposing the threat of a closed society by imitating its arbitrary restrictions. Even today, there is little value in insuring the survival of our nation if our traditions do not survive with it. And there is very grave danger that an announced need for increased security will be seized upon by those anxious to expand its meaning to the very limits of official censorship and concealment. That I do not intend to permit to the extent that it is in my control. And no official of my Administration, whether his rank is high or low, civilian or military, should interpret my words here tonight as an excuse to censor the news, to stifle dissent, to cover up our mistakes or to withhold from the press and the public the facts they deserve to know."
Remember that most famous of all winks at the LBJ swearing in? Look to None Dare Call It Conspiracy!, and put the pieces of the puzzle in place.
"The significance of the Stone film, JFK, is demonstrated by the assault that the established order heaped upon his portrayal. Believe it or reject it, but investigate the questions that have never been answered. If logic has meaning, have Arlene Spector explain that magic bullet again. That 'Man X' was real – his name, colonel Fletcher Prouty, a true 'black bag' magician."
Lyndon B. Johnson initiated the Reign on Terror that continues to this day. His involvement into the plot is supported in the new book, The Man Who Killed Kennedy: The Case Against LBJ by Roger Stone with Mike Colapietro.
"The notable individuals that knew and said Johnson was involved in murderous acts is also well-documented… they include Oswald murderer Jack Ruby, Dexter Scott King, son of Dr. Martin Luther King, as well as LBJ associate Billy Sol Estes, LBJ mistress Madeleine Brown, Texas Governor Allan Shivers, renowned Texas Ranger Clint Peoples, CIA asset E. Howard Hunt and US Senator and 1964 Republican nominee for President Barry Goldwater. The KGB, fearing that they or their puppet state Cuba would be falsely blamed conducted their own investigation and concluded LBJ killed JFK at the same to time French Intelligence would tell Jackie Kennedy LBJ murdered her husband."
If this is just too much to accept, look at the "Skull and Bones" operative, who just happened to be a Texas Oilman. Similarly, he was Vice President at the time of an assassination attempt that almost was successful. Sure, such a coincidence should be fodder for an Oliver Stone sequel – Reagan.
Now consider the CIA component in the "Big Event". Did George H.W. Bush Coordinate a JFK Hit Team?
"Next, George Bush can be seen in photos of Dealey Plaza, next to the TSBD doorway and Ed Lansdale, shortly following the assassination (see below). These photos, unmistakably George Bush, tell us where he went after he left the Dallas Sheriff's Office: back to the crime scene to get an update on all that he had missed. He must have made his call to the FBI reporting James Parrot from the Dallas Sheriff's Office, at 1:45 PM, because Bush is seen in Dealey Plaza with Lansdale, who would leave the plaza at about 2 PM and walk past "the three tramps" toward the parking lot. Bush obviously had to go straight back to Dealey Plaza for him to be photographed with Lansdale, who remained around Dealey Plaza until Oswald was arrested at the Texas Theater at 1:50 PM."
J. Edgar Hoover's FBI was up to his ears in the investigation. He certainly was no friend of the Kennedy's. Therefore, when eyewitness testimony from scores of witnesses was ignored or discarded by the Bureau, no one should be surprised that the final report will be suspect. The Mary Ferrell Foundation site furnishes the following:
"The Church Committee in the 1970s analyzed the CIA's role in supporting the Warren Commission, and found it lacking. The Committee "developed evidence which impeaches the process by which the intelligence agencies [CIA and FBI] arrived at their own conclusions about the assassination, and by which they provided information to the Warren Commission."
Now watch the video from Jim Marrs & St. John Hunt - E. Howard Hunt Deathbed Confession JFK Assassination. A dying admission once held legal merit. But in this disinformation world of government scripted deflection, the public needs to be kept in tranquil ignorance. The Daily Paul site provided additional information.
"One of most explosive under-reported stories of the last 50 years is the deathbed confession of E. Howard Hunt, who was personal assistant to Allen Dulles, head of the CIA at the time, to knowledge that Lee Harvey Oswald did not act alone and that he, Hunt, had been personally involved in the assassination. Hunt said in his written confession that the assassination was code-named "the Big Event."
Whatever determination you maintain on the actual circumstances, the results from JFK's elimination are dramatic. Five Fiendish Ways the Kennedy Assassination Warped Our World list is an effective analysis.
1. LBJ Unleashed – Johnson's profligate Great Society spending strategies, which took the New Deal and accelerated it into hyper-drive.

2. Vietnam – in October of 1963, Kennedy issued National Security Action Memorandum (NSAM) 263, which detailed his plan to withdraw U.S. advisers from Vietnam while gradually scaling back our involvement in Southeast Asia. But within four days of the assassination, Lyndon Johnson had already signed and submitted NSAM 273, which reversed course and basically pledged to stand by the government in South Vietnam come hell or high water.

3. The Federal Reserve Survives – In June of 1963, Kennedy signed Executive Order 11110, which authorized the U.S. Treasury to issue certificates backed by silver as an alternative form of money to Federal Reserve notes. But when President Kennedy was killed, LBJ suspended this program immediately, and the Federal Reserve's control over the U.S. economy has never once been challenged since.

4. The CIA and Our Culture of Secrecy – Kennedy's statement to "splinter the CIA into a thousand pieces and scatter it to the wind", his death allowed the CIA to continue and preserve its culture of secrecy.

5. Mainstream Nonsense and the Mainstream Media – The vast majority of the Fourth Estate took the path of least resistance, and the idea of an independent media that would fearlessly search for the truth no matter where it led died a painful and difficult death.
So what is the significance of the JFK Assassination? In an interview, Roger Stone answers the question: How did JFK's death affect society, people's minds? Is the impact still present in your opinion?
"I think it certainly changed our policy very dramatically – I think we moved it back into the Cold War. After the death of John F. Kennedy the important conversations between the Russian State and the United States were damaged. We know, because it was historically recorded that Nikita Khrushchev wept, when he heard of the death of Kennedy. There was an American journalist who was with Fidel Castro, when he was distraught what he learned: he said over and over again "this is very bad, this is very bad"… I think we were engaged – we were beginning to engage in some fruitful conversations in terms of easing the tensions between our countries and I think there were those in the Pentagon, those in the US military, those in our US-based intelligent services who were very unhappy about that direction. I think it is a major factor – not the factor, – but a major factor in getting John F. Kennedy killed."
It is the contention of this "Reign of Terror" series to provide accounts and evidence that the nation has endured under a shadow government of ruling elites; especially, since the elimination of a President, who dared challenge the interests of the true masters of the establishment.
The deplorable circumstance of a society, so ignorant to make distinctions, of real history from invented official fairy tales, explains largely why Americans are in serial denial. The article JFK retrospectives adnauseam, makes this point.
"People never learn. After the sanctioned assassination, healing the country provided the necessary cover to implement the goals of the coup. Most of the evidence that explains the background that led up to the removal of Kennedy fails to address the breakdown of the entire historic underpinning of the nation, since WWII. The seeds of the Great Society were sown in the idiocy of being dragged into that global contrived conflict. Those who should know best, since they lived during that era, often deny their own blind faith in a misguided allegiance to a central government."
As for the population that never knew or heard actual accounts of this age, "so called" news reporting usually sugar coats or distorts the facts, ignorance really is not bliss. Today's electronic media is a hodgepodge of government talking points or press releases.
The constant drumbeat to blame Lee Harvey Oswald solely for the Kennedy assassination intends to make patsies of the American people. The greater fool theory works in elections. In a New poll finds that belief in JFK assassination conspiracy still strong, but slipping slightly may be a trend worth noting. Reflecting the goals of the "Great Society" means, that acceptance of government authoritarianism became easier.
Deconstructing the JFK Myth offers this distinction. "Ask not what your country can do for you — ask what you can do for your country." The invocation needed to read: "Ask not what you can do for your country — Ask what we can do together to insure individual Liberty"
Propagandists of the ilk of Sargeant Shriver and Arthur Schlesinger Jr., designed a legend that defied factual references", but the martyrdom of a slain President misses the point. John Kennedy was not a saint, but was an obstacle. What better message to future aspirant reformers that a magic bullet awaits their demise.
Few institutional government critics were known for rocking the boat, especially when Kennedy's "a rising tide lifts all boats" might upset his elitist executioners. The system is much bigger than any individual. Bucking the sub-rosa interests that seek greater concentrated control can be deadly. America was condemned to a Reign of Terror on November 22, 1963.
A couple of decades ago we were discussing whether or not American soldiers would fire on U. S. citizens?  Many thought they would balk at such a travesty.  Now it is common knowledge that Army leaders are selected on their willingness to do just that.  Troops are trained to do what they are told and when they are ordered to do evil deeds only a tiny number resist; some even relish the savagery.
If you are dubious consider the present state of law enforcement in the United States.  Citizens are handcuffed and arrested for trivial offenses and for no offense. They are murdered in their homes by policemen who invade by mistake.  Young men who resist their absolute power are killed or beaten into submission and even women are not immune to their violent demands.  There is little accountability for these savage encounters.
When nations decline and hunger sets its teeth into society, major violence begins and when violence begins those who fight it become equally violent.
Ambition often trumps righteousness.  Sacrificing principle to achieve personal advancement is common strategy for those who seek power.  Shakespeare wrote, "Let me have men about me that are fat, sleek-headed men and such as sleep a-nights. Yond Cassius has a lean and hungry look, He thinks too much; such men are dangerous."  Our government is full of lean, hungry, ambitious men and women!
The sin of leaders is greater than the sin of followers but both are culpable.
When a society is subjected to massive amounts of propaganda and leaders are forced by an agenda driven media to support its erroneous content, prevarications become the basis for actions that create a vortex of injustice and confusion.  This is where we are in America.  What began as little propagandas has metastasized and overcome our society.  Both leaders and followers overlook innumerable falsehoods.  The tangle has reached such proportions and goes so deep that it is difficult to find a thruthful consensus.
Confusion is used by shadowy oligarchs to control people and nations.
Unfortunately the initial fault was not in our leadership but in our culture.  We failed to confront dishonesty and turpitude in our homes, our churches, our businesses, and our government.  Our failure to confront evil has allowed evil to flourish.  We have re-elected politicians who have voted for legislation that has destroyed our government. We have allowed our schools to instruct our children in a morally empty humanism.  We have closed our eyes to the accumulation of power that has allowed a handful of like-minded individuals to control information.  We have allowed our church leaders to evade their responsibility to address and uphold our moral standards.  We have voted for the lessor to two evils when we should have shunned the electoral process in protest.
American politics is hopelessly corrupt.  Meaningful political change is impossible.
Penny's Department Stores hired an executive from another industry who spent millions of dollars offering the public an honest price structure.  His attempt to bring truth to the retail business almost bankrupted the company.  It seems that American citizens would rather live in a titillating fantasy of lies than in mundane reality.
Fred Reed has written a descriptive article about support for our military.  Americans are jingoistic; we are quick to support war and have a romantic relationship with our armed forces.  We are not concerned that war is state sanctioned murder which seldom accomplishes anything.  We are quick to believe the devious propagandists who inflict false hate on our society.  We hate Muslims because we are told they hate us because of our freedom.  We hated Germans and Japanese during WWII and transferred that substantial hate to Communists during the Korean conflict and Vietnam.  We prefer emotional patriotism to denouncing the butchery of exceptionalism.  We have forgotten that every human being is created in God's image that He loves everyone.  We have forgotten that the murder of innocent citizens in foreign lands is a national breach of the Commandment not to kill.
The Revolutionary War helped relieve us of English domination and other wars gained territory but wars from the Twentieth Century forward were useless.  They made some citizens wealthy while killing millions of innocent people, disrupting our nation, destroying our morals, and injured our youth.
We should be ashamed when our churches support war by asking us to pray for our troops.  We have the audacity to come before the King and Kings praying for his support in the murder of millions of people made in His image.  It is devilish silliness when Christian churches implore the Prince of Peace to aide in mass murder!
There has been steady resistance to the legalization of abortion by a morally bankrupt Supreme Court.  But the resistance seldom deplores the fact that the choice to murder a baby is made by the woman who carries it.   A moral nation would not use such a service!   Our nation is said to be divided over abortion; half for and half against.  If that is true half of our citizens support the murder of babies.  Isn't it time our churches began to teach God's moral code so that at least a majority of our citizens understand the Second Commandment by rejecting murder whether in the womb or by armed force?
A media conspiracy censors and distorts the news preventing Americans from knowing and understanding large amounts of important information.  Conspiracies are ubiquitous; they are common in homes, in churches, in businesses, and schools; when people gather with a common goal conspiracy of some sort soon follows.  To believe they are not common in government and the media is a serious distortion of reality.  The press censors all suggestion of conspiracy and demonizes the word. We have failed to confront this serious distortion of reality.
Sanguinity has replaced obedience and become the objective of our churches.  Christian churches that offer an emotional escape from reality are growing by leaps and bounds.  Healing, tongues, inspiring music, and a positive message attract a work warn populace.  Instead of confronting pervasive evil and teaching the Path to Righteousness and Peace church leaders allow their parishioners to behave like Hophni and Phinehas,  (Read about the fate of their Father, Eli, in 1 Samuel 4)
A thoughtful bystander watching our government leaders on C-Span has to wonder how they can destroy our freedom over a bogus threat of terrorism and still sleep at night.  President George W. Bush told us we were fighting in the Middle East to preserve our freedom.  Now that our freedom is being threatened we are blaming it on terrorists who might be a creation of the bogus wars we are fighting.  While we allow immigrants of all ilks to enter our country legally and illegally we train our army to put down civil unrest.  We spend more money on armaments than the rest of the world combined but still are expected to give up freedom for protection.  We are being governed by lies, terrorism has never been a major threat to our nation and it is a form on insanity when our leaders pass freedom threatening laws to counter a bogus enemy.
For more than two millenniums Christianity has offered hope to the world, but centralized power has always created kings and tyrants.  We have failed to follow the Biblical pattern by decentralizing power to the individual family.  Because we have failed to obeyed His Commandments, the blessings of obedience have never been realized.  As time goes on Christianity is gaining ground but we are now in one of the darkest periods the world has ever known.  This period of darkness will eventually end and Christianity will be victorious.  God will continue to extend His Kingdom.  In the meantime Christians are ordered to stand.
The day that John Kennedy was murdered, was the day that Americans lost their country. Since that fateful day in November of 1963, our slide into tyranny has accelerated.
Nearly every form of tyranny which has overrun our country has its roots in the post-JFK assassination event. JFK was seemingly the last watchman on the wall against the encroaching tyranny of the newly created national surveillance security police state grid.
There have only been two prominent politicians who have stood up to the tyranny of the New World Order since the death of JFK. These two men would be Reagan (until he was shot by Hinckley) and Ron Paul.
The Missed Opportunity Connected to the 50th Anniversary
Last summer, I predicted that the upcoming 50th anniversary of JFK's murder would awaken a whole new generation as to the tyranny that the country has fallen under and who is responsible for that tyranny. I wrongly believed that the co-conspirators, the interlocking pieces of the JFK assassination cabal, namely, David Rockefeller, the Federal Reserve, the oil companies, the military industrial complex and the CIA and their mafia assets, would be exposed with all the attention that the 50th anniversary would provide.
I wrongly believed that these groups  with their current and undue influence on America would also be readily identified for what they did to JFK and to the country on November 22, 1963. I further believed that today's younger generation would easily build the bridge linking the corruption and undue influence of these 1963 groups to today's political landscape and this would be an easy association. Unfortunately, my predictions were in error because we in the alternative media dropped the ball.
The 2013 Establishment Propaganda Machine Is Rolled Out

The day that JFK was murdered was the day that Rockefeller won the world's biggest lottery.
With the marking of the 50th anniversary of the assassination of John F. Kennedy, there have been over 2,000 books written on the subject and countless radio and television shows devoted to the topic. This fall, the globalist news corporations have produced a rash of new JFK "investigations" which all purport to show different ways to prove that Oswald, and Oswald alone, killed John Kennedy. The new productions (e.g. National Geographic) are so bad and so faulty, that they are laughable.
Media Propagandists Ignore the Government's Final Conclusion of a Conspiracy
The modern day propagandists are winning the day with regard to the control of the narrative surrounding the assassination. During the height of America's skepticism regarding the 1964 Warren Report which stated that Lee Oswald killed John Kennedy and that he acted alone, most Americans rejected the "official explanation. What the modern day public, as well as the establishment propagandists, seem to have forgotten is that in 1977, the House Select Committee on Assassinations concluded that Oswald had help and JFK was killed as a result of a conspiracy. This was the final word on the subject from our government on the assassination. However, the history revisionists do not want a hint of a conspiracy because this could give birth to a modern day JFK assassination renaissance in a search for the co-conspirators who killed JFK. Once that search would begin, the descendants of the perpetrators organizations would not be able to escape public scrutiny. We in the alternative and truthful media missed a golden opportunity to wake up the country on this 50th Anniversary of JFK's death. This fall, if we had devoted a significant amount of time and effort to covering the assassination, and we had been relentless in our efforts, the under 40 crowd would understand who their present enemies are and they would have been awakened to the present day tyranny. We allowed our voices to be drowned out by the mainstream fictional media with their new JFK cover up pieces. Sadly, we lost a golden opportunity to wake up millions of young Americans.
At the height of JFK conspiracy fervor in the 1970′s-1990′s, according to the Gallup Poll, as many as 80% of Americans believed that there was a conspiracy to kill JFK. Today, that number has slipped to 61% thanks in large part to the new propaganda productions which are influencing our younger Americans.
In the 1990′s, Oliver Stone produced JFK and Bill Kurtis and Nigel Turner produced separate investigations into the assassination (i.e. The Men Who Killed Kennedy). In the 1990′s, the country was spellbound by the new revelations which were also bolstered by JFK admirer, Bill Clinton, as he forced the release of millions of classified JFK documents. However, the evil empire struck back around the year, 2000, and today, you see almost nothing on TV which does not show that Oswald was acting alone.
Follow the Money
What is conspicuously missing in most, if not all of the accounts related to the assassination of John F. Kennedy, is the fact that normal homicidal investigative strategies have not been employed by people in the government who would have the power to do so. One of the hallmark phrases in murder investigations is to "follow the money".
Every year at this time, I become reflective as I wonder what America, and the rest of the world might have looked like if JFK had survived, been re-elected and served a second term as President. This year I decided to follow the money and put my thoughts on paper. So, let's briefly follow the money.
Vietnam
Everybody knows that the Pentagon was frothing at the mouth to get into an armed conflict in Vietnam and/or Laos. In 1961, JFK resisted the military pressure to place troops in Laos, as he clearly instructed diplomat, Averell Harriman, to get the Laos issue settled because JFK was determined to not put combat units on the ground in Southeast Asia.
It is true that JFK was manipulated by his military advisers to place troops on the ground in Vietnam but solely in the role as "combat advisers". JFK's anti-Vietnam war stance frequently gets overlooked because of this. However, in October 1963, a mere month before his death, JFK signed National Security Action Memorandum 263 which called for the withdrawal of 1,000 troops from Vietnam by the end of 1963 and a total withdrawal of all of the combat advisers by the end of 1965. This was one nail in the coffin of JFK.
JFK gave many speeches in which he clearly stated he was opposed to widening U.S. military involvement in the war. South Vietnamese leader, Diem and his brother Nhu were opposed to U.S. attempts to control his regime and Diem and his brother were adamantly opposed U.S. full-scale U.S. military involvement beyond the 16,000 combat advisers stationed in the country. On November 1, 1963, Diem and Nhu were murdered by the CIA against JFK's wishes. Three weeks later, to the day, John F. Kennedy was murdered. Within nine months following the assassination, the LBJ administration launched the now discredited false flag event, the Gulf of Tonkin attack, and 100,000 combat troops were subsequently sent to Vietnam. Many researchers have proven the involvement of the same CIA and its Mafia connections which dates back to 1942 when the CIA was known as the OSS.
Knowing that the CIA and Mafia were involved in JFK's murder, does not tell you who ordered the assassination. Any guesses on who profited the most from the Vietnam War? In radio parlance, you will have to stay tuned, the answer will be revealed at the end.
There were huge financial incentives for the American defense industry to participate in the murder of JFK. Yes, that would be the military industrial complex which Ike warned us about in his 1960 farewell address. In 1963, Chrysler corporation and its subsidiaries received the lion's share of defense contracts for the war, most of which were resold to smaller corporations. Corporations such as Bell Helicopter enjoyed unparalleled growth during the height of the war. There are some interesting and notable parties which controlled the Chrysler defense industry interests in 1963.
Very powerful parties would have stood to have lost a lot of money had the war not materialized into a full-scale air and ground war. Who am I speaking about? All will be revealed when I connect the dots at the end. Oh by the way, the forerunner to the bid rigging and recipient of no bid contracts in Iraq, KBR, was also found guilty of the same thing in Vietnam when they were given the responsibility for building South Vietnam's military infrastructure. The more things change, the more they do stay the same.
Making Enemies with the CIA: The Bay of Pigs
It was very well known that JFK refused to support and sanction the CIA backed Cuban refugee invasion of Cuba by refusing to allow air cover. The invasion failed and the careers of CIA Director, Dulles, and CIA Assistant Director, Cabal, were over. The proverbial line in the sand had been drawn and the CIA and JFK became mortal enemies with JFK threatening to break up the agency into a "thousand pieces". Add to this fact, is the fact that it is well-known that the darker parts of the CIA act as mercenaries for certain groups who are not on the government payroll. Today, we would call these shadowy forces, the New World Order.
It is clear that with the advent of the Bay of Pigs, the brain trust for the assassination had been born and they would double down as this agency would perpetrate the cover-up, such as losing the President's brain during the autopsy to hide the fact that JFK's fatal head shot came from an exploding bullet, which means that Oswald's defective Italian rifle could not have been used in the commission of the crime. Maybe this is also why LBJ had the Presidential limousine "cleaned up" immediately following the crime and the vehicle was never subsequently examined as any other crime scene would have been. LBJ should have gone to prison for obstruction of justice, but I digress. Jim Marrs and other researchers have clearly implicated the CIA as the masterminds of the assassination. I agree with Marrs, however, the CIA were not the original planners, they merely were tasked with carrying out the assassination. Regardless, the rich and famous wanted Cuba back and JFK had destroyed their plans for continued domination of the Island state.
Ten days following the Bay of Pigs, JFK gave his famous "secret society" speech. He is the first, and the only President to ever identify the globalists as the enemy of America and humanity as a whole.
If you have never listened to the speech, you should take the time to listen now, for if you do, the events of today will make a great deal more sense.
The Cuban Missile Crisis
Havana had become a play place for the rich and famous prior to the Castro led revolution. Upon seizing power, Castro promptly nationalized all gaming resorts and the Mafia lost their insanely high profits and the rich and famous lost their financial cut, as well as their 1960 version of Bohemian Grove. In the eyes of the rich and powerful, JFK had one more opportunity to get control over Cuba with the opportunity presented by the Cuban Missile Crisis.
In 1962, in response to America's placing offensive nuclear weapons in Turkey, close to the Soviet border, the Russians did the same in Cuba. This event brought the U.S. and the Soviet Union to the brink of nuclear war. All of JFK's military advisers wanted to invade Cuba with ground troops. JFK opted for the ever-contracting naval blockade. Although history has proven that our invading troops would have been nuked, and that JFK pursued the correct course of action, the powerful military was now lining up against JFK. And, again, the rich and famous were thwarted in their desire to reassert control over Cuba and the defense contractors smelled the end of the gravy train.
Then in June of 1963, JFK gave an incredible speech at American University in which he called for the total destruction of nuclear weapons. This would have resulted in the end of the financially lucrative Cold War and the "Pax Americana enforced on the world by American weapons of war", and a movement toward "general and complete disarmament" would have begun. A few months later JFK signed a Limited Test Ban Treaty with Nikita Khrushchev. What would happen to the profits of Raytheon and Martin Marietta (now Lockheed Martin) if there was no cold war? The executives at the defense plants could relax because when JFK was killed, LBJ ordered the single largest increase in U.S. history and before the ink was even dry on JFK's death certificate.
America Cannot Have Peace, It Is Bad For Business
Please take the time and listen to JFK's, American University Speech, June 10, 1963, and if you understand what it means to be an American, it will bring tears to your eyes and I believe that this speech also brought a bullet to JFK's brain, because he was poking a stick into the eyes of the military industrial complex.
The Federal Reserve

On June 4, 1963, President Kennedy issued Executive Order 11110 and this accompanied the Kennedy act which was the beginning of an attempt to strip the Federal Reserve Bank of its power to loan money, at interest, to the government. JFK was on his way of stripping the then 50 year history of fleecing the American people. In effect, JFK, by issuing 4.3 billion dollars of U.S. notes based upon silver held in reserve, JFK was going to be able to wipe away the beginnings of national debt which, today, has mortally wounded the American economy. Please take note of the fact that this event was only a little over 5 months before the assassination. When JFK was murdered, LBJ failed to continue with the program.
Who stood to lose the most money if the Federal Reserve had lost its stranglehold on the American economy? You would be right if you answered Chase-Manhattan Bank with its 6,389,445 shares of Federal Reserve Board Stock valued at 32.3% of the total value of stock at the Fed. Also, Citibank had a lot to lose by this move as well as they were invested in the Federal Reserve shares to the tune of  4,051,851, or 20.5% of the total value. I think you might be getting an idea who owned and/or controlled the majority interests in these two banks in 1963, but there is more before we answer the question on who profited the most from the murder of a sitting President in 1963.
The Oil Depletion Allowance
By the end of 1962, the robber barons which ran the oil industry estimated, that their earnings on foreign investment capital would fall to 15 percent, compared with 30 percent in 1955 if the oil depletion allowance was diminished in accordance with JFK's proposal.
JFK's attack upon the oil depletion allowance, which permitted oil producers to deduct up to 27.5% of their income as tax exempt provided the robber barons of oil a lower tax rate and a competitive business advantage, not shared by any other business interests. JFK targeted the oil depletion allowance and it was estimated the government might retain more than $300 million in tax revenue each year if the depletion allowance was reduced. Although the oil depletion allowance remained intact, due to the congressmen who were recipients of oil company campaign contributions, JFK made some very powerful enemies in the oil industry.
It was the oil depletion allowance which made drilling for oil a no risk venture. An oil speculator could drill five wells and if four were dry wells and only the fifth struck oil, the speculator would still make money because of tax breaks resulting from the depletion allowance deducted from owed taxes. President Kennedy pointed out the obvious when he stated "… no one industry should be permitted to obtain an undue tax advantage over all others."
JFK had made an enemy out of the oil industry and its biggest tycoon, David Rockefeller with the proposal to reduce the oil depletion allowance. Do you know the two banks which controlled 53% of the Federal Reserve in 1963? Rockefeller owned the controlling interest in both banks. How about Chrysler, KBR, Bell Helicopter and the Vietnam War? You are way ahead if you said, David Rockefeller. And what about the nuclear arms race, to which the cessation of the cold war, would have meant the loss of profits to the defense industry? And who controls the defense industry? David Rockefeller. We had to have a cold war, then, for the same reasons we need a war on terror today. It is good for business and with the subsequent growth of government power which comes with war, the erosion of Constitutional liberties increases. All roads for the motivations of the JFK assassination leads to David Rockefeller as being the first mover in the plot.
Do I have the smoking gun that I can place in Rockefeller's hand? The short answer is no. However, it is safe to say that the day that John Kennedy died, there were no tears shed at the Rockefeller estate.
If JFK's murder had been anything but the killing of the President, any police detective worth his salt, would have followed the money trail and arrests would have been made based on the known facts. It is unacceptable that as we race toward the 50th Anniversary of the event, this next week, that not one person has been brought to justice in a court of law for the assassination of John Kennedy. Instead, a patsy, Lee Oswald,who never fired a gun on November 22, 1963, was framed and used as the patsy. And before Oswald could talk, he was murdered two days later under very mysterious circumstances. Over the next several days, I am going to publish mini-excerpts on facts about the JFK assassination which are not being covered by the MSM. My first entry will focus on how we know that Oswald did not kill JFK.
Reflections on What Could Have Been
If JFK would have lived, we would have not lost 58,000 lives in Vietnam. Millions of Vietnamese would have been spared. We would have an economy that is backed by silver and we would virtually have no debt because the corrupt Federal Reserve would have faded into oblivion as it did during the Andrew Jackson Administration. America would have schools that would the envy of the world, not the butt of jokes, because we would not spending money to kill people, but rather to educate, improve health care and we could have even afforded to pay off all privately held mortgages if we had only remembered the words of JFK when he reminded the faculty and staff at American University on June 10, 1963, that "We all breathe the same air…"
We would live in a far better place had we lived out JFK's expressed ideals. I write this piece, not just to remind America of what we lost and how America suffered with Jack Kennedy's death, I write this piece for those who know little of nothing of what happened on November 22, 1963, mostly young people, in order that they can know that the tyranny being imposed upon us, need not exist. There is a better way and for a moment when I listen to his speeches, I can imagine a better world.
Source: Dave Hodges | The Common Sense Show
In my last column I emphasized that it was important for American citizens to demand to know what the real agendas are behind the wars of choice by the Bush and Obama regimes. These are major long term wars each lasting two to three times as long as World War II.
Forbes reports that one million US soldiers have been injured in the Iraq and Afghanistan wars.
RT reports that the cost of keeping each US soldier in Afghanistan has risen from $1.3 million per soldier to $2.1 million per soldier.
Matthew J. Nasuti reports in the Kabul Press that it cost US taxpayers $50 million to kill one Taliban soldier. That means it cost $1 billion to kill 20 Taliban fighters.  This is a war that can be won only at the cost of the total bankruptcy of the United States.
Joseph Stiglitz and Linda Bilmes have estimated that the current out-of-pocket and already incurred future costs of the Afghan and Iraq wars is at least $6 trillion.
In other words, it is the cost of these two wars that explain the explosion of the US public debt and the economic and political problems associated with this large debt.
What has America gained in return for $6 trillion and one million injured soldiers, many very severely?
In Iraq there is now an Islamist Shia regime allied with Iran in place of a secular Sunni regime that was an enemy of Iran, one as dictatorial as the other, presiding over war ruins, ongoing violence as high as during the attempted US occupation, and extraordinary birth defects from the toxic substances associated with the US invasion and occupation.
In Afghanistan there is an undefeated and apparently undefeatable Taliban and a revived drug trade that is flooding the Western world with drugs.
The icing on these Bush and Obama "successes" are demands from around the world that Americans and former British PM Tony Blair be held accountable for their war crimes. Certainly, Washington's reputation has plummeted as a result of these two wars. No governments anywhere are any longer sufficiently gullible as to believe anything that Washington says.
These are huge costs for wars for which we have no explanation.
The Bush/Obama regimes have come up with various cover stories: a "war on terror,"
"we have to kill them over there before they come over here," "weapons of mass destruction," revenge for 9/11, Osama bin Laden (who died of his illnesses in December 2001 as was widely reported at the time).
None of these explanations are viable. Neither the Taliban nor Saddam Hussein were engaged in terrorism in the US. As the weapons inspectors informed the Bush regime, there were no WMD in Iraq. Invading Muslim countries and slaughtering civilians is more likely to create terrorists than to suppress them. According to the official story, the 9/11 hijackers and Osama bin Laden were Saudi Arabians, not Afghans or Iraqis. Yet it wasn't Saudi Arabia that was invaded.
Democracy and accountable government simply does not exist when the executive branch can take a country to wars in behalf of secret agendas operating behind cover stories that are transparent lies.
It is just as important to ask these same questions about the agenda of the US police state. Why have Bush and Obama removed the protection of law as a shield of the people and turned law into a weapon in the hands of the executive branch? How are Americans made safer by the overthrow of their civil liberties? Indefinite detention and execution without due process of law are the hallmarks of the tyrannical state. They are terrorism, not a protection against terrorism. Why is every communication of every American and apparently the communications of most other people in the world, including Washington's most trusted European allies, subject to being intercepted and stored in a gigantic police state database? How does this protect Americans from terrorists?
Why is it necessary for Washington to attack the freedom of the press and speech, to run roughshod over the legislation that protects whistleblowers such as Bradley Manning and Edward Snowden, to criminalize dissent and protests, and to threaten journalists such as Julian Assange, Glenn Greenwald, and Fox News reporter James Rosen?
How does keeping citizens ignorant of their government's crimes make citizens safe from terrorists?
These persecutions of truth-tellers have nothing whatsoever to do with "national security" and "keeping Americans safe from terrorists." The only purpose of these persecutions is to protect the executive branch from having its crimes revealed. Some of Washington's crimes are so horrendous that the International Criminal Court would issue a death sentence if those guilty could be brought to trial. A government that will destroy the constitutional protections of free speech and a free press in order to prevent its criminal actions from being disclosed is a tyrannical government.
One hesitates to ask these questions and to make even the most obvious remarks out of fear not only of being put on a watch list and framed on some charge or the other, but also out of fear that such questions might provoke a false flag attack that could be used to justify the police state that has been put in place.
Perhaps that was what the Boston Marathon Bombing was. Evidence of the two brothers' guilt has taken backseat to the government's claims. There is nothing new about government frame-ups of patsies. What is new and unprecedented is the lockdown of Boston and its suburbs, the appearance of 10,000 heavily armed troops and tanks to patrol the streets and search without warrants the homes of citizens, all in the name of protecting the public from one wounded 19 year old kid.
Not only has nothing like this ever before happened in the US, but also it could not have been organized on the spur of the moment. It had to have been already in place waiting for the event. This was a trial run for what is to come.
Unaware Americans, especially gullible "law and order conservatives," have no idea about the militarization of even their local police. I have watched local police forces train at gun clubs. The police are taught to shoot first not once but many times, to protect their lives first at all costs, and not to risk their lives by asking questions. This is why the 13-year old kid with the toy rifle was shot to pieces. Questioning would have revealed that it was a toy gun, but questioning the "suspect" might have endangered the precious police who are trained to take no risks whatsoever.
The police operate according to Obama's presidential kill power: murder first then create a case against the victim.
In other words, dear American citizen, you life is worth nothing, but the police whom you pay, are not only unaccountable but also their lives are invaluable. If you get killed in their line of duty, it is no big deal. But don't you injure a police goon thug in an act of self-defense. I mean, who do you think you are, some kind of mythical free American with rights?
Further reading:
http://www.theatlantic.com/politics/archive/2013/11/clemency-for-torturers-but-not-for-edward-snowden/281142/

http://www.policestateusa.com/2013/innocent-man-given-anal-cavity-search-colonoscopy-after-rolling-through-a-stop-sign/

http://www.policestateusa.com/2013/police-tased-arrested-father-as-he-tried-to-save-his-3-year-old-son-from-house-fire/
http://www.policestateusa.com/2013/tube-fed-3-year-old-treated-like-terrorist-by-tsa-family-misses-flight/
http://www.policestateusa.com/2013/john-geer-shot-by-police/
http://www.policestateusa.com/2013/300-pound-officer-shoots-12-pound-terrier-claims-it-threatened-his-life/
http://www.policestateusa.com/2013/innocent-citizens-held-at-gunpoint-in-terrifying-california-checkpoints/
http://www.policestateusa.com/2013/police-perform-simulated-drug-raid-on-5th-graders-child-attacked-by-police-dog/
http://www.policestateusa.com/2013/john-pike-gets-compensation-for-emotional-suffering/
http://www.policestateusa.com/2013/13-year-old-shot-death-police-open-carrying-toy-rifle/
http://www.policestateusa.com/2013/dallas-police-opened-fire-on-unarmed-man-as-he-stood-in-his-doorway/
http://www.informationclearinghouse.info/article36833.htm
http://www.informationclearinghouse.info/article36841.htm
Paul Craig Roberts was Assistant Secretary of the Treasury for Economic Policy and associate editor of the Wall Street Journal. He was columnist for Business Week, Scripps Howard News Service, and Creators Syndicate. He has had many university appointments. His internet columns have attracted a worldwide following. His latest book, The Failure of Laissez Faire Capitalism and Economic Dissolution of the West is now available
Source: Paul Craig Roberts
It is natural for a society to search for explanations and motivations in the wake of a man-made tragedy. It is also somewhat natural for people to be driven by their personal biases when looking for someone or something to blame. In recent years, however, our country has been carefully conditioned to view almost every criminal event from an ideological perspective.
The mainstream media now places far more emphasis on the political affiliations and philosophies of "madmen" than it does on their personal disorders and psychosis. The media's goal, or mission, if you will, is to associate every dark deed whether real or engineered to the political enemies of the establishment, and to make the actions of each individual the collective shame of an entire group of people.
I could sift through a long list of terror attacks and mass shootings in which the establishment media jumped to the conclusion that the perpetrators were inspired by the beliefs of Constitutional conservatives, "conspiracy theorists", patriots, etc. It is clear to anyone paying attention that the system is going out of its way to demonize those who question the officially sanctioned story, or the officially sanctioned world view. The circus surrounding the latest shooting of multiple TSA agents at Los Angeles International Airport is a perfect example.
Paul Ciancia, the primary suspect in the shooting, was immediately tied to the Liberty Movement by media outlets and the Southern Poverty Law Center, by notes (which we still have yet to see proof of) that law enforcement claims to have found on his person. The notes allegedly use terms such as "New World Order" and "fiat money", commonly covered by those of us in the alternative media. The assertion is, of course, that Paul Ciancia is just the beginning, and that most if not all of us involved in the exposure of the globalist agenda are powder kegs just waiting to "go off." The label often used by the MSM to profile people like Ciancia and marginalize the organizational efforts of liberty based culture is "anti-government."
The establishment desires to acclimate Americans to the idea that being anti-government is wrong; that it is a despicable philosophy embracing social deviance, aimless violence, isolation and zealotry. Looking beyond the mainstream position, my question is, is it really such a bad thing to be anti-government today?
Conspiracy Realists
The terms "anti-government" and "conspiracy theorist" are almost always used in the same paragraph when mainstream media pundits espouse their propaganda. They are nothing more than ad hominem labels designed to play on the presumptions of the general population, manipulating them into dismissing any and all alternative viewpoints before they are ever heard or explained. The establishment and the media are ill-equipped to debate us on fair terms, and understand that they will lose control if Americans are allowed to hear what we have to say in a balanced forum. Therefore, their only fallback is to bury the public in lies so thick they won't want to listen to us at all.
The Liberty Movement now has the upper hand in the war for information. The exposure of multiple conspiracies in the past several years alone has given immense weight to our stance, and reaffirmed warnings we gave long ago.
When we spoke out against the invasion of Iraq, commissioned by George W. Bush on the dubious claim that Iraqi weapons of mass destruction were an immediate threat to the security of our nation, we were called "liberals" and "traitors."  Today, Bush and Cheney have both openly admitted that no WMD's were ever present in the region. When we attempted to educate the masses on the widespread surveillance of innocent people by the NSA, some of them laughed. Today, it is common knowledge that all electronic communications are monitored by the Federal government. When we refused to accept the official story behind the Bureau of Alcohol, Tobacco, Firearms and Explosives' Fast and Furious program, we were called "kooks". Today, it is common knowledge that the Obama Administration purposely allowed U.S. arms to fall into the hands of Mexican cartels. When we roared over the obvious hand the White House played in the Benghazi attack, we were labeled "racists" and "right wing extremists." Today, it is common knowledge that the White House ordered military response units to stand down and allow the attack to take place. I could go on and on…
Events that were called "conspiracy theory" by the mainstream yesterday are now historical fact today. Have we ever received an apology for this slander? No, of course not, and we don't expect one will ever surface. We have already gained something far more important – legitimacy.
And what about Paul Ciancia's apparent belief in the dangers of the "New World Order" and "fiat money"? Are these "conspiracy theories", or conspiracy realism? The Liberty Movement didn't coin the phrase "New World Order", these political and corporate "luminaries" did:
Is economic collapse really just a fairytale perpetrated by "anti-government extremists" bent on fear mongering and dividing society?  Perhaps we should ask Alan Greenspan, who now openly admits that he and the private Federal Reserve knew full well they had helped engineer the housing bubble which eventually imploded during the derivatives collapse of 2008.
Or, why not ask the the White House, which just last month proclaimed that "economic chaos" would result if Republicans did not agree to raise the debt ceiling.
Does this make Barack Obama and the Democratic elite "conspiracy theorists" as well?
It is undeniable that government conspiracies and corporate conspiracies exist, and have caused unquantifiable pain to the American people and the people of the world. Knowing this, is it not natural that many citizens would adopt anti-government views in response? Is it wrong to distrust a criminal individual or a criminal enterprise? Why would it be wrong to distrust a criminal government?
The Purpose Behind The Anti-Government Label
When the establishment mainstream applies the anti-government label, they are hoping to achieve several levels propaganda. Here are just a few:
False Association: By placing the alleged "anti-government" views of violent people in the spotlight, the establishment is asserting that it is the political philosophy, not the individual, that is the problem. They are also asserting that other people who hold similar beliefs are guilty by association. That is to say, the actions of one man now become the trespasses of all those who share his ideology. This tactic is only applied by the media to those on the conservative or constitutional end of the spectrum, as it was with Paul Ciancia. For example, when it was discovered that Arizona mass shooter Jared Loughner was actually a leftist, the MSM did not attempt to tie his actions to liberals in general. Why? Because the left is not a threat to the elitist oligarchy within our government. Constitutional conservatives, on the other hand, are.
False Generalization: The term "anti-government" is so broad that, like the term "terrorist", it can be applied to almost anyone for any reason. The establishment does not want you to distinguish between those who are anti-government for the wrong reasons, and those who are anti-government for the right reasons. Anyone who questions the status quo becomes the enemy regardless of their motives or logic. By demonizing the idea of being anti-government, the establishment manipulates the public into assuming that all government by extension is good, or at least necessary, when the facts actually suggest that most government is neither good or necessary.
False Assertion: The negative connotations surrounding the anti-government stance also suggest that anyone who defends themselves or their principles against government tyranny, whether rationally justified or not, is an evil person. Just look at how Washington D.C. has treated Edward Snowden. Numerous political elites have suggested trying the whistle-blower for treason, or assassinating him outright without due process, even though Snowden's only crime was to expose the criminal mass surveillance of the American people by the government itself. Rather than apologizing for their corruption, the government would rather destroy anyone who exposes the truth.
False Shame: Does government criminality call for behavior like that allegedly taken by Paul Ciancia? His particular action was not morally honorable or even effective.  It helped the establishment's position instead of hurting it, and was apparently driven more by personal psychological turmoil rather than political affiliation. But, would it be wrong for morally sound and rational Americans facing imminent despotism within government to physically fight back? Would it be wrong to enter into combat with a totalitarian system? The Founding Fathers did, but only after they had exhausted all other avenues, and only after they had broken away from dependence on the system they had sought to fight. Being anti-government does not mean one is a violent and dangerous person. It does mean, though, that there will come a point at which we will not allow government to further erode our freedoms. We will not and should not feel shame in making that stand.
I do not agree with every element of the "anti-government" ethos that exists in our era, but I do see the vast majority of reasons behind it as legitimate. If the establishment really desired to quell the quickly growing anti-government methodology, then they would stop committing Constitutional atrocities and stop giving the public so many causes to hate them. If they continue with their vicious bid to erase civil liberties, dominate the citizenry through fear and intimidation and steal and murder in our name, then our response will inevitably be "anti-government", and we will inevitably move to end the system as we know it.
Source: Brandon Smith | Alt-Market
A Book Review…
Max Blumenthal's Goliath: Life and Loathing in Greater Israel is a good read: A personal journey of a young American righteous Jew who finds plenty of faults in other Jews in general and in The Jewish State in particular.
Blumenthal is a very good writer, his flow is fantastic. His delivery is overwhelmingly juicy on the verge of gossipy. He doesn't pretend to be objective, precise or accurate. In the Kindle version I couldn't find a single reference for any of the many quotes in the book. But who cares – precision and accuracy are not well appreciated within the contemporary progressive milieu. But this lack is far from posing a problem. It actually contributes to chronicle the journalistic account of contemporary Israel.
Blumenthal's book is a powerful expose of Israeli exceptionalism, deep and sinister Goy hatred, Judeo-centric bigotry, supremacy and a vast collective lack of ethical awareness. But Blumenthal fails to ask the most important question: why is the Jewish State so bad? Goliath: Life and Loathing in Greater Israel suffers from an acute deficiency of theoretical and ideological depth or understanding. Through the entire book Blumenthal fails to present a single valid argument that explains why the Jewish State is such a horrid place. And if Zionism and the Jewish State are as bad as Blumenthal suggests, how is it possible that Zionism has become the political voice for the vast majority of world Jewry?
Blumenthal is entrenched within a restricted cliched progressive terminological trap. His universe is split by a set of binary oppositions: Zionist is bad / the 'anti' is good, 'Right' is vile / 'Left' is kosher. Colonialism is there to tag everything in a horrid light. When he runs out of superlatives, he pulls 'Fascism' out of the box.
But the truth of the matter is that this binary tagging procedure fails to explain a single thing. Zionism is not a colonial movement. Colonialism is defined as a clear material exchange between a 'mother state' and a 'settler state.' In the case of Israel and Zionism, we can clearly point at the 'settlers' but it is far from obvious who the 'mother' is. Right-wing ideology may be horrid, but in the history of Israel and Zionism it is actually the Leftist Zionists and Israelis who committed the most vile atrocities against the indigenous Palestinians. Fascism also doesn't explain Israeli behaviour. If anything it is the resemblance with Nazism that may explain the biological determinist philosophy that drives israeli Judeo-centric politics and culture.
So what is it that motivates Blumenthal to write such an extended work that actually teaches us very little about the core problems? I believe that Blumenthal's agenda is very simple: he is desperate to defame Israel and Zionism, which is totally reasonable, yet he also tries to vindicate the Jews as a collective, pointing at a few sporadic good Jews. This manipulative and dated strategy had been successful for a while, but it hardly helped the Palestinians. If anything, it diverted attention from the vast tribal operation that drives Israel, Zionism, as well as the Jewish dissidence.
In recent years it has become rather clear that the Jewish organisations that rally for Palestinians and their rights are, sadly enough, as exclusive and racially driven as the Jewish State which they allegedly oppose. I assume that no one expects a Palestinian to become the chairman of the pro-Palestinian Jewish Voice For Peace for the same reason that we are not going to see an Israeli Palestinian becoming Israel's Prime Minister any time soon. The 'progressive' Jews-only organisations are, like Blumenthal, primarily dedicated to the fight against 'anti-semitism' and in practice are very quick to label legitimate criticism of Jewish politics and power as 'anti-Jewish racism.' In short, as Jeff Blankfort suggested recently, "Jewish anti Zionism has shown itself, for the most part, not to be a solution, but a continuation of the problem."
Goliath: Life and Loathing in Greater Israel came under a lot of criticism. Zionist book burners of all sorts discredited the book and its author. Nevertheless, Blumenthal may have learned the necessary lesson. Being himself a devoted book burner, he must know by now that It is actually the detractors who often transform a controversial text into a commercial success.
I really want Blumenthal's book to succeed and be read widely. Being a theoretician, I do not have the time for any kind of field work. I establish a conceptual and intellectual framework with the hope that some would find the energy, the time and the the funds to gather the necessary evidence to support my theses. Whether Blumenthal understands it or not, this is exactly what he did in his latest book. He brilliantly though unwittingly managed to produce a pretty impressive journalistic account in support of my criticism of Jewish identity politics and tribal supremacy.
Illiteracy and racial dysfunction…
Current U.S. Census Bureau figures show 22.3 percent of American citizens live below the poverty line.  That equates to 69,520,000 Americans.  They cannot secure a livable-wage job in order to pay for food, home, medical care and basic living in this country.
Within 37 years, demographic experts project an additional 100 million legal immigrants flowing into the United States of America.  They expect to arrive from Africa, Indonesia, India, China, the Middle East, Mexico, Central America, South America and many of the poverty-stricken countries of the world.  Their impact on America: they will force the addition, in sheer numbers, of an additional population enough to duplicate our 20 top metropolitan cities in the U.S. in 2013.
(Source: Pew Research Center, U.S. Population Projections by Fogel/Martin and the U.S. Census Bureau document those demographic facts.)
But what most Americans fail to understand stems from the fact that world human population expires at 57 million annually. Humans not only replace 57 million people, but also add an additional 80 million, net gain, to the planet annually. Total: 7.1 billion people in 2013.  That's 137 million new babies that need to be watered, fed, housed, warmed, medicated and educated annually.  Unfortunately, those countries with those fecundity rates cannot educate that many new children annually.  They lack teachers, books, supplies and schools.  Tragically, over 10 million children starve to death annually. (Source: United Nations Population figures.)
The tragedy of America's 1965 immigration bill added 100 million immigrants within 40 years; then, the 1986 amnesty accelerated the speed of the onslaught and now the proposed S744 amnesty bill expects to add another 100 million immigrants within 35 years or less.  Those desperate immigrants will pour into America at 200,000 every 30 days, along with their birth rates, diversity visas and chain-migration.
This five-minute video presents an example of illiteracy and what it costs you as this woman birthed 15 kids on welfare:
Why do you think those countries around the world suffer misery and starvation within their societies?  What causes it?  Why can't they duplicate Western skills for filling grocery stores to the brim with food like you see all across America?   Answer: illiteracy, lack of intellectual horsepower, cultural poverty, lack of water and arable land.
Unfortunately, we inject those factors into the USA at blinding speed. The new amnesty provides for two million, that's 2,000,000 million third world immigrants annually.  They average 900,000 births annually, which equals 9 million in 10 years. That's a total of 2.9 million legal immigrants annually. (Source: Dr. Steven Camorata, www.cis.org)  When you look at S744, you see 250,000 green cards annually and many more visas on all levels. We could see that 100 million accelerate our population even faster than the predicated 37 years to rush from 316 million to 438 million.
Along the way, we lack the funds, the teachers, the schools, the resources and the languages to teach the endless millions of kids inundating our failing school systems.  Over 85 languages create linguistic chaos in my Denver, Colorado school system with minimum of 50 percent dropout rates and as high as 67 percent.  Detroit, Michigan runs 76 percent dropout rates as reported by Brian Williams at NBC Nightly News.
We face colossal cultural and educational dysfunction.  What one factor drives failed states around the world?  Answer: illiteracy.
With over 42 million Americans who cannot read, write or perform simple math, we face enormous challenges that we will not be able to solve. Some 48.1 million Americans subsist on food stamps today. They cannot work, function, feed or house themselves.  Do any of us possess any idea what the next 100 million immigrants will mean as to food stamps, section 8 housing, welfare and medical care? How will we cope with their languages?
(Source: Tyler Durden, www.zerohedge.com, "23 percent of Americans illiterate.")
Racial and linguistic segregation across America
When people lack education, but see wealth on TV, they react. When they can't attain it, they shoplift, steal cars, form gangs and dwell in underworld ethnic enclaves.  You can see it in most failed countries in the world.
Today in Jackson, Mississippi, with a 90 percent African-American population, they elected a mayor who promotes changing five southern states of Louisiana, Mississippi, Alabama, Georgia and South Carolina into a separate Republic of New Black Afrika.
Journalist Andrea Ryan wrote, "Raising his fist in a black power salute during his swearing in, the newly elected mayor of Jackson, Mississippi was true to his character as a former leader of the black supremacy group, Republic of New Afrika.  The group is dedicated to transforming five of the Southern states into an independent socialist black nation.  Jackson Mayor Chokwe Lumumba, born in Detroit as Edwin Finley Taliaferro, is a radical activist, and co-founder of the Malcolm X Grassroots Movement.  He's, also, being praised by the Nation of Islam, who wrote in their publication, Final Call, that 'the seeds of a black nation are already taking root in Mississippi.'
In Detroit, Michigan, now 93 percent Black and Middle Eastern population, Muslims expect to dominate that population as their numbers grow in the USA from their current seven million to well over 20 million by 2050.  They possess the capacity to use the U.S. Constitution to install Sharia Law by voting power of the majority.  At some point, another Mayor Chokwe Lumumba could rise out of the ashes of Detroit to lead it toward a separate state or country.
In the UK, France and Belgium, Sharia Law Muslims thugs prowl the streets to beat up on anyone uninformed enough to visit during the night. Last month, in London, England, ten Sharia "police", caught on video, beat an American boy senseless and disfigured his face because he walked into the "no go zone" in the Muslim sector. France features over 70 "no go zones" dominated by Muslims.
Solid estimates in the USA show 22 Islamic "villages" guarded and walled off from public scrutiny in Pennsylvania, New York, Michigan and Oregon.
In Los Angeles, the legal and illegal Mexican-Latino population overwhelms schools, housing, hospitals and food stamp stores. California features four million illegal migrants and most of them work underground or with forged papers.  They defraud food stamp and housing welfare rolls.  Spanish fast becomes THE language of southern California.  Unfortunately, they fled Mexico where the average child drops out of school by sixth grade. They repeat that cultural practice in California.  At some point, a Spanish Chokwe Lumumba will rise out of the quagmire of Los Angeles to lead that arena into a satellite state of Mexico.
Short video on "EBT" (Electronic Benefits Transfer) food stamp cards paid for by your tax dollars to feed illiterate Americans who even ship the food to other countries. A rapper shows how to use them, steal them, trade them and defraud with them:
What does this all add up to in our country?
A first world country cannot continue at that level of excellence in the face of illiteracy and intellectual dysfunction.
A first world country cannot maintain its culture, language and educational levels of excellence by injecting itself with multiple languages, cultures and cultural illiteracy.
One look at the United Kingdom, France, Norway, Canada, Australia, Sweden, Belgium and Holland offers a depressing look at the final outcome of mass immigration from disparate cultures and failed-states worldwide.
Multiculturalism, illiteracy and multi-lingualism do not, cannot and will not maintain America as a cohesive, viable, educated and first world civilization.
Since it's not working in 2013, how will it work with another 100 million added immigrants within 37 year?  Answer: it will not!
This video brings this entire Western world nightmare into sharper focus:
"Immigration by the numbers—off the chart" by Roy Beck
This 10 minute demonstration shows Americans the results of unending mass immigration on the quality of life and sustainability for future generations: in a few words, "Mind boggling!"  www.NumbersUSA.org
Our situation will not become any prettier as we discuss the exhaustion of oil, resources and arable land in the next part of this series.
After four years and three months of unprecedented carnage, the Great War ended 95 years ago on November, 11th 1918. The most tragic event in the history of mankind, that war destroyed a vibrant, magnificently creative civilization. A fundamentally decent and well-ordered world was shattered forever. The floodgates of hell in which we live now were opened.
It was truly the first global war—la Grande Guerre, der grosse Krieg. Tens of millions of men were mobilized. In France and Germany four fifths of all men between 18 and 50 donned the uniform. The entire human, physical and moral resources of Europe's major powers and a host of smaller nations were strained like never before in history. The weapons were deployed on a massive scale, killing machines that only a generation earlier did not exist: airplanes, tanks, poison gasses, submarines. The lethal mix of the machine gun and barbed wire made "going over the top" tantamount to a death sentence.
The war claimed close to 20 million lives, soldiers and civilians in roughly equal proportion. Millions of young men were maimed and damaged forever. Epidemics during and immediately after the war claimed millions more. Even more horrendous are that war's moral and spiritual consequences. Bolshevism, Fascism, Nazism, the sequel known as the Second World War, and the wounded civilization we now live in, are its poisoned fruits.
How it actually happened, or, as Ranke would put it, wie es eigentlich gewesen?
As we near the centennial of its outbreak, it is not uncommon for educated non-historians who think about such matters to assume that the war in 1914 was the result of a series of blunders and miscalculations in various Great Power courts, foreign offices, and chancelleries. The key interwar American text on the subject, Sidney B. Fay's Origins of the World War, suggested that nobody wanted the war but—like in a Greek drama—forces beyond the actors' control and understanding drove everyone into the maelstrom. Implicit in this narrative was the view that the European system was so inherently unstable that a single terrorist act by a troubled Serb adolescent in a troubled Balkan city could fatally disrupt it.
That view was wrong. As one of the most prominent German historians of the 20th century, Fritz Fischer, demonstrated in his masterly Griff nach der Weltmacht (Germany's Bid for Global Dominance), the Kaiserreich military and political elite welcomed the prospect of war resulting from the attentat in Sarajevo as an opportunity to make Germany the hegemon of the Old Continent. Fischer established beyond reasonable doubt that Berlin manipulated the July crisis in 1914 to revise her 1871 borders and establish dominance in Europe, whereby France and Russia would be degraded to powerlessness and territorial insignificance.
To that end, after Sarajevo Germany encouraged Austria to pursue what Vienna believed would be a local war against Serbia in order to engineer a wider European conflagration which would eliminate France and Russia from the scene for decades. The record is clear: as (by then former) German chief of general staff Moltke confided to his friend Colmar von der Goltz as early as 1915, it was the war of Germany's making, "this war that I prepared and initiated." Had the murdered Archduke Francis Ferdinand—who did not want war—been alive, Austria's Chief of Staff Konrad von Hetzendorf mused when the war started going badly for the Dual Monarchy, "he would have had me shot."
Moltke and other Junkers were not acting alone. Having betrayed Bismarck's legacy by tying Germany to the decaying Habsburg Monarchy and by conducting a reckless foreign policy in the early years of the 20th century, having alienated Britain by building an unnecessary and ultimately useless high seas fleet, the Wilhelmine establishment found itself in the encirclement of its own making. That establishment blundered to the point of prompting Britain and Russia to become de facto (albeit not as yet formal) allies in 1907—unthinkable in the days of the Iron Chancellor. At times Germany acted on the global stage like a bunch of McCains with manners: when Berlin got needlessly involved in Morocco in 1911, even Vienna withdrew support.
A "preventive" war against Russia and France, based on the Schlieffen Plan, was seen as a way out of Germany's chronic diplomatic isolation and as a means of preempting Russia's economic, demographic and military rise, which obsessed Chancellor Theobald von Bethmann-Hollweg, who complained that it was useless to plant oaks on his Brandenburg estate since some Cossacks would rest in their shade. To that end Germany encouraged Austria-Hungary to issue an impossible ultimatum to Serbia blaming her for Sarajevo—the famous blank check of July 5, 1914—with both Central Powers knowing full well that this would lead to an all-out war unless Russia climbed down at the last minute and thus abdicated her role as a great power. As David Fromkin concluded in his excellent Europe's Last Summer, it takes two or more to keep the peace but only one to start the war: "The international conflict in the summer of 1914 consisted of two wars, not one. Both were started deliberately." One was Austria's war against Serbia, the other Germany's war against France and Russia. Britain inevitably and predictably entered the fray when Germany violated Belgium's neutrality—as postulated by the Schlieffen Plan—thus making the war global. It was frivolously assumed in Berlin that in any event the British could not field an army capable of affecting the outcome until it was too late.
It was not possible for German politicians and soldiers simply to declare the European system created by Bismarck null and void. They could not admit that they wanted to revise it by force in favor of an extended Mitteleuropa, dominated by Germany, with an emaciated France to the west and a humbled Russia—minus the Ukraine and the Baltic provinces—to the east. The Prussian elite needed a seemingly righteous cause, the latter-day Ems Telegram, to unite the nation and, in particular, to persuade its millions of Social Democrats and Roman Catholics that the coming war was just, and the Vaterland's cause worth dying for. The scenario was simple, mendacious, and effective: encourage Austria to present Serbia with an outrageous ultimatum that had to be rejected; let Russia threaten Austria in Serbia's defense; present Germany's subsequent move against Russia as a gallant and selfless rescue of Germany's aggrieved Danubian ally; and attack France first, on whatever grounds, in order to kick her out of the war before turning the might of the entire army against the slow-mobilizing Russians.
This was a reckless scenario full of incalculable risks. The British duly declared war when Liege was attacked and the Schlieffen Plan collapsed with the Miracle on the Marne. But in July 1914 both military planning and the political rationale behind it reflected Berlin's establishment's obsession with the notion of "encirclement." Just as the political paradigm was unduly pessimistic, its military "solution" was based on an optimistic scenario that had many elements that could, and did, go wrong. Determined to break out of this self-imposed, intellectually wanting and largely imagined "encirclement," the Second Reich discarded Bismarck's flexibility of external liaisons in favor of an implacable hostility to France, a self-generated sense of existential danger from Russia, and—perhaps worst of all—an alliance with Austria-Hungary that was debilitating in its implications and disastrous in its consequences.
The Iron Chancellor would never have allowed the worn-out Viennese tail to wag the dynamic German dog, and in the 1880s and 90s he repeatedly warned that the Balkans must never be allowed to release its potential as Europe's proverbial powder keg. His successors of 1914 disregarded that advice on both counts. In this they encountered no effective opposition, and even the seemingly middle-of-the-road Chancellor, Bethmann-Hollweg, joined the fray with an air of fatalistic determination, only once or twice interrupted by pangs of fearful lucidity.
By 1914 Germany's ruling stratum's understanding of the State reason was fatally corrupted by a host of ideological mantras which were Wilhelmine Germany's equivalent of America's global interventionists today: the naval lobby, the colonial lobby, the annexationist lobby, the Voelkisch lobby. Like the proponents of the war against Iran, they branded all moderation weakness and all doubt treason. Germany's criminal blunder of 1914 was a sinister precursor of her crime of 1939. As per Fischer, these are the "ideologies, values, and ambitions that led our country to destruction in the space of two generations."
In addition to being gripped by a self-fulfilling and gloomy Weltanschauung that demanded aggressively proactive policies, the Central Powers' political elites were unable and unwilling to question the dictates of military planning. As Fischer's old foe, conservative German historian Gerhard Ritter, readily admitted, a desperate gamble, va-banque Spiel, replaced policy making: in Vienna Conrad presented the Cabinet with a rosy and unrealistic assessment of Austria's military capabilities that were soon demolished in a series of humiliating defeats in Serbia. In Berlin the German plan of campaign—which relied on a great Austrian offensive in the East which never happened—suffered from an over-estimation of German capability. Mobilization schedules and railway timetables took over. The lights went out all over Europe, never to be lit again.
Four awful years later President Wilson's Fourteen Points—the device that was allegedly meant to end the war—espoused the principle of self-determination. It threw a revolutionary doctrine thrown at an already exhausted Europe, a doctrine almost on par with Bolshevism in its destabilizing effect. It unleashed competing aspirations among the smaller nations of Central Europe and the Balkans that not only hastened the collapse of transnational empires, but also gave rise to a host of intractable ethnic conflicts and territorial disputes that remain unresolved to this day. Wilson's notions of an "enlarging democracy" and "collective security" signaled the birth of a view of America's role in world affairs which has created—and is still creating—endless problems for both America and the world. It was Wilson, speaking through President George W. Bush a decade ago, who declared that America not only "created the conditions in which new democracies could flourish" but "also provided inspiration for oppressed peoples."
Two decades after the Armistice, burdened by Clemenceau's harsh revenge at Versailles, Europe staggered into a belated sequel in September 1939. After 1918 it was very badly wounded; after 1945, mortally so. The result is a civilization that is aborting and birth-controlling itself to death, a civilization that is morally bankrupt, culturally spent, and spiritually comatose. Ninety five years later we are living—if life it is—with the consequences, and on the ruins, of the Great War.
What is the first thing that comes to mind when the term NGO appears? Well, many will respond, the United Nations. Directly from a UN site is their definition for Non-governmental organizations. How uplifting and benign the altruistic effort, the deep-seated purpose and intention of such associations, frequently projects that noble endeavors need to enhance the governance process. The term governance essentially is a loaded political concept that benefits a model of economic activity that requires a managed society as opposed to a free, independent and individualistic economy.
"A non-governmental organization (NGO, also often referred to as "civil society organization" or CSO) is a not-for-profit group, principally independent from government, which is organized on a local, national or international level to address issues in support of the public good. Task-oriented and made up of people with a common interest, NGOs perform a variety of services and humanitarian functions, bring public concerns to governments, monitor policy and programme implementation, and encourage participation of civil society stakeholders at the community level.

Some conduct research and analysis in the legal and other fields (e.g. sociology, economics) relevant to the rule of law. In many cases, they produce reports with policy recommendations, for use in their advocacy."
Of course, not all NGO's fall into an identical pattern. Some can and do provide valuable services. However, exponents of coordinated liaison with civil authority that develops legal eminence for a social vision that defies the basic human nature of inherent autonomy, is dangerous. NGO's seldom practice real charity, although they excel in social engineering.
Looking at the money trail provides evidence of actual intents. Investopedia explains How do NGOs get funding?
"The annual budget of an NGO can be in the hundreds of millions (or even billions) of dollars, fundraising efforts are important for the NGO's existence and success. Funding sources include membership dues, the sale of goods and services, private sector for-profit companies, philanthropic foundations, grants from local, state and federal agencies, and private donations."
That sounds all well and good. Nevertheless, when you get into the weeds on how funding actually works, the touchy feely aspects of raising money have a very different look. One example is the United States Agency for International Development (USAID), funding programs.
"Non-governmental organizations (NGOs) are critical change agents in promoting economic growth, human rights and social progress. USAID partners with NGOs to deliver assistance across all regions and sectors in which we work and to promote inclusive economic growth, strengthen health and education at the community level, support civil society in democratic reforms and assist countries recovering from disasters."
Among the types of NGOs that the Agency partners with are:
1. Cooperative Organizations

2. Foundations

3. Local and Regional Organizations

4. Private Voluntary Organizations

5. U.S. and International Organizations
Government grants presumably for promoting or enacting democratic reforms, discloses an ulterior motive behind the funding. That is natural and understandable in an era of competing political and economic systems. However, with the emergence of a unified New World Order agenda, the practice of doling out government money that undercuts the very existence of national sovereignty has taken a nefarious turn.
The always perceptive, Pat Buchanan weighs in and provides the evidence. US Funding NGOs to Advance New World Order?
"Cairo contends that $65 million in "pro-democracy" funding that IRI, NDI, and Freedom House received for use in Egypt constitutes "illegal foreign funding" to influence their elections. Yet this is not the first time U.S. "pro-democracy" groups have been charged with subverting regimes that fail to toe the Washington line."
The motive to change political, social and economic relationships goes beyond countries influencing foreign policy objectives. When the likes of Ted Turner, George Soros, Warren Buffet and Bill & Melinda Gates use their foundation funds to back NGO's that carry out the globalist agenda, private sector multi billionaires become an existential threat to humanity.
Add to this band of bandit brothers, who all have transformational goals, fostered with the wealth they accumulated by practicing crony corporatism, that diminishes our domestic standard of living, with their internationalization sentiments – Jeffrey Walker, Vice Chairman, United Nation's Secretary General's Envoy for Health Finance and Malaria, who proposes Building Generosity Networks.
"It's time for us to turn our attention to building and growing Generosity Networks that link the philanthropic passions of major donors with others who share those passions and are willing to work, collaboratively, to address the major causes of our day."
Oh, that United Nations record of peaceful philanthropy for universal serfdom has worked so well. The pandemic resolutions for eugenic terminations are often the real intent behind many NGO front organizations.
The economics of world population dictate that market based businesses have no place in a world dominated by transnational monopolies and corporatist cartels. Non-governmental organizations are liberated to advance the "philanthropic passions" of the donors that would normally be suspect if implemented by mega corporations.
Those "so called" generosity networks are used as subsiding endowments for the integration of third world communities into the NWO feudal system of minimal expectations.
That old Peace Corp attitude that was based upon helping others to help themselves is now a mission for global vassal induction. So much for the myth of self-determination, in the land of the rationed and expendable economy, where only the conglomerate matters.
As affluence disparity widens from the mega rich, the former middle class recedes into subsistence level, on a path resembling those that international NGO's are supposed to help. A true merchant based economy, with broad based business ownership, is the only solution to the controlled slave state.
Actual non-governmental organizations, that provide useful functions, must shed their tax-exempt preferences and government subsidies. Helping individuals with volunteer charity under a viable free enterprise economic model is preferable and necessary.
Breaking up monopoly trusts, eliminates the need for generosity networks, because individuals would be able to earn a livable way of life, independent of government and globalist welfare. Most NGO's schemes are fronts for NWO causes.
New York – Jeremy Hammond sat in New York's Metropolitan Correctional Center last week in a small room reserved for visits from attorneys. He was wearing an oversized prison jumpsuit. The brown hair of the lanky 6-footer fell over his ears, and he had a wispy beard. He spoke with the intensity and clarity one would expect from one of the nation's most important political prisoners.
On Friday the 28-year-old activist will appear for sentencing in the Southern District Court of New York in Manhattan. After having made a plea agreement, he faces the possibility of a 10-year sentence for hacking into the Texas-based private security firm Strategic Forecasting Inc., or Stratfor, which does work for the Homeland Security Department, the Marine Corps, the Defense Intelligence Agency and numerous corporations including Dow Chemical and Raytheon.
Four others involved in the hacking have been convicted in Britain, and they were sentenced to less time combined—the longest sentence was 32 months—than the potential 120-month sentence that lies before Hammond.
Hammond turned the pilfered information over to the website WikiLeaks and Rolling Stone and other publications. The 3 million email exchanges, once
made public, exposed the private security firm's infiltration, monitoring and surveillance of protesters and dissidents, especially in the Occupy movement, on behalf of corporations and the national security state. And, perhaps most important, the information provided chilling evidence that anti-terrorism laws are being routinely used by the federal government to criminalize nonviolent, democratic dissent and falsely link dissidents to international terrorist organizations. Hammond sought no financial gain. He got none.The email exchanges Hammond made public were entered as evidence in my lawsuitagainst President Barack Obama over Section 1021 of the National Defense Authorization Act (NDAA). Section 1021 permits the military to seize citizens who are deemed by the state to be terrorists, strip them of due process and hold them indefinitely in military facilities. Alexa O'Brien, a content strategist and journalist who co-founded US Day of Rage, an organization created to reform the election process, was one of my co-plaintiffs. Stratfor officials attempted, we know because of the Hammond leaks, to falsely link her and her organization to Islamic radicals and websites as well as to jihadist ideology, putting her at risk of detention under the new law. Judge Katherine B. Forrest ruled, in part because of the leak, that we plaintiffs had a credible fear, and she nullified the law, a decision that an appellate court overturned when the Obama administration appealed it.
Freedom of the press and legal protection for those who expose government abuses and lies have been obliterated by the corporate state. The resulting self-exile of investigative journalists such as Glenn Greenwald, Jacob Appelbaum and Laura Poitras, along with the indictment of Barret Brown, illustrate this. All acts of resistance—including nonviolent protest—have been conflated by the corporate state with terrorism. The mainstream, commercial press has been emasculated through the Obama administration's repeated use of the Espionage Act to charge and sentence traditional whistle-blowers. Governmental officials with a conscience are too frightened to reach out to mainstream reporters, knowing that the authorities' wholesale capturing and storing of electronic forms of communication make them easily identifiable.
Elected officials and the courts no longer impose restraint or practice oversight. The last line of defense lies with those such as Hammond, Julian Assange, Edward Snowden and Chelsea Manning who are capable of burrowing into the records of the security and surveillance state and have the courage to pass them on to the public. But the price of resistance is high.
"In these times of secrecy and abuse of power there is only one solution—transparency," wrote Sarah Harrison, the British journalist who accompanied Snowden to Russia and who also has gone into exile, in Berlin. "If our governments are so compromised that they will not tell us the truth, then we must step forward to grasp it. Provided with the unequivocal proof of primary source documents people can fight back. If our governments will not give this information to us, then we must take it for ourselves."
"When whistleblowers come forward we need to fight for them, so others will be encouraged," she went on. "When they are gagged, we must be their voice. When they are hunted, we must be their shield. When they are locked away, we must free them. Giving us the truth is not a crime. This is our data, our information, our history. We must fight to own it. Courage is contagious."
Hammond knows this contagion. He was living at home in Chicago in 2010 under a 7-a.m.-to-7-p.m. curfew for a variety of acts of civil disobedience when Chelsea (formerly Bradley) Manning was arrested for giving WikiLeaks secret information about military war crimes and government lies. Hammond at the time was running social aid programs to feed the hungry and send books to prisoners. He had, like Manning, displayed a remarkable aptitude for science, math and computer languages at a young age. He hacked into the computers at a local Apple store at 16. He hacked into the computer science department's website at the University of Illinois-Chicago as a freshman, a prank that saw the university refuse to allow him to return for his sophomore year. He was an early backer of "cyber-liberation" and in 2004 started an "electronic-disobedience journal" he named Hack This Zine. He called on hackers in a speech at the 2004 DefCon convention in Las Vegas to use their skills to disrupt that year's Republican National Convention. He was, by the time of his 2012 arrest, one of the shadowy stars of the hacktivist underground, dominated by groups such as Anonymous and WikiLeaks in which anonymity, stringent security and frequent changes of aliases alone ensured success and survival. Manning's courage prompted Hammond to his own act of cyber civil disobedience, although he knew his chances of being caught were high.
"I saw what Chelsea Manning did," Hammond said when we spoke last Wednesday, seated at a metal table. "Through her hacking she became a contender, a world changer. She took tremendous risks to show the ugly truth about war. I asked myself, if she could make that risk shouldn't I make that risk? Wasn't it wrong to sit comfortably by, working on the websites of Food Not Bombs, while I had the skills to do something similar? I too could make a difference. It was her courage that prompted me to act."
Hammond—who has black-inked tattoos on each forearm, one the open-source movement's symbol known as the "glider" and the other the shi hexagram from the I Ching—is steeped in radical thought. As a teenager, he swiftly migrated politically from the liberal wing of the Democratic Party to the militancy of the Black Bloc anarchists. He was an avid reader in high school of material put out by CrimethInc, an anarchist collective that publishes anarchist literature and manifestos. He has molded himself after old radicals such as Alexander Berkman and Emma Goldman and black revolutionaries such as George Jackson, Elaine Brown and Assata Shakur, as well as members of the Weather Underground. He said that while he was in Chicago he made numerous trips to Waldheim Cemetery to visit the Haymarket Martyrs Monument, which honors four anarchists who were hanged in 1887 and others who took part in the labor wars. On the 16-foot-high granite monument are the final words of one of the condemned men, August Spies. It reads: "The day will come when our silence will be more powerful than the voice you are throttling today." Emma Goldman is buried nearby.
Hammond became well known to the government for a variety of acts of civil disobedience over the last decade. These ranged from painting anti-war graffiti on Chicago walls to protesting at the 2004 Republican National Convention in New York to hacking into the right-wing website Protest Warrior, for which he was sentenced to two years in the Federal Correctional Institute at Greenville, Ill.
He said he is fighting as "an anarchist communist" against "centralized state authority" and "exploitative corporations." His goal is to build "leaderless collectives based on free association, consensus, mutual aid, self-sufficiency and harmony with the environment." It is essential, he said, that all of us work to cut our personal ties with capitalism and engage in "mass organizing of protests, strikes and boycotts." Hacking and leaking, he said, are part of this resistance—"effective tools to reveal ugly truths of the system."
Hammond spent months within the Occupy movement in Chicago. He embraced its "leaderless, non-hierarchical structures such as general assemblies and consensus, and occupying public spaces." But he was highly critical of what he said were the "vague politics" in Occupy that allowed it to include followers of the libertarian Ron Paul, some in the tea party, as well as "reformist liberals and Democrats." Hammond said he was not interested in any movement that "only wanted a 'nicer' form of capitalism and favored legal reforms, not revolution." He remains rooted in the ethos of the Black Bloc.
"Being incarcerated has really opened my eyes to the reality of the criminal justice system," he said, "that it is not a criminal justice system about public safety or rehabilitation, but reaping profits through mass incarceration. There are two kinds of justice—one for the rich and the powerful who get away with the big crimes, then for everyone else, especially people of color and the impoverished. There is no such thing as a fair trial. In over 80 percent of the cases people are pressured to plea out instead of exercising their right to trial, under the threat of lengthier sentences. I believe no satisfactory reforms are possible. We need to close all prisons and release everybody unconditionally."
He said he hoped his act of resistance would encourage others, just as Manning's courage had inspired him. He said activists should "know and accept the worst possible repercussion" before carrying out an action and should be "aware of mass counterintelligence/surveillance operations targeting our movements." An informant posing as a comrade, Hector Xavier Monsegur, known online as "Sabu," turned Hammond and his co-defendants in to the FBI. Monsegur stored data retrieved by Hammond on an external server in New York. This tenuous New York connection allowed the government to try Hammond in New York for hacking from his home in Chicago into a private security firm based in Texas. New York is the center of the government's probes into cyber-warfare; it is where federal authorities apparently wanted Hammond to be investigated and charged.
Hammond said he will continue to resist from within prison. A series of minor infractions, as well as testing positive with other prisoners on his tier for marijuana that had been smuggled into the facility, has resulted in his losing social visits for the next two years and spending "time in the box [solitary confinement]." He is allowed to see journalists, but my request to interview him took two months to be approved. He said prison involves "a lot of boredom." He plays chess, teaches guitar and helps other prisoners study for their GED. When I saw him, he was working on the statement, a personal manifesto, that he will read in court this week.
He insisted he did not see himself as different from prisoners, especially poor prisoners of color, who are in for common crimes, especially drug-related crimes. He said most inmates are political prisoners, caged unjustly by a system of totalitarian capitalism that has snuffed out basic opportunities for democratic dissent and economic survival.
"The majority of people in prison did what they had to do to survive," he said. "Most were poor. They got caught up in the war on drugs, which is how you make money if you are poor. The real reason they get locked in prison for so long is so corporations can continue to make big profits. It is not about justice. I do not draw distinctions between us."
"Jail is essentially enduring harassment and dehumanizing conditions with frequent lockdowns and shakedowns," he said. "You have to constantly fight for respect from the guards, sometimes getting yourself thrown in the box. However, I will not change the way I live because I am locked up. I will continue to be defiant, agitating and organizing whenever possible."
He said resistance must be a way of life. He intends to return to community organizing when he is released, although he said he will work to stay out of prison. "The truth," he said, "will always come out." He cautioned activists to be hyper-vigilant and aware that "one mistake can be permanent." But he added, "Don't let paranoia or fear deter you from activism. Do the down thing!"
Chris Hedges, whose column is published Mondays on Truthdig, has previously spent nearly two decades as a foreign correspondent in Central America, the Middle East, Africa and the Balkans. He has reported from more than 50 countries and has worked for The Christian Science Monitor, National Public Radio, The Dallas Morning News and The New York Times, for which he was a foreign correspondent for 15 years.
Source: Truthdig
As U.S. corporate profits soar to record highs, food stamps for the neediest were quietly cut. The politicians who are demanding endless cuts to social programs — Democrats and Republicans alike — insist that the U.S. is broke, all the while conveniently ignoring the mountains of tax-free wealth piling up in the pockets of the super rich.
This newest flood of cash for the nation's wealthiest 1% is a blatant government subsidy: the Federal Reserve continues to pump out an extra $75 billion a month, the vast majority of which fattens the already-bursting overseas bank accounts of the rich. Since Obama has been president this pro-corporate policy has helped funnel 95 percent of the nation's new income to the wealth-soaked rich.  
And while it's true that the global super rich have an estimated $32 trillion [!] stashed away abroad in off shore tax havens, an even newer way to avoid taxes has gripped the endlessly-greedy minds of U.S.-based billionaires.
Instead of shielding themselves behind the classic 'C' corporation structure — and all the burdensome taxes and regulations associated with it — two-thirds of new corporations have "evolved" into pseudo-legal "partnership" structures, commonly referred to as "pass throughs," the idea being that the corporate-partnership instantly passes the profits through to the shareholders, no corporate tax necessary.
The most common form of pass throughs are "innovative" variations of a Limited Liability Company, a tax structure created in 1975 for narrowly regulated purposes. But now rich investors are performing accounting and legalistic somersaults to exploit the tax structure, practices that were illegal before the regulators were "captured" by the big banks.
The pro-billionaire Economist magazine recently discussed the pass through fad:
"A mutation in the way companies are financed and managed will change the distribution of the wealth they create…The corporation is becoming the distorporation…More businesses are now twisting themselves into forms that allow them to qualify as pass throughs."
So, for example, imagine that nine rich guys get together and call themselves a pass through corporation of some variety. They do this because they want to avoid personal liability in case things go awry. Their partnership only buys and sells stocks and goes on to make billions, while paying zero corporate taxes. When their risky bets go bust and the partnership is sued by hoodwinked investors, the company instantly declares bankruptcy, since all profits were quickly "passed through." The partners (the nine guys) cheerfully go home to swim through their sea of cash.
In real life shady pass throughs make massive wealth. Richard Kinder, who co-founded the biggest pass through, named Kinder Morgan, personally received $376 million in dividends last year alone [!], according to the Economist.
The pass through fad is on track to becoming the dominant way that the super rich get together to make huge amounts of money — pass throughs were 63 percent of all corporate profits in 2008, and are likely higher now, since many of the big private-equity companies making a killing by the cheap fed dollars are organized under pass through umbrella structures.
There is a huge society-wide risk for this type of behavior, which resembles the reckless gambling that destroyed the economy in 2008. As an ever-larger share of wealth is poured into these risky, non-regulated vehicles, the potential grows for them to self-destruct and pull down the broader economy with them. Pass throughs — which include most private-equity firms — function "efficiently" when the government is handing them cheap money; when interest rates go up, the pass throughs go bust, with predictable outcomes.
"But wait," the billionaire will protest, "we pay individual taxes, which help fund social services." Not necessarily. If the billionaire investor paid their legal obligation of "capital gains" taxes, they'd already be paying far less than the average worker. But the pass-through billionaires excel at avoiding all taxes. The Economist again:
"For a [pass through] partner a payout can be considered merely a return of capital rather than a profit, and consequently no tax is due until the sale of the underlying security. When tied to nuances of estate law, this may mean no tax at all."
This type of blatantly criminal behavior used to be actually illegal, but as Wall Street bought Congress, the rules were either bent or ignored.
The Economist explains:
"The limitations on becoming [a pass through] seem to be tied more to legal dexterity [!] and influence [buying politicians] than any underlying principle. Politicians want to extend the benefits of [pass through] partnerships to industries they have come to favor either on the basis of ideology [of the corporate type], or astute lobbying [bribery], or a bit of both."
The rest of society is affected because public services are being starved of funds, while these new pass throughs face vastly less regulation than the standard C corporations, and push wealth inequality to new heights while threatening a deeper recession.
Historically, government began regulating corporations because everyone realized the profound effects these institutions were having on the rest of society; the nation was becoming more unequal, the labor force more exploited and the environment torn to shreds.
As the super wealthy organized themselves into corporations they took most of society's wealth with them; government realized that a semi-functioning country would need to tax these institutions and regulate their behavior, since the "natural" behavior of the capitalist — greed — was capable of pushing the rest of society into the dregs.
The new pass through fad is also indicative of the current state of U.S. capitalism; instead of investing profits in a company to buy machines or hire new workers, all the cash is either sitting in overseas bank accounts, or is being instantly funneled, via pass throughs, into the hands of ever-richer billionaires, who are proving to everyone that there is no bounds to the amount of cash they can accumulate. Where there are barriers to accumulation (regulations and taxes), they will supersede them while paying politicians of both major parties to ignore it or make it legal.
This dynamic occurs, in part, because the wealthy are basically refusing to invest in the real economy, as they fear the unstable economic conditions are not safe enough to make long term investments, which they believe won't yield long term higher rates of profits. Safer to speculate on risky stocks, pocket the money and be the first one out when things go bust, as they did in 2008.
Of course the big name C corporations are up to their eyes in fraud too. Apple made big news when it only paid 2 percenttaxes on $74 billion in profits, by "declaring" its profits in Ireland, a corporate tax haven.
This occurs while other giant companies simply use clever accounting tricks to pay zero taxes, including giants like WellsFargo, Boeing, Verizon and General Electric. In fact, General Electric even finagled a rebate.
When it comes to oversea tax havens, it's estimated that the U.S. national budget is annually starved of $280 billion in tax revenue. 
Politicians have been struggling with ways to deal with the problem, since even in their mind some amount of tax collection needs to happen, if only to fund the military, provide more subsidies to corporations, and please the public by appearing to try to reduce the billionaire's obscene behavior.
One popular idea among the politicians is to declare a corporate "tax holiday," where the trillions of off-shore profits can be ceremoniously brought back to the U.S. while the feds look the other way. The idea is that, once the money is actually back in the U.S., the wealthy will want to spend it on something which will eventually help the economy — trickle down economics at its finest.
What seems certain to happen is that lowering corporate taxes will be a central piece of any "grand bargain" that eventually emerges, since there is a clear bi-partisan consensus that corporations need to pay lower taxes.
Some argue that if corporate taxes are low enough — and regulations removed — the corporations will reward the nation by not stockpiling their profits abroad and not creating pass through loopholes.
Of course all of this implies that the wealthy have a stranglehold over the U.S. economy. It's telling that politicians want to deal with corporate tax evasion by lowering the corporate tax rate, instead of actually sending the IRS after them and throwing them in jail, as they do with working and middle class people.
The above dynamics create an ever-increasing wealth inequality that claws at the thinning strings holding society together. The bankruptcy and social disintegration of Detroit is a foreshadowing event for the rest of the country, unless this dynamic is stopped.
When the next crash happens the nation will have learned its lessons: the big banks and wealthy investors who destroyed the economy in 2008 are back at it, encouraged by Obama's pro-corporate behavior and the Federal Reserve's money flooding.
It's becoming increasingly obvious that breaking the power of the super wealthy is the first step towards balancing the budget, job growth, protecting the safety net, and creating a semblance of a rational society. Until then the U.S. will lurch from one crisis to another, while blaming everyone but the real culprits.
We often hear talk about the all-powerful global elite and how they are invincible. They are not invincible, they are blinded by their avarice, decadence and insatiable desire to dominate a humanity that they hold in such disdain.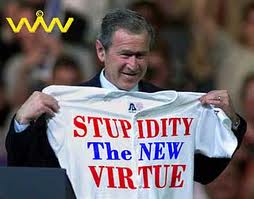 As I have studied their playbook and have learned their mindset, as a result, I have learned that they have vulnerabilities. Just like a quarterback that doesn't like pressure as they attempt to pass from the "pocket", they can be forced to scramble.
I have seen time and time again that when their evil agendas are exposed in the light of day, they run for cover. The latest example of this global elite acquiescence to the will of the people was in Syria when their agenda was exposed by the truthful media. The alternative media was relentless in our exposing the fact that the CIA shipped in the chemical weapons so that al-Qaeda would use them on the Syrian civilians. As a result, the puppet Obama had to run for cover and we have not hear the word "Syria" come from his mouth or the mouth of warmonger, John McCain, since the globalist agenda was exposed. Enlightenment and education would seem to be the keys to turning back the globalist invasion of the United States.
Why Aren't There More Syria's?
I have recently been wondering why don't we have more "Syria's"? If we can make these criminal central bankers retreat in the face of one of their most important objectives, the temporary preservation of the Petrodollar which would be accomplished by taking out Syria and then Iran, then why can't we take dismantle the rest of their agenda? When we look at our victory over the Syrian issue, it is baffling to try and explain why we could be so stupid in so many other areas.
What kind of nation would tolerate endless wars of occupation which are serving to bankrupt the country?
What kind of nation would tolerate criminal Wall Street bankers engaging in an illegal Ponzi scheme (i.e. the derivatives) and then bailing out these felons with our own tax money?
What kind of nation would tolerate a Nancy Pelosi who has admitted to engaging in insider trading in the stock market and then let her also get away with telling the people that we need to pass Obamacare to see what's in it?
What kind of nation would tolerate a Senator, like Diane Feinstein and her husband, making a billion dollars from the sale of post office buildings?
What kind of nation would tolerate a US senator, John McCain, who has given aid and comfort to al-Qaeda in Libya and Syria and then defend their murderous ways
What kind of nation would tolerate a president who has a half-brother, Malick Obama, running finance for the Muslim Brotherhood and then having this president support the Muslim Brotherhood in Egypt and Libya?
What kind of nation would murder 53 million, and counting, of its most vulnerable citizens without blinking an eye?
What kind of citizenry would tolerate its elected leaders while they pass and implement a health care system based upon the British NHS which pays bonuses for euthanizing the elderly?
What kind of citizenry would tolerate its elected leaders handing over control of the military to the United Nations?
What kind of nation would tolerate the specter of sex rings (you will be hearing a lot about this in upcoming weeks) in and around the White House?
What kind of nation would tolerate its megabanks and their laundering of drug money and child sex trafficking money through their institutions? Oh yes, they have paid fines, but nobody has gone to jail.
What kind of a nation would tolerate the prevalence of false flag events, from the Boston Marathon Bombing to the 7/7 London Bombings to the attacks on 9/11 to the contrived Gulf oil explosion and not think the nation is not in grave danger as November 13th and the Grid EX II drill approaches?
What kind of citizenry would tolerate these violations of the public trust? The answer is simple. Only an incredibly stupid and dumbed down population would tolerate these abuses from their banker-controlled government?
The Globalist Number One Weapon
The number one weapon that is used against humanity in order to further the globalist agenda is induced stupidity. Many older foreigners are in awe as they witnessed the dumbing down of America in just a few short decades.
We Americans were once known for our culture, innovations, creativity and work ethic. Phrases like "made in America" use to mean something. There was a time in this country when our elected leaders feared the people. Today, leaders like Feinstein, Pelosi, Reid, Obama and McCain mock America on a daily basis as they tell the same lies and engage in the same criminal behaviors with impunity.
How Dire is America's Intellectual Deficit?
America's intellectual deficit starts right at the top of the intelligence pyramid, namely with its intelligence quotient (IQ). The USA scores the lowest in national average IQ among the developed countries of the world, at a national average score of 98. The data is obtained from IQ and Global Equality by Dr. Richard Lynn (professor of Psychology, University of Ulster, Northern Ireland) and Dr. Tatu Vanhanen (University of Tampere, Finland).
Take a look at this poster child for American stupidity.
A Snapshot of Stupidity
Are we really surprised at the following?
50% of high school seniors think Sodom and Gomorrah were married.
55% of the U.S. population does not know that the Sun is a star.
25% believe we won our independence from a country OTHER than Great Britain.
29% couldn't name the Vice President.
73% couldn't correctly say why we fought the Cold War.
Political Stupidity
The following are facts which should inspire a collective sense of national shame.
3% can identify the first President of the United States.
10% know how many justices sit on the Supreme Court.
14% know who wrote the Declaration of Independence.
23% can correctly identify the two houses of the U.S. Congress.
22% of Americans could name all five Simpson family members, compared with just 1 in 1,000 people who could name all five First Amendment freedoms.
And, please explain to me, how in the hell did we elect this moron, TWICE?
And how many stupid people would sign this petition to repeal the First Amendment?
Conclusion
The greatest weapon the central banksters have at their disposal is the inducement of mass stupidity. The masses of this country are so stupid that one has to wonder if this country is even worth saving. Can America be saved despite the widespread ignorance which has spread across the country like an out of control pandemic?
The number one enemy facing the American people are not the Chinese, the Iranians, the Bilderbergers or any other liberty-destroying group. The number one enemy facing America is its profound level of stupidity!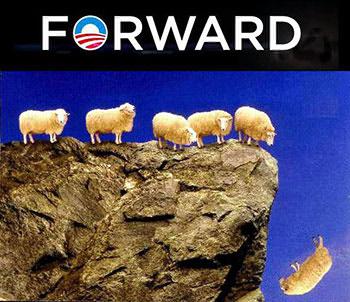 Why did America rise up and collectively tell Obama "no" to invading Syria? As I search for an answer, I realize that if a lazy dog does not move, the sun will still shine on its posterior once a day. Is that what happened in Syria? Or was it likely that the alternative and truthful media in this country were unified in their voice and their approach to the public, for a 30 day period, got our message got through. Psychologists call this the "confirmation bias" which works by repeating a belief often enough that the recipients of the message come to believe it. We see this with the global warming phenomenon. Despite the shoddy science behind the claims of an impending eco-disaster, the people are willing to "go green". Perhaps if we redoubled our efforts in the alternative media, we might see dramatic results in terms of waking up a dumbed down population.
We can debate the causes of our national stupidity, but it does not matter. The fact remains is that we are a stupid people. The lesson learned here is that America's stupidity manifests itself in making us into becoming a nation of sheep. Sheep are waiting to be led and they will follow the loudest voice. This means that all of us in the alternative media need to redouble our efforts. We probably will not stop the coming crash, but we might soften the landing and make it easier to pick up the pieces after the fact.
Source: Dave Hodges  |  The Common Sense Show