A government whistleblower, disclosing classified secrets, risks criminal charges. Defining restricted material usually includes a broad scope of information that casts officials or agencies in a compromising embarrassment. The idea that public servants may be engaged in violating laws is no excuse for blowing the whistle on such abuses if it involves "National Security". This protect the state attitude at all cost argument, is the very definition of institutional cover-up. In war, truth is the first casualty, so said Aeschylus.
So throwing the book at Bradley Manning comes as no surprise. Why should anyone be concerned about the intentional dissemination of raw evidence about war crimes, committed in the name of the War of Terror? Most would fail to be moved by the motivations of a stoic prisoner, who uploaded secured computer files to WikiLeaks. Many would cheer his interminable incarceration for disclosing military records.
Yet, before you slam the jail shut, reflect upon the Secretly Recorded Audio Leaked of Bradley Manning's Court Statement. Listen to the Full Statement.
Also, view the YouTube video, Bradley Manning Tells Court Public Have the Right to Know About US War Crimes.A cogent reaction from another renowned whistleblower, Daniel Ellsberg of the Pentagon Papers fame, carries the weight of a brave man from another era.
"It's important to remember through all this that Manning has already pled guilty to ten charges of violating military regulations (few of which, if any would be civilian crimes) and faces twenty years in jail. Yet the prosecutors are still going ahead with the absurd charge of "aiding the enemy," a capital offense, of which the prosecutors are asking for life in prison.

Nixon could have brought that charge against me too. I was revealing wrongdoing by our government in a public way, and that information could have been read by our enemies in Vietnam. Of course, I never had that intent and Manning didn't either. We both leaked information to provoke a domestic debate about military force and government secrecy. And to say we did so to aid the enemy is absurd."
In any political trial, the spirit of the law is sacrificed for the expediency of protecting a debased regime. Balance in prosecution is a concept unknown to a government consumed with punishing any perceived enemy of the state.
Attorney Floyd Abrams and Professor Yochai Benkler provide a thoughtful perspective and legal opinion in The New York Times editorial - Death to Whistle-Blowers?
"Under the prosecution's theory, because Private Manning knew the materials would be published and that Al Qaeda could read them once published, he indirectly communicated with the enemy. But in this theory, whether publication is by WikiLeaks or The Times is entirely beside the point. Defendants are guilty of "aiding the enemy" for leaking to a publishing medium simply because that publication can be read by anyone with an Internet connection.

Private Manning's guilty plea gives the prosecution an opportunity to rethink its strategy. The extreme charges remaining in this case create a severe threat to future whistle-blowers, even when their revelations are crystal-clear instances of whistle-blowing. We cannot allow our concerns about terrorism to turn us into a country where communicating with the press can be prosecuted as a capital offense."
No such mercy from the imperial empire, Manning must suffer the supreme wrath for his transgressions. His admissions acknowledge expected official sanctions, but the sentiment of Daniel Ellsberg reflects the standpoint of many Manning supporters.
"…For the third straight year, Manning has been nominated for the Noble Peace Prize by, among others, Tunisian parliamentarians. Given the role the WikiLeaks cables played in the Arab Spring, and their role in speeding up the end of the Iraq War, I can think of no one more deserving who is deserving of the peace prize.

He's also deserving of the Congressional Medal of Honor. This medal, awarded by Congress-and not the executive branch-is given to military personnel, who during wartime, do what they should do for their country and their comrades, at the greatest risk to themselves."
Another target of recrimination, seen in the Sibel Edmonds dismissal is a classic example of punishing the whistleblower. Edmonds took a job as a translator at the FBI shortly after 9-11. Her story, stated in the YouTube interview, The Government Is Raping You: Sibel Edmonds, is compelling.
Sibel Edmonds Finally Wins, documents her observation in the book, "Classified Woman" and offers a disturbing assessment of her fellow workers.
"Edmonds found at the FBI translation unit almost entirely two types of people. The first group was corrupt sociopaths, foreign spies, cheats and schemers indifferent to or working against U.S. national security. The second group was fearful bureaucrats unwilling to make waves. The ordinary competent person with good intentions who risks their job to "say something if you see something" is the rarest commodity. Hence the elite category that Edmonds found herself almost alone in: whistleblowers."
This characterization of morally challenged federal employees is a direct consequence of a system that protects the cover-ups, while punishing disclosure of conflicting evidence of outright corruption. The silent culture of concealment or the worse incentive system of collusion runs the governing bureaucracies.
The presstitutes in the establishment media enable the warmongering protection racket as a condition of employment. Their lack of investigative reporting is only superseded by their ominous distortion of real patriotic loyalty. Whistleblowers function as detectives doing the job that reporters abdicate. Woefully, so few citizens of conscience are willing to jeopardize their individual circumstance for the courage of genuine national security.
The always insightful, William F. Jasper of the New American writes in Sibel Edmonds' "Classified Woman".
"Unfortunately, most of Edmonds' contributing editors at BoilingFrogs are decidedly left of center, and their anti-globalist, anti-war, anti-police-state arguments and analyses tend to range from the "progressive" to the Marxoid. However, when she went public and came under attack, it wasn't Sean Hannity and Rush Limbaugh who came to her defense; it was the anti-Bush Left that rallied to her aid. In fact, the faux conservatives at FOX, National Review, and the radio talk show universe alternately ignored and attacked her; they were busy cheerleading George W. Bush's unconstitutional wars abroad and his unconstitutional police-state measures at home. Sympathetic coverage for Edmonds from alternative media on the Right has been woefully lacking, with a few exceptions.
In April 2011, Sibel Edmonds submitted her manuscript for Classified Womanto the FBI for review, as required by terms of her employment agreement. Under that agreement, the FBI has 30 days to approve and/or require deletions and revisions. After waiting over 340 days with no response from the bureau, Edmonds took the path that few others have taken; she published anyway. However, with every publisher afraid to touch it, she was forced to publish it on her own. She knows that any day now the Obama administration, which has prosecuted more whistleblowers than all previous administrations combined, may come after her."
Forget about the false left-right paradigm. The "War of Terror" being waged by the imperium empire is designed to crush whistleblowers, and keep the brain dead in a zombie trance. Just consider the impact on the Afghanistan campaign if the FBI acted upon the evidence unclosed by Sibel Edmonds that cuts to the heart of the 911 myth assumptions.
The military-industrial-security-intelligence complex closes ranks to protect their "Splendid Little Wars". The whistleblowers that expose the lies out of the War Party establishment are only a minor distraction, as long as the public sleeps in their self-induced coma. The Army Times item, Hagel to order review of drone medal precedence, is one such interlude, while the control and command structure continues to aim their weapons at imaginary threats.
Who would doubt that the Bradley Mannings and Sibel Edmonds, squealers of state secrets, would be prime quarries for the hunt to eliminate enemies of the state? The only good government snitch is a Gitmo captive. So goes the claims of the governance prosecutors.
How many people have actually examined the information in the Manning WikiLeak disclosures or read the Edmonds account of 911-treason complicity? Oh no, the discomfort of confronting the fake reality of the official story of make believe is too disturbing for most people.
Loyalty of country is a very dangerous attitude, when your government sponsors state terrorism as a normal activity. The fear to face up to the horrors of administration deceit is the prime activity of the flag waving drones that cheer for more carnage.
When Edmonds describes the traitors within the national security structure, the fearful bureaucrats facilitate the ongoing treachery that passes for nationalism. When Manning exposes the documents that prove a genocide policy is in effect, the penalty demanded by the bellicose command is his execution.
An honorable whistleblower is a citizen hero. Disobeying dishonest laws is true patriotism. In the end, A Different Philosophy of Civil Disobedience, is needed. Complacency is the countrywide disease of choice. Real patriots oppose jingoistic orders. Stand down.
When President Obama speaks, most Americans hear what he wants them to hear: lofty rhetoric and a "progressive" vision.   But just below the surface the president has a subtly-delivered message for the 1%, whose ears prick up when their buzzwords are mentioned. Obama's state of the union address was such a speech – a pro-corporate agenda packaged with chocolate covered rhetoric for the masses; easy to swallow, but deadly poisonous.
Much of Obama's speech was pleasant to the ears, but there were key moments where he was speaking exclusively to the 1%. Exposing these hidden agenda points in the speech requires that we ignore the fluff and use English the way the 1% does. Every time Obama says the words "reform" or "savings," insert the word "cuts."
Here are some of the more nefarious moments of Obama's state for the union speech:
"And those of us who care deeply about programs like Medicare must embrace the need for modest reforms [cuts]…"
"On Medicare, I'm prepared to enact reforms [cuts] that will achieve the same amount of health care savings [cuts] by the beginning of the next decade as the reforms [cuts] proposed by the bipartisan Simpson-Bowles commission."
This ultra-vague sentence was meant exclusively for the 1%.   What are some of the recommendations from the right-wing Simpson-Bowles commission? Obama doesn't say. Talking Points Memo explains: 
Force more low-income individuals into Medicaid managed care.
Increase Medicaid co-pays.
Accelerate already-planned cuts to Medicare Advantage and home health care programs.
Create a cap for Medicaid/Medicare growth that will force Congress and the president to increase premiums or co-pays or raise the Medicare eligibility age (among other options) if the system encounters cost overruns over the course of 5 years.
There were many other subtly-delivered attacks on Medicare in Obama's speech, all ignored by most labor and progressive groups, who clung tightly to the "progressive" smoke Obama blew in their face.
Obama's speech also included a frightening vision of a national privatization scheme to previously publicly owned resources. But it was phrased so inspirationally that only the 1% seemed to notice:
"I'm also proposing a Partnership to Rebuild America that attracts private capital [wealthy investors] to upgrade what our businesses need most: modern ports to move our goods; modern pipelines to withstand a storm; modern schools worthy of our children…we'll reward schools that develop new partnerships with colleges and employers [corporations]…"
Obama's proposal plans to "rebuild America" in the image of the wealthy and corporations, who only put forth their "private capital" when it results in a profitable investment; resources that previously functioned for the public good will now be channeled into the pockets of the rich, to the detriment of everyone else.
Allowing the rich to privatize and profit from public education and publicly owned infrastructure (ports and pipelines, etc.) has been a right-wing dream for years. This will result in massive user fees for the rest of us, while further dismembering public education, which Obama's ill-named Race to the Top education reform is already successfully accomplishing.
Obama's speech also put forth two massive pro-corporate international free trade deals, which would further drive down wages in the United States:
"We intend to complete negotiations on a Trans-Pacific Partnership [a massive free trade deal focused mainly on Asian nations]. And tonight, I am announcing that we will launch talks on a comprehensive Transatlantic Trade and Investment Partnership [free trade deal] with the European Union – because trade that is free and fair across the Atlantic supports millions of good-paying American jobs."
While praising free trade Obama disarmed labor and progressive groups by throwing in the meaningless word "fair."
Lastly, Obama's drone assassination policy was further enshrined in his speech. Drone assassinations are obvious war crimes — see the Geneva Convention — while also ignoring that pesky due process clause — innocent until proven guilty — of the constitution.
But Obama said that these programs will be "legal" and "transparent," apparently good enough to keep most progressive groups quite on the issue.
There were plenty of other examples of sugar-coated poison in Obama's speech. It outlined a thoroughly right-wing agenda with no plan to address the jobs crisis — sprinkled with pretty words and "inspiring" catchphrases.
Some labor leaders and "progressive" groups seem dazzled by the speech. President of the union federation, AFL-CIO, Richard Trumka, praised Obama's anti-worker speech:
"Tonight President Obama sent a clear message to the world that he will stand and fight for working America's values and priorities. And with the foundation he laid, working families will fight by his side to build an economy that works for all."
And here is the real problem; as President Obama follows in the footsteps of President Bush, labor and progressive groups have found their independent voice stifled. The close ties between these groups and the Democratic Party have become heavy chains for working people, who find themselves under assault with no leadership willing to educate them about the truth, let alone organize a national fightback to win a massive jobs-creation program, prevent cuts to social programs, and fully fund public education. Obama's second term will teach millions these lessons via experience.
http://www.nytimes.com/2013/02/13/us/politics/obamas-2013-state-of-the-union-address.html?_r=0
http://tpmdc.talkingpointsmemo.com/2010/11/deficit-commission-co-chairs-simpson-and-bowles-release-eye-popping-recommendations.php
http://www.aflcio.org/Blog/Political-Action-Legislation/Trumka-Reacts-to-the-2013-State-of-the-Union
Over the past four decades, of all the reasons people over a certain age have given for their becoming radicalized against US foreign policy, the Vietnam War has easily been the one most often cited. And I myself am the best example of this that you could find. I sometimes think that if the war lovers who run the United States had known of this in advance they might have had serious second thoughts about starting that great historical folly and war crime.
At other times, however, I have the thought that our dear war lovers have had 40 years to take this lesson to heart, and during this time what did they do? They did Salvador and Nicaragua, and Angola and Grenada. They did Panama and Yugoslavia, and Afghanistan and Iraq. And in 2012 American President Barack Obama saw fit to declare that the Vietnam War was "one of the most extraordinary stories of bravery and integrity in the annals of military history". 1
So, have they learned nothing? When it comes to following international law, is the United States like a failed state? The Somalia of international law? Well, if they were perfectly frank, the war lovers would insist that the purpose of all these interventions, and many others like them, was to keep the atheists out of power – the non-believers in America's god-given right to rule the world – or to at least make life as difficult as possible for them. And thus the interventions were successful; nothing to apologize for; even the Vietnam War achieved its purpose of preventing that country from becoming a good development option for Asia, a socialist alternative to the capitalist model; precisely the same reason for Washington's endless hostility toward Cuba in Latin America; and Cuba has indeed inspired numerous atheists and their alternatives for a better world.
If they were even more honest, the war lovers might quote George Kennan, the legendary State Department strategist, who wrote prophetically during the Cold War: "Were the Soviet Union to sink tomorrow under the waters of the ocean, the American military-industrial establishment would have to go on, substantially unchanged, until some other adversary could be invented. Anything else would be an unacceptable shock to the American economy." 2
But after all these years, after decades of American militarism – though not a day passes without some government official or media acolyte expressing his admiration and gratitude for "our brave boys" – cracks in the American edifice can be seen. Some of the war lovers, and their TV groupies would have us believe that they have actually learned something. One of the first was Secretary of Defense Robert Gates in February 2011: "In my opinion, any future defense secretary who advises the president to again send a big American land army into Asia or into the Middle East or Africa should have his head examined."
And here's former Secretary of State George Shultz speaking before the prestigious Council of Foreign Relations last month (January 29): "Iraq and Afghanistan cannot be the template for how we go about" dealing with threats of terrorism.
A few days earlier the very establishment and conservative Economist magazine declared: "The best-intentioned foreign intervention is bound to bog its armies down in endless wars fighting invisible enemies to help ungrateful locals."
However, none of these people are in power. And does history offer any example of a highly militaristic power – without extreme coercion – seeing the error of its ways? One of my readers, who prefers to remain anonymous, wrote to me recently:
It is my opinion that the German and Japanese people only relinquished their imperial culture and mindset when they were bombed back to the stone age at the end of WWII. Something similar is the only cure for the same pathology that now is embedded into the very social fabric of the USA. The USA is a full-blown pathological society now. There is no other cure. No amount of articles on the Internet pointing out the hypocrisies or war crimes will do it.
So, while the United States is busy building bases and anti-missile sites in Europe, Asia and Africa, deploying space-based and other hi-tech weapons systems, trying to surround Russia, China, Iran and any other atheist that threatens American world hegemony, and firing drone missiles all over the Middle East I'm busy playing games on the Internet. What can I say? In theory at least, there is another force besides the terrible bombing mentioned above that can stop the American empire, and that is the American people. I'll continue trying to educate them. Too bad I won't live long enough to see the glorious transformation.
Afghanistan: Manufacturing the American Legacy
"A decade ago, playing music could get you maimed in Afghanistan. Today, a youth ensemble is traveling to the Kennedy Center and Carnegie Hall. And it even includes girls."
Thus reads the sub-heading of a Washington Post story of February 3 about an orchestra of 48 Afghan young people who attended music school in a country where the Taliban have tried to silence both women and music. "The Afghan Youth Orchestra is more than a development project," the article informs us. For "the school's many international donors, it serves as a powerful symbol of successful reconstruction in Afghanistan. And by performing in Washington and New York, the seats of U.S. political and financial power, the orchestra hopes to showcase what a decade of investment has achieved."
"The U.S. State Department, the World Bank, the Carnegie Corporation and Afghanistan's Ministry of Education have invested heavily in the tour. The U.S. Embassy in Kabul awarded nearly $350,000 footing most of the estimated $500,000 cost. For international donors, the tour symbolizes progress in a country crippled by war."
The State Department's director of communications and public diplomacy for Afghanistan and Pakistan declares: "We wanted Americans to understand the difference their tax dollars have made in building a better future for young people, which translates into reduced threats from extremists in the region."
"There's a lot of weariness in the U.S. and cynicism about Afghanistan," said William Harvey, an American violinist who teaches at the school, where 35 of 141 students are girls. "What are we doing there? What can be achieved? These concerts answer those questions in the strongest way possible: Cooperation between Afghanistan and the international community has made it safe for young girls and boys to learn music."
There can be no question that for the sad country of Afghanistan all this is welcome news. There can also be little doubt that a beleaguered and defensive US foreign policy establishment will seek to squeeze out as much favorable publicity as possible from these events. On the issue of the severe oppression of women and girls in Afghanistan, defenders of the US occupation of that desperate land would have you believe that the United States is the last great hope of those poor females. However, you will not be reminded that in the 1980s the United States played an indispensable role in the overthrow of a secular and relatively progressive Afghan government, one which endeavored to grant women much more freedom than they'll ever have under the current Karzai-US government, more probably than ever again. Here are some excerpts from a 1986 US Army manual on Afghanistan discussing the policies of this government concerning women:
"provisions of complete freedom of choice of marriage partner, and fixation of the minimum age at marriage at 16 for women and 18 for men"
"abolished forced marriages"
"bring [women] out of seclusion, and initiate social programs"
"extensive literacy programs, especially for women"
"putting girls and boys in the same classroom";
"concerned with changing gender roles and giving women a more active role in politics". 3
The US-led overthrow of this government paved the way for the coming to power of Islamic fundamentalist forces, which led directly to the awful Taliban. And why did the United States in its infinite wisdom choose to do such a thing? Because the Afghan government was allied with the Soviet Union and Washington wanted to draw the Russians into a hopeless military quagmire – "We now have the opportunity of giving to the Soviet Union its Vietnam War", said Zbigniew Brzezinski, President Carter's National Security Adviser. 4
The women of Afghanistan will never know how the campaign to raise them to the status of full human beings would have turned out, but this, some might argue, is but a small price to pay for a marvelous Cold War victory.
Guantánamo Bay
People on the left never tire of calling for the closing of the US prison at Guantánamo Bay, Cuba. The fact that President Obama made the closing a promise of his 2008 campaign and repeated it again in the White House, while the prison still remains in operation, is seen as a serious betrayal. But each time I read about this I'm struck by the same thought: The horror of Guantánamo is not its being open, not its mere existence. Its horror lies in its being the site of more than 10 years of terrible abuse of human beings. If the prison is closed and all its inmates are moved to another prison, and the abuses continue, what would have been accomplished? How would the cause of human rights be benefitted? I think that activists should focus on the abuses, regardless of the location.
The War on Terror – They're really getting serious about it now
For disseminating classified materials that exposed war crimes, Julian Assange is now honored as an official terrorist as only America can honor. We Shall Never Forget 9/11, Vol. II: The True Faces of Evil – Terror, a graphic coloring novel for children, which comes with several pages of perforated, detachable "terrorist trading cards". Published by Really Big Coloring Books Inc. in St. Louis, the cards include Assange, Timothy McVeigh, Jared Lee Loughner, Ted Kaczynski, Maj. Nidal Hasan, Bill Ayers, and others. 5
Superpower – the film
Starring Noam Chomsky, Chalmers Johnson, Michel Chossudovksy, Karen Kwiatowski (Pentagon "defector"), William Blum, Sergei Khrushchev (son of Nikita), Kathy Kelly, and many others:https://vimeo.com/55141496 (enter password when prompted: barbarasteegmuller) – 2 hours long.
New Book and talk
The eagerly awaited (I can name at least three people) new book by William Blum is here at last. "America's Deadliest Export – Democracy: The Truth About US Foreign Policy and Everything Else" is made up of essays which are a combination of new and old; combined, updated, expanded; many first appeared in one form or another in the Anti-Empire Report, or on my website, at various times during the past ten years or so.
As mentioned in the book, activists like myself are sometimes scoffed at for saying the same old things to the same old people; just spinning our wheels, we're told, "preaching to the choir" or "preaching to the converted". But long experience as speaker, writer and activist in the area of foreign policy tells me it just ain't so. From the questions and comments I regularly get from my audiences, via email and in person, I can plainly see that there are numerous significant information gaps and misconceptions in the choir's thinking, often leaving them unable to see through the newest government lie or propaganda trick; they're unknowing or forgetful of what happened in the past that illuminates the present; or knowing the facts but unable to apply them at the appropriate moment; vulnerable to being led astray by the next person who offers a specious argument that opposes what they currently believe, or think they believe; and, perhaps worst of all, many of them suffer pathetically from an over-abundance of conspiracy thinking, often carrying a justified suspicion or idea to a ridiculous level; virtually nothing is taken at face value.
The choir needs to be frequently reminded and enlightened to be better able to influence others, to be better activists.
To order a signed copy directly from me you can go to my website: http://killinghope.org.
I'll be speaking about the new book at Politics and Prose bookstore, 5015 Connecticut Ave., NW, in Washington, DC, Saturday, March 2 at 1 pm.
Notes
May 28, 2012, speaking at the Vietnam War Memorial in Washington ↩
US Department of the Army, Afghanistan, A Country Study (1986), pp.121, 128, 130, 223, 232 (Library of Congress Call Number DS351.5 .A34 1986) ↩
The vocal smear coming out of the orchestrated Zionist media and corridors of orthodox foreign policy on Chuck Hagel, leaves bare the myth that the Israel-First proponents have the best interests of our country at heart. Obscene attacks on the former Senator provide refreshing validation that the establishment is nervous, because the sacred canons of their imperial strategy might be questioned. Such panicky concern gives sustenance to the cause for a rational and self-interest national defense policy. The hideous Neoconservatives maintain their diabolical alliance with the Neoliberal internationalists that work for a global dominance, which serves the interests of the financial elites, while sacrificing the blood and future of another generation of American youth.
Chuck Hagel, delivered these words at the 50th Anniversary of the Vietnam War Commemoration.

"Assuring that these returning veterans are productively integrated back into society with the appreciation and recognition befitting a great nation. As we have painfully learned from the tragic misadventure of Vietnam, society must always separate the war from the warrior. We do not celebrate the Vietnam War. We commemorate and historically recognize it. As I said at the Vietnam Veterans Memorial ground breaking on a cold windy March day in 1982, "there is no glory in war, only suffering." Life is always more about the people then the event. Events are stages upon which individuals change the world. And today we celebrate those individuals who changed our country for the better… our Vietnam veterans and their families."
The entire NeoCon agenda denigrates the agonies of naive jingoists who want to serve their country, but are duped into becoming trained assassins. Their expendability is inevitable under the command of chicken hawks and dual loyalists. The bipartisan nature of globalist foreign policy prescribes that the armed forces are directed to implement targeted violence that only benefits the powers behind the systematic destruction of the country.
Chuck Hagel: "I'm a United States Senator, not an Israeli Senator", states the obvious. Yet, such honesty has no tolerance for the NeoCon purist. Fifth columnists create the "political correct" culture that purges any loyal dissenters. Even a lefty collectivist like Robert Reich has the insight to point out why Senator Hagel is a potential threat in the article, The Neocons vs. Chuck Hagel.
"Yes, it was dumb for Hagel to use the term "Jewish lobby" instead of "Israel lobby," but that alone shouldn't disqualify him. Everyone in official Washington knows how much power is wielded in that city by the Sheldon Adelsons of American politics who think Israel can do no wrong."
Up until now, the outcry against the Hagel nomination ignores his viewpoints on the Iraq War and the disaster of the Viet Nam misadventure. In A Conversation with Senator Chuck Hagel on The Middle East and U.S. Foreign Policy, the forbidden is spoken. Challenging the warmongering of the "War Party" in Congress is taboo, as the NeoCons are all too eager to point out.
"The Iraq war should not be debated in the United States on a partisan political platform. This debases our country, trivializes the seriousness of war and cheapens the service and sacrifices of our men and women in uniform. War is not a Republican or Democrat issue. The casualties of war are from both parties. The Bush Administration must understand that each American has a right to question our policies in Iraq and should not be demonized for disagreeing with them. Suggesting that to challenge or criticize policy is undermining and hurting our troops is not democracy nor what this country has stood for, for over 200 years. The Democrats have an obligation to challenge in a serious and responsible manner, offering solutions and alternatives to the Administration's policies.

Vietnam was a national tragedy partly because Members of Congress failed their country, remained silent and lacked the courage to challenge the Administrations in power until it was too late. Some of us who went through that nightmare have an obligation to the 58,000 Americans who died in Vietnam to not let that happen again. To question your government is not unpatriotic—to not question your government is unpatriotic. America owes its men and women in uniform a policy worthy of their sacrifices."
An effort to dispute the expected media attacks countered in a list published by the Washington Times, Chuck Hagel's Record: Myths and Facts, offers another point of view.
Myth #1: Senator Hagel is not supportive of Israel
Myth #2: Senator Hagel is soft on Iran
Myth #3: Senator Hagel has been soft on Hezbollah and Hamas
Myth #4: Senator Hagel would weaken our nuclear deterrent
Myth #5: Senator Hagel would gut the defense budget
Myth #6: Senator Hagel lacks management experience
While some of the arguments in this list have a tone of an apologetic advocacy for a besieged friend, the basic impression is that he is competent and qualified to be Secretary of Defense.
Where is the balance? Regretfully, the RINO elements in the Republican Party are nowhere to be found in the defense of one of their own. Once again, the accuracy of analysis comes from the Progressive Left, Democracy Now. Regretfully, their scrutiny falls far short on their social agenda, but hits the mark on Hagel's Middle East positions. Watch the video, Chuck Hagel Faces Tough Confirmation from Senate Hawks for Rejecting Party Line on Israel and Iran.
Skepticism about Hagel from the political elites is understandable, but objectivity on his record deserves a review of his own statements. Steve Clemons provides some historical clips of speeches by and interviews with Chuck Hagel from the C-Span video library files, on 100 Minutes on Chuck Hagel.
Again, the left leaning Huffington Post seems to be willing to state what Republicans seek to forget, in the article Neocon nightmare: The truth behind the attacks on Chuck Hagel.
"Of course, the reason the opposition to Hagel is so desperate and so focused on side-issues or made-up charges is because they don't want a debate that would shine a spotlight on their spectacular and disastrous failure in Iraq. "This is the neocons' worst nightmare," says Richard Armitage, who was deputy secretary of state under Colin Powell, "because you've got a combat soldier, successful businessman and senator who actually thinks there may be other ways to resolve some questions other than force."
The direction of American Foreign Policy needs a comprehensive reset away from the policeman of the world. Woefully, the internationalists and their global agenda demands drone bombardment redundancy. The entire world is in the crosshairs of smart weapons. Boots on the ground are now called Special Forces because of their force multiplier capacity.
Having a DOD secretary that does not place the trigger button on automatic is problematic for the bellicose enthusiasts that view the U.S. Empire as a necessary enforcement of New World Order power.
Finally, the anti-war publication Alert.net provides a succinct summary in How the Chuck Hagel Brawl Exposes Neocons and Reveals the Limits of American Power.
"After the Obama administration floated the trial balloon of a Hagel nomination several weeks ago, various neoconservative publications and pundits have waged unremitting attacks on the pick. The campaign began when The Weekly Standard quoted an anonymous Senate aide calling Hagel anti-Semitic, and gained steam when the Wall Street Journal's Brett Stephens echoed similar, albeit more diplomatic, sentiments. Bill Kristol's side-PAC (he is the editor of the Standard), the Emergency Committee for Israel, bought ad time in the greater DC television market criticizing Hagel's opposition to unilateral sanctions imposed on Iran. The Washington Post editorial board insinuated he was far too dovish for the post, citing his voting record on Iran sanctions and statements about Pentagon bloat.

These criticisms were soon buttressed by several seemingly progressive critiques of the former Senator in a not-so-odd alliance between liberals and neoconservatives against the pick (more on that below). The nomination seemed all but torpedoed until several former friends and staffers of Hagel's fired reciprocal volleys in support, while the Obama administration observed from the sidelines, until today. Hagel's allies outside the press read like a who's-who of establishmentarians, from Bush Sr. National Security Advisor Brent Scowcroft to former Reagan Secretary of Defense (and Carlyle Group chairman) Frank Carlucci."
The NeoCons personal attack on Chuck Hagel is necessary because they have lost the high moral ground because of their bloodthirsty policies. The Israeli-First elements and sympathizers are a prime reason why the American government is hated as a global purveyor of war crimes. The real terror that threatens our nation comes not from foreign military aggression, but from homespun despotism. NeoCon psychopaths will settle for nothing less than a suicidal destruction of our society and the Republic. Changing the foreign policy is a prerequisite for a confirmed Hagel to be an effective Secretary of Defense.
After ten bloody years in Vietnam, we finally pulled out in 1975.  We left the country bombed out, Agent Orange-contaminated and a trail of 2.1 million corpses of men, women and children.  We suffered 58,300 young men's deaths and another 350,000 horribly injured.  Because of P.T.S.D., another 200,000 combat troops who left Vietnam in one piece—later committed suicide.  Millions more remain divorced, homeless, drunk and mentally distressed on our streets across America. We did nothing to make the world a better place.
Later, Robert McNamara, the architect of the Vietnam, in his book Fog of War  said, "I made a mistake."
Ten years ago, George W. Bush, arrogantly and without valid purpose— idiotically attacked Iraq with the same immorality and ignorance as Lyndon Baines Johnson attacked Vietnam.  Gulf of Tonkin and Weapons of Mass Destruction—both a bunch of balderdash.  Bush should stand trial for war crimes against humanity.  He created tens of thousands of "Newtown, CT" events in Iraq.
Barack Obama promises to leave Afghanistan by the end of 2014—two years after he killed Osama bin Laden.   Result:  more bombings and drone attacks that create hundreds of "Newtown, CT" slaughtering events of Afghanistan families and other innocents.    It would mean hundreds of added deaths to our finest young men and women in military uniform.  Social scientists expect at least 150,000 to 200,000 more suicides from former combat troops that served in Iraq and Afghanistan.  In the U.S. Army and Marine Corps today, an average of four men commit suicide 24/7.  War scrambles a person's mind.
For all the wasted lives, the stupidity and the futility of the Afghanistan War, isn't it about time we pick up and leave that God-forsaken Islamic crazy place?  We haven't accomplished anything in 10 years—why spend another two years wasting money, lives and resources?
This president and our U.S. Congress show themselves as incompetent, arrogant, stupid and out of touch with reality.
This metaphor fits Afghanistan and Iraq perfectly:  if you stick your hand in a bucket of water, your hand will displace the water and raise the level of the water in the bucket while you remain. As soon as you take your hand out of the water, the water and conditions will return to their original levels.  In other words, you did nothing whatsoever to change anything in the bucket of water.
As soon as we left Iraq, they returned to squabbling, fighting, bombing and killing each other.  The Muslims have slaughtered the Christians and run them out.  The Kurds separated themselves into a distinct region.  The Sunnis and the Shiites cut each other's throats daily.  They haven't passed a constitution.
As soon as we leave Afghanistan, and we will leave one day, they will return to war lords, their usual illiteracy, horrible treatment of their women and the customary Islamic barbaric Sharia law of that culture.
We brought only death and destruction to both countries and we accomplished nothing of enduring good.
We suffered 4,400 deaths in Iraq, over 2,000 deaths in Afghanistan and climbing and we have wasted $1 trillion for starters while we have destroyed the lives of thousands of our young people in uniform.  All in all, aren't you sickened by war and the futility of it in the Middle East?  We don't win; we don't lose; we just keep killing and being killed.
Mark Weisbrot, co-director for the Center for Economic and Policy Research, said, "Even worse, many military officers later join the boards and executive suites of military contractors, where they rake in millions making corporations like Boeing, General Dynamics and Raytheon richer at taxpayer expense, and sometimes promoting war itself on the network news…our military-industrial complex is as corrupt and rotten as any institution of America's broken democracy, and more deadly than most in its consequences."
Not one single, logical or positive reason remains to continue in Afghanistan or anywhere around the world.  We bleed by a thousand cuts to our own citizens.  We suffer hemorrhaging of our lives, our resources, our morality, our spirituality and our face to the world.
Why wait until the end of 2014 to pull our hand out of the "bucket" of the Middle East?  Let's leave that tortured land today.  Give them back their countries, their choices, their way of life and their freedoms to choose their own fates.
"Many people, especially ignorant people, want to punish you for speaking the truth, for being correct.  Never apologize for being correct, or for being years ahead of your time.  If you are correct and you know it, speak your mind. Even if you are a minority of one, the ruth is still the truth." Gandhi
In the Western world truth no longer has any meaning. In its place stands agenda.
Agenda is all important, because it is the way Washington achieves hegemony over the world and the American people. 9/11 was the "new Pearl Harbor" that the neoconservatives declared to be necessary for their planned wars against Muslim countries. For the neoconservatives to go forward with their agenda, it was necessary for Americans to be connected to the agenda.
President George W. Bush's first Treasury Secretary, Paul O'Neil, said that prior to 9/11 the first cabinet meeting was about the need to invade Iraq.
9/11 was initially blamed on Afghanistan, and the blame was later shifted to Iraq. Washington's mobilization against Afghanistan was in place prior to 9/11. The George W. Bush regime's invasion of Afghanistan (Operation Enduring Freedom) occurred on October 7, 2001, less than a month after 9/11. Every military person knows that it is not possible to have mobilization for invading a country half way around the world ready in three weeks.
The Orwellian "PATRIOT Act" is another example of planning prior to the event. This vast police state measure could not possibly have been written in the short time between 9/11 and its introduction in Congress. The bill was already written, sitting on the shelf waiting its opportunity. Why? Who wrote it? Why has there been no media investigation of the advanced preparation of this police state legislation?
Evidence that responses to an event were planned prior to what the government said was a surprise event does suggest that the event was engineered to drive an agenda that was already on the books.
Many on the left-wing are immune to evidence that is contrary to the official 9/11 story, because for them 9/11 is refreshing blow-back from the oppressed. That the oppressed struck back is more important to the left-wing than the facts.
The right-wing can't let go of the fantasy either. America in all its purity and wonderfulness was attacked because evil Muslims cannot stand our goodness. "They hate us for our freedom and democracy." The right-wing vision of a great and good America wronged is essential to the right-wing's sustaining ideology, an ideology that is prepared to commit violence in order to prove its righteousness.
Implausible stories can be useful to other agendas and thus be sustained by their use in other arguments. For example, the Obama regime's story of the killing of Osama bin Laden is central to Charles Pierson's story in the November 16-30, 2012, CounterPunch in which Pierson writes about the growing strains on the US-Pakistan alliance. Pierson writes that bin Laden resided next to Pakistan's largest military academy and that bin Laden "did go next door every Wednesday to use the pool. If the Pakistani government was unaware of bin Laden's presence this would mark an intelligence failure of heroic proportions."
Is it plausible that Osama bin Laden, a hunted man (actually a man dead for a decade), visited the Pakistani army, a bought-and-paid-for entity used by Washington to launch attacks on Pakistan's semi-autonomous tribal areas, to go swimming every Wednesday?
Or is this a fairy tale made possible by ignoring the live interviews of the neighbors of the alleged "bin Laden compound." According to Pakistanis who knew the person living in "bin Laden's compound," the person Americans were told was bin Laden was a long-time friend who imported foreign delicacies. An eye witness to the "assault" on "bin Laden's compound" reported that when the helicopter lifted off it exploded and there were no survivors. If there were no survivors, there was no sea burial of bin Laden. http://www.globalresearch.ca/pakistan-tv-report-contradicts-us-claim-of-bin-laden-s-death/25915
How is it that the US media can produce a story as fact that is contradicted by the news on the ground? Is the answer that the bin Laden assassination story served an agenda by providing evidence that we were winning?
Consider the Sandy Hook school shooting. This shooting serves as an excuse for "progressives" to express their hatred of guns and the NRA and to advance their gun control agenda. Few if any of those hyperventilating over the tragedy know any of the parents of the murdered children. They have shown no similar response to the US government's murder of countless thousands of Muslim children. The Clinton regime alone killed 500,000 Iraqi children with illegal sanctions, and Clinton's immoral secretary of state, a feminist hero, said that she thought the sanctions were worth the cost of one half million dead Iraqi children.
Suddenly, 20 US children become of massive importance to "progressives." Why? Because the deaths foster their agenda–gun control in the US.
When I hear people talk about "gun violence," I wonder what has happened to language. A gun is an inanimate object. An inanimate object cannot cause violence. Humans cause violence. The relevant question is: why do humans cause violence? This obvious question seldom gets asked. Instead, inanimate objects are blamed for the actions of humans.
In one of its reports on the Sandy Hook shooting, Time noted that such events "inevitably reopen debates about gun control, or more tenuously lead people to complain about American culture itself. Yet on the very same day, a 36-year-old Chinese man attacked 22 children with a knife at a primary school in China, suggesting that there is a critical factor with mass homicides that gets far less attention." That factor, "the core of these events," is mental health and "our failure to address it as a society." http://ideas.time.com/2012/12/15/sandy-hook-shooting-why-did-lanza-target-a-school/?iid=obnetwork

That factor remains unaddressed, because the agenda-driven media is determined to use the Sandy Hook shootings as a means of achieving gun control. One wonders if there is a "knife control" agenda in China. What follows is not an argument that the report of the Sandy Hook shootings is a hoax. What follows is an argument that suspicions are created when agenda takes precedence over reporting and discrepancies in reports are left unresolved.
Agenda-driven news is the reason that apparent inconsistencies in the Sandy Hook story were not investigated or explained. According to some reports, the medical examiner said the children were shot with a rifle, but other reports say the accused was found dead inside the school with two pistols and that a rifle was found outside in the car. The police capture a man in the woods who says "I didn't do it." How would a person in the woods know what has just happened? Who was the man? Was he investigated and released? Will we ever know? http://www.youtube.com/watch?v=ovspEgeMXb4
Some reports say the school was locked and admission is via security camera and being buzzed in. Why would a heavily armed person be buzzed in? Other reports say he shot his way in. Why wouldn't such a commotion have alerted the school?
Another puzzle is the video of a father whose child has supposedly been shot to pieces. Prior to the interview he is caught on camera laughing and joking, and then, like an actor, he pulls his face and voice into a presentation of grief for the interview. http://www.youtube.com/watch?v=urrRcgB581w and http://www.youtube.com/watch?v=oMINqFGNr-w
The spokesman for the Connecticut State Police is anxious to control the story, warns social media against posting information contrary to official information, but provides little information, refusing to answer most questions. The usual "ongoing investigation" is invoked, but Lanza has already been declared to be the killer and the number of dead reported. About the only hard information that emerges is that the police are investigating where every component of the weapons was manufactured. The relevance to the shooting of where the components of the weapons were manufactured is not explained. http://www.nydailynews.com/news/national/people-spreading-misinformation-sandy-hook-massacre-face-charges-police-article-1.1221554
The medical examiner's press conference is weird. He is incoherent, unsure of what he is supposed to say, hasn't answers to questions he should have, and defers to police.
Perhaps the best way to avoid fueling suspicion is for public officials not to hold press conferences until they are prepared to answer the relevant questions.
And where are the bodies? Like the alleged murder of Osama bin Laden by a SEAL, the crucial evidence is not provided. Paul Vance, the Connecticut State Police spokesman, said that the "victims' bodies were removed from the school overnight" and that detectives "were able to positively identify all of the victims and make some formal notification to all of the families of the victims."http://www.kens5.com/news/Sandy-Hook-victims-identified-bodies-removed-from-school-overnight-183647091.html?ref=next
Allegedly, no parent wanted to see the body of their dead child, but how do you know it is your child if you do not see the body? It is a strange kind of closure when it is provided to parents by impersonal detectives. Has anyone seen a body other than a state medical examiner and a few detectives? Where are the media's films of body bags being carried out of the school? Why would Obama's gun control agenda forego the propaganda of a procession of body bags being carried out of a school?
Perhaps the sensitivity issue prevailed, but with all the suspicion that already exists about the government and its claims, why fuel the suspicion by withholding visual evidence of the tragedy?
There are reports that when emergency medical help arrived at the school, the medical personnel were denied access to the children on the grounds that there were no survivors and the scene was too gruesome. Yet, there is a conflicting story that one six-year old girl had the presence of mind to play dead and walked out of her classroom unscathed. If the story is true, how do we know that other survivors did not bleed to death from wounds because the emergency medical personnel were denied access? Did police exercise more control over the scene than was warranted?http://www.globalpost.com/dispatch/news/regions/americas/united-states/121216/sandy-hook-shooting-girl-6-was-sole-survivor-her
It doesn't seem to matter that questions are not answered and discrepancies are not resolved.http://www.globalresearch.ca/the-sandy-hook-school-massacre-unanswered-questions-and-missing-information/5316776 The story is useful to the gun control agenda. Progressives, in order to achieve their agenda, are willing adjuncts of the police state. The facts of the shooting are less important than the use of the incident to achieve their agenda.
Probably there are answers to the questions. Moreover, the news reports that are the basis for questions could be incorrect. But why aren't the answers provided and confusions cleared up? Instead, people who ask obvious questions are dismissed as "insensitive to the tragedy" or as "conspiracy kooks." This in itself deepens suspicion.
The Colorado movie theater shooting has its own unresolved discrepancies. One eyewitness claimed that there were two shooters. Apparently, the suspect was captured sitting in a car in the theater parking lot, which seems strange. There are claims that the accused, a graduate student in neuroscience, was involved with the Defense Advance Research Projects Agency in mind control research and that he doesn't remember doing the shooting.
Do we actually know? Apparently not. Wouldn't it be preferable to investigate these claims rather than to leave them as unanswered sources of suspicion? The loose ends of the Colorado movie shooting contribute to the suspicions caused by news reports of the Sandy Hook shootings.
A shooting incident occurs. The government puts out a story. Agendas form and take the place of the story. Unresolved issues disappear in heated dispute over agendas. Gun control advocates blame guns, and Second Amendment defenders blame other factors.
When the media permit agenda to take precedence over news, people lose confidence in the media and distrust spreads deeper into society. If the media and the government are opposed to conspiracy theories, they should not foster the theories by mishandling the news.
Neither the right-wing nor the left-wing has an interest in getting to the bottom of things. The right-wing is aligned with the police state in order to make us safe from "terrorism"– Muslim terrorism, not the terrorism of the unaccountable police state.
The American left is so feeble that it essentially doesn't exist. Its issues are gun control, homosexual marriage, abortion, and taxing "the rich." Such misfocus cannot slow the onrushing militarized police state. American liberals have such an abiding faith in government that they are incapable of believing that beloved government would be culpable in crimes–unless, of course, it was Ronald Reagan's government.
As tyranny envelops the land, the main goal of the left-wing is to disarm the population.
The American left is the enabler of the police state, and the American right is its progenitor.
Americans began their descent into deception and tyranny in the final years of the 20th century with the Clinton regime's aggression against Serbia and murderous sanctions on Iraq. These war crimes were portrayed by the US media and foreign policy community as great achievements of Western democracy and humanitarianism.
In the first decade of the 21st century Americans lost their constitutional protections and had their pocketbooks opened to indefinite wars. The latest report is that Washington is sending US troops into 35 African countries. http://rt.com/usa/news/us-deploying-troops-order-749/print/
Worse is to come.
Paul Craig Roberts was Assistant Secretary of the Treasury for Economic Policy and associate editor of the Wall Street Journal. He was columnist for Business Week, Scripps Howard News Service, and Creators Syndicate. He has had many university appointments. His internet columns have attracted a worldwide following.
Source: Paul Craig Roberts
The Obama administration has already declared war on Syria, even if it isn't "official" yet. Consider the facts, all of them acts of war: The U.S. now recognizes a group of Syrian exiles to be the official government of Syria; the U.S. is providing direct support for rebels attacking the government; the U.S. has coordinated with NATO to place advanced missile systems — and 400 U.S. troops — on Syria's border with Turkey; Obama has drawn a "red line" that, if Syria crosses, would result in U.S. direct military intervention. If any other country made similar moves toward the U.S., there would be no question that war had been declared.
All the strategic steps that led to the Iraq war are being repeated. Obama has assembled a Bush-style international "coalition of the willing" of nations to topple the Syrian government; 130 countries have put their names on paper in support of toppling the Assad government.
In reality, however, the core of the group is the U.S./Europe NATO alliance and the Gulf monarchies. The rest of the "coalition" are economic and political satellites of these main groups, who would sign onto to any military adventure that the rich nations demanded of them, since otherwise the poorer nations would have their military, financial, or political aid frozen.
Europe's increased lust for blood is a relatively new phenomenon; the European divisions that erupted during the Iraq war and then the Libyan invasion seem to have been smoothed over. Now even Germany aims to directly join the war efforts, intending to send missiles and troops to the Turkish border as well.
But NATO is still a U.S.-dominated military alliance. Any NATO military action is in reality a U.S. led effort, since the European armies are miniscule in comparison, and lack much of the technological sophistication of U.S. weaponry. The advanced Russian missile systems that Syria is equipped with demand a direct U.S. military role to neutralize.
Like Bush, Obama is using his coalition of the willing to distract from the fact that he is circumventing the UN, and thus bringing the post WWII system of international conflict resolution — already on life support — closer to death.
Also like Bush, Obama strategically exploited the UN to weaken Syria with sanctions, and when further UN action was not possible — because of the objections of China and Russia —Obama threw aside the UN and opted for NATO, a U.S./European military alliance built specifically as a deterrent to the now-defunct Soviet Union.
Again like Bush, Obama has crafted a false motive for war. Obama has stolen Bush's "weapons of mass destruction" but substituted "the use of chemical weapons" as a bogeyman worthy of military intervention. Obama's bogeyman is as false as Bush's was. The New York Times reports:
"…the effect of that statement [that Syria was planning to use chemical weapons] was somewhat undercut when France's foreign minister, Laurent Fabius, asserted during a news conference that such reports were unconfirmed."
This lack of confirmation hasn't bothered the U.S. media, who remain content repeating as truth any report issued by U.S. intelligence, no matter the past lies that have cost countless deaths in Iraq and elsewhere.
Of course the U.S. government has zero legitimacy to hand pick a "replacement" government for Syria, since the U.S. is universally hated in the region after the destruction of Iraq, Afghanistan, Libya, and the ongoing drone wars against Pakistan and Yemen. No sane Syrian would invite the U.S. government to "liberate" their country.In fact, a coalition of Syrian opposition groups inside of Syria, the National Coordination Committee (NCC) — virtually ignored by the U.S. media — opposes military intervention, demanding the conflict be addressed through political means.A leader of the NCC is Hassan Abdul Azim, who correctly states:
"We refuse on principle any type of military foreign intervention because it threatens the freedom of our country."Another prominent ongoing lie repeated by U.S. politicians and media is that the Syrian government is on the verge of collapse. This lie is effective in that it creates an urgency to "take action." It also paints a picture of the conflict coming to an end that resonates well with Americans.The reality is that the Syrian western-backed rebels have staged daring high-profile attacks that have been largely repulsed by government counter-attacks. But in each instance the U.S. government has used these attacks as an excuse to ratchet up their support to the rebels and now to place U.S. missiles and troops on Syria's border. Of course if the Syrian government does fall, Obama has absolutely no plan on how to "stabilize" the country, since the most effective rebel fighting force — the Al-Nusra Front — has been labeled a terrorist organization by the U.S. government.
Obama and his NATO and Gulf monarchy allies have created an extremely unstable situation in Syria. They have already torn the Syrian social fabric to shreds with their support of the rebels, but in so doing they've pushed many Syrians closer to supporting their government, who they see as a protector against the rebels that have used large scale ethnic-religious cleansing and other war crimes to subdue the population.
Thus, the Syrian government still retains a popular base, ensuring that the already bloody catastrophe will continue with no end in sight, especially since Obama has "regime change" as his goal and is encircling the country with missiles and U.S. and European troops. Iran and Russia will continue to bolster the Syrian government.Under these tense conditions a broader war can break out any moment. The U.S. can claim that the Syrian government is about to employ chemical weapons as an excuse to directly intervene. Or perhaps Turkey — a NATO member — will claim that Syria fired missiles into its territory, and thus Obama will act to "defend" its ally.When war "officially" breaks out, Iran might then increase its direct support for the Syrian government with troops —funneled through Iraq — giving the U.S. another excuse to "defend" itself, and pushing the conflict into Iran. Hezbollah in Lebanon or Israel may intervene too, since both have a direct interest in the outcome of the Syrian conflict. Any number of scenarios could play out that drag other nations into the war, including Russia, who is already supporting the Syrian government. Many of these scenarios have already begun on the proxy level and need only a shove to ensure they explode into a full-scale regional war.
A nation under attack creates a feeding frenzy logic from those countries looking to opportunistically exploit the situation.  This proxy war in Syria is on the brink of a much larger disaster, with the potential to annihilate the Middle East through a new round of war and barbarism.
The New World Order, designed around a functional police state that is encouraged by continuous popular cultural messages, is apparent to even the most avid establishment apologist. Liberty and freedom, hardly ever mentioned in a positive light by the mass media, is a direct threat to the ruling class. The proliferation of degenerate behavior is lauded so that those who object to such conduct will be demeaned as outcasts of the decadent society. The imposition of a police state is necessary to coerce decent people into forced obedience.
Cultural celebrities and icons come and go, but their art often rings on for good or bad. Political propaganda, embedded in media projects, has transcended subliminal messages and now emphasizes in your face brashness. The breakdown of the traditional value society is so complete, that what was once viewed as insulting political disinformation now passes as a promotion for a loyalist NWO drama.
One such Showtime production is the pathetic Homeland series. Rachel Shabi offers her review assessment in the piece; Does Homeland just wave the American flag?
"Instead, Homeland presents a retuned version of the same unshakeable assurance that, even when things are really complicated, American values are the fairest, the most right and the best. Sure, the series shows US forces doing terrible things: covering up a drone attack that kills civilians in Iraq; trigger-happy in a US mosque, leaving innocents dead there, too. But these are presented as necessary acts in pursuit of far worse crimes. Homeland's core message is that the US means well, but sometimes has to do bad things; while the Arab and/or Muslim enemy doesn't mean well and hence does unfathomably bad things. Not much of a progression really, is it?"
When the postmortem of the Patriotic Act era is dissected, the treason of intelligence community operations will be written in their full horror. The police state glorified in Homeland episodes is meant to prepare the public for the next stage of centralized oppression.
While cable or broadcast TV is so removed from Little House on the Prairie, today's programming is designed to facilitate the psychological acceptance of the transition into a maximum lock down prison society.
In the essay, Mass Mind Control Through Network Television, Alex Ansary warns of the prison industrial complex.
"Turn on your local newscast. You have a few minutes of blue-collar crime, hardly any white collar crime, a few minutes of sports, misc. chit chat, random political jibber-jabber, and a look at the weather that no one is forecasting correctly. Is that what happened in your town? And we're supposed to own the airwaves! The mainstream media openly supports the interests of the prison industrial complex. The stories focus on minority criminal groups, and exploit the real threat to appear much more dangerous than they are. Think about the growing per capita number of prisoners in the country. Then remember that this is happening at the same time that our prison boom began. The police on our streets have created criminals. The focus is to keep us in a state of fear, that way the elitists can attack any group they want to without fear of consequence. This is why the media is continuing to craft the timeless art of dehumanization."
The cutting edge of mind control has long included the use of music and lyrics that produce subconscious meanings. Now the fascist messages in street music indoctrinate not only the youth but target to reinforce the despotic aspirations of TSA flunkies.
The article, The Transhumanist and Police State Agenda in Pop Music, provides two examples of globalist messages disguised as performances by Rihanna and Beyonce.
"In hip-hop slang, the term "hard" usually refers to someone who is street-savvy, gritty, rebellious and who is decisively "not down with police". Hard transposes this term to a military context. Her militaristic video features a gang of uniformed men dancing under the orders of "General Rihanna". We've come a long way from Public Enemy's Fight the Power…it is now Submit to the Power. All of this military/dictatorial imagery is mixed with Rihanna's sexy moves and outfits, appealing to the masses' basest instinct: sex."
"Beyonce walks on stage with a bunch of men dressed in riot gear… the type of unit a police state would use to repress opposition during popular turmoil. What are they doing in Beyonce's performance? Contributing to permeate popular culture with police-state imagery."
In the follow-up account, you can read the description mentioned in this report.
"Two recent examples of the perpetuation of the police state agenda in popular culture are Jay-Z and Kanye West's music video No Church in the Wild and Adam Lambert's Never Close our Eyes. In spite of, or perhaps because of, the fact that these songs are two different genres that aim to reach two different markets, they both contribute to the saturation of popular culture with police state imagery. While the authorities are not necessarily portrayed as the "good guys", they are nevertheless there, as if their presence at any kind of public demonstration is normal."
Contrast this dark brute force portrayal, with an age of optimism and hope. The peace and love themes in the music and political actions of John Lennon offer a rudimentary alternative to the grisly atrocities that the establishment commits routinely in the name of national security.
Gangster rap has little in common with All You Need is Love.
Rebellion of youth is natural, but resigned acceptance for submission to the police state is repression. The thirty-two years since his assassination has been one long road into oblivion. Read the "Interview With Investigative Reporter Jack Jones" for insights into the elimination of a dangerous messenger of peace.What a long way away from John Lennon's lyrics in the song Revolution.
You say you'll change the constitution

Well, you know

We all want to change your head

You tell me it's the institution

Well, you know

You'd better free your mind instead

But if you go carrying pictures of Chairman Mao

You ain't gonna make it with anyone anyhow
Now, transition from the mental liberation of the Beetle era, and go back and examine the overt war crimes of the premier American despot, Abraham Lincoln. Biographer and jingoism jezebel LBJ groupie, Doris Kearns Goodwin's book, Team of Rivals: The Political Genius of Abraham Lincoln served as the backdrop of Steven Spielberg's production of the recent released Lincoln film.
Alec Ryan writes in the American Renaissance:
"In the modern Hollywood narrative, all American history revolves around the Sacred Black Experience. Lincoln confirms this, bending historical truth to paint the most ruthless, bloody-minded, strong-willed American leader in history as some kind of smug, pre-post-modern storyteller croaking gamely through the difficulties like a paleface Obama sans teleprompter. The few Southerners are snarling, greasy bigots, recoiling before the erect, scowling black Union guards as they slink by during a meeting that led to the Hampton Roads peace conference of February 1865.

The film has throughout a sense of hushed awe, as if kowtowing to its own self-evident righteousness. There is no balance, no complexity, no sense of inner struggle or desperation. No opposing arguments. Its simplistic outlook more closely resembles the popcorn-psychology Avengers or Justice League rather than the serious historical movie that it clearly wishes to be acclaimed."
The point of evaluating the worship adoration of the destroyer of the Republic with the authoritarianism of the newly re-elected president is to equate the despotism of both of their regimes. The imposition of the police state is part of the master plan to enslave the inherent autonomy of free citizens.
The insidious popular culture strips the institutions of traditional constitutional protections and separations of powers by diminishing the will of sovereign citizens to fight tyranny. The goal of imposing savage dehumanizing ruthlessness seeks to spread the Sons of Anarchy mindset into positions of authority. The merging of law enforcement into the ranks of criminal organizations becomes a common occurrence in the police state environment.
Once upon a time, the peace officer maintained order and balance. Now law enforcement deems that natural rights are arbitrary and conditional on obedience to government dictates.
911 provided the excuse to inflict a "War of Terror" under the disguise of national security. The Homeland program scripts that foster the ends justify the means are repugnant to every liberty advocate. Each day, the evolving police state is becoming more invasive and punitive.
A culture that glorifies jack booted thugs that order innocent citizens around as sinister terrorists destroys the essence of the nation. The New World Order essentially uses depressing indoctrination of the inevitability for submission to their mind game matrix.
The walking dead that accept a dependent society administered by bureaucratic goons, willingly tolerant a fate of bondage. Since texting is all the rage and the written language is sorely deficient, maybe the best way to communicate though the popular culture is to withdraw from the experience as much as possible. Try one on one contact; you might be surprised with the results.
The last Congo war that ended in 2003 killed 5.4 million people, the worst humanitarian disaster since World War II. The killing was directly enabled by international silence over the issue; the war was ignored and the causes obscured because governments were backing groups involved in the fighting.  Now a new Congo war has begun and the silence is, again, deafening.
President Obama seems not to have noticed a new war has broken out in the war-scarred Congo; he  appears blind to the refugee crisis and the war crimes committed by the invading M23 militia against the democratically elected government of the Democratic Republic of the Congo (DRC).
But appearances can be deceiving. The U.S. government has their bloody hands all over this conflict, just as they did during the last Congo war when Bill Clinton was President. President Obama's inaction is a conscious act of encouragement for the invaders, just as Clinton's was. Instead of Obama denouncing the invasion and the approaching overthrow of a democratically elected government, silence becomes a very powerful action of intentional complicity on the side of the invaders.
Why would Obama do this? The invaders are armed and financed by Rwanda, a "strong ally" and puppet of the United States. The United Nations released a report conclusively proving that the Rwandan government is backing the rebels, but the U.S. government and U.S. media cartoonishly pretend that the issue is debatable.
The last Congo War that killed 5.4 million people was also the result of the U.S.-backed invading armies of Rwanda and Uganda, as explained in the excellently researched book "Africa's World War," by French journalist Gerard Prunier.
In fact, many of the same Rwandan war criminals involved in the last Congo War, such as Bosco Ntaganda, are in charge of the M23 militia and wanted for war crimes by the U.N. international criminal court. The current Rwandan president, Paul Kagame, is a "good friend" of the U.S. government and one of the most notorious war criminals on the planet, due to his leading roles in the Rwandan genocide and consequent Congo War.
A group of Congolese and Rwandan activists have been demanding that Kagame be tried for his key role in the Rwandan genocide.
As Prunier's book explains, the Rwandan genocide was sparked by Kagame's invasion of Rwanda — from U.S. ally Uganda. After Kagame took power in post-genocide Rwanda, he then informed the U.S. — during a trip to Washington D.C. — that he would be invading the Congo. Prunier quotes Kagame in Africa's World War:
"I delivered a veiled warning [to the U.S.]: the failure of the international community to take action [against the Congo] would mean that Rwanda would take action… But their [the Clinton Administration's] response was really no response at all"  (pg 68).
In international diplomacy speak, such a lack of response — to a threat of military invasion — acts as a glaring diplomatic green light.
The same blinding green light is now being offered by Obama to the exact same war criminals as they again invade the Congo.
But why again? The Democratic Republic of the Congo's current President, Joseph Kabila, helped lead the military invasion during the last Congo war. As a good stooge, he delivered Congo's immense mining and oil wealth to multi-national corporations. But then his puppet strings started to fray.
Kabila later distanced himself from U.S. puppets Rwanda and Uganda, not to mention the U.S. dominated International Monetary Fund (IMF) and World Bank. The IMF, for example, warned Kabila against a strategic infrastructural and development aid package with China, but Kabila shrugged them off. The Economist explains:
"…[The Congo] appears to have gained the upper hand in a row with foreign donors over a mining and infrastructure package worth $9 billion that was agreed a year ago with China. The IMF objected to it, on the ground that it would saddle Congo with a massive new debt, so [the IMF] is delaying forgiveness of most of the $10 billion-plus that Congo already owes."
This act instantly transformed Kabila from an unreliable friend to an enemy. The U.S. and China have been madly scrambling for Africa's immense wealth of raw materials, and Kabila's new alliance with China was too much for the U.S. to bear.
Kabila further inflamed his former allies by demanding that the international corporations exploiting the Congo's precious metals have their super-profit contracts re-negotiated, so that the country might actually receive some benefit from its riches.
The Democratic Republic of the Congo is home to 80 percent of the world's cobalt, an extremely precious mineral needed to construct many modern technologies, including weaponry, cell phones, and computers. The DRC is possibly the most mineral/resource rich country in the world — overflowing with everything from diamonds to oil — though its people are among the world's poorest, due to generations of corporate plunder of its wealth.
Now, a new war is underway and the U.N. is literally sitting on their hands. There are 17,500 U.N. peacekeepers in the DRC, not to mention U.S. Special Forces. The invading M23 militia has 3,000 fighters. What was the U.N.'s response to the invasion? The New York Times reports:
"United Nations officials have said that they did not have the numbers to beat back the rebels and that they were worried about collateral damage, but many Congolese have rendered their own verdict. On Wednesday, rioters in Bunia, north of Goma, ransacked the houses of United Nations' personnel."
If Obama and/or the U.N. made one public statement about militarily defending the elected Congolese government against invasion, the M23 militia would have never acted.
Human Rights Watch and other groups have correctly labeled the M23's commanders as responsible for "ethnic massacres, recruitment of children, mass rape, killings, abductions and torture."
But at the U.N. the Obama administration has been actively protecting this group. The New York Times continues:
"Some human rights groups say that Susan E. Rice, the American ambassador to the United Nations and a leading contender to be President Obama's next secretary of state, has been far too soft on Rwanda, which is a close American ally and whose president, Paul Kagame, has known Ms. Rice for years. The activists have accused her of watering down language in a Security Council resolution that would have mentioned Rwanda's links to the [M23] rebels and say she also tried to block the publication of part of a [U.N.] report that detailed Rwanda's covert support for the M23."
It's likely that the Obama administration will jump into action as soon as his M23 allies complete their military objective of regime change, and re-open the Congo's mineral wealth to U.S. corporations to profit from. There are currently talks occurring in U.S.-puppet Uganda between the M23 and the Congo government. It is unlikely that these talks will produce much of a result unless Kabila stands down and allows the M23 and its Rwandan backers to take over the country. The M23 knows it's in an excellent bargaining position, given the silence of the U.N. and the United States government.
If the war drags on, expect more international silence. Expect more massacres and ethnic cleansing too, and expect the still-recovering people of the Congo to be re-tossed into massive refugee camps where they can again expect militia-sponsored killings, rape, starvation, and the various barbarisms that have accompanied this especially brutal war, a brutality that grows most viciously in environments of silence.
http://news.nationalpost.com/2012/08/17/opposition-groups-want-rwandan-president-paul-kagame-investigated-for-war-crimes/
http://www.economist.com/node/13496903?zid=309ah=80dcf288b8561b012f603b9fd9577f0e
http://www.nytimes.com/2012/11/22/world/africa/congo-rebels-in-goma-vow-to-take-kinshasha.html
The United States government and its subject peoples think of the US as "the world's only superpower." But how is a country a superpower when its entire government and a majority of the subjects, especially those members of evangelical churches, grovel at the feet of the Israeli Prime Minister? How is a country a superpower when it lacks the power to determine its own foreign policy in the Middle East? Such a country is not a superpower. It is a puppet state.
In the past few days we have witnessed, yet again, the "American superpower" groveling at Netanyahu's feet. When Netanyahu decided to again murder the Palestinian women and children of Gaza, to further destroy what remains of the
social infrastructure of the Gaza Ghetto, and to declare Israeli war crimes and Israeli crimes against humanity to be merely the exercise of "self-defense," the US Senate, the US House of Representatives, the White House, and the US media all promptly declared their support for Netanyahu's crimes.
On November 16 the Congress of the "superpower," both House and Senate, passed overwhelmingly the resolutions written for them by AIPAC, the Israel Lobby known as the American Israel Public Affairs Committee, the only foreign agent that is not required to register as a foreign agent. The Global News Service of the Jewish People reported their power over Washington with pride. Both Democrats and Republicans shared the dishonor of serving Israel and evil instead of America and justice for the Palestinians.
The White House quickly obeyed the summons from the Israel Lobby. President Obama announced that he is "fully supportive" of Israel's assault on Gaza. Ben Rhodes, White House deputy national security adviser, told the media on November 17 that the White House "wants the same thing as the Israelis want." This is an overstatement as many Israelis oppose the crimes of the Israeli government, which is not the government of Israel but the government of the "settlers," that is, the crazed land-hungry immigrants who are illegally, with Netanyahu's support, stealing the lands of the Palestinians.
Netanyahu's Israel is the equivalent of the Lincoln Republicans 150 years ago. Then there was no international law to protect Southern states, who left the voluntary union, a right under the Constitution, in order to avoid being exploited by Northern business interests. Subsequently, the Union army, after devastating the South, turned on the American Indians, and there was no international law to protect American Indians from being murdered and dispossessed by Washington's armies.
Washington claimed that its invasion forces were threatened by the Indian's bows and arrows. Today there is international law to protect the Palestinian residents of the West Bank and Gaza. However, every time that the world tries to hold the Israeli government accountable for its crimes, Israel's Washington puppet vetoes the UN decision.
The notion that Israel is threatened by Palestinians is as absurd as the notion that the US is threatened by Afghanistan, Iraq, Libya, Yemen, Syria, Somalia, Pakistan, and Iran. No government of any of these countries has ever made a threatening statement against the US. Even had such a statement been made, it would be meaningless. If a Superpower can be threatened by such impotent and distant counties, then it is not a superpower.
Demonizing a victim is a way of hiding state crimes. The American print and TV media is useless as a check on state crimes. The only crimes reported by the media are assigned to "terrorists," that is, those who resist US hegemony, and to Americans, such as Bradley Manning and Sibel Edmonds, who liberate truth from official secrecy. Julian Assange of WikiLeaks remains in danger despite the asylum granted to him by the President of Ecuador, as Washington has little regard for international law.
In the US the exercise of the First Amendment is coming to be regarded as a crime against the state. The purpose of the media is no longer to find the truth, but to protect official lies. Speaking the truth has essentially disappeared as it is too costly to journalist who dare to do so. To keep one's job, one serves Washington and the private interest groups that Washington serves.
In his November 19 defense of Israel's latest war crimes, President Obama said: "no country on earth would tolerate missiles raining down from outside its borders." But, of course, numerous countries do tolerate missiles raining down from the US. The war criminal Obama is raining down missiles in Afghanistan, Pakistan, and Yemen, and has rained missiles on Libya, Somalia, Iraq and Syria as well. Iran might be next.
The German assault on the Warsaw Ghetto is one of the horror stories of Jewish history. Such an event is happening again, only this time Jews are perpetrators instead of victims. No hand has been raised to stay Israel from the goal of the operationdeclared by Israeli Interior Minister Eli Yishai to be "to send Gaza back to the Middle Ages."
Paul Craig Roberts was Assistant Secretary of the Treasury for Economic Policy and associate editor of the Wall Street Journal. He was columnist for Business Week, Scripps Howard News Service, and Creators Syndicate. He has had many university appointments. His internet columns have attracted a worldwide following.
Source: Paul Craig Roberts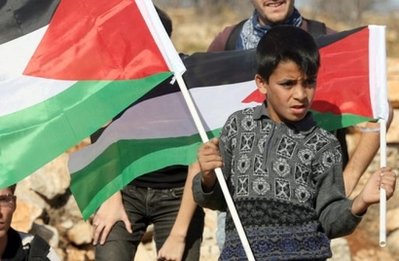 Benjamin Netanyahu, is made of different material than Barak.  Unlike Bark, who is obsessed with the banal implementation of military power, Netanyahu is concerned with  the power of deterrence and he is also intelligent enough to realise that the consequences of a ground invasion of the Gaza Strip may mean the total eradication of such a power. A large scale deployment of infantry is a complicated thing. It would lead to violent clashing with hostile civilians in a heavily populated urban territory, endless cases of inevitable war crimes and crimes against humanity, international condemnation, unavoidable conflict with Israeli allies and so on.  Also, such an escalation will prove, once again how resilient the Palestinian society is, as opposed to the vulnerable Israeli people.  Let me tell you, this is not what Netanyahu had in mind two weeks ago when he decided to slaughter just a few Palestinians in order to win the next Israeli election.
Netanyahu prefers to kill Palestinians from afar, to missile them from Israeli Navy battle ships, drones and F16s. Israel had initially a limited operative plan ahead of Operation Pillar of Cloud.  But, it didn't take more than a few hours for Israeli generals to realise that they were ambushed by the Hamas. Like Lebanon 2006, Israel was far from being ready for this conflict. It failed to realised that the Hamas has been preparing itself for this battle. Earlier on today, I saw on BBC News, a  Palestinian flag waving on top of a wreckage of house in Gaza that was flattened by Israel during the night. The message was clear: Hamas is ready to make Gaza into Stalingrad.  The Israeli generals realise it, some of them are clever enough to grasp the fate of their soldiers if they decide to move in. They are not prepared to be Netanyahu's '6thArmy'
The Hamas  clearly won this round of violence, it has managed to push Israel to the corner. The Israelis are now expecting Netanyahu and Barak to dissolve the 'immanent' ballistic threat. Yet, the IDF doesn't have a magical military solution except offering full land invasion.
But can the Jewish State redeem itself, can Israel actually win this hopeless situation? Of course it can. All it would take from Israelis is to learn to love their neighbours, to accept the Palestinian cause, to grasp that the rockets are actually a love letter to stolen land, cities, villages, fields and orchards. But can the Jewish State look in the mirror and grasp it all?  Can the Jewish State understand its original sin, it own reality as a plundering oppressive entity?  
Yes, of course it can, only if it stops being a Jewish State.
Bullies choose easy adversaries to pummel. Equal fights are shunned. It's the same in schoolyards or battlefields.
America and Israel operate this way. They avoid foes able to give as much as they take. Rogue governments never say they're sorry.
During Cast Lead in January 2009, Professor Jeremy Salt wrote "A Message to the brave Israeli Airmen." His comments apply to what's now ongoing.
What's it like firing missiles at people you can't see, he asked?
Does it help being unable to see who you're killing?
Is your conscience eased by inflicting disproportionate force on people unable to fight back and civilian infrastructure?
Are you comfortable about slaughtering civilian men, women, children, and infants?
Does this weigh on your conscience, or are you at ease?
Do you sleep well or have nightmares about men, women and children you killed at home, in beds, kitchens, living rooms, schools, mosques, at work, or at play?
Do farmers in their fields, mothers with children, teachers in classrooms, imams in mosques, children at play, the elderly, frail or disabled threaten your security?
Do you ever question what you've done and why?
Have you no shame, no sense of decency, no idea of the difference between right and wrong?
Do you know the law? If so, why do you violate it? Doing so makes you complicit in crimes of war and against humanity? Do you know that?
Do you blindly follow orders or have a mind of your own?
Have you murdered civilians before?
Will you do it again if ordered?
Will you keep following orders blindly or do the right thing?
"Brave" Israeli airmen, soldiers, sailors, and other security force personnel are cowards. They've acted lawlessly for decades.
Palestinian suffering is a way of life. Imagine living every day not sure if you'll live or die. Imagine young children growingup this way. Do Israeli children know what Palestinian ones endure? Are they told? Do they care? Do their parents?
Israel's moving thousands of troops and heavy weapons to Gaza's border. Mossad-connected DEBKAfile said:
"Chief of Staff Lt. Gen. Benny Gantz and the high IDF command are pushing for the ground operation, Stage B of the Pillar of Cloud operation, to start without delay. The prime minister and defense minister prefer to wait."
Another potential holocaust looms. Civilians always suffer most. Israel and America willfully target them. It part of the imperial strategy of both countries. Human lives don't matter, just conquest, dominance, and exploitation.
Cast Lead took a terrible toll. Missiles, bombs, shells, and illegal weapons were used against defenseless people. Mass slaughter and destruction followed.
Horrific crimes of war and against humanity were committed. Responsible officials remain unaccountable. Security Council no-fly zone protection wasn't ordered.
Over 1,400 Gazans perished. More than 80% were civilians. Over 300 were children. Around 5,300 were injured. Over 1,600 were children or infants. Israel willfully targeted them.
Neighborhoods, schools, universities, mosques, hospitals, UN facilities, fishing boats, civilian factories and workshops, municipal buildings, charitable foundations, civilian infrastructure, and other noncombatant sites were bombed and shelled.
Farmland was bulldozed. Power facilities and irrigations systems were destroyed. International leaders were indifferent about human slaughter and suffering. Only three low-level Israeli soldiers received punishments too minor to matter.
The al-Samouni family lost 27 members. Salah Talala al-Samouni saw his mother blown apart. Rocket and shell fire killed his two-year old daughter, father, aunt, cousin, and entire family. Media scoundrels said nothing. They support Israel's worst crimes.
Under siege, Gazans haven't recovered from Cast Lead. Now they face the prospect of more war perhaps worse than 2008-09.
International leaders share culpability through silence, indifference, and/or complicity. Washington is involved in all Israeli wars. Weapons, munitions and funding are supplied. Political support is given.
Obama told Netanyahu, go ahead and bomb and shell at will. Call it "self-defense" and pretend no one knows it's not. On November 15, the Senate unanimously passed a non-binding supportive resolution. Not a single profile in courage expressed opposition.
AIPAC thanked Obama and Senate members for supporting Israel. Gazan civilians and resistance fighters are maliciously called terrorists. They're heroes, not criminals.
On November 14, Anti-Defamation League (ADL) national director Abe Foxman expressed support for Israeli bombing and shelling, saying:
"Israel has shown tremendous restraint in the face of the unceasing rocket and mortar fire launched from Gaza. This operation is directly targeting the leadership responsible for these attacks, as well as the warehouses and facilities housing their weapons."
"No country in the world would stand by and tolerate such attacks on more than a million civilians."
"The international community has a clear obligation to condemn these attacks and to support the actions taken by Israel against Hamas and other terror organizations operating in Gaza as Israel carries out its basic duty to defend its civilian population."
For almost a century, ADL fronted for Jewish supremacy. It backs occupation harshness. It's mindless about Palestinian suffering. It conducts smear campaigns against critics.
Its entire history is loathsome. Israeli crimes are called self-defense. It plays the same blame the victim game as Israel, Washington, AIPAC, and other Zionist organizations. Only Jewish rights matter. Palestinians are criminalized for defending themselves.
Israel agreed to halt military operations during Egyptian Prime Minister Hersham Kandil's visit. He and Egyptian cabinet ministers arrived in Gaza Thursday. He'll return Friday. Israeli attacks continued.
At Al Shifa Hospital, Kandil visited victims. He denounced Israeli attacks, saying: "This tragedy cannot pass in silence, and the world should take responsibility for stopping this aggression." Cairo will try to mediate a truce, he added.
Since Saturday, over 40 Palestinians were killed. Hundreds more were injured. Many are in serious condition. Dozens of air strikes continue. Death and injury numbers may rise exponentially. Current figures underestimate the toll because some victims lie beneath rubble.
The International Middle East Media Center (IMEMC) said Israel conducted 30 sorties in less than 30 minutes on Friday. At 10PM Thursday, the IDF said it struck 70 targets in the previous hour.
Civilian sites and government buildings were bombed and shelled. Two UN schools were struck. Heavy damage was reported. The Ahrar Center for Detainees' Studies said a church under construction was targeted.
IMEMC
said, "Children, infants, women and elderly are among the casualties, including children whose bodies were severely mutilated and burnt due to Israeli shells. A pregnant woman and her unborn fetus are among the killed."
Gazan resistance fighters said they won't honor truce conditions as long as Israel keeps killing Palestinian men, women, children, infants, and the elderly. On Thursday evening, a Beit Hanoun home was bombed. Three children died. One was nine years old.
A 10-month old infant was killed when another home was struck. Through early Friday morning, at least eight children, a pregnant woman, and two elderly men died.
Thirty thousand IDF reservists were called up. Military leaves were cancelled. Tanks, armored vehicles, and troops are mobilizing on Gaza's border. Invasion looks ominously likely.
On November 16, Mathaba said the Kuala Lumpur (Malaysia) War Crimes Commission (KLWCC) "received numerous complaints on the atrocities and possible war crimes committed against the Palestinian people."
On November 20 and 21, two days of open hearings will be held.
Commission members include former Magistrate Musa Ismail, former Universiti Teknologi MARA (UiTM) Dean Zulaiha Ismail, Center for Global Research Director Michel Chossudovsky, and two former Iraq UN humanitarian coordinators – Hans von Sponeck and Denis Halliday.
On November 16, Alternative News.org headlined "No safe haven: Civilians under attack in the Gaza Strip." An eyewitness visited Al Shifa Hospital. Many injured Gazans are in serious condition.
Forty-year old Salem Waqef suffered brain injury. He's in a coma on a ventilator. It's unclear if he'll survive.
Ten-month old Haneen Tafesh was admitted unconscious. She suffered a skull fracture and brain hemorrhage. She's also in a coma on a ventilator. Doctors said her condition deteriorated since admitted. Hours later she died.
Ahmed Durghmush suffered brain trauma. Shrapnel penetrated his skull. Brain matter protruded from his head wound. His condition also deteriorated after surgery.
Throughout Thursday, emergency room staff were handling numerous arrivals. Injuries range from easily treatable to severe to life threatening.
Justice Ministry public information director, Khalid Hamad, was at home when shelling targeted a neighbor's house. Israel "targeted civilians deliberately," he said. "The Israeli forces don't make mistakes."
Thirteen-year old Duaa Hejazi was brought in "bleeding a lot." She sustained upper body shrapnel wounds. Pieces are still embedded in her chest. She sent a message to other Gazan children, saying:
"I say, we are children. There is nothing that is our fault to have to face this. They are occupying us and I will say, as Abu Omar said. If you're a mountain, the wind won't shake you. We're not afraid. We'll stay strong."
Al Shifa director general Dr. Mithad Abbas explained the dire conditions under which hospital staff must cope, saying:
"When those cases arrive at our hospital, it is not under normal circumstances. They come on top of the siege, the blockade, which has resulted in a lack of vital medicines and required medical supplies."
Al Shifa lacks essential medicines, some equipment and supplies. They include antibiotics, IV fluid, anesthesia, gloves, catheters, external fixators, Heparin, sutures, detergents and spare parts for medical equipment.
Power outages exceed 12 hours daily. Small amounts of fuel maintain operations at those times. Dr. Abbas said his supply will be exhausted in days if current conditions continue.
He doesn't know where the next missile or shell will strike. Perhaps Al Shifa will be targeted. Israel considers all civilian sites fair game.
On November 15, the Global BDS Movement issued the following statement in part:
"Stop a New Israeli Massacre in Gaza: Boycott Israel Now!"
Despite biased Western media reports, Israel "initiated and escalated this new assault on the eve of its upcoming parliamentary elections, underlining the time-honored Israeli formula of Palestinian bodies for ballots."
"Israel will continue its belligerence, aggression and state terrorism unless it is made to pay a heavy price for its crimes against the Palestinian, Lebanese and other Arab peoples."
"It is high time for BDS against Israel. This is the clearest path to freedom, justice and equality for Palestinians and the entire region."
At issue also is a pending November 29 vote on Palestinian UN non-member observer status. Israel and Washington have gone all out to subvert it. Member States have all the more reason to support Palestine. In less than two weeks we'll know.
Hezbollah leader Sayyed Hassan Nasrallah urged Arab leaders to use all means to halt Israeli attacks on Gaza.
"No one is telling Arab countries today, 'Please go open your borders and begin the operation to liberate Palestine.' What we want is to end the attack on Gaza."
This is everyone's battle…We're not asking you for a solution. We're asking for effort."
"Some say the Arabs don't have the courage to stop oil production. Decrease your oil exports or raise the price a little and you will shake the United States. You will shake Europe."
"Brothers, if you can't cut off oil, decrease your production or raise the price. Put on some pressure. No one is calling for armies or tanks or planes."
Nasrallah called Israel's Gaza attack "criminal aggression." Multiple crimes of war and against humanity are committed.
Much is at stake in Palestine, the region and beyond. Washington's aggressive wars continue. New ones are planned. Israel's a key partner. Both countries have imperial agendas. War features prominently in achieving them.
Michel Chossudovsky calls attacking and invading Gaza "part of the broader US-NATO-Israel military agenda." Based on what's happened post-9/11, expect the worst ahead.
 Stephen Lendman lives in Chicago and can be reached at lendmanstephen@sbcglobal.net . His new book is titled "How Wall Street Fleeces America: Privatized Banking, Government Collusion and Class War"http://www.claritypress.com/Lendman.html 
Visit his blog site at sjlendman.blogspot.com and listen to cutting-edge discussions with distinguished guests on the Progressive Radio News Hour on the Progressive Radio Network Thursdays at 10AM US Central time and Saturdays and Sundays at noon. All programs are archived for easy listening.
Humanitarian catastrophes are surprisingly easy to predict.  Take Syria for instance. Like Iraq, Syria has a complex mix of ethnicity and religion with a long history of conflict. Enter the United States, who comes with guns and cash that it doles out to certain ethnic/religious groups, and not to others. The ensuing bloodbath is not a surprise, but a strategic plan to dismember the Syrian government.
The Obama administration has moved from behind the shadows in helping orchestrate this calamity to coming out in the open.  Secretary of State Hillary Clinton is now publicly "organizing" the so-called Syrian rebels, first having visited the U.S. ally Turkey — which acts as an important base for attacks on Syria — and then to U.S. Ally Qatar, which has — along with Saudi Arabia — financed the counter-revolution across the Middle East with its oil money.
Clinton is meeting with all the regional ruling elites who opportunistically funnel guns, cash, and training into the morass of bones and guts from afar, with the hope of cashing in by installing a compliant regime taking over the helm of government, industry, and especially oil.
Any self-respecting Syrian opposition member would never meet with a U.S. representative, since the United States is universally hated across the Middle East for the invasions of Iraq, Afghanistan and the drone wars in Pakistan and Yemen. How odd, then, that Hillary Clinton is deciding who "the legitimate opposition in Syria is." Ironically, when Clinton declares a group "legitimate," it automatically loses legitimacy in the Middle East.
Clinton was forced to be more pro-active in Syria because word was getting out that the Syrian "rebels" were no better than the Syrian government. The New York Times has reported that the Syrian rebels have committed large scale ethnic cleansing against Syrian Christians, while also reporting that the rebels have shot video of various war crimes. News has also spread about the increasing trend of rebels having ties with jihad groups, which are connected to the ethnic-religious character of the so-called Syrian revolution.
By minimizing the above atrocities of the rebels, the Obama administration ensures that they will continue. Indeed, there is no other way the rebels can win this war, because the Syrian government still has a strong base among ethnic minorities in the country, as well as those connected to employment in the large public sector, not to mention the millions of others who now realize that a rebel victory will come at the expense — like Iraq, Afghanistan, and Libya — of the destruction of the country.
There have been several giant demonstrations in Syria in support of the government during this crisis, as well as polls conducted that prove that many Syrians want the current government to stay in power.
Now, unsurprisingly, the Syrian crisis is spilling over its borders into Lebanon, which remains attached to Syria by a thousand threads. Lebanon has long been a country on the edge of ethnic-religious crisis. Also, pro-western groups — U.S. allies — in northern Lebanon have funneled money and arms to the Syrian "rebels," while Hezbollah in the south is accused of doing the exact same for the Syrian government.
After a pro-western Lebanese general was recently assassinated, Syria was blamed and pro-western groups have boycotted the Lebanese parliament, while demanding the government resign.
Israel, too, is entering the maelstrom, having recently attacked Syrian forces in response to allegations of Syrian shells landing in the Golan Heights region of Syria, which Israel stole and has occupied since the 1967 war.
Turkey is not only giving open support and an organizational base for the rebels, but has also threatened to invade Syria several times. Turkey's parliament has given the government permission to do so. Turkey has been loudly advocating an innocuous-sounding "no fly zone" to "protect refugees," which, in practice would equal a military invasion, as happened in Libya.
Syria's Kurdish population is also a potential source of regional explosion. The Kurds are the largest ethnic group in the world without a country of their own, and their new-found autonomy in Syria is used as an additional excuse by Turkey to beat the war drum, since Turkey is already bombing the Kurds in Iraq while repressing them within Turkey. Several countries around Syria have large Kurdish populations.
A real revolution does not include nor need ethnic-religious warfare. Egypt's powerful military was forced to succumb to the power of a real revolution, while Syria's social movement has long been replaced by regional powers, who are dividing the country along sectarian lines in order to rule it.
A year of foreign funding and foreign fighters has not toppled the Syrian government because the regime still has a large degree of public support, which creates the conditions for an incredibly bloody civil war, a five alarm blaze that Obama continues to pour gasoline on.
http://www.nytimes.com/2012/08/04/opinion/syrias-crumbling-pluralism.html?_r=2&
http://www.nytimes.com/2012/11/03/world/middleeast/un-says-syria-execution-video-shows-apparent-war-crime.html?_r=0&gwh=55F2609CC92641B24378EB4FFC4D80EA
http://www.nytimes.com/2012/07/25/world/middleeast/al-qaeda-insinuating-its-way-into-syrias-conflict.html?gwh=1B549B3B80E4E8C66EC7B997EED5481E
http://www.nytimes.com/2011/10/13/world/middleeast/syrians-rally-in-support-of-assad.html
http://www.thedohadebates.com/news/item/index.asp?n=14312
http://www.economist.com/news/middle-east-and-africa/21565251-assassination-security-chief-drags-lebanon-closer-syria%E2%80%99s-civil
The West's attempts to destroy the Iranian economy through heightened sanctions—including most imports, oil exports and use of banks for trade operations—is having its affect. According to Johns Hopkins University Professor Steve Hanke, Iran is facing hyperinflation, with a monthly inflation rate of nearly 70% per month and its national currency, the rial, plummeting in value against western currencies. Iran is the latest casualty to be placed on his Hanke-Krus Hyperinflation Index, which includes France (1795), Germany (1922), Chile (1973), Nicaragua (1986), Argentina (1990), Russia (1992), Ecuador (1999) and Zimbabwe (2007), countries which experienced price-level increases of at least 50% per month.
Hanke, relishing his role as the world's expert on this nightmarish phenomenon, has "played a significant role in stopping more hyperinflations than any living economist, including 10 of the 57 episodes" on his Index. He writes that Iran has three options: spontaneous dollarization (people unloading rials on the blackmarket for dollars, as happened in Zimbabwe), official dollarization (the government withdrawing the currency in favor of dollars, as in Ecuador), or a currency board issuing a new domestic currency backed 100% by—you guessed it—dollars. Hanke insists that the foreign currency doesn't have to be US dollars. Pitcairn Island, for instance, uses New Zealand dollars.
The inflation doctor admits vaguely that there are "foreign factors", without a hint of criticism of not only the sanctions, but the active subversion of Iran through everything from support of Iranian terrorists, assassinations of leading scientists, right up to war (the US encouraged Iraq to invade Iran in 1980). He emphasizes "Iran's complex system of subsidies, capital controls, and multiple exchange rates", but most of all "massive overprinting of money", though he complains that "the Central Bank of The Islamic Republic of Iran has not reported any such statistics for some time". As if a country living through a state of emergency is likely to divulge such sensitive information.
He coolly dismisses consumers' expectations influencing prices, since "fear surrounding military tensions is nothing new for Iranians". Indeed, the US has been targeting Iran for destruction ever since it threw off its colonial chains in 1979—a dangerous example for other, especially Muslim countries. It is miraculous that Iran has done so well economically since the revolution, given the unremitting victimization it has experienced. One can only marvel at the stubborn courage it has shown to build an Islamic society in the teeth of opposition by the world empire and even by other Muslim nations allied to the empire.
We indeed may ask why Iran's inflation rate has jumped so dramatically precisely in recent times. Of course, it is because of the sanctions. And why the sanctions? Is it really fears that Iran will develop a nuclear bomb, despite professions to the contrary and membership in the IAEA? No. Besides Iran's role in inspiring the current 'Islamic Reawakening' in the Middle East, there is another very important reason, one which flies in the face of Hanke's 'three options' for Iran.
Those 'options' all amount to one: accept US-dollar dictatorship. Iran has been trying to trade oil in non-US dollar currencies since 2008, when it opened its Oil Bourse. Iraq did this in 2000, and the US reaction was invasion—dollarization at gunpoint. The point of the sanctions today is a last-ditch attempt by the US to force Iran to comply with the US world order, as epitomized by continued acceptance of the US dollar as the world's reserve currency.
Hanke insists it is not necessary for Iran to use US dollars as its substitute currency, which in any case would be ridiculous under the circumstances. However, the alternative of using, say, New Zealand dollars finesses the reality that all currencies are tied to the US dollar, as the de facto international reserve currency. This has been the case in reality since the 1930s, when the world abandoned the gold standard. Acknolwedging this fact, over 20 countries call their legal tender 'dollars'.
Whether the government moves quickly to raise the white flag, as in Ecuador, or belatedly, as in Zimbabwe, or insists on printing pretty new paper scrip tied 100% to the US dollar through an exchange board, as did Argentina, merely confirms the obvious. In past cases, such as Chile, Nicaragua and Zimbabwe, the message was: your socialist policies are unacceptable. In Iran's case, the message is: take dollars for your oil.
Hanke's monetarist credo—printing money causes inflation—ignores the underlying causes of inflation. As he admits, Iranians have faced war fears for over three decades. The exchange controls and subsidies, "government monopolies, price controls, and Soviet-style economic planning", which Hanke calls "wrong-headed", are not the cause of inflation, but a way for the government to keep it under control. However, at a certain point, the "foreign factors" become so egregious that even such measures fail. That is what has happened now, as sanctions have created extreme pain for the average Iranian. Bare shelves and panic in the face of invasion threats means that the currency will devalue, however many rials the government prints.
This is what happened in Germany in 1922, when it was forced to export everything to buy the gold to pay the extortionate reparations. It ended by resorting to Hanke's currency board and marks issued against gold, but the underlying cause—the extortion practiced by Britain and France—only ended when Hitler took power and canceled the reparations. The devastation cause by "foreign factors" led in that instance to the rise of fascism.
University of Missouri Professor Michael Hudson maintains that "every hyperinflation in history stems from the foreign exchange markets. It stems from governments trying to throw enough of their currency on the market to pay their foreign debts." Canadian commentator Stephen Gowans calls it "warfare by other means". Devaluing the enemy's currency was used as a war tactic by Napoleon against the Russians and by the British against the American colonists.
A consideration of all the countries on Hanke's Hyperinflation Index can trace similar real causes and real ways to end the underlying problem that led to hyperinflation in each case. Ecuador finally took control of its economy and reduced its foreign debt in defiance of the IMF under President Rafael Correa, and is today the most popular political leader in all of the Americas. That is what created political stability and ended the ever-present threat of inflation there. The same goes for Argentina under President Nestor Kirschner and Russia under President Vladimir Putin.
Hanke is like the doctor telling the patient who was shot that he must have his leg amputated immediately. He refuses to condemn the sanctions as a violation of human rights, targeting the Iranian people without cause. He wants to cut off the patient's leg to save him, which he can do in a matter of hours. The Iranian government is trying to remove the bullet and use a strict regime of rehabilitation, something that requires patience and grit. There is no magic cure to solve inflation under these circumstances.
The possibility looms that the US will undertake yet another criminal invasion of a Muslim country, recapitulating its war crimes in Afghanistan and Iraq. The real analogy for Iran is wartime. During war, all countries ration scarce goods, and people unite and accept sacrifice in the face of the enemy. This is the only solution for Iran today unless it agrees to join the US-dollar denominated empire as a junior member. Hanke's patient could well die under the 'anesthesia' of US-Israeli bombs, but the Iranian people are proud and will fight for their dignity till their dying breath. The worries about hyperinflation will then pale in comparison to the real "foreign factors", and the US will face the revenge of history for its criminal actions.
Most countries are too afraid of the US wolf to stand up to it. There are exceptions. China, Russia, India and South Korea have not abandoned 'the patient'. Egypt is establishing diplomatic and economic relations with Iran in defiance of the US. Hopefully other 'Arab Spring' countries will join Iran in pursuing a policy of justice for the Middle East, working together to undo the horrendous legacy of US imperialism in the region. Someday, 'dollarization' will be a shibboleth, consigned to the 'ash heap of history'.
Eric Walberg writes for Al-Ahram Weekly http://weekly.ahram.org.eg/ and is author of Postmodern Imperialism: Geopolitics and the Great Games. http://claritypress.com/Walberg.html . You can reach him at http://ericwalberg.com/
It's true that Barack Obama and Mitt Romney have many political differences. But they also agree on many essential policies; enough to make the next four years easily predictable, no matter who wins. Here are five predictions based on the most important shared beliefs of the two candidates:
1) The war on unions will continue. The Republicans are explicitly anti-union, while the Democrats are pro-union in words, but anti-union in practice. Obama's much touted Race to the Top national education policy directly targets the heart of the teacher's unions — the most powerful union in the country — by attacking seniority rights and restricting wages and benefits.
Also, Democratic and Republican governors on a state by state basis aim to either carve giant concessions from public employees, or take away their rights as unionists altogether — the lesser evil policy of demanding concessions (Democrats) is but one step from ending collective bargaining (Republicans).
As the recession grinds on, this bi-partisan anti-union policy will intensify, no matter who is president. The aim of this anti-union policy is to lower wages for all workers, since unions artificially skew the labor market to the benefit of workers in general; attacking the unions is thus an attack on all workers, organized or not, so that corporations can regain "profitability" by having their labor costs lowered.
2) The war on the environment will continue. Both parties treat the environment like they do organized labor. The Republicans openly degrade it and the Democrats make pro-environment statements while practicing the opposite. Whoever wins will continue to pander to Big Coal, and they will continue to advocate for dangerous arctic and Gulf oil drilling, wreak havoc by shale "natural gas" drilling, build the cross continental Keystone pipeline, while continuing to do little or nothing to build the absolutely necessary alternative energy infrastructure that would provide jobs and hope for humanity against climate change. Obama and Romney refuse to take the necessary actions to address the climate crisis because doing so would harm the profits of the big corporate polluters. Neither presidential candidates will do so much as begin an honest public discussion about the problem, ensuring that other countries will follow suit, to the peril of all of us.
3) Wall Street will reign supreme. During the debates it was made clear that no further action against Wall Street was necessary. But the banks are bigger under Obama than they were under Bush, which means they are still "too big to fail," ensuring future bailouts paid by taxpayers. Federal Reserve policy is not controversial for either Republicans or Democrats: historic low interest rates combined with printing massive amounts of additional money — called "quantitative easing" — have both served the profits of Wall Street banks quite well, while everyone else sees their wages and benefits cut. Loans to working people are no easier to come by, while the banks and corporations are literally sitting on trillions of dollars of reserves in cash.
4) Post election national austerity cuts. The national deficit is the result of bank bailouts, foreign wars, and decades of continually lowering taxes for the rich and corporations. Obama and Romney both ignore these facts, and favor "trigger cuts" — massive cuts in jobs and social programs that would go into effect if Republicans and Democrats can't agree on how many trillions of dollars of cuts to make (Obama's proposed deficit cutting plan would make 4 $trillion in cuts; Paul Ryan wants 6 $trillion.)
And while Obama has made quite a bit of noise about "taxing the rich" to help fill the deficit gap, the same promises were made last election and amounted to naught when he extended Bush's tax cuts for the rich. Taxing the rich is the only alternative to making cuts, since working people have so little left to tax. Instead, Obama is using the deficit to justify massive cuts to Medicare, public education, unemployment insurance, and likely Social Security and other programs. The Obama/Romney "rift" over the deficit is, in reality, a polite discussion of how best to slash and burn social programs, while differences are exaggerated for the sake of their election campaigns.
5) Foreign wars will continue. Listening to Obama and Romney debate foreign war was very much a Pepsi/Coke style debate. Both candidates love Israel, hate Iran and Syria, lie about a "time table" for Afghanistan (no serious foreign policy pundit believes the U.S. is leaving Afghanistan in 2014). Both are for continued drone bombings of Pakistan, Yemen and Somalia which are obvious war crimes, while both candidates hypocritically accuse Syria of "human rights violations." In short, both candidates argue over how best to push the Middle East and North Africa to the brink of regional war, without being blamed for it.
Ultimately, there do exist differences in social policy between President Obama and Mitt Romney. The above policies, however, will deeply affect all working people in the United States. The country is not in a typical recession. Most economists agree that, at best, the U.S. economy can expect a "lost decade" of economic stagnation — at worst, a double dip recession/depression.
The above policies are shaped with this worst case scenario in mind, with the understanding that for capitalism to re-stabilize itself, a "new normal" is needed that shifts the power in the U.S. even more towards the banks and corporations, who must be completely unrestrained by labor, environmental and other regulations to ruthlessly chase profit, to the detriment of us all.
Thus, the Democrats and Republicans have the same "big picture" agenda that all working people should find abhorrent, since corporate gains will come at our expense. Once workers feel compelled to organize themselves to put up a fight, as the Chicago teachers did, all illusions in the Democrats will begin to fade, as people see with their own eyes the Democrats not only refusing to help them but actively opposing them, just as they did to the teachers in Chicago. Developments like this will allow a real movement to emerge that can challenge the two-party corporate dominated agenda. Until labor and community groups can unite on a widespread basis in independent action against the above bi-partisan agenda, we'll be forever dragged into rooting for one of two candidates, neither of who have our basic interests in mind.
"…for how can they charitably dispose of any thing, when blood is their argument?" — Shakespeare, Henry V
Even as the presidential candidates meet in ersatz agon to spew their self-serving lies and scripted zingers in a "debate" on foreign policy, the real campaign — the campaign of blood and bone, of death and terror, being waged in Pakistan by the American government — goes on it all its horror.
This week, the Mail on Sunday — one of Britain's most conservative newspapers – published a story outlining, in horrific detail, the true nature of the drone killing campaign begun by George W. Bush and vastly expanded by Barack Obama. Coming on the heels of a recent report ("Living Under Drones") by teams at Stanford and New York universities on this ongoing war crime, the Mail on Sunday story brings the humanity of the victims — and the inhumanity of perpetrators — to the fore. The story concerns legal action being taken in Pakistan on behalf of families of drone-murder victims by Pakistani lawyer and activist Shahzad Akbar and the UK-based human rights group, Reprieve. As the MoS reports, two court cases have been filed that could "trigger a formal murder investigation into the roles of two US officials said to have ordered the strikes."
The MoS quotes the Living With Drones report to set the context:
…Between 2,562 and 3,325 people have been killed since the strikes in Pakistan began in 2004. The report said of those, up to  881 were civilians, including 176  children. Only 41 people who had  died had been confirmed as 'high-value' terrorist targets.
As the paper notes, full figures on the killings are hard to come by, due to the convenient fact that "the tribal regions along the frontier are closed to journalists." The true death count of civilians is almost certainly far higher.
So who are the thousands of people being slain by brave American warriors sitting at computer consoles on a military bases on the other side of the world? From the MoS:
The plaintiff in the Islamabad case is Karim Khan, 45, a journalist and translator with two masters' degrees, whose family comes from the village of Machi Khel in the tribal region of North Waziristan. His eldest son, Zahinullah, 18, and his brother, Asif Iqbal, 35, were killed by a Hellfire missile fired from a Predator drone that struck the  family's guest dining room at about 9.30pm on New Year's Eve, 2009.
Mr Khan said: 'We are an educated family.  My uncle is a hospital doctor in  Islamabad, and we all work in professions such as teaching. We have never had anything to do with militants or terrorists, and for that reason I always assumed we would be safe. Zahinullah, who had been studying in Islamabad, had returned to the village to work his way through college, taking a part-time job as a school caretaker. 'He was a quiet boy and studious – always in the top group of his class.' Zahinullah also liked football, cricket and hunting partridges. Asif, he added, was an English teacher and had spent several years taking further courses to improve his qualifications while already in work. Asif had changed his surname because he loved to recite Iqbal, Pakistan's national poet.
Well, that's what they claim, right? No doubt the button-pushing drone "pilot" parked safely in his cushy padded chair back in Nevada could ascertain through the computer screen that the quiet student and the poetry-loving teacher were actually "active terrorists, who are trying to go in and harm America," to quote the Nobel Peace Laureate in the White House, in his only public acknowledgement of the drone campaign. Such miscreants, said the Laureate, are the only people everkilled by this "targeted, focused effort."
Mr Khan, who had been working in Islamabad at the time, hurried back to the village when he got the news. This is what he found:
He got home soon after dawn and describes his return 'like entering a village of the dead – it was so quiet.  There was a crowd gathered outside the compound but nowhere for them to sit because the guest rooms had been destroyed'.
Zahinullah, Mr Khan discovered, had been killed instantly, but despite his horrific injuries, Asif had survived long enough to be taken to a nearby hospital. However, he died during the night.
'We always bury people quickly in our culture. The funeral was at three o'clock that afternoon, and more than 1,000 people came,' Mr Khan said. 'Zahinullah had a wound on the side of his face and his body was crushed and charred. I am told the people who push the buttons to  fire the missiles call these strikes "bug-splats".
'It is beyond my imagination how they can lack all mercy and compassion, and carry on doing this for years. They are not human beings.'
In this, however, Mr Khan is wrong, and therein lies the tragedy: the people who killed his brother and thousands of other innocents, and have carried on doing it for years, are indeed human beings — all too human. The lack of mercy and compassion they exhibit is one of our endemic human traits — and one that has been assiduously, relentlessly, deliberately — and profitably – cultivated for years by our bipartisan elites, who sow fear and hatred and dehumanization to advance their agenda of domination, playing upon — and rewarding — what is worst in our common human nature, while mocking, denigrating and punishing what is best.
One of the officials targeted in the lawsuit is former CIA general counsel John Rizzo. As the paper notes:
Mr Rizzo is named because of  an interview he gave to a US reporter after he retired as CIA General Counsel last year. In it, he boasted that he had personally authorised every drone strike in which America's enemies were 'hunted down and blown to bits'.
He added: 'It's basically a hit-list. The Predator is the weapon of choice, but it could also be someone putting a bullet in your head.'
That's nice, isn't it? Noble, worthy, honorable, isn't it? Again, these are the mafia thug values being embraced, lauded, supported and reinforced at every turn by the most respectable figures throughout American politics and media, including of course the popular media, where TV shows and movies abound with tough guys "doing whatever it takes" to kill the dehumanized "enemy" and "keep us safe."
The second case now before the Pakistani courts involves "signature strikes," the policy of killing unknown people simply because you don't like how they look or how they act. No evidence — not even false evidence, not even the thin scraps of rumor and innuendo and ignorance that constitute the overwhelming majority of "intelligence reports" — is required before the well-wadded Cheeto-chewer in Nevada crooks his finger and fires a drone. The MoS quotes a Pakistani official describing the signature strikes:
'It could be a vehicle  containing armed men heading towards the border, and the operator thinks, "Let's get them before they get there," without any idea of who they are. It could also just be people sitting together. In the frontier region, every male is armed but it doesn't mean they are militants.'
One such signature strike killed more than 40 people in Datta Khel in North Waziristan on March 17 last year. The victims, Mr Akbar's dossier makes clear, had gathered for a jirga – a tribal meeting – in order to discuss a dispute between two clans over the division of royalties from a chromite mine.
Some of the most horrifying testimony comes from Khalil Khan, the son of Malik Haji Babat, a tribal leader and police officer. 'My father was not a terrorist. He was not an enemy of the United States,' Khalil's legal statement says. 'He was a hard-working and upstanding citizen, the type of person others looked up to and aspired to be like.
"What I saw when I got off the bus at Datta Khel was horrible,' he said. 'I immediately saw flames and women and children were saying there had been a drone strike. The fires spread after the strike. The tribal elders who had been killed could not be identified because there were body parts strewn about. The smell was awful. I just collected the pieces that I believed belonged to my father and placed them in a small coffin.'
…He added that schools in the area were empty because 'parents are afraid their children will be hit by  a missile'.
This is another aspect of the drone campaign that I noted in a recent post here about the drone campaign: it is not just an illegal military operation, it is — and isdesigned to be — a terrorist campaign. It is meant to terrorize the population of the targeted regions, to keep the people there enslaved to fear and uncertainty, never knowing if the buzzing drone flying high and unreachable above their heads will suddenly spew out a Hellfire missile on their house, their school, their farm, their hospital, and blow them or their loved ones into unidentifiable shreds. It is a terrorist campaign — not a random attack here and there, not an isolated spasm of violence — but a continual, relentless, death-dealing campaign of terror designed to poison the daily lives of innocent people and force their cowed acquiescence to the dictates of domination.
II.
It goes without saying that this story, or the Living Under Drones report, or the abominable implications of the terrorist campaign were not discussed during the "debate" Monday night between the two clowns who are fighting for the chance to drench themselves in human blood for the next four years. (For the most thorough — and harrowing — consideration of these implications, including the electoral implications, see this powerful piece by Arthur Silber.) The fact that the drone campaign is actually one of the greatest threats to the national security of the American people will not impinge upon the "debate." Why should it? Neither candidate is the least bit interested in the security of the American people. In fact, both are firmly committed to imposing the drone terror campaign on the American people themselves (as Silber, again, notes here).
In a recent article, Daniel Ellsberg — a courageous and worthy dissident for many decades — shocked many by cataloging the many war crimes and moral atrocities of the Obama Administration, then ending with a fervent rallying cry for us all to …. support Obama. (Vast Left has more on this.) Here, Ellsberg echoes a familiar argument during this election cycle, voiced more vehemently not long ago by another honorable campaigner, Robert Parry. My response to Parry thenapplies equally to Ellsberg now, and to all those good progressives who advocate a 'reluctant' but 'realistic' vote for Obama:
Parry believes he is preaching a tough, gritty doctrine of "moral ambiguity." What he is in fact advocating is the bleakest moral nihilism. To Parry, the structure of American power — the corrupt, corporatized, militarized system built and sustained by both major parties — cannot be challenged. Not even passively, not even internally, for Parry scorns those who simply refuse to vote almost as harshly as those who commit the unpardonable sin: voting for a third party. No, if you do not take an active role in supporting this brutal engine of war and injustice by voting for a Democrat, then it is you who are immoral.
You must support this system. It is the only moral choice. What's more, to be truly moral, to acquit yourself of the charge of vanity and frivolity, to escape complicity in government crimes, you must support the Democrat. If the Democratic president orders the "extrajudicial" murder of American citizens, you must support him. If he chairs death squad meetings in the White House every week, checking off names of men to be murdered without charge or trial, you must support him. If he commits mass murder with robot drones on defenseless villages around the world, you must support him. If he imprisons and prosecutes whistleblowers and investigative journalists more than any other president in history, you must support him. If he cages and abuses and tortures a young soldier who sought only to stop atrocities and save the nation's honor, you must support him. If he "surges" a pointless war of aggression and occupation in a ravaged land and expands that war into the territory of a supposed ally, you must support him. If he sends troops and special ops and drones and assassins into country after country, fomenting wars, bankrolling militias, and engineering coups, you must support him. If he throws open the nation's coastal waters to rampant drilling by the profiteers who are devouring and despoiling the earth, you must support him. If he declares his eagerness to do what no Republican president has ever dared to do — slash Social Security and Medicare — you must support him.
For Robert Parry, blinded by the red mist of partisanship, there is literally nothing — nothing — that a Democratic candidate can do to forfeit the support of "the left." He can even kill a 16-year-old American boy — kill him, rip him to shreds with a missile fired by a coddled coward thousands of miles away — and you must support him. And, again, if you do not support him, if you do not support all this, then you are the problem. You are enabling evil.
I confess I cannot follow such logic. But in his article, Ellsberg compounds the puzzlement when he tries to clinch his case by citing Henry David Thoreau, of all people. Ellsberg writes:
I often quote a line by Thoreau that had great impact for me: "Cast your whole vote: not a strip of paper merely, but your whole influence."  He was referring, in that essay, to civil disobedience, or as he titled it himself, "Resistance to Civil Authority."
In other words, Ellsberg is using a call for resistance to civil authority to justify supporting a civil authority which he himself acknowledges is committing war crimes and destroying American democracy. Again, I find this "reasoning" unfathomable.
But I too often quote a line by Thoreau that has had a great impact for me. In fact, I would say that it encapsulates my entire political philosophy in this dirty, degraded Age of Empire:
"How does it become a man to behave toward this American government today? I answer that he cannot without disgrace be associated with it."
If only more of our compatriots would say the same.
Source: Chris Floyd