In government, failure is success. That's what I call DiLorenzo's First Law of Government. When the welfare state bureaucracy fails to reduce poverty, it is rewarded with more tax dollars and more responsibilities. When the government schools fail to educate children, they are rewarded with more tax dollars and more power to meddle in education. When NASA blows up a space shuttle, it is rewarded with a large budget increase (unlike a private airline which would probably go bankrupt). And when the Fed caused the worst depression since the Great Depression in 2007, it was rewarded with a vast expansion of its powers.
DiLorenzo's Second Law of Government is that politicians will rarely, if ever, assume responsibility for any of the problems that they cause with bad policies. No one group in society is more irresponsible than politicians. There are a few exceptions, but in general they will always blame capitalism for our economic problems even when capitalism is not even the economic system that we live under (economic fascism or crony capitalism would be more accurate). Nothing is more irresponsible than knowingly destroying what's left of our engine of economic growth with more and more governmental central planning, even if it is given the laughable name of "public interest regulation."
DiLorenzo's Third Law of Government is that, with few exceptions, politicians are habitual liars. The so-called "watchdog media" is more appropriately labeled the "lapdog media," for pointing out the lies of politicians is the best way to end one's career as a journalist. Do this, and your sources of information will cut you off.
One of the biggest governmental lies is that financial markets are unregulated and in dire need of more central planning by government. Laissez-faire is said to have caused the "Great Recession." Fed bureaucrats have lobbied for some kind of Super Regulatory Authority to supposedly remedy this problem. This is all a lie because according to one of the Fed's own publications ("The Federal Reserve System: Purposes and Functions"), the Fed already has "supervisory and regulatory authority" over the following partial list of activities: bank holding companies, state-chartered banks, foreign branches of member banks, edge and agreement corporations, U.S. state-licensed bank branches, agencies and representative offices of foreign banks, nonbanking activities of foreign banks, national banks, savings banks, nonbank subsidiaries of bank holding companies, thrift holding companies, financial reporting procedures of banks, accounting policies of banks, business "continuity" in case of economic emergencies, consumer protection laws, securities dealings of banks, information technology used by banks, foreign investment by banks, foreign lending by banks, branch banking, bank mergers and acquisitions, who may own a bank, capital "adequacy standards," extensions of credit for the purchase of securities, equal opportunity lending, mortgage disclosure information, reserve requirements, electronic funds transfers, interbank liabilities, Community Reinvestment Act sub-prime lending "demands," all international banking operations, consumer leasing, privacy of consumer financial information, payments on demand deposits, "fair credit" reporting, transactions between member banks and their affiliates, truth in lending, and truth in savings.
In addition, the Fed also engages in legalized price fixing of interest rates and creates price inflation and boom-and-bust cycles with its "open market operations." In addition, financial markets are just as heavily regulated by the Securities and Exchange Commission, Comptroller of the Currency, Office of Thrift Supervision, and dozens of state government regulatory agencies. All of this is the Washington, D.C. definition of "laissez-faire" in financial markets.
DiLorenzo's Fourth Law of Government is that politicians will only take the advice of their legions of academic advisors if the advice promises to increase the state's power, wealth, and influence even if the politicians know that the advice is bad for the rest of society. The academics happily play along with this corrupt game because it also increases their notoriety and wealth. A glaring example of this phenomenon is the fact that, in the aftermath of the onset of the "Great Recession" there was almost no discussion at all by government officials, the media, or op-ed writers about the vast literature of economics that documents the gross failures of government regulation over the past century to promote "the public interest."
There has always been some kind of government regulation of economic activity in America, but the federal regulatory state got its first big boost with an 1877 Supreme Court case known as Munn v. Illinois. The two Munn brothers owned a grain storage business and the powerful farm lobby in their state wanted to essentially steal their property by having the state legislature impose price ceilings on grain storage. Such laws had previously been ruled unconstitutional as a violation of the Contract Clause of the U.S. Constitution. But the plunder-seeking farmers prevailed, and it was hailed by statists everywhere as a victory for "the public interest." Thus, the very first major example of "public interest regulation" was unequivocally an act of legal plunder that benefited a very narrow special interest at the expense of the public, which would have benefited more from a free market.
Either because of ignorance or corruption (or both), the statist academics of the time sang the "public interest" tune with regards to regulation, creating the myth that markets always "fail" and that the remedy is benevolent and wise government regulation in the public interest. The academics did this despite the fact that there was glaring evidence all around them that regulation was always and everywhere a special-interest phenomenon, as indeed almost all governmental activity is.
As historian Gabriel Kolko wrote in his 1963 book, The Triumph of Conservatism, big business in the early twentieth century sought government regulation because the regulation "was invariably controlled by leaders of the regulated industry, and directed toward ends they deemed acceptable or desirable." Government regulation has generally served to further the very economic interests that are being regulated. Chicago School economists labeled this phenomenon the "capture theory of regulation."
Most academic economists, seduced by the prestige, employment, and money that came from being governmental advisors, ignored all of this reality and instead spent roughly fifty years—from the pre-World War I years to the 1960s—inventing myriad factually emptytheories of "market failure." A popular book at the time was entitled Anatomy of Market Failure, by Francis Bator. This literature was (and is) based on the fraudulent technique of comparing real-world markets to an unobtainable, theoretical, Utopian ideal ("perfect competition") and then condemning the real world for being "imperfect," all the whileassuming that the politics of government regulation would perfectly "correct" these imperfections. Economist Harold Demsetz labeled this charade "the Nirvana Fallacy." Comparing real-world markets to "Nirvana" will always cause one to conclude that markets are "imperfect" by comparison. The market failure theorists never once compared government to Nirvana to subject interventionism to the same criteria. The Austrian School of economics is the only school of thought within the economics profession that never participated in this farce.
To its credit, the Chicago School of economics joined with the Austrians in exposing many of the market failure/regulation—is-always-good fallacies. Hundreds of journal articles and books were published that rediscovered the old truth that "as a rule, regulation is acquired by the industry and is designed and operated primarily for its benefit," as Nobel laureate George Stigler wrote in 1971.
This kind of research was expanded over the years to show that large corporations often support and lobby for onerous government "safety" and environmental regulations because they understand that the regulations will be so costly to enforce that they will likely bankrupt their smaller competitors while deterring others from entering the market in the first place. Businesses long ago discovered that the only way to have a long-lasting cartel is to have the cartel agreement enforced by the government. Privately-enforced cartels always break down because of cheating by the cartel members. The railroad and trucking industries were cartelized by the federal Interstate Commerce Commission (ICC) for many decades, for example. The ICC set monopolistic prices in these industries and prohibited genuine competition. The Civil Aeronautics Board (CAB) cartelized the airline industry by prohibiting price competition until it was deregulated in the late 1970s. There was vigorous competition in the electric power industry in the U.S. until it was ended by government regulation in the early twentieth century by the creation of monopoly franchises by state and local governments. AT&T enjoyed a government-sanctioned monopoly for many decades as well.
During the period of history when government-sanctioned monopoly was increasingly the norm, the Fed was created to facilitate the creation of a banking industry cartel. As Murray Rothbard wrote in A History of Money and Banking in the United States,
the financial elites of this country … were responsible for putting through the Federal Reserve System, as a govemmentally created and sanctioned cartel device to enable the nation's banks to inflate the money supply … without suffering quick retribution from depositors or note holders demanding cash.
In other words, giving the Fed more regulatory authority is not unlike giving an alcoholic another bottle of whisky, a murderer another gun, or a bank robber a ski mask. It is bound to make things worse, not better.
Source:  Thomas J. DiLorenzo  |  Excerpt from the book:  Organized Crime:  The Unvarnished Truth About Government
Jim Keith (1949-1999)  |  Excerpt from the book Mass Control: Engineering Human Consciousness (Chapter 29). Kempton: Adventures Unlimited Press, 1999.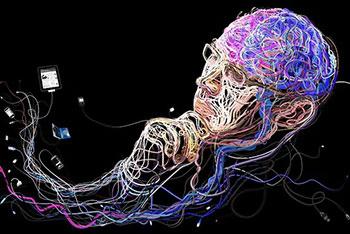 In the 1930s, British intelligence agent and one-world theoretician H.G. Wells proposed a mind control plan that is apparently coming to fruition now, at the turn of the 21st century, with the creation of the Internet. At a November, 1936 speech before the Royal Institute of International Affairs, Wells laid out his idea for what he called a "World Encyclopaedia." Wells said:
"I want to suggest that something, a new social organization, a new institution—which for a time I shall call World Encyclopaedia… This World Encyclopaedia would be the mental background of every intelligent man in the world… Such an Encyclopaedia would play the role of an undogmatic Bible to world culture. It would do just what our scattered and disoriented intellectual organizations of today fall short of doing. It would hold the world together mentally… It would compel men to come to terms with one another… It is a super university. I am thinking of a World Brain; no less… Ultimately, if our dream is realized, it must exert a very great influence upon everyone who controls administrations, makes wars, directs mass behavior, feeds, moves, starves and kills populations… You see how such an Encyclopaedia organization could spread like a nervous network, a system of mental control about the globe, knitting all the intellectual workers of the world through a common interest and cooperating unity and a growing sense of their own dignity, informing without pressure or propaganda, directing without tyranny."
Wells was a little more candid in a private memo written in the same month:
"The Universities and the associated intellectual organizations throughout the world should function as a police of the mind." [1]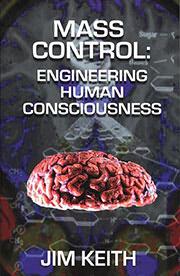 Policing of the mind is precisely the danger of the Internet. Although at first blush the possibility of a communications medium that is egalitarian in its ability to accommodate both individuals and media monoliths is exciting, the apparent freedom of the Internet may be transitory…and illusory.
One problem is that along with ability to disseminate information widely and almost instantaneously, due to its technical flexibility the Internet also has the potential for assimilating—for literally devouring—all of the major information sources on the planet. With high-tech linkages and interfaces it is quite probable that worldwide television, radio, computer, and print media will all be sucked into the maw of what is currently called the Internet. All of these information and communication sources are gradually being linked together into a single computerized network, providing an opportunity for unheralded control of what will be broadcast, what will be said, and ultimately what will be thought.
The Internet provides the ability for almost instantaneous monitoring of the content of communications. It is possible that the 'wide open information frontier' of the Internet, as it currently exists, is going to be a temporary thing, and that a program of increased monitoring and regulation—as well as a more aggressive use of mind control, such as foreseen by Dr. Persinger—will emerge.
When NBC and Microsoft launched their joint venture MSNBC, in an attempt to link television and the Internet, newscaster and CFR member Tom Brokaw said,
"We can't let that generation and a whole segment of the population just slide away out to the Internet and retrieve what information it wants without being in on it." [2]
In China, they have also not held their tongues about what they see as the necessity of Internet control. Xia Hong, an advocate of government monitoring of the Net has said,
"The Internet has been an important technical innovator, but we need to add another element, and that is control. The new generation of information superhighway needs a traffic control center. It needs highway patrols: users will require driver's licenses. These are the basic requirement for any controlled environment." [3]
Is the idea that the Internet can be used for increasing surveillance on the public just paranoia on my part? Then we should examine who currently controls the medium: American intelligence agencies. At this time the major nexus of control of the Internet resides in the monopoly of "domain registration," the keys to the broad Internet landscape. These domain names are registered as Internet Protocol numbers, and until recently were deeded by Network Solutions, Inc., a subsidiary of the government funded National Science Foundation. While Network Solutions registered the I.P. numbers, it was done as a free public service. This is no longer taking place.
Now the long arm of American intelligence agencies has hijacked the free flow of information—registration of domain names now starts at fifty dollars per year—since the purchase of Network Solutions by another company, Scientific Applications International Corp. (SAIC), a group previously mentioned circumstantially in this book in connection with the Heaven's Gate mass suicide—or murder.
SAIC is an arm of the military industrial establishment, with twenty thousand employees and over 90% of its $1.9 billion in 1994 revenues obtained from government contracts. On the twenty-three person board of directors of SAIC are Admiral Bobby Inman, former deputy director of the CIA and head of the National Security Agency; President Nixon's former defense secretary Melvin Laird; General Max Thurman, who commanded the invasion of Panama. Other board members of SAIC have included former CIA director Robert Gates; Secretary of Defense William Perry; and CIA director John Deutch.
Among the projects that Scientific Applications International Corp. has been engaged in recently have been the creation and implementation of technology for the Army Global Command and Control System—the renovation of the Pentagon's computer and communication systems—and the upgrading of national, state, and local law enforcement databases. In other words, SAIC is involved in the upgrading and integration of the computerized infrastructure of the Establishment.
And now SAIC stands at the gate of the Internet.
According to researcher Jesse Hersh:
"The military-industrial complex was the name used to refer to the ruling power elite during the 1950s and 1960s. However, with the wide penetration of television during the '60s, and the further proliferation of electronic media throughout the 1970s and '80s, the complex has dissolved into the inner workings of almost all aspects of our society. The war economy has successfully been transformed into the information economy. Military technology, and military communications systems now control and operate almost all of our political-economic and social relations. This amalgamation of media, and conglomeration of power, is currently being presented to the 'consumer' as the Information Superhighway or 'Internet'." [4]
If it seems unlikely that Big Brother would concern himself with the communications of ordinary citizens on the Internet, then it should be realized that government is already engaged in monitoring civilian and business communications on an awesome scale. Around the world, electronic messages are intercepted by a collaboration amongst several spy agencies headed by the American NSA, termed ECHELON. Based upon a document known as the UKUSA Agreement, signed in 1948 by the U.S., Great Britain, Australia, Canada, and New Zealand, ECHELON is a system composed of receiving stations in Yakima, Washington; Sugar Grove, West Virginia; Norwenstow in Cornwall, England; Waihopai, New Zealand; and Geraldton, Australia.
The receiving stations of ECHELON sift through the output of the world's electronic media. ECHELON primarily targets non-military domestic and business communications, including email, telephone, fax, and telex networks. This interception is primarily done through monitoring the communications of international phone company telecommunications satellites, civilian communications satellites, and communications as they are sent from undersea cables to microwave transmitters.
ECHELON uses computers that incorporate symbol and voice recognition systems to sift through millions of messages every minute, and to identify keywords and phrases, including business names, e-mail addresses, phone and fax numbers that are of interest to its participating member intelligence groups in the U.S., Britain, Canada, and New Zealand. After these phrases are located and the communications they are embodied in are culled, they are sent to analysts in whatever country requested the intercepts. According to one analyst, Amnesty International and Greenpeace have been among ECHELON's targets.
"Let me put it this way," a former NSA officer said. "Consider that anyone can type a keyword into a Net search engine and get back tens of thousands of hits in a few seconds. Assume that people working on the outer edges have capabilities far in excess of what you do." [5]
The gradual assimilation and control of all communications—and ultimately all transactions entirely, including those of perception and thought—is a long term strategy of the controllers that has in recent years been facilitated through the creation of the interdisciplinary science of cybernetics. Now, with cybernetics, mass control is here, eating up our freedom on a day-to-day basis like a fast-acting viral organism.
The term cybernetics was invented by Norbert Wiener, a professor of mathematics at MIT who was involved with what was termed Operations Research as well as System Dynamics for the U.S. during World War II.
Cybernetics is primarily the science of information theory, and it is currently being applied to the world as a whole. Cybernetics theory was first envisioned as a way of precisely managing wars, but with experience it was seen that the disciplines and projections that were vital in the conduct of war were essentially the same as those utilized by government during peacetime. The cybernetic approach evolved such cross-disciplinary groups as the RAND Corporation, Mitre, and Ramo-Wooldridge (which became TRW), brainstorming the cybernetic approach to controlling society and nature itself. The cybernetics idea also provided the genus for the National Security Agency, which is at this time the largest intelligence agency on the planet. Such is the importance of information, according to the controllers.
According to cybernetic innovator Jay W. Forrester,
"The professional field known as system dynamics [or cybernetics] has been developing for the last 35 years and now has a world-wide and growing membership. System dynamics combines the theory, methods, and philosophy needed to analyze the behavior of systems in not only management, but also in environmental change, politics, economic behavior, medicine, engineering, and other fields. System dynamics provides a common foundation that can be applied where we want to understand and influence how things change through time."
One experiment in cybernetics was conducted in 1971 after the Marxist-leaning Dr. Salvador Allende was elected president of Chile. As Castro had done earlier, Allende set about nationalizing the industry, banks, and major companies of Chile. But Allende was no agrarian primatif, and therein lay his danger to the Establishment world. He called in the British cyberneticist Stafford Beers to provide the means for micro-managing the country, which is rich in natural resources, but which has always been drained by the major industrial powers with little of its gelt left over for the country itself.
Beer gathered together a highly qualified group of cybernetics-savvy scientists and launched what he called Project Cybersyn, the objective of which was, according to Beers,
"To install a preliminary system of information and regulation for the industrial economy that will demonstrate the main features of cybernetic management and begin to help in the task of actual decision-making by March 1, 1972… It was a massive application of cybernetic feedback to help each industry and each factory keep track of itself through a central location. All communications flowed through the central location."
Project Cybersyn utilized three primary components:
Cybernet, which was something of a precursor to today's Internet, a means by which businessmen and government could communicate and consult with anyone else in the web.
Cyberstride, the programs necessary for monitoring individual companies as well as the economy as a whole, as well as providing alerts when specific areas needed enhancement or were in trouble.
Chaco, a computerized model of the Chilean economy that provided effective simulations of potential scenarios.
The purpose of Cybersyn was to monitor, to dissect, and to predict the Chilean economy; to debug it in order to create a functioning machine, in much the same manner that is being done in many countries throughout the world today.
The problem is that Cybersyn may have worked too well and so posed a threat to the capitalist world. As the demonstration project that Allende and Beers foresaw, it might have provided a tremendous public relations coup for the Communist world. Henry Kissigner, it is said, was the one who intervened to put an end to the grand experiment. Salvador Allende was assassinated by Chileans who are reported to have been in the pay of the CIA, and Cybersyn went by the wayside.
The CIA seems to have known precisely what it was doing, since there are indications that the Agency at about the same time was focused on cybernetic concerns of its own. According to Anna Keeler in my Secret and Suppressed anthology,
"Richard Helms wrote of such a system in the mid-1960s while he was CIA Plans Director. He spoke of 'Sophisticated approaches to the coding of information for transmittal to population targets' in the 'battle for the minds of men' and of 'an approach integrating biological, social and physical-mathematical research in an attempt to control human behavior.' He found particularly notable 'use of modern information theory, automata theory, and feedback concepts…for a technology controlling behavior…using information inputs as causative agents…"
Elsewhere Helms wrote,
"Cybernetics can be used in molding of a child's character, the inculcation of knowledge and techniques, the amassing of experience, the establishment of social behavior patterns…all functions which can be summarized as control of the growth processes of the individual."
Cybernetics and the Internet—otherwise, the one world brain envisioned by H.G. Wells—allows for a regulated, interventionist world, one so fine-tuned that much of the machinations that take place behind the scenes are not observed by the man in the street. Among the control strategies that can be and are employed by the elitists in a cybernetic world are the control of food, the control of the monetary supply, the control of energy, and the control of public opinion. The Clinton administration's close attention to the media and opinion polls, and manipulation of same, are in essence a primitive cybernetic approach that has allowed for the institution in the U.S. of a "soft" cybernetic fascism where violent internal intervention is rarely needed, and then seemingly only for public relations purposes.
The techno-fascists are approaching closure, and may have already achieved it. Not only do governments and intelligence agencies currently have the ability to monitor computer and other media messages, as well as the emotional responses of the electorate via polling and other techniques, they have the ability and the will to use media to brainwash us, to change our opinions when they believe it is warranted, and to sell us on every step on the road to complete utilization. As satirized in works like Report From Iron Mountain andSilent Weapons for Quiet Wars, the cybernetics approach to world management can yield the ultimate in control. Extrapolating from the accelerating advances of the last century, it is obvious that unless lovers of freedom act, and act fast, within the next twenty years the ruling elite will have effectively realized total control over the minds and bodies of mankind.[6]
---
Notes:
[1] Wells, H.G. Cited in White, Carol. The New Dark Ages Conspiracy. New York: The New Benjamin Franklin House, 1980.
[2] Brokaw, Tom, cited in Pouzzner, Daniel. "The Architecture of Modern Political Power," http://www.mega.nu/ampp/
[3] "The Great Firewall of China" by Geramie R. Barme and Sang Ye, Wired Magazine.
[4] Hersh, Jesse, "The Internet Complex," Prevailing Winds, number 4; King, Bradley J., "Doubleplusungood! The Specter of Telescreening," [formerly] at www.parascope.com.
[5] Hagar, Nicky, "Exposing the Global Surveillance System," Covert Action Quarterlyonline, http://www.projectcensored.org/4-exposing-the-global-surveillance-system/; "Spies Like Us," Connected, 16 December, 1997, at www.telegraph.co.uk; Vest, Jason, "Listening In," Village Voice, August 12-18, 1998.
[6] Helms, Richard, cited in Bowart, Walter. Operation Mind Control. New York: Dell Books, 1978; Friedman, George and Meridith. The Future of War — Power, Technology, and American World Dominance. 1996; Beer, Stafford. Brain of the Firm, 1986; Wiener, Norbert. The Human Use of Human Beings — Cybernetics and Society. 1954; "Silent Weapons for Quiet Wars," Secret and Suppressed, ed. Jim Keith, Feral House, 1993.
Source: War Is Crime
With the constant drumbeat that Armageddon is imminent, it is easy to dismiss the geopolitical threats that pose a realpolitik danger. The prospects that definite weapons of mass destruction will engulf the planet in a nuclear winter are upon us once again. After the collapse of the Soviet evil empire, the Reagan – Gorbachev détente provided the world with one of its last hopes for restoring rational international relations. Regretfully, the last superpower used the defeat of the Marxist model of tyranny to impose their Pax American version of a global New World Order. The military machine of NATO, furnished with DARPA technology, would implement the NeoCon policy based upon the interest of the true masters behind the kosher approved empire. Justin Raimondo poses the question: Are We On the Brink of World War III?
"The end of the cold war did not lead to a "unipolar world," as Charles Krauthammer and his fellow neocons celebrated it in the early 1990s. Instead of the "benevolent global hegemony" envisioned by Bill Kristol and Robert Kagan in their nineties foreign policy manifesto, we are back to the pre-WWI era of old-fashioned inter-imperialist rivalry. Instead of the "end of history," we stand at the beginning of a new era of nationalism, religious fanaticism, and ideologically-driven violence. Combined with the structural incentives for conflict inherent in our system of alliances and the built-in dangers of a policy of "collective security," this is a recipe for another world war."
The compulsion of the Neoconservatives toward belligerent intervention never serves the interests or enhances the security of the American citizenry. So when China Joins Russia, Orders Military To Prepare For World War III, what is really behind the rhetoric?
"Hu's call for war joins Chinese Rear Admiral and prominent military commentator Zhang Zhaozhong who, likewise, warned this past week that: "China will not hesitate to protect Iran even with a Third World War," and Russian General Nikolai Makarov who grimly stated last week: "I do not rule out local and regional armed conflicts developing into a large-scale war, including using nuclear weapons."
From the Trenches attempts to answer this question in the article, Is China gearing up to start World War III? "My take on this is that China's latest foray into international threat-mongering is indicative of two factors: a desire on the part of the Chinese government to be prepared for any eventuality — and that could include war — and a desire to warn the West that they're willing to be prepared for any eventuality — and that could include war."
With this backdrop in mind, the buzz from the seminal Paul Craig Roberts essay, The Two Faux Democracies Threaten Life On Earth, lays out the hubris that underpins this updated vision in the MAD doctrine of victory. Deterrence be dammed, mutually assured destruction is pointless, when preempted aggression has the war machine of absolute annihilation under your command. Dr. Roberts concludes:
"The post World War II wars originate in Washington and Israel. No other country has imperial expansionary ambitions. The Chinese government has not seized Taiwan, which China could do at will. The Russian government has not seized former constituent parts of Russia, such as Georgia, which, provoked by Washington to launch an attack, was instantly overwhelmed by the Russian Army. Putin could have hung Washington's Georgian puppet and reincorporated Georgia into Russia, where it resided for several centuries and where many believe it belongs.

For the past 68 years, most military aggression can be sourced to the US and Israel. Yet, these two originators of wars pretend to be the victims of aggression. It is Israel that has a nuclear arsenal that is illegal, unacknowledged, and unaccountable. It is Washington that has drafted a war plan based on nuclear first strike. The rest of the world is correct to view these two rogue unaccountable governments as direct threats to life on earth."
The YouTube US Now Determined Highest Priority To Nuclear First Strike China, provides details and perspective on a provision in NDAA authorization.
This chilling first strike war plan, disclosed in the frightening report - Who Authorized Preparations for War with China? – has to send shivers up the spine of any thinking person. "The United States is preparing for a war with China, a momentous decision that so far has failed to receive a thorough review from elected officials, namely the White House and Congress. This important change in the United States' posture toward China has largely been driven by the Pentagon."
While the author of this paper, Amitai Etzioni, states, "I am not arguing that the U.S. military is seeking out war or intentionally usurping the role of the highest civilian authorities", the intentional preparation for a pre-empt Dr. Strangelove nuke attack is absurd on its face.
However, placing the blame for this switch in strategic targeting that have China in the cross hair alignment has a direct connection to the Zhang Zhaozhong comments in defense of Iran. If you take away anything from this assessment heed the reality of Zionist dominance and foremost influence on American foreign policy that Paul Craig Roberts identifies so clearly.
China does not want an apocalyptic war with the United States. They are content to wage economic and financial warfare. Notwithstanding the trade dependency that the globalist cabal originated by the Nixon-Kissinger tools with the Red Communists, the authoritarian People's Republic of China, are winning the financial battle.
Max Hastings in the MailOnline article, Will World War III be between the U.S. and China?, correctly concludes.
"Beyond mere sabre-rattling, China is conducting increasingly sophisticated cyber-warfare penetration of American corporate, military and government computer systems. For now, their purpose seems exploratory rather than destructive.

But the next time China and the United States find themselves in confrontation, a cyber-conflict seems highly likely. The potential impact of such action is devastating, in an era when computers control almost everything."
If the actual existential national security of the United States is at stake from a Chinese military combat threat, one had better remember the faithful wisdom of General Douglas MacArthur "Never Fight a Land War in Asia". Could the lesson of the failed Iraqi and Afghanistan wars finally be sinking in? Surely, the military-industrial-complex ignored the cogent field marshal's insight in Viet Nam. Heretofore, the foreign affairs and armed forces geniuses preparing their Sino war plans must be looking to their robot drone battalions for their sneak Amerikan "Pearl Harbor" mission.
The dirty little secret is out as Chuck Hagel warns: Troops are 'close to the breaking point'.
"Our people are strong and resilient after 12 years of war, but they are under stress — and so are the institutions that support them."

"Strengthening readiness will ultimately demand that we address unsustainable growth in personnel costs, which represent half of the department's budget and crowds out vital spending on training and modernization," he said. "If trends continue, we could ultimately be left with a much smaller force that is well-compensated but poorly trained and equipped. That would be unacceptable."
Logical, is it not? Just push a few buttons and use those Trident missiles, while you have the advantage. How else can a dying empire survive unless by waging war?
How outrageous and idiotic this government has become for even having a discussion on starting a nuclear war. Before his railroading and incarceration, Edgar Steele wrote the essay, World War 3.
"The world economy is so broken due to plundering by International bankers and other Zionist elite that Depression II is inevitable. Just like WWII and Depression I, WWIII will be the only way to distract people from their impending economic misery, mask the effects of Depression II and get economies going again. Just like WWII and Depression I, international bankers and other Zionist elite will be the real beneficiaries by loaning and selling to all sides and once again scooping up small businesses, farms and residences for one-tenth their value."
Another major war is on the horizon, but whether it will be a global conflagration is yet, proven. Revelations final conflict will come to pass, but the time of its occurrence is not known to man. How ironic and ludicrous those planners are looking to copy a disastrous Yamamoto strategy and have the arrogance to believe that they are omniscient.
A useful analogy compares the Daleks, a fictional extraterrestrial race of mutants from the British TV Doctor Who series, with the satanic globalist death merchants that thrive on human suffering and ruin. This tribe of moneychangers, bent on universal conquest and destruction, has brought down countless societies.
The Chinese capitalists' nouveau riche never lost their repressive attitude and undemocratic culture towards their 'coolie class". That is a trait, which coincides with their globalist gangster partners. Allowing a Hiroshima radiation of Chinese joint venture assets does not advance the final subjugation of the planet, for the fascist corporatists. Ever since Zionism conquered the United States, this country has been ruled under Talmud precepts that only benefit the NWO master plan.
Amitai Etzioni has raised an important question: "Who authorized preparations for war with China?" Etzioni says that the war plan is not the sort of contingency plan that might be on hand for an improbable event. Etzioni also reports that the Pentagon's war plan was not ordered by, and has not been reviewed by, US civilian authorities. We are confronted with a neoconized US military out of control endangering Americans and the rest of the world.
Etzioni is correct that this is a momentous decision made by a neoconized military. China is obviously aware that Washington is preparing for war with China. If the Yale Journal knows it, China knows it. If the Chinese government is realistic, the government is aware that Washington is planning a pre-emptive nuclear attack against China. No other kind of war makes any sense from Washington's standpoint. The "superpower" was never able to occupy Baghdad, and after 11 years of war has been defeated in Afghanistan by a few thousand lightly armed Taliban. It would be curtains for Washington to get into a conventional war with China.
When China was a primitive third world country, it fought the US military to a stalemate in Korea. Today China has the world's second largest economy and is rapidly overtaking the failing US economy destroyed by jobs offshoring, bankster fraud, and corporate and congressional treason.
The Pentagon's war plan for China is called "AirSea Battle." The plan describes itself as "interoperable air and naval forces that can execute networked, integrated attacks-in-depth to disrupt, destroy, and defeat enemy anti-access area denial capabilities."
Yes, what does that mean? It means many billions of dollars of more profits for the military/security complex while the 99 percent are ground under the boot. It is also clear that this nonsensical jargon cannot defeat a Chinese army. But this kind of saber-rattling can lead to war, and if the Washington morons get a war going, the only way Washington can prevail is with nuclear weapons. The radiation, of course, will kill Americans as well.
Nuclear war is on Washington's agenda. The rise of the Neocon Nazis has negated the nuclear disarmament agreements that Reagan and Gorbachev made. The extraordinary, mainly truthful 2012 book, The Untold History of the United States by Oliver Stone and Peter Kuznick, describes the post-Reagan breakout of preemptive nuclear attack as Washington's first option.
During the Cold War nuclear weapons had a defensive purpose. The purpose was to prevent nuclear war by the US and USSR each having sufficient retaliatory power to ensure "mutually assured destruction." MAD, as it was known, meant that nuclear weapons had no offensive advantage for either side.
The Soviet collapse and China's focus on its economy instead of its military have resulted in Washington's advantage in nuclear weaponry that, according to two US Dr. Strangeglove characters, Keir Lieber and Daryl Press, gives Washington first-strike capability. Lieber and Press write that the "precipitous decline of Russia's arsenal, and the glacial pace of modernization of China's nuclear forces," have created a situation in which neither Russia nor China could retaliate to Washington's first strike.
The Pentagon's "AirSea Battle" and Lieber and Press' article in Foreign Affairs have informed China and Russia that Washington is contemplating pre-emptive nuclear attack on both countries. To ensure Russia's inability to retaliate, Washington is placing anti-ballistic missiles on Russia's borders in violation of the US-USSR agreement.
Because the American press is a corrupt government propaganda ministry, the American people have no idea that neoconized Washington is planning nuclear war. Americans are no more aware of this than they are of former President Jimmy Carter's recent statement, reported only in Germany, that the United States no longer has a functioning democracy.
The possibility that the United States would initiate nuclear war was given reality eleven years ago when President George W. Bush, at the urging of Dick Cheney and the neocons that dominated his regime, signed off on the 2002 Nuclear Posture Review.
This neocon document, signed off on by America's most moronic president, resulted in consternation and condemnation from the rest of the world and launched a new arms race. Russian President Putin immediately announced that Russia would spend all necessary sums to maintain Russia's retaliatory nuclear capability. The Chinese displayed their prowess by knocking a satellite out of space with a missile. The mayor of Hiroshima, recipient city of a vast American war crime, stated: "The nuclear Non-Proliferation Treaty, the central international agreement guiding the elimination of nuclear weapons, is on the verge of collapse. The chief cause is US nuclear policy that, by openly declaring the possibility of a pre-emptive nuclear first strike and calling for resumed research into mini-nukes and other so-called 'useable nuclear weapons,' appears to worship nuclear weapons as God."
Polls from all over the world consistently show that Israel and the US are regarded as the two greatest threats to peace and to life on earth. Yet, these two utterly lawless governments prance around pretending to be the "world's greatest democracies." Neither government accepts any accountability whatsoever to international law, to human rights, to the Geneva Conventions, or to their own statutory law. The US and Israel are rogue governments, throwbacks to the Hitler and Stalin era.
The post World War II wars originate in Washington and Israel. No other country has imperial expansionary ambitions. The Chinese government has not seized Taiwan, which China could do at will. The Russian government has not seized former constituent parts of Russia, such as Georgia, which, provoked by Washington to launch an attack, was instantly overwhelmed by the Russian Army. Putin could have hung Washington's Georgian puppet and reincorporated Georgia into Russia, where it resided for several centuries and where many believe it belongs.
For the past 68 years, most military aggression can be sourced to the US and Israel. Yet, these two originators of wars pretend to be the victims of aggression. It is Israel that has a nuclear arsenal that is illegal, unacknowledged, and unaccountable. It is Washington that has drafted a war plan based on nuclear first strike. The rest of the world is correct to view these two rogue unaccountable governments as direct threats to life on earth.
Paul Craig Roberts was Assistant Secretary of the Treasury for Economic Policy and associate editor of the Wall Street Journal. He was columnist for Business Week, Scripps Howard News Service, and Creators Syndicate. He has had many university appointments. His internet columns have attracted a worldwide following. His latest book, The Failure of Laissez Faire Capitalism and Economic Dissolution of the West is now available.
Source: Paul Craig Roberts
Of all the delusions we entertain in our lives, both individually and collectively, that we are the "masters of our own destiny" has got to be one of the grandest. It is emboldening to feel we are somehow 'in control', 'in charge' of the myriad forces and influences that surround and inhabit us but in reality we seem more like high-stakes gamblers than gods, playing a numbers game not fully aware of the odds that, as often as not, are resolutely stacked against us.
Long before 'rationalism' convinced us it was able to even up these odds thus moving into the dominant position it now occupies in the modern psyche, an old proverb, originating from not only a different era but also school of thought, suggested a more subtle and unpredictable relationship between mans actions and the consequences of those actions, in other words between causes and their inevitable, if not immediately obvious, effects. It was a clear warning to those who presume superiority and dominion over wild, unruly Nature and attempt to subjugate it to a mere predictable mechanism. "They that sow the wind shall reap the whirlwind", goes the ancient saying which seeks to reintroduce the principle of the 'unknown', the 'unaccounted for' back into the minds of those who cling to their sophisticated certainties and complacencies. As Donald Rumsfeld, Secretary of Defence in the Bush administration and no stranger to an elevated sense of certainty, famously and rather ironically put it: "Reports that say that something hasn't happened are always interesting to me, because as we know, there are known knowns; there are things we know we know. We also know there are known unknowns; that is to say we know there are some things we do not know. But there are also unknown unknowns – the ones we don't know we don't know."
The Hidden Conditionality
In 1961 mathematician and meteorologist Professor Edward Lorenz working at the Massachusetts Institute of Technology (MIT), USA, made what appeared to be an accidental discovery whilst running some tests on his new, though by today's standards rather primitive computer, the charmingly named Royal McBee LGP-30. This discovery has helped to change our perception of just how surprisingly sensitive the world, as a vast, organic System made up of many minor, interconnected systems, actually is upending the reductionist, 'world as giant machine' model which many, particularly in science, have subscribed to.
Far-reaching ideas often originate and ripple outwards from simple, seemingly insignificant insights; the concept of splitting the atom, for example, must be about as small and inconsequential a starting-point as one can imagine. Lorenz's profound realisation began life rather similarly. In one of those early tests, in 1961, he re-entered data into his computer for a re-run of a weather simulation he had already completed, but this time using the numbers direct from the original printout. To his surprise, he found that the simulation ended with a totally different result. Using exactly the same input data, the final outcome should have been identical. He did this many times over and kept finding the same wild variations. The reason was that the Royal McBee had, in the first instance, entered numbers to an accuracy of six decimal points, whereas the subsequent printout was rounding them off to three decimal points. It was only a margin of error of less than 0.1 per cent, then seen as quite insignificant over a whole experiment, and yet it resulted in huge deviations from the original, exposing the underlying conditionality limiting the science of long-term prediction and a killer-blow to those who see in it an omnipotent future for man and computer.
Lorenz was not the first to have had an inkling of this somewhat hidden conditionality. Over 100 years earlier, the brilliant French mathematician Jules Henri Poincare, whose work also showed that systems are not as stable or predictable as they were previously assumed to be, was largely misunderstood and ignored. Post-Lorenz though that insight, perhaps finding a more receptive time in which to take root than the 1800s of Poincare, has taken on a whole new dimension, showing up the limitations of systemic modelling and analysis, something we have become, in our attempts to 'manage risk', increasingly dependent upon and especially with the advent of computers. This, for example, was clearly played out in 2007 at the very beginning of the global financial crisis, when predictive models employed to chart the behaviour of international trade and capital flows, under an atmosphere – not fully recognised at the time – of accentuated volatility proved to be misrepresentative leaving policy-makers, forecasters and speculators completely wrong-footed. Alan Greenspan, former Federal Reserve chairman, stated in late 2008, before a Congressional hearing in Washington, "I have discovered a flaw in the model that I perceived is the critical functioning structure that defines how the world works", in what can only be described as a moment of frank admission, for an ultra-rationalist. He added, "This modern risk-management paradigm held sway for decades…The whole intellectual edifice, however, collapsed in the summer of last year [2007]". He was referring partly to his shaken belief in a neo-liberal, 'free-market' economic model, and to the ability to predict and control its behaviour, which, on Mr Greenspan's watch, has managed to dysfunctionalise the entire global economic system and caused untold suffering. Some, including many notable economists, say his policies, whilst the head of the Fed, were significantly responsible for the onset of the financial crisis as they encouraged the sub-prime housing bubble, and it's inevitable collapse, by keeping interest rates too low for too long – "easy money". And he failed to rein in the explosive growth of the largely unregulated business of derivatives, risky financial instruments that, as he admitted in the Washington hearing, were out of control and had created havoc throughout the financial world. In 1994, Greenspan successfully opposed the implementation of tougher regulations and restrictions on the derivatives market.
Hair Trigger
Of course the world still operates predictably and measurably in many ways, as our extraordinary modern science has shown but it has become increasingly clear that this is by no means the full story. Those now infamous "masters of the universe", both in high finance and science, over-dependent on speculative theories and models, hell-bent on retaining their triple-A, god-like status, have tended to conveniently overlook this underlying fact. All systems, which inevitably experience conditions of stress and can therefore become highly sensitized as a result, are prone to unstable, unpredictable modes of behaviour; an instability which can be symptomatic of being driven too hard and to the very limits of natural functioning. It is a warning indicator that any particular system is reaching or has reached a 'tipping-point', beyond which it will move into a disturbed and increasingly dysfunctional phase of activity and eventually completely collapse, much like a wheel coming loose from it's axle; at first wobbling uncontrollably and then coming off altogether. The climate of a particular region, for example, may be masking underlying instability latent in that system and so the potential for disruptive weather patterns is present but remains unnoticed. Similarly with the economy, where many learned and even Nobel-prize winning economists have been caught out, admitting that they did not see this "once in a lifetime" crisis coming. And in the case of the environment, no one truly knows what might unravel if we reach that ominous tipping-point of a polar ice cap and permafrost meltdown.
The sensitivity of systems to influencing factors which may be miniscule, as Lorenz discovered, and therefore virtually impossible to monitor, no matter how accurate the devices used, is often referred to by the well-known term 'butterfly effect'. It points to the fact that when systems like the climate, environment or economy are in an inherently unstable condition it can lead to unforeseen events even with the smallest of initial disturbances. Like the turbulence generated by the beat of a butterfly's wings or for that matter the splitting of an atom which, again when the fissile material, on an atomic level, is unstable enough, can set in motion a cataclysmic chain of events. Put another way, in a highly charged 'atmosphere', using the word in its broadest sense, it often only takes the smallest of switching devices, a hair-trigger, to move it rapidly into an either destructive or creative phase of activity. The tension inherent in that atmosphere or environment seeks to be diffused, discharged either dramatically as takes place in a lightning strike or gradually like the steady flow of household electricity, kept relatively safe and useable by a whole network of regulating mechanisms and in stark contrast to our neoliberalised and therefore deregulated financial system, which some believe is "ready to blow" – like a whirlwind. The trigger-point or activating 'seed' may be minute but in a system, in a sense, 'fertile' enough it can grow exponentially into say a hurricane, nuclear explosion, stock market implosion or even social revolution – not by any means a new phenomena but one we are seeing today in a globalised form which includes protest movements like the Arab Spring, the Spanish Indignados and the Occupy Movement.
The True Nature of Justice
There can be little doubt that the 'global atmosphere', so to speak, today is one that indeed can be characterised as highly charged, socially, politically, economically and environmentally not to mention the inner storm brewing up in our collective psyche. These are uncertain times with uncertain futures and distressing to a world that appears, to anyone who has eyes to see and not their head jammed firmly in the sand, to have completely lost it's way. In the lead-up to its annual meeting, the World Economic Forum published its annual report in January 2013 – Global Risks – warning of potential dangers to the functioning of our most critical systems. Compiled by a panel of 1,000 experts, it urged policy-makers to address the key issues of severe income disparities, the indebted state of governments and rising greenhouse gas emissions. The report states: "Continued stress on the economic system is positioned to absorb the attention of leaders for the foreseeable future. Meanwhile, the Earth's environmental system is simultaneously coming under increasing stress. Future simultaneous shocks to both systems could trigger the 'perfect storm' with potentially insurmountable consequences… On the economic front, global resilience is being tested by bold monetary and austere fiscal policies. On the environmental front, the Earth's resilience is being tested by rising global temperatures and extreme weather events that are likely to become more frequent and severe. A sudden and massive collapse on one front is certain to doom the other's chance of developing an effective, long-term solution."
We have sown the wind and the whirlwind has surely followed. That is a fact whether generally accepted or not. Many of the operating systems of the planet, as stated above, are under tremendous pressure and are showing the telltale signs of distress and dysfunctionality. The most obvious of course being the degradation of our living environment, which includes pollution and climate change, and yet there are those who are still quite able to rationalise the whole problem away, conveniently understating the human factor and choosing instead to put the emphasis on 'nature's cycles'.
As the well over-used cliché puts it, we are now in uncharted territory – a realm of "unknown unknowns" – though perhaps not quite as uncharted as we imagine. For it is always that Nature, an ultimately benevolent, self-regulating Organism, sooner or later, responds to extremes with balancing corrective measures. When the excesses of our planet reach the toxic levels they so obviously have today, with say environmental destruction, carbon dioxide emissions, the wealth and income inequality that exists between the so-called haves and have-nots and many other socio-economic injustices, Nature at a certain point kicks in. Like a safety valve letting off steam it attempts to stem the destructive energetic imbalance before it becomes dangerously polarised, much like an electrical storm, mentioned earlier, seeks to neutralise the build-up of a super-charged differential. There seems in-built in Nature a correcting factor, an element of Universal Justice, which attempts to harmonise destructive inequities and one we appear to be quite unaware of, or at least act as if we are.
Legally Binding
In essence, and not to put too fine a point on it, we have somehow succeeded in creating a global 'energy-bomb', for want of a better way of putting it, with many factors having gone into its assemblage and ourselves as the unfortunate targets – the ultimate in suicide missions, albeit an unconscious one. The mounting tensions of the world have been, at best, misunderstood, at worst overlooked and ignored for generations by a long succession of influential policy-makers, both in global politics and economics. This has led to a dangerous and seemingly intractable, bomb-like concentration of problems affecting all aspects of life. It has created this super-charged atmosphere, a supercell of disharmony and dis-ease, which will take some skill and a considerable amount of patience to diffuse before some unforeseen trigger sets in motion a catastrophic chain of events, in the same way a single, well-placed bullet, killing Archduke Franz Ferdinand in Sarajevo on 28th June 1914, acted as the tiny spark that seeded what would later become the raging inferno of World War One.
The world cries out, knowingly or not, for a team of skillful operators with abilities in all fields, whose primary task it is to diffuse the currently explosive situation facing the planet. High level, high-calibre compromisers and negotiators, a role for which the United Nations was originally set up, respected by many and able to take the sting out of the gathering mother of all storms, we have all unintentionally reaped, before it does further untold and perhaps irreversible damage to an already beleaguered planet. At this time of extraordinary significance can we make the right choices in the sense that we accept what the present situation demands from us, as laid down by the Universal Laws of Nature, particularly the key Law of Cause and Effect, which in the end express the interconnectedness of all things? The universe itself is bound together by the interplay of these underpinning guiding principles, as science is continually re-discovering. Why is it humanity thinks it can reasonably exist in some fantasy realm beyond them? And, perhaps more importantly, when will we wake up to this dangerous delusion and renounce these outlaw ways which have brought us all to the very edge of extinction without even fully realising it? That is the question of our times. We appear not to have forever to answer it.
Drones are a weapon of war, presently being used by the U.S. Military using assertions not supported by facts. These weapons are manufactured and sold to the military by companies which own the technologies and thereby profit. The right or wrong of the war is ignored in their calculations, which focus on the profit to be made.
The membership organization which lobbies for the use of drones for the corporations which comprise its membership is the Association for Unmanned Vehicle Systems International. The growth of this industry is now measured in the billions of dollars, with applications for drone usage growing out into law enforcement within the United States on a weekly basis.
These are facts, supportable by contracts reflecting sales.
Facts are generally inconvenient for parties attempting to 'win' the battle for public opinion. These facts are true for drone contractors today and were true of the Military Industrial Complex on January 17, 1961 when Dwight D. Eisenhower gave his farewell address, and warning about the influence of these corporations, to the American People.
Propaganda 
Manufacturing opinion in Americans results in increased sales and a limiting of the options they see as possible. This is at the heart of the strategy by which the Multi-National Corporations have build their business plan from the time of World War I – present day.
Propaganda had been used to influence groups and nations for as long as we have recorded history. But the practice was codified with a set of rules by Edward Bernays, a cousin of Sigmund Freud, in the 1020s. There are seven principles of propaganda, which include:
Seven Main Principles
Bandwagon – Follow the Crowd.
Card stacking – Tell them ONLY what you want them to know.
Glittering Generalities – Use words which let the listener fool themselves.
Name Calling - Negative, derogatory langauge to describe the enemy in speech, images, and writing.
Plain Folks – Taking on language, idioms, jokes, and accent to increase of the target audience to increase familiarity and elicit acceptance and trust.
Additional Principles
Assertion – Say it, and say it again with conviction
Lesser of Two Evils – Limit the choices to this or that, ignoring all other possibilities.
Pinpointing the Enemy – Name an individual, group, or nation as the 'problem.' Ignore refuting facts.
Simplification (Stereotyping) – Similar to Pinpointing. Ignore refuting facts.
The opinions held by Americans are largely the product of propaganda today, though this is now changing through access to the Internet.
Public Relations professionals know the public forgets about scandals, both corporate and politically, in only a few months or years. Today, major scandals of the early 90s have vanished from the collective memory. 
Main Stream Media 
Controlling the Main Stream Media, which is owned entirely my major corporations, ensured this would remain true. America originally saw independent journalism as an essential protection for the rights of the people. Newspapers were mostly owned locally, reflecting a diversity of voices.
Local 'government,' which was understood to be a service center used by the People, who together were and are the real government under American theory and law, was used to carry out those functions deemed of mutual benefit by the People. 
America's Foundations 
Until the rise of the Internet, Americans had, in large part, lost connection with their own history and the foundations for American government. A reading of the Declaration of Independence, the Constitution, theBill of Rights, and survey of the Federalist and Anti-Federalist Papers shows this to be the case.
The rising power of corporations, asserting itself through government, began to change this in the late 1800s. World War I and World War II enormously enriched the same corporations and banks named by Eisenhower in his speech. A significant number of these were simultaneously in business with Nazi Germany before and during World War II and also Russia. In his book, "Creature from Jekyll Island," G. Edward Griffin provides documentation for this.
Major General Smedley Butler was the most respected and decorated military figure in America in the first half of the 20th Century. Having spent his life serving his country as a Marine in wars dictated by the economic wishes of corporations for decades he realized he and the troops he commanded had been used by those corporations. In response, he wrote, "War is a Racket."
VIDEO – Major General Smedley Butler & The Fascist Takeover Of The USA – A Warning From History
The General conveniently, and very suddenly, died in 1940 before our entry into World War II. War was building immense wealth within a small number of corporations, who were determined this flow of power and money continue. 
Wars for Profit 
The Second World War was opposed by Conservative Republican congressional leader Robert A. Taft, "who articulated a non-interventionist foreign-policy vision sharply at odds with the internationalism of Truman and Eisenhower. Although derided as ostrich-like, Taft was prescient on several points, such as the structural weakness of the United Nations and the propping up of repressive regimes that would result from U.S. interventionism."
After World War II Conservatism was targeted by the Rockefeller Republicans, who today we know as NeoConservatives. To accomplish this they used an array of tools which included the C. I. A., an agency which recruited from a social elite who had strong connections to the corporate world.
Today, the assassination of John Fitzgerald Kennedy on November 22, 1963, is credited to a cooperative effort between the C.I.A., and corporations in such first hand and authoritative books as "Mary's Mosaic,"by Peter Janney. Janney is the son of Wistar Janney, a high level operative in the C. I. A. from close to the time of it's inception after World War II through the 1960s.
After the fall of the Berlin Wall the world appeared to be heading for a long-awaited peace. But this was not in alignment with the business plans of the Military Industrial Complex.
Managing American Fear
The public relations people for the corporations had used boogymen to persuade Americans to the necessity of war and vast expenditures in military spending from World War I until the Wall came down. For this purpose they had first vilified the 'Hun,' and then 'Communism.'
They chose a new boogyman in the last years of the Reagan Administration.
"The Power of Nightmares," produced by the BBC, digs into the history of the C.I.A., and its manipulation of Islam and placement of operatives to stymy their move toward liberalization, which threatened the oil companies. The issue of a threat from a radical Islam must be considered outside the narrowing confines of propaganda, the corporate tool used to herd Americans, keeping us within the limits which powers their profits. This is especially true for the strategies of Pinpointing the Enemy, and Stereotyping.
VIDEOS
Part I: Baby It's Cold Outside
Part III: The Shadows in the Cave
Big Oil 
If you identify the location of the major world sources of oil you will notice much of the world reserves are located in land controls by Islamic people. Until this became known Islam was never presented as a threat. Once this took place, this changed.
Multiple operations in these countries by the CIA and its corporate partners caused shifts in attitudes within the people living in these countries. Ron Paul, using the term coined by the CIA, called it "Blow-Back." John Perkins, in his book, "Confessions of an Economic Hit-Man," explains the means used to defraud smaller nations of their natural resources, oil chief among these.
People resent being manipulated, bombed, and defrauded. Where we did not have enemies, they were created.
VIDEO – Confessions of an Economic Hit Man: How the U.S. Uses Globalization to Cheat Poor Countries Out of Trillions
For a century corporations have used the military and government of our country to make war on people around the world. They have done this for profit and without showing a shred of conscience.
Today, the world is fed up. If the roles were reversed, we would have taken action long since.
These same interests understand well Americans are waking from their long sleep. This why drone technologies are now being deployed within the United States.
"Of all the tyrannies a tyranny sincerely exercised for the good of its victims may be the most oppressive." — C.S. Lewis

Caught up in the televised drama of a military-style manhunt for the suspects in the Boston Marathon explosion, most Americans fail to realize that the world around them has been suddenly and jarringly shifted off its axis, that axis being the U.S. Constitution.
For those like myself who have studied emerging police states, the sight of a city placed under martial law—its citizens under house arrest (officials used the Orwellian phrase "shelter in place" to describe the mandatory lockdown), military-style helicopters equipped with thermal imaging devices buzzing the skies, tanks and armored vehicles on the streets, and snipers perched on rooftops, while thousands of black-garbed police swarmed the streets and SWAT teams carried out house-to-house searches in search of two young and seemingly unlikely bombing suspects—leaves us in a growing state of unease.
Mind you, these are no longer warning signs of a steadily encroaching police state. The police state has arrived.
Equally unnerving is the ease with which Americans welcomed the city-wide lockdown, the routine invasion of their privacy, and the dismantling of every constitutional right intended to serve as a bulwark against government abuses. Watching it unfold, I couldn't help but think of Nazi Field Marshal Hermann Goering's remarks during the Nuremberg trials. As Goering noted:
It is always a simple matter to drag people along whether it is a democracy, or a fascist dictatorship, or a parliament, or a communist dictatorship. Voice or no voice, the people can always be brought to the bidding of the leaders. This is easy. All you have to do is tell them they are being attacked, and denounce the pacifists for lack of patriotism and exposing the country to danger. It works the same in every country.
As the events in Boston have made clear, it does indeed work the same in every country. The same propaganda and police state tactics that worked for Adolf Hitler 80 years ago continue to be employed with great success in a post-9/11 America.
Whatever the threat to so-called security—whether it's rumored weapons of mass destruction, school shootings, or alleged acts of terrorism—it doesn't take much for the American people to march in lockstep with the government's dictates, even if it means submitting to martial law, having their homes searched, and being stripped of one's constitutional rights at a moment's notice.
As journalist Andrew O'Hehir observes in Salon:
In America after 9/11, we made a deal with the devil, or with Dick Cheney, which is much the same thing. We agreed to give up most of our enumerated rights and civil liberties (except for the sacrosanct Second Amendment, of course) in exchange for a lot of hyper-patriotic tough talk, the promise of "security" and the freedom to go on sitting on our asses and consuming whatever the hell we wanted to. Don't look the other way and tell me that you signed a petition or voted for John Kerry or whatever. The fact is that whatever dignified private opinions you and I may hold, we did not do enough to stop it, and our constitutional rights are now deemed to be partial or provisional rather than absolute, do not necessarily apply to everyone, and can be revoked by the government at any time.
Particularly disheartening is the fact that Americans, consumed with the need for vengeance, seem even less concerned about protecting the rights of others, especially if those "others" happen to be of a different skin color or nationality. The public response to the manhunt, capture and subsequent treatment of brothers Tamerlan and Dzhokhar Tsarnaev is merely the latest example of America's xenophobic mindset, which was also a driving force behind the roundup and detention of hundreds of Arab, South Asian and Muslim men following 9/11, internment camps that housed more than 18,000 people of Japanese ancestry during World War II, and the arrest and deportation of thousands of "radical" noncitizens during America's first Red Scare.
Moreover, there has been little outcry over the Obama administration's decision to deny 19-year-old U.S. citizen Dzhokhar Tsarnaev his due process rights and treat him as an enemy combatant, first off by interrogating him without reading him his Miranda rights ("You have the right to remain silent. Anything you say can and will be used against you in a court of law…").
Presently, under the public safety exception to the Miranda rule, if law enforcement agents believe a suspect has information that might reduce a substantial threat, they can wait to give the Miranda warning. For years now, however, the Obama administration has been lobbying to see this exception extended to all cases involving so-called terror suspects, including American citizens. Tsarnaev's case may prove to be the game-changer. Yet as journalist Emily Bazelon points out for Slate: "Why should I care that no one's reading Dzhokhar Tsarnaev his Miranda rights? When the law gets bent out of shape for him, it's easier to bend out of shape for the rest of us."
The U.S. Supreme Court rightly recognized in its 1966 ruling in Miranda v. Arizona that police officers must advise a suspect of his/her civil rights once the suspect has been taken into custody, because the police can and often do take advantage of the fact that most Americans don't know their rights. There have been few exceptions to the Miranda rule over the last 40 years or so, and with good reason. However, if the Obama administration is allowed to scale back the Miranda rule, especially as it applies to U.S. citizens, it would be yet another dangerous expansion of government power at the expense of citizens' civil rights.
This continual undermining of the rules that protect civil liberties, not to mention the incessant rush to judgment by politicians, members of the media and the public, will inevitably have far-reaching consequences on a populace that not only remains ignorant about their rights but is inclined to sacrifice their liberties for phantom promises of safety.
Moments after taking Tsarnaev into custody, the Boston Police Dept. tweeted "CAPTURED!!! The hunt is over. The search is done. The terror is over. And justice has won." Yet with Tsarnaev and his brother having been charged, tried and convicted by the government, the media and the police—all without ever having stepped foot inside a courtroom—it remains to be seen whether justice has indeed won.
The lesson for the rest of us is this: once a free people allows the government to make inroads into their freedoms or uses those same freedoms as bargaining chips for security, it quickly becomes a slippery slope to outright tyranny. And it doesn't really matter whether it's a Democrat or a Republican at the helm, because the bureaucratic mindset on both sides of the aisle now seems to embody the same philosophy of authoritarian government. Increasingly, those on the left who once hailed Barack Obama as the antidote for restoring the numerous civil liberties that were lost or undermined as a result of Bush-era policies are finding themselves forced to acknowledge that threats to civil liberties are worse under Obama.
Clearly, the outlook for civil liberties under Obama grows bleaker by the day, from his embrace of indefinite detention for U.S. citizens and drone kill lists to warrantless surveillance of phone, email and internet communications, and prosecutions of government whistleblowers. Most recently, capitalizing on the nation's heightened emotions, confusion and fear, government officials used the Boston Marathon tragedy as a means of extending the reach of the police state, starting with the House of Representatives' overwhelming passage of the controversial Cyber Intelligence Sharing and Protection Act (CISPA), which opens the door to greater internet surveillance by the government.
These troubling developments are the outward manifestations of an inner, philosophical shift underway in how the government views not only the Constitution and the Bill of Rights, but "we the people," as well. What this reflects is a move away from a government bound by the rule of law to one that seeks total control through the imposition of its own self-serving laws on the populace.
All the while, the American people remain largely oblivious to the looming threats to their freedoms, eager to be persuaded that the government can solve the problems that plague us—whether it be terrorism, an economic depression, an environmental disaster or even a flu epidemic. Yet having bought into the false notion that the government can ensure not only our safety but our happiness and will take care of us from cradle to grave—that is, from daycare centers to nursing homes, we have in actuality allowed ourselves to be bridled and turned into slaves at the bidding of a government that cares little for our freedoms or our happiness.
Source: John W. Whitehead | Rutherford Institute 
If you listen to the alarm coming out of the imperium empire media, you would think that missiles would be flying at any moment. That medieval torture regime noted for starving their population is boasting that a bellicose attack is imminent. Of course, their propagandists are pointing the finger at the Yankee bully that is the perennial bogyman posed to snuff out the Democratic People's Republic of Korea. Such an earthly paradise is billed as a "genuine workers' state in which all the people are completely liberated from exploitation and oppression. The workers, peasants, soldiers and intellectuals are the true masters of their destiny and are in a unique position to defend their interests."
Indeed such a freedom loving society takes pride in professing their government is the rightful leadership for the entire Korean peninsula. Such bold determination to dominate the imposter that has set up shop in the south must mean that the Kim Il-sung and Kim Jong-Il dynasty will prevail. Both adopted the Songun, or "military-first" policy in order to strengthen the country and its government. North Korea is the world's most militarized country, with a total of 9,495,000 active, reserve, and paramilitary personnel. Now the grand Kim Jong-un general in chief is ready to hit the nuke button as a sign of his manhood.
Does it really matter that North Korea Defies World Body with Third Nuke Test, or is this just another opportunity for the world community to play the role of the white knight as it slays an infantile dragon that causes trepidation among his commie mentors?
"Still, three Security Council resolutions – in 2006, 2009 and 2013 – critical of North Korea's nuclear program and tightening sanctions on Pyongyang – had the blessings of China, a permanent member with veto powers.

But the harshest of possible sanctions – a naval blockade, an oil embargo or a cutoff of economic aid from China – have escaped Security Council resolutions, at least so far.

The 15-member Council met in an emergency session Tuesday and issued a predictable statement condemning the test as "a grave violation" of its three resolutions and describing North Korea as a country which is "a clear threat to international peace and security"."
When the Guardian newspaper writes, Now North Korea defies even China, should we really believe that the true Asian tiger is powerless to reign in the unhinged stepchild.
"In this tense game of diplomatic-military poker, South Korea is not even the North's principal adversary. Kim Jong-il is now blithely defying all the major regional actors – the US, China, Russia and Japan – while actively exploiting differences between them. It makes little difference whether his aim is recognition and security guarantees; economic and financial assistance; or the succession of his son. Kim is playing off the great powers against each other, to see what he can get out of them. The result is virtual diplomatic meltdown.

Just look at what has happened since last month's bombardment of Yeonpyeong island. China, the North's only influential ally, has come under strong US pressure to pull its supposed client into line. China's perceived failure to do so is straining relations with Washington. James Steinberg, the US deputy secretary of state, visited Beijing today carrying the message: China must do more, fast."
China saved the original North Korean dictatorship from defeat with their intervention of troops back in November 1950. Mao and Stalin fired up the cold war into a blood stained conflict that never ended. The uneasy armistice at the cease of arms, supposedly now terminated, allows for active deployment of the most sophisticated weapons. Is this a fragile standoff or should the prudent student of the global gulag conclude, that the Chinese and even the Russians, are eager to confront the Western allies through a standalone surrogate?
The New York Times hints at the answer in the article, China Looms Over Response to Nuclear Test by North Korea.
"The Chinese military, and to a lesser extent the International Liaison Department of the Chinese Communist Party, assert strong influence on China's Korea policy, and both powerful entities prefer to keep North Korea close at hand, Chinese and American analysts say.

While the People's Liberation Army is not even able to conduct military exercises with the North Koreans – the government in the North forbids such contact with outsiders – Chinese military strategists adhere to the doctrine that they cannot afford to abandon their ally, no matter how bad its behavior, analysts here say.

At the same time, the Chinese Communist Party looks upon the North Korean Communist Party – led by Kim Jong-un, the grandson of the nation's founder – as a fraternal brotherhood. Indeed, relations between the two countries are conducted largely between the two parties rather than between the two foreign ministries, the more normal diplomatic channel.

In an early sign that Mr. Xi is unlikely to veer from past policy, the state-run news agency, Xinhua, criticized the United States and its allies for essentially forcing the North's aggression by causing the country to feel insecure."
Blame the U.S. for causing insecurity, when the sordid record of capitulation to the repeated game of North Korean chicken, resembles a farmers feed the world that largely benefits corporate agriculture. Putting and keeping Kim Jong-un on a short choke chain leash is certainly within the power of the Chinese.
Since China is the preferred economic model of the globalists and North Korea is the chosen police state version for social repression, what possible reason would China have to intervene by stopping the challenge to the American military?
The Storm Clouds Gathering video, The North Korean Nuclear Crisis What You Aren't being Told, provides a perceptive analysis of the current confrontation.
The proper method to interpret Sino-American foreign policy is through a lens of transnational monopoly control. The real masters of Asian industrialization and American decline operate above and beyond national sovereignty. The best explanation of perceived unstable skirmishes that lead to deployed conflicts, must accept that it is good business for the globalists to keep tensions high with frequent warfare.
The bondage cult that adores the North Korean regime is an expendable ritual killer machine that excels in making threats, but comes up short, when faced with superior force defense. The mission assigned for North Korea is to stir the pot for state of war stress, while backing down without losing face domestically.
Defense News offers a familiar establishment appeasement attitude viewpoint in the report, Has China Had Enough of N. Korean Antics? Maybe Not.
"North Korea's continuous provocations defying China's demands, warnings and brazen neglect of China's key strategic and security interests certainly drive many in China, both in the public and among elites, to 'soul-searching' on its North Korea policy," said Wang Dong, director, School of International Studies, Center for Northeast Asian Strategic Studies, Peking University, Beijing.

China will join the international community in tightening sanctions against the regime, "but it will also carefully ensure the sanctions do not 'threaten' another key goal of China, which is peace and stability on the Korean peninsula," Wang said."
Get real folks! The notion that North Korea is defying Chinese interests is ridiculous. The actual international community consensus that controls worldwide politics, seeks to dismantle the global influence of America and deepen damage on the U.S. political system.
Fear of a nuclear exchange with Kim Jong-un military is rooted in the false premise that North Korea can and would operate separately from Chinese or Russian direction. Ratcheting up the threats makes high drama, but produces a low probability for an actual attack.
The prospects for direct negotiations with the AmeriKan "Beloved Leader", Barack Hussein Obama might well take place at a Tehran Conference II. What a great diplomatic coup for a peacemaker of banksters' interests to immerge as the capitulator in chief. Averting WWIII by compliance and singing an international ecumenical anthem is the ultimate game plan from this latest trumped up crisis.
Do not rule out a false flag incident. The dogs of war like to play in the killing fields of properly planned out maneuvers. However, that threatened surge of a 10 million horde, breaching the 38th parallel, has a greater likelihood that the rush would be to seize Samsung electronics, than to mop up the debris from depleted uranium.
An inevitable World War III will be fought under the direction of unworldly principalities. Kim Jong-un is a cartoon caricature and a paper tiger, more suited for his 15 minutes of fame, than a reincarnated Napoleon.
Watch for the real fallout from this episode of "true grit". Keep your eye on the monetary radioactive dust cloud. The threat of war is the best cover for a heist of global propositions. When in trouble, the great powers mobilize for pillage. The North Korea gulag is a nightmare that readies replication for the rest of the world. The cabal of globalists is the actual warmongers.
Barak Obama's journey to the Holy Land hardly resembles the trek of Moses through the wilderness. Nonetheless, his flee from accountability does remind of that often professed transparency. In this case, he cannot hide from his misdeeds. An open question remains, will public outrages banish the POTUS under the weight of his transgressions. Alternatively, will the powers of Pharaoh succeed in suppressing his enemies?
"Who made you a ruler and judge over us? Do you mean to kill me as you killed the Egyptian?" Then Moses was afraid and thought, "Surely the thing is known." (NRSV Exodus  2:14)
This deed is the event that sends Moses on his long journey. The Old Testament is careful to say that Moses killed the Egyptian when no one was around. Yet the implication in the Bible is that you can run, but you cannot hide. Barry S. Roffman's Ark Code offers an esoteric, if not bizarre theory that attempts to make a connection with the Hebrew Torah.
Barak OBAMA – REINCARNATION OF PHARAOH, KING OF EGYPT, may be a stretch by most mainstream standards. However, the political point that Obama seeks to dictate to others certainly has the stain of Pharaoh.
"This matrix was originally posted in conjunction with President Obama's overt hostility toward Israel. When the crisis arose in Egypt where there was widespread opposition to President Mubarak, Obama declared, "What is clear — and what I indicated tonight to President Mubarak — is my belief that an orderly transition must be meaningful, and it must begin now." The demands made by the U.S. President had a tone that made it sound like he was also elected as President of Egypt. There seemed to be no concept of Egyptian sovereignty, or of the need for Egypt to solve its own problems internally. On the matrix, BARACK OBAMA is the axis term. His name is shown at its 6th lowest ELS in wrapped Torah (which requires more than one computer pass through the 304,805 letters of Torah to find). It is directly crossed by one of the Torah's 8 uses of the term PHARAOH KING OF EGYPT. Perhaps President Obama has a distant memory of being Pharaoh, King of Egypt in a past life. Indeed, there is a statue that backs this idea in the Egyptian Museum in Cairo that was attacked in the rebellion, and which was at the heart of the rebellion in Cairo's Tahrir Square!

Who will play the role of Pharaoh? As shown above, a statute in the Cairo Museum offers a huge clue. It and the actions of Obama, when combined with the Torah Code matrix above, and the odds below appear to make the answer rather apparent.

The p value of the match of BARACK OBAMA and PHARAOH KING OF EGYPT is just ~0.015. It equates to about one chance in 66 that we could find such a match. By itself this is only of mild interest. However, when the matrix is expanded to just 170 letters, a second occurrence of PHARAOH KING OF EGYPT is seen. With just 7 remaining such terms to match, the p value of the larger matrix is now adjusted to 0.000104, which is about one chance in 9,607 – highly significant."
Mr. Roffman's conclusion: "It is not certain who was the Pharaoh of the Exodus, butone suspect is Akhenaten. His statue is found in the Cairo Museum, and it is a dead ringer for President Obama."
For an op-ed viewpoint authored by ANDRÉ ACIMAN, in the New York Times, The Exodus Obama Forgot to Mention, illustrates the complexity of living together, much less in harmony.
"PRESIDENT OBAMA'S speech to the Islamic world was a groundbreaking event. Never before has a young, dynamic American president, beloved both by his countrymen and the nations of the world, extended so timely and eager a hand to a part of the globe that, recently, had seen fewer and fewer reasons to trust us or to wish us well.As important, Mr. Obama did not mince words. Never before has a president gone over to the Arab world and broadcast its flaws so loudly and clearly: extremism, nuclear weapons programs and a faltering record in human rights, education and economic development — the Arab world gets no passing grades in any of these domains. Mr. Obama even found a moment to mention the plight of Egypt's harassed Coptic community and to criticize the new wave of Holocaust deniers. And to show he was not playing favorites, he put the Israelis on notice: no more settlements in the occupied territories. He spoke about the suffering of Palestinians. This was no wilting olive branch.

It is strange that our president, a man so versed in history and so committed to the truth, should have omitted mentioning the Jews of Egypt. He either forgot, or just didn't know, or just thought it wasn't expedient or appropriate for this venue. But for him to speak in Cairo of a shared effort "to find common ground … and to respect the dignity of all human beings" without mentioning people in my position would be like his speaking to the residents of Berlin about the future of Germany and forgetting to mention a small detail called World War II."
Viewing the Ed Show video, from the progressive media, Netanyahu Sets US Conservatives Straight on 'Anti-Israel' Obama, attempts to give the impression that playing nice with Bibi Netanyahu implies progress. Just how realistic is this assessment, when examined in light of the record of the administration?
How far the daring darling of the peace process has fallen from grace among the Middle East Semites, should not be a surprise. Even the pro-Israel establishment Daily Beast questions Obama's ability and commitment to engage the eternal feud in the article, How Obama Became Netanyahu.
"When it comes to the Palestinians, Obama is also governed by political fear. Obama's own dovish instincts on the Israeli-Palestinian conflict are clear.

Before he won the Democratic nomination in 2008, Obama spoke openly about Palestinian suffering, about the narrow confines of the Israel debate inside the United States, and about his dim view of Likud. But ever since his bruising, and ultimately futile, conflicts with Netanyahu over settlements in 2009 and the 1967 lines in 2011, Obama has gone to great lengths to avoid Israel-related fights. During the past 18 months, he's barely uttered a public word about settlements or the 1967 lines. Last year's Democratic platform excised previous language pledging a "personal" presidential "commitment" to the peace process. And now Obama is traveling to Israel without any specific plans for moving toward a Palestinian state.

Obama is essentially telling Palestinians to keep their heads down until an Israeli leader comes along who wants to create a viable Palestinian state. Or until ordinary Israelis stop worrying about the ultra-Orthodox and the price of cottage cheese and create another peace movement. Or until politics change in Washington. He's telling Palestinians to relinquish every form of counterpressure they have and put themselves at Israel's and America's mercy, even though this trip itself is evidence that without Palestinian counterpressure, America and Israel will do little else except entrench the status quo."
Woe is I, for the "so called" reincarnated Pharaoh; his pilgrimage to the Promise Land is not exactly a vacation in Eden. No "parting of the waves" on this visit for the Tempter look alike. Even on the home front, 'The Bible' viewers: Seeing Obama in Satan gains traction.
"The similarity was seen and commented upon by people hostile to the president by people who because of the their general political opinions, found it quite "obvious" that the Devil and the president should look so much alike.

Plenty of the president's biggest fans also saw the similarity and went to social media to spread the word about it. Why? Because, according to them, it was all part of the producers' plan to smear the president and appeal to the "Bible thumpers" who oppose him.

In other words, both groups saw the president in the Devil – one group because they see the Devil in the president, and the other because they see the Devil in those who strongly oppose the president."
If not a Pharaoh or a Beelzebub, what precisely is Barak Obama? While he surely would like to be the sheikh of the last days, he certainly is no vessel of revealed scripture. The "born again" Netanyahu – Obama love fest, is no transcendental relationship. Only by answering, Who made you a ruler and judge over us?, can serious minded brothers of good will cross over into the promise land of honest accountability.
Obama is a creature of satanic control and implements global Talmudic law. With the abandonment of Mosaic Law and the New Testament gospel, the international community is executing a worldwide inferno of hatred and death. "Let my people go" applies to all of humanity. The exodus from perdition needs universal acceptance that only obedience to God is the path to paradise.
"The 20th century (was) characterized by three developments of great political importance: the growth of democracy, the growth of corporate power, and the growth of corporate propaganda as a means of protecting corporate power against democracy."- Alex Carey
Recently, while at an event marking the 1,000th day of imprisonment for Bradley Manning, I began to ponder the long and storied role of propaganda that led up to his demonization and incarceration.
Yes, propaganda…
"A scientific method of managing behavior"
Given the unspeakable lessons learned from Joseph Goebbels and Nazi Germany, propaganda has long been a dirty word. But when public relations pioneer Edward Bernays got his start in the early 20th century, it was a word less charged but equally as potent. In fact, Bernays unabashedly named one of his books Propaganda.
"Edward Bernays was surely one of the most amazing and influential characters of the twentieth century," explains PR watchdog, John Stauber. "He was a nephew of Sigmund Freud and helped to popularize Freudianism in the United States. Later, he used his relation to Freud to promote himself. And from his uncle's psychoanalysis techniques, Bernays developed a scientific method of managing behavior, to which he gave the name 'public relations.'"
The Vienna-born Bernays was heavily influenced, of course, by his uncle's work, but it was in the service of war that he helped shape what we call "PR" today.
"Liberty Cabbage"
In what Stauber calls "perhaps the most effective job of large-scale war propaganda which the world has ever witnessed," the Committee on Public Information, run by veteran newspaperman George Creel with the help of others like Bernays, used all available forms of media to promote the noble purpose behind World War I: To keep the world safe for democracy.
The average American was notoriously wary of any hint of their country entering the bloody conflict. As a result, men like Creel and Bernays were called upon to change some minds with some good old-fashioned propaganda and persuasion.
The Creel Committee (as it came to be known) was the first government agency for outright propaganda in U.S. history; it published 75 million books and pamphlets, had 250 paid employees, and mobilized 75,000 volunteer speakers known as "four minute men," who delivered their pro-war messages in churches, theaters, and other places of civic gatherings.
The idea, of course, was to give the war effort a positive spin. To do so, the nation had to be convinced that doing their part to support global military conflict on a scale never before seen was indeed a good idea.
"It is not merely an army that we must train and shape for war," President Woodrow Wilson declared at the time, "it is an entire nation." The age of manipulated public opinion had begun in earnest.
Although Wilson won reelection in 1916 on a promise of peace, it wasn't long before he severed diplomatic relations with Germany and proposed arming U.S. merchant ships — even without congressional authority. Upon declaring war on Germany in December 1917, the president proclaimed, "conformity will be the only virtue and any man who refuses to conform will have to pay the penalty."
In time, the masses got the message as demonstrated by these (and other) results:
Fourteen states passed laws forbidding the teaching of the German language.

Iowa and South Dakota outlawed the use of German in public or on the telephone.

From coast to coast, German-language books were ceremonially burned.

The Philadelphia Symphony and the New York Metropolitan Opera Company excluded Beethoven, Wagner, and other German composers from their programs.

Irish-American newspapers were banned from the mails because Ireland opposed England — one of America's allies — as a matter of principle.

German shepherds were renamed Alsatians.

Sauerkraut became known as "liberty cabbage."
Buoyed by the indisputable success of the Creel Committee and armed with the powerful psychoanalytical techniques of his Uncle Sigmund, Bernays set about shaping American consciousness in a major way.
"Torches of Freedom"
"The conscious and intelligent manipulation of the organized habits and opinions of the masses is an important element in democratic society," Bernays wrote in Propaganda. "Those who manipulate this unseen mechanism of society constitute an invisible government which is the true ruling power of our country. We are governed, our minds are molded, our tastes formed, our ideas suggested, largely by men we have never heard of."
Bernays' vision had a dominant economic component. As described by Tim Adams of the London Observer, Bernays "thought that the safest way of maintaining democracy was to distract people from dangerous political thought by letting them think that their real choices were as consumers."
A fine illustration of Bernays' approach involves his efforts — for the American Tobacco Company — to persuade woman to take up cigarette smoking. His slogan, "Reach for a Lucky Instead of a Sweet," exploited women's fear about gaining weight (arguably a fear manufactured through previous advertising and/or public relations work).
While Lucky Strike sales increased by 300 percent in the first year of Bernays' campaign, there was still one more barrier he needed to break down: smoking remained mostly taboo for "respectable" women.
This is where some watered-down Freud came in handy. As Bernays biographer Larry Tye said, he basically wanted to take his uncle's works and "popularize them into little ditties that housewives and others could relate to." With input from psychoanalyst A.A. Brill, Bernays conjured up the now legendary scheme to re-frame cigarettes as a symbol of freedom.
"During the 1929 Easter Parade," explains New York Times reporter Ron Chernow, "he had a troupe of fashionable ladies flounce down Fifth Avenue, conspicuously puffing their 'Torches of Freedom,' as he had called cigarettes."
As Chernow reports, Bernays augmented this successful stunt by lining up "neutral experts" to "applaud the benefits of smoking, all the while concealing the tobacco company's sponsorship of his activity."
Bernays was also concealing his knowledge of tobacco's deleterious effects. "As he hypocritically seduced American women into smoking, he was trying to wean his own wife from the nasty habit," Chernow continues.
His daughter Anne Bernays, the novelist, recalls that whenever he discovered a pack of his wife's Parliaments, 'he'd pull them all out and just snap them like bones, just snap them in half and throw them in the toilet. He hated her smoking.'"
"Insubordination, disloyalty, mutiny"
With the legislative ground made fertile by men like Bernays and Creel, the Espionage Act was passed in June 1917. It read in part:
"Whoever, when the United States is at war, shall willfully cause or attempt to cause insubordination, disloyalty, mutiny, or refusal of duty in the military or naval forces of the United States, shall be punished by a fine of not more than $10,000 or imprisonment of not more than 20 years, or both."
This act cast a wide net and, predictably, civil liberties were trampled. In Vermont, for example, a minister was sentenced to 15 years in prison for writing a pamphlet, distributed to five persons, in which he claimed that supporting the war was wrong for a Christian.
Perhaps the best-known target of the act was noted socialist Eugene V. Debs who, after visiting three fellow socialists in a prison in June 1918, spoke out across the street from the jail for two hours. He was arrested and found guilty, but, before sentencing, Debs famously told the judge:
"Your honor, years ago, I recognized my kinship with all living beings, and I made up my mind that I was not one bit better than the meanest on earth. I said then, and I say now, that while there is a lower class, I am in it; while there is a criminal element, I am of it; while there is a soul in prison, I am not free."
Eugene Debs remained in prison until 1921 and roughly 900 others also did time thanks to the Espionage Act.
While some of more controversial sections were repealed in 1921, the Espionage Act remains on the books today and has been used against, for example, Julius and Ethel Rosenberg, Daniel Ellsberg, and yes, Bradley Manning.
Never forget, comrades: This is what we're up against.
#shifthappens
NYC Event Note: To continue conversations like this, come see Mickey Z. in person on Mar. 19 in NYC for Occupy for All Species: Social Justice in the Age of Climate Change.
The alarmist media always seeks to sell papers or broadcast ratings, built on the unswerving fear that followed the financial meltdown, the banking establishment profits from the debt liquidation panic. The lack of stability in fiscal confidence certainly abounds, but the schemes to paper over the mountain of liability obligations, develop at even a more rapid pace. The implied result of a real currency war is that nations are acting or defending their own national interests. The truth is that fiat currencies, designed to depreciate, benefits the moneychangers as the loss of purchasing power penalizes taxpayers and consumers.
The financial press spins the "so called" harmonious unity of the industrial nations, in a lame attempt to ease concerns that the money markets can be trusted. An example is the G20 summit to focus on 'currency war' threat to economy. This Independent article, lays out the implications of the current currency row.
"G20 officials are set to disregard key parts of the G7 currency statement while making no direct mention of new debt-cutting targets – something Germany is pressing for but which the United States is opposed to.

CMC Markets analyst Michael Hewson said: "What the G7 basically said this week is that it is fine to manipulate your currency as long as you don't talk about it. These 'currency wars' are more like phony wars. The bigger problem the G20 has is not currency wars, it is a lack of growth."
Substitute the term currency war, for coordinated inflation, cloaked in the public announcements, out of the globalist ministers for a single world currency. Do not doubt for a moment that the ultimate goal is to create managed crisis, in order to push soveriegn countries into incessant serfdom. The Fiscal Times in the article, How a Fake Currency War Panicked Global Economies, concludes.
"What we have been calling "the currency wars" these past couple of weeks is nothing more than a process of adjustment. Exchange values will settle. We have entered a period where economic priorities are changing on a global scale. This reflects a shift in views even from last autumn, when austerity was still the faith. This adjustment will have its effect on currency values, let there be no question. Do not mistake it for a war."
This kind of monetary distortions is the inevitable outcome with the abandonment of the gold standard. Currency trading is the largest market on the planet. Artificial gains are derived from intentional imbalances, since gambling has replaced business as the path to riches. True wealth is build upon the fruits of commerce. The dangerous notion that a cheap currency is desired because it expands exports is a sure formula for national demise. This point illustrated by George Smith, provides a more realistic assessment in his essay, Currency wars are fiat wars.
"According to the U.S. Department of Commerce, exports accounted for 13.8% of GDP in 2011, a record high but still a small fraction of the total. Devaluing the currency for the alleged benefit of a small segment of the economy hardly makes economic sense when it penalizes all participants with higher prices. It also buttresses the sense that the currency wars will ignite a shooting war and end like all wars, with only a handful of winners and millions of losers. As we know Keynesians star-struck with World War II believe otherwise, and Keynesians run the economy."
The observation that the global financial potentates are Keynesian disciples is undeniable. The fable that an actual currency war is upon us, avoids the valid supposition that replacing the present floating exchange system with a contemporary fixed currency standard would restore equilibrium and fiscal discipline, and curtail much of the collusion among central banks. Welcome a genuine currency crusade that eradicates the globalist infidels and reinstates trusted and stable coinage to a legitimate free enterprise economy.
As long as script money is used as an accounting medium for central financial planning, honest coinage will be attractive as an alternative to depreciating paper values. The race to the bottom is more a rush away from legal tender to actual commodities.
The Japanese Yen's dramatic drop in comparison to most currencies is just the beginning of a rotating realignment that sees world purchasing power reduced for average citizens. The essay, Bretton Woods II – The Final Enslavement of Mankind, provides the hint of the end game.
"These financers are admittedly the evil rulers of society. Any attempt to force a singular currency and a universal taxation levee is a fulfillment of the final enslavement of man-kind. Bretton Wood II is an outline for things to come. The debt created money cartel is ready to impose their captivity on sovereign governments."
As the revolving musical chairs plays out, the planned calamities drive the "Nervous Nellies" into the arms of the banksters cabal for a fabricated, but temporary, stability. This staged scenario keeps the one world combine administering their "Pollyanna" existence at the expense of the exploited. The financial elite are living in a dream world of their own creation.
The factual result from this cooked up currency war raises international debt obligations, out of an urgent hope of serving their roll over refinance, with even cheaper currency values. The worldwide financial system, desperately entrapped in a black hole of lower economic growth and wealth generation, cannot combat the consequences of compound interest.
When the sad song stops, interest rates will explode upward. At that point, all paper money will lose the confidence of the financial markets, as the derivative bubble breaks. The final bottom is anybody's guess. The political response will take the appearance of a unified front to save the intercontinental financial system. The literal result will be that the New World Order elites will consolidate their power and control over an inventive substitute for national currencies. The valid conclusion is that the actual war is one against the entire banking charade. Money is a mere bookkeeping device.
Two important events took place this week. One was President Obama's call for a higher minimum wage, which got a lot of attention. The other was a new report which showed just how much of our nation's wealth continues to be hijacked by the wealthiest among us.
That didn't get much attention.
There's a Great Robbery underway, although most of its perpetrators don't see themselves as robbers. Instead they're sustained by delusions that protect them from facing the consequences of their own actions.
Heads I Win …
An updated report from economist Emmanuel Saez details the loss of income suffered by 99 percent of Americans, and the parallel gains made by the wealthiest among us. Its most startling finding may be this: The top 1 percent has captured 121 percent of the increases in income since the worst of the financial crisis, while the rest of the country has continued to fall behind.
If you thought the rich recovered from the crisis just fine but everybody else got the short end of the stick, relax: You're not crazy. And since the financial crisis was caused by members of the 1 percent – not all of them, of course, just the ones we spent so much to rescue – it's understandable if the injustice still rankles you.
You rescued them. Now they're drinking your milkshake.
Tails You Lose
But this wealth shift is not a new phenomenon. As Saez notes in his paper, "After decades of stability … the top decile share has increased dramatically over the last twenty-five years." In fact, the top 10 percent's share of our national income is higher than it's been since 1917 - and maybe longer. (The figures don't go back any farther than that.)
Although it began during the Reagan years, to a certain extent this wealth shift has been a bipartisan phenomenon. During the Clinton boom years (more of a bubble, actually; Dean Baker has the details) the top 1 percent saw their real income grow by 98.7 percent, while the other 99 saw a smaller increase of 20.3 percent. They lost more during the recession that followed – a little over 30 percent, as opposed to 6.5 percent for everyone else – but more than made up the difference again during the Bush years.
The same thing happened during the Great Recession: The top 1 percent lost more during the initial shock, but they're rapidly making up the difference now. Government policy's been designed to help them. (Meanwhile, underwater homeowners still don't have the help they need.)
The disparities are even greater when you include capital gains. (Saez uses pre-tax income for his figures. Given the generous tax breaks for capital gains and the many loopholes used by the wealthy,the after-tax differences could be even greater.) There's even economic injustice at the top. Gains for the one percent have far outstripped those of the top five and top ten percent.
As the old song says: Them that has, gets.
If you can remember the sixties you weren't there … or can't afford to remember
The minimum wage has been falling since 1968. As John Schmitt notes in his paper, "The Minimum Wage Is Too Damn Low," "By all of the most commonly used benchmarks – inflation, average wages, and productivity – the minimum wage is now far below its historical level."
It's currently $7.25. What would it have been if it had been tied to a commonly-used benchmark? Schmitt ran the numbers:
Consumer Price Index (CPI-I): $10.52
Current CPI methodology (CPI-U-RS): $9.22
As a percentage of average production worker's earnings: $10.01
And if it had been tied to productivity gains the minimum wage would be $21.72 today. But that cream was skimmed off at the top.
Magical Thinking
There's a myth in this country that enormous wealth doesn't come from anywhere or anyone, that it's self-creating and self-sustaining, thriving on pure oxygen like an epiphyte or a garden fairy. In reality, highly concentrated wealth is caused by actions – human actions with human consequences.
Saez: "A number of factors may help explain this increase in inequality, not only underlying technological changes but also the retreat of institutions developed during the New Deal and World War II – such as progressive tax policies, powerful unions, corporate provision of health and retirement benefits, and changing social norms regarding pay inequality."
Wealth inequity is created whenever an employer lowers his employees' wages, replaces a full-time worker with several part-timers, busts a union, cuts corners on workplace safety, or pays a lobbyist to change the rules.
It's created whenever a job is shipped overseas, and when investments are shifted from job-producing industries to the non-productive financial sector. It's created when GE outsources its manufacturing operation and gets into the banking (read, "gambling with taxpayers' money") business. Or when AIG stops insuring risk and starts betting on it.
And the process isn't slowing down. In fact, it seems to be accelerating.
As Saez says, "We need to decide as a society whether this increase in income inequality is efficient and acceptable and, if not, what mix of institutional and tax reforms should be developed to counter it."
Up
President Obama's proposal is modest, and there's no reason not to enact it immediately. For those who believe that businesses "can't afford" to pay higher wages, some key facts:
Most low-wage workers work for large corporations, not Mom-and-Pop businesses.
A Data Brief from the National Employment Law Project finds that 66 percent of low-wage employees work for companies with more than 100 employees. A handful of very large corporations collectively employ nearly 8 million low-wage employees.
There's no evidence minimum wage increases mean fewer jobs.
Opponents say a higher minimum wage means fewer jobs. But the official U.S. unemployment rate in 1968, when the real minimum wage was highest, was 3.6 percent. Today it's 7.8 percent – and the unofficial numbers are even worse. At the state level,  the Fiscal Policy Institute recently concluded that "states with minimum wages above the federal level have had faster small business and retail job growth."
Ninety-two percent of the 50 largest low‐wage employers in the country were profitable last year.
As the NELP notes, big corporations more than recovered from the recession: 75 percent are collecting more revenue, 63 percent are earning higher profits, and 73 percent have higher cash holdings than they did before the crisis.
Bringing It All Back Home
The real "job creators" aren't the ultra-wealthy. If they could create jobs with all their added wealth, they would have done it already. The real job creators are working people with jobs.
They don't invest their money in hedge funds or stash it in offshore accounts. They spend it: on food, transportation, their kids' education, maybe a night at the movies … And then other people get jobs making those things possible.
We have a working model to follow: The USA in the 35 years after World War II. As Paul Krugman says, "To the extent that people say the economics is confusing or uncertain, that's overwhelmingly because people want it to be." We know how to do this.
Raising the minimum wage is a start. A maximum wage would help, too, by reducing CEOs' incentives to emphasize quarterly gains over long-term growth and leaving more to be shared with employees.
We also need a national strategy for regaining the more reasonable distribution of income this country had in the 1950s. We need to ensure that the door of opportunity, which is closing every day for millions of young people, is opened again. And we need to ask the wealthiest to really pay their fair share – at something closer to the top tax rates of the 1950's or 1960's. (Elvis Presley's manager "Colonel" Tom Parker once said "I consider it my patriotic duty to keep Elvis in the ninety percent tax bracket.")
Most of all, we need to educate those around us so they understand what's happening. That includes the well-intentioned well-to-do, who might do more to end the problem if they knew it existed.  After all, you can't stop a robbery until you know it's happening.
Source:  Richard Eskow | Campaign for America's Future
I candidly confess that I am not very superstitious. I don't care how many cracks I step on on a sidewalk; I don't care how many cracked mirrors I look at; I've never thrown salt over my shoulder; I've never rubbed a red-headed boy's head for luck; I don't carry four-leaf clovers or rabbit's feet in my pocket; and the number 13 doesn't scare me a bit. All of that notwithstanding, however, I can't help but believe that 2013 is going to be a rough year.
One thing is certainly clear: the last year that ended in 13 was a horrific year for the people of the United States. In fact, 1913 was one of the worst years of the Twentieth Century. Consider the following:
February 3, 1913
This is the date when the 16th Amendment was ratified, and the direct income tax and IRS were instituted. This was a flagrant repudiation of freedom principles. What began as a temporary measure to support the War of Northern Aggression became a permanent income revenue stream for an unconstitutional–and ever-growing–central government.
April 8, 1913
This is the date when the 17th Amendment was ratified. This amendment overturned the power of the State legislatures to elect their own senators and replaced it with a direct, popular vote. This was another serious blow against State sovereignty. The framers of the Constitution desired that the influence and power in Washington, D.C., be kept as close to the people and states as possible. For example, the number of representatives in the House of Representatives was to be decided by a limited number of voters. In the original Constitution, the ratio of "people of the several States" deciding their House member could not exceed "one for every thirty thousand." (Article. I. Section. 2. Paragraph. 3.) And when it came to the US Senate, the framers also recognized the authority of each State legislature to select its own senators, thereby keeping power and influence from aggregating in Washington, D.C. The 17th Amendment seriously damaged the influence and power of the states by forcing them to elect their US senators by popular vote. The bigger the State, the less influence the State legislature has in determining its US senator. Senators who answered to State legislators, each answering to a limited number of voters, were much more accountable to the "citizens of the several States" than those who were elected by a large number (many times numbering into the millions) of people. For all intents and purposes (at least in the larger states), US Senators are more like "mini-Presidents" than they are representatives of sovereign states.
December 23, 1913
This is the date when the Federal Reserve Act was passed. This Act placed oversight of America's financial matters into the hands of a cabal of private international bankers, who have completely destroyed the constitutional principles of sound money and (for the most part) free enterprise. No longer would the marketplace (private consumption, thrift, growth, etc.) be the determinant of the US economy (which is what freedom is all about), but now a private, unaccountable international banking cartel would have total power and authority to micromanage (for their own private, parochial purposes) America's financial sector. Virtually every recession, depression, and downturn (including the one we are now experiencing) has been the direct result of the Fed's manipulation (again, for its own purposes and with Washington's cooperation) of the market.
Already, 2013 is shaping up to rival the monstrous year of 1913. Here are some of the reasons why:
Health Care
The elements of Obamacare will begin to be felt this year in earnest. The American people can expect the cost of everything associated with health care to quadruple or more. Physicians will begin leaving their practices or significantly scaling back their services. Hospitals will start dispensing assembly line-type care. The quality of health care will plummet. But, of course, welfare recipients (including illegal aliens) will see a dramatic increase in benefits.
Taxes
Don't expect the Republican-led House of Representatives to hold the line on taxes. John Boehner and the RINOs in the GOP will give Obama the vast majority of what he wants on taxes. The result is our taxes are going up. Big time! This also means that the cost of everything else is going up. Real inflation is on its way, folks.
Gun Control
This is the big issue! Barack Obama and his gun-control fanatics in the Democrat Party have already declared war on the Second Amendment. They are going to attempt to outlaw semi-automatic rifles, high capacity magazines in both rifles and handguns, and make the private sale of firearms illegal. It will be the biggest assault on the Second Amendment since 1968–and maybe in US history!
If gun owners, and freedom lovers of all types, expect to pass any freedom on to their posterity, they are going to have to fight, AND FIGHT HARD, to preserve their liberties. The same GOP-led House that is going to cave-in on taxes will also have a propensity to cave-in on more gun control. Only the biggest outcry of opposition that they have ever seen from their constituents will come close to helping them stay the line. Freedomists all over America had better take the gloves off come January and rally support against these assaults against the Second Amendment or our liberties will be gone FOREVER!
In addition, State legislators, governors, etc., must also rise up in massive opposition to this tyrannical assault against the Second Amendment by Washington, D.C. In short, states need to tell Washington to go to hell! That they are not going to comply with Washington's attempt to outlaw the most fundamental right in American history: the right to keep and bear arms.
Thomas Jefferson correctly stated, "The strongest reason for the people to retain the right to keep and bear arms is, as a last resort, to protect themselves against tyranny in government."
George Washington said, "Firearms stand next in importance to the Constitution itself. They are the American people's liberty teeth and keystone under independence… From the hour the Pilgrims landed, to the present day, events, occurrences, and tendencies prove that to ensure peace, security, and happiness, the rifle and pistol are equally indispensable… The very atmosphere of firearms everywhere restrains evil interference. When firearms go, all goes."
Remember, too, semi-automatic rifles are not "assault rifles," no matter what media propagandists say. Assault rifles are capable of fully automatic fire. These guns are already illegal without jumping through a myriad bureaucratic hoops in order to obtain a special permit to possess them. That assault rifles are illegal is bad enough. To take away the citizen's right to bear a semi-automatic rifle is to, in effect, completely disarm him. Such an act must be regarded as an act of war against the life and liberties of the American people!
The semi-automatic rifle is the backbone of freedom; it is the single most significant protection against tyranny and oppression in modern times. Is it mere coincidence that the Bloody Butchers of Beijing are calling for the American citizenry to surrender their semi-automatic rifles? US troops won World War II because of the semi-automatic rifle. Switzerland maintained its peaceful neutrality even when the entire continent was soaked in war because of the semi-automatic rifle. The only reason that would-be tyrants in the US government have been kept at bay is because of an American citizenry fully armed with semi-automatic rifles. Foreign enemy-states such as Communist China are more intimidated by an American nation filled with citizens who bear semi-automatic rifles than they are our nuclear arsenal–and that is a fact!
Furthermore, semi-automatic rifles have been around since before World War II, and they are used by millions of hunters every year. Predator hunters, especially, need a semi-automatic rifle. In 1990, one hundred thousand police officers delivered a report to Congress that only 2-3% of crimes were committed using semi-automatic rifles. In 1993, a Bureau of Justice report noted that, nationwide, "military-type" guns are only used in about 1% of crimes. These statistics would not vary much today.
In fact, a person is much more likely to be killed with a knife than with a gun. According to FBI reports, a person in Chicago (for example) is 67 times more likely to be knifed or beaten to death than killed with a so called "assault weapon," meaning a military-looking semi-automatic rifle.
To view a fully-documented gun control fact sheet containing these facts and much more, go to:
http://gunowners.org/fs0404.htm
Beyond that, high capacity magazines are essential to self-defense. Bad guys who commit violent crimes are normally "high" on chemicals, drugs, alcohol, etc. Such people are often impervious to pain. Throw in a high level of adrenaline, and many violent attackers cannot be stopped with one or two bullets. Plus, such miscreants often attack like wolves: in packs.
Police Captain Massad Ayoob: "The likelihood of multiple opponents who move fast, often wear body armor, know how to take cover, and tend to ingest chemicals that make them resistant to pain and shock, are all good reasons for carrying guns that throw a whole lot more bullets than six-shooters do."
Ladies and gentlemen, the semi-automatic rifle is the vanguard of our liberty; it is the surest and most trustworthy means of our self-defense; and it is the primary companion of any man who would both protect and feed his family.
Make no mistake about it: to take away an American's right to a semi-automatic rifle is to FULLY DISARM HIM. There is no Second Amendment; there is no right to keep and bear arms; there is no citizen militia; there is no liberty without the semi-automatic rifle! This is a line in the sand that is so important that no man or woman who believes in liberty should be willing to comply with any attempt by government to take away his or her semi-automatic rifle. There are some 50-75 million (a very conservative number) owners of semi-automatic rifles all across America. Each of us needs to make up our minds about this RIGHT NOW! What say you?
As with 1913, it looks like 2013 is shaping up to be a rough year. And it has nothing to do with bad luck and everything to do with bad government. But with God's help, the enemies of freedom will not prevail! With God's help, you and I will be free to pass down to our children and grandchildren both our freedom and our semi-automatic rifles come 2014 and beyond!
Avgi Tzenis, 76, is standing in the hall of her small brick row house on Bragg Street in Sheepshead Bay, Brooklyn. She is dressed in a bathrobe and open-toed sandals. The hall is dark and cold. It has been dark and cold since Hurricane Sandy slammed into the East Coast a month ago. Three feet of water and raw sewage flooded and wrecked her home.
"We never had this problem before," she says. "We never had water from the sea come down like this."
Hurricane Sandy, if you are poor, is the Katrina of the North. It has exposed the nation's fragile, dilapidated and shoddy infrastructure, one that crumbles under minimal stress. It has highlighted the inability of utility companies, as well as state and federal agencies, to cope with the looming environmental disasters that because of the climate crisis will soon come in wave after wave. But, most important, it illustrates the depraved mentality of an oligarchic and corporate elite that, as conditions worsen, retreats into self-contained gated communities, guts basic services and abandons the wider population.
Sheepshead Bay, along with Coney Island, the Rockaways, parts of Staten Island and long stretches of the New Jersey coast, is obliterated. Stores, their merchandise destroyed by the water, are boarded up and closed. Rows of derelict cars, with the tires and license plates removed and the windows smashed, line the streets. Food distribution centers, most of them set up by volunteers from Occupy Sandy Recovery, hastily close before dark every day because of the danger of looting and robbery. And storm victims who remain in their damaged homes, often without heat, electricity or running water, clutch knives against the threat of gangs that prowl at night through the wreckage.
This storm—amid freakish weather patterns such storms will become routine—resulted in at least $71.3 billion in property damage in New York and New Jersey. Many of the 305,000 houses in New York destroyed by Sandy will never be rebuilt. New York City says it will have to spend $800 million just to repair its roads. And that is only the start. The next hurricane season will most likely descend on the Eastern Seaboard with even greater destructive fury. A couple of more hurricanes like this one and whole sections of the coast will become uninhabitable.
This is the new America. It is an America where economic and environmental catastrophes converge to trigger systems breakdown and collapse. It is an America divided between corporate predators and their prey. It is an America that, as things unravel, increasingly sacrifices its own.
Rene Merida, 27, is standing on a street corner. His house, on Emmons Avenue, does not have electricity, running water or heat. He and his pregnant wife and two children, ages 7 and 4, huddle in the darkness inside the ruined home or at times flee to live for a few days with relatives. Merida, who recently lost his job as an ironworker, managed to reach his landlord once on the phone. That was three weeks ago. It was the only time the landlord, despite Merida's persistent calls, answered.
"He told me it [the repair] will get done when it gets done," he says. "The temperature inside my house is 15 degrees. I got a thermometer to check."
Lauren Ferebee, originally from Dallas and now living in Greenpoint in Brooklyn, sits behind a table in the chilly basement of the 123-year-old St. Jacobi Evangelical Lutheran Church, founded by German immigrants. On large pieces of cardboard hanging from the ceiling are the words "Occupy Sandy Relief." The basement is filled with donated supplies including pet food, diapers, infant formula, canned goods, cereal and pasta. The church was converted two days after the storm into a food bank and distribution center for the victims of the hurricane. Hundreds of people converge daily on the church to work. Volunteers with cars or vans deliver supplies to distribution points in other parts of New York and in New Jersey.
Ferebee, a playwright, and hundreds of other volunteers instantly resurrected the Occupy movement when the tragedy hit. They built structures of support and community to endure not only the effects of the storm but prepare for the breakdown that appears to lie ahead. As we descend into a world where we can depend less and less on those who hold power, movements like this one will become vital. These movements might not be called Occupy. They might not look like Occupy. But whatever the names and forms of the self-help we create, we will have to find ways to fend for ourselves.
"We have a kitchen about 50 blocks from here where we cook and deliver hot food," Ferebee says. "We take food along with supplies out to distribution hubs. There is a distribution hub about every 30 or 40 blocks. When I first went out I was giving water to people who had not had water for six days."
She sits in front of a pile of paper sheets headed "Occupy Sandy Dispatch." Various sites are listed on the sheets, including Canarsie, Coney Island, Red Hook, the Rockaways, Sheepshead Bay, Staten Island and New Jersey. She is interrupted by Roman Torres, 45, who sings on weekends in a band that plays Mexican folk music. He has pulled his van up in front of the church. He comes two days a week to transport supplies.
"Can you go anywhere?" she asks Torres.
"Yes," he answers.
"Can you do a couple of drop-offs at the Rockaways?" she asks.
"Yes," he says. "If someone comes with me."
As he fixes himself a cup of coffee in the church kitchen, volunteers carry boxes from the basement to his van parked in the rain outside.
"We can't ever get enough electric heaters, cleaning supplies, tools and baby supplies," Ferebee says.
In a small apartment above the church Juan Carlos Ruiz, a former Roman Catholic priest who was born in Mexico, sits at a small wooden table. He is the church's community organizer. It was his decision once the storm hit to open the doors of the church as a relief center. He did not know what to expect.
"It was Tuesday night," he says. "We got three bags of groceries and two jars of water. It was the next morning that volunteers began to appear. By the first weekend we had over 1,300. It was organized chaos. There was all this creative energy and youth. There was an instant infrastructure and solidarity. It is mutual aid that is the most important response to the disasters we are living through. This is how we will retain our humanity. Some members of the church asked me why these [volunteers] did not come to the church service. I told them the work they were doing was church. The commitment I saw was like a conversion experience. It was transformative. It restores your faith in humanity."
The emotional cost of the storm is often as devastating as the physical cost.
Tzenis, who was born in Cyprus and immigrated to the United States with her husband in 1956, lists the mounting bills at her Sheepshead Bay home. Since the storm the septuagenarian has paid a plumber $2,000, and that does not cover all the plumbing work that must be done. A contractor gave her an estimate of $40,000 to $50,000 for repairs, which include ripping out the walls and floors. Tzenis has received a $5,000 check from an insurance company, Allstate, and a $1,000 check from FEMA. But $6,000 won't begin to cover the cost.
"The insurance company told me I didn't have the water insurance," she says. "The contractor said he has to break all the walls and floors to get the mold out. I don't know how I am going to pay for this."
As she speaks, Josh Ehrenberg, 21, an aspiring filmmaker, and Dave Woolner, 31, an electrician with Local 52, both volunteers with Occupy Sandy, haul ruined items out of her garage and put them in green plastic garbage bags.
"My husband had dementia," she says. "I took care of him for six years with these two hands. For a few months the insurance gave me help. Certain medications they pay after six years. They told me once he couldn't swallow no more there was nothing we could do. … He died at home last year."
She begins to sob softly.
She mutters, "Oye, oye, oye."
"I was going to hang myself in the closet," she says, gesturing to the hall closet behind me. "I can't take life anymore. My husband. Now this. I don't sleep good. I jump up every hour watching the clock. I've been through a lot in my life. Every little thing scares me. I'm on different pills. I've come to the age where I ask why doesn't God take me. I pray a lot. I don't want to give my soul to the devil because they would not put me in a church to bury me. But you get to an age where you are only able to take so much."
She falls silent. She begins to reminisce about the bombing of Cyprus during World War II. She says that as a girl she watched a British military airport go up in flames after it was hit by German and Italian bombs. She talks about the 1950s struggle for Cypriot independence that took place between the British and the underground National Organization of Cypriot Fighters, Ethniki Organosis Kyprion Agoniston, known as EOKA. She says she misses strong populist leaders such as the Cypriot Archbishop Makarios III, who openly defied British authorities in the campaign for independence.
"People were hung by the British soldiers," she says. "Women were raped. People had their fingernails pulled out. They were tortured and beaten. My cousin was beaten so badly in jail he was bleeding from his bottom."
The horrors of the past merge with the horrors of the present.
"They say [hurricanes like] this will happen again because the snow is melting off all the mountains," she says. "It never flooded here before. No matter how hard it rained not a drop came through the door. But now it has changed. If it happens again I don't want to be around."
Chris Hedges, whose column is published Mondays on Truthdig, spent nearly two decades as a foreign correspondent in Central America, the Middle East, Africa and the Balkans. He has reported from more than 50 countries and has worked for The Christian Science Monitor, National Public Radio, The Dallas Morning News and The New York Times, for which he was a foreign correspondent for 15 years.
The last Congo war that ended in 2003 killed 5.4 million people, the worst humanitarian disaster since World War II. The killing was directly enabled by international silence over the issue; the war was ignored and the causes obscured because governments were backing groups involved in the fighting.  Now a new Congo war has begun and the silence is, again, deafening.
President Obama seems not to have noticed a new war has broken out in the war-scarred Congo; he  appears blind to the refugee crisis and the war crimes committed by the invading M23 militia against the democratically elected government of the Democratic Republic of the Congo (DRC).
But appearances can be deceiving. The U.S. government has their bloody hands all over this conflict, just as they did during the last Congo war when Bill Clinton was President. President Obama's inaction is a conscious act of encouragement for the invaders, just as Clinton's was. Instead of Obama denouncing the invasion and the approaching overthrow of a democratically elected government, silence becomes a very powerful action of intentional complicity on the side of the invaders.
Why would Obama do this? The invaders are armed and financed by Rwanda, a "strong ally" and puppet of the United States. The United Nations released a report conclusively proving that the Rwandan government is backing the rebels, but the U.S. government and U.S. media cartoonishly pretend that the issue is debatable.
The last Congo War that killed 5.4 million people was also the result of the U.S.-backed invading armies of Rwanda and Uganda, as explained in the excellently researched book "Africa's World War," by French journalist Gerard Prunier.
In fact, many of the same Rwandan war criminals involved in the last Congo War, such as Bosco Ntaganda, are in charge of the M23 militia and wanted for war crimes by the U.N. international criminal court. The current Rwandan president, Paul Kagame, is a "good friend" of the U.S. government and one of the most notorious war criminals on the planet, due to his leading roles in the Rwandan genocide and consequent Congo War.
A group of Congolese and Rwandan activists have been demanding that Kagame be tried for his key role in the Rwandan genocide.
As Prunier's book explains, the Rwandan genocide was sparked by Kagame's invasion of Rwanda — from U.S. ally Uganda. After Kagame took power in post-genocide Rwanda, he then informed the U.S. — during a trip to Washington D.C. — that he would be invading the Congo. Prunier quotes Kagame in Africa's World War:
"I delivered a veiled warning [to the U.S.]: the failure of the international community to take action [against the Congo] would mean that Rwanda would take action… But their [the Clinton Administration's] response was really no response at all"  (pg 68).
In international diplomacy speak, such a lack of response — to a threat of military invasion — acts as a glaring diplomatic green light.
The same blinding green light is now being offered by Obama to the exact same war criminals as they again invade the Congo.
But why again? The Democratic Republic of the Congo's current President, Joseph Kabila, helped lead the military invasion during the last Congo war. As a good stooge, he delivered Congo's immense mining and oil wealth to multi-national corporations. But then his puppet strings started to fray.
Kabila later distanced himself from U.S. puppets Rwanda and Uganda, not to mention the U.S. dominated International Monetary Fund (IMF) and World Bank. The IMF, for example, warned Kabila against a strategic infrastructural and development aid package with China, but Kabila shrugged them off. The Economist explains:
"…[The Congo] appears to have gained the upper hand in a row with foreign donors over a mining and infrastructure package worth $9 billion that was agreed a year ago with China. The IMF objected to it, on the ground that it would saddle Congo with a massive new debt, so [the IMF] is delaying forgiveness of most of the $10 billion-plus that Congo already owes."
This act instantly transformed Kabila from an unreliable friend to an enemy. The U.S. and China have been madly scrambling for Africa's immense wealth of raw materials, and Kabila's new alliance with China was too much for the U.S. to bear.
Kabila further inflamed his former allies by demanding that the international corporations exploiting the Congo's precious metals have their super-profit contracts re-negotiated, so that the country might actually receive some benefit from its riches.
The Democratic Republic of the Congo is home to 80 percent of the world's cobalt, an extremely precious mineral needed to construct many modern technologies, including weaponry, cell phones, and computers. The DRC is possibly the most mineral/resource rich country in the world — overflowing with everything from diamonds to oil — though its people are among the world's poorest, due to generations of corporate plunder of its wealth.
Now, a new war is underway and the U.N. is literally sitting on their hands. There are 17,500 U.N. peacekeepers in the DRC, not to mention U.S. Special Forces. The invading M23 militia has 3,000 fighters. What was the U.N.'s response to the invasion? The New York Times reports:
"United Nations officials have said that they did not have the numbers to beat back the rebels and that they were worried about collateral damage, but many Congolese have rendered their own verdict. On Wednesday, rioters in Bunia, north of Goma, ransacked the houses of United Nations' personnel."
If Obama and/or the U.N. made one public statement about militarily defending the elected Congolese government against invasion, the M23 militia would have never acted.
Human Rights Watch and other groups have correctly labeled the M23's commanders as responsible for "ethnic massacres, recruitment of children, mass rape, killings, abductions and torture."
But at the U.N. the Obama administration has been actively protecting this group. The New York Times continues:
"Some human rights groups say that Susan E. Rice, the American ambassador to the United Nations and a leading contender to be President Obama's next secretary of state, has been far too soft on Rwanda, which is a close American ally and whose president, Paul Kagame, has known Ms. Rice for years. The activists have accused her of watering down language in a Security Council resolution that would have mentioned Rwanda's links to the [M23] rebels and say she also tried to block the publication of part of a [U.N.] report that detailed Rwanda's covert support for the M23."
It's likely that the Obama administration will jump into action as soon as his M23 allies complete their military objective of regime change, and re-open the Congo's mineral wealth to U.S. corporations to profit from. There are currently talks occurring in U.S.-puppet Uganda between the M23 and the Congo government. It is unlikely that these talks will produce much of a result unless Kabila stands down and allows the M23 and its Rwandan backers to take over the country. The M23 knows it's in an excellent bargaining position, given the silence of the U.N. and the United States government.
If the war drags on, expect more international silence. Expect more massacres and ethnic cleansing too, and expect the still-recovering people of the Congo to be re-tossed into massive refugee camps where they can again expect militia-sponsored killings, rape, starvation, and the various barbarisms that have accompanied this especially brutal war, a brutality that grows most viciously in environments of silence.
http://news.nationalpost.com/2012/08/17/opposition-groups-want-rwandan-president-paul-kagame-investigated-for-war-crimes/
http://www.economist.com/node/13496903?zid=309ah=80dcf288b8561b012f603b9fd9577f0e
http://www.nytimes.com/2012/11/22/world/africa/congo-rebels-in-goma-vow-to-take-kinshasha.html
With the 2012 Presidential election just a few days away, it is almost superfluous for me to engage in any kind of in depth discussion, as most people cannot, for the life of them, get past the political theater that is currently crescendoing to a climax. Therefore, I will simply provide readers with a few passing thoughts regarding the elections next week.
I think Mitt Romney will somewhat comfortably win the Presidential election. This will cause "conservatives," Christians, and most Republicans to go into a state of deep hibernation, which will allow Romney to wreak havoc upon the Constitution and liberties of the people. In 2012, Barack Obama is the "Boogeyman" that must defeated at all costs. But the fact is, with the exception of Romney's more business-friendly approach to economics, the differences between Obama and Romney are negligible.
As I have noted in previous columns, the differences between Mitt Romney and Barack Obama are miniscule on virtually every salient issue. They both supported TARP; they both supported Obama's economic stimulus package; they both supported so-called assault weapons bans and other gun control measures; Obama has an "F" rating from Gun Owners of America, while Romney has a "D-" rating from GOA; neither man supports a balanced budget; neither man opposes foreign aid; they both supported the bailout of the auto industry; they both have a track record of being big spenders; they both fully support the Federal Reserve; they both oppose a full audit of the Fed; they are both supporters of universal health care; both men are showered with campaign contributions from Wall Street; neither of them wants to eliminate the IRS or the direct income tax; both men are on record as saying the TSA is doing a "great job"; they both supported the NDAA, including the indefinite detention of American citizens without due process of law; they both supported the renewal of the Patriot Act; they both believe that the President has "executive power" to assassinate and kill; both support the "free trade" agenda of the global elite; they are both soft on illegal immigration; they both support NAFTA and CAFTA; they both have a history of appointing liberal judges; they both believe the President has the authority to take the nation to war without the approval of Congress; and neither of them has any qualms about running up more public debt to the already gargantuan debt of 16 trillion dollars.
Judge Andrew Napolitano nailed it when he said, "Barack Obama loves Big Labor; Mitt Romney loves Big Business; but they both love Big Government."
Steve Baldwin (no relation) agrees. Steve is a former California State legislator and former Executive Director of the Council for National Policy. He said:
"As someone who was asked by one of the presidential candidates to investigate Romney's gubernatorial record, I can assure you there is little in Romney's background to suggest he will be a Reagan-type president willing to undertake bold action to save our economy and restore our culture. I know every bill he signed and every statement he made as Governor. I know who his appointees were and the liberal vision that governed his actions. As Massachusetts Governor, he sided with the big government types in every crisis he faced. Indeed, he repeatedly sold out constitutional rights–freedom of religion, the 2nd amendment, etc., every time he had the opportunity to do so.
"He raised taxes on the private sector, destroyed job creation when he implemented RomneyCare, and came out in support of amnesty for illegal aliens. Most of his judicial appointees were to the left of Obama's two appointments to the Supreme Court. As governor, he led the country in advancing three of the left's most sacred issues: Cap and Trade, socialized medicine and gay marriage. Romney even supported Obama's bailouts and the useless $8 billion stimulus. And he's hostile to the notion of engaging in serious budget cuts, telling one reporter, 'I'm not going to cut $1 trillion in the first year.'
"Let's not also forget that Romney's advisors actually met with Obama's advisors on a dozen occasions to assist them with designing ObamaCare! It's no surprise that Romney is refusing to call ObamaCare a tax, even though it's the largest middle class tax hike in American history. The reason for this is because, while governor, his RomneyCare plan–the model for ObamaCare–was attacked as a tax and he argued it wasn't.
"In other words, ObamaCare has been taken off the table as a campaign issue because Romney is afraid of being portrayed as a hypocrite for his past statements on this issue. This is reason number 167 why Romney should never have become our nominee.
"I don't care how his campaign portrays him today, his record as Governor is far more indicative of how he will govern than his campaign sound bites. If you're not familiar with what I am disclosing about Romney, it's because the truth about Romney was kept from Republican voters. Yes, the conservative movement sold out to Romney. Starting in 2004, Romney created a slew of PACS and foundations that funneled thousands of dollars to hundreds of conservative groups, think tanks, grass roots leaders and GOP entities.
"In return, many of these entities that normally would have attacked Romney during the presidential primary went silent or even promoted him. I've tracked all of Romney contributions to conservative and GOP groups and it's disgusting. It means that the leadership of our own conservative movement is up for the highest bidder and cannot be trusted to do the right thing. Even National Review, the nation's leading conservative publication, took money from Romney and for the last six years blocked all articles critical of Romney. Instead, they published a slew of articles portraying him to be a conservative superstar. It was all phony and I can prove it."
Even though Romney will promote at least 85% of the Obama agenda, conservatives have no fear or trepidation of Romney because he is a Republican, whereas Obama scares the pants off of them because he is a Democrat. Ah, don't you just love partisan politics?
Therefore, as I said, absent massive vote-fraud, Romney will be our next President. But he will do NOTHING to stem the tide of coming disaster. Romney will be a military hawk of the highest order. And while corporations doing business with the military-industrial complex will reap huge profits, America's continued foreign interventionism is going to bring us to the brink of World War III. Furthermore, it is the "we are at war" mantra that is used to justify a burgeoning police state in America, which Romney will enthusiastically continue to implement. And unlike the Democrat Barack Obama, the Republican Mitt Romney will have little resistance–except from a Democrat-controlled Senate.
Republicans will maintain control of the House of Representatives, which is probably a good thing; Democrats will probably control the Senate. Between the two, I had much rather have Republicans control the House, because trying to find honest-to-God freedomists among Republican US senators (you could count them on two hands) is like trying to find hen's teeth. Again, Romney isn't going to appoint freedomist judges anyway, so that argument is moot. But if the first six years of this century proved anything, it proved that neither major party in Washington, D.C., can be trusted with control of both chambers of Congress and the White House. That is a recipe for disaster!
At this point, I must remind readers that the reason Barack Obama was elected to begin with was due to the eight years of the phony-conservative G.W. Bush administrations. Americans were disillusioned and angry over Bush's huge spending habits at home and his military adventurism overseas. I predict a Mitt Romney presidency will have the same effect. As with G. W. Bush, Mitt Romney will disappoint and anger the American electorate, which will pave the way for another leftist (Hillary Clinton?) to prevail in 2016.
"And the beat goes on."
At some point–maybe toward the end of Romney's first term–the chickens are going to come home to roost. Neither major party has the guts to do what it takes to put America on a solid financial footing. They are both beholden to too many parasites that are sucking the life's blood out of our country. And neither party will do a darn thing to stop this fascination with empire that is putting our troops in killing fields all over the world. The result: it's only a matter of time before the inevitable happens. And just about anybody with half a brain knows it!
It would be nice if a few states would elect freedomist governors, attorney generals, sheriffs, legislators, senators, secretaries of State, etc., next Tuesday. At the end of the day, freedom is going to be won or lost at the State level anyway. My son, Tim Baldwin, is running for a Montana House seat. Here is his website:
I know of a handful of other freedomists in Montana and around the country who, if elected, could make a real difference in their respective states. We'll see.
So, if it makes you feel better, vote for Mitt Romney. He's probably going to win anyway–but it won't matter! But, by all means, when you find a for-real freedomist to vote for in the other races, be sure you do that, because that WILL matter!