Recent attacks on American embassies and consulates in numerous Muslim countries are claimed to be irrational and undue reactions to a film portraying the Muslim prophet Mohammed in a degraded manner. The film is intentionally sacrilegious and incendiary toward Islamic beliefs and seems intended to add fuel to the rage of a Muslim world already incensed at the U.S. for its wars in Iraq and Afghanistan,  for destructive  American drone attacks in Yemen and Somalia and multiple other nations,  and one-sided support for Israel accompanied by platitudes for Palestinians. Thus, the roots of  widespread anti-Americanism are much deeper than can be explained merely by recent events. Instead,  Muslim fury can be traced to the ever increasing intervention by Washington in Muslim countries since the end of World War II.  Prior to that, the U.S. was considered a non-interventionist, even anti-imperialist, friend in much of the region. Yet, even before the war ended President Roosevelt made a secret deal with the Saudi king to provide American protection (and ultimately arms as well, used primarily to suppress his own population) to the Saudis in return for unobstructed American corporate access to the recently discovered Saudi oilfields.
Few today remember American policies during the Iranian crisis of 1946, when the U.S. obliquely threatened to force Soviet Troops out of Iran. American, British and Soviet troops occupied Iran in 1941 because it had tilted toward the Nazis under the father of the later American client, Shah Reza Pahlavi. The Soviets occupied the oil fields of northern Iran with Washington's approval during the war to prevent them from falling into Nazi hands. The Soviets were supposed to withdraw in March of that year but refused until a deal could be arranged whereby the USSR could purchase Iranian oil in order to begin rebuilding its war-ravaged society. Initially the Truman Administration encouraged the Iranian government to accept the deal. Then when the Red Army did withdraw also encouraged the Iranians to renege on the arrangement. It is worth noting that the Red Army did not then re-occupy the territory, thereby putting the lie to the claim made immediately after WWII that the Soviets were bent on world domination. There was nothing, not even employing atomic weapons, that the U.S. could have done to stop the Red Army had it chosen to reoccupy Iran's oilfields since that would have destroyed the very resources that were being contested.  The Soviets were only one of the principal obstacles to American post-war plans- though they were trumpeted as the prime mover. Equally important was nationalism, especially the sort of national independence craved by countries possessing vital resources that the U.S. coveted. Few also realize that until WWII the U.S. was the prime exporter of petroleum. By war's end the U.S. had used so much of its domestic oil, and its hydrocarbon-based economy had grown so exponentially, that from that point on the U.S. was impelled to begin importing oil.
Many do remember the overthrow of the prime minister of Iran, Mohammed Mossadeqh in 1953. Exceeding its legal mandate to gather intelligence, the newly minted Central Intelligence Agency, initiated its first successful overthrow of a constitutional and elected government because that government decided that Iranian oil belonged to the Iranians and not to the British oil company that would eventually become British Petroleum. The American scheme was calculated to ensure that American companies would thereafter dominate Iranian oil production and get rid of most British competition in Iran as well. The Shah and his brutal government was then installed to act as Washington's gendarme in the region. To ensure his rule the U.S. military and CIA then trained his dreaded secret police in the fine arts of torture and terror.
Meanwhile the CIA was active in similar efforts across the planet to undermine any form of nationalism, socialism, or communism that would interfere with the overarching American agenda, which was not the promotion of "democracy" but the installation of friendly clients into positions of power in countries considered strategic for their resources or geographic position. Space does not allow a complete catalog but of importance to current events is certainly the role the "Company" played in the overthrow of the British client king of Iraq in 1958, an intrigue in which Saddam Hussein played a role and that led eventually to his dictatorship, one with which Washington was happy to cooperate after the Shah of Iran was overthrown in 1979. The famous film of Donald Rumsfeld warmly shaking Saddam's hand perfectly illustrates the lower depths to which Washington has too often stooped to achieve its ends. The U.S. provided highly technical intelligence to Iraq against Iran, aiding the mass slaughter that ensued, and when he used poison gas made from chemicals provided by American corporations against Iraqi Kurds during the war with Iran, Washington prevented sanctions against his regime. At that point he was assisting the American agenda to weaken Iranian fundamentalism so his crimes could be whitewashed. However, his invasion of Kuwait in 1990 became the perfect rationale to inject what evolved into a permanent American military presence in the Persian Gulf.
At the time of 9-11 Michael Scheur was the CIA's foremost expert on Al Qaeda. His writings emphasize that Americans had to take seriously the reasons spelled out by Osama Bin Laden for Al Qaeda's antagonism toward the U.S. One of those principal motivations was the American military presence in Saudi Arabia during and after Operation Desert Storm. Bin Laden said clearly that the presence of "infidel" troops on sacred Islamic soil was a desecration. Thereafter, all American forces were to be driven from all Islamic lands. The widespread perception in the Muslim world that Americans had defiled the holiest sites of Islam and were exploiting Muslim resources while propping up corrupt dictatorial apostates like the rulers of the Arab Gulf states  contributed to the relative ease with which al Qaeda could recruit new Jihadis to its cause.
Scheur also noted that bin Laden said that the attacks on 9-11 were intended to promote further intervention by Washington in the region and thus promote more of the anti-Americanism that he hoped would fuel his movement. To a great extent American actions have worked almost precisely to Bin Laden's plan and the current explosion of violence around the world toward the U.S. is a direct outgrowth of the increasing resentment and hatred long stored in memory across the Middle East.  Washington is reaping the violent whirlwind sowed by itself.
The so-called "Arab Spring" represented an upwelling of long-simmering opposition to numerous dictatorships in the region, most of them propped up by Washington with a few exceptions that rankled like Libya and Syria. Though President Obama and Hillary Clinton mouthed piously about popular democracy and the "will of the people," such didn't help the hapless residents of Bahrain and Saudi Arabia, where instantaneous and brutal repression followed, with mere sighs from Washington. Remember that at first, President Obama supported Hosni Mubarak in Egypt until the intensity of the demonstrations in Cairo forced the U.S to abandon him. But not before the Egyptian military high command stepped up to reassure the State Department that it would take his place. Then they threw Mubarak  "under the bus." Nevertheless, the sheer pressure of popular demand for a voice necessitated an election. Since the Egyptian Army is financed and armed by Washington, and Egypt receives the second largest sum of foreign aid (after Israel) widespread knowledge that the Egyptian Army is a creature of the U.S. led to victory in the elections by the despised Muslim Brotherhood. After the election the Egyptian courts sought to prevent the seating of this Parliament dominated by the Brotherhood and with representation by the even more vehement Salafists, but the newly seated president of Egypt, Mohammed Morsi, does indeed represent the Brotherhood.  One reason the Army allowed the elections was because its leadership feared that rank and file troops would not support repression in the face of such an uprising from the depths of their own social origins. Morsi is being very careful now. It remains to be seen how the new configuration of power, of Islamists vs. the Army, will evolve.
The killing of the American ambassador and three other Americans in Libya prompted an embittered Secretary Clinton to ask how those who owed their "liberation" to the U.S. could be so ungrateful to their emancipators, thereby confirming how little she understands of the circumstances fostering the Libyan uprising, nor those her government has wrought, or the degree to which the planned outcome of U.S. intervention islikely to fail utterly.  The standard interpretation of what transpired in Libya is that the U.S. and its European allies in NATO conducted a humanitarian intervention to rid Libya of another brutal dictator. It is true that Muammar Qaddaffi ruled autocratically but in this he was supported by a substantial majority at least in western Libya, where traditional tribes were loyal.
Libya came into existence as an independent state only in 1951. Before that it had been an Italian colony, or rather three separate colonies cobbled together and given the name the ancient Romans called most of North Africa. In its efforts to subdue these colonies Italy became the very first European empire to use the airplane in primitive bombing runs on resisting tribes. In this they were soon followed by the French in Syria and Lebanon, and by the British in Iraq and Afghanistan, facts still well remembered in the region. Therefore, like so many nations that acquired independence after World War II, Libya was an artificial construct, merging mutually suspicious or hostile ethnic groups and tribes into a configuration designed by former colonial masters to serve their interests. When Qaddaffi overthrew the corrupt king of Libya in 1969, who made sweetheart deals with western oil companies, and hoarded revenues from Libya's newly discovered oil, he took over a country already riven with tribal animosities. One of his difficulties was that much of Libya's oil was in the east, where tribes different from his own loyalists dwelled. He suppressed opposition brutally.
Another problem which Quaddaffi dealt with successfully – and which brought him the unending hostility of the west and led to a deadly cat and mouse game that played out over forty years- were those western oil companies that dominated the industry and reaped the greatest share of profits. Qaddaffi  immediately nationalized oil but allowed some companies to remain. However, he imposed significantly higher taxes and royalties on those, like the American company Occidental, resulting in a considerable increase in revenues available to him but he used these to raise the standard of living substantially, mainly for his loyalists, but also to an extent for the entire population. Whether his example stimulated what followed is unclear but the facts are that numerous other former oil producing colonies of the western powers subsequently initiated their own nationalizations, thereby upsetting longstanding and profitable western arrangements. He also refused to peg the Libyan currency, the dinar, to the International Monetary Fund, and refused to submit to the World Bank and International Bank for Settlements. Qaddaffi also styled himself the champion of pan-Arabism, the movement to unify the entire Arab world and funded many nationalist movements hostile to the west.
During all this time the CIA was actively involved with Qaddaffi's opponents to find a way to overthrow him. This lethal contest led to mutual terrorism (though most American media and scholarly accounts omit the U.S. actions) and culminating in the atrocity of Lockerbie, followed by the bombing of Libya, including Qaddaffi's house where his adoptive three year old daughter was killed. Qaddaffi  then intensified efforts to acquire chemical weapons, and even undertook a nuclear program. However sanctions led him to submit the Lockerbie suspects for trial in the UK, and later to give up these WMD programs.  At that point western media reports declared that Qaddaffi had "normalized'" affairs with the west.
Whatever he imagined about his new relations with former enemies, the CIA had other ideas. So when the "Arab Spring" erupted in Tunisia and soon spread across the entire region, many Libyans followed suit and Libya descended into the civil war that Washington and NATO then leapt upon in order to accomplish finally what the western governments and energy corporations had desired all along- the overthrow of Qaddaffi and his replacement with an installed government essentially of handpicked clients who would restore Libyan resources to western corporate domination. In the midst of fighting the private global intelligence company STRATFOR published and circulated a detailed map showing most of Libya's oil was located in the eastern area of Benghazi. It was also well known that the oil Libya produced was of a type that is refined easily into the gasoline required in European automobiles. South Carolina Senator Lindsay Graham waxed  feverishly over  the lure of profits, braying "Let's get in on the ground. There's a lot of money to be made in Libya. Lots of oil to be produced. Let's get on the ground and help the Libyan people establish a democracy and a functioning economy based on free market principles." Even before the "revolution" had succeeded and a new government was installed, the rebel group claiming authority announced the dissolution of Qaddaffi's national bank and replaced it with a new central bank tied to international institutions, which, of course, are dominated by the western financial establishment.
As media images showed clearly, Qaddaffi still had enormous support. The "rebels" included eastern tribal members long hostile to rule from western Libya, but also ethnic minorities like the Berbers, but also Libyan members of al Qaeda as well as al Qaeda jihadists from around the Arab and Muslim world. Included in the toxic mix were CIA operatives and covert American Special Forces. Without western arms supplied to Qaddaffi's opponents, and especially the U.S. led bombing campaign it is likely Qaddaffi would have hung on. The result we see today, however, was utterly predictable.
The so-called government installed in Tripoli, in the west of Libya, has no control over anything, especially in eastern Benghazi. In May the interim prime minister's offices were attacked with four aides killed. In June a bomb exploded in the same consulate building where Ambassador Stevens was killed. The British ambassador narrowly escaped assassination last spring. The January ransacking of the National Transition Council offices provides evidence that factions in Benghazi want independence, not the unified state. What more would it have taken for Washington to realize that its best laid plans were going awry?  Writing in the Guardian, Benjamin Barber notes that at minimum 100,000 militants of one faction or another, all armed with American and NATO weapons (including the rocket-propelled-grenade launchers used  against the American consulate) continue to wage war or jihad upon each other, and that al Qaeda is as much a home –grown faction as any other. Indeed, al Qaeda raised its flag over the Benghazi courthouse the day after Qaddaffi was killed.
On March 2, 2007 Retired General Wesley Clark, former Supreme Commander of NATO forces, and 2004 Democratic contender for the presidency, appeared on Amy Goodman's televised program Democracy Now. In the interview he revealed that shortly before the invasion of Iraq a highly placed Pentagon officer divulged a secret plan to him to overthrow the governments of seven countries-Iraq, Syria, Lebanon, Libya, Somalia, Sudan, and Iran. Speaking in San Francisco the following October Clark repeated this and added commentary about a conversation he had in 1992 with Paul Wolfowitz, a prime architect of  George W. Bush's policies, who at the time was number three in the Defense department. Quoting Wolfowitz Clark said: "One thing we learned [in the Persian Gulf War] is that we can use our military in the region- in the Middle East- and the Soviets won't stop us. And we've got five or ten years to clean up those old Soviet regimes – Syria, Iran, Iraq- before the next superpower comes along to stop us."
The Neo-Conservatives were supposed to have been swept from power by the new Obama Administration, and yet the withdrawal (that is not really a withdrawal) from Iraq was negotiated by Bush, and the "surge" in Afghanistan ordered by Obama out neo-conned the neo-cons, just as the "liberation" of Libya certainly followed their template if not their foolish expectations. Syria awaits our humanitarian ministrations. But that may prove the most disastrous escapade of all.
Source: Paul Atwood | CounterPunch.org
Are you better off today than you were four years ago?  This is a question that comes up nearly every election.  This year the Romney campaign has even created a Twitter hashtag for it:#AreYouBetterOff.  The Democrats are making lots of speeches claiming that we are better off, and the Republicans are making lots of speeches claiming that we are not.  So are most Americans actually better off than they were four years ago?  Of course not.  One recent poll found that only 20 percent of Americans believe that they are better off financially than they were four years ago.  But the same thing was true four years ago as well.  Our economy has been in decline and the middle class has been shrinking for a very long time.  The Democrats want to put all of the blame on the Republicans for this, and the Republicans want to put all of the blame on the Democrats for this.  A recent CNN headline defiantly declared the following: "Decline of middle class not Obama's fault", and this is the kind of thing we are going to hear day after day until the election in November.  But obviously something has gone fundamentally wrong with our economy.  So who should we blame?
Sadly, you hear very little on the mainstream news networks or the talk radio shows about the institution that has the most power over our economy.  The Federal Reserve has far more power over our financial system than anyone else does, but the media and both political parties tell us that the Federal Reserve is "above politics" and that their "independence" must never be questioned.
Unfortunately, most Americans have gone along with that.
But the truth is that the debt-based financial system that the Federal Reserve is at the core of is absolutely central to our economic problems.  If you do not understand this, please see this article: "10 Things That Every American Should Know About The Federal Reserve".
The Federal Reserve has done more to mess up our economy than anyone else has.
So shouldn't they be held accountable?
That is a very good question.
Have you ever wondered why financial markets move so dramatically whenever Federal Reserve Chairman Ben Bernanke gives a speech?
The same thing does not happen when Barack Obama gives a speech.
That is because the financial markets know who holds the real power in our financial system.
But during this election season the American people are told to put all of their attention on the "red team" and the "blue team".  We are told that the two major political parties are philosophical opposites and that they want to take the United States is two completely different directions.
The "true believers" on the blue team are completely and totally convinced that Barack Obama will be able to rescue the economy and save America.
The "true believers" on the red team are completely and totally convinced that Mitt Romney will be able to rescue the economy and save America.
Once upon a time I was one of those political activists.  I was fully convinced that America could be turned around if we could just get enough Republicans into office.
But then I noticed that nothing really seemed to change no matter who was in power.  I became disillusioned as I realized that Republicans were doing things pretty much the exact same way that Democrats were doing them when they got into power.
Yes, there are some minor differences between the two parties on taxes and regulations.
If we elect one guy over the other our economy might decline at a slightly different pace.
But in the end both political parties are taking us to the exact same place.
Down the toilet.
I wish that wasn't true.
But we need to be honest with ourselves….
-Both parties fully support the Federal Reserve.
-Both parties supported the nomination of Ben Bernanke to a second term as the head of the Federal Reserve.
-Both parties endlessly push the job-killing "free trade" agenda of the global elite.
-Both parties see nothing wrong with running absolutely enormous trade deficits with the rest of the world.
-Both parties supported TARP.
-Both parties supported the "economic stimulus" packages.
-Both parties supported the auto industry bailouts.
-Both parties have run up massive amounts of federal debt when in power.
-Both parties have greatly expanded the size of the federal government when in power.
-Both parties are full of control freaks and both parties have added more layers of ridiculous regulations to our already overburdened society when in power.
-Neither party supports getting rid of the income tax or the IRS.
-Neither party has any intention of doing anything to prevent the coming derivatives crisis that could bring down the entire global financial system.
-Both parties are absolutely showered with cash from the big Wall Street banks.
-Both parties think that the TSA is doing a great job.
-Both parties supported the NDAA and the renewal of the Patriot Act.
-Both parties have greatly expanded the unconstitutional surveillance of American citizens by government agencies.
-Both parties are extremely soft on illegal immigration.
-Both parties have treated military veterans horribly.
-Both parties are absolutely packed with corrupt politicians that are living the high life at your expense.
-Neither party plans to balance the federal budget in 2013 if their candidate wins the election.
-Neither party has a plan that will fix our deeply broken health care system.
-Neither party has any plans to shut down the Federal Reserve.  In fact, both parties see absolutely nothing wrong with our current system.
Of course this list could go on indefinitely, but hopefully you get the point.
But I can understand those that are deeply frustrated with Barack Obama and that desperately want to avoid another four years of his policies.
I also believe that Barack Obama has been the worst president in U.S. history and that he and his entire cabinet should immediately resign in disgrace.
However, the Republican party foolishly chose to nominate the Republican candidate that was most like Barack Obama to run against him.
That was an enormous mistake.
No matter what the talk radio shows are telling you, the truth is that this country will continue on pretty much the same path no matter who wins the election.
I know that statement is going to make a lot of people angry.  But it is the sad reality of what we are facing.
Even if you focus on just the economy, the truth is that Mitt Romney's "five point plan" is almost exactly the same thing that Barack Obama has been saying.
Many Americans believe that since Mitt Romney made lots of money on Wall Street conducting leveraged buyouts of vulnerable corporations that he understands how to fix our economy.
Sadly, that is not the truth.
I have listened to many Romney speeches about the economy and I keep waiting for some pearls of wisdom, but I have found that he is just as clueless about the economy as our other recent presidents have been.
Look, I know that there are a lot of people out there that have good hearts that want to have someone that they can believe in.
They want to believe that things can get better.
They want to have hope.
And I don't blame them for that.
I just think that it is time to pull our heads out of the sand and realize that things are not going to be getting any better.
A political savior on a white horse is not going to come riding in to save the day.
So by this point in the article a whole lot of Democrats and a whole lot of Republicans are very upset with me.
But I am not against you.  There is way too much hate in our society today.  Even if we disagree with someone else we can still love them.
I just think that it is very important that we understand that there is not going to be a solution to our problems on the national level and that our economy is headed for collapse no matter who gets elected.
The total amount of debt in the United States has risen from less than 2 trillion dollars to nearly 55 trillion dollars over the past 40 years, and there is nothing that Barack Obama or Mitt Romney can do to prevent the "correction" that is coming.
So are Americans better off than they were four years ago?
Of course not.
But things will soon get a whole lot worse no matter how the election turns out.
The following are 40 statistics that will absolutely shock you….
#1 During the time Barack Obama has been in the White House, median household income has fallen by 7.3 percent.
#2 Back in 2007, 19.2 percent of all American families had a net worth of zero or less than zero.  By 2010, that figure had soared to 32.5 percent.
#3 According to the Federal Reserve, the median net worth of American families dropped "from $126,400 in 2007 to $77,300 in 2010".
#4 According to the Pew Research Center, 61 percent of all Americans were "middle income" back in 1971.  Today, only 51 percent of all Americans are "middle income".
#5 Back in 1970, middle income Americans brought home 62 percent of all income in the United States.  In 2010, middle income Americans only brought home 45 percent of all income.
#6 The unemployment rate in the United States has been above 8 percent for 42 straight months.
#7 The percentage of working age Americans with a job has been below 59 percent for 35 months in a row.
#8 In June, the number of Americans added to the food stamp rolls was nearly three times larger than the number of jobs added to the U.S. economy.
#9 Approximately 53 percent of all U.S. college graduates under the age of 25 were either unemployed or underemployed last year.
#10 Since Barack Obama entered the White House, the number of long-term unemployed Americans has risen from 2.7 million to 5.2 million.
#11 Today, the average duration of unemployment in the United States is about three times as long as it was back in the year 2000.
#12 According to a report that has just been released by the National Employment Law Project, 58 percent of the jobs that have been created since the end of the recession have been low paying jobs.
#13 According to the Center for Economic and Policy Research, only 24.6 percent of all of the jobs in the United States are "good jobs".
#14 In 2010, the number of jobs created at new businesses in the United States was less than half of what it was back in the year 2000.
#15 The average pay for self-employed Americans fell by $3,721 between 2006 and 2010.
#16 According to U.S. Representative Betty Sutton, America has lost an average of 15 manufacturing facilities a day over the last 10 years.  During 2010 it got even worse.  That year, an average of 23 manufacturing facilities a day shut down in the United States.
#17 At this point, one out of every four American workers has a job that pays $10 an hour or less.
#18 While Barack Obama has been president the velocity of money has plunged to a post-World War II low.
#19 According to one recent survey, 85 percent of middle class Americans say that it is harder to maintain a middle class standard of living today compared with 10 years ago.
#20 Electricity bills in the United States have risen faster than the overall rate of inflation for five years in a row.
#21 There are now 20.2 million Americans that spend more than half of their incomes on housing.  That represents a 46 percent increase from 2001.
#22 Over the past decade, health insurance premiums have risen three times faster than wages have in the United States.
#23 Health insurance costs have risen by 23 percent since Barack Obama became president.
#24 As I wrote about yesterday, back in 1980 less than 10 percent of U.S. GDP was spent on health care but now about 18 percent of U.S. GDP goes toward health care.
#25 In a previous article, I noted that 62 percent of all middle class Americans say that they have had to reduce household spending over the past year.
#26 Family budgets in America are being stretched to the breaking point.  Today, 77 percent of all Americans live paycheck to paycheck at least part of the time.
#27 While Barack Obama has been president, U.S. home values have fallen by another 11 percent.
#28 More than three times as many new homes were sold in the United States in 2005 as will be sold in 2012.
#29 The United States was once ranked #1 in the world in GDP per capita.  Today we have slipped to #11.
#30 Since Barack Obama became president, the number of Americans living in poverty has risen by 6.4 million.
#31 The number of Americans on food stamps has grown from about 17 million in the year 2000 to 31.9 millionwhen Barack Obama entered the White House to 46.7 million today.
#32 Approximately one-fourth of all U.S. children are enrolled in the food stamp program at this point.
#33 It is being projected that half of all American children will be on food stamps at least once before they turn 18 years of age.
#34 It is estimated that child homelessness in the United States has risen by 33 percent since 2007.
#35 Back in 1965, only one out of every 50 Americans was on Medicaid.  Today, approximately one out of every 6Americans is on Medicaid.
#36 As I wrote about the other day, it is being projected that Obamacare will add 16 million more Americans to the Medicaid rolls.
#37 It is being projected that the number of Americans on Medicare will grow from 50.7 million in 2012 to 73.2 million in 2025.
#38 The number of Americans receiving federal housing assistance increased by a whopping 42 percent between 2006 and 2010.
#39 At this point, well over 100 million Americans are enrolled in at least one welfare program run by the federal government.
#40 Amazingly, more than half of all Americans are now at least partially financially dependent on the government.
So are you better off than you used to be or worse off?
Does anyone remember when National Public Radio was an independent voice?
During the 1980s NPR was continually on the case of the Reagan administration. NPR certainly had a Democratic slant, and a lot of its reporting about the Reagan administration was one-sided. Yet, NPR was an independent voice, and it sometimes got things correct.
In the 21st century that voice has disappeared, which was the intention of the George W. Bush regime. Bush put a Republican woman in charge who made it clear to NPR producers and show hosts that the federal part of their funding was at risk.
Money often over-rules principle, and when corporations added their really big money NPR collapsed. Today the local stations still pretend to be funded by listeners, but if you have noticed, as I have, there are now a large number of corporate advertisements, disguised in the traditional terms "with support from . . ." If you are not listening to classical music, you are listening to corporate advertisements.
Today the entire "mainstream media" is closed to truth-tellers. The US media is Washington's propaganda ministry. The US media has only one function–to lie for Washington.
What reminded me of NPR's surrender was NPR's August 31 report with its two regular talking voice political pundits discussing the Republican Convention and Romney's speech. After witnessing the Republicans at their nominating convention at Tampa violate all their own rules and ride roughshod over the Ron Paul delegates, one expected some discussion of the Republican Party's refusal to allow Ron Paul to be placed in nomination or his delegate account to be announced.
The operative question was obvious: How can the American people trust the Republicans with the awesome power of the executive branch when the Republican Party just finished demonstrating for all to see its Stalinist qualities by crushing the anti-war, anti-police state wing of its party?
The authoritarianism was gratuitous. Romney had a sufficient number of delegates to be nominated. It would have cost Romney nothing to follow the rules and allow Ron Paul to be placed in nomination and his delegate numbers to be reported. Instead, Romney wrote off the liberty contingent of the Republican Party. The Brownshirts demonstrated their power.
The last Republican who wrote off a chunk of his own party was Barry Goldwater, and he went down to crushing defeat. Makes one wonder if the Republicans are relying on those electronic voting machines programed with proprietary Republican software that leave no paper trail. The Democrats have acquiesced to Republican election theft. There have been numerous cases where exit polls indicate that voters chose a different candidate than the one chosen by the Republican programmed voting machines.
One would have thought that NPR and its pundits would have found the parallel with Goldwater worth comment, but the suppression of the Ron Paul delegates was already down the memory hole.
One would also have thought that NPR and its pundits would have found Clint Eastwood's speech a fascinating topic of discussion. Eastwood had a Republican National Committee approved speech, but discarded it. Instead, Eastwood stood beside an empty chair and pretended to be talking to Obama, but it could just as well have been Romney in the chair. By pretending to be talking to Obama, Eastwood made his points without eliciting boos from the Republican audience.
Not many in the Republican audience caught on, but there were some stony faces when Eastwood said "I haven't cried that hard since I found out that there are 23 million unemployed people in this country." More stony Republican faces when Eastwood showed his opposition to the Iraq and Afghan wars and asks the chair, "why don't you just bring them [the troops] home tomorrow morning?" Those who thought he was digging at Obama cheered; those who realized he was criticizing hardline Republican positions were displeased.
But NPR and the US media in general are uncomfortable with such real news as a political party being told off by one of its heroes and a political party sufficiently stupid to repeat Barry Goldwater's mistake. The establishment might complain. The money might dry up or employees be fired for permitting such a story to be aired. The Democrats lost their independent financing when jobs offshoring destroyed the unions. There are no longer countervailing powers to Wall Street and the corporations, which have been endowed by the Republican US Supreme Court with First Amendment rights to purchase US elections, and placed in charge of the US Treasury, the regulatory agencies and the Federal Reserve.
In Tampa the Republicans wrote off the Ron Paul vote, because they are enamored of power and its gratuitous demonstration. Can people so desirous of power and the thrill of its use be trusted to let go of power when they lose the next election? There are enough presidential executive orders and national security orders, even some signed by the Democrat Obama, that any president can assert them and refuse to face election.
Once Rome accepted Julius Caesar's coup, the Roman Republic was gone. Those who tried to save the Roman Republic by assassinating Caesar failed, because the majority of the legions had gone over to the dictatorship, which promised them more money than the Republic had. Caesar's name became the title for Rome's dictators.
In the US, even your friendly local police have gone over to dictatorship. And they are armed with its tools. A friend, a competitive shooter for accuracy, told me that as he left his gun club on August 27, a local sheriff department entered in a military armored vehicle, something one would expect to see on a battlefield, followed by a large sheriff's department truck full of military equipment. He says that the gun club allows local police to use the club's facilities so that club members are not stopped and harassed about their firearms as they go to and from the club. He reports that the police will line up 30 abreast, with automatic weapons, not allowed to club members, and fire at one target, with 30 police emptying 30-round magazines at the same target.
He once asked our protectors if they were practicing for some competition. The answer was, "No, we are preparing to control the outcome when there is trouble."
Control is the operative word. We have seen for a number of years now that the Republican Party is power-addicted. Remember when the Bush administration fired the US Attorneys who refused the order to indict only Democrats? Remember the Republican Party's transparent frame-up of popular Alabama Democratic governor Don Siegelman? Evidence indicates that the Republican operative Karl Rove took advantage of a Republican federal judge, vulnerable according to news reports to corruption charges, and a compliant Republican US attorney in Alabama to railroad Governor Siegelman. The message to Democrats was: if you get elected in our Southern Territory, we will get you.
But never fear, we have "freedom and democracy." George W. Bush told us so himself.
The weak, chicken-hearted Obama administration has not commuted Siegelman's outrageous sentence. The inability of the Democrats to stand up for their own members and their own principles is the best indication we have that Republican tyranny will prevail.
It didn't take Caesar George W. Bush 10 minutes to wipe out the prison sentence of vice president Dick Cheney's chief aid for revealing the identity of a CIA operative, a felony under US law. But the Obama Justice (sic) Department supports Karl Rove's destruction of one of its most popular governors.
It was the German left-wing's weak opposition to the National Socialists that gave the world Hitler.
The Republican Party has become the Party of Hate. Decades of frustration have made Republicans mean. They object to everything that has happened since the Great Depression in the 1930s to make the US a more just and humane society.
The Republican Party wants power so that it can smash all vestiges of regulation and welfare and all those of whom Republicans disapprove: the poor, the minorities, liberals, the imagined "foreign enemies," war protestors and others who challenge authority, those American weaklings who have compassion for the unfortunate, the US Constitution, that pinko-liberal-commie document that coddles criminals, illegal aliens, and terrorists, and all dissenters from the policy of enriching the one percent at the expense of the 99 percent.
Above all else, the Republicans want to turn Social Security and Medicare into profit centers for private corporations.
Would the world be surprised if Republicans donned brown shirts? America has declared itself to be "the indispensable nation," justifying its hegemony over the world. Any country that does not submit to Washington is "a foe." The neoconservative propaganda that America is the indispensable nation with a right to world hegemony sounds a lot like "Deutschland uber alles."
A decade ago the Bush regime demonstrated that it could over-ride US statutory law, the US Constitution, and the constitutional separation of powers in order to concentrate unaccountable power in the office of the president.
The Democrats, when they gained control of Congress in the mid-term elections, did nothing about the unprecedented legal and constitutional crimes of George W. Bush. The Democratic Speaker of the US House of Representatives, who could easily have impeached George W. Bush for his obvious crimes against US law and the US Constitution, announced that "impeachment is off the table." Money was more important to House Speaker Nancy Pelosi than the rule of law.
When a people have no political party that represents them, they are doomed to tyranny.
And to war.
Russia and China are in the way of Washington's hegemony. Romney, the Republican presidential candidate, has declared Russia to be "our number one geopolitical foe" for opposing Washington's plans to overthrow by violence the Syrian government. Why is overthrowing the Syrian government so advantageous to Washington that Romney in a fit of pique recklessly brought the United States into direct confrontation with Russia?
Arrogance and hubris lead to wars. Do Americans really want a person as president who is so reckless as to gratuitously declare a large nuclear-armed country to be our number one enemy? The American and Israeli trained Georgian army did not last an hour when the former Soviet republic foolishly, on Washington's encouragement, provoked the Russian bear.
Meanwhile the Obama regime, concerned with China's rapid economic rise, has indicated that it thinks China is the number one enemy. The Obama regime has forgot that China, when a primitive, backward country, fought the US to a stalemate in Korea more than a half century ago.
The Obama regime has announced that the US Navy is being repositioned to the Eastern Pacific, that the US regards the South China Sea as America's national interest, and that new naval, air, and troop bases are being established in the Philippines, South Korea, Vietnam, Thailand, Australia, New Zealand, and elsewhere in the region. The purpose of these bases is to block China's access to energy and raw materials, which is what Washington did to Japan in the 1930s.
Are Americans aware that the hubris and idiocy of their political leaders have now saddled Americans with the burden of two number one enemies, both well equipped with armies and nuclear weapons? Only Iran can be happy about this as it moves Iran off the front burner.
Washington is putting its forward military bases in place, and the propaganda war is being cranked up. The subservient British press was quick to fall in line with Washington. A British reader of my column reports that the Guardian/Observer and New Statesman are at Putin's throat: "Every day this week we've had Russia/Putin hate stories. Headlines such as 'medieval dictatorship' as we saw in last Sunday's Observer [August 26] are common. In this week's New Statesman we have a front page picture of Putin with the headline 'Putin's reign of terror.' They've got Putin with a crown on his head and dressed as a Tsar-like figure. It's a relentless information battlefield assault on Russia."
Another line of Washington's attack on Russia is Washington's covert backing of Chechnya terrorist groups in the Caucasus and funding of front groups in Russia for protest and terrorist organizations. Allegations of corruption and stolen elections come primarily from Washington-funded groups operating in Russia. See http://www.globalresearch.ca/al-qaeda-blitzkrieg-wests-terror-battalions-eye-russia-next/ and http://landdestroyer.blogspot.com/2012/08/bombshell-us-neo-cons-state-department.html Through these methods, Washington hopes to destabilize the Russian government and to isolate it internationally in order to remove a barrier to Washington's hegemony.
Two of Romney's right-wing neoconservative advisors said that Romney as president would "confront Moscow on its poor record on democracy, human rights, and the rule of law." The western media will not comment on the irony of these propagandistic allegations against Russia issuing from the US, the country that has destroyed habeas corpus and due process protections of the accused, tortured detainees in violation of the Geneva Conventions and its own statutory law, kidnaps, tortures, and assassinates foreign nationals as well as its own citizens, supports terrorism against Libya, Syria, Iran, and Russia, runs roughshod over international law, never submitting to law itself but using law as a weapon against governments that it has demonized, while it carries on military operations against seven Muslim countries without a declaration of war.
The Nuremberg Trials of Germans after World War II established that naked aggression is a war crime. Naked aggression, renamed by Washington, "preemptive war," has become the operative principle of US foreign policy.
As Putin remarked, Washington is guilty of the crimes of which it accuses others, but Washington permits all things to "the indispensable nation."
Amerika uber alles!
Source: Paul Craig Roberts
"We pledge allegiance to the republic for which America stands and not to its empire for which it is now suffering." 1
Louis XVI needed a revolution, Napoleon needed two historic military defeats, the Spanish Empire in the New World needed multiple revolutions, the Russian Czar needed a communist revolution, the Austro-Hungarian and Ottoman Empires needed World War I, the Third Reich needed World War II, the Land of the Rising Sun needed two atomic bombs, the Portuguese Empire in Africa needed a military coup at home. What will the American Empire need?
Perhaps losing the long-held admiration and support of one group of people after another, one country after another, as the empire's wars, bombings, occupations, torture, and lies eat away at the facade of a beloved and legendary "America"; an empire unlike any other in history, that has intervened seriously and grievously, in war and in peace, in most countries on the planet, as it preached to the world that the American Way of Life was a shining example for all humanity and that America above all was needed to lead the world.
The Wikileaks documents and videos have provided one humiliation after another … lies exposed, political manipulations revealed, gross hypocrisies, murders in cold blood, … followed by the torture of Bradley Manning and the persecution of Julian Assange. Washington calls the revelations "threats to national security", but the world can well see it's simply plain old embarrassment. Manning's defense attorneys have asked the military court on several occasions to specify the exact harm done to national security. The court has never given an answer. If hell hath no fury like a woman scorned, consider an empire embarrassed.
And we now have the international soap opera, L'Affaire Assange, starring Sweden, the United Kingdom, the United States, Ecuador, and Julian Assange. The United States' neo-colonies of Sweden (an active warring member of NATO in all but name) and the United Kingdom (with its "special relationship" to the United States) know what is expected of them to earn a pat on the head from their Washington uncle. We can infer that Sweden has no legitimate reason to demand the extradition of Julian Assange from London from the fact that it has repeatedly refused offers to question Assange in the UK and repeatedly refused to explain why it has refused to do so.
The Brits, under "immense pressure from the Obama administration", as reported to former British ambassador Craig Murray by the UK Foreign Office,2 threatened, in a letter to the Ecuadoran government, to raid the Ecuadoran embassy in London to snatch Assange — "[You] should be aware that there is a legal basis in the United Kingdom, the Diplomatic and Consular Premises Act of 1987, which would allow us to take action to arrest Mr. Assange in the existing facilities of the embassy". Over the August 18 weekend the London police actually made their way into the building's internal fire escape, coming within a few feet of Assange's room, as he could hear. The law cited by the Brits is, of course, their own law, one not necessarily with any international standing.
The UK has now formally withdrawn its threat against the embassy, probably the result of much international indignation toward Her Majesty's Government. The worldwide asylum system would fall apart if the nation granting the asylum were punished for it. In this violent world of terrorists, imperialists, and other dreadfuls it's comforting to know that an old fashioned value like political asylum can still be honored.
A look back at some US and UK behavior in regard to embassies and political asylum is both interesting and revealing:
In 1954, when the United States overthrew the democratically-elected social democrat Jacobo Arbenz in Guatemala and replaced him with a military government headed by Col. Carlos Castillo Armas, many Guatemalans took refuge in foreign embassies. US Secretary of State John Foster Dulles insisted that the new Guatemalan government raid those embassies and arrest those individuals, whom he referred to as "communists". But Castillo Armas refused to accede to Dulles' wishes on this issue. Stephen Schlesinger and Stephen Kinzer, in their comprehensive history of the coup,3 state:
"In the end, Castillo Armas disregarded Dulles' suggestions. He himself was a product of the widespread belief in Latin America that embassy asylum and safe-conduct passes were a fair resolution to political conflicts. Virtually every politically active Guatemalan, including Castillo Armas, had sought political asylum in an embassy at one time or another and had obtained safe conduct from the government. Dulles' suggestion for a 'modification' of the asylum doctrine was not even popular within the American Embassy."
It should be noted that one of those who sought asylum in the Argentine Embassy in Guatemala was a 25-year-old Argentine doctor named Ernesto "Che" Guevara.
Baltasar Garzon, the Spanish judge who is one of Assange's lawyers, came to international attention in 1998 when he indicted former Chilean dictator Augusto Pinochet while he was in England. But the British declined to send Pinochet to Spain to face the indictment, in effect giving him political asylum, and allowed this proverbial mass murderer and torturer to walk free and eventually return to Chile. Julian Assange, not charged or found guilty of anything, is a de facto prisoner of the UK; while the New York Times and the BBC and the numerous other media giants, who did just what Assange did by publishing Wikileaks articles and broadcasting Wikileaks videos, walk free.
This past April, Chinese dissident Chen Guangcheng escaped house arrest in China and took refuge at the American Embassy in Beijing, sparking diplomatic tension between the two countries. But the "authoritarian" Chinese government did not threaten to enter the American Embassy to arrest Chen and soon allowed him to accept an American offer of safe passage to US soil. How will Julian Assange ever obtain safe passage to Ecuador?
In August 1989, while the Cold War still prevailed many East Germans crossed into fellow-Soviet-bloc state Czechoslovakia and were granted political asylum in the West German embassy. How would the United States — which has not said a word against the British threat to invade the Ecuadoran embassy — have reacted if the East Germans or the Czechs had raided the West German embassy or blocked the East Germans from leaving it? As matters turned out, West Germany took the refugee-seekers to West Germany by train without being impeded by the Soviet bloc. A few months later, the weaker "Evil Empire" collapsed, leaving the entire playing field, known as the world, to the stronger "Evil Empire", which has been on belligerence autopilot ever since.
In 1986, after the French government refused the use of its air space to US warplanes headed for a bombing raid on Libya, the planes were forced to take another, longer route. When they reached Libya they bombed so close to the French embassy that the building was damaged and all communication links were disabled.4
In 1999, NATO (aka the USA), purposely (sic) bombed the Chinese embassy in Belgrade, Yugoslavia.5
After Assange took refuge in the Ecuadoran embassy and was granted asylum by the South American country, the US State Department declared: "The United States is not a party to the 1954 OAS [Organization of American States] Convention on Diplomatic Asylum and does not recognize the concept of diplomatic asylum as a matter of international law."6
Ecuador called for a meeting at the OAS of the foreign ministers of member countries to discuss the whole situation. The United States opposed the request. For Washington the issue was simple: The UK obeys international law and extradites Assange to Sweden. (And then, chuckle-chuckle, Sweden sends the bastard to us.) End of discussion. Washington did not want the issue blown up and prolonged any further. But of the 26 nations voting at the OAS only three voted against the meeting: The US, Canada, and Trinidad & Tobago; perhaps another example of what was mentioned above about a dying empire losing the long-held admiration and support of one country after another.
The price Ecuador may pay for its courage … Washington Post editorial, June 20, 2012:
"There is one potential check on [Ecuadoran president Rafael] Correa's ambitions. The U.S. 'empire' he professes to despise happens to grant Ecuador (which uses the dollar as its currency) special trade preferences that allow it to export many goods duty-free. A full third of Ecuadoran foreign sales ($10 billion in 2011) go to the United States, supporting some 400,000 jobs in a country of 14 million people. Those preferences come up for renewal by Congress early next year. If Mr. Correa seeks to appoint himself America's chief Latin American enemy and Julian Assange's protector between now and then, it's not hard to imagine the outcome."
On several occasions President Obama, when pressed to investigate Bush and Cheney for war crimes, has declared: "I prefer to look forward rather than backwards". Picture a defendant before a judge asking to be found innocent on such grounds. It simply makes laws, law enforcement, crime, justice, and facts irrelevant. Picture Julian Assange before a military court in Virginia using this argument. Picture the reaction to this by Barack Obama, who has become the leading persecutor of whistleblowers in American history.
Since L'Affaire Assange captured world headlines the United States, as well as the United Kingdom, have on several occasions made statements about the deep-seated international obligation of nations to honor extradition requests from other nations. The United States, however, has a history of ignoring such requests, whether made formally or informally, for persons living in the US who are ideological allies. Here's a partial sample from recent years:
Former Venezuelan president Carlos Andres Perez, whom the Venezuelan government demanded be turned over to stand trial for his role in suppressing riots in 1989. He died in 2010 in Miami. (Associated Press, December 27, 2010)
Former Bolivian President Gonzalo Sanchez de Lozada fled to the United States in 2003 to avoid a trial for the death of about 60 people in La Paz during a military crackdown on demonstrators. In 2008, Bolivia formally served the US government with a request to extradite him back to Bolivia, which was not acceded to. (Associated Press, February 13, 2006; also see his Wikipedia entry)
In 2010, a US federal judge denied Argentina's extradition request for former military officer Roberto Bravo, who was facing 16 murder charges stemming from a 1972 massacre of leftist guerrillas in his homeland. (Associated Press, November 2, 2010)
Luis Posada, a Cuban-born citizen of Venezuela, masterminded the bombing of a Cuban airline in 1976, killing 73 civilians. Inasmuch as part of the plotting took place in Venezuela, that government formally asked the United States for his extradition in 2005. But instead of extraditing him, the United States prosecuted him for minor immigration infractions that came to naught. Posada continues to live as a free man in the United States.
In 2007 German prosecutors issued arrest warrants for 13 suspected CIA operatives who had abducted German citizen Khaled el-Masri in 2003 and flown him to Afghanistan for interrogation (read torture). The CIA then realized they had kidnapped the wrong man and dumped el-Masri on the side of an Albanian road. Subsequently, the German Justice Minster announced that she would no longer request extradition, citing US refusal to arrest or hand over the agents. (The Guardian (London), January 7, 2011)
In November 2009 an Italian judge convicted a CIA Station Chief and 22 other Americans, all but one being CIA operatives, for kidnapping a Muslim cleric, Abu Omar, from the streets of Milan in 2003 and flying him to Egypt for the usual interrogation. All those convicted had left Italy by the time of the judge's ruling and were thus tried in absentia. In Italy they are considered fugitives. Although there were verdicts, arrest warrants and extradition requests in the case, the Italian government refused to formally forward the requests to their close allies, the Americans; which, in any event, would of course have been futile. (Der Spiegel [Germany] online, December 17, 2010, based on a Wikileaks US cable)
The hidden, obvious, peculiar, fatal, omnipresent bias of American mainstream media concerning US foreign policy
There are more than 1,400 daily newspapers in the United States. Can you name a single paper, or a single TV network, that was unequivocally opposed to the American wars carried out against Libya, Iraq, Afghanistan, Yugoslavia, Panama, Grenada, and Vietnam? Or even opposed to any two of these wars? How about one? (I've been asking this question for years and so far I've gotten only one answer — Someone told me that the Seattle Post-Intelligencer had unequivocally opposed the invasion of Iraq. Can anyone verify that or name another case?)
In 1968, six years into the Vietnam war, the Boston Globe surveyed the editorial positions of 39 leading US papers concerning the war and found that "none advocated a pull-out".7
Now, can you name an American daily newspaper or TV network that more or less gives any support to any US government ODE (Officially Designated Enemy)? Like Hugo Chávez of Venezuela, Fidel or Raul Castro of Cuba, Bashar al-Assad of Syria, Mahmoud Ahmadinejad of Iran, Rafael Correa of Ecuador (even before the current Assange matter), or Evo Morales of Bolivia? I mean that presents the ODE's point of view in a reasonably fair manner most of the time? Or any ODE of the recent past like Slobodan Milosevic of Serbia, Moammar Gaddafi of Libya, Robert Mugabe of Zimbabwe, or Jean-Bertrand Aristide of Haiti?
Who in the mainstream media supports Hamas of Gaza? Or Hezbollah of Lebanon?
Who in the mainstream media is outspokenly critical of Israel's domestic or foreign policies? And keeps his/her job?
Who in the mainstream media treats Julian Assange or Bradley Manning as the heros they are?
And this same mainstream media tell us that Cuba, Venezuela, Ecuador, et al. do not have a real opposition media.
The ideology of the American mainstream media is the belief that they don't have any ideology; they are instead what they call "objective".
It's been said that the political spectrum concerning US foreign policy in the America mainstream media "runs the gamut from A to B."
Long before the Soviet Union broke up, a group of Russian writers touring the United States were astonished to find, after reading the newspapers and watching television, that almost all the opinions on all the vital issues were the same. "In our country," said one of them, "to get that result we have a dictatorship. We imprison people. We tear out their fingernails. Here you have none of that. How do you do it? What's the secret?"8
On October 8, 2001, the second day of the US bombing of Afghanistan, the transmitters for the Taliban government's Radio Shari were bombed and shortly after this the US bombed some 20 regional radio sites. US Defense Secretary Donald Rumsfeld defended the targeting of these facilities, saying: "Naturally, they cannot be considered to be free media outlets. They are mouthpieces of the Taliban and those harboring terrorists."9
Notes
Sam Smith, editor of the Progressive Review ↩
Craig Murray, "America's Vassal Acts Decisively and Illegally: Former UK Ambassador", Information Clearing House, August 16, 2012 ↩
Bitter Fruit: The Untold Story of the American Coup in Guatemala (1982), pp.222-3 ↩
Associated Press, "France Confirms It Denied U.S. Jets Air Space, Says Embassy Damaged",
April 15, 1986 ↩
William Blum, Rogue State: A Guide to the World's Only Superpower, pp.308-9 ↩
Josh Rogin, "State Department: The U.S. does not recognize the concept of 'diplomatic asylum'", Foreign Policy, August 17, 2012 ↩
Boston Globe, February 18, 1968, p.2-A ↩
John Pilger, New Statesman (London), February 19, 2001 ↩
Index on Censorship (London), October 18, 2001 ↩
Marine General John Allen, the top U.S. commander in Afghanistan, says one possible explanation for a spike in killings of American troops by their Afghan partners is the strain of fasting during the Muslim holy month of Ramadan, which ended on August 18. He said that while the reasons for the killings are not fully understood, the effect of Ramadan fasting is "likely among the causes." There have been at least 32 attacks so far this year, killing 40 coalition members—mostly Americans—ten of them in August.
"The idea that they will fast during the day places great strain on them," Allen said, adding that the stress may have been compounded by Ramadan falling during the heat of summer and the height of the fighting season. He acknowledged that hunger and heat may not be the primary causes for the killings, but it is among many "different and complex reasons for why we think this may have increased" lately.
Welcome to the Ramadan-Induced Sudden Jihad Syndrome. Presumably next year, the U.S. Army is going to set up counseling centers and group therapy sessions for the Afghan soldiers and policemen who cease to be responsible for their actions due to the "great strain."
As for the "different and complex reasons," in Allen's account the words "Islam" and "jihad" did not make an appearance. In addition to the mental "strain" of fasting, he also cited Taliban infiltration of Afghan security forces and unnamed "personal Afghan grievances" against U.S. troops. Back in Washington, Colonel Lapan, spokesman for the US Joint Chiefs of Staff commented, "we don't know what's causing [the attacks], and we're looking at everything." As for the experts, Mark Jacobsen, a defense specialist at the German Marshall Fund of the U.S. and a former senior NATO civilian representative in Afghanistan, said Allen's theory about the role of Ramadan in the attacks is "very reasonable." John Agoglia, an executive at IDS International, which provides cultural awareness training for U.S. troops in Afghanistan, said in an interview that the insider attacks were partly linked to a Taliban effort to "psychologically dislocate" Afghans from their American trainers and advisers.
While the Fasting Factor is a demented fantasy, the insistence on the "infiltration" by the Taliban and its "psychological dislocation" campaign is factually incorrect. As The New York Times reported on August 18, the military has analyzed the attacks and the results have been worrisome: "Only a handful of the 31 attacks this year have clearly been a result of Taliban activity like infiltration. That suggests a level of malaise or anger within the Afghan forces that could complicate NATO's training program, which relies on trust and cooperation."
"Could complicate" implies that this has not happened yet, which is ridiculous. In May 2011, a U.S. Army study established that killings of Americans and other NATO troops by Afghan soldiers and policemen were not "rare and isolated events." In ten months (July 2010-May 2011) over thirty were murdered by Afghan national security forces. The problem escalated following the alleged burning of Qurans at an American military base last February, when two American officers were killed by their Afghan "colleagues" inside the Interior Ministry in Kabul. After that incident Gen. Allen withdrew his men from Afghan government facilities, while NATO personnel in the capital had to limit their contact with Afghan government institutions to cell phones and e-mail. Another crisis started on March 11, when an American sergeant killed 16 unarmed Afghan civilians in a village near Kandahar. The "insider killings" reached a new high after that incident, steadily escalating to two deaths a week in August.
The primary reason for the killings is the religiously inspired animosity most Afghans feel for the infidel in general, and Americans in particular. It is driven by the eminently orthodox dogma of jihad—supported by countless examples through history—that if a Muslim land is occupied by infidels, it is obligatory for the Muslims to resist the kufr—soldiers and civilians alike—and kill them, while pretending to be their friends if this facilitates the desired outcome.
A war waged by non-Muslims in a predominantly Muslim land is inevitably a religious war.  This explanation—which is at least worthy of serious consideration by the military authorities, for the sake of the dead and others who are in harm's way—is not allowed into the discourse of top field commanders, their professional advisors and political masters. They act like oncologists who willfully won't, or else are not allowed to, diagnose metastatic cancer. Their political masters prefer to stick to their politically correct dogmas than to accept an explanation that is at odds with their world view. As a result, American and allied soldiers die.
In Afghanistan, the hatred of the infidel occupier is combined with studied contempt of Afghans of all political hues for the rhetoric of "partnership," with which the American political and military establishment remains infatuated. No partnership is possible. History tells us that Muslim soldiers can respect and obey non-Muslim masters, but not in this case. They will do so only when the "infidel" officer commands Muslims from a clear-cut position of indisputable authority.
During World War II, close to 400,000 Punjabi Muslims volunteered for the British Indian Army. From 1936 until the partition in 1947, Muslims from different parts of the Subcontinent accounted for about a third of the Indian Army personnel. Coming mainly from the traditionally martial communities in today's Pakistan, they were hugely over-represented in the all-volunteer force. They were commanded mostly by British officers, invariably so above the rank of major. Before 1939, they were on station duty in Egypt, Palestine, Iraq, Aden, the Gulf, Burma, Malaya and Hong Kong—some of the hottest places on Earth. During the war they fought mostly in East Africa, North Africa, Syria, Tunisia, Malaya, Burma, and Italy—except for the last, lands and regions no less hot and often even less hospitable than Afghanistan itself. There is no record, however, of "insider attacks" presenting a problem—Ramadan or no Ramadan.
In the Russian Empire, following the conquest of the Caucasus and Central Asia, Muslim territorial regiments—commanded by Russian officers—were established in those territories that were granted autonomous status, such as the Emirate of Bukhara or the Khanate of Khiva. Elsewhere, regiments of Muslims were incorporated into the regular army—e.g. the Muslim cavalry of Dagestan, the Crimean Tatar squadron—but they were also officered by Russians. They were reliable, loyal, fought well, and endured the Ramadan, it seems, with no great stress—or at least we have no such record.
In our own time, Muslims are significantly over-represented in the French Army—accounting for a fifth of the rank-and-file—but most of their officers are French. While the loyalty of these soldiers is considered uncertain if they were asked to restore law and order in the restive Muslim banlieus, insider attacks are not a problem and an assiduous Internet search has failed to find any link between their disciplinary or behavioral problems and Ramadan fasting.
Last but not least, their German officers were full of praise for some hundreds of thousands of Muslims who served as volunteers, mostly in the Waffen SS, between 1941 and 1945. They came from the Crimea, Bosnia and Herzegovina, Chechnya, Dagestan, Kosovo, Central Asia—an ethnically and racially diverse group—and yet there is no record of insider killings or the Ramadan Syndrome.
Poor General Allen. He is facing a new, altogether unprecedented phenomenon. And poor Afghan soldiers. They are under such strain…
The NeoCons are delighted with their new imperialist firebrand, Mitt Romney. Just look to all the familiar faces and names that surround the presumptive GOP nominee for dictator in chief. It is impossible to support the Republican Party when their foreign policy is made in Tel Aviv and Jerusalem. If you belief this assessment is too harsh, explain away the recent pilgrimage to the Wailing Wall. The Moderate Voice makes a striking point on Romney's recent visit to Israel, which is difficult to refute.
"Diplomatic distance in public between our nations emboldens Israel's adversaries." But what Romney DIDN'T SAY was almost as striking — if not more so. Not once did he utter the phrase "peace process" nor the words "Palestine" or "Palestinian," and that also means he never talked about or made the case for a two-state solution. Was the speech for anyone other than base Republicans? This trip to Israel felt like a primary trip, not one aimed at the general election."
Old friends often make strange bedfellows. Back at the predecessor to Bain Capital, Bain Consulting Group, Romney and Netanyahu developed a close relationship. Well at least that is the popular perception. Sometimes the diatribes from the progressive left, like the Daily Kos, leaks out a viewpoint that only a committed Zionist appreciates. Could there be a sensitivity difference with the NeoCons?
"Romney to the New York Times:

ROMNEY: "We [Mitt & Netanyahu] can almost speak in shorthand. We share common experiences and have a perspective and underpinning which is similar."

In December GOP Debate regarding how America should handle Iran:

ROMNEY: "I'd get on the phone to my friend Bibi Netanyahu and say, 'Would it help if I said this? What would you like me to do?'"

Sounds like Romney would put Bibi First and America Second and that is very disturbing to me.

In April 2012, Romney said:

ROMNEY: "Israel's current prime minister is not just a friend, he's an old friend"

Romney has touted his 'friendship' with Netanyahu as being "nurtured through meals in Boston, New York and Jerusalem."
Look, it's no surprise that Romney is a pathological liar and is lying about his "friendship" with Bibi to garner the Jewish vote — duh — But I would urge all my Jewish friends to remember that no one, of any religion or non-religion, can believe a thing that comes out of Romney's mouth because he lies like a smelly old, nasty rug."
Getting past the slurs, the nature of the Romney – Netanyahu comradeship dominates the discussion. Is there a meeting of the minds or only a relationship of interests?
Another voice, Crooks and Liars, chimes in quoting Bibi, adds more skepticism:
"I remember him for sure, but I don't think we had any particular connections," he tells me. "I knew him and he knew me, I suppose."
Wow . . . what an endorsement of familiarity! Sure looks like both men have something to hide. It is difficult to believe in the accuracy of Netanyahu, as the stench of his own deep-rooted rug is undeniable.
Chicago's claim of infamy – their gangster culture – deeply embedded in their political style of ruthlessness is exemplified in Barack Obama. Violence, lies, sleaze, extortion and intimidation are the tools of the trade. Politics may appear to be more benign than the Valentine Massacre to the unsophisticated, but the reality is that the government arena is far more corrupt then any of the most egregious deeds of the Chicago Outfit. Brush up on your current events and Chicago history. The laundry list of crooked Ward and Aldermen fit the soldier model of the crime family. The latest Godfather, Rahm Emmanuel is the "Greasy Thumb" Guzik bagman for the Obama syndicate.
Denying the perverse nature of the Obama administration requires a total disconnect from facts and veracity. Yet if one places any credence in political polls, Barry Soetoro may well be voted into office for a second term. Explaining this possibility says more about the dependency culture than about old time morals and values of an independent nation.
Bring back to life, the reliable Cook County voting deceased block, on a national level is a very real prospect, when the gangster machine applies their strong-arm techniques to the ballot box. Not to place much reliance in the electoral process, which is controlled by two branches of the same establishment, the overt fixing of the presidential cycle by the lackeys in the mainstream media is reminiscent of the press coverage given to the Al Capone free soup kitchens.
The Democrat/Republican dialectic political party racket has proven that voters rarely if ever have a true choice on Election Day. The result of this travesty is that successive administrations become engrained in the art of expanding their outlaw enterprises. The crop of Obama confederates includes some well-known names. Obama's cadre of advisers provides some individual rap sheets on Valerie Jarrett, Cass Sunstein, Van Jones, David Axelrod, David Wilhelm, William Daley, Marty Nesbitt and Austan Goolsbee. The protection assigned to such offenders of the rule of law, demonstrates that they are part of the real untouchables.When government incorporates and perfects an underworld culture and consorts with such infamous associates as Tony Rezko and Rod Blagojevich, you get the Chicago style dish of political indigestion.

Katie Pavlich writes in Town Hall, Exposing Obama's Criminal Friends:
"Team Obama has a habit of getting their money from people accused of fraud. Corzine is one, Shervin Neman is another. Neman has visited the White House at least 8 times.

Another Obama bundler, Abake Assongba, is accused of defrauding a businessman out of $657,000. At this point, Assongba has raked in $50,000 for Obama's re-election campaign."
Stalin's Henchmen and key characters at the Court of the Red Tsar – Mikoyan, Kaganovich, Kirov, Yagoda, Molotov, Voroshilov, Sergo – shares the same traits of the enablers of the Soviet despotic regime with the Chicago mobsters. While in some circles, it is not popular to make such comparisons, the actual pattern of deceit and authoritarian brute force is consistent with their methods. The "Reds" loved to paint the American form of governance as a gangster government. Such claims condemned as blatant propaganda, seldom gained traction in the public consciousness. However, upon a detailed examination, the linkage of the "communist cousins" reveals a common birth.It is crucial to discard the canard that totalitarian governments are different because of an appearance of dissimilar rhetoric. Obama is an avowed Marxist, not only in class warfare, but especially in his seizure of the reins of undemocratic power by his actions. The inescapable abuse of executive privilege, favored exemptions and selective application of public policy, demonstrates his affinity with the teachings of his mentor, Frank Marshall Davis.
Niall Kilkenny makes the astounding claim that Davis was not all he seemed to be.
"Sometime between 1927 and 1948, Frank Marshall Davis was recruited as a special agent or informer for the FBI—Federal Bureau of Inquisition. As a newspaperman, Davis had the perfect opportunity to know what was happening in Chicago. As a left wing or "Communist" sympathizer, no one would suspect him of association with the ultra right wing FBI."
The Telegraph reports in, Frank Marshall Davis, alleged Communist, was early influence on Barack Obama.
"Although identified only as Frank in Mr Obama's memoir Dreams from My Father, it has now been established that he was Frank Marshall Davis, a radical activist and journalist who had been suspected of being a member of the Communist Party in the 1950s."
How could such a dramatic seemingly contradiction be reconciled? Dreams from My Real Fatherprovides the following viewpoint.
"The FBI had Davis under investigation or surveillance for 19 years, compiling a 600-page FBI file. He was on the FBI's 'Security Index A', meaning he would be arrested in the event of national emergency.

Frank Marshall Davis joined the Communist Party and began writing for The Chicago Star. He was a colleague of journalist Vernon Jarrett, father-in-law of Obama confidant Valerie Jarrett.

CPUSA assigned Frank Marshall Davis to Honolulu where he began writing for the Communist Newspaper, the Honolulu Record in 1948. In his columns, Davis flawlessly mirrored official Soviet propaganda – he blamed American capitalism for starting World War II, denounced the Marshall Plan, preached wealth redistribution, nationalization of industry and government healthcare, while bashing Wall Street. Davis also helped organize the Communist controlled ILWU (union) in a failed effort to take over the Hawaiian government in 1949. The Hawaii NAACP chapter complained to its national office, "Comrade Frank Marshall Davis suddenly appeared on the scene to propagandize the membership with the purpose of converting it into a front for the Stalinist line." In 1956, Davis was subpoenaed by the Senate Subcommittee on Un-American Activities and pleaded the fifth."
The point of Davis' relationship with the FBI clouds the emphatic influence he had on the political leanings of the future POTUS. Obama has all the signs of being the "Manchurian Candidate" for the ultimate manipulators of the phony Hegelian differences that are at odds between the Communism and Capitalism systems. The literal reality is that both models have become puppets and are under the control of the globalist banksters. This certainty eludes most observers of the power politics charade.
The tyrannical practices of gangsters are common across the planet. The only difference is that the flair of repression shown in the "Windy City" is excused as being home- grown by the guardians of the establishment Wall Street oligarchy. The domestic pressitute media makes Pravda look like the bastion of investigative reporting.
Obama remains unfailing to his African roots. He operates under the Charles Taylor warlord manikin. He seeks to mirror the iron fist rule of Sekou Toure and employs the same oppressive tactics asMobutu Sese Seko. His goal is to turn Amerika into a Robert Mugabe, Zimbabwe paradise.Marxists; whether African, Soviet, European or American spawn, all share the same fascist distain for their own citizens. The soaring platitudes of comrade ideology coupled with the brutal coercion of compliance, causes vast worldwide suffering. The Obama version of socialism is nothing but a diversion from the true objective, a complete integration into a global gulag.
The collectivists are essentially gangsters. The "Community Organizer" is fundamentally a tyrant. His mobster origins are on display with every unconstitutional action he takes. He is turning the land of the free into the territory of the damned. With all the ranting and phony rage against the rich, he continues to take his marching orders from the Wall Street crime syndicate commission. Much of the muscle utilized by the titans of finance, comes from the LaSalle branch; namely, the Chicago Board of Trade (CBOT).
The American public is so deceived into accepting that State/Capitalism is equivalent with free enterprise that they falsely defend the crimes of international finance. Without intense outrage against the diabolical alliance of the street thugs and the suite robbers, the fate of the country will succumb to the demands of "boss politics".
Remember that Chicago and Illinois are terminally broke. The kickbacks and bribes paid to grease the palms of the politicos is a framework that will be implemented with even greater intensity in a second Obama administration. Do not hold your breath for a modern day Elliot Ness to bring the bad guys to justice. The courts are all fixed, in the fine tradition of "Beirut by the Lake". Chi-Town values now apply to the entire political process.
The frustration of voting public must galvanize into a national movement to restore self-respect. The bully campaign that the Obama surrogates spew is only topped with the congenial lies out of the mouth of the arrogant "tinhorn" dictator. Apologies to the "chairman of the board", Sinatra – sing a different tune.
This is my kind of town, Chicago is

My kind of town, Chicago is

My kind of people, too
Even your "Second City" mob cronies have to have second thoughts about Barack Obama.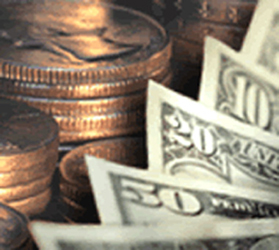 There are more Americans dependent on the federal government than ever before in U.S. history.  According to the Survey of Income and Program Participation conducted by the U.S. Census, well over 100 million Americans are enrolled in at least one welfare program run by the federal government.  Many are enrolled in more than one.  That is about a third of the entire population of the country.  Sadly, that figure does not even include Social Security or Medicare.  Today the federal government runs almost 80 different "means-tested welfare programs", and almost all of those programs have experienced substantial growth in recent years.  Yes, we will always need a "safety net" for those that cannot take care of themselves, but it is absolutely ridiculous that the federal government is financially supporting one-third of all Americans.  How much farther do things really need to go before we finally admit that we have become a socialist nation?  At the rate we are going, it will not be too long before half the nation is on welfare.  Unfortunately, we will likely never get to that point because the gigantic debt that we are currently running up will probably destroy our financial system before that ever happens.
It is really hard to believe how rapidly some of these federal welfare programs have grown.
For example, the number of Americans on food stamps has grown from about 17 million in 2000 to 31.9 million when Barack Obama took office to 46.4 million today.
The federal government spent a staggering 71.8 billion dollars on the food stamp program in 2011.
That sure is a lot of money to spend on food.
And I thought that my grocery bills were high.
Medicaid is also growing like crazy.
The number of Americans on Medicaid grew from 34 million in 2000 to 54 million in 2011.
Once upon a time, Medicaid was supposed to help the poorest of the poor get medical care.  In fact, back in 1965 only about one out of every 50 Americans was on Medicaid.
But now about one-sixth of the entire country is on Medicaid.
Will we all eventually be on Medicaid?
As I mentioned recently, It is being projected that Obamacare will add 16 million more Americans to the Medicaid rolls.
And we all know that projections like that are usually way too low.
Other federal welfare programs are exploding in size as well.
For example, federal housing assistance increased by a whopping 42 percent between 2006 and 2010.
The chart posted below was produced by Senate Budget Committee Republican staff.  As you can see, the number of Americans on welfare just continues to grow and grow and grow….
Keep in mind that the chart posted above does not even take into account the huge numbers of Americans that are on Social Security and Medicare.
In the United States today, more than 61 million Americans receive some form of Social Security benefits.
Just think about that.
That means that nearly one out of every five Americans is drawing on Social Security.
That is just crazy.
And in the years ahead we are going to see wave after wave of Baby Boomers retire and so the number of Americans drawing on Social Security is just going to keep going up.
The same kind of thing is happening with Medicare.
As I wrote about the other day, it is being projected that the number of Americans on Medicare will grow from 50.7 million in 2012 to 73.2 million in 2025.
Ouch.
That sure does sound expensive.
If you can believe it, Medicare is facing unfunded liabilities of more than 38 trillion dollars over the next 75 years.
That comes to approximately $328,404 for each and every household in the United States.
Will you be able to pay your share?
And that is just for Medicare.
The federal government just keeps becoming a bigger and bigger part of the health care industry.
Back in 1990, the federal government accounted for just 32 percent of all health care spending in America.
This year, it is being projected that the federal government will account for more than 50 percent of all health care spending in the United States.
Americans have become completely and totally addicted to government money, and word has gotten out to other nations that the U.S. is a place where you can live the high life at the expense of the government.
According to a report from the Center for Immigration Studies, 43 percent of all immigrants that have been in the United States for at least 20 years are still on welfare.
Keep in mind that the study only looked at immigrants that have been in the country for at least two decades.
Nearly half of them are still on welfare.
Needless to say, the system is fundamentally broken.
And there is no way in the world that we can afford all of this.  We have rolled up the biggest pile of debt in the history of the world and our children and our grandchildren are facing a lifetime of endless debt slavery.
Once again this year we are facing a federal budget deficit of well over a trillion dollars, and very few of our politicians even seem to care.
We just continue to spend money as if it was going out of style.
At this point, spending by the federal government accounts for more than 25 percent of U.S. GDP.
The last time that happened was during World War II when we were trying to rescue the world from the tyranny of the Germans and the Japanese.
If you divided up the U.S. national debt equally, it would come to more than $134,000 for every single household in the United States.
Ack.
Overall, the U.S. national debt has gotten more than 37 times larger than it was when Nixon took us off the gold standard.
We are a nation of debt addicts, and both political parties have been responsible for getting us into this mess.
We simply cannot afford to continue to go down this road.  We need to significantly reduce all categories of government spending.
And yes, we will always need a safety net.
But we simply cannot afford to financially support more than 100 million Americans.
That is absolute madness and it must stop.
So what do you think about all of this?
Please feel free to post a comment with your thoughts below….
Source: The American Dream
The Gore Vidal legacy encompasses his numerous novels, literary writings, plays and essays. Few 20th century authors can match the volume of his compositions and consistency in the quality of his thoughts. If one can ignore his anti-religious beliefs and get past his complex sexuality, one can justly focus on the significance within his political viewpoints. Not since Oscar Wilde, has there been a man of letter with comparable wit and ridicule, that capsulated the age of his lifetime. Based upon a keen command of history and a flare for original insights, Vidal was the master of political punditry.
The New York Times obituary tribute provides a comprehensive account of his controversial life.
"Mr. Vidal sometimes claimed to be a populist — in theory, anyway — but he was not convincing as one. Both by temperament and by birth he was an aristocrat.

Some of his political positions were similarly quarrelsome and provocative. Mr. Vidal was an outspoken critic of Israel's treatment of the Palestinians, and once called Norman Podhoretz, the editor of Commentary, and his wife, the journalist Midge Decter, "Israeli Fifth Columnists."

America is "rotting away at a funereal pace," he told The Times of London in 2009. "We'll have a military dictatorship pretty soon, on the basis that nobody else can hold everything together."
Mr. Vidal's lifelong interest in politics began to stir back then, and from his grandfather (Thomas Pryor Gore, the Democratic senator from Oklahoma), an America Firster, he probably also inherited his unwavering isolationist beliefs."The anti-war stance and vigorous criticism of American foreign policy is reflected in his works.
David Smith in Reflections on the life and work of Gore Vidal expands upon this theme.
"He kept up this position all the way through the Vietnam War and the Iraq war. And what's interesting is he would talk about the historical background to this position as well. He was a very strong defender of the America First Committee, which is a largely demonised organisation that had opposed American intervention in WWII. And going back even further, he criticised Abraham Lincoln and his role in the civil war. So he was very much against militarism and against United States intervention abroad."
Australian Foreign Minister Bob Carr sums up that institutional heritage in the following:
"Vidal embodied an anti-imperial tradition that went back to fellow writer Mark Twain, Senator Carr said.

"Representing an isolationist viewpoint that once ran deep in America," he said.

"Gore Vidal believed no foreign war justified a single American life and this view was his fundamental political commitment."
Gore Vidal and William Buckley
Debate of the Titans
Contrast that original value system at the founding of the country with the NeoCon perversion embodied in the counterfeit conservative conman, William F. Buckley. It is difficult to have any sympathy for the CIA operative that lead so many Americans astray. View the famous William Buckley Vs Gore Vidal video where Vidal accurately called Buckley a "Crypto-Nazi". Such clarity has seldom been expressed on national television.In order to achieve a proper understanding of the political magnitude of Vidal, one needs to go beyond his celebrated play and movie, the "Best Man", and deal with the deep seeded concern that he mournfully envisioned for America. In
Reflections on the legacy of an intellectual and political lion a most significant question is answered. Appreciate this no-holds-barred interview with The Nation's Marc Cooper in late 2005.
MC: Are you predicting a coming military dictatorship? And that the American people would stand for that?

GV: They'll stand for anything. And they will stand for nothing. I deal with a lot of European journalists who are very well versed in American politics. But they will ask me silly questions like, "So, Kerry didn't turn out very well. So who's the next leader of the opposition who can become President?" I answer, Well, first the New York Times won't interview him. He won't get on prime-time television if he looks like a winner. That's out. Or he will be made a fool of, like they did with Howard Dean when they amplified his famous cry. That was all done at CBS to make him look like a maniac. They are very resourceful! So if you have a media that is completely controlled by corporate America–or whatever phrase you want to use to describe our rulers–no information is getting through that is useful to the public. No White Knight is going to be acknowledged in the press or seen on television. He would have no way of connecting with the people. And this a permanent fact in our situation…. If there could be a viable opposition to the oil and gas junta that has seized power–all three branches of government, I think–it will have to be at the grassroots. Then you will have to find a way of publicizing through the Internet the White Knight–or the Black Knight, whoever comes along to save us.
Such dramatic and bold pronunciations are common from this master of the sublime. However, consider the running feud Vidal carried on with the media, especially the venerable Grey Lady. From the same interview, Vidal sets the record straight.
"For forty years The New York Times has, from time to time, put its collective "mind" to work in trying to find ways of coping with my disturbing presence on the American scene. When my novel Lincoln was recently turned into a miniseries by NBC, I wondered what the fun paper would do to try to kill the project. Richard Nixon's "the easy way" would be to allow the neoconservative reviewer John Corry to give it a bad review; after all, he has even attacked me for my appearance as a guest on the Today show. But wouldn't that be too little, too late? Why not assign a journalist to make a preemptive strike a week before the television program in order to assure the potential audience that Lincoln was a false portrayal based on a book that had been "faulted by historians," to put it in Timesese. This is what happened in the Sunday New York Times of March 20…"
| | |
| --- | --- |
| Gore Vidal 9/11, war, etc. Part 1 | Gore Vidal 9/11, war, etc. Part 2 |
| | |
For more examples of a later Vidal mindset, watch the next two videos, Gore Vidal 9/11, war, etc. Part 1 and Gore Vidal 9/11, war, etc. Part 2, that deals with the "so called" war of terror.Characterizing Gore Vidal as simply a liberal misses the essence of his political perception. Some may call him a court jester in the JFK "Camelot" royal entourage, but no one ever claimed he was a fool. His remarks on Barack Obama illustrate his recent attitude. In Obama 'Dreadful' as President he admits.
"I was hopeful," Vidal says of an Obama presidency. "He was the most intelligent person we've had in that position for a long time." Now, Vidal says in an interview published in the British paper, The Times, he was wrong and Obama is performing "dreadfully" as president."
It is difficult to surpass the significance of his politics, stated in the Vanity Fair Gore Vidal's essay, "The End of Liberty". The linkage of a failed imperialistic foreign policy has left the nation bleeding from the loss of freedom and constitutional liberties.
"Meanwhile, a NYT-CBS poll notes that only 6% now oppose military action while a substantial majority favor war 'even if many thousands of innocent civilians are killed'. Most of this majority are far too young to recall World War II, Korea, even Vietnam. Simultaneously, Bush's approval rating has soared from the around 50% to 91%.

Traditionally, in war, the President is totemic like the flag. When Kennedy got his highest rating after the debacle of the Bay of Pigs he observed, characteristically, 'It would seem that the worse you fuck up in this job the more popular you get.' Bush, father and son, may yet make it to Mount Rushmore though it might be cheaper to redo the handsome Barbara Bush's look-alike, George Washington, by adding two strings of Teclas to his limestone neck, in memoriam, as it were. Finally, [DQ] the physical damage Osama and friends can do us – terrible as it has been thus far – is as nothing as to what he is doing to our liberties."
Eugene Luther Gore Vidal embodied the marrow of 19th century liberalism, which in today's world would be labeled radical reactionary values. An anachronism defending principle in an era of relativity, Vidal's patrician style, spoke for the common person. Populism is implicit in his thinking; the essential American philosophy he expressed, so well. Few have been a more consistent advocate of the nation's conscience.His death marks a passing of an epoch. The reason why the future is so bleak rests upon the incoherence of the body politic to perceive the nature of the eternal struggle. Liberty is the antithesis of an all-powerful despotism. Until the people learn this lesson and act to eliminate the tyrannical system that combats an America First country, the country will flounder. As a long time expatriate living aboard, Vidal practiced Americanism from the sanctuary of his Italian swallow's nest. Coming home for his final years represents an analogy for the terminal stages of a dying country. Do not let his political message expire.
"The United States was founded by the brightest people in the country — and we haven't seen them since." Gore Vidal
The State Department has an office that hunts German war criminals. Bureaucracies being what they are, the office will exist into next century when any surviving German prison guards will be 200 years old. From time to time the State Department claims to have found a lowly German soldier who was assigned as a prison camp guard. The ancient personage, who had lived in the US for the past 50 or 60 years without doing harm to anyone, is then merciless persecuted, usually on the basis of hearsay. I have never understood what the State Department thinks the alleged prison guard was supposed to have done–freed the prisoners, resign his position?–when Prussian aristocrats, high-ranking German Army generals and Field Marshall and national hero Erwin Rommel were murdered for trying to overthrow Hitler.
What the State Department needs is an office that rounds up American war criminals.
They are in abundance and not hard to find. Indeed, recently 56 of them made themselves public by signing a letter to President Obama demanding that he send in the US Army to complete the destruction of Syria and its people that Washington has begun.
At the Nuremberg Trials of the defeated Germans after World War II, the US government established the principle that naked aggression–the American way in Afghanistan, Iraq, Libya, Somalia, Pakistan, and Yemen–is a war crime. Therefore, there is a very strong precedent for the State Department to round up those neoconservatives who are fomenting more war crimes.
But don't expect it to happen. Today, war criminals run the State Department and the entire US Government. They are elected to the presidency, the House, and the Senate, and appointed to the federal courts as judges. American soldiers, such as Bradley Manning, who behave as the State Department expects German soldiers to have behaved, are not honored, but are thrown into dungeons and tortured while a court marshall case is concocted against them.
Hypocrisy is Washington's hallmark, and all but the most delusional are now accustomed to their rulers speaking one way and behaving in the opposite. It is now part of the American character to regard ourselves as members of the "virtuous nation," "the indispensable people," while our rulers commit war crimes around the globe.
Whereas we have all been made complicit in war crimes by "our" government, it still behooves us to know who are the active war criminals in our midst who have burdened us with our war criminal reputation.
You can learn the identity of many of those who are driving the world into World War Three, while their policies result in the murder of large numbers of Arabs and Muslims in Syria, Afghanistan, Libya, Somalia, Pakistan, Yemen, Iraq, and Lebanon, by perusing the signatures to the contrived letter to Obama from the neoconsevatives calling on Obama to invade Syria in order to "rescue" the Syrian people from their government.
According the the letter signed by 56 neoconservatives, only the Syrian government is responsible for deaths in Syria. The Washington sponsored and armed "rebels" are merely protecting the Syrian people from the Assad government. According to the letter signers, the only way the Syrian people can be saved is if Washington overthrows the Syrian government and installs a puppet state attentive to the needs of Israel and Washington.
Among the 56 signatures are a few names from the Syrian National Congress, believed to be a CIA front, and a few names from dupes among the goyim. The rest of the signatures are those of Jewish neoconservatives tightly allied with Israel, some of whom are apparently dual-Israeli citizens who participate in the formation of US foreign policy. The names on this list comprise a concentration of evil, the goal of which is not only to bring armageddon to the Syrian people but also to the world.
The letter to Obama is part of the propaganda operation to demonize the Syrian government with lies in order to get rid of a government that supports Hizbollah, the Muslims in southern Lebanon who have twice driven the vaunted, but cowardly, Israeli army out of Lebanon, thus preventing the Israeli government from achieving its aim of stealing the water resources of southern Lebanon.
Not a single sentence in the letter is correct. Listen to this one for example: "The Assad regime poses a grave threat to national security interests of the United States." What utter total absurdity, and the morons who signed the letter pretend to be "security experts."
How do we evaluate the fact that 56 people have no shame whatsoever and will lie to the President of the United States, telling him to his face the most absurd and obvious false things in order to advance their personal agenda at the expense of not merely the lives of Syrians but, by leading to wider war, of life on earth?
This same neocon architects of armageddon are also working against Iran, Russia, the former Soviet central Asian countries, Ukraine, Belarus, and China. It seems that they can't wait to start a nuclear war.
You can find the names of some of humanity's worst enemies here.
Paul Craig Roberts was Assistant Secretary of the Treasury for Economic Policy and associate editor of the Wall Street Journal. He was columnist for Business Week, Scripps Howard News Service, and Creators Syndicate. He has had many university appointments. His internet columns have attracted a worldwide following. http://www.paulcraigroberts.org
From protests in Chile to a "coup" in Paraguay, the worrying signs come across Latin America that it may have an Arab Spring of its own, but in fact those are the signs of a new form of war waged against the region.
A specter haunts Latin America
Latin America is undergoing increasingly violent turmoil on many fronts. This often makes it difficult to distinguish between spontaneous, bona fide social protest and covert foreign intervention, just as we see today throughout the Arab world.
In spite of Latin America's decades of experience with foreign-orchestrated military coups, in today's world the local military are no longer an option. They were necessary proxies acting as local cops for the US during the Cold War, until they became a redundant embarrassment.
So just as the '60s and '70s saw a domino effect of "anti-communist military coups" – graciously applauded by the US and UK – the '80s and '90s saw a comeback of "democracy", riding on the wave of "human rights". In short: military boots were "out"; corrupt controllable "democratic" politicians were "in".
Nominally "democratic" governments mean local power no longer managed by guns and bayonets but by tons of money. As the Global Power Masters execute a highly complex planet-wide strategic reset, Latin America is ripe for another turn of the screw: a new bout of "Spring" treatment.
It would, however, be a mistake to think this will be a copy of the Arab Spring, because a key factor behind today's global Machtpolitik lies in understanding prevailing local conditions, which in Latin America are very different from those of the Arab world.
What makes each country tick?
Last year's lighting of the Arab Spring fuse depended very much on understanding that fact huge sectors of the local populations – particularly the young – were fed up with authoritarian, long-entrenched regimes: whether Mubarak's 31 years in Egypt, Gaddafi's 42 years in Libya or the al-Assads' 40 years in Syria.
But there's no way this can be done in Latin America, because all governments here are nominally "democratic", with corrupt politicians taking turns in mismanaging their countries.
On the religious front, Islam demands active militancy from its followers to defend the Faith, so an important dividing line for the Arab Spring is the centuries-old conflict between Shiites and Sunnis, plus the modern struggle between clerical and secular regimes.
Such highly complex issues have thwarted the Muslim world's ability to unite under one solid and strong leadership, so fundamental to neutralize decades – centuries! – of Western interference and intervention in that region. Divide and conquer has always been imperialism's leitmotiv.
By playing one side against the other; by appealing to the naïve young yearning for change whose paradigms are (de)formed by Western pop "culture", last year's triggering of social and generational conflict was really a "piece of cake": from Tunisia to Egypt; from Libya to Syria; from Sudan to Iran.
At most, the tricky part was keeping FOW's (Friends of the West) like Saudi Arabia, Kuwait and Bahrain isolated from this process. The West's ability to slosh trillions of Petro-Dollars, plus the Western Media's extreme discretion towards "friendly countries", the ominous presence of the US Fifth Fleet and a little help from our (Israeli) friends seems to have done the trick. So far, anyway…
Latin America is not at all like this. Not a chance of violently pitting Catholics against Protestants…and since all countries are formally "democratic", people won't readily take to the streets to get rid of any authoritarian regimes because, officially, there are none. Maybe a Monsanto-coup in Paraguay or an electoral money-for-your-vote hiccup in Mexico, but the US is too busy looking at Chavez in Venezuela to bother.
Where, then, is the war front in Latin America?
War in 'Spring' time
When we talk of war, we normally think in terms of World War II-like invading armies. But war has become far more covert and far less overt. Today, more subtle forms are used like engineering financial or social coups or – as Libya and now Syria learned – engineering civil war.
In traditional war, the focus is on military hardware, strategy and territorial logistics. 'Spring' wars, however, are remote-planned, and then deployed inside the target country. First you identify dividing lines in local society: what are people's grievances, which religious fervors and ethnic hatreds are ripe for stirring.
Then comes PsyWar channeling through NGO's, local militants and lobbies, opposition politicians, paid journalists and, of course, yours truly "The Embassy". Throughout Latin America, "la Embajada" is an ominous phrase pointing to US, UK and Israeli embassy meddling.
And if they can't get their desired "Regime Change", there's always "Plan B": escalate to blatant financing, training and arming of local subversives, terrorists and gangs as in Libya and Syria.
Latin America's war front
The real war in Latin America, where deadly shots are fired and people get killed and maimed, lies in the increasingly huge gap pitting the rich (small numbers, huge power) against the poor (huge numbers, small power).
Latin America's war is fought in the "villa miseria" slums of Buenos Aires, Bogotá and México; in the "favelas" of Rio de Janeiro; in the shanty towns of Caracas, Guayaquil and every single city in our region.
The poor are becoming increasingly aware of just how poor they are. In today's global consumer society the rich slap them on the face through TV, the internet and "entertainment" media. The corporate overworld constantly reminds them of just how wonderful life can be if you're rich and buy their cars, laptops, cell phones, houses, holiday packages. Too poor to enjoy that? Alas, too bad!
Mass social frustration lies at the root of Latin American war. It branches out into street crime, prostitution, drugs, alcohol, gang warfare, pornography. It physically, intellectually and spiritually annihilates untold millions of people in the streets of Mexico, Brazil, Colombia or Argentina.
In contrast to the Muslim world, where religious fervor keeps the rich-versus-poor divide in check, Latin American Catholic and Protestant churches have lost their social appeal and strength. The spiritual vacuum they left has been filled with greedy striving for material wealth.
Not that this is anything new. The big difference now is the unprecedented technological capability available to trigger and control social wars; escalating them to outright insurrection and civil war when it suits the global power masters' objectives.
But that works both ways, because that same technology is making people more and more politically aware and active. As Trilateral Commission ideologue and former National Security Advisor Zbigniew Brzezinski recently lamented, "people's growing political awareness" is a threat… to the global elites.
The whole world is being pushed into war mode, where every victory or defeat in one region has far-reaching consequences for the rest of the world. We The People suffered defeat in Libya, Iraq and Afghanistan. In Syria, Iran and Venezuela, We The People fight ongoing battles.
Given the colossal economic crisis affecting the US, Europe, UK – even Israel – if a "Latin Spring" is unleashed on the Rich-versus-the-Poor Front, then Latin America's ability to fight back intelligently and effectively could have dramatic and positive global consequences.
Adrian Salbuchi is a political analyst, author, speaker and radio/TV commentator in Argentina.www.asalbuchi.com.ar
Source: Adrian Salbuchi | RT
The greatest crimes of human history are made possible by the most colorless human beings. They are the careerists. The bureaucrats. The cynics. They do the little chores that make vast, complicated systems of exploitation and death a reality. They collect and read the personal data gathered on tens of millions of us by the security and surveillance state. They keep the accounts of ExxonMobil, BP and Goldman Sachs. They build or pilot aerial drones. They work in corporate advertising and public relations. They issue the forms. They process the papers. They deny food stamps to some and unemployment benefits or medical coverage to others. They enforce the laws and the regulations. And they do not ask questions.
Good. Evil. These words do not mean anything to them. They are beyond morality. They are there to make corporate systems function. If insurance companies abandon tens of millions of sick to suffer and die, so be it. If banks and sheriff departments toss families out of their homes, so be it. If financial firms rob citizens of their savings, so be it. If the government shuts down schools and libraries, so be it. If the military murders children in Pakistan or Afghanistan, so be it. If commodity speculators drive up the cost of rice and corn and wheat so that they are unaffordable for hundreds of millions of poor across the planet, so be it. If Congress and the courts strip citizens of basic civil liberties, so be it. If the fossil fuel industry turns the earth into a broiler of greenhouse gases that doom us, so be it. They serve the system. The god of profit and exploitation. The most dangerous force in the industrialized world does not come from those who wield radical creeds, whether Islamic radicalism or Christian fundamentalism, but from legions of faceless bureaucrats who claw their way up layered corporate and governmental machines. They serve any system that meets their pathetic quota of needs.
These systems managers believe nothing. They have no loyalty. They are rootless. They do not think beyond their tiny, insignificant roles. They are blind and deaf. They are, at least regarding the great ideas and patterns of human civilization and history, utterly illiterate. And we churn them out of universities. Lawyers. Technocrats. Business majors. Financial managers. IT specialists. Consultants. Petroleum engineers. "Positive psychologists." Communications majors. Cadets. Sales representatives. Computer programmers. Men and women who know no history, know no ideas. They live and think in an intellectual vacuum, a world of stultifying minutia. They are T.S. Eliot's "the hollow men," "the stuffed men." "Shape without form, shade without colour," the poet wrote. "Paralysed force, gesture without motion."
It was the careerists who made possible the genocides, from the extermination of Native Americans to the Turkish slaughter of the Armenians to the Nazi Holocaust to Stalin's liquidations. They were the ones who kept the trains running. They filled out the forms and presided over the property confiscations. They rationed the food while children starved. They manufactured the guns. They ran the prisons. They enforced travel bans, confiscated passports, seized bank accounts and carried out segregation. They enforced the law. They did their jobs.
Political and military careerists, backed by war profiteers, have led us into useless wars, including World War I, Vietnam, Iraq and Afghanistan. And millions followed them. Duty. Honor. Country. Carnivals of death. They sacrifice us all. In the futile battles of Verdun and the Somme in World War I, 1.8 million on both sides were killed, wounded or never found. In July of 1917 British Field Marshal Douglas Haig, despite the seas of dead, doomed even more in the mud of Passchendaele. By November, when it was clear his promised breakthrough at Passchendaele had failed, he jettisoned the initial goal—as we did in Iraq when it turned out there were no weapons of mass destruction and in Afghanistan when al-Qaida left the country—and opted for a simple war of attrition. Haig "won" if more Germans than allied troops died. Death as score card. Passchendaele took 600,000 more lives on both sides of the line before it ended. It is not a new story. Generals are almost always buffoons. Soldiers followed John the Blind, who had lost his eyesight a decade earlier, to resounding defeat at the Battle of Crécy in 1337 during the Hundred Years War. We discover that leaders are mediocrities only when it is too late.
David Lloyd George, who was the British prime minister during the Passchendaele campaign, wrote in his memoirs: "[Before the battle of Passchendaele] the Tanks Corps Staff prepared maps to show how a bombardment which obliterated the drainage would inevitably lead to a series of pools, and they located the exact spots where the waters would gather. The only reply was a peremptory order that they were to 'Send no more of these ridiculous maps.' Maps must conform to plans and not plans to maps. Facts that interfered with plans were impertinencies."
Here you have the explanation of why our ruling elites do nothing about climate change, refuse to respond rationally to economic meltdown and are incapable of coping with the collapse of globalization and empire. These are circumstances that interfere with the very viability and sustainability of the system. And bureaucrats know only how to serve the system. They know only the managerial skills they ingested at West Point or Harvard Business School. They cannot think on their own. They cannot challenge assumptions or structures. They cannot intellectually or emotionally recognize that the system might implode. And so they do what Napoleon warned was the worst mistake a general could make—paint an imaginary picture of a situation and accept it as real. But we blithely ignore reality along with them. The mania for a happy ending blinds us. We do not want to believe what we see. It is too depressing. So we all retreat into collective self-delusion.
In Claude Lanzmann's monumental documentary film "Shoah," on the Holocaust, he interviews Filip Müller, a Czech Jew who survived the liquidations in Auschwitz as a member of the "special detail." Müller relates this story:
"One day in 1943 when I was already in Crematorium 5, a train from Bialystok arrived. A prisoner on the 'special detail' saw a woman in the 'undressing room' who was the wife of a friend of his. He came right out and told her: 'You are going to be exterminated. In three hours you'll be ashes.' The woman believed him because she knew him. She ran all over and warned to the other women. 'We're going to be killed. We're going to be gassed.' Mothers carrying their children on their shoulders didn't want to hear that. They decided the woman was crazy. They chased her away. So she went to the men. To no avail. Not that they didn't believe her. They'd heard rumors in the Bialystok ghetto, or in Grodno, and elsewhere. But who wanted to hear that? When she saw that no one would listen, she scratched her whole face. Out of despair. In shock. And she started to scream."
Blaise Pascal wrote in "Pensées," "We run heedlessly into the abyss after putting something in front of us to stop us from seeing it."
Hannah Arendt, in writing "Eichmann in Jerusalem," noted that Adolf Eichmann was primarily motivated by "an extraordinary diligence in looking out for his personal advancement." He joined the Nazi Party because it was a good career move. "The trouble with Eichmann," she wrote, "was precisely that so many were like him, and that the many were neither perverted nor sadistic, that they were, and still are, terribly and terrifyingly normal."
"The longer one listened to him, the more obvious it became that his inability to speak was closely connected with an inability to think, namely, to think from the standpoint of somebody else," Arendt wrote. "No communication was possible with him, not because he lied but because he was surrounded by the most reliable of all safeguards against words and the presence of others, and hence against reality as such."
Gitta Sereny makes the same point in her book "Into That Darkness," about Franz Stangl, the commandant of Treblinka. The assignment to the SS was a promotion for the Austrian policeman. Stangl was not a sadist. He was soft-spoken and polite. He loved his wife and children very much. Unlike most Nazi camp officers, he did not take Jewish women as concubines. He was efficient and highly organized. He took pride in having received an official commendation as the "best camp commander in Poland." Prisoners were simply objects. Goods. "That was my profession," he said. "I enjoyed it. It fulfilled me. And yes, I was ambitious about that, I won't deny it." When Sereny asked Stangl how as a father he could kill children, he answered that he "rarely saw them as individuals. It was always a huge mass. … [T]hey were naked, packed together, running, being driven with whips. …" He later told Sereny that when he read about lemmings it reminded him of Treblinka.
Christopher Browning's collection of essays, "The Path to Genocide," notes that it was the "moderate," "normal" bureaucrats, not the zealots, who made the Holocaust possible. Germaine Tillion pointed out "the tragic easiness [during the Holocaust] with which 'decent' people could become the most callous executioners without seeming to notice what was happening to them." The Russian novelist Vasily Grossman in his book "Forever Flowing" observed that "the new state did not require holy apostles, fanatic, inspired builders, faithful, devout disciples. The new state did not even require servants—just clerks."
"The most nauseating type of S.S. were to me personally the cynics who no longer genuinely believed in their cause, but went on collecting blood guilt for its own sake," wrote Dr. Ella Lingens-Reiner in "Prisoners of Fear," her searing memoir of Auschwitz. "Those cynics were not always brutal to the prisoners, their behavior changed with their mood. They took nothing seriously—neither themselves nor their cause, neither us nor our situation. One of the worst among them was Dr. Mengele, the Camp Doctor I have mentioned before. When a batch of newly arrived Jews was being classified into those fit for work and those fit for death, he would whistle a melody and rhythmically jerk his thumb over his right or his left shoulder—which meant 'gas' or 'work.' He thought conditions in the camp rotten, and even did a few things to improve them, but at the same time he committed murder callously, without any qualms."
These armies of bureaucrats serve a corporate system that will quite literally kill us. They are as cold and disconnected as Mengele. They carry out minute tasks. They are docile. Compliant. They obey. They find their self-worth in the prestige and power of the corporation, in the status of their positions and in their career promotions. They assure themselves of their own goodness through their private acts as husbands, wives, mothers and fathers. They sit on school boards. They go to Rotary. They attend church. It is moral schizophrenia. They erect walls to create an isolated consciousness. They make the lethal goals of ExxonMobil or Goldman Sachs or Raytheon or insurance companies possible. They destroy the ecosystem, the economy and the body politic and turn workingmen and -women into impoverished serfs. They feel nothing. Metaphysical naiveté always ends in murder. It fragments the world. Little acts of kindness and charity mask the monstrous evil they abet. And the system rolls forward. The polar ice caps melt. The droughts rage over cropland. The drones deliver death from the sky. The state moves inexorably forward to place us in chains. The sick die. The poor starve. The prisons fill. And the careerist, plodding forward, does his or her job.
Source: Chris Hedges | Truthdig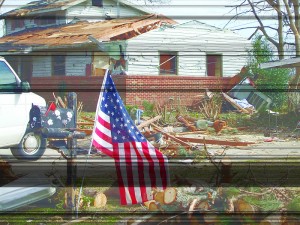 Have you ever wondered why things have been going so badly for the United States in recent years?  Our economy is falling apart, we have been plagued with heat, drought and endless natural disasters, our cities are absolutely crumbling, we just keep getting involved in even more wars and Americans are more anxious and more overweight than ever before.  So why are so many bad things happening to America?  Why do we lead the world in so many bad categories?  Why does nothing seem to be going right?  Are we under some kind of a curse?  It is almost as if we have entered a "perfect storm" that just keeps getting worse.  In the old days it would seem like something bad would happen to the United States every once in a while, but now massive problems seem to be hitting us in rapid fire fashion.  At this point, many Americans have "crisis fatigue" because our problems never seem to end.  Each new crisis just seems to overlap with all of the other problems that are still going on.  So why is this happening, and what is our country going to look like if our problems continue to multiply at this rate?
The following are some of the bad things that are happening to America right now….
Heat And Drought
This summer, thousands of new high temperature records have been set all over the country, and weather conditions are much drier than normal in most of the nation.
In fact, the drought that we are experiencing right now is being called the worst drought in more than 50 years.  More than 1,000 counties in the United States have already been declared to be official disaster areas, and there is no end to the drought in sight.
All over America this drought is killing the corn and this is causing the price of corn to soar.  The following is from a recentFinancial Post article….
Chicago Board of Trade corn for December delivery has soared 54% since mid-June, reaching a contract high of US$7.78 on Monday and approaching its record price near US$8.

Soybeans for November delivery soared to a new contract high of US$15.97 before slipping back a few cents.

Crop watchers were alarmed that corn rated poor-to-very poor jumped to 38%, versus 30% last week and 11% a year ago.
The record high for the price of corn is just $7.99 a bushel.  Many believe that the price of corn will soon blow well past that price and could eventually reach $10 a bushel.
Unfortunately, there is not much hope on the horizon.  It is being projected that these very hot and very dry conditions will persist well into August.
Wildfires
The extreme heat has also been responsible for an unusual number of wildfires in the western United States this year.  The recent horrific wildfires in Colorado made headlines all over the nation.
Sadly, these wildfires are part of a rising trend.  The truth is that the 6 worst years for wildfires in the United States ever recorded have all happened since the year 2000.
So what is causing this to happen?
What is causing so much of the country to go up in flames?
Tornadoes
Earlier this year, many areas of the heartland of America were absolutely ripped to shreds by very powerful tornadoes.
More tornadoes happen in the United States than anywhere else in the world, and unfortunately we have seen a tremendous amount of tornado activity in this country in recent years.
In 2009, there were 1146 tornadoes in the United States.
In 2010, there were 1282 tornadoes in the United States.
In 2011, there were 1691 tornadoes in the United States.
Overall, 2011 was the worst year for natural disasters in U.S. history.
So where will 2012 rank when everything is all said and done?
Fukushima
Radiation from the Fukushima nuclear disaster will be affecting Americans for many years to come.
Most Americans do not think much about Fukushima anymore, but the truth is that Fukushima is still putting out a tremendous amount of radiation, and that radiation travels eastward towards us.
A couple of months ago, one reporter discovered that radiation levels in rain falling on Los Angeles were five times above normal.
But we don't hear about this in the mainstream media, do we?
One recent study concluded that the highest concentration of Fukushima radiation in the Pacific Ocean will eventually be just off the west coast of the United States.
But our "authorities" tell us that there is no reason to be concerned, so most Americans will continue to ignore the incredible tragedy that continues to unfold at Fukushima.
If you are not sure what to think about what is going on at Fukushima, perhaps the following statistic will get your attention….
Recent tests have shown that 36 percent of all children living in the Fukushima Prefecture in Japan have abnormal growths on their thyroid glands.  After the Chernobyl disaster, less than 2 percent of all children living in the area surrounding Chernobyl were found to have abnormal growths on their thyroid glands.
Economic Collapse
The last recession was the worst economic crisis that America has faced since the Great Depression, and our economy has never even come close to recovering from it.
Now we are on the verge of another global financial meltdown that appears likely to be even worse than the last one.
Peter Schiff, the president of Euro Pacific Capital, says that the U.S. economy is headed for a crisis that will make the recession of 2008 and 2009 look like a walk in the park.
So what is going to happen if the economy goes into the toilet and unemployment skyrockets much higher than it is now?
That is frightening to think about.
Poverty Explosion
Even during this "economic recovery", poverty in America continues to soar.
For example, since Barack Obama has been president the number of Americans on food stamps has risen from 32 million to 46 million.
Overall, 49 percent of all Americans live in a home where at least one person receives benefits from the federal government according to the U.S. Census Bureau.  That is an all-time record high.
The Death Of American Cities
The United States once had dozens of great manufacturing cities that were the envy of the entire globe.
Today, many of those cities have degenerated into crime-ridden, drug infested hellholes.
Things have gotten so bad in Detroit that thousands of homes are literally being torn down in an effort to "make the city safer"….
As the next step in an April deal between financially strapped Detroit and the state of Michigan, Governor Rick Snyder is finalizing a plan to tear down thousands of abandoned houses in a bid to make the city safer.

Detroit has been hard-hit over the past four decades by a steep drop in population, a steadily eroding tax base and crippling budget deficits, resulting in countless barren streets punctuated by vacant lots and burned-out buildings.
Increase In Crime
Have you noticed that crime is on the rise in many of our communities?
The murder rate in Chicago is up 38 percent so far this year, and justifiable homicide rose by 79 percent in Detroit during 2011.
Criminals are getting bolder and are doing things that we have not seen before.
For example, on Saturday night a mob of 300 teens invaded a Wal-Mart in Jacksonville, Florida and went absolutely wild.  They started stealing stuff, breaking stuff and throwing food at each other without any concern for what the security guards would do.
When have we ever seen stuff like this happen in America before?
America already has the highest incarceration rate in the world and the largest total prison population on the entire planet by a very wide margin.
How many more people do we plan to lock up?
Meanwhile, even many Americans that are not considered to be "criminals" are becoming very cold-hearted.  Just check out what happened in Arlington, Virginia recently.  A video surveillance camera captured footage of numerous people walking right past a man that had just been hit by a car and was dying on the sidewalk.  He was lying face down and bleeding and nobody even went up to him to see if he was okay.
If you were in a similar situation, would you stop to help that man?
Gang Violence
All over America gangs are taking over local communities.
According to the FBI, there are now a total of 1.4 million gang members living in America.  Just since 2009, that number has risen by 40 percent.
To get an idea of how deeply Mexican drug cartels have infiltrated our cities, just check out the maps on this article.
As I wrote about the other day, there are only 200 police officers in Chicago's Gang Enforcement Unit to go up against an estimated 100,000 gang members living in the city of Chicago right now.
With numbers such as those, it is easy to see how violence in many of our cities could spiral out of control very, very quickly.
War
The United States continues to get pulled into more wars, and the conflicts that we are already involved in never seem to end.
Just today, 22 NATO supply trucks were destroyed in Afghanistan.  The war in Afghanistan has already lasted much longer than World War II did, and there is no end in sight.
Meanwhile, Barack Obama has gotten the U.S. military involved in conflicts in Yemen, Somalia, Pakistan and a whole bunch of other places.  The following is from a recent Wired article….
The center of the US drone war has shifted to Yemen, where 23 American strikes have killed an estimated 155 people so far this year. But you wouldn't know about it — or about the cruise missile attacks, or about the US commando teams in Yemen — by reading the report the White House sent to Congress about US military activities around the globe. Instead, there's only the blandest acknowledgement of "direct action" in Yemen, "against a limited number of [al-Qaida] operatives and senior leaders."

The report, issued late Friday, is the first time the United States has publicly, officially acknowledged the operations in Yemen and in nearby Somalia that anyone with internet access could've told you about years ago. But the report doesn't just fail to admit the extent of the shadow war that America is waging in the region. It's borderline legal — at best. The War Powers Resolution of 1973 requires the president to inform Congress about any armed conflicts America is engaged in. Friday's report isn't just uninformative about Yemen. It doesn't even mention the US campaign in Pakistan, even though the Defense Secretary says America is "at war" there.
So what is next?
Well, there are endless headlines warning that war with Syria is coming.
Other headlines warn that war with Iran is coming.
Where will this all end?
Anxiety Epidemic
Americans today are more unhappy and more anxious than ever before.
The following is from a recent Business Insider article….
According to a recent World Health Organization study, 31 percent of Americans are likely to suffer from an anxiety problem at some point during their lifetimes — compared to 25.3 percent of those in Colombia, and 24.6 percent in New Zealand, the countries that rank second and third. You'd think people in developing or unstable states — those preoccupied with concerns farther down on the Maslow Scale — would be more anxious than we are. Not so. "According to the 2002 World Mental Health Survey, people in developing-world countries such as Nigeria are up to five times less likely to show clinically significant anxiety levels than Americans, despite having more basic life-necessities to worry about," writes Taylor Clark, author of Nerve: Poise Under Pressure, Serenity Under Stress, and the Brave New Science of Fear and Cool. "What's more, when these less-anxious developing-world citizens emigrate to the United States, they tend to get just as anxious as Americans.

"The United States has transformed into the planet's undisputed worry champion," Clark adds.
Obesity Epidemic
Of all the major industrialized nations, the United States is the most obese, and a recent Gallup survey found that Americans are more concerned about our obesity epidemic than ever before.
And nobody can deny that we are getting fatter.
Back in 1962, only 13 percent of all Americans were obese.
Today, approximately 36 percent of all Americans are obese.
Drug Addiction Epidemic
The United States has a higher percentage of drug addicts than any other major industrialized nation does.
We love to escape the pain of our every day lives.
At this point, the United States has the highest rate of illegal drug use in the entire world.
The United States also has a higher percentage of people addicted to prescription drugs than anyone else does.
So what does that say about us exactly?
Child Abuse Epidemic
In the United States, we treat our children very badly.
Sadly, there are more than 3 million reports of child abuse in the United States every single year, and the United States has the highest child abuse death rate on the entire globe.
Teen Pregnancy Epidemic
When our kids grow up they tend to be very sexually active as teens.
Amazingly, the United States has the highest teen pregnancy rate on the entire planet.
And all of this sexual activity is rapidly spreading disease among our teens.  According to one study, one out of every fourteen girls in the United States has at least one sexually transmitted disease.
Divorce Epidemic
We like to make movies and television shows about families, but the truth is that the family structure in the United States has been breaking down for a very long time.
Today, the United States has the highest divorce rate in the world by a very wide margin.
Some example for the rest of the world we are, eh?
16 Trillion Dollar National Debt
Right now the U.S. national debt is $15,884,155,929,632.05.
We will shortly cross the 16 trillion dollar mark.
This is the greatest debt in the history of the world and it is beyond criminal that we plan to pass this debt on to future generations.
Our greed has destroyed the future for our children and our grandchildren and yet we continue to borrow trillions more because we just can't help ourselves.
Political Nightmare
On top of everything else, we have a horrifying lack of leadership here in America.
Our last four presidents have been four of the worst presidents in U.S. history, and in 2012 we are faced with an incredibly depressing choice at the polls.
Is Barack Obama really the best that the Democrats can do?
The American people elected an incompetent con man to the highest office in the land.  Virtually every decision that he makes is wrong and virtually everything that he has tried to do while in office has been a failure.
The Republicans dislike Barack Obama so much that they picked the candidate most like Obama out of the entire Republican field to go up against Obama.
What kind of sense does that make?
Is Mitt Romney really the best that the Republicans can do?
Right now the best selling point that Republicans have for Romney is this….
"You better vote for him or you will get another four years of Obama".
But Mitt Romney would certainly also be a bad president and would lead us down the exact same road that Obama has.
This fall, Americans will either get to vote for the worst president in U.S. history or another guy who will almost certainly be one of the worst presidents in U.S. history.
How depressing is that?
So as this nation continues to fall apart, we are guaranteed to have an absolutely horrible leader in the White House.
Perhaps we are really cursed.
So do you have an opinion about why so many bad things are happening to America?
Source: The American Dream
On the same morning we hear that ¼ of Wall Street executives think that fraud is a necessary part of "doing business" in the financial sector, we hear of a second "MF Global". The U.S.'s so-called regulators are now reporting that somewhere around $220 million in customer funds is "missing" at a financial institution known as PFGBest; once again closing the barn door after all the cows have run off.
With at least one out of every four bankers at U.S. Big Banks (that's how many admitted to being crooks in the survey) thinking that stealing is part of their job descriptions, it's very important for people to realize how little protection there now is between these thieves and your bank accounts. Based on the writing of a number of other individuals with more expertise in these markets, it is apparently an inherently fraudulent banking process known as "rehypothecation" which is allowing the mass-plundering of accounts at U.S. financial institutions, with other Western financial regulatory authorities also rubber-stamping this relatively new form of bankster crime.
Rehypothecation is a heinous practice permitted by the pretend-regulators of Western markets, where financial institutions are allowed to pledge their clients' funds as collateral to cover their own gambling debts. I say "inherently fraudulent" since few of the clients of these financial institutions would ever knowingly enter into contracts with these gambling-addicts where their cash could be used to cover their bankers' gambling debts.
Instead, what is happening here is that the rehypothecation clauses are being buried in the "small print" of these contracts and (obviously) never properly explained to these clients: seemingly textbook fraudulent misrepresentation. The only "advantage" to a client into entering into such a contract is a slight reduction in fees, or slightly improved interest rate – certainly not near enough to entice people into risking some near-100% loss insuring someone else's gambling debts.
So we have our "regulators" (i.e. the only protectors of our funds in the hands of these admitted thieves) giving these fraud-factories the green light to enter into these inherently fraudulent contracts, putting any/all funds of these clients in permanent jeopardy. Thus it's important to outline how this could happen with ordinary bank accounts.
First it must be noted that the Corporate Media (loyal friends of the Big Banks) are referring to this as a "brokerage" problem. Understand that a brokerage is nothing but a legal "bookie", an entity which takes (and makes) bets, and which must hold the funds of its "customers" in order to do business. Apparently the principal difference now between a "legal" bookie and an "illegal" bookie is that an illegal bookie is much less likely to use his customers' funds to cover his own bad bets.
What people must also understand is that the world's biggest bookies, indeed, the biggest bookies in the history of the world are the Big Banks themselves (specifically U.S. Big Banks). Most  of their gambling is done in their own, rigged casino: the $1.5 quadrillion derivatives market.
Note that you won't see that number quoted by the Corporate Media (any longer). As concern about the size of the bankers' mountain of bets grew; the bankers asked the Master Bookie – the Bank for International Settlements – to change the "definition" of this market, and instantly the derivatives market shrunk to 1/3rd its former size.
As many know, the BIS is known as "the central bank for central banks". What a smaller number of people know is that this is the world's great money-laundering vehicle, an entity created just before World War II specifically to allow Western industrialists to continue to do a vast amount of business with Adolph Hitler. In other words, it's not exactly a reliable source for information. So I choose to use the same numbers that the banksters previously used themselves, before they started getting defensive about the insane amounts of their gambling.
We are being led to believe by the Corporate Media (another unreliable source) that this problem is only a risk for all individuals with "brokerage" accounts, however as we piece together all the pieces of the puzzle (already revealed) this is what we see before us:
1) Our banking regulators knowingly allow financial institutions to engage in recklessly misleading (if not outright fraudulent) contracts with their clients, through the use of complex "small print" in their account contracts with clients.
2) The three largest U.S. "banks" by deposit (JP Morgan, Bank of America, Citigroup) have made bets in their own rigged casino, which total well in excess of $100 trillion, an amount which completely dwarfs their total, combined deposits (and assets).
3) A large portion of those bets occur in the $60+ trillion credit default swap market. Pay-outs in these markets can (and do) exceed 300 times the amount of the original bet. It is bets in this market which "blew up" AIG, requiring more than $150 billion in immediate government aid.
4) Following the Crash of '08; these same banks mooched a package of hand-outs, tax-breaks and "guarantees" (i.e. future hand-outs) from the Bush regime in excess of $15 trillion, the last time their gambling debts went bad on them – and all of these banks have been allowed to dramatically increase the total amount of their gambling since then.
5) It would take only a minor change in the gambling contracts in which these bankers engage to allow their creditors to seize funds out of ordinary bank accounts.
6) The existing language for the bank accounts of these U.S. banks is possibly already so vague (and prejudicial to clients) that it would allow these banks to reinterpret the terms of these bank accounts – and allow rehypothecation to be used to rob the holders of ordinary bank accounts, people who themselves make no "bets" in markets whatsoever. Alternately, customers could be blitzed with an offer for "new and improved" bank accounts, where terms allowing rehypothecation are slipped into the contract, with the  banks knowing that the "regulators" will do nothing to warn account-holders of the gigantic risk they are taking.
The same media apologists who would scoff at this suggestion are the same shills who claimed "there could never be another MF Global". Meanwhile we have the biggest gambler of them all, JP Morgan, just confessing to having made more of these bad bets – which continue growing larger by the $billion.
When we add-in the fact that the U.S.'s mark-to-fraud accounting rules mean that these banks are easily able to hide the level of their insolvency, the pretend-regulators apparently don't have the slightest idea of the level of risk to which account-holders are being exposed. This is the charitable explanation for these facts. The alternative interpretation is that these "regulators" are direct accomplices of the criminal banking cabal.
I have consistently referred to the U.S. financial sector as a "crime syndicate" for several years now, often drawing considerable criticism for supposedly hyperbolic rhetoric. Obviously I have been completely vindicated here. One quarter of these bankers are now confessed thieves. The pretend-regulators (notably the SEC and CFTC) on a daily basis rubber-stamp the banksters' acts of fraud (where they are caught red-handed) – handing out totally trivial fines, and not even requiring these thieves to admit their guilt.
If there are any substantive differences between how the U.S. financial sector is allowed to operate versus any generic definition of a "crime syndicate", it would be enlightening to hear what those (supposed) differences are. And now these thieves are closer than ever to simply reaching into peoples' bank accounts and grabbing every dollar they can steal.
The principal reason why I and others have urged people to convert their banker-paper to gold and silver in the past was the 1,000 year track-record of these bankers' paper, fiat currencies always going to zero (through the bankers recklessly diluting these currencies via over-printing). However, we can add to that a much more basic reason: every ounce of gold and silver which you purchase (and store in your own home "safe" or other secure location) is wealth which cannot be stolen by the banking crime syndicate. This is what commentators are really referring to when they speak of "counterparty risk": placing your future financial security in someone else's hands.
What the large financial institutions of the 21st century have taught us (through the cruel "lessons" of their serial crimes) is that there is no one in the world whom you can trust less with your money than a banker.
Source: Jeff Nielson | BullionBullsCanada.com
Less than a week ago, the European Union put into effect its comprehensive oil embargo against Iran upon which the member states had reached an agreement on January 23.
The EU's unilateral sanctions come after the United States targeted Iran with a set of sanctions against the country's Central Bank and a number of individuals and companies and threatened to penalize the foreign firms and banks which have financial transactions with Iranian counterparts.
The sanctions are not unprecedented and unexpected for the Iranians, as the United States began to cut off its economic deals with Iran since the Islamic Revolution of 1979 which toppled the Washington-backed Shah; however, what is new and surprising is that the United States and its European allies are extraordinarily intensifying the sanctions, tightening the noose around the ordinary Iranians who are unquestionably the innocent and silent victims of the West's vitriolic animosity with Iran.
Perhaps what the majority of people in different countries think about Iran's nuclear program which is the main cause of the West's hostility with Iran is inspired by the mainstream media's coverage of the developments in the country. After the painful 9/11 attacks which was followed by George W. Bush's initiation of the War on Terror plan, the corporate media began to disseminate and foster anti-Iranian sentiments as part of their agenda for demonizing the Muslims and Muslim-majority countries. Iran was dubbed as one of the elements of the so-called Axis of Evil by President Bush during his 2002 State of the Union address and a venomous media campaign against Iran was set in motion afterwards.
Aggrandizing the shortcomings and internal problems, frequently accusing the country of violating human rights, propagating the idea that Iran has become an isolated and reclusive country and portraying a distorted and falsified image of Iranian people and their lifestyle constituted the core of Western mainstream media's coverage of Iran over the past years. Such a biased coverage laid the groundwork for the United States and its allies to put an excessive pressure on Iran, work to further isolate the country, adopt crippling sanctions against her and even drum-beat for a possible military invasion with the final objective of a regime change in Tehran.
President Bush and his successor who came to power with the flaunting and pompous slogan of "change" identically pursued a policy of antagonism with Iran and although the latter had vowed to take up reconciliation and détente with Iran, he exactly imitated what his predecessor has done.
On September 30, 2006, the U.S. Congress ratified the Iran Freedom and Support Act which allocated $10 million to anti-Iranian groups both inside and outside the country who were seeking to overthrow the Iranian government.
On May 27, 2007, Daily Telegraph quoted intelligence sources as reporting that President Bush had given the CIA approval to launch covert "black" operations to achieve regime change in Iran. According to the British paper, Bush had signed an official document endorsing CIA plans for a campaign of propaganda and disinformation intended to destabilize and eventually topple the Islamic Republic government.
Bush's plan also included covert support for notorious terrorist gangs such as Jundallah and MKO which over the past years have carried out several terrorist operations across Iran, claiming the lives of tens of innocent civilians. The main goal of these cults is to sabotage Iran's security and pave the way for the United States and its allies to invade Iran and implement their perilous plans for the country.
According to an ABC News report published on May 22, 2007, some former officials in the Bush administration who spoke on the condition of anonymity revealed that the U.S. government had designed plans for manipulating the value of Iran's currency and damaging its international financial transactions.
They also unveiled that the U.S. government which has been involved in several regime change operations in such countries as Syria, Guatemala, Indonesia, Cuba, Dominican Republic, Greece, Chile, Argentina, Afghanistan, Turkey, Poland and Nicaragua since the World War I had authorized a $400 million covert operation to create unrest in Iran, especially following the 2009 presidential election in which the defeated candidates claimed that the results had been rigged.
At the same time, however, the leaders of the United States and the European states who imposed upon Iran a set of relentless biting sanctions hypocritically talk of friendship with the Iranian nation and state that they seek rapprochement and camaraderie with Iran.
In his March 2009 videotaped message to the Iranian people on the occasion of Persian New Year (Nowrouz), the U.S. President Obama adored Persian culture, civilization, arts and literature and overtly cajoled Iranians with the aim of persuading them to confide in the United States and its policies vis-à-vis Iran: " In particular, I would like to speak directly to the people and leaders of the Islamic Republic of Iran. Nowruz is just one part of your great and celebrated culture. Over many centuries your art, your music, literature and innovation have made the world a better and more beautiful place… Here in the United States our own communities have been enhanced by the contributions of Iranian Americans. We know that you are a great civilization, and your accomplishments have earned the respect of the United States and the world."
Thereafter, he turned to the leaders of Iran to reach out to them directly: "we have serious differences that have grown over time. My administration is now committed to diplomacy that addresses the full range of issues before us, and to pursuing constructive ties among the United States, Iran and the international community. This process will not be advanced by threats. We seek instead engagement that is honest and grounded in mutual respect."
President Obama appreciated Iranian culture and talked of his commitment to diplomacy and negotiations with Iran; however, by the end of the same year, he authorized the renewal of the long-standing U.S. financial sanctions against Iran, provoking a wave of anger and disappointment among Iranians.
In the following years, President Obama recorded similar videotaped messages on the occasion of Nowrouz, and despite the fact that his tone got unsympathetic over time, he still insisted on his being concerned for the Iranians and their "rights."
With regards to Iran, the Western politicians, including President Obama, seemingly follow a modus operandi of "divide and rule." They want to separate the Iranian government and people and pretend that they care for the interests of the Iranians, and at the same time, oppose the policies of the government; a government which they say has long repressed its own people, while the reality proves otherwise.
Now, the gist of Iran-West standoff can be expressed this way: the United States and its allies demand that Iran should give up its nuclear rights and make other concessions. Iran doesn't accept these demands, calling them illegitimate and beyond its liability. The West doesn't spare any effort to punish Iran: sanctions, assassination of its nuclear scientists, passing resolutions in the UN Security Council, psychological operations and other punitive measures. Iranians have firmly tolerated the pressures to show that they don't give in to bullying. The future is unclear and blurred; however, what is certain is that the ones who bear the burden of West's hostility toward Iran are the ordinary people.
The sanctions have targeted Iran's medical sector. Aside from the official data which show that many European countries have banned the shipment of different medicines to Iran, my personal observations prove that Iran is direly running out of sensitive medical products, including medicine for psychological patients, those who suffer from various types of cancer, diabetes, hemophilia, thalassemia, multiple sclerosis and heart diseases. I've personally encountered patients who needed medicine from countries such as Canada and Belgium, but as a result of the sanctions, they couldn't find them. Aren't such diabolical sanctions contrary to the principles of human rights? Why don't those who preach human rights and democracy take the fact into consideration that banning the export of medicine to a country whose people are in dire need of such products is simply a collective punishment of innocent civilians?
Every year, tens of Iranian citizens are killed in painful air accidents, which is a direct result of the U.S.-engineered sanctions against Iran. According to the U.S. sanctions which were implemented almost 30 years ago, the European aviation companies are not allowed to sell aircrafts to Iran and the aging fleet of Iranian airlines cannot accommodate the growing demand of the people for safe and secure air travels. According to the chancellor of Amir Kabir University of Iran, the country needs at least 600 civilian aircraft, but no country sells Iran such a huge number of aircrafts and the people always travel via Iranian airliners in an atmosphere of trepidation and anxiety.
Overall, what is clear is that the sanctions game started by the U.S. and its European allies has no winner. It simply blackens the image of the Western superpowers in the eye of Iranian people and makes them believe that the United States and its cronies cannot ever be trusted.
The narrative that has been constructed by the Western mainstream media on Syria may seem to be self-evident from the scenes presented on television, but it is a narrative duplicitously promoted and coordinated so as to conceal and facilitate the regime-change project that is part of the war on Iran.
What we are seeing is a new stage of information war intentionally constructed and cast as a simplistic narrative of a struggle for human rights and democracy so as deliberately to exclude other interpretations and any geo-strategic motivation.
The narrative, as CNN puts it, is in essence this: "The vast majority of reports from the ground indicate that government forces are killing citizens in an attempt to wipe out civilians seeking [President Bashar] al-Assad's ouster" – the aim being precisely to elicit a heart-wrenching emotional response in Western audiences that trumps all other considerations and makes the call for Western/Gulf intervention to effect regime change.
But it is a narrative based on distortion, manipulation, lies and videotape.
In the first months, the narrative was of unarmed protesters being shot by Syrian forces. This then evolved into one of armed insurgents reluctantly "being provoked into taking up arms", as US Secretary of State Hillary Rodham Clinton explained, to defend peaceful protesters.
It was also a narrative that from the outset, according to a recent report in Time magazine, that the US has facilitated by providing training, support and equipment to Syrian opposition "cyber-warriors".
Reports confirmed by leading Syrian opposition leaders in April 2011 reveal that in addition to cyber-training, weapons and money from Syrian exiles, as well as from a "major Arab Gulf country" and a Lebanese political party, were being distributed to "young demonstrators". The former head of Russian intelligence, Yevgeny Primakov, similarly noted that the Syrian conflict "started with armed revolts against the authorities, not peaceful demonstrations".
Ironically, one of the most accurate descriptions of the sectarian conflict we are witnessing in Syria comes from an assessment by the neoconservative Brookings Institute in its March 2012 report "Assessing Options for Regime Change in Syria", one option being for "the United States [to] fight a "clean" war … and leave the dirty work on the ground to the FSA [Free Syrian Army], perhaps even obviating a massive commitment to Iraq-style nation-building".
"Let the Arabs do it," echoed Israeli President Shimon Peres. "Do it yourself and the UN will support you." This point was not lost on one leading Turkish commentator, who noted that US Senator John McCain "said that there would be no American boots on the ground in Syria. That means we Turks will have to spill our precious blood to get what McCain and others want in the States."
In the wake of the failures at state-building in Afghanistan and Iraq, direct intervention, with all the responsibilities this would entail, would not go down well in cash-strapped Western nations. Better to get others to do the "dirty work" – pursue "regime change by civil war".
"The United States, Europe and the Gulf states … are starving the regime in Damascus and feeding the opposition. They have sanctioned Syria … and are busy shoveling money and helping arms supplied by the Gulf get to the rebels," Joshua Landis, director of the Center of Middle Eastern Studies, wrote in Foreign Policy in June.
With regional allies prepared to do the "dirty work" of providing increasingly sophisticated weapons clearly geared for purposes other than "self-defense", and the FSA and its jihadist allies doing the "dirty work" within Syria (their salaries paid by Saudi Arabia), the US and European nations can proffer their clean hands by limiting support to communications equipment, intelligence and humanitarian aid, and of course to providing the moral posturing required to topple the Syrian system and implant a regime hostile to Iran and friendly to Israel. Having "clean hands" enables the US, France and Britain to pose as abiding by UN standards, while at the same time flouting the UN Charter by promoting an attack on a member state.
Time magazine reported last month that the administration of US President Barack Obama "has tiptoed across an invisible line. [It] said it will not actively support the Syrian opposition in its bid to oust Assad … [but] as US officials have revealed, the administration has been providing media-technology training and support to Syrian dissidents by way of small non-profits like the Institute for War & Peace Reporting and Freedom House.
"Viral videos of alleged atrocities," noted Time, "have made Assad one of the most reviled men on the planet, helping turn the Arab League against him and embarrassing his few remaining allies almost daily."
It is a position that reeks of hypocrisy: as US columnist Barbara Slavin notes, "Without a UN Security Council mandate, the prospects for US military intervention in Syria are minimal … the provision of communications gear frees up others to provide weapons."
A US official quoted by Associated Press was more frank: Washington's equipment and medical supplies to the opposition "can now be easily augmented with weapons from other donors. Smuggling lines are smuggling lines. We use the same donkeys," he said, pointing out that routes are in essence the same for bandages as they are for bullets.
And while various Western governments are helping "document crimes" committed by Syrian forces, these same governments have refused to investigate their own killings of civilians in attacks by the North Atlantic Treaty Organization in Libya. NATO "created its own definition for 'confirmed' deaths: only a death that NATO itself investigated and corroborated could be called confirmed", enabling the alliance to conclude: "We have no confirmed reports of civilian casualties."
Britain was the only country involved in the bombings to conduct its own inquiry. Its report accepted "that coalition forces did their best to prevent and minimize civilian casualties … We commend them for this approach."
For every tragic story like journalist Marie Colvin's final dispatch before she was killed while embedded for British media with the FSA ("In Babr Amr. Sickening. Cannot understand how the world can stand by. Watched a baby die today. Shrapnel: doctors could do nothing. His little tummy just heaved and heaved until he stopped. Feeling Helpless"), there are other similar tragedies, committed by the insurgents, that are rarely reported in the mainstream Western press.
You won't read in the mainstream press of foreign jihadists increasingly pouring into Syria to fight their holy war; you won't read that some ultraconservative Salafi sheikhs in Saudi Arabia are running their own military network inside Syria; you won't read how Assad's support during the 14-month crisis has if anything increased in light of the insecurity gripping the country; you won't read comments like those of the Lebanese Christian Maronite patriarch who said that while "Syria, like other countries, needs reforms which the people are demanding … the closest thing to democracy [in the Arab world] is Syria".
You won't read how the head of the opposition in Turkey, a former ambassador to Washington, Faruk Logoglu, has said that what Turkey is doing hosting armed FSA fighters and allowing them to carry out attacks in Syria is "is against all international norms; against all neighborly relations … It is a basic rule that countries must respect the sovereignty of others."
You won't read how armed insurgents used the Arab League observer mission's ceasefire to "reinforce themselves and bring supplies from Lebanon, knowing the regime would be limited in its ability to obstruct them at that time", or how they have used the Kofi Annan plan to prepare for larger attacks.
While we have seen extensive demonization of Assad, his wife and family, with the president depicted recently in the British press bathing in blood, you won't read articles demonizing the Saudi or Qatari regimes, or highlighting the hundreds of millions of dollars they have poured into political parties and groups, particularly Salafists, across the region in their "counter-revolution" against change; or the recent declaration by the official Saudi Mufti for all churches in the Arabian Peninsula to be demolished (which was not covered by a single Western mainstream news outlet); or as a senior Sunni political figure told me recently, the more than 23,000 detainees in Saudi prisons, a majority of whom (a recent report notes 90%) have degrees (to be fair, Chatham House did comment on this in a recent report that this "is indicative of the prevalence of a university education").
You won't read how Saudi Arabia and Qatar have bullied satellite hosting channels in the region to stop broadcasting "pro-regime" public and private Syrian television channels; or that the Syrian opposition has set up 10 satellite channels, all with an Islamist orientation and which take a strong sectarian line – calling on the FSA to "kill Iran's mice" and "the rats of the Lebanese devil's party" (Hezbollah); or how Russia has been attempting to facilitate a political process of reconciliation with the internal opposition since the onset of the crisis.
There is clear duplicity in the deliberate unwillingness of the Western mainstream media to acknowledge the nature of those who are the West's allies in the regime-change project – particularly Saudi Arabia and Qatar – and the danger they pose in the region through their arming and firing up of jihadist Salafist groups in Syria and across the region. Rare are articles in the mainstream Western press that highlight this hypocrisy.
A critical piece in the British press by Peter Oborne, The Daily Telegraph's chief political correspondent, was an exception: "Washington never ceases to complain about the connection between the Pakistani intelligence services and the Taliban. But we never hear a whisper of concern about the connection between Saudi intelligence and Salafi movements across the Middle East, of which al-Qaeda is the best-known offshoot."
The essential components of what we do see daily in the Western press have changed little during the conflict: in effect, all violence and terror are apportioned to one side only – the Syrian government and its purported "ghostly shadowy" shabiha forces.
Any violence committed by the "peaceful protesters" and the Free Syrian Army is purely for defensive purposes – all of which comes straight out of the color-revolution/regime-change text book; daily figures for those killed are based almost exclusively on "reports by activists and YouTube footage" (unverifiable, it is claimed, because the Syrian government does not allow free movement of journalists) and are described simply as "people" – dead insurgents do not appear; Al-Qaeda-type jihadist groups are played down (reports in leading media outlets like The Guardian continue to question whether they exist at all); and any weapons or equipment supplied to the "opposition" is, according to Saudi leaders, to help Syrians "defend themselves".
Embedding journalists on their side is an asset that the FSA, activists and their Western and regional partners have clearly learned from the experience of the US Army in the wake of its attacks on Fallujah in 2004. A US Army intelligence analysis leaked by WikiLeaks revealed that "in the military's opinion, the Western press are part of the US's propaganda operation. This process was facilitated by the embedding of Western reporters in US military units". In their second attack on Fallujah in November 2004, the US Army "got many reporters … to embed with US troops, so that they could act, as the intelligence report calls for, as the propaganda arm of US forces".
The fundamental pillar of this Western narrative relies almost exclusively on claims and "evidence" provided by "activists" and opposition-affiliated groups, particularly the Syrian Observatory for Human Rights. Are we seriously to believe that this outfit, reportedly run from Coventry by a man who, according to Reuters, part-time runs a clothes shop with his wife, then "sits with a laptop and phones and pieces together accounts of conflict and rights abuses before uploading news to the Internet", is the primary source of daily casualty statistics on the 14-month Syrian conflict – the key geo-strategic conflict of the time?
It is clearly the front office of a large-scale (dis)information project – when Russian diplomats asked to meet with the organization, they were refused. Senior political figures in the region have told me, as other reports indicate, that the Observatory is in fact funded from a Dubai-based slush fund and is a key component of the regime-change project.
Russian Foreign Minister Sergei Lavrov noted that it was in the opposition's interest "to provoke a humanitarian catastrophe, to get a pretext to demand external interference", so it is not surprising that analysis of the Observatory's figures, including claims of "massacres", consistently show a significant inflation in numbers of casualties, sometimes wildly so.
As Al-Jazeera journalist Nir Rosen, who spent some months embedded with the Free Syria Army, explained: "Every day the opposition gives a death toll, usually without any explanation of the cause of the deaths. Many … reported killed are in fact dead opposition fighters, but the cause of their death is hidden and they are described … as innocent civilians killed by security forces, as if they were all merely protesting or sitting in their homes."
Analysis I did of what was reported to be the "deadliest day of the nine-month uprising" (December 20, 2011), with the "organized massacre" of a "mass defection" of army deserters widely reported by the international press, and opposition Syrian National Council claims of areas "exposed to large-scale genocide", showed that figures differed so significantly (between 10 and 163 armed insurgents, nine to 111 unarmed civilians and zero to 97 government forces), that the "truth" was impossible to establish. Similarly, analysis of The Guardian's data blog on casualties as of December 2011, based solely on press reports largely from opposition sources, contained basic inaccuracies and made no reference to any killings of armed insurgents during the entire 10-month period.
So the Observatory and "activists" provide doctored figures, the Western media report these figures uncritically, and the UN provides reports on the basis of opposition and activist sources alone. The December 2011 UN Human Rights Commissioner's report was based solely on interviews with 233 alleged "army defectors"; similarly, the first UN report to accuse the Syrian government of crimes against humanity was based on 369 interviews with "victims and witnesses". The spokesman for the UN Office of the High Commission for Human Rights explained that while "getting evidence from victims and defectors – some who corroborated specific names", the UN "is not in a position to cross-check names and will never be in a position to do that … The lists are clear – the question is whether we can fully endorse their accuracy."
British public-service broadcaster Channel 4 has championed the cause of Syrian "video journalists" who it claims are leading a "Syrian media revolution". The channel's foreign-affairs correspondent Jonathan Miller wrote: "Each report is datelined; exact location and date, [which] doesn't in itself necessarily authenticate the report, but combined with other reports from other districts of the same attack filmed from a different location, the reports have the effect of corroborating each other." The channel even made a documentary of activists exaggerating the "truth" – "even if it means embellishing events".
During the early months of the Syrian conflict, activists like the now-notorious Danny and Khaled Abou Salah were regularly interviewed in the Western media – that is until footage found by the Syrian army in Homs after the attack on insurgents showed them, among other things, preparing child "victims" for interviews and until their "witness statements" lost all credibility. The New York Times' Neil MacFarquhar, reporting from Beirut, almost exclusively bases his reports on "activists speaking by Skype" and "video posted on YouTube".
Described as "the most horrific video" yet by Britain's Daily Mail, a YouTube clip of an opposition member being "buried alive" was found most likely to be fake. Perhaps more telling than the use of the actual photo by the British Broadcasting Corp of hundreds of body bags from Iraq in 2003 that was used for the story of the al-Houla massacre three weeks ago was the caption beneath the photo: "Photo from Activist. This image – which cannot be independently verified – is believed to show bodies of children in Houla awaiting funeral."
Nevertheless, activist-supplied videos and statements continue to provide the basis for unquestioned reports in the mainstream press: in the wake of the Houla massacre, for example, The Guardian ran a front-page story – "among the most important of the testimonies" from an army defector reportedly on leave at the time. From his house 300 meters away, the man saw and heard the massacre, despite there being persistent shelling at the time. He claimed to have seen men "he knew to be shabiha "riding into Taldous village in cars, motorbikes and army trucks, shouting: 'Shabiha forever, for your eyes, Assad.'"
This is not to argue that Syrian security forces and some supporters of the Syrian government have not committed abuses and killings; they have admitted this to be the case. "Don't put me in a position of defending brutality and knifing people," former US national security adviser Zbigniew Brzezinski said about Syria recently. "Frankly that is not the issue. We do know these things happened, and they are horrible. They also happened on a much larger scale in many other countries in which we have not intervened."
What we are witnessing is a new generation of warfare – an information war where, by using what is in effect propaganda, the aim is to construct a consensual consciousness to provide overwhelming public support for regime change.
Not to be outdone by Senator McCain (described by a leading US foreign-policy magazine as one of the "three amigos … who have rarely found a country they didn't want to bomb or invade"), The Guardian itself noted in March: "If you think Guardian readers are a peace-loving bunch, think again. In an online poll, more than 83% [13,200 votes] have so far backed John McCain's call to launch air strikes against Syria."
While The Guardian describes the so-called shabihain what appears to be a piece of pure propaganda – "according to demonstrators" it interviewed – as "large lines of plain-clothed or khaki-clad men and boys armed with submachine-guns" who appear "awaiting an excuse to intervene" and who fire on protesters, a senior European diplomat based in the region told me that it is not in fact clear who the shabiha are, or whether they actually exist.
The diplomat told me of an instance when the UN monitors were filmed by activists as they were inspecting an insurgent-blocked subsidiary road; they later saw footage of themselves at the same ditch on the international news spliced in such a way as to make it appear that there had been bodies in an excavated area and that the UN monitors were watching bodies being removed, whereas in fact it was no more than a ditch across a road that they had been filming.
Human rights are a fundamental component of this information war that is a cover for regime change. By in effect taking a one-sided approach to events in Syria, leading human-rights groups like Amnesty International and Human Rights Watch are, willingly or unwillingly, being used as an integral part of this information war on Syria.
Despite publishing the odd report on abuses, torture and killings perpetrated by the insurgents, they cast the conflict in Syria as a simple one-sided case of aggressors and victims, lamenting, along the lines of John Bolton and McCain, "Why is the world doing nothing?" Amnesty International's Eyes on Syria site, for example, exclusively documents "the scale of torture and ill-treatment by security forces, army and pro-government armed gangs", harassment of "pro-reform" Syrians, and deaths in government custody.
A notable exception has been the International Committee of the Red Cross, which has continually criticized the militarization of humanitarian assistance. When former French president Nicolas Sarkozy and Turkish Prime Minister Recep Tayyip Erdogan called for the creation of "humanitarian corridors", the ICRC publicly criticized a move that would inevitably involve the deployment of armed forces to enforce the zones.
The use of propaganda as a tool in war is an old one. During World War I, in the wake of British propaganda of "babies [with] their hands cut off … impaled on bayonets … loudly spoken of in buses and public places … paraded, not as an isolated instance of an atrocity, but as … a common practice", a member of Parliament wrote: "In Parliament there was the usual evasion … the only evidence given was 'seen by witnesses'."
What we see now in coverage of Syria has echoes of 2003 – Western governments and the Western media accept at face value the claims of exiles living in the West. Paul Pillar, a former official of the US Central Intelligence Agency now at Georgetown University in Washington, notes that the neocon case for arming the Syrian opposition "is a continuation of the same patterns of neoconservative thinking that led to [president George W] Bush's war [on Iraq]. There is the same wishful thinking substituting for careful analysis about consequences."
Charged with defining the future of warfare, the US deputy chief of staff for intelligence in 1997 defined this "conflict between information masters and information victims … We are already masters of information warfare … we write the script," he wrote. "Societies that … cannot manage the flow of information simply will not be competitive … Emotions, rather than strategy, will set the terms of struggles." Against such an onslaught, there is little the Syrian government can do to defend itself – Assad has already said that Syria cannot win the media war with the West.
As Syria tips into the next more violent stage of sectarian war, with the SNC/FSA and their foreign backers increasing the ante with possible supplies if heavy weapons by the US, leading to more violent attacks, and the Syrian government (with its Republican Guard and the Syrian Army's powerful 4th Division still held in reserve) cracking down on "all armed groups", we should expect to see the "crusaders" in the mainstream media follow suit with their onslaught on Syrian government "atrocities" – massacres, use of children as human shields, claims of the imminent collapse of the Syrian government, etc.
But we would do well to acknowledge that there are two competing narratives out there. The BBC acknowledged recently that while "video filed by the opposition … may provide some insight into the story on the ground … stories are never black and white – [they are] often shades of grey", and Channel 4′s Alex Thomson's near escape after being set up by the Free Syria Army prompted him to say: "Do not for one moment believe that my experience with the rebels in al-Qusair was a one-off." It makes you wonder, he wrote, "who else has had this experience when attempting to find out what is going on in rebel-held Syria". The narrative, however, complete with myths, has established a virtual reality that is now set in stone.
Sixteen months into the conflict, it is too little, too late to acknowledge that there are "shades of grey" at play in the Syrian context: for 16 months, The Guardian, Channel 4, the BBC and others have presented the conflict, using largely spurious "evidence", in exactly the black-and-white terms that increasingly people are now questioning. Peter Oborne, writing some months ago in The Daily Telegraph, warned that by presenting the conflict as a struggle between the regime and "the people", British Prime Minister David Cameron is either "poorly briefed or he is coming dangerously close to a calculated deception of the British public".
The Takfiri jihadists and their backers have been allowed to define and dominate the crisis. The crisis is now symbolized by car bombings, assassinations, mutilations and atrocities. This empowering of the extreme end of the opposition spectrum – albeit a minority – has in effect silenced and pushed to the sidelines the middle ground – that is, most of the internal opposition. One key internal opposition leader recently told Conflicts Forum that, like other leaders, he has had close relatives assassinated by the Salafists. The internal opposition has acknowledged the stark choice between two undesirables – either a dialogue that currently is not realizable, or the downfall of Syria, as Al-Akhbar, one of the leading independent newspapers in the region, recently reported.
With weapons of war, words and ideology, the self-appointed "Friends of Syria" have done everything they can to tiptoe around the UNSC and to undercut all attempts at an intra-Syrian political dialogue and a negotiated end to the conflict, of which the Annan mission is the latest attempt. The West/Saudi/Qatari "dirty war" on Syria applies as much to its (dis)information campaign as it does to getting others to fight and kill for them.
As was no doubt the intention, Clinton's "spin" that Russia was supplying attack helicopters to Syria went a long way – the US Congress, the British government and the mainstream media all fell into line calling for action. A member of the Senate Armed Services Committee wrote to the US defense secretary calling the Russian state arms firm "an enabler of mass murder in Syria", and Cobra, the British government's emergency security committee, met several times.
It turned out, however, that what the New York Times described as "the Obama administration's sharpest criticism yet of Russia's support for the Syrian government" was, according to a senior Defense Department official, "a little spin" put on the story by Clinton so as "to put the Russians in a difficult position". It was three helicopters of "marginal use militarily", explained the Times, returning from routine servicing in Russia.
For their part, the mainstream media bear some responsibility for the slide toward sectarian war in Syria, the victims of which, as always, are civilians. The media's conceptualization of victims and oppressors has in effect eliminated the space for negotiation. Lavrov has warned: "Either we gather everyone with influence at the negotiating table or once again we depart into ideology, where it is declared shamelessly that everything is the fault of the regime, while everyone else are angels and therefore the regime should be changed.
"The way the Syrian crisis is resolved", he advised, "will play an important role in the world tomorrow; whether the world will be based on the UN Charter, or a place where might makes right."
Aisling Byrne is projects coordinator with Conflicts Forum and is based in Beirut.
Source: Asia Times