In 1899 the great libertarian scholar William Graham Scholar of Yale University delivered a speech in which he warned that the Spanish-American War was a crossing-the-Rubicon event in the nation's history that had finally transformed the nation from a constitutional republic to an empire. Empire was what the Pilgrims escaped from, and the American Revolution was fought against, for in an empire the average citizen is viewed by his rulers as nothing more than a tax slave and cannon fodder. Americans would soon become, he warned, exactly what their country was founded to oppose.
The speech was entitled "The Conquest of the United States by Spain" to denote the fact that the Spanish-American war, an imperialistic war of conquest, was no different from the types of aggressive wars that the old empires of Europe had been waging for centuries. Having devoted his adult life to scholarly pursuits in the field of political economy (among others), William Graham Sumner was prescient in his predictions about what America would become once it embarked on the road to empire. Among his observations were the following:
The Spanish-American War, like future American wars of imperialism, was "justified" by a string of "sensational assertions" that are easily proven to be untrue. Spain never threatened any American "interests," and would have been the last to have an incentive to sabotage the Battleship Maine, the calamity that stoked war fever and got the masses ("Boobus Americanus" in H.L. Mencken's words) behind the short "war." Scholars like Sumner may have easily seen through the government's lies, but not the rationally-ignorant masses.
"Where is the statesmanship" in lying and manipulating the public into an aggressive war, Sumner asked rhetorically. This of course had become the new definition of "statesmanship" ever since Lincoln manipulated the Northern-state-public into acquiescing in his waging of total war on their fellow American citizens in the Southern states so that the "duties and imposts" could be collected there, as he promised in his first inaugural address. To this day, Republican Party propaganda mills like the Claremont Institute and Hillsdale College pretend to offer courses of study in "statesmanship" of the sort that was mocked and ridiculed by Sumner.
If "self-government" for people of the Spanish empire was the ostensible purpose of the war, why was the American public not involved in any way in instigating the war?, asked Sumner. There was not even an opinion poll taken, he pointed out. This point echoes the words of Randolph Bourne in his famous essay, "War is the Health of the State," in which he pointed out that the public never has anything to do with the preparations for war. It is always a dozen or so connivers and schemers in the executive branch of government, hidden even from elected members of congresses and parliaments, who plot and plan forwars.
Was the war merely a public school civics class writ large? Sumner also mocked the idea promoted by the war party that Americans are merely interested in teaching Filipinos about democracy and self-government, and then we will leave. Sumner did not believe that "we" would ever leave the Philippines. We are still there today.
The struggle for world domination (imperialism) is destructive of democracy. Although American military interventionism was being sold to Boobus Americanus as a means of spreading democracy, Sumner pointed out that such tactics had led Spain into monarchy and bankruptcy, but such facts were simply ignored by the American war party.
Why do Americans believe they have a "civilizing mission," Sumner asked. The answer to this rhetorical question lies in the deification of Abe Lincoln by the Republican Party, which in effect was the entire federal government, in the previous thirty-five years. Lincoln's deification led to the deification of the presidency in general, and to the federal government as well. As Robert Penn Warren wrote in his outstanding book, The Legacy of the Civil War, the Republican Party in the post-war years claimed to possess a "treasury of virtue" that supposedly justified anything and everything the government did anywhere on earth by virtue of the fact that it was the American government that was doing it. This is what "justified" American entry into World War I, for instance, wrote Robert Penn Warren. It was given the obnoxious name "American exceptionalism." Sumner noted the absurdity of employing Lincoln's "all men are created equal" rhetoric from the Gettysburg Address to argue that it is somehow "liberating" for people of other countries to be governed by us.
William Graham Sumner warned that "a matter of mind" that views other peoples as "less human" than you would lead to "cruelty and tyranny" by the American government, as was the case with all other governments in history that ruled over empires. This of course was always the way of empires. Southerners were demonized to "justify" the mass murder of tens of thousands of civilian women, children, and old men, and the bombing and burning of entire cities like Atlanta and Richmond during the "Civil War." The Plains Indians were dehumanized as "savages" while the brave men of the U.S. Army murdered tens of thousands of Indian women and children from 1865 to 1890. Now it was the Filipinos' turn. At least 200,000 Filipinos were eventually murdered by the U.S. government for resisting becoming a part of the American empire. According to historian Joseph Stromberg, only about 15,000 of them were actual combatants.
"We must devise a government" for other peoples is another piece of war propaganda that Sumner found to be intolerably arrogant and hypocritical. This argument has been used over and over again by generations of American warmongering and imperialistic politicians. A recent example would be Obama's September 25, 2012 speech before the United Nations in which he praised the dead CIA operative Chris Stevens, who was killed in the attack on the American "embassy" in Benghazi, Libya, after being sent there as Obama's "representative." He was sent there, said Obama, to "craft a vision for a future" for Libya and Libyans.
The next time you witness a large American flag covering the entire football field before an NFL game; or the flyover of fighter jets before a sporting event; or people wearing American flag shirts and pants while watching the "President's Cup" golf tournament (which this year featured a naked female streaker carrying a large American flag); or listen to drunks at a bar cheering and shouting "USA! USA!" while watching American bombs dropped on someone in a foreign country on the bar's boob tube; or attend a church service decorated with flags and listen to a sermon that thanks "our heroes" for murdering people in foreign countries, think of this comment by William Graham Sumner: "The thirst for glory is an epidemic which robs people of their judgment, seduces their vanity, cheats them of their interests, and corrupts their consciences."
The "essence of militarism," Sumner observed, is to despise constitutions, to sneer at parliaments, and to look with contempt at civilians. All the neocon talking heads, from Limbaugh to Hannity and Levin and others, adopted the slogan, "9/11 changed everything" every time someone like Judge Andrew Napolitano would argue that the government was acting in contempt of the Constitution with its warrantless wiretaps, internet and cellphone spying, the PATRIOT Act, etc. All American presidents have simply ignored Congress, for the most part, in instigating wars; and of course all politicians at all times (with one or two exceptions) look with absolute contempt at the average citizen.
Sumner wrote of how the war party of his day was making the "the times have changed" argument for war. This was reminiscent of Lincoln's similar argument that "we must think anew and act anew," by which he also meant "to hell with the Constitution."
Militarism destroys capitalist prosperity, Sumner also warned. He observed that all during the late nineteenth century most Europeans were busy working, investing, starting businesses, and improving their standards of living peacefully under a growing capitalist system with little attention being paid to militarism. Such behavior is absolute poison to the state, however, which considers it to be a mortal enemy. So when European war parties began to militarize, Sumner wrote of how government military spending was crowding out private sector growth so much that European capitalism was being "arrested, diverted, and crippled." This is always the effect of the growth of militarism in particular and of government in general, and in Sumner's time America was about to embark on the very same economically-destructive path as the Europeans had so foolishly done.
How will we know when we have become like the Old European empires?, Sumner asked. His answer was that America would become awash in "war, debt, taxation, diplomacy, a grand-government system, pomp, glory, a big army and navy, lavish expenditures, and political jobbery – in a word, imperialism." This has been a textbook definition of American society for quite a long time now, and becoming more and more so by the day.
"The great foe of democracy is plutocracy," Sumner declared, and militarism always fuels plutocracy. It does so trough "jobbery" (i.e., crony capitalism), diverting the public's attention from their real economic problems, large government expenditures that benefit a few well-connected defense contracting corporations, and large government expenditures and debt that make the strong stronger and the weak weaker." This of course is a precise definition of how the American warfare/welfare state, funded by the Fed, has so greatly enriched the "one percenters" at the expense of almost everyone else, as documented in great detail by David Stockman in his book, The Great Deformation: The Corruption of Capitalism in America, and by Hunter Lewis's Crony Capitalism in America. This is also a major theme of my books, The Real Lincoln; Lincoln Unmasked; Hamilton's Curse; and How Capitalism Saved America.
In light of all this, it is understandable why an acquaintance of mine who is a Yale graduate recently remarked that of all the paintings and photographs of famous Yale professors and alumni that adorn the Yale libraries and other buildings on campus, the image of William Graham Sumner cannot be found.
Thomas J. DiLorenzo is professor of economics at Loyola College in Maryland and the author of The Real Lincoln, Lincoln Unmasked, How Capitalism Saved America,Hamilton's Curse: How Jefferson's Archenemy Betrayed the American Revolution – And What It Means for America Today. His latest book is Organized Crime: The Unvarnished Truth About Government.
Source: Thomas DiLorenzo  |  LewRockwell.com
These Dates Forever Changed America For The Worse…
Well, Obamacare is now in effect. The decision by Congress to pass Obamacare into law back in 2010 ranks among the most draconian, most egregious, most horrific actions ever taken by the central government in Washington, D.C. This bill rocks the principles of liberty and constitutional government to the core. It changes fundamental foundations; it repudiates historic values. The same flag may fly on our flagpoles, the same monuments may grace our landscape, and the same National Anthem may be sung during our public ceremonies, but it is not the same America. For all intents and purposes, our nation now more resembles the socialist countries of the old communist East Bloc than it does the constitutional republic of the old land of the free.
I was honored to have been invited to be the keynote speaker at the annual meeting of the Association of American Physicians and Surgeons recently in Denver. It was a very large gathering of physicians from all over the country. And I can tell you that the doctors I spoke with are all very, very concerned about the future of healthcare in the United States. Take a peek at the condition of healthcare in socialist countries throughout the world or take a peek at the condition of healthcare in our VA clinics and hospitals, and you will get a little feel for what healthcare is going to quickly look like in America.
On March 21, 2010, Congress passed, and on March 23, 2010, President Barack Obama signed the dreaded national health care bill into law, and as such, these dates join a list of dates that have contributed to the destruction of a free America. Of course, there are several such dates, but, in my opinion, the following are the most draconian.
April 9, 1865
This is the date when General Robert E. Lee surrendered the Army of Northern Virginia to U.S. Grant at Appomattox Court House, Virginia. Regardless of where one comes down on the subject of the War Between the States, one fact is undeniable: Abraham Lincoln seriously dismantled the Jeffersonian model of federalism in America. Ever since, virtually every battle that free men have fought for the principles of limited government, State sovereignty, personal liberty, etc., has stemmed directly from Lincoln's usurpation of power, which resulted in the subjugation and forced union of what used to be "Free and Independent States" (the Declaration of Independence). In fact, the philosophical battles being waged today regarding the current health care debacle (and every other encroachment upon liberty and State autonomy by the central government) have their roots in Lincoln's autocracy.
July 9, 1868
This is the date when the 14th Amendment was ratified. This amendment codified into law what Lincoln had forced at bayonet point. Until then, people were only deemed citizens of their respective states. The Constitution nowhere referred to people as "US citizens." It only recognized "the Citizens of each State." Notice also that citizenship was only recognized among the "several States," not among people living in non-State territories. Until the 14th Amendment, people were "Citizens of each State." (Article. IV. Section. 2. Paragraph. 1.) The 14th Amendment created a whole new class of persons: "citizens of the United States." This false notion of "one nation" overturned the Jeffersonian principle that our nation was a confederated republic, a voluntary union of states.
February 3, 1913
This is the date when the 16th Amendment was ratified, and the direct income tax and IRS were instituted. This was a flagrant repudiation of freedom principles. What began as a temporary measure to support the War of Northern Aggression became a permanent income revenue stream for an unconstitutional–and ever-growing–central government.
April 8, 1913
This is the date when the 17th Amendment was ratified. This amendment overturned the power of the State legislatures to elect their own senators and replaced it with a direct, popular vote. This was another serious blow against State sovereignty. The framers of the Constitution desired that the influence and power in Washington, D.C., be kept as close to the people and states as possible. For example, the number of representatives in the House of Representatives was to be decided by a limited number of voters. In the original Constitution, the ratio of "people of the several States" deciding their House member could not exceed "one for every thirty thousand." (Article. I. Section. 2. Paragraph. 3.) And when it came to the US Senate, the framers also recognized the authority of each State legislature to select its own senators, thereby keeping power and influence from aggregating in Washington, D.C. The 17th Amendment seriously damaged the influence and power of the states by forcing them to elect their US senators by popular vote. The bigger the State, the less influence the State legislature has in determining its US senator. Senators who answered to State legislators, each answering to a limited number of voters, were much more accountable to the "citizens of the several States" than those who were elected by a large number (many times numbering into the millions) of people. For all intents and purposes (at least in the larger states), US Senators are more like "mini-Presidents" than representatives of sovereign states.
December 23, 1913
This is the date when the Federal Reserve Act was passed. This Act placed oversight of America's financial matters into the hands of a cabal of private international bankers, who have completely destroyed the constitutional principles of sound money and (for the most part) free enterprise. No longer would the marketplace (private consumption, thrift, growth, etc.) be the determinant of the US economy (which is what freedom is all about), but now a private, unaccountable international banking cartel would have total power and authority to micromanage (for their own private, parochial purposes) America's financial sector. Virtually every recession, depression, and downturn (including the one we are now experiencing) has been the direct result of the Fed's manipulation of the market. 1913 was not a good year for the United States.
June 26, 1945
This is the date when the United Nations Charter was signed and America joined the push for global government. Ever since, US forces have spilled untold amounts of blood and sacrificed thousands of lives promoting the UN's agenda. Since the end of World War II, in virtually every war in which US military forces have been engaged, it has been at the behest of the UN. And it is also no accident that America has not fought a constitutionally declared war since we entered the UN–and neither have we won one.
Furthermore, it is America's involvement in the United Nations that has spearheaded this devilish push for a New World Order that George H. W. Bush, Henry Kissinger, Tony Blair, Walter Cronkite, et al., have talked so much about. The United Nations is an evil institution that has completely co-opted our US State Department and much of our Defense Department. It is an anti-American institution that works aggressively and constantly against the interests and principles of the United States. But it is an institution that is ensconced in the American political infrastructure. Like a cancer, the UN eats away at our liberties and values, and both major political parties in Washington, D.C., are culpable in allowing it to exert so much influence over our country.
June 25, 1962, and June 17, 1963
These are the dates when the US Supreme Court removed prayer ('62) and Bible reading ('63) from public schools. At this point, these two Supreme Court decisions were the most serious affront to the First Amendment in US history. Think of it: from before a union of states was established in 1787, children had been free to pray and read the Scriptures in school. We're talking about a period of more than 300 years! Of course, the various State legislatures–and myriad city and county governmental meetings–still open their sessions in prayer, as do the US House and Senate, and even the US Supreme Court. But this same liberty is denied the children of America. There is no question that America has not recovered from these two horrific Supreme Court decisions. In effect, the federal government has expelled God not only from our public schools, but also from our public life. And America has not been the same since.
October 22, 1968
This is the date when President Lyndon Baines Johnson signed the Gun Control Act of 1968. Before this Act, the 2ndAmendment was alive and well in the United States. The Gun Control Act of 1968 turned a right into a privilege and forever forced the American people to bow at the altar of government when seeking to arm themselves. Interestingly enough, this Gun Control Act mirrored Nazi Germany's Gun Control Act of 1938. In fact, the Gun Control Act of 1968 is almost a verbatim copy of Hitler's Gun Control Act of 1938.
Our Founding Fathers could never have imagined that the American people would ever allow their right to keep and bear arms be infringed. In fact, it was the attempted confiscation of the firearms stored at Concord, Massachusetts, that triggered the War of Independence in 1775. That the people of Massachusetts would be denied their right to keep and bear arms, as they are today, could not have been foreseen–and would never have been tolerated–by America's founders.
The hundreds and hundreds of draconian gun control laws that have been inflicted upon the American people have all come about as a result of the Gun Control Act of 1968.
January 22, 1973
This is the date when the US Supreme Court issued the Roe v. Wade and Doe v. Bolton decisions, which, in effect, legalized abortion-on-demand. These two decisions expunged the Jeffersonian principle that all men are endowed by their Creator with the unalienable right to life (Declaration). Since then, more than 50 million unborn babies have been legally murdered in their mothers' wombs. Abortion is, without a doubt, America's national holocaust. It has opened the door to a host of Big Government programs and policies that have resulted in the wanton destruction of human life both in the United States and overseas. It has created an entire industry whose express purpose for existing is the destruction of human life. It has desensitized the conscience and soul of America. Furthermore, it has forced men of decency and good will to finance–with their tax dollars–the unconscionable act of killing unborn children.
And once again, another Jeffersonian principle was eviscerated. He said, "To compel a man to furnish contributions of money for the propagation of ideas which he disbelieves and abhors is sinful and tyrannical." The Roe and Doe decisions violate this principle in the most egregious manner possible.
October 26, 2001
This is the date when President George W. Bush signed the USA Patriot Act, and the federal government's war against individual liberty began in earnest. Most of the unconstitutional eavesdropping, snooping, wiretapping, phone call intercepting, email reading, prying, financial records tracking, travel watching, ad infinitum, ad nauseam, by federal police agencies began with the implementation of the Patriot Act. The Department of Homeland Security and the "war on terrorism," which have resulted in the deaths of tens of thousands of innocent people worldwide, and the usurpation of federal power at home, have all come about as an outgrowth of the Patriot Act. The Patriot Act has forever shifted the focus of American law and jurisprudence against constitutional government and individual liberty, toward a police-state mentality.
October 17, 2006, and October 9, 2009
These are the dates when President G.W. Bush signed and President Barack Obama re-signed the Military Commissions Act. This Act is the outgrowth of the Patriot Act and has, in effect, terminated the fundamental protections of individual liberty, which are found in the US Constitution and Bill of Rights. For all intents and purposes, the Patriot Act and Military Commissions Act (along with the NDAA) eviscerated the 4th and 5th Amendments, and do serious injury to several others. The Military Commissions Act also expunges the constitutional right of Habeas Corpus.
March 21 and 23, 2010
These are the dates when Congress passed and President Obama signed into law the "Patient Protection and Affordable Care Act," the so-called "health care reform" bill that we spoke about at the beginning of this column. While Social Security and various Welfare programs have toyed with socialism in the United States, this bill is the largest and most expansive endorsement of socialism in American history. This bill socializes some 18% of the US economy by socializing the health care industry in America. The fallout and ramifications of this bill are going to be horrific.
When future historians review the demise of our once-great republic, they will observe that the above dates were the dates that destroyed America. The American people have been far too tolerant for far too long.
After five years of Obama's economic recovery, the American people are as gloomy as ever.  According to a Bloomberg National Poll that was released this week, fewer people "are optimistic about the job market" or "the housing market" or "anticipate improvement in the economy's strength over the next year." Also, only 38 percent think that President Obama is doing enough "to make people feel more economically secure."  Worst of all,  Bloomberg pollsters found that 68 percent of interviewees thought the country was  "headed in the wrong direction".
So why is everyone so miserable?  Are things really that bad or have we turned into a nation of crybabies?
The reason people are so pessimistic is because the economy is still in the doldrums and no one's doing anything about it. That's it in a nutshell. Survey after survey have shown that what people really care about is jobs, but no one in Washington is listening. In fact, jobs aren't even on Obama's radar.  Just look at his record. He's worse than any president in modern times. Take a look at this graph.
More than 600,000 good-paying public sector jobs have been slashed during Obama's tenure as president. That's worse than Bush, worse than Clinton, worse than Reagan, worse than anyone, except maybe Hoover. Is that Obama's goal, to one-up Herbert Hoover?
Obama has done everything he could to make the lives of working people as wretched as possible.  Do you remember the Card Check sellout or the Wisconsin "flyover" when Governor Scott Walker was eviscerating collective bargaining rights for public sector unions and Obama blew kisses from Airforce One on his way to a campaign speech in Minnesota?  Nice touch, Barry. Or what about the "Job's Czar" fiasco, when Obama appointed GE's outsourcing mandarin Jeffrey Immelt to the new position just in time for GE to lay off another 950 workers at their locomotive plant in Pennsylvania.  That's tells you what Obama really thinks about labor.
What Obama cares about is trimming the deficits and keeping Wall Street happy. That's it.  But the people who elected him don't want him to cut the deficits, because cutting the deficits prolongs the slump and costs jobs. What they want is more stimulus, so people can find work, feed their families, and have some basic security. That's what they want, but they're not going to get it from Obama because he doesn't work for them. He works for the stuffed shirts who flank him on the golf course at Martha's Vineyard or the big shots who chow down with him at  his $100,000-per-plate campaign jamborees. That's his real constituency.  Everyone else can take a flying fu** for all he cares.
Then there's the Fed. Most people don't think the Fed's goofy programs work at all. They think it's all a big ruse. They think Bernanke is just printing money and giving it to his criminal friends on Wall Street (which he is, of course.) Have you seen this in theNew York Times:
"Only one in three Americans has confidence in the Federal Reserve's ability to promote economic growth, while little more than a third think the Fed is spinning its wheels, according to a New York Times/CBS News poll….
The Fed has been trying for five years to speed the nation's recovery from the Great Recession by reducing borrowing costs to the lowest levels on record….
Most Americans, it would appear, remain either unaware or unpersuaded." ("Majority of Americans Doubt Benefits of Fed Stimulus", New York Times)
"Unpersuaded"? Are you kidding me? Most Americans think they're getting fleeced; unpersuaded has nothing to do with it.  They're not taken in by the QE-mumbo jumbo. They may not grasp the finer-points, but they get the gist of it, which is that the Fed has run up a big $3 trillion bill every penny of which has gone to chiseling shysters on Wall Street. They get that! Everyone gets that! Sure, if you want to get into the weeds about POMO or the byzantine aspects of the asset-purchase program, you might detect a bit of confusion, but –I assure you–the average Joe knows what's going on. He knows all this quantitative jabberwocky is pure bunkum and that he's getting schtooped bigtime. You don't need a sheepskin from Princeton to know when you've been had.
And that's why everyone is so pessimistic, because they know that the Fed, the administration and the media are all lying to them 24-7. That's why–as Bloomberg discovered–"Americans are losing faith in the nation's economic recovery." Because they don't see any recovery. As far as they're concerned, the economy is still in recession. After all, they're still underwater on their mortgages, Grandpa Jack just took a job at a fast-food joint to pay for his wife's heart medication, and junior is camped out in the basement until he can get a handle on his $45,000 heap of college loans. So where's the recovery?
Nobody needs Bloomberg to point out how grim things are for the ordinary people. They see it firsthand every damn day.
Did you catch the news on Wal-Mart this week? It's another story that helps explain why everyone's so down-in-the-mouth. Here's what happened:  Wal-Mart's stock tanked shortly after they announced that their "inventory growth …had outstripped sales gains in the second quarter…. Merchandise has been piling up because consumers have been spending less freely than Wal-Mart projected…." (Bloomberg)
Okay, so the video games and Barbie dolls are piling up to the rafters because part-time wage slaves who typically shop at Wal-Mart  are too broke to buy anything but the basic necessities. Is that what we're hearing?
Indeed. "We are managing our inventory appropriately," David Tovar, a Wal-Mart spokesman, said today in a telephone interview. "We feel good about our inventory position."
Sure, you do, Dave. Here's more from Bloomberg:
"US. chains are already bracing for a tough holiday season, when sales are projected to rise 2.4 percent, the smallest gain since 2009, according to ShopperTrak, a Chicago-based firm. Wal-Mart cut its annual profit forecast after same-store sales fell 0.3 percent in the second quarter. …
Wal-Mart's order pullback is affecting suppliers in various categories, including general merchandise and apparel, said the supplier, who has worked with Wal-Mart for almost two decades and asked not to be named to protect his relationship with the company. He said he couldn't recall the retailer ever planning ordering reductions two quarters in advance." ("Wal-Mart Cutting Orders as Unsold Merchandise Piles Up", Bloomberg
So we're back to 2009?
Looks like it. When the nation's biggest retailer starts trimming its sails, it ripples through the whole industry. It means softer demand, shorter hours, and more layoffs. Get ready for a lean Christmas.
The Walmart story just shows that people are at the end of their rope. For the most part, these are the working poor, the people the Democratic Party threw overboard a couple decades ago when they decided to hop in bed with Wall Street. Now their hardscrabble existence is becoming unbearable; they can't even scrape together enough cash to shop the discount stores. That means we're about one step from becoming a nation of dumpster divers.   Don't believe it? Then check out this clip from CNN Money:
"Roughly three-quarters of Americans are living paycheck-to-paycheck, with little to no emergency savings, according to a survey released by Bankrate.com Monday.  Fewer than one in four Americans have enough money in their savings account to cover at least six months of expenses, enough to help cushion the blow of a job loss, medical emergency or some other unexpected event, according to the survey of 1,000 adults. Meanwhile, 50% of those surveyed have less than a three-month cushion and 27% had no savings at all..

Last week, online lender CashNetUSA said 22% of the 1,000 people it recently surveyed had less than $100 in savings to cover an emergency, while 46% had less than $800. After paying debts and taking care of housing, car and child care-related expenses, the respondents said there just isn't enough money left over for saving more." ("76% of Americans are living paycheck-to-paycheck", CNN Money)
Savings? What's that? Do you really think people can save money on $30,000 or $40,000 a year feeding a family of four?
Dream on. Even an unexpected trip to the vet with pet Fido is enough to push the family budget into the red for months to come. Savings? Don't make me laugh.
The truth is, most people are hanging on by the skin of their teeth.  They can't make ends meet on their crappy wages and they're too broke to quit. There's no way out. It's obvious in all the data. And it's hurting the economy, too, because spending drives growth, but  you can't spend when you're busted. Economist Stephen Roach made a good point in a recent article at Project Syndicate. He said, "In the 22 quarters since early 2008, real personal-consumption expenditure, which accounts for about 70% of US GDP, has grown at an average annual rate of just 1.1%, easily the weakest period of consumer demand in the post-World War II era." (It's also a) "massive slowdown from the pre-crisis pace of 3.6% annual real consumption growth from 1996 to 2007." ("Occupy QE", Stephen S. Roach, Project Syndicate)
So the economy is getting hammered because consumption is down. And working people are getting hammered because jobs are scarce and wages are flat. But we live in the richest country in the world, right?
Right. So what's wrong with this picture?
You know, in spite of the visit from The Bone Lady when I was just three years old, and all the grim foreshadowing that she downloaded to me via direct intuition, I always held out hope that humanity could or would somehow turn things around on this planet, and snatch victory from the jaws of defeat.
As long as there is breath there is always hope, that was my thinking for a long time, but I am no longer so sanguine.
As one of my friends recently remarked to me, there is, indeed, real evil abroad in this world. I don't know how else to explain the wickedness of what is happening at Fukushima, in Japan, where the situation with the exploded and/or melted down nuclear reactors just goes from frightfully dire to unimaginably worse.
I frequently check the developments there at www.enenews.com and the latest news is very disturbing. I said from the outset, in the spring of 2011, that Tokyo would be evacuated. I still believe that to be inevitable. It is possible that much of Japan will be evacuated to elsewhere. The apocalyptic dimensions of the crisis are being covered up by TEPCO, the Japanese government, General Electric, and the USSA government. The reality is that there was at least one, and maybe more, really dirty nuclear blasts there in March of 2011, that wrecked the reactors and created a radioactive hell that no one knows how to remedy or bring under control. At the least we are probably looking at the failure and collapse of Japanese society with likely evacuation of tens of millions of people or more, and the fairly rapid death of vast portions of the Pacific Ocean, as deadly radioactive waste water continues to flow into the sea by the hundreds of tons, every day.
And when the cooling pool at reactor four collapses, the many tons of highly radioactive, spent, fuel rods that it contains will overheat and burn and or catastrophically fission, i.e., cause a runaway, nuclear reaction, or, in lay man's terms, there will be another atomic explosion, along with a mushroom cloud, and tons of highly poisonous nuclear isotopes will be spread aloft into the atmosphere and/or will drain or be blown into the sea, to poison the Pacific Ocean even further.
This is worse than bad news. This is planetary chaos news. This is civilization ending news. This is species extinction level news, as in extinction of the human species on this planet. If you do not think so, all I can say is: wait. It won't be long. Probably not ten years, not five, maybe even by Christmas this year, and you will begin to see what i mean, if you haven't already.
And even if the cooling pool at reactor four doesn't fail or collapse of its own accord in the near future, though that is very highly probable, TEPCO's plan to manually remove the many tons of bent, mangled, fused, welded together, very highly radioactive fuel rods that remain in the pool, beginning in November of this year, is so fraught with peril that it is likely to spectacularly fail, with unimaginably negative consequences. Any slight mistake, miscue or dropped fuel rod could result in a fission criticality, a runaway nuclear chain reaction, to wit, an atomic explosion that will shower the northern hemisphere and the Pacific Basin with a fatal radioactive sleet that will persist for hundreds of thousands of years.
As I said, the situation is somewhere far south of dire, with a headlong, hellward trajectory.
The Nuclear Chain Reaction
Because what is inevitable, the longer the situation at Fukushima festers, is that the whole site will have to be abandoned. Due to the high radiation levels, no one will be able to work there without dying. So the workers will pull back, and the cooling pools and storage pools that contain thousands of tons of extremely radioactive, spent fuel rods will fail or collapse and there will be more explosions and radioactive fires. As the radioactively contaminated NO GO ZONE expands, as the population flees, the day will come when nuclear reactors at other, nearby power generating plants will also fail, melt down and/or explode, because the nuclear engineers and maintenance workers no longer come to work and operate them — BECAUSE THEY ARE DEAD.
And then there will be three or four more, and the radioactive No Go Zone will expand, widen, grow. And other nuclear power plants will then fail, melt down and/or explode, because their operators are also DEAD, and so do not come to work, do not maintain them.
There are over 50 nuclear power reactors in Japan, and they all have their spent fuel rod cooling pools. It doesn't matter if the reactors themselves are shut down, because there are thousands and thousands of tons of highly radioactive, spent, nuclear fuel rods stored in the cooling pools all over Japan. So, given time, the crisis will continue to fester and worsen, and then it will begin to cascade, like a row of toppling dominoes, only it will be a series of failing nuclear power reactors, one after the other, heralding the end of the nuclear age, and quite possible the end of humanity.
It's just that serious.
All of that will send a killing wave of radioactivity across the Pacific to North America. So what happens when the population on the west coast of the USSA flees in panic from the approaching killer wave of radioactivity? Well, there will be no one left to operate the nuclear power reactors in California, for example. or at Palo Verde, the massive nuclear power plant just to the west of Phoenix. So when those nuclear reactors and their spent fuel cooling pools fail, melt down, and/or blow up, the civilization-ending, planet-killing, Fukushima Syndrome will come home to America with a wicked vengeance.
All courtesy of General Electric. General Electric designed five out of the six reactors at Fukushima and built three of them, so what we see here is genocidal, planet-killing failure of American (alleged) "high technology" on a spectacular scale.
General Electric — busy exterminating a planet near you of its resident, biological life forms.
At the end of the day, all the differential calculus, the nuclear physics, the nuclear chemistry, the nuclear engineering, the corporate profits, the Madison Avenue advertising slogans, the multinational wheeling and dealing, all has conspired to assassinate the planet on which we, and they, all live. Make no mistake, the planet is now dying. The global poisoning process is so very far advanced that it probably cannot be stopped. Certainly, there is not now any serious, international effort to do so, not anything remotely commensurate with the level of danger that we are facing.
No doubt we are dealing with profound iniquity, a betrayal so complete of all that is human that no words exist to describe its foul dimension. The ones who have done this thing walk among us, though for how long? – understanding that they, too, will certainly drop dead along with countless millions of others, as a direct result of their abjectly arrogant ignorance.
Arrogant Ignorance
All of their super-computers, the advanced mathematics, their (so-called) "hi-tech" industrial base, all of their billions of dollars of (so-called) "high finance" — and they kill the planet? And themselves and their posterity in the process? That's the best they can do? They get a PhD in nuclear chemistry and use their (so-called) "knowledge" and (so-called) technical "expertise" to kill the planet? The planet that they also live on?
Geniuses. All of them.
Central Banking Middle East Madness
Then there is the very real prospect of a shooting, nuclear war, beginning in the Middle East. The USSA has a powerful fleet in the region. So do the Russians, as a counterpoint. Sadly for all humanity, the Washington, DC — City of London — Lower Manhattan — Tel Aviv — NATO cabal seems hell bent on war, and so we are on the slippery slope to war. Unfortunately, this psychopathic cabal is very heavily nuclear armed.
I saw all of this coming from waaaaaaay back, from way back in my infancy, since the age of three years, when The Bone Lady visited me and clued me in to realities that I still don't want to think about, given their ghastly, hideous savagery. But I'll tell you what, it's enough to give a man insomnia, it's enough to drive him out onto the nuclear missile silos, again and again, in a personal effort to inject a note of sanity and warning into a positively insane political and military climate, in an attempt to wake up anyone who may be susceptible to awakening.
ANYONE.
My latest sally was 15 April 2010 in North Dakota, USA. I went over the security fence onto the H-8 Minuteman III nuclear missile silo in the Minot Air Force Base nuclear missile field, near Parshall, North Dakota, at the intersection of 33rd Street and 76th Avenue. I conducted a nonviolent, peace demonstration on the silo and was arrested by the USSA military and imprisoned for 100 days, almost all of the time served in the Heart of America Correctional and Treatment Center in Rugby, North Dakota.
My Minot Manifesto explains my motivations, reasons and spiritual and political philosophy. It is one of the most important documents I have written in my entire life.
A Serious Message From The Heart of America was my personal statement that I mailed to the news media from jail in Rugby, North Dakota, on 14 July 2010, prior to being criminally tried and convicted in USSA federal court in Minot, North Dakota.
I explain the symbolism in my dress and accoutrements in the photo below, in the text of my lengthy Minot Manifesto. It's thirteen pages, but worth the time and effort to read. It is a major life statement on my part, that reflects literal decades of deep thought, a very large quantum of concentrated life energy and hours, weeks, months and years of preparation, a statement that distills an important fraction of my life essence into human language. I invite you to partake of my gift by taking the time to read and reflect on what I have written, and then to take meaningful, principled, creative, nonviolent action yourself.
I don't quite know what more to say, what more to do. In fact, were I to do more than I already have, and I have been out on the nuclear missile silos three times (and been jailed for my trouble all three times, in Arkansas, Missouri and North Dakota), I would run the very real risk of infringing on your right and your very real, personal RESPONSIBILITY to also courageously act. So what are you waiting for? Why are you here on this planet, at this time, reading this blog post, and articles like it?
Because make no mistake about it, the time to act, if you are going to act, is here. The time has arrived. The planet is on the brink. We face the very real prospect of a shooting nuclear war. Additionally, the Fukushima crisis, and the threat from nuclear power plants in general, ALL OF THEM, could not be more serious.
In recent days, I find myself musing about the closing scene from "Dr. Stramgelove," with the haunting song by Vera Lynn, "We'll Meet Again, Don't Know Where, Don't Know When," that was such a huge hit in World War II, for obvious reasons.
And it fills me with such melancholy and sorrow. Because if it starts, this ugly thing called nuclear war, and we are headed that way, can all unravel very rapidly. The machines will take over, and automated, pre-programmed orders of battle will be carried out, without human control, as machines battle machines with nuclear fire. Waves of missiles will come in, again and again, to batter the underground bases. I have read the declassified documents. Warhead after warhead will come in at 10 minute intervals. You cannot imagine the depths of the hell that is already programmed and waiting to be unleashed.
Back in the 1960s, the USSA military was counting on 140 million casualties in the mainland USSA alone. I know this because I have read the documents. I have done the research. The USSA population is much larger now, and much more urban, so the casualty rate would be even higher. Maybe 200 million? 250 million casualties in the USSA alone?
Do you think you will just watch that on CNN?
Refuge in the Southern Hemisphere
If you have read my previous writings you will know that I have said that IF humanity has a future, it is likely to be in the southern hemisphere, if only because the lion's share of the nuclear weapons and nuclear power reactors are in the northern hemisphere. As the nuclear power plants fail, melt down, and/or explode most of them will be in the northern hemisphere. This is not an intellectual exercise — already we have had catastrophic failure of nuclear power plants at Chernobyl, Ukraine and Fukushima, Japan. They are just the first. There will be more.
Likewise, any shooting nuclear war is logically likely to be concentrated in the northern hemisphere, since all of the known, nuclear armed, military powers are in the northern hemisphere
But even then, there are enormous problems in the southern hemisphere. The vegetation in the Amazon region of South America produces something like 20 to 30% of the oxygen in the Earth's atmosphere. As the Amazon dies, and it is being destroyed right now, so too, is the Earth's breathable oxygen supply being destroyed. I don't know about you, but I breathe oxygen all day and all night, every day and every night of my life.
So even if we resolve the nuclear issue, and there is ZERO progress on that front right now, only to lose the Amazon, we all will still die, because none of us can survive with 20 to 30% less oxygen. Just cannot.
Right now, we, humanity, every last one of us, are in a life and death struggle for the life of our species, and the life of our planet.
If we win, we live. If we lose, we die. ALL OF US.
End of the story. End of our species' genetic line. For ever and ever.
Done. Finished.
So maybe moving to Bolivia or Uruguay or Namibia or Madagascar or New Zealand will buy you a little time, a year or ten. However, if we fail to rein in and ABOLISH nuclear reactors and nuclear weapons, if we fail to reforest the Earth and cleanse it of radioactive contamination, then we are through. It's the end for us.
This is our group decision. Right now we are on a self-destructive path to global extinction.
So Here Is My View
If you will act decisively, now is the time. Pick your issue and your spot and act creatively, courageously and nonviolently.
It's your world and your life. Act like they both count for something.
And here's the other thing. If you cannot, or will not act, then how about supporting those of us who have acted, and who continue to act?
In my case, I have paid a very heavy price, in earnings forever foregone, by putting my life on the line, repeatedly, for you, whom I do not even know. But because you are my human kin, I went out on the missile silos, again and again, and I went to jail. I lost more than a year and a half of productive labor. I lost, as well, the opportunity to have a whole wide range of well paying jobs, due to my arrest and prison record, even though I have multiple advanced university degrees, up to the doctorate level.
Subsequent to my arrival in South America, I immersed myself in Amazonian shamanic culture, the better to understand the Amazonian region, the jungle itself, and the shamanic human ecology of the region that interfaces with the hyper-conscious plants in the jungle, only to be very gravely assaulted by one of the said Amazonian shamans and hospitalized for more than four months with massive trauma to both my body and emotions. I am now pursing a criminal case against the shaman and that also costs heavily, several thousands of dollars in attorneys' fees, at the very time when so much of my time and energy is taken up with therapy and the sheer physical effort of getting around with impaired mobility. Nine months after the assault I still have physical nerve trauma in my lower extremities, a good deal of numbness and what is called drop foot. I walk with crutches. My electro-therapy also costs. At the moment I cannot go to electro-therapy, although I badly need it, because I only have $35 to my name.
I have run completely through my meager life savings and there is no more.
Additionally, I have this week begun the formal petition process to the government of Ecuador to request political asylum. My years-long record of anti-nuclear activism and repeated jailing by the USSA government is one factor in my decision, coupled with other factors such as recent revelations of universal NSA surveillance and espionage, the secret arrest and indefinite military detention provisions of the NDAA of 2012 and 2013, the recently revealed, previously secret 2011 FBI documents that blatantly discuss plans to murder Occupy Movement activists by sniper fire, including in San Antonio, Texas, where I lived and worked as a window washer from 2000 to 2009, and all of this in the context of an all encompassing pattern of unbridled lawlessness and pervasive lying with regard to EVERYTHING by the American government. All of this and more, has brought home to me the seriousness of this moment that we are living now.
I have the obligation to safeguard my own liberty and safety. It is clear to me that politically I am freer and safer in Ecuador than in the USSA. The American government has taken a hard, dictatorial turn towards neo-fascism. That is the plain truth. The harsh, repressive treatment of Edward Snowden and Chelsea (formerly Bradley) Manning makes that clear enough. We are in altogether different territory now. And so I have petitioned for political refuge in Ecuador.
This also entails paying an attorney, to assist me in my interactions with the administrative, legal and political system in Ecuador. It is my life on the line and I am proceeding very carefully, every step of the way.
But it is also your life on the line, in that my anti-nuclear activism, my immersion in the Amazonian culture, and my pursuit of political refuge in Ecuador all have profound implications far beyond just me. What happens to me also has broad implications for you. The consequences of nuclear war are too horrific to contemplate, and if it is to be avoided, it is because of actions such as mine. Similarly, we simply cannot afford to lose the Amazon, and yet we are losing it right now. If we are to save it, a big part of that will be due to the personal efforts of those who come to the region and get personally involved in the nitty-gritty, even life-threatening struggle for the soul of the Amazon, because more than anything, we are involved in a pitched battle for the very spirit and soul of the Amazon and of the rest of this planet.
Similarly, if I, with my history of activism, book writing, researching, blogging, public speaking, interviews, and repeated nonviolent civil disobedience and consequent jail record, cannot obtain political refuge abroad, then what hope do you have? You're boxed in, that's what. You're in a cage with no exit.
And so, if you cannot or have not done the things that I and others like myself have done and are doing, then can you please, will you at least please support us?
I desperately need your support now. My legal fees run to thousands of dollars, and my therapy is ongoing. I appreciate and really need your generosity. Please communicate with me at: dr.samizdat1618@gmail.com or via Skype at richard.sauder333 as to how to donate.
Come Ye That Love The Lord
I am a native Virginian, and have lived, worked, traveled, studied and gone to jail all over the American South, from the Virginias and Maryland, all the way across to South Texas, and numerous points in between. A very large block of my life has been spent down South. Although I am not now a church attending man, I have in the past been in all kinds of Christian churches, both Black and White, in big cities and small country towns.
Some of the most memorable sermons I have ever heard have been by Black pastors in rural areas of the deep South. One of the things I like about the traditional Black style of hymn singing down South is the way that the head deacon or pastor will frequently line out a hymn, especially the first line or two of a verse, and then the other deacons or members of the choir will join in, accompanied by riffs on the organ, if there is an organist, and there are some really gifted organists playing in southern Black churches.
I well remember a sermon that I once chanced to hear, decades ago, by a Black lay preacher, one sultry, Sunday night, in a tiny little town way down South, about as far south as you can go, and still be in the South and not somewhere else. The ceiling fans lazily stirred the muggy summer air, as the moths flitted vainly around the naked incandescent light bulbs hanging from the ceiling overhead. The windows were flung wide open and the pale light from the sanctuary washed feebly out through the rusted screens and flooded onto the close cropped lawn that surrounded the church. It was one of the most extraordinary public speaking performances I ever witnessed. The preacher used as his text Ezekiel 37, the theme being dry bones and systematically connecting them one to the other, the purpose being to reassemble and restore "them dry bones" to life. As he spoke, I saw that he fell into a trance, that he entered another state of consciousness, that he was self-hypnotized and that the sermon itself had a sort of existence independent of him, that the message took on a life of its own and was using his mind, his mouth, his body, to project itself into the ears, hearts and minds of the sparse assemblage present that evening. As he finished, he collapsed exhausted backwards into his armchair and lined out the first words of the hymn that he wanted the choir to sing. I don't anymore remember exactly what song he called for, but it could well have been this: Come Ye That Love The Lord
If there is to truly be a new world order, as distinct from the obscene power that currently holds sway on this planet today, then we will need to see a completely new order of human being on this world, a species of human being motivated by love for the Creator and by devotion to inward and outward service to the sacred life impulse. We don't see that now, and the human species may go extinct on this planet for its want.
I do believe in God and have been profoundly privileged to see some of His servants face to face. I find their company congenial.
Come, ye that love the Lord,
And let your joys be known;
Join in a song with sweet accord,
And thus surround the throne.

Let those refuse to sing
That never knew our God,
But children of the heavenly King
May speak their joys abroad.

The God of heaven is ours,
Our Father and our love ;
His care shall guard life's fleeting hours,
Then waft our souls above.

There shall we see his face,
And never, never sin;
There, from the rivers of his grace,
Drink endless pleasures in.

Yes, and before we rise
To that immortal state.
The thoughts of such amazing bliss
Should constant joys create.

Children of grace have found
Glory begun below:
Celestial fruits on earthly ground,
From faith and hope may grow.

The hill of Sion yields
A thousand sacred sweets,
Before we reach the heavenly fields,
Or walk the golden streets.

Then let our songs abound,
And ev'ry tear be dry;
We're trav'lling through Immanuel's ground,
To fairer worlds on high.

(John Wesley, ca. 1703- 1791)
Source: Richard Sauder  |  Event Horizon Chronicle
Damascus — Few, one imagines, in the Syrian Arab Republic these days  question the urgency and enormity of the task of  reconstruction of their ancient country from war inflicted destruction caused by a carnage  already more than half as long as World War I and approaching half as long as World War II.
For this ten millennium civilization and its thousands of priceless treasures, many partially destroyed, emergency efforts are needed today to preserve and protect the structures from thieves and war damage. Not many here would disagree with this priority of the Syrian government.
Historic sites damages or  in danger  include several  among those listed on the UNESCO's World Heritage List registry including the Ancient City of Aleppo (1986),  Ancient City of Bosra (1980), Ancient City of Damascus(1979), Ancient Villages of Northern Syria (2011), Crac des Chevaliers and Qal'at Salah El-Din (2006) and the Site of Palmyra (1980). Centuries-old markets and archaeological treasures have already been gutted by flames and gunfire in places like Aleppo and Homs.
Examining and discussing in Syria and Lebanon, some of the assessments of damage now being painstakingly documented,  as well as  pursuing some summaries of the  data and analysis from on-the-scene government investigators,  it is clear that plans for reconstruction at the earliest possible opportunity are being readied. Taking the lead, and poised to help, is the Syrian population as well as officials exhibiting pent up kinesis waiting to be released at the first sign of a credible cease fire so as to begin to rebuild their country.
Reconstruction of Syria will be aided by three regime reshuffles since the beginning of the March 2011 uprising, which has infused much 'new blood' into the Syrian government. This process includes more than 20 changes at the ministerial level in recent months, in some cases replacing well entrenched and influential, if slightly fossilized, political operatives with overboard government roles from decades past. The bold reformist initiative is designed to reshuffle the corridors of power and have one claimed goal: To push and achieve reform.
More than a few officials have advised this observer of their deep convictions and their commitments for reforms which they note are spreading inside as well as outside government.  "God knows we made serious mistakes and misjudgments and we will be judged by God for our failures. But in the meantime we need to reform for our people, families and for our own self-respect.  And we are constructing massive reforms here in Syria which are not yet apparent but that will surprise many and please more.  We are Syrians! We know what is right and that changes and reforms are overdue and what our duty is!"
Last month's most recent infusion of  7 Minsters, known for their competence  not  political pedigree,  include several 'independents'  intended, according to one adviser to Syria's President Assad,  to bring much needed new blood and energy to the leadership. Their mandate is to face the current challenges straight on while eschewing entangling perceived political obligations from the past.  These 'best and the brightest'  are being empowered here to help rebuild Syria, it was explained to this observer  by two university professors as being a government priority but without the American best and brightest noblesse oblige arrogance  and fascist tendencies of the Bundy brothers and McNamara's 'whiz kids' from the 1960's.
The most recent changes have included bringing in the following gentlemen (why no women!) who are known for their competence rather than simply as stalwarts of the ruling Baath party.
Qadri Jamil: Deputy Prime Minister for Economic Affairs
- Malek Ali: Minister of Higher Education
- Khodr Orfali: Minister of Economy and Foreign Trade
- Kamal Eddin Tu'ma: Minister of Industry
- Samir Izzat Qadi Amin: Minister of Internal Trade and Consumer Protection
- Bishr Riyad Yazigi: Minister of Tourism
- Hassib Elias Shammas: Minister of State, replacing Najm Eddin Khreit.
One of the "new breed" of Syrian public servants is Bishr Riyad Yazigi, a non-Baathist, independent Member of Parliament, who appears  beholden only to his vision of restoring Syria and its vital tourism industry, as part of rebuilding his country, and  for which he was appointed  Minister on 8/22/13.
Minister Yazigi, who I first met up on Mount Quisoun several weeks ago, is distinctively Kennedyesque in his good looks, charm, vigor, progressive ideas and charisma.
A businessman, born in Aleppo in 1972, is currently the youngest member of the Assad Cabinet, land like others, is not a Baath Party member. He holds a Bachelor's degree in Informatics Engineering from Aleppo University (1995) and is an independent member of the People's Assembly (Syrian Parliament) for Aleppo city. He is married and has three children.
Yazigi is reputed to spend these days often working around the clock to rebuild Syria's tourist industry.  "Not just to help our economy, even though tourism brought in more than $8 billion annually before the crisis two and one half years ago," one official who admires Yazigi explained, "But the Tourism Ministry is working to reconnect to the World  the way we Syrians used to reach out.  Syria's treasures, from the cradle of civilization that we are, fundamentally belong to all of humanity and please accept our promise that we will do our best to repair all damage to the antiquities and will welcome every assistance as we shall welcome every visitor again before long, enshallah (God willing)."
Earlier this month, Minister Yaziqui stressed to a gathering of "Loyalty to Syria" members anxious to start rebuilding their country, the importance of NGO's in revealing the reality of events in Syria to global public opinion and pledged to work with them to present the image of Syria as a tourist destination given its richness with historical and religious monuments. Meeting members of "Loyalty to Syria" Initiative, he pointed out that the Tourism Ministry is working to show the image of Syria as a tourist destination of unparalleled richness of historical and religious monuments and that all Syrian must redouble their efforts to achieve their goals of "boosting the social values and developing national capacity to serve the best interest of Syria."
The Syrian reformers tasks  are daunting.  Yet so were those, admittedly on a smaller scale, that faced Lebanon following 33 days of near carpeting bombing by the Israeli government employing, as they have done for more than three decades, a vast array of American weapons gifted by American taxpayers with neither their knowledge, consent nor opportunity to object.
The cost of rebuilding Syria is perhaps incalculable. The Syrian government announced this week that it has earmarked 50 billion Syrian pounds ($250 million) for reconstruction next year in the war-torn country. For 2013, the figure was 300 billion Syrian pounds. ($ 1.2 billion).
But these sums are a drop in the bucket.
According to Syrian real estate experts, including Ammar Yussef, if the war in Syria suddenly stopped and reconstruction began today, around $73 billion would be needed to put the country back on track. Yussef, insists that the bombings, fighting and sabotage of infrastructure during the conflict has as of August 30, 2013, partially or completely destroyed 1.5 million dwellings. If the rebuilding were to start today, led by the new 'reform team' it would include rebuilding more than 11,000   sites, some being full blocks, requiring 15,000 trucks, 10,000 cement mixers and more than six million skilled workers.
A  U.S.-educated economist, Abdullah al-Dardari, now working with Beirut-based UN development agency, claims that more than two years of fighting have cost Syria at least $60 billion and caused the vital oil industry to crumble. A quarter of all homes have been destroyed or severely damaged, and much of the medical system is in ruins.
Al Dardari's team estimates the overall damage to Syria's economy, three years into the conflict, at $60-$80 billion. Syria's economy has shrunk by about 35 percent, compared to the 6 percent annual growth Syria marked in the five years before the conflict began in March 2011. The economy has lost nearly 40 percent of its GDP, and foreign reserves have been extensively depleted.  As noted above, unemployment has shot up from 500,000 before the crisis to at least 2.5 million this year. The fighting has destroyed or damaged 1.2 million homes nationwide, a quarter of all Syrian houses, al-Dardari claims. In addition, around 3,000 schools and 2,000 factories have been destroyed, and almost half of the medical system — including hospitals and health centers — is in ruins. Before the uprising, the oil sector was a pillar of Syria's economy, with the country producing about 380,000 barrels a day and exports — mostly to Europe — bringing in more than $3 billion in 2010. But the vital industry has buckled as rebels captured many of the country's oil fields, setting wells aflame and looters scooping up crude. Exports have ground practically to a standstill as production has dwindled.
Syria does have vital labor resource to perform high quality reconstruction and her workers are ready to begin today given that the current unemployment in Syria noted above, according to this observers' interlocutors at the Ministry of Economic Affairs and Industry. Syrian workers are perhaps the best and most reliable in the world.  Well known for building and maintaining Lebanon and the Levant, even though currently paid one half to one third what less productive nationals receive.
Despite the enormous challenges, there appears some light on the horizon if those governments involving themselves in the Syria crisis and wringing their hands at the toll of human misery and destruction, will achieve a permanent ceasefire during the current thaw in serious communications.
The new generation of officials entrusted with Syria's salvation and reconstruction appear to be in place and are anxious to be allowed into the war zones. The politician's duties are to open their paths without further delays.
The high priests of academic and "official" history love a good villain for two reasons:  First, because good official villains make the struggles and accomplishments of good official heroes even more awe-inspiring.  And, second, because nothing teaches (or propagandizes) the masses more thoroughly than the social or political lessons inherent in the documented rise and fall of the world's most despicable inhabitants.  We get shivers of fear and excitement when we discuss the evils and the follies of ancient monsters like Nero, Attila the Hun, Caligula, etc, or more modern monsters, like Mussolini, Stalin Hitler, Goebbels, Mao, Pol Pot, Idi Amin, and so on.  We take solace in the idea that "we are nothing like them", and our nation has "moved beyond" such animalistic behavior.
But even more fascinating popcorn-style history is found not in the destruction of tyrants, but the destruction of empires.
When an entire culture steps off the edge of the abyss into the realm of societal psychosis, the world often changes forever and in ways that, at least on the surface, seem to bring humanity a little closer together.  The fall of Rome led to the eventual rise of a dominant Catholic theocracy and the rulership of royal blood lineage that lasted for centuries in Europe.  The flames of World War I and the destabilization of the Kaiser's Germany led to the formation of the League Of Nations; a first attempt at a global governing authority designed to "maintain world peace".  World War II and the fall of the Third Reich resulted in considerable horrors, which the establishment of the United Nations was supposedly meant to prevent from ever occurring again.  The decline of the British Empire saw the implosion of cultural colonialism, and the rise of corporate colonialism, which centralized immense power into the hands of the banking class as the new official oligarchs of our modern era.  The collapse of the Berlin Wall and the abandonment of the Soviet Union was lauded by then U.S. President George Bush as the beginnings of a "New World Order" – an ideological concept which heralds the final deterioration of the idea of economic and political sovereignty as a mainstay of human civilization.
When examining the approved version of historical conflict, one gets the overwhelming impression that the villains of our past, through their hubris, their greed, and their insanity, seem to inspire a sudden surge of unification as their ashes are cleared from the air.  One might even come to believe that the "natural progression" of conflict is leading us towards a future in which the only solution is the dissolution of all boundaries and the adoption of a one world narrative.  Wouldn't it be glorious if the deaths of these malevolent tyrants and societies finally inspired the birth of a single human system in which no conflict is possible because we are all on the same side?
Perhaps it would be glorious, if you have adopted the childish notions of history common to the mainstream.  For those who have not, the story, and the ultimate solutions to the ills of mankind, become a little more complicated…
America's Villainous Mustache 
Mainstream history tends to follow the motions of a play or film, in that archetypes and symbolic figures are consistently created in order to satisfy the natural flow of a particular fiction.  The bad guy wears a mustache (not always, but it is strange and disturbing to see how often this archetype materializes in the mainstream world view.  Just look at Hitler, Stalin, Fidel Castro, Saddam Hussein, Osama bin Laden, Muammar Gaddafi, Bashar al-Assad, etc.  We love mustached villains).  His criminal successes make him imposing and frightening.  He acts without conscience, or, he wrongly believes his terrible actions are justified in the name of the "greater good".  His inevitable mistakes make his final failure ironic and satisfying in the face of the iconic hero, who defeats the enemy while the citizenry stands back and watches in awe and wonder as helpless spectators.
The villain is indeed evil, and deserves to be dethroned, but the assumption many people make is that the other side is diametrically good.  This is not always the case…
America is used to playing the role of the hero in the epic tale of modern Earth.  Our nation began with an act of defiance and victory so unexpected and so poetic, it cemented our cultural identity as freedom fighters for centuries to come.  Over time, our government, turning progressively corrupt, has exploited this cultural identity in order to lure Americans into committing atrocities in the name of our traditional sense of "heroism".  We have, in fact, become the very antagonists we thought we were fighting against (there's the delicious irony needed to round out our fairytale).
Our government's actions surrounding Syria, for instance, have made America appear not just bloodthirsty, but also ridiculous.  The Obama Administration has taken us to the brink of World War III and left us there to stare out over the chasm.  The slightest breeze could send us plummeting.  All to generate military support for Al-Qaeda, the same organization designated by the establishment as our mortal enemy.
In the meantime, our economic system now survives solely on the whims of the Federal Reserve, a private central bank that answers to NO ONE, and writes fiscal policy without oversight.  The government is not only seeking to trigger world war, it also wants to pay for that war with money we do not have, riding debts we cannot pay, to foreign creditors we will piss off in the process of unleashing our unfunded laser guided hell.
Never has the U.S. been slathered in so much absurdity all at once.  Now, we wear the mustache…
Most of us in the Liberty Movement would agree that our country is being poisoned from within, and that our government for many decades has become an enemy of all free peoples.  But there is a very important question that we seem to have overlooked:
If America has been written as the villain, then who is meant to be the hero?
Putin Is Not Your Buddy
Lets step back from the global stage for a moment and examine the situation from a different perspective.  What if the U.S. is not just a product of corruption for corruption's sake?  What if our new identity as the next historical evil-doer is part of a greater script, and America's fall from grace is meant to be used to foment the success of fantastic (but fake) protagonists in an engineered fight for a "better and more centralized world"?
How many of us in the Liberty Movement cheered the diplomatic and strategic prowess of Vladimir Putin, for example, in the days leading to Obama's "red line" attack on Syria?  We cheered because his position was correct, and his demeanor made our government look homicidal by comparison.  We cheered his letter to TIME Magazine because we are tired of being the only people pointing out the vicious parasite our political body has become, and it was exciting to be vindicated by an outside source.  We cheered his protection of Edward Snowden, a truly courageous whistle blower that exposed the terrifying Orwellian nature of the NSA.  We watch video reports from Russia Today (RT) because they give a far more accurate accounting of the facts in the U.S. than all American media entities combined.  It is easy for us to get caught up in the idea that since the West has become the bad guy, the East must now be the good guy.
The problem is, we are being played yet again.
Putin has long called for the end of the dollar's world reserve status and the creation of a new "global structure" and a "global currency" revolving around the IMF's Special Drawing Rights:
http://www.themoscowtimes.com/business/article/at-g20-kremlin-to-pitch-new-currency/375364.html
http://www.telegraph.co.uk/finance/financetopics/davos/4376315/Russian-prime-minister-Vladimir-Putin-calls-for-end-of-dollar-stranglehold.html
Is it just coincidence that Putin wants the same centralized global economy and global governance that the IMF and multiple banking elites have been calling for for years?  The same elites who created the debt crisis and currency crisis we now face in America?  Is it just coincidence that Eastern economic and political dominance over issues like Syria perfectly benefits the IMF plan for an financial shift to the BRICS nations and away from the U.S. greenback?  The same plan promoted by many American financial moguls?
Russia is a model for despotic socialized society posing as "civilized society", and yet, our government has made America so ugly that Russia looks noble by comparison.  Putin is placed on the cover of TIME magazine everywhere in the world except the U.S., and the Washington Times responds by stating that such behavior is a sign of "America's downward spiral in the global community", as if we are about to be shunned from the world at large:
http://communities.washingtontimes.com/neighborhood/conscience-realist/2013/sep/18/time-puts-vladimir-putin-its-front-cover-everywher/
While RT produces fantastic journalistic pieces that are critical of American government, rarely if ever do they turn a discerning eye to Russia, and this is not just oversight.
Look carefully at the narrative that is being constructed here.  Putin is NOT our buddy.  He represents exactly what our own government now represents; globalism and naked centralized government aggression against the individual.  However, as mainstream history is being written, the story will be told that it was nations like Russia and China, and organizations like the IMF, that tried to hold back the tide of catastrophe while America, the last empire, steamrolled into thick-skulled oblivion surfing on a shockwave of fiat money and brute military vanity.

The Washington Aristocracy Is Scum, But Don't Let That Fool You…
Most people with an extensive Liberty Movement education are well aware that false paradigms are used in politics by establishment elites in order to control social discussion and to divide the population against each other.  The Left/Right debate has been and always will be a farce, being that the leadership on both sides of the aisle have identical goals when it comes to the most important aspects of the American structure.  The elites of the Democratic and Republican parties, regardless of rhetoric, will BOTH strive for greater government power, less individual liberty, the erasure of economic sovereignty and free markets, and a dependent and enslaved public.  On these pursuits, they completely agree.
In one week, our faux leadership is to decide once AGAIN on the possibility of a debt ceiling increase that will bring us ever closer to a debt and currency avalanche event.  During past debates, much fanfare is given to the supposed conflict between the interests of the Democrats and the GOP, up until the last moment when the GOP caves in completely and allows the debt ceiling to be vaulted.  Will the same happen again in this case?  It depends on how quickly the establishment wants to bring entire roof down on our heads.
A freeze of the debt ceiling would eventually mean default on our Treasury Bonds, since our government must take on exponential debt in order to receive the benefits of the Federal Reserve's printing press, as well as pay off our foreign creditors.
A government shutdown could slow the growth of some liabilities, but it does not account for the liabilities already in circulation, thus, we can still default.  Not to mention, our debt and currency standing could easily come into question, resulting in a bond dump or loss of reserve status.
The only option that does not result in a fast moving firestorm through our financial system is a debt ceiling increase, and how much longer can we get away with kicking the can down the road?  In any case, America is about to change for the worse, and the decision on when this is to happen was made a long time ago.  The Washington aristocracy is blatantly guilty in the instigation of our current dilemma, and my theory is, they want you to know they are the culprit, as long as you continue believing they are the ONLY culprit.  They want you to forget all about the IMF, the corporate elites, and Vladimir Putin's involvement in the larger plan.  They want you to cheer when international banks and what's left of the G20 rescue us after years of fiscal disaster and institute centralized global economic governance.  They want to be the only authors of this story, and what author doesn't want to see himself placed in the role of the champion?
Just as there are false political paradigms, there are also false international paradigms.  The Liberty Movement is the wild card; an unknown quantity.  We aren't fighting for one side or the other – we are fighting for particular principles and beliefs.  The establishment's best strategy is to co-opt our momentum by convincing us to focus on alternative opposition, or place our trust in fabricated advocates.  No matter how epically monstrous our government becomes, and no matter how satisfying their ultimate demise will be, our battle does not end with them.  It only begins with them.
Source: Brandon Smith | Alt-Market
Goldman Sachs is the epitome of the word "evil." If one wants to know what the evil central bankers are up to, one only needs to pay attention to the actions of Goldman Sachs. The power elite residing inside of this country does not begin and end with the Federal Reserve, that privilege is reserved for the interrelationship between Goldman Sachs, the Federal Reserve, the corrupt World Bank and the IMF. And now, Goldman Sachs is running the European financial system into the ground as another Goldman Sachs boy, "Super" Mario Monti, has taken over Italy to finish off what is left of the Italian financial system. Monti is also the head of the European Trilateral Commission as well as a Bilderberg member. And yet another Goldman Sachs boy is finishing off the job in Greece. It is the mission of Goldman Sachs to implode the global economy with massive debt arising from the failed derivatives market, in which the debt totals 16 times the total GDP of the planet and that debt has been passed on to the governments of the world. There is no way that any country will ever pay off this debt. The world's financial system will be collapsed and then reorganized under the Bank of International Settlement. Goldman Sachs is merely the grim reaper in this unholy process.
The Goals of Goldman Sachs
The purpose of this article is to expose the three pronged attack, directed at the American people, by Goldman Sachs, and its partners at the Federal Reserve, the US Treasury Department, the IMF and the World Bank. These central banker controlled institutions are engaged in a plot which is designed to accomplish the following:
The destruction of America's domestic economy through the introduction of derivative debt which is 16 times greater than the world's GDP. This goal has been accomplished as evidenced by the fact that America now has more workers on welfare (101 million) as opposed to actual full time workers (97 million).
Setting the chessboard in such a way that WWIII is a foregone conclusion. This is near completion as the US and Israel are poised to go to war with China and Russia, over Syria and Iran, in order to preserve the Petrodollar.
Initiating a false flag event which will culminate in martial law and the elimination to all opposition to both the coming WWIII and the imposition of a tyrannical world government as well as a one world economic system.
It is no secret that Goldman Sachs runs Wall Street. After the first bail out, Goldman Sachs cut the head off of Shearson Lehman and several other Wall Street competitors when they used their undue influence to determine winners and losers after the first round of TARP. Even Ray Charles could see that Goldman Sachs is in near complete control of our government as evidenced by the former Goldman Sachs gangsters who have run our economy into the ground (e.g., Clinton's Secretary of Treasury Goldman Sachs' Rubin, Bush's Secretary of Treasury Goldman Sachs' "too big to fail" Hank Paulson, etc.). Make no mistake about it, the introduction of the massive derivatives debt was a power consolidation move designed to collapse the economy and hand over essential control to Goldman Sachs and its partners.
History Repeats Itself
Today's events parallel the imperialists of the early 2oth Century which resulted in World War I. The Wall Street led depression of the 1930's led to the rise of political extremism and ultimately to World War II. Today, Goldman Sachs and their fellow Wall Street cronies are currently running, or dare I say ruining the global economy and the consequences are going to result in the culmination of World War III from which these same gangster bankster's will profit from the buildup, the death and destruction of billions of innocent people as well as profiting from the lucrative clean up which follows every war.
The ultimate prize for the coming war will be the ruination of the planet in order that the power structure of the earth can be reinvented in a manner that not even George Orwell could imagine. Remember, as the globalists like to say in reference to their favorite Hegelian Dialectic quote, "Out of chaos comes order." Of course, it won't be Goldman Sachs' money that pays for the destruction of humanity in the coming world war. This coming war and its subsequent blood money will be your money and my money. It goes without saying that it won't be the executives of Goldman Sachs children who are pressed into military service and will be eventually sacrificed on the battlefields of WWIII. It will be your children and my children who will be sacrificed in the name of furthering the bottom line of the Goldman Sachs Mafia and their masters at the Bank of International Settlement. Meanwhile, the Goldman Sachs children who will be safely tucked away as the world's final chapter plays out as we know it.
 Goldman Sachs Destroying the American Middle Class
This swath of international destruction being promulgated by Goldman Sachs is also being visited upon the daily lives of the American public here at home. Courtesy of the Goldman Sachs gangsters, there are no more safe financial havens for American citizens. Your bank account, your pension fund, your investment accounts and your home mortgages are no longer safe. These collective funds are not in jeopardy because of the risk of falling victim to the failing economy as much as these funds are subject to confiscation by Goldman Sachs and its shell corporations along with the complicit support of the federal government. Most of these public officials are former Goldman Sachs employees. A clear case in point lies in what happened with MF Global.
MF Global, a shell corporation beholding to Goldman Sachs, was led to the slaughter by the former Goldman Sachs executive and former New Jersey Governor and senator, John Corzine. Corzine's criminal actions directly victimized 150,000 Americans by stealing an estimated $900 million dollars of his clients' money from their supposedly secure private accounts. There is also another $600 million missing dollars from MF Global which is still unaccounted for today.  Meanwhile, Corzine avoids sharing a prison cell with Bernie Madoff by purchasing a "get-out-of-jail card" through the sponsorship of a $35,000 per plate fundraiser for that great Wall Street puppet, Barack Hussein Obama. And what are the government watch dogs doing to protect our money from this new generation of robber barons? The short answer is that key federal officials are actually partners with Goldman Sachs in this monumental violation of the public trust. Take Gary Gensler, a former Goldman Sachs executive partner, who like so many other Goldman Sachs gangsters, have been placed into key governmental oversight positions in order to protect the Goldman Sachs co-conspirators from prosecution as they continue their reign of terror upon the global economy.
…but a Goldman Sachs cop on the take.
Gary "the gangster" Gensler is the former Undersecretary of the Treasury(1999-2001) and Assistant Secretary of the Treasury (1997-1999) and the current director of the Commodity Futures Trading Commission. In his position at the time of the MF Global debacle, Gensler had the authority to go after Corzine for his role in the MF Global theft of customer funds and order restitution. However, Gensler has decided to protect a fellow member of the Goldman Sachs Mafia by not looking into the massive fraud and theft by Corzine and his cronies. Your tax dollars, paying the salary of federal officials, are overseeing the most massive illegal private transfer of wealth in the history of the planet. And this debt is payable to Goldman Sachs and their criminal enterprise partners.
You may not be one of the current 150,000 Goldman Sachs/MF Global victims. However, this Robin Hood-in-reverse-scenario, in which the rich are plundering what's left of the middle class, will soon be visited upon your bank account, your home mortgages and your pensions. Whether it is the MERS mortgage fraud or the theft being perpetrated upon Federal employee retirement accounts, these criminal banksters are in the process of stealing it all and what are you going to do about it? Our nation of entrenched sheep will do nothing. The American citizens are going to lie down and take their beating in the face of the largest unfolding criminal syndicate in human history.
While you and the rest of America are trying to collectively remove your "deer in the headlight" glaze, you, as an American, have far more serious issues to concern yourself with and you are not going to have to wait long to have your worst fears to be born out.
 Something Wicked This Way Comes
Some, who have heard my expressed sense of outrage, have asked me if I favor a violent overthrow the United States Government. To that question, I answer in the negative. However, show me a way to be involved in the overthrow of the gangsters who have hijacked my country's government, and I will be the first in line. However, before that day arrives, we have some very formidable obstacles to face with regard to what is looming just around the corner.
Goldman Sachs Is the Financial Kingpin of False Flag Attacks
If one wants to predict the next false flag attack, one merely has to watch the actions and the money movements of Goldman Sachs.
In the days leading up to the attacks on 9/11, Goldman Sachs "shorted" the sale of airline stocks which plummeted in the aftermath of the attacks. Just a coincidence you say?
In the days leading up to the housing bubble, Goldman Sachs shorted housing stocks which ignited the bubble. The Federal government fined Goldman Sachs, but in typical fashion, nobody went to jail. Just another coincidence you say?
As I documented in my seven part series, The Great Gulf Coast Holocaust, Goldman Sachs executed a "put option" for preferred insiders invested in Transocean stock, thus protecting the profits of these preferred insiders on the morning of the explosion. Transocean was the owner of the ill-fated oil rig. Goldman Sachs also sold the lion's share of its stock less than two weeks before that fateful day on April 20, 2010. Nalco was the subsidiary of Goldman Sachs and BP at the time of the explosion. Who is Nalco? Nalco was the exclusive manufacturer of the deadly oil dispersant, Corexit. Corexit has done more to wreck the ecology of the Gulf as well as the health of the Gulf Coast residents than the oil spill itself. Again, this is all documented in my seven part series. By the way, I count another three coincidences in this paragraph alone and if you are keeping score, we are looking at a total of five amazing coincidences. But wait, there is more!
The moral of this story is clear, if there is to be a significant false flag event, the financial actions of Goldman Sachs will prove to be the key. And Goldman Sachs' actions have signaled yet another oncoming false flag. As I reported on in April, Goldman Sachs instructed its brokers to sell short on gold stocks. And then after the bulk of the gold market panicked and the price of gold plummeted in a massive sell off, the Goldman Sachs boys did it again. The Goldman Sachs brokers began to purchase gold in massive amounts, for its elite clients, at a greatly depressed price. By the way, Goldman Sachs employed the EXACT same strategy with regard to the Gulf Oil tragedy. When Goldman Sachs sold off BP stock in the days before the explosion, they purchased massive amounts of BP stock at a greatly reduced price in June of 2010. The coincidence meter is now up to seven.
Why Goldman Sachs Cornered the Gold Market
The global elite would only want massive amounts of gold because something bad is about to happen to the dollar. When the dollar collapses, the elite, courtesy of the Goldman Sachs brokers will be sitting in a great position in which they hold the only sustainable medium of exchange following the collapse. But when will the collapse come? What form will it take?
As I reported, less than two weeks ago, the Bank of International Settlement ordered the central banks, including the Federal Reserve, to greatly decrease loans as a protection to the coming bad financial times. So, now we are getting warned and the narrowing down of where this is leading, is getting easier to predict.
It is important to remember that Goldman Sachs and the rest of the international banking community desperately want to wage war in Syria and eventually Iran over the demise of the Petrodollar caused by Iran in which they are selling oil for gold to India, China and Russia. There is also big money to be made by the banks in an upcoming global conflict. More importantly, and just as the world witnessed in the aftermath of WWII, consolidation of power can be achieved following a major war. Additionally, Goldman Sachs and the rest of the international bankers are not about to let China and Russia thumb their noses at the prevailing economic system. Gold will not be allowed to be used as a medium of exchange for nation states, because a nation on the gold standard, is a nation that controls its debt levels and financial security. This is unacceptable to the central bankers who kill national leaders, such as Gadaffi and Sadam Hussein, for daring to break from the plan and achieve financial independence. What the globalists also need is a game changing event which will destroy all opposition to the coming war. And the financial intentions of Goldman Sachs clearly speaks to the fact that a false flag attack is imminent which will implicate Syria and Iran and provide the pretext for the US and Israel to attack.
The Nature of the Coming False Flag Attack
The coming false flag attack which will plunge America into martial law, for our own protection of course, will result in WWIII. The false flag event could take two forms. It was reported two weeks ago, that the US was missing a nuclear weapon from a military base in Texas. This prompted Senator Lindsay Graham to state that the harbor in Charleston, SC. would be nuked if the US did not attack Syria. This is the first scenario.
The other scenario, and the far more likely one, has the power grid going down on November 13th. The Grid Ex II drill being conducted by DHS, FEMA, 150 corporations and the 50 governors, will simulate a power grid take down by terrorists on that same date. How many times have we witnessed a drill which turns into a false flag attack? This happened with 9/11, the 7/7 bombings and the Boston Marathon. There is a good chance it is going to happen here
In this scenario, once the grid is taken down, a banking collapse can be instituted and most will not notice because by the third day of a blackout, total chaos will ensue and nobody will be paying attention to the banks. Martial law will be imposed and Syria and Iran will be blamed.
The CEO of Goldman Sachs, Llloyd Blankfein, is on the record stating that an economic collapse is imminent. Need I say more?
Conclusion
Regardless of the form that an upcoming false flag event will follow, Goldman Sachs has tipped their false flag hand. A false flag event is coming and it is a safe bet that it will culminate in martial law. This would certainly explain DHS' collecting of 2.6 billion rounds of ammunition and 2700 armored personnel carriers. There is also going to be a resulting third world war. The globalists know humanity is waking up. They are running out time and they are desperate. This could all be over in a few months. Do you not feel the collective sense of dreaded anticipation that has overtaken the country? At the unconscious level, we all know what is coming.
The November power grid drill is worth watching and I predict in the upcoming weeks, there will be many articles written about how to survive the coming events. I would advise all to pay attention, but most of all, I would advise people to get their spiritual affairs in order. We come into the world with nothing and all we leave with is the sum total of our spiritual experiences. It is time to attend to that detail in the present time frame.
Source: The Common Sense Show
I could barely make out Barack Obama's Syria speech to the nation on my old car radio as I negotiated the narrow curves of Route 79 on the western banks of the Mississippi River in central Missouri last Tuesday night. What I could hear sounded very much like more of Obama's by now standard if stunning arch-mendacity.
"To Take This Debate to Congress"
Looking at the speech transcript and video online[1] recently, my suspicions were richly confirmed. Speaking from the end of the same long red carpet where George W. Bush delivered his demented announcement of the invasion of Iraq, Obama claimed that he has turned to Congress for authorization to use force against Syria because "I'm…the President of the world's oldest constitutional democracy" and "believe[s]…it [is] right, in the absence of a direct or imminent threat to our security, to take this debate to Congress."
That is certainly a lie. He did no such thing in the case of Libya, subjected to a five-week U.S. bombing campaign (though it posed no "direct or imminent threat to [Americans'] security") because he didn't have to, politically. This time it's different, as the liberalMiddle East historian Juan Cole has explained: "Obama did not need Congress in the case of Libya. He had the Arab League, the UN Security Council, and NATO…But [he has] became more and more isolated [on Syria]. The Arab League declined to call for intervention… Egypt, Tunisia, Algeria and other Arab countries forthrightly denounced the idea of foreign military intervention in Syria, a very different stance than many of them took in 2011 with regard to Libya…Then NATO declined to get involved, with Poland, Belgium, and others expressing reluctance…Then the British Parliament followed suit." Failure to garner any meaningful fig leaf of formal international support is why Obama ran to Congress this time.
"I Possess the Authority"
Obama claimed he has gone to Congress "even though I possess the authority to order military strikes." The former "liberal" constitutional law professor with a degree from Harvard Law certainly knows that the U.S. Constitution grants war-making authority in Congress alone. He should know further that it is thoroughly criminal under international law for him to attack any sovereign nation in the absence of any direct or imminent threat to the U.S.
Claims of Humanitarian Concern
Obama's claim to be moved to act by civilian deaths in Syria, citing the horrors of "children writhing in pain, and going still on a cold hospital floor." This claim is contradicted by the grim determination with which he has regularly murdered innocent civilians (including large numbers of women and children) in Afghanistan, Pakistan, Somalia, Yemen, and elsewhere – "collateral damage" in the dirty global war on/of terror he inherited from Cheney-Bush and then expanded. One horrific example – neither the first nor the last among many – occurred in the May of 2009. That's when U.S. air-strikes killed 140 civilians in Bola Boluk, a village in western Afghanistan's Farah Province. Ninety-three of the dead villagers torn apart by U.S. explosives were children. Just 22 were males 18 years or older. Villagers brought tractor trailers full of the pieces of human bodies to the provincial governor's office to prove that the casualties had occurred. "Everyone at the governor's office was crying, watching that shocking scene," one observer reported."[2]
The initial response of the Obama administration and Pentagon to this appalling incident (one of many mass civilian-butchering U.S. aerial killings in Afghanistan, Pakistan and other parts of the Muslim world under Obama) was to absurdly blame the civilian deaths on "Taliban grenades." Obama's Secretary of State Hillary Clinton expressed "regret" about the loss of innocent life, but the administration refused to issue an apology or acknowledge U.S. responsibility for the blasting apart of civilian bodies in Farah Province.[3]
The matter was quickly dropped and forgotten, sent down George Orwell's memory hole, with deep media complicity, as the Pentagon wrote checks to the Afghan government to give families a couple thousand dollars per corpse. The U.S. subsequently conducted a dubious "investigation" that reduced the civilian body count drastically and blamed the Taliban for putting civilians in the way of U.S. bombs.[4]
There have been many crimes like Bola Boluk under Obama. People who command glass houses of a sociopathic, mass-murderous empire should not expect to be taken seriously when throw "humanitarian" stones at other butchers.
If Obama is so dismayed by the spectacle of a government "killing its own people," why is he not calling for missile strikes against the military dictatorship in Egypt, which recently slaughtered hundreds if not thousands of civilians to stop popular protests against the regime? Is it okay to kill your own civilians as long as you are a U.S.-allied regime and/or do the killing with "conventional" weapons?
But why does Obama think we should believe that he can advance humanitarian goals by lobbying cruise missiles at anyone? Two days after Obama's speech, the New York Times published an Opinion-Editorial from Russian president Vladimir Putin. "The potential strike by the United States against Syria, despite strong opposition from many countries and major political and religious leaders, including the pope, will result in more innocent victims and escalation, potentially spreading the conflict far beyond Syria's borders," Putin reasonably observed. "A strike would increase violence and unleash a new wave of terrorism. It could undermine multilateral efforts to resolve the Iranian nuclear problem and the Israeli-Palestinian conflict and further destabilize the Middle East and North Africa. It could throw the entire system of international law and order out of balance."[5]
Selective History and Terrible Weapons
In his discussion of the past horrors of chemical weapons (by European powers during World War I and by the Nazi holocaust) last Tuesday night, Obama deleted the United States' vicious deployment of dioxin during the Vietnam War. That example of chemical warfare caused an explosion of birth defects among other terrible results in Southeast Asia. The president also failed to mention that Washington helped Saddam Hussein use nerve gas against Iranian soldiers and the U.S. Marines used white phosphorous in their massive assaults on the civilian population of Fallujah, Iraq in November of 2004.
Will Obama threaten Tel Aviv with cruise missiles for using white phosphorous against Palestinian civilians in Gaza? Of course not: the Palestinians are officially unworthy victims, like the East Timorese and countless others who have been killed and tortured by governments that are allied with the inherently good United States and therefore officially incapable (like the U.S.) of crimes against humanity.
Obama painted out Syria as a rogue state because it has not signed a treaty against chemical weapons like "189 governments that represent 98 percent of humanity." He did not mention that Syria's neighbors Syria and Egypt (both U.S. allies) have also not signed the treaty.
Obama had nothing to say, of course, about the even greater dreadfulness of nuclear and radioactive ordnance. The U.S. stands alone in having incinerated and poisoned civilians with atomic weapons – quite unnecessarily in August of 1945. And thanks to America's deployment of depleted uranium in Iraq, the toxic legacy of the U.S. attacks on Fallujah was worse was that of the atom-bombing of Hiroshima and Nagasaki. An epidemic of cancer, leukemia, and birth defects quickly followed in Fallujah.[5A]
"We Know the Assad Regime was Responsible"
"We know," Obama said, "the Assad regime was responsible" for the Syrian chemical weapons attack of August 21, 2013. Not so. The proof offered by the president, a former lawyer, was hardly impressive. It contained nothing remotely like a smoking gun. Obama made no attempt to disprove other theories of what might have happened, including some German journalists' finding that the attack was conducted by a rogue Syrian officer acting without Assad's approval. Nor did he address what left commentator Glen Ford rightly calls "credible reports (everybody's reports are more credible than the Americans) that rebels under U.S. allied control were told to prepare to go on the offensive following an American retaliation to chemical attack that would be blamed on Assad's forces."[6]
"No one doubts that poison gas was used in Syria," Putin wrote in his Times editorial: "But there is every reason to believe it was used not by the Syrian Army, but by opposition forces, to provoke intervention by their powerful foreign patrons, who would be siding with [Islamic] fundamentalists." That is a reasonable judgment.
Nobody should doubt the monstrosity of the Assad regime, but Obama's proof of Assad's culpability for the attack in questions amounts pretty much to this: "because I say so."
"These Things Happened:" The Memory Hole
"When dictators commit atrocities, they depend upon the world to look the other way until those horrifying pictures fade from memory," Obama said. "But these things happened. The facts cannot be denied."
An interesting thing to hear from an American president! "From the end of World War Two through the present, the U.S. Empire has caused "the extinction and suffering of countless human beings. The United States," William Blum Pilger noted eight years ago, "attempted to overthrow fifty governments, many of them democracies, and to crush thirty popular movements fighting tyrannical regimes. In the process, twenty-five countries were bombed, causing the loss of several million lives and the despair of millions more."[7]
The leading American imperial crimes include a massive U.S. assault on the peasant nation of Vietnam – an epic attack that killed 3 million Indochinese – and the illegal invasion of oil-rich Mesopotamia, whose terrible human consequences (including at least 2 million Iraqis dying prematurely) remain essentially unmentionable in "mainstream" (dominant) U.S. media. Chemical weapons were deployed in both of these grand imperial transgressions.
Over these decades, the U.S. has been what Noam Chomsky calls " a rogue state, the leading rogue state, radically violating international law, refusing to accept international convention" and even maintaining "self-authorization to commit genocide."[8]
Is it any wonder that, as Putin noted in the Times, "Millions around the world …see America not as a model of democracy but as relying solely on brute force, cobbling coalitions together under the slogan 'you're either with us or against us'" (emphasis added).
"The Anchor of Global Security"
There should be little surprise that knowledgeable observers the world over cringe and/or roll their eyes when U.S. presidents say things like this, from Obama's Tuesday night address:"My fellow Americans, for nearly seven decades, the United States has been the anchor of global security…The burdens of leadership are often heavy, but the world is a better place because we have borne them" (emphasis added).
That is a blatant lie, as Obama surely knows. Tell it to the survivors of the millions who have been snuffed out by rogue state America, consistently identified by the global populace for many years as the leading threat to peace and security in the world. Tell it to the people of Chile. Two days ago they commemorated the 40th anniversary of their 9/11 – the September 11, 1973 coup that overthrew the democratically elected government of socialist president Salvador Allende. The coup was assisted and supported by Washington, determined to install a vicious military dictatorship that executed thousands of leftists and others and became a leading center of international terror. The U.S. would not permit the continued existence of democratic socialist government in "our hemisphere."
What would Dr. Martin Luther King, Jr., say about Obama's claim that the U.S. has been "the anchor of global security" since World War II? In 1967, well within the timeframe of Obama's sweeping historical claim, King identified the U.S. as "the leading purveyor of violence in the world today." The Vietnamese, King said, "must see Americans as strange liberators" as they "languish under our bombs….as we he herd them off the land of their fathers into concentration camps. They know they must move or be destroyed by bombs. They watch as we poison their water, as we kill a million acres of their crops [with chemical weapons]. They must weep as the bulldozers roar through their areas preparing to destroy the precious trees. They wander into the hospitals, with at least twenty casualties from American firepower for one 'Vietcong'-inflicted injury. So far we may have killed a million of them – mostly children…" [9]
Looking at the historical literature on the Cuban Missile Crisis and subsequent moment of supreme nuclear danger, a living King (who would be 84 today had he not been assassinated or perhaps executed inside "the anchor of global security" exactly one year to the day after publicly declaring his opposition to the Vietnam War at the Riverside Church in New York City) today might also like to mention (among other things) the remarkable degree to which the Ahabs of Washington have been willing to risk global thermonuclear war (very barely averted in October 1962) in their quest for unchallenged global supremacy.[10]
"It Never Happened"
But in the U.S, and indeed across much of the West, the record of ongoing, mass-murderous American criminality is airbrushed out of the official history and mass culture. It is tossed down Orwell's memory hole, consistent with Big Brother's dictum in Nineteen Eighty Four: "Who controls the past controls the future. Who controls the present controls the past." As Harold Pinter noted in his biting acceptance of the 2005 Nobel Prize in Literature, the reigning Western cultural authorities behave as if U.S. crimes simply did not occur. When it comes to America's transgression against civilized norms and international law, "nothing ever happened. Even while it was happening," Pinter added, "it never happened. It didn't matter. It was of no interest."[11] Dominant U.S.-led Western cultural codes mandate that the only victims meriting acknowledgement and compassion are those assaulted by officially designated enemies. The larger number victimized by the U.S. and its clients and allies (e.g., the Palestinians suffering under Israeli occupation and apartheid) do not qualify for sympathy or even existence. They don't exist. The crimes against them didn't take place.
Detour and Lost Cool
Eleven minutes into his war speech, Obama had to strangely shift gears and acknowledge the need to delay his hoped-for war vote in light of Russia and Syria's last-minute proposal to demolish Syria's chemical weapons under international supervision and control. He tried to save militaristic face by attributing the Russian and Syrian move to his threatened use of force. He seemed to expect his listeners to preposterously believe that a peaceful, diplomatic, and international solution is his idea.  Obama wants us to think that the United Nations route was his preferred path all along.
That's nonsense. Obama is an aggressive commander of a rogue military state that prefers force and unilateral action in the names of unimpeded hegemony and "American exceptionalism." He and many of his fellow fake-humanitarian cruise missile liberal imperialists have been itching for a bigger war in the Middle East, one that will let him attack the great regional enemy Iran and wrap the remainder of his lame-duck presidency in the splendor of war-fed patriotism.
Like the British Parliament's vote against attacking Syria, Putin and Assad's peace gambit is a great humiliation for Obama. It knocked more stuffing out of his failing fake-humanitarian effort to rally a reluctant, war-weary citizenry plagued by massive domestic problems (including remarkably durable "homeland" poverty and unemployment alongside stunning, New Gilded Age levels of inequality that have only increased under Obama's supposedly progressive presidency) behind another expensive imperial campaign.
Expect the defeated president to do his best to get the nation back on a unilateral war footing. For now, he has been defeated not simply by other politicians but also by public opinion – by the citizenry in whose name he claims to speak. Imagine that. Along the way, Barack "The Empire's New Clothes" Obama may well have lost his public cool, the swagger in his step, once and for all. Syria may prove his undoing –the moment when the outwardly nice and smooth-talking "leader" is most clearly revealed for what he really is: a cold-blooded sociopath and pathological liar. That's long overdue, but its better late than never.
Paul Street (paulstreet99@yahoo.com) is the author of many books, including The Empire's New Clothes: Barack Obama in the Real World of Power (2010), Barack Obama and the Future of American Politics (2008), Crashing the Tea Party (2011), and They Rule: The 1% v. Democracy (Paradigm Publishers, forthcoming in January 2014). 
Selected Notes
1. http://www.whitehouse.gov/the-press-office/2013/09/10/remarks-president-address-nation-syria;http://www.whitehouse.gov/photos-and-video/video/2013/09/10/president-obama-addresses-nation-syria
2. Carlotta Gall and Taimoor Shah, "Civilian Deaths Imperil Support for Afghan War," New York Times, May 6, 2009.
3. Gall and Shah, "Civilian Deaths;"
4. Paul Street, "Niebuhr Lives, Civilians Die in the Age of Obama," ZNet (June 15, 2009), read athttp://www.zmag.org/znet/viewArticle/21701. By contrast around the same time in 2009, there was a brief media frenzy over a very different occurrence, enough to elicit a full apology and to fire a White House official. The problem was that the White House had scared New Yorkers with an ill-advised Air Force One photo-soot flyover of Manhattan that reminded people below of 9/11. SeeChristina Boyle, "President Obama Calls Air Force One Flyover 'Mistake' After Low-Flying Plane Terrifies New York," New York Daily News, April 28, 2009; Michel Muskai, "Presidential Plane's Photo-Op Over New York Coast as Much as $357,000," Los Angeles Times, May 9, 2009; Peter Nicholas, "Louis Caldera Resigns Over Air Force One Flyover Fiasco," Los Angeles Time, May 9, 2009.
5. Vladimir Putin, A Plea for Caution From Russia," New York Times, September 12, 2013.
5A. Patrick Cockburn, "Toxic Legacy of U.S. Assault on Fallujah 'Worse Than Hiroshima," The Independent, July 24, 2010,http://www.independent.co.uk/news/world/middle-east/toxic-legacy-of-us-assault-on-fallujah-worse-than-hiroshima-2034065.html; "Fallujah More Radioactive Than Hiroshima," RT, uploaded on July 29, 2010, http://www.youtube.com/watch?v=gWIy9-cfMIo. A useful history of U.S. use and encouragement of chemical and biological weapons at home and abroad can be found in William Blum,Rogue State: A Guide to the World's Only Superpower (Monroe. ME: Common Courage, 2005), 136-160.
6. Glen Ford, "Obama's Humiliating Defeat," Black Agenda Report (September 11, 2013),http://www.blackagendareport.com/content/obama%E2%80%99s-humiliating-defeat
7. Blum, Rogue State, 1-2. Honduras and Libya must (at the very least) be added to the list of countries where the U.S. has acted to overthrow governments since Blum wrote. Libya and Somalia must (at the least) added to the list of countries bombed by the U.S.
8 Noam Chomsky, "Instead of Illegal Threat to Syria, U.S. Should Back Chemical Weapons Ban in All Nations," Democracy Now! (September 11, 2013), http://www.democracynow.org/2013/9/11/chomsky_instead_of_illegal_threat_to
9. Rev. Martin Luther King, Jr., "Beyond Vietnam – a Time to Break the Silence" (Riverside Church, New York City, April 4, 1967), audio recording at http://www.youtube.com/watch?v=k29PAUSyrlA
10. Noam Chomsky, Address to Left Forum, New York City, 2013, http://www.youtube.com/watch?v=-yvHMtgac0Q
11.Quoted in John Pilger, Freedom Next Time: Resisting the Empire (New York: Nation Books, 2007), 4.
Via Z Net
Secretary of  State John Kerry: "There is no doubt that Saddam al-Assad has crossed the red line. … Sorry, did I just say 'Saddam'?"
A US drone has just taken a photo of Mullah Omar riding on a motorcycle through the streets of Damascus. 1
So what do we have as the United States refuses to rule out an attack on Syria and keeps five warships loaded with missiles in the eastern Mediterranean?
Only 9 percent of Americans support a US military intervention in Syria. 2
Only 11% of the British supported a UK military intervention; this increased to 25% after the announcement of the alleged chemical attack. 3
British Prime Minister David Cameron lost a parliamentary vote August 29 endorsing military action against Syria 285-272
64% of the French people oppose an intervention by the French Army. 4 "Before acting we need proof," said a French government spokesperson. 5
Former and current high-ranking US military officers question the use of military force as a punitive measure and suggest that the White House lacks a coherent strategy. "If the administration is ambivalent about the wisdom of defeating or crippling the Syrian leader, possibly setting the stage for Damascus to fall to Islamic fundamentalist rebels, they say, the military objective of strikes on Assad's military targets is at best ambiguous." 6
President Obama has no United Nations approval for intervention. (In February a massive bombing attack in Damascus left 100 dead and 250 wounded; in all likelihood the work of Islamic terrorists. The United States blocked a Russian resolution condemning the attack from moving through the UN Security Council)
None of NATO's 28 members has proposed an alliance with the United States in an attack against Syria. NATO's Secretary General Anders Fogh Rasmussen said that he saw "no NATO role in an international reaction to the [Syrian] regime." 7
The Arab League has not publicly endorsed support of US military action in Syria; nor have key regional players Saudi Arabia and Qatar, concerned about a possible public backlash from open support for US intervention. 8
We don't even know for sure that there was a real chemical attack. Where does that accusation come from? The United States? The al-Qaeda rebels? Or if there was such an attack, where is the evidence that the Syrian government was the perpetrator? The Assad regime has accused the rebels of the act, releasing a video showing a cave with alleged chemical-weapon equipment as well as claiming to have captured rebels possessing sarin gas. Whoever dispensed the poison gas – why, in this age of ubiquitous cameras, are there no photos of anyone wearing a gas mask? The UN inspection team was originally dispatched to Syria to investigate allegations of earlier chemical weapons use: two allegations made by the rebels and one by the government.
The United States insists that Syria refused to allow the UN investigators access to the site of the attack. However, the UN request was made Saturday, August 24; the Syrian government agreed the next day. 9
In rejecting allegations that Syria deployed poison gas, Russian officials have argued that the rebels had a clear motivation: to spur a Western-led attack on Syrian forces; while Assad had every reason to avoid any action that could spur international intervention at a time when his forces were winning the war and the rebels are increasingly losing world support because of their uncivilized and ultra-cruel behavior.
President George W. Bush misled the world on Iraq's WMD, but Bush's bogus case for war at least had details that could be checked, unlike what the Obama administration released August 29 on Syria's alleged chemical attacks – no direct quotes, no photographic evidence, no named sources, nothing but "trust us," points out Robert Parry, intrepid Washington journalist.
So, in light of all of the above, the path for Mr. Obama to take – as a rational, humane being – is of course clear. Is it not? N'est-ce pas? Nicht wahr? – Bombs Away!
Pretty discouraging it is. No, I actually find much to be rather encouraging. So many people seem to have really learned something from the Iraqi pile of lies and horror and from decades of other American interventions. Skepticism – good ol' healthy skepticism – amongst the American, British and French people. It was stirring to watch the British Parliament in a debate of the kind rarely, if ever, seen in the 21st-century US Congress. And American military officers asking some of the right questions. The Arab League not supporting a US attack, surprising for an organization not enamored of the secular Syrian government. And NATO – even NATO! – refusing so far to blindly fall in line with the White House. When did that last happen? I thought it was against international law.
Secretary of State John Kerry said that if the United States did not respond to the use of chemical weapons the country would become an international "laughingstock". Yes, that's really what America and its people have to worry about – not that their country is viewed as a lawless, mass-murdering repeat offender. Other American officials have expressed concern that a lack of a US response might incite threats from Iran and North Korea. 10
Now that is indeed something to laugh at. It's comforting to think that the world might be finally losing the stars in their eyes about US foreign policy partly because of countless ridiculous remarks such as these.
United States bombings, which can be just as indiscriminate and cruel as poison gas. (A terrorist is someone who has a bomb but doesn't have an air force.)
The glorious bombing list of our glorious country, which our glorious schools don't teach, our glorious media don't remember, and our glorious leaders glorify.
Korea and China 1950-53 (Korean War)
Guatemala 1954
Indonesia 1958
Cuba 1959-1961
Guatemala 1960
Congo 1964
Laos 1964-73
Vietnam 1961-73
Cambodia 1969-70
Guatemala 1967-69
Grenada 1983
Lebanon 1983, 1984 (both Lebanese and Syrian targets)
Libya 1986
El Salvador 1980s
Nicaragua 1980s
Iran 1987
Panama 1989
Iraq 1991 (Persian Gulf War)
Kuwait 1991
Somalia 1993
Bosnia 1994, 1995
Sudan 1998
Afghanistan 1998
Yugoslavia 1999
Yemen 2002
Iraq 1991-2003 (US/UK on regular no-fly-zone basis)
Iraq 2003-2011 (Second Gulf War)
Afghanistan 2001 to present
Pakistan 2007 to present
Somalia 2007-8, 2011 to present
Yemen 2009, 2011 to present
Libya 2011
Syria 2013?
The above list doesn't include the repeated use by the United States of depleted uranium, cluster bombs, white phosphorous, and other charming inventions of the Pentagon mad scientists; also not included: chemical and biological weapons abroad, chemical and biological weapons in the United States (sic), and encouraging the use of chemical and biological weapons by other nations; all these lists can be found in William Blum's book "Rogue State: A Guide to the World's Only Superpower".
A story just released by Foreign Policy magazine, based on newly-discovered classified documents, reports how, in 1988, the last year of the 8-year Iraq-Iran War, America's military and intelligence communities knew about and did nothing to stop a series of nerve gas attacks by Iraq far more devastating than anything Syria has seen. 11 Indeed, during that war the United States was the primary supplier to Iraq of the chemicals and hardware necessary to provide the Saddam Hussein regime with a chemical-warfare capability. 12
Now, apparently, the United States has discovered how horrible chemical warfare is, even if only of the "alleged" variety.
Humanitarian intervention
Some of those currently advocating bombing Syria turn for justification to their old faithful friend "humanitarian intervention", one of the earliest examples of which was the 1999 US and NATO bombing campaign to stop ethnic cleansing and drive Serbian forces from Kosovo. However, a collective amnesia appears to have afflicted countless intelligent, well-meaning people, who are convinced that the US/NATO bombing took place after the mass forced deportation of ethnic Albanians from Kosovo was well underway; which is to say that the bombing was launched to stopthis "ethnic cleansing". In actuality, the systematic forced deportations of large numbers of people from Kosovo did not begin until a few days after the bombing began, and was clearly a Serbian reaction to it, born of extreme anger and powerlessness. This is easily verified by looking at a daily newspaper for the few days before the bombing began the night of March 23/24, and the few days after. Or simply look at the New York Times of March 26, page 1, which reads:
… with the NATO bombing already begun, a deepening sense of fear took hold in Pristina [the main city of Kosovo] that the Serbs would NOW vent their rage against ethnic Albanian civilians in retaliation.
On March 27, we find the first reference to a "forced march" or anything of that sort.
But the propaganda version is already set in marble.
If you see something, say something. Unless it's US war crimes.
"When you sign a security clearance and swear oaths, you actually have to abide by that. It is not optional." – Steven Bucci, of the neo-conservative Heritage Foundation, speaking of Chelsea Manning (formerly known as Bradley) 13
Really? No matter what an individual with security clearance is asked to do? No matter what he sees and knows of, he still has to ignore his conscience and follow orders? But Steven, my lad, you must know that following World War II many Germans of course used "following orders" as an excuse. The victorious Allies of course executed many of them.
Their death sentences were laid down by the International Military Tribunal at Nuremberg, Germany, which declared that "Individuals have international duties which transcend the national obligations of obedience. Therefore individual citizens have the duty to violate domestic laws to prevent crimes against peace and humanity from occurring."
Nuremberg Principle IV moreover states: "The fact that a person acted pursuant to order of his Government or of a superior does not relieve him from responsibility under international law, provided a moral choice was in fact possible to him."
Manning, and Edward Snowden as well, did have moral choices, and they chose them.
It should be noted that Barack Obama has refused to prosecute those under the Bush administration involved in torture specifically – he declares – because they were following orders. Has this "educated" man never heard of the Nuremberg Tribunal? Why isn't he embarrassed to make this argument again and again?
I imagine that in the past three years that Manning has had to live with solitary confinement, torture and humiliation, adding mightily to her already existing personal difficulties, the thought of suicide has crossed her mind on a number of occasions. It certainly would have with me if I had been in her position. In the coming thousands and thousands of days and long nights of incarceration such thoughts may be Manning's frequent companion. If the thoughts become desire, and the desire becomes unbearable, I hope the brave young woman can find a way to carry it out. Every person has that right, including heroes.
The United States and its European poodles may have gone too far for their own good in their attempts to control all dissenting communication – demanding total information from companies engaged in encrypted messaging, forcing the closure of several such firms, obliging the plane carrying the Bolivian president to land, smashing the computers at a leading newspaper, holding a whistle-blowing journalist's partner in custody for nine hours at an airport, seizing the phone records of Associated Press journalists, threatening to send a New York Times reporter to jail if he doesn't disclose the source of a leak, shameless lying at high levels, bugging the European Union and the United Nations, surveillance without known limits … Where will it end? Will it backfire at some point and allow America to return to its normal level of police state? On July 24, a bill that would have curtailed the power of the NSA was only narrowly defeated by 217 to 205 votes in the US House of Representatives.
And how long will Amnesty International continue to tarnish its image by refusing to state the obvious? That Cheleas Manning is a Prisoner of Conscience. If you go to Amnesty's website and search "prisoner of conscience" you'll find many names given, including several Cubans prominently featured. Can there be any connection to Manning's omission with the fact that the executive director of Amnesty International USA, Suzanne Nossel, came to her position from the US Department of State, where she served as Deputy Assistant Secretary for International Organizations?
A phone call to Amnesty's office in New York was unable to provide me with any explanation for Manning's omission. I suggest that those of you living in the UK try the AI headquarters in London.
Meanwhile, at the other pre-eminent international human rights organization, Human Rights Watch, Tom Malinowski, the director of HRW's Washington office, has been nominated by Obama to be Assistant Secretary of State for Democracy, Human Rights and Labor. Is it really expecting too much that a high official of a human rights organization should not go to work for a government that has been the world's leading violator of human rights for more than half a century? And if that designation is too much for you to swallow just consider torture, the worst example of mankind's inhumanity to man. What government has been intimately involved with that horror more than the United States? Teaching it, supplying the manuals, supplying the equipment, creation of torture centers in much of the world, kidnaping people to these places ("rendition"), solitary confinement, forced feeding, Guantánamo, Abu Ghraib, Bagram, Chile, Brazil, Argentina, Chicago … Lord forgive us!
Surrounding Russia
One of the reactions of the United States to Russia granting asylum to Edward Snowden was reported thus: "There was a blistering response on Capitol Hill and calls for retaliatory measures certain to infuriate the Kremlin. Sen. John McCain (R-Ariz.), long one of the Senate's leading critics of Moscow, blasted the asylum decision as 'a slap in the face of all Americans' and called on the administration to turn up the pressure on Moscow on a variety of fronts, including a renewed push for NATO expansion and new missile-defense programs in Europe." 14
But we've long been told that NATO expansion and its missiles in Europe have nothing to do with Russia. And Russia has been told the same, much to Moscow's continuous skepticism. "Look," said Russian president Vladimir Putin about NATO in 2001, "this is a military organization. It's moving towards our border. Why?" 15 He subsequently described NATO as "the stinking corpse of the cold war." 16
We've been told repeatedly by the US government that the missiles are for protection against an Iranian attack. Is it (choke) possible that the Bush and Obama administrations have been (gasp) lying to us?
America's love affair with Guns
Adam Kokesh is a veteran of the war in Iraq who lives in the Washington, DC area. He's one of the countless Americans who's big on guns, guns that will be needed to protect Americans from their oppressive government, guns that will be needed for "the revolution".
On July 4 the 31-year-old Kokesh had a video made of himself holding a shotgun and loading shells into it while speaking into the camera as he stood in Freedom Plaza, a federal plot of land in between the Washington Monument and the Capitol. This led to a police raid of his home and his being arrested on the 25th for carrying a firearm outside his home or office. The 23-second video can be seen on YouTube. 17
I sent Kokesh the following email:
"Adam: All your weapons apparently didn't help you at all when the police raided your house. But supposedly, people like you advocate an armed populace to protect the public from an oppressive government. I've never thought that that made much sense because of the huge imbalance between the military power of the public vs. that of the government. And it seems that I was correct."
I received no reply, although his still being in jail may explain that.
Kokesh, incidentally, had a program on RT (Russia Today) for a short while last year.
Notes
The three preceding jokes are courtesy of my friend Viktor Dedaj of Paris ↩
Reuters/Ipsos poll, August 26, 2013 ↩
Sunday Times (UK), YouGov poll, August 25 ↩
Le Parisien, August 30, 2012 ↩
Christian Science Monitor, August 29, 2013 ↩
Washington Post, August 29, 2013 ↩
The Wall Street Journal, August 30, 2013 ↩
Washington Post, August 31, 2013 ↩
UN Web TV, August 27, 2013 (starting at minute 12:00) ↩
The Washington Post, August 31, 2013 ↩
Shane Harris and Matthew M. Aid, "CIA Files Prove America Helped Saddam as He Gassed Iran", Foreign Policy, August 26, 2013 ↩
William Blum, "Anthrax for Export", The Progressive (Madison, Wisconsin), April 1998 ↩
Washington Post, August 22, 2013 ↩
Washington Post, July 31, 2013 ↩
Associated Press, June 16, 2001 ↩
Time magazine, December 2007 ↩
Washington Post, August 13, 2013 ↩
Just like a broken clock, it tells correct time twice a day. Barack Hussein Obama's promise to have Congress vote upon his Syria's strike force plans is a first since the historic constitutional betrayal in the Gulf of Tonkin Resolution. Even the feeble attempt in The War Powers Act of 1973, to place accountability on Imperial Presidents, routinely ignored by other POTUS, struck new heights of arrogance and abuses under this infamous Nobel Peace Prize President.The War Powers Resolution, generally known as the War Powers Act, was passed by Congress over President Nixon's veto to increase congressional control over the executive branch in foreign policy matters, specifically in regard to military actions short of formally declared war. Its central provision prohibited the President from engaging in military actions for more than sixty days, unless Congress voted approval.
The key Section 1541(c) reads:

(c) Presidential Executive Power as Commander-in-Chief; Limitation The constitutional powers of the President as Commander-in-Chief to introduce United States Armed Forces into hostilities, or into situations where imminent involvement in hostilities is clearly indicated by the circumstances, are exercised only pursuant to (1) a declaration of war, (2) specific statutory authorization, or (3) a national emergency created by attack upon the United States, its territories or possessions, or its armed forces.
The proposed authorization approval in both bodies of Congress on extending permission for unwarranted aggression against Syria promises to be the most significant vote on foreign policy in the last half century. How many false flag cons can a war weary public endure from the neoconservatives and liberal interventionists? The answer becomes clear, every measure of pain and suffering that the fifth column Zionists can extract.
From Before It is News, the Hacked Email of US Intelligence Colonel Shows Pentagon's Involvement In Chemical Attack In Syria article concludes that this documentation proves that the chemical attack was indeed a false flag operation.
James Corbett provides a compelling summary in the YouTube video, Who Is Really Behind the Syrian War? He references an even more alarming analysis of the "Oded Yinon Plan" from Global Research. Their report "Greater Israel": The Zionist Plan for the Middle East, by Michel Chossudovsky is a most significant account.
"Greater Israel" requires the breaking up of the existing Arab states into small states.

"The plan operates on two essential premises. To survive, Israel must 1) become an imperial regional power, and 2) must effect the division of the whole area into small states by the dissolution of all existing Arab states. Small here will depend on the ethnic or sectarian composition of each state. Consequently, the Zionist hope is that sectarian-based states become Israel's satellites and, ironically, its source of moral legitimation… This is not a new idea, nor does it surface for the first time in Zionist strategic thinking. Indeed, fragmenting all Arab states into smaller units has been a recurrent theme." (Yinon Plan, see below)

Viewed in this context, the war on Syria is part of the process of Israeli territorial expansion. Israeli intelligence working hand in glove with the US, Turkey and NATO is directly supportive of the Al Qaeda terrorist mercenaries inside Syria.

The Zionist Project also requires the destabilization of Egypt, the creation of factional divisions within Egypt as instrumented by the "Arab Spring" leading to the formation of a sectarian based State dominated by the Muslim Brotherhood.
The rabid sociopathic jingoism of the NeoCons is not in defense of the United States or the American people. No, their allegiance is to Zionism. The destructive foreign policy of the last four administrations is a strategic departure from post World War II objectives. Since an open debate about the harmful consequences, stemming out of a blind support for Israel is nearly nonexistent on Capital Hill, the task of setting the record straight falls upon a Canadian journalist, Joshua Blakeney to explain why Israel and client states want nobody to rule Syria.
"It ought to be kept in mind that the post-WWII US military doctrine for the Middle East was the Eisenhower Doctrine which promoted the fomentation of stability in the region to facilitate the flow of oil to Americans. This was fine if you were safely ensconced in Houston or Dallas with your oil companies raking in profits from Middle East oil fields but for Israel this policy was disastrous. The funneling of petro-dollars to Israel's adversaries like Saddam Hussein, who fired scud missiles at Israel in 1991, and to the likes of President Assad was intolerable. Therefore a schism in the Empire soon emerged and two distinct US-Zionist visions for the Middle East crystallized.

From the perspective of anti-neocon Realists, such as Walt (Stephen Walt, professor of International Relations at Harvard), the US has a vested interest in propping up Arab strongmen (like President Assad) who can create stability in their countries thus making them potentially hospitable for US corporations. For Zionist-neocons and their evil twin brothers, Liberal Interventionists, it is Israel's regional dominance rather than US commerce which is of primary importance."
The prevailing attitude out of Israel regarding Syria is most revealing. The Jerusalem Post reports, Israelis want US, Europe to attack Syria, but against IDF intervention. "The US and European countries should attack Syria, but Israel should not be involved in the assault, two polls in weekend Hebrew newspapers found."
When Congress voices their will, their true colors will show. Mournfully, most beltway tools are dual loyalists, no matter what their heritage. Just who will be making the decision? AIPAC must be burning up multi IOU's. When representative "pols" see only white and blue in their flag and forget the red tint that stands for the sacrifice of patriotic blood on foreign soil, the country is betrayed.
Mr. Blakeney continues on the danger of relinquishing a pro America First foreign policy:
"The Israeli-neocon 9/11 coup d'état allowed the pro-destabilization, Zionist faction of the US elite to seize the reins of power. Since then we've seen the implementation of the Destabilization Doctrine, which, as stated, is the polar opposite of the less malignant post-WWII Eisenhower Doctrine. The now notorious Oded Yinon plan, authored by the Israeli geostrategic analyst in 1982, offers the clearest manifesto for the Israeli destabilization of the Middle East. Yinon argued the following:

"Lebanon's total dissolution into five provinces serves as a precedent for the entire Arab world including Egypt, Syria, Iraq and the Arabian peninsula and is already following that track. The dissolution of Syria and Iraq later on into ethnically or religiously unique areas such as in Lebanon, is Israel's primary target on the Eastern front in the long run, while the dissolution of the military power of those states serves as the primary short term target. Syria will fall apart, in accordance with its ethnic and religious structure, into several states such as in present day Lebanon, so that there will be a Shia Alawi state along its coast, a Sunni state in the Aleppo area, another Sunni state in Damascus hostile to its northern neighbor, and the Druzes who will set up a state, maybe even in our Golan, and certainly in the Hauran and in northern Jordan. This state of affairs will be the guarantee for peace and security in the area in the long run, and that aim is already within our reach today."
Many Americans are chumps when they think Israel is our ally. When will the anti-war progressives mount an Occupy Wall Street style effort to avoid another dangerous and avoidable involvement? Norman Solomon writing in antiwar.com warns. "The administration is about to launch a ferocious propaganda blitz that will engulf a wide range of U.S. media. And as a fallback, the president is reserving the option of attacking Syria no matter what Congress does."
Pat Buchanan has it correct as usual. "The idea that we would launch unilaterally a war against a country that has not attacked us or threatened us without the authorization of the Congress, which has the power to declare war — it seems to me is an act of almost insanity."
A record of indisputable conduct proves that the foreign policy establishment routinely operates against the best interests of the nation. Just how many citizens realize that the Yinon Plan is actually the operational context under which stratagem functions?
It is certainly likely that the puppet president will just lie his way out of another box of his own creation. However, what is it gonna take for the public to break with the incompetent buffoon, who sits on the nuclear codes?
Syria is a target for the reason Buchanan cites. "The neocons realize that if they can get us to attack Syria and there's a real possibility that there will be retaliatory attacks on Americans or attacks on Israel which will then cause the Israelis or the Americans to attack Syria's allies in Iran — Syria is the backdoor to war with Iran."
Almost sounds like the Yinon Plan is following the script that the Zionists provided to their U.S. benefactors.
After then-Congressman Joe Scarborough convinced me to endorse the neocon Bob Dole for President back in 1996, I vowed to myself that I would  never vote for "the lesser of two evils" again. I haven't; and I won't.
Almost anytime one hears someone talking about voting for the lesser of two evils, it always means voting for a Republican instead of a third party or independent candidate. The argument is always the same: he or she (the third party candidate) cannot win. Therefore, voting for someone you presume cannot win is "wasting" your vote. I used to believe that, too, but no more.
One could even make the argument that voting for an unprincipled neocon Republican is actually voting for the greater evil, not the lesser. It seems we lose far more liberties under Republican administrations than under Democrat ones. That does not mean that Democrat presidents care more for the Constitution and limited government than Republican presidents. It simply means when Republicans occupy the White House, rank and file conservatives and freedomists go fast asleep. I mean deep sleep. I mean extended hibernation. The two administrations of G.W. Bush are prime examples.
In terms of foreign policy and the burgeoning police state at home, there is no distinguishable difference between Bush and Barack Obama. None! Except for the fact that with a Democrat in office, conservatives, Christians, and freedomists are much more alert and quick to oppose the administration's draconian policies, whereas, with a Republican in office, those same people sit back and totally ignore identical policies. Yes, sometimes voting for a Democrat might be voting for the lesser of two evils.
I personally witnessed an election in which a vote for the Republican was not just a vote for the lesser of two evils; it was a vote for a politically evil candidate over a politically righteous candidate. I use the words "evil" and "righteous," not in the true spiritual sense, of course, but in the overall political result of the two candidate's positions on the issues.
I'm talking about the US Senate race in South Carolina in 2008. The Republican candidate was the pro-war, pro-police state, pro-big government, anti-Constitution incumbent Lindsey Graham. Lindsey Graham is the personification of everything that is wrong with Washington, D.C. Mind you, Graham is a US Senator from South Carolina. There are probably more evangelical Christians, more Christian schools, and more Christian influence per capita and per square mile in South Carolina than in any State in the country. Bar none! And Lindsey Graham is the best that South Carolina can send to Washington, D.C.? Egad!
In 2008, I was running for POTUS as the Constitution Party candidate. I spent some quality time in South Carolina during that campaign. I had previously spent time in the Palmetto State campaigning for Congressman Ron Paul. What I'm saying is I spent quite a bit of time in South Carolina that year.
While I was in South Carolina, I was introduced to the US Senate Democrat candidate Bob Conley. I spent much time getting to know Bob. I could not find one issue over which he and I disagreed. Bob was as straight as a gun barrel politically speaking. He was an awesome candidate. So, while I was in South Carolina, I was happy to publicly endorse Bob for that US Senate seat. In that race, a vote for the Republican candidate was to vote for the only "evil" candidate in the race. Yet, conservatives and Christians by the tens of thousands cast their vote for Graham simply because he was a Republican. You see, voting for the "lesser of two evils" does not apply to anything except voting for a Republican.
We had a similar situation here in Montana in 2012 for a State office race when there was only a choice between a liberal Democrat and a Libertarian Party candidate. No Republican was in the race. Without question, the "lesser of two evils" vote (in the jargon of so-called conservative Republicans) would have been cast for the Libertarian Party candidate. But what happened? A sizeable percentage of Republicans didn't vote at all. They refused to vote for "the lesser of two evils."  This proves, once again, that the issue is not about voting for the "lesser of two evils," it is only about voting for Republicans.
Obviously, there are numerous people who treat Democrat candidates the same way. It doesn't matter one whit how unfaithful the person might be to Democrat positions, if there is a "D" behind the name, they will vote for him or her. President George Washington was right: this kind of loyalty to any political party is a bane of freedom.
Back to the aforementioned 1996 Presidential campaign: after leaving the airport where Scarborough and I had appeared alongside Bob Dole, I felt sick to my stomach. My radio talk show at that time was on a meteoric rise and I had enthusiastically campaigned for Pat Buchanan. I even hosted a major event for him in the Florida Panhandle during that campaign. I knew Bob Dole was no conservative; I knew he would never be faithful to the principles that I felt so deeply about. But, in the name of defeating Bill Clinton, I allowed Joe Scarborough to talk me into throwing my support behind Dole. As I walked away from that press conference, I vowed to myself, "Never again will I vote for the lesser of two evils."
Now, that cliché, the lesser of two evils, means different things to different people. So, for sake of clarity, let me tell you what it means to me. I have a six-point litmus test. I don't care whether the candidate is male or female, black or white, Democrat of Republican, conservative or liberal, Christian or pagan, if he or she violates fidelity to one of more of these principles, I will not vote for him or her; I don't care how "evil" the opponent might be.
Life
I will not vote for someone who would support or facilitate the legalization of abortion–a Republican candidacy notwithstanding. If neither major party candidate is pro-life, I will vote for someone else in the race that is, or I will leave my ballot blank on that race. I have done that numerous times. I will not vote for anyone who supports the killing of innocent unborn babies. Period!
Marriage
I will not vote for a candidate (from any political party) who would support the attempt to redefine marriage as being between anyone except between a man and a woman. Marriage is a divine institution and our Creator has already defined it. Government didn't invent marriage; and government cannot re-invent it. To tell you the truth, I don't think government has any business being involved in marriage to any degree.
Mind you, I'm not talking about civil unions. That is another matter altogether. I have my opinions on that subject, but that issue does not rise to the level of marriage. And I most certainly am not talking about granting power to the government to invade people's privacy. I don't want government in the bedroom, living room, kitchen, or closet.
The Warfare State
Ever since World War II, and the advent of the United Nations, America's foreign policy has been the antithesis of the principles of liberty and independence. Foreign interventionism, nation-building, and wars of aggression are the enemies of freedom. The vision of America's founders was one of free trade and good will with all and foreign entanglements with none. Modern American leaders have completely inverted that concept. Now, it is foreign entanglements with all and free trade (the so-called "free trade" agreements in modern times are not free trade at all but government-manipulated trade) and good will with none.
The so-called "war on terror" (along with the "war on drugs") is the cornerstone of all of the infringements upon the liberties of the American people at home and the excuse given to justify all sorts of military aggression abroad. The "war on terror" is actually a war on the liberties of the American citizenry. The "war on terror" has made us less free and less safe.  And if it continues unabated, it will result in the enslavement of the American people.
Therefore, I will not vote for any candidate for public office, regardless of political party, that does not understand the evilness of the Warfare State and that will not aggressively oppose it. This includes those who support sending US military forces around the globe to fight undeclared, unprovoked wars, those who support the use of drones for the purpose of military assassination, and those who support interfering in the internal affairs of foreign countries without due process as prescribed by the US Constitution.
The Police State
The burgeoning police state currently being built in this country is the result of the Warfare State. Legislation that authorized such things as the Patriot Act, the Military Commissions Act, the NDAA, the DHS, USNORTHCOM, etc., tramples the Bill of Rights into the ground. For all intents and purposes, the Fourth, Fifth, Sixth, Seventh, and Tenth amendments to the Constitution have been thoroughly and absolutely shredded by every administration and congress of the Twenty First century.
I absolutely refuse to vote for any candidate of any political party that would facilitate the burgeoning police state. That would be like asking me to vote for the lesser evil of, say, Adolf Hitler and Joseph Stalin, or like asking me to choose between Nero and Caligula. No thanks.
The New World Order
Now, use this term and all kinds of ideas pop into people's minds. To some, it means a "Jewish conspiracy." To others, it means a "Catholic conspiracy." To still others it means a "Masonic conspiracy." Ad infinitum.
However, to me it simply means there are elitists within government, business, religion, private groups, etc., (from virtually any and every brand or type) who truly desire to strip countries (especially the United States) of their independence and sovereignty. This is nothing new. Its roots go back to the Tower of Babel.
There have always been rich and powerful individuals who have attempted to accrue riches and power unto themselves. And the best way to accomplish this is to erase national borders. It is always about money. Always. Sovereign nations are an encumbrance to a global anything, but especially to a global financial market. Trade restrictions, imposts, tariffs, regulations, etc., are anathema to global merchants. Therefore, in order to erect a global economy or global financial market, one must create some sort of global government to control it. And that, ladies and gentlemen, is the New World Order.
I believe the United Nations is a tool of globalists to pave the way for global government. I believe certain internationalist organizations were created to facilitate global government. Some of these organizations probably include the Council on Foreign Relations, the Trilateral Commission, the Bilderberg Group, etc.
But from a political perspective, I refuse to vote for any candidate for public office, regardless of political party, that would support any legislation that would cede even the slightest bit of American sovereignty to any supranational or international body. Most of the so-called "free trade" deals fall into this category. The creation of any facsimile of a European or North American Union or North American Community (call it what you will) falls into this category; asking US armed forces to serve under, or at the behest of, the United Nations falls into this category; and legislation that would facilitate illegal immigration certainly falls into this category.
Gun Control
This is a no compromise, no negotiation-issue with me. I absolutely will not vote for any candidate, regardless of political party, that supports any additional gun control. We already have too many egregiously enslavish gun control laws on the books. If anything, our lawmakers should be expunging gun control laws, not adding new ones.
Friends, have you ever noticed the wording of the Second Amendment carefully? The Second Amendment is the only part of the Constitution that is said to be "necessary." The only thing, the ONLY thing, that the Constitution says is "necessary" is the right of the people to keep and bear arms. It doesn't say that the Supreme Court is necessary, or that the US Congress is necessary, or that even the President is necessary. It says that the right of citizens to keep and bear arms is necessary. (A big word of thanks to my good friend, Dr. Ed Vieira, for recently pointing this out to me.)
I don't care if a candidate for public office is a Democrat, Republican, or Whig, if he or she supports or facilitates in any way any further gun control, I absolutely and positively will not vote for them–regardless of how more "evil" their political opponent might be.
There you have it. These are the six criteria I use when I say I will not vote for the lesser of two evils. I don't expect a candidate for public office to be perfect; I don't expect to agree with them on every issue; I don't expect them to be of my religious persuasion. I can differ with them on a wide array of issues. But these six issues are not negotiable. On these issues, there is no lesser of two evils. Transgression of any one of these issues means I will not vote for them–party affiliation notwithstanding. I concur with the words of John Quincy Adams, "Always vote for principle, though you may vote alone, and you may cherish the sweetest reflection that your vote is never lost." And these are the six principles upon which I will either vote or not vote with the "sweetest reflection."
Dear reader, I sincerely hope that you are not one of these folks who blindly support a political party with no regard to position or principle. A man or woman who has no principles they will not compromise has no principles at all. And if we need anything in the voting booth today, it is fidelity to principle–especially the principles of liberty upon which our freedoms rest.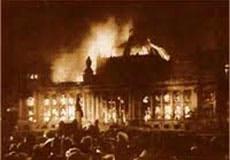 All historians are familiar with how Hitler was able to seize and consolidate power within the German Reichstag. He simply had his henchmen burn the German legislative building to the ground and then blame the Communists, one of the Nazi's chief rivals. Subsequently, Hitler assumed total dictatorial power, as a pretense to protect the German people, and he was able to eliminate the Communists and the rest, as they say, was history.
Obama Is Under Immense Pressure
Obama is under enormous pressure, from the Banksters to take out the Iranian regime. The need to take down Iran is necessitated because the Petrodollar is in real trouble because of Iran's insistence on selling oil to India, China and Russia in exchange for gold.
Gold is a four letter word to the Banksters. The Banksters must maintain their fiat currency schemes. Subsequently, the Banksters must dominate the purchase of oil and the distribution of gold for three reasons:
The Banksters thrive on fiat currency which is backed by virtually nothing and this is coupled with fractional reserve practices in order to acquire real material wealth based on their creation of worthless paper and the introduction of gold threatens this Ponzi scheme;
Since Breton Woods, the world has been forced by the Banksters to play in their Ponzi scheme game by first purchasing Federal Reserve dollars which is in turn used to purchase oil. Saddam Hussein failed to play by the Petrodollar rules by selling oil for Euros and paid for his disobedience with his life; and,
Once the Banksters collapse the currencies of the world, they want to be the ones controlling gold, the only remaining currency, in a post economic Armageddon.
Obama Is In Deep Trouble
If Obama wants to complete his second term, he must get help from the globalists in managing the enormous Watergate type of scenarios which surfaced in May of 2013 that included (1) The Ed Snowden NSA spy revelations; (2) The IRS harassing the Tea Party members at the behest of Obama; (3) The administration's spying on AP reporters; (4) the Michael Hastings murder (June 2013); and, (5) The Benghazi Affair which refuses to go away. Any of these five events provides sufficient cause for Obama's removal from office as they dwarf Nixon's misdeeds in the Watergate Scandal.
The country is three months removed from the near simultaneous revelations, the likes, never seen in this quantity and severity in American history. I stopped believing in coincidences a long time ago. The release of the scandalous information related to these events is being orchestrated and controlled by the overlords and their media minions. Why?
Obama is dragging his feet on Middle East intervention and the globalists are attempting to move him off of the mark with some friendly blackmail.
As previously stated, Iran is undermining the Petrodollar. Iran must be taken down. Sadly America, if the Banksters do not get their way and conduct a regime change in Iran, the dollar will collapse and America will witness its darkest days ever. Conversely, China and Russia have threatened to "nuke" the United States if they invade Syria and Iran over the issue of gold for oil. Make no mistake about it. Iran is the chief prize. Egypt is a tragic, but useful distraction because of the loss of life. The events in Syria are merely a means to an end and only serves as the preliminary event in preparation for the main event, the destruction of Iran. Syria must be taken down first, then Iran will surely follow. Mark my words, Assad will be hanging from a noose, Saddam style, in a few short months.
Why Attack Syria Before Iran?
If Iran is the prize, then why is the United States on the precipice of attacking Syria? Simple, all roads to Teheran run through Damsacus. Syria is one of Iran's few remaining allies and controlling Syria is the key to a successful invasion of Iran. Most importantly, capturing Syria largely blocks a Russian land force military incursion into Syria so long as the U.S. is successful in quickly setting up its short and medium range missile batteries inside of Syria. These batteries are a crucial element in blocking Russian military troop movements into Syria.
For Obama to take out Syria, he has to neutralize their command and control structure. This means taking out their aerial surveillance capabilities, its Air Force, controlling the movement of their tanks and other heavy military equipment as well as isolating Syrian military units from the air and preventing them from reinforcing Damascus. This leaves Assad vulnerable.
Once the Syrian military is isolated and divided, the CIA backed al-Qaeda forces will turn the tide of the CIA backed Syrian civil war and this will effectively take care of Assad in the same manner that they took care of Gaddafi in Libya.
In order to launch a successful air campaign, the U.S. needs a pretext so horrific, so terrible that global opinion will demand a military incursion to "save the innocent Syrian people." To accomplish this goal, Obama has already done what he does best, create a Reichstag moment (i.e. false flag).
The CIA Backed al-Qaeda Lights the Fuse
Syria has just experienced its Reichstag moment. Three Damascus hospitals supported byDoctors Without Borders state that they are treating 3,600 patients who are exhibiting neurotoxic symptoms, which occurred in one brief, three hour period on August 21, 2013. Of the 3,600 patients, 355 have died. This is Syria's Reichstag moment as Assad is being framed for this chemical weapons attack.
The Assad forces have been widely accused for perpetrating this crime against humanity through the purposeful release of neurotoxic agents. However, only a fool with no common sense would believe that Assad is behind the chemical weapons attacks. Assad would avoid at all costs doing that one thing that could invite U.S. or NATO intervention into Syria. The use of chemical weapons by Assad would provide NATO with the pretext to launch airstrikes which would tip the balance of power in Syria in the same manner as it did in Libya.
As I write these words, Defense Secretary Chuck Hagel is moving American attack forces into range of Syria and these forces are awaiting a "presidential decision." Russia is showing signs of backing down as they have encouraged Assad to allow UN inspectors into Syria. My assessment is that Russia and China will stand down with regard to American airstrikes into Syria because they know that this chemical weapons false flag attack, perpetrated by the CIA backed al-Qaeda forces, has proven successful and these two nations cannot be seen as supporting such a criminal regime.
China and Russia have one main objective, save Iran and they can still stand down in Syria and be able to discourage an American led invasion of Iran. The Chinese and Russians will also still possess the nuclear option at their disposal in protecting their "gold for oil" investment in Iran. Subsequently, the U.S. will continue to support al-Qaeda backed Syrian rebels as they overthrow Assad and consolidate their gains over the next few weeks. As in Iraq, look for BP and EXXON to control Syrian oil and prevent any further undermining of the Petrodollar in Syria as in Iran.
Think Like a Genocidal Maniac
Once one covers the establishment's game plan related to a multitude of issues, their next moves become relatively simple to predict because the Banksters predictably use the same playbook time after time. In order to predict their next moves, we have to, God forbid, think like the genocidal maniac banksters.
As the United States consolidates its holdings in Syria, negates Russian land force incursions and begins to bring money into the Federal Reserve and the Bank of International Settlement through their soon-to-be Syrian holdings, plans will be implemented to manipulate an excuse for an invasion of Iran.
Ask yourself, what could be the one thing that Iran could be accused of doing that would gather the support of the world for invading Iran and force the Chinese and the Russians to stand down? The answer is undoubtedly a false flag operation, the likes that the world has never seen. What could be so horrific, so terrible that Iran could be framed as the perpetrator? The globalists have already set the stage for the next false flag event. What has Iran been repeatedly accused of? They have been accused of attempting to develop nuclear weapons. The American public has already been conditioned to associate nuclear weapons with Iran, even though many legitimately question this association.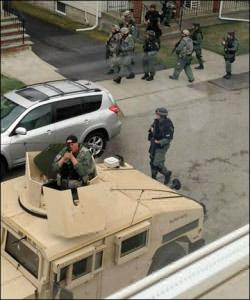 If you are still thinking like a genocidal maniac, there are two variables to consider, a nuclear detonation on American soil and/or a massive and virulent chemical weapons attack launched against America citizens. I believe it is likely that the Boston Marathon bombing was the dress rehearsal for what is coming. As in Boston, we will see quick apprehensions of alleged Iranian terrorists. Summary execution of the so-called perpetrators will follow an imaginary standoff and evidence will be planted so there is no question of Iranian guilt. Look for a group of U.S. veterans to be implicated as well as it will solidify the justification for the imposition of martial law. DHS will then take to the streets in their new 2700 armored vehicles.
Predicting Dates Is Normally a Fool's Errand
Syria will fall in September. A false flag event would likely happen in October and it will be game over in Iran by Thanksgiving. I do not predict dates, ever. However, in this instance, I am going to make an exception.
There are two dates that loom large in our future over the next four months that have the globalists highly concerned. The globalists do not want to raise conscious awareness of the Bankster controlled organized crime syndicate which hijacked our government in 2008.
The first date that the globalists are concerned about is the lead up to November 22nd. This is the 50th anniversary of the JFK assassination. The forces behind the JFK assassination were big oil, the military industrial complex and radical fringe elements of the military and Secret Service. The plot was organized by the CIA and facilitated by the Operation Mongoose forces of the CIA and the Mafia backed forces seeking to overthrow Castro. A whole new generation, who has never looked at the JFK assassination, will be awakened to the undue influence of some of the aforementioned forces who still yield in their perverse influence over America in 2013.
The second date that must be very troubling to the globalists is the 100th anniversary of the creation of the Federal Reserve. Talk shows and websites will be abuzz with revelations about these criminal bankers and the fact that the dollar is actually worth about 3 cents. People who have never heard of fractional reserve currency and a fiat currency will hear about it from November 22-December 23. The Banskters do not want to contend with an increasingly awake America. This would make the subjugation of this country much more difficult.
These are the reasons that the globalists are expediting their timetable for subjugation of this country. This is why Obama's hand is being forced by holding five Watergate type scandals over his head at the same time. Following the coming false flag attacks, the country will be in lockdown and against these tyrants will be increasingly difficult and November 23rd and December 23rd will be dates that will come and pass without much fanfare.
Conclusion
These events are only possible if we have a psychopathic, genocidal set of maniacs calling the shots. The more awake among us know are fully aware that this is the case.
America presently has some very disturbing variables which have been simultaneously put into play. World War III is a definite possibility. False flag attacks on American soil is a likely event over the next 60 days. These are times of unparalleled danger in America.
Source: Dave Hodges  |  The Common Sense Show | War Is Crime
Even after seven years of writing macroeconomic analysis for the liberty movement and bearing witness to astonishing displays of financial and political stupidity by more "skeptics" than I can count, it never ceases to amaze me the amount of blind faith average Americans place in the strength of the U.S. dollar. One could explain in vast categorical detail the history of fiat currencies, the inevitable destruction caused by inflationary printing and the conundrum caused when any country decides to monetize its own debt just to stay afloat — often, to no avail.
Bank bailouts, mortgage company bailouts, Treasury bond bailouts, stock market bailouts, bailouts of foreign institutions: None of this seems to faze the gibbering bobbleheaded followers of the Federal Reserve cult.  Logic and reason and wisdom bounce like whiffle balls off their thick skulls. They simply parrot one of two painfully predictable arguments:
Argument No. 1: There is no way foreign countries will ever dump the U.S. dollar because they are so dependent on American consumers to buy their export goods.
Argument No. 2: There is no way the dollar's value will ever collapse because it is the dominant petro-currency, and the entire world needs dollars to purchase oil.
I have written literally hundreds of articles over the years dismantling the first argument, pointing out undeniable signals that include:
China's subtle dumping of the dollar — using bilateral trade agreements with other developing nations and, more recently, major economic powers like Germany and Japan
The massive gold-buying spree undertaken by China and Russia — even in the face of extreme market manipulation by JPMorgan Chase and Co. and CME Group Inc.
The dumping of long-term U.S. Treasuries by foreign creditors in exchange for short-term Treasuries that can be liquidated at a moment's notice.
The fact that bonds now are supported almost entirely by Fed stimulus. When the stimulus ends, America's ability to honor foreign debts will end and faith in the dollar will crumble.
Blatant statements by the International Monetary Fund calling for the end of the dollar's world reserve status and the institution of special drawing rights (SDRs) as a replacement.
The second argument held weight for a short time, only because the political trends in the Mideast had not yet caught up to the financial reality already underway. Today, this is quickly changing. The petrodollar's status is dependent on a great number of factors remaining in perfect alignment, socially, politically and economically. If a single element were to fall out of place, oil markets would explode with inflation in prices, influencing the rest of the world to abandon the greenback. Here are just a few of the primary catalysts and why they are an early warning of the inevitable death of the petrodollar.
Egyptian Civil War
I was recently contacted by a reader in reference to an article I wrote concerning the likelihood ofcivil war in Egypt, a civil war which erupted only weeks later.
She asked why I had waited until this year to make the prediction and why I had not called for such an event after the overthrow of Hosni Mubarak, as many mainstream pundits had. The question bears merit. Why didn't Egypt ignite with violent widespread internal conflict after Mubarak was deposed? It seemed perfectly plausible, yet the mainstream got the timing (and the reasons) horribly wrong.
My response was simple: The Mideast is being manipulated by elitist organizations towards instability, and this instability is a process. The engineered Arab Spring, I believe, is not so much about the Mideast as it is about the structure of the global economy. An energy crisis would be an effective tool in changing this structure. Collapse in the Mideast would provide perfect opportunity and cover for a grand shift in the global paradigm. However, each political step requires aid from a correct economic atmosphere, and vice versa.
If you want to identify a possible trend within a society, you have to take outside manipulation into account. You have to look at how economic events work in tandem with political events and at how these events benefit globalization as a whole. The time was not right after Mubarak's overthrow. The mainstream media jumped the gun. If the target is the U.S. dollar and Egypt is the distraction, this year presented perfect opportunity with the now obvious failure of quantitative easing stimulus being exposed.
As the situation stands, the Egyptian military regime that overthrew Mohammed Morsi has completely cut the Muslim Brotherhood out of the political process and murdered at least 450 protesters, including prisoners already in custody.
Morsi supporters have responded by torching government buildings and shooting police personnel. But the real fighting will likely begin soon, as the current government calls for a ban on the Muslim Brotherhood itself. Simultaneously, hatred for the United States and its continued support of the Egyptian power base — regardless of who sits on the throne — is growing to a fever pitch throughout the region.  This is not healthy for the life of the petrodollar in the long run.
It is important for Americans to understand when examining Egypt that this is not about taking sides. The issue here is that circumstances are nearly perfect for war and that such a war will spread and will greatly damage oil markets. The Suez Canal accounts for nearly 8 percent of the world's ocean trade, and 4.5 million barrels of oil per day travel the corridor. Already, oil prices have surged due to the mere threat of disruption of the Suez (as I predicted). And this time, the nation is not going to recover. A drawn-out conflict is certain, given the nature of the military coup in place and the adamant opposition of the Muslim population.
Strangely, there are still some in the mainstream arguing that the Suez will "never close" because "it is too important to the Egyptian economy," The importance of the Suez to the Egyptian government is irrelevant in the midst of all-out revolution. The Suez will close exactly because there will be no structure left to keep the canal open. In the meantime, oil prices will continue to rise and distrust of the United States will continue to fester.
Saudi Arabia Next?
The relationship between the United States and Saudi Arabia is at once symbiotic and parasitic, depending on how one looks at the situation. The very first oil exploration and extraction deal in Saudi Arabia was sought by the vast international oil cartels of Royal Dutch Shell, Near East Development Company, Anglo-Persian, etc., but eventually fell into the hands of none other than the Rockefeller's Standard Oil Company. The dark history of Standard Oil aside, this meant that Saudi business would be handled primarily by American interests. And the Western thirst for oil, especially after World War I, would etch our relationship with the reigning monarchy in stone.
A founding member of OPEC, Saudi Arabia was one of the few primary oil-producing nations that maintained an oil pipeline that expedited processing and bypassed the Suez Canal. (The pipeline was shut down, however, in 1983). This allowed Standard Oil and the United States to tiptoe around the internal instability of Egypt, which had experienced ongoing conflict which finally culminated in the civil war of 1952. Considered puppets of the British Empire at the time, the ruling elites of Egypt were toppled by the Muslim Brotherhood, leading to the eventual demise of the British pound sterling as the top petro-currency and the world reserve. The British economy faltered and has never since returned to its former glory.
On the surface, Saudi Arabia seems to have avoided the effects of the Arab Spring climate, but all is not as it seems. The defection of Saudi Prince Khalid Bin Farhan Al-Saud has brought up startling questions as to the true state of the oil producing giant.
I believe this defection is only the beginning of Saudi Arabia's troubles and that America's largest oil partner is soon to witness domestic turmoil that will disrupt oil shipments around the world. America's support for a monarchy that is so brutal to its population will only hasten the end of the dollar's use in global oil trade, especially if these puppet regimes are toppled.
For those who doubt that Saudi Arabia is in line for social breakdown, I would ask why the nation felt it necessary to pump billions of dollars into the new Egyptian military junta.
While the country is surely being used in some cases as a proxy by the West, the Saudi government itself is fearful that success of dissenting elements will spread to its own borders. Little do they understand that this is part of the globalist game plan. Without control over Saudi petroleum, the United States loses its last influential foothold in the oil market, and there is absolutely no doubt whatsoever that the dollar will fall as the petro-currency soon after. The desperation caused by such an energy crisis will make international markets beg for a solution, which global banking cartels led by the IMF are more than happy to give.
Iranian Wild Card
The U.S. government's outright creation of the Syrian insurgency and its funding and armament of al-Qaida agents have understandably angered numerous Mideast nations, including Iran. Iran sits on the most vital oil shipping lane in the world: the Strait of Hormuz. About 20 percent of the world's annual oil exports are shipped through Hormuz, and the narrow inlet is incredibly easy to block using nothing but deliberately sunken freighters. In fact, this tactic is exactly what Iran has been training for in order to frustrate a U.S./Israeli invasion.
A U.S. or NATO presence on the ground or in the air above Syria, Egypt or Iran will most likely result in the closure of the Strait of Hormuz, causing sharp rises in gasoline costs that Americans cannot afford.
Russia/China Oil Deal
Finally, just as most bilateral trade deals removing the dollar as world reserve have gone ignored by the mainstream media, so has the latest sizable oil deal between Russia and China. Russia has been contracted by the Chinese to supply 25 years of petroleum, and this deal follows previously established bilateral guidelines — meaning the dollar will not be used by the Chinese to purchase this oil.
I expect that this is just the beginning of a chain reaction of oil deals shunning the dollar as the primary trade mechanism. These deals will accelerate as the Mideast sees more internal strife and as the popular distaste for the United States becomes a liability for anyone in power.
The Dollar Is A Paper Tiger
Some might argue that oil discoveries in the Midwestern U.S. could be used to counter the disruption of oil pipelines in the Middle East, and certainly, there is much untapped oil in America.  However, to claim that this oil would somehow negate a crisis is naive, primarily because oil supply is not the ultimate issue; the dollar's petro-status IS the ultimate issue.  That status is dangerously reliant on the continued stability of Western friendly regimes in the East.  We can produce all the oil we want within our own borders, but if the dollar loses global standing as the world reserve, we will STILL see a massive debasement of our currency's value, we will still see collapse, and I guarantee, most of our domestic oil will end up being exported as payment to foreign creditors just to satisfy outstanding debts.
The dollar is no more invincible than any other fiat currency in history. In some ways, it is actually far weaker than any that came before. The dollar is entirely reliant on its own world reserve status in order to hold its value on the global market. As is evident, countries like China are already dumping the greenback in trade with particular nations. It is utterly foolish to assume this trend is somehow "random" rather than deliberate. Foreign countries would not be initiating the process of a dollar dump today if they did not mean to follow through with it tomorrow. All that is left is for a cover crisis to be conjured.  Existing tensions in the Mideast signal a pervasive crisis, most likely an energy crisis, in the near term.
Source: Brandon Smith | Alt-Market
According to a survey conducted by Gallup on August 15, 2013, Obama's Economic Approval rating has slipped to 35%. A full two-thirds of the American people are now dissatisfied with Obama's performance vis a vis the economy. The survey mirrors the results of an earlier poll (Aug 12) which found that a mere "Twenty-two percent of Americans say they are satisfied with the direction of the country… Three-quarters of Americans are now dissatisfied with the nation's course." (Gallup)
The surveys show that people are finally beginning to realize that Obama has been an unmitigated disaster and that the propaganda about economic recovery is just meaningless hype. To underline how bad things really are, consider this:
"Over the last six months, of the net job creation, 97 percent of that is part-time work," said Keith Hall, a senior researcher at George Mason University's Mercatus Center quoted by McClatchy Washington Bureau. Hall was head of the US Bureau of Labor (BLS) Statistics from 2008 to 2012.
Citing the BLS Household Survey, Hall said that over the past six months 963,000 more people reported that they were employed while 936,000 of them reported they were in part-time jobs. Hall continued, "That is a really high number for a six-month period. I am not sure that has ever happened over six months before." ("Report: 97 percent of new US jobs are part-time", World Socialist Web Site)
The only jobs being created under Obama are low-paying service sector positions that don't pay enough to meet the rent. Which is why a record number of young people are living at home. Have you seen this?
"Last year, a record 36 percent of people 18 to 31 years old — roughly the age range of the generation nicknamed the millennials — were living in their parents' homes, according to a new Pew Research Center analysis of Census Bureau data. …And despite the frequent stories of recent college graduates stuck on their parents' couches (or in their basements or above their garages), it is actually young people without bachelor's degrees who are most likely to be living at home…." ("Millennials, in Their Parents' Basements", Catherine Rampell, New York Times)
Don't kid yourself, it's nearly as bad for college grads. The only difference is that after you've wracked up $40,000 or $50,000 in student loans, you can proudly display your sheepskin on the wall in your Dad's attic where you spend your days combing the internet for jobs that no longer exist in the good old USA.
And another thing: The only reason unemployment has gone down at all is because so many people have stopped looking for work altogether and fallen off the radar. If the BLS counted these lost souls, we'd be looking at 11.2% unemployment instead of the bogus 7.4 percent figure. But who cares what the numbers are at this point. What matters is that the economy stinks, and the smiling idiot at the top deserves a lot of the credit for that.
Did you know that according to the National Institute on Retirement Security, 45 percent of working-age households have no retirement savings at all? On top of that, high unemployment and hard times have forced more and more people to dip into their 401Ks just to make ends meet, which means that things are worse than the numbers indicate. Has Obama made any effort to address the pension catastrophe facing baby boomers and Generation Xers in the years ahead?
Sure, he has. He appointed a commission of deficit hawks (Bowles-Simpson) to figure out clever ways to cheat people out of their Social Security. That's why Obama's approval rating is circling the plughole, because people are finally wising-up to what a phony he is. Check this out from Dean Baker:
"It is unfortunate that President Obama has proposed a budget that has substantial cuts to Social Security. The vast majority of seniors are already struggling. The proposed cuts would be a reduction in their income of more than 2 percent. By contrast, his tax increase last fall cut the after-tax income of the typical wealthy household by less than 0.6 percent…
President Obama has accepted the agenda of the Washington elite, putting cuts to Social Security and Medicare at the center of his budget and offering little that will help to speed the growth of the economy and create jobs." ("Obama Accepts the Agenda of Misguided Washington Elites", Dean Baker, CEPR)
Amen, to that, Dean. And have you noticed the strong growth surge under Obama?
No, of course not, because there hasn't been one. The second quarter (Q2) GDP just clocked in at a miserable 1.7 percent, most of which was due to an unexpected uptick in inventories. Absent that, GDP would have been below 1 percent which would be an embarrassment for anyone except the narcissist in chief. Get a load of this from Nick Beams at the WSWS:
"Over the past three quarters the US economy has grown at an annualized rate of only 0.96 percent, exposing the claims of the Obama administration that a "recovery" is underway. The fact that the US economy is able to achieve a growth rate just one sixth of the post-World War II average indicates that deep structural changes have taken place within the American economy and anything approaching previous growth rates will not be seen again." ("US growth and jobs figures point to continuing economic breakdown", Nick Beams, World Socialist Web Site)
Astonishing! Under 1 percent GDP for the last three quarters. What a joke.
The reason the economy isn't growing is because the people in charge don't want it to grow. It's that simple. I mean, how hard is it to boost GDP: You spend a little money, you run up the budget deficits and "Viola", the economy grows! It ain't rocket science. What Obama and his paymasters want, is a subtler form of "structural adjustment". (Subtler than the Euro-model, that is.) This is typical of the Democrats; they're always trying to prove they can implement the same hard-right policies with more finesse than their blundering counterparts. But it all amounts to the same thing, doesn't it? Everyone knows that the middle class is getting clobbered while all the gravy is flowing to the parasites on top.
Here's something else from Beams article concerning the "disconnect between the level of profits and the rate of investment":
"While pre-tax corporate profits are at record highs, amounting to 12 percent of GDP, net investment is barely 4 percent of output…. Increased profits are not being used to expand production, as took place in the past, but are increasingly being used to finance stock buybacks, so as to increase the rate of return on shareholders' capital…
This result indicates that rising profits are no longer being produced by an expansion of the market, as they were in the past, but are increasingly the result of cost-cutting, as firms raise their bottom line by grabbing an increased share of a stagnant or contracting market from their rivals. In other words, the once "normal" process of capitalist accumulation—increasing investment leading to an expanding market, higher profits and further investment—has completely broken down." ("US growth and jobs figures point to continuing economic breakdown", World Socialist Web Site)
This is more than a minor technicality. If corporate profits are being recycled into stock buybacks and dividends instead of capital improvements and investment, then Obama's deficit cutting policies are actually squelching growth rather than fueling it. Now take a look at this from Media Matters:
"The Congressional Budget Office has estimated that the sequester "will halve U.S. growth in 2013." MarketWatch explained:
"U.S. economic growth in 2013 will be 1.4%, the Congressional Budget Office estimated on Tuesday….. CBO said however that growth would be about 1.5 percentage points faster in 2013 if not for fiscal tightening including the so-called budget sequester." ("WSJ Ignores Experts To Downplay Harmful Economic Consequences Of Sequester", Media Matters)
Looks like the CBO nailed it, doesn't it? After all, there's only a small difference between 1.7 percent and the predicted 1.4 percent. For all practical purposes, they're the same. The economy is still not creating enough jobs, growth, or momentum. The world's biggest economy is essentially dead-in-the-water, just where Obama wants it to be. That way he can compress wages, increase hardship, and further concentrate wealth and power at the top. Hurrah for Obama, Champion of the 1 percent!
Most people have figured out what's going on by now. Our charismatic hologram president has led us down the primrose path. All the promises of hope and change were pure malarkey, not a word of truth to any of it. 10 million workers still can't find a job, 47 million people are on foodstamps, 5 million borrowers are in some stage of default on their mortgages, the share of productivity gains going to workers is smaller now than anytime on record, "four out of 5 U.S. adults struggle with joblessness, near poverty or reliance on welfare for at least parts of their lives" (Associated Press), and according to the Fed's 80-page tri-annual Survey of Consumer Finances, the median net worth of middle class families in the US fell by 38.9 percent between 2007 and 2010″ while "the median value of a US home dropped by 42 percent."
Face it, Obama has been a disaster. Discretionary federal spending is lower than it's been in a half-century, while the budget deficits are falling faster than anytime since WW2. What does that mean? It means Obama is sucking the stimulus out of the economy to put more pressure on wages and to reduce working people to grinding third-world poverty. It's a stealth version of starve the beast, and it's working like a charm. The middle class is taking it in the stern-sheets while Obama's moneybags buddies laugh all the way to the bank.
In government, failure is success. That's what I call DiLorenzo's First Law of Government. When the welfare state bureaucracy fails to reduce poverty, it is rewarded with more tax dollars and more responsibilities. When the government schools fail to educate children, they are rewarded with more tax dollars and more power to meddle in education. When NASA blows up a space shuttle, it is rewarded with a large budget increase (unlike a private airline which would probably go bankrupt). And when the Fed caused the worst depression since the Great Depression in 2007, it was rewarded with a vast expansion of its powers.
DiLorenzo's Second Law of Government is that politicians will rarely, if ever, assume responsibility for any of the problems that they cause with bad policies. No one group in society is more irresponsible than politicians. There are a few exceptions, but in general they will always blame capitalism for our economic problems even when capitalism is not even the economic system that we live under (economic fascism or crony capitalism would be more accurate). Nothing is more irresponsible than knowingly destroying what's left of our engine of economic growth with more and more governmental central planning, even if it is given the laughable name of "public interest regulation."
DiLorenzo's Third Law of Government is that, with few exceptions, politicians are habitual liars. The so-called "watchdog media" is more appropriately labeled the "lapdog media," for pointing out the lies of politicians is the best way to end one's career as a journalist. Do this, and your sources of information will cut you off.
One of the biggest governmental lies is that financial markets are unregulated and in dire need of more central planning by government. Laissez-faire is said to have caused the "Great Recession." Fed bureaucrats have lobbied for some kind of Super Regulatory Authority to supposedly remedy this problem. This is all a lie because according to one of the Fed's own publications ("The Federal Reserve System: Purposes and Functions"), the Fed already has "supervisory and regulatory authority" over the following partial list of activities: bank holding companies, state-chartered banks, foreign branches of member banks, edge and agreement corporations, U.S. state-licensed bank branches, agencies and representative offices of foreign banks, nonbanking activities of foreign banks, national banks, savings banks, nonbank subsidiaries of bank holding companies, thrift holding companies, financial reporting procedures of banks, accounting policies of banks, business "continuity" in case of economic emergencies, consumer protection laws, securities dealings of banks, information technology used by banks, foreign investment by banks, foreign lending by banks, branch banking, bank mergers and acquisitions, who may own a bank, capital "adequacy standards," extensions of credit for the purchase of securities, equal opportunity lending, mortgage disclosure information, reserve requirements, electronic funds transfers, interbank liabilities, Community Reinvestment Act sub-prime lending "demands," all international banking operations, consumer leasing, privacy of consumer financial information, payments on demand deposits, "fair credit" reporting, transactions between member banks and their affiliates, truth in lending, and truth in savings.
In addition, the Fed also engages in legalized price fixing of interest rates and creates price inflation and boom-and-bust cycles with its "open market operations." In addition, financial markets are just as heavily regulated by the Securities and Exchange Commission, Comptroller of the Currency, Office of Thrift Supervision, and dozens of state government regulatory agencies. All of this is the Washington, D.C. definition of "laissez-faire" in financial markets.
DiLorenzo's Fourth Law of Government is that politicians will only take the advice of their legions of academic advisors if the advice promises to increase the state's power, wealth, and influence even if the politicians know that the advice is bad for the rest of society. The academics happily play along with this corrupt game because it also increases their notoriety and wealth. A glaring example of this phenomenon is the fact that, in the aftermath of the onset of the "Great Recession" there was almost no discussion at all by government officials, the media, or op-ed writers about the vast literature of economics that documents the gross failures of government regulation over the past century to promote "the public interest."
There has always been some kind of government regulation of economic activity in America, but the federal regulatory state got its first big boost with an 1877 Supreme Court case known as Munn v. Illinois. The two Munn brothers owned a grain storage business and the powerful farm lobby in their state wanted to essentially steal their property by having the state legislature impose price ceilings on grain storage. Such laws had previously been ruled unconstitutional as a violation of the Contract Clause of the U.S. Constitution. But the plunder-seeking farmers prevailed, and it was hailed by statists everywhere as a victory for "the public interest." Thus, the very first major example of "public interest regulation" was unequivocally an act of legal plunder that benefited a very narrow special interest at the expense of the public, which would have benefited more from a free market.
Either because of ignorance or corruption (or both), the statist academics of the time sang the "public interest" tune with regards to regulation, creating the myth that markets always "fail" and that the remedy is benevolent and wise government regulation in the public interest. The academics did this despite the fact that there was glaring evidence all around them that regulation was always and everywhere a special-interest phenomenon, as indeed almost all governmental activity is.
As historian Gabriel Kolko wrote in his 1963 book, The Triumph of Conservatism, big business in the early twentieth century sought government regulation because the regulation "was invariably controlled by leaders of the regulated industry, and directed toward ends they deemed acceptable or desirable." Government regulation has generally served to further the very economic interests that are being regulated. Chicago School economists labeled this phenomenon the "capture theory of regulation."
Most academic economists, seduced by the prestige, employment, and money that came from being governmental advisors, ignored all of this reality and instead spent roughly fifty years—from the pre-World War I years to the 1960s—inventing myriad factually emptytheories of "market failure." A popular book at the time was entitled Anatomy of Market Failure, by Francis Bator. This literature was (and is) based on the fraudulent technique of comparing real-world markets to an unobtainable, theoretical, Utopian ideal ("perfect competition") and then condemning the real world for being "imperfect," all the whileassuming that the politics of government regulation would perfectly "correct" these imperfections. Economist Harold Demsetz labeled this charade "the Nirvana Fallacy." Comparing real-world markets to "Nirvana" will always cause one to conclude that markets are "imperfect" by comparison. The market failure theorists never once compared government to Nirvana to subject interventionism to the same criteria. The Austrian School of economics is the only school of thought within the economics profession that never participated in this farce.
To its credit, the Chicago School of economics joined with the Austrians in exposing many of the market failure/regulation—is-always-good fallacies. Hundreds of journal articles and books were published that rediscovered the old truth that "as a rule, regulation is acquired by the industry and is designed and operated primarily for its benefit," as Nobel laureate George Stigler wrote in 1971.
This kind of research was expanded over the years to show that large corporations often support and lobby for onerous government "safety" and environmental regulations because they understand that the regulations will be so costly to enforce that they will likely bankrupt their smaller competitors while deterring others from entering the market in the first place. Businesses long ago discovered that the only way to have a long-lasting cartel is to have the cartel agreement enforced by the government. Privately-enforced cartels always break down because of cheating by the cartel members. The railroad and trucking industries were cartelized by the federal Interstate Commerce Commission (ICC) for many decades, for example. The ICC set monopolistic prices in these industries and prohibited genuine competition. The Civil Aeronautics Board (CAB) cartelized the airline industry by prohibiting price competition until it was deregulated in the late 1970s. There was vigorous competition in the electric power industry in the U.S. until it was ended by government regulation in the early twentieth century by the creation of monopoly franchises by state and local governments. AT&T enjoyed a government-sanctioned monopoly for many decades as well.
During the period of history when government-sanctioned monopoly was increasingly the norm, the Fed was created to facilitate the creation of a banking industry cartel. As Murray Rothbard wrote in A History of Money and Banking in the United States,
the financial elites of this country … were responsible for putting through the Federal Reserve System, as a govemmentally created and sanctioned cartel device to enable the nation's banks to inflate the money supply … without suffering quick retribution from depositors or note holders demanding cash.
In other words, giving the Fed more regulatory authority is not unlike giving an alcoholic another bottle of whisky, a murderer another gun, or a bank robber a ski mask. It is bound to make things worse, not better.
Source:  Thomas J. DiLorenzo  |  Excerpt from the book:  Organized Crime:  The Unvarnished Truth About Government
Jim Keith (1949-1999)  |  Excerpt from the book Mass Control: Engineering Human Consciousness (Chapter 29). Kempton: Adventures Unlimited Press, 1999.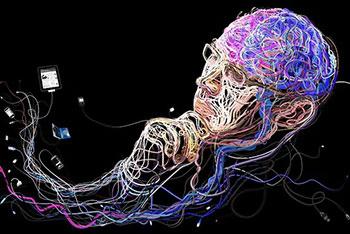 In the 1930s, British intelligence agent and one-world theoretician H.G. Wells proposed a mind control plan that is apparently coming to fruition now, at the turn of the 21st century, with the creation of the Internet. At a November, 1936 speech before the Royal Institute of International Affairs, Wells laid out his idea for what he called a "World Encyclopaedia." Wells said:
"I want to suggest that something, a new social organization, a new institution—which for a time I shall call World Encyclopaedia… This World Encyclopaedia would be the mental background of every intelligent man in the world… Such an Encyclopaedia would play the role of an undogmatic Bible to world culture. It would do just what our scattered and disoriented intellectual organizations of today fall short of doing. It would hold the world together mentally… It would compel men to come to terms with one another… It is a super university. I am thinking of a World Brain; no less… Ultimately, if our dream is realized, it must exert a very great influence upon everyone who controls administrations, makes wars, directs mass behavior, feeds, moves, starves and kills populations… You see how such an Encyclopaedia organization could spread like a nervous network, a system of mental control about the globe, knitting all the intellectual workers of the world through a common interest and cooperating unity and a growing sense of their own dignity, informing without pressure or propaganda, directing without tyranny."
Wells was a little more candid in a private memo written in the same month:
"The Universities and the associated intellectual organizations throughout the world should function as a police of the mind." [1]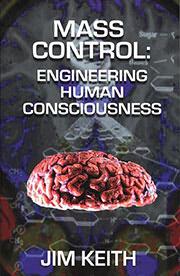 Policing of the mind is precisely the danger of the Internet. Although at first blush the possibility of a communications medium that is egalitarian in its ability to accommodate both individuals and media monoliths is exciting, the apparent freedom of the Internet may be transitory…and illusory.
One problem is that along with ability to disseminate information widely and almost instantaneously, due to its technical flexibility the Internet also has the potential for assimilating—for literally devouring—all of the major information sources on the planet. With high-tech linkages and interfaces it is quite probable that worldwide television, radio, computer, and print media will all be sucked into the maw of what is currently called the Internet. All of these information and communication sources are gradually being linked together into a single computerized network, providing an opportunity for unheralded control of what will be broadcast, what will be said, and ultimately what will be thought.
The Internet provides the ability for almost instantaneous monitoring of the content of communications. It is possible that the 'wide open information frontier' of the Internet, as it currently exists, is going to be a temporary thing, and that a program of increased monitoring and regulation—as well as a more aggressive use of mind control, such as foreseen by Dr. Persinger—will emerge.
When NBC and Microsoft launched their joint venture MSNBC, in an attempt to link television and the Internet, newscaster and CFR member Tom Brokaw said,
"We can't let that generation and a whole segment of the population just slide away out to the Internet and retrieve what information it wants without being in on it." [2]
In China, they have also not held their tongues about what they see as the necessity of Internet control. Xia Hong, an advocate of government monitoring of the Net has said,
"The Internet has been an important technical innovator, but we need to add another element, and that is control. The new generation of information superhighway needs a traffic control center. It needs highway patrols: users will require driver's licenses. These are the basic requirement for any controlled environment." [3]
Is the idea that the Internet can be used for increasing surveillance on the public just paranoia on my part? Then we should examine who currently controls the medium: American intelligence agencies. At this time the major nexus of control of the Internet resides in the monopoly of "domain registration," the keys to the broad Internet landscape. These domain names are registered as Internet Protocol numbers, and until recently were deeded by Network Solutions, Inc., a subsidiary of the government funded National Science Foundation. While Network Solutions registered the I.P. numbers, it was done as a free public service. This is no longer taking place.
Now the long arm of American intelligence agencies has hijacked the free flow of information—registration of domain names now starts at fifty dollars per year—since the purchase of Network Solutions by another company, Scientific Applications International Corp. (SAIC), a group previously mentioned circumstantially in this book in connection with the Heaven's Gate mass suicide—or murder.
SAIC is an arm of the military industrial establishment, with twenty thousand employees and over 90% of its $1.9 billion in 1994 revenues obtained from government contracts. On the twenty-three person board of directors of SAIC are Admiral Bobby Inman, former deputy director of the CIA and head of the National Security Agency; President Nixon's former defense secretary Melvin Laird; General Max Thurman, who commanded the invasion of Panama. Other board members of SAIC have included former CIA director Robert Gates; Secretary of Defense William Perry; and CIA director John Deutch.
Among the projects that Scientific Applications International Corp. has been engaged in recently have been the creation and implementation of technology for the Army Global Command and Control System—the renovation of the Pentagon's computer and communication systems—and the upgrading of national, state, and local law enforcement databases. In other words, SAIC is involved in the upgrading and integration of the computerized infrastructure of the Establishment.
And now SAIC stands at the gate of the Internet.
According to researcher Jesse Hersh:
"The military-industrial complex was the name used to refer to the ruling power elite during the 1950s and 1960s. However, with the wide penetration of television during the '60s, and the further proliferation of electronic media throughout the 1970s and '80s, the complex has dissolved into the inner workings of almost all aspects of our society. The war economy has successfully been transformed into the information economy. Military technology, and military communications systems now control and operate almost all of our political-economic and social relations. This amalgamation of media, and conglomeration of power, is currently being presented to the 'consumer' as the Information Superhighway or 'Internet'." [4]
If it seems unlikely that Big Brother would concern himself with the communications of ordinary citizens on the Internet, then it should be realized that government is already engaged in monitoring civilian and business communications on an awesome scale. Around the world, electronic messages are intercepted by a collaboration amongst several spy agencies headed by the American NSA, termed ECHELON. Based upon a document known as the UKUSA Agreement, signed in 1948 by the U.S., Great Britain, Australia, Canada, and New Zealand, ECHELON is a system composed of receiving stations in Yakima, Washington; Sugar Grove, West Virginia; Norwenstow in Cornwall, England; Waihopai, New Zealand; and Geraldton, Australia.
The receiving stations of ECHELON sift through the output of the world's electronic media. ECHELON primarily targets non-military domestic and business communications, including email, telephone, fax, and telex networks. This interception is primarily done through monitoring the communications of international phone company telecommunications satellites, civilian communications satellites, and communications as they are sent from undersea cables to microwave transmitters.
ECHELON uses computers that incorporate symbol and voice recognition systems to sift through millions of messages every minute, and to identify keywords and phrases, including business names, e-mail addresses, phone and fax numbers that are of interest to its participating member intelligence groups in the U.S., Britain, Canada, and New Zealand. After these phrases are located and the communications they are embodied in are culled, they are sent to analysts in whatever country requested the intercepts. According to one analyst, Amnesty International and Greenpeace have been among ECHELON's targets.
"Let me put it this way," a former NSA officer said. "Consider that anyone can type a keyword into a Net search engine and get back tens of thousands of hits in a few seconds. Assume that people working on the outer edges have capabilities far in excess of what you do." [5]
The gradual assimilation and control of all communications—and ultimately all transactions entirely, including those of perception and thought—is a long term strategy of the controllers that has in recent years been facilitated through the creation of the interdisciplinary science of cybernetics. Now, with cybernetics, mass control is here, eating up our freedom on a day-to-day basis like a fast-acting viral organism.
The term cybernetics was invented by Norbert Wiener, a professor of mathematics at MIT who was involved with what was termed Operations Research as well as System Dynamics for the U.S. during World War II.
Cybernetics is primarily the science of information theory, and it is currently being applied to the world as a whole. Cybernetics theory was first envisioned as a way of precisely managing wars, but with experience it was seen that the disciplines and projections that were vital in the conduct of war were essentially the same as those utilized by government during peacetime. The cybernetic approach evolved such cross-disciplinary groups as the RAND Corporation, Mitre, and Ramo-Wooldridge (which became TRW), brainstorming the cybernetic approach to controlling society and nature itself. The cybernetics idea also provided the genus for the National Security Agency, which is at this time the largest intelligence agency on the planet. Such is the importance of information, according to the controllers.
According to cybernetic innovator Jay W. Forrester,
"The professional field known as system dynamics [or cybernetics] has been developing for the last 35 years and now has a world-wide and growing membership. System dynamics combines the theory, methods, and philosophy needed to analyze the behavior of systems in not only management, but also in environmental change, politics, economic behavior, medicine, engineering, and other fields. System dynamics provides a common foundation that can be applied where we want to understand and influence how things change through time."
One experiment in cybernetics was conducted in 1971 after the Marxist-leaning Dr. Salvador Allende was elected president of Chile. As Castro had done earlier, Allende set about nationalizing the industry, banks, and major companies of Chile. But Allende was no agrarian primatif, and therein lay his danger to the Establishment world. He called in the British cyberneticist Stafford Beers to provide the means for micro-managing the country, which is rich in natural resources, but which has always been drained by the major industrial powers with little of its gelt left over for the country itself.
Beer gathered together a highly qualified group of cybernetics-savvy scientists and launched what he called Project Cybersyn, the objective of which was, according to Beers,
"To install a preliminary system of information and regulation for the industrial economy that will demonstrate the main features of cybernetic management and begin to help in the task of actual decision-making by March 1, 1972… It was a massive application of cybernetic feedback to help each industry and each factory keep track of itself through a central location. All communications flowed through the central location."
Project Cybersyn utilized three primary components:
Cybernet, which was something of a precursor to today's Internet, a means by which businessmen and government could communicate and consult with anyone else in the web.
Cyberstride, the programs necessary for monitoring individual companies as well as the economy as a whole, as well as providing alerts when specific areas needed enhancement or were in trouble.
Chaco, a computerized model of the Chilean economy that provided effective simulations of potential scenarios.
The purpose of Cybersyn was to monitor, to dissect, and to predict the Chilean economy; to debug it in order to create a functioning machine, in much the same manner that is being done in many countries throughout the world today.
The problem is that Cybersyn may have worked too well and so posed a threat to the capitalist world. As the demonstration project that Allende and Beers foresaw, it might have provided a tremendous public relations coup for the Communist world. Henry Kissigner, it is said, was the one who intervened to put an end to the grand experiment. Salvador Allende was assassinated by Chileans who are reported to have been in the pay of the CIA, and Cybersyn went by the wayside.
The CIA seems to have known precisely what it was doing, since there are indications that the Agency at about the same time was focused on cybernetic concerns of its own. According to Anna Keeler in my Secret and Suppressed anthology,
"Richard Helms wrote of such a system in the mid-1960s while he was CIA Plans Director. He spoke of 'Sophisticated approaches to the coding of information for transmittal to population targets' in the 'battle for the minds of men' and of 'an approach integrating biological, social and physical-mathematical research in an attempt to control human behavior.' He found particularly notable 'use of modern information theory, automata theory, and feedback concepts…for a technology controlling behavior…using information inputs as causative agents…"
Elsewhere Helms wrote,
"Cybernetics can be used in molding of a child's character, the inculcation of knowledge and techniques, the amassing of experience, the establishment of social behavior patterns…all functions which can be summarized as control of the growth processes of the individual."
Cybernetics and the Internet—otherwise, the one world brain envisioned by H.G. Wells—allows for a regulated, interventionist world, one so fine-tuned that much of the machinations that take place behind the scenes are not observed by the man in the street. Among the control strategies that can be and are employed by the elitists in a cybernetic world are the control of food, the control of the monetary supply, the control of energy, and the control of public opinion. The Clinton administration's close attention to the media and opinion polls, and manipulation of same, are in essence a primitive cybernetic approach that has allowed for the institution in the U.S. of a "soft" cybernetic fascism where violent internal intervention is rarely needed, and then seemingly only for public relations purposes.
The techno-fascists are approaching closure, and may have already achieved it. Not only do governments and intelligence agencies currently have the ability to monitor computer and other media messages, as well as the emotional responses of the electorate via polling and other techniques, they have the ability and the will to use media to brainwash us, to change our opinions when they believe it is warranted, and to sell us on every step on the road to complete utilization. As satirized in works like Report From Iron Mountain andSilent Weapons for Quiet Wars, the cybernetics approach to world management can yield the ultimate in control. Extrapolating from the accelerating advances of the last century, it is obvious that unless lovers of freedom act, and act fast, within the next twenty years the ruling elite will have effectively realized total control over the minds and bodies of mankind.[6]
---
Notes:
[1] Wells, H.G. Cited in White, Carol. The New Dark Ages Conspiracy. New York: The New Benjamin Franklin House, 1980.
[2] Brokaw, Tom, cited in Pouzzner, Daniel. "The Architecture of Modern Political Power," http://www.mega.nu/ampp/
[3] "The Great Firewall of China" by Geramie R. Barme and Sang Ye, Wired Magazine.
[4] Hersh, Jesse, "The Internet Complex," Prevailing Winds, number 4; King, Bradley J., "Doubleplusungood! The Specter of Telescreening," [formerly] at www.parascope.com.
[5] Hagar, Nicky, "Exposing the Global Surveillance System," Covert Action Quarterlyonline, http://www.projectcensored.org/4-exposing-the-global-surveillance-system/; "Spies Like Us," Connected, 16 December, 1997, at www.telegraph.co.uk; Vest, Jason, "Listening In," Village Voice, August 12-18, 1998.
[6] Helms, Richard, cited in Bowart, Walter. Operation Mind Control. New York: Dell Books, 1978; Friedman, George and Meridith. The Future of War — Power, Technology, and American World Dominance. 1996; Beer, Stafford. Brain of the Firm, 1986; Wiener, Norbert. The Human Use of Human Beings — Cybernetics and Society. 1954; "Silent Weapons for Quiet Wars," Secret and Suppressed, ed. Jim Keith, Feral House, 1993.
Source: War Is Crime