A few years ago I participated in a radio debate on "white privilege" with a certain man, whose name is unimportant, who had a Ph.D. in "ethnic studies." At one point he introduced an argument by saying, "If whites are 80 percent of the population…," which prompted me to interject and point out that whites (non-Hispanic) are now only 63 percent of America. Of course, you might think that someone with a doctorate in "ethnic studies" would know what the ethnic and racial composition of the country is.
While no one wants to be a real-life Cliff Clavin (of Cheers fame), mistaking trivia for intellectualism, facts matter because they're small snippets of reality. They're little pictures — and, as with a jigsaw puzzle — if you have enough of them, assembled properly, you can see the big picture. This is otherwise known as being in touch with reality.
This is why a certain trend in that liberal bastion called education is quite interesting. Educators will often say today, "We don't just teach kids facts [uttered dripping with derision]; we teach them how to think." This is quite convenient. After all, it's easy to test knowledge of facts; thus, such measures can reveal modern education as a fraudulent enterprise. But "how to think" is a bit more nebulous, and, if you define the expression of feelings-derived folderol as reason, your students cannot fail.
Yet there is a deeper reason why liberals eschew facts: they refute fiction. And since leftist agendas have no basis in reality, exposure to snippets of it is deadly; for, just as one small pin can pop a balloon, one little fact can shatter a rationalization.
This brings us back to Dr. Ethnic Studies. His field of expertise isn't about anything as old-fashioned as facts, but he can expound at length on oppression, white privilege, critical-race theory and "micro-aggressions." These things, you see, are the stuff of sophisticated modern men. Never mind that they're complete fiction.
But liberals are raised on fiction. Fiction about America's nature and Western influence; fiction about the races and sexes (not to mention "genders"), and fiction about sex; fiction about history and culture; fiction about economics; fiction about religion. Heck, with how liberals claim old fairy tales are destructive, they're raised with fiction about fiction. This brings us to another fiction: Barack Obama as educated man.
If we were to mention, again, that he thought "Austrian" was spoken in Austria, pronounced "corpsman" "corpse-man" (three times in one speech) or that he called the "transcontinental" railroad the "intercontinental" one (Amtrak to Bangkok, anyone?), we'd obviously have to be racists. After all, anyone can make a mistake. But it's one thing to commit a Spoonerism and say "a scoop of boy trouts" or, like Dan Quayle, correct a spelling-bee participant based upon the antiquated word form "potatoe" (which The New York Times used as recently as 1988). But then there are those mistakes indicating that, just perhaps, you don't really possess the knowledge base one might expect from an educated Western gentleman.
And a fact about Obama's upbringing is that it was defined by fiction. Clergyman Hosea Ballou said, "Education commences at the mother's knee…," but not only was Obama's mother's knee not around all the time, but what an odd knee it was. Her father had given her his first name, Stanley, because he'd wanted a boy, and Stanley Ann Dunham's personal development reflected that bizarre beginning. She attended Mercer Island High in Seattle, which had a wing known as "anarchy alley" that was infested with radical leftist teachers. It is said that Dunham "thrived" in that atmosphere, and she became a committed left-wing atheist herself. Then there was Obama's mentor in Hawaii, Frank Marshall Davis, a pornographic-novel writer and anti-white, card-carrying member of the Communist Party USA. And how radical were Obama's leftist grandparents, with whom he lived in the AlohaState? Obama's grandfather, Stanley Armour Dunham, was the one who chose Davis to be scrambler of young Barry's brains.
The point is that there was no prominent person in the young Obama's life who could or would expose him to reality. It was all anti-American, anti-Western isms and destructive schism. This brings us to Obama's mind-numbingly ridiculous description of his 2008 campaign travels: "I've now been in 57 states; I think, one left to go." Where does such a bizarre mistake come from? After all, that there are 50 states is drummed into every American child so that it just instinctively rolls off the tongue: 50 states, 50 states, 50 states….
That is, again, every "American child."
It's not that I don't think Obama knew there are 50 states. Rather, he doesn't have the intellectual foundation you'd expect of an educated Western man, and this includes a lack of the rote knowledge that, like an actor who has spoken a certain line in 500 rehearsals and performances, is expressed the same way every time. And this, by the way, has nothing to do with where anyone thinks Obama was born. He simply is not truly American in mind, heart and spirit.
But to fully grasp the nature of leftists' ignorance, an understanding of their philosophical foundation is necessary. There is a certain experience many conservatives know very well: You debate a liberal, and he just seems immune to facts and reason. No matter how airtight your point, it rolls off him like water off a duck.
To explain this, let's start with an analogy. Becoming proficient at golf involves gaining knowledge about the swing. And if you realize you've fallen victim to a misconception, improvement depends upon rejecting it and accepting the truth in question. But what if you were so bent on using your old swing — so attached to "hackerism" — that you simply would not accept that truth? A pustule on the face of the game you'd remain.
So it is in all of life. Everyone falls victim to certain misconceptions, and growing in knowledge and wisdom involves rejecting them when we're blessed enough to discover refutative truths. But this can be difficult for two reasons. First, it may involve relinquishing ideas to which we're strongly attached. This could be because they're integral pieces of an incorrect jigsaw puzzle we've glommed onto, an example of which would be a committed atheist who insists there are no moral absolutes because he knows their existence implies God's. Or it could be that an incorrect belief is embraced as a justification for a behavior (e.g., sexual perversion, heavy drinking) to which we're attached. Or it could be both.
Second, pride can get in the way, as correcting oneself involves admitting error, often with respect to ideas we've spent an entire lifetime defending. It can be like giving up a cherished son.
And while most everyone exhibits to some degree this tendency to rationalize, leftists are defined by it. They are, to use a favored psycho-babble term, morally and philosophically "dysfunctional" people. They live lives of rationalization — which is when you lie to yourself, sell yourself on a fiction — and for this reason only intensify whatever dislocation from reality their upbringing, sometimes, might have wrought.
Their greatest act of self-delusion — their ultimate denial of reality and the one that facilitates all others — is their embrace of moral relativism, the idea that there are no moral absolutes. The appeal of this fiction is that it allows one to justify any behavior imaginable. After all, my sins are not sins if there's no vice, only viewpoint. Who is to judge? Who is to say? There's no black and white, only gray.
But once you unmoor yourself from objective moral reality, there is no limit to how immoral you can become. This is why Fyodor Dostoevsky's Ivan Karamazov said that without God, "everything is permitted." It's why occultist Aleister Crowley insisted, "Do what thou wilt shall be the whole of the law." And it explains leftists' bizarre thinking. Did you ever wonder, for instance, how modern liberals can say something so preposterous as "The truth is no defense against a hate-speech charge"? It's not hard to understand.
When a person who lives a sincere life finds that part of his ideology conflicts with the Truth, he alters his ideology. But what if you not only were attached to your ideology like a drunkard to drink, but didn't acknowledge Truth's existence? It is then that you, instead, rationalize away the Truth.
In fact, with his denial of Truth, the leftist places his ideology where Truth should be: the center of his life. This ideology, which just reflects his emotions, anyway, then takes on the role of God. It becomes the ultimate arbiter, the fiction that becomes "fact." This is why Nazi propaganda minister Joseph Goebbels once said, "National Socialism is a religion. …My Party is my church…." Like him, today's leftists have repeated a big lie to themselves so often that it has become the "truth."
Interestingly, or maybe ominously, the Bible speaks of the end times in 2 Timothy 3 and writes of "men of depraved minds" who are "always learning but never able to come to a knowledge of the truth." I don't know if these are the last days, or just the last days of freedom, but our republic is now infested with millions of fiction voters who elected a fiction president based on fairy-tale promises. And it's looking less and less like our story ends with "happily ever after."
I am a great fan of Kiev, an affable city of pleasing bourgeois character, with its plentiful small restaurants, clean tree-lined streets, and bonhomie of its beer gardens. A hundred years ago Kiev was predominantly a Russian resort, and some central areas have retained this flavour. Now Kiev is patrolled by armed thugs from the Western Ukraine, by fighters from the neo-Nazi -Right Sector, descendants of Stepan Bandera, the Ukrainian Quisling's troopers, and by their local comrades-in-arms of nationalist persuasion.
After a month of confrontation, President Viktor Yanukovych gave in, signed the EC-prepared surrender and escaped their rough revolutionary justice by the skin of his teeth. The ruling party MPs were beaten and dispersed, the communists almost lynched, the opposition have the parliament all to themselves, and they've  appointed new ministers and taken over the Ukraine. The Brown Revolution has won in the Ukraine. This big East European country of fifty million inhabitants has gone the way of Libya. The US and the EU won this round, and pushed Russia back eastwards, just as they intended.
It remains to be seen whether the neo-Nazi thugs who won the battle will agree to surrender the sweet fruits of victory to politicians, who are, God knows, nasty enough. And more importantly, it remains to be seen whether the Russian-speaking East and South East of the country will accept the Brown rule of Kiev, or  split off and go their own way, as the people of Israel (so relates the Bible) after King Solomon's death rebelled against his heir saying "To your tents, o Israel!" and proclaimed independence of their fief (I Kings 12:16). Meanwhile it seems that the Easterners' desire to preserve Ukrainian state integrity is stronger than their dislike for the victorious Browns. Though they assembled their representatives for what could be a declaration of independence, they did not dare to claim power. These peaceful people have little stamina for strife.
Their great neighbour, Russia, does not appear overtly concerned with this ominous development. Both Russian news agencies, TASS and RIA, didn't even place the dire Ukrainian news at the top, as Reuters and BBC did: for them, the Olympics and the biathlon were of greater importance.
This "ostrich" attitude is quite typical of the Russian media: whenever they find themselves in an embarrassing position, they escape into showing the Swan Lake ballet on TV. That's what they did when the Soviet Union collapsed in 1991. This time it was the Olympics instead of the ballet.
Anti-Putin opposition in Russia heartily approved of the Ukrainian coup.Yesterday Kiev, tomorrow Moscow, they chanted. Maidan (the main square of Kiev, the site of anti-government demos) equals Bolotnaya (a square in Moscow, the site of anti-government protests in December 2012) is another popular slogan.
The majority of Russians were upset but not surprised. Russia decided to minimise its involvement in the Ukraine some weeks ago as if they wished to demonstrate to the world their non-interference. Their behaviour bordered on recklessness. While foreign ministers of EC countries and their allies crowded Kiev, Putin sent Vladimir Lukin, a human rights emissary, an elder low-level politician of very little clout, to deal with the Ukrainian crisis. The Russian Ambassador Mr Zurabov, another non-entity, completely disappeared from public view. (Now he was recalled to Moscow). Putin  made not a single public statement on the Ukraine, treating it as though it were Libya or Mali, not a neighbouring country quite close to the Russian hinterland.
This hands-off approach could have been expected: Russia did not interfere in the disastrous Ukrainian elections 2004, or in the Georgian elections that produced extremely anti-Russian governments. Russia gets involved only if there is a real battle on the ground, and a legitimate government asks for help, as in Ossetia in 2008 or in Syria in 2011. Russia supports those who fight for their cause, otherwise Russia, somewhat disappointingly, stands aside.
The West has no such inhibitions and its representatives were extremely active: the US State Department representative Victoria "Fuck EC'' Nuland had spent days and weeks in Kiev, feeding the insurgents with cookies, delivering millions of smuggled greenbacks to them, meeting with their leaders, planning and plotting the coup. Kiev is awash with the newest US dollars fresh from its mint (of a kind yet unseen in Moscow, I've been told by Russian friends). The US embassy spread money around like a tipsy Texan in a night club. Every able-bodied young man willing to fight received five hundred dollar a week, a qualified fighter – up to a thousand, a platoon commander had two thousand dollars – good money by Ukrainian standards.
Money is not all. People are also needed for a successful coup. There was an opposition to Yanukovych who won democratic elections, and accordingly, three parties lost elections. Supporters of the three parties could field a lot of people for a peaceful demonstration, or for a sit-in. But would they fight when push comes to shove? Probably not. Ditto the recipients of generous US and EC grants (Nuland estimated the total sum of American investment in "democracy building" at five billion dollars). They could be called to come to the main square for a demo. However, the NGO beneficiaries are timid folk, not likely to risk their well-being. And the US needed a better fighting stock to remove the democratically elected president from power.
Serpent Eggs
In the Western Ukraine, the serpent eggs hatched: children of Nazi collaborators who had imbibed hatred towards the Russians with their mothers' milk. Their fathers had formed a network under Reinhard Gehlen, the German spymaster. In 1945, as Germany was defeated, Gehlen swore allegiance to the US and delivered his networks to the CIA. They continued their guerrilla war against the Soviets until 1956. Their cruelty was legendary, for they aimed to terrify the population into full compliance to their command. Notoriously, they strangulated the Ukrainians suspected of being friendly to Russians with their bare hands.
A horrifying confession of a participant tells of their activities in Volyn: "One night, we strangulated 84 men. We strangulated adults, as for little kids, we held their legs, swung and broke their heads at a doorpost. …Two nice kids, Stepa and Olya, 12 and 14 years old… we tore the younger one into two parts, and there was no need to strangulate her mother Julia, she died of a heart attack" and so on and so on. They slaughtered hundreds of thousands of Poles and Jews; even the dreadful Baby Yar massacre was done by them, with German connivance, somewhat similar to Israeli connivance in the Sabra and Chatila massacres of Palestinians by the Lebanese fascists of the Phalange.
The children of these Bandera murderers were brought up to hate Communism,  Soviets and Russians, and in adoration of their fathers' deeds. They formed the spearhead of the pro-US anti-government rebels in the Ukraine, the Right Sector led by out-and-out fascist Dmytro Yarosh. They were ready to fight, to die and kill. Such units attract potential rebels of differing backgrounds: their spokesman is young Russian -turned -Ukrainian -nationalist Artem Skoropadsky, a journalist with the mainstream oligarch-owned Kommersant-UA daily. There are similar young Russians who join Salafi networks and become suicide-bombers in the Caucasus mountains – young people whose desire for action and sacrifice could not be satisfied in the consumer society. This is a Slav al-Qaeda — real neo-Nazi storm troopers, a natural ally of the US.
And they did not fight only for association with EC and against joining a Russia-led TC. Their enemies were also the Russians in the Ukraine, and Russian-speaking ethnic Ukrainians. The difference between the twain is moot. Before independence in 1991, some three quarters of the population preferred to speak Russian. Since then, successive governments have tried to force people to use Ukrainian. For the Ukrainian neo-Nazis, anyone who speaks Russian is an enemy. You can compare this with Scotland, where people speak English, and nationalists would like to force them to speak the language of Burns.
Behind the spearhead of the Right Sector, with its fervent anti-communist and anti-Russian fighters, a larger organisation could be counted on: the neo-Nazi Freedom (Svoboda), of Tyagnibok. Some years ago Tyagnibokcalled for a fight against Russians and Jews, now he has become more cautious regarding the Jews. He is still as anti-Russian as John Foster Dulles. Tyagnibok was tolerated or even encouraged by Yanukovych, who wanted to take a leaf from the French president Jacques Chirac's book. Chirac won the second round of elections against nationalist Le Pen, while probably he would have lost against any other opponent. In the same wise, Yanukovych wished Tyagnibok to become his defeatable opponent at the second round of presidential elections.
The parliamentary parties (the biggest one is the party of Julia Timoshenko with 25% of seats, the smaller one was the party of Klitschko the boxer with 15%) would support the turmoil as a way to gain power they lost at the elections.
Union of nationalists and liberals
Thus, a union of nationalists and liberals was formed. This union is the trademark of a new US policy in the Eastern Europe. It was tried in Russia two years ago, where enemies of Putin comprise of these two forces, of pro-Western liberals and of their new allies, Russian ethnic nationalists, soft and hard neo-Nazis. The liberals won't fight, they are unpopular with the masses; they include an above-average percentage of Jews, gays, millionaires and liberal columnists; the nationalists can incite the great unwashed masses almost as well as the Bolsheviks, and will fight. This is the anti-Putin cocktail preferred by the US. This alliance actually took over 20% of vote in Moscow city elections, after their attempt to seize power by coup was beaten off by Putin. The Ukraine is their second, successful joint action.
Bear in mind: liberals do not have to support democracy. They do so only if they are certain democracy will deliver what they want. Otherwise, they can join forces with al Qaeda as now in Syria, with Islamic extremists as in Libya, with the Army as in Egypt, or with neo-Nazis, as now in Russia and the Ukraine. Historically, the liberal–Nazi alliance did not work because the old Nazis were enemies of bankers and financial capital, and therefore anti-Jewish. This hitch could be avoided: Mussolini was friendly to Jews and had a few Jewish ministers in his government; he objected to Hitler's anti-Jewish attitude saying that "Jews are useful and friendly". Hitler replied that if he were to allow that, thousands of Jews would join his party. Nowadays, this problem has vanished: modern neo-Nazis are friendly towards Jews, bankers and gays. The Norwegian killer Breivik is an exemplary sample of a Jew-friendly neo-Nazi. So are the Ukrainian and Russian neo-Nazis.
While the original Bandera thugs killed every Jew (and Pole) that came their way, their modern heirs receive some valuable Jewish support. The oligarchs of Jewish origin (Kolomoysky, Pinchuk and Poroshenko) financed them, while a prominent Jewish leader, Chairman of the Association of Jewish Organizations and Communities of the Ukraine, Josef Zissels, supported them and justified them. There are many supporters of Bandera in Israel; they usually claim that Bandera was not an anti-Semite, as he had a Jewish doctor. (So did Hitler.) Jews do not mind Nazis who do not target them. The Russian neo-Nazis target Tajik gastarbeiters, and the Ukrainian neo-Nazis target Russian-speakers.
Revolution: the Outline
The revolution deserves to be described in a few lines: Yanukovych was not too bad a president, prudent though weak. Still the Ukraine came to the edge of financial abyss. (You can read more about it in my previous piece) He tried to save the situation by allying with the EC, but the EC had no money to spare. Then he tried to make a deal with Russia, and Putin offered him a way out, without even demanding from him that the Ukraine join the Russian-led TC. This triggered the violent response of the EC and the US, as they were worried it would strengthen Russia.
Yanuk, as people call him for short, had few friends. Powerful Ukrainian oligarchs weren't enamoured with him. Besides the usual reasons, they did not like the raider habits of Yanuk's son, who would steal other men's businesses. Here they may have had a point, for the leader of Belarus, the doughty Lukashenko, said that Yanuk's son's unorthodox ways of acquiring businesses brought disaster.
Yanuk's electorate, the Russian-speaking people of the Ukraine (and they are a majority in the land, like English-speaking Scots are majority in Scotland) were disappointed with him because he did not give them the right to speak Russian and teach their children in Russian. The followers of Julia Timoshenko disliked him for jailing their leader. (She richly deserved it: she hired assassins, stole billions of Ukrainian state money in cahoots with a former prime minister, made a crooked deal with Gazprom at the expense of Ukrainian consumers, and what not.) Extreme nationalists hated him for not eradicating the Russian language.
The US-orchestrated attack on the elected President followed Gene Sharp's instructions to a tee, namely: (1) seize a central square and organise a mass peaceful sit-in, (2) speak endlessly of danger of violent dispersal, (3) if the authorities do nothing, provoke bloodshed, (4) yell bloody murder, (5) the authority is horrified and stupefied and (6) removed and (7) new powers take over.
The most important element of the scheme has never been voiced by the cunning Sharp, and that is why the Occupy Wall Street movement (who thumbed through the book) failed to achieve the desired result. You have to have the Masters of Discourse™ i.e., Western mainstream media, on your side. Otherwise, the government will squash you as they did with the Occupy and many other similar movements. But here, the Western media was fully on the rebels' side, for the events were organised by the US embassy.
At first, they gathered for a sit-in on the Independence Square (aka "Maidan Square") some people they knew: recipients of USAID grants via the NGO network, wrote a Ukrainian expert Andrey Vajra, networks of fugitive oligarch Khoroshkovski, neo-Nazis of the Right Sector and radicals of the Common Cause. The peaceful assembly was lavishly entertained by artists; food and drink were served for free, free sex was encouraged – it was a carnival in the centre of the capital, and it began to attract the masses, as would happen in every city in the known universe. This carnival was paid for by the oligarchs and by the US embassy.
But the carnival could not last forever. As per (2), rumours of violent dispersal were spread. People became scared and drifted away. Only a small crowd of activists remained on the square. Provocation as per (3) was supplied by a Western agent within the administration, Mr Sergey Levochkin. He wrote his resignation letter, posted it and ordered police to violently disperse the sit-in. Police moved in and dispersed the activists. Nobody was killed, nobody was seriously wounded, – today, after a hundredfold dead, it is ridiculous even to mention this thrashing, – but the opposition yelled bloody murder at the time. The world media, this powerful tool in the hands of Masters of Discourse, decried "Yanukovych massacred children". The EC and the US slapped on sanctions, foreign diplomats moved in, all claiming they want to protect peaceful demonstrators, while at the same time beefing up the Maidan crowd with armed gunmen and Right Sector fighters.
We referred to Gene Sharp, but the Maidan had an additional influence, that of Guy Debord and his concept of Society of Spectacle. It was not a real thing, but a well-done make-believe, as was its predecessor, the August 1991 Moscow "coup". Yanukovych did everything to build up the Maidan resistance: he would send his riot police to disperse the crowd, and after they did only half of the job, he would call them back, and he did this every day. After such  treatment, even a very placid dog would bite.
The Spectacle-like unreal quality of Kiev events was emphasized by arrival of the imperial warmonger, the neocon philosopher Bernard-Henri Levy. He came to Maidan like he came to Libya and Bosnia, claiming human rights and threatening sanctions and bombing. Whenever he comes, war is following. I hope I shall be away from every country he plans to visit.
First victims of the Brown Revolution were the monuments – those of Lenin, for they do hate communism in every form, and those of the world war, because the revolutionaries solidarise with the lost side, with the German Nazis.
History will tell us to what extent Yanuk and his advisors understood what they were doing. Anyway, he encouraged the fire of Maidan by his inefficient raids by a weaponless police force. The neo-Nazis of Maidan used snipers against the police force, dozens of people were killed, but President Obama called upon Yanuk to desist, and he desisted. After renewed shooting, he would send the police in again. An EC diplomat would threaten him with the Hague tribunal dock, and he would call his police back. No government could function in such circumstances.
Eventually he collapsed, signed on the dotted line and departed for unknown destination. The rebels seized power, forbade the Russian language and began sacking Kiev and Lvov. Now the life of the placid people of Kiev has been turned into a living hell: daily robberies, beating, murder abound. The victors are preparing a military operation against the Russian-speaking areas in the South East of Ukraine. The spectacle of the revolution can yet turn really bloody.
Some Ukrainians hope that Julia Timoshenko, freshly released from jail, will be able to rein the rebels in. Others hope that President Putin will pay heed to the Ukrainian events, now that his Olympic games are, mercifully, finished. The spectacle is not over until the fat lady sings, but sing she will – her song still remains to be seen and heard.
English language editing by Ken Freeland.
A former law enforcement officer and national school safety consultant has publicly challenged the official narrative on Sandy Hook…
After only filing Connecticut Freedom Of Information requests about the alleged Sandy Hook 'massacre', School Safety expert Wolfgang W. Halbig (photo, above) was visited by homicide detectives warning him that if he keeps making inquiries he would suffer the legal consequences.
Halbig also discovered that the report on the Sandy Hook event was the first school shooting in US history to be sealed as 'Classified', held by the FBI. Smells like a cover-up.
The points brought up in this interview are some of the best ever on this subject.
Listen to this incredible interview by AFP via Federal Jack…
Source: 21st Century Wire
When Major General Smedley Butler made his case,"War is a Racket" he did not pull any punches. "The normal profits of a business concern in the United States are six, eight, ten, and sometimes twelve percent. But war-time profits – ah! That is another matter – twenty, sixty, one hundred, three hundred, and even eighteen hundred per cent – the sky is the limit. All that traffic will bear. Uncle Sam has the money. Let's get it." The business of military procurement has multiplied since his fateful revelations.Not satisfied with fair profits or feasible competition, the practices of the defense corporatists illustrate one aspect of waste, graft and systemic bribery. William D. Hartung describes the consolidation and expanse of a select group of companies in the paper, The Military-Industrial Complex Revisited: Shifting Patterns of Military Contracting in the Post-9/11 Period
"Many of the same companies that benefited from increased Pentagon and war spending were top contractors for other security related agencies. For example, Lockheed Martin was not only the top contractor for the Pentagon, but it also ranked number one at the Department of Energy; number eight at the Department of Homeland Security (Boeing was number one); number two at the State Department; and number three at the National Aeronautics and Space Administration (NASA). Contracts let by these agencies were only a fraction of the levels awarded by the Pentagon, but they were significant nonetheless. For example, the Department of Homeland Security issued $13.4 billion in contracts in FY2008, NASA $15.9 billion, the State Department $5.5 billion, and the Department of Energy $24.6 billion."
This dramatic growth in budgets is even more significant, when viewed in the context of world expenditures of other counties. Leaving aside the relative merits of the dangers and risk of external threats, the gigantic enterprise of fostering the biggest military apparatus in history has made select factions rich at the expense of the many.
Jonathan Turley in Pentagon Plugs: New Study Finds Pentagon Has Hidden Trillions In Missing Money And Equipment, references an example on how the overall avoidance of financial accountability, outright fraud and intentional concealment operates.
"A new report has detailed how the military has cooked the books to hide trillions, that's right trillions, in missing money and equipment. The military calls them "plugs," a curious term for fraud. These are knowingly fake figures used to hide the fact that there is no accurate record of the money.

The plugs are generally the work of the office of the Defense Finance and Accounting Service, the Pentagon's main accounting agency. Required to complete an audit, the staff simply faked the numbers."
Reuter's reports on a Special Report: The Pentagon's doctored ledgers conceal epic waste.
"Over the past 10 years, the Defense Department has signed contracts for the provision of more than $3 trillion in goods and services. How much of that money is wasted in overpayments to contractors, or was never spent and never remitted to the Treasury, is a mystery. That's because of a massive backlog of "closeouts" – audits meant to ensure that a contract was fulfilled and the money ended up in the right place."
Now trillions are sums that are unimaginable The Department of the Treasury acknowledges that U.S. gold reserves (if you believe their figures) total $11,041,059,958.16 as of their Current Report: January 31, 2014.
An eleven billion dollars equivalent is a mere drop in the bucket to the monies allocated to the military and homeland security. Taxpayers are regularly deceived about the costs. Congress is kept in the dark about black programs. And the war racket keeps funneling and siphoning off unknown sums to accounts that only a super computer can track.
Corporatocracy: How the Corporate Welfare State Divides and Conquers is a video by James Corbertt that provides an insightful analysis which establishes a surreal account how the oligarchy operates. The financial shenanigans of corporatists contribute to the interlocking directorates, which run the money pit that keeps the empire operating.
A rational reform of a depraved money laundering arrangement is impossible without a fundamental repudiation of the internationalist foreign policy doctrines that permeates the State Department. Funding advance technological warfare platforms that are unheard of to even congressional oversight is profoundly unconstitutional.
When such practices become routine, the economic incentives breed crooked abuses. The obligations for responsible public policy are methodically destroyed, when transparency is eliminated.
The Washington Blog provides several useful sources that document the extent of the problem in "$8.5 TRILLION In Taxpayer Money Doled Out By Congress To The Pentagon Since 1996 … Has NEVER Been Accounted For" and sums up with a bleak assessment.
"The Pentagon is the only federal agency that has not complied with a law that requires annual audits of all government departments. That means that the $8.5 trillion in taxpayer money doled out by Congress to the Pentagon since 1996, the first year it was supposed to be audited, has never been accounted for. That sum exceeds the value of China's economic output last year."
Evidently, the elites that benefit from bilking appropriations and the board members that steer the defense contractors want the con to continue. For all the money directed towards maintaining the war machine, our actual security become less secure.
Banks laundry ill-gotten gain, as prevailing practice, in the normal course of business because the arm merchants are protected players in the trade. The reprehensible circle that the dogs of war unleash the cash flow from their illicit drug sales, through arms sales, allows for the smooth transfer of hidden blood money into number accounts.
Such an organized system of mutual payoffs greases the ever growing industry of fear and destruction. All the missing money is buried in the unknown cashes of subterranean tyranny. Creating false flag threats allows for imaginary scourges to be new enemies. Protection from such manufactured foes is the real business of the military-industrial-complex.
So, when more details surface about the lost and unaccounted military funding money, it is just part of the price of keeping you safe.
Public opinion in Western Europe is wrong to regard the Ukrainian crisis as a showdown between Westerners and Russians. In reality, Washington's goal is not to push the country into the arms of the European Union, but to deprive Russia of its historical partners. To do this, the United States is prepared to ignite a new civil war on the continent.
After having dismembered Yugoslavia during a ten-year civil war (1990-1999), has the United States decided to destroy Ukraine in a similar way? This is what could be inferred from the maneuvers that the opposition is poised to launch during the Sochi Olympic Games.
Ukraine has been historically divided between, in the West, a population turned towards the European Union and, in the East, a population oriented towards Russia, plus a small Muslim minority in Crimea. After the country's independence, the government gradually crumbled. Taking advantage of the confusion, the United States organized the «Orange Revolution» (2004) [1], which brought to power a mafia clan, also pro-Atlanticist. Moscow responded by lifting its subsidies on gas prices, but the Orange government could not rely on its Western allies to help pay the market price. Ultimately, it lost the 2010 presidential election in favor of Viktor Yanukovych, a corrupt politician, and on again-off again pro-Russian.
On 21 November 2013, the government renounces signing the Association Agreement negotiated with the European Union. The opposition responds with protests in Kiev and in the western part of the country, which quickly take on an insurrectionary appearance. It calls for early presidential and parliamentary elections and refuses to form a government when approached by President Yanukovych and the Prime Minister resigns. The events are baptized Euromaidan, then Eurorevolution, by Radio Free Europe (run by the State Department).
The crowd control for the opposition is provided by Azatlyk, a group of young Crimean Tatars who returned from Jihad in Syria especially for the occasion [2].
The Atlanticist media champion the cause of the «democratic opposition» and condemn Russian influence. High-profile Western figures turn up to manifest their support to the protesters, including Victoria Nuland (Assistant Secretary of State and former Ambassador to NATO) and John McCain (Chairman of the Republican branch of the NED). For its part, the Russian press condemns protesters who have taken to the streets to overthrow democratically elected institutions.
Torch-lit march of 15,000 Nazis in Kiev on 1 January 2014.
At first, the movement seemed to be an attempt to orchestrate a second «Orange Revolution.» But on 1 January 2014 the power in the street changes hands. The Nazi «Freedom» party organizes a 15 000-strong torch-lit march in memory of Stepan Bandera (1909-1959), the nationalist leader who allied himself with the Nazis against the Soviets. Since this event, the capital has been covered with anti-Semitic graffiti and people are attacked on the street for being Jewish.
The pro-European opposition is made up of three political parties:
 The All-Ukrainian Union "Fatherland" (Batkivshchyna), led by the oligarch and former Prime Minister Yulia Tymoshenko (serving a prison sentence following her convictions for embezzlement) and currently headed by lawyer and former Parliament speaker Arseniy Yatsenyuk. It stands for private property and the Western liberal model. It garnered 25.57% of the vote in the 2012 parliamentary elections.
 The Ukrainian Democratic Alliance for Reform (Udar), of former boxing world champion Vitali Klitschko. It claims to identify with Christian Democracy and picked up 13.98% in the 2012 elections.
 The All-Ukrainian Union "Svoboda" (Freedom), led by the surgeon Oleh Tyahnybok. This political group sprang from the National Socialist Party of Ukraine. It promotes the denaturalization of Jewish Ukrainians. It won 10.45% of the vote in the 2012 parliamentary elections.

These parliamentary parties have the support of:

 The Congress of Ukrainian Nationalists, a Nazi splinter group from the former NATO stay-behind networks in the Eastern Bloc [3]. A Zionist, he calls for the denaturalization and deportation of Ukrainian Jews to Israel. He received 1.11% of the vote in 2012.
 The Ukrainian Self-Defense, a nationalist splinter group that sent its members to fight the Russians in Chechnya and Ossetia during the Georgian conflict. It got 0.08% of the vote in 2012.
In addition, the opposition has received the endorsement of the Ukrainian Orthodox Church, in revolt against the Moscow Patriarchate. Ever since the Nazi Party took over the streets, the demonstrators – many of them wearing helmets and dressed in paramilitary uniforms -have erected barricades and stormed government buildings. Certain elements of the police force have also displayed great brutality, going so far as to torture detainees. A dozen protesters were killed and nearly 2,000 were wounded. The unrest spread to the western provinces of the country.
According to our information, the Ukrainian opposition seeks to import military materials acquired on parallel markets. It is obviously not possible to purchase weapons in Western Europe and bring them in without NATO's green light.
Washington's strategy in Ukraine would appear to be a combination of proven "color revolution" recipes with others recently concocted during the "Arab Spring" [4]. Moreover, the United States makes no effort to hide it: it dispatched two officials, Victoria Nuland (deputy to John Kerry) and John McCain (who is not only a Republican senator, but also the chairman of IRI, the Republican branch of the NED [5]) to support the protesters. Unlike Libya and Syria, Washington does not have jihadists on hand to sow chaos (except for Tatar extremists, but they are only located in Crimea). It was therefore decided to lean on the Nazis with whom the State Department worked against the Soviets and has organized in political parties since independence.
The inexperienced reader may be taken aback by this alliance between the Obama administration and the Nazis. However, it must be remembered that Ukrainian Nazis were publicly honored at the White House by President Reagan, including Yaroslav Stetsko, Ukrainian Prime Minister under the Third Reich, who became the head of the anti-Bolshevik Bloc of Nations and a member of the World anti-Communist League [6]. One of his deputies, Lev Dobriansky, became U.S. ambassador to the Bahamas, while his daughter Paula Dobriansky served as Under Secretary of State for Democracy (sic) during the George W. Bush administration. It is the same Ms. Dobriansky who for ten years sponsored a historical research with the aim of clouding the fact that the Holodomor, the famine that hit Ukraine in 1932-33, also devastated Russia and Kazakhstan, thereby reinforcing the myth that Stalin was determined to eliminate the Ukrainian people [7].
In fact, Washington, who had supported the German Nazi party until 1939 and continued to do business with Nazi Germany until the end of 1941, never had a moral problem with Nazism, not more than it has today in providing military support to jihadism in Syria.
Western European elites, who use Nazism as a pretext to harass firebrands – as seen with the "quenelle" controversy over French comedien Dieudonné M'Bala M'Bala [8] – have forgotten what it really is. In 2005, they closed their eyes to the rehabilitation of Nazism by the President of Latvia, Vaira Vike-Freiberga, as if it were trivial [9]. On the simple strength of statements in favor of the European Union, and wrapped up in their blissful Atlanticism, they now support their worst enemy. Civil war could start in Ukraine during the Olympic Games in Sochi.
Thierry Meyssan – French intellectual, founder and chairman of Voltaire Network and the Axis for Peace Conference. His columns specializing in international relations feature in daily newspapers and weekly magazines in Arabic, Spanish and Russian
Notes
[1] "Washington et Moscou se livrent bataille en Ukraine", by Emilia Nazarenko and the editorial staff, Réseau Voltaire, 1 November 2004.
[2] "Jihadists in charge of crowd control in Kiev protests", Translation Alizée Ville, Voltaire Network, 5 December 2013.
[3] This is the cesspool that the father of the "Orange revolution" alighted from. Cf. "La biographie cachée du père du président ukrainien", Réseau Voltaire, 18 April 2008.
[4] "Coup in Western Ukraine: the Arab Spring unleashed in Europe", by Andrew Korybko, Oriental Review/Voltaire Network, 27 January 2014.
[5] "La NED, vitrine légale de la CIA", by Thierry Meyssan, Odnako/Réseau Voltaire, 6 October 2010.
[6] "La Ligue anti-communiste mondiale, une internationale du crime", by Thierry Meyssan, Réseau Voltaire, 12 May 2004.
[7] See: L'Holodomor, nouvel avatar de l'anticommunisme « européen », by Professor Annie Lacroix-Riz, 2008.
[8] "The Bête Noire of the French Establishment", by Diana Johnstone, Counterpunch/Voltaire Network, 5 January 2014.
[9] "Latvian President Rehabilitates Nazism", by Thierry Meyssan, Voltaire Network, 16 March 2005.
Source: Voltaire Network
When pondering our obsession with immigration, I'm reminded of how people in the ridiculous dystopian film Idiocracy were watering their crops with an energy drink called Brawndo. And even though the crops weren't growing, the suggestion to try water instead was met with the following conditioned response in the drink's defense: "It's got what plants crave! It's got electrolytes!" No one knew what electrolytes were. No one could explain why they were in Brawndo. It was all sloganeering.
And so it is with immigration. Why do we have immigration? "Because it's got what America craves! It's got people!" But why does the US, the world's third most populous country, need more people? "Because they're in immigration! It's got what America craves!"
The problem with a blanket advocacy of "immigration" is that, as with "ideology," it is a category, not a creed. If someone proclaimed, "We need ideology!" we should ask, will any one do? Will liberalism, conservatism, libertarianism, Nazism, Marxism or socialism all serve equally well? Likewise, we should ask about immigration: would importing 10 million liberals, conservatives, libertarians, Nazis, Marxists or socialists all serve the US equally well? (Mind you, the majority of today's new immigrants are socialist minded.) Would importing 10 million Russian nationalists, Chinese nationalists, Iranian nationalists or Mexican nationalists be as wise as having 10 million more American nationalists? Hey, who needs discernment?
No one, apparently, when in the grip of a certain simplistic dogma of our time, "immigrationism." This is the belief that immigration is always good, always necessary and always above reproach — at least in Western nations. Nobody ever seems to ask why Japan has no immigration.
Nobody, for instance, asks where Japan will get the needed skilled workers, even though this is a popular question posed in the wake of the Swiss vote to limit their demographic upheaval. In answering this question, note that a nation — in the true sense of the word — is an extension of the tribe, which itself is an extension of the family. Now, what if your family needs to have pipes fixed and no one within your home has the requisite skills? You hire someone with the necessary expertise, pay him his fee, and then he leaves when the job is done.
You don't adopt a plumber.
In other words, work visas will suffice.
Yet much of what justifies immigration is purely ideological. For example, there is a certain argument made by certain political partisans, often, it seems, because they think it makes them sound clever, cosmopolitan and cool. It is that people of European heritage came to this continent and dominated its native peoples, so it's merely karma if the same now happens to us. The cry is, "What about the Indians?!" Two things leap to mind here. First, how does allowing our nation to be Balkanized and to descend into tyranny help the Indians? A falling tide grounds all boats. Second, this hate-America-first position is the prattle of a child, someone having a temper tantrum and talking about how he hates mommy and will run away from home. But it's all just theoretical. It's easy to look forward to our 476, to Rome's impending fall, when sitting in your warm house with a stuffed refrigerator on your equally stuffed derrière and sending your puerile Internet messages on the latest iPad. But the reality of Goths breaking down your door would shatter that fantasy world fast.
Speaking of the Indians, some have the notion that "we" (and the critics are talking about white folks here) aren't the first Americans, anyway. But as Sitting Bull grandson Ernie LaPointe mentioned after Barack Obama cited the legendary Indian as a great American hero in his children's book Of Thee I Sing, Sitting Bull did not consider himself an American; he was a Lakota. No doubt. Remember that "America" is of European origin — derived from Italian Amerigo Vespucci's name — and these United States were a product of a founding document crafted by European-descent people. You can debate whether this is a good thing or a bad thing. But it is a factual thing.
Nonetheless, it is true that "we" dominated the Indians. And the Etruscans for a time dominated the Romans, who later dominated other groups on the Italian peninsula and ultimately were dominated by "barbarians" in the West and Muslims in the East. The Aztecs dominated other tribes as did Shaka Zulu in Africa. All sorts of European groups were dominated and subsumed as well, which is why you don't hear about Goth, Frank, Lombard, Alan, Burgundian, Gaul and Frisii lobbying groups. Heck, the painfully politically correct documentary series The West pointed out that the Lakota justified their dominance of other tribes to the U.S. government by saying that they were only doing what "we" were doing. This is true. A modern-day Lakota featured in the series framed their conquest this way (I'm paraphrasing), "We were very good at what we did." This is also true.
And the Europeans were better.
I could leave it at that, were I content to operate by the principle might makes right. But since it's more true that right makes might, let's delve further.
Since "all have sinned and fall short of the glory of God," should we humans just commit mass suicide to atone for our manifold trespasses, with the West leading by example? Better virtue shorn than a goodness evil born? Sure, we shouldn't forget that most all civilizations found their genesis in blood and conquest. And we should remember, as Genesis informs, that God brings good out of bad.
The point is that we have a civilization here, now, today, and the question is always the same: is it worth preserving? No? Then, fine, scrap it. But you'd better be sure of your judgment, not only because dead civilizations, like dead men, stay dead, but because something will take your civilization's place. And that something will not be forged by seraphim and cherubim; it will be something very human and, though I repeat myself, very flawed.
And if the answer is yes, our civilization is worth preserving? Then you take the necessary measures to do so. And to the hate-America-first crowd you say: if death is preferable to enjoying the fruits of a painfully human past, then you lead by example and drink the hemlock. Leave the rest of us to do the work of adults.
Of course, any culture can be improved. But thinking that cultural relativists — who can't effectively differentiate between good and evil because they've convinced themselves everything is gray — are equal to this task is like thinking that a dietary relativist could improve your diet. Since the latter would be blind to the laws (the truth) of human nutrition and would then have nothing but taste as a guide, he just might steer you toward junk food — and maybe worse. Those colorful berries on that bush are awfully pretty, you know.
The real lesson to be learned from North America's second great migration (the first being the Paleoindians' arrival approximately 20,000 years ago) is this: say what you will about the Indians, they fought the good fight. They didn't invite millions of unassimilable foreigners into their lands, give them special privileges, and then justify it all by saying that they were just here to do jobs Indians wouldn't do (like colonize Indians).
A discussion of immigration today is nothing less than a debate about what your nation is going to be tomorrow. Will it be relegated to the history books like the Alans, Angles, Franks, Frisii and Goths, or will it continue to write history? Is it worthy to do so? These are legitimate questions that should be tackled by legitimate thinkers, not people who hide a visceral hatred of Western civilization inside a Trojan horse proclaiming the equality of all peoples.
It's no secret that the world is on the brink of a significant paradigm shift. With the economy in shambles and the United States, Europe, China and Russia vying for hegemony over global affairs, it is only a matter of time before the powder keg goes critical.
As was the case with World Wars I and II, the chess pieces are being positioned well in advance. It's happening on all levels – monetary, financial, economic, geo-political. Lines are being drawn. Alliances are being cemented.
We know that a widespread depression is sweeping across just about every nation on earth. The complete collapse of the world we have come to know as it relates to commerce and consumption is a foregone conclusion. We may not know exactly when or how the final nail is driven into the coffin, but we know it's happening right before our eyes.
Throughout history, when countries have fallen into destitution and despair, their leaders have often resolved their domestic plights by finding foreign scapegoats. This time will be no different – for all parties involved.
In the following interview with Infowars' Alex Jones, Joel Skousen of World Affairs Brief  leaves nothing to the imagination and outlines what we can expect as East and West face off in coming years.
The trigger is clear. What will follow is nothing short of thermo-nuclear warfare on a massive scale.
The trigger event has to be North Korea… North Korea is the most rogue element in the world and yet it's been given a pass by the U.S… We don't do anything to stop its nuclear progress, unlike Iran.

…

Russia and China… it's too early… they're not ready to go to a third world war over Iran…

…

When you see a North Korean launch against the South… and they do some minor military attack every year, so you've got to be careful not to confuse those with a major artillery barrage on Seoul. If this ever starts you know you're days away from nuclear war. People ought to get out of major cities that are major nuclear targets.

…

There has to be a reason why North Korea has been preserved… It can only be because the globalists know that they are the puppets of China and that they will be the trigger.

Here's how I think it's going down. I think there will be an attack against South Korea. The North Koreans have over two million troops… 20,000 artillery… they can level Seoul in a matter of three or four days. The only way the U.S. can stop that attack is using tactical nuclear weapons.

And that would give China the excuse to nuke the United States. U.S. is guilty of first-use, the U.S. is the bully of the world, Russia and Chinese unite to launch against U.S. military targets. Not civilian targets per say. There will be about 12 or 15 cities that are inextricably connected with the military that are going to get hit that I mentioned in Strategic Relocation… you don't want to be in those cities.

You may have two days notice when that attack in Korea starts, before China launches on the United States.

And if you ever see everything blackout, because both Russia and China will use a preemptive nuclear EMP strike to take down the grid… before the nukes actually fall… anytime you see all electricity out, no news, nothing at all… that's the time you need to be getting out of cities before the panic hits.
In his documentary Strategic Relocation, Skousen notes that the reason Russia and China have yet to take action is because they are not ready. But as current events suggest, they are making haste. Iran has apparently deployed warships near US borders and China has continually balked at internationally established air zones, encroaching on U.S. interests. North Korea continues to do whatever it wants, even after sanctions issued again their nuclear development plans by the United Nations. And, given President Obama's refusal to attend the Olympic games with other world leaders that include Vladimir Putin and Chinese President Xi Jinping, it should be obvious that the relationship between the world's super powers are strained.
No one is willing to back down. And as we saw in the 20th century, that kind of diplomacy ends with the deaths of millions of people.
No one believed it could happen in the early 1910′s and again in the late 1930′s.
And with a Nobel Peace Prize winner at the helm of the freest nation on earth, not many Americans think it can happen in today's modern and interconnected world.
But what if history rhymes once again?
Are we really to dismiss the warnings of Joel Skousen simply because it is such an outlier that it is impossible to imagine for most? Or do we look at history, see how such situations have unfolded over the last 5,000 years, and conclude that it is, in fact, possible that it happens again?
The lives of hundreds of millions of people are in the balance. That's a sobering thought for average people, but mere chess pieces to the elite who sit behind the curtains with their fingers on the buttons.
As before, when the circumstances suit them and the time is right, they will invariably push those red buttons as their predecessors did before them.
Those in target cities in the U.S., Russia, China and Europe will become nothing more than statistics for the history books.
But if you know the warning signs, then perhaps at the very least, you stand a chance.
If you ever wake up one morning and your TV doesn't work, the internet is down, and your cell phone is off, then you need to assume that your city or region was hit by asuper EMP weapon, such as those being developed and tested in North Korea, Russia and China.
As Skousen warns, in such a scenario you'll have about two days to get out of major cities to a safe location outside of the blast radius. We recommend a number of resources, including Skousen's Strategic Relocation and Holly Deyo's Prudent Places, both of which outline safe areas in the United States based on various factors like population density, location of thoroughfares and resource availability.
When it starts all avenues for obtaining critical supplies will be unavailable. Therefore, wherever you are, prepare for the worst by stockpiling reserve food and water. Given the scenario outlined by Skousen, nations may well engage in conventional warfare after the nukes drop, meaning that you'll need to be prepared to adapt to changing circumstances and know, at the very least, basic military strategies and tactics to evade, defend and attack.
It's an outlier to be sure. But it's one that has been experienced by every second or third generation on this planet since the dawn of human civilization.
It may well be our turn very soon.
Source: shtfPlan
Economic illiteracy is a hallmark of most political policies. The prime example of this principle is the idiocy out of the Obama administration that maintains that the Affordable Care Act is favorable to job seekers. The ranks of progressive euphoria reporting on the joys of Obamacare want to spin the latest Congressional Budget Office's (CBO) analysis as favorable. As these imbeciles push out their demented dreams for a neo Great Society, the facts of trade and industry need to be buried in order to institute the total welfare state.In the face of ignoring that productive employment is a worthy and necessary goal for a healthy economy, avid Obama supporters cannot escape empirical reality. Even a flagship liberal publication like Atlantic is obliged to ask, Is Obamacare a Job-Killer After All?
"The reduction in CBO's projections of hours worked represents a decline in the number of full-time-equivalent workers of about 2.0 million in 2017, rising to about 2.5 million in 2024. Although CBO projects that total employment (and compensation) will increase over the coming decade that increase will be smaller than it would have been in the absence of the ACA."
Such words, often dismissed by those who reject conflicting statistics, need to view the video CBO: Obamacare is a Job Killer. If the revered NYT: It's Actually Great Obamacare Will Spur 2.5 Million to Leave their Job, can joke about the fate of the unemployed, maybe their writers better hit the streets and try to find a useful job.
The 2.5 million workers that will be driven out of the workforce due to Obamacare is actually "a liberating result of the law," according The New York Times (emphasis added):

"The Congressional Budget Office estimated on Tuesday that the Affordable Care Act will reduce the number of full-time workers by 2.5 million over the next decade. That is mostly a good thing, a liberating result of the law. Of course, Republicans immediately tried to brand the findings as "devastating" and stark evidence of President Obama's health care reform as a failure and a job killer. It is no such thing.

The report estimated that — thanks to an increase in insurance coverage under the act and the availability of subsidies to help pay the premiums — many workers who felt obliged to stay in a job that provided health benefits would now be able to leave those jobs or choose to work fewer hours than they otherwise would have. In other words, the report is about the choices workers can make when they are no longer tethered to an employer because of health benefits. The cumulative effect on the labor supply is the equivalent of 2.5 million fewer full-time workers by 2024."
In the real world, large corporations strive to cut costs and such organizations aim to reduce or forestall adding new employees whenever possible. Therefore, when the establishment press comes to the defense of Obamacare, they are actually making the argument that their own importance in their corporate enterprise is expendable.
Well before the release of this CBO report, the example of Kroger Confronts Obamacare by Reducing Employee Hours illustrates that reduced income is the byproduct for many workers.
"Kroger is a large grocery store chain which employs nearly 350,000 people and had sales sales of $90 billion last year. Last week, employees found out that, starting in 2013, there will be some changes for employees. These scheduling changes will be made to account for increased costs due to Obamacare. Employees who are not already considered full time will have their hours limited whereas, now, they are allowed to work as many hours as needed in the store. For many employees, this means that they will need to find a second job or another job altogether."
Factor in The New Normal: Part-Time Employment and you have a perfect storm for years of diminished economic activity. Then lump in the prerequisite of joining an Obamacare exchange and those government subsidies seem like little compensation for effectively using those high deductable schemes.
It is a well-demonstrated fact that Small Businesses Once Again Create More Jobs Than Big Businesses. "Small businesses created almost double the new jobs in January 2014, compared with large businesses. And when you add growth among medium-sized businesses to the employment growth in small businesses, the numbers swamp the job growth of large corporations."Any entrepreneur with the experience of making a payroll understands that the added costs of employing labor discourages new hiring. If the economy was expanding and growing, such additional expenses might be able to be absorbed. Sorry to say, the main street economy is faltering on several levels.
Forbes warns in Obamacare Kills 2.5 Million Jobs? That Doesn't Count Independent Contractors.
"Many rules hinge on who are your employees—independent contractors aren't covered. But that assumes that your independent contractor classification holds up. If it doesn't and your independent contractors are recharacterized, you are back in the soup. The risk isn't theoretical, as the IRS is active in independent contractor reclassification efforts. And more scrutiny is coming."
The implication should be clear. As people refuse to join the exchanges, the IRS will ramp up compliance by stripping the illusion that workers are legitimate independent contractors. The result is that fewer new hires will follow.
Finally, consider the impact of the ACA's cuts to Medicare threaten home health care jobs. "Newly implemented administration policies, which slash home health care funding by 14 percent over the next four years, are already resulting in a downturn in job growth, according to the U.S. Bureau of Labor Statistics."
As the quality of health care declines under Obamacare, the burden of financing theguaranteed profits of the major insurance companies will fall upon the few remaining full time employees. Many part timers will opt for the taxpayer supported Medicaid coverage. This situation is hardly a bright health care future, nor is it a positive incentive for a lasting recovery. An honest job will become as rare as the few remaining practicing physicians.
I recently interviewed Daniel Estulin the author of what will be the newest best seller,TransEvolution: The Coming Age of Human Deconstruction.
Estulin wrote the book based largely on a Bilderberg white paper which was smuggled to him by a Bilderberg insider. The document was filled with information which spelled the end of the human race as we know it.
Hollywood Prepares the American Public for the Inevitable
Hollywood has made millions on movies like The Terminator, Blade Runner, and RoboCob, just to name a few. In fact, Robocop is being re-released in the next several weeks. Estulin states that cyborgs or man-machines are the future in a post-human world. Yes, you read that correctly, we could soon find ourselves living in a post-human world.
You may be familiar with the new TV series on FOX called Almost Human where one of the main characters is a cyborg cop. We could see such an interaction between nonhuman and morphed humans in the near future (i.e. Robocop).
Rules for Thee but Not for Me
In the future of transevolution we will be witnessing a literal fountain of youth, which will result from becoming a cyborg as it will soon be possible to purchase immortality in the future. However, everyone except the super elite will be banned from purchasing this literal fountain of youth.
Your existence, my common brethren, will be similar to what movie goers saw in the Summer of 2013 in the movie, Man of Steel. In the opening 30 minutes of the movie, it was revealed that every resident of Krypton had certain genes "turned on" and certain genes "turned off". And everyone from Krypton, except for Superman, had been artificially bred for specific purposes. This is what humanity is quickly moving towards and unless you are the elite, you will be bred, dumbed down if needed, to serve a purpose for the global elite.
The Purpose for the Destruction of the Global Economy
Estulin mentioned that the wholesale destruction of the world's economy is not an accident, nor is it a miscalculation or the result of political shenanigans. This destruction is being done on purpose, absolutely on purpose. Estulin revealed that his Bilderberg insider told him that the slave masters on this planet want to collapse the economy, force people into the stack and pack cities of mega millions and then exterminate most of humanity.
Estulin and I explored the methods that the super elite may use to exterminate 90% of all people on this planet. We both agreed that starvation is the most likely candidate. Starvation is a clean method of killing, it is quick and it would leave the planet in good shape for the global elite to establish their paradise on Earth.
Some of my readers and listeners have asked me about why I am so opposed to Agenda 21 and devote so much time fighting against it? To these and all others, I answer that forcing humanity to forsake rural and suburban living and move into the soon-to-be death traps of these mega cities, is very consistent with the tenets of Agenda 21 (i.e. Earth First).
Monsanto: The Great Satan of Food Production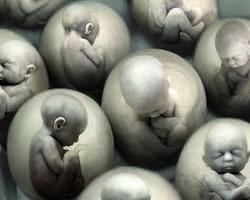 I recently interviewed my good friend, Barbara Peterson, who presented evidence which demonstrated that the super elite are in the process of attacking not just humans with GMO's which will eventually kill you, the GMO's are also sterilizing our food supply. And then, as if by magic, Peterson and I took calls on my show from farmers all across the country, who confirmed the sterilization of both crops and farm animals was well under way.
Let's give credit where credit is due. Monsanto is not alone in this conspiracy against humanity. In Chapter two of his book, Estulin, details how huge corporations like Monsanto, Cargill, and Archer Daniels are plotting to set up mass starvation on the planet. These corporate names became household names and they have become an "interlocked self perpetuating syndicate that will decide who eats and who doesn't, who lives and who dies."
Why are mega corporations, such as these and a small socio-political elite, allowed to own our food and control the very basis of humanity? The simple answer is, because they can.
Studies have shown that rats that are fed with genetically modified organisms (GMO), like potatoes, showed structural changes in their white blood cells making them more vulnerable to infection and disease, which could indicate a greater future risk of developing cancer, when compared to other rats fed non-GMO potatoes. Estulin's research indicates that GMO food was the creation of the Rockefeller Foundation, who are members of the Bilderberg Group. This all part of the plan for total control of mankind. As an aside, Barbara Peterson noted in my interview with her that McDonalds fries will soon all be made of GMO's.
Genetic Engineering
Genetic engineering is about taking control of nature, redesigning it and rebuilding it. The phrase "playing God" comes up in almost every conversation about genetic engineering. This is no longer the stuff of science fiction. Nothing good comes from genetic engineering as this generation of children will be the last generation which will be human in the sense that we define humanity today.
Estulin documented how insects are being weaponized for combat through chipping as a result of recent DARPA projects. Humans will soon be chipped, not necessarily for warfare, but for the purpose of transformation into something hideous which will serve the whims of the global elite.
The National Security State
Presently, all the communication happening on the planet right now can be monitored in real time and it is being done to control us, to dumb us down, to brainwash, to influence, and to predict our future behavior. The super elite is doing this so that we don't get in the way of important people by doing too much thinking on our own. A simple example of this fact is in evidence in an ever-increasing number of airports as facial scanning techniques are designed to reveal to security individuals who are angry, malevolent, etc. This technology is right here, right now!
Estulin mentions Nazi Germany, in his book, numerous times throughout the book, Estulin drew a similarity between the mass control the Nazis had in comparison to the control the super elite has over the human race right now. Presently, America is the 21st century fulfillment of what Hitler, Stalin and Mao as they attempted to initiate their genocidal regimes.
Off World Escape Plan If Things Get Ugly
According to USA Today,
"NASA recently revealed that their Mars robotic rover has found signs that a vast and hospitable lake once spread over the now-desolate surface, a potential home to past life for centuries or more."
With this new discovery that life may be possible on Mars, the elite could easily, through nanotechnology subsequently build a homestead there! There are many private corporations on the planet who are ready to go to Mars within five years. Some speculate that billionaire, Robert Bigelow, is ready now.
Apparently, if the elite cannot exterminate humanity in the clean and neat ways that they have designed, it may be necessary to temporarily move off world while the job is completed in more "messy" ways. According to some, this is their "Plan B".
A Cowardly New World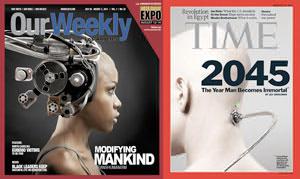 Unlike Huxley, I have seen nothing brave about this new world. Nanotechnology is a powerful new technology for taking apart and reconstructing nature at the atomic level. Scientists are acting like God to manipulate life through the use of this technology. I can only imagine all the horrible things nanotechnology can do to the human race.
Nothing good with regard to nanotechnology can or will come from this blatant insanity. The plans of the global elite constitute an abomination before God.
Right now, the elite are employing their "Promethean plans" which will change the world and will transform the very essence of humanity. Again, this is happening Now!!!
Let's make no mistake about it, the super elite are attempting to become more powerful than God. The super elite controls the human race in every imaginable possible way. Just the term, "conspiracy theorist", was invented by the global elite as a marginalizing tool to keep the public from believing in conspiracy theories that will enslave humanity.
Absolutely nothing that happens in our world is an accident; it's all part of this grand plan. Because of this, there is no hope for humanity if we do not rise up and defeat Agenda 21 and force a change in the leadership of the world, and it must be done RIGHT NOW, before the personal control mechanisms of this new system are locked into place.
My fellow human beings, we do not have five years. You sit idly by on the sidelines at the risk of not only your life but the lives of your children and grandchildren, born or not yet born. Soon, we will be saying "Welcome to Krypton", as humanity becomes the weak puppets in the theatre of life created by the super elite.
Source: Dave Hodges  |  The Common Sense Show
There is now a New American War.  It is inside America. It is called the "War on Terror". The enemy is YOU!

It is a staged, Phony War that has been created by the International Zionist Crime Syndicate (IZCS).
This New War on Terror has an enemy. That enemy is the American People, You and Me.
Every Military Force needs an enemy. Without an ongoing or perpetual war, the War profiteers quickly go bankrupt.
In order to keep their profit stream going from war, war-profiteers need to create successive new wars or a significant threat of impending war.
Creating pretexts for these much needed wars is very hard work and quite expensive too. But war is a business, a very big business, and war-profiteers need to invest big money to make even more in return.
Members of Congress must be bought, and top Generals and Admirals of the Military High Command too.
This costs a great deal of hard cold cash, but that's okay because the IZCS gets all it needs from fat US foreign aid to Israel, fat contracts with Israeli Defense providers, and fat donations from those wealthy zionist businessmen that the IZCS manipulates, guilts or shakes down.
At this point, a select group of 70,000 K-Street Lobbyists go to work distributing funds to get elected officials on Board. The several select Generals and Admirals are handled more covertly.
If this is not enough revenue to pay off the necessary officials, the IZCS gets the rest directly from its private Central Banksters who can create all the money they want digitally, anytime they want, and give it to tribal brothers or anyone else, anytime they want.
Of course the key thing here is a significant portion of these fat revenues are kicked back to the corrupt, bought and owned members of Congress who voted for them, and to select top Generals and Admirals of the High Military Command who support the IZCS intended proxy wars by America on their behalf.
Under President Obama's Administration, for whatever reasons, the High Military Command has not been willing to take payoffs and favors and has not been blackmail-able by the IZCS.
[Note: this is a long article and one option is to read the caps first and then any areas you are interested in if you have time]
Here is the new game in the so-called American Defense Industry.  It is a stateside game and it involves magically transforming any and all innocent, Constitutional, law-abiding citizens into Domestic Dissenters, aka "Domestic Terrorists" or something close enough to declare war on "Potential Domestic Dissenters, aka "Potential Domestic Terrorists". This is an occult, alchemical symbolic processing of the American people (aka "we the people") into an defined domestic enemy that can be waged war against on many fronts–phone and email tapping, massive spying and infiltration of all domestic groupings, even neighborhood coffee parties or local church charities–you name it, everything.
This new redefinition of normal law-abiding Americans into "Enemies of the State" and its internal security apparatus as a threat to national security IS a magical conversion or transformation of the normal American Society, mainstream law abiding America, into a huge domestic national security market. This is all an horrendous BIG LIE.
Actually the real situation is just the opposite–it is the USG and specifically the Fusion Centers and the Department of Homeland Security run by perverts and enemies of "we the people" that are the real risk to the true and actual national security of America the republic and to all honest, law abiding, Constitutional Americans. And the USG and DHS and Fusion Center officials are nothing less than world class criminals committing both High Treason and Sedition against America the Republic. The USG has been hijacked and is being run by those who have turned everything upside down.
This redefinition of course involves placing cameras and microphones on almost every street corner in the light-poles and pulsed beam psychotronic generators in many street lamps, turned on full power during rush hour to sedate and subdue the populace in order to keep the masses in line.
Some say that the new Chairman of the JCS, General Martin Dempsey, is a breath of fresh air, a real American Patriot who honors his Oath to defend the US Constitution from all enemies foreign and domestic.
So far, General Dempsey has resisted major efforts to coerce him to support and engage in any new major American Mideast Air and Ground invasion (another American proxy war for Israel).
And many believe that our new Secretary of Defense Chuck Hagel is another America-firster who takes his oath to defend the US Constitution seriously also.
JCS Chairman Dempsey's independence and commitment to America on this matter has elevated him to the status of a "rock star" in the view of many who appreciate his steadfastness, and he is regarded as a true America-firster.
Some experts view JCS Chairman Dempsey's integrity and commitment to America the Republic as a major turning point, signaling the realization by the High Military Command that the 9/11 attacks were an inside-job, a false-flag attack run by the IZCS with the help of several Traitors within the USAF, JCS, and NORAD.

And that it also signals a shocking realization, for the first time, that most of the Institutions of the USG have been deeply hijacked by the IZCS and their Cutouts have included the Bush Cabal which is now struggling to maintain a thin hold on power.(1)
Obviously, Chairman Dempsey's and Defense Secretary Hagel's steadfast resistance to being manipulated by the IZCS into fighting another major Mideast ground and Air proxy war for Israel appears to be driving the IZCS to desperation.  So far these America-firsters are holding fast against any and all IZCS manipulations and pressure and doing an excellent job staying on course.
The IZCS knows that unless it gets another American proxy war in the Mideast for Israel, they are finished.  They also know that if the American masses ever start finding out that 9/11 was planned and controlled by those owned by the IZCS, they are done too.
Actually the 9/11 attacks of the IZCS were in a sense a going-for-broke gamble of everything they have against the House (America the Republic). There is a very strong new American Populism which is emerging rapidly as a spontaneous by-product of the world-wide Internet and the Alternative news it carries, which provides truth to the masses for the first time.
Top insiders know all the names of who did the 9/11 inside-job false-flag attacks and are are ready to testify if an independent prosecutor is assigned and a special Grand Jury is called, and appropriate  immunity agreements are offered for "coming clean". At least one, Steve Pieczenik, MD, Ph.D., (former Assistant Secretary of State and father of many deep cover black ops, and also the main character in many Tom Clancy books) has already gone public and named names and has said he is willing to testify in a Federal Court as to who did it.(2) Obviously Dr. Pieczenik is another great American Hero.
Some top insiders close to to the High Command have suggested that America is so deeply hijacked by the IZCS that it will take some years of the actions of high officials like JCS Chairman General Dempsey and Defense Secretary Chuck Hagel to turn the tide and neutralize the rampant influence peddling of the IZCS over almost every member of Congress and many officials in the Department of Justice and the Alphabets.
Certainly the Department of Homeland Security is now recognized as a major IZCS beach-head inside America and part of a long term plan to establish a foreign controlled IZCS neo-Bolshevik military force inside America to Tyrannize, wage war against, and eventually serially mass murder most Americans.
This is why some top insiders refer to DHS as the New American Gestapo or Stasi.  Some see it now morphing into a New Red Cheka mass-murder machine for dispensing Bolshevik-style Red Terror and mass-murder to Americans.
The Cold War was a great boon to the defense Industry even though it never went hot anywhere but Korea and Vietnam, which were limited to prevent an all out nuclear exchange.
The first Iraq War (aka the Gulf War) under Bush1 resulted from covert trickery using Kuwaiti cross drilling, which was reported to Saddam Hussein by April Glaspie, who convinced him that the USG wouldn't care if he invaded Kuwait to stop the theft of his oil from his main oil field. The second Mideast war was an Invasion of Iraq and Afghanistan to get even with the alleged perps who supposedly did the 9/11 attacks, but actually never were involved at all.
President Obama is now unwilling to deploy American troops in any major new American land war or massive air bombardment campaign in the Mideast. Nor is the current US Military High Command willing to allow it at this time. In order to appease the so-called Defense Industry and their lobbyists, he has apparently deployed numerous teams of "special operators" and mercenaries but these have been fighting terrorists supported by America, a self-defeating exercise.
He has also continued to deploy drones with air-to-ground missiles to mass murder numerous innocent women, children and non-combatants. All these Mideast and African wars are illegal, unConstitutional, undeclared and unprovoked.  They have been sold to the American People and the Congress based on the BIG LIE that they are preemptive strikes necessary to prevent any more 9/11 attacks.
The need for preemptive strikes to prevent terrorist attacks inside America is an obvious lie for numerous reasons. Anyone who examines all the available evidence on 9/11, including the BBC live TV announcement by Jane Standley that WTC7 fell to the ground 20 minutes before it happened (due to top MI-6 control officers forgetting about American Daylight savings time (too much personal coke use perhaps?).(3)
In addition, if DHS's main concern is spying on normal Americans who dissent and crushing them because DHS believes they are "domestic terrorists or "potential Domestic terrorists" or "lone wolf" spontaneously emerging domestic terrorists, this obviates any lies about the need for preemptive foreign attacks. The reason?  Because DHS now claims that the emergence of these ordinary lone wolf domestic terrorists inside America is a spontaneous phenomenon, as well as a completely independent problem that has nothing to do with foreign terrorists in the Mideast.
And beside DHS allows open borders, "sanctuary cities" where illegals can not be checked for legal immigration status, given traffic tickets for minor violations, and must be granted drivers licenses and social security cards without any proof of residency. Plus, thousands of Mideast Immigrants are allowed in to America when there is already a shortage of jobs, and the Muslim Brotherhood is invited into the White House to meet with President Obama.(4)
It is obvious that as the major American Defense Contractors who are either owned or controlled by the IZCS have realized that American Mideast war efforts are waning and have worked hard to create their phony War on Terror, first in foreign countries and now in America.

They have worked hard to generate massive public fear in reaction to the 9/11 attacks in order to engender public support and vast expenditures of taxpayer dollars for a large national security market and internal security apparatus, like the Fusion Centers and its specialized assassination teams disguised as corporate or political protection squads, the DHS and the TSA with its Vipr Teams.
This phony, staged War on Terror has been very craftily engineered to be an unending war that will assure perpetual war profits for Defense Contractors and a perpetual supply of artificially created enemies inside America to feed that war. How is this possible you might ask?
This new War on Terror has been socially engineered to provide a continual stream of degradations and provocations against the average American, provoking many in a never-ending stream to resist, and causing them to be labeled dissenters.
Once they have been labeled dissenters they are put on a Department of Homeland Security (DHS) Main Core Terror Watch List, which top insiders know is a targeted assassination list for later eradication of all Freedom-loving Americans who want to restore the American Constitutional Republic.
At present the Main Core list has over ten million Americans on it, and it is growing every day with thousands of new additions. Get a ticket for a driving offense or any arrest (even if later proven innocent) and it is highly likely you will be placed on this Main Core Terror Watch and Assassination list.

If you have a prior drug arrest many years ago or any arrest, it is likely you have already been placed on this list. If a USG web troll or fusion Center Officer comes across any patriotic postings or anything they consider subversive like the East German Stasi, that poster will likely be placed on this list.
Over time these provocations are designed to result in a continuing stream of America dissenters that want to take their Republic back from the zionist hijackers and will meet DHS tyranny and force with the like. Any and all Dissenters are now being defined as "Enemies of the State".
And anyone who wants to restore the American Republic will also be defined as a "Domestic Terrorist". DHS is a terrorist group, hand assembled by American/Israeli dual citizen Traitors and is designed to tyrannize, capture and eventually be deployed against Americans to serially mass murder them.  This is why they have been called the New American Gestapo of the Neo-Bolshevik Red Cheka Terror Machine.

If you were a Ron Paul supporter or a Libertarian, you are likely on the Main Core list. If NSA routine scans of any and all of your digital emissions and have picked up enough key trigger words, then you have perhaps already been placed on the List. After all, Marcus Wolfe the former head of the East German Stasi, a vicious torturer and murder of innocent Germans, was hired as a USG consultant to set up DHS two years before he died.(5)

Note the recent admission by US Supreme Court judge Antonin Scalia that it is without question that the Prison Camps now being built by the USG will eventually be used just like they were in WW2 when innocent Japanese Citizens were wrongly captured, completely asset stripped and placed in USG Prison Camps. (6)
President Eisenhower was an insider placed in position by the Rockefellers early in his Military career and eventually propelled into the Presidency by them. But even Ike started being bothered by strong pangs of Patriotism and became alarmed at the undue influence of the Military Industrial complex over Congress. In his final public speech as President, he delivered a warning to Americans.
Ike never imagined that the Israelis would serve as the chief action agent for the City of London zionists and would eventually hijack, buy off, bribe, compromise or honey-trap almost every single member of Congress and also use their vast Central Bankster and manipulated donor funds to hijack almost all American defense and Intel contractors and American communication companies, many of which have been moved to Israel or have been located there in the first place.
Originally his speech included the phrase Military, Industrial, Congressional Complex.  He took out "Congressional" after his political aides informed him that this could end up harming the Republican Party. When he referred to "Military" in the phrase "Military Industrial Complex", he was actually thinking of the whole new peacetime defense Industry, which was driving the Military Industrial Complex and formation of a permanent armament industry.
Ike became concerned that this permanent armament industry could assert undue influence on the American political process and could hijack American society and harm its spiritual character.
Disarming the public is a key goal of the IZCS for everyone in America but them and their stooges at the DHS and the Alphabets or their militarized police now trained by the ADL.
Many Police Chiefs are taken to Israel on all-paid Anti-Terror training Junkets where they drink the Kool-aid and are subjected to some of the most sophisticated Psi powered and Psychotronic mind-kontrol ever deployed. In years past, many were given lavish gifts and provided personal escorts of their age and choice. Perhaps this practice continues?
Any Tyrannical Government must always get rid of we the people's guns in order to be able to stay in power and concentrate it. A major goal of any tyranny, like what we have in IZCS-hijacked America now, is to gain maximum power by eliminating (as in serial mass-murdering) all political opponents and dissenters. Doubt this? Then check world history the last couple of hundred years.
The USG and DHS is now ramping up the militarization of the Police of American Cities and Suburbs under DOD Program 1033 under the 'Transfer of Excess Military Property to Local Police Program".
According to a video from 'TheLipTV', "Over the last decade, we have seen over 5,000 people killed by police in the United States," when "4,489 soldiers have been killed since the beginning of the Iraq war. Since 9-11, you are 29-times more likely to be killed by a police officer than you are by a terrorist."(7)
Most local urban and suburban police departments have been "militarized", that is, received heavy armament including armored cars, MP5 and M-16 fully-automatic machine guns, grenades, grenade launchers and ballistic shields.
We the people are the new enemy of the militarized police. The police were set up to "protect and serve", but their new mission is to wage war against "we the people" on behalf of the IZCS and the ADL.
Every military force must have a designated enemy. The common American is the new enemy of the now militarized police in their new war against Americans on behalf of the IZCS and the ADL.
Whether they realize it or not, the ADL has trained most police to view most Americans (we the people) as the enemy of the police and the Nation State. Ever attended a police training seminar put on by the ADL? Often they hide who really is running it. It's the biggest bunch of twisted, sick paranoid crap one can ever imagine, and all designed to make police trigger-happy murderers of any citizen who questions their authority in any way or questions any detainment or arrest. Yes, ADL training is a crafty set of lies that produces trigger-happy cops who believe there is a domestic terrorist hiding behind every bush who want to murder them so the police cannot go home to their family at night.
This paranoid belief system will eventually produce this result as a self-fulfilling prophecy, as police tyranny and trigger-happy police continue to murder the innocent and use grossly excessive force for minor offenses. Almost all police abuse of the citizen is delivered "for your own safety", when that is another big lie.  It is done for the arrogance and authority complex of the police officer–an artifact of over 25 years of ADL training for your local police, who have almost all sold out to the feds in order to get military weapons and gear.  All in return for signing over jurisdiction to DHS and the Feds.
Police are instructed to "charge up" anyone who questions them in any way, and any slight hesitation must be met with false charges of assault and/or battery towards the officer. Officers are told, an arrestee can beat the rap, but they cannot get out of the "ride" (i.e. the arrest and hassle of it.) They are taught that this deters deviance and crime, when actually it provokes the American people to hate police officers.
The new militarized police have one new main function.  It is to continually provoke law-abiding, honest citizens with acts of selfishness and tyranny in order to "role force" them to act out so that "punishment" can be delivered.  The goal, especially with inner urban kids is to make sure they are sold all the drugs they want, in order to dirty them up and get them into the system for life. Big prisons are a private business–a very big business–and quotas or guaranteed imprisonment rates are in place to reduce costs.
Since the IZCS is actually functioning as a neo-Bolshevik political block with East German Stasi and Nazi undertones, this reveals the actual goal of DHS–to serially mass-murder all American dissenters and political opponents. Doubt this?  Then consider the purchase of over 2 Billion 40 Caliber hollow-point rounds and 7,000 M-16 fully-automatic (real assault rifles, not the mere look-a-like AR-15) and thousands of armored vehicles and armored booths, raised spy-towers and grenade launchers.(8) Many of these armored vehicles have been given to local police who have Police Chiefs who are Traitors to America the Republic in exchange for complete submission to Federal Jurisdiction of DHS.
Some of these traitors are just stupid and overly impressed by Feds or DHS Spooks, others have been paid off in very large cash donations (hundreds of thousands of USD in military duffel bags, untraceable CIA drug profits. Some have been sexually compromised by Pedophile or Honey Traps and then blackmailed into submission. Some have succumbed after being threatened or having their families threatened. This is the lowest scum-bag manipulation (aka Humint) ever deployed, and it is everyday stock and trade for the IZCS, the world's biggest sexual compromisers, and pedophile and sex-slave operators.
Lessons of History: Any serious study of History quickly shows that war is a vehicle for a nation's leaders to maintain control over their nation-states. The infamous Iron Mountain Report gave an inside glimpse of how the super-elite criminal Psychopaths running America thought about the need for ongoing war or a suitable state crisis to unify the society and solidify their control over society.
Wars are craftily engineered by criminal super-elites who rule nation-states and their advisers. There are various, crafty ways for a nation's leaders to covertly start wars. The well-established standby is to stage False-Flag attacks and then wage war on the nation state or entity that you have framed for the attack that you did.
Another way to create a terrorist with a long and successful track record is to capture abandoned children in Mideast Countries, provide for their daily needs, while mind-kontrolling them to become terrorists with psychotic suicidal delusions of revenge toward what has been identified to them as their religious enemy which needs destruction to please their god.

The British, the Israelis, and the Saudi are experts at this, and American Taxpayers have unknowingly provided a large portion of the funding for this. One trick well known among intel insiders is the practice of acts of terror against the nation of the mind-kontrolled children to create an enemy for them to later attack in revenge.
Lots of American Taxpayer dollars were covertly dispensed to create and finance terrorists for future Mideast wars. American Intel has spent a great deal of money paying others,  such as the Israelis, to do this. Otherwise, American Intel has not been very successful themselves.  Their only real success is their arming, funding and training of the Mexican Drug Cartels and the training and deployment of the disgusting mass-murdering death squads in Central and South America, who murdered over one hundred thousand innocent women, children and young men.(9)
The 9/11 attacks were an inside job by the USAF and the IZCS. The staged Gladio-style False-Flag attack was the choice selected for the attack on the Twin Towers in NYC and the Pentagon in Washington, DC, on 9-11-2001. This attack was done by the USAF, under the authority of a zionist-controlled Criminal Cabal inside the JCS and the Secret Shadow Government (SSG).(10)
The 9/11 attack was planned, set up and run by NeoCon top Policy-Makers, Israeli Intel and their stateside Sayanims, utilizing a small criminal cabal inside the USAF, NORAD and the JCS. These are facts that can no longer be disputed by any reasonable person who has examined all the available evidence.

And it is exceedingly clear to any reasonable person who examines the pre-announcement of WTC-7 destruction that the whole attack was pre-scripted in London and Israel, and that WTC-7 was wired in advance with conventional demolition charges.
Typically, it takes a considerable amount of time and labor to wire up a building, which suggests complete access at the security level.  This means that since it was a federalized building, with CIA and NYC Emergency Center occupants, building security had to be involved one way or another. And now that it has been proved that WTC-7 was wired up beforehand and demo'ed on 9-11, this means the Twin Towers had to have been pre-wired, too.
The War on Terror is obviously a Phony. But it has been the greatest boon to the American Defense Complex ever, with many times more net American Taxpayer dollars spent on this war than any other war in history, including WW2 or the Vietnam War.
Another way to establish a war is to create and fund so-called foreign terrorist groups. This is a costly exercise that take years and can involve as much work as fighting a war.  Yes, creating terrorist groups is very hard and expensive work.
But enemies for necessary wars can be created if you have the technological help of a nation that has hundreds of years experience in creating its own enemies. This nation is the City of London (Financial District), a separate nation state like the Vatican, located within England.

There is a reason England has been referred to as "Perfidious Albion" for centuries. They have been known for their ability to instigate chaos inside nations they want to control by their standard well-developed strategy of "Divide and Conquer". They are experts at creating long term provocations between different nations that have competing economic interests.

They do this in order to establish a beach-head from which to control the removal of natural resources and accrued wealth.
Remember the Opium Wars (Boxer Rebellions) where England brought opiate addiction to China as a covert act of war in order to recover all the silver and gold paid to import Tea, spices and silk from China? This was low intensity (covert) warfare that twice led to a short hot war.
The creation of the nation state Israel was created to serve as a long term provocation for numerous Mideast perpetual wars. This is why the Balfour Declaration was made, why the Nazi sent the "low Jews" to the labor camps, while the "High Jews" were able to either emigrate elsewhere or become collaborators like George Soros.
This is why the City of London created the New Israel and took land away from the Palestinians to set up a nation of Khazarian Judaic converts (aka "fake Hebrews"), a racially paranoid group mind-kontrolled to believe the delusion that they were of ancient Abrahamic Hebrew Blood.
The IZCS believes in preemptive strikes against Goyim and their institutions. Judaics have also been mind-kontrolled by Zionists (many of whom are not Judaics at all) to believe that they must hijack the American political system to preemptively crush Christianity and American Goyim Culture.

And that if they didn't succeed in this, they would be persecuted again, just like what they call the "holocaust"–translated from Old English as "a fiery sacrifice".
This philosophy of striking first and eliminating the Goyim to prevent another "holocaust" from ever occurring" is a Bolshevik ideology based on the "End Justifies the Means".
This paranoid strike-first obsession will produce push back and persecution eventually, thus serving as a self-fulfilling prophecy. Of course the Zionists who control Talmudic, Noahide Judaism know that the 6-million-dead figure is untrue, because this had appeared in the late 1800′s andearly 1900′s in Judaic literature long before the work camps of WW2.
New Genetics research exposes a vast, paranoid race-based delusion. Recent Johns Hopkins genetic research has shown conclusively that approximately 80% of the Palestinians are of Hebrew (Abrahamic) bloodlines, and approximately 90% of Judaic converts living in greater Israel are not of ancient Hebrew (Abrahamic) bloodlines. Thus, the world's greatest anti-Semites appear to be Israelis who have stolen Palestinian land and continue to do so against all UN rulings and International Law.
The nation of Israel was set up as the private nation state and Tribal Intel front for the City of London Zionist private Central Banksters, to serve as a beach-head to control the production and distribution of Mideast oil. This delusion that the Khazarian Judaic converts were God's Chosen People (ancient Hebrews from the Ten Tribes) was then en-cultured into these Judaics who were sent to Palestine and armed so they could use terrorism to expand their region of control.
Greater Israel has no real boundaries and is ever expedient, as Israeli militants keep taking land and murdering unarmed Palestinians.
A serious spell, a racial delusion of superiority has been cast on many Judaics no matter where they live, but especially so among those living in greater Israel, where the Luciferian Hex Flag flies. Whether true or not, the flag signifies the merger of demonic fallen angel Beast-Bloodlines from above, bred with Human female bloodlines below.

If we accept this Hex Flag at face value, does this mean that the top Zionists running the IZCS are perhaps alien/human hybrids, or at least claim to be in their own secret ceremonies that Stew Webb has exposed numerous times in articles and radio appearances over many years?

It is obvious that the IZCS has hijacked the US Department of State and the US Military Defense Complex as well as Congress. Listen to what Kay Griggs had to say about this.  She was married to a top USM officer and mind-kontrolled "wetboy" who became out of control and beat her and then tried to have her shut up. He and/or his controllers serious stalked and harassed Kay Griggs for years.
She went to live with Sarah McClendon for protection and was interviewed by Pastor Rick Strawcutter, which probably raised her profile so much that it saved her life.  Kay is another Great American Hero and is a courageous standup person, one of the best you could ever meet anytime, anyplace. If you get a chance, be sure and listen to her 8-hour video affidavit with Pastor Rick Strawcutter, who is another Great American Hero. You will be amazed and angered at who has been running the USG and the Military.(11)
Kay's video affidavit is packed with insider secrets known only by top Intel insiders. How much do you want to know about what is really going on in the background? How much do you dare to pull the curtain back to expose the Wizard Of Oz (as in Ounce)? You will need a great deal of courage to handle what Kay Griggs reveals. By the way, a great deal of her testimony has been cross-corroborated by experts.  Any errors she makes are minor and not directly related to her main claims.
Two sides of the same coin: Of course those on the inside of the Ruling Cabal know that Nazi-ism and Zionism are two sides of the same coin and run by the City of London Central bank controllers. This entity is the Old Black Nobility (OBN), which prefers to stay in the background.
The IZCS controls Private Central Fiat, Fractional Reserve Banking: This reality that the IZCS owns and controls private Central Banking means that they have access to and can utilize Babylonian Money-Magick to make the money they need to control the USG officials and Congress from nothing.  This access provides vast sums of money in seemingly endless quantities.  Thus, they have access to all the cash they need to buy, own, compromise or blackmail almost every single Congressman/woman and Senator in America.
The serious down-side of this system of Babylonian Money-Magick is that it is based on fiat or fake-money with nothing but debt behind it. Actually this debt is imaginary, but has a stranglehold on most of the members of the societies it has hijacked. But it cannot go on without catastrophic readjustments, which will occur at some point.
A worldwide Web of Debt: The private Central Banksters in America have been so adept and successful at extracting wealth in America and all over the world, replacing it with debt, that nearly the whole world is now engulfed in extreme debt.

And this debt has now reached the point it cannot be paid off. This of course is the IZCS's age-old plan which will result in massive chaos that engulfs the world and destroys all social systems, family systems, sex roles, and systems of government.

After this destruction of conventional society occurs, it is expected by the IZCS top leadership that a pure Luciferian NWO System will arise from the globalist framework they have put in place.  They expect this NWO System emerging from the ashes to be their Phoenix, like the legendary Phoenix of Greek and Roman mythology.
All this tidal wave of debt is phony and a big charade.  If all the people of the world unite, nationalize their monetary systems and declare all debt null and void, and if they assign all such debt directly to Central Banksters responsible for creating it, prosperity to "we the people" can return like it did to the Colonists who left England.
Babylonian Money-Magick has been used to create a debt based economy.  It does this by producing "onerous usury" and allows the easy transformation of "all the money created from nothing which is worth nothing at face value" into the vast amounts of ever-increasing wealth.  This wealth–fiat money–is covertly stripped from the common man these Banksters provide the money for and use as a means to extract real value and wealth from.
The Zionist IZCS vehicle used to gain control over almost every single member of Congress and to buy, compromise and control almost every top USG official and Judge, is the 70,000+ K Street Lobbyists, AIPAC and others who distribute the money to their marks, often through campaign contributions, cash to offshore accounts, and various other expensive luxury perks, such as ridiculously high honorariums for meaningless propaganda speeches.
And AIPAC, the ADL, the SPLC and the like are also zionist tools of espionage against America the Republic.
They should all be investigated by the FBI and fully prosecuted and convicted and sentenced for espionage by the Department of Justice. Note, espionage in many cases is a Capital Crime.
If the Rosenbergs were prosecuted, convicted and executed for their espionage against America, why should these IZCS Cutouts go free without identification and full prosecution?
These entities are really Intel fronts for espionage against America the Republic on behalf of the IZCS which includes the City of London zionist Central banksters, Israel, American NeoCons, and Israeli-American dual citizens who have betrayed America, putting Israel first over America.
Vast Funding for zionist Cutouts. These entities receive vast funding from the zionist Central Banksters and from the wealthy Judaic businessmen they shake-down or manipulate for large donations by playing on their paranoid tribal delusions.
These tribal delusions are that donations are necessary to prevent excessive antisemitism and future persecutions or "holocausts" by Goyims and Christians.
Many Judaics in America and elsewhere have been en-cultured with the false ideation that Nazi-ism was a Christian phenomena and Christians and Goyim must be destroyed.
This of course this is as far from the truth as possible because Hitler was a British Agent and Nazi-ism was created by the Tavistock Institute and the City of London Central Banksters and a counter-force to the Bolshevism they created and deployed in Russia in 1917.
What does the International Zionist Crime Syndicate (IZCS) run out of the City of London through its main Cutouts Israel and the hijacked USG attain? Obviously the IZCS's unlimited funds and the fact it owns and/or controls almost every member of Congress and most USG officials and Judges, means that the ICS has been able to determine USG Policy.

It can do this because it owns and/or controls all USG top Policy-Makers, most of whom just happen to be outside of the visible USG and within the Secret Shadow Government (SSG).
Obviously the crimes of the IZCS and their espionage fronts like AIPAC, the ADL, SPLC and the like against the American Republic are far worse than the Rosenbergs.

Listed below are some of the IZCS crimes against America:
1. The NSA and all American Intel has been completely hijacked by the IZCS and all NSA intel data goes directly to Israeli Defense Contractors and Israeli communication Corporations that process all American phone calls and data transmissions. This means that the Five Eyes International Intel System is really a Six Eyes System controlled by Israeli Intel entities and proprietaries.
Thus, America has no real Intel, and Israeli Intel has control over all American politicians, judges and officials by use of this Intel for human compromise, blackmail and sophisticated mind-kontrol operations. Any time factions within American Intel agencies (there are 37 and growing) form opposition to the IZCS, this is readily discovered through Israeli Intel intercepts of NSA raw Intel and actions to neutralize such efforts are quickly deployed–whatever is required.
The conclusion here is that America no longer has any real Intel of its own–none at all–it is all compromised and hijacked by Israeli and City of London Cutouts and contractors.
2. Because the IZCS has hijacked all American Intel directly from NSA feeds, the IZCS has a long history of stealing American intellectual property and providing it to their corporations. The IZCS can also hijack American corporate bids and defeat them repeatedly until many companies go out of business.
3. The IZCS has compromised almost every single member of Congress, US Supreme Court Judges, most Federal, and almost every single USG official and American Intel Director.
4. The IZCS's new DHS is a zionist terrorist front, a new Internal American Army that has been deployed against YOU as their NEW ENEMY. The IZCS has created and deployed DHS as the New American Stasi and a New American Neo-Bolshevik Red Cheka. It is controlled by an Israeli-American dual citizen who made millions of USD from selling unshielded X-ray machines to the TSA, which is creating numerous cancer clusters among TSA officers.
5. The principal goal of the IZCS in America is to deploy DHS to tyrannize and degrade Americans and then eventually to start a live "shoot to kill" war against ordinary Americans who organize to take their government back and restore the American Constitutional Republic. This tyranny by DHS is planned to culminate in serial mass-murder of up to 80% of Americans–one way or another.
6. The IZCS has set up and deployed AIPAC, the ADL, the SPLC and others to serve as agents of espionage inside America, to work to destroy its institution of government, dirty up Americans and to destroy the American Family, America's language borders and culture and to destroy Christianity and Deism in general.
7. The IZCS has hijacked top factions in the CIA, DEA and other American Intel and uses them to traffick illegal narcotics and drugs into America to raise money for deep-cover covert ops.
8. The IZCS has compromised almost every major Urban and Suburban police Department, coercing them to sign secret transfer of jurisdiction agreements giving the Feds, DHS and the Fusion Centers complete jurisdiction in any matter they choose.  In return, they are bribed with "stolen" war materials, machine guns, rounds, armored cars and, even in some cases, grenade launchers.
9. The IZCS has stolen numerous loads of nuclear materials from US DOD contractors and refiners for their Dimona Plant and nuclear storage center.
10. The IZCS has used NSA-provided intel to murder hundreds of witnesses to their crimes and federal Whistleblowers. The rest that they don't murder are watched and often become victims of targeted harassments, placed on DHS and Fusion Center "Terror Watch Lists", "No-Fly" Lists and "No work lists". Take the example of Ronald Reagan's Secret Agent, the Great American Hero Lee Wanta who was instrumental in "bringing down" the Soviet Union. Lee Wanta has been wrongfully imprisoned, tortured, and endures ongoing harassment.
Or consider Mark Novitsky, another Great American Hero who refused to do wrong and coverup crimes while working for an NSA contractor. Both of these American Heroes have paid a terrible price for obeying the law and for putting the welfare of the American People first.
11. The IZCS has hijacked the America Monetary Production and Distribution System and transformed Americans into debt-slaves, drastically reduced the Middle Class and the standard of living, and done this by massive asset-stripping of American wealth and prosperity.
12. The IZCS has used its Cutouts to debase American culture, take the God of our Founding Fathers out of the schools and institutions where they had certain Bible verses and phrases etched in stone, destroy traditional male and female sex roles, destroy the family, promote sexual perversion, promote promiscuity and sexual irresponsibility and addiction, promote diversity and political correctness and illegal immigration and multi-culturalism.
13. The IZCS has completely compromised all of the Major Mass media, transforming it into a propaganda dispenser for the USG and the Central Banksters which are completely under their control. Thus the Major media is now the Controlled Major Mass Media (CMMM).
14. The IZCS has hijacked American seed companies and most major food processors and is in the process of deploying sophisticated GMO's which will, over time, radically increase the death rate of Americans.
15. The IZCS has hijacked Big Pharma and Big medicine and has used it to deploy vaccines containing monkey viruses like SV40 and numerous harmful adjuvants like squalene and aluminum or formaldehyde, as well as so-called preservatives like ethyl mercury.
16. The IZCS has hijacked many large Insurance Companies and used them for its own designated purposes.
17. The IZCS has deployed contract aircraft through their hijacked intel groups like the CIA that are spraying toxic weather and eugenic substances in the atmosphere. They have also been able to covertly add these toxic substances to ordinary jet fuel.
Numerous samples of these substances have been collected by researchers and scientists who have had them analyzed.  What they found were toxic levels of nano-particulized aluminum, barium slats, Hemophilus Influenza, red blood cells, white blood cells, toxic molds, and other strange fiber like substances and compounds.
18. The IZCS has used its vast criminal networks and resources to launder its drug money by buying up large real estate entities and banks and is able to finance almost every new major corporate building with laundered drug money.
19. The IZCS has used a great deal of its money from illegal drug trafficking to build deep underground military bases (DUMBS). Some of these bases are claimed by top insiders to be joint ventures with alien entities and have special genetic labs involved in the development of alien ET/human hybrids.
20. The IZCS is the world's top Mind-kontroller.  It has used hijacked American Intel and its defense contractors to develop and deploy advanced high technology for psychotronic, direct brain entrainment and sound-based subliminal mind-kontrol.
21. Israel used advanced mind-kontrol on those who accept its all-paid junkets. Visitors end up drinking their special Kool-aide and are hit with sophisticated psychotronics, becoming significantly mind-kontrolled to operate as functional zionists without even being aware of it.
22. The IZCS has created what they call the federal family. They have done this by creating Fusion Centers, the DHS, the TSA and numerous armed (previously unarmed) agencies like the Department of Education. Unduly large salaries and extremely liberal benefits have been provided, as well as a special anointing with authoritarian powers to kill with very little accountability if any, due to the War on Terror.
Many of these federal Family folks have been mind-kontrolled by shoulder-held constant on pulsed beam microwave radios and other highly advanced psychotronics, which increases their tendencies to tyrannize and become violent with the public and minimizes their ability to control violent impulses which may crop up.
23. The IZCS has militarized local police departments and many Sheriff's departments. Their ADL provides most of the police training and drives a hard line against any public dissent, describing it as "domestic terrorism". It controls what the Fusion Centers and DHS put out as war propaganda which labels the public as "Domestic Terrorists".
Here is the first part of one of their confidential lists of Domestic Terrorists or Suspected Domestic Terrorists:  Catholics, Evangelical Christians, Veterans, Libertarians, Constitutionalists, Tax protestors, Gun owners…..These reports of course are pure ADL propaganda lies and complete smear jobs, all intended to provoke police and Federal Family officers to tyrannize and easily become violent with innocent ordinary Americans or anyone who decides to peacefully protest, an American Constitutional Right.
Remember that the operational goal of the top Policy-Makers who are tools of the IZCS is to provoke a full scale shooting war between ordinary Americans and their police and Federal family Members such as DHS.
Conclusion:  The IZCS has hijacked America and has deployed numerous weapons against it now culminating in a phony, staged War on Terror, and if you are an American or live in America, one way or another YOU will soon become THEIR NEW ENEMY. Yes, from here on out if you live in America, you are the designated enemy in this new War On Terror.
If you are a member of the federal family, it is suggested that you read and study up on the Night of the Longknives (Operation Hummingbird) and the various purges under Lenin, Stalin and Mao. Maybe you should reconsider the oath you took to UPHOLD the US Constitution from ALL ENEMIES, FOREIGN and DOMESTIC.
Now for some good news about all this.  Despite how bleak this all seems it is far from hopeless and American are beginning to wake up in mass. This is due to the worldwide Internet and the massive dissemination and diffusion of the alternative news.  Once facts are published they sink into the hearts of "we the people" with a certain resonance that makes them take hold.

It's almost instinctive how truth sticks like glue in people hearts and minds and spreads like wildfire all around the Earth. At least 1% of the American population has woken up. Some estimates are 11%. Proof of this is the massive first time gun buyers, the massive sales of high powered handguns, rifles and 12 gauge shotguns and massive ammo sales.

Guns and ammo have literally been flying off the shelves the last several years and there have been serious ammo shortages due to the massive DHS and USG stockpiling of 40 Caliber Hollow Pints and M-16 ammo rounds.
Once 12% of the population wakes up a critical mass turning point will spontaneously occur and through various very strange mass societal changes will occurs and new very powerful, unstoppable populism will emerge and the IZCS will be driven out.
If they are stupid enough to take us into a live shooting war, Internal Civil War with mass killing, the public will suffer great losses but the Federal Family will split and it and the IZCS and any of their forces will be defeated.
All wars are always won by what is in the hearts and minds.  In America the American Spirit lives and is getting stronger every day. Soon the foreign filth and their Cutouts run by the Kingpins from City of London and Israel, the perps that have hijacked America, the IZCS, will be completely exposed, stopped, or routed out, one way or another.
And there is good evidence that many retired Intel Cowboys have gone back to work to bring the IZCS Beast down and destroy its grip on American Intel and private Central Banking. Some of the covert operators have long records of success and can create and use numerous different identities.
Many of these Intel Cowboys can use make up and make their own credentials to impersonate officers, draw military and USG paychecks from multiple sources, all at the same time and hack into any computer system anywhere in the USG or American Intel, anywhere anytime. Most of them just did not realize that the IZCS has taken control because of unlimited money provided by zionist Central Banksters and Judaic supporters.
And the best news of all is that more than a few seasoned Intel Cowboys that served the Bush Cabal at its center as well as the IZCS, have now woken up, pulled away from the Bush cabal and are targeting the IZCS with deep cover covert ops that would make your hair stand on end if you were allowed to know.
Some of these Intel Cowboys have now admitted that they were kept so narrowly compartmented that they did not realize the whole picture until the Internet and the numerous Federal Whistle-blowers coming forward and spilling the beans. the simple fact is this, the worldwide Internet and the alternative news it provides spreads truth like a wildfire that cannot be put out even with the application of military force.
The Internet is the New Gutenberg Press, the Achilles Heel of the IZCS.  The Internet will turn out to be the greatest trick in history played on the IZCS by the young men at Drapa.  They sold the Internet to the IZCS and its SSG promising the greatest spying and surveillance system imaginable.  Yes the IZCS got much of what was promised but also a very big hidden surprise which assures their complete exposure and destruction, piece by piece. And this disassembling of the IZCS is already well under way.
The IZCS is now in its death throes and is like a rabid, cornered dog.  That makes it very dangerous for the next year or two until it is completely defanged which is coming. If they use the Samson option which they have been threatening numerous nation-states with (they already used it on japan with the nukes planted in the sea bed and in the security camera on site because Japanese turned against them).
New factions within the Military High Command and the USN have already taken note and are working carefully in the background to defang Dimona by utilizing secret satellite activated back-doors in various hardware circuits.
During the height of the bush Cabal (Bush1) those Intel Cowboys that did know were arrested and jailed on trumped up charges to discredit any possible testimony before Congress or in the courts. Now that many have been informed of what really happened on 9-11-01, they are hopping mad that America has been hijacked and the Constitution and its Bill of Rights, and the Rule of Law has been suppressed and ignored by this world's largest criminal cabal.
The IZCS attacks on America on 9-11-01 have proved to have been a "going for broke" attempt to build a expanded Israeli in greatest intended form. We now know that it was the greatest and final reckless mistake of Israel so far. Even far worse than Israel's False-Flag attack on the USS Liberty in their attempt to draw America into a Mideast War at the time which even President Johnson, their crypto Judaic stooge refused.
And now many Americans have finally been informed that the Murrah Building attack as well as the first NYC Twin Towers attack using a 55 drum of cyanide stolen from Louis Champon's Natural Cherrie Flavoring Plant in Boca Raton, Florida, financed by Dr. Ishan Barbouti, the IZCS Cutout that has died at least three times and always come back to life.
As few know, only the top NeoCons 911 Planners, Dr. Barbouti rose again and came back to life to assist with many of the 9/11 attacks subplots which were designed to provide numerous false leads. A few of the most Patriotic Intel Cowboys who have "traveled" very close to the very "top of the pyramid" now believe that Israel provided the anti-matter positron micro-nukes which were installed in the Twin Towers elevators approximately every ten floors.
Most retired Intel Cowboys had previously thought Israel was a supportive Intel partner but didn't realize that Israel murdered 135 Americans on the Liberty ship as a False-Flag attack and also murdered another 3,000 humans being in NYC and at the Pentagon on 911, assisted by Traitors within the USAF, NORAD and the JCS.
Now that these Intel Cowboys know the truth, they have woken up and back at work serving America's true "National Security". I don't know exactly what they will do but I would expect some very, very crafty covert moves to expose, drive the IZCS out of America or demo it irreparably if necessary.
References:
(1) http://www.veteranstoday.com/2013/11/10/was-ronald-reagan-the-last-duly-elected-president/
(2) http://www.youtube.com/watch?feature=player_detailpage&v=bU2n1UiY3I0
(3) Jane Standley BBC announcer, http://www.youtube.com/watch?feature=player_detailpage&v=ltP2t9nq9fI
(4) http://freebeacon.com/muslim-brotherhood-leader-meets-obama-in-white-house/
(5) http://thecommonsenseshow.com/2013/04/19/dismantle-the-department-of-homeland-stasi/
(6) http://www.informationclearinghouse.info/article37553.htm
(7) http://americanfreepress.net/?p=15289
(8) http://rt.com/usa/dhs-ammo-investigation-napolitano-645/
(9) http://www.washingtontimes.com/news/2011/aug/11/was-cia-behind-operation-fast-and-furious/
http://www.corbettreport.com/the-cia-and-the-drug-trade-eyeopener-preview/
(10) http://ehpg.wordpress.com/israel-did-911/
(11) Part 1: http://www.youtube.com/watch?feature=player_detailpage&v=1pyMMfqS6Kc
Part 2: http://www.youtube.com/watch?feature=player_detailpage&v=vdv8g6k2AP8
Part 3: http://www.youtube.com/watch?feature=player_detailpage&v=IJrKFkZ_uMo
Part 4: http://www.youtube.com/watch?feature=player_detailpage&v=U8r8-AHMgsI
Note: Kay Grigg's video affidavit has numerous other backup versions.  Some have more than four parts and some additional material lost due to editing.
Source: Preston James | Veterans Today
I just finished reading Malcolm Gladwell's book, "David and Goliath" — wherein Gladwell says that, in the course of any human interaction, there will always be a graphic curve of diminishing returns when it comes to maximizing the use of force in order to achieve one's goals.
In other words, always punching other people's lights out in order to get your own way can very quickly become counterproductive.  Good grief, I think that Gladwell might be onto something here.
Want examples?
If the maximum use of force in order to obtain one's goals had been successful in Iraq (and assuming that said goals were to depose a dictator and not just to create chaos and steal oil), then the Bush-led invasion would never have been such a dismal failure and there never would have been such a disastrous resistance war there — one that still keeps rolling right along to this day.  So much for Shock and Awe.
If maximum use of force really worked, then Europe would still be saluting Hitler.
Slavery would still be on the books in Georgia and Alabama because of all those happy slaves it created.  Or, alternatively, segregation would still be a huge success and MLK would have had no effect at all on it.
Descendants of Genghis Khan would still be running Russia and China.
There would be no Child Protective Services anywhere and parents would still be beating their kids to within an inch of their lives.  And I would still be lovingly obeying my mean older sister.
Women would look forward to being placed in harems and having a dozen babies each and would never demand the right to be pro-choice.  "Barefoot and pregnant."  They would know their place as slaves to their husbands and not strive for anything else.  Rape would not be a problem for women and girls.
Those viscous stormtroopers who illegally seized control of Palestine 65 years ago by ruthlessly wiping out hundreds of villages and slaughtering Christians and Muslims by the thousands?  They would not still be getting resistance from the Occupied Territories even now.  And the current Israeli neo-cons' constant brutal "eye for an eye" faux cleverness wouldn't have forced Al Qaeda out of the remote caves of Afghanistan where it was holed up in 2001 — and forced it into not-so-remote southern Syria where Al Qaeda is now, right at Israel's front door.
And there would not have been 30 years of The Troubles in Northern Ireland either.
And in South America, Pinochet's ghost would still be running Chile, Argentina's Dirty War would have made Henry Kissinger proud, the billions Reagan spent on killing peasants in Guatemala would not have been wasted, Batista's grandson (not Castro's brother) would still be ruling Cuba and all those tin-pot dictators that the CIA supported in Central and South America over the years would be in Heaven right now — not in Hell.  And phrases like "Banana Republic" and "Military Junta" and "Drug Cartel" would all stir our hearts with pride instead of just making us queasy.
The Soviet Union would still exist — and Afghans and Chechyans would just love being a part of it.  People there would stop praising Tolstoy, Tchaikovsky and Baryshnikov and start even more fan clubs for Stalin.
We would have "Fascism" and "Corporatism" engraved on our dimes now instead of just that stupid old word "Liberty".  And "Mein Kampf" — not "Romeo and Juliette" — would be required reading in all American high schools.
All seven billion of us human beings, when we were babies, would have been spanked every time we cried, been locked in closets for days for the slightest infraction and would have thrived on harsh whippings — and that would have been that.  And as a result we would all have grown up to become obedient citizens, not axe-murdering psychopaths.
Jesus would have been just another loser with wild ideas.  Even Mohammed and the Buddha would have been buked and scorned (and sent to bed without any Last Supper). http://www.youtube.com/watch?v=UdllgBtXPaE
Everyone in America would be happily welcoming the NSA and the militarization of our police forces with open arms right now.  More tanks driving down Main Street?  More surveillance on our phones?  More destruction of our Constitutional rights?  Bring it on!
And Baby Doc and his Bon Ton Macoute would still be running Haiti and Jean-Bertrand Aristide would have been laughed out of the country instead of becoming a hero almost as legendary as Toussaint L'Ouverture.
So why don't whips and chains and oppression and torture work out so well in the long run?  One would think that they would.  Isn't Fear the greatest motivator?  According to Gladwell, apparently not.
And why is "Do unto others as you would have others do unto you" still such a hot item?  You tell me.  Which way would you prefer to be treated?  As a friend or as a slave?  Which way of being treated would piss you off to the degree that you would take torches and pitchforks in hand rather than live under a tyrant?
Corporatocracy is distinctly the dominate practice when it comes to doing business with the federal government. The once embryonic relationships between favored companies and agency bureaucrats, have germinated into distinctive hybrid organisms. Grafting into self-generating species resistant and virtually immune from pest control methods can be found in every area of government expenditures. The big daddy of cozy dealing is that preverbal military-industrial-security complex.
Who can forget all the government money spent in Iraq and Afghanistan that went to favored corporations with no bid contracts? A prime example of this practice is the notorious Cheney affiliated company, Halliburton Made $39.5 Billion on Iraq War.
"According to the bipartisan Commission on Wartime Contracting in Iraq and Afghanistan, the level of corruption by defense contractors may be as high as $60 billion. Disciplined soldiers that would traditionally do many of the tasks are commissioned by private and publicly listed companies.

Even without the graft, the costs of paying for these services are higher than paying government employees or soldiers to do them because of the profit motive involved. No-bid contracting – when companies get to name their price with no competing bid – didn't lower legitimate expenses."
However, this sum is merely chump change when compared to the video report that Rumsfeld Announces $2.3 Trillion Missing from Pentagon. It is one thing to provide contracts to buddy companies, but it quite a different and an outrageous matter to abandon even the appearance of accounting audits of public funds.
Even with this scandal conveniently absent from a much needed accountability the pattern of crony capitalism continues. The left leaning, Center for Public Integrity provides the following stats in Windfalls of war: Pentagon's no-bid contracts triple in 10 years of war.
"Noncompetitive, sole-source contracts are by no means unique to the Pentagon. Other agencies have been accused of giving short shrift to competition, such as the Federal Emergency Management Agency, which awarded over half of its immediate post-Hurricane Katrina contracts without full competition, according to one congressional report. But based on total dollars, the Pentagon, according to publicly available data analyzed by iWatch News, lags behind all other major departments in competitive contracting. The Pentagon's competition rate of about 61 percent places it will below other agencies. The State Department in 2010 competed almost 75 percent of its contract dollars, the Department of Homeland Security competed almost 77 percent, and the Energy Department competed 94 percent."
The NeoCon publication Newsmax in No-Bid Contracts Mark Obama Administration, cites recent figures below, as the Obama, friendly Huffington Press admits the same in No-Bid Contracts Jump 9 Percent Under Obama.
"Federal agencies awarded $115.2 billion in no-bid contracts in fiscal 2012, an 8.9 percent increase from $105.8 billion in 2009, even as total contract spending decreased by 5 percent during the period."
Citing the absurdity of these abuses, USDA Gives No-Bid Contract to Obama-Connected Marketing Firm, dares expose the wife's pet projects of Il Duce Obama.
"According to (FOIA) documents, "the USDA awarded SS+K the "unauthorized commitment," no-bid contract to produce the "Let's Move" logo, slogan, and artwork for Michelle Obama's campaign, as well as the creative design for the "Let's Move" website, which right now features characters from the Muppets as well as photos of Michelle Obama dancing/exercising."
Also, the look of arrogant favoritism is seen when a First Lady's College Classmate Linked to No-Bid ObamaCare Contract produced the latest failure of governmental competency.
"A former Princeton classmate of First Lady Michelle Obama is a senior executive at CGI Federal, a company that received a no-bid government contract to set up the ObamaCare website, according to reports by the Daily Caller."
Thomas Lifson notes in the essay, Unbelievable incompetence led to no-bid contract for healthcare.gov, a very important point. "Any company which screwed up a key product introduction this badly would fire its chief executive. It's a shame the same remedy does not apply in the public sector."The political class operates on a continuous need of acquiring an ever increasing level of cash flow. Elected politicians rely upon the donations (translate BRIBES) from their corporate or special interest patrons. Bureaucratic officials maintain and increase their power with expanding the role of their agencies that demand ever-bigger budgets.
There is absolutely no incentive to stop the no bid gravy train as the embattled citizen taxpayers are fleeced with each new overrun contract. However, in an era of permanent budget deficits, monetizing the debt is far more attractive than actually balancing expenditures with real dollar taxes.
Bipartisan acquiescence to this fascist model for pillaging the national treasury is an incontrovertible fact of this continuation of abuses. Then again, the more accurate interpretation is that the entire system is based upon a dishonest culture of perpetual graft and self-enrichment.
Reciprocal preferential treatment is at the core of business dealing with government authorities. No bid contracts are guarantee centers of the funny money circus.
In the article, How to Make Billions Off Government Contracts, the Office of Management and Budget (OMB) references the following.
"Noncompetitive contracting, cost-reimbursement contracts, and time-and-materials and labor-hour (T&M/LH) contracts pose special risks of overspending.

Non-competitive contracts present a risk because there is not a direct market mechanism for setting the contract price. Cost-reimbursement contracts and T&M/LH contracts pose a risk because they provide no direct incentive to the contractor for cost control."
These systemic problems are even more pronounced with no bid contracts. The lack of comparative pricing is understood by honorable public servants. Nonetheless, the political prostitutes that cook up the sweet heart deals and administer the payoffs are components of the wicked corporatocracy/state alliance.
Benito Mussolini explained that "Fascism should more appropriately be called Corporatism because it is a merger of state and corporate power", he is really describing the current functions of today's establishment.
No bid contracts means a particular company is preapproved to rip off the system. With their governmental partners, the fix is set for splitting the spoils. Welcome to the state/capitalism matrix in the 21th century.
In 1979, Iran shocked the world—and directly confronted America's hegemonic ambitions in the Middle East — by charting its own revolutionary course toward participatory Islamist governance and foreign policy independence.  Over the past thirty-five years the Islamic Republic of Iran has held dozens of presidential, parliamentary, and local council elections and attained impressive developmental outcomes—including more progressive results at alleviating poverty, delivering health care, providing educational access, and (yes) expanding opportunities for women than the last shah's regime ever achieved.  Furthermore, the Islamic Republic has done these things while withstanding significant regional challenges and mounting pressure from the United States and its allies.  Below, Flynt Leverett and Hillary Mann Leverett suggest that like 1979, 2014 is likely to be, in unique ways, another Year of Iran, when Tehran's foreign policy strategy will either finally compel Western acceptance of Iran's sovereign rights—especially to enrich uranium under international safeguards—or fundamentally delegitimise America's already eroding pretensions to Middle Eastern hegemony.
Hassan Rohani's election as Iran's president seven months ago caught most of the West's self-appointed Iran "experts" by (largely self-generated) surprise.  Over the course of Iran's month-long presidential campaign, methodologically-sound polls by the University of Tehran showed that a Rohani victory was increasingly likely.  Yet Iran specialists at Washington's leading think tanks continued erroneously insisting (as they had for months before the campaign formally commenced) that Iranians could not be polled like other populations and that there would be "a selection rather than an election," engineered to install Supreme Leader Ayatollah Ali Khamenei's "anointed" candidate—in most versions, former nuclear negotiator Saeed Jalili.  On election day, as Iranian voters began casting their ballots, the Washington Post proclaimed that Rohani "will not be allowed to win"—a statement reflecting virtual consensus among American pundits.
Of course, this consensus was wrong—as have been most of the consensus judgments on Iran's politics advanced by Western analysts since the country's 1979 revolution.  After Rohani's victory, instead of admitting error, America's foreign policy elite manufactured two explanations for it.  One was that popular disaffection against the Islamic Republic—supposedly reflected in Iranians' determination to elect the most change-minded candidate available to them—had exceeded even the capacity of Khamenei and his minions to suppress.  This narrative, however, rests on agenda-driven and false assumptions about who Rohani is and how he won.
"The Islamic Republic aims to replace American hegemony with a more multi-polar distribution of power and influence. It seeks to achieve this by using international law and by leveraging participatory Islamist governance and foreign policy independence to accumulate real "soft power"."
At sixty-five, Rohani is not out to fundamentally change the Islamic Republic he has worked nearly his entire adult life to build.  The only cleric on the 2013 presidential ballot, Rohani belongs to Iran's main conservative clerical association, not its reformist antipode.  While he has become the standard bearer for the Islamic Republic's "modern" (or "pragmatic") right, with considerable support from the business community, his ties to Khamenei are also strong.  After Rohani stepped down as secretary of Iran's Supreme National Security Council in 2005, Khamenei made Rohani his personal representative on the Council.
Backing Rohani was thus an unlikely way for Iranian voters to demand radical change, especially when an eminently plausible reformist was on the ballot—Mohammad Reza Aref, a Stanford Ph.D. in electrical engineering who served as one of reformist President Mohammad Khatami's vice presidents. (Methodologically-sound polls showed that Aref's support never exceeded single digits; he ultimately withdrew three days before Iranians voted.)  The outcome, moreover, hardly constituted a landslide—not for Rohani and certainly not for reformism: Rohani won by just 261,251 votes over the 50-percent threshold for victory, and the parliament elected just one year before is dominated by conservatives.
The other explanation for Rohani's success embraced by American elites cites it as proof that U.S.-instigated sanctions are finally "working"—that economic distress caused by sanctions drove Iranians to elect someone inclined to cut concessionary deals with the West.  But the same polls that accurately predicted Rohani's narrow win also show that sanctions had little to do with it.  Iranians continue to blame the West, not their own government, for sanctions.  And they do not want their leaders to compromise on what they see as their country's sovereignty and national rights—rights manifest today in Iran's pursuit of a civil nuclear program.
The Iranian Challenge
Iran's presidential election and the smooth transfer of office to Rohani from term-limited incumbent Mahmoud Ahmadinejad stand out in today's Middle East.  Compared to Afghanistan, Bahrain, Egypt, Iraq, Jordan, Lebanon, Libya, Palestine, Syria, and Tunisia, the Islamic Republic is actually living up to former U.S. President Jimmy Carter's description of Iran as "an island of stability" in an increasingly unsettled region.  And compared to some Gulf Arab monarchies, where perpetuation of (at least superficial) stability is purchased by ever increasing domestic expenditures, the Islamic Republic legitimates itself by delivering on the fundamental promise of the revolution that deposed the last shah thirty-five years ago: to replace Western-imposed monarchical rule with an indigenously generated political model integrating participatory politics and elections with principles and institutions of Islamic governance.
"Partnering with Tehran would require Washington and its friends in London and Paris to accept the Islamic Republic as the legitimate government of a fully sovereign state with legitimate interests."
These strengths have enabled the Islamic Republic to withstand sustained regional and Western pressure, and to pursue a foreign policy strategy likely to reap big payoffs in 2014.  This strategy aims to replace American hegemony, regionally and globally, with a more multi-polar distribution of power and influence.  It seeks to achieve this by using international law and institutions, and by leveraging the Islamic Republic's model of participatory Islamist governance, domestic development, and foreign policy independence to accumulate real "soft power"—not just with a majority of Iranians living inside their country, but (according to polls) with hundreds of millions of people across the Muslim world and beyond, from Brazil to China and South Africa.  Such soft power was on display, for example, in the last year of Ahmadinejad's presidency, when, during a trip to China, he won a standing ovation from a large audience at Peking University, where a representative sample of next-generation Chinese elites showed themselves deeply receptive to his call for a more equitable and representative international order.
In the current regional and international context, the West is increasingly challenged to come to terms with the Islamic Republic as an enduring entity representing legitimate national interests.  In Tehran, the United States and its European allies could have a real partner in countering al-Qa'ida-style terrorism and extremism, in consolidating stable and representative political orders in Syria and other Middle Eastern trouble spots, and in resolving the nuclear issue in a way that sets the stage for moving toward an actual WMD-free zone in the region.  But partnering with Tehran would require Washington and its friends in London and Paris to accept the Islamic Republic as the legitimate government of a fully sovereign state with legitimate interests—something that Western powers have refused to accord to any Iranian government for two centuries.
President Obama's highly public failure to muster political support for military strikes against the Assad government following the use of chemical weapons in Syria on August 21, 2013 has effectively undercut the credibility of U.S. threats to use force against Iran.  On November 24, 2013, this compelled an American administration, for the first time since the January 1981 Algiers Accords that ended the embassy hostage crisis, to reach a major international agreement with Tehran—the interim nuclear deal between Iran and the P5+1—largely on Iranian terms.  (For example, the interim nuclear deal effectively negates Western demands—long rejected by Tehran but now enshrined in seven UN Security Council resolutions—that Iran suspend all activities related to uranium enrichment).
But recent Western recognition of reality is still partial and highly tentative.  The United States and its British and French allies continue to deny that Iran has a right to enrich uranium under international safeguards. They also demand that, as part of a final deal, Tehran must shut down its protected enrichment site at Fordo, terminate its work on a new research reactor at Arak, and allow Western powers to micromanage the future development of Iran's nuclear infrastructure.  Such positions are at odds with the language of the interim nuclear deal and of the Nuclear Non-Proliferation Treaty (NPT).  They are also as hubristically delusional as the British government's use of the Royal Navy to seize tankers carrying Iranian oil on the high seas after a democratically-elected Iranian government nationalised the British oil concession in Iran in 1951—and as London's continued threat to do so even after the World Court ruled against Britain in the matter.
If Western powers can realign their positions with reality on the nuclear issue and on various regional challenges in the Middle East, Iran can certainly work with that.  But Iranian strategy takes seriously the real prospect that Western powers may not be capable of negotiating a nuclear settlement grounded in the NPT and respectful of the Islamic Republic's legal rights—just as Britain and the United States were unwilling to respect Iran's sovereignty over its own natural resources in the early 1950s.  Under such circumstances, more U.S.-instigated secondary sanctions that illegally threaten third countries doing business with Iran will not compel Tehran to surrender its civil nuclear program. Rather, Iran's approach—including a willingness to conclude what the rest of the world other than America, Britain, France, and Israel would consider a reasonable nuclear deal—seeks to make it easier for countries to rebuild and expand economic ties to the Islamic Republic even if Washington does not lift its own unilaterally-imposed sanctions.
"Continuing hostility toward the Islamic Republic exacerbates America's inability to deal with popular demands for participatory Islamist governance elsewhere in the Middle East."
Likewise, Iranian strategy takes seriously the real prospect that Washington cannot disenthrall itself from Obama's foolish declaration in August 2011 that Syrian President Bashar al-Assad must go—and therefore that America cannot contribute constructively to the quest for a political settlement to the Syrian conflict.  If the United States, Britain, and France continue down their current counter-productive path in Syria, Tehran can play off their accumulating policy failures and the deepening illegitimacy of America's regional posture to advance the Islamic Republic's strategic position.
How Will the West Respond?
Coming to terms with the Islamic Republic will require the United States to abandon its already eroding pretensions to hegemony in the Middle East.  But, if Washington does not come to terms with the Islamic Republic, it will ultimately be forced to surrender those pretensions, as it was publicly and humiliatingly forced to do in 1979.  Moreover, continuing hostility toward the Islamic Republic exacerbates America's inability to deal with popular demands for participatory Islamist governance elsewhere in the Middle East.  Less than a month after Rohani's election, it was widely perceived that the United States tacitly supported a military coup that deposed Egypt's first democratically elected (and Islamist) government.  The coup in Egypt hardly obviates the fact that, when given the chance, majorities in Middle Eastern Muslim societies reject Western intervention and choose to construct participatory Islamist orders.  Refusing to accept this reality will only accelerate the erosion of U.S. influence in the region.
The United States is not the first imperial power in decline whose foreign policy debate has become increasingly detached from reality—and history suggests that the consequences of such delusion are usually severe.  The time for American elites to wake up to Middle Eastern realities before the United States and its Western allies face severe consequences for their strategic position in this vital part of the world is running out.
About the Authors
Flynt Leverett and Hillary Mann Leverett are authors of Going to Tehran: America Must Accept the Islamic Republic of Iran (New York: Metropolitan, 2013), which has just been released in paperback, with a new Afterword. They had distinguished careers in the U.S. government before leaving their positions on the National Security Council in March 2003, in disagreement with Middle East policy and the conduct of the war on terror. They teach international relations, he at Penn State, she at American University.
Source: The World Financial Review
Urban War Zones are now a reality inside many American cities.
It's no longer necessary to go to Iraq, Afghanistan or Africa to enter a real war zone and have to fight for your life.
Thanks to massive CIA drug trafficking and American Free-trade Treaties like NAFTA, CAFTA, GATT & WTO, many American inner cities have been transformed into actual war zones.
These inner city war zones are infested with drug gangs that outnumber police and out gun them too.
At present these gangs are typically competing and battling with each other for turf and making a living selling drugs and running prostitutes, some captive sex-slaves. At some point if the economy worsens and the SHTF, they could easily start looting and attacking anyone and everyone.
However, in every major city in America at present, violent urban predators prey on the unarmed, old, weak, sick or disabled. And while out of control Police Swat Teams battle these predators and drug gangs, they often tyrannize the innocent which include women and young children, using excessive force all too often. There are numerous incidents of such teams murdering innocents after attacking the wrong home.
The massive War on Drugs was designed as a dualistic program. One hand, the top secret part involves the USG bringing in massive amounts of illegal drugs to raise "off the books money" for covert ops. The other hand uses all serious gang crimes arising as a pretext to militarize the police as justify their deployment as Nazi Storm Troopers.
This second part of the War on Drugs is for public disclosure and consumption. In response to all this massive urban breakdown, the worsening economy and increasing government tyranny from the Department of Homeland Security, the TSA and out of control local police, Americans are arming at an astounding rate. Guns are literally flying off the shelves and ammo sales are at an all time high also.
Americans now arming up in mass in order  to protect themselves from and this increasing USG Tyranny of the USG, DHS and their local militarized and Mind-kontrolled local police (1)  and from increasing and spreading urban crime which includes robberies, car-jackings, home burglaries and home invasions.
Also given as an important reason for arming up for the first time when asked, is a fear of possible impending economic collapse with an associated SHTF occurrence. Many express a salient and absolute need to be able to protect themselves and/or their family members from possible looters and armed home invaders which would likely accompany a SHTF urban breakdown situation.
And who should be credited with creating such a foreboding urban environment? It is the Globalist Traitors and infil-Traitors who have hijacked the political process and Banking in America.
These Globalist "enemies within" have rammed through economically disastrous Free-Trade Agreements and forced Diversity, Perversions and Political correctness accompanied by massive immigration, most illegal. All this has been designed to destroy the borders, language and culture of America, to neutralize its Constitution, Bill of Rights and Rule of Law while transforming America into a economically distressed Third World Nation.
These Globalist enemies within the Gates have been working very hard to transform America into a Democracy (Mob rule by the masses) from the Republic which was set up by our Founding Fathers.  Obviously any real enforcement of the US Constitution would assure that American would remain a republic the way it was set up.
Since the imposition of so-called "Free Trade" policies upon the American Republic, urban decay and blight have become epidemic in major American cities. Many cities have turned into Urban Jungles, where only the strongest survive. In these Urban Jungles, violent gangs prevail and the weak are parasitized and consumed, afraid to go out of their homes, especially after dark.
Take Chicago, which has become a "kill or be kill" free fire Urban War Zone in some of its Urban areas. Chicago is the one of the most gun restricted areas ever, but the only ones that do not carry guns to defend themselves are law abiding citizens.
Gang members have all the guns they want, supplied by drug gangs and the CIA and BATF.http://www.cbsnews.com/news/gang-wars-at-the-root-of-chicagos-high-murder-rate/
Some of these areas such as Washington DC have been rated as having a 300% chance of being mugged if out after dark in certain areas, which means you could likely be robbed three times in a single block if you have a victim profile (old, young, weak, disabled, female). The real unemployment rate is 37%, despite phony USG that it is 7% or less.(2)
And now Detroit has been declared Bankrupt. It has been reported that retired police and City workers will now receive approximately 13% of their pensions due.
The Ruins of Detroit:
The ten Most Dangerous American Cities which are truly Urban Jungles at Night:
There are areas in Detroit, South Chicago and St. Louis that are so violent and infested with violent gangs that even the police refuse to enter unless ordered and then do so with major forces.
Until recently parts of Detroit was so violent that police and ambulances refused to provide service during the night hours and often found abandoned dead bodies (murder victims) days later. Detroit, known as "Iron City", the jewel of America, used to be prosperous beyond measure based on the manufacture of the world's finest cars.
Remember what a 1965 Olds Starfire coupe was like, or a mid 60′s Buick Wildcat or Pontiac Bonneville was like.  How about a mid 60′s Chevy with a HP409 engine or a Plymouth Belvedere with a 426 Hemi or 440 Wedge engine?
That all changed in 1971 with the introduction of very extreme anti-pollution "clean air" laws which reduced automotive engine compression ratios from approximately 10.5 to 8.5, required the installation of retarded, goofy extremely inefficient camshafts.  The result was garbage engines that had little power, consumed huge increases in gasoline and a major shift in chassis quality to near complete crap. At that point American automotive quality was gone and is only starting to come back now forty years later.
This is but one symptom of the covert Globalist engineering of American Society on behalf of the City of London zionist Central Banksters.
This of course created a great opportunity for the Japanese Auto manufacturers, secretly owned and controlled by the super-elite American Banking families. When W. Edwards Deming, an astute American engineer approached American Automotive Manufacturers in Detroit and proposed his plan to drastically reduce defects and lemons, he was rebuffed because it was felt his plan was too expensive and too slow.
Deming's plan required 100% quality checks and verification of all parts from every supplier instead of the approximately 1% or less sampling. When Deming approached the Japanese, who had already shown a new coming expertise in motorcycles and quality circles in their electronics manufacturing, his program was accepted and implemented.
The rest is history, and after about 15 years, the American Automotive manufacturers have been playing a catch up game ever since for quality with the Japanese Auto manufacturers.
And now the Korean Automotive Manufacturers have hired retired Japanese automotive engineers as consultants and have adopted many of their same practices and principals to their automotive manufacturing.  The result?
Some Autos manufactured in South Korea have attained the same quality as the Japanese which are considered to currently be the highest quality in the world. As many automotive enthusiasts suggest, if you want the best performance buy German, if you want the highest quality buy Japanese.
It is a fair assumption that Globalism and the Free-Trade Agreements it produced, have resulted in the exportation of most American heavy industry, manufacturing and millions of good paying jobs. This alone has seriously harmed the American economy and set America on a path of destruction, starting first with its Urban Centers which have become urban wastelands and jungles, and now progressively spreading to middle class and upper middle class outlying suburbs.
Fair Trade with suitably adjusted reasonable Tariffs to protect American Jobs are necessary to America's economic survival and prosperity. Free Trade is not Free at all and is an abomination to the American republic and its Sovereignty.
It is a tool of the Globalists to enhance the earnings of their international offshore Globalist corporations at the expense of the American worker.  It is nothing less than a secret war against America's Sovereignty and the Republic itself.
The only other globalist tactic to destroy America that approaches its effectiveness are the policies of unrestricted illegal immigration, forced diversity, cultural programming that perversion is good, required perversion programming in the public schools that it is normal, and political correctness.
Obviously these are all Globalist weapons of covert war waged against America to destroy its borders, language and culture and gut it economically.  These Globalist weapons have been deployed against Americans in order to transform America into a Third World "Democracy" instead of the Republic that it was set up to be by the Founding Fathers.
These Traitors and Infil-Traitors in Congress and the Administration keep financing and running foreign wars for Israel in order to establish Democracy like they keep claiming we have in America. We have never had a democracy but they have been doing their best to kill the Republic on the behalf of their zionist owners and masters This is of course one of the biggest lies ever told.
America has always been a Republic, a democracy is mob rule. Of course bringing in 30-60 million illegal immigrants and millions of legally sanctioned foreign workers has quickly undermined American culture and tradition and established a real base to elect politicians who appeal to the masses. The election of President Obama was the first of such travesties.
Up until recently when American aircraft manufacturers starting buying foreign parts, American aircraft were the best in the world, especially the military aircraft and fighter/interceptors. Now we have an F-22 with a contaminated O2 system from China that causes some pilots to start passing out and a Boeing Dreamliner with a faulty battery system that was imported.
For years St. Louis has been so poor that some of their police radio don't work properly and their squad cars are in disrepair. In East Los Angeles, despite how tough and well armed the LA Police Department is, top police officials know that they are completely outgunned by Mexican drug gangs allowed to enter and do business inside America and also provided arms shipped by the CIA and the BATF.
It's not as if Americans weren't duly warned what such Free-Trade Treaties would produce, because Presidential Candidate Ross Perot went public with what was coming.  He described the effects as a "giant sucking sound" for American jobs as they would leave America in droves.
But despite Perot's grave warnings, President George HW Bush signed NAFTA on Dec. 17, 1992 with full Congressional support. The NAFTA Treaty was ratified after Bill Clinton became President. Soon after the sucking sound started, with shocking support the the US Department of State which provided massive grants to major corporations to move manufacturing to Mexico.  These grants continued at American taxpayer expense under the subsequent Trade Treaties that were subsequently signed and ratified such as CAFTA, GATT, and WTO.
Unbeknownst to most Americans, President Obama is now deeply involved in secret negotiations to pass the Trans Pacific Partnership Treaty (TPP) which experts have described as "NAFTA on Steroids". TPP is far more than just another Free Trade Treaty which continues to lower the value of American wages to the "rock bottom" levels in third world  countries. If signed and ratified by Congress, the TPP would be the complete end to any remaining American Sovereignty.
What established this frenzy for Free-Trade Agreements? It is now known that The last duly elected President of the United States of America was Ronald Reagan.  It is also known by seasoned intel officers that Ronald Reagan distrusted American Intel in general and especially his Vice President George HW Bush.
In fact it has now been discovered that President Reagan distrusted the CIA and American Intel so much, he set up his "Kitchen Cabinet" and brought in Lee Wanta as his Secret Agent under the Totten Doctrine (3).
George HW Bush was illegally elected later as President, since his father Prescott Bush had signed an Immunity Agreement that no future Bushes (Scherfs) would ever run for office after he was arrested for "aiding the enemy" and his Union Bank assets were seized by FDR during WW2.
It is also known that George HW Bush ran his own private CIA inside the CIA which served the specific needs of the zionist City of London Central Banksters and their franchisees, the American private Federal Reserve and major Wall Street Banksters.
Some former top American Intel believe that it was this private GHW Bush Intel organization that tried to assassinate President Reagan, by using their man, a secret service man who fired a high speed plastic disc from a compressed air powered disc-gun, the type displayed by William Colby in Congressional Hearings on the abuses of American Intel.
PBS Judy Woodruff had reported this of seeing the SS man fire a gun from a second story window that night on PBS but the story was quickly squelched and she changed it after a very convincing "not to worry visit" from some very serious American Intel agents. President Reagan, despite a long slow disjointed route to the hospital, survived. This assassination attempt however signaled that the Treasonous Bush Cabal had attained a major power base inside the Military and Congress.
The sad thing is that all the political power and influence  necessary to accomplish this and to transform the American Congress into Traitors was due to the vast money provided to K Street Lobbyists and zionist espionage groups like AIPAC, ADL, B'nai B'brith, and the like by the Central Banksters and the various Judaic groups shaken down and manipulated by zionist for donations.
So the first beach-head of the Globalists (aka zionist City of London Central Banksters and the "Old Black Nobility" they represented) was established with a bought, owned and controlled US Congress.  Once GHW Bush was elected President, the circle of control was complete.
One of George W. Bush's major assignments was to take American further down the Globalist path by fighting more Mideast wars for Israel. Another was to destroy the Republic party by being the worst President ever and fully debasing the Republican, which he did. Now the Republican leaders in Congress are tricking the Republican Party into committing suicide by agreeing to back the Democratic legislation for making illegal immigrants legal and future citizens.
So it is now obvious that the Republic Party is finished and Americans need to rise up and form a new Third Party. Otherwise you can be assured that just like in the last Presidential election, both candidates will be owned by the Bush Cabal.Unless the Bush Cabal has been fully exposed and displaced by then which is now  real possibility.
It has been estimated that there are now approximately 30 million illegal immigrants inside Americaallowed in by a Globalist controlled USG who prevented border enforcement and liberal immigration laws which are not enforced. With the the passage of the currently proposed Democratic plan for legalizing illegal immigrants, this number could easily grow to 60 to 100 million.
In most major American Cities, Police are not allowed to arrest suspected illegal immigrants for minor traffic violations or check their identification for legal status. Not so for those whose license plates are run and show up as actual American Citizens. And this is all due to orders coming down from a few top policy-Makers who operate at the nexus of the Secret Shadow Government (SSG).
GHWB could now institute major efforts to undo all the excellent plans for the economic and industrial reconstruction of America that President Reagan had set in place and activated. As has been disclosed in a previous article (4), President Reagan had brought in Lee Wanta to serve as his Secret Agent because he didn't trust the CIA which had been corrupted and hijacked by GHWB.
It should now be exceedingly clear to those who are well informed about the degradation of the American economy and rule of law accompanied by increasing tyranny, deployment of DHS, TSA and the passage of all the unConstitutional draconian laws (like the so-called Patriot Act, the Military Commissions Act, and NDAA 2014).
All this is being engineered by foreign controlled Globalist traitors and infil-Traitors who have hijacked America and worked hard to export  heavy industry, manufacturing and jobs.
And that they are doing this to asset strip America, destroy it's economy and the Republic itself in order to Balkanize America and prevent it from ever rising in economic strength again and operating as a Republic "of the people, by the people and for the people".
Their motives for all this?  To covertly re-fight the Revolutionary war that was lost and retake America on behalf of the zionist City of London Central Banksters and their Kingpin overlords the Old Black Nobility (OBN).  These hidden masters of the world-wide occult network which runs the IZCS prefer to stay hidden in the background where they can pull all the strings of several top Policy-Makers in America with no personal risk to themselves.
What can be done to turn this around? Obviously the first step is to get rid of all Free-Trade Agreements. In order to do this all the zionist espionage fronts inside America such as AIPAC, ADL, B'nai B'rith and the like must be fully exposed and prosecuted to the fullest extent of the law. In order to do this zionist Israeli-American dual citizens inside Congress and the USG and its Agencies must be exposed as traitors and agents of foreign espionage and routed out of power.
America has to stop fighting Israel's illegal Mideast wars and withdraw all aid and support for Israel as long as it is a criminal, racist apartheid state persecuting and murdering Palestinians and stealing their land incrementally.
Lee Wanta, a great American Heroe that served as President Reagan's Secret Agent under the Totten Doctrine and was instrumental in bringing down the evil Soviet Union
We need to re-institute the Wanta Reconstructing America Plan based on the Maglev High Speed Rail System which has the necessary funding already available. (5)
And it is time to also re-establish the Want Economic Recovery Plan for America that was also set up under President Reagan, but later stopped cold by George HW Bush and his Cabal when they instituted a secret coup to take over the whole USG on behalf of the City of London zionist Central Banksters and their Wall Street and Federal Reserve Franchisees.(6)
In fact it is a reasonable assumption that the massive Free-Trade attack on America's economy was largely a reaction by the Bush Cabal to these amazing economic reconstruction plans President Reagan had put in place through his Secret Agent Lee Wanta, who was the master strategist that took down the Soviet Union for President Reagan.
Recent respected surveys show that a majority of American are disgusted with the current administration and rating of the lowest ever experienced in America in the last century. Congress is also rated at an all time low with only 9% approving of it. Many view the current President as an alien imposter with no traceable past.  Some alternative media writers have stated that he is a sheep-dipped CIA creation just like Bill Clinton. All this is a mute point.  Why?
Because Ronald Reagan was the last duly elected President of the United States of America, the Republic, all presidents since have been fraudulently elected and owned by the Bush Cabal. And this Bush Cabal is the Action Agent of the City of London zionist Central Banksters and their International Zionist Crime Syndicate (IZCS).
The IZCS is centered in Israel where most intel is done by privatized Israeli corporations serving as American Defense and Intel contractors.  It is these private Israeli contactors who control all NSA raw intel and almost all American communications including internal White House phone calls and messaging, as well as all Pentagon and DOD communications.
Obviously the Bush Cabal has been able to install its own Presidential puppets and run a lucrative illegal drug trafficking operations into America.  All done to destabilize and "dirty up" American Cities while absorbing a great deal of the Welfare dollars and capturing vast "off the books" funds for their own covert operations and bribery of Congress. It is a fair conclusion that the Bush Cabal has destroyed the American Rule of Law, debased any true enforcement of the US Constitution and Bill of Rights and has corrupted every institution and agency of the USG.
However there is good news.  A growing force for good has emerged in the Alternative Media now transmitted everywhere instantly on demand by the worldwide Internet, the new Gutenberg Press and the NWO Globalist's Achilles Heel. Yes, the Controlled Mass media (CMMM) has been a propaganda mouthpiece for the Bush Cabal and the IZCS, but is now losing its appeal and credibility. The CMMM keeps feeding lies and crap to the American public that are obviously false, like the Mideast American wars are wars to establish Democracy.  More and more Americans now realize this is complete BS, that we are there to fight Israel's wars and defend British Oil interests.
Compare the articles of Veterans Today and other respected truth media now which are being published and read by millions inside America and all over the world with the CMMM. You will see the gap between the alternative media truth and the CMMM lies is ever widening and we are starting to see Alternative Media's popularity driving stories into the CMMM, even thought the CMMM usually attempts to neutralize their significance.
Many thousands of brave American Soldiers who were lied to and deceived into fighting these illegal, unConstitutional, unprovoked, undeclared wars for Israel and Big Oil, thinking that they were defending America and its freedom. Few greater lies and deceptions has ever been predicated on Americans than this complete lie.  Many thousands of Americans have been killed and horribly wounded and disabled in this war.
If the American Military ever fully realizes that all these wars were phony and based on a lie and that Israel did the 9/11 attacks with the help of a cabal within the USAF and JCS, there will be hell to pay for all those perps involved. And now there is good reason to believe that day is coming in the not too distant future.
As most Americans are beginning to realize, America has been infil-Traited by Traitors and Infil-Traitors in the highest positions of the USG.  The major economic deterioration and loss of assets to the Wall Street Banksters and the private Federal reserve through financial Fraud have been staggering and Americans are catching on the the BLATANTLY OBVIOUS.
When American society reaches a critical mass awakening to this obvious situation that Globalists have been doing everything they can to destroy America, there will be major Blow-back of astounding proportions. When 12% of Americans are awakened, a critical mass and major turning point will be reached and you will begin to see major social change like never conceived, and this will all be due to major Blow-back from awakening.
The elites hate to acknowledge it, but when large numbers of ordinary people are moved to action, it changes the narrow political world where the elites call the shots. Inside accounts reveal the extent to which Johnson and Nixon's conduct of the Vietnam War was constrained by the huge anti-war movement. It was the civil rights movement, not compelling arguments, that convinced members of Congress to end legal racial discrimination. More recently, the townhall meetings, dominated by people opposed to health care reform, have been a serious roadblock for those pushing reform…. A big turnout … can make a real difference….When someone tells you to stop imagining that you are having an impact, ask them to please direct their energy into getting 10 friends to join you in doing what needs to be done. If it has no impact, you'll have gone down trying. If it has an impact, nobody will tell you for many years. (7)
This coming complete awakening will be due to information dispensed and diffused by the Alternative Media and the worldwide Internet as well as word of mouth. it is best viewed as a byproduct of a new and powerful emerging worldwide populism which has now reached the point it is unstoppable. One recent study has established 10% as a critical mass, turning point for Society.(8)
I believe we are already at 11% and when we reach 12%, the days of the Bush cabal will be dated. They know it too and are scared sh*tless. That is why they have been going for broke trying to ram the NWO down our throats and militarize local police and build up DHS to oppress and then mass murder us.
It's time to speak up to all your family, friends and associates that we need to abandon the Republican and Democratic political Parties.  Both parties are owned and controlled by the same Overlord, the IZCS who bought them and can blackmail them with NSA provided intel.
Former Minnesota Governor Jesse Ventura, who is also a Vet and a Navy Seal/UDT man had it right in his book of the Replican and Democrat Political Gangs in America, DemoCRIPS and ReBLOODlicans (9).
Gov. Ventura recommends Americans dump both political Parties which serve the same corrupt masters and start electing alternative candidates only who are not associated with either of the two parties.
Conclusion:
It should now be exceedingly clear to those who are well informed about the degradation of the American economy and rule of law accompanied by increasing tyranny, deployment of DHS, TSA and the passage of all the unConstitutional draconian laws (like the so-called Patriot Act, the Military Commissions Act, and NDAA 2014), that all this is being engineered by foreign controlled Globalist traitors and infil-Traitors who have hijacked America and worked hard to export  heavy industry, manufacturing and jobs.
And that they are doing this to asset strip America, destroy it's economy and the Republic itself in order to Balkanize America and prevent it from ever rising in economic strength again and operating as a Republic "of the people, by the people and for the people".
Their motives for all this?  To covertly re-fight the Revolutionary war that was lost and retake America on behalf of the zionist City of London Central Banksters and their Kingpin overlords the Old Black Nobility (OBN).  These hidden masters of the world-wide occult network which runs the IZCS prefer to stay hidden in the background where they can pull all the strings of several top Policy-Makers in America with no personal risk to themselves.
(1) http://www.veteranstoday.com/2013/02/17/robocops/
(2) http://www.tpnn.com/2014/01/22/actual-unemployment-rate-37-2-not-6-7-says-wall-street-adviser/
(3) TOTTEN DOCTRINE [ 92 U.S. 105, 107 (1875) ]
(4) http://www.veteranstoday.com/2014/01/05/the-wanta-reconstructing-america-plan/
(5) http://www.veteranstoday.com/2013/12/28/high-speed-rail/
(6) http://wantarevelations.com/2014/01/wanta-plan-macro-financial-economic-check-list/
(7) http://www.zerohedge.com/contributed/2014-01-31/powers-be-are-secretly-terrified-people%E2%80%99s-power-%E2%80%A6-and-only-pretend-they%E2%80%99re-fi
(8) http://scienceblog.com/46622/minority-rules-scientists-discover-tipping-point-for-the-spread-of-ideas/
(9) http://www.amazon.com/DemoCRIPS-ReBLOODlicans-More-Gangs-Government/dp/162087587X/ref=sr_1_2?s=books&ie=UTF8&qid=1391327762&sr=1-2&keywords=jesse+ventura+democrips+and+rebloodlicans
Source: Preston James | Veterans Today
The HSBC bank is limiting withdrawals in both the United States and in Britain.
For the life of me, I have no idea why anyone would want to bank in this criminal enterprise bank. Regardless, isn't the money your money? Shouldn't you be able to do with your money what you want without justifying the purpose to the bank that you designate to hold your money?
John Cruz is a former vice president and relationship manager at HSBC. Cruz has made two guest appearances on The Common Sense Show in which he alleged that he uncovered that HSBC was laundering money for the Mexican drug cartels through phony shell corporations. He brought this to the attention of his supervisors  at HSBC and was told to "leave it alone". When he did not leave it alone, he was fired. Cruz went to prosecutors in the New York City area. They acknowledged that they knew what was going at HSBC, but they refused to investigate and prosecute and DHS and the FBI told Cruz the same thing.  
The Cruz revelations leave no doubt that the entire banking system is nothing but a criminal enterprise system.
The Banking System Is Nearing Collapse
HSBC has admitted that it has not informed customers of the change in policy which allows the bank to deny customer withdrawals of cash from their own account. This policy was implemented in November of 2013.
This development at HSBC should raise red flags for everyone, not just HSBC customers, because in the same time frame, JP Morgan Chase announced an identical policy. As a result, many financial analysts are predicting a bank run in the near future and this is the primary strategy of the banks as they are obviously bracing for an economic collapse.
This illegal withholding of bank customer funds is justified by Eric Leenders, the present head of retail at the British Bankers Association. Leenders states that the banks are just being sensible to ask questions as to what the money is for and then make a subsequent decision on whether to release the funds to the account holder. Leenders stated that "I can understand it's frustrating for customers. But if you are making the occasional large cash withdrawal, the bank wants to make sure it's the right way to make the payment." I would agree with Mr. Leenders in that the theft of customer money by a supposed trusted bank is indeed frustrating.
Sending a Clear Message
Clearly, this is a portend of things to come. If the banks were on sound financial footing, account holders would not see any such restrictions. However, if you knew if a bank crash was coming, wouldn't you make sure your bank was as liquid as possible? To the banks, being liquid and cautious in these perilous times means that the banks intend on making it very difficult for their customers to gain access to their money.
These are the chest pains before the heart attack. Take your money out of the bank while you still can.
An Ominous Development
When the banking collapse happens, it will not be American bankers that will gobble up your life savings, pensions, 401K's and IRA's. It will be the Chinese.
Isn't it interesting that JP Morgan Chase  has sold their property located at One Chase Manhattan Plaza skyscraper to Fosun International, a Chinese investment firm, for $725 million. This is only the latest in a series of New York real estate purchases by Chinese investors.
It is time to connect the dots.
Just the Facts Ma'am
Fact, the American economy is in freefall.
Fact, the Chinese have purchased a large portion of our debt.
Fact, if the Chinese do not position themselves to acquire America's hard assets before the crash, they will be left holding useless paper.
Fact, your house is a hard asset and the paper note is owned by the bank.
Fact, the Chinese not only make your clothes and most of your personal possessions, the Chinese will be calling in the loans on your homes before the crash, once they acquire more of our banks.
Fact, if a person does not think that your home is not at risk of being taken, then that person does not understand basic finance and they have obviously never heard of the MERS mortgage fraud.

Fact, the government has begun stealing everyone's 401K and retirement plans from their previous allocations and converting them to buying U.S. government bonds and who owns the lion's share of the bonds? Chinese take-out anyone?
Fact, many have been reporting that Hillary Clinton has been collateralizing American home mortgages, office buildings, land, public holdings and mineral assets to the Chinese so that they will continue, for a short time, to continue to purchase our debt.
Fact, it would be wise to learn Mandarin Chinese so that you can more effectively communicate with your soon-to-be slave masters.
Welcome to the Old West, Chinese Style
Are you familiar with the term "Company Town"? This is a phrase that was primarily reserved for towns in the "Old West" in places like Bisbee, Arizona. The mining company in Bisbee owned everything. The owned the mine where the people worked. They owned the homes where the people lived. They owned the drug stores. They owned the Grocery stores. In short, they owned it all! I fear that this is the new reality under which we will soon be living in which the Chinese will own everything.
One interesting side note has to do with a historical event called the Bisbee Deportation. The event was precipitated by miners who thought they would protest dangerous working conditions and substandard living quarters. The owners of the company town responded to worker demands by forcing the dissenters into trains and then transported the protesters to the deserts of New Mexico and were forced off of the train in the middle of nowhere. In the near future, I do not think the Chinese will transport dissenters to the desert, the new destination will consist of barb wire facing in and the word FEMA will be imprinted on the sign outside the destination.
Conclusion
What name would you give a system of economics and government where corporate entities own all of the property? I would call it modern day feudalism.
I can best sum up these events in the words of Johnny Cash, "I hear the train acomin' it's rollin' round the bend and I ain't seen the sunshine since I don't know when …"
Source: The Common Sense Show
I used to really really hate housework but don't hate it so much any more — ever since I developed my fabulous new housecleaning system wherein I just do 15 minutes of housework a day, but do it each day consistently, using a timer so as not to cheat.
You'd be surprised how much you can get done in just 15 minutes, but you gotta do it daily, no matter what — even if some newbee student dentist has just finished scraping all those extra bone fragments out of the socket of your recently-pulled (phantom) tooth and then practiced her rusty stitching techniques on your poor bleeding gums.
And here's another added bonus to my housecleaning system:  After having spent approximately 5,475 minutes a year for the past six years on trying to keep this damn place clean, I have actually sort of started to bond with my home.
So.  A few days ago I was cleaning stuff out of an old filing cabinet, and came across a whole bunch of articles that I had written way back in the day — back before we had all kinds of self-publishing apps available online; and even back before there was FaceBook or blogs or Kindle or Twitter or even Instagram and YouTube.
And, way back in those old paleo days, writers such as myself had actually been forced to photocopy our articles, write up a cover letter and then send them all off to magazine editors with self-addressed stamped envelopes enclosed.  Totally old school.  Can you even imagine doing that now?
And there at the very bottom of one of those file drawers, I found over two hundred rejection letters from various editors and publishers.  Amazing.
Dontcha just love publishing over the internet instead?  (And thank goodness for net neutrality too — which is currently being threatened.  Shouldn't we start boycotting Verizon, AT&T and Comcast over this?  C'mon, all you independent bloggers, Tweeters and self-publishers, let's get off our butts and fight for less intervention and more high-speed!) http://www.latimes.com/business/hiltzik/la-fi-mh-net-neutrality-20140114,0,522106.story
And speaking of the internet, those huge and powerful corporations which now own our government are still using it to spy on all of us — and not just us writers.   Now why would corporations want to do that?  Because they are paranoid.  And greedy.  And afraid.
I used to be paranoid and greedy and afraid too — but am now here to tell you that, in the long run, paranoia and greed and fear are just too damn much hard work.  Wisdom and kindness are better.  And easier too.  Just ask Jesus.  And Gandhi.  And Martin Luther King Jr.
"But Jane," you might say, "that kind of slacker attitude could get you killed."  True.  It certainly got King and Gandhi and Jesus killed.  But at least I would die while feeling all proud of myself as I cross over — not huddled up in some miserable isolated Midas-like earthly fortress while watching the rest of the world end before my very eyes and with only my black, ice-cold-hearted evil soul (that nobody else would ever want to spend time with, ev-ah) to keep me company.  Yuck.
Anyway, back at the filing cabinet, I began reading through some of my old articles again — and some of them were really actually quite good.  The one about my struggles to get my aging father into an assisted-care home was particularly poignant — and how my mean sister had dragged me through probate court after he died, just when I was grieving the most.  I later published it on the internet, entitled "Probating the Family Feud" — and a lot of people actually read it there too.  http://veracityvoice.com/?p=1158
And I also found something I had written back in 2005 — back when Fallujah was a horrible war-crime-induced hot mess; about all my efforts to embed with the Army there.  And how I finally did embed with the Marines in Heet and Haditha two years later http://jpstillwater.blogspot.com/2007_10_01_archive.html.
But apparently Fallujah is still a war-torn hot mess even today; the only difference being that Iraqis, not Americans, are now doing most of the killing in Al Anbar province.  So does that make all this current senseless slaughter of civilians less of a war crime — because civilians are now being senselessly slaughtered by local hordes instead of by American hordes?   http://www.globalresearch.ca/the-third-battle-of-fallujah/5364369

Ten years later, I still want to go to Fallujah.
Or as one friend in Iraq calls it, "Fallujahpaloooza".  Laughter through tears.  http://www.youtube.com/watch?v=Dt5qaMHQDfw&desktop_uri=%2Fwatch%3Fv%3DDt5qaMHQDfw&app=desktop
And then I discovered, hidden back at the very bottom of my filing cabinet, a rough draft of my first novel.  I loved that novel so much!  But NOBODY would publish it.  Nobody.  That novel had everything — love, death, war, peace, history, philosophy, drama, even intergalactic travel — and even one fast-moving chapter on how wisdom and kindness always trumps greed, paranoia and fear.  "Pictures of a Future World" was the title.  I may get around to publishing it yet — but this time I'll try Kindle.
PS:  Here's an excerpt from my old unpublished novel, "Pictures of a Future World":
All eyes turn to the Shaman, who continues to speak from his deep trance.

The atmosphere in the sandstone kiva comes alive.  The Shaman moves his mind to a new point of consciousness.  Another one of his emanations begins to speak, this time in an intensely penetrating tone.  "There is a tree on the mesa top," the deep voice slowly intones.  "It has watched the raider warriors kill our people one by one.  It has seen us begin to build our houses here in the dark shadows of the canyon walls instead of up on the sunny mesa tops where they belong…so that we might be safe…from the raider warriors.

"They are killers.

"We are prey.

"So has it always been.  So shall it always be.

"There is no place that we can go on the face of this earth that is safe from them…either now or in the far distant future… when even our mesa-top trees are dead.

"Raiders will always hunt peaceful men.

"They will find us, and they will kill our bodies just as the coyote kills the hare."

Absolute silence falls like a black shroud inside the kiva.

Everyone waits for the Shaman to speak again.  Even the Shaman himself waits.  Is this all that he is going to say?  By now the ceremonial kiva is as bright as day, the elders rigid with attention.

"Of these things we must never be afraid, ever," the Shaman continues.  "The raiders may search us out, the barbarians may chase us down and trap us and corner us like rats…from now until the end of time.

"The needy ones, the greedy ones will hunt us in order to make our wisdom and our abundance their own.  They will act out of evil caused by envy, jealousy or need.  Whatever their reasons — that is the way of it.  No place is safe.  We must be prepared to give up our bodies at any time, willingly and without fear or regret.

"Because our bodies are not us."

The Shaman breathes slowly now, and the clan members sense that he is struggling within himself, trying to clarify what he alone is seeing, forcing himself to go on.  A moment passes.  The mask presses heavily upon him.  Finally he continues:  "We of the pueblo all know this.  We are all made brave because of this knowledge.  This we know:  That always men of peace will die bravely.  That always barbarians will try to kill us and to take our spirits.

"All of us know that the spirit of a man of peace can never belong to a barbarian and can never be harmed.  Ever. It is this knowledge that gives us the courage to continue to live without fear in a world exploding with enemies, enemies gone mad with their own anger and need and violence and lust for our blood."

The air inside the womb-like kiva begins to take on a life of its own; humid, dense, and pulsing.

Inside the ponderous deer-head mask, the Shaman tries to refocus his energy.  He watches his body and his mind divide into a series of complex grids.  Each one of these grids contains an image of himself.  A part of him wonders which grid is his real self.  A part of him knows that his real self is all of them — or none.

More chanting fills the air.  The Shaman forgets about the raider warriors.  They are a part of life.  They will always be there…like the trees. Like the mesa.