Their al Qaeda terrorists soundly defeated by Hezbollah forces in Syria, the City of London Illuminati banksters have turned their sights on resource-rich Ukraine. They knew Russian President Vladimir Putin would be distracted by the Sochi Olympics, along with the barrage of threats and propaganda being hurled his way by these demonic Zio-fascists and their Western media lapdogs.
With unlimited time and money at their disposal, this is the bankster modus operandi. They attack where they see opportunity, retreat when defeated, then attack another sector of the planet within days based on vulnerability and resources.
Ukraine declared independence from the old Soviet Union in 1990. In 2004-2005 Western NGOs worked with CIA/Mossad/MI6 assets to stage the phony Orange Revolution. Victor Yuschenko became Prime Minister but was poisoned during the campaign. Western media blamed it on the Russians, but it was likely a Mossad operation since he was succeeded by more bankster-friendly right-wing billionaire Yulia Tymoshenko.
Tymoshenko had co-led the Orange Revolution and is one of Ukraine's richest people. In 2005 Forbes named her the third most powerful woman in the world. In 2007 she traveled to the US to meet with Vice-President Dick Cheney and National Security Advisor Condaleeza Rice to talk energy. Tymoshenko became rich as an executive at a natural gas company.
Ukraine was being plugged into Cheney's crooked Energy Policy Task Force, which opened the planet to unregulated oil & gas exploration, including fracking. Tymoshenko privatized over 300 state industries during her reign,
But the Ukrainian people smelled a rat.
In 2010 they voted in Prime Minister Viktor Yanukovych with 48% of the vote. His Party of Regions again defeated Tymoshenko's Fatherland Party in parliamentary elections of 2012.
Tymoshenko was convicted of embezzlement of state funds and abuse of power. She was given a seven year prison sentence and fined $188 million. The crimes occurred in the natural gas sector.
Two weeks ago Tymoshenko was released from prison as part of a deal hatched at a secret meeting between Yanukovych, EU, NATO and Russian officials first reported by William Engdahl in an article for Veterans Today. Soon after her release all hell broke loose.
Mossad's Fascist Friends
On February 22nd snipers opened fire from rooftops on Kiev's square. Engdahl says these snipers were members of a far-right fascist terror cell known as Ukrainian National Assembly – Ukrainian People's Self Defense (UNA-UNSO).
Led by Andriy Shkil, the group has ties to the neo-Nazi German National Democratic Party. According the Engdahl's intelligence sources UNA-UNSO is part of a secret NATO Gladio cell and was involved in conflicts ranging from Georgia to Kosovo to Chechnya as part of a strategy of tension aimed at Russia.
Shkil also has direct ties to Tymoshenko, as does newly installed Prime Minster Oleksandr Turchynov, a Baptist preacher and former Tymoshenko advisor who took over after Yanukovych fled under threat to his life to Russia.
In 2006 state prosecutors opened a criminal case against Turchynov, who was accused of destroying files which showed Tymoshenko's ties to organized crime boss Semion Mogilevich. With Turchynov as Prime Minister Ukraine is now under the thumb of fascist organized criminals known collectively as Right Sector.
It came as no surprise then, when Press TV reported that both Haaretz and the Times of Israel openly bragged of how a group of "former" Israeli soldiers known as the Blue Helmets of the Maidan had led the "protesters" in Kiev's square under the leadership of a man code-named Delta. According to Paul Craig Roberts, these "protestors" were also being paid by the EU and US.
A Mossad coup brought Right Sector to power, pushing aside more moderate voices being funded and backed by the US, as revealed in the now-infamous YouTube video showing Assistant Secretary of State Victoria Nuland discussing with US Ambassador to Ukraine Geoffrey Pyatt (both Israeli assets within the State Department) who they would want to install as Ukrainian Prime Minster once they got rid of Yanukovych.
A Resource Grab
As usual this Rothschild-led bankster putsch is all about resources. Ukraine lies in a highly strategic geographic location, fronting both the Black Sea and the Sea of Azov. Ukraine is the bread basket of the Eastern Hemisphere. In 2011 it was the world's 3rd largest grain exporter. It ranks in the top 10 countries in the world for sought-after farmland.
Ukraine has the 2nd largest military in Europe after Russia and the NATO Rothschild tool would love nothing better than to run out theRussian Black Sea Fleet at Sevastopol – a symbol of Russian naval power since the 18th century.
Ukraine has vast natural gas deposits, an advanced industrial base and is a highly strategic crossroads for oil & gas pipelines connecting Four Horsemen Caspian Sea energy fields with European consumers. In 2009 a dispute between Putin and Tymoshenko over Russia's trans-Ukrainian gas supplies caused a huge spike in gas prices in Europe.
In October 2013 the IMF met with Ukrainian officials to discuss the country's alleged "budget crisis". The bankster enforcer arm demanded that Ukraine double consumer prices for natural gas and electricity, devalue its currency, slash state funding for schools and the elderly, and lift a ban on the sale of its rich farmland to foreigners. In return for this Ukraine was promised a measly $4 billion.
Yanukovych told the IMF to take a hike and Russia soon stepped in promising cheaper energy and stating it would buy $15 billion in Ukrainian bonds. Yanukovych was now on the bankster hit list, and the rest is history.
Russia has responded to the Ukrainian coup by sending troops into the Crimea to protect its mostly Russian-speaking population and the Black Sea Fleet. It was here 160 years ago where Catherine the Great launched a major campaign to seize the Crimea from Ottoman sultans.
During WWII ethnic Tatars in Crimea collaborated with Hitler in seizing the region briefly, before Stalin routed them and expelled the Tatar separatists. Many have since returned.
As this drama unfolds, look for the banksters' Western media tool to make up some "humanitarian crisis" involving the Tatars. There will be more trouble in Crimea.
But the Russians have responded swiftly, as has the alternative media. It ain't like the good old days, where bankster coups went unquestioned and unnoticed. The Ukrainian people will not stand for these fascists for long either. They saw the empty promises brought forth by the last bankster "event"- the Orange Revolution. They have experience in the field.
The demonic City of London Illuminati banksters may have unlimited time and money. But the people are awakening. The human spirit has unlimited potential. We are much closer to the beginning of this story than to the end.
Dean Henderson is the author of four books: Big Oil & Their Bankers in the Persian Gulf: Four Horsemen, Eight Families & Their Global Intelligence, Narcotics & Terror Network, The Grateful Unrich: Revolution in 50 Countries, Stickin' it to the Matrix, Das Kartell der Federal Reserve and The Federal Reserve Cartel.
Source: Dean Henderson

"Please don't go to Haiti — it could be dangerous down there!" several worried friends begged me right before I left.  But boy were they wrong.  Haiti is totally fun!  I never had so much fun in my life as I did this past week in Haiti.  And this is my very own tourist guidebook to all the neat stuff that I've done down here.  Not exactly the Lonely Planet.  But boy am I having a good time.
The most frequently asked question before I left was, "Are you going down there to do humanitarian work?"  No no no.  I'm going down there to be a tourist!
To start with, I got a really great bargain deal on Expedia — $800 to fly me from SFO to Port au Prince and five nights in a convenient, clean and quiet hotel called the Diquini Guest House.  This was absolutely the smartest thing that I did on this trip.  Why?  Because the manager of the guest house, a former member of the Haitian diaspora and long-time resident of Washington DC, took me under his wing and for a reasonable fee let me hire his driver, translated for me, kept me fed on nicely-flavored Haitian stew and rice — and then took me off to explore Port au Prince.  www.diquinigh.com.
First we went to the famous Hotel Oloffson where the ghosts of past American ex-pat writers such as Graham Greene and Lillian Hellman roam its gardens, terraces and gingerbread-style balconies; where Mick Jagger and even Jacqueline Kennedy have stayed — and where the famous vudou-inspired RAM band was playing that night. http://hoteloloffson.com/
The next day we explored what is left of the 2010 earthquake ruins, from what was left of the tragically beautiful stone-filigreed huge rose window of the old cathedral and the site of the historic National Palace to various small tent cities dotting Port au Prince that still house earthquake victims today, and the ruined buildings that still have market stalls precariously tucked into whichever concrete slabs are still left standing.
"So, Jane, how is Port au Prince actually doing now, four years after the quake?" you might ask, now that I'm an actual eye-witness to the scene of the crime.  It's not doing super-good, but not doing as badly as I had expected either.  Most of the tent cities are gone now — as a lot of the homeless victims have by now squashed themselves in with relatives, left for the countryside or otherwise made do.
"But what are Haitians really like?" you might ask next.  You can tell what Haitians are really like by the way that they drive.  There are only a handful of traffic signals in Port au Prince and even fewer rules of the road.  And Haitians drive very fast.  But they also drive in a way that is almost polite.  Everyone wants to get where they are going (and to get there fast) — but no one wants to actually hurt anyone else.  I didn't see any road rage there.  Just people trying to get by.
Basically, Haitians are just people trying to get by after having been dealt a very rough hand for a very long time, from the moment they were kidnapped from Africa and sold as slaves here — starting in 1503, just eleven years after Columbus discovered the island.  And those slaves were expendable too, worked to death in a few years at most and then replaced by other new slaves.
Then after having fought for and achieved its freedom in 1804, Haiti was also constantly attacked, exploited and/or invaded for the next 200-plus years by America, Canada and various combinations of European nations.  And now Haiti is one of the poorest countries in the world, resembling the slums of Uganda or the slums of Zimbabwe.  And yet despite their poverty, which is dire and extreme, Haitians still remain stoically polite.
Next we went off to the Iron Market bazaar to buy Haitian stuff to hang on my walls when I get home.  And then we drove all over Port au Prince — the grand tour.  And that night we went off to Carnival in the Carrefour district.  Are you jealous yet?
Carrefour's pre-Lenten carnival was like one gigantic block party and was actually as much fun as Berkeley in the 1960s, the benchmark against I always measure how much fun something is.
I also wanted to go see San Souci and the Citadel, UNESCO world heritage sites up  in Cap Haitien, but it was a seven-hour drive to get there, so we went to Fonds des Negres instead, which was only a three-hour drive, and I met a vodou master there.  "No one is cursing you," he told me.  Not even the NSA?  Good to know.  Then he performed a candlelight ritual to help my knees get better.  Then he pulled out a business card for his son who owns a botanica in SoCal who, for a price, could finish my knee treatment when I got back home .  And then the vodou master pulled out his cell phone and started texting someone.  Guess the ritual was over.
And there's also a cave in the mountains near Fonds des Negres where a "Suzan," a vodou spirit, resides.  But you have to get there by motorcycle and we didn't have time to do all that on this day trip.  So I just bought a sequin-covered vodou flag instead.

"Have you seen any zombies in Haiti?" might be your next question.  Sorry, no.  But on my plane ride down here, we ran into a bunch of really scary turbulence over Chicago and I thought I was going to die.  So I had an epiphany.  "When you are in your mother's womb, the only way out is by going through a whole bunch of pain first — and death is also like that.  First you pass through a whole bunch of pain and then, poof, you are out on the Other Side."  As a zombie?  Let's hope not.
The next day we went out searching for Jean-Bertrand Aristide  and then ended the day in that famous five-star hotel in Petionville — just to see how the other 1% lives.  Trust me, they are living well.
What else have I done down here?  I can't remember exactly.  But I will tell you this:  I have really had fun.  And if you ever want to go to Haiti too, I totally recommend it highly.  And, no, I'm not getting paid to say this.
PS:  While in Haiti, I also watched the winter Olympics on TV — thus getting a chance to compare Port au Prince and Sochi.  One city has far too little city planning and one city had far too much!
According to journalist Roi Tov, "With less than 350,000 denizens, [Sochi] has been occupied by at least 25,000 police officers, 30,000 soldiers, 8,000 special forces, and an undisclosed number of FSB agents."
Port au Prince is nothing like that.  The streets go every which-way like a patchwork quilt.  But it does have one thing in common with Sochi — abuse of its fragile labor force.
And let's also compare Port au Prince with Havana.  I'm currently reading Carlos Eire's autobiography, "Learning to Die in Miami".  Eire appears to believe with all his heart that the Castro experience was a nightmare — and yet just compare Cuba and Haiti today.  Haiti has been under the thumb of American and European corporatists for ages and ages.  And now, despite all its amazingly fertile soil and impressive mineral riches, Haiti is currently one of the poorest countries in the world.  Seven out of ten Haitians live on less than $2 a day, according to the International Red Cross.
But in Havana under the Castro brothers, everyone has a good chance of getting a college education.
But, hell, most Haitians are lucky to have a chance to even get as far as fourth grade!
If Fulgencio Batista and the American corporatists who owned him back in 1959 had remained in power and Castro had never taken over Cuba, Cuba today would more than likely look just like Haiti today.  And does anyone with a working brain really think that having American and European oil companies, bankers, war profiteers and neo-cons in control in Syria, Venezuela and Ukraine are going to help those countries either?  Hell, just look at what those guys did to Afghanistan, Iraq and Libya — and to Detroit!
"Washington and Brussels … used a Nazi coup, carried out by insurgents, terrorists and politicians of Euromaidan to serve the geopolitical interests of the West." — Natalia Vitrenko, The Progressive Socialist Party of Ukraine
The United States helped defeat Nazism in World War 2. Obama helped bring it back.
As you probably know by now, Obama and Co. have ousted Ukraine's democratically-elected president, Viktor Yanukovych, with the help of ultra-right, paramilitary, neo-Nazi gangs who seized and burned government offices, killed riot police, and spread mayhem and terror across the country. These are America's new allies in the Great Game, the grand plan to "pivot to Asia" by pushing further eastward, toppling peaceful governments, securing vital pipeline corridors, accessing scarce oil and natural gas reserves and dismantling the Russian Federation consistent with the strategy proposed by geopolitical mastermind, Zbigniew Brzezinski. Brzezinski's magnum opus–"The Grand Chessboard: American Primacy and it's Geostrategic Imperatives" has become the Mein Kampf for aspiring western imperialists. It provides the basic blueprint for establishing US military-political-economic hegemony in the century's most promising and prosperous region, Asia. In an article in Foreign Affairs Brzezinski laid out his ideas about neutralizing Russia by splitting the country into smaller parts, thus, allowing the US to maintain its dominant role in the region without threat of challenge or interference. Here's an excerpt from the article:
"Given (Russia's) size and diversity, a decentralized political system and free-market economics would be most likely to unleash the creative potential of the Russian people and Russia's vast natural resources. A loosely confederated Russia — composed of a European Russia, a Siberian Republic, and a Far Eastern Republic — would also find it easier to cultivate closer economic relations with its neighbors. Each of the confederated entitles would be able to tap its local creative potential, stifled for centuries by Moscow's heavy bureaucratic hand. In turn, a decentralized Russia would be less susceptible to imperial mobilization." (Zbigniew Brzezinski,"A Geostrategy for Eurasia")
Moscow is keenly aware of Washington's divide and conquer strategy, but has downplayed the issue in order to avoid a confrontation. The US-backed coup in Ukraine means that that option is no longer feasible. Russia will have to respond to a provocation that threatens both its security and vital interests. Early reports suggest that Putin has already mobilized troops to the East and –according to Reuters "put fighter jets along its western borders on combat alert." Here's more from Reuters:
"The United States says any Russian military action would be a grave mistake. But Russia's foreign ministry said in a statement that Moscow would defend the rights of its compatriots and react without compromise to any violation of those rights." (Reuters)
There's going to be a confrontation, it's just a matter of whether the fighting will escalate or not.
In order to topple Yanukovych, the US had to tacitly support fanatical groups of neo-Nazi thugs and anti-Semites. And, even though "Interim Ukrainian President Oleksander Tuchynov has pledged to do everything in his power to protect the country's Jewish community"; reports on the ground are not so encouraging. Here's an excerpt from a statement by Natalia Vitrenko, of The Progressive Socialist Party of Ukraine that suggests the situation is much worse than what is being reported in the news:
"Across the country… People are being beaten and stoned, while undesirable members of the Verkhovna Rada of Ukraine are subject to mass intimidation and local officials see their families and children targeted by death threats if they do not support the installation of this new political power. The new Ukrainian authorities are massively burning the offices of political parties they do not like, and have publicly announced the threat of criminal prosecution and prohibition of political parties and public organizations that do not share the ideology and goals of the new regime." ("USA and EU Are Erecting a Nazi Regime on Ukrainian Territory", Natalia Vitrenko)
Earlier in the week, Israeli newspaper Haaretz reported that a Ukranian synagogue had been firebombed although the "Molotov cocktails struck the synagogue's exterior stone walls and caused little damage".
Another article in Haaretz referred to recent developments as "the new dilemma for Jews in Ukraine". Here's an excerpt from the article:
"The greatest worry now is not the uptick in anti-Semitic incidents but the major presence of ultra-nationalist movements, especially the prominence of the Svoboda party and Pravy Sektor (right sector) members among the demonstrators. Many of them are calling their political opponents "Zhids" and flying flags with neo-Nazi symbols. There have also been reports, from reliable sources, of these movements distributing freshly translated editions of Mein Kampf and the Protocols of the Elders of Zion in Independence Square." ("Anti-Semitism, though a real threat, is being used by the Kremlin as a political football",Haaretz)
Then there's this, from Dr. Inna Rogatchi in Arutz Sheva:
"There is no secret concerning the real political agenda and programs of ultra-nationalist parties in Ukraine – there is nothing close to European values and goals there. One just should open existing documents and hear what the representatives of those parties proclaim daily. They are sharply anti-European, and highly racist. They have nothing to do with the values and practices of the civilized world…

Ukrainian Jewry is facing a real and serious threat….To empower the openly neo-Nazi movements in Europe by ignoring the threat they pose is an utterly risky business. People should not have to pay a terrible price – again – for the meekness and indifference of their leaders. As Ukraine today has become the tragic show-case for all of Europe with regards to breeding and allowing race-hatred to become a violent and uncontrollable force, it is impertive to handle the situation there in accordance with existing international law and norms of civilization." ("Tea With Neo-Nazis: The Violent Nationalism in Ukraine", Arutz Sheva)
Here's a little more background on the topic by progressive analyst Stephen Lendmen from a February 25 post titled "New York Times: Supporting US Imperial Lawlessness":
"Washington openly backs fascist Svoboda party leader Oleh Tyahnybok…In 2004, Tyahnybok was expelled from former President Viktor Yushchenko's parliamentary faction. He was condemned for urging Ukrainians to fight against a "Muscovite-Jewish mafia."

In 2005, he denounced "criminal activities" of "organized Jewry." He outrageously claimed they plan "genocide" against Ukrainians."…

Tyahnybok extremism didn't deter Assistant Secretary of State for European and Eurasian Affairs Victoria Nuland. On February 6, she met openly with him and other anti-government leaders.

In early January, 15,000 ultranationalists held a torchlight march through Kiev. They did so to honor Nazi-era collaborator/mass murderer Stepan Bandera. Some wore uniforms a Wehrmacht Ukrainian division used in WW II. Others chanted "Ukraine above all" and "Bandera, come and bring order." (Steve Lendman blog)
Of course, the US media has downplayed the fascistic-neo-Nazi "ethnic purity" element of the Ukrainian coup in order to focus on– what they think — are more "positive themes", like the knocking down of statues of Lenin or banning Communist party members from participating in Parliament. As far as the media is concerned, these are all signs of progress.
Ukraine is gradually succumbing to the loving embrace of the New World Order where it will serve as another profit-generating cog in Wall Street's wheel. That's the theory, at least. It hasn't occurred to the boneheads at the New York Times or Washington Post that Ukraine is rapidly descending into Mad Max-type anarchy which could spill over its borders into neighboring countries triggering violent conflagrations, social upheaval, regional instability or–god-help-us– WW3. The MSM sees nothing but silver linings as if everything was going according to plan. All of Eurasia, the Middle East and beyond are being pacified and integrated into one world government overseen by the unitary executive who defers to no one but the corporations and financial institutions who control the levers of power behind imperial shoji-screen. What could go wrong?
Naturally, Russia is worried about developments in Ukraine, but is unsure how to react. Here's how Russian PM Dmitry Medvedev summed it up the other day:
"We do not understand what is going on there. A real threat to our interests (exists) and to the lives and health of our citizens. Strictly speaking, today there is no one there to communicate with … If you think that people in black masks waving Kalashnikovs (represent) a government, then it will be difficult for us to work with such a government."
Clearly, Moscow is confused and worried. No one expects the world's only superpower to behave this irrationally, to hop-scotch across the planet creating one failed state after another, fomenting revolt, breeding hatred, and spreading misery wherever it goes. At present, the Obama team is operating at full-throttle trying to topple regimes in Syria, Venezuela, Ukraine, and god-knows where else. At the same time, failed operations in Afghanistan, Iraq and Libya have left all three countries in dire straights, ruled by regional warlords and armed militias. Medvedev has every right to be concerned.
Who wouldn't be? The US has gone off the rails, stark raving mad. The architecture for global security has collapsed while the basic principals of international law have been jettisoned. The rampaging US juggernaut lurches from one violent confrontation to the next without rhyme or reason, destroying everything in its path, forcing millions to flee their own countries, and pushing the world closer to the abyss. Isn't that reason enough to be concerned?
Now Obama has thrown-in with the Nazis. It's just the icing on the cake.
Check out this blurb from Max Blumenthal's latest titled "Is the U.S. Backing Neo-Nazis in Ukraine?":
"Right Sector is a shadowy syndicate of self-described 'autonomous nationalists' identified by their skinhead style of dress, ascetic lifestyle, and fascination with street violence. Armed with riot shields and clubs, the group's cadres have manned the front lines of the Euromaidan battles this month, filling the air with their signature chant: 'Ukraine above all!' In a recent Right Sector propaganda video the group promised to fight 'against degeneration and totalitarian liberalism, for traditional national morality and family values.'

With Svoboda linked to a constellation of international neo-fascist parties through the Alliance of European National Movements, Right Sector is promising to lead its army of aimless, disillusioned young men on "a great European Reconquest." ("Is the U.S. Backing Neo-Nazis in Ukraine?—Exposing troubling ties in the U.S. to overt Nazi and fascist protesters in Ukraine", Max Blumenthal, AlterNet)
"Family values"? Where have we heard that before?
It's clear, that Obama and his brainiac advisors think they have a handle on this thing and can train this den of vipers to click their heels and follow Washington's directives, but it sounds like a bad bet to me. These are hard-core, died-in-the-wool, Nazi-extremists. They won't be bought-off, co-opted or intimidated. They have an agenda and they aim to pursue that agenda to their last, dying breath.
Of all the dumb plans Washington has come up with in the couple years, this is the dumbest.
On the 100th Anniversary of World War 1, the Western powers are again sleepwalking into destructive conflict. Hegemonic ambition has Washington interfering in the internal affairs of Ukraine, but developments seem to be moving beyond Washington's control.
Regime change in Ukraine for a mere $5 billion dollars would be a bargain compared to the massive sums squandered in Iraq ($3,000 billion), Afghanistan ($3,000 billion), Somalia, and Libya, or the money Washington is wasting murdering people with drones in Pakistan and Yemen, or the money Washington has spent supporting al Qaeda in Syria, or the massive sums Washington has wasted surrounding Iran with 40 military bases and several fleets in the Persian Gulf in an effort to terrorize Iran into submission.
So far, in Washington's attempt at regime change in Ukraine large numbers of Americans are not being killed and maimed. Only Ukrainians are dying, all the better for Washington as the deaths are blamed on the Ukrainian government that the US has targeted for overthrow.
The problem with Washington's plot to overthrow the elected government of Ukraine and install its minions is twofold: The chosen US puppets have lost control of the protests to armed radical elements with historical links to nazism, and Russia regards an EU/NATO takeover of Ukraine as a strategic threat to Russian independence.
Washington overlooked that the financially viable part of today's Ukraine consists of historical Russian provinces in the east and south that the Soviet leadership merged into Ukraine in order to dilute the fascist elements in western Ukraine that fought for Adolf Hitler against the Soviet Union. It is these ultra-nationalist elements with nazi roots, not Washington's chosen puppets, who are now in charge of the armed rebellion in Western Ukraine.
If the democratically elected Ukraine government is overthrown, the eastern and southern parts would rejoin Russia. The western part would be looted by Western bankers and corporations, and the NATO Ukraine bases would be targeted by Russian Iskander missiles.
It would be a defeat for Washington and their gullible Ukrainian dupes to see half of the country return to Russia. To save face, Washington might provoke a great power confrontation, which could be the end of all of us.
My series of articles on the situation in Ukraine resulted in a number of interviews from Canada to Russia, with more scheduled. It also produced emotional rants from people of Ukrainian descent whose delusions are impenetrable by facts. Deranged Russophobes dismissed as propaganda the easily verifiable report of Assistant Secretary of State Nuland's public address last December, in which she boasted that Washington had spent $5 billion preparing Ukraine to be aligned with Washington's interests. Protest sympathizers claim that the intercepted telephone call between Nuland and the US Ambassador in Ukraine, in which the two US officials chose the government that would be installed following the coup, is a fake.
One person actually suggested that my position should be aligned with the "sincerity of the Kiev students," not with the facts.
Some Trekkers and Trekkies were more concerned that I used an improper title for Spock than they were with the prospect of great power confrontation. The point of my article flew off into space and missed planet Earth.
Spock's mental powers were the best weapon that Starship Enterprise had. Among my graduate school friends, Spock was known as Dr. Spock, because he was the cool, calm, and unemotional member of the crew who could diagnose the problem and save the situation.
There are no Spocks in the US or any Western government and certainly not among the Ukrainian protesters.
I have often wondered if Spock's Vulcan ancestry was Gene Roddenberry's way of underlining by contrast the fragility of human reason. In the context of modern military technology, is it possible for life to survive humanity's penchant for emotion to trump reason and for self-delusion to prevail over factual reality?
Paul Craig Roberts was Assistant Secretary of the Treasury for Economic Policy and associate editor of the Wall Street Journal. He was columnist for Business Week, Scripps Howard News Service, and Creators Syndicate. He has had many university appointments. His internet columns have attracted a worldwide following. His latest books are, The Failure of Laissez Faire Capitalism and How America Was Lost. http://www.paulcraigroberts.org
Source: Paul Craig Roberts
It's no secret that the world is on the brink of a significant paradigm shift. With the economy in shambles and the United States, Europe, China and Russia vying for hegemony over global affairs, it is only a matter of time before the powder keg goes critical.
As was the case with World Wars I and II, the chess pieces are being positioned well in advance. It's happening on all levels – monetary, financial, economic, geo-political. Lines are being drawn. Alliances are being cemented.
We know that a widespread depression is sweeping across just about every nation on earth. The complete collapse of the world we have come to know as it relates to commerce and consumption is a foregone conclusion. We may not know exactly when or how the final nail is driven into the coffin, but we know it's happening right before our eyes.
Throughout history, when countries have fallen into destitution and despair, their leaders have often resolved their domestic plights by finding foreign scapegoats. This time will be no different – for all parties involved.
In the following interview with Infowars' Alex Jones, Joel Skousen of World Affairs Brief  leaves nothing to the imagination and outlines what we can expect as East and West face off in coming years.
The trigger is clear. What will follow is nothing short of thermo-nuclear warfare on a massive scale.
The trigger event has to be North Korea… North Korea is the most rogue element in the world and yet it's been given a pass by the U.S… We don't do anything to stop its nuclear progress, unlike Iran.

…

Russia and China… it's too early… they're not ready to go to a third world war over Iran…

…

When you see a North Korean launch against the South… and they do some minor military attack every year, so you've got to be careful not to confuse those with a major artillery barrage on Seoul. If this ever starts you know you're days away from nuclear war. People ought to get out of major cities that are major nuclear targets.

…

There has to be a reason why North Korea has been preserved… It can only be because the globalists know that they are the puppets of China and that they will be the trigger.

Here's how I think it's going down. I think there will be an attack against South Korea. The North Koreans have over two million troops… 20,000 artillery… they can level Seoul in a matter of three or four days. The only way the U.S. can stop that attack is using tactical nuclear weapons.

And that would give China the excuse to nuke the United States. U.S. is guilty of first-use, the U.S. is the bully of the world, Russia and Chinese unite to launch against U.S. military targets. Not civilian targets per say. There will be about 12 or 15 cities that are inextricably connected with the military that are going to get hit that I mentioned in Strategic Relocation… you don't want to be in those cities.

You may have two days notice when that attack in Korea starts, before China launches on the United States.

And if you ever see everything blackout, because both Russia and China will use a preemptive nuclear EMP strike to take down the grid… before the nukes actually fall… anytime you see all electricity out, no news, nothing at all… that's the time you need to be getting out of cities before the panic hits.
In his documentary Strategic Relocation, Skousen notes that the reason Russia and China have yet to take action is because they are not ready. But as current events suggest, they are making haste. Iran has apparently deployed warships near US borders and China has continually balked at internationally established air zones, encroaching on U.S. interests. North Korea continues to do whatever it wants, even after sanctions issued again their nuclear development plans by the United Nations. And, given President Obama's refusal to attend the Olympic games with other world leaders that include Vladimir Putin and Chinese President Xi Jinping, it should be obvious that the relationship between the world's super powers are strained.
No one is willing to back down. And as we saw in the 20th century, that kind of diplomacy ends with the deaths of millions of people.
No one believed it could happen in the early 1910′s and again in the late 1930′s.
And with a Nobel Peace Prize winner at the helm of the freest nation on earth, not many Americans think it can happen in today's modern and interconnected world.
But what if history rhymes once again?
Are we really to dismiss the warnings of Joel Skousen simply because it is such an outlier that it is impossible to imagine for most? Or do we look at history, see how such situations have unfolded over the last 5,000 years, and conclude that it is, in fact, possible that it happens again?
The lives of hundreds of millions of people are in the balance. That's a sobering thought for average people, but mere chess pieces to the elite who sit behind the curtains with their fingers on the buttons.
As before, when the circumstances suit them and the time is right, they will invariably push those red buttons as their predecessors did before them.
Those in target cities in the U.S., Russia, China and Europe will become nothing more than statistics for the history books.
But if you know the warning signs, then perhaps at the very least, you stand a chance.
If you ever wake up one morning and your TV doesn't work, the internet is down, and your cell phone is off, then you need to assume that your city or region was hit by asuper EMP weapon, such as those being developed and tested in North Korea, Russia and China.
As Skousen warns, in such a scenario you'll have about two days to get out of major cities to a safe location outside of the blast radius. We recommend a number of resources, including Skousen's Strategic Relocation and Holly Deyo's Prudent Places, both of which outline safe areas in the United States based on various factors like population density, location of thoroughfares and resource availability.
When it starts all avenues for obtaining critical supplies will be unavailable. Therefore, wherever you are, prepare for the worst by stockpiling reserve food and water. Given the scenario outlined by Skousen, nations may well engage in conventional warfare after the nukes drop, meaning that you'll need to be prepared to adapt to changing circumstances and know, at the very least, basic military strategies and tactics to evade, defend and attack.
It's an outlier to be sure. But it's one that has been experienced by every second or third generation on this planet since the dawn of human civilization.
It may well be our turn very soon.
Source: shtfPlan
I recently interviewed Daniel Estulin the author of what will be the newest best seller,TransEvolution: The Coming Age of Human Deconstruction.
Estulin wrote the book based largely on a Bilderberg white paper which was smuggled to him by a Bilderberg insider. The document was filled with information which spelled the end of the human race as we know it.
Hollywood Prepares the American Public for the Inevitable
Hollywood has made millions on movies like The Terminator, Blade Runner, and RoboCob, just to name a few. In fact, Robocop is being re-released in the next several weeks. Estulin states that cyborgs or man-machines are the future in a post-human world. Yes, you read that correctly, we could soon find ourselves living in a post-human world.
You may be familiar with the new TV series on FOX called Almost Human where one of the main characters is a cyborg cop. We could see such an interaction between nonhuman and morphed humans in the near future (i.e. Robocop).
Rules for Thee but Not for Me
In the future of transevolution we will be witnessing a literal fountain of youth, which will result from becoming a cyborg as it will soon be possible to purchase immortality in the future. However, everyone except the super elite will be banned from purchasing this literal fountain of youth.
Your existence, my common brethren, will be similar to what movie goers saw in the Summer of 2013 in the movie, Man of Steel. In the opening 30 minutes of the movie, it was revealed that every resident of Krypton had certain genes "turned on" and certain genes "turned off". And everyone from Krypton, except for Superman, had been artificially bred for specific purposes. This is what humanity is quickly moving towards and unless you are the elite, you will be bred, dumbed down if needed, to serve a purpose for the global elite.
The Purpose for the Destruction of the Global Economy
Estulin mentioned that the wholesale destruction of the world's economy is not an accident, nor is it a miscalculation or the result of political shenanigans. This destruction is being done on purpose, absolutely on purpose. Estulin revealed that his Bilderberg insider told him that the slave masters on this planet want to collapse the economy, force people into the stack and pack cities of mega millions and then exterminate most of humanity.
Estulin and I explored the methods that the super elite may use to exterminate 90% of all people on this planet. We both agreed that starvation is the most likely candidate. Starvation is a clean method of killing, it is quick and it would leave the planet in good shape for the global elite to establish their paradise on Earth.
Some of my readers and listeners have asked me about why I am so opposed to Agenda 21 and devote so much time fighting against it? To these and all others, I answer that forcing humanity to forsake rural and suburban living and move into the soon-to-be death traps of these mega cities, is very consistent with the tenets of Agenda 21 (i.e. Earth First).
Monsanto: The Great Satan of Food Production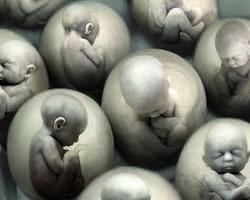 I recently interviewed my good friend, Barbara Peterson, who presented evidence which demonstrated that the super elite are in the process of attacking not just humans with GMO's which will eventually kill you, the GMO's are also sterilizing our food supply. And then, as if by magic, Peterson and I took calls on my show from farmers all across the country, who confirmed the sterilization of both crops and farm animals was well under way.
Let's give credit where credit is due. Monsanto is not alone in this conspiracy against humanity. In Chapter two of his book, Estulin, details how huge corporations like Monsanto, Cargill, and Archer Daniels are plotting to set up mass starvation on the planet. These corporate names became household names and they have become an "interlocked self perpetuating syndicate that will decide who eats and who doesn't, who lives and who dies."
Why are mega corporations, such as these and a small socio-political elite, allowed to own our food and control the very basis of humanity? The simple answer is, because they can.
Studies have shown that rats that are fed with genetically modified organisms (GMO), like potatoes, showed structural changes in their white blood cells making them more vulnerable to infection and disease, which could indicate a greater future risk of developing cancer, when compared to other rats fed non-GMO potatoes. Estulin's research indicates that GMO food was the creation of the Rockefeller Foundation, who are members of the Bilderberg Group. This all part of the plan for total control of mankind. As an aside, Barbara Peterson noted in my interview with her that McDonalds fries will soon all be made of GMO's.
Genetic Engineering
Genetic engineering is about taking control of nature, redesigning it and rebuilding it. The phrase "playing God" comes up in almost every conversation about genetic engineering. This is no longer the stuff of science fiction. Nothing good comes from genetic engineering as this generation of children will be the last generation which will be human in the sense that we define humanity today.
Estulin documented how insects are being weaponized for combat through chipping as a result of recent DARPA projects. Humans will soon be chipped, not necessarily for warfare, but for the purpose of transformation into something hideous which will serve the whims of the global elite.
The National Security State
Presently, all the communication happening on the planet right now can be monitored in real time and it is being done to control us, to dumb us down, to brainwash, to influence, and to predict our future behavior. The super elite is doing this so that we don't get in the way of important people by doing too much thinking on our own. A simple example of this fact is in evidence in an ever-increasing number of airports as facial scanning techniques are designed to reveal to security individuals who are angry, malevolent, etc. This technology is right here, right now!
Estulin mentions Nazi Germany, in his book, numerous times throughout the book, Estulin drew a similarity between the mass control the Nazis had in comparison to the control the super elite has over the human race right now. Presently, America is the 21st century fulfillment of what Hitler, Stalin and Mao as they attempted to initiate their genocidal regimes.
Off World Escape Plan If Things Get Ugly
According to USA Today,
"NASA recently revealed that their Mars robotic rover has found signs that a vast and hospitable lake once spread over the now-desolate surface, a potential home to past life for centuries or more."
With this new discovery that life may be possible on Mars, the elite could easily, through nanotechnology subsequently build a homestead there! There are many private corporations on the planet who are ready to go to Mars within five years. Some speculate that billionaire, Robert Bigelow, is ready now.
Apparently, if the elite cannot exterminate humanity in the clean and neat ways that they have designed, it may be necessary to temporarily move off world while the job is completed in more "messy" ways. According to some, this is their "Plan B".
A Cowardly New World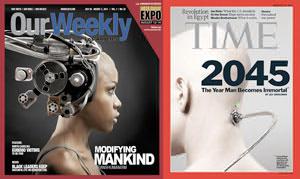 Unlike Huxley, I have seen nothing brave about this new world. Nanotechnology is a powerful new technology for taking apart and reconstructing nature at the atomic level. Scientists are acting like God to manipulate life through the use of this technology. I can only imagine all the horrible things nanotechnology can do to the human race.
Nothing good with regard to nanotechnology can or will come from this blatant insanity. The plans of the global elite constitute an abomination before God.
Right now, the elite are employing their "Promethean plans" which will change the world and will transform the very essence of humanity. Again, this is happening Now!!!
Let's make no mistake about it, the super elite are attempting to become more powerful than God. The super elite controls the human race in every imaginable possible way. Just the term, "conspiracy theorist", was invented by the global elite as a marginalizing tool to keep the public from believing in conspiracy theories that will enslave humanity.
Absolutely nothing that happens in our world is an accident; it's all part of this grand plan. Because of this, there is no hope for humanity if we do not rise up and defeat Agenda 21 and force a change in the leadership of the world, and it must be done RIGHT NOW, before the personal control mechanisms of this new system are locked into place.
My fellow human beings, we do not have five years. You sit idly by on the sidelines at the risk of not only your life but the lives of your children and grandchildren, born or not yet born. Soon, we will be saying "Welcome to Krypton", as humanity becomes the weak puppets in the theatre of life created by the super elite.
Source: Dave Hodges  |  The Common Sense Show
A book review: Who Lost America by Bromwell Ault…
Part 1: How Americans lost their country like having the rug of their republic pulled right out from under them.
"The Americans cannot even conduct a military operation there," said General Salami of Iran's Revolutionary Guard. "The conditions and the factors that facilitate the exercise of military power for them have for years been destroyed and today they (the Americans) are in an erosion of political, cultural, financial and military power."
Military leaders in the Middle East know more about America's weaknesses than we citizens understand about ourselves.  We know we cannot trust anything the president or military tell us that happens in Iraq or Afghanistan. The same thing happened with Vietnam.
Politically—after five years, our president staggers knee deep in quicksand while our U.S. Congress bogs down in muck so deep it can't extricate itself to take meaningful or logical action.
Culturally—we don't know if we represent American citizens or illegal alien migrants or the America Way or Iranian-Americans or Coke's Super Bowl version of our multicultural and multi-lingual morphing into a Muslim nation represented by an Islamic American female covered in a burka to turn her into a non-being.
Financially—we drown in an $18 trillion national debt with no escape. Our third president, John Adams said, "There two ways to conquer a country: by the sword and by debt."
Military Power—We spent trillions of dollars in Iraq and Afghanistan with absolutely nothing to show for it but slaughter for our kids and untold PTSD chaos in our young soldiers that will linger for their lifetimes.  We couldn't defeat a goat-herder nation like Afghanistan for the past 11 years and counting.
Beyond the Iranian general's understanding of our predicament, Americans in the past 45 years relinquished the American Way to the new Multicultural Way that forces us into hyphenated-Americans, confusing languages and lack of the cohesiveness of what an American stood for in this world.
We've become a "schizophrenic or multiple-personality- disorder" country via our immigration system that pumped 100 million immigrants from all over the planet into American from 1965 to 2013 with another 100 million projected to arrive from 150 countries within the next 36 years.
As the Super Bowl Coke advertisement illustrated, we don't know what we stand for as a culture, language or country.  While the Islamic girl wore a headscarf, you see tens of thousands of Muslim women in Detroit, Los Angeles, Philadelphia, Denver and Chicago wearing black burkas with only slits for their eyes to see out.  They remain non-beings with no identity within America.  Their Muslim husbands subjugate them with fear and cultural dominance.  Yet, they represent the beachhead for Islamic conquest in America in the 21st century.   At 7 million Muslims in 2014, we must brace ourselves for their aggressive actions when they reach 20 million within two decades and 50 million soon after.
With one look at the Muslim conquest of Europe, an idiot can see Islam's march, but we think ourselves immune.  Such denial placed the United Kingdom, Norway, Belgium, Holland, Germany, Spain and Sweden reeling from the havoc created by Islamic immigrants.  Lesson: Muslims never integrate into host countries. They create enclaves, which force those countries to tolerate and even adopt Sharia Law, which proves the most barbaric form of subjugation by any religion on the planet.
"Immigrants devoted to their own cultures and religions are not influenced by the secular politically correct façade that dominates academia, news-media, entertainment, education, religious and political thinking today," said James Walsh, former Associate General Counsel of the United States Immigration and Naturalization Service. "They claim the right not to assimilate, and the day is coming when the question will be how can the United States regulate the defiantly unassimilated cultures, religions and mores of foreign lands?  Such immigrants say their traditions trump the U.S. legal system.  Balkanization of the United States has begun."
Whether you stand as a liberal, conservative, libertarian or not-involved in our country's future by your apathy—this multicultural train speeds into America with a load of cargo 100 million immigrants full, that no one understands—thus we face consequences of an overpopulated, fractured and fragmented culture society.  And ultimately our civilization splinters and degrades.
Brilliant historian Bromwell Ault, at 84, and a graduate of Yale University, brings the brunt of what Americans face in his new book:  Who Lost America?  www.centerforpublicconscience.org
He writes, "Can America's democratic identity and government survive our ethical, political and economic failures?"
Ault begins, "During the State of the Union speech, the President declares that the "State of the Union is strong."  This has become a tradition and touches upon several emotions and strength; and it creates a sense of unity that binds us to each other and to our past. The problem is that it is a lie centered on its two key words—"union" and "strong".
Via his extraordinary longevity in America's story, Ault said, "Technology and progress have a way of overwhelming cultures that are not spiritually, geographically, economically or politically resistant. And it is the ever shifting mix of these elements which determines whether different cultures will succumb or survive."
With an added 100 million legal immigrants from 150 countries from around the world about to be injected into the United States in the next three decades, can we survive the clash of civilizations they represent?
Samuel P. Huntington, The Clash of Civilizations said, "It is my hypothesis that the fundamental source of conflict in this new world will not be primarily ideological or primarily economic. The great divisions among humankind and the dominating source of conflict will be cultural. Nation-states will remain the most powerful actors in world affairs, but the principal conflicts of global politics will occur between nations and groups of different civilizations. The clash of civilizations will dominate global politics. The fault lines between civilizations will be the battle lines of the future."
Ault stated the most obvious aspect of an "intact" civilization depended on its culture.  With America scattering into hundreds of cultures within the next three decades, the question arises: can it survive its own lack of a single cohesive culture and people?  Huntington's research as well as Ault's shows that the United States will not survive as a single united people or culture.
Ault asks, "Who lost America? Or, more specifically, who replaced the America we were, with what we have become? And, why? And, how?"
Part 2: How we lost the rule of law.  Institutional failure. Transforming and devolving America via the culprits doing the dirty work.
Who Lost America? By Bromwell Ault
Publisher: Authorhouse
ISBN # 978-1-4634-7446-1
Price: $22.46, 284 pages softcover, Kindle  $3.99
Copies: www.BarnesandNoble.com
Publisher direct copies: 1 888 280 7715
www.CenterforPublicConscience.org
If you really want to understand the world we are living in, you better stick with the Zionist media. The Jerusalem Post will provide you with the names of the Jews who own the planet. The British Jewish Chronicle will teach you about arch pedophile Jimmy Seville's ties with Israel.  Haaretz will even let me speak about all those topics The Guardian (Of Zion) is there to shamelessly suppress.
Yesterday I came across a text by Dave Rich, a Hasbara mouthpiece operating within the UK ultra-Zionist Community Security Trust. Rich suggested that making a common cause "between Holocaust deniers, neo-fascists, the pro-Palestinian left, and the revolutionary Islamists of Iran is precisely what Dieudonné has spent the past decade trying to achieve."
Let us admit it, no one could have been more succinct and precise in analysing Dieudonné's vast impact. Yet in order to fully understand Rich's statement we'll have to decode the kosher sound bites and rewrite the above sentence using terminology that may resemble a familiar language.
Holocaust deniers – In the real world there are no 'Holocaust deniers': what we have instead are history revisionists – people who understand that the making of history, is a continuous attempt to narrate the past as we move along. The so-called revisionists re-visit, re-write and revise the past. Those whom Zionists and progressives often tag as 'Holocaust deniers' are often enough the last True Historians.
Neo-Fascists and Fascists – Zionists and Progressives tend to attach the 'Fascist' label to those who refuse to surrender to the tyranny of political correctness. Those few people who insist to say what they think against all odds. Thus, those whom the Zionists call 'Fascists' are in practice merely a bunch of Authentic People.
Pro-Palestinian Left – points in the direction of the last pockets of resistance to Kosher indoctrination within the Left, namely, those few resilient subjects and organisations that say NO to George Soros' funding. Rich is basically referring here to the Genuine Left, people and organisations that are committed to Labour, working class politics and solidarity, as opposed to Identity politics spin.
Revolutionary Islamists of Iran – is the tag Zionists and progressives often attach to Proper Resistance – those Muslims who won't work for Israel, not even in the spring.
Now that we are familiar with the basic Zionist glossary we are ready to translate Rich's statement into proper English.
By suggesting that Dieudonné is articulating a common cause  for "Holocaust deniers, neo-fascists, the pro-Palestinian left, and the revolutionary Islamists of Iran" Rich actually admits that Dieudonné has managed to unite the True Historians, Authentic People, Genuine Left and the Proper Resistance.
In case someone fails to realize it, what Rich is describing here is the true dissidence, an uncompromised league of people that forms the un-controlled opposition: those people and institutions that do not subscribe to Zionist hegemony funded by Soros and his ilk.
It is not a secret that the Zionists and Left are in a state of panic, and for a good reason. The 'anti-quenelle' campaign that was supposed to ruin Dieudonné's career backfired colossally. Pretty much when it seemed as if the French people had been Zionised by means of 'correctness' and were stripped of their revolutionary inclinations, a tsunami of resentment towards kosher socialism and Jewish political power swept the ground. They panicked and struck back hard. But you cannot fight a tsunami with a boomerang.
Dieudonné's 'quenelle' is already a monumental development in the history of the Jews and their stooges within the Left and the media.
The pressing question of this commentary: what are we doing to ourselves and why do we keep doing it?
In the past 50 years, scientists and chemists from all over the world created 80,000 different chemicals to work all sorts of havoc on Mother Nature.  You can find pharmaceuticals and pesticides in Polar bears as well as seals and fish in the Southern Oceans of Antarctica.
Guess what?  You can find many of the same chemicals in human beings.  If you look across America's landscape, 30 years ago, Autism affected 1 in 110,000 births. Today, it affects 1 in 110. (Source: CDC report)
When we poison the plants and animals of the food chain around the planet, we ultimately poison ourselves.  Witness cancer rates skyrocketing around the world.  Witness Parkinson's disease, fibromyalgia, lupus and other neurological maladies affecting millions of Americans.
Fukushima reactors spill billions of gallons of radioactive wastewater into the Pacific Ocean.  It circulates to all corners of the planet.  But closer to home, we continue injecting drugs and chemicals into our own Great Lakes.
An International Joint Commission report, conducted by scientists from both the US and Canada, discovered that the Great Lakes region suffers severely contaminated waters replete with chemicals and prescription drugs that slipped past treatment methods at sewage treatment plants.
"The commission found that about half of all prescription drug and other chemical contaminants remain in sewage waste after it is treated," said a Natural News report. "The situation is so dire that the commission is calling out for new water treatment methods, warning residents of the area of "chemicals of emerging concern" that may affect the health of both aquatic life and humans in negative ways."
The Great Lakes – becoming a cocktail of pharmaceutical and chemical compounds
Antonette Arvai, physical scientist of the International Joint Commission, said, "It is hard to tell how one contaminate may affect the human body, let alone a whole mix of chemicals and pharmaceuticals. The compounds, which can't be seen, are showing up in mixed proportions at parts per billion or parts per trillion. As compounds combine randomly and in different proportions, water from the Great Lakes is becoming a wicked cocktail travesty of science."
According to the commission, "A chemical flood of 4.8 billion gallons of waste water is treated and discharged into the Great Lakes basin every day. All the intermingling, parts per billion of untreated waste chemicals add up. The Great Lakes are basically becoming a pharmaceutical stew, a melting pot of side effects waiting to be drunk."
This list shows chemicals and pharmaceuticals that accumulate in the Great Lakes region.
A couple of antibiotics drugs and commercial antibacterial triclosan - Triclosan, the antibacterial compound found in commercial soaps, toothpastes and other body care products is a known toxin to algae and has been shown to be a hormone disruptor to fish. How might triclosan and other antibiotics spawn the creation of dangerous and evolved bacteria strains?

Diana Aga, chemistry professor and chemical researcher of the Great Lakes region said, "Even at low levels you don't want to have people ingest antibiotics regularly because it will promote resistance."
An herbicide - How might this destroy nutritional algae and other beneficial plants, which are needed for a thriving ecosystem?
Acetaminophen and an anti-inflammatory drug called diclofenac. Dicolfenac accumulates in fish. How might continual dosing through water sources accumulate in the cells of humans and tax the liver over time?
 An estrogen, estriol - How might hormones in the water affect mating patterns in wildlife and in humans?
An anti-seizure drug - How might drugs like these, with side effects including suicidal thoughts and behaviors, effect people over time?
Do you filter your water?  Start today!
Commission board member and scientist for the National Wildlife Federation's Great Lakes Regional Center Michael Murray said, "Wastewater plants weren't designed to handle these types of chemicals."
As wastewater treatment plants fail to keep up with high levels of pharmaceuticals and chemical compounds, obtaining clean water will become the responsibility of the individual family.
Most municipal water sources suffer contaminating with fluoride, chlorine and other chemicals. You must filter your own water. Gravity-fed activated charcoal filtration devices are becoming more popular for their ability to eliminate pharmaceuticals and herbicides from tap water. Other filters that use reverse osmosis help eliminate fluoride and arsenic. Some water filtration systems utilize both methods to free water of practically all contaminates.
Finally, a friend of mine said that my quest to educate all Americans as to the ramifications of adding 138 million people within 36 years fails from the git-go.  Most Americans and certainly our Main Stream Media cannot grasp the enormity of it, or if they do, they flee the subject because it proves extremely unsettling. Better to deny it today and deal with it tomorrow.
Unfortunately, that's like driving a car toward a cliff at 100 miles per hour and start braking within 100 feet of the edge.  You certainly know what happens to anyone in that car.
That's why we need to take action today.  We must stop mass immigration into America. We don't want to become a "refugee nation" and we don't want our civilization overwhelmed and unsustainable.
Call Speaker of the House John Boehner and demand he not pass S744 amnesty that will flood the country with two million immigrants annually and give amnesty to 20 million plus. The reasonable solution: enforce our current laws against employers.  Call him: 202 225 0600.
There comes a time when a coming convergence becomes apparent. But when it spells a very probable major cataclysm people are not too eager to see it.
But see it we must. And sound the alarm we must…as well as prepare.
Funny how that's another thing "they" minimize and belittle. "Conspiracy freak" leads into "gloom and doomer", "fear and hate monger" etc., all being cleverly wrapped into the "terrorist" catch-all these fascist, police state days.
They are the authors and manufacturers of terror, always accusing the very ones they're murdering and manipulating. Sadly, the snooze button has been hit seemingly permanently for some. Nothing rattles them anymore – until the food runs out.
The wake up will hit, one way or another. It's already happened for very many. The key is to be awake, aware and ready.
Our Surreal News
With multiple extremely serious realities striking home from a possible banking shutdown to Fukushima to martial law and beyond there are more and more people who are catching on. But the hour is late.
That's not to mention concurrent massive geo-engineering and weather manipulation.
Shrimping was finally banned off the Gulf of Mexico due to horrific deformities and lesions in specimens being found; the arrival of radioactive Japan tsunami debris and massive radiated levels in the Pacific showing high readings in fish and algae and other samples and now even beach conditions on the US west coast; growing concerns about "fracking" causing earthquakes and severe water pollution around the world; GMO toxins and vaccines now known to not only maim humanity but drastically reduce fertility – are all major ongoing concerns that are adding up and causing people to boil over.
And that doesn't touch on the economic and corporate manipulations, the police state crackdowns, and the massive war machine that's gobbling up the world with hardly a peep of resistance or protest.
Something's seriously amiss. And that's just a sampling.
All of these man made anomalies are outrageous. And of course under or non-reported. And the Fukushima mutation weirdness has hardly begun with the millions of tons of nuclear contaminated water being continually, and dutifully I might add, dumped off of Japan.
The mutations and die-offs have started, but just barely. And as our forests and crops fail from aluminum and barium poisoning from our chemtrail poisoned skies you can be sure it will get very distressing as the days and weeks progress, as evidenced by California's severe drought that will have devastating repercussions.
The World's Been Thoroughly Conned…and Set Up
You'd think everyone would start to realize something serious is actually going down. But most can't begin to fathom the degree to which we're being attacked. It's way too horrific to grasp, never mind fully realize and integrate into their lives.
If just one spent fuel rod pool at Fukushima collapses, there will be so much plutonium-based radiation released it would be called a potential Extinction Level Event (ELE). Just that. And if that doesn't "bake your noodle", do you know how many hundreds of these types of old dangerous fuel rod pool stocked reactors there are around the world?
Over 800! And all those, built in the 60′s and 70′s, are now due for "expiration"! Never mind the plethora of nuclear bomb manufacturing facilities in the US and around the world. We're talking insane, people. And most of us had nothing to do with any of this. At least not consciously.
This planet is one large deliberately bomb-ridden Murrah Building or explosive-laden Twin Tower. Earth has been and is being engineered for demolition, whether a man-made or natural disaster triggers it, the charges have been thoroughly and deliberately set in place.
Waiting around and living "business as usual" are no longer options.
The Virtue of Knowledge
This doesn't have to spell the end of everything, as awful as that sounds. People who love you tell you the Truth.
I'm fully convinced that our number one job here is to wake up, first and foremost, individually, and then wake up everyone around us. It's imperative people see the vast extent of the perfidy of this parasitic force destroying our planet. And that's not an easy task…UNTIL someone wakes up! Once the light gets in all will follow to the True in Heart.
The coming cataclysms, in whatever form they take, will work in Truth's favor. Universe doesn't fail in anything within any of its realms. How it plays out here is only perceived from our small, limited viewpoint. We will learn, come what may.
But the viewpoint from the heart?!….that's where the answers reside. All we have to do is listen. And learn. And do.
False Flag Earth and the Plan of the War gods
Anyone reading this knows false flags have been perpetrated by rulers since time immemorial. It's virtually primordial evil to secretly do some evil deed yourself or have someone do it for you and blame someone else, all for a desired effect.
This huge scam is admittedly off the charts wrong and engineered by the dark side, however you perceive it. The loving and kind-hearted would never consider such acts, which is why many can't conceive them, yet the controllers use these tactics with abandon.
Earth will survive their puny efforts in some form, if need be. Humanity may not, at least here, until the earth recovers or we take off for new horizons. I don't know. But to deliberately bring on such catastrophic conditions is not an easy one for the lay unaware earth man to wrap his head around. Very strange indeed, but that's how they've gotten away with it.
They say mega catastrophes, natural and perhaps otherwise, have wiped out previous civilizations and thousands of animal species on earth. They've even found evidence of a nuclear conflagration in ancient India, and it's theorized Atlantis and Lemuria had it out in some sort of nuclear war and that's how they came to an end.
It seems these warlike "gods" through the ages have a propensity for this type of wanton death-dealing and destruction. They really should find their own already decimated rock somewhere out there and fight it out between themselves and leave us the hell alone.
Wouldn't you say?
Non Cooperation and Resistance is Essential
Our job is to first wake up to the horrific reality that we're being deliberately killed off, and then wake up as many others as possible. I don't know about any cavalry coming to save us but I do know it's a time of energetic change that will help more and more see what's going on and hopefully wake up out of slumber.
And when we activate, Universe activates. And I don't doubt there aren't "agents of good" who help us from other realms. When we put feet to our new found knowledge things on every level activate. But the responsibility is ours. It will always remain ours. That's the cycle we're on. If you don't get it and respond you're doomed to repeat it till you do..in one form or another. To me that makes total sense. But then again, I'm just wondering…
The Universe is intrinsically right and just. If we didn't have free will life would be a drag. And with free will comes a lot of messiness. And responsibility. It's ours to handle responsibly. Our hearts tell us so.
So let's enjoy this anyway! But let's get Love and Truth back in charge here, shall we?
Perspective – They Can't Win Over Truth and Love
You really wonder how these anti-natural freaks can take themselves seriously. Just look at the magnificence of our Universe. It's beyond description. Clearly forces play out that we're only slightly aware of. But one thing we can be sure of…puny man or any other power-crazed entity is nothing to be feared. We're inter connected with Something so much greater and profound we can rest assured all will come out for the better no matter what happens in the short term.
The current awakening is changing the entire dynamic on our planet by the hour. The matrix is coming down, which is why they're so frantically trying to slap up structural supports for it everywhere with more laws and draconian regulations. There's a vibrational change that is exposing the Truth and accelerating drastic life changes all around us. This will no doubt change the course of all of their plans as everyone's perceptions will be changing as well.
Eternity Rules
If we're on to their scam, we should identify it, non-comply and rise up in defiance of it and overcome it. Whatever form we take. Even if the whole place blows, you think that's the end?
Fear of death is possibly the biggest con going. How many parallel dimensional worlds are right now spinning, slipping and sliding around us? Even our so called big brained physicists say at least 11. You think that's all? (And btw, notice no one's calling themconspiracy freaks! Ha!)
The biggest lesson we can all learn: Heart trumps brain trumps programming.
Stick to your convictions, come what may.
And go with the flow – synchronicity leads and confirms and encourages.
A final thought from Lao Tzu…
"A good traveler has no fixed plan, and is not intent on arriving."
Keep wondering.
Love, Zen
Source:  Zen Gardner  |  ZenGardner.com
I receive many emails from well-intentioned and intelligent readers who hold up Iceland as a shining example of what America must do in order to save herself. I agree, in principle with the people who wrote to me that we should emulate Iceland. The Icelanders have demonstrated tremendous resilience, courage and vision to overcome and, at least temporarily, defeat the banksters while restoring their economy.
The people of Iceland have more courage in their little finger than America has in its entire being. Iceland's financial failure forced its government to resign or be removed, and it also caused citizens to re-evaluate the merits of their reckless spending, borrowing and consumption. Just how did Iceland do it?
Iceland's President Olafur Ragnar Grimmson was interviewed earlier this year at the World Economic Forum in Davos on why Iceland has enjoyed such a strong recovery after it's complete financial collapse in 2008, while the rest of the West is still mired in debt, poverty and hopelessness to go with empty promises of an economic recovery.
When asked whether Iceland's policy of letting the banks fail would have worked in the rest of Europe, Grimsson stated:
"… Why are the banks considered to be the holy churches of the modern economy? Why are private banks not like airlines and telecommunication companies and allowed to go bankrupt if they have been run in an irresponsible way? The theory that you have to bail-out banks is a theory that you allow bankers enjoy for their own profit their success, and then let ordinary people bear their failure through taxes and austerity. 
People in enlightened democracies are not going to accept that in the long run. …"
Imagine that, let the banks fail! Let the criminal bankers take the same risk as any other business venture. Can we imagine Obama ever speaking this way in public? In fact, if the United States was Iceland, President Obama, John McCain, Diane Feinstein, Nancy Pelosi, Harry Reid, Lindsay Graham, Hillary Clinton, Valerie Jarrett, G.W. Bush, G. H. W. Bush, Lloyd Blankfein, Tim Geithner, Hank Paulson, Jon Corzine, Peter Sutherland, Ben Bernanke, et al., would all be in prison.
And nearly six years later, where is Iceland at today? In just the first year following the repudiation of the debt, the Icelanders economy grew by 2.6%. Banks failed, bankers and politicians were jailed and these brave people wrestled control of their lives back.
If the Icelanders could get their hands on Goldman Sachs officials they would. They impeached and convicted corrupt politicians who were in league with Wall Street, many of whom are serving prison sentences. Iceland is on its way to a full economic recovery while still saying no to the corrupt Goldman Sachs influences in Europe. Iceland is saying no to the Bank of International Settlement. Iceland is a beacon of hope for the rest of the G20 nations including the United States. Yet, the courage on display by the Icelanders will never be on display in the United States.
Americans Aren't Icelanders
There are a number reasons that America will never throw off the shackles of the Bastards from Basel. First and foremost, we, as a country, are just too plain stupid. Through repeated and failed education programs, such as Goals 2000, No Child Left Behind and now the substandard Common Core, Americans lack the basic sense to organize against anything, much less a virulent pack of banksters.
Additionally, at the end of the day, the Icelanders victory will prove to be inconsequential and very temporary. When the international forces align against Iceland for some contrived excuse, their government will collapse like a house of cards and the banksters will be back in control. We have seen it in Egypt, Libya and soon it will be Iceland's turn.
The Duck Dynasty worshiping, American Idol watching country can't even find England on a map 65% of the time. A whopping 80% cannot find Iraq on a map, 55% cannot name the Vice President and America reads nearly two whole grade levels lower than they did only a 40 years ago. In short, the rank and file of our citizenry lacks the intelligence to organize their collective shoes in the closet.
Change can be painful and America has become a soft nation. We are not only an ignorant nation, we are the most obese nation on the planet. Most of the people in this country could not fight their way out of a wet paper bag. My military sources tell me that there have been serious discussions among the military leadership about how they would fight a guerrilla war against the bankster occupation forces which will consist mostly of the Chinese and the Russians. What is holding them back is that they do not feel that they can count on the support from the rank and file of this population. The military believes that maybe, on a good day, 2-3% of the adult males would stand with dissident military forces. I never thought I would write this, but the American people are no tougher than the French and the French haven't won a war in over 200 years.
I do expect that the factions of the military are going to rise and put up some resistance. However, no revolution can be successful without the support of the people.
Conclusion
Well-intentioned people write to me and tell me how 250 million gun owners are going to throw off the chains of slavery. If that were going to happen, it would have happened nearly six years ago. In 2008, the banksters, led by Hank Paulson, helped themselves to our nation's money and our economy went into free fall. And what did we do to stop the greatest bank robbery in world history? We did nothing!!! Subsequently, we are a defeated nation. With the growing foreign troop presence and the rise of America's version of the East German Stasi (aka the  DHS), we are also an occupied nation. Americans have lost the war and most are unaware that anything has even happened. Hillary Clinton is selling off the assets of this country to the Chinese. The EPA is stealing a million acres of land at a time. Your retirements, IRA's and bank account will soon be gone. And what will most of America do, change the channel and open another beer.
This is why my analyses and subsequently my writing style changed to more of an adaptation approach. Americans need to be worried about having enough resources to survive the induced social chaos that is coming. Our people must also be able to defend their resources. And finally, you and your family need to develop strategies on how to avoid being induced or forced to into a detention camp. These events are not far away.If you do not know how to pray, now is the time to learn.
Source: The Common Sense Show
Concerns about an imminent bank crash were further fuelled today at news that HSBC are restricting the amount of cash that customers can withdraw from their own bank accounts. Customers were told that without proof of the intended use of their own money, HSBC would refuse to release it. This, and other worrying signs point to a possible financial crash in the near future.
HSBC is scrambling to manage a seemingly terminal liquidity crisis (a lack of hard cash) that could see the bank become the next Northern Rock – and trigger a bank crash.  The analyst's advice is for shareholders to sell HSBC investments, and customers to move their accounts elsewhere before the crash.
This from the Telegraph:
Forensic Asia on Tuesday began its coverage of Britain's largest banking group with a 'sell' recommendation, warning the lender had between $63.6bn (£38.7bn) and $92.3bn of "questionable assets" on its balance sheet, ranging from loan loss reserves and accrued interest to deferred tax assets, defined benefit pension schemes and opaque Level 3 assets.
According a report by the BBC's MoneyBox Programme, HSBC customers have gone to withdraw cash from their accounts, only to find HSBC would not release the funds.  Customers were told to make a bank transfer instead, unless they provided documentation proving the intended use of the money. Stephen Cotton attempted a withdrawal and told the programme:
"When we presented them with the withdrawal slip, they declined to give us the money because we could not provide them with a satisfactory explanation for what the money was for. They wanted a letter from the person involved."
Mr Cotton says the staff refused to tell him how much he could have: "So I wrote out a few slips. I said, 'Can I have £5,000?' They said no. I said, 'Can I have £4,000?' They said no. And then I wrote one out for £3,000 and they said, 'OK, we'll give you that.' "
He asked if he could return later that day to withdraw another £3,000, but he was told he could not do the same thing twice in one day.
As this was not a change to the Terms and Conditions of your bank account we had no need to pre-notify customers of the change"
He wrote to complain to HSBC about the new rules and also that he had not been informed of any change.
The bank said it did not have to tell him. "As this was not a change to the Terms and Conditions of your bank account, we had no need to pre-notify customers of the change," HSBC wrote.
Mr Cotton is not alone, with other customers seeking to withdraw cash amounts over £3,000 facing the same obstacles.  While HSBC argue there is comes customer security interest here, the story simply doesn't add up.  Customer identification is required for large withdrawals, not customer intentions – a person's cash is theirs to withdraw and place wherever they so wish.  Instead, HSBC has been found to have a capitalization black hole (gap between actual cash and obligations) of$80bn.  The message is simple, get your money out now.
The major banks and states appear to be preparing for impending crisis, while pretending to the public that the economic situation is improving.
There is a gold rush underway, with Banks and States frantically buying up as much gold reserve as they can, stoking fears that confidence in currency is at an all-time low.  In recent months and weeks, banks like HSBC and JP Morgan, and states such as the US, Germany and China have joined the gold rush, making vast purchases of stocks.
Investment analysts at Seeking Alpha have been monitoring the strange activity on the COMEX, stating:
"keeping track of COMEX inventories is something that is recommended for all serious investors who own physical gold and the gold ETFs (SPDR Gold Shares (GLD), PHYS, and CEF) because any abnormal inventory declines may signify extraordinary events behind the scenes."
The crash is in some ways a replay of the last one.  The US dollar is a fiat currency (as is the pound sterling, the euro and most other major currencies).  This means, it is monopoly money.  There is no gold reserve that its values are pegged to.  It is simply made up.  So how does money get made? A private, for profit central bank prints it and lends it to the government (or other banks) at an interest rate.  So the Central Bank prints $100, and gives it to the government on the basis that it returns $101.  You may have already spotted the first flaw in this process.  The additional $1 can only ever come from the Central Bank.  There is never enough money. The second issue is that all money is debt.
This used to be the way pretty much all of the money in circulation came to be.  That is, until Investment and Retail Banks got tired of this monopoly on debt based currency, and kicked off thecommercial money supply.  You might assume that when you take out a loan or other form of credit, a bank gives you that money from its reserves, and you then pay back that loan to the Bank at a given interest rate – the Bank making its profit on the interest rate.  You would be wrong. The Bank simply creates that loan on a computer screen.  Let's say you are granted a loan for $100,000.  The moment that loan is approved and $100k is entered on the computer – that promise from you to the bank creates $100k for the bank, in that instant.  This ledger entry alone creates the $100k, from nothing. Today, over 97% of all money that exists, is made this way.
This is what drove the dodgy lending practises that created the last crisis.  But since then, the failure to regulate the markets means that while bailouts hit public services and the real economy – banks were free to continue the same behaviour, bringing the next crash.
The world's second richest man, Warren Buffet warned us in 2003 that the derivatives market was 'devised by madmen' and a 'weapon of mass destruction' and we have only seen the first blast in this debt apocalypse.
The news that should have us all worried is: the derivatives market contains $700trn of these debts yet to implode.
Global GDP stands at $69.4trn a year.  This means that (primarily) Wall Street and the City of London have run up phantom paper debts of more than ten times of the annual earnings of the entire planet.
Not only can the Bankers not pay it back, the combined earning power of the earth could not pay it back in less than ten years if every last cent of our productive power went solely to pay off this debt.
This is why answering the issues with our currencies, our banking practices and economic system are not theoretical or academic – they are a matter of our very survival.
Source:  http://iacknowledge.net/hsbc-bank-on-verge-of-collapse-second-major-banking-crash-imminent/
Can the sharing economy movement address the root causes of the world's converging crises? Unless the sharing of resources is promoted in relation to human rights and concerns for equity, democracy, social justice and sustainability, then such claims are without substantiation – although there are many hopeful signs that the conversation is slowly moving in the right direction. 
In recent years, the concept and practice of sharing resources is fast becoming a mainstream phenomenon across North America, Western Europe and other world regions. The internet is awash with articles and websites that celebrate the vast potential of sharing human and physical assets, in everything from cars and bicycles to housing, workplaces, food, household items, and even time or expertise. According to most general definitions that are widely available online, the sharing economy leverages information technology to empower individuals or organisations to distribute, share and re-use excess capacity in goods and services. The business icons of the new sharing economy include the likes of Airbnb, Zipcar, Lyft, Taskrabbit and Poshmark, although hundreds of other for-profit as well as non-profit organisations are associated with this burgeoning movement that is predicated, in one way or another, on the age-old principle of sharing.
As the sharing economy receives increasing attention from the media, a debate is beginning to emerge around its overall importance and future direction. There is no doubt that the emergent paradigm of sharing resources is set to expand and further flourish in coming years, especially in the face of continuing economic recession, government austerity and environmental concerns. As a result of the concerted advocacy work and mobilisation of sharing groups in the US, fifteen city mayors have now signed the Shareable Cities Resolution in which they officially recognise the importance of economic sharing for both the public and private sectors. Seoul in South Korea has also adopted a city-funded project called Sharing City in which it plans to expand its 'sharing infrastructure', promote existing sharing enterprises and incubate sharing economy start-ups as a partial solution to problems in housing, transportation, job creation and community cohesion. Furthermore, Medellin in Colombia is embracing transport-sharing schemes and reimagining the use of its shared public spaces, while Ecuador is the first country in the world to commit itself to becoming a 'shared knowledge'-based society, under an official strategy named 'buen saber'.
Many proponents of the sharing economy therefore have great hopes for a future based on sharing as the new modus operandi. Almost everyone recognises that drastic change is needed in the wake of a collapsed economy and an overstretched planet, and the old idea of the American dream – in which a culture that promotes excessive consumerism and commercialisation leads us to see the 'good life' as the 'goods life', as described by the psychologist Tim Kasser - is no longer tenable in a world of rising affluence among possibly 9.6 billion people by 2050. Hence more and more people are rejecting the materialistic attitudes that defined recent decades, and are gradually shifting towards a different way of living that is based on connectedness and sharing rather than ownership and conspicuous consumption. 'Sharing more and owning less' is the ethic that underlies a discernible change in attitudes among affluent society that is being led by today's young, tech-savvy generation known as Generation Y or the Millennials.
However, many entrepreneurial sharing pioneers also profess a big picture vision of what sharing can achieve in relation to the world's most pressing issues, such as population growth, environmental degradation and food security. As Ryan Gourley of A2Share posits, for example, a network of cities that embrace the sharing economy could mount up into a Sharing Regions Network, then Sharing Nations, and finally a Sharing World: "A globally networked sharing economy would be a whole new paradigm, a game-changer for humanity and the planet". Neal Gorenflo, the co-founder and publisher of Shareable, also argues that peer-to-peer collaboration can form the basis of a new social contract, with an extensive sharing movement acting as the catalyst for systemic changesthat can address the root causes of both poverty and climate change. Or to quote the words of Benita Matofska, founder of The People Who Share, we are going to have to "share to survive" if we want to face up to a sustainable future. In such a light, it behoves us all to investigate the potential of sharing to effect a social and economic transformation that is sufficient to meet the grave challenges of the 21st century.
Two sides of a debate on sharing
There is no doubt that sharing resources can contribute to the greater good in a number of ways, from economic as well as environmental and social perspectives. A number of studies show the environmental benefits that are common to many sharing schemes, such as the resource efficiency and potential energy savings that could result from car sharing and bike sharing in cities. Almost all forms of localised sharing are economical, and can lead to significant cost savings or earnings for individuals and enterprises. In terms of subjective well-being and social impacts, common experience demonstrates how sharing can also help us to feel connected to neighbours or co-workers, and even build community and make us feel happier.
Few could disagree on these beneficial aspects of sharing resources within communities or across municipalities, but some controversy surrounds the broader vision of how the sharing economy movement can contribute to a fair and sustainable world. For many advocates of the burgeoning trend towards economic sharing in modern cities, it is about much more than couch-surfing, car sharing or tool libraries, and holds the potential to disrupt the individualist and materialistic assumptions of neoliberal capitalism. For example, Juliet Schor in her book Plenitude perceives that a new economics based on sharing could be an antidote to the hyper-individualised, hyper-consumer culture of today, and could help rebuild the social ties that have been lost through market culture. Annie Leonard of the Story of Stuff project, in her latest short video on how to move society in an environmentally sustainable and just direction, also considers sharing as a key 'game changing' solution that could help to transform the basic goals of the economy.
Many other proponents see the sharing economy as a path towards achieving widespread prosperity within the earth's natural limits, and an essential first step on the road to more localised economies and egalitarian societies. But far from everyone perceives that participating in the sharing economy, at least in its existing form and praxis, is a 'political act' that can realistically challenge consumption-driven economics and the culture of individualism – a question that is raised (although not yet comprehensively answered) in a valuable think piece from Friends of the Earth, as discussed further below. Various commentators argue that the proliferation of new business ventures under the umbrella of sharing are nothing more than "supply and demand continuing its perpetual adjustment to new technologies and fresh opportunities", and that the concept of the sharing economy is being co-opted by purely commercial interests – a debate that was given impetus when the car sharing pioneers, Zipcar, were bought up by the established rental firm Avis.
Recently, Slate magazine's business and economics correspondent controversially reiterated the observation that making money from new modes of consumption is not really 'sharing' per se, asserting that the sharing economy is therefore a "dumb term" that "deserves to die". Other journalists have criticised the superficial treatment that the sharing economy typically receives from financial pundits and tech reporters, especially the claims that small business start-ups based on monetised forms of sharing are a solution to the jobs crisis – regardless of drastic cutbacks in welfare and public services, unprecedented rates of income inequality, and the dangerous rise of the precariat. The author Evgeny Morozov, writing an op-ed in the Financial Times, has gone as far as saying that the sharing economy is having a pernicious effect on equality and basic working conditions, in that it is fully compliant with market logic, is far from valuing human relationships over profit, and is even amplifying the worst excesses of the dominant economic model. In the context of the erosion of full-time employment, the assault on trade unions and the disappearance of healthcare and insurance benefits, he argues that the sharing economy is accelerating the transformation of workers into "always-on self-employed entrepreneurs who must think like brands", leading him to dub it "neoliberalism on steroids".
Problems of definition
Although it is impossible to reconcile these polarised views, part of the problem in assessing the true potential of economic sharing is one of vagueness in definition and wide differences in understanding. The conventional interpretation of the sharing economy is at present focused on its financial and commercial aspects, with continuous news reports proclaiming its rapidly growing market size and potential as a "co-commerce revolution". Rachel Botsman, a leading entrepreneurial thinker on the potential of collaboration and sharing through digital technologies to change our lives, has attempted to clarify what the sharing economy actually is in order to prevent further confusion over the different terms in general use. In her latest typology, she notes how the term 'sharing economy' is often muddled with other new ideas and is in fact a subset of 'collaborative consumption' within the entire 'collaborative economy' movement, and has a rather restricted meaning in terms of "sharing underutilized assets from spaces to skills to stuff for monetary or non-monetary benefits" [see slide 9 of the presentation]. This interpretation of changing consumer behaviours and lifestyles revolves around the "maximum utilization of assets through efficient models of redistribution and shared access", which isn't necessarily predicated on an ethic of 'sharing' by any strict definition.
Other interpretations of the sharing economy are far broader and less constrained by capitalistic assumptions, as demonstrated in the Friends of the Earth briefing paper on Sharing Cities written by Professor Julian Agyeman et al. In their estimation, what's missing from most of these current definitions and categorisations of economic sharing is a consideration of "the communal, collective production that characterises the collective commons". A broadened 'sharing spectrum' that they propose therefore not only focuses on goods and services within the mainstream economy (which is almost always considered in relation to affluent, middle-class lifestyles), but also includes the non-material or intangible aspects of sharing such as well-being and capability [see page 6 of the brief]. From this wider perspective, they assert that the cutting edge of the sharing economy is often not commercial and includes informal behaviours like the unpaid care, support and nurturing that we provide for one another, as well as the shared use of infrastructure and shared public services.
This sheds a new light on governments as the "ultimate level of sharing", and suggests that the history of the welfare state in Europe and other forms of social protection is, in fact, also integral to the evolution of shared resources in cities and within different countries. Yet an understanding of sharing from this more holistic viewpoint doesn't have to be limited to the state provision of healthcare, education, and other public services. As Agyeman et al elucidate, cooperatives of all kinds (from worker to housing to retailer and consumer co-ops) also offer alternative models for shared service provision and a different perspective on economic sharing, one in which equity and collective ownership is prioritised. Access to natural common resources such as air and water can also be understood in terms of sharing, which may then prioritise the common good of all people over commercial or private interests and market mechanisms. This would include controversial issues of land ownership and land use, raising questions over how best to share land and urban space more equitably – such as through community land trusts, or through new policies and incentives such as land value taxation.
The politics of sharing
Furthermore, Agyeman et al argue that an understanding of sharing in relation to the collective commons gives rise to explicitly political questions concerning the shared public realm and participatory democracy. This is central to the many countercultural movements of recent years (such as the Occupy movement and Middle East protests since 2011, and the Taksim Gezi Park protests in 2013) that have reclaimed public space to symbolically challenge unjust power dynamics and the increasing trend toward privatisation that is central to neoliberal hegemony. Sharing is also directly related to the functioning of a healthy democracy, the authors reason, in that a vibrant sharing economy (when interpreted in this light) can counter the political apathy that characterises modern consumer society. By reinforcing values of community and collaboration over the individualism and consumerism that defines our present-day cultures and identities, they argue that participation in sharing could ultimately be reflected in the political domain. They also argue that a shared public realm is essential for the expression of participatory democracy and the development of a good society, not least as this provides a necessary venue for popular debate and public reasoning that can influence political decisions. Indeed the "emerging shareability paradigm", as they describe it, is said to reflect the basic tenets of the Right to the City (RTTC) – an international urban movement that fights for democracy, justice and sustainability in cities and mobilises against the privatisation of common goods and public spaces.
The intention in briefly outlining some of these differing interpretations of sharing is to demonstrate how considerations of politics, justice, ethics and sustainability are slowly being allied with the sharing economy concept. A paramount example is the Friends of the Earth briefing paper outlined above, which was written as part of FOEI's Big Ideas to Change the World series on cities that promoted sharing as "a political force to be reckoned with" and a "call to action for environmentalists". Yet many further examples could also be mentioned, such as the New Economics Foundation's 'Manifesto for the New Materialism' which promotes the old-fashioned ethic of sharing as part of a new way of living to replace the collapsed model of debt-fuelled overconsumption. There are also signs that many influential proponents of the sharing economy – as generally understood today in terms of new economic models driven by peer-to-peer technology that enable access to rather than ownership of resources – are beginning to query the commercial direction that the movement is taking, and are instead promoting more politicised forms of social change that are not merely based on micro-enterprise or the monetisation/branding of high-tech innovations.
Janelle Orsi, a California-based 'sharing lawyer' and author of The Sharing Solution, is particularly inspirational in this regard; for her, the sharing economy encompasses such a broad range of activities that it is hard to define, although she suggests that all its activities are tied together in how they harness the existing resources of a community and grow its wealth. This is in contradistinction to the mainstream economy that mostly generates wealth for people outside of people's communities, and inherently generates extreme inequalities and ecological destruction – which Orsi contends that the sharing economy can help reverse. The problem she recognises is that the so-called sharing economy we usually hear about in the media is built upon a business-as-usual foundation, which is privately owned and often funded by venture capital (as is the case with Airbnb, Lyft, Zipcar, Taskrabbit et cetera). As a result, the same business structures that created the economic problems of today are buying up new sharing economy companies and turning them into ever larger, more centralised enterprises that are not concerned about people's well-being, community cohesion, local economic diversity, sustainable job creation and so on (not to mention the risk of re-creating stock valuation bubbles that overshadowed the earlier generation of dot.com enterprises). The only way to ensure that new sharing economy companies fulfil their potential to create economic empowerment for users and their communities, Orsi argues, is through cooperative conversion – and she makes a compelling case for the democratic, non-exploitative, redistributive and truly 'sharing' potential of worker and consumer cooperatives in all their guises.
Sharing as a path to systemic change
There are important reasons to query which direction this emerging movement for sharing will take in the years ahead. As prominent supporters of the sharing economy recognise, like Janelle Orsi and Juliet Schor, it offers both opportunities and reasons for optimism as well as pitfalls and some serious concerns. On the one hand, it reflects a growing shift in our values and social identities as 'citizens vs consumers', and is helping us to rethink notions of ownership and prosperity in a world of finite resources, scandalous waste and massive wealth disparities. Perhaps its many proponents are right, and the sharing economy represents the first step towards transitioning away from the over-consumptive, materially-intense and hoarding lifestyles of North American, Western European and other rich societies. Perhaps sharing really is fast becoming a counter-cultural movement that can help us to value relationships more than things, and offer us the possibility of re-imagining politics and constructing a more participative democracy, which could ultimately pose a challenge to the global capitalist/consumerist model of development that is built on private interests and debt at the cost of shared interests and true wealth.
On the other hand, critics are right to point out that the sharing economy in its present form is hardly a threat to existing power structures or a movement that represents the kind of radical changes we need to make the world a better place. Far from reorienting the economy towards greater equity and a better quality of life, as proposed by writers such as Richard Wilkinson and Kate Pickett, Tim Jackson, Herman Daly and John Cobb, it is arguable that most forms of sharing via peer-to-peer networks are at risk of being subverted by conventional business practices. There is a perverse irony in trying to imagine the logical conclusion of these trends: new models of collaborative consumption and co-production that are co-opted by private interests and venture capitalists, and increasingly geared towards affluent middle-class types or so-called bourgeois bohemians (the 'bobos'), to the exclusion of those on low incomes and therefore to the detriment of a more equal society. Or new sharing technology platforms that enable governments and corporations to collaborate in pursuing more intrusive controls over and greater surveillance of citizens. Or new social relationships based on sharing in the context of increasingly privatised and enclosed public spaces, such as gated communities within which private facilities and resources are shared.
This is by no means an inevitable outcome, but what is clear from this brief analysis is that the commercialisation and depoliticisation of economic sharing poses risks and contradictions that call into question its potential to transform society for the benefit of everyone. Unless the sharing of resources is promoted in relation to human rights and concerns for equity, democracy, social justice and sound environmental stewardship, then the various claims that sharing is a new paradigm that can address the world's interrelated crises is indeed empty rhetoric or utopian thinking without any substantiation. Sharing our skills through Hackerspaces, our unused stuff through GoodShuffle or a community potluck through mealshare is, in and of itself, a generally positive phenomenon that deserves to be enjoyed and fully participated in, but let's not pretend that car shares, clothes swaps, co-housing, shared vacation homes and so on are going to seriously address economic and climate chaos, unjust power dynamics or inequitable wealth distribution.
Sharing from the local to the global
If we look at sharing through the lens of just sustainability, however, as civil society organisations and others are now beginning to do, then the true possibilities of sharing resources within and among the world's nations are vast and all-encompassing: to enhance equity, rebuild community, improve well-being, democratise national and global governance, defend and promote the global commons, even to point the way towards a more cooperative international framework to replace the present stage of competitive neoliberal globalisation. We are not there yet, of course, and the popular understanding of economic sharing today is clearly focused on the more personal forms of giving and exchange among individuals or through online business ventures, which is mainly for the benefit of high-income groups in the world's most economically advanced nations. But the fact that this conversation is now being broadened to include the role of governments in sharing public infrastructure, political power and economic resources within countries is a hopeful indication that the emerging sharing movement is slowly moving in the right direction.
Already, questions are being raised as to what sharing resources means for the poorest people in the developing world, and how a revival of economic sharing in the richest countries can be spread globally as a solution to converging crises. It may not be long until the idea of economic sharing on a planetary scale - driven by an awareness of impending ecological catastrophe, life-threatening extremes of inequality, and escalating conflict over natural resources – is the subject of every dinner party and kitchen table conversation.
References:
Agyeman, Julian, Duncan McLaren and Adrianne Schaefer-Borrego, Sharing Cities, Friends of the Earth briefing paper, September 2013.
Agyeman, Julian, Just sustainabilities, julianagyeman.com, 21st September 2012.
Bollier, David, Bauwens Joins Ecuador in Planning a Commons-based, Peer Production Economy, 20th September 2013, bollier.org
Botsman, Rachel, The Sharing Economy Lacks A Shared Definition, fastcoexist.com, 21st November 2013.
Botsman, Rachel, The Sharing Economy Lacks a Shared Definition: Giving Meaning to the Terms, Collaborative Lab on Slideshare.net, 19th November 2013.
Childs, Mike, The Power of Sharing: A Call to Action for Environmentalists, Shareable.net, 5th November 2013.
Collaborativeconsumption.com, Shareable Cities Resolution: Passed, 26th June 2013.
Daly, Herman and John Cobb, For the Common Good: Redirecting the Economy toward Community, the Environment, and a Sustainable Future, Beacon Press, 1991.
Eberlein, Sven, Sharing for Profit – I'm Not Buying it Anymore, Shareable.net, 20th February 2013.
Enright, Michael in interview with Benita Matofska and Aidan Enns, Sharing, Not Buying at Christmas (Hr. 1), CBC Radio, 16th December 2012.
Friends of the Earth, Big Idea 2: Sharing – a political force to be reckoned with?, 26th September 2013.
Gaskins, Kim, The New Sharing Economy, Latitude, 1st June 2010.
Gorenflo, Neal, What's Next for the Sharing Movement?, Shareable.net, 31st July 2013.
Grahl, Jodi (trans.), World Charter for the Right to the City, International Alliance of Inhabitants et al, May 2005.
Griffiths, Rachel, The Great Sharing Economy, Co-operatives UK, London UK, 2011.
Grigg, Kat, Sharing As Part of the New Economy: An Interview with Lauren Anderson, The Solutions Journal, 20th September 2013.
Heinberg, Richard, Who knew that Seoul was a leader in the sharing economy?, Post Carbon Institute, 12th November 2013.
Herbst, Moira, Let's get real: the 'sharing economy' won't solve our jobs crisis, The Guardian, 7th January 2014.
Jackson, Tim, Prosperity without Growth: Economics for a Finite Planet, Routeledge, 2011.
Johnson, Cat, From Consumers to Citizens: Welcome to the Sharing Cities Network, Shareable.net, 9th January 2014.
Kasser, Tim, The High Price of Materialism, MIT Press, 2003.
Kisner, Corinne, Integrating Bike Share Programs into a Sustainable Transportation System, National League of Cities, City Practice Brief, Washington D.C., 2011.
Leonard, Annie, The Story of Solutions, The Story of Stuff Project, October 2013, storyofstuff.org
Martin, Elliot and Susan Shaheen, The Impact of Carsharing on Household Vehicle Ownership, Access (UCTC magazine), No. 38 Spring 2011.
Matofska, Benita, Facing the future: share to survive, Friends of the Earth blog, 4th January 2013.
Morozov, Evgeny, The 'sharing economy' undermines workers' rights, Financial Times, 14th October 2013.
Olson. Michael J. and Andrew D. Connor, The Disruption of Sharing: An Overview of the New Peer-to-Peer 'Sharing Economy' and The Impact on Established Internet Companies, Piper Jaffray, November 2013.
Opinium Research and Marke2ing, The Sharing Economy An overview with special focus on Peer-to-Peer Lending, 14th November 2012.
Orsi, Janelle and Doskow, Emily, The Sharing Solution: How to Save Money, Simplify Your Life and Build Community, Nolo, May 2009.
Orsi, Janelle et al, Policies for Shareable Cities: A Sharing Economy Policy Primer for Urban Leaders, Shareable / The sustainable Economics Law Centre, September 2013.
Orsi, Janelle, The Sharing Economy Just Got Real, Shareable.net, 16th September 2013.
Quilligan, James B., People Sharing Resources: Toward a New Multilateralism of the Global Commons, Kosmos Journal, Fall/Winter 2009.
Schifferes, Jonathan, Sharing our way to prosperity (Part 1), rsablogs.org.uk, 6th August 2013.
Schifferes, Jonathan, Profiting from sharing (Part 2), rsablogs.org.uk, 6th August 2013.
Schor, Juliet, Plenitude: The New Economics of True Wealth, Tantor Media, 2010.
Simms, Andrew and Ruth Potts, The New Materialism: How our relationship with the material world can change for the better, New Economics Foundation, November 2012.
Standing, Guy, The Precariat: The New Dangerous Class, Bloomsbury Academic, 2011.
Tennant, Ian, What's in it for me? Do you dare to share?, Friends of the Earth blog, 8th January 2014.
Wiesmann, Thorsten, Living by the Principle of Sharing – an interview with Raphael Fellmer, Oiushare.net, February 2013.
Wilkinson, Richard and Kate Pickett, The Spirit Level: Why Equality is Better for Everyone, Penguin, 2010.
Yglesias, Matthew, There Is No "Sharing Economy", Slate.com, 26th December 2013.
A poll last year showed that trust in the mainstream media is increasing, which should worry all of us who value truth, integrity and press freedom. Why? Here are 10 disturbing things everyone needs to know about the global media giants who control our supply of information, wielding immense power over the people- and even over the government.
1. Mainstream media exists solely to make profit

What´s the purpose of the mainstream media? Saying that the press exists to inform, educate or entertain is like saying Apple corporation´s primary function is to make technology which will enrich our lives. Actually, the mass media industry is the same as any other in a capitalist society: it exists to make profit. Medialens, a British campaigning site which critiques mainstream (or corporate) journalism, quotedbusiness journalist Marjorie Kelly as saying that all corporations, including those dealing with media, exist only to maximize returns to their shareholders. This is, she said,  ´the law of the land…universally accepted as a kind of divine, unchallengeable truth´. Without pleasing shareholders and a board of directors, mass media enterprises simply would not exist. And once you understand this, you´ll never watch the news in the same way again.
2. Advertisers dictate content
So how does the pursuit of profit affect the news we consume? Media corporations make the vast majority (typically around 75%) of their profit from advertising, meaning it´s advertisers themselves that dictate content- not journalists, and certainly not consumers. Imagine you are editor of a successful newspaper or TV channel with high circulation or viewing figures. You attract revenue from big brands and multinational corporations such as BP, Monsanto and UAE airlines. How could you then tackle important topics such as climate change, GM food or disastrous oil spills in a way that is both honest to your audience and favorable to your clients? The simple answer is you can´t. This might explain why Andrew Ross Sorkin of the New York Times-  sponsored by Goldman Sachs-  is so keen todefend the crooked corporation. Andrew Marr, a political correspondent for the BBC, sums up the dilemma in his autobiography: ´The biggest question is whether advertising limits and reshapes the news agenda. It does, of course. It's hard to make the sums add up when you are kicking the people who write the cheques.´ Enough said…
3. Billionaire tycoons & media monopolies threaten real journalism


The monopolization of the press (fewer individuals or organizations controlling increasing shares of the mass media) is growingyear by year, and this is a grave danger to press ethics and diversity. Media mogul RupertMurdoch´s  neo-liberal personal politics are reflected in his 175 newspapers and endorsed by pundits (see Fox news) on the 123 TV channels he owns in the USA alone. Anyone who isn´t worried by this one man´s view of the world being consumed by millions of people across the globe- from the USA to the UK, New Zealand to Asia, Europe to Australia- isn´t thinking hard enough about the consequences. It´s a grotesquely all-encompassing monopoly, leaving no doubt that Murdoch is one of the most powerful men in the world. But as the News International phone hacking scandal  showed, he´s certainly not the most honorable or ethical. Neither is AlexanderLebedev, a former KGB spy and politician who bought British newspaper The Independent  in 2010.  With Lebedev´s fingers in so many pies (the billionaire oligarch is into everything from investment banking to airlines), can we really expect news coverage from this once well-respected publication to continue in the same vein? Obviously not: the paper had always carried a banner on its front page declaring itself  ´free from party political bias, free from proprietorial influence´, but interestingly this was dropped in September 2011.
4. Corporate press is in bed with the government

Aside from the obvious, one of the most disturbing facts to emerge from Murdoch´s News International phone hacking scandal (background information here ) was the exposure of shady connections  between top government officials and press tycoons. During the scandal, and throughout the subsequent Leveson inquiry into British press ethics (or lack of them), we learned of secret meetings, threatsby Murdoch to politicians who didn´t do as he wanted, and that Prime Minister David Cameron has a very close friendship with The Sun´s then editor-in-chief (and CEO of News International) Rebekah Brooks. How can journalists do their job of holding politicians to account when they are vacationing together or rubbing shoulders at private dinner parties? Clearly, they don´t intend to. But the support works both ways- Cameron´s government tried to help Murdoch´s son win a bid for BSkyB, while bizarrely,  warmongering ex Prime Minister Tony Blair is godfather to Murdoch´s daughter Grace. As well as ensuring an overwhelming bias in news coverage and election campaigns, flooding newspapers with cheap and easy articles from unquestioned government sources, and gagging writers from criticizing those in power, these secret connections also account for much of the corporate media´s incessant peddling of the patriotism lie-  especially in the lead-up to attacks on other countries. Here´s an interestinganalysis of The New York Times´s coverage of the current Syria situation for example, demonstrating how corporate journalists are failing to reflect public feeling on the issue of a full-scale attack on Assad by the US and its allies. 

5. Important stories are overshadowed by trivia

You could be forgiven for assuming that the most interesting part of Edward Snowden´s status as a whistleblower was his plane ride from Hong Kong to Russia, or his lengthy stint waiting in Moscow airport for someone- anyone- to offer him asylum. Because with the exception of The Guardian who published the leaks (read them in fullhere), the media has generally preferred not to focus on Snowden´s damning revelations about freedom and tyranny, but rather on banaltrivia – his personality and background, whether his girlfriend misses him, whether he is actually a Chinese spy, and ahhh, didn´t he remind us all of Where´s Waldo as he flitted across the globe as a wanted fugitive? The same could be said of Bradley Manning´s gender re-assignment, which conveniently overshadowed the enormous injustice of his sentence. And what of Julian Assange? His profile on the globally-respected BBC is dedicated almost entirely to a subtle smearing of character, rather than detailing Wikileaks´s profound impact on our view of the world. In every case, the principal stories are forgotten as our attention, lost in a sea of trivia, is expertly diverted from the real issues at hand: those which invariably, the government wants us to forget.
6. Mainstream media doesn´t ask questions

´Check your sources, check your facts´ are golden rules in journalism 101, but you wouldn´t guess that from reading the mainstream press or watching corporate TV channels. At the time of writing, Obama is beating the war drums over Syria. Following accusations by the US and Britain that Assad was responsible for a nerve gas attack on his own civilians last month, most mainstream newspapers- like the afore-mentioned New York Times- have failed to demand evidence or call for restraint on a full-scale attack. But there are several good reasons why journalists should question the official story. Firstly, British right-wing newspaper The Daily Mail actually ran a news piece back in January this year, publishing leaked emails from a British arms company showing the US was planning a false flag chemical attack on Syria´s civilians. They would then blame it on Assad to gain public support for a subsequent full-scale invasion. The article was hastily deleted but a cached version still exists. Other recent evidence lends support to the unthinkable. It has emerged that the chemicals used to make the nerve gas were indeed shipped from Britain, and German intelligenceinsists Assad was not responsible for the chemical attack. Meanwhile, a hacktivist has come forward with alleged evidence of US intelligence agencies´ involvement in the massacre (download it for yourself here ), with a growing body of evidence suggesting this vile plot was hatched by Western powers. Never overlook the corporate media´s ties to big business and big government before accepting what you are told- because if journalism is dead, you have a right and a duty to ask your own questions.
7. Corporate journalists hate real journalists

Sirota rightly points out the irony of this: ´Here we have a reporter expressing excitement at the prospect of the government executing the publisher of information that became the basis for some of the most important journalism in the last decade.´ Sirota goes on to note various examples of what he calls the ´Journalists against Journalism club´, and gives severalexamples of how The Guardian columnist Glenn Greenwald has been attacked by the corporate press for publishing Snowden´s leaks. The New York Times' Andrew Ross Sorkin called for Greenwald's arrest, while NBC's David Gregory´s declared that Greenwald has ´aided and abetted Snowden´. As for the question of whether journalists can indeed be outspoken, Sirota accurately notes that it all depends on whether their opinions serve or challenge the status quo, and goes on to list the hypocrisy of Greenwald´s critics in depth: ´Grunwald has saber-rattling opinions that proudly support the government's drone strikes and surveillance. Sorkin's opinions promote Wall Street's interests. (The Washington Post´s David) Broder had opinions that supported, among other things, the government's corporate-serving "free" trade agenda. (The Washington Post´s Bob) Woodward has opinions backing an ever-bigger Pentagon budget that enriches defense contractors. (The Atlantic´s Jeffrey) Goldberg promotes the Military-Industrial Complex's generally pro-war opinions. (The New York Times´s Thomas) Friedman is all of them combined, promoting both "free" trade and "suck on this" militarism. Because these voices loyally promote the unstated assumptions that serve the power structure and that dominate American politics, all of their particular opinions aren't even typically portrayed as opinions; they are usually portrayed as noncontroversial objectivity.´
8. Bad news sells, good news is censored, and celebrity gossip trumps important issues

It´s sad but true: bad news really does sell more newspapers. But why? Are we really so pessimistic? Do we relish the suffering of others? Are we secretly glad that something terrible happened to someone else, not us? Reading the corporate press as an alien visiting Earth you might assume so. Generally, news coverage is sensationalist and depressing as hell, with so many pages dedicated to murder, rape and pedophilia and yet none to the billions of good deeds and amazingly inspirational movements taking place every minute of every day all over the planet. But the reasons we consume bad news are perfectly logical. In times of harmony and peace, people simply don´t feel the need to educate themselves as much as they do in times of crises. That´s good news for anyone beginning to despair that humans are apathetic, hateful and dumb, and it could even be argued that this sobering and simple fact is a great incentive for the mass media industry to do something worthwhile. They could start offering the positive and hopeful angle for a change. They could use dark periods of increased public interest to convey a message of peace and justice. They could reflect humanity´s desire for solutions and our urgent concerns for the environment. They could act as the voice of a global population who has had enough of violence and lies to campaign for transparency, equality, freedom, truth, and real democracy. Would that sell newspapers? I think so. They could even hold a few politicians to account on behalf of the people, wouldn´t that be something? But for the foreseeable future, it´s likely the corporate press will just distract our attention with another picture of Rhianna´s butt, another rumor about Justin Bieber´s coke habit, or another article about Kim Kardashian (who is she again?) wearing perspex heels with swollen ankles while pregnant. Who cares about the missing$21 trillion, what was she thinking?
9. Whoever controls language controls the population

Have you read George Orwell´s classic novel1984 yet? It´s become a clichéd reference in today´s dystopia, that´s true, but with good reason. There are many- too many- parallels between Orwell´s dark imaginary future and our current reality, but one important part of his vision concerned language. Orwell coined the word ´Newspeak´  to describe a simplistic version of the English language with the aim of limiting free thought on issues that would challenge the status quo (creativity, peace, and individualism for example). The concept of Newspeak includes what Orwell called ´DoubleThink´-  how language is made ambiguous or even inverted to convey the opposite of what is true. In his book, the Ministry of War is known as the Ministry of Love, for example, while the Ministry of Truth deals with propaganda and entertainment. Sound familiar yet? Another book that delves into this topic deeper is Unspeak, a must-read for anyone interested in language and power and specifically how words are distorted for political ends. Terms such as ´peace keeping missiles´, ´extremists´ and ´no-fly zones´, weapons being referred to as ´assets´, or misleading business euphemisms such as ´downsizing´ for redundancy and ´sunset´ for termination- these, and hundreds of other examples, demonstrate how powerful language can be. In a world of growing corporate media monopolization, those who wield this power can manipulate words and therefore public reaction, to encourage compliance, uphold the status quo, or provoke fear.
10. Freedom of the press no longer exists

The only press that is currently free (at least for now) is the independent publication with no corporate advertisers, board of directors, shareholders or CEOs. Details of how the state has redefined journalism are noted here and are mentioned in #7, but the best recent example would be the government´s treatment of The Guardian over its publication of the Snowden leaks. As a side note, it´s possible this paper plays us as well as any other- The Guardian Media Group isn´t small fry, after all. But on the other hand- bearing in mind points 1 to 9- why should we find it hard to believe that after the NSA files were published, editor Alan Rusbridge wastold by the powers that be ´you´ve had your fun, now return the files´, that government officials stormed his newsroom and smashed up hard drives, or that Greenwald´s partner David Miranda wasdetained for 9 hours in a London airport under the Terrorism Act as he delivered documents related to the columnist´s story? Journalism, Alan Rusbridge lamented, ´may be facing a kind of existential threat.´ As CBS Evening News anchor Dan Rather wrote: 'We have few princes and earls today, but we surely have their modern-day equivalents in the very wealthy who seek to manage the news, make unsavory facts disappear and elect representatives who are in service to their own economic and social agenda… The "free press" is no longer a check on power. It has instead become part of the power apparatus itself.'
Sophie is a staff writer for True Activist and a freelance feature writer for various publications on society, activism and other topics. You can read more of her stuff here.
Source: True Activist
A few years back, at the end of 2009, I was approached on two separate occasions by people claiming to be "representatives" of a digital alternative currency format. I was, of course, intrigued by the initial proposal, being that I had been writing for some time on the concept of non-participation as a way to insulate average Americans from the dangers of our unstable fiat driven mainstream economy. Before that, I had already dealt with just about every currency alternative one could imagine; from paper scripts backed by goods, to scripts backed by time or labor, to gold and silver laden currency cards, etc, etc. All of them had the advantage of NOT relying on private Federal Reserve notes, and all of them had flaws as well. The proposed digital script, which the representatives called "Bitcoin", was no different.
The idea was to recruit my website as a promoter for bitcoin, but I had many questions before I would stick my neck out on a brand new high-tech anti-currency, and most of these question were not answered in any satisfactory manner.
There is no shortage of "solutions" in Liberty Movement circles, but many of these solutions require that we work within the system according to establishment rules (which they can change at any given moment). They assume that the system will abide by some kind of internal code, that our candidates will be treated fairly, that elections will not be rigged, that a better methodology or technology will be acknowledged and eventually adopted, that the "majority" of the public will someday see the light and back our cause, that the elite will not simply decide to put a bullet in our head.
The reality is, if a solution is dependent on a paradigm controlled by the corrupt system you are trying to change, it is no solution at all. Because of this, my focus has always been on methods that separate Americans from reliance on the system as much as possible.
When first confronted with bitcoin activism, I recognized almost immediately that this was NOT a method that operated outside the system, even though it tried very hard to appear that way. It was high-tech, it was sexy (admittedly far sexier in its presentation than gold and silver), and it catered to the egos of the digital generation, the loudest voices in media today. This thing was certainly marketable. However, just because something is highly marketable does not make it a good idea, or a meaningful alternative.
The Tantalizing Allure Of Non-Solutions
When a person invests a sizable amount of capital into an idea, not to mention a sizable amount of philosophical faith, they tend to lose a measure of objectivity. This is not just a struggle for proponents of bitcoin but for proponents of ALL methodologies. I do believe that many bitcoin promoters have the best of intentions, and that they are seeking some way to break from what they understand is a corrupt financial structure. That said, there is an escalating streak of elitism within the bitcoin culture, and I have witnessed on numerous occasions the kind of anger and immediate dismissal the average statist would spew when they are confronted with criticism. If you dare to question the greater details behind Bitcoin, be prepared to be accused of anything from "conspiracy theory", to "jealousy" for missing the boat on bitcoin profits, to "ignorance" of the genius of cryptography.
What I came to realize through my questions to bitcoin followers was that many of them were not actually involved in the deeper aspects of the Liberty Movement, constitutional activism, sound money, self defense, and so on. Almost none of them had a preparedness plan, few of them had experience with precious metals, none of them owned firearms, and none of them had any inclination towards the building of local networks for mutual aid. Worst of all, many of them had no understanding of the wider threat of economic collapse that America faces today. In fact, when the possibility of full spectrum collapse is brought up, many Bitcoiners actually respond with the same brand of shallow dismissals that one would expect from the Paul Krugman's and Ben Bernanke's of the world.
This reaction is not necessarily shocking. Most people imagine themselves accomplishing heroic feats, and why not? It is one of the more noble and beautiful traits of mankind. For the crypto-engineers of the new century and the digital generation overall, heroics have felt unattainable. Elections are finally being recognized as the sham they represent, while protest activism has fallen flat on its face. The concept of peaceful redress of grievances has been met with rather frightening displays of state violence and censorship to which a physical response for the common protestor is unthinkable. The signs and slogan chants may have inspired the education of some, but in the meantime, they have accomplished very little in terms of political or social change. The bottom line is that the establishment LOVES non-aggression protests – they have no plan, few concrete goals, and present no overt threat to the elite.
The system only grows more despotic, more invasive, and more dangerous. Anti-establishment champions have been searching for something that goes beyond mere "education", or clamoring like caged monkeys for media attention. They want to storm the castle, they want to fight back, but they haven't the slightest clue how. They desire an intellectual method of combat, something with far less fear, far less risk, and far less pain. Enter Bitcoin.
Bitcoin gives the digital generation the chance to feel heroic where they never could before. They don't have to face the machine head on. They don't have to fight. They don't have to suffer. They don't have to die. All they have to do is utilize some cryptographic wizardry within the supposedly anonymous safety of the web, buy bitcoins en masse, and the system would crumble at their feet, rebuilt in the name of free markets by the electronic commons and without a shot fired. Again, very sexy…
Unfortunately, the real world does not necessarily lend itself to the demands of the digital. The digital world is at the mercy of physical. The real world is rarely sexy; often it is ugly, brutal, hypocritical, illogical, and psychotic. The real world, at times, can break, and when it does the digital will break with it. The digital world is in large part a fantasy supported by the whims of the real. Which leads me to the core failings of the bitcoin adventure…
Bitcoin Theater
We've all heard praises lavished on bitcoin, not only from the web activists but from the mainstream media itself. Establishment controlled outlets like Reuters and Bloomberg have an astonishing number of bitcoin stories per week, and most of these stories paint the crypto-currency in a positive light. We've heard about bitcoin's "unbreakable" cryptography. Its finite supply. The inability to duplicate the currency from thin air. Its rising acceptance in the corporate world. The Cinderella stories of bitcoin investors buying Lamborghinis and New York brownstones. Even Ben Bernanke seems to have a soft spot for bitcoin:
http://www.businessinsider.com/ben-bernanke-on-bitcoin-2013-11
But is bitcoin's rise really all it's cracked up to be? Here are just a few of the problems which lead me to believe the digital currency is ultimately a clever distraction.
Who really started Bitcoin?
One of my first questions to bitcoin representatives back in 2009 was WHO, exactly, founded the operation? Well, Satoshi Nakamodo, everyone knows that, right? But who the hell is Satoshi Nakamodo? Who is the original designer of bitcoin? Who holds the foundational key to the structure of bitcoin's cryptography? Is Nakamodo a person, or a group? Why should we trust him, or them, to safeguard our wealth any more than the Federal Reserve? The fact is no one except maybe Gavin Andresen, the chief scientist at the Bitcoin Foundation, knows who is behind the digital currency. We actually know more about the banking elites behind the Fed than we do about the founders of bitcoin.
The common response to this concern is to suggest that it doesn't really matter, bitcoin is secure, it is open source, it is cryptography's holy grail, the creators are protecting their identities against retribution from the establishment, and the excuses go on…
I'm sorry, but this attitude constitutes an act of blind faith in a currency mechanism, which is exactly what proponents of the dollar are guilty of. If an activist individual or group is going to offer a solution to the movement, then they had better be willing to take the risk of being personally available to the movement. If you don't have the balls to show your face to help legitimize your idea, I can't take your idea seriously. Maybe I'm just old fashioned…
For all we know, bitcoin is a creation of the establishment, not a creation countering the establishment.  After all, the globalists WANT the destruction of the dollar – why not let the public destroy the dollar using a mechanism that ultimately does not represent a threat to the greater bankster cartel?
The Media Love Affair With Bitcoin
During the first and second Ron Paul campaigns, the mainstream media made a blatant and obvious effort to purposely ignore the candidate, his arguments, and his successes. Coverage was next to nil. His expansive crowds of supporters were edited out of news footage. His high polling numbers were censored. If not for the independent media, you wouldn't have known the guy existed. When someone or something presents a legitimate threat to the establishment, the establishment's first tactic is to make sure no one knows.
Bitcoin, on the other hand, has received a steady flow of positive media attention, with the random critical piece thrown in for good measure. Overall, the establishment has embraced, if not directly fueled, the bitcoin trend. This is rather surprising to me considering the "destroyer of the dollar" has only been around for four years.
When an anti-establishment vehicle suddenly becomes the center focus of establishment affections, and when globalist monsters like Ben Bernanke throw flower petals in its path, I have to wonder if Bitcoin is a real threat, or just a ruse.
Bitcoins Can Indeed Be Confiscated
Some of the early hype surrounding Bitcoin claimed that the currency could not be confiscated, making it "better than gold" (the better than gold motto has been widely espoused by Gavin Andresen). This claim turned out to be false when the FBI became the holder of the world's LARGEST Bitcoin wallet:
http://www.wired.com/wiredenterprise/2013/12/fbi_wallet/
I find arguments that this is only a temporary condition and that the feds will eventually auction off their holdings a bit laughable, but indicative of the denial inherent in Bitcoin culture.
Bitcoin Values Can Be Manipulated
Another claim heard was the assertion that bitcoins cannot be created out of thin air, they must be "mined" using powerful computers, which removes centralized manipulation of value. This may be true in certain respects (for now), but anything digital can be exploited in one way or another.
Bitcoin malware, for instance, hijacks the computers of unwitting people and uses them to artificially "mine" the currency.
http://about-threats.trendmicro.com/us/webattack/93/Cybercriminals%2BUnleash%2BBitcoinMining%2BMalware
The bitcoins mined are then transferred into the hands of anonymous hackers. This represents a serious threat to the stability of bitcoin because it creates an invasive form of attack speculation. Bitcoins can be removed from the market and deliberately hoarded. Hackers, or governments could conceivably kill bitcoin by mining a large portion of them out of circulation, artificially hyperinflating the value of the remaining coins (like a speculator would do with commodities), or dumping a large portion and abruptly cutting the value. Major bitcoin hoarders could use their massive bitcoin stakes to shift values at will. As long a Bitcoin operates on supply and demand, it can be threatened through speculation like ay other commodity (if you consider digitized numbers floating around the web a commodity).
Bitcoin Is Not Private
While bitcoins can apparently be stolen or criminally mined by anonymous persons or organizations, honest users are subject to considerable scrutiny. A disturbing aspect of bitcoin is the group surveillance that goes into tracing transactions, otherwise known as the "proof of work system". The bitcoin network is constantly dependent on decoders who track and verify bitcoin trades in order to ensure that the same bitcoins are not used during multiple trades or purchases. Anyone with the desire could decode the transaction history of the network, or "block chain", including governments. Though Bitcoiners are considered "partially anonymous", tracking the individual identity of a bitcoin trade is not difficult for entities such as the NSA because every transaction leaves a digital trail..
The use of anonymising browsers like Tor also have not produced the kind of privacy that was promised when bitcoin was introduced.
This is exactly the kind of currency system global bankers have sought for some time – total information awareness of all financial transactions and purchases within the system. While bitcoin proponents claim that their currency is a revolution against centralized oversight of monetary transactions, the truth is they have built the perfect centralized surveillance solution. Paper dollar purchases are difficult to trace. Gold, silver, and barter purchases are nearly impossible to track. Bitcoin, though, is the most traceable form of currency on the planet, and this is basically REQUIRED by the network itself. The entire trade history of every bitcoin is recorded. The digital landscape is the ultimate form of privacy invasion, especially for the likes of super computer wielding agencies like the NSA. Bitcoin aids the development of this intrusive system.
Bitcoin Relies On The Continued Survival Of The Open Web
Yes, bitcoins can be stored on physical wallet devices, but the majority portion of bitcoin trading and bitcoin mining requires the continued operation of the web. The internet is NOT a creative commons, as many believe. It is in fact a controlled networking system that we have simply been allowed to use. The exposure by Edward Snowden of NSA activities has proven once and for all that nothing you do on the web is private. Everything is tracked and recorded. Period.
Web access can also be easily denied by governments, and power centers around the globe have been utilizing this option more and more. During a national crisis, whether real or engineered, the continued function of the internet as we know it is not guaranteed. A currency relying on a government dominated internet is not truly independent. A grid down situation would also make bitcoin stores virtually useless.
The Suspicious Nature Of Bitcoin
Bitcoin is consistently touted as a superior option to precious metals as a way to decouple from central bank fiat. Under examination, though, it appears to me that bitcoin is instead a deliberate distraction away from gold and silver, and other tangible solutions; in other words, I believe it to be a form of controlled opposition.
A vital aspect of physical gold and silver investment is not only to break from the dollar, but to also remove physical metal from the system and starve international banks that issue millions of fraudulent unbacked paper certificates. The strategy, which I still stand by, is for the public to absorb as much of the precious metals market as possible until manipulators like JP Morgan finally have to admit that they don't have the coins and bars to back all the fake ETF's they have been issuing investors for years. In the process, we decouple from the dollar AND do damage to the banking cartel itself. The bitcoin fad, in my opinion, is designed to lure the public away from overtaking the metals market while banks and foreign governments vacuum up remaining physical in preparation for a dollar collapse.
Bitcoin's market value is not only extremely volatile, the currency is also subject to replacement at any time. Anyone with an interest can create a cryptocurrency. There is nothing particularly special about the bitcoin design, and if someone offered a digital currency tomorrow that was truly anonymous, it could quickly supplant bitcoin. Though its cryptography makes it difficult to artificially inflate (again, for now), other digital currencies can still be produced out of thin air. Bitcoiners desperately want to equate cryptography with tangibility, but the truth is that there is no comparison. Physical gold and silver cannot be artificially produced by anyone, anywhere. Digital currencies can be produced at will and hyped like Dutch tulip mania.
The most unsettling aspect of bitcoin, however, is not its distraction away from precious metals. Rather, it is the distraction away from localized solutions. Bitcoin proponents may be searching for decentralization, but they seem to have forgotten the most most important part of the process – localism. The trade of digital mechanisms over impersonal web networks and online marketplaces is not conducive to local economic stability or sustainability. Bitcoin does not encourage people to build local markets, to adopt useful trade skills, to prepare for a grid down scenario, or circulate wealth within one's community. Bitcoin only furthers the removal of independence and self sustainability from local economies by fooling activists into thinking that buying things without dollars is enough.
If Americans in particular want to pursue any solution to the threat of globalism or dollar collapse, they are going to have to start with themselves, and the community around them. Online trade is the last thing they should be worried about. Only when neighborhoods, towns, and counties become producers and self suppliers will they be safe from financial instability. Only when those same communities band together for mutual aid and self defense will they be safe from tyrannical political entities. Bitcoin accomplishes nothing in either of these categories, making it possibly the most popular non-solution for liberty to date.
Source: Brandon Smith | Alt-Market
Does anyone in authority anywhere tell the truth about Fukushima? If there is any government or non-government authority in the world that is addressing the disaster at Fukushima openly, directly, honestly, and effectively, it's not apparent to the outside observer what entity that might be.
There is instead an apparent global conspiracy of authorities of all sorts to deny to the public reliably accurate, comprehensible, independently verifiable (where possible), and comprehensive information about not only the condition of the Fukushima power plant itself and its surrounding communities, but about the unceasing, uncontrolled release of radioactive debris into the air and water, creating a constantly increasing risk of growing harm to the global community.
While the risk may still be miniscule in most places, the range of risk rises to lethal in Fukushima itself. With the radioactive waste of four nuclear reactors (three of them in meltdown) under uncertain control for almost three years now, the risk of lethal exposure is very real for plant workers, and may decrease with distance from the plant, but may be calculable for anyone on the planet. No one seems to know. No one seems to have done the calculation. No one with access to the necessary information (assuming it exists) seems to want to do the calculation.
There is no moral excuse for this international collusion. The excuses are political or economic or social, but none of them excuses any authority for withholding or lying about information that has potentially universal and destructive impact on everyone alive today and everyone to be born for some unknown generations.
Japanese authorities may be the worst current offenders against the truth, as well as the health and safety of their people. Now the Japanese government has passed a harsh state secrets law that threatens to reduce or eliminate reliable information about Fukushima. The U.S. government officially applauded this heightened secrecy, while continuing its own tight control on nuclear information. Japanese authorities are already attacking their own people in defense of nuclear power: not only under-measuring and ignoring varieties of radioactive threat, but even withholding the iodine pills in 2011 that might have mitigated the growing epidemic of thyroid issues today. Failing to confront Fukushima honestly, the Japanese are laying the basis for what could amount to a radiological sneak attack on the rest of the world.
Just because no one seems to know what to do about Fukushima is no excuse to go on lying about and/or denying the dimensions of reality, whatever they might be.
There are hundreds, probably thousands of people with little or no authority who have long struggled to create a realistic, rational perspective on nuclear threats. The fundamental barrier to knowing the scale of the Fukushima disaster is just that: the scale of the Fukushima disaster.
Chernobyl 1986 and Fukushima 2011 are Not Really Comparable
Chernobyl is the closest precedent to Fukushima, and it's not very close. Chernobyl at the time of the 1986 electric failure and explosion had four operating reactors and two more under construction. The Chernobyl accident involved one reactor meltdown. Other reactors kept operating for some time after the accident. The rector meltdown was eventually entombed, containing the meltdown and reducing the risk. Until Fukushima, Chernobyl was considered the worst nuclear power accident in history, and it is still far from over (albeit largely contained for the time being). The Chernobyl Exclusion Zone of roughly 1,000 square miles remains one of the most radioactive areas in the world and the clean-up is not even expected to be complete before 2065.
At the time of the March 11, 2011, earthquake and tsunami, the Fukushima plant had six operating reactors. Three of them went into meltdown and a fourth was left with a heavily laden fuel pool teetering a hundred feet above the ground. Two other reactors were undamaged and have been shut down. Radiation levels remain lethal in each of the melted-down reactors, where the meltdowns appear to be held in check by water that is pumped into the reactors to keep them cool. In the process, the water gets irradiated and that which is not collected on site in leaking tanks flows steadily into the Pacific Ocean. Within the first two weeks, Fukushima radiation was comparable to Chernobyl's and while the levels have gone down, they remain elevated.
The plant's corporate owner, Tokyo Electric Power Company (TEPCO), in turn effectively owned by the Japanese government after a 2012 nationalization, began removing more than 1,500 fuel rod assemblies from the teetering fuel pool in November, a delicate process expected to take a year or more. There are additional fuel pools attached to each of the melted down reactors and a much larger general fuel pool, all of which contain nuclear fuel rod assemblies that are secure only as long as TEPCO continues to cool them. The Fukushima Exclusion Zone, a 12-mile radius around the nuclear plant, is about 500 square miles (much of it ocean); little specific information about the exclusion zone is easily available, but media coverage in the form of disaster tourism is plentiful, including aGoogle Street View interactive display.
Despite their significant differences as disasters, Chernobyl and Fukushima are both rated at 7 — a "major accident" on the International Nuclear Event Scale designed in 1990 by the International Atomic Energy Agency (IAEA). That is the highest rating on the scale, a reflection of the inherent denial that colors most official nuclear thinking. Designed by nuclear "experts" after Chernobyl, the scale can't imagine a worse accident than Chernobyl which, for all its intensity, was effectively over as an accident in a relatively short period of time. At Fukushima, by contrast, the initial set of events was less acute than Chernobyl, but almost three years later they continue without any resolution likely soon. Additionally Fukushima has three reactor meltdowns and thousands of precarious fuel rod assemblies in uncertain pools, any of which could produce a new crisis that would put Fukushima clearly off the scale.
And then there's groundwater. Groundwater was not a problem at Chernobyl. Groundwater is a huge problem at the Fukushima plant that was built at the seashore, on a former riverbed, over an active aquifer. In a short video, nuclear engineer Arnie Gunderson makes clear why groundwater makes Fukushima so hard to clean up, and why radiation levels there will likely remain dangerous for another hundred years.
Fukushima Unit #3 Activity Led to Some Panic-Driven Reporting in 2013
The Japanese government and nuclear power industry have a history of not telling the truth about nuclear accidents dating back at least to 1995, as reported by New Scientistand Rachel Maddow, among others. Despite Japan's history of nuclear dishonesty, Japanese authorities remain in total control of the Fukushima site and most of the information about it, without significant objection from most of the world's governments, media, and other power brokers, whose reputation for honesty in nuclear matters is almost as bad as Japan's. In such a context of no context, the public is vulnerable to reports like this from the Turner Radio Network (TRN) on December 28:
** NEWS FLASH — URGENT ** STEAM SUDDENLY EMANATING FROM FUKUSHIMA REACTOR # 3 — WEST COAST OF NORTH AMERICA SHOULD BEGIN PREPARATIONS FOR POSSIBLE RADIATION CLOUD WITHIN 3 TO 5 DAYS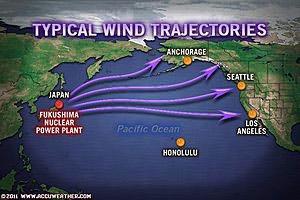 Five days after this story was posted, the "radiation cloud" had not developed despite the story's assertion that: "Experts say this could be the beginning of a spent fuel pool criticality (meltdown)'involving up to 89 TONS of nuclear fuel burning up into the atmosphere and heading to North America." The story named no "experts" and provided links only to TEPCO announcements in Japanese. The bulk of the story reads like an infomercial for "protective" gear of various sorts that TRN makes a point of saying it does NOT sell. Despite such obvious warning signs, others — such as The Ecologist and Gizmodo — reported the threat of "another meltdown" at Fukushima Unit #3 as imminent.
Clarification and reassurance quickly started chasing the "new meltdown" rumor around the Internet. ENENEWS (Energy News) promptly posted the TEPCO reports in English, demonstrating that there was nothing "sudden" about the steam releases, they've been happening more or less daily since 2011, but condensation caused by cold weather makes them visible. At FAIREWINDS (Energy Education), Arnie Gunderson posted on January 1:
"… the Internet has been flooded with conjecture claiming that Fukushima Daiichi Unit 3 is ready to explode… Our research, and discussions with other scientists, confirms that what we are seeing is a phenomenon that has been occurring at the Daiichi site since the March 2011 accident… While the plants are shutdown in nuke speak, there is no method of achieving cold shut down in any nuclear reactor. While the reactor can stop generating the actual nuclear chain reaction, the atoms left over from the original nuclear chain reaction continue to give off heat that is called the decay of the radioactive rubble (fission products)… constantly releasing moisture (steam) and radioactive products into the environment." [emphasis added]
In other words, Fukushima Unit #3 continues to leak radioactivity into both air and water, as Units #1 and #2 presumably do as well. But as Gunderson explains, the level of radioactivity has declined sharply without becoming benign:
"When Unit 3 was operating, it was producing more than 2,000 megawatts of heat from the nuclear fission process (chain reaction in the reactor). Immediately after the earthquake and tsunami, it shut down and the chain reaction stopped, but Unit 3 was still producing about 160 megawatts of decay heat. Now, 30 months later, it is still producing slightly less than 1 megawatt (one million watts) of decay heat… 1 megawatt of decay heat is a lot of heat even today, and it is creating radioactive steam, but it is not a new phenomenon."
Reassurances About Fukushima are As Misleading As Scare Stories
The reassuring aspects of the condition of Unit #3 — radioactive releases are not new, they're less intense than they once were, the nuclear waste is cooling — while true enough, provide only a false sense of comfort. Also true: radiation is released almost continuously, the releases are uncontrolled, no one seems to be measuring the releases, no one seems to be tracking the releases, no one is assessing accumulation of the releases. And while it's true that the waste is cooling and decaying, it's also true that a loss of coolant could lead to another uncontrolled chain reaction. ("Fukushima Daiichi Unit 3 is not going to explode," says Gunderson in a headline, but he can't know that with certainty.)
For the near future, what all that means, in effect, is that the world has to accept chronic radiation releases from Fukushima as the price for avoiding another catastrophic release. And even then, it's not a sure thing.
But there's another aspect of Fukushima Unit #3 that's even less reassuring. Unit #3 is the one Fukushima reactor that was running on Mixed oxide fuel, or MOX fuel, in its fuel rods.MOX fuel typically uses Plutonium mixed with one or more forms of Uranium. UsingPlutonium in fuel rods adds to their toxicity in the event of a meltdown. In part because Plutonium-239 has a half-life of 240,000 years and can be used to make nuclear weapons of "dirty bombs," its use in commercial reactors remains both limited and controversial. Because it contains Plutonium, MOX fuel is more toxic than other nuclear fuel and will burn at lower temperatures. As Natural Resources News reported in 2011:
"The mixed oxide fuel rods used in the compromised number three reactor at the Fukushima Daiichi complex contain enough plutonium to threaten public health with the possibility of inhalation of airborne plutonium particles…. Plutonium is at its most dangerous when it is inhaled and gets into the lungs. The effect on the human body is to vastly increase the chance of developing fatal cancers."
Reportedly, TEPCO plans don't call for the removal of the MOX fuel in Unit #3 for another decade or more. Fuel removal from Units #1, #2, and #3 is complicated by lethal radiation levels at all three reactors, as well as TEPCO's inability so far to locate the three melted cores with any precision.
There is ample reason to hope that Fukushima, despite the complex of uncontrollable and deteriorating factors, will not get worse, because even the Japanese don't want that. But there is little reason to expect anything but worsening conditions, slowly or suddenly, for years and years to come. And there is even less reason to expect anyone in authority anywhere to be more than minimally and belatedly truthful about an industry they continue to protect, no matter how many people it damages or kills.
The perfect paradigm of that ruthlessly cynical nuclear mentality is the current Japanese practice of recruiting homeless people to work at Fukushima in high level radiation areas where someone with something to lose might not be willing to go for minimum wage.
Source: William Boardman  |  Global Research