When defending Western Civilization, some confuse that secular humanism, practiced as the current dominate popular culture, represents that lineage. Nothing could be farther from the truth. The decadence and decline in the West is undeniable. Yet the heritage upon which European civilization is based, owes a profound debt of gratitude to the societies that developed out of the brute force of empire and adopted principles of natural law and individual dignity. A direct correlation to the gospel of Christ becomes the centerpiece of this glorious tradition of universal brotherhood, that keeps man's inhumanity to man in check.
The well-documented failures of institutions and regimes would have been far worse if left to the devices of pagan appetites or atheist's hubris. However, the memory of the eternal struggle is short lived in the minds of most people. Confusion reigns because of a lack of knowledge, perspective and especially will, to admit that the New World Order is the invention of satanic factions that lust for control of the entire planet and beyond.
Therefore, the extraordinary essay by Pat Buchanan, Putin vs. Cultural Marxism: Whose Side Is God on Now?, is a required penance for all those who have sinned.
"In his Kremlin defense of Russia's annexation of Crimea, Russia is a Christian country, Putin was saying.This speech recalls last December's address where the former KGB chief spoke of Russia as standing against a decadent West:

"Many Euro-Atlantic countries have moved away from their roots, including Christian values. Policies are being pursued that place on the same level a multi-child family and a same-sex partnership, a faith in God and a belief in Satan. This is the path to degradation."

With Marxism-Leninism a dead faith, Putin is saying the new ideological struggle is between a debauched West led by the United States and a traditionalist world Russia would be proud to lead."
Before dismissing Putin as just a KGB thug, read Vladimir Putin Nemesis of the New World Order. Then do your own research on Marx and Lenin's clan of Khazar Bolsheviks. Finally, transcend the issue just about the motives of Putin and focus on the Christian roots of the Russian population.
The Orthodox Revival in Russia by Fr. Seraphim Rose cites the experiences and significance of Alexander Solzhenitsyn and Father Dimitry Dudko.Solzhenitsyn spoke of Gulag—a secular term; Fr. Dimitry speaks of Golgotha—the Christian understanding of the Soviet experience. The central part of Fr. Dimitry's—and contemporary Russia's—message to us is that all the sufferings inflicted by atheism have a meaning—we can find Christ in them… Here are a few passages of Fr. Dimitry's teaching:
"In our land has occurred Golgotha; the torments of all the martyrs begin gradually to cleanse the air… The present crucifixion of Christ in Russia, the persecutions and mockings only lead to the resurrection of faith in men… This gives us strength, firmness, makes us better than we are now… Let us imagine the state of our martyrs. Did the thought of sinning occur to them at this moment? No matter what kind of sinners they may have been in this minute they become saints… And those who suffer for those condemned to death also become better. How many martyrs there have been in Russia—and therefore, how many holy feelings! Will these holy feelings really give no fruit? And perhaps we live and will live only by the feelings of the holy martyrs, being supported by them… In our country now is Golgotha. Christ is crucified. Golgotha is not merely sufferings, but such sufferings as lead to resurrection and enlighten men… Our time can be compared only with the first three centuries of Christianity, and perhaps then it was even easier; then they did not yet know all the refinements of subtle torture… If one compares the religious state here and in the West, the balance is on our side. Why? Because here we have Golgotha, and there they don't. Does an abundance of material goods give a religious rebirth? … Here we have nothing, but if people believe they are ready to die for their faith."
Fr. Rose provides his assessment:
"His truthfulness and fiery faith have made many enemies—sadly enough, even among Orthodox Christians. Some have found him too emotional, too apocalyptic, too messianic—and it is true that such a fiery, urgent, Orthodox preaching hasn't been heard in Russia and probably the whole Orthodox world since the days of St. John of Kronstadt; many Orthodox people have become self-satisfied with their "correct and proper" Orthodoxy and are somehow offended when Orthodoxy is preached and communicated so warmly to everyone who will listen."
Can you just imagine such a discussion in the western media or even among Dispensationalist Christians, who are preoccupied in taking up the sword to champion Zionism? Any comparison between the West and Mother Russia would be incomplete without the insight of the audacious Brother Nathanael Kapner, Putin's Purge Of The Rothschild Money Changers.In a televised Christmas message on January 7 2008 Putin said:
"The Russian Orthodox Church contributes to the promotion of moral values in society. One should not completely draw a line between the culture and the church. Of course by law in our country the church is separate from the state. But in the soul and the history of our people it's all together. It always has been and always will be." — Here.
Brother Nathanael leaves nothing unsaid in PUTIN VS JEWS OF THE NEW WORLD ORDER.
"By 2006 Putin had paid off Russia's debt to the Rothschilds. Russia's financial dependence on the Jewish financiers was now over. Putin could then establish what became his Russian Unity Party's 2007 campaign slogan: Putin's Plan Means Victory For Russia! This slogan continues to make the New World Order Jews very nervous…Here."
While these sentiments are several years old, make no mistake about it, they are even truer today, with the efforts of the BRICS Development Bank to replace the IMF.
For a more current description, look to Pastor Scott Lively in Report from Moscow, and a summary of a reversal of roles, read on.
"Russia is today experiencing a Christian revival and is decidedly NOT communist. Some 30,000 churches have been built in the last year, and the ones in Moscow are reportedly overflowing with worshippers on Sundays. Most of the church is Orthodox, which is steeped in tradition, but at the same time relevant to the modern society."
"How incredibly ironic it is that Russia is now our best hope for stopping the conquest of the world by the "progressives." On Father Dimitri's television show, I made the point that the Americans and the Soviets both won and both lost the Cold War. The Americans broke the Soviet system through economic strategies and tactics. But before they collapsed, the Soviets poisoned the United States with Cultural Marxism, promoting moral degeneracy and family breakdown through so-called "progressive" ideology. Today, post-Soviet Russia is re-emerging as a Christian nation, while the United States is becoming a "Gay Soviet Union." What a strange turn of events."
Echoing this conclusion is the report In Russia, a religious revival brings new life to Orthodox media. "After 70 years of state-imposed atheism and 20 years that have run the gamut from glasnost to post-Soviet chaos to a revival of Russian pride, Russians have increasingly embraced their Orthodox roots." The video Christianity Grows in Russia & Declines in the West is to the point.The Latin Papacy has lost its spiritual way often over the millenniums and the Scofield Christian-Zionist apostate bible thumpers betray the Gospel of Christ with their devotion to the Talmud perversion of the Old Testament. Both need to seek repentance. Once the enemy of Christianity, when Russia was Rothschild's USSR, today a revival of Christianity has started.
Western Secularism, which encapsulates the immoral ethos that underpins the globalist economic model, based upon a rejection of authentic Christian teaching, is the downfall of humanity.
If Russia can salvage their society from atheist communism, surely the West has the ability to humble themselves and repent for their depraved chutzpah and wicked ways. The Totalitarian Collectivism that has destroyed the Christian culture on both sides of the Atlantic must return to their traditional roots.
Michael Hoffman on 'Usury in Christendom' is essential, '…freedom from interest on money, is essentially the battle for freedom from the Money Power'. The West has become the "Money Changers", because the temple has subverted commerce by heretical destruction of faith and separation from God. By destroying traditional Christian religious belief, the secular body is defenseless. Such a message is radical to most, because it is reactionary to the spiritual non-believer.
Former Russian President Dmitry Medvedev has spoken of the "fruitfulness of cooperation between the Russian Orthodox Church and government and public institutions and called the revival of Orthodox Christianity in Russian in the past two decades a miracle." The West needs a spiritual revival of its own conception. If the Russia Bear can be tamed, what prevents the American eagle from souring once again?
For the last half century, the American population, subjected to the greatest dumbing down experiment of psychological manipulation in all of history, has resulted in the adoption of a cultural separation from realty and true self-interest. With all the glorious aspirations, that celebrate a diverse society, the fact that humankind shares the same planet usually is not enough to resolve disparities. While DNA similarities are the basis of the specie, the genetic differences among races, put aside and banished from polite conversation, still are true and significant. Yet the civilizations that make up this world function as if the tribal differences are often paramount in the social order.The intentional indoctrination that all races are equal rests upon a specious supposition that the goals, objectives and ambitions assign a uniform desire. Once upon a time immigration to the New World came from a European heritage. That influx of settlers provided a similar experience if not an identical cultural attitude. With the introduction of the slave trade economy, the forced transplanting of African captives, initiated a road to social dissolution as demonstrated in today's racial conflicts.
The notion that this country is a harmonious society fails because of a very basic element that few people will admit. Blacks, Caucasians, Oriental, Native Americans and any combination of mixed races all have an opportunity to interact and grow in moral character and intellectual honesty as the sins of the past are put to rest, in the reciprocal objective of creating a mature society based upon mutual respect.
However, respect needs to be earned and is not an intrinsic ingredient automatically granted to every cultural social mind-set.
Individuals have the ability to make choices. Choosing civilization over barbarianism is within the grasps of any sincere and ethically committed person.
This object of civilized unity builds a future for the greatest numbers. Recognizing that deliberate induced racial animosity has a profound political purpose is essential to understand the motives behind distorted news reporting and the progressive policy agenda that seeks to conquer by dividing the different factions, which populate the country.
Reformist activism, usually portrayed as shaping government programs that provide for "so called" well-intentioned coercive laws and regulations, is the media narrative that insults the intelligence of any thinking person.

No better example of this televised psychosomatic pollution that inflicts a national disease of artificial guilt is MSNBC. The notorious medicine-man dispenser of this kind of poison is Al Sharpton. The Reverend has a long record of demeaning his own brothers and sisters by bring new meaning to the term, Kaffir.
In The Daily Caller, political reporter Caroline May cites Sharpton's consistent race baiting tirades.
"MSNBC host Reverend Al Sharpton invoked race over 200 times last year, according to a new tally by the conservative Media Research Center.

According to the analysis by Katie Yoder the liberal host said "race," "racism," or "racist" 215 times in 2013 during his MSNBC show PoliticsNation.

"From opposition to the Obama agenda to guns and even into fashion and food, Sharpton's finely tuned nose for racism rarely took a day off last year," Yoder wrote.

In an example the MRC notes that Sharpton was able to invoke race five times in a single paragraph about Republican attacks on Barack Obama and Attorney General Eric Holder."
Back in January, John Daly on bernardgoldberg.com, publishes the account, MSNBC Twitterer Fired for Race Baiting.
"On Wednesday night, conservatives honed in on offensive tweet that appeared on MSNBC's official Twitter feed. The full tweet read, "Maybe the rightwing will hate it, but everyone else will go awww: the adorable new #Cheerios ad w/biracial family."
The comment was in reference a new television commercial for Cheerios entitled "Gracie" that features a biracial family enjoying a breakfast conversation at their kitchen table. The implication by the MSNBC employee behind the tweet, of course, was that the rightwing in this country is racist, and therefore they would surely be disgusted by the visual scene of a family with one white parent and one black parent."
Part of the story included that other mainstay of race politics and self-reproach apologist, Chris Mathews. The Hardball video, Matthews To Black Guest On Race: "I'm Speaking Now For All White People… I'm Sorry", is a pitiful testimony.
"We got to continue this conversation, gentlemen, privately and on television. I mean a lot of people out there — I'll just tell you one thing. And I'm speaking now for all white people, but especially people who have had to try to change the last 50 or 60 years. And they — a lot of them have really tried to change, and I'm sorry for this stuff. That's all I'm saying."

Tom Borelli, writes in the Liberty Alliance - MSNBC Chris Matthews Wild Race Card Attack Against Conservatives, more from this self-anointed supporter and barker for liberal delusional bigotry.
"In his foaming rant, Matthews claims voter I.D. laws are like poll taxes with the goal to suppress black voters and he adds Obama's political opposition are the enemy that gain from hate:
"Obama's true enemies are those who back the three dozen states now pushing voter suppression laws to make damn sure the country doesn't go and elect another black president, or a progressive white president. You know this generation's equivalent of poll taxes and those discredited literacy tests anything to keep minorities from their voting rights. And to this crowd the Obama haters add to them those who gnaw on the president's health care bill with the hunger of starving rats but offer nothing in its place except their crazed notions about bringing down the government and destroying the county's economic stature even as they deny even a penny of credit to the president for the zooming American stock market right now. These are the enemies those who stand and benefit from all the anger and hatred and indecency of the nasty right…"
Matthews is once again proving MSNBC is not a news organization but a cable outlet for political operatives whose goal is to spread progressive propaganda."
So does this party line programming, emphasizing a racially slanted mantra, which drives wedges among the viewing public, actually help ratings? The TVNewser lists that MSNBC was down across the board compared to Nov. 2012. However, MSNBC ranked #1 among African-American viewers in both A25-54 and total viewers in all key dayparts and MSNBC ranked #1 among Hispanic viewers A25-54 in M-F primetime and M-Su primetime.Mediaite lists Sharpton #1 in Demo on MSNBC. Especially review the chart TV NEWS RATINGS: 25-54 DEMOGRAPHIC comparing with the other cable news networks.
PoliticsNation with Al Sharpton was the highest-rated show in the 25-54 demo across MSNBC's evening schedule Monday with 214K viewers. Sharpton beat fellow MSNBC hosts Chris Matthews, who had 209K viewers and Ed Schultz, who had 170K.

Matthews was #1 in total viewers on MSNBC with 844K, followed by Rachel Maddow with 729K and Schultz with 717K.
A Pew Study Finds MSNBC the Most Opinionated Cable News Channel By Far, "A full 85% of the Comcast-owned network's coverage can be classified as opinion or commentary rather than straight news, according to the authors of the Pew Research Center's annual State of the News Media report."
The significance of this data is that the gap between minority identified and 25-54 viewers and all America is increasing even wider. With the 2013 Cable News Ratings: Fox News Sees Sharp Demo Decline, CNN Suffers In Primetime. The race baiters at MSNBC seems to have consolidated their niche among targeted minorities and the products of the more recent government school educated and MTV generation.Decades of liberalizing news distortion and manufactured false re-invention of history has produced a total disconnect from reality. MSNBC is used as a poster boy network for shutting out serious journalism from the medium, but it is almost impossible to find any mainstream broadcasts that are worthy of viewership.
There is a profound reason why the stuck on stupid culture is all around us. Open and rational political debate and discourse is slated for complete removal from television. Anyone who can seriously admit being a MSNBC viewer has deep seeded issues of reckoning sane behavior.
Those limousine liberals love to champion abortion as a well-tested solution of reducing population. Minorities, particularly targeted for marginalization, need to rebel against the democratic politicians and liberal class perversion, whereby NYC: More Black Babies Killed by Abortion Than Born. For those who gain a foothold on life, the media brainwashing of the likes of Rev. Al await.Fools who drink from the cup of their own racial genocide are their own worst enemy. The national interest demands that exploitation of race as a substitute for intelligent co-existence end. Compulsory Integration or miscegenation leveling has proven a massive failure. Is it not time that all tribes start a respectful dialogue and abandon the shackles of blaming race discrimination for the general failure of society? Separation by race is natural. This fact is a news topic that serious media and journalists need to address.
These are an extremely pivotal few days from the standpoint of international political economy and the Ukrainian crisis.
Last minute diplomatic talks in London between Russia and the USSA over the Ukrainian crisis failed on Friday, and USSA Secretary of State, John Kerry,has delivered an ultimatum to Russia — if the outcome of the Crimean referendum on Sunday is not to the liking of the USSA government then Washington, DC and its European allies will take a series of further, serious, unspecified, retaliatory measures on Monday.
These threatened measures are widely expected to include a range of financial sanctions. The whiff of a possible NATO/ USSA war with Russia is also in the air. The negative consequences of a NATO/ USSA military clash with Russia include the very real threat of a nuclear conflict, since both sides are very heavily armed with a full array of nuclear ballistic missiles, cruise missiles, torpedoes and bombs.
China has viewed the rapidly developing crisis with a thoroughly jaundiced eye and has warned against sanctions by the USSA against Russia due to the "unforeseeable consequences" and "retaliatory action" that such sanctions might engender.
Given that China holds $1.3 trillion of the USSA's government debt, which it could willy-nilly dump, with disastrous effects on the American economy, and also has a full brace of nuclear missiles that can reach the USSA mainland and its numerous military bases in the Pacific region, the warning is not an empty threat. Here is a photo of a Chinese "boomer"laden with nuclear missiles headed out to sea.
Indeed, in anticipation of probable anti-Russian sanctions Russian financial institutions have already begun pulling vast sums of money out of the West, including some $105 billion out of the USSA this week alone.
This takes place in the context of Russian carrier-based jets staging war exercises in the eastern Mediterranean, flying from the deck of the aircraft carrier Admiral Kuznetsov, near Cyprus. This is also near Israel, off the coast of Syria. The message could not be clearer that Russia intends to stand by its long-time ally Syria, at the same time that it sends a cautionary message to Israel. It is fair to assume that the Kuznetsov battle group is carrying nuclear weapons, as do USSA aircraft carrier battle groups.
Speaking of which, the Pentagon has announced that the aircraft carrier USS George H.W. Bush will be remaining in the Mediterranean a few more days due to the crisis in Ukraine. Also today, Russian self-defense forces in Crimea announced the capture of an American military drone that was surveiling the peninsula.
On Sunday, the Crimeans will most likely vote to join the Russian Federation. If they do, the following day the USSA government will announce punitive measures against Russia. After that, the Russians and Chinese will take whatever steps they feel are appropriate, and then the USSA government and its allies will take further steps in response.
This entire scenario is fraught with profound peril for the whole world. I don't know what is going to happen, but a hard shock to the global financial system, in the coming days and weeks, appears highly possible.
The more so as financial astrologers are unanimously pointing to April 2014 (next month) as being a period of financial crisis for the USSA economy and its so-called "Federal Reserve Bank." I am not a financial astrologer, but I have to say that their prognostications are right on the money. April is shaping up to be a period of intense crisis for the USSA and its financial system.
I do not presume that in a war with Russia and China, be it a nuclear exchange or a financial showdown, that the USSA and its European allies will necessarily prevail. J.P. Morgan, the early-20th century Robber Baron, famously said that millionaires do not have astrologers, but billionaires do. For millennia, kings, queens, emperors, and now presidents, premiers and prime ministers, have been consulting astrologers. I would be very surprised if the Chinese and Russians do not take full advantage of the propitious astrology of April 2014 to take the USSA government and the U.S. Federal Reserve Bank down a peg.
Though I am not a financial adviser, it does seem prudent to me for people who are aware of the confusion that is coming to use the period of time right now to prepare for future contingencies that may arrive within mere weeks. If the USSA financial system crashes hard, and that possibility realistically exists, then the American dollar is going to lose value, perhaps a great deal of value, and most of the world will feel the effects.
Paper currency, any paper currency, becomes just paper when enough people lose confidence in its value. Historically, silver and gold have held their value across thousands of years. I do not have any gold and silver, or platinum, palladium or rhodium, either. But if I were financially able I would certainly obtain some and take physical possession of it. I would do it this very day. We are entering a period of high uncertainty right now and no one knows how long it will last, or how severe the crisis may become. One thing is certain: those who are least prepared, physically, psychologically, emotionally, spiritually, financially, socially, etc. will fare the worst.
So get ready.
Source: Richard Sauder  |  Event Horizon Chronicle
There Is A Great Risk of WWIII Over Ukraine / Crimea. But it could be avoided if Russia and China act fast, dumping their dollar reserves, breaking the US dollar, thereby breaking the US economy.They don't need all of the BRICS for that.
Mr. Putin knows it, Mr. Xi knows it and Mr. Obama knows it – that Washington is holding the shorter stick.
What do the gentlemen Putin and Xi wait for?
For more brazen actions by Washington and its European lackeys and puppets?
It's already widely known that the snipers in Kiev who killed almost 100 people were mercenaries paid for and were following US orders – straight from the US embassy in Kiev.
Blackwater and other US mercenaries – proxy armies – are roaming the streets of Kiev and other Ukrainian western cities who have indicated their desire to stay allied with Russia.
Mr. Putin knows it.
What else is needed to show the empire and its marionettes that they are naked? That they will be severely hurt if they follow Obama's and the Pentagon's unconscious war cries? – If they continue to allow the presstitute media to numb their brains?
Why doesn't Russia start 'sampling' what it could do? Like cutting of gas supplies to Europe – for starters? That seems to be easy enough.
Of course, Washington needs wars not only to reach global hegemony, but also for its mickey-mouse economy to survive; this hell-bound military / security industrial economy that produces about 60% of the US GDP – plus the endless production of unbacked dollars not worth the paper they are printed on – debt that is bought the world over in the form of Treasury Bonds as reserve currency – which is the driver of the American economy's (sic) senseless consumerism – accounting for almost the reminder of US economic output.
What would be easier than to cut the world lose from this strangling chain – and send Washington and its stooges down the drain of national bankruptcy?
And starting a new segment of civilization, a new currency, a basket of moneys from sound and healthy economies?
There are plenty of countries who would like to participate in such a new beginning, even if the BRICS cannot get their act together fast enough — Vietnam, Malaysia, Iran, Venezuela with the planet's largest known hydrocarbon reserves – as well as Central Asian and other hydrocarbon producers.
The world populations may have to go through some dry stretches and trying periods – but would come out of it as winners – happy winners of a fairer global economy, where long-lost national sovereignties would be reinstated, with new partnerships and with of a new sense of human and societal solidarity.
Very likely, the presstitute, the propaganda whores of today's linchpins would want to switch seats to side with the 'winners', as they imagine it's with them that new lucre is waiting.
Wrong. These media criminals, who have millions of lives – or deaths – on their spineless backs, would be shed, floored, ignored annihilated.
New and truth journalism would flourish, instead.
Why is it so difficult to imagine such a new-born and healthy world? – And act on it fast? – Before our hapless humanity allows to be self-destroyed by a nuclear WWIII?
Peter Koenig is an economist and former World Bank staff. He worked extensively around the world in the fields of environment and water resources.
"The crimes of the United States have been systematic, constant, vicious, remorseless, but very few people have actually talked about them. You have to hand it to America. It has exercised a quite clinical manipulation of power worldwide while masquerading as a force for universal good." - Harold Pinter, Nobel Acceptance Speech

"Obama is just a willing executioner. From the ruling class's point of view, he's the perfect figurehead because his mere appearance confuses and disarms so many. He seems to have spent his whole life trying to get chosen to play Judas. And that's all there is in his resume." -bevin, Comments line, Moon of Alabama
According to a newly-released Wall Street Journal/NBC News poll, Barack Obama's job-approval ratings have dipped to a new low of 41 percent with a full 54 percent of respondents saying they "disapproved" of the job he's doing. Obama's handling of the economy, health care and foreign policy were particular areas of concern for most respondents. On health care, Obama is seen as having strengthened the for-profit insurance industry with little benefit for ordinary working people. The survey also showed "the lowest-ever approval" for the president's handling of foreign policy. And, on the economy, the results were even more shocking; a full 57% of the people polled "believe the U.S. is still in a recession" while "65 percent think the country is on the wrong track". Widespread disappointment in Obama's performance has weakened his support among blacks, Hispanics and women, traditionally, the most loyal groups in the Party's base.
There's no doubt that Obama has been hurt by the anemic recovery or by focusing on deficit reduction instead of job creation. High unemployment, flat wages and shrinking incomes have weighed heavily on expectations, which has put a damper on consumption and growth. Gallup's Economic Confidence index now shows a "sharp decline in the outlook for the future" …"with some 57 percent of the respondents saying things are getting worse, not better."
Indeed, things have gotten worse under Obama, much worse, which is why many of his most ardent supporters are falling off the bandwagon. And the disappointment is not limited to economic policy either. Recent surveys confirm what most people already know, that the public is tired of the interventions, the provocations, the meddling and the endless wars. The American people are increasingly isolationist and want the government to disengage from foreign conflicts. Here's an excerpt from a recent survey by PEW that sums up the mood of the country:
"For the first time since 1964, more than half (52%) agree that the U.S. should "mind its own business internationally and let other countries get along the best they can on their own;" 38% disagree, according to a survey conducted Oct.-Nov. 2013. Similarly, 80% agree with the statement, "We should not think so much in international terms but concentrate more on our own national problems and building up our strength and prosperity here at home." (U.S. Foreign Policy: Key Data Points from Pew Research, PEW Research Center)
The PEW poll merely expands on the findings in other surveys like this from the LA Times:
"Two thirds of Americans questioned in a recent poll said the 12-year war fought in Afghanistan…hasn't been worth the price paid in lives and dollars…

The survey conducted for the media by Langer Research Associates of New York found that disillusionment with the U.S.-led war was expressed by a majority of all political leanings. Overall, 66% of respondents said the war hasn't been worth it. Those who identified themselves as liberals were most unhappy with the military investment: 78% said the war was a mistake." (Poll: Two thirds of Americans say Afghan war not worth fighting, LA Times)
The same is true of Iraq. The war wasn't worth fighting. Check this out on ABC News:
"Ten years after U.S. airstrikes on Baghdad punctuated the start of the Iraq war, nearly six in 10 Americans say the war was not worth fighting – a judgment shared by majorities steadily since initial success gave way to years of continued conflict.
Nearly as many in the latest ABC News/Washington Post poll say the same about the war in Afghanistan. And while criticisms of both wars are down from their peaks, the intensity of sentiment remains high, with strong critics far outweighing strong supporters." (A Decade on, Most are Critical of the U.S.-Led War in Iraq, ABC News)
And that brings us to today and the looming prospect of a war with Russia over developments in the Crimea. Here's what people are thinking according to a survey in the Washington Post:
"A new poll suggests Americans have very little appetite for any real involvement in the crisis in Ukraine. Only 29 percent of Americans would like for the Obama administration to take a 'firm stand' against Russia's incursion into its neighbor, according to the Pew Research Center poll, while nearly twice as many — 56 percent — prefer the United States not to get too involved in Ukraine.

The poll reflects a war-weary American public that is still very reticent to get involved in international conflicts. The American people were similarly opposed to military intervention in Syria last year, despite President Obama calling for the use of force and seeking congressional approval for action." (Few Americans want 'firm stand' against Russia in Ukraine, Washington Post)
Of course, Obama doesn't care the American people want. He's going to do what he signed-on to do; crack down on civil liberties, strangle the economy, and spread war across the planet. As far as the warmongering goes–he's doing an even better job than Bush. Don't believe me? Just check out this clip from the International Business Times:
"In their annual End of Year poll, researchers for WIN and Gallup International surveyed more than 66,000 people across 65 nations and found that 24 percent of all respondents answered that the United States "is the greatest threat to peace in the world today." Pakistan and China fell significantly behind the United States on the poll, with 8 and 6 percent, respectively." (In Gallup Poll, The Biggest Threat To World Peace Is… America?, IBT)
There you have it, the Obama presidency in a nutshell: "The United States is the greatest threat to peace in the world today." Keep in mind, this survey wasn't taken during the Bush years. Oh no. This is all Obama's doing, every bit of it.
Let's summarize: The majority of Americans think Obama is doing a lousy job. They think the economy stinks, and they think their financial situation is getting worse. They also think the country is on the wrong track, that America is a threat to world peace, and that they don't want anymore goddamned wars.
Check, check, check, check and check.
So, what do you think the Obama administration's reaction to this public outpouring has been?
I'll tell you what it's been. They're happy. That's right, they're happy. Despite the plunging poll numbers and dwindling public support, the Obama team feels vindicated by the fact that they're not as widely reviled as the Bush administration. That's their benchmark: Bush. And they could be on to something too, after all, who would have thought that a president could repeal habeas corpus, destroy the economy, launch wars and coups like they're going out of style, vaporize hundreds of innocent people in drone attacks, intensify surveillance on every man, woman and child in the United States, and claim the right to assassinate US citizens without due process, without inciting millions of enraged Americans to grab their pitchforks and head to Washington?
That's what would have happened if Bush was still in office, right? But Obama gets a "pass". Why? Because he's an articulate, charismatic black man who the vast majority of Dems still admire. Can you believe it?
Obama represents everything these people profess to hate–war, drone attacks, Gitmo, austerity, Wall Street (no prosecutions), indefinite detention, executive privilege (to assassinate) etc–and yet they still put the man on a pedestal. Which is why we think that Obama is the greatest public relations invention of all-time; a beaming, exuberant, galvanic paragon who embodies all the laudatory characteristics of leadership and who–at the same time– is able to carry out the most despicable, inhuman acts without the slightest hesitation or remorse. He is man who feels nothing towards his fellow human beings, neither empathy, compassion, or mercy. What matters to Obama is that he faithfully follow the script that's been written for him by his miscreant handlers, that odious amalgam of cutthroat corporatists, bank mandarins and loafing ivy league silver-spooners who make up America's iniquitous Kleptocracy. The best description of Obama I've ever read was in the comments section of a foreign policy blogsite called Moon of Alabama by a blogger named "bevin". Here's what he said:
"I think that Obama is completely empty of scruples…just a willing executioner. From the ruling class's point of view he is the perfect figurehead because his mere appearance confuses and disarms so many. He seems to have spent his whole life trying to get chosen to play Judas. And that is all there is in his resume…

They present him as negligent, never responsible, never intentionally connected to an evil act, never drawn into the acts of duplicity by a conscious intent. This is the false image, the disinformation projected about who he is…

It strikes me that Obama is all those things. And that this is the core of the evil in him- that he is without conscience or principle, just an ordinary butcher going about his business, fulfilling the terms of his employment, doing what he was asked to do…

You see him as focused and intentional.

I see him as someone who will sign a stack of death warrants without reading them, or thinking about them again. Remember just after November 2008, waiting to take office, how the Israelis attacked Gaza, obviously to show him who is boss? Didn't you sense that even they were surprised at the insouciance with which he watched those extraordinary massacres pass before his eyes?

He didn't care. And he was, at last, relieved of the chore of pretending that he did care about such things.

That's really what he likes about being President: he can relax while the killing goes on, he doesn't need to pretend it bothers him, he doesn't need to pass any kind of moral judgment.

Remember when he asked his step-father "Have you ever killed men?"

The reply he got was "Only men who were weak."

He has adhered to that moral standard ever since." (bevin, Moon of Alabama)
That perfectly summarizes the man; an empty gourd who never had any intention of fulfilling his promises, who has utter disdain for the fools that voted for him, and who finds it as easy to kill a man, his family and his kids, as to swat a fly on his forearm. As bevin notes Obama "is a pure confidence man and a sociopath."
And now the sociopath has focused his attention on Ukraine where he's determined to draw Russia into a conflict over the Crimea even though Moscow has assisted the US in the War on Terror, removed its heavy weapons from the Western part of Russia, reduced its conventional military by 300,000 troops, and fulfilled all its obligations under the Adapted Conventional Armed Forces Treaty in Europe (ACAF).
Moscow has done everything that was asked of it. And what has Washington done in return. Here's how Valentin Mândrăşescu, Editor of The Voice of Russia's Reality Check, sums it up on the Testosterone Pit website:
"Washington has defaulted on all of its key agreements made with USSR/Russia during the last 30 years. Gorbachev was promised that Eastern Europe would not be taken into NATO. Country by country became part of NATO and Yugoslavia was dismantled despite Russia's objections. The US acted as the winner of the Cold War and guided its policies by the famous principle of "Vae victis!" Woe to the vanquished!" (Valentin Mândrăşescu, Editor of The Voice of Russia's Reality Check, From now on, No compromises are possible with Russia, Testosterone Pit)
Since the breakup of the Soviet Union, the US has surrounded Russia with military bases, trained troops in Georgia that were eventually used to fight Russia in South Ossetia, instigated numerous color-coded revolutions in former Soviet states, and started to deploy a missile defense system in Eastern Europe that will give Washington first-strike nuclear weapons capability that will destroy "the strategic equilibrium in the world" and force Putin to resume the arms race.
That's how Washington makes friends; by stomping their face into the pavement every chance it gets. Sound familiar?
On Wednesday, Obama met with Ukraine's imposter prime minister, Arseniy Yatsenyuk, at the White House in a attempt to lend credibility to the coup leader's Nazi-strew government. Obama used the White House event to applaud the putsch and to promise support for the aggressively anti-Kremlin government. Shortly after Obama finished his statement, blogsites released copies of a resolution that was issued by the European Parliament just 15 months earlier condemning the groups which are now part of the US-backed Ukrainian government. Here's a blurb from the text of that resolution:
"The European Parliament…Is concerned about the rising nationalistic sentiment in Ukraine, expressed in support for the Svoboda Party, which, as a result, is one of the two new parties to enter the Verkhovna Rada; recalls that racist, anti-Semitic and xenophobic views go against the EU's fundamental values and principles and therefore appeals to pro-democratic parties in the Verkhovna Rada not to associate with, endorse or form coalitions with this party." (Moon of Alabama)
How do you like that? So the European Parliament saw the danger of these groups and denounced them before they had a change of heart and realized that these died-in-the-wool, neo-Nazi, jackboot-thugs might be able to help them advance their foreign policy objectives. Now the EU nations are lining up behind Obama who's doing his level-best to provoke Putin so he can push NATO to Russia's borders, take control of critical pipeline corridors and vital resources, and install weapons systems on Russia's perimeter. These are the administration's goals despite the threat they pose to democracy, security, and regional stability, not to mention the possibility of a third world war.
Bottom line: You don't get to be "the greatest threat to world peace" without really applying yourself.
Obama wants to prove he's up to the task. Regrettably, we think he is.
"We are witnessing a huge geopolitical game in which the aim is the destruction of Russia as a geopolitical opponent of the US or of the global financial oligarchy…..The realization of this project is in line with the concept of global domination that is being carried out by the US."

- Vladimir Yakunin, former Russian senior diplomat

"History shows that wherever the U.S. meddles; chaos and misery are soon to follow."

- Kalithea, comments line, Moon of Alabama
Following a 13 year rampage that has reduced large swathes of Central Asia and the Middle East to anarchy and ruin, the US military juggernaut has finally met its match on a small peninsula in southeastern Ukraine that serves as the primary operating base for Russia's Black Sea Fleet. Crimea is the door through which Washington must pass if it intends to extend its forward-operating bases throughout Eurasia, seize control of vital pipeline corridors and resources, and establish itself as the dominant military/economic power-player in the new century. Unfortunately, for Washington, Moscow has no intention of withdrawing from the Crimea or relinquishing control of its critical military outpost in Sevastopol. That means that the Crimea–which has been invaded by the Cimmerians, Bulgars, Greeks, Scythians, Goths, Huns, Khazars, Ottomans, Turks, Mongols, and Germans–could see another conflagration in the months ahead, perhaps, triggering a Third World War, the collapse of the existing global security structure, and a new world order, albeit quite different from the one imagined by the fantasists at the Council on Foreign Relations and the other far-right think tanks that guide US foreign policy and who are responsible for the present crisis.
How Washington conducts itself in this new conflict will tell us whether the authors of the War on Terror–that public relations hoax that concealed the goals of eviscerated civil liberties and one world government–were really serious about actualizing their NWO vision or if it was merely the collective pipedream of corporate CEOs and bored bankers with too much time on their hands. In the Crimea, the empire faces a real adversary, not a disparate group of Kalashinov-waving jihadis in flip-flops. This is the Russian Army; they know how to defend themselves and they are prepared to do so. That puts the ball in Obama's court. It's up to him and his crackpot "Grand Chessboard" advisors to decide how far they want to push this. Do they want to intensify the rhetoric and ratchet up the sanctions until blows are exchanged, or pick up their chips and walk away before things get out of hand? Do they want to risk it all on one daredevil roll of the dice or move on to Plan B? That's the question. Whatever US policymakers decide, one thing is certain, Moscow is not going to budge. Their back is already against the wall. Besides, they know that a lunatic with a knife is on the loose, and they're ready to do whatever is required to protect their people. If Washington decides to cross that line and provoke a fight, then there's going to trouble. It's as simple as that.
Perma-hawk, John McCain thinks that Obama should take off the gloves and show Putin who's boss. In an interview with TIME magazine McCain said "This is a chess match reminiscent of the Cold War and we need to realize that and act accordingly…We need to take certain measures that would convince Putin that there is a very high cost to actions that he is taking now."
"High cost" says McCain, but high cost for who?
What McCain fails to realize is that this is not Afghanistan and Obama is not in a spitting match with puppet Karzai. Leveling sanctions against Moscow will have significant consequences, the likes of which could cause real harm to US interests. Did we mention that "ExxonMobil's biggest non-US oil project is a collaboration with Russia's Rosneft in the Arctic, where it has billions of dollars of investments at stake." What if Putin decides that it's no longer in Moscow's interest to honor contracts that were made with US corporations? What do you think the reaction of shareholders will be to that news? And that's just one example. There are many more.
Any confrontation with Russia will result in asymmetrical attacks on the dollar, the bond market, and oil supplies. Maybe the US could defeat Russian forces in the Crimea. Maybe they could sink the fleet and rout the troops, but there'll be a heavy price to pay and no one will be happy with the outcome. Here's a clip from an article at Testosterone Pit that sums it up nicely:
"Sergei Glazyev, the most hardline of Putin's advisors, sketched the retaliation strategy: Drop the dollar, sell US Treasuries, encourage Russian companies to default on their dollar-denominated debts, and create an alternative currency system with the BRICS and hydrocarbon producers like Venezuela and Iran…

Putin's ally and trusted friend, Rosneft president Igor Sechin…suggested that it was "advisable to create an international stock-exchange for the participating countries, where transactions could be registered with the use of regional currencies." (From Now On, No Compromises Are Possible For Russia, Testosterone Pit)
As the US continues to abuse its power, these changes become more and more necessary. Foreign governments must form new alliances in order to abandon the present system–the "dollar system"–and establish greater parity between nation-states, the very nation-states that Washington is destroying one-by-one to establish its ghoulish vision of global corporate utopia. The only way to derail that project is by exposing the glaring weakness in the system itself, which is the use of an international currency that is backed by $15 trillion in government debt, $4 trillion in Federal Reserve debt, and trillions more in unpaid and unpayable federal obligations. Whatever steps Moscow takes to abort the current system and replace the world's reserve currency with money that represents a fair store of value, should be applauded. Washington's reckless and homicidal behavior around the world make it particularly unsuitable as the de facto steward of the global financial system or to enjoy seigniorage, which allows the US to play banker to the rest of the world. The dollar is the foundation upon which rests the three pillars of imperial strength; political, economic and military. Remove that foundation and the entire edifice comes crashing to earth. Having abused that power, by killing and maiming millions of people across the planet; the world needs to transition to another, more benign way of consummating its business transactions, preferably a currency that is not backed by the blood and misery of innocent victims. Paul Volcker summed up the feelings of many dollar-critics in 2010 when he had this to say:
"The growing sense around much of the world is that we have lost both relative economic strength and more important, we have lost a coherent successful governing model to be emulated by the rest of the world. Instead, we're faced with broken financial markets, underperformance of our economy and a fractious political climate."
America is irreparably broken and Washington is a moral swamp. The world needs regime change; new leaders, new direction and a different system.
In our last article, we tried to draw attention to the role of big oil in the present crisis. Author Nafeez Ahmed expands on that theme in a "must read" article in Monday's Guardian. Check out this brief excerpt from Ahmed's piece titled "Ukraine crisis is about Great Power oil, gas pipeline rivalry":
"Ukraine is increasingly perceived to be critically situated in the emerging battle to dominate energy transport corridors linking the oil and natural gas reserves of the Caspian basin to European markets… Considerable competition has already emerged over the construction of pipelines. Whether Ukraine will provide alternative routes helping to diversify access, as the West would prefer, or 'find itself forced to play the role of a Russian subsidiary,' remains to be seen." (Guardian)
The western oil giants have been playing "catch up" for more than a decade with Putin checkmating them at every turn. As it happens, the wily KGB alum has turned out to be a better businessman than any of his competitors, essentially whooping them at their own game, using the free market to extend his network of pipelines across Central Asia and into Europe. That's what the current crisis is all about. Big Oil came up "losers" in the resource war so now they want Uncle Sam to apply some muscle to put them back in the game. It's called "sour grapes", which refers to the whining that people do when they got beat fair and square. Here's more from Ahmed:
"To be sure, the violent rioting was triggered by frustration with (Ukrainian President) Yanukovych's rejection of the EU deal, (in favor of Putin's sudden offer of a 30% cheaper gas bill and a $15 billion aid package) along with rocketing energy, food and other consumer bills, linked to Ukraine's domestic gas woes ….. Police brutality to suppress what began as peaceful demonstrations was the last straw…" (Ukraine crisis is about Great Power oil, gas pipeline rivalry, Guardian)
In other words, Yanukovych rejected an offer from Chevron that the EU and Washington were pushing, and went with the sweeter deal from Russia. According to Ahmed, that pissed off the bigwigs who decided to incite the rioting. ("Putin's sudden offer of a 30% cheaper gas bill and a $15 billion aid package provoked the protests…")
Like we said before; it's just a case of sour grapes.
So, tell me, dear reader: Is this the first time you've heard a respected analyst say that oil was behind the rioting, the coup, and the confrontation with Moscow?
I'll bet it is. Whatever tentacles Wall Street may have wrapped around the White House, Capital Hill, and the US judiciary; Big Oil still rules the roost. The Apostles of the Fossil are the oldest and most powerful club in Washington, and "What they say, goes". As Ahmed so articulately points out:
"Resource scarcity, competition to dominate Eurasian energy corridors, are behind Russian militarism and US interference…Ukraine is caught hapless in the midst of this accelerating struggle to dominate Eurasia's energy corridors in the last decades of the age of fossil fuels." ("Ukraine crisis is about Great Power oil, gas pipeline rivalry", Guardian)
Did I hear someone say "Resource War"?
As we noted in an earlier article, NWO mastermind Zbigniew Brzezinski characterized the conflict with Russia in terms of cutting off "Western access to the Caspian Sea and Central Asia". For some unknown reason, America's behemoth oil corporations think the resources that lie beneath Russian soil belong to them. The question is whether their agents will push Obama to put American troops at risk to assert that claim. If they do, there's going to be a war.
Flag waving Americans want to believe that their government is on the right side of history. Especially in the realm of foreign policy, the myth that the United States saved the world from despotic tyrants, popularly reflected in the victor's account of post World War II, is the accepted viewpoint. Hidden from public education is that the New World Order was the actual winner. The specific inception of the globalist forces that originated the sub rosa directions behind formable institutions and governments dates well back over centuries. However, the modern technocratic era allows for the dramatic acceleration of a one-world system imposition, which was never possible in previous times.
Loyal citizens of the old republic want to trust that the State Department, commissioned to serve as the guardian and protector of the country, is conducting foreign policy in the best interests of the nation. There is a reason why the Secretary of State is third in line to succeed the President. That purpose, intended to defend diplomatically and promote the public safety and benefit, has served a very different master for a very long time.
Senator Arthur H. Vandenberg's notorious adage, "politics stops at the water's edge", by no means ever really practiced by the political class a true national defense of the country because it was never the primary goal of the establishment.
The international corporate conglomerate of economic dominance sets the agenda for the imperium empire that deploys the worldwide military hegemony, which feeds upon endless manufactured conflicts and false flag operations. The State Department is the keeper of the keys that formulate policies, which serves only the globalist patrons that control the puppets who make up the federal bureaucracies.
The successors of the sinister cabal that planned World War I and II and created Hitler, Stalin and Mao Zedong are the same prodigy that dictates the constant regional conflicts, which engulfs the United States into destructive involvements that bleed unnecessary blood and squander national treasure.
It is this New World Order that is in charge. State Department lackeys; duped into thinking they serve the cause of freedom, implement tactics and objectives that cause profound hatred towards America by much of the world. Those who know the real score and direct the actual formulation of policy, seek to join the ranks of world dominators, who have no allegiance to country, principles or moral values.
Examine the pattern of State Department betrayal. What a great result from the liberation of Iraq to rid all those weapons of mass destruction. Expanding the opium trade in Afghanistan surely deserves praise. Then there is the killing Gaddafi that resulted in that Benghazi success. Next was the Egyptian coup d'état of Mubarak and the subsequent removal of the democratically elected Muslim Brotherhood government. Finally, leading up to the current campaign against Syria, that is proving more difficult than usual, demonstrates that keeping the orthodox mission in the protection of Israel does not always go smoothly.Yes, that New World Order playbook needs to produce a continuous crop of villains. How else can a permanent and undeviating condition of controlled chaos exist? Managing fashioned circumstances for the benefit of the crown elites is the prescribed procedure of the State Department.
Enter the bona fide "Big Dog", Vladimir Putin Nemesis of the New World Order. Establishment reports by the Zionist owned mass media is a massive cover-up. The State Department conceived operation to expand the NWO and engulfing Ukraine into the European Union sphere of control goes unreported. The enforcement military machine of the New World Order is NATO. This pathetic attempt to reconstitute the cold war to save a dying economic banksters system is just the latest political propaganda to deceive the public.
The "so called" liberation thugs that engaged in street warfare are part of a western inspired scheme that used George Soros operative fronts as cover. When the US spent $5 billion to destabilize Ukraine, such illegal intervention undermines self-determination at its core. The correct conclusion to draw from such efforts follows:
"The protests in the western Ukraine are organized by the CIA, the US State Department, and by Washington-and EU-financed Non-Governmental Organizations (NGOs) that work in conjunction with the CIA and State Department. The purpose of the protests is to overturn the decision by the independent government of Ukraine not to join the EU."
"Nuland "was expressing in shortened form the frustration with the inability of the EU to come up with any kind of sugar to make the medicine go down," said Gati. "What she is saying is we've got a crisis here, we've got to move, we can't go by EU business as usual."
The New World Order is build upon factions of elites that pivot around crux interests, while guiding their own governments into accepting the long-term outlook. One such foundational precept requires that the central banksters manage countries that are already in arrears in their debt payments. With the selection of Arseniy Yatseniuk, the central banker politico as PM for the post-coup Ukraine, the real purpose behind the upheaval becomes clear.
"Yats is also ready to impose IMF austerity on Ukraine, already one of the poorest nations in Europe. "Yatsenyuk is the kind of technocrat you want if you want austerity, with the veneer of professionalism," Vladimir Signorelli, president of boutique investment research firm Bretton Woods Research LLC in New Jersey, told Forbes last month.

"He's the type of guy who can hobnob with the European elite. A Mario Monti type: unelected and willing to do the IMFs bidding."
The announced EU $15B aid package to provide much needed cash to Ukraine accelerates the intrusion of NWO dominance into the heartland of the former Soviet empire. As the State Department Is Preparing Sanctions Against Russia, the NeoCons and International Libs in Congress eagerly want to ratchet up the appearance of a new cold war to divert away from domestic woes and a collapsing war on the terror hoax.Yet the internal motivations out of the United States government carry little weight, when viewed within the context of the long-term master plans, for extending the current New World Order into a non-compete global dominion. Pushing Russia into the arms of an already hostile China certainly does not serve the security of America. However, that is exactly the probable outcome from getting involved, (like this designed covert regime change) in the internal affairs of Eastern Europe.
Lest one forgets, that Communism was the invention of the international banksters, recognize that authoritarianism is the normal condition of human governments. The totalitarian collectivism that the phony western democracies practice produces corporate fascism. This is the preferred version of global rule that the New World Order seeks.
Therefore, when the non-elected pawns of the transitional Ukrainian NWO protectorate states, Crimea 'was, is and will be an integral part of Ukraine', you get the Yats effect of a CNN reported illusion. For the reality, the RT coverage that Sevastopol and Crimean parliament vote to join Russia, referendum to be held, describes the actual circumstances.
The pathetic hypocrisy when Obama says Crimea referendum would 'violate international law', fails to account for the capricious attitude and deadly methods employed to oust the Viktor Yanukovych government. What legitimate international law standard did the snipers use to kill both police and protestors in Kiev?Playing king maker is a very dangerous game that the State Department undertakes at its own risk. Applying these same tactics, what will be the response when the liberation dissenters surround the capital and start a national demonstration to oust the DC criminal class from power? Surely, calling out the tanks to restore the homeland order will be the official response.
With every assault orchestrated to establish a government regime change favorable to the New World Order, the prospects of meaningful resistance diminishes. When the State Department leads the parade to dump defiant state leaders, the actual legitimacy of our own government's authority evaporates.
Calling on the world community for moral permission to eliminate opposition states is like applying for a loan from the World Bank. Strings are attached that only benefit the shylock.
One needs to distinguish the genuineness of Western Civilization from the immorality of US/EU/NATO interventionism. Permanent war is the lifeblood of the New World Order. The last thing this planet needs is a global empire, which removes any country that rejects and resists the NWO feudalist model. The essence of true liberty demands that ethnic populations organize around and among their own kind.
Once upon a time, there was an industrial combine in Nazi Germany called IG Farben. It was the largest chemical/pharmaceutical octopus in the world. It owned companies, and it had favorable business agreements with companies from England to Central America to Japan.
As I mentioned in a recent article, the author of The Devil's Chemists, Josiah DuBois, traveled to Guatemala in the early days of World War 2, and returned with the comment that, as far as he could tell, Guatemala was "a wholly owned subsidiary of Farben."
The pharmaceutical empire was and is one of the major forces behind the European Union (EU). It is no accident that these drug corporations wield such power. They aren't only involved in controlling the medical cartel; they are political planners.
This is how and why Big Pharma fits so closely with what is loosely referred to as the New World Order. The aim of enrolling every human in a cradle-to-grave system of disease diagnosis and toxic drug treatment has a larger purpose: to debilitate, to weaken populations.
This is a political goal. It facilitates control.
IG Farben's component companies, at the outbreak of World War 2, were Bayer, BASF, and Hoechst. They were chemical and drug companies. Farben put Hitler over the top in Germany, and the war was designed to lead to a united Europe that would be dominated by the Farben nexus.
The loss of the war didn't derail that plan. It was shifted into an economic blueprint, which became, eventually, the European Union.
The European Commission's first president was Walter Hallstein, the Nazi lawyer who, during the war, had been in charge of post-war legal planning for the new Europe.
As the Rath Foundation reports: In 1939, on the brink of the war, Hallstein had stated, "The creation of the New Law [of the Nazis] is ONLY the task of the law-makers!"
In 1957, with his reputation sanitized, Hallstein spoke the words in this manner: "The European Commission has full and unlimited power for all decisions related to the architecture of this European community."
Post-war, IG Farben was broken up into separate companies, but those companies were following a common agenda. If, for example, you want to know why the endless debate over labeling GMO food rivals the real issue—banning GMO crops altogether—you can look to these Farben allies: Bayer, BASF, and Sanofi, among others.
They are among the leaders in GMO research and production. BASF cooperates withMonsanto on research projects. Sanofi is a leader in GM vaccine research.
The original IG Farben had a dream. Its executives and scientists believed they could eventually produce, synthetically, any compound in a laboratory. They could dominate world industry in this fashion.
The dream never died. Today, they see gene-manipulation as the route to that goal.
I refer you to the explosive book, The Nazi Roots of the Brussels EU, by Paul Anthony Taylor, Aleksandra Niedzwiecki, Dr. Matthias Rath, and August Kowalczyk. You can read it at relay-of-life.com. It is a dagger in the heart of the EU.
At the Rath Foundation, you can also read Joseph Borkin's classic, "The Crime and Punishment of IG Farben."
In 1992, I was deeply engaged in researching the specific devastating effects of medical drugs. Eventually, I concluded that, at the highest levels of power, these drugs weren't destructive by accident. They were intended to cause harm. This was covert chemical warfare against the population of the planet. The Rockefeller-Standard Oil-Farbenconnection was a primary piece of the puzzle.
It was, of course, Rockefeller (and Carnegie) power that forced the birth of pharmaceutical medicine in America, with the publication of the 1910 Flexner Report. The Report was used to excoriate and marginalize Chiropractic, Homeopathy, Naturopathy, and other forms of traditional natural practice, in favor of what would become the modern juggernaut of drug-based treatment.
In an article about the FDA, "Medical Murder in the Matrix," I point out the fact that this federal agency has permitted at least 100,000 deaths of Americans, per year, from the direct effects of drugs it, the FDA, has certified as safe.
The FDA knows these death figures. "Unintended" and "accidental" can no longer be applied to this ongoing holocaust.
The same can be held true for the pharmaceutical industry itself.
People are exceedingly reluctant to come to this obvious conclusion. They prefer to hem and haw and invent excuses or deny the facts.
To understand the dimensions and history of the ongoing chemical warfare against the population, in the form of medical drugs (and of course pesticides), one must factor in the original octopus, IG Farben.
World War 2 never ended. It simply shifted its strategies.
And just as one can trace extensive collaboration between major American corporations and the Nazi war machine, during the military phase of the war, today you see American corporations wreaking destructive havoc on the American people, as Dow, DuPont, Monsanto and others "work their magic for a better life."
In any fascist system, the bulk of the people working inside the system, including scientists, refuse to believe the evidence of what is happening before their own eyes. They insist they are doing good. They believe they are on the right side. They see greater top-down control as necessary and correct. They adduce reasonable explanations for inflicted harm and death.
This is how and why conspiracies can exist. Only a few people, at the very top, need to know the true motives.
Everyone else tells themselves fairy tales. This deep-seated obsession is an integral part of mind control, and ultimately it is self-inflicted.
The self-created victim calculates: "I would rather stay in my dream than wake up to a nightmare."
Yes, but acknowledging the nightmare is a step on the road to liberation.
In centuries past, empires conquered foreign lands and made colonies out of them. When that era ended, a less overt style of military and economic conquest was initiated. But there is something most people don't realize.
When richer nations now go into poorer nations, the so-called incidental goal of bringing "life-saving" medical care with them is a front and a pose.
One of the chief goals of the conquerors is, in fact, pharmaceutical. Changing the habits of populations, so they come to rely on these drugs is high on the to-do list. It rings up profit, of course, for the pharmaceutical empire, and it also poisons the poor into even greater desolation than they are already experiencing. They become even easier to control.
On top of that, the actual untreated causes of the routine desolation—starvation, generation-to-generation malnutrition, contaminated water supplies, lack of general sanitation, overcrowding, and previously stolen agricultural land—are shoved on the back burner of the global media.
Suddenly, we learn that various germ-caused diseases are the real scourges of these countries, and help is coming (slowly), in the form of drugs that kill the germs, along with the medical heroes who will deliver these drugs.
This is a cover story. It's a preposterous lie. In the conditions of desolation mentioned above, it doesn't matter what germs are present, and trying to attack them is futile and absurd.
The general desolation weakens and destroys immune systems. At that point, what would normally be completely harmless germs, any germs, can sweep through an area and cause death and severe illness, because the routine processes of the immune system, which would immediately neutralize the germs, are disabled.
The "medical intervention" is meant to defer, for yet another day, the remedying of the actual problems that keep causing disease—and the medical drugs create new and lethal toxicity, leading to more deaths.
This is the standard op of the modern pharmaceutical empire. To know it is proceeding apace, all you have to do is see foreign doctors getting off planes in Third World countries, or read about some drug giant that is undertaking a humanitarian program of supplying medicines and vaccines to "people in desperate need of them."
The author of two explosive collections, THE MATRIX REVEALED and EXIT FROM THE MATRIX, Jon Rappoport was a candidate for a US Congressional seat in the 29th District of California. He maintains a consulting practice for private clients, the purpose of which is the expansion of personal creative power. Nominated for a Pulitzer Prize, he has worked as an investigative reporter for 30 years, writing articles on politics, medicine, and health for CBS Healthwatch, LA Weekly, Spin Magazine, Stern, and other newspapers and magazines in the US and Europe. Jon has delivered lectures and seminars on global politics, health, logic, and creative power to audiences around the world. You can sign up for his free emails at www.nomorefakenews.com
Source: Jon Rappoport  |  No More Fake News
"From the moment the Soviet Union collapsed in 1991, the United States has relentlessly pursued a strategy of encircling Russia, just as it has with other perceived enemies like China and Iran. It has brought 12 countries in central Europe, all of them formerly allied with Moscow, into the NATO alliance. US military power is now directly on Russia's borders…This crisis is in part the result of a zero-sum calculation that has shaped US policy toward Moscow since the Cold War: Any loss for Russia is an American victory, and anything positive that happens to, for, or in Russia is bad for the United States. This is an approach that intensifies confrontation, rather than soothing it."

- Stephen Kinzer, "US a full partner in Ukraine debacle", Boston Globe

"We have removed all of our heavy weapons from the European part of Russia and put them behind the Urals" and "reduced our Armed Forces by 300,000. We have taken several other steps required by the Adapted Conventional Armed Forces Treaty in Europe (ACAF). But what have we seen in response? Eastern Europe is receiving new weapons, two new military bases are being set up in Romania and in Bulgaria, and there are two new missile launch areas — a radar in Czech republic and missile systems in Poland. And we are asking ourselves the question: what is going on? Russia is disarming unilaterally. But if we disarm unilaterally then we would like to see our partners be willing to do the same thing in Europe. On the contrary, Europe is being pumped full of new weapons systems. And of course we cannot help but be concerned."

- Russian President Vladimir Putin, Munich Conference on Security Policy, February 2007
The Obama administration's rationale for supporting the fascist-led coup in Ukraine collapsed on Wednesday when a "hacked" phone call between EU foreign affairs chief Catherine Ashton and Estonian foreign minister Urmas Paet revealed that the snipers who fired on protestors in Maidan Square in Kiev were not aligned with President Viktor Yanukovych, but with the protest leaders themselves. The significance of the discovery cannot be overstated since the Obama team has used the killing of protestors to justify its support for the new imposter government. Now it appears that members of the new government may be implicated in the killing of innocent civilians. This new information could force Obama to withdraw his support for the coup plotters in Kiev, which would derail the administration's plan to remove Russia from the Crimea and expand NATO into Ukraine. Here's a short recap of the details from an article in Russia Today:
"Estonian foreign ministry has confirmed the recording of his conversation with EU foreign policy chief is authentic. Urmas Paet said that snipers who shot at protesters and police in Kiev were hired by Maidan leaders.

During the conversation, Paet stressed that "there is now stronger and stronger understanding that behind the snipers, it was not Yanukovich, but it was somebody from the new coalition."….

The Estonian Ministry of Foreign Affairs also issued a statement on its website, saying that the recording of the leaked telephone conversation between Paet and Ashton is "authentic." ("Estonian Foreign Ministry confirms authenticity of leaked call on Kiev snipers", Russia Today)
To its credit, the UK Guardian published an article reporting the basic facts, but there's been no coverage by the New York Times, the Washington Post or any of the major TV News networks. America's elite media are engaged in a coordinated news blackout to keep people from seeing that the Obama administration and their EU collaborators are supporting a group of far-right extremists who were directly involved in the killing of civilians in order to topple a democratically-elected government. Here's more from the same article:
"…there is a stronger and stronger understanding that behind snipers it was not Yanukovych, it was somebody from the new coalition," Paet says…the same handwriting, the same type of bullets, and it's really disturbing that now the new coalition, that they don't want to investigate what exactly happened." ("Ukraine crisis: bugged call reveals conspiracy theory about Kiev snipers", Guardian)
There won't be an investigation because an investigation would reveal the truth, and the truth would undermine Obama's plan to install a puppet regime in Kiev. The new government has already shown that it is more than willing to do Washington's bidding, that is, to impose austerity measures on the working people of Ukraine, to pay off fatcat bondholders in Berlin and Brussels via more extortionist IMF loans, to extend NATO to Russia's border in contravention of agreements made with Bush the Elder following the fall of the Berlin Wall, and to pursue the crackpot dreams of global hegemony laid out in "The Grand Chessboard" by New World Order fantasist Zbigniew Brzezinski. These are the primary objectives of the present policy which could be upended by the allegations of foul play.
The smoking gun revelations of the hacked phone call came just hours before US officials indicated they were planning to increase their military footprint in Eastern Europe. According to the World Socialist Web Site:
"Defense Secretary Chuck Hagel said the Pentagon will boost joint training of NATO forces in Poland and step up NATO air patrols in the Baltics…US military officials said they were deploying six F-15 fighter jets and KC-135 transport planes. ….One guided-missile frigate, the USS Taylor, is still in a Black Sea port in Turkey after patrolling the region during the Sochi Olympics…

Turkish officials confirmed that they had given a US Navy warship permission to pass through the Bosphorus straits into the Black Sea, which borders Ukraine." ("Amid Ukraine crisis, US launches military escalation in Eastern Europe", World Socialist Web Site)
Also Russia Today reports that: "The guided missile destroyer, the USS Truxton, is heading to the Black Sea, for what the US military said is a "routine" deployment…The ship has a crew of about 300 and is part of an aircraft carrier strike group that left the US in mid-February." ("US navy confirms missile destroyer USS Truxton approaching the Black Sea", RT)
"Routine deployment"? So provoking a war with Russia is "routine"? Talk about understatement.
The military escalation occurs in an atmosphere of heightened tension between the two nuclear-armed powers and will certainly add to their mutual distrust. Hagel's deployment is consistent with a plan for antagonizing Moscow that was proposed just days earlier in the Washington Post by the Obama administration's ideological godfather, Zbigniew Brzezinski. Here's a bit of what Brzezinski had to say in the article titled "What is to be done? Putin's aggression in Ukraine needs a response":
"…the West should promptly recognize the current government of Ukraine as legitimate. Uncertainty regarding its legal status could tempt Putin to repeat his Crimean charade…

"…the West should convey.. that the Ukrainian army can count on immediate and direct Western aid so as to enhance its defensive capabilities. There should be no doubt left in Putin's mind that an attack on Ukraine would precipitate a prolonged and costly engagement, and Ukrainians should not fear that they would be left in the lurch.

Meanwhile, NATO forces, consistent with the organization's contingency planning, should be put on alert. High readiness for some immediate airlift to Europe of U.S. airborne units would be politically and militarily meaningful. If the West wants to avoid a conflict, there should be no ambiguity in the Kremlin as to what might be precipitated by further adventurist use of force in the middle of Europe." ("What is to be done? Putin's aggression in Ukraine needs a response", Washington Post)
"Adventurist"? Dr. Strangelove is calling the Kremlin adventurist when his recommendations would put NATO, the US and Moscow on hairtrigger alert increasing the chances of an error in judgment that could lead to thermonuclear war. Isn't that the pot calling the kettle black?
But listen to the tone of Brzezinski's op-ed. In just a few short paragraphs, the author–who many respect as a restrained and brilliant global strategist–refers to Putin as a thug, a Mafia gangster, Mussolini, and Hitler. I imagine if he had another paragraph to work with, he would have added Beelzebub Satan to the list.
This isn't politics; it's hysterics. It's incendiary, jingoistic mumbo-jumbo intended to rouse the public and fan the flames of nationalism. It's the same kind of self-righteous raving that precipitated the invasion of Iraq.
And what is Brzezinski saying?
Is he saying that events in the Crimea are a threat to US national security? Is he saying that the US should now feel free to apply the Monroe Doctrine everywhere across the planet, sticking our big nose wherever the president sees fit?
The trouble in the Crimea has nothing to do with the United States. We have no dog in this fight. This is about military expansion into Eurasia, this is about pipeline corridors and oil fields, this is about dismantling the Russian Federation and positioning multinational corporations and Wall Street investment banks in Asia for the new century. And, finally, this is an ego-driven crusade by an old man who wants to see his looneybin NWO global hegemony vision enacted before they cart him off on a marble slab. That's what this is really about; the glorious new world disorder, the dystopian wetdream of thinktank patricians everywhere whose only purpose in life is to initiate wars that other-peoples-sons will have to fight.
Entering Ukraine into the corporate-western alliance is a critical part of Brzezinski's masterplan. The basic strategy has been underway since the fall of the Berlin Wall when neoliberal carpetbaggers from the US assisted in the looting of the former Soviet state leaving Russia politically broken and economically destitute. Since then, US policy towards Russia has been overtly hostile, making every effort to encircle the oil-rich nation while positioning nuclear missile installations on its perimeter. Now Washington is using its fascist-backed coup in Ukraine to force Moscow to relinquish its grip on a region that is vital to its national security.
Here's a brief excerpt from an interview with Stephen Cohen, professor of Russian studies and history emeritus at New York University on Monday on PBS Newshour. Cohen helps to clarify what is really going on viv a vis the US and Russia:
"What we're watching today is the worst kind of history being made, the descent of a new Cold War divide between West and East in Europe, this time not in faraway Berlin, but right on Russia's borders through Ukraine. That will be instability and the prospect of war for decades to come for our kids and our grandchildren. The official version is that Putin is to blame; he did this. But it simply isn't true. This began 20 years ago when Clinton began the movement of NATO toward Russia, a movement that's continued.

…the fundamental issue here is that, three or four years ago, Putin made absolutely clear he had two red lines…One was in the former Soviet republic of Georgia. (Putin would not allow NATO in Georgia) The other was in Ukraine. We crossed both. You got a war in Georgia in 2008, and you have got today in Ukraine because we, the United States and Europe, crossed Putin's red line." (PBS News Hour)
There's no doubt who is to blame for the present conflict in Cohen's mind. It's Washington.
So, here we are, between a rock and a hard place: Putin cannot back down on an issue that's crucial to national security, and Washington is more determined than ever to pull Ukraine into –what Henry Kissinger calls–"a cooperative international system." (aka–global capitalist rule) That means there's going to be a war.
On Thursday, Crimea MPs voted unanimously to hold a referendum on whether the region should become a part of Russia or not. The balloting will take place in 10 days although Obama has already said that he will not honor the results. Apparently, other countries need to get the green-light from Washington before they conduct their elections now. This is how ridiculous things have gotten.
In 2008, Brzezinski revealed the real motives behind US aggression in Central Asia in an article that appeared in the Huffington Post that dealt primarily with the dust up in Georgia. (where Putin deployed Russian troops to defend Russian speaking civilians in South Ossetia.) Here's what Brzezinski had to say:
"The question the international community now confronts is how to respond to a Russia that engages in the blatant use of force with larger imperial designs in mind: to reintegrate the former Soviet space under the Kremlin's control and to cut Western access to the Caspian Sea and Central Asia by gaining control over the Baku/Ceyhan pipeline that runs through Georgia.

In brief, the stakes are very significant. At stake is access to oil as that resource grows ever more scarce and expensive and how a major power conducts itself in our newly interdependent world, conduct that should be based on accommodation and consensus, not on brute force.

If Georgia is subverted, not only will the West be cut off from the Caspian Sea and Central Asia. We can logically anticipate that Putin, if not resisted, will use the same tactics toward the Ukraine. Putin has already made public threats against Ukraine." ("Brzezinski: Russia's invasion of Georgia is Reminiscent of Stalin's attack on Finland"; Huffington Post)
Huh? It sounds a lot like Brzezinski thinks that oil should be his. Or maybe he thinks it belongs to the western oil giants; is that it?
So we're not dealing with national security, sovereignty or spheres of influence here. What we're really talking about is "access to oil." Not only that, but Brzezinski is being quite blunt in his assertion that "the West" –as he calls it–has a legitimate claim to the resources on other people's land. Where'd he come up with that one?
In another interview on Kavkacenter.com, in 2008, Brzezinski sounded the same alarm with a slightly different twist. Here's an excerpt from the article titled "Russia tends to destabilize Georgia":
"Brzezinski said the United States witnessed "cases of possible threats by Russia… motivated not by some territorial disputes….but caused by intention to take control over the Baku-Ceyhan pipeline".

"If Georgia government is destabilized, western access to Baku, Caspian Sea and further will be limited", said Brzezinski …. he stated that Russia will try to consolidate its monopoly on these markets and will use all existing political and economic levers, including "politically motivated cessation of energy supplies" in Europe and Baltic states.

"Russia actively tends to isolate the Central Asian region from direct access to world economy, especially to energy supplies", considers the political scientist." ("Zbigniew Brzezinski: "Russia tends to destabilize Georgia" kavkacenter.com)
Putin is not isolating anyone and he's certainly not taking over anyone's damned pipeline. He's the president of Russia. He sells oil and makes money, that's how the system works. It's called capitalism. But the oil is theirs. The natural gas is theirs. The pipelines are theirs. Not ours. Get over it!
Don't kid yourself, it's all about oil. Oil and power. The United States imperial ambitions are thoroughly marinated in oil, access to oil, and control of oil. Without oil, there's no empire, no dollar hegemony, no overbloated, bullyboy military throwing weaker countries against the wall and extorting tribute. Oil is the coin of the realm, the path to global domination.
Putin has audacity to think that the oil beneath Russian soil belongs to Russia. Washington wants to change his mind about that. And that's why the situation in Ukraine is so dangerous, because the voracious thirst for oil is pushing us all towards another world war.
Their al Qaeda terrorists soundly defeated by Hezbollah forces in Syria, the City of London Illuminati banksters have turned their sights on resource-rich Ukraine. They knew Russian President Vladimir Putin would be distracted by the Sochi Olympics, along with the barrage of threats and propaganda being hurled his way by these demonic Zio-fascists and their Western media lapdogs.
With unlimited time and money at their disposal, this is the bankster modus operandi. They attack where they see opportunity, retreat when defeated, then attack another sector of the planet within days based on vulnerability and resources.
Ukraine declared independence from the old Soviet Union in 1990. In 2004-2005 Western NGOs worked with CIA/Mossad/MI6 assets to stage the phony Orange Revolution. Victor Yuschenko became Prime Minister but was poisoned during the campaign. Western media blamed it on the Russians, but it was likely a Mossad operation since he was succeeded by more bankster-friendly right-wing billionaire Yulia Tymoshenko.
Tymoshenko had co-led the Orange Revolution and is one of Ukraine's richest people. In 2005 Forbes named her the third most powerful woman in the world. In 2007 she traveled to the US to meet with Vice-President Dick Cheney and National Security Advisor Condaleeza Rice to talk energy. Tymoshenko became rich as an executive at a natural gas company.
Ukraine was being plugged into Cheney's crooked Energy Policy Task Force, which opened the planet to unregulated oil & gas exploration, including fracking. Tymoshenko privatized over 300 state industries during her reign,
But the Ukrainian people smelled a rat.
In 2010 they voted in Prime Minister Viktor Yanukovych with 48% of the vote. His Party of Regions again defeated Tymoshenko's Fatherland Party in parliamentary elections of 2012.
Tymoshenko was convicted of embezzlement of state funds and abuse of power. She was given a seven year prison sentence and fined $188 million. The crimes occurred in the natural gas sector.
Two weeks ago Tymoshenko was released from prison as part of a deal hatched at a secret meeting between Yanukovych, EU, NATO and Russian officials first reported by William Engdahl in an article for Veterans Today. Soon after her release all hell broke loose.
Mossad's Fascist Friends
On February 22nd snipers opened fire from rooftops on Kiev's square. Engdahl says these snipers were members of a far-right fascist terror cell known as Ukrainian National Assembly – Ukrainian People's Self Defense (UNA-UNSO).
Led by Andriy Shkil, the group has ties to the neo-Nazi German National Democratic Party. According the Engdahl's intelligence sources UNA-UNSO is part of a secret NATO Gladio cell and was involved in conflicts ranging from Georgia to Kosovo to Chechnya as part of a strategy of tension aimed at Russia.
Shkil also has direct ties to Tymoshenko, as does newly installed Prime Minster Oleksandr Turchynov, a Baptist preacher and former Tymoshenko advisor who took over after Yanukovych fled under threat to his life to Russia.
In 2006 state prosecutors opened a criminal case against Turchynov, who was accused of destroying files which showed Tymoshenko's ties to organized crime boss Semion Mogilevich. With Turchynov as Prime Minister Ukraine is now under the thumb of fascist organized criminals known collectively as Right Sector.
It came as no surprise then, when Press TV reported that both Haaretz and the Times of Israel openly bragged of how a group of "former" Israeli soldiers known as the Blue Helmets of the Maidan had led the "protesters" in Kiev's square under the leadership of a man code-named Delta. According to Paul Craig Roberts, these "protestors" were also being paid by the EU and US.
A Mossad coup brought Right Sector to power, pushing aside more moderate voices being funded and backed by the US, as revealed in the now-infamous YouTube video showing Assistant Secretary of State Victoria Nuland discussing with US Ambassador to Ukraine Geoffrey Pyatt (both Israeli assets within the State Department) who they would want to install as Ukrainian Prime Minster once they got rid of Yanukovych.
A Resource Grab
As usual this Rothschild-led bankster putsch is all about resources. Ukraine lies in a highly strategic geographic location, fronting both the Black Sea and the Sea of Azov. Ukraine is the bread basket of the Eastern Hemisphere. In 2011 it was the world's 3rd largest grain exporter. It ranks in the top 10 countries in the world for sought-after farmland.
Ukraine has the 2nd largest military in Europe after Russia and the NATO Rothschild tool would love nothing better than to run out theRussian Black Sea Fleet at Sevastopol – a symbol of Russian naval power since the 18th century.
Ukraine has vast natural gas deposits, an advanced industrial base and is a highly strategic crossroads for oil & gas pipelines connecting Four Horsemen Caspian Sea energy fields with European consumers. In 2009 a dispute between Putin and Tymoshenko over Russia's trans-Ukrainian gas supplies caused a huge spike in gas prices in Europe.
In October 2013 the IMF met with Ukrainian officials to discuss the country's alleged "budget crisis". The bankster enforcer arm demanded that Ukraine double consumer prices for natural gas and electricity, devalue its currency, slash state funding for schools and the elderly, and lift a ban on the sale of its rich farmland to foreigners. In return for this Ukraine was promised a measly $4 billion.
Yanukovych told the IMF to take a hike and Russia soon stepped in promising cheaper energy and stating it would buy $15 billion in Ukrainian bonds. Yanukovych was now on the bankster hit list, and the rest is history.
Russia has responded to the Ukrainian coup by sending troops into the Crimea to protect its mostly Russian-speaking population and the Black Sea Fleet. It was here 160 years ago where Catherine the Great launched a major campaign to seize the Crimea from Ottoman sultans.
During WWII ethnic Tatars in Crimea collaborated with Hitler in seizing the region briefly, before Stalin routed them and expelled the Tatar separatists. Many have since returned.
As this drama unfolds, look for the banksters' Western media tool to make up some "humanitarian crisis" involving the Tatars. There will be more trouble in Crimea.
But the Russians have responded swiftly, as has the alternative media. It ain't like the good old days, where bankster coups went unquestioned and unnoticed. The Ukrainian people will not stand for these fascists for long either. They saw the empty promises brought forth by the last bankster "event"- the Orange Revolution. They have experience in the field.
The demonic City of London Illuminati banksters may have unlimited time and money. But the people are awakening. The human spirit has unlimited potential. We are much closer to the beginning of this story than to the end.
Dean Henderson is the author of four books: Big Oil & Their Bankers in the Persian Gulf: Four Horsemen, Eight Families & Their Global Intelligence, Narcotics & Terror Network, The Grateful Unrich: Revolution in 50 Countries, Stickin' it to the Matrix, Das Kartell der Federal Reserve and The Federal Reserve Cartel.
Source: Dean Henderson

"Please don't go to Haiti — it could be dangerous down there!" several worried friends begged me right before I left.  But boy were they wrong.  Haiti is totally fun!  I never had so much fun in my life as I did this past week in Haiti.  And this is my very own tourist guidebook to all the neat stuff that I've done down here.  Not exactly the Lonely Planet.  But boy am I having a good time.
The most frequently asked question before I left was, "Are you going down there to do humanitarian work?"  No no no.  I'm going down there to be a tourist!
To start with, I got a really great bargain deal on Expedia — $800 to fly me from SFO to Port au Prince and five nights in a convenient, clean and quiet hotel called the Diquini Guest House.  This was absolutely the smartest thing that I did on this trip.  Why?  Because the manager of the guest house, a former member of the Haitian diaspora and long-time resident of Washington DC, took me under his wing and for a reasonable fee let me hire his driver, translated for me, kept me fed on nicely-flavored Haitian stew and rice — and then took me off to explore Port au Prince.  www.diquinigh.com.
First we went to the famous Hotel Oloffson where the ghosts of past American ex-pat writers such as Graham Greene and Lillian Hellman roam its gardens, terraces and gingerbread-style balconies; where Mick Jagger and even Jacqueline Kennedy have stayed — and where the famous vudou-inspired RAM band was playing that night. http://hoteloloffson.com/
The next day we explored what is left of the 2010 earthquake ruins, from what was left of the tragically beautiful stone-filigreed huge rose window of the old cathedral and the site of the historic National Palace to various small tent cities dotting Port au Prince that still house earthquake victims today, and the ruined buildings that still have market stalls precariously tucked into whichever concrete slabs are still left standing.
"So, Jane, how is Port au Prince actually doing now, four years after the quake?" you might ask, now that I'm an actual eye-witness to the scene of the crime.  It's not doing super-good, but not doing as badly as I had expected either.  Most of the tent cities are gone now — as a lot of the homeless victims have by now squashed themselves in with relatives, left for the countryside or otherwise made do.
"But what are Haitians really like?" you might ask next.  You can tell what Haitians are really like by the way that they drive.  There are only a handful of traffic signals in Port au Prince and even fewer rules of the road.  And Haitians drive very fast.  But they also drive in a way that is almost polite.  Everyone wants to get where they are going (and to get there fast) — but no one wants to actually hurt anyone else.  I didn't see any road rage there.  Just people trying to get by.
Basically, Haitians are just people trying to get by after having been dealt a very rough hand for a very long time, from the moment they were kidnapped from Africa and sold as slaves here — starting in 1503, just eleven years after Columbus discovered the island.  And those slaves were expendable too, worked to death in a few years at most and then replaced by other new slaves.
Then after having fought for and achieved its freedom in 1804, Haiti was also constantly attacked, exploited and/or invaded for the next 200-plus years by America, Canada and various combinations of European nations.  And now Haiti is one of the poorest countries in the world, resembling the slums of Uganda or the slums of Zimbabwe.  And yet despite their poverty, which is dire and extreme, Haitians still remain stoically polite.
Next we went off to the Iron Market bazaar to buy Haitian stuff to hang on my walls when I get home.  And then we drove all over Port au Prince — the grand tour.  And that night we went off to Carnival in the Carrefour district.  Are you jealous yet?
Carrefour's pre-Lenten carnival was like one gigantic block party and was actually as much fun as Berkeley in the 1960s, the benchmark against I always measure how much fun something is.
I also wanted to go see San Souci and the Citadel, UNESCO world heritage sites up  in Cap Haitien, but it was a seven-hour drive to get there, so we went to Fonds des Negres instead, which was only a three-hour drive, and I met a vodou master there.  "No one is cursing you," he told me.  Not even the NSA?  Good to know.  Then he performed a candlelight ritual to help my knees get better.  Then he pulled out a business card for his son who owns a botanica in SoCal who, for a price, could finish my knee treatment when I got back home .  And then the vodou master pulled out his cell phone and started texting someone.  Guess the ritual was over.
And there's also a cave in the mountains near Fonds des Negres where a "Suzan," a vodou spirit, resides.  But you have to get there by motorcycle and we didn't have time to do all that on this day trip.  So I just bought a sequin-covered vodou flag instead.

"Have you seen any zombies in Haiti?" might be your next question.  Sorry, no.  But on my plane ride down here, we ran into a bunch of really scary turbulence over Chicago and I thought I was going to die.  So I had an epiphany.  "When you are in your mother's womb, the only way out is by going through a whole bunch of pain first — and death is also like that.  First you pass through a whole bunch of pain and then, poof, you are out on the Other Side."  As a zombie?  Let's hope not.
The next day we went out searching for Jean-Bertrand Aristide  and then ended the day in that famous five-star hotel in Petionville — just to see how the other 1% lives.  Trust me, they are living well.
What else have I done down here?  I can't remember exactly.  But I will tell you this:  I have really had fun.  And if you ever want to go to Haiti too, I totally recommend it highly.  And, no, I'm not getting paid to say this.
PS:  While in Haiti, I also watched the winter Olympics on TV — thus getting a chance to compare Port au Prince and Sochi.  One city has far too little city planning and one city had far too much!
According to journalist Roi Tov, "With less than 350,000 denizens, [Sochi] has been occupied by at least 25,000 police officers, 30,000 soldiers, 8,000 special forces, and an undisclosed number of FSB agents."
Port au Prince is nothing like that.  The streets go every which-way like a patchwork quilt.  But it does have one thing in common with Sochi — abuse of its fragile labor force.
And let's also compare Port au Prince with Havana.  I'm currently reading Carlos Eire's autobiography, "Learning to Die in Miami".  Eire appears to believe with all his heart that the Castro experience was a nightmare — and yet just compare Cuba and Haiti today.  Haiti has been under the thumb of American and European corporatists for ages and ages.  And now, despite all its amazingly fertile soil and impressive mineral riches, Haiti is currently one of the poorest countries in the world.  Seven out of ten Haitians live on less than $2 a day, according to the International Red Cross.
But in Havana under the Castro brothers, everyone has a good chance of getting a college education.
But, hell, most Haitians are lucky to have a chance to even get as far as fourth grade!
If Fulgencio Batista and the American corporatists who owned him back in 1959 had remained in power and Castro had never taken over Cuba, Cuba today would more than likely look just like Haiti today.  And does anyone with a working brain really think that having American and European oil companies, bankers, war profiteers and neo-cons in control in Syria, Venezuela and Ukraine are going to help those countries either?  Hell, just look at what those guys did to Afghanistan, Iraq and Libya — and to Detroit!
"Washington and Brussels … used a Nazi coup, carried out by insurgents, terrorists and politicians of Euromaidan to serve the geopolitical interests of the West." — Natalia Vitrenko, The Progressive Socialist Party of Ukraine
The United States helped defeat Nazism in World War 2. Obama helped bring it back.
As you probably know by now, Obama and Co. have ousted Ukraine's democratically-elected president, Viktor Yanukovych, with the help of ultra-right, paramilitary, neo-Nazi gangs who seized and burned government offices, killed riot police, and spread mayhem and terror across the country. These are America's new allies in the Great Game, the grand plan to "pivot to Asia" by pushing further eastward, toppling peaceful governments, securing vital pipeline corridors, accessing scarce oil and natural gas reserves and dismantling the Russian Federation consistent with the strategy proposed by geopolitical mastermind, Zbigniew Brzezinski. Brzezinski's magnum opus–"The Grand Chessboard: American Primacy and it's Geostrategic Imperatives" has become the Mein Kampf for aspiring western imperialists. It provides the basic blueprint for establishing US military-political-economic hegemony in the century's most promising and prosperous region, Asia. In an article in Foreign Affairs Brzezinski laid out his ideas about neutralizing Russia by splitting the country into smaller parts, thus, allowing the US to maintain its dominant role in the region without threat of challenge or interference. Here's an excerpt from the article:
"Given (Russia's) size and diversity, a decentralized political system and free-market economics would be most likely to unleash the creative potential of the Russian people and Russia's vast natural resources. A loosely confederated Russia — composed of a European Russia, a Siberian Republic, and a Far Eastern Republic — would also find it easier to cultivate closer economic relations with its neighbors. Each of the confederated entitles would be able to tap its local creative potential, stifled for centuries by Moscow's heavy bureaucratic hand. In turn, a decentralized Russia would be less susceptible to imperial mobilization." (Zbigniew Brzezinski,"A Geostrategy for Eurasia")
Moscow is keenly aware of Washington's divide and conquer strategy, but has downplayed the issue in order to avoid a confrontation. The US-backed coup in Ukraine means that that option is no longer feasible. Russia will have to respond to a provocation that threatens both its security and vital interests. Early reports suggest that Putin has already mobilized troops to the East and –according to Reuters "put fighter jets along its western borders on combat alert." Here's more from Reuters:
"The United States says any Russian military action would be a grave mistake. But Russia's foreign ministry said in a statement that Moscow would defend the rights of its compatriots and react without compromise to any violation of those rights." (Reuters)
There's going to be a confrontation, it's just a matter of whether the fighting will escalate or not.
In order to topple Yanukovych, the US had to tacitly support fanatical groups of neo-Nazi thugs and anti-Semites. And, even though "Interim Ukrainian President Oleksander Tuchynov has pledged to do everything in his power to protect the country's Jewish community"; reports on the ground are not so encouraging. Here's an excerpt from a statement by Natalia Vitrenko, of The Progressive Socialist Party of Ukraine that suggests the situation is much worse than what is being reported in the news:
"Across the country… People are being beaten and stoned, while undesirable members of the Verkhovna Rada of Ukraine are subject to mass intimidation and local officials see their families and children targeted by death threats if they do not support the installation of this new political power. The new Ukrainian authorities are massively burning the offices of political parties they do not like, and have publicly announced the threat of criminal prosecution and prohibition of political parties and public organizations that do not share the ideology and goals of the new regime." ("USA and EU Are Erecting a Nazi Regime on Ukrainian Territory", Natalia Vitrenko)
Earlier in the week, Israeli newspaper Haaretz reported that a Ukranian synagogue had been firebombed although the "Molotov cocktails struck the synagogue's exterior stone walls and caused little damage".
Another article in Haaretz referred to recent developments as "the new dilemma for Jews in Ukraine". Here's an excerpt from the article:
"The greatest worry now is not the uptick in anti-Semitic incidents but the major presence of ultra-nationalist movements, especially the prominence of the Svoboda party and Pravy Sektor (right sector) members among the demonstrators. Many of them are calling their political opponents "Zhids" and flying flags with neo-Nazi symbols. There have also been reports, from reliable sources, of these movements distributing freshly translated editions of Mein Kampf and the Protocols of the Elders of Zion in Independence Square." ("Anti-Semitism, though a real threat, is being used by the Kremlin as a political football",Haaretz)
Then there's this, from Dr. Inna Rogatchi in Arutz Sheva:
"There is no secret concerning the real political agenda and programs of ultra-nationalist parties in Ukraine – there is nothing close to European values and goals there. One just should open existing documents and hear what the representatives of those parties proclaim daily. They are sharply anti-European, and highly racist. They have nothing to do with the values and practices of the civilized world…

Ukrainian Jewry is facing a real and serious threat….To empower the openly neo-Nazi movements in Europe by ignoring the threat they pose is an utterly risky business. People should not have to pay a terrible price – again – for the meekness and indifference of their leaders. As Ukraine today has become the tragic show-case for all of Europe with regards to breeding and allowing race-hatred to become a violent and uncontrollable force, it is impertive to handle the situation there in accordance with existing international law and norms of civilization." ("Tea With Neo-Nazis: The Violent Nationalism in Ukraine", Arutz Sheva)
Here's a little more background on the topic by progressive analyst Stephen Lendmen from a February 25 post titled "New York Times: Supporting US Imperial Lawlessness":
"Washington openly backs fascist Svoboda party leader Oleh Tyahnybok…In 2004, Tyahnybok was expelled from former President Viktor Yushchenko's parliamentary faction. He was condemned for urging Ukrainians to fight against a "Muscovite-Jewish mafia."

In 2005, he denounced "criminal activities" of "organized Jewry." He outrageously claimed they plan "genocide" against Ukrainians."…

Tyahnybok extremism didn't deter Assistant Secretary of State for European and Eurasian Affairs Victoria Nuland. On February 6, she met openly with him and other anti-government leaders.

In early January, 15,000 ultranationalists held a torchlight march through Kiev. They did so to honor Nazi-era collaborator/mass murderer Stepan Bandera. Some wore uniforms a Wehrmacht Ukrainian division used in WW II. Others chanted "Ukraine above all" and "Bandera, come and bring order." (Steve Lendman blog)
Of course, the US media has downplayed the fascistic-neo-Nazi "ethnic purity" element of the Ukrainian coup in order to focus on– what they think — are more "positive themes", like the knocking down of statues of Lenin or banning Communist party members from participating in Parliament. As far as the media is concerned, these are all signs of progress.
Ukraine is gradually succumbing to the loving embrace of the New World Order where it will serve as another profit-generating cog in Wall Street's wheel. That's the theory, at least. It hasn't occurred to the boneheads at the New York Times or Washington Post that Ukraine is rapidly descending into Mad Max-type anarchy which could spill over its borders into neighboring countries triggering violent conflagrations, social upheaval, regional instability or–god-help-us– WW3. The MSM sees nothing but silver linings as if everything was going according to plan. All of Eurasia, the Middle East and beyond are being pacified and integrated into one world government overseen by the unitary executive who defers to no one but the corporations and financial institutions who control the levers of power behind imperial shoji-screen. What could go wrong?
Naturally, Russia is worried about developments in Ukraine, but is unsure how to react. Here's how Russian PM Dmitry Medvedev summed it up the other day:
"We do not understand what is going on there. A real threat to our interests (exists) and to the lives and health of our citizens. Strictly speaking, today there is no one there to communicate with … If you think that people in black masks waving Kalashnikovs (represent) a government, then it will be difficult for us to work with such a government."
Clearly, Moscow is confused and worried. No one expects the world's only superpower to behave this irrationally, to hop-scotch across the planet creating one failed state after another, fomenting revolt, breeding hatred, and spreading misery wherever it goes. At present, the Obama team is operating at full-throttle trying to topple regimes in Syria, Venezuela, Ukraine, and god-knows where else. At the same time, failed operations in Afghanistan, Iraq and Libya have left all three countries in dire straights, ruled by regional warlords and armed militias. Medvedev has every right to be concerned.
Who wouldn't be? The US has gone off the rails, stark raving mad. The architecture for global security has collapsed while the basic principals of international law have been jettisoned. The rampaging US juggernaut lurches from one violent confrontation to the next without rhyme or reason, destroying everything in its path, forcing millions to flee their own countries, and pushing the world closer to the abyss. Isn't that reason enough to be concerned?
Now Obama has thrown-in with the Nazis. It's just the icing on the cake.
Check out this blurb from Max Blumenthal's latest titled "Is the U.S. Backing Neo-Nazis in Ukraine?":
"Right Sector is a shadowy syndicate of self-described 'autonomous nationalists' identified by their skinhead style of dress, ascetic lifestyle, and fascination with street violence. Armed with riot shields and clubs, the group's cadres have manned the front lines of the Euromaidan battles this month, filling the air with their signature chant: 'Ukraine above all!' In a recent Right Sector propaganda video the group promised to fight 'against degeneration and totalitarian liberalism, for traditional national morality and family values.'

With Svoboda linked to a constellation of international neo-fascist parties through the Alliance of European National Movements, Right Sector is promising to lead its army of aimless, disillusioned young men on "a great European Reconquest." ("Is the U.S. Backing Neo-Nazis in Ukraine?—Exposing troubling ties in the U.S. to overt Nazi and fascist protesters in Ukraine", Max Blumenthal, AlterNet)
"Family values"? Where have we heard that before?
It's clear, that Obama and his brainiac advisors think they have a handle on this thing and can train this den of vipers to click their heels and follow Washington's directives, but it sounds like a bad bet to me. These are hard-core, died-in-the-wool, Nazi-extremists. They won't be bought-off, co-opted or intimidated. They have an agenda and they aim to pursue that agenda to their last, dying breath.
Of all the dumb plans Washington has come up with in the couple years, this is the dumbest.
On the 100th Anniversary of World War 1, the Western powers are again sleepwalking into destructive conflict. Hegemonic ambition has Washington interfering in the internal affairs of Ukraine, but developments seem to be moving beyond Washington's control.
Regime change in Ukraine for a mere $5 billion dollars would be a bargain compared to the massive sums squandered in Iraq ($3,000 billion), Afghanistan ($3,000 billion), Somalia, and Libya, or the money Washington is wasting murdering people with drones in Pakistan and Yemen, or the money Washington has spent supporting al Qaeda in Syria, or the massive sums Washington has wasted surrounding Iran with 40 military bases and several fleets in the Persian Gulf in an effort to terrorize Iran into submission.
So far, in Washington's attempt at regime change in Ukraine large numbers of Americans are not being killed and maimed. Only Ukrainians are dying, all the better for Washington as the deaths are blamed on the Ukrainian government that the US has targeted for overthrow.
The problem with Washington's plot to overthrow the elected government of Ukraine and install its minions is twofold: The chosen US puppets have lost control of the protests to armed radical elements with historical links to nazism, and Russia regards an EU/NATO takeover of Ukraine as a strategic threat to Russian independence.
Washington overlooked that the financially viable part of today's Ukraine consists of historical Russian provinces in the east and south that the Soviet leadership merged into Ukraine in order to dilute the fascist elements in western Ukraine that fought for Adolf Hitler against the Soviet Union. It is these ultra-nationalist elements with nazi roots, not Washington's chosen puppets, who are now in charge of the armed rebellion in Western Ukraine.
If the democratically elected Ukraine government is overthrown, the eastern and southern parts would rejoin Russia. The western part would be looted by Western bankers and corporations, and the NATO Ukraine bases would be targeted by Russian Iskander missiles.
It would be a defeat for Washington and their gullible Ukrainian dupes to see half of the country return to Russia. To save face, Washington might provoke a great power confrontation, which could be the end of all of us.
My series of articles on the situation in Ukraine resulted in a number of interviews from Canada to Russia, with more scheduled. It also produced emotional rants from people of Ukrainian descent whose delusions are impenetrable by facts. Deranged Russophobes dismissed as propaganda the easily verifiable report of Assistant Secretary of State Nuland's public address last December, in which she boasted that Washington had spent $5 billion preparing Ukraine to be aligned with Washington's interests. Protest sympathizers claim that the intercepted telephone call between Nuland and the US Ambassador in Ukraine, in which the two US officials chose the government that would be installed following the coup, is a fake.
One person actually suggested that my position should be aligned with the "sincerity of the Kiev students," not with the facts.
Some Trekkers and Trekkies were more concerned that I used an improper title for Spock than they were with the prospect of great power confrontation. The point of my article flew off into space and missed planet Earth.
Spock's mental powers were the best weapon that Starship Enterprise had. Among my graduate school friends, Spock was known as Dr. Spock, because he was the cool, calm, and unemotional member of the crew who could diagnose the problem and save the situation.
There are no Spocks in the US or any Western government and certainly not among the Ukrainian protesters.
I have often wondered if Spock's Vulcan ancestry was Gene Roddenberry's way of underlining by contrast the fragility of human reason. In the context of modern military technology, is it possible for life to survive humanity's penchant for emotion to trump reason and for self-delusion to prevail over factual reality?
Paul Craig Roberts was Assistant Secretary of the Treasury for Economic Policy and associate editor of the Wall Street Journal. He was columnist for Business Week, Scripps Howard News Service, and Creators Syndicate. He has had many university appointments. His internet columns have attracted a worldwide following. His latest books are, The Failure of Laissez Faire Capitalism and How America Was Lost. http://www.paulcraigroberts.org
Source: Paul Craig Roberts
It's no secret that the world is on the brink of a significant paradigm shift. With the economy in shambles and the United States, Europe, China and Russia vying for hegemony over global affairs, it is only a matter of time before the powder keg goes critical.
As was the case with World Wars I and II, the chess pieces are being positioned well in advance. It's happening on all levels – monetary, financial, economic, geo-political. Lines are being drawn. Alliances are being cemented.
We know that a widespread depression is sweeping across just about every nation on earth. The complete collapse of the world we have come to know as it relates to commerce and consumption is a foregone conclusion. We may not know exactly when or how the final nail is driven into the coffin, but we know it's happening right before our eyes.
Throughout history, when countries have fallen into destitution and despair, their leaders have often resolved their domestic plights by finding foreign scapegoats. This time will be no different – for all parties involved.
In the following interview with Infowars' Alex Jones, Joel Skousen of World Affairs Brief  leaves nothing to the imagination and outlines what we can expect as East and West face off in coming years.
The trigger is clear. What will follow is nothing short of thermo-nuclear warfare on a massive scale.
The trigger event has to be North Korea… North Korea is the most rogue element in the world and yet it's been given a pass by the U.S… We don't do anything to stop its nuclear progress, unlike Iran.

…

Russia and China… it's too early… they're not ready to go to a third world war over Iran…

…

When you see a North Korean launch against the South… and they do some minor military attack every year, so you've got to be careful not to confuse those with a major artillery barrage on Seoul. If this ever starts you know you're days away from nuclear war. People ought to get out of major cities that are major nuclear targets.

…

There has to be a reason why North Korea has been preserved… It can only be because the globalists know that they are the puppets of China and that they will be the trigger.

Here's how I think it's going down. I think there will be an attack against South Korea. The North Koreans have over two million troops… 20,000 artillery… they can level Seoul in a matter of three or four days. The only way the U.S. can stop that attack is using tactical nuclear weapons.

And that would give China the excuse to nuke the United States. U.S. is guilty of first-use, the U.S. is the bully of the world, Russia and Chinese unite to launch against U.S. military targets. Not civilian targets per say. There will be about 12 or 15 cities that are inextricably connected with the military that are going to get hit that I mentioned in Strategic Relocation… you don't want to be in those cities.

You may have two days notice when that attack in Korea starts, before China launches on the United States.

And if you ever see everything blackout, because both Russia and China will use a preemptive nuclear EMP strike to take down the grid… before the nukes actually fall… anytime you see all electricity out, no news, nothing at all… that's the time you need to be getting out of cities before the panic hits.
In his documentary Strategic Relocation, Skousen notes that the reason Russia and China have yet to take action is because they are not ready. But as current events suggest, they are making haste. Iran has apparently deployed warships near US borders and China has continually balked at internationally established air zones, encroaching on U.S. interests. North Korea continues to do whatever it wants, even after sanctions issued again their nuclear development plans by the United Nations. And, given President Obama's refusal to attend the Olympic games with other world leaders that include Vladimir Putin and Chinese President Xi Jinping, it should be obvious that the relationship between the world's super powers are strained.
No one is willing to back down. And as we saw in the 20th century, that kind of diplomacy ends with the deaths of millions of people.
No one believed it could happen in the early 1910′s and again in the late 1930′s.
And with a Nobel Peace Prize winner at the helm of the freest nation on earth, not many Americans think it can happen in today's modern and interconnected world.
But what if history rhymes once again?
Are we really to dismiss the warnings of Joel Skousen simply because it is such an outlier that it is impossible to imagine for most? Or do we look at history, see how such situations have unfolded over the last 5,000 years, and conclude that it is, in fact, possible that it happens again?
The lives of hundreds of millions of people are in the balance. That's a sobering thought for average people, but mere chess pieces to the elite who sit behind the curtains with their fingers on the buttons.
As before, when the circumstances suit them and the time is right, they will invariably push those red buttons as their predecessors did before them.
Those in target cities in the U.S., Russia, China and Europe will become nothing more than statistics for the history books.
But if you know the warning signs, then perhaps at the very least, you stand a chance.
If you ever wake up one morning and your TV doesn't work, the internet is down, and your cell phone is off, then you need to assume that your city or region was hit by asuper EMP weapon, such as those being developed and tested in North Korea, Russia and China.
As Skousen warns, in such a scenario you'll have about two days to get out of major cities to a safe location outside of the blast radius. We recommend a number of resources, including Skousen's Strategic Relocation and Holly Deyo's Prudent Places, both of which outline safe areas in the United States based on various factors like population density, location of thoroughfares and resource availability.
When it starts all avenues for obtaining critical supplies will be unavailable. Therefore, wherever you are, prepare for the worst by stockpiling reserve food and water. Given the scenario outlined by Skousen, nations may well engage in conventional warfare after the nukes drop, meaning that you'll need to be prepared to adapt to changing circumstances and know, at the very least, basic military strategies and tactics to evade, defend and attack.
It's an outlier to be sure. But it's one that has been experienced by every second or third generation on this planet since the dawn of human civilization.
It may well be our turn very soon.
Source: shtfPlan
I recently interviewed Daniel Estulin the author of what will be the newest best seller,TransEvolution: The Coming Age of Human Deconstruction.
Estulin wrote the book based largely on a Bilderberg white paper which was smuggled to him by a Bilderberg insider. The document was filled with information which spelled the end of the human race as we know it.
Hollywood Prepares the American Public for the Inevitable
Hollywood has made millions on movies like The Terminator, Blade Runner, and RoboCob, just to name a few. In fact, Robocop is being re-released in the next several weeks. Estulin states that cyborgs or man-machines are the future in a post-human world. Yes, you read that correctly, we could soon find ourselves living in a post-human world.
You may be familiar with the new TV series on FOX called Almost Human where one of the main characters is a cyborg cop. We could see such an interaction between nonhuman and morphed humans in the near future (i.e. Robocop).
Rules for Thee but Not for Me
In the future of transevolution we will be witnessing a literal fountain of youth, which will result from becoming a cyborg as it will soon be possible to purchase immortality in the future. However, everyone except the super elite will be banned from purchasing this literal fountain of youth.
Your existence, my common brethren, will be similar to what movie goers saw in the Summer of 2013 in the movie, Man of Steel. In the opening 30 minutes of the movie, it was revealed that every resident of Krypton had certain genes "turned on" and certain genes "turned off". And everyone from Krypton, except for Superman, had been artificially bred for specific purposes. This is what humanity is quickly moving towards and unless you are the elite, you will be bred, dumbed down if needed, to serve a purpose for the global elite.
The Purpose for the Destruction of the Global Economy
Estulin mentioned that the wholesale destruction of the world's economy is not an accident, nor is it a miscalculation or the result of political shenanigans. This destruction is being done on purpose, absolutely on purpose. Estulin revealed that his Bilderberg insider told him that the slave masters on this planet want to collapse the economy, force people into the stack and pack cities of mega millions and then exterminate most of humanity.
Estulin and I explored the methods that the super elite may use to exterminate 90% of all people on this planet. We both agreed that starvation is the most likely candidate. Starvation is a clean method of killing, it is quick and it would leave the planet in good shape for the global elite to establish their paradise on Earth.
Some of my readers and listeners have asked me about why I am so opposed to Agenda 21 and devote so much time fighting against it? To these and all others, I answer that forcing humanity to forsake rural and suburban living and move into the soon-to-be death traps of these mega cities, is very consistent with the tenets of Agenda 21 (i.e. Earth First).
Monsanto: The Great Satan of Food Production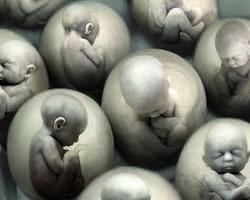 I recently interviewed my good friend, Barbara Peterson, who presented evidence which demonstrated that the super elite are in the process of attacking not just humans with GMO's which will eventually kill you, the GMO's are also sterilizing our food supply. And then, as if by magic, Peterson and I took calls on my show from farmers all across the country, who confirmed the sterilization of both crops and farm animals was well under way.
Let's give credit where credit is due. Monsanto is not alone in this conspiracy against humanity. In Chapter two of his book, Estulin, details how huge corporations like Monsanto, Cargill, and Archer Daniels are plotting to set up mass starvation on the planet. These corporate names became household names and they have become an "interlocked self perpetuating syndicate that will decide who eats and who doesn't, who lives and who dies."
Why are mega corporations, such as these and a small socio-political elite, allowed to own our food and control the very basis of humanity? The simple answer is, because they can.
Studies have shown that rats that are fed with genetically modified organisms (GMO), like potatoes, showed structural changes in their white blood cells making them more vulnerable to infection and disease, which could indicate a greater future risk of developing cancer, when compared to other rats fed non-GMO potatoes. Estulin's research indicates that GMO food was the creation of the Rockefeller Foundation, who are members of the Bilderberg Group. This all part of the plan for total control of mankind. As an aside, Barbara Peterson noted in my interview with her that McDonalds fries will soon all be made of GMO's.
Genetic Engineering
Genetic engineering is about taking control of nature, redesigning it and rebuilding it. The phrase "playing God" comes up in almost every conversation about genetic engineering. This is no longer the stuff of science fiction. Nothing good comes from genetic engineering as this generation of children will be the last generation which will be human in the sense that we define humanity today.
Estulin documented how insects are being weaponized for combat through chipping as a result of recent DARPA projects. Humans will soon be chipped, not necessarily for warfare, but for the purpose of transformation into something hideous which will serve the whims of the global elite.
The National Security State
Presently, all the communication happening on the planet right now can be monitored in real time and it is being done to control us, to dumb us down, to brainwash, to influence, and to predict our future behavior. The super elite is doing this so that we don't get in the way of important people by doing too much thinking on our own. A simple example of this fact is in evidence in an ever-increasing number of airports as facial scanning techniques are designed to reveal to security individuals who are angry, malevolent, etc. This technology is right here, right now!
Estulin mentions Nazi Germany, in his book, numerous times throughout the book, Estulin drew a similarity between the mass control the Nazis had in comparison to the control the super elite has over the human race right now. Presently, America is the 21st century fulfillment of what Hitler, Stalin and Mao as they attempted to initiate their genocidal regimes.
Off World Escape Plan If Things Get Ugly
According to USA Today,
"NASA recently revealed that their Mars robotic rover has found signs that a vast and hospitable lake once spread over the now-desolate surface, a potential home to past life for centuries or more."
With this new discovery that life may be possible on Mars, the elite could easily, through nanotechnology subsequently build a homestead there! There are many private corporations on the planet who are ready to go to Mars within five years. Some speculate that billionaire, Robert Bigelow, is ready now.
Apparently, if the elite cannot exterminate humanity in the clean and neat ways that they have designed, it may be necessary to temporarily move off world while the job is completed in more "messy" ways. According to some, this is their "Plan B".
A Cowardly New World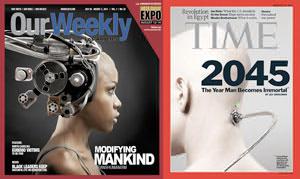 Unlike Huxley, I have seen nothing brave about this new world. Nanotechnology is a powerful new technology for taking apart and reconstructing nature at the atomic level. Scientists are acting like God to manipulate life through the use of this technology. I can only imagine all the horrible things nanotechnology can do to the human race.
Nothing good with regard to nanotechnology can or will come from this blatant insanity. The plans of the global elite constitute an abomination before God.
Right now, the elite are employing their "Promethean plans" which will change the world and will transform the very essence of humanity. Again, this is happening Now!!!
Let's make no mistake about it, the super elite are attempting to become more powerful than God. The super elite controls the human race in every imaginable possible way. Just the term, "conspiracy theorist", was invented by the global elite as a marginalizing tool to keep the public from believing in conspiracy theories that will enslave humanity.
Absolutely nothing that happens in our world is an accident; it's all part of this grand plan. Because of this, there is no hope for humanity if we do not rise up and defeat Agenda 21 and force a change in the leadership of the world, and it must be done RIGHT NOW, before the personal control mechanisms of this new system are locked into place.
My fellow human beings, we do not have five years. You sit idly by on the sidelines at the risk of not only your life but the lives of your children and grandchildren, born or not yet born. Soon, we will be saying "Welcome to Krypton", as humanity becomes the weak puppets in the theatre of life created by the super elite.
Source: Dave Hodges  |  The Common Sense Show
A book review: Who Lost America by Bromwell Ault…
Part 1: How Americans lost their country like having the rug of their republic pulled right out from under them.
"The Americans cannot even conduct a military operation there," said General Salami of Iran's Revolutionary Guard. "The conditions and the factors that facilitate the exercise of military power for them have for years been destroyed and today they (the Americans) are in an erosion of political, cultural, financial and military power."
Military leaders in the Middle East know more about America's weaknesses than we citizens understand about ourselves.  We know we cannot trust anything the president or military tell us that happens in Iraq or Afghanistan. The same thing happened with Vietnam.
Politically—after five years, our president staggers knee deep in quicksand while our U.S. Congress bogs down in muck so deep it can't extricate itself to take meaningful or logical action.
Culturally—we don't know if we represent American citizens or illegal alien migrants or the America Way or Iranian-Americans or Coke's Super Bowl version of our multicultural and multi-lingual morphing into a Muslim nation represented by an Islamic American female covered in a burka to turn her into a non-being.
Financially—we drown in an $18 trillion national debt with no escape. Our third president, John Adams said, "There two ways to conquer a country: by the sword and by debt."
Military Power—We spent trillions of dollars in Iraq and Afghanistan with absolutely nothing to show for it but slaughter for our kids and untold PTSD chaos in our young soldiers that will linger for their lifetimes.  We couldn't defeat a goat-herder nation like Afghanistan for the past 11 years and counting.
Beyond the Iranian general's understanding of our predicament, Americans in the past 45 years relinquished the American Way to the new Multicultural Way that forces us into hyphenated-Americans, confusing languages and lack of the cohesiveness of what an American stood for in this world.
We've become a "schizophrenic or multiple-personality- disorder" country via our immigration system that pumped 100 million immigrants from all over the planet into American from 1965 to 2013 with another 100 million projected to arrive from 150 countries within the next 36 years.
As the Super Bowl Coke advertisement illustrated, we don't know what we stand for as a culture, language or country.  While the Islamic girl wore a headscarf, you see tens of thousands of Muslim women in Detroit, Los Angeles, Philadelphia, Denver and Chicago wearing black burkas with only slits for their eyes to see out.  They remain non-beings with no identity within America.  Their Muslim husbands subjugate them with fear and cultural dominance.  Yet, they represent the beachhead for Islamic conquest in America in the 21st century.   At 7 million Muslims in 2014, we must brace ourselves for their aggressive actions when they reach 20 million within two decades and 50 million soon after.
With one look at the Muslim conquest of Europe, an idiot can see Islam's march, but we think ourselves immune.  Such denial placed the United Kingdom, Norway, Belgium, Holland, Germany, Spain and Sweden reeling from the havoc created by Islamic immigrants.  Lesson: Muslims never integrate into host countries. They create enclaves, which force those countries to tolerate and even adopt Sharia Law, which proves the most barbaric form of subjugation by any religion on the planet.
"Immigrants devoted to their own cultures and religions are not influenced by the secular politically correct façade that dominates academia, news-media, entertainment, education, religious and political thinking today," said James Walsh, former Associate General Counsel of the United States Immigration and Naturalization Service. "They claim the right not to assimilate, and the day is coming when the question will be how can the United States regulate the defiantly unassimilated cultures, religions and mores of foreign lands?  Such immigrants say their traditions trump the U.S. legal system.  Balkanization of the United States has begun."
Whether you stand as a liberal, conservative, libertarian or not-involved in our country's future by your apathy—this multicultural train speeds into America with a load of cargo 100 million immigrants full, that no one understands—thus we face consequences of an overpopulated, fractured and fragmented culture society.  And ultimately our civilization splinters and degrades.
Brilliant historian Bromwell Ault, at 84, and a graduate of Yale University, brings the brunt of what Americans face in his new book:  Who Lost America?  www.centerforpublicconscience.org
He writes, "Can America's democratic identity and government survive our ethical, political and economic failures?"
Ault begins, "During the State of the Union speech, the President declares that the "State of the Union is strong."  This has become a tradition and touches upon several emotions and strength; and it creates a sense of unity that binds us to each other and to our past. The problem is that it is a lie centered on its two key words—"union" and "strong".
Via his extraordinary longevity in America's story, Ault said, "Technology and progress have a way of overwhelming cultures that are not spiritually, geographically, economically or politically resistant. And it is the ever shifting mix of these elements which determines whether different cultures will succumb or survive."
With an added 100 million legal immigrants from 150 countries from around the world about to be injected into the United States in the next three decades, can we survive the clash of civilizations they represent?
Samuel P. Huntington, The Clash of Civilizations said, "It is my hypothesis that the fundamental source of conflict in this new world will not be primarily ideological or primarily economic. The great divisions among humankind and the dominating source of conflict will be cultural. Nation-states will remain the most powerful actors in world affairs, but the principal conflicts of global politics will occur between nations and groups of different civilizations. The clash of civilizations will dominate global politics. The fault lines between civilizations will be the battle lines of the future."
Ault stated the most obvious aspect of an "intact" civilization depended on its culture.  With America scattering into hundreds of cultures within the next three decades, the question arises: can it survive its own lack of a single cohesive culture and people?  Huntington's research as well as Ault's shows that the United States will not survive as a single united people or culture.
Ault asks, "Who lost America? Or, more specifically, who replaced the America we were, with what we have become? And, why? And, how?"
Part 2: How we lost the rule of law.  Institutional failure. Transforming and devolving America via the culprits doing the dirty work.
Who Lost America? By Bromwell Ault
Publisher: Authorhouse
ISBN # 978-1-4634-7446-1
Price: $22.46, 284 pages softcover, Kindle  $3.99
Copies: www.BarnesandNoble.com
Publisher direct copies: 1 888 280 7715
www.CenterforPublicConscience.org