Intense speculation on the 'ruling elite' many believe is running the world from behind the scenes can lead to the presumption that it is all-powerful and infallible. But is it? Identifying the human foibles and underlying desires of those who may be planning centralised domination could lead to a greater chance to offset their agendas.
In my book The Truth Agenda, I explore a widely-held hypothesis in certain quarters: that the world might be controlled by a powerful ruling elite, which puts its own narrow interests and convictions above ours through manipulation and engineered global crises to help bring about an Orwellian-style 'One World Government'.
The book also considers the possibility that our planet is about to undergo a huge change, social, spiritual or cosmological, something seemingly anticipated by several ancient cultures around the world in the now renowned 2012 prophecies. The exploration of these ideas throws up disturbing possibilities and more pieces of evidence to support them than is entirely comfortable.
However, if all that the most extreme speculation achieves is to help prevent such a grim picture from reaching full fruition, then it will have served a useful purpose. It is also crucial that a note of optimism is struck.
An often valid criticism of conspiracy theorists, or 'truthseekers', is that their fevered investigations into humankind's worst nightmares can leave some listeners feeling more fearful, and risks driving them into a state of disempowered paralysis, putting up the shutters when what is needed is engagement. Yet the unavoidable truth is that looking a potentially tough situation in the eye does mean facing up to disturbing realities that may have been swept under the carpet, for they might require urgent action.
Lifting the blindfold even just a little means that we might not run into the approaching wall at such a great velocity. If the idea of a secretive but all-pervading cabal running the world leaves some feeling shocked, the act of simply contemplating such an idea may in itself spark a new awakening of consciousness.
What psychologically motivates this elite, however? What kind of minds are we really dealing with? How can we attempt to understand them, so that solutions and strategies for dealing with their actions may become clearer?
The Elite and its Motivations
Something too often missed in all the conspiracy speculation is the realisation that if we are being governed by a powerful cabal trying to twist the world to its own ends, then we are still essentially dealing with fellow human beings (putting ET/reptilian bloodline theories aside for a moment).
Like every other person on the planet, they must have physical, social and emotional needs, even if the latter faculty may be too easily set aside in the kind of mind that would plan 9/11-type scenarios (an event widely suspected to have been deliberately staged by Western sources as part of a march towards the 'New World Order'). The personalities involved must have loved ones of their own, and experience thoughts, feelings and cares in at least some directions. They also, like most of us in our lives, probably think they are doing the right thing, however much we may see their schemes as misguided.
This is an important point. We all have reasons for doing what we do, and can often justify actions to ourselves in the face of serious challenges from the outside. Hard though it may be to comprehend, the motivation of those who might think that wiping out their own people would be a positive move, or who believe that planning wars and economic breakdowns to effect the creation of a unifying world government is an acceptable strategy, the fact is that many seemingly well-intentioned visionaries throughout history have voiced the need for such approaches. This does not make them right, of course, but there is plainly a significant, if small, seam of humanity that believes a bigger picture should be put before the needs of the masses. Those who have expressed support for eugenics and depopulation strategies, for instance, often have deep-seated environmental concerns or feel strongly that we have lost our balance with nature and must put the planet's future ahead of the requirements of the common people.
One of the most prominent promoters of the term 'New World Order' was the famous and much revered writer H G Wells, who believed passionately that the only answer to global strife would be the creation of the eponymous hierarchy, actively proposing it in his 1940 book The New World Order. This is clearly not a modern concept, and has roots going back even further than Wells' idealistic vision of it. Some believe both World Wars were deliberately coordinated, or at least used, to help bring about a mandate for world government. As early as 1913, writing in his book The New Freedom, President Woodrow Wilson made clear that some formidable force already underpinned the commercial, and probably political, infrastructure of the USA:
Some of the biggest men in the US, in the field of commerce and manufacturing, are afraid of somebody, are afraid of something. They know that there is a power somewhere so organised, so subtle, so watchful, so interlocked, so complete, so pervasive, that they had better not speak above their breath when they speak in condemnation of it.
What is striking in H G Wells' writings, however, is his sense of excitement and enthusiasm for the idea of a dominating collective that would put all to rights and avert "the disastrous extinction of Mankind." There is no sense of negative intention nor a Malthusian dislike for humanity. Yet at the same time Wells was an advocate of eugenics. Many find this concept entirely repugnant, but here is the paradox – the very kinds of people truth-seekers tend to single out as the enemies of humanity very likely see themselves as its saviours. It is all a matter of perspective and of where one chooses to draw the moral line.
The philosopher Bertrand Russell openly accepted the inevitability of a controlling One World Government, founded on the basis of hard scientific values, and was disturbingly frank about the culture that would result. Writing in his 1953 book The Impact of Science on Society, he states:
Diet, injections, and injunctions will combine, from a very early age, to produce the sort of character and the sort of beliefs that the authorities consider desirable, and any serious criticism of the powers that be will become psychologically impossible…
…Gradually, by selective breeding, the congenital differences between rulers and ruled will increase until they become almost different species. A revolt of the plebs would become as unthinkable as an organised insurrection of sheep against the practice of eating mutton.
On the surface, Russell's thoughts appear to encourage such a world, rather than condemn it, and such thinking seems outrageous, even if it does come close to identifying the very philosophy that may now be actively shaping our society. However, although it seems difficult, almost distasteful, for some to contemplate, there is a thought to be considered here: What if such thinking were definitively shown to be right? What if humankind's very survival did rest on the notion of more control, not less? What if the choice were demonstrated to be between total destruction through over-population, pollution and over-stretched resources, or a selectively-bred, closely-monitored world that regulated itself and continued on? What if an anarchy-ridden post-2012 apocalypse society could be shown to stand no real chance of survival, whereas a tightly-controlled disciplinarian civilisation would?
Uncomfortably, in the light of the world's current challenging issues, it can be seen, at least to a small extent, how arguments could be made in these directions when looked at from a certain viewpoint. The problem comes, as ever, with the massive issue of who gets to decide. Those in comfortable circumstances looking down from on high must inevitably see things rather differently to those scraping an existence lower down the rungs, at their mercy.
We already hold the power of genetic manipulation in our hands, and it will not be too long before required characteristics of children will be able to be routinely selected and engineered. Also, with life spans ever increasing, and our understanding of tissue and brain cell regeneration growing by the year, how long will it be before life can be sustained indefinitely? When that occurs, the population problem will clearly explode if unlimited access to such power is allowed (that is, if the majority of humankind is permitted to survive in the first place – depopulation conspiracy theories are rife). A world of immortals would risk stagnation, but also domination from those who attained the status of immortality first. They would effectively decide who would be offered the gift from thereon. In the end, the gene pool would almost certainly be controlled by such authorities, the new eugenics having arrived through the back door.
These issues are already reality, not dystopian fiction. The power of genetic engineering, which is currently changing our food, both animal and vegetable – and thus our entire ecosystem, as spliced and altered genes make their way into nature through pollination and cross-breeding – means that humankind has already taken the entire planet's evolutionary destiny into its own hands, and there is no going back. Do those calling the shots have the moral compass to carry such a huge responsibility? Can they serve as the gods they are setting themselves up to be?
In a society of angels, perhaps a charter of rigid regulation, surveillance and genetic population control could be applied with compassion and the wide agreement of a common consensus – but we are nowhere near such a state of being. With the motivation of those governing our world today clearly in question, it seems impossible that the kinds of agendas many feel the ruling elite is implementing could work in any way other than being a simple attack on the larger percentage of humankind. Without common consensus, whatever the supposedly good intentions that might exist somewhere behind the plans, any attempt to regulate the world by coercion and draconian measures remains an immoral one.
Inherent Deception
The problem with global cover-ups is that they arrive and build up – as deception does so often for all of us – through a lack of honesty largely sparked by the fear of what people might think or do if they were to perceive the true vulnerability within. The elite appears to fear us and our reactions as much as we may fear it – otherwise it would not need to manipulate and control. Many disingenuous actions are borne of inner psychosis; a lack of trust that other people will understand. Our leaders appear to have got so used to playing deceptive games that they cannot now operate any other strategy. Everything from the banking system to Parliamentary administration appears to be based on subterfuge. Right now we are clearly not trusted by those affecting our lives so strongly and as a result we do not trust them.
Not that some of the elite would be remotely bothered about what any of us thinks of their actions. For those who may feel that caveats to explain such motivation is too generous to people who maim, kill and deceive to get their way, for whatever reason, it should be noted that there do also appear to be those pulling the strings who simply seek power for power's sake. The lessons of history tell us that selfishness, greed and excited bloodlust cannot be ruled out as prime movers in some cases, at least. And, to acknowledge the not-insubstantial suspicion of a 'reptilian agenda', if it were to turn out that this highly exclusive club was indeed the result of a dominating extra-terrestrial gene seeded aeons ago (as some believe, based on ancient myths) and being exploited and/or activated by celestial visitors today, then it admittedly might explain why concern for the needs of humanity appears to be as low down the list of its priorities as our general concern for the welfare of livestock is today.
As for what kind of people may comprise the global elite, the well-intentioned and the not-so well-intentioned, most likely we are largely dealing with high-ranking politicians, academics, intellectuals (as with Wells and Russell), monarchies, and very rich and influential families – with a mixture of political, religious and occult undercurrents. In other words, all the obvious candidates. Numerous books and websites go into the detail, so there is little need to explore it here. How much of the grand plan all of them know, however, and whether there are pyramids-within-pyramids amongst even the power structures near the top, is another matter.
Factions Within Factions
The presumption is often made that the very existence of a ruling elite means that those involved must be all-powerful and of one mind, accurately manipulating domino events that hit the required spot every time, all to a predetermined agenda. But this may apportion them an unwarranted infallibility.
There is evidence to show that there are factions and disputes within the echelons of those with great influence over our lives. After all, the world is a big and complex place. Even with a general agreement on how it should move forward, the pressures of regional needs and personal biases are almost certain to blur the clarity of purpose from time to time. Going on the word that does sneak out from Bilderberg meetings and the suchlike, it seems that as many disagreements, compromises and negotiations arise there as within any supposedly democratic Parliament. If this weren't the case, the meetings would not presumably need to take place, so pre-orchestrated would the scheming be.
As with Masonic and other secret society structures, there is also a pecking order to consider. It is doubtful that all those 'in' on a global conspiracy seeking centralised control would be party to every machination, and certain players may themselves be manipulated from within without realising it. From the outside, for example, it appears that British ex-prime minister Gordon Brown, for all his many references to creating a 'New World Order,' seemed destined to be a fall-guy from the start, set up to come to power just as the world economy took a tumble. The question is, did Brown know the full plan? Was he someone faithfully playing a game with a known outcome of outward failure, while secretly ensuring success in an agenda of weakening the UK on the world stage to quicken a move towards One World Government? Or did he cling on in the genuine belief that all would come right and that he would one day be hailed as a political hero?
Likewise, when Bill Clinton found himself under threat of impeachment following the Monica Lewinsky sex scandal, was this all part of a contrived drama, or a sign of factions within factions very genuinely trying to remove him after an unplanned gaffe? And did Richard Nixon go rogue or was he just playing a pre-auditioned role? On a smaller level, when a man in the crowd died after being pushed to the ground by a policeman during the 2009 G20 protests in London, it took all the seemingly contrived focus away from images of a few people smashing a bank window, and suddenly all the headlines became howls about police brutality. Was this an ongoing twist to deliberately stir civil unrest or was it (as many suspect) something going unexpectedly wrong and changing the script? Does every war and false-flag terror attack really go to plan, or is there as much 'cock-up' involved as conspiracy?
How organised, then, is this global elite, and is it really as united as some truth seekers give credit for? The evidence suggests that there are chinks in the armour and disagreements within, and weaknesses and unpredictable elements always arise in any grand plan. This offers hope. The foibles of human nature and the sheer universality of chaos theory may ensure that unexpected events and peculiar side tracks undermine the apparent solidity of the control agenda just when they are least expected. We could therefore be dealing with something far less coordinated than feared – indeed, the wide truth seeker presumption of the elite's potency may make it seem more of a problem than it really is. But can we take the chance of becoming complacent?
It is clear that certain events and trends do seem to be part of an unfolding pattern that suggests an attempt to engineer a mandate for centralised power. Whilst we must not become petrified into inaction by this, nor, however, should we take the opposite risk of assuming there is no real threat, even if the conspirators are found to be less competent than some believe. Either way, it is important at the very least to call attention to the appalling deeds committed by those at least trying to be an all-powerful force.
Consent by Apathy
If plans for world domination are being laid on any level, a simple fact needs to be recognised – that it only goes on because we collectively allow it. Even with obvious governmental deceptions such as the weapons of mass destruction debacle in Iraq, such things only continue to occur as widely as they do because too few people stand solidly against them or fully call their leaders to account. We have allowed apathy and the distractions of (apparent) comfort, trivia and entertainment to hold us in our armchairs in the hope that anything dark 'out there' will remedy itself in due course, without our input, energetically or even electorally (voter turnouts for Western elections, whatever they are worth, are generally perilously low).
By having become so disconnected with what goes on around us in our names, we have not stood up in our collective power – and are therefore as responsible as any global elite for having created the world we live in today. With the consent granted by our passivity, we have watched obvious lies and manipulations take away our strength, resolve and liberty, and have done little or nothing about it. As such, we have given away our personal responsibility. The energy spent complaining loudly but emptily in the pub or bus queue about the shortcomings of today's society, if applied in more proactive and positive directions, could be used to offset the very things being complained about. The problem is that we have been trained to think that we cannot make a difference – when, in truth, we can, especially when we match the tangible power of the collective mind with the practical rewards of direct action, as I explore more in The Truth Agenda.
Speaking out
Much of the awakening process that HAS begun has come from the kind of people drawn to be part of the truth seeking community. Unfortunately, their often unseen efforts are generally rewarded by undeserved ridicule and sidelining by a culture that has shut its eyes and ears to anything but the skewed vision it is fed by those who prefer to keep us dumb. People who question the status quo are easily neutered in the mainstream by being branded with false 'wacko' stereotypes created by a media that is all too often either itself controlled, fearful or just lazily stupid. Truth seeker enthusiasm does allow things to spill over into fanaticism and lack of discernment sometimes, no doubt, but the fact is that there are also absolutely vital questions and observations being raised by very reasonable, normal people, which could make a real and positive difference to people's lives – if ever given a chance.
It doesn't take long for the average person to see through manipulation once obvious anomalies are pointed out. Assuming the masses will always be dumb may be an arrogant and huge mistake on the part of our masters. When discussed in an accessible and objective way, the concept of a ruling global elite, which believes that some kind of catastrophic cosmological or climatic change may be imminent and has thus been implementing a regime of draconian restrictions by nefarious means to ensure it retains control during and after the chaos, is nowhere near as far-fetched as it may at first seem. It can all be made to sound credible when expressed in balanced tones, and when sensible evidence is presented.
Tones are important. Extreme conspiracy dogma, passionately but indiscriminately shouted, can repel potential support and plays into the hands of the mainstream's characterisation of all alternative thinkers as uneducated fanatics. Those with the power of insight who can rise above this have a responsibility to convey a user-friendly overview of the control agenda. Successful outreach requires initial moderation – and compassion. Newcomers can be confused by all the many complex sources of information out there, and may shrink from the at-first disturbing idea of a manipulative ruling elite if not properly approached. The uncertain era we live in now, with glimpses of the truth shining in through the cracks, provides a unique opportunity for those with the insights to offer another view of the world – while they can.
There may be more than one reason why a world of centralised control would be desired by a ruling elite, and we cannot fully presume to understand from the outside. But no strategy that imposes an undeclared agenda without transparency or choice can be right, and any regime of underhand manipulation must be resisted. To resist successfully, however, those with awareness must hold on to optimism and strike an appropriate tone if they are to be listened to and people awakened so that a self-elected and questionable minority's vision for the world is not allowed to ride roughshod over the needs of everyday people.
No elite, of any kind, can be infallible, and this offers true hope for the future – if enough people can rise above their fears and speak out, loudly and clearly.
Adapted from The Truth Agenda by Andy Thomas (Vital Signs Publishing 2009, revised 2011)
ANDY THOMAS is a leading researcher into unexplained mysteries and is the author of the acclaimed The Truth Agenda (Vital Signs Publishing, 2009, revised 2011). His many other books include Vital Signs, described widely as the definitive guide to crop circles. Andy also edited Geoff Stray's seminal Beyond 2012. Andy extensively writes and lectures, and has made numerous radio and TV appearances around the world. For further information, visit www.truthagenda.org.
Source: The New Dawn
Today we're hearing a lot about Spiritism or Spiritualism, not to be confused with spiritual or spirituality, as in "I'm not religious, I'm spiritual," or "I'm into spirituality."  The term Spiritism has replaced what was once called animism and other religious practices involving the invocation of spiritual beings.
Some religions meld Spiritualism with Christianity.  For example, a blend of Christian and African folk beliefs that originated in Brazil is now practiced in the U.S.   Spiritualism is much the same as Spiritism only it has adopted Christian rites and prayers.  People visiting Spiritualistic services can be misled into thinking they're Christian churches.  The problem is Christianity cannot be melded with any other religion or practice.
One of the major tenets of Spiritism is reincarnation.  The classic form of reincarnation originated in India in the 9th century BC.  Reincarnation has become a hot topic in our post-modern culture.
There are a whole host of beliefs about reincarnation.  The most widely touted belief  is that upon death one's spirit exits the body in search of another body to inhabit. Believing in reincarnation gives hope for continuing one's existence in further lives to work off one's karma.  Karma is broadly defined as the consequences of one's actions.
Ask professing Christians as they flow through the doors of a Sunday worship service if they believe in reincarnation, some will give you a cavalier "Yes," as if it's no big deal for believers to mix Christianity with mystical beliefs.  However, believing in reincarnation is a very big deal for the serious Christian.  For example, reincarnation is a central tenet within Hinduism, not Christianity!
The thing Christians need to come to terms with is that belief in reincarnation goes against what the Bible teaches regarding the soul's final judgment by a holy God.  What Jesus Christ clearly taught is that unrepentant sinners are condemned to an eternity in hell.  Jesus never mentioned reincarnation – not once!
Hebrews 9:27 reveals what occurs when human beings die:
And as it is appointed unto men once to die, but after this the judgment.
Listen to what Paul says happens when we die:
We are confident, I say, and willing rather to be absent from the body, and to be present with the Lord.(2 Cor. 5:8)
It is imperative that serious Christians view mysticism as evil.  When Paul came face to face with the Jewish mystic Elymas, he charged him with being a child of the devil and an enemy of righteousness. Moreover, he accused the mystic of perverting the right ways of the Lord.  (Acts 13:10)  Through the power of the Holy Spirit, Paul caused him to go blind.  Not only did he put out the sorcerer's eyes, he also put him out of a job! When it came to confronting evil, Paul never backed down, never hesitated, wavered or vacillated.  He had all the subtlety of a sledgehammer when it came to evildoers.
God forbids any sort of participation in paganism for our own protection.  His reason is simple: its roots are steeped in pagan idolatry and drug use.  The occult world is an open door to Satan's world.  Those who enter find themselves on a quest for 'hidden wisdom' or 'deeper truth.'  And, not surprisingly, the sought after 'hidden wisdom' is not meant for everyone, it's meant for a select few such as New Age disciples and gurus.
We call those who possess supernatural power (power's what it's all about) shamans, witchdoctors, clairvoyants, trance channelers, spiritists, and the list goes on.  So, how does a spiritist go about getting in contact with the spirit world?  By receiving radiation, frequencies or vibrations from the dead.  "Communication from the spirit world manifests itself in psychical phenomena (e.g., telepathy, clairvoyance, trance speaking, and apparitions) and in physical phenomena (e.g., levitation, automatic writing, and poltergeist and ectoplasmic activities)." (Source)
The Bible tells us that it is God who instigates communication, not man.  Generally the Lord will use angels as His envoys to humans.  We know very little about angels, either the elect or the fallen.  However, the scriptures inform us that on occasion the Lord sent a holy elect angel to Earth to deliver messages. And He also sent angles to minister to people, to protect them, and also to execute His judgment.  The angels have one purpose: to glorify God's holy Name and to carry out His will.
There are also fallen angels – the rebellious ones!  The most notorious of the lot is Lucifer aka Satan.  The Bible refers to the fallen angels as demons, spirits of darkness and evil spirits.  The ones that rebelled against God fell from grace.  Consequently, they were hurled out of heaven, lock stock and barrel.  Bible expositor John MacArthur elucidates what happened next:
At that point, Satan gained the rulership of the world, and the term world took on a third meaning: the evil system opposed to God that now dominates this planet. The system that Satan began will continue to develop up to the time period known as the Great Tribulation.
As I have made clear, Christianity and Spiritism have nothing in common whatsoever.  I mean, think about it. Can you trust God and Satan at the same time?  Here's what Paul said:
Be ye not unequally yoked together with unbelievers: for what fellowship hath righteousness with unrighteousness? and what communion hath light with darkness? And what concord hath Christ with Belial? or what part hath he that believeth with an infidel?
And what agreement hath the temple of God with idols? for ye are the temple of the living God; as God hath said, I will dwell in them, and walk in them; and I will be their God, and they shall be my people.
Wherefore come out from among them, and be ye separate, saith the Lord, and touch not the uncleanthing; and I will receive you, And will be a Father unto you, and ye shall be my sons and daughters, saith the Lord Almighty. (2 Cor. 6:14-18)
Satan is known as the "father of lies."  Even those who are guided by an "inner voice" can be deceived, warns occultist Nicholas Weeks:
Channels such as [Alice] Bailey are sincere and convinced that their inner voices and visions are real Masters. Unhappily, sincerity is no protection from delusion. In 1884 Master KH wrote to a psychic of that time, giving an explanation for the befuddling of a channel or seer. 'Since you have scarcely learned the elements of self-control, in psychism, you must suffer bad consequences. You draw to yourself the nearest and strongest influences "often evil" and absorb them, and are psychically stifled or narcotised by them. The airs become peopled with resuscitated phantoms. They give you false tokens, misleading revelations, deceptive images. Your vivid creative fancy evokes illusive Gurus and chelas [disciples], and puts into their mouths words coined the instant before in the mint of your mind, unknown to yourself. The false appear as real, as the true, and you have no exact method of detection since you are yet prone to force your communications to agree with your preconceptions. (Source)
And to think, many Christians are now engaged in magical mystical practices such as contemplative prayer that can give the practitioner misleading revelations and deceptive images, where the false may appear real.  (See a column I wrote on contemplative prayer here.)
Keep in mind that the spirits that speak through the mouths of the willing are demons.  People who get themselves into a mind-altering trance with the purpose being to channel a benevolent spirit may end up becoming demon possessed!  Granted, some channelers are really nothing more than convincing actors who write the script as they go along.  These are the charlatans who do it for money or fame – or both.  However, there are many dupes that allow their bodies to be used by spirit entities that use the occasion to spew anti-Christian propaganda!
The Bible tells us to, "Prove [test] all things; hold fast that which is good." (1 John 4:1). We're also told to flee (run like a maniac) from the devil who "walketh about, seeking whom he may devour." (1 Peter 5:8) Now, picture a lion hiding in the brush to pounce on an unsuspecting wildebeest.  The devil's like the hungry lion, only he's waiting to pounce on Christ's sheep!  Unfortunately many Christians fail to obey God's command to resist the devil, which is one of the reasons Christianity's in the sorry state it's in today.
Far too many followers of Jesus Christ are unaware that our Lord quite literally detests all forms of sorcery. There are no exceptions!  Sorry to be a wet blanket, but even astrology is banned.  And it doesn't matter if it's done "just for fun."  One cannot be a Presbyterian on Sunday and a spiritist the other six days of the week.
This brings me to two blogs I stumbled on.  Both male bloggers declare their love for Christ and state that the Bible is the standard by which they live their lives.  One studies apologetics; the other is a youth pastor.  They both have their Zodiac signs on display.  That way if you land on aspiring apologist's blog, you'll know that he's a Gemini; likewise, if you land on youth pastor's blog, you'll discover that he's a Virgo.  One can only assume that these young men have not yet read Leviticus 19:26, Deuteronomy 18:9-12, Exodus 22:18 and other similar passages where God commands His people to steer clear of sorcery.  And yet these so-called Bible believers find time to read up on astrology?
Christians who are confronted with an evil practice must lace up their trusty running shoes and high tail it out of there, pronto!  Keep away from horoscopes (astrology), numerology, séances, tarot cards, tealeaves, palm reading, crystal balls, talking boards, omens or signs.  Moreover, do not get involved in wizardry, witchcraft, the study of Kabbalah, nature religion (Wicca), and the practice of yoga (its sole purpose is purely spiritual). Believers must flee from any and all pagan customs and practices.  Those who are currently involved in any of the above must bring it to an end today!
Since dabbling in sorcery is a sin against God, repentance is of paramount importance.  So if you've been dabbling, repent! And never return to any sort of evil practice — even if it's "just for fun."
Bear in mind that the demonic powers operating in the realm of the occult are very real.  These spirits are stronger and more dangerous than people realize.  The Bible warns us to "regard not them that have familiar spirits, neither seek after wizards, to be defiled by them: I am the LORD your God." (Lev. 19:31).
The Apostle Paul understood all too well that evil forces are ever present in the "heavenlies." Hence, he admonished followers of Christ to wear the "armor of God" to protect against familiar spirits that prey on gullible humans.  He even gave specific instructions to the Church in Ephesus:
Put on the whole armour of God, that ye may be able to stand against the wiles of the devil. For we wrestle not against flesh and blood, but against principalities, against powers, against the rulers of the darkness of this world, against spiritual wickedness in high places. Wherefore take unto you the whole armour of God, that ye may be able to withstand in the evil day, and having done all, to stand. Stand therefore, having your loins girt about with truth, and having on the breastplate of righteousness; And your feet shod with the preparation of the gospel of peace; Above all, taking the shield of faith, wherewith ye shall be able to quench all the fiery darts of the wicked. And take the helmet of salvation, and the sword of the Spirit, which is the word of God: (Ephesians 6:1-12).
Christian — take Paul's instructions to heart and daily put on the full armor of God to protect against the rulers of the darkness of this world.
Recommended:
The Old Serpent and the Slacker—an allegory on the "Armor of God" By Marsha West
Are You Armed for Battle? By Marsha West
Occult – On Solid Rock Resources
Angels – On Solid Rock Resources
New Age Movement – On Solid Rock Resources
Contemplative Prayer – On Solid Rock Resources
Christian Yoga? – On Solid Rock Resources
Victoria's Secret (VS) has sunk to a new low – and I didn't think that was possible. Recently the retailer introduced a line of intimate apparel that they're calling "Bright, Young Things." The new line is designed to appeal to teen and tween girls. Get a load of this:
In the spring line, you'll find an array of panties, from lace back cheeksters with the word "Wild" on the back, to a lace trim thong with "Call Me" on the front, to green-and-white polka-dot hipsters reading "Feeling Lucky? (Source)
So – the decision makers at VS see nothing wrong with targeting middle and high school girls for the purpose of purchasing lace trimmed thongs with "Call me" emblazoned on the front? Do these people not comprehend that this new line exploits girls? Have they no sense of decency?
Apparently not.
Because the company is in business to make money it appears every decision is strictly about the bottom (pardon the pun) line: "Sales of lingerie for younger women are a $1.5 billion-a-year business for Victoria's Secret's Pink line, which also woos girls." If making a profit means the company has to hyper-sexualize girls – because that's what they're doing – so be it. Dads, how do you feel about your 12-year-old wearing hipster panties that ask the question: "Feeling lucky?" Would you think it cute? This is what I was referring to when I said that Victoria's Secret has sunk to a new low. One can only hope that parents will have the good sense to shop elsewhere for their precious daughter's undergarments.
But VS is not the only organization pushing sleazy undergarments to young girls. According to Bloomberg Business Week, retailers of top name brands such as Hot Topic and Urban Outfitters present their garments as cute vs. sexy. Marcie Merriman, founder of consulting firm PrimalGrowth, candidly reveals that retailers are "all going to say they're targeting 18- to 22-year-olds, but the reality is you're going to get the younger customer."
The Bloomberg article maintains that intimate apparel for girls generates big bucks for retailers – more than $11.1 billion in annual sales! Limited Brands has done even better – its VS Pink brand has done $1.5 billion and expects to do even better in the coming years.
Bloomberg also reports this sad fact:
A decade ago girls had little choice in underwear; a training bra was often a plain garment bought at Target (TGT). No longer. "Sensuality and body image continues to be a message that young girls are seeing and are being exposed to in a much less controlled fashion perhaps than even 10, 12 years ago," says Dan Stanek, executive vice president at consultancy Big Red Rooster. They're aiming to imitate the lingerie styles worn by celebrities seen on the Web, he says.
Even worse:
Lingerie makers have to be careful adjusting their messaging for a younger audience so it's more about the girl and less about dressing in a way that's appealing for men…" Moreover, "Merchandisers must "use the word 'pretty' more than 'sexy'…. (Source)
Sly devils, aren't they?
Teen Girl Magazine "Seventeen"
While I'm on the subject of hyper-sexualizing teens and tweens, according to a March 11 Fox News report:
Ashley Benson, 23, knows what sells to America's 12-year-old girls: sex, including threesomes. Together with Seventeen magazine, the actress is promoting her new movie "Spring Breakers" on the magazine's cover, despite the fact that the movie is being hyped elsewhere for its steamy sex scene between Benson, actress Vanessa Hudgens, 24, and actor James Franco. The movie is rated R for strong sexual content, language, nudity, drug use and violence. Seventeen targets an audience of females, aged 12 to 19.
What, no cannibalism?
From the Media Research Center:
"Seventeen" Entertainment Director, Carissa Rosenberg Tozzi, introduced the interview with Benson by asking girls, "Ever feel like you want to try something different, but everyone else wants you to stay exactly the same?" The article sought empathy, relating how "It's super-frustrating to be pigeon-holed like that – and Ashley Benson knows exactly how it feels."
According to Tozzi, Benson desired to "branch out and try something edgier" in her new "Spring Breakers" role. She wanted to be "bold" because, in Benson's words, "as long as you're happy, that's what's important."
In an effort to be viewd as bold and edgy, the Disney star happily cast off her wholesome image, much the same as teen idol Miley Cyrus did a few years ago when she decided to change her wholesome image to sultry seductress. In a column I wrote entitled America's Moral Implosion I disclosed what young Miley was up to:
In her raunchy new music video single "Who Owns My Heart" fans won't recognize the cute teenage girl who plays the title role of Hanna Montana on the Disney channel. Miley is17-years-old and apparently thinks she's all grown up. If appearances are any indication, she seems quite comfortable in her new role. Watching the video makes one think that writhing on a bed wearing only underwear and grinding with males and females on the dance floor wearing short shorts and a reveling top is old hat for Lady Miley. One thing's for sure: Miley Cyrus is no longer the Disney darling she once was. Watch her video. See the new Barbarella do her thing.
I also pointed out that ever since the early sixties secularists have done their best to denigrate and coarsen the culture. Five decades later most adults don't bat an eye when they see "teenage girls parade around in public, scantily dressed, wearing getups that 20 years ago only prostitutes turning tricks on street corners would dare dress in." And I warned that, "unbridled immorality is part and parcel of the secular worldview." Moreover:
Young people abuse drugs and alcohol. They lie, cheat and steal without remorse. They do not flinch at brutality. Instead of portraying vampires and witches as villains, they are the new heroes and heroines. Coarse language spews forth from the mouths of preteens…there is little or no respect for authority or for adults…selfishness and narcissism has become the rule, not the exception. What more proof do we need that liberalism brings destruction to a nation?
Dysfunctional Hollywood Liberals
To a great extent, the entertainment industry (EI) is to blame for sexualizing girls. It's a well known fact that liberals are the movers and shakers in the EI. And those who work in entertainment, especially celebrities, are largely to blame for corrupting society.
Pro-family and religious conservatives are not the ones that have brought us the culture of death and destruction – liberals have. Liberals, aka progressives, insist that all mention of God and the scriptures be removed from the public square through their misinterpretation of the First Amendment. Was the First Amendment really intended to rid public education of prayer and the Bible, while at the same time giving license to pornography that has introduced society to every sort of evil imaginable?
Track the increase of gruesome crimes against children such as rape, sodomy and abductions since 1947 and you'll find a huge spike. No one can blame Bible reading and prayer for the upswing in crime against children. No. The blame must be laid squarely upon the shoulders of hedonist "progressives" for the simple reason that they are the ones to blame for our nation's descent onto moral relativism – the belief that there is no right or wrong and that morality does not exist – and if everyone's doing it then it must be okay.
A large number of Americans worry that society is experiencing a moral meltdown. They point to Hollywood as the main culprit for this. Yet Hollywood's elites choose to ignore the obvious. Instead of producing wholesome entertainment, which many people seem to want, the EI continually turns out filth – and the more twisted the better. Sex, violence and occult themes have increased in movies, on TV programs, video games, board games, and so on. Sex sells in magazines. Clothing manufactures sell sex. Even so-called Christian retailers are selling sex! (I reported on this in depth in my columnThe "New Breed" of Christian Fashion.)
A July 2012 study suggests that children who watch sex on TV programs and movies will be more promiscuous and sexually active from a younger age. "Psychologists concluded that teenagers exposed to more sex on screen in popular films are likely to have sexual relations with more people and without using condoms."
Dr. Ross O'Hara, who led the study, cautioned:
This study, and its confluence with other work, strongly suggests that parents need to restrict their children from seeing sexual content in movies at young ages. (Source)
What To Do?
I'll close with an excerpt from a column I wrote entitled Liberals Created the Culture of Evil and Death, Part 1 where I offered the following advice on ways to turn the clock back to a time when children were allowed to be children, before America took a very dark turn:
First, Bible believing Christians must share the Gospel of Jesus Christ with the lost. "For I am not ashamed of the gospel of Christ: for it is the power of God unto salvation to every one that believeth; to the Jew first, and also to the Greek. For therein is the righteousness of God revealed from faith to faith: as it is written, the just shall live by faith" (Rom 1:15-7).
We must make disciples of all nations. (Mat. 28:19) This is a command not a suggestion. People will not change unless hearts and minds are changed. It is men and women who need changing, not just the system (but the system needs changing too). There's a Holy Spirit filled power in the gospel that can change the most hardened criminal into a saint.
Second, Christian parents must instill in their children a Christian worldview on a variety of moral issues such as premarital sex, bearing babies out of wedlock, abortion, homosexuality, biblical marriage, gambling and drug use.
Third, parents must address what's going on in the government-run-schools they send their children to, where individual thinking is discouraged and group-think is rewarded. What kids are being exposed to is humanistic education. A large number of our public school teachers and counselors are radical liberals. Their aim is to persuade students to reject their parent's values and instill their own leftist ideology. In her book "Total Truth," Nancy Pearcey warns parents that they're youngsters "must be equipped to analyze and critique the competing worldviews they will encounter when they leave home" and she explains how to equip them. In short, young people must have the confidence to stand up for what they believe, both in college and the workplace. Turning the other cheek has never deterred a liberal.
Fourth, "Preach the word; be instant in season, out of season; reprove, rebuke, exhort with all longsuffering and doctrine." Why is this important? "For the time will come when they will not endure sound doctrine; but after their own lusts shall they heap to themselves teachers, having itching ears; And they shall turn away their ears from the truth, and shall be turned unto fables. But watch thou in all things, endure afflictions, do the work of an evangelist, make full proof of thy ministry" (2 Tim 4:2-5).
Fifth, pray! "Elias was a man subject to like passions as we are, and he prayed earnestly that it might not rain: and it rained not on the earth by the space of three years and six months. And he prayed again, and the heaven gave rain, and the earth brought forth her fruit" (James 5:17, 18). When you pray you must pray to the only true God.
One day back in high school, a very interesting English teacher asked our class a moral question: if you could press a button and get a million dollars, but a little old man — with no family, friends, or ties of any kind — in the backwoods of China would die, would you push that button?
Approximately a third of the class raised their hands in the affirmative.
This story always comes to mind when I ponder the abortion question. The old line of the pro-abortion lobby was that they wanted abortion to be "safe, legal, and rare," implying it's some sort of necessary evil. Their reasoning always was, "Well, we don't know when human life begins, so whether or not to end a pregnancy should be the woman's choice." Of course, this position was never morally or philosophically sound. After all, if what lies within the womb is just an "unviable tissue mass," why worry about abortion being "rare"? Oh, yes, the pro-aborts aren't sure about the intrauterine being's status. All right, then what they're essentially saying is that they'll err on the side of recklessness. It may be murder, you know — so we'll just do it a little bit.
Yet the truth is different still.
The militant pro-aborts couldn't have cared less about any of the above.
It was simply that pushing the button worked for them.
And now that we've descended further down the rabbit hole of atheism and barbarity, the mask is coming off. New York's Governor Andrew Cuomo just recently bloviated about keeping people safe from imaginary "assault weapons," but then in a later speech advocated abortion almost without restriction. He repeated passionately, "It's her body, her choice!" — three times. Interestingly, this political tactic for manipulating the masses was recommended by Adolf Hitler in Mein Kampf: he said that the average person had a very short memory, so you must use pithy, catchy slogans and repeat them frequently. Hey, now we know why talk-show host Bob Grant dubbed Cuomo's father, a former NY governor, "Il Duce."
But Cuomo the Younger has plenty of company. When Barack Obama infected the Illinois Senate, he voted against the Born Alive Infants Protection Act (BAIPA) and inveighed against it on the Senate floor — on more than one occasion. And understand this law's purpose. It would sometimes happen that a baby was born alive during a botched abortion, and, well, a good contract killer always finishes the job. So these poor children would be left to die of exposure, perhaps in lonely, soiled storerooms. And BAIPA would have prohibited this. But Push-button Obama?
He clearly had no problem with it.
Of course, he did say during the 2008 campaign that the question of when human life begins was above his "pay grade." But how far above? Is it that the president believes human life begins when a person can vote Democrat?
A better explanation was provided by former Obama aide Neera Tanden, who said that her ex-boss "really doesn't like people." And, well, people are people, no matter how small (hat tip: Dr. Seuss).
In reality, however, my erstwhile high-school peers, Cuomo, Obama, and the rest of the Push-button Baal worshipers are simply moving closer to intellectual consistency as they move further from moral sanity. After all, think about where the "pro-choice" position takes us. It doesn't really matter what month one says human life "may" begin because we're always presented with the same correlative questions. What week of that month? What day of that week? What hour and minute of that day? And, then, what second of that minute?
This lends perspective. For what we then must accept is that one second the intrauterine entity isn't a person, but the next second it — although I suppose at that moment we can say "he" — somehow magically becomes one. And this isn't even the moment of conception, a seminal event without which there would be no development in the womb whatsoever. So how, pro-aborts, does this humanizing transformation take place?
And this logic also applies to the justification of abortion throughout pregnancy…and beyond. After all, if it's okay to kill the intrauterine being in a certain month, what is the exact week, day, hour, and second of that month before which it isn't morally licit? This is a case where when seconds count, the police will never come because the wrong second deems you push-button prey.
But here is the reality: that being inside the womb is a person. And forget the intellectual contortions — the truth will out. If it's all right to murder an innocent person one second, there is no reason to think it isn't okay the next, and then the next and the next and…well, finish the progression. So is Obama's tolerance for killing the already born really surprising? "Already born" simply refers to a change in a person's location — not status. And, note, the same is true of "born a long, long time ago."
This brings us back to my question of how the post-conception, second-to-second humanizing transformation occurs. The only logical (which isn't necessarily synonymous with correct) argument is that the moment in question is when the being is implanted with a soul; this is, after all, why Christians say that conception is when personhood begins. Yet theological discussions would be pointless here because the vanguard pro-aborts are secularists who, by and large, don't subscribe to antiquated ideas about souls and "sky fairies." They are materialists.
And this is why the atheistic world view ultimately makes respect for life incomprehensible. For if we don't have souls, we're just some pounds of chemicals and water — mere organic robots — as Stephen Hawking says he considers us. And what could be wrong with terminating the function of a robot? This "insight" frees you from the burden of performing more complex intellectual contortions. Big robot, small robot, temporarily residing inside a larger robot; what does it matter? Robots are robots, no matter how tall.
Taking the matter further, note that if there is no God, there can be no transcendent Moral Truth. Following from this is that what we call morality is just a reflection of man's wants, which means there isn't really any such thing as right and wrong; as the liberals are wont to say, it's all just a matter of "perspective." And with no Truth but only taste, no virtues but only "values," the formula becomes, as occultist Aleister Crowley devilishly put it, "Do what thou wilt shall be the whole of the law."
This is why I've said that if the leftists' moral relativism is taken to its logical conclusion, the result is sociopathy. After all, how does a conscience compute, fellow organic robots, if there is nothing to be conscientious about?
Now perhaps you better understand why leftists' behavior is often so sociopathic. And be afraid, be very afraid. Once the godless left has the power and the mask drops completely, it may be you who they push the button on next.
During the 2012 election, the New Religious Right (NRR) held prayer vigils all throughout the United States. Their rallying cry: "If my people, who are called by my name, shall humble themselves, and pray, and seek my face, and turn from their wicked ways; then will I hear from heaven, and will forgive their sin, and will heal their land." 2 Chronicles 7:14
There is nothing wrong with Christians gathering together to pray for a common cause.  There is nothing wrong with asking God to return our country to biblical principles for the simple reason that those of us who profess Christ believe that there's something diabolical going on, and our country is in the grip of evil.  The way we see it, spiritual forces of wickedness have invaded virtually every aspect of society.  And this reality is what drives us to our knees to plead with God to intervene on our behalf.  As the election drew close, we appealed to the Creator to spare us from an administration that aims to transform America into a socialist utopia.
Even though large groups of conservatives from many religious systems joined together and prayed their brains out, God did not spare America.
What struck me as odd is that many professing Christians met in large groups to pray with people that reject the God of the Bible even knowing that those from other religious faiths do not pray to the God of Christianity. So the purpose for praying with unbelievers is….?
Now consider this. The Bible teaches that anyone who is not born again is not indwelled by the Holy Spirit.  I tackled this subject in "Are you praying to the only true God":
Scripture speaks of God the Holy Spirit residing within all who believe in the Son of God. The Spirit guides, instructs and empowers believers. (John 14:16-17) As well, the "Spirit of truth" confirms everything about Jesus. (John 15:26) The unregenerate (unsaved) person is not Spirit filled. God does not hear anyone's prayer unless it is put into words by the Holy Spirit. So if we want our prayers to be heard and answered we must pray to the right God. (Source)
Paul drives home the point in 1 Timothy 2:5:
For there is one God, and one mediator between God and men, the man Christ Jesus.
As mediator, Jesus Christ stands between God and men to reconcile man to God.  According to Scripture, God does not hear the prayers of the unrepentant sinner. "Sin had made a quarrel between us and God; Jesus Christ is the Mediator who makes peace."
Returning to the election, Albert Mohler believes it was a "catastrophe" and a "disaster" for evangelicals. He said in a New York Times interview:
It's not that our message—we think abortion is wrong, we think same-sex marriage is wrong—didn't get out. It did get out.  It's that the entire moral landscape has changed. An increasingly secularized America understands our positions, and has rejected them.
Perhaps the NRR leaders should put their priorities in order and do what the Bible commands.  First and foremost followers of Jesus Christ must share the Good News of the Gospel with the lost.  (1 Corinthians 15:3-4, Mark 16:15) We may defeat the evils of our day through political means and we may change laws. But unless man's sinful heart is changed, evil will persist.
We must also oppose the evolutionary secularist worldview.  Many pro-family groups have been in the trenches for decades, fighting to "take back America for God."  It has been an up-hill battle — and expensive to boot.  But let's be honest; in spite of all our efforts and the money we've poured into winning the culture war, liberals are winning!
After months of pleading with God to oust Obama, we're now asking, "Why did God allow his re-election?"
In a word: Judgment.
So with that in mind, the question we should be asking ourselves is, "Why is God judging America?"
Again, in a word: Sin.
When I was a child and disobeyed my parents I got a spanking.  But before the boom was lowered I'd cry out, "Don't spank me! I'll be good, I promise!" All the pleading in the world did not work with my parents. They'd give me a licking because I deserved one.
Well, America is getting a licking because we deserve one. It would seem that God has closed his ears to our pleas and stale promises. We the Peeps have not repented of our sins and turned from our wicked ways.  In fact, most Americans could care less what God thinks of their lascivious behavior.  So for now, at least, God will allow us to continue wallowing in filth.
I believe one of the reasons God has turned us over to a reprobate mind, to do what should not be done (Rom. 1:28) is that, like the world, the visible Church is awash in sin.  A whole host of self-professed Christians are deep in sin simply because they have no clear understanding of what God deems sinful — and they have no desire to find out!
Satan uses syncretism to separate God from His people.  Religious syncretism is the blending of differing systems of belief.  "Syncretism relies on the whim of man, not the standard of Scripture."  Syncretism in Protestantism occurred when elements of other religious beliefs were integrated into mainstream denominations. So, what's the big deal?
The big deal is blending historic Christianity with other philosophies!  Listen to Deuteronomy 12:29-31:
When the LORD thy God shall cut off the nations from before thee, whither thou goest to possess them, and thou succeedest them, and dwellest in their land; Take heed to thyself that thou be not snared by following them, after that they be destroyed from before thee; and that thou enquire not after their gods, saying, How did these nations serve their gods? even so will I do likewise. Thou shalt not do so unto the LORD thy God: for every abomination to the LORD, which he hateth, have they done unto their gods; for even their sons and their daughters they have burnt in the fire to their gods.
The LORD was not kidding around.
Syncretism slithered into the Church through liberalism.  But well intended evangelical conservatives who make up a large part of pro-family groups are also responsible.  In their desperation to "bring America back to God" groups such as the American Family Association, Focus on the Family, the Family Research Council, Americans for Working Families, Wall Builders, Traditional Values Coalition, Liberty Council and Concerned Women for America reached out to a slew of controversial Christians (false teachers), including men and women in theological cults!  And they're routinely invited to participate in spiritual and political endeavors — even prayer rallies!
Over the years religious renegades have shared the platform with GOP candidates, congressmen, entertainers, heads of pro-family groups, and other conservative superstars.  Now, I'm not saying that people on stage with renegades share their beliefs; what I'm saying is that when highly regarded leaders unite with heretics and cultists, the public sees it as an endorsement!
"If the New Religious Right were truly committed first and foremost to sound biblical theology and doctrine," says Brannon Howse, "they would not be involved in spiritual enterprises with those who participate in the New Age Movement, the New Apostolic Reformation, ecumenicalism, globalism, communitarianism, the Church of Rome, the Word of Faith movement, social justice, and the social gospel."
As Brannon rightly pointed out, the Word of Faith movement is not committed to sound biblical doctrine. What they teach is heretical!
Here CRI exposes word-faith teaching:
God created man in "God's class," as "little gods," with the potential to exercise what they refer to as the "God-kind of faith" in calling things into existence and living in prosperity and success as sovereign beings. Of course, we forfeited this opportunity by rebelling against God in the Garden and taking upon ourselves Satan's nature. To correct this situation, Jesus Christ became a man, died spiritually (thus taking upon Himself Satan's nature), went to hell, was "born again," rose from the dead with God's nature again, and then sent the Holy Spirit so that the incarnation could be duplicated in believers, thus fulfilling their calling to be what they call "little gods." Since we're called to experience this kind of life now, we should be successful in virtually every area of our lives. To be in debt, then, or be sick, or (as is even taught by the faith teachers) to be left by one's spouse, simply means that you don't have enough faith — or you have some secret sin in your life, because if you didn't, you would be able to handle all of these problems.
Further…
In every instance, the "Word-Faith" teaching is guilty of presenting an inflated view of man and a deflated view of God, thereby compromising God's message as revealed in the Bible. This fast-growing movement has disastrous implications and, in fact, reduces Jesus Christ to a means to an end — when in fact he is the end. If the New Age Movement is the greatest threat to the church from without, "positive confession" may well be its greatest threat from within. (Online source)
Another movement mentioned by Brannon Howse is the New Apostolic Reformation (NAR).  The NAR, aka dominionists, hold that God is restoring the lost offices of church governance, namely the offices of Prophet and Apostle.  The leaders fancy themselves modern-day apostles and prophets and believe they have the same gifts as the Old Testament prophets and the New Testament apostles.  In a piece I wrote entitled "Dominionists are on the move…and they mean business" I brought to light some of their unbiblical beliefs:
The NAR/dominionist's goal is to transform society into the kingdom of God on earth. How? By controlling various aspects of society. The term they use is the "Seven Mountains," or "Seven Spheres" of society. The Seven Mountains are: 1) Arts and Entertainment; 2) Business/Economy; 3) Education; 4) Family; 5) Government; 6) Media; 7) Religion. The NAR holds that as they accomplish ridding the world of evil, things will get better and better and then Jesus Christ will return to set up His kingdom.
The goals of the CR [Christian Right] and the NAR seem like a good idea, right? I mean, who could argue with wanting to influence the seven spheres of society that are dominated by secular humanists. Christians are not wrong in desiring to have a society based on Judeo-Christian principles. But here's the problem. This "mandate" the NAR mob subscribes to did not come from the Lord Jesus Christ. In John 18:36 Jesus made it clear: "My kingdom is not of this world."
However, dominionists never let a little thing like what Jesus said get in the way of their lofty goals. One of the most troubling aspects of their "theology" is the unbiblical teaching on spiritual warfare. They believe they have a kingdom mandate to do "strategic-level spiritual warfare" which is "a popular charismatic method of casting out demons from geographical locations or territories. It identifies three levels of demonic control on earth. Firstly, are "Ground-Level" demons, which possess people. Secondly, "Occult-Level" demons empower witches, shamans, magicians. Finally, "Strategic-Level" demons which are the most powerful of the three, are said to rule over certain regions or territories. Their main purpose is to hinder people from coming to Christ."
Hence, dominionists go hither and yon to do strategic-level spiritual warfare to tear down demonic strongholds established by Satan and his demons. This is not local; it's global. (Source)
The fact of the matter is that the word-faith/positive confession movement and the NAR have many of the same heretical beliefs.  In Matthew 7:15-17, Jesus warned:
Beware of false prophets, who come to you in sheep's clothing, but inwardly they are ravening wolves. You shall know them by their fruits. Do men gather grapes of thorns, or figs of thistles? Even so every good tree brings forth good fruit; but a corrupt tree brings forth evil fruit. … Therefore by their fruits you shall know them.
In Ephesians 5:11 Paul tells us to "have no fellowship with the unfruitful works of darkness, but rather expose them."  We are not only to expose them, we are to call them what they are – evil!  We have many examples in the Bible of name calling. For example, in Matthew 23 Jesus called the scribes and Pharisees hypocrites and "whitewashed tombs, which outwardly appear beautiful, but within are full of dead people's bones."  He called these same men serpents and a brood of vipers, looked them squarely in the face and said, "how are you to escape being sentenced to hell?"
But instead of exposing unfruitful works of darkness as we are commanded to do, New Religious Right leaders, many of whom profess Christ, organize prayer events with them!
So – did God hear those prayers?  Consider who He hears according to Scripture and draw your own conclusion.
Resources:
New Apostolic Reformation articles—On Solid Rock Resources
Televangelists & Word of Faith Movement—On Solid Rock Resources
Are you praying to the only true God? By Marsha West
Liberals created the culture of evil and death, part 2 By Marsha West
How the Religious Right Assisted in the Re-Election of President Obama And Are Hastening God's Judgment of America By Brannon Howse
Neo: "What truth?", Morpheus: "That you are a slave, Neo. That you, like everyone else, was born into bondage… kept inside a prison that you cannot smell, taste, or touch – a prison for your mind."
~The Matrix 
In the movie the Matrix, Morpheus and Trinity knew that something in reality had suddenly changed when Neo experienced a deja-vu. The deja-vu resulted as a bit of the virtual world reformatted changing reality enough so a new 'reality' presented with an advantage to the controllers.
It is interesting to pay attention to the Matrix of 'real' life because there are many similarities to the inspired ideas communicated in the movie of the same name. If you pay attention long enough you'll notice some deja-vu. This 'real' life appears to have scripted components that when noticed change reality right before our eyes.
Right now the global controllers are modifying the script so as to bring about some kind of change that facilitates their plan of global domination and enslavement they'll call global government.
The stage is being populated with new props and I sense a deja-vu.
WHO CONTROLS THE WORLD
I think the sociopolitical framework of the united States and the world are scripted plays created by powers-that-be having critical knowledge of human psychology and control of the worlds media, education, money, military, religions, and energy (including food, water and medicine). And because it is important later, I will note the world's-a-stage script writers are obsessively interested in esoteric occulted symbols, numerology, astrology and religious ritual.
As many of you already know, the united States of America's over government (by agreement made called the Constitution), commonly known as the United States Federal Government (USG), was infiltrated and usurped many years ago; the final purge was nearly complete with the bankruptcy and subsequent relaunch of the USG in 1933. One way to help your mind work better when thinking about this is to mentally rename the USG. Renaming results in clearer thinking because it makes allegiances transparent. I like to think of the USG as Federists (rhymes with terrorists), which helps me remember I'm talking about an foreign occupational, hostile, well funded, highly intelligent, malevolent gang of usurpers. Federists occupy the highest offices and control the primary enforcing agencies of the former USG.
Federists control of America is maintained first by deception, then bribery and blackmail and finally, as needed, murder.
In other words, the control system that has been pulled over our eyes to blind us from the truth, is now in control of the world's wealthiest and militarily powerful nation on earth.
The world, then, is controlled by an unnamed, focused group of powerful, malevolent, super-staters, which, by proxy, occupy and control the highest offices, enforcing agencies and military of the wealthiest and most powerful nation on earth.
The world is controlled by the globalists.
GLOBALIST'S RESOURCES
The globalist maintain their control over the world through control of the worlds media, education, money, military, religions, and energy (including food, water and medicine).
The primary source of globalist power comes from pretended money in the form of currency and energy monopolies. All the other controls are derived from these two sources. And, for future reference, these two main sources of power are the globalist's Achilles heel.
Counterfeit currency is a system of pretended money loaned by imitation banks to governments at interest. The interest represents real wealth streamed back to the imitation banks in payment for the counterfeit currency (nothing).
The crux of the crime is that nothing of value is loaned in return for interest payments. Using the borrower's promise to pay as currency, the imitation banks return debt as money. In other words, nothing of value was loaned by the bank in return for interest payments. Hence a system was devised so globalists can issue currency in nearly unlimited quantities, at no cost to the globalist, in return for an ever growing stream of interest payments siphoning off the wealth of the borrowers.
The globalists using middle men like the Federists can then 'loan' unlimited ( at least in the short term because this banking scam eventually self destructs) currency to the Federists, who use the currency to further the globalists agenda, while the globalist still retain the interest stream now passed off as income tax to the working class of the united States of America.
The actual currency (dollar) is worthless, but derives a phony value because people accept the dollar in trade for real goods. Since the currency grows on trees, the quantity can always increase (and of course it does), thereby reducing the supply of goods available causing prices to rise in proportion to the quantity of pretend money in existence. The rising prices are a second form of tax since it now takes more dollars to purchase the same good. (Your loss of purchasing power has been transferred to the Federists to be used in service of the globalist.)
Using this currency, the globalist can then fund legislation in the affected country to erect monopolies on energy, buy and control the media, fund education trusts and university grants, bribe and control religions and the military.
HOW THE GLOBALISTS WRITE THE SCRIPT
For the record it is easy to write the script when you own the media, schools, churches, energy, money and military.
The globalists write the script through careful control of images, themes and thought. Deception is the operative concept, even if the details are complex and complicated. In essence, the globalists frame the problems of the world and then provide the solutions. Many people have reported this idea, David Icke calls it 'problem, reaction, solution'. Using fear as a means of gaining and keeping attention, globalists, behaving like the best magicians, maintain your attention on fear while they move the props around the stage. Then when horrific problems do emerge (usually staged) , the globalists through their operatives are standing by with solutions, solutions that require the transfer of more power, wealth, resources, liberty and subjugation to the globalists.
Strictly controlling the media and churches with propaganda and topic restrictions , while limiting your energy, issuing your currency and directing the military, the globalist have near total control of an individual's mind, wealth, health and spirituality. This control is used to create a pseudo world, not a complete Matrix (I hope) , but a mixture of scripted and directed macro story and permitting a limited personal directed micro story. You do have control of parts of the play, but the point is, "All the world's a stage, And all the men and women merely players"
DEJA VU
Mind control of Americans is of pivotal importance to the globalist because America has been captured and occupied by the Federists, their primary tool of action and it is American's that have the best chance of switching off the Matrix and welcoming everyone to the real world.
The American media, with the exception of some uncontrolled, unaffiliated, non denominational, unregulated, alternative media is busy supporting normalcy biases or fear (as needed) via images and symbols. Images and symbols are necessary to maintain control of the mind while transmitting massive, encrypted data through the short hand of symbols.
The events of Nine-Eleven (leaving the numerology in the background) permitted a glitch in the Matrix, a deja-vu was noticed by the very sensitive, the Matrix was updating the stage to facilitate the globalists. Unlike other false flag events throughout history however, Nine-One-One happened in a time of technology benefiting the global media. The global media, being controlled by the same people that perpetrated the crimes, provided the globalist with an unprecedented opportunity to reach the minds of Americans and the world in a realtime televised ritualistic mass murder. Murder, being one of the ways the globalist maintain control over Americans (as needed), the globalists were signaling a change in the Matrix to include tighter control of Americans (the new security, police state.) Tighter control that would require cooperation from Americans to achieve. American cooperation was secured using hypnosis and trauma based mind control. The events of Nine-One-One were orchestrated to move the globalists to the next level of their long term plan.
ONE WORLD, ONE STAGE
For decades awake Americans and others have put together the pieces forming a story that told of the controllers, the globalists, destroying the world's social structures, reducing populations and reforming a unified global society taking the form of communism or some similar socio-political-economic top loaded tyranny. Communism and its collective cousins are pseudo economic and socio-political systems invented by the globalist as tools to manipulate minds into cooperating with their own enslavement.
The globalists, it seems, are not happy controlling nations while raping and robbing the people through deception. The globalists have a higher goal, the goal of ruling the world outright, not through deception but through outright tyranny. Perhaps the globalists tire of ruling by deception, only able to tell their story through predictive programming and the works of obscure minions given tidbits of inside information.
Regardless of the reasons, the globalists are moving quickly now to complete their prison planet. In fact it is critical to finish their handy work now because many people are waking up, unplugging and noticing the real world. It's also critical to finish now because the universe is waking up and the sun and the earth are responding with changes of their own.
You see the globalists know Americans, armed with the vestiges of a philosophy supporting right to life, a philosophy that supports individuals living their own life as a means to their own ends, still have an opportunity to change the script.
Americans are also armed with the necessary weapons to take back control of the nation by throwing out the Federists and arresting globalists where ever they may be.
But the clock is running, tick tock, the next change in the Matrix is coming and this time Americans will be traumatized into cooperating with their own disarming.
Nine-Eleven AS A STAGED MEGA RITUAL AND THE FINAL AMERICAN STAGED EVENT 
I mentioned above that our controllers have an obsessive interest in esoteric occulted symbols, numerology, astrology and religious ritual.
Take a stroll around Washington DC looking for occult and ancient religious symbols. See if you can spot Egyptian or Roman gods. Have a good look at the Statue of Liberty, see if you can identify lady Liberty as someone else from ancient occult history. Investigations into the world of Freemasonry and Babylonian cults will expose many overlaps. For fun explore the beginnings of the Mormon religion or the church of Scientology. The world of religion is comprised of symbols and secrets and is an ancient system of mind control. And, as I have said, mind control is even easier when you own the media, schools, churches, energy, money and military.
I have recently read a book by S.K. Bain entitled "The Most Dangerous Book on Earth: 9/11 as a mass ritual"
This is one of the best resources for understanding the occult and esoteric meanings and rituals associated with Nine-One-One. According to the author the entire hideous event was scripted with great attention to detail using ancient religions and occult symbols, numerology, deity worship and incantation.
In this well researched analysis of the scripting of Nine-Eleven, Bain describes the event as having an opening ceremony followed by a declaration asserting the ritual was to worship a deity, followed by incantation identifying the deity and then worship including sacrifices, and finally closing ceremonies. A modern MEGA occult ritual played out, including mocking those that could not see or recognize the event, while doing a hat tip to Aleister Crowley – all done in plain view and transmitted via television around the world.
The point of bringing this to your attention is that Bain makes a good argument, and so do many others in his documented research and elsewhere, that Nine-One-One was planned many decades, if not centuries in advance. Information detailing the extent to which the controllers scripted Nine-Eleven is startling even to those of us that have been awake for some time. For many readers this may be hard to accept, but I recommend you clear your mind of accepted beliefs and begin your research.
The second part of the book is what Bain calls 'Predictive Fiction' wherein, using information learned by decoding the events of Nine-One-One and noting the props placed on the stage of life in advance to be ready for use in the MEGA ritual (recent ritualistic mass murders), he makes a prediction that the MEGA ritual which had its origins long before Nine-One-One, and included the deaths of over 3000 people on September 11, 2001, has not ended.
Using the literary tool of telling a story after the events of the story happened (in advance of the actual events in reality) , Bain follows his line reasoning from investigating Nine-One-One and leads us to the conclusion the next step and the conclusion of the events witnessed on September 11, 2001 will culminate in the nuclear destruction of downtown Phoenix, Arizona on the religiously and astrologically significant date of December 25, 2012. The MEGA ritual concluding as the beginning of the NEW GREAT AGE begins with the start of the next 26,000 year solar cycle around the milky way.
Conclusions and implications drawn in the book are shocking and follow the facts, as they are known to date, including information on recent and related ritualist public sacrifices in Arizona, allegedly by lone gunman Jared Lee Loughner, and Colorado, the 'Batman' shooting, allegedly done by lone gunman James Holmes; sacrifices that foreshadow the Christmas day event.
KNOCK KNOCK
Events in the world and especially in America are telegraphing something big is coming soon. This all leading up to something and If I'm correct, the clues are already in place, props and propaganda are taking shape in the Matrix.
For Americans, like Neo in the Matrix, it means waking up and reading the writing on the screen. We have an exponentially rising police state growing before our eyes. Men, machines and assets are being deployed at rate greater than population growth. Military is actively participating in police duties, cities are seeing full scale military drills including jets and helicopters. The Federists are buying hollow point ammunition in quantities not required except for all out war; ammunition that has no other purpose than killing. The Federists are purchasing MREs, coffins, death certificates, building prison camps and announcing kill lists. The Federists by decree have announced they can do roundups of Americans for detention and disappearing with no due process. The Federists are arming drug gangs in Mexico and America and have opened the border with Mexico for entry by hoards of non American Citizens for purposes of causing stress, chaos and racial strife.
Further indications that something big is planned is the outrageous growth of the TSA. The Transportation Safety Agency was originally part of the department of Transportation, but it did not stay there long. In 2003 the TSA was assimilated by the Soviet sounding (legitimizing and acknowledging the communist system the globalists installed in Russian after 1917) Department of Homeland Security. The TSA originally were badge-less bag checking public servants assigned as ancillary security helpers in airport baggage areas. But after 2003, the agency took on its primary role which has nothing to do with the safety of transportation. The TSA is clearly only a Tyranny Support Asset and is part of security theatre creating false fear in the minds of travelers and traumatizing travelers by groping, sexual assault, theft and verbal abuse. Clearly we are being conditioned to associate fear and pain with travel, and unqualified thugs in blue shirts and tin badges.
As far as security is concerned, the TSA obviously is not charged with or concerned about traveling security. The TSA has no skin in the game of transportation (unlike the airlines or airports) and deliberately employes some of the poorest personality types from the lowest walks of life. Theft, sexual assault and more by TSA agents is rampant, begging the question, how could you trust a TSA agent to protect you from outside criminals when crime is rampant on the inside.
The TSA is a cancer on commercial air travel ( and now moving into the train stations, bus stations, malls and highways) and using them for security is akin to Rolling Stones management hiring the Hells Angels to provide security for the concert in Altamont Park in the winter of 1969. According to Wikipedia "Although peaceful at first, over the course of the day, the mood of both the crowd and the Angels became progressively agitated, intoxicated and violent."
The point is there have been no terrorists, except those admittedly created and deployed by the FBI and intelligence agencies but yet the number of TSA employees has tripled since 2003, from over 16000 to now over 50000.
This agency has never thwarted a single terror plot, never captured a single terrorist and the very best you can say is the airline industry is still surviving despite the TSA. Therefore one might ask is there more to the TSA story than transportation security theatre. Perhaps the TSA is being grown to fill the responsibility of supporting a full on tyranny, where the real function will be to support the tyranny via arrests, documents processing, impeding travel, searching for valuables (under currency controls) and disappearing marked targets.
Perhaps the TSA is being grown for some new event, forming on the stage now, but out of site. After all, at this growth rate the TSA will soon be the size of a small army – yet with nothing productive to do.
What is it going to take to get past the trauma based mind control of Nine-One-One so that Americans can start resisting now. When the weapons are confiscated, America's chances of stopping the tyranny will have been confiscated as well. 
WHAT CAN BE DONE
If we had been able to read something like "The Most Dangerous Book in the World" sometime prior to Nine-One-One, we could have started watching and looking for signs the script writers were placing props and propaganda into the 'Matrix' and, possibly, in pointing out the props and propaganda, we may have been able to stop the event. We might have seen the World Trade centers being prepared for destruction. We may have noticed the outrageous number of financial bets placed against business and airlines involved with the event (insider trading). Flight control center operators and military strategists may have notice the unusual number of exact scenario 'drills' planned for that particular day.
Fortunately we can read the book now, and, even if nothing happens on Christmas day (hopefully), we can all start watching and paying more attention to the stage and the changes in the Matrix.
For example, remembering who the Federists are and globalists control the media, then everything presented in the media must be constantly analyzed for propaganda.
For example the religious media is telling Americans that Iran is a boogie man and Israel must be protected at all costs. This mantra is in support of a propaganda campaign to attack Iran going back more than 10 years. But now a ripple has hit the pond in support of this narrative from a slightly different angle, now we are beginning to hear about possible 'sleeper cells' of Iranians or Hezbollah or other Iran related groups hiding out in America. We are also being told by some alternative media that Iranian or Hezbollah troops may be massing in Mexico or Belize preparing to infiltrate the country via the unprotected borders.
This narrative could be used as a tool for assigning blame after a nuclear attack on an American city via some technology, which by the way could only be created and built by the Federists or globalists, such as a portable nuclear bombs. For the record Iran/Persia has a history of self reliance and non aggression; a nation, ironically, being encircled by warring, aggressive nations claiming Iran is destabilizing the peace in the region. See my article "Iranian Hostage Crisis: Reloaded" for more information regarding Iran.
Globalist misinformation and disinformation usually carries a signature of being opposite of the truth. Remember the Federists tell Americans that al-Qaeda is responsible for Nine-One-One, but Federists in league with NATO and United Nations fund and deploy al-Qaeda to destabilize Middle Eastern and Arab nations.
If an American city is being targeted for a nuclear bomb, there may be other props noticeable by Americans. Now is the time to start looking and reporting.
I recommend buying and reading "The Most Dangerous Book in the World" and do so before Christmas. The in-your-face mockery of the globalists is over the top and the time has come to wake up and route them out.
Bain wonders how the names of Obama and Osama and Saddam Hussein and Barack Hussein can all be so similar. In the name Osama Bin Laden is the name Obama or the name Biden. Inside the name Barack Hussein Obama is the sentence "Amen Ra is Back BHO USA" Is this just an accident ? I firmly believe that accidents are very unlikely in this highly controlled Matrix.
As individuals we do not have to consent to tyranny and rule by occult loving psychopaths. Passive aggression and deliberate peaceful non compliance is possible by anyone ready and willing to work for the end of this madness. The time is now:
Tell People,
• Get vocal at local and state government events and meetings,
• Get your money out of the globalists banks and keep your savings in physical silver and gold and long term food and guns and ammo,
• Move to states that seem to be organizing against this tyranny,
• Withhold consent and support for the system by getting off the grid,
• Support the second amendment, learn to shoot, talk about guns, support second amendment organizations,
• Turn off the TV,
• Stop buying products from globalists companies when possible,
• Grow a garden,
• Oppose agenda 21 any chance you get,
• Create new products and service in the privacy protection market,
• Create new products and services in the home off the grid market,
• If you are teacher, reverse indoctrinate your students, help wake them up,
• If you work for the "defense" industry, find other work,
• If you are a cop or in the military check out Oath Keepers,
• Stop supporting the war on drugs,
• Oppose the militarization of your Sheriff and Police departments,
• Film and post to youtube signs of tyranny,
• Stop answering questions, when silence will do,
• Learn about the law and your rights,
• Exercise and eat right,
• Learn a martial art,
• Stop supporting the system, do not seek help from the state or government, learn to solve your own problems, including domestic problems,
• Get off prescription medicine, alternative medicine has remedy for nearly everything,
• Support food markets selling organic,
• Ask your local food stores to stock organic,
• Oppose Fluoride in your water, even if no one listens,
• Learn more about yourself and your own power.
Stand up now before gun confiscation leads to a false flag civil war.
Source:  Jack Mullen | RedIceCreations.com
Is it possible for a Christian to know God's will and not have to agonize over it? Should a believer make a decision without first spending hours in prayer, asking God to reveal His will? Must a Christian avoid making a decision until he or she has a "peace about it"? What about waiting for a "sign" from God? Is it okay for a Christian to consult a psychic or a Ouija board to seek God's guidance?
A married couple, John and Tina, is faced with a dilemma. They would like to move to Colorado to be closer to John's family. They've been praying about it, asking God to show them His will. Their decision must be made before the end of the week, yet they're still not sure what God wants them to do — should they stay or should they go?
Naturally John and Tina are confused and frustrated. John is leaning toward moving because he knows it will be good for the kids to live close to their grandparents. He's even getting excited about it. Not Tina! She wants to wait for a "confirmation," from God before they pull up stakes and move half way across the country.
John and Tina are in the proverbial pickle.
Many Christians talk about finding God's will as though it were some deep dark secret, hidden away in the pages of Scripture. Maybe God doesn't want us to find it.
Where does the Bible teach that God tries to hide His will from us?
Tina and John believe their heavenly Father loves them, yet they've decided that He's hiding His will from them. Maybe God likes playing hide and seek.
Most good parents want what's best for their children, right? So does it make sense that God would want to hide His will from those He loves? If Tina and John really believe He's a loving Father, why are they clinging to the ridiculous notion that He wants to keep them in the dark?
If you search the New Testament you'll find no explicit command to "Find God's will." Read through the book of Acts and you'll see what I mean. The Apostles were given no clear instructions on how they were to discern God's will. No prayer ritual. No magic formulas. Nothing!
Christians shouldn't waste their time searching for a magic formula that will cause the Almighty to reveal His will. Since God forbids pagan divination, dabbling in the magic arts is risky business. Yet professed Christians are using eastern meditative techniques hoping to gain secret information that God has not chosen to reveal. Followers of Jesus Christ should never seek supernatural powers. God has determined the means by which we come to Him in prayer–and He set certain boundaries! Try to imagine, if you will, Christians determining the boundaries for themselves. There would be no limits whatsoever!
Some Christians push the limits to the brink. Mystics like Brennan Manning and Richard Foster believe God can be found within through achieving an altered state of consciousness. Individuals involved in contemplative prayer commune with God through meditation and yoga. By using these techniques they're able to reach stillness, thus opening themselves to new experiences within, and receiving illumination. Gary Gilley offers this insight into what Christian mystics believe:
"[T]he mystic has no confidence in human knowledge accessible through normal means such as the propositional revelation of God (Scripture). If we are to know God, it must come from a mystical union with Him that transcends the rational thought process or even normal sensory experience. This takes place through following the three stages of purgation, illumination and union; implementing the spiritual disciplines and most importantly, practicing contemplative prayer." (Source)
Contemplatives admit that the means they use to commune with God can be dangerous as it invites demon oppression. And for those who are not Christians, it invites demon possession! In Acts 8 we learn that Simon (the sorcerer) Magus was severely rebuked by Peter for seeking supernatural powers. Christ himself criticized the "perverse generation" that always asks for a sign from God.
Looking for signs through coincidences, or flipping through the Bible and placing a finger on a verse, or relying on the first thought to enter your mind after a prayer, are forms of Christian divination.
In order for Christians to mature in their faith they must read and study Scripture, meditate on it (this does not mean eastern meditation), then put its principles into practice. We must put our Bibles before all the other books we're reading. It's the only book that has God's direct message to His people.
"I delight in your decrees; I will not neglect your word — Open my eyes that I may see wonderful things in your law–Your statutes are my delight; they are my counselors — I have chosen the way of truth; I have set my heart on your laws…Direct me in the path of your commands, for there I find delight" (Psalm 119:16-35 KJV).
An important aspect of reading the Bible is knowing how to interpret Scripture correctly. Paul said to Timothy, "[T]he things that thou hast heard of me among many witnesses, the same commit thou to faithful men, who shall be able to teach others also. … 15Study to shew thyself approved unto God, a workman that needeth not to be ashamed, rightly dividing the word of truth." (2 Tim 2 & 15). We must seek accurate interpretations–and correctly handle the word of truth! That way we will not only know what the words say, but the intended meaning of the words. Christian apologist Greg Koukl makes this point: "Private interpretations do not yield accurate meaning–there is a particular truth–a determinate meaning–God intends to convey. Individual, personalized interpretations that distort this meaning only bring danger."
Stay out of the danger zone! Applying esoteric meanings to Scripture is irresponsible. Anyone who distorts God's Word does so "to their own destruction" (2 Peter 3:16).
I haven't forgotten about John and Tina. Why haven't they received an answer from God on the Colorado question? A simple yes or no will do. They're not expecting God to appear to them in a burning bush or through thunder and lightning as He did with Saul. Why the silence?
We may think God intends to reveal His plan — but what if He chooses not to? What if He has no intention of sharing His plan with us? Part of God's plan for Job's life was to allow ghastly things to happen to him. What if Job had known in advance about the losses he would suffer, the pain he would have to endure? The man would never have left his tent! God's plan for Job was that he should suffer more than any man. God never told Job about His plan. And he never found out why he was made to suffer.
God still speaks to us today–but not through a burning bush! He speaks to us through the pages of Scripture. If we read and study the Bible what we'll discover is that His will for us is not hidden. In fact, it's crystal clear. So why do so many believers agonize over it? I'll answer this burning question (pun intended) in a moment. But first, is it possible for a Christian to know God's will and not have to agonize over it? Should a Christian (a) make a decision without first spending hours in prayer, asking God to reveal His will? (b) avoid making a decision until he or she has a "peace about it"? (c) wait for a "sign" from God? (d) consult a psychic or a Ouija board to seek God's guidance?
Pastor and Bible expositor John MacArthur reminds us that:
"The will of God is not meant to be a secret we must uncover.  God wants us to understand His will far more than we want to understand it. He always makes His will clear to those who seek it with an obedient heart. Most of the real problem areas in the question of God's will are settled for us in Scripture."
What does Scripture tell us about seeking God's will for our lives? According to noted Old Testament scholar Bruce Waltke:
"There are no examples of explicitly seeking or finding God's will after Acts 1:24-26, in which the disciples drew lots to select Matthias as a replacement for Judas. There are dreams, visions, and revelations after this, but never in the context of explicitly seeking God's will. From this point onward it is not divination (seeking to probe the divine mind) but revelation given by God to His people. After Pentecost there is no instance of the church seeking God's will through any of the forms of divination? The problem of using divination today is that the techniques Christians use, like promise boxes and seeking signs are not examples offered to those living under the New Covenant. So when a believer is told to "not take a job until you have God's mind," I think he may be led astray. His faulty logic and faulty exegesis cause him to believe in divination, but there is no such biblical example to follow for Christians." (Source: Knowing the Will of God By Bruce Waltke, with Jerry MacGregor Published by Harvest House Publishers, Eugene OR.)
Nowhere in the New Testament does God tell His followers to "seek his will." Christians are commanded to seek His kingdom and do His will.
The means God used to reveal His will before Pentecost is not normative for the church today. According to Waltke, "God does not administer His church in the same way He administered old Israel. He administered old Israel by the Mosaic Law, but we are no longer administered by that law. He administers us by the Spirit, not the Law, and this changed at Pentecost."
God operates differently today because we are under grace, not under the Law. (Romans 6:14). Born again Christians are controlled by the Spirit of God. Through the work of the Holy Spirit in us, we know how to tell right from wrong. Hebrews 8:10 says, "I will put my laws into their mind, and write them in their hearts: and I will be to them a God, and they shall be to me a people."
God speaks to us through the pages of Scripture. "For all our talk about sola Scriptura," says Greg Koukl, "many also hold that God speaks to them on a regular basis giving true information about Himself and specific directions for their lives. Their claim is, essentially, 'I believe the Bible is a bona fide source of information and the Spirit also gives private information directly to me.' The second step frequently follows the first: The personal, subjective sense of what a person thinks God is telling him trumps the objective Scripture."
Koukl makes an important point. Should what we hear in our mind take precedence over what Scripture says? Christians will often toss out the phrase, "God told me" that they should do this or that. Or "I felt led," or "I sensed that God wanted me to___" You fill in the blank. Televangelists, who pretend to have a direct pipeline to God, prance around in front of the TV camera, claiming to hear a "word from the Lord." At the risk of sounding divisive, most televangelists teach outright heresy (I can prove it), so why would God speak to them at all? Frauds should not expect to hear from God; they should expect to be rebuked by God. But I digress.
Now for an example of divining God's will.  Loretta wanted to change jobs so she prayed for guidance. When God didn't answer immediately she experienced doubts and anxiety. Maybe she should stay at her current job. After being in limbo for a week, someone mentioned a company that was hiring and thought Loretta would be the perfect candidate.  A sign from God, perhaps? Loretta applied and landed an interview. The interview went well and she knew it would be a good fit. Loretta really wanted the job, yet she felt uncertain about accepting it, as she still hadn't heard from God. Frustrated, Loretta decided to lay out a fleece. If the company offered her the job, with a raise in salary to boot, she'd know for certain it was God's will. Eventually the company extended an offer, which included an increase in salary–and a private office! There was no doubt in her mind that God had spoken. The fact that she had gotten everything she prayed about–and more–was the confirmation she was waiting for. Loretta also felt a peace about it.
Liberals are responsible for much of the evil in America.  But in their zeal to "Reclaim America for Christ" some well-intentioned pro-family conservatives have been introducing evil into the Church.  I'm speaking of the "New Religious Right" (NRR) a term I borrowed from Brannon Howse.  Ironically, in order to bring society back to its Judeo-Christian values, groups such as the American Family Association and the Family Research Council have brought out-and-out heretics and cultists out of the darkness into the limelight.
The NRR evolved out of the Religious Right (RR) of days gone by.  Howse, who was acquainted with the founders of the movement, has gotten a lot of heat for voicing his concern over some of the people the NRR has chosen to unite with since the passing of the old guard.  "I do not believe," he said, "that many of the now deceased leaders of the religious right from the 1970s and 1980s would agree with the theological and doctrinal compromise of many of the leaders of today's 'New Religious Right'."
The leaders Howse is speaking of are D. James Kennedy, Jerry Falwell, Adrian Rogers and Tim LaHaye.  LaHaye, author of the blockbuster Left Behind series, is still very much alive and supports the NRR. It seems he is willing to set aside theological and doctrinal differences to accomplish what he set out to do over 40 years ago.  Has Dr. LaHaye forgotten 2 John 9:11?:
Whosoever transgresseth, and abideth not in the doctrine of Christ, hath not God. He that abideth in the doctrine of Christ, he hath both the Father and the Son. If there come any unto you, and bring not this doctrine, receive him not into your house, neither bid him God speed: For he that biddeth him God speed is partaker of his evil deeds. (Bold mine)
I share Brannon Howse's concern over the NRR.  In their zeal to defeat the far-left's anti-God agenda, they've been partnering with those who do not abide in the doctrine of Christ.
The NRR has convinced a large number of evangelicals that if we can just change the system we will be able to influence human behavior and restore some moral sanity to this country.  In order to achieve this lofty goal, conservative people of faith must become engaged in the culture war. To this end, casting our vote is of primary importance.
So far so good.
The NRR urges conservatives to become involved in politics at state and local levels; participate in special interest groups; take an interest in government schools and our institutions of higher learning; take part in lawful demonstrations and publicly held events.  All of this must take place so that conservatives will play a larger role in influencing public policy.
I have no problem with any of this for the reason that we are told in Psalm 24:1 "The earth is the LORD'S, and the fullness thereof; the world, and they that dwell therein." Thus, "both the state and the church are under God," says R.C. Sproul, "The state is not sovereign; the state never has the right to do wrong. The state is always under the authority of God. God institutes government, God ordains government, and God will judge government. He holds government and all other institutions in our society responsible for doing what is right." Later Sproul says, "God tells me as a Christian to pay my bills on time. He tells me not to use false weights and balances in my business. I think that it's perfectly appropriate to recommend that the state have sound currency and not destroy the weights and balances of our society, to have honorable contracts and to do what is right. In other words, in those spheres of ethics that are right for all people, I believe it is a Christian's responsibility to remind the state to stand for what is right." (Source)
In my view, God's people, including pastors, should speak publicly through whatever means possible — to include the pulpit.  One reason for Christians being involved in politics and the culture war is to see that the state does what is right for all people. Another is to help the victims who are being enslaved by government and by wicked people.  Michael A. Milton believes that the clergy must speak out because they speak with "biblical authority to other Beast-like powers when there are souls at risk or the honor of Christ and His Church is under siege." (Source)
WHEN THE DEVIL COMES A KNOCKIN'…
" … I can visualize times when the only way to make plain the seriousness of what is involved in regard to a service or an activity where the gospel is going to be preached is not to accept an official part if men whose doctrine is known to be an enemy are going to be invited to participate officially. In an age of relativity, the practice of truth when it is costly is the only way to cause the world to take seriously our protestations concerning truth." –Francis A. Schaeffer
To help further their political agenda the NRR has thrust evangelicals into syncretism as we merge with Catholics, Jews, Muslims, New Agers as well as with Social Justice Christians (I'll cover this in part 3), false teachers, and those who are caught up in cults.  So it's no surprise to see NRR leaders sharing a stage with those in radical fringe groups such as the New Apostolic Reformation(NAR), International House of Prayer and Word-faith/prosperity preachers.  The NRR has been warned by discernment ministries and Christian apologists who study the cults, the occult and aberrant movements that these people are teaching rank heresy.  For instance, the aforementioned groups hold to "positive confession," a belief that is firmly rooted in the metaphysical cults.  In spite of what the Bible says in  I Corinthians 10:20-21, NRR leaders have no problem uniting with modern day "apostles" and "prophets" who are in high positions in the NAR and with New Age Mormon Glenn Beck as they attempt to save America from the ravages of liberalism.  Which begs the question: Why is the NRR not making every effort to save the Church from liberals, false teachers, New Agers, and the cults?
Instead of doing what is right in God's eyes, the NRR has helped a host of heretics and cultists gain credibility not only with evangelicals but with Catholics, the conservative media, politicians, entertainers and the Tea Party.  Partnering with the wicked is unacceptable for the reasons that: (1) God opposes the wicked; (2) The wicked should not be given a platform — especially when professing Christians provide that platform!
"Knowingly or unknowingly," says Brannon Howse, "the New Religious Right is being used as "useful idiots" by which to implement the goals of the progressives. Please understand, I am not calling anyone a name. This is a historical term used to describe people that are knowingly or unknowingly used by socialists. (Source)
Therein lies the problem.
To "bring America back to God" the NRR has embraced the technique of pragmatism or "whatever works."
"Some in the religious right," says Phil Johnson, "seem to think the primary duty of the church in secular society is political lobbying. Evangelical politicians have displayed a frightening willingness to compromise spiritual principles, forge partnerships with unbelievers, and shift the focus of their message away from the gospel in favor of more broadly-appealing moral and political themes. Some seem willing to take whatever pragmatic means are necessary in order to influence the vote—as if the advancement of Christ's kingdom depended on the American electoral process." (Source)
THE CHRISTIAN WORLD, THE MEGA-CHURCH, AND THE DEVIL
Pragmatism is also popular among pastors.  Blogger Tim Challies warned that pragmatism "has reared its ugly head throughout the Christian world. It is found in statements about evangelistic techniques such as "if it only reaches one person it is worth it." It is found in Rick Warren's book The Purpose Driven Church, a textbook for church growth, where he writes "Never criticize any method that God is blessing." He also says "We must be willing to adjust our worship practices when unbelievers are present. God tells us to be sensitive to the hang-ups of unbelievers in our services." These ideas are not Biblical; they are rooted in the perceived consequences. Pragmatism is found wherever Christians run to join programs and hurry to change their worship services because of what they expect to see happen because of the changes they make. In short, it is found anywhere the emphasis is removed from what Scripture says and where the emphasis is placed on the expected results." (Source)
In Part 1, I suggested ways in which evangelicals can offer a way back to a time when Americans knew the difference between right and wrong, before our beloved country started down the road to socialism, before she took a nose dive into moral depravity.  The number one most important thing for the committed Christian to do is to share the Gospel of Jesus Christ with the lost.  (Rom 1:15-7)  People are not going to change unless hearts and minds are changed. We love and forgive because we have been loved greatly and forgiven much.
Someone's values are going to prevail in America.  Will it be godless secular humanist/moral relativistic values of the Left we're seeing today?  Or the solid biblical values of yesteryear?
Presently, liberals are winning the culture war – and if they're winning, conservatives are losing. Liberals are winning through the courts, when liberal judges rule in their favor; through elected officials who pass laws that line up with the Left's agenda for society; and through bullying and fear mongering.  And as I pointed out in Part 1, the liberal agenda has the full support of the entertainment industry as well as the mainstream media.  They're also winning because very few believers even know what a biblical worldview looks like anymore.  Sadly, the visible Church has adopted an unbiblical worldview.
How could this happen?
My finger is pointed directly at Church leadership for the reason that many of them have failed to equip the Body of Christ with a decidedly Christian worldview.   But what's even worse is that the gospel of Jesus Christ is rarely preached in churches.  In our postmodern world many so-called ministers of God are hip, cool people pleasers, preferring to preach a culturally "relevant" sermon that makes the audience feel good about God – and themselves.
Tim Challies made the point that instead of sticking to biblical orthodoxy, church leadership has adopted pragmatic methods to appeal to the consumer.  Their main aim is to grow their church but in order to accomplish this, pastors must sell the benefits of Christianity to the consumer. So they have to come up with ways to entice "unchurched (unsaved) Harry and Mary" onto the church campus.  They hope that once Harry and Mary are inside the auditorium they'll realize all the "fun" things the church has to offer.  Things like espresso bars…live bands that play contemporary worship music loud enough to blow the doors off the hinges…praise band singers whose voices could rival any America Idol winner…drama sketches with stage lighting and props – and I've just scratched the surface!  Harry and Mary love the trendy church.  Moreover, they love their non-judgmental pastor who sincerely believes his (or her) "calling" is to take care of people's feelings.
In his piece, The Market-Driven Church, Gary Gilley underscores that, "fun has replaced holiness as the church's goal. Having a good time has become the criterion of an excellent, growing church, since fun and entertainment is what church consumers want. Yet Scripture references encouraging churches to become havens of fun are, as one may suspect, sadly lacking."  (Source)
Pragmatism ushered in the church growth "Purpose-Driven" movement.   Adopting a marketing strategy to grow the church has been hugely successful!  As a result many churches are well attended.  Problem is, pseudo Christians are the ones filling the pews…oops!  Auditoriums.
Paul's dire warning to Church leaders has fallen on deaf ears:
Take heed therefore unto yourselves, and to all the flock, over which the Holy Ghost hath made you overseers, to feed the church of God, which he hath purchased with his own blood.  For I know this, that after my departing shall grievous [vicious] wolves enter in among you, not sparing the flock.  Also of your own selves shall men arise, speaking perverse things, to draw away disciples after them.  Therefore watch, and remember, that by the space of three years I ceased not to warn every one night and day with tears.  (Acts 20:28-31)
Part 1… part 3 coming soon!
Recommended:
No compromise ever, episode 1—Mike Abendroth's discussion with James White, Carl Trueman and Phil Johnson on the Elephant Room 2 controversy
Worldview Weekend Training—Brannon Howse
Liberals changing word meanings with intent to deceive—By Marsha West
The Consumer-Driven Church—By Matt Slick
The world did not become a different place because of the Second Amendment.  It became a different place because of the perverted and evil philosophies that have been sown into our culture consistently for the last 40 or 50 years through pornography and mass media. –-Christian J. Pinto
Liberals would have us believe that the Second Amendment bears the responsibility for the mass murder that took place inside an Aurora Colo. theater during the screening of The Dark Knight Rises.  But when we examine the evidence it becomes apparent that much of the blame goes to the entertainment industry (EI).  That's right, Hollywood is partly responsible.
It is no secret that a large number of liberals are the movers and shakers in the EI.  The people who work in entertainment have had a hand in corrupting old and young alike.
Liberals, not pro-family and religious conservatives, have brought us the culture of death and destruction.  They are the ones who insist that all mention of God and the scriptures be removed from the public square through their misinterpretation of the First Amendment.
How did liberals accomplish this?  Judd W. Patton explains:
[I]n the 1947 Supreme Court case of Everson vs. Board of Education, a major conceptual change occurred. Citing only Jefferson's eight words ("a wall of separation between Church and State") and not their context or previous Supreme Court interpretations, it declared a new meaning: a separation of basic religious principles from public life. Indeed, Jefferson's eight words became the catch phrase for this new concept. (Source)
Was the First Amendment really intended to push prayer and the Bible out of our schools, while at the same time giving license to pornography that brings with it every sort of evil imaginable?
When we track the increase of heinous crimes against children such as rape, sodomy and abductions since 1947, we see a huge spike.  Is this a result of the values that flow from the Bible?
Those who are unclear as to why there was a spike in child abuse need only to ask:
Who sat on the Supreme Court in 1947?
Answer: 5 liberal justices
Who are the big dogs in the entertainment industry?
Answer: Liberal elites.
Even though the culture is experiencing a moral meltdown the EI chooses to ignore it and instead continues to produce vile, disgusting, and increasingly violent movies, TV programs, video games, board games – many with occult themes.
Ever noticed that some of the music the EI turns out is awash in race bating?  Likewise much of today's music is sexually explicit…contains filthy profanity…glorifies violence — even against women! And much of this repugnant music is aimed at children!
In an interview with the Hollywood Reporter, famed film director Peter Bogdanovich remarked: "What if movies are part of the problem?"
Well, duh!
In 1968 Bogdanovich produced Targets.  The movie ends with an angry Vietnam War vet randomly shooting teenagers at a drive-in movie theater.  The movie, which did not do well at the box-office, was released with a pro-gun control message – of course! 
When asked about the same sort of random shootings during The Dark Knight Rises, Bogdanovich lamented:
 At first, some of the people … thought it was part of the movie. That's very telling.
He believes,
Violence on the screen has increased tenfold. It's almost pornographic. In fact, it is pornographic. Video games are violent, too. It's all out of control. I can see where it would drive somebody crazy.
Later he observes:
Today, there's a general numbing of the audience. There's too much murder and killing. You make people insensitive by showing it all the time. The body count in pictures is huge. It numbs the audience into thinking it's not so terrible. Back in the '70s, I asked [Academy Award winning actor] Orson Welles what he thought was happening to pictures, and he said, "We're brutalizing the audience. We're going to end up like the Roman circus, live at the Coliseum."  The respect for human life seems to be eroding. (Source) (emphasis added)
If only other Hollywood elites shared Peter Bogdanovich's concern over the lack of respect for human life.
Since this article is not about gun control I'll add something Selwyn Duke said regarding the liberal's fib that gun control is about saving lives and then I'll move on:
For the sake of argument, let's accept the supposition that outlawing firearms would save lives. Does it logically follow from this that guns should be restricted or banned?
Well, it would certainly save lives and countless injuries if people didn't engage in mountain-climbing, hang-gliding, motorcycle-racing, trampolining, big-wave surfing, cave-diving, heli-skiing and a host of other dangerous activities. And, like guns, knives and baseball bats are common murder weapons. Does it logically follow that these items and activities should be banned?
The point is that we never treat saving lives as the only imperative when devising policy. If we did, we'd perhaps consider reducing speed limits on highways to 5 mph, since this might save most of the 43,000 lives lost on the road each year. Speaking of which, since 40 percent of those deaths are alcohol related, we can consider resurrecting Prohibition, too. (Source)
LOOK WHAT LIBERALS HAVE DONE TO CHILDREN
A newly released study suggests that children that watch sex on movies and TV will be more promiscuous and sexually active from a younger age. The Telegraph reported that,
Psychologists concluded that teenagers exposed to more sex on screen in popular films are likely to have sexual relations with more people and without using condoms.
And,
for every hour of exposure to sexual content on-screen, participants were more than five times more likely to lose their virginity within six years.
Later we learn that Dr. Ross O'Hara, who led the study, cautioned:
"This study, and its confluence with other work, strongly suggests that parents need to restrict their children from seeing sexual content in movies at young ages." (Source)
Even more bad news for parents from Live Science.  In "Why 6-Year-Old Girls Want to Be Sexy" Jennifer Abbasi reported that,
Psychologists at Knox College in Galesburg, Ill., used paper dolls to assess self-sexualization in 6- to 9-year-old girls. Sixty girls were shown two dolls, one dressed in tight and revealing "sexy" clothes and the other wearing a trendy but covered-up, loose outfit.
Using a different set of dolls for each question, the researchers then asked each girl to choose the doll that: looked like herself, looked how she wanted to look, was the popular girl in school, she wanted to play with.
Across-the-board, girls chose the "sexy" doll most often. The results were significant in two categories: 68 percent of the girls said the doll looked how she wanted to look, and 72 percent said she was more popular than the non-sexy doll.
Here is an interesting tidbit from Abbasi's piece that hopefully will garner the attention of a few moms.  It seems religious moms may be a blessing to their children:
Mothers' religious beliefs also emerged as an important factor in how girls see themselves. Girls who consumed a lot of media but who had religious mothers were protected against self-sexualizing, perhaps because these moms "may be more likely to model higher body-esteem and communicate values such as modesty," the authors wrote, which could mitigate the images portrayed on TV or in the movies.  (Source)
From these studies we see that Hollywood films do have an impact on our children.
TURNING BACK THE CLOCK
Spiritual forces of evil gained control over America in the 1960s with the hippie drug culture that gave us "sex, drugs, and rock and roll" and the self-absorbed "Me" culture.  Young people rebelled against authority, including parental authority.  Biblical morality was discarded like an old worn out shoe.  They latched on to the slogan "do your own thing" and immersed themselves in every sort of immorality one can imagine – and they did it with gusto!  If we look at how the actions of that day have impacted our society today we recognize that there are dire consequences when morality goes by the wayside.
So – is it too late to turn back the clock to a time when people weren't immune to wickedness?  Is it possible to have a society where children are protected rather than exploited?
In past articles I've made the case that children have been robbed of their innocence because godless secularists see the younger generation as fair game in their indefatigable struggle to advance an anti-Christian agenda in America.  "The Barbarians are no longer at the door; they've kicked it down and have taken over the house!"
How do we turn back the clock to a time when children were allowed to be children, before America took a very dark turn?
First, Bible believing Christians must share the Gospel of Jesus Christ with the lost. "For I am not ashamed of the gospel of Christ: for it is the power of God unto salvation to every one that believeth; to the Jew first, and also to the Greek. For therein is the righteousness of God revealed from faith to faith: as it is written, the just shall live by faith" (Rom 1:15-7).
We must make disciples of all nations. (Mat. 28:19) This is a command not a suggestion.  People will not change unless hearts and minds are changed.  It is men and women who need changing, not just the system (but the system needs changing too).  There's a Holy Spirit filled power in the gospel that can change the most hardened criminal into a saint.
Second, Christian parents must instill in their children a Christian worldview on a variety of moral issues such as premarital sex, bearing babies out of wedlock, abortion, homosexuality, biblical marriage, gambling and drug use.
Third, parents must address what's going on in the government-run-schools they send their children to, where individual thinking is discouraged and group-think is rewarded. What kids are being exposed to is humanistic education.  A large number of our public school teachers and counselors are radical liberals.  Their aim is to persuade students to reject their parent's values and instill their own leftist ideology.  In her book "Total Truth," Nancy Pearcey warns parents that they're youngsters "must be equipped to analyze and critique the competing worldviews they will encounter when they leave home" and she explains how to equip them.  In short, young people must have the confidence to stand up for what they believe, both in college and the workplace. Turning the other cheek has never deterred a liberal.
Fourth, "Preach the word; be instant in season, out of season; reprove, rebuke, exhort with all longsuffering and doctrine." Why is this important?  "For the time will come when they will not endure sound doctrine; but after their own lusts shall they heap to themselves teachers, having itching ears; And they shall turn away their ears from the truth, and shall be turned unto fables. But watch thou in all things, endure afflictions, do the work of an evangelist, make full proof of thy ministry" (2 Tim 4:2-5).
Fifth, pray! "Elias was a man subject to like passions as we are, and he prayed earnestly that it might not rain: and it rained not on the earth by the space of three years and six months.  And he prayed again, and the heaven gave rain, and the earth brought forth her fruit" (James 5:17, 18). When you pray you must pray to  the only true God.
Part 2 coming soon!
Metaphysical and psychic phenomena have long existed on the fringes of conventional science and academia. ESP, Clairvoyance, Telekinesis and Astral traveling have all been relegated to the back seat of mainstream, accepted belief systems in spite of an extensive mention of these practices down the ages, across myriad cultures. It has always been challenging for practitioners of the science to be validated by the prevailing status quo.
That however changed in 1995 when the CIA declassified a top secret program that had been training individuals in the esoteric science of 'Remote Viewing' in which, it was claimed, people were able to envision ongoing activities in distant places and future events.
Although reminiscent of a Sci-Fi yarn, Remote viewing was tested and deployed under rigorous scientific conditions to obtain data about foreign espionage activities, counter terrorism efforts, secret military bases abroad and hidden missiles. It recognized the inherent psychic potential in humans and attempted to harness these special faculties or 'powers' for the purposes of intelligence gathering, often of a vital nature.
The initial testing was done at the Stanford Research Institute (SRI) where extensive investigations were carried out into the human mind's capacity to transcend all bounds of time and space. SRI's research was supported by the CIA and other government agencies for over two decades.

Journalism student Morley Chalmers has his telepathic powers tested by Dr. W. E. Mann of Western's Sociology Department. Extra Sensory Perception or ESP was seen as a form of quackery by most scientists, but Professor Mann unperturbed by this attitude compared ESP to the study of hypnosis which he said at one time was regarded as a hoax both by scientists and the general public. Photo Credit London Free Press Collection of Negatives/Western Archives
Russell Targ, Hal Puthoff and Ingo Swann were the original founders of this once-secret program. Their task was to learn to understand psychic abilities, and to use these abilities to gather information about the Soviet Union during the Cold War. They found from years of experience that people can quickly learn to do remote viewing, and can frequently incorporate this direct knowing of the world — both present and future — into their lives.
They were the original 'Psi Spies' named after the title of Jim Marrs' exhaustive study of the phenomenon. The project produced some remarkable results. Among them were detailed renderings of secret Soviet bases, the whereabouts of Red Brigade terrorism hostages in Italy, location of victims in the Israeli hostage crisis, locations of Scud missiles during the first Gulf War and even the impending attack on the Twin Towers in NY! (done by a private contractor and ignored until after the event). The program eventually came to be called 'Operation Stargate'.
The initial media flurry (Ted Koppel's Nightline, ABC, The Washington Post, The New York Times, etc.) that surrounded the declassification in 1995 uncovered some surprising details. The names that surfaced at the time were of Ingo Swann, who initially helmed the project, Dr.Russell Targ, Pat Price, Dr. Hal Puthoff, Joseph McMoneagle and others, an interesting group comprised of respected senior military personnel, path breaking scientists and academic luminaries. On ABC's Nightline, one of the operatives, Joe McMoneagle was put to the test by none other than Ted Koppel. He was able to prove the authenticity of the system with flying colors.
Remote viewers can often contact, experience and describe a hidden object, or a remote natural or architectural site, based on the presence of a cooperative person at the distant location, or when given geographical coordinates, or some other target demarcation — which they call an 'address'. Shape, form and color are described much more reliably than the target's name, function, or other analytical information. In addition to vivid visual imagery, viewers sometimes describe associated feelings, sounds, smells and even electrical or magnetic fields. Blueprint accuracy has occasionally been achieved in these double-blind experiments, and reliability in a series can be as high as 80 per cent.
Case Studies
In 1984 Targ organized a pair of successful 10,000-mile remote viewing experiments between Moscow and San Francisco with famed Russian healer Djuna Davitashvili. Djuna's task was to describe where a colleague would be hiding in San Francisco. She had to focus her attention ten thousand miles to the west and two hours into the future to correctly describe his location. These experiments were performed under the auspices and control of the USSR Academy of Sciences. Djuna hit the mark on all counts and the experiment was declared a resounding success.
Ten years earlier, in 1974, Russell Targ and his colleague Hal Puthoff carried out a demonstration of psychic abilities for the CIA. Pat Price, a retired police commissioner, described the inside and outside of a secret Soviet weapons laboratory in the far reaches of Siberia — given only the geographical coordinates of latitude and longitude for a reference. (That is, with no on- site cooperation.) This trial was such a stunning success that they were forced to undergo a formal Congressional investigation to determine if there had been a breach in National Security. Of course, none was ever found, and the government supported them for another fifteen years.
Data from these formal and controlled SRI investigations were highly statistically significant (thousands of times greater than chance expectation), and have been published in the world's most prestigious journals, such as Nature, The Proceedings of the Institute of Electrical and Electronics Engineers, and The Proceedings of the American Academy of Sciences. The twenty years of remote viewing research conducted for the CIA is outlined in 'Miracles of Mind: Exploring Non-local Consciousness and Spiritual Healing', co-authored by Targ and Katra.
Recent research in areas as different as distant healing and quantum physics are in agreement with the oldest spiritual teachings of the sages of India, who taught that "separation is an illusion." The powers we are discovering now are described by Rishis as 'Siddhis', or fruits of deep penance and arcane Yogic techniques, verbally transmitted, only known to inner circles.
The military and institutional exploitation of this timeless phenomenon is alarming. It is being harnessed by world governments in a game of cosmic brinkmanship, none of whom can possibly know the complete ramifications of unleashing such latently devastating forces without comprehending the holistic nature of the universe and interconnectedness of all life.
What is remarkable however, is the fact that the cat is out of the bag finally with regard to parapsychology, metaphysics and the occult. The so-called 'mainstream' has not only recognized the stunning potential of psychic energy but has gone so far as to harness it for territorial one-upmanship. The human race only needs to realize the vast reserves of raw power that it has at its disposal to effect profound and genuine transformation of the human condition on a global scale.
Source: Vikram Zutshi | RealitySandwich.com
The condition of the state of the world is bleak. All signs point to a catastrophic day of reckoning. The worldview that places God as the creator of the universe is routinely dismissed as a myth or superstition. The adoration of scientific theory void of metaphysical presence is the Holy Grail for a culture of technocrats that manage the institutional components of a global order that places little value on life and individual Inherent Autonomy. Orderly obedience to the dictates of elitist secret societies is deemed the orthodox standard to manage a controlled chaos for the masses. By denying God and His sovereignty over man, the appeal of a Luciferian devotion immerges as the ultimate destiny for perfecting the evil nature of aspiring totalitarians.
Is there really a religion where adoration of the devil is professed? Some may conclude that Beelzebub is no more real than Jehovah. Others may say that in an agnostic world, judgments of good and evil are minor detours in the escalation of technocratic advancement. Essentially the New World Order is the concentration of power into the hands of a vertically top down authoritarian structure. Such a system cannot exist without the administrative functions of the technocrats.
Yet much of inquiry and research into the complexity of the NWO investigates the diverse, but associated and connected, branches of the organization that prepares for total domination. Is there a head to this beast or are all the arms and legs mere factions vying for more influence? One way to look at all the cabals is put forth by Al Cronkrite in Stop The Tyranny Of World Government. He poses a celestial issue and provides a salvation answer.
"Are we the victims of a conspiracy? Yes, we are. Were our Founders victims of nefarious influences from Europe? Yes, they were. Are Talmudist Jews seeking to destroy Christian America? Yes, they are. Is Judaism at war with Christianity? Yes, it is. Has our government been bought and paid for by forces that seek to weaken it and meld it into world tyranny. Yes, it has. Is "Illuminati" an apt description of this world's encompassing evil? Yes, it is. Do bankers like David Rockefeller and the European Rothschild families conspire for world domination? Yes, they do. Can we indict the Vatican for contributing to the world's evils? Yes, we can.

President Obama is not the problem. The government is not the problem. The Council of Foreign Relations is not the problem. The Rockefeller and Rothschild families are not the problem. The Jews are not the problem. The Vatican is not the problem. The Bilderbergers, the Club of Rome, the Illuminati, and the other power center groups are not the problem. The problem is that we have forsaken the Creator of the Universe and replaced Him with humanist groups that are attempting to rule His creation. The problem is our relationship with the sovereign God Who created the world and everything in it."
The contestants in the timeless world domination game reject this traditional conclusion. Kneeling to Lucifer is a small price to pay, if losing your eternal soul, is the only price to pay for global power. No need for a congregational ceremony, when human death sacrifices and eugenics is the sacrament practiced. Notwithstanding, the homicidal beliefs of the extreme Luciferian worshipers, the ritual drill depends upon the underling technocrats caring out the demented compliance that have the world posed for full-blown destruction.

The pattern of subversive submission, based upon the usual suspect organizations, ceaselessly advances. The establishment system protects and expands a perverse culture that repudiates the most sacred tenants of Western Civilization. The facilitators and enablers of the New World Order, willingly accept their technocrat function. For them it is a normal requirement for recognition and reward, from the very structure that is designed to eliminate expendable inhabitants. Being an obedient servant is no guarantee of surviving the cut.
Sherry Shriner in Hey Stupid, The New World Order IS About Religion, has a most definite viewpoint.
Those in the New World Order who are in control of most of the governments of the world already today declare that to become a citizen of this order will require a Luciferian oath.

Accordingly, those in the implementation stages proclaim:

"No one will enter the New World Order unless he or she will make a pledge to worship Lucifer. No one will enter the New Age unless he will take a Luciferian Initiation."

—David Spangler, Director of Planetary Initiative, United Nations

Amongst all the global governing changes and wars that are taking place to accommodate this New World Order many are overlooking the most dominant aspect of it, its religious and occultic nature.
Irregular Times questions the validity of this quote and Mr. Spangler's role with the UN. "The Findhorn Foundation, with which he (Mr. Spangler) had some involvement three decades ago, proclaims that it has been an officially recognized United Nations nongovernmental organization."
Please note that association of NGOs with DPI does not constitute their incorporation into the United Nations system, nor does it entitle associated organizations or their staff to any kind of privileges, immunities or special status.
Red Ice Radio has gathered together some of the most important research and opinions on what might be the motivations, the plans, the symbolism, the purposes, and the potential outcomes of the London 2012 Olympic Games. Hours of interviews and examination have culminated in a body of knowledge that breaks down the mainstream narrative and alerts the public to be aware in 2012.
Listen to our entire 2½ hour Olympics Special.
Will there be death? Mayhem? Terrorist attacks?
Will terrible catastrophes usher in a new era of war and control? A New World Order?
Will the stars align and inaugurate a dynamic of peace and goodwill among humanity? A new paradigm of consciousness?
These possibilities and more have been speculated upon for the years leading up to 2012, and now that time is upon us. The London 2012 Olympics have arrived with much anticipation, but whether one sees this as a glorious time to celebrate the union of athletic champions, or instead a cause for raising alarm, is a matter debated by many.
There are plenty of clues that suggests that the Olympic "celebration" and many of the surrounding events and installations are part of an "occult mega ritual", and one can't help to wonder exactly who it is supposed to benefit?
According to the Greek history, the first Olympic games were dedicated to the twelve Olympian gods, and were based on ancient mythology and religion. The tradition and special meaning of the games – the heroic competition and the fantastic effort to combine mind, body, and will in a attuned whole – is what energizes the games to this day.
But what other 'special meanings' can be found in the modern Olympic games?
***
Ian Crane - Ian reasserts the importance of a careful approach to esoteric, occult and conspiratorial subject matters. He also talks about the phenomenal acceleration into global governance unfolding before our eyes and discusses the extraordinary militarization of London: 49,000 troops will be present for the games – but what are they guarding against?
"The London Olympics, in my opinion… are going to be used as a platform to springboard the introduction of global governance.

London is already the most surveilled capital on the planet, but of course what's coming up in the next few weeks with the Olympics is just unbelievable. We are looking at an area of the city of London literally becoming THE most securitized place on the planet with the possible exception of the West Bank, or Gaza. It is absolutely horrendous.

We've got helicopter carriers in the River Thames. We've got anti-aircraft missiles being placed on the roofs of apartment blocks around the Olympic area…
The British government is doing its best to encourage long-serving police officers who joined up for all the right reasons to leave, to take early retirement. And what they're being replaced with is basically thugs….
We are literally seeing the privatization of policing so what we're ending up with is the equivalent of night-club bouncers policing the streets.

…there's a situation here where it's NORMALIZING these outrageous excesses."

Listen to the interview we did with Ian Crane from May 22, 2008, that started much of this research:


Ian Crane – The New World Order's Quest for Zion in 2012.
Rik Clay- Rik discusses his findings about the 'Zion Olympics' in London leading up to the end game year 2012. Rik presents a connection with numerology and synchronicity and delves into: 11:11, pyramid numerology, Solar Eclipse, September Eleventh, The Birth of Christ, Zion, and more.
Rik couples all this with the "new age" and how an "end game messiah" will be presented to us around 2012.
" If you shuffle the Olympics 2012 logo around, you can spell the word 'ZION'. Obviously Zion stands for the term 'New Jerusalem'.

First thing that was brought to my mind was the poem by William Blake. William Blake wrote a poem in the 18th century called "Jerusalem". Blake was a known 18th century esotericist with connections to the Freemasons. When we talk about Olympics 2012, we're talking about something that's been planned for hundreds of years…

…this occult symbology is working on the subconscious, and it's working on the subconscious of the global population, then it's got the ability to bring itself forward into matter.

You've got a number of roads that circle [the Olympic] site…
All the way around the Olympics 2012 site, which you could call "Zion" if you go with the logo, it's biblical road names surrounding the whole site. There's not one road name that's not biblical. You start looking at that and you think 'what the hell is going on?'

There's this crazy CGI 'action film' on how they're going to build the Olympic 2012 stadium. This has got it all in it. Basically within 40 seconds of this video there's four chimneys that stand like an 11:11, but then it moves into the most significant symbology you could ever see – an "Independence Day" style mother ship, little UFOs flying all around. Then it ends in robotic streetwalkers in the middle of London, stomping around the place towards the Olympic stadium.
Does this mean there is a significant event looming for the Olympics?"

David Icke - David interprets an 'energetic' perspective on the Zion Olympics. He describes mass ritual, symbols and energy vampirism. How many people will be tuning in? What kind of energy and intention will be poured into these events from around the world?
" 2012, whatever we think about it, it's a focus year…

And of course the most blatant and obvious symbol of the Olympics is the lighted torch. And what do they do? They light the fire and the flame goes throughout the games.
There is a synchronicity of all this, and London, and 2012, that means that it is very, very important to them.

Energy flows where attention goes.

Billions and billions of people worldwide, during the London games are going to be focused on London.

It's all about energy. It's all about manipulation of energy, manipulation of information fields, so that you subconsciously, subliminally manipulate people's perception of reality."

William Henry - William wonders if the dwellers of Sion will return in 2012. Will there be a disclosure of sorts, heralded by the London Olympics? Williams mentions the return of Quetzecoatl, the feathered serpent and explains how the symbols used during the Olympics are pointing to the opening of a StarGate. Lines blur mythology and iconography – which is light, dark, good or bad?

"You've got this rainbow motif going directly connected with Sion, and here we're talking about these mascots manifesting as rainbow beings of the games…

It's coincidental, it's fun, it means nothing… but it might mean a lot actually. It might mean EVERYTHING.
There's unquestionably another layer of meaning that is here to be interpreted with all this symbolism in London.

…it became clear that this is exactly how a cabal or a New World Order group would introduce this new world religion.
It would be at a global ceremony such as this…

…those with eyes to see get the message."

Ben Fellows - Ben, an investigative journalist specialising in undercover work, warns that the security is a ridiculous sham and, worse than being simply theatre, is a real threat to the safety of all involved in the London Olympics. After infiltrating the G4S company in charge of security and seeing the alarming failings throughout, he speaks out on the disaster that's waiting to happen.
The English Home Office now scrambles to 'fill in the gaps' with increased troop presence. Will this rectify anything, or is this 'outrage' a way to dodge accountability if a terrorist event occurs?

"…This is dangerous stuff…

I'm not going to the Olympics. Everyone who knows me has actually given their ticket back … because they don't want to go because they all feel it's unsafe as well.

Most of the x-ray operators I spoke to in my class were scared. They were terrified. They'd turn round to me and say "Look, we're missing, basically, major objects coming through." I had to actually pretend to be a would-be terrorist. I was given a knife, I was given a gun, I was given this fake IED to go through. The walk-through metal detector don't pick up the gun or the knife because there's not enough metal in them. "Here's a phone, here's some keys", and then it went off. The x-ray officer wasn't even looking in the bag with the IED in it.

The worst case scenario is a dirty bomb, probably which is already in the stadium…

…the Olympic stadium has got quite a lot of radioactive material in the ground. They used to deal with a lot of radioactive material there. And the radioactive material that's in the ground is something called thorium that has a half-life of about 14 billion years, or something crazy. It's really devastating stuff…
If a bomb were to go off, even a fairly small sized bomb, thorium has a property to it whereby it becomes a lot more explosive and so it would increase the explosion.

The best case scenario, I suppose, is that they're just incompetent and out to steal money.
Listen to our entire interview with Ben: here
Chad Stuempke - Chad looks at ancient sacred landscapes, star-gate parks, and deciphers cosmic symbolism found therein. He suggests that our symbolism originates from the cosmos – it's subconsciously downloaded from the Artisan Architects.

"There's a LOT of intentional symbolism going on… a lot of it's backing up the conspiracy theories that have been swirling around, in particular the 'Zion' and 'New Jerusalem'… in particular the rainbow symbolism, the gateway symbolism, that I believe isn't necessarily intentional… the Illuminati, so to speak, isn't behind it.

Over the years I've been watching these urban portals and cosmic parks being brought to fruition, in particular special places and special times. I've been watching this 2012 Olympic park being built and, coinciding the research, it didn't take long to realize that a lot of this symbolism is the same things we've been looking at previously.
They're literally bringing into fruition a cosmic park… This may be some sort of symbolic disclosure that's emanating from the cosmos.

Both aliens and giants have made appearances in opening ceremonies over the last couple of decades. It kinda started in 1984 in Los Angeles. They lowered the… UFO, down into the stadium during closing ceremonies – it was a seven foot, eight inch, 'giant' as the announcer said, dressed in an alien suit. It got out and talked to the crowd, saluted the crowd. He was proud of the Olympic ideals."
Bob Schlenker - Bob studies the hidden meanings and patterns found in religion and culture, and ties them into what is unfolding in the London Olympic Games of 2012. He warns that blood rituals and dark societies are driving humanity towards something ominous.

"I look for anything that speaks to me of an occult intent, that there's a ritual behind it. There's a number of themes I've been tracking in other places, and there's a cross-threading with the Olympics really heavily.
It's really sinister. It looks like there's a threat behind almost all of it.
The nature of the mass ritual suggests some things that really need our attention.

I don't know who is in the know and who is not, but people do give direction about these things. It's the way of the occult operations of the Illuminati and the Masons and all the secret societies to announce in advance what's going on.
It's part of the rules of engagement."

Stewart Swerdlow - Stewart cautions people to be watchful in 2012 for false flag attempts, especially under the guise of a dramatic alien war. The powers that be have been embedding symbols and scenarios into our consciousness for years, and 2012 might be the 'end game' where they employ high technologies and mind control to subvert humanity through fear and horror, and establish a new, unimagined grip upon the globe.

"It is my belief , and I may be wrong, but this might be the perfect opportunity for the Illuminati to stage an alien invasion with billions of people focused on one place on the earth at one time. They can have anything in the sky with the Bluebeam Project, they can use the missiles to fire at them. They can make quite an event.

It's a time of many things coming together to leave it as a simple event – the Illuminati would never let that happen, of course. It's the year 2012, so it's the 'end times' according to the Mayan calendar … It is also the Queen's Diamond Jubilee. It is also in London, the center of the global empire, so there's many factors coming together all at once…

It's a very symbolic time and we can expect something to happen of a global proportion."

***
We must all wait and see what will unfold during the 2012 London Olympic Games. It may be that all of these things may occur, or something might happen that we could not possibly have imagined or anticipated. The games might begin and end and nothing of significance will seem to have occurred on the grand stage.
Yet for a time our mass consciousness will have been captured, and the symbolism of the global Olympics will have been driven even more deeply into our psyches.
A new 'normal' will have been established regarding high security, fractured privacy, and invasive surveillance, at least. An incredible trauma will shape us and make us more pliant and fearful, at worst.
Whatever occurs, the London 2012 Olympics will be seen and remembered as a real game changer.
Source: Henrik Palmgren and Elizabeth Leafloor | Red Ice Creations
Contrary to popular belief angels are neither chubby little babes with rosy cheeks nor are they exquisite young women with gossamer wings decked out in long flowing gowns. The Bible reveals very little about angels. What we do know is that God sends angels to do His bidding.
The Bible mentions two elect holy angels (the good guys) by name: Michael and Gabriel. Scripture also mentions the Angel of the Lord; Michael the archangel; the Captain of the Host of the Lord; messengers; and guardians.
Also mentioned are fallen angels (the bad guys). Lucifer, one of God's highest angels, led a revolt against God and was banished from heaven along with his followers which is said to be a third of the angels. There are many names for Lucifer such as Satan, Devil, Prince of Darkness and Beelzebub. The other rebels became demons. In the future God will judge Satan and his demons.
Angels are spirit beings and are neither male nor female. In the Bible they appear to people as males, never as females.
Because I have written several articles on angeles I'm often asked if angels are among us today.
Yes!
Be not forgetful to entertain strangers: for thereby some have entertained angels unawares(Heb. 13:2).
Those who believe they are experiencing an angel visitation must scrutinize what the angel purports. For example, does your angel point you to Jesus Christ or away from Him? Elect holy angels (from here on out referred to as angels) will always point you to Christ, never to anyone else, living or deceased, which includes the Apostles and the Virgin Mary.
Angels never espouse new doctrines or extra-biblical (special) revelation. Likewise, they do not point individuals to religions such as Hinduism, Buddhism, Islam, Jainism, Zoroastrianism, et al.
Angels by no means encourage participation in the counterfeit religions' holy days, festivals, ceremonies and rituals, nor do they advance the idea of having a sacred place or space.
Angels would never suggest that people involve themselves in occult activities. Currently, Transcendental Meditation (TM) is all the rage, even among Christians. Angels absolutely do not direct anyone to embrace this pagan practice. TM is not biblical meditation. Instead of meditating on God's Word, the practitioner goes into an altered-state-of-consciousness (alpha state) which is a light dream state in order to connect with "god." It should be a big red flag that New Agers are advocates of TM. In fact, many so-called psychics make meditation a part of their spiritual practice to contact their "spirit guides."
Sadly, many Christians who have embraced The Silence aka contemplative, or centering, or breathprayer are woefully unaware that what they're practicing is unbiblical meditation.
And then we have "Christian yoga" spreading like a wild fire through the Christian community. I realize that this may not go over well with some readers, however, even if your yoga class is led by a Christian and held in a church, it is taboo!
The bottom line is this: Angels would not, could not, promote anything God expressly forbids – and He forbids His children to have any part in pagan religious practices, nor are we to embrace the world's philosophies.
Bear in mind that the holy angels are incapable of going against God, whereas unholy angels continuously go against God in their quest to lead people astray. In 2 Cor. 4:4 we learn that Satan is the "god of this world." According to Gotquestions.com:
The phrase"god of this world"… indicates that Satan is the major influence on the mind-set expressed by the ideals, opinions, goals, hopes and views of the majority of people. His areas of influence also encompass the world's philosophies, education, and commerce. The thoughts, ideas, speculations and false religions of the world are under his control and have sprung from his lies and deceptions. (Source)
I'm also frequently asked if God allows us to contact angels.
No!
Regard not them that have familiar spirits, neither seek after wizards to be defiled by them: I am the LORD your God (Leviticus 19:31).
It is a complete waste of time to "call your angel" or to try to contact angels by constructing an altar…lighting candles…burning incense…meditating… or any other way that allegedly makes angels feel comfortable. God forbids His people from contacting the spirit realm! And besides, regenerate Christians have direct access to God through the Son, Jesus Christ. "For there is one God, and one mediator between God and men, the man Christ Jesus." (1Tim 2:5) So, why would we call on angels or anybody else when we can go directly to God through Christ?
Those who contact angels (or spirit guides) are inviting demons! Demons can and do possess humans! Both holy and unholy angels are notgiven the authority to indwell believers. The reason is obvious: the Holy Spirit takes up residence in a person at the moment of regeneration. Once the Spirit takes up residence in a believer, He never leaves. Listen to what Jesus said:
And I will pray the Father, and he shall give you another Comforter, that he may abide with you for ever; Even the Spirit of truth; whom the world cannot receive, because it seeth him not, neither knoweth him: but ye know him; for he dwelleth with you, and shall be in you (John 14:16-17).
Those who are truly saved are God's property:
You are from God, little children, and have overcome them; because greater is He who is in you than he who is in the world (1 John 4:4).
Again, believers cannot be demon possessed. They are, however, susceptible to demonic oppression.
Demonic oppression is when a demon is temporarily victorious over a Christian, successful in tempting a Christian to sin, and able to hinder a Christian's ability to serve God with a strong testimony. (Source)
I'm going to close with this warning: Contacting angels is neither wise nor safe.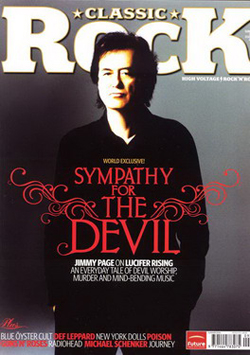 It was popularly believed in the 1930s that the legendary bluesman Robert Johnson, who inspired Muddy Waters, Bob Dylan, the Rolling Stones and Eric Clapton, sold his soul to the Devil in exchange for his musical gifts. It was believed Johnson had the 'Evil Eye' and was murdered because of his alleged power over women. He seduced the wife of a beer hall owner who in revenge laced the musician's whisky with arsenic. Many moralists saw his fate as a punishment for dealing with the powers of darkness.
Johnson is said to have sold his soul to Old Nick during a midnight ceremony at a crossroads. However, that story did not originate with him. In the 1920s and 1930s there are numerous tales of black musicians and gamblers signing a pact with a mysterious 'man in black' at the crossroads. Famous examples are the black singer Clara Smith and Robert Johnson's namesake Tommy Johnston, a decade before him. The dark stranger has been identified by some writers as either the Christian Devil or the West African trickster god Eshu, worshipped in voodoo and taken to the southern states of America by black slaves.
While there is little evidence of modern pop and rock musicians actually 'selling their souls' to the 'Devil', the link between popular music and the occult is a strong one. Christian fundamentalists have predictably seen the widespread use of magical and occult symbols in rock music as evidence it is the work of Satan, but the truth is far stranger than their religious fantasies.
Sometimes the alleged connections of famous rock musicians with occultism surfaced in apocryphal showbiz gossip or rumour. For example, everyone knows that ill-fated glam rock star Marc Bolan studied as a sorcerer's apprentice with a magician in a French chateau (in fact he actually admitted it), that the late pop diva Dusty Springfield allegedly belonged to a satanic group called the Temple of the Prince in Manchester, and that Jim Morrison of The Doors married a Wiccan high priestess (which was true).
Then there was the 1970s British musician Graham Bond, accused by his fellow R & B artist Long John Baldry of sacrificing his pet cat in a magical ritual. Bond told his groupies he was one of the illegitimate sons of the infamous 'black magician' Aleister Crowley, and that his musical output was designed to contact "higher forces." Bond also believed he had been cursed by a fellow occultist. When in 1974 the musician fell in front of a train on the London Underground in mysterious circumstances, many thought the curse had worked.
The Beatles & the Rolling Stones
The Beatles are well known for flirting with Eastern mysticism and transcendental meditation during their psychedelic hippy stage in the late 1960s. They may also have had darker interests. For instance, the Great Beast 666, Aleister Crowley, is featured (top left corner above) in the photomontage of "people we most admire" on the cover of the Fab Four's famous album Sergeant Pepper's Lonely Hearts Club Band.
Antiquarian bookseller and Crowley bibliographer Timothy D'Arch Smith relates how the Beatles attended an exhibition of rare books on witchcraft and the occult he held in Swinging London. Jane Asher, Paul McCartney's then girlfriend, had suggested the visit to him and, according to D'Arch Smith, encouraged him to buy rare books as an investment.
If the Beatles were mildly interested in the occult, then their main rivals for the pocket money and affection of teenage girls, the Rolling Stones, were definitely involved in a more dramatic way. Despite their respectable middle-class backgrounds, in the Sixties the Stones were deliberately promoted as the 'bad boys of pop'. It now seems this was a marketing ploy by their then manager Andrew Oldham, and is summed up in the famous newspaper headline, 'Would you let your daughter marry a Rolling Stone?' If the parents of Middle England had known about their dabbling in the occult, the answer may have been in the negative.
Lucifer Rising
The so-called 'satanic' influence on the Stones was through the avant-garde filmmaker, Luciferian and Tinseltown gossip-queen Kenneth Anger. He had become interested in the band's career and particularly in guitarist Brian Jones and his girlfriend Anita Pallenberg, a German film actress and model. Jones had some unusual interests, and both he and the pop singer Robert Palmer were fascinated by the master musicians of Joujouka in the Atlas Mountains of Morocco in North Africa. These musicians claimed to be still practising the ancient rites of the goat-footed god Pan. Jones went so far as to travel to North Africa to record an album of the tribal music performed by this pre-Islamic cult.
In an interview with Rolling Stone magazine Robert Palmer described how he had witnessed one of these rites to Pan. He said the dancing tribesmen appeared to be in an ecstatic trance with their eyes rolled back in their heads. Palmer said that when "the power came down" the dancer was suddenly "not there." In fact "something else" was looking out of his eyes, which began to "glow like ruby lasers" (Rolling Stone, 23 March 1989).
Kenneth Anger believed that Anita Pallenberg and Brian Jones, who was to drown in mysterious circumstances in the swimming pool of his Sussex mansion, were witches. Allegedly, Jones showed the filmmaker an extra nipple he had on his inner thigh and told him: "In another time they would have burned me [as a witch]." Extra nipples were regarded by witch-hunters as a sign of the Devil's Mark. A friend of Anita Pallenberg, Tony Sanchez, believed she kept her drug stash hidden in an old carved wooden chest in her flat. One day he looked inside. Instead of drugs he found it contained bones and pieces of fur and skin from "strange animals." Mick Jagger's one time girlfriend Marianne Faithfull described how she and Pallenberg used to sit for hours reading aloud passages from Robert Graves' book The White Goddess and studying the ancient Celtic tree alphabet.
In her autobiography Marianne Faithfull claims the gay Anger had a crush on the bisexual Stones' singer which was not reciprocated. When the filmmaker's sexual overtures were rejected he became a bit of a nuisance. One day he turned up at the couple's house in Cheyne Walk, Chelsea and bizarrely threw several books by the 18th century poet and mystic William Blake through the window. Jagger responded in disgust at this stunt by burning all the copies of the occult works that Anger had given him by Crowley and the French occultist Eliphas Levi.
Despite this, Marianne Faithfull got involved in Anger's experimental movie Lucifer Rising, allegedly financially sponsored by Anita Pallenberg, and with a score originally to be composed by Mick Jagger. Initially the Stones' singer was to play the leading role in the film, but he got cold feet and backed out of the project altogether. In the first version, made in 1967, the lead was taken by his brother Chris Jagger. Marianne Faithfull became involved in the second version filmed in 1972 and she agreed to take the part of the demon-goddess Lilith.
Faithfull described the baby-slaying Lilith as one of the classic female archetypes and compared her with pagan goddesses such as Diana, Astarte, Ishtar, Aphrodite and Demeter. However, she added: "From the view of patriarchy, of course, she was the pure incarnation of evil" (Faithfull by Marianne Faithfull with David Datton, 224). Interestingly, the part of the ancient Egyptian god Osiris in the film was played by Donald Cammell, son of Charles Cammell, a friend and biographer of Crowley. The younger Cammell made his own films including the controversial Performance in co-operation with Nic Roeg. It starred Mick Jagger, Anita Pallenberg and the archetypal English actor Edward Fox. Donald Cammell committed suicide in the 1990s.
The shooting of Lucifer Rising took place in Egypt and Faithfull claims that as soon as the crew and cast arrived in the country it was obvious Anger did not know what he was doing as either a film director or a magician. At that stage in her life Faithfull was seriously addicted to heroin and admits she did not know what she was doing on the set either. The whole thing was a recipe for disaster. The last sequence of the film was a winter solstice rite shot at a Neolithic site in Germany. During it, Faithfull managed to fall off a mountain. She somersaulted and landed on her feet without sustaining any injury. This convinced her that her magic was stronger than Anger's. In her autobiography she dismissed him as a "kitsch occultist" and "a witch out of a Hollywood tabloid."
Marianne Faithfull claims that both Mick Jagger and the Stones' lead guitarist Keith Richards were also sceptical about Anger's "satanic hocus-pocus" and did not take any of it seriously. However, after an incident involving the magician at the house in London now shared by Richards and Anita Pallenberg, Faithfull became seriously spooked out. As a result, she believed she was under psychic attack. Allegedly, she wore a clove of garlic around her neck and slept in a circle of lit candles for protection. Whether this paranoid behaviour was connected to her heroin addiction is not known.
One of Marianne Faithfull's tracks on her comeback album Broken English is called 'Witches Song'. She dedicates it as "my ode to the wild pagan woman I know and have always around me." Faithfull says she got the idea for the song after she and Mick Jagger visited an exhibition in Madrid of paintings on the theme of the Witches Sabbath by the Spanish artist Goya. Her autobiography also describes an incident when she and Jagger took LSD before visiting Primrose Hill in North London "where the ancient ley lines are supposed to run" and where modern neo-druids hold their seasonal ceremonies. Under the influence of the acid the couple saw "a great face in the sky" they were convinced was the head of the Celtic giant god Bran. This seems to fit with Faithfull's professed pagan beliefs. In her autobiography she says she believes not in God the Father, but in the Great Goddess and her consort Pan.
Jimmy Page & Aleister Crowley
In 1969 the satanic aura around the rock mega-group Led Zeppelin reached such a pitch that, in echoes of Robert Johnson, rumours circulated in the Los Angeles music scene that its members had signed a pact in their own blood with the Devil to gain fame.
James Patrick 'Jimmy' Page's well-known interest in the occult fuelled these rumours of the group's alleged satanic activities. Described by the magazine AllMusic as "one of the all-time most influential, important and versatile [rock] guitarist and songwriters," Page had been interested in alternative religions since childhood. While a member of the Yardbirds, he had hung out with Brian Jones and Anita Pallenberg at their studio flat in South Kensington. Page has never hidden his interest in Aleister Crowley, and Led Zeppelin's famous album Rune has a photograph of the Great Beast on its cover. In an interview with Sounds magazine in 1976 Page is quoted as saying that Crowley was "a misunderstood genius of the twentieth-century."
Jimmy Page purchased as many artefacts and first edition books belonging to Crowley that he could find. In 1969, Kenneth Anger rented Crowley's old (seriously haunted) house Boleskine on the shores of Loch Ness where he lived in the 1900s for a few months. When it came on the market for sale, Anger suggested to Page he should buy it. This he did and hired an occult artist called Charles Pace to paint suitable atmospheric magical murals in each room. The Led Zeppelin guitarist could be seen driving around the area like a Scottish laird in a Land Rover with a stack of stag's antlers on the bonnet. Page also visited Sicily and contemplated buying the old villa where Crowley established his 'Abbey of Thelema' in the 1920s.
In the early 1970s Page opened an occult bookshop in Kensington called The Equinox. It was done out in a futuristic style with glass bookshelves and display cabinets and chrome steel pillars. Under its auspices, Page published a facsimile of Crowley's 1904 edition of the medieval grimoire Goetia.
Kenneth Anger approached Jimmy Page and asked him to provide a soundtrack for his ongoing film project Lucifer Rising. Unfortunately, the two men fell out when Page only managed to produce 23 minutes of music and Anger wanted 28 minutes. The filmmaker accused Page of being a mere dabbler in the occult and a drug addict so out of his mind he could not finish the film score. However, in 1976 Page lent Anger the basement of his London house for film editing purposes. Again, the two men did not see eye to eye and Page allegedly cursed the filmmaker. Page later branded the incident as "silly and pathetic" and said he still respected Anger as an occultist.
There has been a lot of debate about whether Jimmy Page ever belonged to one of the modern versions of Crowley's magical group the OTO (Ordo Templis Orientis or Order of the Eastern Temple). In fact, the jury seems to be out on whether Page is an actual magical practitioner at all. In this respect New Musical Express journalist Nick Kent dismisses rumours the guitarist spends his time with "his head in a cowl ritually slaughtering various species of livestock." Kent instead says from his experience Page is "just another seeker after esoteric knowledge, a collector of dusty old books, and committed student of the 'magical' information that was supposedly contained in their yellowed pages."
Although Jimmy Page's interest in Crowley and the occult is well known, his Led Zeppelin colleague Robert Plant also has esoteric interests. These manifest in a study of folklore, Norse and Germanic mythology, and reading 'sword and sorcery' novels. Plant spent most of his life living on the Welsh Border and in an interview with the rock music magazine Kerrang! he said he often visited the Black Mountains in South Wales. There he rediscovered his roots in the local Celtic culture. Using an ordnance survey map, he wandered the hills visiting Bronze Age sites and places where the Welsh had battled with the Saxons.
David Bowie
Another famous rock star who openly admits an interest in the occult, magic and Crowley is David Bowie (born David Robert Jones). In the 1970s he says he studied the Kabbalah and "Crowleyism" and more recently became interested in Gnosticism. On a practical level the singer used Tarot cards and a crystal ball for divination, an ouija board to contact spirits, and performed magical rituals for exorcism and psychic protection. His early album Hunky-Dory features a song called 'Quicksand' that references both Crowley and the Victorian magical group Hermetic Order of the Golden Dawn.
According to David Bowie's wife Angie in her autobiography, her husband's interest in the occult was due to his desire to outdo Jimmy Page. Allegedly, he saw the Led Zeppelin guitarist as a magical rival. Bowie eventually decided, possibly because of Page's interest in him, that Crowley and his works were "small shit." For that reason he began studying Tibetan magic which he claimed was far more powerful than anything the Great Beast or Page had ever done.
In an interview with New Musical Express (February 1997) David Bowie admits he had been into "old fashioned magic" in the 1970s, and said he always believed Crowley was a charlatan. He reveals that Arthur Edward Waite, a member of the Order of the Golden Dawn, and the Welsh-born occultist Dion Fortune, author of Psychic Self-Defence, have been important to him. In fact, Bowie used Fortune's book extensively when he believed he was under psychic attack. Talking of a house he rented in Los Angeles in 1975, Bowie said he decorated it with ancient Egyptian artefacts. This was because, "I had this more than passing interest in Egyptian mysticism and the Kabbalah…" (Stage Fascination: David Bowie the Definite Story by David Buckley, 235).
Angie Bowie says the musician was heavily involved with occult activities in 1975-76. This coincides with a period when he used cocaine and she believed this made him paranoid. Apparently, Bowie stored bottles of his own urine in the fridge and carefully disposed of his nail and hair clippings. This was in case magical practitioners obtained these personal items in order to cast spells on him. He also set up an altar in his sitting room with black candles on it, painted occult symbols on the walls, and performed magical banishing rituals for protection. Angie Bowie once witnessed him exorcise a swimming pool he believed was haunted.
When the couple were viewing properties to rent or buy in Hollywood they came across an old house with a pentagram of five-pointed star painted on the floor. Bowie freaked out and said he could not live there as the building had been used for black magic rites. One day he phoned his wife and told her witches were trying to steal his semen. Allegedly they wanted to create a test-tube baby and then sacrifice it in a satanic rite. It turned out the 'witches' were just some innocent groupies he met in a bar.
At this difficult point in his life Bowie also flirted with neo-Nazism. He explained in an interview with the British rock music journalist Tony Parsons in 1993 that this was only because he was fascinated by the use of occult symbols like the swastika by the original Nazi Party in Germany. He was interested in their quest for the Holy Grail because he was also searching for its meaning (Stage Fascination: David Bowie the Definite Story by David Buckley, 235-236). Bowie once said that it might be a good idea to have a fascist dictatorship in Britain, although he later denied he was serious and claimed it was a joke.
Black Sabbath & Heavy Metal
Partly as a reaction to the hippy 'flower power' and 'peace and love' movement of the late Sixties, heavy metal bands began to appear using violent satanic imagery and playing loud over-amplified rock music. Groups such as Warlock, Saxon, Venom, Motley Crue, W.A.S.P., Slayer, Iron Maiden, Incubus and Bathory put out albums with covers decorated with human skulls, pentagrams, hooded figures, gravestones, goat-headed demons and vampires. One of the most famous and pioneering heavy metal bands Black Sabbath came out of Birmingham in the industrial Midlands of England in 1969. They combined heavy guitar riffs with satanic inspired lyrics and an obsession with the gothic dark side that soon gave them a dedicated, if rather odd, fan base.
The band's distinctive name was taken from an old horror movie starring English actor Boris Karloff, famous for his movie interpretation of Dr. Frankenstien's monster. Originally, Black Sabbath started out as a jazz-blues band until they became influenced by the 'black magic' novels of the thriller writer Dennis Wheatley and books by Aleister Crowley. Their leader 'Geezer' Butler was lent a 16th century grimoire or book of magic. Its contents so freaked him out that he locked it in a cupboard before going to bed. During the night he had a spectral visitation from a dark shadowy figure who stood at the end of his bed. In the morning when Butler opened the cupboard the grimoire had vanished and it was never seen again.
Butler claims the band was invited to play a gig at a Witches Sabbath at Stonehenge, which sounds like something out of a Dennis Wheatley novel. When the boys refused the chief "warlock" of the coven ritually cursed the band. Geezer says he consulted a "white witch" to get the curse lifted and was told the band had to wear crosses to ward off the evil forces directed at them. Apparently, lead singer Ozzy Osbourne's father, who was a bit of a handyman, made the crosses for each of the band members to wear.
Ozzy Osbourne always denies he was seriously into the occult, although he did have his Tarot cards read – twice. Famously he said the only evil spirits that interest him are whisky, gin and vodka! He describes the strange people attracted to the band, who habitually wear white face make-up and black hooded robes, as "freaks." Ozzy says the only good thing about all the satanic stuff is it gave the band free publicity increasing their record sales and bank accounts.
Some of the heavy metal bands took their interest in witchcraft and magic more seriously. One of these, for a while, was Black Widow who played a mixture of progressive rock and folk music and used demonic imagery in their act based on serious research. In 1968 the group's manager approached Maxine and Alex Sanders, the so-called 'King and Queen of the Witches'. He wanted to know if the couple could recommend a nubile young witch with dancing skills to take part in their new stage act. This featured a magician played by one of the band's members conjuring up a demon who was once an ancient goddess called Ashtaroth.
Several professional dancers auditioned for the part of the demon-goddess. Each one suffered fainting fits during rehearsals and felt they were being possessed by an evil spirit. In desperation the band wanted to hire a real witch who would not be fazed by the magical goings-on. Black Widow's manager said the Sanders were happy to help and he described them as "clever business people" only interested in making money in any way they could.
A member of the Sanders' coven volunteered for the role and the rehearsals were successful. Unfortunately, on the day of the first performance at the Lyceum Theatre in London, she fell ill. Alex Sanders volunteered his wife and the high priestess of the coven Maxine as a suitable stand-in. When the lead singer of Black Widow playing the sorcerer invoked the demon-goddess and accidentally stepped out of the protective magical circle, she was supposed to attack him. In her autobiography Maxine Sanders says the singer complained afterwards about the bruises he suffered from the physical assault by the 'Queen of the Witches'.
Danny Carey
Another more contemporary band called Tool and its lead singer Danny Carey are well known for their interest in all things magical. Carey collects rare limited edition publications by such modern occult practitioners as Crowley, Kenneth Grant, Austin Osman Spare and Andrew D. Chumbley. During their recordings of albums, Tool use magical banishing rituals to get rid of unwelcome influences left in the studio by previous performers. They have also been known to employ talismans and occult sigils used by the Elizabethan magician and astrologer Dr. John Dee in their gigs. During a South American tour, local Christian workers refused to handle the band's equipment because it was "satanic."
The 1990s saw a sinister link established between rock music and Satanism with the rise of the so-called 'black metal' or 'death metal' groups. These new bands were committed to an anti-Christian philosophy of anarchism, nihilism, violence and an obsession with death that made Black Sabbath stage appearances look like a vicar's tea party. Possibly the most dramatic and violent manifestation of this new trend was in Scandinavia. A new cultural trend united satanic beliefs with atavistic forms of neo-paganism and extreme nationalist right-wing politics promoting racism and white supremacy. This deadly combination was to lead to arson and murder.
In 1992 an ancient wooden stave church was burnt down in a firebomb attack. Rumours began circulating that hard-core black metal fans were responsible for the outrage. It was alleged they were pagan Viking revivalists who expressed neo-Nazi views. Further church burnings and graveyard desecrations took place followed by murders involving rival groups of black metal fans and biker gangs. Media reports said that self-styled teenage satanists saw neo-Nazism and rock music as cultural stepping stones to a revival of Aryan-based paganism. Because the historic Christian churches were built on the site of pagan temples, they had to be destroyed before the heathen 'old religion' could be established again.
Today the number of rock bands using satanic and occult imagery is increasing. The new 'high priest' of the Church of Satan in the USA, Boyd Rice, is himself a musician. Critics have dubbed his musical output as "sonic terrorism as an art form." Strangely enough, his satanic master, Anton LaVey, who found the Church of Satan in the 1960s, preferred Gershwin and Cole Porter with his bedtime cocoa.
It seems certain that in the future wherever and however rock music is played, there will always be those who claim, quite literally, the Devil has the best tunes.
Bibliography
Heavy Metal Thunder by Neil Aldis and James Sherry, Mitchell Beazley, 2006
Backstage Passes: Life on the Wild Side with David Bowie by Angie Bowie and Patrick Carr, Orion, 1993
Stage Fascination: David Bowie the Definite Story by David Buckley, Virgin Books, 1999
Robert Plant: Led Zeppelin, Jimmy Page & the Solo Years by Neil Daniels, Independent Music Press, 2008
The Lives of John Lennon and the Beatles by Hunter Davies, McGraw Hill Books USA, 1985
Hammer of the Gods: Led Zeppelin Unauthorised by Stephen Davies, Pan Books, 1995
The Book of the Beast by Timothy D'Arch-Smith, Mandrake Press 2010
Faithfull by Marianne Faithfull with David Datton, Michael Joseph, 1994
No One Gets Out of Here Alive: Jim Morrison and the Doors by Danny Hopkins and Sugarman, Warner Books USA, 1980
Apathy for the Devil: A 1970's Memoir by Nick Kent, Faber and Faber Limited, 2010
I Am Ozzy by Ozzie Osbourne with Chris Agnes, Sphere, 2009
Firechild: The Life and Magic of Maxine Sanders 'Witch Queen' by Maxine Sanders, Mandrake Press, 2008
Bowie: Loving the Alien by Christopher Sandford, Little, Brown and Company, 1996
When Giants Walked the Earth: A Biography of Led Zeppelin by Mick Wall, Orion Books, 2008
Led Zeppelin: From Early Days to Page and Plant by Ritchie Yorke, Virgin Books, 1999.
MICHAEL HOWARD became interested in the connections between rock music and the occult while working for a major record company in London in the 1970s. He is the author ofSecret Societies (Destiny Books, 2009) and Modern Wicca: from Gerald Gardner to the Present (Llewellyn, USA 2010). He can be contacted by email at mike@the-cauldron.fsnet.co.uk.
Source: New Dawn
The hit movie "The Hunger Games" takes place in a dystopian future where the poor and wretched masses live under the high tech tyranny of a wealthy elite. Is the movie depicting the kind of society the elite is trying to establish for the New World Order? We'll look at characteristics of the world presented in "The Hunger Games" and how they relate to plans for a New World Order.

Pushed by a gigantic marketing campaign, The Hunger Games did not take long to become a world-wide sensation, especially among teenagers and young adults. Sometimes referred to as the new Twilight, The Hunger Games has similar components to the previous book-to-movie craze (i.e. a young girl torn between two guys) but takes place in a very different context.
Set in a dystopian future (why is the future always "dystopian"?), The Hunger Games paints a rather grim picture of the world of tomorrow, whether it be from a social, economical or political point of view. In short, it is a big-brotherish nightmare where a rich elite thrives on the backs of a starving population. Meanwhile, the perversity and voyeurism of mass media is taken to absurd levels and is used by the government as a glue to keep its unjust social order intact. Is The Hunger Games giving teenagers a glimpse of a not-too-distant future? It doesn't take a crystal ball to see the elite are trying to take the world in that direction. Is the author Suzanne Collins communicating a strong anti-NWO message to the youth by showing its dangers or is it getting the youth used to the idea? Let's look at the fictional, yet possible, future world of The Hunger Games.
Note: This article is about the movie and not the book series. The movie has been formatted in a different way and conveys a slightly different message.
The NWO for Teenagers
The Hunger Games takes place in a context that is strikingly on-par with descriptions of the New World Order as planned by today's global elite. One of the main characteristics of the New World Order is the dissolving of regular nation-states to form a single world government to be ruled by a central power. In The Hunger Games, this concept is fully represented as the action takes place in Panem, a totalitarian nation that encompasses the entire North-American territory. The United States and Canada have therefore merged into a single entity, a step that many predict that will happen before the full-on creation of the NWO.
In Panem, the concepts of democracy and freedom have disappeared from America to be replaced by a high-tech dictatorship based on surveillance, monitoring, mass-media indoctrination, police oppression and a radical division of social classes. The vast majority of the citizens of Panem live in third-world country conditions and are constantly subjected poverty, famine and sickness. These difficult living conditions are apparently the result of a devastating event that engendered the complete economic collapse of North America. In District 12, home of the hero Katniss Everdeen, the locals live in conditions similar to the pre-industrial era where families of coal miners lived makeshift in shacks and eat rodents as meals.
While the masses look as if they are living in the 1800s, they are nevertheless subjugated to the high-tech rule of the Capitol, which uses technology to monitor, control and indoctrinate the masses. Surveillance cameras, RFID chips and 3D holograms are abundantly used by the government to manipulate the will of a weak and uneducated population (although there are signs of solidarity and rebelliousness among the peasants). To preserve the fragile social order, the Capitol relies on a massive police force that is always ready repress any kind of uprising. The workers are often rounded up in civilian camps where they are shown state-sponsored propaganda videos. Panem is therefore a high-tech police state ruled by a powerful elite that seeks to keep the masses in poverty and subjugation. As we've seen in previous articles on this site, all of these concepts are also thoroughly represented in other forms of media as there appears to be a conscious effort to normalize the ideas of a high-tech police state as the only normal evolution of the current political system.
Living in sharp contrast to the proletariat, the elite in The Hunger Games inhabits the glistening Capitol city and indulges in all sorts of extravagances and fashion trends. This upper-echelon of society perceives the rest of the population as an inferior race to be ridiculed, tamed and controlled. All valuable resources have been vacuumed from the people living in the districts to profit the Capitol, creating a clear and insurmountable divide between Regular People and The Elite. The concept of an opulent elite ruling over the dumbed-down and impoverished masses (thus making them easily manageable) is an important aspect of the New World Order and it is clearly depicted in The Hunger Games. The government's reliance on high-tech surveillance and mass media to keep the population in check is something we are already seeing and, if we keep going in that direction, the world of The Hunger Games will soon become reality. There is another concept important to the occult elite that is at the heart of The Hunger Games, however: Blood sacrifices to strike fear and gain power.
Blood Sacrifices for the Elite
The government of Panem created the Hunger Games in order to remind the masses of the "great treason" they have committed by engaging in a rebellion. As punishment for their insubordination, the twelve districts of Panem must offer to the Capitol one boy and one girl between the ages of 12 and 18 to be part of The Hunger Games. The teenagers must fight to the death in an outdoor arena in a Roman Gladiator-like event that is televised across the nation. The rules of the Games reflect the elite's contempt and total lack of respect for the masses. The name of the Games itself is a reminder of the state of perpetual starvation the lower class is purposely kept in by the rulers in order to better control it.
The boys and girls that are selected to take part in The Hunger Games are called "tributes", a term that usually describes a payment rendered by a vassal to his lord and thus even reflects the servitude of the mass to its rulers. Since time immemorial, blood sacrifices were considered to be the highest form of "tribute" to gods and, on an occult level, were said to wield the most potent power to be tapped by rulers and sorcerers. The same way ancient Carthaginians sacrificed infants to the god Moloch, inhabitants of Panem sacrifice their children to the Capitol. The Hunger Games are therefore a modern version of these ancient rituals that the masses had to participate in to avoid the wrath of their superiors. The entire nation of Panem is forced to watch the sacrificial ritual that takes place in the Capitol, stirring up fear, anger and blood lust within them, amplifying the power of the ritual. We've seen in previous articles that the deaths of specific people (Whitney Houston, Heath Ledger, Amy Winehouse) become such a media event that they are, in fact, mega-rituals that entire nations participate in. The Hunger Games reflect this concept of highly publicized mega-rituals.
In The Hunger Games, the ritualistic death of young people chosen from the mass is sold as a sporting event, a nation-wide celebration that is packaged as a reality show. Not only do the poor people participate in these demeaning events, they even cheer for their favorites. Why do they accept all of this? One of the reasons is that mass media can get people to accept anything … if it is entertaining.
Appealing to the Basest Instincts
The games are broadcast to the nation in the form of a reality-show, complete with TV hosts who analyze the action, interview the tributes and judge their performance. The tributes are so indoctrinated in this culture that they readily accept the rules of the game and turn are fully willing to start killing to win the Games. The masses also actively participate in the event, cheering for their district's representatives, even though the entire event celebrates the sacrifice of their own. This reflects a sad but true fact concerning mass media: Any kind of message can reach people if it manages to capture their attention. There are two things that automatically, almost irresistibly, grab our attention: Blood and sex, the remnants of our primal instincts. The sheer violence of the event grabs the attention of the masses, who forget that the Games serve as a reminder of the people's servitude to its elite. This concept is already well-known and fully exploited in today's mass media, as elite-sponsored messages are constantly sold to consumers as being "entertainment". The Hunger Games therefore aptly portray the role of media in the manipulation of public opinion. Will the movie help young people realize this fact?
At one point in The Hunger Games, the death of a little girl shocked the people to a point that it brought a brief moment of lucidity and solidarity as the kill highlighted the atrocity of the Games. The live broadcasting of the death lead to a violent uprising in her district as the locals realized that they were willing participants in something terrible. The uprising was quickly quelled however, by the ever-present police force of the state. Furthermore, in order to prevent further social trouble, the producers of the show introduced a new element to the show: Love between Katniss Everdeen and Peeta Mellark, the girl and the boy from District 12. By introducing love (and, by extension, sex) into the show, the producers managed to quell the masses and brought them back to their usual state of silent stupor. This part of the movie reflects how mass media is used by the powers that be today. The worldwide reach of The Hunger Games series itself proves that stories that cleverly feature the ingredients of sex and violence are bound to get people hooked. And, even though The Hunger Games seems to be denouncing the perversity of violence in mass media, it sure brings more of it into movie theatres.
Desensitizing to a New Type of Violence
While there is no shortage of violence in Hollywood, The Hunger Games movie crosses a boundary that is rarely seen in movies: Violence by minors and towards minors. In this PG-13 movie we see kids aged between 12 and 18 violently stabbing, slashing, strangling, shooting and breaking the necks of other children – scenes that are seldom seen in Hollywood movies. While it is surely a way for the movie the grab the attention of the movie's target audience (which happens to be teenagers aged 12 to 18) The Hunger Games brings to the forefront a new form of violence that was previously deemed too disturbing to portray in movies. But in the particular kill-or-be-killed scenario of The Hunger Games, the viewers easily go beyond this psychological barrier and find themselves yelling stuff at the movie like "Come on, Katniss, take your bow and shoot that vicious little f**cker in the head!".
In Conclusion
The Hunger Games is set in world that is exactly what is described to be the New World Order: A rich and powerful elite, an exploited and dumbed-down mass of people, the dissolving of democracies into a police state entities, high-tech surveillance, mass media used for propaganda and a whole lot of blood rituals. There is indeed nothing optimistic in the dystopian future described in The Hunger Games. Even human dignity is revoked as the masses are forced to watch their own children killing each others as if they were caged animals. That being said, there is little to no difference between movie goers who watch the movie The Hunger Games and the masses in the movie that witness the cruelty of the Games. Both are willing participants in an event that portrays the sacrifice of their own under the amused eye of the elite. Furthermore, one can argue that the movie accomplishes the same functions as the Games in the movie: Distracting the masses with blood and sex while reminding it of the elite's power.
Is The Hunger Games attempting to warn an apathetic youth of the danger of allowing the current system to devolve into a totalitarian nightmare? Or is it simply programming it to perceive the coming of a New World Order as an inevitability? That question is up for debate. But reading what is being said in the mass media about The Hunger Games, it seems there is an even more important question up for debate: Are you Team Peeta or Team Gale?
Source: The Vigilant Citizen
In January 2011 mega church pastor Rick Warren enlisted the help of three doctors to come up with a health plan for Saddleback Church (SBC).  The doctors he chose were Daniel Amen, a professing Christian, Mark Hyman, a Jew, and Mehmet Oz, a Muslim (and Oprah's "favorite doctor").  The foursome put their heads together and came up with The Daniel Plan (TDP).  In a piece I wrote titled Rick Warren Introduces "The Devil Plan" I demonstrated that doctors Amen, Hyman and Oz are steeped in Eastern mysticism and the occult.  So – why did Rick Warren knowingly choose occultists?  Why not play it safe and choose doctors who are "in the faith"?  It seems "America's Pastor" is always stirring up controversy, even when it's unnecessary.
Honestly, I don't really care why he chose the doctors he did.  What gives me pause is that Rick Warren is a heavy hitter in Christendom, so it only makes sense that a shepherd of the flock should have more concern for the spiritual health of the sheep than for their waistlines.
When I wrote on TDP my primary concern was that Christians who trust Rick Warren would purchase the doctors' books, CDs, DVDs and nutritional supplements simply on his recommendation. My concern was well founded as many believers have been, and will continue to be, influenced by a worldview that's incompatible with Christianity.
Ignoring critics, Warren decided to take his weight loss program nationwide.  TDP is now available to churches that are looking to offer a weight loss program.   As of this writing 15,000 people have signed up.
Pastor Warren's willingness to unite with occultists isn't the only thing that has people on edge.  Other criticisms are that he:
…embraces pragmatism — in the Church, the pragmatist will look to the world's marketing methods such as surveying the community when determining how to grow their church rather than looking to biblical examples.
…discounts the value of doctrine because he believes that doctrine can be a hindrance to unity.
…misapplies Scripture and uses it as a tool to cover his own ideas with a pretense of divine authority.
…has redefined Christian ministry in terms of social activism or what is termed social justice.  (As an aside one of the leaders of Social Justice Christianity, as it is called, is Marxist sympathizer Jim Wallis, founder and editor of Sojourners magazine. "Social justice Christians," says Eric Rush, "are those who profess Christianity, but who adhere to politically entrenched concepts of equality and redistribution of wealth. These ideas are ostensibly rooted in their faith, but in truth, they have been incrementally and insidiously insinuated into many American churches by Marxists, progressive politicians and pastors….")
In his best-selling book, The Purpose-Driven Life, Rick Warren says this:
Jesus modeled a purpose-driven life, and he taught others how to live it, too. That was the "work" that brought glory to God. Today God calls each of us to the same work.
Really?  Then why did Jesus answer the way He did in John 6:28-29? :
Then said they unto him, What shall we do, that we might work the works of God? Jesus answered and said unto them, This is the work of God, that ye believe on him whom he hath sent.
In his article, Michael Horton on Rick Warren, Modern Reformation, and Desiring God, Horton observed:
His best-selling book, The Purpose-Driven Life, begins by announcing that it's not about you, but about God, and then the rest of the book is about you.
Later Horton says:
Pastor Warren tailors his appeals to his audience. To Calvinists, he stresses his support for the "solas" of the Reformation. Yet he tells prosperity evangelist David Yonggi Cho, "I've read your books on Vision and Dreams – speak to pastors about how you hear the voice of the Holy Spirit?…What advice would you give to a brand new minister?…Do you think American churches should be more open to the prayer for miracles?" … In a June 2006 article in JewishJournal.com, editor-in-chief Rob Eshman reported on a speech that Warren gave for Synagogue 3000, after Rabbi Ron Wolfson became involved in the Purpose-Driven pastoral training seminars. "Warren managed to speak for the entire evening without once mentioning Jesus — a testament to his savvy message-tailoring." When USA Today asked him why Mormon and Jewish leaders are involved in his pastoral training programs, Rick Warren reportedly said, "I'm not going to get into a debate over the non-essentials. I won't try to change other denominations. Why be divisive?"…  Rick Warren endorses a host of books, from New Age authors to Emergent writers to conservative evangelicals. So why not include Calvinists?
And why not include doctors who dabble in the occult?  It seems obvious that part of Rick Warren's agenda is to be all things to all people, not to "earnestly contend for the faith which was once delivered unto the saints" (Jude 1: 3).
The Bridge to Islam
One would think the issues commented on previously would cause SBC's pastor to be more mindful of matters affecting his church.  Not so.  Once again Rick Warren is caught up in controversy.  On February 23 the Orange County Register published an article titled Rick Warren builds bridge to Muslims.  Jim Hinch reported that in December 2011 Rick Warren began "an effort to heal divisions between evangelical Christians and Muslims" by "partnering with Southern California mosques and proposing a set of theological principles that includes acknowledging that Christians and Muslims worship the same God."
In his column Hinch shared that the effort, labeled the "King's Way" document, "caps years of outreach between Warren and Muslims."  Hinch claimed that the King's Way document (KWD) was co-authored by Abraham Meulenberg, SBC pastor in charge of interfaith outreach and Jihad Turk, director of religious affairs of the Islamic Center of Southern California and unveiled at a December 2011 dinner at SBC attended by 300 Christians and Muslims.  Hinch included part of the document in his article.
Warren quickly blasted the veteran reporter, accusing him of putting out an article with "multiple errors" in it.  Warren's response to Hinch's report briefly appeared in the comments section:
I deeply love my Muslim neighbors," he wrote, "but this article contains multiple errors – factually and theologically that neither our dear friends in the Muslim Community nor the Christians at Saddleback Church would agree with.
Soon thereafter Hinch replied to Warren's comment:
I 'm sorry Rev. Warren feels the story contains errors but the story was based on interviews and documents and it was thoroughly fact-checked. I discussed all of its major points with Tom Holladay, an associate senior pastor at Saddle back (sic). I checked with other sources quoted in the story this morning and they said they did not see any errors. While reporting this story I asked to speak to Rev. Warren directly but was told he was too busy for an interview. If any facts need to be corrected I hope representatives from Saddle back (sic) will get in touch with me. …
Warren later removed his comment.
When the blogosphere got wind of the article they were on it like morning dew on a rose petal.  Who was telling the truth, bloggers wanted to know — the media or "America's Pastor"?  They wondered how a veteran reporter could get his facts so wrong.  Being Bereans, as the Bible commands, Christian bloggers started digging for the truth.  They discovered what appeared to be a carefully crafted cover-up by SBC.  But why would they want to cover their tracks?  Here's where it gets interesting:
At first glance, writes Ken Silva of Apprising Ministries, this would all seem simple enough; a report of a dinner at Saddleback Church where Turk and Meulenberg present their joint effort involving a document they'd written called the King's Way.
Warren denied the conclusions Jim Hinch drew.  To clear up the matter he stated:
Christians have a fundamentally different view of God than Muslims. We worship Jesus as God. Muslims don't. Our God is Jesus, not Allah.
So far so good.
Silva continues:
The confusion really began to grow when I brought you a small section from what I was told is the King's Way document in Apprising Ministries Exclusive On Rick Warren, Jim Hinch, And Islam:
I.  WHO: we believe in ONE GOD
1. God is one (Mark 12:29; Muhammed 47:19)
2. God is the Creator (Genesis 1:1; Al Shura 42:11)
This is indeed confusing – and there's so much more to add to the confusion!  (The points of theological agreement are here)
According to Hinch the KWD "outlines several areas of theological agreement between Christians and Muslims and commits members of both faiths to three goals: becoming friends; making peace; and sharing "the blessings of God with others."
But which God?  The God of Christianity or the god of Islam?
Silva goes on to say that journalist Terry Mattingly wrote a piece titled Religion: God, Allah and Rick Warren:
In his piece Mattingly quotes what he says is an email from Rick Warren who absolutely insists that: "Neither I, nor my staff, had ever seen such a document UNTIL the article mentioned it. It wasn't created or even seen by us. … Saddleback church as a church was not involved."… (emphasis added)
There seems to be a lack of communication between Pastor Warren and his staff and this is confirmed in anarticle by Jihad Turk.  Turk explains that two years ago Abraham Meulenberg approached him and expressed an interest in exploring ways "that we can bring our communities together in friendship."  Turk admits he welcomed the initiative.  Later in the article he states:
…over the past couple of years, Saddleback Church through King's Way has participated in a number of events with several local Muslim communities. I was invited to give a presentation at Saddleback Church alongside pastor Meulenberg."
From the article it becomes obvious that some of what Turk said contradicts Rick Warren and corroborates what Jim Hinch said.
As stated above, Hinch stated that he and SBC pastor Tom Holladay had fact-checked the major points in his original article.  Hinch also revealed that Holladay was among those who attended the dinner when King's Way was presented.
King's Way, Kingdom Circles and Saddleback
While gathering info for her radio show, Stand Up For The Truth, co-host Amy Spreeman came across an intriguing bit of news.  She wrote:
Yesterday we broke the news that one of Saddleback Church's senior pastors, Abraham Meulenberg, taught about Kingdom Circles – a controversial interfaith teaching tool – this past summer at a Catholic church near Nice, France.
We wanted to give the benefit of the doubt and asked the question: Was Pastor Meulenberg actually teaching, or were these diagrams left over from a prior lesson, perhaps taught by someone else and left on the white board?
The photos in the gallery below don't show the pastor putting pen to the wall, but there is a clear progression of diagrams in each of these photos as he is speaking to attendees. (See the photos here)
Chris Rosebrough of Pirate Christian Radio's Fighting for the Faith program picked this up yesterday and incorporated it into a stunning and all-encompassing summary of what has happened with the King's Way, the Kingdom Circles and Saddleback's Muslim outreach in the past few weeks. If you need to catch up, click on his podcast…and strap on your seat belt.
With seat belt tight I listened while Chris gave the details of all that has transpired since Jim Hinch's original article appeared.  When you put the puzzle pieces together, as Chris did, it becomes obvious that, for reasons known only to him, Rick Warren thought it best to deny, verbally and in writing, that SBC pastors knew about the KWD.
But they did know.  There's photographic evidence of Abraham Meulenberg and Jihad Turk on stage together at the Saddleback Peace Center with the KWD displayed on a large screen behind them.
Clearly, the KWD has much more significance than something that came from an SBC Bible study where Muslims were invited to attend.
There's more.  On March 13 we learned that Pastor Warren elicited the help of a paid public relations firm to present his version of the "truth" in an article titled "Setting the Record Straight."
Just so you'll know…
Rick Warren has been pushing interfaith dialogue for years.  So it's no surprise that he's attempting to build a bridge between Christians and Muslims.  There's nothing wrong with doing that as long as the primary purpose is to share the Gospel of Jesus Christ.  Mark 16:15-16  However, Jim Hinch stated that he was told by Pastor Tom Holladay "King's Way was an effort to build bridges of friendship and cooperation, not an attempt to evangelize." (Online source)
Rick Warren once said, "I see absolutely zero reason in separating my fellowship from anybody."  In his ecumenical outreach, Southern Baptist Pastor Rick Warren has associated with the apostate Roman Catholic Church, the United Nations, the Council on Foreign Relations, and the Tony Blair Faith Foundation.  These last two organizations have as primary goals setting up a global government and bringing all religions of the world together, respectively.  Pastor Warren awarded the former Prime Minister of Britton, who is a recent convert to Catholicism, the annual International Medal of PEACE.
Stay turned for part 2
Recommended Reading:
Rick Warren: The art of 'politically-correct' praying
Invocation at the Inauguration of President Barack Obama 20th January 2009—By Cecil Andrews
Evangelicals' Collapsing Cultural Influence–By David French