The title of today's column, "There Is A Conspiracy," is a direct quote from Ezekiel 22:25. In this passage, God instructed Ezekiel to blow the whistle on the conspiracy of Israel's prophets to deny people truth, to devour people's souls, to defraud people's substance, and to destroy people's lives. I dare say this conspiracy is still alive and well today. Many pastors and religious leaders in 2013 America are as guilty of Ezekiel's charges as were Israel's ancient prophets.
However, use the word "conspiracy" today and even most Christians will roll their eyes in disbelief. And, of course, the mainstream media is so paranoid of the word conspiracy that one has to speculate that the reason for this aversion to objectively dealing with the subject is simply due to the fact that they are among the co-conspirators.
But once in awhile, someone in the media has the guts to broach the subject of conspiracy. My friends at TruthAlliance.net recently covered a report written by Matt Taibbi of Rolling Stone Magazine. Taibbi begins his report saying, "Conspiracy theorists of the world, believers in the hidden hands of the Rothschilds and the Masons and the Illuminati, we skeptics owe you an apology. You were right. The players may be a little different, but your basic premise is correct: The world is a rigged game. We found this out in recent months, when a series of related corruption stories spilled out of the financial sector, suggesting the world's largest banks may be fixing the prices of, well, just about everything."
Speaking of the LIBOR and other Wall Street scandals, Taibbi goes on to write, "All of these stories collectively pointed to the same thing: These banks, which already possess enormous power just by virtue of their financial holdings–in the United States, the top six banks, many of them the same names you see on the Libor and ISDAfix panels, own assets equivalent to 60 percent of the nation's GDP–are beginning to realize the awesome possibilities for increased profit and political might that would come with colluding instead of competing. Moreover, it's increasingly clear that both the criminal justice system and the civil courts may be impotent to stop them, even when they do get caught working together to game the system.
"If true, that would leave us living in an era of undisguised, real-world conspiracy, in which the prices of currencies, commodities like gold and silver, even interest rates and the value of money itself, can be and may already have been dictated from above. And those who are doing it can get away with it. Forget the Illuminati–this is the real thing, and it's no secret. You can stare right at it, anytime you want."
See the report at:
Hallelujah! Just about everybody with an IQ over 80 knew it; so it's about time someone finally said it: gold and silver prices are "rigged." So is the Petro-Dollar. So is the ammo shortage. So are the headlines on ABC, CBS, NBC, CNN, and MSNBC. And so are many of our national catastrophes.
Back in 2011, Jacqueline Kennedy Onassis was added to the list of "conspiracy nuts" when tapes that were recorded within months of President John F. Kennedy's assassination, which had been sealed in a vault at the Kennedy Library in Boston, were released. In the tapes, former First Lady Jackie Kennedy revealed that she believed Vice President Lyndon Baines Johnson and other "influential individuals" orchestrated the Dallas shooting that killed her husband.
Wow! Jackie Kennedy didn't believe the official government story that her husband was killed by a "lone gunman." She believed there was a conspiracy of "influential individuals" who colluded in killing her husband.
I'm with Jackie! Even though I was only a little boy when President Kennedy was assassinated, I could never wrap my head around the "lone gunman" theory. And the older I got, and the more I studied that tragedy, the more I became convinced there was a giant conspiracy involved in both killing the President and covering it up after he had been killed. I still believe that today.
While we are talking about conspiracies, let's talk about a few more.
TWA Flight 800 "Explosion"
Do you really believe the official story of the crash of TWA flight 800 in 1996? What if an American missile accidentally shot down that jetliner? Do you really think the federal government would come clean about it?
Read this report from The Washington Weekly, if you are willing to be enlightened:
Oklahoma City Bombing
Do readers really believe the official story that Timothy McVeigh acted alone in igniting the explosion that took down the Murrah Federal Building in Oklahoma City, Oklahoma, and that there was no cover-up as to what actually happened? I don't.
Here is where you can get started on this one:
And here:
OK State Representative Charles Key States His Case
9/11 Twin Towers and Pentagon Attacks
There has been so much written on this subject, I will let readers fend for themselves as to personal research on the matter. Without wading too deeply into this discussion (and for the sake of column space), let me ask just one simple question. Pray tell, what took down Building 7? To this good hour, I have not heard one single plausible explanation proffered by any government or media representative that explains why Building 7 collapsed.
Do I know what really happened on 9/11? No. But do I believe that the government is purposefully keeping the American people in the dark as to what really happened on 9/11/01? You bet I do! Do I believe that there is a cover-up of crucial evidence related to 9/11 by both the federal government and the national news media? You bet I do!
Haiti Earthquake
Another event that the official version is just completely unbelievable to me is the earthquake in Haiti in January of 2010. I will always believe that there was so much to this story that we were not being told. It didn't "smell" right to me when it happened; it doesn't "smell" right to me now. If you're interested, try perusing through some of this information:
Iraq, Afghanistan, Libya, Syria Wars
Let me be so blunt as to say I don't believe the official story about any of the wars America is waging in the Middle East. I believe virtually every reason George W. Bush gave the American people for attacking and invading Iraq was a premeditated, bald-faced lie! And I believe every reason Barack Obama gives for staying at war in the Middle East is a premeditated bald-faced lie!
I believe the so-called "War on Terror" which justifies endless wars abroad and endless surveillance at home is completely manufactured by those in government and business for personal economic and political interests. In the name of fighting for freedom overseas, the central government in Washington, D.C., is turning America's homeland into a giant prison-camp. Pray tell, what good does it do to send American troops overseas to fight a war for freedom, then turn around and use the war for freedom overseas as an excuse to expunge the freedoms of the American people here at home? If that doesn't smell of conspiracy, nothing does!
Ron Paul was right! "Blowback" truly is a reality; and America's "War on Terror" is actually making the United States less safe, not more. In fact, if you really want to get sick to your stomach over what this so-called "War on Terror" is accomplishing and why so many people around the world are coming to hate us, take a look at this report:
The Pentagon's New Power Elite: A Secret War in 120 Countries
The Boston Bombings
Noted researcher and analyst, Joel Skousen, recently wrote a detailed and lengthy exposé on the Boston Bombings in his excellent World Affairs Brief (which I highly recommend). Here is just a short clip:
"It seems very suspicious that the FBI would release so many photos and video excerpts (including even partial and grainy shots as if they are presenting everything possible) showing the brothers [accused bombers] in the area, but then they fail to produce the most conclusive evidence that matches what the indictment says.
"This narrative is so specific that it would be very risky for a federal official to make such detailed reference to video evidence if they did not actually possess it–unless they already had a legal strategy worked out where the claimed evidence would be suppressed under the government's habitual use of the State Secrets doctrine or via a compliant judge who has agreed in advance to seal the evidence. The suppression of key evidence has been a central part of every major government cover-up including the JFK and Martin Luther King assassinations, Oklahoma City bombing and both WTC attacks."
To subscribe to Skousen's World Affairs Brief, go to:
Skousen is right to be suspicious. Agencies of the federal government have long-facilitated terrorist plots in this country. Even the New York Times carried an editorial outlining a long list of examples of how the FBI hatches and then "discovers" terrorist plots.
See the Times editorial at:
Terrorist Plots Helped Along By The FBI
Furthermore, writing for Infowars.com, Paul Joseph Watson chronicles the long-established pattern of central governments in creating national terror as a vehicle with which to blame other groups and set in motion whatever predetermined plan had been previously concocted.
See Watson's report at:
Why Government Should Be The First Suspect In Any Terror Attack
The Connecticut School Shootings, The Colorado Theater Shootings, etc.
There are so many inconsistencies, changed stories, and conflicting reports with virtually every official report regarding these mass shootings, so much so that it is difficult for any rationally thinking person to believe them. Unfortunately, the absence of true objective investigative reporting by the national news media means the vast majority of the American people will never have the information they need and, thus, they will never know the truth about any of these mass shootings. All the news media does today is simply regurgitate the official government story, without question. (That's why, if you truly want to be informed, you must abandon the controlled propaganda press corps and research independent sources. But even there, one must be careful. Not every independent source is reliable. Plus, government propagandists are at work planting bogus information on the Internet and elsewhere in an attempt to make government critics appear foolish.) But there is one constant that surrounds every mass shooting: the push for increased gun control by anti-freedom politicians. Yes, I realize we could put this under the "You never want a serious crisis to go to waste" (Rahm Emanuel) category. But I'm so cynical now that I'm seeing the potential for the dark side of government behind every mass shooting.
Speaking of defending the Second Amendment, there is a brand new film being produced entitled, MOLON LABE: How The Second Amendment Guarantees America's Freedom, based on the masterful research of attorney Edwin Vieira, Jr., in his book, The Sword and Sovereignty. The film features people such as Ron Paul, Pat Buchanan, Larry Pratt, G. Edward Griffin, Alex Jones, Stewart Rhodes, and yours truly. This film has the potential to be a "game-changer" in the attacks against the preservation of our right to keep and bear arms. Acclaimed producer James Jaeger is nearing final editing and could really use the support of thousands of freedomists around the country. Your contributions to this project could pay off mightily in helping to preserve the Second Amendment. I highly encourage readers to seriously consider donating to the completion of this terrific film. It is a film that Barack Obama and Dianne Feinstein hope will never be seen. Here is the trailer along with information on how you can contribute:
So, Matt Taibbi at Rolling Stone Magazine, the late Jackie Kennedy Onassis, and the Prophet Ezekiel all agree: "There is a conspiracy." I believe it.
What's ongoing now bears eerie resemblance to events preceding Bush's Iraq war. Obama's replicating a familiar scenario.
Waging war requires a pretext to do so. When none exists, it's invented. It's easy. Lies substitute for truth. Claims about Syria using chemical weapons don't wash. Repetition gets people to believe them. We've seen it all before.
Colin Power's infamous February 5, 2003 Security Council speech led to war. It was shameless deception. Later he admitted WMD claims were false. It was too late to matter.
Plans were set. The die was cast. Weeks later, America bombed, invaded and occupied Iraq. The cradle of civilization was destroyed. No WMDs existed. It was well-known but ignored. More on that below.
Powell lied claiming them. US media scoundrels repeated what demanded renunciation. A New York Times editorial headlined "The Case Against Iraq," saying:
"Secretary of State Colin Powell presented the United Nations and a global television audience yesterday with the most powerful case to date that Saddam Hussein stands in defiance of Security Council resolutions and has no intention of revealing or surrendering whatever unconventional weapons he may have."
A (no longer available online) Washington Post editorial headlined "Irrefutable," saying:
"….it is hard to imagine how anyone could doubt that Iraq possesses weapons of mass destruction."
Months later, a Carnegie Endowment for International Peace report titled "WMD in Iraq: Evidence and Implications" said the Bush administration "systematically misrepresented the threat from Iraq's WMD and ballistic missile programs."
Asked about the report, Powell stood by his Security Council testimony, saying:
"I am confident of what I presented last year. The intelligence community is confident of the material they gave me. I was representing them."

"It was information they presented to the Congress. It was information they had presented publicly and they stand behind it, and this game is still unfolding."
Powell's speech was bald-faced deception. He willfully lied, saying:
"The material I will present to you comes from a variety of sources. Some are US sources. And some are those of other countries."

"Some of the sources are technical, such as intercepted telephone conversations and photos taken by satellites. Other sources are people who have risked their lives to let the world know what Saddam Hussein is really up to."

"….Iraq's behavior show(s) that Saddam Hussein and his regime are concealing their efforts to produce more weapons of mass destruction."

"We also have satellite photos that indicate that banned materials have recently been moved from a number of Iraqi weapons of mass destruction facilities."

"The Iraqis have never accounted for all of the biological weapons they admitted they had and we know they had. They have never accounted for all the organic material used to make them."

"And they have not accounted for many of the weapons filled with these agents such as there are 400 bombs. This is evidence, not conjecture. This is true. This is all well-documented."
He claimed Saddam stockpiled "between 100 and 500 tons of chemical weapons agents." He added that "(t)here can be no doubt that (he) has biological weapons and the capability to rapidly produce more, many more."
In August 1995, Saddam's son-in-law, Hussein Kamel, defected to the West. He headed Iraq's weapons programs. US intelligence officials debriefed him. He said "All weapons – biological, chemical, missile and nuclear were destroyed….Nothing remained."
The New York Times and other US media sources reported his comments.
CNN's Brent Sadler asked him: "Can you state here and now – does Iraq still to this day hold weapons of mass destruction?"
He responded: "No. Iraq does not possess any weapons of mass destruction. I am being completely honest about this."
In the run-up to March 2003, media misinformation replaced earlier headlines. It's standard practice. It repeating again now. Obama appears heading for full-scale war on Syria.
Big lies launch wars. In "The Art of War," Sun Tzu said "All war is based on deception." Fear, misinformation and duplicity enlist public support. Naked aggression is called humanitarian intervention.
Libya 2.0 looms. Fabricating chemical weapons use looks like pretext for full-scale war. Secretary of State John Kerry claims Syria launched two chemical weapons attacks.
Defense Secretary Chuck Hagel said using them "violates every convention of warfare."
On April 25, the Los Angeles Times headlined "US lawmakers call for action on Syria's chemical weapons," saying:
They want quick action.
Senator Dianne Feinstein (D. CA) warned that without decisive action, "President Assad may calculate he has nothing more to lose." He might "further escalate this conflict."
"It is clear that 'red lines' have been crossed and action must be taken to prevent larger scale use," she added. "Syria has the ability to kill tens of thousands with its chemical weapons."
Senator John McCain (R. AZ) said "(i)t's pretty obvious the red line has been crossed."
Rep. Adam Schiff (D. CA) believes Assad's testing the international community. "The administration has said (chemical weapons use is) a game changer, but it's not clear what that new game will look like."
"I think it is incumbent on the international community to take strong action."
A same day LA Times editorial headlined "A 'red line' on Syria," saying:
"If the Assad regime has indeed used chemical weapons, the US must honor its commitment to act."

"(U)se of chemical weapons would represent a reckless escalation of Assad's war on his own people."

"Yes, the president must be sure before he acts; but if it is proved that Assad has crossed the 'red line,' Obama must respond."
Chicago Tribune editors headlined "The pink line," asking: "If Assad used chemical weapons, what will Obama do?"
He "drew a clear red line last August….(He) 'put together a range of contingency plans,' but he didn't spell them out."
"Now there's mounting, though not yet conclusive, evidence that if Assad hasn't stormed across that red line, he may be tiptoeing on it."
Tribune editors want more decisive action. "We've long argued that the US should directly arm the rebels."
Operating covertly from southern Turkey, CIA operatives have been doing it all along. It's handled through a network of intermediaries. Weapons are also entering from Lebanon, Jordan and Israel.
Tribune editors urge more. Impose a no-fly zone "to ground Assad's air force." Doing so is an act of war.
"(B)omb access roads where chemical weapons are transported, to make moving (them) difficult if not impossible."
Bombing anywhere assures doing it everywhere considered strategically important. Tribune editors urge war. They're not alone.
On April 25, Wall Street Journal editors headlined "Chemical Weapons and Consequences: Syria calls President Obama's bluff on WMD," saying:
"As President of the United States, I don't bluff," said Obama.
He "famously said (it) in March 2012, warning Iranian leaders that he would not allow them to acquire nuclear weapons."
Last month he said:
"I've made it clear to Bashar al-Assad and all who follow his orders: We will not tolerate the use of chemical weapons against the Syrian people, or the transfer of those weapons to terrorists."

"The world is watching; we will hold you accountable."
"Or not," said Journal editors. "Israel will have to consider its own military options to secure the stockpiles if the US won't act…."
"Presidents who are exposed as bluffers tend to have their bluff called again and again, with ever more dangerous consequences."
Official accusations are familiar. So is heated rhetoric that follows. Obama heads closer to full-scale intervention. Reports say around 20,000 US troops will be deployed in Jordan.
On April 26, Obama hosted Jordan's King Abdullah II in Washington. Perhaps they discussed invasion plans.
A Final Comment
While meeting with King Abdullah, Obama stopped short of saying Assad crossed a "red line." Earlier he warned doing so would unleash "unspecified consequences." Likely he meant direct US intervention.
"Horrific as it is when mortars are being fired on civilians and people are being indiscriminately killed, to use potential weapons of mass destruction on civilian populations crosses another line with respect to international norms and international law," he told reporters.
"That is going to be a game changer. We have to act prudently."
"We have to make these assessments deliberately. But I think all of us….recognize how we cannot stand by and permit the systematic use of weapons like chemical weapons on civilian populations."
Sorting things out requires "increased urgency," he stressed.
White House spokesman Jay Carney said "(h)e retains all options to respond." Further reports will explain more.
Stephen Lendman lives in Chicago. He can be reached at lendmanstephen@sbcglobal.net. His new book is titled "Banker Occupation: Waging Financial War on Humanity."http://www.claritypress.com/LendmanII.html Visit his blog site at sjlendman.blogspot.com. Listen to cutting-edge discussions with distinguished guests on the Progressive Radio News Hour on the Progressive Radio Network. It airs Fridays at 10AM US Central time and Saturdays and Sundays at noon. All programs are archived for easy listening. http://www.progressiveradionetwork.com/the-progressive-news-hourhttp://www.dailycensored.com/the-bush-legacy/
Source: ICH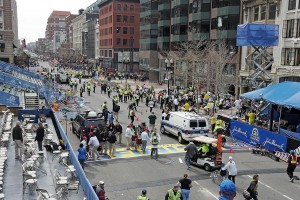 Will we ever learn the full truth about the Boston Marathon bombing?  Personally, I have been looking into this attack for days, and I just keep coming up with more questions than answers.  At this point, I honestly have no idea what really happened.  Why was a bomb drill being held on the day of the attack?  Why have authorities denied that a bomb drill was taking place?  Were Tamerlan and Dzhokhar Tsarnaev acting alone?  What was the nature of their previous contacts with the FBI and other federal agencies?  Why did the FBI at first deny that they had been in contact with the Tsarnaev brothers previously?  Why was the investigation of a mysterious Saudi national with familial links to al-Qaeda suddenly dropped shortly after the Saudi ambassador held an unscheduled meeting with Barack Obama?  Why did Michelle Obama subsequently visit that mysterious Saudi national in the hospital?  If you are looking for answers to these questions, I am afraid that I don't have them at this point.  But what alarms me is that the mainstream media seems to be afraid to ask any of the hard questions that they should be asking.  They just seem to swallow whatever the authorities tell them hook, line and sinker without following up on any of the things in this case that simply do not seem to make sense.
So what kinds of questions should they be asking?  The following are 17 unanswered questions about the Boston Marathon bombing that the media appears to be afraid to ask…
#1 Why were runners being told that a bomb squad drill was taking place during the Boston Marathon?  The following is from an article by Natural News…
Alastair Stevenson is a veteran marathon runner who has competed in dozens of marathons around the world, including the London Marathon. He's very familiar with the security typically found at marathons, and he immediately noticed something odd about the Boston marathon security.

"They kept making announcements on the loud speaker that it was just a drill and there was nothing to worry about. It seemed like there was some sort of threat, but they kept telling us it was just a drill," he was quoted as saying byLocal15TV.com.

In the interview, you'll hear Stevenson say:

"At the start at the event, at the Athlete's Village, there were people on the roof looking down onto the Village at the start. There were dogs with their handlers going around sniffing for explosives, and we were told on a loud announcement that we shouldn't be concerned and that it was just a drill. And maybe it was just a drill, but I've never seen anything like that — not at any marathon that I've ever been to. You know, that just concerned me that that's the only race that I've seen in my life where they had dogs sniffing for explosions, and that's the only place where there had been explosions."
#2 Why did authorities deny that a bomb squad drill was being held?
#3 According to The Mirror, the FBI is reportedly "hunting" a 12-strong terrorist "sleeper cell" that Tamerlan and Dzhokhar Tsarnaev were allegedly a part of…
A source close to the investigation said: "We have no doubt the brothers were not acting alone. The devices used to detonate the two bombs were highly sophisticated and not the kind of thing people learn from Google.

"They were too advanced. Someone gave the brothers the skills and it is now our job to find out just who they were. Agents think the sleeper cell has up to a dozen members and has been waiting several years for their day to come."
If that is the case, why are authorities in Boston adamantly insisting that the two brothers were acting alone?
#4 CBS News is reporting that the FBI interviewed Tamerlan Tsarnaev back in 2011.  The mother of the two Tsarnaev brothers insists that the FBI had been in contact with them for up to five years.  At first, the FBI denied any previous contact with the two suspects.  Will we ever learn the true scope of the previous relationship between the FBI and the Tsarnaev brothers?
#5 Debka is reporting that the Tsarnaev brothers were "double agents" which had been "hired by US and Saudi intelligence to penetrate the Wahhabi jihadist networks which, helped by Saudi financial institutions, had spread across the restive Russian Caucasian."  Could this possibly be true?  If so, will the American people be told the truth about these links?
#6 According to their uncle, there were "mentors" that "radicalized" the Tsarnaev brothers.  So precisely who were those "mentors"?
#7 What happened during Tamerlan Tsarnaev's trip to Dagestan and Chechnya last year?
#8 Were the Tsarnaev brothers in contact with a rebel leader named Doku Umarov who is known as "Russia's Bin Laden"?
#9 Did Tamerlan Tsarnaev post a video on YouTube last summer that expresses a belief that the 12th Imam, Mahdi, will soon come and that an Islamic army with black flags with arise out of a province in Iran known as Khorasan?
#10 Why aren't we being told that the "pressure cooker bombs" used in the Boston Marathon attacks are very similar to the kind of pressure cooker bombs that are commonly used in the Middle East?…
The Daily Beast has confirmed with U.S. counter-terrorism officials that the bombs placed Monday at the marathon were made from pressure cookers, a crude kind of explosive favored by insurgents in Pakistan and Afghanistan. A recipe for a bomb that uses the pressure cooker was part of the debut issue of Inspire, the English-language online magazine of al Qaeda in the Arabian Peninsula.
#11 Initially we were told that Saudi national Abdulrahman Ali Alharbi was a "person of interest" in the case.  But now he is scheduled to leave the countrywith the full blessing of the U.S. government.  Why is there such a rush to get him out of the United States?
#12 Why aren't we being told that Abdulrahman Ali Alharbi was photographedwith two other Saudis in the vicinity of the Boston marathon bombings?
#13 Why aren't we being told of the shocking familial links that Abdulrahman Ali Alharbi has to known members of al-Qaeda?  The following is from research complied by Walid Shoebat…
Many from Al-Harbi's clan are steeped in terrorism and are members of Al-Qaeda. Out of a list of 85 terrorists listed by the Saudi government shows several of Al-Harbi clan to have been active fighters in Al-Qaeda:

#15 Badr Saud Uwaid Al-Awufi Al-Harbi
#73 Muhammad Atiq Uwaid Al-Awufi Al-Harbi
#26 Khalid Salim Uwaid Al-Lahibi Al-Harbi
#29 Raed Abdullah Salem Al-Thahiri Al-Harbi
#43 Abdullah Abdul Rahman Muhammad Al-Harbi (leader)
#60 Fayez Ghuneim Humeid Al-Hijri Al-Harbi
Source: http://aalhameed1.net/vb/showthread.php?t=1565

Then you have Al-Harbi clan members in Gitmo:

Salim Salman Awadallah Al-Sai'di Al-Harbi
Majid Abdullah Hussein Al-Harbi
Muhammad Abdullah Saqr Al-Alawi Al-Harbi
Ghanem Abdul Rahman Ghanem Al-Harbi
Muhammad Atiq Uwaid Al-Awfi Al-Harbi
Source: http://www.muslm.net/vb/showthread.php?169019-أسماء-(90)-سعودياً-لا-زالوا-محتجزين-في-جوانتانامو

There are specific Saudi clans that are rife with members of Al-Qaeda, which makes it quite alarming as to why nearly a hundred thousand student visas are issued to these. Americans are clueless as to clan ties when it comes to terrorism.
#14 Why did U.S. Secretary of State John Kerry have a private meeting with a Saudi foreign minister shortly after Abdulrahman Ali Alharbi was identified as a potential suspect?
#15 Why did Barack Obama hold an unscheduled meeting with the ambassador from Saudi Arabia shortly after Abdulrahman Ali Alharbi was identified as a potential suspect?
#16 Why did Michelle Obama visit Abdulrahman Ali Alharbi in the hospital?
#17 Why did numerous mainstream media outlets openly suggest that "right-wing extremists" were behind the bombings in the immediate aftermath of the attack?
Source: End of the American Dream
Only a media masochist can stand watching network and cable TV news. The extent of self-immolation coming out of their broadcasts, have seldom been more vivid, with their bizarre reports on the Boston Marathon bombing. If one did not know better, the comparison with the Marx Brothers antics would have you believe that you have a ringside seat At the Circus. Silly behavior is the mainstay of the mainstream media. Real news investigation has long ago been relegated to the archives of a half century ago, when there was at least a small measure of a healthy distrust of government sources. Today the clowns that act as ventriloquist dummies have more in common with Karl Marx than Groucho.
The passion of lies flows from the lips of the talking heads, as they get their instructions from corporatist producers in their earpiece. The latest example of a Mossad agent and Zionist exponent is the infamous liar, CNN Wolf Blitzer. A Rush to Misjudgment, states, "CNN is coming under criticism after it falsely reported authorities had arrested a Boston Marathon bombing suspect, whom it had earlier described as a "dark-skinned male." Catching Blitzer tap dancing around the blowup of the designed script of placing culpability on the intended stooges, selected to advance the domestic war of terror, reminds of a skit played by Chico in a bad version of Monkey Business.
That other CNN and CIA plant, Anderson Cooper provides the complementary tag team effort to confuse and distract on a news production that even the global radical and former network owner Ted Turner has to hang his head. Cooper plays the role of Harpo as Pinky as he stirs the Duck Soup broth disinformation. The only way to watch "the government news hour" is with the volume on the Harpo setting - silent no verbal talk.
Not to be outdone the Fox News Network features another CNN alumnus, Bill Hemmer as their Zeppo, performing relatively straight (non-comedic) roles as an authoritive source for an authoritarian mindset of neoconservatives. Deceiving real liberty loving viewers with a pseudo patriotic flag waving is the hallmark of the fair and balanced news format now that Rupert Murdoch is the target of the globalists cabal to act friendly with their new world order scheme.
The next hack over at MSNBC, Chris "Gummo" Matthews on "Hardball" tonight, the host openly questioned whether at least a portion of the horror was an intentional attack against the Democratic Party. What class from this dedicated Marxist brother in media prevarications?
"Let me ask you about domestic terrorism as a category. Normally, domestic terrorists, people tend to be on the far right, well that's not a good category, just extremists, let's call them that. Do they advertise after they do something like this? Do they try to get credit as a group or do they just hate America so much or its politics or its government that they just want to do the damage, they don't care if they get public credit, if you will?"
In addition, the Weekly Standard, the quid essential NeoCon diatribe publication, lashes out at MSNBC as an adjunct enabler of the globalist agenda.
"MSNBC host Lawrence O'Donnell made the case this evening that the National Rifle Association is to blame for the slow investigation into the Boston bombings:
"There are new developments tonight in the bombing investigation here in Boston," said O'Donnell. "But that investigation could be moving faster were it not for the successful lobbying efforts of the National Rifle Association. The NRA's efforts to guarantee that American mass murderers are the best-equipped mass murders in the world is not limited to murderers who use assault weapons and high-capacity magazines. The NRA is also in the business of helping bombers get away with their crimes. Gunpowder could be traced by investigators to a buyer at the point of sale if gunpowder contained a taggant, an element that would enable tracing of the purchase of gunpowder. But thanks to the National Rifle Association, identification taggants are required by law only in plastic explosives. The NRA has successfully blocked any requirements for such taggants in gunpowder. So such supremely helpful evidence as taggants are not available to the FBI in this investigation."
The bombings took place at Monday's marathon."
For an even more revolting low in propaganda, the MSNBC: NRA 'in the Business of Helping Bombers Get Away With Their Crimes' You Tube, is typical of a state sponsored Pravda style media misinformation, that now passes as journalism. Now compare this garbage MSNBC government coordinated onslaught with the perceptive, daring and provocative coverage on Breaking the Set, with host Abby Martin that is aired on RT TV. The video broadcast of Corporate Media Disaster Porn | Weapons of Mass Distraction, raises the issue that the corporate media is reporting false information. The long record of government drill operations during "so called" terrorist events might well prove to apply to the Boston Marathon massacre.
At the forefront of this speculation, Yahoo News lays claim that Alex Jones raises 'false flag' conspiracy after Boston Marathon bombings.
"Jones suggested that the FBI orchestrated the bombings under the false flag of a terrorist organization in order to justify expanded security powers. The Boston attack, he theorized, was staged by the U.S. government to extend the reach of both the Dept. of Homeland Security and Transportation Security Administration."
With the FBI suspects, Tamerlan Tsarnaev dead and his brother Dzhokhar Tsarnaev at large and now captured, it will take some serious investigatory reporting in order to penetrate the layers of government secrecy that reasonably can be expected to conceal what actually transpired on April 15, 2013. Still, the lamestream media will never report any evidence that conflicts with the homeland security police. The presence of sensible alternative explanations are consistently dismissed when the war of terror needs another jolt of fear to keep the public on edge.
Believing any of the government press releases that pass as independent news reporting is more risky than taking your chances in a world of deranged psychopaths. Simply stated, no one in the "so called" know has the inside track on all the complexity of the official investigation, or the potential compartmental complicity in a sanctioned undercover mission.
Where are the brave correspondents that would dare shout from the rooftops, that the response from the Boston carnage is virtually a green light for lock down martial law on the public? Just look to the Faux resident pinhead, Bill O'Reilly for bold reporting, Bill O'Reilly Attacks Alex Jones and Infowars for Daring to Ask Questions About Boston Bomber Narrative.
"Fox resident blowhard Bill O'Reilly and correspondent Juliet Huddy have attacked Alex Jones and Infowars.com reporter Dan Bidondi. For the two Fox News talking heads it is apparently a serious crime to quiz Massachusetts Gov. Deval Patrick about the false flag attack in Boston on Monday. It is impermissible to call into question the validity of the official narrative now coagulating around the event. It is forbidden to deviate from the establishment's script.Huddy dismissed Jones and Bidondi as "idiots" and the accused sexual predator O'Reilly – who has strongly condemned the First Amendment in the past and has shilled for mass murder in Iraq and Afghanistan – made his disgust manifestly apparent, as usual. Both displayed contempt for the internet and alternative media, a quite natural reaction from two irrelevant teleprompter readers. Fox News in particular and the rest of the bloated script-reading dinosaur media in general are seriously threatened by free expression and news reportage on the web."
Viewers that still watch, let alone believe, the fabrications coming out of the bowls of the presstitutesneed a reality check. Just think of all the naive clones that pay their cable or satellite charges for the privilege of bonding with the establishment mouthpieces. What you get from the mind control media is a government version of indoctrination into a slave society. Denial of even the possibility of a false flag operation in the underlying exercise is the only reporting you are supposed to watch.
The FBI tells America: believe us and no one else, outlines the official dictates from the ranks of the G-man enforcers, "The implication is clear: there is official truth and then there is everything else."Since the fascination of following, another manhunt with live feeds is so compelling to the trained seals that are pinned to the screen, the significance of a tyrannical takedown of an entire region of law-abiding citizens, goes unreported by the whores that read from the government approved teleprompters. The autocue message is sanitized of any possibility that the crew of a covert operative drill might just provide cover for a despotic counterattack to the shot heard around the world.
Americans are so easily duped. The Marxist media feed Animal Crackers to a dumb downed public that swallows a systematic federalization of genuine peace keeping functions. The true race in Boston is to re-establish the rebirth of the American Revolution.
For a couple of decades there has been a big push by numerous evangelical leaders to incorporate pagan practices into the visible Church. These unbiblical practices have their origins in Eastern religions such as Hinduism and Buddhism, likewise the New Age movement. Roman Catholic Trappist Monks fully embraced Eastern religion's pagan practices. Through the writings of Thomas Merton, Basil Pennington, William Menninger and Thomas Keating these practices have been introduced into mainline Protestant churches as well as independent, nondenominational, charismatic and Pentecostal churches.
Those who wish to develop a more meaningful prayer life are urged by popular evangelicals such as Dallas Willard, Richard Foster, Rick Warren, John Ortberg, Ruth Haley Barton and Tony Campolo, just to name a few, to undertake a mystical prayer practice called The Silence.
How does one achieve The Silence? By practicing eastern-style mantra meditation aka Transcendental Meditation (TM).
What is the goal of TM? To gain "ultimate knowledge of God by a direct experience that bypasses the mind."
What must one do to attain this sort of mind-altering experience? Settle into a quiet comfortable place and with eyes closed repeat a word or phrase from Scripture over and over until the thinking process shuts down to the point of silence…..and, low and behold, the practitioner will allegedly have an encounter with God in the spirit realm.
Our final goal is 'union with God,' which is a pure relationship where we see 'nothing.' (Source)
Wow. Sounds a bit New Age, doesn't it? No doubt about it! And because it is New Age, why, pray tell, do shepherds of the flock not have a problem pushing this sort of practice on their sheep?
Contemplative prayerUndoubtedly many Christians have never heard of The Silence. Be that as it may, terms such as ; centering prayer; lectio divina; Divine presence; sacred word; transformation/transforming union; listening prayer; soaking prayer; and breath prayer may ring a bell. But it matters not what term we use; what matters is that to pray The Silence is unbiblical.
Former New Ager Marcia Montenegro wrote an in depth essay on Contemplative Prayer (CP) entitled "Contemplating Contemplative Prayer: Is It Really Prayer?" Marcia warns us that,
The influence of Buddhism and Hinduism on Contemplative Prayer … is apparent. Words such as "detachment," "transformation," "emptiness," "enlightenment" and "awakening" swim in and out of the waters of these books. The use of such terms certainly mandates a closer inspection of what is being taught, despite the fact that contemplative prayer is presented as Christian practice.
Themes that one finds echoed in the CP movement include the notions that true prayer is: silent, beyond words, beyond thought, does away with the "false self," triggers transformation of consciousness, and is an awakening. Suggested techniques often include breathing exercises, visualization, repetition of a word or phrase, and detachment from thinking. (Source)
Evangelical pastor Gary Gilley also tells us what to watch out for:
[C]ontemplative prayer is not the same as prayer defined biblically; "sacred reading" (also called lectio divina) of Scripture is not the same as Bible study; meditation (mystically encountering God) is not the same as knowing God and so forth. Many of the same terms are used, but as the classical liberals, and the more recent emergents, are fond of doing, they take our terms, including biblical ones, and give them new definitions and twists. (Source)
Spiritual Disciplines
Paul wrote, "Train yourself for godliness" (1 Tim. 4:7). This sort of training promotes Christlikeness. The ESV translates "train" as "discipline." To "train yourself for godliness" means a call to holy living. It also means hard work. According to the John MacArthur Study Bible study notes, "train" is an athletic term "denoting the rigorous, self-sacrificing exercise an athlete undergoes. Spiritual self-discipline is the path to godly living." Training such as this has been termed "spiritual exercises" or "spiritual disciplines." As a result of "spiritual disciplines" many Christians now practice Contemplative Prayer. Many CP practitioners believe that they're receiving direct revelations from God. "From years of studying mystics of all stripes," says Ken Silva, "I can tell you their perceived revelations then trump the texts of Holy Scripture for them. In other words, rather than testing these experiences by God's Word, now these (CP) practitioners … are instead using their feelings to interpret the Bible through what they think God is saying. I'm telling you, the tragic fact is, the mainstream of professing Christendom is rapidly devolving into all kinds of silly superstitions." (Source)
Gospel Coalition's D.A. Carson explains the spiritual disciplines thusly:
Nowadays spiritual disciplines may include Bible reading, meditation, worship, giving away money, fasting, solitude, fellowship, deeds of service, evangelism, almsgiving, creation care, journaling, missionary work, and more. It may include vows of celibacy, self-flagellation, and chanting mantras. In popular usage, some of these so-called spiritual disciplines are entirely divorced from any specific doctrine whatsoever, Christian or otherwise: they are merely a matter of technique. That is why people sometimes say, "For your doctrine, by all means commit yourselves to evangelical confessionalism. But when it comes to the spiritual disciplines, turn to Catholicism or perhaps Buddhism." What is universally presupposed by the expression "spiritual discipline" is that such disciplines are intended to increase our spirituality. From a Christian perspective, however, it is simply not possible to increase one's spirituality without possessing the Holy Spirit and submitting to his transforming instruction and power. Techniques are never neutral. They are invariably loaded with theological presuppositions, often unrecognized. (emphasis added) (Source)
As I said above, many Christians feel like something is missing from their prayer life and they long to "connect with God" in a more meaningful way. So they'll do just about anything to "cultivate intimacy with God," including unbiblical meditation. The irony is that they'll attempt to defend an unbiblical practice by quoting Scripture. Take for example Joshua 1:8:
This book of the law shall not depart out of thy mouth; but thou shalt meditate therein day and night, that thou mayest observe to do according to all that is written therein: for then thou shalt make thy way prosperous, and then thou shalt have good success.
Some Christians will argue that Joshua 1:8 shows that God approves of this mind emptying type of meditation. Wrong! The text is instructing us to meditate on God's Word, not to empty our minds.
I'll explain biblical mediation in a moment. But first let's look at how Webster's defines meditation:
The words Ponder, Meditate, Muse, and Ruminate are synonyms and mean to consider or examine attentively or deliberately. PONDER implies a careful weighing of a problem or, often, prolonged inconclusive thinking about a matter; MEDITATE implies a definite focusing of one's thoughts on something as to understand it deeply; muse suggests a more or less focused daydreaming as in remembrance; RUMINATE implies going over the same matter in one's thoughts again and again but suggests little of either purposive thinking or rapt absorption.
Now let's look at Psalm 119 to see what the Bible teaches on meditation:
I will meditate in thy precepts, and have respect unto thy ways. (119:15).
Princes also did sit and speak against me: but thy servant did meditate in thy statutes. (119:23)
Make me to understand the way of thy precepts: so shall I talk of thy wondrous works. (119:27)
My hands also will I lift up unto thy commandments, which I have loved; and I will meditate in thy statutes. (119:48)
See also: 119:78, 119:97, 119:99,119:148.
The Apostle Paul says the following:
Consider what I say; and the Lord give thee understanding in all things. (2Tim 2:7)
Finally, brethren, whatsoever things are true, whatsoever things are honest, whatsoever things are just, whatsoever things are pure, whatsoever things are lovely, whatsoever things are of good report; if there be any virtue, and if there be any praise, think [mediated] on these things. (Phil 4:8)
Could the Almighty have made the meaning of meditation any clearer? God has also made it abundantly clear that He forbids His people to indulge in any form of pagan idolatry. So practicing mystical mantra meditation is going against God! This alone should be enough to scare individuals away from this type of approach to prayer.
When it comes to pagan practices God leaves no room for doubt: Do it and die spiritually…even physically, as in King Saul's case.
Yoga Meditation
Over the years I have dealt with "Christian yoga" in several of my columns. So I'll briefly touch on it here for the simple reason that a large number of Christ followers have wholeheartedly embraced the Buddhist practice of yoga. Even churches offer yoga classes with a Christian spin on it! Not surprisingly, enterprising Christians head up successful yoga businesses such as "Holy Yoga," "PraiseMoves and "Yahweh Yoga" (YY) just to name a few. YY's website promises to "increase the kingdom of Jesus Christ by establishing, providing and maintaining a Christian yoga studio and teaching academy that honors God in all business and ministry endeavors. Yahweh Yoga seeks to…empower men and women to de-stress, to grow in their relationship with Jesus Christ and to improve their mind, body and spirit…"
It's not a stretch to say that the language used to promote YY comes right out of the New Age handbook.
Here's the bottom line. So-called Christian yoga has nothing in common with authentic Christianity. In fact, the Bible warns:
For ye were sometimes darkness, but now are ye light in the Lord: walk as children of light: (For the fruit of the Spirit is in all goodness and righteousness and truth;) Proving what is acceptable unto the Lord. And have no fellowship with the unfruitful works of darkness, but rather reprove them. (Eph 5:8-11)
In one of my columns entitled Can A Pagan Practice Be "Christianized" I drew attention to the fact that:
Yoga is being marketed to mainline churches with the assurance of creating stress reduction, developing self-confidence, and improving concentration. It is also marketed to business and industry, athletes, senior citizens, students, teens and adolescents. Because of our fast paced life-style, who wouldn't want to reduce stress? This is why yoga classes have become so popular.
Now here's the main reason Christians should avoid yoga. Christian apologists John Ankerberg and John Weldon maintain that, "The basic premise of yoga theory is the fundamental unity of all existence: God, man, and all of creation are ultimately one divine reality." To explain the basic premise, the authors quote from an editorial in the Yoga Journal:
"We are all aware that yoga means 'union' and that the practice of yoga unites body, breath, and mind, lower and higher energy centers and, ultimately self and God, or higher Self. But more broadly, yoga directs our attention to the unity or oneness that underlies our fragmented experiences and equally fragmented world. Family, friends, the Druze guerrilla in Lebanon, the great whale migrating north — all share the same essential [divine] nature."
This quote alone should raise concerns among Christians but when looked at in light of Bible expositor John MacArthur's comments extracted from a CNN Primetime interview where he was asked "Should Christians practice yoga," it ought to be completely clear that Christians should not participate:
John MacArthur…wondered why Christians would want to "borrow a term that is part of a false religion" (that clashes with historic orthodox Christianity). MacArthur contends that Christians shouldn't put themselves in weird physical positions, empty their minds, focus on him or herself, and try to find the "god within" as a way to relieve stress. "This is practicing a false religion," he said rather pointedly. Then he boldly shared the gospel. He said in order to have a whole and complete life, Christians must go to the Word of God, to the Gospel of Jesus Christ, "The idea of Christianity is to fill your mind with biblical truth and focus on the God which is above you."
We can be thankful that there are a few Christian leaders in America who are willing to stand up for the truth.
In conclusion, "Christian mysticism" has emerged from false religious systems. But instead of fleeing from magical mystical practices, scores of Christians have embraced them! The brethren must be warned that Scripture strictly forbids uniting with pagans and apostates. Moreover, those who profess Christ must be admonished not to participate in Contemplative Prayer or any sort of mantra meditation for the reason that spiritual harm can result from it.
An Associated Press photograph brought the horror of little children lying dead outside of their home to an American Audience. At least 10 Afghan children and some of their mothers were struck down by an airstrike on their extended family household by order of President Barack Obama. He probably decided on what his aides describe as the routine weekly "Terror Tuesday" at the White House. On that day, Mr. Obama typically receives the advice about which "militants" should live or die thousands of miles away from drones or aircraft. Even if households far from war zones are often destroyed in clear violation of the laws of war, the president is not deterred.
These Obama airstrikes are launched knowing that very often there is "collateral damage," that is a form of "so sorry terrorism." How can the president explain the vaporization of a dozen pre-teen Afghan boys collecting firewood for their families on a hillside? The local spotter-informants must have been disoriented by all those $100 bills in rewards. Imagine a direct strike killing and injuring scores of people in a funeral procession following a previous fatal strike that was the occasion of this processional mourning. Remember the December 2009 Obama strike on an alleged al-Qaida training camp in Yemen, using tomahawk missiles and – get this – cluster bombs, that killed 14 women and 21 children. Again and again "so sorry terrorism" ravages family households far from the battlefields.
If this is a war, why hasn't Congress declared war under Article 1, Sec. 8 of the U.S. Constitution? The 2001 Congressional Authorization to Use Military Force is not an open-ended authorization for the president. It was restricted to targeting only nations, organizations or persons that are determined to have been implicated in the 9/11 massacres, or harbored complicit organizations or persons.
For several years, White House officials, including ret. General James Jones, have declared that there is no real operational al-Qaeda left in Afghanistan to harbor anyone. The Pakistani Taliban is in conflict with the Pakistani government. The Afghan Taliban is in brutal conflict with the Afghanistan government and wants to expel U.S. forces as their members view occupying-invaders, just as their predecessors did when they expelled the Soviet invaders. The Taliban represent no imminent threat to the U.S.
President Obama's ambassador to Pakistan, Cameron P. Munter, used to complain to his colleagues about the CIA's drone attacks saying "he didn't realize his main job was to kill people." He knew how such attacks by whining drones, hovering 24/7 over millions of frightened people and their terrified children produce serious backlashes that fester for years.
Even a loyalist such as William M. Daley, Mr. Obama's chief of staff in 2011, observed that the Obama kill list presents less and less significant pursuits. "One guy gets knocked off, and the guy's driver, who's No. 21, becomes 20?" Daley said, describing the internal discussion. "At what point are you just filling the bucket with numbers?"
Yet this unlawful killing by a seemingly obsessed Obama, continues and includes anyone in the vicinity of a "suspect" whose name isn't even known ( that are called "signature strikes"), or mistakes, like the recent aerial killings of numerous Pakistani soldiers and four Afghan policemen – considered our allies. The drone kill list goes on and on – over 3000 is the official fatality count, not counting injuries.
In a few weeks, The Nation magazine will issue a major report on U.S.-caused civilian casualties in Afghanistan that should add new information.
Now switch the scene. The president, filled with memories of what his secret drone directives as prosecutor, judge, jury, and executioner have done to so many children, in so many places, traveled on Monday to Newtown, Connecticut for the second time. He commiserated with the parents and relatives of the 20 children and six adults slain by a lone gunman. Here he became the compassionate president, with words and hugs.
What must be going through his mind as he sees the rows of 10 Afghan little children and their parents blown apart in that day's New York Times? How can the president justify this continued military occupation for what is a civil war? No wonder a majority of the American people want out of Afghanistan, even without a close knowledge of the grisly and ugly things going on there in our name that are feeding the seething hatred of Obama's war.
Sometime after 2016 when Barack Obama starts writing his lucrative autobiographical recollections, there may be a few pages where he explains how he endured this double life ordering so-called precision attacks that kill many innocent children and their mothers and fathers while mourning domestic mass killings in the U.S. and advocating gun controls. As a constitutional law teacher, he may wonder why there have been no "gun controls" on his lawless, out-of-control presidency and his reckless attacks that only expanded the number of al-Qaeda affiliates wreaking havoc in Iraq, Yemen, Somalia, Mali, North Africa and elsewhere.
Al-Qaeda of Iraq is now merging with an affiliate called "al-Nusra" in Syria that will give Obama more futile exercises on Terror Tuesdays. The CIA
calls the reaction to such operations "blowback" because the unintended consequences undermine our long-term national security.
Obama is not like the official criminal recidivist, ex-Vice President Dick Cheney, who misses no chance to say he has no regrets. Obama worries even as he greatly escalates the aerial attacks started by George W. Bush. In his State of the Union speech he called for a "legal and policy framework" to guide "our counterterrorism operations," so that "no one should just take my word that we're doing things the right way." Granted, this is a good cover for his derelictions, but it probably reflects that he also needs some restraint. Last year he told CNN it was "something you have to struggle with."
Not that our abdicatory Congress would ever take him up on his offer for such legal guidance should he ever submit a proposed framework. Nor would Congress move to put an end to secret laws, secret criteria for targeting, indefinite imprisonment, no due process, even for American citizens, secret cover-ups of illegal outsourcing to contracting corporations and enact other preventive reforms.
Mr. Obama recognized in his CNN interview that "it's very easy to slip into a situation in which you end up bending rules thinking that the ends always justify the means. That's not who we are as a country."
Unfortunately, however, that's what he has done as a president.
Unless the American people come to realize that a president must be subject to the rule of law and our Constitution, our statutes and treaties, every succeeding president will push the deficit-financed lawlessness further until the inevitable blowback day of reckoning. That is the fate of all empires.
Source: Ralph Nader | ICH
If an argument falls in a forest of confusion and nobody hears it, does it make an impact?
In a segment with Megyn Kelly on the Wednesday edition of the O'Reilly Factor, host Bill O'Reilly lamented how traditionalists don't have a "compelling argument" on the faux-marriage issue and that all we can do is "thump the Bible." But if theistic thumping is all O'Reilly hears, he needs an ear for something other than the mainstream media.
O'Reilly's assertion is, frankly, insulting. Many of us in the Brainstream Media have for years been propounding deep, intellectual, and sometimes novel arguments in defense of marriage. And they're certainly compelling, yet it is true that they don't compel. And how could they?
Virtually no one hears them because society's primary conduits of information — the mainstream media, academia, and popular culture — are all controlled by the left.
The reality is that the above members of the Triumvirate of Evil are like the sentient programs in The Matrix: they guard all the gates and hold all the keys. If they don't want your message to get out, it won't. They can make you famous or infamous or keep you anonymous; they can cast angels as demons, truth as lies, and virtue as vice. And they do.
So is it fair to fault traditionalists for not being able to put compelling arguments in the public arena? It's a bit like putting the onus on the Jews for not having been able to control the narrative used against them in Nazi Germany.
In fact, if anyone would imply that the right has been outshined by the left in intellectual heft, he has it exactly backwards. The right has actually been doing very little Bible thumping, while the left has been doing almost nothing but equality thumping. And this is the left's advantage.
The person who offers reasoned, intellectual arguments always has an uphill battle against the demagogue, which is why man's history is one of mainly bad men, not good ones, rising to power. The demagogue is selling vice — in the form of playing on people's prejudices, envy, covetousness, etc. — whereas the wise leader is stuck peddling that unpopular product called virtue. And, to paraphrase Confucius, "I never met anyone who loved virtue as much as sex" (which could be why no one worries about his adolescent son getting hooked on theology sites).
As for marriage, it doesn't take much synopsizing to characterize the left's arguments as "Marriage Equality!" and "Equal Rights!" — with heavy, heavy emphasis on the exclamation points. And it works like a charm. As Adolf Hitler pointed out in Mein Kampf, the common man has a very short memory, so political success requires the use and continual repetition of brief, catchy slogans. Hey, it's why we hear "Coke is It!" and "Just do it" as opposed to long expositions on the delights of drinking cola or wearing $120 sneakers. It is the technique of effective advertising — and the Way of the Demagogue.
Getting back to O'Reilly, an irony here is that he's part of the problem. When has he ever had on his show a guest who has put forth those compelling arguments "that don't exist"? He certainly has found time for fonts of intellectualism such as Marc Lamont Hill, retreads such as Bob Beckel, and a regular "Culture Warriors" segment with news-version Barbie dolls (CNN's Margaret Hoover was a culture warriorette until recently). Oh, as to the last thing, I know that pretty faces sell in this superficial age of the image. But it's a little ridiculous to complain about the alleged lack of traditionalist intellectualism when you're ignoring traditionalist intellectuals in favor of something far closer to Idiocracy's Hot Naked Chicks & World Report.
So I have some advice for O'Reilly. It you want find a compelling argument on an issue, don't go to someone who is the leader of an organization devoted to that issue, or who simply has a relevant Ph.D., but who has never penned anything but boilerplate. Go to a person who has actually written something compelling — which, by the way, is just a mouse click in the right direction away. It's not rocket science.
Anyway, the mainstream media will continue to act as if the Brainstream Media doesn't exist, because what cannot be refuted must be ignored. But the fact is that we're here doing the job un-Americans won't do. And you ought to know that, Mr. O'Reilly. Heck, forget Killing Lincoln and Killing Kennedy, your next big book could be Killing Our Culture.
The American Middle Class Is Almost Gone…
The culture of the United States of America is beginning to adjust to the new economic status brought on by the trade treaties and the world government legislation passed by our elected officials.  The vibrant middle class that was a Hallmark of the nation has succumbed to the exportation of millions of high paying jobs to cheaper locales and the retail outlets that were supported by that former affluence are beginning to close their doors.
A poorer society cannot support the broad selection of retail opportunities American shoppers have enjoyed and store closings are beginning to restrict the selection in marginal cities.
Prior to the Real Estate debacle the Florida town where I live was expanding at a record rate.  A South Florida developer had purchased a large horse farm and gotten approval to construct homes and a major outdoor shopping center.  Construction began.  Dillards opened, Dicks Sporting Goods, Old Navy, Barnes and Noble, Kohls, H. H. Gregg, McAllisters Deli, Panera Bread and McDonalds.  Scores of additional stores were constructed and several small businesses leased space.  The real estate crash halted construction.  Many of the smaller stores went out of business leaving acres of newly constructed retail spaces and residential lots that may never be used.  The anchor stores now stand as lonely lumps in an emaciated skeleton starved by the death of the middle class.
On the other side of a major highway an older indoor shopping Mall has lost two anchor stores and has several vacancies.  The Gap just closed.  New renters are textile stores on short leases; some of these have opened and closed within a month or two.  A new shop just opened offering a Chinese foot massage. The Mall was built in the 1980s and the high end jeweler that closed the beginning of this year and the men's clothing store that just closed a couple of months ago were anchor stores.  These are stores that like The Gap have been supported by the upper Middle class.
Wikipedia has a list of significant business failures by year going back into the 1930s.  I counted the failures during the last decade of the Twentieth Century and the First decade of the Twenty First Century.  My figures may not be exactly accurate but the comparative rates are astounding.  I counted 87 failures during the 1990s compared to 327 from 2000 through 2010.  Read recent statistics here.
According to a Pew survey the middle class net worth dropped 28 percent in the decade following 2001 while the upper one percent edged higher.  They attributed this distinction to plummeting home values that impacted the middle class while wealthier people held broader based assets.  While inflation has torn away at the value of the dollar middle class family income has declined by about 4 percent in the new century.  From 1970 into the new century the percentage of total income enjoyed by the wealthy has risen from 29 percent to 46 percent while the middle class share has declined from 62 percent to 45 percent.  Read the results of the survey here.
In this new world created over the heads of the American people the United States will bear no resemblance to the proud, affluent and powerful nation that emerged victorious after WWII.  The objective is to flatten out the nations of the world making them more homogeneous and easier to govern.  United States wealth is long gone replaced by trillions of dollars of debt that will enslave its citizens for generations..
Hitler's Germany has been propagandized as the primary Satan of the Twentieth Century but it is a myth created to hide the wholesale wickedness of the Russian Revolution.  Several decades ago Norman Dodd, then Director of Research to the Reece Committee, visited Alan Gaither, President of the Ford Foundation to explain why Congress was investigating foundations. Before he could explain, Mr. Gaither said, "Mr. Dodd, all of us who have a hand in the making of policies here, have had experience operating under directives, the substance of which is, that we use our grant-making power so as to alter life in the United States that it can be comfortably merged with the Soviet Union."
It seems apparent now that what Henry Kissinger and President Nixon promised the Chinese during their visits in 1971 and 1972 was the United States of America offered up like the head of John the Baptist.  No wonder the Chinese were interested!  A scant 30 years later China is not only beneficiary of our manufacturing base but it also holds mortgages on our massive supplies of coal and oil.
A stupendous world change has occurred during the past several decades.  Assets of the world's wealthiest nation were peacefully removed by a legislative agenda sold to the people as beneficial and passed by their democratically elected politicians. This legislative agenda was planned in advance with the wile of The Serpent and as the devastating results set in a War on Terrorism was used to hide them and to deflect the animosity.  The United States of America has now become the puppet of the money powers who have cannily used debt to enslave the world.
The time for redemption has passed.  The horse is out of the barn.  America cannot be redeemed!  We are no longer a nation of pseudo-Christians with European roots.  Immigration policies have filled our fruited plains with a variety of hungry immigrants who have been granted an opportunity made possible by several generations of hard working legally upright citizens.  It was given away as if it had no value and used as a tool to balkanize and divide the country. Consensus is now extremely difficult.  The goal has been accomplished, it cannot be stopped.
It has been the biggest peaceful coup in the history of mankind
While giant, world-wide, corporations spawned and nourished in America are forced to move their production to low wage countries by international agreements made over the heads of citizens, our balkanized nation must compete with this cheap labor.  The competition includes China, Japan, India, Singapore, and Korea. These are nations of hungry, intelligent, well educated, industrious people that are willing to work seven days a week to acquire some of the luxuries Americans have enjoyed for decades.  This transition will take more than a generation and by the time it is over the United States will be an insignificant part of the world.
It was not honest competition that sank the good ship America but a massive burglary carried out in darkness.  So far the theft has been successful.  We know who the burglars are but they are holding the citizens hostage while they remain free..
We are no longer the righteous nation that Alexis de Tocqueville so brilliantly described nearly two centuries ago.  The transition started in earnest with the success of the ACLU's  legal challenges to Christianity.  Under the false assumption that separation of church and state meant that Christianity had to be removed from government and from the public square the ACLU conducted a legal war against Christianity that succeeded in banning any overt conduct of the nation's primary religion.  This Kosher war against Christianity was not only evident in government but included our institutions of higher learning as well.  The Christian Church failed to mount an aggressive counter attack allowing Satan's minions to achieve a victory.
Now, as the American middle class disappears and businesses begin to close we can begin to see the fruition of what Alan Gaither of the Ford Foundation said to Norman Dodd over fifty years ago.  We are beginning to resemble the Soviet Union.
With the election of Pope Francis, there has been an almost "catholic" attempt to determine if he is liberal or conservative. CBS claims he is a "staunch conservative" based on the fact that, as correspondent Allen Pizzey put it, he "opposes abortion, supports celibacy, and called gay adoption discrimination against children," not to mention his opposition to faux marriage. Tingle Central's Chris Matthews said that the new pontiff is economically "progressive," which, if we were to be informed by actual statistics, should mean he wouldn't give one red cent to anybody. But none of these analysts will peg the pope because they're using the provisional to understand a man defined by an institution based in the perpetual. And the reality is this: the terms "liberal," "conservative," and "moderate" are, in the truest sense, meaningless in Catholic circles. And understanding why holds a lesson for all of us.
Republican Ohio senator Rob Portman recently announced that he now supports faux marriage, and other self-proclaimed conservatives, such as CNN News' Margaret Hoover, have long done so. On the other hand, conservative Cliff Kincaid was recently scored by Michelle Malkin's site Twitchy for writing, "There is no such thing as a 'gay conservative,' unless the term 'conservative' has lost all meaning," prompting Renew America's Bryan Fischer to accuse the Malkinites of "trying to redefine conservatism." But Kincaid gets it close to right and Fischer is wrong.
Conservatism never had enduring meaning because it was never truly defined in the first place.
Understand that all places and times — that is, all modern times — have had their conservatives. Europe has its conservatives, but their general attitude toward faux marriage ranges from support to blithe indifference, and they don't trouble much over abortion. And conservatives in the 1950s Soviet Union were communists when ours were staunchly anti-communist. The lesson here? The only consistent definition of "conservative" is "a desire to maintain the status quo." Thus, what the average conservative is changes with the status quo.
This also means that as the status quo degrades, so will the day's conservatism.
This is why G.K. Chesterton once said, "The business of Progressives is to go on making mistakes. The business of the Conservatives is to prevent the mistakes from being corrected."
Many conservatives bristle when I point this out. But it's nothing personal; hey, you may be as principled as St. Thomas More. But facts are facts, and they're illuminated by our American political history. Most all liberal programs and social innovations — Social Security, Medicare, the Department of Education, the principle that government may prohibit unfashionable discrimination in business, and many others — were opposed at their birth by their day's conservatives. Most are also supported by the majority of our day's conservatives. What happened? It's called operating based on ephemeral fashions and not timeless Truth.
Conservatives are the caboose to liberals' locomotive: liberals propose all the changes; extract incremental compromise; and, getting a slice here, a few crumbs there, and a morsel elsewhere, eventually have the whole loaf. The result is that tradition is starved to death and fertilizes the ground in which sprout the weeds of Wormwood.
And what will happen, barring some pattern-changing civilizational upheaval, is obvious. As you principled old-guard types die out, more malleable conservatives become further inured, and tomorrow's conservatives are born and mature, faux marriage will be taken for granted as it is in Sweden (US polls have already shifted on the issue), and ObamaCare will be considered as necessary as the NHS is in Britain.
The problem is that conservatism is like liberalism in that it reflects relativism. Conservatives are on one side of the political and cultural spectrum as defenders of the status quo, though it's a role they perform poorly; liberals are on the other side as the overthrowers of the status quo.
And they meet in the left-of-center.
That spectrum's middle point then moves further away from Truth as society's consensus views become increasingly corrupted. In other words, the spectrum is fluid because it's determined by man's whims, and the same is true of the definitions of the terms used to describe the positions on it: liberal, conservative, and moderate.
Of course, many conservatives are not in bed with relativism, though some have certainly fallen victim to that characteristic cultural disease of modernity. But the point is that if you're not a relativist — if you hold that your beliefs are eternally right and not just on the right — you're closer to Catholicism than to any consistent notions about "conservatism," whether you realize it or not.
The Catholic position is not conservative or liberal, but superior, and you don't have to be Catholic to understand that this is not a claim born of sectarian chauvinism. The Church does not define itself based on a given society's political and cultural spectrum, but based on Absolute Truth, which she recognizes to be transcendent, eternal, and unchanging. You may disagree with her conception of Truth, perhaps even profoundly, yet believing that Truth exists is the only rational position.
This relates to a conversion experience I had a long, long time ago. I realized that if there wasn't something deeper than the political, deeper than the cultural even — if man's opinions were all there is — then my "conservative" views were essentially meaningless. Sure, I liked them as I liked chocolate ice cream, but if they were just flavors of the day, how could I credibly say they were any better than liberal ones? To thus boast there had to a transcendent yardstick for judging such things. There had to be Truth.
This is the understanding of Catholicism as well, which, as Chesterton also said, "talks as if it were the truth; as if it were a real messenger refusing to tamper with a real message." Liberalism will tamper, and conservatism will, in the least, yield to the tampering. This is because while William F. Buckley said that a conservative's role was to "stand athwart history, yelling Stop…," at what should we stop? Where is the destination? We can be a caboose making ourselves heavier and harder to pull, but at the end of the day we're not striving for a definite destination; instead, we always behave as if there is no destination, but happiness perhaps lies in continual movement down that road to we know not where. And without an unchanging, eternal vision of our terminus, that will be our eternal error.
The Church has just such a vision. You may love it or you may hate it, but one thing you won't do is change it. And this is why virtually all the Church's secular critics, and even most of her secular fans, cannot understand her. They know of a world determined by man and his majority vote, a place where money and lobbying and protesting bend wills. But the Church bends to only one immutable will. This is why it's so silly when journalists run headlines such as the Huffington Post's "Pope Francis Against [sic] Gay Marriage, Gay Adoption." It may as well be thought newsworthy that he upholds "Thou shalt do no murder" or that he breathes air and ingests food. What the secular left finds so shockingly politically incorrect about the Church involves definitive teaching, which means that it has a basis in Truth, cannot change, and must be obeyed by peons and popes alike.
Note that this doesn't mean a given prelate can't have what we call liberal or conservative instincts, and I have my reservations about Pope Francis, with his being a South American Jesuit. But the point is that when the media anxiously wait for a "liberal" pope that will deliver the Church to evil, they don't realize that while such a man could exercise liberal tendencies, he could only do so outside the context of definitive teaching on faith and dogma. There is no "amendment process" for the commandments and their corollaries.
So while many in the media are trying to agitate against the Church, their relativistic understanding would preclude their covering her properly even if they wanted to. They're used to a world of provisional beliefs, such as liberalism and conservatism, which lack defined doctrine or even an institution that could credibly render such and thus are defined only by their adherents. This is much as how we learned the ways of ducks not by consulting a Duck bible or catechism, but by observing their behavior.
But the Church doesn't quack like a duck. She has a magisterium (teaching office) that has set certain doctrines in stone, and a Catholic's relationship with respect to them is neither conservative nor liberal. The relevant terms are orthodox and heterodox or, to use a less fashionable word, heretical.
This may offend modernistic ears, but it's the only way to not quack like a duck — and end up quacking differently in every time and place. The terms conservative and liberal are relatively new; in saner ages, there was no right and left, only right and wrong. That is the mindset we must recapture today, and it's why I long ago stopped calling myself a conservative. Why be devoted to conserving the decades-old victories of heretics — or as some today call them, liberals? Why be on the right side of the political spectrum when even that is well to the side of Truth? And there is only Truth…and everything else.
And everything else is nothing at all.
I once wrote about Chilean president Salvador Allende:
Washington knows no heresy in the Third World but genuine independence. In the case of Salvador Allende independence came clothed in an especially provocative costume – a Marxist constitutionally elected who continued to honor the constitution. This would not do. It shook the very foundation stones upon which the anti-communist tower is built: the doctrine, painstakingly cultivated for decades, that "communists" can take power only through force and deception, that they can retain that power only through terrorizing and brainwashing the population. There could be only one thing worse than a Marxist in power – an elected Marxist in power.
There was no one in the entire universe that those who own and run "United States, Inc." wanted to see dead more than Hugo Chávez. He was worse than Allende. Worse than Fidel Castro. Worse than any world leader not in the American camp because he spoke out in the most forceful terms about US imperialism and its cruelty. Repeatedly. Constantly. Saying things that heads of state are not supposed to say. At the United Nations, on a shockingly personal level about George W. Bush. All over Latin America, as he organized the region into anti-US-Empire blocs.
Long-term readers of this report know that I'm not much of a knee-reflex conspiracy theorist. But when someone like Chávez dies at the young age of 58 I have to wonder about the circumstances. Unremitting cancer, intractable respiratory infections, massive heart attack, one after the other … It is well known that during the Cold War, the CIA worked diligently to develop substances that could kill without leaving a trace. I would like to see the Venezuelan government pursue every avenue of investigation in having an autopsy performed.
Back in December 2011, Chávez, already under treatment for cancer, wondered out loud: "Would it be so strange that they've invented the technology to spread cancer and we won't know about it for 50 years?" The Venezuelan president was speaking one day after Argentina's leftist president, Cristina Fernández de Kirchner, announced she had been diagnosed with thyroid cancer. This was after three other prominent leftist Latin America leaders had been diagnosed with cancer: Brazil's president, Dilma Rousseff; Paraguay's Fernando Lugo; and the former Brazilian leader Luiz Inácio Lula da Silva.
"Evo take care of yourself. Correa, be careful. We just don't know," Chávez said, referring to Bolivia's president, Evo Morales, and Rafael Correa, the president of Ecuador, both leading leftists.
Chávez said he had received words of warning from Fidel Castro, himself the target of hundreds of failed and often bizarre CIA assassination plots. "Fidel always told me: 'Chávez take care. These people have developed technology. You are very careless. Take care what you eat, what they give you to eat … a little needle and they inject you with I don't know what." 1
When Vice President Nicolas Maduro suggested possible American involvement in Chávez's death, the US State Department called the allegation absurd. 2
Several progressive US organizations have filed a Freedom of Information Act request with the CIA, asking for "any information regarding or plans to poison or otherwise assassinate the President of Venezuela, Hugo Chavez, who has just died."
I personally believe that Hugo Chávez was murdered by the United States. If his illness and death were NOT induced, the CIA – which has attempted to assassinate more than 50 foreign leaders, many successfully 3 – was not doing its job.
When Fidel Castro became ill several years ago, the American mainstream media was unrelenting in its conjecture about whether the Cuban socialist system could survive his death. The same speculation exists now in regard to Venezuela. The Yankee mind can't believe that large masses of people can turn away from capitalism when shown a good alternative. It could only be the result of a dictator manipulating the public; all resting on one man whose death would mark finis to the process.
It's the end of the world … again
The American Israel Public Affairs Committee (AIPAC) recent convention in Washington produced the usual Doomsday talk concerning Iran's imminent possession of nuclear weapons and with calls to bomb that country before they nuked Israel and/or the United States. So once again I have to remind everyone that these people – Israeli and American officials – are not really worried about an Iranian attack. Here are some of their many prior statements:
In 2007, in a closed discussion, Israeli Foreign Minister Tzipi Livni said that in her opinion "Iranian nuclear weapons do not pose an existential threat to Israel." She "also criticized the exaggerated use that [Israeli] Prime Minister Ehud Olmert is making of the issue of the Iranian bomb, claiming that he is attempting to rally the public around him by playing on its most basic fears." 4
2009: "A senior Israeli official in Washington", reported the Washington Post (March 5), asserted that "Iran would be unlikely to use its missiles in an attack [against Israel] because of the certainty of retaliation."
In 2010 the Sunday Times of London (January 10) reported that Brigadier-General Uzi Eilam, war hero, pillar of the Israeli defense establishment, and former director-general of Israel's Atomic Energy Commission, "believes it will probably take Iran seven years to make nuclear weapons."
January 2012: US Secretary of Defense Leon Panetta told a television audience: "Are they [Iran] trying to develop a nuclear weapon? No, but we know that they're trying to develop a nuclear capability." 5
Later that month we could read in the New York Times (January 15) that "three leading Israeli security experts – the Mossad chief, Tamir Pardo, a former Mossad chief, Efraim Halevy, and a former military chief of staff, Dan Halutz – all recently declared that a nuclear Iran would not pose an existential threat to Israel."
Then, a few days afterward, Israeli Defense Minister Ehud Barak, in an interview with Israeli Army Radio (January 18), had this exchange:
Question: Is it Israel's judgment that Iran has not yet decided to turn its nuclear potential into weapons of mass destruction?

Barak: People ask whether Iran is determined to break out from the control [inspection] regime right now … in an attempt to obtain nuclear weapons or an operable installation as quickly as possible. Apparently that is not the case.
In an April 20, 2012 CNN interview Barak repeated this sentiment: "It's true that probably [Iranian leader] Khamenei has not given orders to start building a [nuclear] weapon." 6
And on several other occasions, Barak has stated: "Iran does not constitute an existential threat against Israel." 7
Lastly, we have the US Director of National Intelligence, James Clapper, in a January 2012 report to Congress: "We do not know, however, if Iran will eventually decide to build nuclear weapons." … There are "certain things [the Iranians] have not done" that would be necessary to build a warhead.8
So why, then, do Israeli and American leaders, at most other times, maintain the Doomsday rhetoric? Partly for AIPAC to continue getting large donations. For Israel to get massive amounts of US aid. For Israeli leaders to win elections. To protect Israel's treasured status as the Middle East's sole nuclear power.
Listen to Danielle Pletka, vice president for foreign and defense policy studies at America's most prominent neo-con think tank, American Enterprise Institute:
The biggest problem for the United States is not Iran getting a nuclear weapon and testing it, it's Iran getting a nuclear weapon and not using it. Because the second that they have one and they don't do anything bad, all of the naysayers are going to come back and say, "See, we told you Iran is a responsible power. We told you Iran wasn't getting nuclear weapons in order to use them immediately." … And they will eventually define Iran with nuclear weapons as not a problem. 9
Osama bin Laden, Bradley Manning, & William Blum
Bradley Manning has the charge of "Aiding the enemy" hanging over his head. This could lead to a sentence of life in prison. As far as can be deduced, the government believes that the documents and videos that Manning gave to Wikileaks, which Wikileaks then widely distributed to international media, aided the enemy because it put US foreign policy in a very bad light.
Manning's attorneys have asked the prosecution more than once for specific examples of how "the enemy" (whoever that may refer to in a world full of people bitterly angry at the United States because of any of many terrible acts carried out by the US government) has been "aided" by the Wikileaks disclosures. Just how has the enemy made use of the released material to harm the United States? The government has not provided any such examples, probably because what really bothers Washington officials is the embarrassment they have experienced before the world resulting from the documents and videos; which indeed are highly embarrassing even to genuine war criminals; filled with violations of international law, atrocities, multiple lies to everyone, revelations of gross hypocrisy, and much more.
So our splendid officials are considering putting Bradley Manning in prison forever simply because they're embarrassed. Hard to find much fault with that.
But now the prosecutors have announced that a Navy Seal involved in the killing of Osama bin Laden is going to testify at the court martial that bin Laden possessed articles about the Wikileaks documents that Manning leaked. Well, there must be a hundred million other people in the world who have similar material on their computers. The question remains: What use did the enemy make of that?
The Iraqi government made use of the material, inducing them to refuse immunity to US troops for crimes committed in Iraq, such as the cold-blooded murders revealed by the Wilileaks videos; this in turn led the US to announce that it was ending its military engagement in Iraq. However, Manning was indicted in May 2010, well before the Iraqi decision to end the immunity.
In January, 2006 bin Laden, in an audio tape, declared: "If Bush decides to carry on with his lies and oppression, then it would be useful for you to read the book 'Rogue State' [by William Blum], which states in its introduction … " He then went on to quote the opening of a paragraph I wrote (which appears actually in the Foreword of the British edition only, that was later translated to Arabic), which in full reads:
"If I were the president, I could stop terrorist attacks against the United States in a few days. Permanently. I would first apologize – very publicly and very sincerely – to all the widows and the orphans, the impoverished and the tortured, and all the many millions of other victims of American imperialism. I would then announce that America's global interventions – including the awful bombings – have come to an end. And I would inform Israel that it is no longer the 51st state of the union but – oddly enough – a foreign country. I would then reduce the military budget by at least 90% and use the savings to pay reparations to the victims and repair the damage from the many American bombings and invasions. There would be more than enough money. Do you know what one year of the US military budget is equal to? One year. It's equal to more than $20,000 per hour for every hour since Jesus Christ was born.

"That's what I'd do on my first three days in the White House. On the fourth day, I'd be assassinated."
Thus, Osama bin Laden was clearly making use of what I wrote, and the whole world heard it. And I was thus clearly "aiding the enemy". But I was not prosecuted.
The United States would like to prove a direct use and benefit by "the enemy" of the material released by Wikileaks; but so far it appears that only possession might be proven. In my case the use, and presumed propaganda benefit, were demonstrated. The fact that I wrote the material, as opposed to "stealing" it, is irrelevant to the issue of aiding the enemy. I knew, or should have known, that my criticisms of US foreign policy could be used by the foes of those policies. Indeed, that's why I write what I do. To provide ammunition to anti-war and other activists.
The Department of Justice and socialism
For many years when I've been asked to explain just what I mean by "socialism" I've usually replied simply: "Putting people before profits". There are a thousand-and-one details that would have to be considered in a transformation from a capitalist society to a socialist society, but rather than going into all that it's much simpler to leave it with just that motto, which expresses theessence of my socialist society. In any event, in that glorious future world things will evolve in ways that could not be wholly predicted. The structure could take any one of many forms, but the essence must remain the same if it's going to be called socialist.
Thus was I both surprised and amused in reading a news article about the current trial in New Orleans which is attempting to determine, amongst other things, the extent of blame of various companies, particularly BP, involved in the 2010 historic accident which took the lives of 11 workers and dumped an estimated 172 million gallons of crude oil in the Gulf of Mexico. The US Justice Department attorney declared in his opening statement: "The evidence will show that BP put profits before people, profits before safety and profits before the environment." 10
Well, imagine that. The Justice Department certainly captured the essence of corporate behavior. The attorney chose such words because he knew that the sentiments expressed would appeal to the average American sitting on a jury. The members of the jury would understand that BP had blatantly ignored and violated certain cherished ideals like people, safety and the environment. Prosecuting the corporation would sound fair and just to them.
Yet, when someone like me expresses such sentiments – and I have used the exact same words on occasion – I run the risk of being written off as an "extremist", a "radical", and other bad-for-you labels; not long ago it was "commie".
The irony runs even deeper. If a corporation flagrantly ignores putting profits before everything else, stockholders can sue the executives.
This just in! The real reason the Pope resigned!
He's losing his mind.
In January, US Defense Secretary Leon Panetta met with Pope Benedict XVI to receive his blessing. Afterward, Panetta said the pontiff told him, "Thank you for helping to keep the world safe." 11
The precious art of assassinating legally
Obama hopeium addicts can soon be expected to call for support of the president's increasing use of drones for assassination on the ground of their being good for the environment. My White House agent informs me that Obama is going to announce that all American drones will soon be composed 85% of recyclable material and will be solar-powered. And each drone missile will have the following painted on its side: "He was a bad guy. Just take our word for it!"
The Guardian (London), December 29, 2011 ↩
Huffington Post, March 7, 2013 ↩
Haaretz.com (Israel), October 25, 2007; print edition October 26 ↩
"Face the Nation", CBS, January 8, 2012 ↩
Washington Post, August 1, 2012 ↩
Iran Media Fact Check, "Does Israel Consider Iran an 'Existential Threat'?" ↩
The Guardian (London), January 31, 2012 ↩
Political Correction, "American Enterprise Institute Admits The Problem With Iran Is Not That It Would Use Nukes" ↩
Associated Press, February 26, 2013 ↩
Washington Post, January 17, 2013 ↩
The Dow is at a record high and so are corporate profits – so why does it feel like most of the country is deeply suffering right now?  Real household income is the lowest that it has been in a decade, poverty is absolutely soaring,47 million Americans are on food stamps and the middle class is being systematically destroyed.  How can big corporations be doing so well while most American families are having such a hard time?  Isn't their wealth supposed to "trickle down" to the rest of us?  Unfortunately, that is not how the real world works.  Today, most big corporations are trying to minimize the number of "expensive" American workers on their payrolls as much as they can.  If the big corporation that is employing you can figure out a way to replace you with a worker in China or with a robot, it will probably do it.  Corporations are in existence to maximize wealth for their shareholders, and most of the time the largest corporations are dominated by the monopoly men of the global elite.  Over the decades, the politicians that have their campaigns funded by these monopoly men have rigged the game so that the big corporations are able to easily dominate everything.  But this was never what those that founded this country intended.  America was supposed to be a place where the power of collectivist institutions would be greatly limited, and individuals and small businesses would be free to compete in a capitalist system that would reward anyone that had a good idea and that was willing to work hard.  But today, our economy is completely and totally dominated by a massively bloated federal government and by absolutely gigantic predator corporations that are greatly favored by our massively bloated federal government.  Our founders tried to warn us about the dangers of allowing government, banks and corporations to accumulate too much power, but we didn't listen.  Now they dominate everything, and the rest of us are fighting for table scraps.
In early America, most states had strict laws governing the size and scope of corporations.  Individuals and small businesses thrived in such an environment, and the United States experienced a period of explosive economic growth.  We showed the rest of the world that capitalism really works, and we eventually built the largest middle class that the world had ever seen.
But now we have replaced capitalism with something that I like to call "corporatism".  In many ways, it shares a lot of characteristics with communism, and that is why nations such as communist China have embraced it so readily.  Under "corporatism", monolithic predator corporations run around sucking up as much wealth and economic power as they possibly can.  Most individuals and small businesses cannot compete and end up getting absorbed by the corporations.  These mammoth collectivist institutions are in private hands rather than in government hands (as would be the case under a pure form of communism), but the results are pretty much the same either way.  A tiny elite at the top gets almost all of the economic rewards.
There are some out there that would suggest that the answer to our problems is to move more in the direction of "socialism", but to be honest that wouldn't be the solution to anything.  It would just change how the table scraps that the rest of us are getting are distributed.
If we truly wanted a return to prosperity, we need to dramatically shift the rules of the game so that they are tilted back in favor of individuals and small businesses.  A much more pure form of capitalism would mean more wealth, less poverty and a more equitable distribution of the economic rewards in this country.
But it will never happen.  Most of our politicians are married to the big corporations and the wealthy elitists that fund their campaigns.  And most Americans are so uneducated that they believe that what we actually have today is "capitalism" and that the only alternative is to go "to the left" toward socialism.
Very few people out there are suggesting that we need to greatly reduce the power of the federal government and greatly reduce the power of the big corporations, but that is exactly what we need to do.  We need to give individuals and small businesses room to breathe once again.
With each passing year, things get even worse.  In fact, the founder of Subway Restaurants recently said that the environment for small businesses is so toxic in America today that he never would have been able to start Subway if he had to do it today.
For much more on how small business is being strangled to death in the United States, please see my previous article entitled "We Are Witnessing The Death Of Small Business In America".
What I want to do now is to discuss some of the results that "corporatism" is producing in America.
First of all, we continue to see incomes go down even though we live in an inflationary economy.
As Time Magazine recently reported, personal incomes took a huge nosedive during the month of January…
Data released by the Commerce Department last week showed that personal income fell 3.6% in January, the biggest decline in 20 years. The drop was even bigger when taxes and inflation are taken into account. Real personal disposable income fell by 4%, the biggest monthly drop in half a century.
But this is part of a longer term trend.  Median household income in the U.S. has declined for four consecutive years, and it is now significantly lower than it was all the way back in 2001…
Real median US household income — that's "real," as in "adjusted for inflation" — was $50,054 in 2011, the most recent data available from the US Census Bureau. That's 8% lower than the 2007 peak of $54,489.
Meanwhile, big corporations are absolutely raking in the cash.  The following is from a recent New York Times article…
"So far in this recovery, corporations have captured an unusually high share of the income gains," said Ethan Harris, co-head of global economics at Bank of America Merrill Lynch. "The U.S. corporate sector is in a lot better health than the overall economy. And until we get a full recovery in the labor market, this will persist."

The result has been a golden age for corporate profits, especially among multinational giants that are also benefiting from faster growth in emerging economies like China and India.
Today, corporate profits as a percentage of U.S. GDP are at an all-time high, but wages as a percentage of U.S. GDP are near an all-time low.
Just check out the following chart.  Corporate profits have absolutely exploded over the past decade…
Meanwhile, wages as a percentage of GDP continue to fall rapidly…
Most of the jobs being created in America today are "low wage" jobs.  Tens of millions of Americans are working as hard as they can only to find that they can barely put food on the table and provide a roof over the heads of their children.  The ranks of the "working poor" are exploding and the middle class continues to shrink.
Many of you that are reading this article are members of the working poor.  You know what it is like to stare up at your ceiling at night wondering how you are going to pay the bills next month.
Today, most Americans are living very close to the edge financially.  A recent article by NBC News staff writer Allison Linn shared some of their stories.  The following is one example…
Crystal Dupont knows what it's like to try to live on the federal minimum wage.

Dupont has no health insurance, so she hasn't seen a doctor in two years. She's behind on her car payments and has taken out pawn shop and payday loans to cover other monthly expenses. She eats beans and oatmeal when her food budget gets low.

When she got her tax refund recently, she used the money to get ahead on her light bill.

"I try to live within my means, but sometimes you just can't," said Dupont, 25. The Houston resident works 30 to 40 hours a week taking customer service calls, earning between $7.25 and $8 an hour. That came to about $15,000 last year.

It's a wage she's lived on for a while now, but just barely.
Sadly, the number of Americans that are "just barely" surviving continues to grow.
But if corporate profits are soaring to unprecedented heights, then who is getting all of those rewards?
The monopoly men of the global elite are.
Just check out the following video which does a great job of illustrating how corporatism has systematically funneled all of the economic rewards in our system to the very top…
Once again, I want to make it very clear that I am not advocating socialism as the answer in any way, shape or form.  Socialism takes away the incentive to create wealth and it almost always results in almost all of the economic rewards going to a very tiny elite anyway.
As I said earlier, what we need is a return to a much more pure form of capitalism, but this is so foreign to the way that most people think that most people will not be able to grasp this.
It certainly would be possible to greatly reduce the power of the federal government and greatly reduce the power of the big corporations at the same time, but this is so "outside the box" for most people that they cannot even conceive of doing such a thing.
We need to create an environment where individuals and small businesses can thrive once again.  But instead, most of us are content to continue "playing the game" and getting enslaved in even more debt.
For example, according to CNBC, auto loans just continue to get larger and continue to get stretched out for longer periods of time…
American car buyers, attracted by new models and cheap financing, are taking out bigger auto loans and stretching out the terms of those loans to a new record length.

New analysis from Experian Automotive shows the average new car loan in the fourth quarter of last year was $26,691 and stretched out over an average of 65 months. The length of the average loan is one month longer than the previous record set in the third quarter of last year.
What will they think of next?
Will we eventually have auto loans that get paid off over 10 years?
By the way, that is another way that the monopoly men of the global elite get all of our money.  They enslave us to debt, and we spend year after year of our lives slaving away to make them even wealthier.
They are very smart.  There is a reason why they have 32 TRILLION dollars stashed away in offshore tax havens.  They know how to play the game, and they are very happy that most of the rest of us are asleep.
Fortunately, it appears that an increasing number of Americans are waking up.
For example, I wanted to share with you all an excerpt from a comment that one of my readers left on one of my recent articles…
In the past year, I've been slowly but surely waking up to the nonsense happening around me. There's so many things I need to simply get off my chest, so excuse the length of this post. Recently in the past two years, I've gotten married and have been medically discharged from the Marines after being injured in Afghanistan. Being 23 years old and married, my goal is secure a secure a future for my family, but with the way things are going, I'm not exactly sure how much of a future we're going to have in 50 years. I can't explain it, but I've felt this need to change my attitude and motivations lately.

I started by turning off the garbage music, television and other mindless entertainment that seems to plague my generation. It was easier than it looked – I don't miss most of it really. The next order of business was to educate myself on world news, so that's what I did. Every day, like clockwork, I check all major mainstream news feeds (NBC, Fox, Abc, CNN, Reuters, BBC, etc.) as well as not-so-mainstream news sites – yours being one of them. It's incredible how fast our world changes and the manner in which it changes. The local 10 o'clock doesn't show anything but local news, sports, weather, lottery #'s and whatever else they decide to throw in. It's a night and day difference once you start to actually research and see what's happening all over the world. Look at the number of comments about a news story on the economy and then look at a celebrity story on the "news"….People are so blind, it truly amazes me. My friends, family and classmates at college seem to be under a spell of some sort. They're distracted – and it's contagious. Nobody I know gives a damn about global affairs/economics. They're more interested in the newest iPhone, cars, shows, movies, and just about anything else you can think of. I'm not saying there's anything wrong with these things, but my friends/family/peers are CONSUMED by these distractions. When the election was taking place in 2012, every Tom, Dick and Harry on Facebook had an opinion and rant. After the circus ended however, everyone simply went back to posting about parties, kittens, Farmville etc. It's a huge joke. For me, it's little terrifying and exciting to see history unfolding in front of our eyes. This country of ours is going through big changes now that will most certainly affect our future, so I strive to adapt and prepare myself and my family. I'm looking at buying my first home this summer. Right now I live in an apartment right outside Philly and spend more money on rent than most pay for a mortgage. I need a house with a little land to raise chickens, grow fruits/vegetables, store canned food – and to be as independent from the system as I can. For my job, I wanted a skill/trade that people would always need, so I picked the funeral business. On the side, I work in construction and have been learning everything there is to know about building with my own two hands. I feel as though these old forgotten skills are going to be handy in a short while.
Hopefully we can get a lot more people to wake up and start breaking out of "the matrix" of control that is all around us.
Right now, the system is designed to continually funnel more money and more power to the very top of the pyramid.  The global elite are becoming more dominant with each passing day.  Unless something dramatic happens, at some point the American people will become so powerless that they won't be able to do anything about it even if they wanted to.
The idea of a very tiny elite completely dominating all the rest of us goes against everything that America is supposed to stand for.  In the end, it will result in absolute tyranny if it is not stopped.
Source: The Economic Collapse
"Modern liberalism is moral dysfunction." When I recently made that statement after citing leftist social-media support for murderer Christopher Dorner, some readers thought I'd gone overboard. Surely, the twisted rooting for a paranoid killer on Facebook and elsewhere is just the rambling of an odd minority; there are radicals "on both sides" and one in every bunch, right? But now more evidence has surfaced vindicating my statement that such feelings aren't at all unusual among the passionate left — evidence provided courtesy of the "professionals" at CNN.
The network's Brooke Baldwin hosted a panel discussion on Dorner's support involving MC Lyte of Café Mocha Radio; Buzzfeed sports editor Jack Moore; Lauren Ashburn, editor-in-chief at The Daily Download; and frequent O'Reilly Factor guest Marc Lamont Hill. The consensus?
Dorner's actions were understandable.
What follows are relevant excerpts of the conversation. When Ashburn — the only guest shocked by the support for the murderer — said that there has been tremendous waste (lives, police manpower, etc.) because of Dorner's actions, Hill replied, "There's no waste here, though; this has been an important public conversation we've had about police brutality, police corruption, about state violence."
This is a bit like saying that wars can be beneficial because they help the economy (which is also a myth). Mr. Hill, was Sandy Hook not a waste because it sparked a conversation about guns? Perhaps it would have been good if Dorner killed 400 people instead of 4. Then we could've really had a talk.
Hill then said, "As far as Dorner himself goes, he's been like a real-life superhero to people. Don't get me wrong; what he did was awful; killing innocent people is bad. But when you read his manifesto, the message he left, he wasn't entirely crazy; he had a plan and a mission here."
So did Adolf Hitler, Pol Pot, and Mao.
Hill continued, "And many people aren't rooting for him to kill innocent people; they're rooting for somebody who was wronged to…to get some kind of revenge against the system. It's almost like watching Django Unchained in real life; it's kind of exciting."
Yep, just get the popcorn and soda and sit back. You don't even have to spring for a theater ticket.
What you're seeing here is The Liberal Mind Unchained. It's kind of sickening.
When Baldwin then asked, "Do you think this should serve as a catalyst for a conversation, talking about 'racism' in the LAPD?" Lyte (in the head, I suppose) chimed in "Absolutely!" Moore then said, "But I think there's also something to it [the support] in that the narrative of Christopher Dorner doesn't… I mean, in some ways it resembles a Denzel Washington movie where someone is wronged and stands up for himself and goes down in a blaze of glory. It's hard for it not to turn into a movie."
Ashburn then said that such grievances should be addressed through the law, at which point Hill interjected, "Not if the law is broken! Not if the law is broken! …The proper channels don't work."
I wonder, can conservatives apply this to Democratic politicians who violate the Constitution, the supreme law of the land? I mean, if the proper channels don't work….
Shortly thereafter Lyte lent her support, saying "Absolutely. Um, everyone's making a point that needs to be heard, I'm sure." She then took at face value Dorner's claim that he was fired from the LAPD for reporting police brutality and said, "It's [the support is] an uproar because people are being brutalized."
Note here that the nonjudgmental liberals take ideological soulmate Dorner's claims at face value, including the claim that he was wronged. It doesn't matter that he was an obviously unhinged man who, according to an ex-girlfriend, was "severely emotionally and mentally disturbed," "twisted," and "super paranoid." This mentality isn't hard to recognize, either, if you've ever dealt with a paranoid individual. Such a person will imagine out of left field that you did him dirty and then make taking vengeance an all-consuming, tunnel-vision goal. You do not want to be on a paranoid's radar screen. It would be a measure of justice, however, if that's exactly where the CNN panelists would one day find themselves (though it's unlikely they'd make the connection and learn anything).
We also can only imagine what Dorner might have done had he been allowed to remain on the LAPD. And had he engaged in police brutality, the same leftists now impugning the LAPD in his defense would be doing so in his condemnation.
The truth, however, is that two factors are in play here. First, in the cases of Hill and Lyte, who are both black, there is the "black code"; this includes the injunction "Thou shalt not criticize another black person" — especially in front of whites or when he can be seen an opponent of society.
But then there is what's characteristic of all leftists: a pathological inability to condemn one's own. When Republican congressman Mark Foley was found to have engaged in sexual impropriety, he had to resign, and his conservative constituents were so disenchanted that a Democrat won his seat; when GOP senator Larry Craig was guilty of same, he wouldn't run again as it would only have resulted in a primary loss. Contrast this with Democrat politicians such as Gerry Studds (there's a reason his name sounds like a porn star's), Barney Frank, and Bill Clinton, all of whom could remain in office for as long as their little reprobate hearts desired. Why, Noam Chomsky even defended the Khmer Rouge while they were in the midst of killing off a third of Cambodia, and leftists generally don't even muster passionate denunciations of Joseph Stalin. But there's a reason for this. I think you'll find it interesting.
It's always hard to condemn those to whom we have an emotional attachment or whose actions we find emotionally pleasing. The perfect example is a mother who is told her son committed heinous crimes and then goes into denial, saying "He's a good boy." Yet we've all experienced this phenomenon. Just think about how it's harder to take a friend to task for a minor transgression than it would be an enemy, or how there's generally a reluctance to criticize those next to us in the phalanx of a cherished cause. But what increases the chances that you'll stifle emotion and stand on principle?
You first must have principle to begin with. When you believe in Truth — either explicitly or just in the sense of operating under the assumption that there is a transcendent "right" — it will be your yardstick for behavior and decision-making. This is when the head can intervene and begin to compete with the seductive heart. It's when you're more likely to tell an errant friend, "Look, you know I like you, but what you did there was wrong." What, though, if you're a relativist and thus don't believe in transcendent morality? What then will be that yardstick for behavior and decision-making?
There is only one thing left: emotion.
Sure, the consensus "values" of the wider society may influence you — but in a relativistic age they'll largely be the product of emotion, too — and you certainly will see them as such absent a belief in Truth. And then why should you defer to other people's emotions? You've got your own, and other people aren't gods.
This is why liberals — who are defined by relativism — are so emotion-driven (think of Clinton and "I feel your pain"). And it is why they will virtually never condemn those they like. After all, what is there to inform that an emotional attachment is wrong when emotion is all there is? A yardstick cannot fail to measure up to itself, and the head won't likely trump the heart when the heart is the governing part.
And this is why liberals are so dangerous. To use a play on a Ben Franklin line, liberals are passion that governs, and they never govern wisely.
A failure to believe in Absolute Truth is, by definition, denial of moral reality. And to tolerate people so delusional in control of government, the media, and academia is to allow the transformation of your land into a mental asylum writ large.
If the economy is improving, then why are many of the largest retail chains in America closing hundreds of stores?  When I was growing up, Sears, J.C. Penney, Best Buy and RadioShack were all considered to be unstoppable retail powerhouses.  But now it is being projected that all of them will close hundreds of stores before the end of 2013.  Even Wal-Mart is running into problems.  A recent internal Wal-Mart memo that was leaked to Bloombergdescribed February sales as a "total disaster".  So why is this happening?  Why are major retail chains all over America collapsing?  Is the "retail apocalypse" upon us?  Well, the truth is that this is just another sign that the U.S. economy is falling apart right in front of our eyes.  Incomes are declining, taxes are going up, government dependence is at an all-time high, and according to the Bureau of Labor Statistics the percentage of the U.S. labor force that is employed has been steadily falling since 2006.  The top 10% of all income earners in the U.S. are still doing very well, but most U.S. consumers are either flat broke or are drowning in debt.  The large disposable incomes that the big retail chains have depended upon in the past simply are not there anymore.  So retail chains all over the United States are now closing up unprofitable stores.  This is especially true in low income areas.
When you step back and take a look at the bigger picture, the rapid decline of some of our largest retail chains really is stunning.
It is happening already in some areas, but soon half empty malls and boarded up storefronts will litter the landscapes of cities all over America.
Just check out some of these store closing numbers for 2013.  These numbers are from a recent Yahoo Finance article…
Best Buy
Forecast store closings: 200 to 250
Sears Holding Corp.
Forecast store closings: Kmart 175 to 225, Sears 100 to 125
J.C. Penney
Forecast store closings: 300 to 350
Office Depot
Forecast store closings: 125 to 150
Barnes & Noble
Forecast store closings: 190 to 240, per company comments
Gamestop
Forecast store closings: 500 to 600
OfficeMax
Forecast store closings: 150 to 175
RadioShack
Forecast store closings: 450 to 550
The RadioShack in a nearby town just closed up where I live.  This is all happening so fast that it is hard to believe.
But the truth is that those store closings are not the entire story.  When you dig deeper you find a lot more retailers that are in trouble.
For example, Blockbuster recently announced that this year they will be closing about 300 stores and eliminating about 3,000 jobs.
Toy manufacturer Hasbro recently announced that they will be reducing the size of their workforce by about 10 percent.
Even Wal-Mart is going through a tough stretch right now.  According to documents that were leaked to Bloomberg, Wal-Mart is having an absolutely disastrous February…
Wal-Mart Stores Inc. had the worst sales start to a month in seven years as payroll-tax increases hit shoppers already battling a slow economy, according to internal e-mails obtained by Bloomberg News.

"In case you haven't seen a sales report these days, February MTD sales are a total disaster," Jerry Murray, Wal- Mart's vice president of finance and logistics, said in a Feb. 12 e-mail to other executives, referring to month-to-date sales. "The worst start to a month I have seen in my ~7 years with the company."
So what in the world is going on here?
The mainstream media continues to proclaim that we are experiencing a robust "economic recovery", but at the same time there are a whole host of indications that things are continually getting worse.
Even global cell phone sales actually declined slightly in 2012.  That was the first time that has happened since the last recession.
Perhaps it is time that we faced the truth.  The middle class is shrinking, incomes are declining and there are not nearly as many jobs as there used to be.
Mort Zuckerman pointed this out in a recent article in the Wall Street Journal…
The U.S. labor market, which peaked in November 2007 when there were 139,143,000 jobs, now encompasses only 132,705,000 workers, a drop of 6.4 million jobs from the peak. The only work that has increased is part-time, and that is because it allows employers to reduce costs through a diminished benefit package or none at all.
So how can the mainstream media be talking about how "good" things are if we still have 6.4 million fewer jobs than we had back in November 2007?
And sadly, things may soon be getting a lot worse.  If Congress does not do anything about the "sequester", millions of federal workers may shortly be facing some very painful furloughs according to CNN…
Federal workers could start facing furloughs as early as April, according to federal agencies trying to prepare for the worst.

Unless Congress steps in, some $85 billion in massive spending reductions will hit the federal government, doling out furloughs to much of the nation's 2.1 million federal workforce, experts say.
If you still live in an area of the country where the stores and the restaurants are booming, you should be very thankful because that is not the reality for most of the country.
I often write about the stunning economic decline of major cities such as Detroit, but there are huge sections of rural America that are in even worse shape than Detroit in many ways.
For example, many Indian reservations all over America have been shamefully neglected by the federal government and have become hotbeds for crime, drugs and poverty.
Business Insider recently profiled the Wind River Indian reservation in western Wyoming.  The following is a brief excerpt from thatoutstanding article…
The Wind River Indian Reservation is not an easy place to get to, but I had to see it for myself.

Thirty-five-hundred square miles of prairie and mountains in western Wyoming, the reservation is home to bitter ancestral enemies: the Eastern Shoshone and Northern Arapaho tribes.

Even among reservations, it's renowned for brutal crime, widespread drug use, and legal dumping of toxic waste.
You can see some amazing photos of the Wind River Indian reservationright here.
It is hard to believe that there are places like that in America, but the truth is that conditions like that are spreading to more U.S. communities with each passing day.
We are a nation that is in an advanced state of decline.  But as long as the financial markets are okay, our leaders don't seem too concerned about the suffering that everyone else is going through.
In fact, former Federal Reserve Chairman Alan Greenspan essentially admitted as much during a recent interview with CNBC.  The following is how a Zero Hedge article summarized that interview…
Starting at around 1:50, Greenspan states the odds of sequester occurring are very high – in fact, the playdough-faced ex-Chair-head notes, "I find it very difficult to find a scenario in which [the sequester] doesn't happen" But when asked how this will affect the economy, Awkward Alan is unusually clearly spoken - "the issue is how does it affect the stock market."

While not so many of our leaders have taken the path to direct truthiness, Greenspan somewhat shocks a Botox'd and babbling Bartiromo when he admits "the stock market is the key player in the game of economic growth."

Bartiromo shifts uncomfortably in her seat, strokes her imaginary beard and stares blankly as Greenspan explains that while the sequester will have a real effect on the real economy, "if the stock market can hold up through this, then the effect will be rather minor."
Do you see?
As long as the stock market is moving higher they think that everything is just fine and dandy.
And the Obama administration?
They continue to pursue the same policies that got us into this mess.
Their idea of "economic reform" is to threaten to sue businessesthat do not hire ex-convicts.
And of course now that Obama has been re-elected he is putting a tremendous amount of effort into "stimulating the economy".
For example, he spent this weekend golfing in Florida, and the Obamas recently spent about 20 million taxpayer dollars vacationing in Hawaii.
Meanwhile, the U.S. economy is getting worse with each passing day.
If you doubt that economic conditions are getting worse, please read this article: "Show This To Anyone That Believes That 'Things Are Getting Better' In America".
When you look at the cold, hard numbers, it is undeniable what is happening to America.
And our leaders are not doing anything to fix our problems.  In fact, most of the time they are just making things worse.
So buckle up and get prepared.  We are in for very bumpy ride, and this is only just the beginning.
Source: The Economic Collapse
There is a line from the movie Tombstone (one of my favorite westerns, by the way) in which Val Kilmer's character, Doc Holliday, says to Wyatt Earp, "My hypocrisy knows no bounds." (For the record, Kilmer should have won an Oscar for his performance of Doc Holliday in that movie.) Well, my friends, what Doc Holliday said in Tombstone could be said by virtually every prominent gun grabber in the country, because they are the biggest hypocrites the world has ever seen!
Paul Joseph Watson wrote a very enlightening report relative to the way that proponents of gun control are themselves heavily protected BY GUNS. Watson writes:
"The fact that Senator Dianne Feinstein's gun control bill exempts government officials from the planned semi-auto assault weapons ban illustrates the astounding hypocrisy of gun control advocates who, while working feverishly to disarm the American people, own firearms and surround themselves with armed men.
"As the Washington Times reported last week, 'Mrs. Feinstein's measure would exempt more than 2,200 types of hunting and sporting rifles; guns manually operated by bolt, pump, lever or slide action; and WEAPONS USED BY GOVERNMENT OFFICIALS.' (Emphasis in original)
"Back in 1995, while carrying a concealed weapon for her own protection, Feinstein simultaneously called for Mr. and Mrs. America to 'turn em all in.'
"Feinstein's hypocrisy has been matched or surpassed by virtually every other public figure now pushing for the second amendment to be eviscerated."
The report continued saying:
"-While Obama claims that semi-automatic assault rifles should only be in the hands of members of the military, the Department of Homeland Security has purchased no less than 7,000 fully automatic assault weapons for the purpose of 'personal defense,' in addition to more than 1.6 billion rounds of ammunition over the last 10 months alone.
[Notice that when DHS purchases FULLY AUTOMATIC submachine guns, they are called "personal defense weapons," but when you and I purchase SEMI-AUTOMATIC rifles, they are called "assault weapons."]
"-While refusing to even consider the idea of arming teachers and school officials to prevent school shootings, Obama recently signed a law that would give him and all past and future presidents armed Secret Service protection for life.
"-During an ABC Nightline interview broadcast on December 26 yet recorded before the Sandy Hook shooting, Obama said one of the benefits of his re-election was the ability 'to have men with guns around at all times,' in order to protect his daughters. In addition, the school attended by Obama's daughters in Washington D.C. has no less than 11 armed security guards on duty at all times."
The report also said, "Michael Moore, another vehement proponent for gun control, also has armed bodyguards." And Moore is not the only gun control hypocrite. Watson notes that "Prominent gun control advocates like Piers Morgan, who base their argument on reducing gun violence, routinely threaten violence against ideological adversaries. Morgan once spoke of his desire to use machine guns to 'take out' his critics, while also making jokes with his guests about murdering second amendment advocate Alex Jones with a semi-automatic assault rifle during his CNN show on January 8."
Watson concludes his report saying, "The agenda-driven and factually bankrupt political arguments of gun control advocates may be somewhat easier to stomach if the people making them were not rampant hypocrites who–while calling for the American people to be stripped of their right to bear arms–are precluding themselves from being subjected to the same treatment."
See Watson's report at:
The Astounding Hypocrisy Of Gun Control Advocates
The examples of gun control fanatics who either use guns for personal protection or hire guns for their own protection are ubiquitous. Not long ago, a gun-grabbing State senator from North Carolina used his own firearm to shoot intruders. FOX NEWS covers the story:
"Long time Anti-Gun Advocate State Senator R.C. Soles (D-NC), 74, shot one of two intruders at his home just outside Tabor City, N.C. about 5 p.m. Sunday, the prosecutor for the politician's home county said."
The report continued saying, "The Senator, who has made a career of being against gun ownership for the general public, didn't hesitate to defend himself with his own gun when he believed he was in immediate danger and he was the victim.
"In typical hypocritical liberal fashion, the 'Do as I say and not as I do' Anti-Gun Activist Lawmaker picked up his gun and took action in what apparently was a self-defense shooting. Why hypocritical you may ask?
"It is because his long legislative record shows that the actions that he took to protect his family, his own response to a dangerous life threatening situation, are actions that he feels ordinary citizens should not have if they were faced with an identical situation."
See the report at:
Anti-Gun Politician Shoots Intruder
Virtually every major proponent of the banning of semi-automatic rifles, from Bob Costas to Joe Scarborough to Mayor Michael Bloomberg, all enjoy varying degrees of ARMED SECURITY–often including semi-automatic, or even fully automatic, rifles. Yet, these same people want to deny you and me the liberty of defending ourselves with a semi-automatic rifle.
And is there anyone reading this so naïve as to think that if they succeed in banning semi-automatic rifles that they would stop there? It has never happened. Disarmament is always accomplished one step at a time. Big-Government toadies will never be content until a population is, for all intents and purposes, totally disarmed. If gun-grabbers get their way, only the privileged few (including them) would be allowed to own their own firearms. The rest of us would be turned into helpless, hapless sheep: unable and incapable of defending ourselves, our homes, or our communities.
Among the thousands of emails I have received over the last few weeks was one written by a professing Christian who rebuked me saying, "The only guns anyone needs to own is a short-barreled shotgun and a large-caliber revolver."
Does this man truly believe that if the gun-grabbers succeed in banning our semi-automatic rifles that it will stop there? If he does, he is positively delusional! Then, my next question to the gentlemen is, so what will you do when they ban your short-barreled shotgun and large caliber revolver?
The problem with this misguided Christian is that he suffers from the same sickness that many people suffer from: they truly do not understand the purpose of the Second Amendment. It was never about hunting or target shooting or anything of the sort. It was about the ability of the citizenry to be able to withstand government tyranny.
If you don't think that the government fears an armed citizenry, pay attention to the way virtually any police agency reacts to almost any "dangerous" situation today. With full military garb, military hardware and ordinance, and almost battalion-size numbers, one would think that soldiers were headed to war against an invading army.
And as to the argument that the American people have "no chance" against the US military should the federal government decide to use it to enslave us, one must understand that a significant percentage (if not a majority) of our combat troops love freedom and liberty as much as we do and would use their skills and equipment to fight alongside of their fellow citizens in opposition to a tyrannical government. The hundreds and thousands of combat troops that have written me expressing this exact sentiment is too overwhelming to dismiss. Plus, the sheer number of armed citizens in the U.S. amounts to the largest fighting force in the world. An armed citizenry is anything but helpless.
But the reason so many people today have lost sight of the historical meaning of the Second Amendment is somewhat understandable. In the first place, it has been a long time since the American people have had to use their guns in the defense of their liberties on their own soil. It's been several generations since the tree of liberty has been watered with the blood of patriots and tyrants (Thomas Jefferson).
In the next place, far, far too many people suffer from the affliction known as the "It Can't Happen Here" syndrome. Americans today (especially Christians, it seems) are way too trusting of their government. Way too trusting! They seem to have lost all awareness of history–and all rational thought to boot. It is no hyperbole to say that many of today's Americans are every bit as gullible as were the Germans who rejoiced over the rise of Adolf Hitler, or the Russians and Chinese who still revere the memories of Joseph Stalin and Mao Tse-tung. They seem incapable of believing that there could be wicked people in Washington, D.C., who would, if possible, put the shackles of slavery over our necks. In fact, these would-be tyrants attempt to do just that every day with their onerous and burdensome laws, ordinances, and regulations, which are literally strangling the life out of our liberties piece-by-piece.
I dare say if George Washington, Thomas Jefferson, Sam Adams, and Patrick Henry lived today, they would have hoisted the "Don't Tread On Me" flag a long time ago!
In the third place, pacifist preachers are literally killing America! All over the country, local church pastors and radio and TV preachers keep telling their audiences to "trust the government," "the government is good," "don't resist the government," "Romans 13 says obey the government no matter what," ad infinitum, ad nauseam.
But what is so incredible with these "don't resist the government" preachers is that they are the first ones to lead the cheer for America fighting unlimited undeclared, unprovoked, preemptive wars of aggression against governments all over the world. It is okay for Barack Obama to order the killings of hundreds of people (including American citizens and innocents) with no congressional authorization or oversight; it is okay for America to attack and invade sovereign states without moral or legal justification; it is okay to distrust any and all government leaders throughout the world–but never distrust our own leaders; it is okay to send other people to pick up all kinds of guns and go fight and die in hundreds of nations all around the globe in order to "preserve freedom." But when it comes to fighting for freedom in our own country, when it comes to distrusting our own government when it proves itself to be dishonest and untrustworthy, when it comes to defending our own lives, homes, and communities with our own guns, we have no right to do so? Hogwash! Balderdash! Poppycock!
At this point, let me remind readers that my constitutional attorney son and I are right now in the process of publishing a brand new book entitled, "To Keep or Not To Keep: Why Christians Should Not Give Up Their Guns." This book thoroughly and completely researches both the Old and New Testaments to conclusively show that the right of armed resistance is cemented in both Natural and Revealed Law. The book should be released in a matter of just a few weeks. We are now taking pre-orders for the book. To pre-order "To Keep or Not To Keep: Why Christians Should Not Give Up Their Guns," go to:
There seems to be no doubt that these pacifist preachers and gun-grabbing gasbags could say along with Doc Holliday in the movie Tombstone, "My hypocrisy knows no bounds."
Recently I was asked to give a presentation on the current state of the global economy to a local group of concerned citizens here in Northwest Montana.  I was happy to oblige but when composing my bullet points I realized that, in truth, there were no legitimate economic numbers to examine anymore.  You see, financial analysts have traditionally used multiple indicators of employment, profit, savings, credit, supply, and demand in their efforts to divine the often obscured facts of our financial system.  The problem is, nearly every index we used in the past, every measure of capital flow and industry, is absolutely useless today.
We now live in an entirely fabricated fiscal environment.  Every aspect of it is filtered, muddled, molded, and manipulated before our eyes ever get to study the stats.  The metaphor may be overused, but our economic system has become an absolute "matrix".  All that we see and hear has been homogenized and all truth has been sterilized away.  There is nothing to investigate anymore.  It is like awaking in the middle of a vast and hallucinatory live action theater production, complete with performers, props, and sound effects, all designed to confuse us and do us harm.  In the end, trying to make sense of the illusion is a waste of time.  All we can do is look for the exits…
There is some tangible reality out there, but it is difficult to find, and there are few if any mainstream numbers to verify.  One has to remember always that the fundamental world of money and trade revolves around real people and real circumstances.  No matter how corrupt our economic system is, as long as there are human beings, there will always be supply and demand that cannot be hidden.  We have to look past the "official numbers" and look at the roots of trade.  Where has demand fallen?  Where has supply diminished?  Where are the tangible goods and needs and how have they changed?
Let's first start with the mainstream version of our system, looking at each aspect of the economy that no longer represents the truth of our situation…
Employment, Savings, And Debt 
Much of this information is old news to those of us in the Liberty Movement, who tracked the progress of the global collapse long before the general public even knew of its existence.  However, it is useful to take a step back and look at the basic picture every once in a while.
According to numbers issued by the Department of Labor, weekly unemployment reports have dropped to a five year low, and the overall employment rate is holding at 7.9%.  This would seem to be a vast improvement over the dreadful bloodletting in the system only a few years ago.  Has the private Federal Reserve and the Obama Administration really done it?  Have they turned back the tide on the greatest fiscal crisis the U.S. has seen since the Depression?
No.  They haven't.
They have only changed how the data is disseminated to the public. In order to understand how the employment statistics con is being engineered, it is important to understand the difference between "Adjusted" and "Unadjusted" numbers.
Labor Department data is "seasonally adjusted", using a series of statistical assumptions including something called "Trend Cycle Analysis".  Trend Cycle Analysis is, basically, a sham, but a sham put together in a very complex and confusing manner.  If you ask a mainstream economist what it is, you'll likely get a three hour long dissertation filled with financial babble and very little concrete explanation.  So let me break it down as simply as I can…
Imagine that you are going to estimate how much profit you plan to make in a particular month, but you don't just consider your current pay rate and pop it into a calculator; you also throw in the possibility of a few pay raises, an inheritance from a grandma who might kick the bucket, and, your exaggerated expectations of the entire year's profit on top of that.  You may also take into account future bad weather, a mugging, a nuclear war….whatever.  All hypothetical situations not based in reality.  Basically, you decide that a particular trend in your income is inevitable, then, mold your statistical analysis around that assumption.
When your real profit numbers come in (the unadjusted numbers) and they do not meet your expectations, you simply change them according to what you believe SHOULD have happened.  If you insist that your profits are going to go up for the year, and they go down for a couple months instead, you change the variables you use to calculate the statistical average so that the results match your expectations, assuming that it will all balance out in the end.
Now, this sounds utterly insane for the common person out there trying to make a living.  If you ran your household this way, without accepting the cold hard unadjusted numbers in front of you, you'd find yourself broke and on the street in no time.  Unfortunately this is EXACTLY how our government handles most financial data; by coming to a final conclusion before hand, and then forcing the numbers to fit that conclusion.
This is why in February of 2013, "adjusted" first week unemployment rate was reported at 366,000 – a 5000 person drop from the week before.  A seeming improvement in the trend.  But, unadjusted numbers came in at 386,176 – a 16,000 person spike from the week before.  When one examines real unemployment numbers, he finds that the divergence between the adjusted and unadjusted statistics is growing larger with each passing quarter.  That is to say, the contradiction is becoming so blatant between the hard numbers and the Labor Department's fantasy numbers that one must question whether or not the government is lying to us outright about the state of the economy (hint – they are lying).
These same methods are used by the government to calculate progress in the housing market, disposable income, etc.
The claim of "recovery" in the jobs market simply doesn't jive with other indicators, like 2012 Christmas retail, which had the worst showing since the crash in 2008 (and these are still mainstream numbers!):

http://www.foxnews.com/us/2012/12/26/us-holiday-retail-sales-growth-weakest-since-2008/ 
Average household savings continue to scrape the bottom of the barrel, indicating that the public is not spending or withholding cash.  They are simply broke:
And the overall GDP of the U.S. contracted in the fourth quarter of 2012 for the first time in three years (again, according to official numbers, meaning the reality is much worse):

http://money.cnn.com/2013/01/30/news/economy/gdp-report/index.html
The downturn in consumption and industry also seems to be supported by the Baltic Dry Index, a measure of global shipping and rates.  The BDI has fallen to near historic lows THREE TIMES in the past year, which to my knowledge, has never happened before.  In the past, the BDI has been a strong prophetic indicator of future market volatility.  Usually, around a year after a severe decline in the index, a dangerous economic event takes place.  The BDI made its first sharp drop to all time lows at the end of January 2012, exactly a year ago.
U.S. household debt was recently reported to have fallen to a 29 year low, but the ratio used by the Federal Reserve applies a statistic for disposable income that is derived from the Trend Cycle boondoggle method.  While markets cheer, the truth is, the only reason household debt obligations have fallen at all is because bank lending and credit issuance remains frozen.  Consumer debt falls when there is no money to borrow.  In fact, the Federal Reserve actually pays large banks NOT to lend to the public; an activity which was exposed by Dennis Kucinich in 2009 on the House Committee on Oversight and Government Reform.  An activity that continued through 2012:

http://economix.blogs.nytimes.com/2012/07/31/the-fed-should-stop-paying-banks-not-to-lend/
Keep in mind, one of the primary arguments the Federal Reserve used when promoting the bailout concept was that it would "free up credit markets" so that lending could pick up again and fuel a recovery, and yet, at the same time, they were paying banks to NOT lend.
Meanwhile, the supposed job recovery has produced an astonishing increase in welfare recipients in the U.S., including a record 46 million Americans on foodstamps (approximately 15% of our population):

http://www.nbcnews.com/business/report-15-americans-food-stamps-980690
If we are to apply any "trend" to our calculations on overall economic health, then we should include the extreme level of government handouts, and poverty levels which are now at all time highs.  The facts are undeniable; the number of people who have much less than they did in 2008 has grown.  How then could the U.S. be considered "in recovery"?
National Debt And The Fiat Lie
With the Dow Index hovering near highs of 14,000 our system truly looks to be on a rocket ship to pre-2008 money market bliss.  In a mere five years we have returned to equity spikes that stagger the mind and the wallet.  At least, that's how it all appears…
What needs to be taken into account, though, is the amount of fiat money being created by the Federal Reserve, and how much of that printed pixie dust currency is fueling our magical flight to Neverland.  Since 2008, our official national debt has increased from $10 trillion to $16.4 trillion, and some estimate $17 trillion to $18 trillion by the end of 2013 (unless, of course, a collapse occurs).  Which means our national debt, which took decades to reach the $10 trillion mark, will have nearly doubled in only six years!
So, what has a doubling of our national debt in such a short span of time bought us?  Well, credit markets remain frozen, property markets remain stagnant, poverty is at historic levels, welfare recipients are at epic highs, and consumer activity and GDP is back at 2008 lows.  Where did all that printed money go?  Where was it spent?  To answer that question, we only need to find what area of the economy has seen the most positive (or fantastical) activity.  What sector is seeing a massive boost while the rest tumbles?
I suggest that a large portion of QE1 through QE3 has gone to prop up the stock market, and nothing else.  I suggest that American taxpayers are fronting the bill for the equities bonanza we see today.  I suggest that the Dow is being used as a Red Herring to distract the populous for as long as possible while real assets are being snapped up and hoarded by international banks and foreign entities.  I suggest that we are being leached dry and that the parasites are almost ready to move on…
When will it all end?  Perhaps sooner than many people think.  The decision by D.C. to delay talks on the so-called "Fiscal Cliff" until March may not be coincidence.  Extensive cuts in federal spending are absolutely necessary and cannot be dismissed forever, but, because the last vestiges of our system that still operate do so through government money, such cuts will cause immediate damage to the economy, including possible default and dollar devaluation.  Refusal to make cuts will result in credit downgrades, currency inflation, and a loss of the greenback's world reserve status.  There is no "right" way out of this quandary.
When this collapse is initiated, it would certainly behoove all parties involved, including central banks, international banks, and criminal politicians, to have a scapegoat handy for the citizenry to direct their rage at.
Event Horizon Economics 
An "Event Horizon" in physics is a moment or singularity in spacetime at which a gravitational pull becomes so great that there is no way to escape it.  It is a point of no return.  I believe America's economy has reached its own Event Horizon.  Our system is now entirely fiat driven, with very little or no true economy left.  Without constant injections from the Fed, and perpetually low interest rates, the country would implode tomorrow.  This is not recovery.  Actually, I'm not sure what to call it.
Today, independent economic analysts cannot look to the numbers to determine future trends.  Most are fake, and the rest are ugly, and I'm not sure much else can be said in their regard.  Instead, we must now look to events, rather than statistics, because our country has been maneuvered into a position of utmost frailty.  Like an avalanche shelf waiting for that perfectly timed disturbance to trigger its roaring collapse.  All that is needed is a macro-crisis, and it is no great feat for such a thing to be created in our tension filled global environment.
War in Syria and Iran leading to a tripling of energy prices.  Sanctions and strife with North Korea leading to Chinese economic retribution.  Conflict between China and Japan, again leading to Chinese economic warfare and perhaps real warfare.  An opportune "cyber attack" which could be used as an excuse for a market crash and even an internet shutdown.  A "political impasse" between Reps and Dems which leads to a default of U.S. credit.  Any one of these catastrophes could easily occur (with a little nudge from some well placed people) and feed a wider global tragedy.  The important thing to remember is that while this event will be blamed for the breakdown, it was international banks, the Federal Reserve, and elements of our own government that made the domino effect possible.  They put the pieces in place.  The act that knocks them over is secondary.
I have spent the past seven years writing about "potential" threats to our overall system, but these dangers were always just beyond our sight.  Just around the corner.  Today, it is as if the journey is over, and all those threats have materialized right before my eyes as real, and imminent.  I am watching that which I warned of come to fruition, and this is certainly not a pleasant thing.  What is valuable, though, is what we have all done in the Liberty Movement with the time that we had.  From when I began writing for the movement until now, I have seen an overwhelming increase in public awareness.  It may not be obvious to newer activists, but it is there all the same.  While we still face disparaging odds, and millions upon millions of oblivious bystanders, there is, amidst these darker moments, a steadfast community of free men and women forming.  I have full faith in the future.  Much more so than I ever did before.  Our economy may be detached from reality, but our endeavors as individuals will not be.  Our resolve will be the great game changer.  Not fiscal calamity.
Source: Brandon Smith | Alt-Market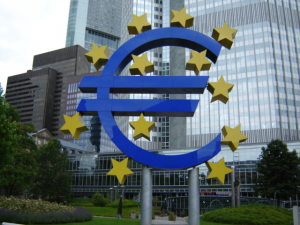 Are we witnessing the start of a historic financial meltdown in Europe?  In recent days, two massive corruption scandals have greatly shaken confidence in European financial markets.  The first involves Spanish Prime Minister Mariano Rajoy.  It is being alleged that he has been receiving illegal cash payments, and the calls for his resignation grow louder with each passing day.  The second is a derivatives scandal at the third largest bank in Italy.  Allegedly, there were some very large unreported derivatives deals that were supposed to help hide losses at the bank, but instead they actually made the losses much larger.  The investigation that is looking into this derivatives scandal is starting to spread to other banks, and nobody is quite sure how far down the rabbit hole this thing goes.  But what everyone does agree on is that this derivatives scandal has shaken up Italian politics, and the outcome of the upcoming election is now very uncertain.  Former Prime Minister Silvio Berlusconi is rapidly rising in the polls, and the European establishment is less than thrilled about that.  Meanwhile, stock indexes all over Europe fell rapidly on Monday, and even the Dow was down 129 points.  So will all this blow over in a few days, or is this the beginning of a full-blown stock market crash in Europe?
That is a very good question.  Perhaps there would not be so much concern if the overall European economy was doing well, but the truth is that the underlying economic fundamentals in Europe have continued to get even worse.  The unemployment rate in the eurozone is at an all-time high, and the unemployment rates in both Greece and Spain are now over 26 percent.  Much of southern Europe is already in the midst of a full-blown economic depression, so it really has been remarkable that the financial markets in Europe have been able to hold up as well as they have so far.
But now all of that may be changing.  Just check out what happened on Monday according to Bloomberg…
National benchmark indexes declined in all of the 18 western European markets, except Greece and Denmark. Italy's FTSE MIB Index (FTSEMIB) sank 4.5 percent, the most in six months. Spain's IBEX 35 slid 3.8 percent for a sixth day of declines, the longest losing streak in 10 months. France's CAC 40 plunged 3 percent for the biggest drop since April. The U.K.'s FTSE 100 dropped 1.6 percent and Germany's DAX lost 2.5 percent.
Unfortunately, what happened on Monday was just the continuation of a trend that started last week.  The following is from Zero Hedge…
The last four days have seen the biggest plunge in over six months with the IBEX (Spain -5.7%) and Italy's MIB -6.7%. At the same time, Europe's seemingly invincible OMT-promise-protected sovereign bond market has started to underwhelm. Italian bond spreads are 32bps wider and Spain 28bps wider – the biggest increase in risk in two months.
European banks have been hit particularly hard during this recent downturn.
Just check out some of the huge declines that European banking stocks experienced on Monday…
UniCredit SpA: -8.3 percent
Commerzbank AG: -5.9 percent
Santander: -5.7 percent
Intesa Sanpaolo SpA: -5.4 percent
Credit Agricole SA: -5.4 percent
Société Générale SA: -4.8 percent
Banco Bilbao Vizcaya Argentaria SA: -4.7 percent
Those are huge moves for just a single day of trading.  If we have a couple of more days like that, everyone is going to be talking about a "stock market crash" in Europe.
Unfortunately, it does not appear that any solutions to the scandals that are shaking up southern Europe right now will be forthcoming any time soon.
In Spain, it is increasingly looking like the Prime Minister may actually have to resign.  A recent CNN article explained what the scandal is all about…
Rajoy denied on Saturday allegations that he and other leaders of his conservative People's Party had received secret cash payments from a fund operated by the party's former treasurer. Rajoy said he would publish details of his personal wealth and income tax states on the prime minister's website.
Of course politicians all over the world are accused of doing evil things all the time, but in this instance it appears that there may be some solid evidence that Rajoy may not be able to deny.  The following comes from a Bloomberg report…
Newspaper El Pais last week published allegations of illegal cash payments, featuring extracts from handwritten ledgers by the former People's Party Treasurer Luis Barcenas showing payments to officials including Rajoy.
At this point, opinion polls are showing that even most of his own supporters do not believe him…
Polls show that 60pc of his own supporters do not believe the official explanation. A national petition drive calling for his resignation has already collected almost 800,000 signatures. Socialist oppo­sition leader Alfredo Pérez Rubalcaba yesterday joined the chorus calling for Mr Rajoy's head, saying the country had ­become "ungovernable".
So definitely expect things in Spain to get worse before they get better.
Meanwhile, the derivatives scandal in Italy continues to get more "interesting".  Italy's third largest bank is on the brink of collapse due to huge problems with derivatives contracts, and that bank just happens to be closely linked with the Italian politician that is currently leading in the polls…
The Italian scandal is related to Italy's third-biggest bank, Monte dei Paschi di Siena, which has received two government bailouts and may yet have to be nationalized as its losses mount.

The bank is closely associated to Italy's Democratic Party, whose leader, Pier Luigi Bersani, is leading in the polls, though slipping from his highs as former prime minister Silvio Berlusconi makes a late surge before the Feb. 25th general election. "The Monte [banking] scandals now look like overwhelming the Italian election campaign and put [Mr.] Bersani and the Democratic Party's victory at risk," James Walston, political commentator at the American University of Rome,  said in his Monday blog.

The Monte scandal centres on allegedly unreported derivatives deals that were apparently designed to hide losses and instead made the losses deeper. The bank, now under new management, has admitted that the derivatives losses might total more than €700-million.
So who benefits from all of this?  Well, it turns out that as a result of this scandal former Prime Minister Silvio Berlusconi is rapidly gaining more support.  The following is from a recent Telegraph article…
But even if none of these scandals had happened, it was inevitable that the gigantic debt bubble in Europe would end up bursting at some point.
In fact, the entire globe is on the verge of a debt implosion.  This was something that Bill Gross of Pimco discussed in his February newsletter…
"So our credit-based financial markets and the economy it supports are levered, fragile and increasingly entropic – it is running out of energy and time. When does money run out of time? The countdown begins when investable assets pose too much risk for too little return; when lenders desert credit markets for other alternatives such as cash or real assets."
No debt bubble can expand indefinitely.  At some point it can no longer hold itself together.
Europe is rapidly approaching that point, and so is the United States.
So how much time do we have left?
Source: The American Dream