"Men (people) are rarely aware of the real reasons which motivate their actions." — Edward Bernays, Propaganda, 1928
The winter holidays are traditionally supposed to embody a certain ideal of that which is best in the hearts of human beings. As the world around us retreats into ice and snow and the Earth's northern cycle returns to death once again, the holidays represent a time of contemplation, as well as an opportunity to shine a light in an otherwise dark and dreary period. This heritage is as old as history, dating back to an era in which agriculture was paramount and men garnered far more respect for the tides of nature. The parallel relationship between social "renewal" and seasonal renewal has served the collective psyche of Western society, in my view, for the better. Unfortunately, this process has all but vanished today, twisted and mutilated into something sinister and poisonous.
Those of us who pay attention are well aware of a trend of cultural decline within our nation, and this problem is disturbingly visible from Thanksgiving to Christmas. It's not just the highly publicized Black Friday (now Black Thursday) riots over semi-cheap Chinese-made garbage. Those are certainly vile examples:
Rather, it's the behavior of people throughout the season on a daily basis that is most disconcerting. I have personally witnessed, as I'm sure many people have, a magnified and astonishing disregard for conscience and basic decency growing worse each year for at least the past decade. That which is most unsettling about our society today is somehow unleashed with wild abandon every year at this time.
The idiocy and barbarism seems to span all economic "classes" — from the upper-middle-class snob screaming at bewildered cashiers over a coupon worth 50 cents, to the middle-class suburbanites brawling on the sticky floors of Wal-Mart over flat-screen TVs, to the part-time employee who sold her soul for minimum wage and who now yells at people on Thanksgiving eve to stop filming the mindless brawls that her corporate masters encourage because such videos might "reflect badly" on the company image. The dark side truly knows no social or financial bounds.
Every year, we see this behavior, shake our heads in dismay and look forward to the beginning of January, when Americans go back to being only moderately disdainful toward each other. This time, however, instead of merely gawking in disbelief at the circus sideshow, I would like to challenge people to explore more deeply the true motivations of the mob itself, as well as the motivations of the elitists who manipulate the mob for their own purposes. Let's take a look at the fundamental dynamics of the psychology of mobs and the madness of crowds.
Filling The Emptiness
In my recent article 'You Should Feel Sorry For Sheeple; Here's Why', I outline the inner life, or rather the lack of inner life, common to the average sheeple. Many of my compatriots find it increasingly difficult to muster any pity for the sheeple subculture, and I can see why. When given ample opportunity, sheeple always sink toward the worst humanity has to offer usually in an effort to aggrandize themselves.
But let's set aside that sick feeling in our stomachs when thinking of sheeple and really consider what their existence is like. What does a sheeple's daily life consist of?
In most cases I've observed, he lives what he believes to be the American dream. He wakes up in the morning swelling with superficial concerns of personal gain, scheming ways in which he can raise his perceived stature among the other sheeple around him. He then then travels to his place of employment, usually a job he hates, in order to accumulate enough wealth (scraps from the plates of government and corporate financiers) to buy all the "things" he assumes everyone else wants. In the process, he pawns off his children to state-run schools designed to crush their spirits; and he becomes estranged from his spouse, who begins to forget why they ever got married in the first place. He returns home physically and emotionally drained, knowing that he did nothing worthwhile with his time, only to sit apathetically in front of his television for a few hours being bombarded with cancerous marketing propaganda and barely talking with the family he tells himself he works so hard for.
Think about it. Think of the pitch-black void that his life has become. Think of all the abandoned dreams, all the missed opportunities for experience and joy, all the moments of reflection and self-education that were missed because he was "too busy" trying to elevate himself within the ranks of a heartless collective.
Now, for one frightening moment, imagine this is your life. No sense of legitimate pride or individualism. No understanding of the underlying events that affect your environment or the high-placed people who determine your future. No thoughts outside the mainstream box. No recognition of possible alternative ways to live or how to break free. No hope for tomorrow but the endless drudgery of today's mediocrity. Think of the unconscious rage you would have brewing inside like a putrid ball of sulfur and magma.
This rage is what sheeple use to fill the emptiness inside themselves once they subconsciously realize that no amount of frivolous consumerism will make them whole. Typically, they are on constant lookout for opportunities to vent their anger at unsuspecting victims in drive-by fashion.
Somehow, the holidays appear to have become a prime period of opportunity during which society opens the door for the dark side to come out and for sheeple to passively or not-so-passively project their failings onto others. For now, we might presume that this behavior is somewhat contained and relegated to particular moments of seasonal insanity, but the consequences of the willfully ignorant strata of American culture could go far beyond what most morally conscious people want to predict.
The Psychopath Next Door
"If thirty years ago anyone had dared to predict that our psychological development was tending towards a revival of the medieval persecutions of the Jews, that Europe would again tremble before the Roman fasces and the tramp of legions, that people would once more give the Roman salute, as two thousand years ago, and that instead of the Christian Cross an archaic swastika would lure onward millions of warriors ready for death — why, that man would have been hooted at as a mystical fool." — Carl Jung, Archetypes And The Collective Unconscious, 1938
In his book, The Undiscovered Self, one of the fathers of modern psychology, Carl Gustav Jung, discusses the tension-filled relationship between the individual versus the collective and the state. In particular, he studies how individuals become swallowed up in the actions of the collective mob and how this momentum invariably leads to mass atrocities that defy imagination. A point of primary importance in Jung's work is his discovery that at least 10 percent of any population at any given time is made up of individuals with latent psychopathic or sociopathic tendencies. Meaning, at least one out of every 10 random people around you today was born with the capacity for psychopathic behavior, including the ability to completely ignore inherent conscience.
The idea that one out of every 10 people near you might suddenly burst into an overwhelming animalistic blood fever is, of course, terrifying to many people. But generally, latent psychopathy in a person does not surface in immediately recognizable ways; and many people with that potential live their entire lives without ever acting on it. Some even come to terms with it through self-awareness and dispel it altogether. Problems arise, though, as Jung warned, when a society creates an environment in which emotionally or physically violent psychopathic acts become "acceptable" to the collective. That is to say, individual latent psychopaths and sociopaths are not so much a danger on their own; but when they get together in an organization or mob, the terrible floodgates open.
During national crisis, or during great ideological shifts towards collectivism, the 10 percent are given ample opportunity to act out their inner impulses. The corrupt state will often give latent psychopaths free reign or seek them out for positions of petty authority, leaving the gates to hell ajar, as it were.
Another dangerous reality is that these same people tend to pursue positions of authority, or they unconsciously gravitate toward events and situations that allow them to act on their darker side without facing consequences. One might even suggest that there will always be a potential for despotic regimes exactly because the 10 percent will likely always be around to be used as a weapon by dictatorships.
The mass rage and self-absorption we witness during the holidays feels ominous to us because it is just a glimpse of the greater shadow side of the American public. It is a glimpse of the kind of mentality that makes all human catastrophe possible. Like the tip of a shark fin cutting the surface of the water, we swim fearing not the dorsal, but the monster we KNOW it is connected to.
The Magicians Of Manufactured Consent

Jung, once a favorite of Sigmund Freud's, broke sharply with Freud's analytical school when he realized Freud would not accept the idea of inherent psychological properties beyond base instincts. Freud believed that conscience, morality, artistic ability, reason, etc. were all extensions of environment and experience. Freud's theories on psychology focused on the idea that man was driven by base animal urges at his core, that people have no complex inborn contents and that all one needed to do was manipulate his environment to make himself "healthy." Jung's studies proved otherwise, finding that there are vast layers of inborn knowledge and personality in every individual.
It was not until Freud was near death that he admitted the merit of Jung's work. Jung was shunned by the mainstream and labeled everything from a "charlatan" to an "anti-Semite" because of his opposition to the Freudian method.
Some industrious elites did find Freud's notions of environmental manipulation useful, though, including his nephew, Edward Bernays, who saw it not as a way to make people healthy, but rather, to make them unhealthy. Bernays wrote extensively on the use of propaganda to control what he called "herd instinct," believing (as most elitists believe) that self-governance of common people was "dangerous" and that the irrational public had to be controlled for their own good and the good of the nation. His entire philosophy is summed up in this quote:
"The conscious and intelligent manipulation of the organized habits and opinions of the masses is an important element in democratic society. Those who manipulate this unseen mechanism of society constitute an invisible government which is the true ruling power of our country. … We are governed, our minds are molded, our tastes formed, our ideas suggested, largely by men we have never heard of. This is a logical result of the way in which our democratic society is organized. Vast numbers of human beings must cooperate in this manner if they are to live together as a smoothly functioning society. … In almost every act of our daily lives, whether in the sphere of politics or business, in our social conduct or our ethical thinking, we are dominated by the relatively small number of persons… who understand the mental processes and social patterns of the masses. It is they who pull the wires which control the public mind."
Bernays was instrumental in promoting Freudian psychology in the United States, where it became the mainstay of universities across the country. He helped establish the Tavistock Institute, a globalist think-tank much like the Council On Foreign Relations, focused on molding public opinion. He was also instrumental in promoting psychological propaganda models in everyday corporate marketing and political campaigns. He called this "engineering consent."
It was Bernays who taught the marketing world how to appeal to the basest instincts of human beings and to use those instinctual desires to covertly control them. Corporations used Bernays' strategies to create an atmosphere of decadent consumption in America that has lasted since the end of World War II. The idea was simple: Convince the public that buying corporate products will satisfy their animal urges. All commercialism to this day revolves around this method (which is why almost every beer commercial for several decades has included scantily clad women or sexual innuendo, for example).
But Bernays was not only teaching corporations how to tap into existing human impulses, he was also teaching corporations and governments how to use psychological trickery to manipulate the citizenry to RELY on their basest impulses. Essentially, Bernays taught the establishment how to convince people, or shame people, into ignoring their greater selves and indulging their psychopathic and sociopathic urges. Bernays taught the establishment how to turn people into zombies.
We see the clear results today all around us as we enter into the absurdity that Christmas has become. The ramifications are dire. The holidays have come to represent not hope, but despair; not reflection, but callowness; not compassion, but narcissism and selfishness. They have become a yearly measure of our Nation's sharp fall into something more or less horrific, something ironically inhuman.
The only solution is to strive with everything we have to remind others, and ourselves, that we are more than the sum of our darker instincts. That we have been living in the midst of a carefully crafted lie meant to make us impotent and non-threatening to the establishment. That there are greater and more meaningful contents at our core, and these elements of our being can only be satisfied by one thing: the truth.
Source: Brandon Smith | Alt-Market
The other leg to the Trans-Pacific Partnership is the Transatlantic Trade and Investment Partnership. In Part I scrutiny of the TPP proposal indicates that standards of monopoly amalgamation far exceeded efforts to advance actual competitive trade. From the White House Fact Sheet, the aims of the TTIP are:
• Further open EU markets, increasing the $458 billion in goods and private services the United States exported in 2012 to the EU, our largest export market.

• Strengthen rules-based investment to grow the world's largest investment relationship. The United States and the EU already maintain a total of nearly $3.7 trillion in investment in each other's economies (as of 2011).

• Eliminate all tariffs on trade.

• Tackle costly "behind the border" non-tariff barriers that impede the flow of goods, including agricultural goods.

• Obtain improved market access on trade in services.

• Significantly reduce the cost of differences in regulations and standards by promoting greater compatibility, transparency, and cooperation, while maintaining our high levels of health, safety, and environmental protection.

• Develop rules, principles, and new modes of cooperation on issues of global concern, including intellectual property and market-based disciplines addressing state-owned enterprises and discriminatory localization barriers to trade.

• Promote the global competitiveness of small- and medium-sized enterprises.
Opponents of TTIP echo the same loss of national sovereignty, similar to the reservations with TPP. The IPS-Inter Press Service reports on the concerns and consequences.
"The claims that this deal will somehow be an economic cure-all and generate significant growth are simply not supported by any reliable evidence," Lori Wallach, director of Public Citizen's Global Trade Watch.

"But we do know that the talks are based on the demands of U.S. and EU corporations that have been pushing for decades to eliminate the best consumer, environmental and financial standards on either side of the Atlantic."

Also stated in the IPS account is that "Tariffs between the U.S. and E.U. are already low, and critic's note that what the deal really seeks to accomplish is the removal of "non tariff barriers" (also referred to as "trade irritants")."

"Non-tariff barriers is a commonly-used euphemism which refers to the array of financial, environmental, health and other policies which the public has put in place to safeguard its own interests," Ben Beachy, a research director for Public Citizen, told IPS.

Under T-TIP, standards such as those mentioned by Beachy would be "converged", so that regulations from state to state would be more closely aligned. Supporters of the deal say this uniformity would facilitate trade, but Beachy contended that the greater effect would be to lower regulation levels to a point that "democratic electorates would never stand for."

Not surprising, the European Commission seeks to rely upon esoteric and speculative economic models to project that increased growth will ensue, while avoiding the hard political concerns in The Economic Analysis Explained study - The overall impact of TTIP.

"The CEPR study predicts that an ambitious TTIP deal would increase the size of the EU economy around €120 billion (or 0.5% of GDP) and the US by €95 billion (or 0.4% of GDP). This would be a permanent increase in the amount of wealth that the European and American economies can produce every year."
With all that is being written about the national economic collapse, people seem to be waiting for some huge event.
However, for many North Americans, the collapse is here. This isn't relegated to only lower income neighborhoods. As an article from a Cincinnati new station stated, "Hunger doesn't know a zip code."
For many people who were formerly financially comfortable, the economic collapse has already happened in the form of a job loss, hours that have been cut back due to Obamacare requirements for employers, an exorbitant medical bill or other crushing debt, or simply an inflation rate that has outstripped your pay increases. Despite all of the warnings, many people are still going to be absolutely blindsided.
For many families, personal finances have reached a catastrophic level – they are left to make terrible choices:
Which utility can I live without?
Should I walk away from my mortgage?
Should I eat something so I can work harder or should I skip meals so my kids have food?
Should I use the grocery money to take my child to the doctor or should I wait and hope he/she improves without medical intervention?
Do I risk the IRS-enforced penalties by forgoing enrollment in Obamacare or should I skip that whole grocery shopping thing so I can pay the monthly premiums and enormous deductibles in order to stay in the government's good graces?
These are the kind of decisions that people across the nation are grappling with every day.
I'm talking about good people, hardworking men and women who have always been employed and paid their bills. A personal financial crisis does not just strike those stereotypical "welfare queens" with the long manicured nails, Gucci knock-off purse, and a grocery cart full of EBT-funded lobster.
I'm talking about the person next door, who seems to have it all together. I'm talking about that quiet family that sits two rows in front of you at church. I'm talking about that two-income family with two children and a car in the driveway that takes them to work and school 5 days a week. I'm talking about people just like you and me.
What is a personal economic collapse?
A personal economic collapse is a little different than the major crises you see all over Europe right now, where huge segments of the population can't feed their children or stay employed. It is a crisis that just hits your family due to a given set of circumstances. (In actuality North Americans are on the brink of the kind of collapse that is occurring in Europe, but because of easy access to credit and a buy-now, pay-later society, many of us still have the appearance of prosperity.)
Here are some signs that you may be in the midst of a personal economic collapse:
You can only afford to pay the minimum payment on most of your bills.
The same dollar amount you used to spend on groceries doesn't buy enough food to feed your family for the week.
You can't afford to go to the doctor when you're sick.
You are taking dangerous steps to "stretch" needed medications because you can't afford the prescriptions.
Your utility bills are past due and your power is in danger of being cut off.
You skip meals in order to save money or to have enough food for your kids.
You've lost your job or had your hours cut.
You have lost property due to foreclosure or repossession (such as your home or your vehicle).
Surviving the crisis
Times are tough but you can survive this.
1.) First you have to see exactly where you are.
It's time for a brutally honest assessment of your finances. If you use your debit card or credit card for most expenditures, you'll easily be able to see what you're spending and bringing in.
Print off your bank account statements for the past 2 months. On a piece of paper, track where your money is going. List the following
Rent/Mortgage
Utilities
Car payments
Vehicle operating expenses (fuel, repairs)
Insurances
Credit card and other debt payments
Telephone/Cell phone
Cable/Satellite
Internet
Extracurricular activities for the kids
Extracurricular activities for the adults
Dining out
Groceries
School expenses
Clothing
Recreational spending
Gifts
Miscellaneous (anything that doesn't fall into the above categories gets its own category or goes here)
Don't say to yourself, "Well, I usually don't spend $400 on clothing so that isn't realistic." If you spent it, then it's realistic. You are averaging together two months, which should account for those less common expenses. Brutal honesty isn't fun, but it's vital for this exercise.
So . . . what do you see when you look at your piece of paper with your average monthly expenditures for the past two months? Are there any surprises? Did you actually realize how much you've been spending? Most of us will immediately see places that we can trim the budget. Those $1-$5 purchases can really add up. Reining them in may just allow you to take care of an important need that you thought you could not meet.
It can't continue like this. The economy will not withstand it. Step one is to see where you can cut things out right now from the above expenditures. Can you reduce your grocery bill? Slash meals out? Budget more carefully for gift-giving and school clothes?
2.) Rethink necessities.
If your finances are out of control, the best possible reality check is a stark look at what necessities really are. It is not necessary to life to have an iPhone, a vehicle in both stalls of your two-car garage, or for your children to all have separate bedrooms. People in Southern and Eastern Europe right now will tell you, as they scramble for food, basic over-the-counter medications like aspirin, and shelter, that necessities are those things essential to life:
Water
Food (and the ability to cook it)
Medicine and medical supplies
Basic hygiene supplies
Shelter (including sanitation, lights, heat)
Simple tools
Seeds
Defense items
Absolutely everything above those basic necessities is a luxury.
So, by this definition, what luxuries do you have?
3.) Reduce your monthly output
Reduce your monthly payments by cutting frivolous expenses. Look at every single monthly payment that comes out of your bank account and slash relentlessly. Consider cutting the following:
Cable
Cell phones
Home phones
Gym memberships
Restaurant meals
Unnecessary driving
Entertainment such as trips to the movies, the skating rink, or the mall
4.) Waste not, want not.
We live in a disposable society. Food comes in throw-away containers. People replace things instead of repairing them. If you throw out more than a couple of bags of garbage each week, that's a very good sign that you may be wasting resources.
Before throwing anything away, pause and think about how it might be able to be reused.
Food: Many times small amounts of leftovers can be recycled into a brand new meal. Meat bones can be used to make broth or stock. Small amounts of veggies or grains can be frozen and added to a future soup or casserole. Leftovers can be frozen in meal-sized portions to take to work for a brown-bag lunch. (Learn more about repurposing leftovers HERE.)
Clothing: Clothing that is torn or damaged can often be repaired with only rudimentary sewing skills. If it has been outgrown or cannot be repaired, often the fabric or yarn can be reused for other purposes, from cleaning rags to fashionable accessories like scarves and headbands, or home items like throw pillows, potholders or rag rugs. When all else fails, the fabric can be used for cleaning rags or patches to repair other items. Keep jars full of buttons, elastic, and other notions that can easily be removed before you throw a clothing item away or relegate it to the rag bag.
Electronics: Obviously, initially you should attempt to repair (or have repaired) electronic items that are not working. If this is not feasible, are there components of the item that can be reused, either now or in the future? What about hardware such as screws or fasteners?
Containers: Most food comes in a container of some sort. Before throwing the container away, consider whether or not it might be useful. Glass jars, plastic tubs, and plastic bags can often be reused to store food in your refrigerator or to contain food in brown bag lunches. Clean aluminum cans can hold all manner of items, from hardware and tools in a workshop to sewing and craft supplies. Use your imagination.
5.) Take control of your food budget.
The price of food is skyrocketing. Who hasn't been to the grocery store recently and been shocked at the high price of that cart full of groceries or at the mysterious shrinking food packages that are the same price as yesterday's larger ones?
Stockpile: Create a stockpile of nutritious, healthy staples at today's prices to enjoy when the cost goes even higher tomorrow. (Learn how to create a frugal food stockpile HERE.)
Preserve: Learn to preserve food yourself when you come across a windfall. Pressure canning,waterbath canning, freezing, and dehydrating can allow you to take advantage of great sales or end-of-season scores.
Eat less: This suggestion isn't for everyone, but many of us could stand to shed a few pounds. Perhaps now would be a good time to cut back a little and shrink both your waistline and your weekly food bill. Lots of people eat for the sheer entertainment of it or out of habit. Next time you're watching TV, grab some mending or a crossword puzzle instead of a bag of potato chips. Dish out slightly smaller servings at dinnertime to leave enough to stretch the leftovers for a brown bag meal the next day.
Drink water: Skip the beverages and drink water instead. At less than $1 per gallon for purchased water you simply can't beat the price. It's better for you, also, than sugary drinks. If you are lucky enough to have well water or access to spring water, your drinks don't have to cost you a penny.
Focus on nutrition instead of convenience: Buy the best quality of food you can, and skip the processed, nutritionless convenience foods.
Grow your own. In the summer, grow the biggest garden you can. In the winter, or if you are an apartment dweller, put some sprouts and greens in a sunny windowsill to add some fresh produce for pennies.
6.) Reduce your dependence on utilities.
Energy rates are skyrocketing. As the prices begin to rise, more and more people will be unable to pay their bills and eventually their power will be shut off. Check your bill each month and as prices increase, use less power. Try some of these ideas to reduce your reliance and drop your bills.
Hand wash your clothing
Hang clothes to dry
Cook on a woodstove or outdoor grill
Can foods to preserve them instead of relying on a large chest freezer
Turn the heat down a few degrees and use non-grid methods to keep warm
Use rain barrels to collect water
Direct the gray water from your washing machines to reservoirs
Turn off the lights and open the blinds
Use solar lighting whenever possible
How do you intend to weather the storm?
There are bleak days ahead. Have you planned for this? What strategies do you intend to use to weather the financial crisis that is coming for all of us? What suggestions do you have for families who are undergoing their own economic collapses? Please post questions and ideas in the comments section below.
Source: The Organic Prepper
Paul Craig Roberts thinks the Fed has backed itself into corner. A rise in interest rates would strengthen the dollar, give the dollar new life as world reserve currency, and halt the movement into gold, but a rise in rates would collapse the bond and stock markets and reduce the value of derivatives on the banks' balance sheets. I asked Dr. Roberts if the Fed would sacrifice the dollar in order to save the banks and what the effect would be on Washington's power viv-a-vis the rest of the world. His answers to these three questions suggest that Washington's days of financial hegemony and world leadership are numbered.
Mike Whitney: Is the US dollar at risk of losing its position as reserve currency? How would this loss affect US leadership and other countries?
Paul Craig Roberts: In a way the dollar has already lost its reserve currency status, but this development has not yet been officially realized; nor has it hit the currency markets. Consider that the BRICS (Brazil, Russia, India, China, and South Africa) have announced their intention to abandon the use of the US dollar for the settlement of trade imbalances between themselves, instead settling their accounts in their own currencies. (There is now a website, the BRICSPOST, that reports on the developing relations between the five large countries.) There are also reports that Australia and China and Japan and China are going to settle their trade accounts without recourse to the dollar.
Different explanations are given. The BRICS imply that they are tired of US financial hegemony and have concerns about the dollar's stability in view of Washington's excessive issuance of new debt and new money to finance it. China, Australia, and Japan have cited the avoidance of transaction fees associated with exchanging their currencies first into US dollars and then into the other currencies. They say it is a cost-saving step to reduce transaction costs. This may be diplomatic cover for discarding the US dollar.
The October 2013 US government partial shutdown and (exaggerated) debt default threat resulted in the unprecedented currency swap agreements between the Chinese central bank and the European central bank and between the Chinese central bank and the Bank of England. The reason given for these currency swaps was necessary precaution against dollar disruption. In other words, US instability was seen as a threat to the international payments system. The dollar's role of reserve currency is not compatible with the view that precautions must be taken against the dollar's possible failure or disruption. China's call for "a de-Americanized world" is a clear sign of growing impatience with Washington's irresponsibility.
To summarize, there has been a change in attitudes toward the US dollar and acceptance of US financial hegemony. As the October deficit and debt ceiling crisis has not been resolved, merely moved to January/February, 2014, a repeat of the October impasse would further erode confidence in the dollar.
Regardless, most countries have come to the conclusion that not only has the US abused the reserve currency role, but also the power of Washington to impose its will and to act outside of law stems from its financial hegemony and that this financial power is more difficult to resist than Washington's military power.
As the world, including US allies, made clear by standing up to Washington and blocking Washington's military attack on Syria, Washington's days of unchallenged hegemony are over. From China, Russia, Europe, and South America voices are rising against Washington's lawlessness and recklessness. This changed attitude toward the US will break up the system of dollar imperialism.
Mike Whitney: How is the Federal Reserve's Quantitative Easing impacting the dollar and financial instruments?
Paul Craig Roberts: The Federal Reserve's policy of creating large amounts of new money in order to support the balance sheets of "banks too big to fail" and to finance continuing large budget deficits is another factor undermining the dollar's reserve currency role. The liquidity that the Federal Reserve has pumped into the financial system has created enormous bubbles in bond and stock markets. US bond prices are so high as to be incompatible with the Federal Reserve's balance sheet and massive creation of new dollars.
Moreover, central banks and some investors have realized that the Federal Reserve is locked into the policy of supporting bond prices. If the Federal Reserve ceases to support bond prices, interest rates will rise, the prices of debt-related derivatives on the banks' balance sheets will fall, and the stock and bond markets would collapse. Therefore, a tapering off of quantitative easing risks a financial panic.
On the other hand, continuing the policy of supporting bond prices further erodes confidence in the US dollar. Vast amounts of dollars and dollar-denominated financial instruments are held all over the world. Holders of dollars are watching the Federal Reserve dilute their holdings by creating 1,000 billion new dollars per year. The natural result of this experience is to lighten up on dollar holdings and to look for different ways in which to hold reserves.
The Federal Reserve can print money with which to purchase bonds, but it cannot print foreign currencies with which to purchase dollars. As concerns over the dollar rise, the dollar's exchange value will fall as more dollars are sold in currency markets. As the US is import-dependent, this will translate into higher domestic prices. Rising inflation will further spook dollar holders.
According to recent reports, China and Japan have together reduced their holdings of US Treasuries by some $40 billion. This is not a large sum compared to the size of the market, but it is a change from continuing accumulation. In the past, Washington has been able to count on China and Japan recycling their trade surpluses with the US into US Treasury debt. If foreign willingness to acquire Treasury debt declines and the federal budget deficit does not, the Federal Reserve would have to increase quantitative easing, thus putting even more pressure on the dollar.
In other words, in order to avoid an immediate crisis, the Federal Reserve has to continue a policy that will produce a crisis down the road. It is either a financial crisis now or a dollar crisis later.
Eventually, the Federal Reserve's hand will be forced. As the dollar's exchange value declines, so will the value of dollar-denominated financial instruments regardless of how many bonds the Federal Reserve purchases.
Mike Whitney: How is China likely to respond to America's changing economic position?
Paul Craig Roberts: When I met with Chinese policymakers in 2006, I advised them that there was a limit to how long they could rely on the US consumer market as jobs offshoring was destroying it. I pointed out that China's large population provided policymakers with the potential for an enormous economy. They replied that the one-child policy, which had been necessary in early years to keep population from outrunning social infrastructure, was blocking the development of a domestic consumer economy. As peasant farmers no longer could rely on multiple children for old age insurance, they hoarded their earnings in order to provide for their old age. Chinese policymakers said that they intended to develop a social security system that would give the population confidence to spend more of their earnings. I do not know to what extent China has moved in this direction.
Since 2006 the Chinese government has let the yuan appreciate 25% or 33%, depending on the choice of base. The increase in the currency's exchange value has not hurt exports or the economy. Moreover, the US no longer manufactures many of the items for which it is dependent on China, and other developing countries do not have the combination of the technology that US corporations have given to China and China's large excess supply of labor. So it is unlikely that China faces any threat to its development except for US policies designed to cut China off from resources, such as the new US military focus on the Pacific announced by the Obama regime.
China's large dollar holdings are the consequence of the technological prowess that China acquired from Western corporations offshoring jobs to China. What is important to China is the technology and business know-how, which they have now acquired. The paper wealth represented by dollar holdings is not the important factor.
China could destabilize the US dollar by converting its holdings into dollar currency and dumping the dollars into the exchange markets. The Federal Reserve would not be able to arrange currency swaps with other countries large enough to buy up the dumped dollars, and the dollar's exchange value would fall. Such an action could be a Chinese response to military encirclement by Washington.
In the absence of a confrontation, the Chinese government is more likely to gradually convert its dollars into gold, other currencies and real assets such as oil and mineral deposits and food businesses.
Quantitative easing is rapidly increasing the supply of dollars, but as other countries move to other arrangements for settling their trade imbalances, the demand for dollars is not rising with the supply. Thus, the dollar's price must fall. Whether the fall is slow over time or sudden due to an unanticipated Black Swan event remains to be seen.
"Pro-Israel Policy groups such as AIPAC work with unlimited funding to divert US policy in the region ( Middle East )"  Jack Straw, Member of Parliament and former Foreign Secretary of the British Labor Party
"The United States should drop a nuclear bomb on Iran to spur the country to end its nuclear program"    Sheldon Adelson, biggest donor to the Republican Party and major fundraiser for pro-Israel political action committees,  speech at Yeshiva University, New York City, October 22, 2013.
Introduction
The question of war or peace with Iran rests with the policies adopted by the White House and the US Congress.  The peace overtures by newly elected Iranian President Rohani have resonated favorably around the world, except with Israel and its Zionist acolytes in North America and Europe .  The first negotiating session proceeded without recrimination and resulted in an optimistic assessment by both sides.  Precisely because of the initial favorable response among the participants, the Israeli government escalated its propaganda war against Iran .  Its agents in the US Congress, the mass media and in the Executive branch moved to undermine the peace process.  What is at stake is Israel's capacity to wage proxy wars using the US military and its NATO allies against any government challenging Israeli military supremacy in the Middle East, its violent annexation of Palestinian territory and its ability to attack any adversary with impunity.
To understand what is at stake in the current peace negotiations one must envision the consequences of failure:  Under Israeli pressure, the US announced that its 'military option' could be activated – resulting in missile strikes and a bombing campaign against 76 million Iranians in order to destroy their government and economy.  Teheran could retaliate against such aggression by targeting US military bases in the region and Gulf oil installations resulting in a global crisis.  This is what Israel wants.
We will begin by examining the context of Israel 's military supremacy in the Middle East .  We will then proceed to analyze Israel 's incredible power over the US political process and how it shapes the negotiation process today, with special emphasis on Zionist power in the US Congress.
The Context of Israeli Military Supremacy in the Middle East
Since the end of World War II , Israel has bombed, invaded and occupied more countries in the Middle East and Africa than previous colonial power, except the US .  The list of Israel 's victims includes:  Palestine , Syria , Lebanon , Egypt , Iraq , Jordan , Sudan and Yemen .  If we include countries where Israel has launched quasi-clandestine terrorist attacks and assassinations, the list would be greatly expanded to include a dozen countries in Europe and Asia – including the US through its Zionist terror network.
Israel 's projection of military power, its capacity for waging offensive wars at will, is matched by its near-total impunity.  Despite their repeated violations of international law, including war crimes, Israel has never been censored at an international tribunal or subjected to economic sanctions because the US government uses its position to veto UN Security Council resolutions and pressure its NATO-EU allies.
Israel's military supremacy has less to do with the native techno-industrial 'brilliance' of its war-mongers and more to do with the transfers and outright theft of nuclear, chemical and biological technology and weapons from the US (Grant Smith "Ten Explosive US Government Secrets of Israel" IRMEP).  Overseas Zionists in the US and France have played a strategic (and treasonous) role in stealing and illegally shipping nuclear technology and weapon components to Israel, according to an investigation by former CIA Director Richard Helms.
Israel maintains huge nuclear, chemical, and biological weapon stockpiles refusing any access to international arms inspectors and is not obliged to abide by the non-proliferation treaty, because of US diplomatic intervention.  Under pressure from the local 'Zionist power configuration' (ZPC), the US government has blocked any action which might constrain Israel 's production of weapons of mass destruction.  In fact the US continues to provide Israel with strategic weapons of mass destruction for use against its neighbors – in violation of international law.
US military aid and technology transfers to Israel exceed $100 billion dollars over the past half century.  US diplomatic and military intervention was crucial in rescuing Israel from defeat during the 1973 war.  US President Lyndon Johnson's refusal to defend the unarmed intelligence ship, the USS Liberty in 1967, after it had been bombed and napalmed by Israeli fighter planes and warships in international waters, constituted a tremendous victory for Israel thanks to Johnson's Zionist advisers.  Because of its impunity, even in killing American servicemen, Israel has been given a free hand to wage aggressive wars to dominate its neighbors, commit acts of terrorism and assassinate its adversaries throughout the world without fear of retaliation.
Israel 's uncontested military superiority  has converted several of its neighbors to quasi-client collaborators:  Egypt and Jordan have served as de facto allies, along with the Gulf monarchies, helping Israel repress the region's nationalist and pro-Palestinian movements.
The most decisive factor in the rise and consolidation of Israel 's power in the Middle East has not been its military prowess but its political reach and influence via its Zionist agents in the US .  Washington 's wars against   Iraq and Libya , and its current support of the mercenary assault against Syria , have destroyed three major secular nationalist opponents of Israel 's hegemonic ambitions.
As Israel accumulates more power in the region, expanding its colonization of Palestinian territory, it looks eastward toward destroying the last remaining obstacle to its colonial policies:  Iran .
For at least two decades, Israel has directed its overseas agents – (the ZPC) – to destroy the government of Iran by destabilizing its society, assassinating its scientists, bombing its military establishments and laboratories and strangling its economy.
After the ZPC successfully pushed the US into war against Iraq in 2003 – literally shredding its complex secular society and killing over a million Iraqis – it turned its sights on destroying Lebanon (Hezbollah) and the secular government of Syria as a way to isolate Iran and prepare for an attack.  While thousands of Lebanese civilians were slaughtered in 2006, Israel 's attack of Lebanon failed, despite the support of the US government and the ZPC's wild propaganda campaign.  Hysterical at its failure and to 'compensate' for its defeat at the hands of Hezbollah and to 'boost morale', Israel invaded and destroyed much of Gaza (2008/9) – the world's largest open air prison camp.
Lacking military capacity to attack Iran on its own, Israel directed its agents to manipulate the US government to start a war with Teheran.  The militarist leaders in Tel Aviv have unleashed their political assets (ZPC) throughout the US  to work to destroy Iran – the last formidable adversary to Israel supremacy in the Middle East .
The Israeli-ZPC strategy is designed to set the stage for a US confrontation with Iran , using its agents in the Executive branch as well as its ongoing corruption, bribery and control of the US Congress.  ZPC control over the mass media enhances its propaganda campaign:  Everyday the New York Times and the Washington Post publish articles and editorials promoting Israel 's war agenda.  The  ZPC uses the US State Department to force other NATO states to likewise confront Iran .
Israel's Proxy War with Iran:  US Political Pressure, Economic Sanctions and Military Threats
Alone, Israel's 'war' with Iran would not amount to much more than its cyber sabotage, the periodical assassinations of Iranian scientists using its paid agents among Iranian terrorist groups and non-stop brow-beating from Israeli politicians and their 'amen crowd'.  Outside of Israel , this campaign has had little impact on public opinion.  Israel's 'was' on Iran depends exclusively on its capacity to manipulate US policy using its local agents and groups who dominate the US Congress and through the appointments of officials in key positions in the Departments of Treasury, Commerce, and Justice , and as Middle East 'advisors'.  Israel cannot organize an effective sanction campaign against Iran ; nor could it influence any major power to abide by such a campaign.  Only the US has that power.  Israel 's dominance in the Middle East comes entirely from its capacity to mobilize its proxies in the United States who are assigned the task of securing total submission to   Israel 's interests from elected and appointed government officials – especially in regard to Israel 's regional adversaries.
Strategically placed, 'dual US-Israeli citizens' have used their US citizenship to secure high security positions in the Government directly involved in policies affecting Israel .  As Israelis, their activities are in line with the dictates of Tel Aviv.  In the Bush administration (2001-2008) high placed 'Israel Firsters' dominated the Pentagon (Paul Wolfowitz, Douglas Feith), Middle East Security (Martin Indyk, Dennis Ross), the Vice President's office ('Scooter' Libby), Treasury (Levey) and Homeland Security (Michael Chertoff).  In the Obama administration the 'Israel Firsters' include Dennis Ross, Rahm Emanuel, David Cohen, Secretary of Treasury Jack "Jake the Snake" Lew, Secretary of Commerce Penny Pritzker and Michael Froman as Trade Representative among others.
Israel 's Proxy Power within the Executive branch is matched by its dominance of the US Congress.    Contrary to some critics, Israel is neither an 'ally' or 'client' of the US .  Evidence of the gross asymmetry of the relation abounds over the past half century.  Because of these powerful proxies in Congress and the Executive branch, Israel has received over $100 billion dollar tribute from the US over the past 30 years, or $3 billion plus a year.  The US Pentagon has transferred the most up-to-date military technology and engaged in several wars on Israel 's behalf.  The US Treasury has imposed sanctions against potentially lucrative trading and investment partners in the Middle East ( Iran , Iraq and Syria ) depriving US agricultural and manufacturing exporters and oil companies of over $500 billion in revenues.  The White House sacrificed the lives of over 4,400 US soldiers in the Iraq War – a war promoted by Israel 's proxies at the behest of Israel 's leaders.  The State Department has rejected friendly and profitable relations with over 1.5 billion Muslims by backing the illegal settlement of over half million Jewish colonists on military-occupied Palestinian land in the West Bank and Jerusalem .
The strategic question is how and why this one-sided relation between the US and Israel persists for so long, even as it goes counter to so many strategic and elite US interests?  The more immediate and pressing question is how this historically lopsided relation effects contemporary US-Iran sanctions and nuclear negotiations?
Iran and the Peace Negotiations
Undoubtedly the newly elected Iranian President and his Foreign Minister are prepared to negotiate an end to hostilities with the US by making major concessions ensuring the peaceful use of nuclear energy.  They have stated they are open to reducing or even ending the production of highly enriched uranium; reducing the number of centrifuges and even allowing intrusive, unannounced inspections, among other promising proposals.  The Iranian government proposes a roadmap with end goals as part of the initial agreements.  The European Union's Foreign Secretary Lady Ashton has commented favorably on the initial meeting.
 The US Administration has given conflicting signals following the Iranian overtures and the opening meeting.  Some individual comments are guardedly positive; others are less encouraging and rigid.  Administration Zionists like Jack 'Jake' Lew, the Treasury Secretary, insists sanctions will remain until Iran meets all US (read 'Israeli') demands.  The US Congress, bought and controlled by the ZPC, rejects the promising Iranian overtures and flexibility, insisting on military 'options' or the total dismantling of Iran's legal and peaceful nuclear program – ZPC positions designed to sabotage the negotiations.  To that end, Congress has passed new, more extreme, economic sanctions to strangle the Iran 's oil economy.
  How Israel's Political Action Committees Control the US Congress and Prepare War with Iran
The Zionist Power Configuration uses its financial firepower to dictate Congressional policy on the Middle East and to ensure that the US Congress and Senate do not stray one iota from serving Israel 's interests.  The Zionist instrument used in the purchase of elected officials in the US is the political action committee (PAC).
Thanks to a 2010 US Supreme Court decision, Super PACs-linked to Israel spend enormous sums  to elect or destroy candidates – depending on the candidate's political work on behalf of Israel .  As long as these funds do not go directly to the candidate, these Super PACs do not have to reveal how much they spend or how it is spent.  Conservative estimates of ZPC- linked direct and indirect funds to US legislators run close to $100 million dollars over the past 30-year.  The ZPC channels these funds to legislative leaders and members of Congressional committees dealing with foreign policy, especially sub-committee  chairpersons dealing with the Middle East .  Unsurprisingly, the largest Congressional recipients of ZPC money are those who have aggressively promoted Israel 's hard-line policies.  Elsewhere around the world, such large scale payoffs for legislative votes would be considered blatant bribery and subject to felony prosecution­ and imprisonment for both parties.  In the US , the purchase and sale of a politician's vote is called 'lobbying' and is legal and open.  The legislative branch of the US government has come to resemble a high-price brothel or white slavers' auction – but with the lives of thousands at stake.
The ZPC has purchased the alliance of US Congress people and Senators on a massive scale:  Of 435 members of the US House of Representatives (sic), 219 have received payments from the ZPC in exchange for their votes on behalf of the state of Israel .  Corruption is even more rampant among the 100 US Senators, 94 of whom have accepted pro-Israel PAC and Super PAC money for their loyalty to Israel .  The ZPC showers money on both Republicans and Democrats, thus securing incredible (in this era of Congressional deadlock), near unanimous ('bipartisan') votes in favor of the 'Jewish State', including its war crimes, like the bombing of Gaza and Lebanon as well as the annual $3 billion dollar plus US tax-payer tribute to Tel Aviv.  At least 50 US Senators have each collected between $100 thousand and $1 million in ZPC money over the past decades .  In exchange, they have voted for over $100 billion in tribute payments to Israel … in addition to other 'services and payments'.  The members of the US Congress are cheaper:  25 legislators have received between $238,000 and $50,000, while the rest got peanuts.  Regardless of the amount, the net result is the same: Congressional member pick up their script from their Zionist mentors in the PACs, Super PACs and AIPAC and back all of Israel 's wars in the Middle East and promote US aggression on behalf of Israel .
The most outspoken and influential legislators get the biggest chunk of Zionist payola: Senator Mark Kirk (Bombs over Teheran!) tops the 'pigs at the trough' list with $925,000 in ZPC payoffs, followed by John McCain (Bombs over Damascus!) with $771,000, while Senators Mitch McConnell, Carl Levin, Robert Menendez, Richard Durban and other Zionophilic politicos are  not shy about holding out their little begging bowls when the pro-Israel PAC bagmen arrive!   Florida Congresswoman Ileana Ros-Lehtinen tops the 'House' list with $238,000 for her 100% pro-Israel record as well as for being more war-mongering than even Netanyahu!  Eric Cantor got $209,000 for championing 'wars for Israel ' with American lives while cutting Social Security payments to US seniors in order to increase military aid to Tel Aviv.  House Minority Whip Steny Hoyer, got $144,000 for 'whipping the few wobbly' Democrats back into Israel 's 'camp'.  House Majority Leader John Boehner was paid $130,000 to do the same among the Republicans.
 The ZPC has spent huge amounts to punish and destroy a dozen or so dissident legislators who had stood up to Israel 's wars and grotesque human rights record.  The ZPC has poured millions into individual campaigns, not only financing opposition candidates who pledged allegiance to the Israel but mounting scurrilous character assassinations of Israel's critics in office.  These campaigns have been mounted in the most obscure parts of the US , including in majority African-American districts, where local Zionist interests and influence are otherwise absolutely nil.
There are no comparable PACs, Super PACs, party leaders, or civic organization that can contest the power of Israel 's Fifth Column.  According to documents archived by the courageous researcher, Grant Smith of IRMEP, when it comes to Israel , the US Justice Department has adamantly refused to enforce its own federal laws requiring the prosecution of US citizens who fail to register as foreign agents while working for a foreign country – at least since 1963.  On the other hand, the ZPC, through the so-call 'Anti-Defamation League', has successfully pressured the Justice Department, the FBI and NSA to investigate and prosecute law-abiding, patriotic US citizens critical of Israel 's land grabs in Palestine and the Zionist corruptors of the US political system on behalf of their foreign master.
The corruption and degradation of US democracy is made possible by the equally compromised and corrupted 'respectable press'.  Media critic, Steve Lendman, has pointed out the direct link between Israel and the mass media in his investigation of the New York Times.  The leading ('fair and balanced') journalists reporting on Israel have strong family and political ties to that country and their articles have been little more than propaganda.  Times reporter Ethan Bronner, whose son served in the Israel Defense Forces, is a long-time apologist for the Zionist state.  Times reporter Isabel Kershner, whose 'writing' seem to come straight out of the Israeli Foreign Office, is married to Hirsh Goodman an adviser to the Netanyahu regime on 'security affairs'.  The Times bureau chief in Jerusalem, Jodi Rudoren, lives comfortably in the ancestral home of a Palestinian family dispossessed from that ancient city.
 The Times unflinching pro-Israel posture provides a political cover and justification for the corrupted US politicians as they beat the war drums for Israel .  It is no surprise that the New York Times, like the Washington Post, is deeply engaged in disparaging and denouncing the current US-Iran negotiations – and providing ample space for the one-sided rhetoric of Israeli politicians and their US mouthpieces, while studiously excluding the more rational, pro-rapprochement voices of experienced former US diplomats, war-weary military leaders and representatives of the US business and academic communities.
 To understand Congress' hostility to the nuclear negotiations with Iran and their efforts to scuttle them through the imposition of ridiculous new sanctions, it is important to get to the source of the problem, namely the statements of key Israeli politicians, who set the line of march for their US proxies.
In late October, 2013, Former Israeli Defense Intelligence Chief Amos Yadlin spoke of 'having to choose between 'the bomb' or the bombing' – a message which immediately resonated with the 52 Presidents of the Major American Jewish Organizations (Daily Alert, October 24, 2013).  On October 22, 2013, Israel 's Intelligence Minister Yuval Steinitz, called for harsh new sanctions on Iran and insisted that the US use them as leverage to demand that Iran agree to entirely abandon its peaceful nuclear energy and enrichment program.  Defense Minister Moshe Ya'alon affirmed that ' Israel will not accept any deal that allows Iran to enrich uranium'.  It is Israel 's position to threaten war (via the US ) if Iran does not submit to unconditional surrender of its nuclear program.  This defines the position of all the major pro-Israel PACs, Super PACs and AIPAC.  They in turn proceed to dictate policy to their 'lick-spittles' in the US Congress.  As a result, Congress passes even more extreme economic sanctions on Iran in order to sabotage the ongoing negotiations.
 Those who have received the biggest Zionist pay-offs from the pro-Israel PACs are the most vociferous:  Senator Mark Kirk ($925,379), author of a previous sanctions bill, demands that Iran end its entire nuclear and ballistic missile program (!) and declared that the US Senate "should immediately move forward with a new round of economic sanctions targeting all remaining Iranian government revenue and reserves" (Financial Times, 10/18/13, p. 6).  The US House of Representatives (sic) has already passed a bill sharply limiting Iran 's ability to sell its main export, oil.   Once again, the Israel- ZPC – Congressional axis seeks to impose Israel 's war agenda on the American people!  In late October 2013, Secretary of State Kerry was 'grilled' for 7 hours by Israeli Prime Minister Netanyahu with the craven Kerry promising to promote Israel 's agenda on dismantling Iran 's nuclear enrichment program.
To counter the campaign to strangle Iran 's oil economy, promoted by Israel 's flunkeys in the Congress, the Iranian government has offered generous contracts to the US and EU oil companies (Financial Times 10/29/2013, p 1).  Existing nationalist provisions are being removed.  Under the new terms, foreign companies book reserves or take equity stakes in Iranian projects.  Iran hopes to attract at least $100 billion dollars in investments over the next three years.  This stable country boasts the world's largest gas and the fourth largest oil reserves.  Because of the current US ( Israel )-imposed sanctions, production has fallen from 3.5 million barrels per day in 2011 to 2.58 million barrels per day in 2013.  The question is whether 'Big Oil', the giant US and EU companies have to power to challenge the ZPC-stranglehold over US-EU sanction policy.  So far, the ZPC has dominated this critical policy and marginalized 'Big Oil' using threats, blackmail and coercion against US policymakers.  This has effectively shut out US companies from the lucrative Iranian market.
Conclusion
As the US and the 5 other countries attempt to negotiate with Iran , they face enormous obstacles overcoming Israel 's power over the US Congress.  Over  past decades Israel 's agents have bought the loyalties of the vast majority of Congress people, training them to recognize and obey the whistles, signals and script from the war mongers in Tel Aviv.
This 'Axis of War', has inflicted enormous damage on the world resulting in the deaths of millions of victims of US wars in the Middle East, Southwest Asia and North Africa .  The gross corruption and widely recognized bankruptcy of the US legislative system is due to its slavish submission to a foreign power.  What remains in Washington is a debased vassal state despised by its own citizens.  If the ZPC controlled Congress succeeds once again in destroying the negotiations between the US and Iran via new war-like resolutions, we, the American people, will have to pay an enormous price in lives and treasure.
 The time to act is now.  It is time to stand up and expose the role played by the Israeli PACs, Super PACs and the 52 Major American Jewish Organization in corrupting Congress and turning "our" elected representatives into flunkeys for Israel's wars.  There has been a deafening silence from our noted critics –few alternative media critics have attacked Israel 's power over the US Congress.  The evidence is openly available, the crimes are undeniable.  The American people need real political leaders with the courage to root out the corrupted and corruptors and force their elected members in the House and Senate to represent the interest of the American people.
Source: Prof. James Petras  |  Global Research
No doubt you have heard about the War on Drugs, the War on Terror and the War on Happiness. However, you may not be familiar with the War on God, possibly because it would be an unpopular war to discuss publicly. By the "War on God" (definition) we mean the collection of strategies, methods and techniques which have the combined effect of preventing or seriously hampering the efforts of individuals to seek or achieve legitimate Spiritual enlightenment and the Soul's eventual return to God.
The War on God is an ancient war. While the United States and other countries play an active role in this war today, they definitely did not initiate the war. If you want to use the Christian bible as a reference, you could argue that the War on God began shortly after man was created and rejected God in favor of Satan. Clearly, in some form, the War on God has existed throughout human history.
Today, the United States has effectively broken off diplomatic relations with God. The oligarchs who run the country never physically die and so their souls stay on Earth. Apparently, the United States actually believes that its technology, occult knowledge and black magic skills place it in a position which is superior to God.
We know from whistleblowers like David Morehouse that the United States sponsors and trains a cult of psychics to carry out psychic espionage (remote viewing) and also assassinations using psychic black magic techniques. According to clips of his various interviews on YouTube, it was the training in psychic assassinations which caused Morehouse to become disillusioned, quit the secret program and blow the whistle on the operation. Other countries may well operate similar programs but the details will remain unknown until someone defects and exposes them.
The leaders of the United States have always worshiped Satan. The United States was founded by a cult of Satanists known as the Masons and remains under control of that cult today. By rebranding their cult as a nation state, the cult created the appearance of legitimacy. Cult secrets simply transitioned to state secrets. Cult threats to kill anyone telling their secrets transitioned to the crimes of treason and espionage.
Nothing really changed except for the rebranding from a cult to a government. Today, essentially all members of the CIA, NSA and NASA are Masons. All US presidents have been Masons with the two exceptions of Abraham Lincoln and John Kennedy who were both assassinated.
The term "national security" refers to the security of the cult and not to the security of the general population. The Masonic motto is "If you are not one of us, you are nothing". The cult exists only to enrich itself.
The Masons study and practice the occult. Serious study begins after they take a formal oath of allegiance to Satan at the 30th degree initiation. Basic occult knowledge is neutral and everyone who advances Spiritually learns it. However, Masons seek this knowledge to gain power and control over others as opposed to knowledge for personal advancement. This choice, commonly called the Left Hand Path, places them in opposition to the will of God.
If the Satanists simply wanted to sell their Souls to Satan and mind their own business, one could argue that they had that right because they had free choice. However, the situation is not that simple. The Satanic oligarchs did freely choose to worship Satan. However, they also desire a comfortable life. They don't want to do any "grunt" work. Therefore, they have enslaved the remainder of humanity and are holding their Souls prisoner on this planet to service their needs. Therefore, if you, as an innocent Soul, ever plan to escape from this place and return to God, it is in your interest to investigate and gain an understanding of this war so that you will have an opportunity to Spiritually evolve. Otherwise, your Soul will remain a prisoner here — lifetime after lifetime — serving the Satanic overlords essentially forever.
Earth Based Religions
The phrase Earth Based Religions (definition) refers to religious schools which seek and use knowledge, including occult knowledge, to enhance their experiences during their human lifetimes as opposed to using the same knowledge to foster Spiritual development with the ultimate goal of achieving a stable non-physical Spiritual existence.
Although Pagan religions are usually grouped into this category, a more careful examination would reveal that essentially all mainstream religions are Earth based religions. Mainstream religions make constant references to God and Heaven but never explain exactly what they are talking about. Their books concentrate on historical narratives concerning how people in the past lived and coped with the basic problems of human physical existence. They never give details of any level of Spiritual existence or even any specific hints about what life beyond death will be.
Let's try an example. Suppose you have never seen a motor vehicle. You have heard vague stories that they exist, but that is all. Then, suddenly, you find yourself behind the wheel of a car on a high speed road like the US interstate system or the A roads in Britain. What would you guess would be your chance of survival? Try less than zero.
Now suppose you physically die. Suddenly, you find yourself in your Astral body. However, no one ever told you that you have an Astral body. It does not operate under the same rules as a physical body does. It is a very pliant and nimble body. It can travel in time to the past or future, access any plane and subplane in the Astral universe and research the absolute accurate and incorruptible records system known as the Akashic Records to name just a few. But, as in the previous example, you never learned how to "drive" it.
You would have done fine on the highway if you had gradually learned to drive a motor vehicle. You would do fine after death if you had some experience and training with your Astral body. However, no one ever taught you. What practical use is any religion that constantly rants about Heaven but offers no practical advice about your life after this life?
This information may have been a guarded secret in the past, but those days are gone. You can research this information to your heart's content on the internet, locate legitimate Spiritual groups and learn from those who can leave their physical body and explore the non-physical dimensions. But, don't expect any help from a mainstream church.
You might do well to recall the famous quote attributed to Jesus, "The truth will set you free". Mainstream churches are large, rich institutions. They did not get that way by "setting people free". They got that way by terrifying their followers with ridiculous horror stories of what will happen to them if they do not obey their crazy doctrines, stay with them and give them all their money.
Gnostic and other "non-traditional" religions may be Spiritual based as opposed to Earth based. Jesus always reminded everyone that he represented a kingdom "not of this world". If we had accurate records of his true lectures we would no doubt find practical instructions and information about this "other world". We don't have this information because any practical Spiritual teachings he might have given were censored out to create the simplified — but Spiritually sterile — mainstream religions we have today. They are simple to comprehend and follow but will not lead you anywhere except another physical lifetime somewhere on Earth.
Life Before Technology
Before technology life was simple. Although existence was hard, the opportunity for Spiritual experiences was greater than today. Consider, for example, all the empty time you would have as, say, a sheep herder. Nothing to do except make sure the sheep kept moving. In this situation, there was ample opportunity for the mind to wander and perhaps contemplate and glimpse other realities.
Also, and perhaps most important, no electric grid existed on the planet. Electric fields appear as solid "matter" in the Astral dimension and so can affect Astral experiences — generally in a negative way. Artificially created electromagnetic waves which blanket the planet today also have subtle and generally negative effects on living creatures.
Pagan groups generally conduct occult rituals outdoors and away from high population areas. When buildings are used, it is desirable that they be made only of wood and assembled without any metal (nails) and, of course, have no electrical wires.
Both good and evil existed before technology as they always have. It was possible to use psychological propaganda to influence and control susceptible masses of people. However, the positive and negative forces were more in balance. It was not possible for a single group to successfully dominate the planet.
Drugs existed in the form of various plants. Adepts learned how to use them to help or harm others. People with developed psychic abilities existed as they always have and white and black occult schools existed. Legitimate Spiritual masters existed.
Some techniques that thrived have essentially become extinct because the population of the planet has devolved. It is next to impossible to successfully teach Tantra (sex yoga), because today's generation is incapable of the required level of self control. Classic Tibetan yoga techniques are still taught in isolated areas, but the masters — for good reason — will no longer consider trusting outsiders.
Information Control Techniques
Information control is essential for protecting the integrity of a compartment. People are held as slaves by constructing an information box which holds the slaves in an information prison. As long as the "walls" of the compartment remain impenetrable, the compartment — or belief system — will be stable and no slave will escape.
Considerable energy is required to achieve this. Those assigned to protect the walls obviously know that the compartment is an intellectual illusion. Therefore, they must be sworn to secrecy and intimidated in such a way that they will not compromise the integrity of the compartment. It only takes one "leak" to initiate a chain of events which could collapse the compartment and so allow the slaves to escape.
Consider, for example, the Snowden leaks. One person sharing knowledge has totally destroyed the illusion of privacy that most people had accepted as fact. It will not be possible to reconstruct this illusion. The compartment has collapsed.
Similar principles apply in the Spiritual spectrum. Because of the characteristics of the human bodies in use on this planet, most people do not retain any conscious memory of events before they were born. This is not universally true. Life forms on many other planets retain the memories of previous existences. Because humans generally do not have this recall, they are easily enslaved and can be conditioned to believe most anything.
To maintain a state of Spiritual ignorance it is important to institute methods which will prevent people from realizing that they are actually Souls experiencing a constructed illusion. People somehow reaching this state, sometimes referred to as "self realization", will no longer respond to establishment propaganda and are generally considered a threat to the current social order.
The easiest and most direct method to achieve a stable slave population is simply not to talk about anything even vaguely esoteric. For example, how often have you heard the words astral, chakra or aura mentioned on a mainstream TV channel?
Most people will then likely "remain asleep" throughout their entire lifetime and will be no problem. Unfortunately, people have a natural desire — even though it may be an unconscious desire — to Spiritually evolve. It is, after all, the true purpose of human existence.
When someone tries to break away from the contrived illusions more direct methods are needed to return the slave to a state of ignorance. Today, various methods which cause brain damage — generally performed by psychiatrists — are used to negate any success in Spiritual evolution and return the slave to a state of vacant contentment.
Diversions and Techniques Promoting Inaction
The simplest and most effective diversionary technique is to promote scientific atheismand darwinian evolutionary philosophy as established fact. If you can get someone to buy into this philosophy, their fate is sealed. Even if they experience some contact with another dimension, such as an out-of-body experience, they will follow their programming, dismiss the experience as a delusion and refuse to investigate further. When they die, they will be totally lost and confused, flounder around on some lower Astral plane and eventually reincarnate just as Spiritually ignorant as before.
A side effect of accepting scientific atheism, which totally cripples Spiritual progress, is the acceptance of suicide as a way out of life's problems. Suicide becomes a learned reaction. Consequently, when the Soul is sent back into another physical lifetime, it is likely to commit suicide again when faced with some unpleasant event. It never learns, and this cycle can repeat essentially indefinitely. Dealing with this is one of the most difficult problems faced by the administrators who work on the Astral planes.
For those who want more than scientific atheism, there is mainstream garden variety religion. Mainstream Christianity has developed a clever stonewalling technique that has worked to promote inaction for thousands of years. This technique is centered upon the argument that no one can make any progress until Jesus returns to show the way. In the meantime, people should just do nothing and wait. The effect of this is essentially the same as scientific atheism. No Spiritual progress is made.
Schemes designed to waste time are common. One really off the wall example is the decision in Syria to prohibit vacuum cleaners and standard flat brooms in homes. "Witch type" brooms consisting of a circular straw bundle are allowed. Surely there must be a good reason to keep these terrorist weapons out of the reach of the typical Syrian housewife. The official reason is to make basic housework as difficult and time consuming as possible so as to prevent the woman from having any free idle time which, if allowed, could lead to the emergence of "immoral thoughts". Perfectly logical!
In the western world, complex bureaucracies seem to be deliberately designed to make the path to whatever you want as difficult as possible. Here the apparent motive is to prevent the acquisition of enough free time for any independent thought process. There are just not enough hours in a day to allow for any quiet contemplation of anything.
"Blank time" is always reported as a factor in the development of Spiritual figures. Time alone in the wilderness, time spent meditating alone in some isolated cave or at least periods of dedicated quiet time somewhere figure prominently in historical accounts of these people.
You may know or have heard of kids who spend all their waking hours playing interactive role model video games with other kids on the internet. They eat meals by the computer and never leave except to briefly sleep before returning to the all important game. Their entire life is spent in an imaginary reality. You may want to consider that your "real" life may not be all that different. You play a role. Your attributes are fixed by what society expects based upon that role. You can't change, because others would notice. Your concept of the world beyond your little world is determined by what you see on TV. Daily, you receive your "fix" of carefully choreographed "programming" which appears unusually coherent because, as you may not know or fully comprehend, everything on TV is controlled by a few corporations and all of them are loyal to the official government party line. If you somehow had the opportunity to break from this structured "game" you play from day to day — say, the opportunity to visit other countries and see other cultures — you would likely realize that your existence has not been that much different from the kid addicted to a computer game. You would find that the actual "real" world had very little relationship to the world you had been conditioned to believe existed.
Chemical Control Techniques
"With the use of chemical brain-control agents it may be possible to control the individual and the masses and to do this unobtrusively and without the active cooperation of the victims — not a question for the future — it is here".
This is a quote from the book by Edgar Cayce titled Edgar Cayce on Atlantis. There are references to Dr. Robert Galbraith Heath, and this book bears a copyright date of 1968. The book cites an interview that Heath gave to a newspaper called The Virginia Lighthouse and cites the above statement made by him on November 20, 1966. Heath founded the Department of Psychiatry and Neurology at Tulane University, New Orleans, in 1949 and remained its Chairman until 1980.
During this period, Tulane University actively participated in the CIA mind control project known as MK Ultra [1]. Also, during this period, Tulane became an active member of the secret Institute for Defense Analyses, or IDA, a corporation whose only client is the US government. Heath reportedly performed many experiments there involving electrical stimulation of the brain via surgically implanted electrodes. This work was reportedly partially financed by the CIA and the US military. Heath is now "officially" [11] deceased.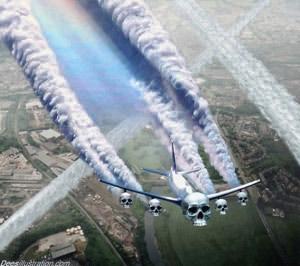 You have been drugged since you were conceived — before you were even born. Your mother was drugged. Soon after birth, you were injected with mercury containing vaccines. And the systematic process of poisoning you never stopped.
By some estimates at least eighty percent of the food in the average supermarket is poison either because it is genetically modified or laced with pesticides and other additives. Even the air is poison now because of geoengineering chemicals sprayed into the upper atmosphere.
It should be noted that things are different in the separate but parallel world of the elite. The Max Keiser show [12] discussed the secret gardens in Japan. These gardens are surrounded by high walls and guarded by the military. They produce the food for the ruling elite. Every plant in the garden has its own health certificate certifying that is pure, healthy and not genetically modified. Obviously, every developed country must have a similar secret supply chain of legitimate food for its ruling class. Certainly the elite know better than anyone that the food supply for the ordinary people is poison. They're not fools. They wouldn't touch the stuff.
Vaccines used for the elite are prepared without the mercury and other toxic additives found in vaccines given to the ordinary people.
Various agents — mainly from plants — have always existed which could be used by those aware of them to harm others or control people by altering their state of consciousness. However, only recently has it become practical to wreck the health of essentially everyone on the planet at the same time. Genetic modification of plants and other life forms used for food has made this possible. Now, quietly, people throughout the world can be sterilized, crippled with serious health problems or even killed by altering the genetic makeup of the food supply. Ordinary people remain generally ignorant of the fact that this awesome power exists and is presently being used against them.
Mind control has become a science. You can't major in it in college because this science is essentially entirely secret. The United States and other countries have spent the equivalent of billions of US dollars investigating and perfecting mind control.
Many secret research projects using unsuspecting or perhaps kidnapped people — some of whom were killed — have been conducted in the past and continue today. We only know about a very few of these projects such as MK Ultra, MK Naomi and Project Other. Even in these projects, specific details are sketchy. From these experiments, practical techniques for creating manchurian candidates and implanting created false personalities and identities have been developed and are in common use today within the secret communities.
Everyone has likely been the victim of some degree of mind control to some extent. Chemical weapons designed to mentally cripple people and render them drooling idiots are freely sold as prescription drugs in drugstores and are available to doctors to use as they please.
The lives of many kids are destroyed by these "drugs" because they have no ability to resist and their parents are ignorant and believe doctors can "do no harm". Actually, today's doctors are agents of the state. Many have top secret clearances and embrace classic Nazi philosophies such as eugenics. Their function is to watch you and make sure you "die appropriately" so as not to burden society. Anything they learn about you and anything you tell them is freely available to anyone in the intelligence community who is curious about you.
Only members of the super elite who are entitled to access top secret medicine will receive legitimate supportive medical care. Ordinary people will be deliberately allowed to die even though doctors with top secret clearances know of effective treatments which would cure them but which are classified and reserved for the chosen elite.
There is no such thing as an incurable disease any more. All the cures have been discovered. If you die, it is because you are not considered important enough to live and not because the cure does not exist.
Common sense should suggest to you that the lives of the elite have statistically different characteristics. For example, members of congress do not live sheltered lives. They work in close quarters and travel extensively both locally and internationally. They are always hanging out with prostitutes as well as playing with the young congressional pages.
Washington D.C. is reported to have more brothels than fast food joints. Strangely, however, these people do not get sick. Have you ever heard that congress had to shut down because everyone was coming down with some infection. It happens in other close populations, so what would make them exempt?
Understanding Astral Damage
Living things have an Astral component. For example, when you cut a leaf and then see the complete leaf on a Kirlian photo you are viewing the Astral component which was unaffected by cutting the physical component because it does not exist in the physical dimension.
Over one hundred years ago, practical techniques for viewing the human Aura were developed by Walter J. Kilner [4]. The original technique used dicyanin dye and a later technique used special glasses. You can't find either one today. In his research, Kilner was able to demonstrate that defects in the human Aura appeared before some corresponding disease manifested in the physical body.
Therefore, he was able to detect and prevent an adverse physical condition before it ever physically materialized. So, you ask, why don't we have this marvelous medical technique available today? Well, we do. It is in use in top secret medicine. However, only the approved elite now have access to it. The information has been removed from public knowledge and classified.
In conventional allopathic medicine, which is based upon scientific atheism and sold to the general public, there is officially no such thing as an Astral body. Conventional medicine denies the existence of anything beyond the physical dimension. Since the Astral body officially does not exist, it is not recognized as a crime to deliberately harm it.
Damage to the Astral body can be compared to damage to the physical body. If you punch holes in the physical body by cutting it, shooting bullets at it or whatever, blood runs out and germs get in. If you cause enough damage, the body dies. Astral bodies do not die, but can suffer critical energy losses. Similar to physical bodies, punching holes in the Astral body allows essential energy to escape and harmful energies to enter.
There are many events which can harm your Astral body. It is in your interest to understand these events because your Astral body will be your primary body when your physical body dies. If it has been damaged, you will be at a severe disadvantage. The chosen elite have perfect Auras because they can use the Aura balancing machines available to them at any top secret medicine provider. However, you cannot.
Also, the ruling elite seem to take some delight in causing harm to the "ordinary" people. Consequently, many drugs, food additives, GMO foods and industrial chemicals found in the environment cause Astral damage. Chemicals recognized as poisons and banned in other countries can be freely added to foods given to ordinary people in the US.
Obviously, there must exist a secret supply chain of safe food and water which is available to the chosen since they know of the contamination and certainly would not want to harm themselves or their friends.
There are ways to closely duplicate the secret techniques available only to the elite. If you can see auras or can find a reputable psychic who can, you can approximate the techniques developed by Kilner and available to everyone over a hundred years ago. Although the secret aura balancing machines are more accurate, a competent psychic healer can do the same thing. Actually, since psychics have always existed, similar techniques have been available throughout the ages to those who were aware.
Fluoride
The concept of adding fluoride to drinking water for the purpose of mind control is said to have originated in the 1930′s as a result of collaboration between German and Russian scientists [2]. Sodium fluoride was originally used and was found to cause a "mild lobotomy" in people who consumed small quantities. The effects were considered to be non reversible after one year of continuous use of the tainted water. Hitler added sodium fluoride to the water in his concentration camps to make the prisoners docile and cooperative as they waited for death.
Sodium fluoride (NaF) is used today in personal products like toothpaste. To poison the water supply of an entire country with sodium fluoride would be expensive. However, it just so happens that there is a waste product created during the manufacture of phosphate fertilizers, Fluorosilicic acid (H2SiF6), which is classified as hazardous waste and would be expensive to dispose of under EPA guidelines.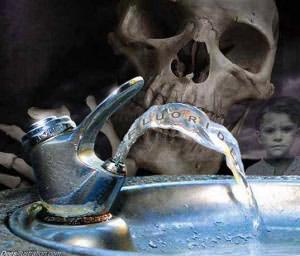 There is lots of this stuff available. This is the poison added to the public water supply in the US and some other countries. It is actually economical for industry because they don't have to pay for hazardous waste disposal. They just pump it into the public water supply.
In the human body, fluoride has an affinity for the pineal gland in the brain. The pineal gland is associated with the "third eye". Everyone has this third eye, but few are aware of it or know how to activate and use it.
Although the pineal gland is part of the physical body, the associated third eye is part of the Astral body and so is invisible in the physical dimension. The third eye allows you to see and communicate with the non-physical dimensions while fully awake and functioning in the physical dimension. So, you could see and carry on a conversation with someone in the physical dimension while invisibly also viewing and communicating with some entity on another plane of existence.
The standard Christian bible refers to the third eye with the phrase, "If thy eye be single thy whole body will be filled with light". However, only students of mysticism would recognize the true meaning of this quote.
Obviously, having this ability would be a threat to the security of any totalitarian society. Poisoning with fluoride destroys this ability and so solves that problem. Literature is available if you wish more detailed information. Simply search using the phrase "fluoride third eye".
On the chance that fluoride in the water is not sufficient to destroy any psychic abilities you may have, there are more aggressive ways to get fluoride into your brain. Here are some structural models of popular psychiatric drugs:
Notice that the element Fluorine (symbolized by its standard chemical symbol "F") figures prominently in all these compounds.
These drugs are used to cause "chemical lobotomy". By blocking communication channels with the higher levels of the human brain, they effectively convert the victim into a lower form of animal. Lower animals do not have the frontal lobes possessed by humans. That is what makes humans special. Disabling the frontal lobes effectively transforms a natural human being into, basically, a docile and obedient house pet which can be trained like a dog.
Incidentally, Fluorine also figures prominently in Sarin nerve gas.
For a more in depth study search YouTube for the free documentary Flouridegate — An American Tragedy by David Kennedy.
They All Drink From the Same Trough
If you casually look out upon the institutions of the world, it may appear to you that they are independent, discrete entities. However, they are not. They are all components of a collective which has successfully hidden its existence and true nature from the general population for generations.
Let's begin with the media in the US. Although it may appear to you that there are thousands of independent sources reporting "news", 90% of all media is controlled by six corporations. They are General Electric, News-Corp, Disney, Viacom, Time-Warner and CBS.
In the US, people believe they are protected from tyranny by the concept of "separation of powers" — that the executive, legislative and judicial branches of government are staffed by independent thinkers who "check and balance" each other. This is also a deception.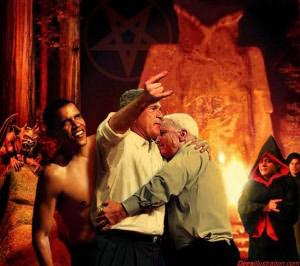 Once a year, at the end of July, there is a secret gathering on private property in the redwood forest of California called the Bohemian Grove. Although this annual meeting has been going on for over one hundred years, it is only during the last several years that outsiders have begun to learn of its existence. The only reason they have is because of the internet and independent journalism. Leaders from the mainstream media are all members of this secret club and so never even report its existence.
Who else goes to this annual secret "party"? Well, for want of a better name, we will call them the "Trusted Satanists". They are the leaders of all the major corporations, banks and representatives from all the major branches of the US government as well as foreign governments.
Although these men outwardly support the concept of capitalism for the masses, this elite group, among themselves, are perhaps best described as "rich socialists". Only men are allowed. For recreation, a stable of prostitutes — both male and female — are kept nearby off-site. The male prostitutes could theoretically enter the Grove.
The "party" begins with a Satanic ritual called "Cremation of Care" (i.e., "we don't care") which features the burning of a coffin at the base of a huge statue of an owl. Walter Cronkite reportedly was the official announcer at the grove until his death.
A secretly filmed video of this event is available on YouTube. It is supposed to be a "simulated" child sacrifice. However, since the CIA, FBI and NSA attend the ritual, who is going to complain on the chance it is a real sacrifice of a human child? After all, they are all trusted Satanists.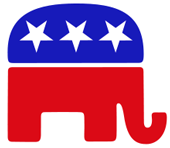 Most attendees from the United States are members of the Republican party. This is completely predictable in view of the fact that the US Republican party flaunts its affiliation with the "dark side" by prominently using the inverted star symbol on its official logo.
During the two week period, corporate leaders, the "independent" government regulators who supposedly keep corporations honest, the leaders from the executive, legislative and judicial branches of US government who are supposed to be "checking and balancing" each other, as well as the media moguls who we "trust" to report the truth, are all running around naked in the woods — pissing on the trees, playing with each other, and the male prostitutes as well as the off-site female prostitutes, and "having discussions".
Well, what are they "having discussions" about? They are discussing what they plan to do with "their world". The Manhattan Project to develop the first atomic bomb was reportedly planned at one of these discussions years ago. What about you? What about your future? What about any expectation of happiness you may have? Well, you see, you "don't need to know". Remember, "If you are not one of us, you are nothing".
Blueprints For the New World
Overview
If this link [7] is still active, it would be in your interest to read through it. This document is a transcript of a speech given by one of the insiders in the year 1969. He boldly states,"Everything is in place and no one can stop us now".
The article details how people ("people" means the slave class who are "nothing"; recall: "If you are not one of us, you are nothing") will just have to get used to changes such needing permission to have children, accepting mandated euthanasia as the law and total surveillance. Essentially all goals are now achieved, although some still remain guarded secrets.
The 1960′s was the period when physical death was eliminated. Of course, this "privilege" is only available to the select Satanic oligarchs. Effective cures for all diseases were also developed. The speaker [7] states that the cures are on file in the Rockefeller Institute. Of course, most are classified and only available to the chosen elite.
Infrastructure
The PBS documentary, Top Secret America [8], presents a good overview of the secret world of the elite. You may think no one is paying attention to the infrastructure in America because streets are in disrepair and bridges are falling down. However, you would be wrong. A tremendous amount of money is being spent on infrastructure in America — for the chosen elite. You will never see it and you will have no need for the decaying bridges and streets because you won't be around to use them. You, as well as 90+ percent of the current population, will be killed in the "Great Culling".
The new infrastructure is quite elaborate as the documentary explains. It consists of thousands of buildings which have a few stories visible above ground but which then extend for 90+ stories underground. All amenities are available within these secret structures which are basically self-sufficient.
It is important for the buildings to reach deep underground so that the lower levels can connect to the secret underground transport network. This network is global and provides safe high speed transport for the elite. Whenever the network crosses a tectonic plate, massive amounts of silicone are used to allow the transport tunnel to flex as needed. The network has access points in all countries. However, these points remain secret in countries which have yet to be subdued and co-opted into the new world order.
NWO Enabling Documents
The treaty known as the Trans-Pacific Partnership appears to be the formal enabling document for the new world. The actual document is secret and only high level corporate executives and politicians are allowed to see it.
Even after the treaty goes into force, its contents will remain secret. Because, in the United States, treaties must be openly debated in congress, the treaty is being called an "agreement" to circumvent the law and keep its contents secret. However, some details have become known.
Although the planet is officially divided into "sovereign" countries, it is overlaid with a network of transnational corporations. This network basically forms a parallel government which encircles the globe. The Trans-Pacific Partnership is designed to cause any country which signs on to surrender its national sovereignty to a secret committee composed of corporate executives. This committee can then alter the constitution and laws of any country which has accepted the treaty as suits their whim. There will be no appeal against this.
Under the treaty, there will be only one purpose to human life. That purpose will be to maximize the profits of the cabal of transnational corporations which will now be essentially a single global corporation in absolute control of the world. This effectively institutionalizes the new world order.
What does this mean for you? Well, to begin with, there can be no retirement. Paying for retirement would negatively impact corporate profits. So, if you can't work, you will be killed. Taking care of sick people would also drain corporate profits. It would be more profitable just to kill the sick and replace them with young, healthy slaves. Disabilities — forget it — disabled kids will never make it out of the womb alive.
Reeducation
To come into compliance with the philosophy of the new world, people will need to be reeducated. Military instruction documents [6] are already teaching that the Founding Fathers of the United States were extremists and anyone who thinks like them would not be suited for today's military.
Well, what did these radical extremists think?
"We hold these truths to be self-evident, that all men are created equal, that they are endowed by their Creator with certain unalienable Rights, that among these are Life, Liberty and the pursuit of Happiness."
Obviously, these principles are not compatible with the new world. The idea of a "Creator" conflicts with the official doctrine of Evolution. We can't have that. People must accept that they and the universe they live in is simply an "accident".
People are already realizing that Liberty and Happiness are gone. They know now that they live under constant surveillance and their lives get worse year after year. How about the right to Life? Can't have that. People need to be reeducated to believe that it is their "duty to die" when they are no longer useful to the state (which is now the global corporation).
Of course, the global elite will live physically forever but ordinary people will not know this.
If a world where people are conditioned to want to die and do not want kids but just sleep around for fun sounds vaguely familiar to you, you might recall that this is the future society described in Huxley's classic novel, Brave New World.
Population Modification
Please refer to [9] as a reference source. Today's "great thinkers" seem to be coming into agreement that most people are unnecessary and need to be exterminated for the convenience of the elite. Bill Gates, who has now been accepted into the super exclusive Bilderberg group, has reportedly taken the task of exterminating the third world population by giving them "free" vaccinations which will render them sterile.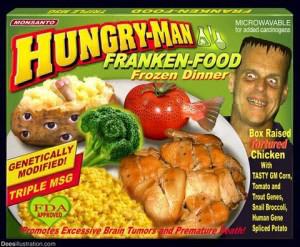 Lots of groups are working on secret sterilization methods. European tests of Monsanto's GM soybeans on hamsters showed the animals became sterile by the third generation [12]. A new gene known as Epicyte [9] is planned to be added to GM corn which will cause immediate sterilization.
Additionally, people are being "eased into" accepting the concept of "after birth abortion". Intellectuals are trying to get people to accept the argument that living human children under three or perhaps even five years old are really "not people but advanced feotuses". Since abortion is already legal, a simple change in the definition of "feotus" would allow young kids to be killed at will for any reason.
Another "new thought" gradually being programmed into the young is the pleasure of the "childless lifestyle". This propaganda seeks to convince people that having kids is too much trouble and they will be happier if they just get sterilized and then run around having lots of sex purely for fun.
These "evolutionary" population control techniques are already in effect. However, the elite likely are not willing to wait several generations to get rid of those they do not need. This brings us to the more direct method commonly called "The Great Culling" which will allow the elite to kill off most of the world's population quickly.
The most likely method will be the release of new designer viruses for which no one will have any natural immunity. Of course, the elite will all get the classified antidote. Preparations for the disposal of the bodies is already complete and stockpiles of plastic coffins — each designed to hold three bodies and manufactured under government contract by Halliburton — have been photographed and documented. Everything is now in place awaiting the "go" command.
Designer Children
Some types of designer children have already been approved for "production". Britain has approved three parent babies [10] and China has proposed a process to artificially fertilize most of a woman's eggs and then examine them to determine which is likely to produce a child with the highest IQ. This will be the only selected egg because Chinese women are only allowed to have one child and must then be sterilized.
In the new world where the only purpose of people will be to do slave labor to serve the elite corporate masters, the concept of allowing the existence of children conceived naturally clearly cannot be allowed. There would be an unexceptable chance for some kind of error that could result, for example, in the creation of a being capable of independent thought who might challenge the establishment.
A man's true worth is measured by the amount of other people's happiness that he can possess and destroy
This is a quote from the docudrama The American Ruling Class [5]. It is worthy of discussion because it is so prophetic.
The Satanic oligarchs who run this world basically exist and thrive on the misery of others. It is not enough just to use and abuse you — they want to consume your Soul. Your misery and suffering is, essentially, their "food". It is the source of their energy.
Ordinary innocent Souls are sustained by the life energy which flows from the Creator. However, since the oligarchs hate God, this energy flow is not available to them. So, they essentially survive by consuming the life energy of the innocent Souls they have captured and enslaved.
Ordinary people do not naturally choose to spend their lives in a state of constant war. They have to be somehow coerced into this behavior. Otherwise, they would likely seek a quiet, peaceful life. The atrocities the US and other warmonger nations force their citizens to commit are so contrary to basic human nature that the US loses more soldiers to suicide than it does to the enemy. The once innocent soldiers find that they simply cannot continue to live with what they have become and the memories of the horrors they have caused to others. The Satanic rulers who create wars, of course, have no problem with this.
Promotions within the inner circles of power are based upon how much evil one has done. The more harm you cause to others the greater your respect. You may have noticed that the stock market, which is a measure of the success of the elite, shows gains during periods when the average person is suffering and losses during periods when, somehow, life for the ordinary person seems to improve. The stock market set a new all time high, for example, during the Vietnam War when innocent young kids were being drafted and slaughtered in Vietnam while peaceful protesters at Penn State were executed by government forces for daring to dissent.
Why You Should Care
On the low Astral planes you will find people — Souls — who are totally lost and confused and seem to move in slow motion. They do not realize they have died. These "people" are not there because they tore up the Bible or burned the Koran or some other offensive act. They are there simply because it is the best they can do. They are using all of the Spiritual energy they have just to maintain this miserable existence. Whatever activities they engaged in while alive had no Spiritual merit and had no effect on developing or increasing their Spiritual energy level. Since the opportunity to do this ended when they died, they will remain strung out in this condition until they reincarnate again at which point they will have another chance to choose activities which enhance Spiritual energies.
You should care because the things you do and the things you fail to do during your brief life here will affect your existence for millions of years in the future.
The other dimensions operate under exact scientific rules just like this dimension. However, the rules are not the same. Because alternate sources of information are available today — mainly because of the internet — it is in your interest to at least investigate the available literature on Spirituality, energy raising techniques and various first-hand reports from people who have successfully visited the neighboring dimensions.
Source:  Walter C. Vetsch   |   3108.info  |  War Is Crime
A controversial report released this month by the International Monetary Fund outlines schemes to have big-spending governments with out-of-control debts plunder humanity's wealth using a mix of much higher taxes and outright confiscation. The goal: Prop up Big Government. Because people and their assets are generally mobile, the radical IMF document, dubbed "Taxing Times," also proposes measures to prevent them from escaping before they can be fleeced. Of course, the real problems — debt-based fiat currency, lawless bank bailouts, and a cartel-run monetary system — are virtually ignored.
Pointing to absurd and rising levels of government debt, as well as increasing income inequality, the IMF document suggests there are few remaining options for desperate policymakers to explore. Two that are mentioned include "repudiating public debt" — in other words, defaulting on government bonds — or "inflating it away" by having privately owned central banks conjure even more gargantuan amounts of fiat currency into existence at interest. Both of those plots, of course, would still represent a massive transfer of wealth.
However, even though it hides behind the passive voice, the IMF preference for dealing with the debt problems appears to be simply confiscating the wealth more directly. "The sharp deterioration of the public finances in many countries has revived interest in a capital levy, a one-off tax on private wealth, as an exceptional measure to restore debt sustainability," the report claims. "The appeal is that such a tax, if it is implemented before avoidance is possible, and there is a belief that it will never be repeated, does not distort behavior (and may be seen by some as fair)."
Reducing government debt ratios to "pre-crisis levels" seen at the end of 2007 — before the multi-trillion-dollar banker bailouts and ramping up of the lawless currency printing at central banks — will require "sizeable" tax rates, the IMF continues. Citing a sample of 15 euro-area nations, the report claims that all households with positive net wealth — anyone with more assets than debt, in essence — would have to surrender about 10 percent of it. Because many people who lived responsibly and saved would try to avoid the looting of their wealth, drastic measures must be considered to stop them.
"There is a surprisingly large amount of experience to draw on, as such levies were widely adopted in Europe after World War I and in Germany and Japan after World War II," the IMF report notes. "This experience suggests that more notable than any loss of credibility was a simple failure to achieve debt reduction, largely because the delay in introduction gave space for extensive avoidance and capital flight, in turn spurring inflation [sic]."
By proposing the outright confiscation of middle-class wealth, analysts say the IMF is essentially acknowledging that simply looting "the rich" will not be enough to even restore government debt to "sustainable" levels. Still, the non-establishment "rich" would face by far the most ferocious assaults on their assets under the schemes outlined in the radical IMF report, which was promptly celebrated by Big Government-supporting politicians.
Noting that financial wealth and people are mobile, the document suggests that there "may be a case" for confiscating varying amounts of wealth using various means — all depending on how easy it would be for people to protect the assets in question from legalized looting. "Substantial progress likely requires enhanced international cooperation to make it harder for the very well-off to evade taxation by placing funds elsewhere," the report says matter-of-factly.
Taxes on the "rich" of around 60 percent to 70 percent, according to the IMF, would likely be the rate at which the most plunder could be extracted for desperate governments. "A revenue-maximizing approach to taxing the rich effectively puts a weight of zero on their well-being," the report explains, calling that notion "contentious." "If one attaches less weight to those with the highest incomes, the vote would be to increase the top marginal rate."
Private companies that try to reduce their already-crushing tax burdens using "tax planning schemes," as the report calls them, are also in the IMF crosshairs for increased wealth confiscation. In a section headlined "Tricks of the Trade," for example, the document blasts business efforts to provide services directly from "low-tax jurisdictions" as "abusive."
In essence, the IMF and other taxpayer-funded international institutions hope to see a stronger global regulatory regime to ensure maximum wealth extraction via corporate taxation, too. "The chance to review international tax architecture seems to come about once a century; the fundamental issues should not be ducked," the report argues.
The devastating consequences of squandering ever-greater amounts of productive capital on government programs, of course, are largely overlooked. Meanwhile, the unspoken assumption underpinning the radical ideas is essentially that companies exist to produce wealth for governments to spend — rather than value for shareholders and consumers as has traditionally been the case.
Looking past the bureaucratic language, the IMF caveats, its effort to hide behind the passive voice, and the thinly disguised attempt to make the heist sound palatable to the public because not everyone would be fleeced just yet, the message becomes clear. What the IMF is really saying is that the proposed massive confiscation of wealth must be adopted quickly and quietly — before people have a chance escape it.
Among other schemes discussed in the report is "harmonizing" taxes across jurisdictions, a longtime globalist goal pushed by more than a few establishment-run international institutions. To ensure that governments can extract as much wealth as possible from the productive sector of the economy, more cooperation between them is supposedly needed to eliminate tax competitionamong jurisdictions. After all, if one government sets lower tax rates to attract businesses and capital, other regimes are being deprived of what the IMF appears to believe is rightfully theirs to seize.
While the report has largely escaped the attention of the establishment media, analysts who dug into it were shocked. "It may all sound far-fetched to you now, and most people will still cling on to the idea that 'they wouldn't do such a thing'," noted Raul Meijer in an analysis posted on Market Oracle, suggesting that the Cyprus heist would likely serve as a "blueprint" for future looting — as EU officials promised. "But that the IMF proposes it at all, and so openly, suggests that they might, if only they can figure out how."
Writing in Forbes, meanwhile, Competitive Enterprise Institute Fellow Bill Frezza highlighted three major takeaways from the report. The first point is that IMF economists understand that even if 100 percent of assets belonging to the "1 percent" were expropriated, there would not be enough to fund today's governments. "That means that all households with positive net wealth — everyone with retirement savings or home equity — would have their assets plundered under the IMF's formulation," Frezza explained.
The second major takeaway, he continued, is that such a "repudiation of private property" would still not be enough to pay off the debts of Western governments or to fund their budgets going forward. Instead, it would merely "restore debt sustainability," as the IMF put it, allowing governments to keep borrowing until the next crisis strikes — "for which stronger measures will be required, of course."
Lastly, Frezza explained, if the political class fails to "muster the courage to engage in this kind of wholesale robbery," the only alternatives offered by the IMF were debt repudiation or hyperinflation. "Structural reform proposals for the Ponzi-scheme entitlement programs that are bankrupting us are nowhere to be seen," he added.
Concluding, Frezza painted a dire picture of what the future may hold if the would-be looters are not restrained. "Yes, this is where the bankruptcy of the modern entitlement state is taking us — capital controls and exit restrictions so the proverbial four wolves and a lamb can vote on what's for dinner," he wrote. "That's the only way to keep citizens worried about ending up on the menu from voting with their feet."
In another devastating analysis of the latest IMF report, which was released in mid-October, Ryan Bourne, head of economic research at the Centre for Policy Studies, blasted it for being filled with "left wing" ideas. "The IMF is playing with fire by giving intellectual backing to punitive taxation," he said. "Underlying these policies is an ideological assumption that wealth is a collective resource, with governments the benevolent seekers of the common good, whose ability to provide services is undermined by an eroding tax base…. These policies should be anathema to anyone valuing individual freedom, growth and long-term fiscal responsibility."
For IMF boss Christine Lagarde, however, what the would-be global wealth confiscators are demanding is simply part of formulating a "just" fiscal policy. "It's clearly something finance ministers are interested in, it's something that is necessary for the right balance of public finances," the former French finance boss was quoted as saying during a panel discussion this month. "There are lot[s] of wasted opportunities."
Of course, the IMF report glosses over the fact that the overwhelming majority of policy changes among advanced economies in recent years went in the direction of tax increases. It also ignored the screaming gorilla in the room: the flawed monetary system and the ludicrous government spending spree at the root of the financial crisis and the ongoing economic problems plaguing the world.
There may be good explanations for that. Despite receiving generous taxpayer-funded salaries and perks, for example, IMF bureaucrats do not pay the exorbitant income taxes they are demanding for everyone else. Meanwhile, the controversial global institution has already been playing a key role in recent heists — with the confiscation of people's savings in Cyprus among the most stunning examples.
Even more important, perhaps, is the fact that the IMF is being openly groomed to serve as a global central bank in charge of aplanetary currency. It already issues the proto-global currency known as Special Drawing Rights, but the establishment has much bigger plans in mind, as The New American magazine has documented extensively. If liberty, prosperity, and national sovereignty are to be preserved, the radical looting schemes advanced by the IMF and other planetary institutions must be resisted in favor of real reforms.
Alex Newman is a correspondent for The New American, covering economics, politics, and more. He can be reached atanewman@thenewamerican.com.
Source: The New American
In a speech to the Commonwealth Club, San Francisco, November 23, 2010, Peter Dale Scott gave a history of the various directives concerned with government continuity during a state of emergency. He showed that these directives could be used to supersede the Constitution.
The ease with which both the Bush and Obama regimes were able to set aside the due process protections of the Constitution that prohibit indefinite detention and execution without conviction in a trial indicate that Professor Scott's concern is justified that these directives could result in executive branch rule.
Scott describes how the executive branch efforts to provide government continuity in the aftermath of a nuclear attack dating from the Eisenhower administration were gradually converted into executive or national security (later Homeland Security) orders that confer secret powers to the White House for any event that the executive branch considers to be an emergency.
Generally these various executive orders and directives refer to "national emergencies," or "national disasters." However, President Bush's National Security Presidential Directive/NSPD 51 and Homeland Security Presidential Directive/HSPD-20 issued on May 9, 2007 use the term "Catastrophic Emergency."
The directives speak of "enduring constitutional government" which the president maintains by coordinating "as a matter of comity with respect to the legislative and judicial branches," but it is up to the president and his advisor, the National Continuity Coordinator, to decide what constitutes constitutional government during a catastrophic emergency.
What comprises a catastrophic emergency? It is reasonable for a president to regard a government shutdown, which can threaten everything from national security to default and economic collapse, as a catastrophic emergency, and to take such steps as are necessary to prevent it, such as raising the debt ceiling, on his own authority.
The Federal Reserve also has the power to prevent a government shutdown. If banks are too big to fail, so is the federal government. If the Federal Reserve on its own authority can issue more than $16 trillion in loans to US and European banks in order to prevent their failure, the Federal Reserve can issue a loan to the US government.
I don't expect either of these two possibilities to come into play. A shutdown and default of US debt obligations would terminate the US as a superpower and dethrone the dollar as world reserve currency. Neither Congress nor President Obama desire such an outcome. Also, Congress would not want a presidential directive to be implemented that subordinates their position and possibly eliminates their meaningful participation in governance. Therefore, I expect a resolution of the current standoff prior to the Treasury running out of money.
I did interviews on this subject with King World News and with Greg Hunter. The interviews are played to the sensational side, but I do not expect it to go that far. However, it could.
My interview with King World News is relatively short, but Eric King knows how to bring it to the most controversial point. What everyone should wonder is, "How did we, a free people protected by the US Constitution, become one step away from rule by Caesar?
My interview with Greg Hunter of USA Watchdog is, in my opinion, one of my best.
The interview covers a broad range of issues or possibilities and makes it unnecessary for me to write a column about the government shutdown and its implications and possible consequences.
Paul Craig Roberts was Assistant Secretary of the Treasury for Economic Policy and associate editor of the Wall Street Journal. He was columnist for Business Week, Scripps Howard News Service, and Creators Syndicate. He has had many university appointments. His internet columns have attracted a worldwide following. His latest book, The Failure of Laissez Faire Capitalism and Economic Dissolution of the West is now available.
Source: Paul Craig Roberts
Angela Merkel is not a charismatic leader. She lacks Margaret Thatcher's zeal, Benazir Bhutto's looks (Berlusconi once commented on her lack of feminine charms in his inimitably discourteous manner), or Indira Gandhi's carefully cultivated caring touch. She wears one of her dull jackets with dark trousers every day. When asked about her biggest youthful mistake, she recalled the day she climbed a tree and ruined a new tracksuit. She is buzz-free and speaks like a Gymnasium chemistry teacher. She looks like a Hausfrau next door and seems comfortable about it.
The Germans like her just the way she is: matter-of-fact, pragmatic and reliable, promoting consensus over conflict. The ruling center-right Christian Democratic Union, CDU (together with its Bavarian partner, CSU) took 42 percent of the vote at the general election last Sunday, the party's best showing since Konrad Adenauer's heyday in 1957. Such strong showing was largely due to Merkel's personal appeal to the voters. That is good news for the Federal Republic and for her neighbors: the Chancellor's popularity indicates that Germans are permanently weary of charismatic leaders with a talent for public speaking. Former Chancellor Helmut Schmidt once said that any politician who says he has a "vision" should see a doctor.
The irony of Merkel's success is that she has fallen just short of the simple majority, and the likely new coalition will be far less to her liking than the old one. The FDP, her pro-business, socially liberal coalition partners, have suffered a debacle, dropping from 14 percent of the vote in 2009 to under 5 percent now. This means the party will not be represented in the Bundestag for the first time since its founding shortly after World War II, and therefore it will not be able to play its traditional role of the ruling party's junior partner. Its destiny was sealed by Merkel's failure to call on CDU/CSU supporters to "donate" their second vote to the FDP (Germans get one vote for an individual parliamentary seat and a second that goes to the national list)—which she probably regrets now.
Theoretically three parties of the left will have a majority, but neither the SPD nor the environmentalist Greens want to join forces with the smallest of the four parties represented in the new Bundestag, the Left (Die Linke); the successors to the East German ruling SED have also ruled out that possibility.
The Social Democrats (SPD) have also done poorly—at just over 27 percent they have barely improved their dismal 2009 score—but they will exact a steep price for agreeing to join another grand coalition led by Merkel. They did so in 2005, and were punished for that by their voters four years later. A party spokesperson said that "the SPD is not waiting in line or competing for this, after Frau Merkel ruined her previous coalition partner." The SPD will insist on raising tax rates on incomes above 100,000 euros to 49 from 42 percent and on introducing a nationwide minimum wage of 8.50 euros per hour, a key plank of their campaign platform. It is an even bet that the SPD will get at least two key ministries, finance and foreign affairs, when the negotiations are over.
The FDP's undoing was partly due to the rise of the Euroskeptic Alternative for Germany (AfD), which came one-tenth of one percent short of the 5% parliamentary threshold. Founded only seven months ago, the party advocates dumping the euro, reinstating the Deutschmark, and leaving the Club Med to the tender mercies of the global marketplace. The new party attracted a disproportionate share of FDP votes.
That the AfD did not do even better is due to the fact that most Germans understand (although few will say so openly) that the euro experiment has been very good for Germany. Its economic ascendancy over Europe is beyond challenge. In the old days less efficient economies could devalue their currencies, or manipulate interest rates, or both, to stay competitive. Locked into the German-dominated European Central Bank shackles, they are now permanently dependent on Merkel's grudging willingness to bail them out when absolutely necessary, while lecturing them on the need to further tighten their belts. Referring to Germany's ability to keep its unit labor costs low and maintain competitiveness, Merkel said "What we have done, everyone else can do." This is not so. The southern eurozone countries are now permanently vulnerable to Germany's domination of their domestic markets for industrial products and permanently unable to kick-start growth by stimulating aggregate demand.
Most Germans agree with Merkel, however, and don't care that Greece's economy has shrunk by 25 percent in recent years, that Italy has not grown in a decade, or that Spain's youth unemployment exceeds 50 percent. It would be in Germany's interest to rethink the single-minded austerity regime imposed on the southern eurozone for two reasons. Continuing slump would reduce the demand for German goods, and it may enhance anti-EU and anti-German sentiment which would be detrimental to the long-term maintenance of political status quo. Merkel'spax Germanica demands more subtle fine-tuning of the edifice. The Social Democrats understand that much, which may produce another irony of the election result: by making Germany marginally more flexible, the new grand coalition may enhance its open-ended dominance of the Old Continent.
The high priests of academic and "official" history love a good villain for two reasons:  First, because good official villains make the struggles and accomplishments of good official heroes even more awe-inspiring.  And, second, because nothing teaches (or propagandizes) the masses more thoroughly than the social or political lessons inherent in the documented rise and fall of the world's most despicable inhabitants.  We get shivers of fear and excitement when we discuss the evils and the follies of ancient monsters like Nero, Attila the Hun, Caligula, etc, or more modern monsters, like Mussolini, Stalin Hitler, Goebbels, Mao, Pol Pot, Idi Amin, and so on.  We take solace in the idea that "we are nothing like them", and our nation has "moved beyond" such animalistic behavior.
But even more fascinating popcorn-style history is found not in the destruction of tyrants, but the destruction of empires.
When an entire culture steps off the edge of the abyss into the realm of societal psychosis, the world often changes forever and in ways that, at least on the surface, seem to bring humanity a little closer together.  The fall of Rome led to the eventual rise of a dominant Catholic theocracy and the rulership of royal blood lineage that lasted for centuries in Europe.  The flames of World War I and the destabilization of the Kaiser's Germany led to the formation of the League Of Nations; a first attempt at a global governing authority designed to "maintain world peace".  World War II and the fall of the Third Reich resulted in considerable horrors, which the establishment of the United Nations was supposedly meant to prevent from ever occurring again.  The decline of the British Empire saw the implosion of cultural colonialism, and the rise of corporate colonialism, which centralized immense power into the hands of the banking class as the new official oligarchs of our modern era.  The collapse of the Berlin Wall and the abandonment of the Soviet Union was lauded by then U.S. President George Bush as the beginnings of a "New World Order" – an ideological concept which heralds the final deterioration of the idea of economic and political sovereignty as a mainstay of human civilization.
When examining the approved version of historical conflict, one gets the overwhelming impression that the villains of our past, through their hubris, their greed, and their insanity, seem to inspire a sudden surge of unification as their ashes are cleared from the air.  One might even come to believe that the "natural progression" of conflict is leading us towards a future in which the only solution is the dissolution of all boundaries and the adoption of a one world narrative.  Wouldn't it be glorious if the deaths of these malevolent tyrants and societies finally inspired the birth of a single human system in which no conflict is possible because we are all on the same side?
Perhaps it would be glorious, if you have adopted the childish notions of history common to the mainstream.  For those who have not, the story, and the ultimate solutions to the ills of mankind, become a little more complicated…
America's Villainous Mustache 
Mainstream history tends to follow the motions of a play or film, in that archetypes and symbolic figures are consistently created in order to satisfy the natural flow of a particular fiction.  The bad guy wears a mustache (not always, but it is strange and disturbing to see how often this archetype materializes in the mainstream world view.  Just look at Hitler, Stalin, Fidel Castro, Saddam Hussein, Osama bin Laden, Muammar Gaddafi, Bashar al-Assad, etc.  We love mustached villains).  His criminal successes make him imposing and frightening.  He acts without conscience, or, he wrongly believes his terrible actions are justified in the name of the "greater good".  His inevitable mistakes make his final failure ironic and satisfying in the face of the iconic hero, who defeats the enemy while the citizenry stands back and watches in awe and wonder as helpless spectators.
The villain is indeed evil, and deserves to be dethroned, but the assumption many people make is that the other side is diametrically good.  This is not always the case…
America is used to playing the role of the hero in the epic tale of modern Earth.  Our nation began with an act of defiance and victory so unexpected and so poetic, it cemented our cultural identity as freedom fighters for centuries to come.  Over time, our government, turning progressively corrupt, has exploited this cultural identity in order to lure Americans into committing atrocities in the name of our traditional sense of "heroism".  We have, in fact, become the very antagonists we thought we were fighting against (there's the delicious irony needed to round out our fairytale).
Our government's actions surrounding Syria, for instance, have made America appear not just bloodthirsty, but also ridiculous.  The Obama Administration has taken us to the brink of World War III and left us there to stare out over the chasm.  The slightest breeze could send us plummeting.  All to generate military support for Al-Qaeda, the same organization designated by the establishment as our mortal enemy.
In the meantime, our economic system now survives solely on the whims of the Federal Reserve, a private central bank that answers to NO ONE, and writes fiscal policy without oversight.  The government is not only seeking to trigger world war, it also wants to pay for that war with money we do not have, riding debts we cannot pay, to foreign creditors we will piss off in the process of unleashing our unfunded laser guided hell.
Never has the U.S. been slathered in so much absurdity all at once.  Now, we wear the mustache…
Most of us in the Liberty Movement would agree that our country is being poisoned from within, and that our government for many decades has become an enemy of all free peoples.  But there is a very important question that we seem to have overlooked:
If America has been written as the villain, then who is meant to be the hero?
Putin Is Not Your Buddy
Lets step back from the global stage for a moment and examine the situation from a different perspective.  What if the U.S. is not just a product of corruption for corruption's sake?  What if our new identity as the next historical evil-doer is part of a greater script, and America's fall from grace is meant to be used to foment the success of fantastic (but fake) protagonists in an engineered fight for a "better and more centralized world"?
How many of us in the Liberty Movement cheered the diplomatic and strategic prowess of Vladimir Putin, for example, in the days leading to Obama's "red line" attack on Syria?  We cheered because his position was correct, and his demeanor made our government look homicidal by comparison.  We cheered his letter to TIME Magazine because we are tired of being the only people pointing out the vicious parasite our political body has become, and it was exciting to be vindicated by an outside source.  We cheered his protection of Edward Snowden, a truly courageous whistle blower that exposed the terrifying Orwellian nature of the NSA.  We watch video reports from Russia Today (RT) because they give a far more accurate accounting of the facts in the U.S. than all American media entities combined.  It is easy for us to get caught up in the idea that since the West has become the bad guy, the East must now be the good guy.
The problem is, we are being played yet again.
Putin has long called for the end of the dollar's world reserve status and the creation of a new "global structure" and a "global currency" revolving around the IMF's Special Drawing Rights:
http://www.themoscowtimes.com/business/article/at-g20-kremlin-to-pitch-new-currency/375364.html
http://www.telegraph.co.uk/finance/financetopics/davos/4376315/Russian-prime-minister-Vladimir-Putin-calls-for-end-of-dollar-stranglehold.html
Is it just coincidence that Putin wants the same centralized global economy and global governance that the IMF and multiple banking elites have been calling for for years?  The same elites who created the debt crisis and currency crisis we now face in America?  Is it just coincidence that Eastern economic and political dominance over issues like Syria perfectly benefits the IMF plan for an financial shift to the BRICS nations and away from the U.S. greenback?  The same plan promoted by many American financial moguls?
Russia is a model for despotic socialized society posing as "civilized society", and yet, our government has made America so ugly that Russia looks noble by comparison.  Putin is placed on the cover of TIME magazine everywhere in the world except the U.S., and the Washington Times responds by stating that such behavior is a sign of "America's downward spiral in the global community", as if we are about to be shunned from the world at large:
http://communities.washingtontimes.com/neighborhood/conscience-realist/2013/sep/18/time-puts-vladimir-putin-its-front-cover-everywher/
While RT produces fantastic journalistic pieces that are critical of American government, rarely if ever do they turn a discerning eye to Russia, and this is not just oversight.
Look carefully at the narrative that is being constructed here.  Putin is NOT our buddy.  He represents exactly what our own government now represents; globalism and naked centralized government aggression against the individual.  However, as mainstream history is being written, the story will be told that it was nations like Russia and China, and organizations like the IMF, that tried to hold back the tide of catastrophe while America, the last empire, steamrolled into thick-skulled oblivion surfing on a shockwave of fiat money and brute military vanity.

The Washington Aristocracy Is Scum, But Don't Let That Fool You…
Most people with an extensive Liberty Movement education are well aware that false paradigms are used in politics by establishment elites in order to control social discussion and to divide the population against each other.  The Left/Right debate has been and always will be a farce, being that the leadership on both sides of the aisle have identical goals when it comes to the most important aspects of the American structure.  The elites of the Democratic and Republican parties, regardless of rhetoric, will BOTH strive for greater government power, less individual liberty, the erasure of economic sovereignty and free markets, and a dependent and enslaved public.  On these pursuits, they completely agree.
In one week, our faux leadership is to decide once AGAIN on the possibility of a debt ceiling increase that will bring us ever closer to a debt and currency avalanche event.  During past debates, much fanfare is given to the supposed conflict between the interests of the Democrats and the GOP, up until the last moment when the GOP caves in completely and allows the debt ceiling to be vaulted.  Will the same happen again in this case?  It depends on how quickly the establishment wants to bring entire roof down on our heads.
A freeze of the debt ceiling would eventually mean default on our Treasury Bonds, since our government must take on exponential debt in order to receive the benefits of the Federal Reserve's printing press, as well as pay off our foreign creditors.
A government shutdown could slow the growth of some liabilities, but it does not account for the liabilities already in circulation, thus, we can still default.  Not to mention, our debt and currency standing could easily come into question, resulting in a bond dump or loss of reserve status.
The only option that does not result in a fast moving firestorm through our financial system is a debt ceiling increase, and how much longer can we get away with kicking the can down the road?  In any case, America is about to change for the worse, and the decision on when this is to happen was made a long time ago.  The Washington aristocracy is blatantly guilty in the instigation of our current dilemma, and my theory is, they want you to know they are the culprit, as long as you continue believing they are the ONLY culprit.  They want you to forget all about the IMF, the corporate elites, and Vladimir Putin's involvement in the larger plan.  They want you to cheer when international banks and what's left of the G20 rescue us after years of fiscal disaster and institute centralized global economic governance.  They want to be the only authors of this story, and what author doesn't want to see himself placed in the role of the champion?
Just as there are false political paradigms, there are also false international paradigms.  The Liberty Movement is the wild card; an unknown quantity.  We aren't fighting for one side or the other – we are fighting for particular principles and beliefs.  The establishment's best strategy is to co-opt our momentum by convincing us to focus on alternative opposition, or place our trust in fabricated advocates.  No matter how epically monstrous our government becomes, and no matter how satisfying their ultimate demise will be, our battle does not end with them.  It only begins with them.
Source: Brandon Smith | Alt-Market
Washington has been at war for 12 years. According to experts such as Joseph Stiglitz and Linda Bilmes, these wars have cost Americans approximately $6 trillion, enough to keep Social Security and Medicare sound for years. All there is to show for 12 years of war is fat bank balances for the armament industries and a list of destroyed countries with millions of dead and dislocated people who never lifted a hand against the United States.
The cost paid by American troops and taxpayers is extreme. Secretary of Veteran Affairs Erik Shinseki reported in November 2009 that "more veterans have committed suicide since 2001 than we have lost on the battlefields of Iraq and Afghanistan." Many thousands of our troops have suffered amputations and traumatic brain injuries. At the Marine Corps War College Jim Lacey calculated that the annual cost of the Afghan war was $1.5 billion for each al-Qaeda member in Afghanistan. Many US and coalition troops paid with their lives for every one al-Qaeda member killed. On no basis has the war ever made sense.
Washington's wars have destroyed the favorable image of the United States created over the decades of the cold war. No longer the hope of mankind, the US today is viewed as a threat whose government cannot be trusted.
The wars that have left America's reputation in tatters are the consequence of 9/11. The neoconservatives who advocate America's hegemony over the world called for "a new Pearl Harbor" that would allow them to launch wars of conquest. Their plan for conquering the Middle East as their starting point was set out in the neoconservative "Project for the New American Century." It was stated clearly by Commentary editor Norman Podhoretz and also by many neoconservatives.
The neocon argument boils down to a claim that history has chosen "democratic capitalism" and not Karl Marx as the future. To comply with history's choice, the US must beef up its military and impose the American Way on the entire world.
In other words, as Claes Ryn wrote, the American neoconservatives are the "new Jacobins," a reference to the French Revolution of 1789 that intended to overthrow aristocratic Europe and replace it with "Liberty, equality, fraternity," but instead gave Europe a quarter century of war, death, and destruction.
Ideologies are dangerous, because they are immune to facts. Now that the United States is no longer governed by the US Constitution, but by a crazed ideology that has given rise to a domestic police state more complete than that of Communist East Germany and to a warfare state that attacks sovereign countries based on nothing but manufactured lies, we are left with the irony that Russia and China are viewed as constraints on Washington's ability to inflict evil, death, and destruction on the world.
The two pariah states of the 20th century have become the hope of mankind in the 21st century!
As Oliver Stone and Peter Kuznick prove in their book, The Untold History of the United States, the American government has never deserved its white hat reputation. Washington has been very successful in dressing up its crimes in moralistic language and hiding them in secrecy. It is only decades after events that the truth comes out.
For example, on August 19, 1953, the democratically elected government of Iran was overthrown by a coup instigated by the US government. Sixty years after the event declassified CIA documents detail how the secret CIA operation overthrew a democratic government and imposed Washington's puppet on the people of Iran.
The declassified documents could not have spelled it out any clearer: "The military coup that overthrew Mossadeq and his National Front cabinet was carried out under CIA direction as an act of U.S. foreign policy, conceived and approved at the highest levels of government."http://www.cnn.com/2013/08/19/politics/cia-iran-1953-coup 
In the 21st century Washington is attempting to repeat its 1953 feat of overthrowing the Iranian government, this time using the faux "green revolution" financed by Washington.
When that fails, Washington will rely on military action.
If 60 years is the time that must pass before Washington's crimes can be acknowledged, the US government will admit the truth about September 11, 2001 on September 11, 2061. In 2013, on this 12th anniversary of 9/11, we only have 48 years to go before Washington admits the truth. Alas, the members of the 9/11 truth movement will not still be alive to receive their vindication.
But just as it has been known for decades that Washington overthrew Mossadeq,
we already know that the official story of 9/11 is hogwash.
No evidence exists that supports the government's 9/11 story. The 9/11 Commission was a political gathering run by a neoconservative White House operative. The Commission members sat and listened to the government's story and wrote it down. No investigation of any kind was made. One member of the Commission resigned, saying that the fix was in. After the report was published, both co-chairmen of the Commission and the legal counsel wrote books disassociating themselves from the report. The 9/11 Commission was "set up to fail," they wrote.
NIST's account of the structural failure of the twin towers is a computer simulation based on assumptions chosen to produce the result. NIST refuses to release its make-believe explanation for expert scrutiny. The reason is obvious. NIST's explanation of the structural failure of the towers cannot survive scrutiny.
There are many 9/11 Truth organizations whose members are high-rise architects,
structural engineers, physicists, chemists and nano-chemists, military and civilian airline pilots, firemen and first responders, former prominent government officials, and 9/11 families. The evidence they have amassed overwhelms the feeble official account.
It has been proven conclusively that World Trade Center Building 7 fell at free fall which can only be achieved by controlled demolition that removes all resistance below to debris falling from above so that no time is lost in overcoming resistance from intact structures. NIST has acknowledged this fact, but has not changed its story.
In other words, still in America today official denial takes precedence over science and
known undisputed facts.
On this 12th anniversary of a false flag event, it is unnecessary for me to report the voluminous evidence that conclusively proves that the official story is a lie. You can read it for yourself. It is available online. You can read what the architects and engineers have to say. You can read the scientists' reports. You can hear from the first responders who were in the WTC towers. You can read the pilots who say that the maneuvers associated with the airliner that allegedly hit the Pentagon are beyond their skills and most certainly were not performed by inexperienced pilots.
You can read David Griffin's many books. You can watch the film produced by Richard Gage and Architects & Engineers for 9/11 truth. You can read the 9/11 Toronto Report, International Hearings on 9/11. http://www.amazon.com/9-11-Toronto-Report/dp/1478369205/ref=sr_1_1?s=books&ie=UTF8&qid=1376960447&sr=1-1&keywords=The+Toronto+Report You can read this book: http://www.international.to/index.php?option=com_content&view=article&id=9319:hijacking-americas-mind-on-911-counterfeiting-evidence&catid=66:oped&Itemid=151
Actually, you do not need any of the expert evidence to know that the US government's story is false. As I have previously pointed out, had a few young Saudi Arabians, the alleged 9/11 hijackers, been capable of outwitting, without support from any government and intelligence service, not only the CIA and FBI, but all sixteen US intelligence services, the intelligence services of Washington's NATO allies and Israel's Mossad, the National Security Council, NORAD, the Joint Chiefs of Staff, Air Traffic Control, and defeat Airport Security four times in one hour on the same morning, the White House, Congress, and the media would have been demanding an investigation of how the National Security State could so totally fail.
Instead, the President of the United States and every government office fiercely resisted any investigation. It was only after a year of demands and rising pressure from the 9/11 families that the 9/11 Commission was created to bury the issue.
No one in government was held accountable for the astonishing failure. The national security state was defeated by a few rag tag Muslims with box cutters and a sick old man dying from renal failure while holed up in a cave in Afghanistan, and no heads rolled.
The total absence from the government for demands for an investigation of an event that is the greatest embarrassment to a "superpower" in world history is a complete give-away that 9/11was a false flag event. The government did not want any investigation, because the government's cover story cannot stand investigation.
The government could rely on the mega-media corporations in whose hands the corrupt Clinton regime concentrated the US media. By supporting rather than investigating the government's cover story, the media left the majority of Americans, who are sensitive to peer pressure, without any support for their doubts. Effectively, the American Ministry of Propaganda validated the government's false story.
Common everyday experiences of Americans refute the government's story. Consider, for example, self-cleaning ovens. How many American homes have them? Thirty million? More? Do you have one?
Do you know what temperature self-cleaning ovens reach? The self-cleaning cycle runs for several hours at 900 degrees Fahrenheit or 482 degrees Celsius. Does your self-cleaning oven melt at 482 degrees Celsius. No, it doesn't. Does the very thin, one-eighth inch steel soften and your oven collapse? No, it doesn't.
Keep that in mind while you read this: According to tests performed by NIST (National Institute of Standards and Technology), only 2% of the WTC steel tested by NIST reached temperatures as high as 250 degrees Celsius, about half the temperature reached by your self-cleaning oven. Do you believe that such low temperatures on such small areas of the WTC towers caused the massive, thick, steel columns in the towers to soften and permit the collapse of the buildings? If you do, please explain why your self-cleaning oven doesn't weaken and collapse.
In Section E.5 of the Executive Summary in this NIST reporthttp://www.nist.gov/customcf/get_pdf.cfm?pub_id=101019 it says: "A method was developed using microscopic observations of paint cracking to determine whether steel members had experienced temperatures in excess of 250 degrees C. More than 170 areas were examined . . . Only three locations had a positive result indicating that the steel and paint may have reached temperatures in excess of 250 degrees C." Analysis of steel "microstructures show no evidence of exposure to temperatures above 600 degrees C for any significant time."
In section 3.6 of the NIST report http://www.nist.gov/customcf/get_pdf.cfm?pub_id=860495NIST states: "NIST believes that this collection of steel from the WTC towers is adequate for purposes of the investigation."
How did these truths get out? My explanation is that the NIST scientists, resentful of the threat to their jobs and future employment opportunities and chaffing under the order to produce a false report, revealed the coerced deception by including information that their political masters did not understand. By stating unequivocally the actual temperatures, NIST's scientists put the lie to the coerced report.
The melting point of steel is around 1,500 degrees C. or 2,600 degrees F. Steel can lose strength at lower temperatures, but the NIST scientists reported that only a small part of the steel was even subjected to moderate temperatures less than those obtained by the self-cleaning oven in your home.
If you need to think about this a bit more, obtain a copy of The Making of the Atomic Bomb by Richard Rhodes. Have a look at the streetcar in photo 108. The caption reads: "The Hiroshima fireball instantly raised surface temperatures within a mile of the hypocenter well above 1,000 degrees F." Is the streetcar a melted lump of steel? No, it is structurally intact, although blackened with burnt paint.
Washington would have you believe that steel that survived intact the atomic bomb would melt from low temperature, short lived, isolated office fires. What do you think of a government that believes that you are that stupid?
Who would support a government that lies every time it opens its mouth?
The three WTC buildings that were destroyed were massive heat sinks. I doubt that
the limited, short-lived, low temperature fires in the buildings even warmed the massive steel structures to the touch.
Moreover, not a single steel column melted or deformed from softening. The columns
were severed at specific lengths by extremely high temperature charges placed on the columns.
On this 12th anniversary of 9/11, ask yourself if you really want to believe that temperatures half those reached by your self-cleaning oven caused three massive steel structures to crumble into dust.
Then ask yourself why your government thinks you are so totally stupid as to believe such a fairy tale as your government has told you about 9/11.
Source: Paul Craig Roberts
American presidents, starting with Kennedy-Johnson in Vietnam to Bush-Obama, pushed America into deadly, costly, disastrous and pointless wars in the last 50 years. Millions of people died while the American "Silent majority" sat quietly watching the slaughter on the evening news. As Walter Cronkite said, "And that's the way it is."
At this moment, Barack Obama races toward a bombing campaign on the Syrian people. He mandates death, destruction and mayhem on a country and people struggling in their own civil war. He uses an excuse like Assad "gassing" his own people.
Harry Truman used the "Domino Effect" to stop communism from conquering Korea. We lost 33,000 young men and killed thousands more of their troops. Countless civilians died. Korea solved nothing because it proved to be a civil war. It has cost over $1 trillion for troop deployment and logistics for the past 60 years.
Lyndon Baines Johnson used the "Gulf of Tonkin Incident" to justify sending 58,319 young American kids to their deaths and killing over 2.1 million Vietnamese soldiers, men, women and children. He poisoned their land with Agent Orange that still kills and disfigures into 2013.
Then came 9/11 to give George W. Bush justification to bomb the hell out of a goat-herder third world country like Afghanistan into little pieces. Never mind that nearly all 19 terrorists came from Saudi Arabia. Ten years later, after killing bin Laden, we still haven't "conquered" Afghanistan, but we lost 1,400 American kids to ugly deaths and another 1,500 who committed suicide from the insanity of that war.
A special note: I followed an M.D.'s book about Vietnam whereby 175,000 to 200,000 American combat troops that left Vietnam in one piece—later committed suicide. Countless tens of thousands suffered from Post Traumatic Stress Disorder (PTSD) and drank or drugged themselves into their own private hells after the torture of Vietnam. Predications for the Iraq and Afghanistan wars as to American suicides: estimated at over 200,000 suicides will ultimately manifest by our returning troops. Hundreds and thousands will suffer a lifetime of PTSD.
Out of nowhere, George W. Bush dreamed up "Weapons of Mass Destruction" and his "shock and awe" bombing rampage into Iraq. He killed over a quarter of a million innocent men, women and children. He used bunker-busting bombs with depleted uranium that poisons the soils of Iraq for centuries. He killed 4,400 of our finest young men and women and left 35,000 hideously wounded.
Today, Barack Obama, a man who never served in the U.S. armed forces, who instead, smoked a lot of dope and snorted drugs, and who knows nothing of the horrors of war—stands ready to send bombers into Syria because he thinks he's going to stop Assad from gassing his people.
"Nothing is so important as that America shall separate herself from the systems of Europe, and establish one of her own. Our circumstances, our pursuits, our interests, are distinct. The principles of our policy should be so also. All entanglements with that quarter of the globe should be avoided if we mean that peace and justice shall be the polar stars of the American societies." –Thomas Jefferson to J. Correa de Serra, 1820.
Obama, enjoys the unearned and unwarranted Nobel Peace Prize of 2009, yet threatens to expand his ever widening "War on Everything" from Afghanistan, Libya, Yemen, Nigeria, Mali, Al-Awlaki and his son and nephew, Snowden, Manning, Assange, Rosen and now Syria.
I must ask you Mr. Obama, is killing everything but the 2013 Super Bowl Champion Baltimore Ravens football team the answer?
Finally, what about our feckless U.S. Congress? The Constitution mandates that all war choices must be agreed by the House and Senate. Instead, we let LBJ, Bush II and now, Obama, wage wars they cannot justify and, in the end, will kill a lot of people, but do nothing good in the world nor will they accomplish anything good. Additionally, the president has no legal authority to attack Syria absent congressional and United Nations Security Council approval.
What about each American citizen who cannot be bothered to participate, but watches by the sidelines as the 21st century "Silent Majority"? How many more innocent, brain-washed kids must die, not in service to America, but in service to the U.S. Military Industrial Complex and the bankers—who provoke, guide and determine wars? Plus, make a lot of money on our mechanized military violence!
John Lennon sang, "Give peace a chance." If we citizens take action by stopping our government from waging useless, insane and meaningless wars—a lot of our children will be able to live their lives instead of being sacrificed like sheep to the slaughter.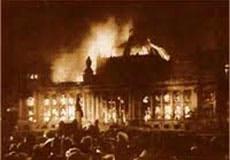 All historians are familiar with how Hitler was able to seize and consolidate power within the German Reichstag. He simply had his henchmen burn the German legislative building to the ground and then blame the Communists, one of the Nazi's chief rivals. Subsequently, Hitler assumed total dictatorial power, as a pretense to protect the German people, and he was able to eliminate the Communists and the rest, as they say, was history.
Obama Is Under Immense Pressure
Obama is under enormous pressure, from the Banksters to take out the Iranian regime. The need to take down Iran is necessitated because the Petrodollar is in real trouble because of Iran's insistence on selling oil to India, China and Russia in exchange for gold.
Gold is a four letter word to the Banksters. The Banksters must maintain their fiat currency schemes. Subsequently, the Banksters must dominate the purchase of oil and the distribution of gold for three reasons:
The Banksters thrive on fiat currency which is backed by virtually nothing and this is coupled with fractional reserve practices in order to acquire real material wealth based on their creation of worthless paper and the introduction of gold threatens this Ponzi scheme;
Since Breton Woods, the world has been forced by the Banksters to play in their Ponzi scheme game by first purchasing Federal Reserve dollars which is in turn used to purchase oil. Saddam Hussein failed to play by the Petrodollar rules by selling oil for Euros and paid for his disobedience with his life; and,
Once the Banksters collapse the currencies of the world, they want to be the ones controlling gold, the only remaining currency, in a post economic Armageddon.
Obama Is In Deep Trouble
If Obama wants to complete his second term, he must get help from the globalists in managing the enormous Watergate type of scenarios which surfaced in May of 2013 that included (1) The Ed Snowden NSA spy revelations; (2) The IRS harassing the Tea Party members at the behest of Obama; (3) The administration's spying on AP reporters; (4) the Michael Hastings murder (June 2013); and, (5) The Benghazi Affair which refuses to go away. Any of these five events provides sufficient cause for Obama's removal from office as they dwarf Nixon's misdeeds in the Watergate Scandal.
The country is three months removed from the near simultaneous revelations, the likes, never seen in this quantity and severity in American history. I stopped believing in coincidences a long time ago. The release of the scandalous information related to these events is being orchestrated and controlled by the overlords and their media minions. Why?
Obama is dragging his feet on Middle East intervention and the globalists are attempting to move him off of the mark with some friendly blackmail.
As previously stated, Iran is undermining the Petrodollar. Iran must be taken down. Sadly America, if the Banksters do not get their way and conduct a regime change in Iran, the dollar will collapse and America will witness its darkest days ever. Conversely, China and Russia have threatened to "nuke" the United States if they invade Syria and Iran over the issue of gold for oil. Make no mistake about it. Iran is the chief prize. Egypt is a tragic, but useful distraction because of the loss of life. The events in Syria are merely a means to an end and only serves as the preliminary event in preparation for the main event, the destruction of Iran. Syria must be taken down first, then Iran will surely follow. Mark my words, Assad will be hanging from a noose, Saddam style, in a few short months.
Why Attack Syria Before Iran?
If Iran is the prize, then why is the United States on the precipice of attacking Syria? Simple, all roads to Teheran run through Damsacus. Syria is one of Iran's few remaining allies and controlling Syria is the key to a successful invasion of Iran. Most importantly, capturing Syria largely blocks a Russian land force military incursion into Syria so long as the U.S. is successful in quickly setting up its short and medium range missile batteries inside of Syria. These batteries are a crucial element in blocking Russian military troop movements into Syria.
For Obama to take out Syria, he has to neutralize their command and control structure. This means taking out their aerial surveillance capabilities, its Air Force, controlling the movement of their tanks and other heavy military equipment as well as isolating Syrian military units from the air and preventing them from reinforcing Damascus. This leaves Assad vulnerable.
Once the Syrian military is isolated and divided, the CIA backed al-Qaeda forces will turn the tide of the CIA backed Syrian civil war and this will effectively take care of Assad in the same manner that they took care of Gaddafi in Libya.
In order to launch a successful air campaign, the U.S. needs a pretext so horrific, so terrible that global opinion will demand a military incursion to "save the innocent Syrian people." To accomplish this goal, Obama has already done what he does best, create a Reichstag moment (i.e. false flag).
The CIA Backed al-Qaeda Lights the Fuse
Syria has just experienced its Reichstag moment. Three Damascus hospitals supported byDoctors Without Borders state that they are treating 3,600 patients who are exhibiting neurotoxic symptoms, which occurred in one brief, three hour period on August 21, 2013. Of the 3,600 patients, 355 have died. This is Syria's Reichstag moment as Assad is being framed for this chemical weapons attack.
The Assad forces have been widely accused for perpetrating this crime against humanity through the purposeful release of neurotoxic agents. However, only a fool with no common sense would believe that Assad is behind the chemical weapons attacks. Assad would avoid at all costs doing that one thing that could invite U.S. or NATO intervention into Syria. The use of chemical weapons by Assad would provide NATO with the pretext to launch airstrikes which would tip the balance of power in Syria in the same manner as it did in Libya.
As I write these words, Defense Secretary Chuck Hagel is moving American attack forces into range of Syria and these forces are awaiting a "presidential decision." Russia is showing signs of backing down as they have encouraged Assad to allow UN inspectors into Syria. My assessment is that Russia and China will stand down with regard to American airstrikes into Syria because they know that this chemical weapons false flag attack, perpetrated by the CIA backed al-Qaeda forces, has proven successful and these two nations cannot be seen as supporting such a criminal regime.
China and Russia have one main objective, save Iran and they can still stand down in Syria and be able to discourage an American led invasion of Iran. The Chinese and Russians will also still possess the nuclear option at their disposal in protecting their "gold for oil" investment in Iran. Subsequently, the U.S. will continue to support al-Qaeda backed Syrian rebels as they overthrow Assad and consolidate their gains over the next few weeks. As in Iraq, look for BP and EXXON to control Syrian oil and prevent any further undermining of the Petrodollar in Syria as in Iran.
Think Like a Genocidal Maniac
Once one covers the establishment's game plan related to a multitude of issues, their next moves become relatively simple to predict because the Banksters predictably use the same playbook time after time. In order to predict their next moves, we have to, God forbid, think like the genocidal maniac banksters.
As the United States consolidates its holdings in Syria, negates Russian land force incursions and begins to bring money into the Federal Reserve and the Bank of International Settlement through their soon-to-be Syrian holdings, plans will be implemented to manipulate an excuse for an invasion of Iran.
Ask yourself, what could be the one thing that Iran could be accused of doing that would gather the support of the world for invading Iran and force the Chinese and the Russians to stand down? The answer is undoubtedly a false flag operation, the likes that the world has never seen. What could be so horrific, so terrible that Iran could be framed as the perpetrator? The globalists have already set the stage for the next false flag event. What has Iran been repeatedly accused of? They have been accused of attempting to develop nuclear weapons. The American public has already been conditioned to associate nuclear weapons with Iran, even though many legitimately question this association.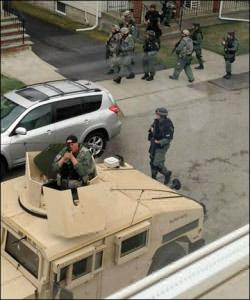 If you are still thinking like a genocidal maniac, there are two variables to consider, a nuclear detonation on American soil and/or a massive and virulent chemical weapons attack launched against America citizens. I believe it is likely that the Boston Marathon bombing was the dress rehearsal for what is coming. As in Boston, we will see quick apprehensions of alleged Iranian terrorists. Summary execution of the so-called perpetrators will follow an imaginary standoff and evidence will be planted so there is no question of Iranian guilt. Look for a group of U.S. veterans to be implicated as well as it will solidify the justification for the imposition of martial law. DHS will then take to the streets in their new 2700 armored vehicles.
Predicting Dates Is Normally a Fool's Errand
Syria will fall in September. A false flag event would likely happen in October and it will be game over in Iran by Thanksgiving. I do not predict dates, ever. However, in this instance, I am going to make an exception.
There are two dates that loom large in our future over the next four months that have the globalists highly concerned. The globalists do not want to raise conscious awareness of the Bankster controlled organized crime syndicate which hijacked our government in 2008.
The first date that the globalists are concerned about is the lead up to November 22nd. This is the 50th anniversary of the JFK assassination. The forces behind the JFK assassination were big oil, the military industrial complex and radical fringe elements of the military and Secret Service. The plot was organized by the CIA and facilitated by the Operation Mongoose forces of the CIA and the Mafia backed forces seeking to overthrow Castro. A whole new generation, who has never looked at the JFK assassination, will be awakened to the undue influence of some of the aforementioned forces who still yield in their perverse influence over America in 2013.
The second date that must be very troubling to the globalists is the 100th anniversary of the creation of the Federal Reserve. Talk shows and websites will be abuzz with revelations about these criminal bankers and the fact that the dollar is actually worth about 3 cents. People who have never heard of fractional reserve currency and a fiat currency will hear about it from November 22-December 23. The Banskters do not want to contend with an increasingly awake America. This would make the subjugation of this country much more difficult.
These are the reasons that the globalists are expediting their timetable for subjugation of this country. This is why Obama's hand is being forced by holding five Watergate type scandals over his head at the same time. Following the coming false flag attacks, the country will be in lockdown and against these tyrants will be increasingly difficult and November 23rd and December 23rd will be dates that will come and pass without much fanfare.
Conclusion
These events are only possible if we have a psychopathic, genocidal set of maniacs calling the shots. The more awake among us know are fully aware that this is the case.
America presently has some very disturbing variables which have been simultaneously put into play. World War III is a definite possibility. False flag attacks on American soil is a likely event over the next 60 days. These are times of unparalleled danger in America.
Source: Dave Hodges  |  The Common Sense Show | War Is Crime
Troika scoundrels are looting Greece. They're destroying it. They're waging financial war. They partnered with corrupt Greek officials.
They're strip-mining Greece for profit. It's the epicenter of global pillage. Ordinary people have no say. They're victims of force-fed harshness.
The more Athens borrows, the greater its debt burden, the harder it is to get out from under. Greece is dying. It's practically a corpse already. Only its obituary remains to be written.
Official unemployment tops 27%. It's likely higher. Youth unemployment approaches 65%. An entire generation's lost. It's being systematically destroyed. It's dying on the alter of pay bankers first. Whatever they want they get.
Greece's New Democracy/PASOK coalition plans thousands more layoffs by yearend. On July 17, it enacted its seventh austerity package since 2010.
It calls for firing 15,000 state workers. About 25,000 will be gone by yearend. Up to 150,000 will be sacked by yearend 2014.
Troika scoundrels demand their pound of flesh. They insist in return for emergency loans. They reflect loan shark economics writ large.
Greek economist Yanis Varoufakis calls "Bankruptocracy in the Greek Sector of Bailoutistan" destructive. It's "progressing in leaps and bounds."
It's doing so with "European taxpayers loan guarantees providing the capital and a bonfire of the Greek people's hopes for the future supplying the energy."
Greece is a black hole of inequity. It's burning. It's a model of self-destruction. It's birthrate's in decline. Stillbirths rose 20% since 2008.
Greece spends much less on education than other OECD countries on average (8.3% compared to 13.1%). It doesn't matter. In mid-July, parliament approved thousands more teacher layoffs. They promise recovery ahead. Things do from bad to worse.
Around 40% of households lack healthcare. A late March Lancet study said Europe's financial crisis poses major threats to health.
Greece is hardest hit of all. So are Spain, Portugal and Italy. Suicides and infectious disease outbreaks "are becoming more common in these countries, and budget cuts have restricted access to health care."
Public health's in crisis. Policy makers are largely silent. They're dismissive. They're indifferent to human need. John Pilger calls willfully destroying social justice the "Age of Regression." Police state harshness enforces it.
It's vicious. It's the new normal. It reflects nations gone mad. Potemkin societies replace real ones. Black hole harshness reflects them. Greece is prologue for what's deepening.
It's spreading across Europe. It's hammering Americans. It affects Canadians. It's coming to a community near you. Imagine unaffordable basic services. Imagine unavailable healthcare when ill.
On April 20, the TransAtlantic Consumer Dialogue (TACD) IP Policy Committee addressed Greece's healthcare crisis. It did so by open letter to coalition officials, saying:
"This letter is an attempt by Greek scholars and physicians from diverse academic areas of specialization to raise our concerns regarding the current, dire, state of Health Care services in Greece."
"Our country has fallen into a dismal state, and it is constantly challenged by extrinsic and intrinsic pressures, while the economic and social climate deteriorates further each day."
"The Greek government, in total obedience to the irrational demands of the Troika, focuses on the obligations of the citizens towards the state, and seems to forget or ignore its own obligations towards its citizens."
"The Government has imposed a brutal and self-defeating fiscal austerity; in a confiscatory manner, it tries to collect extra revenue from an already impoverished and afflicted populace, while it neglects its main role, as specified by the Constitution: The Protection of the Rights and the Welfare of the Citizen Body."
Greece's black hole deepens. Coalition partners shrank GDP by 25%. Doing so's a shocking indictment of corrupt mismanagement.
Public health's in disarray. It's "collapsing on all fronts." The health of an entire population is "seriously undermine(d)."
Mortality and morbidity are increasing. Troika subservience demands vital service cuts. Medical staff numbers are reduced.
Essential equipment deteriorates. Everything's in short supply. "Patients now have to pay for consumables, for medical tests, and for surgeries."
"This is all on top of what they already paid through their insurance funds."
"Those who suffer from chronic diseases, such as chronic obstructive pulmonary disease, are forced to pay a 25% deductible for the cost of their medication, while prior to the crisis this deductible stood at 5%."
"Cancer and kidney failure patients suffer not only due to the increased costs of specialized treatments, but also the general rundown of these facilities, loss of key personnel and dramatic shortages in medications."
"Unable to receive treatment at home anymore, they have to travel far away for dear life, and wait in endless queues in the corridors of bureaucratic health-insurance offices and/or hospital clinics."
Mental health services are greatly diminished. "Psychiatric hospitals in Greece can no longer perform at the level required to provide even basic treatment to patients diagnosed with serious mental illnesses."
"Standard (surgery) rates" force patients to pay about 20% in advance for materials and services.
Doing so "makes both emergency and elective surgeries virtually unapproachable for a broad segment of the population."
Millions of unemployed and underemployed Greeks have inadequate resources for expensive treatment. Many can't afford rent, utilities, enough nourishing food, other basics, and other living expenses easily affordable years earlier.
Greece's poor, unemployed and retired "have no choice but to forego basic, life-saving drugs and healthcare monitoring."
They do it to afford minimal sustenance. Thousand of medical and other professionals emigrated. Prior to crisis conditions, Greece's National Health System (ESY) provided exceptional services.
It now lacks basic resources. It has too few trained professionals. It's "besieged at every level." It's "plundered with your consent."
It's dying a slow death. So is Greece. It's beholden to foreign bankers. It's "not a government of Greeks for Greeks."
"The disastrous policies that undermine even the basic health of the Greek population must come to an end."
Greece represents the worst of neoliberal harshness. Social services across the board are disintegrating. They're in disarray. They're disappearing in plain sight.
In 2013, martial law was imposed three times. Coalition gangsters wage war on their own people.
Central Athens demonstrations are banned. Police state harshness targets nonbelievers. Courageous people initiate change, said Pilger.
There's no other way. They're responsible for "taking back their own lives against (long) odds." Civil disobedience is a noble tradition. Pilger says read Percy Shelley. "Ye are many; they are few."
Victor Hugo said nothing's stronger than "an idea whose time has come." Seize it. "(D)o it," said Pilger. The alternative is deepening dystopian harshness.
Stephen Lendman lives in Chicago. He can be reached at lendmanstephen@sbcglobal.net.
His new book is titled "Banker Occupation: Waging Financial War on Humanity."
http://www.claritypress.com/LendmanII.html
Visit his blog site at sjlendman.blogspot.com.
On July 1 Croatia became the 28th country to join the European Union, and on current form there will be no further enlargement for many years to come. A look at the glaring dysfunctions in Croatia's accession, compared to the double standards Brussels imposes on Serbia and Ukraine, is indicative of the peculiar mitteleuropäisch view of what constitutes "Europe" which still dominates the political and media elite thinking in Berlin and Vienna.
After the disappointing experience with Bulgaria and Romania, which joined the EU in 2007 but continue to be plagued by unstable governments and all-pervasive corruption, many experts have expressed doubts about Croatia's readiness for membership. On its entry a month ago it became the third-poorest nation in the EU, with unemployment hovering around 20 percent. Of those who work, one-third are employed in the public sector. If it joins the eurozone in three years, Croatia would also become a prime candidate for an eventual bailout.
According to Transparency International, Croatia is ranked below Rwanda, Namibia, Jordan or Cuba in its 1012 graft index. Former prime minister Ivo Sanader, who played a key role in negotiating the EU membership, was sentenced to ten years in jail last year for accepting multi-million bribes from foreign companies. Last March the European Commission expressed concern over Croatia's low level of legal penalties in corruption cases and its effectiveness in battling human trafficking and organized crime. "Widespread political and economic corruption persist, and its courts often show an overly lax attitude toward due process," The New York Times editorialist warned on June 28. "The fact is that the Union may well be about to repeat the mistakes of the last round of accessions," he warned, thus jeopardizing Croatia's own future, diminishing membership prospects for other Balkan states, and stalling further enlargement for the next decade or more.
It is no secret in Brussels that Germany wanted Croatia in for its own geopolitical reasons, however, and that was the end of the debate. There is also an economic interest. Since their products have become significantly more competitive with the elimination of the 20 percent tariff on EU goods, German manufacturers and merchants in particular stand to profit from Croatia's entry. They cherish the prospect of over four million potential new customers who are traditionally fond of German brands.
Many Croatians remain deeply skeptical about the benefits of joining the Union. In last year's referendum on EU membership, only 43 percent of eligible voters cast their ballots and exactly two-thirds voted in favor of the union—a mere 28 percent of Croatia's electorate. Recent polls show that only 39 percent welcomed the accession. State-funded celebration in Zagreb notwithstanding, Croatian accession was marked by all-pervasive gloom among its people as well as across the EU. Some Croats fear that tough competition from the north will drive many struggling companies out of business. Even Greece, Bulgaria and Romania are in better financial shape than Croatia, according to World Bank statistics.
For a country facing serious demographic decline, the most serious likely consequence of EU membership will be an exodus of educated young people when work restrictions expire in two years from now. Among Croatia's under-25s unemployment rate exceeds 50 percent. A massive brain drain has already happened to Poland after it joined the EU in 2004, and to Bulgaria and Romania after 2007.
Croatian Euroskeptics say that just getting ready for EU entry has crippled their country in the same manner as Brussels' neoliberal ideology has damaged the "Club Med." Croatia cannot join the eurozone immediately, but it is maintaining a fixed euro-kuna exchange rate to qualify for membership in three years' time. This denies it an opportunity to devalue and make its exports and tourist industry more competitive. On current form, Croatia's tourist infrastructure can hardly compete with that of Italy, Spain, or Greece.
"Croatian governments have followed obediently the EU's austerity advice, even before the accession." Srecko Horvat and Igor Stiks wrote in an op-ed for the Guardian. The country's foreign debt now exceeds $60 billion, more than $13,000 for each of Croatia's 4.4 million people. It now has virtually no industry and relies heavily on tourism, which accounts for 20 percent of GNP. All this, Horvat and Stiks say, means that "Croatia has not actually joined only the EU; in reality, it has become a fully fledged member of the EU periphery." One of the EU's longest external land borders at 800 miles, they add, will necessarily cut Croatia off from its immediate and natural surroundings and bring further isolation from its neighbors.
By entering the EU Croatia has lost its membership in the Central European Free Trade Agreement (CEFTA), which now consists of Albania, Bosnia and Herzegovina, Macedonia, Moldova, Montenegro and Serbia. The loss of customs privileges and trade benefits in those markets will cost the country at least 220 million dollars a year in lost exports, according to the Croatian Chamber of Commerce. Other analysts say that some 4,000 people will become unemployed as a result of Croatia losing CEFTA membership, with no compensating benefits in the highly competitive EU markets.
Last but not least, EU membership creates a major problem for thousands of Croats who make their living from fishing along the country's Adriatic coast. They will face competition from much larger and better equipped fishing vessels from other EU countries—above all Italy—which are now free to operate in Croatian waters. In addition, they will have to invest heavily into new, EU-compliant trawl nets and safety equipment. Most of their gear is not in accordance with the EU's Common Fishing Policy (CFP), whose regulations were modeled mostly on fishing in the Atlantic Ocean. Local fishers complain that successive Croatian governments did not even try to protect their interests and that they face bankruptcy.
For better or worse, Croatia is in the EU while other aspirants, like Serbia to the east, will stay out for many years to come—or, in the case of Ukraine, are not yet even in discussions for membership. Enlargement fatigue is all-pervasive among old and new Union members alike. The fact that it is particularly strong in Germany is what really matters. (Several smaller countries share the sentiment, notably Austria and Benelux.) German preferences largely explain the unequal treatment by Brussels of other countries in the former Yugoslavia and in Europe's "eastern neighborhood." What is sauce for the Croatian goose is no sauce for the Serbian or Ukrainian gander. Unlike in earlier rounds of accession, the EU no longer offers a specific timetable for achieving the promise of membership made at the summit in Thessaloniki ten years ago. Rather, the process remains open-ended and indeterminate. EU Commissioner for Enlargement Štefan Füle claims that enlargement will continue, but officials in Brussels privately concede that this is not the case.
Last April Serbia had to sign a humiliating, EU-brokered deal with Kosovo's secessionist government in order to obtain a "conditional" date for the opening of accession negotiations next January. Effectively giving up one-seventh of one's sovereign territory for the sake of the elusive "Date" was both a crime and a mistake, but even that does not promise the government in Belgrade that it will be any closer to full EU membership a decade from now than it is today. Turkey has been a candidate since 1999, and yet it will never be allowed to join the EU. Skopje-Macedonia (FYROM) has had a candidate status for the past eight years, with the final goalpost nowhere in sight.
Even after Serbia's capitulation last April, German lawmakers came up with a list of seven additional demands which Belgrade would need to complete in order to be given a date for the commencement of accession negotiations. They wanted the Serbian authorities "to find and prosecute the demonstrators who attacked the German embassy in Belgrade in February 2008" (a day after Berlin recognized Kosovo's independence), which is well-nigh impossible because the German government has refused to give the Serbs any surveillance camera footage. More egregiously, the Bundestag demanded that the Serbs accept, and not deny, that "genocide" was committed in Srebrenica; to apply pressure on northern Kosovo Serbs to "actively cooperate" with EULEX and Kfor; and to display "visible readiness for legally binding normalization of relations" with Kosovo.
Brussels' lack of straight dealing is equally glaring in the case of Ukraine, which is not even being offered the prospect of EU membership anytime soon. Kiev has been struggling since 2007 to obtain the more limited Association Agreement with the EU. At the 15th Ukraine-EU Summit in December 2011, the EU leaders and President Yanukovych announced that they had reached "a common understanding on the text of the Association Agreement," and in March 2012 the chief negotiators of the European Union and Ukraine initialed the text of the Agreement. Stefan Füle announced at that time that the Agreement could be finally signed after the Ukrainian general election in October 2012. It did not happen. Additional demands and conditions keep emerging instead.
Topping the list is the case of Yulia Tymoshenko, a former prime minister, who is serving a seven-year jail sentence for corruption and is facing murder charges for the 1996 killing of a political opponent. Even though the case against the richest woman in Ukraine seems strong, Brussels has taken the position that it was politically motivated. The EU has also criticized Ukrainian authorities for failing to conduct last October's parliamentary elections "in line with international democratic standards."  With Germany again the lead skeptical voice on the EU side, the question of whether the Association Agreement will be signed at the Vilnius summit this November remains uncertain. If it is not signed, it will not be for lack of trying from the Ukrainian side.
Unequal treatment of different countries by the EU's old core—and above all by Germany—reflects some old prejudices and cultural preferences which will not go away. Of course, no German politician will ever admit that his or her judgment is impacted by the fact that the Croats were German allies in both world wars, while the Serbs or Ukrainians were no
There was a time during the 30-month covert dirty war on Syria when the Western governments and mainstream media would make a clamor over reported massacres.
Now, despicably, these governments and media just ignore such atrocities.
Why? Because it is increasingly clear that the groups committing these crimes against thousands of Syrian civilians are the foreign-backed mercenaries, whom the Western media and their governments have tried to lionize as "rebels" fighting for "democratic freedom".
That charade is rapidly disintegrating, exposing not just criminal Western governments sponsoring the violence against civilians, but an entire media industry that is also guilty of war crimes through its willful complicity.
This is not mere hyperbole. To disseminate false information and lies about conflict – under the guise of independent news – is to be complicit in covering up war crimes. You can hardly get more serious misconduct than to tell lies about crimes against humanity.
These toxic lies and propaganda are now being exposed as the Western-backed plot to subvert the sovereign state of Syria unravels; this unraveling is accentuated by the West's death squads becoming even more unhinged as they stare at looming defeat at the hands of the Syrian army.
The latest massacre occurred in the town of Khan al-Assal in the northern province of Aleppo. Some 150 people, mostly civilians, were reportedly slaughtered in cold blood. Many of the victims were shot in the head execution-style. The groups claiming responsibility are the al-Qaeda-linked al-Nusra Front and Ansar al Khalifa.
Reliable sources say that the killers tried to cover up their barbaric crimes by mutilating the corpses and burning the remains. Only days before this orgy of murder, the same groups are believed to have massacred at least seven civilians in the town of Maqbara in the province of Hasakah.
Elsewhere, as the Syrian national army makes searing advances against the militants, it is apparent from the identities of the dead that the majority of these fighters are foreigners, from Saudi Arabia, Libya, Jordan, Turkey, as well as from the US and Europe, including Britain, France and Germany.
Just last week, it was reported that Saudi Arabia bought $50 million-worth of heavy arms from Israel to supply this foreign network in its endeavor to terrorize the people of Syria into submission.
Already, the US, Britain and France have stumped up over $200 million which they claim is provided to "the Syrian opposition" in the form of "non-lethal aid".
This is just cynical semantics to cover up the fact that the Western governments and their regional Turk, Arab and Israeli proxies are sponsoring genocide in Syria.
Over the weekend as the mass murders in Khan al-Assal and Maqbara emerged there was a telling silence in the Western media. A cursory glance at outlets such as New York Times, Washington Post, Voice of America, the Guardian, BBC, France 24, Deutsche Welle, Reuters, among others, showed no or negligible reports on the atrocities.
A notable exception was the London-based Financial Times, which headlined: "Syria opposition condemns rebel attack". The FT tried to obfuscate the mass murder of civilians by claiming that "extremist rebels" had executed captured Syrian army soldiers and by giving prominence to condemnation of the "abuses" by the exile non-entity group, the Syrian National Coalition.
Similar Western silence followed another massacre last month in the village of Hatlah in the eastern province of Deir al-Zour. In mid-June, more than 60 mainly Shia inhabitants were slaughtered again by Western-backed foreign militants. Most of the victims were women and children. Syrian government appeals for international condemnation
at the United Nations were ignored.
Contrast this void in Western government and media reaction to earlier massacres. In May and June 2012, the Western media went viral with reports of mass killings in the villages of Houla and Qubair where some 108 and 78 inhabitants were murdered, many of them with throats slit. Immediately, the Western media then claimed or implied that the perpetrators were Syrian state forces and roundly condemned President Bashar al-Assad.
Back then US Secretary of State Hillary Clinton accused Assad of "ruling by murder and fear" and led the chorus of Western governments calling for Assad to step down.
It later transpired that the Houla and Qubair massacres were the work of the Western-backed foreign militants. But Western media did not follow-up with corrective reporting. This is the conduct of a propaganda ministry, not independent journalism.
The same propaganda formula of sensationalist headlines and innuendo, with minimal evidence, was repeated in subsequent massacres, such as in Tremseh in July 2012, or the bomb attack on Aleppo University in January this year in which more than 80 were killed. Also in that same month, more than 100 bodies were fished out of the Queiq River in the Bustan al-Qasr district of Aleppo – all of those victims with gunshot wounds to the head. Never mind that the district was under the control of foreign militants, the Western media continued their campaign of innuendo that it was the Syrian state forces that carried out the executions.
The Syrian government has consistently alleged that all these mass killings are the work of Western-backed militants. This sickening terrorist methodology concatenates with the Takfiri mentality of killing everyone who is deemed to be an infidel – Sunni, Shia, Alawite, Christian, non-believer alike, who does not subscribe to their fundamentalist twisted theology.
It is entirely in keeping that Western governments and Wahhabi Arab despots sponsor such groups given the long history of collusion between these protagonists, going back to the creation of al-Qaeda by Western military intelligence in Afghanistan during the 1980s to fight the then Soviet-backed government in Kabul.
The indiscriminate murder of civilians in wholesale massacres by Western-backed death squads operating in Syria to overthrow the Assad government is also consistent with the countless no-warning car bombs that have ripped through markets, streets, hospitals and schools all across Syria. Days before the latest slaughter in Khan al-Assal, a car bomb killed at least 10 in the Jaramana district of the capital, Damascus.
A few months earlier, another deadly bomb attack also targeted Jaramana, killing more than 30. The district is a mixed community of Muslim, Christian and Druze, which is largely supportive of the Assad government. As with the many other massacres in Syria, the aim is to terrorize the civilian population, to sow sectarianism and to coerce
the populace to relinquish support for the government.
As the foreign criminal conspiracy to force regime change in Syria flounders – with the turning point being the Syrian army victory in Qusayr early last month – the Western-sponsored terrorists are resorting to more and more desperate methods. This depravity was manifested yet again in the slaughter of civilians in Khan al-Assal and Maqbara. Tragically and despicably, we can expect more such atrocities in the coming weeks and months as the Western criminal conspiracy suffers more defeats.
But what is truly remarkable is how the Western governments and their propaganda machine, known euphemistically as the mainstream news media, are ignoring these latest massacres. That is because their vile game is up. They can no longer dissimulate on the reality of who is carrying out these massacres and how it is all part of a criminal genocidal campaign directed from Washington, London and Paris. That is why they are feigning to ignore such atrocities. To look into them honestly would uncover the ugly face of Western imperialism and the unconscionable role played all along by so-called Western news media.
Meanwhile, proper journalistic services like Press TV that are reporting the reality of what the Western governments are really doing in Syria via their death squads are being banned from satellite networks controlled by Western authorities.
Indeed, a very real extension of this censorship is how Press TV correspondent Maya Nasser was murdered last September by Western-backed death squads in Damascus for the very reason that he was helping to uncover the truth about what is being inflicted on Syria. Assassination is just an extreme act of censorship, as the Irish playwright George Bernard Shaw once noted.
Western government and media silence over the latest massacres in Syria is not just a matter of indifference or sloppy journalism. It is indicative of their complicity in the covert genocidal war on Syria.
Finian Cunningham, originally from Belfast, Ireland, was born in 1963. He is a prominent expert in international affairs. The author and media commentator was expelled from Bahrain in June 2011 for his critical journalism in which he highlighted human rights violations by the Western-backed regime. He is a Master's graduate in Agricultural Chemistry and worked as a scientific editor for the Royal Society of Chemistry, Cambridge, England, before pursuing a career in journalism. He is also a musician and songwriter. For many years, he worked as an editor and writer in the mainstream news media, including The Mirror, Irish Times and Independent. He is now based in East Africa where he is writing a book on Bahrain and the Arab Spring.He co-hosts a weekly current affairs programme, Sunday at 3pm GMT on Bandung Radio
Source:  Press TV