The response from the NY Times to the following two exclusive submissions was the Auto-Reply that they were received.
For the next 12 Days before Christmas I will be TWEETING the short link to this post to the NY TIMES, such as this:
@nytimes
@nytimesworld
@NYTLive
@nytvideo
@nytwire
#BreakingNews
#Israel
#Vanunu and 12 Days Before #Christmas
I also will be TWEETING it to every Media outlet I can find at TWITTER; but first a little background:
I learned about Vanunu while researching my first historical novel and wrote him into the Chapter THANKSGIVING EVE 1987 
A few months later, I met Vanunu during my first of 8 journeys to both sides of The Wall in Israel Palestine and wrote that experience in the Chapter 16 Days in Israel Palestine

The last time I saw Vanunu was a week before Thanksgiving 2013:
One correction I have repeatedly addressed on the WWW is the legend of Cindy/Cheryl and the "honey trap":
When I asked Vanunu what he was thinking when he took off with Cindy, he maintained eye contact and readily replied,
"It wasn't like THAT-when Maxwell's paper published my photo without ever talking to me and some of the stolen Dimona photos with a very bad story against me, I knew the Mossad was after me. Cindy said she had a sister in Rome and I thought I would be safe there until I could return to London.
"We went to movies and art galleries. I trusted her.
"But, as soon as I got into the apartment, I was hit on the head and drugged. When I woke up and they took me for interrogation, they threw the Times article on the table and said, 'Look, what you did.' I was so relieved they had published it and that I had done what I did."
What 'Cindy' did was masquerade as an American beautician on holiday in London. In reality, 'Cindy' was the American Mossad agent, Cheryl Hanin Bentov who was using her sister-in-laws passport!
It is illegal under American-Israeli diplomatic protocols for the Mossad to operate in America.
MY Submissions to The New York Times:
Nov. 6, 2013
oped@nytimes.com,
  publiceditor@nytimes.com,
  letters@nytimes.com,
  opinion.video@nytimes.com,
  editorial@nytimes.com,
 opinion@nytimes.com
Dear New York Times,
As the current leader of the International Cause dedicated to help free Mordechai Vanunu, I am informing you of Mordechai Vanunu's mid December Appeal.
On 6 December, Vanunu wrote: "Court hearing against the restrictions not to leave Israel, schedule hearing in the Supreme court will be Dec' 16, 2013. The same Appeal was in 2004, 2005, 2006, 2008, 2009, 2010 and 2011. The court can send me free and end all this case from 1986-2013."
In 1986, Israel kidnapped Vanunu from Rome and after a closed door trial, convicted him of espionage and treason. 

Although released on 21 April 2004, Israel has denied Vanunu the right to  "get on the first plane out of here."
In 1985, Vanunu suffered a crisis of conscience, when he realized he was "a bolt" in the manufacturing of WMD.
After a supervisor carelessly left the keys in the shower room, Vanunu seized his opportunity to document top secret locations within Israel's 7-story underground nuclear facility and he spent a few intense hours doing just that!
View Vanunu's photos of the Dimona at his YouTube Channel:

A few months later, Vanunu leaves Israel and travels throughout Europe with the two rolls of undeveloped film. 

After meeting Peter Hounam, a reporter for the London Sunday Times, Vanunu shares all he knew in his position as a mid-level technician and the two develop the film.
A total of 1,200 pages of transcript of Vanunu's closed door trial have been released.
Defense witness Peter Hounam stated, "We did not pay him money, but only covered his expenses…Money did not motivate him."
During my conversations with Vanunu beginning in 2005, he told me:

"All the secrets I had were published in 1989 in an important book, by [Nuclear Physicist] Frank Barnaby, The Invisible Bomb: Nuclear Arms Race in the Middle East."
Barnaby testified, "I found Vanunu very straightforward about his motives for violating Israel's secrecy laws he explained to me that he believed that both the Israeli and the world public had the right to know about the information he passed on. He seemed to me to be acting ideologically.

"Israel's political leaders have, he said, consistently lied about Israel's nuclear-weapons programme and he found this unacceptable in a democracy. 
"The knowledge that Vanunu had about Israel's nuclear weapons, about the operations at Dimona, and about security at Dimona could not be of any use to anyone today. He left Dimona in October 1985."

Vanunu also told me:

"Did you know that President Kennedy tried to stop Israel from building atomic weapons? In 1963, he forced Prime Minister Ben Guirion to admit the Dimona was not a textile plant, as the sign outside proclaimed, but a nuclear plant. The Prime Minister said, 'The nuclear reactor is only for peace.'
"Kennedy insisted on an open internal inspection. He wrote letters demanding that Ben Guirion open up the Dimona for inspection.
"The French were responsible for the actual building of the Dimona. The Germans gave the money; they were feeling guilty for the Holocaust, and tried to pay their way out.
"When Johnson became president, he made an agreement with Israel that two senators would come every year to inspect. Before the senators would visit, the Israelis would build a wall to block the underground elevators and stairways. From 1963 to '69, the senators came, but they never knew about the wall that hid the rest of the Dimona from them.
"Nixon stopped the inspections and agreed to ignore the situation. As a result, Israel increased production. In 1986, there were over two hundred bombs. Today, they may have enough plutonium for ten bombs a year."
Contact Vanunu through his website HERE
Most sincerely.
Eileen Fleming ###

November 9, 2013
opinion@nytimes.com,
  editorial@nytimes.com,
 roomfordebate@nytimes.com,
  opinion.video@nytimes.com,
 public@nytimes.com
Dear New York Times,
Photo of Mordechai Vanunu, by me 24 November 2013, east Jerusalem.
As the current leader of the international cause dedicated to free Mordechai Vanunu I write to alert you that on 9 December, Vanunu wrote:
"Changes in date, Court hearing against the restrictions not to leave Israel, schedule hearing in the Supreme court will be Dec' 25, 2013, moved from the Dec' 16, the same Appeal was 2004, 2005, 2006, 2008, 2009, 2010 and 2011. The court can send me free and end all this case from 1986-2013."
The restrictions that have subjected Vanunu to 24/7 surveillance [his movements, phone calls and emails] since he emerged from 18 years behind bars on 21 April 2004, come from the Emergency Defense Regulations, which were implemented by Britain against Palestinians and Jews after World War II.
Attorney Yaccov Shapiro, who later became Israel's Minister Of Justice, described the Emergency Defense Regulations as "unparalleled in any civilized country: there were no such laws in Nazi Germany."
View Vanunu moments after emerging from 18 years behind bars:
On 2 October 2009, The Washington Times reported that President Obama agreed to keep Israel's nukes 'secret' and reaffirmed a 4-decade-old understanding that has allowed Israel to keep a nuclear arsenal without opening it to international inspections.
Three officials spoke on the condition that they not be named because they were discussing private conversations, but all said Obama pledged to maintain the agreement when he first hosted Israeli Prime Minister Benjamin Netanyahu at the White House in May 2009.
On 24, November 2006, Vanunu wrote:
"My lawyer succeeded to reveal a few very important facts: This General of the Army also was not allowed to see all the secrets that he is required to protect by these restrictions that they claim I know them. So, he gave orders of restrictions without knowing what he is protecting or that he is also following orders blindly, and Mossad Sheen Bet using its authority for just punishing me.
"He testified that it is not a crime for me to talk with foreigners in general anywhere. He testified that I can speak freely to any Israeli citizens about anything; it is not his concern what I am saying to them. These Israelis can give this information to any foreigners. It was difficult for the Judge to understand why this dichotomy exits between foreigners and Israelis. It means that it is not about secrecy but about something else."
In 2004, Yossi Melman wrote for Haaretz:
"This is the secret that hasn't yet been told in the affair: the story of the security fiasco that made it possible for Vanunu to do what he did, and the story of the subsequent attempts at cover-up, whitewashing and protection of senior figures in the defense establishment, who were bent on divesting themselves of responsibility for the failure."
Will the New York Times shine a light on Israel's Nuclear Whistle Blower's nearly 10 year struggle for freedom from Israel before his Christmas Day appeal?
Most sincerely,
Eileen Fleming
The following is the text of a talk I gave at the Seek, Speak and Spread Truth Conference in London last Saturday, 23 November, 2013.
History, we are told, is an attempt to narrate the past. But in reality, more than often history has little to do with revealing the past. It is instead an orchestrated and institutional attempt to shove the shame deep under the carpet.
Much Jewish history texts, for instance, are there to divert the attention from the peculiar and tragic fact that along their history, Jews have managed to bring on themselves an endless chain of disasters. But Palestinian history at large,  is no different. After more than a century of liberation struggle, the situation in Palestine is worse than ever, yet Palestinian scholarship, as we will soon see, is drifting away from any possible understanding of the circumstances that led to their ongoing disaster.
Although the Brits have many war crimes attached to their names, the British Imperial War Museum decided to allocate a whole floor to the Jewish Holocaust instead of featuring one of the British-made genocides. The Brits, like everyone else, prefer to conceal their shame.
Historical accounts are commonly there to suppress the truth and conceal our shame. Yet, it is far from clear who is in charge, who decides what must be covered up and which path must be taken in order to suppress the truth.
Apparently, restricting the terminology and limiting freedom of expression by means of (political) correctness are probably amongst the most popular methods. Sadly enough, Palestine solidarity discourse is a spectacular test case in that regard. 
A brief examination of each of the terminological pillars and the principles that shape our vision of the conflict, of its history and of its possible solution are there to conceal the obvious causes, ideologies and belief system that drive the crimes in the Middle East in general and in Palestine in particular.
Zoom In
We'll now scrutinize the terminology and notions that are involved in the debate over Palestine and expose once again the deceitful nature that is unfortunately intrinsic to the contemporary progressive discourse.
Zionism – Palestinian solidarity members are required to avoid the 'J' word and to use the word 'Zionism' instead. I recently revealed that Ali Abunimah, one of my current arch detractors, advised me a few years ago to refer to Zion when I really think Jewish so he and I "might find grounds for a lot of agreement…." In fact  Abunimah was not alone. Jewish Voice For Peace approached me with a pretty much similar offer about the same time.
The truth of the matter is that Israeli politics has little to do with Zionism. Israelis  are hardly familiar with Zionist ideology, nor they are concerned or motivated by Zionist praxis.  Zionism is largely a Jewish Diaspora discourse that vows to establish a Jewish National home in Palestine  and to civilize the Jew by means of nationalism. Israel is obviously the product of the Zionist project; however, the Israelis see themselves as post-revolutionary subjects – they transformed the Zionist dream into a practical reality.
Thus, criticism of Zionism per se hardly touches Israelis or Israeli politics. If anything, it actually diverts the attention from the crimes that are committed by the Jewish State in the name of the Jewish people.
But then, why do we use the term Zionism instead of referring to Jewish power, Jewish politics or the Jewish State?  Simple: we do not want to offend the 'anti-Zionist' Jews and Jews in general. We consciously choose to let Israel off the hook. Apparently we much prefer to target a phantasmic imaginary object that means very little rather than simply calling spade a spade.
Colonialism - Palestinian solidarity activists are expected to pepper their sentences with different permutations of the word 'colonial' with the hope that the more they use it the more it is likely to stick eventually. Consequently, activists and scholars commonly refer to Israel and Zionism as a 'colonial project'. But they are obviously wrong.
Colonialism is traditionally defined as a clear material exchange between a 'mother State' and a 'settler State'. Israel is no doubt a settler state, yet, no one can suggest who exactly was or is her mother.*
So why do we refer to Israel and Zionism as a colonial project? Simple: it saves us from admitting that the Jewish national project is indeed a unique project with no precedent in history. It would save us from admitting that we do not understand this project nor do we know where it aims. The Left and the so-called 'anti-Zionist' Jews cling to the colonial paradigm because it locates Israel and Zionism within a model they and their audience are slightly familiar with. The colonial paradigm suggests that the Jewish national project is as vicious as the British or French colonialism. But the grave truth is that we are dealing here with a unique form of abusive nationalist, racist project.
Settler Colonialism – in recent years a new terminological spin popped up within the Palestine solidarity ranks, namely 'settler colonialism.' I guess that my criticism of the colonial paradigm has shaken a few of the so-called progressive and 'anti' Zionists intellectuals, and they were pushed to revise their theoretical narrative. Their effort brought to the world a new deformed dysfunctional theoretical baby. But sadly enough, 'settler colonialism' also hardly explains a thing. It is rather a desperate attempt to further conceal the truth of the Jewish National project.
Settler Colonialism refers to the situation in which Super Power 'A' facilitates the settlement of Ethnic Group 'B' on Land 'C'. Such an event may lead eventually to some grave consequences as far as indigenous population 'D' is concerned.
But here is the problem. This historical scenario A-B-C-D has nothing in common with Zionism, Israel or the Israeli Palestinian conflict. In reality, it was Zionists (B) who actually persuaded Britain, at the time a super power (A), that a Jewish Homeland in Palestine (C) is the right way forward. It was also Zionists (B) who promised to help pushing America into World War One that led Lord Balfour to commit the British empire (A) to the Zionist cause. In short, instead of the A-B-C-D chain of events, when it comes to Zionism, what we easily detect is a B-A-C-D chronology. It is the ethnic group 'B' that pushes Super Power 'A' to act in its favour.
But then we may want to ask ourselves why is it that Palestinian solidarity activists such as Ben White are consciously lying when they speaks about "settler-colonial past and present."  Unfortunately White is not alone, the list of academics and scholars who participate in the dissemination of this false narrative is pretty impressive.
Why do they deceive, is it because they are an ignorant bunch? Not at all, they are actually dedicated scholars, it is just intellectual integrity that they lack, and severely.
Spreading the 'settler colonialism'  narrative is, once again, intended to divert the attention from the embarrassing fact that already in 1917 the Jewish Lobby was amongst the strongest lobbies in the land. Such an admission could easily offend many Jews within the Palestine solidarity movement. Seemingly, we really do not want to offend anyone but intelligence.
Apartheid – Solidarity activists are inclined to refer to Israel as an apartheid state. They obviously let the Jewish State off the hook. Apartheid is commonly defined as a racially driven system of exploitation. But Israel is not Apartheid, it is not interested in exploitation. Israel is far worse, it wants the Palestinians gone. Israel is a racially driven, nationalist ethnic cleanser. In that regard, Israel is very similar to Nazi Germany. But this is exactly the equation we are supposed to avoid because it may hurt the Jews and even confuse the Left.
Two State / One State Debate – The philosophy behind the 'one state solution' is obviously ethical and universal.  But there is one slight problem. It finds no political partners or supporters within the Israeli society. Why? Because Israel is the Jewish State and the notion of Peace is totally foreign to Israeli and Jewish culture. The word 'Shalom' that is commonly translated as peace, reconciliation and harmony, is understood in Hebrew as 'security for the Jews'.
Accordingly, it was very embarrassing to read Palestinian prominent intellectual Joseph Massad make some gross mistakes misinterpreting the word 'peace' in the context of the Zionist ideology and Israeli politics.
In a recent article named Peace Is War: Israeli settler-colonialism and the Palestinians Massad wrote:  "Waging war as peace is so central to Zionist and Israeli propaganda that Israel's 1982 invasion of Lebanon, which killed 20,000 civilians, was termed 'Operation Peace for Galilee'".
If Massad had committed to proper scholarship he would probably find out that, as far as Israelis are concerned, operation 'Shlom Ha-Galil' really meant 'security' for the Galilee rather than 'Peace for Galilee'. Massad could have saved himself this intellectual blunder if he had read The Wandering Who rather than attempting to burn the book, whose author actually delves into the topic occasionally.
http://www.youtube.com/watch?v=MlvaN2c-Oto
Israelis would support the One State Solution as long as it is One Jewish State. As Paul Larudee suggested recently, the Israelis would also support the Two State Solution as long as it is Two Jewish States.   Yet the only question that bugs me is, why would a Palestinian blogger such as Ali Abunimah  go out of his way to stop us from looking into the tribal and racist culture that drives the Jewish State?
http://www.youtube.com/watch?v=6hrJcMO88EI
Is it possible that some of the prominent Palestine voices also do not want to offend the Jews? I will let you judge.

Palestinian Cause
Is it really the Right of Return?  or 1948? For many years I was convinced that the Nakba was at the core of the Palestinian plight. But then monitoring BDS Movement (Boycott, Divestment and Sanction of Israeli goods, culture and academia) politics taught me that I could have been deluded.
When BDS was formed in 2005 this was its first goal:
1. Ending its (Israeli) occupation and colonization of all Arab lands and dismantling the Wall; (2005)
But then, without any attempt to discuss the matter publicly, BDS headquarters in Ramallah changed its first goal. It now reads:
1. Ending its occupation and colonization of all Arab lands occupied in June 1967 and dismantling the Wall;
Some efforts have been made to make sure that Palestinian organisations are aware of this crucial change. Adding the 1967 made it clear that BDS de facto accepted the existence of a Jewish State over Palestine.
Interestingly enough, not many Palestinians were really outraged by BDS dropping the 1948 and accepting Israel as a fact. I guess that the meaning of it is simple. As far as Palestinians in exile in the West  are concerned, 1948 and  the Right of Return are not the real topic. I guess that such an agenda is not driven by the concern for the Palestinian refugees in Lebanon or Syria. I assume that refugees in Gaza and Jenin may also be outraged but, as things stand,  we can hardly hear their voices anyway. I guess that BDS is there to appease the 'Jews in the movement' and even liberal Zionists. This is hardly surprising considering the embarrassing fact that liberal Zionist George Soros who funds the Light Zionist J-Street also funds BDS as well as many other Palestinian NGOs.
Zoom Out
As we can see; Zionism, Colonialism, Settler-Colonialism, Apartheid, BDS and even The One State Solution are all misleading concepts and they are shaped to not offend the anti Zionist Jews and even Jews in general. This surreal and macabre political act explains why the solidarity movement has failed to deliver on every and each front, except one of course. With the support of liberal Zionists such as Soros, Palestine solidarity is now a little industrial affair that is pretty successful in maintaining itself. The absurd outcome is that the newly emerging Palestine solidarity industry actually benefits from the constant escalation of the crisis in Palestine – the worse is the situation on the ground, the more funding is pumped through the industry.
I guess that if we want to grasp what is behind this constant regression, concealment and repression are obviously the key words.
Concealment and repression lead towards stagnation. This is exactly what we see in Palestine and for more than a while – 100 years of struggle that led to a complete failure. Palestinian Solidarity is now farther than ever from understanding Zionism, Israel and the conflict. The so-called 'movement' is entrenched within a muddy terminological swamp that results in intellectual and spiritual paralysis.
This is exactly the point where truth and truth seeking come into play. The role of the intellectual and the artist is to unveil the concealed. To look into the pain and to dig into the essence. This search for essentiality is similar to the role of the psychoanalyst who delves into the realm of the unconscious.
When it comes to Palestine we have to grasp, once and for all, what the Jewish State stands for. We have to understand what Judaism and Jewishness are. We have to grasp who are the Jews, what unifies them and vice versa. We must learn the relationships between these distinct categories and Zionism and only then may we be ready to form some pragmatic and practical thoughts on Zionism, the Jewish State and its lobbies. By the time we are ready to do so, we may as well grasp the role of Jews-Only groups within the solidarity 'movement'. We may comprehend how they have been shaping the discourse and suppressing the truth by dominating our language and restricting our intellectual liberties. By the time we are familiar with Jewish tribal culture ideology and politics, we may as well grasp the role of the 'Sabbath Goy', the caretaker who performs the services Jews prefer to leave to theGoyim.
But our role doesn't end there. We also must grasp what Palestine means. How is it possible that Palestine scholarship is withdrawing rather than progressing. How is it possible that in the 70's Palestinians were the world's leading guerrilla fighters but not anymore. What happened and why?   What is it that the Palestinians want?  Can we even talk about Palestinians or are they a fragmented society that is split geographically, culturally, spiritually, politically and ideologically? And if they are divided, who is it that keeps them divided? Is there anything that can unite them?
I believe that the Jewish progressive politics together with the non-dialectic Left are to be blamed for this political disaster and terminological impotence. We are dealing with a concealment apparatus that forsakes the future just to sustain a remote echo of a decaying 19th ideology. It is there to nourish the forgetting of Being. It is there to make us aloof to the grave reality we are living in by means of intellectual and spiritual suppression.
When 1984's Orwell wrote about Newspeak, he had Britain in mind. He foresaw the devastating impact of the so-called progressive minds around him. He could predict where The Guardians of correctness might be leading us all. And, for a reason, he made Immanuel Goldstein, the imaginary false dissent icon.
My message to you today is simple – true liberation is the ability to learn how to think, to learn how to be intrigued and irritated. Liberation is to unveil the concealed, to think and re-think, to view, re-view and revise.  To think is to aim at the essence, at the bottom of things, at the categorical. To think is to be able to distinguish between the symptoms and the disease.  Liberation is to burn bridges compulsively and enthusiastically and to bear the consequences. Liberation is to pursue truth relentlessly. This is exactly the moment when pain becomes pleasure.
Wikipedia is a wonderful invention. But precisely because it's so trusted and convenient, people with their own agendas keep trying to take it over. Editing wars are common. According to researchers at Oxford University, the most controversial subjects worldwide include Israel and God.
This is not surprising. Everyone knows that there are opposing views on politics and religion, and many people recognise a biased account when they see it. But in the realm of science, things are different. Most people have no scientific expertise and believe that science is objective. Their trust is now being abused systematically by a highly motivated group of activists called Guerrilla Skepticism on Wikipedia.
Scepticism is a normal, healthy attitude of doubt. Unfortunately it can also be used as a weapon to attack opponents. In scientific and medical contexts, organized skepticism is a crusade to propagate scientific materialism. (In Britain, skeptical organizations use the American spelling, with a k.)
Most materialists believe that the mind is nothing more than the physical activity of the brain, psychic phenomena are illusory, and complementary and alternative medical systems are fraudulent, or at best produce placebo effects.
Most materialists are also atheists: if science can, in principle, explain everything, there is no need for God. Belief in God is a hangover from a pre-scientific age. God is nothing but an idea in human minds and hence in human brains.
Several advocacy organizations promote this materialist ideology in the media and in educational institutions. The largest and best funded is the Committee for Skeptical Inquiry (CSI), which publishes The Skeptical Inquirer magazine. The Guerrilla Skeptics have carried the crusading zeal of organized skepticism into the realm of Wikipedia, and use it as a soapbox to propagate their beliefs.
There is a conflict at the heart of science between the spirit of free enquiry and the materialist worldview. I gave a talk this subject at a TEDx event in London earlier this year, in which I discussed the ten dogmas of modern science. I showed that by turning the dogmas into questions they can be examined critically in the light of the findings of science itself. For example, the assumption that the total amount of matter and energy is always the same becomes "Is the total amount of matter and energy always the same?" Most physicists now think that the universe contains vast amount of dark matter and dark energy, whose nature is literally obscure, constituting 96 percent of the universe. Regular matter and energy are only about 4 percent of reality. Is the total amount of dark matter always the same? No one knows. Some physicists think that the total amount of dark energy increases as the universe expands. Proponents of a hypothetical form of dark energy called quintessence specifically suggest that it produces different amounts of energy over time.
My talk was removed from the TEDx web site after furious protests from militant skeptics, who accused me of propagating pseudoscience. This sparked off a controversy that went viral on the internet, documented here. Most participants in online discussions were very disappointed that TED had been frightened into submission, and TED themselvesretracted the accusations against me.
This summer, soon after the TED controversy, a commando squad of skeptics captured the Wikipedia page about me. They have occupied and controlled it ever since, rewriting my biography with as much negative bias as possible, to the point of defamation. At the beginning of the "Talk" page, on which editorial changes are discussed, they have posted a warning to editors who do not share their biases:
"A common objection made by new arrivals is that the article presents Sheldrake's work in an unsympathetic light and that criticism of it is too extensive or violates Wikipedia's Neutral Point of View policy."
Several new arrivals have indeed attempted to restore a more balanced picture, but have had a bewildering variety of rules thrown at them, and warned that they will be banned if they persist in opposing the skeptics. Craig Weiler gives some telling examples in his newly posted blog called "The Wikipedia battle for Rupert Sheldrake's biography". Fortunately, a few editors arguing for a more neutral point of view have not yet been bullied into silence. An editing war is raging as you read this.
The Guerrilla Skeptics are well trained, highly motivated, have an ideological agenda, and operate in teams, contrary to Wikipedia rules. The mastermind behind this organization is Susan Gerbik. She explains how her teams work in a training video. She now has over 90 guerrillas operating in 17 different languages. The teams are coordinated through secret Facebook pages. They check the credentials of new recruits to avoid infiltration. Their aim is to "control information", and Ms Gerbik glories in the power that she and her warriors wield. They have already seized control of many Wikipedia pages, deleted entries on subjects they disapprove of, and boosted the biographies of atheists.
As the Guerrilla Skeptics have demonstrated, Wikipedia can easily be subverted by determined groups of activists, despite its well-intentioned policies and mediation procedures. Perhaps one solution would be for experienced editors to visit the talk pages of sites where editing wars are taking place, rather like UN Peacekeeping Forces, and try to re-establish a neutral point of view. But this would not help in cases where there are no editors to oppose the Guerrilla Skeptics, or where they have been silenced.
If nothing is done, Wikipedia will lose its credibility, and its financial backers will withdraw their support. I hope the noble aims of Wikipedia will prevail.
Source: Rupert Sheldrake  |  Science Set Free
When Kevin Galalae uncovered a secret spying program aimed at University students in the UK, he did not expect his life to blow up.
He did not expect to be bankrupted, locked out of his home or for his children to be ripped from his side. Nor did Galalae, a Romanian born professional writer who had been living in Canada since 1985, expect to become the target of multiple arrests by the Canadian authorities.
Six arrests in two years, to be exact. And now, two months after the most recent charges against him were stayed by a Canadian court, Galalae is facing yet another potential arrest.
Galalae's saga began in 2009, when he enrolled in an online political philosophy course at Oxford University, in preparation for a Master's course into which he had been accepted by the University of Leicester. When he found himself censored and subsequently removed from the course, he began to investigate why.
That is when Kevin Galalae uncovered that he had been targeted by a covert program of censorship and surveillance, SAC, which had been operating in Britain since 2007. SAC, he soon learned, is part of a wider counter terrorism program called CONTEST.
Dismayed that he had been caught in a net intended to ferret out terrorists, Galalae subsequently sued the UK at the European Court of Human Rights. His lawsuit was lodged in March of 2011 and in April he flew to Strasbourg, France, to commence a month-long hunger strike at the Council of Europe in order to compel European politicians to condemn SAC and to compensate all students who had been so targeted.
Called back to Canada by pleas from his wife, Cindy, Galalae found that his wife, alarmed by his activism, had taken the children and fled to her parents' home. She had also locked him out of their mutual bank account.
When Galalae showed up at Cindy Marshall's parents' home, looking for his family, he was met by a plainclothes police officer who informed him that he was "trespassing." Galalae was subsequently taken to a hospital for a psychiatric evaluation. After three days, the doctor refused to hold him any longer and the police then showed up and arrested him on charges of "harassment" for his efforts to see his two children.
It is now two years and multiple arrests later. The Oslo Times ran a comprehensive article in May of 2012, detailing many of the intervening arrests and charges against Galalae. On advice of his lawyer, David Sinnett, Galalae pled guilty to the initial harassment charge and also to a charge of taking his wife's emails, which he had taken to use as evidence of his innocence. Galalae fought all subsequent charges, none of which have resulted in sentencing or a guilty charge. Galalae's longest period of detention was nine months, when he was held in Quinte Detention Center from December 2012 to September of this year. All charges against him were stayed due to the Crown failing to provide disclosure.
On September 4, 2013, the very day that the criminal court judge stayed Counts 1-8 against Galalae (the remainder of the counts were stayed on September 11), Crown Attorney Elisabeth Foxton filed further papers with the court alleging a recognizance violation which had taken place in November of 2011. The alleged recognizance violation refers to failure to reside at a reported residence during prosecution for charges, all of which were subsequently stayed. Of grave concern is that while the Criminal Court insists that there are no further matters concerning Kevin Galalae on the record, the Superior Court, where his recognizance violation will be heard, insists that only the first batch of Counts were stayed and that the other counts are still pending.
But this dissonance in court records is only a portion of the bizarre paper trail in this case. Evidence reviewed by this reporter includes apparently falsified police reports, finessed psychiatric records which attempt to create a file for non-existent treatment of illusory depression and records indicating repeated police fumbling as Detective Diane McCarthy and Constable Rob Lalonde attempt to tweak records in such a clumsy manner that the only reality that emerges is the over eagerness of the Kingston police to find an excuse, any excuse, to jail Kevin Galalae.
In addition, this reporter has reviewed correspondence between Galalae and the attorneys who were pledged to represent him revealing that said attorneys were at some juncture bound by the Crown from giving disclosure to their own client. One must ask how an attorney can represent a client when constrained from discussing the evidence with him.
On November 27, Galalae will appear in Kingston Superior court concerning this two year old recognizance violation on charges which have already been adjudicated. He has appealed to the OIPRD, which is the equivalent of Internal Affairs, to review the Kingston police's actions in his matter.
States Galalae: "The rule of law no longer exists in Canada." He reports thinking of his children, whom he has not seen in over two years, every single day. Writes Galalae:
"To force me into submission the Canadian authorities have taken my children away and are holding them hostage until such time as I acquiesce to global autocracy. They have accomplished this with the full assistance of my wife and her family, who have sacrificed me and my children to keep their social positions. But I will never submit. I will fight until my last breath to free my children and the world from the double yoke of political oppression and economic exploitation, which is all that remains of the so-called free world, a far more pitiful state of affairs than the communist world I was born in and left behind. "
Galalae's book on chemical and biological depopulation initiatives, entitled "Killing Us Softly: Causes and Consequences of the Global Depopulation Policy" is scheduled for publication by Progressive Press next year.
There is a prophetic verse of Scripture that records the conquering Messiah as being asked about the wounds that are in his hands. He responds, "Those with which I was wounded in the house of my friends." (Zechariah 13:6 KJV) Indeed. It wasn't the Romans that were fixated with killing Christ; it was the Lord's own brethren. "He came unto his own, and his own received him not." (John 1:11 KJV) In like manner, our nation is quickly losing its liberties and Natural rights, not because of our enemies, but because of our so-called friends and brothers.
Edmund Burke summarized it beautifully: "All that is necessary for evil to triumph is for good men to do nothing." And, for the most part, that is what good men are doing today: nothing!
As regular readers of this column know, I am passionate in my defense of the Natural right of self-defense. I firmly believe that the only thing standing between us and tyranny is the right of the people to keep and bear arms. The freedom of speech, the right to assemble and redress government, the right to be secure in our own homes, the right to a trial by jury, the freedom of worship, etc., all depend on the right of the people to keep and bear arms. When the people of America surrender this right, all of the other rights will quickly disappear.
Furthermore, Daniel Webster was absolutely right when he said, "Hold on, my friends, to the Constitution and to the Republic for which it stands. Miracles do not cluster, and what has happened once in 6,000 years, may not happen again. Hold on to the Constitution, for if the American Constitution should fail, there will be anarchy throughout the world." Amen!
Not only does the Second Amendment protect the liberties of the people of the United States, the Second Amendment protects the free peoples of the world. Without the armed citizenry of the people of America, Great Britain, Canada, Australia, France, and the rest of the free world would plummet into abject tyranny and oppression. Look at how socialistic and enslaved people in these countries already are. Can one imagine how quickly they would plunge into the Dark Ages without the power and influence of the last bulwark of liberty: a free and armed United States of America?
Daniel Webster uttered another profound truth: "There is no nation on earth powerful enough to accomplish our overthrow. Our destruction, should it come at all, will be from another quarter: from the inattention of the people to the concerns of their government, from their carelessness and negligence. I must confess that I do apprehend some danger. I fear that they may place too implicit a confidence in their public servants and fail properly to scrutinize their conduct; that in this way they may be made the dupes of designing men and become the instruments of their own undoing."
Ladies and gentlemen, that is exactly what many of our so-called friends and brothers have become: "instruments of their own undoing." It is not the liberals, socialists, amoralists, elitists, globalists, etc., who are killing us; it is the pastors, Christians, conservatives, Republicans, etc., who sit back and do nothing that are killing us.
Let me say it plainly: neocon Republicans do far more damage to the cause of liberty than do liberal Democrats. Do-nothing pastors and Christians do far more damage to the cause of liberty than do atheists and agnostics. Compromising conservatives do far more damage to the cause of liberty than do liberals.
Come on, folks! Think about it: who endangered the cause of independence more: King George III or Benedict Arnold? A known enemy is far less dangerous than an enemy who pretends to be your friend.
All over America, our "friends" are selling out the cause of liberty. Every pastor who refuses to publicly repudiate the forces that are attacking our freedom is selling out the cause of liberty. Every Republican who refuses to stand firm against the forces that are attacking our freedom is selling out the cause of liberty. Every conservative who refuses to resist the forces that are attacking our freedom is selling out the cause of liberty.
There is nothing new about big-government zealots. They have been with us ever since the Tower of Babel. They were with us in 1775 and 1776. Freedom does not depend upon the absence of would-be tyrants; it depends upon the presence of those who are willing to resist would-be tyrants. And that is what seems to be vanishing.
Folks, this is an absolute truism: not all Christians are friends of liberty; not all pastors are friends of liberty; not all conservatives are friends of liberty; not all Republicans are friends of liberty; not all military personnel are friends of liberty; not all policemen are friends of liberty; not all attorneys are friends of liberty; not all physicians are friends of liberty; not all teachers and professors are friends of liberty; and not all gun owners are friends of liberty. Anyone who refuses to resist the forces of evil that attack our Constitution, Declaration, and Bill of Rights is no friend of liberty.
For example, I have been a long-time subscriber to a couple of gun magazines: Guns and Ammo and Handguns. Both of these magazines are published by the same parent company. When President Obama and Senator Feinstein attempted to ban semi-automatic rifles and full-size rifle and pistol magazines earlier this year, I kept waiting for the editors and writers of these two magazines to sound the clarion call of resistance. I waited and waited and waited. Nothing. Zero. Zilch. Nada. Throughout the entire debate, there was not one peep of protest to these egregious gun control laws proposed by Obama and Feinstein in these magazines. This in spite of the fact that practically every page of both magazines is filled with the very arms that would have been banned to the general public had Obama and Feinstein gotten their way. Had the gun-grabbing tyrants been victorious, I suppose Guns and Ammo magazine would simply have re-invented itself in order to fit into the new Amerika in much the same way that so many companies did in Nazi Germany. I guess they would simply have changed the name of the magazine to Military and Police Guns and Ammo.
I wrote the publisher of the two magazines mentioned above and explained why, after so many years as a faithful subscriber, I was not renewing my subscription. Of course, I received no reply. And now I know why.
Writing for Breitbart.com, AWR Hawkins filed this report: "In the December issue of Guns & Ammo magazine, editor Dick Metcalf uses his 'Backstop' column to argue that all constitutional rights need regulation, including the 2nd Amendment.
"TheTruthAboutGuns.com has scanned and posted a copy of the column online. In it, Metcalf explains why he chose to address the regulation of constitutional rights: 'I bring this up because way too many gun owners still believe that any regulation of the right to keep and bear arms is an infringement. The fact is that all Constitutional rights are regulated, always have been, and need to be.'
"Metcalf says he receives 'bags of mail every year' from people complaining of the myriad regulations related to concealed carry permits. He says these readers 'typically argue' that the 2nd Amendment 'is all the authority they need' to keep and bear arms, to carry a gun with them where they go.
"In response, Metcalf writes: 'I [wonder] whether those same people believe that just anybody should be able to buy a vehicle and take it out on public roadways without any kind of driver's training, test, or license.'
"Metcalf misses the point. The 2nd Amendment protects a natural right; that's why it is not to be infringed. Owning and operating a vehicle is not a natural right, so comparing it to gun ownership is like comparing the ability to own and operate an airplane with the rights to freedom of speech and religion.
"This is an important point because our Founders' central reason for creating the Bill of Rights was to hedge in a body of natural rights as off-limits to government regulation and interference.
"The 2nd Amendment says, 'A well regulated militia, being necessary to the security of a free state, the right to keep and bear arms shall not be infringed.' Metcalf has seized on the words 'well regulated,' taking them out of context to the detriment of 'shall not be infringed.'"
See the report at:
Guns & Ammo Editor: All Constitutional Rights Need Regulation, Even 2nd Amendment
Hooray for Mr. Hawkins! He has a grasp of Natural Law. That is something that Dick Metcalf obviously doesn't possess. The sad thing is Mr. Metcalf occupies a very trusted and influential position that should be utilized to protect the Second Amendment. Instead, he is using his position to help destroy the Second Amendment. Like I said, not all gun owners are the friends of liberty.
But as long as Guns and Ammo magazine is rolling in the dough, don't expect any change. I, for one, am not going to help pay a gun magazine editor's salary that is using the money I send him to use the pages of the magazine to facilitate the destruction of the liberties that keep my children and grandchildren free. That means I have kissed my subscription to Guns and Ammo and Handguns magazines goodbye.
By the same token, how long are Christians today who say they believe in the Second Amendment (and the rest of the Bill of Rights) going to keep sending their tithes and offerings to these churches where the pastors refuse to publicly resist these draconian gun control bills such as were recently introduced by Obama and Feinstein? How long are they going to keep filling the pews of these do-nothing churches? As long as these say-nothing pastors see their pews and offering plates full, don't expect anything to change.
I will say it plainly: if you attend a church and didn't hear your pastor oppose the Obama/Feinstein gun control bills from the pulpit earlier this year, YOU NEED TO GET OUT OF THAT CHURCH. The only thing holding this republic together is the people's right to keep and bear arms–especially semi-automatic rifles with large-capacity magazines. By refusing to resist evil, your pastor has become an enemy of liberty. Wittingly or not, he is helping to put the chains of slavery around the necks of your children and grandchildren. Why would you stay and support such a pastor and church?
As Christ was betrayed and rejected by His "friends," so, too, the liberties and freedoms of our country are being betrayed and rejected by its "friends."
After four years and three months of unprecedented carnage, the Great War ended 95 years ago on November, 11th 1918. The most tragic event in the history of mankind, that war destroyed a vibrant, magnificently creative civilization. A fundamentally decent and well-ordered world was shattered forever. The floodgates of hell in which we live now were opened.
It was truly the first global war—la Grande Guerre, der grosse Krieg. Tens of millions of men were mobilized. In France and Germany four fifths of all men between 18 and 50 donned the uniform. The entire human, physical and moral resources of Europe's major powers and a host of smaller nations were strained like never before in history. The weapons were deployed on a massive scale, killing machines that only a generation earlier did not exist: airplanes, tanks, poison gasses, submarines. The lethal mix of the machine gun and barbed wire made "going over the top" tantamount to a death sentence.
The war claimed close to 20 million lives, soldiers and civilians in roughly equal proportion. Millions of young men were maimed and damaged forever. Epidemics during and immediately after the war claimed millions more. Even more horrendous are that war's moral and spiritual consequences. Bolshevism, Fascism, Nazism, the sequel known as the Second World War, and the wounded civilization we now live in, are its poisoned fruits.
How it actually happened, or, as Ranke would put it, wie es eigentlich gewesen?
As we near the centennial of its outbreak, it is not uncommon for educated non-historians who think about such matters to assume that the war in 1914 was the result of a series of blunders and miscalculations in various Great Power courts, foreign offices, and chancelleries. The key interwar American text on the subject, Sidney B. Fay's Origins of the World War, suggested that nobody wanted the war but—like in a Greek drama—forces beyond the actors' control and understanding drove everyone into the maelstrom. Implicit in this narrative was the view that the European system was so inherently unstable that a single terrorist act by a troubled Serb adolescent in a troubled Balkan city could fatally disrupt it.
That view was wrong. As one of the most prominent German historians of the 20th century, Fritz Fischer, demonstrated in his masterly Griff nach der Weltmacht (Germany's Bid for Global Dominance), the Kaiserreich military and political elite welcomed the prospect of war resulting from the attentat in Sarajevo as an opportunity to make Germany the hegemon of the Old Continent. Fischer established beyond reasonable doubt that Berlin manipulated the July crisis in 1914 to revise her 1871 borders and establish dominance in Europe, whereby France and Russia would be degraded to powerlessness and territorial insignificance.
To that end, after Sarajevo Germany encouraged Austria to pursue what Vienna believed would be a local war against Serbia in order to engineer a wider European conflagration which would eliminate France and Russia from the scene for decades. The record is clear: as (by then former) German chief of general staff Moltke confided to his friend Colmar von der Goltz as early as 1915, it was the war of Germany's making, "this war that I prepared and initiated." Had the murdered Archduke Francis Ferdinand—who did not want war—been alive, Austria's Chief of Staff Konrad von Hetzendorf mused when the war started going badly for the Dual Monarchy, "he would have had me shot."
Moltke and other Junkers were not acting alone. Having betrayed Bismarck's legacy by tying Germany to the decaying Habsburg Monarchy and by conducting a reckless foreign policy in the early years of the 20th century, having alienated Britain by building an unnecessary and ultimately useless high seas fleet, the Wilhelmine establishment found itself in the encirclement of its own making. That establishment blundered to the point of prompting Britain and Russia to become de facto (albeit not as yet formal) allies in 1907—unthinkable in the days of the Iron Chancellor. At times Germany acted on the global stage like a bunch of McCains with manners: when Berlin got needlessly involved in Morocco in 1911, even Vienna withdrew support.
A "preventive" war against Russia and France, based on the Schlieffen Plan, was seen as a way out of Germany's chronic diplomatic isolation and as a means of preempting Russia's economic, demographic and military rise, which obsessed Chancellor Theobald von Bethmann-Hollweg, who complained that it was useless to plant oaks on his Brandenburg estate since some Cossacks would rest in their shade. To that end Germany encouraged Austria-Hungary to issue an impossible ultimatum to Serbia blaming her for Sarajevo—the famous blank check of July 5, 1914—with both Central Powers knowing full well that this would lead to an all-out war unless Russia climbed down at the last minute and thus abdicated her role as a great power. As David Fromkin concluded in his excellent Europe's Last Summer, it takes two or more to keep the peace but only one to start the war: "The international conflict in the summer of 1914 consisted of two wars, not one. Both were started deliberately." One was Austria's war against Serbia, the other Germany's war against France and Russia. Britain inevitably and predictably entered the fray when Germany violated Belgium's neutrality—as postulated by the Schlieffen Plan—thus making the war global. It was frivolously assumed in Berlin that in any event the British could not field an army capable of affecting the outcome until it was too late.
It was not possible for German politicians and soldiers simply to declare the European system created by Bismarck null and void. They could not admit that they wanted to revise it by force in favor of an extended Mitteleuropa, dominated by Germany, with an emaciated France to the west and a humbled Russia—minus the Ukraine and the Baltic provinces—to the east. The Prussian elite needed a seemingly righteous cause, the latter-day Ems Telegram, to unite the nation and, in particular, to persuade its millions of Social Democrats and Roman Catholics that the coming war was just, and the Vaterland's cause worth dying for. The scenario was simple, mendacious, and effective: encourage Austria to present Serbia with an outrageous ultimatum that had to be rejected; let Russia threaten Austria in Serbia's defense; present Germany's subsequent move against Russia as a gallant and selfless rescue of Germany's aggrieved Danubian ally; and attack France first, on whatever grounds, in order to kick her out of the war before turning the might of the entire army against the slow-mobilizing Russians.
This was a reckless scenario full of incalculable risks. The British duly declared war when Liege was attacked and the Schlieffen Plan collapsed with the Miracle on the Marne. But in July 1914 both military planning and the political rationale behind it reflected Berlin's establishment's obsession with the notion of "encirclement." Just as the political paradigm was unduly pessimistic, its military "solution" was based on an optimistic scenario that had many elements that could, and did, go wrong. Determined to break out of this self-imposed, intellectually wanting and largely imagined "encirclement," the Second Reich discarded Bismarck's flexibility of external liaisons in favor of an implacable hostility to France, a self-generated sense of existential danger from Russia, and—perhaps worst of all—an alliance with Austria-Hungary that was debilitating in its implications and disastrous in its consequences.
The Iron Chancellor would never have allowed the worn-out Viennese tail to wag the dynamic German dog, and in the 1880s and 90s he repeatedly warned that the Balkans must never be allowed to release its potential as Europe's proverbial powder keg. His successors of 1914 disregarded that advice on both counts. In this they encountered no effective opposition, and even the seemingly middle-of-the-road Chancellor, Bethmann-Hollweg, joined the fray with an air of fatalistic determination, only once or twice interrupted by pangs of fearful lucidity.
By 1914 Germany's ruling stratum's understanding of the State reason was fatally corrupted by a host of ideological mantras which were Wilhelmine Germany's equivalent of America's global interventionists today: the naval lobby, the colonial lobby, the annexationist lobby, the Voelkisch lobby. Like the proponents of the war against Iran, they branded all moderation weakness and all doubt treason. Germany's criminal blunder of 1914 was a sinister precursor of her crime of 1939. As per Fischer, these are the "ideologies, values, and ambitions that led our country to destruction in the space of two generations."
In addition to being gripped by a self-fulfilling and gloomy Weltanschauung that demanded aggressively proactive policies, the Central Powers' political elites were unable and unwilling to question the dictates of military planning. As Fischer's old foe, conservative German historian Gerhard Ritter, readily admitted, a desperate gamble, va-banque Spiel, replaced policy making: in Vienna Conrad presented the Cabinet with a rosy and unrealistic assessment of Austria's military capabilities that were soon demolished in a series of humiliating defeats in Serbia. In Berlin the German plan of campaign—which relied on a great Austrian offensive in the East which never happened—suffered from an over-estimation of German capability. Mobilization schedules and railway timetables took over. The lights went out all over Europe, never to be lit again.
Four awful years later President Wilson's Fourteen Points—the device that was allegedly meant to end the war—espoused the principle of self-determination. It threw a revolutionary doctrine thrown at an already exhausted Europe, a doctrine almost on par with Bolshevism in its destabilizing effect. It unleashed competing aspirations among the smaller nations of Central Europe and the Balkans that not only hastened the collapse of transnational empires, but also gave rise to a host of intractable ethnic conflicts and territorial disputes that remain unresolved to this day. Wilson's notions of an "enlarging democracy" and "collective security" signaled the birth of a view of America's role in world affairs which has created—and is still creating—endless problems for both America and the world. It was Wilson, speaking through President George W. Bush a decade ago, who declared that America not only "created the conditions in which new democracies could flourish" but "also provided inspiration for oppressed peoples."
Two decades after the Armistice, burdened by Clemenceau's harsh revenge at Versailles, Europe staggered into a belated sequel in September 1939. After 1918 it was very badly wounded; after 1945, mortally so. The result is a civilization that is aborting and birth-controlling itself to death, a civilization that is morally bankrupt, culturally spent, and spiritually comatose. Ninety five years later we are living—if life it is—with the consequences, and on the ruins, of the Great War.
New York – Jeremy Hammond sat in New York's Metropolitan Correctional Center last week in a small room reserved for visits from attorneys. He was wearing an oversized prison jumpsuit. The brown hair of the lanky 6-footer fell over his ears, and he had a wispy beard. He spoke with the intensity and clarity one would expect from one of the nation's most important political prisoners.
On Friday the 28-year-old activist will appear for sentencing in the Southern District Court of New York in Manhattan. After having made a plea agreement, he faces the possibility of a 10-year sentence for hacking into the Texas-based private security firm Strategic Forecasting Inc., or Stratfor, which does work for the Homeland Security Department, the Marine Corps, the Defense Intelligence Agency and numerous corporations including Dow Chemical and Raytheon.
Four others involved in the hacking have been convicted in Britain, and they were sentenced to less time combined—the longest sentence was 32 months—than the potential 120-month sentence that lies before Hammond.
Hammond turned the pilfered information over to the website WikiLeaks and Rolling Stone and other publications. The 3 million email exchanges, once
made public, exposed the private security firm's infiltration, monitoring and surveillance of protesters and dissidents, especially in the Occupy movement, on behalf of corporations and the national security state. And, perhaps most important, the information provided chilling evidence that anti-terrorism laws are being routinely used by the federal government to criminalize nonviolent, democratic dissent and falsely link dissidents to international terrorist organizations. Hammond sought no financial gain. He got none.The email exchanges Hammond made public were entered as evidence in my lawsuitagainst President Barack Obama over Section 1021 of the National Defense Authorization Act (NDAA). Section 1021 permits the military to seize citizens who are deemed by the state to be terrorists, strip them of due process and hold them indefinitely in military facilities. Alexa O'Brien, a content strategist and journalist who co-founded US Day of Rage, an organization created to reform the election process, was one of my co-plaintiffs. Stratfor officials attempted, we know because of the Hammond leaks, to falsely link her and her organization to Islamic radicals and websites as well as to jihadist ideology, putting her at risk of detention under the new law. Judge Katherine B. Forrest ruled, in part because of the leak, that we plaintiffs had a credible fear, and she nullified the law, a decision that an appellate court overturned when the Obama administration appealed it.
Freedom of the press and legal protection for those who expose government abuses and lies have been obliterated by the corporate state. The resulting self-exile of investigative journalists such as Glenn Greenwald, Jacob Appelbaum and Laura Poitras, along with the indictment of Barret Brown, illustrate this. All acts of resistance—including nonviolent protest—have been conflated by the corporate state with terrorism. The mainstream, commercial press has been emasculated through the Obama administration's repeated use of the Espionage Act to charge and sentence traditional whistle-blowers. Governmental officials with a conscience are too frightened to reach out to mainstream reporters, knowing that the authorities' wholesale capturing and storing of electronic forms of communication make them easily identifiable.
Elected officials and the courts no longer impose restraint or practice oversight. The last line of defense lies with those such as Hammond, Julian Assange, Edward Snowden and Chelsea Manning who are capable of burrowing into the records of the security and surveillance state and have the courage to pass them on to the public. But the price of resistance is high.
"In these times of secrecy and abuse of power there is only one solution—transparency," wrote Sarah Harrison, the British journalist who accompanied Snowden to Russia and who also has gone into exile, in Berlin. "If our governments are so compromised that they will not tell us the truth, then we must step forward to grasp it. Provided with the unequivocal proof of primary source documents people can fight back. If our governments will not give this information to us, then we must take it for ourselves."
"When whistleblowers come forward we need to fight for them, so others will be encouraged," she went on. "When they are gagged, we must be their voice. When they are hunted, we must be their shield. When they are locked away, we must free them. Giving us the truth is not a crime. This is our data, our information, our history. We must fight to own it. Courage is contagious."
Hammond knows this contagion. He was living at home in Chicago in 2010 under a 7-a.m.-to-7-p.m. curfew for a variety of acts of civil disobedience when Chelsea (formerly Bradley) Manning was arrested for giving WikiLeaks secret information about military war crimes and government lies. Hammond at the time was running social aid programs to feed the hungry and send books to prisoners. He had, like Manning, displayed a remarkable aptitude for science, math and computer languages at a young age. He hacked into the computers at a local Apple store at 16. He hacked into the computer science department's website at the University of Illinois-Chicago as a freshman, a prank that saw the university refuse to allow him to return for his sophomore year. He was an early backer of "cyber-liberation" and in 2004 started an "electronic-disobedience journal" he named Hack This Zine. He called on hackers in a speech at the 2004 DefCon convention in Las Vegas to use their skills to disrupt that year's Republican National Convention. He was, by the time of his 2012 arrest, one of the shadowy stars of the hacktivist underground, dominated by groups such as Anonymous and WikiLeaks in which anonymity, stringent security and frequent changes of aliases alone ensured success and survival. Manning's courage prompted Hammond to his own act of cyber civil disobedience, although he knew his chances of being caught were high.
"I saw what Chelsea Manning did," Hammond said when we spoke last Wednesday, seated at a metal table. "Through her hacking she became a contender, a world changer. She took tremendous risks to show the ugly truth about war. I asked myself, if she could make that risk shouldn't I make that risk? Wasn't it wrong to sit comfortably by, working on the websites of Food Not Bombs, while I had the skills to do something similar? I too could make a difference. It was her courage that prompted me to act."
Hammond—who has black-inked tattoos on each forearm, one the open-source movement's symbol known as the "glider" and the other the shi hexagram from the I Ching—is steeped in radical thought. As a teenager, he swiftly migrated politically from the liberal wing of the Democratic Party to the militancy of the Black Bloc anarchists. He was an avid reader in high school of material put out by CrimethInc, an anarchist collective that publishes anarchist literature and manifestos. He has molded himself after old radicals such as Alexander Berkman and Emma Goldman and black revolutionaries such as George Jackson, Elaine Brown and Assata Shakur, as well as members of the Weather Underground. He said that while he was in Chicago he made numerous trips to Waldheim Cemetery to visit the Haymarket Martyrs Monument, which honors four anarchists who were hanged in 1887 and others who took part in the labor wars. On the 16-foot-high granite monument are the final words of one of the condemned men, August Spies. It reads: "The day will come when our silence will be more powerful than the voice you are throttling today." Emma Goldman is buried nearby.
Hammond became well known to the government for a variety of acts of civil disobedience over the last decade. These ranged from painting anti-war graffiti on Chicago walls to protesting at the 2004 Republican National Convention in New York to hacking into the right-wing website Protest Warrior, for which he was sentenced to two years in the Federal Correctional Institute at Greenville, Ill.
He said he is fighting as "an anarchist communist" against "centralized state authority" and "exploitative corporations." His goal is to build "leaderless collectives based on free association, consensus, mutual aid, self-sufficiency and harmony with the environment." It is essential, he said, that all of us work to cut our personal ties with capitalism and engage in "mass organizing of protests, strikes and boycotts." Hacking and leaking, he said, are part of this resistance—"effective tools to reveal ugly truths of the system."
Hammond spent months within the Occupy movement in Chicago. He embraced its "leaderless, non-hierarchical structures such as general assemblies and consensus, and occupying public spaces." But he was highly critical of what he said were the "vague politics" in Occupy that allowed it to include followers of the libertarian Ron Paul, some in the tea party, as well as "reformist liberals and Democrats." Hammond said he was not interested in any movement that "only wanted a 'nicer' form of capitalism and favored legal reforms, not revolution." He remains rooted in the ethos of the Black Bloc.
"Being incarcerated has really opened my eyes to the reality of the criminal justice system," he said, "that it is not a criminal justice system about public safety or rehabilitation, but reaping profits through mass incarceration. There are two kinds of justice—one for the rich and the powerful who get away with the big crimes, then for everyone else, especially people of color and the impoverished. There is no such thing as a fair trial. In over 80 percent of the cases people are pressured to plea out instead of exercising their right to trial, under the threat of lengthier sentences. I believe no satisfactory reforms are possible. We need to close all prisons and release everybody unconditionally."
He said he hoped his act of resistance would encourage others, just as Manning's courage had inspired him. He said activists should "know and accept the worst possible repercussion" before carrying out an action and should be "aware of mass counterintelligence/surveillance operations targeting our movements." An informant posing as a comrade, Hector Xavier Monsegur, known online as "Sabu," turned Hammond and his co-defendants in to the FBI. Monsegur stored data retrieved by Hammond on an external server in New York. This tenuous New York connection allowed the government to try Hammond in New York for hacking from his home in Chicago into a private security firm based in Texas. New York is the center of the government's probes into cyber-warfare; it is where federal authorities apparently wanted Hammond to be investigated and charged.
Hammond said he will continue to resist from within prison. A series of minor infractions, as well as testing positive with other prisoners on his tier for marijuana that had been smuggled into the facility, has resulted in his losing social visits for the next two years and spending "time in the box [solitary confinement]." He is allowed to see journalists, but my request to interview him took two months to be approved. He said prison involves "a lot of boredom." He plays chess, teaches guitar and helps other prisoners study for their GED. When I saw him, he was working on the statement, a personal manifesto, that he will read in court this week.
He insisted he did not see himself as different from prisoners, especially poor prisoners of color, who are in for common crimes, especially drug-related crimes. He said most inmates are political prisoners, caged unjustly by a system of totalitarian capitalism that has snuffed out basic opportunities for democratic dissent and economic survival.
"The majority of people in prison did what they had to do to survive," he said. "Most were poor. They got caught up in the war on drugs, which is how you make money if you are poor. The real reason they get locked in prison for so long is so corporations can continue to make big profits. It is not about justice. I do not draw distinctions between us."
"Jail is essentially enduring harassment and dehumanizing conditions with frequent lockdowns and shakedowns," he said. "You have to constantly fight for respect from the guards, sometimes getting yourself thrown in the box. However, I will not change the way I live because I am locked up. I will continue to be defiant, agitating and organizing whenever possible."
He said resistance must be a way of life. He intends to return to community organizing when he is released, although he said he will work to stay out of prison. "The truth," he said, "will always come out." He cautioned activists to be hyper-vigilant and aware that "one mistake can be permanent." But he added, "Don't let paranoia or fear deter you from activism. Do the down thing!"
Chris Hedges, whose column is published Mondays on Truthdig, has previously spent nearly two decades as a foreign correspondent in Central America, the Middle East, Africa and the Balkans. He has reported from more than 50 countries and has worked for The Christian Science Monitor, National Public Radio, The Dallas Morning News and The New York Times, for which he was a foreign correspondent for 15 years.
Source: Truthdig
We often hear talk about the all-powerful global elite and how they are invincible. They are not invincible, they are blinded by their avarice, decadence and insatiable desire to dominate a humanity that they hold in such disdain.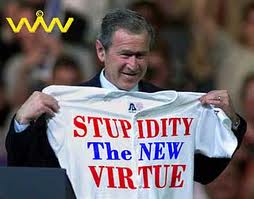 As I have studied their playbook and have learned their mindset, as a result, I have learned that they have vulnerabilities. Just like a quarterback that doesn't like pressure as they attempt to pass from the "pocket", they can be forced to scramble.
I have seen time and time again that when their evil agendas are exposed in the light of day, they run for cover. The latest example of this global elite acquiescence to the will of the people was in Syria when their agenda was exposed by the truthful media. The alternative media was relentless in our exposing the fact that the CIA shipped in the chemical weapons so that al-Qaeda would use them on the Syrian civilians. As a result, the puppet Obama had to run for cover and we have not hear the word "Syria" come from his mouth or the mouth of warmonger, John McCain, since the globalist agenda was exposed. Enlightenment and education would seem to be the keys to turning back the globalist invasion of the United States.
Why Aren't There More Syria's?
I have recently been wondering why don't we have more "Syria's"? If we can make these criminal central bankers retreat in the face of one of their most important objectives, the temporary preservation of the Petrodollar which would be accomplished by taking out Syria and then Iran, then why can't we take dismantle the rest of their agenda? When we look at our victory over the Syrian issue, it is baffling to try and explain why we could be so stupid in so many other areas.
What kind of nation would tolerate endless wars of occupation which are serving to bankrupt the country?
What kind of nation would tolerate criminal Wall Street bankers engaging in an illegal Ponzi scheme (i.e. the derivatives) and then bailing out these felons with our own tax money?
What kind of nation would tolerate a Nancy Pelosi who has admitted to engaging in insider trading in the stock market and then let her also get away with telling the people that we need to pass Obamacare to see what's in it?
What kind of nation would tolerate a Senator, like Diane Feinstein and her husband, making a billion dollars from the sale of post office buildings?
What kind of nation would tolerate a US senator, John McCain, who has given aid and comfort to al-Qaeda in Libya and Syria and then defend their murderous ways
What kind of nation would tolerate a president who has a half-brother, Malick Obama, running finance for the Muslim Brotherhood and then having this president support the Muslim Brotherhood in Egypt and Libya?
What kind of nation would murder 53 million, and counting, of its most vulnerable citizens without blinking an eye?
What kind of citizenry would tolerate its elected leaders while they pass and implement a health care system based upon the British NHS which pays bonuses for euthanizing the elderly?
What kind of citizenry would tolerate its elected leaders handing over control of the military to the United Nations?
What kind of nation would tolerate the specter of sex rings (you will be hearing a lot about this in upcoming weeks) in and around the White House?
What kind of nation would tolerate its megabanks and their laundering of drug money and child sex trafficking money through their institutions? Oh yes, they have paid fines, but nobody has gone to jail.
What kind of a nation would tolerate the prevalence of false flag events, from the Boston Marathon Bombing to the 7/7 London Bombings to the attacks on 9/11 to the contrived Gulf oil explosion and not think the nation is not in grave danger as November 13th and the Grid EX II drill approaches?
What kind of citizenry would tolerate these violations of the public trust? The answer is simple. Only an incredibly stupid and dumbed down population would tolerate these abuses from their banker-controlled government?
The Globalist Number One Weapon
The number one weapon that is used against humanity in order to further the globalist agenda is induced stupidity. Many older foreigners are in awe as they witnessed the dumbing down of America in just a few short decades.
We Americans were once known for our culture, innovations, creativity and work ethic. Phrases like "made in America" use to mean something. There was a time in this country when our elected leaders feared the people. Today, leaders like Feinstein, Pelosi, Reid, Obama and McCain mock America on a daily basis as they tell the same lies and engage in the same criminal behaviors with impunity.
How Dire is America's Intellectual Deficit?
America's intellectual deficit starts right at the top of the intelligence pyramid, namely with its intelligence quotient (IQ). The USA scores the lowest in national average IQ among the developed countries of the world, at a national average score of 98. The data is obtained from IQ and Global Equality by Dr. Richard Lynn (professor of Psychology, University of Ulster, Northern Ireland) and Dr. Tatu Vanhanen (University of Tampere, Finland).
Take a look at this poster child for American stupidity.
A Snapshot of Stupidity
Are we really surprised at the following?
50% of high school seniors think Sodom and Gomorrah were married.
55% of the U.S. population does not know that the Sun is a star.
25% believe we won our independence from a country OTHER than Great Britain.
29% couldn't name the Vice President.
73% couldn't correctly say why we fought the Cold War.
Political Stupidity
The following are facts which should inspire a collective sense of national shame.
3% can identify the first President of the United States.
10% know how many justices sit on the Supreme Court.
14% know who wrote the Declaration of Independence.
23% can correctly identify the two houses of the U.S. Congress.
22% of Americans could name all five Simpson family members, compared with just 1 in 1,000 people who could name all five First Amendment freedoms.
And, please explain to me, how in the hell did we elect this moron, TWICE?
And how many stupid people would sign this petition to repeal the First Amendment?
Conclusion
The greatest weapon the central banksters have at their disposal is the inducement of mass stupidity. The masses of this country are so stupid that one has to wonder if this country is even worth saving. Can America be saved despite the widespread ignorance which has spread across the country like an out of control pandemic?
The number one enemy facing the American people are not the Chinese, the Iranians, the Bilderbergers or any other liberty-destroying group. The number one enemy facing America is its profound level of stupidity!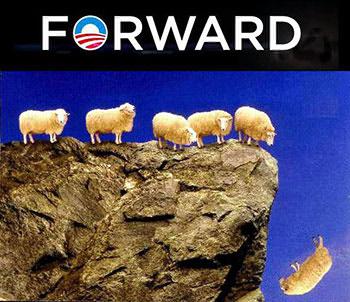 Why did America rise up and collectively tell Obama "no" to invading Syria? As I search for an answer, I realize that if a lazy dog does not move, the sun will still shine on its posterior once a day. Is that what happened in Syria? Or was it likely that the alternative and truthful media in this country were unified in their voice and their approach to the public, for a 30 day period, got our message got through. Psychologists call this the "confirmation bias" which works by repeating a belief often enough that the recipients of the message come to believe it. We see this with the global warming phenomenon. Despite the shoddy science behind the claims of an impending eco-disaster, the people are willing to "go green". Perhaps if we redoubled our efforts in the alternative media, we might see dramatic results in terms of waking up a dumbed down population.
We can debate the causes of our national stupidity, but it does not matter. The fact remains is that we are a stupid people. The lesson learned here is that America's stupidity manifests itself in making us into becoming a nation of sheep. Sheep are waiting to be led and they will follow the loudest voice. This means that all of us in the alternative media need to redouble our efforts. We probably will not stop the coming crash, but we might soften the landing and make it easier to pick up the pieces after the fact.
Source: Dave Hodges  |  The Common Sense Show
November 7 and 8 nuclear talks at most may offer Iran modest temporary relief in return for major concessions.
How they're presented remains to be seen. How they're implemented is another matter.
Longstanding anti-Iranian hostility remains unresolved. Washington wants it that way. So does Israel.
Netanyahu wants no concessions offered. He calls any deal a bad one. It's "very dangerous for peace and the international community," he claims. It's hard imagining more convoluted thinking.
Temporary modest relief, if offered, is too little. Reports suggest Washington may unfreeze a portion of billions of dollars of Iranian assets held in foreign banks. It may allow some international trade.
In return, reports say stiff demands require Iran to halt uranium enrichment to 20%, render most of its nuclear fuel unusable, agree not to use high speed IR-2 centrifuges, and not activate its Arak facility when completed.
Details aren't finalized. Terms discussed are temporary. They represent step one along a long road toward resolving longstanding anti-Iranian hostility.
John Kerry, French Foreign Minister Laurent Fabius, Britain's William Hague and Germany's Guido Westerwelle arrived in Geneva. They participated in Friday talks.
A November 8 State Department statement said:
"In an effort to help narrow the differences in negotiations, Secretary Kerry will travel to Geneva, Switzerland today at the invitation of EU High Representative Ashton to hold a trilateral meeting with High Representative Ashton and Foreign Minister Zarif on the margins of the P5+1 negotiations."
On arrival, Fabius said "(t)here has been progress, but nothing is hard and fast yet." Late afternoon Friday Geneva time, Kerry added:
"I want to emphasize there is not an agreement at this point. I don't think anybody should mistake that there are some important gaps that have to be closed."
Precisely what emerges remains to be seen. Most important is what follows.
Agreements are easily broken. Washington's history reflects duplicity. It's word isn't its bond. Hold the cheers.
Headlines may belie reality. US rapprochement with Iran isn't likely. Why after all these years? Why now?
Why after five years of deep-seated Obama administration hostility? Why in an administration infested with hardliners? Why despite a change in Iranian leadership?
Positive reports overstate reality. What's given can easily be taken away. America's so-called deal is reversible. Ahead of arriving in Geneva, John Kerry said:
"We are asking them to step up and provide a complete freeze over where they are today. Iran knows that if they don't meet the standards of the international community, the sanctions could be increased and even worse."
Iran's good intentions may not matter. Washington and Israel are obstacles. On November 8, Haaretz headlined "Netanyahu warns Kerry: Israel not bound by any deal between Iran and West."
They met in Jerusalem. They did so before Kerry left for Geneva. Netanyahu said "Israel utterly rejects" a deal. It's "not obliged" to respect one.
It'll "do everything it needs to do to defend itself and the security of its people." Iran threatens no one. Its nuclear program is peaceful. Israel and Western officials know it. They claim otherwise.
On Wednesday, Obama said negotiations "are not about easing sanctions. (They're) about how Iran begins to meet its international obligations and provide assurances not just to us but to the entire world."
An administration spokesperson said:
"In the months since the Iranian election, we have continued to pursue our unwavering goal of preventing Iran from obtaining a nuclear weapon."
"We have not let up on vigorous sanctions enforcement one iota."
"This includes new designations of sanctions evaders as well as other steps to address potential sanctions evasion."
Anti-Iranian organizations are masters at inventing nonexistent threats.
The Jewish Institute for National Security Affairs (JINSA) calls itself "the most influential group on the issue of US-Israel military relations."
It supports Israel's worst crimes. It's in lockstep with its hegemonic regional agenda.
Its Iran Task Force includes a rogue's gallery of members. Its October 29 Los Angeles Times op-ed headlined "How to negotiate with Iran," saying:
"The most pressing national security threat facing the United States remains preventing a nuclear-capable Iran."
Washington "should only pursue an agreement within certain parameters:"
(1) "Iran must resolve outstanding international concerns."
(2) It must "suspend all enrichment-related and reprocessing activities."
(3) "(D)eny Iran nuclear weapons capability." Doing so involves severely restricting its legitimate operations.
(4) Mandate "strict inspections."
(5) Negotiate "from a position of strength." Doing so requires intensified sanctions, leaving open a military option, "initiat(ing) new military deployments," and supporting "Israeli military action if conducted."
(6) Don't "waste time. Iran will likely attain an undetectable nuclear capability by mid-2014, and perhaps earlier."
Imposing "a strict deadline for talks can dissuade Iran from using diplomacy as a cover while sprinting for the bomb, and reassure Israel so it does not feel compelled to act alone."
Negotiators "must walk away from any agreement" deviating from the above terms.
An earlier JINSA commentary called sanctions "dangerously ineffective." It urged military force at an "optimal time regardless of elections or other political considerations."
The American Enterprise Institute (AEI) exerts enormous influence in Washington. It's pro-business, pro-war and pro-unchallenged US dominance. It's militantly anti-Iranian.
Danielle Pletka is vice president for foreign and defense studies. On November 7, sheheadlined "A Lousy Iran Deal," asking:
"What's a 'modest rollback' exactly? How much 'suspension' is suspension?" Why isn't a total "freeze" imposed?
"What will the Iranians have given? Nothing. Every single offer reportedly out there from the Iranians is less than what was offered mere months ago in earlier negotiations."
"In exchange, every concession contemplated by the Obama team is more than what was offered in earlier negotiations. Who's the better negotiator here? Did you have any doubt?"
Reports suggest Washington demands major concessions. In return, Iran appears being offered modest, temporary relief at best.
Obama has little wiggle room on congressionally imposed sanctions. He can't stop stiffer ones if enacted. They'll stick with a virtual two-thirds or greater majority in both houses assured to pass them.
Congressional hardliners from both parties want them. Perhaps they'll be forthcoming regardless of Geneva's outcome.
Imposing them will unravel whatever is agreed on. Maybe Obama plans it that way. He can say we tried. We failed. He'll blame Iran for US duplicity. It won't surprise.
Sanctions imposed under the International Emergency Economic Powers Act (IEEPA) are at Obama's discretion. They include frozen Iranian assets.
He can lift them all with a stoke of his pen. Doing so would send an important signal. Unfreezing a modest amount temporarily is much different.
It's tokenism. It can be withdrawn with the same pen stroke. It can happen without warning. It can be with no justification.
According to Pletka, Iranian concessions merely slow its nuclear program. She wants significant rollback.
"(S)low down is fine with Iran," she says, "because it has EVERYTHING IT NEEDS FOR A NUCLEAR WEAPON, or even several."
What once was "a demand to end (its) entire nuclear weapons program has become a demand to make it smaller and hide it better."
Pletka and likeminded hardliners know Iran's nuclear program has no military component. They duplicitously claim otherwise. They're in lockstep with longstanding US and Israeli policy.
They want the Islamic Republic eliminated. They want it replaced. They want Western control restored. They want war short of other ways to get it.
They'll support an Israeli attack. It's unlikely but possible. America and Israel have longstanding plans readied. Both countries represent the greatest threat to world peace.
In June 1981, Israeli warplanes attacked Iraq's Osirak nuclear reactor. It was under construction. It was nearly completed.
Israeli Prime Minister Menachem Begin, Defense Minister Ariel Sharon, and other hardliners called Iraq an existential threat. Independent observers said otherwise.
Anticipatory self-defense doesn't wash. It's lawless. George Bush asserted America's right to "impose preemptive, unilateral military force when and where it chooses." Obama governs by the same standard.
In 1981, the Security Council said "the military attack by Israel was in clear violation of the Charter of the United Nations and the norms of international conduct."
It didn't matter. Recrimination didn't follow. America gets away with murder and then some. So does Israel.
Iraq was a Nuclear Non-Proliferation Treaty signatory since 1968. It remains one. Israel is a nuclear outlaw. It falsely calls Iran an existential threat.
Will a future attack follow? Will Washington support it? Will they attack together? Dick Cheney calls war on Iran inevitable. He urges it. He's not alone.
Lunatics infest Washington. Likeminded ones govern Israel. Anything ahead is possible. Both countries want sovereign independent Iran eliminated. So do rogue regional allies.
An interim deal at best delays possible military force. Employing it remains on the table.
So does potentially striking Iran with bunker buster or other nuclear weapons.They're deployed close by. They're ready to be launched on command.
Iran's under no illusions. Washington and Israel can't be trusted. Neither country negotiates in good faith. They're all take and no give.
Agreements they reach are often breached. Regional tensions remain high.
Israeli German-supplied submarines carry nuclear missiles. Its warplanes are equipped to launch them. So can its long range missiles.
In mid-October, the IDF held war games. They included long-range warplane exercises. Air-to-air refueling was practiced. Drills over the Mediterranean were unusually extensive.
War games aren't unusual. At the same time, practicing offensive tactics are worrisome. Israel notoriously attacks preemptively. It struck Syrian targets five times this year.
Perhaps it plans something major against Iran. If not now, maybe later. Maybe jointly with Washington.
Maybe at a more strategic time. Nuclear talks may be more subterfuge than real. The fullness of time will tell.
Stephen Lendman lives in Chicago. He can be reached at lendmanstephen@sbcglobal.net.
His new book is titled "Banker Occupation: Waging Financial War on Humanity."
http://www.claritypress.com/LendmanII.html
Visit his blog site at sjlendman.blogspot.com.
Iran to Follow?
Damascus – Additional easing of Syrian sanctions is expected by mid-November according to staff at the US Treasury Department's Office of Financial Asset Control (OFAC).
Pressure on Obama from Putin is part of the 'price tag' for Russia's role in bailing out the American president, whose chemical weapons 'redline' became something of an albatross. But another reason for the relaxation is that the White House believes it needs to communicate to Damascus that prospects for better relations, and possibly even some cooperation, are not completely dead, despite the 32-month crisis still raging in the Syrian Arab Republic.
This second easing of sanctions will show more balance and neutrality than those of last June, which were perceived as supporting Saudi and Gulf aid to the rebels while weakening the Assad government just as the Syrian Army had begun gaining back ground from the rebels. At that time, licenses for exports of certain goods related to reconstruction of infrastructure were allowed in areas held by the rebels. Specifically, OFAC indicated that license applications would be accepted for commodities, technology and software related to water supply and sanitation, agricultural production and food processing, power generation, oil and gas production, construction and engineering, transportation, and educational infrastructure. Most benefited would be rebel-controlled areas.
No doubt it is with a deep patriotic spirit of wanting to help out their fellow Americans, that the US Treasury Departments heavily pro-Zionist OFAC asks US citizens to "consult our Frequently Asked Questions (FAQ) to find answers to your most commonly-asked questions about how Syrian and Iranian sanctions may affect your own families and your business."
That is unlikely to be easy given the obfuscatory legalize of the sanctions texts.
There are currently three types of sanctions that the U.S. government has imposed against Syria.  The most comprehensive sanction, called the Syria Accountability Act (SAA) of 2004, prohibits the export of most goods containing more than 10% U.S.-manufactured component parts to Syria.  Another sanction, resulting from the USA Patriot Act, was levied specifically against the Commercial Bank of Syria in 2006.  The third type of sanction contains many Executive Orders from the President that specifically deny certain Syrian citizens and entities access to the U.S. financial system due to their participation in proliferation of weapons of mass destruction, association with Al Qaida, the Taliban or Osama bin Laden; or destabilizing activities in Iraq and Lebanon.
Syria Accountability and Lebanese Sovereignty Restoration Act
In May 2004, the President signed E.O. 13338 implementing the Syria Accountability and Lebanese Sovereignty Restoration Act (SAA) which imposes a series of sanctions against Syria for its support for terrorism, involvement in Lebanon, weapons of mass destruction programs, and the destabilizing role it is playing in Iraq.
In addition, the Treasury Department's Statement of Policy indicated that OFAC would consider on a case-by-case basis applications to permit certain services in the agricultural sector, as well as in the Syrian telecommunication industry, enabling private citizens better access to the Internet, while certain petroleum transactions benefiting rebel forces were also authorized. OFAC also revised Syria General License 11 and replaced it with General License 11A authorizing NGOs to engage in activities to preserve the cultural heritage of the country, including museums, historic buildings and archaeological sites.
The new lifting of sanctions, tentatively scheduled to be announced next month, will help the Assad government because international banking and trade prohibitions are expected to be reduced. At the same time, US officials are discussing with their Russian "partners" a number of proposals that would acknowledge the right of the Syrian people to choose who to support in next year's Presidential elections without Washington insisting that Syrian President Bashar Assad step down as part of a "transition to democracy."
In addition, the White House is telling Congressional leaders, loudly enough for all to hear, that the president's recent waiving of restrictions on supplying arms to Syrian rebels was much more limited than depicted in mainstream media reports. In fact, the waiver—on certain portions of the Arms Export Control Act—authorizes only specific transfers to "vetted" members of the opposition and to NGOs in Syria. The defense items to be provided are described as those "necessary for the conduct of …operations inside or related to Syria, or to prevent the preparation, use, or proliferation of Syria's chemical weapons." Who was to be responsible for "vetting" the opposition members was not specified, nor were the particular articles detailed. But significantly the White House claims this is not a general waiver, but rather one with regard to a single specific contemplated transaction. Defense companies do not now have a blanket license to ship their wares to the Syrian opposition. This is because Section 40(g) of the Arms Export Control Act, 22 U.S.C. § 2780 (g), specifically gives the President authority to waive the provisions of the Act with respect to a specific transaction should he find that the waiver is "essential to the national security interests of the United States" and should he make the requisite report on the waiver to Congress. His determination on that finding directs the Secretary of State to make the required report to Congress.
The main opposition to White House plans to lessen the civilian targeting sanctions comes, as usual, from the US Congressional Zionist lobby. Israel's supporters in Congress seek to prevent any lessening of US sanctions—against Iran first, and Syria second. Two days of talks are about to begin in Vienna between experts from the P5+1 (the United States, Russia, China, Britain, France, and Germany) and their Iranian counterparts, who will discuss technical issues relating to Tehran's nuclear program and international sanctions. The meeting will help lay the groundwork for the next round of diplomatic negotiations, scheduled to take place in Geneva on November 7-8, and it is anticipated that the White House will accede to EU and Russian proposals to send a reciprocal good faith response to Tehran by lifting some of the sanctions targeting Iranian civilians. Although the P5+1 and Tehran have agreed to keep the contents of their negotiations secret, the general aim of the talks has been for Iran to reduce its capacity to enrich uranium and certain other nuclear activities in return for relief from the sanctions regime, which is strangling the nation's economy. The main hurdles include verification of any concessions Iran makes and the sequencing of any reduction in sanctions.
Signs of progress were visible earlier this week in comments made after separate talks between Iran and the International Atomic Energy Agency. In a rare joint statement, both sides called the talks "very productive"—a significant departure from eleven previous meetings in recent years, all of which failed to achieve progress in resolving what the IAEA has called the "possible military dimensions" of Iran's nuclear program. The new joint statement also indicates that a document discussed in past meetings has been set aside and a new approach taken.
Eager as it is for negotiations to succeed, the Obama administration has also echoed the Zionist lobby's contention that "no deal is better than a bad deal." Yet if the talks fail, international support for sanctions will likely begin to fall apart, reducing U.S. leverage even further.
The world is watching, particularly U.S. allies in Europe and Asia, as well as regional "friends" like Jordan, the United Arab Emirates, and Saudi Arabia. Though reportedly interested in lifting some of the sanctions on Syria and Iran, the White House is facing stiff opposition from Tel Aviv and Riyadh, with both governments criticizing the US for its lack of resolve in Syria and its presumed conciliatory attitude toward Iran.
Secretary of State John Kerry is reportedly slated to continue meetings with Saudi-Israeli officials in an attempt to tamp down their growing angst.
No doubt you have heard about the War on Drugs, the War on Terror and the War on Happiness. However, you may not be familiar with the War on God, possibly because it would be an unpopular war to discuss publicly. By the "War on God" (definition) we mean the collection of strategies, methods and techniques which have the combined effect of preventing or seriously hampering the efforts of individuals to seek or achieve legitimate Spiritual enlightenment and the Soul's eventual return to God.
The War on God is an ancient war. While the United States and other countries play an active role in this war today, they definitely did not initiate the war. If you want to use the Christian bible as a reference, you could argue that the War on God began shortly after man was created and rejected God in favor of Satan. Clearly, in some form, the War on God has existed throughout human history.
Today, the United States has effectively broken off diplomatic relations with God. The oligarchs who run the country never physically die and so their souls stay on Earth. Apparently, the United States actually believes that its technology, occult knowledge and black magic skills place it in a position which is superior to God.
We know from whistleblowers like David Morehouse that the United States sponsors and trains a cult of psychics to carry out psychic espionage (remote viewing) and also assassinations using psychic black magic techniques. According to clips of his various interviews on YouTube, it was the training in psychic assassinations which caused Morehouse to become disillusioned, quit the secret program and blow the whistle on the operation. Other countries may well operate similar programs but the details will remain unknown until someone defects and exposes them.
The leaders of the United States have always worshiped Satan. The United States was founded by a cult of Satanists known as the Masons and remains under control of that cult today. By rebranding their cult as a nation state, the cult created the appearance of legitimacy. Cult secrets simply transitioned to state secrets. Cult threats to kill anyone telling their secrets transitioned to the crimes of treason and espionage.
Nothing really changed except for the rebranding from a cult to a government. Today, essentially all members of the CIA, NSA and NASA are Masons. All US presidents have been Masons with the two exceptions of Abraham Lincoln and John Kennedy who were both assassinated.
The term "national security" refers to the security of the cult and not to the security of the general population. The Masonic motto is "If you are not one of us, you are nothing". The cult exists only to enrich itself.
The Masons study and practice the occult. Serious study begins after they take a formal oath of allegiance to Satan at the 30th degree initiation. Basic occult knowledge is neutral and everyone who advances Spiritually learns it. However, Masons seek this knowledge to gain power and control over others as opposed to knowledge for personal advancement. This choice, commonly called the Left Hand Path, places them in opposition to the will of God.
If the Satanists simply wanted to sell their Souls to Satan and mind their own business, one could argue that they had that right because they had free choice. However, the situation is not that simple. The Satanic oligarchs did freely choose to worship Satan. However, they also desire a comfortable life. They don't want to do any "grunt" work. Therefore, they have enslaved the remainder of humanity and are holding their Souls prisoner on this planet to service their needs. Therefore, if you, as an innocent Soul, ever plan to escape from this place and return to God, it is in your interest to investigate and gain an understanding of this war so that you will have an opportunity to Spiritually evolve. Otherwise, your Soul will remain a prisoner here — lifetime after lifetime — serving the Satanic overlords essentially forever.
Earth Based Religions
The phrase Earth Based Religions (definition) refers to religious schools which seek and use knowledge, including occult knowledge, to enhance their experiences during their human lifetimes as opposed to using the same knowledge to foster Spiritual development with the ultimate goal of achieving a stable non-physical Spiritual existence.
Although Pagan religions are usually grouped into this category, a more careful examination would reveal that essentially all mainstream religions are Earth based religions. Mainstream religions make constant references to God and Heaven but never explain exactly what they are talking about. Their books concentrate on historical narratives concerning how people in the past lived and coped with the basic problems of human physical existence. They never give details of any level of Spiritual existence or even any specific hints about what life beyond death will be.
Let's try an example. Suppose you have never seen a motor vehicle. You have heard vague stories that they exist, but that is all. Then, suddenly, you find yourself behind the wheel of a car on a high speed road like the US interstate system or the A roads in Britain. What would you guess would be your chance of survival? Try less than zero.
Now suppose you physically die. Suddenly, you find yourself in your Astral body. However, no one ever told you that you have an Astral body. It does not operate under the same rules as a physical body does. It is a very pliant and nimble body. It can travel in time to the past or future, access any plane and subplane in the Astral universe and research the absolute accurate and incorruptible records system known as the Akashic Records to name just a few. But, as in the previous example, you never learned how to "drive" it.
You would have done fine on the highway if you had gradually learned to drive a motor vehicle. You would do fine after death if you had some experience and training with your Astral body. However, no one ever taught you. What practical use is any religion that constantly rants about Heaven but offers no practical advice about your life after this life?
This information may have been a guarded secret in the past, but those days are gone. You can research this information to your heart's content on the internet, locate legitimate Spiritual groups and learn from those who can leave their physical body and explore the non-physical dimensions. But, don't expect any help from a mainstream church.
You might do well to recall the famous quote attributed to Jesus, "The truth will set you free". Mainstream churches are large, rich institutions. They did not get that way by "setting people free". They got that way by terrifying their followers with ridiculous horror stories of what will happen to them if they do not obey their crazy doctrines, stay with them and give them all their money.
Gnostic and other "non-traditional" religions may be Spiritual based as opposed to Earth based. Jesus always reminded everyone that he represented a kingdom "not of this world". If we had accurate records of his true lectures we would no doubt find practical instructions and information about this "other world". We don't have this information because any practical Spiritual teachings he might have given were censored out to create the simplified — but Spiritually sterile — mainstream religions we have today. They are simple to comprehend and follow but will not lead you anywhere except another physical lifetime somewhere on Earth.
Life Before Technology
Before technology life was simple. Although existence was hard, the opportunity for Spiritual experiences was greater than today. Consider, for example, all the empty time you would have as, say, a sheep herder. Nothing to do except make sure the sheep kept moving. In this situation, there was ample opportunity for the mind to wander and perhaps contemplate and glimpse other realities.
Also, and perhaps most important, no electric grid existed on the planet. Electric fields appear as solid "matter" in the Astral dimension and so can affect Astral experiences — generally in a negative way. Artificially created electromagnetic waves which blanket the planet today also have subtle and generally negative effects on living creatures.
Pagan groups generally conduct occult rituals outdoors and away from high population areas. When buildings are used, it is desirable that they be made only of wood and assembled without any metal (nails) and, of course, have no electrical wires.
Both good and evil existed before technology as they always have. It was possible to use psychological propaganda to influence and control susceptible masses of people. However, the positive and negative forces were more in balance. It was not possible for a single group to successfully dominate the planet.
Drugs existed in the form of various plants. Adepts learned how to use them to help or harm others. People with developed psychic abilities existed as they always have and white and black occult schools existed. Legitimate Spiritual masters existed.
Some techniques that thrived have essentially become extinct because the population of the planet has devolved. It is next to impossible to successfully teach Tantra (sex yoga), because today's generation is incapable of the required level of self control. Classic Tibetan yoga techniques are still taught in isolated areas, but the masters — for good reason — will no longer consider trusting outsiders.
Information Control Techniques
Information control is essential for protecting the integrity of a compartment. People are held as slaves by constructing an information box which holds the slaves in an information prison. As long as the "walls" of the compartment remain impenetrable, the compartment — or belief system — will be stable and no slave will escape.
Considerable energy is required to achieve this. Those assigned to protect the walls obviously know that the compartment is an intellectual illusion. Therefore, they must be sworn to secrecy and intimidated in such a way that they will not compromise the integrity of the compartment. It only takes one "leak" to initiate a chain of events which could collapse the compartment and so allow the slaves to escape.
Consider, for example, the Snowden leaks. One person sharing knowledge has totally destroyed the illusion of privacy that most people had accepted as fact. It will not be possible to reconstruct this illusion. The compartment has collapsed.
Similar principles apply in the Spiritual spectrum. Because of the characteristics of the human bodies in use on this planet, most people do not retain any conscious memory of events before they were born. This is not universally true. Life forms on many other planets retain the memories of previous existences. Because humans generally do not have this recall, they are easily enslaved and can be conditioned to believe most anything.
To maintain a state of Spiritual ignorance it is important to institute methods which will prevent people from realizing that they are actually Souls experiencing a constructed illusion. People somehow reaching this state, sometimes referred to as "self realization", will no longer respond to establishment propaganda and are generally considered a threat to the current social order.
The easiest and most direct method to achieve a stable slave population is simply not to talk about anything even vaguely esoteric. For example, how often have you heard the words astral, chakra or aura mentioned on a mainstream TV channel?
Most people will then likely "remain asleep" throughout their entire lifetime and will be no problem. Unfortunately, people have a natural desire — even though it may be an unconscious desire — to Spiritually evolve. It is, after all, the true purpose of human existence.
When someone tries to break away from the contrived illusions more direct methods are needed to return the slave to a state of ignorance. Today, various methods which cause brain damage — generally performed by psychiatrists — are used to negate any success in Spiritual evolution and return the slave to a state of vacant contentment.
Diversions and Techniques Promoting Inaction
The simplest and most effective diversionary technique is to promote scientific atheismand darwinian evolutionary philosophy as established fact. If you can get someone to buy into this philosophy, their fate is sealed. Even if they experience some contact with another dimension, such as an out-of-body experience, they will follow their programming, dismiss the experience as a delusion and refuse to investigate further. When they die, they will be totally lost and confused, flounder around on some lower Astral plane and eventually reincarnate just as Spiritually ignorant as before.
A side effect of accepting scientific atheism, which totally cripples Spiritual progress, is the acceptance of suicide as a way out of life's problems. Suicide becomes a learned reaction. Consequently, when the Soul is sent back into another physical lifetime, it is likely to commit suicide again when faced with some unpleasant event. It never learns, and this cycle can repeat essentially indefinitely. Dealing with this is one of the most difficult problems faced by the administrators who work on the Astral planes.
For those who want more than scientific atheism, there is mainstream garden variety religion. Mainstream Christianity has developed a clever stonewalling technique that has worked to promote inaction for thousands of years. This technique is centered upon the argument that no one can make any progress until Jesus returns to show the way. In the meantime, people should just do nothing and wait. The effect of this is essentially the same as scientific atheism. No Spiritual progress is made.
Schemes designed to waste time are common. One really off the wall example is the decision in Syria to prohibit vacuum cleaners and standard flat brooms in homes. "Witch type" brooms consisting of a circular straw bundle are allowed. Surely there must be a good reason to keep these terrorist weapons out of the reach of the typical Syrian housewife. The official reason is to make basic housework as difficult and time consuming as possible so as to prevent the woman from having any free idle time which, if allowed, could lead to the emergence of "immoral thoughts". Perfectly logical!
In the western world, complex bureaucracies seem to be deliberately designed to make the path to whatever you want as difficult as possible. Here the apparent motive is to prevent the acquisition of enough free time for any independent thought process. There are just not enough hours in a day to allow for any quiet contemplation of anything.
"Blank time" is always reported as a factor in the development of Spiritual figures. Time alone in the wilderness, time spent meditating alone in some isolated cave or at least periods of dedicated quiet time somewhere figure prominently in historical accounts of these people.
You may know or have heard of kids who spend all their waking hours playing interactive role model video games with other kids on the internet. They eat meals by the computer and never leave except to briefly sleep before returning to the all important game. Their entire life is spent in an imaginary reality. You may want to consider that your "real" life may not be all that different. You play a role. Your attributes are fixed by what society expects based upon that role. You can't change, because others would notice. Your concept of the world beyond your little world is determined by what you see on TV. Daily, you receive your "fix" of carefully choreographed "programming" which appears unusually coherent because, as you may not know or fully comprehend, everything on TV is controlled by a few corporations and all of them are loyal to the official government party line. If you somehow had the opportunity to break from this structured "game" you play from day to day — say, the opportunity to visit other countries and see other cultures — you would likely realize that your existence has not been that much different from the kid addicted to a computer game. You would find that the actual "real" world had very little relationship to the world you had been conditioned to believe existed.
Chemical Control Techniques
"With the use of chemical brain-control agents it may be possible to control the individual and the masses and to do this unobtrusively and without the active cooperation of the victims — not a question for the future — it is here".
This is a quote from the book by Edgar Cayce titled Edgar Cayce on Atlantis. There are references to Dr. Robert Galbraith Heath, and this book bears a copyright date of 1968. The book cites an interview that Heath gave to a newspaper called The Virginia Lighthouse and cites the above statement made by him on November 20, 1966. Heath founded the Department of Psychiatry and Neurology at Tulane University, New Orleans, in 1949 and remained its Chairman until 1980.
During this period, Tulane University actively participated in the CIA mind control project known as MK Ultra [1]. Also, during this period, Tulane became an active member of the secret Institute for Defense Analyses, or IDA, a corporation whose only client is the US government. Heath reportedly performed many experiments there involving electrical stimulation of the brain via surgically implanted electrodes. This work was reportedly partially financed by the CIA and the US military. Heath is now "officially" [11] deceased.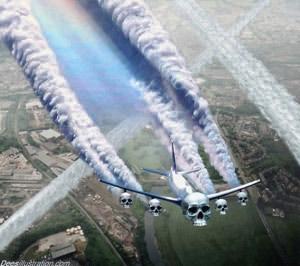 You have been drugged since you were conceived — before you were even born. Your mother was drugged. Soon after birth, you were injected with mercury containing vaccines. And the systematic process of poisoning you never stopped.
By some estimates at least eighty percent of the food in the average supermarket is poison either because it is genetically modified or laced with pesticides and other additives. Even the air is poison now because of geoengineering chemicals sprayed into the upper atmosphere.
It should be noted that things are different in the separate but parallel world of the elite. The Max Keiser show [12] discussed the secret gardens in Japan. These gardens are surrounded by high walls and guarded by the military. They produce the food for the ruling elite. Every plant in the garden has its own health certificate certifying that is pure, healthy and not genetically modified. Obviously, every developed country must have a similar secret supply chain of legitimate food for its ruling class. Certainly the elite know better than anyone that the food supply for the ordinary people is poison. They're not fools. They wouldn't touch the stuff.
Vaccines used for the elite are prepared without the mercury and other toxic additives found in vaccines given to the ordinary people.
Various agents — mainly from plants — have always existed which could be used by those aware of them to harm others or control people by altering their state of consciousness. However, only recently has it become practical to wreck the health of essentially everyone on the planet at the same time. Genetic modification of plants and other life forms used for food has made this possible. Now, quietly, people throughout the world can be sterilized, crippled with serious health problems or even killed by altering the genetic makeup of the food supply. Ordinary people remain generally ignorant of the fact that this awesome power exists and is presently being used against them.
Mind control has become a science. You can't major in it in college because this science is essentially entirely secret. The United States and other countries have spent the equivalent of billions of US dollars investigating and perfecting mind control.
Many secret research projects using unsuspecting or perhaps kidnapped people — some of whom were killed — have been conducted in the past and continue today. We only know about a very few of these projects such as MK Ultra, MK Naomi and Project Other. Even in these projects, specific details are sketchy. From these experiments, practical techniques for creating manchurian candidates and implanting created false personalities and identities have been developed and are in common use today within the secret communities.
Everyone has likely been the victim of some degree of mind control to some extent. Chemical weapons designed to mentally cripple people and render them drooling idiots are freely sold as prescription drugs in drugstores and are available to doctors to use as they please.
The lives of many kids are destroyed by these "drugs" because they have no ability to resist and their parents are ignorant and believe doctors can "do no harm". Actually, today's doctors are agents of the state. Many have top secret clearances and embrace classic Nazi philosophies such as eugenics. Their function is to watch you and make sure you "die appropriately" so as not to burden society. Anything they learn about you and anything you tell them is freely available to anyone in the intelligence community who is curious about you.
Only members of the super elite who are entitled to access top secret medicine will receive legitimate supportive medical care. Ordinary people will be deliberately allowed to die even though doctors with top secret clearances know of effective treatments which would cure them but which are classified and reserved for the chosen elite.
There is no such thing as an incurable disease any more. All the cures have been discovered. If you die, it is because you are not considered important enough to live and not because the cure does not exist.
Common sense should suggest to you that the lives of the elite have statistically different characteristics. For example, members of congress do not live sheltered lives. They work in close quarters and travel extensively both locally and internationally. They are always hanging out with prostitutes as well as playing with the young congressional pages.
Washington D.C. is reported to have more brothels than fast food joints. Strangely, however, these people do not get sick. Have you ever heard that congress had to shut down because everyone was coming down with some infection. It happens in other close populations, so what would make them exempt?
Understanding Astral Damage
Living things have an Astral component. For example, when you cut a leaf and then see the complete leaf on a Kirlian photo you are viewing the Astral component which was unaffected by cutting the physical component because it does not exist in the physical dimension.
Over one hundred years ago, practical techniques for viewing the human Aura were developed by Walter J. Kilner [4]. The original technique used dicyanin dye and a later technique used special glasses. You can't find either one today. In his research, Kilner was able to demonstrate that defects in the human Aura appeared before some corresponding disease manifested in the physical body.
Therefore, he was able to detect and prevent an adverse physical condition before it ever physically materialized. So, you ask, why don't we have this marvelous medical technique available today? Well, we do. It is in use in top secret medicine. However, only the approved elite now have access to it. The information has been removed from public knowledge and classified.
In conventional allopathic medicine, which is based upon scientific atheism and sold to the general public, there is officially no such thing as an Astral body. Conventional medicine denies the existence of anything beyond the physical dimension. Since the Astral body officially does not exist, it is not recognized as a crime to deliberately harm it.
Damage to the Astral body can be compared to damage to the physical body. If you punch holes in the physical body by cutting it, shooting bullets at it or whatever, blood runs out and germs get in. If you cause enough damage, the body dies. Astral bodies do not die, but can suffer critical energy losses. Similar to physical bodies, punching holes in the Astral body allows essential energy to escape and harmful energies to enter.
There are many events which can harm your Astral body. It is in your interest to understand these events because your Astral body will be your primary body when your physical body dies. If it has been damaged, you will be at a severe disadvantage. The chosen elite have perfect Auras because they can use the Aura balancing machines available to them at any top secret medicine provider. However, you cannot.
Also, the ruling elite seem to take some delight in causing harm to the "ordinary" people. Consequently, many drugs, food additives, GMO foods and industrial chemicals found in the environment cause Astral damage. Chemicals recognized as poisons and banned in other countries can be freely added to foods given to ordinary people in the US.
Obviously, there must exist a secret supply chain of safe food and water which is available to the chosen since they know of the contamination and certainly would not want to harm themselves or their friends.
There are ways to closely duplicate the secret techniques available only to the elite. If you can see auras or can find a reputable psychic who can, you can approximate the techniques developed by Kilner and available to everyone over a hundred years ago. Although the secret aura balancing machines are more accurate, a competent psychic healer can do the same thing. Actually, since psychics have always existed, similar techniques have been available throughout the ages to those who were aware.
Fluoride
The concept of adding fluoride to drinking water for the purpose of mind control is said to have originated in the 1930′s as a result of collaboration between German and Russian scientists [2]. Sodium fluoride was originally used and was found to cause a "mild lobotomy" in people who consumed small quantities. The effects were considered to be non reversible after one year of continuous use of the tainted water. Hitler added sodium fluoride to the water in his concentration camps to make the prisoners docile and cooperative as they waited for death.
Sodium fluoride (NaF) is used today in personal products like toothpaste. To poison the water supply of an entire country with sodium fluoride would be expensive. However, it just so happens that there is a waste product created during the manufacture of phosphate fertilizers, Fluorosilicic acid (H2SiF6), which is classified as hazardous waste and would be expensive to dispose of under EPA guidelines.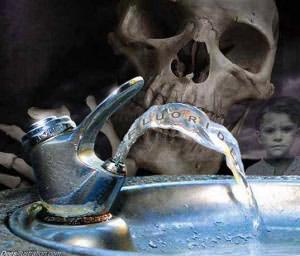 There is lots of this stuff available. This is the poison added to the public water supply in the US and some other countries. It is actually economical for industry because they don't have to pay for hazardous waste disposal. They just pump it into the public water supply.
In the human body, fluoride has an affinity for the pineal gland in the brain. The pineal gland is associated with the "third eye". Everyone has this third eye, but few are aware of it or know how to activate and use it.
Although the pineal gland is part of the physical body, the associated third eye is part of the Astral body and so is invisible in the physical dimension. The third eye allows you to see and communicate with the non-physical dimensions while fully awake and functioning in the physical dimension. So, you could see and carry on a conversation with someone in the physical dimension while invisibly also viewing and communicating with some entity on another plane of existence.
The standard Christian bible refers to the third eye with the phrase, "If thy eye be single thy whole body will be filled with light". However, only students of mysticism would recognize the true meaning of this quote.
Obviously, having this ability would be a threat to the security of any totalitarian society. Poisoning with fluoride destroys this ability and so solves that problem. Literature is available if you wish more detailed information. Simply search using the phrase "fluoride third eye".
On the chance that fluoride in the water is not sufficient to destroy any psychic abilities you may have, there are more aggressive ways to get fluoride into your brain. Here are some structural models of popular psychiatric drugs:
Notice that the element Fluorine (symbolized by its standard chemical symbol "F") figures prominently in all these compounds.
These drugs are used to cause "chemical lobotomy". By blocking communication channels with the higher levels of the human brain, they effectively convert the victim into a lower form of animal. Lower animals do not have the frontal lobes possessed by humans. That is what makes humans special. Disabling the frontal lobes effectively transforms a natural human being into, basically, a docile and obedient house pet which can be trained like a dog.
Incidentally, Fluorine also figures prominently in Sarin nerve gas.
For a more in depth study search YouTube for the free documentary Flouridegate — An American Tragedy by David Kennedy.
They All Drink From the Same Trough
If you casually look out upon the institutions of the world, it may appear to you that they are independent, discrete entities. However, they are not. They are all components of a collective which has successfully hidden its existence and true nature from the general population for generations.
Let's begin with the media in the US. Although it may appear to you that there are thousands of independent sources reporting "news", 90% of all media is controlled by six corporations. They are General Electric, News-Corp, Disney, Viacom, Time-Warner and CBS.
In the US, people believe they are protected from tyranny by the concept of "separation of powers" — that the executive, legislative and judicial branches of government are staffed by independent thinkers who "check and balance" each other. This is also a deception.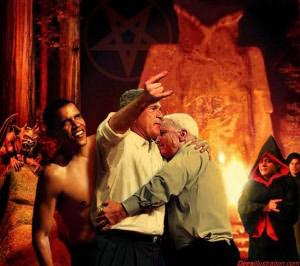 Once a year, at the end of July, there is a secret gathering on private property in the redwood forest of California called the Bohemian Grove. Although this annual meeting has been going on for over one hundred years, it is only during the last several years that outsiders have begun to learn of its existence. The only reason they have is because of the internet and independent journalism. Leaders from the mainstream media are all members of this secret club and so never even report its existence.
Who else goes to this annual secret "party"? Well, for want of a better name, we will call them the "Trusted Satanists". They are the leaders of all the major corporations, banks and representatives from all the major branches of the US government as well as foreign governments.
Although these men outwardly support the concept of capitalism for the masses, this elite group, among themselves, are perhaps best described as "rich socialists". Only men are allowed. For recreation, a stable of prostitutes — both male and female — are kept nearby off-site. The male prostitutes could theoretically enter the Grove.
The "party" begins with a Satanic ritual called "Cremation of Care" (i.e., "we don't care") which features the burning of a coffin at the base of a huge statue of an owl. Walter Cronkite reportedly was the official announcer at the grove until his death.
A secretly filmed video of this event is available on YouTube. It is supposed to be a "simulated" child sacrifice. However, since the CIA, FBI and NSA attend the ritual, who is going to complain on the chance it is a real sacrifice of a human child? After all, they are all trusted Satanists.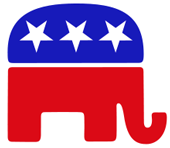 Most attendees from the United States are members of the Republican party. This is completely predictable in view of the fact that the US Republican party flaunts its affiliation with the "dark side" by prominently using the inverted star symbol on its official logo.
During the two week period, corporate leaders, the "independent" government regulators who supposedly keep corporations honest, the leaders from the executive, legislative and judicial branches of US government who are supposed to be "checking and balancing" each other, as well as the media moguls who we "trust" to report the truth, are all running around naked in the woods — pissing on the trees, playing with each other, and the male prostitutes as well as the off-site female prostitutes, and "having discussions".
Well, what are they "having discussions" about? They are discussing what they plan to do with "their world". The Manhattan Project to develop the first atomic bomb was reportedly planned at one of these discussions years ago. What about you? What about your future? What about any expectation of happiness you may have? Well, you see, you "don't need to know". Remember, "If you are not one of us, you are nothing".
Blueprints For the New World
Overview
If this link [7] is still active, it would be in your interest to read through it. This document is a transcript of a speech given by one of the insiders in the year 1969. He boldly states,"Everything is in place and no one can stop us now".
The article details how people ("people" means the slave class who are "nothing"; recall: "If you are not one of us, you are nothing") will just have to get used to changes such needing permission to have children, accepting mandated euthanasia as the law and total surveillance. Essentially all goals are now achieved, although some still remain guarded secrets.
The 1960′s was the period when physical death was eliminated. Of course, this "privilege" is only available to the select Satanic oligarchs. Effective cures for all diseases were also developed. The speaker [7] states that the cures are on file in the Rockefeller Institute. Of course, most are classified and only available to the chosen elite.
Infrastructure
The PBS documentary, Top Secret America [8], presents a good overview of the secret world of the elite. You may think no one is paying attention to the infrastructure in America because streets are in disrepair and bridges are falling down. However, you would be wrong. A tremendous amount of money is being spent on infrastructure in America — for the chosen elite. You will never see it and you will have no need for the decaying bridges and streets because you won't be around to use them. You, as well as 90+ percent of the current population, will be killed in the "Great Culling".
The new infrastructure is quite elaborate as the documentary explains. It consists of thousands of buildings which have a few stories visible above ground but which then extend for 90+ stories underground. All amenities are available within these secret structures which are basically self-sufficient.
It is important for the buildings to reach deep underground so that the lower levels can connect to the secret underground transport network. This network is global and provides safe high speed transport for the elite. Whenever the network crosses a tectonic plate, massive amounts of silicone are used to allow the transport tunnel to flex as needed. The network has access points in all countries. However, these points remain secret in countries which have yet to be subdued and co-opted into the new world order.
NWO Enabling Documents
The treaty known as the Trans-Pacific Partnership appears to be the formal enabling document for the new world. The actual document is secret and only high level corporate executives and politicians are allowed to see it.
Even after the treaty goes into force, its contents will remain secret. Because, in the United States, treaties must be openly debated in congress, the treaty is being called an "agreement" to circumvent the law and keep its contents secret. However, some details have become known.
Although the planet is officially divided into "sovereign" countries, it is overlaid with a network of transnational corporations. This network basically forms a parallel government which encircles the globe. The Trans-Pacific Partnership is designed to cause any country which signs on to surrender its national sovereignty to a secret committee composed of corporate executives. This committee can then alter the constitution and laws of any country which has accepted the treaty as suits their whim. There will be no appeal against this.
Under the treaty, there will be only one purpose to human life. That purpose will be to maximize the profits of the cabal of transnational corporations which will now be essentially a single global corporation in absolute control of the world. This effectively institutionalizes the new world order.
What does this mean for you? Well, to begin with, there can be no retirement. Paying for retirement would negatively impact corporate profits. So, if you can't work, you will be killed. Taking care of sick people would also drain corporate profits. It would be more profitable just to kill the sick and replace them with young, healthy slaves. Disabilities — forget it — disabled kids will never make it out of the womb alive.
Reeducation
To come into compliance with the philosophy of the new world, people will need to be reeducated. Military instruction documents [6] are already teaching that the Founding Fathers of the United States were extremists and anyone who thinks like them would not be suited for today's military.
Well, what did these radical extremists think?
"We hold these truths to be self-evident, that all men are created equal, that they are endowed by their Creator with certain unalienable Rights, that among these are Life, Liberty and the pursuit of Happiness."
Obviously, these principles are not compatible with the new world. The idea of a "Creator" conflicts with the official doctrine of Evolution. We can't have that. People must accept that they and the universe they live in is simply an "accident".
People are already realizing that Liberty and Happiness are gone. They know now that they live under constant surveillance and their lives get worse year after year. How about the right to Life? Can't have that. People need to be reeducated to believe that it is their "duty to die" when they are no longer useful to the state (which is now the global corporation).
Of course, the global elite will live physically forever but ordinary people will not know this.
If a world where people are conditioned to want to die and do not want kids but just sleep around for fun sounds vaguely familiar to you, you might recall that this is the future society described in Huxley's classic novel, Brave New World.
Population Modification
Please refer to [9] as a reference source. Today's "great thinkers" seem to be coming into agreement that most people are unnecessary and need to be exterminated for the convenience of the elite. Bill Gates, who has now been accepted into the super exclusive Bilderberg group, has reportedly taken the task of exterminating the third world population by giving them "free" vaccinations which will render them sterile.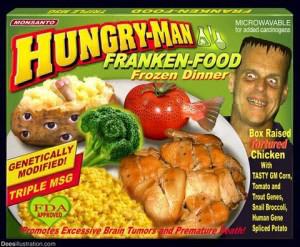 Lots of groups are working on secret sterilization methods. European tests of Monsanto's GM soybeans on hamsters showed the animals became sterile by the third generation [12]. A new gene known as Epicyte [9] is planned to be added to GM corn which will cause immediate sterilization.
Additionally, people are being "eased into" accepting the concept of "after birth abortion". Intellectuals are trying to get people to accept the argument that living human children under three or perhaps even five years old are really "not people but advanced feotuses". Since abortion is already legal, a simple change in the definition of "feotus" would allow young kids to be killed at will for any reason.
Another "new thought" gradually being programmed into the young is the pleasure of the "childless lifestyle". This propaganda seeks to convince people that having kids is too much trouble and they will be happier if they just get sterilized and then run around having lots of sex purely for fun.
These "evolutionary" population control techniques are already in effect. However, the elite likely are not willing to wait several generations to get rid of those they do not need. This brings us to the more direct method commonly called "The Great Culling" which will allow the elite to kill off most of the world's population quickly.
The most likely method will be the release of new designer viruses for which no one will have any natural immunity. Of course, the elite will all get the classified antidote. Preparations for the disposal of the bodies is already complete and stockpiles of plastic coffins — each designed to hold three bodies and manufactured under government contract by Halliburton — have been photographed and documented. Everything is now in place awaiting the "go" command.
Designer Children
Some types of designer children have already been approved for "production". Britain has approved three parent babies [10] and China has proposed a process to artificially fertilize most of a woman's eggs and then examine them to determine which is likely to produce a child with the highest IQ. This will be the only selected egg because Chinese women are only allowed to have one child and must then be sterilized.
In the new world where the only purpose of people will be to do slave labor to serve the elite corporate masters, the concept of allowing the existence of children conceived naturally clearly cannot be allowed. There would be an unexceptable chance for some kind of error that could result, for example, in the creation of a being capable of independent thought who might challenge the establishment.
A man's true worth is measured by the amount of other people's happiness that he can possess and destroy
This is a quote from the docudrama The American Ruling Class [5]. It is worthy of discussion because it is so prophetic.
The Satanic oligarchs who run this world basically exist and thrive on the misery of others. It is not enough just to use and abuse you — they want to consume your Soul. Your misery and suffering is, essentially, their "food". It is the source of their energy.
Ordinary innocent Souls are sustained by the life energy which flows from the Creator. However, since the oligarchs hate God, this energy flow is not available to them. So, they essentially survive by consuming the life energy of the innocent Souls they have captured and enslaved.
Ordinary people do not naturally choose to spend their lives in a state of constant war. They have to be somehow coerced into this behavior. Otherwise, they would likely seek a quiet, peaceful life. The atrocities the US and other warmonger nations force their citizens to commit are so contrary to basic human nature that the US loses more soldiers to suicide than it does to the enemy. The once innocent soldiers find that they simply cannot continue to live with what they have become and the memories of the horrors they have caused to others. The Satanic rulers who create wars, of course, have no problem with this.
Promotions within the inner circles of power are based upon how much evil one has done. The more harm you cause to others the greater your respect. You may have noticed that the stock market, which is a measure of the success of the elite, shows gains during periods when the average person is suffering and losses during periods when, somehow, life for the ordinary person seems to improve. The stock market set a new all time high, for example, during the Vietnam War when innocent young kids were being drafted and slaughtered in Vietnam while peaceful protesters at Penn State were executed by government forces for daring to dissent.
Why You Should Care
On the low Astral planes you will find people — Souls — who are totally lost and confused and seem to move in slow motion. They do not realize they have died. These "people" are not there because they tore up the Bible or burned the Koran or some other offensive act. They are there simply because it is the best they can do. They are using all of the Spiritual energy they have just to maintain this miserable existence. Whatever activities they engaged in while alive had no Spiritual merit and had no effect on developing or increasing their Spiritual energy level. Since the opportunity to do this ended when they died, they will remain strung out in this condition until they reincarnate again at which point they will have another chance to choose activities which enhance Spiritual energies.
You should care because the things you do and the things you fail to do during your brief life here will affect your existence for millions of years in the future.
The other dimensions operate under exact scientific rules just like this dimension. However, the rules are not the same. Because alternate sources of information are available today — mainly because of the internet — it is in your interest to at least investigate the available literature on Spirituality, energy raising techniques and various first-hand reports from people who have successfully visited the neighboring dimensions.
Source:  Walter C. Vetsch   |   3108.info  |  War Is Crime
There is a new normal in America: our government may shut down, but our wars continue.  Congress may not be able to pass a budget, but the U.S. military can still launch commando raids in Libya and Somalia, the Afghan War can still be prosecuted, Italy can be garrisoned by American troops (putting the "empire" back in Rome), Africa can be used as an imperial playground (as in the late nineteenth century "scramble for Africa," but with the U.S. and China doing the scrambling this time around), and the military-industrial complex can still dominate the world's arms trade.
In the halls of Congress and the Pentagon, it's business as usual, if your definition of "business" is the power and profits you get from constantly preparing for and prosecuting wars around the world.  "War is a racket," General Smedley Butler famously declared in 1935, and even now it's hard to disagree with a man who had two Congressional Medals of Honor to his credit and was intimately familiar with American imperialism.
War Is Politics, Right?
Once upon a time, as a serving officer in the U.S. Air Force, I was taught that Carl von Clausewitz had defined war as a continuation of politics by other means.  This definition is, in fact, a simplification of his classic and complex book, On War, written after his experiences fighting Napoleon in the early nineteenth century.
"Forever war is forever profitable."
The idea of war as a continuation of politics is both moderately interesting and dangerously misleading: interesting because it connects war to political processes and suggests that they should be fought for political goals; misleading because it suggests that war is essentially rational and so controllable.  The fault here is not Clausewitz's, but the American military's for misreading and oversimplifying him.
Perhaps another "Carl" might lend a hand when it comes to helping Americans understand what war is really all about.  I'm referring to Karl Marx, who admired Clausewitz, notably for his idea that combat is to war what a cash payment is to commerce.  However seldom combat (or such payments) may happen, they are the culmination and so the ultimate arbiters of the process.
War, in other words, is settled by killing, a bloody transaction that echoes the exploitative exchanges of capitalism.  Marx found this idea to be both suggestive and pregnant with meaning. So should we all.
Following Marx, Americans ought to think about war not just as an extreme exercise of politics, but also as a continuation of exploitative commerce by other means.  Combat as commerce: there's more in that than simple alliteration.
In the history of war, such commercial transactions took many forms, whether as territory conquered, spoils carted away, raw materials appropriated, or market share gained.  Consider American wars.  The War of 1812 is sometimes portrayed as a minor dust-up with Britain, involving the temporary occupation and burning of our capital, but it really was about crushing Indians on the frontier and grabbing their land.  The Mexican-American War was another land grab, this time for the benefit of slaveholders.  The Spanish-American War was a land grab for those seeking an American empire overseas, while World War I was for making the world "safe for democracy" — and for American business interests globally.
Even World War II, a war necessary to stop Hitler and Imperial Japan, witnessed the emergence of the U.S. as the arsenal of democracy, the world's dominant power, and the new imperial stand-in for a bankrupt British Empire.
Korea?  Vietnam?  Lots of profit for the military-industrial complex and plenty of power for the Pentagon establishment.  Iraq, the Middle East, current adventures in Africa?  Oil, markets, natural resources, global dominance.
In societal calamities like war, there will always be winners and losers.  But the clearest winners are often companies like Boeing and Dow Chemical, which provided B-52 bombers and Agent Orange, respectively, to the U.S. military in Vietnam.  Such "arms merchants" — an older, more honest term than today's "defense contractor" — don't have to pursue the hard sell, not when war and preparations for it have become so permanently, inseparably intertwined with the American economy, foreign policy, and our nation's identity as a rugged land of "warriors" and "heroes" (more on that in a moment).
War as Disaster Capitalism
Consider one more definition of war: not as politics or even as commerce, but as societal catastrophe.  Thinking this way, we can apply Naomi Klein's concepts of the "shock doctrine" and "disaster capitalism" to it.  When such disasters occur, there are always those who seek to turn a profit.
Most Americans are, however, discouraged from thinking about war this way thanks to the power of what we call "patriotism" or, at an extreme, "superpatriotism" when it applies to us, and the significantly more negative "nationalism" or "ultra-nationalism" when it appears in other countries.  During wars, we're told to "support our troops," to wave the flag, to put country first, to respect the patriotic ideal of selfless service and redemptive sacrifice (even if all but 1% of us are never expected to serve or sacrifice).
We're discouraged from reflecting on the uncomfortable fact that, as "our" troops sacrifice and suffer, others in society are profiting big time.  Such thoughts are considered unseemly and unpatriotic.  Pay no attention to the war profiteers, who pass as perfectly respectable companies.  After all, any price is worth paying (or profits worth offering up) to contain the enemy — not so long ago, the red menace, but in the twenty-first century, the murderous terrorist.
Forever war is forever profitable.  Think of the Lockheed Martins of the world.  In their commerce with the Pentagon, as well as the militaries of other nations, they ultimately seek cash payment for their weapons and a world in which such weaponry will be eternally needed.  In the pursuit of security or victory, political leaders willingly pay their price.
Call it a Clausewitzian/Marxian feedback loop or the dialectic of Carl and Karl.  It also represents the eternal marriage of combat and commerce.  If it doesn't catch all of what war is about, it should at least remind us of the degree to which war as disaster capitalism is driven by profit and power.
For a synthesis, we need only turn from Carl or Karl to Cal — President Calvin Coolidge, that is.  "The business of America is business," he declared in the Roaring Twenties.  Almost a century later, the business of America is war, even if today's presidents are too polite to mention that the business is booming.
America's War Heroes as Commodities
Many young people today are, in fact, looking for a release from consumerism.  In seeking new identities, quite a few turn to the military.  And it provides.  Recruits are hailed as warriors and warfighters, as heroes, and not just within the military either, but by society at large.
Yet in joining the military and being celebrated for that act, our troops paradoxically become yet another commodity, another consumable of the state.  Indeed, they become consumed by war and its violence.  Their compensation?  To be packaged and marketed as the heroes of our militarized moment. Steven Gardiner, a cultural anthropologist and U.S. Army veteran, has written eloquently about what he calls the "heroic masochism" of militarized settings and their allure for America's youth.  Put succinctly, in seeking to escape a consumerism that has lost its meaning and find a release from dead-end jobs, many volunteers are transformed into celebrants of violence, seekers and givers of pain, a harsh reality Americans ignore as long as that violence is acted out overseas against our enemies and local populations.
Such "heroic" identities, tied so closely to violence in war, often prove poorly suited to peacetime settings.  Frustration and demoralization devolve into domestic violence and suicide.  In an American society with ever fewer meaningful peacetime jobs, exhibiting greater and greater polarization of wealth and opportunity, the decisions of some veterans to turn to or return to mind-numbing drugs of various sorts and soul-stirring violence is tragically predictable.  That it stems from their exploitative commodification as so many heroic inflictors of violence in our name is a reality most Americans are content to forget.
You May Not Be Interested in War, but War Is Interested in You
As Russian revolutionary Leon Trotsky pithily observed, "You may not be interested in war, but war is interested in you."  If war is combat and commerce, calamity and commodity, it cannot be left to our political leaders alone — and certainly not to our generals.  When it comes to war, however far from it we may seem to be, we're all in our own ways customers and consumers.  Some pay a high price.  Many pay a little.  A few gain a lot.  Keep an eye on those few and you'll end up with a keener appreciation of what war is actually all about.
No wonder our leaders tell us not to worry our little heads about our wars — just support those troops, go shopping, and keep waving that flag.  If patriotism is famously the last refuge of the scoundrel, it's also the first recourse of those seeking to mobilize customers for the latest bloodletting exercise in combat as commerce.
Just remember: in the grand bargain that is war, it's their product and their profit.  And that's no bargain for America, or for that matter for the world.
Source: William Astore  |  Common Dreams
Will the slights and salt-in-wound exacerbations ever end? It's not enough that white people are cast as the source of all the world's woes as people find that we, increasingly, leave a bad taste in their mouths. Now we hear that even man's best friend doesn't find us very palatable. Writes The Independent in a piece titled "'Racist' LA police dogs only bite Latinos and African-Americans":
Police officers in Los Angeles have long faced accusations of institutional racism, but now it appears their dogs may be unjustly discriminatory, too.
A new report focusing on the Canine Special Detail of the LA Sherriff's Department (LASD) has uncovered a vast increase in the number of minority individuals bitten by police dogs since 2004.
And in the first six months of this year, every single victim of a bite by a LASD dog was African-American or Latino.
…the number of Latino individuals bitten by LASD canines went up 30 per cent between 2004 and 2012, from 30 to 39 bites. The number of African-Americans bitten increased by 33 per cent over the same period.
Of course, some people will point out that L.A. is already "majority-minority" and that its percentage of non-Hispanic whites continues to decline steadily. They will say that even in New York City — which has a larger white population than L.A. — blacks and Hispanics commit 96 percent of all crime. So who would we expect police dogs to bite in a big city? "I mean," these apologists will say, "K-9s generally don't bite random people on the street."
But I say save it. Don't spit down my back and tell me it's rainin'. This clearly is culinary bias that, given dogs' perceived reputation for being good judges of people, serves to further demonize whites.
And the experts are on my side in recognizing the dangers of racial gastronomic distress. As The Telegraph wrote in 2008:
The National Children's Bureau [in Britain]…has issued guidance to play leaders and nursery teachers advising them to be alert for racist incidents among youngsters in their care.
This could include a child of as young as three who says "yuk" in response to being served unfamiliar foreign food.
Also consider that the National Children's (Polit?)Bureau warned that another sign of bias can be indicated by a child saying "they smell."
Now note that dogs find that we smell.
In fact, I can't tell you how many times a canine has gone sniffing about my person.
Without ever taking a bite!
What gives? I mean, I wash — with soap. What do these beasts of bias find so off-putting?
But now I will take to heart the U.K. bureau's advice that "[n]o racist incident should be ignored…." and propose some remedies:
Police dogs must receive sensitivity training and be warned about gratuitous and racially disparate sniffing.
The word "odor" must not be used. The dogs should be understood to practice "aroma detection." Moreover, olfactory activity should not be pursued in an obvious and offensive manner. Excessive nose twitches are to be avoided.
Quotas for canine bites must be instituted. Whites must be afforded bite events in accordance with their percentage of the population. Consider that even in a place such as L.A. there is no shortage of white people in the street who could receive a self-esteem-buttressing tasting.
Having said all this, what pains me most is that I've been part of the problem. Why, when I eat chicken or turkey, I'm definitely not partial to the white meat.
So maybe there's a deeper truth here. Even so, do the media really have to rub our Caucasian noses in it?
Beirut – In modern times, France has done far better diplomatically when it has advocated against impetuous military involvement in the internal affairs of other countries. French standing in international politics has been highest when its government was cautious about its military involvement, when it adopted the wise posture of Old World Europe, counseling the impetuous upstarts of the New World. When Charles de Gaulle told Kennedy, then Johnson, to stay out of Vietnam, his international standing skyrocketed. When Chirac told Bush not to go into Iraq, the same thing happened as history repeated. It was the threat of a UN Security Council veto by then-President Jacques Chirac, and French doubts about America's evidence of weapons of mass destruction, that forced the Bush administration to seek a "coalition of the willing" outside the UN.
This was decidedly not the case with Syria, when France, led by an inexperienced president, decided to rush in and partner with its "oldest friend," this time adopting a very different posture—essentially leading the European charge in "punishing" the Assad regime, as Francois Hollande, ignoring history, repeatedly vowed to do.
The French president did deservedly receive some credit for the January 2013 French military invasion of Mali, but it that case France had been asked by the Government of Mali to help put down an Islamist uprising, and Hollande had the support of the UN Security Council and the EU as well as the US and UK. The French public rewarded Hollande, perceived as weak in foreign policy, with a fleeting surge in his otherwise usually dismal approval ratings. These ratings have been low in large part due to French economic woes coupled with a public perception that he has been vacillating in domestic leadership.
When Mr Hollande cast himself in the role of western war leader for the second time in a year, his popularity shot up again, though not with the French public, but with the US Zionist lobby and the neocons in Congress. For his pains, Hollande found his country described as America's "oldest ally" by the US secretary of state, this after Britain's parliament had already rejected military strikes on Syria. Suddenly his ability to project French military power—this time in Syria—depended on the outcome of a vote in the American Congress, and despite his bold words, President Holland found himself uncomfortably constrained, with his advisers, and his country, divided over what to do next.
When John Kerrey told Francois Hollande that France was America's" oldest friend" he was referring to the period of the early American Republic—a time when France did back America, in 1776, against the British colonial power. But the nation overstretched itself militarily and economically, in the process triggering the French Revolution of 1789 that ended its own monarchy. As Gustave Flaubert, reputed to be France's leading novelist of the second half of the nineteenth century, wrote, 'irony takes nothing away from pathos'.  In today's terms, President Hollande would do well to pay more attention to history.
Syria of course presented a vastly more complex and difficult challenge than Mali. As a member of Hollande's own party acknowledged, "people became very aware that Syria is not Mali. Suddenly there were some very difficult questions being discussed. Can we do it? Is it legitimate to do it? Will it achieve anything?"
French public opinion is running strongly against Hollande; a poll published recently in the conservative daily newspaper Le Figaro showed about two-thirds of the French opposed to military action against Syria as well as Iran. Growing demands that the president grant Parliament a vote on the matter were made last month amidst considerable speculation that he would lose if he did. In the end he did not.
To complicate matters even more, there have been recent revelations of Hollande's socialist administration granting hundreds of millions of dollars in tax exempt deals to Gulf Cooperation Council (GCC) countries. Gulf royals have managed to secure, at bargain-basement rates, some high-priced, historic landmark-type properties, including the historic acreage opposite the Eiffel Tower, while more than 10 percent of the French population lives in sub-standard housing. Despite the socialist leader's claim that all this will aid France in getting good deals for gas and oil—while providing a particularly huge windfall when Assad's government is finally replaced with a pro-Western one—pressure is building on Holland to "come home to France" and focus on pressing domestic problems.
Another embarrassment came with the Russian proposal to encourage President Assad to give up his chemical weapons. Consultations between Kerry and his Russian counterpart, Sergey Lavrov, dramatically sidelined Hollande and set Paris' military invasion position against the diplomatic momentum. In reaction, Hollande, less than 24 hours after the Russian proposal, tried to regain the lead by presenting a separate resolution to the UN Security Council. The French draft was immediately dismissed by Moscow, as it appeared that the document suggested the authorization of the use of force, under Chapter 7 of the UN Charter, if Assad failed to comply with the chemical weapons transfer. Lavrov ridiculed that condition "unacceptable," and in the end, France had zero substantive role in solving the conundrum over the dismantlement of Syria's chemical arsenal. That accomplishment was achieved solely through US-Russian talks, with discrete input from Tehran.
Hollande has put himself into the position of being criticized for failing a basic test of French politics — protecting the country's pride. Having impetuously agreed to join in a military action, France is now forced to wait on the sidelines of the Levant as Russia, America and Iran take the diplomatic lead, repudiating France's stance.  Some of Mr. Hollande's critics now say he looks like a lackey.
France promises Israel to stay "tough" on Iran.
Some observers are suggesting that the French president has decided to seek refuge from the fallout—fallout from what many in France regard as his political ineptitude—by linking himself with Israel's PM Netanyahu. More than a few of the 200 members of the Chamber of Deputies, even from Hollande's socialist party, are commenting on this while also pointing to a perceived humiliation dealt their country by way of Hollande's failed efforts at being a 'player' in the Syria crisis.
On 10/11/13, after the Israeli premier warned Paris of "succumbing to the charms of Tehran,"Hollande hastened to assure Netanyahu that France will remain "tough" with Iran on its nuclear program. It was in a television interview earlier that same day, on channel France24, that Netanyahu had urged France to be tough on Iran "with or without Rouhani's smiles." The comments apparently were prompted by an historic French-Iranian presidential handshake on the fringes of the United Nations General Assembly in New York last month—a handshake which the Israeli staff traveling with their prime minister criticized on the grounds that it would embolden the Islamic republic.
"If Iran really wanted to dismantle their nuclear weapons program, they'd come out with it," Netanyahu told France24.
According to French daily Le Monde, Hollande told Netanyahu that he was flabbergasted by Obama's hesitation to bomb Syria, and complained: "If Obama does not strike Iran, how can we believe he would help Israel in case of Iranian aggression?"
In the France 24 interview, Netanyahu also ignored a question as to why Israel did not "come out with it" with respect to its own nuclear and chemical weapons arsenals.
President Hollande ignored the same question.
The other day I was watching the Charlie Rose show on TV, during a guest appearance by Benjamin Netanyahu.  And much to my amazement, Mr. Netanyahu acted, talked and comported himself like he was the head of some huge major nation — not just a minor Middle Eastern country smaller than New Jersey.
It was as though Netanyahu thought himself to be on the same level of importance and influence as Obama or Putin — more influential by far than Britain's prime minister, much more important than the president of France.  The guy practically even shot his (very expensive, tailor-made) cuffs! http://warincontext.org/2013/10/05/video-max-blumenthal-on-goliath-life-and-loathing-in-greater-israel/

And why not?  In reality, Netanyahu really IS more important than the president of the United States or even the Queen of England.  When Netanyahu asks almost every major world leader to jump, that leader rapidly answers, "How high?"
  What kind of Frankenstein monster have we created?
   And, more important, will we mere villagers with pitchforks ever be enough to stop Netanyahu before he turns into the world's next King Richard III?  Probably not.
An average American, just your average man-on-the-street, knows instinctively that it is WRONG to kill people, to occupy other countries, to use chemical weapons on women and children and to use tanks, bombs and nuclear weapons to steal land from shopkeepers and farmers who cannot defend themselves.  But psychopaths and major players on the world stage such as Netanyahu apparently don't get this.
Netanyahu is a neo-con.  Never forget that.  And the entire goal of any card-carrying neo-con, both in America and abroad, is not to advance Christianity or Judaism, no no no.  The entire goal of every single neo-con is to make oodles of money — at our expense.  "What's mine is mine, and what's yours is mine too."  Never forget that. http://www.roitov.com/articles/rayq.htm

Neo-cons are always happily busy creating a world consisting of haves and have-nots.  And guess which ones they want us to be?  If you have any doubt, just check out what life is like in a country completely dominated by the neo-con way of life:  "Total militarized lunacy".  http://www.counterpunch.org/2013/10/04/total-militarized-lunacy/

And, also, if you have happened to notice recently that the price of gold has gone steadily down lately, please thank a neo-con for that too.  Neo-cons have worked very hard to make this happen.  Why?  Because if gold prices fall, this forces small investors to look around for other options for making a profit — like investing in Wall Street's various ponzi schemes and casinos.  And ponzi schemes and casinos can't make money unless they have suckers to place bets.  And why would a sensible person bet on Wall Street when gold is a sure thing?
New rule:  Neo-cons will only be allowed to start a new war after they've finished their last one!
"Britain's Jews fall in number but grow in self-confidence"  stated yesterday'sObserver headline. Ned Temko ex-editor of the rabid Zionist Jewish Chronicle  reviewed the state of the Jews in the Kingdom amid the opening of a new 50 million pounds Jewish cultural centre in West Hampstead.
According to the Observer we are awaiting a "new departure for the Jews of Britain". But don't worry folks, this time it isn't a new global war promoted by CFI (Conservative Friends of Israel) or advocated by Hasbara writer David Aaronovitch. This time it's just the opening of the JW3 – the London Jewish Community Centre –  a spectacular exhibition of British Jews and their gift. "Its initial menu of nearly 1,000 events features well-known figures including Kevin Spacey, Nicholas Hytner, Zoë Wanamaker and Ruby Wax, as well as the former editor of the Times, James Harding, who is now head of BBC news."
Just a few days ago, in spite of relentless pressure by the Jewish Lobby, the English speaking empire just managed to escape a new immoral interventionist war in Syria. By the weekend, the Observer was kind enough to remind us how influential Jews in this country are. "Despite their major impact in areas such as the professions, science, culture and the arts, the Jews of Britain now comprise a grand total of some 260,000 souls – less than 0.5% of the population. Outwardly, they are more self-confident, especially younger Jews who have grown up in an increasingly multicultural Britain."
Notwithstanding all those 'progressive' voices who insist that Jews are drifting away from Israel and Zionism, The Observer article  suggests the complete opposite. "Whatever their own views on Israeli policies, for many Jews on British campuses, 'anti-Israel' invective has sometimes come to feel not a lot different from antisemitism." Jews in general and secular Jews in particular, do identify with Israel and for obvious reasons – It is that image of empowerment which they draw from the state that defines itself as 'their State'.  Consequently, they regard criticism of Israeli politics as an assault against their own existence and 'right to be'. Similarly, the  so-called Jewish anti- Zionist Jews, fall into the exact same trap. They also regard criticism of their vague political agenda as a racially motivated assault and an attempt to rob them of their elementary rights.
Stephen Miller, an emeritus professor of social research at City University throws some light on the matter when he repeats the line I myself  presented in my latest book The Wandering Who. "They (the Jews)", says Miller, may identify ethnically, culturally, socially or through an engagement with Israel; they may describe themselves as 'secular Jews'. But the research shows their sense of belonging and pride in their Jewishness are, on average, not very different from their more observant counterparts." I guess Miller's observation won' surprise my readers.  And the next question to ask is obviously what this 'Jewishness' is all about?
Mixed salad is the answer offered by JW3's programme. "a rich mixture of Torah and Talmud sessions, debates on Israel and other communal staples. But there will also be comedy nights, jazz sessions, dance and fitness classes, even a taxidermy workshop – after which there will be time for socialising in a kosher restaurant run by proteges of the celebrated Israeli-born chef Yotam Ottolenghi." Once again we are confronted with the true meaning of contemporary Jewish culture – a chicken soup peppered with a bit of political discussion and smooth jazz in the background. Very impressive.
Raymond Simonson who runs the massive Jewish centre, hopes to bring in, not only the widest range of affiliated Jews, but others. "People who aren't going to synagogue. People who may have married non-Jewish partners. People who haven't been involved in anything Jewish since they were teenagers." People who have stayed away because, in his words, they may have feared "they would be judged".
Being one of the very few people who, ideologically and theoretically, confronts Jewish power I wonder: should I wait for JW3 to invite me to discuss the topic at their liberal Jewish centre? Perhaps I'd better not hold my breath. After all, I'm not a Jew anymore.