When writing investigative examinations on the corrupt state of American government and American economy, invariably one is met with the same set of ever cycling broken-record questions and assertions. One of the primary responses I have received and I'm sure most Liberty Movement analysts have received is this:
"Okay, now we know what the problem is, but when are YOU going to tell US what the solution is…?"
The question seems "reasonable", but in reality, everything that is weak minded in our culture today is summed up in its content.
First, the question insinuates that there is no utility in exploring the nature of a crisis without "fixing" the situation right then and there. Often, the most complex problems of our world require years if not decades of thought and action, trial and error, before a single working solution is generated. When the problem involves a criminal government run by corporatist oligarchs bent on total globalization and centralized control of finance, society, and law, you have to expect that there will be some difficulties in finding a remedy. You will never defeat your enemy without knowing your enemy, and our particular fight requires endless analysis.
Second, I wish I could convey the palm-to-forehead agony I feel every time I hear someone begging for myself, or anyone for that matter, to overnight mail them a solution on a silver platter wrapped in perfect little pink bow. Why is it that so many Americans today refuse to offer THEIR OWN solutions to the problems they perceive in the world? Is it laziness, or stupidity, or both? They are so busy waiting for a "white knight" to come and save them they have forgotten to learn how to save themselves. Don't sit idle expecting analysts to make your life better. Become industrious. Take initiative. Think of something we haven't thought of yet. Stop being followers and start becoming leaders within your own communities.
Third, the worst of all dilemmas when dealing with the above question is that most of the time, it is being asked by people who already have a preconceived answer they want to hear. Many in our movement today want a silver bullet solution. They want magic and fairy dust. They want to end tyranny with a snap of their fingers, the press of the button, within the span of a day, or perhaps a week. They don't want to have to work beyond their normal capacity, they don't want to struggle, they don't want to sacrifice, and they certainly don't want to risk their property, livelihood, or life.
They want a civil rights style MLK/Ghandi march on Washington D.C., which has already been done over and over again leading to nothing but ever more corruption (you don't ask tyrants to police themselves, nor do you ask for their permission to change government). They want an armed march on Washington D.C. (perhaps the most tactically moronic strategy ever to be suggested year after year), leading to nothing more than a bloodbath which would only make the Liberty Movement appear weak, or insane, all in a failed attempt to unseat a bunch of politicians who are merely puppets and middle men for the financial elites. They want Generals grandstanding as purveyors of constitutionalism to initiate a military coup to remove the "evil Muslim" from his seat of power (is Obama a Muslim, or an atheist Communist? These methodologies tend to negate each other…), while the truth is, Obama is nothing more that a minor obstacle compared to the greater evil of central banking and internationalism, and a Neo-Con Republican (or provocateur General) could easily continue Obama's work without missing a beat.
And, most of all, they want something flashy, something new, something technological and glorious to solve all their woes. How many times have you heard the claim, for instance, that digital currencies like Bitcoin would "bring down" the central banks and turn the globalist empire to dust at our feet? Yet, Bitcoin's very existence relies on the web, a government dominated networking system which they can remove from our hands any time they wish.
These are not solutions, they are distractions, or worse, con-games. They are designed to fool you into thinking that you can lounge behind your computer, or walk blindly down the street with a sign or a gun, and the nation will attain renaissance without a tear or a drop of blood shed. They are pleasant lies that many people want to have whispered to them.
I have no interest in making people feel comfortable, or safe, or at ease in the nature of the task before us. I'm only interested in the truth, and the truth is, REAL solutions have already been offered to the Liberty Movement. For years we've been talking about them, implementing them, and attempting to convince others to implement them. These solutions are not easy. They are not pleasant or quick. They will require much sacrifice, and unimaginable suffering. There is no way around these tasks if we are to succeed and dismantle centralized totalitarianism in our lifetimes…
Non-Participation
This is a simple concept that for some reason tends to confound people. If you march to the steps of the White House motivated by a desire to educate others on the hidden dangers of our political situation, then this is all well and good. But, if you march to the steps of the White House with the expectation that this gesture will somehow impress or frighten the military industrial complex into forsaking its criminal ways and step down from power, then you have fallen into a delusional paradigm.
If you are using a government controlled communications medium like the internet to educate others while the system still exists, then this is practical. But, if you really believe that you are going to exploit that same network as an offensive tool to destroy Big Brother, you are living in techno-geek dreamland.
And, if you still think that the diseased political arena has any merit whatsoever and that the system can be inoculated from the within, or that you can rewrite the rules on a whim (constitutional convention) and have those rules followed, at this point I don't hold much hope for you.
Now, I want you to imagine, just for a moment, that the government does not exist. The internet does not exist. Corporate banking chains and department stores and grocery outlets do not exist. State law enforcement organizations do not exist. State run schools do not exist. How would you go about living day to day without the bureaucracy, the welfare, the infrastructure, the safety nets? This is how ALL Liberty Movement activists are going to have to start thinking if they want to change anything.
The Non-Participation Principle is best summarized like this:
When facing a corrupt system, provide for yourself and your community those necessities that the system cannot or will not. Become independent from establishment-controlled paradigms. If you and your community do this, the system will have one of two choices:
1)  Admit that you do not need them anymore and fade into the fog of history, OR…
2)  Reveal its tyrannical nature in full and attempt to force you back into dependence.
In either case, you win. You have taken proactive measures to remove yourself as a cog in the machine. The machine can then of course try to demonize you, or attack you, but ultimately, they will attack from a place of social and moral weakness, and you will defend from a position of logistical and moral strength.
Stop waiting for the system to change, or collapse. Change the way YOU live and survive. Build your own localized systems and walk away.
Decentralization
Learn a vital trade skill, grow your own food, purchase resource rich raw land, learn self defense methods beyond what law enforcement personnel are trained in (which is not too difficult), take EMT training courses so that you can provide general and emergency medical care for your family, get your children out of the state run common core indoctrination centers and homeschool them, build neighborhood watch groups, emergency response groups, barter markets and alternative economies.
Decentralization is about dissolving our unbalanced relationship with the state and taking away their power to dictate how we live. If a core necessity is centralized in the hands of a select few, then we start producing it ourselves and remove that option from their deck of cards. You cannot fight a corrupt system if you are dependent on a corrupt system.
The very essence of globalism is centralized oversight of every aspect of our lives. When we allow ourselves to feed from the government or corporate trough because it's "easier", we are essentially volunteering to be herded like animals. It is within the power of every single individual, no matter their age or financial circumstances, to find creative ways in becoming more independent. It is up to you. There are no excuses.
Revolution
We should have no illusions that the criminal elements of our government will simply shrug their shoulders and give up. When we decentralize, we show the world how irrelevant they are. Tyrants must remain relevant to the masses, otherwise, they have no means to dominate except pure force. When that force is eventually applied, the ONLY logical response is revolution. Decentralization is not a means to "avoid" such revolution, it is only a means to strengthen our position in preparation for revolution.
There is no ideal revolutionary model because the unique nature of one's epoch determines the nature of one's rebellion. However, I can say that any revolution that does not focus on the foundational culprits behind the offending tyranny is doomed to failure. When I see the overt obsession with Barack Obama as some kind of linchpin in the development of socialism in America, I have to remind people that Obama has merely stood on the legislative efforts of George W. Bush, and so many other globalist presidents before him, in order to bring the U.S. to the current point of catastrophe. And who made these men, these so-called "leaders"? Who financed their campaigns? Who taught them the internationalist methodologies they now implement? Who really controls money, and thus economy, and thus politics in this country?
Revolution must be directed at the oligarchs, not just their mascots, and if anyone asks you to rally around a revolution that does not name central banking and international banking entities and the men who run them as direct culprits, they are probably controlled opposition. We don't need a French or Bolshevik Revolution to replace old puppets with new puppets, we need to go to the very heart of the cancer that has stricken our nation and remove it. If this means we have to physically fight back, then so be it, but we must be smart in how we fight.
In the end, the average citizen is his own defender, his own governor, his own industrialist, his own "king maker". He may consciously realize this, or he may be oblivious. All of the solutions, all of the tools, are right there, in his hands, waiting to be used. The saddest truth of all is that the only thing holding him back from legitimate freedom is his own fear. Only when we stop avoiding the pain required to procure independence, will we finally have it.
Source: Brandon Smith | Alt-Market
I recently interviewed Daniel Estulin the author of what will be the newest best seller,TransEvolution: The Coming Age of Human Deconstruction.
Estulin wrote the book based largely on a Bilderberg white paper which was smuggled to him by a Bilderberg insider. The document was filled with information which spelled the end of the human race as we know it.
Hollywood Prepares the American Public for the Inevitable
Hollywood has made millions on movies like The Terminator, Blade Runner, and RoboCob, just to name a few. In fact, Robocop is being re-released in the next several weeks. Estulin states that cyborgs or man-machines are the future in a post-human world. Yes, you read that correctly, we could soon find ourselves living in a post-human world.
You may be familiar with the new TV series on FOX called Almost Human where one of the main characters is a cyborg cop. We could see such an interaction between nonhuman and morphed humans in the near future (i.e. Robocop).
Rules for Thee but Not for Me
In the future of transevolution we will be witnessing a literal fountain of youth, which will result from becoming a cyborg as it will soon be possible to purchase immortality in the future. However, everyone except the super elite will be banned from purchasing this literal fountain of youth.
Your existence, my common brethren, will be similar to what movie goers saw in the Summer of 2013 in the movie, Man of Steel. In the opening 30 minutes of the movie, it was revealed that every resident of Krypton had certain genes "turned on" and certain genes "turned off". And everyone from Krypton, except for Superman, had been artificially bred for specific purposes. This is what humanity is quickly moving towards and unless you are the elite, you will be bred, dumbed down if needed, to serve a purpose for the global elite.
The Purpose for the Destruction of the Global Economy
Estulin mentioned that the wholesale destruction of the world's economy is not an accident, nor is it a miscalculation or the result of political shenanigans. This destruction is being done on purpose, absolutely on purpose. Estulin revealed that his Bilderberg insider told him that the slave masters on this planet want to collapse the economy, force people into the stack and pack cities of mega millions and then exterminate most of humanity.
Estulin and I explored the methods that the super elite may use to exterminate 90% of all people on this planet. We both agreed that starvation is the most likely candidate. Starvation is a clean method of killing, it is quick and it would leave the planet in good shape for the global elite to establish their paradise on Earth.
Some of my readers and listeners have asked me about why I am so opposed to Agenda 21 and devote so much time fighting against it? To these and all others, I answer that forcing humanity to forsake rural and suburban living and move into the soon-to-be death traps of these mega cities, is very consistent with the tenets of Agenda 21 (i.e. Earth First).
Monsanto: The Great Satan of Food Production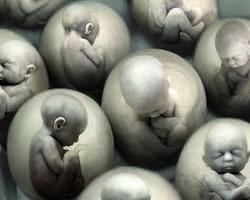 I recently interviewed my good friend, Barbara Peterson, who presented evidence which demonstrated that the super elite are in the process of attacking not just humans with GMO's which will eventually kill you, the GMO's are also sterilizing our food supply. And then, as if by magic, Peterson and I took calls on my show from farmers all across the country, who confirmed the sterilization of both crops and farm animals was well under way.
Let's give credit where credit is due. Monsanto is not alone in this conspiracy against humanity. In Chapter two of his book, Estulin, details how huge corporations like Monsanto, Cargill, and Archer Daniels are plotting to set up mass starvation on the planet. These corporate names became household names and they have become an "interlocked self perpetuating syndicate that will decide who eats and who doesn't, who lives and who dies."
Why are mega corporations, such as these and a small socio-political elite, allowed to own our food and control the very basis of humanity? The simple answer is, because they can.
Studies have shown that rats that are fed with genetically modified organisms (GMO), like potatoes, showed structural changes in their white blood cells making them more vulnerable to infection and disease, which could indicate a greater future risk of developing cancer, when compared to other rats fed non-GMO potatoes. Estulin's research indicates that GMO food was the creation of the Rockefeller Foundation, who are members of the Bilderberg Group. This all part of the plan for total control of mankind. As an aside, Barbara Peterson noted in my interview with her that McDonalds fries will soon all be made of GMO's.
Genetic Engineering
Genetic engineering is about taking control of nature, redesigning it and rebuilding it. The phrase "playing God" comes up in almost every conversation about genetic engineering. This is no longer the stuff of science fiction. Nothing good comes from genetic engineering as this generation of children will be the last generation which will be human in the sense that we define humanity today.
Estulin documented how insects are being weaponized for combat through chipping as a result of recent DARPA projects. Humans will soon be chipped, not necessarily for warfare, but for the purpose of transformation into something hideous which will serve the whims of the global elite.
The National Security State
Presently, all the communication happening on the planet right now can be monitored in real time and it is being done to control us, to dumb us down, to brainwash, to influence, and to predict our future behavior. The super elite is doing this so that we don't get in the way of important people by doing too much thinking on our own. A simple example of this fact is in evidence in an ever-increasing number of airports as facial scanning techniques are designed to reveal to security individuals who are angry, malevolent, etc. This technology is right here, right now!
Estulin mentions Nazi Germany, in his book, numerous times throughout the book, Estulin drew a similarity between the mass control the Nazis had in comparison to the control the super elite has over the human race right now. Presently, America is the 21st century fulfillment of what Hitler, Stalin and Mao as they attempted to initiate their genocidal regimes.
Off World Escape Plan If Things Get Ugly
According to USA Today,
"NASA recently revealed that their Mars robotic rover has found signs that a vast and hospitable lake once spread over the now-desolate surface, a potential home to past life for centuries or more."
With this new discovery that life may be possible on Mars, the elite could easily, through nanotechnology subsequently build a homestead there! There are many private corporations on the planet who are ready to go to Mars within five years. Some speculate that billionaire, Robert Bigelow, is ready now.
Apparently, if the elite cannot exterminate humanity in the clean and neat ways that they have designed, it may be necessary to temporarily move off world while the job is completed in more "messy" ways. According to some, this is their "Plan B".
A Cowardly New World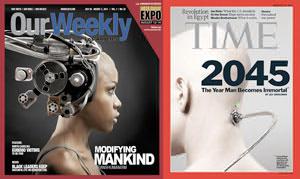 Unlike Huxley, I have seen nothing brave about this new world. Nanotechnology is a powerful new technology for taking apart and reconstructing nature at the atomic level. Scientists are acting like God to manipulate life through the use of this technology. I can only imagine all the horrible things nanotechnology can do to the human race.
Nothing good with regard to nanotechnology can or will come from this blatant insanity. The plans of the global elite constitute an abomination before God.
Right now, the elite are employing their "Promethean plans" which will change the world and will transform the very essence of humanity. Again, this is happening Now!!!
Let's make no mistake about it, the super elite are attempting to become more powerful than God. The super elite controls the human race in every imaginable possible way. Just the term, "conspiracy theorist", was invented by the global elite as a marginalizing tool to keep the public from believing in conspiracy theories that will enslave humanity.
Absolutely nothing that happens in our world is an accident; it's all part of this grand plan. Because of this, there is no hope for humanity if we do not rise up and defeat Agenda 21 and force a change in the leadership of the world, and it must be done RIGHT NOW, before the personal control mechanisms of this new system are locked into place.
My fellow human beings, we do not have five years. You sit idly by on the sidelines at the risk of not only your life but the lives of your children and grandchildren, born or not yet born. Soon, we will be saying "Welcome to Krypton", as humanity becomes the weak puppets in the theatre of life created by the super elite.
Source: Dave Hodges  |  The Common Sense Show
Humanity needs sleep and we quickly realize how much we need it after a night of no sleep. Sleep is vital for health, mood, memory, better thinking, stronger immunity, weight, sex and stress.
Dreams are also important to allow our subconscious to express. Science is now uncovering that dreams play a central role in our emotional health, psychological health, our memory, our learning and as a way to help us to find solutions to our problems. If we are seriously sleep deprived, we actually start to dream while awake.
Sleep also may help the human brain get better organized by filing away important memories and discarding unwanted information.
Scientists at the University of Rochester have found one of the reasons our brain needs sleep to survive. Turns out, when we sleep, our brain takes that time to clean out the build-up of brain junk we accumulate during our waking hours. When cells do their daily cell-type work, they produce waste product. The brain has its own garbage men, carried on the waves of cerebrospinal fluid, who surf the leftovers straight down to your liver for elimination. As it turns out, the brain's garbage men move twice as fast when you're sleeping, because your neurons shrink by half, making the fluid channels wider.
You spend 1/3 of your life on a mattress. You are drooling, sweating, having sex, lounging around and holding children on a mattress. You are making direct contact with a mattress and if you didn't know this already, the vast majority of today's mattresses are made from highly toxic volatile chemicals compounds that are linked to serious health problems. You breathe in these chemicals while you sleep and you absorb them when you sweat through a process of osmosis.
Sleeping disorders in the U.S. are growing at an alarming rate, and have been labeled as epidemic. Is the problem literally staring them in the face at night?
Most people aren't sleeping well and research shows that 95% will go undiagnosed, and 70 million people in the U.S. report that they suffer from sleep-related pain (Time Magazine). And recent studies have linked poor sleep with the growth of many disease states, specifically: diabetes, obesity, stroke, heart disease, allergies, and fibromyalgia.
Since the mid- to late '60s, most mattresses have been made of polyurethane foam, a petroleum-based material that emits volatile organic compounds. Most mattresses sold today contain some polyurethane foam and many contain specialty foams such as latex or memory foam, which consistently break down and release chemicals. The most common toxic materials used in making a mattress include petrochemicals, polyurethane, polyvinyl chloride (PVC), formaldehyde, antimony trioxide, phthalates, and boric acid. These chemicals are used for the foam fillers, material adhesives, and for water-resistance. Most are used to make the mattress flame retardant, per federal law, causing mattress toxicity to increase. All these chemicals individually give off their own noxious fumes, commonly referred to as off-gassing.
Sleepers may report smelling the fumes when the mattress is first bought, which eventually ceases; however, although the off-gas smell no longer is detectable, toxins are still continuously being released and inhaled by the sleeper. Studies show that when a person is sleeping on a mattress with such chemicals, the toxins can seep into the body through the skin. This is supported through scientific research that has shown PCDE's to be found in women's breast milk in the U.S., a fact that has led many to fear that children are more likely to suffer greater than adults from mattress toxicity.
In 2005, Walter Bader, author of the book Toxic Bedrooms, sent several mattresses to an Atlanta-based lab. A memory-foam model was found to emit 61 chemicals, including the carcinogens benzene and naphthalene. But hey, it's ok because its government approved? Right.
But there is another troublemaker in your mattress that you should be aware of and that is pesticide residue lurking in the cotton components of your mattress. Non-organic cotton is grown with pesticides, which are neurotoxins and endocrine disruptors that can cancer and nervous-system disorders. There are 107 active ingredients in pesticides still used in the U.S. that are carcinogenic, and 14 are known to cause reproductive problems in animals, according to the U.S. Environmental Protection Agency. Not "in the mood?" Your mattress may be contributing.
Also, most mattress covers are made with synthetic fabrics that pose more health risks. Man made synthetic fabrics are made of toxic petrochemicals and then sprayed with flame retardants and other dangerous chemical finishes. Using synthetic, non-organic bedding and blankets also contributes to toxicity.
Researchers are questioning the origin of the increased incidences in pediatric respiratory issues, such as asthma, learning disabilities (specifically Attention Deficit Hyperactivity Disorder), and lower IQ levels. Some have speculated there is a strong correlation between these issues and the materials used in children's mattress and bedding items. Infants, children and pregnant women require more sleep per day in order to develop and function properly, resulting in an increased amount of exposure time.
Another study, utilizing mice, was conducted to measure the effect of breathing the emission (off-gassing) of four types of mattresses on the respiratory system. This study revealed that all mattresses containing synthetic materials caused upper airways irritation in up to 57% of the breaths measured, and saw decreased air flow by 17-23%.
Taking this information into account, it is then no surprise for many who wake up feeling, sick, tired and stuffy. Chemicals in your mattress and bedding are the culprit and they are also interfering with your much needed rest.
Compound mattress toxicity, with environmental toxins, household toxins, toiletry toxins, synthetic fabric toxins and pesticide ridden foods, it is no wonder people are getting cancer at alarming rates! We are drowning in a toxic soup and a "safe amount" every day soon becomes a heavy burden taking its toll.
But organic mattresses and organic mattress pads do exist! They are made with organic cotton, organic wool, organic latex (comes from rubber trees), with no chemicals of any kind. There are companies that sell mattresses that are completely natural and toxin-free, not just a little bit organic. The best companies will provide you with transparency from harvest to factory to showroom.
A sleep study conducted by Peter R. Dickson (1984) examined sleep quality of participants when sleeping on natural wool (participants slept on a wool pad that was placed under their sheet). He found that participants moved (tossed and turned) significantly less in the night. Additionally, participants in the study reported that they had slept better and that they felt better the next day when sleeping on the wool. Wool is hypothesized to increase sleep quality and reduce tossing and turning because 1) it reduces pressure points; and 2) it regulates body temperature.
Wool has an abundance of air spaces between the fibers that cushion the body and alleviate pressure points. This helps to support the spine and eventually distribute pressure to allow for a night free of tension and full of REM sleep. You will feel the difference.
Wools natural ability to wick away moisture and regulate temperature results in calmer heart rates due to lower humidity next to the skin. This provides for an optimal skin temperature that allows for a great nights' rest.
Wool is the only fiber that is naturally flame resistant. Its main component, a protein called keratin, coupled with the moisture collected in its fibers, make it difficult to ignite.
The benefits of an organic, natural fiber mattress include: chemical free, hypoallergenic, provides ventilation, sustainable, biodegradable, durable, safe for children and adults, alleviates pressure, itch free, non toxic, absolute comfort, long lasting and coil free. Coils act as cancer-causing radiation antenna.
Don't trust your government to protect your health. Take control of your own health. Research. Buy wisely.
Source:  Lana Lokteff | Red Ice Creations
The pressing question of this commentary: what are we doing to ourselves and why do we keep doing it?
In the past 50 years, scientists and chemists from all over the world created 80,000 different chemicals to work all sorts of havoc on Mother Nature.  You can find pharmaceuticals and pesticides in Polar bears as well as seals and fish in the Southern Oceans of Antarctica.
Guess what?  You can find many of the same chemicals in human beings.  If you look across America's landscape, 30 years ago, Autism affected 1 in 110,000 births. Today, it affects 1 in 110. (Source: CDC report)
When we poison the plants and animals of the food chain around the planet, we ultimately poison ourselves.  Witness cancer rates skyrocketing around the world.  Witness Parkinson's disease, fibromyalgia, lupus and other neurological maladies affecting millions of Americans.
Fukushima reactors spill billions of gallons of radioactive wastewater into the Pacific Ocean.  It circulates to all corners of the planet.  But closer to home, we continue injecting drugs and chemicals into our own Great Lakes.
An International Joint Commission report, conducted by scientists from both the US and Canada, discovered that the Great Lakes region suffers severely contaminated waters replete with chemicals and prescription drugs that slipped past treatment methods at sewage treatment plants.
"The commission found that about half of all prescription drug and other chemical contaminants remain in sewage waste after it is treated," said a Natural News report. "The situation is so dire that the commission is calling out for new water treatment methods, warning residents of the area of "chemicals of emerging concern" that may affect the health of both aquatic life and humans in negative ways."
The Great Lakes – becoming a cocktail of pharmaceutical and chemical compounds
Antonette Arvai, physical scientist of the International Joint Commission, said, "It is hard to tell how one contaminate may affect the human body, let alone a whole mix of chemicals and pharmaceuticals. The compounds, which can't be seen, are showing up in mixed proportions at parts per billion or parts per trillion. As compounds combine randomly and in different proportions, water from the Great Lakes is becoming a wicked cocktail travesty of science."
According to the commission, "A chemical flood of 4.8 billion gallons of waste water is treated and discharged into the Great Lakes basin every day. All the intermingling, parts per billion of untreated waste chemicals add up. The Great Lakes are basically becoming a pharmaceutical stew, a melting pot of side effects waiting to be drunk."
This list shows chemicals and pharmaceuticals that accumulate in the Great Lakes region.
A couple of antibiotics drugs and commercial antibacterial triclosan - Triclosan, the antibacterial compound found in commercial soaps, toothpastes and other body care products is a known toxin to algae and has been shown to be a hormone disruptor to fish. How might triclosan and other antibiotics spawn the creation of dangerous and evolved bacteria strains?

Diana Aga, chemistry professor and chemical researcher of the Great Lakes region said, "Even at low levels you don't want to have people ingest antibiotics regularly because it will promote resistance."
An herbicide - How might this destroy nutritional algae and other beneficial plants, which are needed for a thriving ecosystem?
Acetaminophen and an anti-inflammatory drug called diclofenac. Dicolfenac accumulates in fish. How might continual dosing through water sources accumulate in the cells of humans and tax the liver over time?
 An estrogen, estriol - How might hormones in the water affect mating patterns in wildlife and in humans?
An anti-seizure drug - How might drugs like these, with side effects including suicidal thoughts and behaviors, effect people over time?
Do you filter your water?  Start today!
Commission board member and scientist for the National Wildlife Federation's Great Lakes Regional Center Michael Murray said, "Wastewater plants weren't designed to handle these types of chemicals."
As wastewater treatment plants fail to keep up with high levels of pharmaceuticals and chemical compounds, obtaining clean water will become the responsibility of the individual family.
Most municipal water sources suffer contaminating with fluoride, chlorine and other chemicals. You must filter your own water. Gravity-fed activated charcoal filtration devices are becoming more popular for their ability to eliminate pharmaceuticals and herbicides from tap water. Other filters that use reverse osmosis help eliminate fluoride and arsenic. Some water filtration systems utilize both methods to free water of practically all contaminates.
Finally, a friend of mine said that my quest to educate all Americans as to the ramifications of adding 138 million people within 36 years fails from the git-go.  Most Americans and certainly our Main Stream Media cannot grasp the enormity of it, or if they do, they flee the subject because it proves extremely unsettling. Better to deny it today and deal with it tomorrow.
Unfortunately, that's like driving a car toward a cliff at 100 miles per hour and start braking within 100 feet of the edge.  You certainly know what happens to anyone in that car.
That's why we need to take action today.  We must stop mass immigration into America. We don't want to become a "refugee nation" and we don't want our civilization overwhelmed and unsustainable.
Call Speaker of the House John Boehner and demand he not pass S744 amnesty that will flood the country with two million immigrants annually and give amnesty to 20 million plus. The reasonable solution: enforce our current laws against employers.  Call him: 202 225 0600.
The economy has been debilitated by the offshoring of middle class jobs for the benefit of corporate profits and by the Federal Reserve's policy of Quantitative Easing in order to support a few oversized banks that the government protects from market discipline. Not only does QE distort bond and stock markets, it threatens the value of the dollar and has resulted in manipulation of the gold price.
See http://www.paulcraigroberts.org/2014/01/17/hows-whys-gold-price-manipulation/
When US corporations send jobs offshore, the GDP, consumer income, tax base, and careers associated with the jobs go abroad with the jobs. Corporations gain the additional profits at large costs to the economy in terms of less employment, less economic growth, reduced state, local and federal tax revenues, wider deficits, and impairments of social services.
When policymakers permitted banks to become independent of market discipline, they made the banks an unresolved burden on the economy. Authorities have provided no honest report on the condition of the banks. It remains to be seen if the Federal Reserve can create enough money to monetize enough debt to rescue the banks without collapsing the US dollar. It would have been far cheaper to let the banks fail and be reorganized.
US policymakers and their echo chamber in the economics profession have let the country down badly. They claimed that there was a "New Economy" to take the place of the "old economy" jobs that were moved offshore. As I have pointed out for a decade, US jobs statistics show no sign of the promised "New Economy."
The same policymakers and economists who told us that "markets are self-regulating" and that the financial sector could safely be deregulated also confused jobs offshoring with free trade. Hyped "studies" were put together designed to prove that jobs offshoring was good for the US economy. It is difficult to fathom how such destructive errors could consistently be made by policymakers and economists for more than a decade. Were these mistakes or cover for a narrow and selfish agenda?
In June, 2009 happy talk appeared about "the recovery," now 4.5 years old. As John Williams (shadowstats.com) has made clear, "the recovery" is entirely the artifact of the understated measure of inflation used to deflate nominal GDP. By under-measuring inflation, the government can show low, but positive, rates of real GDP growth. No other indicator supports the claim of economic recovery.
John Williams writes that consumer inflation, if properly measured, is running around 9%, far above the 2% figure that is the Fed's target and more in line with what consumers are actually experiencing. We have just had a 6.5% annual increase in the cost of a postage stamp.
The Fed's target inflation rate is said to be low, but Simon Black points out that the result of a lifetime of 2% annual inflation is the loss of 75% of the purchasing power of the currency. He uses the cost of sending a postcard to illustrate the decline in the purchasing power of median household income today compared to 1951. That year it cost one cent to send a post card. As household income was $4,237, the household could send 423,700 postcards. Today the comparable income figure is $51,017. As it costs 34 cents to send one postcard, today's household can only afford to send 150,050 postcards. Nominal income rose 12 times, and the cost of sending a postcard rose 34 times.
Just as the American people know that there is more inflation than is reported, they know that there is no recovery. The Gallup Poll reported this month that only 28% of Americans are satisfied with the economy. http://www.gallup.com/poll/166871/americans-satisfaction-economy-sours-2001.aspx?version=print
From hard experience, Americans have also caught on that "free trade agreements" are nothing but vehicles for moving their jobs abroad. The latest effort by the corporations to loot and defraud the public is known as the "Trans-Pacific Partnership." "Fast-tracking" the bill allowed the corporations to write the bill in secret without congressional input. Some research shows that 90% of Americans will suffer income losses under TPP, while wealth becomes even more concentrated at the top.
TPP affects every aspect of our lives from what we eat to the Internet to the environment. According to Kevin Zeese in Alternet, "the leak of the [TPP] Intellectual Property Chapter revealed that it created a path to patent everything imaginable, including plants and animals, to turn everything into a commodity for profit."
The secretly drafted TPP also creates authority for the executive branch to change existing US law to make the laws that were not passed in secret compatible with the secretly written trade bill. Buy American requirements and any attempt to curtail jobs offshoring would become illegal "restraints on trade."
If the House and Senate are willing to turn over their legislative function to the executive branch, they might as well abolish themselves.
The financial media has been helping the Federal Reserve and the banks to cover up festering problems with rosy hype, but realization that there are serious unresolved problems might be spreading. Last week interest rates on 30-day T-bills turned negative. That means people were paying more for a bond than it would return at maturity. Dave Kranzler sees this as a sign of rising uncertainty about banks. Reminiscent of the Cyprus banks' limits on withdrawals, last Friday (January 24) the BBC reported that the large UK bank HSBC is preventing customers from withdrawing cash from their accounts in excess of several thousand pounds.http://www.bbc.co.uk/news/business-25861717 
If and when uncertainty spreads to the dollar, the real crisis will arrive, likely followed by high inflation, exchange controls, pension confiscations, and resurrected illegality of owning gold and silver. Capitalist greed aided and abetted by economists and policymakers will have destroyed America.
Paul Craig Roberts was Assistant Secretary of the Treasury for Economic Policy and associate editor of the Wall Street Journal. He was columnist for Business Week, Scripps Howard News Service, and Creators Syndicate. He has had many university appointments. His internet columns have attracted a worldwide following. His latest book, The Failure of Laissez Faire Capitalism and Economic Dissolution of the West is now available.
Source: Paul Craig Roberts
New and Old…
Even the definition of "asymmetric war" is controversial, because it can concern at least three drivers and methods of conflict, usually between large organized fighting forces and the opposite. Firstly there is the political-economic or other motivation, second the tactics, and thirdly the weapons utilised in asymmetric war – which itself is usually defined by the negative. Some writers say the term was first used by Andrew J. Mack in a 1975 book titled "Why Big Nations Lose Small Wars". Some military historians conversely say asymmetric war dates from Antiquity, and included the surprise outcome of larger fighting forces losing an asymmetric war with smaller insurgent, militia, terrorist or tight knit politically motivated forces and entities in specific theaters of conflict.
Other than wars of Antiquity like the Ancient Greek Pelopennesian war series which lasted about 30 years in the 5th century BC, and certainly included asymmetric war and "surprise defeats" for larger forces, the 200-year Crusader war series (about 1095-1299) had recurring battles and campaigns where asymmetric war featured, and sometimes dominated. Our problem is that certainly for a near-century from the late 19th century to about 1980-2000, the Clausewitz doctrine of "God is with the big battalions" held firm. This in turn can be traced to the nature as well as the goals of war following the Industrial Revolution. Drivers of change included European nationbuilding, colonialism, mass migration and by 1948 the later "bipolar world" of the so-called Soviet Empire opposing the Western liberal-capitalist democracies. The collapse of the USSR was naively believed to mean "the end of history and of warfare itself".
Although not defined as an asymmetric war campaign leading to total victory, by historians like Andrew Mack, the Long March of Mao Zedong culminating in total victory in 1949 was for most of its time called "terror war" by external major powers, including the US, Japan, the UK and other European nations. This only underlines the fact that asymmetric war ­ for losers ­ is often called terrorism, but also underlines the wider tactics and strategy, and weapons used by smaller insurgent forces during an asymmetric war campaign or series. It also underlines that like the asymmetric wars of the distant past, these are generally long series of wars, not setpiece short-term frontline battlefield warfare.
Strategy and Tactics
Strategy above all means command and control because decisive gains and losses need close combat at some stage ­ for any type of war excluding setpiece formal warfare of the pre-Cold War type or paradigm. The Cold War "bipolar paradigm", we should note, was not for nothing subtitled Mutually Assured Destruction because a charred, radioactive wasteland was the booty or logical peace dividend for any hypothetical "winner". Also, the MAD paradigm more subtly underlined the role of economic and military infrastructures, which as they become more sophisticated, become more vulnerable. Often scenarized by US and Soviet military strategists during the Cold War, the utilization of a small number of missile-launched airburst nuclear weapons would instantly paralyse the enemy's command and control infrastructure, electric power and telephone systems, water supplies, fuel supplies, road transport and so on. There could be no winner, only two losers.
Discussion of military infrastructure, and its fragility, however shifts the spotlight away from a key element of asymmetric war ­ the role of ideology and personal commitment. Command and control operated by for example Mao Zedong in his Long March war campaign, was primarily ideological at its beginnings. Conversely in nearly all conventional setpiece wars, which are now likely a thing of the past, the belligerents deployed forces that were essentially of similar type. The war's outcome could normally be predicted by the physical size, quantity and control of the forces in play. Where the forces are essentially equal, with access to the same technology, the outcome is usually stalemate. The Iran-Iraq war of 1980-88 was a classic example.
This already makes it possible to define probably the most decisive motivating role for asymmetric fighting forces ­ technological superiority is canceled by infrastructure fragility. Alternately stated technological inferiority is often canceled by the enemy's vulnerable military, ideological and economic infrastructures. The Afghan war of 1979-88 was a classic example.
Including vulnerable economic infrastructures, asymmetric wars such as this Afghan war (and the US-Afghan war of 2001-2014) will heavily feature urban insurgency and the destruction of economic infrastructures, which either directly support the more-powerful enemy's military capability or provide indirect aid to the enemy's ideological action, attempting to maintain a semblance of "normal life". Asymmetric wars, we can again note, are often very long and measured in decades, not years, and in part due to this can include a major element of attrition, both economic and ideological.
Terrain and Proxies
Certainly the case in asymmetric wars of Antiquity, small inferior forces fighting the opposite can "trump the enemy" using terrain ­ which today includes and features urban areas. As I have noted in recent articles concerning Syrian war geopolitics, one basic reason why "Syria" is a non-nation or a geopolitical metastase of the Sykes-Picot era of Great Power diplomacy, is the extreme geological folding of the mountainous coastal strip with peaks higher than 2000 meters, where more than 90% of the population lives. This rough, hilly terrain has always favored small autonomous or semi-autonomous population groupings, all of them with a long tradition of conflict including "asymmetric" combat. Ideological differences are often extreme, for example the age-old conflict between traditional Alawites and the Assassin heretic sect of the Alawites.
During the long Crusader war series, for example, the Assassins turned their fighting skills against the invading European crusaders. After this 200-year war series, they returned to fighting any centralising power based in Damascus. The same applies to the Druzes, and to other "mountain fighters". On numerous occasions, often for decades, fighting groups in what is called "Syria" served as proxies in and for highly complex military campaigns. One examples was the period through about 1204-1260 when a loose alliance of southern powers or "statelets" opposed the larger, better armed Latin Empire of the Byzantines.
No power, either great or small can change geology and geomorphology. To be sure, Stalin-era Soviet campaigns against Chechens, Daghestanis and other small, ideologically tight-knit "mountain fighters", and the campaign waged in this geopolitical rimland or shatterbelt since the 1990s by Russia, have attempted their eradication. In Afghanistan, as the USSR and later the US found out, so-called mountain fighters can easily urbanize and rapidly shift to urban theater conflict, broadening their warfare tactics with ease.
The major and increasing role of proxy fighting itself favors a shift to asymmetric war. Since the end of World War II, some military historians claim the majority of wars on a numerical basis fought since 1945 have either included, or been dominated by proxy fighters. This in turn means more belligerants, with usually different motivations, staying power, weapons and tactics, will be operating in any warfare. This also means that "surprise outcomes" become more commonplace, for example when proxies turn against their original partners or actively side with their former enemy or enemies.
Deed Horses and Stynking Beestes
Widely used in the Crusader war series, and imported back to Europe with returning Crusaders by the start of the 14th century, early biological warfare featured the catapulting of diseased putrefying corpses, often of horses or other animals, sometimes of humans into castle moats. By the time of the so-called Hundred Years War starting about 1340, biological war was commonplace in siege warfare. With the Black Death (bubonic plague) epidemic which spread from the western Balkans and killed an estimated 25%-33% of the total population of Europe in the late 14th and early 15th centuries, bodies of bubonic plague victims were utilised as weapons as commonly as munitions, arrows and other weapons in the majority of European wars. Death rates obtained using these "asymmetric weapons", according to military historians could often exceed 950 killed for every 1000 enemy attacked.
Today we hear about the Syrian regime of Bashr al-Assad, and-or rebel forces, utilizing chemical weapons, but chemical weapons akin to napalm were utilized on a common basis in warfare opposing the Byzantime Empire and sometimes-insurgent, often small scale Muslim forces, by 670 AD. These early chemical weapons increasingly used additives including chalk powder, arsenic sulfide, copper oxides and other toxic suffocants to increase lethality.
By the early 18th century, the UK Royal Society was theater to recurring debates on how to protect land armies against biological warfare, in particular protection against smallpox bacteria due to smallpox being already known as a biological weapon. By about 1715, the technique of variolation, or immunization against smallpox was developed, firstly with a view to protecting British fighting forces despite early immunization by variolation causing an estimated 2%-3% mortality of treated soldiers. As we know, the conquest of the US Wild West in the 18th-19th centuries made frequent use of smallpox bacteria to kill Indian fighters and peoples who were not immunized. Historians contend that General George Washington who had warned his troops that English forces might use smallpox as a weapon in the Battle of Quebec (1775) which was lost by the Americans, was himself killed by smallpox poisoning in 1776.
It is therefore either by hypocrisy, ignorance or blindness that mainstream media and many politicians pretend that CBW (chemical and biological weapons) are both strange and repulsive. For numerically inferior forces, they can provide a decisive advantage similar to the historical role of crossbows, in the Middle Ages. Their utilization in asymmetric war has been more the rule, than exception. This logic certainly extends to the broad group of asymmetric arms called NBC (nuclear, biological, chemical) weapons – the arsenals held by the small nations North Korea and Israel reflect their political rulers' fear of numerically superior enemy forces. As we know, both mass-produced pesticides and relatively abundant nuclear wastes, among others, are major potential asymmetric weapons.
The Coming Global Asymmetric War
Andrew J. Mack made the point that big nations can easily lose small wars. He did not add that due to weapons technology and MAD, they can only lose big wars. This standoff ­ or new weakness – of the great powers whether they describe themselves as "great" or not, has certainly been observed and noted by the large number of their asymmetric war-oriented opponents and rivals.
When added to the impacts of economic and industrial technology change, described in other recent articles by myself, the concept of either one or a select few hegemonic powers dominating world political-strategic relations is consigned to trashcan of History. Probably since as early as 1980, certainly in the coming decades from today, this observation will be put to the test.
The Syrian civil war ­ which is a showcase of asymmetric war and proxy war ­ could be taken as an example. Neither Russia nor the US can win this war. Iran's supposed interest in this war can be questioned. European influence in any outcome to this war is small and weak. Chinese, Indian and other Asian interest in this war is very low. Only extremely massive and sustained, therefore very expensive military occupation on a long-term basis could create or restore any simulacre or surrogate for "the nation state of Syria". No major external power has any interest in this outcome. The staying power of KSA, Qatar, UAE and other sunni-minority small states paying for Syrian theatre proxy fighters, called "djihadis", despite the petrodollars and the Wahabism, can easily be questioned.
What was called "Syria" therefore become a shatterbelt zone in modern geopolitical parlance, very comparable with the pre-1914 Balkan states, and pre-1917 Middle Eastern and North African states. Formerly called "rimland states", shatterbelt zones can also be called the Funeral Pyres of Empire due to these intrinsically volatile and ungovernable zones often being gateways to larger zones of major economic significance, drawing repeated attempts at dominance by the great powers.
Multiple examples exist outside the zone including southern Russia, the Balkans (of 2014), western Asia, and the MENA. Under certain hypotheses, zones like the Europe of the EU28, engaged in an undeclared power struggle with Russia to win power over the Ukraine, may be an example.
More important for this article, most definitely intensified by asymmetric war ideology, tactics and weapons, world shatterbelt zones of "permanent instability" are growing ­ and they are necessarily growing. Sometimes called "multipolarity" and presented as the positive spinoff from economic globalisation, and above all presented as consensual by the great powers (and would-be great powers), the loss of centre and the growth of periphery is a stark fact of the coming world.
This stark fact is of course denied by the so-called great powers. However, when there is no longer a ruling centre and the central power or Hegemon, there is only periphery and no Hegemon in a series of complex rimlands and shatterbelts.
Source: Andrew McKillop
Just sit right back
And you'll hear a tale,
A tale of a fateful trip…
(Theme song from the TV show "Gilligan's Island")
You're probably familiar with the "scientific" expedition from Australia which got stuck in the ice in Antarctica last Christmas Eve, but you may not be aware what a rollicking good tale it is. "You're sure to get a smile," as the show's theme song promises, but I promise you more than just a chuckle. There's a moral to the story as well.
The first comic relief – other than the fact it's summer down under, mate – comes with the introduction of the organizer of the "Australasian Antarctic Expedition (AAE)", Chris Turney, self-described "scientist, explorer, writer" and ardent global warmist. Christened "The Spirit of Mawson" after an Australian scientist who led an expedition to Antarctica in 1911, the expedition's purpose was to "meld science and adventure, repeating century old measurements to discover and communicate the changes taking place in this remote and pristine environment". Despite the scientific veneer, the make-up of the 50-odd person crew resembled more the complement of the good ship Minnow ("The millionaire and his wife; The movie star; The professor and Mary Ann") than that of Mawson's S. Y. Aurora. The pseudo-scientific antics of this menage a trois of scientists, journalists, and tourists made the voyage look more like Winter Carnival at Dartmouth than Darwin aboard the Beagle.
Comments on Turney's website ("marked shift in westerly winds… melting large sections of the Antarctic ice sheet" ) suggest he expected to find more open water than had Mawson a century earlier. Why Turney hoped to find open water when it was well known sea ice in the Antarctic was setting records is a mystery. I suspect he'd been led astray by fellow warmists like Al Gore, who predicted in 2008 "the entire North Polar ice cap may well be completely gone in five years" . Gore almost achieved prophet status in 2012 when Arctic ice shrank to its smallest extent since modern recordkeeping began, but last year the ice made a huge comeback and is now almost back to normal.
Whatever the case, the expedition's Russian ship, the Akademik Shokalskiy, got stuck in the ice. The Australian government sent out its ice breaker, the Aurora Australis, to rescue the ship, but they could come no closer than 10 miles from their fellow countrymen. A larger icebreaker, the Chinese Xue Long, got within six miles but could get no further. The decision was made to helicopter the stranded Aussies to the Chinese ship, leaving the Russians to their fate. But for days bad weather forced postponement of the airlift.
Meanwhile, aboard the Shokalskiy it wasn't exactly "No phone, no lights, no motor car; Not a single luxury; Like Robinson Crusoe; It's primitive as can be", but then our castaways weren't exactly basking in the tropics, either. The first mate and his Skipper too, will do their very best to make the others comf'terble in their tropic island nest (make that "antipodal mess"). Courageously ignoring their life-threatening predicament (or too drunk to remember they were in one), the boozy explorers partied as if there were no tomorrow (which might be true if the weather didn't break and the heat ran out). On New Year's Eve the ice-olated penguin-huggers celebrated with a concerned world through
YouTube (a bit nerdy, almost makes them look like scientists).
Unable to get a good weather forecast, the expedition contacted a San Diego TV station and asked if they could help. The station's weatherman, John Coleman, contacted some colleagues knowledgeable on the Antarctic, who came up with a
forecast which held out the hope the wind might shift to offshore, causing the ice to break up and free the vessel. But before that could happen, the expedition opted for evacuation by helicopter when the weather improved sufficiently a day or two later.
From the Xue Long, the now world-infamous Australasian Antarctic Expedition was transferred to the Aurora Australis, which then continued on its original mission to re-supply an Australian Antarctic base. Meanwhile, the Xue Long now became stuck in the ice. Fortunately, the wind shift postulated by the weathermen came to pass, and both stuck ships, the Xue Long and the Akademik Shokalskiy, were able to free themselves. As it turns out, our intrepid explorers would have gotten home sooner had they not abandoned ship as the Shokalskiyarrived back in Australia while our parka-clad party animals were still stuck in Antarctica waiting for a ride home.
If all this hasn't given you a chuckle, you're a diehard warmist with no sense of humor. One last attempt to tickle your funny bone. The meteorologists who predicted the weather might improve sufficiently for the Akademik Shokalskiy to free itself are global warming skeptics, or, as the still unbowed leader of the AAE might say, deniers.
Not so funny (even by my warped standards) is the hundreds of thousands, maybe millions, of dollars someone, maybe the Australian taxpayer, is going to have to ante up to cover the cost of the rescue. The AAE vowed prior to departure to plant trees in New Zealand to offset the carbon emissions resulting from their expedition. Adding in the emissions spewed out by the fossil fuel-guzzling icebreakers, this should result in a forest of taigan proportions, which, like its Siberian counterpart, will be a tribute to the awesome, fear-inspiring forces of nature.
On the bright side, the expedition fared better than Mawson's in one respect: they all came back alive. Mawson and two companions were forced to make a 300-mile trek across the ice back to their base camp. Losing his companions to the harsh conditions along the way, Mawson stumbled into the camp after a months-long trek only to see the S. Y. Aurora steaming away in the distance. Living off the provisions left behind, Mawson spent the winter alone on Terra Australis, dreaming of that other "Land of the South" from whence he came and to which he would belatedly return the next summer.
The moral of the story? Global warming is real. Just kidding. The true moral is not to defy settled science, the science that is settled being that there is a lot about the climate we don't understand. To see everything through the prism of a still young, still baffling warming trend is to risk, to put it ironically, snow blindness. The attribution of the recent Polar Vortex-induced cold wave in the United States to
global warming is a case in point. An obsessively global warming-centric view of the world can lead to errors of the fatal variety, as almost befell our Gilliganesque lot, but perhaps even more dangerous in the long run, to errors of science.
Iraq today is a grim reflection of America's ruthless imperial agenda. It includes mass slaughter, destruction, devastation, deprivation, human misery and unending violence.
On August 31, 2010, Obama displayed criminal contempt. He's done it many times. He declared an end to America's combat mission in Iraq, saying:
"Through this remarkable chapter in the history of the United States and Iraq, we have met our responsibility."
Ignored was America's genocidal legacy. Iraq was ravaged and destroyed. Pre-1990 Iraq no longer exists. Charnel house conditions replaced it.
So did plunder on the grandest of grand scales, millions of internal and external refugees, ongoing violence, dozens of daily deaths, a plague of preventable diseases, ecocide, and overall conditions too horrific to ignore.
Remember Fallujah. In September 2004, the UN Human Rights Council issued a report titled"Testimonies of Crimes Against Humanity in Fallujah: Towards a Fair International Criminal Trial."
It discussed horrific conditions, saying:
"From the (2003) outset and at the start of the indiscriminate and merciless campaign of collective punishment and willful destruction, undertaken by the occupational troops of the United States of America," innocent civilians endured an "inhumane siege and indiscriminate killing" during April and May 2004.
"(G)enocidal massacres" included "sustained and targeted bombing(s), aimed directly at the homes of defenseless civilians."
A November/December massacre followed. Thousands more Iraqis were slaughtered, wounded and maimed.
Depleted and enriched uranium, cluster bombs, white phosphorous and other terror weapons were used.
Chris Busby is a radiation expert. "We went to Fallujah, and we found the levels of cancer high," he said.
"We looked at the parents of children with congenital malformation, and we did analysis of their hair to see what was inside their hair that might be genotoxic, that might be the sort of thing that can cause congenital malformation."
"The only thing that we found was uranium. We found uranium in the mothers of the children with congenital malformations."
"We know that uranium is genotoxic, that it causes these levels of genetic damage, and because of that it also causes cancer."
"The only source of uranium was the use by the American-led forces of uranium weapons."
"Not only depleted uranium weapons, but as we later found out slightly enriched uranium weapons, which we believe they were using in order to cover their tracks."
Fallujah was besieged. Food, medicines and other vital supplies were kept out. US soldiers were ordered to kill anything that moved.
Young and old were targeted. Men, women, boys and girls were indiscriminately attacked.
Between both Fallujah battles, US warplanes kept bombing residential and industrial areas.
Negotiations to halt fighting failed. Washington blocked them. It did so to continue mass killing and destruction.
Hundreds were arrested. Imprisonments followed. So did horrific torture and ill-treatment.
Fallujah witnesses confirmed wholesale slaughter of unarmed civilians. They were killed inside their houses and mosques.
Some were shot after being arrested. Others were blown up inside their homes.
Children saw their parents shot. Adults witnessed their spouses and children killed. US and complicit Iraqi forces looted homes and stores.
Thousands of others were destroyed. A Commission for the Compensation of Fallujah Citizens said 7,000 houses were demolished.
So were 8,400 stores, workshops, clinics, warehouses and other structures. Sixty-five mosques were totally destroyed. So were five dozen primary, secondary and higher education schools.
Thirteen government buildings were leveled. Water and sewer systems were destroyed. So were two electrical power substations. Other infrastructure targets were demolished.
Around 100,000 domestic and wild animals died from toxic exposure. Four libraries containing valued Islamic manuscripts and books were burned.
Virtually everything in Fallujah was fair game. It remains symbolic of imperial US viciousness.
Subsequent Fallujah health statistics showed:
around 6,000 previously unknown or rarely seen diseases; and
sharp increases in leukemia, other cancers, infant mortality, birth defects, miscarriages, abnormal deliveries, and other health problems similar to what Hiroshima and Nagasaki survivors experienced.
Will the third battle of Fallujah repeat what happened earlier? US forces aren't directly involved. Iraqi government troops are battling Anbar Province Al Qaeda affiliated Sunni militants.
In December, Washington began supplying Nuri al-Maliki's government with dozens of Hellfire missiles, other weapons and drones.  
It's unclear whether US operators will wage drone warfare like what's ongoing in Afghanistan, Pakistan, Yemen and elsewhere. If al-Maliki's forces can't contain things on their own, bet on US involvement.
On Sunday, State Department spokeswoman Jen Psaki said Al Qaeda affiliated elements are "seeking to gain control of territory inside the borders of Iraq."
"(They represent a) common enemy of the United States and the Republic of Iraq, and a threat to the greater Middle East."
Al Qaeda is a US creation. It's used strategically as both ally and enemy. John Kerry issued a statement saying:
"We will stand with the government of Iraq and with others who will push back against their efforts to destabilize. We are not contemplating putting boots on the ground."
Vice President Biden spoke with al-Maliki. His office issued a statement saying "the United States stands with Iraq in its fight against the Islamic State of Iraq and the Levant."
Iraq is a failed state. It's a dysfunctional wasteland. Nightmarish conditions exist. Multiple car bombings occur almost daily.
So does other nationwide violence. Iraq is a virtual war zone. Dozens die daily. Fighting never ended. Al-Maliki is a convenient US stooge.
Al Qaeda affiliated elements largely gained control of Ramadi and Fallujah. Al-Maliki reinforced nearby Iraqi forces. Air strikes and artillery shelling followed.
Perhaps laying siege to both towns is planned. Will mass destruction and massacres follow?
On Tuesday, fierce clashes occurred between so-called Islamic State of Iraq and the Levant (ISIL) fighters and government forces.
ISIL elements are Sunni militants. They're linked to Al Qaeda. They're heavily involved in Syria.
Both countries share a common border. It's porous. Militants fighting Assad's forces cross it easily to fight in Iraq.
Sectarian tensions are high. Violence increased after Iraqi forces attacked Hawija Sunni protesters last April. Dozens were killed.
Deadly car bombings continue nationwide. In 2013, Iraq's death toll was the highest since 2007. In Anbar Province, Iraqi forces, local tribes and ISIL fighters are waging three-way war.
Before 2003, Iraq had no Al Qaeda elements. No threat existed. Washington's war changed things.
Iraq is a cauldron of violence. Fighting shows no signs of ending. Expect things to get much worse before it ebbs.
If US drone warfare complements Iraqi forces on the ground, mass killing and destruction may follow. It may happen with or without US involvement.
The third battle for Fallujah may replicate the first two. Expect Ramadi and other parts of Anbar Province to be affected.
Civilians will suffer most. Millions died since GHW Bush's Gulf War. Clinton's sanctions alone claimed around 1.5 million lives.
GW Bush's war, Obama continuing where he left off, and subsequent violence, disease, and deprivation took millions more.
On October 7, 2001, America's new millennium wars began. They continue out-of-control. Afghanistan, Iraq and Libya are war zones.
Fighting rages daily. Iraqi government forces are preparing to storm Fallujah. Expect another bloodbath to follow.
Washington bears full responsibility. Bush I and II, Clinton and Obama are unindicted war criminals.
Millions of regional deaths bear witness to their high crimes. They continue daily with no end.
They do so when polls show Afghanistan is Washington's most unpopular war in history. Over 80% of Americans oppose it. Less than 20% support it.
It rages out-of-control. It shows no signs of ending. With or without most US forces remaining, it could continue for another decade or longer.
It reflects America's addiction to war. It reveals state terror as official US policy. It shows contempt for rule of law principles. It suggests conflicts without end will continue.
Stephen Lendman lives in Chicago. He can be reached at lendmanstephen@sbcglobal.net.
His new book is titled "Banker Occupation: Waging Financial War on Humanity."
http://www.claritypress.com/LendmanII.html
Visit his blog site at sjlendman.blogspot.com.
Something is far beyond contaminated and glow-fishy about the Fukushima meltdown. For two years it has been discussed and swarming with expertise, but with no limiting or actual efforts to stop the radiological contaminants from being released into the Pacific and all other connected oceans, the largest food and oxygen sources on the planet. Yet, surfers are surfing, swimmers are swimming, children are playing on beaches, and restaurants all over the earth are eating Pacific fish and also contaminated Atlantic fish according to multiple reports.
Also never actually disclosed or addressed is that perhaps as many as 1500 nukes have been tested in the world's oceans, which also might have produced "contamination" since nuclear pollution doesn't ever really go away. So, at this juncture I ask myself, where is the left hand and what might it be doing? Politics, as we know, has new meaning in the global world of corporate-political elites. Their political intentions were always based in deceptions from the earliest planning stages to today, for one hundred if not two hundred years. The UN Agenda 21 blueprint has never been fully disclosed in truth or in the open.
The 47 U.S. Biosphere Reserves are still completely under the veil for 90% of American people who have still never heard of them; same with the World Heritage Sites, and they are totally in the dark regarding the 620+ global reserves. Stratospheric Aerial Geoengineering and Solar Radiation Management (chemtrailing) are only just now kind of/sort of acknowledged as "possibly" damaging the planet for 35 years or more as well as the super-secret global HAARP facilities, which happen to super-heat the atmosphere, while aerial spraying traps the "warming" on the ground beneath the artificial, metallized, and very noxious and debilitating clouds and haze that laid across the skies, globally. And suddenly, we have another global crisis, publicized, with people sick, dying badly, and with sea life really, really sick and dying, and with worsening news and contamination pouring into the Pacific every day. Instead, a handful of "experts" are studying, having meetings and press conferences, pondering, coordinating thoughts and ideas, kicking the dirt, etc., etc. What we are witnessing is political theater.
The problem is we, too, are getting sicker and sicker. Fukushima is, after all, not just an oceanic problem. Radioactive ocean water evaporates and rains down…on everything…over the entire planet, and it just so happens that the nano-particulates of aluminum, barium, strontium and other concoctions sprayed from jets and commercial planes, globally, also rain down, blow in the wind…nano-sized mind you…which means their ingredients are wholly and completely unavoidable. Even your N95 masks, coats, gloves, hats and safety glasses cannot protect you, and these nano-particles are in your homes, your cars, all over your children, stores, pets, possessions, lawns, trees, forests, in all watershed systems, and all over the nation and world's crop fields (think Monsanto "aluminum resistant" seeds). Consider well the over 1400 global seed vaults.
I fear we are experiencing a double-whammy. I am also thinking that a "global" crisis or crises are forthcoming, which will put "global" power centers front and center and in full-force all over the entire world. I equally think that global health may be collapsing as we speak, as global nature is demonstrating. Billions of fish and sea creatures dying, billions of birds, hundreds of trillions of insects and amphibians, and even large sea and forest mammals, far larger than human beings, are dying all around the world…and badly.
Hundreds of millions of forested acres are burning, annually and globally, while global aquifers are being privatized and locked down from most of humanity. Depopulation was always part and parcel of the original plan by globalism's authors, and certainly a mass die-off of humanity cannot appear as genocide or democide in a mass-media whistleblowing world, not when the orchestrators are so terribly few, but a left-right punch from global catastrophic "events", especially ones we choose to ignore with our best ignorance, could be our undoing. When we choose to ignore Fukushima and allow governments to ignore mass-extinction "events", and when we steadfastly refuse to acknowledge that we are sprayed like insects for 35+ years, seeing it above our heads for days and weeks on end, because we "don't want to think about it," well…maybe we prove what elites have always believed, that we are "useless", "ignorant", "costly", and "too common" for their many bottom lines. As history has demonstrated century after century after century, when there are too many poor people, human culling occurs, which means they are murdered.
I fear history, once again, is upon us. When whales, dolphins, deer and trillions of other animals and mammals and plants are biting the dust and all at the same time, we're next…especially because we eat these plants and animals, actually resulting in a third-whammy to humankind. Truth is, folks, we are being in-toxic-acted from every direction humanly possible. What is happening to the world is not an accident. We are getting hit from all angles.
Source: Nancy Levant
"You're not supposed to be so blind with patriotism that you cannot face reality. Wrong is wrong, no matter who does it or says It." – Malcolm X
I have been reading political commentary on Black Agenda Report (BAR) regularly of late. The site, which purveys a black leftist perspective, regularly excoriates President Obama, as well they should. BAR has become a trusted source in my quest to understand history and current events. This is the home of the real left, not the pseudo left that pervades the corporate airwaves masquerading as champions of equality. Here, no one is paying homage to Obama or calling him a liberal or progressive simply because he is a black democrat. No one is calling him a socialist, either. The political commentators at BAR hold Obama to the same standard to which they held George W. Bush and his fascist predecessors.
Most of the self-proclaimed liberals who castigated Bush and Cheney for their neoconservative polices are giving Obama, whose polices are no less regressive or extreme than those of his precursors, a free ride. This is because the president belongs to the Democratic Party, which continues to be associated with traditional liberalism in the minds of contemporary faux progressives and liberals, rather than the neoliberalism that defines its policies.
Those who continue to support Obama and his backsliding pro-corporate regime obviously have no conception about what classical liberalism and progressivism are. They are at least half a century behind the times.
Although I may lack the political acumen to concisely define terms such as liberalism, progressivism, and leftist, which are somewhat subjective anyway, it is apparent to me that neoliberalism, the form of liberalism that is actually practiced by today's Democratic Party, bears much in common with the neoconservatism that is associated with contemporary Republicans. There is nothing progressive about either ideology, and nothing in them that is beneficial to workers. To call Obama a liberal or a socialist, as so many people do, is beyond farcical. It strains one's credulity to the breaking point.
I distrust Barack Obama for the same reasons that I spurn George W. Bush, Dick Cheney, the Clintons, and any other war mongering capitalist. My criticism has nothing to do with race or gender. It stems from ideological differences, class conflict, and radically dissimilar values from the ruling clique.
Among some black folk, charges of racism are leveled against any white folks who criticize the black president in the same way that charges of anti-Semitism are used against anyone who is critical of Israel's Zionist polices of apartheid that, with the aid of the U.S., are being carried out against the Palestinians. This is not to deny the racism that is directed against the president. It is to philosophically and morally disassociate myself from any and all groups of white supremacists engaged in bigotry.
If a policy is morally reprehensible and unjust, just people have a moral obligation to criticize it, regardless of who is responsible for formulating and enacting such policies. Every socially conscious human being has an ethical responsibility to take action against criminal government or any corporation that is harming one's community, or for that matter, the planet.
From my perspective, BAR and WPFW's Jared Ball are ethically consistent and accurate in their critiques of Barack Obama and American capitalism. These venerable warriors are true leftists who do not compromise their principles for political expediency, cost them what it may.
The virtually defunct radical left was once a formidable and organized political force in the U.S. Today's leftists are treated like pariahs by the pseudo left and its neocon brethren. Radical leftists pose a viable threat to the established orthodoxy. Anyone who refuses to carry forth the performative role assigned to them by the dominant culture is a threat to those in power. As true combatants for justice, today's leftwing dissidents are worthy of being associated with iconic revolutionaries like Malcolm X, Fred Hampton, and Mumia Abu Jamal, all of whom happen to be black.
By contrast, Barack Obama, who mouths an endless stream of pseudo liberal platitudes, is an unabashed disciple of Milton Friedman and the market fundamentalism he revered. This identifies the president as a corporate fascist and thus a promoter of inequality. It allies him with America's ruling class. Obama and his supporters should not be identified in any way, shape or form with thereal left. Whatever minutia one uses to differentiate between contemporary neoliberals and neoconservatives is akin to splitting hairs.
The Democratic Party and the Republican Party are not mortal enemies, as portrayed in the corporate media; they are in collusion against the world's working class and the poor. Together, they are raping and pillaging the Earth Mother and repressing workers through economic violence and imposed austerity. Like costumed wrestlers performing on television, the acrimony is not real; it is vitriolic political theater, an enthralling puppet show for diehard believers.
We must somehow move beyond party politics, beyond the simplicity of liberal versus conservative dichotomy, beyond left against right, and see things as they really are rather than as we wish them to be.
Voting doesn't change anything in a system flush with corporate money. The structures that put the money into politics cannot be used to extract it. Without proportional representation or corporate money, third parties are not a viable option in state and federal elections. They are just another distraction from reality, a mild form of symbolic protest. Voting for justice does nothing to actually attain it. Direct action directly applied to a problem offers the best hope for revolutionary change.
Conversely, political dualism keeps us fighting the wrong people. It has us believing in people and institutions that do not promote justice and do us harm. These institutions are not what they purport to be. They are at best a mirage; something that appears real but only exists in the mind of the beholder.
Belief in the American Dream and perverted systems of power as a means to justice provides a method for directing and cajoling the masses to do the biding of the super-wealthy and all-powerful corporate state. Faith, hope, and belief in phony people and bogus institutions function as a form of mass hypnosis that keeps the people from organizing in class struggle against a common oppressor—the capitalist system.
Despite reams of contradictory historical evidence, most people in the U.S. continue to associate democracy with capitalism. It is reckless of us to allow anyone to use these terms interchangeably without contesting them at every opportunity. Let me be clear: Democracy is the antithesis of capitalism! But capitalism is the product the U.S. government, the Pentagon, and the commercial media are marketing to us as democracy. And thus the inequality gap, the disparity between rich and poor, is growing wider rather than shrinking.
The nemesis of all working people, regardless of where they live or their political affiliation, is capitalism and its linear, hierarchal, male-dominated power structures. This is why we must have a truthful critique of capitalism and patriarchy and create alternatives that promote the public wellbeing above corporate profits. Many promising alternatives, such as Professor Richard Wolff's Worker Self-Directed Enterprise (http://www.democracyatwork.info), already exist.
When the richest and most powerful people on earth, the primary beneficiaries of capitalism, invest so many resources into demonizing and subverting the writings of one man—Karl Marx—and the various economic and philosophic alternatives to capitalism, inquisitive minds want to know why. There are elements of Marxism that makes the power elite quake in their shoes. This is what led me to read Marx years ago. I have been reading him ever since.
Marx has helped me to comprehend why capitalists fear and loathe him. Deep down, they know that he was right. If workers understood capitalism from a Marxist perspective, not one in ten thousand would voluntarily accept their performative role in this exploitative economic system. There would be widespread conflict and social upheaval. There would be global revolution. The power elite spends trillions of dollars to maintain the façade of capitalism as a manifestation of democracy. In fact, I would argue that nothing could be more opposed to democracy than American capitalism.
The key point to understand is that capitalism, a system based upon the ruthless exploitation and commodification of workers and the relentless rape of our Earth Mother, stifles and represses democracy. Capitalists abhor all forms of egalitarianism. Marx embraced them. The mere possibility of an empowered work force troubles the capitalist's sleep, as did the possibility of slave rebellion, albeit it small, distress the slaveholder.
Consider the vitriol, not to mention counter revolutionary forces that are levied against the alternatives to capitalism. What is their source? Who but wealthy capitalists fund America's propaganda apparatus? Working people in the U.S. are conditioned to reflexively recoil against ideas they do not understand. They are psychologically programmed to detest that which could potentially set them free. American workers are led to believe that economic servitude and wage slavery is freedom.
Why does a government that calls itself a democracy systemically spy on its citizens? Why does it punish its whistle blowers but materially reward the vilest white-collar criminals? Why is the majority of the U.S. budget spent on funding an insatiable war machine? Why do we raise classrooms of meat puppets rather than critical thinkers and political dissidents? It is all done for the benefit of capitalists at the expense of society.
It is by these means that capitalism survives and spreads like an aggressive malignancy to every organ of the planet. Furthermore, the majority of the wealth produced by labor is subverted to prop up the capitalist system and to indoctrinate and oppress the worker. To the detriment of us all, freethinking and critical analysis are discouraged and often reprimanded in academia and elsewhere. And thus hundreds of millions of human beings are transformed into herd animals that are led to slaughter in the military and the world's sweat shops. We celebrate our freedom and patriotism on our march to the scalding pots, singing "God Bless America." There is no fight in us. We go too quietly and too obediently into the good night of eternity.
Yet, despite everything and the repressive weight of history, Americans still have a propensity to believe in myths and fairy tales. Hope and faith in phony leaders and bogus institutions keep us servile and docile. Irrational faith requires nothing from us. Delusion has become the norm because too many of us are incapable of grappling with reality. We can and must do better than capitalism or we are doomed to an ignominious fate.
In March of 1836, a young man of twenty-three years of age took his sword out of its scabbard and drew a line in the sand in front of an old mission outside of San Antonio, Texas, and called on the men defending that mission who were willing to stay on the ramparts and face an opposing army more than ten times their number to signify their commitment by stepping across the line. Of course, the young man was William Barrett Travis and the old mission was the Alamo. He could not have known it then, but Travis' line in the sand would forever become the benchmark by which all future acts of commitment would be measured. In a mystical way, but, then again, in very real way, Travis' line in the sand is being drawn again. Oh, it may not be a line in dirt drawn by the point of a sword; it is a line in the hearts of men being drawn by the Spirit of God.
My last three columns (not including the column promoting THE FREEDOM DOCUMENTS) generated more responses than any three columns I have ever written, and I have been writing this column for some fifteen years. At first, the responses were mostly negative and often vitriolic. But this past week, responses have been over 90% positive and very enthusiastic. I am confident that the manner in which these columns have brought out intense emotion and determination on both sides is a microcosm of what is happening nationally. A line in the sand for freedom is being drawn once again.
This line in the sand for freedom is separating people in a major way. And this is not necessarily a bad thing. In the same way that God commanded Abram to separate from his home and kin, so, too, the Spirit of God is separating people many times from their friends, their neighbors, their kinfolk, and, yes, their church families. I seem to recall that during the period of the early church, the conflict of principle forever separated the apostles Paul and Silas. And during America's War for Independence, the conflict of principle separated Benjamin Franklin and his son William–as it did tens of thousands of others.
Perhaps not since the days of Patrick Henry, Sam Adams, et al., have Americans been forced to deal–intellectually, reasonably, emotionally, volitionally, and spiritually–with the fundamental issues of liberty as we are being forced to do today. For way too long, Americans have taken freedom for granted. For way too long, our educational and religious institutions (not to mention our homes) have not taught the fundamental principles of liberty. This negligence has brought our country to the brink of oppression and despotism. And, just as was the case in Colonial America, a line in the sand for freedom is being drawn in the hearts of men.
This internal line in the sand is being drawn irrespective of a person's education, temperament, upbringing, intelligence, or faith. While some men seem to be content to live under the heel of governmental oppression, many others have an innate thirst for freedom that all of the armies in the world cannot quench.
In truth, the thirst for freedom is part of Natural Law. A horse is not broken without a fight; a tiger or lion will pace its cage as long as it can walk looking for an avenue of escape; a bird will fly around its cage ten thousand times looking for an opening to return to the sky. Yes, animals can be broken–and so can be some men, unfortunately. But the innate desire for freedom is born in the soul of every man.
However, the desire for comfort, ease, and material pleasure is a handsome tempter that many people find more attractive than the harsh and weather-torn face of liberty. Plus, the further liberty slips out of view, the more vague the memory of it becomes. And before we realize it, the face of liberty is only seen in the irrelevant relics of the songs and statues of history. But it is exactly at this point that the Spirit of God begins to renew in the hearts of men the Natural thirst for liberty. And that is precisely what is happening now.
All over America, and, yes, all over the world, people's hearts are beating fast for freedom. I am receiving thousands of letters and emails from people all over the globe. Unfortunately for many of these people, they do not live in a country in which the governmental and political foundation and structure is conducive to the reclamation of liberty. But in the United States, it is not a matter of government; it is a matter of will. Do the American people yet have the will to reclaim liberty?
While it would appear that the majority of today's Americans have allowed ignorance, materialism, and false Bible teaching regarding the principles of liberty to suppress their love of liberty, I am absolutely convinced that the spirit of liberty is swelling in the hearts of teeming millions of people. Highly educated and high school dropouts, affluent and average, Christians and unchurched, men and women, young and old: their hearts are ablaze with the love of liberty. And they are no longer content to surround themselves with those who would allow the chains of servitude to be clamped around their necks.
Are we patriots or loyalists? That question had to be answered by every man and woman in Colonial America. The same question must be answered by every American today. Are we going to bravely fight for the principles of liberty as did our patriot forebears, or are we going to be loyal to a corrupt and tyrannical system that is literally choking the life out of our freedoms? And how each of us answers that question will determine the direction and destination of our lives and futures.
The freedom to separate is a Natural right. Forced union is not a union at all; it is enslavement. The current world and U.S. maps are testimonies to the right of Natural separation. Pat Buchanan recently wrote:
"In the last decade of the 20th century, as the Soviet Empire disintegrated, so, too, did that prison house of nations, the USSR.
"Out of the decomposing carcass came Russia, Belarus, Ukraine, Lithuania, Latvia, Estonia and Moldova, all in Europe; Georgia, Armenia and Azerbaijan in the Caucasus; and Tajikistan, Uzbekistan, Turkmenistan, Kyrgyzstan and Kazakhstan in Central Asia.
"Transnistria then broke free of Moldova, and Abkhazia and South Ossetia fought free of Georgia.
"Yugoslavia dissolved far more violently into the nations of Serbia, Slovenia, Croatia, Bosnia, Montenegro, Macedonia and Kosovo.
"The Slovaks seceded from Czechoslovakia."
Buchanan also notes that in the U.S., "Four of our 50 states–Maine, Vermont, Kentucky, West Virginia–were born out of other states."
See Pat's column at:
Is Red State America Seceding?
Think of this, too: the most fundamental and sacred union of all is the union of a man and woman in marriage. Had Adam and Eve not fallen into sin, there would, no doubt, be no right or reason for separation. (Matthew 19:8) But with the fall of man into sin came all kinds of abuse. As a result, the Scriptures grant divorce (separation) on the grounds of both adultery (Matthew 19) and abandonment (I Corinthians 7). While never preferred, few among us would deny the right of a husband or wife to separate under certain circumstances. Because not every man is willing to be governed by the Natural and revealed laws of God, men are granted the right to separate themselves from those who would violate the fundamental principles upon which the union is based. This is true maritally, ecclesiastically, spiritually, socially, and politically.
In 1836, Will Travis drew a line in the sand to separate those who were willing to defend the liberty of Texas on the ramparts of the Alamo from those who were not. And I am convinced that God is drawing a line in the hearts of men today for the same reason: to separate those who are willing to give their lives in the defense of liberty from those who are not. And, ironically, the freedom of everyone–including the ones who are not willing to defend it–depends on the willingness of the ones who are. I guess it's always been that way.
I know which side of the line I am on; and after the deluge of correspondence I have received over the past couple of weeks, I know I am not alone.
"The tribal mentality effectively indoctrinates an individual into the tribe's beliefs, ensuring that all believe the same; the structure of reality, what is and what is not possible for the members of the group is thus agreed upon and maintained by the group."— Carolyn Myss.
To fully understand how societies operate, one must go back to where everything started, to the very beginning, from the days when people left the caves and started to come together to form small tribes.
In order to survive, people started gathering for food, then sharing it, and trading it between themselves (natural human interaction), people were minding their own business living their own lives, taking care of their young, as it is normal in any species. But there was always someone who wanted to control them all, whom we call a sociopath in these days, but that's a subject for another day. In this article we will talk about their historical antagonists.
There was once a young man, fresh out puberty, and just before starting his first hunting with his fellow adult males he was repeatedly told what is expected from him in life: start hunting, get a wife, give your offerings to the gods, etc. "That is the real world!" he was told time and time again, but one day he started to wonder, "What else is there in the world? This can't be all there is!" He wasn't satisfied with the answers he was given. He wanted to explore, he wanted to break free from the inflexible tribe mentality, and make his own destiny. So after uncountable afternoons wondering if there was something else behind that hill he was told marked the end of the world, one day he decided to take action. He was set on discovering for himself. His journey was about to start then.
Due to his nature, the ruler of the tribe (almost certainly a sociopath), couldn't possibly have one of his tribe members, whom he saw merely as human cattle, just pick up and leave. What if more people decided to leave as well? Or even worse, what if the young man came back with news about some wonderful new place where the trees were filled with fruits, or rivers filled with fishes, or plains filled with animals? After all, sociopaths always rule by means of scarcity and fear (they are incapable of love after all.) So faced with the situation, the ruler convinced the rest of the tribe that this was all there was to the world, and that thinking that there might be something more was a ludicrous fantasy, and whoever thinks differently was a threat to the tribe!
And people believed the ruler. He talked a big game about unity and hope, and how he cared about their well-being, and folks ate it all up! It was an easy sell in fact, because for most people, whoever think differently must be the enemy.
The ruler then escalated, as it is most common among sociopaths. He went further and told his tribe members (human stock) that they should punish and execute the curious young man, wait for it… For his own safety! And people bought it. It's astonishing to observe how to this date people still believe that sociopaths are making up all kinds of rules for their own safety. But let's return to our story.
The rest of the tribe had no trouble at all executing the young man for daring to explore for himself. Worse than that they had no problem justifying their crime by claiming that they did it for his own safety. Unbelievable, I know, but trying to explain to them the absurdity and of their actions is like teaching a dog how to drive a car, although if I had to bet, I'd probably put my money on the dog.
They bought into those imaginary, made-up rules, and the problem was they wanted to subject everyone else to them as well, which showcases the dangers of collectivism. As I always say: Collectivism to a sociopath is like the bible to a priest, a tool without which everyone would realize that their power is in fact imaginary.
[Side issue: It becomes clear that rulers are exactly what's holding us back as a species, and that without them people would have left the caves literally centuries ago.]
So when the ruler (almost inevitably a sociopath) realized that he could just make some rules up, and torture, imprison, and kill with total impunity, it was then just a matter of a time before the real question became, how many more rules should he invent to have absolute control over his fellow tribe members' entire lives?
Rulers then began to make up all kinds of crazy stories, about the history of the world, gods and deities only they could speak to. They invented all kinds of bogeymen as well, and how did people respond? They believed it all! For some strange reasons those stories, right out of the imagination of a sociopath, didn't seem as ludicrous fantasies to them, no matter how insane they sounded, even worse than that they began to pass them onto their own children as true facts, and if that wasn't enough, some of them let their whole lives revolve around those fables.
Unfortunately, trying to explain to them how insane those stories sound, is like trying to teach a baboon how to post pictures on Instagram, although if I had to bet, I'd put my money on the baboon.
The sociopaths, observing the reactions of people to those fables, couldn't believe their eyes! They realized that controlling people was basically child's play, so they started treating people as children, and how does most people effectively control a child? You give them a treat if they do what you ask for them, and you punish or scare them with some bogeyman story if they don't do as you say (the statist way of parenting). The thing is, rulers are all about taking, and not so much about giving, so why would they reward people with real things, if they can offer them imaginary tales of eternity in paradise?
Talking about taking, it was then just a matter of time until the sociopathic rulers started to figure out ways to take more from people. Soon enough they convinced people that those deities they previously  made up were now demanding a piece of every fruit that is gathered, a portion of every wild boar that is hunted, and a slice of every fish that is caught. And the portion then became bigger and bigger. The sad part is that those tribe members believed that that was their duty. The problem however was that they wanted to subject everyone else to the same.
You don't relate do you?
Let's try this again:
There was a young man, fresh out of his local indoctrination center just about to enroll in some university. He was repeatedly told what is expected from him in life:  finish university, get a job, pay your taxes, etc. "That is the real world!" He was told time and time again, but one day he started to wonder, "what else is there in the world? This can't be all there is!" He wasn't satisfied with the answers he were given and he wanted to explore life on his own, he wanted to break free from the inflexible societal group mentality, and make his own destiny, so after uncountable afternoons wondering what if there are other ways to live life, one day he decided to take action. He was set on discovering for himself how the world really works, his journey was about to start.
So once he took his first step, stopped accepting and complying with all those imaginary rules he was supposed to just accept, he started to question them. At first he couldn't figure out why the government is constantly coming up with all these new rules and regulations, so he started analyzing the parameters on which the state bases its restrictions.
So he started with "drugs". Since our young protagonist didn't know much about the nature of the government he just couldn't understand how pharmaceutical drugs companies were given free range, facing little to no regulations despite the high numbers of people who lose their lives due to secondary effect of prescription drugs, and despite the fact that all the latest shootouts had as presumed authors people who were hooked on similar substances:  James Holmes (the Aurora massacre), Adam Lanza (Sandy Hoax), Aaron Alexis (Navy Yard shooting), etc.
On the other side peaceful consumption of marijuana seemed to be one of the reasons behind landing good and decent people in jail, making the US the largest prison population on the planet, despite the fact that marijuana is scientifically proven to calm people down. So the government (generally with a selection of sociopaths, Pareto's law) rules by scarcity (oil, shortage) and fear (they are incapable of love after all), and that's why they always create all these artificial divisions, race, religion, income, social and educational background, sexual orientations. All they can do to keep people operating on law vibrations.
Due to their nature, the government (generally with a selection of sociopaths), wouldn't possibly have one of their fellow citizens whom they see merely as human cattle, just smoke some joiny in peace and live and let live. What if more people decided to live in peace as well? Or even worse, what if they all realized that all these divisions are artificial, and that those enemies they were supposed to fear are fabled? What if people realized that the nature of the con job?
So faced with the situation, the government convinced the rest of society that they should punish and imprison the curious young man, wait for it… For his own safety! And people bought it. They had no trouble believing that the reason government is sending all those "substance users" to rape camps where they are sexually tortured and beaten up on a daily basis, until the day they may or may not end their lives to stop the agony and the suffering, is simply because the government is a benevolent organization that cares about them.
Unbelievable, I know, but trying to explain to them the absurdity of their actions, is like teaching a propagandist to say the truth, but If I had to bet…You know who I'm putting my money on.
Society (modern day tribe members) bought into those imaginary, made-up rules, and accepted and enforced those barbaric punishments the bully inflicts on their victims if they don't comply with his made-up rules. The problem is they wanted to subject everyone else to them as well, which showcases the dangers of collectivism.
"Society's leaders, through illegal dictum, deception and force define a space in which life is supposed to occur". — Jon Rappaport.
So when the government (generally with a selection of sociopaths) realized that they could just make some rules up, and torture, imprison, and kill with total impunity, it was then just a matter of a time before the real question became, how many more rules should he invent to have absolute control over their fellow citizens' entire lives?
Sociopaths then began to make up all kinds of crazy stories, about two planes that took down three buildings, passports that don't burn… They invented all kinds of bogeymen as well, some bearded man who lives in caves, and how did people respond? They believed it all! For some strange reasons those stories, right out of the imagination of a sociopath, didn't seem as ludicrous fantasies to them, no matter how insane they sounded, so they consented to all kinds of violations on their privacy.
The sociopaths then, observing the reactions of people to those fables, couldn't believe their eyes! They realized that controlling people was basically child's play. I mean which grown up would consent to be scratched and felt up by some creep every time they wanted to board a plane?
It was then just a matter of time until the sociopathic rulers started to figure out ways of how to attack innocent people and take their resources. Soon enough they convinced people that those fables enemies they previously made up, should be stopped, so they started taking a portion of everybody's income to pay for all those horrific wars, to pay for the murder, torture, an dismemberment of literally millions of innocent people. And the portion then became bigger and bigger… The sad part is that those tribe members (civilized people? Really?) believed that that was their duty to finance the genocide and the genetic wrecking of young children, the problem however is that they wanted to subject everyone else to the same.
"There's a lot of ways of dividing people in two classes, but let me give you the one that's relevant now: There's two ways you can deal with your fellow human beings, one, there are people who believe you should deal with people voluntarily, without using violence without using force, that's one type. The other type is a person that believes that you should deal with people, or you have to deal with people coercively, by force. Now, guess which type is inevitable attracted to government? It's the worst criminal type of personalities."— Doug Casey
You might want to get a second passport to escape from these sociopaths.
Adil Elias is The Dollar Vigilante's Rio de Janeiro group moderatorand TDV Latin America (TDVLA) Editor (aelias@dollarvigilante.com). After living in several different countries, he finally based himself in Rio de Janeiro, Brazil seeking a relaxed environment away from all the large numbers of increasingly stressed people in Europe, without missing on the happy vibe and the laidback beach culture the city of Rio de Janeiro has to offer.
Source: Adil Elias  |  The Dollar Vigilante
There's nothing like a glass of cool, clear water to quench one's thirst. But the next time you or your child reaches for one, you might want to question whether that water is in fact, too toxic to drink. If your water is fluoridated, the answer may well be yes.
For decades, we have been told a lie, a lie that has led to the deaths of hundreds of thousands of Americans and the weakening of the immune systems of tens of millions more. This lie is called fluoridation. A process we were led to believe was a safe and effective method of protecting teeth from decay is in fact a fraud. For decades it's been shown that fluoridation is neither essential for good health nor protective of teeth. What it does is poison the body. We should all at this point be asking how and why public health policy and the American media continue to live with and perpetuate this scientific sham.
The Latest in Fluoride News
Today more than ever, evidence of fluoride's toxicity is entering the public sphere.The summer of 2012 saw the publication of a systematic review and meta-analysis by researchers at Harvard University that explored the link between exposure to fluoride and neurological and cognitive function among children. The report pooled data from over 27 studies- many of them from China- carried out over the course of 22 years. The results, which were published in the journal Environmental Health Sciencesshowed a strong connection between exposure to fluoride in drinking water and decreased IQ scores in children. The team concluded that "the results suggest that fluoride may be a developmental neurotoxicant that affects brain development at exposures much below those that can cause toxicity in adults." 1
The newest scientific data suggest that the damaging effects of fluoride extend to reproductive health as well. A 2013 study published in the journal Archives of Toxicology showed a link between fluoride exposure and male infertility in mice. The study's findings suggest that sodium fluoride impairs the ability of sperm cells in mice to normally fertilize the egg through a process known as chemotaxis. 2 This is the latest in more than 60 scientific studies on animals that have identified an association between male infertility and fluoride exposure.3
Adding more fuel to the fluoride controversy is a recent investigative report by NaturalNews exposing how the chemicals used to fluoridate United States' water systems today are commonly purchased from Chinese chemical plants looking to discard surplus stores of this form of industrial waste. Disturbingly, the report details that some Chinese vendors of fluoride advertise on their website that their product can be used as an "adhesive preservative", an "insecticide" as well as a" flux for soldering and welding".4 One Chinese manufacturer, Shanghai Polymet Commodities Ltd,. which produces fluoride destined for municipal water reserves in the United States, notes on their website that their fluoride is "highly corrosive to human skin and harmful to people's respiratory organs". 5
The Fluoride Phase Out at Home and Abroad
There are many signs in recent years that indicate growing skepticism over fluoridation. The New York Times reported in October 2011 that in the previous four years, about 200 jurisdictions across the USA moved to cease water fluoridation. A panel composed of scientists and health professionals in Fairbanks, Alaska recently recommended ceasing fluoridation of the county water supply after concluding that the addition of fluoride to already naturally-fluoridated reserves could pose health risks to 700,000 residents. The move to end fluoridation would save the county an estimated $205,000 annually. 6
The city of Portland made headlines in 2013 when it voted down a measure to fluoridate its water supply. The citizens of Portland have rejected introducing the chemical to drinking water on three separate occasions since the 1950's. Portland remains the largest city in the United States to shun fluoridation.7
The movement against fluoridation has gained traction overseas as well. In 2013, Israel's Ministry of Health committed to a countrywide phase-out of fluoridation. The decision came after Israel's Supreme Court deemed the existing health regulations requiring fluoridation to be based on science that is "outdated" and "no longer widely accepted."8
Also this year, the government of the Australian state of Queensland eliminated $14 million in funding for its state-wide fluoridation campaign. The decision, which was executed by the Liberal National Party (LNP) government, forced local councils to vote on whether or not to introduce fluoride to their water supplies. Less than two months after the decision came down, several communities including the town of Cairns halted fluoridation. As a result, nearly 200,000 Australians will no longer be exposed to fluoride in their drinking water.9
An ever-growing number of institutions and individuals are questioning the wisdom of fluoridation. At the fore of the movement are thousands of scientific authorities and health care professionals who are speaking out about the hazards of this damaging additive. As of November 2013, a group of over 4549 professionals including 361 dentists and 562 medical doctors have added their names to a petition aimed at ending fluoridation started by the Fluoride Action Network.  Among the prominent signatories are Nobel Laureate Arvid Carlsson and William Marcus, PhD who served as the chief toxicologist of the EPA Water Division.10
The above sampling of recent news items on fluoride brings into sharp focus just how urgent it is to carry out a critical reassessment of the mass fluoridation campaign that currently affects hundreds of millions of Americans. In order to better understand the massive deception surrounding this toxic chemical, we must look back to the sordid history of how fluoride was first introduced.
How to Market a Toxic Waste
"We would not purposely add arsenic to the water supply. And we would not purposely add lead. But we do add fluoride. The fact is that fluoride is more toxic than lead and just slightly less toxic than arsenic." 11
These words of Dr. John Yiamouyiannis may come as a shock to you because, if you're like most Americans, you have positive associations with fluoride. You may envision tooth protection, strong bones, and a government that cares about your dental needs. What you've probably never been told is that the fluoride added to drinking water and toothpaste is a crude industrial waste product of the aluminum and fertilizer industries, and a substance toxic enough to be used as rat poison. How is it that Americans have learned to love an environmental hazard? This phenomenon can be attributed to a carefully planned marketing program begun even before Grand Rapids, Michigan, became the first community to officially fluoridate its drinking water in 1945. 12   As a result of this ongoing campaign, nearly two-thirds of the nation has enthusiastically followed Grand Rapids' example. But this push for fluoridation has less to do with a concern for America's health than with industry's penchant to expand at the expense of our nation's well-being.
The first thing you have to understand about fluoride is that it's the problem child of industry. Its toxicity was recognized at the beginning of the Industrial Revolution, when, in the 1850s iron and copper factories discharged it into the air and poisoned plants, animals, and people.13   The problem was exacerbated in the 1920s when rapid industrial growth meant massive pollution. Medical writer Joel Griffiths explains that "it was abundantly clear to both industry and government that spectacular U.S. industrial expansion ­ and the economic and military power and vast profits it promised ­ would necessitate releasing millions of tons of waste fluoride into the environment."14  Their biggest fear was that "if serious injury to people were established, lawsuits alone could prove devastating to companies, while public outcry could force industry-wide government regulations, billions in pollution-control costs, and even mandatory changes in high-fluoride raw materials and profitable technologies." 15
At first, industry could dispose of fluoride legally only in small amounts by selling it to insecticide and rat poison manufacturers. 16   Then a commercial outlet was devised in the 1930s when a connection was made between water supplies bearing traces of fluoride and lower rates of tooth decay. Griffiths writes that this was not a scientific breakthrough, but rather part of a "public disinformation campaign" by the aluminum industry "to convince the public that fluoride was safe and good." Industry's need prompted Alcoa-funded scientist Gerald J. Cox to announce that "The present trend toward complete removal of fluoride from water may need some reversal." 17   Griffiths writes:
"The big news in Cox's announcement was that this 'apparently worthless by-product' had not only been proved safe (in low doses), but actually beneficial; it might reduce cavities in children. A proposal was in the air to add fluoride to the entire nation's drinking water. While the dose to each individual would be low, 'fluoridation' on a national scale would require the annual addition of hundreds of thousands of tons of fluoride to the country's drinking water.
"Government and industry ­ especially Alcoa ­ strongly supported intentional water fluoridation… [it] made possible a master public relations stroke ­ one that could keep scientists and the public off fluoride's case for years to come. If the leaders of dentistry, medicine, and public health could be persuaded to endorse fluoride in the public's drinking water, proclaiming to the nation that there was a 'wide margin of safety,' how were they going to turn around later and say industry's fluoride pollution was dangerous?
"As for the public, if fluoride could be introduced as a health enhancing substance that should be added to the environment for the children's sake, those opposing it would look like quacks and lunatics….
"Back at the Mellon Institute, Alcoa's Pittsburgh Industrial research lab, this news was galvanic. Alcoa-sponsored biochemist Gerald J. Cox immediately fluoridated some lab rats in a study and concluded that fluoride reduced cavities and that 'The case should be regarded as proved.' In a historic moment in 1939, the first public proposal that the U.S. should fluoridate its water supplies was made ­ not by a doctor, or dentist, but by Cox, an industry scientist working for a company threatened by fluoride damage claims." 18
Once the plan was put into action, industry was buoyant. They had finally found the channel for fluoride that they were looking for, and they were even cheered on by dentists, government agencies, and the public. Chemical Week, a publication for the chemical industry, described the tenor of the times: "All over the country, slide rules are getting warm as waterworks engineers figure the cost of adding fluoride to their water supplies." They are riding a trend urged upon them, by the U.S. Public Health Service, the American Dental Association, the State Dental Health Directors, various state and local health bodies, and vocal women's clubs from coast to coast. It adds up to a nice piece of business on all sides and many firms are cheering the PHS and similar groups as they plump for increasing adoption of fluoridation." 19
Such overwhelming acceptance allowed government and industry to proceed hastily, albeit irresponsibly. The Grand Rapids experiment was supposed to take 15 years, during which time health benefits and hazards were to be studied. In 1946, however, just one year into the experiment, six more U.S. cities adopted the process. By 1947, 87 more communities were treated; popular demand was the official reason for this unscientific haste.
The general public and its leaders did support the cause, but only after a massive government public relations campaign spearheaded by Edward L. Bernays, a nephew of Sigmund Freud. Bernays, a public relations pioneer who has been called "the original spin doctor," 20  was a masterful PR strategist. As a result of his influence, Griffiths writes, "Almost overnight…the popular image of fluoride ­ which at the time was being widely sold as rat and bug poison ­ became that of a beneficial provider of gleaming smiles, absolutely safe, and good for children, bestowed by a benevolent paternal government. Its opponents were permanently engraved on the public mind as crackpots and right-wing loonies." 21
Griffiths explains that while opposition to fluoridation is usually associated with right-wingers, this picture is not totally accurate. He provides an interesting historical perspective on the anti-fluoridation stance:
"Fluoridation attracted opponents from every point on the continuum of politics and sanity. The prospect of the government mass-medicating the water supplies with a well-known rat poison to prevent a nonlethal disease flipped the switches of delusionals across the country ­ as well as generating concern among responsible scientists, doctors, and citizens.
"Moreover, by a fortuitous twist of circumstances, fluoride's natural opponents on the left were alienated from the rest of the opposition. Oscar Ewing, a Federal Security Agency administrator, was a Truman "fair dealer" who pushed many progressive programs such as nationalized medicine. Fluoridation was lumped with his proposals. Inevitably, it was attacked by conservatives as a manifestation of "creeping socialism," while the left rallied to its support. Later during the McCarthy era, the left was further alienated from the opposition when extreme right-wing groups, including the John Birch Society and the Ku Klux Klan, raved that fluoridation was a plot by the Soviet Union and/or communists in the government to poison America's brain cells.
"It was a simple task for promoters, under the guidance of the 'original spin doctor,' to paint all opponents as deranged ­ and they played this angle to the hilt….
"Actually, many of the strongest opponents originally started out as proponents, but changed their minds after a close look at the evidence. And many opponents came to view fluoridation not as a communist plot, but simply as a capitalist-style con job of epic proportions. Some could be termed early environmentalists, such as the physicians George L. Waldbott and Frederick B. Exner, who first documented government-industry complicity in hiding the hazards of fluoride pollution from the public. Waldbott and Exner risked their careers in a clash with fluoride defenders, only to see their cause buried in toothpaste ads." 22
By 1950, fluoridation's image was a sterling one, and there was not much science could do at this point. The Public Health Service was fluoridation's main source of funding as well as its promoter, and therefore caught in a fundamental conflict of interest. 12   If fluoridation were found to be unsafe and ineffective, and laws were repealed, the organization feared a loss of face, since scientists, politicians, dental groups, and physicians unanimously supported it. 23  For this reason, studies concerning its effects were not undertaken. The Oakland Tribune noted this when it stated that "public health officials have often suppressed scientific doubts" about fluoridation.24 Waldbott sums up the situation when he says that from the beginning, the controversy over fluoridating water supplies was "a political, not a scientific health issue."25
The marketing of fluoride continues. In a 1983 letter from the Environmental Protection Agency, then Deputy Assistant Administrator for Water, Rebecca Hammer, writes that the EPA "regards [fluoridation] as an ideal environmental solution to a long-standing problem. By recovering by-product fluosilicic acid from fertilizer manufacturing, water and air pollution are minimized and water utilities have a low-cost source of fluoride available to them." 26    A 1992 policy statement from the Department of Health and Human Services says, "A recent comprehensive PHS review of the benefits and potential health risks of fluoride has concluded that the practice of fluoridating community water supplies is safe and effective." 27
According to the CDC website, about 200 million Americans in 16,500 communities are exposed to fluoridated water. Out of the 50 largest cities in the US, 43 have fluoridated water. 28
To help celebrate fluoride's widespread use, the media recently reported on the 50th anniversary of fluoridation in Grand Rapids. Newspaper articles titled "Fluoridation: a shining public health success" 29  and "After 50 years, fluoride still works with a smile"  30  painted glowing pictures of the practice. Had investigators looked more closely, though, they might have learned that children in Muskegon, Michigan, an unfluoridated "control" city, had equal drops in dental decay. They might also have learned of the other studies that dispute the supposed wonders of fluoride.
The Fluoride Myth Doesn't Hold Water
The big hope for fluoride was its ability to immunize children's developing teeth against cavities. Rates of dental caries were supposed to plummet in areas where water was treated. Yet decades of experience and worldwide research have contradicted this expectation numerous times. Here are just a few examples:
In British Columbia, only 11% of the population drinks fluoridated water, as opposed to 40-70% in other Canadian regions. Yet British Columbia has the lowest rate of tooth decay in Canada. In addition, the lowest rates of dental caries within the province are found in areas that do not have their water supplies fluoridated. 31
According to a Sierra Club study, people in unfluoridated developing nations have fewer dental caries than those living in industrialized nations. As a result, they conclude that "fluoride is not essential to dental health." 32
In 1986-87, the largest study on fluoridation and tooth decay ever was performed. The subjects were 39,000 school children between 5 and 17 living in 84 areas around the country. A third of the places were fluoridated, a third were partially fluoridated, and a third were not. Results indicate no statistically significant differences in dental decay between fluoridated and unfluoridated cities. 33
A World Health Organization survey reports a decline of dental decay in western Europe, which is 98% unfluoridated. They state that western Europe's declining dental decay rates are equal to and sometimes better than those in the U.S. 34
A 1992 University of Arizona study yielded surprising results when they found that "the more fluoride a child drinks, the more cavities appear in the teeth." 35
Although all Native American reservations are fluoridated, children living there have much higher incidences of dental decay and other oral health problems than do children living in other U.S. communities. 36
In light of all the evidence, fluoride proponents now make more modest claims. For example, in 1988, the ADA professed that a 40- to 60% cavity reduction could be achieved with the help of fluoride. Now they claim an 18- to 25% reduction. Other promoters mention a 12% decline in tooth decay.
And some former supporters are even beginning to question the need for fluoridation altogether. In 1990, a National Institute for Dental Research report stated that "it is likely that if caries in children remain at low levels or decline further, the necessity of continuing the current variety and extent of fluoride-based prevention programs will be questioned." 37
Most government agencies, however, continue to ignore the scientific evidence and to market fluoridation by making fictional claims about its benefits and pushing for its expansion. For instance, according to the U.S. Department of Health and Human Services, "National surveys of oral health dating back several decades document continuing decreases in tooth decay in children, adults and senior citizens. Nevertheless, there are parts of the country and particular populations that remain without protection. For these reasons, the U.S. PHS…has set a national goal for the year 2000 that 75% of persons served by community water systems will have access to optimally fluoridated drinking water; currently this figure is just about 60%. The year 2000 target goal is both desirable and yet challenging, based on past progress and continuing evidence of effectiveness and safety of this public health measure." 38
This statement is flawed on several accounts. First, as we've seen, research does not support the effectiveness of fluoridation for preventing tooth disease. Second, purported benefits are supposedly for children, not adults and senior citizens. At about age 13, any advantage fluoridation might offer comes to an end, and less than 1% of the fluoridated water supply reaches this population.  And third, fluoridation has never been proven safe. On the contrary, several studies directly link fluoridation to skeletal fluorosis, dental fluorosis, and several rare forms of cancer. This alone should frighten us away from its use.
Biological Safety Concerns
Only a small margin separates supposedly beneficial fluoride levels from amounts that are known to cause adverse effects. Dr. James Patrick, a former antibiotics research scientist at the National Institutes of Health, describes the predicament:
"[There is] a very low margin of safety involved in fluoridating water. A concentration of about 1 ppm is recommended…in several countries, severe fluorosis has been documented from water supplies containing only 2 or 3 ppm. In the development of drugs…we generally insist on a therapeutic index (margin of safety) of the order of 100; a therapeutic index of 2 or 3 is totally unacceptable, yet that is what has been proposed for public water supplies."39 
Other countries argue that even 1 ppm is not a safe concentration. Canadian studies, for example, imply that children under three should have no fluoride whatsoever. The Journal of the Canadian Dental Association states that "Fluoride supplements should not be recommended for children less than 3 years old." 40   Since these supplements contain the same amount of fluoride as water does, they are basically saying that children under the age of three shouldn't be drinking fluoridated water at all, under any circumstances. Japan has reduced the amount of fluoride in their drinking water to one-eighth of what is recommended in the U.S. Instead of 1 milligram per liter, they use less than 15 hundredths of a milligram per liter as the upper limit allowed. 41
Even supposing that low concentrations are safe, there is no way to control how much fluoride different people consume, as some take in a lot more than others. For example, laborers, athletes, diabetics, and those living in hot or dry regions can all be expected to drink more water, and therefore more fluoride (in fluoridated areas) than others. 42   Due to such wide variations in water consumption, it is impossible to scientifically control what dosage of fluoride a person receives via the water supply.43
Another concern is that fluoride is not found only in drinking water; it is everywhere. Fluoride is found in foods that are processed with it, which, in the United States, include nearly all bottled drinks and canned foods. 44  Researchers writing in The Journal of Clinical Pediatric Dentistry have found that fruit juices, in particular, contain significant amounts of fluoride. In one study, a variety of popular juices and juice blends were analyzed and it was discovered that 42% of the samples examined had more than l ppm of fluoride, with some brands of grape juice containing much higher levels ­ up to 6.8 ppm! The authors cite the common practice of using fluoride-containing insecticide in growing grapes as a factor in these high levels, and they suggest that the fluoride content of beverages be printed on their labels, as is other nutritional information. 45  Considering how much juice some children ingest, and the fact that youngsters often insist on particular brands that they consume day after day, labeling seems like a prudent idea. But beyond this is the larger issue that this study brings up: Is it wise to subject children and others who are heavy juice drinkers to additional fluoride in their water?
Here's a little-publicized reality: Cooking can greatly increase a food's fluoride content. Peas, for example, contain 12 micrograms of fluoride when raw and 1500 micrograms after they are cooked in fluoridated water, which is a tremendous difference. Also, we should keep in mind that fluoride is an ingredient in pharmaceuticals, aerosols, insecticides, and pesticides.
And of course, toothpastes. It's interesting to note that in the 1950s, fluoridated toothpastes were required to carry warnings on their labels saying that they were not to be used in areas where water was already fluoridated. Crest toothpaste went so far as to write: "Caution: Children under 6 should not use Crest." These regulations were dropped in 1958, although no new research was available to prove that the overdose hazard no longer existed. 46
Today, common fluoride levels in toothpaste are 1000 ppm. Research chemist Woodfun Ligon notes that swallowing a small amount adds substantially to fluoride intake. 47 Dentists say that children commonly ingest up to 0.5 mg of fluoride a day from toothpaste. 48
This inevitably raises another issue: How safe is all this fluoride? According to scientists and informed doctors, such as Dr. John Lee, it is not safe at all. Dr. Lee first took an anti-fluoridation stance back in 1972, when as chairman of an environmental health committee for a local medical society, he was asked to state their position on the subject. He stated that after investigating the references given by both pro- and anti-fluoridationists, the group discovered three important things:
"One, the claims of benefit of fluoride, the 60% reduction of cavities, was not established by any of these studies. Two, we found that the investigations into the toxic side effects of fluoride have not been done in any way that was acceptable. And three, we discovered that the estimate of the amount of fluoride in the food chain, in the total daily fluoride intake, had been measured in 1943, and not since then. By adding the amount of fluoride that we now have in the food chain, which comes from food processing with fluoridated water, plus all the fluoridated toothpaste that was not present in 1943, we found that the daily intake of fluoride was far in excess of what was considered optimal." 49
What happens when fluoride intake exceeds the optimal? The inescapable fact is that this substance has been associated with severe health problems, ranging from skeletal and dental fluorosis to bone fractures, to fluoride poisoning, and even to cancer.
Skeletal Fluorosis
When fluoride is ingested, approximately 93% of it is absorbed into the bloodstream. A good part of the material is excreted, but the rest is deposited in the bones and teeth, and is capable of causing a crippling skeletal fluorosis. This is a condition that can damage the musculoskeletal and nervous systems and result in muscle wasting, limited joint motion, spine deformities, and calcification of the ligaments, as well as neurological deficits.
Large numbers of people in Japan, China, India, the Middle East, and Africa have been diagnosed with skeletal fluorosis from drinking naturally fluoridated water. In India alone, nearly a million people suffer from the affliction. 39   While only a dozen cases of skeletal fluorosis have been reported in the United States, Chemical and Engineering News states that "critics of the EPA standard speculate that there probably have been many more cases of fluorosis ­ even crippling fluorosis ­ than the few reported in the literature because most doctors in the U.S. have not studied the disease and do not know how to diagnose it." 50
Radiologic changes in bone occur when fluoride exposure is 5 mg/day, according to the late Dr. George Waldbott, author of Fluoridation: The Great Dilemma. While this 5 mg/day level is the amount of fluoride ingested by most people living in fluoridated areas, 51   the number increases for diabetics and laborers, who can ingest up to 20 mg of fluoride daily. In addition, a survey conducted by the Department of Agriculture shows that 3% of the U.S. population drinks 4 liters or more of water every day. If these individuals live in areas where the water contains a fluoride level of 4 ppm, allowed by the EPA, they are ingesting 16 mg/day from the consumption of water alone, and are thus at greater risk for getting skeletal fluorosis. 52
Dental Fluorosis
According to a 1989 National Institute for Dental Research study, 1-2% of children living in areas fluoridated at 1 ppm develop dental fluorosis, that is, permanently stained, brown mottled teeth. Up to 23% of children living in areas naturally fluoridated at 4 ppm develop severe dental fluorosis. 53  Other research gives higher figures. The publication Health Effects of Ingested Fluoride, put out by the National Academy of Sciences, reports that in areas with optimally fluoridated water (1 ppm, either natural or added), dental fluorosis levels in recent years ranged from 8 to 51%. Recently, a prevalence of slightly over 80% was reported in children 12-14 years old in Augusta, Georgia.
Fluoride is a noteworthy chemical additive in that its officially acknowledged benefit and damage levels are about the same. Writing in The Progressive, science journalist Daniel Grossman elucidates this point: "Though many beneficial chemicals are dangerous when consumed at excessive levels, fluoride is unique because the amount that dentists recommend to prevent cavities is about the same as the amount that causes dental fluorosis." 54   Although the American Dental Association and the government consider dental fluorosis only a cosmetic problem, the American Journal of Public Health says that "…brittleness of moderately and severely mottled teeth may be associated with elevated caries levels." 45   In other words, in these cases the fluoride is causing the exact problem that it's supposed to prevent. Yiamouyiannis adds, "In highly naturally-fluoridated areas, the teeth actually crumble as a result. These are the first visible symptoms of fluoride poisoning." 55
Also, when considering dental fluorosis, there are factors beyond the physical that you can't ignore ­ the negative psychological effects of having moderately to severely mottled teeth. These were recognized in a 1984 National Institute of Mental Health panel that looked into this problem. 
A telling trend is that TV commercials for toothpaste, and toothpaste tubes themselves, are now downplaying fluoride content as a virtue. This was noted in an article in the Sarasota/Florida ECO Report, 56 whose author, George Glasser, feels that manufacturers are distancing themselves from the additive because of fears of lawsuits. The climate is ripe for these, and Glasser points out that such a class action suit has already been filed in England against the manufacturers of fluoride-containing products on behalf of children suffering from dental fluorosis.
Bone Fractures
At one time, fluoride therapy was recommended for building denser bones and preventing fractures associated with osteoporosis. Now several articles in peer-reviewed journals suggest that fluoride actually causes more harm than good, as it is associated with bone breakage. Three studies reported in The Journal of the American Medical Association showed links between hip fractures and fluoride. 575859 Findings here were, for instance, that there is "a small but significant increase in the risk of hip fractures in both men and women exposed to artificial fluoridation at 1 ppm."   In addition, the New England Journal of Medicine reports that people given fluoride to cure their osteoporosis actually wound up with an increased nonvertebral fracture rate. 60  Austrian researchers have also found that fluoride tablets make bones more susceptible to fractures.61 The U.S. National Research Council states that the U.S. hip fracture rate is now the highest in the world. 62
Louis V. Avioli, professor at the Washington University School of Medicine, says in a 1987 review of the subject: "Sodium fluoride therapy is accompanied by so many medical complications and side effects that it is hardly worth exploring in depth as a therapeutic mode for postmenopausal osteoporosis, since it fails to decrease the propensity for hip fractures and increases the incidence of stress fractures in the extremities." 63
Fluoride Poisoning
In May 1992, 260 people were poisoned, and one man died, in Hooper Bay, Alaska, after drinking water contaminated with 150 ppm of fluoride. The accident was attributed to poor equipment and an unqualified operator. 55   Was this a fluke? Not at all. Over the years, the CDC has recorded several incidents of excessive fluoride permeating the water supply and sickening or killing people. We don't usually hear about these occurrences in news reports, but interested citizens have learned the truth from data obtained under the Freedom of Information Act. Here is a partial list of toxic spills we have not been told about:
July 1993 ­ Chicago, Illinois: Three dialysis patients died and five experienced toxic reactions to the fluoridated water used in the treatment process. The CDC was asked to investigate, but to date there have been no press releases.
May 1993 ­ Kodiak, Alaska (Old Harbor): The population was warned not to consume water due to high fluoride levels. They were also cautioned against boiling the water, since this concentrates the substance and worsens the danger. Although equipment appeared to be functioning normally, 22-24 ppm of fluoride was found in a sample.
July 1992 ­ Marin County, California: A pump malfunction allowed too much fluoride into the Bon Tempe treatment plant. Two million gallons of fluoridated water were diverted to Phoenix Lake, elevating the lake surface by more than two inches and forcing some water over the spillway.
December 1991 ­ Benton Harbor, Michigan: A faulty pump allowed approximately 900 gallons of hydrofluosilicic acid to leak into a chemical storage building at the water plant. City engineer Roland Klockow stated, "The concentrated hydrofluosilicic acid was so corrosive that it ate through more than two inches of concrete in the storage building." This water did not reach water consumers, but fluoridation was stopped until June 1993. The original equipment was only two years old.
July 1991 ­ Porgate, Michigan: After a fluoride injector pump failed, fluoride levels reached 92 ppm and resulted in approximately 40 children developing abdominal pains, sickness, vomiting, and diarrhea at a school arts and crafts show.
November 1979 ­ Annapolis, Maryland: One patient died and eight became ill after renal dialysis treatment. Symptoms included cardiac arrest (resuscitated), hypotension, chest pain, difficulty breathing, and a whole gamut of intestinal problems. Patients not on dialysis also reported nausea, headaches, cramps, diarrhea, and dizziness. The fluoride level was later found to be 35 ppm; the problem was traced to a valve at a water plant that had been left open all night. 64
Instead of addressing fluoridation's problematic safety record, officials have chosen to cover it up. For example, the ADA says in one booklet distributed to health agencies that "Fluoride feeders are designed to stop operating when a malfunction occurs… so prolonged over-fluoridation becomes a mechanical impossibility."    In addition, the information that does reach the population after an accident is woefully inaccurate. A spill in Annapolis, Maryland, placed thousands at risk, but official reports reduced the number to eight. 65  Perhaps officials are afraid they will invite more lawsuits like the one for $480 million by the wife of a dialysis patient who became brain-injured as the result of fluoride poisoning.
Not all fluoride poisoning is accidental. For decades, industry has knowingly released massive quantities of fluoride into the air and water. Disenfranchised communities, with people least able to fight back, are often the victims. Medical writer Joel Griffiths relays this description of what industrial pollution can do, in this case to a devastatingly poisoned Indian reservation:
"Cows crawled around the pasture on their bellies, inching along like giant snails. So crippled by bone disease they could not stand up, this was the only way they could graze. Some died kneeling, after giving birth to stunted calves. Others kept on crawling until, no longer able to chew because their teeth had crumbled down to the nerves, they began to starve…." They were the cattle of the Mohawk Indians on the New York-Canadian St. Regis Reservation during the period 1960-1975, when industrial pollution devastated the herd ­ and along with it, the Mohawks' way of life….Mohawk children, too, have shown signs of damage to bones and teeth." 66
Mohawks filed suit against the Reynolds Metals Company and the Aluminum Company of America (Alcoa) in 1960, but ended up settling out of court, where they received $650,000 for their cows. 67
Fluoride is one of industry's major pollutants, and no one remains immune to its effects. In 1989, 155,000 tons were being released annually into the air,    and 500,000 tons a year were disposed of in our lakes, rivers, and oceans. 68

Cancer
Numerous studies demonstrate links between fluoridation and cancer; however, agencies promoting fluoride consistently refute or cover up these findings.
In 1977, Dr. John Yiamouyiannis and Dr. Dean Burk, former chief chemist at the National Cancer Institute, released a study that linked fluoridation to 10,000 cancer deaths per year in the U.S. Their inquiry, which compared cancer deaths in the ten largest fluoridated American cities to those in the ten largest unfluoridated cities between 1940 and 1950, discovered a 5% greater rate in the fluoridated areas. 69  The NCI disputed these findings, since an earlier analysis of theirs apparently failed to pick up these extra deaths. Federal authorities claimed that Yiamouyiannis and Burk were in error, and that any increase was caused by statistical changes over the years in age, gender, and racial composition. 70
In order to settle the question of whether or not fluoride is a carcinogen, a Congressional subcommittee instructed the National Toxicology Program (NTP) to perform another investigation. 71  That study, due in 1980, was not released until 1990. However, in 1986, while the study was delayed, the EPA raised the standard fluoride level in drinking water from 2.4 to 4 ppm. 72   After this step, some of the government's own employees in NFFE Local 2050 took what the Oakland Tribune termed the "remarkable step of denouncing that action as political." 73
When the NTP study results became known in early 1990, union president Dr. Robert Carton, who works in the EPA's Toxic Substances Division, published a statement. It read, in part: "Four years ago, NFFE Local 2050, which represents all 1100 professionals at EPA headquarters, alerted then Administrator Lee Thomas to the fact that the scientific support documents for the fluoride in drinking water standard were fatally flawed. The fluoride juggernaut proceeded as it apparently had for the last 40 years ­ without any regard for the facts or concern for public health.
"EPA raised the allowed level of fluoride before the results of the rat/mouse study ordered by Congress in 1977 was complete. Today, we find out how irresponsible that decision was. The results reported by NTP, and explained today by Dr. Yiamouyiannis, are, as he notes, not surprising considering the vast amount of data that caused the animal study to be conducted in the first place. The results are not surprising to NFFE Local 2050 either. Four years ago we realized that the claim that there was no evidence that fluoride could cause genetic effects or cancer could not be supported by the shoddy document thrown together by the EPA contractor.
"It was apparent to us that EPA bowed to political pressure without having done an in-depth, independent analysis, using in-house experts, of the currently existing data that show fluoride causes genetic effects, promotes the growth of cancerous tissue, and is likely to cause cancer in humans. If EPA had done so, it would have been readily apparent ­ as it was to Congress in 1977 ­ that there were serious reasons to believe in a cancer threat.
"The behavior by EPA in this affair raises questions about the integrity of science at EPA and the role of professional scientists, lawyers and engineers who provide the interpretation of the available data and the judgements necessary to protect the public health and the environment. Are scientists at EPA there to arrange facts to fit preconceived conclusions? Does the Agency have a responsibility to develop world-class experts in the risks posed by chemicals we are exposed to every day, or is it permissible for EPA to cynically shop around for contractors who will provide them the 'correct' answers?" 74
What were the NTP study results? Out of 130 male rats that ingested 45 to 79 ppm of fluoride, 5 developed osteosarcoma, a rare bone cancer. There were cases, in both males and females at those doses, of squamous cell carcinoma in the mouth. 75  Both rats and mice had dose-related fluorosis of the teeth, and female rats suffered osteosclerosis of the long bones.76
When Yiamouyiannis analyzed the same data, he found mice with a particularly rare form of liver cancer, known as hepatocholangiocarcinoma. This cancer is so rare, according to Yiamouyiannis, that the odds of its appearance in this study by chance are 1 in 2 million in male mice and l in 100,000 in female mice.    He also found precancerous changes in oral squamous cells, an increase in squamous cell tumors and cancers, and thyroid follicular cell tumors as a result of increasing levels of fluoride in drinking water. 77
A March 13, 1990, New York Times article commented on the NTP findings: "Previous animal tests suggesting that water fluoridation might pose risks to humans have been widely discounted as technically flawed, but the latest investigation carefully weeded out sources of experimental or statistical error, many scientists say, and cannot be discounted." 78  In the same article, biologist Dr. Edward Groth notes: "The importance of this study…is that it is the first fluoride bioassay giving positive results in which the latest state-of-the-art procedures have been rigorously applied. It has to be taken seriously." 71
On February 22, 1990, the Medical Tribune, an international medical news weekly received by 125,000 doctors, offered the opinion of a federal scientist who preferred to remain anonymous:
"It is difficult to see how EPA can fail to regulate fluoride as a carcinogen in light of what NTP has found. Osteosarcomas are an extremely unusual result in rat carcinogenicity tests. Toxicologists tell me that the only other substance that has produced this is radium….The fact that this is a highly atypical form of cancer implicates fluoride as the cause. Also, the osteosarcomas appeared to be dose-related, and did not occur in controls, making it a clean study." 79
Public health officials were quick to assure a concerned public that there was nothing to worry about! The ADA said the occurrence of cancers in the lab may not be relevant to humans since the level of fluoridation in the experimental animals' water was so high. 80   But the Federal Register, which is the handbook of government practices, disagrees: "The high exposure of experimental animals to toxic agents is a necessary and valid method of discovering possible carcinogenic hazards in man. To disavow the findings of this test would be to disavow those of all such tests, since they are all conducted according to this standard." 73   As a February 5, 1990, Newsweek article pointed out, "such megadosing is standard toxicological practice. It's the only way to detect an effect without using an impossibly large number of test animals to stand in for the humans exposed to the substance." 81 And as the Safer Water Foundation explains, higher doses are generally administered to test animals to compensate for the animals' shorter life span and because humans are generally more vulnerable than test animals on a body-weight basis. 82
Several other studies link fluoride to genetic damage and cancer. An article in Mutation Research says that a study by Proctor and Gamble, the very company that makes Crest toothpaste, did research showing that 1 ppm fluoride causes genetic damage.83 Results were never published but Proctor and Gamble called them "clean," meaning animals were supposedly free of malignant tumors. Not so, according to scientists who believe some of the changes observed in test animals could be interpreted as precancerous. 84   Yiamouyiannis says the Public Health Service sat on the data, which were finally released via a Freedom of Information Act request in 1989. "Since they are biased, they have tried to cover up harmful effects," he says. "But the data speaks for itself. Half the amount of fluoride that is found in the New York City drinking water causes genetic damage." 46
A National Institutes of Environmental Health Sciences publication, Environmental and Molecular Mutagenesis, also linked fluoride to genetic toxicity when it stated that "in cultured human and rodent cells, the weight of evidence leads to the conclusion that fluoride exposure results in increased chromosome aberrations." 85 The result of this is not only birth defects but the mutation of normal cells into cancer cells. The Journal of Carcinogenesis further states that "fluoride not only has the ability to transform normal cells into cancer cells but also to enhance the cancer-causing properties of other chemicals." 86
Surprisingly, the PHS put out a report called Review of fluoride: benefits and risks, in which they showed a substantially higher incidence of bone cancer in young men exposed to fluoridated water compared to those who were not. The New Jersey Department of Health also found that the risk of bone cancer was about three times as high in fluoridated areas as in nonfluoridated areas. 87
Despite cover-up attempts, the light of knowledge is filtering through to some enlightened scientists. Regarding animal test results, the director of the U.S. National Institute of Environmental Health Sciences, James Huff, does say that "the reason these animals got a few osteosarcomas was because they were given fluoride…Bone is the target organ for fluoride."  Toxicologist William Marcus adds that "fluoride is a carcinogen by any standard we use. I believe EPA should act immediately to protect the public, not just on the cancer data, but on the evidence of bone fractures, arthritis, mutagenicity, and other effects." 88
The Challenge of Eliminating Fluoride
Given all the scientific challenges to the idea of the safety of fluoride, why does it remain a protected contaminant? As Susan Pare of the Center for Health Action asks, "…even if fluoride in the water did reduce tooth decay, which it does not, how can the EPA allow a substance more toxic than Alar, red dye #3, and vinyl chloride to be injected purposely into drinking water?" 89
This is certainly a logical question and, with all the good science that seems to exist on the subject, you would think that there would be a great deal of interest in getting fluoride out of our water supply. Unfortunately, that hasn't been the case. As Dr. William Marcus, a senior science advisor in the EPA's Office of Drinking Water, has found, the top governmental priority has been to sweep the facts under the rug and, if need be, to suppress truth-tellers. Marcus explains 90  that fluoride is one of the chemicals the EPA specifically regulates, and that he was following the data coming in on fluoride very carefully when a determination was going to be made on whether the levels should be changed. He discovered that the data were not being heeded. But that was only the beginning of the story for him. Marcus recounts what happened:
"The studies that were done by Botel Northwest showed that there was an increased level of bone cancer and other types of cancer in animals….in that same study, there were very rare liver cancers, according to the board-certified veterinary pathologists at the contractor, Botel. Those really were very upsetting because they were hepatocholangeal carcinomas, very rare liver cancers….Then there were several other kinds of cancers that were found in the jaw and other places.
"I felt at that time that the reports were alarming. They showed that the levels of fluoride that can cause cancers in animals are actually lower than those levels ingested in people (who take lower amounts but for longer periods of time).
"I went to a meeting that was held in Research Triangle Park, in April 1990, in which the National Toxicology Program was presenting their review of the study. I went with several colleagues of mine, one of whom was a board-certified veterinary pathologist who originally reported hepatocholangeal carcinoma as a separate entity in rats and mice. I asked him if he would look at the slides to see if that really was a tumor or if the pathologists at Botel had made an error. He told me after looking at the slides that, in fact, it was correct.
"At the meeting, every one of the cancers reported by the contractor had been downgraded by the National Toxicology Program. I have been in the toxicology business looking at studies of this nature for nearly 25 years and I have never before seen every single cancer endpoint downgraded…. I found that very suspicious and went to see an investigator in the Congress at the suggestion of my friend, Bob Carton. This gentleman and his staff investigated very thoroughly and found out that the scientists at the National Toxicology Program down at Research Triangle Park had been coerced by their superiors to change their findings."91
Once Dr. Marcus acted on his findings, something ominous started to happen in his life: "…I wrote an internal memorandum and gave it to my supervisors. I waited for a month without hearing anything. Usually, you get a feedback in a week or so. I wrote another memorandum to a person who was my second-line supervisor explaining that if there was even a slight chance of increased cancer in the general population, since 140 million people were potentially ingesting this material, that the deaths could be in the many thousands. Then I gave a copy of the memorandum to the Fluoride Work Group, who waited some time and then released it to the press.
"Once it got into the press all sorts of things started happening at EPA. I was getting disciplinary threats, being isolated, and all kinds of things which ultimately resulted in them firing me on March 15, 1992." 
In order to be reinstated at work, Dr. Marcus took his case to court. In the process, he learned that the government had engaged in various illegal activities, including 70 felony counts, in order to get him fired. At the same time, those who committed perjury were not held accountable for it. In fact, they were rewarded for their efforts:
"When we finally got the EPA to the courtroom…they admitted to doing several things to get me fired. We had notes of a meeting…that showed that fluoride was one of the main topics discussed and that it was agreed that they would fire me with the help of the Inspector General. When we got them on the stand and showed them the memoranda, they finally remembered and said, oh yes, we lied about that in our previous statements.
"Then…they admitted to shredding more than 70 documents that they had in hand ­ Freedom of Information requests. That's a felony…. In addition, they charged me with stealing time from the government. They…tried to show…that I had been doing private work on government time and getting paid for it. When we came to court, I was able to show that the time cards they produced were forged, and forged by the Inspector General's staff…." 
For all his efforts, Dr. Marcus was rehired, but nothing else has changed: "The EPA was ordered to rehire me, which they did. They were given a whole series of requirements to be met, such as paying me my back pay, restoring my leave, privileges, and sick leave and annual leave. The only thing they've done is put me back to work. They haven't given me any of those things that they were required to do."92
What is at the core of such ruthless tactics? John Yiamouyiannis feels that the central concern of government is to protect industry, and that the motivating force behind fluoride use is the need of certain businesses to dump their toxic waste products somewhere. They try to be inconspicuous in the disposal process and not make waves. "As is normal, the solution to pollution is dilution. You poison everyone a little bit rather than poison a few people a lot. This way, people don't know what's going on."
Since the Public Health Service has promoted the fluoride myth for over 50 years, they're concerned about protecting their reputation. So scientists like Dr. Marcus, who know about the dangers, are intimidated into keeping silent. Otherwise, they jeopardize their careers. Dr. John Lee elaborates: "Back in 1943, the PHS staked their professional careers on the benefits and safety of fluoride. It has since become bureaucratized. Any public health official who criticizes fluoride, or even hints that perhaps it was an unwise decision, is at risk of losing his career entirely. This has happened time and time again. Public health officials such as Dr. Gray in British Columbia and Dr. Colquhoun in New Zealand found no benefit from fluoridation. When they reported these results, they immediately lost their careers…. This is what happens ­ the public health officials who speak out against fluoride are at great risk of losing their careers on the spot." 
Yiamouyiannis adds that for the authorities to admit that they're wrong would be devastating. "It would show that their reputations really don't mean that much…. They don't have the scientific background. As Ralph Nader once said, if they admit they're wrong on fluoridation, people would ask, and legitimately so, what else have they not told us right?" 
Accompanying a loss in status would be a tremendous loss in revenue. Yiamouyiannis points out that "the indiscriminate careless handling of fluoride has a lot of companies, such as Exxon, U.S. Steel, and Alcoa, making tens of billions of dollars in extra profits at our expense…. For them to go ahead now and admit that this is bad, this presents a problem, a threat, would mean tens of billions of dollars in lost profit because they would have to handle fluoride properly. Fluoride is present in everything from phosphate fertilizers to cracking agents for the petroleum industry." 
Fluoride could only be legally disposed of at a great cost to industry. As Dr. Bill Marcus explains, "There are prescribed methods for disposal and they're very expensive. Fluoride is a very potent poison. It's a registered pesticide, used for killing rats or mice…. If it were to be disposed of, it would require a class-one landfill. That would cost the people who are producing aluminum or fertilizer about $7000+ per 5000- to 6000-gallon truckload to dispose of it. It's highly corrosive." 
Another problem is that the U.S. judicial system, even when convinced of the dangers, is powerless to change policy. Yiamouyiannis tells of his involvement in court cases in Pennsylvania and Texas in which, while the judges were convinced that fluoride was a health hazard, they did not have the jurisdiction to grant relief from fluoridation. That would have to be done, it was ultimately found, through the legislative process.    Interestingly, the judiciary seems to have more power to effect change in other countries. Yiamouyiannis states that when he presented the same technical evidence in Scotland, the Scottish court outlawed fluoridation based on the evidence.
Indeed, most of Western Europe has rejected fluoridation on the grounds that it is unsafe. In 1971, after 11 years of testing, Sweden's Nobel Medical Institute recommended against fluoridation, and the process was banned.93 The Netherlands outlawed the practice in 1976, after 23 years of tests. France decided against it after consulting with its Pasteur Institute64   and West Germany, now Germany, rejected the practice because the recommended dosage of 1 ppm was "too close to the dose at which long-term damage to the human body is to be expected." 84   Dr. Lee sums it up: "All of western Europe, except one or two test towns in Spain, has abandoned fluoride as a public health plan. It is not put in the water anywhere. They all established test cities and found that the benefits did not occur and the toxicity was evident."94
Isn't it time the United States followed Western Europe's example? While the answer is obvious, it is also apparent that government policy is unlikely to change without public support. We therefore must communicate with legislators, and insist on one of our most precious resources ­ pure, unadulterated drinking water. Yiamouyiannis urges all American people to do so, pointing out that public pressure has gotten fluoride out of the water in places like Los Angeles; Newark and Jersey City in New Jersey; and 95Bedford, Massachusetts. 46   He emphasizes the immediacy of the problem: "There is no question with regard to fluoridation of public water supplies. It is absolutely unsafe…and should be stopped immediately. This is causing more destruction to human health than any other single substance added purposely or inadvertently to the water supply. We're talking about 35,000 excess deaths a year…10,000 cancer deaths a year…130 million people who are being chronically poisoned. We're not talking about dropping dead after drinking a glass of fluoridated water…. It takes its toll on human health and life, glass after glass." 96
There is also a moral issue in the debate that has largely escaped notice. According to columnist James Kilpatrick, it is "the right of each person to control the drugs he or she takes." Kilpatrick calls fluoridation compulsory mass medication, a procedure that violates the principles of medical ethics. 97   A New York Times editorial agrees:
"In light of the uncertainty, critics [of fluoridation] argue that administrative bodies are unjustified in imposing fluoridation on communities without obtaining public consent…. The real issue here is not just the scientific debate. The question is whether any establishment has the right to decide that benefits outweigh risks and impose involuntary medication on an entire population. In the case of fluoridation, the dental establishment has made opposition to fluoridation seem intellectually disreputable. Some people regard that as tyranny." 98
Source: Dr. Gary Null, PhD
While walking through the streets of San Francisco the other day and totally admiring this beautiful city's "painted lady" architectural glory, I suddenly and inexplicably started wondering what this amazing place might look like if it too had been bombed all to crap in the same manner that Damascus has been bombed all to crap by all those missiles and cluster-bombs and Al Qaeda operatives that American taxpayers are paying for — as they happily torture, rape and/or maim women and children in our name.
And this sudden unexpected vision of beautiful San Francisco as a bombed-out ruin has even further strengthened my resolve to do everything that I can to prevent America's ruthless War Street from spending our money on bombing other countries — lest something like this happens to our beloved San Francisco too.  Or to my own beloved Berkeley.
We need to stop all this expensive, bloody and worthless slaughter and seriously consider a far, far better alternative instead: "Do unto Syria what we would have Syria do unto us."
And let's also consider what corporate America's current utter lack of a "Do unto Africa as we would have Africa do unto us" policy would do to us here if it also was reversed?  Can you even imagine what it would be like in America if what happens in Africa today daily was happening here too?  Really?  Would we Americans love to be perpetually in debt to the world bank, have our lands and resources seized by neo-colonialists, our crops polluted with GMOs, millions of our women and children raped and killed, and our pristine forests turned into a dumping ground for nuclear and industrial waste?  Hardly.  http://www.youtube.com/watch?v=yydDBl_UlpQ&feature=youtu.be
And while we're at it, let's also "Do unto Israel as we would have Israel do unto us."  America's relationship to Israel right now sucks eggs for the Israelis.  And what exactly is this relationship?  It might be easier to understand if we look at it from a different perspective and if our roles were reversed.
Imagine, for instance, that some huge gonzo super-power on the other side of the world was pumping billions and billions and billions of dollars into America's economy annually — but with only one stipulation:  That all this gigantic wad of free Moola can only be used for one purpose:  To kill, torture, maim and and jail Native Americans.  And steal their land.  And establish an American Gestapo defense force and fund Settlers to take over what few Indian reservations we have left (after 19 million Native Americans have already been slaughtered here already), and to treat native Americans like animals and to napalm their children.  And to do this all in the name of God.  https://www.youtube.com/watch?v=gTrbVf6SrCc
Would we, as Native Americans — or even as just plain American citizens — see the cruelty and injustice in this?  Or would we just sell out to all those big bucks thrown our way like the Israelis have; and just relax and glorify in the joy of having a vampire-like power over others who are completely at our mercy?
These same choices are the ones that America's War Street is forcing Israelis to make every day.  And so far, most Israelis seem to have chosen blood-money over the Ten Commandments.  What a waste.
And also let's consider another new perspective:  "Do unto nature and the environment what we would have nature and the environment do unto us."  Always remember that Nature bats last.  Think Fukushima.  Think a thousand more hurricanes like Sandy, Haiyan and Katrina.  More fracking earthquakes.  More 140-degree days.  "Admiral Samuel J. Locklear III, the commander of the United States Pacific Command, [stated] that global climate change was the greatest threat the United States faced — more dangerous than terrorism, Chinese hackers and North Korean nuclear missiles."
And America's War Street and Wall Street and related skin-flint tax-dodging huge corporations are obviously not clear on the concept of "Do unto Americans as you would have Americans do unto you" either.
In the 1940s, every American sacrificed their comfort and rationed their goods and went without in order to pay for the "Good War".
But ever since that stupid and useless invasion of Afghanistan in 2001, 99% of Americans are sacrificing and going without in order to pay for some stupid and useless "Endless War" that in no way benefits them — while America's top one percent make no sacrifices at all; dining on caviar, buying cruise-ship-sized yachts with their bloody "war" profits and fiddling like Nero.
And yet most Americans these days do nothing to protect themselves from being cheated, robbed and exploited, but rather spend their last decaying days as citizens of a formerly economically-viable democracy happily watching pseudo-myths and fables on Fox News — as our beloved country slowly slips into third-world status.  "Welcome to Jakarta."
Are we finally getting the Big Picture here yet — that what goes around comes around?  If Americans continue to let Wall Street and War Street run our domestic policies, our foreign policies and our environmental policies, then all we can ever expect to receive is blood and carnage in return.
Control oil and you control nations," said US Secretary of State Henry Kissinger in the 1970s.  "Control food and you control the people."
Global food control has nearly been achieved, by reducing seed diversity with GMO (genetically modified) seeds that are distributed by only a few transnational corporations. But this agenda has been implemented at grave cost to our health; and if the Trans-Pacific Partnership (TPP) passes, control over not just our food but our health, our environment and our financial system will be in the hands of transnational corporations.
Profits Before Populations
Genetic engineering has made proprietary control possible over the seeds on which the world's food supply depends. According to an Acres USA interview of plant pathologist Don Huber, Professor Emeritus at Purdue University, two modified traits account for practically all of the genetically modified crops grown in the world today. One involves insect resistance. The other, more disturbing modification involves insensitivity to glyphosate-based herbicides (plant-killing chemicals). Often known as Roundup after the best-selling Monsanto product of that name, glyphosate poisons everything in its path except plants genetically modified to resist it.
Glyphosate-based herbicides are now the most commonly used herbicides in the world. Glyphosate is an essential partner to the GMOs that are the principal business of the burgeoning biotech industry. Glyphosate is a "broad-spectrum" herbicide that destroys indiscriminately, not by killing unwanted plants directly but by tying up access to critical nutrients.
Because of the insidious way in which it works, it has been sold as a relatively benign replacement for the devastating earlier dioxin-based herbicides. But a barrage of experimental data has now shown glyphosate and the GMO foods incorporating it to pose serious dangers to health. Compounding the risk is the toxicity of "inert" ingredients used to make glyphosate more potent. Researchers have found, for example, that the surfactant POEA can kill human cells, particularly embryonic, placental and umbilical cord cells. But these risks have been conveniently ignored.
The widespread use of GMO foods and glyphosate herbicides helps explain the anomaly that the US spends over twice as much per capita on healthcare as the average developed country, yet it is rated far down the scale of the world's healthiest populations. The World Health Organization has ranked the US LAST out of 17 developed nations for overall health.
Sixty to seventy percent of the foods in US supermarkets are now genetically modified. By contrast, in at least 26 other countries—including Switzerland, Australia, Austria, China, India, France, Germany, Hungary, Luxembourg, Greece, Bulgaria, Poland, Italy, Mexico and Russia—GMOs are totally or partially banned; and significant restrictions on GMOs exist in about sixty other countries.
A ban on GMO and glyphosate use might go far toward improving the health of Americans. But the Trans-Pacific Partnership, a global trade agreement for which the Obama Administration has sought Fast Track status, would block that sort of cause-focused approach to the healthcare crisis.
Roundup's Insidious Effects
Roundup-resistant crops escape being killed by glyphosate, but they do not avoid absorbing it into their tissues. Herbicide-tolerant crops have substantially higher levels of herbicide residues than other crops. In fact, many countries have had to increase their legally allowable levels—by up to 50 times—in order to accommodate the introduction of GM crops. In the European Union, residues in food are set to rise 100-150 times if a new proposal by Monsanto is approved. Meanwhile, herbicide-tolerant "super-weeds" have adapted to the chemical, requiring even more toxic doses and new toxic chemicals to kill the plant.
Human enzymes are affected by glyphosate just as plant enzymes are: the chemical blocks the uptake of manganese and other essential minerals. Without those minerals, we cannot properly metabolize our food. That helps explain the rampant epidemic of obesity in the United States. People eat and eat in an attempt to acquire the nutrients that are simply not available in their food.
According to researchers Samsell and Seneff in Biosemiotic Entropy: Disorder, Disease, and Mortality (April 2013):
Glyphosate's inhibition of cytochrome P450 (CYP) enzymes is an overlooked component of its toxicity to mammals. CYP enzymes play crucial roles in biology . . . . Negative impact on the body is insidious and manifests slowly over time as inflammation damages cellular systems throughout the body. Consequences are most of the diseases and conditions associated with a Western diet, which include gastrointestinal disorders, obesity, diabetes, heart disease, depression, autism, infertility, cancer and Alzheimer's disease.
More than 40 diseases have been linked to glyphosate use, and more keep appearing. In September 2013, the National University of Rio Cuarto, Argentina, published research finding that glyphosate enhances the growth of fungi that produce aflatoxin B1, one of the most carcinogenic of substances. A doctor from Chaco, Argentina, told Associated Press, "We've gone from a pretty healthy population to one with a high rate of cancer, birth defects and illnesses seldom seen before." Fungi growths have increased significantly in US corn crops.
Glyphosate has also done serious damage to the environment. According to an October 2012 report by the Institute of Science in Society:
Agribusiness claims that glyphosate and glyphosate-tolerant crops will improve crop yields, increase farmers' profits and benefit the environment by reducing pesticide use. Exactly the opposite is the case. . . . [T]he evidence indicates that glyphosate herbicides and glyphosate-tolerant crops have had wide-ranging detrimental effects, including glyphosate resistant super weeds, virulent plant (and new livestock) pathogens, reduced crop health and yield, harm to off-target species from insects to amphibians and livestock, as well as reduced soil fertility.
Politics Trumps Science
In light of these adverse findings, why have Washington and the European Commission continued to endorse glyphosate as safe? Critics point to lax regulations, heavy influence from corporate lobbyists, and a political agenda that has more to do with power and control than protecting the health of the people.
In the ground-breaking 2007 book Seeds of Destruction: The Hidden Agenda of Genetic Manipulation, William Engdahl states that global food control and depopulation became US strategic policy under Rockefeller protégé Henry Kissinger. Along with oil geopolitics, they were to be the new "solution" to the threats to US global power and continued US access to cheap raw materials from the developing world. In line with that agenda, the government has shown extreme partisanship in favor of the biotech agribusiness industry, opting for a system in which the industry "voluntarily" polices itself. Bio-engineered foods are treated as "natural food additives," not needing any special testing.
Jeffrey M. Smith, Executive Director of the Institute for Responsible Technology, confirms that US Food and Drug Administration policy allows biotech companies to determine if their own foods are safe. Submission of data is completely voluntary. He concludes:
In the critical arena of food safety research, the biotech industry is without accountability, standards, or peer-review. They've got bad science down to a science.
Whether or not depopulation is an intentional part of the agenda,widespread use of GMO and glyphosate is having that result. The endocrine-disrupting properties of glyphosate have been linked to infertility, miscarriage, birth defects and arrested sexual development. In Russian experiments, animals fed GM soy were sterile by the third generation. Vast amounts of farmland soil are also being systematically ruined by the killing of beneficial microorganisms that allow plant roots to uptake soil nutrients.
In Gary Null's eye-opening documentary Seeds of Death: Unveiling the Lies of GMOs, Dr. Bruce Lipton warns, "We are leading the world into the sixth mass extinction of life on this planet. . . . Human behavior is undermining the web of life."
The TPP and International Corporate Control
As the devastating conclusions of these and other researchers awaken people globally to the dangers of Roundup and GMO foods, transnational corporations are working feverishly with the Obama administration to fast-track the Trans-Pacific Partnership, a trade agreement that would strip governments of the power to regulate transnational corporate activities. Negotiations have been kept secret from Congress but not from corporate advisors, 600 of whom have been consulted and know the details. According to Barbara Chicherio in Nation of Change:
The Trans Pacific Partnership (TPP) has the potential to become the biggest regional Free Trade Agreement in history. . . .

The chief agricultural negotiator for the US is the former Monsanto lobbyist, Islam Siddique.  If ratified the TPP would impose punishing regulations that give multinational corporations unprecedented right to demand taxpayer compensation for policies that corporations deem a barrier to their profits.

. . . They are carefully crafting the TPP to insure that citizens of the involved countries have no control over food safety, what they will be eating, where it is grown, the conditions under which food is grown and the use of herbicides and pesticides.
Food safety is only one of many rights and protections liable to fall to this super-weapon of international corporate control. In an April 2013 interview on The Real News Network, Kevin Zeese called the TPP "NAFTA on steroids" and "a global corporate coup." He warned:
No matter what issue you care about—whether its wages, jobs, protecting the environment . . . this issue is going to adversely affect it . . . .

If a country takes a step to try to regulate the financial industry or set up a public bank to represent the public interest, it can be sued . . . .
Return to Nature: Not Too Late
There is a safer, saner, more earth-friendly way to feed nations. While Monsanto and US regulators are forcing GM crops on American families, Russian families are showing what can be done with permaculture methods on simple garden plots. In 2011, 40% of Russia's food was grown on dachas (cottage gardens or allotments). Dacha gardens produced over 80% of the country's fruit and berries, over 66% of the vegetables, almost 80% of the potatoes and nearly 50% of the nation's milk, much of it consumed raw. According to Vladimir Megre, author of the best-selling Ringing Cedars Series:
Essentially, what Russian gardeners do is demonstrate that gardeners can feed the world – and you do not need any GMOs, industrial farms, or any other technological gimmicks to guarantee everybody's got enough food to eat. Bear in mind that Russia only has 110 days of growing season per year – so in the US, for example, gardeners' output could be substantially greater. Today, however, the area taken up by lawns in the US is two times greater than that of Russia's gardens – and it produces nothing but a multi-billion-dollar lawn care industry.
In the US, only about 0.6 percent of the total agricultural area is devoted to organic farming. This area needs to be vastly expanded if we are to avoid "the sixth mass extinction." But first, we need to urge our representatives to stop Fast Track, vote no on the TPP, and pursue a global phase-out of glyphosate-based herbicides and GMO foods. Our health, our finances and our environment are at stake.
Ellen Brown is an attorney, president of the Public Banking Institute, and author of twelve books, including the best-selling Web of Debt. In The Public Bank Solution, her latest book, she explores successful public banking models historically and globally. Her blog articles are at EllenBrown.com.
Source: Ellen Brown | CounterPunch
"The trade in derivatives, using home notes, was designed as a Ponzi scheme. Excel knew it. Cadwalader, Wickersham & Taft (CWT), knew it. My fellow junior associates laughed at me, senior associates got mad at me, and the senior partners ultimately asked me to resign or be fired when I wrote repeated lengthy memoranda explaining this out to them." – Charles Lincoln, III, PH.D., Harvard, J.D., University of Chicago, School of Law
Who is Charles Lincoln, III?
In October, 1993, Charles Lincoln, III began work as an associate at Cadwalader, Wickersham & Taft (CWT). He had just completed a judicial clerkship for Kenneth L. Ryskamp, U. S. District Judge, Southern District of Florida. During his clerkship with Judge Ryskamp, Lincoln had planned, coordinated, and framed the jury questions for a very large securities fraud trial in Palm Beach against Alan B. Levan's Florida-based BankAtlantic Bancorp and Subsidiary Bank Atlantic Financial Company (BAFCO), which were heavily involved in Florida Real Estate from 1952-2011.
What he was about to learn, and challenge, would change the course of his life, from one of privilege to destitution.
In many ways, Lincoln might have appeared exactly the kind of associate who could be expected to make partner rapidly. Ambitious, bright, and energetic, CWT hired him because he received top law school grades in Securities, Antitrust, and Banking Law, as well as for his clerkship experience in Securities & Banking cases in the post-S & L Collapse period in Florida. He had also been President of the Environmental Law Society at University of Chicago, School of Law.
In law school, he had become intrigued by the role of securities in establishing, maintaining, and shaping the global-elites of the 20th century. The complexities of hierarchical and socio-political structures had been his greatest interest in Anthropology & History at Harvard.
In his first month at CWT he turned in 393 billable hours wildly exceeding any expectations. First year associates are expected to bill at least 2000 hours per year, Lincoln managed to do this in less than six months. At Cadwalader, Lincoln aspired to a professional specialization in securities litigation, fraud, shareholder's and directors' relations, rights and obligations, general agency and relationships of fiduciary duty.
Lincoln had taken up law as a second career after a decade as a working archeologist in Mexico & Central America, during which time he wrote a doctoral dissertation "Ethnicity & Social Organization at Chichen Itza, Yucatan" at Harvard's Peabody Museum. His dissertation resulted from a project he directed in his 20s, funded by the National Geographic Society, Harvard's Peabody Museum of Archaeology & Ethnology, and private donors such as Doris Zemurray Stone and novelist James A. Michener.
As an archaeologist, Lincoln had become frustrated, acutely aware of problems mounting in the world, which originated in finance. Determined to use law creatively as a force for positive change, he enrolled at the University of Chicago, School of Law. At the school, he served as President of the Environmental Law Society (ELS), presiding on a year-long symposium at the Law School in 1990-1991, concerning oil spills in the immediate wake of the Exxon Valdez disaster of March 24, 1989.
Raised as the grandson, and effectively adopted son, of a wealthy petro-chemical engineer & military supplier in Highland Park, Dallas, Texas, Lincoln was not a stranger to the better addresses in New York. The welcome dinner held at the Waldorf Astoria for the twenty associates hired at the same time, of which he was one, did not impress him. Cadwalader, Wickersham, & Taft, though claiming to be the oldest, founded in 1792, the same year as the New York Stock Exchange, was by no means the largest.
Lincoln knew Cadwalader's history and greatest claim to fame and power. This is its status as primary law firm to the Bank of New York (BNY), now BNY-Mellon, founded in 1784 by Alexander Hamilton, 8 years before Cadwalader opened its doors under a different name.
The long relationship between the oldest bank and the oldest Wall Street Law Firm include Cadwalader's role in setting up BNY to be the very first law firm to be traded on the NYSE. Cadwalader's historical policies have consistently, matched and supported those of the BNY and the thinking of Alexander Hamilton.
Cadwalader's flagship office was then at 100 Maiden Lane, in New York 10038, close to the heart of the financial district in New York.
Having been hired on for Cadwalader's litigation department, Lincoln encountered a department which was essentially inactive in 1993. The only the only active cases involved municipal defense to voting rights act cases in California.
Even the litigators, in 1993, were all working on one project, one particular project which was shrouded in great mystery and secrecy.
The Excel Mortgage Project
Instead of litigation, Lincoln along with all other first year associates, were temporarily to work with the "Structured Finance Department" on preparing the registration statement of Excel Mortgage. Lincoln's role was to review and assess a series of some 1500 Arizona residential properties in relationship to state and federal environmental law and geographic issues, such as cultural resource management, and other points relating to the entire history and possible condition and liabilities of these properties.
The 1500 or so properties, subject of his study, were earmarked as assets being "deposited" into the Excel Mortgage Bond Fund, along with promissory notes originated by a number of creditors on homes conforming to a certain size and value profile, but having no other relationship. These were not part of the same communities, not part of a single development project, not built by a common builder, or anything else. This struck Lincoln as strange. Why "pool" all these unrelated properties together? And would be in the completed "pool?" Why was the Bank of New York underwriting this project?
Enter the Securitized Derivative
Excel Mortgage, a highly valued client of CWT was about to become part of history, doing something that had never been done before: registering a bond for sale to the public, which bond was based on pooled notes, a hybrid of debt and equity interests in and contingent claims to realty. This type of financial instrument had never before been sold to the public, though it had existed for about 25 years in the "private placement" market.
Lincoln was unwittingly participating in the first initial public offering (IPO) of a bond, a debt instrument, derived in part from promissory notes, 'debts,' and in part from contingent pledges of title, 'secured equity,' in residential real estate.
Securitized derivatives were being born at 100 Maiden Lane.
Bernard Madoff, who founded the NASDAQ when he was 33, was a prominent client of CWT, walking the floors of Cadwalader late at night.
The entire staff of CWT, underwritten by the Bank of New York, supporting Excel, were charged getting these new-fangled "derivative" instruments past examination by the Securities & Exchange Commission (SEC).
This was an arduous, and expensive task, necessitating a "lint-picking" review, before these 'derivative instruments' could be packaged under the name of Excel Mortgage and offered both on the NYSE and NASDAQ. An SEC Registration Statement is an application for Federal Blessings affirming investing in a certain stock, bond, or "other instrument or obligation" is a reasonable investment for an average investor to make.
Supposedly "sophisticated investors" can do whatever they want to do, so long as it's not expressly fraudulent or otherwise illegal. But the average grandmother investing for her grandkids' college needs Federal Protection. Like "Social Security", the concept of "Security" in the "Securities and Exchange Commission" is essentially a matter of "Trust us, We're the Government."
SEC Registration Statements require, prior to sale of any debt or equity instrument to the public, disclosure of all a companies' assets and liabilities along with the qualifications of its officers and directors, and more.
Nobody outside of the law firms who prepare such things and SEC staff, would ever read this, but preparing the registration would bring CWT millions of dollars.
Excel Mortgage, however, was not selling stock in itself as an enterprise or an entity: it was selling a pooled collection of utterly unrelated and unconnected and barely similar promissory notes with contingent interests in, and access to, equity ownership of real property owned by 1500 different people and subject to 1500 separate notes and mortgages.
1993 – Anomalies, and Questions, Emerge
Who was to supervise its operation after "Registration"? What coherence did this "enterprise" have ASIDE FROM the Registration Statement? Would anyone ever recognize it as a "business?" If so, how and why? Lincoln was puzzled and perplexed, and not satisfied with any of the answers he was getting.
The SEC did not appear to inquire into post-issuance management or maintenance of the pool of assets. Once "securitized" the notes would still be handled by individual originators or assigned to servicers. Lincoln asked "what was there left to be assigned or handled once the notes and mortgages were pooled?"
The SEC is charged with protecting small individuals and the corporate investor.
The SEC is expected to be involved in examining and making inquiries about a company's claims for potential and predictions of earnings or profitability.
On what opinion or data would these be based for the Excel Mortgage Pool, since there weren't any?
The opinions used were based on the "normal statistical performance of similarly credit rated and similarly valued mortgages in similar markets from studies of a group at MIT Sloan School of Management headed by a then no-name professor Frank J. Fabozzi. Fabozzi, with close ties to the Bank of New York, was also among the occasional Night walkers at Cadwalader.
The process of preparing an SEC registration statement is a gold-mine for lawyers inclined to highly detailed work. Such a process for registration can normally require Lincoln said, over a thousand individual revisions. The Excel Mortgage registration would be subject to over 2,000 revisions, but in all this there was still no attention given to claims of ownership, transfer of title, the laws of agency and fiduciary duty of managers, any of the concerns which normally plague the corporate world and frame the concern of SEC examiners and securities lawyers.
What's In It for CWT?
The careers of young associates, and even older partners, at firms such as Cadwalader, Wickersham, & Taft, Chadbourne & Park, Sullivan & Cromwell, or Skadden, Arps, depend upon work measured in billable hours. Cadwalader had a "billing goal" of multiple millions of dollars for the Excel Mortgage registration project.
Lincoln recalls three relevant details:
First, the firm was never able to reach it's own goal of billable hours by the time the project was complete.
Second, the firm sent constant "internal memoranda" by e-mail to all employees, down to the lowliest legal secretaries and paralegals, to work harder and BILL MORE HOURS. It was simply inconceivable that Cadwalader might have to refund any part of enormous retainer paid for the Excel Mortgage, SEC Registration Statement project. The money for this had all been advanced by BNY, who counted on Cadwalader to do the job which needed to be done.
Third, the practical purpose of any billable hours stood quite above and beyond any possibility of doubt or question. In fact, any and all billings, however described, so long as they were assigned to the Excel Mortgage Registration Statement Account, were welcomed.
Lincoln was therefore able to unleash his curiosity, delving late at night after hours into issues which ranged far, far afield from the environmental history, condition, and culturally or historically significant use or contents of the subject properties.
Despite some losses during the 2007-2008, CWT was in 1993-1994, and remains today, the top firm representing the creators and implementing the designs of "structure finance and derivative securitization" world wide. Lincoln wanted to understand what he was doing, and what he was involved in creating. The more he found out, the more troubled he became.
As an entry-level associate at Cadwalader Lincoln received his own office and secretary and paralegal. Little time was spent interacting with others in the office. A quick question might be asked but friends did not come quickly. Each associate knew what mattered was the hours billed, and friendly socialization was hard to itemize even on the Cadwalader charts. Hanging over the heads of all new associates was the goal of "making partner."
As an anthropologist, Lincoln saw immediately the subculture of the law firm had its own standards, values, and mandates. The firm had high standards for dress which included ties which remained in place all day, regulations for tie clips or tie pins and cufflinks and belts and, of course, shoes, whether white or "normal."
Standards for women included skirts below the knee and mandated the length for sleeves and the height of necklines and collars. Even the length of hair, for women, was described and outlined in the firm guide, although one paralegal from the litigation department was granted a special exemption, for cause. Known to and noted by everyone in the firm, for his ponytail and paisley shirts, the associate was hired from SDS in California as "our eyes and ears to the lower classes," as the senior partners consistently and uniformly described him.
Lincoln, as an undergraduate, had twice been voted, "best dressed man on campus", but the whole Cadwalader atmospheric ethos of bloodless conformity, as noted above, was for him one of stifling suffocation.
The anomalies which began to intrude on Lincoln's consciousness during his late hours trying to understand the "entity" being sold almost as if it were a company or entity, without actually being one, became an obsession. At first, this lead only to more billable hours, but the trip down the rabbit hole became increasingly disconcerting.
All questions of real value or reasonable expectations, lead the inquirer to the Bank of New York's Heart, ending any questions.
The Disconnect between Law and Derivatives
Lincoln's law school classes, under the University of Chicago's Andrew M. Rosenfield, William Landes, Geoffrey Parsons Miller, and Richard A. Posner, and from his further and ongoing research as a Law Clerk with Ryskamp and now at Cadwalader, had considered the question of real value and reasonable expectations.
Issuing and selling securities, debt or equity, takes place when a company, or group of people who have control over assets they planned to use to make money, or with which they were already doing something generally profitable, or wanted to raise new capital and/or liquidate their ownership and interests in an ongoing and successful venture.
This did not come close to describing what Bank of New York had underwritten for Cadwalader to prepare for Excel Mortgage.
This SEC Registration Statement gave birth to new type of "debt-equity-derivative debt instrument" which had none of the elements or characteristics of a traditional enterprise at all. It was PAPER MADE FROM PAPER, SECURED BY PAPER.
Indeed, the Excel Mortgage Bond, which was soon to be popped onto the market with an SEC certification of Federal conformity was a creation of the lawyers, by the lawyers, for the lawyers.
As one of the most senior associates, now firm Chairman, Christopher White explained to Lincoln when he asked him, "Who will own the interests in these notes once they are securitized?" He grinned boyishly from ear-to-ear and said, "we will, because everyone will have to pay us to tell them."
Without any unifying manager or common owner for these properties, the pool of notes struck Lincoln as like nothing so much as "res nullius" in Ancient Roman Law—the legal category of "property belonging to no one", e.g. virgin forests, wild beasts and undomesticated fur and game animals of every kind, the un-owned and un-ownable creatures of the deep.
Excel Mortgage was going to pool all these "derivative" real estate mortgage interests, whose only commonalities marking them as similar were the price, promissory note, range, size and "single-family home-residential" nature of the properties, and the credit or FICO scores of the owners.
Having "pooled" these "cherry picked" assets, Excel was going to create a strange creature without an owner until either default or foreclosure moved someone to homestead these unownable notes back to control and "ownership" again.
In essence, the concept was, "everything belongs to everyone in common" and "debt is not individual but collective."No one owes his or her debt to any person, but everyone owes it to everyone to pay. This concept seemed, even to Lincoln in 1994, strangely reminiscent of Aldous Huxley's "Brave New World."
The Excel Mortgage Bond to be securitized reflected an artificial "derivative" interests in a non-coherent, uncontrolled mass of wealth, which could and would have to be tamed individually, just like hunting the wild game of the woods.
There would be only a pretense of relationship between the notes originated and the notes collected upon.
There was no one to oversee the transfers, no one to audit the exchanges of values; there were quite simply no responsible parties anymore than anyone can take charge of wheat chaff thrown into the wind or the by-products of a paper mill dumped into a river, yet these "derivative by-products" were being STRUCTURED into something said to have value.
Around 1500 or 2000 properties had been collected together and placed in a basket or pool. But no single plan of real estate development or construction or sales was involved, nor was any contemplated. Nothing joined these properties as a class. Most were not new, but merely resales.
Raising the Issues
Lincoln dug in further, producing and circulating to all his fellow associates and the senior partners at Cadwalader his own memoranda: lengthy studies and analysis on issues such as the fiduciary obligations in the Law of Agency.
Fiduciary responsibility of issuers of securities to purchasers, holder in due course doctrine, implied covenants of good faith and fair dealing between parties to a contract, privity of contract itself, and commercial paper doctrines such as endorsement and ownership as holder, and the comparative rights and priorities of "naked" holders vs. "perfected" holders.
As Lincoln's months stretched out among the whirring circular brushes which polished the green and white marble floors of CWT, he spent more-and-more time with the partners of real estate department, which seemed to understand his worries and concerns better than others, certainly better than the Fourth or Fifth year associate in charge of coordinating the Excel Mortgage Project who kept explaining "this is my road to partner; if I can finish this and make it happen, I won't have to worry about how to live on these lousy six figure salaries anymore, I'll finally be making millions, and that's why we all came here, isn't it?"
Questions Find Answers
Since it was not why Lincoln had arrived at 100 Maiden Lane this presented a dead end for him.
The real estate connection, and an aborted plan to open a CWT office in California, permitted him to compare the Excel Mortgage project with another, more traditional real estate development Sacramento, California.
An extremely prominent CWT client based in Los Angeles was complaining and encountering major problems because of a parallel but separate and distinct set of misapplications of the law of agency, fiduciary duty, and obligation, also originating from the same historical "Cadwalader Memorandum" on transfer of interests which had triggered the explosion of derivative innovations in the securities realm.
With CWT acting as counsel for an old and distinguished California family and collection of enterprises, the Ahmansons, tracts totaling several dozen suburban "townships" in El Dorado, Placer, Sacramento, Sutter, Yolo, and Yuba Counties had sold by the Ahmanson family to a Japanese firm and retained an "Ahmanson Construction Group."
The intention was to build a resort in the area for the benefit of the Japanese owners acting as "construction agents."
Normally construction is performed pursuant to agreements with "independent contractors" who make estimates but are not obligated to continue working if their estimated budgets prove insufficient to complete a project. The Japanese investors were seeking to securitize all the sales in this immense, almost unimaginable project.
Involved, were the Bank of New York, with Cadwalader's long-time California based H.F. Ahmanson holding Company, parent company both to Ahmanson Construction and the since failed Home Savings of America Bank.
The "construction agency relationship" which Cadwalader had created imposed devastating duties and obligations on Ahmanson. As agents, Ahmanson Construction was obligated to use its own money to achieve the ends of the principal, in this case the Japanese company which had purchased the real estate but woefully underfunded the construction of the vast tracts of homes. Ahmanson could not make a profit or even break even. In effect, they had become slaves to the Japanese and might never be compensated.
Lincoln, having reviewed the facts, pointed out to Stephen Meyer, Richard C. Field, and John McDermott, the partners most closely associated with Ahmanson, that by not only failing to protect Ahmanson, but in fact, selling them into quasi-slavery as agents under a contract without guarantees of adequate funding to execute agency obligations, the firm had made a ghastly mistake amounting to nothing less than legal malpractice. This was a breach of fiduciary duty in and of itself.
Lincoln was told, "This firm has a policy of doing no wrong. Therefore, you are wrong. The firm is never wrong. You should reevaluate your conclusions."
This happened in 1994, only two and a half years after the sensational October 1991 confirmation hearings for Justice Clarence Thomas. The Paula Jones allegations against the new President Clinton, were beginning. "Sexual harassment" became a great boogie-man haunting law firms all over America.
Consequences are Clarified
After reading his memorandum on the Ahmanson project, these senior partners asked Lincoln to leave the room.
When they called Lincoln back in, they told him, very solemnly,
"you know you need to keep your nose clean around here. We have all received reports that you have taken your secretary Alex to lunch more than once and what's more you gave Holly, the Senior Secretary in recruitment & personnel, flowers for her birthday and Valentines Day. So just remember: never ever do anything, anything at all, that you would not want to see published on the front page of the New York Times. Anything here can be, you know, and anything will be, at the drop of a pin, because everyone is very sensitive to questions of decorum these days, and, after all, you are a married man."
Lincoln reports he did not even bother to ask how they happened to think of this only after a three hour meeting concerning the Ahmanson contract of construction agency, when he had never heard about any concerns of this nature before.
At work, Lincoln continued to pile up daunting billable hours doing research on a growing list of issues, each going back to the dissection of the elements of value, which were being "deposited" into the derivative pool. He was determined to understand what was really happening. Why were they doing this?
Confirming what Christopher White had told him before, a Properties Department attorney named Stephen Meyer, advised Lincoln to keep his mouth shut, this happening shortly before Lincoln was asked to resign. Both men had made it clear, in nearly the same words, that Lincoln should be careful about questioning or criticizing firm's plan for transforming the economy of the Western World, "this is how things are being done these days. We do because we get to charge everybody. This is how the whole world will be managed by 2020, we have a plan."
As Lincoln was to discover, there was a plan. A book called "Cadwalader 2020" contained a comprehensive manifesto of how the world would be changed by the year 2020. Unsecuritized individual debt would no longer exist.
During Lincoln's entire time at CWT, the firm maintained a high level of security over the Excel Mortgage work, work which finally involved everyone at the firm. All who worked at the firm had to submit to a frisk on leaving work. No papers or laptop computers or diskettes, this still the era of 3.5 inch diskettes, were to be taken home or removed from the premises, and no external e-mail was allowed connecting to firm e-mail. All firm e-mail was in fact carefully monitored.
To entirely use up the retainer on the Excel work, Lincoln and all the other first and second year associates found themselves in a large conference room supervised by some of the partners pasting labels on files.
The partners had to review the signature pages before officers of Excel would sign the documents, and the associates were there to prepare and affix signature tabs, saying "sign here, Mr. So-and-So, on to the final pages of Statement before final submission.
Lincoln said it seemed odd to use attorney billable time to prepare, double-check, and verify signature tabs, even on a super important document until you considered the driving desire of CWT to maximize their billable hours.
Billing rates were $150.00 an hour for new associates, $60 – 80 an hour for paralegals, and $40 – 50 an hour for secretaries. On being told that he had failed to bill his secretary's and paralegals' time for bringing him after hours meals and snacks, Lincoln asked the senior associate in charge of organizing the Excel Mortgage Project how much the firm billed out for the hourly operators of the automated circular marble floor polishers which whirred seemingly ceaselessly day and night throughout the offices. Epstein just glared at Lincoln silently. Those hours were not billable.
CWT was determined to drain every possible penny from the work done for Excel Mortgage, and did. This appeared to be consistent with the Bank of New York's plan in financing the project in the first place.
As Lincoln's research continued, the business plan being followed by Excel Mortgage also emerged, in all of its complexity and disturbing detail. The company had seen the potential to redefine a debt, recreating it as equity, and equity can be used as collateral for originating and extending more debt, which can be hybridized with contingent interests in an ever expanding pyramid of debt, doubled into equity, doubled into debt…. And again, this was the CWT-BNY plan for perpetual inflation.
There was quite simply no plan other than to pool and securitize the notes to issue X millions of dollars in bonds. These would be sold on the major stock exchanges, generating equity. The equity would be used to extend or originate more money to the borrowing public who then "sell" or give their new notes. This then generates more equity through debt, a constantly pooling and production of derivatives then sell to continue the cycle.
Ponzi Scheme Emerges
After his first month of painful research, it took Charles an additional 6 weeks to figure out and map the nature of the pyramid, another 6 weeks to check his work and accept the results, and then he started writing memoranda, one after the other, each one critiqued by other associates or the senior partners and getting longer and longer.
His first memorandum was entitled "The Law of Fiduciary Duty in Agency."
His second was "Transfer and acceptance of instruments by endorsement and receipt: who is responsible?"
There were at least four others, the longest of which was over 500 pages.
Lincoln's conclusion was breathtakingly simple: "merger of identities destroys the identities merged, there is no individual liability for debt in the absence of privity of contract, and no privity of contract without individual identity of contracting parties."
It was clear from the elated attitude of the Senior Partners that designing and implementing the Excel Registration Statement, as the first IPO of its kind, stood in their minds as their most important contribution to western civilization, as envisioned through the world of "Cadwalader 2020".
Finally, Lincoln was asked to resign, about six weeks shy of his first anniversary. His questions and concerns had not ended and the Partners were becoming hostile.
Leaving with a not quite "Golden Parachute" consisting of a $50,000 severance payment, he had vocally identified a series of challenges which the management of Cadwalader had no intention of addressing. It was now clear to Lincoln these were not any kind of mistake or oversight.
Lincoln's final memorandum at Cadwalader opined, perhaps overestimating general knowledge of the law, "no mortgage note included in the Excel mortgage pool will ever be lawfully collected in the event of borrower/credit-debtor default, because the pooling of identities obliterates individual obligations and rights, and discrete transactions lie at the foundation of our system of contract and debt."
At the meeting where he finally resigned, the Senior partners, perhaps understanding the American public better than Lincoln, said to him, "Who is ever going to notice lack of privity of contract besides you? They teach you all those archaic "Elements of Law" at the University of Chicago, we know all about it, but nobody does business that way anymore. The economy of the future is now, nobody cares about endorsements and signatures anymore, it's all going to be electronic, anyhow."
Lincoln responded, "well, then, you're going to have to change the law." And the masters of the CWT universe said, "Don't let the door hit you on your way out, we write the law, we interpret the law, we tell everyone in America what the law means, that's what we do.
The Price Paid
The next nineteen years of Lincoln's life have been filled with constant attacks from the legal establishment from directions and in ways which exacted a hideous toll on him and those he loves. He has repeatedly learned what it is to be hated, rejected, despised, a man of sorrows and acquainted with grief. In those two decades he lost his wife, his birth family, and his son, all his inherited property, including several homes and a gigantic private library and personal collections of fossils, numismatic, painted, and sculptural art, his law licenses in three states and even his own not-at-all-insubstantial investments.
Lincoln notes that, after what can only be called a blessed beginning in life with his loving grandparents supporting him, an exceptional education, and basically a privileged and charmed first three decades of life, his consistent pattern of loss only began when he was 33-34 years with his entry into private law practice at Cadwalader, in what, quite simply should have been "the best of all possible worlds."
Left with nothing, he refused to quit.
All of these events began after those critical months, less than a year, that he had spent at Cadwalader, Wickersham, & Taft.
As historical events unfolded, parallel to his own life, his worst projections regarding the impact of the new market in mortgage derivatives proved to be frighteningly accurate. Lincoln began to research how the runaway Ponzi Scheme could be halted, and reversed.
A Solution
According to Lincoln, for the past ten years, his life has been entirely shaped by the mortgage crisis and its origin in securitization. The question which, he says, drove him is how private property and integrity of contract could restored in the face of the "New World Order" Plan. This is the plan Lincoln first became aware from the internal firm booklet "Cadwalader 2020," while he was working at CWT in 1993-1994.
Lincoln believes such restoration is possible. The systemic fraud has not gone unnoticed, as CWT and BNY clearly thought would be the case. Their concern is registering through the rising wave of settlements which are now extinguishing the cases they deem most threatening. These cases are now settling on the courthouse steps for significant amounts and return of the real estate, free and clear of mortgage related liens.
Banks understand the ominous possibilities they face if juries realize what really happened. And today, it is not just Cadwalader. Nearly every major financial law firm in the United States who is involved, directly or indirectly, in the implementation, defense, or coverup of securitization is potentially liable.
This potential for liability makes the settlements paid out by cigarette companies seem like chump change.
As long as such settlements are few and remain outside the view of the courts, the banks are safe. But the moment juries hear the facts, and see the reality, the banks are toast, and they know it.
And here, Lincoln said, is the leverage point from which change can be enacted. More cases must be litigated using the facts so cases won in the light of day can become case law and precedent. The war can be won, but will be costly. This challange requires, along with several lines of attack, the means for funding litigation.
One possible solution is to solicit private direct investment in litigation for individual cases in exchange for a share of the awards by the jury. Another is to design an "anti-derivative derivative" plan which bundles and pools both investments and potential awards, allowing Americans at all income levels to invest in the effort.
For this derivative, investors would understand both the risk and the benefits of investing.
Lincoln's team, they know, cannot fund its efforts as the banks do, by an out of control pyramid scheme piling debt on equity to create more debt, but Lincoln sees a certain symmatry achieved by using the weapons created by the originators of the problem against them.
Either solution, Lincoln says, lies directly in the hands of Americans. If the money is available, litigation can go forward. He and the team see a build out across the country, with litigation taking place in every state as attorneys sign on and funds are available.
They have already begun. Lincoln's team is now working with homeowners and the currently small number of attorneys willing to litigate. They have no illusions. They are aware they are going up against the most powerful institutions in the world. But they also know that, if they are successful, the crack now forming in the protections constructed by CWT, BNY, and so many others, makes it possible to reverse the ominous trends in the American housing market while proving it is possible to enact accountability for a corrupt establishment and good for the people.
If houses now held by banks go on the market, or are returned to their owners, the heavily inflated prices of homes will drop to its natural market level based on supply and demand. Communities will stabilize, as will the lives of Americans.
The America which emerges from this crisis can be very different. No stability will ever result from the current expectations of perpetual economic growth relying on perpetual inflation and perpetual motion in the market place, and the resultant social instability.
The 99% need to bring the 1% home to live with the rest of us in peace, Lincoln says.
Given the propensity of the legal establishment to go after activist attorneys, Lincoln admits this will not be without risk, but public involvement can help here, too. He remains confident, many will step forward. They did so in 1775 and in other times of crisis in America.
Failing to act, he said, means abandoning Americans to the cartels and monopolies who are responsible for what has happened to our country.
Lincoln and other members of the team believe strongly most attorneys and judges, when asked to make a choice in the light of day, will do the right thing.
The effort has already begin in New Jersey. Right now he has a case in motion in the Garden State, just across the river from Manhattan, where Cadwalader still holds sway at the ominously named "One World Financial Center."
Now, they are looking for more attorneys who love and respect the law, and investors who know what matters most and want to make a difference. His website is, homeownersjustice.com.