Few subjects present an undisputable window into modern society than the electronic version of reality that is dispensed through television broadcasts. This technology does not require interactive skills or critical thinking acumen. Just watch and fall into a daydream trance. TV is the stealth killer that penetrates 114.7 million American households. According to Nielsen, the 2012 Universe Estimate (UE), reflects a reduction in the estimated percent of U.S. homes with a television set (TV penetration), which declined to 96.7 percent from 98.9 percent. Should this turn down suggest promise or is it merely a result of internet substitution?
With the proliferation of cable channels and 24 hour programming, the landscape of TV addiction vastly impacts perception and dramatically excludes normal interpersonal relations. Melissa Melton cites the following in her article, TV: Your Mind. Controlled.
"According to last year's Nielsen report, the average American over the age of two years old watches more than 34 hours of television per week, plus at least three more hours of taped programming. The report also noted that the amount of time we spend watching television increases as we get older."
This overwhelming intrusion into and over personal time and space are often called entertainment. Broadcasts that bill themselves as news or business shows claim to provide useful information. Sport coverage makes no pretense of presenting socially significant content. Yet, vast segments of the public are wrapped up in the childish exercise of false hero adoration.
Television's reporting on politics is miserable by any coherent standard of journalism. The business of television has little to do with an accurate chronicle of events or the meaning of decisions and actions. In order to understand the objectives of the content producers and the basic purpose behind the cultural soothsayers, a review of Mind Control Theories and Techniques used by Mass Media, which is a well documented source that outlines how the mass media really operates, is useful. Examine the specifics and draw your own lessons.
"Mass media is the most powerful tool used by the ruling class to manipulate the masses. It shapes and molds opinions and attitudes and defines what is normal and acceptable. This article looks at the workings of mass media through the theories of its major thinkers, its power structure and the techniques it uses, in order to understand its true role in society."
The conclusion of this account is a valid summary.
"Lippmann, Bernays and Lasswell have all declared that the public are not fit to decide their own fate, which is the inherent goal of democracy. Instead, they called for a cryptocracy, a hidden government, a ruling class in charge of the "bewildered herd." As their ideas continue to be applied to society, it is increasingly apparent that an ignorant population is not an obstacle that the rulers must deal with: It is something that is DESIRABLE and, indeed, necessary, to insure total leadership. An ignorant population does not know its rights, does not seek a greater understanding of issues and does not question authorities. It simply follows trends. Popular culture caters to and nurtures ignorance by continually serving up brain-numbing entertainment and spotlighting degenerate celebrities to be idolized. Many people ask me: "Is there a way to stop this?" Yes, there is. STOP BUYING THEIR CRAP AND READ A BOOK."
Such a sensible solution as turning off the misinformation screen is not an option for most of the typical dullards that think of themselves as normal and informed citizens. Society is populated with marginally functional and enthusiastic compliant serfs. Contentment is judged by actions not merely by sentiment. An unquestioning and obedient populace perpetually distracted from serious issues and unaware of comprehending the linkage and ultimate aims behind world events, has always been the goal.
The most profound use of these media techniques usually deal with War & Peace: Media and War. Stanford University publishes this account by Johnnie Manzaria & Jonathon Bruck, Media's Use of Propaganda to Persuade People's Attitude, Beliefs and Behaviors.
"Propaganda is so powerful because everyone is susceptible to it. This is true as explained by Robert Cialdini, an expert in influence, because people exist in a rapidly moving and complex world. In order to deal with it, we need shortcuts. We cannot be expected to recognize and analyze all the aspects in each person, event, and situation we encounter in even one day. We do not have the time, energy, or capacity to process the information; and instead we must very often use our stereotypes, our rules of thumb, to classify things according to a few key features and then to respond without thinking when one or another of these trigger feature are present (Cialdini 6). While this makes people highly susceptible to a propagandist who understands persuasion, in general it is the most efficient form of behaving, and in other cases it is simply necessary. Additionally, propaganda includes the reinforcement of societal myths and stereotypes that are so deeply embedded within a culture that it is often difficult to recognize the message as propaganda."
The attitude that such practices are "most efficient form of behaving, and in other cases it is simply necessary", is most disturbing and certainly fits the mold of how TV operates.
The examples cited in this case study deal with foreign policy issues. However, the summary on How to Defend Against Propaganda, is worth a look.
"As a result of our increasing sophistication and to build our civilization, we have created and environment so complex, so fast-paced, and information-laden, that we must increasingly deal with it in the fashion of the animals we long ago transcended. Thus, from the case studies on how the media uses propaganda, we can understand that the media does more than presentation facts and information. The media has the ability to exploit persuasive tactics to the specific definition of propaganda: the spreading of ideas, information, or rumor for the purpose of helping or injuring an institution, a cause, or a person."
Now ponder the disclaimer from this academia project: "We are not advocating that propaganda is wrong; we have tried to show, that overall it is usually helpful to respond to messages mindlessly, and that the truly only way to defend against it is to be more aware of the tactics being used."
Also referenced in this study is Phil Zimbardo.
1) Be aware of the general perspective that others use to frame the problem or issue at hand, because accepting their frame on their terms gives them a powerful advantage.

2) Be sensitive to situational demands however trivial they may seem: group norms, group pressures, symbols of authority, slogans, and commitments. Don't believe in simple solutions to complex personal, social, and political problems.

3) In the end, it must be remembered that it is not enough to dissent vocally — one must be willing to disobey, to defy, to challenge, and to suffer any ensuing consequences of these actions.
Relate this thinking to the television broadcasts and series that occupy the gratuitous viewing of the general-public. It may be functionally realistic not to expect current event discernment from the mediocre crowd, but what motivates these distraction deprived viewers from absorbing the brainwashing message?
Escape from reality probably is the most adept answer. Nonetheless, the dependency on relinquishing individual responsibility and living under the principle of personal integrity is too difficult for most. The easy way out is to believe the junk fed from the TV screen.
Newspeak has become the dominant culture and TV is the chief vehicle for spreading the lies and deceit. Jack Blood provides a succinct summary in, TV = Mind Control (Why do you think they call it Programming?)
"Once again the system is at work, knowing how easy it is to control the minds of a dumbed down population that has been well trained, and some might say socially engineered, to never question authority, never think outside the box, never seek accountability and never think for itself. Easily manipulated, millions of people are conditioned to believe, from a very early age, that anything emanating from television is sacrosanct. Thus, everything they watch is reality and anything they hear is truth. Anchors and reporters become trusted personalities voicing reticent opinions whose veracity are seldom, if ever, questioned.

The Establishment has perfected its machination of propaganda, creating the realities it wants into society, forming whatever truth that will be of the greatest benefit, not to society, but to itself. Whatever reality it wants to create and disseminate is quickly absorbed by a population eager to feed off the mammary glands of television. The Establishment, the corporate world and government have for years told us how and what to think, how to act, who to obey and where to follow, condemning our minds to obedience, our lives to conformism and silent acquiescence."
Is it not time to make a clean break from this self-induced imprisonment of images and sounds that spills out of the television machine?
Art is dangerous. It makes people move out of standard-response channels.
They don't see what they're supposed to see anymore. They see what they're not supposed to see.
That's why colleges teach brain-deadening courses in art history. Every attempt is made to codify the students' reactions.
I'm not just talking about political art. I mean anything that truly comes out of reliance on imagination.
Those who run things—and their willing dupes—want reality to look a certain way and be experienced and felt in certain ways. These limited spectra form a shared lowest common denominator.
Even so-called spiritual experience is codified. It's called organized religion. I call it "give money to the ceiling." You give your money and they tell you high how the ceiling of your experience is and what you'll find when you get there.
Art has none of these limitations. It's created by people who've gone beyond the shrunken catalog of emotions, thoughts, and perceptions listed by authorities.
Art, by which I mean imagination, throws caution to the winds. It invents realities that engender new reactions, never before experienced. It blows apart old rigid perception.
The hammer blows and the soft propaganda of the common culture install layers of mind control: "See things, experience things in these prescribed ways."
Over the years, I've encouraged a number of people to become artists. Aside from the work they then invented, I noticed their whole approach to, and perception of, life altered radically.
Their sense of vitality, their courage, their adventurous spirit came to the foreground.
Mind control, externally applied and self-induced, is all about putting a lid on creative power. That is its real target.
The one trap an artist—which is to say anyone who lives through and by imagination—has to avoid is thinking of himself as a victim because he is "an outsider."
Outside is good. Outside has great strength.
When an artist invents himself as a victim, he then goes on to lash out at people who have nothing to do with the fate to which he's consigned himself.
Authorities in any society, no matter what they call themselves, are invested in systems that will maintain a status quo of perception. They are constantly producing new systems for that purpose.
Technocrats would like you to believe that hooking your brain up to some super-brain computer will fulfill your needs and desires. They seek to prove that all invention, all creation, all art, all imagination is merely a set of calculations within a closed system.
This effort betrays their own despair. They see no way they can truly create.
It is the vacuum in which all elites live. They build up a frozen dead consciousness of models and algorithms and "solutions," and they seek to impose it, as reality, on the minds of populations.
Essentially, they're saying, "If we have a soul-sickness, you have to have it, too."
It's called hatred of life.
On the other hand, individual creative power launches from a platform of freedom and rises through layer after layer of greater freedom.
From that perspective, authoritarian power looks like a sick-unto-dying charade.
The author of two explosive collections, THE MATRIX REVEALED and EXIT FROM THE MATRIX, Jon Rappoport was a candidate for a US Congressional seat in the 29th District of California. Nominated for a Pulitzer Prize, he has worked as an investigative reporter for 30 years, writing articles on politics, medicine, and health for CBS Healthwatch, LA Weekly, Spin Magazine, Stern, and other newspapers and magazines in the US and Europe. Jon has delivered lectures and seminars on global politics, health, logic, and creative power to audiences around the world. You can sign up for his free emails atwww.nomorefakenews.com
Source: Jon Rappoport  |  No More Fake News
No doubt you have heard about the War on Drugs, the War on Terror and the War on Happiness. However, you may not be familiar with the War on God, possibly because it would be an unpopular war to discuss publicly. By the "War on God" (definition) we mean the collection of strategies, methods and techniques which have the combined effect of preventing or seriously hampering the efforts of individuals to seek or achieve legitimate Spiritual enlightenment and the Soul's eventual return to God.
The War on God is an ancient war. While the United States and other countries play an active role in this war today, they definitely did not initiate the war. If you want to use the Christian bible as a reference, you could argue that the War on God began shortly after man was created and rejected God in favor of Satan. Clearly, in some form, the War on God has existed throughout human history.
Today, the United States has effectively broken off diplomatic relations with God. The oligarchs who run the country never physically die and so their souls stay on Earth. Apparently, the United States actually believes that its technology, occult knowledge and black magic skills place it in a position which is superior to God.
We know from whistleblowers like David Morehouse that the United States sponsors and trains a cult of psychics to carry out psychic espionage (remote viewing) and also assassinations using psychic black magic techniques. According to clips of his various interviews on YouTube, it was the training in psychic assassinations which caused Morehouse to become disillusioned, quit the secret program and blow the whistle on the operation. Other countries may well operate similar programs but the details will remain unknown until someone defects and exposes them.
The leaders of the United States have always worshiped Satan. The United States was founded by a cult of Satanists known as the Masons and remains under control of that cult today. By rebranding their cult as a nation state, the cult created the appearance of legitimacy. Cult secrets simply transitioned to state secrets. Cult threats to kill anyone telling their secrets transitioned to the crimes of treason and espionage.
Nothing really changed except for the rebranding from a cult to a government. Today, essentially all members of the CIA, NSA and NASA are Masons. All US presidents have been Masons with the two exceptions of Abraham Lincoln and John Kennedy who were both assassinated.
The term "national security" refers to the security of the cult and not to the security of the general population. The Masonic motto is "If you are not one of us, you are nothing". The cult exists only to enrich itself.
The Masons study and practice the occult. Serious study begins after they take a formal oath of allegiance to Satan at the 30th degree initiation. Basic occult knowledge is neutral and everyone who advances Spiritually learns it. However, Masons seek this knowledge to gain power and control over others as opposed to knowledge for personal advancement. This choice, commonly called the Left Hand Path, places them in opposition to the will of God.
If the Satanists simply wanted to sell their Souls to Satan and mind their own business, one could argue that they had that right because they had free choice. However, the situation is not that simple. The Satanic oligarchs did freely choose to worship Satan. However, they also desire a comfortable life. They don't want to do any "grunt" work. Therefore, they have enslaved the remainder of humanity and are holding their Souls prisoner on this planet to service their needs. Therefore, if you, as an innocent Soul, ever plan to escape from this place and return to God, it is in your interest to investigate and gain an understanding of this war so that you will have an opportunity to Spiritually evolve. Otherwise, your Soul will remain a prisoner here — lifetime after lifetime — serving the Satanic overlords essentially forever.
Earth Based Religions
The phrase Earth Based Religions (definition) refers to religious schools which seek and use knowledge, including occult knowledge, to enhance their experiences during their human lifetimes as opposed to using the same knowledge to foster Spiritual development with the ultimate goal of achieving a stable non-physical Spiritual existence.
Although Pagan religions are usually grouped into this category, a more careful examination would reveal that essentially all mainstream religions are Earth based religions. Mainstream religions make constant references to God and Heaven but never explain exactly what they are talking about. Their books concentrate on historical narratives concerning how people in the past lived and coped with the basic problems of human physical existence. They never give details of any level of Spiritual existence or even any specific hints about what life beyond death will be.
Let's try an example. Suppose you have never seen a motor vehicle. You have heard vague stories that they exist, but that is all. Then, suddenly, you find yourself behind the wheel of a car on a high speed road like the US interstate system or the A roads in Britain. What would you guess would be your chance of survival? Try less than zero.
Now suppose you physically die. Suddenly, you find yourself in your Astral body. However, no one ever told you that you have an Astral body. It does not operate under the same rules as a physical body does. It is a very pliant and nimble body. It can travel in time to the past or future, access any plane and subplane in the Astral universe and research the absolute accurate and incorruptible records system known as the Akashic Records to name just a few. But, as in the previous example, you never learned how to "drive" it.
You would have done fine on the highway if you had gradually learned to drive a motor vehicle. You would do fine after death if you had some experience and training with your Astral body. However, no one ever taught you. What practical use is any religion that constantly rants about Heaven but offers no practical advice about your life after this life?
This information may have been a guarded secret in the past, but those days are gone. You can research this information to your heart's content on the internet, locate legitimate Spiritual groups and learn from those who can leave their physical body and explore the non-physical dimensions. But, don't expect any help from a mainstream church.
You might do well to recall the famous quote attributed to Jesus, "The truth will set you free". Mainstream churches are large, rich institutions. They did not get that way by "setting people free". They got that way by terrifying their followers with ridiculous horror stories of what will happen to them if they do not obey their crazy doctrines, stay with them and give them all their money.
Gnostic and other "non-traditional" religions may be Spiritual based as opposed to Earth based. Jesus always reminded everyone that he represented a kingdom "not of this world". If we had accurate records of his true lectures we would no doubt find practical instructions and information about this "other world". We don't have this information because any practical Spiritual teachings he might have given were censored out to create the simplified — but Spiritually sterile — mainstream religions we have today. They are simple to comprehend and follow but will not lead you anywhere except another physical lifetime somewhere on Earth.
Life Before Technology
Before technology life was simple. Although existence was hard, the opportunity for Spiritual experiences was greater than today. Consider, for example, all the empty time you would have as, say, a sheep herder. Nothing to do except make sure the sheep kept moving. In this situation, there was ample opportunity for the mind to wander and perhaps contemplate and glimpse other realities.
Also, and perhaps most important, no electric grid existed on the planet. Electric fields appear as solid "matter" in the Astral dimension and so can affect Astral experiences — generally in a negative way. Artificially created electromagnetic waves which blanket the planet today also have subtle and generally negative effects on living creatures.
Pagan groups generally conduct occult rituals outdoors and away from high population areas. When buildings are used, it is desirable that they be made only of wood and assembled without any metal (nails) and, of course, have no electrical wires.
Both good and evil existed before technology as they always have. It was possible to use psychological propaganda to influence and control susceptible masses of people. However, the positive and negative forces were more in balance. It was not possible for a single group to successfully dominate the planet.
Drugs existed in the form of various plants. Adepts learned how to use them to help or harm others. People with developed psychic abilities existed as they always have and white and black occult schools existed. Legitimate Spiritual masters existed.
Some techniques that thrived have essentially become extinct because the population of the planet has devolved. It is next to impossible to successfully teach Tantra (sex yoga), because today's generation is incapable of the required level of self control. Classic Tibetan yoga techniques are still taught in isolated areas, but the masters — for good reason — will no longer consider trusting outsiders.
Information Control Techniques
Information control is essential for protecting the integrity of a compartment. People are held as slaves by constructing an information box which holds the slaves in an information prison. As long as the "walls" of the compartment remain impenetrable, the compartment — or belief system — will be stable and no slave will escape.
Considerable energy is required to achieve this. Those assigned to protect the walls obviously know that the compartment is an intellectual illusion. Therefore, they must be sworn to secrecy and intimidated in such a way that they will not compromise the integrity of the compartment. It only takes one "leak" to initiate a chain of events which could collapse the compartment and so allow the slaves to escape.
Consider, for example, the Snowden leaks. One person sharing knowledge has totally destroyed the illusion of privacy that most people had accepted as fact. It will not be possible to reconstruct this illusion. The compartment has collapsed.
Similar principles apply in the Spiritual spectrum. Because of the characteristics of the human bodies in use on this planet, most people do not retain any conscious memory of events before they were born. This is not universally true. Life forms on many other planets retain the memories of previous existences. Because humans generally do not have this recall, they are easily enslaved and can be conditioned to believe most anything.
To maintain a state of Spiritual ignorance it is important to institute methods which will prevent people from realizing that they are actually Souls experiencing a constructed illusion. People somehow reaching this state, sometimes referred to as "self realization", will no longer respond to establishment propaganda and are generally considered a threat to the current social order.
The easiest and most direct method to achieve a stable slave population is simply not to talk about anything even vaguely esoteric. For example, how often have you heard the words astral, chakra or aura mentioned on a mainstream TV channel?
Most people will then likely "remain asleep" throughout their entire lifetime and will be no problem. Unfortunately, people have a natural desire — even though it may be an unconscious desire — to Spiritually evolve. It is, after all, the true purpose of human existence.
When someone tries to break away from the contrived illusions more direct methods are needed to return the slave to a state of ignorance. Today, various methods which cause brain damage — generally performed by psychiatrists — are used to negate any success in Spiritual evolution and return the slave to a state of vacant contentment.
Diversions and Techniques Promoting Inaction
The simplest and most effective diversionary technique is to promote scientific atheismand darwinian evolutionary philosophy as established fact. If you can get someone to buy into this philosophy, their fate is sealed. Even if they experience some contact with another dimension, such as an out-of-body experience, they will follow their programming, dismiss the experience as a delusion and refuse to investigate further. When they die, they will be totally lost and confused, flounder around on some lower Astral plane and eventually reincarnate just as Spiritually ignorant as before.
A side effect of accepting scientific atheism, which totally cripples Spiritual progress, is the acceptance of suicide as a way out of life's problems. Suicide becomes a learned reaction. Consequently, when the Soul is sent back into another physical lifetime, it is likely to commit suicide again when faced with some unpleasant event. It never learns, and this cycle can repeat essentially indefinitely. Dealing with this is one of the most difficult problems faced by the administrators who work on the Astral planes.
For those who want more than scientific atheism, there is mainstream garden variety religion. Mainstream Christianity has developed a clever stonewalling technique that has worked to promote inaction for thousands of years. This technique is centered upon the argument that no one can make any progress until Jesus returns to show the way. In the meantime, people should just do nothing and wait. The effect of this is essentially the same as scientific atheism. No Spiritual progress is made.
Schemes designed to waste time are common. One really off the wall example is the decision in Syria to prohibit vacuum cleaners and standard flat brooms in homes. "Witch type" brooms consisting of a circular straw bundle are allowed. Surely there must be a good reason to keep these terrorist weapons out of the reach of the typical Syrian housewife. The official reason is to make basic housework as difficult and time consuming as possible so as to prevent the woman from having any free idle time which, if allowed, could lead to the emergence of "immoral thoughts". Perfectly logical!
In the western world, complex bureaucracies seem to be deliberately designed to make the path to whatever you want as difficult as possible. Here the apparent motive is to prevent the acquisition of enough free time for any independent thought process. There are just not enough hours in a day to allow for any quiet contemplation of anything.
"Blank time" is always reported as a factor in the development of Spiritual figures. Time alone in the wilderness, time spent meditating alone in some isolated cave or at least periods of dedicated quiet time somewhere figure prominently in historical accounts of these people.
You may know or have heard of kids who spend all their waking hours playing interactive role model video games with other kids on the internet. They eat meals by the computer and never leave except to briefly sleep before returning to the all important game. Their entire life is spent in an imaginary reality. You may want to consider that your "real" life may not be all that different. You play a role. Your attributes are fixed by what society expects based upon that role. You can't change, because others would notice. Your concept of the world beyond your little world is determined by what you see on TV. Daily, you receive your "fix" of carefully choreographed "programming" which appears unusually coherent because, as you may not know or fully comprehend, everything on TV is controlled by a few corporations and all of them are loyal to the official government party line. If you somehow had the opportunity to break from this structured "game" you play from day to day — say, the opportunity to visit other countries and see other cultures — you would likely realize that your existence has not been that much different from the kid addicted to a computer game. You would find that the actual "real" world had very little relationship to the world you had been conditioned to believe existed.
Chemical Control Techniques
"With the use of chemical brain-control agents it may be possible to control the individual and the masses and to do this unobtrusively and without the active cooperation of the victims — not a question for the future — it is here".
This is a quote from the book by Edgar Cayce titled Edgar Cayce on Atlantis. There are references to Dr. Robert Galbraith Heath, and this book bears a copyright date of 1968. The book cites an interview that Heath gave to a newspaper called The Virginia Lighthouse and cites the above statement made by him on November 20, 1966. Heath founded the Department of Psychiatry and Neurology at Tulane University, New Orleans, in 1949 and remained its Chairman until 1980.
During this period, Tulane University actively participated in the CIA mind control project known as MK Ultra [1]. Also, during this period, Tulane became an active member of the secret Institute for Defense Analyses, or IDA, a corporation whose only client is the US government. Heath reportedly performed many experiments there involving electrical stimulation of the brain via surgically implanted electrodes. This work was reportedly partially financed by the CIA and the US military. Heath is now "officially" [11] deceased.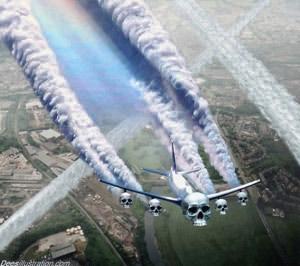 You have been drugged since you were conceived — before you were even born. Your mother was drugged. Soon after birth, you were injected with mercury containing vaccines. And the systematic process of poisoning you never stopped.
By some estimates at least eighty percent of the food in the average supermarket is poison either because it is genetically modified or laced with pesticides and other additives. Even the air is poison now because of geoengineering chemicals sprayed into the upper atmosphere.
It should be noted that things are different in the separate but parallel world of the elite. The Max Keiser show [12] discussed the secret gardens in Japan. These gardens are surrounded by high walls and guarded by the military. They produce the food for the ruling elite. Every plant in the garden has its own health certificate certifying that is pure, healthy and not genetically modified. Obviously, every developed country must have a similar secret supply chain of legitimate food for its ruling class. Certainly the elite know better than anyone that the food supply for the ordinary people is poison. They're not fools. They wouldn't touch the stuff.
Vaccines used for the elite are prepared without the mercury and other toxic additives found in vaccines given to the ordinary people.
Various agents — mainly from plants — have always existed which could be used by those aware of them to harm others or control people by altering their state of consciousness. However, only recently has it become practical to wreck the health of essentially everyone on the planet at the same time. Genetic modification of plants and other life forms used for food has made this possible. Now, quietly, people throughout the world can be sterilized, crippled with serious health problems or even killed by altering the genetic makeup of the food supply. Ordinary people remain generally ignorant of the fact that this awesome power exists and is presently being used against them.
Mind control has become a science. You can't major in it in college because this science is essentially entirely secret. The United States and other countries have spent the equivalent of billions of US dollars investigating and perfecting mind control.
Many secret research projects using unsuspecting or perhaps kidnapped people — some of whom were killed — have been conducted in the past and continue today. We only know about a very few of these projects such as MK Ultra, MK Naomi and Project Other. Even in these projects, specific details are sketchy. From these experiments, practical techniques for creating manchurian candidates and implanting created false personalities and identities have been developed and are in common use today within the secret communities.
Everyone has likely been the victim of some degree of mind control to some extent. Chemical weapons designed to mentally cripple people and render them drooling idiots are freely sold as prescription drugs in drugstores and are available to doctors to use as they please.
The lives of many kids are destroyed by these "drugs" because they have no ability to resist and their parents are ignorant and believe doctors can "do no harm". Actually, today's doctors are agents of the state. Many have top secret clearances and embrace classic Nazi philosophies such as eugenics. Their function is to watch you and make sure you "die appropriately" so as not to burden society. Anything they learn about you and anything you tell them is freely available to anyone in the intelligence community who is curious about you.
Only members of the super elite who are entitled to access top secret medicine will receive legitimate supportive medical care. Ordinary people will be deliberately allowed to die even though doctors with top secret clearances know of effective treatments which would cure them but which are classified and reserved for the chosen elite.
There is no such thing as an incurable disease any more. All the cures have been discovered. If you die, it is because you are not considered important enough to live and not because the cure does not exist.
Common sense should suggest to you that the lives of the elite have statistically different characteristics. For example, members of congress do not live sheltered lives. They work in close quarters and travel extensively both locally and internationally. They are always hanging out with prostitutes as well as playing with the young congressional pages.
Washington D.C. is reported to have more brothels than fast food joints. Strangely, however, these people do not get sick. Have you ever heard that congress had to shut down because everyone was coming down with some infection. It happens in other close populations, so what would make them exempt?
Understanding Astral Damage
Living things have an Astral component. For example, when you cut a leaf and then see the complete leaf on a Kirlian photo you are viewing the Astral component which was unaffected by cutting the physical component because it does not exist in the physical dimension.
Over one hundred years ago, practical techniques for viewing the human Aura were developed by Walter J. Kilner [4]. The original technique used dicyanin dye and a later technique used special glasses. You can't find either one today. In his research, Kilner was able to demonstrate that defects in the human Aura appeared before some corresponding disease manifested in the physical body.
Therefore, he was able to detect and prevent an adverse physical condition before it ever physically materialized. So, you ask, why don't we have this marvelous medical technique available today? Well, we do. It is in use in top secret medicine. However, only the approved elite now have access to it. The information has been removed from public knowledge and classified.
In conventional allopathic medicine, which is based upon scientific atheism and sold to the general public, there is officially no such thing as an Astral body. Conventional medicine denies the existence of anything beyond the physical dimension. Since the Astral body officially does not exist, it is not recognized as a crime to deliberately harm it.
Damage to the Astral body can be compared to damage to the physical body. If you punch holes in the physical body by cutting it, shooting bullets at it or whatever, blood runs out and germs get in. If you cause enough damage, the body dies. Astral bodies do not die, but can suffer critical energy losses. Similar to physical bodies, punching holes in the Astral body allows essential energy to escape and harmful energies to enter.
There are many events which can harm your Astral body. It is in your interest to understand these events because your Astral body will be your primary body when your physical body dies. If it has been damaged, you will be at a severe disadvantage. The chosen elite have perfect Auras because they can use the Aura balancing machines available to them at any top secret medicine provider. However, you cannot.
Also, the ruling elite seem to take some delight in causing harm to the "ordinary" people. Consequently, many drugs, food additives, GMO foods and industrial chemicals found in the environment cause Astral damage. Chemicals recognized as poisons and banned in other countries can be freely added to foods given to ordinary people in the US.
Obviously, there must exist a secret supply chain of safe food and water which is available to the chosen since they know of the contamination and certainly would not want to harm themselves or their friends.
There are ways to closely duplicate the secret techniques available only to the elite. If you can see auras or can find a reputable psychic who can, you can approximate the techniques developed by Kilner and available to everyone over a hundred years ago. Although the secret aura balancing machines are more accurate, a competent psychic healer can do the same thing. Actually, since psychics have always existed, similar techniques have been available throughout the ages to those who were aware.
Fluoride
The concept of adding fluoride to drinking water for the purpose of mind control is said to have originated in the 1930′s as a result of collaboration between German and Russian scientists [2]. Sodium fluoride was originally used and was found to cause a "mild lobotomy" in people who consumed small quantities. The effects were considered to be non reversible after one year of continuous use of the tainted water. Hitler added sodium fluoride to the water in his concentration camps to make the prisoners docile and cooperative as they waited for death.
Sodium fluoride (NaF) is used today in personal products like toothpaste. To poison the water supply of an entire country with sodium fluoride would be expensive. However, it just so happens that there is a waste product created during the manufacture of phosphate fertilizers, Fluorosilicic acid (H2SiF6), which is classified as hazardous waste and would be expensive to dispose of under EPA guidelines.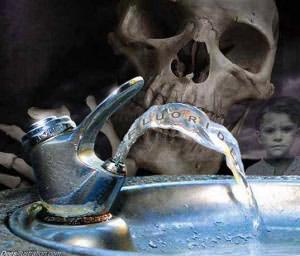 There is lots of this stuff available. This is the poison added to the public water supply in the US and some other countries. It is actually economical for industry because they don't have to pay for hazardous waste disposal. They just pump it into the public water supply.
In the human body, fluoride has an affinity for the pineal gland in the brain. The pineal gland is associated with the "third eye". Everyone has this third eye, but few are aware of it or know how to activate and use it.
Although the pineal gland is part of the physical body, the associated third eye is part of the Astral body and so is invisible in the physical dimension. The third eye allows you to see and communicate with the non-physical dimensions while fully awake and functioning in the physical dimension. So, you could see and carry on a conversation with someone in the physical dimension while invisibly also viewing and communicating with some entity on another plane of existence.
The standard Christian bible refers to the third eye with the phrase, "If thy eye be single thy whole body will be filled with light". However, only students of mysticism would recognize the true meaning of this quote.
Obviously, having this ability would be a threat to the security of any totalitarian society. Poisoning with fluoride destroys this ability and so solves that problem. Literature is available if you wish more detailed information. Simply search using the phrase "fluoride third eye".
On the chance that fluoride in the water is not sufficient to destroy any psychic abilities you may have, there are more aggressive ways to get fluoride into your brain. Here are some structural models of popular psychiatric drugs:
Notice that the element Fluorine (symbolized by its standard chemical symbol "F") figures prominently in all these compounds.
These drugs are used to cause "chemical lobotomy". By blocking communication channels with the higher levels of the human brain, they effectively convert the victim into a lower form of animal. Lower animals do not have the frontal lobes possessed by humans. That is what makes humans special. Disabling the frontal lobes effectively transforms a natural human being into, basically, a docile and obedient house pet which can be trained like a dog.
Incidentally, Fluorine also figures prominently in Sarin nerve gas.
For a more in depth study search YouTube for the free documentary Flouridegate — An American Tragedy by David Kennedy.
They All Drink From the Same Trough
If you casually look out upon the institutions of the world, it may appear to you that they are independent, discrete entities. However, they are not. They are all components of a collective which has successfully hidden its existence and true nature from the general population for generations.
Let's begin with the media in the US. Although it may appear to you that there are thousands of independent sources reporting "news", 90% of all media is controlled by six corporations. They are General Electric, News-Corp, Disney, Viacom, Time-Warner and CBS.
In the US, people believe they are protected from tyranny by the concept of "separation of powers" — that the executive, legislative and judicial branches of government are staffed by independent thinkers who "check and balance" each other. This is also a deception.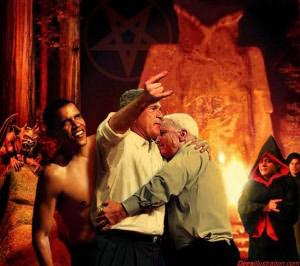 Once a year, at the end of July, there is a secret gathering on private property in the redwood forest of California called the Bohemian Grove. Although this annual meeting has been going on for over one hundred years, it is only during the last several years that outsiders have begun to learn of its existence. The only reason they have is because of the internet and independent journalism. Leaders from the mainstream media are all members of this secret club and so never even report its existence.
Who else goes to this annual secret "party"? Well, for want of a better name, we will call them the "Trusted Satanists". They are the leaders of all the major corporations, banks and representatives from all the major branches of the US government as well as foreign governments.
Although these men outwardly support the concept of capitalism for the masses, this elite group, among themselves, are perhaps best described as "rich socialists". Only men are allowed. For recreation, a stable of prostitutes — both male and female — are kept nearby off-site. The male prostitutes could theoretically enter the Grove.
The "party" begins with a Satanic ritual called "Cremation of Care" (i.e., "we don't care") which features the burning of a coffin at the base of a huge statue of an owl. Walter Cronkite reportedly was the official announcer at the grove until his death.
A secretly filmed video of this event is available on YouTube. It is supposed to be a "simulated" child sacrifice. However, since the CIA, FBI and NSA attend the ritual, who is going to complain on the chance it is a real sacrifice of a human child? After all, they are all trusted Satanists.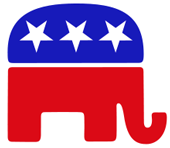 Most attendees from the United States are members of the Republican party. This is completely predictable in view of the fact that the US Republican party flaunts its affiliation with the "dark side" by prominently using the inverted star symbol on its official logo.
During the two week period, corporate leaders, the "independent" government regulators who supposedly keep corporations honest, the leaders from the executive, legislative and judicial branches of US government who are supposed to be "checking and balancing" each other, as well as the media moguls who we "trust" to report the truth, are all running around naked in the woods — pissing on the trees, playing with each other, and the male prostitutes as well as the off-site female prostitutes, and "having discussions".
Well, what are they "having discussions" about? They are discussing what they plan to do with "their world". The Manhattan Project to develop the first atomic bomb was reportedly planned at one of these discussions years ago. What about you? What about your future? What about any expectation of happiness you may have? Well, you see, you "don't need to know". Remember, "If you are not one of us, you are nothing".
Blueprints For the New World
Overview
If this link [7] is still active, it would be in your interest to read through it. This document is a transcript of a speech given by one of the insiders in the year 1969. He boldly states,"Everything is in place and no one can stop us now".
The article details how people ("people" means the slave class who are "nothing"; recall: "If you are not one of us, you are nothing") will just have to get used to changes such needing permission to have children, accepting mandated euthanasia as the law and total surveillance. Essentially all goals are now achieved, although some still remain guarded secrets.
The 1960′s was the period when physical death was eliminated. Of course, this "privilege" is only available to the select Satanic oligarchs. Effective cures for all diseases were also developed. The speaker [7] states that the cures are on file in the Rockefeller Institute. Of course, most are classified and only available to the chosen elite.
Infrastructure
The PBS documentary, Top Secret America [8], presents a good overview of the secret world of the elite. You may think no one is paying attention to the infrastructure in America because streets are in disrepair and bridges are falling down. However, you would be wrong. A tremendous amount of money is being spent on infrastructure in America — for the chosen elite. You will never see it and you will have no need for the decaying bridges and streets because you won't be around to use them. You, as well as 90+ percent of the current population, will be killed in the "Great Culling".
The new infrastructure is quite elaborate as the documentary explains. It consists of thousands of buildings which have a few stories visible above ground but which then extend for 90+ stories underground. All amenities are available within these secret structures which are basically self-sufficient.
It is important for the buildings to reach deep underground so that the lower levels can connect to the secret underground transport network. This network is global and provides safe high speed transport for the elite. Whenever the network crosses a tectonic plate, massive amounts of silicone are used to allow the transport tunnel to flex as needed. The network has access points in all countries. However, these points remain secret in countries which have yet to be subdued and co-opted into the new world order.
NWO Enabling Documents
The treaty known as the Trans-Pacific Partnership appears to be the formal enabling document for the new world. The actual document is secret and only high level corporate executives and politicians are allowed to see it.
Even after the treaty goes into force, its contents will remain secret. Because, in the United States, treaties must be openly debated in congress, the treaty is being called an "agreement" to circumvent the law and keep its contents secret. However, some details have become known.
Although the planet is officially divided into "sovereign" countries, it is overlaid with a network of transnational corporations. This network basically forms a parallel government which encircles the globe. The Trans-Pacific Partnership is designed to cause any country which signs on to surrender its national sovereignty to a secret committee composed of corporate executives. This committee can then alter the constitution and laws of any country which has accepted the treaty as suits their whim. There will be no appeal against this.
Under the treaty, there will be only one purpose to human life. That purpose will be to maximize the profits of the cabal of transnational corporations which will now be essentially a single global corporation in absolute control of the world. This effectively institutionalizes the new world order.
What does this mean for you? Well, to begin with, there can be no retirement. Paying for retirement would negatively impact corporate profits. So, if you can't work, you will be killed. Taking care of sick people would also drain corporate profits. It would be more profitable just to kill the sick and replace them with young, healthy slaves. Disabilities — forget it — disabled kids will never make it out of the womb alive.
Reeducation
To come into compliance with the philosophy of the new world, people will need to be reeducated. Military instruction documents [6] are already teaching that the Founding Fathers of the United States were extremists and anyone who thinks like them would not be suited for today's military.
Well, what did these radical extremists think?
"We hold these truths to be self-evident, that all men are created equal, that they are endowed by their Creator with certain unalienable Rights, that among these are Life, Liberty and the pursuit of Happiness."
Obviously, these principles are not compatible with the new world. The idea of a "Creator" conflicts with the official doctrine of Evolution. We can't have that. People must accept that they and the universe they live in is simply an "accident".
People are already realizing that Liberty and Happiness are gone. They know now that they live under constant surveillance and their lives get worse year after year. How about the right to Life? Can't have that. People need to be reeducated to believe that it is their "duty to die" when they are no longer useful to the state (which is now the global corporation).
Of course, the global elite will live physically forever but ordinary people will not know this.
If a world where people are conditioned to want to die and do not want kids but just sleep around for fun sounds vaguely familiar to you, you might recall that this is the future society described in Huxley's classic novel, Brave New World.
Population Modification
Please refer to [9] as a reference source. Today's "great thinkers" seem to be coming into agreement that most people are unnecessary and need to be exterminated for the convenience of the elite. Bill Gates, who has now been accepted into the super exclusive Bilderberg group, has reportedly taken the task of exterminating the third world population by giving them "free" vaccinations which will render them sterile.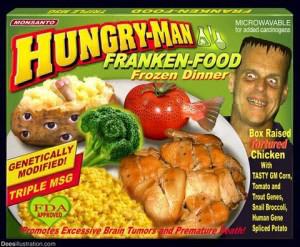 Lots of groups are working on secret sterilization methods. European tests of Monsanto's GM soybeans on hamsters showed the animals became sterile by the third generation [12]. A new gene known as Epicyte [9] is planned to be added to GM corn which will cause immediate sterilization.
Additionally, people are being "eased into" accepting the concept of "after birth abortion". Intellectuals are trying to get people to accept the argument that living human children under three or perhaps even five years old are really "not people but advanced feotuses". Since abortion is already legal, a simple change in the definition of "feotus" would allow young kids to be killed at will for any reason.
Another "new thought" gradually being programmed into the young is the pleasure of the "childless lifestyle". This propaganda seeks to convince people that having kids is too much trouble and they will be happier if they just get sterilized and then run around having lots of sex purely for fun.
These "evolutionary" population control techniques are already in effect. However, the elite likely are not willing to wait several generations to get rid of those they do not need. This brings us to the more direct method commonly called "The Great Culling" which will allow the elite to kill off most of the world's population quickly.
The most likely method will be the release of new designer viruses for which no one will have any natural immunity. Of course, the elite will all get the classified antidote. Preparations for the disposal of the bodies is already complete and stockpiles of plastic coffins — each designed to hold three bodies and manufactured under government contract by Halliburton — have been photographed and documented. Everything is now in place awaiting the "go" command.
Designer Children
Some types of designer children have already been approved for "production". Britain has approved three parent babies [10] and China has proposed a process to artificially fertilize most of a woman's eggs and then examine them to determine which is likely to produce a child with the highest IQ. This will be the only selected egg because Chinese women are only allowed to have one child and must then be sterilized.
In the new world where the only purpose of people will be to do slave labor to serve the elite corporate masters, the concept of allowing the existence of children conceived naturally clearly cannot be allowed. There would be an unexceptable chance for some kind of error that could result, for example, in the creation of a being capable of independent thought who might challenge the establishment.
A man's true worth is measured by the amount of other people's happiness that he can possess and destroy
This is a quote from the docudrama The American Ruling Class [5]. It is worthy of discussion because it is so prophetic.
The Satanic oligarchs who run this world basically exist and thrive on the misery of others. It is not enough just to use and abuse you — they want to consume your Soul. Your misery and suffering is, essentially, their "food". It is the source of their energy.
Ordinary innocent Souls are sustained by the life energy which flows from the Creator. However, since the oligarchs hate God, this energy flow is not available to them. So, they essentially survive by consuming the life energy of the innocent Souls they have captured and enslaved.
Ordinary people do not naturally choose to spend their lives in a state of constant war. They have to be somehow coerced into this behavior. Otherwise, they would likely seek a quiet, peaceful life. The atrocities the US and other warmonger nations force their citizens to commit are so contrary to basic human nature that the US loses more soldiers to suicide than it does to the enemy. The once innocent soldiers find that they simply cannot continue to live with what they have become and the memories of the horrors they have caused to others. The Satanic rulers who create wars, of course, have no problem with this.
Promotions within the inner circles of power are based upon how much evil one has done. The more harm you cause to others the greater your respect. You may have noticed that the stock market, which is a measure of the success of the elite, shows gains during periods when the average person is suffering and losses during periods when, somehow, life for the ordinary person seems to improve. The stock market set a new all time high, for example, during the Vietnam War when innocent young kids were being drafted and slaughtered in Vietnam while peaceful protesters at Penn State were executed by government forces for daring to dissent.
Why You Should Care
On the low Astral planes you will find people — Souls — who are totally lost and confused and seem to move in slow motion. They do not realize they have died. These "people" are not there because they tore up the Bible or burned the Koran or some other offensive act. They are there simply because it is the best they can do. They are using all of the Spiritual energy they have just to maintain this miserable existence. Whatever activities they engaged in while alive had no Spiritual merit and had no effect on developing or increasing their Spiritual energy level. Since the opportunity to do this ended when they died, they will remain strung out in this condition until they reincarnate again at which point they will have another chance to choose activities which enhance Spiritual energies.
You should care because the things you do and the things you fail to do during your brief life here will affect your existence for millions of years in the future.
The other dimensions operate under exact scientific rules just like this dimension. However, the rules are not the same. Because alternate sources of information are available today — mainly because of the internet — it is in your interest to at least investigate the available literature on Spirituality, energy raising techniques and various first-hand reports from people who have successfully visited the neighboring dimensions.
Source:  Walter C. Vetsch   |   3108.info  |  War Is Crime
On 28 November 1953, at 2 am, a man crashed through a closed window and fell to his death from the 10th floor of the Statler Hotel in New York City. He was identified as Frank Olson, a bacteriologist with the US Army Research Center at Fort Detrick, Maryland. He had fallen from a room he shared with another scientist, Robert Lashbrook. It was ruled a suicide.
Twenty-two years later, in 1975, William Colby, then CIA director, declassified documents that changed the complexion of the case. It was revealed that Olson had actually been an undercover CIA operative at Fort Detrick, and that one week prior to his death, he had been drinking Cointreau at a high-level meeting with scientists at Deep Creek Lodge in rural Maryland. The Cointreau was laced with a large dose of LSD administered by his CIA boss, Sidney Gottlieb. He was then sent to New York with Lashbrook, also with the CIA, to see a psychiatrist because the LSD had induced a psychosis.
It was also revealed that Olson had been part of the top secret CIA program that was known as Project MK-ULTRA, exploring the use of chemicals and drugs for purposes of mind control, and bacteriological agents for covert assassination. Olson had been working on ways to deliver anthrax in aerosol form, for use as a weapon. New evidence that came to light, through the persistent efforts of Olson's son Eric, made the suicide ruling highly suspect.
It turned out that Olson had been labelled a security risk by British intelligence after getting upset witnessing human experimentation on a trip to Frankfurt, Germany the previous summer. Eric Olson now believes that his father was drugged and then murdered to make sure that he didn't reveal the secrets of the MK-ULTRA project. Following the 1975 revelations, the government must have felt more than a little guilt about the affair because Olson's family was given a 17 minute audience with US President Ford, who apologised to them, and they were awarded damages in the amount of $750,000.
Controlling Human Behaviour
The MK-ULTRA program was instituted on 13 April 1953 by CIA Director Allen Dulles, ostensibly to counter the brainwashing techniques of American prisoners being held by the North Koreans during the Korean War, and to duplicate those techniques on enemy prisoners, i.e. the creation of "Manchurian Candidates." This was the claim used to obtain funding for the project. However, the Prisoner of War brainwashing program was just the tip of the iceberg, and the CIA-sponsored experiments ventured far and wide into areas of Mind Control under the aegis of MK-ULTRA that had little or nothing to do with methods of interrogation.
The Colby revelations were part of a sweeping investigation of the CIA in January 1975 by the "Commission on CIA Activities Within the United States," chaired by Vice-President Nelson Rockefeller. The subsequent June 1975 Report to the President said: "The drug program was part of a much larger CIA program to study possible means for controlling human behaviour. Other studies explored the effects of radiation, electric-shock, psychology, psychiatry, sociology and harassment substances."
Even though the program got off to a rocky start with the Olson affair, it recovered quickly and became an umbrella project with 149 sub-projects. The overall guiding principal was succinctly stated in an internal CIA memo dated January 1952: "Can we get control of an individual to the point where he will do our bidding against his will and even against fundamental laws of nature such as self-preservation?" 
The drug program came under the aegis of the Chemical Division of the Technical Services Staff headed up by Sidney Gottlieb from 1951 to 1956. Gottlieb was a highly intelligent eccentric who drank goat's milk, enjoyed folk-dancing, and raised Christmas trees on his farm outside Washington.
The Agency funded LSD research programs at major medical centres and universities including Boston Psychopathic, Mt. Sinai Hospital at Columbia University, University of Illinois Medical School, University of Oklahoma and others. The funding was carried out secretly through the Josiah Macy Foundation, and the Geschickter Fund for Medical Research in Washington, D.C. The CIA claimed the secrecy was necessary to keep it from the Russians, but we have already seen that it was part of much larger project to learn how to control human behaviour in general, so this is not credible.
Gottlieb told Dr. Harold Abramson at Mt. Sinai (who just happened to be the psychiatrist that Olson was supposed to see!) that he wanted "operationally pertinent materials [about]: a. Disturbance of Memory; b. Discrediting by Aberrant Behaviour; c. Alteration of Sex Patterns; d. Eliciting of Information; e. Suggestibility; f. Creation of Dependence." That sounds like pretty deep stuff for the spy game. They were really afraid of public reaction and congressional condemnation, especially since the CIA charter did not allow domestic operations, and certainly prohibited experimentation on US citizens.
The callousness of the research is best exemplified by the CIA-funded work of Dr. Harris Isbell, the Director of the Addiction Research Center in Lexington, Kentucky. The drug addict hospital inmates, who were mostly black, were encouraged to volunteer for LSD research in return for hard drugs of their choice or time off their sentences. In most cases, they were given pure morphine or heroin. At one point Isbell kept seven men on LSD for 77 straight days. Many others were on it for up to 42 days.
Concerning extended LSD usage, John Marks in his landmark book The Search for the Manchurian Candidate: The CIA and Mind Control says about writer Hunter S. Thompson (recently deceased) that he "frightened his readers with accounts of drug (LSD) binges lasting a few days, during which Thompson felt his brain boiling away in the sun, his nerves wrapping around enormous barbed wire forts, and his remaining faculties reduced to their reptilian antecedents." The recent movie The Rum Diary, starring Johnny Depp, based on the autobiographical book by Hunter S. Thompson, presents an imaginative re-enactment of his LSD adventures.
The CIA Turns On the Counter-Culture
Not satisfied with university research, Gottlieb recruited New York narcotics agent George White to distribute LSD surreptitiously to the "borderline underworld." Operating through safe houses in Greenwich Village, Haight-Ashbury and Marin County, White gave doses to prostitutes, pimps, drug addicts and other "marginal people" and then observed the results and reported to Gottlieb.
John Marks says they were people "who would be powerless to seek any sort of revenge if they ever found out what the CIA had done to them. In addition to their being unlikely whistle-blowers, such people lived in a world where an unwitting dose of some drug… was an occupational hazard anyway."
Eventually, White started using it randomly all over New York and San Francisco. Regarding the results, Marks says, "The MKULTRA scientists reaped little but disaster, mischief, and disappointment from their efforts to use LSD as a miracle weapon against the minds of their opponents." Yet, they continued this program for 10 years until 1963.
Ironically, since the CIA had pretty much cornered the market on LSD internationally, buying up all the product of Sandoz and Eli Lilly, the spread of the drug to the counter-culture was through the Agency.Timothy Leary, Ken Kesey, Allen Ginsburg and Tom Wolfe were first "turned on" thanks to the CIA, and that's how the "flower children" became psychedelic.
But, the LSD experiments may have been more successful than Marks realised. They were carefully noting the precise effects on brain chemistry, and in the six areas that Gottlieb was concerned with: memory disturbance, aberrant behaviour, altered sexual patterns, eliciting information, suggestibility and creation of dependence. This became evident when they started using LSD as an adjunct in hypnotic and electronic experiments.
Re-Patterning the Brain
Perhaps the most notorious and nefarious MK-ULTRA sub-project was carried out at the Allan Memorial Institute in Montreal, Canada under the directorship of Dr. Donald Ewen Cameron, an American from Albany, New York. Cameron had trained at the Royal Mental Hospital in Glasgow, Scotland, under eugenicist Sir David Henderson, and founded the Canadian branch of the World Federation for Mental Health. At various times, he was elected president of the Canadian, American, and World psychiatric associations. In other words, Cameron was no renegade but had the full faith and endorsement of the world psychiatric establishment.
The CIA wanted Cameron to "depattern" the contents of the brain to make it receptive to new patterning. David Remnick in a Washington Post article on 28 July 1985 said:
"The…. heart of the laboratory was the Grid Room…. The subject was strapped into a chair involuntarily, by force, his head bristling with electrodes and transducers. Any resistance was met with a paralysing dose of curare. The subject's brainwaves were beamed to a nearby reception room crammed with voice analysers, a wire recorder and radio receivers cobbled together… The systematic annihilation or 'depatterning' of a subject's mind and memory was accomplished with overdoses of LSD, barbiturate sleep for 65 days at a stretch and ECT shocks at 75 times the recommended dosage. Psychic driving, the repetition of a recorded message for 16 hours a day, programmed the empty mind. Fragile patients referred to Allan Memorial for help were thus turned into carbuncular jellyfish."
Anton Chaitkin in his essay, 'British Psychiatry: From Eugenics to Assassination', says:
"Patients lost all or part of their memories, and some lost the ability to control their bodily functions and to speak. At least one patient was reduced almost to a vegetable; then Cameron had the cognitive centres of her brain surgically cut apart, while keeping her alive. Some subjects were deposited permanently in institutions for the hopelessly insane."
The CIA funded these horrors through a front called "The Society for the Investigation of Human Ecology." Other supporters of the Allan Institute were the Rockefeller Foundation, the Geschickter Foundation, and the Canadian government.
About Cameron's work, Wikipedia says: "Naomi Klein states, in her book The Shock Doctrine, that Cameron's research and his contribution to the MKUltra project was actually not about mind control and brainwashing, but 'to design a scientifically based system for extracting information from "resistant sources." In other words, torture'. And citing a book from Alfred W. McCoy it further says that 'Stripped of its bizarre excesses, Cameron's experiments, building upon Donald O. Hebb's earlier breakthrough, laid the scientific foundation for the CIA's two-stage psychological torture method'." This method was codified in the infamous "KUBARK Counterintelligence Interrogation Manual" published by the CIA in July 1963, and in the Human Resources Exploitation Training Manual – 1983 that was used in CIA training courses in Latin American countries up until 1987. These manuals describe methods of psychological torture, far more potent than physical torture, to elicit information from "resistant sources."
An Orwellian Nightmare
As one would expect, the technologies now available to the mind-controllers have zoomed off the chart to the point where George Orwell's world of omni-surveillance now seems almost quaint. Of course, it is true that 1984 was 28 years ago. But even as far back as 1970, US congressman James Scheur was able to say:
"As a result of spinoffs from medical, military aerospace and industrial research, we are now in the process of developing devices and products capable of controlling violent mobs without injury. We can tranquillise, impede, immobilise, harass, shock, upset, stupefy, nauseate, chill, temporarily blind, deafen or just plain scare the wits out of anyone the police have a proper need to control and restrain."
A brief survey of some of the scariest products known to be in the arsenal of the secretive alphabet agencies arrayed against John Q. Public are such devices as the Neurophone, patented by Dr. Patrick Flanagan in 1968. It converts sound to electrical impulses which can be delivered from satellites. When aimed at individuals, the impulses travel directly to the brain where the sounds are re-assembled and appear to be voices inside the head, which can be perceived as coming from God, or telepathic aliens, or whatever. Or the sounds can come out of a turned-off TV or radio. Through software, the device can mimic anyone's voice and translate into any language.
It is believed that the CIA, DIA, NSA et al use the Neurophone to deliver threats and propaganda to selected targets, or just to torment someone they don't like. One can imagine the possibilities. Could this explain some of the killings by "psychopaths" who say they were instructed by God, such as Mark David Chapman, David Berkowitz, or Sirhan Sirhan? If they had been previously evaluated through sophisticated personality assessments and groomed by LSD or hypnosis, such voices could easily tip the balance and convince them to kill.
We've all heard about the "Thought Police" and laughed because it seemed so implausible. Well, the joke is on us. Brain scanning technology is now well-advanced. In 1974, Lawrence Pinneo, a neurophysiologist and electronic engineer with the Stanford Research Institute succeeded in correlating brain wave patterns from EEGs with specific words. In 1994, the brain wave patterns of 40 subjects were officially correlated with both spoken words and silent thought at the University of Missouri. It is believed that US intelligence agencies now have a brain wave vocabulary of over 60,000 words in most common languages.
Brain waves constitute a magnetic field around the head (the aura), each person having a unique, identifiable electromagnetic signature which becomes visible through Kirlian photography, and these fields can be monitored by satellites. The translated results are then fed back to ground-side super computers at speeds of up to 20 gigabytes/second. Neurophone messages can then be beamed to selected individuals based on their thoughts. It is believed that about one million people around the globe are now monitored on a regular basis. As these numbers increase, as they certainly will, to include most educated and important people in the world, the New World Order will definitely have arrived.
As Australian writer Paul Baird has observed, "no-one will ever be able to even think about expressing an opinion contrary to those forced on us by the New World Order. There will literally be no intellectual property that cannot be stolen, no writing that cannot be censored, no thought that cannot be suppressed (by the most oppressive/invasive means)." Baird also claims that ex-military/intelligence whistle-blowers have reported that experiments in controlling voters with these techniques have been tried in several foreign countries. So much for democracy.
Other technologies, such as microwave bombardment to confuse and disorient field personnel, microchip implantation, silently delivered acoustical subliminal messages, widespread population control through psychiatric drugs, and extreme close-up satellite-based viewing able to read documents indoors, are all well-developed and in use by military and intelligence agencies. This doesn't even address the monitoring of overt spoken and written material. Under Project ECHELON, the NSA monitors every call, fax, e-mail and computer data message in and out of the US, Canada and several other countries. Their computers then search for key words and phrases. Anything or anyone of interest draws the attention of agency operatives, who can then commence surveillance operations by the NSA or other intelligence agencies.
Novel Capabilities
We conclude with a chilling vision of the future from the US Air Force Scientific Advisory Board. It is from New World Vistas of Air and Space Power for the 21st Century.
"Prior to the mid-21st century, there will be a virtual explosion of knowledge in the field of neuroscience. We will have achieved a clear understanding of how the human brain works, how it really controls the various functions of the body, and how it can be manipulated (both positively and negatively). One can envision the development of electromagnetic energy sources, the output of which can be pulsed, shaped, and focused, that can couple with the human body in a fashion that will allow one to prevent voluntary muscular movements, control emotions (and thus actions), produce sleep, transmit suggestions, interfere with both short-term and long-term memory, produce an experience set, and delete an experience set. This will open the door for the development of some novel capabilities that can be used in armed conflict, in terrorist/hostage situations, and in training…"
And based on the past clandestine abuses of MK-ULTRA reviewed above, one can predict with relative certainty that these capabilities will be used on civilians, with or without their knowledge or acquiescence, in the service of the New World Order.
If you appreciated this article, please consider a digital subscription to New Dawn.
About the Author
LEN KASTEN has been involved in metaphysical and UFO/ET studies, research and writing for over thirty years. A graduate of Cornell University, he is a former member of NICAP and MUFON. He has written over fifty published articles for Atlantis Rising magazine. His book,The Secret History of Extraterrestrials, published by Inner Traditions, went to number sixteen on the publisher's Top Fifty list, in four months.
The above article appeared in New Dawn Special Issue Vol 6 No 3.
© New Dawn Magazine and the respective author.
© Copyright New Dawn Magazine, http://www.newdawnmagazine.com. Permission granted to freely distribute this article for non-commercial purposes if unedited and copied in full, including this notice.
© Copyright New Dawn Magazine, http://www.newdawnmagazine.com. Permission to re-send, post and place on web sites for non-commercial purposes, and if shown only in its entirety with no changes or additions. This notice must accompany all re-posting.
Jim Keith (1949-1999)  |  Excerpt from the book Mass Control: Engineering Human Consciousness (Chapter 29). Kempton: Adventures Unlimited Press, 1999.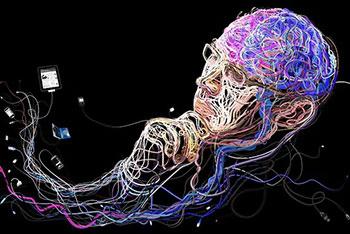 In the 1930s, British intelligence agent and one-world theoretician H.G. Wells proposed a mind control plan that is apparently coming to fruition now, at the turn of the 21st century, with the creation of the Internet. At a November, 1936 speech before the Royal Institute of International Affairs, Wells laid out his idea for what he called a "World Encyclopaedia." Wells said:
"I want to suggest that something, a new social organization, a new institution—which for a time I shall call World Encyclopaedia… This World Encyclopaedia would be the mental background of every intelligent man in the world… Such an Encyclopaedia would play the role of an undogmatic Bible to world culture. It would do just what our scattered and disoriented intellectual organizations of today fall short of doing. It would hold the world together mentally… It would compel men to come to terms with one another… It is a super university. I am thinking of a World Brain; no less… Ultimately, if our dream is realized, it must exert a very great influence upon everyone who controls administrations, makes wars, directs mass behavior, feeds, moves, starves and kills populations… You see how such an Encyclopaedia organization could spread like a nervous network, a system of mental control about the globe, knitting all the intellectual workers of the world through a common interest and cooperating unity and a growing sense of their own dignity, informing without pressure or propaganda, directing without tyranny."
Wells was a little more candid in a private memo written in the same month:
"The Universities and the associated intellectual organizations throughout the world should function as a police of the mind." [1]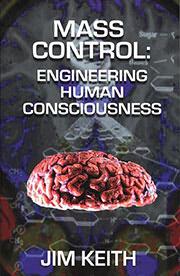 Policing of the mind is precisely the danger of the Internet. Although at first blush the possibility of a communications medium that is egalitarian in its ability to accommodate both individuals and media monoliths is exciting, the apparent freedom of the Internet may be transitory…and illusory.
One problem is that along with ability to disseminate information widely and almost instantaneously, due to its technical flexibility the Internet also has the potential for assimilating—for literally devouring—all of the major information sources on the planet. With high-tech linkages and interfaces it is quite probable that worldwide television, radio, computer, and print media will all be sucked into the maw of what is currently called the Internet. All of these information and communication sources are gradually being linked together into a single computerized network, providing an opportunity for unheralded control of what will be broadcast, what will be said, and ultimately what will be thought.
The Internet provides the ability for almost instantaneous monitoring of the content of communications. It is possible that the 'wide open information frontier' of the Internet, as it currently exists, is going to be a temporary thing, and that a program of increased monitoring and regulation—as well as a more aggressive use of mind control, such as foreseen by Dr. Persinger—will emerge.
When NBC and Microsoft launched their joint venture MSNBC, in an attempt to link television and the Internet, newscaster and CFR member Tom Brokaw said,
"We can't let that generation and a whole segment of the population just slide away out to the Internet and retrieve what information it wants without being in on it." [2]
In China, they have also not held their tongues about what they see as the necessity of Internet control. Xia Hong, an advocate of government monitoring of the Net has said,
"The Internet has been an important technical innovator, but we need to add another element, and that is control. The new generation of information superhighway needs a traffic control center. It needs highway patrols: users will require driver's licenses. These are the basic requirement for any controlled environment." [3]
Is the idea that the Internet can be used for increasing surveillance on the public just paranoia on my part? Then we should examine who currently controls the medium: American intelligence agencies. At this time the major nexus of control of the Internet resides in the monopoly of "domain registration," the keys to the broad Internet landscape. These domain names are registered as Internet Protocol numbers, and until recently were deeded by Network Solutions, Inc., a subsidiary of the government funded National Science Foundation. While Network Solutions registered the I.P. numbers, it was done as a free public service. This is no longer taking place.
Now the long arm of American intelligence agencies has hijacked the free flow of information—registration of domain names now starts at fifty dollars per year—since the purchase of Network Solutions by another company, Scientific Applications International Corp. (SAIC), a group previously mentioned circumstantially in this book in connection with the Heaven's Gate mass suicide—or murder.
SAIC is an arm of the military industrial establishment, with twenty thousand employees and over 90% of its $1.9 billion in 1994 revenues obtained from government contracts. On the twenty-three person board of directors of SAIC are Admiral Bobby Inman, former deputy director of the CIA and head of the National Security Agency; President Nixon's former defense secretary Melvin Laird; General Max Thurman, who commanded the invasion of Panama. Other board members of SAIC have included former CIA director Robert Gates; Secretary of Defense William Perry; and CIA director John Deutch.
Among the projects that Scientific Applications International Corp. has been engaged in recently have been the creation and implementation of technology for the Army Global Command and Control System—the renovation of the Pentagon's computer and communication systems—and the upgrading of national, state, and local law enforcement databases. In other words, SAIC is involved in the upgrading and integration of the computerized infrastructure of the Establishment.
And now SAIC stands at the gate of the Internet.
According to researcher Jesse Hersh:
"The military-industrial complex was the name used to refer to the ruling power elite during the 1950s and 1960s. However, with the wide penetration of television during the '60s, and the further proliferation of electronic media throughout the 1970s and '80s, the complex has dissolved into the inner workings of almost all aspects of our society. The war economy has successfully been transformed into the information economy. Military technology, and military communications systems now control and operate almost all of our political-economic and social relations. This amalgamation of media, and conglomeration of power, is currently being presented to the 'consumer' as the Information Superhighway or 'Internet'." [4]
If it seems unlikely that Big Brother would concern himself with the communications of ordinary citizens on the Internet, then it should be realized that government is already engaged in monitoring civilian and business communications on an awesome scale. Around the world, electronic messages are intercepted by a collaboration amongst several spy agencies headed by the American NSA, termed ECHELON. Based upon a document known as the UKUSA Agreement, signed in 1948 by the U.S., Great Britain, Australia, Canada, and New Zealand, ECHELON is a system composed of receiving stations in Yakima, Washington; Sugar Grove, West Virginia; Norwenstow in Cornwall, England; Waihopai, New Zealand; and Geraldton, Australia.
The receiving stations of ECHELON sift through the output of the world's electronic media. ECHELON primarily targets non-military domestic and business communications, including email, telephone, fax, and telex networks. This interception is primarily done through monitoring the communications of international phone company telecommunications satellites, civilian communications satellites, and communications as they are sent from undersea cables to microwave transmitters.
ECHELON uses computers that incorporate symbol and voice recognition systems to sift through millions of messages every minute, and to identify keywords and phrases, including business names, e-mail addresses, phone and fax numbers that are of interest to its participating member intelligence groups in the U.S., Britain, Canada, and New Zealand. After these phrases are located and the communications they are embodied in are culled, they are sent to analysts in whatever country requested the intercepts. According to one analyst, Amnesty International and Greenpeace have been among ECHELON's targets.
"Let me put it this way," a former NSA officer said. "Consider that anyone can type a keyword into a Net search engine and get back tens of thousands of hits in a few seconds. Assume that people working on the outer edges have capabilities far in excess of what you do." [5]
The gradual assimilation and control of all communications—and ultimately all transactions entirely, including those of perception and thought—is a long term strategy of the controllers that has in recent years been facilitated through the creation of the interdisciplinary science of cybernetics. Now, with cybernetics, mass control is here, eating up our freedom on a day-to-day basis like a fast-acting viral organism.
The term cybernetics was invented by Norbert Wiener, a professor of mathematics at MIT who was involved with what was termed Operations Research as well as System Dynamics for the U.S. during World War II.
Cybernetics is primarily the science of information theory, and it is currently being applied to the world as a whole. Cybernetics theory was first envisioned as a way of precisely managing wars, but with experience it was seen that the disciplines and projections that were vital in the conduct of war were essentially the same as those utilized by government during peacetime. The cybernetic approach evolved such cross-disciplinary groups as the RAND Corporation, Mitre, and Ramo-Wooldridge (which became TRW), brainstorming the cybernetic approach to controlling society and nature itself. The cybernetics idea also provided the genus for the National Security Agency, which is at this time the largest intelligence agency on the planet. Such is the importance of information, according to the controllers.
According to cybernetic innovator Jay W. Forrester,
"The professional field known as system dynamics [or cybernetics] has been developing for the last 35 years and now has a world-wide and growing membership. System dynamics combines the theory, methods, and philosophy needed to analyze the behavior of systems in not only management, but also in environmental change, politics, economic behavior, medicine, engineering, and other fields. System dynamics provides a common foundation that can be applied where we want to understand and influence how things change through time."
One experiment in cybernetics was conducted in 1971 after the Marxist-leaning Dr. Salvador Allende was elected president of Chile. As Castro had done earlier, Allende set about nationalizing the industry, banks, and major companies of Chile. But Allende was no agrarian primatif, and therein lay his danger to the Establishment world. He called in the British cyberneticist Stafford Beers to provide the means for micro-managing the country, which is rich in natural resources, but which has always been drained by the major industrial powers with little of its gelt left over for the country itself.
Beer gathered together a highly qualified group of cybernetics-savvy scientists and launched what he called Project Cybersyn, the objective of which was, according to Beers,
"To install a preliminary system of information and regulation for the industrial economy that will demonstrate the main features of cybernetic management and begin to help in the task of actual decision-making by March 1, 1972… It was a massive application of cybernetic feedback to help each industry and each factory keep track of itself through a central location. All communications flowed through the central location."
Project Cybersyn utilized three primary components:
Cybernet, which was something of a precursor to today's Internet, a means by which businessmen and government could communicate and consult with anyone else in the web.
Cyberstride, the programs necessary for monitoring individual companies as well as the economy as a whole, as well as providing alerts when specific areas needed enhancement or were in trouble.
Chaco, a computerized model of the Chilean economy that provided effective simulations of potential scenarios.
The purpose of Cybersyn was to monitor, to dissect, and to predict the Chilean economy; to debug it in order to create a functioning machine, in much the same manner that is being done in many countries throughout the world today.
The problem is that Cybersyn may have worked too well and so posed a threat to the capitalist world. As the demonstration project that Allende and Beers foresaw, it might have provided a tremendous public relations coup for the Communist world. Henry Kissigner, it is said, was the one who intervened to put an end to the grand experiment. Salvador Allende was assassinated by Chileans who are reported to have been in the pay of the CIA, and Cybersyn went by the wayside.
The CIA seems to have known precisely what it was doing, since there are indications that the Agency at about the same time was focused on cybernetic concerns of its own. According to Anna Keeler in my Secret and Suppressed anthology,
"Richard Helms wrote of such a system in the mid-1960s while he was CIA Plans Director. He spoke of 'Sophisticated approaches to the coding of information for transmittal to population targets' in the 'battle for the minds of men' and of 'an approach integrating biological, social and physical-mathematical research in an attempt to control human behavior.' He found particularly notable 'use of modern information theory, automata theory, and feedback concepts…for a technology controlling behavior…using information inputs as causative agents…"
Elsewhere Helms wrote,
"Cybernetics can be used in molding of a child's character, the inculcation of knowledge and techniques, the amassing of experience, the establishment of social behavior patterns…all functions which can be summarized as control of the growth processes of the individual."
Cybernetics and the Internet—otherwise, the one world brain envisioned by H.G. Wells—allows for a regulated, interventionist world, one so fine-tuned that much of the machinations that take place behind the scenes are not observed by the man in the street. Among the control strategies that can be and are employed by the elitists in a cybernetic world are the control of food, the control of the monetary supply, the control of energy, and the control of public opinion. The Clinton administration's close attention to the media and opinion polls, and manipulation of same, are in essence a primitive cybernetic approach that has allowed for the institution in the U.S. of a "soft" cybernetic fascism where violent internal intervention is rarely needed, and then seemingly only for public relations purposes.
The techno-fascists are approaching closure, and may have already achieved it. Not only do governments and intelligence agencies currently have the ability to monitor computer and other media messages, as well as the emotional responses of the electorate via polling and other techniques, they have the ability and the will to use media to brainwash us, to change our opinions when they believe it is warranted, and to sell us on every step on the road to complete utilization. As satirized in works like Report From Iron Mountain andSilent Weapons for Quiet Wars, the cybernetics approach to world management can yield the ultimate in control. Extrapolating from the accelerating advances of the last century, it is obvious that unless lovers of freedom act, and act fast, within the next twenty years the ruling elite will have effectively realized total control over the minds and bodies of mankind.[6]
---
Notes:
[1] Wells, H.G. Cited in White, Carol. The New Dark Ages Conspiracy. New York: The New Benjamin Franklin House, 1980.
[2] Brokaw, Tom, cited in Pouzzner, Daniel. "The Architecture of Modern Political Power," http://www.mega.nu/ampp/
[3] "The Great Firewall of China" by Geramie R. Barme and Sang Ye, Wired Magazine.
[4] Hersh, Jesse, "The Internet Complex," Prevailing Winds, number 4; King, Bradley J., "Doubleplusungood! The Specter of Telescreening," [formerly] at www.parascope.com.
[5] Hagar, Nicky, "Exposing the Global Surveillance System," Covert Action Quarterlyonline, http://www.projectcensored.org/4-exposing-the-global-surveillance-system/; "Spies Like Us," Connected, 16 December, 1997, at www.telegraph.co.uk; Vest, Jason, "Listening In," Village Voice, August 12-18, 1998.
[6] Helms, Richard, cited in Bowart, Walter. Operation Mind Control. New York: Dell Books, 1978; Friedman, George and Meridith. The Future of War — Power, Technology, and American World Dominance. 1996; Beer, Stafford. Brain of the Firm, 1986; Wiener, Norbert. The Human Use of Human Beings — Cybernetics and Society. 1954; "Silent Weapons for Quiet Wars," Secret and Suppressed, ed. Jim Keith, Feral House, 1993.
Source: War Is Crime
There's a frightening new technology at the Massachusetts Institute of Technology (MIT) that's right out of a comic book. Scientists at the technical school have figured out how to implant false mental reactions in a mouse.
This technological 'advancement' is terrifying when considering that it could lead to real life brainwashing and mind control like that shown in the classic movie The Manchurian Candidate (the classic film starring Frank Sinatra). In the film, communists turn an average man into an assassin by implanting false memories into his mind.
A similar plot is found in Total Recall. The brainwashing shown in these movies were fantasy, but what's happening at MIT is apparently real.
A team of MIT researchers led by neuroscientist Susumu Tongawa figured out how to implant responses in the brains of mice by manipulating neurons. They even have a name for their technique, optogenetics, and it allows them to manipulate brain cells with chemicals. Remember the term optogenetics; we're going to be hearing a lot about it in years to come.
Brain Hacking
Basically, these scientists have figured out how to hack the brain much like cyber crooks can hack your computer. They're still a long way from hacking human brains, but that seems to be the goal here.
What's really frightening is that the purpose of this research has not been revealed. What purpose would false memories serve? Could soldiers be programmed to forget things they saw on the battlefield that might embarrass politicians back home? Prisoners could be programmed to forget about abuse or, worse, reprogrammed to commit treason; in other words, a real-life Manchurian Candidate. Could people be convinced to do things that they believe are unethical, such as kill?
There's also the question of who is paying for this research. MIT's connections to the Defense Department and the military industrial complex are well known. The Defense Advanced Research Projects Agency (DARPA) has reportedly been doing a lot of research on mind control and brain/computer interface. This memory research has DARPA written all over it.
Do we really want our government, or any government, to have the ability to implant false memories in people's minds? I don't think so. Worse, if this technology is like other DARPA developments, it won't be long before people outside of government, such as criminals, terrorists, and cult leaders, get their hands on it.
This research needs to be investigated now to see who is developing it and why. I'd like to see Congress look into this and perhaps defund these mind control efforts. This is one technology the world probably doesn't need
Source: Daniel G. J.  |  StoryLeak via LewRockwell.com
Democracy is rule by "everybody." Rule by the mob.
But these are fictions. There is no such thing as rule by everybody or by "the voice of every citizen."
Politicians and their cronies, of course, know this. So one of their jobs is to present illusions of "togetherness." These illusions are crafted. They are long-term covert ops.
PR people and propagandists and educators and media pundits are deployed for the purpose of painting pictures of "free democracy," whatever that means. (Note: it doesn't refer to the Bill of Rights, because that was part of designing a constitutional Republic.)
In a democracy, organizations of citizens are put together. These groups then reach out to government with their agendas. Each group becomes a faux individual seeking…what? Key symbols and phrases are deployed to answer that question—and one of the most potent is JUSTICE.
Groups are going to government to find justice.
This action becomes part of the mythology of what democracy is.
Hundreds, thousands of groups in the democracy seek justice, which simply means: favorable treatment. I'm talking about every kind of favor, from government-funded gender-changing surgery all the way to massive corporate tax breaks…and everything in between.
If you add up all the long-term effects and outcomes of this seeking, you discover that much of what the groups win for themselves doesn't last. It deteriorates over time. Planned obsolescence is built into the system.
The quality of individual, free, independent, responsible, ethical life, for example, certainly doesn't improve. Instead, we get politically correct life, in which people are expected to talk and act in ways that reflect "care, concern, mutual admiration, acceptance, passivity."
This charade is promoted as progress. It's really a program. It's a script. It's a stage play. It's called democracy.
It supports small, medium, large, and jumbo crimes. Paid for by taxes.
What's actually happening in democracy is consolidation of power at the top. The top includes both corporations and governments. But what's out front is share and care. That's the flag rippling with all its stars to obscure the true operation.
If a constitutional republic, with severely limited government, can exist at all, it requires eyeballs looking at each other close up. It requires small populations, educated and dynamically charged with living ideals, not dead ones.
The covert op called democracy, on the other hand, requires groups seeking so-called justice to be pitted against each other to fight over a limited pie.
Here is a cameo. In the early 1980s, I interviewed a dean of students at UCLA about the mood and attitude on campus, in the wake of the Vietnam war.
He told me that, during the late 60s and early 70s, students were united in their protests against the war, but once the forced military draft was called off, the students broke up into groups seeking justice (money) from the University.
The competition among groups, he said, was quite nasty and vicious. It involved character attacks, wild accusations, and threats.
This might seem like a vindication of the unity that had prevailed during Vietnam, but it doesn't take a genius to see that the military industrial complex made out quite well during that war; and various wars and police actions since Vietnam—Iraq and Afghanistan the most extensive—have continued to line the pockets of military-industrial mongers.
Here is the elite psyop formula:
endlessly promote democracy;
create and empower groups that will seek justice from government;
grant some groups favors, reject others;
set these groups against each other;
in the ensuing conflict, pretend to appeal for unity;
grab more and more power at the top.
By osmosis, the individual learns what works in a democracy. He must have a cause, and that cause must reflect an unjust and disadvantaged status. He needs to seek redress and help from government. He needs to chisel and cheat and game the system.
He also needs to vote. He needs to vote for the side most likely to give him favors and breaks and loopholes and $$.
Many individuals will conclude that, in this hustle, the superior choice is to work for the government. A few years ago, I compiled a very rough tally of numbers of Americans who work for some form of the State. The total was 1 out of every 9 people.
In a small nation, that might be shocking. In a large country like America, it's disastrous.
During a recent radio interview out of Norway, I was told that nearly 50% of Norwegians work for the government. We're not there yet, but we're moving in that direction.
The concept of democracy, once you peel back the layers on the covert op, is a scam. But the even greater problem comes when overwhelmingly numbers of people organize their own minds to match that scam.
They assemble and coordinate their own mental processes for the job of living and winning inside a massive crime-bubble.
Obama, like every president, operates as a PR front man for the op called democracy. The difference is, he's made the PR into a religion. He's taken it to a new level.
It may seem strange, but a person living out of an Obama-welfare cell phone, and a Wall Street investment banker dealing from an office high in Manhattan, are both working from the same basic mental playbook.
Their situations are vastly different, but they're making moves inside the crime-bubble.
And if, by some miracle, they could sit down and talk long enough and honestly enough, they would see, emerging out of the fog, familiar game plans.
Yes, Virginia, there is true injustice in this country. It comes from the power grab at the top, and it leaks down to every person. But you won't find that injustice revealed in the ubiquitous PR-op. There you'll only find lies and groups toiling to push the rock to the top of the hill, while fighting a war of attrition against each other.
There you'll only find the great hustle, the con, short and long, and layers of operators telling us "we're all in this together" to remedy wrongs.
One of the keys to breaking out of mass mind control is being able to see and make the distinction between the real thing and a fake copy.
To survive and meet scheduled payoffs and bribes and deliver calculated favors and demean the independent individual, a democracy must fly the highest flags of ideals. The songs must be sung by pros. Every drop of sympathy must be wrung out of that rag-flag. Every soap opera story must be elevated to tragic heights.
And every mind must confuse this with the real thing.
Which takes us to education of the young, and the preparatory mind-control programs for living as an adult in a democracy.
I won't bother to run down the various teaching tools for this job. I'll simply remind you of how willing and open the young mind is.
When I was 12 or 13, my parents took (dragged) me to a lecture. The speaker was Minnesota Senator Hubert Humphrey. I dreaded the all-too-predictable pain I was in for. I would rather have been eating a casserole of spinach, broccoli, liver, and cockroaches.
On this night, in a jammed hall with a few hundred people, I listened to the Senator for two hours. He spoke about progress and humanity and hope and share and care.
I was riveted. Nailed to my chair. In a contest, that version of Humphrey would put Obama away cold and turn him upside down.
I saw visions of a new world. I saw humanity rise as one and conquer all obstacles. I saw liberalism and all it stood for as a god on Earth.
Those were the days when the Humph was at the absolute top of his game. He was on fire. He ascended one mountain range after another. He stood on a troubled sea and opened up the sky.
It took me a decade to realize I'd been conned by a master.
The op works. It taps into oceanic impulses in every mind and diverts them along channels that turn poetry into fake religion. It freezes poetry and sculpts it into idols and symbols of a labyrinth that eventually dumps you out into an alley at midnight with empty pockets.
You're chewing on a dream of stale bread and figuring out how to get home.
People say that in a modern society, poetry no longer has meaning or force. This is one of the titanic jokes of the age. Poetry always strikes the deepest chords. It always parts the sea of the mind.
The only issue is, to what ends is it put? Does it rest there on the page and on the tongue and ear with its own fierce beauty, to be absorbed and re-imagined by the reader and the listener? Or is it run along channels where wardens of the State patrol, catching souls in their nets?
This is an MKULTRA rarely spoken of. It has stood the test of time.
It feeds on rubes and yokels and sleepwalkers and the desperate, from freezing caves in prehistoric Asia, down to the deserts of ancient Egypt, over to dank cathedral vaults of Europe, across to the streamlined consumer paradise of America.
It winds up as: Democracy. Progress. Enlightenment. Equality. Sharing.
Neon signs in the bought and paid for sky.
The great civil rights movement of the 1950s and 60s, the marches, the rallies, the protests, the suffering, the pain, the violence, the legislation—all based on a simple premise: equal protection and opportunity under the law.
Groups sought redress and justice from the government.
The movement celebrated victories. And then it was taken and twisted down other train tracks and turned into a slow-motion crash the likes of which we're seeing splattered across television screens and the pages of newspapers around the world today.
How did that happen? How did the civil rights movement come to Trayvon Martin-George Zimmerman?
Through careful planning. Through manipulation of people and ideas, to transform honor into great misery.
The Statist machine gives, and the machine takes away. True justice is never its goal.
It preys on the worst human instincts and praises them as legitimate. It sets the agenda for democracy and gives the mob the drug of hope based on, yes, poetics.
Understanding the frequencies along which that hope is broadcast to the populace, and how the populace sponges up those transmissions, is a step out of the maze.
When you hear the particular strains of music that convey widely held sentiments, and you know the music is made for tin ears, because your ears aren't tin, you're regaining a species of true hope most people can't understand.
You get a piece of the immortal joke that has traveled through eons and dipped into countless places, ever since the universe was dreamed up as a holographic blueprint on somebody's notepad.
---
The author of two explosive collections, THE MATRIX REVEALED and EXIT FROM THE MATRIX, Jon Rappoport was a candidate for a US Congressional seat in the 29th District of California. Nominated for a Pulitzer Prize, he has worked as an investigative reporter for 30 years, writing articles on politics, medicine, and health for CBS Healthwatch, LA Weekly, Spin Magazine, Stern, and other newspapers and magazines in the US and Europe. Jon has delivered lectures and seminars on global politics, health, logic, and creative power to audiences around the world. You can sign up for his free emails at www.nomorefakenews.com
Source: Jon Rappoport  |  No More Fake News
People behaving like birds should mark a step forward in the evolutionary capacity of the human race. After all, birds sing melodiously at dawn and dusk, swoop majestically in the open sky, and build their nests using only their beaks. I doubt that most humans could build such nests even using two hands.
Yet, do we dulled and listless nine to fivers dance through the streets and burst into rapturous song each dawn and dusk? No, no, not we measured and mannered mortals. Our typical daily response to the circadian rhythms of this universe that inspire the swooping birds is to reach into our pockets for a mass-produced, electronically-energised plastic gismo, upon which to twitter, tweet and text profound messages to our friends, such as: "hey, what ya doin' this p.m? I'm nackered – need a drink – how about Soho Brasserie around 7 tonight? saw jamie this mornin' – wow he looked wicked.. let his hair grow out and was sporting brand new Nikes!"  It's a seriously retarded and poor imitation of the birds version – don't you think?
If only people could pause long enough to actually listen to the song of the birds, maybe even to marvel at their spontaneous and often balletic flight, or simply peer at one of their nests and reflect on its extraordinary design. But no, "No time for that – I never look up – too busy." The very same reason given for never seeing the poisoned aerosol ploughing of the very sky in which the birds perform their ritual dances. What a telling indictment of the current inhuman condition of modern man.
When we pass – and our spirit transitions to the next domain – there is, I believe, a timeless illuminated kind of moment when we get to see the full picture of how we used our time here on Earth. At our 'point of transition', we are, if you like, presented with the results of the exam called life: the accumulated contribution – or lack of contribution – that we made to this Universe in the course of manifesting our earthly existence.
In that timeless space beyond physical life and yet before becoming (once again) pure spirit, we are perhaps confronted by that which we really are: the human expression of that immeasurable gift of life, which we each carried with us into this world as children, as unconscious, yet supremely potent glassy-eyed little God-heads, emerging out of the fecund mother womb. Then, as we grow, carrying forward and nurturing as best we can, this seed of our limitless potentiality. And ultimately, at that moment of passing, our accumulated earthly truths face their unconditional confrontation with the Universal Truth.
At this moment 'wasted time' measures up against purposefully utilized time – and whichever swings the scales its way – decides our soul's further progression or regression in the life to come. The positive actions that contributed to the furtherance of the creative potential with which we started this adventure will lift us higher on our ongoing journey; as will all that which encourages furtherance of the evolution of this planet into a consciously loving and creative force for the better.
But the first signposts of our initiation appear when we are yet young. For it is then when we first notice the big divisions in the road ahead – and have the task of choosing – or not choosing – to follow the calling of our hearts and our expectant soul. A task which further tests us as we become young adults and gain greater awareness of the contradictions presented by a world at war (with itself) and the ever-present potential within each of us to change that condition into its opposite.
That is our 'exam paper'. Forget the stuff that's called 'exams', which we are forced to grapple with in secondary school. They are the distorted and entombed version of the real thing. They are simply a way of by-passing out true rite of passage. A by-pass built by those carrying an ulterior motive: the intention of making sure that we never get the priceless opportunity to stand face to face with our own destiny at a moment when the great majority of our life still stands ahead of us.
It is a deliberate and coldly inhuman calculation, designed to harness the majority of mankind to the yoke ofunquestioned slavery to the matrix. And if successful, it ensures that a vast swathe of humanity will be tied up in the 'nine to five' sterile work ethic of the status quo for a good part of the rest of their days. A process that also has the effect of holding back the greater evolution of planetary awareness as a whole.
Of course, there is no telling which side of the line those who do succeed in facing their rite of passage will land. The road of life, even within the confines of the status quo, is not without its twists and turns. Yet, opportunities to get onto our true paths are not always present – but remain veiled and often disguised by the distractions of the absurd and power-hungry paraphernalia of modern living.
So it is that symbolically or actually, much of the 'civilized' world is tweeting and twittering its way to oblivion.
And when that day of oblivion finally draws close at hand, and its cool breath is felt on the nape of the neck, it will be understood that all earlier attempts to put off honestly confronting and reflecting upon the meaning of life – the moment of passing – and the beginning of the life to come, amounted to a futile and tragically wasteful disregard of our best human energies. The 'judgement day' as it is historically known, cannot be anesthetized. It cannot be erased from existence by wrapping ourselves up in empty discourses and the fashionable superficial banter of our time.
In the end, this is just a way of trying to hide our fear of embracing the bigger life to which our starved souls are trying to direct us.
We need to be brave enough to listen – and courageous enough to act on what we hear.
So to all those bent forward, squinting over their plastic, pocket-sized, electronically-enlivened screens, or chatting uselessly on their microwave cell phones – only to then go home to spend the rest of the evening in front of the mind control screen on the living room wall – I want to say: we have no right to suffocate the voice of the spirit with which we were and are so richly endowed. In the highest spiritual circles, such an act is considered a great irreverence and a major karmic burden in lives to come.
More than this even, it is an act of abandonment of our responsibility to take charge of our destinies and make something out of them. To give back to that creative source which gave us life, something more than that with which we started, some fine individual expression of our gratitude to our Creator.
It is the growth of manifest spirit which is the true growth in us humans: the increase we make in the number and quality of dancing reflective prisms in the diamond of Life. From the pure unconscious of the child to the forged and sculptured consciousness of the adult – that is our life work.
The preoccupation with 'economic growth' is a subconscious and sublimated compensation for a lack of expansion of the spirit and the soul of man; the growth of the divine human which is our true reason to be. Power, politics and a preoccupation with acquiring material possessions, is the net expression of life gone off-course. Of submission to the dark side's plan for humanity's slavery.
So if you still insist in twittering away your life – at least twitter something meaningful like: "I'm seeing the sun, renewed, blazing forth as it climbs into the vastness of the morning sky. I feel my soul expanding with it. I feel myself soaring like a bird, leaping like a gazelle… today I'm in celebration of life! I'm arranging a meeting with the calling of my destiny – I'm throwing off the shackles of meaningless repression, dear friend, how about you​?"
Tweet your way to heaven that way – or don't tweet at all. Leave it to the birds. For they, at least, only know to communicate in poetry.
About the Author
Julian Rose is an organic farmer and international activist. He is the author of "Changing Course for Life – Local Solutions to Global Problems" www.changingcourseforlife.info  His next work: "In Defence of Life – Essays for a Radical Reworking of Green Wisdom" is to be published later this summer.
Source: Waking Times
While the global elite construct underground bunkers, eat organic and hoard seeds in Arctic vaults; the global poor are being slowly starved thanks to high commodity prices and poisoned with genetically modified (GMO) food. Austerity measures aimed largely at the poor are being imposed on all the nations of the world. Weather events grow more deadly and brushfire wars more frequent. An AK-47 can be obtained for $49 in the markets of West Africa. The depopulation campaign of the inbred Illuminatibankers is accelerating.
In 1957 President Dwight Eisenhower, who later warned of a "military-industrial complex", commissioned a panel of scientists to study the issue of overpopulation. The scientists put forth Alternatives I, II and III, advocating both the release of deadly viruses and perpetual warfare as means to decrease world population.
The first supposition dovetailed nicely with the pharmaceutical interests of the Rockefellers. According to Nexus magazine, the Rockefellers own one-half of the US pharmaceutical industry, which would reap billions developing medicines to "battle" the deadly viruses about to be released.
In 1969 the Senate Church Committee discovered that the US Defense Department (DOD) had requested a budget of tens of millions of taxpayer dollars for a program to speed development of new viruses which target and destroy the human immune system. DOD officials testified before Congress that they planned to produce, "a synthetic biological agent, an agent that does not naturally exist and for which no natural immunity could be acquired… Most important is that it might be refractory to the immunological and therapeutic processes upon which we depend to maintain our relative freedom from infectious disease." House Bill 5090 authorized the funds and MK-NAOMI was carried out at Fort Detrick, Maryland.
Out of this research came the AIDS virus which was targeted at "undesirable elements" of the population. The first AIDS viruses were administered through a massive smallpox vaccine campaign in central and southern Africa by the World Health Organization in 1977. A year later ads appeared in major US newspapers soliciting "promiscuous gay male volunteers" to take part in a Hepatitis B vaccine study. [1]
The program targeted male homosexuals age 20-40 in New York City, Los Angeles, Chicago, St. Louis and San Francisco. It was administered by the US Centers for Disease Control which, under its earlier incarnation as the US Public Health Department in Atlanta, oversaw the Tuskegee syphilis experiments on African American males. [2]
San Francisco has been a target of numerous CIA experiments, due to its high population of left-leaning and gay citizens, which the Illuminati views as "undesirables". According to Dr. Eva Snead, San Francisco has one of the highest cancer rates in the country. For years, malathion – first developed by the Nazis – was sprayed over the city by helicopters from the CIA's Evergreen Air, whose Arizona base is used, according to author William Cooper, as CIA transshipment point for Columbian cocaine. The mysterious Legionnaire's Disease occurs often in San Francisco and the CIA's MK-ULTRA mind control bad acid program was based there.
The intellectual force behind the introduction of AIDS was the Bilderberger Group, which became fixated on population control after WWII. Author Cooper says the Policy Committee of the Bilderbergers gave orders to DOD to introduce the AIDS virus. The Bilderbergers are close to the Club of Rome, which was founded on a Rockefeller estate near Bellagio, Italy and is backed by the same European Black Nobility who frequent Bilderberger meetings. A 1968 study by the Club of Rome advocated lowering the birth rate and increasing the death rate. Club founder Dr. Aurelio Peccei made a top-secret recommendation to introduce a microbe that would attack the auto-immune system, then develop a vaccine as a prophylactic for the global elite. [3]
One month after the 1968 Club of Rome meeting Paul Ehrlich published The Population Bomb. The book hints at a draconian depopulation plan in the works. On page seventeen Ehrlich writes, "The problem could have been avoided by population control…so that a 'death rate solution' did not have to occur." A year later MK-NAOMI was born. Peccei himself authored the Club of Rome's much-touted Global 2000 report, which President Jimmy Carter pushed on his BCCI shakedown cruise of Africa. Peccei wrote in the report, "Man is now vested with unprecedented, tremendous responsibilities and thrown into the role of moderator of life on the planet- including his own".
The Bilderbergers were behind the Haig-Kissinger Depopulation Policy, a driving force at the State Department and administered by the National Security Council. Pressure is applied to Third World countries to reduce their populations. Those that do not comply see their US aid withheld or are subject to Pink Plan low-intensity war that targets civilians, especially women of child-bearing age. In Africa famine and brush-fire wars are encouraged. AK-47 rifles can be bought at West African markets for under $50. The same is true in the markets of Peshawar, Pakistan. In 1975, a year after attending a Club of Rome conference on the topic, Secretary of State Kissinger founded the Office of Population Affairs (OPA).
DOD officials testified before Congress that they planned to produce, "a synthetic biological agent, an agent that does not naturally exist and for which no natural immunity could be acquired… Most important is that it might be refractory to the immunological and therapeutic processes upon which we depend to maintain our relative freedom from infectious disease."
Latin American OPA case officer Thomas Ferguson spilled the beans on OPA's agenda when he stated, "There is a single theme behind all our work; we must reduce population levels. Either they do it our way, through nice clean methods or they will get the kind of mess that we have in El Salvador, or in Iran, or in Beirut…Once population is out of control it requires authoritarian government, even fascism, to reduce it…The professionals aren't interested in reducing population for humanitarian reasons…Civil wars are somewhat drawn-out ways to reduce population. The quickest way to reduce population is through famine like in Africa. We go into a country and say, here is your goddamn development plan. Throw it out the window. Start looking at your population…if you don't …then you'll have an El Salvador or an Iran, or worse, a Cambodia". [4]
Ferguson said of El Salvador, "To accomplish what the State Department deems adequate population control, the civil war (run by CIA) would have to be greatly expanded. You have to pull all the males into fighting and kill significant numbers of fertile, child-bearing age females. You are killing a small number of males and not enough fertile females to do the job…If the war went on 30-40 years, you might accomplish something. Unfortunately, we don't have too many instances of this to study".
Report from Iron Mountain
In 1961 Kennedy Administration officials McGeorge Bundy, Robert McNamara and Dean Rusk, all CFR and Bilderberger members, led a study group which looked into "the problem of peace". The group met at Iron Mountain, a huge underground corporate nuclear shelter near Hudson, New York, where CFR think tank The Hudson Institute is located. The bunker contains redundant offices in case of nuclear attack for Exxon Mobil, Royal Dutch/Shell and JP Morgan Chase. [5] A copy of the group discussions, known as Report from Iron Mountain, was leaked by a participant and published in 1967 by Dial Press.
The report's authors saw war as necessary and desirable stating "War itself is the basic social system, within which other secondary modes of social organization conflict or conspire. (War is) the principal organizing force…the essential economic stabilizer of modern societies." The group worried that through "ambiguous leadership" the "ruling administrative class" might lose its ability to "rationalize a desired war", leading to the "actual disestablishment of military institutions".
The report goes on to say, "…the war system cannot responsibly be allowed to disappear until…we know exactly what we plan to put in its place…The possibility of war provides the sense of external necessity without which no government can long remain in power…The basic authority of a modern state over its people resides in its war powers. War has served as the last great safeguard against the elimination of necessary classes."
Historian Howard Zinn described this conundrum when he wrote, "American capitalism needed international rivalry- and periodic war- to create an artificial community of interest between rich and poor, supplanting the genuine community of interest among the poor that showed itself in sporadic movements".
The Iron Mountain gang was not the first to discover the virtues of war. In 1909 the trustees of the Andrew Carnegie Foundation for International Peace met to discuss pre-WWI American life. Many of the participants were members of Skull & Bones. They concluded, "There are no known means more efficient than war, assuming the objective is altering the life of an entire people…How do we involve the United States in a war?"
The Report from Iron Mountain goes on to propose a proper role for those of the lower classes, crediting military institutions with providing "antisocial elements with an acceptable role in the social structure.  The younger and more dangerous of these hostile social groupings have been kept under control by the Selective Service System…A possible surrogate for the control of potential enemies of society is the reintroduction, in some form consistent with modern technology and political process, of slavery…The development of a sophisticated form of slavery may be an absolute prerequisite for social control in a world at peace."
"…the war system cannot responsibly be allowed to disappear until… we know exactly what we plan to put in its place… The possibility of war provides the sense of external necessity without which no government can long remain in power… The basic authority of a modern state over its people resides in its war powers. War has served as the last great safeguard against the elimination of necessary classes."  Report from Iron Mountain
The Iron Mountain goons, though thrilled by the idea of slavery, listed as other socioeconomic substitutions for war: a comprehensive social welfare program, a giant open-ended space program aimed at unreachable targets, a permanent arms inspection regime, an omnipresent global police and peacekeeping force, massive global environmental pollution which would require a large labor pool to clean up, socially-oriented blood sports and a comprehensive eugenics program. [6]
The Iraqi genocide fulfilled the dreams of the Club of Rome Zero Population Growth maniacs, while also providing a testing ground for two of the war substitutes proposed by the Iron Mountain fascists: an arms inspection regime and UN peacekeepers.  Both concepts gained traction in the international community thanks to the Gulf War.
---
Let the Iraqi Genocide Begin
Estimates of Iraqi casualties during the Gulf War are sobering.  Some organizations like Greenpeace put the death toll at near one million people.  It was a war in which the media was denied access on a scale never before seen, so casualty figures vary greatly.  According to Tony Murphy, a researcher at the International War Crimes Tribunal, the US attack on Iraq killed 125,000 civilians, while destroying 676 schools, 38 hospitals, 8 major hydroelectric dams, 11 power plants, 119 power substations and half the country's telephone lines.  The attacks occurred mostly at night when people were most vulnerable.
In the months following the war the death rate of Iraqi children under five tripled.  Thirty-eight percent of these deaths were caused by diarrhea. [7]  Victor Filatov, a Russian journalist reporting for Sovetskaya Rossiya from post-war Baghdad wrote, "What further bloodshed do these barbarians of the 20th century need?  I thought the Americans had changed since Vietnam…but no, they never change.  They remain true to themselves."
According to former US Attorney General Ramsey Clark, the US was found guilty of nineteen war crimes against Iraq before the International War Crimes Tribunal.  The US dropped 88,000 tons of bombs on Iraq during the Gulf War and has rained down countless more bombs since.  Many bombs were tipped with armor piercing depleted uranium (DU) warheads, which may account for chronic Iraqi health problems.  Dr. Siegwart-Horst Gunther, a German physician who came to Iraq to help its people, became gravely ill when he handled just one cigar-sized fragment from a DU warhead.  Dr. Gunther measured the tiny object's radioactivity to be 11 microSv per hour, whereas an acceptable exposure is no more than 300 microSv per year. [8]  Three hundred tons of DU ammunition was deployed during the war.
Many believe DU is responsible for Gulf War Syndrome, which has killed and permanently injured many US soldiers who fought in the Persian Gulf theater.  Since 2000, nearly 11,000 US Gulf War veterans have died from Gulf War Syndrome, while the Pentagon continues to cover up this travesty.
---
Satanism & Psychotronic Warfare
The US also tested numerous top-secret high-tech weapons systems in the Gulf theatre, while utilizing some old low-frequency favorites.  When Iraqi ground forces surrendered, many of them were in a state of delirium and lethargy that could have been induced by extremely low-frequency radio waves, which the US used as a weapon as early as the Vietnam conflict.
Yale University and CIA psychiatrist Dr. Jose Delgado studied mind control for the Company 
during the 1950's as part of the MK-ULTRA program.  Delgado determined, "Physical control of many brain functions is a demonstrated fact…it is even possible to create and follow intentions…By electronic stimulation of specific cerebral structures, movements can be induced by radio command…by remote control."
According to a military document written by Colonel Paul Valley and Major Michael Aquino titled From PSYOP to Mindwar: The Psychology of Victory, the US Army used an operational weapons system "to map the minds of neutral and enemy individuals and then to change them in accordance with US national interests".  The technique was used to secure the surrender of 29,276 armed Viet Cong and North Vietnamese Army soldiers in 1967 and 1968.  The US Navy was also heavily involved in "psychotronic" research. [9]  Many US soldiers who served near the DMZ that divided North and South Vietnam claimed to see UFOs on a regular basis.  The Pentagon Papers revealed that an electronic barrier was placed along the DMZ by the secretive JASON Society.
Major Michael Aquino was an Army psyops specialist in Vietnam, where his unit specialized in drug-inducement, brainwashing, virus injection, brain implants, hypnosis, and use of electromagnetic fields and extremely low-frequency radio waves.  After Vietnam, Aquino moved to San Francisco and founded the Temple of Set.  Set is the ancient Egyptian name for Lucifer.  Aquino was now a senior US Military Intelligence official. [10]  He'd been given a Top Secret security clearance on June, 9, 1981.  Less than a month later an Army intelligence memo revealed that Aquino's Temple of Set was an off-shoot of Anton La Vey's Church of Satan, also headquartered in San Francisco. Two other Set members were Willie Browning and Dennis Mann.  Both were Army Intelligence officers.
The Temple of Set was obsessed with military matters and political fascism.  It was especially preoccupied with the Nazi Order of the Trapezoid.  Aquino's "official" job was history professor at Golden Gate College.  The Temple recruited the same Hells Angels who Billy Mellon Hitchcock had used to dole out his bad CIA acid.  Its members frequented prostitutes where they engaged in all manner of sadomasochistic activities. [11]  Director of Army Counter-Intelligence Donald Press revealed that Dennis Mann was assigned to the 306 PSYOPS Battalion and that Aquino was assigned to a top secret program known as Presidio.
Presidio is also the name of a spooky complex in the Golden Gate National Recreation Area, which Mikhail Gorbachev reportedly frequented as the Soviet Union was falling apart.  Was Aquino part of an operation to "map the mind" of the Soviet Union's last leader and induce him into proposing both glasnost and perestroika, the two free market policies that ultimately led to the Soviet Union's demise?  Remember the curious mark which suddenly appeared on Gorbachev's forehead?  Was he implanted with some sort of microchip mind-control device to make him think "in accordance with US national interests"?
Such Orwellian technology is marketed on a regular basis throughout the world.  International Healthline Corporation and others sell microchip implants in the US, Russia and Europe.  The Humane Society has adopted a policy of micro-chipping all stray pets. The State of Hawaii requires that all pets be micro-chipped.  Six thousand people in Sweden have accepted a microchip in their hand, which they use for all purchases. Trials are also underway in Japan.  In July 2002, National Public Radio reported a similar trial beginning in Seattle.  Later in 2002, after a rash of suspicious abductions of young girls, BBC reported that a British company plans to implant children with microchips so that their parents can monitor their whereabouts.
Dr. Carl Sanders, a highly acclaimed electronics engineer, revealed that a microchip project he launched to help people with severed spinal cords was taken over by Bill Colby's Operation Phoenix in a series of meetings organized by Henry Kissinger.  Sanders says the optimal spot for a microchip implant is just below the hairline on a person's forehead, since the device can be recharged by changes in body temperatures, which are most pronounced there.  Interestingly, this is the location of the pineal gland or Third Eye.
The 1986 Emigration Control Act grants the President the power to mandate any kind of ID he deems necessary. [12]  Researchers at Southern California have developed a chip which mimics the hippocampus, the part of the brain that deals with memory.  Pentagon officials are interested in using it in experiments to create a "super-soldier". [13]  Another microchip called Brain Gate is being implanted in paralyzed people.  It allows them to control their environment by simply thinking. [14]
In Iraq, psychological warfare gave way to slow genocide.  According to UNICEF, as of late 2001, 1.5 million Iraqi children had died as a result of sanctions, while one child in ten died before their first birthday.  Thalassemia, anemia and diarrhea were the biggest killers and could have been prevented were it not for a chronic shortage of blood and medicine in Iraq due to the sanctions.  UN Committee 661 served as arbiter of what constituted a "dual use" item and therefore banned for import into Iraq.  As of 2001, over 1,600 Iraqi contracts with Western companies for medical equipment had been blocked by 661. [15]
Yale University and CIA psychiatrist Dr. Jose Delgado studied mind control for the Company during the 1950's as part of the MK-ULTRA program.  Delgado determined, "Physical control of many brain functions is a demonstrated fact…it is even possible to create and follow intentions…By electronic stimulation of specific cerebral structures, movements can be induced by radio command…by remote control."
The Gulf War decimated Iraq's sewer and water treatment systems.  Iraqis were forced to drink polluted water, leading to numerous health problems.  Iraq was not allowed to import chlorine to clean the water since 661 deemed it a potential chemical weapon.  Electrical power was rationed in three-hour daily increments per household since the Iraqi government couldn't get the parts it needed to fix its power plants after the US bombed its entire power grid.  With the devaluation of the Iraqi dinar and the ban on the export of 2.4 million barrels of oil per day, the average Iraqi lived on $2.50 a month- enough to buy a pair of shoes.  The only Iraqis not affected were the wealthy elite, who had long ago stashed their savings overseas in US dollars.
UNICEF estimates that 28% of Iraqi children no longer went to school.  Before the war almost all children attended.  Often families could only afford to send one child to school because of the cost of simple things like backpacks, shoes and notebooks.  Rafah Salam Aziz, Director of Mansour Children's Hospital, said parents were often forced to make similar decisions about their children's lives.  Aziz said, "Many times it's easier for a family to let a baby die rather than let the whole family go hungry and get sick."[16]
In 1996 Clinton Defense Secretary William Perry announced a new military buildup in the Persian Gulf.  Soon cruise missiles were again raining down on Baghdad.  Many nations now grew weary of both US bombing and the sanctions regime, which was brutalizing the Iraqi people while strengthening the grip of Saddam Hussein.  Russian President Boris Yeltsin, whose country signed a deal with Iraq to rebuild its shattered oil sector, said he was disturbed at the use of "extreme and radical force against the Arab world".  The Russian opposition offered a more scalding appraisal.  Alexander Lebed stating angrily, "The US is like a strong master who spits on everybody."[17]
Turkey, Jordan and Syria all expressed unease over the new round of bombing.  Even the Saudis, where Islamic fundamentalism was on the rise and two major bombings had occurred at US bases, now refused to allow the US to use its bases to bomb Iraq.  Many countries, including France, began openly flaunting the UN embargo against Iraq in the late 1990's.
Dennis Halliday, former Assistant Secretary of the UN who initially headed the UN Humanitarian Program to Iraq, resigned his post in protest. He said sanctions were demolishing the very class of Iraqi people who wanted to create a better government in the country.  He was scornful of the UN Oil for Food Program under which the US received 70% of Iraqi oil.  Halliday stated plainly, "We are guilty of committing genocide, through the Security Council, against Iraq."[18]
Halliday's 1998 successor was Hans Van Sponeck, who watched as the UN unfurled the UNSCOM arms inspection regime, paid for by Iraqi oil sales.  US inspector Scott Ritter confirmed Iraqi suspicions that UNSCOM was gathering intelligence for CIA and Mossad.  UNSCOM was just the latest CIA tool.  In 1996 the Iraqi government claimed international relief agencies, including the World Food Program, which claimed to be helping the Kurds, were actually CIA operatives attempting to destabilize the country.
In fact the CIA had spent more than $20 million in its support of the Iraqi National Congress, led by long-time CIA surrogate Jalal Talibani's PKK Kurdish faction. [19]  In January 1997 Iraq uncovered two Mossad spy rings in one month following the attempted assassination of Saddam Hussein's son. [20]  Hans Van Sponeck had seen enough. He too resigned in protest.
In early 1999 it was revealed that the US had used UNSCOM to plant electronic bugging devices in the Iraqi Ministry of Defense.  Arms inspector Scott Ritter said the CIA was using UNSCOM to "provoke a crisis".  In December 1998 UNSCOM, faced with the embarrassing accusations of espionage, pulled out of Iraq.  On December 15th the US launched a new round of bombing.  Ritter says intelligence gathered by UNSCOM was used for targeting. UNSCOM spokesman David Kay resurfaced in 2003 calling for a US invasion of Iraq. He now worked for SAIC, which landed numerous Pentagon contracts to rebuild Iraq.
---
Dean Henderson is the author of four books: Big Oil & Their Bankers in the Persian Gulf: Four Horsemen, Eight Families & Their Global Intelligence, Narcotics & Terror Network, The Grateful Unrich: Revolution in 50 Countries, Stickin' it to the Matrix and Das Kartell der Federal Reserve.To subscribe to Dean's weekly blog, Left Hook, go to www.deanhenderson.wordpress.com

---
Footnotes:
[1] Behold a Pale Horse. William Cooper. Light Technology Press. Sedona, AZ. 1991. p.166
[2] Robot's Rebellion: The Story of the Spiritual Renaissance. David Icke. Gateway Books. Bath, UK. 1994. p.305
[3] Cooper. p.166
[4] Ibid
[5] Rule by Secrecy: The Hidden History that Connects the Trilateral Commission, the Freemasons and the Great Pyramids. Jim Marrs. HarperCollins Publishers. New York. 2000. p.114
[6] Ibid. 116
[7] "Child Death Rate Jumps in Iraq". AP. Great Falls Tribune. 9-24-92. p.8
[8] "Depleted Uranium". Siegwart-Horst Gunther. Covert Action Quarterly. Winter 2001. p.2
[9] Cooper. p.369
[10] Icke. p.221
[11] Cooper. p.361
[12] Icke. p.223
[13] Inquirer. UK. 10-25-05
[14] PhysOrg News. 11-1-95 www.physorg.com/news7746.html
[15] "Greetings from Missile Street". Free Speech TV. Boulder, CO. 12-23-01
[16] "US Economic Sanctions Taking Very Human Toll in Iraq". Great Falls Tribune. 9-13-92.
[17] "Slamming Saddam". Time. 9-16-96. p.31
[18] "The Unfinished War". CNN. 1-6-02
[19] Evening Edition. National Public Radio. 9-10-96
[20] BBC World News. 1-8-97
Source: Dean Henderson | VeteransToday
Government should not be in the business of mandating personal choices and government should never be allowed to legislate choices which should be reserved for parents with regard to their children's health and welfare. The parents are sovereign over the welfare of their children, not the state.
In the name of increasing the corporate bottom line, the government watchdog industries of the DEA and FDA, as well as the office of the President, have become the willing lap dogs for Big Pharma and this unholy alliance is serving to endanger our children.
Big Pharma has gone to great lengths to increase sales to the youth of America either through chemically castrating our children's brains or by producing drugs with very serious side effects which serve to seriously degrade both the brain and the body. Our children are being systematically destroyed by the pharmaceutical industry.
The Ritalin Conspiracy
Let's make up a brain disorder, which parallels normal restlessness of children and then transform a dangerous drug, methamphetamine, and get as many kids on the drug as possible. It is good work if you can find it and pharmaceutical companies like Merck and Eli Lilly are leading the way in medical fraud and in the name of record corporate profits
The use of Ritalin has become so rampant, that even the DEA has become alarmed by the tremendous increase in the  prescribing of these drugs in recent years. Since 1990, prescriptions for methylphenidate have increased by 500%, while prescriptions for amphetamine for the same purpose have increased 400%. The American Pediatric Association claims Ritalin is over prescribed by 600%.
For well over a decade, many scientists have speculated that ADD drugs are dangerous and can cause serious injury and death. Etta Brown, a licensed educational psychologist and author of Learning Disabilities: Understanding the Problem and Managing the Challenges explained in response to her study that drugs like Ritalin actually destroy the neural function in children's brains. As a result, children who have undergone treatment with Ritalin will actually have a much more difficult time processing information and learning new things. This kind of defeats the purpose of getting children to sit still in school while placed in a zombified state.
Brown further reported that Ritalin is responsible for the development of a permanent tic in the face, neck, and head of many of the children who have taken or are taking it. Ironically, Ritalin is responsible for causing far more serious neurological damage than the problems it is alleged to treat. Meta analyses studies over the years have revealed that while drugs like Ritalin visibly place children into a trance like state, these drugs destroy the vulnerable, delicate and developing nervous systems which can and does permanently cripple their ability to function as normal human beings.
The Gardasil Conspiracy
Last year a bill sponsored by Toni G. Atkins, D-San Diego passed into California state law which places every child in danger in California. Atkins bill begs the question of who has the ultimate authority of the welfare of our children. Is it the state or is it the parents? Well, if you live in California, the nanny state purports to have the final say. The Atkins bill makes it legal for  a school district or a doctor to medicate or inoculate a child without parental notification.
In an era when Gardasil has resulted in needless tragedy for over 40,000 children who have been vaccinated by well intentioned doctors who are ignorant of the side effects, we are now witnessing states like California mandating the forced inoculation of young girls with Gardasil.
What the medical establishment is not telling you is that thousands of girls are having adverse reactions to the HPV Vaccines, some have even died -at last count, at least 103 lives have been lost to Gardasil. This is a brilliant strategy being invoked by California. Let's kill the girls, thus preventing them from having sex, thus, preventing STD's.
You remember MERCK don't you?  They were the creator of the wonder death drug,  Vioxx. This is the same Merck, who only after intense pressure from the medical community and the media decided to pull the dangerous drug, Vioxx, from the market after an estimated 140,000 adverse reactions had already occurred. And the pulling of Vioxx occurred only after a safety trial was stopped because there was an undeniable and increased risk for serious cardiovascular dangers such as heart attacks and strokes from using the drug.
Merck has been no less reckless in their administration of Gardasil as they were with Vioxx. First and foremost, Merck and the Food and Drug Administration's clinical trials have been called into question for blatant fraud committed during the required FDA testing period. Both the control group and the experimental group, in the clinical trials, were given the aluminum adjuvant contained in the Gardasil. Control group and experimental group comparisons are done to ensure public safety from adverse side effects as much as possible. In this case, it would have be standard practice to provide the control group with a saline solution instead of the aluminum adjuvant in order to determine the risk posed by the adjuvant given to the experimental group. In failing to follow these research norms, Merck and the FDA have endangered the public health.
These research protocols violate every known tenant to proper research; it represents an air of unprofessionalism, not to mention criminal fraud, which clearly demonstrates collusion to commit fraud against the general public on behalf of Merck as sponsored by the FDA. In fact, Judicial Watch was forced to file a lawsuit under the Public Records Act in order to obtain the obfuscated side effect results as the FDA tried to cover up their own complicity in this research fraud by refusing to release the relevant documents.
Gardasil is marketed as a vaccine that prevents cancer, but the drug has not been evaluated for the potential to cause cancer or genotoxicity. Gardasil is a prophylactic, preventative vaccine and is of absolutely no value in the treatment of a pre-existing HPV infection. It is neither a cancer vaccine nor a cure; yet, the public has been led to believe that this is the case. The New England Journal of Medicine found that there remains no conclusive proof that Gardasil altered the course of HPV-16 or HPV-18 infection for which the patient was symptomatic prior to the administration of the first dose. In other words, this is fraud in the first degree.
Gardasil is the most costly vaccine ever to be approved by the FDA. However, its long-term effectiveness is not known and several estimates state that Gardasil's life as a vaccine could be only two to three years. This opens up the distinct possibility that a Gardasil vaccinated child will require several booster shots which will undoubtedly increase the bottom line for Merck, but the risk for side-effects among the vaccinated could increase exponentially with each successive vaccination.
The VAERS reports show that as many as eighteen people have died after receiving Gardasil. The VAERS reports document identifies 38 reports of Guillain-Barre Syndrome among juvenile females who previously received the Gardasil vaccine. Guillain-Barre Syndrome is a catastrophic illness that attacks the nervous system which can and often does result in paralysis. Ironically, Gardasil is being developed against only four types of HPV. However, there is over 100 strains of HPV, 30 of which are transmitted sexually. Just what could have Governor Brown and Atkins been thinking?
Do you not think that this is the first time that this kind of dangerous medical fraud has been and will be visited upon your children for profit and political career advancement?  Think again! The American Academy of Pediatrics recommends that boys of the age of 11 to 12 years should be vaccinated with the vaccine against HPV with the Gardasil vaccination. Even my doctors are serving the Big Pharma agenda, as evidenced by the fact that my son's former pediatrician relentlessly tried to give my then 11 year old son the Gardasil injection. When I presented the good doctor with some of the data contained in this report, he replied "your ideas are not contained within the mainstream of medicine." Since when is scientific research required to reflect the mainstream of the Big Pharma agenda? The moral of this story is to fire your doctor and find a health care provider who is committed to the welfare of their patients.
The Teen Screen Conspiracy
On the surface, screening the mental health of children for suicidal tendencies is a noble idea worth pursuing. Yet, when the screening is mandated by the President of the United States and is done without the knowledge and consent of the parents of the children being tested, an eyebrow should be raised. When children, under this program can only be medicated with the most expensive psychiatric drugs which contain 2 to 20 times higher suicide rates and arecontraindicated for use by children, all of America should begin to dismantle this unholy marriage of the Police State and the pharmaceutical fraudsters.
There is an ongoing battle for the psychological health and welfare of America's children and eventually all Americans, under the New Freedoms Commission (NFC), as it is the eventual intent to screen and  treat, with mind numbing drug, all Americans for mental illness by using criteria designed to elicit false positives. The relatively new mind control programs have commenced with the intent of compelling the mental health testing of all 52 million school children and the 6.5 million adults who walk through doors of every school in America on any given weekday. Acting under the authority of the NFC, all 50 states are mandated to implement compulsory mental health screening. The screening exams are to be administered in kindergarten, fourth and ninth grade. The screening program requires no parental notification and carries the force of law and this program continues unabated to this day. As is the case with vaccinations, the diagnosis and treatment, under the mind control policies of the Bush and Obama administrations will eventually be universal because of an executive order signed by Bush upon taking office!
Teen Screen, created by Laurie Flynn, arose out of the expressed desire of the NFC to test all American school children for suicidal tendencies. There are several problems with this screening instrument. For example, the screening device has a high rate of false positives. The rigor (e.g., measure of reliability and validity, utilization of genuinely representative population samples used in the norming process) of the screening mechanics have also been called into question. Additionally, Teen Screen allows for the use of unsupervised nonprofessionals to both administer and interpret the screening instrument. In an effort to cover their malpractice behinds, Teen Screen is careful to state that the program is not a substitute for clinical evaluation, but they act as a substitute for clinical evaluation. Remember, freedom is slavery, war is peace, and being drugged on medication which will damage a developing brain is exciting in this version of pharmaceutical 1984.
Despite its self-proclaimed message that Teen Screen has a wonderful diagnostic tool from which to predict suicidal behavior resulting from depression, Teen Screen states that the instrument is not a diagnostic tool. If you had to reread the previous four sentences in order to try to make sense out Teen Screen's, "doublespeak," you are not alone. Although the diagnostic tool is not heralded as a clinical tool, the schools which use the Teen Screen tool can still label the child as being emotionally disturbed and this label can follow this child for the rest of their life. Further, school-initiated treatment protocols can be triggered as a result of the findings. Recent research demonstrates that Teen Screen is on the rise and is promoting the most dangerous psychotropic drugs. In fact, according the National Institute of Health, psychotropic drugs should only be given to children only under the most dire set of circumstances.
Teen Screen Penetration
Teen Screen is now in almost every state.
The diagnostic instrument devised by Teen Screen produced a false positive rate of 84% in comparison with other tried and tested diagnostic instruments. Here is an example of a typical Teen Screen diagnostic question:
Teen Screen Diagnostics
When at a party, have you ever felt lonely or misunderstood?
Of course the average person would answer in the affirmative. However, in Teen Screen speak, you would be diagnosed with social phobic disorder and possibly a mild case of depression. And what prize do children win when they volunteer to misdiagnosed 84% of the time? The win access to the world of psychotropic drugs in which even The National Institute of Health even states that the use of psychotropic drugs is contraindicated for young, developing minds and they do permanent damage. And just as devastating, when these children receive their false positive diagnosis, their ability to obtain health insurance down the road is severely impaired.
Teen Screen, just as it is with Gardasil, is a scam designed to get the children hooked on psychotropic drugs through the use of a bogus screening instrument and it was done without parental notification and permission in the same manner being implemented in California.
Everyone Has a Price
Undoubtedly, school districts will be provided incentives as they do in the Teen Screen scam as another Big Pharma giant, Eli Lilly, is attempting to entice every school district in the country to test pre-teens and teens for suicidal depression.
As was the case with Teen Screen, your children will be bribed with movie tickets and coupons for pizza in order to get them to line up for their Gardasil vaccination. And of course, as was the case with Governor Brown and Gardasil, the government lent their support to the TeenScreen effort as well when President George W. Bush issued an executive order which sanctioned this insanity. Bush, Brown and every other Gardasil endorsing politician drink from the same troth and your children need you to protect them from people and organizations such as these.
Unfortunately, Merck has its long financial arm in many state legislatures and soon every child in the country, both boys and girls, is going to be at risk thanks to this unholy partnership between the school districts, Merck and the politicians who are all too eager to curry favor from this pharmaceutical giant.
Everyone of these drugs has debilitating side effects on children's brains and on their bodies
Your children are not the property of Eli Lilly, Merck, Governor Brown or any of the other political prostitutes. Your children look to you, their parents, to protect them from evil 1% such as the ones discussed here.
Occupy Big Pharma
Perhaps what we need to do in order to best protect our children is to begin an "Occupy Big Pharma" movement.  Until that day arrives, and in the meantime, what will you do when the Gardasil fraud debuts in your community? I can unequivocally state that organizations like Teen Screen and the Big Pharma will never get their hands on my 12 year old son. Not now, not ever! Can you say the same for your child?
For the good of your children, distribute this article to your family, friends, neighbors, local school board members as well as your elected representatives. And at the end of the day, pray to almighty God that he will guard our children from the purveyors of Gardasil, Ritalin and the use of psychotropic drugs of Teen Screen.
Source: Dave Hodges -  thecommonsenseshow.com
I think, at the very least, YouTube should censor them. Well, wait a minute. Not censor, but put up a notice on all their videos:
"It's come to our attention that these three characters are as annoying as a bad case of fleas. Caution: watch and listen at your own risk."
The three stooges. Three schmucks in the fountain. Send in the clowns, don't bother, they're here.
If people are beginning to get the idea I'm waging a war against against elite media, they're right.
At the same time, I'm fascinated. How do these anchors do it? How do they lie so consistently, and with such aplomb, day in and day out, without going up in puff of smoke and vanishing?
The Big Three anchors are a miracle, in the sense that they need a whole construction company to build the walls that permanently separate them from the truth…so they can sit in a television studio in New York and believe they're in the wheelhouse of Real News.
When you see the Big Three are discussing their own footage, but you find visual clues as big as the moon that their analysis is 180 degrees away from actual fact—as has been happening from Aurora to Sandy Hook to Boston—and the Stooges just sit there and drone on…well, that's a CSI or a Law&Order you just can't get if you pay the best scriptwriters in the world to come up with it.
"The bomb was a pressure cooker."
Right, and the Twin Towers went down because two planes flew into them.
Because the Web has been alive and humming, media coverage of every major catastrophe since 9/11 has been rejected by extraordinary numbers of people.
The elite network anchors have been trying to hold the fort, but they're failing.
Their long-running stage play is closing down.
Despite their traditional skills and technological backup, they're coming across like cartoon hacks.
These days, it's better to be a marginally believable doofus like Diane Sawyer, who chooses to affect a persona based on depression, than to be the eternal boy wonder, Brian Williams. Williams, the smoothest of the smooth, comes across like the biggest liar, because he's the most dedicated of the lot when it comes to defending the indefensible.
And Scott Pelley is Scott Pelley, the hospital doctor you'd least like to show up at your bedside. He might tell you you need an amputation just because he's having a bad day.
"Who do we need for the most important anchor's job in the world?"
"How about Pelley? He's utterly convinced the lies we feed into the propaganda machine are the last word.. He's sold. He couldn't look outside the box if we drilled holes in it and let him see a mountain of gold bars and 50,000 naked bureaucrats running down Broadway at high fucking noon."
The Big Three strut their stuff on the evening news, executing well-oiled, high-priced transitions from one completely false/basically deceptive story to another completely false/basically deceptive story.
Recall the often-quoted George Burns pearl? "In acting, sincerity is everything. If you can fake that, you've got it made." But suppose the sincerity isn't faked? Then, the schmuck becomes king.
My late friend and colleague, hypnotherapist Jack True, described the television-news audience: "Mind control is accepting what you know to be false. You do it because you think the only other alternative is a vacuum: you either buy the news or you're left with nothing."
Once in a while, you can see cracks. Scott Pelley, stewing in his juices, looks like he's ready to pull his uncle's old revolver out of his pocket and fire a few rounds at the teleprompter.
Diane Sawyer appears to be on the verge of sagging to her right and collapsing out of her chair, on her way to a fit of copious weeping.
Brian Williams wants to say, more than anything, "Live From New York, it's Saturday night!" Then a few coiled springs pop out of the top of his head and he winds down and stops moving.
Subliminally, the three stooges are announcing: "We're showing you the most important stories of our time, and each one has a television lifespan of ninety seconds, after which they no longer exist."
Television news is really all segue all the time. That's what it comes down to.
The word "segue," pronounced "segway," refers to a transition from one thing to another, a blend.
Ed McMahon once referred to Johnny Carson as the prince of blends, because Carson could tell a clunker of a joke, step on it three times, and still move to the next joke without losing his audience.
Television news is very serious business. A reporter who can't handle segues is dead in the water. He's a gross liability.
The good anchors can take two stories that have no connection whatsoever and create a sense of smooth transition.
Brian Williams can say, "The planes were recalled later in the afternoon. And a man was castrated in a horrific accident in Idaho today…" And no one says, WHAT? WAIT!
You take an elevator up to the 15th floor in an office building. The door opens and you step into a medieval dungeon. That doesn't compute in real life, but it does on the news.
The networks basically have, on a daily basis, fragmented stories, and they need an anchor who can do the blends, the segues, and get away with it, to promote the sense of one continuous flow.
So the audience doesn't say, "This is just an odd collection of crap."
The news is all segue all the time.
Not just nationally. On the local level, too. The pounding lead-in music at the top of the show is a segue, to prepare the audience. A) Music. B) "Tonight, our top story: a man ate a hot dog and died …"
The voice of the anchor is the non-stop blending machine that ties all news stories together. That's why the elite network stars earn their paychecks.
Good segue people are stage magicians. They can move the viewer's attention from item A to item B without a tremor or a doubt.
It's often been said of certain actors, "He could read from the phone book and you'd listen." Well, an elite anchor can hold the viewer's mind as he reads a sentence from the phone book, another one from a car-repair manual, a third from a cookbook, and a fourth from a funeral-home brochure. Without stopping.
And afterward, the viewer would have no questions.
The news is surreal because the stories are mostly fool's gold to begin with; and they're unrelated. They're rocks lying around on the floor. The anchor picks them up and invents the illusion of One Flowing Stream.
This is what the audience wants. It feels like a story. It feels like unity. It feels like a stage play or a movie. It feels, when all is said and done, good.
The anchor (as his title suggests) holds the fragments together in one place. For the audience, he's the focus. He's the maestro. The hypnotist.
You can't pull anyone off the street and have him describe car crashes, murders, storms, threats of war, political squabbles, 300 cats living in a one-room apartment, a new piece of Medicare legislation, genitalia picture tweets, and the dedication of a library, while placing and keeping millions of people in a light trance.
Katie Couric couldn't do it. People were waiting for her to break out into an attack of Perky and giggle and cross her legs. Diane Sawyer does it poorly. She seems to be affecting somber personal grief as her basic segue-thread. Scott Pelley is competent, but he sits like a surgeon ready to signal the anesthesiologist to clamp a mask on your face, before he cuts into your stomach.
Brian Williams is the current king of segue. He does smooth-serious-affable-employee-of-the-month-I-know-all-the-news-is-true.
None of these elite anchors can hold a candle to Cronkite or Chet Huntley, the past masters. Ed Murrow was the first star-practitioner of the television-news form. He was working a kind of sepulchral spin-off of Hemingway prose.
Murrow got his first break, right out of college, working for the Institute of International Education, a pathetic front for what they used to call "internationalists" (aka globalists). Elihu Root founded the organization. Root was also founding chairman of the Council on Foreign Relations and president of the Carnegie Endowment for International Peace. In other words, one world together actually meant: all you peons down there and we wise men on top…
Anyway, all anchors can do segue. They are dedicated to The Blend. They put their souls, such as they are, into transitions.
"What do you want to do when you grow up, Brian?"
"I want to take people from A to B."
Whereas, a true version of the news would go something like this: "Today, in fact just now, I moved from a tornado in Kansas to the removal of restrictions on condom sales, and I'm blending into penguins in Antarctica. I'm doing Salvador Dali and you're not noticing a thing."
What does all this tell us? The news, if it were taken apart into its component pieces, would look quite surreal. And the anchor, by blending, manufactures a hypnotic illusion of interconnection.
The audience wants to be put in a trance. Even a several-day event, like the Boston bombing, with all its twists and turns, doesn't mitigate that basic big sleep. Television news, with a good anchor, with the television screen itself, with the electromagnetic emissions and frequencies, can attain and hold the hypnotic state.
Therefore, the content of the news sinks in below the level of the rational mind.
But with each shift in story line, with each new breaking bit of revelation, with each disturbing image, the anchor must be there to execute the segues.
He is basically saying to the audience, "I'm a few feet inside your personal landscape, your mind, feeding you all the turns in the river, and I'll always be here, so things are all right…"
Elite anchors invent and maintain certain tones of voice, certain rhythms, certain cadences, certain variations of musical pitch, throughout the stage play, in order to sustain the sense of continuity.
They're mechanics of voice.
They use their skills to report the false facts handed down to conceal ops and staged events.
They need to believe in what they're doing. They need to be that stupid. Talent search: 130 IQ, inherently stupid.
They can know they're actors on television, but they have to believe they're acting out the truth. Ends justify the means. Of course, "truth" often means to them: that which will bind us all together.
What is the role they're cast in? It's: Normal. It's a heavy part in the play, because this joke of a society has a prime-cut value called Normal.
"Okay, look," the Broadway director says to the veteran actor he's interviewing for the lead, in a billion-dollar production. "This may sound strange, but you're going to have to do Normal as it's never been done before. That's what the audience wants. You've got to come across as very, very smart and very, very Normal. Get it? I mean, you can emit a few rays of Elite here and there, but you have to do that Normal dance. The audience has to believe you somehow fit in with being a solid American, whatever the hell that is. You can be the news boy down the street, riding his bike, tossing papers on front porches (Brian Williams), wholesome as Wonder Bread, or you can be a socialite on the Upper East Side teetering on the verge of a nervous breakdown (Diane Sawyer), or you can be a doctor moving briskly through his morning hospital rounds telling the interns trailing behind him what incompetent assholes they are (Scott Pelley)…but it has to be Normal at the same time. You're the brain of every other brain. You're the conscience of every other conscience. You're just as walled off from the conspiracy to own every inch of America and grind down the people into dust-bowl hell as all Americans are walled off from knowing about it. You know as little as they do. You're just as clueless as the great unwashed, but you put your stupidity on display with some measure of grace and style. Got it? You're clean, sanitary, loyal as a dog, dumb as fog but very smart. You spew absolute nonsense every second of your time on stage, but it sounds plausible, and again, Normal. You constantly change subjects, and the subjects are in no way related to each other, but you make it all seem sensible. It's a joke. But you're serious. And you have to Believe, as if you've always believed, from the moment you emerged out of your mother's body.
"And if you need a model for all this, just watch the news every night on the three major networks and focus on these geniuses."
See the bomb exploding, the one that emits a puff of smoke straight up in the air? The one that was built in a pressure cooker? The bomb that didn't tear the flags to pieces and didn't shred the blue canopy right next to it? The bomb that didn't cause the men in yellow jackets standing in front of it to even blink? That bomb vectored at a very low angle and took out people's legs in the Boston street. That right, America. It did. I swear it did.
See the purple and pink pigs flying over the White House? They're bringing food from Mars for all the bureaucrats who push paper in the city every day, the people who can't be fired during the Sequester, while flights all over the country are delayed. That food from Mars keeps the paper pushers going. It does. It has special vitamins in it. See how fat the pigs in the sky are? How do you think they got that way? They ate the food. It's so healthy. It's mystical and magical. It's just part of the largesse coming to you from your eternal government. Wait a little while longer. It'll be here. There are lots more flying pigs. They'll drop off little bags of Martian tasties on your street any week now. It's the new Normal. Get used to it. We know what you want, and we're going to give it to you.
We know what you want and we're going to give it to you.
If you have any doubts and need more information and assurance, just watch Brian, Scott, and Diane every night. They're narrating the Days of Our Lives. They're from Mars. They're the advance scouts for the pigs.
Brian's the happy pig. Diane's the sad pig. Scott's the cold pig.
They're America. The best of America.
This is why the Colonies fought a revolution against the British. So you could suck up stories, like a vacuum cleaner, from the three little pigs.
Jon Rappoport
The author of two explosive collections, THE MATRIX REVEALED and EXIT FROM THE MATRIX, Jon was a candidate for a US Congressional seat in the 29th District of California. Nominated for a Pulitzer Prize, he has worked as an investigative reporter for 30 years, writing articles on politics, medicine, and health for CBS Healthwatch, LA Weekly, Spin Magazine, Stern, and other newspapers and magazines in the US and Europe. Jon has delivered lectures and seminars on global politics, health, logic, and creative power to audiences around the world. You can sign up for his free emails at www.nomorefakenews.com
Source: Jon Rappoport's Blog
Only a media masochist can stand watching network and cable TV news. The extent of self-immolation coming out of their broadcasts, have seldom been more vivid, with their bizarre reports on the Boston Marathon bombing. If one did not know better, the comparison with the Marx Brothers antics would have you believe that you have a ringside seat At the Circus. Silly behavior is the mainstay of the mainstream media. Real news investigation has long ago been relegated to the archives of a half century ago, when there was at least a small measure of a healthy distrust of government sources. Today the clowns that act as ventriloquist dummies have more in common with Karl Marx than Groucho.
The passion of lies flows from the lips of the talking heads, as they get their instructions from corporatist producers in their earpiece. The latest example of a Mossad agent and Zionist exponent is the infamous liar, CNN Wolf Blitzer. A Rush to Misjudgment, states, "CNN is coming under criticism after it falsely reported authorities had arrested a Boston Marathon bombing suspect, whom it had earlier described as a "dark-skinned male." Catching Blitzer tap dancing around the blowup of the designed script of placing culpability on the intended stooges, selected to advance the domestic war of terror, reminds of a skit played by Chico in a bad version of Monkey Business.
That other CNN and CIA plant, Anderson Cooper provides the complementary tag team effort to confuse and distract on a news production that even the global radical and former network owner Ted Turner has to hang his head. Cooper plays the role of Harpo as Pinky as he stirs the Duck Soup broth disinformation. The only way to watch "the government news hour" is with the volume on the Harpo setting - silent no verbal talk.
Not to be outdone the Fox News Network features another CNN alumnus, Bill Hemmer as their Zeppo, performing relatively straight (non-comedic) roles as an authoritive source for an authoritarian mindset of neoconservatives. Deceiving real liberty loving viewers with a pseudo patriotic flag waving is the hallmark of the fair and balanced news format now that Rupert Murdoch is the target of the globalists cabal to act friendly with their new world order scheme.
The next hack over at MSNBC, Chris "Gummo" Matthews on "Hardball" tonight, the host openly questioned whether at least a portion of the horror was an intentional attack against the Democratic Party. What class from this dedicated Marxist brother in media prevarications?
"Let me ask you about domestic terrorism as a category. Normally, domestic terrorists, people tend to be on the far right, well that's not a good category, just extremists, let's call them that. Do they advertise after they do something like this? Do they try to get credit as a group or do they just hate America so much or its politics or its government that they just want to do the damage, they don't care if they get public credit, if you will?"
In addition, the Weekly Standard, the quid essential NeoCon diatribe publication, lashes out at MSNBC as an adjunct enabler of the globalist agenda.
"MSNBC host Lawrence O'Donnell made the case this evening that the National Rifle Association is to blame for the slow investigation into the Boston bombings:
"There are new developments tonight in the bombing investigation here in Boston," said O'Donnell. "But that investigation could be moving faster were it not for the successful lobbying efforts of the National Rifle Association. The NRA's efforts to guarantee that American mass murderers are the best-equipped mass murders in the world is not limited to murderers who use assault weapons and high-capacity magazines. The NRA is also in the business of helping bombers get away with their crimes. Gunpowder could be traced by investigators to a buyer at the point of sale if gunpowder contained a taggant, an element that would enable tracing of the purchase of gunpowder. But thanks to the National Rifle Association, identification taggants are required by law only in plastic explosives. The NRA has successfully blocked any requirements for such taggants in gunpowder. So such supremely helpful evidence as taggants are not available to the FBI in this investigation."
The bombings took place at Monday's marathon."
For an even more revolting low in propaganda, the MSNBC: NRA 'in the Business of Helping Bombers Get Away With Their Crimes' You Tube, is typical of a state sponsored Pravda style media misinformation, that now passes as journalism. Now compare this garbage MSNBC government coordinated onslaught with the perceptive, daring and provocative coverage on Breaking the Set, with host Abby Martin that is aired on RT TV. The video broadcast of Corporate Media Disaster Porn | Weapons of Mass Distraction, raises the issue that the corporate media is reporting false information. The long record of government drill operations during "so called" terrorist events might well prove to apply to the Boston Marathon massacre.
At the forefront of this speculation, Yahoo News lays claim that Alex Jones raises 'false flag' conspiracy after Boston Marathon bombings.
"Jones suggested that the FBI orchestrated the bombings under the false flag of a terrorist organization in order to justify expanded security powers. The Boston attack, he theorized, was staged by the U.S. government to extend the reach of both the Dept. of Homeland Security and Transportation Security Administration."
With the FBI suspects, Tamerlan Tsarnaev dead and his brother Dzhokhar Tsarnaev at large and now captured, it will take some serious investigatory reporting in order to penetrate the layers of government secrecy that reasonably can be expected to conceal what actually transpired on April 15, 2013. Still, the lamestream media will never report any evidence that conflicts with the homeland security police. The presence of sensible alternative explanations are consistently dismissed when the war of terror needs another jolt of fear to keep the public on edge.
Believing any of the government press releases that pass as independent news reporting is more risky than taking your chances in a world of deranged psychopaths. Simply stated, no one in the "so called" know has the inside track on all the complexity of the official investigation, or the potential compartmental complicity in a sanctioned undercover mission.
Where are the brave correspondents that would dare shout from the rooftops, that the response from the Boston carnage is virtually a green light for lock down martial law on the public? Just look to the Faux resident pinhead, Bill O'Reilly for bold reporting, Bill O'Reilly Attacks Alex Jones and Infowars for Daring to Ask Questions About Boston Bomber Narrative.
"Fox resident blowhard Bill O'Reilly and correspondent Juliet Huddy have attacked Alex Jones and Infowars.com reporter Dan Bidondi. For the two Fox News talking heads it is apparently a serious crime to quiz Massachusetts Gov. Deval Patrick about the false flag attack in Boston on Monday. It is impermissible to call into question the validity of the official narrative now coagulating around the event. It is forbidden to deviate from the establishment's script.Huddy dismissed Jones and Bidondi as "idiots" and the accused sexual predator O'Reilly – who has strongly condemned the First Amendment in the past and has shilled for mass murder in Iraq and Afghanistan – made his disgust manifestly apparent, as usual. Both displayed contempt for the internet and alternative media, a quite natural reaction from two irrelevant teleprompter readers. Fox News in particular and the rest of the bloated script-reading dinosaur media in general are seriously threatened by free expression and news reportage on the web."
Viewers that still watch, let alone believe, the fabrications coming out of the bowls of the presstitutesneed a reality check. Just think of all the naive clones that pay their cable or satellite charges for the privilege of bonding with the establishment mouthpieces. What you get from the mind control media is a government version of indoctrination into a slave society. Denial of even the possibility of a false flag operation in the underlying exercise is the only reporting you are supposed to watch.
The FBI tells America: believe us and no one else, outlines the official dictates from the ranks of the G-man enforcers, "The implication is clear: there is official truth and then there is everything else."Since the fascination of following, another manhunt with live feeds is so compelling to the trained seals that are pinned to the screen, the significance of a tyrannical takedown of an entire region of law-abiding citizens, goes unreported by the whores that read from the government approved teleprompters. The autocue message is sanitized of any possibility that the crew of a covert operative drill might just provide cover for a despotic counterattack to the shot heard around the world.
Americans are so easily duped. The Marxist media feed Animal Crackers to a dumb downed public that swallows a systematic federalization of genuine peace keeping functions. The true race in Boston is to re-establish the rebirth of the American Revolution.
And The Genre of American Society…
"We are no more free citizens in modern nations; for there are no nations and no free citizens. We are just grey and febrile pawns, volatile and nervous ants and cyber-cockroaches – name it as you want – lodging in a big technological concentration camp named the American matrix. An individual will be by no mean himself, for the old Christian subject is dead. For our ruling elites, who always lament the Russian resilience and threaten strangulated Iran, there are no nations, no races, no spirituality and no soul: there is just a cyber-personality in search of an ergonomic perfection and a global network of electronic prisons and ecological surveillance. As foresaw Job, the current man is cast into a net by his own feet, and he walks upon a snare" Nicolas Bonnal, Pravda.
Many Americans are adamant about obedience to the United States Constitution.  Our beloved country which is feeling the encumbrance of the elite power structure clamors for Constitutionalism and seeks redress in the courts.  When Christians support a document that forbids allegiance to The One True God and ignores His writing they invite His wrath.  The Constitution opens wide the door for pagan government by forbidding a Christian oath and making it legal for infidels to rule over the nation.
When I expressed doubts about the efficacy of the United States Constitution I was shunned by some of my readers.  Many thought I had become a disciple of Reverend Ted Weiland (He has done excellent work in analyzing the pernicious nature of the United States Constitution.)  or had forsaken R. J. Rushdoony.  Neither is true.  I began to question the Constitution when I learned who supported it, who wrote it, the secrecy and duplicity that was involved in the Philadelphia Convention and the tragic results of some of its content.
The wickedness of the Central Intelligence Agency (CIA) is at least to some extent a result of the failure of the United States Constitution to set forth proper moral restraints. Diane Spignola writes: "The CIA's activities, per the official government directive, included the following:  propaganda; economic warfare; preventive direct action, including industrial sabotage, demolition and evacuation measures; subversion against hostile states, including assistance to underground resistance movements, guerrilla and refugee liberation groups, and support of indigenous anti-Communist or now anti-nationalist elements in countries around the world.  Such operations should not include armed conflict by recognized military forces, espionage, counter-espionage, and cover and deception for military operations."   She claims that, "At least six million people had perished by 1987 as a result of the CIA's covert operations. Not only is the CIA not an intelligence agency, it distorts information and perpetuates misinformation and disinformation to justify its own goals. This wide-range deception has resulted in organized terrorism throughout the world. Using the CIA, our government routinely dismisses or ignores national and international laws under the guise of 'national security.'"
Wall Street and the money interests had their hand in the formation of the CIA.   According to Kai Bird's biography "The Chairman", in1941 John J. McCloy asked Attorney General Robert Jackson for authorization to use wire taps to ferret out potential saboteurs.  Jackson was against unauthorized snooping on private citizens and turned him down.  McCloy actually envisioned an even more extensive organization that would operate secretly dispensing propaganda, collecting intelligence, and manipulating people and governments.  He said, "I am somewhat obsessed with the necessity of establishing a propaganda or information bureau for our defense….It is more essential than artillery".
McCloy's request for wire tap authorization was backed by FBI Director J. Edgar Hoover.  An attempt to get congressional approval was defeated by a vote of 154 to 146.  At about the same time William J. Donovan who had first-hand experience with the British intelligence system and the ear of President Franklin D. Roosevelt was appointed Coordinator of Information (A name Bird attributes to McCloy.)  a new function described as a means of bringing together the variety of intelligence gathering functions of the FBI, Army, Navy, and U. S. Department of State.  The coordination effort met with considerable resistance but the organization provided a platform for another intelligence organization called the Office of Strategic Services (OSS).
Both John J. McCloy and William Donovan were bright, industrious men from poor families; McCloy from Philadelphia and Donovan from Buffalo.  Both were Wall Street lawyers.  Both were studious and both were amoral.
Donovan played football in high school and was a star at Columbia University where he was known as "Wild Bill Donovan".  His undergraduate and law degree were both from Columbia.  He was a war hero and a revered leader who rose to the rank of Lieutenant General.  President Roosevelt, a sports fan, admired Donovan's athletic ability and his war record.  He gave Donovan wide authority in forming a new intelligence organization.   In 1914 Donovan married Ruth, a member of the wealthy Rumsey family.   He was seldom home and his dalliances became so common that his hosts often provided him with women.
President Bush, the younger, was not the first high ranking politician to refer to the Constitution as "just a piece of paper", McCloy did it first.  When McCloy and Robert Lovett worked for War Secretary Henry Stimpson he referred to them as the "Imps of Satan".  McCloy visited Adolph Hitler and for a time was an advisor to Benito Mussolini.  He graduated from Harvard Law School and launched his career from the powerful law firm of Cravath, Henderson & de Gersdorff.  Cravath's partners included Otto H. Kuhn; Jacob Schiff's son, Mortimer; Jerome J. Hanauer; Paul M. Warburg, married to Solomon Loeb'sdaughter, Nina; and Felix M. Warburg, married to Jacob Schiff's daughter, Frieda.  Paul Cravath, the firm's founder, was an Anglophile internationalist who became a director and vice-president of the newly formed Council on Foreign Relations.  Ultimately McCloy left the Cravath law firm and became a partner in Milbank, Tweed, Hadley & McCloy.  The Milbank firm was associated with the Rockefellers who were friends since his days at Harvard Law.  Throughout his life McCloy maintained a close relationship with powerful Jewish bankers.
Allen Dulles was a third key figure in the CIA.  Dulles headed the organization from 1953 to 1961 and under his direction it began to conform to the image Donovan and McCloy envisioned.  Dulles began MK Ultra, a secret organization that makes Mary Shelley's Frankenstein look like child's play.  With extensive CIA financing it did experiments in torture and mind control that truly boggle the mind.  He also financed Operation Mockingbird that successfully influenced the content of 25 or more strategic news sources.
Dulles was a libertine who was famous for his extramarital affairs.  Under his leadership the governments of sovereign nations were disrupted with propaganda and economic sabotage.    Democratic elections were disrupted, leaders were assassinated, military coups were launched, governments were undermined, genocide, scorched earth, and torture were all part of a frenzy of illegal activity.
In 1975 the Church Committee succeeded In reigning in some of the CIA excesses but the power to gain control over country after country was too good to be relinquished and other secret organizations were formed that took them up.
The brutal, Satanic policies carried out by the CIA mark the tenor of the elite money powers who are slowly bringing the world under their control.  McCloy and Donovan were agents of those powers as is our President, our media, and many of our politicians.  The United States of America and the War on Terror is being used as a tool to bring the remaining independent nations under the reigning world financial straight jacket.  Our nation is being purposely destroyed in the process.
When comparing the conduct of our society with God's legal requirements it is difficult to know where to start.  Dishonesty is the main ingredient of our everyday life.  Our personal conversations are inhibited by deception; our media distorts and edits the news; businesses regularly deceive customers with phony sales, exorbitant prices, and inferior merchandise; our political leaders lie to us, deceive us, and betray us.  Our preachers describe a god that doesn't exist and fail to mention the One that does. Our schools teach a debilitating humanism while we live, breathe, and have our being in a sea of mendacity with little effort to correct it.
Justice has vanished.  It is a fearful experience to come before our courts.  Receiving justice is like playing the lottery.  Without the immutable anchor of God's Law, justice is absent. Human law is always a product of diverse opinion and is enforced by power.  Our legal system is as badly deteriorated as our honesty.  God cannot be honored when crimes are against the State instead of against His Divine Majesty and justice is never served when restitution is forsaken.  An adversarial system that ignores God's Law cannot produce a just result.   Adversity must be between behavior and His Law.
R. J. Rushdoony wrote: "All law is based upon morality, and morality is itself based upon religion. Therefore, when the religion of a people is weakened, so also is its morality undermined.  The result is a progressive collapse of law and order, and the breakdown of society.  Men, though, see law as a limitation on their liberty, and Christianity is held to be the most restrictive with its emphasis upon Biblical law as the foundation for morality and liberty.  Humanistic man wants total liberty, but he does not realize that total liberty leads only to total anarchy, and that leads to the death of law and liberty. Unless every man's liberty is limited by law, no liberty is possible for anyone."
This is where we are going.  We are slowly being brought under the control of the elite money powers and in the process our liberty is being lost in increments.
We need to take a personal inventory.  Following is a shocking excerpt from a book by Nick Turse about atrocities our soldiers too often committed during the Vietnam War:
"The company stumbled upon an unarmed young boy.  'Someone caught him up on a hill, and they brought him down and the lieutenant asked who wanted to kill him…' medic Jamie Henry later told army investigators. A radioman and another medic volunteered for the job. The radioman… 'kicked the boy in the stomach and the medic took him around behind a rock and I heard one magazine go off complete on automatic…'
"A few days after this incident, members of that same unit brutalized an elderly man to the point of collapse and then threw him off a cliff without even knowing whether he was dead or alive…
"A couple of days after that, they used an unarmed man for target practice…
"And less than two weeks later, members of Company B reportedly killed five unarmed women…
"Unit members rattled off a litany of other brutal acts committed by the company… [including] a living woman who had an ear cut off while her baby was thrown to the ground and stomped on…"
This is a weeping wound of sin in our nation, the sin of our soldiers, and the sin of our people.   We support the savagery and murder that is fostered by unnecessary war.  Soldiers are taught to be callus and cruel and the uncertainties of combat require they kill or be killed.   As long as we don't see it and our finger is not on the trigger we are happy to support murder's macho image.  Our women slither into abortion clinics and with impunity murder their helpless, unborn babies.  We sanction murder in the name of selfishness.  Our young men are urged to join the army and assist in the torture and mass murder that is part of modern warfare.
The United States Constitution allows men and women of disobedient character to be elected to leadership and not surprisingly these disobedient men and women disobey the law they have sworn to uphold.   We protest disobedience to our Constitution but make no protest against disobedience to God's Commandments.  We go to church on Sunday; pray for our soldiers, profess the greatness of our nation, and wonder why we are losing our freedoms and why our leaders lie to us.
We have been deceived.  Mendacity has invaded every nook and cranny of our nation.  We live a lie in a sea of lies.
"Now the serpent was more crafty than any beast of the field which the Lord God had made.  And he said to the woman, "Indeed, has God said, 'You shall not eat from any tree of the garden'?"  And the woman said to the serpent, "From the fruit of the trees of the garden we may eat; but the fruit of the tree which is in the middle of the garden, God has said, 'You shall not eat from it or touch it, lest you die.'" And the serpent said to the woman, "You surely shall not die!  For God knows that in the day you eat from it your eyes will be opened, and you will be like God, knowing good and evil."  From the Word of God.
In the Western world truth no longer has any meaning. In its place stands agenda.
Agenda is all important, because it is the way Washington achieves hegemony over the world and the American people. 9/11 was the "new Pearl Harbor" that the neoconservatives declared to be necessary for their planned wars against Muslim countries. For the neoconservatives to go forward with their agenda, it was necessary for Americans to be connected to the agenda.
President George W. Bush's first Treasury Secretary, Paul O'Neil, said that prior to 9/11 the first cabinet meeting was about the need to invade Iraq.
9/11 was initially blamed on Afghanistan, and the blame was later shifted to Iraq. Washington's mobilization against Afghanistan was in place prior to 9/11. The George W. Bush regime's invasion of Afghanistan (Operation Enduring Freedom) occurred on October 7, 2001, less than a month after 9/11. Every military person knows that it is not possible to have mobilization for invading a country half way around the world ready in three weeks.
The Orwellian "PATRIOT Act" is another example of planning prior to the event. This vast police state measure could not possibly have been written in the short time between 9/11 and its introduction in Congress. The bill was already written, sitting on the shelf waiting its opportunity. Why? Who wrote it? Why has there been no media investigation of the advanced preparation of this police state legislation?
Evidence that responses to an event were planned prior to what the government said was a surprise event does suggest that the event was engineered to drive an agenda that was already on the books.
Many on the left-wing are immune to evidence that is contrary to the official 9/11 story, because for them 9/11 is refreshing blow-back from the oppressed. That the oppressed struck back is more important to the left-wing than the facts.
The right-wing can't let go of the fantasy either. America in all its purity and wonderfulness was attacked because evil Muslims cannot stand our goodness. "They hate us for our freedom and democracy." The right-wing vision of a great and good America wronged is essential to the right-wing's sustaining ideology, an ideology that is prepared to commit violence in order to prove its righteousness.
Implausible stories can be useful to other agendas and thus be sustained by their use in other arguments. For example, the Obama regime's story of the killing of Osama bin Laden is central to Charles Pierson's story in the November 16-30, 2012, CounterPunch in which Pierson writes about the growing strains on the US-Pakistan alliance. Pierson writes that bin Laden resided next to Pakistan's largest military academy and that bin Laden "did go next door every Wednesday to use the pool. If the Pakistani government was unaware of bin Laden's presence this would mark an intelligence failure of heroic proportions."
Is it plausible that Osama bin Laden, a hunted man (actually a man dead for a decade), visited the Pakistani army, a bought-and-paid-for entity used by Washington to launch attacks on Pakistan's semi-autonomous tribal areas, to go swimming every Wednesday?
Or is this a fairy tale made possible by ignoring the live interviews of the neighbors of the alleged "bin Laden compound." According to Pakistanis who knew the person living in "bin Laden's compound," the person Americans were told was bin Laden was a long-time friend who imported foreign delicacies. An eye witness to the "assault" on "bin Laden's compound" reported that when the helicopter lifted off it exploded and there were no survivors. If there were no survivors, there was no sea burial of bin Laden. http://www.globalresearch.ca/pakistan-tv-report-contradicts-us-claim-of-bin-laden-s-death/25915
How is it that the US media can produce a story as fact that is contradicted by the news on the ground? Is the answer that the bin Laden assassination story served an agenda by providing evidence that we were winning?
Consider the Sandy Hook school shooting. This shooting serves as an excuse for "progressives" to express their hatred of guns and the NRA and to advance their gun control agenda. Few if any of those hyperventilating over the tragedy know any of the parents of the murdered children. They have shown no similar response to the US government's murder of countless thousands of Muslim children. The Clinton regime alone killed 500,000 Iraqi children with illegal sanctions, and Clinton's immoral secretary of state, a feminist hero, said that she thought the sanctions were worth the cost of one half million dead Iraqi children.
Suddenly, 20 US children become of massive importance to "progressives." Why? Because the deaths foster their agenda–gun control in the US.
When I hear people talk about "gun violence," I wonder what has happened to language. A gun is an inanimate object. An inanimate object cannot cause violence. Humans cause violence. The relevant question is: why do humans cause violence? This obvious question seldom gets asked. Instead, inanimate objects are blamed for the actions of humans.
In one of its reports on the Sandy Hook shooting, Time noted that such events "inevitably reopen debates about gun control, or more tenuously lead people to complain about American culture itself. Yet on the very same day, a 36-year-old Chinese man attacked 22 children with a knife at a primary school in China, suggesting that there is a critical factor with mass homicides that gets far less attention." That factor, "the core of these events," is mental health and "our failure to address it as a society." http://ideas.time.com/2012/12/15/sandy-hook-shooting-why-did-lanza-target-a-school/?iid=obnetwork

That factor remains unaddressed, because the agenda-driven media is determined to use the Sandy Hook shootings as a means of achieving gun control. One wonders if there is a "knife control" agenda in China. What follows is not an argument that the report of the Sandy Hook shootings is a hoax. What follows is an argument that suspicions are created when agenda takes precedence over reporting and discrepancies in reports are left unresolved.
Agenda-driven news is the reason that apparent inconsistencies in the Sandy Hook story were not investigated or explained. According to some reports, the medical examiner said the children were shot with a rifle, but other reports say the accused was found dead inside the school with two pistols and that a rifle was found outside in the car. The police capture a man in the woods who says "I didn't do it." How would a person in the woods know what has just happened? Who was the man? Was he investigated and released? Will we ever know? http://www.youtube.com/watch?v=ovspEgeMXb4
Some reports say the school was locked and admission is via security camera and being buzzed in. Why would a heavily armed person be buzzed in? Other reports say he shot his way in. Why wouldn't such a commotion have alerted the school?
Another puzzle is the video of a father whose child has supposedly been shot to pieces. Prior to the interview he is caught on camera laughing and joking, and then, like an actor, he pulls his face and voice into a presentation of grief for the interview. http://www.youtube.com/watch?v=urrRcgB581w and http://www.youtube.com/watch?v=oMINqFGNr-w
The spokesman for the Connecticut State Police is anxious to control the story, warns social media against posting information contrary to official information, but provides little information, refusing to answer most questions. The usual "ongoing investigation" is invoked, but Lanza has already been declared to be the killer and the number of dead reported. About the only hard information that emerges is that the police are investigating where every component of the weapons was manufactured. The relevance to the shooting of where the components of the weapons were manufactured is not explained. http://www.nydailynews.com/news/national/people-spreading-misinformation-sandy-hook-massacre-face-charges-police-article-1.1221554
The medical examiner's press conference is weird. He is incoherent, unsure of what he is supposed to say, hasn't answers to questions he should have, and defers to police.
Perhaps the best way to avoid fueling suspicion is for public officials not to hold press conferences until they are prepared to answer the relevant questions.
And where are the bodies? Like the alleged murder of Osama bin Laden by a SEAL, the crucial evidence is not provided. Paul Vance, the Connecticut State Police spokesman, said that the "victims' bodies were removed from the school overnight" and that detectives "were able to positively identify all of the victims and make some formal notification to all of the families of the victims."http://www.kens5.com/news/Sandy-Hook-victims-identified-bodies-removed-from-school-overnight-183647091.html?ref=next
Allegedly, no parent wanted to see the body of their dead child, but how do you know it is your child if you do not see the body? It is a strange kind of closure when it is provided to parents by impersonal detectives. Has anyone seen a body other than a state medical examiner and a few detectives? Where are the media's films of body bags being carried out of the school? Why would Obama's gun control agenda forego the propaganda of a procession of body bags being carried out of a school?
Perhaps the sensitivity issue prevailed, but with all the suspicion that already exists about the government and its claims, why fuel the suspicion by withholding visual evidence of the tragedy?
There are reports that when emergency medical help arrived at the school, the medical personnel were denied access to the children on the grounds that there were no survivors and the scene was too gruesome. Yet, there is a conflicting story that one six-year old girl had the presence of mind to play dead and walked out of her classroom unscathed. If the story is true, how do we know that other survivors did not bleed to death from wounds because the emergency medical personnel were denied access? Did police exercise more control over the scene than was warranted?http://www.globalpost.com/dispatch/news/regions/americas/united-states/121216/sandy-hook-shooting-girl-6-was-sole-survivor-her
It doesn't seem to matter that questions are not answered and discrepancies are not resolved.http://www.globalresearch.ca/the-sandy-hook-school-massacre-unanswered-questions-and-missing-information/5316776 The story is useful to the gun control agenda. Progressives, in order to achieve their agenda, are willing adjuncts of the police state. The facts of the shooting are less important than the use of the incident to achieve their agenda.
Probably there are answers to the questions. Moreover, the news reports that are the basis for questions could be incorrect. But why aren't the answers provided and confusions cleared up? Instead, people who ask obvious questions are dismissed as "insensitive to the tragedy" or as "conspiracy kooks." This in itself deepens suspicion.
The Colorado movie theater shooting has its own unresolved discrepancies. One eyewitness claimed that there were two shooters. Apparently, the suspect was captured sitting in a car in the theater parking lot, which seems strange. There are claims that the accused, a graduate student in neuroscience, was involved with the Defense Advance Research Projects Agency in mind control research and that he doesn't remember doing the shooting.
Do we actually know? Apparently not. Wouldn't it be preferable to investigate these claims rather than to leave them as unanswered sources of suspicion? The loose ends of the Colorado movie shooting contribute to the suspicions caused by news reports of the Sandy Hook shootings.
A shooting incident occurs. The government puts out a story. Agendas form and take the place of the story. Unresolved issues disappear in heated dispute over agendas. Gun control advocates blame guns, and Second Amendment defenders blame other factors.
When the media permit agenda to take precedence over news, people lose confidence in the media and distrust spreads deeper into society. If the media and the government are opposed to conspiracy theories, they should not foster the theories by mishandling the news.
Neither the right-wing nor the left-wing has an interest in getting to the bottom of things. The right-wing is aligned with the police state in order to make us safe from "terrorism"– Muslim terrorism, not the terrorism of the unaccountable police state.
The American left is so feeble that it essentially doesn't exist. Its issues are gun control, homosexual marriage, abortion, and taxing "the rich." Such misfocus cannot slow the onrushing militarized police state. American liberals have such an abiding faith in government that they are incapable of believing that beloved government would be culpable in crimes–unless, of course, it was Ronald Reagan's government.
As tyranny envelops the land, the main goal of the left-wing is to disarm the population.
The American left is the enabler of the police state, and the American right is its progenitor.
Americans began their descent into deception and tyranny in the final years of the 20th century with the Clinton regime's aggression against Serbia and murderous sanctions on Iraq. These war crimes were portrayed by the US media and foreign policy community as great achievements of Western democracy and humanitarianism.
In the first decade of the 21st century Americans lost their constitutional protections and had their pocketbooks opened to indefinite wars. The latest report is that Washington is sending US troops into 35 African countries. http://rt.com/usa/news/us-deploying-troops-order-749/print/
Worse is to come.
Paul Craig Roberts was Assistant Secretary of the Treasury for Economic Policy and associate editor of the Wall Street Journal. He was columnist for Business Week, Scripps Howard News Service, and Creators Syndicate. He has had many university appointments. His internet columns have attracted a worldwide following.
Source: Paul Craig Roberts
The New World Order, designed around a functional police state that is encouraged by continuous popular cultural messages, is apparent to even the most avid establishment apologist. Liberty and freedom, hardly ever mentioned in a positive light by the mass media, is a direct threat to the ruling class. The proliferation of degenerate behavior is lauded so that those who object to such conduct will be demeaned as outcasts of the decadent society. The imposition of a police state is necessary to coerce decent people into forced obedience.
Cultural celebrities and icons come and go, but their art often rings on for good or bad. Political propaganda, embedded in media projects, has transcended subliminal messages and now emphasizes in your face brashness. The breakdown of the traditional value society is so complete, that what was once viewed as insulting political disinformation now passes as a promotion for a loyalist NWO drama.
One such Showtime production is the pathetic Homeland series. Rachel Shabi offers her review assessment in the piece; Does Homeland just wave the American flag?
"Instead, Homeland presents a retuned version of the same unshakeable assurance that, even when things are really complicated, American values are the fairest, the most right and the best. Sure, the series shows US forces doing terrible things: covering up a drone attack that kills civilians in Iraq; trigger-happy in a US mosque, leaving innocents dead there, too. But these are presented as necessary acts in pursuit of far worse crimes. Homeland's core message is that the US means well, but sometimes has to do bad things; while the Arab and/or Muslim enemy doesn't mean well and hence does unfathomably bad things. Not much of a progression really, is it?"
When the postmortem of the Patriotic Act era is dissected, the treason of intelligence community operations will be written in their full horror. The police state glorified in Homeland episodes is meant to prepare the public for the next stage of centralized oppression.
While cable or broadcast TV is so removed from Little House on the Prairie, today's programming is designed to facilitate the psychological acceptance of the transition into a maximum lock down prison society.
In the essay, Mass Mind Control Through Network Television, Alex Ansary warns of the prison industrial complex.
"Turn on your local newscast. You have a few minutes of blue-collar crime, hardly any white collar crime, a few minutes of sports, misc. chit chat, random political jibber-jabber, and a look at the weather that no one is forecasting correctly. Is that what happened in your town? And we're supposed to own the airwaves! The mainstream media openly supports the interests of the prison industrial complex. The stories focus on minority criminal groups, and exploit the real threat to appear much more dangerous than they are. Think about the growing per capita number of prisoners in the country. Then remember that this is happening at the same time that our prison boom began. The police on our streets have created criminals. The focus is to keep us in a state of fear, that way the elitists can attack any group they want to without fear of consequence. This is why the media is continuing to craft the timeless art of dehumanization."
The cutting edge of mind control has long included the use of music and lyrics that produce subconscious meanings. Now the fascist messages in street music indoctrinate not only the youth but target to reinforce the despotic aspirations of TSA flunkies.
The article, The Transhumanist and Police State Agenda in Pop Music, provides two examples of globalist messages disguised as performances by Rihanna and Beyonce.
"In hip-hop slang, the term "hard" usually refers to someone who is street-savvy, gritty, rebellious and who is decisively "not down with police". Hard transposes this term to a military context. Her militaristic video features a gang of uniformed men dancing under the orders of "General Rihanna". We've come a long way from Public Enemy's Fight the Power…it is now Submit to the Power. All of this military/dictatorial imagery is mixed with Rihanna's sexy moves and outfits, appealing to the masses' basest instinct: sex."
"Beyonce walks on stage with a bunch of men dressed in riot gear… the type of unit a police state would use to repress opposition during popular turmoil. What are they doing in Beyonce's performance? Contributing to permeate popular culture with police-state imagery."
In the follow-up account, you can read the description mentioned in this report.
"Two recent examples of the perpetuation of the police state agenda in popular culture are Jay-Z and Kanye West's music video No Church in the Wild and Adam Lambert's Never Close our Eyes. In spite of, or perhaps because of, the fact that these songs are two different genres that aim to reach two different markets, they both contribute to the saturation of popular culture with police state imagery. While the authorities are not necessarily portrayed as the "good guys", they are nevertheless there, as if their presence at any kind of public demonstration is normal."
Contrast this dark brute force portrayal, with an age of optimism and hope. The peace and love themes in the music and political actions of John Lennon offer a rudimentary alternative to the grisly atrocities that the establishment commits routinely in the name of national security.
Gangster rap has little in common with All You Need is Love.
Rebellion of youth is natural, but resigned acceptance for submission to the police state is repression. The thirty-two years since his assassination has been one long road into oblivion. Read the "Interview With Investigative Reporter Jack Jones" for insights into the elimination of a dangerous messenger of peace.What a long way away from John Lennon's lyrics in the song Revolution.
You say you'll change the constitution

Well, you know

We all want to change your head

You tell me it's the institution

Well, you know

You'd better free your mind instead

But if you go carrying pictures of Chairman Mao

You ain't gonna make it with anyone anyhow
Now, transition from the mental liberation of the Beetle era, and go back and examine the overt war crimes of the premier American despot, Abraham Lincoln. Biographer and jingoism jezebel LBJ groupie, Doris Kearns Goodwin's book, Team of Rivals: The Political Genius of Abraham Lincoln served as the backdrop of Steven Spielberg's production of the recent released Lincoln film.
Alec Ryan writes in the American Renaissance:
"In the modern Hollywood narrative, all American history revolves around the Sacred Black Experience. Lincoln confirms this, bending historical truth to paint the most ruthless, bloody-minded, strong-willed American leader in history as some kind of smug, pre-post-modern storyteller croaking gamely through the difficulties like a paleface Obama sans teleprompter. The few Southerners are snarling, greasy bigots, recoiling before the erect, scowling black Union guards as they slink by during a meeting that led to the Hampton Roads peace conference of February 1865.

The film has throughout a sense of hushed awe, as if kowtowing to its own self-evident righteousness. There is no balance, no complexity, no sense of inner struggle or desperation. No opposing arguments. Its simplistic outlook more closely resembles the popcorn-psychology Avengers or Justice League rather than the serious historical movie that it clearly wishes to be acclaimed."
The point of evaluating the worship adoration of the destroyer of the Republic with the authoritarianism of the newly re-elected president is to equate the despotism of both of their regimes. The imposition of the police state is part of the master plan to enslave the inherent autonomy of free citizens.
The insidious popular culture strips the institutions of traditional constitutional protections and separations of powers by diminishing the will of sovereign citizens to fight tyranny. The goal of imposing savage dehumanizing ruthlessness seeks to spread the Sons of Anarchy mindset into positions of authority. The merging of law enforcement into the ranks of criminal organizations becomes a common occurrence in the police state environment.
Once upon a time, the peace officer maintained order and balance. Now law enforcement deems that natural rights are arbitrary and conditional on obedience to government dictates.
911 provided the excuse to inflict a "War of Terror" under the disguise of national security. The Homeland program scripts that foster the ends justify the means are repugnant to every liberty advocate. Each day, the evolving police state is becoming more invasive and punitive.
A culture that glorifies jack booted thugs that order innocent citizens around as sinister terrorists destroys the essence of the nation. The New World Order essentially uses depressing indoctrination of the inevitability for submission to their mind game matrix.
The walking dead that accept a dependent society administered by bureaucratic goons, willingly tolerant a fate of bondage. Since texting is all the rage and the written language is sorely deficient, maybe the best way to communicate though the popular culture is to withdraw from the experience as much as possible. Try one on one contact; you might be surprised with the results.
Neo: "What truth?", Morpheus: "That you are a slave, Neo. That you, like everyone else, was born into bondage… kept inside a prison that you cannot smell, taste, or touch – a prison for your mind."
~The Matrix 
In the movie the Matrix, Morpheus and Trinity knew that something in reality had suddenly changed when Neo experienced a deja-vu. The deja-vu resulted as a bit of the virtual world reformatted changing reality enough so a new 'reality' presented with an advantage to the controllers.
It is interesting to pay attention to the Matrix of 'real' life because there are many similarities to the inspired ideas communicated in the movie of the same name. If you pay attention long enough you'll notice some deja-vu. This 'real' life appears to have scripted components that when noticed change reality right before our eyes.
Right now the global controllers are modifying the script so as to bring about some kind of change that facilitates their plan of global domination and enslavement they'll call global government.
The stage is being populated with new props and I sense a deja-vu.
WHO CONTROLS THE WORLD
I think the sociopolitical framework of the united States and the world are scripted plays created by powers-that-be having critical knowledge of human psychology and control of the worlds media, education, money, military, religions, and energy (including food, water and medicine). And because it is important later, I will note the world's-a-stage script writers are obsessively interested in esoteric occulted symbols, numerology, astrology and religious ritual.
As many of you already know, the united States of America's over government (by agreement made called the Constitution), commonly known as the United States Federal Government (USG), was infiltrated and usurped many years ago; the final purge was nearly complete with the bankruptcy and subsequent relaunch of the USG in 1933. One way to help your mind work better when thinking about this is to mentally rename the USG. Renaming results in clearer thinking because it makes allegiances transparent. I like to think of the USG as Federists (rhymes with terrorists), which helps me remember I'm talking about an foreign occupational, hostile, well funded, highly intelligent, malevolent gang of usurpers. Federists occupy the highest offices and control the primary enforcing agencies of the former USG.
Federists control of America is maintained first by deception, then bribery and blackmail and finally, as needed, murder.
In other words, the control system that has been pulled over our eyes to blind us from the truth, is now in control of the world's wealthiest and militarily powerful nation on earth.
The world, then, is controlled by an unnamed, focused group of powerful, malevolent, super-staters, which, by proxy, occupy and control the highest offices, enforcing agencies and military of the wealthiest and most powerful nation on earth.
The world is controlled by the globalists.
GLOBALIST'S RESOURCES
The globalist maintain their control over the world through control of the worlds media, education, money, military, religions, and energy (including food, water and medicine).
The primary source of globalist power comes from pretended money in the form of currency and energy monopolies. All the other controls are derived from these two sources. And, for future reference, these two main sources of power are the globalist's Achilles heel.
Counterfeit currency is a system of pretended money loaned by imitation banks to governments at interest. The interest represents real wealth streamed back to the imitation banks in payment for the counterfeit currency (nothing).
The crux of the crime is that nothing of value is loaned in return for interest payments. Using the borrower's promise to pay as currency, the imitation banks return debt as money. In other words, nothing of value was loaned by the bank in return for interest payments. Hence a system was devised so globalists can issue currency in nearly unlimited quantities, at no cost to the globalist, in return for an ever growing stream of interest payments siphoning off the wealth of the borrowers.
The globalists using middle men like the Federists can then 'loan' unlimited ( at least in the short term because this banking scam eventually self destructs) currency to the Federists, who use the currency to further the globalists agenda, while the globalist still retain the interest stream now passed off as income tax to the working class of the united States of America.
The actual currency (dollar) is worthless, but derives a phony value because people accept the dollar in trade for real goods. Since the currency grows on trees, the quantity can always increase (and of course it does), thereby reducing the supply of goods available causing prices to rise in proportion to the quantity of pretend money in existence. The rising prices are a second form of tax since it now takes more dollars to purchase the same good. (Your loss of purchasing power has been transferred to the Federists to be used in service of the globalist.)
Using this currency, the globalist can then fund legislation in the affected country to erect monopolies on energy, buy and control the media, fund education trusts and university grants, bribe and control religions and the military.
HOW THE GLOBALISTS WRITE THE SCRIPT
For the record it is easy to write the script when you own the media, schools, churches, energy, money and military.
The globalists write the script through careful control of images, themes and thought. Deception is the operative concept, even if the details are complex and complicated. In essence, the globalists frame the problems of the world and then provide the solutions. Many people have reported this idea, David Icke calls it 'problem, reaction, solution'. Using fear as a means of gaining and keeping attention, globalists, behaving like the best magicians, maintain your attention on fear while they move the props around the stage. Then when horrific problems do emerge (usually staged) , the globalists through their operatives are standing by with solutions, solutions that require the transfer of more power, wealth, resources, liberty and subjugation to the globalists.
Strictly controlling the media and churches with propaganda and topic restrictions , while limiting your energy, issuing your currency and directing the military, the globalist have near total control of an individual's mind, wealth, health and spirituality. This control is used to create a pseudo world, not a complete Matrix (I hope) , but a mixture of scripted and directed macro story and permitting a limited personal directed micro story. You do have control of parts of the play, but the point is, "All the world's a stage, And all the men and women merely players"
DEJA VU
Mind control of Americans is of pivotal importance to the globalist because America has been captured and occupied by the Federists, their primary tool of action and it is American's that have the best chance of switching off the Matrix and welcoming everyone to the real world.
The American media, with the exception of some uncontrolled, unaffiliated, non denominational, unregulated, alternative media is busy supporting normalcy biases or fear (as needed) via images and symbols. Images and symbols are necessary to maintain control of the mind while transmitting massive, encrypted data through the short hand of symbols.
The events of Nine-Eleven (leaving the numerology in the background) permitted a glitch in the Matrix, a deja-vu was noticed by the very sensitive, the Matrix was updating the stage to facilitate the globalists. Unlike other false flag events throughout history however, Nine-One-One happened in a time of technology benefiting the global media. The global media, being controlled by the same people that perpetrated the crimes, provided the globalist with an unprecedented opportunity to reach the minds of Americans and the world in a realtime televised ritualistic mass murder. Murder, being one of the ways the globalist maintain control over Americans (as needed), the globalists were signaling a change in the Matrix to include tighter control of Americans (the new security, police state.) Tighter control that would require cooperation from Americans to achieve. American cooperation was secured using hypnosis and trauma based mind control. The events of Nine-One-One were orchestrated to move the globalists to the next level of their long term plan.
ONE WORLD, ONE STAGE
For decades awake Americans and others have put together the pieces forming a story that told of the controllers, the globalists, destroying the world's social structures, reducing populations and reforming a unified global society taking the form of communism or some similar socio-political-economic top loaded tyranny. Communism and its collective cousins are pseudo economic and socio-political systems invented by the globalist as tools to manipulate minds into cooperating with their own enslavement.
The globalists, it seems, are not happy controlling nations while raping and robbing the people through deception. The globalists have a higher goal, the goal of ruling the world outright, not through deception but through outright tyranny. Perhaps the globalists tire of ruling by deception, only able to tell their story through predictive programming and the works of obscure minions given tidbits of inside information.
Regardless of the reasons, the globalists are moving quickly now to complete their prison planet. In fact it is critical to finish their handy work now because many people are waking up, unplugging and noticing the real world. It's also critical to finish now because the universe is waking up and the sun and the earth are responding with changes of their own.
You see the globalists know Americans, armed with the vestiges of a philosophy supporting right to life, a philosophy that supports individuals living their own life as a means to their own ends, still have an opportunity to change the script.
Americans are also armed with the necessary weapons to take back control of the nation by throwing out the Federists and arresting globalists where ever they may be.
But the clock is running, tick tock, the next change in the Matrix is coming and this time Americans will be traumatized into cooperating with their own disarming.
Nine-Eleven AS A STAGED MEGA RITUAL AND THE FINAL AMERICAN STAGED EVENT 
I mentioned above that our controllers have an obsessive interest in esoteric occulted symbols, numerology, astrology and religious ritual.
Take a stroll around Washington DC looking for occult and ancient religious symbols. See if you can spot Egyptian or Roman gods. Have a good look at the Statue of Liberty, see if you can identify lady Liberty as someone else from ancient occult history. Investigations into the world of Freemasonry and Babylonian cults will expose many overlaps. For fun explore the beginnings of the Mormon religion or the church of Scientology. The world of religion is comprised of symbols and secrets and is an ancient system of mind control. And, as I have said, mind control is even easier when you own the media, schools, churches, energy, money and military.
I have recently read a book by S.K. Bain entitled "The Most Dangerous Book on Earth: 9/11 as a mass ritual"
This is one of the best resources for understanding the occult and esoteric meanings and rituals associated with Nine-One-One. According to the author the entire hideous event was scripted with great attention to detail using ancient religions and occult symbols, numerology, deity worship and incantation.
In this well researched analysis of the scripting of Nine-Eleven, Bain describes the event as having an opening ceremony followed by a declaration asserting the ritual was to worship a deity, followed by incantation identifying the deity and then worship including sacrifices, and finally closing ceremonies. A modern MEGA occult ritual played out, including mocking those that could not see or recognize the event, while doing a hat tip to Aleister Crowley – all done in plain view and transmitted via television around the world.
The point of bringing this to your attention is that Bain makes a good argument, and so do many others in his documented research and elsewhere, that Nine-One-One was planned many decades, if not centuries in advance. Information detailing the extent to which the controllers scripted Nine-Eleven is startling even to those of us that have been awake for some time. For many readers this may be hard to accept, but I recommend you clear your mind of accepted beliefs and begin your research.
The second part of the book is what Bain calls 'Predictive Fiction' wherein, using information learned by decoding the events of Nine-One-One and noting the props placed on the stage of life in advance to be ready for use in the MEGA ritual (recent ritualistic mass murders), he makes a prediction that the MEGA ritual which had its origins long before Nine-One-One, and included the deaths of over 3000 people on September 11, 2001, has not ended.
Using the literary tool of telling a story after the events of the story happened (in advance of the actual events in reality) , Bain follows his line reasoning from investigating Nine-One-One and leads us to the conclusion the next step and the conclusion of the events witnessed on September 11, 2001 will culminate in the nuclear destruction of downtown Phoenix, Arizona on the religiously and astrologically significant date of December 25, 2012. The MEGA ritual concluding as the beginning of the NEW GREAT AGE begins with the start of the next 26,000 year solar cycle around the milky way.
Conclusions and implications drawn in the book are shocking and follow the facts, as they are known to date, including information on recent and related ritualist public sacrifices in Arizona, allegedly by lone gunman Jared Lee Loughner, and Colorado, the 'Batman' shooting, allegedly done by lone gunman James Holmes; sacrifices that foreshadow the Christmas day event.
KNOCK KNOCK
Events in the world and especially in America are telegraphing something big is coming soon. This all leading up to something and If I'm correct, the clues are already in place, props and propaganda are taking shape in the Matrix.
For Americans, like Neo in the Matrix, it means waking up and reading the writing on the screen. We have an exponentially rising police state growing before our eyes. Men, machines and assets are being deployed at rate greater than population growth. Military is actively participating in police duties, cities are seeing full scale military drills including jets and helicopters. The Federists are buying hollow point ammunition in quantities not required except for all out war; ammunition that has no other purpose than killing. The Federists are purchasing MREs, coffins, death certificates, building prison camps and announcing kill lists. The Federists by decree have announced they can do roundups of Americans for detention and disappearing with no due process. The Federists are arming drug gangs in Mexico and America and have opened the border with Mexico for entry by hoards of non American Citizens for purposes of causing stress, chaos and racial strife.
Further indications that something big is planned is the outrageous growth of the TSA. The Transportation Safety Agency was originally part of the department of Transportation, but it did not stay there long. In 2003 the TSA was assimilated by the Soviet sounding (legitimizing and acknowledging the communist system the globalists installed in Russian after 1917) Department of Homeland Security. The TSA originally were badge-less bag checking public servants assigned as ancillary security helpers in airport baggage areas. But after 2003, the agency took on its primary role which has nothing to do with the safety of transportation. The TSA is clearly only a Tyranny Support Asset and is part of security theatre creating false fear in the minds of travelers and traumatizing travelers by groping, sexual assault, theft and verbal abuse. Clearly we are being conditioned to associate fear and pain with travel, and unqualified thugs in blue shirts and tin badges.
As far as security is concerned, the TSA obviously is not charged with or concerned about traveling security. The TSA has no skin in the game of transportation (unlike the airlines or airports) and deliberately employes some of the poorest personality types from the lowest walks of life. Theft, sexual assault and more by TSA agents is rampant, begging the question, how could you trust a TSA agent to protect you from outside criminals when crime is rampant on the inside.
The TSA is a cancer on commercial air travel ( and now moving into the train stations, bus stations, malls and highways) and using them for security is akin to Rolling Stones management hiring the Hells Angels to provide security for the concert in Altamont Park in the winter of 1969. According to Wikipedia "Although peaceful at first, over the course of the day, the mood of both the crowd and the Angels became progressively agitated, intoxicated and violent."
The point is there have been no terrorists, except those admittedly created and deployed by the FBI and intelligence agencies but yet the number of TSA employees has tripled since 2003, from over 16000 to now over 50000.
This agency has never thwarted a single terror plot, never captured a single terrorist and the very best you can say is the airline industry is still surviving despite the TSA. Therefore one might ask is there more to the TSA story than transportation security theatre. Perhaps the TSA is being grown to fill the responsibility of supporting a full on tyranny, where the real function will be to support the tyranny via arrests, documents processing, impeding travel, searching for valuables (under currency controls) and disappearing marked targets.
Perhaps the TSA is being grown for some new event, forming on the stage now, but out of site. After all, at this growth rate the TSA will soon be the size of a small army – yet with nothing productive to do.
What is it going to take to get past the trauma based mind control of Nine-One-One so that Americans can start resisting now. When the weapons are confiscated, America's chances of stopping the tyranny will have been confiscated as well. 
WHAT CAN BE DONE
If we had been able to read something like "The Most Dangerous Book in the World" sometime prior to Nine-One-One, we could have started watching and looking for signs the script writers were placing props and propaganda into the 'Matrix' and, possibly, in pointing out the props and propaganda, we may have been able to stop the event. We might have seen the World Trade centers being prepared for destruction. We may have noticed the outrageous number of financial bets placed against business and airlines involved with the event (insider trading). Flight control center operators and military strategists may have notice the unusual number of exact scenario 'drills' planned for that particular day.
Fortunately we can read the book now, and, even if nothing happens on Christmas day (hopefully), we can all start watching and paying more attention to the stage and the changes in the Matrix.
For example, remembering who the Federists are and globalists control the media, then everything presented in the media must be constantly analyzed for propaganda.
For example the religious media is telling Americans that Iran is a boogie man and Israel must be protected at all costs. This mantra is in support of a propaganda campaign to attack Iran going back more than 10 years. But now a ripple has hit the pond in support of this narrative from a slightly different angle, now we are beginning to hear about possible 'sleeper cells' of Iranians or Hezbollah or other Iran related groups hiding out in America. We are also being told by some alternative media that Iranian or Hezbollah troops may be massing in Mexico or Belize preparing to infiltrate the country via the unprotected borders.
This narrative could be used as a tool for assigning blame after a nuclear attack on an American city via some technology, which by the way could only be created and built by the Federists or globalists, such as a portable nuclear bombs. For the record Iran/Persia has a history of self reliance and non aggression; a nation, ironically, being encircled by warring, aggressive nations claiming Iran is destabilizing the peace in the region. See my article "Iranian Hostage Crisis: Reloaded" for more information regarding Iran.
Globalist misinformation and disinformation usually carries a signature of being opposite of the truth. Remember the Federists tell Americans that al-Qaeda is responsible for Nine-One-One, but Federists in league with NATO and United Nations fund and deploy al-Qaeda to destabilize Middle Eastern and Arab nations.
If an American city is being targeted for a nuclear bomb, there may be other props noticeable by Americans. Now is the time to start looking and reporting.
I recommend buying and reading "The Most Dangerous Book in the World" and do so before Christmas. The in-your-face mockery of the globalists is over the top and the time has come to wake up and route them out.
Bain wonders how the names of Obama and Osama and Saddam Hussein and Barack Hussein can all be so similar. In the name Osama Bin Laden is the name Obama or the name Biden. Inside the name Barack Hussein Obama is the sentence "Amen Ra is Back BHO USA" Is this just an accident ? I firmly believe that accidents are very unlikely in this highly controlled Matrix.
As individuals we do not have to consent to tyranny and rule by occult loving psychopaths. Passive aggression and deliberate peaceful non compliance is possible by anyone ready and willing to work for the end of this madness. The time is now:
Tell People,
• Get vocal at local and state government events and meetings,
• Get your money out of the globalists banks and keep your savings in physical silver and gold and long term food and guns and ammo,
• Move to states that seem to be organizing against this tyranny,
• Withhold consent and support for the system by getting off the grid,
• Support the second amendment, learn to shoot, talk about guns, support second amendment organizations,
• Turn off the TV,
• Stop buying products from globalists companies when possible,
• Grow a garden,
• Oppose agenda 21 any chance you get,
• Create new products and service in the privacy protection market,
• Create new products and services in the home off the grid market,
• If you are teacher, reverse indoctrinate your students, help wake them up,
• If you work for the "defense" industry, find other work,
• If you are a cop or in the military check out Oath Keepers,
• Stop supporting the war on drugs,
• Oppose the militarization of your Sheriff and Police departments,
• Film and post to youtube signs of tyranny,
• Stop answering questions, when silence will do,
• Learn about the law and your rights,
• Exercise and eat right,
• Learn a martial art,
• Stop supporting the system, do not seek help from the state or government, learn to solve your own problems, including domestic problems,
• Get off prescription medicine, alternative medicine has remedy for nearly everything,
• Support food markets selling organic,
• Ask your local food stores to stock organic,
• Oppose Fluoride in your water, even if no one listens,
• Learn more about yourself and your own power.
Stand up now before gun confiscation leads to a false flag civil war.
Source:  Jack Mullen | RedIceCreations.com