Barging Into The Future On A Platform of Lies…
I hasten to explain

That having once been to the University of Oxford

You can never really again

Believe anything that anyone says and that of course is an asset

In a world like ours;

Why bother to water a garden

That is planted with paper flowers?*
Many U. S. citizens ignore the decimation of their country.   No nation can long endure while its substance is drained by constant war.   No economy can flourish by making hamburgers for each other.  History has confirmed that deterioration in moral standards often precedes the fall of nations.   The United States is ripe and will fall when the artificial creation of wealth ceases – when the Bramble men who control the flow of money stop providing it and instead demand that the debts be paid.
Some argue that while our debts now amount to over $50m per person our assets are over $300m per person – not to worry.  What are the assets?  Do our assets involve private wealth and public property?  Do we have gold reserves?  What would happen to life in the United States when the Bramble men demanded payment?
Wikipedia https://en.wikipedia.org/wiki/National_wealth  defines National Wealth as the aggregate of household wealth less liabilities. That means the $300m figure does include private family assets! Though over ten years of war have resulted in little or no inconvenienced to the American people it is their assets that are being mortgaged.  When the Bramble men demand an accounting it will not be the upper 1 percent who will be destroyed (they have accumulated most of the wealth); instead, the middle classes will be saddled with a debt that will wipe out the remainder of their wealth and force them into slave labor.
The Bramble men control our press, our media, our money, and our government they make the decisions that determine the course of our nation but we, the citizens, are responsible for what our nation does.  Most of us would rather ignore the cloud of tyranny that hovers over us, the deaths of millions of innocent civilians in far off nations, the constant creation of dangerous phantoms that rob our freedoms, militarized police, the installation of a legal code that will create martial law, and the impending enslavement of the nation. We ignore this progressing danger at the risk of our health, our wealth and our freedom.
It is us, Mr. and Mrs. America, you and I who must bear the responsibility for the disaster that is coming.  We have voted for the rascals who have allowed our nation to be destroyed.  We have voted for the men and women who have passed the trade legislation that has robbed us of our industry.  Year after year we have returned to the polls and voted for individuals who have lied to us and used their office to extend the claws of tyranny.  Our vote amounts to an endorsement of the policies of the men and women we elect to rule us.
It appears that our 2016 choices for national leadership will be Jeb Bush and Hillary Clinton.  Jeb Bush was a contributor to the Project for the New American Century (PNAC).  This neocon drafted document was largely responsible for the rise of empire which has been the ruination of America.  He is an insider who will continue to allow our nation to be hijacked by the Bramble men.  Hillary Clinton will lie more frequently and be less civil but the policies will not change.  She and her husband, Bill, are longtime tools of the Bramble men.  Either candidate will continue the war and the bankruptcy of our nation saddling its citizens with debt that will eventually enslave them.
Voting in the election of 2016 will be like watering paper flowers.
The United States of America is a ghost nation.  Its manufacturing base has been hollowed out, its culture has been decimated, its Constitution is ignored, its moral standards have been shoved into the gutter, its press and media are propaganda centers that censor and distort reality, its government no longer represents its people, its reputation in the world has gone from respected to feared and distrusted, it is led by men and women who live and act as if lies are truth,  it is controlled by forces that hate its citizens and their dominant religion, and it is accumulating a debt that will by itself eventually enslave its citizens.
If he is sincere and not just another pawn in the deception game Vladimir Putin said it well:  "This position is not related in any way to anti-Americanism; we have a great deal of respect and love for the United States, and especially for the American people. I feel that these are simply unilateral actions and the expansion of jurisdiction by one nation beyond the territory of its borders, to the rest of the world, is unacceptable and destructive for international relations."    
I, too, have great love and respect for the United States and her people.  Born in 1929 I grew up in the clutches of the Great Depression.  It was a time when the goodness of the American people could be seen in action; her people willing to share even when they, themselves, were in need.
In the small mid-western town where I was raised everyone struggled to make their limited resources stretch and to live on the severe reduction in income that was universal.  Neighbors shared with each other.   Visiting was a form of entertainment and everyone knew not only their neighbors but most of the people that lived in the town.  If someone died food and sympathy were quick at their door.  Families with sickness were helped and grief was shared.  It was a time when love was defined by actions and when those actions defined the culture.
Yes, there were exceptions, Al Capone was powerful in Chicago and his tentacles were apparent in the slot machines that were seen in most drug stores and soda fountains.  There were gangsters who robbed banks and thieves who robbed people but our home was seldom locked and as children we played outside, often all day, without supervision.
We were poor but we were free; we could associate with whomever we choose, we could do whatever we wanted, we could exclude those we did not want, we could experiment with danger and learn how to control and evade it.  Children owned guns and learned how to use them safely.  They lit firecrackers that were two inches long and ¾ " diameter – they could blow the bottom out a tin can and sent is 30 feet in the air.  It was dangerous but it was exciting and wisdom building.
There were fights that no one broke up but there were rules.  Guns were never considered but occasionally someone would pull a knife.  Knives were considered unfair and anyone who resorted to them was ostracized.  Bare fists were acceptable and bloody noses and chipped teeth were occasionally inflicted.  There were some bullies but winning a fight did not give the winner license.  Cruelty and serious injuries were extremely rare.
At times most of us were afraid.  Someone challenged us to a fight that we knew we could not win.  We learned to handle fear and to live with danger.  Life provided us with a wonderful, realistic education.
Ironically, it was this era of freedom and poverty  that allowed the government to gain powers that have changed the culture of our nation from one of liberty and benevolence to tyranny and avarice. The idea that local schools should consolidate was afloat and congress passed Federal programs designed to relieve poverty. The greedy fingers of the government began to clutch at our culture.
In Jon Stallworthy's biography of Louis MacNeice he refers to the 1930s culture at Oxford in England.  To MacNeice's dismay homosexuality was coupled with intelligence and heterosexuality with brawn (Pg. 218).  The seeds that began the deterioration of our culture were watered and cultivated over the years and are now bearing fruit in the Twenty-First Century.  (MacNeice was educated at Oxford but uncomfortable with the culture.)
It was Christian morality – the Law God gave to Moses – that brought prosperity and order to the civilized world.  Good and evil were determined by His immutable Law and that yardstick guided Western culture for centuries.  It was never perfect and was often not even acknowledged but its sublime influence guided life.
Now the Bramble men from Harvard, Princeton, and Oxford have risen above good and evil.  In "Our Threatened Freedom" R. J. Rushdoony cites Princeton Professor Walter Kaufman's contention in his book "Without Guilt and Justice" that there is no God and therefore there is no justice and since there is no justice there is no guilt. Rushdoony's response, (Pg. 122) "If God is meaningless to us, then justice and freedom will be meaningless also, and finally life itself.  The course we are on is suicidal.  The wages of sin have always been death."
As we approach the presidential election of 2016 our nation is on a road that leads to suicide.  We are being led by the same Pharisaical spirit the Jesus vehemently condemned.
Voters should refuse to vote for paper flowers and instead boycott the election.
Notes

*Louis MacNeice, "Autumn Journal" 1938
Any [teaching] that is good is in the Word of God, and any that is not in the Word of God is not good. I am a Bible Christian and if an archangel with a wingspread as broad as a constellation shining like the sun were to come and offer me some new truth, I'd ask him for a reference. If he could not show me where it is found in the Bible, I would bow him out and say, "I'm awfully sorry, you don't bring any references with you." ~ A.W. Tozier
There's an ongoing debate as to whether or not Bono, U2 front man and one of the world's most recognized rock stars, is an authentic Christian, although he states that he is.  Many Bible believing Christians have looked at the evidence and have come out and said that, although he professes Christ, he's not a true Christian.
So let's examine the evidence.
On his belief about Jesus Christ, Bono said this:
I believe that Jesus was, you know, the Son of God.
Does he mean the Jesus who's the Second Person of the holy Trinity?
In 2005 after the release of his book "Grace Over Karma" he stated:
The point of the death of Christ is that Christ took on the sins of the world, so that what we put out did not come back to us, and that our sinful nature does not reap the obvious death. That's the point. It should keep us humbled. It's not our own good works that get us through the gates of heaven.
He's right.  It's not our own good works that gets us to heaven "for by grace you have been saved through faith, and that not of yourselves; it is the gift of God, not of works, lest anyone should boast" that saves us. (Eph. 2:8-9)
In 2014 Jim Daly, President of Focus on the Family, interviewed the rock star on his radio broadcast and said this:
[H]e's known great success, both in his career as a musician, and in his work as a global advocate for the poorest of the poor. He's also the co-founder of The ONE Campaign, and their motivation is to help people who are suffering.
All of this is true.  But that means he's a do-gooder.  It does not make him regenerate.
Not surprisingly, when Daly invited him on the show conservative Christians who are aware of some of the controversial things he has said over the years thought it was a mistake.  Many people wondered why a pro-family leader of Daly's stature would pass him off as a Christian by saying, "he's a believer in Jesus Christ, and professes Christ as his Savior. In fact, Bono's spiritual journey has been greatly influenced by a mutual good friend — Eugene Peterson, who's the author of The Message. And he's also written a great book called Run With The Horses that has had a great influence on Bono and many of us."
I don't have the space to address my concerns with Eugene Peterson or The Message Bible he penned – it's a parody of the Bible.  So links are included below.
Looking at the things Bono has said (I'm coming to that) although he professes a belief in Christ clearly he doesn't believe that the Bible is the inerrant Word of God.  Moreover, his social views are decidedly "progressive."  In fact, his religious beliefs blend nicely with emergent gurus such as Brian McLaren, Jim Wallis and Tony Campolo.  These men are leftists who are leading the Church away from Sola Scriptura into what Ken Silva referred to as the "emerging cult of the new liberal theology."  The controversial movement, called the Emerging/Emergent Church (EC), seeks to reach the unchurched with their unbiblical version of the Christian message.  In so doing they have cooked up a cauldron ofsyncretism stew.
So – what's important to know about EC leaders is that their aim is change and their plan, and they do have one, is to dismantle historic orthodox Christianity and bring forth a "new paradigm," a "new kind of Christianity."  Be wary of words such as story (story of God, story of Jesus)… becoming… conversation… missional… reimagine… tribe… deconstruction… vision, etc.  Emergents are "Christ followers," they are "Social Justice Christians."
Social Justice Christianity
The moniker liberals who profess Christ prefer is Social Justice Christian.   One conservative blogger commented that Bono is "social justice, ecumenical, globalist, Agenda 21 promoting."
He's all of that for sure.  Bono's an activist and philanthropist with a stated goal to eliminate world poverty.  Because he's hugely popular people want to know what he thinks about this and that.  So naturally he takes every opportunity to promote causes he cares about including HIV/AIDS infection in Africa and third-world debt relief.  Tom De Weese of the American Policy Center once quipped that he "dogged political leaders around the world, using his rock star status to pressure them into accepting his brand of global guilt."
So – should it matter to Bible believing Christians that Bono is a "progressive"?  Should we be concerned that he's spreading Social Justice Christianity around the globe?  I mean, he's telling people about Jesus, isn't he?
Well, yes, it should matter to Christians that a person as famous as Bono is promoting an unbiblical version of Christianity and a "different Jesus."  Many people idolize celebrities.  Adoring fans hang on their every word.   And, sadly, many Christians don't read their bibles so they not only are ignorant of its teaching, they lack spiritual discernment.  In other words, they're easily influenced by celebrity but not so much by the Bible.
When it comes to a LIE-celeb such as Bono, the question we must ask ourselves is this: What gospel is he sharing, the true Gospel of Jesus Christ or is he sharing another Jesus…another spirit…another gospel (2 Cor. 11:4)?  If it's the later then it makes him a false teacher.
The Apostle Paul spoke out against counterfeit Christians:
And what I am doing I will continue to do, in order to undermine the claim of those who would like to claim that in their boasted mission they work on the same terms as we do.  For such men are false apostles, deceitful workmen, disguising themselves as apostles of Christ.  And no wonder, for even Satan disguises himself as an angel of light. So it is no surprise if his servants, also, disguise themselves as servants of righteousness. Their end will correspond to their deeds. (2 Cor. 12-15)
Elliott Nesch of The Waundering Path writes:
How many of those who have been saved from extreme poverty through Bono's ONE Campaign are now saved from their sins through the same effort? Can social justice, debt relief, and elimination of the AIDS epidemic bring glory to God when it is completely unconnected to the preaching of the Gospel of Jesus Christ? (Source)
A very good question.
Can't We All Just COEXIST?
Lighthouse Trails Research (LTR) has a piece entitled Focus on the Family Gives Bono a Platform – Another Example Where 2 +2 Don't Add Up.  LTR shares a quote by Christian researcher Berit Kjos from her book Protect Your Child From the New Age & Spiritual Deception:
U2's 2005 tour was aimed at joining all religions into a unified global spirituality. To emphasize the coming solidarity, the word "COEXIST" was featured on a giant screen. The capital "C" pointed to the Islamic crescent, the "X" symbolized the Jewish Star of David, and the "T" was a reminder of the Christian cross. Bono led massive crowds in a vibrant chant: "Jesus, Jew, Mohammed—It's True!
Not everyone approved. Singer/songwriter Tara Leigh Cobble said, "He repeated the words like a mantra, and some people even began to repeat it with him. I suddenly wanted to crawl out of my skin. . . . Was Bono, my supposed brother in Christ, preaching some kind of universalism?"
"I felt like I was witnessing an antichrist," said her friend.
In one song, "God's Country," Bono belts out the words, "I stand with the sons of Cain," The Bible tells us that Cain "was of that wicked one, and slew his brother" (1 John 3:12), not exactly someone who a Christian would want to be found standing in agreement with.
Kjos later says:
Are Christian leaders speaking up and warning others about Bono? No, on the contrary, reveals one Christian journalist:
"One of the leaders being promoted today by those purporting to be officiating the way for our young people—to include Bill Hybels, Brian McLaren, Rick Warren, and Rob Bell—is 'Christian' Rock star Bono of U2, whom many emergents view as their 'prophet' and the main icon of their movement. In Bono's rendition of Psalm 23, he alters the entire thrust and message of this beautiful psalm to something that sounds nothing less than blasphemous. For example . . . he alters the wording to say 'I have cursed thy rod and staff. They no longer comfort me.'"  [This rendition of Psalm 23 is documented in The Submerging Church DVD.]
And in the summer of 2005, Rick Warren attended the Live 8 Concert with Bono where he was made the official pastor at the event.  Rick Warren did not issue a warning at the event about Bono, leaving the impression on thousands of young people's minds that Bono is OK.  (from chapter 17, HPC)
Bono Helps Gay's Win The Day
Bill Muehlenberg of Culture Watch is one Christian who isn't standing up for Bono.  And he isn't concerned about issuing a warning either.  Muehlenberg came out swinging after Bono threw his support to Bible torturing radical gay activists who were out to legalize same-sex "marriage" in Ireland.  Homosexuals were ecstatic to have a rock star behind them in their effort to legalize same-sex "marriage."  Pink News reported:
Irish singer Bono, speaking ahead of the band's latest world tour, said "Marriage is an idea that transcends religion."
Bono, who is from a mixed Anglican and Catholic family, told the Irish Times:
"[Marriage] is owned by the people. They can decide. It is not a religious institution.
"As far as I know, Jesus wasn't a married man and neither are most priests talking about it. It is not a religious idea.
"In my mind, commitment is one of the most impossibly great human traits. It is a hard thing to hold on to, and anything that brings that together is a totally wonderful thing."
Gay-affirming Bono does not understand the implications of tossing aside God's plan for marriage—one man one woman for life—so that men can marry men.
Muehlenberg had these harsh words for U2's front man:
Another clear-cut acid test of Christian commitment has to do with the issue of homosexuality. If you get someone trying to tell you that homosexual marriage is just peachy and Jesus would be fully supportive of it, then you know you've got a religious fraud on your hands, and you should give him a very wide berth.
One so-called believer who has worried me greatly for years has in my eyes nailed his coffin completely by his recent support of sodomite marriage. Bono and U2 are going utterly brain-dead in supporting the Irish vote on homosexual marriage.
So if you think Bono is some sort of great Christian, you better think again. This comes from the U2 website:
On Friday Ireland votes in an historic referendum on legalizing same-sex marriage. Here's what the band say: #voteYes.

"Commitment, love and devotion are some of the most impossibly great human traits. Trying to co-opt the word marriage is like trying to make love or devotion gender- or religion-specific. And that has to stop. Marriage is human-specific: a human commitment, one that transcends religion, transcends politics. It should be encouraged wherever, whenever and between whomever that love, that devotion and that commitment exists. #voteYES"
This has got to be one of the most idiotic things I have read in a long time. We expect atheists and militant homosexual activists to come up with sheer baloney like this, but someone who calls himself a Christian? This man is a fool, in the biblical sense of the word. (Source)
The bottom line is this: A person cannot profess a belief in Jesus Christ and live like the devil.  Like so many so-called Christians, Bono takes Christianity cafeteria style – he picks and chooses what pleases him and avoids what doesn't.
Christianity is serious business, brethren.  Jesus requires much of His sheep.  "If you love me you will keep my commandments" (John 14:15).
Do you love Him?
"Thy word is a lamp to my feet and a light to my path" (Psalm 119:105).
Do you get your guidance from the Bible?
Bono does but only when it suits his purpose.
Recommended Resources:
Transcript of Focus on the Family interview
The Homosexual Agenda—Berean Research
What is the purpose of marriage?–CARM
Also,
Reading
Does the Bible Really Say We're Not to Judge—Marsha West
U2's Bono, Unorthodox Superman—Elliott Nesch
The CVS Pharmacy at the corner of North and Pennsylvania Avenue in Baltimore is a burnt-out shell. You probably saw the video last week. An angry mob carried the store's inventory out by the armload, then set fire to whatever was left. Company officials are still deciding whether or not to rebuild.
Looting is not good for business in Baltimore. But it is absolutely fantastic for business in Washington DC.
Legions of political fundraisers are busily drafting letters to the faithful. Politicians are weaving the riots into their rhetoric. There is nothing like this kind of red meat to get people voting and writing checks.
The Republicans seemingly have the upper-hand in the political debate. The Democrat Party has had an iron grip on the City of Baltimore, running things from top to bottom for nearly 50 years. It'll be harder for political leftists to assign the blame elsewhere, but that won't stop them from trying.
Every politician will tell you what the problems are and propose a solution. There will be buckets of diagnoses and prescriptions from all over the spectrum. Devotees will shout about welfare, schools, unemployment, poverty, police militarization, and more. There is one issue, however, that isn't going to get so much as a whisper in either Democratic or Republican fundraising letters.
Corrupt Money System Causes America to Rot from Within
We're referring to the subject of honest money. Neither party wants to bring it up.
Democrats may have spent the past 5 decades building the dystopia that is Baltimore today. But they couldn't have done it without the bipartisan effort in Washington DC to build our modern welfare/warfare state using oceans of freshly printed dollars and mountains of debt.
Politicians of every stripe love dishonest money. It's the ultimate accountability dodge. It's how you make promises to voters without even asking them to pay.
One side will moan about American jobs being sent overseas, disproportionately impacting minorities and the lower class. They'll blame it on greedy corporations. They won't mention their party's undying support of Fed money creation and limitless borrowing – the very foundation of massive and perpetual trade deficits. Don't expect them to admit that a whole lot of the unbacked dollars they adore effectively filled the cargo holds of ships instead of U.S. manufactured goods. And then sailed abroad to be swapped for goods made elsewhere.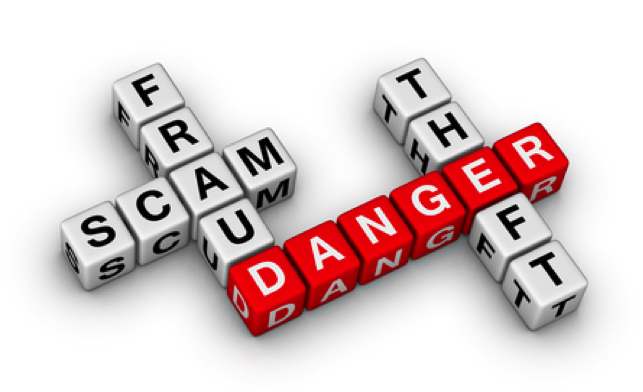 The other side will screech about welfare. But they aren't going to screech about Richard Nixon (R) – who slammed the gold window and made the dollar completely irredeemable. No way. Their party happily puts those fiat dollars to work funding wars and defense contractors. And they used them to outfit police departments across America with armored vehicles, military grade weapons, and training on how to use them against the disaffected masses marching in our streets.
The Republican Establishment, too, likes the option to bail out banks and the well connected without having to raise taxes or send real money for the purpose. And, despite the rhetoric, they have yet to defeat a single bill hiking the debt ceiling. In fact, they are almost certain to quietly hike it again later this year when Obama and his Treasury Secretary come calling.
GOP fundraising letters won't discuss the direct relationship between the dishonest money the party loves – the printing and borrowing – and the wasteful spending it purports to hate. The government's myriad of free money programs will be blamed on those darned "Socialists" across the aisle instead. In reality, both parties are responsible.
The events in Baltimore make great fodder. Rest assured, DC fundraisers have gone into overdrive. They say that your contribution is urgently needed. We suggest you support sound money instead.
"The sand beneath our feet is saturate with blood of martyrs; and these rifted stones are awful witnesses against a people whose pleasure was the pain of dying men." Cavalieri, in "Michael Angelo: A Fragment",  Henry Wadsworth Longfellow
The Mayweather-Pacquiao fight is coming up and regardless of the result Mayweather will be millions of dollars richer than he is today.  Tickets printed at prices of $1,500 to $7,500 and are being scalped in the six figure range.  Mayweather recently voiced a typical Black attitude when he complained that his current net worth of $275 million would be in the billions if he was White. Read here. It is very difficult to please people who are void of gratitude.
America's Black population has been primed for resentment for the past several decades.  Slavery has been publicized with the same vigor as the Holocaust and has been used to indict succeeding generations for prejudices and actions they neither harbor nor approve.
Invariably missing in the racial dialogue is the inordinate statistical difference in the Black crime rate which is about 7 times higher than the White population.  The American press never publishes the correct figures instead it presents the public with a destructive distortion.
For every Black killed by a White person 18 Whites are killed by Blacks.  When the Black crime rate Is adjusted for population the figure 7 times higher rises to an astounding 50 times higher. Read here.
The Neocon owners of the American press and media seem devoted to inciting Black citizens to riot. See current unrest in Baltimore here.  Their coverage is not only biased but blatantly fosters a view of the Black condition that is false.  Pat Buchanan writes, "We are now half a century on from the Civil Rights Act of 1964. African Americans have risen out of poverty and the working class to become successes as actors, artists, athletes, executives, politicians, TV anchors, journalists, scholars, generals, authors, etc."
In spite of the tyrannical legislation that mandated Black equality the Black race has steadily progressed.  The progress is never recognized because the press and Black leaders falsely create the impression that prejudice is keeping then from realizing success.
Sadly, a larger portion of American Blacks remain convinced that the White population is their enemy.  Instead of gratitude they harbor a feeling that killing or stealing from a White person is a badge of honor.  As long as their leaders and the powerful American press cultivate this attitude peace will be impossible.
Society views Jewish Americans and Black Americans sympathetically as oppressed and suffering races – the Jews from the Holocaust and the Blacks from Slavery. Both of these archaic tragedies have been used to create sacrosanctity.  This eminence makes honest discourse impossible and allows racial problems to fester. That this attitude has been created with ulterior motives by our press and media and power hungry Black and Jewish leaders does not alter reality.  The hatred for American society is very real.
Blacks and Jews are pragmatic and they use their power despitefully against a system that has been their benefactor.  Until truth begins to permeate the current scene personal threats and riots will be used to further bleed a benevolent system.
As America continues to digest the riots in Ferguson, Missouri, and the current riots in Baltimore it is interesting to note that our nation has a history of violent behavior that goes back to the founding era!
In the mid-Seventeenth Century before the America Revolution, Britain claimed ownership of the colonies and the right to levy taxes ostensibly to cover the cost of protecting the colonies.
The right to tax was upheld by most of the members of Parliament and by some colonial leaders; but to the citizens, who had created civilization in the New World, taxation without representation was anathema.
There were strong feelings involved in this conflict.  Colonial citizens wanted and thought they deserved some independence while in Britain the Parliament was affronted that their dominion was being challenged.
With help from a stirring oratory by young Patrick Henry an angry resistance developed against a British tax called the Stamp Act.  Though the potential taxes collected under the act would probably have been insignificant the act of levying this tax created suspicions of tyranny that aroused freedom-loving citizens.  British troops had been left in the colonies following the Seven Year War . and the presence of these troops contributed to as barrage of conspiracy theories that swept through the colonies.
According to Robert Middlekauff's  book "The Glorious Cause"  fighting between factions in Massachusetts had already been vicious before the passage of the Stamp Act; "clubs, bricks, stones, and fists" were instruments of warfare. The new affront to their freedom solidified these mobs against the common enemy and put British agents in the colonies in danger.  Andrew Oliver supposedly appointed as a Distributor of Stamps in Massachusetts was one of these men.
It was rumored that Oliver stood to profit from the Stamp Act this incensed the mob which created an image of Oliver and beheaded it in front of his house.  They burned the beheaded image and proceeded to break all of the windows in the house.  There was a call to find Oliver and kill him.  They searched his house but he had already fled.  Frustrated, they broke up his furniture.  It turned out that Oliver's appointment had not yet arrived from Britain and he promised to resign as soon as it did.
A few day later another British agent, Thomas Hutchinson, came under the ire of the mob.  He was related to Oliver and was considered brave and proud.  His house was big and luxurious.  Seeking to humble him the mob patiently destroyed his beautiful home.  Middlekauff writes, "Virtually everything moveable within was destroyed or stolen – papers, plate, furniture, clothing, and sterling – and what could not be moved – walls, partitions, and roof – were severely battered.  The handsome cupola was cut off, a demolition that took three hours, and much of the slate roof was pulled down."  The wrecking crew worked until dawn and when they were finished a part of the roof and several brick walls were all that survived.
United States of America was founded by immigrants coming from tyrannical regimes in Europe.  They found freedom in the new world.  Freedom was the object of the great sacrifice necessary to travel to the new world.  It was the ultimate jewel.  The loss of freedom was fresh in the minds of these hardy people and when any sign of superiority reared its ugly head they were quick to react in violence.
Though the government was often dishonest with the Indian population it was the citizens themselves who often defied the proscribed borders and settled land that was designated for the Indians.
Policemen played a minor role in Colonial culture.  This, coupled with an action oriented populace allowed frequent rioting.  In his book "Rioting in America" Paul Gilje records a litany of colonial riots.
In 1677 a group of fishermen in Marblehead, Massachusetts captured two Indians they planned to barter for property the tribe had stolen from them while they fished off the shores of Maine.  When they brought the Indians into Marblehead Indian hating housewives stoned them to death and cut off their heads.
War and violent behavior has been common to every civilization.   When opposing perspectives meet each finds truth and justice in their view. Humanistic atheism has a perspective that conflicts with Theonomic Christianity.  This battle is currently raging in the world
Human beings are maligned by sin.  Sin causes us to make improper decisions and to react with anger when our ideas and plans are challenged.  We really do not want to obey God, instead we want to be God and decide for ourselves what is right and wrong.  Sin is ubiquitous; it can be seen in Christians as well as pagans.  Sin leads to the creation of opposing religions and plants the seed for war and strife.
Our hope is in the progress of Christianity in the world; more and more people must view the world from a Christian perspective.  When God brings in His harvest and Christians begin to obey Him by making His Law the basis for civil behavior the world will have a chance at peace.  There are encouraging signs in China where a Christian revival is challenging the Communist government.  Read here.
As the Twenty-First Century progresses the White population of the United States of America is surprisingly placid.  Violence seems to be the domain of American imperialism, of Blacks, and of the nation's local police forces.
War has resulted in a serious potential loss of freedom but neither the loss of freedom nor the wars have had much effect on our way of life.  While are military forces are killing thousands of civilians, destroying property, and creating chaos in the Middle East, life at home goes on with little notice.
Both the Black and the White population suffer from the absolute authority now vested in our police.  It is more noticeable in Black communities because crime is more common.  Blacks protest but Whites remain silent.  Black citizens are a danger to White Americans and most are willing to put up with police despots for protection.
From being keepers of the peace policemen have become unequivocal enforcers of the law.  They are no longer responsible for using reasonable judgment.  A mere traffic violation can escalate into an arrest and even a death.  Innocent civilians are unnecessarily ordered about by policemen and charged with crimes if they disobey.  This kind of arrogance produces resentment.
Our problem with police officers comes from the basic rules that govern their behavior.  In another era they were called peace officers and were vested with the responsibility of maintaining a just and peaceful society.  Today they are law enforcement officers vested with the responsibility of enforcing the law.  The difference is quite substantial: enforcement has a strong arm connotation while peace is conciliatory.
In the presence of a police officer citizens have no rights. They are the consummate dictators whose every word must be immediately obeyed.  Failure to obey results in arrest and handcuffs.  This attitude comes from their leadership.  The police are taught to demand acquiescence.
It is no longer the duty of police to protect citizens; their duty is to arrest law breakers.  This is the reason savvy lawyers advise us to call the police only under the most dire conditions.
Suicide by police has become a recognized procedure.  Police will shoot first and ask questions later.  Point a gun at a policeman and you will be killed in a hail of bullets.
When policemen enter your home they may make a note of a theft or a burglary but they will also arrest you if they find any breach of current legal standards and since they know more about the law than most citizens you are at a disadvantage.
Policemen are paid to be public servants and it is time they are taught to respect innocent civilians.  Convicted criminals have lost their right to be free but innocent civilians have not; Black or White, they should be treated with respect even when minor violations are involved.
They are public servants they are not dictators.  Even though we have so many laws there can be reason to arrest almost anyone, the general public should always be treated with respect.  Necessary instructions should be obeyed but requests should be courteous and reasonable.
If law and order is ever to return to our society the police must regain the respect of the general public.
Blaming the 1% for diminished prosperity avoids the real reasons for designed poverty. In round terms, the seven billion souls that populate this planet translate into seventy million to be part of the 1%. Well, that amount is still a very large number to blame for the systemic transfer of riches into the hands of the few. A far more relevant approach is to examine the .001% or around seven million that fall into the mover or shakers of asset and possessions. Before targeting this group of mega wealth, that figure includes a very significant number, who are non players when it comes to global politics or transnational finance.
Recent record art sales illustrate the insulated existence that wraps the super rich in a different world from ordinary people. The Washington Post writes, What it looks like when the .001 percent fights over art.
"Welcome to Christie's," Pylkkanen said, without missing a beat.

It was that kind of night, with Christie's selling a record $852.9 million worth of contemporary and post-war art. There were new records for 11 artists, including Twombly, Ed Ruscha, Peter Doig, Martin Kippenberger and Seth Price, according to figures released by Christie's."
Not exactly familiar household art celebrities, this version of trickledown economics is only for the in crowd. A Reuter report, Life continues sweetly for the .001 percent, continues.
"Art envy isn't the only sign that the Occupy Wall Street din isn't being heard on penthouse terraces. Sanford Weill, the former chief executive of Citigroup (C.N), put his 6,700-square-foot, top-floor residence on Central Park West on the market for $88 million. That's twice what he paid for it four years ago and would be a Manhattan record. Weill said he plans to donate proceeds from the sale to charity, but for the time being would still have it as a deduction to apply against his taxable income.

The point is, the besieged banker class is still going about its business — and wielding considerable clout. That's a lesson celebrity chef Mario Batali learned after likening bankers to Adolf Hitler and Josef Stalin at a media event. After news of the comments swept across Wall Street and sparked talk of boycotts among Batali's well-heeled clientele, he apologized. With the 99 percent rallying against them, the rich clearly can't afford to turn on themselves."
While the uber rich are not exactly a monolith, there are certain factors that go unchallenged. List of 80 People With as Much Money as 1/2 of Humanityprovides a starting point. Then examine the growth in their wealth. In 2015, there was a record of 1,826 people on the list with a total net worth of $7.05 trillion, up from $6.4 trillion in 2014. The bible of financial registry is the Forbes billionaire list which is wholly inadequate as a comprehensive tally.  Notwithstanding, the seven trillion figure is but a fraction of the estimated $241 trillion which represents total global combined wealth of all the people in the world.
This disparity just does not compute when compared to the commonly held dogma of the holdings of the 1%. Even the rarified air of the .001% will not account for the difference. The missing link is that people, as individuals, do not control the vast majority of resources, assets, money and wealth.
Governments, financial institutions, corporations, transnational conglomerates, NGO's, trusts, estates and hidden hybrid ownership truly controls the global economy that dictates, who benefits from the consolidation of capital and oversight of natural resources.
The mandates that pass as national laws and international treaty relations share a common composition. Protecting the superstructure that facilitates elite domination over the masses of world population is the object of the game. The rest of us are left with distractions, illusions and misdirect narratives of a false reality that embodies the popular culture.
The mass media message is consistent. It paints the ruling class as benevolent and caring. The collectivist administrations of different regimes are planned as a huge dependence machine. Some countries are more dominant than others, by all practice institutional autocracy as a condition of allowing their citizens the privilege of conditional government sustenance.
Individual liberty is besieged as a frightening threat to the system. Actual free economic markets are destroyed as a matter of course. Cartels, cabals and monopolies rule as cronyism with the decision makers dictate the direction of the technocratic socialism that has engulfed world society.
The reason why human circumstances continue to deteriorate is clear to anyone who has the honesty to admit that the dire consequences are not accidental or unintentional. However, coming to grips with the architectures of international finance is just too painful to endure. A comment from a leaving subscriber of the BATR RealPolitik Newsletter, sums up perfectly a core reason why the world totalitarian system continues with such little opposition. "Your site does an excellent job of exposing the truth but this imposes too high a price on my daily mental attitude and overall health".
Life is seldom fair, and more often painful, but a cop out of unpleasant reality guarantees that the Rothschild manipulated model of world slavery will achieve their ultimate goal of massive population extinction for the dependency populace.
A primary failure of the "Looney Left" is placing their faith into the role of government to correct the punitive excesses of global internationalism. The nature of the contrived interdependency is based upon the power of fiat finance to own and dictated policy to their state sponsored lackeys.
Those brave hearted dissenters to the "international community" are driven from office, discredited by a media assault or killed if they become too much of a threat.
Jack Lessenberry offers this assessment in, Politics and Prejudices: What's really ruining America.
"Income inequality in this nation is not only bad and getting worse, but most of us are either brainwashed, in total denial, or too gutless to even talk about it. Why don't you hear Hillary Clinton or Elizabeth Warren screaming about this, as they should be?

For two simple reasons: First, they're afraid they'll instantly be accused of wanting to start "class warfare," a term that, like socialism, evokes bad nightmares of — shudder — Communist dictatorships.

But more sadly, they probably don't think there's anything they can do about it, other than maybe slow the trend a little bit."
This critique of the "so called" daring progressives actually reveals that both play up to the establishment. Bucking the true world power brokers is very dangerous. Ask JFK, RFK, George Wallace and Ronald Reagan. Satanic megalomaniacs are committed to the impoverishment of the masses and their eventual total demise.
When was the last time that a real populist grassroots movement was able to overthrow the ruling elites? The deplorable answer is never in our lifetime.
The systemic wealth destruction that has rendered former Middle America to borderline poverty came as no accident. Don't blame all those new faces in the billionaire crowd; they only have large bank accounts. Focus on the dynasty families that share the same bloodline and pull the strings on government puppets that administer the all-inclusive enslavement of humanity as their primary goal.
Collectivism is a deadened scheme, originated by the globalists to deceive the struggling "unwashed" to look toward government for a better future. Wow, what a miserable fiasco.
Having money is better than being poor, all other factors relative. However, earning wealth the old fashion way, by working hard is virtually a non starter today. The casino economy is a stacked deck against the industrious.
Only a total reputation of the Free Trade corporatist plantation that has de-industrialized America could remotely turn the tide. But before any boom could begin and restore national hope, the political organized crime syndicates must be recognized as the enemy of the people and driven from their power centers and debt created money schemes.
Just like the burnt out aforementioned BATR reader, the remaining moral participants that do battle with a corrupt system must risk having their head cut off, for any chance of returning to prosperity.
The task is great and little time is left. The NYT reports that a Deal Reached on Fast-Track Authority for Obama on Trade Accord, will expand the globalist fiefdom even more.
"To further sweeten the deal for Democrats, the package includes expanding trade adjustment assistance — aid to workers whose jobs are displaced by global trade — to service workers, not just manufacturing workers. Mr. Wyden also insisted on a four-year extension of a tax credit to help displaced workers purchase health insurance."
This is a clear example of collectivism at play. Government subsidies that replace real employment, does not create wealth for our own people or for the country as a whole. It is high time to admit that the 99.9% is screwed as long as this same old globalist trade fraud continues to impoverish our domestic economy.
Rally against the globalists and refuse any legitimacy to a system that is designed to distract with class warfare, while the central banksters own the vast total wealth and control the power structure.
Under Whose Restraint Shall We Live?
"Few things are more commonly misunderstood than the nature and meaning of theocracy. It is commonly assumed to be a dictatorial rule by self-appointed men who claim to rule for God.  In reality, theocracy in Biblical law is the closest thing to a radical libertarianism that can be had."  "Roots of Reconstruction"   R. J. Rushdoony
There are a number of Christians who walk under the Libertarian label, some of them are prominent.  Some seem attracted by its intellectual qualities, others endorse individual freedom, some believe in non-aggression, many site R. J. Rushdoony's favorable assessment, and others appreciate the big tent.
I am a lover of liberty and an opposer of license.
Libertarians do have a big tent:  In the tent are atheists, agnostics, satanists, homosexuals, lesbians, revolutionaries, Democrats, Republicans, rebels, individualists, koinoniaists, free love lovers, same sex marriage supporters, prostitution condoners, etc.   There is no particular moral standard the only evil is force.
Ayn Rand, often quoted by Libertarians, hated Christianity, Ludwig Von Mises was an agnostic, Fredrick Hayek was an accomplished economist but far from being a Christian.  Individualism and intellectualism attract the scholarly set but do not provide a sound basis for an enduring state.
All Libertarians seem to dance around the light pole of individual freedom.  But the definition of freedom and its extent remains arbitrary. The Libertarian big tent covers a vast philosophical spectrum and an array of quests for freedom running all the way to license.
At a recent Freedom Fest Nelson Hultberg made a presentation that attempted to put a new pair of shoes and the Libertarian philosophy.  Hultberg is a fine writer and a cogent thinker.  In his book "The Golden Mean" and his talk at Freedom Fest he promotes a Libertarian position in the middle of the spectrum between individual freedom and license.
Hultberg is on track; Libertarians need to find a core belief.  At one end are the rabid anarchists who would support violent revolution along with retribution similar to the chaos of the French Revolution; and at the other end are Christians who support the restraint of God's perfect legal system.
Hultberg strives for a righteous mean by recommending the "Judeo-Christian ethic".
Libertarians are human with the same proclivity for sin that permeates the remainder of the social structure.  A recent attempt to form a Libertarian community in Chile, South America, is a case in point.  It was called "Galt's Gulch Chile" from Rand's "Atlas Shrugged". Read here
Begun in 2012 by four wealth escapists, expat John Cobin residing in Chile, Jeff Berwick of The Dollar Vigilante, Cobin's Chilean partner, and Ken Johnson a real estate and anti-aging guru, the project was quickly beset by problems that put its original partners at odds and marred the original plan.  Lots were sold that defied Chilean law because authority to subdivide had not been granted before the sale.   Investors found they could not build on the land they had purchased.
Libertarian investors in the Chilean property did not do enough homework to be sure what exactly they were buying.   Doing such homework is difficult in the U. S. but it is even more difficult in foreign countries where language barriers and unknown prejudices can create enormous problems
In many foreign countries American citizens who are considered wealthy and are targets.  My wife and I made several trips to Costa Rica and Argentina finding it very difficult to invest in property even when Christian ministers were involved.  Read here.  
Jeff Berwick was a strident vocal critic of Johnson but he has decided not to take legal action because of his Libertarian principles.  Though that forebearance might seem laudatory, it is a serious error.  Libertarians tend to avoid the word justice since it involves force but without justice peace cannot endure.
Nelson Hultberg's well written and well planned speech at Freedom Fest (read here) contained some    serious errors and erroneous contentions.  It is not that truth is missing from Hultberg's proposal but that the truth he purposes is just another humanistic attempt to conform society to a formula.
Man was not created to govern himself and because he has continued to ignore the Creator and attempted to make his own laws history is a continuous story of tyranny, war, poverty, and starvation.
Hultberg's reference to the Judeo-Christian ethic has two problems:  One Judaism is not Christianity and most of those who practice that religion harbor a vicious hate for Christians.  Christianity was intended for the people of ancient Israel but was rejected, the Covenant was broken.  An entirely new class of chosen people was created by the New Covenant; the new chosen people are Christians.  Access to the Father is confined to the Son.
Now a word about extremism:  Muslims are a terror to the world because they take their faith seriously.  Christians and Jews are militant but are helpless to combat a religion that enforces its own legal system and understands that victory depends on changing law.  Without an overarching, immutable legal system human beings cannot live in peace.
On too many days I read of some mislead minister who claims God's legal standards are no longer in force and quotes Scripture to support the contention.  These ministers of the Gospel are accusing the One True God of setting a harmful legal standard for His chosen people.  Do not believe it!  Obedience to Old Testament law, both criminal and civil, would bring back peace and prosperity to a social order that is utterly lost.
We are living in a society that accepts human torture and the murder of millions by war but balks at the killing of one human for blaspheming the Living God.  In America, respect for the Creator of the Universe is less than respect for the state.  It is no wonder that the state has become tyrannical.
The Sixties mantra "God is dead" is still in force across the United States.  Humanism has so thoroughly permeated our churches that a true worshiper of the Living God is no longer welcome.  The lack of action by most American Christians shouts to the world that they do not really believe what they say.
All over America, people are frightened by the prospect of Sharia law.  Muslims are coming and they are bringing Sharia law!  Sharia law requires the death penalty for adultery!  It cuts off a hand for stealing, etc. etc.   While all this is stirring up America's so called Bible believing Christians they continue ignore the Book they profess to believe; a book that calls for the death penalty for murder, striking or cursing a parent, kidnapping, adultery, incest, bestiality, sodomy and homosexuality, rape of a betrothed virgin, witchcraft, offering human sacrifices, incorrigible delinquency or habitual criminality, blasphemy, Sabbath desecration, propagation of false doctrines, sacrificing to false gods, refusing to abide by a court decision (defying the law) and failing to restore the pledge or bailment.  This is the Law that blesses us and pleases God when it is obeyed, the Law that Jesus, the Son, obeyed to perfection.
Biblical legal penalties are regularly scoffed at by arrogant pagans.  They are anathema to the majority of America's so called Christian leaders and their followers.  There is some talk of obedience in Charismatic circles but to these Spirit minded Christians it is an ephemeral guidance that is always dubious.  God writes His Law on the hearts of His chosen people but the heart is desperately wicked and untrustworthy.
Few Christians even understand that the main theme of the entire Bible is obedience!  Ancient Israel was rejected for disobedience.  God has not changed He still seeks an obedient people.  We are saved and forgiven by the Blood of Christ but the standard for our behavior is still God's Law.
While we live in a cesspool society so dangerous that we need guns for our protection we reject the antidote preferring the danger and chaos.   We cringe at God's corporal punishments which He provided as a benefit considering them a curse while our military kills millions of innocents in far off places.  Now, gentle Christian, I am going to shock you again:  God's Law provides a righteous system of genocide which over a couple of generations would cull rebellious schemers from the social order and provide for a more peaceful and prosperous existence.
In this video former Congressman and Presidential candidate, Ron Paul, attempts to explain Anarchism.  He emphasizes the non-aggressive foundation of Libertarianism.  Expecting energetic human beings to be placid in the face of disagreement is utopian, it will not happen. Aggression is an intrinsic part of every person, some more than others; if it is directed properly it is good, if wrongly it is bad.   Galt's Gulch in Chile provides a fine example and highlights the tragic error of failing to seek justice.
Hultberg writes, "Freedom requires rational, irrefutable thought to be won and maintained. If we have built our defense of freedom upon a false philosophy with faulty premises, then we are fighting in vain."  The statement is correct but the philosophy is faulty.
Human beings cannot enjoy liberty without just restraints.  All of the fine sounding scenarios produced by the best logic and reason fall apart in the face of sinful men.  The musings of pagans will never result in a peaceful society; requirements set forth by intellectual visionaries will quickly be breached and the beautiful picture will be marred by failure.  Liberty is impossible without voluntary adherence to just restraint.
The Constitution of the United States of America was written to govern a virtuous people.  Virtue and tyranny are inversely proportional – as virtue goes down tyranny goes up.   Consider our current society; virtue is seriously diminished while tyranny has become a monster.
R. J. Rushdoony fancied Libertarian anti-statism. God's Law is not intended to be imposed on any person.  Obedience must be a voluntary matter of the heart. Christian Reconstruction does not seek to impose God's Will on the social order.  We simply seek to live under God's mandates and worship Him as the Creator and King of the universe and to work to bring His creation and His people under the peace and prosperity His rule promises.
The question that must be answered is Under Whose Restraint Shall We Live?  God's or man's?
P.S. Libertarians do a remarkable job of ferreting out and exposing government lies and tyranny.  They are way ahead of the Christian Church in exposing evil in high places.  Kudos!
"The collapse of the Soviet Union removed the only constraint on Washington's power to act unilaterally abroad…. Suddenly the United States found itself to be the Uni-power, the 'world's only superpower.'  Neoconservatives proclaimed 'the end of history.'"
—  Paul Craig Roberts,  former Assistant Secretary of the US Treasury
"Don't blame the mirror if your face is crooked."
— Russian proverb
Vladimir Putin delivered a speech at the 43rd Munich Security Conference that created a rift between Washington and Moscow that has only deepened over time.  The Russian President's blistering hour-long critique of US foreign policy provided a rational, point-by-point indictment of US interventions around the world and their devastating effect on global security.   Putin probably didn't realize the impact his candid observations would have on the assembly in Munich or the reaction of  powerbrokers in the US who saw the presentation as a turning point in US-Russian relations. But, the fact is, Washington's hostility towards Russia can be traced back to this particular incident, a speech in which Putin publicly committed himself to a multipolar global system, thus, repudiating the NWO pretensions of US elites. Here's what he said:
"I am convinced that we have reached that decisive moment when we must seriously think about the architecture of global security. And we must proceed by searching for a reasonable balance between the interests of all participants in the international dialogue."
With that one formulation, Putin rejected the United States assumed role as the world's only superpower and steward of global security, a privileged position which Washington feels it earned by prevailing in the Cold War and which entitles the US to unilaterally intervene whenever it sees fit. Putin's announcement ended years of bickering and deliberation among think tank analysts as to whether Russia could be integrated into the US-led system or not.  Now they knew that Putin would never dance to Washington's tune.
In the early years of his presidency, it was believed that Putin would learn to comply with western demands and accept a subordinate role in the Washington-centric system. But it hasn't worked out that way. The speech in Munich merely underscored what many US hawks and Cold Warriors had been saying from the beginning, that Putin would not relinquish Russian sovereignty without a fight.  The declaration challenging US aspirations to rule the world, left no doubt that  Putin was going to be a problem that had to be dealt with by any means necessary including harsh economic sanctions, a State Department-led coup in neighboring Ukraine, a conspiracy to crash oil prices, a speculative attack of the ruble, a proxy war in the Donbass using neo-Nazis as the empire's shock troops, and myriad false flag operations used to discredit Putin personally while driving a wedge between Moscow and its primary business partners in Europe. Now the Pentagon is planning to send 600 paratroopers to Ukraine ostensibly to "train the Ukrainian National Guard", a serious escalation that violates the spirit of Minsk 2 and which calls for a proportionate response from the Kremlin. Bottom line: The US is using all the weapons in its arsenal to prosecute its war on Putin.
Last week's gangland-style murder of Russian opposition leader, Boris Nemtsov, has to be considered in terms of the larger geopolitical game that is currently underway. While we may never know who perpetrated the crime, we can say with certainly that the lack of evidence hasn't deterred the media or US politicians from using the tragedy to advance an anti-Putin agenda aimed at destabilizing the government and triggering regime change in Moscow.  Putin himself suggested that the killing may have been a set-up designed to put more pressure on the Kremlin. The World Socialist Web Site summed up the political implications like this:
"The assassination of Russian opposition politician Boris Nemtsov is a significant political event that arises out of the US-Russia confrontation and the intense struggle that is now underway within the highest levels of the Russian state. The Obama administration and the CIA are playing a major role in the escalation of this conflict, with the aim of producing an outcome that serves the global geo-political and financial interests of US imperialism….
It is all but obvious that the Obama administration is hoping a faction will emerge within the Russian elite, backed by elements in the military and secret police, capable of staging a "palace coup" and getting rid of Putin….
The United States is not seeking to trigger a widespread popular revolt. (But) are directed entirely at convincing a section of the oligarchy and emerging capitalist class that their business interests and personal wealth depend upon US support. That is why the Obama administration has used economic sanctions targeting individuals as a means of exerting pressure on the oligarchs as well as broader sections of the entrepreneurial elite….
It is in the context of this international power struggle that one must evaluate Nemtsov's murder. Of course, it is possible that his death was the outcome of his private dealings. But it is more likely that he was killed for political reasons. Certainly, the timing of the killing—on the eve of the opposition's anti-Putin demonstration in Moscow—strongly indicates that the killing was a political assassination, not a private settling of accounts."  ("Murder in Moscow: Why was Boris Nemtsov assassinated?", David North, World Socialist Web Site)
Just hours after Nemtsov was gunned down in Moscow, the western media swung into action releasing a barrage of articles suggesting Kremlin involvement without a shred of  evidence to support their claims. The campaign of innuendo has steadily gained momentum as more Russia "experts" and politicians offer their opinions about who might be responsible. Naturally, none of the interviewees veer from the official storyline that someone in Putin's charge must have carried out the attack.  An article in the Washington Post is a good example of the tactics used in the latest PR campaign to discredit Putin.  According to Vladimir Gel'man, Political Scientists European University at St. Petersburg and the University of Helsinki:
"Boris Nemtsov, one of the leaders of political opposition, was shot dead nearby the Kremlin. In my opinion, it has all the hallmarks of a political assassination provoked by an aggressive Kremlin-induced campaign against the "fifth column of national traitors", who opposed the annexation of Crimea, war with the West over Ukraine, and further decline of political and civil freedoms in the country. We may never know whether the Kremlin ordered this killing, but given the fact that Nemtsov was one of the most consistent critics not only of the Russian regime as such but also of Putin in person, his dissenting voice will never upset Putin and his inner circle anymore."  ("What does Boris Nemtsov's murder mean for Russia?", Washington Post)
The article in the Washington Post is fairly typical of others published in the MSM. The coverage is invariably long on finger-pointing and insinuation and short on facts. Traditional journalistic standards of objectivity and fact-gathering have been jettisoned to advance a political agenda that reflects the objectives of ownership. The Nemtsov assassination is just the latest illustration of the abysmal state of western media.
The idea that Putin's agents would "whack" an opposition candidate just a stone's throw from the Kremlin is far fetched to say the least.  As one commenter at the Moon of Alabama blog noted:
"Isn't the image of a dead political opponent lying on a bridge overlooked by the Kremlin a bit rich? I mean, short of a dagger lodged between his shoulder blades with the inscription "if found, please return to Mr Putin", I can't think of a more over-egged attempt at trying to implicate the Government. And on the night before an opposition rally Nemtsov hoped to lead. I mean, come on."
While there's no denying that Moscow could be involved, it seems unlikely. The more probable explanation is that the incident is part of a larger regime change scheme to ignite social unrest and destabilize the government. The US has used these tactics so many times before in various color-coded revolutions, that we won't reiterate the details here. Even so, it's worth noting that the US has no red lines when it comes to achieving its strategic goals.  It will do whatever it feels is necessary to prevail in its clash with Putin.
The question is why? Why is Washington so determined to remove Putin?
Putin answered this question himself recently at a celebration of Russia's diplomatic workers' day. He said Russia would pursue an independent foreign policy despite pressure in what he called "today's challenging international environment."
"No matter how much pressure is put on us, the Russian Federation will continue to pursue an independent foreign policy, to support the fundamental interests of our people and in line with global security and stability." (Reuters)
This is Putin's unforgivable crime, the same crime as Venezuela, Cuba, Iran, Syria and countless other nations that refuse to march in lockstep to Washington's directives.
Putin has also resisted NATO encirclement and attempts by the US to loot Russia's vast natural resources. And while Putin has made every effort to avoid a direct confrontation with the US, he has not backed down on issues that are vital to Russia's national security, in fact, he  has pointed out numerous times not only the threat that encroaching NATO poses to Moscow, but also the lies that preceded its eastward expansion. Here's Putin at Munich again:
"I would like to quote the speech of NATO General Secretary Mr. Woerner in Brussels on 17 May 1990. He said at the time that: "the fact that we are ready not to place a NATO army outside of German territory gives the Soviet Union a firm security guarantee….

Where are these guarantees?"
Where, indeed. Apparently, they were all lies.  As political analyst Pat Buchanan said in his article "Doesn't Putin Have a Point?":
"Though the Red Army had picked up and gone home from Eastern Europe voluntarily, and Moscow felt it had an understanding we would not move NATO eastward, we exploited our moment. Not only did we bring Poland into NATO, we brought in Latvia, Lithuania, and Estonia, and virtually the whole Warsaw Pact, planting NATO right on Mother Russia's front porch. Now, there is a scheme afoot to bring in Ukraine and Georgia in the Caucasus, the birthplace of Stalin….

… though Putin gave us a green light to use bases in the old Soviet republics for the liberation of Afghanistan, we now seem hell-bent on making those bases in Central Asia permanent.

… through the National Endowment for Democracy, its GOP and Democratic auxiliaries, and tax-exempt think tanks, foundations, and "human rights" institutes such as Freedom House,… we have been fomenting regime change in Eastern Europe, the former Soviet republics, and Russia herself….

These are Putin's grievances. Does he not have a small point?" "(Doesn't Putin Have a Point?", Pat Buchanan, antiwar.com)
Now the US wants to deploy its missile defense system to Eastern Europe, a system which–according to Putin "will work automatically with and be an integral part of the US nuclear capability. For the first time in history, and I want to emphasize this, there are elements of the US nuclear capability on the European continent. It simply changes the whole configuration of international security…..Of course, we have to respond to that."
How can Putin allow this to happen?  How can he allow the US to situate nuclear weapons in a location that would increase its first-strike capability and undermine the balance of deterrents allowing the US to force Russia to follow its orders or face certain annihilation. Putin has no choice but to resist this outcome, just as has no choice but to oppose the principle upon which US expansion is based, the notion that the Cold War was won by the US, therefore the US has the right to reshape the world in a way that best suits its own economic and geopolitical interests. Here's Putin again:
"What is a unipolar world? However one might embellish this term,  it refers to a type of situation where there is one center of authority, one center of force, one center of decision-making.   It is world in which there is one master, one sovereign. At the end of the day, this is pernicious not only for all those within this system, but also for the sovereign itself because it destroys itself from within…..

I consider that the unipolar model is not only unacceptable but also impossible in today's world…. the model itself is flawed because at its basis there is and can be no moral foundations for modern civilization…." (Munich, 2007)
What sort of man talks like this? What sort of man talks about "the moral foundations for modern civilization" or invokes FDR in his address?
Putin:  "'Security for one is security for all'. As Franklin D. Roosevelt said during the first few days that the Second World War was breaking out: 'When peace has been broken anywhere, the peace of all countries everywhere is in danger.' These words remain topical today."
I urge everyone to watch at least the first 10 minutes of Putin's speech and decide for themselves whether they think the characterization (and demonization) of Putin in the media is fair or not. And pay special attention to Minute 6 where Putin says this:
"We are seeing a greater and greater disdain for the basic principles of international law. And independent legal norms are, as a matter of fact, coming increasingly closer to one state's legal system. One state and, of course, first and foremost the United States, has overstepped its national borders in every way. This is visible in the economic, political, cultural and educational policies it imposes on other nations. Well, who likes this? Who is happy about this?" ("Vladimir Putin's legendary speech at Munich Security Conference")
While Putin is making this statement, the camera pans to John McCain and Joe Lieberman who are sitting stone-faced in the front row seething at every word uttered by the Russian president. If you look close enough, you can see the steam emerging from McCain's ears.
This is why Washington wants regime change in Moscow. It's because Putin refuses to be pushed around by the United States. It's because he wants a world that is governed by international laws that are impartially administered by the United Nations. It's because he rejects a "unipolar" world order where one nation dictates policy to everyone else and where military confrontation becomes the preferred way for the powerful to impose their will on the weak.
Putin:  "Today we are witnessing an almost uncontained hyper use of force that is plunging the world into an abyss of permanent conflicts…The United States, has overstepped its national borders in every way….And of course this is extremely dangerous. It results in the fact that no one feels safe. I want to emphasize this — no one feels safe."  Vladimir Putin, Munich 2007
Putin isn't a perfect man. He has his shortcomings and flaws like everyone else. But he appears to be a decent person who has made great strides in restoring Russia's economy after it was looted by agents of the US following the dissolution of the Soviet Union. He has lifted living standards,  increased pensions,  reduced poverty, and improved education and health care which is why his public approval ratings are currently hovering at an eye-watering 86 percent.  Even so, Putin is most admired for standing up to the United States and blocking its strategy to pivot to Asia. The proxy war in Ukraine is actually a struggle to thwart Washington's plan to break up the Russian Federation, encircle China, control the flow of resources from Asia to Europe,  and rule the world.   Vladimir Putin is at the forefront of that conflagration which is why he has gained the respect and admiration of people around the world.
As for "democracy", Putin said it best himself:
"Am I a 'pure democrat'? (laughs) Of course I am. Absolutely. The problem is that I'm all alone, the only one of my kind in the whole world. Just look at what's happening in    America, it's terrible—torture, homeless people, Guantanamo, people detained without trial or investigation.     And look at  Europe—harsh treatment of demonstrators, rubber bullets and tear gas used in one capital after another, demonstrators killed on the streets….. I have no one to talk to since Gandhi died."
Well said, Vladimir.
During the Oscars last Sunday night, winner Patricia Arquette, Boyhood, admonished America to work for women's equal pay. J.K. Simmons, Whiplash, invited Americans to phone their parents and thank them. Michael Keaton, Birdman, told the audience how thankful he felt for his life and his son.
All of the winners and losers spoke eloquently about their fortunes and misfortunes in the American film making business. Ironically, legendary Clint Eastwood's epic film, American Sniper, out-grossed all the other top Oscar winning films combined. The academy ignored his movie.
The movie, Selma, produced by Oprah Winfrey, didn't fare very well. If you remember, back in the era of Dr. Martin Luther King, African-Americans marched from Selma to Montgomery, Alabama to force this nation toward voter rights and Black rights in the American pantheon.
Since that time, America evolved to see African-Americans like Colin Powell become Secretary of State; Clarence Thomas and Thurgood Marshall served on the Supreme Court; Condoleezza Rice became Secretary of State; Barack Obama became president and much more as US Senators, governors, mayors and House of Representatives feature African-Americans from every walk of life.
African-Americans dominate the NBA, NFL and major television shows such as "Scandal" and "How to get away with murder." American Blacks head up Fortune 500 companies.
With all of their success, a black dance group pranced on the stage at the Oscars with a highly racially charged routine depicting their struggles against White America. At one point, they all raised their hands, shouting, "Hands up! Don't shoot!" They referred to 18-year-old Michael Brown in Ferguson, Missouri who lost his life after he robbed a convenience store and charged a police officer.
Six African-American witnesses testified that Brown wrestled the police officer for his gun in the police squad car and they testified that Brown charged the police officer with intent to overpower him. Riots and carnage resulted in burning down a good portion of the city while Al Sharpton and Jesse Jackson charged racism and ruthless police tactics.
In reality, Michael Brown showed up in several videos where he viciously beat an old man senseless and his crime sheet showed a budding criminal who would reach jail or death, whichever came first.
Somehow, major Black leaders lay the blame on White America for all of Black America's problems. Even Barack Obama said that Trayvon Martin, a budding criminal in his own right, could be Obama's son.
Black Americans omit or ignore numerous aspects of Black crime, poverty, illiteracy and prison sentences.
First of all, the latest statistics show that 6,000 Black on Black killings occur annually in the USA via strangling, guns, knifes and beatings. No Black leaders whisper a word about how to solve such horrible numbers. They don't condemn their own actions, but they always condemn Whites.
Second, 73 percent of African-American children arrive out of wedlock and into welfare with a single mother annually. None of the Black community that screams at the Brown and Garner killings, breathes a word about the irresponsible actions of Black teen girls and their boyfriends. They live on welfare provided by the American taxpayer. Is it any wonder that the African-American family devolves into fatherless families, rogue children, violence, illiteracy, shoplifting and cyclical dependency on taxpayers?
Third, figures show that Black American teens quit high school by 50 to 60 percent in our major cities. Millions of African-Americans guarantee their poverty, homelessness, joblessness and fatherless families. They choose their conditions.
Fourth, millions of Black Americans fill our prisons in a response to their choices to deal, consume and transport drugs. Each African-American chooses prison when they choose to break the law.
Fifth, a whopping 48 million Americans failed themselves as to education, personal responsibility and personal accountability as they subsist on food stamps provided by American taxpayers. Millions of Blacks stand in the ranks of those who gain EBT cards (Electronic Benefits Transfers) for food stamps and free housing.
Each person, Black or White, suffering lack of an education and making poor choices, brings a personal tragedy into the fabric of American life. Our inner city projects like Chicago, Detroit, New York City, Atlanta, Houston, Denver and Los Angeles—bear witness that we must change our national priorities.
Instead of massive financial disasters of 13-year wars created and maintained by bankers and the Military Industrial Complex, we need to fund national educational systems that work for our youth. We need all male and all female schools with dress codes to take the sexual intrigues out of the classrooms. We need to teach parents how to parent their children by mandatory classes before marriage. We need to pay teachers and mentors ample money to create discipline and respect for education.
We need to stop endless and massive legal immigration, that injects 1.2 million people annually, who take jobs from our working poor. We need to reduce all immigration to less than 100,000 annually instead of the current 100,000 every 30 days. We must elect Congressional leaders who garrison troops on our Mexican border to stop in excess of 500,000 illegal aliens jumping our borders and into our workforce annually. If not, we cannot and will not solve mass unemployment of Black America. The past five presidents and Congresses did nothing to help Black or White Americans as to jobs. In fact, Congress forces our poorest into more poverty by mass immigration.
We need Black national leaders to lead, guide and inspire African-American youth to participate in the American Way of Life. Whether Black America likes its past or not, it now must deal with living in a highly educated, highly industrialized 21st century country.
We need all the angry Al Sharpton's, all Black entertainers, all sports heroes and political leaders to stand in front of Black audiences and thank their lucky stars for living in America. If Black Americans lived in the unending violence of Africa for a few months, examples—mass murderer Boko Haram, Somalia, Sudan, Congo, millions dying of AIDS, etc., they would change their mantra of "Hands up! Don't Shoot!" to "How lucky I am! Praise the Lord!"
Have Black Americans wondered why all those millions of starving African immigrants clamor to come to America? They die by the millions in Africa from starvation, AIDS, cholera, Malaria, genocide wars and worse.
If we hope to maintain a viable civilization, we all need to buckle down to education, jobs, lawful communities and civil participation. If not, we all face Ferguson, Missouri's in our own towns across the nation, especially in our cities where the cauldrons boil with contempt for law and order. You heard the marches, "Kill cops now!"
Once our nation loses its respect for law and order, we all face what occurs in Africa, the Middle East, Mexico and Paris, France daily. It's not going to be pretty for anyone.
This month, former Mayor of New York City, Rudy Giuliani said, "I do not believe, and I know this is a horrible thing to say, but I do not believe that that President Obama loves America," said Giuliani at a New York dinner. "He doesn't love you. And he doesn't love me. He wasn't brought up the way you were brought up and I was brought up through love of this country."
As a red-blooded American who loves my country, I second Giuliani's assessment of Barack Hussein Obama. We do not know Obama. We question his origins, his fraudulent Social Security number, his forged-backdated Selective Service number, his hidden college records, his foreign beneficiaries as to money for Columbia and Harvard, his mediocre grades that led to those top colleges accepting him, and his whereabouts during his formative years. He spent millions of dollars to seal his high school records, his college records, his passport and more. No one steps forth to talk about any high school or college classrooms he shared with them. He's a ghost on the American landscape, but he's in charge of leading our country.
We know that he wrote a book, Audacity of Hope, where on page 261, he said, "I will stand with the Muslims should the political winds shift in an ugly direction."
That single statement illustrates his deepest Islamic religious cognitive choices that violate every single aspect of the American Way of Life and our Constitution. His Koran's ultimate prime directive seeks to destroy free thought, freethinking, free choice of religion, free choice of governance and women's rights. In other words, according to his quoted words, he loves the holy call of the music of Islam over the Stars and Stripes, our Pledge of Allegiance and our national anthem.
His father(s), whether it was Barack Hussein Obama, Sr. or Frank Marshal Davis, whom he resembles without question or his stepfather, LoLo Soetoro, all devoted themselves to Islam, proving itself to be the most violent-barbaric religion on the planet.
Lolo Soetoro lawfully adopted and changed Obama's name to Barry Soetoro as an official Indonesian citizen. When Obama applied for scholarships to Columbia University, he used his Indonesian citizenship to gain scholarships. That single fact alone makes Obama ineligible to serve as an American president.
Nobody knows the reality of Obama's childhood because every single legal record remains locked up in sealed records. At some point, history will uncover the mystery of Barack Obama. It won't be pretty.
In the meantime, in six years, he subverted the American worker by not enforcing our immigration laws at the border or internally by arresting employees of illegal aliens. He knowingly assisted and continues to assist illegal aliens jumping our borders and already working within our country in violation of our laws.
He broke our U.S. Constitution numerous times ending lately in overstepping his Constitutional authority by granting a counterfeit amnesty for 20 million illegal aliens.
He continually lied to the American public via the Benghazi cover-up where he personally failed to act, which led to four Americans being killed by Muslims. Ironically, Obama hired eight Muslims in his immediate circle to help him with Islamic prime directives to dismantle America's dominate religious base: Christianity. Obama remains intent on turning our country into an Islamic refugee holding pen—that sooner or later will erupt in major violence, much like in Europe.
In fact, Obama scoffs at Christians when he defends Muslims for their barbaric violence, which manifested in Paris, France in January and this month of a Jordanian pilot being burned to death in a cage with cameras rolling.
And yet, Barack Hussein Obama chastises our country in favor of the violence of Islam: "Lest we get on our high horse and think this is unique to some other place, remember that during the Crusades and the Inquisition, people committed terrible deeds in the name of Christ. In our home country, slavery and Jim Crow all too often was justified in the name of Christ." Fact: Europeans fought the Muslims in the Crusades. Fact: Muslim women remain slaves in their own countries with no rights.
He covered-up, along with his U.S. Attorney General Eric Holder, the "Fast and Furious" gun trafficking at our borders that killed more of our border patrol officers. The cover-up continues as of this date.
While in office, he understood that African-Americans suffer job losses and depressed wages at the hands of endless legal and illegal immigration—yet does nothing to solve the problem. A mind numbing 1 in 4 Black American males cannot secure a job. A stunning 73 percent of African-American "out of wedlock" children face life with a single mother living on welfare, which equates to complete disintegration of Black American families. Instead of taking action favoring our suffering African-American millions living in poverty, Obama plays more golf and takes more vacations than any other president. He follows the Black Caucus in Congress that plays a similar game of doing nothing for Black constituents across America.
While in office, Obama watched food stamp recipients jump from 36 million in 2008 to 48 million in February, 2015. In other words, he hasn't and won't do anything to bring jobs to those Americans, but he will engage illegal acts against our Constitution in favor of 20 million illegal aliens and their employers.
Obama never served in our U.S. military. He doesn't know a platoon from a company. He never worked a job in his life, thus doesn't know what American workers must endure.
Whatever Obama loves, it's not America or Americans. His words, his "Islamic gang sign" that he features prominently in his trips around the world shows that he loathes America and Americans. I for one, as a red-blooded American, would like to see Barack Hussein Obama brought up on charges of failure to defend our country, our way of life and our citizens. I would like to see him tried, convicted and impeached.
A roundtable, held last week at the Institute of African Studies reports that the Nigerian government's "…campaigns have not addressed their plans for combating the growing insecurity that has left Nigerians living in fear, and paralyzed educational and economic activities in large swaths of Northeastern Nigeria." A string of terrorist attacks have occurred as Nigeria has struggled to build a functional and coherent response. Fortunately, there is a science-based approach to create societal coherence that can protect Nigeria from both internal and external threats. It is called Invincible Defense Technology (IDT) because it assures invincibility, peace, and even economic progress, to the nation and the military that employ it.
Invincible Defense Technology (IDT), a Proven, State-of-the-Art, Non-violent Military Solution
The IDT approach to defense has its basis in a radically new preventive model that has been thoroughly field-tested in numerous world battlegrounds. This approach results in rapid reduction of individual, societal and national collective stress. Its methods have been proven and adopted as part of the training of America's future commanders at Norwich University, a nationally respected and oldest military academy in the USA (see also the YouTube video "Meditation Improves Performance at Military University" and the Official Homepage of the US Army). IDT is further validated by 23 peer-reviewed studies carried out in both developed and developing nations. Its coherence-creating effect has also been documented on a global scale in a study published in the Journal of Offender Rehabilitation. When large assemblies of civilian IDT experts gathered during the years 1983 – 1985, international conflict decreased 32%, terrorism-related casualties decreased 72%, and overall violence was reduced in nations without intrusion by other governments.
IDT is totally unlike any other defense technology because it does not use violence in an attempt to quell violence. It is a more civilized approach, one especially worthy of nations that abhor violence as a means to power. IDT uniquely goes to the root cause of violence – the built-up stress in the individual and collective consciousness. Scientists have evidence that high levels of collective societal stress are the underlying cause of war, violence, crime and terrorism. When the IDT methodology is applied, stress levels throughout the population are rapidly reduced.
In an environment of lowered stress even staunch adversaries find ways to cooperate and overcome long-standing differences.
IDT Reduces Societal Stress
IDT uniquely neutralizes the underlying power base of contending groups, which is the stress, frustration and civil dissatisfaction prevailing in the general population. By eliminating the root cause of insurgency, violent outbreaks are pre-empted and prevented. IDT is effective because it gets to the heart of the matter. Terrorism often thrives in nations in which decades or even centuries of under-employment, poverty, and hunger have created a huge societal weight of stress, frustration and endemic unhappiness. This inevitably finds expression in acts of terrorism, civil unrest, social violence, and a downward spiral of economic degradation.
A specially trained military unit, an "IDT Prevention Wing of the Military," uses IDT to reduce stress in the national collective consciousness. IDT could also be introduced into other large groups such as the police forces, or militias. As the stress and frustration ease, the population is more capable of finding orderly and constructive solutions to their problems.
Experience with IDT in other war-torn nations demonstrated increases in economic incentive and growth. Entrepreneurship and individual creativity also increased. With increased civic calm, people's aspirations are raised and a more productive and balanced society emerges. Such a society abhors violence as a means for change or as an expression of discontent. With this, the ground for terrorism is eliminated. What is more fascinating, this change takes place within a few days or weeks after IDT is introduced. The changes are measurable from such statistics as crime rates, accidents, hospital admissions, infant mortality, etc.
Rapid Transformation Through IDT
The daily routine for the IDT military personnel includes the nonreligious practice of the Transcendental Meditation® program along with its advanced form, the TM-Sidhi program. As a societal coherence-creating military unit, they practice these programs twice a day, seven days a week, preferably in a secure location near the targeted population.
Such coherence-creating groups have achieved positive benefits in society, shown statistically, in a short time. Modern statistical methods used in this research show a low probability of any explanation other than a causal influence of the technology. The IDT approach has been used during wartime resulting in the reduction of fighting, a decreased number of deaths and casualties, and an improvement in progress toward resolving the conflict peacefully. The war in Lebanon in 1983 was dramatically impacted in a peaceful way by an IDT Intervention Group. A thoroughly documented study of this phenomenon was published in the Journal of Conflict Resolution, and summaries of follow-up studies were published in the Journal of Social Behavior and Personalityand the Journal of Scientific Exploration.
Summary
IDT works by utilizing our natural human brain mechanics, the most powerful natural resource possessed by every nation on earth. The beneficial transformational effects of IDT have been statistically proven numerous times to decrease and prevent violence and terrorism, and boost the economy.
IDT defense technology supersedes all other known defense technologies (which are based on electronic, chemical, and/or nuclear forces). These old, fear-based modalities are ultimately self-destructive for any nation, and for the human race as a whole, and must be replaced with IDT. So far, IDT is the only known, proven constructive approach.
The military that deploys this powerful, human-resource-based technology disallows negative trends and prevents enemies from arising, and as a result, it has no enemies. No enemies means no war, terrorism and no insurgency.
The Time for Action is Now
IDT is the twenty-first century's leading-edge defense system. If Nigeria establishes IDT Prevention Wings of the Military, they will ease high tensions, reverse mistrust, crush hatred, create stability and permanently prevent war and terrorism. Extensive scientific research objectively says, "Yes, the system works." Why not use it in Nigeria? Time is running out. The best time to act is now, before Nigeria's perilous situation worsens.
References
1. Dr. David R. Leffler (Fall 2009). A New Role for the Military: Preventing Enemies from Arising-Reviving an Ancient Approach to Peace. Journal of Management & Social Science (JMSS), Vol. 5, No. 2., pp. 153-162. This peer-reviewed journal is published by the Institute of Business & Technology BIZTEK in Pakistan. The abstract was published in Session 6, p. 44 of the proceeding of the "International Sociological Association Research Committee 01 Seoul National University & Korea Military Academy International Conference on Armed Forces & Conflict Resolution in a Globalized World." July 14 – 17, 2008, Seoul, Korea. The paper was also presented at KIDA, the Korea Institute of Defense Analyses.
2. Col. (Retd) S. P. Bakshi, Gerald Geer, and Dr. David Leffler (Special Issue May, 2013). Defense Personnel Worldwide Find Transcendental Meditation To be an Effective Tool in Combating Stress. Defence and Security Alert. Vol. 4, Issue No. 8, pages 34-39. PDF available online at: http://davidleffler.com/2013/defence-security-alert-magazine
3. Dr. David R. Leffler (2008, February). An Overlooked, Proven Solution to Terrorism. In "55 Trends Now Shaping the Future of Terrorism." Edited by Dr. Marvin J. Cetron and Owen Davies: The Proteus Trends Series, Volume 1, Issue 2 (pp. 18, 79, 176, C-13 through C-16). Dr. Leffler served as an Associate of the Proteus Management Group at the Center for Strategic Leadership, US Army War College where he was published in this US government-sponsored report aimed at governmental and military leaders. Excerpts about Invincible Defense Technology taken from the 254 page report are available online at: http://www.DavidLeffler.com/terrorism-trends.html Note: The entire paper version of the report is available online at:http://www.amazon.com/Trends-Now-Shaping-Future-Terrorism/dp/1441451412
4. Maj. Gen. (Ret.) Kulwant Singh and Dr. David Leffler (July 2014). Preventing Future Boko Haram Attacks. CBRNE-Terrorism Newsletter (CBRNE is an acronym that stands for "Chemical, Biological, Radiological, Nuclear, and Explosive"). PDF available online at:
http://www.cbrne-terrorism-newsletter.com/resources/JULY_2014_Part_C.pdf
5. Lieutenant General Jose Villamil (Ret.) with Dr. David Leffler (2003, January 29). Project: Coherence. India Defence Consultants. Available online at:http://www.indiadefence.com/proj_cohere.htm
Something as precious and valuable as a nation's freedom is not lost in a day–or even in a year. There is no single event that turns citizens into slaves. Oppression and tyranny are always long in the planning–and even longer in the making. Granted, there could be a single chain of events that results in a people's enslavement: Lenin's Bolshevik Revolution in 1917 Russia, Mao Zedong's Communist Revolution in 1949 China, for example. But these events did not take place spontaneously or in a vacuum. Conditions for these enslavements had been ripening for years. Old barns don't collapse without years–even decades–of mitigating factors (very obvious and noticeable factors). Neither do nations.
They say that we begin to die as soon as we are born. And in a philosophical meandering sort of way, I suppose that's true. And if that maxim is true for individuals, it's also true for nations. For example, the tyrant and betrayer of the U.S. Constitution and Bill of Rights, Abraham Lincoln, planted the seeds for the globalist Woodrow Wilson, who planted the seeds for the socialist Franklin D. Roosevelt, who planted the seeds for the corrupt Lyndon Baines Johnson, who planted the seeds for the narcissist Bill Clinton, who planted the seeds for Mr. Police State, George W. Bush, who planted the seeds for the Marxist Barack Obama. And all along the way there were Supreme Court justices, congressmen and senators, international bankers, and most of all very lethargic and lazy pastors, who facilitated and abetted the diabolical and duplicitous deeds of the aforementioned presidents.
In a very real and practical way, the American republic was birthed as a strong and healthy body amidst the blood of the patriots in 1775 and '76. Suffice it to say, the free republic of our forefathers is a very weak and diseased body today.
The malady that eventually takes the life out of a sick and diseased man may not have, by itself, been deadly, but coupled with years of preceding sicknesses, it is the one that is listed on the death certificate by the coroner as the cause of death. Such is also the case with a nation.
The numerous ostriches that are so quick to dismiss every national warning as being just another Chicken Little false alarm continue to dismiss any new attempt to awaken a distracted people with what should be obvious to anyone who can see. In truth, the vast majority of Americans are behaving exactly as did the very rich and pompous passengers on board the Titanic. As the stewards were rushing room to room and cabin to cabin warning passengers that the ship was sinking, they continued to frolic and dance, completely deaf and indifferent to the cries of the porters.
On the whole, the American people have ignored the warnings of freedom's faithful stewards such as Barry Goldwater, Pat Buchanan, and Ron Paul. For the most part, the criers of liberty on the Internet and in talk radio are also ignored.
There are several reasons why so few seem to even see the water rushing up the floors of the ship of state. For one thing, too many of our men have abdicated their manhood. In the glorious history of liberty, when one would observe men with painted faces, they were marching into battle. Today, they are marching into football stadiums. Sports are more than a pastime; they are an addiction. Today's American men are so beset by sports and pornography that they can barely see the reality that is staring them in the face.
A lying, deceitful, and deliberately conspiratorial national news media is also a major contributor to the collapse of the American republic. No doubt about it! Nazi Germany's Joseph Goebbels had NOTHING on the propaganda machinery of the American mainstream news media. Put our public (and many private) education system on the list, as well. Yes, the entertainment pimps, who have sold their souls to lust and perniciousness and who love to corrupt the morals of young people, should also be on the list. And, last but not least, a very passive, indifferent, feel-good, corporate Church might possibly be the worst offender of all.
As we enter into 2015, all of the above are already eating the flesh away from Lady Liberty. The condition is near-terminal. Even worse is the recent prognosis of what can only be regarded as the final stage for this morally and politically cancerous-ridden body: the Police State.
Just recently, Ron Paul wrote, "If Americans were honest with themselves they would acknowledge that the Republic is no more. We now live in a police state."
See Dr. Paul's excellent column here:
Inner City Turmoil And Other Crises: My Predictions For 2015
Ron is right! "We NOW [emphasis added] live in a police state." We are not HEADED for a Police State; we are IN a Police State.
Perhaps not surprisingly, people who escaped totalitarian regimes in other countries and fled to America are the ones who more readily recognize the rise of totalitarianism here in the U.S. than those of us who were blessed to be born here.
Realizing the ostriches will bury their heads in the sand after reading what I'm about to say, I'll say it again, anyway: the problem is NOT drugs; the problem is the WAR on drugs. The problem is NOT Muslim countries; the problem is an interventionist foreign policy which has waged WAR on Muslim countries for decades. The problem is NOT poverty; the problem is the WAR on poverty. The problem is NOT terror; the problem is the WAR on terror; the problem is NOT racism; the problem is the WAR on racism. The problem is NOT political correctness; the problem is the WAR against political incorrectness. The problem is NOT America's Christian heritage; the problem is the WAR against America's Christian heritage. The problem is NOT free speech; the problem is the WAR against free speech. The problem is NOT the U.S. Constitution and Bill of Rights; the problem is the WAR against the U.S. Constitution and the Bill of Rights. The problem is NOT firearms in the hands of law-abiding citizens; the problem is the WAR against the Second Amendment. The problem is NOT that people hate us because we are free; the problem is they hate us because we make WAR against their freedom when it doesn't comport with the globalists in Washington, D.C., New York, and London.
A Police State is the practical result of everything mentioned in the paragraph above. And a Police State is the final stage of a nation that is losing its liberty.
And in case someone is forwarding this column to a friend or relative who is still in the dark that, yes, America is ALREADY living under a Police State, I invite them to keep an eye on the Police State page on my website for continuing examples of that reality. See it here:
But I warn you: be prepared to spend a lot of time getting current, because the facts and realities that America is already a Police State are multitudinous.
The only remaining question is when will the PTB (Powers That Be) decide to collapse the curtain? Will it be 2015?
We are being set up BIG TIME for another faux-9/11 event: Ferguson; the Paris attacks; ISIS; Senator Dianne Feinstein talking about terror cells already being in the states; Senator Lindsey Graham's fear-mongering; Senator John McCain's fear-mongering; the media's ubiquitous assault against the Second Amendment; the Supreme Court's continuous rubber stamping of domestic spying; an arrogant White House that illegally acts with impunity against the liberties of the American people; a cowardly and complicit Republican Party that works to protect the big-business interests of Wall Street more than the liberties of the people on Main Street; ad infinitum.
No, I suppose there is one last question: will the American people ever wake up? And, of course, the even greater question is, will the Church ever wake up?
Folks, when the Police State is fully functioning, there is no place to go except into submission or revolution. But revolution without righteousness is no solution at all. Rightly did Patrick Henry call it, "the holy cause of Liberty." Without an understanding of the undergirding Natural Law principles of liberty, without an understanding of the rightness and justness of liberty, without a moral and reasoned conviction in the hearts and minds of men regarding liberty as the divine will of our Creator, no revolution could be blessed of Heaven. And that's where the pastors and churches come in; and that's where the pastors and churches are failing–and failing MISERABLY.
Will freedom survive 2015? There have been a myriad of contributing factors to America's demise extending over a long period of time, but a Police State is the last and final stage of a diseased and dying nation. We are in that stage NOW. And America's pastors are the only antidote.
This is no game, folks. If you believe in liberty for our country and for your children, you must get out of these corporate churches that are dancing with the devil and letting the forces of hell obliterate our liberties. If your pastor isn't preaching the Biblical Natural Law principles of liberty, find one who will.
Let me ask it this way: will freedom survive 2015 if it depended on the pastor of the church that you now attend? If the answer is "No," why are you still there?
Ferguson, Missouri with its race-riots; Chicago, Illinois with its 50 black on black shootings over the 4th of July weekend and New York City's latest African-American death portend something deeper and much deadlier than a Grand Jury verdict that exonerated a white police officer.
Today in America, a sizeable population of Americans shoplift $25 million daily out of mercantile stores. Millions drive drunk in the face of strict and punishing laws for intoxicated driving. Tens of thousands text while driving at 70 mph, which kills 3,000 people annually. It matters not that it's against the law and against common sense. Thousands of black on white and black on black murders accelerate into the national news. Black on black rapes, black on white rapes and violence toward children in the inner cities continues without causing riots or national concern.
In Detroit, Chicago, New York, Denver, LA, New Orleans and elsewhere across America, black schools suffer 50 to as high as 76 percent flunkout-dropout rates. Result: millions of teens hit the streets illiterate every June. Currently in America today, 42 million people cannot read or write—which equates to functional illiteracy. Note: we feed 48 million people on food stamps because they cannot earn money with a job.
A profoundly disturbing 73 percent of African-American children arrive out of wedlock to single mothers who subsist on welfare. One famous video of an African-American woman in Florida with 15 children living in a motel defies understanding. She screamed at the news reporter, "Somebody's got to take responsibility for all these kids."
A sense of personal responsibility and accountability never occurred to her. It's everyone else's fault that her illegitimate kids don't enjoy a home or three meals a day or a father(s).
In Ferguson, 6'4", 290 pound, 18 year old, African-American Michael Brown robbed a convenience store, and nearly choked the storeowner when the owner tried to stop Brown. A few minutes later, Officer Darren Wilson stopped the giant of a teenager who boasted a rap sheet history of robberies. The teen attacked the officer in his own squad car. Then, minutes later, after being shot in the hand, the teenager ran, but turned back to charge toward the police officer. After many shouts to halt, the officer, fearing for his life, shot the young man dead.
A Grand Jury, including six African-Americans, heard all the facts and all the witnesses to the case. They voted to not indict Officer Wilson because the behemoth of a man charged toward him with the ability to crush the officer, take his gun and kill the officer.
That decision, made by lawful citizens, morphed into the Ferguson riots and burnings. It caused race-baiter Al Sharpton to create the false flag of, "Hands up, don't shoot" motto.
Also, when the 6'4", 350 pound, 45-year-old Eric Garner, died because of an arrest chokehold that cut off his air, more demonstrations raged across the country.
While emotions ran high, Sharpton raced to the head of the crowd to claim his almighty righteousness. Burning buildings and cars costs millions, but settles nothing. Blaming everyone else for personal behavior solves nothing.
When a police officer stops me for a traffic infraction, I say, "Yes sir and yes ma'am." I don't argue. I don't make excuses. I don't attempt to fight them. I don't try to pull their gun. I keep my hands on the wheel and look them in the eye. If I get a ticket, I sign for it and pay for it. Yes, it ruined my day, but I got caught speeding. I am responsible. When a police officer has you in his or her sights, you don't argue because they command you for time being. If you don't want a police officer to stop you, obey the law.
Both Brown and Garner broke the law and fought the police officers. If they chose to put their hands into cuffs and be led away to their day in court, both would be alive today. They didn't so they died. If you break the law, you pay the consequences.
That's why we engage laws to maintain a civil society.
Right now, the African-American community, black on black crime, suffers 6,000 murders annually. You never hear a word about it. With 73 percent of African-American children living with a single mother, the African-American "family" lives in shambles that create more anger, illiteracy, violence, poverty and killings. It's the greatest tragedy since slavery. But in this case, African-Americans do it to themselves. No other ethnic group in America suffers so much death and poverty. Why? My bet: it started with Lyndon Baines Johnson's "War on Poverty" and the "Great Society" that created endless welfare for those who enjoy doing nothing with their lives.
How about this idea? Why doesn't the Congressional Black Caucus investigate the "whys" of black poverty, crime and killings? Then, pass laws to create jobs, fund schooling and vocational training. How about a national network to educate teen African-American girls on the dangers of early pregnancy. Intense-disciplined training and schooling must be introduced into the inner city ghettos. Separate male and female schools to cut down on the sexual intrigue that creates so many fatherless children.
How about the African-American educated leaders like Barack Obama, Eric Holder, Colin Powell and mega-rich black entertainers step up to the plate to solve the problems facing African-Americans in America—rather than ignore them as they have for the past 40 years?
Instead of sending foreign aid over to countries that hate us, why not spend it on our own citizens for their and our benefit? Instead of 10 to 13 year wars overseas that accomplish nothing, why not use the money for jobs and training for African-Americans? And all our poor citizens?
How about a Master Mind Group Think Tank that coordinates to discover the causes of black poverty and crime—then solve it, change it and turn it around?
We cannot endure high school kids marching down the streets of our cities yelling, "F*** the cops."
I think Bill O'Reilly presented America with the best five-minute speech on the African-American predicament.
We need to teach young people personal accountability, personal responsibility and a sense of community. We need to teach respect for law. We need to teach all teens the ramifications of teen pregnancies and how to prevent them. We need to examine ourselves as a society, what means something to us, and how to regain the family unit.
If not, millions of Michael Brown's and Eric Garners will kill each other, steal and cheat, and impregnate endless teen girls into motherhood without fathers. We need to get this done. If not, more Ferguson riots face all of them and all of us.
How is your life going under the Global Empire? If you answer honestly, for non billionaires, the response must reflect disappointment if not immense distress. Middle America stands on the precipice of oblivion. While the recent past decades have shown steep declines in financial security and net wealth, the future looks much more ominous. The link between the shift to an internationalist de-industrialization economy and open border immigration has hit the United States hard. This harsh reality is routinely denied in the financial press, but the social chaos that engulfs society is largely caused by this betrayal mindset. Corporatists are waging war against the American public.
Summing up the battle lines is the quintessential voice of an America First philosophy. Pat Buchanan on Free Trade is a collection of quotations and references that should be a must read for every displaced citizen. And that group includes virtually everyone.
"Good for global business" isn't necessarily good for US

"Global capitalists have become acolytes of global governance. They wish to see national sovereignty diminished and sanctions abolished. Where yesterday American businesses suffered damage to their good name for selling scrap iron to Japan before Pearl Harbor, today [war materiel is routinely exported] to potentially hostile nations. Once it was true that what was good the Fortune 500 was good for America. That is no longer true, and what is good for America must take precedence."

Source: "A Republic, Not an Empire," p.349 , Oct 9, 1999
The most puzzling malady that penetrates the "PC" culture is a fear of confronting the direct consequences of encouraging an invasion of illegal's into the country. The disconnect that sweeps across national borders is not isolated just to the United States. Western Europe is not only in decay but is on the verge of social and economic collapse.
Demetrios Papademetriou, PhD, Director of the Migration Policy Institute, wrote in his Sep. 2005 Migration Policy Institute essay "The Global Struggle with Illegal Migration: No End in Sight": How Are Illegal Immigration and Globalization Related?
"For nearly two decades now, capital and the market for goods, services, and workers of many types have weaved an ever more intricate web of global economic and social interdependence… No aspect of this interdependence seems to be more visible to the public of advanced industrial societies than the movement of people. And no part of that movement is proving pricklier to manage effectively, or more difficult for publics to come to terms with, than irregular (also known as unauthorized, undocumented, or illegal) migration…"
Dr. Papademetriou's assumption that interdependency is the new normal may be supported with the procession of the Trilateral Commission's "New International Economic Order". Nonetheless, the destruction of national sovereignty is a price that no country can afford to adopt, much less pay and remain a nation. Interdependency is the death knell of traditional values, autonomous commerce and individual civil liberties. With the ringing of the bell at the NY Stock exchange, the sound of prosperity goes deaf for the populist, while globalist elites extract the last pound of flesh from an intentionally designed consolidation of a Corporatocracy economy.
The fate of the world is at stake if the forces of globalization are left to complete their total domination of monetary and financial control. It is just as important to prevent the next bipartisan arrangement to grant effective amnesty to millions of illegal foreigners, who have shown little interest to assimilate or adopt the heritage and values of our founding principles.
Warren Mass wrote over a year ago in Permanent Amnesty, Temporary Border.
"An important part of regulating legal immigration, in addition to evaluating each prospective immigrant's ability to become a productive, law-abiding citizen, is to determine how many immigrants the United States is capable of absorbing each year, taking into consideration the impact on our nation's economy and culture."
If this standard needs to apply to those who apply for citizenship, by what absurd twist of logic or sanity pertains to President Obama's intentions of issuing executive orders that are clearly unconstitutional? How insulting it is to hard press citizens, relegated to enduring impoverishment from off shoring livable wage jobs, while awarding effective amnesty to illegals.
Columnist Glenn R. Jackson review of author Kenneth Buchdahl's book, Dismantling The American Dream: Globalization, Free Trade, immigration, Unemployment, Poverty, Debt, Foreign Dependency hits the mark.
"First and foremost it is good to see the recognition by Buchdahl of American culture as   critical to the building of the American Dream.  As Buchdahl writes the development of a culture is grounded in a unique American personality and intricate system of values and beliefs that is responsible for America's enviable situation.  And it is that enviable situation that has contributed to creating the forces that are working rapidly, knowingly or not, to dismantle the American Dream.

Dismantling the American Dream chronicles the unintended impact of America's pop culture belief in globalization as a force for good in our economy and the failure of leadership to recognize that belief gone awry.  America's political leaders continued belief in free trade and give-away trade deals, in the face of the near deathblow of NAFTA to American manufacturing is but one of the delusions of globalization that Buchdahl lays bare."
The interjection of cultural aspects may well be the missing link that escapes most chronicles on current events. Documenting the actual results from Free Trade Treaties, should in and of itself win the intellectual argument that economic destruction of Middle America has already happened. Add in the deliberate call for mass migration and social incentives to cross the border has created the latest flood in undocumented aliens.
When Democracy Now asks, Obama & McConnell Pledge Cooperation; Will Fast-Tracking Secretive TPP Trade Deal Top Their Agenda?, and presents Ralph Nader on TPP and the "Unstoppable" Left-Right Anti-Corporate Movement, one has hope that the Buchanan Brigades message is being heard.
With the celebrity coronation that the Democrats are showering on their new favorite daughter, the "Pocahontas Princess", Elizabeth Warren's Crusade Against Disastrous "Free Trade" Agreements, is welcomed.
An inquiry was made to NY Senator Charles E. Schumer on the TPA, Trade Priorities Act of 2014 (S.1900). His reply can be read on this link.
An alliance among anti-free trade factions from all ideological camps is necessary to stop the globalist juggernaut. Even if such a coalition could be grown, the likelihood that linkage to the need to stop illegal immigration and opposition to amnesty, would be frosty.
This brings up the opportunity to interject the appeal, WE MUST NOT SURRENDER TO IMMIGRATION AMNESTY, by Frosty Wooldridge. ""Why would any member of Congress who opposes executive amnesty provide President Obama the funds to carry it out? A Republican majority must force congressional Democrats to answer this question through their votes".
Likewise, why would as covered in the New American essay, Republicans to Obama: We Will Give You Trade Promotion Authority, patriots want to grant "fast track" authority to a President, who is defiant to congressional constitutional separation of powers?
"Fast track authority eventually expired on April 16, 1994, and was not reauthorized by Congress until the passage of the Bipartisan Trade Promotion Authority Act (BPTAA) of 2002. BPTAA reinstated fast track authority renamed as "trade promotion authority" (TPA), which expired in 2007. In 2012, President Obama requested renewal of TPA/fast track authority to complete negotiations for the TPP and TTIP."
The answer should be apparent that any support of "fast track" or for TPP is a vote bought with globalist control. If it is so obvious that such influence is at play in trade deals, why are so many confused activists not able to see through the "Open Border" fraud and act upon the best interests for American workers and families?
That taboo culture factor, covered in the Buchdahl book explains the blind spot from the Loony Left. A review of a pro immigration site, Open Borders will demonstrate a systemic disconnect from reality. Often Libertarian purists, also fall under the spell of a transcendental fantasy. To their credit, Open Borders presents the concept of CITIZENISM and provides the following its key features.
Citizenism places substantially greater weight on the rights and interests of citizens than non-citizens, though it operates within moral side-constraints.

Citizenism is about current citizens, not about the people who may become citizens as a result of immigration or deportation policy.

Citizenism, as conceived by its original proponent Sailer, is both about the individual ethics of voters and about the responsibilities of elected representatives.

Citizenism is about loyalty, not admiration, toward one's fellow citizens.
If you understand the destructive nature of corporatist trade agreements that only benefit transnational conglomerates, while poisoning economic commerce for Middle Americans, why would you not oppose the lunacy of unrestrictive mass migration? The imperative moral directive is to protect and defend your own nation, its traditional culture and responsible citizens.
Saving the world is a concept that resides in the sick minds of the Save the Planet Kill Yourself mindset. If they are so devoted to a globalist utopia, the influx of trespassers must be leaving their own homeland in better shape. Just how well is life south of the border doing?
15 Reasons Why Americans Think We're Still in a Recession…
1: Wage Stagnation:  Why America's Workers Need Faster Wage Growth—And What We Can Do About It, Elise Gould, EPI
Economic Policy Institute:
"The hourly compensation of a typical worker grew in tandem with productivity from 1948-1973. …. After 1973, productivity grew strongly, especially after 1995, while the typical worker's compensation was relatively stagnant. This divergence of pay and productivity has meant that many workers were not benefitting from productivity growth—the economy could afford higher pay but it was not providing it.

Between 1979 and 2013, productivity grew 64.9 percent, while hourly compensation of production and nonsupervisory workers, who comprise over 80 percent of the private-sector workforce, grew just 8.0 percent. Productivity thus grew eight times faster than typical worker compensation…" (EPI)
(Note: Flatlining wages are the Number 1 reason that the majority of Americans still think we're in a recession.)
2: Most people still haven't recouped what they lost in the crash: Typical Household Wealth Has Plunged 36% Since 2003, Zero Hedge
Zero Hedge:
"According to a new study by the Russell Sage Foundation, the inflation-adjusted net worth for the typical household was $87,992 in 2003. Ten years later, it was only $56,335, or a 36% decline… Welcome to America's Lost Decade.

Simply put, the NY Times notes, it's not merely an issue of the rich getting richer. The typical American household has been getting poorer, too.

The reasons for these declines are complex and controversial, but one point seems clear: When only a few people are winning and more than half the population is losing, surely something is amiss. (chart)"
3: Most working people are still living hand-to-mouth:  76% of Americans are living paycheck-to-paycheck, CNN Money
CNN:
"Roughly three-quarters of Americans are living paycheck-to-paycheck, with little to no emergency savings, according to a survey released by Bankrate.com Monday.

Fewer than one in four Americans have enough money in their savings account to cover at least six months of expenses, enough to help cushion the blow of a job loss, medical emergency or some other unexpected event, according to the survey of 1,000 adults. Meanwhile, 50% of those surveyed have less than a three-month cushion and 27% had no savings at all…

Last week, online lender CashNetUSA said 22% of the 1,000 people it recently surveyed had less than $100 in savings to cover an emergency, while 46% had less than $800. After paying debts and taking care of housing, car and child care-related expenses, the respondents said there just isn't enough money left over for saving more."
4: Millennials are Drowning in Red Ink:  Biggest economic threat? Student loan debt, USA Today
USA Today:
"Total student loan debt has grown more than 150% since 2005… We have more than $1.2 trillion of student loan debt…
And while 6.7 million borrowers in repayment mode are delinquent, the sad fact is that many lenders aren't exactly incentivized to work with borrowers. Unlike all other forms of debt, student loans can't be discharged in bankruptcy. Moreover, lenders can garnish wages and even Social Security benefits to get repaid…

In 2005 student loans accounted for less than 13% of the total debt load for adults age 20-29. Today, student loans account for nearly 37% of that group's outstanding debt. Student loan debt's slice of the total debt pie for the age group nearly tripled! The average loan balance for that age group is now more than $25,500, up from $15,900 in 2005."
5: Downward mobility is the new reality: Middle-Class Death Watch: As Poverty Spreads, 28 Percent of Americans Fall Out of Middle Class, Truthout
Truthout:
"The promise of the American dream has given many hope that they themselves could one day rise up the economic ladder. But according to a study released those already in financially-stable circumstances should fear falling down a few rungs too. The study…  found that nearly a third of Americans who were part of the middle class as teenagers in the 1970s have fallen out of it as adults…  its findings suggest the relative ease with which people in the U.S. can end up in low-income, low-opportunity lifestyles — even if they started out with a number of advantages. Though the American middle class has been repeatedly invoked as a key factor in any economic turnaround, numerous reports have suggested that the middle class enjoys less existential security than it did a generation ago, thanks to stagnating incomes and the decline of the industrial sector."
6: People are more vulnerable than ever:  "More Than Half Of All Americans Can't Come Up With $400 In Emergency Cash… Unless They Borrow", Personal Liberty
"According to a Federal Reserve report on American households' "economic well-being" in 2013,  fewer than half of all Americans said they'd be able to come up with four Benjamins on short notice to deal with an unexpected expense…
Under a section titled "Savings," the report notes that "[s]avings are depleted for many households after the recession," and lists the following findings:

*Among those who had savings prior to 2008, 57 percent reported using up some or all of their savings in the Great Recession and its aftermath.

*39 percent of respondents reported having a rainy day fund adequate to cover three months of expenses.

*Only 48 percent of respondents said that they would completely cover a hypothetical emergency expense costing $400 without selling something or borrowing money.
7: Working people are getting poorer: The Typical Household, Now Worth a Third, New York Times
NYT:
"The inflation-adjusted net worth for the typical household was $87,992 in 2003. Ten years later, it was only $56,335, or a 36 percent decline, according to a study financed by the Russell Sage Foundation.

Those are the figures for a household at the median point in the wealth distribution — the level at which there are an equal number of households whose worth is higher and lower. But during the same period, the net worth of wealthy households increased substantially…."The housing bubble basically hid a trend of declining financial wealth at the median that began in 2001," said Fabian T. Pfeffer, the University of Michigan professor who is lead author of the Russell Sage Foundation study.

The reasons for these declines are complex and controversial, but one point seems clear: When only a few people are winning and more than half the population is losing, surely something is amiss."
8: Most people can't even afford to get their teeth fixed:  7 things the middle class can't afford anymore, USA Today
USA Today:
"A vacation is an extra expense that many middle-earners cannot afford without sacrificing something else. A Statista survey found that this year 54% of people gave up purchasing big ticket items like TVs or electronics so they can go on a vacation. Others made sacrifices like reducing or eliminating their trips to the movies (47%), reducing or eliminating trips out to restaurants (43%), or avoiding purchasing small ticket items like new clothing (43%).

2–New vehicles…
3–To pay off debt…
4–Emergency savings…
5–Retirement savings…
6–Medical care…
7–Dental work…

According to the U.S. Department of Health and Human Services, "the U.S. spends about $64 billion each year on oral health care — just 4% is paid by Government programs." About 108 million people in the U.S. have no dental coverage and even those who are covered may have trouble getting the care they need, the department reports."
9: The good, high-paying jobs have vanished:  Recovery Has Created Far More Low-Wage Jobs Than Better-Paid Ones, New York Times
NYT:
"The deep recession wiped out primarily high-wage and middle-wage jobs. Yet the strongest employment growth during the sluggish recovery has been in low-wage work, at places like strip malls and fast-food restaurants.

In essence, the poor economy has replaced good jobs with bad ones. That is the conclusion of anew report from the National Employment Law Project, a research and advocacy group, analyzing employment trends four years into the recovery.

"Fast food is driving the bulk of the job growth at the low end — the job gains there are absolutely phenomenal," said Michael Evangelist, the report's author. "If this is the reality — if these jobs are here to stay and are going to be making up a considerable part of the economy — the question is, how do we make them better?"
10: More workers are throwing in the towel:  Labor Participation Rate Drops To 36 Year Low; Record 92.6 Million Americans Not In Labor Force, Zero Hedge
Zero Hedge:
"For those curious why the US unemployment rate just slid once more to a meager 5.9%, the lowest print since the summer of 2008, the answer is the same one we have shown every month since 2010: the collapse in the labor force participation rate, which in September slid from an already three decade low 62.8% to 62.7% – the lowest in over 36 years, matching the February 1978 lows. And while according to the Household Survey, 232,000 people found jobs, what is more disturbing is that the people not in the labor force, rose to a new record high, increasing by 315,000 to 92.6 million!

Bottom line: Unemployment has gone down because more people aren't working and have fallen off the radar."
11: Nearly twice as many people still rely on Food Stamps than before the recession: Food-stamp use is falling from its peak, Marketwatch
Marketwatch:
"Food-stamp use is finally moving away from the peak. At 46.1 million people, total food-stamp usage is down about 4% from its high in December 2012 of 47.8 million. Only eight states in March (the latest data available) were up from the same month of 2013.

It's still not great news, however, considering there were 26.3 million people receiving food stamps in 2007…"
12: The ocean of  red ink continues to grow: American Household Credit Card Debt Statistics: 2014, Nerd Wallet Finance
Nerd Wallet Finance:
U.S. household consumer debt profile:

*Average credit card debt: $15,607

*Average mortgage debt: $153,500

*Average student loan debt: $32,656

In total, American consumers owe:

*$11.63 trillion in debt

*An increase of 3.8% from last year

*$880.5 billion in credit card debt

*$8.07 trillion in mortgages

*$1,120.3 billion in student loans

*An increase of 11.5% from last year
13: No Recovery for working people: The collapse of household income in the US, World Socialist Web Site
WSWS:
"The US Federal Reserve's latest Survey of Consumer Finances, released last Thursday, documents a devastating decline in economic conditions for a large majority of the population during the so-called economic recovery.
The report reveals that between 2007 and 2013, the income of a typical US household fell 12 percent. The median American household now earns $6,400 less per year than it did in 2007.

Source: Federal Reserve Survey of Consumer Finances
Much of the decline occurred during the "recovery" presided over by the Obama administration. In the three years between 2010 and 2013, the annual income of a typical household fell by an additional 5 percent.
The report also shows that wealth has become even more concentrated in the topmost economic layers. The wealth share of the top 3 percent climbed from 44.8 percent in 1989 to 54.4 percent in 2013. The share of wealth held by the bottom 90 percent fell from 33.2 percent in 1989 to 24.7 percent in 2013."
14: Most people will work until they die:  The Greatest Retirement Crisis In American History, Forbes
Forbes:
"We are on the precipice of the greatest retirement crisis in the history of the world. In the decades to come, we will witness millions of elderly Americans, the Baby Boomers and others, slipping into poverty.

Too frail to work, too poor to retire will become the "new normal" for many elderly Americans.

That dire prediction… is already coming true. Our national demographics, coupled with indisputable glaringly insufficient retirement savings and human physiology, suggest that a catastrophic outcome for at least a significant percentage of our elderly population is inevitable. With the average 401(k) balance for 65 year olds estimated at $25,000 by independent experts …the decades many elders will spend in forced or elected "retirement" will be grim…

The signs of the coming retirement crisis are all around you. Who's bagging your groceries: a young high school kid or an older "retiree" who had to go back to work to supplement his income or qualify for health insurance?"
15: Americans are more pessimistic about the future, Polling Report
According to a CNN/ORC Poll May 29-June 1, 2014:
"Do you agree or disagree? The American dream has become impossible for most people to achieve."

Agree: 59%

Disagree: 40%

Unsure: 1%

According to a NBC News/Wall Street Journal Poll conducted by the polling organizations of Peter Hart (D) and Bill McInturff (R). April 23-27, 2014:

"Do you agree or disagree with the following statement? Because of the widening gap between the incomes of the wealthy and everyone else, America is no longer a country where everyone, regardless of their background, has an opportunity to get ahead and move up to a better standard of living."Agree: 54%

Disagree: 43%

Mixed: 2%

Unsure: 1%

Also, according to a CBS News Poll. Jan. 17-21, 2014. N=1,018 adults nationwide.

"Looking to the future, do you think most children in this country will grow up to be better off or worse off than their parents?"Better off: 34%

Worse off: 63%

Same: 2%

Unsure: 1%

The majority of people in the United States, no longer believe in the American dream, or that America is the land of opportunity, or that their children will have a better standard of living than their own.  They've grown more pessimistic because  they haven't seen the changes they were hoping for, and because their lives are just as hard as they were right after the crash.  In fact, according to a 2014 Public Religion Research Institute poll– 72 percent of those surveyed said they think "the economy is still in recession."
Judging by the info in the 15 links above,  they're probably right.
"…that dream of a land in which life should be better and richer and fuller for everyone, with opportunity for each according to ability or achievement. It is a difficult dream for the European upper classes to interpret adequately, and too many of us ourselves have grown weary and mistrustful of it. It is not a dream of motor cars and high wages merely, but a dream of social order in which each man and each woman shall be able to attain to the fullest stature of which they are innately capable, and be recognized by others for what they are, regardless of the fortuitous circumstances of birth or position."

– James Truslow Adams, The Epic of America (1931)
The American Dream has been defined many ways by writers of both poetic and prosaic bent, but its essentials tend to involve life, liberty and the pursuit of happiness (or property, depending on your source).
The Declaration of Independence, upon which an entire nation was radically brought into existence, asserts that not only are all men created equal but that this is a "self-evident" truth. By this "unanimous Declaration of the thirteen united States of America," a contract was agreed to, that their union would be founded on this principle. Thus, America was endowed with its dream at the moment of its conception: the freedom to succeed.
The United States has promoted a self-congratulating exceptionalism for decades, waving its Declaration and Constitution in the faces of other sovereign nations as if the latter had never considered such concepts. Our capital F "Freedom" sets us apart from the rest of the world, as the political rhetoric has repeated ad nauseam, no matter the freedoms enjoyed by democracies on almost every continent. And yet our basic freedom, the freedom to succeed, America's contractual promise, has been shrinking for thirty years.
The freedom to succeed transcends economic systems but it is most potently expressed by capitalist gains. The ability to go "from rags to riches" is ingrained in this nation's ethos and there is nothing intrinsically immoral about that goal. However, the current state of American inequality reveals a very real and expanding gap between the rich and poor that betrays the foundational endowment of this Union. When the freedom to succeed is denied every citizen, their equality is equally denied.
Recently, the Pew Research Center released a poll on what international citizens consider the greatest threat to the planet. Conducted between March 17 and June 5 of this year, the survey received answers from 48,643 respondents in 44 countries. In the U.S. and Europe, the growing gap between the rich and the poor was overwhelmingly considered the greatest danger to world prosperity. Over a quarter of Americans ranked "Inequality" as number one, above Religious & ethnic hatred, Pollution, Nuclear weapons and Infectious diseases.
This is hardly startling news considering that the median net worth of American households fell by 35 percent ($106,591 to $68,839) between 2005 and 2011, according to the U.S. Census Bureau. It is, however, disturbing that inequality remains so prevalent five years after the Great Recession.
Capitalism is not the problem. The problem is that we have let inequality advance in this country so gradually that its obviousness is masked by its familiarity. Below, I outline eight facts about inequality in America that every American should know.
1) 400 Americans have more wealth than half of all Americans combined. This ratio has been verified by Politifact and former Labor Secretary Robert Reich. To put it into context, last year the U.S. Census Bureau estimated that there were over 316 million people living in the United States. That means 400 Americans have more money than over 158 million of their fellow citizens. Their net worth is over$2 trillion, which is approximate to the Gross Domestic Product of Russia.
One explanation for the vast discrepancy in wealth is the definition of "worth," which includes everything a person or household owns. This means savings and property but also mortgages, bills and debt. Poorer households can owe so much in debt that they possess a negative net worth.
2) America has the second-highest level of income inequality, after Chile. The Organization for Economic Cooperation and Development studies thirty-four developed countries and ranks them both before and after taxes and government transfers take effect (government transfers include Social Security, income tax credit and unemployment insurance). Before taxes and government transfers, America ranks tenth in income inequality. After taxes and transfers, it ranks second. Whereas its developed peers reduce inequality through government programs, the United States' government exacerbates it.
3) The current state of inequality can be traced back to 1979. After the Stock Market Crash of 1929, the gap between the rich and the poor began to narrow. For fifty years, wages differed between the upper- and working-classes, but a robust middle-class took shape and there remained ample opportunity for working-class individuals to ascend.
In his book, "The Great Divergence," journalist Timothy Noah traced today's inequality to the beginning of the 1980s and the widening gap between the middle- and upper-classes. This gap was influenced by the following factors: the failure of American schools to prepare students for new technology; poor immigration policies that favor unskilled workers and drive down the price of already low-income labor; federally-mandated minimum wage that has failed to keep pace with inflation; and the decline of labor unions.
4) Non-union wages are also affected by the decline of unions. The Economic Policy Institute claims that 20 percent of the growth in the wage gap between high-school-educated and college-educated men can be attributed to deunionization.
Between 1978 and 2011, union representation for blue-collar and high-school educated workers declined by more than half. This has also diminished the "union wage effect," whereby the existence of unions (more than 40 percent of blue-collar workers were union members in 1978) was enough to boost wages in non-union jobs – in high school graduates by as much as 8.2 percent. Not only did unions protect lower- and middle-class workers from unfair wages, they also established norms and practices that were then adopted by non-union employers. Two prime examples are employee pensions and healthcare.
Today, about 13 percent of workers belong to unions, which has reduced their bargaining power and influence.
5) There is less opportunity for intergenerational mobility. In December 2011, President Obama spoke at Osawatomie High School in Kansas. He was very clear about the prospects of the poor in today's United States:
"[O]ver the last few decades, the rungs on the ladder of opportunity have grown farther and farther apart, and the middle class has shrunk. You know, a few years after World War II, a child who was born into poverty had a slightly better than 50-50 chance of becoming middle class as an adult. By 1980, that chance had fallen to around 40 percent. And if the trend of rising inequality over the last few decades continues, it's estimated that a child born today will only have a one-in-three chance of making it to the middle class – 33 percent."
As refreshing as that honesty is, Obama promised no fix beyond $1 trillion in spending cuts and a need to work toward an "innovation economy."
In a speech one month later, Obama's Chairman of Economic Advisers, Alan Krueger, elaborated on the dire state of America's shrinking middle-class. The contraction, he stated, could partially be attributed to "skill-biased technical change": work activities that have become automated over time, reducing the need for unskilled labor and favoring those with analytical training. He also highlighted the 50 year decline in tax rates for the top 0.1 percent, increased competition from overseas workers, and a lack of educational equality for children. Poor children are denied the private tutors, college prep and business network of family and friends available to their wealthier peers, which locks them into the class they are born into.
6) Tax cuts to the wealthiest have not improved the economy or created more jobs. Krueger also revealed that the tax cuts of the 2000s for top earners did not improve the economy any better than they did in the 1990s (meanwhile, income growth was stronger for lower- and middle-class families in the 1990s than in the last forty years).
Tax rates for the top income earners in America peaked in 1945 at 66.4 percent. Following decades of gradual reductions, they have since been cut in half. During the same time, the payroll tax has increased since the 1950s and individual income tax has bounced between 40-50 percent through the present day. Conversely, corporate tax declined from above 30 percent in the 1950s to under 10 percent in 2011.
All of these tax cuts are made ostensibly to improve the economy and create jobs. However, the National Bureau of Economic Research has concluded that it is young companies, "regardless of their size," that are the real job creators in America. Tax cuts to the wealthiest do not create jobs.
7) Incomes for the top 1% have increased (but the top 0.01% make even more). Between 1979 and 2007, the average incomes of the 1 percent increased 241 percent. Compare that to 19 percent growth for the middle fifth of America and 11 percent for the bottom fifth. Put another way, in 1980 the average American CEO earned forty-two times as much as his average worker. In 2001, he earned 531 times as much.
Average income across the 1 percent is actually stratified into widely disparate echelons. Compare the $29,840 average income for the bottom 90 percent to the $161,139 of the top 10 percent. Compare the $1 million average income of the top 1 percent to the $2.8 million of the top 0.1 percent. Yet both still pale beside the $23 million average income of the top 0.01 percent.
If those numbers seem a bit overwhelming, Politizane has created a video that illustrates this staggering inequality:
8) The majority of Congress does not feel your pain. Empowered by the Constitution to represent their constituents, United States Congress members are, for the first time in history, mostly millionaires. The 2012 financial disclosure information of the 534 current Congress men and women reveals that over half of them have a net worth of $1 million or more.
After the past seven facts it is difficult to read this last one and believe that these 268 legislators have the best interests of the remaining 99 percent at heart. But if that is too presumptuous a leap, it is not too bold to say that wealthier donors, lobbyists and special interest groups enjoy greater access to these lawmakers than the average American.
In January, Congress failed to extend emergency benefits for unemployment, leaving 1.3 million people without federal aid. Congress then went on a weeklong recess that kept them from debating the issue until the end of the month. The bill was too divisive for Republicans and Democrats to reach an agreement on, though unemployment was then above 7 percent nationally.
Thankfully, the unemployed have their Congress working for them. And at $174,000 annual pay, those representatives are sure to return from their vacations committed to fresh solutions.
Learning is a noble pursuit, but the ancient Greek text is one of the few places where the Socratic Method survives. Sanctioned political doctrine of required thinking is the mainstay in today's august temples of purification. Forget about a classroom, the curriculum core of New Age studies has no room for the classics, much less instructions into the process of thinking itself. Except, of course for the need to electronically check off the loan applications and assign grants to the business office. In the end, university is big business and developing intelligent graduates happens as an afterthought, if at all.
College Education Economics has become a black hole for most students. Even wealthy families bear a heavy burden to ship their offspring to an experience that continually produces diminished cash flow benefits to offset the costs. Parents know there is a profound disconnect. However, when attempts for making significant changes to the way the higher learning cartel does business, the usual suspects ride to the rescue of the established order.
Jordan Weissmann in a Slate article, Smash the System?, slams Senator Mike Lee for proposing "A dangerous plan to make college cheaper by busting "the college cartel." What else would you expect from a DC Metro and Associate Editor at The Atlantic? Nothing is more important than defending a failed system and attacking innovative ideas on how to re-create a viable and relevant education model. Quoting Mr. Weissmann,
"In January, Lee introduced legislation that would give states a major role in the accreditation process. The bill has nods of approval from potential presidential contenders Marco Rubio, who has his own proposal on the issue, and Paul Ryan, who dedicated a little-discussed section of his anti-poverty plan to "shaking up the accreditation status quo."

The hope is that once Washington breaks the hold of today's accrediting agencies, new, high-tech approaches to education can flourish."
Nor dare challenge the sacred philistines of detached inculcation, might be a more appropriate title.
Over a year ago, the Washington Examiner looked at the Higher education is a government-created cartel and focused upon how the Federal Government exerts dominance over the accreditation process.
"The Department of Education has deputized eight regional accreditation entities that serve as gate keepers for the entire higher education industry. If you are not approved by one of the Department of Education approved eight regional accreditation agencies, then none of your students can qualify for Pell grants or federally subsidized student loans. With the federal government alone pumping almost $30 billion into higher education every year, if a school is not approved by a regional accreditor, it is essentially dead."
Why is the issue and control of accreditation of such importance? Even the most naive believer in the ritual of dunking your sheep into the college culture wants to obtain some kind of gradation certification, in the end when the money runs out. Accordingly, the Federal Government uses their time test method of bribes and sanction to shape the kind of education expected from the degree mill. Inducements of low cost loans to the students and embargos to any institution of higher learning, who dares waver from the accepted low standards of fleecing enrollees.
Debating if it is worth the investment to jump through the hoops of perpetual financial indebtedness, for the implied promise that future earning power will be the reward has certainly come into doubt in the last few decades.
Going back twenty-five years, Professor Thomas J. DiLorenzo wrote the Americas OPEC: The Public School Cartel, which describes the monopoly of state and local public school districts. When he cites a case in point of how the public schools have been a cartel designed primarily to benefit the public school bureaucracy, not the public; he could substitute the corporate trust of allied Association of American Colleges and Universities in place of public schools. The primary difference is that government schools primarily operates for the benefit of teachers unions, while a federation of colleges and universities lobby for their own profit advantages in complete cooperation with the federal government.The parents and students are stuck with the bill, just as the property owner gets to pay their school tax. The only saving difference is that attending higher learning sessions are voluntary, if you have the courage to ignore all the guilt-ridden advertisement that pushes ill equipped and confused students into financial ruin, paying for overpriced and useless schooling.
The cartel of higher learning has infected the minds of "PC" conditioned meatheads. Government bureaucrats love pushing innocent adolescents into circumstance of useless education so the acclimation process adapts them to working their lives at minimum wage.
It is crucial to separate the academia component of an educational school with their financial planning and business operations. Courses vary in content and quality depending on the skills and dedication of the instructors. However, the fiscal stability and future expansion opportunities often depend upon perpetuating the myth of the indispensible necessity of becoming an alumnus.
More families become aware of this hoax and start searching for other alternatives. Teaching, once was the staple and primary purpose of renowned traditions, now are shifting towards research as reported in the UK, Universities putting research before teaching. Major US research institutions grow into closer associations with government projects and their accompanying budgets. Distinction between the gift of teaching falls short to the science of commercialization or defense.As long as the student loan bubble keeps expanding, the windbags in the liberal press will keep defending the inept higher education establishment. The true accreditation one seeks to learn comes from the success from your own learning experience, not from some, hand- picked government board that has a budget increase when additional student loans are booked.
If cartels are bad in business, they are even worse when run as a tag team effort between universities and government. Accreditation is a state matter and the federal government has no lawful authority to curtail competition in higher learning.