"Barbarism is that which prevailed from the days of Adam down through ten generations to the time of Noah.  It is called barbarism because of the fact that in those times men had no ruling authority or mutual accord, but every man was independent and a law unto himself after the dictates of his own will."   (John of Damascus, "The Fount of Knowledge," cited in Political Apocalypse, Ellis Sandoz, p. 131)
As pre-flood barbarism was an anarchy of selfishness in accord with Nietzsche's moral philosophy, "You have your way, I have my way. As for the right way, the correct way, it does not exist," it is no different from its' "enlightened" and supposedly "evolved" modern Western counterpart.    The animating spirit of both pre-flood and post-flood barbarism is "there is no fear of God before their eyes," (Rom. 3:18) and "they do not love the Truth" (2 Thes. 2:10).
In our "enlightened" age hatred of immutable Truth is cloaked in deceptive terms such as subjectivism, scientism, postmodernism, syncretism, moral relativism, universal evolution, evolutionary biology, and deconstruction (1).  As evolution implies continuous change it is a two-pronged fork, a hellish spike scepter of relativism and deconstruction that with one tine serves up an anti-creation account—an inverted exegesis that reduces man in the spiritual image of the Holy Trinity to evolved ape, and with the other argues that since humanity has evolved from lesser to greater biological organisms, the same change process is in play in the area of morals and biblical infallibility. (2) Therefore, all that can be known at present—and forever—is that there is no absolute or fixed certainty in either the area of morality or the Revealed Word of God.
In his well-known book, "The Battle for the Bible," (1976) the late Dr. Harold Lindsell foresaw the ominous eventuality of apostasy once the doctrine of biblical inerrancy was largely scrapped as is increasingly the situation today:
"It is my contention that once biblical infallibility is surrendered it…will end up as apostasy at last. It is my opinion that it is next to impossible to stop the process of theological deterioration once inerrancy is abandoned…. "  (The Battle for the Bible, pg. 142
Universal Madness
Modern barbarism is the universal madness (raging soul sickness) issuing in demonic darkness foreseen by the dark prophet Nietzsche. It was the apostate Christian philosopher Nietzsche,  the son of a Lutheran pastor who pronounced the death of the Christian God and saw that His death had already begun to cast its first shadows over Europe, and though the event itself is far too great,
"….  too much beyond most people's power of apprehension, for one to suppose that so much as the report of it could have reached them," still its advent was certain, and it was men like Nietzsche who were "the firstlings and premature children of the coming century," the century of the "triumph of Nihilism." (Nihilism: The Root of the Revolution of the Modern Age, Eugene Rose, p. 44)
Calling himself the Antichrist, Nietzsche went on to say that because apostate Christians had murdered the God of Revelation in the 19th century there would follow two calamitous consequences (two Judgments) during the 20th century and beyond.
First, the 20th century would become the bloodiest, most catastrophically destructive century in history, and second, a universal madness would break out and as it reached its fullness in time would turn the West upside-down. Having rejected the Light that came into the world (John 3:19) Western 'elites' would turn back to irrational ancient occult doctrines and Gnostic pagan and mystical pantheist conceptions.  Lucifer would be hailed as the first free-thinker and genetic creator of man, totalitarian communism and socialism would become heaven on earth, and love would no longer be the summation of the Ten Commandments but rather unconditional acceptance of the evil in man.  In this way everything perverse and abnormal would be good and normal so that male would also be female and female also be male while universal sodomy, pederasty, lesbianism, sadism, incest, rape and bestiality would become the norm.
"Pilate said to him, 'What is truth?'"  (John 18: 38)
Nietzsche has been right on both counts.  Our age is a darkly twisted, obscenely inverted time in which the things that everyone  really know to be true, good, decent, and right, are treated as unheard of, intolerant, judgmental, hateful, bigoted, anti-science and evolution, backward, stupid, narrow-minded, moronic, alarmist, divisive, racist, xenophobic and homophobic because the prevailing climate is one of moral relativism.  For example, a majority of Americans, both Christian and secular, deny that there is any absolute truth, especially when it comes to matters of personal and private vice.  This penetrating darkness is even deeper in Europe where most people have a live-and-let-live attitude, and voice opinions like, "What is right for you may not be right for me, and what is right for me may not be right for you." (3)
According to Collin Garbarino, author of "Moral Relativists in the University: They Aren't Who You Think They Are," young conservatives arriving on campus are as morally relative as liberals. While a liberal faculty certainly promotes the idea that "good" is a relative term defined by the individual and the only "bad" is to infringe on another person's ability to express their own version of "good," the battle for conservatism was lost long before students ever met their first college professor. In my experience, said Garbarino, freshmen arrive on campus as moral relativists.  (The Aquila Report, August 24, 2014)
In other words, it's Christian and Jewish parents who impress their own moral relativism upon their children.  Christian philosopher Peter Kreeft, Ph.D., reports that polls show that Catholics are as relativistic, both in behavior and in belief, as Protestants. Sixty-two percent of Evangelicals say they disbelieve in any absolute or unchanging truths, and American Jews are significantly more relativistic and more secular than Gentiles. (A Refutation of Moral Relativism, Peter Kreeft)
In "What We Can't Not Know," a penetrating examination of the lost world of unchanging truths, moral absolutes, and morally-grounded common sense  that we all really do know about right and wrong, author J. Budzisewski, professor of government and philosophy at the University of Texas, writes that the pervasive darkness within both our churches and society requires lots of lies:
"…the public relations of moral wrong require lies, and a lot of them…There are the lies about whether infidelity and promiscuity really hurt anyone. There are the lies about whether the living child is really alive, or really a child. Next come lies about the meaning of fairness, the nature of promises, and what the "committed gay relationship" is really like. Amid all of them is the lie about how hard it is to know what to do." (p. 195)
And then there are the lies about whether the Bible is the inerrant, infallible, authoritative Word of God written by men inspired by the Holy Spirit or is really nothing more than a book of myths and morals written by superstitious men in our prescientific, pre-evolutionary past.  And since this is the case, say relativists (liars), then why not say that God made and ignited a Cosmic Egg (Big Bang) which generated matter and energy. Then after billions of years of God-directed evolution eventuating in the suffering and death of millions of life-forms (making God the cause of death and evil), man inexplicably fell from grace even though God is the guilty party.  If everyone feels that this version of events feels right then why not make it the indisputable account?    After all, who can know truth?
The Truth about Evil
Subjectivism begins with pride (love of self), and a will turned toward evil, the perfect anti-God, anti-truth, anti-authority, anti-higher knowledge state of mind:
"Our first parents fell into open disobedience because already they were secretly corrupted; for the evil act [would] never [have] been done had not an evil will preceded it. And what is the origin of our evil will but pride? For "pride is the beginning of sin" [Ecclus. 10:13?]. And what is pride but the craving for undue exaltation? And this is undue exaltation, when the soul abandons Him to whom it ought to cleave as its end, and becomes a kind of end to itself. This happens when it becomes its own satisfaction. . . . This falling away is spontaneous; for if the will had remained steadfast in the love of that higher and changeless good by which it was illumined to intelligence and kindled into love, it would not have turned away to find satisfaction in itself. . . . The wicked deed, then that is to say, the transgression of eating the forbidden fruit was committed by persons who were already wicked."  (Augustine, The City of God, trans. Marcus Dods et al., in Augustine, Basic Writings, 2:257-58; 14.13)
R.C. Sproul comments:
"Augustine…identifies the cause of the first transgression as pride. But he recognizes that the presence of pride is already evil. He does not shrink from declaring that the first actual sin was committed by creatures who were already fallen. They fell before they ate the fruit."  (Sproul, Willing to Believe: The Controversy Over Free Will, p.53)
In "Against the Heathen," early Church Father Athanasius writes that a haughty spirit filled with pride and conceit of self-preceded pre-flood man's fall.  A haughty spirit led them to make light of the immutable truth and moral law of the Holy God, and deliberately disregarding what they knew to be true they began to seek in preference things in the lower or man-centered universe.  Thus, in preference to the Holy God and higher knowledge, they fell into worship of self, sexual pleasures and acquisition of status and things. Moreover, as they attributed the existence of all things animate and inanimate to nature they worshipped and served matter, movement and energy.
The truth as to evil said Athanasius,
"….is that it originates, and resides, in the perverted choice of the darkened soul" which, "materialized by forgetting God" and engrossed in lower things, "makes them into gods," and thereby "descends into a hopeless depth of delusion and superstition," whereby "they ceased to think that anything existed beyond what is seen, or that anything was good save things temporal and bodily; so turning away and forgetting that she was in the image of the good God, she no longer… sees God the Word after whose likeness she is made; but having departed from herself, imagines and feigns what is not (and then) advancing further in evil, they came to celebrate as gods the elements and the principles of which bodies are composed…." (Against the Heathen, New Advent)
What is Truth?  
Since the fall, all men and women—like dumb sheep—have obeyed the lusts of the flesh, worshipped the gods of intellectual arrogance and appetites, followed after the prince of the air and allured by his lies packaged as gleaming nuggets of esoteric truth dutifully slouched toward hell.
Truth however, is neither the seductive lies of the devil nor the opinions, fleeting feelings and perverted choices of fallen men but rather the Second Person of the Holy Trinity (John 16:6).  Jesus is the embodiment of the wisdom of God; He is the eternally unchanging Word of God.  John 1:10 tells us that everything seen and unseen was created ex nihilo by the spoken Word of the Son of God, which means that Jesus Christ was active and present long before His incarnation, therefore eternally co-existent with the Father. Jesus Christ is therefore God just as the Father and Holy Spirit are God, thus the Word of the Old Testament's creation account is Jesus Christ of the New Testament (John 1:1). Jesus Christ is the Word. His Word is Truth even as He Himself is Truth, the same today as yesterday and for always. Truth then is Jesus Christ Who teaches, "The truth will make you free."
Truth is fidelity to Jesus Christ, hence Truth is an objective social good meant to be shared by all mankind.  But like their father the devil, subjectivists hate Truth and work to suppress it, and  herein lay the psychological violence which is the evil fruit of moral relativism:
"The clue to the mentality of the liar, in his hatred of truth, is his hatred of God.  And this hatred of God floods over into hatred of those whom God loves, the innumerable millions for whom his divine Son died."   (The Roots of Violence, Vincent P. Miceli, S.J., p. 29)
In "The Poison of Subjectivism," C.S. Lewis warns that subjectivism will certainly end the human race and "damn our souls."   Because Lewis was an orthodox Christian he agreed with the fundamental teachings of his Lord and savior Jesus Christ  and the Old Testament prophets that salvation presupposes sin (soul sickness) and the need of repentance, therefore repentance logically presupposes an objectively real Moral Law and need of a Savior.  It follows that Jesus Christ, our Savior, did not die for our opinions:
" He did not say that His blood was the blood of the new and everlasting covenant and that it would be shed for you and for all so that opinions may be forgiven; He did not say, "I am a way, a truth, and a life"; He did not say, "Let he who is without opinion cast the first stone"; He did not say to that dark tempter, "It is said, 'Thou shalt not tempt the Lord thy God,' but hey, Satan, whatever works for you." (4)
In this light we can see that moral relativism will surely damn our souls because just as it suppresses objective truth and reality, so it eliminates Moral Law, thereby trivializing repentance, imperiling salvation and ending the human race, not by flood as in the days of pre-flood subjectivists, but by fire, reserved for the post-flood world and its "enlightened" subjectivists.
Lewis sees farther than most, thus he argues that human kind will be ended because the entire human race is becoming increasingly Westernized, thereby relativized.  The tragic irony here is that America,  which at one time was a fortress of Christian light, is now the primary source of moral relativism (demonic darkness) in the world today.  This is because America's collapsing Christian denominations no longer defend Biblical infallibility, objective truth and moral law.
Os Guinness comments:
"….it is a point of fact that in many, if not most parts of the Western world, what was still left of the Christian foundations of the West have collapsed or are collapsing.  The Christian church is on the defensive everywhere.  The Christian faith is derided among the thought leaders of our societies, and now we are told it is being abandoned in droves—even if many of the defectors are not really atheists or even agnostic, but in limbo between the….halfway houses of 'believing without belonging' or still 'belonging without believing.'"  (Renaissance: The Power of the Gospel However Dark the Times, Os Guinness, p. 18)
Erwin Lutzer concurs:
"No nation has turned away from so much light in order to choose darkness. No nation has squandered as many opportunities as we have. We can only call on God for mercy, and if it pleases Him He will come to our aid….if we humble ourselves, weeping for this nation, God may yet intervene and restore decency to this crazed world. Most of all, we should pray that millions would be converted and belong to God forever. People change their minds only when God changes their hearts."  (Erwin W. Lutzer, Where Do We Go From Here?: Hope and Direction in our Present Crisis)
Guinness sums up the downward spiral of the West:
" Western cultural elites have disregarded God for more than two centuries, but for a while the effects were mostly confined to their own circles. At first, they disregarded God. Then they deliberately desecrated Western tradition and lived in ways that would have spelled disaster if they had been followed more closely. But now in the early twenty-first century, their movement from disregard to desecration to decadence is going mainstream, and the United States is only the lead society among those close to the tipping point…. Soon, as the legalization and then normalization of polyamory, polygamy, pedophilia and incest follow the same logic as that of abortion and homosexuality, the socially destructive consequences of these trends will reverberate throughout society until social chaos is beyond recovery. We can only pray there will be a return to God and sanity before the terrible sentence is pronounced: "God has given them over" to the consequences of their own settled choices." (p. 20)
"… as in the days of Noah….and of Lot (Sodom) so will it be in the days of the Son of Man."   Luke 17: 26-28
A stunning spiritual transformation of consciousness is rapidly shifting Western and American thinking away from the supernatural God of Revelation and biblical religion and toward a  'new' pagan/mystical pantheist religion of nature and goddess worship (Gaia), evolution, relativism and androgyny, the pagan ideal.  In his book, "The Making of the New Spirituality: The Eclipse of the Western Tradition," James Herrick calls it the "New Religious Synthesis."
The New Synthesis reverses and inverts each major tenet of God's Revealed Word.  For instance, the Holy Triune God is supplanted by a universal life force called evolution, the principle miracle-producing power of  an evolving man-centered universe infused with divine consciousness.  Moreover, human beings are no longer created but rather the conscious products of the universal life force evolving upward toward a divinity of their own and can now achieve ever-higher levels of consciousness by directing their own evolution.  Man's rational self-consciousness as well as science, the instrument of his autonomous will, supplants the Mind of God and is the first inkling of man's own latent divinity.
Moreover, immutable truth, Moral Law, history and Christian-based holidays and tradition are rendered obsolete because the idea of continuous change (evolution) makes them absurd.
The  New Synthesis  is rooted in common mystical experiences and telepathic revelations from disembodied intelligences while 'Science' is divine Reason's instrument which,
"…provides theological insight to guide our quest for spiritual awareness and attainment.  Among science's greatest revelations–second only to its confirmation of evolution as the operative principle of the cosmos—is that monism and pantheism are proven by deep inspection of physical matter.  This massively significant discovery confirms ancient ideas about universal unity originally delivered through shamans and mystics and still reflected in tribal spirituality."  (pp. 33-35; 250-251)
What all of this means is that the rebellion, apostasy, idolatry and subjectivism that has characterized the modern age since its beginning is actually an ominous neon arrow pointing to the Judgment and end of  the West and America.   And when these evils finally prevail throughout the world, then as a thief in the night will come the Day of the Lord (2 Pet. 3:10) and the unrepentant soul-sick human race will meet its' allotted fate:
"Their destruction will overtake them while they dream of happiness, and please themselves with vain amusements. There will be no means to escape the terror or the punishment of that day."   However, the Day of the Lord, "will be a happy day to the righteous. They are not in darkness; they are the children of the light. It is the happy condition of all true Christians." (Matthew Henry, commentary on 1 Thessalonians 5:2)
The Day of the Lord—-when?
As no man can see what lies beyond the horizon no one can say when the Day of the Lord will be.  So in the light of all of this bad news what are faithful Christians to do?   For one thing, said Guinness, we can recognize that the faithful and orthodox in each tradition, whether Eastern or Roman Catholic and Protestant are actually closer to Jesus and each other than to the liberal subjectivist revisionists in their own traditions.  In other words, a remnant according to the election of grace is slowly but surely emerging from the wreckage.  (Roman 11:5)
Though the final factor in the future is unknown it is sure because we can trust that our Lord will build His church and the gates of hell will not prevail against it. Therefore, as faithful and orthodox believers we can and must repent of our sins, trust in God, stand on His Truth, edify and comfort the saints and proclaim His gospel.  We are to be busy about the Father's business in making disciples and seeing the power of the gospel transform lives.  We must trust in God and His gospel and challenge the darkness with the only hope there is—the hope brought into being through the presence of the promised Holy Spirit (Romans 8:2-25); the future hope of the resurrection of the dead (Acts 23:6); the redemption of the body and of the whole creation (Romans 8:23-25), the glorious return of Christ (Titus 2:11-14) and eternal life in paradise—the inheritance of the saints (Titus 3:5-7).
(1) Scientific Neutrality, Biblical Deconstruction, and Modernist Christians in a Man-Centered Universe, Linda Kimball, 2015
(2) The Problems with Moral Relativism, Robin Schumacher, Christian Post, 9/23/12
(3) Moral Relativism, Ligonier.org
(4) American Christians and Moral Relativism, Selwyn Duke, American Thinker, Feb. 2010
In a stunning blow to Turkey's president Recep Tayyip Erdogan, the ruling Justice and Development Party (AKP) has lost its parliamentary majority for the first time in over 13 years. By curtailing Erdogan's power, the results of the general election held last Sunday (June 7) are likely – at long last – to have some positive repercussions for the Greater Middle East.
Erdogan had hoped to obtain a two-thirds legislative supermajority, which would enable him to push through a new constitution that would create an executive presidency and make him de iure, as well asde facto, Turkey's autocrat with sweeping powers which would have made the U.S. presidency look weak by comparison. His by now openly Islamist AKP, which has governed Turkey since February 2002, went along with his plan. In view of Erdogan's victory in the presidential election less than a year ago with 52 percent of the vote in the first round, and the AKP's ability to steadily increase its share of the vote in three consecutive elections, the party's top brass initially assumed the AKP would be able to gain the 400 seats which Erdogan boldly promised at the beginning of the campaign. Some weeks later he lowered his expectations to 330 seats, the number necessary to hold a referendum on the constitutional amendment he wanted. In the final fortnight of the campaign he remained confident that the AKP would get at least 276 seats needed to form a single-party government for the fourth time.
Erdogan's name was not on the ballot, but the election was widely perceived as a referendum on his proposed "Turkish-style presidency" – and he has overplayed his hand. Unprecedentedly high turnout of 86 percent included a significant number of former abstainees who were now motivated simply by the desire to stop Erdogan. After last Sunday's fiasco, his overall power and even his authority in the AKP will no longer be absolute.
With 258 seats and 41 percent of the vote the AKP remains Turkey's largest party by far, but it is now 18 mandates short of a simple majority in the 550-seat national assembly. In order to continue governing it has two options: to find a coalition partner among the three opposition parties which have crossed the (blatantly undemocratic) ten-percent threshold, or else to form a minority government with the tacit support of one of those three parties. If neither scenario works in the next 45 days, there will have to be a new election in three months' time.
The secular-Kemalist Republican People's Party (CHP) remains the second largest force in Turkish politics, with 25 percent of the vote and 132 seats. Its social-democratic agenda is supported mainly by the urban middle class and by pro-European liberals who regard Erdogan as a calamity that must be stopped. It is therefore unlikely to consider a coalition with the AKP, let alone to provide passive support for a minority government. CHP leader Kemal Kilicdaroglu declared that the nation "stopped the rot" on Sunday, but also expressed his opposition to yet another election. He and his colleagues would like to form a broad coalition without the AKP, but the problem is that the other two opposition parties fundamentally disagree on several key issues at home and abroad.
Even less likely to help Erdogan and the AKP is the success story of this election, the Peoples' Democratic Party (HDP), which enters parliament for the first time with 80 seats and 13 percent of the vote. Its leader Selahattin Demirtas openly taunted Erdogan in his speech late on election night: "As of this hour, the debate about the presidency, the debate about dictatorship is over. Turkey averted a disaster at the brink. We prevented you from being the kind of president you wanted to be!" This mainly Kurdish party has successfully appealed to young Turks everywhere with its staunch opposition to AKP's Islamist conservatism and with its advocacy of a radical social agenda which includes Western-style homosexual and women's rights.
All this is anathema to the third opposition party, the far-right Nationalist Movement Party (MHP) – the home of the "Grey Wolves" of yore – which also has 80 seats, with just over 16 percent of the vote. It is opposed to practically everything the HDP stands for, Kurdish minority rights in particular. When the chips are down the Nationalist Movement Party is more likely to join an AKP-led coalition. Its price is likely to be Erdogan's acceptance of a greatly curtailed presidential role, in accordance with the existing constitution, and his public commitment that he would not make another attempt to change the rules.
This may well be quietly welcomed by many AKP leaders who have grown weary  Erdogan's  confrontational style and autocratic ways. Former president and party founder Abdullah Gul, who is known to resent Erdogan, may reenter the fray. There are many influential Turks of Islamist persuasion, within and without the AKP, who have not been adverse to the drift away from secularism at home and to the assertive pursuit of neo-Ottomanism abroad, but who believe that the power of "the Sultan" (as Erdogan is known among his friends and foes alike) needs to be curtailed. While they do not identify with the values and aspirations of the secular and liberal urban middle class which dominates the opposition, some religious conservatives will see the election result as an opportunity to persuade the "Sultan" that he needs to listen to the neglected pashas and viziers.
Erdogan was not the only reason for AKP's poor showing. Turkey's no longer growing economy and a weak lira have played a major role, as well as the government's involvement in Syria, the growingmedia censorship, government corruption, and the typically Islamist disregard for the Kemalist legacy of women's equality. Last but not least, Erdogan's brazen involvement in the campaign process – in spite of the fact that the president of the republic is constitutionally required to remain politically neutral – may have cost cost the AKP a couple of percentage points.
Internationally, the election result and the ensuing weeks, perhaps months, of domestic political uncertainty will probably decrease Turkey's involvement in the Syrian civil war, specifically its support for the hard-core jihadist Nusra Front. Most Turks, AKP supporters and Kemalists alike, are opposed to Erdogan's support for the Syrian rebels and advocacy of foreign intervention, which is perceived as an "American," rather than "Turkish" policy. If Turkey becomes less involved in Arab affairs in the period ahead, that will be good news for Syria's beleaguered president Bashar al-Assad, the man who commands the only army in the field capable of opposing ISIS.
There was only an en passant reference to Syria at the end of my analysis of Erdogan's defeat three days ago. This subject deserves closer scrutiny. His controversial policy vis-à-vis Damascus now appears to have been a major factor in his defeat, and Turkey's likely fine-tuning of her posture in the months ahead may have major repercussions for the Greater Middle East.
Turkey's three opposition parties, the social-democratic, neoKemalist Republican People's Party (CHP), the sternly nationalist Action Party (MHP), and the predominantly Kurdish Peoples' Democratic Party (HDP) may not have much in common on social, cultural, ethnic and religious issues, but they all agree that Erdogan was mistaken in entering the Syrian fray. He did so by arming Islamic militants fighting Syrian President Bashar al-Assad's government, by quietly allowing thousands of foreign jihadists to cross from Turkey into Iraq and Syria, and by enabling the Islamic State (ISIS) and the Jabhat al-Nusra – a hard-line jihadist fighting force if there ever was one – to become major players in the conflict. Turkey's assistance to the latter group is a matter of well documented record.
It is now apparent that the ruling AKP performed poorly, in contrast to its earlier showing, in all provinces bordering Syria. and especially among the millions of Kurds disenchanted with Turkey's failure to help their Syrian brethern in Kobani. As a reliable news source has noted,
The change of power structure in Turkey came precisely at a time when the new Saudi Arabia, Qatar and Turkey partnership is changing the balances in the field against Assad's regime. The double-pronged strategy of the partnership sought to arm and expand the territory dominated in the northern front of Idlib and Hatay and the southern front of Daara, Quneitra, Suwayda and Damascus via Jordan. The Turkish prong of this strategy is now up in the air.
Erdogan had agreed with the recently enthroned Saudi King Salman to supply weapons and training to al-Qaeda's Syrian branch of Jabhat al-Nusra and the affiliated Army of Conquest (Jaish al-Fateh), led by Ahrar al-Sha. These al-Qaeda affiliates are hard-core jihadists, of course, whose only claim to respectability (in the eyes of Washington's "foreign policy community") is the fact that they are anti-Bashar and not affiliated with ISIS. They are horrible people nevertheless, and designing them as "moderates" in the mainstream Western media simply serves the bipartisan neocon-neolib agenda of bringing down Assad – regardless of consequences for Syria's Christians, for Syria itself, and for Israel's vulnerable Golan frontier.
It is noteworthy that HDP co-chair Selahattin Demirtas, speaking to CNN International, stated point blank that any coalition government would have to discontinue Turkey's "support IS and other radical groups in the region." Turkey's eventual disengagement from Erdogan's axis of evil with the worst purveyor of Islamic agenda in the world – Saudi Arabia – would be a long overdue ray of hope in the nightmarish Middle Eastern equation.
Citizen contacts with police are becoming more and more frequent, and often more and more hostile. Sadly, the vast majority of the American people have absolutely NO IDEA how to lawfully and peacefully protect themselves against police overreach and abuse. And sadder still is the fact that the average police officer has but a rudimentary knowledge of the law. To a degree, police' lack of knowledge on finer points of the Constitution is excusable since they are not constitutional scholars and jurists and not all situations are normal in every-day policing. Still, today's problems with police go beyond these understandable mistakes because many police officers willingly ignore and violate the constitutional limitations concerning their conduct with the public.
If you are a Baby Boomer like me, you were probably taught that the policeman is ALWAYS your friend and can ALWAYS be trusted. You were taught that he or she is looking out for YOU. And if you were raised in church, you were probably taught that the police officer is ALWAYS right. Most of us were probably raised this way, even if we came along after the Baby Boomers. Most people are "law and order" folks, and, therefore, have nothing but positive thoughts about police officers. Plus, many of us have friends, neighbors, and relatives that are police officers or sheriff's deputies, and we assume all policemen are as honest and well intentioned as are our friends and loved ones.
Without a doubt, many (if not most) police officers and sheriff's deputies are truly honest, respectable, morally decent, well intentioned people. Most of them come from good homes. As youngsters, they stayed out of trouble. Most of them didn't join the police force to become Storm Troopers. I readily understand all of that.
However, it is an absolute FACT that local policing is NOT WHAT IT USED TO BE. In the old days, policemen were almost universally taught to respect both the Constitution and the individual citizen. Most were trained by local officers. Most of them had lived their entire lives in the communities in which they served. And very few of them were former military. That is NOT the way it is today.
And since the Department of Homeland Security was invented, many police procedures, policies, philosophies, etc., come from this federal agency (along with the Department of Defense). The net result of the influence of DHS is that local police agencies have become more and more militaristic in methodology and antagonistic in attitude. This is especially true in America's larger cities, but it happens in rural areas, too. And, that, folks, is a fact.
Plus, more and more police officers are coming out of the ranks of the military. This is not wrong in and of itself; but citizen policing is one hundred and eighty degrees opposite from military purposes, policies, and protocols. American citizens are NOT enemy combatants. And police officers are NOT soldiers. Combine the military mindset and an increasing militarization of domestic police training and the result is an emerging Police State. And that is EXACTLY what is happening in front of our very eyes.
And those police officers and sheriff's deputies that are reading this column who still reverence the Constitution and personal liberty will find NOTHING I say offensive. In fact, honest policemen are more disturbed about the current militarization taking place in law enforcement than I am, because they still take pride in being a constitutional peace officer and love liberty as much as the rest of us.
I know police officers, who are former military, who are exemplary enforcers of the law. And I know some who are nothing more than would-be Brown Shirts. Unfortunately, the former group seems to be shrinking, and the latter group seems to be growing.
Regardless of the proclivities and character of the individual officers, the SYSTEM today is anything but friendly to law abiding citizens. For the most part, the system leans to the proposition that all men are guilty until proven innocent.
Folks, never forget this: when police stop people, they are constantly trying to find something (anything) to arrest you for. NEVER FORGET THAT. Every traffic stop, and every police contact is designed to discover something for which you can be arrested. Add the "us versus them" mindset that most police officers are trained under these days along with their endemic ignorance of the law, and you are susceptible to arrest every time you leave your house or place of business. Plus, many times a police officer's advancement is directly determined by the number of arrests he makes. Some jurisdictions have quotas for tickets and arrests made. This reality makes you a potential "meal ticket."
And should one have the attitude, "I have done nothing wrong; I have nothing to worry about," please remember that "wrong" is a very subjective term. What you consider lawful and non-criminal, a police officer (and prosecutor) could construe to be felonious. There are thousands of people in prison today who considered their conduct innocent–and for many of them, it probably was.
As I said at the beginning of this column, most people have absolutely NO IDEA how to lawfully protect themselves from illegal police procedures (be those procedures well intentioned or not). By lawfully, I mean constitutionally. Like most police officers, most citizens are woefully ignorant of their rights and protections under the Constitution.
How many times have we heard the expression, "Anything you say can and will be used against you in a court of law"? Well, folks, that is not just an expression; that is an absolute fact. Anything you say. Absolutely anything!
Not only can what you say be used against you, if you say anything to police, an officer can distort and twist what you say to sound incriminating. And if a judge is judging the credibility of an officer he or she sees in court on a regular basis, whose word do you think will prevail: yours or the officer's? The truth is, there is an inherent danger that exists in every case where officers are investigating you for criminal activity–even if you are as innocent as can possibly be.
ANY CONTACT with a police officer or sheriff's deputy or highway patrolman can result in the forfeiture of your freedom–and more and more frequently, your LIFE.
As much as I respect the office of policemen or sheriff's deputy or highway patrolman (and I do), reality forces me to acknowledge that policemen today are not being trained to strictly adhere to the Constitution and cannot be trusted to always act within the boundaries of those protections. Therefore, it is incumbent upon ME to be sufficiently educated in my constitutional rights and obligations in order to insure that my liberties are not arbitrarily absconded by unlawful police procedures–be they well intentioned or otherwise. My liberties are too precious to be taken away because I have been too casual or lethargic to know how to protect them.
And, lest anyone misconstrue what I am saying at this point, I am NOT talking about acts of violence against police. I am talking about knowing my rights under the Constitution and knowing how to peacefully use those rights to defend myself against unlawful police behavior. And, folks, ignore this to your own peril: even the best and most sincere police officers sometimes use unlawful procedures and tactics. Again, they are NOT legal scholars.
In truth, a constitutionally knowledgeable citizenry is the very BEST defense against police abuse. If a majority of citizens truly understood their constitutional rights and faithfully acted upon them, our State and local police agencies would quickly learn what is proper and improper and would become much better peace officers. In other words, the deterioration of proper policing is not as much the policeman's fault as it is OURS.
And please understand this: no matter what you hear and think, the court system can still very much be used to PROTECT our rights as much as it can be used to take them away. Despite what you hear from "conservative" pundits, there is still a plethora of attorneys who very much care about constitutional law and practice it every day to protect the public. Not every attorney is an enemy of freedom. Stop listening to people who say otherwise. I can promise you, if I am ever forced to defend myself in a court of law, I will hire the very best defense attorney that I can. And the truth is, there are public defenders across the nation who are some of the best attorneys around and stand as a formidable wall between overreaching police and prosecutors and civil liberty.
In fact, when it comes to Fourth Amendment (Fifth Amendment, Sixth Amendment, etc.) protections, personal liberties, civil rights, etc., Democrat lawyers are often MUCH BETTER than Republican lawyers. We need to stop stereotyping all attorneys and judges. The issue is freedom, not politics!
I know of constitutional attorneys who often provide seminars in order to teach people the "do's and don'ts" regarding police encounters. Most of these seminars are not cheap–and they are worth whatever the cost might be. (How much value do you place on your liberties?) But just recently, I asked my attorney son, Tim, if he would present a seminar on this subject to Liberty Fellowship. And he happily agreed to do so.
Therefore, I am pleased to announce to my readers that we have just produced an hour-long DVD wherein Attorney Tim Baldwin lectures (complete with instructional slides) on the topic: "Police Contact: How To Respond."
Tim explains your rights and the law regarding police contacts in a variety of circumstances, such as traffic stops, etc. He explains the rights and protections you have under the Constitution. He presents a constitutional, legal analysis of what you should and shouldn't do when brought into contact with a police officer, sheriff's deputy, or highway patrolman.
Tim is a former felony prosecutor and is now a criminal defense attorney. He has seen both sides of the criminal justice system and is imminently qualified to discuss this subject. He knows that for an attorney to best protect his or her clients, his clients need to know how to protect themselves before and during the investigative and arrest procedures.
As his dad, I can tell you, he taught me a lot! Believe me, being informed of your legal rights and responsibilities under the law is very empowering, which is exactly what America's Founding Fathers intended. True power, true authority rests with the People under God and the Constitution. Police officers are SERVANTS of the People and are as obligated to obey the Constitution as are each of us. Knowing these rights and protections will give you much CONFIDENCE when you are pulled over by a police officer.
Let me hasten to say that I am ALWAYS respectful to a police officer. And so should we always be. We must respect his position. But mostly, we must respect the law that he, the police officer, is sworn to uphold. But how can we respect the law if we don't even know and understand the law? How can officers improve their law-enforcement practice unless citizens know when police are following the law? How is the legal system benefited if police can trample citizens' constitutional rights with the consent of the people? Tim's DVD will help tremendously in this regard.
In light of the climate that we all live in today, I cannot emphasize enough how important it is that we become familiar with our constitutional rights and responsibilities. If enough of the American people would learn these constitutional principles, they could stem the growing tide of unconstitutional conduct by our public servants, including, and especially, by those in law enforcement.
Here is where you can order the DVD, "Police Contact: How To Respond," by Attorney Tim Baldwin.
Police Contact: How To Respond
And, folks, this DVD is a bargain at whatever price. Again, how much value do you place on your liberties?
The title of this column is taken from the Old Testament Book of Micah, chapter seven, verse six. Speaking to His disciples, the Lord Jesus sounded a very similar warning to that of Micah's. He said, "They shall put you out of the synagogues: yea, the time cometh, that whosoever killeth you will think that he doeth God service." (John 16:2 KJV)
Jesus' prediction literally came true with the persecution and deaths of thousands of Christians by Romans and Jews in the Early Church and later with the persecution and deaths of thousands of Anabaptists, Protestants, Waldenses, etc., by Popes and Catholics during the Dark Ages.
Killing in the service of God is assuredly nothing new. How many wars throughout history have been (and are being) fought in the name of God? Nowadays, nearly all of the supporters of the current neocon "holy war" against Muslims love to tout the passages of the Koran that seem to condone waging "holy Jihad" against any and all non-Muslims. Of course, they conveniently ignore passages in the Koran that promote peace. They seem to ignore the peace passages in the Bible, too, by the way.
Are some extremist Muslims using their religion as cover for their hatred and violence? You bet. But you can also bet it's more about politics and power than anything else, because Muslims kill Muslims more than any other group of people.
For the record, it never ceases to amaze me that the same Christians who love to use the words of the Koran as justification for a holy war against Muslims have either totally forgotten or never read the words of the Jewish Talmud. The Talmud was the law that the Pharisees held in highest regard–even above The Torah. It was the law they constantly accused Jesus of violating. Still today, the Talmud is regarded as God's highest law by Israel's Prime Minister Benjamin Netanyahu and most of Israel's leaders. In fact, just recently Bibi announce that it was his intention to enshrine the Jewish Talmud as the "official basis for Israeli state law."
According to Israel National News: "Netanyahu also promised that 'we will define in the law the Gemara as a basis for the Israeli legal system,' referencing the Jewish legal text analyzing the Mishnah, a legal work of the Jewish sages, which together form the Talmud."
See the report at:
Report: Netanyahu Promises Talmud Will Be Israeli Law
So, have any of our Muslim-hating friends bothered to read the Talmud? Try these excerpts on for size:
"When the Messiah comes every Jew will have 2800 slaves."
"That the Jewish nation is the only nation selected by God, while all the remaining ones are contemptible and hateful."
"That all property of other nations belongs to the Jewish nation, which consequently is entitled to seize upon it without any scruples. An orthodox Jew is not bound to observe principles of morality towards people of other tribes. He may act contrary to morality, if profitable to himself or to Jews in general."
"Kill the Goyim [non-Jew] by any means possible."
"Everyone who sheds the blood of the impious [non-Jews] is as acceptable to God as he who offers a sacrifice to God."
"The non-Jew is consequently an animal in human form, and condemned to serve the Jew day and night."
"A Jew may violate but not marry a non-Jewish girl."
So, when Bibi says he wants to make the Talmud the official law of Israel, does he plan to implement these Talmudic injunctions? And are we now going to hear Christians say, "There is no such thing as a peace-loving Jew"? Or is that moniker reserved exclusively for Muslims? If Christians are afraid of Sharia Law, why are they NOT afraid of Talmudic Law?
Can one imagine how Christians throughout America would have reacted had any Muslim nation attacked one of our Navy vessels that was peacefully patrolling international waters, killing dozens of our sailors and Marines? Yet, that is exactly what the government of Israel (not independent gangs of terrorists) did to the U.S.S. Liberty on June 8, 1967. The attack was completely unprovoked; and in fact, U.S. naval vessels that were in the vicinity were forbidden to assist. The attack lasted for hours, and the United States did absolutely NOTHING. And to this day, there has been NO JUSTICE for the families and loved ones of the victims of the attack on the U.S.S. Liberty. The story has been swept from the pages of history like it never happened. Was this attack the result of Jewish belief in Talmudic Law? We will never know.
If one confronts Jewish apologists with the above quotes from the Talmud, they will say that the words are taken out of context and will point to other quotations that seem to support their position. And this is exactly what Muslim apologists will say when confronted about seemingly pro-violence passages in their holy book.
And how many so-called Christians have used verses from the Old Testament to justify all sorts of violent acts? Even some of Protestantism's most celebrated names are quoted as promoting violence in the name of the Christian God.
For example, the "Lutheran towns of Lubeck, Bremen, Hamburg, Luneburg, Stralsund, Rostock and Wismar all voted to hang Anabaptists and flog and banish Catholics and Zwinglians from their homelands.
"Luther said of Roman Catholic leaders, 'If I had all the Franciscan friars in one house, I would set fire to it . . . To the fire with them!'
"Luther (who in 1518 taught baptism by immersion) taught that dissenters (those who disagreed with him) should be banished and said that 'The peasants (involved in the Peasants' War) would not listen; they would not let anyone tell them anything; their ears must be unbuttoned with bullets, till their heads jump off their shoulders. … On the obstinate, hardened, blinded peasants, let no one have mercy, but let everyone, as he is able, hew, stab, slay, lay about him as though among mad dogs, . . . . so that peace and safety may be maintained….' Note that he was speaking of German peasants!"
A man was arrested for writing on one of John Calvin's tracts the words, "all rubbish," and was put on the rack twice a day for a month. He was beheaded on July 26, 1547.
"The Spanish Reformer Servetus had dared to criticize Calvin's Institutes of the Christian Religion and Calvin declared: 'If he comes here and I have any authority, I will never let him leave the place alive.'
"Servetus , an anti-Trinitarian, had  disagreed with Calvin via correspondence and when he visited Geneva on August 13, 1553,  he went to hear Calvin preach. Calvin saw him in church and had him arrested. Calvin drew up forty charges against him including Servetus' opposition to infant baptism and his attack upon the preaching of Calvin. On August 20, 1553, Calvin wrote: 'I hope that Servetus will be condemned to death' and in October the Geneva Council ordered that he be burned alive the next day.
"'Heretics' were hanged then burned in Zurich, Basil, and Geneva for disagreeing with Calvin's teachings.  During the first five years of Calvin's rule in the small town of Geneva, 13 people were hanged, 10 were decapitated, and 35 were burned to death. A citizen could go to prison for smiling during a baptismal service or sleeping during a church service!
"In England, Henry VIII was head of the Church of England (that Henry formed after his break from Rome) and doctrinal disagreements now became high treason to be punished by disembowelment while still alive, hanging, and quartering. In the end, even failing to denounce anyone else who criticized these things became treason."
See the report at:
Reformation Leaders Tortured And Killed Dissidents!
You see, it's not just pagans who kill God's people. As often as not, Christians are killed by other Christians–but all in the name of God, of course.
And, dear reader friend, I am persuaded that Christians persecuting and killing Christians is soon to be the experience of many of us in America. And I am absolutely certain that it will look very much like the experience of Dietrich Bonhoeffer's Confessing Church during the days of Nazi Germany.
During the Nazi years in Germany, pastors and churches mis-taught Romans 13 to mean that Christians are commanded by God to submit to civil authority, no questions asked. This devilish indoctrination eventually led to the murder, persecution, and imprisonment of Christian men such as Bonhoeffer, Martin Niemoller, and thousands like them.
In like fashion, America's pastors and churches are teaching their congregations to obey civil government, no questions asked. There is not a smidgen of difference between the way pastors and churches in Hitler's Germany taught Romans 13 and the way pastors and churches in America are teaching it today. This can only culminate with the persecution against those who refuse to submit to such heresy–in much the same way that the German National Church persecuted the recalcitrant (but faithful) Confessing Church.
I recently became aware of the ominous signs of this potential eventuality from a story that came out of Grants Pass, Oregon.
Josephine County, Oregon (the county in which Grants Pass is located) had one of the finest constitutional sheriffs in the entire country. Gil Gilbertson was a sheriff's sheriff. He was unafraid to stand against federal overreach. He knew the Constitution; and he faithfully defended it.
Therefore, it is not surprising that federal, state, and local pressure mounted strongly against Sheriff Gilbertson. Funds were denied his office to the point that it was next to impossible for his office to perform its duties. Of course, Sheriff Gilbertson was blamed for these problems by political leaders and the media. Subsequently, Sheriff Gilbertson was defeated for reelection by big-government toady Dave Daniels on May 20, 2014. Not long afterward, a tax-hike was put on the ballot for the "new" sheriff's office. And guess who the biggest cheerleaders for the tax levy for the new big-government-bought-and-paid-for sheriff were? You guessed it: two of the largest churches of Grants Pass.
In fact, these two pastors took to the air with the newly-elected big-government sheriff for a media campaign pitching the new tax. I hope you will take the time to watch both of these clips:
Pastor Warns That God Is Disappointed In Those Who Question The Tax Levy
And:
Pastor Warns that Questioning Authority Is Like Satan Worship Just Before Playing Pro-Levy Video
Pastor Mark Goens says, "It is painful that we don't listen to authority." He also said, "People go to school board meetings and question their every decision and trying to change everything they don't like." The good pastor also said that raising taxes was "a Biblical and a spiritual issue."
So, in other words, parents, "If you don't like the fact that your school system is teaching the academically and morally corrupt Common Core federal curriculum to your children, you are supposed to be good little Nazis and stay home and question nothing. After all, the authorities know better than you do about what to teach your children. The Bible tells you to submit: so sit down and shut up!"
And Pastor Dennis Webber says this to the sheriff and the chief of public safety, "We recognize that God gave you permission to be in that place and is giving you the authority to function there."
Really, Pastor Webber? God has given these men authority to "function" in their positions? Under whose orders are they to function? Under whose laws are they to function? You failed to mention that. Do these men have authority from God to make up their own laws? Simply because they are elected or appointed to public office, does God give them "authority to function" as they see fit? You didn't qualify your remarks at all.
These men swore an oath to the Constitution. They are required by the supreme law of the land to submit to the limits and constraints imposed upon them by the Bill of Rights–not to mention their duty to submit to our Creator's Laws of Nature. They have NO approbation from Heaven to act outside the limits and boundaries of the Constitution, Bill of Rights and Natural Law. NONE. ZERO. ZILCH. NADA. And for these two pastors to act as if the citizens of Josephine County owe Sheriff Daniels and Chief of Public Safety Bill Landis their unlimited, unquestioned submission (which is exactly what they did) is the height of irresponsibility.
Not once did Pastors Goens or Webber say a word about the Constitution and Bill of Rights. Not one time did they make mention of the sheriff's responsibility to obey the law of the land, that his position is that of a servant of the people. Instead, the sheriff and chief of public safety were held up as ultimate authorities to whom Christians are commanded to always submit and support. And, ladies and gentlemen, this is the kind of rubbish that the vast majority of our Christian ministers are regurgitating every Sunday throughout the United States of America.
Oh, readers should know that despite the best efforts of Goens and Webber, the proposed tax levy FAILED. Here is a local Grants Pass reporter's summary of this entire sordid episode:
Am I suggesting that pastors Goens and Webber have killing other Christians in mind? ABSOLUTELY NOT! But do I believe that the devilish doctrine of unlimited submission to civil authority that they are ignorantly teaching is paving the way for future persecution and killing? ABSOLUTELY, I DO.
I'm sure Calvin and Luther never anticipated the killing that would later ensue from their words; I'm sure good Anglicans never anticipated the killings that would later ensue from "their" king; I'm sure good Roman Catholics never anticipated the purging and inquisitions that would later ensue in the name of their Church; and I'm sure the good pastors and Christians in Germany never anticipated the slaughter that would ensue from their heretical teaching of Romans 13, either.
This kind of thing never happens overnight. It takes years and decades to sufficiently indoctrinate a population before such atrocities can take place. And, my friends, we are smack dab in the middle of this totalitarian indoctrination as we speak. And, wittingly or unwittingly, some of the biggest propagandists are pastors such as Mark Goens and Dennis Webber.
As a fellow pastor, I am outraged! I am sick to my stomach that my fellow ministers would allow themselves to be used in such a devilish fashion. And, while I know that this kind of heresy is being taught nationwide, we have the videos of these two pastors publically participating in this propaganda.
Since these are very public pastors who are unashamed of their unbiblical and tyrannical position, and as a fellow pastor with forty years seniority (as of next month), I feel I have "standing" to call them on the carpet for it. Therefore, I am including their contact information in this column should any of my readers want to express their personal feelings one way or another. (Readers already have my contact information.)
Pastor Mark Goens
River Valley Church
405 NE 6th Street
Grants Pass, Oregon  97526
Church phone number:
541-476-7761
Church website:
River Valley Church
Pastor Dennis Webber
Parkway Christian Center
229 NE Beacon Dr.
Grants Pass, Oregon  97526
Church phone number:
541-479-2639
Church website:
Parkway Christian Center
General Butler, the most decorated American military figure of the first half of the 20th Century, wrote a book about his military service titled, "War is a Racket." The corporate cabal, which reportedly included a du Pont and Prescott Bush, asked him to assist in removing FDR from office in 1934, were deceived by Butler's vocal criticisms of FDR, and unfamiliar with his belief his service to his country had actually made him an enforcer for the corporations. Smedley was alive to the impropriety of using America's military might to intimidate small central and south American countries for the profit of corporations controlled by these men.
Instead of handling their problem for these wealthy folks Smedley reported them to Roosevelt, who was well aware of the hazards of having the heads of houses of banking which included Morgan as well, arrested. FDR leaked word of the plan, which would have placed Butler in the White House, to the press.
This resulted in a Congressional investigation which achieved nearly as much as the Warren Commission would thirty years later. It was four years before the terrified men would publish their findings, marked for, "restricted circulation." Sadly, the General, recipient of two Medals of Honor, died unexpectedly in 1940, just before our entry into World War II.
Charges conveyed by General Butler, which the committee confirmed, included the information a million people had agreed to join the insurrection using arms and munitions made available by a close associate of du Pont, Remington.
Many of those involved were still the heads of their various corporations when charges of doing business with German corporations during World War II surfaced. This continued to be true when departing president, Dwight D. Eisenhower gave his speech warning Americans of the dangers they faced during his farewell address to the nation on January 17, 1961.
Nothing had changed when John Perkins published his book, "Confessions of an Economic Hit Man," in 2004. Perkins work ensured the continued flow of money from smaller and weaker nations into the same corporate interests who schemed to remove FDR in 1933 and who did remove JFK in 1963.
Since then occupiers of the Oval Office have been much less likely to make waves, understanding who is really in charge. Choosing between Jeb and Hillary is just picking between, "chocolate or strawberry." They are both corporate ice cream, bad for us and America.
US, Turkey, Saudi Arabia In Alliance with Al Qaeda…
The Syrian war stalemate appears to be over. The regional powers surrounding Syria — especially Saudi Arabia, Turkey, Qatar, and Jordan — have re-ignited their war against the Syrian government. After over 200,000 dead and millions of refugees, the U.S. allies in the region recently re-committed to deepening the war, with incalculable consequences.   
The new war pact was made between Obama's regional darlings, Saudi Arabia and Turkey, who agreed to step up deeper military cooperation and establish a joint command in the occupied Syrian region of Idlib.
Turkey and Saudi Arabia are now openly backing Islamic extremists under the newly rebranded "Conquest Army" The on-the-ground leadership of this "new" coalition consists of Jabhat al-Nusra — the "official" al-Qaeda affiliate — and Ahrar al-Sham, whose leader previously stated that his group was the "real al-Qaeda."
The Huffington Post reports:
"The Turkish-Saudi agreement has led to a new joint command center in the northeastern Syrian province of Idlib. There, a coalition of groups — including Nusra and other Islamist brigades such as Ahrar al-Sham that Washington views as extremist — are progressively eroding Assad's front. The rebel coalition also includes more moderate elements of the Free Syrian Army that have received U.S. support in the past."
The article admits that the Free Syrian Army — that Obama previously labeled as "moderates" and gave cash and guns to — has been swallowed up by the extremist groups.
This dynamic has the potential to re-engulf the region in violence; deep Saudi pocketbooks combined with reports of looming Turkish ground forces are a catastrophe in the making.
Interestingly, the Saudi-Turkish alliance barely raised eyebrows in the U.S. media. President Obama didn't think to comment on the subject, let alone condemn it.
The media was focused on an odd narrative of Obama reportedly being "concerned" about the alliance, but "disengaged" from what two of his close allies were doing in a region that the U.S. has micromanaged for decades.
It seems especially odd for the media to accept that Obama has a "hands off" approach in Syria when at the same time the media is reporting about a new U.S. program training Syrian rebels in Jordan, Saudi Arabia, and Turkey.
It's inconceivable that Obama would coordinate deeply with Turkey to set up a Syrian rebel training camp on Turkish soil, while at the same time be "disengaged" from the Turkish-Saudi war coalition in Syria.
One possible motive behind the fake narrative of "non-cooperation" between Obama and his Turkish-Saudi allies is that the U.S. is supposed to be fighting a "war on terrorism."
So when Turkey and Saudi Arabia announce that they're closely coordinating with terrorists in Syria — like al-Nusra and Ahrar al-Sham — Obama needs an alibi to avoid being caught at the crime scene. He's not an accomplice, simply "disengaged."
This is likely the reason why Obama has insisted that his new "moderate" rebels being trained in Turkey will fight ISIS, not the Syrian government. But this claim too is ridiculous.
Is Obama really going to throw a couple hundred newly-trained "moderate" Syrian rebels at ISIS while his Turkish-Saudi allies focus all their fire on the Syrian Government? The question answers itself.
The media has made mention of this obvious conundrum, but never bothers to follow up, leaving Obama's lame narrative unchallenged. For example, the LA Times reports:
"The White House wants the [U.S. trained rebel] proxy force to target Islamic State militants, while many of the Syrian rebels — and the four host nations [where Syrian rebels are being trained] — want to focus on ousting Syrian President Bashar Assad."
The article simply shrugs its shoulders at the irreconcilable. The article also fails to mention that Obama's "new" training camps aren't new at all; he's been arming and training Syrian rebels since at least 2012, the only difference being that the "new" training camps are supposedly meant to target ISIS, compared to the training camps that were openly used to target the Syrian government.
Here's the LA Times in 2013:
"The covert U.S. training [of Syrian rebels] at bases in Jordan and Turkey began months before President Obama approved plans to begin directly arming the opposition to Syrian President Bashar Assad, according to U.S. officials and rebel commanders."
This is media amnesia at its worse. Recent events can't be understood if the media doesn't place events in context. In practice this "forgetfulness" provides political cover to the Obama administration, shielding his longstanding direct role in the Syrian war, allowing him to pretend to a "passive," "hands off" approach.
When it was reported in 2012 that the Obama administration was funneling weapons to the Syrian rebels, the few media outlets that mentioned the story didn't bother to do any follow up. It simply fell into the media memory hole. After the weapons funneling report came out, Obama incredulously stated that he was only supplying "non lethal" support to the rebels, and the media printed his words unchallenged.
Consequently, there was no public discussion about the consequences of the U.S. partaking in a multi-nation proxy war against Syria, a country that borders war ravaged Iraq.
In 2013 when Obama announced that he would be bombing the Syrian government in response to a supposed gas attack, the U.S. media asked for no evidence of the allegation, and strove to buttress Obama's argument for aggression.
And when Pulitzer Prize winner Seymour Hersh wrote an article exposing Obama's lies over the aborted bombing mission, the article didn't see the light of day in the U.S. media. Critically thoughtful voices were not welcome. They remain unwelcome.
In 2015 direct U.S. military intervention in Syria remains a real possibility. All the conditions that led to Obama's decision to bomb Syria in 2013 remain in place.
In fact, a U.S. intervention is even more likely now that Turkey and Saudi Arabia are fighting openly against the Syrian government, since the Saudi-Turkish alliance might find itself in a key battle that demands the special assistance that only the U.S. air force can offer.
Unsurprisingly, there has been renewed discussion of a U.S. enforced "no fly zone" in Syria. ISIS doesn't have an air force, so a no fly zone would be undeniably aimed at the Syrian government to destroy its air force. The new debate over a "no fly zone" is happening at the same time as a barrage of new allegations of "chemical weapons" use are being made against the Syrian government.
If a no fly zone is eventually declared by the Obama Administration it will be promoted as a "humanitarian intervention, that strives to create a "humanitarian corridor" to "protect civilians" — the same rhetoric that was used for a massive U.S.-led NATO bombing campaign in Libya that destroyed the country and continues to create a massive refugee crisis.
As the Syrian war creates fresh atrocities the Obama administration will be pressured to openly support his Saudi-Turkish allies, just as he came out into the open in 2013 when he nearly bombed the Syrian government.
History is repeating itself. But this time the stakes are higher: the region has already been destabilized with the wars in Iraq, Libya, and Syria, and the regional conflicts have sharpened between U.S. allies on one hand, and Iran, Syria, Hezbollah and Russia on the other.
Such a volatile dynamic demands a media willing to explain the significance of these events. The truth is that Obama has been a proxy war president that has torn apart the Middle East as badly as his predecessor did, and if the U.S. public remains uninformed about developing events, an even larger regional war is inevitable.
The CVS Pharmacy at the corner of North and Pennsylvania Avenue in Baltimore is a burnt-out shell. You probably saw the video last week. An angry mob carried the store's inventory out by the armload, then set fire to whatever was left. Company officials are still deciding whether or not to rebuild.
Looting is not good for business in Baltimore. But it is absolutely fantastic for business in Washington DC.
Legions of political fundraisers are busily drafting letters to the faithful. Politicians are weaving the riots into their rhetoric. There is nothing like this kind of red meat to get people voting and writing checks.
The Republicans seemingly have the upper-hand in the political debate. The Democrat Party has had an iron grip on the City of Baltimore, running things from top to bottom for nearly 50 years. It'll be harder for political leftists to assign the blame elsewhere, but that won't stop them from trying.
Every politician will tell you what the problems are and propose a solution. There will be buckets of diagnoses and prescriptions from all over the spectrum. Devotees will shout about welfare, schools, unemployment, poverty, police militarization, and more. There is one issue, however, that isn't going to get so much as a whisper in either Democratic or Republican fundraising letters.
Corrupt Money System Causes America to Rot from Within
We're referring to the subject of honest money. Neither party wants to bring it up.
Democrats may have spent the past 5 decades building the dystopia that is Baltimore today. But they couldn't have done it without the bipartisan effort in Washington DC to build our modern welfare/warfare state using oceans of freshly printed dollars and mountains of debt.
Politicians of every stripe love dishonest money. It's the ultimate accountability dodge. It's how you make promises to voters without even asking them to pay.
One side will moan about American jobs being sent overseas, disproportionately impacting minorities and the lower class. They'll blame it on greedy corporations. They won't mention their party's undying support of Fed money creation and limitless borrowing – the very foundation of massive and perpetual trade deficits. Don't expect them to admit that a whole lot of the unbacked dollars they adore effectively filled the cargo holds of ships instead of U.S. manufactured goods. And then sailed abroad to be swapped for goods made elsewhere.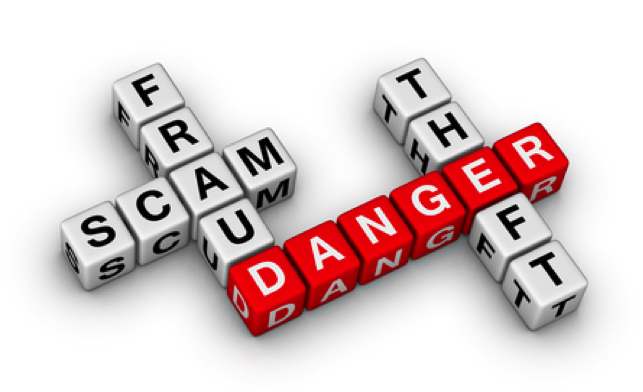 The other side will screech about welfare. But they aren't going to screech about Richard Nixon (R) – who slammed the gold window and made the dollar completely irredeemable. No way. Their party happily puts those fiat dollars to work funding wars and defense contractors. And they used them to outfit police departments across America with armored vehicles, military grade weapons, and training on how to use them against the disaffected masses marching in our streets.
The Republican Establishment, too, likes the option to bail out banks and the well connected without having to raise taxes or send real money for the purpose. And, despite the rhetoric, they have yet to defeat a single bill hiking the debt ceiling. In fact, they are almost certain to quietly hike it again later this year when Obama and his Treasury Secretary come calling.
GOP fundraising letters won't discuss the direct relationship between the dishonest money the party loves – the printing and borrowing – and the wasteful spending it purports to hate. The government's myriad of free money programs will be blamed on those darned "Socialists" across the aisle instead. In reality, both parties are responsible.
The events in Baltimore make great fodder. Rest assured, DC fundraisers have gone into overdrive. They say that your contribution is urgently needed. We suggest you support sound money instead.
"Political Ponerology" is the name given by Polish psychiatrist Andrzej M. Łobaczewski to an interdisciplinary study of the founders (i.e., Karl Marx) and supporters of 20th century totalitarian political regimes. His study utilizes data from psychology, sociology, philosophy, and history to account for the propagation of man's inhumanity to man through such phenomena as terrorism, aggressive war, ethnic cleansing, ostracism, genocide, and despotism:
"As many as 7 million Ukrainians were starved in Soviet Socialist dictator Joseph Stalin's artificial, forced famine in Ukraine in 1932 and 1933. This is approximately the total population of Manitoba, Newfoundland, British Columbia, New Brunswick, Saskatchewan, Nova Scotia, and Prince Edward Island." (Inky Mark, M. P. Dauphin – Swan River House of Commons 2 June 1998, Famine-Genocide in Ukraine 1932-1933)

"Moscow employed the famine as a political weapon against the Ukrainians in the years 1932-1933. The famine was in its entirety artificially induced and organized." (ibid, Investigation of Communist Takeover and Occupation of the Non-Russian Nations of the U.S.S.R p. 35)

"… On one side, millions of starving peasants, their bodies often swollen from lack of food; on the other, soldiers, members of the GPU carrying out the instructions of the dictatorship of the proletariat. They had gone over the country like a swarm of locusts and taken away everything edible; they had shot or exiled thousands of peasants, sometimes whole villages; they had reduced some of the most fertile land in the world to a melancholy desert." (ibid, Malcolm Muggeridge, "War on the Peasants," Fortnightly Review, 1 May, 1933)

"Food is a weapon." (ibid, Maxim Litvinov – Soviet Commissar of Foreign Affairs)
According to the authors of "The Black Book of Communism," Communist and Socialist regimes did not just commit criminal acts but were criminal enterprises in their very essence:
"…all ruled lawlessly and without regard for human life (and) one particular feature of many Communist regimes (was) their use of famine as a weapon. The Bolsheviks had decided to eliminate…any challenge or resistance, even if passive, to their absolute power. This strategy applied not only to groups with opposing political views, but also to such social groups as the nobility, the middle class, the intelligentsia…the clergy…military officers and the police." (pp. xvii, 8-9)
A coalition of atheist pagan Jews (Bolsheviks) and atheist pagan Gentiles (Marxist Communists) systematically stole the personal property of Russians and sexually perverted their children and conditioned them to hate the Trinity, Jesus Christ God Incarnate in particular, as well as their own parents, the Christian church and their homeland.  The sons of Belial undermined and destroyed the traditional family, unleashed a holocaust of abortion, homosexualized culture, desecrated and blasphemed churches, crucified thousands of nuns and priests and in general, committed monstrous crimes against humanity which took the lives of more than sixty-million men, women, and children. For example:
"About 200,000 clergy, many crucified, scalped and otherwise tortured, were killed during the approximately 60 years of communist rule in the former Soviet Union, a Russian commission reported this week. In addition, another 500,000 religious figures were persecuted and 40,000 churches destroyed in the period from 1922 to 1980, the report said. Half the country's mosques and more than half the synagogues were also destroyed" Clergymen were crucified on churches' holy gates, shot, scalped [and] strangled," said Alexander Yakovlev, head of the Commission for the Rehabilitation of the Victims of Political Repression. The commission prepared the report for Russian President Boris Yeltsin. "I was especially shocked by accounts of priests turned into columns of ice in winter," Yakovlev said. "It was total cruelty." (paulbogdanor.com)

"Persecution and martyrdom of Christians under 20th century totalitarianism–mainly of Russian Orthodox Christians under Bolshevism–is by far the greatest crime in all of recorded history….Attempts at "killing the soul" started only months after the Revolution of 1917." Persecution and martyrdom was, "several times greater than the Holocaust in terms of innocent lives brutally destroyed.   It has killed more Christians in a few decades than all other causes put together in all ages, with Islam a distant second as the cause of their death and suffering. And yet it still remains a largely unknown, often minimized, or scandalously glossed over crime." (New Martyrs of the East and Coming Trials in the West, Srdja Trifkovic, OrthodoxyToday.com)
In this light we can understand why Lobaczewskis' original manuscript quickly went into the furnace just minutes before a secret police raid.  In 1984 the manuscript was reassembled, but according to Lobaczewski, its publication was blocked by technocratic globalist Zbigniew Brzezinski.  After half a century of suppression it is finally available.
Though Lobaczewski's study is a clinically accurate description of the nature of human evil it falls into the error of attributing evil to biological causes rather than the sin nature of man.   Despite this failing, Political Ponerology is a shocking account of large scale evil super-heated by hatred of the Holy God and burning with envy and will to power—or what Lobaczewski terms 'ponerogenic processes'  that overtook modern Russia and have overtaken whole societies and nations since time immemorial.
When ponerogenic processes have finally saturated a society's entire ruling class and opposition from morally convicted people has been crushed, then we are dealing with what Lobaczewski calls Macrosocial Evil or a "macrosocial ponerologic phenomenon." (p. 121)
Ponerogenic processes are synonymous with the unfettered, vastly inflamed sin nature of man beginning with inflated pride issuing in covetousness, selfishness, ingratitude, jealousy, resentment and hate, all of which early Church Fathers combined into the cold-blooded vice known as envy.   Thus when 'macrosocial ponerologic phenomenon' has saturated a nation's ruling class and most of its society it means that a tyranny of evil fueled by poneros has overtaken it.   Poneros is:
"The passion which causes evil, the father of death, the first entrance for sin, the root of wickedness, the birth of sorrow, the mother of misfortune, the basis of disobedience, the beginning of shame. Envy

banishes us from paradise….Envy made Joseph a slave. Envy is the death-dealing sting, the hidden weapon, the sickness of nature, the bitter poison, the self-willed emaciation, the bitter dart, the nail of the soul, the fire in the heart, the flame burning on the inside…" (Life of Moses, Gregory of Nyssa, quoted in Death by Envy, Fr. George R.A. Aquaro, p. 74)

"Scripture combines envy with jealousy, covetousness and stinginess, into a single concept that is a manifestation of idolatry (narcissism) of self and belief that there is a limited supply of good." (ibid)
Scripture attributes poneros to the Evil One, the leader of all forces of evil.   The Evil One is the spirit of rebellion and negation, the father of lies, "the adversary" "the accuser,"  "calumniator" and undiluted essence of envy who works through the principle of negation and rebellion in the fallen souls of lawless natural men:
"The evil man out of his evil treasure bringeth forth evil (poneros) things" Matthew 12:35
Poneros  has played a part in human dynamics ever since the Evil One persuaded the envy-bitten Cain to murder his brother Abel, Judas to betray Jesus Christ and the Pharisees to crucify Him, and Saul to suddenly throw his spear at David in a murderous attempt at pinning him to a wall. (1 Sam. 18:11)  In fact, the envy-bitten Saul tried three times to kill David with a javelin (1 Sam. 18:10-11, 19: 9-10) and to bring about David's death by the Philistines. (1 Sam. 18:25)
Poneros is also the spirit animating British philosopher Adam Smith's sophistry, that is, his phony concern postured in sophisticated questions and 'evidence' such as,
"Is having a loving family an unfair advantage?"  "Should parents snuggling up for one last story before lights out be even a little concerned about the advantage they might be conferring?"
"Evidence shows that the difference between those who get bedtime stories and those who don't – the difference in their life chances – is bigger than the difference between those who get elite private schooling and those that don't." (Parents reading to kids blasted as 'unfair,' Joe Kovacs, WND, May, 2015)
Kurt Vonnegut, Jr. captures the spirit of poneros in his brilliantly conceived short story, "Harrison Bergeron,"
"THE YEAR WAS 2081, and everybody was finally equal. They weren't only equal before God and the law. They were equal every which way. Nobody was smarter than anybody else. Nobody was better looking than anybody else. Nobody was stronger or quicker than anybody else. All this equality was due to the 211th, 212th, and 213th Amendments to the Constitution, and to the unceasing vigilance of agents of the United States Handicapper General."   
As a tyranny of poneros had overtaken and led to the degradation and implosion of ancient Greek society, an exploration of Greek thought with regard to types of envy will prove enlightening. The first type is 'zelos,' a kind of envy stirred up by any perceived superiority (inequality).  In the poem, 'Work and Days,' Isocrates presents the spirit of zelos as "with grim face and screaming voice, who delights in evil" and causes Decency and Respect to flee. (1)  The anonymous author "Michael Swift" warns of this very thing in a widely circulated article called "Gay Revolutionary."  In prose that chills the spine Swift warns the envied straight community that the men of Sodom shall be victorious,
"..because we are filled with the ferocious bitterness of the oppressed who have been forced to play seemingly bit parts in your dumb, heterosexual shows throughout the ages…We too are capable of firing guns and manning barricades of the ultimate revolution….Tremble, hetero swine, when we appear before you without our masks."  (Spirit Wars: Pagan Revival in Christian America, Peter Jones, p. 255)
Empowered by spineless, accommodating jellies throughout our seminaries, pulpits, government and courts, the envy-bitten men and women of modern Sodom maliciously terrorize Christian bakers, florists, bed and breakfast owners and other decent, law-abiding straight males and females, forcing them to either submit or be crushed even as the men of Sodom openly rape the souls and bodies of their sons and daughters in churches, schools, and elsewhere. (Envy and the Greeks: A Study of Human Behavior, Peter Walcot, pp. 2-3 from Death by Envy, Fr. George R. A. Aquaro, p. 12)
As the Holy Triune God is the "moral monster" responsible for the poor choices, weaknesses, sin nature and failures of the self-pitying, self-absorbed and envy-bitten, zelos is also the spirit behind the 'murder' of the Christian God, the closing off of the supernatural dimension and the Way to Paradise with the requisite suppression of His Revelation to man, the miracle of Special Creation, Original Sin, Moral Law, immutable Truth, judgment, and hell. Thus zelos is the lying, hateful, intolerant spirit behind the elevation of evolutionary scientism above the inerrant Word of God.
Zelos animates back-stabbing gossip, slander, snooping, spying, tale-bearing, the politics of personal destruction as well as special rights and privileges for the so-called oppressed (envy-bitten).  Zelos demands redistribution of wealth, egalitarian sameness issuing in loss of gender identity (i.e., mother, father, husband, wife) in favor of gender-neutral terms such as 'partner.' It demands same-sex marriage, absolute inclusion and tolerance, 'legalized' illegal immigration, the mandated sexualization and perversion of our youth by pan-sexual and omni-gendered sexologists, and a hob-nailed boot viciously crushing the faces of envied "oppressors."
Morally, zelos is the venom behind America's reigning Pharisaic legalism: political correctness, hate crime laws, speech codes, gender equality, economic equality, and sensitivity training.  In 'political' terms, green-eyed zelos is the spirit of green multiculturalism, green ecology, green sustainability, green 'family planning,' green global warming/cooling/change, green socialism and green diversity.
In "Diversity': The Idol of Academia," Jack Kerwick describes diversity as a 'god' that is as educationally invidious as it is false:
"Diversity" is not just a good in the academic world. It is the supreme good, the one good before which all other considerations must yield…."cultural diversity" not only doesn't correspond to a rise in intellectual diversity; it invariably corresponds to a rise in political uniformity. This is crucial, for the promotion of "cultural diversity" is nothing more or less than the promotion of a left-wing ideological agenda."  (June 26, 2014 Jack Kerwick, Front Page Magazine)
Zelos in its every malignant, sadistic permutation is the green-eyed spirit behind left-wing ideology and its' totalitarian fantasy:
"Socialism is a philosophy of failure, the creed of ignorance, and the gospel of envy, its inherent virtue is the equal sharing of misery." (Winston Churchill, British orator, author and Prime Minister during World War II, 1874-1965)

"When I say that Marxism is based on envy, I mean that the glorious revolution of the proletariat…was really a promise to put a final end to all the conditions that make for envy." (Joseph Epstein, author and former editor of The American Scholar, from Truths about Socialism, Coral Ridge Ministries, p. 66)
After zelos come philotimia and hybris.   In Greek mythology, philotimia is narcissism–love of self, love of attention, love of self-affirmation, love of self-gratification– while hybris is the arrogance, insolence, contempt, insult, shame, hatred and mistreatment of human objects of envy by a sadistic narcissist. In Greece, philotemia and hybris were on display when the gods and their earthly counterparts punished inferior 'subhumans' for usurping their authority as well as when they struggled amongst themselves for positions of primacy.   In America, philotimia and hybris are visible when America's left-right 'ruling class' god-men try to destroy each other in their vicious power struggles among themselves. These two green-eyed monsters, philotemia/hybris are on display whenever the god-men's lapdog media engage in vicious psychological bullying and other malicious forms of mistreatment of stupid, unevolved hominids –the hard-working middle class, especially the Tea Party and God-fearing orthodox Christians and faithful Jews—the so-called oppressors.
Philotimia/hybris is also the spirit animating the intolerant, hateful attitudes of evolutionary theologians toward defenders of the Revealed Word of God beginning with the Genesis account of creation ex nihilo.
Phthonos is the fourth type of envy/covetousness.  Phthonos seeks to deprive envied 'other' of possessions, honor, status, spiritual gifts and virtues.  Phthonos for example, is the diabolical Darwinian reductionism of man in his Creator's spiritual image to ape.  It is the green-eyed totalitarian spirit of Agenda 21 together with save the earth and re-wilding schemes that elevate crocodiles, trash fish, and other creatures above the welfare of human beings. Phthonos animates carbon footprint schemes, population control plans, passive euthanasia (refusal of health care to targeted Obama care recipients), the attempted theft of Bundy's ranch and other private property and resources.  Phthonos is driven not just to ostracize and confiscate but to use psychological manipulation (i.e., lies, false guilt, slander, propaganda, scape-goating) and other terroristic force to take or deprive 'other' of whatever is coveted/envied.
Phthonos will even drive a man (i.e., Cain) to murder his own brother, to "murder" the Holy God (i.e., Nimrod, Karl Marx) and Jesus Christ God Incarnate (Nietzsche).
After ancient Greece had been overtaken by the spirit of poneros, the egalitarian, collectivist, or leveling impulse served to help relieve an envy-torn culture by leveling all men down to the lowest common denominator.  This was enforced by character destruction and the threat of ostracism.
"…one had to watch not only the malevolent actions of envious friends and enemies, but the very real threat of ostracism by the democratic community.  Philanthropy had much less to do with (love of man) as it had with….avoiding other people's phthonos of one's success."  (Death by Envy, p. 14)
The fifth type of envy is vaskonia or Evil Eye (ophthalmos poneros) and means something even more malignant than phthonos.    Vaskonia bespeaks an evil spirit associated with demonic possession and the malign touch or glance of which leaves a soiled imprint and implies instant victimization and death.   Vaskonia is inherently sudden, meaning one wrong word, one wrong expression, or the impulse of a moment is all it takes to become the victim of the Evil Eye.
As a whole, Scripture combines envy with hatred of the Holy God and one's brother, which means that there can be no love whatsoever where there is envy and hatred in one's heart.
Today increasing numbers of Americans at every level of society, on both left and right, Christian and secular, are controlled by their passions unfettered from the restraint of transcendent moral law.   Adding to the problem are culturally relevant church models attended by thousands of Americans that cater to felt-needs and self-indulgent emotional feel-goodism (2 Tim. 4: 1-220).  Thus America is "a nation ruled by its passions," said Reb Bradley, author of "Born Liberal Raised Right."  This is why  heinous acts,
"…of casual disregard for life, unheard of fifty years ago, have become a familiar item on the evening news; students killing classmates, children murdering their playmates….these gruesome crimes are merely symptomatic of a breakdown of moral fiber…"  ( pp. 2-3)
The most frightening aspect of America's descent into moral imbecility, narcissism, heresy, apostasy, pathological lying, and lawlessness is that our society is being overtaken by "ponerological processes."   Through the White House, State Department and other federal agencies, legislatures, media, Hollywood, courts, academia, pentagon, seminaries and even pulpits, the spirit of poneros is encompassing our society, suppressing and demonizing orthodox Christians, faithful Jews and other morally informed people, and overspreading our nation with a "macrosocial ponerologic phenomenon."  This will lead inevitably to a tyranny of evil, persecution and martyrdom:
"The New Martyrs' example and their legacy is precious, because in this, 21st century, it will be the turn of Western Christians to experience martyrdom. In Western Europe they will be persecuted by the unholy alliance between the postmodern, Christophobic velvet totalitarianism of the therapeutic hyper-state, and a resurgent Islam which already accounts for a quarter of all newborns in France. In the United States they will be persecuted for refusing to accept the destruction of the moral foundation of the society, currently epitomized by abortion, by "gay marriage," and by the ever-expanding speech and thought codes. Instead of being thrown to the lions or sent to Siberia, the resisters will be subjected–by some monstrous mechanism devised by an ever more activist judiciary–to the mandatory "sexual diversity orientation sessions," or feminist-led pro-abortionist "right-to-choose education workshops," or "immigrant rights sensitivity training," after which the continuing refusal to recant will lead to compulsory "therapy" and forced medication. This scenario is not farfetched on either side of the Atlantic. Western Christians should be prepared for martyrdom."  (ibid, Srdja Trifkovic)
Judgment
In "Idols for Destruction" Herbert Schlossberg proposes that we use idolatry as a framework for comprehension of the evil and persecution sweeping over and through our post-Christian society. (p. 34)   The biblical explanation for moral imbecility and narcissism in connection with the end of society resides in the concept of judgment upon an idolatrous people (Ro. 1:28-32):
"Certain men, the children of Belial, are gone out from among you…saying, Let us go and serve other gods, which you have not known…"   (Deut. 13: 13; Judges 19: 22, 20:13; 1 Sam. 1:16, 2:12, 10:27, 25:17, 25:25, 30:22; 2 Sam. 16:7, 20:1, 23:6; 1 Kings 21:10, 21:13; 2 Chron. 6:15, 13:7)
Scripture depicts a societies' people as either having submitted themselves to the Triune God or else as idolaters (sons of Belial) who having rebelled against Him have been delivered by Him over to worthless, useless, hardened, loveless minds.  This is how the Old Testament portrays Israel.  Israel had become an evil nation of idolaters fully deserving the judgment the Lord brought against it.  Its' rebellion was accompanied by a turning to idols (which can also be idols of mind such as scientism and evolutionary cosmogonies) and this idolatry brought the nation to it's' end.
The Decalogue shows that the beginning of idolatry is pride (preference for self over the Holy Trinity and neighbor). The will of the proud man is not in submission to the Trinity but self, thus having made an idol out of himself he assumes he possesses honor and rights. This is why pride leads to contempt for truth, law, wisdom, norms, authority, standards, rules, institutions and other people in combination with any or all of the following vices: pathological lying, treachery, murderous thoughts, gluttony, greed, covetousness, lust, hate, cheating, promiscuity, sadism, sodomy, pederasty, pedophilia, adultery, theft and the dehumanization of other people resulting in psychological and physical slavery, population control schemes, abortion, brutality, terror, mass-murder (genocide) and man-made famines.
In the final analysis, malice and envy towards the Holy Trinity compels man to destroy creation and to annihilate his God-given soul/spirit by imagining himself as 'one' with the evolving universe of matter and energy. This is the definition of damnation, said Fr. Aquaro. Hell is not a punishment meted out by a hateful Holy God as some would think, but an absolute refusal of a pardon granted all mankind. It is impossible to receive good from a person one envies, and so it is that one cannot be saved if one resents the Holy Triune God. This is the message of the Prodigal Son in Luke 15:11-32 when the elder brother refused to enter the house upon his brother's return. It is also the underlying meaning of CS Lewis's pointed observation that the door to hell will be slammed and locked from inside:
"The man wakes from the final struggle of death, in absolute loneliness…Not a hint, not a shadow of anything outside his consciousness reaches him…Soon misery will beget on his imagination a thousand shapes of woe, which he will not be able to rule, direct, or even distinguish from real presences." (C.S. Lewis: George MacDonald, an Anthology, p. 61)
1. Death by Envy, Fr. George R.A. Aquaro
What is America's greatest threat? Some would say it is illegal immigration. Some would say the Muslim people. Some would say homosexual marriage. Some would say ISIS. But none of these are America's greatest threat.
At the expense of sounding preachy, America's greatest threat is GOD. Rightly did Benjamin Franklin say, "God governs in the affairs of men." And, rightly did Thomas Jefferson say, "I tremble for my country when I reflect that God is just; that his justice cannot sleep forever." Amen.
But the understanding of the Natural Law principles by which God governs in the affairs of men and upon which His justice and judgment are predicated is mostly lost to this generation of Americans–including America's pastors and Christians.
The life of Old Testament Israel's King David affords many illustrations of the principles that God has ordained for nations and governments. As a personal note, King David is my very favorite Bible character. My appetite for studying his life is insatiable. Unquestionably, he is one of the three greatest men of the Old Testament (Abraham and Moses are the other two). I can even say that David is my hero. With all of his faults and failures, God yet inspired the New Testament writer to say that David was "a man after mine own heart." He is a man after my heart, as well.
As with others in the Bible, Holy Writ is not shy about recording the misdeeds of God's servants, including King David. This is intended for our own "learning." We should earnestly seek to mimic the goodness of these men and avoid their sins. Perhaps no man of antiquity demonstrates the polar extremes of success and failure more so than David.
To my non-Christian friends, please bear with me: this column has an extremely relevant message to what is happening in our country.
When almost everybody broaches the subject of King David's failures, they almost always go immediately to the story of Bathsheba and Uriah. But, at the risk of inducing the ire of my fellow Christians, that was NOT David's greatest failure. It might have been his greatest personal failure as a MAN, but it was not his greatest failure as a KING. In fact, the vast majority of pastors and Christians have completely overlooked David's greatest failure. I dare say that the vast majority of you Christian folks who are reading this column right now have NEVER heard a message from the life of David regarding this tragic failure in David's life and the implication it has for our country today.
I preached a message last Sunday on this very subject to the people of Liberty Fellowship. You can find it here:
The Crime Of Aggression: The Curse Of A Nation And Collapse Of The Church
The failure to which I speak resulted in the deaths of 70,000 men in the nation of Israel. (That is at least seven times more than were killed in the judgment upon Sodom and Gomorrah.) This was the single greatest plague that God inflicted upon Old Testament Israel. Think about the inference of that fact for a few minutes.
Again, Jefferson rightly said, "I tremble for my country when I reflect that God is just; that his justice cannot sleep forever." God's justice didn't sleep in David's time; and it is not sleeping in our time, either.
The story is recorded in II Samuel 24. The chapter begins with these words, "And again the anger of the LORD was kindled against Israel."
As a result of God's anger toward the people of Israel, he allowed their leader's heart to be overcome with an awful motivation. And, remember, this leader was King David: the man after God's own heart.
Ladies and gentlemen, America's problem is NOT Barack Obama, Muslims, liberals, etc. Our problem is US. WE are the problem. God's anger against the people (especially the Christian people) of this country has caused Him to give us evil leaders such as George H.W. Bush, Bill Clinton, George W. Bush, Barack Obama, John Boehner, Mitch McConnell, and Harry Reid (and Hillary Clinton or Jeb Bush, should either of them be elected).
The evil motivation to which King David succumbed is the same evil motivation that America's leaders are succumbing to today; and it portends America's GREATEST threat.
The above-referenced chapter records how David unlawfully numbered the people of Israel, the prophet's warning against it, King David's repentance, and God's judgment upon the nation. But, again, most pastors and Christians have completely overlooked this episode in David's life–and the significance of this crime to our nation today. As a result, America is teetering on the precipice of the same plague.
To help readers understand the terrible significance of David's sin, I here quote the famous scholars Robert Jamieson, A.R. Fausset, and David Brown commentary on the Bible published in 1871. This is the commentary that famed English pastor Charles Spurgeon said is the one commentary a minister should possess, if he could possess but one. They write:
"The act of numbering the people was not in itself sinful; for Moses did it by the express authority of God. But David acted not only independently of such order or sanction, but from motives unworthy of the delegated king of Israel; from pride and vainglory; from self-confidence and distrust of God; and, above all, from ambitious designs of conquest, in furtherance of which he was determined to force the people into military service, and to ascertain whether he could muster an army sufficient for the magnitude of the enterprises he contemplated. It was a breach of the constitution, an infringement of the liberties of the people, and opposed to that divine policy which required that Israel should continue a separate people."
Notice, this great sin of David included "ambitious designs of conquest." The legal name for this sin is "The Crime of Aggression." It is so grievous a sin, that God plagued Israel with the deaths of 70,000 men. And only David's awakening to this crime, and his humility in repenting of it, saved the nation from the deaths of untold more. Plus, this is David's last recorded act; he died soon after.
Ladies and gentlemen, The Crime of Aggression is currently America's greatest threat. Many of the lesser threats against our country (ISIS, for example) are the result of this great crime. And since it is extremely doubtful that any U.S. presidential candidate (with the exception of maybe Rand Paul) would issue a national "repentance" of the neocons' wars of aggression around the world, the same Death Angel that stood with sword drawn above Israel is doubtless standing above the United States as we speak.
Make no mistake about it: the neocons are governing America's foreign policy regardless of which political party is in control of the White House and Congress. And they have been in complete control ever since George H.W. Bush was President. And the vast majority of our congressmen and senators, as well as those who will be running for POTUS in 2016, are in lock-step, I mean LOCK-STEP, with the neocon agenda regarding foreign policy. And, sadly, so are most Christians and conservatives. It is also no hyperbole to say that FOX News is totally and absolutely nothing more than a propaganda ministry for the neocon foreign policy agenda.
To help put this issue in perspective, and to try and further help readers to understand the seriousness of what I am saying, I want to quote some excerpts from an attorney who is attempting to stop the neocons' Crime of Aggression via legal action and restore justice (GOD'S justice, I might add) to American government. I'm sure almost no one has heard anything about this case. The propaganda media is even more expert at NOT reporting news as they are propagandizing the news they do report.
Listen to attorney Inder Comar. He titles these remarks, "Saleh V Bush And Precedent For The Crime Of Aggression":
"First, some brief background about the case. In 2013, my client [Sundus Shaker Saleh], who is an Iraqi refugee, filed a lawsuit in San Francisco, California, in the Northern District of California, which is a federal court, alleging the crime of aggression. The defendants in that case are the six highest ranking Bush administration officials: George W. Bush, Richard Cheney, Donald Rumsfeld, Condoleezza Rice, Colin Powell, and Paul Wolfowitz. So she is suing them in a civil case for her damages as a victim of the war, in much the same way that she would sue anybody for any cause of action.
"To make it very simple, if George Bush had hit her in a car, for example, there would be no controversy that she could sue him if she were injured. It's a similar type of claim that we're making: his conduct and his actions caused her monetary damage and under the American system, she has a right to seek her tort damages, her tort relief.
"The basis of the lawsuit in the United States is a very old law dating from 1789, the first year of our republic, known as the Alien Tort Claims Act. The first Congress in the United States passed this law to permit non-U.S. citizens–non-Americans–the ability to go to the United States courthouse and file claims against anybody for violations of international law. So you have to allege violations of international law in order to use this law.
"For about 200 years, people have used this law for piracy cases, for example. More recently, in the 1970s and 1980s, people started to use the Alien Tort Claims Act for claims of torture or for claims of crimes against humanity.
"In this case, we've alleged the 'supreme crime,' the crime of aggression, as Ms. Saleh's international law claim. What this suggests is that just as you could pursue a pirate under this law, or just as you could pursue a torturer under this law, you must be able to pursue those who commit the 'supreme crime'–the crime of aggression. In this case, she's pursuing the six people who caused the Iraq War. As we know from Nuremberg, you don't get to sue the soldiers who committed the aggression: they're not responsible. The people who are responsible are the leaders who caused the aggression. And those are the people who are giving the orders, who are planning and executing these crimes.
"We filed the lawsuit. The United States Department of Justice headed by President Obama moved to immunize these defendants soon thereafter. They requested that the federal court immunize them under domestic law, on the basis that these defendants were acting under the scope of their valid employment when they planned and waged the Iraq War.
"We fought that certification for more than a year and a half. But unfortunately, in December of last year, the District Court agreed that they were immune and immunized these defendants from further proceedings. We've since appealed that order, and right now that case is on appeal in the Federal Court of Appeal for the Ninth Circuit in San Francisco.
"At the end of next month, we're due to submit a brief arguing a very specific point of law on appeal: whether or not a domestic immunity applies to allegations of aggression.
"Now for those of you who are familiar with Nuremberg, you may recall that this was the exact defense–or one of the defenses–raised by the German defendants. They argued that everything they had done was valid under German law and, as a result, they couldn't be held guilty for something like aggression.
"One of the things that we'll be raising in our brief next month is that that issue was decided already at Nuremberg: domestic defendants do not get to raise that as a defense.
"What I'd like to offer are some thoughts as to how we can take this battle now on the offensive and go into courthouses, go find venues where we can try and do our best. Ultimately, I think, we can convince judges that this is the law—and to not follow it would not only upset Nuremberg, it would validate the defenses made by the Nazi defendants, who argued that this type of law could never exist, that everything they did was completely legitimate, that they were simply following orders.
"If those things don't give you a chill, they ought to, because these are the exact defenses that the government is making in my case: that everything these defendants did was valid, that the court shouldn't scrutinize war making, because war making is outside the scope of what the sovereign can be liable for."
See the complete address here:
Historic: California District Court Lawsuit Against George W. Bush, Et Al For "Crime of Aggression"
Folks, I hope you understand the significance of this case. For all intents and purposes, Bush I, Clinton, Bush II, Obama, et al., are behaving EXACTLY as did Germany's National Socialists (Nazis). If the U.S. government prevails in this case, it will mean that the Nazis' defense at Nuremberg was RIGHT, and that the allied courts were WRONG to indict them.
Ask yourself, why would Republican senators Lindsey Graham and John McCain viciously attack Rand Paul's foreign policy like they have? Graham and McCain went on national television last week and said that Rand's foreign policy was WORSE than Barack Obama's. Why would Republicans laud a liberal Democrat above a fellow Republican, not once, but over and over? Why? Because these men are governed by the same neocon (Nazi-like) agenda. Rand Paul is not. Democrat and Republican mean NOTHING. As long as he or she allows him or herself to be controlled by the neocon foreign policy, he or she will receive the approbation and support of the governing establishment. And, while what I am about to say is NOT an official endorsement, the ONLY candidate for President who, so far,  is not willing to grovel before the neocon foreign policy agenda is Rand Paul. You can bet that the political and media establishments will do ANYTHING and EVERYTHING to keep Rand from obtaining the Republican nomination, because, to them, IT'S ALL ABOUT MAINTAINING NEOCON CONTROL OF AMERICA'S FOREIGN POLICY.
(The pressure on Rand Paul to capitulate his policy of non-aggression is massive. It will be a miracle if he can maintain his convictions on this matter. His dad, Ron Paul, was able to do it. I hope Rand can. I am earnestly praying for him.)
The Crime of Aggression was the crime that King David was guilty of planning in his heart in II Samuel 24. It was the crime that caused a divine plague of 70,000 deaths and the end of David's reign. It is the same crime that the vast majority of America's leaders are currently guilty of. And it is the same sin that a seeming majority of America's pastors and Christians are willing to tolerate and support.
Someone must see the Angel with sword drawn standing above America. Someone must be willing to call out our leaders for these crimes–as King David's personal chaplain was willing to do to him. This is one reason why King David was such a great man: not because he never failed, but, because the times when he did fail, he was willing to repent and take personal responsibility for his failure. And, remember, David's failure upon which we are currently focused was predicated upon the fact that God was angry with THE PEOPLE.
You can bet we are going to see NO REPENTANCE from the vast majority of America's political leaders or from the vast majority of those who want to be our next President. If the pastors of America don't call out the crimes of our nation's leaders, who will?
Right now, there is an attorney in the Ninth Circuit who is trying to do it. For the most part, he is a voice in the wilderness. And, no, I know nothing of his personal faith. It doesn't matter. This is a matter of Natural Law. This is a matter of national justice. And law and justice apply equally to ALL PEOPLE.
No wonder that King David's last words were: "He that ruleth over men must be just, ruling in the fear of God." (II Sam. 23:3)
People who love justice and who have the fear of God in their hearts are the kinds of people spiritually qualified to be a nation's leaders. Right now, the vast majority of our leaders have neither. And their almost universal endorsement of The Crime of Aggression proves it.
But, be not deceived: this national crime is bringing America to the brink of divine judgment, the likes of which this country has never seen. It happened to David's Israel; it happened to Caesar's Rome; it happened to Hitler's Germany; and it will happen to Bush/Clinton/Obama/Boehner/McConnell/Reid's America.
Obama's "No Growth, No Jobs, No Recovery"
The world's biggest economy ground to a standstill in the first quarter of 2015 wracked by massive job losses in the oil sector, falling personal consumption, weak exports and droopy fixed investment. Real gross domestic product (GDP), the value of the production of goods and services in the US, increased at an abysmal annual rate of just 0.2 percent in Q1 '15 according to the Bureau of Economic Analysis demonstrating conclusively that 6 years of zero rates and Large-Scale Asset Purchases (LSAP)– which have enriched stock speculators, inflated the largest asset-price bubble in history, and exacerbated inequality to levels not seen since the Gilded Age– have done nothing to improve the real economy, boost demand or reduce unemployment. As the BEA data illustrates, the US economy is basically DOA, a victim of criminal congressional negligence and Central Bank chicanery.
From the BEA release: "The deceleration in real GDP growth in the first quarter reflected a deceleration in PCE, downturns in exports, in nonresidential fixed investment, and in state and local government spending, and a deceleration in residential fixed investment that were partly offset by a deceleration in imports and upturns in private inventory investment and in federal government spending."
Translation: The economy is in the shitter. Consumers aren't spending because the crap-ass jobs they landed after the crisis pay half as much as the jobs they lost when Wall Street blew up the financial system. Personal savings are up and spending is down because households face an uncertain future where pensions are being trimmed and Social Security is under attack. Also, spending is impacted by the historic low (employment) participation rate which indicates that joblessness is much higher than the government's phony numbers suggest. When workers are unemployed they don't spend, activity drops, and the economy tanks. It's that simple. Today's data just confirms what most people already know, that the economy stinks and that they're being ripped off by a voracious oligarchy that's stacked the deck in their favor.
The US economy is stuck in the mud because our bought-and-paid-for congress has relinquished all authority and handed over the management of the economy to the industry-controlled Federal Reserve. Whereas our current budget deficits are in the range of 2 percent per annum, the government should be spending a lot more to compensate for the slowdown in private sector spending and investment. In the past, the congress and president would initiate sensible Keynesian fiscal stimulus programs to keep the economy sputtering along while households repaired their balance sheets or businesses struggled with weak demand. Those tried-and-true remedies have been jettisoned for the new monetarist orthodoxy that requires that all the nation's wealth be filtered through the Wall Street casino so that the pampered thieves who destroyed the country with their mortgage-securities-Ponzi-scam be further rewarded for their insatiable greed.
Manufacturing, retail sales, MBA purchase applications, business investment etc, are all in the toilet. There's a very good chance the economy is already in recession which will undoubtedly send stocks even higher since every proclamation of bad news generates a buying frenzy by clever speculators who anticipate that the Fed will continue to extend the zero rates and easy money to infinity.
It's worth noting that the economy had been hanging on by the skin of its teeth mainly do to strong activity in the oil patch where credit expansion, intensive corporate investment, and high-paying jobs (which supported 4 additional jobs in the local economy!) contributed more than $200 billion per year to GDP. Now domestic oil production is in deep distress. Layoffs recently surpassed the 100,000 milestone (See: Oil Layoffs Hit 100,000 and Counting, Wall Street Journal) and borrowing has dried up. Economist Warren Mosler explains the impact the cutbacks in domestic oil have had on GDP in this video from RT that I have transcribed:
"The price drop in oil has turned out to be the unambiguous negative that we had talked about before….where income saved by the consumer, is lost by another consumer. For every dollar not spend by one consumer, another doesn't get it. ..so you're just left with the collapse in capital expenditures. (business investment) It turns out, there was about $150 borrowed in the sector last year, driving what modest growth we had last year. Since that disappeared, all the numbers have been going straight down. Unless something steps up to the plate to replace the lost borrowing-to-spend from chasing $100 oil, I see no hope whatsoever." (Warren Mosler Interview, RT)
Economic recovery requires credit expansion, business investment and jobs. All three of these were severely impacted by the Obama's goofy plan to push down oil prices in order to destroy the Russian economy. Here's a brief summary:
"John Kerry, the US Secretary of State, allegedly struck a deal with King Abdullah in September under which the Saudis would sell crude at below the prevailing market price. That would help explain why the price has been falling at a time when, given the turmoil in Iraq and Syria caused by Islamic State, it would normally have been rising." (Stakes are high as US plays the oil card against Iran and Russia, Larry Eliot, Guardian)
As indicated by today's ghastly GDP data, Obama not only shot himself in the foot, he might have blown off his whole leg. Aside from the colossal growth in private inventories–which will be a drag on future growth–todays report was nothing short of a disaster.
"The U.S. must show the leadership necessary to establish and protect a new order that holds the promise of convincing potential competitors that they need not aspire to a greater role or pursue a more aggressive posture to protect their legitimate interests…..We must, however, be mindful that…Russia will remain the strongest military power in Eurasia and the only power in the world with the capability of destroying the United States."

–The Wolfowitz Doctrine, the original version of the Defense Planning Guidance, authored by Under Secretary of Defense Paul Wolfowitz, leaked to the New York Times on March 7, 1992

"For America, the chief geopolitical prize is Eurasia…and America's global primacy is directly dependent on how long and how effectively its preponderance on the Eurasian continent is sustained."

-THE GRAND CHESSBOARD – American Primacy And It's Geostrategic Imperatives, Zbigniew Brzezinski, page 30, Basic Books, 1997
The Laussanne negotiations between Iran and the so called P5+1 group (the United States, Russia, China, France, Britain, and Germany) have nothing to do with nuclear proliferation. They are, in fact, another attempt to weaken and isolate Russia by easing sanctions, thus allowing Iranian gas to replace Russian gas in Europe. Laussanne shows that Washington still thinks that the greatest threat to its dominance is the further economic integration of Russia and Europe, a massive two-continent free trade zone from Lisbon to Vladivostok that would eventually dwarf dwindling US GDP while decisively shifting the balance of global power to Asia. To counter that threat, the Obama administration toppled the elected government of Ukraine in a violent coup, launched a speculative attack on the ruble, forced down global oil prices, and is presently arming and training neo-Nazi extremists in the Ukrainian army. Washington has done everything in its power to undermine relations between the EU and Russia risking even nuclear war in its effort to separate the natural trading partners and to strategically situate itself in a location where it can control the flow of vital resources from East to West.
Laussanne was about strategic priorities not nukes. The Obama administration realizes that if it can't find an alternate source of gas for Europe, then its blockade of Russia will fail and the EU-Russia alliance will grow stronger. And if the EU-Russia alliance grows stronger, then US attempts to extend its tentacles into Asia and become a major player in the world's most prosperous region will also fail leaving Washington to face a dismal future in which the steady erosion of its power and prestige is a near certainty. This is from an article titled "Removing sanctions against Iran to have unfavorable influence on Turkey and Azerbaijan":
"If Washington removes energy sanctions on Iran…then a new geopolitical configuration will emerge in the region. Connecting with Nabucco will be enough for Iran to fully supply Europe with gas…

Iran takes the floor with inexhaustible oil and gas reserves and as a key transit country. Iran disposes of the 10% of the reported global oil reserves and is the second country in the world after Russia with its natural gas reserves (15%). The official representatives of Iran do not hide that they strive to enter the European market of oil and gas, as in the olden days. Let's remember that the deputy Minister of Oil in Iran, Ali Majedi, offered to revive project of Nabucco pipeline during his European tour and said that his country is ready to supply gas to Europe through it…

"Some months earlier the same Ali Majedi reported sensational news: 'two invited European delegations' discussed the potential routes of Iranian gas supply to Europe," the article reads." … It is also noted that the West quite materially reacted to the possibility of the Iranian gas to join Nabucco." (Removing sanctions against Iran to have unfavorable influence on Turkey and Azerbaijan, Panorama)
So, is this the plan, to provide "energy security" to Europe by replacing Russian gas with Iranian gas?
It sure looks like it. But that suggests that the sanctions really had nothing to do with Iran's fictitious nuclear weapons program but were merely used to humiliate Iran while keeping as much of its oil and gas offline until western-backed multinationals could get their greasy mitts on it.
Indeed, that's exactly how the sanctions were used even though the nuclear issue was a transparent fake from the get go. Get a load of this from the New York Times:
"Recent assessments by American spy agencies are broadly consistent with a 2007 intelligence finding that concluded that Iran had abandoned its nuclear weapons program years earlier, according to current and former American officials. The officials said that assessment was largely reaffirmed in a 2010 National Intelligence Estimate, and that it remains the consensus view of America's 16 intelligence agencies." (U.S. Agencies See No Move by Iran to Build a Bomb, James Risen, New York Times, February 24, 2012)
See? The entire US intelligence establishment has been saying the same thing from the onset: No Iranian nukes. Nor has Iran ever been caught diverting nuclear fuel to other purposes. Never. Also, as nuclear weapons physicist, Gordon Prather stated many times before his death, "After almost three years of go-anywhere see-anything interview-anyone inspections, IAEA inspectors have yet to find any indication that Iran has — or ever had — a nuclear weapons program."
The inspectors were on the ground for three freaking years. They interviewed everyone and went wherever they wanted. They searched every cave and hideaway, every nook and cranny, and they found nothing.
Get it? No nukes, not now, not ever. Period.
The case against Iran is built on propaganda, brainwashing and bullshit, in that order. But, still, that doesn't tell us why the US is suddenly changing course. For that, we turn to an article from The Brookings Institute titled "Why the details of the Iran deal don't matter" which sums it up quite well. Here's a clip:
"At heart, this is a fight over what to do about Iran's challenge to U.S. leadership in the Middle East and the threat that Iranian geopolitical ambitions pose to U.S. allies, particularly Israel and Saudi Arabia. Proponents of the deal believe that the best way for the United States to deal with the Iranian regional challenge is to seek to integrate Iran into the regional order, even while remaining wary of its ambitions. A nuclear deal is an important first step in that regard, but its details matter little because the ultimate goal is to change Iranian intentions rather destroy Iranian capability." (Why the details of the Iran deal don't matter, Brookings)
Notice how carefully the author avoids mentioning Israel by name although he alludes to "the threat that Iranian geopolitical ambitions pose to U.S. allies". Does he think he's talking to idiots?
But his point is well taken; the real issue is not "Iranian capability", but "Iran's challenge to U.S. leadership in the Middle East". In other words, the nuclear issue is baloney. What Washington doesn't like is that Iran has an independent foreign policy that conflicts with the US goal of controlling the Middle East. That's what's really going on. Washington wants a compliant Iran that clicks its heals and does what its told.
The problem is, the strategy hasn't worked and now the US is embroiled in a confrontation with Moscow that is a higher priority than the Middle East project. (The split between US elites on this matter has been interesting to watch, with the Obama-Brzezinski crowd on one side and the McCain-neocon crowd on the other.) This is why the author thinks that easing sanctions and integrating Iran into the predominantly US system would be the preferable remedy for at least the short term.
Repeat: "The best way for the United States to deal with the Iranian regional challenge is to integrate Iran into the regional order." In other words, if you can't beat 'em, then join 'em. Iran is going to be given enough freedom to fulfill its role within the imperial order, that is, to provide gas to Europe in order to inflict more economic pain on Russia. Isn't that what's going on?
But what effect will that have on Iran-Russia relations? Will it poison the well and turn one ally against the other?
Probably not, mainly because the ties between Iran and Russia are growing stronger by the day. Check this out from the Unz Review by Philip Giraldi:
"Moscow and Tehran are moving towards a de-facto strategic partnership, which can be easily seen by the two groundbreaking announcements from earlier this week. It's now been confirmed by the Russian government that the rumored oil-for-goods program between Russia and Iran is actually a real policy that's already been implemented, showing that Moscow has wasted no time in trying to court the Iranian market after the proto-deal was agreed to a week earlier. Providing goods in exchange for resources is a strategic decision that creates valuable return customers in Iran, who will then be in need of maintenance and spare parts for their products. It's also a sign of deep friendship between the two Caspian neighbors and sets the groundwork for the tentative North-South economic corridor between Russia and India via Iran." (A Shifting Narrative on Iran, Unz Review)
But here's the glitch: Iran can't just turn on the spigot and start pumping gas to Europe. It doesn't work that way. It's going to take massive pipeline and infrastructure upgrades that could take years to develop. That means there will be plenty of hefty contracts awarded to friends of Tehran –mostly Russian and Chinese–who will perform their tasks without interfering in domestic politics. Check this out from Pepe Escobar:
"Russia and China are deeply committed to integrating Iran into their Eurasian vision. Iran may finally be admitted as a full member of the Shanghai Cooperation Organization (SCO) at the upcoming summer summit in Russia. That implies a full-fledged security/commercial/political partnership involving Russia, China, Iran and most Central Asian 'stans'.
Iran is already a founding member of the Chinese-led Asian Infrastructure Investment Bank (AIIB); that means financing for an array of New Silk Road-related projects bound to benefit the Iranian economy. AIIB funding will certainly merge with loans and other assistance for infrastructure development related to the Chinese-established Silk Road Fund…" (Russia, China, Iran: In sync, Pepe Escobar, Russia Today)
Get the picture? Eurasian integration is already done-deal and there's nothing the US can do to stop it.
Washington needs to rethink its approach. Stop the meddling and antagonism, rebuild relations through trade and mutual trust, and accept the inevitability of imperial decline.
Asia's star is rising just as America's is setting. Deal with it.
Water and air are the most important resources on the planet. Breathing clean air seems to be accepted as a noble goal and the cost attributed to its improvement is usually universally accepted. However, the same cannot be said about access to fresh water as big business interests often argues. Many corporate interests contend that private ownership of public water out- weighs the rights of actual property owners. Corporate agriculture is quite different from traditional family farming. Yet, the factory farms that have taken over agribusiness demonstrate little regard for preserving a viable water supply.
Tilling the back forty is no longer the face of farming. Adding concern to an already parched situation is the California delta's water mysteriously missing amid drought, news has come to light.
"Delta farmers don't deny using as much water as they need. But they say they're not stealing it because their history of living at the water's edge gives them that right. Still, they have been asked to report how much water they're pumping and to prove their legal rights to it.

At issue is California's century-old water rights system that has been based on self-reporting and little oversight, historically giving senior water rights holders the ability to use as much water as they need, even in drought. Gov. Jerry Brown has said that if drought continues this system built into California's legal framework will probably need to be examined."
So what is all this water extraction being used for? Manuel Ramirez from K&M Press is an exporter in the Imperial Valley is quoted by the BBC in the account, California drought: Why farmers are 'exporting water' to China.
"The last few years there has been an increase in exports to China. We started five years back and the demand for alfalfa hay has increased," he says.

"It's cost effective. We have abundance of water here which allows us to grow hay for the foreign market."

Japan, Korea and the United Arab Emirates all buy Californian hay. The price is now so high that many local dairy farmers and cattle ranchers can't afford the cost when the rains fail and their usual supplies are insufficient."
California Food Facts – Production & Crops lists the state's leading export crop as almonds. Widely described in Mother Jones is the amount of water needed to produce a list of crops. A single almond requires 1.1 gallons of water. The lunacy of exporting a product that consumes such a high water usage is typical of an environment that has ignored the wasteful use of water resources for decades.
Even more alarming is contained in the CBS news report, Farmers May Sell Water Meant For Growing Crops During California's Drought.
"Instead of growing crops, some California farmers will sell their water to other farms during the fourth year of the state's drought.

Not all farmers will use their allocated amount of water this year, and several irrigation districts will allow farmers to sell their extra water."
The practice of selling water may seem on the surface a free market transaction. Nonetheless, the dubious corporatist claim on a vanishing water supply defies rational policy. Now that California Governor Jerry Brown Orders Statewide Water Restrictions, and issued a decree, "The order calls on local water agencies to implement tiered water pricing that charges higher rates as more water is used and requires agricultural users to report more water use information to state regulators", fails to rein in big agriculture.
Of course as with setting an enlightened public policy, especially when addressing an emergency, not all the blame should be placed on farming. Notwithstanding, their abuses, the underlying failure in allowing exporting crops that use up our domestic water reserves is the key failure in the Governor Brown executive order.
The National Geographic quotes from a Governor Brown statement:
"Some have questioned the production of so much food for export during a water shortage. Even as many farmers struggle to meet their crops' demand for water in drought-stricken California, every year they also send billions of virtual gallons to other countries—in the form of the food and animal feed grown with that water.

The United States exports about 82 trillion gallons of water a year–more than twice as much virtual water as any other country. That's largely because American farms are a big supplier of the global food chain."
California is currently getting media attention. But when compared to global conditions, Water Usage & Privatization, makes some astounding warnings.
"About 90 percent of the world's freshwater stocks currently remain under public control, but privatization is becoming more common as revenue-strapped governments increasingly cannot afford to maintain and repair crumbling municipal water purification and delivery systems often built decades ago. Historically, however, in places where privatization has been established, it has proven to be another cause of—rather than a solution to—chronic water shortage problems. That is, because corporations are (by their nature) more concerned with making money than serving people's and communities' best interests, water privatization has led to corruption, lack of corporate accountability, loss of local agency, weakened water quality standards, and steep rate hikes that eliminate poor people's access to water."
Government oppression is always a prime concern with public policy. Still, the greed of corporatist farming plays a destructive role when water usage is misused with flagrant disregard for the public welfare. As long as state and local office holders ignore balance and prudent measures to curb flushing freshwater down a wasteful hole, the prospects of a prosperous civilized society will be brought into question.
However long weather conditions remain that diminishes replenishment in ground water, the need to act now becomes more important. As expected corporatist interests will fight every inch to keep control of every drop. The globalists warming cultists will spin their fear agenda, but will do little to confront the destructive practices of the "Free Trade" sellout. The proper role of lawful government is absent. Heed this example of the special interests control of our future, through    their influence of bad public policy.
The misplaced reverence to the ill formulated U.S Constitution and hidden subjugation back to the City of London is one aspect of history that is not taught in government schools or discussed in institutes of higher education. This subject is probably new to most observers of the legacy from the Founding Father's biggest mistake. Regular readers of BREAKING ALL THE RULES are familiar with the arguments made in the essays, In the beginning: Let there be the Articles of Confederation and Articles of Confederation was Preferable. Now the case for the betrayal of the purpose of the American Revolution needs to be explored.
Cited on the US Constitution Gave Legal Ownership and Control of the United States to London site is an assessment by Michael Edward.
"Neither the American people nor the Queen of Britain own America. The Crown Temple owns America through the deception of those who have worn their allegiance by oath to the Middle Templar Bar. The Crown Bankers and their Middle Templar Attorneys rule America through unlawful contracts, unlawful taxes, and, contract documents of false equity through debt deceit, all strictly enforced by their completely unlawful, but 'legal,' Orders, Rules and Codes of the Crown Temple Courts Our so-called 'judiciary' in America. This is because the Crown Temple holds the land titles and estate deeds to all of North America."
An examination of The Templars of the Crown provides elaboration on this appraisal. For an even more in-depth analysis, review the material that probes AMERICAN LAND OWNERSHIP, A TRUE OXYMORON, which deals with the work of James Montgomery.
"Many of you are aware that the laws of this nation and it's states, were made to be in compliance and submission to the laws of England, only modified by state and federal law. You will see in this last Chapter state statutes from just a few of the original colonies, that this is the case. Are these what are called ancient statutes? Yes. However, since the king's Corporation is alive and well as are his heirs, so is his Trust and the law used to create and govern it. The law that governs his Trust can only be amended, no law could be enacted contrary to the king's will and cestui que trust, the main corporate sole where office is always found, the Crown. The king's practice of granting lands in this country to those loyal to him continues, along with their land grants being protected by state ancient statutes which are still on the books. We are governed by the king's nobles just as in times of old England, self proclaimed nobles, and corporate trusts. They rule this country and the world. The huge corporations have been granted power and liberty not known by the common man. The nobles, real and the created, occupy their possessions as fiduciaries and trustees of the king's grants; only if they remain loyal to the system, their privilege and life style are their reward."
Invest the time in discovering all the historic accounts, legal rulings and linkages that go back to the Crown, AKA, the City of London.
If you are unfamiliar with The (British) Crown Empire and the City of London Corporation take a quick refresher course on the actual nature of the financial foundation and codified sanction that purports to be lawful. Jurisprudence may be legal by the definition and formulations of the judicious barrister class, but it certainly is not founded on the basic principles of natural law.
Julian Websdale concludes: "The whole Earth is governed by The Crown, through Crown Colonies which belong to The City – The Crown Empire. It governs Africa and still governs China and India. The colonies of the Earth are really just Crown Colonies – The United States of America are states of The Crown."
Now this interpretation may seem bizarre to most and the plot thickens in the The construe Powers – Behind the Global Empire piecing together a long account of legalized equity mandates.
"The signed treaties and charters between Britain and the United States reveals that King James the 1st was not only famous for translating the Bible, but for signing the first charter of Virginia in 1606. That charter granted America's British forefathers a license to settle and colonize America and guaranteed future kings and queens of England to have sovereign authority over citizens and colonized land in America. The treaty of 1783 identifies the king of England as the prince of the United States. King George the 3rd gave up most of his claims over American colonies, but he kept his right to continue receiving payment for his business venture of colonizing America."
The next element to consider has The Top of the Pyramid: The Rothschilds, the British Crown and the Vatican Rule the World. Read this account and trace back the historic lineage of  some of the Englishmen who founded America.
"To have the Declaration of Independence recognized internationally, Middle Templar King George III agreed in the Treaty of Paris of 1783 to establish the legal Crown entity of the incorporated United States, referred to internally as the Crown Temple States (Colonies). States spelled with a capital letter 'S,' denotes a legal entity of the Crown.
At least five Templar Bar Attorneys under solemn oath to the Crown, signed the American Declaration of Independence. This means that both parties were agents of the Crown."
As time proceeds, the sell out of the "shot heard around the world" revolution deepens.Two Constitutions in the United States. 1st was illegally suspended in favor of a Vatican "Crown" corporation in 1871. This approving assessment of the Federal Constitution views a Shadow Government in place since 1871.
"Since 1871 the United States president and the United States Congress has been playing politics under a different set of rules and policies.  The American people do not know that there are two Constitutions in the United States.  The first penned by the leaders of the newly independent states of the United States in 1776.  On July 4, 1776, the people claimed their independence from the Crown (temporal authority of the Roman Catholic Pope) and Democracy was born.  And for 95 years the United States people were free and independent.  That freedom ended in 1871 when the original "Constitution for the United States for America" was changed to the "THE CONSTITUTION OF THE UNITED STATES OF AMERICA".
The Congress realized that the country was in dire financial straits, so they made  a financial deal with the devil –  the Crown (a.k.a. City of London Corporation – est. by the Catholic Church on Jan 1, 1855 ) thereby incurring a DEBT to the Pope.  The conniving Pope and his bankers were not about to lend the floundering nation any money without some serious stipulations. So, they devised a way of taking back control of the United States and thus, the Act of 1871 was passed.  With no constitutional authority to do so, Congress created a separate form of government for the District of Columbia.
With the passage of  "the Act of 1871" a city state (a state within a state) called the District of Columbia located on 10 sq miles of land in the heart of Washington was formed with its own flag and its own independent constitution – the United States' secret second constitution."
Lastly, Three Corporations run the world: City of London, Washington DC and Vatican City list the City of London houses as including:
Rothschild controlled 'Bank of England'
Lloyds of London
The London Stock Exchange
All British Banks
The Branch offices of 384 Foreign Banks
70 USA Banks
Fleet Streets Newspaper and Publishing Monopolies
Headquarters for Worldwide Freemasonry
Headquarters for the worldwide money cartel known as 'THE CROWN'
Conclusion: "City of London directly and indirectly controls all mayors, councils, regional councils, multi-national and trans-national banks, corporations, judicial systems (through Old Bailey, Temple Bar and the Royal Courts of Justice in London), the IMF, World Bank, Vatican Bank (through N. M. Rothschild & Sons London Italian subsidiary Torlonia), European Central Bank, United States Federal Reserve (which is privately owned and secretly controlled by eight British-controlled shareholding banks), the Bank for International Settlements in Switzerland (which is also British-controlled and oversees all of the Reserve Banks around the world including our own) and the European Union and the United Nations Organization."
This introduction to the actual influence and pompous legal authority that underpins the financial hierarchy is based upon a historic explanation that is foreign to most Americans. The implications are staggering and for this reason alone, most are not willing to do their own research. Do not get caught up in the uncanny departure from the usual rendering of reality. Remember that the City of London's coat-of-arms reads in Latin – Domine Dirige Nos – which translates, Lord, direct us. The true question, asks just which deity do the soldiers of the Crown adore?
The saga of continuous deployment and a garrison empire is a long and sad state of affairs. Using the trumped up fright that America's enemies are geared up to bomb malls and sporting venues, builds a phony fear that the only response to combat the threat is to wage continuous foreign campaigns. What put such sophistry to rest are the facts that such uninterrupted carnage just feeds the fields of growing hostility towards America. If the War on Terror was winnable, why not start by stopping the War of Terror that is the center piece of aggressive projection of bellicose power.
The militarist over at Red States warns that Obama is gumming up the works. In the article, Obama's AUMF is Actually a DUMF the horror that placing a limit on the use of expansionist support deeply offends the warmongers. Folks, their positions are not a fair or representative reflection of true and traditional conservative foreign policy.
"The AUMF proposed by Obama, on the other hand, explicitly repeals the 2002 AUMF and furthermore explicitly states that ground troops cannot be used, as they can be used (and have been used by Obama) under the 2002 AUMF. It furthermore contains an automatic three year expiration, which is not contained in the currently active AUMF.

In other words, this is not even fairly called an Authorization for the Use of Military Force. It's actually a Deauthorization for the Use of Military Force. Republicans in Congress should start referring to it as the DUMF (pronounced DUMB-f) so that people will be reminded what sort of person would be convinced that Obama takes confronting the threat of ISIS seriously."
In order to have a sound and constitutional approach to safeguarding the Republic, the first step is to be honest with ourselves. The preservation of the sole superpower mantra is far more dangerous than any suicide bomber. Yet, the internationalists will never be content until they manufacture or invent a new advocacy to keep the full spectrum dominance machine rolling along. Such a mind-set and way of thinking is psychotic.
For those who hope the Obama administration is actually operating on a more balanced level; don't believe that spin for a minute. The essential reality is that there are only two positions in gauging foreign policy. The first is the bipartisan establishment agreement that "Politics Stops at the Water's Edge". Even the Council on Foreign Relations admits in the essay, American Foreign Policy Is Already Post-Partisan the following.
"Yet how deep is the partisan divide over the place of multilateralism in U.S. foreign policy? To explore this question, in the past year we sent a survey to foreign policy professionals: 50 Republicans and 50 Democrats, who had served in a mid-level or higher foreign policy position in the Clinton, Bush, or Obama administrations, or on Capitol Hill. The respondents included 23 Democrats and 20 Republicans.

The results of our study reveal that the parties are not as divided about multilateralism as the conventional wisdom suggests. First, strong majorities of both Republican and Democratic respondents said they believed that working closely with other nations serves U.S. interests and makes the country's foreign policy more effective. Second, foreign policy leaders from both parties agreed that international economic institutions and free trade agreements are valuable, and that working with regional and global multilateral organizations such as NATO and the UN is important."
Such a response is expected from the echo chamber for the New World Order.
The second perspective accepts the wisdom of the historic and guarded non-interventionism approach to foreign affairs. Based upon power politics exponents, who are in control of government agencies and influence institutions, their defiance for a reason and true national security, attacks such advocates for halting the unending cycle as domestic terrorists. The recent BATR RealPolitik Newsletter, Israel Owns Congress, illustrates a significant factor behind the driving pressure that exports violence from the Nefarious Warrior Organism. Yes this fitting description for the New World Order characterizes the essence of the establishment.
Daniel Larison writes in the American Conservative, Paul and the Right's Ideological Enforcers.
"Michael Brendan Dougherty comments on the silly reaction of some "pro-Israel" hard-liners to Rand Paul's insufficiently zealous applause for Netanyahu:

"And I understand the suspicion. If I ever exerted myself so frantically on behalf of a cause, if lobbying for it required investing so many millions of dollars, and if maintaining party discipline on it required "brutal" ad drops on congressional obscurities, I would worry that some of the response I sought was perfunctory and insincere. The sonnets you receive don't sound as sweet. The applause seems forced. Almost like they are faking it."

Unfortunately, this ludicrous ideological policing seems to work only too well. Paul's response in the last two days has been to reaffirm how enthusiastically "pro-Israel" he really is. Even though the fixation on the intensity of his clapping at Tuesday's disgraceful spectacle ought to have made clear that he will never be able to do or say (or clap) enough to satisfy his party's hard-liners, he made sure to emphasize his "pro-Israel" bona fides by talking up his co-sponsorship of Corker's Iran bill and the number of times (50) he has joined in standing ovations for Netanyahu. We can already hear the hard-liners' response: "He gave only 50 standing ovations? He should have given at least 70."
This goes to the heart of the establishment's primacy principle, American adventurism benefits Israel First interests. The reason the United States is engulfed in perpetual war is to keep the power elites in control. The permanent war of terror has the domestic public as the target. Why is this so? Plainly speaking, the globalists who have completed their takeover of the apparatus of governance have eliminated even the semblance of the rule by law.
In the Ron Paul video from a GOP Presidential debate, Let Iran Have Nukes. No Sanctions, No War, you heard for the last time a common sense and prudent approach to counter the NeoCon and NewLib mantra of continual threat of war or actual combat.
Stopping the interventionism of the foreign policy establishment like in their Ukrainian coup d'état, would require a total repudiation of the entire power structure that perverts the body politic. The lawlessness, that is the staple of the Obama administration, just made a pivot in rhetoric from the "Mission Accomplished" absurdity under Bush.
All the time the same drum beat to a truly global conflict marches on because the fundamental axioms upon which, rest the internationalist system, is based has proven beyond any reasonable doubt, to be false and deadly.
We live under a reign of terror from our own illegitimate authorities. The domestic police state is a reflection of tactics used and perfected in Iraq. The creation of ISIL was achieved by western intelligence. The need for a new enemy becomes obvious when the old one turns out to be a phony menace.
If Obama would really sunset the Authorization for the Use of Military Force, it might be the only worthwhile initiative of his years in office. However, in order to judge the feasibility and sincerity of his intentions, one might need to access the private emails of the former Secretary of State. Fat chance!  Dragging out the goods from the heroine of culture concealment brings back all the memories of the former Klinton era.
That's the way the guardians of the establishment work. Brew up mind numbing scandals, while the existential global tragedies of designed world domination, are ignored. The ease upon whom the war of terror is sold to the public is dreadful.
Listing all the transgressions upon lawful restrains, imposed on the country since the 911 Wag the Dog scenarios, would take a book. How long will repeating the same strategy of failure continue to get favorable support? As long as confused conservatives accept that the bogyman is overseas and are not able to focus on the architects of treason at home, the NWO will just waltz its way to the symphony they compose.
The absence of the formerly vocal anti-war movement in the way the Viet Nam war galvanized is a great regret. Adopting a non-interventionist doctrine should not be a left-right dichotomy. It needs to become a unified and committed cause that each citizen will actively adopt.
The pathetic peer pressure used on a Rand Paul to become an Israel-First supporter needs to be condemned. If it was not for the internationalist and globalist lobby, our troops could and should be stationed on our own borders.
Perpetual war to justify a permanent war of terror will destroy all that was once unique about America. The fifth column and systemic treason that passes as "PC" policy, is the enemy. Waking up is not enough. The blowback coming must be against the establishment. In order for the nation to rise from the ashes of destruction, the public needs to defeat the reign of terror conducted in our name.
Andrew Kreig's book reviews are always to the point and chock full of carefully honed points bolstered with facts. You can count of this when reading his work because his training is both in law, he is a licensed attorney in Washington D.C., and journalism. Andrew takes up subjects many won't touch.
This being the case I ordered my copy of, "Visas for Al Qaeda: CIA Handouts That Rocked the World — An Insider's View," by J. Michael Springmann, former State Department foreign service officer immediately.
If Andrew says a book is going to be shocking and timely, and make a, "credible circumstantial case that ties the U.S. training of Islamic radicals to our nation's major foreign policy disasters in the Mideast during the past quarter century," it is a book to read, given how many emails on the subject are coming through my Inbox on the subject.
Andrew's review provided direct quotes from author Springmann, former chief of the visa section of the U.S. Consulate located in Saudi Arabia, who last week launched his book tour at the prestigious National Press Club in D.C.
Springmann said, ""It's past time to expose murder, war crimes and human rights violations by the United States of American and its 'intelligence' services." Continuing, Springman, said claiming "national security," as a justification was dubious.
These claims have been made by both the Central Intelligence Agency and National Security Agency (NSA). Springmann said these agencies were responsible for coups and destabilization acts around the world, "most notably," in the middle east.
Springmann says governments were overthrown, assassinations carried out and ordinary citizens murdered on their orders. This chain of events began, he continued, with the Carter Administration. These acts took place, Springmann says, with the knowledge of the president of the United States and the executive branch but also our two other branches of government,"from Libya to Iran."
Springmann knows because he personally saw "illegal visas issues to large numbers of U.S.-backed Islamic fundamentalists transiting through Jeddah from multiple Islamic nations so they could visit the United States for secret purposes." Covert training took place at a CIA facility in Williamsburg, Virginia for "vagabond Islamic mercenaries, revolutionists and jihadists — an "Arab-Afghan Legion" — who could be unleashed on America's enemies."
Blowback was not taken into account but deniability was ensured. Today, when war has become continuous, this is a book you need to read.
Varoufakis vs. The Troika…
"Will the United States, Germany, the rest of the European Union, the European Central Bank, and the International Monetary Fund – collectively constituting the International Mafia – allow the new Greek leaders of the Syriza party to dictate the conditions of Greece's rescue and salvation? The answer at the moment is a decided "No".

— William Blum, The Greek Tragedy, Veracity Voice

"The Greek economy is finished…. There is no power, no force within the Greek economy, within Greek society that can avert – it's like – imagine if we were in Ohio in 1931 and we were to ask: What can Ohio politicians do to get Ohio out of the Great Depression? The answer is nothing."

— Yanis Varoufakis, Greek Finance Minister
A disagreement over the terms of a deal to provide a bailout extension for Greece, has set the stage for a final clash between the Eurogroup and members of the Greek ruling party, Syriza.  Although the agreement was approved on Tuesday when a list of reforms were submitted by Greek finance minister Yanis Varoufakis to the Eurogroup, Varoufakis believes that changes to the original program give him greater flexibility to implement policies that will end austerity, reduce the ailing country's primary budget surplus, and ease the humanitarian crisis that has persisted for 6 years.  Regrettably,  no one at the ECB, the European Commission or the IMF shares Varoufakis's views on the subject. The so called "troika" thinks that Greece has signed on to essentially the same program that was in place before the negotiations, give or take a few cosmetic changes in the language. And because the program is the same, they think Varoufakis should stick with the same policies as his predecessor and ignore mounting public opposition to austerity. Given the irreconcilable differences between the two parties, there's bound to be a violent confrontation in the near future that will lead to heated recriminations and, eventually, a Grexit.
To illustrate the widening chasm between Varoufakis and the members of the Eurogroup, consider the fact that, going into the negotiations, Varoufakis was determined to end the bailouts and secure a "bridge" loan that would shield Greece from default for a six month period of adjustment after which basic changes to the current austerity regime would be re-negotiated. While the Eurogroup agreed to change the term "program" to "agreement" and "troika" to "institutions", in the minds of the EU finance minsters, the substance of the original deal, which was laid out in the hated Memorandum of Understanding, remained the same. Take a look at this excerpt from a letter from ECB president Mario Draghi and Eurogroup president Jeroen Dijsselbloem and you'll see how this is playing out:
"I assume that it is clear, that the basis of concluding the current review, and also any future arrangements, will be the existing commitments in the current Memorandum of Understanding and The Memorandum of Economic and Financial Policies  (MEFP). In this context we note that the commitments outlined by the authorities differ from existing programme commitments in a number of areas. In such cases, we will have to assess during the review whether measures which are not accepted by the authorities are replaced with measures of equal or better quality in terms of achieving the objectives of the programme." (Naked Capitalism)
What Draghi is saying is that Varoufakis's changes will be put under a microscope to see if they conform with the memorandum which Varoufakis believes no longer applies. The way this will work on a practical basis, is that additional money will only be meted out incrementally depending on compliance with, you guessed it, the old agreement. In other words, Varoufakis will not have a 4 month grace period to experiment with his pro-growth, anti-austerity economic policies. He'll be expected to toe the line from Day 1.
Varoufakis either doesn't understand what he signed or thinks he can implement his own plan without too much interference from the Eurogroup. Either way, there's probably going to be a confrontation given the vast disparity in the way the agreement is being interpreted. In a Tuesday interview with CNBC, Varoufakis said that the new deal is fundamentally different than the previous agreement. He said:
"Some people have been insisting that the program that we've been under must surely be the program that we shall remain under simply refuse to understand that this has changed. So they keep insisting that that program is still on-going. Let me give you a very simple number. The program that we challenged compelled to the Greek government to extract 4.5% of the primary surplus every year in a depressed economy. We've changed that. Now surely that is not dismissed as simply a non-event and it's business as usual, so it's not business as usual we have a fresh start and now what matters is to use the opportunity of that fresh start in order to build something good on top of it. And we will endeavor to do this." ("CNBC Exclusive Interview: Greek Finance Minister, Yanis Varoufakis", CNBC)
See? He sincerely believes that the old deal is history. But the troika, the Eurogroup, and the majority of people who have analyzed the new arrangement, disagree. They think everything is the same (which explains why critics on the right and left have repudiated the deal as a "climb-down, a capitulation and a sellout.)
In an interview with Nikos Hatzinikolaou on REAL FM, Greece, Varoufakis rejected the Memorandum while claiming that the new agreement represents "a huge success' in ending the "recessionary measures" that are needlessly prolonging Greece's Great Depression. Here's what he said:
Varoufakis: "The current  government (Syriza) wants to say things with their name. I will explain it to you in very simple terms, Mr. Hatzinikolaou. As long as our debt is what it is, as long as Greece was bounded within this iron cage of primary surpluses that were impossible to achieve without killing whatever is left in the private sector, and as long we have a negative sign in investments (essentially, real investments), it was impossible to achieve this exit.
What we are trying to do – and have succeeded in doing so; it was a huge success, I'd say – is to create a four-month bridge during which we achieve the following:

First, the cancelation of the recessionary measures and the implementation of a transitional program we ourselves have made, one the Greek society will be able to withstand. This will help us negotiate during this four-month period a new contract between us and our partners with the goal of solving this system of three equations with three unknowns.

Hatzinikolaou: Thus, we are talking about a new Memorandum? ….

Varoufakis: OK. Let us be careful with the words. What does the Memorandum mean? … Let me remind you of what it comprises. It comprises the logic of continuous domestic [or internal] devaluation, of  huge primary surpluses in an economy that does not have a real credit system, where investments are negative, and at the same time where we have a series of measures that empower this recession.  This is the MoU. It is the automation, the a-politicization, and the subjection to the crisis." ("The juicy interview of Greek Finance Minister, Yanis Varoufakis", Greek Analyst)
Varoufakis  appears to be saying that, in his view, the new agreement constitutes a rejection of the memorandum and, thus, is a de facto repudiation of austerity.  The question is whether Varoufakis is stretching the facts to give himself greater latitude to relieve Greece's humanitarian crisis and to put Greece back on a sound path to growth.  While those are worthy goals, they are not likely to win the Eurogroup's support. Check out this excerpt from a letter from the IMF to Dijsselbloem concerning the vagueness of Varoufakis's reform package:
"In quite a few areas, however, including perhaps the most important ones, the letter is not conveying clear assurances that the Government intends to undertake the reforms envisaged in the Memorandum on Economic and Financial Policies. We note in particular that there are neither clear commitments to design the envisaged comprehensive pension and VAT policy reforms, nor unequivocal undertakings to continue already-agreed policies for opening up closed sectors, for administrative reforms, for privatization, and for labor market reforms. As you know, we consider such commitments and undertakings to be critical for Greece's ability to meet the basic objectives of its Fund-supported program, which is why these are the areas subject to most of the structural benchmarks agreed with the Fund." (Excerpt IMF letter posted at Naked capitalism)
Repeat: "We consider such commitments and undertakings to be critical for Greece's ability to meet the basic objectives of its Fund-supported program."  In other words, Greece should not expect to get its loan extension unless it follows the troika's explicit orders on pensions, VAT (sales taxes), government cutbacks, privatization and labor market reforms.
So, what is Varoufakis's approach to these benchmarks?
Let's take a look at pension reform. In an interview with CNBC's Julia Chatterley on Tuesday, Chatterley asked Varoufakis point blank, "So you're ruling out pension cuts?"
Varoufakis: "Of course over the next four months there will be no such thing." (CNBC)
How about raising the VAT tax?
Same thing. And in the interview on REAL FM Varoufakis covered the other policies that the troika sees as "critical". Listen to this exchange:
Hatzinikolaou: My fundamental question about the e-mail is whether or not it entails layoffs in the public sector …, if it entails pension reductions … if it entails wage reductions?

Varoufakis: I will answer to all these questions, since these are very specific questions, and it is best that we speak forthrightly. My answer to all of these questions is NO, in NO WAY."
Let's summarize: No pension cuts, no higher VAT taxes, no lower wages for public workers, and no layoffs. While I admire what Varoufakis is suggesting, I can't figure out how he's going to convince the troika to give him more money.  Apparently, he thinks that streamlining the government and aggressively pursuing tax cheats will do the trick. Or maybe he has something else up his sleeve, like ignoring the terms of the agreement long enough to generate growth in the economy, lower unemployment, and create an improved environment for foreign investment. He might think that that will force the troika to acknowledge that austerity has failed and that pro-growth Keynesian strategies actually produce positive results. Of course, that's just a guess on my part. It's impossible to know for sure.
Here's more of the interview with CNBC:
Varoufakis:   "The reason why we have this 4 month period is to re-establish bonds of trust between us and our European partners as well as the IMF in order to build a new, we call it, contract between us and our partners so as to put an end to this spiral, the debt inflationary spiral; reform Greece; and make sure that CNBC doesn't care about Greece anymore, because we don't want to be in the headlines for all the wrong reasons." ("CNBC Exclusive Interview: Greek Finance Minister, Yanis Varoufakis", CNBC)
The "bonds of trust" are going to  put to the test if Varoufakis doesn't comply with the troika's diktats, that's for sure.
Varoufakis assumes that the troika doesn't understand the impact of its belt-tightening policies. He seems to think that the punishment that's being inflicted on Greece is just the unfortunate byproduct of debt reduction policy and not a deliberate attempt to crush the unions, roll back progressive reforms, decimate the welfare state, and reduce the country to a condition of "permanent colonial dependency."    But that viewpoint is shockingly naïve, after all, the IMF has been in the looting biz for a long time and has a pretty good grasp of the effects its toxic policies.  They know what they're doing, just like know that austerity is just a refinement of the "shock doctrine" which is the traditional way the elites exploit crises by imposing harsh, economy-demolishing reforms that only benefit themselves and their class. The men who conjure up these thieving schemes aren't likely to be hoodwinked by Varoufakis's vague reforms. They're going to force Varoufakis to jump through all their respective hoops before he gets one dime of their precious money. Here's Varoufakis again:
"There is going to be a great deal of toing and froing between us and the institutions and our partners but what we have established through stubborn refusal to succumb to the notion that elections change nothing over the past couple of months or weeks I should say is the notion that this government deserves to have a degree of room for policy-making that allows us to reform Greece and to carry the great multitude out there with us. This is the government for the first time in Greece that has the people behind it and it would be a terrible waste not just for us but for our partners to allow this wave of support to dissipate through non-action." (CNBC)
Does Varoufakis really think he can pull this off?  Does he really think he can out-fox the slimy, authoritarian brigands and leg-breakers who run these extortionist institutions and who will use every means possible to extract the last drop of blood from their victim be he an aspiring, but penniless student at the university or a destitute pensioner huddling homeless and frozen in an abandoned doorway in downtown Athens?
This isn't going to end well. Varoufakis had one card to play–the threat of leaving the Euro–and he failed to play it. Now his leverage is gone and the roof is about to cave in. Just wait and see.
The troika isn't going to convene another dreary round of negotiations to rehash the same old nonsense. Those days are over.  They're simply going to withhold the money, curtail liquidity assistance, and torpedo the Greek banking system. Kaboom! That's the way this thing is going to go down. The mood among the EZ finance ministers has soured considerably since the last meeting. They want to put this whole thing behind them. They're sick of it.  They want closure. They're not going to quibble over issues they've already gone over and clarified a million times.  Varoufakis will either have to get with the program or face the consequences. That's the way it works in Mafia-land; you either pay the piper or you find yourself in the East River in cement booties.
Who knows: maybe this is what Varoufakis wanted from the beginning, a ferocious clash ending in banishment, a Grexit.  Well, he won't have to wait long now.