Barging Into The Future On A Platform of Lies…
I hasten to explain

That having once been to the University of Oxford

You can never really again

Believe anything that anyone says and that of course is an asset

In a world like ours;

Why bother to water a garden

That is planted with paper flowers?*
Many U. S. citizens ignore the decimation of their country.   No nation can long endure while its substance is drained by constant war.   No economy can flourish by making hamburgers for each other.  History has confirmed that deterioration in moral standards often precedes the fall of nations.   The United States is ripe and will fall when the artificial creation of wealth ceases – when the Bramble men who control the flow of money stop providing it and instead demand that the debts be paid.
Some argue that while our debts now amount to over $50m per person our assets are over $300m per person – not to worry.  What are the assets?  Do our assets involve private wealth and public property?  Do we have gold reserves?  What would happen to life in the United States when the Bramble men demanded payment?
Wikipedia https://en.wikipedia.org/wiki/National_wealth  defines National Wealth as the aggregate of household wealth less liabilities. That means the $300m figure does include private family assets! Though over ten years of war have resulted in little or no inconvenienced to the American people it is their assets that are being mortgaged.  When the Bramble men demand an accounting it will not be the upper 1 percent who will be destroyed (they have accumulated most of the wealth); instead, the middle classes will be saddled with a debt that will wipe out the remainder of their wealth and force them into slave labor.
The Bramble men control our press, our media, our money, and our government they make the decisions that determine the course of our nation but we, the citizens, are responsible for what our nation does.  Most of us would rather ignore the cloud of tyranny that hovers over us, the deaths of millions of innocent civilians in far off nations, the constant creation of dangerous phantoms that rob our freedoms, militarized police, the installation of a legal code that will create martial law, and the impending enslavement of the nation. We ignore this progressing danger at the risk of our health, our wealth and our freedom.
It is us, Mr. and Mrs. America, you and I who must bear the responsibility for the disaster that is coming.  We have voted for the rascals who have allowed our nation to be destroyed.  We have voted for the men and women who have passed the trade legislation that has robbed us of our industry.  Year after year we have returned to the polls and voted for individuals who have lied to us and used their office to extend the claws of tyranny.  Our vote amounts to an endorsement of the policies of the men and women we elect to rule us.
It appears that our 2016 choices for national leadership will be Jeb Bush and Hillary Clinton.  Jeb Bush was a contributor to the Project for the New American Century (PNAC).  This neocon drafted document was largely responsible for the rise of empire which has been the ruination of America.  He is an insider who will continue to allow our nation to be hijacked by the Bramble men.  Hillary Clinton will lie more frequently and be less civil but the policies will not change.  She and her husband, Bill, are longtime tools of the Bramble men.  Either candidate will continue the war and the bankruptcy of our nation saddling its citizens with debt that will eventually enslave them.
Voting in the election of 2016 will be like watering paper flowers.
The United States of America is a ghost nation.  Its manufacturing base has been hollowed out, its culture has been decimated, its Constitution is ignored, its moral standards have been shoved into the gutter, its press and media are propaganda centers that censor and distort reality, its government no longer represents its people, its reputation in the world has gone from respected to feared and distrusted, it is led by men and women who live and act as if lies are truth,  it is controlled by forces that hate its citizens and their dominant religion, and it is accumulating a debt that will by itself eventually enslave its citizens.
If he is sincere and not just another pawn in the deception game Vladimir Putin said it well:  "This position is not related in any way to anti-Americanism; we have a great deal of respect and love for the United States, and especially for the American people. I feel that these are simply unilateral actions and the expansion of jurisdiction by one nation beyond the territory of its borders, to the rest of the world, is unacceptable and destructive for international relations."    
I, too, have great love and respect for the United States and her people.  Born in 1929 I grew up in the clutches of the Great Depression.  It was a time when the goodness of the American people could be seen in action; her people willing to share even when they, themselves, were in need.
In the small mid-western town where I was raised everyone struggled to make their limited resources stretch and to live on the severe reduction in income that was universal.  Neighbors shared with each other.   Visiting was a form of entertainment and everyone knew not only their neighbors but most of the people that lived in the town.  If someone died food and sympathy were quick at their door.  Families with sickness were helped and grief was shared.  It was a time when love was defined by actions and when those actions defined the culture.
Yes, there were exceptions, Al Capone was powerful in Chicago and his tentacles were apparent in the slot machines that were seen in most drug stores and soda fountains.  There were gangsters who robbed banks and thieves who robbed people but our home was seldom locked and as children we played outside, often all day, without supervision.
We were poor but we were free; we could associate with whomever we choose, we could do whatever we wanted, we could exclude those we did not want, we could experiment with danger and learn how to control and evade it.  Children owned guns and learned how to use them safely.  They lit firecrackers that were two inches long and ¾ " diameter – they could blow the bottom out a tin can and sent is 30 feet in the air.  It was dangerous but it was exciting and wisdom building.
There were fights that no one broke up but there were rules.  Guns were never considered but occasionally someone would pull a knife.  Knives were considered unfair and anyone who resorted to them was ostracized.  Bare fists were acceptable and bloody noses and chipped teeth were occasionally inflicted.  There were some bullies but winning a fight did not give the winner license.  Cruelty and serious injuries were extremely rare.
At times most of us were afraid.  Someone challenged us to a fight that we knew we could not win.  We learned to handle fear and to live with danger.  Life provided us with a wonderful, realistic education.
Ironically, it was this era of freedom and poverty  that allowed the government to gain powers that have changed the culture of our nation from one of liberty and benevolence to tyranny and avarice. The idea that local schools should consolidate was afloat and congress passed Federal programs designed to relieve poverty. The greedy fingers of the government began to clutch at our culture.
In Jon Stallworthy's biography of Louis MacNeice he refers to the 1930s culture at Oxford in England.  To MacNeice's dismay homosexuality was coupled with intelligence and heterosexuality with brawn (Pg. 218).  The seeds that began the deterioration of our culture were watered and cultivated over the years and are now bearing fruit in the Twenty-First Century.  (MacNeice was educated at Oxford but uncomfortable with the culture.)
It was Christian morality – the Law God gave to Moses – that brought prosperity and order to the civilized world.  Good and evil were determined by His immutable Law and that yardstick guided Western culture for centuries.  It was never perfect and was often not even acknowledged but its sublime influence guided life.
Now the Bramble men from Harvard, Princeton, and Oxford have risen above good and evil.  In "Our Threatened Freedom" R. J. Rushdoony cites Princeton Professor Walter Kaufman's contention in his book "Without Guilt and Justice" that there is no God and therefore there is no justice and since there is no justice there is no guilt. Rushdoony's response, (Pg. 122) "If God is meaningless to us, then justice and freedom will be meaningless also, and finally life itself.  The course we are on is suicidal.  The wages of sin have always been death."
As we approach the presidential election of 2016 our nation is on a road that leads to suicide.  We are being led by the same Pharisaical spirit the Jesus vehemently condemned.
Voters should refuse to vote for paper flowers and instead boycott the election.
Notes

*Louis MacNeice, "Autumn Journal" 1938
In 2013 Francis Chan spoke at the International House of Prayer (IHOP) apostasy fest Onething: Until the Fame of Jesus Fills the Earth annual event brought to us by false prophet Mike Bickle.  Many well intentioned bloggers alerted Chan to the bizarre goings on at IHOP but, sadly, their warnings went unheeded. 
In 2014 I penned a piece entitled The Prosperity Priestess and the Pied Piper of IHOP to inform readers that Word of Faith/Prosperity Preacher Joyce Meyer intended to join forces with Mike Bickle at Onething 2014.  (Meyer ended up pulling out of the event at the last minute because of "unforeseen personal circumstances.")  In the referenced article I included a bit about Francis Chan's professed love for Mike Bickle:
It's important to note that last year Reformed pastor; author; conference speaker Francis Chan spoke at Onething where he declared "I love Mike Bickle." Chan took a lot of heat for agreeing to speak at the conference. When friends and fans urged him to decline the invite, he admitted that he didn't know much about Mike Bickle and IHOP so,
I kinda went on the Internet and started looking things up.
Whatever he found caused him to fall in love:
I go, man, there's a lot of great things going on [at IHOP]. And today was the first time I ever met Mike Bickle. And, I love that guy. I do. And Mike knows – we talked about this – you know, there's people who told me not to hang out with him.
Like, you know, words like "creepy" came up. And yet, I get to know this guy and I'm going, "Man, I love his heart. And I just want to publicly say I love Mike Bickle. (Source)
As you can see, Chan professed his love for the sort of person Jesus referred to as a ravenous wolf. (Mat. 7:15)
What Francis Chan failed to turn up in his investigation is that Mike Bickle has led countless young people astray. He's a sort of a Pied Piper to those who journey to Kansas City from all over the globe to be a part of something "significant." Once there, they stay for days, months…even years. You'll find them in the prayer room praying. Prayer "led from a stage full of musicians and readers chanting repetitive phrasings of faith" goes on 'round the clock.
The false prophet has filled the young sojourners' heads with untruths such as "an elite end-time church defeats God's enemies, and Jesus is 'held in the heavens' until it happens." So they most "go forth and make ready."
Now I learn from John Lanagan that Francis Chan will be speaking at Onething 2015.  He'll be there with several IHOP apostates as well as evangelist Reinhard Bonnke, and one of Bethel Church's music family, Amanda Cook. More speakers will be added.
Even after receiving a lot of flak for speaking at the 2013 event, Chan once again failed to do a background check on IHOP. Either that or he checked it out and has no problem with IHOP's affiliation with the New Apostolic Reformation (NAR) aka Dominionism and Bickle's affinity for unbiblical contemplative/centering prayer. 
Over the years what is deemed the "signs and wonders" movement has had many names to include Third Wave; Kingdom Now; Latter Rain; Joel's Army; and Manifest Sons of God.  It matters not what they call themselves; what matters is what they believe and teach – their theology.  I've provided several links for those who wish to know more about the NAR's warped theology, as I don't have the space to do that here.  As you become acquainted with the dominionist movers and shakers (literally) and learn of their plans for this planet, you'll understand why discernment bloggers have been sounding the alarm. 
In a nutshell, the NAR has been working non-stop and pretty much unhindered for decades in their effort to transform society into their vision of the kingdom of God on earth. Their aim is control. In order to accomplish what they've set out to do, they must first gain control of the "Seven Mountains," or "Seven Spheres" of society.   These spheres are:  1) Arts and Entertainment; 2) Business/Economy; 3) Education; 4) Family; 5) Government; 6) Media; 7) Religion.  Its leaders teach that as the anointed ones rid the world of evil, things will get better and better and then Jesus Christ will return to rule and reign over His earthly kingdom. 
In the early years, when it was known as the Latter Rain, it was a fringe movement that most Christians didn't know about and those who did paid little attention to.  But the NAR is no longer on the fringe.  In recent years its leaders have wormed their way into the seven mountains of society.  Through their worldwide mission outreach,  the movement that introduced us to breaking down demonic strongholds, casting out demons, healing the sick and raising the dead and other so-called "signs and wonders" has become mainstream.  Who's to blame for the mainstreaming of NAR apostasy?  The blame lies squarely with our Christian leaders, clergy, authors, entertainers, so-called Christian media outlets, blogs, and last but not least, pro-family leaders who profess a belief in Jesus Christ.   Many of the people Christians look to for leadership and guidance are not Bible believers and a large number of them are involved in outright apostasy, even heresy. So how can they possibly have spiritual discernment? 
What exactly is discernment?  According to blogger Tim Challies:
Discernment is the ability to properly discriminate or make determinations. It is related to wisdom. The Word of God itself is said to discern the thoughts and intentions of one's heart (Hebrews 4:12). 
A discerning mind demonstrates wisdom and insight that go beyond what is seen and heard. For example, God's Word is "spiritually discerned." To the human mind without the Spirit, the things of God are "foolishness" (1 Corinthians 2:14). The Spirit, then, gives us spiritual discernment. (Source)
Getting back to addressing Pastor Chan's participation in Onething 2015.  Many in the Christian community wondered about his discernment or lack thereof, when he spoke at the 2013 event — there was a big brouhaha over it.  Even so he has agreed to return to the scene of the crime, so to speak.  It seems impossible that researching the NAR and Mike Bickle would result in anything other than an ample understanding of the highly unbiblical nature of the movement.  So it's obvious that he hasn't done the research…. or perhaps he has.  Inquiring minds want to know.  Finally, it's concerning that during his talk in 2013 he joked about warnings from friends and discernment bloggers when he snickered, "there's people who told me not to hang out with him [Bickle]" But even worse than that, hearing a highly regarded Christian leader proclaim his love for a false prophet was upsetting, to say the least. 
Hopefully Pastor Chan will do as Joyce Meyer did in 2014 and cancel his speaking gig.
Research sites:
Apprising Ministries
Berean Research
Deception in the Church
Herescope
My Word Like Fire
Former IHOP Member Explains Why IHOP (International House of Prayer) Is A Cult
CARM lists some of the main offenses of IHOP:
1. Cultic origin, worship style, and goals
2. Emotionalism
3. Mysticism
4. Gnosticism
5. The IHOP dilemma
6. False Prophecies
7. Effective Denial of Sola Scriptura
8. Opposition by multiple Godly Christian Groups
With every new day the depths of societal disintegration deepens. With the systemic dismantling of the value of individual life, the total dissolution of a moral existence hastens. What better example of this pattern of out-and-out evil is more evident than the recent expressions of selling body parts of aborted babies?  Yes, conception and development in the womb already has a soul and deserves all the natural rights of life and protection from state approved murder. Permitting a chop shop body parts business to thrive is the ultimate admission that mass insanity is institutionalized among cannibalistic savages that find nothing wrong about eating their young.
The mental disease that permeates the feminist movement of death and carnage known as "pro choice" is an insult to all of humanity and a direct assault on the meaning of language. The alternative to this insanity is en pro de vida. Yet, the popular culture would have you believe that the release of the Planned Parenthood videos: No sign of political issue fading, will not hurt the organization of Margaret Sanger eugenicist partisans.
Illustrating this point is the deceitful public relations effort to counter the gross reality from the Planned Parenthood official mindset of President of PPFA Medical Directors' Council Mary Gatter. The video, Second Planned Parenthood Senior Executive Haggles Over Baby Parts Prices, Changes Abortion Methods, is a painful condemnation that provides evidence of total moral decay.
Now observe the response from the mainstream progressive media and the politically correct establishment to the exposure of the profiteers from abortive body parts.
PLANNED PARENTHOOD EXPECTS UNDERCOVER REPORTERS TO RELEASE VIDEO OF CLINICS HARVESTING BABY ORGANS
"The Life News piece also goes into detail about what else may be coming down the line, noting that undercover reporters were able to infiltrate the abortion industry at its highest levels and gain access to conferences and meetings that require written recommendation from senior officials.

The piece notes that 'Biomax' managed to set up exhibition booths at two Planned Parenthood conferences as well as sponsoring events held by the National Abortion Federation and the national association for abortion providers in America.

While Republicans in Congress and several states have called for investigations into Planned Parenthood's actions, Democrats are ignoring the scandal and actually calling for the Center for Medical Progress to be investigated for conducting a sting operation.

The leftist corporate media also continues to shill for Planned Parenthood, with the New York Times the latest outlet to get behind the damage control spin."
Note that the political defenders for selective population genocide fear the backlash from normal and decent citizens so much that the mere notion of investigating their pet extermination pals requires striking back at the journalists, who videotaped the Planned Parenthood admission.
The double standard when Department of Justice videos a sting probe is fine if the target is on the "enemy of the state" list; but protecting the criminal trafficking of aborted body organs is perfectly acceptable in the disturbed world of selective application for arbitrary justice.
Obama DOJ Plans To Investigate…The Group That Busted Planned Parenthood
"JUSTICE TO PROBE CENTER FOR MEDICAL PROGRESS — While congressional committees investigate Planned Parenthood's practices, the Justice Department agreed to look into whether the group that released the sting videos obtained the footage legally. In response to a request by House Democrats, Attorney General Loretta Lynch said Wednesday afternoon that Justice would "review all of the information and determine what the appropriate steps moving forward would be." Planned Parenthood has staunchly defended its practices and claims that the Center for Medical Progress illegally obtained its footage, then excessively edited it to misrepresent what the organization does."
As valid as it is to express disgust with the political and justice careerists, the focus of authentic moral outrage needs to be directed at a sick culture that minimizes life and the gutless bystanders, who allow the diabolic mutilation and butchery of the unborn. The delusional mentality of the proponents of Planned Parenthood needs to repent and face up to their own transgressions.
Carole Novielli writes a deeply heart provoking account and asks the question, When it comes to Planned Parenthood's ghoulish crimes, are we all guilty?
"I think about what is happening in this nation. Of 42 years of legalized abortion on demand.

As I ponder what has taken place this last week, I am not shocked that babies are being chopped up and sold for parts as if an old car in a junkyard. Sadly I write this sentence.

I am not shocked because, every day, over 3000 beautifully formed, innocent babies are snuffed out in their mother's wombs by abortion.

What shocks me more than hearing what groups like Planned Parenthood are doing with their remains, is the lack of concern for these tiny humans on a daily basis. Yes, this shocks me."
Being traumatized over sanctioned slaughter should be the response and vital concern of every decent American. However, the lunacy of denial has taken over the frame of mind for situation ethics exponents.
Ms. Novielli continues:
"Is the harvesting of aborted baby body parts so horrific that we are now awakened to the pain and suffering of these tiny babies?

Really?

Are we not moved to tears by the mere ripping apart of their innocent arms, legs, and yes lungs and kidneys on a daily basis in an early suction abortion?

Can we not envision the horror of the abortionist's knife grasping the limbs, torso, and head of the second trimester unborn child in a D+E abortion?"
It should be ubiquitously accepted that condemning the trade in body parts is the correct principled value. However, the entire and complete life affirming position is to end the practice of mass murder of the conceived unborn.
Lastly, Carole Novielli puts forth the moral imperative.
We have to ask the tough questions.
I ask you this: Who is more evil?

The abortionist who figured out a way to profit off every aspect of the bloody procedure or those of us on the sidelines who scold him/her for his business savvy but not for his murderous actions?

Let me clarify, I wholeheartedly condemn Planned Parenthood for their Mengele-like conduct, but I also refute them for the taking of that same human life just seconds earlier.

Have we become so accustomed to abortion that the real crime of it, the taking of a valuable human life, created in the image of God, is not the overall cause of our outrage?
How do you answer this question?
America is sinking into the pit of homicidal madness. Foreign adventures eradicate mythical foes. Domestic violence kills neighborhood rivals and the corner clinic rips out the tissue of disposable fetuses. Dehumanizing anyone brutalizes all of us.
The end result of this vicious death cycle is that 'A New Dark Age' has arrived.
"Nucatola is describing how an unborn baby should be killed and cut up to preserve its most valuable organs for sale by its butchers.

Welcome to God's Country, 2015.

Planned Parenthood's image — a progressive organization that provides free birth control to women who seek to space pregnancies as they plan their families — will not easily survive these tapes."
Hopefully, these remarks by Pat Buchanan foretells of a pouring out of legitimate indignation towards Planned Parenthood. Nonetheless, the prospects of defunding federal resources from the PP Murder, Inc. crime family are not likely.
The killing asylum has a serious thinking disorder. This condition will not be alleviated as long as the secular culture holds firm to the psychopathic attitude that a woman has a right to choose. Choose to slay their own child is not an option in a civilized society.
The Slattern Single Mother helps explain the cognitive dissonance that leads to the abortion syndrome.
"Since the act of procreation is an action of choice, any woman who enters into that union with the satisfaction that if she becomes pregnant, she can handle the decision all on her own, has become the quintessential gender plunder. Cognitive dissonance never enters into the equation of moral responsibility, since the selfishness for emotional relief drives the behavior. Feminism is the moral enemy of women. Men clearly understand the destructive consequence it has brought upon society. But far too many females still cling to this disturbed valueless hoax, that the humiliation of their own dignity escapes them."
Combating the scourge of Planned Parenthood requires the moral fortitude to confront the Abandoning Morality with Irrationality viewpoint head on. This is no place or time for the timid.
The malady that contaminates the body politic rests upon the demented Culture of Death Under the Law. Aborting the unborn with insouciant ease facilitates the acceptance to pull the plug on the sick and elderly. As long as the citizenry is willing to rationalize their serious thinking disorder, the unborn will be terminated and no stash of body parts will ever adopt the life that was prevented from coming to term. This is the brave new world of a terminal psychosis.
"Today we know that the risk of heart attack and stroke may occur early in treatment, even in the first weeks … "There is no period of use shown to be without risk," says Judy Racoosin, M.D., M.P.H., deputy director of FDA's Division of Anesthesia, Analgesia, and Addiction Products."
In case you missed it: The FDA has just issued a warning on various prescription and non-prescription drugs that Americans ingest by the boatload. As it happens, these seemingly benign pain relievers can kill you even if you scrupulously follow the recommended dosage. But don't take my word for it. Here's a blurb from the FDA website:
"FDA is strengthening an existing warning in prescription drug labels and over-the-counter (OTC) Drug Facts labels to indicate that nonsteroidal anti-inflammatory drugs (NSAIDs) can increase the chance of a heart attack or stroke, either of which can lead to death. Those serious side effects can occur as early as the first few weeks of using an NSAID, and the risk might rise the longer people take NSAIDs. (FDA Strengthens Warning of Heart Attack and Stroke Risk for Non-Steroidal Anti-Inflammatory Drugs, FDA website)
Notice how the FDA refers to "death" as "a serious side effect." How's that for an understatement? Here's more from the FDA warning:
"The OTC drugs in this group are used for the temporary relief of pain and fever. The prescription drugs in this group are used to treat several kinds of arthritis and other painful conditions. Because many prescription and OTC medicines contain NSAIDs, consumers should avoid taking multiple remedies with the same active ingredient." The New York Times includes "Motrin IB, Aleve and Celebrex" in this group of "widely used painkillers ".
Why isn't this headline news? People take tons of these chemicals everyday thinking they've been thoroughly tested and are totally safe. Now we find out that's not the case. Now we discover that you can get a heart attack or stroke "as early as the first few weeks of using" them. Doesn't that come as a bit of a shock to you, dear reader? Doesn't that make you suspect that the FDA is not telling the whole truth here, but is simply covering up for a profit-obsessed industry that doesn't give a rip about its customers health?
Take a look at some of these articles I dredged up on Google News on the topic:
"Doctors issue Ibuprofen toxicity warning." Daily Telegraph. "Warning: Runners May Be At Risk From Ibuprofen Use." Australian Marathon Review. "Ibuprofen 'trebles the risk of a stroke' doctors warn", Daily Mail Online. "Ibuprofen Side Effects Land Thousands in the Hospital", Side-Effects. com. "The FDA's Dilemma About Ibuprofen And Cardiovascular Risk", Forbes. "Ibuprofen Blunts Aspirin's Cardioprotection. FDA Issues Warning", lexi.com. "Aspirin, Ibuprofen Warnings Advised–Health: Consumers need to be told the painkillers can cause internal bleeding and kidney damage, a panel tells the FDA.", LA Times.
And how reliable is FDA in determining the toxicity of these medications anyway? Wasn't the so-called "watchdog" agency implicated in pay-to-play flap just a couple years ago? Some readers might recall another incident when the FDA was caught in a "spying program on its own scientists, lawmakers, reporters and academics" to "discourage whistleblowing." According to Truthout's Martha Rosenberg: "top FDA managers "committed the most outrageous misconduct by ordering, coercing and intimidating FDA physicians and scientists to recommend approval, and then retaliating when the physicians and scientists refused to go along." Review procedures at the agency (which approves stents, breast implants, MRIs, and other devices and machinery) were so faulty that unsafe devices – including those that emit excessive radiation – were approved, charged the scientists, provoking an OSC investigation … For reporting the safety risks, the scientists became targets of the now-disclosed spy program and some lost their jobs. "…
(According to FDA drug reviewer Ronald Kavanagh) "While I was at FDA, drug reviewers were clearly told not to question drug companies and that our job was to approve drugs. We were prevented, except in rare instances, from presenting findings at advisory committees. In 2007, formal policies were instituted so that speaking in any way that could reflect poorly on the agency could result in termination. If we asked questions that could delay or prevent a drug's approval – which of course was our job as drug reviewers – management would reprimand us, reassign us, hold secret meetings about us, and worse. Obviously in such an environment, people will self-censor." (Former FDA Reviewer Speaks Out About Intimidation, Retaliation and Marginalizing of Safety, Martha Rosenberg, Truthout)
Nice, eh? And this is the agency that's supposed to protect the public from risky drugs?
Right. Does the name "Vioxx" ring a bell? If not, here's a little refresher from an article by Fred Gardener in Counterpunch titled "Merck Pays a Pittance for Mass Deaths":
"Merck has agreed to pay $950 million and has pleaded guilty to a criminal charge over the marketing and sales of the painkiller Vioxx," the New York Times reported Nov. 23 …

The FDA had initially approved Vioxx (after a hasty "priority review") in May, 1999 to treat osteoarthritis, acute pain, and menstrual cramps. By September 30, 2004, when Merck announced its "voluntary recall," some 25 million Americans had been prescribed the widely hyped drug. Evidence that using Vioxx doubled a patient's risk of suffering a heart attack or stroke —based on a review of 1.4 million patients' records— was about to be published in Lancet by David Graham, MD, an FDA investigator. The FDA director's office, devoted valet of Big PhRMA, had contacted the Lancet in a futile effort to stop publication of their own scientist's findings.

Graham's data indicate that 140,000 Americans suffered Vioxx-induced heart attacks and strokes; 55,000 died, and many more were permanently disabled. The Merck executives' real crime was conspiracy to commit murder … An early clinical trial had alerted them to the fact that Vioxx caused coronary damage. Their response was to exclude from future trials anyone with a history of heart trouble!

Once Vioxx was approved, Merck spent more than $100 million a year advertising it … Sales hit $2.5 billion in 2003. And when brave Dr. Graham first presented his irrefragable evidence to an FDA advisory committee in February 2004, Merck argued that the "unique benefits" of Vioxx warranted its remaining on the market. The FDA committee voted 17-15 to keep it available with a black box warning. Ten of the 32 committee members had taken money from Merck, Pfizer or Novartis (which were pushing drugs similar to Vioxx) as consultants. If these MDs had declared their conflicts of interest, Vioxx would have been pulled from the market by a vote of 14-8. By buying an extra seven and a half months, Merck made an extra billion or two, and killed 6,000 more Americans.

Worldwide, Vioxx was used by 80 million people. Assuming their dosages were similar to the 1.4 million Kaiser Permanente patients whose records Dr. Graham analyzed, the death toll exceeds 165,000." (Merck Pays a Pittance for Mass Deaths, Fred Gardner, CounterPunch)
Is that what's going on? Is some prestigious organization like Lancet about to release a damning report on these dubious pain relievers, so the FDA is trying to get ahead of the story to save their own kiester? How much has the culture at the FDA really changed since the Vioxx scandal? Is the agency still owned and operated by the industries its supposed to regulate?
Do you really need to ask? The better question would be: What regulatory agency in the U.S. ISN'T owned corporate America? They own it all; lock, stock and barrel.
And, keep in mind, (according to Gardner) Vioxx killed over 165,000 people.
Now guess how many Merck executives went to jail?
Yep. Zero.
I'm not saying these medications don,t help to relieve chronic pain from "debilitating conditions, including osteoarthritis, rheumatoid arthritis?, gout and other rheumatological and painful conditions". They do. But whether they're useful or not doesn't change the fact that "even small amounts" of this crap can put you at risk of a heart attack or stroke. That's what the public needs to know, and that's the FDA's job. Here's an excerpt from an article in the NYT that tries to minimize the dangers:
"The broader context is important. The relative risk of heart attack and stroke from the drugs is still far smaller than the risk from smoking, having uncontrolled high blood pressure or being obese."
True, and it's probably less risky that bungee-jumping off the Empire State Building, but what difference does that make. The fact is, it can kill you, the FDA KNOWS it can kill you, and yet they haven,t done anything to counter the relentless tsunami of industry generated propaganda that has convinced the American people that these medications are risk free. Here's more on that from the Times:
"The agency said it would ask drug manufacturers to change the labels to reflect new evidence that the drugs increased the risk of heart attack and stroke soon after patients first started taking them, and that while the risk was higher for people with heart disease, it surfaced even for people who had never had heart problems."
Let me get this straight: The FDA knows that these anti inflammatories are killing people and they're going to "ask" the drug companies if they'll change the labels? Is this how regulation works in the US nowadays; the agencies basically have to grovel before these cutthroat industries just to get them to do the right thing?
I have a better idea: Why not just prosecute a few of these drug-pushing executives for manslaughter?
That ought to do the trick, don't you think?
Here's one last blurb from the Times:
"There is great concern that people think these drugs are benign, and they are probably not," (said Dr. Peter Wilson, a professor of medicine and public health at Emory University in Atlanta) "The thought is these are good for short-term relief, probably for your younger person with no history of cardiovascular trouble."
There it is from the horses mouth. Do not presume that these medications are safe just because they're hyped in the media. Do your own research and decide for yourself whether the benefits outweigh the risks.
Ladies and gentlemen, I submit that what we see happening in the United States today is an apt illustration of why the Confederate flag was raised in the first place. What we see materializing before our very eyes is tyranny: tyranny over the freedom of expression, tyranny over the freedom of association, tyranny over the freedom of speech, and tyranny over the freedom of conscience.
In 1864, Confederate General Patrick Cleburne warned his fellow southerners of the historical consequences should the South lose their war for independence. He was truly a prophet. He said if the South lost, "It means that the history of this heroic struggle will be written by the enemy. That our youth will be trained by Northern school teachers; will learn from Northern school books their version of the war; will be impressed by all of the influences of History and Education to regard our gallant debt as traitors and our maimed veterans as fit subjects for derision." No truer words were ever spoken.
History revisionists flooded America's public schools with Northern propaganda about the people who attempted to secede from the United States, characterizing them as racists, extremists, radicals, hatemongers, traitors, etc. You know, the same way that people in our federal government and news media attempt to characterize Christians, patriots, war veterans, constitutionalists, et al. today.
Folks, please understand that the only people in 1861 who believed that states did NOT have the right to secede were Abraham Lincoln and his radical Republicans. To say that southern states did not have the right to secede from the United States is to say that the thirteen colonies did not have the right to secede from Great Britain. One cannot be right and the other wrong. If one is right, both are right. How can we celebrate our Declaration of Independence in 1776 and then turn around and condemn the Declaration of Independence of the Confederacy in 1861? Talk about hypocrisy!
In fact, southern states were not the only states that talked about secession. After the southern states seceded, the State of Maryland fully intended to join them. In September of 1861, Lincoln sent federal troops to the State capital and seized the legislature by force in order to prevent them from voting. Federal provost marshals stood guard at the polls and arrested Democrats and anyone else who believed in secession. A special furlough was granted to Maryland troops so they could go home and vote against secession. Judges who tried to inquire into the phony elections were arrested and thrown into military prisons. There is your great "emancipator," folks.
And before the South seceded, several northern states had also threatened secession. Massachusetts, Connecticut and Rhode Island had threatened secession as far back as James Madison's administration. In addition, the states of New York, New Jersey, Pennsylvania, and Delaware were threatening secession during the first half of the nineteenth century–long before the southern states even considered such a thing.
People say constantly that Lincoln "saved" the Union. Lincoln didn't save the Union; he subjugated the Union. There is a huge difference. A union that is not voluntary is not a union. Does a man have a right to force a woman to marry him or to force a woman to stay married to him? In the eyes of God, a union of husband and wife is far superior to a union of states. If God recognizes the right of husbands and wives to separate (and He does), to try and suggest that states do not have the right to lawfully (under Natural and divine right) separate is the most preposterous proposition imaginable.
People say that Lincoln freed the slaves. Lincoln did NOT free a single slave. But what he did do was enslave free men. His so-called Emancipation Proclamation had NO AUTHORITY in the southern states, as they had separated into another country. Imagine a President today signing a proclamation to free folks in, say, China or Saudi Arabia. He would be laughed out of Washington. Lincoln had no authority over the Confederate States of America, and he knew it.
Do you not find it interesting that Lincoln's proclamation did NOT free a single slave in the United States, the country in which he DID have authority? That's right. The Emancipation Proclamation deliberately ignored slavery in the North. Do you not realize that when Lincoln signed his proclamation, there were over 300,000 slaveholders who were fighting in the Union army? Check it out.
One of those northern slaveholders was General (and later U.S. President) Ulysses S. Grant. In fact, he maintained possession of his slaves even after the War Between the States concluded. Recall that his counterpart, Confederate General Robert E. Lee, freed his slaves BEFORE hostilities between North and South ever broke out. When asked why he refused to free his slaves, Grant said, "Good help is hard to find these days."
The institution of slavery did not end until the 13th Amendment was ratified on December 6, 1865.
Speaking of the 13th Amendment, did you know that Lincoln authored his own 13th Amendment? It is the only amendment to the Constitution ever proposed by a sitting U.S. President. Here is Lincoln's proposed amendment: "No amendment shall be made to the Constitution which will authorize or give Congress the power to abolish or interfere within any state with the domestic institutions thereof, including that a person's held to labor or service by laws of said State."
You read it right. Lincoln proposed an amendment to the U.S. Constitution PRESERVING the institution of slavery. This proposed amendment was written in March of 1861, a month BEFORE the shots were fired at Fort Sumter, South Carolina.
The State of South Carolina was particularly incensed at the tariffs enacted in 1828 and 1832. The Tariff of 1828 was disdainfully called, "The Tariff of Abominations" by the State of South Carolina. Accordingly, the South Carolina legislature declared that the tariffs of 1828 and 1832 were "unauthorized by the constitution of the United States."
Think, folks: why would the southern states secede from the Union over slavery when President Abraham Lincoln had offered an amendment to the Constitution guaranteeing the PRESERVATION of slavery? That makes no sense. If the issue was predominantly slavery, all the South needed to do was to go along with Lincoln, and his proposed 13th Amendment would have permanently preserved slavery among the southern (and northern) states. Does that sound like a body of people who were willing to lose hundreds of thousands of men on the battlefield over saving slavery? What nonsense!
The problem was Lincoln wanted the southern states to pay the Union a 40% tariff on their exports. The South considered this outrageous and refused to pay. By the time hostilities broke out in 1861, the South was paying up to, and perhaps exceeding, 70% of the nation's taxes. Before the war, the South was very prosperous and productive. And Washington, D.C., kept raising the taxes and tariffs on them. You know, the way Washington, D.C., keeps raising the taxes on prosperous American citizens today.
This is much the same story of the way the colonies refused to pay the demanded tariffs of the British Crown–albeit the tariffs of the Crown were MUCH lower than those demanded by Lincoln. Lincoln's proposed 13th Amendment was an attempt to entice the South into paying the tariffs by being willing to permanently ensconce the institution of slavery into the Constitution. AND THE SOUTH SAID NO!
In addition, the Congressional Record of the United States forever obliterates the notion that the North fought the War Between the States over slavery. Read it for yourself. This resolution was passed unanimously in the U.S. Congress on July 23, 1861, "The War is waged by the government of the United States not in the spirit of conquest or subjugation, nor for the purpose of overthrowing or interfering with the rights or institutions of the states, but to defend and protect the Union."
What could be clearer? The U.S. Congress declared that the war against the South was NOT an attempt to overthrow or interfere with the "institutions" of the states, but to keep the Union intact (by force). The "institutions" implied most certainly included the institution of slavery.
Hear it loudly and clearly: Lincoln's war against the South had NOTHING to do with ending slavery–so said the U.S. Congress by unanimous resolution in 1861.
Abraham Lincoln, himself, said it was NEVER his intention to end the institution of slavery. In a letter to Alexander Stevens who later became the Vice President of the Confederacy, Lincoln wrote this, "Do the people of the South really entertain fears that a Republican administration would directly, or indirectly, interfere with their slaves, or with them, about their slaves? If they do, I wish to assure you, as once a friend, and still, I hope, not an enemy, that there is no cause for such fears. The South would be in no more danger in this respect than it was in the days of Washington."
Again, what could be clearer? Lincoln, himself, said the southern states had nothing to fear from him in regard to abolishing slavery.
Hear Lincoln again: "If I could save the Union without freeing any slave I would do it." He also said, "I have no purpose, directly or indirectly, to interfere with the institution of slavery in the states where it exists. I believe I have no lawful right to do so and I have no inclination to do so."
The idea that the Confederate flag (actually there were five of them) stood for racism, bigotry, hatred, and slavery is just so much hogwash. In fact, if one truly wants to discover who the racist was in 1861, just read the words of Mr. Lincoln.
On August 14, 1862, Abraham Lincoln invited a group of black people to the White House. In his address to them, he told them of his plans to colonize them all back to Africa. Listen to what he told these folks: "Why should the people of your race be colonized and where? Why should they leave this country? This is, perhaps, the first question for proper consideration. You and we are different races. We have between us a broader difference than exists between almost any other two races. Whether it is right or wrong I need not discuss; but this physical difference is a great disadvantage to us both, as I think. Your race suffers very greatly, many of them, by living among us, while ours suffers from your presence. In a word, we suffer on each side. If this is admitted, it affords a reason, at least, why we should be separated. You here are freemen, I suppose? Perhaps you have been long free, or all your lives. Your race is suffering, in my judgment, the greatest wrong inflicted on any people. But even when you cease to be slaves, you are yet far removed from being placed on an equality with the white race. The aspiration of men is to enjoy equality with the best when free, but on this broad continent not a single man of your race is made the equal of a single man of our race."
Did you hear what Lincoln said? He said that black people would NEVER be equal with white people–even if they all obtained their freedom from slavery. If that isn't a racist statement, I've never heard one.
Lincoln's statement above is not isolated. In Charleston, Illinois, in 1858, Lincoln said in a speech, "I am not, nor have ever been, in favor of bringing about in any way the social and political equality of the white and black races. I am not nor ever have been in favor of making voters or jurors of negroes, nor of qualifying them to hold office, nor to intermarry with white people; I will say in addition to this that there is a physical difference between the white and black races which I believe will forever forbid the two races from living together on social or political equality. And inasmuch as they cannot so live, while they do remain together there must be the position of superior and inferior, and I as much as any other man am in favor of having the superior position assigned to the white."
Ladies and gentlemen, in his own words, Abraham Lincoln declared himself to be a white supremacist. Why don't our history books and news media tell the American people the truth about Lincoln and about the War Between the States?
It's simple: if people would study the meanings and history of the flag, symbols, and statues of the Confederacy and Confederate leaders, they might begin to awaken to the tyrannical policies of Washington, D.C., that precluded southern independence–policies that have only escalated since the defeat of the Confederacy–and they might have a notion to again resist.
By the time Lincoln penned his Emancipation Proclamation, the war had been going on for two years without resolution. In fact, the North was losing the war. Even though the South was outmanned and out-equipped, the genius of the southern generals and fighting acumen of the southern men had put the northern armies on their heels. Many people in the North never saw the legitimacy of Lincoln's war in the first place, and many of them actively campaigned against it. These people were affectionately called "Copperheads" by people in the South.
I urge you to watch Ron Maxwell's accurate depiction of those people in the North who favored the southern cause as depicted in his motion picture, "Copperhead." For that matter, I consider his movie, "Gods And Generals" to be the greatest "Civil War" movie ever made. It is the most accurate and fairest depiction of Confederate General Thomas Jonathan "Stonewall" Jackson ever produced. In my opinion, actor Stephen Lang should have received an Oscar for his performance as General Jackson. But, can you imagine?
That's another thing: the war fought from 1861 to 1865 was NOT a "civil war." Civil war suggests two sides fighting for control of the same capital and country. The South didn't want to take over Washington, D.C., no more than their forebears wanted to take over London. They wanted to separate from Washington, D.C., just as America's Founding Fathers wanted to separate from Great Britain. The proper names for that war are either, "The War Between the States" or, "The War of Southern Independence," or, more fittingly, "The War of Northern Aggression."
Had the South wanted to take over Washington, D.C., they could have done so with the very first battle of the "Civil War." When Lincoln ordered federal troops to invade Virginia in the First Battle of Manassas (called the "First Battle of Bull Run" by the North), Confederate troops sent the Yankees running for their lives all the way back to Washington. Had the Confederates pursued them, they could have easily taken the city of Washington, D.C., seized Abraham Lincoln, and perhaps ended the war before it really began. But General Beauregard and the others had no intention of fighting an aggressive war against the North. They merely wanted to defend the South against the aggression of the North.
In order to rally people in the North, Lincoln needed a moral crusade. That's what his Emancipation Proclamation was all about. This explains why his proclamation was not penned until 1863, after two years of fruitless fighting. He was counting on people in the North to stop resisting his war against the South if they thought it was some kind of "holy" war. Plus, Lincoln was hoping that his proclamation would incite blacks in the South to insurrect against southern whites. If thousands of blacks would begin to wage war against their white neighbors, the fighting men of the southern armies would have to leave the battlefields and go home to defend their families. THIS NEVER HAPPENED.
Not only did blacks not riot against the whites of the south, many black men volunteered to fight alongside their white friends and neighbors in the Confederate army. Unlike the blacks in the North, who were conscripted by Lincoln and forced to fight in segregated units, thousands of blacks in the South fought of their own free will in a fully-integrated southern army. I bet your history book never told you about that.
If one wants to ban a racist flag, one would have to ban the British flag. Ships bearing the Union Jack shipped over 5 million African slaves to countries all over the world, including the British colonies in North America. Other slave ships flew the Dutch flag and the Portuguese flag and the Spanish flag, and, yes, the U.S. flag. But not one single slave ship flew the Confederate flag. NOT ONE!
By the time Lincoln launched his war against the southern states, slavery was already a dying institution. The entire country, including the South, recognized the moral evil of slavery and wanted it to end. Only a small fraction of southerners even owned slaves. The slave trade had ended in 1808, per the U.S. Constitution, and the practice of slavery was quickly dying, too. In another few years, with the advent of agricultural machinery, slavery would have ended peacefully–just like it had in England. It didn't take a national war and the deaths of over a half million men to end slavery in Great Britain. America's so-called "Civil War" was absolutely unnecessary. The greed of Lincoln's radical Republicans in the North, combined with the cold, calloused heart of Lincoln himself is responsible for the tragedy of the "Civil War."
And look at what is happening now: in one instant–after one deranged young man killed nine black people and who ostensibly photo-shopped a picture of himself with a Confederate flag–the entire political and media establishments in the country go on an all-out crusade to remove all semblances of the Confederacy. The speed in which all of this has happened suggests that this was a planned, orchestrated event by the Powers That Be (PTB). And is it a mere coincidence that this took place at the exact same time that the U.S. Supreme Court decided to legalize same-sex marriage? I think not.
The Confederate Battle Flag flies the Saint Andrews cross. Of course, Andrew was the first disciple of Jesus Christ, brother of Simon Peter, and Christian martyr who was crucified on an X-shaped cross at around the age of 90. Andrew is the patron saint of both Russia and Scotland.
In the 1800s, up to 75% of people in the South were either Scotch or Scotch-Irish. The Confederate Battle Flag is predicated on the national flag of Scotland. It is a symbol of the Christian faith and heritage of the Celtic race.
Pastor John Weaver rightly observed, "Even the Confederate States motto, 'Deovendickia,' (The Lord is our Vindicator), illustrates the sovereignty and the righteousness of God. The Saint Andrews cross is also known as the Greek letter CHIA (KEE) and has historically been used to represent Jesus Christ. Why do you think people write Merry X-mas, just to give you an illustration? The 'X' is the Greek letter CHIA and it has been historically used for Christ. Moreover, its importance was understood by educated and uneducated people alike. When an uneducated man, one that could not write, needed to sign his name please tell me what letter he made? An 'X,' why? Because he was saying I am taking an oath under God. I am recognizing the sovereignty of God, the providence of God and I am pledging my faith. May I tell you the Confederate Flag is indeed a Christian flag because it has the cross of Saint Andrew, who was a Christian martyr, and the letter 'X' has always been used to represent Christ, and to attack the flag is to deny the sovereignty, the majesty, and the might of the Lord Jesus Christ and his divine role in our history, culture, and life."
Many of the facts that I reference in this column were included in a message delivered several years ago by Pastor John Weaver. I want to thank John for preaching such a powerful and needed message. Read or watch Pastor Weaver's sermon "The Truth About The Confederate Battle Flag" here:
The Truth About The Confederate Battle Flag
Combine the current attacks against Biblical and traditional marriage, the attacks against all things Confederate, the attacks against all things Christian, and the attacks against all things constitutional and what we are witnessing is a heightened example of why the Confederate Battle Flag was created to begin with. Virtually every act of federal usurpation of liberty that we are witnessing today, and have been witnessing for much of the twentieth century, is the result of Lincoln's war against the South. Truly, we are living in Lincoln's America, not Washington and Jefferson's America. Washington and Jefferson's America died at Appomattox Court House in 1865.
Instead of lowering the Confederate flag, we should be raising it.
Greece is the pearl of Mediterranean, the place generations of foreigners from Lord Byron to Graves to Fowles have fallen in love with. From philosophy to feta, from history to yoghurt, from poetry to honey they provided the example to follow. Their priests preserve the pristine faith; their fighters defeated Mussolini; their Helen is the epitome of female beauty. They also make lousy wine called retsina and listen to loud dreadful music called bouzouki so we would temper our Hellenophilia.
Now they have given us another example to follow: how to beat banksters at their own game. The spectacular victory of the Syriza government in Greece at the national referendum was quite unexpected: the polls wavered between an indecisive result and straightforward support of the EU plans around 51:49. However, the Greeks strongly confirmed the mandate of the government. The main problem was and remains the Syriza's resolve and determination.
The ruling party took an unnecessary risk while calling for referendum, for they had already won the elections under their own slogans just a few months ago. This implied their wobbliness, as if they would prefer to lose and pass the hot potato to somebody else. Moreover, they did not try to win the referendum: no campaign for NO, no media coverage of demos for NO. Did they wish to lose or to win with a slightest possible margin? Possibly. The Greek people rejected the stratagem and called upon them to proceed.
Now it is the business of the government to organise a smooth and fast Grexit from the Eurozone and switch to the new Drachma. A really decisive government would leave the EU and NATO, turning the tables completely. Refusing the bailout is good but not enough.
The Greeks were right to reject paying the debts, for these debts were forced upon them by the giant vampire squid, Goldman Sachs, in words of Matt Taibbi. "The first thing you need to know about Goldman Sachs is that it's everywhere. The world's most powerful investment bank is a great vampire squid wrapped around the face of humanity, relentlessly jamming its blood funnel into anything that smells like money". As we now know, Goldman Sachs (you do not have to be an anti-Semite to hate them) cooked the book,s falsely pretending Greece had a high credit rating though they knew of its huge debts. When the debts snowballed, they pulled the rug and collapsed Greece's rating, bailing out banks at the expense of the European taxpayer.
Out of €320 billion, Greece received and used about €20 billion, while the principal sum went to the banksters. Greece could not pay it off: after five years of trying, the country is in worse shape and in deeper debt than it ever was. Austerity has destroyed lives and infrastructure. The bankers planned to sell all Greek assets: harbours, railways, lands; and you can envisage yourself who would buy it. The negotiations between the EU, IMF and Greece were dishonest, explains Ashoka Modyin widely read and technical essay. That's why the Greeks elected the far-left party Syriza and its far-right counterpart INIL to break the rules of the rigged game.
Greece is a small country and it could not take on the whole EU banking and political establishment on its own. Fortunately, there is a country able and willing to help. That is its sister in faith, Russia. Greece for Russia is like Italy for Catholics, like England for the US: the source of culture and religion. The Greek priests had brought their faith to what was to become Russia. Greece and Russia share the same Byzantine legacy. Arnold Toynbee, the British scholar of history, spoke of few European civilisations, some abortive (Far Western and Scandinavian), and two fully developed: Western European, based on the Church of Rome, and Orthodox Christian, based on the Church of Constantinople. Russia and Greece belong to the last one.
The EU is a reincarnation of the Roman Empire and that of Charlemagne. It is at home in France and Germany, but completely foreign for Swedes and Greeks, for Letts and Bulgars, for Ukrainians and Russians. It has over-extended itself and brought huge calamities upon its people and on their neighbours.
Mind you, this is not the first time the people of the West have colonised the Orthodox Christian East: in 1204, they smashed the Byzantine Empire and established their kingdoms and duchies, eventually erased by the Turks. After Greece was restored in 1821, it went back under the Western tutelage, and remained there. In 1945, the Greeks made a heroic effort to liaise with Russia, but Churchill employed the defeated German troops to smash the Greek independence movement and installed his agents in Athens. Soviet Russia did not object much, as under the Yalta agreement Greece was going to the West, while Poland was going to the East. Now the West has both Poland and Greece. The Greeks were frog-marched to NATO and to EU, and they would have remained forever captive but for the bankers' greed.
Russia is the only part of the Byzantine world that remained independent and adhered to its faith. Russia is a natural partner for Greece and its Balkan neighbours. Now Russia can help Greece: by buying its wine, cheese and olives that do not sell well in the West, by sending pilgrims to venerate shrines under its cruel blue sky, by encouraging its industries, by giving its youth a meaning of life beyond caring for German tourists. And the Greeks are fond of Russians, so their sympathies are mutual.
The Syriza party, and its partner ANEL were famous (some would correct it to 'notorious') for their pro-Russian sympathies. However, since they were elected, they began a game of playing Brussels against Moscow, like a young tease who encourages two suitors to keep both in her thrall. The Greek expert and London Lawyer Alexander Merkoulis listed the Russian attempts to help Greece. They offered five billion euros to build a gas pipeline to Greece, and Greece would be able to sell gas to Europe. Miller of Gazprom went to Athens with prepared documents, and came back empty-handed.
Tsipras promised to come to Moscow for the May 9 celebrations, and failed to show up at the last moment. He agreed to extend anti-Russia sanctions while sitting at the St Petersburg forum. This undermined Russian trust. "The Russians must be getting increasingly fed up with someone who repeatedly takes them to the Church door – and then at the last moment runs away", said Merkoulis.
It appears that the Ukraine story has repeated itself. Russia offered huge credits to the Ukraine in 2013, it could buy its industrial output, invigorate its industry and agriculture, but the then President Yanukovych did not dare. He ended in exile, his country ruined; it will take them 20 years to regain the positions they had in 2013, say the EU experts.
Greece is not likely to go for a civil war: they had it in 1945, but the old wounds may reopen. The most pro-Russian area of 1945 insurgency – the Isle of Crete – heavily (75%) voted against the EU in the recent referendum. The Syriza government will try to renegotiate with the IMF and the EU by bluffing them with the Russian alternative. Even if they will get relief, their economy is not likely to come back to normal.
The problem is not Greece, the problem is the EU. This body has a triple purpose. It is (1) a union of bankers against people, (2) a harness with which the US can drive colonised Europe, and (3) a tool for de-industrialisation and de-education of this most developed continent. Under the EU, masses of beggars from Romania and African refugees descend on the North. Under the EU, once-industrial Latvia and Hungary became basket-cases, their high tech moved elsewhere. Under the EU, the social welfare system has been dismantled, while sexual education of children and gender games have gone into a high drive. That is why nations – from Sweden to Italy, from England to Spain – call to break up the union.
Greece would be better off out of the EU. Everybody would. Distressingly, its Minister of Finance Yanis Varoufakis, a stubborn negotiator, a son of 1945 fighter, who could lead his country to freedom, has been dismissed following the referendum. Alexis Tsipras will try to negotiate himself, and he is a smooth operator, say the Greeks.
There is just one problem, that of guts and their lack thereof. Too many leaders hesitate and contemplate instead of acting. We mentioned Yanukovych, but this is a long list of names, beginning with Allende, a man of peace killed in a coup. The leaders that stood up to the vampire squids – from Nasser to Putin – were branded "a new Hitler", but actually managed better. The US always dares: to conquer Panama and Granada, to attack Afghanistan and Iraq, and this daring is a secret of its success.
Still it is too early for despair. The referendum was a victory, and a victory can do wonders even to wet and wobbling leaders. It would be a shame to cast the pearl of Greece to the banker swine.
Many Bible believing Christians are members of the HFIB club.  The acronym stands for hate, fear, ignorance and bigotry.  To be inducted into HFIB all one has to do is oppose homosexual "marriage" or—gasp!—proclaim that homosexuality is a sin against a holy God.
 
For example, talk show host Montel Williams labeled social conservatives hateful bigots for disagreeing with the High Court's broad interpretation of the U.S. Constitution regarding same-sex "marriage."  Montel has chosen sides, it seems – he's taken the side of the totalitarian and intolerant left. 
 
In a piece by ChristianExaminer columnist Michael Foust entitled Talk show host Montel Williams compares gay marriage opponents to ISIS, Taliban, Foust writes:
 
Williams made the comments Friday, hours after the Supreme Court legalized gay marriage. On Facebook he criticized those on the "uber-right," which apparently is a synonym for most if not all social conservatives. In the same context he referenced Tony Perkins of the Family Research Council. Williams said that "hate, ignorance, fear and bigotry" had lost when the Supreme Court handed down its decision.
 
"In its typical fashion, the uber-right that so many of us on the center right find to be akin to the American version of ?#?ISIS or the Taliban, frezilly predicted the end of the world, including several members of Congress, who with all the style and hyperbole of an ISIS recruiting video, yes, let's start with Louie Gohmert, proved they lacked the mental fortitude and emotional stability to hold elected office.
 
"Some members of this, the American Taliban known as the far-right, even threatened to move to Canada without realizing GAY MARRIAGE HAS BEEN LEGAL THERE FOR IONS. Frankly, I'd be happy to see them go, I just think it would be akin to an act of war to dump the uber-right on another country, sort of like dumping radioactive waste on a neighbor's yard."
 
Some of his fans were miffed by his remarks.    One fan wrote:  "Montel — the Taliban would whack the heads off of you and all gays. You have disgraced yourself in saying that any American who disagrees with YOUR opinion is the Taliban or ISIS."
 
Good point.  There are pictures circulating on the Internet of ISIS thugs in Raqqa throwing a man accused of being gay off a building while a crowd of people watched the atrocity.  Many of them climbed buildings to get a better look. 
 
Fouts also fills us in on Montel's tantrum on Twitter:
 
"Those who went into full scale freak out today over #LoveWins threatening to leave USA ARE AMERICAN ISIS/TALIBAN," Williams wrote.
 
Later, he retweeted a Tweet from someone who agreed with him: "Montel, I agree with u completely They hate the same people ISIS hates 4 the most part & they ignore Christs words 2."
 
One person, Mike McIntyre (@mcintyremike), wrote, "Montel, I have long respected you. You don't think someone can like the outcome but hate the way it came to be?"
 
Another follower, TJ (@chinn_tj), replied, "WOW! I may be on the right but I've never threatened to blow somebody up!"
 
A third person, "Janilyn" (@Geckogal55), wrote, "So I see the persecution of #Christians has now started."
 
Billy Hallowell of The Blaze wrote, "YOU CALLED ANGRY AMERICANS MAKING A SILLY COMMENT ISIS. I'm perplexed." Williams retorted, "feel free to unfollow me then. Don't let the door hit you." (bold theirs)
 
When he railed against Louie Gohmert (R-Tx), what was it he said?  Oh, I remember.  Rep. Gohmert "proved [he] lacked … mental fortitude and emotional stability."  Is this not a case of the pot calling the kettle black? 
 
No matter what you may think of Louie Gohmert and Tony Perkins, to compare them to Islamic terrorists that line innocent people up and behead them for the crime of professing a belief in Jesus Christ goes beyond the pale.  What Williams conveniently forgets is that words have power.  Words can inflame unstable people to violence.  I mean, think about it.  What if a Christian media personality used the same words as Montel chose to describe the five Supreme Court Justices who shredded the U.S. Constitution because they'd like to see sexual deviants marry anyone they want to.  The backlash would be horrific.
 
It's too late for an apology from Montel Williams, not that one will be forthcoming.  The damage has already been done.
 
A Slap In The Face To Conservatives
 
After the decision came down, that same night the White House was lit up like never before.  Red, blue, green and yellow lights stood out against a dark backdrop, giving the appearance of a gigantic rainbow flag.  It was impressive to be sure.  But we all know that the rainbow is the LGBT symbol.  This celebratory display at the people's house no doubt offended the majority of those that pay the electricity bill.  For President Obama to make this sort of statement is a slap in the face to traditional Americans who support Normal Marriage.  The administration is well aware that a large number of people in this country oppose redefining marriage.  What struck me is that the president chose not to use his high office to unite Americans; he chose to gloat over judicial activism that ushered in counterfeit marriage. 
 
What some Americans may not be aware of is that back in 1996 when Barack Obama was running for Illinois state senate he said he was in favor of same-gender "marriage."  (Here's a video of Anderson Cooper taking him to task on flip-flopping on gay "marriage.") As it turns out he supposedly "evolved" on the issue and decided that marriage should be between one man and one woman.  Let us not forget that during a 2008 debate held at Saddleback Church he looked Rick Warren squarely in the eye and said, "For me as a Christian it's [marriage] a sacred union."   Sacred union is a religious term that describes a union between a man and a woman.  Now he's back where he started in 1996, supporting counterfeit marriage. 
 
Mr. President, I have news for you.  You have rejected the clear teaching of Scripture on homosexuality. 
 
Leviticus 18:19-22:
 
You shall not approach a woman to uncover her nakedness while she is in her menstrual uncleanness. And you shall not lie sexually with your neighbor's wife and so make yourself unclean with her. You shall not give any of your children to offer them to Molech, and so profane the name of your God: I am the LORD. You shall not lie with a male as with a woman; it is an abomination. And you shall not lie with any animal and so make yourself unclean with it, neither shall any woman give herself to an animal to lie with it: it is perversion.
 
Romans 1:26-28:
 
For this reason God gave them up to dishonorable passions. For their women exchanged natural relations for those that are contrary to nature; and the men likewise gave up natural relations with women and were consumed with passion for one another, men committing shameless acts with men and receiving in themselves the due penalty for their error. And since they did not see fit to acknowledge God, God gave them up to a debased mind to do what ought not to be done.
 
Mr. President, you've made a choice to reject God's unambiguous command not to engage in homosexual acts.  Bear in mind that anyone who rejects what God expressly says is in essence calling Him a liar.   
 
Woe to you.
 
Mr. President, you can instruct your staff to light up all the monuments in Washington D.C. to celebrate the left's victories over the "uber right" but that won't change the fact that whatever victories they achieve will be short lived.  I say this with confidence because I count on the FACT that in the end, God wins. 
 
Recommended:
 
Homosexual Agenda—Berean Research
The US Supreme Court "gay marriage" ruling – how we got to this, and what do we do now?—MassResistance
"Barbarism is that which prevailed from the days of Adam down through ten generations to the time of Noah.  It is called barbarism because of the fact that in those times men had no ruling authority or mutual accord, but every man was independent and a law unto himself after the dictates of his own will."   (John of Damascus, "The Fount of Knowledge," cited in Political Apocalypse, Ellis Sandoz, p. 131)
As pre-flood barbarism was an anarchy of selfishness in accord with Nietzsche's moral philosophy, "You have your way, I have my way. As for the right way, the correct way, it does not exist," it is no different from its' "enlightened" and supposedly "evolved" modern Western counterpart.    The animating spirit of both pre-flood and post-flood barbarism is "there is no fear of God before their eyes," (Rom. 3:18) and "they do not love the Truth" (2 Thes. 2:10).
In our "enlightened" age hatred of immutable Truth is cloaked in deceptive terms such as subjectivism, scientism, postmodernism, syncretism, moral relativism, universal evolution, evolutionary biology, and deconstruction (1).  As evolution implies continuous change it is a two-pronged fork, a hellish spike scepter of relativism and deconstruction that with one tine serves up an anti-creation account—an inverted exegesis that reduces man in the spiritual image of the Holy Trinity to evolved ape, and with the other argues that since humanity has evolved from lesser to greater biological organisms, the same change process is in play in the area of morals and biblical infallibility. (2) Therefore, all that can be known at present—and forever—is that there is no absolute or fixed certainty in either the area of morality or the Revealed Word of God.
In his well-known book, "The Battle for the Bible," (1976) the late Dr. Harold Lindsell foresaw the ominous eventuality of apostasy once the doctrine of biblical inerrancy was largely scrapped as is increasingly the situation today:
"It is my contention that once biblical infallibility is surrendered it…will end up as apostasy at last. It is my opinion that it is next to impossible to stop the process of theological deterioration once inerrancy is abandoned…. "  (The Battle for the Bible, pg. 142
Universal Madness
Modern barbarism is the universal madness (raging soul sickness) issuing in demonic darkness foreseen by the dark prophet Nietzsche. It was the apostate Christian philosopher Nietzsche,  the son of a Lutheran pastor who pronounced the death of the Christian God and saw that His death had already begun to cast its first shadows over Europe, and though the event itself is far too great,
"….  too much beyond most people's power of apprehension, for one to suppose that so much as the report of it could have reached them," still its advent was certain, and it was men like Nietzsche who were "the firstlings and premature children of the coming century," the century of the "triumph of Nihilism." (Nihilism: The Root of the Revolution of the Modern Age, Eugene Rose, p. 44)
Calling himself the Antichrist, Nietzsche went on to say that because apostate Christians had murdered the God of Revelation in the 19th century there would follow two calamitous consequences (two Judgments) during the 20th century and beyond.
First, the 20th century would become the bloodiest, most catastrophically destructive century in history, and second, a universal madness would break out and as it reached its fullness in time would turn the West upside-down. Having rejected the Light that came into the world (John 3:19) Western 'elites' would turn back to irrational ancient occult doctrines and Gnostic pagan and mystical pantheist conceptions.  Lucifer would be hailed as the first free-thinker and genetic creator of man, totalitarian communism and socialism would become heaven on earth, and love would no longer be the summation of the Ten Commandments but rather unconditional acceptance of the evil in man.  In this way everything perverse and abnormal would be good and normal so that male would also be female and female also be male while universal sodomy, pederasty, lesbianism, sadism, incest, rape and bestiality would become the norm.
"Pilate said to him, 'What is truth?'"  (John 18: 38)
Nietzsche has been right on both counts.  Our age is a darkly twisted, obscenely inverted time in which the things that everyone  really know to be true, good, decent, and right, are treated as unheard of, intolerant, judgmental, hateful, bigoted, anti-science and evolution, backward, stupid, narrow-minded, moronic, alarmist, divisive, racist, xenophobic and homophobic because the prevailing climate is one of moral relativism.  For example, a majority of Americans, both Christian and secular, deny that there is any absolute truth, especially when it comes to matters of personal and private vice.  This penetrating darkness is even deeper in Europe where most people have a live-and-let-live attitude, and voice opinions like, "What is right for you may not be right for me, and what is right for me may not be right for you." (3)
According to Collin Garbarino, author of "Moral Relativists in the University: They Aren't Who You Think They Are," young conservatives arriving on campus are as morally relative as liberals. While a liberal faculty certainly promotes the idea that "good" is a relative term defined by the individual and the only "bad" is to infringe on another person's ability to express their own version of "good," the battle for conservatism was lost long before students ever met their first college professor. In my experience, said Garbarino, freshmen arrive on campus as moral relativists.  (The Aquila Report, August 24, 2014)
In other words, it's Christian and Jewish parents who impress their own moral relativism upon their children.  Christian philosopher Peter Kreeft, Ph.D., reports that polls show that Catholics are as relativistic, both in behavior and in belief, as Protestants. Sixty-two percent of Evangelicals say they disbelieve in any absolute or unchanging truths, and American Jews are significantly more relativistic and more secular than Gentiles. (A Refutation of Moral Relativism, Peter Kreeft)
In "What We Can't Not Know," a penetrating examination of the lost world of unchanging truths, moral absolutes, and morally-grounded common sense  that we all really do know about right and wrong, author J. Budzisewski, professor of government and philosophy at the University of Texas, writes that the pervasive darkness within both our churches and society requires lots of lies:
"…the public relations of moral wrong require lies, and a lot of them…There are the lies about whether infidelity and promiscuity really hurt anyone. There are the lies about whether the living child is really alive, or really a child. Next come lies about the meaning of fairness, the nature of promises, and what the "committed gay relationship" is really like. Amid all of them is the lie about how hard it is to know what to do." (p. 195)
And then there are the lies about whether the Bible is the inerrant, infallible, authoritative Word of God written by men inspired by the Holy Spirit or is really nothing more than a book of myths and morals written by superstitious men in our prescientific, pre-evolutionary past.  And since this is the case, say relativists (liars), then why not say that God made and ignited a Cosmic Egg (Big Bang) which generated matter and energy. Then after billions of years of God-directed evolution eventuating in the suffering and death of millions of life-forms (making God the cause of death and evil), man inexplicably fell from grace even though God is the guilty party.  If everyone feels that this version of events feels right then why not make it the indisputable account?    After all, who can know truth?
The Truth about Evil
Subjectivism begins with pride (love of self), and a will turned toward evil, the perfect anti-God, anti-truth, anti-authority, anti-higher knowledge state of mind:
"Our first parents fell into open disobedience because already they were secretly corrupted; for the evil act [would] never [have] been done had not an evil will preceded it. And what is the origin of our evil will but pride? For "pride is the beginning of sin" [Ecclus. 10:13?]. And what is pride but the craving for undue exaltation? And this is undue exaltation, when the soul abandons Him to whom it ought to cleave as its end, and becomes a kind of end to itself. This happens when it becomes its own satisfaction. . . . This falling away is spontaneous; for if the will had remained steadfast in the love of that higher and changeless good by which it was illumined to intelligence and kindled into love, it would not have turned away to find satisfaction in itself. . . . The wicked deed, then that is to say, the transgression of eating the forbidden fruit was committed by persons who were already wicked."  (Augustine, The City of God, trans. Marcus Dods et al., in Augustine, Basic Writings, 2:257-58; 14.13)
R.C. Sproul comments:
"Augustine…identifies the cause of the first transgression as pride. But he recognizes that the presence of pride is already evil. He does not shrink from declaring that the first actual sin was committed by creatures who were already fallen. They fell before they ate the fruit."  (Sproul, Willing to Believe: The Controversy Over Free Will, p.53)
In "Against the Heathen," early Church Father Athanasius writes that a haughty spirit filled with pride and conceit of self-preceded pre-flood man's fall.  A haughty spirit led them to make light of the immutable truth and moral law of the Holy God, and deliberately disregarding what they knew to be true they began to seek in preference things in the lower or man-centered universe.  Thus, in preference to the Holy God and higher knowledge, they fell into worship of self, sexual pleasures and acquisition of status and things. Moreover, as they attributed the existence of all things animate and inanimate to nature they worshipped and served matter, movement and energy.
The truth as to evil said Athanasius,
"….is that it originates, and resides, in the perverted choice of the darkened soul" which, "materialized by forgetting God" and engrossed in lower things, "makes them into gods," and thereby "descends into a hopeless depth of delusion and superstition," whereby "they ceased to think that anything existed beyond what is seen, or that anything was good save things temporal and bodily; so turning away and forgetting that she was in the image of the good God, she no longer… sees God the Word after whose likeness she is made; but having departed from herself, imagines and feigns what is not (and then) advancing further in evil, they came to celebrate as gods the elements and the principles of which bodies are composed…." (Against the Heathen, New Advent)
What is Truth?  
Since the fall, all men and women—like dumb sheep—have obeyed the lusts of the flesh, worshipped the gods of intellectual arrogance and appetites, followed after the prince of the air and allured by his lies packaged as gleaming nuggets of esoteric truth dutifully slouched toward hell.
Truth however, is neither the seductive lies of the devil nor the opinions, fleeting feelings and perverted choices of fallen men but rather the Second Person of the Holy Trinity (John 16:6).  Jesus is the embodiment of the wisdom of God; He is the eternally unchanging Word of God.  John 1:10 tells us that everything seen and unseen was created ex nihilo by the spoken Word of the Son of God, which means that Jesus Christ was active and present long before His incarnation, therefore eternally co-existent with the Father. Jesus Christ is therefore God just as the Father and Holy Spirit are God, thus the Word of the Old Testament's creation account is Jesus Christ of the New Testament (John 1:1). Jesus Christ is the Word. His Word is Truth even as He Himself is Truth, the same today as yesterday and for always. Truth then is Jesus Christ Who teaches, "The truth will make you free."
Truth is fidelity to Jesus Christ, hence Truth is an objective social good meant to be shared by all mankind.  But like their father the devil, subjectivists hate Truth and work to suppress it, and  herein lay the psychological violence which is the evil fruit of moral relativism:
"The clue to the mentality of the liar, in his hatred of truth, is his hatred of God.  And this hatred of God floods over into hatred of those whom God loves, the innumerable millions for whom his divine Son died."   (The Roots of Violence, Vincent P. Miceli, S.J., p. 29)
In "The Poison of Subjectivism," C.S. Lewis warns that subjectivism will certainly end the human race and "damn our souls."   Because Lewis was an orthodox Christian he agreed with the fundamental teachings of his Lord and savior Jesus Christ  and the Old Testament prophets that salvation presupposes sin (soul sickness) and the need of repentance, therefore repentance logically presupposes an objectively real Moral Law and need of a Savior.  It follows that Jesus Christ, our Savior, did not die for our opinions:
" He did not say that His blood was the blood of the new and everlasting covenant and that it would be shed for you and for all so that opinions may be forgiven; He did not say, "I am a way, a truth, and a life"; He did not say, "Let he who is without opinion cast the first stone"; He did not say to that dark tempter, "It is said, 'Thou shalt not tempt the Lord thy God,' but hey, Satan, whatever works for you." (4)
In this light we can see that moral relativism will surely damn our souls because just as it suppresses objective truth and reality, so it eliminates Moral Law, thereby trivializing repentance, imperiling salvation and ending the human race, not by flood as in the days of pre-flood subjectivists, but by fire, reserved for the post-flood world and its "enlightened" subjectivists.
Lewis sees farther than most, thus he argues that human kind will be ended because the entire human race is becoming increasingly Westernized, thereby relativized.  The tragic irony here is that America,  which at one time was a fortress of Christian light, is now the primary source of moral relativism (demonic darkness) in the world today.  This is because America's collapsing Christian denominations no longer defend Biblical infallibility, objective truth and moral law.
Os Guinness comments:
"….it is a point of fact that in many, if not most parts of the Western world, what was still left of the Christian foundations of the West have collapsed or are collapsing.  The Christian church is on the defensive everywhere.  The Christian faith is derided among the thought leaders of our societies, and now we are told it is being abandoned in droves—even if many of the defectors are not really atheists or even agnostic, but in limbo between the….halfway houses of 'believing without belonging' or still 'belonging without believing.'"  (Renaissance: The Power of the Gospel However Dark the Times, Os Guinness, p. 18)
Erwin Lutzer concurs:
"No nation has turned away from so much light in order to choose darkness. No nation has squandered as many opportunities as we have. We can only call on God for mercy, and if it pleases Him He will come to our aid….if we humble ourselves, weeping for this nation, God may yet intervene and restore decency to this crazed world. Most of all, we should pray that millions would be converted and belong to God forever. People change their minds only when God changes their hearts."  (Erwin W. Lutzer, Where Do We Go From Here?: Hope and Direction in our Present Crisis)
Guinness sums up the downward spiral of the West:
" Western cultural elites have disregarded God for more than two centuries, but for a while the effects were mostly confined to their own circles. At first, they disregarded God. Then they deliberately desecrated Western tradition and lived in ways that would have spelled disaster if they had been followed more closely. But now in the early twenty-first century, their movement from disregard to desecration to decadence is going mainstream, and the United States is only the lead society among those close to the tipping point…. Soon, as the legalization and then normalization of polyamory, polygamy, pedophilia and incest follow the same logic as that of abortion and homosexuality, the socially destructive consequences of these trends will reverberate throughout society until social chaos is beyond recovery. We can only pray there will be a return to God and sanity before the terrible sentence is pronounced: "God has given them over" to the consequences of their own settled choices." (p. 20)
"… as in the days of Noah….and of Lot (Sodom) so will it be in the days of the Son of Man."   Luke 17: 26-28
A stunning spiritual transformation of consciousness is rapidly shifting Western and American thinking away from the supernatural God of Revelation and biblical religion and toward a  'new' pagan/mystical pantheist religion of nature and goddess worship (Gaia), evolution, relativism and androgyny, the pagan ideal.  In his book, "The Making of the New Spirituality: The Eclipse of the Western Tradition," James Herrick calls it the "New Religious Synthesis."
The New Synthesis reverses and inverts each major tenet of God's Revealed Word.  For instance, the Holy Triune God is supplanted by a universal life force called evolution, the principle miracle-producing power of  an evolving man-centered universe infused with divine consciousness.  Moreover, human beings are no longer created but rather the conscious products of the universal life force evolving upward toward a divinity of their own and can now achieve ever-higher levels of consciousness by directing their own evolution.  Man's rational self-consciousness as well as science, the instrument of his autonomous will, supplants the Mind of God and is the first inkling of man's own latent divinity.
Moreover, immutable truth, Moral Law, history and Christian-based holidays and tradition are rendered obsolete because the idea of continuous change (evolution) makes them absurd.
The  New Synthesis  is rooted in common mystical experiences and telepathic revelations from disembodied intelligences while 'Science' is divine Reason's instrument which,
"…provides theological insight to guide our quest for spiritual awareness and attainment.  Among science's greatest revelations–second only to its confirmation of evolution as the operative principle of the cosmos—is that monism and pantheism are proven by deep inspection of physical matter.  This massively significant discovery confirms ancient ideas about universal unity originally delivered through shamans and mystics and still reflected in tribal spirituality."  (pp. 33-35; 250-251)
What all of this means is that the rebellion, apostasy, idolatry and subjectivism that has characterized the modern age since its beginning is actually an ominous neon arrow pointing to the Judgment and end of  the West and America.   And when these evils finally prevail throughout the world, then as a thief in the night will come the Day of the Lord (2 Pet. 3:10) and the unrepentant soul-sick human race will meet its' allotted fate:
"Their destruction will overtake them while they dream of happiness, and please themselves with vain amusements. There will be no means to escape the terror or the punishment of that day."   However, the Day of the Lord, "will be a happy day to the righteous. They are not in darkness; they are the children of the light. It is the happy condition of all true Christians." (Matthew Henry, commentary on 1 Thessalonians 5:2)
The Day of the Lord—-when?
As no man can see what lies beyond the horizon no one can say when the Day of the Lord will be.  So in the light of all of this bad news what are faithful Christians to do?   For one thing, said Guinness, we can recognize that the faithful and orthodox in each tradition, whether Eastern or Roman Catholic and Protestant are actually closer to Jesus and each other than to the liberal subjectivist revisionists in their own traditions.  In other words, a remnant according to the election of grace is slowly but surely emerging from the wreckage.  (Roman 11:5)
Though the final factor in the future is unknown it is sure because we can trust that our Lord will build His church and the gates of hell will not prevail against it. Therefore, as faithful and orthodox believers we can and must repent of our sins, trust in God, stand on His Truth, edify and comfort the saints and proclaim His gospel.  We are to be busy about the Father's business in making disciples and seeing the power of the gospel transform lives.  We must trust in God and His gospel and challenge the darkness with the only hope there is—the hope brought into being through the presence of the promised Holy Spirit (Romans 8:2-25); the future hope of the resurrection of the dead (Acts 23:6); the redemption of the body and of the whole creation (Romans 8:23-25), the glorious return of Christ (Titus 2:11-14) and eternal life in paradise—the inheritance of the saints (Titus 3:5-7).
(1) Scientific Neutrality, Biblical Deconstruction, and Modernist Christians in a Man-Centered Universe, Linda Kimball, 2015
(2) The Problems with Moral Relativism, Robin Schumacher, Christian Post, 9/23/12
(3) Moral Relativism, Ligonier.org
(4) American Christians and Moral Relativism, Selwyn Duke, American Thinker, Feb. 2010
In a stunning blow to Turkey's president Recep Tayyip Erdogan, the ruling Justice and Development Party (AKP) has lost its parliamentary majority for the first time in over 13 years. By curtailing Erdogan's power, the results of the general election held last Sunday (June 7) are likely – at long last – to have some positive repercussions for the Greater Middle East.
Erdogan had hoped to obtain a two-thirds legislative supermajority, which would enable him to push through a new constitution that would create an executive presidency and make him de iure, as well asde facto, Turkey's autocrat with sweeping powers which would have made the U.S. presidency look weak by comparison. His by now openly Islamist AKP, which has governed Turkey since February 2002, went along with his plan. In view of Erdogan's victory in the presidential election less than a year ago with 52 percent of the vote in the first round, and the AKP's ability to steadily increase its share of the vote in three consecutive elections, the party's top brass initially assumed the AKP would be able to gain the 400 seats which Erdogan boldly promised at the beginning of the campaign. Some weeks later he lowered his expectations to 330 seats, the number necessary to hold a referendum on the constitutional amendment he wanted. In the final fortnight of the campaign he remained confident that the AKP would get at least 276 seats needed to form a single-party government for the fourth time.
Erdogan's name was not on the ballot, but the election was widely perceived as a referendum on his proposed "Turkish-style presidency" – and he has overplayed his hand. Unprecedentedly high turnout of 86 percent included a significant number of former abstainees who were now motivated simply by the desire to stop Erdogan. After last Sunday's fiasco, his overall power and even his authority in the AKP will no longer be absolute.
With 258 seats and 41 percent of the vote the AKP remains Turkey's largest party by far, but it is now 18 mandates short of a simple majority in the 550-seat national assembly. In order to continue governing it has two options: to find a coalition partner among the three opposition parties which have crossed the (blatantly undemocratic) ten-percent threshold, or else to form a minority government with the tacit support of one of those three parties. If neither scenario works in the next 45 days, there will have to be a new election in three months' time.
The secular-Kemalist Republican People's Party (CHP) remains the second largest force in Turkish politics, with 25 percent of the vote and 132 seats. Its social-democratic agenda is supported mainly by the urban middle class and by pro-European liberals who regard Erdogan as a calamity that must be stopped. It is therefore unlikely to consider a coalition with the AKP, let alone to provide passive support for a minority government. CHP leader Kemal Kilicdaroglu declared that the nation "stopped the rot" on Sunday, but also expressed his opposition to yet another election. He and his colleagues would like to form a broad coalition without the AKP, but the problem is that the other two opposition parties fundamentally disagree on several key issues at home and abroad.
Even less likely to help Erdogan and the AKP is the success story of this election, the Peoples' Democratic Party (HDP), which enters parliament for the first time with 80 seats and 13 percent of the vote. Its leader Selahattin Demirtas openly taunted Erdogan in his speech late on election night: "As of this hour, the debate about the presidency, the debate about dictatorship is over. Turkey averted a disaster at the brink. We prevented you from being the kind of president you wanted to be!" This mainly Kurdish party has successfully appealed to young Turks everywhere with its staunch opposition to AKP's Islamist conservatism and with its advocacy of a radical social agenda which includes Western-style homosexual and women's rights.
All this is anathema to the third opposition party, the far-right Nationalist Movement Party (MHP) – the home of the "Grey Wolves" of yore – which also has 80 seats, with just over 16 percent of the vote. It is opposed to practically everything the HDP stands for, Kurdish minority rights in particular. When the chips are down the Nationalist Movement Party is more likely to join an AKP-led coalition. Its price is likely to be Erdogan's acceptance of a greatly curtailed presidential role, in accordance with the existing constitution, and his public commitment that he would not make another attempt to change the rules.
This may well be quietly welcomed by many AKP leaders who have grown weary  Erdogan's  confrontational style and autocratic ways. Former president and party founder Abdullah Gul, who is known to resent Erdogan, may reenter the fray. There are many influential Turks of Islamist persuasion, within and without the AKP, who have not been adverse to the drift away from secularism at home and to the assertive pursuit of neo-Ottomanism abroad, but who believe that the power of "the Sultan" (as Erdogan is known among his friends and foes alike) needs to be curtailed. While they do not identify with the values and aspirations of the secular and liberal urban middle class which dominates the opposition, some religious conservatives will see the election result as an opportunity to persuade the "Sultan" that he needs to listen to the neglected pashas and viziers.
Erdogan was not the only reason for AKP's poor showing. Turkey's no longer growing economy and a weak lira have played a major role, as well as the government's involvement in Syria, the growingmedia censorship, government corruption, and the typically Islamist disregard for the Kemalist legacy of women's equality. Last but not least, Erdogan's brazen involvement in the campaign process – in spite of the fact that the president of the republic is constitutionally required to remain politically neutral – may have cost cost the AKP a couple of percentage points.
Internationally, the election result and the ensuing weeks, perhaps months, of domestic political uncertainty will probably decrease Turkey's involvement in the Syrian civil war, specifically its support for the hard-core jihadist Nusra Front. Most Turks, AKP supporters and Kemalists alike, are opposed to Erdogan's support for the Syrian rebels and advocacy of foreign intervention, which is perceived as an "American," rather than "Turkish" policy. If Turkey becomes less involved in Arab affairs in the period ahead, that will be good news for Syria's beleaguered president Bashar al-Assad, the man who commands the only army in the field capable of opposing ISIS.
There was only an en passant reference to Syria at the end of my analysis of Erdogan's defeat three days ago. This subject deserves closer scrutiny. His controversial policy vis-à-vis Damascus now appears to have been a major factor in his defeat, and Turkey's likely fine-tuning of her posture in the months ahead may have major repercussions for the Greater Middle East.
Turkey's three opposition parties, the social-democratic, neoKemalist Republican People's Party (CHP), the sternly nationalist Action Party (MHP), and the predominantly Kurdish Peoples' Democratic Party (HDP) may not have much in common on social, cultural, ethnic and religious issues, but they all agree that Erdogan was mistaken in entering the Syrian fray. He did so by arming Islamic militants fighting Syrian President Bashar al-Assad's government, by quietly allowing thousands of foreign jihadists to cross from Turkey into Iraq and Syria, and by enabling the Islamic State (ISIS) and the Jabhat al-Nusra – a hard-line jihadist fighting force if there ever was one – to become major players in the conflict. Turkey's assistance to the latter group is a matter of well documented record.
It is now apparent that the ruling AKP performed poorly, in contrast to its earlier showing, in all provinces bordering Syria. and especially among the millions of Kurds disenchanted with Turkey's failure to help their Syrian brethern in Kobani. As a reliable news source has noted,
The change of power structure in Turkey came precisely at a time when the new Saudi Arabia, Qatar and Turkey partnership is changing the balances in the field against Assad's regime. The double-pronged strategy of the partnership sought to arm and expand the territory dominated in the northern front of Idlib and Hatay and the southern front of Daara, Quneitra, Suwayda and Damascus via Jordan. The Turkish prong of this strategy is now up in the air.
Erdogan had agreed with the recently enthroned Saudi King Salman to supply weapons and training to al-Qaeda's Syrian branch of Jabhat al-Nusra and the affiliated Army of Conquest (Jaish al-Fateh), led by Ahrar al-Sha. These al-Qaeda affiliates are hard-core jihadists, of course, whose only claim to respectability (in the eyes of Washington's "foreign policy community") is the fact that they are anti-Bashar and not affiliated with ISIS. They are horrible people nevertheless, and designing them as "moderates" in the mainstream Western media simply serves the bipartisan neocon-neolib agenda of bringing down Assad – regardless of consequences for Syria's Christians, for Syria itself, and for Israel's vulnerable Golan frontier.
It is noteworthy that HDP co-chair Selahattin Demirtas, speaking to CNN International, stated point blank that any coalition government would have to discontinue Turkey's "support IS and other radical groups in the region." Turkey's eventual disengagement from Erdogan's axis of evil with the worst purveyor of Islamic agenda in the world – Saudi Arabia – would be a long overdue ray of hope in the nightmarish Middle Eastern equation.
Citizen contacts with police are becoming more and more frequent, and often more and more hostile. Sadly, the vast majority of the American people have absolutely NO IDEA how to lawfully and peacefully protect themselves against police overreach and abuse. And sadder still is the fact that the average police officer has but a rudimentary knowledge of the law. To a degree, police' lack of knowledge on finer points of the Constitution is excusable since they are not constitutional scholars and jurists and not all situations are normal in every-day policing. Still, today's problems with police go beyond these understandable mistakes because many police officers willingly ignore and violate the constitutional limitations concerning their conduct with the public.
If you are a Baby Boomer like me, you were probably taught that the policeman is ALWAYS your friend and can ALWAYS be trusted. You were taught that he or she is looking out for YOU. And if you were raised in church, you were probably taught that the police officer is ALWAYS right. Most of us were probably raised this way, even if we came along after the Baby Boomers. Most people are "law and order" folks, and, therefore, have nothing but positive thoughts about police officers. Plus, many of us have friends, neighbors, and relatives that are police officers or sheriff's deputies, and we assume all policemen are as honest and well intentioned as are our friends and loved ones.
Without a doubt, many (if not most) police officers and sheriff's deputies are truly honest, respectable, morally decent, well intentioned people. Most of them come from good homes. As youngsters, they stayed out of trouble. Most of them didn't join the police force to become Storm Troopers. I readily understand all of that.
However, it is an absolute FACT that local policing is NOT WHAT IT USED TO BE. In the old days, policemen were almost universally taught to respect both the Constitution and the individual citizen. Most were trained by local officers. Most of them had lived their entire lives in the communities in which they served. And very few of them were former military. That is NOT the way it is today.
And since the Department of Homeland Security was invented, many police procedures, policies, philosophies, etc., come from this federal agency (along with the Department of Defense). The net result of the influence of DHS is that local police agencies have become more and more militaristic in methodology and antagonistic in attitude. This is especially true in America's larger cities, but it happens in rural areas, too. And, that, folks, is a fact.
Plus, more and more police officers are coming out of the ranks of the military. This is not wrong in and of itself; but citizen policing is one hundred and eighty degrees opposite from military purposes, policies, and protocols. American citizens are NOT enemy combatants. And police officers are NOT soldiers. Combine the military mindset and an increasing militarization of domestic police training and the result is an emerging Police State. And that is EXACTLY what is happening in front of our very eyes.
And those police officers and sheriff's deputies that are reading this column who still reverence the Constitution and personal liberty will find NOTHING I say offensive. In fact, honest policemen are more disturbed about the current militarization taking place in law enforcement than I am, because they still take pride in being a constitutional peace officer and love liberty as much as the rest of us.
I know police officers, who are former military, who are exemplary enforcers of the law. And I know some who are nothing more than would-be Brown Shirts. Unfortunately, the former group seems to be shrinking, and the latter group seems to be growing.
Regardless of the proclivities and character of the individual officers, the SYSTEM today is anything but friendly to law abiding citizens. For the most part, the system leans to the proposition that all men are guilty until proven innocent.
Folks, never forget this: when police stop people, they are constantly trying to find something (anything) to arrest you for. NEVER FORGET THAT. Every traffic stop, and every police contact is designed to discover something for which you can be arrested. Add the "us versus them" mindset that most police officers are trained under these days along with their endemic ignorance of the law, and you are susceptible to arrest every time you leave your house or place of business. Plus, many times a police officer's advancement is directly determined by the number of arrests he makes. Some jurisdictions have quotas for tickets and arrests made. This reality makes you a potential "meal ticket."
And should one have the attitude, "I have done nothing wrong; I have nothing to worry about," please remember that "wrong" is a very subjective term. What you consider lawful and non-criminal, a police officer (and prosecutor) could construe to be felonious. There are thousands of people in prison today who considered their conduct innocent–and for many of them, it probably was.
As I said at the beginning of this column, most people have absolutely NO IDEA how to lawfully protect themselves from illegal police procedures (be those procedures well intentioned or not). By lawfully, I mean constitutionally. Like most police officers, most citizens are woefully ignorant of their rights and protections under the Constitution.
How many times have we heard the expression, "Anything you say can and will be used against you in a court of law"? Well, folks, that is not just an expression; that is an absolute fact. Anything you say. Absolutely anything!
Not only can what you say be used against you, if you say anything to police, an officer can distort and twist what you say to sound incriminating. And if a judge is judging the credibility of an officer he or she sees in court on a regular basis, whose word do you think will prevail: yours or the officer's? The truth is, there is an inherent danger that exists in every case where officers are investigating you for criminal activity–even if you are as innocent as can possibly be.
ANY CONTACT with a police officer or sheriff's deputy or highway patrolman can result in the forfeiture of your freedom–and more and more frequently, your LIFE.
As much as I respect the office of policemen or sheriff's deputy or highway patrolman (and I do), reality forces me to acknowledge that policemen today are not being trained to strictly adhere to the Constitution and cannot be trusted to always act within the boundaries of those protections. Therefore, it is incumbent upon ME to be sufficiently educated in my constitutional rights and obligations in order to insure that my liberties are not arbitrarily absconded by unlawful police procedures–be they well intentioned or otherwise. My liberties are too precious to be taken away because I have been too casual or lethargic to know how to protect them.
And, lest anyone misconstrue what I am saying at this point, I am NOT talking about acts of violence against police. I am talking about knowing my rights under the Constitution and knowing how to peacefully use those rights to defend myself against unlawful police behavior. And, folks, ignore this to your own peril: even the best and most sincere police officers sometimes use unlawful procedures and tactics. Again, they are NOT legal scholars.
In truth, a constitutionally knowledgeable citizenry is the very BEST defense against police abuse. If a majority of citizens truly understood their constitutional rights and faithfully acted upon them, our State and local police agencies would quickly learn what is proper and improper and would become much better peace officers. In other words, the deterioration of proper policing is not as much the policeman's fault as it is OURS.
And please understand this: no matter what you hear and think, the court system can still very much be used to PROTECT our rights as much as it can be used to take them away. Despite what you hear from "conservative" pundits, there is still a plethora of attorneys who very much care about constitutional law and practice it every day to protect the public. Not every attorney is an enemy of freedom. Stop listening to people who say otherwise. I can promise you, if I am ever forced to defend myself in a court of law, I will hire the very best defense attorney that I can. And the truth is, there are public defenders across the nation who are some of the best attorneys around and stand as a formidable wall between overreaching police and prosecutors and civil liberty.
In fact, when it comes to Fourth Amendment (Fifth Amendment, Sixth Amendment, etc.) protections, personal liberties, civil rights, etc., Democrat lawyers are often MUCH BETTER than Republican lawyers. We need to stop stereotyping all attorneys and judges. The issue is freedom, not politics!
I know of constitutional attorneys who often provide seminars in order to teach people the "do's and don'ts" regarding police encounters. Most of these seminars are not cheap–and they are worth whatever the cost might be. (How much value do you place on your liberties?) But just recently, I asked my attorney son, Tim, if he would present a seminar on this subject to Liberty Fellowship. And he happily agreed to do so.
Therefore, I am pleased to announce to my readers that we have just produced an hour-long DVD wherein Attorney Tim Baldwin lectures (complete with instructional slides) on the topic: "Police Contact: How To Respond."
Tim explains your rights and the law regarding police contacts in a variety of circumstances, such as traffic stops, etc. He explains the rights and protections you have under the Constitution. He presents a constitutional, legal analysis of what you should and shouldn't do when brought into contact with a police officer, sheriff's deputy, or highway patrolman.
Tim is a former felony prosecutor and is now a criminal defense attorney. He has seen both sides of the criminal justice system and is imminently qualified to discuss this subject. He knows that for an attorney to best protect his or her clients, his clients need to know how to protect themselves before and during the investigative and arrest procedures.
As his dad, I can tell you, he taught me a lot! Believe me, being informed of your legal rights and responsibilities under the law is very empowering, which is exactly what America's Founding Fathers intended. True power, true authority rests with the People under God and the Constitution. Police officers are SERVANTS of the People and are as obligated to obey the Constitution as are each of us. Knowing these rights and protections will give you much CONFIDENCE when you are pulled over by a police officer.
Let me hasten to say that I am ALWAYS respectful to a police officer. And so should we always be. We must respect his position. But mostly, we must respect the law that he, the police officer, is sworn to uphold. But how can we respect the law if we don't even know and understand the law? How can officers improve their law-enforcement practice unless citizens know when police are following the law? How is the legal system benefited if police can trample citizens' constitutional rights with the consent of the people? Tim's DVD will help tremendously in this regard.
In light of the climate that we all live in today, I cannot emphasize enough how important it is that we become familiar with our constitutional rights and responsibilities. If enough of the American people would learn these constitutional principles, they could stem the growing tide of unconstitutional conduct by our public servants, including, and especially, by those in law enforcement.
Here is where you can order the DVD, "Police Contact: How To Respond," by Attorney Tim Baldwin.
Police Contact: How To Respond
And, folks, this DVD is a bargain at whatever price. Again, how much value do you place on your liberties?
The title of this column is taken from the Old Testament Book of Micah, chapter seven, verse six. Speaking to His disciples, the Lord Jesus sounded a very similar warning to that of Micah's. He said, "They shall put you out of the synagogues: yea, the time cometh, that whosoever killeth you will think that he doeth God service." (John 16:2 KJV)
Jesus' prediction literally came true with the persecution and deaths of thousands of Christians by Romans and Jews in the Early Church and later with the persecution and deaths of thousands of Anabaptists, Protestants, Waldenses, etc., by Popes and Catholics during the Dark Ages.
Killing in the service of God is assuredly nothing new. How many wars throughout history have been (and are being) fought in the name of God? Nowadays, nearly all of the supporters of the current neocon "holy war" against Muslims love to tout the passages of the Koran that seem to condone waging "holy Jihad" against any and all non-Muslims. Of course, they conveniently ignore passages in the Koran that promote peace. They seem to ignore the peace passages in the Bible, too, by the way.
Are some extremist Muslims using their religion as cover for their hatred and violence? You bet. But you can also bet it's more about politics and power than anything else, because Muslims kill Muslims more than any other group of people.
For the record, it never ceases to amaze me that the same Christians who love to use the words of the Koran as justification for a holy war against Muslims have either totally forgotten or never read the words of the Jewish Talmud. The Talmud was the law that the Pharisees held in highest regard–even above The Torah. It was the law they constantly accused Jesus of violating. Still today, the Talmud is regarded as God's highest law by Israel's Prime Minister Benjamin Netanyahu and most of Israel's leaders. In fact, just recently Bibi announce that it was his intention to enshrine the Jewish Talmud as the "official basis for Israeli state law."
According to Israel National News: "Netanyahu also promised that 'we will define in the law the Gemara as a basis for the Israeli legal system,' referencing the Jewish legal text analyzing the Mishnah, a legal work of the Jewish sages, which together form the Talmud."
See the report at:
Report: Netanyahu Promises Talmud Will Be Israeli Law
So, have any of our Muslim-hating friends bothered to read the Talmud? Try these excerpts on for size:
"When the Messiah comes every Jew will have 2800 slaves."
"That the Jewish nation is the only nation selected by God, while all the remaining ones are contemptible and hateful."
"That all property of other nations belongs to the Jewish nation, which consequently is entitled to seize upon it without any scruples. An orthodox Jew is not bound to observe principles of morality towards people of other tribes. He may act contrary to morality, if profitable to himself or to Jews in general."
"Kill the Goyim [non-Jew] by any means possible."
"Everyone who sheds the blood of the impious [non-Jews] is as acceptable to God as he who offers a sacrifice to God."
"The non-Jew is consequently an animal in human form, and condemned to serve the Jew day and night."
"A Jew may violate but not marry a non-Jewish girl."
So, when Bibi says he wants to make the Talmud the official law of Israel, does he plan to implement these Talmudic injunctions? And are we now going to hear Christians say, "There is no such thing as a peace-loving Jew"? Or is that moniker reserved exclusively for Muslims? If Christians are afraid of Sharia Law, why are they NOT afraid of Talmudic Law?
Can one imagine how Christians throughout America would have reacted had any Muslim nation attacked one of our Navy vessels that was peacefully patrolling international waters, killing dozens of our sailors and Marines? Yet, that is exactly what the government of Israel (not independent gangs of terrorists) did to the U.S.S. Liberty on June 8, 1967. The attack was completely unprovoked; and in fact, U.S. naval vessels that were in the vicinity were forbidden to assist. The attack lasted for hours, and the United States did absolutely NOTHING. And to this day, there has been NO JUSTICE for the families and loved ones of the victims of the attack on the U.S.S. Liberty. The story has been swept from the pages of history like it never happened. Was this attack the result of Jewish belief in Talmudic Law? We will never know.
If one confronts Jewish apologists with the above quotes from the Talmud, they will say that the words are taken out of context and will point to other quotations that seem to support their position. And this is exactly what Muslim apologists will say when confronted about seemingly pro-violence passages in their holy book.
And how many so-called Christians have used verses from the Old Testament to justify all sorts of violent acts? Even some of Protestantism's most celebrated names are quoted as promoting violence in the name of the Christian God.
For example, the "Lutheran towns of Lubeck, Bremen, Hamburg, Luneburg, Stralsund, Rostock and Wismar all voted to hang Anabaptists and flog and banish Catholics and Zwinglians from their homelands.
"Luther said of Roman Catholic leaders, 'If I had all the Franciscan friars in one house, I would set fire to it . . . To the fire with them!'
"Luther (who in 1518 taught baptism by immersion) taught that dissenters (those who disagreed with him) should be banished and said that 'The peasants (involved in the Peasants' War) would not listen; they would not let anyone tell them anything; their ears must be unbuttoned with bullets, till their heads jump off their shoulders. … On the obstinate, hardened, blinded peasants, let no one have mercy, but let everyone, as he is able, hew, stab, slay, lay about him as though among mad dogs, . . . . so that peace and safety may be maintained….' Note that he was speaking of German peasants!"
A man was arrested for writing on one of John Calvin's tracts the words, "all rubbish," and was put on the rack twice a day for a month. He was beheaded on July 26, 1547.
"The Spanish Reformer Servetus had dared to criticize Calvin's Institutes of the Christian Religion and Calvin declared: 'If he comes here and I have any authority, I will never let him leave the place alive.'
"Servetus , an anti-Trinitarian, had  disagreed with Calvin via correspondence and when he visited Geneva on August 13, 1553,  he went to hear Calvin preach. Calvin saw him in church and had him arrested. Calvin drew up forty charges against him including Servetus' opposition to infant baptism and his attack upon the preaching of Calvin. On August 20, 1553, Calvin wrote: 'I hope that Servetus will be condemned to death' and in October the Geneva Council ordered that he be burned alive the next day.
"'Heretics' were hanged then burned in Zurich, Basil, and Geneva for disagreeing with Calvin's teachings.  During the first five years of Calvin's rule in the small town of Geneva, 13 people were hanged, 10 were decapitated, and 35 were burned to death. A citizen could go to prison for smiling during a baptismal service or sleeping during a church service!
"In England, Henry VIII was head of the Church of England (that Henry formed after his break from Rome) and doctrinal disagreements now became high treason to be punished by disembowelment while still alive, hanging, and quartering. In the end, even failing to denounce anyone else who criticized these things became treason."
See the report at:
Reformation Leaders Tortured And Killed Dissidents!
You see, it's not just pagans who kill God's people. As often as not, Christians are killed by other Christians–but all in the name of God, of course.
And, dear reader friend, I am persuaded that Christians persecuting and killing Christians is soon to be the experience of many of us in America. And I am absolutely certain that it will look very much like the experience of Dietrich Bonhoeffer's Confessing Church during the days of Nazi Germany.
During the Nazi years in Germany, pastors and churches mis-taught Romans 13 to mean that Christians are commanded by God to submit to civil authority, no questions asked. This devilish indoctrination eventually led to the murder, persecution, and imprisonment of Christian men such as Bonhoeffer, Martin Niemoller, and thousands like them.
In like fashion, America's pastors and churches are teaching their congregations to obey civil government, no questions asked. There is not a smidgen of difference between the way pastors and churches in Hitler's Germany taught Romans 13 and the way pastors and churches in America are teaching it today. This can only culminate with the persecution against those who refuse to submit to such heresy–in much the same way that the German National Church persecuted the recalcitrant (but faithful) Confessing Church.
I recently became aware of the ominous signs of this potential eventuality from a story that came out of Grants Pass, Oregon.
Josephine County, Oregon (the county in which Grants Pass is located) had one of the finest constitutional sheriffs in the entire country. Gil Gilbertson was a sheriff's sheriff. He was unafraid to stand against federal overreach. He knew the Constitution; and he faithfully defended it.
Therefore, it is not surprising that federal, state, and local pressure mounted strongly against Sheriff Gilbertson. Funds were denied his office to the point that it was next to impossible for his office to perform its duties. Of course, Sheriff Gilbertson was blamed for these problems by political leaders and the media. Subsequently, Sheriff Gilbertson was defeated for reelection by big-government toady Dave Daniels on May 20, 2014. Not long afterward, a tax-hike was put on the ballot for the "new" sheriff's office. And guess who the biggest cheerleaders for the tax levy for the new big-government-bought-and-paid-for sheriff were? You guessed it: two of the largest churches of Grants Pass.
In fact, these two pastors took to the air with the newly-elected big-government sheriff for a media campaign pitching the new tax. I hope you will take the time to watch both of these clips:
Pastor Warns That God Is Disappointed In Those Who Question The Tax Levy
And:
Pastor Warns that Questioning Authority Is Like Satan Worship Just Before Playing Pro-Levy Video
Pastor Mark Goens says, "It is painful that we don't listen to authority." He also said, "People go to school board meetings and question their every decision and trying to change everything they don't like." The good pastor also said that raising taxes was "a Biblical and a spiritual issue."
So, in other words, parents, "If you don't like the fact that your school system is teaching the academically and morally corrupt Common Core federal curriculum to your children, you are supposed to be good little Nazis and stay home and question nothing. After all, the authorities know better than you do about what to teach your children. The Bible tells you to submit: so sit down and shut up!"
And Pastor Dennis Webber says this to the sheriff and the chief of public safety, "We recognize that God gave you permission to be in that place and is giving you the authority to function there."
Really, Pastor Webber? God has given these men authority to "function" in their positions? Under whose orders are they to function? Under whose laws are they to function? You failed to mention that. Do these men have authority from God to make up their own laws? Simply because they are elected or appointed to public office, does God give them "authority to function" as they see fit? You didn't qualify your remarks at all.
These men swore an oath to the Constitution. They are required by the supreme law of the land to submit to the limits and constraints imposed upon them by the Bill of Rights–not to mention their duty to submit to our Creator's Laws of Nature. They have NO approbation from Heaven to act outside the limits and boundaries of the Constitution, Bill of Rights and Natural Law. NONE. ZERO. ZILCH. NADA. And for these two pastors to act as if the citizens of Josephine County owe Sheriff Daniels and Chief of Public Safety Bill Landis their unlimited, unquestioned submission (which is exactly what they did) is the height of irresponsibility.
Not once did Pastors Goens or Webber say a word about the Constitution and Bill of Rights. Not one time did they make mention of the sheriff's responsibility to obey the law of the land, that his position is that of a servant of the people. Instead, the sheriff and chief of public safety were held up as ultimate authorities to whom Christians are commanded to always submit and support. And, ladies and gentlemen, this is the kind of rubbish that the vast majority of our Christian ministers are regurgitating every Sunday throughout the United States of America.
Oh, readers should know that despite the best efforts of Goens and Webber, the proposed tax levy FAILED. Here is a local Grants Pass reporter's summary of this entire sordid episode:
Am I suggesting that pastors Goens and Webber have killing other Christians in mind? ABSOLUTELY NOT! But do I believe that the devilish doctrine of unlimited submission to civil authority that they are ignorantly teaching is paving the way for future persecution and killing? ABSOLUTELY, I DO.
I'm sure Calvin and Luther never anticipated the killing that would later ensue from their words; I'm sure good Anglicans never anticipated the killings that would later ensue from "their" king; I'm sure good Roman Catholics never anticipated the purging and inquisitions that would later ensue in the name of their Church; and I'm sure the good pastors and Christians in Germany never anticipated the slaughter that would ensue from their heretical teaching of Romans 13, either.
This kind of thing never happens overnight. It takes years and decades to sufficiently indoctrinate a population before such atrocities can take place. And, my friends, we are smack dab in the middle of this totalitarian indoctrination as we speak. And, wittingly or unwittingly, some of the biggest propagandists are pastors such as Mark Goens and Dennis Webber.
As a fellow pastor, I am outraged! I am sick to my stomach that my fellow ministers would allow themselves to be used in such a devilish fashion. And, while I know that this kind of heresy is being taught nationwide, we have the videos of these two pastors publically participating in this propaganda.
Since these are very public pastors who are unashamed of their unbiblical and tyrannical position, and as a fellow pastor with forty years seniority (as of next month), I feel I have "standing" to call them on the carpet for it. Therefore, I am including their contact information in this column should any of my readers want to express their personal feelings one way or another. (Readers already have my contact information.)
Pastor Mark Goens
River Valley Church
405 NE 6th Street
Grants Pass, Oregon  97526
Church phone number:
541-476-7761
Church website:
River Valley Church
Pastor Dennis Webber
Parkway Christian Center
229 NE Beacon Dr.
Grants Pass, Oregon  97526
Church phone number:
541-479-2639
Church website:
Parkway Christian Center
General Butler, the most decorated American military figure of the first half of the 20th Century, wrote a book about his military service titled, "War is a Racket." The corporate cabal, which reportedly included a du Pont and Prescott Bush, asked him to assist in removing FDR from office in 1934, were deceived by Butler's vocal criticisms of FDR, and unfamiliar with his belief his service to his country had actually made him an enforcer for the corporations. Smedley was alive to the impropriety of using America's military might to intimidate small central and south American countries for the profit of corporations controlled by these men.
Instead of handling their problem for these wealthy folks Smedley reported them to Roosevelt, who was well aware of the hazards of having the heads of houses of banking which included Morgan as well, arrested. FDR leaked word of the plan, which would have placed Butler in the White House, to the press.
This resulted in a Congressional investigation which achieved nearly as much as the Warren Commission would thirty years later. It was four years before the terrified men would publish their findings, marked for, "restricted circulation." Sadly, the General, recipient of two Medals of Honor, died unexpectedly in 1940, just before our entry into World War II.
Charges conveyed by General Butler, which the committee confirmed, included the information a million people had agreed to join the insurrection using arms and munitions made available by a close associate of du Pont, Remington.
Many of those involved were still the heads of their various corporations when charges of doing business with German corporations during World War II surfaced. This continued to be true when departing president, Dwight D. Eisenhower gave his speech warning Americans of the dangers they faced during his farewell address to the nation on January 17, 1961.
Nothing had changed when John Perkins published his book, "Confessions of an Economic Hit Man," in 2004. Perkins work ensured the continued flow of money from smaller and weaker nations into the same corporate interests who schemed to remove FDR in 1933 and who did remove JFK in 1963.
Since then occupiers of the Oval Office have been much less likely to make waves, understanding who is really in charge. Choosing between Jeb and Hillary is just picking between, "chocolate or strawberry." They are both corporate ice cream, bad for us and America.
US, Turkey, Saudi Arabia In Alliance with Al Qaeda…
The Syrian war stalemate appears to be over. The regional powers surrounding Syria — especially Saudi Arabia, Turkey, Qatar, and Jordan — have re-ignited their war against the Syrian government. After over 200,000 dead and millions of refugees, the U.S. allies in the region recently re-committed to deepening the war, with incalculable consequences.   
The new war pact was made between Obama's regional darlings, Saudi Arabia and Turkey, who agreed to step up deeper military cooperation and establish a joint command in the occupied Syrian region of Idlib.
Turkey and Saudi Arabia are now openly backing Islamic extremists under the newly rebranded "Conquest Army" The on-the-ground leadership of this "new" coalition consists of Jabhat al-Nusra — the "official" al-Qaeda affiliate — and Ahrar al-Sham, whose leader previously stated that his group was the "real al-Qaeda."
The Huffington Post reports:
"The Turkish-Saudi agreement has led to a new joint command center in the northeastern Syrian province of Idlib. There, a coalition of groups — including Nusra and other Islamist brigades such as Ahrar al-Sham that Washington views as extremist — are progressively eroding Assad's front. The rebel coalition also includes more moderate elements of the Free Syrian Army that have received U.S. support in the past."
The article admits that the Free Syrian Army — that Obama previously labeled as "moderates" and gave cash and guns to — has been swallowed up by the extremist groups.
This dynamic has the potential to re-engulf the region in violence; deep Saudi pocketbooks combined with reports of looming Turkish ground forces are a catastrophe in the making.
Interestingly, the Saudi-Turkish alliance barely raised eyebrows in the U.S. media. President Obama didn't think to comment on the subject, let alone condemn it.
The media was focused on an odd narrative of Obama reportedly being "concerned" about the alliance, but "disengaged" from what two of his close allies were doing in a region that the U.S. has micromanaged for decades.
It seems especially odd for the media to accept that Obama has a "hands off" approach in Syria when at the same time the media is reporting about a new U.S. program training Syrian rebels in Jordan, Saudi Arabia, and Turkey.
It's inconceivable that Obama would coordinate deeply with Turkey to set up a Syrian rebel training camp on Turkish soil, while at the same time be "disengaged" from the Turkish-Saudi war coalition in Syria.
One possible motive behind the fake narrative of "non-cooperation" between Obama and his Turkish-Saudi allies is that the U.S. is supposed to be fighting a "war on terrorism."
So when Turkey and Saudi Arabia announce that they're closely coordinating with terrorists in Syria — like al-Nusra and Ahrar al-Sham — Obama needs an alibi to avoid being caught at the crime scene. He's not an accomplice, simply "disengaged."
This is likely the reason why Obama has insisted that his new "moderate" rebels being trained in Turkey will fight ISIS, not the Syrian government. But this claim too is ridiculous.
Is Obama really going to throw a couple hundred newly-trained "moderate" Syrian rebels at ISIS while his Turkish-Saudi allies focus all their fire on the Syrian Government? The question answers itself.
The media has made mention of this obvious conundrum, but never bothers to follow up, leaving Obama's lame narrative unchallenged. For example, the LA Times reports:
"The White House wants the [U.S. trained rebel] proxy force to target Islamic State militants, while many of the Syrian rebels — and the four host nations [where Syrian rebels are being trained] — want to focus on ousting Syrian President Bashar Assad."
The article simply shrugs its shoulders at the irreconcilable. The article also fails to mention that Obama's "new" training camps aren't new at all; he's been arming and training Syrian rebels since at least 2012, the only difference being that the "new" training camps are supposedly meant to target ISIS, compared to the training camps that were openly used to target the Syrian government.
Here's the LA Times in 2013:
"The covert U.S. training [of Syrian rebels] at bases in Jordan and Turkey began months before President Obama approved plans to begin directly arming the opposition to Syrian President Bashar Assad, according to U.S. officials and rebel commanders."
This is media amnesia at its worse. Recent events can't be understood if the media doesn't place events in context. In practice this "forgetfulness" provides political cover to the Obama administration, shielding his longstanding direct role in the Syrian war, allowing him to pretend to a "passive," "hands off" approach.
When it was reported in 2012 that the Obama administration was funneling weapons to the Syrian rebels, the few media outlets that mentioned the story didn't bother to do any follow up. It simply fell into the media memory hole. After the weapons funneling report came out, Obama incredulously stated that he was only supplying "non lethal" support to the rebels, and the media printed his words unchallenged.
Consequently, there was no public discussion about the consequences of the U.S. partaking in a multi-nation proxy war against Syria, a country that borders war ravaged Iraq.
In 2013 when Obama announced that he would be bombing the Syrian government in response to a supposed gas attack, the U.S. media asked for no evidence of the allegation, and strove to buttress Obama's argument for aggression.
And when Pulitzer Prize winner Seymour Hersh wrote an article exposing Obama's lies over the aborted bombing mission, the article didn't see the light of day in the U.S. media. Critically thoughtful voices were not welcome. They remain unwelcome.
In 2015 direct U.S. military intervention in Syria remains a real possibility. All the conditions that led to Obama's decision to bomb Syria in 2013 remain in place.
In fact, a U.S. intervention is even more likely now that Turkey and Saudi Arabia are fighting openly against the Syrian government, since the Saudi-Turkish alliance might find itself in a key battle that demands the special assistance that only the U.S. air force can offer.
Unsurprisingly, there has been renewed discussion of a U.S. enforced "no fly zone" in Syria. ISIS doesn't have an air force, so a no fly zone would be undeniably aimed at the Syrian government to destroy its air force. The new debate over a "no fly zone" is happening at the same time as a barrage of new allegations of "chemical weapons" use are being made against the Syrian government.
If a no fly zone is eventually declared by the Obama Administration it will be promoted as a "humanitarian intervention, that strives to create a "humanitarian corridor" to "protect civilians" — the same rhetoric that was used for a massive U.S.-led NATO bombing campaign in Libya that destroyed the country and continues to create a massive refugee crisis.
As the Syrian war creates fresh atrocities the Obama administration will be pressured to openly support his Saudi-Turkish allies, just as he came out into the open in 2013 when he nearly bombed the Syrian government.
History is repeating itself. But this time the stakes are higher: the region has already been destabilized with the wars in Iraq, Libya, and Syria, and the regional conflicts have sharpened between U.S. allies on one hand, and Iran, Syria, Hezbollah and Russia on the other.
Such a volatile dynamic demands a media willing to explain the significance of these events. The truth is that Obama has been a proxy war president that has torn apart the Middle East as badly as his predecessor did, and if the U.S. public remains uninformed about developing events, an even larger regional war is inevitable.
The CVS Pharmacy at the corner of North and Pennsylvania Avenue in Baltimore is a burnt-out shell. You probably saw the video last week. An angry mob carried the store's inventory out by the armload, then set fire to whatever was left. Company officials are still deciding whether or not to rebuild.
Looting is not good for business in Baltimore. But it is absolutely fantastic for business in Washington DC.
Legions of political fundraisers are busily drafting letters to the faithful. Politicians are weaving the riots into their rhetoric. There is nothing like this kind of red meat to get people voting and writing checks.
The Republicans seemingly have the upper-hand in the political debate. The Democrat Party has had an iron grip on the City of Baltimore, running things from top to bottom for nearly 50 years. It'll be harder for political leftists to assign the blame elsewhere, but that won't stop them from trying.
Every politician will tell you what the problems are and propose a solution. There will be buckets of diagnoses and prescriptions from all over the spectrum. Devotees will shout about welfare, schools, unemployment, poverty, police militarization, and more. There is one issue, however, that isn't going to get so much as a whisper in either Democratic or Republican fundraising letters.
Corrupt Money System Causes America to Rot from Within
We're referring to the subject of honest money. Neither party wants to bring it up.
Democrats may have spent the past 5 decades building the dystopia that is Baltimore today. But they couldn't have done it without the bipartisan effort in Washington DC to build our modern welfare/warfare state using oceans of freshly printed dollars and mountains of debt.
Politicians of every stripe love dishonest money. It's the ultimate accountability dodge. It's how you make promises to voters without even asking them to pay.
One side will moan about American jobs being sent overseas, disproportionately impacting minorities and the lower class. They'll blame it on greedy corporations. They won't mention their party's undying support of Fed money creation and limitless borrowing – the very foundation of massive and perpetual trade deficits. Don't expect them to admit that a whole lot of the unbacked dollars they adore effectively filled the cargo holds of ships instead of U.S. manufactured goods. And then sailed abroad to be swapped for goods made elsewhere.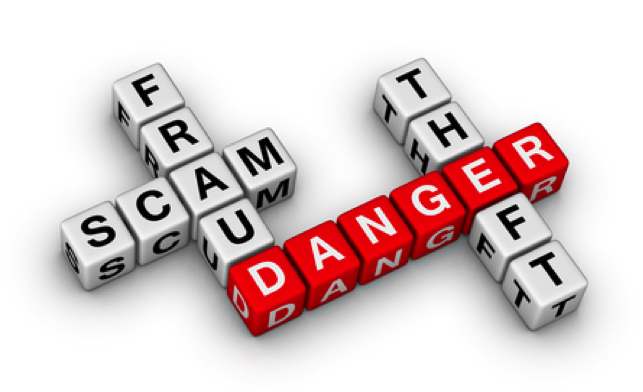 The other side will screech about welfare. But they aren't going to screech about Richard Nixon (R) – who slammed the gold window and made the dollar completely irredeemable. No way. Their party happily puts those fiat dollars to work funding wars and defense contractors. And they used them to outfit police departments across America with armored vehicles, military grade weapons, and training on how to use them against the disaffected masses marching in our streets.
The Republican Establishment, too, likes the option to bail out banks and the well connected without having to raise taxes or send real money for the purpose. And, despite the rhetoric, they have yet to defeat a single bill hiking the debt ceiling. In fact, they are almost certain to quietly hike it again later this year when Obama and his Treasury Secretary come calling.
GOP fundraising letters won't discuss the direct relationship between the dishonest money the party loves – the printing and borrowing – and the wasteful spending it purports to hate. The government's myriad of free money programs will be blamed on those darned "Socialists" across the aisle instead. In reality, both parties are responsible.
The events in Baltimore make great fodder. Rest assured, DC fundraisers have gone into overdrive. They say that your contribution is urgently needed. We suggest you support sound money instead.
"Political Ponerology" is the name given by Polish psychiatrist Andrzej M. Łobaczewski to an interdisciplinary study of the founders (i.e., Karl Marx) and supporters of 20th century totalitarian political regimes. His study utilizes data from psychology, sociology, philosophy, and history to account for the propagation of man's inhumanity to man through such phenomena as terrorism, aggressive war, ethnic cleansing, ostracism, genocide, and despotism:
"As many as 7 million Ukrainians were starved in Soviet Socialist dictator Joseph Stalin's artificial, forced famine in Ukraine in 1932 and 1933. This is approximately the total population of Manitoba, Newfoundland, British Columbia, New Brunswick, Saskatchewan, Nova Scotia, and Prince Edward Island." (Inky Mark, M. P. Dauphin – Swan River House of Commons 2 June 1998, Famine-Genocide in Ukraine 1932-1933)

"Moscow employed the famine as a political weapon against the Ukrainians in the years 1932-1933. The famine was in its entirety artificially induced and organized." (ibid, Investigation of Communist Takeover and Occupation of the Non-Russian Nations of the U.S.S.R p. 35)

"… On one side, millions of starving peasants, their bodies often swollen from lack of food; on the other, soldiers, members of the GPU carrying out the instructions of the dictatorship of the proletariat. They had gone over the country like a swarm of locusts and taken away everything edible; they had shot or exiled thousands of peasants, sometimes whole villages; they had reduced some of the most fertile land in the world to a melancholy desert." (ibid, Malcolm Muggeridge, "War on the Peasants," Fortnightly Review, 1 May, 1933)

"Food is a weapon." (ibid, Maxim Litvinov – Soviet Commissar of Foreign Affairs)
According to the authors of "The Black Book of Communism," Communist and Socialist regimes did not just commit criminal acts but were criminal enterprises in their very essence:
"…all ruled lawlessly and without regard for human life (and) one particular feature of many Communist regimes (was) their use of famine as a weapon. The Bolsheviks had decided to eliminate…any challenge or resistance, even if passive, to their absolute power. This strategy applied not only to groups with opposing political views, but also to such social groups as the nobility, the middle class, the intelligentsia…the clergy…military officers and the police." (pp. xvii, 8-9)
A coalition of atheist pagan Jews (Bolsheviks) and atheist pagan Gentiles (Marxist Communists) systematically stole the personal property of Russians and sexually perverted their children and conditioned them to hate the Trinity, Jesus Christ God Incarnate in particular, as well as their own parents, the Christian church and their homeland.  The sons of Belial undermined and destroyed the traditional family, unleashed a holocaust of abortion, homosexualized culture, desecrated and blasphemed churches, crucified thousands of nuns and priests and in general, committed monstrous crimes against humanity which took the lives of more than sixty-million men, women, and children. For example:
"About 200,000 clergy, many crucified, scalped and otherwise tortured, were killed during the approximately 60 years of communist rule in the former Soviet Union, a Russian commission reported this week. In addition, another 500,000 religious figures were persecuted and 40,000 churches destroyed in the period from 1922 to 1980, the report said. Half the country's mosques and more than half the synagogues were also destroyed" Clergymen were crucified on churches' holy gates, shot, scalped [and] strangled," said Alexander Yakovlev, head of the Commission for the Rehabilitation of the Victims of Political Repression. The commission prepared the report for Russian President Boris Yeltsin. "I was especially shocked by accounts of priests turned into columns of ice in winter," Yakovlev said. "It was total cruelty." (paulbogdanor.com)

"Persecution and martyrdom of Christians under 20th century totalitarianism–mainly of Russian Orthodox Christians under Bolshevism–is by far the greatest crime in all of recorded history….Attempts at "killing the soul" started only months after the Revolution of 1917." Persecution and martyrdom was, "several times greater than the Holocaust in terms of innocent lives brutally destroyed.   It has killed more Christians in a few decades than all other causes put together in all ages, with Islam a distant second as the cause of their death and suffering. And yet it still remains a largely unknown, often minimized, or scandalously glossed over crime." (New Martyrs of the East and Coming Trials in the West, Srdja Trifkovic, OrthodoxyToday.com)
In this light we can understand why Lobaczewskis' original manuscript quickly went into the furnace just minutes before a secret police raid.  In 1984 the manuscript was reassembled, but according to Lobaczewski, its publication was blocked by technocratic globalist Zbigniew Brzezinski.  After half a century of suppression it is finally available.
Though Lobaczewski's study is a clinically accurate description of the nature of human evil it falls into the error of attributing evil to biological causes rather than the sin nature of man.   Despite this failing, Political Ponerology is a shocking account of large scale evil super-heated by hatred of the Holy God and burning with envy and will to power—or what Lobaczewski terms 'ponerogenic processes'  that overtook modern Russia and have overtaken whole societies and nations since time immemorial.
When ponerogenic processes have finally saturated a society's entire ruling class and opposition from morally convicted people has been crushed, then we are dealing with what Lobaczewski calls Macrosocial Evil or a "macrosocial ponerologic phenomenon." (p. 121)
Ponerogenic processes are synonymous with the unfettered, vastly inflamed sin nature of man beginning with inflated pride issuing in covetousness, selfishness, ingratitude, jealousy, resentment and hate, all of which early Church Fathers combined into the cold-blooded vice known as envy.   Thus when 'macrosocial ponerologic phenomenon' has saturated a nation's ruling class and most of its society it means that a tyranny of evil fueled by poneros has overtaken it.   Poneros is:
"The passion which causes evil, the father of death, the first entrance for sin, the root of wickedness, the birth of sorrow, the mother of misfortune, the basis of disobedience, the beginning of shame. Envy

banishes us from paradise….Envy made Joseph a slave. Envy is the death-dealing sting, the hidden weapon, the sickness of nature, the bitter poison, the self-willed emaciation, the bitter dart, the nail of the soul, the fire in the heart, the flame burning on the inside…" (Life of Moses, Gregory of Nyssa, quoted in Death by Envy, Fr. George R.A. Aquaro, p. 74)

"Scripture combines envy with jealousy, covetousness and stinginess, into a single concept that is a manifestation of idolatry (narcissism) of self and belief that there is a limited supply of good." (ibid)
Scripture attributes poneros to the Evil One, the leader of all forces of evil.   The Evil One is the spirit of rebellion and negation, the father of lies, "the adversary" "the accuser,"  "calumniator" and undiluted essence of envy who works through the principle of negation and rebellion in the fallen souls of lawless natural men:
"The evil man out of his evil treasure bringeth forth evil (poneros) things" Matthew 12:35
Poneros  has played a part in human dynamics ever since the Evil One persuaded the envy-bitten Cain to murder his brother Abel, Judas to betray Jesus Christ and the Pharisees to crucify Him, and Saul to suddenly throw his spear at David in a murderous attempt at pinning him to a wall. (1 Sam. 18:11)  In fact, the envy-bitten Saul tried three times to kill David with a javelin (1 Sam. 18:10-11, 19: 9-10) and to bring about David's death by the Philistines. (1 Sam. 18:25)
Poneros is also the spirit animating British philosopher Adam Smith's sophistry, that is, his phony concern postured in sophisticated questions and 'evidence' such as,
"Is having a loving family an unfair advantage?"  "Should parents snuggling up for one last story before lights out be even a little concerned about the advantage they might be conferring?"
"Evidence shows that the difference between those who get bedtime stories and those who don't – the difference in their life chances – is bigger than the difference between those who get elite private schooling and those that don't." (Parents reading to kids blasted as 'unfair,' Joe Kovacs, WND, May, 2015)
Kurt Vonnegut, Jr. captures the spirit of poneros in his brilliantly conceived short story, "Harrison Bergeron,"
"THE YEAR WAS 2081, and everybody was finally equal. They weren't only equal before God and the law. They were equal every which way. Nobody was smarter than anybody else. Nobody was better looking than anybody else. Nobody was stronger or quicker than anybody else. All this equality was due to the 211th, 212th, and 213th Amendments to the Constitution, and to the unceasing vigilance of agents of the United States Handicapper General."   
As a tyranny of poneros had overtaken and led to the degradation and implosion of ancient Greek society, an exploration of Greek thought with regard to types of envy will prove enlightening. The first type is 'zelos,' a kind of envy stirred up by any perceived superiority (inequality).  In the poem, 'Work and Days,' Isocrates presents the spirit of zelos as "with grim face and screaming voice, who delights in evil" and causes Decency and Respect to flee. (1)  The anonymous author "Michael Swift" warns of this very thing in a widely circulated article called "Gay Revolutionary."  In prose that chills the spine Swift warns the envied straight community that the men of Sodom shall be victorious,
"..because we are filled with the ferocious bitterness of the oppressed who have been forced to play seemingly bit parts in your dumb, heterosexual shows throughout the ages…We too are capable of firing guns and manning barricades of the ultimate revolution….Tremble, hetero swine, when we appear before you without our masks."  (Spirit Wars: Pagan Revival in Christian America, Peter Jones, p. 255)
Empowered by spineless, accommodating jellies throughout our seminaries, pulpits, government and courts, the envy-bitten men and women of modern Sodom maliciously terrorize Christian bakers, florists, bed and breakfast owners and other decent, law-abiding straight males and females, forcing them to either submit or be crushed even as the men of Sodom openly rape the souls and bodies of their sons and daughters in churches, schools, and elsewhere. (Envy and the Greeks: A Study of Human Behavior, Peter Walcot, pp. 2-3 from Death by Envy, Fr. George R. A. Aquaro, p. 12)
As the Holy Triune God is the "moral monster" responsible for the poor choices, weaknesses, sin nature and failures of the self-pitying, self-absorbed and envy-bitten, zelos is also the spirit behind the 'murder' of the Christian God, the closing off of the supernatural dimension and the Way to Paradise with the requisite suppression of His Revelation to man, the miracle of Special Creation, Original Sin, Moral Law, immutable Truth, judgment, and hell. Thus zelos is the lying, hateful, intolerant spirit behind the elevation of evolutionary scientism above the inerrant Word of God.
Zelos animates back-stabbing gossip, slander, snooping, spying, tale-bearing, the politics of personal destruction as well as special rights and privileges for the so-called oppressed (envy-bitten).  Zelos demands redistribution of wealth, egalitarian sameness issuing in loss of gender identity (i.e., mother, father, husband, wife) in favor of gender-neutral terms such as 'partner.' It demands same-sex marriage, absolute inclusion and tolerance, 'legalized' illegal immigration, the mandated sexualization and perversion of our youth by pan-sexual and omni-gendered sexologists, and a hob-nailed boot viciously crushing the faces of envied "oppressors."
Morally, zelos is the venom behind America's reigning Pharisaic legalism: political correctness, hate crime laws, speech codes, gender equality, economic equality, and sensitivity training.  In 'political' terms, green-eyed zelos is the spirit of green multiculturalism, green ecology, green sustainability, green 'family planning,' green global warming/cooling/change, green socialism and green diversity.
In "Diversity': The Idol of Academia," Jack Kerwick describes diversity as a 'god' that is as educationally invidious as it is false:
"Diversity" is not just a good in the academic world. It is the supreme good, the one good before which all other considerations must yield…."cultural diversity" not only doesn't correspond to a rise in intellectual diversity; it invariably corresponds to a rise in political uniformity. This is crucial, for the promotion of "cultural diversity" is nothing more or less than the promotion of a left-wing ideological agenda."  (June 26, 2014 Jack Kerwick, Front Page Magazine)
Zelos in its every malignant, sadistic permutation is the green-eyed spirit behind left-wing ideology and its' totalitarian fantasy:
"Socialism is a philosophy of failure, the creed of ignorance, and the gospel of envy, its inherent virtue is the equal sharing of misery." (Winston Churchill, British orator, author and Prime Minister during World War II, 1874-1965)

"When I say that Marxism is based on envy, I mean that the glorious revolution of the proletariat…was really a promise to put a final end to all the conditions that make for envy." (Joseph Epstein, author and former editor of The American Scholar, from Truths about Socialism, Coral Ridge Ministries, p. 66)
After zelos come philotimia and hybris.   In Greek mythology, philotimia is narcissism–love of self, love of attention, love of self-affirmation, love of self-gratification– while hybris is the arrogance, insolence, contempt, insult, shame, hatred and mistreatment of human objects of envy by a sadistic narcissist. In Greece, philotemia and hybris were on display when the gods and their earthly counterparts punished inferior 'subhumans' for usurping their authority as well as when they struggled amongst themselves for positions of primacy.   In America, philotimia and hybris are visible when America's left-right 'ruling class' god-men try to destroy each other in their vicious power struggles among themselves. These two green-eyed monsters, philotemia/hybris are on display whenever the god-men's lapdog media engage in vicious psychological bullying and other malicious forms of mistreatment of stupid, unevolved hominids –the hard-working middle class, especially the Tea Party and God-fearing orthodox Christians and faithful Jews—the so-called oppressors.
Philotimia/hybris is also the spirit animating the intolerant, hateful attitudes of evolutionary theologians toward defenders of the Revealed Word of God beginning with the Genesis account of creation ex nihilo.
Phthonos is the fourth type of envy/covetousness.  Phthonos seeks to deprive envied 'other' of possessions, honor, status, spiritual gifts and virtues.  Phthonos for example, is the diabolical Darwinian reductionism of man in his Creator's spiritual image to ape.  It is the green-eyed totalitarian spirit of Agenda 21 together with save the earth and re-wilding schemes that elevate crocodiles, trash fish, and other creatures above the welfare of human beings. Phthonos animates carbon footprint schemes, population control plans, passive euthanasia (refusal of health care to targeted Obama care recipients), the attempted theft of Bundy's ranch and other private property and resources.  Phthonos is driven not just to ostracize and confiscate but to use psychological manipulation (i.e., lies, false guilt, slander, propaganda, scape-goating) and other terroristic force to take or deprive 'other' of whatever is coveted/envied.
Phthonos will even drive a man (i.e., Cain) to murder his own brother, to "murder" the Holy God (i.e., Nimrod, Karl Marx) and Jesus Christ God Incarnate (Nietzsche).
After ancient Greece had been overtaken by the spirit of poneros, the egalitarian, collectivist, or leveling impulse served to help relieve an envy-torn culture by leveling all men down to the lowest common denominator.  This was enforced by character destruction and the threat of ostracism.
"…one had to watch not only the malevolent actions of envious friends and enemies, but the very real threat of ostracism by the democratic community.  Philanthropy had much less to do with (love of man) as it had with….avoiding other people's phthonos of one's success."  (Death by Envy, p. 14)
The fifth type of envy is vaskonia or Evil Eye (ophthalmos poneros) and means something even more malignant than phthonos.    Vaskonia bespeaks an evil spirit associated with demonic possession and the malign touch or glance of which leaves a soiled imprint and implies instant victimization and death.   Vaskonia is inherently sudden, meaning one wrong word, one wrong expression, or the impulse of a moment is all it takes to become the victim of the Evil Eye.
As a whole, Scripture combines envy with hatred of the Holy God and one's brother, which means that there can be no love whatsoever where there is envy and hatred in one's heart.
Today increasing numbers of Americans at every level of society, on both left and right, Christian and secular, are controlled by their passions unfettered from the restraint of transcendent moral law.   Adding to the problem are culturally relevant church models attended by thousands of Americans that cater to felt-needs and self-indulgent emotional feel-goodism (2 Tim. 4: 1-220).  Thus America is "a nation ruled by its passions," said Reb Bradley, author of "Born Liberal Raised Right."  This is why  heinous acts,
"…of casual disregard for life, unheard of fifty years ago, have become a familiar item on the evening news; students killing classmates, children murdering their playmates….these gruesome crimes are merely symptomatic of a breakdown of moral fiber…"  ( pp. 2-3)
The most frightening aspect of America's descent into moral imbecility, narcissism, heresy, apostasy, pathological lying, and lawlessness is that our society is being overtaken by "ponerological processes."   Through the White House, State Department and other federal agencies, legislatures, media, Hollywood, courts, academia, pentagon, seminaries and even pulpits, the spirit of poneros is encompassing our society, suppressing and demonizing orthodox Christians, faithful Jews and other morally informed people, and overspreading our nation with a "macrosocial ponerologic phenomenon."  This will lead inevitably to a tyranny of evil, persecution and martyrdom:
"The New Martyrs' example and their legacy is precious, because in this, 21st century, it will be the turn of Western Christians to experience martyrdom. In Western Europe they will be persecuted by the unholy alliance between the postmodern, Christophobic velvet totalitarianism of the therapeutic hyper-state, and a resurgent Islam which already accounts for a quarter of all newborns in France. In the United States they will be persecuted for refusing to accept the destruction of the moral foundation of the society, currently epitomized by abortion, by "gay marriage," and by the ever-expanding speech and thought codes. Instead of being thrown to the lions or sent to Siberia, the resisters will be subjected–by some monstrous mechanism devised by an ever more activist judiciary–to the mandatory "sexual diversity orientation sessions," or feminist-led pro-abortionist "right-to-choose education workshops," or "immigrant rights sensitivity training," after which the continuing refusal to recant will lead to compulsory "therapy" and forced medication. This scenario is not farfetched on either side of the Atlantic. Western Christians should be prepared for martyrdom."  (ibid, Srdja Trifkovic)
Judgment
In "Idols for Destruction" Herbert Schlossberg proposes that we use idolatry as a framework for comprehension of the evil and persecution sweeping over and through our post-Christian society. (p. 34)   The biblical explanation for moral imbecility and narcissism in connection with the end of society resides in the concept of judgment upon an idolatrous people (Ro. 1:28-32):
"Certain men, the children of Belial, are gone out from among you…saying, Let us go and serve other gods, which you have not known…"   (Deut. 13: 13; Judges 19: 22, 20:13; 1 Sam. 1:16, 2:12, 10:27, 25:17, 25:25, 30:22; 2 Sam. 16:7, 20:1, 23:6; 1 Kings 21:10, 21:13; 2 Chron. 6:15, 13:7)
Scripture depicts a societies' people as either having submitted themselves to the Triune God or else as idolaters (sons of Belial) who having rebelled against Him have been delivered by Him over to worthless, useless, hardened, loveless minds.  This is how the Old Testament portrays Israel.  Israel had become an evil nation of idolaters fully deserving the judgment the Lord brought against it.  Its' rebellion was accompanied by a turning to idols (which can also be idols of mind such as scientism and evolutionary cosmogonies) and this idolatry brought the nation to it's' end.
The Decalogue shows that the beginning of idolatry is pride (preference for self over the Holy Trinity and neighbor). The will of the proud man is not in submission to the Trinity but self, thus having made an idol out of himself he assumes he possesses honor and rights. This is why pride leads to contempt for truth, law, wisdom, norms, authority, standards, rules, institutions and other people in combination with any or all of the following vices: pathological lying, treachery, murderous thoughts, gluttony, greed, covetousness, lust, hate, cheating, promiscuity, sadism, sodomy, pederasty, pedophilia, adultery, theft and the dehumanization of other people resulting in psychological and physical slavery, population control schemes, abortion, brutality, terror, mass-murder (genocide) and man-made famines.
In the final analysis, malice and envy towards the Holy Trinity compels man to destroy creation and to annihilate his God-given soul/spirit by imagining himself as 'one' with the evolving universe of matter and energy. This is the definition of damnation, said Fr. Aquaro. Hell is not a punishment meted out by a hateful Holy God as some would think, but an absolute refusal of a pardon granted all mankind. It is impossible to receive good from a person one envies, and so it is that one cannot be saved if one resents the Holy Triune God. This is the message of the Prodigal Son in Luke 15:11-32 when the elder brother refused to enter the house upon his brother's return. It is also the underlying meaning of CS Lewis's pointed observation that the door to hell will be slammed and locked from inside:
"The man wakes from the final struggle of death, in absolute loneliness…Not a hint, not a shadow of anything outside his consciousness reaches him…Soon misery will beget on his imagination a thousand shapes of woe, which he will not be able to rule, direct, or even distinguish from real presences." (C.S. Lewis: George MacDonald, an Anthology, p. 61)
1. Death by Envy, Fr. George R.A. Aquaro
What is America's greatest threat? Some would say it is illegal immigration. Some would say the Muslim people. Some would say homosexual marriage. Some would say ISIS. But none of these are America's greatest threat.
At the expense of sounding preachy, America's greatest threat is GOD. Rightly did Benjamin Franklin say, "God governs in the affairs of men." And, rightly did Thomas Jefferson say, "I tremble for my country when I reflect that God is just; that his justice cannot sleep forever." Amen.
But the understanding of the Natural Law principles by which God governs in the affairs of men and upon which His justice and judgment are predicated is mostly lost to this generation of Americans–including America's pastors and Christians.
The life of Old Testament Israel's King David affords many illustrations of the principles that God has ordained for nations and governments. As a personal note, King David is my very favorite Bible character. My appetite for studying his life is insatiable. Unquestionably, he is one of the three greatest men of the Old Testament (Abraham and Moses are the other two). I can even say that David is my hero. With all of his faults and failures, God yet inspired the New Testament writer to say that David was "a man after mine own heart." He is a man after my heart, as well.
As with others in the Bible, Holy Writ is not shy about recording the misdeeds of God's servants, including King David. This is intended for our own "learning." We should earnestly seek to mimic the goodness of these men and avoid their sins. Perhaps no man of antiquity demonstrates the polar extremes of success and failure more so than David.
To my non-Christian friends, please bear with me: this column has an extremely relevant message to what is happening in our country.
When almost everybody broaches the subject of King David's failures, they almost always go immediately to the story of Bathsheba and Uriah. But, at the risk of inducing the ire of my fellow Christians, that was NOT David's greatest failure. It might have been his greatest personal failure as a MAN, but it was not his greatest failure as a KING. In fact, the vast majority of pastors and Christians have completely overlooked David's greatest failure. I dare say that the vast majority of you Christian folks who are reading this column right now have NEVER heard a message from the life of David regarding this tragic failure in David's life and the implication it has for our country today.
I preached a message last Sunday on this very subject to the people of Liberty Fellowship. You can find it here:
The Crime Of Aggression: The Curse Of A Nation And Collapse Of The Church
The failure to which I speak resulted in the deaths of 70,000 men in the nation of Israel. (That is at least seven times more than were killed in the judgment upon Sodom and Gomorrah.) This was the single greatest plague that God inflicted upon Old Testament Israel. Think about the inference of that fact for a few minutes.
Again, Jefferson rightly said, "I tremble for my country when I reflect that God is just; that his justice cannot sleep forever." God's justice didn't sleep in David's time; and it is not sleeping in our time, either.
The story is recorded in II Samuel 24. The chapter begins with these words, "And again the anger of the LORD was kindled against Israel."
As a result of God's anger toward the people of Israel, he allowed their leader's heart to be overcome with an awful motivation. And, remember, this leader was King David: the man after God's own heart.
Ladies and gentlemen, America's problem is NOT Barack Obama, Muslims, liberals, etc. Our problem is US. WE are the problem. God's anger against the people (especially the Christian people) of this country has caused Him to give us evil leaders such as George H.W. Bush, Bill Clinton, George W. Bush, Barack Obama, John Boehner, Mitch McConnell, and Harry Reid (and Hillary Clinton or Jeb Bush, should either of them be elected).
The evil motivation to which King David succumbed is the same evil motivation that America's leaders are succumbing to today; and it portends America's GREATEST threat.
The above-referenced chapter records how David unlawfully numbered the people of Israel, the prophet's warning against it, King David's repentance, and God's judgment upon the nation. But, again, most pastors and Christians have completely overlooked this episode in David's life–and the significance of this crime to our nation today. As a result, America is teetering on the precipice of the same plague.
To help readers understand the terrible significance of David's sin, I here quote the famous scholars Robert Jamieson, A.R. Fausset, and David Brown commentary on the Bible published in 1871. This is the commentary that famed English pastor Charles Spurgeon said is the one commentary a minister should possess, if he could possess but one. They write:
"The act of numbering the people was not in itself sinful; for Moses did it by the express authority of God. But David acted not only independently of such order or sanction, but from motives unworthy of the delegated king of Israel; from pride and vainglory; from self-confidence and distrust of God; and, above all, from ambitious designs of conquest, in furtherance of which he was determined to force the people into military service, and to ascertain whether he could muster an army sufficient for the magnitude of the enterprises he contemplated. It was a breach of the constitution, an infringement of the liberties of the people, and opposed to that divine policy which required that Israel should continue a separate people."
Notice, this great sin of David included "ambitious designs of conquest." The legal name for this sin is "The Crime of Aggression." It is so grievous a sin, that God plagued Israel with the deaths of 70,000 men. And only David's awakening to this crime, and his humility in repenting of it, saved the nation from the deaths of untold more. Plus, this is David's last recorded act; he died soon after.
Ladies and gentlemen, The Crime of Aggression is currently America's greatest threat. Many of the lesser threats against our country (ISIS, for example) are the result of this great crime. And since it is extremely doubtful that any U.S. presidential candidate (with the exception of maybe Rand Paul) would issue a national "repentance" of the neocons' wars of aggression around the world, the same Death Angel that stood with sword drawn above Israel is doubtless standing above the United States as we speak.
Make no mistake about it: the neocons are governing America's foreign policy regardless of which political party is in control of the White House and Congress. And they have been in complete control ever since George H.W. Bush was President. And the vast majority of our congressmen and senators, as well as those who will be running for POTUS in 2016, are in lock-step, I mean LOCK-STEP, with the neocon agenda regarding foreign policy. And, sadly, so are most Christians and conservatives. It is also no hyperbole to say that FOX News is totally and absolutely nothing more than a propaganda ministry for the neocon foreign policy agenda.
To help put this issue in perspective, and to try and further help readers to understand the seriousness of what I am saying, I want to quote some excerpts from an attorney who is attempting to stop the neocons' Crime of Aggression via legal action and restore justice (GOD'S justice, I might add) to American government. I'm sure almost no one has heard anything about this case. The propaganda media is even more expert at NOT reporting news as they are propagandizing the news they do report.
Listen to attorney Inder Comar. He titles these remarks, "Saleh V Bush And Precedent For The Crime Of Aggression":
"First, some brief background about the case. In 2013, my client [Sundus Shaker Saleh], who is an Iraqi refugee, filed a lawsuit in San Francisco, California, in the Northern District of California, which is a federal court, alleging the crime of aggression. The defendants in that case are the six highest ranking Bush administration officials: George W. Bush, Richard Cheney, Donald Rumsfeld, Condoleezza Rice, Colin Powell, and Paul Wolfowitz. So she is suing them in a civil case for her damages as a victim of the war, in much the same way that she would sue anybody for any cause of action.
"To make it very simple, if George Bush had hit her in a car, for example, there would be no controversy that she could sue him if she were injured. It's a similar type of claim that we're making: his conduct and his actions caused her monetary damage and under the American system, she has a right to seek her tort damages, her tort relief.
"The basis of the lawsuit in the United States is a very old law dating from 1789, the first year of our republic, known as the Alien Tort Claims Act. The first Congress in the United States passed this law to permit non-U.S. citizens–non-Americans–the ability to go to the United States courthouse and file claims against anybody for violations of international law. So you have to allege violations of international law in order to use this law.
"For about 200 years, people have used this law for piracy cases, for example. More recently, in the 1970s and 1980s, people started to use the Alien Tort Claims Act for claims of torture or for claims of crimes against humanity.
"In this case, we've alleged the 'supreme crime,' the crime of aggression, as Ms. Saleh's international law claim. What this suggests is that just as you could pursue a pirate under this law, or just as you could pursue a torturer under this law, you must be able to pursue those who commit the 'supreme crime'–the crime of aggression. In this case, she's pursuing the six people who caused the Iraq War. As we know from Nuremberg, you don't get to sue the soldiers who committed the aggression: they're not responsible. The people who are responsible are the leaders who caused the aggression. And those are the people who are giving the orders, who are planning and executing these crimes.
"We filed the lawsuit. The United States Department of Justice headed by President Obama moved to immunize these defendants soon thereafter. They requested that the federal court immunize them under domestic law, on the basis that these defendants were acting under the scope of their valid employment when they planned and waged the Iraq War.
"We fought that certification for more than a year and a half. But unfortunately, in December of last year, the District Court agreed that they were immune and immunized these defendants from further proceedings. We've since appealed that order, and right now that case is on appeal in the Federal Court of Appeal for the Ninth Circuit in San Francisco.
"At the end of next month, we're due to submit a brief arguing a very specific point of law on appeal: whether or not a domestic immunity applies to allegations of aggression.
"Now for those of you who are familiar with Nuremberg, you may recall that this was the exact defense–or one of the defenses–raised by the German defendants. They argued that everything they had done was valid under German law and, as a result, they couldn't be held guilty for something like aggression.
"One of the things that we'll be raising in our brief next month is that that issue was decided already at Nuremberg: domestic defendants do not get to raise that as a defense.
"What I'd like to offer are some thoughts as to how we can take this battle now on the offensive and go into courthouses, go find venues where we can try and do our best. Ultimately, I think, we can convince judges that this is the law—and to not follow it would not only upset Nuremberg, it would validate the defenses made by the Nazi defendants, who argued that this type of law could never exist, that everything they did was completely legitimate, that they were simply following orders.
"If those things don't give you a chill, they ought to, because these are the exact defenses that the government is making in my case: that everything these defendants did was valid, that the court shouldn't scrutinize war making, because war making is outside the scope of what the sovereign can be liable for."
See the complete address here:
Historic: California District Court Lawsuit Against George W. Bush, Et Al For "Crime of Aggression"
Folks, I hope you understand the significance of this case. For all intents and purposes, Bush I, Clinton, Bush II, Obama, et al., are behaving EXACTLY as did Germany's National Socialists (Nazis). If the U.S. government prevails in this case, it will mean that the Nazis' defense at Nuremberg was RIGHT, and that the allied courts were WRONG to indict them.
Ask yourself, why would Republican senators Lindsey Graham and John McCain viciously attack Rand Paul's foreign policy like they have? Graham and McCain went on national television last week and said that Rand's foreign policy was WORSE than Barack Obama's. Why would Republicans laud a liberal Democrat above a fellow Republican, not once, but over and over? Why? Because these men are governed by the same neocon (Nazi-like) agenda. Rand Paul is not. Democrat and Republican mean NOTHING. As long as he or she allows him or herself to be controlled by the neocon foreign policy, he or she will receive the approbation and support of the governing establishment. And, while what I am about to say is NOT an official endorsement, the ONLY candidate for President who, so far,  is not willing to grovel before the neocon foreign policy agenda is Rand Paul. You can bet that the political and media establishments will do ANYTHING and EVERYTHING to keep Rand from obtaining the Republican nomination, because, to them, IT'S ALL ABOUT MAINTAINING NEOCON CONTROL OF AMERICA'S FOREIGN POLICY.
(The pressure on Rand Paul to capitulate his policy of non-aggression is massive. It will be a miracle if he can maintain his convictions on this matter. His dad, Ron Paul, was able to do it. I hope Rand can. I am earnestly praying for him.)
The Crime of Aggression was the crime that King David was guilty of planning in his heart in II Samuel 24. It was the crime that caused a divine plague of 70,000 deaths and the end of David's reign. It is the same crime that the vast majority of America's leaders are currently guilty of. And it is the same sin that a seeming majority of America's pastors and Christians are willing to tolerate and support.
Someone must see the Angel with sword drawn standing above America. Someone must be willing to call out our leaders for these crimes–as King David's personal chaplain was willing to do to him. This is one reason why King David was such a great man: not because he never failed, but, because the times when he did fail, he was willing to repent and take personal responsibility for his failure. And, remember, David's failure upon which we are currently focused was predicated upon the fact that God was angry with THE PEOPLE.
You can bet we are going to see NO REPENTANCE from the vast majority of America's political leaders or from the vast majority of those who want to be our next President. If the pastors of America don't call out the crimes of our nation's leaders, who will?
Right now, there is an attorney in the Ninth Circuit who is trying to do it. For the most part, he is a voice in the wilderness. And, no, I know nothing of his personal faith. It doesn't matter. This is a matter of Natural Law. This is a matter of national justice. And law and justice apply equally to ALL PEOPLE.
No wonder that King David's last words were: "He that ruleth over men must be just, ruling in the fear of God." (II Sam. 23:3)
People who love justice and who have the fear of God in their hearts are the kinds of people spiritually qualified to be a nation's leaders. Right now, the vast majority of our leaders have neither. And their almost universal endorsement of The Crime of Aggression proves it.
But, be not deceived: this national crime is bringing America to the brink of divine judgment, the likes of which this country has never seen. It happened to David's Israel; it happened to Caesar's Rome; it happened to Hitler's Germany; and it will happen to Bush/Clinton/Obama/Boehner/McConnell/Reid's America.