Damascus – The Gulf Cooperation Council (GCC) member states—Bahrain, Kuwait, Oman, Qatar, Saudi Arabia, and the United Arab Emirates—along with certain Arab League countries, plus Turkey and Israel, have this past week reportedly committed themselves to raising nearly $6 billion to "beef up" the just-hatched Islamic Front (IF) in Syria. These "best friends of America" want the Obama administration to sign onto a scheme to oust the Syrian government by funding, arming, training, facilitating and generally choreographing the movement of fighters of this new front, a front formed out of an alliance of seven putatively "moderate" rebel factions.
Representatives of Saudi intelligence chief Bandar bin Sultan reportedly told staff members on Capitol Hill that committing several billions to defeat the Assad regime by supporting the IF makes fiscal sense and will cost much less than the six trillion dollar figure tallied by the recent study by Brown University as part of its Costs of War project. According to the 2013 update of the definitive Brown study, which examined costs of the US wars in Iraq, Afghanistan, and Pakistan, the total amount for all three topped six trillion dollars. This never before released figure includes costs of direct and indirect Congressional appropriations, lost equipment, US military and foreign contractors fraud, and the cost of caring for wounded American servicemen and their families.
Among the Islamist militia joining the new GCC-backed coalition are Aleppo's biggest fighting force, Liwa al-Tawhid (Tawhid Brigade), the Salafist group Ahrar al-Sham, Suqour al-Sham, al-Haq Brigades, Ansar al-Sham and the Islamic Army, which is centered around Damascus. The Kurdish Islamic Front also reportedly joined the alliance.
IF's declared aim is to topple Syrian President Bashar al-Assad's government, whatever the human and material cost it may require, and replace it with an "Islamic state." Abu Firas, the new coalition's spokesman, declared that "we now have the complete merger of the major military factions fighting in Syria."
Formally announced on 11/22/13, the IF includes groups from three prior umbrella organizations: the Syrian Islamic Front (SIF), the Syrian Islamic Liberation Front (SILF), and the Kurdish Islamic Front (KIF). From the SIF, Harakat Ahrar al-Sham al-Islamiyya (HASI), Kataib Ansar al-Sham, and Liwa al-Haqq all joined, as did the KIF as a whole, and former SILF brigades Suqur al-Sham, Liwa al-Tawhid, and Jaish al-Islam. None of these groups have been designated foreign terrorist organizations by the US, and therefore, as an Israeli official argued in a meeting with AIPAC and Congress this week, nothing stands in the way of US funding and support for them. The Israeli official in question is the country's new national security advisor, Yossie Cohen, who assures key congressional leaders that the tens of thousands of rebels making up the IF will all support "one policy and one military command." Cohen also pledges that the new group is not as "insane" as other Muslim militia—Daash or al-Nusra or the Islamic State of Iraq and the Levant, for instance—that comprise the IF's chief rivals. Cohen and AIPAC are further telling Congress members and congressional staffers that the emergence of the IF is one of the war's most important developments, and he vows that the new organization in effect brings seven organizations into a combined force that will fight under one command, a force estimated by the CIA to number at around 75,000 fighters. Reportedly the objective will link the fight in the north with that in the south in a manner that will stretch loyalist forces, and the Saudi-Israel team is also asking the Obama Administration to more than double the monthly "graduation class" of CIA-trained rebels in Turkey, Syria and Jordan—from its current level of 200 per month, up to 500 a month.
What the GCC/Arab League/Israeli team is asking of its western allies (meaning of course mainly the US) is to immediately fund the IF to the tune of $ 5.5 billion. This, Israeli security officials argue, is pocket change compared to the $6 trillion spent in US terrorist wars of the past decade. Plus it will have the presumed "benefit" of toppling the Assad regime and truncating Iran's growing influence. The plan has reportedly been dismissed by some in the Obama administration as "risible and pathetic." Nonetheless, Tel Aviv, the US Congressional Zionist lobby, and to a lesser extent Ankara, are pressing ahead under the assumption that linking with the IF now makes sense and that they can take their chances will al-Qaeda later. Ironically these are some of the same voices from AIPAC's Congressional Team who four years ago were claiming that al-Qaeda was "on the ropes and will soon collapse." Yet they are optimistic that if Assad goes, "we can deal with the terrorists and it won't cost six trillion dollars."
One House member who strongly agrees with AIPAC is Representative Duncan Hunter (R-CA), who recently declared that "in my heart I am a Tea Party guy." A member of the House Armed Services Committee, Hunter believes the US should use nuclear weapons against Tehran. In a Fox TV interview this week he declared his opposition to any talks with Iran, insisting that US policy should include a "massive aerial bombardment campaign" utilizing "tactical nuclear devices" to set Iran "back a decade or two or three."
According to sources in Aleppo and Damascus, the IF's top leadership positions have been parceled out among five of the seven groups. This at least is as of 12/5/13. Four days after the IF was announced, the organization released an official charter. In terms of its basic architecture, the document is similar to that put out by the SIF in January, but the new version is filled with more generalities than other militia proclamations, and seems designed to accommodate differing ideas among member groups. The charter calls for an Islamic state and the implementation of sharia law, though it does not define exactly what this means. The IF is firmly against secularism, human legislation (i.e., it believes that laws come from God, not people), civil government, and a Kurdish breakaway state. The charter states that the group will secure minority rights in post-Assad Syria based on sharia, which could mean the dhimma ("protected peoples") system, or de facto second-class citizenship for Christians and other minorities. According to Saudi officials in Lebanon, the IF seeks to unify other rebel groups so long as they agree to acknowledge the sovereignty of God. Given this 'moderate' wording, the expectation of some is that that the southern-based Ittihad al-Islami li-Ajnad al-Sham will join the IF.
According to the Netanyahu government, the IF's leading foreign cheerleader, this new coalition gives substance to that which states who have been wanting regime change in Syria have been calling for. One analyst on the Syrian conflict, Aron Lund, believes a grouping of mainstream and hardline Islamists, excluding any al-Qaeda factions, is significant. "It's something that could be very important if it holds up," he explained. "The Islamic Front's formation was a response to both regime advances and the 'aggressive posture' of jihadists against other rebels, plus a good deal of foreign involvement, not least of which is Saudi and GCC pushing to unify the rebels."
Contrary to reports out of Occupied Palestine that the Netanyahu regime is not worried about or much interested in the crisis in Syria, a measure of delight seems to be felt in Tel Aviv that Muslims and Arabs are once more killing each other, along with smugness over Hezbollah's loss of key mujahedeen as it faces, along with Iran, its own "Vietnam experience." Yet all this notwithstanding, near panic is reported to have been felt in Israeli government circles over Hezbollah's achievements in Syria. Truth told, Tel Aviv knows that despite manpower losses by Hezbollah, the dominant Lebanese political party is bringing about major enhancements of its forces. It also knows that there is no substitute for urban battlefield experience with regard to effecting such force regeneration, and Israeli officials have also stated their belief that the Resistance is organizing non-Hezbollah brigades that share one goal in common despite disparate beliefs. That sacred goal is liberating Al Quds by any and all means.
A US Congressional source summarized the Obama administration's take on this week's assassination of a key Hezbollah commander as part of a major new Netanyahu government project to weaken Hezbollah. Hassan Houlo Lakkis' assassination on the night of December 3-4 is deemed in Washington to be particularly significant since Lakkis was in charge of strategic files related to Israel and the Palestinians and also oversaw a number of key operations. The Resistance commander was deeply involved in the development of drones for Hezbollah, as well as smuggling weapons to Gaza via Egypt. He also had good relationships with the Palestinian factions in Gaza, Syria, and Lebanon. Lakkis was known by Washington to be a highly important cadre and a second rank Hezbollah official. According to one analyst "Israel appeared as if it was telling Hezbollah, come and fight me. Israel is upset over the Western-Iranian agreement. It is also upset over the new position that the West has concerning Hezbollah whereby the West is now viewing the party as a force that opposes the Takfiris. Thus, Israel's objective behind the assassination is to lure the party into a confrontation thus allowing Tel Aviv to tell the West: Hezbollah is still a terrorist organization."
According to sources on the US Foreign Relations Committee, the White House is being heavily pressured by the US Zionist lobby and the Netanyahu government to take "remedial measures" for the "catastrophic historic mistake" it made in defusing the Iranian nuclear issue and refusing to bomb Damascus. The measures being pushed for, of course, are funding and support for the IF, though doubts persist in Washington as to how "remedial" they will in fact be. The $5.5 billion "investment" is to be paid in large part by GCC/Arab League countries, with US and Zionist contributions. Cash from the latter two sources will come directly and indirectly out of the pockets of American taxpayers—with Israel paying nothing.
Some Washington officials and analysts are wondering if US participation would help unify notoriously hostile rebel ranks and curtail the growing power of al-Qaeda in Syria, or whether it is simply another zany Bander bin Sultan-concocted project, the latest of many—in this case to create a hierarchical revolutionary army with the aim of fighting the Syrian regime essentially alongside al-Qaeda? Secretary of Defense Chuck Hagel expressed his personal suspicions this week that "the Israel-Saudi team is trying to drag the US back into a potentially deepening morass," alluding to what apparently is an effort to head off any plans the Obama administration may have of living with the Assad government until such time as Geneva II happens, that is if it happens, according to one congressional staffer.
Many among the American public also have doubts because they have been told that their government was 'winding down' its Middle East wars in favor of rebuilding America's infrastructure, roads, health care and education systems, all of which, especially the latter, appear to be suffering dramatically. According to the most recent international survey, released this week, the average Chinese student, aged fifteen in Shanghai, is two full years ahead of America's best students surveyed in Massachusetts. Recent top scores among secondary school youngsters, particularly in math, reading and science, were considerably lower than those achieved by students in Shanghai, Singapore, Hong Kong, Taiwan or Japan. The US is far down the list and declining, and the survey suggests that the gap is widening.
It's too early to say whether this latest Saudi-Israel-Arab League collaboration will fail as others have recently, but given the continuing Obama administration efforts at taking back US Middle East policy from Tel Aviv, plus the perceptible movement away from support for the Netanyahu government along with growing angst among American taxpayers over funding the occupation of Palestine, it just might collapse.
We came, we saw, we stayed. Forever. That's the essence of the so-called Bilateral Security Agreement (BSA) to be struck between the Obama administration and Afghanistan – over 12 years after the start of the never-ending War on Terror.
President Obama and US Secretary of State John Kerry define it as a 'strategic partnership'. If that's the case, it's one of the most lopsided in history; Afghan President Hamid Karzai is no more than a sartorially impeccable American puppet.
Kerry announced the so-called BSA in Washington on Wednesday even before a Loya Jirga ('Grand Council', in Pashto) of 2,500 Afghan tribal leaders, clerics, members of parliament and merchants started their four-day deliberations in a tent on the grounds of the Polytechnical University in Kabul on Thursday.
But then Karzai, probably in his last major speech as president, pulled off a fabulous stunt. He knows he is, and will be, accused of selling Afghanistan down the (Panjshir) river. He knows he is sacrificing Afghan sovereignty for years to come – and there will be nasty blowback for it.
So once again he channeled Hamid the Actor, and played his best honest broker impersonation, stressing the BSA should be put off until the Afghan presidential elections in April 2014, and be signed by his successor.
It was high drama
"There's a mistrust between me and the Americans. They don't trust me and I don't trust them. I have always criticized them and they have always propagated negative things behind my back," he claimed.
I have been to Jirgas in Afghanistan; even looking at those inscrutable, rugged tribal faces is a spectacle in itself. So what were they thinking in Kabul? Of course they did not trust the Americans. But did they trust Karzai? Could they see this was all an act?
A consultative Loya Jirga cannot veto the BSA. Even the Jirga chairman, Sibghatullah Mojadeddi, stressed Karzai may sign without any consultation. Yet Karzai insists he will not sign without the Loya Jirga's approval.
Many members of the Afghan parliament and the entire Afghan opposition already voted with their feet, boycotting the Jirga. Not to mention the Taliban – essential to any agreement on the future of Afghanistan – and the still fully weaponized Hezb-e-Islami. Everyone is eagerly waiting to hear Taliban supremo Mullah Omar's take on the whole kabuki.
Counter-terror free-for-all
The BSA 'negotiation' has been like an extended Monty Python sketch. Washington has always insisted US soldiers can break into Afghan homes at will and remain immune to any sort of Afghan prosecution. Otherwise the Americans will leave for good at the end of 2014, leaving just the poorly trained and largely corrupt Afghan National Army (ANA) to fight the Taliban.
Up until Karzai's latest stunt, the Obama administration considered the deal was in the bag. Just look at the letter Obama sent to Karzai.
And by the way, no apologies. National Security Advisor Susan Rice said Washington does not need to apologize for killing and injuring tens of thousands of civilians in Afghanistan since 2001, not to mention occupying vast swathes of the country. Earlier, a Karzai spokesman said that would be the case.
If in doubt, just listen to super-hawk US Senator Lindsay Graham, who told Reuters, "I'm stunned. Apologize for what? Maybe we should get the Afghan president to apologize to the American soldiers for all the hardship he's created for them."
There's nothing 'residual' about a US occupation to be disguised as 'forces' necessary to train and 'advise' the roughly 350,000 soldiers and police which are part of ANA, built from scratch over the last few years.
And what we're talking about here is a deal starting in 2015 and in effect up to 2024 'and beyond'.
The final agreement is not much different from this previously leaked working draft.  An update has been circulating this week in the Pentagon and the US Congress. The Pentagon, via Joint Chiefs of Staff Chairman Gen. Martin Dempsey, justifies the whole thing by the proverbial need to 'maintain Afghanistan's security' and make sure foreign aid is not being squandered (as it has always been).
There will be plenty of US military outposts and bases; Afghan bases and other bases of which the US has 'exclusive use'. Bagram, Kandahar, Jalalabad and Mazar-e-Sharif are inevitably on the list. Once again, this is the US Empire of Bases – so well characterized by the late Chalmers Johnson – in pristine form.
Marine General Joseph Dunford, the current US/NATO military commander in Afghanistan, wants up to 13,000 troops to stay, not including security guards and the cream of the crop, the counterterrorism gang. In theory, these forces won't engage in combat "unless otherwise mutually agreed." The draft text emphasizes, "US military operations to defeat Al-Qaeda and its affiliates may be appropriate in the common fight against terrorism."
Translation: a future festival of raids by Special Forces, and a counter-terror free-for-all.
The draft text only mentions, vaguely," full respect for Afghan sovereignty and full regard for the safety and security of the Afghan people, including in their homes," as Obama also mentioned in his letter to Karzai.
And there's absolutely nothing on the critical issue of drones based in Afghan bases that have been used for incinerating the odd commander but also scores of innocent civilians in the Pakistani tribal areas.
All about pivoting to Asia
The Maliki government in Baghdad had the balls to confront the Pentagon and veto the immunity for US forces – effectively kicking out the occupying force in Iraq. Hamid Karzai, for his part, caved in on virtual every US demand. The key question in the next few months is for what; Mob-style protection if he stays in Afghanistan, or the equivalent of the FBI's witness protection program if he moves to the US?
Even assuming the Loya Jirga endorses the BSA (not yet a done deal) and Karzai's successor signs it (with Karzai removing himself from the tight spot), to say this opens a new Pandora's box is an understatement.
The occupation, for all practical purposes, will continue. This has nothing to do with fighting the War on Terror or jihad. There's no Al-Qaeda in Afghanistan. The few remnants are in Waziristan, in Pakistani territory. The US is – and will remain – essentially at war with Afghan Pashtuns who are members of the Taliban. And the Taliban will keep staging their spring and summer offensives as long as there are any foreign occupiers on Afghan soil.
The drone war will continue, with the Pentagon and the CIA using these Afghan bases to attack Pashtuns in Pakistan's tribal areas. Not to mention that these US bases, to be fully operational, need unrestricted access to the Pakistani transit routes from the Khyber Pass and the Quetta-to-Kandahar corridor. This means Islamabad keeps profiting from the scam by collecting hefty fees in US dollars.
No one knows yet how the Shanghai Cooperation Organization (SCO) will respond to this. Not only Russia and China – who are adamantly opposed to US bases in Afghanistan – but also Iran and India, SCO observers and two countries that can sway Afghanistan away from the Taliban in a non-military way.
We just need to picture, for instance, a practically inevitable future development; Washington deciding to deploy the US missile defense system in Afghanistan (it already happened in Turkey). Russia and China already see that the US may have lost the economic race for Central Asia – as China clinches deal after deal in the context of expanding its New Silk Road(s) grand strategy. What's left for Washington is – guess what – bits and pieces of the same old Pentagon Full Spectrum Dominance doctrine, as in military bases to 'monitor' both China and Russia very close to their borders.
What's certain is that both Russia and China – not to mention Iran – all see this Operation Occupy Afghanistan Forever for what it is; yet another (military) chapter of the American 'pivoting to Asia'.
Pepe Escobar is the roving correspondent for Asia Times/Hong Kong, an analyst for RT and TomDispatch, and a frequent contributor to websites and radio shows ranging from the US to East Asia.
Source:  RT
The double suicide bombing targeting the Iranian embassy in Beirut – with at least 23 people killed and 170 wounded – was a de facto terror attack happening on 11/19. Numerology-wise, naturally 9/11 comes to mind; and so the case of the Washington-declared war on terror metastasizing – largely conducted by oozy forms of Saudi "intelligence".
Yet don't expect the "West" to condemn this as terror. Look at the headlines; it's all normalized as "blasts" – as if children were playing with firecrackers.
Whether carried out by a hazy al-Qaeda-linked brigade or by Saudi spy chief Bandar bin Sultan's (aka Bandar Bush's) goons, the Beirut terror attack is essentially configured as a major, Saudi-enabled provocation. The larger Saudi agenda in Syria implies getting both Hezbollah and Iran to be pinned down inside Lebanon as well. If that happens, Israel also wins. Once again, here's another graphic illustration of the Likudnik House of Saud in action.
Nuance also applies. Bandar Bush's strategy, coordinated with jihadis, was to virtually beg for Hezbollah to fight inside Syria. When Hezbollah obliged, with only a few hundred fighters, the jihadis scurried away from the battlefield to implement plan B: blowing up innocent women and children in the streets of Lebanon.
While Hezbollah welcomes the fight, wherever it takes place, Tehran's position is more cautious. It does not want to go all out against the Saudis – at least for now, with the crucial nuclear negotiation on the table in Geneva, and (still) the possibility of a Geneva II regarding Syria. Yet the House of Saud is not welcoming Geneva II anytime soon because it has absolutely nothing to propose except regime change.
On Syria, the main pillar of Bandar Bush's strategy is to turn the previously "Free" Syrian Army into a "national army" of 30,000 or so fully weaponized hardcore fighters – mostly supplied by the "Army of Islam", which is nothing but a cipher for the al-Qaedesque Jabhat al-Nusra. King Playstation of Jordan, also known as Abdullah, collaborates as the provider of training camps near the Syrian border. Whatever happens, one thing is certain; expect Bandar Bush's goons to be carrying out more suicide bombings on both Lebanon and Syria.
The Zionist/Wahhabi/Salafi axis
The dodgy al-Qaeda-linked Abdullah Azzam Brigades in theory exist since 2005, placing the odd bomb here and there. One sheikh Sijareddin Zreikat tweeted responsibility for the Beirut terror attack. Curioser and curioser, the claim was "discovered" and translated into English by the Israeli disinformation website SITE. [1]
Yet another Israeli intelligence disinformation site, DEBKAfile, claimed the terror attack was an Iran/Hezbollah false flag, based on a "Saudi warning" reaching "Western intelligence agencies, including Israel". [2] The rationale, according to "Saudi intelligence", was "to convince Hezbollah fighters consigned against their will to the Syrian battlefield".
This does not even qualify as pathetic. Hezbollah is basically defending the Lebanese-Syrian border, and has only a few hundred fighters inside Syria. Moreover, no string of suicide bombings will deter Hezbollah and Tehran from regaining control of what really matters in the Syrian strategic context; the Qalamoun area.
Qalamoun, ringed by mountains, is a 50-kilometer stretch bordering the Bekaa valley in Lebanon, between Damascus and al-Nabk, and right on the absolutely critical Damascus-Homs corridor of the M5 highway. The Syrian army is on the offensive in Qalamoun. Recapturing the whole area is just a matter of time. This means controlling the northern approach to Damascus. Hezbollah is helping in the offensive out of Bekaa valley. This does not mean they will camp out in Syria afterwards.
Now for the false flag accusation. As far as real false flags are concerned, one just has to re-examine three recent international bombings that supposed victimized Israel. In India the bomb had no projectiles; it barely injured an Israeli attache. In Azerbaijan the bomb was miraculously "discovered" before it went off. And in Thailand, the bomb exploded too soon, injuring only a nearby Iranian.
Crass Israeli disinformation is unmasked when it leaps into this conclusion:
If Tehran is capable of such atrocities merely as a diversionary tactic, then perhaps Presidents Barack Obama and Vladimir Putin ought to take a really hard look at their negotiating partner across the table before signing a major deal Wednesday, Nov. 20, which leaves Iran's nuclear program in place.
So this neatly ties up with the current Israeli hysteria about the Geneva negotiations, which also includes the umpteenth report by a News Corporation outfit, London's Sunday Times, that Saudi Arabia will help Israel to attack Iran. [3]
It also ties up with the proverbial US shills spinning, gloating rather, that, "strategically, this de-facto Israeli alliance with the Saudis is an extraordinary opportunity for Israel". [4]
Even such shills have to admit that the House of Saud is "blocking formation of any government in Lebanon, for example, to obstruct Iran's ally, Hezbollah". "Blocking" of course is a euphemism to normalize suicide bombing.
And then comes the ultimate wishful thinking disguised as "analysis"; Israeli Prime Minister Bibi Netanyahu "bidding to replace the United States as military protector of the status quo". Translation; the Likudniks dreaming of becoming the new military Mob boss of petrodollar Wahhabis.
The enablers
Bandar Bush's strategy – weaponizing and providing cover to Salafis, jihadis and every patsy or mercenary in between – will go on unabated. After Bandar Bush convinced Washington to get rid of the Muslim Brotherhood-friendly Qataris, the Saudis are the supreme warfare go-to channel. The Bandar Bush machine has ties with virtually every jihadi outfit in the Levant.
It certainly helps that Bandar has the perfect cover; the fact that he knows and has cajoled every significant player in Washington. In the US, Bandar Bush remains a dashing hero, even eliciting fawning comparisons with Gatsby. [5] Right. And my name is actually Daisy.
Even with its own embassy attacked in Lebanon, Iran is maintaining an extremely calibrated approach. The number-one priority is the nuclear negotiations in Geneva with the partner that really matters, the US. This explains Iran blaming the Beirut terror attack on the proverbial "Zionists", and not Saudi-enabled jihadis posing as "rebels" and part of the whole Bandar Bush nebula.
For the moment though, enough of Orwellian newspeak. What happened in Beirut was a terror attack, cheered by Israel, and fully enabled by Saudis; a graphic display by the Likudnik-House of Saud axis.
Notes:
1. Al-Qaida-linked group claims responsibility for deadly Beirut attack, Ha'aretz, November 19, 2013.
2. Incredible! Beirut bombings killing 25 people were self-inflicted by Iran and Hizballah as a diversionary tactic, DEBKAfile, November 19, 2013.
3. Israel, Saudi Arabia Unite For Attack On Iran, RT, November 17, '13.
4. The stakes of an Iranian deal, Washington Post, November 15, 2013.
5. Prince Bandar bin Sultan, Saudi Arabia's Gatsby, Master Spy, The Daily Beast, November 16, 2013.
Pepe Escobar is the author of Globalistan: How the Globalized World is Dissolving into Liquid War (Nimble Books, 2007), Red Zone Blues: a snapshot of Baghdad during the surge (Nimble Books, 2007), and Obama does Globalistan (Nimble Books, 2009). 
He may be reached at pepeasia@yahoo.com. 
Source: Asia Times
We often hear talk about the all-powerful global elite and how they are invincible. They are not invincible, they are blinded by their avarice, decadence and insatiable desire to dominate a humanity that they hold in such disdain.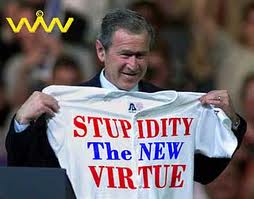 As I have studied their playbook and have learned their mindset, as a result, I have learned that they have vulnerabilities. Just like a quarterback that doesn't like pressure as they attempt to pass from the "pocket", they can be forced to scramble.
I have seen time and time again that when their evil agendas are exposed in the light of day, they run for cover. The latest example of this global elite acquiescence to the will of the people was in Syria when their agenda was exposed by the truthful media. The alternative media was relentless in our exposing the fact that the CIA shipped in the chemical weapons so that al-Qaeda would use them on the Syrian civilians. As a result, the puppet Obama had to run for cover and we have not hear the word "Syria" come from his mouth or the mouth of warmonger, John McCain, since the globalist agenda was exposed. Enlightenment and education would seem to be the keys to turning back the globalist invasion of the United States.
Why Aren't There More Syria's?
I have recently been wondering why don't we have more "Syria's"? If we can make these criminal central bankers retreat in the face of one of their most important objectives, the temporary preservation of the Petrodollar which would be accomplished by taking out Syria and then Iran, then why can't we take dismantle the rest of their agenda? When we look at our victory over the Syrian issue, it is baffling to try and explain why we could be so stupid in so many other areas.
What kind of nation would tolerate endless wars of occupation which are serving to bankrupt the country?
What kind of nation would tolerate criminal Wall Street bankers engaging in an illegal Ponzi scheme (i.e. the derivatives) and then bailing out these felons with our own tax money?
What kind of nation would tolerate a Nancy Pelosi who has admitted to engaging in insider trading in the stock market and then let her also get away with telling the people that we need to pass Obamacare to see what's in it?
What kind of nation would tolerate a Senator, like Diane Feinstein and her husband, making a billion dollars from the sale of post office buildings?
What kind of nation would tolerate a US senator, John McCain, who has given aid and comfort to al-Qaeda in Libya and Syria and then defend their murderous ways
What kind of nation would tolerate a president who has a half-brother, Malick Obama, running finance for the Muslim Brotherhood and then having this president support the Muslim Brotherhood in Egypt and Libya?
What kind of nation would murder 53 million, and counting, of its most vulnerable citizens without blinking an eye?
What kind of citizenry would tolerate its elected leaders while they pass and implement a health care system based upon the British NHS which pays bonuses for euthanizing the elderly?
What kind of citizenry would tolerate its elected leaders handing over control of the military to the United Nations?
What kind of nation would tolerate the specter of sex rings (you will be hearing a lot about this in upcoming weeks) in and around the White House?
What kind of nation would tolerate its megabanks and their laundering of drug money and child sex trafficking money through their institutions? Oh yes, they have paid fines, but nobody has gone to jail.
What kind of a nation would tolerate the prevalence of false flag events, from the Boston Marathon Bombing to the 7/7 London Bombings to the attacks on 9/11 to the contrived Gulf oil explosion and not think the nation is not in grave danger as November 13th and the Grid EX II drill approaches?
What kind of citizenry would tolerate these violations of the public trust? The answer is simple. Only an incredibly stupid and dumbed down population would tolerate these abuses from their banker-controlled government?
The Globalist Number One Weapon
The number one weapon that is used against humanity in order to further the globalist agenda is induced stupidity. Many older foreigners are in awe as they witnessed the dumbing down of America in just a few short decades.
We Americans were once known for our culture, innovations, creativity and work ethic. Phrases like "made in America" use to mean something. There was a time in this country when our elected leaders feared the people. Today, leaders like Feinstein, Pelosi, Reid, Obama and McCain mock America on a daily basis as they tell the same lies and engage in the same criminal behaviors with impunity.
How Dire is America's Intellectual Deficit?
America's intellectual deficit starts right at the top of the intelligence pyramid, namely with its intelligence quotient (IQ). The USA scores the lowest in national average IQ among the developed countries of the world, at a national average score of 98. The data is obtained from IQ and Global Equality by Dr. Richard Lynn (professor of Psychology, University of Ulster, Northern Ireland) and Dr. Tatu Vanhanen (University of Tampere, Finland).
Take a look at this poster child for American stupidity.
A Snapshot of Stupidity
Are we really surprised at the following?
50% of high school seniors think Sodom and Gomorrah were married.
55% of the U.S. population does not know that the Sun is a star.
25% believe we won our independence from a country OTHER than Great Britain.
29% couldn't name the Vice President.
73% couldn't correctly say why we fought the Cold War.
Political Stupidity
The following are facts which should inspire a collective sense of national shame.
3% can identify the first President of the United States.
10% know how many justices sit on the Supreme Court.
14% know who wrote the Declaration of Independence.
23% can correctly identify the two houses of the U.S. Congress.
22% of Americans could name all five Simpson family members, compared with just 1 in 1,000 people who could name all five First Amendment freedoms.
And, please explain to me, how in the hell did we elect this moron, TWICE?
And how many stupid people would sign this petition to repeal the First Amendment?
Conclusion
The greatest weapon the central banksters have at their disposal is the inducement of mass stupidity. The masses of this country are so stupid that one has to wonder if this country is even worth saving. Can America be saved despite the widespread ignorance which has spread across the country like an out of control pandemic?
The number one enemy facing the American people are not the Chinese, the Iranians, the Bilderbergers or any other liberty-destroying group. The number one enemy facing America is its profound level of stupidity!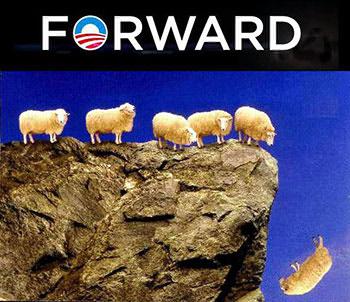 Why did America rise up and collectively tell Obama "no" to invading Syria? As I search for an answer, I realize that if a lazy dog does not move, the sun will still shine on its posterior once a day. Is that what happened in Syria? Or was it likely that the alternative and truthful media in this country were unified in their voice and their approach to the public, for a 30 day period, got our message got through. Psychologists call this the "confirmation bias" which works by repeating a belief often enough that the recipients of the message come to believe it. We see this with the global warming phenomenon. Despite the shoddy science behind the claims of an impending eco-disaster, the people are willing to "go green". Perhaps if we redoubled our efforts in the alternative media, we might see dramatic results in terms of waking up a dumbed down population.
We can debate the causes of our national stupidity, but it does not matter. The fact remains is that we are a stupid people. The lesson learned here is that America's stupidity manifests itself in making us into becoming a nation of sheep. Sheep are waiting to be led and they will follow the loudest voice. This means that all of us in the alternative media need to redouble our efforts. We probably will not stop the coming crash, but we might soften the landing and make it easier to pick up the pieces after the fact.
Source: Dave Hodges  |  The Common Sense Show
"U.S. hopes of winning more influence over Syria's divided rebel movement faded Wednesday after 11 of the biggest armed factions repudiated the Western-backed political opposition coalition and announced the formation of an alliance dedicated to creating an Islamist state. The al-Qaeda-affiliated Jabhat al-Nusra, designated a terrorist organization by the United States, is the lead signatory of the new group." 1
Pity the poor American who wants to be a good citizen, wants to understand the world and his country's role in it, wants to believe in the War on Terrorism, wants to believe that his government seeks to do good … What is he to make of all this?
For about two years, his dear American government has been supporting the same anti-government side as the jihadists in the Syrian civil war; not total, all-out support, but enough military hardware, logistics support, intelligence information, international political, diplomatic and propaganda assistance (including the crucial alleged-chemical-weapons story), to keep the jihadists in the ball game. Washington and its main Mideast allies in the conflict – Turkey, Jordan, Qatar and Saudi Arabia – have not impeded the movement to Syria of jihadists coming to join the rebels, recruited from the ranks of Sunni extremist veterans of the wars in Chechnya, Iraq, Afghanistan, and Libya, while Qatar and the Saudis have supplied the rebels with weapons, most likely bought in large measure from the United States, as well as lots of of what they have lots of – money.
This widespread international support has been provided despite the many atrocities carried out by the jihadists – truck and car suicide bombings (with numerous civilian casualties), planting roadside bombs à la Iraq, gruesome massacres of Christians and Kurds, grotesque beheadings and other dissections of victims' bodies (most charming of all: a Youtube video of a rebel leader cutting out an organ from the chest of a victim and biting into it as it drips with blood). All this barbarity piled on top of a greater absurdity – these Western-backed, anti-government forces are often engaged in battle with other Western-backed, anti-government forces, non-jihadist. It has become increasingly difficult to sell this war to the American public as one of pro-democracy "moderates" locked in a good-guy-versus-bad-guy struggle with an evil dictator, although in actuality the United States has fought on the same side as al Qaeda on repeated occasions before Syria. Here's a brief survey:
Afghanistan, 1980-early 1990s: In support of the Islamic Moujahedeen ("holy warriors"), the CIA orchestrated a war against the Afghan government and their Soviet allies, pouring in several billions of dollars of arms and extensive military training; hitting up Middle-Eastern countries for donations, notably Saudi Arabia which gave hundreds of millions of dollars in aid each year; pressuring and bribing Pakistan to rent out its country as a military staging area and sanctuary.
It worked. And out of the victorious Moujahedeen came al Qaeda.
Bosnia, 1992-5: In 2001 the Wall Street Journal declared:
It is safe to say that the birth of al-Qaeda as a force on the world stage can be traced directly back to 1992, when the Bosnian Muslim government of Alija Izetbegovic issued a passport in their Vienna embassy to Osama bin Laden. … for the past 10 years, the most senior leaders of al Qaeda have visited the Balkans, including bin Laden himself on three occasions between 1994 and 1996. The Egyptian surgeon turned terrorist leader Ayman Al-Zawahiri has operated terrorist training camps, weapons of mass destruction factories and money-laundering and drug-trading networks throughout Albania, Kosovo, Macedonia, Bulgaria, Turkey and Bosnia. This has gone on for a decade. 2
A few months later, The Guardian reported on "the full story of the secret alliance between the Pentagon and radical Islamist groups from the Middle East designed to assist the Bosnian Muslims – some of the same groups that the Pentagon is now fighting in "the war against terrorism". 3
In 1994 and 1995 US/NATO forces carried out bombing campaigns over Bosnia aimed at damaging the military capability of the Serbs and enhancing that of the Bosnian Muslims. In the decade-long civil wars in the Balkans, the Serbs, regarded by Washington as the "the last communist government in Europe", were always the main enemy.
Kosovo, 1998-99: Kosovo, overwhelmingly Muslim, was a province of Serbia, the main republic of the former Yugoslavia. In 1998, Kosovo separatists – The Kosovo Liberation Army (KLA) – began an armed conflict with Belgrade to split Kosovo from Serbia. The KLA was considered a terrorist organization by the US, the UK and France for years, with numerous reports of the KLA having contact with al-Qaeda, getting arms from them, having its militants trained in al-Qaeda camps in Pakistan, and even having members of al-Qaeda in KLA ranks fighting against the Serbs. 4
However, when US-NATO forces began military action against the Serbs the KLA was taken off the US terrorist list, it "received official US-NATO arms and training support" 5 , and the 1999 US-NATO bombing campaign eventually focused on driving Serbian forces from Kosovo.
In 2008 Kosovo unilaterally declared independence from Serbia, an independence so illegitimate and artificial that the majority of the world's nations still have not recognized it. But the United States was the first to do so, the very next day, thus affirming the unilateral declaration of independence of a part of another country's territory.
The KLA have been known for their trafficking in women, heroin, and human body parts (sic). The United States has naturally been pushing for Kosovo's membership in NATO and the European Union.
Nota bene: In 1992 the Bosnian Muslims, Croats, and Serbs reached agreement in Lisbon for a unified state. The continuation of a peaceful multi-ethnic Bosnia seemed assured. But the United States sabotaged the agreement. 6
Libya, 2011: The US and NATO to the rescue again. For more than six months, almost daily missile attacks against the government and forces of Muammar Gaddafi as assorted Middle East jihadists assembled in Libya and battled the government on the ground. The predictable outcome came to be – the jihadists now in control of parts of the country and fighting for the remaining parts. The wartime allies showed their gratitude to Washington by assassinating the US ambassador and three other Americans, presumably CIA, in the city of Benghazi.
Caucasus (Russia), mid-2000s to present: The National Endowment for Democracy and Freedom House have for many years been the leading American "non-government" institutions tasked with destabilizing, if not overthrowing, foreign governments which refuse to be subservient to the desires of US foreign policy. Both NGOs have backed militants in the Russian Caucasus area, one that has seen more than its share of terror stretching back to the Chechnyan actions of the 1990s. 7
"Omission is the most powerful form of lie." – George Orwell
I am asked occasionally why I am so critical of the mainstream media when I quote from them repeatedly in my writings. The answer is simple. The American media's gravest shortcoming is much more their errors of omission than their errors of commission. It's what they leave out that distorts the news more than any factual errors or out-and-out lies. So I can make good use of the facts they report, which a large, rich organization can easier provide than the alternative media.
A case in point is a New York Times article of October 5 on the Greek financial crisis and the Greeks' claim for World War Two reparations from Germany.
"Germany may be Greece's stern banker now, say those who are seeking reparations," writes theTimes, but Germany "should pay off its own debts to Greece. … It is not just aging victims of the Nazi occupation who are demanding a full accounting. Prime Minister Antonis Samarass government has compiled an 80-page report on reparations and a huge, never-repaid loan the nation was forced to make under Nazi occupation from 1941 to 1945. … The call for reparations has elicited an emotional outpouring in Greece, where six years of brutal recession and harsh austerity measures have left many Greeks hostile toward Germany. Rarely does a week go by without another report in the news about, as one newspaper put it in a headline, 'What Germany Owes Us'."
"The figure most often discussed is $220 billion, an estimate for infrastructure damage alone put forward by Manolis Glezos, a member of Parliament and a former resistance fighter who is pressing for reparations. That amount equals about half the country's debt. … Some members of the National Council on Reparations, an advocacy group, are calling for more than $677 billion to cover stolen artifacts, damage to the economy and to the infrastructure, as well as the bank loan and individual claims."
So there we have the morality play: The evil Germans who occupied Greece and in addition to carrying out a lot of violence and repression shamelessly exploited the Greek people economically.
Would it be appropriate for such a story, or an accompanying or follow-up story, to mention the civil war that broke out in Greece shortly after the close of the world war? On one side were the neo-fascists, many of whom had cooperated with the occupying Germans during the war, some even fighting for the Nazis. Indeed, the British Foreign Secretary, Ernest Bevin, acknowledged in August 1946 that there were 228 ex-members of the Nazi Security Battalions – whose main task had been to track down Greek resistance fighters and Jews – on active service in the new Greek army. 8
On the other side was the Greek left who had fought the Nazis courageously, even forcing the German army to flee the country in 1944.
So guess which side of the civil war our favorite military took? … That's right, the United States supported the neo-fascists. After all, an important component of the Greek left was the Communist Party, although it wouldn't have mattered at all if the Greek left had not included any Communists. Support of the left (not to be confused with liberals of course) anywhere in the world, during and since the Cold War, has been verboten in US foreign policy.
The neo-fascists won the civil war and instituted a highly brutal regime, for which the CIA created a suitably repressive internal security agency, named and modeled after itself, the KYP. For the next 15 years, Greece was looked upon much as a piece of real estate to be developed according to Washington's political and economic needs. One document should suffice to capture the beauty of Washington's relationship to Athens – a 1947 letter from US Secretary of State George Marshall to Dwight Griswold, the head of the American Mission to Aid Greece, said:
During the course of your work you and the members of your Mission will from time to time find that certain Greek officials are not, because of incompetence, disagreement with your policies, or for some other reason, extending the type of cooperation which is necessary if the objectives of your Mission are to be achieved. You will find it necessary to effect the removal of these officials. 9
Where is the present-day Greek headline: "What The United States Owes Us"? Where is the New York Times obligation to enlighten its readers?
The latest step in the evolution of America's Police State
"If you've got nothing to hide, you've got nothing to fear."
So say many Americans. And many Germans as well.
But one German, Ilija Trojanow, would disagree. He has lent his name to published documents denouncing the National Security Agency (NSA), and was one of several prominent German authors who signed a letter to Chancellor Angela Merkel urging her to take a firm stance against the mass online surveillance conducted by the NSA. Trojanow and the other authors had nothing to hide, which is why the letter was published for the public to read. What happened after that, however, was that Trojanow was refused permission to board a flight from Salvador da Bahia, Brazil, to Miami on Monday, September 30. Without any explanation.
Trojanow, who was on his way to speak at a literary conference in Denver, told the Spiegel magazine online website that the denial of entry might be linked to his criticism of the NSA. Germany's Foreign Ministry says it has contacted US authorities "to resolve this issue". 10
In an article published in a German newspaper, Trojanow voiced his frustration with the incident: "It is more than ironic if an author who raises his voice against the dangers of surveillance and the secret state within a state for years, will be denied entry into the 'land of the brave and the free'."11
Further irony can be found in the title of a book by Trojanow: "Attack on freedom. Obsession with security, the surveillance state and the dismantling of civil rights."
Director of National Intelligence James R. Clapper Jr., who oversees the NSA and other intelligence agencies, said recently that the intelligence community "is only interested in communication related to valid foreign intelligence and counterintelligence purposes." 12
It's difficult in the extreme to see how this criterion would apply in any way to Ilija Trojanow.
The story is a poignant caveat on how fragile is Americans' freedom to criticize their Security State. If a foreigner can be barred from boarding a flight merely for peaceful, intellectual criticism of America's Big Brother (nay, Giant Brother), who amongst us does not need to pay careful attention to anything they say or write.
Very few Americans, however, will even be aware of this story. A thorough search of the Lexis-Nexis media database revealed a single mention in an American daily newspaper (The St. Louis Post-Dispatch), out of 1400 daily papers in the US. No mention on any broadcast media. A single one-time mention in a news agency (Associated Press), and one mention in a foreign English-language newspaper (New Zealand Herald).
Notes
Washington Post, September 26, 2013 ↩
Wall Street Journal, November 1, 2001 ↩
The Guardian (London), April 22, 2002 ↩
RT TV (Moscow), May 4, 2012 ↩
Wall Street Journal, November 1, 2001 ↩
New York Times, June 17, 1993, buried at the very end of the article on an inside page ↩
Sibel Edmonds' Boiling Frogs Post, "Barbarians at the Gate: Terrorism, the US, and the Subversion of Russia", August 30, 2012 ↩
Parliamentary Debates, House of Commons, October 16, 1946, column 887 (reference is made here to Bevin's statement of August 10, 1946) ↩
Foreign Relations of the United States, 1947, Vol. V (U.S. Government Printing Office, 1971), pp. 222-3. See William Blum, Killing Hope: US Military and CIA Interventions Since World War II, chapter 3 for further details of the US role in postwar Greece. ↩
Associated Press, October 2, 2013 ↩
Huffington Post, "Ilija Trojanow, German Writer, Banned From US For Criticizing NSA", October 1, 2013 ↩
Washington Post, October 5, 2013 ↩
The high priests of academic and "official" history love a good villain for two reasons:  First, because good official villains make the struggles and accomplishments of good official heroes even more awe-inspiring.  And, second, because nothing teaches (or propagandizes) the masses more thoroughly than the social or political lessons inherent in the documented rise and fall of the world's most despicable inhabitants.  We get shivers of fear and excitement when we discuss the evils and the follies of ancient monsters like Nero, Attila the Hun, Caligula, etc, or more modern monsters, like Mussolini, Stalin Hitler, Goebbels, Mao, Pol Pot, Idi Amin, and so on.  We take solace in the idea that "we are nothing like them", and our nation has "moved beyond" such animalistic behavior.
But even more fascinating popcorn-style history is found not in the destruction of tyrants, but the destruction of empires.
When an entire culture steps off the edge of the abyss into the realm of societal psychosis, the world often changes forever and in ways that, at least on the surface, seem to bring humanity a little closer together.  The fall of Rome led to the eventual rise of a dominant Catholic theocracy and the rulership of royal blood lineage that lasted for centuries in Europe.  The flames of World War I and the destabilization of the Kaiser's Germany led to the formation of the League Of Nations; a first attempt at a global governing authority designed to "maintain world peace".  World War II and the fall of the Third Reich resulted in considerable horrors, which the establishment of the United Nations was supposedly meant to prevent from ever occurring again.  The decline of the British Empire saw the implosion of cultural colonialism, and the rise of corporate colonialism, which centralized immense power into the hands of the banking class as the new official oligarchs of our modern era.  The collapse of the Berlin Wall and the abandonment of the Soviet Union was lauded by then U.S. President George Bush as the beginnings of a "New World Order" – an ideological concept which heralds the final deterioration of the idea of economic and political sovereignty as a mainstay of human civilization.
When examining the approved version of historical conflict, one gets the overwhelming impression that the villains of our past, through their hubris, their greed, and their insanity, seem to inspire a sudden surge of unification as their ashes are cleared from the air.  One might even come to believe that the "natural progression" of conflict is leading us towards a future in which the only solution is the dissolution of all boundaries and the adoption of a one world narrative.  Wouldn't it be glorious if the deaths of these malevolent tyrants and societies finally inspired the birth of a single human system in which no conflict is possible because we are all on the same side?
Perhaps it would be glorious, if you have adopted the childish notions of history common to the mainstream.  For those who have not, the story, and the ultimate solutions to the ills of mankind, become a little more complicated…
America's Villainous Mustache 
Mainstream history tends to follow the motions of a play or film, in that archetypes and symbolic figures are consistently created in order to satisfy the natural flow of a particular fiction.  The bad guy wears a mustache (not always, but it is strange and disturbing to see how often this archetype materializes in the mainstream world view.  Just look at Hitler, Stalin, Fidel Castro, Saddam Hussein, Osama bin Laden, Muammar Gaddafi, Bashar al-Assad, etc.  We love mustached villains).  His criminal successes make him imposing and frightening.  He acts without conscience, or, he wrongly believes his terrible actions are justified in the name of the "greater good".  His inevitable mistakes make his final failure ironic and satisfying in the face of the iconic hero, who defeats the enemy while the citizenry stands back and watches in awe and wonder as helpless spectators.
The villain is indeed evil, and deserves to be dethroned, but the assumption many people make is that the other side is diametrically good.  This is not always the case…
America is used to playing the role of the hero in the epic tale of modern Earth.  Our nation began with an act of defiance and victory so unexpected and so poetic, it cemented our cultural identity as freedom fighters for centuries to come.  Over time, our government, turning progressively corrupt, has exploited this cultural identity in order to lure Americans into committing atrocities in the name of our traditional sense of "heroism".  We have, in fact, become the very antagonists we thought we were fighting against (there's the delicious irony needed to round out our fairytale).
Our government's actions surrounding Syria, for instance, have made America appear not just bloodthirsty, but also ridiculous.  The Obama Administration has taken us to the brink of World War III and left us there to stare out over the chasm.  The slightest breeze could send us plummeting.  All to generate military support for Al-Qaeda, the same organization designated by the establishment as our mortal enemy.
In the meantime, our economic system now survives solely on the whims of the Federal Reserve, a private central bank that answers to NO ONE, and writes fiscal policy without oversight.  The government is not only seeking to trigger world war, it also wants to pay for that war with money we do not have, riding debts we cannot pay, to foreign creditors we will piss off in the process of unleashing our unfunded laser guided hell.
Never has the U.S. been slathered in so much absurdity all at once.  Now, we wear the mustache…
Most of us in the Liberty Movement would agree that our country is being poisoned from within, and that our government for many decades has become an enemy of all free peoples.  But there is a very important question that we seem to have overlooked:
If America has been written as the villain, then who is meant to be the hero?
Putin Is Not Your Buddy
Lets step back from the global stage for a moment and examine the situation from a different perspective.  What if the U.S. is not just a product of corruption for corruption's sake?  What if our new identity as the next historical evil-doer is part of a greater script, and America's fall from grace is meant to be used to foment the success of fantastic (but fake) protagonists in an engineered fight for a "better and more centralized world"?
How many of us in the Liberty Movement cheered the diplomatic and strategic prowess of Vladimir Putin, for example, in the days leading to Obama's "red line" attack on Syria?  We cheered because his position was correct, and his demeanor made our government look homicidal by comparison.  We cheered his letter to TIME Magazine because we are tired of being the only people pointing out the vicious parasite our political body has become, and it was exciting to be vindicated by an outside source.  We cheered his protection of Edward Snowden, a truly courageous whistle blower that exposed the terrifying Orwellian nature of the NSA.  We watch video reports from Russia Today (RT) because they give a far more accurate accounting of the facts in the U.S. than all American media entities combined.  It is easy for us to get caught up in the idea that since the West has become the bad guy, the East must now be the good guy.
The problem is, we are being played yet again.
Putin has long called for the end of the dollar's world reserve status and the creation of a new "global structure" and a "global currency" revolving around the IMF's Special Drawing Rights:
http://www.themoscowtimes.com/business/article/at-g20-kremlin-to-pitch-new-currency/375364.html
http://www.telegraph.co.uk/finance/financetopics/davos/4376315/Russian-prime-minister-Vladimir-Putin-calls-for-end-of-dollar-stranglehold.html
Is it just coincidence that Putin wants the same centralized global economy and global governance that the IMF and multiple banking elites have been calling for for years?  The same elites who created the debt crisis and currency crisis we now face in America?  Is it just coincidence that Eastern economic and political dominance over issues like Syria perfectly benefits the IMF plan for an financial shift to the BRICS nations and away from the U.S. greenback?  The same plan promoted by many American financial moguls?
Russia is a model for despotic socialized society posing as "civilized society", and yet, our government has made America so ugly that Russia looks noble by comparison.  Putin is placed on the cover of TIME magazine everywhere in the world except the U.S., and the Washington Times responds by stating that such behavior is a sign of "America's downward spiral in the global community", as if we are about to be shunned from the world at large:
http://communities.washingtontimes.com/neighborhood/conscience-realist/2013/sep/18/time-puts-vladimir-putin-its-front-cover-everywher/
While RT produces fantastic journalistic pieces that are critical of American government, rarely if ever do they turn a discerning eye to Russia, and this is not just oversight.
Look carefully at the narrative that is being constructed here.  Putin is NOT our buddy.  He represents exactly what our own government now represents; globalism and naked centralized government aggression against the individual.  However, as mainstream history is being written, the story will be told that it was nations like Russia and China, and organizations like the IMF, that tried to hold back the tide of catastrophe while America, the last empire, steamrolled into thick-skulled oblivion surfing on a shockwave of fiat money and brute military vanity.

The Washington Aristocracy Is Scum, But Don't Let That Fool You…
Most people with an extensive Liberty Movement education are well aware that false paradigms are used in politics by establishment elites in order to control social discussion and to divide the population against each other.  The Left/Right debate has been and always will be a farce, being that the leadership on both sides of the aisle have identical goals when it comes to the most important aspects of the American structure.  The elites of the Democratic and Republican parties, regardless of rhetoric, will BOTH strive for greater government power, less individual liberty, the erasure of economic sovereignty and free markets, and a dependent and enslaved public.  On these pursuits, they completely agree.
In one week, our faux leadership is to decide once AGAIN on the possibility of a debt ceiling increase that will bring us ever closer to a debt and currency avalanche event.  During past debates, much fanfare is given to the supposed conflict between the interests of the Democrats and the GOP, up until the last moment when the GOP caves in completely and allows the debt ceiling to be vaulted.  Will the same happen again in this case?  It depends on how quickly the establishment wants to bring entire roof down on our heads.
A freeze of the debt ceiling would eventually mean default on our Treasury Bonds, since our government must take on exponential debt in order to receive the benefits of the Federal Reserve's printing press, as well as pay off our foreign creditors.
A government shutdown could slow the growth of some liabilities, but it does not account for the liabilities already in circulation, thus, we can still default.  Not to mention, our debt and currency standing could easily come into question, resulting in a bond dump or loss of reserve status.
The only option that does not result in a fast moving firestorm through our financial system is a debt ceiling increase, and how much longer can we get away with kicking the can down the road?  In any case, America is about to change for the worse, and the decision on when this is to happen was made a long time ago.  The Washington aristocracy is blatantly guilty in the instigation of our current dilemma, and my theory is, they want you to know they are the culprit, as long as you continue believing they are the ONLY culprit.  They want you to forget all about the IMF, the corporate elites, and Vladimir Putin's involvement in the larger plan.  They want you to cheer when international banks and what's left of the G20 rescue us after years of fiscal disaster and institute centralized global economic governance.  They want to be the only authors of this story, and what author doesn't want to see himself placed in the role of the champion?
Just as there are false political paradigms, there are also false international paradigms.  The Liberty Movement is the wild card; an unknown quantity.  We aren't fighting for one side or the other – we are fighting for particular principles and beliefs.  The establishment's best strategy is to co-opt our momentum by convincing us to focus on alternative opposition, or place our trust in fabricated advocates.  No matter how epically monstrous our government becomes, and no matter how satisfying their ultimate demise will be, our battle does not end with them.  It only begins with them.
Source: Brandon Smith | Alt-Market
Harold Wilson was right: A week is a long time in politics. The one just behind us—the longest of Barack Obama's presidency thus far—has provided a mix of drama, bravado, mendacity and stupidity unseen since the 1962 Cuban Missile Crisis.
That crisis was a more serious affair than Obama's Syrian gambit—thermonuclear war was a real possibility—but there are interesting parallels concerning the adversaries' decision-making skills and strategies. It would be wrong, however, to compare Obama to John F. Kennedy. In fact the roles between Moscow and Washington were reversed last week. It was Obama who acted recklessly when he painted himself into the corner; and it was Putin who offered Obama an exit strategy, much in the manner of JFK offering the Soviets a face-saving formula 51 years ago.
Back then the American red line—the naval quarantine around Cuba—was upheld. The Soviets backed down and agreed to dismantle their missiles on the island in exchange for two U.S. commitments: not to invade Cuba, and to remove American medium-range Jupiter nuclear missiles from Turkey and Italy. Those concessions were cost-free for the Administration: after the Bay of Pigs no invasion remained on the cards, while Jupiter missiles were obsolete and slated for removal even before the crisis.
It was likewise no real sacrifice for the Russians to offer the removal of Bashar al-Assad's chemical arsenal. He has no pressing military need of those weapons, in any event he cannot use them without risking American attack, and he will therefore observe the Geneva agreement reached by Secretary of State John Kerry and Russian Foreign Minister Sergey Lavrov. Bashar cannot afford to alienate Russia, whose continued supplies of conventional weaponry are a matter of life and death for his government; and the terms of the agreement leave little room for ambiguity, contrary to the warmongers' claims.
Kennedy emerged victorious from the Cuban affair and his crisis management skills enhanced his reputation at home and abroad. Khrushchev was fatally wounded and less than a year later his colleagues on the Politburo had him removed from power. One of their criticisms concerned his "erratic" behavior, a veiled reference to the risky and ultimately untenable Soviet position during the Cuban Missile Crisis.
Obama will not be impeached, but his standing is now much weakened by the manner in which he was refused Congress's share of the responsibility for the attack and had to grab the Russian lifeline. His speech to the nation last Tuesday, full of distortions and half-truths, was arguably his least successful such performance to date. His grimaces were bizarre. His assurances that he opposes excessive executive power ("after a decade that put more and more war-making power in the hands of the president … while sidelining the people's representatives from the critical decisions about when we use force") should enter the annals of presidential hypocrisy, coming from the man who waged a seven-month air campaign against Libya two years ago without congressional authorization and who claimed constitutional authority to do so "in the best interest of American foreign policy and national security goals."
Obama has avoided the consequences of his blunder by accepting Russia's return to the table as a key Middle Eastern player for the first time since the era of Gorbachev. He should use that presence to look for the means of managing the Syrian civil war, rather than "ending" it. The United States and Russia have a joint interest in preventing a jihadist victory in Syria. That interest is more pronounced in Russia, which does not want yet another extremist hotbed in the proximity of the Caucasus, but a Syria controlled by al-Qaeda affiliates would also threaten stated U.S. interests by destabilizing Lebanon and Iraq immediately and Jordan eventually. Contrary to the arguments used by Netanyahu's friends in Washington in their campaign in favor of the air strikes, a jihadist victory in Syria would also present a real, albeit more long-term threat to Israel.
In his April 12 address, Obama said he was working with U.S. allies to "provide humanitarian support, to help the moderate opposition and to shape a political settlement" for ending the war in Syria. The first and the last of those three objectives are incompatible with the middle one. Instead of helping the elusive "moderate opposition" Obama should consider the possibility of a protracted freeze on the battle lines, with neither side able to secure outright victory. It is worth exploring, now that returning to the option of air strikes at a later date is unlikely. Seasoned realists like Putin and Lavrov may find it interesting.
"A really efficient totalitarian state would be one in which the all-powerful executive of political bosses and their army of managers control a population of slaves who do not have to be coerced, because they love their servitude. To make them love it is the task assigned, in present-day totalitarian states, to ministries of propaganda, newspaper editors and schoolteachers . . . . The greatest triumphs of propaganda have been accomplished, not by doing something, but by refraining from doing. Great is truth, but still greater, from a practical point of view, is silence about truth." ~ Aldous Huxley
Hello, welcome, come on in. Please find a seat. I'm excited to be here with you today; we will take a look at how public opinion is so easily molded by promoters of the state. Many of us use the word "propaganda" a lot and it's helpful to understand some basics about what propaganda is and how it is used. Messages released through traditional media organs can now be more effectively challenged directly by interested persons from outside the media priesthood, thanks to the Internet. Until we do this more effectively there will continue to be a trend of hyperactivity towards the police state at home and abroad and the serial-warring will continue. So, here we are; let's get to it.
The word "propaganda" is often used when trying to explain how the state has been able to maintain such a powerful stranglehold over the collective imagination. Propaganda walks the fine line between what is known and what is purposely hidden while appealing to base emotions of fear and loyalty. Americans have been conditioned to react to this word by associating it with words like Nazi, Fascist, Communist and Terrorist. Basically, propaganda is what Bad Guys do, not Good Guys. Why would Good Guys do anything but tell the truth, the whole truth and nothing but the truth?
You see, Good Guys don't control the media and good old capitalist media hacks are just giving the people what they want. Right? So, when you say "propaganda," many people will immediately think that there is no way "our professional journalists" and "our politicians" could possibly do anything so awful to the good people of the United States of America as to inseminate the seed of propaganda into the Red, White and Blue body politic. No sir-ree, only conspiracy theorists believe stuff like that. Only Bad Guys do that and "we," by definition, are the Good Guys. Now back to reality.
The traditional media machine is sold as being a necessary social institution, completely outside of the state (except for licenses – but don't mind them), that wields a mighty pen with righteous indignation at political scandals and as giving The People a "voice." The Third Rail of politics is used to "keep them honest" or "keep their feet to the fire," for noble purposes, of course, like, say Social Security, Health Care, the Drug War or bombing foreigners. Because these trained and certified journalists had to work their way up the corporate ladder, honing their integrity, sense of honesty and desire to speak truth to power! But, gasp, people today look to the Internet and read ideas written by people who didn't study in the media education mills or learn to kiss the right spots on the behinds of the right people! The self-serving glorification of mainstream media persons can only be surpassed by politicians themselves. The good news is that liberty has a golden opportunity today because this monopoly on the communication of ideas to the masses controlled by the melded interests of the state and big corporations has been disrupted by new technology.
The manipulation of messages to promote favorable outcomes for a messenger when interpreted by those receiving the message is as old as the first handshake. But how that message is delivered has changed profoundly a few notable times, including the most recent iteration over the past 150 or so years. The written word, developed thousands of years ago, changed communication with the masses from a very personal event with lots of shouting to a non-personal event that put the focus of thought onto the words themselves. It changed everything in society, some good and some not so good. The elite always have used their influence to promote conditions that ensure and/or expand their positions and advantages, often at the expense of the common man. This is not new; however, it has become more complex over the ages.
When the printing press came along in the Middle Ages, it allowed for many copies of written ideas to be distributed simultaneously; this changed how society organized again. The world gets smaller with each advance in communication technology. The most recent step with computers is a continuation of the electronic communications revolution started in the mid to late-1800s. The inventions of telegraph, telephone, radio and television communications made distances literally disappear for people spreading ideas far and wide. The computer has combined all of these technologies into one platform. Now there is a race between liberty and the state seeking to squelch the freedom of ideas in society with laws, regulations, licenses and official messages crowding out the truth.
The term propaganda has its roots in the writings of the Medieval Catholic Church priests wishing to propagate their faith to wider audiences using the new technology: the printing press. Machiavelli wrote a popular book for monarchists that incorporated some age-old theocratic tactics and strategies for modern (at the time) use. Hitler is often given credit for the modern resurgence of propaganda with his use of rituals, including nighttime rallies, fire, symbolism, loudspeakers, mass printing of pamphlets, film distribution, and radio transmissions as well as his autobiographical best-selling book Mein Kampf. But it is Edward Bernays, the nephew of Sigmund Freud and the man known as the "father of public relations" in the United States that deserves the real credit for modern propaganda. I don't have the time today to go into a detailed history, so please do a search for Edward Bernays for a little interesting homework on the man who inspired the use of modern propaganda.
I want to spend the rest of our limited time looking at a recent article in the mainstream media as a case study in how crude propaganda is passed off of as serious journalism. It goes on everyday in every country, hidden in plain sight. Lies implying the "why" mixed-in with the hard, cold facts of who, what, where and when told by messengers posturing as journalists simply reporting impartial facts to We the People; their agendas hidden behind the façade of good intentions and given legitimacy by official blessings. These statist scribes are the perpetrators of never-ending war as they advertise a continuum of ridiculous propaganda phrases like "Making the World Safe for Democracy," "World's Policeman" and "War on Terror."
First and foremost, propaganda must maintain the veil of legitimacy by speaking with authority. Power (of Authority) is to be reckoned with is the theme of all primary communications. Further, the faithful must always kneel to the powerful or society will fall apart is the subtext to all statist propaganda. Authority must be seen as the savior of society, so the people will ignore the universal faults of the state's all too human agents. A good example of this in the run-up to the "strike" on Syria using "precision bombing" is the recent piece by Chuck Todd, NBC News Chief White House Correspondent called "The White House Walk-and-Talk That Changed Obama's Mind on Syria." I didn't choose this example because it is exceptional, quite the contrary, it is all too typical and you have probably read countless versions of the same message in all of the mainstream media organs.
First, a picture is inserted showing the powerful, wise leaders in deep thought as they weigh the fate of the world on the scales of justice. This helps to establish the authority of the words that follow. Then it's simply the Hegelian Dialectic writ large. Party A's political agenda (thesis) is reported and discussed along with the opposing political agenda of Party B (anti-thesis). Then what results is not the clear triumph of either argument, it is the advancement to a "superior" argument C (synthesis). Position C was the elite objective all along and now the process starts over again. This is how each step on the path to perpetual war is so seamless no matter who occupies the chairs at the table of authority. Both sides are allowed occasional meaningless victories to shore up their base and stay in the game, but true victory is ever elusive and defeat always on the horizon. This is the futile system of organizing society we have inherited and glorify; a system based on lies and obfuscation to ensure elite control of the debate. We can do better.
Here is the link to the whole article published on August 31, 2013 at NBCNews.com.
Here is the picture of the official deciders provided by official photographers and released by official spokespersons with caption, by-line and intro:
White House
President Barack Obama meets with his national security advisers in the White House Situation Room on Saturday to discuss strategy in Syria. Chief of Staff Denis McDonough is fourth from right.
By Chuck Todd, NBC News Chief White House Correspondent
A stroll around the White House grounds with his top adviser on Friday evening changed President Barack Obama's mind about getting Congress to sign off on a military strike in Syria, senior White House officials told NBC News.
Obama had been leaning toward attacking Syria without a congressional vote for the past week, the officials said. Obama was convinced he had the evidence to back up a strike and as a result dispatched Secretary of State John Kerry to make a passionate case for U.S. action. But only hours after Kerry called Syrian President Bashar al-Assad "a thug and a murderer" and accused his regime of using chemical weapons to kill 1,429 people, Obama changed his mind as he walked across the South Lawn with Chief of Staff Denis McDonough, the officials said.
NBC's Chuck Todd says up front these powerful wise men met to "discuss strategy in Syria," but it is really to discuss strategy for how to get away with bombing Syria. The strategy of bombing Syria is de facto assumed from the start: the leader of the little state on the other side of the world is "a thug and a murderer," so therefore, the leader of the big state must bomb the people of the little state until they overthrow their leader. Isn't that the definition of terrorism? State murder is referred to as a strategy, while independent murder is terrorism.
Todd then describes the political process for seeking congressional authorization for a strike on Syria, and says that the president's decision to wait on Congress is a departure from 30 years of strengthening executive branch power. Thus, Our Fearless Leader is not afraid to go his own way to do the right thing and is a Man of the People.
Obama's National Security Council had believed since last weekend that requiring a vote was not even on the table and that "consultation" in the form of congressional briefings and behind-the-scenes conversation was all that would be needed before a strike. One senior official noted that no key leaders in Congress had specifically requested a vote on military intervention.
Officials said that after the president met with national security advisers on Aug. 24, they determined the evidence showed Syria's Assad regime had used chemical weapons in an attack earlier this month. At that time, the president indicated he was leaning toward a strike.
Note the use of institutional words describing mere mortal men to give these deciders the anointing of authority to "strike" at the enemy. These experts "determined the evidence" does indeed support their agenda, as if it could have been any other way. Our Fearless Leader was only "leaning toward a strike."
But a growing number of Congressional members were beginning to question the administration's strategy by the end of the week. And an NBC News poll released Friday morning showed that nearly 80 percent of Americans agreed that the president should seek approval in advance of taking military action.
Ah, so the legitimacy of initiating violence and raining bombs upon foreign peoples who are not a threat to this politician's constituency is undermined by his constituency opposing his attack. Our Allies seem to be having the same problem; this is nasty business in a purported democracy, but just a speed bump for the propagandist to navigate. Note that the article doesn't say that Congress questioned the President's strategy of bombing Syria, just his strategy of how to accomplish this already determined goal by selling that agenda.
While Obama's advisers argued Friday night in private that the humiliating defeat for Cameron starkly illustrated the risks of asking for congressional input, the president responded that the vote in Parliament demonstrated exactly why he should seek a vote on this side of the Atlantic, senior officials told NBC News.
And, the president insisted, seeking legislative backing was the approach most consistent with his philosophy. While debate within the administration continued into late Friday, by Saturday morning the senior advisers acquiesced.
President Obama says the nation should and will take action against the Syrian government, but not without congressional approval.
So President Obama has already made up his mind to bomb Syria, but he wants Congress to publicly back his decision so that when the action goes bad, he can spread the blame around. Congress, on the other hand, wants Obama to order the missile attack on Syria, but is afraid of the voters and doesn't want to go on record endorsing it. It's all "legal," you know, for the emperor to bomb whoever he wants whenever he wants, but it would just be more "consistent with his philosophy" if he had some public support. This entire session was over the timing of the attack with the major concern being getting re-elected, not doing the right thing.
The president also noted, "while I believe I have the authority to carry out this military action without specific congressional authorization, I know that the country will be stronger if we take this course, and our actions will be even more effective."
White House aides said they are fairly confident that Congress will grant them the authority to launch a strike, although they maintain that Obama would be acting within his constitutional authority even if Congress rejects the authorization and Obama orders military intervention.
There's an upside to that cooling-off period too, aides said. The delay gives Obama time to make his case to Congress and to keep pushing for international support.
This is the purpose of the article: to "make the case" for a strike. Notice again how the article is careful not to frame the decision as being one between attacking and not attacking Syria, but of how to sell a decision that has already been made. The only question is timing. The rest of the article is pure hypocrisy and emotional appeals seeking to give the impression that killing Syrians is the moral thing to do. Pure theater of the absurd promulgated by a willing hack posing as a "journalist."
Now, is there some apparatchik sitting in a US Ministry of Propaganda giving orders to NBC newsmen or any other mainstream media hacks about what to write and publish? No, there doesn't have to be, which is worse, because dribble like the above article is seen as "independent" and "just reporting the news." And it is well written for accomplishing its purpose. However, does it even hint that there is a case for non-intervention? No. Does it ever mention that the "rebels" being supported by Obama and his minions are "thugs and murderers"? No. Does it say that evidence has been provided indicating that the surrogate terrorists seeking to overthrow the Syrian leader have used chemical weapons, originally started the conflict and are mostly from other Arab countries allied with the US? Of course not, because that does not promote the official agenda.
The fact that this attack has not yet occurred is testament to the power of the Internet and how it affects public opinion. Even just ten years ago, the emperor could send out some trumped up evidence (e.g. yellow cake purchases) against the hated dictator-of-the-month who stopped being useful to their CIA handlers and these lap dog journalists would fight over who could exaggerate the official propaganda the most. Today it is common knowledge that the US government and its surrogates have been backing "thugs and murderers" in Syria and that they have not been successful. Since these agents of death and mayhem are failing at their assignment to overthrow the Syrian dictator, the US government felt compelled to escalate the killing by becoming directly involved.
Ten years ago, the missiles would already be raining down on the water, sewer and electric plants of Syria in "precision strikes," causing even greater human misery. You see, these brilliant strategic thinkers believe that the way to "save" people from their dictators is to destroy their society and its infrastructure, thus starving the people that aren't directly killed by missiles and bombs. This then necessitates an occupation with "boots-on-the-ground" (that will be denied will ever happen right up to the time they "must" be sent in) to help them partially rebuild what was destroyed, also to be paid for by US taxpayers. And, of course, this requires giant embassies and military bases to be built by government contractors around the country. How long this game plan can be delayed is hard to foresee, but I doubt that it can be avoided for long, given the sociopathic powers that be. Still, this delay reveals that the elite recognize their grip on popular opinion is waning.
In the interests of full disclosure, it should be noted here that President Obama really didn't make this decision himself, as it was made years ago by his superiors in the so-called military-industrial-complex. Obama is just the current Puppet-in-Chief trying to sell more wars to the American public. Just listen to this short excerpt from an interview of General Clark. Here is the main point:
GEN. WESLEY CLARK: …I knew why, because I had been through the Pentagon right after 9/11. About ten days after 9/11, I went through the Pentagon and I saw Secretary Rumsfeld and Deputy Secretary Wolfowitz. I went downstairs just to say hello to some of the people on the Joint Staff who used to work for me, and one of the generals called me in. He said, "Sir, you've got to come in and talk to me a second." I said, "Well, you're too busy." He said, "No, no." He says, "We've made the decision we're going to war with Iraq." This was on or about the 20th of September. I said, "We're going to war with Iraq? Why?" He said, "I don't know." He said, "I guess they don't know what else to do." So I said, "Well, did they find some information connecting Saddam to al-Qaeda?" He said, "No, no." He says, "There's nothing new that way. They just made the decision to go to war with Iraq." He said, "I guess it's like we don't know what to do about terrorists, but we've got a good military and we can take down governments." And he said, "I guess if the only tool you have is a hammer, every problem has to look like a nail."
So I came back to see him a few weeks later, and by that time we were bombing in Afghanistan. I said, "Are we still going to war with Iraq?" And he said, "Oh, it's worse than that." He reached over on his desk. He picked up a piece of paper. And he said, "I just got this down from upstairs" — meaning the Secretary of Defense's office — "today." And he said, "This is a memo that describes how we're going to take out seven countries in five years, starting with Iraq, and then Syria, Lebanon, Libya, Somalia, Sudan and, finishing off, Iran." I said, "Is it classified?" He said, "Yes, sir." I said, "Well, don't show it to me." And I saw him a year or so ago, and I said, "You remember that?" He said, "Sir, I didn't show you that memo! I didn't show it to you!"
Well, there you go. That's all we have time for today and I'm afraid I've already gone long. I hope that when you read and listen to "the news" or "official statements" that you remember to use your propaganda filter and take it with a grain of salt. Challenge official lies whenever and however you can. And when these shameless liars start waving the flag to inspire you to give up more treasure and blood for big corporations and their political machines, don't fall for it. Remember, real Good Guys don't need propaganda if they are doing the right thing. So stand up to the powerful media mavens and be heard because your voice is just as legitimate as any journalist's. Speaking truth to power is essential if we are to break the cycle of endless war. Thank you for coming.
Source: Mark Davis | Strike the Root
Washington has been at war for 12 years. According to experts such as Joseph Stiglitz and Linda Bilmes, these wars have cost Americans approximately $6 trillion, enough to keep Social Security and Medicare sound for years. All there is to show for 12 years of war is fat bank balances for the armament industries and a list of destroyed countries with millions of dead and dislocated people who never lifted a hand against the United States.
The cost paid by American troops and taxpayers is extreme. Secretary of Veteran Affairs Erik Shinseki reported in November 2009 that "more veterans have committed suicide since 2001 than we have lost on the battlefields of Iraq and Afghanistan." Many thousands of our troops have suffered amputations and traumatic brain injuries. At the Marine Corps War College Jim Lacey calculated that the annual cost of the Afghan war was $1.5 billion for each al-Qaeda member in Afghanistan. Many US and coalition troops paid with their lives for every one al-Qaeda member killed. On no basis has the war ever made sense.
Washington's wars have destroyed the favorable image of the United States created over the decades of the cold war. No longer the hope of mankind, the US today is viewed as a threat whose government cannot be trusted.
The wars that have left America's reputation in tatters are the consequence of 9/11. The neoconservatives who advocate America's hegemony over the world called for "a new Pearl Harbor" that would allow them to launch wars of conquest. Their plan for conquering the Middle East as their starting point was set out in the neoconservative "Project for the New American Century." It was stated clearly by Commentary editor Norman Podhoretz and also by many neoconservatives.
The neocon argument boils down to a claim that history has chosen "democratic capitalism" and not Karl Marx as the future. To comply with history's choice, the US must beef up its military and impose the American Way on the entire world.
In other words, as Claes Ryn wrote, the American neoconservatives are the "new Jacobins," a reference to the French Revolution of 1789 that intended to overthrow aristocratic Europe and replace it with "Liberty, equality, fraternity," but instead gave Europe a quarter century of war, death, and destruction.
Ideologies are dangerous, because they are immune to facts. Now that the United States is no longer governed by the US Constitution, but by a crazed ideology that has given rise to a domestic police state more complete than that of Communist East Germany and to a warfare state that attacks sovereign countries based on nothing but manufactured lies, we are left with the irony that Russia and China are viewed as constraints on Washington's ability to inflict evil, death, and destruction on the world.
The two pariah states of the 20th century have become the hope of mankind in the 21st century!
As Oliver Stone and Peter Kuznick prove in their book, The Untold History of the United States, the American government has never deserved its white hat reputation. Washington has been very successful in dressing up its crimes in moralistic language and hiding them in secrecy. It is only decades after events that the truth comes out.
For example, on August 19, 1953, the democratically elected government of Iran was overthrown by a coup instigated by the US government. Sixty years after the event declassified CIA documents detail how the secret CIA operation overthrew a democratic government and imposed Washington's puppet on the people of Iran.
The declassified documents could not have spelled it out any clearer: "The military coup that overthrew Mossadeq and his National Front cabinet was carried out under CIA direction as an act of U.S. foreign policy, conceived and approved at the highest levels of government."http://www.cnn.com/2013/08/19/politics/cia-iran-1953-coup 
In the 21st century Washington is attempting to repeat its 1953 feat of overthrowing the Iranian government, this time using the faux "green revolution" financed by Washington.
When that fails, Washington will rely on military action.
If 60 years is the time that must pass before Washington's crimes can be acknowledged, the US government will admit the truth about September 11, 2001 on September 11, 2061. In 2013, on this 12th anniversary of 9/11, we only have 48 years to go before Washington admits the truth. Alas, the members of the 9/11 truth movement will not still be alive to receive their vindication.
But just as it has been known for decades that Washington overthrew Mossadeq,
we already know that the official story of 9/11 is hogwash.
No evidence exists that supports the government's 9/11 story. The 9/11 Commission was a political gathering run by a neoconservative White House operative. The Commission members sat and listened to the government's story and wrote it down. No investigation of any kind was made. One member of the Commission resigned, saying that the fix was in. After the report was published, both co-chairmen of the Commission and the legal counsel wrote books disassociating themselves from the report. The 9/11 Commission was "set up to fail," they wrote.
NIST's account of the structural failure of the twin towers is a computer simulation based on assumptions chosen to produce the result. NIST refuses to release its make-believe explanation for expert scrutiny. The reason is obvious. NIST's explanation of the structural failure of the towers cannot survive scrutiny.
There are many 9/11 Truth organizations whose members are high-rise architects,
structural engineers, physicists, chemists and nano-chemists, military and civilian airline pilots, firemen and first responders, former prominent government officials, and 9/11 families. The evidence they have amassed overwhelms the feeble official account.
It has been proven conclusively that World Trade Center Building 7 fell at free fall which can only be achieved by controlled demolition that removes all resistance below to debris falling from above so that no time is lost in overcoming resistance from intact structures. NIST has acknowledged this fact, but has not changed its story.
In other words, still in America today official denial takes precedence over science and
known undisputed facts.
On this 12th anniversary of a false flag event, it is unnecessary for me to report the voluminous evidence that conclusively proves that the official story is a lie. You can read it for yourself. It is available online. You can read what the architects and engineers have to say. You can read the scientists' reports. You can hear from the first responders who were in the WTC towers. You can read the pilots who say that the maneuvers associated with the airliner that allegedly hit the Pentagon are beyond their skills and most certainly were not performed by inexperienced pilots.
You can read David Griffin's many books. You can watch the film produced by Richard Gage and Architects & Engineers for 9/11 truth. You can read the 9/11 Toronto Report, International Hearings on 9/11. http://www.amazon.com/9-11-Toronto-Report/dp/1478369205/ref=sr_1_1?s=books&ie=UTF8&qid=1376960447&sr=1-1&keywords=The+Toronto+Report You can read this book: http://www.international.to/index.php?option=com_content&view=article&id=9319:hijacking-americas-mind-on-911-counterfeiting-evidence&catid=66:oped&Itemid=151
Actually, you do not need any of the expert evidence to know that the US government's story is false. As I have previously pointed out, had a few young Saudi Arabians, the alleged 9/11 hijackers, been capable of outwitting, without support from any government and intelligence service, not only the CIA and FBI, but all sixteen US intelligence services, the intelligence services of Washington's NATO allies and Israel's Mossad, the National Security Council, NORAD, the Joint Chiefs of Staff, Air Traffic Control, and defeat Airport Security four times in one hour on the same morning, the White House, Congress, and the media would have been demanding an investigation of how the National Security State could so totally fail.
Instead, the President of the United States and every government office fiercely resisted any investigation. It was only after a year of demands and rising pressure from the 9/11 families that the 9/11 Commission was created to bury the issue.
No one in government was held accountable for the astonishing failure. The national security state was defeated by a few rag tag Muslims with box cutters and a sick old man dying from renal failure while holed up in a cave in Afghanistan, and no heads rolled.
The total absence from the government for demands for an investigation of an event that is the greatest embarrassment to a "superpower" in world history is a complete give-away that 9/11was a false flag event. The government did not want any investigation, because the government's cover story cannot stand investigation.
The government could rely on the mega-media corporations in whose hands the corrupt Clinton regime concentrated the US media. By supporting rather than investigating the government's cover story, the media left the majority of Americans, who are sensitive to peer pressure, without any support for their doubts. Effectively, the American Ministry of Propaganda validated the government's false story.
Common everyday experiences of Americans refute the government's story. Consider, for example, self-cleaning ovens. How many American homes have them? Thirty million? More? Do you have one?
Do you know what temperature self-cleaning ovens reach? The self-cleaning cycle runs for several hours at 900 degrees Fahrenheit or 482 degrees Celsius. Does your self-cleaning oven melt at 482 degrees Celsius. No, it doesn't. Does the very thin, one-eighth inch steel soften and your oven collapse? No, it doesn't.
Keep that in mind while you read this: According to tests performed by NIST (National Institute of Standards and Technology), only 2% of the WTC steel tested by NIST reached temperatures as high as 250 degrees Celsius, about half the temperature reached by your self-cleaning oven. Do you believe that such low temperatures on such small areas of the WTC towers caused the massive, thick, steel columns in the towers to soften and permit the collapse of the buildings? If you do, please explain why your self-cleaning oven doesn't weaken and collapse.
In Section E.5 of the Executive Summary in this NIST reporthttp://www.nist.gov/customcf/get_pdf.cfm?pub_id=101019 it says: "A method was developed using microscopic observations of paint cracking to determine whether steel members had experienced temperatures in excess of 250 degrees C. More than 170 areas were examined . . . Only three locations had a positive result indicating that the steel and paint may have reached temperatures in excess of 250 degrees C." Analysis of steel "microstructures show no evidence of exposure to temperatures above 600 degrees C for any significant time."
In section 3.6 of the NIST report http://www.nist.gov/customcf/get_pdf.cfm?pub_id=860495NIST states: "NIST believes that this collection of steel from the WTC towers is adequate for purposes of the investigation."
How did these truths get out? My explanation is that the NIST scientists, resentful of the threat to their jobs and future employment opportunities and chaffing under the order to produce a false report, revealed the coerced deception by including information that their political masters did not understand. By stating unequivocally the actual temperatures, NIST's scientists put the lie to the coerced report.
The melting point of steel is around 1,500 degrees C. or 2,600 degrees F. Steel can lose strength at lower temperatures, but the NIST scientists reported that only a small part of the steel was even subjected to moderate temperatures less than those obtained by the self-cleaning oven in your home.
If you need to think about this a bit more, obtain a copy of The Making of the Atomic Bomb by Richard Rhodes. Have a look at the streetcar in photo 108. The caption reads: "The Hiroshima fireball instantly raised surface temperatures within a mile of the hypocenter well above 1,000 degrees F." Is the streetcar a melted lump of steel? No, it is structurally intact, although blackened with burnt paint.
Washington would have you believe that steel that survived intact the atomic bomb would melt from low temperature, short lived, isolated office fires. What do you think of a government that believes that you are that stupid?
Who would support a government that lies every time it opens its mouth?
The three WTC buildings that were destroyed were massive heat sinks. I doubt that
the limited, short-lived, low temperature fires in the buildings even warmed the massive steel structures to the touch.
Moreover, not a single steel column melted or deformed from softening. The columns
were severed at specific lengths by extremely high temperature charges placed on the columns.
On this 12th anniversary of 9/11, ask yourself if you really want to believe that temperatures half those reached by your self-cleaning oven caused three massive steel structures to crumble into dust.
Then ask yourself why your government thinks you are so totally stupid as to believe such a fairy tale as your government has told you about 9/11.
Source: Paul Craig Roberts
The frantic spin of the millisecond is that the White House is taking a 'hard look' at the Russian proposal for Bashar Assad to place Syria's chemical weapons arsenal under UN control, thus at least postponing another US war in the Middle East.
Oh, the joys of the geopolitical chessboard; Russia throwing a lifeline to save US President Barack Obama from his self-spun 'red line'.
True diplomats are supposed to prevent wars – not pose as warmongers. American exceptionalism is of course exempted. So just as Secretary of State John Kerry had the pedal on the metal selling yet another war in a London presser, his beat up Chevy was overtaken by a diplomatic Maserati: Russian Foreign Minister Sergey Lavrov.
This was Kerry's slip: "… [Assad] could turn over any single bit of his chemical weapons to the international community in the next week. Turn it over. All of it. And without delay and allow the full and total accounting for that. But he isn't about to do it and it can't be done obviously."
It can be done, obviously, as Lavrov turned Kerry's move against him – forwarding a two-step proposal to Damascus; Syria turns its chemical weapons to UN control and later agrees with their destruction, as well as joining the Organization for the Prohibition of Chemical Weapons. Syrian Foreign Minister Moallem took no time to agree. The devil, of course, is in the fine print.
Somebody help me! What's the message?
Predictably, all hell broke loose at the State Department. Dammit! Darn Russki peacenik! A Kerry spokeswoman characterized it as a "rhetorical argument". It was just "talk". Damascus and Moscow have a horrible track record. This was just a "stalling tactic." Washington could not trust Assad. And even if there was a "serious" proposal that would not delay the White House's push to sell its war in the US Congress.
Yet two hours later, closet future US presidential candidate Hillary Clinton saw it as… a serious proposal, "suggested by Secretary Kerry and the Russians." And she made clear she was for it after meeting with Obama himself.
Meanwhile, the batshit crazy department kept the pedal on the metal, with National Security Adviser Susan 'Wolfowitz' Rice busy warning that chemical attacks in Syria are a "serious threat to our national security" including to "citizens at home." What, no 'mushroom cloud'?
Yet just as 'on message' was up in smoke, magically, deputy national security adviser Tony Blinken, State Department spokeswoman Marie Harf and Hillary herself started talking in unison (somebody forgot to brief Rice). And the White House decided to take its 'hard look'. Sort of. Because expectations are not that high. And the push to war in the US Congress is bound to continue.
Not even hardcore Beltway junkies have been able to keep track in real time of the Obama administration's ever-shifting 'policy'. This is how it (theoretically) stands. "Assad is responsible for the gas attack." Translation; he did not order it, directly (no one with half a brain, apart from the Return of the Living Dead neo-cons, believes the current White House "evidence" sticks). But he's still "responsible". And even if Al-Nusra Front did it – with 'kitchen sarin' imported from Iraq, as I proposed here, Assad is still "responsible"; after all he must protect Syrian citizens.
In his Monday TV Anschluss, Obama, clinging to the lifeline, was quick to steal Lavrov's credit, saying he had "discussed" the broad outlook of what Russia announced directly with Putin at the G20 summit last week. This has not been corroborated by Moscow.
Obama told CNN this was a "potentially positive thought." And he was keen to stress it only happened not because his Designated War Salesman slipped, but because of a "credible military threat." To NBC, he kept peddling what Kerry defined as an "unbelievably small" attack; the US "can strike without provoking a counter-attack." Yet to CNN he admitted, "the notion that Mr. Assad could significantly threaten the United States is just not the case."
So why the need for the "unbelievably small" kinetic whatever? That's too much of a metaphysical question for US journalism.
You have the right to remain inspected
Now for the fine print. Everybody knows what happened to Saddam Hussein and Colonel Gaddafi after they gave up their deterrence. Assuming both Washington and Damascus accept Lavrov's proposal, this could easily be derailed into an Iraqi-style ultra-harsh inspection regime. At least in theory, no US Air Force will attack UN inspectors at Syrian chemical weapons depots. As for false flags, don't underestimate Bandar Bush's deep pockets.
Still, considering Washington won't abandon its real agenda – regime change – Obama might eventually be re-presented with his full emperor hand to 'supervise' the chemical weapons handover and 'punish' any infringement, real or otherwise, by Damascus, facilitated by the usual spies infiltrated into the inspectors mechanism. As in, "if you complain, we bomb."
The key point in all this, though, is that for Damascus chemical weapons are just a detail – they are worthless in the battlefield. What matters is the 250,000-strong Syrian Arab Army (SAA), as well as military support by Iran and especially Russia – as in badass missiles of the Yakhont variety or S-300 (even 400) systems. Destroying the weapons – assuming Damascus agrees – is a very long-term proposition, measured in years; even Russia and the US have not destroyed theirs. By then, the myriad gangs of the "Un-Free" Syrian Army may have been thoroughly defeated.
Obama may have read the writing on the (bloody) wall; forget about convincing the US Congress to bomb Damascus when there's a real diplomatic way out on the table. Yet nothing changes in the long run. Those who are paying or cheering in the sidelines for this operation – from Bandar Bush to Tel Aviv – want by all means to smash Damascus, for the benefit of Israel in terms of strategic balance, and for the benefit of the House of Saud in terms of isolating Iran in the Middle East.
So Lavrov's chess move is not a checkmate; it is a gambit, meant to prevent the United States from becoming Al-Qaeda's Air Force, at least for now. The quagmire would then move to a negotiating table – which would include those chemical weapons inspections.
No wonder assorted Western-weaponized psychos and jihadists on the ground in Syria don't like this one bit. It's happening just as more damning circumstantial evidence of false flags galore surface.
RT has been informed that the 'rebels' may be planning a monster false flag on Israel, to be launched from Assad-controlled ground.
And then there's the release of two former hostages detained for five months by the 'rebels' in appalling conditions; Domenico Quirico, a correspondent for La Stampa, and Belgian historian Pierre Piccinin. Here is a shortened version of Quirico's story, in English.
I talked to a very close friend at La Stampa who spoke directly with Quirico. He confirmed that Quirico and Piccinin overheard a Skype conversation between a 'rebel' speaking very bad English, who introduced himself as an 'FSA General', and somebody speaking very good English on the other side of the line. It was clear from the conversation that the Assad government was NOT responsible for the gas attack in Ghouta. So Quirico is admitting exactly what Piccinin told Belgian TV. It may not be conclusive; yet as proof goes, it certainly beats the Israeli-fed White House intel.
Unlike Piccinin, Quirico cannot tell the whole true story; most of all because La Stampa, a newspaper owned by the Agnelli family, very close to Henry Kissinger, is staunchly pro-'rebel'.
Here's a translation of what Piccinin said; "It's a moral duty that we have, Domenico and myself, to say it was not the government of Bashar Assad that used sarin gas or other nerve agent, in the Damascene suburb of Ghouta. We are certain about this, it's a conversation that we captured, even if it pains me to say it; I ferociously support the Free Syrian Army, and its fair struggle for democracy."
Needless to say, none of this crucial development is being fully reported by US corporate media.
The Anschluss continues. Obama is addressing US public opinion this Tuesday night. Don't expect him to announce yet another twist to the 'Obama Doctrine' – criminalizing 'evil' dictators who use Agent Orange, napalm, white phosphorous and depleted uranium against other people.
Pepe Escobar is the roving correspondent for Asia Times/Hong Kong, an analyst for RT and TomDispatch, and a frequent contributor to websites and radio shows ranging from the US to East Asia.
Source: RT
Russian Foreign Sergei Lavrov wants peace. He's going all out against war on Syria. He's doing it responsibly.
Important world leaders back him. So does overwhelming global anti-war sentiment.
On Monday, Lavrov met with Syrian Foreign Minister Walid al-Moallem. He did so in Moscow.
"We are calling on the Syrian authorities not only agree on putting chemical weapons storages under international control, but also for its further destruction and then joining the Organization for the Prohibition of Chemical Weapons," he said.
"We have passed our offer to Muallem and hope to receive a fast and positive answer."
Al-Moallem pledged "full cooperation with Russia to remove any pretext for aggression." Lavrov promised Moscow's support.
He's trying to broker a diplomatic solution. In return, he wants Obama to cancel attack plans.
He cited John Kerry saying Assad "could turn over every single bit of his chemical weapons to the international community in the next week."
"Turn it over, all of it without delay and allow (a) full and total accounting, but he isn't about to do it and it can't be done."
Doing it would avoid military intervention, Kerry said. Damage control followed his statement. State Department spokeswoman Jennifer Psaki reinterpreted his comments.
He "was making a rhetorical argument about the impossibility and unlikelihood of Assad turning over chemical weapons," she said.
"His point was that this brutal dictator with a history of playing fast and loose with the facts cannot be trusted to turn over chemical weapons, otherwise he would have done so long ago. That's why the world faces this moment."
Reinterpreting Kerry's statement shows Obama's true intention. Falsely blaming Assad for using chemical weapons is cover for long planned regime change.
War is Obama's option of choice. Lavrov's best efforts may fall short. He forthrightly pursued them throughout months of conflict. He's not about to stop now.
He faces long odds. Obama didn't wage war on Syria to quit. He won't do so no matter what Lavrov, Moallem, Assad or other Syrian officials pledge. Rogues states operate that way. America's by far the worst.
Moallem's doing his best anyway. So is Lavrov. From Moscow, he said:
"We have agreed on practical steps to be taken bilaterally and in cooperation with other states for giving the political settlement a chance."
"No matter how serious the current situation may be, our Syrian partners and we are confident that possibilities remain for a political settlement."
"Russia has been staying in touch with all (Syrian) opposition groups without an exception in the recent years and we will carry on our efforts to try to convince them that there is no alternative to an international conference."
"If our contacts express that this (conference) may help, then we do not rule out the possibility of an invitation to Moscow of all who are interested in peace and a political settlement in Syria and reject the military scenario."
"What are the real interests of the US behind launching this aggression," he asked?
"Obama is not listening to Americans, Europeans, and UK Parliament. We thank American people for standing against striking Syria."
"We admire the American people who voice their protest against military intervention," added Muallem.
"What are the real interests of the United States behind launching this aggression? Why does US want to help those who are behind 9/11?
Washington "will be wrong to destroy (Syria's) army and help Al Qaeda. We're confident Russian efforts on peace talks will stop strikes."
Lavrov replied, saying:
"UN inspectors should return to Syria to investigate alleged use of chemical weapons."
"The alleged chemical attack on August 21 was orchestrated." Anti-Assad elements bear full responsibility.
"We must consolidate government and rebels to evict terrorists. We are taking active moves to prevent devastating strike. Every report on chemical arms use must be closely studied."
"Syria is open to Geneva-2 peace talks with no pre-conditions. We call on US colleagues to focus on talks, not on strikes."
"Syria strike will only enable terrorism. Russia believes no group should monopolize peace talks."
"Dialogue is necessary among all Syrians. It's the only solution. UN inspectors must go back to Syria, but some powers are obstructing."
He left no doubt which ones he means. They're headquartered in Washington. Obama's a warmaker. He deplores peace. He's going all out to prevent it. He plans war to do so.
"Russia is well-supported in the view that military action in Syria will provoke rampant terrorism," said Lavrov.
Moallem said his government is ready for Geneva II with no preconditions. "We are still ready to do that. But I do not know what may happen after an act of aggression by the United States. Probably a missile will fly over and thwart this.
America sides with terrorists, he added. It plans to be Al Qaeda's air force.
"But if such aggression against Syria aims, as we suspect, to considerably weaken the military potential of the Syrian army in the interest of al-Qaeda and various affiliated groups, then we will raise our objections," he stressed.
"Then we have the right to ask a question about the genuine interests of the United States that wishes to unleash an attack on the behalf of Jabhat al-Nusra and similar groups."
"We've come here just as the US is sounding war drums. Our feeling is that Russia plays an important role of staving off aggression."
"That is where Russia's moral ground lies, since a peacekeeper is always stronger than a warmonger."
"Mr. Assad has sent his regards and said he was grateful to Mr. Putin for his stand on Syria both before and after the G20 summit."
"Russia plays an important role in preventing aggression."
Lavrov added that Russia's "stand on Syria is unwavering and does not permit a military solution of the Syrian conflict, especially foreign intervention."
"The position of Russia is well-known. It is immune to change and varying circumstances."
"This position says there is no alternative to peaceful, diplomatic settlement of the Syrian conflict, especially not a military solution employing foreign intervention."
"On the background of the unfolding campaign calling to use force against Damascus, Russia is taking steps to prevent a pernicious situation in the Middle East."
"There cannot be any deals behind backs of the Syrian people from the Russian side in what refers to the policies Russia is following."
He added that force against Syria would cause a wave of regional terrorism. Perhaps that's precisely what Obama intends.
He needs pretexts to intervene. Peace and stability defeat his agenda. It requires violence and destabilization. He plans lots more ahead.
He faces stiff world opposition. On September 9, Reuters headlined "Analysis: Obama growing isolated on Syria as support wanes".
"White House efforts to convince the US Congress to back military action against Syria are not only failing, they seem to be stiffening the opposition."
He's making more enemies than friends. He's doing so at home and abroad. Skeptics way outnumber supporters.
Hindsight may show he shot himself in the foot. Peace activists hope so. He'll give it another go Tuesday night. He'll try enlisting support for what most people reject.
They're tired of being lied to. They want peace, stability, and jobs. They want America's resources directed toward creating them.
They want leadership representing everyone equitably. Obama's polar opposite. He supports wealth, power and privilege alone. He spurns popular interests.
He chooses war over peace. He's less able to sell what most people reject. Odds favor he'll attack Syria anyway.
Pretexts are easy to fabricate. They're longstanding US policy. Expect another major one if Ghouta's Big Lie falls flat. It's likely planned ready to be implemented if needed.
Stephen Lendman lives in Chicago. He can be reached at lendmanstephen@sbcglobal.net. His new book is titled "Banker Occupation: Waging Financial War on Humanity." http://www.claritypress.com/LendmanII.html - Visit his blog site at sjlendman.blogspot.com. 
In a stern tone, Russian President Vladimir Putin warned the West on Wednesday not to indulge any one-sided military action against Syria amid increasing fears that Washington is preparing to put this sinister idea into practical shape in cahoots with regional puppet regimes.
In an interview with Channel One television, Putin clarified his stance on the issue, saying that only the "UN Security Council can give approval for the use of force against another state," and warned against any such move which would be considered as an act of "aggression."
"Any other ways to justify the use of force against another sovereign and independent state are unacceptable and cannot be qualified as anything other than aggression," Putin said.
Yet, in a not-too-clandestine move, US Secretary of State John Kerry has formed a union with regional puppet regimes including Saudi Arabia, the United Arab Emirates, Qatar and Turkey and marshaled up their servile support for military action against the Syrian government of President Bashar al-Assad with the express intention of sending Assad's 'regime' straight to the morgue.
The realities on the ground clearly indicate that Washington's former partners have been replaced by new ones in its warmongering pursuits. The vocal support of Saudi Arabia, Turkey and Qatar plus their dollar aids to those who persevere in fermenting chaos and commotion in Syria have sufficed to convince the Americans that they do not need to worry about the potentially colossal financial losses in case of a military strike as they would be taken care of. This fact, which strikes hard across the face of truth, was also reflected in the words of US Defense Secretary Chuck Hagel on Tuesday during a hearing before the Senate Foreign Relations Committee.
"Key partners, including France, Turkey, Saudi Arabia, the United Arab Emirates and other friends in the region, have assured us of their strong support for US action," Hagel said.
On Tuesday, the White House won backing for military action from two powerful Republicans e.g. House of Representatives Speaker John Boehner and House majority leader Eric Cantor.
In the midst of all this came a joint missile test by the US and Israel conducted on Tuesday in the eastern Mediterranean where they fired a missile from the sea toward the Israeli coast "to test the tracking by the country's missile defense system."
Strangely enough, the missile test fire was initially denied by the US. However, a statement released later by the Pentagon on Tuesday confirmed US involvement in the exercise.
Pentagon press secretary George Little told CBS that the US "provided technical assistance and support to the Israeli Missile Defense Organization flight test of a Sparrow target missile over the Mediterranean Sea."
"The United States and Israel cooperate on a number of long-term ballistic missile defense development projects to address common challenges in the region," added Little.
Apart from the regional allies, France seems to be a stalwart supporter of aggression against the Arab country. In Paris, French President Hollande said, "A large coalition must therefore be created on the international scale, with the United States — which will soon take its decision — (and) with Europe … and Arab countries," Hollande said.
Mitigating all irritating doubts, he made it clear that even a no-vote by the Congress would entail no changes in France's attitude towards Syria.
If Congress votes no, France "will take up its responsibilities by supporting the democratic opposition (in Syria) in such a way that a response is provided," he added.
In a naked lobbying effort, three pro-Israel groups i.e. by the American Israel Public Affairs Committee (AIPAC), the Anti-Defamation League (ADL) and the Republican Jewish Coalition (RJC) urged American lawmakers on Tuesday to authorize President Barack Obama to launch an attack on Syria.
In the ADL's statement, National Chair Barry Curtiss-Lusher and National Director Abraham Foxman said that "any nation that violates international norms and obligations which threaten the peace and security of the world must face the consequences of those dangerous acts."
As a major beneficiary to an invasion of Syria, Tel Aviv may end up a bad loser in the eventuality of a war on Syria.
Palestinian Islamic Jihad has warned that it would lob rockets at Israel if it enters the war. A high-ranking official from Islamic Jihad told Al-Monitor on condition of anonymity, "Up until now, there has been no decision within Islamic Jihad to bomb Israel in response to an aggression on Syria. But that may happen in one circumstance: if Israel joins that war as a principal party."
This warning aside, Israel will have to brook the ire of the entire Muslim world for partaking of the consequential chaos and for shedding the blood of innocent Muslim blood.
Despite all the intimidating techniques of the West and the lavish Zionist lobbying against the government of Syria, Syrian President Bashar al-Assad does not appear to want to waver an inch from his position as he says he has acquired conviction that those who fight against his government are but al-Qaeda-affiliated terrorist groups and that he does not have the least intention of abandoning his country into the hands of those terrorists.
In an interview with the French newspaper Le Figaro published on Monday, Mr. Assad said, "In the beginning, the solution should have been found through a dialogue from which political measures would have been born."
"That is no longer the case," he said, repeating his constant refrain that 90 percent of the opposition fighters are terrorists affiliated with Al Qaeda. "The only way to cope with them is to liquidate them," he said. "Only then will we be able to discuss political measures."
This collective effort to bring Syria down to its knees stems to a large extent from the fact that the country has always been viewed by the West as a hotbed for dramatic changes which could be geared towards the supremacy of imperialist powers if they ever seized their grasp upon the country. It is unfortunate to note that this goal is being advanced by some regional countries harnessed by the West in the course of time.
The bipolarization of the world into the West and the Rest is not a new story and an invasion of Syria is only to be seen as a continuation of that accursed legacy which has lingered since time immemorial.
Secretary of  State John Kerry: "There is no doubt that Saddam al-Assad has crossed the red line. … Sorry, did I just say 'Saddam'?"
A US drone has just taken a photo of Mullah Omar riding on a motorcycle through the streets of Damascus. 1
So what do we have as the United States refuses to rule out an attack on Syria and keeps five warships loaded with missiles in the eastern Mediterranean?
Only 9 percent of Americans support a US military intervention in Syria. 2
Only 11% of the British supported a UK military intervention; this increased to 25% after the announcement of the alleged chemical attack. 3
British Prime Minister David Cameron lost a parliamentary vote August 29 endorsing military action against Syria 285-272
64% of the French people oppose an intervention by the French Army. 4 "Before acting we need proof," said a French government spokesperson. 5
Former and current high-ranking US military officers question the use of military force as a punitive measure and suggest that the White House lacks a coherent strategy. "If the administration is ambivalent about the wisdom of defeating or crippling the Syrian leader, possibly setting the stage for Damascus to fall to Islamic fundamentalist rebels, they say, the military objective of strikes on Assad's military targets is at best ambiguous." 6
President Obama has no United Nations approval for intervention. (In February a massive bombing attack in Damascus left 100 dead and 250 wounded; in all likelihood the work of Islamic terrorists. The United States blocked a Russian resolution condemning the attack from moving through the UN Security Council)
None of NATO's 28 members has proposed an alliance with the United States in an attack against Syria. NATO's Secretary General Anders Fogh Rasmussen said that he saw "no NATO role in an international reaction to the [Syrian] regime." 7
The Arab League has not publicly endorsed support of US military action in Syria; nor have key regional players Saudi Arabia and Qatar, concerned about a possible public backlash from open support for US intervention. 8
We don't even know for sure that there was a real chemical attack. Where does that accusation come from? The United States? The al-Qaeda rebels? Or if there was such an attack, where is the evidence that the Syrian government was the perpetrator? The Assad regime has accused the rebels of the act, releasing a video showing a cave with alleged chemical-weapon equipment as well as claiming to have captured rebels possessing sarin gas. Whoever dispensed the poison gas – why, in this age of ubiquitous cameras, are there no photos of anyone wearing a gas mask? The UN inspection team was originally dispatched to Syria to investigate allegations of earlier chemical weapons use: two allegations made by the rebels and one by the government.
The United States insists that Syria refused to allow the UN investigators access to the site of the attack. However, the UN request was made Saturday, August 24; the Syrian government agreed the next day. 9
In rejecting allegations that Syria deployed poison gas, Russian officials have argued that the rebels had a clear motivation: to spur a Western-led attack on Syrian forces; while Assad had every reason to avoid any action that could spur international intervention at a time when his forces were winning the war and the rebels are increasingly losing world support because of their uncivilized and ultra-cruel behavior.
President George W. Bush misled the world on Iraq's WMD, but Bush's bogus case for war at least had details that could be checked, unlike what the Obama administration released August 29 on Syria's alleged chemical attacks – no direct quotes, no photographic evidence, no named sources, nothing but "trust us," points out Robert Parry, intrepid Washington journalist.
So, in light of all of the above, the path for Mr. Obama to take – as a rational, humane being – is of course clear. Is it not? N'est-ce pas? Nicht wahr? – Bombs Away!
Pretty discouraging it is. No, I actually find much to be rather encouraging. So many people seem to have really learned something from the Iraqi pile of lies and horror and from decades of other American interventions. Skepticism – good ol' healthy skepticism – amongst the American, British and French people. It was stirring to watch the British Parliament in a debate of the kind rarely, if ever, seen in the 21st-century US Congress. And American military officers asking some of the right questions. The Arab League not supporting a US attack, surprising for an organization not enamored of the secular Syrian government. And NATO – even NATO! – refusing so far to blindly fall in line with the White House. When did that last happen? I thought it was against international law.
Secretary of State John Kerry said that if the United States did not respond to the use of chemical weapons the country would become an international "laughingstock". Yes, that's really what America and its people have to worry about – not that their country is viewed as a lawless, mass-murdering repeat offender. Other American officials have expressed concern that a lack of a US response might incite threats from Iran and North Korea. 10
Now that is indeed something to laugh at. It's comforting to think that the world might be finally losing the stars in their eyes about US foreign policy partly because of countless ridiculous remarks such as these.
United States bombings, which can be just as indiscriminate and cruel as poison gas. (A terrorist is someone who has a bomb but doesn't have an air force.)
The glorious bombing list of our glorious country, which our glorious schools don't teach, our glorious media don't remember, and our glorious leaders glorify.
Korea and China 1950-53 (Korean War)
Guatemala 1954
Indonesia 1958
Cuba 1959-1961
Guatemala 1960
Congo 1964
Laos 1964-73
Vietnam 1961-73
Cambodia 1969-70
Guatemala 1967-69
Grenada 1983
Lebanon 1983, 1984 (both Lebanese and Syrian targets)
Libya 1986
El Salvador 1980s
Nicaragua 1980s
Iran 1987
Panama 1989
Iraq 1991 (Persian Gulf War)
Kuwait 1991
Somalia 1993
Bosnia 1994, 1995
Sudan 1998
Afghanistan 1998
Yugoslavia 1999
Yemen 2002
Iraq 1991-2003 (US/UK on regular no-fly-zone basis)
Iraq 2003-2011 (Second Gulf War)
Afghanistan 2001 to present
Pakistan 2007 to present
Somalia 2007-8, 2011 to present
Yemen 2009, 2011 to present
Libya 2011
Syria 2013?
The above list doesn't include the repeated use by the United States of depleted uranium, cluster bombs, white phosphorous, and other charming inventions of the Pentagon mad scientists; also not included: chemical and biological weapons abroad, chemical and biological weapons in the United States (sic), and encouraging the use of chemical and biological weapons by other nations; all these lists can be found in William Blum's book "Rogue State: A Guide to the World's Only Superpower".
A story just released by Foreign Policy magazine, based on newly-discovered classified documents, reports how, in 1988, the last year of the 8-year Iraq-Iran War, America's military and intelligence communities knew about and did nothing to stop a series of nerve gas attacks by Iraq far more devastating than anything Syria has seen. 11 Indeed, during that war the United States was the primary supplier to Iraq of the chemicals and hardware necessary to provide the Saddam Hussein regime with a chemical-warfare capability. 12
Now, apparently, the United States has discovered how horrible chemical warfare is, even if only of the "alleged" variety.
Humanitarian intervention
Some of those currently advocating bombing Syria turn for justification to their old faithful friend "humanitarian intervention", one of the earliest examples of which was the 1999 US and NATO bombing campaign to stop ethnic cleansing and drive Serbian forces from Kosovo. However, a collective amnesia appears to have afflicted countless intelligent, well-meaning people, who are convinced that the US/NATO bombing took place after the mass forced deportation of ethnic Albanians from Kosovo was well underway; which is to say that the bombing was launched to stopthis "ethnic cleansing". In actuality, the systematic forced deportations of large numbers of people from Kosovo did not begin until a few days after the bombing began, and was clearly a Serbian reaction to it, born of extreme anger and powerlessness. This is easily verified by looking at a daily newspaper for the few days before the bombing began the night of March 23/24, and the few days after. Or simply look at the New York Times of March 26, page 1, which reads:
… with the NATO bombing already begun, a deepening sense of fear took hold in Pristina [the main city of Kosovo] that the Serbs would NOW vent their rage against ethnic Albanian civilians in retaliation.
On March 27, we find the first reference to a "forced march" or anything of that sort.
But the propaganda version is already set in marble.
If you see something, say something. Unless it's US war crimes.
"When you sign a security clearance and swear oaths, you actually have to abide by that. It is not optional." – Steven Bucci, of the neo-conservative Heritage Foundation, speaking of Chelsea Manning (formerly known as Bradley) 13
Really? No matter what an individual with security clearance is asked to do? No matter what he sees and knows of, he still has to ignore his conscience and follow orders? But Steven, my lad, you must know that following World War II many Germans of course used "following orders" as an excuse. The victorious Allies of course executed many of them.
Their death sentences were laid down by the International Military Tribunal at Nuremberg, Germany, which declared that "Individuals have international duties which transcend the national obligations of obedience. Therefore individual citizens have the duty to violate domestic laws to prevent crimes against peace and humanity from occurring."
Nuremberg Principle IV moreover states: "The fact that a person acted pursuant to order of his Government or of a superior does not relieve him from responsibility under international law, provided a moral choice was in fact possible to him."
Manning, and Edward Snowden as well, did have moral choices, and they chose them.
It should be noted that Barack Obama has refused to prosecute those under the Bush administration involved in torture specifically – he declares – because they were following orders. Has this "educated" man never heard of the Nuremberg Tribunal? Why isn't he embarrassed to make this argument again and again?
I imagine that in the past three years that Manning has had to live with solitary confinement, torture and humiliation, adding mightily to her already existing personal difficulties, the thought of suicide has crossed her mind on a number of occasions. It certainly would have with me if I had been in her position. In the coming thousands and thousands of days and long nights of incarceration such thoughts may be Manning's frequent companion. If the thoughts become desire, and the desire becomes unbearable, I hope the brave young woman can find a way to carry it out. Every person has that right, including heroes.
The United States and its European poodles may have gone too far for their own good in their attempts to control all dissenting communication – demanding total information from companies engaged in encrypted messaging, forcing the closure of several such firms, obliging the plane carrying the Bolivian president to land, smashing the computers at a leading newspaper, holding a whistle-blowing journalist's partner in custody for nine hours at an airport, seizing the phone records of Associated Press journalists, threatening to send a New York Times reporter to jail if he doesn't disclose the source of a leak, shameless lying at high levels, bugging the European Union and the United Nations, surveillance without known limits … Where will it end? Will it backfire at some point and allow America to return to its normal level of police state? On July 24, a bill that would have curtailed the power of the NSA was only narrowly defeated by 217 to 205 votes in the US House of Representatives.
And how long will Amnesty International continue to tarnish its image by refusing to state the obvious? That Cheleas Manning is a Prisoner of Conscience. If you go to Amnesty's website and search "prisoner of conscience" you'll find many names given, including several Cubans prominently featured. Can there be any connection to Manning's omission with the fact that the executive director of Amnesty International USA, Suzanne Nossel, came to her position from the US Department of State, where she served as Deputy Assistant Secretary for International Organizations?
A phone call to Amnesty's office in New York was unable to provide me with any explanation for Manning's omission. I suggest that those of you living in the UK try the AI headquarters in London.
Meanwhile, at the other pre-eminent international human rights organization, Human Rights Watch, Tom Malinowski, the director of HRW's Washington office, has been nominated by Obama to be Assistant Secretary of State for Democracy, Human Rights and Labor. Is it really expecting too much that a high official of a human rights organization should not go to work for a government that has been the world's leading violator of human rights for more than half a century? And if that designation is too much for you to swallow just consider torture, the worst example of mankind's inhumanity to man. What government has been intimately involved with that horror more than the United States? Teaching it, supplying the manuals, supplying the equipment, creation of torture centers in much of the world, kidnaping people to these places ("rendition"), solitary confinement, forced feeding, Guantánamo, Abu Ghraib, Bagram, Chile, Brazil, Argentina, Chicago … Lord forgive us!
Surrounding Russia
One of the reactions of the United States to Russia granting asylum to Edward Snowden was reported thus: "There was a blistering response on Capitol Hill and calls for retaliatory measures certain to infuriate the Kremlin. Sen. John McCain (R-Ariz.), long one of the Senate's leading critics of Moscow, blasted the asylum decision as 'a slap in the face of all Americans' and called on the administration to turn up the pressure on Moscow on a variety of fronts, including a renewed push for NATO expansion and new missile-defense programs in Europe." 14
But we've long been told that NATO expansion and its missiles in Europe have nothing to do with Russia. And Russia has been told the same, much to Moscow's continuous skepticism. "Look," said Russian president Vladimir Putin about NATO in 2001, "this is a military organization. It's moving towards our border. Why?" 15 He subsequently described NATO as "the stinking corpse of the cold war." 16
We've been told repeatedly by the US government that the missiles are for protection against an Iranian attack. Is it (choke) possible that the Bush and Obama administrations have been (gasp) lying to us?
America's love affair with Guns
Adam Kokesh is a veteran of the war in Iraq who lives in the Washington, DC area. He's one of the countless Americans who's big on guns, guns that will be needed to protect Americans from their oppressive government, guns that will be needed for "the revolution".
On July 4 the 31-year-old Kokesh had a video made of himself holding a shotgun and loading shells into it while speaking into the camera as he stood in Freedom Plaza, a federal plot of land in between the Washington Monument and the Capitol. This led to a police raid of his home and his being arrested on the 25th for carrying a firearm outside his home or office. The 23-second video can be seen on YouTube. 17
I sent Kokesh the following email:
"Adam: All your weapons apparently didn't help you at all when the police raided your house. But supposedly, people like you advocate an armed populace to protect the public from an oppressive government. I've never thought that that made much sense because of the huge imbalance between the military power of the public vs. that of the government. And it seems that I was correct."
I received no reply, although his still being in jail may explain that.
Kokesh, incidentally, had a program on RT (Russia Today) for a short while last year.
Notes
The three preceding jokes are courtesy of my friend Viktor Dedaj of Paris ↩
Reuters/Ipsos poll, August 26, 2013 ↩
Sunday Times (UK), YouGov poll, August 25 ↩
Le Parisien, August 30, 2012 ↩
Christian Science Monitor, August 29, 2013 ↩
Washington Post, August 29, 2013 ↩
The Wall Street Journal, August 30, 2013 ↩
Washington Post, August 31, 2013 ↩
UN Web TV, August 27, 2013 (starting at minute 12:00) ↩
The Washington Post, August 31, 2013 ↩
Shane Harris and Matthew M. Aid, "CIA Files Prove America Helped Saddam as He Gassed Iran", Foreign Policy, August 26, 2013 ↩
William Blum, "Anthrax for Export", The Progressive (Madison, Wisconsin), April 1998 ↩
Washington Post, August 22, 2013 ↩
Washington Post, July 31, 2013 ↩
Associated Press, June 16, 2001 ↩
Time magazine, December 2007 ↩
Washington Post, August 13, 2013 ↩
The British Parliament does not buy the lies of the Obama administration which have been invented as a pretext to take America to war with Syria and drag its allies into the conflict. The American people, by a 9 to 1 margin are not in favor of attacking Syria. As a result, Putin is laughing at the clown that now occupies the presidency.
If at first we don't succeed, lie, lie, again, should become the slogan for the criminal administration that is inhabiting the White House.
Caught Again!
Once again, Obama has been caught with his "false flag hand" in the cookie jar. With increasing doubt over the "official story" that Assad crossed the "red line" and used chemical weapons against his own people has been called into question. The Obama administration has responded by releasing the following unclassified U.S. intelligence report disseminated on August 30th by the White House which concluded that there was "high confidence" that Assad's forces had used chemical weapons several times in the last year, including the August 21st attack in the suburbs of Damascus.
"We have identified one hundred videos attributed to the attack, many of which show large numbers of bodies exhibiting physical signs consistent with, but not unique to, nerve agent exposure. The reported symptoms of victims included unconsciousness, foaming from the nose and mouth, constricted pupils, rapid heartbeat, and difficulty breathing. Several of the videos show what appear to be numerous fatalities with no visible injuries, which is consistent with death from chemical weapons, and inconsistent with death from small-arms, high-explosive munitions or blister agents. At least 12 locations are portrayed in the publicly available videos, and a sampling of those videos confirmed that some were shot at the general times and locations described in the footage.   physical symptoms verified by medical personnel and NGOs, and other information associated with this chemical attack."
How does a YouTube video demonstrate "rapid heartbeat?" These murderous criminals cannot even concoct a believable cover story.
In a case of "it is as we say it is," the intelligence report went on to state that the Syrian opposition, who is in actuality, the CIA backed al-Qaeda forces in the region, does not have the "capability to manufacture 100 videos" of gas attacks upon the Syrian people. Really? The Syrian people cannot find and use 100 videos and upload them to YouTube? And even if Obama was telling the truth, the CIA could certainly have created 100 YouTube videos on their own.
If the US intelligence community had this information on August 21st, then why did it take nine days to become publicly available? If Obama's goal was to prevent the further loss of innocent life in Syria, shouldn't this information been immediately made publicly available? Shouldn't a copy of the report have been made immediately available to the United Nations Security Council? If Obama wanted British support and participation in the upcoming American massacre of innocent Syrians, shouldn't Obama have immediately made this information available to Parliament BEFORE they voted to not help Obama start WWIII?
If Obama was telling the truth in the August 21st report, shouldn't every media outlet in world should have been immediately provided a copy of the evidence? Why is this evidence only now being made available AFTER the British rejection of our failed Syrian policies?
America, you are being asked to believe the fiction and accept the fact that we are going to commence WWIII based on series of YouTube videos. This kind of evidence would even be admissible in traffic court.
Obama Thinks the World Is Dumber Than a Box of Rocks
Falsely using videos to mislead the American people as well as the rest of the world are not new behaviors consistent with the past behaviors of this administration.
I seem to recall that a rogue video was given as the reason that this administration used in order to fabricate an excuse as to why al-Qaeda would move to kill Ambassador Stevens and his security team nearly a year ago. Let's reflect back to the early days following Ambassador Stevens assassination as the administration was clumsily attempting to establish a case for plausible deniability for their involvement in the murder.
September 16 — Susan Rice, U.S. ambassador to the United Nations, on CNN's "State of the Union" with Candy Crowley:

"There was a hateful video that was disseminated on the Internet. It had nothing to do with the United States government, and it's one that we find disgusting and reprehensible. It's been offensive to many, many people around the world. That sparked violence in various parts of the world, including violence directed against Western facilities including our embassies and consulates."
On CBS' "Face the Nation," Rice also said that, "We do not have information at present that leads us to conclude that this was premeditated or preplanned." Subsequently, Susan Rice was asking the American people to buy the fiction that Stevens was killed by a flash mob over a video that nobody watched in the Middle East.
The more things change, the more they stay the same. Obama is caught, once again, dipping into his false flag playbook in order to justify more murder and more crimes against humanity.
Who Cares?
Even if Assad did use chemical weapons against his people, and he did not, who cares? This is an internal matter for the Syrian people to deal with. Syria has done nothing to the United States. Syria poses no threat to anyone outside of Syria.
Has Obama appointed himself to become the judge, jury and executioner of the world? The United States has no right to enter into Syria no matter how many false flag attacks that Obama manufactures.
A Bad Omen for the American People
If Obama is foolish enough to go it alone in Syria, the American people need to be forewarned about what could lie ahead in order that our people can move to protect themselves from the consequences of living under this lunatic administration.
When and if Obama attacks Syria, I have had multiple sources inform me that Putin is prepared to strike Saudi Arabia. This could potentially stop the flow of oil from the Middle East. The United States government would immediately move to restrict private access to fuel in this country in order to conserve the reserves inside of the United States. This would paralyze our economy as our grocery stores and major retail outlets, which operate on real time delivery principles, would be virtually empty in matter of days. Our American way of life would end on this note.
America is facing the distinct possibility that Obama will use multiple false flag attacks on American soil in which Syria and possibly Iran take the blame. This would provide Obama with the pretext and the moral high ground from which to prosecute his war in the Middle East that he is so determined to engage in.
Analysis
The false flag option is the most likely outcome of all the scenarios I have considered. This simply means that some of you who are reading these words might have to perish in order for Obama to pursue his mandate to eradicate Syria and Iran.
We should consider that the use of a false flag event against the American people fits the demonstrable mentality of this administration. Secondly, Obama needs a quick and decisive excuse to attack Syria and eventually Iran because he has some damning skeletons trying to get out of the closet. Obama has multiple scandals hanging over his head which were brought out in one short time frame in the mainstream media during a 30 day period in May and June.
It is apparent to all that the release of this information on these multiple scandals was orchestrated because the release of information occurred in such a tight time frame. Any one of the following events could be grounds for impeachment and are far worse than anything ever done by Richard Nixon.
These scandals include but are not limited to the following:
The IRS spying on Obama's political enemies.
The NSA spy scandal.
More damning information on the murder of Chris Stevens.
The AP reporters spy scandal.
Rumblings of resurfacing the Fast and Furious scandal in which Obama and Holder shipped guns to the Mexican cartels which have been used to kill tens of thousands including Border Patrol Agent, Brian Terry.
The Michael Hastings murder.
Who Is Blackmailing Obama?
Who would have released this damning information on Obama and then made it virtually disappear from the mainstream media? It had to be some interest who already controls the media and this would be the banksters. These are the same banksters who desire to preserve the Petrodollar which Iran threatens to destroy by selling oil for gold. I predict that unless Obama can quickly get us into a war in the Middle East, which would save the almighty Petrodollar, he will not complete his second term and will be removed as a result of the aforementioned scandals which are being used to blackmail Obama and force his hand in the Middle East.
Conclusion
I have said it before and bears repeating, store the essentials elements that you will need to survive what is coming. America, we are in for some very dark days.
Source: Dave Hodges  |  The Common Sense Show
I think it's true to say that the days of creating 'dodgy dossiers'(pdf)[1] are now over, at least if the latest 'dodgy report' is anything to go by. Put out by the UK's Joint Intelligence Committee, it purports to offer proof that Assad gassed his own people. But aside from the fact that it offers not a shred of proof, it's also amateurish and clearly put together in a panic.
We…have a limited but growing body of intelligence which supports the judgement that the regime was responsible for the attacks and that they were conducted to help clear the Opposition from strategic parts of Damascus. Some of this intelligence is highly sensitive but you have had access to it all. – UK Joint Intelligence Organisation, 29 August 2013
The 'intelligence' report (pdf) is short, barely two pages of text and short not only in size, it's also short of any real content that backs up the mantra,'Assad, the brutal dictator did it'. Not a single fact is presented. Here are are the relevant 'proofs' offered by the JIC's report:
JIC assessment of 27 August on Reported Chemical Weapons use in DamascusIt is not possible for the opposition to have carried out a CW attack on this scale. The regime has used CW on a smaller scale on at least 14 occasions in the past. There is some intelligence to suggest regime culpability in this attack.
Run this past me again? "It is not possible for the opposition to have carried out a CW attack on this scale", ergo, it must have been Assad. This is evidence? It's a pathetic, not to say ludicrous attempt and obviously hastily assembled from thin air. Aside from anything else, it's just not true, there is definitive proof that the 'rebels' had sarin gas.
Then the 'report' resorts to using the numerous videos to be found on Youtube as somehow proof that Assad used toxic gas on its citizens but again the videos don't show who did it, how could they?
Extensive video footage attributed to the attack in eastern Damascus (which we assess would be very difficult to falsify) is consistent with the use of a nerve agent, such as sarin, and is not consistent with the use of blister or riot control agents. – JIC Report
This 'report' is pure hokum. After you take away all the padding which constitutes 90% of the document, there's nothing left except the allegation that because the 'rebels' couldn't have done it, it had to be Assad.
I suspect that the political class here (and in the US) really didn't expect to have so much trouble convincing people to support more Anglo-Saxon slaughter and got caught off-guard as it were, hence the paucity of the document, rushed out in a few days and aside from an alleged Syrian Army conversation (see below), nothing at all to work with.
Ok, I think I've dispensed with the disinfo put out by the UK Cabinet Office, it doesn't amount to much. But I suppose the time constraints imposed by Cameron jumping the gun, all gung ho to kill some more 'rag-heads', forced the Empire's hand.
The Israeli connection
To understand how this false flag operation got started we need to go back to the first article published on the debkafile website 21 August 2013.
Syrian opposition activists report between 200 and 650 dead and hundreds more wounded in a poison gas strike by Bashar Assad's forces on rebel-held areas of eastern Damascus. They claim nerve gas canisters were dropped by Syrian Air Force fighter planes which were seen flying over the area after the attack, the most extensive reported till now. Their claim has not been verified. The regime denied the accusation, saying there was "no truth whatsoever" in reports that chemical gas was used near Damascus, and maintaining over state television that the Syrian army was conducting a conventional attack on rebel positions south and east of Damascus. –  'Reported Syrian gas attack killing hundreds after first US-trained rebel incursion from Jordan', debkafile, 21 August 2013 (my emph. WB)
The gas attack, according to debka was actually just part of a three-pronged attack (masterminded in Tehran), carried out to counter a major incursion from Jordan, commanded by US personnel, into Syria, in order to extend the Israeli-imposed 'buffer zone' between Syria and the occupied Golan Heights.[2]
debkafile reports exclusively that Assad is acting to counter the first organized incursion of US-trained Syrian rebels from Jordan into southern Syria. The first group of 250 rebels, trained in special operations tactics by US and Jordanian instructors, entered Syria Saturday, Aug. 17, armed with weapons of Russian provenance supplied by the US and Saudi Arabia.

They are fighting under US and Jordanian commanders based in the Hashemite Kingdom.
A second group of 300 fighters crossed into Syria from Jordan Monday.

They are linking up with local rebel groups chosen from amongst those with no ties with the jihadist Jabhat al-Nusra (Al Qaeda in Syria).

According to our military sources, the rebel units are advancing at speed along the Syrian-Israeli border. They have forced the Syrian brigades posted there into retreating from positions inside a strip of 1-25 kilometers from the border, and captured the villages of Raihaniya, Breiqa and Beer Ajam.

This tactic has moved the Syrian army back from the area opposite the Israeli Golan, and started marking out a buffer zone between Israeli and Syrian forces in the Horan province.
/../

This Jordan-based rebel offensive was launched shortly after Gen. Martin Dempsey, Chairman of the Joint US Chiefs of Staff, visited US forces in Jordan and inaugurated the underground US war room near Amman for commanding the operation in Syria.

Syrian ruler Bashar Assad has more than once declared that if the Syrian capital Damascus came under threat, he would resort to chemical warfare and the entire Middle East including Israel would go up in flames. For now, his army is fighting to keep the rebels from taking control of southern Syria. -ibid
Enter the Dragon – sorry Tehran
But by 24 August, the situation had changed and so had debka's story. Now the poison gas shells were,
…fired from the big Mount Kalmun army base south of Damascus, one of the three repositories of Syria's chemical weapons. In response to a demand from Moscow last December, Assad collected his chemical assets in three depots. The other two are Dummar, a suburb 5 kilometers outside Damascus, and the Al-Safira air base, west of Aleppo. – 'The sarin shells fired on Damascus – by Syrian 4th Division's 155th Brigade – were followed by rockets on Israel and car bombings in Lebanon', debkafile, 24 August 2013
And here comes the alleged Iranian connection,
Israeli Prime Minister Binyamin Netanyahu commented Thursday, Aug. 22 that Iran is using Syria as its testing ground while closely monitoring international responses to its actions [like gassing hundreds of people?].
The debka piece continues,
debkafile's military sources affirm that, just as the Assad brothers orchestrated the chemical shell attack on Syrian civilians, so too did Hizballah's leader Hassan Nasrallah set in motion the rocket attack on Israel.

/../

Then, on Friday night, two car bombs blew up outside Sunni mosques in the northern Lebanese town of Tripoli, killing 42 people and injuring 500.

The triple coordinated outrages added up to a dire warning from Tehran and Damascus about what they have in store for the region, and especially Syria's neighbors, as payback for foreign intervention in the Syrian civil war. – ibid
Then there's that conversation…
Then we have the 'evidence' leaked separately to Focus magazine in Germany, also from Mossad which I've dealt with elsewhere, concerning the alleged Israeli monitoring of Syrian communications. Remember all of this 'intelligence' originates with Mossad, Israel's intelligence agency, no matter that it's repeated by other, Western governments as 'their' intelligence.
As I noted before, this monitored communication is interesting because apparently, the Israeli 8200 intelligence unit only started listening after the bombs/missiles had been launched. And why wait three days to inform the world (Focus published the story on the 24 August)? And given that Syria is on a knife edge, why not release these recordings now? (And we are still waiting for the US' declassified report that we should have had yesterday, the 29 August, why the delay?)
It's all hearsay; talk of a panicked army officer, the implication being that it was a 'rogue' soldier wot did it? No identities, it's all conveniently left vague. Not exactly a smoking gun. And I think it explains why the political class on both sides of the (polluted) pond are all stirred up and agitated.For once, they've not been able to to get their way, yet…
So there we have it, all the essential elements of a false flag operation, initiated by Mossad but with the obvious collusion of the US and possibly even the UK, that used the media to insert the story 'sideways', first via debka and Focus, followed by Ynet, the Times of Israel and then the leap across to the UK Guardian and all points West.
But clearly, what started as a military/psyops campaign centred around the Golan Heights and designed to drag Iran into it, rapidly morphed into something far larger, perhaps because whoever was responsible for the carnage, 'overcooked' it and killed far too many people?[3] But the change does explain much about the nature of the propaganda campaign and how the story has 'evolved'.
But the fact that the Empire is not lobbing cruise missiles in Syria's direction just yet is a temporary victory for the forces of progress. Moreover, I think independent journalism is starting to have some impact on events, perhaps at last we can begin to think about neutralising or effectively countering the MSM and the state's massive propaganda onslaught, especially if it's as badly managed as this one has been.
Notes
1. It was more than ten years ago when Tony Blair, his spin doctor and MI5 cooked up the Dodgy Dossier that formed the basis for the invasion of Iraq in March 2003.
2. Could this have anything to do with extending the occupied Golan Heights, the illegal drilling for oil by Israel on Syrian territory?
Genie Energy (NYSE: GNE, GNEPRA), said today that the government of Israel has awarded its subsidiary, Genie Israel Oil and Gas, Ltd., an exclusive petroleum exploration license covering 396.5 square kilometers in the Southern portion of the Golan Heights, and look who at who are on the board: Dick Cheney, Rupert Murdoch, and Lord Jacob Rothschild. See: 'Israel has granted oil exploration rights inside Syria, in the occupied Golan Heights' by Craig Murray, Global Research, 21 February 2013
3. There are reports that allude to this here, and here.
Source: William Bowles
Countdown to Apocalypse Now?
Tehran — Truth told, it's a bit intense these days in Tehran as in most other countries in this region, and this observer fairly soon may be on what just might be the last Tehran-Damascus flight for some time in light of what could occur in the coming days.
Not that one is in any hurry to leave the Islamic Republic. I love Iran and its people, who in their basic values and outlook on life are about as American as apple pie. Iranians think a lot like me and my friends back home, and Americans think a lot like them, this despite the extremist, politically motivated portrayals of each other designed by their governments.
I have been attending the Habilian Association (families of Iranian terror victims) Congress on Terrorism and Terror Victims in Tehran, and continuing also an undertaking with students from Tehran University to survey the effects of the US-led economic sanctions. Both endeavors presented an excellent opportunity to listen to Iranian views on a number of current events. The students are examining a sanctions scheme that targets their families and countrymen, and part of their work involves a definition of "economic terrorism" (a term employed by the Pentagon when done by someone other than the US government or its allies). Rather amazing in their clarity of thinking, they exhibit truly inspiring optimism and humanity in these ominous times.
As it happens, economic terrorism was also one of the topics at the Iranian Congress on Terrorism, and the American delegation decided to focus solely on that subject during its presentation, a presentation that was months in preparation. As part of its work, the delegation presented a Draft International Convention outlawing the use of economic sanctions targeting civilians for political purposes, including regime change. Elaborating on the history of economic terrorism, the group urged the Tehran-based Non-Aligned Movement (NAM) to use its newfound international political power to lead the campaign for global ratification of the new draft convention, and to present it to the United Nations during next month's opening session of the General Assembly. NAM leaders promised to study the draft and to arrange a consultative follow-up meeting(s).
Sanctions targeting a civilian population for the political purpose of forcing regime change constitutes an act of terrorism as defined by several US government agencies—this was the position of the American delegation, and it would apply to any government, including their own, with a deep history of targeting peoples with economic sanctions (Cuba, Vietnam, China, Korea, Iran, and Nicaragua, among others, come to mind).
For accuracy's sake, it should be said that, unexpectedly, due to last minute visa problems, the whole US delegation at the Congress ended up being comprised of a total number of—well, one international lawyer. A last minute effort was indeed made to coax Jeffrey Feltman, who never has visa problems to this observer's knowledge, and who was staying at the same hotel, to attend the Terrorism Congress, hence doubling the size, weight, and authority of the US delegation. Mr. Feltman was even offered the chairmanship of the American delegation as an incentive, but, regretfully, the gentleman declined, citing other commitments.
Getting visas to visit Iran and especially Syria these days is no easy feat for Americans, given 'payback' or reciprocal changes in policy at both countries' foreign ministries. Last year, revised guidelines were sent out by both governments on how to process visa requests submitted by Americans. US citizens wanting to travel to certain countries these days pay a stiff price for their government's actions.
Talking with average Iranians and shop keepers, and especially students, one gets a fairly good idea of just how engaged public opinion is in Iran on current events. It offers a very different picture than that presented by the western media, beholden as they are to their corporate paymasters, but this is beginning to be true of much of the non-western media as well. Here on the street one finds, even in the face of the ever-rising cost of living and near-rampant inflation and the suffering they engender, pride at how this country has resisted the US-led sanctions. A common view expressed in informal discussions—and also at the Congress—is that while there are many states who practice terrorism of one kind or another, including economic terrorism, the US is unusual in that its foreign relations record argues strongly that it is officially committed to international economic terrorism. Moreover, that this is on a scale far exceeding other actors on the world stage.
One professor summarized for this observer his analysis of the effect of US-led sanctions, noting the severe impact on Iranian consumers at the grocery store, dramatically shrinking their real income, as well as government efforts to maintain some subsidies to lessen their impact. He also discussed innovative ways both the government and private sectors have been able to lessen the impact of some of the sanctions, while completely skirting others, mentioning as well a 'circle the wagons' public spirit that has arisen in unexpected ways, leading to, among other things, neighborhood initiatives designed to help one's neighbors with economic problems.
One finds also among Iranians a smoldering anger over the current chemical weapons 'red line' issue in Syria, along with an awareness that this may well lead to regional war. The American campaign to bomb Syria is viewed here as utmost American governmental hypocrisy. More than one interlocutor expressed disdain, remembering the Reagan administration's actions during the late 1980s, when not only did the White House take no action when Saddam Hussein used chemical weapons—against Iranian forces as well as "his own people"—but the United States also aided the attacks by providing intelligence and firing coordinates. In other words, finding Iranians to kill, and providing gas to murder them with.
The Tehran Times wrote yesterday: "U.S. intelligence officials conveyed the location of the Iranian troops to Iraq, fully aware that Saddam Hussein's military would attack with chemical weapons, including sarin, a lethal nerve agent." The effects of these US-facilitated gas attacks are seen everywhere in Iran today, in the skin scars and poor health of its hundreds of thousands of victims.
"How can the American people accept this double standard, where its ok and your government will help to gas Iranians and your enemy's population?" is a common question put to this observer.
There is visible excitement and even a sort of joy this morning that the UK Parliament, to its great credit, just voted to reject the Cameron government's motion authorizing British forces to boom Syria. A taxi driver expressed his hope that "Your Congress will follow the lead of the British Parliament?" Iranians appear to view the Parliamentary vote as a victory for themselves. Given the Islamic Republic's role as a key pillar of resistance to the Zionist occupation of Palestine and US-Israel regional hegemonic goals, few here, if any, believe the US attack on Syria is not aimed at them.
As the war drums become nearly deafening in certain capitals, public expressions in Iran regarding the grave prospects that are looming appear to this observer less knee-jerk rhetoric than in recent years. No doubt there are many reasons for this, including the results of the recent elections in Iran—viewed here as an encouraging sign of stability and democracy in the region. Tehran made clear to Jeffrey Feltman this week that it is ready for serious cooperation in order to peacefully resolve the crisis in Syria.
As Hossein Mousavian, a researcher at Princeton University, recently pointed out, the cooperation of the US and Iran in 2001 regarding Afghanistan, resulting in the fall of the Taliban and al-Qaeda (at least for a while), is a blueprint for a new collaboration. Writes Mousavian: "This collaboration should not be limited to Syria. The Middle East requires management for the time, and therefore, crisis management (of this and other crises) would be a useful path for this collaboration." This observer believes much of the Iranian and American public would agree, and that there are hopeful signs during this feared apocalyptic period.