"Show me who your friends are, and I will tell you who you are" — ancient proverb.
The conflicts in Ukraine, Venezuela, and Syria have one thing in common: the U.S. government is in favor of the groups who aspire to topple — or who have toppled — the government in power. Thus, U.S. politicians are giving either political, financial, or military support to these "opposition" movements.
But in all three cases there are leading groups steering the "opposition" that want absolutely nothing to do with democracy — these groups are as far-right as politics gets: European-style fascism in Ukraine, Islamic extremism in Syria, and in Venezuela the elite-favored tradition of military dictatorships.
But there has been a virtual U.S. media blackout as to the leadership of the movements in Ukraine, Syria, and Venezuela, and for good reason; if these groups come to power, the country will be far worse off than it is now. The American public would give zero support to these groups if they knew the truth, which is why the level of U.S. media misinformation about these groups is as Orwellian as the workings of Obama's NSA.
Take Ukraine for example. The day after democratically elected government forces fled from the capital Kiev, the successful opposition political leaders sucked the enthusiasm out of the "revolution" when they informed the public that they would be presiding over a "doomed" transitional government , because they "have to make some unpopular decisions." The new nominee for Prime Minister called his new cabinet a "Kamikaze government."
The government is suicidal because they are seeking loans from western financial institutions — like the IMF and European Commission — that come at a heavy price; in exchange for money Ukraine will have to implement a massive austerity program where the living standards of Ukrainians will be destroyed in Greek-like fashion.
This was the original reason why the now-ousted Ukrainian President Viktor Yanukovych began to lean towards Russia, since Putin agreed to give Ukraine the money with no strings attached. Of course, this background information — which is crucial to understanding the events in Ukraine — was simply ignored in the western media, which misleadingly referred to the protests as "pro-EU protests." It's true that the suppression of a small pro-EU protest helped ignite wider sections of the population against the Ukrainian government, but the average Ukrainian would of course, not risk life and limb only to be torn asunder by a pro-EU austerity program.
The U.S. media also ignored the motor force of the Ukrainian protesters: the Ukrainian fascist party Svoboda, whose already-large presence in the Ukrainian parliament has been empowered because of the protests. There was yet another U.S. media blackout about the role of Svoboda in the protests, whose members or sympathizers acted as the shock troops against the democratically elected government. As writer Mike Whitney recently noted: 
"The United States helped defeat Nazism in World War 2. Obama helped bring it back."
It's possible that once the current transitional government completes its austerity-suicide mission, the Svoboda party could then take total power and seek to funnel the immense anger of the austerity programs into anti-Russia and anti-Jewish sentiment. Svoboda was already rewarded for its role in the protests and given six ministerial posts in the transitional government, including the deputy prime minister and the powerful Secretary of the Security and National Defense Committee. But once the transitional government discredits itself with austerity, Svoboda will blame the senior member of the coalition, the "Fatherland" party, and seek to boost itself into total power.
This nightmarish scenario seems entirely possible now, and if it happens, Svoboda will undoubtedly be indebted to President Obama and the U.S. media for their role in giving the protests political cover, not to mention the critical role played by the U.S. in helping strategize the overthrow of Yanukovych — the audio recording of U.S. Assistant Secretary of State Victoria Nuland goes intoMachiavellian detail about how the U.S. was working to bring about the coup ; and the significance of this incredible recording was ignored by the U.S. media, which reduced the story to how "rude" Nuland had acted by uttering an expletive about the European Union.
In Syria, Obama has consistently relied on the right-wing extremists as the leaders of the opposition against the Assad government. The role of these al-Qaeda style Islamic extremists has been ignored by the media, even as their atrocities pile up on Youtube.
Syria was one of the most modern, cosmopolitan countries in the Middle East and is now being dragged back to the Dark Ages by Obama's "allies" on the ground, who would like Syria to look like Saudi Arabia, another "close ally" of the U.S., where there is no such thing as political, religious, or labor-related freedoms.
The Islam of Saudi Arabia is the far-right type favored by the dictatorial monarchy that rules the country. Like its fascist friends of Ukraine, the U.S. is relying on another ultra-right ideology in Syria in order to bring a pro-U.S. government to power.
The newest coalition of Syrian opposition ground forces calls itself the Islamic Front. The U.S. media portrays this group as the "good rebels," versus the al-Qaeda rebels who are also fighting the Syrian Government. But of course, the U.S. media kept quiet when the most powerful militia inside the Islamic Front, Ahrar al Sham, declared itself to be the "real" representative of al-Qaeda in Syria ( U.S. politicians had long known that Ahrar al Sham was ideologically linked to al-Qaeda ).
If Obama gets his way and the Islamic Front comes to power, Syria will experience a cultural devolution along similar lines of the Taliban-era Afghanistan. In the meantime, Obama and the U.S. media will continue to give crucial political support to an opposition that deserves none.
Venezuela, too, has recently been in the news, with far-right led opposition protests that the Obama administration is backing 100 percent. An excellent article in the Guardian by Mark Weisbrotoutlined the subtle and more direct ways that the Obama administration was giving political and financial support to the Venezuela opposition protests.
In dutiful fashion the U.S. media stayed on message. In a recent pro-opposition op-ed in the New York Times , it was nonchalantly declared, "Clearly, Venezuela is sliding toward dictatorship," even though there were municipal elections that were just completed across the country, and in the previous year presidential elections occurred, which by all standards were "free and fair."
If the Venezuelan opposition comes to power, we know exactly what they will do. When they took power briefly in a U.S.-backed military coup in 2002 they immediately disbanded all the democratic institutions that governed the country, since they prefer the type of political system that served them well during their hundreds of years of pre-Chavez dictatorships.
Of course, anybody who sympathizes with the above "opposition" movements are not automatically members of the far-right. One of the successes in this political strategy is the far-right movement's attempt to tap into existing frustrations, and when the political flames are stoked, the energy is quickly exploited by those leading the movement in an attempt to violently overthrow the government.
  Why does the Obama administration choose this type of foreign policy? The main reason is that the above-targeted countries had slid out of the U.S. orbit of control, and only these far-right groups are interested in getting their country back into the U.S. orbit. Ultimately, U.S. capitalists gain mountains of profit when a country is dependent on U.S. loans, U.S.-made weapons, manufactured goods, foodstuffs, etc.
This is why the U.S. establishment — now represented by the Obama administration — will not simply leave Latin America, the Middle East, or Eastern Europe to be independent or fall into the orbit of a competing regional power like Russia. There is simply too much profit at stake.  Peace is not an option.
In order to stop the never-ending warmongering of U.S. foreign policy, the U.S. government itself must be fundamentally transformed. The U.S. establishment that favors the capitalist economic system will endlessly provoke wars for profit, while an economic system without a profit-motive will have no need for foreign wars.
Notes
http://www.economist.com/news/ briefing/21597974-can-ukraine- find-any-leaders-who-will- live-up-aspirations-its- battered-victorious 
http://www.counterpunch.org/2014/02/28/obamas-dumbest-plan-yet/ 
http://www.youtube.com/watch?v=Amd4l0OtKkA 
http://www.longwarjournal.org/ archives/2014/02/zawahiris_ chief_repr.php
http://www.theguardian.com/ commentisfree/2014/feb/18/ venezuela-protests-us-support- regime-change-mistake
http://www.nytimes.com/2014/02/28/opinion/venezuelas-angry-students.html?hpw&rref=opinion&_r=0
I am a great fan of Kiev, an affable city of pleasing bourgeois character, with its plentiful small restaurants, clean tree-lined streets, and bonhomie of its beer gardens. A hundred years ago Kiev was predominantly a Russian resort, and some central areas have retained this flavour. Now Kiev is patrolled by armed thugs from the Western Ukraine, by fighters from the neo-Nazi -Right Sector, descendants of Stepan Bandera, the Ukrainian Quisling's troopers, and by their local comrades-in-arms of nationalist persuasion.
After a month of confrontation, President Viktor Yanukovych gave in, signed the EC-prepared surrender and escaped their rough revolutionary justice by the skin of his teeth. The ruling party MPs were beaten and dispersed, the communists almost lynched, the opposition have the parliament all to themselves, and they've  appointed new ministers and taken over the Ukraine. The Brown Revolution has won in the Ukraine. This big East European country of fifty million inhabitants has gone the way of Libya. The US and the EU won this round, and pushed Russia back eastwards, just as they intended.
It remains to be seen whether the neo-Nazi thugs who won the battle will agree to surrender the sweet fruits of victory to politicians, who are, God knows, nasty enough. And more importantly, it remains to be seen whether the Russian-speaking East and South East of the country will accept the Brown rule of Kiev, or  split off and go their own way, as the people of Israel (so relates the Bible) after King Solomon's death rebelled against his heir saying "To your tents, o Israel!" and proclaimed independence of their fief (I Kings 12:16). Meanwhile it seems that the Easterners' desire to preserve Ukrainian state integrity is stronger than their dislike for the victorious Browns. Though they assembled their representatives for what could be a declaration of independence, they did not dare to claim power. These peaceful people have little stamina for strife.
Their great neighbour, Russia, does not appear overtly concerned with this ominous development. Both Russian news agencies, TASS and RIA, didn't even place the dire Ukrainian news at the top, as Reuters and BBC did: for them, the Olympics and the biathlon were of greater importance.
This "ostrich" attitude is quite typical of the Russian media: whenever they find themselves in an embarrassing position, they escape into showing the Swan Lake ballet on TV. That's what they did when the Soviet Union collapsed in 1991. This time it was the Olympics instead of the ballet.
Anti-Putin opposition in Russia heartily approved of the Ukrainian coup.Yesterday Kiev, tomorrow Moscow, they chanted. Maidan (the main square of Kiev, the site of anti-government demos) equals Bolotnaya (a square in Moscow, the site of anti-government protests in December 2012) is another popular slogan.
The majority of Russians were upset but not surprised. Russia decided to minimise its involvement in the Ukraine some weeks ago as if they wished to demonstrate to the world their non-interference. Their behaviour bordered on recklessness. While foreign ministers of EC countries and their allies crowded Kiev, Putin sent Vladimir Lukin, a human rights emissary, an elder low-level politician of very little clout, to deal with the Ukrainian crisis. The Russian Ambassador Mr Zurabov, another non-entity, completely disappeared from public view. (Now he was recalled to Moscow). Putin  made not a single public statement on the Ukraine, treating it as though it were Libya or Mali, not a neighbouring country quite close to the Russian hinterland.
This hands-off approach could have been expected: Russia did not interfere in the disastrous Ukrainian elections 2004, or in the Georgian elections that produced extremely anti-Russian governments. Russia gets involved only if there is a real battle on the ground, and a legitimate government asks for help, as in Ossetia in 2008 or in Syria in 2011. Russia supports those who fight for their cause, otherwise Russia, somewhat disappointingly, stands aside.
The West has no such inhibitions and its representatives were extremely active: the US State Department representative Victoria "Fuck EC'' Nuland had spent days and weeks in Kiev, feeding the insurgents with cookies, delivering millions of smuggled greenbacks to them, meeting with their leaders, planning and plotting the coup. Kiev is awash with the newest US dollars fresh from its mint (of a kind yet unseen in Moscow, I've been told by Russian friends). The US embassy spread money around like a tipsy Texan in a night club. Every able-bodied young man willing to fight received five hundred dollar a week, a qualified fighter – up to a thousand, a platoon commander had two thousand dollars – good money by Ukrainian standards.
Money is not all. People are also needed for a successful coup. There was an opposition to Yanukovych who won democratic elections, and accordingly, three parties lost elections. Supporters of the three parties could field a lot of people for a peaceful demonstration, or for a sit-in. But would they fight when push comes to shove? Probably not. Ditto the recipients of generous US and EC grants (Nuland estimated the total sum of American investment in "democracy building" at five billion dollars). They could be called to come to the main square for a demo. However, the NGO beneficiaries are timid folk, not likely to risk their well-being. And the US needed a better fighting stock to remove the democratically elected president from power.
Serpent Eggs
In the Western Ukraine, the serpent eggs hatched: children of Nazi collaborators who had imbibed hatred towards the Russians with their mothers' milk. Their fathers had formed a network under Reinhard Gehlen, the German spymaster. In 1945, as Germany was defeated, Gehlen swore allegiance to the US and delivered his networks to the CIA. They continued their guerrilla war against the Soviets until 1956. Their cruelty was legendary, for they aimed to terrify the population into full compliance to their command. Notoriously, they strangulated the Ukrainians suspected of being friendly to Russians with their bare hands.
A horrifying confession of a participant tells of their activities in Volyn: "One night, we strangulated 84 men. We strangulated adults, as for little kids, we held their legs, swung and broke their heads at a doorpost. …Two nice kids, Stepa and Olya, 12 and 14 years old… we tore the younger one into two parts, and there was no need to strangulate her mother Julia, she died of a heart attack" and so on and so on. They slaughtered hundreds of thousands of Poles and Jews; even the dreadful Baby Yar massacre was done by them, with German connivance, somewhat similar to Israeli connivance in the Sabra and Chatila massacres of Palestinians by the Lebanese fascists of the Phalange.
The children of these Bandera murderers were brought up to hate Communism,  Soviets and Russians, and in adoration of their fathers' deeds. They formed the spearhead of the pro-US anti-government rebels in the Ukraine, the Right Sector led by out-and-out fascist Dmytro Yarosh. They were ready to fight, to die and kill. Such units attract potential rebels of differing backgrounds: their spokesman is young Russian -turned -Ukrainian -nationalist Artem Skoropadsky, a journalist with the mainstream oligarch-owned Kommersant-UA daily. There are similar young Russians who join Salafi networks and become suicide-bombers in the Caucasus mountains – young people whose desire for action and sacrifice could not be satisfied in the consumer society. This is a Slav al-Qaeda — real neo-Nazi storm troopers, a natural ally of the US.
And they did not fight only for association with EC and against joining a Russia-led TC. Their enemies were also the Russians in the Ukraine, and Russian-speaking ethnic Ukrainians. The difference between the twain is moot. Before independence in 1991, some three quarters of the population preferred to speak Russian. Since then, successive governments have tried to force people to use Ukrainian. For the Ukrainian neo-Nazis, anyone who speaks Russian is an enemy. You can compare this with Scotland, where people speak English, and nationalists would like to force them to speak the language of Burns.
Behind the spearhead of the Right Sector, with its fervent anti-communist and anti-Russian fighters, a larger organisation could be counted on: the neo-Nazi Freedom (Svoboda), of Tyagnibok. Some years ago Tyagnibokcalled for a fight against Russians and Jews, now he has become more cautious regarding the Jews. He is still as anti-Russian as John Foster Dulles. Tyagnibok was tolerated or even encouraged by Yanukovych, who wanted to take a leaf from the French president Jacques Chirac's book. Chirac won the second round of elections against nationalist Le Pen, while probably he would have lost against any other opponent. In the same wise, Yanukovych wished Tyagnibok to become his defeatable opponent at the second round of presidential elections.
The parliamentary parties (the biggest one is the party of Julia Timoshenko with 25% of seats, the smaller one was the party of Klitschko the boxer with 15%) would support the turmoil as a way to gain power they lost at the elections.
Union of nationalists and liberals
Thus, a union of nationalists and liberals was formed. This union is the trademark of a new US policy in the Eastern Europe. It was tried in Russia two years ago, where enemies of Putin comprise of these two forces, of pro-Western liberals and of their new allies, Russian ethnic nationalists, soft and hard neo-Nazis. The liberals won't fight, they are unpopular with the masses; they include an above-average percentage of Jews, gays, millionaires and liberal columnists; the nationalists can incite the great unwashed masses almost as well as the Bolsheviks, and will fight. This is the anti-Putin cocktail preferred by the US. This alliance actually took over 20% of vote in Moscow city elections, after their attempt to seize power by coup was beaten off by Putin. The Ukraine is their second, successful joint action.
Bear in mind: liberals do not have to support democracy. They do so only if they are certain democracy will deliver what they want. Otherwise, they can join forces with al Qaeda as now in Syria, with Islamic extremists as in Libya, with the Army as in Egypt, or with neo-Nazis, as now in Russia and the Ukraine. Historically, the liberal–Nazi alliance did not work because the old Nazis were enemies of bankers and financial capital, and therefore anti-Jewish. This hitch could be avoided: Mussolini was friendly to Jews and had a few Jewish ministers in his government; he objected to Hitler's anti-Jewish attitude saying that "Jews are useful and friendly". Hitler replied that if he were to allow that, thousands of Jews would join his party. Nowadays, this problem has vanished: modern neo-Nazis are friendly towards Jews, bankers and gays. The Norwegian killer Breivik is an exemplary sample of a Jew-friendly neo-Nazi. So are the Ukrainian and Russian neo-Nazis.
While the original Bandera thugs killed every Jew (and Pole) that came their way, their modern heirs receive some valuable Jewish support. The oligarchs of Jewish origin (Kolomoysky, Pinchuk and Poroshenko) financed them, while a prominent Jewish leader, Chairman of the Association of Jewish Organizations and Communities of the Ukraine, Josef Zissels, supported them and justified them. There are many supporters of Bandera in Israel; they usually claim that Bandera was not an anti-Semite, as he had a Jewish doctor. (So did Hitler.) Jews do not mind Nazis who do not target them. The Russian neo-Nazis target Tajik gastarbeiters, and the Ukrainian neo-Nazis target Russian-speakers.
Revolution: the Outline
The revolution deserves to be described in a few lines: Yanukovych was not too bad a president, prudent though weak. Still the Ukraine came to the edge of financial abyss. (You can read more about it in my previous piece) He tried to save the situation by allying with the EC, but the EC had no money to spare. Then he tried to make a deal with Russia, and Putin offered him a way out, without even demanding from him that the Ukraine join the Russian-led TC. This triggered the violent response of the EC and the US, as they were worried it would strengthen Russia.
Yanuk, as people call him for short, had few friends. Powerful Ukrainian oligarchs weren't enamoured with him. Besides the usual reasons, they did not like the raider habits of Yanuk's son, who would steal other men's businesses. Here they may have had a point, for the leader of Belarus, the doughty Lukashenko, said that Yanuk's son's unorthodox ways of acquiring businesses brought disaster.
Yanuk's electorate, the Russian-speaking people of the Ukraine (and they are a majority in the land, like English-speaking Scots are majority in Scotland) were disappointed with him because he did not give them the right to speak Russian and teach their children in Russian. The followers of Julia Timoshenko disliked him for jailing their leader. (She richly deserved it: she hired assassins, stole billions of Ukrainian state money in cahoots with a former prime minister, made a crooked deal with Gazprom at the expense of Ukrainian consumers, and what not.) Extreme nationalists hated him for not eradicating the Russian language.
The US-orchestrated attack on the elected President followed Gene Sharp's instructions to a tee, namely: (1) seize a central square and organise a mass peaceful sit-in, (2) speak endlessly of danger of violent dispersal, (3) if the authorities do nothing, provoke bloodshed, (4) yell bloody murder, (5) the authority is horrified and stupefied and (6) removed and (7) new powers take over.
The most important element of the scheme has never been voiced by the cunning Sharp, and that is why the Occupy Wall Street movement (who thumbed through the book) failed to achieve the desired result. You have to have the Masters of Discourse™ i.e., Western mainstream media, on your side. Otherwise, the government will squash you as they did with the Occupy and many other similar movements. But here, the Western media was fully on the rebels' side, for the events were organised by the US embassy.
At first, they gathered for a sit-in on the Independence Square (aka "Maidan Square") some people they knew: recipients of USAID grants via the NGO network, wrote a Ukrainian expert Andrey Vajra, networks of fugitive oligarch Khoroshkovski, neo-Nazis of the Right Sector and radicals of the Common Cause. The peaceful assembly was lavishly entertained by artists; food and drink were served for free, free sex was encouraged – it was a carnival in the centre of the capital, and it began to attract the masses, as would happen in every city in the known universe. This carnival was paid for by the oligarchs and by the US embassy.
But the carnival could not last forever. As per (2), rumours of violent dispersal were spread. People became scared and drifted away. Only a small crowd of activists remained on the square. Provocation as per (3) was supplied by a Western agent within the administration, Mr Sergey Levochkin. He wrote his resignation letter, posted it and ordered police to violently disperse the sit-in. Police moved in and dispersed the activists. Nobody was killed, nobody was seriously wounded, – today, after a hundredfold dead, it is ridiculous even to mention this thrashing, – but the opposition yelled bloody murder at the time. The world media, this powerful tool in the hands of Masters of Discourse, decried "Yanukovych massacred children". The EC and the US slapped on sanctions, foreign diplomats moved in, all claiming they want to protect peaceful demonstrators, while at the same time beefing up the Maidan crowd with armed gunmen and Right Sector fighters.
We referred to Gene Sharp, but the Maidan had an additional influence, that of Guy Debord and his concept of Society of Spectacle. It was not a real thing, but a well-done make-believe, as was its predecessor, the August 1991 Moscow "coup". Yanukovych did everything to build up the Maidan resistance: he would send his riot police to disperse the crowd, and after they did only half of the job, he would call them back, and he did this every day. After such  treatment, even a very placid dog would bite.
The Spectacle-like unreal quality of Kiev events was emphasized by arrival of the imperial warmonger, the neocon philosopher Bernard-Henri Levy. He came to Maidan like he came to Libya and Bosnia, claiming human rights and threatening sanctions and bombing. Whenever he comes, war is following. I hope I shall be away from every country he plans to visit.
First victims of the Brown Revolution were the monuments – those of Lenin, for they do hate communism in every form, and those of the world war, because the revolutionaries solidarise with the lost side, with the German Nazis.
History will tell us to what extent Yanuk and his advisors understood what they were doing. Anyway, he encouraged the fire of Maidan by his inefficient raids by a weaponless police force. The neo-Nazis of Maidan used snipers against the police force, dozens of people were killed, but President Obama called upon Yanuk to desist, and he desisted. After renewed shooting, he would send the police in again. An EC diplomat would threaten him with the Hague tribunal dock, and he would call his police back. No government could function in such circumstances.
Eventually he collapsed, signed on the dotted line and departed for unknown destination. The rebels seized power, forbade the Russian language and began sacking Kiev and Lvov. Now the life of the placid people of Kiev has been turned into a living hell: daily robberies, beating, murder abound. The victors are preparing a military operation against the Russian-speaking areas in the South East of Ukraine. The spectacle of the revolution can yet turn really bloody.
Some Ukrainians hope that Julia Timoshenko, freshly released from jail, will be able to rein the rebels in. Others hope that President Putin will pay heed to the Ukrainian events, now that his Olympic games are, mercifully, finished. The spectacle is not over until the fat lady sings, but sing she will – her song still remains to be seen and heard.
English language editing by Ken Freeland.
U.N. mediator Lakhdar Brahimi wrapped up the first round of the "Geneva II" negotiations last Friday reporting little progress. No ceasefire was agreed, and talks on a transitional government never began. The next round is scheduled for February 10, but its prospects are dim. The opposing sides predictably blame each other for the stalemate, but in any event the talks were doomed to fail.
The first reason is John Kerry's insistence—reasserted on the very first day of the meeting in Montreux, January 22—that Syria's president can have no place in any future transition government. "We see only one option, negotiating a transition government born by mutual consent," Kerry said. "That means that Bashar al-Assad will not be part of that transition government."
Kerry's position is absurd. No regime in history has negotiated its own demise, and the government of Syria is no exception. Any transition government "born by mutual consent" has to reflect the balance of forces on the ground. Therefore it will necessarily include Bashar, whose army has regained the initiative in the ongoing civil war. His forces control 13 out of 14 provincial capitals in the country and are steadily advancing in the rebel-held districts of Aleppo and Homs. In any event it is not up to the U.S. Secretary of State to decide who can or cannot be in charge in a faraway foreign land. Let it be recalled that his predecessor declared over two years ago that Assad's regime was "dead man walking."
It is possible that Kerry was serious when he declared that "there is no way, no way possible in the imagination, that the man who has led a brutal response to his own people can regain legitimacy to govern." If so, then the U.S. policy will favor a drastic reversal of military fortunes on the ground—which may take years of hard fighting—rather than a negotiated settlement. This possibility is apparently supported by the secret Congressional approval of arms deliveries to "moderate" Syrian rebel factions. The definition of "moderate" has been stretched in Washington to the point where it includes hard-core jihadists, provided they are not affiliated to al-Qaeda. As if the Afghan blowback had never happened…
The second reason "Geneva II" had to fail is the lack of legitimacy of the rebel side. The opposition delegation, which was appointed by the self-styled "National Coalition," was drawn from a narrow base of émigrés with minimal military clout. The men who came to Geneva have no authority over the large and powerful base of Islamist rebels. In December 2012 the anti-Assad group of foreign powers calling itself the "Friends of Syria" simply declared the Coalition to be the legitimate representative of the Syrian people, but it is nothing of the kind. The National Coalition's minimal sway over fighters inside Syria means that its negotiators cannot guarantee that any deal reached in Switzerland would be implemented. The al-Qaeda affiliated Jabhat al-Nusra and the Islamic State of Iraq and the Levant (ISIS) are the most powerful anti-Assad groups, and their leaders would not have come to Geneva even if they had been invited. As the first round of talks ended on January 31, Russia insisted that the Syrian opposition delegation should be made more representative by including Bashar's political opponents who have not resorted to arms. The Coalition is certain to reject this demand, thus further undermining its own credibility.
The third reason for the failure Geneva II is Iran's exclusion from the talks. As a regional power deeply involved in the Syrian conflict, Iran should have been included—especially since Saudi Arabia, Turkey, United Arab Emirates, Qatar and Jordan—all of them staunchly anti-Assad—were represented, as well as a host of other countries. In fact Iran was belatedly invited to the conference by the United Nations secretary general, Ban Ki-moon, and thendisinvited under American pressure. This was yet another sign that the Department of State is not interested in a negotiated settlement. As an Iranian analyst has noted, "the U.S. knows very well that if ever the day comes that Bashar al-Assad needs to go quietly, Iran is the only country capable of achieving that." After the rebuff, Iran can now be expected to make sure it secures an even stronger hand in Syria—which will additionally strengthen Assad's position.
John Kerry took charge of the State Department announcing his intention to change Assad's "calculation" about his ability to hold on to power. A year later it is evident that Washington's own calculations, rather than Assad's, need to change. Syria's president is stronger today than at any time since early 2012. The rebels are deeply divided, and hard-line jihadists—whether affiliated to al-Qaeda or not—are dominant among them. As an Aljazeera commentator noted on the first day of Geneva II, the fragmentation and radicalization of rebel fighting forces has been the opposition's greatest weakness: "Had a unified political-military command emerged among the rebels in the first year of the uprising, at the height of optimism over the Arab Spring, the United States and Europeans might well have been persuaded to give direct military backing to the uprising. Today, such hopes have been dashed." Infighting among rival rebel militias claimed over a thousand lives in January alone.
Six weeks ago, prompted by ex-CIA Director Michael Hayden's blunt admission that Assad's victory would be the least bad outcome in Syria, we argued in this column that Syria no longer exists as a single political entity and that its de facto partition should be condoned in preference to a zero-sum game in which neither side can hope to prevail. The U.S. policy should support this outcome, albeit behind a single-state façade. It is less risky for U.S. interests than arming some fictitious "moderate" rebels and insisting on preordained outcomes which Washington has neither the will nor the money to enforce.
As the Russian Sochi Winter Olympics date approaches, a wave of suicide bombings in Volgograd (formerly Stalingrad, site of the decisive resistance to German invasion in 1942), have wreaked death and uncertainty in the region. On 29 December 2013 a suicide bomber exploded at the Volgograd railway station, killing the bomber and 16 more. A day later another suicide bombing on a trolleybus killed at least 15 people. The attacks come just a few weeks before the Sochi 2014 Winter Olympics begin on February 7 on the Black Sea near the border to Georgia.
Those most recent attacks followed an October 21 suicide attack in which a bomb carried by a female suicide bomber exploded on a passenger bus carrying 40 people. The Russian Emergency Situations Ministry, reported that at least 5 people died in the blast and 17 others were injured. The suicide bomber had been identified as 30-year-old Naida Asiyalova of Dagestan. Since 1999 Mujahideen Sunni Salafists, often from Saudi Arabia or other Arab countries, have tried to incite an Islamic revolution and install Sharia law in Dagestan from neighboring Chechnya as well as in Chechnya.
The recent new wave of suicide bombing attacks in the region has led many to believe they are the work of radical Mujahideen Salafist Sunnis led by an erratic Jihadist from Chechnya, Doku Umarov, who sometimes goes by the Arabized name, Dokka Abu Usman. Umarov has unilaterally proclaimed himself underground President of the unrecognized Chechen Republic of Ichkeria (ChRI), and later, the self-proclaimed Emir of the Russian North Caucasus, declaring it an Islamic state of the Caucasus Emirate. In doing so he announced, "I will serve the word of Allah and work to kill the enemies of Allah in all the time that he gives me to live on this earth." [1]
In Russia he is called the "Russian bin Laden." In March 2011, the United Nations Security Council Al-Qaida and Taliban Sanctions Committee added Umarov to the list of individuals allegedly associated with al-Qaeda, the Saudi-financed loose network of international Jihadist bands which had been trained during the 1980's Afghan war against the Soviet Union by CIA, Saudi, Israeli and Pakistani intelligence services. AL-Qaeda is a name for a database set up by Saudi intelligence to keep track of all the Arab and other Muslim mercenaries working in defeating the Russians in Afghanistan during the 1980s.
Umarov has claimed responsibility for gruesome suicide bombings, using women called ?black widows" whose husbands had been killed fighting Jihad against Russian security forces. Umarov openly claimed responsibility for the 2010 Moscow Metro bombings and the 2011 Domodedovo International Airport bombing in Moscow. The person who did the Metro bombing was a 17-year old Mujahideen widow, Dzhennet Abdurakhmanova
In June 2013, Umarov called for his followers in and outside the Caucasus to use "maximum force" to ensure the 2014 Sochi Winter Olympics do not take place: "They plan to hold the Olympics on the bones of our ancestors, on the bones of many, many dead Muslims buried on our land by the Black Sea. We as Mujahideen are required not to allow that, using any methods that Allah allows us." [2]
All indications point to the terrorists controlled by Umarov being behind the latest "Black Widow" suicide bombings in Volgograd. Naida Asiyalova, who blew herself up in the suicide bombing in Volgograd in October, is from Dagestan. She was reported "in love" with another suicide bomber before she "did her duty" to the jihad of Umarov. She was also a close friend of the woman implicated in the most recent Volgograd station bombing.[3]All indications to date point to Doku Umarov's Chechyn terrorist organization for these recent terror bombings in Russia.
The US State Department has just issued an Advisory Alert to US citizens going to Sochi as a response even though Volgograd is several hundred kilometers away.
Russia's Mujahideen terrorists
Soon after the dissolution of the Soviet Union, Halliburton, the world's largest oil services company, then led by Dick Cheney, determined that the Caucasus and the region around the former Soviet Union's Caspian Sea contained staggering volumes of untapped oil. Some said it was a "new Saudi Arabia." As part of broader Washington strategy of then-president George H.W. Bush, US intelligence began moving veterans of the bloody Afghan Mujahideen campaign into the Caucasus and Caspian region to facilitate independence from the Soviet Union and open the door for US and British oil companies to control the key oil regions.
Two "retired" CIA operatives close to former CIA head Bush, Ted Shackley and General (Ret.) Richard Secord set up a CIA "front" fake Azeribaijan oil company called Mega Oil. It was a cover to fly in hundreds of Mujahideen veterans from Afghanistan as "oilworkers."
In 1991 Richard Secord along with veterans of US operations in Laos, and later of Oliver North's operations with the Contras, turned up in Baku, Azerbaijan under the cover of MEGA Oil. This was when George H.W. Bush supported an oil pipeline stretching from Azerbaijan across the Caucasus to Turkey. Dick Cheney was then Bush senior's Defense Secretary. MEGA never found oil. But MEGA operatives in Azerbaijan engaged in military training, passed "brown bags filled with cash" to members of the Azeri government, and set up an airline on the model of the CIA's Vietnam era Air America which flew hundreds of mujahedin mercenaries from Afghanistan into Azerbaijan and the Caucasus, especially Chechnya. [4]
A faction of the CIA and US intelligence tied to the neo-conservatives and the US military industrial complex, have been involved in bringing fanatical Jihadist Islam into the traditionally Sufi peaceful Islam of the Caucasus region. Osama bin Laden actively moved from Afghanistan into Bosnia, then Kosovo and on into Chechnya after 1995, where his principal ally, fellow Saudi Jihadist, Ibn al-Khattab was leader of the Arab Mujahideen in Chechnya fighting the Russians. Chechnya happened to be the transit region for a major Russian oil pipeline from Baku into Russia for Caspian oil, something Washington was determined to block. Journalist Ali Soufan notes that by 1996, "the United States had been on the side of Muslims in Afghanistan, Bosnia, and Chechnya."[5]
At the time of the Beslan school massacre in Russia near the Georgia border in September 2004, Umarov's Jihadists, including Arab Mujahideen, were partly financed with US money via a Washington-based NGO called ACDI/VOCA. Much of the money that the US Government-funded NGO received for the project reportedly came from a US Department of Agriculture Food for Peace Project.[6] Apparently the food they dispensed was in the form of Kalashnikovs and hand grenades, not grain and apples.
According to veteran Caucasus-based journalist Jeffrey Silverman, Doku Umarov is today an "asset" controlled and guided by a Washington-based think-tank called Potomac Institute for Policy Studies.[7] The board of the Potomac Institute reads like a who's who of retired US military and intelligence people. According to Washington insider reports, Potomac is not entirely what it appears to be.
It is rather, these sources report, a front for Israeli intelligence, a group of US neo-conservatives, both working with Saudi Arabian intelligence. Two of Potomac's key people involved in the Caucasus are reported to be Prof. Jonah Alexander, who heads the institute's International Center for Terrorism Studies, and Ambassador (ret) David Smith.
Alexander has taught at Tel Aviv University and headed an interesting-sounding project, "Terrorism, Gray Area and Low Level Conflict," for the US Global Strategy Council, a group founded by Ray Cline, former Deputy Director of the CIA.[8] David J. Smith is Director of the Georgian Security Analysis Center (GSAC) at the Georgian Foundation for Strategic and International Studies in Tbilisi, Georgia. Between 2002 and 2006 Smith was US Member of the International Security Advisory Board, assisting Georgia to "build democracy and establish functional national security institutions."[9]  By all indications, he did a rather poor job if that really was what he was building.
Many of the Arab and Chechyn Jihadist terrorists plaguing Russia in recent years have been infiltrated into Chechnya from the Pankisi Gorge region across the border in Georgia, where a pro-US Saakashvili regime at the time obviously "looked the other way." Reportedly Saakashvili's brother worked in London for BP, the head of the Anglo-American oil pipeline consortium that owns the BTC pipeline from Baku through Georgia to Turkey.[10]
Contrary to outward appearance, there has been intimate cooperation between Saudi and Israeli intelligence services on matters of common strategic interest for years. Reportedly the ties began when Prince Bandar was Saudi Ambassador to Washington.[11]
If all this is true, it would suggest that Umarov's latest suicide attacks in Russia are part of a "revenge" operation of Netanyahu and Saudi Intelligence chief, Prince Bandar bin Sultan, to sabotage the Sochi Olympics, for Putin's role in winning Obama away from war against Syria last fall and openly seeking a diplomatic resolution of the Iran nuclear problem. Saudi Arabia's Bandar and Netanyahu, who admitted they were in cooperation, both were reportedly livid against Putin for sabotaging their Jihad in Syria.
Against Obama too
That the Saudis and Israel's Netanyahu are actively working as well to sabotage Obama's Iran diplomacy is also clear. On October 30, 2013, Sheldon Adelson, an Israeli-American billionaire with dual passports, a financier friend of Netanyahu who owns Las Vegas casinos, called on US Congress. He reportedly told his friends in Congress to pass new sanctions against Iran designed to sabotage the Iran-Obama talks. Adelson was the main financial backer in 2012 of Mitt Romney to defeat Obama, who has become a bitter Netanyahu foe. Adelson apparently feels that Obama has slowly been distancing from Bush and Cheney's strong tilt to the hawkish US neo-conservatives tied to the US-Israeli military industrial complex around Netanyahu's Likud Party.[12]
The Republican Jewish Coalition — led by GOP financial donor Sheldon Adelson — is asking its members to call their senators and urge them to pass a new round of sanctions on Iran amid efforts from top Obama administration officials to persuade Congress to delay such measures to allow time for negotiations with the Islamic Republic over its nuclear program to "gain traction." [13]
The Volgograd bombings are a part of a global political shift taking place with factions declaring war inside major governments. Washington is split today between a "pro-Israel" faction largely in Congress, and on the opposite side, a mix of nationalists who seem to be trying to define a genuine American interest in all the wars around the world. Reportedly General Martin E. Dempsey, the Chairman of the Joint Chiefs of Staff, the military's highest body in the Pentagon, and others around President Obama are moving to distance Washington from the Saudi-Israeli war strategy which they have realized as against American interest.
The realization in and around the White House and State Department that the US Government was being manipulated by Israeli and Saudi false intelligence was the real reason, according to Washington reports, for the abrupt decision by President Obama last summer to halt the planned war against Syria. Obama was told that the "evidence" of a Syrian government chemical weapons attack on civilians had been doctored by Saudi and Israeli intelligence to force Obama to finally declare war. [14]
That was why Obama surprisingly and inexplicably embraced the Putin mediation offer to remove the chemical weapons and why Assad quickly agreed. Obama was himself strongly against military action in Syria. The chemicals used in Syria reportedly were supplied by Prince Bandar to the rebels, not from Syrian Government forces. [15] The intelligence intercepts given President Obama purporting to be tapes of Syrian Army commanders discussing the chemical attack were given to Washington by Israeli intelligence by Israeli Defence Forces' 8200 unit and were also reportedly faked.[16]
Now this same network seems to have activated a revenge attack against Putin and Obama for foiling their stratagems. It's a high risk gamble by Netanyahu and Saudi Prince Bandar that could severely boomerang against them.
In a noteworthy footnote to the entire gruesome Doku Umarov drama, on January 17, Moscow Times reported on a social media message sent out by Chechen president, Ramzan Kadyrov, claiming that he had "new evidence" that rebel leader Doku Umarov was dead. Kadyrov wrote in an Instagram, "According to our information, Umarov is dead and we are looking for his body." He claimed that Umarov had been killed during a Russian Special Forces operation.[17] The report has not been confirmed by Moscow. The Kadyrov report has to be taken with more than a little grain of salt. The flamboyant Chechyn President has issued such messages before, the last time in December, when he wrote that Umarov was "mostly likely already dead or will be soon."[18] Whether dead or alive, it seems most likely that Doku Umarov is little more than a "cover" for the darker networks running terror against Putin's Russia in the Caucasus, and that darker network is Moscow's real problem.
Endnotes:
[1]Al Jazzera English, Chechen rebel chief denies quitting ­ Europe, Al Jazeera English., August 12, 2010.
[2] Miriam Elder. Russian Islamist Doku Umarov calls for attacks on 2014 Winter Olympics, theguardian.com. August 12, 2013.
[3] EIN News, Russia's deadly black widow cult that threatens Olympians, January 02, 2014, accessed in
http://world.einnews.com/article/183473672/k-vWy4dXMol6ijtf?afid=777&utm_source=MailingList&utm_medium=email&utm_campaign=Breaking+News%3A+world583-Thursday.
[4] Peter Dale Scott, The Falsified War on Terror: How the US Has Protected Some of Its Enemies, The Asia-Pacific Journal, Vol. 11, Issue 40, No. 2, October 7, 2013.
[5] Ali H. Soufan, The Black Banners: The Inside Story of 9/11 and the War Against al-Qaeda (New York: Norton, 2011), p. 62.
[6] Henry Kamens, Did CIA train the Boston Bombers in Georgia?, April 2013
[7] The information on the Potomac Institute and Umarov was made available to the author from Jeffrey Silverman, an investigative journalist based in the Caucasus who has researched the subject for more than twenty two years.
[8] SourceWatch, Global Strategy Council, 23 July, 2013, accessed in  http://www.sourcewatch.org/index.php?title=Global_Strategy_Council
[9] Ibid. ; As well, for bios on Smith and Alexander, the website of Potomac Institute accessed inhttp://www.potomacinstitute.org/index.php?option=com_content&view=article&id=226:smith&catid=61:fellows-&Itemid=537.
[10] Jeffrey Silverman, op. cit.
[11] Umberto Bacchi, Israel Negotiating Historic Alliance with Saudi Arabia over Iran's Nuclear Weapons, Ooctober 3, 2013, accessed in http://www.ibtimes.co.uk/articles/511160/20131003/israel-saudi-arabia-gulf-alliance-iran-nuclear.htm.
[12] Stephen J. Sniegoski , Would Romney Pursue a Neocon War Agenda?,  accessed inhttp://home.comcast.net/~transparentcabal/article36.html.
[13] Ben Armbruster,  Group Led By Billionaire Sheldon Adelson Pushes Congress To Undermine Iran Talks,  October 30, 2013, accessed in http://thinkprogress.org/security/2013/10/30/2859711/rjc-adelson-iran-sanctions/.
[14] Dale Gavlak and Yahya Ababneh, Syrians In Ghouta Claim Saudi Supplied Rebels Behind Chemical Attack, MintPress,  August 29, 2013, accessed in http://www.mintpressnews.com/witnesses-of-gas-attack-say-saudis-supplied-rebels-with-chemical-weapons/168135/.
[15] Ibid.
[16] Seymour Hersh, Whose Sarin?, London Review of Books, August 12, 2013, accessed inhttp://home.comcast.net/~transparentcabal/article36.html.; see also Harriet Sherwood, Israeli intelligence intercepted Syrian regime talk about chemical attack,theguardian.com, 28 August 2013, accessed inhttp://www.theguardian.com/world/2013/aug/28/israeli-intelligence-intercepted-syria-chemical-talk.
[17] Moscow Times, Chechen Leader Kadyrov Again Says Rebel Leader Umarov is Dead, 17 January 2014,
RIA Novosti, accessed in  http://www.themoscowtimes.com/news/article/chechen-leader-kadyrov-again-says-rebel-leader-umarov-is-dead/492910.html#ixzz2qf7FqJzz.
[18] Moscow Times, Chechen Leader Says 'Rat' Rebel Chief Is Likely Dead, 20 December 2013, accessed inhttp://www.themoscowtimes.com/news/article/chechen-leader-says-rat-rebel-chief-is-likely-dead/491867.html
Source: F. William Engdahl | Veterans Today
Is there any doubt that America's foreign policy, based upon maintaining a global empire, actually makes us less safe? The misgiving is that such intercession has any actual benefits to the citizens of the country. What once was a respected leadership role of non-interventionism in international affairs, has become a dominating imperium for worldwide control and subjugation. Exporting the "land of the free" is a myth, especially when domestic freedom is a dying memory. Internationalists tell us that military and surveillance drone technology promises enhanced security, with little concern for collateral damage or loss of innocent life. However, the facts do not bear out such claims.
Factor in the expansion of robot deployment and replacement of human assets, produces the net effort of an even more depersonalize and dehumanizing use of coercive force. Nonetheless, such a trend gets little public concern and even less outrage. Military branches, filled with voluntary recruits, are losing faith in the spin. CIA and unnamed black bag missions rely upon eager operatives that believes in the importance of the assignment or demented mercenaries that enjoy their macabre trade.
The practice of desensitizing defense forces is an essential component of basic training. With robot brigades, moral considerations need not interfere with killing tasks. The essay, Kant's moral philosophy and the question of pre-emptive war illustrates the quid essential example of an amoral tech that avoids the very nature of profound ethical issues. The stick question of morality is foremost in areas of human endeavors, but total absent in the wiring of tech carnage machines.
"That the international arena is indeed a state of nature in something approaching Hobbes's sense of the term is a theme upon which Kant insists in both Perpetual Peace and the Metaphysics of Morals; it becomes a much more insistent theme in the latter. Such a conceptualization does not, however, diminish Kant's commitment to upholding and, if possible, promoting fundamental principles of right within this arena, nor his condemnation of those individuals and governments, however numerous, which violate them. It is in this context that his pronouncements concerning the justifiability of war, and whether a pre-emptive war is ever acceptable, must be understood. In Perpetual Peace, these pronouncements are unequivocal. Famously, Article 5 of the preliminary principles conducive to perpetual peace is "No state shall interfere by force in the constitution and government of another state." In the long Appendix to this essay Kant warns against demanding that another state divest itself of a despotic constitution – at least as long as this state is in danger of being swallowed up by other states – even while expressing the hope that despotic constitutions will gradually give way throughout the world to republican forms of government. (Republican and despotic are the only two types of Regierung, as distinguished from forms of authority, or Beherrschung - that is, whether the ruling power consists of one person, several, or all of civil society taken together – that Kant recognizes; he is far removed from the distasteful combination of frivolity with brutality that has led to the identification of certain regimes as "rogue states," hence undeserving of any respect, by apologists for the great powers of our day.) Further on in the same Appendix, in the context of considering possible antinomies between morality and politics, Kant asks whether, if a neighboring power has grown to such size as to warrant apprehension that it might attack, it would be permissible for an allied coalition of weaker states to stage a pre-emptive attack on that state, "even without preceding insult," and answers in the negative."
Surely, the memory chips in drones and robots are not programmed to reflect a Kantian standard for the use of deadly force and destructive weaponry. It is exactly because of this lack of understanding between right and wrong that drones and robots are so attractive to the enforcers of the imperial empire.
Even an establishment mouthpiece like CBS must acknowledge the risks and non-decisive functions of this technology. Drone wars: Pentagon's future with robots, troops, clearly raises the dangers of android warfare.
"Washington's post-9/11 military interventions have been a boon for drones. The numbers tell the story. At the turn of this century, the Department of Defense had 90 drones with plans to increase the inventory by 200 over the next decade, according to Dyke Weatherington, a Defense Department deputy director overseeing acquisitions of hardware for unmanned warfare. As 2012 began, there were more than 9,500 remotely piloted aircraft in the U.S. arsenal.

Air Force contracting documents suggest that the estimated five Reaper sorties flown each day in 2012 will jump to 66 per day by 2016. What that undoubtedly means is more countries with drones flying over them, more drone bases, more crashes, more mistakes. What we're unlikely to see is armed drones scoring decisive military victories, offering solutions to complex foreign-policy problems, or even providing an answer to the issue of terrorism, despite the hopes of policymakers and the military brass."
Yet, the military is rapidly expanding the footprint and capacities for their drone force. Obama's Two Words for Us: 'Predator Drones', is not only a sick joke, but more importantly a very obscene policy. America's Secret Empire of Drone Bases, documents that this immoral combatant system is spreading indiscriminate causalities from "The Agency" who has a long record of war crimes.
"Over the last decade, the American use of unmanned aerial vehicles (UAVs) and unmanned aerial systems (UAS) has expanded exponentially, as has media coverage of their use. On September 21st, the Wall Street Journal reported that the military has deployed missile-armed MQ-9 Reaper drones on the "island nation of Seychelles to intensify attacks on al Qaeda affiliates, particularly in Somalia." A day earlier, a Washington Post piece also mentioned the same base on the tiny Indian Ocean archipelago, as well as one in the African nation of Djibouti, another under construction in Ethiopia, and a secret CIA airstrip being built for drones in an unnamed Middle Eastern country. (Some suspect it's Saudi Arabia.)
Post journalists Greg Miller and Craig Whitlock reported that the "Obama administration is assembling a constellation of secret drone bases for counterterrorism operations in the Horn of Africa and the Arabian Peninsula as part of a newly aggressive campaign to attack al-Qaeda affiliates in Somalia and Yemen." Within days, the Post also reported that a drone from the new CIA base in that unidentified Middle Eastern country had carried out the assassination of radical al-Qaeda preacher and American citizen Anwar al-Awlaki in Yemen."
Is this the kind of stealth death that shares the adage "if you build it they will die" or can the capabilities of these systems be limited strictly to reconnaissance intelligence? Now such a goal is not covered by international law, because the AMERIKA super power does not recognize any legal or moral restrains on their use of armed elimination of anyone designated as an enemy of the state.
Reigning terror from the skies is rationalized because suspected terrorists are such existential threats that allow for the use of any means necessary. The NDAA mentality covers the entire globe using the standard that removing anyone without due process is warranted. The Drone Wrath for a Compliant Society essay, implores that active resistance is long overdue.
"The National Defense Authorization Act is the latest unconstitutional measure that targets domestic citizens for punitive punishment. Due process, now reduced to "Due or Die" is the harbinger of the use of domestic drone capitulation. What will it take to awaken submissive citizens that the capability of foreign deployed drones easily can be weaponized for local operations?"
The NSA calls for the elimination of Edward Snowden, who just happens to be the most current and celebrated target. Nevertheless, with the readying of robot assassin squads, anyone could be the next victim. As long as the internationalists are in control of our government and the globalists are the masters of the world economy, the focus and missions of the U.S. military will be uses to further the interests of these treacherous elites.
The technocratic authoritarians diminish the sacred nature of life with each new death system. Absent from their design specifications is the moral imperative. For these deranged enablers of a global gulag, humans are expendable and unnecessary. The concept of Kantian duty is never a factor in their robotic monsters.
When empires are in the last thralls of decay, they go to war. The failures of the Iraq and Afghanistan invasions have exposed the futility and betrayal of globalist government service. Defense of country has never been the mission for these expeditions.
Future operations will use drone and robotic weapons whenever possible, since human doubt in a rightful purpose in the mission is rapidly diminishing. Troop reduction and replacement with machines is the technology solution, when moral authority is absent.
Perpetual war will seek full spectrum dominance, which is now dependent upon unman aircraft and land based devices. The next false flag excuse will claim a fictitious necessity to unleash the bombing drones. GPS coordinates; unencumbered by moral doubt, guide Hellfire missiles.
he media spin machine is again kicking into high gear, perfectly timed to accompany the "Geneva II" Syria peace talks. The lies are necessary to give the Obama administration an upper hand in the peace negotiations, which are not being used to pursue peace, but instead, to accomplish the Obama administration's longstanding goal of Syrian regime change. Here are the top three Western media lies about the Syrian peace talks.
1) The removal of Syrian Bashar al-Assad was an agreed upon "precondition" for the Geneva II peace talks.
This lie has been repeated over and over by government and media alike. It has zero basis. The Obama administration claims that this precondition was expressed in the "Geneva communiqué," which was a road map agreement meant to guide the Geneva II peace talks, agreed upon by some of the major parties of the negotiations, including Russia.
The communiqué does indeed call for a negotiated political transition, but nowhere does it state that such a transition cannot include President Assad. Such a condition would have been outright rejected by Russia.
In fact, the Geneva communiqué includes this crucial statement:
"[a transition government] could include members of the present [Syrian] government and the opposition and other groups and shall be formed on the basis of mutual consent." Nowhere does it specifically mention or imply President Assad would have to leave power first.
The Los Angeles Times recently stepped out of line and exposed this lie:
"[John] Kerry regularly cites the "Geneva communiqué," a kind of peace road map hammered out in June 2012 during a United Nations-organized summit. But the document does not explicitly call for Assad's ouster."
The Obama administration's constant repeating of this lie only causes divisions in the peace process, undermining the chances that the peace process will succeed.
The Obama administration is especially adamant about this "Assad must go" precondition because it knows that, if free and fair elections were held tomorrow in Syria – as part of a UN-backed "transitional process" – President Assad would likely win. This is the result of the ethnic and religious minorities in Syria that have rallied behind President Assad, since they've witnessed the consistent religious sectarian atrocities committed by the U.S.-backed rebels (which the U.S. media loves to ignore or minimize).
Assad would probably win an election since there is also simply no one else on the government side or the opposition side with his name recognition or popularity. The U.S.-backed rebel war in Syria has vastly strengthened Assad's political hand, but you wouldn't know it from the Western, anti-Syrian media.
Demanding Assad's ouster also does not reflect the situation on the ground. The U.S.-backed rebels have never controlled more than one Syrian city, namely Raqaa, which is dominated by al-Qaeda and is governed under a Taliban-style interpretation of Islamic law, which includes a strict ban on music. Thus, the rebels don't have the ground power that would even enable them to make the demand that "Assad must go".
2) The U.S.-backed rebel militias are "moderate" Islamic groups.
The fact that this lie can even be uttered publicly without encountering ridicule is a major success of Western media propaganda. The media narrative paints the U.S.-backed "good" rebels fighting both the Syrian government and the "bad" al-Qaeda linked rebels.
But the "good" rebels in the U.S.-backed Islamic Front share the same vision for Syria's future as the al-Qaeda rebels: a fundamentalist version of Sharia law, where women live in virtual house arrest and where religious minorities are second class citizens (non-Sunni Muslims would simply be butchered, as they are on a regular basis in Syria, which is again minimized or ignored in the Western media.)
The "moderate rebel" lie was further exposed recently when a top leader in the most powerful militia, Ahrar al Sham, within the Islamic Front declared Ahrar al Sham to be the "real" representative of al-Qaeda in Syria, as opposed to the rival al-Qaeda faction that the Islamic Front had recently begun fighting.
Ahrar al Sham has long been known to be an al-Qaeda type Islamist extremist group; the Western media simply chose to ignore it. But when it was recently made official, the US media chose to continue its ignoring stance, since actually reporting on it would destroy their "moderate rebel" lie. The Western media also continues to ignore the fact that the "moderate" U.S.-backed Islamic Frontissued a joint statement that aligned itself to the extremist views of Ahrar al Sham, the "real" al-Qaeda.
3) New Evidence of Syrian government "industrial scale" torture.
The Western media recently blasted the "breaking news" of brand new evidence showing massive "Nazi-like" torture and murder by the Syrian government, released at the beginning of the Syrian peace talks. This may or may not be true, but the lie here is that the Western media promoted the "evidence" as being unquestionably true, when the story doesn't reach first base when it comes to evidence-based journalism.
All we really know is that there are hundreds of pictures of dead people that a "trusted source" says were killed by the Syrian government. The trusted source was designated as such by pro-Western intellectuals, who have earned professional "credibility" by helping convict war criminals in the International Criminal Court [ICC]. But as author Diane Johnstone pointed out in her excellent book "Fools Crusade," about the war against Yugoslavia – as well as in other articles – the ICC has long been used by western powers as a tool to create a pretext for war, or a tool to justify a war after the fact.
The evidence of the "NAZI-like" atrocities was written in a study paid for by the government of Qatar, which has long funneled cash, guns, and Jihadis to Syria in aid of the anti-government rebels.
Again, we don't know if the story is true or not. But such an important investigation should be conducted by the UN or another more objective institution. The same biased dynamic occurred in relation to the infamous chemical weapons attack, where no real evidence was provided, though an unending string of "experts" were quoted in the Western media, testifying to the guilt of the Syrian Government. But when Pulitzer prizewinning journalist Seymour Hersh reported that the Obama administration lied about the rebels not having the capacity to perform such an attack, the Western media simply ignored the legend of journalism. The wrench in the propaganda machine was simply dislodged.
How do these lies become such permanent fixtures in the Western media? An excellent article in the Guardian newspaper recently discussed in depth the principal sources the Western media has used to understand the Syrian conflict.
The article exposed the incredible bias of some of the most important Western media sources on Syria, which is why they were handpicked in the first place to be "expert" sources: they had political agendas that were aligned with the US government's foreign policy decisions. The other side of the conflict was completely ignored, except when it was targeted for ridicule. Thus, Americans and Europeans have a completely one-sided, if not fantasy-based perspective of what is happening in Syria. This has been systematic since the beginning of the conflict, as happened with the Yugoslav, Afghan, Iraq, and Libya wars.
The result of this media-led ignorance could result in yet more unnecessary deaths in a country that now has millions of refugees and over a 100,000 dead. Obama seems like he intends to exploit these peace talks with the intention of blaming the Syrian government for their failure. Having failed to defeat Assad on the battlefield in a proxy war, the Obama administration is trying to win the propaganda war. And once peace talks have failed, talk of war will resume, since "all other options have failed."
Pressures Mounting…
Ain el Helweh camp, Lebanon – It's not just the leadership of the Zionist regime still occupying Palestine, six decades after the 1948 Nakba, that appears to be salivating at the current stoking of current tensions between the Palestinian Resistance and in some respects, its historic off-spring Hezbollah.
From Tel Aviv, to Amman, Riyadh, the Gulf Kingdoms to Washington DC and beyond, the forces allied against the Tehran-Damascus-Hezbollah-Palestinian Resistance are working on yet another project to weaken and hopefully destroy all four.
It won't be easy, but it is reportedly a key element among the anti-Resistance forces still seeking regime change in Syria. Even while some of these governments have been playing down their central goal of regime change in public. The same governments appear to be fantasizing that by building up the Lebanese army with a pledged $three billion from Riyadh, its troops will somehow confront Hezbollah and its allies as part of a long-term "beat em or bleed em" project.
Patrick Cockburn writing recently in the UK Independent and Counterpunch accurately summarized situation of "Anti-Shia hate propaganda spread by Sunni religious figures sponsored by, or based in, Saudi Arabia and the Gulf monarchies, is creating the ingredients for a sectarian civil war engulfing the entire Muslim world."
The egging on the Palestinian and Hezbollah to confront each other has increased over the past three months in Lebanon's camps and particularly from some of the local Sunni and Christian power centers. This in addition to continuing support for various 'militia of the month' groups terrorizing the population of the Syrian Arab Republic, as well as essentially imprisoning without food and medical care the remaining 17,000 out of a March 2011 population of 250,000 Palestinian refugees in Yarmouk camp in Damascus.
This is not to say that there are no continuing, and sometimes long held tensions among a small percentage of the Palestinians in Lebanon and some among Hezbollah and its allies, the Amal Movement and Michele Aoun's, Free Patriotic Movement (FPM). It is the latter who is among the most anti-Palestinian of the Christian warlords and who some in Hezbollah and Palestinian factions cite for blocking Hezbollah from pushing for the right to work and to own a home for Palestinians in Lebanon. As for Amal, this Hezbollah's Shia ally, is widely believed to have killed more Palestinians in Lebanon during the 1985-88 camp massacres ( it's a misnomer to call them "wars" as the camps were basically defenseless) than Zionists have in the past 60 years. To this day, many Palestinians take deep umbrage with the long-time Amal leader posters placed outside Shatila and other camps since he is fairly universally despised by Palestinians in Lebanon for giving the orders for slaughtering so many of them. Attempts to remove his posters-portraits from Palestinian camps which are considered a provocation by many, risk facing his armed militia that occupies part of Shatila. The Sunni and Shia populations in the camps largely co-exist in a tense but generally peaceful juxtaposition with refugees from Syria. But it's not the quality of relations that obtained before the Syria crisis and Hezbollah's involvement there.
Hezbollah also has several reasons to question Palestinian support of the "National Lebanon Resistance" which the Party of God leads. There has been some evidence of individual Palestinians supporting anti-Hezbollah militia forces and political parties in Lebanon, and, according to camp officials they admit that some individual Palestinians go and return to Syria to fight against the Assad regime. Some who are close to Hezbollah claim that many Palestinians don't appreciate that the organization is the main supporter of their cause to return to Palestine and are ingrates for all that Hezbollah does for them. Rebuttals include that regrettably Hezbollah has done little for Palestinians living in Lebanon's camps and that Hezbollah has to date refused to use its political power to force Lebanon to comply with international law and grant elementary civil rights to them, including the rights to work and to own a home.
Against this backdrop, Al-Nusra Front leader Abou Mohammed al-Jawlani said that the Al-Qaeda-linked organization is active on Lebanese soil in order to help the Sunnis including Palestinians face the "injustice" of Shiite Hezbollah. "Lebanon's Sunni are requesting that the mujahideen intervene to lift up the injustice they are suffering from at the hands of Hezbollah and similar militias," Jawlani said in an interview on Al-Jazeera recently.
Shiite-populated areas across Lebanon have been the target of terror attacks since Hezbollah declared it was fighting on the side of the Syrian regime in May. Three car bomb attacks have targeted southern Beirut in recent months while a number of IED attacks have occurred in Lebanon's Beqaa Valley.
The head of the Islamic Jihadist Movement in Ain al-Helweh camps, Sheikh Jamal Khattab, voiced fears on 1/8/14 of a possible armed sectarian confrontation between Hezbollah and Palestinian refugees in Lebanon if the party did not revise its policies at home and in Syria. Sheikh Khattab told the Beirut Daily Star that "any fighting between Palestinians and Hezbollah could be worse than the three year violence between the Amal militia and Palestinians in the 1980's, known as the "war of the camps." (read: massacres) That conflict in which largely Shia forces attacked Sunni was not considered particularly sectarian and Hezbollah helped end it and protect the overwhelmingly Sunni Palestinians civilian population. Today it would be a Sunni vs. Shia war with regional and international consequences given the poisonous sea-change in sectarian relations since the invasion of Iraq in 2003.
In Ain al-Helweh and other camps, posters of local men killed while fighting alongside Syrian rebels or against U.S. troops in Iraq are tacked up throughout the camp. Lebanese security sources claim that Palestinian Islamist groups in Ain al-Hilweh, particularly Usbat al-Ansar, Jund al-Sham, Fatah al-Islam, other Salafist groups and supporters of controversial fugitive Sheikh Ahmad al-Assir have all finalized preparations to defend Sidon against any attack by Hezbollah's organized and trained "Resistance Brigades". Rumors abound that these groups are being financed for this purpose by certain of the six Gulf Cooperation Council countries and some Lebanese pro-Western March 14 parties. These groups and some of their sponsors consider conditions ripe in Lebanon for an expanded war against "Shia infidels" and have plans to bring it here. Several groups now fighting in Syria claim to seek a wider war "against Shia infidels "and pledge to bring the Sunni-Shia war here.
The Palestinian Follow-Up Committee, the Palestinian Liberation Organization, Fatah and the Palestinian National Security Forces have all strongly condemned as haphazard any irresponsible accusations against Ain el-Hilweh refugee camp after the assassination of ex-Finance Minister and former Prime Minister Saad Hariri's adviser, Mohammed Shatah, Also recent harassment of passersby near Ain el Helweh camp remind some of the tight grip the army continues on Nahr al Bared, near Tripoli in the north of Lebanon. Based on interviews by this observer with residents of Ain el-Helweh, there clearly are supporters of the Islamic State of Iraq and Greater Syria (ISIS), the Nusra Front, Al-Qaeda and the Abdullah Azzam Brigades among others. But one can find the same across Lebanon especially in Sunni areas. The officials claim that while they cannot prevent anyone from joining the fighting in Syria, all Palestinian groups in Lebanon and Syria and elsewhere have consistently maintained their policy of non-involvement in the Syrian crisis. Yet some Palestinian Islamist factions and camp residents criticize Hezbollah's armed support for Syrian President Bashar Assad.
For their part, some pro-Hezbollah groups and many Lebanese citizens are suspicious of possible Palestinian involvement in recent terror attacks in Dahiyeh and the recent bombing of the Iranian Embassy. In point of fact, one of the two suicide bombers who attacked the Iranian Embassy on 11/17/13 was a Palestinian named Mouin Abu Dahr. His mother is a Shiite and his father a Sunni. Ain al-Hilweh is also in the spotlight currently due to the arrest of Majid al-Majid, the leader of the Al-Qaeda-affiliated Abdullah Azzam Brigades. Majid is believed to have lived in Ain al-Hilweh since 2012.
Israel and its new and longtime allies seek Sunni-Shia war and the sooner the better. They also favor the continuation of the Syria crisis for the reason they consider Hezbollah is squandering some of their best fighters and commanders and well as their weapons stores. Western Diplomats have spoken about US-Israeli hopes that Syria will be Hezbollah's Achilles heel and Iran's Vietnam. Meanwhile Israeli media has commented on the views of some officials who are claiming that Hezbollah has shifted its attention to Syria and away from the southern front with occupied Palestine.
Time will tell.
But for its part Hezbollah maintains that by defending Lebanon and fighting " takferi terrorists" it is using only five percent of its capacity to confront Israel. One source close to the Resistance reported that "Hezbollah has self-sufficiency when it comes to the missiles, strategic and non-strategic weapons. All these weapons are quite abundant. Any additional equipment will constitute a negative factor because there is no need for them. All the weapons that are manufactured by Iran or owned by Syria are also available for Hezbollah. The land forces and the Special Forces fighting in Syria have acquired a lot of practical and intelligence related experience and a force of maneuvering on the land. This experience will be used when the war with Israel begins again."
The Sunni and the Shia just as with the Palestinians and Hezbollah need each other for many reasons including to confront growing Islamophobia, anti-Arab hate propaganda and the deepening and broadening Apartheid occupation of Palestine.
All must work to tamp down their differences publicly and privately while working to neutralize both Sunni and Shia sectarian provocateurs, domestic, regional and international that today are seeking internecine and sectarian violence in order to weaken both.
"At last the world knows America as the savior of the world!" – President Woodrow Wilson, Paris Peace Conference, 1919
The horrors reported each day from Syria and Iraq are enough to make one cry; in particular, the atrocities carried out by the al-Qaeda types: floggings; beheadings; playing soccer with the heads; cutting open dead bodies to remove organs just for mockery; suicide bombers, car bombs, the ground littered with human body parts; countless young children traumatized for life; the imposition of sharia law, including bans on music … What century are we living in? What millennium? What world?
People occasionally write to me that my unwavering antagonism toward American foreign policy is misplaced; that as awful as Washington's Museum of Horrors is, al-Qaeda is worse and the world needs the United States to combat the awful jihadists.
"Let me tell you about the very rich," F. Scott Fitzgerald famously wrote. "They are different from you and me."
And let me tell you about American leaders. In power, they don't think the way you and I do. They don't feel the way you and I do. They have supported "awful jihadists" and their moral equivalents for decades. Let's begin in 1979 in Afghanistan, where the Moujahedeen ("holy warriors") were in battle against a secular, progressive government supported by the Soviet Union; a "favorite tactic" of the Moujahedeen was "to torture victims [often Russians] by first cutting off their nose, ears, and genitals, then removing one slice of skin after another", producing "a slow, very painful death".
With America's massive and indispensable military backing in the 1980s, Afghanistan's last secular government (bringing women into the 20th century) was overthrown, and out of the victoriousMoujahedeen arose al Qaeda.
During this same period the United States was supporting the infamous Khmer Rouge of Cambodia; yes, the same charming lads of Pol Pot and The Killing Fields.
President Carter's National Security Adviser, Zbigniew Brzezinski, was a leading force behind the US support of both the Moujahedeen and the Khmer Rouge. What does that tell you about that American leader? Or Jimmy Carter – an inspiration out of office, but a rather different person in the White House? Or Nobel Peace Laureate Barack Obama, who chose Brzezinski as one of his advisers?
Another proud example of the United States fighting the awful jihadists is Kosovo, an overwhelmingly Muslim province of Serbia. The Kosovo Liberation Army (KLA) began an armed conflict with Belgrade in the early 1990s to split Kosovo from Serbia. The KLA was considered a terrorist organization by the US, the UK and France for years, with numerous reports of the KLA having contact with al-Qaeda, getting arms from them, having its militants trained in al-Qaeda camps in Pakistan, and even having members of al-Qaeda in KLA ranks fighting against Serbia.  But Washington's imperialists, more concerned about dealing a blow to Serbia, "the last communist government in Europe", supported the KLA.
The KLA have been known for their torture and trafficking in women, heroin, and human body parts (sic).  The United States has naturally been pushing for Kosovo's membership in NATO and the European Union.
More recently the US has supported awful jihadists in Libya and Syria, with awful consequences.
It would, moreover, be difficult to name a single brutal dictatorship of the second half of the 20th Century that was not supported by the United States; not only supported, but often put into power and kept in power against the wishes of the population. And in recent years as well, Washington has supported very repressive governments, such as Saudi Arabia, Honduras, Indonesia, Egypt, Colombia, Qatar, and Israel.
Not exactly the grand savior our sad old world is yearning for. (Oh, did I mention that Washington's policies create a never-ending supply of terrorists?)
And what do American leaders think of their own record? Former Secretary of State Condoleezza Rice was probably speaking for the whole private club when she wrote that in the pursuit of its national security the United States no longer needed to be guided by "notions of international law and norms" or "institutions like the United Nations" because America was "on the right side of history."
If you've never done anything you wouldn't want the government to know about, you should re-examine your life choices.
"The idea is to build an antiterrorist global environment," a senior American defense official said in 2003, "so that in 20 to 30 years, terrorism will be like slave-trading, completely discredited."
One must wonder: When will the dropping of bombs on innocent civilians by the United States, and invading and occupying their country become completely discredited? When will the use of depleted uranium, cluster bombs, CIA torture renditions, and round-the-world, round-the-clock surveillance become things that even men like George W. Bush, Dick Cheney, Barack Obama, and John Brennan will be too embarrassed to defend?
Last month, a former National Security Agency official told the Washington Post that the Agency's workers are polishing up their résumés and asking that they be cleared – removing any material linked to classified programs – so they can be sent out to potential employers. He noted that one employee who processes the résumés said, "I've never seen so many résumés that people want to have cleared in my life."
Morale is "bad overall", said another former official. "The news – the Snowden disclosures – it questions the integrity of the NSA workforce," he said. "It's become very public and very personal. Literally, neighbors are asking people, 'Why are you spying on Grandma?' And we aren't. People are feeling bad, beaten down."
President Obama was recently moved to declare that he would be proposing "some self-restraint on the NSA" and "some reforms that can give people more confidence." He also said "In some ways, the technology and the budgets and the capacity [at NSA] have outstripped the constraints. And we've got to rebuild those in the same way that we're having to do on a whole series of capacities … [such as] drone operations."
Well, dear readers and comrades, we shall see. But if you're looking for a glimmer of hope to begin a new year, you may as well try grabbing onto these little offerings. When the American Empire crumbles, abroad and at home, as one day it must, Edward Snowden's courageous actions may well be seen as one of the key steps along that road. I've long maintained that only the American people have the power to stop The Imperial Machine – the monster that eats the world's environment, screws up its economies, and spews violence on every continent. And for that to happen the American people have to lose their deep-seated, quasi-religious belief in "American Exceptionalism". For many, what they've been forced to learn the past six months has undoubtedly worn deep holes into the protective armor that has surrounded their hearts and minds since childhood.
A surprising and exhilarating example of one of these holes in the armor is the New Year's day editorial in the New York Times that is now well known. Entitled "Edward Snowden, Whistle-blower" – itself a legitimation of his actions – its key part says: "Considering the enormous value of the information he has revealed, and the abuses he has exposed, Mr. Snowden deserves better than a life of permanent exile, fear and flight. He may have committed a crime to do so, but he has done his country a great service."
The president has been moved to appoint a committee to study NSA abuses. This of course is a standard bureaucratic maneuver to keep critics at bay. But the committee – Review Group on Intelligence and Communications Technologies – did come up with a few unexpected recommendations in its report presented December 13, the most interesting of which perhaps are these two:
"Governments should not use surveillance to steal industry secrets to advantage their domestic industry."

"Governments should not use their offensive cyber capabilities to change the amounts held in financial accounts or otherwise manipulate the financial systems."
The first recommendation refers to a practice, though certainly despicable, that is something the United States has been doing, and lying about, for decades.  Just this past September, James Clapper, Director of US National Intelligence, declared: "What we do not do, as we have said many times, is use our foreign intelligence capabilities to steal the trade secrets of foreign companies."
Clapper is the same gentleman who told Congress in March that the NSA does not intentionally collect any kind of data on millions of Americans; and, when subsequently challenged on this remark, declared: "I responded in what I thought was the most truthful, or least untruthful, manner by saying 'no'."
The second recommendation had not been revealed before, in a Snowden document or from any other source.
"That was a strangely specific recommendation for something nobody was talking about," observed the director of a government transparency group.
ABC News reported that "A spokesperson for the NSA declined to comment on the issue of bank account hacking, and a representative for U.S. Cyber Command did not immediately return an emailed request for comment."
Manipulating bank records is about as petty and dishonorable as a superpower can behave, and could conceivably, eventually, lead to the end of the NSA as we've all come to know and love it. On the other hand, the Agency no doubt holds some very embarrassing information about anyone in a position to do them harm.
The bombing of Flight 103 – Case closed?
When the 25th anniversary of the 1988 bombing of PanAm Flight 103 occurred on December 21 I was fully expecting the usual repetitions of the false accusation against Libya and Moammar Gaddafi as being responsible for the act which took the lives of 270 people over and in Lockerbie, Scotland. But much to my surprise, mingled with such, there were a rash of comments skeptical of the official British-US version, made by various people in Scotland and elsewhere, including by the governments of the United States, the United Kingdom and Libya.
In a joint statement the three governments said they were determined to unearth the truth behind the attack. "We want all those responsible for this brutal act of terrorism brought to justice, and to understand why it was committed", they declared.
Remarkable. In 1991, the United States indicted a Libyan named Adelbaset al-Megrahi. He was eventually found guilty of being the sole perpetrator of the crime, kept in prison for many years, and finally released in 2009 when he had terminal cancer, allegedly for humanitarian reasons, although an acute smell of oil could be detected. And now they speak of bringing to justice "those responsible for this brutal act of terrorism".
The 1988 crime was actually organized by Iran in retaliation for the American shooting down of an Iranian passenger plane in July of the same year, which took the lives of 290 people. It was carried out by the Popular Front for the Liberation of Palestine – General Command (PFLP-GC), a 1968 breakaway from a component of the Palestine Liberation Organization, with some help from Syria. And this version was very widely accepted in the Western world, in government and media circles. Until the US buildup to the Gulf War came along in 1990 and the support of Iran and Syria was needed. Then, suddenly, we were told that it was Libya behind the crime.
If the US and UK now wish to return to Iran, and perhaps Syria, as the culprits, they will have a lot of explaining to do about their previous lie. But these two governments always have a lot of explaining to do. They're good at it. And the great bulk of their indoctrinated citizens, with little resistance, will accept the new/old party line, and their mainstream media will effortlessly switch back to the old/new official version, since Iran and Syria are at the top of the current list of Bad Guys. (The PFLP-GC has been quiescent for some time and may scarcely exist.)
If you're confused by all this, I suggest that you start by reading my detailed article on the history of this case, written in 2001 but still very informative and relevant. You may be rather surprised.
The UK, US and Libyan governments have now announced that they will co-operate to reveal "the full facts" of the Lockerbie bombing. And Robert Mueller, the former head of the FBI, said he believes more people will be charged. This could be very interesting.
Free books of historical value
The complete set, less one volume, of the 15 Church Committee (1975-6) volumes. Lacking only Final Report, book 6: "Congressional Research Service. Supplementary Reports on Intelligence Activities."
The complete set, less one volume, of the 6 Pike Committee volumes. Lacking only volume 6: "Committee Proceedings, part II"
The Rockefeller Commission Report, one volume.
Hearings on FISA (Foreign Intelligence Surveillance Act) before Senate Select Committee on Intelligence (same as Church Committee), one volume.
Total of 21 volumes, all from 1975-1976, all in good condition. Either pick them up in Washington, DC or send me $10 for postage.
Notes
Washington Post May 11, 1979; New York Times, April 13 1979
William Blum, "Rogue State: A Guide to the World's Only Superpower" (2005), chapter 10
RT TV (Russia Today, Moscow), May 4, 2012
Associated Press, December 14, 2010
Foreign Affairs (Council on Foreign Relations), January/February 2000 issue
New York Times, January 17, 2003
Washington Post, December 7, 2013
Washington Post, December 18, 2013
Washington Post, December 7, 2013
See Anti-Empire Report, #118, June 26, 2013, second part
Statement by Director of National Intelligence James R. Clapper on Allegations of Economic Espionage, September 8, 2013
NBC News, June 9, 2013
Kel McLanahan, executive director of National Security Counselors, speaking to ABC News Radio, December 23, 2013
ABC News Radio, December 23, 2013
Reuters news agency, December 22, 2013
The events in Volgograd are part of a much larger body of events and a multi-faceted struggle that has been going on for decades as part of a cold war after the Cold War—the post-Cold War cold war, if you please—that was a result of two predominately Eurocentric world wars. When George Orwell wrote his book 1984 and talked about a perpetual war between the fictional entities of Oceania and Eurasia, he may have had a general idea about the current events that are going on in mind or he may have just been thinking of the struggle between the Soviet Union and, surrounded by two great oceans, the United States of America.
So what does Volgograd have to do with the dizzying notion presented? Firstly, it is not schizophrenic to tie the events in Volgograd to either the conflict in the North Caucasus and to the fighting in Syria or to tie Syria to the decades of fighting in the post-Soviet North Caucasus. The fighting in Syria and the North Caucuses are part of a broader struggle for the mastery over Eurasia. The conflicts in the Middle East are part of this very grand narrative, which to many seems to be so far from the reality of day to day life.
 "Bandar Bush" goes to Mother Russia
For the purposes of supporting such an assertion we will have to start with the not-so-secret visit of a shadowy Saudi regime official to Moscow. Prince Bandar bin Sultan bin Abdulaziz Al-Saud, the infamous Saudi terrorist kingpin and former House of Saud envoy to Washington turned intelligence guru, last visited the Russian Federation in early-December 2013. Bandar bin Sultan was sent by King Abdullah to solicit the Russian government into abandoning the Syrians. The goal of Prince Bandar was to make a deal with the Kremlin to let Damascus be overtaken by the Saudi-supported brigades that were besieging the Syrian government forces from Syria's countryside and border regions since 2011. Bandar met with Russian President Vladimir Putin and the two held closed-door discussions about both Syria and Iran at Putin's official residence in Novo-Ogaryovo.
The last meeting that Bandar had with Putin was a few months earlier in July 2013. That meeting was also held in Russia. The July talks between Prince Bandar and President Putin also included Secretary Nikolai Patrushev, the head of the Security Council of the Russian Federation. One would also imagine that discussion about the Iranians increased with each visit too, as Bandar certainly tried to get the Russians on bad terms with their Iranian allies.
After Bandar's first meeting with President Putin, it was widely reported that the House of Saud wanted to buy Russia off. Agence France-Presse and Reuters both cited the unnamed diplomats of the Arab petro-monarchies, their March 14 lackeys in Lebanon, and their Syrian opposition puppets as saying that Saudi Arabia offered to sign a lucrative arms contract with Moscow and give the Kremlin a guarantee that the Arab petro-sheikdoms would not threaten the Russian gas market in Europe or use Syria for a gas pipeline to Europe.
Russia knew better than to do business with the House of Saud. It had been offered a lucrative arms deal by the Saudi regime much earlier, in 2008, to make some backdoor compromises at the expense of Iran. After the compromises were made by Moscow the House of Saud put the deal on ice. If the media leaks in AFP and Reuters were not tactics or lies in the first place aimed at creating tensions between the Syrian and Russian governments, the purportedly extravagant bribes to betray Syria were wasted on the ears of Russian officials.
The House of Saud and the undemocratic club of Arab petro-monarchies that form the Gulf Cooperation Council (GCC) have always talked large about money. The actions of these self portrayed lords of the Arabia Peninsula have almost never matched their words and promises. To anyone who deals with them, the House of Saud and company are known for habitually making grand promises that they will never keep, especially when it comes to money. Even when money is delivered, the full amount committed is never given and much of it is stolen by their corrupt partners and cronies. Whether it is the unfulfilled 2008 arms contract with Russia that was facilitated with the involvement of Iraqi former CIA asset Iyad Allawi or the overabundant commitments of financial and logistical aid to the Lebanese and Palestinian peoples that never materialized, the Arab petro-sheikhdoms have never done more than talk grandly and then get their propagandist to write articles about their generosity and splendor. Underneath all the grandeur and sparkles there has always been bankruptcy, insecurity, and emptiness.
A week after the first meeting with Bandar, the Kremlin responded to the media buzz about the attempted bribe by Saudi Arabia. Yury Ushakov, one of Putin's top aides and the former Russian ambassador to the US, categorically rejected the notion that any deal was accepted or even entertained by the Kremlin. Ushakov avowed that not even bilateral cooperation was discussed between the Saudis and Russia. According to the Kremlin official, the talks between Bandar and Putin were simply about the policies of Moscow and Riyadh on Syria and the second international peace conference being planned about Syria in Geneva, Switzerland.
More Leaks: Fighting Fire with Fire?
If his objective was to get the Russians to abandon Syria, Prince Bandar left both meetings in Russia empty-handed. Nevertheless, his visit left a trail of unverifiable reports and speculation. Discretion is always needed when analyzing these accounts which are part of the information war about Syria being waged on all sides by the media. The planted story from the Saudi side about trying to buy the Russians was not the only account of what took place in the Russian-Saudi talks. There was also a purported diplomatic leak which most likely surfaced as a counter-move to the planted story about Bandar's proposal. This leak elaborated even further on the meeting between Bandar and Putin. Threats were made according to the second leak that was published in Arabic by the Lebanese newspaper As-Safir on August 21, 2013.
According to the Lebanese newspaper, not only did Prince Bandar tell the Russians during their first July meeting that the regimes of the GCC would not threaten the Russian gas monopoly in Europe, but he made promises to the Russians that they could keep their naval facility on the Mediterranean coast of Syria and that he would give the House of Saud's guarantee to protect the 2014 Winter Olympics being held in the North Caucasian resort city of Sochi, on the eastern coast of the Black Sea, from the Chechen separatist militias under Saudi control. If Moscow cooperated with Riyadh and Washington against Damascus, the leak discloses that Bandar also stated that the same Chechen militants fighting inside Syria to topple the Syrian government would not be given a role in Syria's political future.
When the Russians refused to betray their Syrian allies, Prince Bandar then threatened Russia with the cancellation of the second planned peace conference in Geneva and with the unleashing of the military option against the Syrians the leak imparts.
This leak, which presents a veiled Saudi threat about the intended attacks on the Winter Olympics in Sochi, led to a frenzy of speculations internationally until the end of August 2013, amid the high tensions arising from the US threats to attack Syria and the threats coming from Iran to intervene on the side of their Syrians allies against the United States. Originating from the same politically affiliated media circle in Lebanon, reports about Russian military preparations to attack Saudi Arabia in response to a war against Syria began to circulate from the newspaper Al-Ahed also, further fueling the chain of speculations.
A House of Saud Spin on the Neo-Con "Redirection"
Seymour Hersh wrote in 2007 that after the 2006 defeat of Israel in Lebanon that the US government had a new strategy called the "redirection." According to Hersh, the "redirection" had "brought the United States closer to an open confrontation with Iran and, in parts of the region, propelled it into a widening sectarian conflict between Shiite and Sunni Muslims." With the cooperation of Saudi Arabia and all the same players that helped launch Osama bin Ladin's career in Afghanistan, the US government took "part in clandestine operations aimed at Iran and its ally Syria." The most important thing to note is what Hersh says next: "A by-product of these activities has been the bolstering of Sunni extremist groups that espouse a militant vision of Islam and are hostile to America and sympathetic to Al Qaeda."
A new House of Saud spin on the "redirection" has begun. If there is anything the House of Saud knows well, it is rounding up fanatics as tools at the service of Saudi Arabia's patrons in Washington. They did it in Afghanistan, they did it Bosnia, they have done it in Russia's North Caucasus, they did it in Libya, and they are doing it in both Lebanon and Syria. It does not take the British newspaperThe Independent to publish an article titled "Mass murder in the Middle East is funded by our friends the Saudis" for the well-informed to realize this.
The terrorist bombings in Lebanon mark a new phase of the conflict in Syria, which is aimed at forcing Hezbollah to retreat from Syria by fighting in a civil war on its home turf. The attacks are part of the "redirection." The House of Saud has accented this new phase through its ties to the terrorist attacks on the Iranian Embassy in Beirut on November 19, 2013. The attacks were carried out by individuals linked to the notorious Ahmed Al-Assir who waged a reckless battle against the Lebanese military from the Lebanese city of Sidon as part of an effort to ignite a sectarian civil war in Lebanon.
Al-Assir's rise, however, was politically and logistically aided by the House of Saud and its shameless Hariri clients in Lebanon. He is also part of the same "redirection" policy and current that brought Fatah Al-Islam to Lebanon. This is why it is no surprise to see Hariri's Future Party flag flying alongside Al-Qaeda flags in Lebanon. After Al-Assir's failed attempt to start a sectarian Lebanese civil war, he went into hiding and it was even alleged that he was taken in by one of the GCC embassies.
In regard to the House of Saud's roles in the bombings in Lebanon, Hezbollah would confirm that the attack on the Iranian Embassy in Beirut was linked to the House of Saud. Hezbollah's leadership would report that the Abdullah Izzam Brigade, which is affiliated to Al-Qaeda and tied to the bombings, is directly linked to the intelligence services of Saudi Arabia.
Moreover, the Saudi agent, Majed Al-Majed, responsible for the attack would be apprehended by Lebanese security forces in late-December 2013. He had entered Lebanon after working with Al-Nusra in Syria. Fars News Agency, an Iranian media outlet, would report on January 2, 2014 that unnamed Lebanese sources had also confirmed that they had discovered that the attack was linked to Prince Bandar.
Wrath of the House of Saud Unleashed?
A lot changed between the first and second meetings that Prince Bandar and Vladimir Putin had, respectively in July 2013 and December 2013. The House of Saud expected its US patron to get the Pentagon involved in a conventional bombing campaign against Syria in the month of September. It is more than likely that Riyadh was in the dark about the nature of secret negotiations that the US and Iran were holding through the backchannel of Oman in the backdrop of what appeared to be an escalation towards open war.
Bandar's threat to reassess the House of Saud's ties with Washington is probably a direct result of the US government keeping the House of Saud in the dark about using Syria as a means of negotiating with the Iranian government. US officials may have instigated the House of Saud to intensify its offensive against Syria to catalyze the Iranians into making a deal to avoid an attack on Syria and a regional war. Moreover, not only did the situation between the US and Iran change, Russia would eventually sign an important energy contract for Syrian natural gas in the Mediterranean Sea. The House of Saud has been undermined heavily in multiple ways and it is beginning to assess its own expendability.
If one scratches deep enough, they will find that the same ilk that attacked the Iranian Embassy in Beirut also attacked the Russian Embassy in Damascus. Both terrorist attacks were gifts to Iran and Russia, which served as reprisals for the Iranian and Russian roles in protecting Syria from regime change and a destructive war. It should, however, be discerned if the House of Saud is genuinely lashing out at Iran and Russia or if it being manipulated to further the goals of Washington in the US negotiations with Tehran, Moscow, and Damascus.
In the same manner, the House of Saud wants to generously reward Hezbollah too for its role in protecting Syria by crippling Hezbollah domestically in Lebanon. Riyadh may possibly not want a full scale war in Lebanon like the Israelis do, but it does want to neutralize and eliminate Hezbollah from the Lebanese landscape. In this regard, Saudi Arabia has earnestly been scheming to recruit Lebanon's President Michel Suleiman and the Lebanese military against Hezbollah and its supporters.
The Saud grant of three billion dollars to the Lebanese Armed Forces is not only blood money being given to Lebanon as a means of exonerating Saudi Arabia for its role in the terrorist bombings that have gripped the Lebanese Republic since 2013, the Saudi money is also aimed at wishfully restructuring the Lebanese military as a means of using it to neutralize Hezbollah. In line with the House of Saud's efforts, pledges from the United Arab Emirates and reports that NATO countries are also planning on donating money and arms to the Lebanese military started.
In addition to the terrorists bombings in Lebanon and the attack on the Russian Embassy in Damascus, Russia has also been attacked. Since the Syrian conflict intensified there has been a flaring of tensions in Russia's North Caucasus and a breakout of terrorist attacks. Russian Muslim clerics, known for their views on co-existence between Russia's Christian and Muslim communities and anti-separatist views, have been murdered. The bombings in Volgograd are just the most recent cases and an expansion into the Volga of what is happening in the North Caucasus, but they come disturbingly close to the start of the Winter Olympics that Prince Bandar was saying would be "protected" if Moscow betrayed Syria.
Can the House of Saud Stand on its Own Feet?
It is a widely believed that you will find the US and Israelis pulling a lot of the strings if you look behind the dealings of the House of Saud. That view is being somewhat challenged now. Prince Mohammed bin Nawaf bin Abdulaziz Al-Saud, Saudi Arabia's ambassador to the UK, threatened that Saudi Arabia will go it alone against Syria and Iran in a December 2013 article. The letter, like the Saudi rejection of their UN Security Council seat, was airing the House of Saud's rage against the realists running US foreign policy.
In this same context, it should also be noted for those that think that Saudi Arabia has zero freedom of action that Israeli leaders have stressed for many years that Tel Aviv needs to cooperate secretly with Saudi Arabia to manipulate the US against Iran. This is epitomized by the words of Israeli Brigadier-General Oded Tira: "We must clandestinely cooperate with Saudi Arabia so that it also persuades the US to strike Iran."
Along similar lines, some may point out that together the House of Saud and Israel got France to delay an interim nuclear agreement between the Iranians and the P5+1 in Geneva. The House of Saud rewarded Paris through lucrative deals, which includes making sure that the grant it gives to the Lebanese military is spent on French military hardware. Saad Hariri, the main Saudi client in Lebanon, even met Francois Hollande and French officials in Saudi Arabia in context of the deal. Appeasing the House of Saud and Israel, French President Hollande has replicated France's stonewalling of the P5+1 interim nuclear deal with Iran by trying to spoil the second Syria peace conference in Geneva by saying that there can be no political solution inside Syria if President Bashar Al-Assad stays in power.
Again, however, it has to be asked, is enraging Saudi Arabia part of a US strategy to make the Saudis exert maximum pressure on Tehran, Moscow, and Damascus so that the United States can optimize its gains in negotiations? After all, it did turn out that the US was in league with France in Geneva and that the US used the French stonewalling of an agreement with Iran to make additional demands from the Iranians during the negotiations. Russian Foreign Minister Sergey Lavrov revealed that the US negotiation team had actually circulated a draft agreement that had been amended in response to France's demands before Iran and the other world powers even had a chance to study them. The draft by the US team was passed around, in Foreign Minister Lavrov's own words, "literally at the last moment, when we were about to leave Geneva."
Instead of debating on the level of independence that the House of Saud possesses, it is important to ask if Saudi Arabia can act on its own and to what degree can the House of Saud act as an independent actor. This looks like a far easier question to answer. It is highly unlikely that Saudi Arabia can act on its own in most instances or even remain an intact state. This is why Israeli strategists very clearly state that Saudi Arabia is destined to fall apart. "The entire Arabian Peninsula is a natural candidate for dissolution due to internal and external pressures, and the matter is inevitable especially in Saudi Arabia," the Israeli Yinon Plan deems. Strategists in Washington are also aware of this and this is also why they have replicated models of a fragmented Saudi Arabia. This gives rise to another important question: if they US assess that the Kingdom of Saudi Arabia is not a sustainable entity, will it use it until the burns out like a flame? Is this what is happening and is Saudi Arabia being sacrificed or setup to take the blame as the "fall guy" by the United States?
Who is Hiding Behind the House of Saud?
Looking back at Lebanon, the messages from international media outlets via their headlines is that the bombings in Lebanon highlight or reflect a power struggle between the House of Saud and Tehran in Lebanon and the rest of the region. Saying nothing about the major roles of the US, Israel, and their European allies, these misleading reports by the likes of journalists like Anne Barnard casually blame everything in Syria and Lebanon on a rivalry between Saudi Arabia and Iran, erasing the entire history behind what has happened and casually sweeping all the interests behind the conflict(s) under the rug. This is dishonest and painting a twisted Orientalist narrative.
The outlets trying to make it sound like all the Middle East's problems are gravitating around some sort of Iranian and Saudi rivalry might as well write that "the Saudis and Iranians are the sources behind the Israeli occupation of Palestine, the sources behind the Anglo-American invasion of Iraq that crippled the most advanced Arab country, the ones that are blockading medication from reaching Gaza due to their rivalry, the ones who enforced a no-fly zone over Libya, the ones that are launching killer drone attacks on Yemen, and the ones that are responsible for the billions of dollars that disappeared from the Iraqi Treasury in 2003 after Washington and London invaded that country and controlled its finances." These outlets and reports are tacitly washing the hands of  actors like Washington, Tel Aviv, Paris, and London clean of blood by trying to construct a series of false narratives that either blame everything on a regional rivalry between Tehran and Riyadh or the premise that the Sunni Muslims and Shia Muslims are fighting an eternal war that they are biologically programmed to wage against one another.
Arabs and Iranians and Shias and Sunnis are tacitly painted as un-human creatures that cannot be understood and savages to audiences. The New York Times even dishonestly implies that the Sunni Muslims and Shiite Muslims in Lebanon are killing one another in tit-for-tat attacks. It sneakily implies that Hezbollah and its Lebanese rivals are assassinating one another. Bernard, its reporter in Lebanon who was mentioned earlier, along with another colleague write:
In what have been seen as tit-for-tat attacks, car bombs have targeted Hezbollah-dominated neighborhoods in the southern suburbs of Beirut and Sunni mosques in the northern city of Tripoli.

On Friday, a powerful car bomb killed Mohamad B. Chatah, a former Lebanese finance minister who was a major figure in the Future bloc, a political group that is Hezbollah's main Sunni rival.
The New York Times is cunningly trying to make its readers think that Hezbollah was responsible for the bombing as part of a Shiite-Sunni sectarian conflict by concluding with an explanation that the slain former Lebanese finance minister belonged to "Hezbollah's main Sunni rival" after saying that the bombings in Lebanon "have been seen as tit-for-tat attacks" between the areas that support Hezbollah and "Sunni mosques" in Tripoli
The US and Israel wish that a Shiite-Sunni sectarian conflict was occurring in Lebanon and the rest of the Middle East. They have been working for this. It has been them that have been manipulating Saudi Arabia to instigate sectarianism. The US and Israel have been prodding the House of Saud—which does not represent the Sunni Muslims, let alone the people of Saudi Arabia which are under its occupation—against Iran, all the while trying to conceal and justify the conflict being instigated as some sort of "natural" rivalry between Shiites and Sunnis that is being played out across the Middle East. 
It has been assessed with high confidence by outsiders concerned by the House of Saud's inner dealings that Prince Bandar is one of the three Al-Saud princes managing Saudi Arabia's security and foreign policy; the other two being Prince Abdulaziz bin Abdullah bin Abdulaziz Al-Saud, the Saudi deputy foreign minister and one of King Abdullah's point men on Syria due to his ties to Syria from his maternal side, and Prince Mohammed bin Nayef bin Abdulaziz Al-Saud, the interior minister. All three of them are tied to the United States more than any of their predecessors. Prince Bandar himself has a long history of working closely with the United States, which explains the endearing moniker of "Bandar Bush" that he is widely called by. "Chemical Bandar" can be added to the list too, because of the reports about his ties to the Syrian chemical weapon attacks in Ghouta.
As a US client, Saudi Arabia is a source of instability because it has been conditioned hence by Washington. Fighting the terrorist and extremist threat is now being used by the US as a point of convergence with Iran, which coincidently has authored the World Against Violence and Extremism (WAVE) motion at the United Nations. In reality, the author of the regional problems and instability has been Washington itself. In a masterstroke, the realists now at the helm of foreign policy are pushing American-Iranian rapprochement on the basis of what Zbigniew Brzezinski, the former national security advisor of the US, said would be based on Tehran and Washington working together to secure Iran's "volatile regional environment." "Any eventual reconciliation [between the US and Iranian governments] should be based on the recognition of a mutual strategic interest in stabilizing what currently is a very volatile regional environment for Iran," he explains. The point should not be lost either that Brzezinski is the man who worked with the Saudis to arm the Afghan Mujahedeen against the Soviets after he organized an intelligence operation to fool the Soviets into militarily entering Afghanistan in the first place.
The House of Saud did not work alone in Afghanistan during the Cold War either. It was rigorously backed by Washington. The United States was even more involved in the fighting. It is the same in Syria. If the diplomatic leak is to be believed about the meeting between Bandar and Putin, it is of merit to note that "Bandar Bush" told Putin that any "Saudi-Russian understanding" would also be part of an "American-Russian understanding."
Has the "Redirection" Seen its Stalingrad?
Volgograd was called Stalingrad for a part of Soviet history, in honour of the Republic of Georgia's most famous son and Soviet leader Joseph Stalin. It was Volgograd, back then called Stalingrad, where the Germans were stopped and the tide of war in Europe was turned against Hitler and his Axis allies in Europe. The Battle of Stalingrad was where the Nazis were defeated and it was in the Soviet Union and Eastern Europe where the bulk of the fighting against the Germans was conducted. Nor is it any exaggeration to credit the Soviets—Russian, Kazakh, Uzbek, Tajik, Tartar, Georgian, Armenian, Ukrainian, Belarusian, Chechen, and all—for doing most of the fighting to defeat the Germans in the Second World War.
Judging by the bellicose 2013 New Years Eve speech of Russian President Vladimir Putin, the terrorist attacks in Volgograd will be the start of another Battle of Stalingrad of some sorts and the launch of another Russian "war on terror." Many of the terrorists that Russia will go after are in Syria and supported by the House of Saud.
The opponents of the Resistance Bloc that Iran, Syria, Hezbollah, and the Palestinian resistance groups form have called the battlefields in Syria the Stalingrad of Iran and its regional allies. Syria has been a Stalingrad of some sorts too, but not for the Resistance Bloc. The alliance formed by the US, Britain, France, Saudi Arabia, Qatar, Turkey, and Israel has begun to unravel in its efforts to enforce regime change in Syria. The last few years have marked the beginning of a humiliating defeat for those funding extremism, separatism, and terrorism against countries like Russia, China, Iran, and Syria as a means of preventing Eurasian cohesion. Another front of this same battle is being politically waged by the US and the EU in the Ukraine in a move to prevent the Ukrainians from integrating with Belarus, Russia, and Kazakhstan.
Volgograd and the Conquest of Eurasia
While speculation has been entertained with warning in this text, most of what has been explained has not been speculative. The House of Saud has had a role in destabilizing the Russian Federation and organizing terrorist attacks inside Russia. Support or oppose the separatist movements in the North Caucasus, the point is that they have been opportunistically aided and used by the House of Saud and Washington. Despite the authenticity of the narrative about Bandar's threats against Russia, Volgograd is about Syria and Syria is about Volgograd. Both are events taking place as part of the same struggle. The US has been trying to encroach into Syria as a means of targeting Russia and encroaching deeper in the heart of Eurasia.
When George Orwell wrote 1984 he saw the world divided into several entities at constant or "eternal" war with one another. His fictitious superstates police language, use total surveillance, and utterly manipulate mass communication to indoctrinate and deceive their peoples. Roughly speaking, Orwell's Oceania is formed by the US and its formal and informal territories in the Western Hemisphere, which the Monroe Doctrine has essentially declared are US colonies, confederated with Britain and the settler colonies-cum-dominions of the former British Empire (Australia, Canada, Ireland, New Zealand, and South Africa). The Orwellian concept of Eurasia is an amalgamation of the Soviet Union with continental Europe. The entity of Eastasia on the other hand is formed around China. Southeast Asia, India, and the parts of Africa that do not fall under the influence of Oceanic South Africa are disputed territory that is constantly fought for. Although not specifically mentioned, it can be extrapolated that Southwest Asia, where Syria is located, or parts of it are probably part of this fictional disputed territory, which includes North Africa.
If we try to fit Orwellian terms onto the present set of global relations, we can say that Oceania has made its moves against Eurasia/Eastasia for control of disputed territory (in the Middle East and North Africa).
1984 is not just a novel, it is a warning from the farseeing Orwell. Nonetheless, never did he imagine that his Eurasia would make cause with or include Eastasia through a core triple alliance and coalition comprised of Russia, China, and Iran. Eurasia will finish, in one way or another, whatOceania has started. All the while, as the House of Saud and the other rulers of the Arab petro-sheikhdoms continue to compete with one another in building fancy towers, the Sword of Damocles is getting heavier over their heads.
Source: Global Research
Beirut – Another week, another terrorist bombing. It's beginning to look a lot like that here in Lebanon these days. Another apparent suicide bomber detonated a car rigged with explosives in the southern suburbs yesterday killing at least five people and injuring at least 77. The health ministry released a statement just a short while ago reporting that an additional 67 people were treated in hospitals for wounds and released, while 10 people remained hospitalized with more severe injuries.
Many who thought their team and its local and international supporters were invincible appear to be rethinking recent events. More are realizing that their enemies are also skilled and fearless fighters and not at all afraid to die for their religion, or related causes, and may well be growing in number as they view the results of their handiwork.
Yesterday's explosion is the fourth bombing since last July in Beirut's southern suburbs known as Dahiyeh. It targeted al-Arid Street two blocks almost directly behind the office of the Sabra-Shatila Scholarship Program (SSSP) near the old Al Manar building which re-located after being repeatedly bombed by US funded Israel forces in 2006. Some preliminary reports indicate that a 20 kilogram bomb was used in the explosion hidden and then detonated inside an olive green Jeep Grand Cherokee.
The latest information this morning comes from Hezbollah security guys who guard our building (and my motorcycle—bless them for both favors!) and who have been visibly present throughout Dahiyeh for the past six months, ever since the spate of neighborhood bombings began. People in South Beirut tend to believe that al-Qaeda-linked groups are responsible for this latest in a series of attacks and some point to the recent reports from UPI and other media that Al-Nusra leader Abu Mohammad al-Golani and Islamic State of Iraq and Syria (ISIS) chief Abu Bakr al-Baghdadi have ordered their fighters specifically into Lebanon for the sole purpose of fighting and destroying Hezbollah.
There are reports, whose accuracy is difficult to verify that scores of jihadists are arriving here from Syria, Iraq and other countries. The last half of 2013 has seen a dramatic rise in the number of young male fighters from North Africa and the Levant. Many are joining Al Nusra and ISIS rather than choosing more "moderate" groups. The six-week training camps are attracting a majority of the wannabe jihadists who come for a number of religious and non-religious reasons and who want to join the better established and most widely admired 'winning teams.' Additionally, the Golani and Baghdadi groups reportedly offer the best food, the most "inspiring" jihadist ideology, newer and more powerful weapons, heavy winter clothing including gloves, and salaries of up to $ 450-500 per month depending on potential exhibited during the 45 days training camp with credit given to applicants with vetted previous experience.
Reports suggest that the current "slow war" will intensely in Lebanon following the assassination of a rumored candidate for Lebanese Prime Minister, when and if a new government is formed around here, the former Lebanese Finance Minister Mohammad Chatah. That murder came at a very critical time in Lebanon. It is difficult to identify a period during the past three decades during which divisions and tensions among the Lebanese have previously reached such dangerous levels. Verbal attacks and thinly veiled threats from the pro-Western alliance known as March 14 against the National Lebanese Resistance lead by Hezbollah (March 8) have intensified. Common now are open calls to confront Hezbollah "by all means in order to save Lebanon." The anti-Assad groups blame the pro-Assad March 8 coalition for last month's assassination of Mohammad Chatah which occurred near the spot in central Beirut where Prime Minister Rafik Hariri and 25 others were killed by a massive car bomb on Valentine's Day 2005. The Hague based Special Tribunal for Lebanon (STL) is due to start trying that case last this month.
People in the street, from the depressed expressions on the faces of even apparently well to do women these days trudging along fashionable Hamra street–to the young from across the confessions who seek to depart Lebanon and the sooner the better, often cite a laundry list or reasons they think Lebanon never has been a real country, is not and likely never will be.
Indeed, to some foreigners living in Lebanon, it often seems that locals habitually blame outsiders for most, if not all, of their current problems. The Sykes-Picot secret process of creating nations, the French, the USA, Saudi Arabia, "the West", Iran, Syria, the Gulf countries are among others being identified as the main culprits.
Others are quite sure, for a long list of commonly elaborated reasons that it's the Lebanese themselves who created the current mess of this claimed 'non-country.' The reasons are many but a short list would include that there is no functioning government, no Armed Forces worthy of the name, corrupt politicians who regularly sell out their constituents who for some unfathomable reason keep voting them back into power. In addition, the poisonous sects and confessions that even give rising ethno-nationalism a bad name, defective character that is exhibited daily among the general population from cheating others at the slightest opportunity, insane, selfish, aggressive driving creating the highest auto accident rates per capital in the world, and considering it their birth-right to disparage others religions while threatening death to those who dares to criticize theirs. This, just for starters.
The gifted writer Michael Young of Beirut's Daily Star wrote recently that "Everywhere, it seems, the Lebanese are swindled, and feel it. Restaurants charge European-standard prices, but the vast majority serves mediocre food. Many contractors will demand the highest fees for their work, but take no pride in it. They will bring in cheap laborers to save money, so that one must pay nearly double to repair the myriad errors." Young continues "Every day, it seems, Lebanon has become a vast con game, an unprincipled country where violence is given free rein, where charlatanism is rewarded, where incompetence is generalized and where legalized theft is widespread – a country which it is easy to leave and from which the young understandably seek escape."
On a related subject some of these observers' friends in Syria articulate a solution to the problem that Lebanon has become and that they claim "would be best for all concerned!" They sometimes insist that whatever the outcome of the "current situation" at a minimum and for sure stolen Syrian territory, now referred to generally but not exclusively as "Lebanon" that was unnaturally and wrongfully ripped away and patched into a country by the French and British colonists must be returned to "Mother Syria". It is true than whenever this observer crosses over into Syria from Lebanon and arrives in Damascus and engages with people, that despite the current tragic situation there, one feels that Syria in a "real country" with laws and standards and well, civilization. Not only have I never felt that to be the case when in Lebanon I do not recall discussing the subject with any foreigner who does feel that Lebanon is a 'real country' or even with many locals in Lebanon who do.
Well, it not this observers business and not only does my own country appear to have more problems than few in this whole region would want to face, the Lebanese do have some good qualities—one imagines.
And for sure this damaged goods observer has no will at all to challenge the Almighty's creation wisdom these days as there is way too much now on my soggy paper plate without entering the new year with her or him scowling at me too.
For New Years a cherished Lebanese friend, a sweet complainant of what her life has become, sent me this thoughtful message and insight about her personal dilemma and what went wrong with her life:
"When God created Lebanon he said to the angels nearby that it will be a land of terrific natural beauty with tall majestic mountains full of snow, beautifully sparkling rivers cutting through forests filled with many types of trees and high cliffs over-looking sandy beaches and waters with an abundance of sea life. I shall make the land rich and make the people prosper!"
One angel intervened and said, "Lord, isn't that unfair to the rest of the world?"
"Actually no" God replied, "Just wait and see the neighbors I shall give them."
Hopefully God will review and amend his work so Lebanon survives 2014. It is not apparent that the Lebanese are capable of doing so.
Years ago when I described the George W. Bush regime as a police state, right-wing eyebrows were raised. When I described the Obama regime as an even worse police state, liberals rolled their eyes. Alas! Now I am no longer controversial. Everybody says it.
According to the UK newspaper, The Guardian, the Chancellor of Germany, Angela Merkel, had an angry exchange with Obama in which Merkel compared Obama's National Security Agency (NSA) with the East German Communist Stasi, which spied on everyone through networks of informers.http://www.theguardian.com/world/2013/dec/17/merkel-compares-nsa-stasi-obama
Merkel grew up in Communist East Germany where she was spied upon by the Stasi, and now that she has risen to the highest political office in Europe's most powerful state, she is spied upon by "freedom and democracy" America.
A former top NSA official, William Binney, declared that "We (the US) are now in a police state." The mass spying conducted by the Obama regime, Binney says "is a totalitarian process."http://www.washingtonsblog.com/2013/12/former-top-nsa-official-now-police-state.html

Perhaps my best vindication, after all the hate mail from "super patriots," who wear their ignorance on their sleeves, and Obama-worshipping liberals, whose gullibility is sickening, came from federal judge Richard Leon, who declared the Obama-sanctioned NSA spying to be "almost Orwellian." As the American Civil Liberties Union realized, federal judge Leon's decision vindicated Edward Snowden by ruling that the NSA spying is likely outside what the Constitution permits, "labeling it 'Orwellian'–adding that James Madison would be 'aghast.'"
If only more Americans were aghast. I sometimes wonder whether Americans like being spied upon, because it makes them feel important. "Look at me! I'm so important that the government spends enough money to wipe out US poverty spying on me and my Facebook, et. al., friends. I bet they are spending one billion dollars just to know who I connected with today. I hope it didn't get lost in all the spam."
Being spied upon is the latest craze of people devoid of any future but desperate for attention.
Jason Ditz at the FBI spied-upon Antiwar.com says that Judge Leon's ruling is a setback for Obama, who was going to restore justice and liberty but instead created the American Stasi Spy State. Congress, of course, loves the spy state, because all the capitalist firms that make mega-millions or mega-billions from it generously finance congressional and senatorial campaigns for those who support the Stasi state.
The romance that libertarians and "free market economists" have with capitalism, which buys compliance with its greed and cooperates with the Stasi state, is foolish.
Let's move on. It was only a few weeks ago that Obama and his Secretary of State John Kerry were on the verge of attacking Syria on the basis of faked evidence that Syria had crossed the "red line" and used weapons of mass destruction against the American organized, armed, and financed "rebels," almost all of whom come from outside Syria.
Only the bought-and-paid-for-by-Washington French president made a show of believing a word or Washington's lies against the Assad government in Syria. The British Parliament, long a puppet of Washington, gave Obama the bird and voted down participating in another American war crime. That left UK prime minister, David Cameron, hanging. Where do the British get prime ministers like Cameron and Blair?
Washington's plan for Syria, having lost the cover of its British puppet, received a fatal blow from Russian President Putin, who arranged for Syria's chemical weapons to be delivered to foreign hands for destruction, thus putting an end to the controversy.
In the meantime it became apparent that the "Syrian rebellion" organized by Washington has been taken over by al-Qaeda, an organization allegedly responsible for 9/11. Even Washington was able to figure out that it didn't make sense to put al-Qaeda in charge of Syria. Now the headlines are: "West tells Syria rebels: Assad must stay."
Meanwhile, Washington's arrogance has managed to make an enemy of India. The TSA, a component of Homeland Security, subjected a female diplomat from India to multiple strip searches, cavity searches and ignored her protestations of consular immunity.http://news.nationalpost.com/2013/12/18/devyani-khobragade-reveals-how-she-broke-down-after-stripping-and-cavity-searches-as-row-between-u-s-and-india-deepens/
There was no justification whatever for this abuse of an Indian diplomat. To indicate its displeasure, the Indian government has removed barriers that prevent truck bombs from being driven into the US embassy.
Washington has managed to recreate the arms race. More profits for the military/security complex, and less security for the world. Provoked by Washington's military aggressiveness, Russia has announces a $700 billion upgrade of its nuclear ballistic missiles. China's leaders have also made it clear that China is not intimidated by Washington's intrusion into China's sphere of influence. China is developing weapon systems that make obsolete Washington's large investment in surface fleets.
Recently, Pat Buchanan, Mr. Conservative himself, made a case that Russia's Putin better represents traditional American values than does the President of the United States.http://www.unz.com/pbuchanan/is-putin-one-of-us/
Buchanan has a point. It is Washington, not Moscow or Beijing, that threatens to bomb countries into the stone age, that forces down airplanes of heads of state and subjects them to searches, and that refuses to honor grants of political asylum.
Certainly, Washington's claim to be "exceptional" and "indispensable" and, therefore, above law and morality contrasts unfavorably with Putin's statement that "we do not infringe on anyone's interests or try to teach anyone how to live."
Washington's arrogance has brought America disrepute. What damage will Washington next inflict on us?
Paul Craig Roberts was Assistant Secretary of the Treasury for Economic Policy and associate editor of the Wall Street Journal. He was columnist for Business Week, Scripps Howard News Service, and Creators Syndicate. He has had many university appointments. His internet columns have attracted a worldwide following. His latest book, The Failure of Laissez Faire Capitalism and Economic Dissolution of the West is now available.
Source: Paul Craig Roberts
Addressing the annual Jamestown Foundation conference of terror experts on December 12, former CIA chief Michael Hayden outlined three possible outcomes of the ongoing conflict in Syria. The first would be further escalation of violence between ever more extreme Sunni and Shiite factions. The second possible outcome—which Hayden described as the most likely but also the most destabilizing for the region—is the dissolution of Syria and the end of a single state within the borders defined by the 1916 Sykes-Picot Agreement. "Option three is Assad wins," Hayden went on, "and I must tell you at the moment, as ugly as it sounds, I'm kind of trending toward option three as the best out of three very, very ugly possible outcomes."
The first option is not really an "outcome," but a discrete stage in the conflict which is practically over: Sunni jihadists have already defeated the Free Syrian Army (FSA), the dwindling fighting force of the U.S.-backed Supreme Military Council (SMC). Two weeks ago General Salim Idris, the FSA commander, even suggested that he might join forces with the government army in fighting Al Qaeda. On December 6 fighters belonging to the Islamic Front—a recently founded, Saudi-backed alliance of seven jihadist groups—captured the SMC bases and warehouses near the Turkish border, where vehicles and other U.S.-supplied "nonlethal" equipment were kept. They also forced Gen. Idris too flee Syria for Turkey. He later tried to put a brave face on the debacle, but the FSA is finished as a viable player.
The Administration initially reacted by suspending the $260 million rebel aid program, but there have been signs in recent days that the White House may give up on the "moderates" altogether and divert future supplies to hard-core Islamist groups, provided they are not affiliated to al-Qaeda. "It's a pivotal point," a senior U.S. official told the CNN. "We need to figure out, what extremists do we deal with?"
Dealing with Islamic extremists is never a good idea, but the White House will likely resolve it by calling the Islamic Front "moderate." As it happens, the Islamic Front's charter, released on November 26, calls for the establishment of an Islamic state and the imposition of Sharia. It also endorses jihad and welcomes the Muhajireen (foreign fighters) as "brothers." One of the seven groups within the Islamic Front, the Ahrar al Sham, routinely conducts joint raids with al-Qaeda's two Syrian branches, the Al Nusrah Front and the Islamic State of Iraq and the Levant (ISIS). The assault on the Christian town of Malula last September was one such joint operation.
Michael Hayden should be commended for stating so bluntly what we have repeatedly argued since the beginning of the Syrian conflict, that Bashar al-Assad's victory would be the least bad outcome for Western interests in the region. This view is gaining credence. "We need to start talking to the Assad regime again" about counterterrorism and other issues of shared concern, Ryan Crocker, a respected veteran diplomat, told the New York Times on December 3. "It will have to be done very, very quietly. But bad as Assad is, he is not as bad as the jihadis who would take over in his absence." As The Independent reported on the same day, Western security agencies now believe that returning jihad-veterans pose the most serious threat of terrorism in Europe and the United States.
Bashar's army and police have performed surprisingly well for almost three years now. Over the past year they have been able to consolidate their positions in about one-half of the country they still control, but eradicating the rebellion altogether will prove impossible for as long as weapons and money are provided by Saudi Arabia and the Gulf states, and jihadist volunteers keep arriving from all over the Sunni Muslim world. The current stalemate may create conditions for Syria's eventual disintegration along both religious and ethnic lines.
The fragmentation of Syria and its end as a single state within the borders defined by the 1916 Sykes-Picot Agreement may not be as destabilizing as General Hayden suggests. There is nothing sacrosanct about the lines of partition of the Ottoman Empire into Anglo-French spheres of influence, drawn rather arbitrarily by a British civil servant and a French diplomat almost a century ago. Syria's effective partition along ethno-religious lines was introduced in 1922, during the French Mandate.
It is arguable that the breakup has already happened, and that Syria no longer exists as a single political entity. The government enjoys majority support along a wide belt extending from the heavily Druze southern border with Jordan and the Israeli-held Golan Heights, through Damascus and Homs, and up to the disputed city of Aleppo in the northwest. This belt—about 40 percent of Syria's territory, with one-half of its people—also includes Syria's strategically important Mediterranean coastline, which is inhabited mainly by Bashar's fellow Alawites and Christians. The rebels are overwhelmingly Sunni Muslims—which is not to say that all Syrian Sunnis support the rebels—and they control extensive tracts in the north and center of the country, and along the valley of the Euphrates to the sparsely populated Iraqi border in the east. The front lines are fluid, but it is a safe guess that the rebels dominate in one-half of Syria, with perhaps 40 percent of the population. Finally, Syria's two million Kurds, ten percent of its people, have set up a de facto state in the northeast of the country (ca. 10% of Syria's territory), with its own armed forces, police, courts, license plates, and Kurdish-language schools. They say that they would only seek autonomy within a future federalized Syria, but at the same time they reject any solution that would fall short of that goal.
Syria's effective breakup would be followed by population exchanges, which is preferable to the chaotic ethno-religious cleansing of which Syria's Christians have been the main victims. It is likely that, in addition to Alawites, Christians, Shia and Druze, many educated, urban Sunnis would also opt for the multi-ethnic and multi-confessional state of southern and coastal Syria, governed by secularists, in preference to the putative Islamic Caliphate in the north and along east, with rival factions vying for power. It is also possible that outside forces—Turkey in particular—will insist on the maintenance of a single-state façade. It is not possible for Syria to be recreated as a centralized, secularist-governed state, however, and it is equally impossible for the jihadists to terrorize two-thirds of Syria's 23 million people into submission.
Damascus – The Gulf Cooperation Council (GCC) member states—Bahrain, Kuwait, Oman, Qatar, Saudi Arabia, and the United Arab Emirates—along with certain Arab League countries, plus Turkey and Israel, have this past week reportedly committed themselves to raising nearly $6 billion to "beef up" the just-hatched Islamic Front (IF) in Syria. These "best friends of America" want the Obama administration to sign onto a scheme to oust the Syrian government by funding, arming, training, facilitating and generally choreographing the movement of fighters of this new front, a front formed out of an alliance of seven putatively "moderate" rebel factions.
Representatives of Saudi intelligence chief Bandar bin Sultan reportedly told staff members on Capitol Hill that committing several billions to defeat the Assad regime by supporting the IF makes fiscal sense and will cost much less than the six trillion dollar figure tallied by the recent study by Brown University as part of its Costs of War project. According to the 2013 update of the definitive Brown study, which examined costs of the US wars in Iraq, Afghanistan, and Pakistan, the total amount for all three topped six trillion dollars. This never before released figure includes costs of direct and indirect Congressional appropriations, lost equipment, US military and foreign contractors fraud, and the cost of caring for wounded American servicemen and their families.
Among the Islamist militia joining the new GCC-backed coalition are Aleppo's biggest fighting force, Liwa al-Tawhid (Tawhid Brigade), the Salafist group Ahrar al-Sham, Suqour al-Sham, al-Haq Brigades, Ansar al-Sham and the Islamic Army, which is centered around Damascus. The Kurdish Islamic Front also reportedly joined the alliance.
IF's declared aim is to topple Syrian President Bashar al-Assad's government, whatever the human and material cost it may require, and replace it with an "Islamic state." Abu Firas, the new coalition's spokesman, declared that "we now have the complete merger of the major military factions fighting in Syria."
Formally announced on 11/22/13, the IF includes groups from three prior umbrella organizations: the Syrian Islamic Front (SIF), the Syrian Islamic Liberation Front (SILF), and the Kurdish Islamic Front (KIF). From the SIF, Harakat Ahrar al-Sham al-Islamiyya (HASI), Kataib Ansar al-Sham, and Liwa al-Haqq all joined, as did the KIF as a whole, and former SILF brigades Suqur al-Sham, Liwa al-Tawhid, and Jaish al-Islam. None of these groups have been designated foreign terrorist organizations by the US, and therefore, as an Israeli official argued in a meeting with AIPAC and Congress this week, nothing stands in the way of US funding and support for them. The Israeli official in question is the country's new national security advisor, Yossie Cohen, who assures key congressional leaders that the tens of thousands of rebels making up the IF will all support "one policy and one military command." Cohen also pledges that the new group is not as "insane" as other Muslim militia—Daash or al-Nusra or the Islamic State of Iraq and the Levant, for instance—that comprise the IF's chief rivals. Cohen and AIPAC are further telling Congress members and congressional staffers that the emergence of the IF is one of the war's most important developments, and he vows that the new organization in effect brings seven organizations into a combined force that will fight under one command, a force estimated by the CIA to number at around 75,000 fighters. Reportedly the objective will link the fight in the north with that in the south in a manner that will stretch loyalist forces, and the Saudi-Israel team is also asking the Obama Administration to more than double the monthly "graduation class" of CIA-trained rebels in Turkey, Syria and Jordan—from its current level of 200 per month, up to 500 a month.
What the GCC/Arab League/Israeli team is asking of its western allies (meaning of course mainly the US) is to immediately fund the IF to the tune of $ 5.5 billion. This, Israeli security officials argue, is pocket change compared to the $6 trillion spent in US terrorist wars of the past decade. Plus it will have the presumed "benefit" of toppling the Assad regime and truncating Iran's growing influence. The plan has reportedly been dismissed by some in the Obama administration as "risible and pathetic." Nonetheless, Tel Aviv, the US Congressional Zionist lobby, and to a lesser extent Ankara, are pressing ahead under the assumption that linking with the IF now makes sense and that they can take their chances will al-Qaeda later. Ironically these are some of the same voices from AIPAC's Congressional Team who four years ago were claiming that al-Qaeda was "on the ropes and will soon collapse." Yet they are optimistic that if Assad goes, "we can deal with the terrorists and it won't cost six trillion dollars."
One House member who strongly agrees with AIPAC is Representative Duncan Hunter (R-CA), who recently declared that "in my heart I am a Tea Party guy." A member of the House Armed Services Committee, Hunter believes the US should use nuclear weapons against Tehran. In a Fox TV interview this week he declared his opposition to any talks with Iran, insisting that US policy should include a "massive aerial bombardment campaign" utilizing "tactical nuclear devices" to set Iran "back a decade or two or three."
According to sources in Aleppo and Damascus, the IF's top leadership positions have been parceled out among five of the seven groups. This at least is as of 12/5/13. Four days after the IF was announced, the organization released an official charter. In terms of its basic architecture, the document is similar to that put out by the SIF in January, but the new version is filled with more generalities than other militia proclamations, and seems designed to accommodate differing ideas among member groups. The charter calls for an Islamic state and the implementation of sharia law, though it does not define exactly what this means. The IF is firmly against secularism, human legislation (i.e., it believes that laws come from God, not people), civil government, and a Kurdish breakaway state. The charter states that the group will secure minority rights in post-Assad Syria based on sharia, which could mean the dhimma ("protected peoples") system, or de facto second-class citizenship for Christians and other minorities. According to Saudi officials in Lebanon, the IF seeks to unify other rebel groups so long as they agree to acknowledge the sovereignty of God. Given this 'moderate' wording, the expectation of some is that that the southern-based Ittihad al-Islami li-Ajnad al-Sham will join the IF.
According to the Netanyahu government, the IF's leading foreign cheerleader, this new coalition gives substance to that which states who have been wanting regime change in Syria have been calling for. One analyst on the Syrian conflict, Aron Lund, believes a grouping of mainstream and hardline Islamists, excluding any al-Qaeda factions, is significant. "It's something that could be very important if it holds up," he explained. "The Islamic Front's formation was a response to both regime advances and the 'aggressive posture' of jihadists against other rebels, plus a good deal of foreign involvement, not least of which is Saudi and GCC pushing to unify the rebels."
Contrary to reports out of Occupied Palestine that the Netanyahu regime is not worried about or much interested in the crisis in Syria, a measure of delight seems to be felt in Tel Aviv that Muslims and Arabs are once more killing each other, along with smugness over Hezbollah's loss of key mujahedeen as it faces, along with Iran, its own "Vietnam experience." Yet all this notwithstanding, near panic is reported to have been felt in Israeli government circles over Hezbollah's achievements in Syria. Truth told, Tel Aviv knows that despite manpower losses by Hezbollah, the dominant Lebanese political party is bringing about major enhancements of its forces. It also knows that there is no substitute for urban battlefield experience with regard to effecting such force regeneration, and Israeli officials have also stated their belief that the Resistance is organizing non-Hezbollah brigades that share one goal in common despite disparate beliefs. That sacred goal is liberating Al Quds by any and all means.
A US Congressional source summarized the Obama administration's take on this week's assassination of a key Hezbollah commander as part of a major new Netanyahu government project to weaken Hezbollah. Hassan Houlo Lakkis' assassination on the night of December 3-4 is deemed in Washington to be particularly significant since Lakkis was in charge of strategic files related to Israel and the Palestinians and also oversaw a number of key operations. The Resistance commander was deeply involved in the development of drones for Hezbollah, as well as smuggling weapons to Gaza via Egypt. He also had good relationships with the Palestinian factions in Gaza, Syria, and Lebanon. Lakkis was known by Washington to be a highly important cadre and a second rank Hezbollah official. According to one analyst "Israel appeared as if it was telling Hezbollah, come and fight me. Israel is upset over the Western-Iranian agreement. It is also upset over the new position that the West has concerning Hezbollah whereby the West is now viewing the party as a force that opposes the Takfiris. Thus, Israel's objective behind the assassination is to lure the party into a confrontation thus allowing Tel Aviv to tell the West: Hezbollah is still a terrorist organization."
According to sources on the US Foreign Relations Committee, the White House is being heavily pressured by the US Zionist lobby and the Netanyahu government to take "remedial measures" for the "catastrophic historic mistake" it made in defusing the Iranian nuclear issue and refusing to bomb Damascus. The measures being pushed for, of course, are funding and support for the IF, though doubts persist in Washington as to how "remedial" they will in fact be. The $5.5 billion "investment" is to be paid in large part by GCC/Arab League countries, with US and Zionist contributions. Cash from the latter two sources will come directly and indirectly out of the pockets of American taxpayers—with Israel paying nothing.
Some Washington officials and analysts are wondering if US participation would help unify notoriously hostile rebel ranks and curtail the growing power of al-Qaeda in Syria, or whether it is simply another zany Bander bin Sultan-concocted project, the latest of many—in this case to create a hierarchical revolutionary army with the aim of fighting the Syrian regime essentially alongside al-Qaeda? Secretary of Defense Chuck Hagel expressed his personal suspicions this week that "the Israel-Saudi team is trying to drag the US back into a potentially deepening morass," alluding to what apparently is an effort to head off any plans the Obama administration may have of living with the Assad government until such time as Geneva II happens, that is if it happens, according to one congressional staffer.
Many among the American public also have doubts because they have been told that their government was 'winding down' its Middle East wars in favor of rebuilding America's infrastructure, roads, health care and education systems, all of which, especially the latter, appear to be suffering dramatically. According to the most recent international survey, released this week, the average Chinese student, aged fifteen in Shanghai, is two full years ahead of America's best students surveyed in Massachusetts. Recent top scores among secondary school youngsters, particularly in math, reading and science, were considerably lower than those achieved by students in Shanghai, Singapore, Hong Kong, Taiwan or Japan. The US is far down the list and declining, and the survey suggests that the gap is widening.
It's too early to say whether this latest Saudi-Israel-Arab League collaboration will fail as others have recently, but given the continuing Obama administration efforts at taking back US Middle East policy from Tel Aviv, plus the perceptible movement away from support for the Netanyahu government along with growing angst among American taxpayers over funding the occupation of Palestine, it just might collapse.
We came, we saw, we stayed. Forever. That's the essence of the so-called Bilateral Security Agreement (BSA) to be struck between the Obama administration and Afghanistan – over 12 years after the start of the never-ending War on Terror.
President Obama and US Secretary of State John Kerry define it as a 'strategic partnership'. If that's the case, it's one of the most lopsided in history; Afghan President Hamid Karzai is no more than a sartorially impeccable American puppet.
Kerry announced the so-called BSA in Washington on Wednesday even before a Loya Jirga ('Grand Council', in Pashto) of 2,500 Afghan tribal leaders, clerics, members of parliament and merchants started their four-day deliberations in a tent on the grounds of the Polytechnical University in Kabul on Thursday.
But then Karzai, probably in his last major speech as president, pulled off a fabulous stunt. He knows he is, and will be, accused of selling Afghanistan down the (Panjshir) river. He knows he is sacrificing Afghan sovereignty for years to come – and there will be nasty blowback for it.
So once again he channeled Hamid the Actor, and played his best honest broker impersonation, stressing the BSA should be put off until the Afghan presidential elections in April 2014, and be signed by his successor.
It was high drama
"There's a mistrust between me and the Americans. They don't trust me and I don't trust them. I have always criticized them and they have always propagated negative things behind my back," he claimed.
I have been to Jirgas in Afghanistan; even looking at those inscrutable, rugged tribal faces is a spectacle in itself. So what were they thinking in Kabul? Of course they did not trust the Americans. But did they trust Karzai? Could they see this was all an act?
A consultative Loya Jirga cannot veto the BSA. Even the Jirga chairman, Sibghatullah Mojadeddi, stressed Karzai may sign without any consultation. Yet Karzai insists he will not sign without the Loya Jirga's approval.
Many members of the Afghan parliament and the entire Afghan opposition already voted with their feet, boycotting the Jirga. Not to mention the Taliban – essential to any agreement on the future of Afghanistan – and the still fully weaponized Hezb-e-Islami. Everyone is eagerly waiting to hear Taliban supremo Mullah Omar's take on the whole kabuki.
Counter-terror free-for-all
The BSA 'negotiation' has been like an extended Monty Python sketch. Washington has always insisted US soldiers can break into Afghan homes at will and remain immune to any sort of Afghan prosecution. Otherwise the Americans will leave for good at the end of 2014, leaving just the poorly trained and largely corrupt Afghan National Army (ANA) to fight the Taliban.
Up until Karzai's latest stunt, the Obama administration considered the deal was in the bag. Just look at the letter Obama sent to Karzai.
And by the way, no apologies. National Security Advisor Susan Rice said Washington does not need to apologize for killing and injuring tens of thousands of civilians in Afghanistan since 2001, not to mention occupying vast swathes of the country. Earlier, a Karzai spokesman said that would be the case.
If in doubt, just listen to super-hawk US Senator Lindsay Graham, who told Reuters, "I'm stunned. Apologize for what? Maybe we should get the Afghan president to apologize to the American soldiers for all the hardship he's created for them."
There's nothing 'residual' about a US occupation to be disguised as 'forces' necessary to train and 'advise' the roughly 350,000 soldiers and police which are part of ANA, built from scratch over the last few years.
And what we're talking about here is a deal starting in 2015 and in effect up to 2024 'and beyond'.
The final agreement is not much different from this previously leaked working draft.  An update has been circulating this week in the Pentagon and the US Congress. The Pentagon, via Joint Chiefs of Staff Chairman Gen. Martin Dempsey, justifies the whole thing by the proverbial need to 'maintain Afghanistan's security' and make sure foreign aid is not being squandered (as it has always been).
There will be plenty of US military outposts and bases; Afghan bases and other bases of which the US has 'exclusive use'. Bagram, Kandahar, Jalalabad and Mazar-e-Sharif are inevitably on the list. Once again, this is the US Empire of Bases – so well characterized by the late Chalmers Johnson – in pristine form.
Marine General Joseph Dunford, the current US/NATO military commander in Afghanistan, wants up to 13,000 troops to stay, not including security guards and the cream of the crop, the counterterrorism gang. In theory, these forces won't engage in combat "unless otherwise mutually agreed." The draft text emphasizes, "US military operations to defeat Al-Qaeda and its affiliates may be appropriate in the common fight against terrorism."
Translation: a future festival of raids by Special Forces, and a counter-terror free-for-all.
The draft text only mentions, vaguely," full respect for Afghan sovereignty and full regard for the safety and security of the Afghan people, including in their homes," as Obama also mentioned in his letter to Karzai.
And there's absolutely nothing on the critical issue of drones based in Afghan bases that have been used for incinerating the odd commander but also scores of innocent civilians in the Pakistani tribal areas.
All about pivoting to Asia
The Maliki government in Baghdad had the balls to confront the Pentagon and veto the immunity for US forces – effectively kicking out the occupying force in Iraq. Hamid Karzai, for his part, caved in on virtual every US demand. The key question in the next few months is for what; Mob-style protection if he stays in Afghanistan, or the equivalent of the FBI's witness protection program if he moves to the US?
Even assuming the Loya Jirga endorses the BSA (not yet a done deal) and Karzai's successor signs it (with Karzai removing himself from the tight spot), to say this opens a new Pandora's box is an understatement.
The occupation, for all practical purposes, will continue. This has nothing to do with fighting the War on Terror or jihad. There's no Al-Qaeda in Afghanistan. The few remnants are in Waziristan, in Pakistani territory. The US is – and will remain – essentially at war with Afghan Pashtuns who are members of the Taliban. And the Taliban will keep staging their spring and summer offensives as long as there are any foreign occupiers on Afghan soil.
The drone war will continue, with the Pentagon and the CIA using these Afghan bases to attack Pashtuns in Pakistan's tribal areas. Not to mention that these US bases, to be fully operational, need unrestricted access to the Pakistani transit routes from the Khyber Pass and the Quetta-to-Kandahar corridor. This means Islamabad keeps profiting from the scam by collecting hefty fees in US dollars.
No one knows yet how the Shanghai Cooperation Organization (SCO) will respond to this. Not only Russia and China – who are adamantly opposed to US bases in Afghanistan – but also Iran and India, SCO observers and two countries that can sway Afghanistan away from the Taliban in a non-military way.
We just need to picture, for instance, a practically inevitable future development; Washington deciding to deploy the US missile defense system in Afghanistan (it already happened in Turkey). Russia and China already see that the US may have lost the economic race for Central Asia – as China clinches deal after deal in the context of expanding its New Silk Road(s) grand strategy. What's left for Washington is – guess what – bits and pieces of the same old Pentagon Full Spectrum Dominance doctrine, as in military bases to 'monitor' both China and Russia very close to their borders.
What's certain is that both Russia and China – not to mention Iran – all see this Operation Occupy Afghanistan Forever for what it is; yet another (military) chapter of the American 'pivoting to Asia'.
Pepe Escobar is the roving correspondent for Asia Times/Hong Kong, an analyst for RT and TomDispatch, and a frequent contributor to websites and radio shows ranging from the US to East Asia.
Source:  RT
The double suicide bombing targeting the Iranian embassy in Beirut – with at least 23 people killed and 170 wounded – was a de facto terror attack happening on 11/19. Numerology-wise, naturally 9/11 comes to mind; and so the case of the Washington-declared war on terror metastasizing – largely conducted by oozy forms of Saudi "intelligence".
Yet don't expect the "West" to condemn this as terror. Look at the headlines; it's all normalized as "blasts" – as if children were playing with firecrackers.
Whether carried out by a hazy al-Qaeda-linked brigade or by Saudi spy chief Bandar bin Sultan's (aka Bandar Bush's) goons, the Beirut terror attack is essentially configured as a major, Saudi-enabled provocation. The larger Saudi agenda in Syria implies getting both Hezbollah and Iran to be pinned down inside Lebanon as well. If that happens, Israel also wins. Once again, here's another graphic illustration of the Likudnik House of Saud in action.
Nuance also applies. Bandar Bush's strategy, coordinated with jihadis, was to virtually beg for Hezbollah to fight inside Syria. When Hezbollah obliged, with only a few hundred fighters, the jihadis scurried away from the battlefield to implement plan B: blowing up innocent women and children in the streets of Lebanon.
While Hezbollah welcomes the fight, wherever it takes place, Tehran's position is more cautious. It does not want to go all out against the Saudis – at least for now, with the crucial nuclear negotiation on the table in Geneva, and (still) the possibility of a Geneva II regarding Syria. Yet the House of Saud is not welcoming Geneva II anytime soon because it has absolutely nothing to propose except regime change.
On Syria, the main pillar of Bandar Bush's strategy is to turn the previously "Free" Syrian Army into a "national army" of 30,000 or so fully weaponized hardcore fighters – mostly supplied by the "Army of Islam", which is nothing but a cipher for the al-Qaedesque Jabhat al-Nusra. King Playstation of Jordan, also known as Abdullah, collaborates as the provider of training camps near the Syrian border. Whatever happens, one thing is certain; expect Bandar Bush's goons to be carrying out more suicide bombings on both Lebanon and Syria.
The Zionist/Wahhabi/Salafi axis
The dodgy al-Qaeda-linked Abdullah Azzam Brigades in theory exist since 2005, placing the odd bomb here and there. One sheikh Sijareddin Zreikat tweeted responsibility for the Beirut terror attack. Curioser and curioser, the claim was "discovered" and translated into English by the Israeli disinformation website SITE. [1]
Yet another Israeli intelligence disinformation site, DEBKAfile, claimed the terror attack was an Iran/Hezbollah false flag, based on a "Saudi warning" reaching "Western intelligence agencies, including Israel". [2] The rationale, according to "Saudi intelligence", was "to convince Hezbollah fighters consigned against their will to the Syrian battlefield".
This does not even qualify as pathetic. Hezbollah is basically defending the Lebanese-Syrian border, and has only a few hundred fighters inside Syria. Moreover, no string of suicide bombings will deter Hezbollah and Tehran from regaining control of what really matters in the Syrian strategic context; the Qalamoun area.
Qalamoun, ringed by mountains, is a 50-kilometer stretch bordering the Bekaa valley in Lebanon, between Damascus and al-Nabk, and right on the absolutely critical Damascus-Homs corridor of the M5 highway. The Syrian army is on the offensive in Qalamoun. Recapturing the whole area is just a matter of time. This means controlling the northern approach to Damascus. Hezbollah is helping in the offensive out of Bekaa valley. This does not mean they will camp out in Syria afterwards.
Now for the false flag accusation. As far as real false flags are concerned, one just has to re-examine three recent international bombings that supposed victimized Israel. In India the bomb had no projectiles; it barely injured an Israeli attache. In Azerbaijan the bomb was miraculously "discovered" before it went off. And in Thailand, the bomb exploded too soon, injuring only a nearby Iranian.
Crass Israeli disinformation is unmasked when it leaps into this conclusion:
If Tehran is capable of such atrocities merely as a diversionary tactic, then perhaps Presidents Barack Obama and Vladimir Putin ought to take a really hard look at their negotiating partner across the table before signing a major deal Wednesday, Nov. 20, which leaves Iran's nuclear program in place.
So this neatly ties up with the current Israeli hysteria about the Geneva negotiations, which also includes the umpteenth report by a News Corporation outfit, London's Sunday Times, that Saudi Arabia will help Israel to attack Iran. [3]
It also ties up with the proverbial US shills spinning, gloating rather, that, "strategically, this de-facto Israeli alliance with the Saudis is an extraordinary opportunity for Israel". [4]
Even such shills have to admit that the House of Saud is "blocking formation of any government in Lebanon, for example, to obstruct Iran's ally, Hezbollah". "Blocking" of course is a euphemism to normalize suicide bombing.
And then comes the ultimate wishful thinking disguised as "analysis"; Israeli Prime Minister Bibi Netanyahu "bidding to replace the United States as military protector of the status quo". Translation; the Likudniks dreaming of becoming the new military Mob boss of petrodollar Wahhabis.
The enablers
Bandar Bush's strategy – weaponizing and providing cover to Salafis, jihadis and every patsy or mercenary in between – will go on unabated. After Bandar Bush convinced Washington to get rid of the Muslim Brotherhood-friendly Qataris, the Saudis are the supreme warfare go-to channel. The Bandar Bush machine has ties with virtually every jihadi outfit in the Levant.
It certainly helps that Bandar has the perfect cover; the fact that he knows and has cajoled every significant player in Washington. In the US, Bandar Bush remains a dashing hero, even eliciting fawning comparisons with Gatsby. [5] Right. And my name is actually Daisy.
Even with its own embassy attacked in Lebanon, Iran is maintaining an extremely calibrated approach. The number-one priority is the nuclear negotiations in Geneva with the partner that really matters, the US. This explains Iran blaming the Beirut terror attack on the proverbial "Zionists", and not Saudi-enabled jihadis posing as "rebels" and part of the whole Bandar Bush nebula.
For the moment though, enough of Orwellian newspeak. What happened in Beirut was a terror attack, cheered by Israel, and fully enabled by Saudis; a graphic display by the Likudnik-House of Saud axis.
Notes:
1. Al-Qaida-linked group claims responsibility for deadly Beirut attack, Ha'aretz, November 19, 2013.
2. Incredible! Beirut bombings killing 25 people were self-inflicted by Iran and Hizballah as a diversionary tactic, DEBKAfile, November 19, 2013.
3. Israel, Saudi Arabia Unite For Attack On Iran, RT, November 17, '13.
4. The stakes of an Iranian deal, Washington Post, November 15, 2013.
5. Prince Bandar bin Sultan, Saudi Arabia's Gatsby, Master Spy, The Daily Beast, November 16, 2013.
Pepe Escobar is the author of Globalistan: How the Globalized World is Dissolving into Liquid War (Nimble Books, 2007), Red Zone Blues: a snapshot of Baghdad during the surge (Nimble Books, 2007), and Obama does Globalistan (Nimble Books, 2009). 
He may be reached at pepeasia@yahoo.com. 
Source: Asia Times
We often hear talk about the all-powerful global elite and how they are invincible. They are not invincible, they are blinded by their avarice, decadence and insatiable desire to dominate a humanity that they hold in such disdain.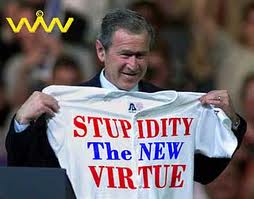 As I have studied their playbook and have learned their mindset, as a result, I have learned that they have vulnerabilities. Just like a quarterback that doesn't like pressure as they attempt to pass from the "pocket", they can be forced to scramble.
I have seen time and time again that when their evil agendas are exposed in the light of day, they run for cover. The latest example of this global elite acquiescence to the will of the people was in Syria when their agenda was exposed by the truthful media. The alternative media was relentless in our exposing the fact that the CIA shipped in the chemical weapons so that al-Qaeda would use them on the Syrian civilians. As a result, the puppet Obama had to run for cover and we have not hear the word "Syria" come from his mouth or the mouth of warmonger, John McCain, since the globalist agenda was exposed. Enlightenment and education would seem to be the keys to turning back the globalist invasion of the United States.
Why Aren't There More Syria's?
I have recently been wondering why don't we have more "Syria's"? If we can make these criminal central bankers retreat in the face of one of their most important objectives, the temporary preservation of the Petrodollar which would be accomplished by taking out Syria and then Iran, then why can't we take dismantle the rest of their agenda? When we look at our victory over the Syrian issue, it is baffling to try and explain why we could be so stupid in so many other areas.
What kind of nation would tolerate endless wars of occupation which are serving to bankrupt the country?
What kind of nation would tolerate criminal Wall Street bankers engaging in an illegal Ponzi scheme (i.e. the derivatives) and then bailing out these felons with our own tax money?
What kind of nation would tolerate a Nancy Pelosi who has admitted to engaging in insider trading in the stock market and then let her also get away with telling the people that we need to pass Obamacare to see what's in it?
What kind of nation would tolerate a Senator, like Diane Feinstein and her husband, making a billion dollars from the sale of post office buildings?
What kind of nation would tolerate a US senator, John McCain, who has given aid and comfort to al-Qaeda in Libya and Syria and then defend their murderous ways
What kind of nation would tolerate a president who has a half-brother, Malick Obama, running finance for the Muslim Brotherhood and then having this president support the Muslim Brotherhood in Egypt and Libya?
What kind of nation would murder 53 million, and counting, of its most vulnerable citizens without blinking an eye?
What kind of citizenry would tolerate its elected leaders while they pass and implement a health care system based upon the British NHS which pays bonuses for euthanizing the elderly?
What kind of citizenry would tolerate its elected leaders handing over control of the military to the United Nations?
What kind of nation would tolerate the specter of sex rings (you will be hearing a lot about this in upcoming weeks) in and around the White House?
What kind of nation would tolerate its megabanks and their laundering of drug money and child sex trafficking money through their institutions? Oh yes, they have paid fines, but nobody has gone to jail.
What kind of a nation would tolerate the prevalence of false flag events, from the Boston Marathon Bombing to the 7/7 London Bombings to the attacks on 9/11 to the contrived Gulf oil explosion and not think the nation is not in grave danger as November 13th and the Grid EX II drill approaches?
What kind of citizenry would tolerate these violations of the public trust? The answer is simple. Only an incredibly stupid and dumbed down population would tolerate these abuses from their banker-controlled government?
The Globalist Number One Weapon
The number one weapon that is used against humanity in order to further the globalist agenda is induced stupidity. Many older foreigners are in awe as they witnessed the dumbing down of America in just a few short decades.
We Americans were once known for our culture, innovations, creativity and work ethic. Phrases like "made in America" use to mean something. There was a time in this country when our elected leaders feared the people. Today, leaders like Feinstein, Pelosi, Reid, Obama and McCain mock America on a daily basis as they tell the same lies and engage in the same criminal behaviors with impunity.
How Dire is America's Intellectual Deficit?
America's intellectual deficit starts right at the top of the intelligence pyramid, namely with its intelligence quotient (IQ). The USA scores the lowest in national average IQ among the developed countries of the world, at a national average score of 98. The data is obtained from IQ and Global Equality by Dr. Richard Lynn (professor of Psychology, University of Ulster, Northern Ireland) and Dr. Tatu Vanhanen (University of Tampere, Finland).
Take a look at this poster child for American stupidity.
A Snapshot of Stupidity
Are we really surprised at the following?
50% of high school seniors think Sodom and Gomorrah were married.
55% of the U.S. population does not know that the Sun is a star.
25% believe we won our independence from a country OTHER than Great Britain.
29% couldn't name the Vice President.
73% couldn't correctly say why we fought the Cold War.
Political Stupidity
The following are facts which should inspire a collective sense of national shame.
3% can identify the first President of the United States.
10% know how many justices sit on the Supreme Court.
14% know who wrote the Declaration of Independence.
23% can correctly identify the two houses of the U.S. Congress.
22% of Americans could name all five Simpson family members, compared with just 1 in 1,000 people who could name all five First Amendment freedoms.
And, please explain to me, how in the hell did we elect this moron, TWICE?
And how many stupid people would sign this petition to repeal the First Amendment?
Conclusion
The greatest weapon the central banksters have at their disposal is the inducement of mass stupidity. The masses of this country are so stupid that one has to wonder if this country is even worth saving. Can America be saved despite the widespread ignorance which has spread across the country like an out of control pandemic?
The number one enemy facing the American people are not the Chinese, the Iranians, the Bilderbergers or any other liberty-destroying group. The number one enemy facing America is its profound level of stupidity!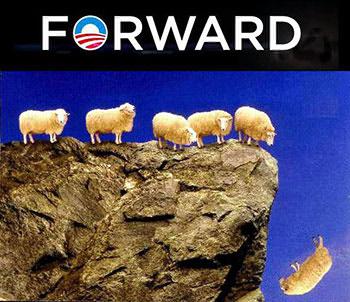 Why did America rise up and collectively tell Obama "no" to invading Syria? As I search for an answer, I realize that if a lazy dog does not move, the sun will still shine on its posterior once a day. Is that what happened in Syria? Or was it likely that the alternative and truthful media in this country were unified in their voice and their approach to the public, for a 30 day period, got our message got through. Psychologists call this the "confirmation bias" which works by repeating a belief often enough that the recipients of the message come to believe it. We see this with the global warming phenomenon. Despite the shoddy science behind the claims of an impending eco-disaster, the people are willing to "go green". Perhaps if we redoubled our efforts in the alternative media, we might see dramatic results in terms of waking up a dumbed down population.
We can debate the causes of our national stupidity, but it does not matter. The fact remains is that we are a stupid people. The lesson learned here is that America's stupidity manifests itself in making us into becoming a nation of sheep. Sheep are waiting to be led and they will follow the loudest voice. This means that all of us in the alternative media need to redouble our efforts. We probably will not stop the coming crash, but we might soften the landing and make it easier to pick up the pieces after the fact.
Source: Dave Hodges  |  The Common Sense Show