Victoria's Secret (VS) has sunk to a new low – and I didn't think that was possible. Recently the retailer introduced a line of intimate apparel that they're calling "Bright, Young Things." The new line is designed to appeal to teen and tween girls. Get a load of this:
In the spring line, you'll find an array of panties, from lace back cheeksters with the word "Wild" on the back, to a lace trim thong with "Call Me" on the front, to green-and-white polka-dot hipsters reading "Feeling Lucky? (Source)
So – the decision makers at VS see nothing wrong with targeting middle and high school girls for the purpose of purchasing lace trimmed thongs with "Call me" emblazoned on the front? Do these people not comprehend that this new line exploits girls? Have they no sense of decency?
Apparently not.
Because the company is in business to make money it appears every decision is strictly about the bottom (pardon the pun) line: "Sales of lingerie for younger women are a $1.5 billion-a-year business for Victoria's Secret's Pink line, which also woos girls." If making a profit means the company has to hyper-sexualize girls – because that's what they're doing – so be it. Dads, how do you feel about your 12-year-old wearing hipster panties that ask the question: "Feeling lucky?" Would you think it cute? This is what I was referring to when I said that Victoria's Secret has sunk to a new low. One can only hope that parents will have the good sense to shop elsewhere for their precious daughter's undergarments.
But VS is not the only organization pushing sleazy undergarments to young girls. According to Bloomberg Business Week, retailers of top name brands such as Hot Topic and Urban Outfitters present their garments as cute vs. sexy. Marcie Merriman, founder of consulting firm PrimalGrowth, candidly reveals that retailers are "all going to say they're targeting 18- to 22-year-olds, but the reality is you're going to get the younger customer."
The Bloomberg article maintains that intimate apparel for girls generates big bucks for retailers – more than $11.1 billion in annual sales! Limited Brands has done even better – its VS Pink brand has done $1.5 billion and expects to do even better in the coming years.
Bloomberg also reports this sad fact:
A decade ago girls had little choice in underwear; a training bra was often a plain garment bought at Target (TGT). No longer. "Sensuality and body image continues to be a message that young girls are seeing and are being exposed to in a much less controlled fashion perhaps than even 10, 12 years ago," says Dan Stanek, executive vice president at consultancy Big Red Rooster. They're aiming to imitate the lingerie styles worn by celebrities seen on the Web, he says.
Even worse:
Lingerie makers have to be careful adjusting their messaging for a younger audience so it's more about the girl and less about dressing in a way that's appealing for men…" Moreover, "Merchandisers must "use the word 'pretty' more than 'sexy'…. (Source)
Sly devils, aren't they?
Teen Girl Magazine "Seventeen"
While I'm on the subject of hyper-sexualizing teens and tweens, according to a March 11 Fox News report:
Ashley Benson, 23, knows what sells to America's 12-year-old girls: sex, including threesomes. Together with Seventeen magazine, the actress is promoting her new movie "Spring Breakers" on the magazine's cover, despite the fact that the movie is being hyped elsewhere for its steamy sex scene between Benson, actress Vanessa Hudgens, 24, and actor James Franco. The movie is rated R for strong sexual content, language, nudity, drug use and violence. Seventeen targets an audience of females, aged 12 to 19.
What, no cannibalism?
From the Media Research Center:
"Seventeen" Entertainment Director, Carissa Rosenberg Tozzi, introduced the interview with Benson by asking girls, "Ever feel like you want to try something different, but everyone else wants you to stay exactly the same?" The article sought empathy, relating how "It's super-frustrating to be pigeon-holed like that – and Ashley Benson knows exactly how it feels."
According to Tozzi, Benson desired to "branch out and try something edgier" in her new "Spring Breakers" role. She wanted to be "bold" because, in Benson's words, "as long as you're happy, that's what's important."
In an effort to be viewd as bold and edgy, the Disney star happily cast off her wholesome image, much the same as teen idol Miley Cyrus did a few years ago when she decided to change her wholesome image to sultry seductress. In a column I wrote entitled America's Moral Implosion I disclosed what young Miley was up to:
In her raunchy new music video single "Who Owns My Heart" fans won't recognize the cute teenage girl who plays the title role of Hanna Montana on the Disney channel. Miley is17-years-old and apparently thinks she's all grown up. If appearances are any indication, she seems quite comfortable in her new role. Watching the video makes one think that writhing on a bed wearing only underwear and grinding with males and females on the dance floor wearing short shorts and a reveling top is old hat for Lady Miley. One thing's for sure: Miley Cyrus is no longer the Disney darling she once was. Watch her video. See the new Barbarella do her thing.
I also pointed out that ever since the early sixties secularists have done their best to denigrate and coarsen the culture. Five decades later most adults don't bat an eye when they see "teenage girls parade around in public, scantily dressed, wearing getups that 20 years ago only prostitutes turning tricks on street corners would dare dress in." And I warned that, "unbridled immorality is part and parcel of the secular worldview." Moreover:
Young people abuse drugs and alcohol. They lie, cheat and steal without remorse. They do not flinch at brutality. Instead of portraying vampires and witches as villains, they are the new heroes and heroines. Coarse language spews forth from the mouths of preteens…there is little or no respect for authority or for adults…selfishness and narcissism has become the rule, not the exception. What more proof do we need that liberalism brings destruction to a nation?
Dysfunctional Hollywood Liberals
To a great extent, the entertainment industry (EI) is to blame for sexualizing girls. It's a well known fact that liberals are the movers and shakers in the EI. And those who work in entertainment, especially celebrities, are largely to blame for corrupting society.
Pro-family and religious conservatives are not the ones that have brought us the culture of death and destruction – liberals have. Liberals, aka progressives, insist that all mention of God and the scriptures be removed from the public square through their misinterpretation of the First Amendment. Was the First Amendment really intended to rid public education of prayer and the Bible, while at the same time giving license to pornography that has introduced society to every sort of evil imaginable?
Track the increase of gruesome crimes against children such as rape, sodomy and abductions since 1947 and you'll find a huge spike. No one can blame Bible reading and prayer for the upswing in crime against children. No. The blame must be laid squarely upon the shoulders of hedonist "progressives" for the simple reason that they are the ones to blame for our nation's descent onto moral relativism – the belief that there is no right or wrong and that morality does not exist – and if everyone's doing it then it must be okay.
A large number of Americans worry that society is experiencing a moral meltdown. They point to Hollywood as the main culprit for this. Yet Hollywood's elites choose to ignore the obvious. Instead of producing wholesome entertainment, which many people seem to want, the EI continually turns out filth – and the more twisted the better. Sex, violence and occult themes have increased in movies, on TV programs, video games, board games, and so on. Sex sells in magazines. Clothing manufactures sell sex. Even so-called Christian retailers are selling sex! (I reported on this in depth in my columnThe "New Breed" of Christian Fashion.)
A July 2012 study suggests that children who watch sex on TV programs and movies will be more promiscuous and sexually active from a younger age. "Psychologists concluded that teenagers exposed to more sex on screen in popular films are likely to have sexual relations with more people and without using condoms."
Dr. Ross O'Hara, who led the study, cautioned:
This study, and its confluence with other work, strongly suggests that parents need to restrict their children from seeing sexual content in movies at young ages. (Source)
What To Do?
I'll close with an excerpt from a column I wrote entitled Liberals Created the Culture of Evil and Death, Part 1 where I offered the following advice on ways to turn the clock back to a time when children were allowed to be children, before America took a very dark turn:
First, Bible believing Christians must share the Gospel of Jesus Christ with the lost. "For I am not ashamed of the gospel of Christ: for it is the power of God unto salvation to every one that believeth; to the Jew first, and also to the Greek. For therein is the righteousness of God revealed from faith to faith: as it is written, the just shall live by faith" (Rom 1:15-7).
We must make disciples of all nations. (Mat. 28:19) This is a command not a suggestion. People will not change unless hearts and minds are changed. It is men and women who need changing, not just the system (but the system needs changing too). There's a Holy Spirit filled power in the gospel that can change the most hardened criminal into a saint.
Second, Christian parents must instill in their children a Christian worldview on a variety of moral issues such as premarital sex, bearing babies out of wedlock, abortion, homosexuality, biblical marriage, gambling and drug use.
Third, parents must address what's going on in the government-run-schools they send their children to, where individual thinking is discouraged and group-think is rewarded. What kids are being exposed to is humanistic education. A large number of our public school teachers and counselors are radical liberals. Their aim is to persuade students to reject their parent's values and instill their own leftist ideology. In her book "Total Truth," Nancy Pearcey warns parents that they're youngsters "must be equipped to analyze and critique the competing worldviews they will encounter when they leave home" and she explains how to equip them. In short, young people must have the confidence to stand up for what they believe, both in college and the workplace. Turning the other cheek has never deterred a liberal.
Fourth, "Preach the word; be instant in season, out of season; reprove, rebuke, exhort with all longsuffering and doctrine." Why is this important? "For the time will come when they will not endure sound doctrine; but after their own lusts shall they heap to themselves teachers, having itching ears; And they shall turn away their ears from the truth, and shall be turned unto fables. But watch thou in all things, endure afflictions, do the work of an evangelist, make full proof of thy ministry" (2 Tim 4:2-5).
Fifth, pray! "Elias was a man subject to like passions as we are, and he prayed earnestly that it might not rain: and it rained not on the earth by the space of three years and six months. And he prayed again, and the heaven gave rain, and the earth brought forth her fruit" (James 5:17, 18). When you pray you must pray to the only true God.
Understanding how psychopaths manipulate their victims, and even work together to prey on others, is a subject, about which, the public needs to be informed. Additionally, Americans need to understand the gravest threat to our personal autonomy and freedom, are highly intelligent psychopaths. While less intelligent psychopaths also exact monetary costs, more intelligent ones destroy our institutions, using these for their own ends. These are the ones who work their way up the corporate ladder and into Congress, after all.
Psychopaths were estimated by neuroscientist Kent Kiehl to cost Americans 460 billion every year.
The series of stories you are about to read move from the personal to the corporate and political, following the acts of individual psychopaths.
This is a story using my own, real life, experiences, and those related to me by other victims. This series of articles will examine the strategies and so illustrate how psychopaths think.
These stories illustrate how psychopaths operate together and how and why others tolerate what is happening, in business and personally.
The first two psychopathic individuals discussed in this series are Craig Franklin and Morgan Barteaux Gell (AKA Pillsbury). In this article we focus on Franklin. I was once married to Franklin.
I gave birth to Morgan, whose biological father was, I recently learned, a psychopath, when I was 18. When Morgan, then Carolyn Anne Barteaux, was born I had already left him. There is strong evidence psychopathy, or tendencies to the condition, are inheritable.
This specific story chronicles sexual deviancy tolerated by a major defense contractor, now providing drone technology to our government. Most Americans are horrified by the off shore use of drones, and even more so, at the idea these will be used by law enforcement in America.
We ask ourselves, how could those who provide the technologies have failed to see the use of drones as a gross violation of human decency? The short answer is they knew, quite well. The longer answer is that profits trump all other considerations all too often. The corporate toleration for shocking behavior, herein illustrated, makes their production of drone technology entirely understandable.
Individuals whose standards for acceptable behavior change due to their association with psychopaths, are known as 'situational' psychopaths. The shift toward behavior which harms others in politics and business is now believed, by many, to be related to the number of highly psychopathic individuals  in these arenas.
This story begins with a document, already published to the Internet, written by my youngest daughter, Ayn Pillsbury which shows the strategy laid out by a psychopath intent on gaining sexual access to little girls who viewed him as a father.
Ayn's Declaration, written for the court in Santa Barbara in 1999, outlines events which took place eleven years previously when she was around twelve, in the presence of her sister Dawn, her brothers, Arthur and Justin, and her step-brother, Scott. Morgan Barteaux (AKA Pillsbury),was not present, as was usual. She was, at the time, attempting to extract Eddy van Halen from his marriage.
The most relevant part of the Declaration is at the beginning, but reading it in its entirety adds further insights.
"The first episode of violence I recall was the year I was in eighth grade. That would have been in the autumn of 1988. Craig had taken us into the family room, just the kids. Mom wasn't there. Craig wanted to talk to us about how incompetent Mom was. It was bad stuff about Mom. He was trying to win our loyalty. So then Mom came home and came into the room wanting to participate in the discussion. Craig was very angry and told her he was having a private discussion with the kids and that she wasn't welcome.
Of course, being our mother, she believed the contrary. None of us objected to her being there. Then he became very loud and vituperative and became vocally and physically intimidating. He wrestled Mom to the ground and was on top of her holding her down and hitting her and so all of us kids were torn. We didn't know what to do. We wanted to get him off of her, so I picked up a bar bell which was probably from 12 – 15 pounds and sort of tapped Craig with it on the back, not really wanting to hurt him but wanting him to realize that we didn't approve of what he was doing. I don't know how well it worked. Eventually he got off her.
There was some discussion for a while, Mom saying why she should be able to stay and Craig saying why she should leave. Then Craig again became very angry and punched Mom in the jaw, knocking her out cold. Of course she was standing so she fell over and I thought she might have struck her head on the hearth stones. So she hit the floor and we were all worried she was dead. She wasn't responding. Craig left her there. We ran and got some water and someone felt her pulse. Then Scott and Edi (AKA Arthur) and Justin went to call the police. We stayed with Mom until she came around and the police came but Craig wasn't arrested because Mom told them not to arrest him.
Mom did not hit Craig. Mom never hit Craig. Mom is the least violent person I know. Craig never scrupled to use physical intimidation to get what he wanted."
I had asked Ayn to recall those times she remembered Craig battering me. In 1999 I did not understand really what Ayn's declaration documented, if considered along with events taking place after 1999. Now, with more information from his multiple relationships, the answers are glaring.
Craig began to denigrate me to my children and others who knew us as soon as we were married. He constructed and spun stories to make me look incompetent, stupid, venal, and unworthy of the respect due to a mother. This was essential to his goal of gaining access to my daughters so he could live out his fantasies of violation and incest. Destroying the credibility of the victim is essential. This was present in each instance, my own and others.
For psychopaths the truth is irrelevant. The story which advances their goal is the story which is told.
Strategies such as these take forward planning, demonstrating one of the less understood aspects of intelligent psychopaths, the ability for strategic planning and patience, coupled with complete ruthlessness in the advancement of the goal.
Craig's I. Q. is 180. Forward planning is as natural to him as breathing.
At the time, in 1988, I suffered a concussion and had no memories, for quite some time, of what had transpired. I did not, then remember Craig battering me or talking to the police. The children told me what had happened, but with no details. Now, officers responding to this kind of situation would have known not to listen to me. People with concussions are not capable of making informed decisions.
Additionally, I suffered Post Traumatic Stress Disorder.
Craig should have been out of the home – not just because of what he did to me but because of what he was then just beginning to do to my children. I say, "my children," because although he later went through a form of adopting them, naming them as his children in his will, this was, clearly, only a step in a process which was not about being a father, but rather living out his sexual fantasies. Eliminating my former husband, their father, from the equation, was part of his plan. Ron Foster, relinquishment of parental rights.
Ron relinquished his rights, June 21, 1989. Craig adopted the children June 26, 1989. The two events were clearly related. Craig would go into court and lie on this point ten years later, having conspired with his divorce attorney, Jacqueline Misho, to steal the records.
Denigrating one parent by another is known as Parental Alienation Syndrome. This technique is used to manipulate children and gain their trust. The same technique is used by sexual predators to alienate children from those who will protect them. Craig was not a parent in any terms we would accept because his goal was, in the first instance, sexually predatory.
Morgan also engaged in alienating my children from me, first for her own purposes, then to support Craig in his agenda. For the psychologically disordered, harm to others, is not a consideration.
While Legal Abuse Syndrome is now recognized as a form of Post Traumatic Stress Disorder, abuse suffered at the hands of a psychopath is not seen as causing similar, and worse, symptoms. I have survived only because I began to study the symptoms and understand psychopathy, despite the emotional anguish suffered, which included the realization I had never had a relationship with either Craig or Morgan. No one has a relationship with a psychopath in any normal, human, sense.
I began to understand this when I retrospectively put together a time line, remembering what he had told me, and what he had done. Then, I understand his real motives. This year I did the same for Morgan.
The marriage I had entered into was a fraud used to gain access to my children, milk me for money, and use me in a variety of other ways. Craig's intention was to accomplish his goal and leave me penniless. Keep this in mind, as the theme will reoccur.
The psychologically disordered use familiar human institutions as avenues for carrying out their predatory behavior routinely. Marriage, parenthood, all familial relations, make us vulnerable when psychopaths are involved. We need to understand this, our courts need to be take this into account.
Those who benefit by enabling these behaviors for their own profit must be taught this is a form of fraud which will not be tolerated.
In public officials, for instance judges, either engaging in this behavior, or allowing it to take place by others, for profit, should be grounds for removal and incur liabilities. It can also be handled as a violation under color of law.
Craig's Corporate Partner
In this instance Dan O'Dowd, who with his wife, Amy owns 97% of Green Hills Software, Inc. had little real experience with business when he partnered with Glenn Hightower, his boss, and founded GHS in 1982. Craig, who he hired as Senior Vice President for Advanced Products Development in 1986, prevented him from having to return to Hightower for more funding and diluting his holding by actually selling Green Hills products before he even knew Dan. Craig read the code and judged them simply on their merits, recommending their purchase to companies with which he was doing business.
Craig also provided the edge expertise which made Dan's success possible from the late 1980s until he, Dan, was able to orchestrate a forced buy-out of Hightower in 1998 – 1999. This link, and the links which follow, tell the story through the court documents generated from the resulting law suit.
[b.] "Glenn Hightowervs. Daniel O'Dowd, Case No. BS 053127
[d.] "Glenn Hightowervs. Daniel O'Dowd, Case No. BS 053127,
[e.]AMERICAN ARBITRATION ASSOCIATION No. 72Y 180 0960 98,
The opinion expressed by the court in [d.] was that Hightower was likely to prevail if there is proof of unlawful action by O'Dowd. While there had, in fact, been a conspiracy to make it impossible for Hightower to exercise his option to buy O'Dowd out Hightower was unable to prove this at the time.
The deal struck between Craig and Dan was for Dan to recharacterize the stock and for Craig to run the 'Green Hills Personnel Strike.' Promises of lavish benefits were made by Craig to other key personnel. Morgan's 2001 Deposition touches on the conspiracy in which Craig was paid to organize the strike by an exchange of favors. One of these was O'Dowd's having a fraudulent stock option agreement written.
But it is very possible the manipulation went on in several directions. Dan and Craig saw a lot of each other and while Craig and I were still married Craig would come home shaking with rage because Dan passed on to him remarks, Dan said, were from Glenn, which were far less than complementary toward Craig.
Dan' s own personal goal was to be richer than Bill Gates. To accomplish this he had to be rid of his partners. Stories of Dan's belief he was smarter and better at computers than Gates traveled to me both from Craig and others at the company. I have considered the possibility Dan, too is psychopathic, but lacking more substantial evidence than his willingness to destroy me, my children, and suborn the court system, I have no opinion in the matter.
However, this interesting note should be considered. In 2003, according to Anne Fisher, who was eating dinner with Craig when he showed her an envelope and told her what was inside. The envelope enclosed a deposition from a law suit settled in 2001 given by Morgan Pillsbury. It was addressed to John Fund of the Wall Street Journal. It was Green Hills Software, stationary and postage was paid.
The deposition inside was uncertified, meaning Morgan had no chance to review and edit the document. Craig would have had to obtain it from the Green Hills attorney. Why would Dan Risk providing this to John Fund if there was no accrued benefit to himself?
Look at the graph below, from the GHS site, for how much Dan benefited, and when.


Craig joins GHS 1986  -  Government Contracts 2003
Although it should not have been mailed, or placed on Fund's website, the deposition is, in fact, revealing. In the deposition Morgan states she has had a borderline personality disorder all of her life. But she had never been diagnosed as having one by a competent professional. She admits Craig came on to her sexually and recalls having conversations with him where he insisted on discussing his sexual attraction to her and to my other daughters.
Morgan relates Craig's goal of finding a blond haired, blue-eyed twenty-something woman who will cater to his every whim, as well and Craig's insistence Morgan, who he is also approaching sexually, find him other women as well.
John immediately put it up on his website, started for him by intimate friend, Gail Heriot. The two had been intimate for over a year at this time. Email documenting their meetings in various hotel rooms, dated 1/13/02 10:05 PM. John's only comment on the deposition was Morgan's admission she had a borderline personality disorder. But Craig's other reported activities coincide exactly with the same pattern exhibited later with Anne Fisher. When the deposition was given, in 2001, Anne and Craig were still in the honeymoon phase of their relationship.
Craig would prove himself to be a serial abuser, with the same patterns recurring with multiple women.
At about the same time, 2003, Fund put up his website Dan was struck with a moment of patriotic fervor and started the Fallen Heroes Last Wish Foundation.   2010 2011 2012
From this time on government contracts became very much part of Dan's business. This suggests to me John Fund, through his friends Karl Rove and Dick Cheney, arranged government contracts as another exchange of favors.
Craig was very serious about leaving me destitute. In a phone recording made in 1999, Craig discussed stock options with Morgan. It is clear as you read, no matter what, Craig and Green Hills do not intend me to get even the tiny amount of stock the court awarded to me in the decision rendered in "Divorce Judgment, August 16,1999." It was planned in advance.
Craig had agreed to assist with Dan's take over of Green Hills to benefit himself. One of these 'benefits' was to destroy me financially, part by having a new stock option agreement written by Ruth Fisher, an attorney in Los Angeles, in late 1997 or very early 1998. Craig told this to Morgan at the time and, when we were again talking, she relayed this to me.
By 2003 John had his reasons for helping Craig. By then Morgan had stabbed Craig in the back and the war between Morgan and Fund had involved Fund's friends, Karl Rove and Dick Cheney. Psychopaths routinely stab each other in the back.
Morgan had started talking to me again in 1999 because she needed me to provide support Craig had withdrawn and help her get Fund to the altar.
Until recently I did not realize what had actually transpired. I also had no idea I was being double-teamed by two psychopaths, Craig and Morgan.
I began to understand this when I retrospectively put together a time line, remembering what they had told me, done, and then understanding their real motives.
Craig's Fixation on Incest
Each of us is impacted by what happens in our own lives and from the reflected memories of those who raise us. Craig's first sexual arousal came when he was sixteen, while wrestling with his younger sister, Priscilla, then twelve. He did not molest her. But thereafter his focus would be young girls with whom he had a familial relationship, who were virgins, and who he was betraying. A life-time pattern was set.
Craig's parents were rigid, highly domineering, and cold. Craig's father, a double vice-president of the University of Southern California, was also an attorney. His reputation at USC was built on fundraising, and I was told, over and over again, he had raised over 100 million for the university.
Dr. Franklin's communications with his children came in the form of a news bulletin, announcing in gloating language, how much he had raised by persuading elderly people, whom he and his wife paid assiduous attention to, to leave money to the university instead of their families. These potential donors were never invited to their home, instead, Dr. Franklin and his wife entertained them at the Los Angeles Country Club, membership paid for by the USC. Listening to them discuss these people, gloating over their success and the anticipated consternation of the donors children, was disgusting.
Craig and his siblings grew up seeing this as normal.
Anne Fisher, another woman abused by Franklin
Anne Fisher, whose relationship with Craig continued for many years, first contacted me in the beginning of 2003 by email. Our communications continued sporadically over the years.
Craig had told her a story about his childhood he had not shared with me. When Craig was around two he wandered into the hallway at night and his mother, dressed in a scanty negligee, saw him, became angry, and spanked him with a Bible. According to Craig, as reported by Anne, she then went into her bedroom and engaged in sexual intercourse with her husband. It is, naturally, impossible to know if this happened, but from Anne's report it clearly had heavy significance for him.
Craig told me about his arousal with Priscilla, but I did not realize this was anything more than a single incident. Over the years we were together, however, I was occasionally uncomfortable at his insistence I have plastic surgery so I looked like his sister. I refused. Priscilla is blond, blue-eyed and her face is highly neotenous.
I took his peculiarities to be simple eccentricities of no real significance. I was obviously wrong on this point.
After Craig left me Ayn told me Craig had long been exposing himself to her when she walked past our room and I was not in the house. Further pieces of information seeped in through several sources, although I have never really been in contact with Craig again.
The same year I began talking to Anne a private detective I hired to get Craig's address for service of papers found Incest Pornography and a receipt from the sex shop in his trash neatly contained in a gift bag. He had watched Craig deposit it there.
Anne Fisher did not initially tell me very much about her relations with Craig. It was a serious relationship in that Anne became financially dependent on Craig, who agreed to fund a business she was starting and buy 'them' a home. He even took her and her two children to look at houses and found one he agreed to buy. Declaration Time Line No. 1 Time Line No. 2
The relationship was highly traumatic for her, and the stories she told me directly, and through letters and other documents she sent, were chilling.
Her relations with Craig put her, and her two children, at real risk, disrupted her real relationships and left her, and her children, homeless.
This is reproduced from Time Line 2 , which Anne sent me in 2008. The events chronicled date from around 2005, taking place after Craig had enticed her into dependence on him and then raped and destroyed her ability to make a living. Craig reentered her life when she was mending matters.
Anne Fisher – "HE ASSURED ME THAT HE WOULD NEVER EVER DO THAT AGAIN… and that we would work together at this business, he with his business experience and my technical trade knowledge. I began to build the business.
At first it was great, until I was at the point of contracts and office space and equipment purchases. He became evil… during this time… That is the best way to describe it. He had me in his control again and he used me as anything but a business partner.
He held over my head that he would take the business, destroy the business… He used me as his own private escort service, making me meet with prostitutes, writing letters to his prostitutes and promoting him as a decent man so that possibly? He could get whatever he wanted. I found notes from other girls that he was investing in their company at the same time and sleeping with them and lies… to me… He gave one girl 30k, and he told me he could only give me 5500/month and had no money for the operating start up cash he had promised…. So, I had to pay my bills, around 3k and then take about 2k a month to push the company forward each and every month and in this time I was used like a butt wipe and was privy to the other arrangements that made me realize that I was being taken advantage of, however, I couldn't step back or lose it all and I couldn't really step up because? I felt I owed craig his share and would lose it all. In 2007 he paid my daughter 3k/month to help out and the halfway through the year, cut me off, and kept her on (to punish me or cause grief)… and my entire family saw me, my children, saw me homeless… after craig had promised me all this. I tried to commit suicide twice or more. Entered therapy I cannot afford and have terrible shame, guilt and embarrassment due to this being a small town and having craig not "not" have the money, but choosing not to continue me or help me until I can get a job. It's like he enjoys seeing me lose it all and then he'll be back… to offer me money since I am completely at a loss to keep things and not lose anymore, my self esteem is in the bucket and I have no friends because how can you tell anyone what you are going through like this?
Craig has basically destroyed my reputation and my ability to be seen my those in my town as anyone other than a "hustler or a gold digger or a stupid ho". This is far from who I am and from who I came here to be…"
Over the years Anne and I talked on the phone and got to know each other, to some extent, though we never met in person. On the phone she also provided information. All of this information was provided for my use and at my discretion because she was frustrated with her inability to either extract herself from Craig's circle or successfully find justice.
In a declaration Anne sent to me she states Craig raped her four times. Verbally, she had told me about two occasions involving herself and another audio tape she has of Craig admitting his rape of Ivory May Kabler.
Anne told me she attempted,twice, to report Craig to the police, who refused to listen. Craig was, after all, protected as the Senior Vice President of a seemingly respectable company, Green Hills Software, Inc. Those with wealth are protected by both law enforcement and our courts.
It was Anne who also told me Craig had been meeting women online and using frequent flyer miles, available through his travel for Green Hills Software, to bring them to Santa Barbara for the weekend where he would rape them and put them, traumatized, back on the return flight. This was pure aggression and a violation of the Mann Act. These women were not in his 'target zone,' for young girls, just lonely women who believed they had found someone who really cared about them.
Emotionally destroying, raping, and humiliating women was, clearly, a goal for Craig, an element of his continuously repeating pattern of abuse.
At one point Anne gave me a tour of one of the 'Sugar Daddy' sites she handled for Craig. It was horrifying to realize how she had been used as she took me through the site and showed me letters she had read for Craig from other women.
The betrayal theme, which is present in Craig's core fantasy, was very much being fed, if what Anne told me was true. I have no reason to believe it was not, as I later heard from Morgan he had brought one of these women down to meet her while she was moving from her original apartment to a cheaper one down the street. These themes are also present in Morgan's 2001 Deposition.
Craig continually returned to Anne through the time they knew each other, according to her time lines and declaration and from what she told me. This is a typical form of extended control used by psychopaths to destroy the self-confidence and integrity of the victim. Anne has survived, and started her own business, which was no easy thing. But she is very much the exception in these cases. Talking to her persuaded me of Craig's ruthlessness and lack of conscience. Anne was treated like a utility to be picked up, enjoyed, and then again destroyed while Craig enjoyed every step of the process.
Craig lived out the same scenario with multiple women, whose names I have. Details will be provided in the book, now being prepared.
But Craig, while enjoying these interludes, also keeps his eye on the future with long on planning. A clear learning curve appears as he grows more and more ruthless in his pursuit of his goal.
During the years past he was also pursuing other lines of action. The long term planning for the goal of incest included seeking a woman young enough to have children, preferably girls. In parallel, Craig also attempted to get unsupervised visitation with his eight-year old granddaughter, the daughter of his oldest son, Jonathan Scott Franklin, when Scott was charged with paying a hit man to murder his estranged wife and her new boy friend. Craig entirely ignored the existence of his grandson, two years older.
Scott's wife, Kathy, alarmed at this, resisted Craig having any such visitation and this was denied by the court, who put her and the two children in a victim protection program.
Craig and Scott had conspired to leave Kathy destitute, which doubtless suited Craig's own ultimate goal, even if Scott had not tried to have Kathy murdered. Craig's comment to Anne on being told was, "How could he (Scott) be so stupid? They always suspect the husband!" No shred of concern for Kathy was expressed.
When my youngest daughter, Ayn, had a little girl Craig refocused his attentions there and made plans to 'become a part of his grand-daughter's life.'
Craig is a danger to little girls, who he immediately begins to manipulate. This is true for his own relations and for others. His points of entry into relationships include music and the film industry.
Songs, especially ballads and country western music plays a part in Craig's plans. Craig planned a children's album and wrote a song for his grand-daughter, the lyrics for which appear here, and were produced for the album, "Celeste Sings for Kids," The album was publicized professionally, and Craig thanked those who helped publicize it. Here is one of his thank yous which appears on a list of endorsers. The site is To Market Kid.
"Craig Franklin, President – Romantic Realist Records, LLC
"Words can't begin to describe the difference Regina has made with my children's music project and its visibility in the marketplace. Regina took my project from 0-100 in two months! She has made all the difference! Anyone who has the good fortune to work with Regina Kelland should jump at the chance!" "
It is not possible to know when you are dealing with the disordered, necessarily, especially when you never have the opportunity to know them more than professionally.
Note that the song, "Justin's Lullaby" was not written by Janet Smith and Craig Franklin. It was written by Craig, tuned up by me in 1983. Justin is my son with Franklin. Psychopaths continually reinvent history to suit their purposes. On this site Craig features a song, "To Have and to Hold," he wrote on the occasion of our formal wedding. I am, naturally, not mentioned.
Craig also positioned himself as being adversarial to sex offenders by funding a movie titled, "Barracuda," a B sort of movie produced by Mercury Rising Films. Both of these ventures were well thought out to put him in place to form relationships allowing for access to young girls by simply spending money and continuing to play around with his guitar.
After Green Hills removed Craig from their management team last summer Craig moved on to another project, "Craig Franklin's Tea Party," a movie. The webmaster is an associate from Mercury Rising Films, which would produce the film.
Over the last several years I have been outing both Craig Franklin and Green Hills Software. My most recent website, Craig Franklin and Green Hills Software, went up within 45 minutes of reading this email, which I published on the site.
Craig is a sexually deviant psychopath whose focus is seduction, sexual violence, betrayal, and leaving the victim homeless. One of these scenarios plays out as raping little girls, preferably daughters, or grand-daughters now, when they are around twelve years old. Here, he also begins with seduction, moves to building trust and thereafter devolves into a series of betrayals, sexual and financial, intended to leave both the mother and daughter completely traumatized and financially destitute.
It is impossible to know how many women and girls he has traumatized or what he has cost these individuals in peace of mind, financially, and so many other ways. But, in retrospect, it is very easy to see what he will continue to do.
Green Hills Software, Inc., enabled this behavior, conspiring with Craig to destroy both myself and my children. They, Dan and others in the company, did this to secure Craig's cooperation when it was needed. They removed him from their 'team' when the risk of exposure finally became to high. They profited enormously over the years and now are repositioning themselves with absolutely no show of conscience.
Craig's website, Romantic Realist, is now down, as is the Romantic Realist My Space. But his Ivory May My Space site is still up.
Anne expressed a wish to ensure Craig's sexually predatory behavior would be brought to an end. These articles, and the book, are being written, in part, to accomplish this goal.
Next: Morgan and Craig, a relationship.
Dan O'Dowd, Green Hills Software, Inc., Green Hills Software, LLC, and Integrity, missing from the equation.
"Our media is pumping out lies and propaganda because it is part of the one percent; it is owned by conspirators and populated with talented individuals who have sold their souls to the same devil that is loose in our government. Like a nation of Zombies our elected officials support the lies, live the lies, and betray their trust to the liars. It is a charade of great magnitude so big that a few decades ago everyone would have thought such mendacity would be impossible." From my essay "The End of Democracy"
"His watchmen are blind, all of them know nothing. All of them are dumb dogs unable to bark, dreamers lying down, who love to slumber; and the dogs are greedy, they are not satisfied. And they are shepherds who have no understanding; they have all turned to their own way, each one to his unjust gain, to the last one. 'Come,' they say, 'let us get wine, and let us drink heavily of strong drink; and tomorrow will be like today, only more so.'" Isaiah 56: 10-12
Some years ago, as the sun shone on an office building window, someone noticed that the reflection looked like the Virgin Mary. Believers in apparitions soon gathered in great numbers to see the "miracle". Some saw her weeping. The story gained media attention and hundreds were convinced it was a genuine miracle.
While not debunking the origin of this particular apparition it is plain that God's human creations are vulnerable to believing all sorts of things that have no basis in fact; especially when the false beliefs fulfill a subliminal desire.
There are millions of United States citizens whose cherished beliefs are unshakeable but patently false:
We believe Arabs are our enemies though they lack the resources to threaten us and, before recent provocations, have never done so. We support the Middle East War because we entertain the illusion that they hate us for our freedom and intend to attack us.
We hate Arab immigrants and fear Sharia law while it is neocon hegemony in our own government that has encoded the cultural deteriorating principles of multi-culturalism allowing Muslims legal entrance into our nation.
We believe illegitimate, neo-Israel is our friend and Jews are a persecuted people deserving our sympathy when, in reality, neo-Israel, founded against the will of Arabs who had owned and occupied the land for centuries, has gained control of the power centers of our nation and is using us for its own evil purposes. Jews, the world's most powerful race, hate us and our Christian religion with a Devilish passion.
We believe a group of Arabs planned and executed the 9/11 travesty because they hate us for our freedom when there is irrefutable evidence that the murder of thousands of U. S. citizens on that ignoble day was a false flag operation, that may have been conducted by our Israeli comrades to bring on the Middle East War.
Hundreds of thousands of government employees along with a lesser number of media mavens live, breath, sleep and act as if the shaky government story on 9/11 is factual; purposely refusing to report or even consider mountains of data that refute it.
Millions of Evangelical Christians believe the heretical theology of Dispensationalism which supports contemporary Pharisees who hate and seek to destroy the Christianity Evangelicals claim to cherish.
Both candidates for President of the United States vow to support the afore-mentioned Zionist cabal to the detriment of our nation; sacrificing the lives our young men, ruining our reputation, deteriorating our morals, and bankrupting the government. One of these illusion filled individuals will become the stooge that governs United States of America.
While encouraging us to conserve energy to prevent depleting our resources, the ruling elite has exported our manufacturing to China cluttering our highways with trucks and requiring the shipment of millions of tons of product half way around the world in the most inefficient, energy consuming system imaginable.
Christians, even the few that actually claim The One True God is sovereign, deify the government by forgetting God and seeking salvation from a government idol.
Weather gurus, harnessed to our underhanded media, keep us posted on outside conditions but fail to address Chemtrails which are plainly visible but universally ignored.
While our elected representatives claim they are satisfied that President Obama was born in the United States the president continues to create suspicion by hiding his Passport and Educational records.
Christians claim to "believe in God" but act as if He is their servant rather than they His.
Wives often live as if everything is normal while their husbands philander. Christian pastors who are homosexual or see prostitutes often have wives who act as if all is well. Internet pornography is a captivating vice that festers in families that ignore its dangers. Gambling bankrupts other deluded homes.
Illusion is a common condition. We are born with the ability to fanaticize. It produces great novels, plays, music, and operas. When it is recognized, properly labeled and properly used, it can be an entertaining diversion offering relief from the tedium of everyday life. But when it invades the decisions of authority centers it is a shifting, toxic foundation that creates chaos by destroying the ability to reach sound conclusions.
Some illusion is a result of planned deception and manipulation; some is a result of intentional evasion; some is useful human diversion; some is a result of coercion; and, some enhances artistic endeavors.
Toxic illusion is deeply entrenched in our nation. We have ignored it too long. Much of what we believe is fictitious.
Seeing 435 congresspersons, 100 senators, and 8 justices with little American flags prominently pinned on their garb acting as if the government agenda is unquestionable when their computers are exploding with contrary data is a curious phenomenon. It is unanimously assumed that 9/11 was a malicious al-Qaeda attack on our nation resulting in the destruction of the Twin Towers of the World Trade Center and the deaths of three thousand people. The validity of this scenario is never seriously questioned even though it has been refuted by hundreds of reputable engineers and thousands of citizens. Illusion encompasses our entire government.
Government, a human administration of power, if it is not properly critiqued tends toward imperialism. The Christian Church is responsible for the continuity of freedom by regularly comparing government actions with the Word of God. Unfortunately, the Christian Church is as deep into fantasy as the government they are supposed to critique. Contemporary Christians have never learned to swim; instead they wade about in neophytic shallow water unable to swim into the sea of Godly service and reach the distant shore and the commendation "Well Done Good and Faithful Servant"!
God wants us to evangelize, He wants to fill us with His Spirit and He wants us to praise Him, however, before all of this He wants us to obey and serve Him. We cannot serve Him until we obey Him. Learning to swim is learning to obey, it allows a Christian to leave the shallow water and enter the deeper water of service. Obedience is a prerequisite to service. Obedience to human law without regard for God's Law leaves us in shallow water. Mass Christian conversions are of little use when the converts are not obedient.
Christians who claim that God "speaks" to them are always subject to indwelling sin. Personal guidance is real but it is always questionable and not the same as obedience. Obedience involves the Law God gave to Moses which is recorded in our Bible and which is the same today as it was when it was given to Moses. It is a solid platform not subject to the darkness of the fallen human spirit. Obedience to God's Law is the deep water of the Gospel. Those who depend on personal guidance will always remain in the shallows and the Christian religion will remain with them.
Christians define it as sin but regardless of its name we all have a tendency to choose a lie and allow it to distort our actions. Too many citizens cling to the belief that their elected officials would deceive them or act against the interests of the nation. When this subliminal tendency is exploited by the cunning owners of our press and media the result is disastrous; a majority of our citizens are deceived into acting against and fighting the Will of God and their own better interests! It is not what they know that causes the problem but what they don't know, are not told, and sometimes do not want to know.
R. J. Rushdoony wrote several volumes of daily devotional readings entitled "A Word in Season". These reading are unique because they apply God's Word to our actions and the actions of society. He compares our generation to the ancient Israeli generation that Moses led from Egypt. God would not allow this generation of former Egyptian residents to enter the Promised Land because they were unfit for freedom. They were more concerned about access to cucumbers, melons, leeks, onions, and garlic than the freedom of the Promised Land. He ends the short reading with this question: "Will we too perish in a desert of our own making because we reject the responsibilities of faith and freedom?"
Unfortunately we have been and are doing so!
Pharisaical Legacy…
"Judaism pays elaborate lip-service to the Bible (Tanakh), yet, in truth, the Bible is not a factor in the rise, formation, progress, and emendation of Rabbinic law, except as a prestigious cover and front for what are, in fact, entirely man-make enactments, figments of the rabbinic imagination and extensive revivals of pagan anachronism." Michael Hoffman, "Judaism's Strange Gods Pg. 72
"Our youth have "Bats in the Belfry" because Jews put them there. We are at war and we have a police state and our prisons are full of people wrecked by drugs, pornography, economic privation, crazy-maker sugar/fat/additives diet, alcohol, elevating sexual perversion to a political interest group, why everywhere assaulting the values and religious faith necessary for an economy to thrive with strong middle classes and no lower class that is not full of opportunity and means to self-improvement (for example, most people are landless while the country is mostly empty land that the elites have closed to development). The monopoly of real property reinforces in a symbiosis the monopoly of lending and of new money creation by Jews. The state of our morals, laws, politics all stem from this monster of Jewish control. And this monster uses false flag attacks — at the world trade center or at a Batman movie – to move people with fear to give up more and more of those things Jefferson, Madison, Paine, Patrick Henry and others told us to hold on to as the safeguard of our freedom."  Dick Eastman (Internet post)
"For they bind heavy burdens and grievous to be borne, and lay them on men's shoulders; but they themselves will not move them with one of their fingers.  (Matthew 23:4) Therefore, behold, I am sending you prophets and wise men and scribes; some of them you will kill and crucify, and some of them you will scourge in your synagogues, and persecute from city to city, that upon you may fall the guilt of all the righteous blood shed on earth, from the blood of righteous Abe, to the blood of Zachariah, the son of Berechiah, whom you murdered between the temple and the altar. (Matthew 23:34-35) O Jerusalem, Jerusalem, who kills the prophets and stones those who are sent to her!  How often I wanted to gather your children together, the way a hen gathers her chicks under her wings, and you were unwilling.  Behold, your house is being left to you desolate!  For I say to you, from now on you shall not see Me until you say, Blessed is He Who comes in the Name of the Lord!" (Matthew 23:37-39)  The Words of the Savior, Jesus, The Christ.
Quiet acquiescence to the destruction of our nominal United States Christian society by Talmudist Judaism is a mysterious and enduring anomaly.  Judaism is generally thought to be a Biblical, Old Testament religion.  However, according to a new book "Judaism's Strange Gods" by Michael Hoffman, the Torah is insignificant in the thoughts and considerations of most Jewish Rabbis.  The Torah is the truncated Word of God while the Talmud is a compilation of the historic thoughts of Jewish Rabbis; a collection of humanist books being used as the foundation of a religion.  It is an arrogant, racist, Law defying, screed compiled by Jewish scholars who have never repented from the judgment God brought on ancient Israel for rejecting His Savior.
Hoffman offers an in depth analysis of the religion of Judaism with its surreptitious emphasis on the Talmud and the words of Rabbis who study and comment on its contents. Jewish actions throughout the world reveal an extensive use of Talmudic principles; principles that have grievously affected American society.  The imprisonment of Palestinians and the incremental theft of their land is legally permissible under Judaism.  Stealth is commonly used to deceive Gentiles (Goyum); who are not considered human and can be deceived, stolen from, enslaved, and in certain instances murdered. The Talmud forbids the worship of Jesus and condones the death of Christians.
Creating conflict and division is useful in weakening and enslaving a nation.  Judiacs are and have been busy creating divisions in the United States for decades.  Black/ White relations are worse today than they were fifty years ago.  Multiculturalism has created language barriers as well as social and religious divisions.  Unlimited immigration has destroyed the culture and demeaned the benefits created by our ancestors by throwing them away to foreigners who take our money but not our culture.  Feminism and the blatant promotion of fornication, adultery and homosexuality have destroyed the basic family unit and debased morality here and abroad.
The Trayvon Martin case is an excellent example of Talmudic principles being used to create potential violence.  George Zimmerman who had not criminal record was attempting to protect an apartment complex from a rash of robberies committed by Black youth when Trayvon Martin, a Black teen with marijuana in his system and previous brushes with the law, ambled into the area.  Martin was shot and Zimmerman had bloody wounds to show why.  The Sanford police believed Zimmerman and released him under a Florida Stand your Ground Statute.  The media immediately began showing pictures of a young, innocent looking Martin beside an ugly looking Zimmerman while emphasizing the fact the Martin was "unarmed".  This mobilized the Jewish supported Black juggernaut and created dangerous, emotional Black sympathy for Trayvon Martin.   Fear of Black violence resulted in the removal of the Sanford police chief and the unwarranted arrest of Zimmerman.
Zimmerman and his wife are now entangled in a dangerous legal mess that may destroy their lives and add them to the plethora of innocents that are already imprisoned.  The case will further divide Whites and Blacks and in the unlikely event that justice prevails and Zimmerman is released, Blacks may riot; if not, the Zimmermans, whose record was clean and whose actions were justifiable, will suffer an inexcusable injustice.
Kindness is not the motivation for Jewish creation and support of the Black agenda.  Blacks are being used as a tool to disrupt society.  They are being used to create angry separation and hate with riots like those in Los Angeles in 1965 and 1992.  As James Jaeger points out in this excellent article on Cultural Marxism, it is not love for Homosexuals that causes the promotion of their agenda but, as with Blacks, a desire to disrupt the culture.  Divisive emotional issues are cleverly exploited to create serious conflict.
There is a startling resemblance between the Third Reich of Hitler's Germany and Talmudic Judaism:  Racial superiority is common to both; both capture and dominated; both emphasize intellect excellence, both are deceitful and ruthlessly ambitious.
In a sense, the Holocaust was a religious war that set the stage for the rise of the Judiac.  It was a Trojan Horse that created sympathy for a dangerous enemy of the Christian West an enemy that has now successfully captured most of its strongholds.  Sympathy derived from the Holocaust is still a prominent reason for support of Judaism in spite of the fact that the sympathy seekers are among the world's most wealthy and powerful.
Jewish ownership of the American press and media has resulted in censored, biased, and manipulated news coverage that has not only failed to report the breadth of the news but has purposely distorted the stories it covers.  United States has been gutted; its industry has been stolen and its citizens have been robbed of their wealth because the people were not properly informed.   As prison camps are constructed and plans are made to use the army to control the civilian population the press and media remain silent.
Centralized power is a prime objective for Godless Jews.   They created the Revolution in Russian and were leaders in murdering millions of its citizens.  In America they act as a Fifth Column for the new world order keeping the public ignorant of impending dangers.
There are interesting parallels between the Trayvon Martin case and the creation of neo-Israel.  Both used a powerful latent emotion to create a scenario that demanded gross injustice.  Both created a situation that cannot be equitably resolved.  War and strife have constantly plagued neo-Israel since its inception and Black/White rancor will be a result of the Martin case regardless of the verdict.
Ariel Sharon was quoted as saying that Jews control America.  If he said this, he was correct, they do! The tail is wagging the dog.  Less than three percent of the population of the United States is controlling the remaining 97 percent.  Talmudic Jews own the media which controls politics.  They use that power to promote their own agenda through propaganda and control of coverage.  If President Barak Obama had been properly covered before the 2008 election he would never have been elected.  Congressmen and Senators consistently vote for pro-Israeli legislation because if they fail to do so the media will soon return them to civilian life.
Neo-Cons have infiltrated our government and become media spokespersons for wars that benefit Israel at American expense.  Our money has been under Judiac control since the Federal Reserve Act was passed by congress in the early Twentieth Century.  Control of interest rates and the money supply has allowed our wealth to be siphoned off by low interest rates, manipulated markets, and inflation.
Ninety nine percent of our citizens do not have a clue.  We are in the midst of a religious war between Christianity and Judaism.  Islam is a foreign religion but it is weak compared to the prevailing evil power of Talmudic Judaism.  Vulnerable Christians have been deceived into supporting this wicked agenda; the same agenda that the Savior vehemently condemned.
Being constantly reminded that Israel is our only ally in the Middle East we forget that before the creation of neo-Israel we had no enemies in the Middle East.
Christians are guilty of the same dishonesty that afflicts our press and media, they fail to provide a full report on the evils in our society.  The War on Christianity, abortion, homosexuality, unrestricted immigration, multiculturalism, war for the State of Israel, socialism, torture, worldwide control of currencies, restrictions on freedom of speech, and the centralization of power, all of these and more have Talmudic Jewish roots.
For decades D. James Kennedy railed against the ACLU for its role in removing Christianity from the public square.  Stalwart soldier that he was, he never mentioned that the ACLU could not exist without support from powerful Jews.
Wake up America, the enemy is in your church, school, television, government, armed forces, bedroom, the wombs of your pregnant women, the nationality of your population, the sexual orientation of your children, and the civility of your culture!
"Orthodox Judaism is a religion of lies, a tangled web of deceit compounded by duplicity and wrapped in guile.  We will never restore America's Christian roots, its Constitution or its Republic as long as Judaism can masquerade as a family values partner with patriots against the forces of evil.  Judaism is a religion founded upon the defiance and nullification of God's law."  Michael Hoffman "Judaism's Strange Gods" Pg. 208
The world did not become a different place because of the Second Amendment.  It became a different place because of the perverted and evil philosophies that have been sown into our culture consistently for the last 40 or 50 years through pornography and mass media. –-Christian J. Pinto
Liberals would have us believe that the Second Amendment bears the responsibility for the mass murder that took place inside an Aurora Colo. theater during the screening of The Dark Knight Rises.  But when we examine the evidence it becomes apparent that much of the blame goes to the entertainment industry (EI).  That's right, Hollywood is partly responsible.
It is no secret that a large number of liberals are the movers and shakers in the EI.  The people who work in entertainment have had a hand in corrupting old and young alike.
Liberals, not pro-family and religious conservatives, have brought us the culture of death and destruction.  They are the ones who insist that all mention of God and the scriptures be removed from the public square through their misinterpretation of the First Amendment.
How did liberals accomplish this?  Judd W. Patton explains:
[I]n the 1947 Supreme Court case of Everson vs. Board of Education, a major conceptual change occurred. Citing only Jefferson's eight words ("a wall of separation between Church and State") and not their context or previous Supreme Court interpretations, it declared a new meaning: a separation of basic religious principles from public life. Indeed, Jefferson's eight words became the catch phrase for this new concept. (Source)
Was the First Amendment really intended to push prayer and the Bible out of our schools, while at the same time giving license to pornography that brings with it every sort of evil imaginable?
When we track the increase of heinous crimes against children such as rape, sodomy and abductions since 1947, we see a huge spike.  Is this a result of the values that flow from the Bible?
Those who are unclear as to why there was a spike in child abuse need only to ask:
Who sat on the Supreme Court in 1947?
Answer: 5 liberal justices
Who are the big dogs in the entertainment industry?
Answer: Liberal elites.
Even though the culture is experiencing a moral meltdown the EI chooses to ignore it and instead continues to produce vile, disgusting, and increasingly violent movies, TV programs, video games, board games – many with occult themes.
Ever noticed that some of the music the EI turns out is awash in race bating?  Likewise much of today's music is sexually explicit…contains filthy profanity…glorifies violence — even against women! And much of this repugnant music is aimed at children!
In an interview with the Hollywood Reporter, famed film director Peter Bogdanovich remarked: "What if movies are part of the problem?"
Well, duh!
In 1968 Bogdanovich produced Targets.  The movie ends with an angry Vietnam War vet randomly shooting teenagers at a drive-in movie theater.  The movie, which did not do well at the box-office, was released with a pro-gun control message – of course! 
When asked about the same sort of random shootings during The Dark Knight Rises, Bogdanovich lamented:
 At first, some of the people … thought it was part of the movie. That's very telling.
He believes,
Violence on the screen has increased tenfold. It's almost pornographic. In fact, it is pornographic. Video games are violent, too. It's all out of control. I can see where it would drive somebody crazy.
Later he observes:
Today, there's a general numbing of the audience. There's too much murder and killing. You make people insensitive by showing it all the time. The body count in pictures is huge. It numbs the audience into thinking it's not so terrible. Back in the '70s, I asked [Academy Award winning actor] Orson Welles what he thought was happening to pictures, and he said, "We're brutalizing the audience. We're going to end up like the Roman circus, live at the Coliseum."  The respect for human life seems to be eroding. (Source) (emphasis added)
If only other Hollywood elites shared Peter Bogdanovich's concern over the lack of respect for human life.
Since this article is not about gun control I'll add something Selwyn Duke said regarding the liberal's fib that gun control is about saving lives and then I'll move on:
For the sake of argument, let's accept the supposition that outlawing firearms would save lives. Does it logically follow from this that guns should be restricted or banned?
Well, it would certainly save lives and countless injuries if people didn't engage in mountain-climbing, hang-gliding, motorcycle-racing, trampolining, big-wave surfing, cave-diving, heli-skiing and a host of other dangerous activities. And, like guns, knives and baseball bats are common murder weapons. Does it logically follow that these items and activities should be banned?
The point is that we never treat saving lives as the only imperative when devising policy. If we did, we'd perhaps consider reducing speed limits on highways to 5 mph, since this might save most of the 43,000 lives lost on the road each year. Speaking of which, since 40 percent of those deaths are alcohol related, we can consider resurrecting Prohibition, too. (Source)
LOOK WHAT LIBERALS HAVE DONE TO CHILDREN
A newly released study suggests that children that watch sex on movies and TV will be more promiscuous and sexually active from a younger age. The Telegraph reported that,
Psychologists concluded that teenagers exposed to more sex on screen in popular films are likely to have sexual relations with more people and without using condoms.
And,
for every hour of exposure to sexual content on-screen, participants were more than five times more likely to lose their virginity within six years.
Later we learn that Dr. Ross O'Hara, who led the study, cautioned:
"This study, and its confluence with other work, strongly suggests that parents need to restrict their children from seeing sexual content in movies at young ages." (Source)
Even more bad news for parents from Live Science.  In "Why 6-Year-Old Girls Want to Be Sexy" Jennifer Abbasi reported that,
Psychologists at Knox College in Galesburg, Ill., used paper dolls to assess self-sexualization in 6- to 9-year-old girls. Sixty girls were shown two dolls, one dressed in tight and revealing "sexy" clothes and the other wearing a trendy but covered-up, loose outfit.
Using a different set of dolls for each question, the researchers then asked each girl to choose the doll that: looked like herself, looked how she wanted to look, was the popular girl in school, she wanted to play with.
Across-the-board, girls chose the "sexy" doll most often. The results were significant in two categories: 68 percent of the girls said the doll looked how she wanted to look, and 72 percent said she was more popular than the non-sexy doll.
Here is an interesting tidbit from Abbasi's piece that hopefully will garner the attention of a few moms.  It seems religious moms may be a blessing to their children:
Mothers' religious beliefs also emerged as an important factor in how girls see themselves. Girls who consumed a lot of media but who had religious mothers were protected against self-sexualizing, perhaps because these moms "may be more likely to model higher body-esteem and communicate values such as modesty," the authors wrote, which could mitigate the images portrayed on TV or in the movies.  (Source)
From these studies we see that Hollywood films do have an impact on our children.
TURNING BACK THE CLOCK
Spiritual forces of evil gained control over America in the 1960s with the hippie drug culture that gave us "sex, drugs, and rock and roll" and the self-absorbed "Me" culture.  Young people rebelled against authority, including parental authority.  Biblical morality was discarded like an old worn out shoe.  They latched on to the slogan "do your own thing" and immersed themselves in every sort of immorality one can imagine – and they did it with gusto!  If we look at how the actions of that day have impacted our society today we recognize that there are dire consequences when morality goes by the wayside.
So – is it too late to turn back the clock to a time when people weren't immune to wickedness?  Is it possible to have a society where children are protected rather than exploited?
In past articles I've made the case that children have been robbed of their innocence because godless secularists see the younger generation as fair game in their indefatigable struggle to advance an anti-Christian agenda in America.  "The Barbarians are no longer at the door; they've kicked it down and have taken over the house!"
How do we turn back the clock to a time when children were allowed to be children, before America took a very dark turn?
First, Bible believing Christians must share the Gospel of Jesus Christ with the lost. "For I am not ashamed of the gospel of Christ: for it is the power of God unto salvation to every one that believeth; to the Jew first, and also to the Greek. For therein is the righteousness of God revealed from faith to faith: as it is written, the just shall live by faith" (Rom 1:15-7).
We must make disciples of all nations. (Mat. 28:19) This is a command not a suggestion.  People will not change unless hearts and minds are changed.  It is men and women who need changing, not just the system (but the system needs changing too).  There's a Holy Spirit filled power in the gospel that can change the most hardened criminal into a saint.
Second, Christian parents must instill in their children a Christian worldview on a variety of moral issues such as premarital sex, bearing babies out of wedlock, abortion, homosexuality, biblical marriage, gambling and drug use.
Third, parents must address what's going on in the government-run-schools they send their children to, where individual thinking is discouraged and group-think is rewarded. What kids are being exposed to is humanistic education.  A large number of our public school teachers and counselors are radical liberals.  Their aim is to persuade students to reject their parent's values and instill their own leftist ideology.  In her book "Total Truth," Nancy Pearcey warns parents that they're youngsters "must be equipped to analyze and critique the competing worldviews they will encounter when they leave home" and she explains how to equip them.  In short, young people must have the confidence to stand up for what they believe, both in college and the workplace. Turning the other cheek has never deterred a liberal.
Fourth, "Preach the word; be instant in season, out of season; reprove, rebuke, exhort with all longsuffering and doctrine." Why is this important?  "For the time will come when they will not endure sound doctrine; but after their own lusts shall they heap to themselves teachers, having itching ears; And they shall turn away their ears from the truth, and shall be turned unto fables. But watch thou in all things, endure afflictions, do the work of an evangelist, make full proof of thy ministry" (2 Tim 4:2-5).
Fifth, pray! "Elias was a man subject to like passions as we are, and he prayed earnestly that it might not rain: and it rained not on the earth by the space of three years and six months.  And he prayed again, and the heaven gave rain, and the earth brought forth her fruit" (James 5:17, 18). When you pray you must pray to  the only true God.
Part 2 coming soon!
From protests in Chile to a "coup" in Paraguay, the worrying signs come across Latin America that it may have an Arab Spring of its own, but in fact those are the signs of a new form of war waged against the region.
A specter haunts Latin America
Latin America is undergoing increasingly violent turmoil on many fronts. This often makes it difficult to distinguish between spontaneous, bona fide social protest and covert foreign intervention, just as we see today throughout the Arab world.
In spite of Latin America's decades of experience with foreign-orchestrated military coups, in today's world the local military are no longer an option. They were necessary proxies acting as local cops for the US during the Cold War, until they became a redundant embarrassment.
So just as the '60s and '70s saw a domino effect of "anti-communist military coups" – graciously applauded by the US and UK – the '80s and '90s saw a comeback of "democracy", riding on the wave of "human rights". In short: military boots were "out"; corrupt controllable "democratic" politicians were "in".
Nominally "democratic" governments mean local power no longer managed by guns and bayonets but by tons of money. As the Global Power Masters execute a highly complex planet-wide strategic reset, Latin America is ripe for another turn of the screw: a new bout of "Spring" treatment.
It would, however, be a mistake to think this will be a copy of the Arab Spring, because a key factor behind today's global Machtpolitik lies in understanding prevailing local conditions, which in Latin America are very different from those of the Arab world.
What makes each country tick?
Last year's lighting of the Arab Spring fuse depended very much on understanding that fact huge sectors of the local populations – particularly the young – were fed up with authoritarian, long-entrenched regimes: whether Mubarak's 31 years in Egypt, Gaddafi's 42 years in Libya or the al-Assads' 40 years in Syria.
But there's no way this can be done in Latin America, because all governments here are nominally "democratic", with corrupt politicians taking turns in mismanaging their countries.
On the religious front, Islam demands active militancy from its followers to defend the Faith, so an important dividing line for the Arab Spring is the centuries-old conflict between Shiites and Sunnis, plus the modern struggle between clerical and secular regimes.
Such highly complex issues have thwarted the Muslim world's ability to unite under one solid and strong leadership, so fundamental to neutralize decades – centuries! – of Western interference and intervention in that region. Divide and conquer has always been imperialism's leitmotiv.
By playing one side against the other; by appealing to the naïve young yearning for change whose paradigms are (de)formed by Western pop "culture", last year's triggering of social and generational conflict was really a "piece of cake": from Tunisia to Egypt; from Libya to Syria; from Sudan to Iran.
At most, the tricky part was keeping FOW's (Friends of the West) like Saudi Arabia, Kuwait and Bahrain isolated from this process. The West's ability to slosh trillions of Petro-Dollars, plus the Western Media's extreme discretion towards "friendly countries", the ominous presence of the US Fifth Fleet and a little help from our (Israeli) friends seems to have done the trick. So far, anyway…
Latin America is not at all like this. Not a chance of violently pitting Catholics against Protestants…and since all countries are formally "democratic", people won't readily take to the streets to get rid of any authoritarian regimes because, officially, there are none. Maybe a Monsanto-coup in Paraguay or an electoral money-for-your-vote hiccup in Mexico, but the US is too busy looking at Chavez in Venezuela to bother.
Where, then, is the war front in Latin America?
War in 'Spring' time
When we talk of war, we normally think in terms of World War II-like invading armies. But war has become far more covert and far less overt. Today, more subtle forms are used like engineering financial or social coups or – as Libya and now Syria learned – engineering civil war.
In traditional war, the focus is on military hardware, strategy and territorial logistics. 'Spring' wars, however, are remote-planned, and then deployed inside the target country. First you identify dividing lines in local society: what are people's grievances, which religious fervors and ethnic hatreds are ripe for stirring.
Then comes PsyWar channeling through NGO's, local militants and lobbies, opposition politicians, paid journalists and, of course, yours truly "The Embassy". Throughout Latin America, "la Embajada" is an ominous phrase pointing to US, UK and Israeli embassy meddling.
And if they can't get their desired "Regime Change", there's always "Plan B": escalate to blatant financing, training and arming of local subversives, terrorists and gangs as in Libya and Syria.
Latin America's war front
The real war in Latin America, where deadly shots are fired and people get killed and maimed, lies in the increasingly huge gap pitting the rich (small numbers, huge power) against the poor (huge numbers, small power).
Latin America's war is fought in the "villa miseria" slums of Buenos Aires, Bogotá and México; in the "favelas" of Rio de Janeiro; in the shanty towns of Caracas, Guayaquil and every single city in our region.
The poor are becoming increasingly aware of just how poor they are. In today's global consumer society the rich slap them on the face through TV, the internet and "entertainment" media. The corporate overworld constantly reminds them of just how wonderful life can be if you're rich and buy their cars, laptops, cell phones, houses, holiday packages. Too poor to enjoy that? Alas, too bad!
Mass social frustration lies at the root of Latin American war. It branches out into street crime, prostitution, drugs, alcohol, gang warfare, pornography. It physically, intellectually and spiritually annihilates untold millions of people in the streets of Mexico, Brazil, Colombia or Argentina.
In contrast to the Muslim world, where religious fervor keeps the rich-versus-poor divide in check, Latin American Catholic and Protestant churches have lost their social appeal and strength. The spiritual vacuum they left has been filled with greedy striving for material wealth.
Not that this is anything new. The big difference now is the unprecedented technological capability available to trigger and control social wars; escalating them to outright insurrection and civil war when it suits the global power masters' objectives.
But that works both ways, because that same technology is making people more and more politically aware and active. As Trilateral Commission ideologue and former National Security Advisor Zbigniew Brzezinski recently lamented, "people's growing political awareness" is a threat… to the global elites.
The whole world is being pushed into war mode, where every victory or defeat in one region has far-reaching consequences for the rest of the world. We The People suffered defeat in Libya, Iraq and Afghanistan. In Syria, Iran and Venezuela, We The People fight ongoing battles.
Given the colossal economic crisis affecting the US, Europe, UK – even Israel – if a "Latin Spring" is unleashed on the Rich-versus-the-Poor Front, then Latin America's ability to fight back intelligently and effectively could have dramatic and positive global consequences.
Adrian Salbuchi is a political analyst, author, speaker and radio/TV commentator in Argentina.www.asalbuchi.com.ar
Source: Adrian Salbuchi | RT
In a little less than a week, I will be flying for the third time this year. When I get to the airport, I will be faced with three abhorrent choices:
Have myself photographed in my birthday suit by one of those very possibly cancer-causing nudie-nukers.
Have my crotch groped by some tax-mainlining pervert in an act that anywhere else would constitute sexual assault. This is also full of health risks.
Not flying.
And if you are going to say, "Then just don't fly", then you just don't get it.
As Vin Suprynowicz has put it, "It's all a vicious game of 'let's pretend.'"
TSA does not keep you safe. It never has. It never will.
I have said before – Suprynowicz says something similar – that if a terrorist really wanted to kill a lot of people and disrupt aviation, he would not go to all the trouble of smuggling a bomb onto a plane. Rather, he would set off a bomb in a terminal.
Terrorists could even orchestrate a coordinated attack at multiple locations. Imagine bombs going off at eight on a Monday morning at, say, ATL, ORD, LAX and DFW. Imagine thousands dead and America's four largest aviation hubs crippled indefinitely.
TSA waits until well after you enter a terminal before commencing with gate rape. Not only have they never caught a terrorist in over a decade, but they leave most parts of airports … ahem … "unprotected."
(Last year, a congressthing announced that there had been 25,000 breaches of TSA since its inception in 2001.)
Besides, who says a terrorist attack has to involve planes and airports?
Elsewhere, looking at a nude photograph of a minor would be considered child pornography and would land you in the joint. Not so with TSA.
I mean, like, terrorists could attack train stations, bus stations, schools, shopping malls, stadiums and grocery stores. Are you willing to be sexually assaulted every time you enter such venues? Are you willing to have career perverts grope and ogle your six-year-old kids as they walk into school? How far down this road are you willing to go?
I write this in the aftermath of Jerry Sandusky's conviction on 45 counts of child molestation. Yes, we should be outraged about these crimes and the cover up by the Penn State establishment. Why are we not just as outraged about the fact that TSA flunkies molest children at airports every day and get away with it?
And if TSA is oh so necessary to keep us "secure" from terrorists at airports, why don't they also station their blue shirts at train stations and bus stations? Why don't they interrupt traffic on highways? I mean, like, you never know when or where a terrorist could hypothetically, theoretically strike next. You can't be too careful.
One of the grievances spelled out in the Declaration of Independence – and the basis for the Third Amendment – was "Quartering large bodies of armed troops among us." I am sure that King George III never dreamt of authorizing the redcoats to grope the crotches of the colonists, much less justified such institutionalized depravity in the name of a higher good. (And if he had, the "shot heard round the world" would have been fired much sooner than April 19, 1775. People had self-respect back then.)
Allan Macurdy is perhaps the most amazing person I have ever known. Diagnosed with Muscular Dystrophy at age 7, he let nothing stand in his way. In spite of absolutely daunting physical challenges, he would become a professor of law at Boston University.
I don't know about Allan's politics, nor will I ever care. And I have no idea what he would think about TSA. However, I want to steal a phrase from him: "higher parade of horribles." He used this phrase when discussing how much physical adversity a person would accept before they simply lost the will to live.
Likewise, there is a "higher parade of horribles" that applies to TSA. As horrible as terrorism is, there would be something immeasurably more horrible: life under a totalitarian government.
And this is exactly what millions of Americans seem willing to accept in the name of "security". How else would you describe a government that will presume its citizens guilty until proven innocent and molest and assault them as a condition of movement? When we forsake the presumption of innocence, we lose America.
And if you will quietly accept TSA's sexual – and scatalogical – humiliation, what will you not accept? Where will you draw the line? If you think TSA is of secondary importance, then don't complain to me about the IRS or Obamacare. You have already told me that you will allow your government to do absolutely anything.
I would rather live in a free society with the very remote chance of being a victim of terrorism than in a place such as Cuba or North Korea, with a ubiquitous "national security" apparatus and no liberty whatsoever.
And if this higher horrible of a truly totalitarian state does come to pass on these shores, it will not be the fault of Dubya or Obomber or Al-Qaeda or Al-whatever. It will be because of millions of Americans allowed their government to do absolutely anything to keep them "secure."
Oh how I wish I had said this first: Our liberty was not stolen from us. It died from lack of exercise.
[Review of Revolution from above, Manufacturing Dissent in the New World Order, by Kerry Bolton, 250 pages. Arktos 2011, UK]
The Left – including Communist Left – is manipulated by the super-rich for their own interests. These super-rich conspire to destroy tradition and create a collectivist world order of despotism under their own guidance, and the Left are "useful idiots" of these greedy for power and money people. This is main thesis of a new book by Kerry Bolton published by the traditionalist publisher Arktos (they also published Evola and de Benoist). Bolton produces numbers and bank accounts (well, almost) trying to prove that feminism, communism, orange revolutions, gay movement and sundry forms of dissent are all sponsored by the oligarchs, Soros or Rockefeller.
This is the stuff the Protocols were made of: their authors claimed the Left, revolutionaries and dissidents are on the payroll of the bankers. However, the Protocols marked the Jews as the ultimate plotters and the Church as the victim or the last defence. Not so in our case. Bolton thoroughly secularised and sanitised his discourse. This book has no references to Jews or the Church (which is suspicious for a theologian the author is), but it basically remained the same old-fashioned rightist screed. Without the spiritual dimension, it is just more boring.
Some of Bolton's charges are justified up to a point, but his bias undermines his veracity. Granted, the Left's war on Family, Church and Tradition could contribute to success of the Moneyed Ones. But what about the Right? The capitalist Right destroys the essence of Family, Church and Tradition, while upholding their names. The Left has a fling with Mammon now and then, but the Right is always in bed with Mammon. The wealthy guys spend some small change on the leftist dissidents, because they want to tame them, like one throws morsels to stray dogs to keep them on friendly foot (or paw). The leftists often deserve rebuke, I agree, but the rightists are even worse.
A Traditionalist should not make this mistake. I have a soft spot towards the Traditionalists and Radical Conservatives, followers of Guenon, Evola or Dugin. They are anti-Mammon. They are so far-right, that far-left can befriend them. They lost their battle in nineteen thirties, but regained some ground since then. Usually their political views are sound, whatever one thinks of their visions. Alain de Benoist's recent maxim would endear this right-winger to any true Leftist: "The main enemy is, on the economic level, capitalism and the market society; on the philosophical level, individualism; on the political front, universalism; on the social front, the bourgeoisie; and on the geopolitical front, America."
Bolton apparently is not aware that the world changed since 1870 or even 1903. Then one could say that "socialism was used as the battering ram by the new-rich to undermine the old ruling class… and [to install] worship of Mammon as the meaning of life". Now, we have only Mammonites as the ruling class, and it is not fair to attack leftist dissidents for doing dirty jobs for the Mammonites, while giving a clean bill of health to the rightists who are the Mammonites.
Bolton's attack on Marxism suffers the same deficiency. He notes that "both Big Business and Marxism view history as dialectical", and for this reason capitalists support socialist movements. There is a better explanation: history, or rather historical process is objectively dialectical, and capitalists spend money on some socialist activists because they want to subvert and control this dangerous movement.
He impossibly claims that "Marxists believe that socialism cannot emerge in a peasant society". Indeed some Marxists had this view, but that was before Lenin, Mao, Castro who are as much Marxists as anybody. Bolton remains stuck in the beginning of twentieth century. He approvingly quotes Spengler who said that "all radical parties necessarily become the tools of the Bourse… They attack Tradition on behalf of the Bourse". Spengler wrote these lines before the Russian revolution which definitely attacked and destroyed the money power, but Bolton repeats that now.
Indeed some radicals could be used as tools by Money, but others, chiefly communists, uprooted the Bourse altogether. So much for the Bolton-Spengler contention that "there is no Communist movement that has not operated in the interests of money". It has now the same validity as Columbus assertion that Cuba is a part of India.
Bolton dislikes Plato for he was a collectivist and believed in some gender equality. This is a view of pro-market liberals who tell us that Plato is the father of totalitarianism. Thus Bolton fails two of de Benoist criteria at once.
Probably the most misleading and annoying part of Bolton's book is one dealing with the Bolsheviks and the Russian revolution. Perhaps he copy-pasted it from a 1920s publication. Bolsheviks were set up by New York bankers who welcomed the Russian revolution, according to Bolton. He quotes a congratulatory letter of Jacob Schiff, the banker, to the NY Times dated March 18, 1917 sharing "joy that the Russians have at last effected their deliverance from autocratic oppression through almost bloodless revolution".
Bolton is not even aware of the profound difference between the February revolution 1917 (arranged by the Russian wealthy freemasons) which was applauded and hailed by the Western financiers, and the October Bolshevik revolution that undid the February plot. He is not aware of Arnold Toynbee's assessment of Bolsheviks which is almost identical to the Traditionalist reading of the revolution, whether an older one by Pyotr Savitski, the founder of Eurasianism, or the new one by Alexander Dougin, the greatest Traditionalist luminary. All of them considered Bolsheviks as true representatives of the Russian spirit meeting the Western challenge.
Bolton repeats the tales of the White émigrés of 1920s uncritically. He glorifies Admiral Kolchak, the self-appointed 'Supreme Ruler' of Russia – but Kolchak came to Russia from the US (like Trotsky) and has been considered an American agent. Bolton speaks of dreadful Red terror and Red atrocities, but the Reds were better than the Whites towards the people, the peasants and workers. Kolchak's troops were infamous for their atrocities and succeeded to antagonise the apolitical Siberians. The White troops shot industrial workers and hanged peasants for they were imbibed with class hatred. Bolton writes approvingly even of Ataman Semyonov, who was an extremely cruel White commander.
Bolton condemns the US for not doing enough in order to destroy the Bolsheviks right after the revolution. Well, Russia is a biggish country, and the US was not keen to fight it right after fighting Germany. You do not have to be a hidden Commie to be against an intervention, as we know on the lessons of Iraq and Iran. Bolton does not understand that it would not be an easy sailing as the Reds were more popular than the Whites among the masses. A civil war is also a form of democracy, an extreme form, granted: people vote with their bullets instead of ballots. The Reds won in the civil war because the people preferred them, not for support of some New York bankers.
After their victory, Bolsheviks did not sell their country to the named bankers. Other way around, they brought Russia to full economic independence. Bolton quotes Armand Hammer who said that "he never had any dealings with Stalin for … he was not a man with whom you could do business. Stalin believed that the state was capable of running everything without the support of foreign concessionaires and private enterprise". Bolton also admits that Stalin refused to play ball with CFR and fit into the new world order, or even to discuss it. But was not Stalin an epitome of a Communist? One thinks that this admitted case would force Bolton to reconsider his main thesis, but it did not.
Bolton also refers to Grose, who wrote that the USSR rejected all appeals to establish a World State, and that the Cold War was a real thing, "a genuine divide between globalists and the Soviet block", not a "conspiracy to fool the world". Fine! But afterwards, he reverses to his view that the Left is just a tool of the Capital…
After thus dealing with the Russian revolution, the author moves on various dissident movements and attempts to prove they were set up by the super-rich. There is Marcuse, and feminists, and drugs, and rock-and-roll, and modern art, Kinsey report, psychedelic revolution, sex and pornography, and Adorno, and Frankfurt school, and LSE, and NGOs, and NED – all these persons and movements were organised by a secret society of the very-rich Mammonites. What he actually shows that some of them received grants or another financial support or promotion.
There is some truth in his accusations: money passed hands. However, there are much easier explanations than the deadly conspiracy of Kali Yuga adepts. In order to preserve capitalism, privilege and social inequality, the Western elites indeed try to distract the people, especially the rebellious and dynamic ones. Let them use drugs, drink beer, dance all night along and make no meaningful changes or revolutions. Pseudo-left movements and pseudo-radical agenda were promoted in order to keep people away from real radicalism. The people in power prefer us to discuss gender politics rather than wealth distribution.
And some conspiracies, or secretly made plans, do exist. Secret agencies, notably the CIA like to have a finger in every pie. It is well known that the CIA promoted Jackson Pollock, the abstract painter, as a proof of American culture potency against West European Americanophobia. CIA spent much money on development of youth subculture in order to subvert the Soviets, or so they say.
NED is a well-known "open conspiracy" financed by the US administration to supplement CIA efforts to undermine unfriendly regimes.
However, this is not a proof that there is One Huge Conspiracy of the Super-rich to create the World Government. There are many conspiracies, big and small, there are many views and tendencies, and they can't be reduced to a single ill will.
Despite all these remarks, Bolton's book has some interesting pages, and can be read – with a grain of salt.
Bush Senior first mentioned the New World Order twenty years ago, as did Blair, Kissinger, Gordon Brown, Bush Junior, and many others. It is a concept of the stodgy elite, the philosophy of old men, control trippers who have since fallen from power.
They dreamed of a one-world government with them at the top, and a one-world currency, and a one-world system, but their evil and their cunning was not enough to pull it off. People saw through their lies and then another force took over America, the Zionist fascists.
The Zionists dream of a one-world government and one system with them at the top, with humanity as its slaves, but by the time they get there, there will be nothing to be at the top of, they will inherit a New World Disorder, they will destroy themselves in the process.
In the end it's all about sex, as the macho man gets old and his testosterone shrivels, he becomes grumpy and he wants to control everything, raising their flag over other nations, or other tribes, is a replacement for a missing erection.
Henry Kissinger said "Power is the ultimate aphrodisiac". He knew it and admitted it.
The New World Order and its hoped-for domination is in effect a pornography, a sex-slave thing for old men, just as the Mormons forcibly marry very young girls to old men, elders in their church. Or, how Japanese men like to buy the soiled underwear of schoolgirls.
And the violence of the old politicians is an adrenaline rush for them, it acts as a testosterone substitute, but it is a documented fact that the old men of politics rot.
They become more and more warped, and demonically possessed, and they lose their minds, they masturbate their power trips into insanity (Regan, Ariel Sharon), or partisans shoot them in the head and string them up at a gas station (Mussolini, Ceausescu), or they die a different violent death (Hitler, Gaddafi —Stalin was poisoned), or sickness gets some of them early (Lenin died at 53).
The men become cruel, living devils really, because of their pornography, their desire to violate people is fueled by their missing testosterone, and it is manifest as a fury that comes out against their subjected citizens and others that they torture and make war upon. Fascism and the New World Order is the pornography of old men. It violates decency and God's laws. Chairman Mao had a hundred concubines and Gulags and a little red book to torment and boss people about with.
Obama orders assassinations on a weekly basis. That is rape. As is the NDAA arrest without trial law, more rape. The karma of all that builds fast, demonic possession and insanity follows, as that kind of action brings in the ghouls big time. Obama's insanity is already showing but I'll write about that later.
The history of supremacy and fascism has been a long catalog of disasters and failure. It all backfires. Americans are scared and angry about these new laws. They feel violated. The Southern Confederacy will rise up against Washington and the Zionist influence. It will be a huge mess. Civil war. I feel so sorry for the American people; they have always been very very kind to me. They are very generous.
Members of the Department of Homeland Security, the police, and the National Guard, will defect to the anti-government side, or they will run away, as the authorities did when hurricane Katrina hit New Orleans.
Washington thinks it is safe as it seems to have all the power, but that's part of its arrogance, it's insatiable desire for its own importance. In a civil war, Washington's importance will count for nothing, they will find themselves abandoned to meager devices, none really. The callous hatred they offered ordinary people will be returned to them.
But in the end all the fascist laws in the world can't get rid of Gaia, God, family values, community, love and kindness, which become all the stronger in a crisis. The more darkness that surrounds us the more the light comes to elevate us.
So the triumph of love is the new world order that we silently built in the near term, and it will exist in the long run after the era of the racists, supremacists, violent, elite of old men has come and gone.
Source: Stuart Wilde
Former President Bill Clinton has been caught once again getting close with a woman in a blue dress, but this incident involves neither Oval Office sexcapades nor a White House intern. No, no, no — the ex-chief exec has graduated to porn stars.
While attending a star-studded gala in Monaco on Wednesday night, former US President Bill Clinton was photographed posing with his arms around two young women. Unfortunately for the former commander-in-chief, though, the presumably harmless photo op has gone viral after one of the co-eds cuddling up with Clinton tweeted the photo from her Twitter account.
It just so happens that the micromessage was sent from the very same social media account that Brooklyn Lee, 22, uses to promote her cinema career — one which includes starring roles in films such as Femdom Ass Worship 10 and at least 86 other adult film titles. Lee is perhaps best known, however, for recently winning the best Oral Sex Scene award at the Adult Video News awards but, as President Clinton will tell you, that's not really sex at all.
Lee tweeted the photo of herself with President Clinton on Wednesday evening within minutes of also promoting a recent anal sex scene she shot with the pornographic production house Bang Bros. The scandal doesn't end there, either — also flanking the president on his other side is Tasha Reign, 23, another young actress with dozens of dirty, dirty film titles on her resume.
The snapshot was captured while the president was overseas to attend the Nights in Monaco gala at the Hotel de Paris in Monte Carlo this week. On the event's website, the shindig is billed as an "exceptional and exclusive night in the presence of his serene highness Prince Albert II of Monaco and the honorable William J. Clinton, 42nd president of the United States."
Tickets for the event started at $5,000 per person with proceeds going to benefit both the Prince Albert II of Monaco Foundation and the William J Clinton Foundation.
Source: RT
The humankind has always been busy with answering the questions on what is morally good and what is morally unacceptable since he wanted to adhere to what the members of the society admire and appreciate. People have always been after finding the codes of ethics and the behaviors which are morally justifiable. Although the citizens of liberal societies are less concerned with the issues of morality as they believe that what does not violate the freedom of others and does not molest them is socially acceptable, the fact that morality has historically occupied the mind of human being as a major question of life is undeniable, especially given that moral issues have always had religious implications, as well.
Roger Crisp is a Professor of Moral Philosophy in the University of Oxford's St. Anne's College. His fields of expertise are metaethics, normative ethics and applied ethics. In addition, he is Chairman of the Management Committee of the Oxford Uehiro Centre for Practical Ethics.
Prof. Crisp is the author of several articles and books on various issues pertaining to morality and ethics.
What follows is the full text of my interview with Prof. Crisp in which we explored some fundamental questions in ethics, morality and religion.
Kourosh Ziabari: Your field of expertise is ethics and you're of course familiar with the ethical teachings and principles of different religions. Why do some ethicists such as Nietzsche refute and disprove religion altogether while all of the existing religions in the world in general, and the monotheistic religions in particular, emphasize on morality and ethics as their theoretical basis and invite their followers to think and behave morally and ethically?
Roger Crisp: The reasons for this depend on the particular thinker. So some atheists will not be persuaded by the arguments for the existence of God (the ontological argument, the cosmological argument, and so on), and will assume therefore that it is more parsimonious not to assert the existence of God. Nietzsche of course didn't accept these arguments. But he also had an account, based on human nature and the history of humanity, to explain or debunk belief in God. There's also a philosophical reason for not basing ethics on religion, which Plato expressed very clearly in his dialogue "Euthyphro". Consider some moral principle, such as that it is wrong to cause undeserved suffering for amusement. If one believes in God, one has to answer the question: are such actions wrong because God says they are wrong, or does God say they are wrong because they are wrong. Linking morality to religion to the first option here seems to make morality highly contingent. So if God had said that walking clockwise around a tree is wrong, it would be.
KZ: How much do the mass media affect people's moral and ethical attitudes and behaviors? Can we say that the expansion of new media and the acquaintance of people with other cultures may undermine their moral values? At least in a developing nation such as Iran, parents are extremely worried that the access of their children to internet or foreign TV channels may influence their sense of morality. What's your viewpoint?
RC: This is a very big question! Think about the invention of printing, which is perhaps the only event analogous in human history to what is now happening with the internet. That changed life hugely; both in the West, with the Reformation, and of course the East in a lot of ways too. What must make the difference is what is available on the internet, and also other sources of ethical education. If children are receiving poor education from their parents or their school, and then watch many violent videos on the internet, we should not be surprised if they turn out to be villains. Myself, I think that it is moral education rather than censorship other than of extreme images, which is important. We should educate our children properly so that they find boring violence and pornography what it is — boring.
KZ: Do you see any relationship between ethics and culture? Can we say that certain cultures are more inclined to moral and ethical values than others? Do the globalization and integration of cultures influence people's moral behaviors?
RC: A link here is undeniable, but I think the bases of ethics are probably pre-cultural and to some extent genetically transmitted. So as human beings we are predisposed to co-operate and to sympathize with others — to some extent. But the specifics of any particular morality will be determined by culture. And some cultures are certainly more 'moral' than others. Consider the famous case of the tribe called 'the Ik', discussed by Colin Turnbull. Sure, some of his data is thought dubious. But it seems undeniable that life in that society was much more brutal than in many other societies. My hope would be that globalization might enable greater sympathy of human beings for one another, so that politicians who try to persuade populations to engage in e.g. imperialistic wars might be prevented from doing so by sympathies which in the past could not be engaged. And of course I have the same sort of hope for global poverty, climate change, and so on.
KZ: Some thinkers with a liberal mindset believe that moral and ethical behavior does not exist at all because it cannot be distinguished that what is morally good or bad. As long as a social behavior does not violate the freedom of the other members of the society, it would be acceptable and permissible. As a professor of moral philosophy, what's your viewpoint about such notions?
RC: My own view is that there are right and wrong ways to act, and that we can determine this using our reason. The position you describe (a kind of relativism) also sounds self-contradictory, since it seems to place a universal value on freedom. Now it is true of course that there is much disagreement about right and wrong. I think the best way to approach the truth here is to discuss these questions as calmly and rationally is possible. They won't be decided properly by the use of political or military power.
KZ: One of the main questions discussed in the area of meta-ethics is that "what the meaning of moral judgment is." How is it possible to issue a defensible and strong moral verdict? Is moral judgment contrary to logical judgment? Can we persuade people to accept moral judgments only because they are morally guaranteed? In this turbulent era which we live in, people are less willing to accept a statement or judgment that stems from morality, because they believe that morality is devoid of logic and reason. What's your take on that?
RC: Moral judgments certainly can be illogical – your previous question seemed to mention one that contradicted itself. But they needn't be. I believe that many people will converge on certain moral truths — such as the example I gave above. Consider a case in which some sadist inflicts horrible suffering on some child over a long period, just for the sake of his own enjoyment. Surely most people will agree that this is wrong? So there is some basic core for morality, and we have then to engage in discussion to find out what other moral principles there are.
KZ: G. E. Moore once said that goodness is a simple, indefinable, non-natural property. It's said that the indefinableness of goodness is the central claim of non-naturalism. Can we accept such an explanation of goodness? Does it mean that goodness is intuitive and can not be taught to others? If goodness is indefinable, then how is it possible to convince people to accept it?
RC: Goodness isn't indefinable, and Moore himself didn't think it was, though of course you're right that he "said" this. His real point is that it can be defined only in other evaluative terms such as "valuable". But this is just to say that evaluative properties are not the same kind of properties as those discussed by natural scientists. Natural science, then, cannot tell us what is good. But return to my previous example. Is it not easy to see that this kind of action is bad?
KZ: Have you personally arrived at a categorical definition for moral goodness? Is it plausible to identify what is morally good? Some say that whatever gives pleasure is morally good, but it's not always the case and pleasure does not always underpin morality. What's your explanation?
RC: Actually I do think that pleasure and pain are fundamental to ethics — see my book "Reasons and the Good".
KZ: One of your fields of study is applied ethics in which different subjects such as bioethics, environmental ethics and business ethics are studied and discussed. Some ethicists, however, hold viewpoints which seem to be structurally contrary to the principles of applied ethics. The renowned bio-ethicist Peter Singer, for example, is an ardent proponent of abortion and euthanasia and doesn't consider these actions immoral. What's your viewpoint about Singer and his views? Does he, in your view, violate the rules of applied ethics through his statements and viewpoints?
RC: Certainly not. Singer is the most influential analytic philosopher alive today, and he is not only an excellent philosopher but has also done a great deal of good in the world e.g. for non-human animals, and the global poor. Some people don't agree with his conclusions, and indeed I disagree with some of them. But that is common throughout philosophy.
KZ: And finally, in one of your interviews, you had stated that the relationship between morality and well-being is central to ancient ethics. Does the contemporary philosophy still adhere to such a standpoint? Can we say that morality is a shortcut to well-being? What is the definition of well-being in this context? Does it refer to peace of mind, material prosperity or other similar concepts?
RC: As I see it, the holy grail of ancient moral philosophy — by which I mean ancient western philosophy, but it may well be true of eastern too — was to show that living the virtuous life would be best for the individual. I think analytic philosophy has pretty much given up on that project now, which is a pity (though myself I think it wouldn't succeed). What can be shown, I think, is that those who live lives in which they are genuinely concerned for the well-being of others – strangers as well as friends and family – are more contented with their lives (on the whole). The results of 'positive psychology' in this area are very hard to deny. So one important task is for us to educate people that if they want happiness it will not come through acquiring many possessions, though of course some material possessions are required for happiness, but through human relationships.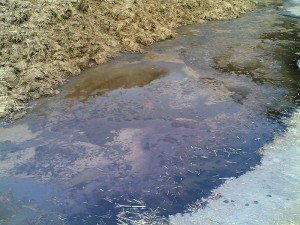 Do you believe that America is a seething cesspool of filth and corruption?  If not, you might change your mind after reading this article.  Sadly, the truth is that the United States is absolutely corrupt to the core.  This is true from the very top of our society all the way to the very bottom.  The current occupant of the White House will likely go down in history as the most corrupt president in history, and that is really saying something.  Almost every single day he adds something new to his list of corrupt deeds.  He is a con man that deserves to be impeached for a whole host of reasons, but that will never happen because we have a Congress that is also deeply corrupt.  But it is not just our politicians that are corrupt.  Even the men that are supposed to be in charge of protecting the president are corrupt.  A whole bunch of them were recently discovered sleeping with prostitutes in Colombia.  We also find very deep and very pervasive corruption in our financial institutions, in our judicial system, in our police departments and in our religious institutions.  It is almost as if nearly the entire nation is saturated with filth and depravity.  It is becoming harder and harder to find men and women of integrity, and our young people have very few positive role models to look up to.  How long is our society going to be able to continue to function normally if all of this corruption gets even worse?
The following are 25 signs that America is a seething cesspool of filth and corruption….
#1 The men and women of the Secret Service are supposed to be the best of the best.  Instead, they have become a national embarrassment.  11 members of the U.S. Secret Service are under investigation for consorting with prostitutes in Colombia.  Reportedly, several of the Secret Service agents that hired prostitutes were married.
#2 Our financial institutions are filled with cheats and liars.  2011 and 2012 have been absolutely horrible years for natural disasters in the United States.  At a time when homeowners need their insurance companies more than ever, many insurance companies are systematically trying to weasel out of payouts and are trying to shift as much liability over to homeowners as possible.  The following is from a recent Reuters article….
Insurance companies are raising rates, cutting coverage, balking at some payouts and generally shifting more expense and liability to homeowners, according to reports from the industry and its critics.

"Insurance companies have significantly and methodically decreased their financial responsibility for weather catastrophes like hurricanes, tornados and floods in recent years," the Consumer Federation of America said in a statement after studying industry data.

The industry concedes that it is trying to avoid getting trounced by those same punishing weather patterns.
#3 Identity theft for the purpose of stealing tax refunds has reached epidemic proportions in America.  The following is one shocking example that made the news recently up in New York….
Authorities say a former manager at a nonprofit Long Island health agency stole the IDs of more than 50 brain injury patients to get their tax refunds.
#4 The filth on television continues to get worse and worse.  As WorldNetDaily recently reported, one new HBO series is going way over the line….
HBO's irreverent mockumentary "Angry Boys" is under fire for combining child actors and phallic humor, including one scene in the series' 12th episode, where a little girl drinks from a water bottle shaped like a giant, pink penis.
#5 All over the country, violent crime is getting worse.  For example, there were 60 percent more homicides in Chicago during the first three months of 2012 than there were during the first three months of 2011.
#6 Some of the violent crimes committed recently in cities such as Chicago appear to be absolutely senseless.  The following is one recent example from the Chicago Tribune….
A woman was shot in the face while driving in the Gresham neighborhood on the Far South Side late Wednesday.

The woman, 38, was driving west in the 2000 block of West 84th Street about 11:30 p.m. when a light colored car pulled alongside her and someone inside fired shots, according to police News Affairs Officer Hector Alfaro.
#7 It isn't just in the big cities where these kinds of senseless crimes are being committed either.  One crime that happened in Tulsa, Oklahoma recently is almost too horrifying to describe.  The following is from a recent Daily Mail report….
An 85-year-old woman was sexually assaulted and battered to death by a home invader who also shot her 90-year-old husband in the face with a BB gun.

Nancy and Bob Strait, who had celebrated their 65th wedding anniversary in December, were discovered by their daughter at their home in Tulsa, Oklahoma.


Both the pensioners were rushed to hospital where Mrs Strait, who was nearly blind, died from her injuries.
#8 The flash mob epidemic that made headlines all over the nation last year is continuing in 2012.  For example, several dozen young people recently stormed into a gas station in the Portland, Oregon area and took off with whatever they could carry.
#9 Thieves all over the nation are becoming incredibly bold.  Up in New York, thieves recently stole brass plaques and bronze vases from a cemetery.
How desperate and corrupt do you have to be to desecrate the graves of the dead?
#10 These days thieves will steal anything that they can sell easily on the streets.  For example, Tide detergent has become extremely popular to steal because it is being used as an alternative form of currency on the streets of many American cities.  The following is from a recent article in The Daily….
Theft of Tide detergent has become so rampant that authorities from New York to Oregon are keeping tabs on the soap spree, and some cities are setting up special task forces to stop it. And retailers like CVS are taking special security precautions to lock down the liquid. 

One Tide taker in West St. Paul, Minn., made off with $25,000 in the product over 15 months before he was busted last year.

"That was unique that he stole so much soap," said West St. Paul Police Chief Bud Shaver. "The name brand is [all] Tide. Amazing, huh?"

Tide has become a form of currency on the streets. The retail price is steadily high — roughly $10 to $20 a bottle — and it's a staple in households across socioeconomic classes.
#11 In Baltimore, a man was recently knocked to the ground, stripped naked and had his car keys, watch, money and cell phone taken.  In itself, that is not much of a story.  But what made it a story was that instead of helping the man, the crowd of onlookers watching all of this happen laughed hysterically while recording the incident with their cell phone cameras for YouTube.
#12 The number of Americans that are willing to become permanently dependent on the government is absolutely astounding.  At this point, there are approximately 67 million Americans that get some form of financial assistance from the federal government.
#13 Government dependence is increasingly being glamorized in popular culture.  For example, one nightclub down in Alabama recently held a "Food Stamp Friday" party.
#14 As I have written about previously, employees of the federal government are living the high life at the expense of hard working American taxpayers.  In fact, one federal employee recently made an outrageous rap video about it.
#15 Recently, I reported on the "Obama flag" that was flying above a Democratic Party headquarters down in Florida.  Well, now another one has been spotted flying above a home in New Jersey.  During the 2012 election season will we see American flags that have had the stars replaced with the face of Barack Obama flying over homes and businesses from coast to coast?
#16 In the United States today, the use of sexual humiliation by security officials has become normalized.  If you are not convinced of this yet, you should check out this video of a woman sobbing as the TSA touches her private areas as they pat her down.
#17 Sadly, TSA officials have shown over and over that they are deeply corrupt and cannot be trusted.  For example, one TSA manager at Dulles International Airport was recently discovered to be running a prostitution ring out of a local hotel room.
#18 According to the U.S. Supreme Court, police in the United States can now strip search you any time that they want.  All they need to do is to make up some reason to arrest you.  Needless to say, police all over the country are now going to be looking for any reason that they can think of to arrest very attractive women.
#19 In the United States, it has become regular practice for young couples to "live together" before marriage.  In fact, in America today more than half of all couples now move in together before they get married.  Sadly, the divorce rate for couples that live together first is also significantly higher than for those that do not.  At this point, America has thehighest divorce rate on the globe by a wide margin.
#20 The United States has the highest teen pregnancy rate in the world by far.  In fact, the United States has a teen pregnancy rate that is more than twice as high as Canada, more than three times as high as France and more than seven times as high as Japan.
#21 Unfortunately, there are dramatic consequences for all of the loose sexuality going on in America.  The CDC says that there are approximately 19 million new cases of syphilis, gonorrhea and chlamydia in America every single year.
#22 Most Americans have no idea this is happening, but the truth is that abortion clinics all over the country are sellingaborted baby parts to scientists for medical research.  If we keep cheapening human life like this, eventually it will mean next to nothing to us.
#23 According to the results of one recent investigation, an astounding 30 percent of all Internet traffic goes to pornography websites.  A different survey found that 25 percent of all employees that have Internet access in the United States visit pornography websites while they are at work.
#24 There is a right way and a wrong way to do things.  This is especially true when it comes to notifying military wives that their husbands are dead.  Sadly, some women are now being notified about the deaths of their husbands in the militarythrough Facebook.
#25 Our politicians are stealing 150 million dollars an hour from future generations so that we can live more comfortably right now.  The American people participate in this theft by voting these politicians back into office over and over again.  The crime that we are committing against future generations is almost too horrible for words.
So what is causing all of this filth and corruption?
Why has America become such a cesspool?
Source: The American Dream
A new law gives police stronger powers to track what Canadians do online, but raises concern from the privacy watchdog about "warrantless access to personal information."
The Conservative government says the draft law it unveiled on Tuesday aims at hunting down pedophiles or other criminals by giving police, the country's spy agency and the Competition Bureau increased access to customer data from Internet service providers.
Law enforcers will no longer need a warrant to ask internet providers to hand over "identifying information" such as names, addresses, email addresses, unlisted phone numbers and IP addresses.
Ottawa says it is simply modernizing its crime-fighting tools and notes that that similar laws are already in place in the United States, the United Kingdom and Australia.
But Chantal Bernier, the assistant privacy commissioner of Canada, said the bill raised serious concerns.
"There is an outstanding issue that to us remains of concern and that is that it still allows warrantless access to personal information … and it's not framed either in terms of suspicions of criminal activity or in the context of a criminal investigation," Bernier told Reuters.
"It's wide open and so it could impact on any law-abiding Canadian," she said.
The government named the bill "protecting children from internet predators act", framing it as a new tool to end frustrating delays police face when they seek to track suspects' online activities.
The opposition New Democrats and other critics say a warrant should be required, otherwise authorities can abuse their new powers and snoop on anyone without any oversight or justification.
The opposition is vigorously fighting the bill, but the Conservatives have a majority in the House of Commons, so are likely to get the bill passed in one form or another.
Public Safety Minister responded to critics in Parliament on Tuesday by saying that people "can either stand with us or with the child pornographers."
Toews said criminals have adapted more quickly than police to rapidly changing technologies, and he cited a case of child abduction last year where it took police 13 days to obtain the electronic data that eventually allowed them to nab their suspect because the service provider would not provide customer data without a court order. In a 2010 child pornography investigation, it took 15 days, he said.
"It is clear we need a better system," Toews said.
In a nod to concerns from the privacy commissioner last year, the government included a requirement for audits conducted on the exercise of the new powers and reduced the list of personal data that police can access without warrant.
Police will still need a warrant to actually read the online communications of suspects.
"The new investigative powers are tailored to ensure a minimum of intrusion on the privacy of Canadians," said Justice Minister Rob Nicholson.
Bernier is not convinced, and the privacy commissioner's office left the door open to a constitutional challenge of the law, pending further study.
"That is precisely the analysis that we are embarking on now, whether this does indeed conform to the fundamental right to privacy (enshrined in the constitution) so I can see others taking this on in the same manner," she said.
Source: Louise Egan | Reuters Canada
(If you are not a sports degenerate like I am, please bear with me for a few paragraphs.)
It is such a shocking and tragic story on so many levels that no one knows where to begin. Just over a week ago, Joe Paterno was the most revered figure in contemporary American sports. He led the Penn State Nittany Lions football team to a Division I record 409 victories, two national championships and six undefeated seasons. Moreover, he had been a beacon of integrity and honor in the hideously corrupt world of college sports. In his 46 years at the helm, there had been no recruiting violations, his players graduated at a very high rate and he did extensive work to enhance the academic stature of the university.
For Paterno, winning was neither everything nor the only thing. Perhaps the best portrayal of the Joe we thought we knew is this article from 1986 when Sports Illustrated named him "Sportsman of the Year."
I had suspected for years that Paterno's legendary career wouldn't end well. Most likely, I thought it would come in the form of an ultimatum from his physician that he was just no longer physically equal to the demands of his job. (Paterno will be 85 in December.)
And then the dam broke: Paterno had looked the other way for years while long time assistant coach Jerry Sandusky had – according to a grand jury indictment – sexually assaulted eight young boys. Several more accusers have come forth since. We will probably never know how many boys were molested, i.e. had their lives he destroyed.
Yes, Paterno notified his bosses at Penn State, thus complying with state law. Merely complying with the law, however, is a very weak moral standard. Just because the law permits something – abortion, pornography, membership in the KKK – doesn't make it morally right.
Paterno was the leader of a boys' club that never notified the authorities of Sandusky's alleged hideous crimes. And when this was revealed, the whole empire imploded. Has anyone in any endeavor ever gone from hero to zero as fast as Paterno?
(Please read Bill Anderson's piece on the need for due process in this case. Let us never forget that the rules of due process apply regardless of the severity of the accusation or the weight of public opinion against the defendant.)
Barroid, Roidger, A-roid, etc. voluntarily consumed steroids. And, while no one loves dogs more than I do, Michael Vick's crimes were against dogs, not human beings. Penn State will go down as the worst sports scandal ever. Or at least thus far. If you can conceive of something more monumental, what are you ingesting? I want some.
It will probably get worse before it gets better. First, there is the case of the missing prosecutor. Then, I was directed to this link by an author whom I respect highly and who does not recklessly traffic in rumors. He does his homework. God, I hope it isn't true.
This brings me to a larger cultural and political issue: The personal lives of public figures matter. And the more public the person, the more their personal life matters. Why? Because the more public they are, the more powerful they are over you and me.
For two years – 1998 and 1999 – we heard no end from the political and religious Right about Bill Clinton's lying under oath about his extramarital dalliances with Monica, as well as his other "bimbo eruptions." They rightfully contended that since he could not keep his marriage vows – the most solemn vows one ever makes – how could he be trusted to remain faithful to his oath of office?
Rush Limbaugh – who built an empire lampooning the foibles of Bill Clinton – was fond of asking: "If character doesn't matter, why isn't Ted Kennedy president?" (Limbaugh was also a militant drug warrior until it was revealed that he himself – America's Truth Detector – had quite the Jones.)
These same people who could not shut up about Bill Clinton's whoremongering sing quite a different tune when it comes to the whoremongering of John McCain, Rudy Giuliani and Newt Gingrich. They engage in the same situational ethics they condemn when practiced by the Left. Being a man about town is just not as big a deal when one is on the Right.
In 2008, a caller to the Hannity show rationalized John McCain's cheating on his first wifethusly: He was not far removed from being a POW.
If the Hanoi Hilton jacked with McCain's sense of morality that badly, he shouldn't be a dog catcher in the Canal Zone, let alone a senator or president.
In a little less than a year, the American people will vote to either re-elect or to replace Obama. Whoever wins will inherit Soviet-style absolute power. This is not an exaggeration. It was bad enough when the president could merely tax us into the pavement, micromanage our lives with endless incomprehensible laws and regulations, imprison us for possessing a plant that grows wild in every county and have his blue-shirted flunkiessexually assault us as a condition of travel.
Obama has taken things to the next level. He started a war in Libya by executive order and ordered the killing an American citizen – Anwar Al-Awlaki – on a mere accusation with no due process, evidence, witnesses, judge, jury or right to counsel.
If this is not absolute Soviet-style power, what is it? What can't the president now do?
The only candidate in the field who has a problem with this – Ron Paul – has been married to the same woman for 54 years. His worst vice is chocolate chip cookies.
And why does the Right do everything they can to bury his very existence? Because they are just as desperate for a political savior as those on the Left. And while they talk differently and appeal to a different fan base, they are just as enamored with absolute power. They want a Great Leader to worship and adore. They have a perilous desire to put unlimited trust in a man who could not even keep his own marital vows. And when you bring this up to them, they respond with the lamest of rationalizations.
The left-wing cult of Obama does not surprise me one bit after eight years of the Religious Right almost adding Dubya to the Holy Trinity. No human being should have as much power as American presidents now have. The Bible tells us that one day a political leader will truly be deified – Revelation 13:3.
Joe Paterno, for all his success as a coach and contributions to Penn State as a whole, was profoundly flawed. We – that includes me – put entirely too much faith in him. While his influence was great, his actual power was relatively limited.
The framers of the Constitution strictly limited the powers of the president. He has six authorized powers, only one of which he can exercise directly on you or me: the power to pardon.
The Constitution, while imperfect, was written by men with a profound understanding of human nature.  However, it is not a self-enforcing document. If the moral constitution of the American people is sufficiently weak, they will inevitably place unlimited trust and power in a political leader. And they will do so while ignoring the relevant details of their personal conduct.
In the end, they will be far more disappointed in their Dear Leader than so many of us now are in Joe Paterno.
Placing unlimited faith in flawed human beings is a recipe for unlimited disaster. This is just one of many lessons to be learned from the firestorm that now rages in what was known for decades as Happy Valley.
The numbers are in. For the second and third quarters of 2011, Ron Paul. the only truly antiwar candidate in the race, has received more contributions from active duty military personnel than all other candidates combined.
There are those who sell us our wars. And there is another segment of society that actually spills its blood fighting them.
For the first group, war is a video game. For the second it is a bloody and gruesome reality.
The first group does everything it can to deny Ron Paul's very existence. The second group gives far more money to Ron Paul than any other candidate.
The first group says it supports the troops, whatever that means. The second group supports Ron Paul!
Romney, Cain, Obama, Santorum and Gingrich combined have zero military experience. Perry was a C-130 pilot for a few years in the 1970s. However, to the best of anyone's knowledge, he never saw combat. Most of the war pimps in the media and the pulpits have likewise never served a day in the military. Yet they are more than willing to scare us all to death and then send kids from places like Compton and Escanaba to fight and bleed and die all over the world.
Someone called war of 1861-1865 "a rich man's war and a poor man's fight." Indeed, the bloodiest riots in American history were the 1863 draft riots in New York. The rioters were mainly working class men who could not come up with the $300 required to buy their way out of the draft.
Little has changed in 148 years.
War is like any government program. Those who promote it feel oh so good doing so. They thunder like General Patton from Capitol Hill, from the studios and Fox News and their keyboards at the Weekly Standard. But heaven forbid they actually get any dirt under their pretty little fingernails doing the actual fighting.
The "liberal media", who they say they diametrically oppose, is no better. They heap endless adulation on a president who kept all of Bush's wars going and started three more – Libya, Somalia, Yemen – of his own.
(Moreover, he would have had to produce documentation of his birthplace to enlist as a buck private or a seaman recruit.)
In Patton's timeless words, they "don't know anything more about real battle than they do about fornicating."
Actually, some do know about fornicating. Gingrich and Julie Annie come to mind. Both benefited from draft deferments.
Yes, Cain was once a mathematician for the Department of the Navy. However, sitting in a comfy office doing hypoellipitical iamboquadratic equations or whatever he did does not equate to having bullets whizzing by your head, bombs going off all around you, and people dying right before your eyes. It does not equate to, in Patton's words, "(putting) your hand into a bunch of goo that a moment before was your best friend's face."
In the words of Pastor Chuck Baldwin:
"To those who are engaged in war, the consequences can be nightmarish! Arms and legs cut off. Eyes put out. Flesh burned. Intestines ripped out. Backs broken. Skulls crushed. Lives lost. Families torn apart. Homes destroyed. Children left without parents. Parents never able to see their children again. Wives without husbands. Husbands without wives. Souls snuffed into eternity. Emotional scars that never heal. These are the realities of war. And this is what the neo-cons who profit from war never have to see up close and personal."
I never tire of quoting Major General Smedley Butler, who served 33 years in the Marine Corps, won two Medals of Honor and, in the end, realized it was all a "racket."
Butler wrote:
"How many of these war millionaires shouldered a rifle? How many of them dug a trench? How many of them knew what it meant to go hungry in a rat-infested dug-out? How many of them spent sleepless, frightened nights, ducking shells and shrapnel and machine gun bullets? How many of them parried a bayonet thrust of an enemy? How many of them were wounded or killed in battle?

"Out of war nations acquire additional territory, if they are victorious. They just take it. This newly acquired territory promptly is exploited by the few – the selfsame few who wrung dollars out of blood in the war. The general public shoulders the bill."

"And what is this bill?

"This bill renders a horrible accounting. Newly placed gravestones. Mangled bodies. Shattered minds. Broken hearts and homes. Economic instability. Depression and all its attendant miseries. Back-breaking taxation for generations and generations."
Fred Reed, a Marine Corps veteran of Vietnam had this to say:
"In wars, there are many enlightening things to see. For example, the Marine with a third of his face and half a lung, going ku-kuk-kuk as red gunch rolls out of his mouth and he drowns in his blood. Ruined or dying teenagers whimpering the trinity of the badly wounded: Mother, wife, and water. The brain-shot guy jerking like an epileptic as he tries not to die. Ever see brain tissue from gunshot? I have. It makes a pink spew across the ground. Like strawberry chiffon."
The first 15 minutes or so of Saving Private Ryan are not gratuitous.
No, not all veterans support Ron Paul. But they consistently donate more money to him than any other candidate. They – or people with whom they are close – have been to war. They have seen and experienced things that most of those who sent them to war can never possibly imagine. This isn't about your right to an opinion. This is about how people arrive at their opinions.
War is a horrible thing. And while it might be pornography for Sean Hannity and Rick Santorum, it is an entirely different thing for those who have lived through it. Such experiences no doubt cause people to ask a few – or a lot – of questions. John McCain no more speaks for all the troops than Barack Obama speaks for all black people.
(McCain knows about both war and fornicating.)
So when Ron Paul leads far and away in contributions from active duty military, don't be surprised. Respect this.
And respect these troops. And go march a mile in their boots.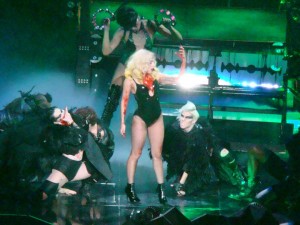 It would be easy to know how to defend America if enemy forces were invading our shores.  But how do you defend a nation that is rotting from the inside out?  How do you eradicate the internal decay that is eating away at the heart and soul of this nation a little bit more every single day?  Just like we saw happen with the Roman Empire, the internal rot that is eating its way to the surface threatens to bring us down as a nation.  Greed, corruption, gluttony, lust and pride have become national pastimes.  We are addicted to debt, food, entertainment and pleasure.  We have been taught to hate those that look different from us or that believe different things than we do.  Society is literally coming apart at the seams and the federal government is increasingly implementing "Big Brother" security measures in an attempt to maintain control and keep us "safe".  We have far more people in prison than any other nation on the planet and yet things just keep getting worse and worse.  So how can we fix America?  How do we rescue a nation that is rotting from the inside?
It is absolutely crucial that we acknowledge just how bad things have gotten.  Simply getting the right political party into power will not save America.  Neither will implementing a new political system or a new economic system.  America's problems are deeper than that.  The very core of America is deeply sick, and once we admit that, then perhaps we will start focusing on some real solutions.
The following are 40 signs that America is rotting from the inside out….
#1 A secret panel of government officials can now put American citizens on a "kill list".  A recent Reuters article explained that no law established this secret panel and that there are no laws which govern it….
There is no public record of the operations or decisions of the panel, which is a subset of the White House's National Security Council, several current and former officials said. Neither is there any law establishing its existence or setting out the rules by which it is supposed to operate.
#2 It is on record that the federal government facilitated the sale of thousands upon thousands of very powerful guns to Mexican drug cartels.  The Mexican government was never told about this operation.  U.S. border agents have been shot with these guns, and these guns have been involved in dozens of murders already in Mexico.  Mexican drug cartels will continue to kill people with these guns for many years to come.  The Obama administration is working incredibly hard to cover up this scandal and the mainstream media is mostly ignoring the story.
#3 The other day, CBS News reporter Sharyl Attkisson shared with radio show host Laura Ingraham that Obama administration officials have yelled at her and cussed at her for aggressively investigating Operation Fast and Furious.  This must have created a lot of waves, because now CBS News has now put her on lockdown and has made her unavailable for interviews.
#4 A host of other recent examples show that if you are associated with the mainstream media in any way and you make a "politically incorrect" comment, you will be given the boot so fast that it will make your head swim.  For example, Hank Williams Jr. was recently booted off Monday Night Football simply because he compared Barack Obama to Hitler.
#5 At the current protests in New York City, police are beating people with clubs and shooting pepper spray in their faces.  As the economic crisis gets even worse and protests spread and become more intense in future years, will all of America soon look like this?
#6 The United States has the highest incarceration rate in the world and thelargest total prison population on the entire globe.
#7 The other day, a group of thieves stole a 50 foot long bridge in Pennsylvania.  Yes, you read that correctly.  They stole the entire bridge.
#8 Criminals seem willing to steal just about anything that is not bolted down these days.  For example, a group of thieves has stolen more than 1,000 pigsfrom farms in Minnesota and Iowa in recent months.
#9 Class warfare is certainly rising to a new level in this nation.  Recently, Roseanne Barr said that it would be a good idea for some bankers to "go to the reeducation camps".
#10 Michael Moore is warning that the economic riots that we are starting to see around the country could potentially become violent in the future….
"The smart rich know they can only build the gate so high. And, and, sooner or later history proves that people when they've had enough aren't going to take it anymore. And much better to deal with it nonviolently now, through the political system, than what could possibly happen in the future, which nobody wants to see"
#11 Have we become a socialist nation?  At this point, nearly half of all Americans live in a household that receives some form of government benefits.
#12 From the time George Washington became president until January 1993, the United States government accumulated a national debt of $4.16 trillion.  Since Barack Obama entered the White House, more than $4.2 trillion has been added to the national debt.
#13 Federal Reserve Chairman Ben Bernanke recently warned Congress not to cut "too much" from the federal budget right now.
#14 According to one recent report, the EPA wants to hire 230,000 more bureaucrats that will help enforce all of the new greenhouse gas regulations that the EPA plans to implement.
#15 There are more than 3 million reports of child abuse in the United States every single year.
#16 Horrifying brawls involving groups of young people are breaking out all over the nation.  For example, check out this disturbing footage of a brawl that recently broke out during a football game in California.
#17 All over the nation, little children are being publicly arrested by police in their own classrooms and are being marched out of their schools in handcuffs.
#18 In some areas of the country, law enforcement officials are now using "extraction devices" to download data from the cellphones of motorists that they pull over.
#19 In the United States today, it is estimated that one out of every four girls is sexually abused before they become adults.
#20 Religious broadcaster Pat Robertson recently declared that it if your spouse develops Alzheimer's disease, it is okay to divorce them.
#21 The United States has the highest divorce rate on the globe by a wide margin.
#22 Children in the United States are three times more likely to be prescribed antidepressants as children in Europe are.
#23 Former U.S. Defense Secretary Donald Rumsfeld recently stated that "extremism in Christianity" is a significant danger to the United States.
#24 More pornography is created in the United States than anywhere else on the entire globe.  89 percent is made in the U.S.A. and only 11 percent is made in the rest of the world.
#25 Vanderbilt University has ruled that five on-campus Christian groups have violated Vanderbilt's non-discrimination policy because they will not allow people that do not believe in Christianity to become leaders in the groups.
#26 Globally, the United States is tied with the U.K. for the most hours of television watched per person each week.
#27 According to NationMaster.com, the United States has the highest percentage of obese people in the world.
#28 The federal government recently sued a company down in Texas for firing a 600 pound worker.
#29 Are American students getting dumber?  This year, the average score on the verbal portion of the SAT was the lowest ever recorded.
#30 The United States has more people on pharmaceutical drugs than any other country on the planet.
#31 The percentage of women taking antidepressants in America is higher than in any other country in the world.
#32 One out of every four teen girls in the United States now has an STD.
#33 Law enforcement officials estimate that about 600,000 Americans and about 65,000 Canadians are trading dirty child pictures online.
#34 There are more reported rapes in the United States each year than anywhere else in the world.
#35 Totalitarian police states used to be ridiculed in this country, but now that has all changed.  In fact, the "If You See Something, Say Something" campaign looks like it could have been pulled right out of an East German security handbook.
#36 According to a shocking FBI document obtained by Oath Keepers, the FBI definition of "suspicious activity" now includes making "extreme religious statements" and believing in "radical theology".
#37 It is estimated that 500,000 babies that will be born this year will be sexually abused before they turn 18.
#38 In airports all over the country, the federal government is forcing large numbers of women and children to endure very offensive "enhanced pat-downs" during which their private parts are touched before they are allowed to get on to their flights.
#39 It was bad enough when the TSA was just abusing our families at the airports.  Now, TSA "VIPR teams" are conducting approximately 8,000 "unannounced security screenings" a year at subway stations, bus terminals, ports and highway rest stops.
#40 Since 1973, approximately 50 million babies have been slaughtered in the United States before they were even born.
Some of the examples above may seem unrelated at first glance, but they really are not.  The truth is that all of those examples illustrate the deep decay that has taken hold in this nation.
Sadly, hundreds more examples could easily be listed.  This country is deeply sick, and "tweaking" a couple of things or electing the right politician is not going to cure us.
America is dying and time is running out.
Source: The American Dream