In case you are a rabid partisan supporter of the Obama administration, or forgot your history, Richard Nixon was charged for ostensibly the same offense, that President Obama's loyal minion Lois Lerner oversaw. Joseph Curl writes in the Washington Times, IRS scandal gets Nixonian: The 18½-minute (or 26-month) gap.Article 2 of the Articles of Impeachment against Nixon charged that he:
"endeavored to obtain from the Internal Revenue Service, in violation of the constitutional rights of citizens, confidential information contained in income tax returns for purposes not authorized by law, and to cause, in violation of the constitutional rights of citizens, income tax audits or other income tax investigation to be initiated or conducted in a discriminatory manner."

That's exactly what the Internal Revenue Service did under President Obama before the 2012 election.

There isn't much dispute there. The IRS sought to delay tax-exempt status for conservative and tea party groups, and succeeded (as the government often does when fighting its foes). So Congress, which has oversight of all things government, asked for all correspondence among the major players."
So when an IRS Source: Lerner's Hard Drive Likely Destroyed, all you can do is ask if any of Rose Mary Woods' relatives are Democrats and still work for the federal government establishment. If Watergate brought the country to the constitutional brink, what exactly would Obama have to do in order for Congressional House impeachment and a Senate trial and removal from office?Just examine some of the most egregious crimes, 25 Violations of Law By President Obama and His Administration. However, in the post Clinton impeachment culture, the career political class does not have the stomach to live by and enforce most provisions of constitutional law.
The press revolving door that Jay Carney used to drop the charade that he was a real journalist at Time to become a Whitehouse Press Secretary lap dog is a good indication that the Fourth Estate just does not has the zeal to do a "Woodward and Bernstein" on Obama. No doubt, media mouthpieces are proficient with deep throat fellatio, but their "PC" ethics require that their trade be applied solely as the serviceof their multiracial POTUS. The notion of conducting serious investigational reporting that could lead to the removal of a treasonous crook is not in their newspeak playbook.By any historic standard the economy is plummeting, the government is despotic, the culture is in denial and the world is collapsing. The Obama presidency has created an administration that is a total failure. Incompetency in purpose, policy and execution is beyond belief. The country is imploding on every level. The only rational conclusion is that Obama's mission has always been the intentional destruction of the nation.
Back in 2011, Charles Krauthammer wrote an essay, Obama's Louis XV budget that received widespread coverage. Louis XV was king of France from 1715 to 1774. The analogy needs a little appreciation of pervasive failures within the French monarchy during this era.Dr. Krauthammer reviews the Obama's budget complexities and the consequences for future administrations.
"Yet for all its gimmicks, this budget leaves the country at decade's end saddled with publicly held debt triple what Obama inherited.

A more cynical budget is hard to imagine. This one ignores the looming debt crisis, shifts all responsibility for serious budget-cutting to the Republicans – for which Democrats are ready with a two-year, full-artillery demagogic assault – and sets Obama up perfectly for reelection in 2012."
Now we all know that the provincial peasants picked "The Beloved" Obama for a second term. Grasp the similarities. "Most scholars believe Louis XV's decisions damaged the power of France, weakened the treasury, discredited the absolute monarchy, and made it more vulnerable to distrust and destruction."
For an outstanding summary from Afterburner with Bill Whittle, view the video, Le Deluge – Obama is Quickly Becoming Louis XV. "Obama is figuring that it doesn't matter what horrendous things he does to this country, because after him will be a deluge anyway. He's becoming entirely comparable to France's Louis XV."
Both Krauthammer and Whittle seem to be describing a society in decay awaiting a day of reckoning. However, the royal rule of Barack Hussein Obama II continues on its merry way with little righteous outrage from the masses, which are too busy SNAP eating "la croûte de pâté" (or the crust of the pâté) their Supplemental Nutrition Assistance Program rations.
Many academics argue that Louis XV was unequal to the high expectations of his subjects. "Historians have depicted this ruler as one of the weakest of the Bourbons, a do-nothing king who left affairs of state to ministers while indulging in his hobbies of hunting and womanizing."

Gossip has it from the lips of Fred DeRuvo that palace intrigue in the Obama court has strange bedfellows.
"Now, all of a sudden, we're to learn that Barack Obama is a closet womanizer, a real flirt? Do you think it's possible that the entire event was created in the labs of "Jarrett Amalgamated" to throw people off the scent, to make us stop talking about the fact that he may very likely be gay?

The idea that Obama likes woman is preposterous! The idea that he's such a flirtatious womanizer is also preposterous. The idea that Michelle Obama is planning on divorcing him is beyond preposterous! It's not going to happen because she has a ton to lose.

Who's going to pay for all of her vacations and birthday bashes once Obama is no longer president? Who's going to pay for her home and lessons to learn to drive a car and then buy a car? Who's going to pay for her god-awful choice in dresses and pantsuits?"
Nonetheless, we all know that the "Big Dog", immunized the Presidency from sex scandals and since Congress will not impeach for serious trespasses of the law, probable expectations are that Obama's weak and ineffective rule will just accelerate the general decline, culminating in a final oppressive oligarchy.
When the deluge hits, the next commander in crime will share similarities with Louis XVI, but do not expect that a fatal sentence for treason is likely. Ending the imperial presidency will never come with a helicopter ride into retirement. Woefully, after Nixon, the legacy of regal executive administrations never subsided, even under the inept Jimmy Carter.Louis XVI indecisiveness led some elements of the people of France to view him as a symbol of the perceived tyranny of the Ancien Régime. Today, the American public has the entire establishment to contend with and overthrowing an aristocracy looks bloody easy in comparison. Dave Hodges, of the Common Sense Show chimes in on a weird and frightening accusation from the now deceased Ted Gunderson, Retired FBI Agent Tells Militias Feds Have Set Up 30,000 Guillotines. Mr. Hodges asks:
"Why in God's good name would this government import 30,000 guillotines as Gunderson claimed? Oh, I know that some of the sheep are now looking up from the ground and have just said "there aren't are any guillotines in the United States." Then please tell me, sheep of America, why did Representative Doug Teper, of the Georgia Legislative Assembly (Democrat) introduced a bill which will supplant the method of execution, the electric chair, with the guillotine?"
The next observation is even more blood chilling.
"Everyone that I have spoken to agrees that the guillotine is highly efficient. Most everyone I have talked with stated that organ harvesting will indeed be even a bigger business and the guillotine is the most efficient killing machine to that end. Some of my sources stated that the next phase of the transhumanism experiments and developments requires a severed human head to facilitate the mixing of humans and animals into one sentient being. Further, futuristic DARPA robots will have human heads after the initial purge and subsequent executions. This makes sense because after the head is severed, the eyes blink and signs of life continue for up to a minute. This would allow a team to "freeze" and to preserve the head for whatever purpose."
The reluctance of impeachment for the current imposter, occupying the oval office, is putting the terminal NWO kismet plot in motion. Popular legend holds that Louis XV said, "After me, the flood" ("Après moi, le déluge"). Well, the tsunami after Obama will make the reign of Louis XVI look tame.
The constitutional republic, long ago buried, shows few signs of resurrection. However, the authoritarians that administer this reign of terror have assigned a cell in a personal Bastille for dissenters. The cry, vive la liberté (long live freedom) has no place in the Totalitarian Collectivism of the globalist worldwide empire. Disassembling the United States is necessary before the New Regime can replace the vestiges of individual liberty and inherent autonomy. Barack Obama is an arrogant buffoon that does the biding of his illuminati elite elders, who are modern day descendants of the same masterminds behind the French Revolution. Ignoring justified impeachment proceedings is capitulation to the slaughter of our way of life. Lop off the cancer of imperious presidencies.
In a post-modernism age the most assertive and self-proclaimed worshipers in the supremacy of science, have no room for a belief in God. These arrogant elites treat anyone, who profess that a true understanding of science does not contradict the presence of the almighty, with condescending distain for refusing to accept that God is dead. The transhumanist insistence that they will emerge as supreme beings is the pivotal sacrilege that underpins the social culture and political chaos that leads to the ultimate destruction of the species. Extinction of the human race and the invention of an artificial deity, denies that the act of creation inherently is the prowess of the All Powerful.
Sophomoric intelligence based upon pretentious and conceited self-regard is actually immature and ill-informed sense of worth and understanding. The reason for the absurdity, which is the hallmark of societal dysfunction, stems from the malevolent masterminds NWO globalist plan and carried out by their technocrat minions.
The Most Secret Science by Archibald E Roberts examines the MATTOID SYNDROME in chapter twelve. "Irrational political decisions at policy-making levels force upon perceptive Americans the conclusion that an invisible government of men "unbridled by logic or understanding" has acquired ultimate power and influence in the United States. Furthermore, the image-building manipulations of these Mattoids favor the development of similar attitudes in others and give thousands—perhaps millions—of normally well-balanced persons the courage to overtly engage in absurd or infamous acts."
Colonel Archibald E. Roberts championed his views several decades ago. Yet, his analysis has not lost any of the impact or importance as the 21th century unfolds. Essentially, the situation is a geometric progression as the delusion worsens.
Scientists once relied upon empirical evidence and followed the four steps of the scientific method.
Observation and description of a phenomenon or group of phenomena.
Formulation of a hypothesis to explain the phenomena. In physics, the hypothesis often takes the form of a causal mechanism or a mathematical relation.
Use of the hypothesis to predict the existence of other phenomena, or to predict quantitatively the results of new observations.
Performance of experimental tests of the predictions by several independent experimenters and properly performed experiments.
The current credibility of the academic community is suspect as government funding and peer pressure for career advancement demands conformity to promote specific political agendas. No area of science is more tainted than the study of global climate. In the New Report, IPCC Falsifying Climate Science, New Fraud Reports Exposed, CO2 illustrates the politicization of science and the betrayal of their own methodology standards.
Inexhaustible debate on the global warming hypothesis has developed bitter contention because conclusions much be tailored to advance the globalist hysteria that is seen as necessary to maintain the New World Disorder Psychology. Wacko environmentalists share an extreme similarity with their scientist gurus who mock divine intervention and profess that man has all the knowledge necessary to become masters of the universe.
"Secular Humanism, has become, the leading export of the 'West' to the rest of the world. The movers and shakers of public policy accept its values, cosmology, as Sigmund Freud views that reason rules, and that a rejection of God is acceptable. Religion is seen as a threat, and that life can be lived without delusions, especially the illusion of a religious belief. His theory of human nature and the culture of morality is founded upon the substitute of the super-ego, for the role of religion. As the source of morality and conscience, man is able to apply his reason to follow ethical behavior."
In the end, all the HAARP manipulations and chemtrail spraying cannot and will not achieve domination over the planet. Relying on NASA to discover nirvana or trusting Japanese scientists to resolve a Fukushima nuclear winter is no better than following celebrity global warming advocates into the vast void of their own mental space.
However, the stakes become critical, when purported distinguished scientific institutes, fall into the trap of anti-intellectual conduct. The Prestigious Helmholtz Research Center Gutter-Dives…Promotes Sophomoric Attacks On Skeptics, Labelling Them "Deniers"
"It's worrisome enough that the German government itself recently issued a brochure singling out, naming, and defaming German and American climate science skeptics. Today we have one of Germany's most prestigious science associations actively backing adolescent-level attacks on skeptics who have decided not to take part in the collective climate hysteria."
Seeking remission for fabricated crisis, like the newly renamed climate disruption, plays to the mental illness of fools who demand that saving the planet requires that they bury any semblance of religious belief and repentance. According to such enlighten cretins; absolution is not necessary, since acknowledging a creator would make their Frankenstein genetic engineering and eugenics experiments unholy.
Proponents of deceptive discourse would have you believe that sophomoric reasoning is rationalizing about what one understands poorly. It is often apologetics (starting with a conclusion) and masquerades as "critical thinking". Sound good on the surface, but when you probe closely the real bias of the position becomes obvious.
"Science begins with hypotheses; apologetics begins with conclusions. Science performs experiments which can disconfirm hypotheses; apologetics employs rhetoric (conclusions can never be disconfirmed). Science discovers how the world works; Christian apologetics assures that the world conforms to the Bible (or to church doctrine). Apologetics is not a productive approach to discovering how the world works; science is not a productive method for making the world conform to the Bible."
The last point divulges the basic disconnect. Belief in the Bible is an existential decision. Inquiry in the way the world operates is not reducible to merely running technological experimentation. Dismissing the significance and value of accepting faith in a revealed Creator is the usual determination to the scientific trained mind. Yet the objection to investigate the validity for acceptance of a divine plan for the salvation of souls permeates the man-centered culture of Modern Prometheus inquiry.
The function of science is to question, but the methods of science are not synonymous with scholarship. The burden of proof that an agnostic or atheistic conviction is a requirement for conducting good science is a research project that most universities will avoid. Nevertheless, membership of good standing into the scientific community undoubtedly rests upon this canon of doctrine.
It seems to be puerile to demand blindness to the universal evident, that the cosmos provides. Benjamin Cain critique of Stephen Hawking's Scientific Atheism philosophy concludes it is absurdly anti-philosophical, so he is forced to pretend that his atheism is purely scientific.
"Here is Hawking's stripped-down argument for God's nonexistence: the universe was created in the Big Bang, which means that in its earliest stage the universe was infinitesimal and so the laws of quantum mechanics apply to its origin, and we know from those laws that quantum events can happen spontaneously without any cause; moreover, the Big Bang's gravitational singularity was in effect a black hole and we know that in modern-day black holes time stops inside of them, which means there was no time before the Big Bang and thus no time for anyone to create the universe."
Mr. Cain continues, "atheists presuppose a religion in their effort to unite naturalism with their typical liberal values: this religion is secular humanism, Scientism, positivism, or pragmatism. But when a religion is only presupposed rather than openly acknowledged, the religion is bound to be clumsy and lackluster, and that's the case with Hawking's atheistic argument."
Taking the "Political Incorrect" cult of religion to the extreme, the example of Lawrence Torcello – assistant professor of philosophy at Rochester Institute of Technology, NY, writes in an essay at The Conversation that climate scientists who fail to communicate the correct message about "global warming" should face trial for "criminal negligence". How advance civilization has become under the scientific inquisition.Absolution by compurgation testimony of your peers may become necessary for acquittal. Under the new standard of scientific rule, even the "PC" philosopher must adopt the dogma of the Galileo court. How radical the tables have turned now that we know that the earth is round and rotates around the sophomoric society.
One of the latest targets for political persecution happens to be Dinesh D'Souza. During a recent debate on the subject he argued that the two — science and religion — are fundamentally separate.
"The questions to which God is the answer are not scientific questions," D'Souza said. Humans around the world want to know why the universe exists, the purpose of our existence and what will come afterward. Science doesn't "have a clue" as to the answers to these questions, D'Souza said.
Looking to science for a discovery of salvation is irrational. Achieving Raymond Kurzweil's singularity promise of immorality within the artificial intelligence of a new life form species sounds allot like Satan's sin of pride.While religion has never rendered a redemptive society, faith in God provides the only hope in living in a world of the boundless inhumanity of man to his brother. When scientists dismiss the need for forgiveness, their culture of forging enhanced tiers of technology, usually translates into greater levels of human bondage. The real climate disruption comes out of the laboratories of weird science. Adversely altering the natural order of the universe is as simpleminded as you can get.
A 1928 book entitled "Propaganda" by Edward Bernays begins with these words. "The conscious and intelligent manipulation of the organized habits and opinions of the masses is an important element in democratic society.  Those who manipulate this unseen mechanism of society constitute an invisible government which is the true ruling power of our country."
"We are governed, our minds are molded, our tastes formed, our ideas suggested, largely by men we have never heard of. This is a logical result of the way in which our democratic society is organized.  Vast numbers of human beings must cooperate in this manner if they are to live together as a smoothly functioning society."
"Our invisible governors are, in many cases, unaware of the identity of their fellow members in the inner cabinet."  Pg. 9
He continues: "Some of the phenomena of this process are criticized—the manipulation of news, the inflation of personality, and the general ballyhoo by which politicians and commercial products and social ideas are brought to the consciousness of the masses. The instruments by which public opinion is organized and focused may be misused. But such organization and focusing are necessary to orderly life."
"As civilization has become more complex, and as the need for invisible government has been increasingly demonstrated, the technical means have been invented and developed by which opinion may be regimented." Pg. 12
Bernays lived to see a practical application of his ideas in the government of the United States of America.  Born in 1891 he died in 1995 at the age of 103.  His brand of Talmudist humanistic government is the guiding light of our current society.
The Frankfort School enhanced Bernays' totalitarian model with an equally onerous Communism.  With the same geographic German roots Horkheimer, Adorno, Marcuse, Pollock, Fromm, Lowenthal, and others fled Hitler's oppressive regime and sang their song of tyranny in American intellectual circles.
Similar authoritarianism were envisioned by University of Chicago professor Leo Strauss whose students included an array of  movers and shakers (Justice Clarence Thomas; Supreme Court nominee Robert Bork; Deputy Defense Secretary Paul Wolfowitz; former Assistant Secretary of State Alan Keyes; former Secretary of Education William Bennett; Weekly Standard editor and former Quayle Chief of Staff William Kristol; Allan Bloom, former New York Post editorials editor John Podhoretz; and former National Endowment for the Humanities Deputy Chairman John T. Agresto) who often damned Constitutional freedoms in favor of war and conquest.
R. J. Rushdoony's writings emphasize the inevitable development of the tyrannical state as the ultimate authority in humanistic societies.  Instead of deriving order from the immutable dictates of the Creator, humanism leaves the creature with an anarchic, goalless absurdity.  Tyranny is the only solution to mutable human opinion. Governments that evade responsibility to the Creator soon become despotic.
Humanism is not confined to totalitarian governments it is just as prominent and even more deadly in religious organizations.  The Protestant Christian Church began its steep slide with the idea that "free will" allowed the creature to decide whether or not it would accept the Will of the Creator.  Arminianism copies the original sin recorded In Genesis 3. The Bible describes a God Who is sovereign and Who both selects and enables His subjects.  Humanism had grown like a cancer in the Christian Church allowing so called Christians to function as humanists while claiming the Name of Christ.
Several doctrines common in the Catholic Church are equally humanistic.  The Church of Jesus Christ has no authority to forgive sin or to confer salvation; both are reserved to God alone.  The Bible contains no injunction to pray to Mary or to any other human figure the church might designate. This contradicts the Biblical mandate and is blasphemous.
Judaism is rife with human error that began with the Pharisees in the time of Christ and has continued to grow and fester.  God's Word contained in the Torah has been replaced with the words of men in the Talmud where Rabbis override the voice of the Creator with sly rebuttals and ameliorate sin with absurd excuses.  The apartheid Talmud, a humanistic guide to the Torah, rules the behavior of the powerful U. S. Jewish community.
Sincere subjugation to the Living God and attentive obedience to His Word is anathema to the prideful heathens that control the world.  The arrogance that results from human hegemony is forcing dissonant evil on a world of confused and sinful people.  Homosexuality, gay marriage, abortion, porn, imperialistic war, murder, torture, legal theft, judicial injustice, and rampant mendacity have all become entrenched in our society.
R. J. Rushdoony writes: "The alternative to the sovereignty, government, and providence of the triune God is in practice the sovereignty, government, and providence of church state or some agency of man.  It means freedom from God for the slavery of sin and rebellion.  The man who is in revolt against God's reign will soon be the slave, not only of sin, but of apostate institutions, churches, states, families , men, women, and children.  For such a slave, freedom is intolerable.  As a young Nazi boasted before WWII, 'We are free of freedom.' "   "Systematic Theology" Pg. 211-212
The passage reminded me of my estranged daughter who along with her husband and five grandchildren left the family, sold their home and all their possessions and moved into a cult.  They had a fine marriage and were excellent parents but they struggled to make a living and to find an outlet for their Christianity.
They were always happy to receive help but they regularly ignored advice.  Their failure to cope with the responsibilities of freedom was a product of their own rebellion and now they live and work under the control of others.
Slavery has been demonized in our society but it is not always bad.  There are those who prefer to delegate their freedom and will work for those who assume responsibility.
When Bernays refers to "the masses" he uses an impersonal derogation to describe the population that failed to ascend into the elite structure.  Today, that would be the 99 percent who are under the rule of a shadowy elite one percent.
It is an interesting fact that our Constitution was crafted in secret by a group of leading citizens.  It was designed to provide freedom to the population through rule of the people by the people.  It was a sterling concept but it had a fatal flaw:  Authority was vested in citizens who do not have the ability to properly govern themselves
Governments that are not bound to God's Law will always become tyrannical.  Libertarians seek a minimum of government intrusion – some seek none.  They come close to the Christian concept which is miniscule.  But since humans were not created to govern themselves they require an overarching authority.  God's model has the entire creation under His mandates.  His model provides maximum freedom for both the leaders and the people. It offers an absolute legal code that cannot be amended.  Without this immutable anchor for all of God's creatures tyranny will continue.
"The providence of God is little spoken of today, because His powers of government have been transferred to the state and to man, together with His sovereignty.  It is the stare that today preaches providence to willing congregations, calling it cradle to grave for (or womb to tomb) care, social security, and a variety of other names.  Men everywhere believe in providence, and they look to their gods to it. Unhappily, their gods are false gods, and not the living Lord."  R. J. Rushdoony  "Systematic Theology", Vol 1, Pg. 211
A Time For Discernment…
I am re-reading several of R. J. Rushdoony's books: "Deuteronomy", "Numbers", "Van Til and the Limits of Reason", "The Cure of Souls", "The American Indian", "Systematic Theology", Sovereignty", and, of course, the "Institutes".   For Christians who reverence the entire Word of God and are willing to submit to His rule, Rushdoony's writings elicit several "Amens" per page.
In his book on Van Til, Rushdoony writes, "What did make itself clear to me was that reason is limited by its own experience, whereas the universe is far vaster than the mind of man.  Moreover, God's realm which transcends man's narrow vision is far greater than man's mind can comprehend."  Pg. 57
When humanistic philosophers attempt to define themselves and the universe in terms of their own reason they begin with a false premise.  God created us and enclosed us in time.  Our world is limited by time but He is infinite.  Though we are made in His image His concepts exceed our ability.
Regardless of what they may say few Christian leaders actually position themselves under the Kingship of Christ.  Most of our leaders and their followers see religion as a belief system that they accept and follow.  When man makes himself the arbiter of the Faith he, like Adam, has been seduced by the Devil and is attempting to be like God.
This serious sin is so deeply engrained in us and in our culture that Christians regularly approach the Bible with the evil intention of deciding what parts they believe.  Invariably God's Law which is the core of His character is discarded in favor of a pietistic spiritualism. Famous evangelist, Billy Graham, has succeeded in calling hundreds of thousands of Christians to "accept Christ" and most of these converts still believe that the decision was theirs and theirs alone.  Contemporary Christianity has man firmly entrenched in the driver's seat.
"It is not God who speaks but, again, man's own reason.  God is either eliminated from the scene or allowed to co-exist with autonomous man on man's own terms."  Rushdoony in the book on Van Til.  Pg. 15
The rancor that follows the introduction of Dominion Theology results from the challenge it poses to man's reason.  Since individual Christians reserve the right to reconcile their faith the Christian population of the United States of America is composed of millions of individual human sovereigns whose failure to become faithful servants to the King allows murder and confusion to flourish.  Humanism is deadly!
When confronted with the reality that God is the absolute ruler of His creation and of those He has created we often equivocate.  Rushdoony cites the secular law involving severe punishment for "Habitual criminals" which is widely accepted as just, to the Biblical Law of turning an habitually debauched and recalcitrant son (or daughter) over to the magistrate to receive the ultimate penalty; the former is generally accepted while the latter  makes most Christians cringe.  We can accept the murder of millions of innocent citizens in foreign lands by our armed forces but we cannot stomach the stoning of one guilty, incorrigible son (or daughter).
We cannot know reality apart from the One True God. In "The Cure for Souls" Rushdoony writes concerning the self-righteous humanist, "By denying his sin, he denies the reality about himself.  He replaces self-knowledge with illusion.  This means a departure from the truth into a world of fiction.  Whoever else he may delude, he has deluded himself most of all.  His is a delusional existence." Pg. 102
Delusion has permeated American society.  Our ears are accosted with a constant stream of propaganda from the media, academia, the marketplace, the government, and, sadly, from the Church.  This morning's paper had an article on the confiscation (theft) of property from citizens, both innocent and guilty, by policemen who are enforcing laws passed by a delusional legislature.  Our legal system has become so badly corrupted that justice is seldom a result of contact with our policemen and courts.
"A culture which is not truly Christian may plan grandly for "a new world order".  It may imagine that all problems are to be solved by its wisdom, and it has a great deal of self-admiration.  Is there a major country in the world today which does not see itself as the earth's true center?  Each seeks to direct itself and the world in terms of its ostensibly superior eminence and wisdom."  Pg. 211 "The Cure for Souls"
American television overflows with sneering, self-important experts who love to discuss what should be done with other nations as if they and the government they represent created and governs everything.
According to a reliable internet source Princeton University has reclassified the United States of America from a Democracy to a nation under the control of an Oligarchy.  An Oligarchy is a small, wealthy and powerful, elite group.  The opinions of the governed are no longer valid in the conduct of the affairs of the nation.  We are at the mercy of money and power which controls our elected representatives and the legislation they approve.
Please understand, gentle reader, that what you believe about the Christian religion must be destroyed by what God says about Himself and His Will in His Word.  The One True God is our creator and our ruler.  Rebellion against His rule results in spiritual death and a separation from reality – a delusional existence.
America has forsaken the God of the Bible and replaced His dominion with personal interpretations.  They have substituted worship of the One True God with a humanistic religion of our own making and His Majesty is offended.
Have you attended a Bible study where the Word of God was subjected to human reason and where Truth was accepted or rejected by the evil minds of the participants?  Did you think some of the human responses were brilliant and did you agree with some of them?  Was the leader conciliatory with the questioners?  As Jesus sits at the right hand of His Father and judges the world what do you think His reaction is to hearing His created beings judging His validity under the cover of His Church?
The capture of the United States of America by an elite oligarchy is well along and there is no apparent course that will restrain it.  We are being enslaved because we have been a stiff necked people who have refused to see and accept reality.  The men and women we have elected to office (in spite of adequate information to the contrary) have sold the nation into slavery.
The ruling oligarchs are both arrogant and brutal.  Our failure to require obedience to God's Law has allowed humanistic terrorists to capture the world.  When God's absolute legal structure is forgotten, man's sinful nature will fill the void by putting himself on the throne.
In "Deuteronomy" Rushdoony quotes Dr. Joseph Morecraft III "The entire community has a responsibility when crimes are committed or injustice done.  A community cannot be indifferent to any sin, crime, or injustice in its midst, or else it bears the guilt as well as the offender and is under judgment. When a community shuts its eyes to any evil in its midst and refuses to deal with it justly and in accordance with God's law, then the whole community is under God's condemnation." Pg. 305
In its early years the United States of America lived under a legal structure that was heavily flavored with Biblical principles.  As time has gone on we have allowed secular and often evil laws to be encoded so we have not only failed to be obedient but have failed to set a proper standard.  As a result our policemen have become brutal and our courts have become arenas of bias and injustice.   We are living in a nation full of lies.
We have reached our current state because we have shut our eyes to evil and refused to deal with it in accordance with God's Law.
When defending Western Civilization, some confuse that secular humanism, practiced as the current dominate popular culture, represents that lineage. Nothing could be farther from the truth. The decadence and decline in the West is undeniable. Yet the heritage upon which European civilization is based, owes a profound debt of gratitude to the societies that developed out of the brute force of empire and adopted principles of natural law and individual dignity. A direct correlation to the gospel of Christ becomes the centerpiece of this glorious tradition of universal brotherhood, that keeps man's inhumanity to man in check.
The well-documented failures of institutions and regimes would have been far worse if left to the devices of pagan appetites or atheist's hubris. However, the memory of the eternal struggle is short lived in the minds of most people. Confusion reigns because of a lack of knowledge, perspective and especially will, to admit that the New World Order is the invention of satanic factions that lust for control of the entire planet and beyond.
Therefore, the extraordinary essay by Pat Buchanan, Putin vs. Cultural Marxism: Whose Side Is God on Now?, is a required penance for all those who have sinned.
"In his Kremlin defense of Russia's annexation of Crimea, Russia is a Christian country, Putin was saying.This speech recalls last December's address where the former KGB chief spoke of Russia as standing against a decadent West:

"Many Euro-Atlantic countries have moved away from their roots, including Christian values. Policies are being pursued that place on the same level a multi-child family and a same-sex partnership, a faith in God and a belief in Satan. This is the path to degradation."

With Marxism-Leninism a dead faith, Putin is saying the new ideological struggle is between a debauched West led by the United States and a traditionalist world Russia would be proud to lead."
Before dismissing Putin as just a KGB thug, read Vladimir Putin Nemesis of the New World Order. Then do your own research on Marx and Lenin's clan of Khazar Bolsheviks. Finally, transcend the issue just about the motives of Putin and focus on the Christian roots of the Russian population.
The Orthodox Revival in Russia by Fr. Seraphim Rose cites the experiences and significance of Alexander Solzhenitsyn and Father Dimitry Dudko.Solzhenitsyn spoke of Gulag—a secular term; Fr. Dimitry speaks of Golgotha—the Christian understanding of the Soviet experience. The central part of Fr. Dimitry's—and contemporary Russia's—message to us is that all the sufferings inflicted by atheism have a meaning—we can find Christ in them… Here are a few passages of Fr. Dimitry's teaching:
"In our land has occurred Golgotha; the torments of all the martyrs begin gradually to cleanse the air… The present crucifixion of Christ in Russia, the persecutions and mockings only lead to the resurrection of faith in men… This gives us strength, firmness, makes us better than we are now… Let us imagine the state of our martyrs. Did the thought of sinning occur to them at this moment? No matter what kind of sinners they may have been in this minute they become saints… And those who suffer for those condemned to death also become better. How many martyrs there have been in Russia—and therefore, how many holy feelings! Will these holy feelings really give no fruit? And perhaps we live and will live only by the feelings of the holy martyrs, being supported by them… In our country now is Golgotha. Christ is crucified. Golgotha is not merely sufferings, but such sufferings as lead to resurrection and enlighten men… Our time can be compared only with the first three centuries of Christianity, and perhaps then it was even easier; then they did not yet know all the refinements of subtle torture… If one compares the religious state here and in the West, the balance is on our side. Why? Because here we have Golgotha, and there they don't. Does an abundance of material goods give a religious rebirth? … Here we have nothing, but if people believe they are ready to die for their faith."
Fr. Rose provides his assessment:
"His truthfulness and fiery faith have made many enemies—sadly enough, even among Orthodox Christians. Some have found him too emotional, too apocalyptic, too messianic—and it is true that such a fiery, urgent, Orthodox preaching hasn't been heard in Russia and probably the whole Orthodox world since the days of St. John of Kronstadt; many Orthodox people have become self-satisfied with their "correct and proper" Orthodoxy and are somehow offended when Orthodoxy is preached and communicated so warmly to everyone who will listen."
Can you just imagine such a discussion in the western media or even among Dispensationalist Christians, who are preoccupied in taking up the sword to champion Zionism? Any comparison between the West and Mother Russia would be incomplete without the insight of the audacious Brother Nathanael Kapner, Putin's Purge Of The Rothschild Money Changers.In a televised Christmas message on January 7 2008 Putin said:
"The Russian Orthodox Church contributes to the promotion of moral values in society. One should not completely draw a line between the culture and the church. Of course by law in our country the church is separate from the state. But in the soul and the history of our people it's all together. It always has been and always will be." — Here.
Brother Nathanael leaves nothing unsaid in PUTIN VS JEWS OF THE NEW WORLD ORDER.
"By 2006 Putin had paid off Russia's debt to the Rothschilds. Russia's financial dependence on the Jewish financiers was now over. Putin could then establish what became his Russian Unity Party's 2007 campaign slogan: Putin's Plan Means Victory For Russia! This slogan continues to make the New World Order Jews very nervous…Here."
While these sentiments are several years old, make no mistake about it, they are even truer today, with the efforts of the BRICS Development Bank to replace the IMF.
For a more current description, look to Pastor Scott Lively in Report from Moscow, and a summary of a reversal of roles, read on.
"Russia is today experiencing a Christian revival and is decidedly NOT communist. Some 30,000 churches have been built in the last year, and the ones in Moscow are reportedly overflowing with worshippers on Sundays. Most of the church is Orthodox, which is steeped in tradition, but at the same time relevant to the modern society."
"How incredibly ironic it is that Russia is now our best hope for stopping the conquest of the world by the "progressives." On Father Dimitri's television show, I made the point that the Americans and the Soviets both won and both lost the Cold War. The Americans broke the Soviet system through economic strategies and tactics. But before they collapsed, the Soviets poisoned the United States with Cultural Marxism, promoting moral degeneracy and family breakdown through so-called "progressive" ideology. Today, post-Soviet Russia is re-emerging as a Christian nation, while the United States is becoming a "Gay Soviet Union." What a strange turn of events."
Echoing this conclusion is the report In Russia, a religious revival brings new life to Orthodox media. "After 70 years of state-imposed atheism and 20 years that have run the gamut from glasnost to post-Soviet chaos to a revival of Russian pride, Russians have increasingly embraced their Orthodox roots." The video Christianity Grows in Russia & Declines in the West is to the point.The Latin Papacy has lost its spiritual way often over the millenniums and the Scofield Christian-Zionist apostate bible thumpers betray the Gospel of Christ with their devotion to the Talmud perversion of the Old Testament. Both need to seek repentance. Once the enemy of Christianity, when Russia was Rothschild's USSR, today a revival of Christianity has started.
Western Secularism, which encapsulates the immoral ethos that underpins the globalist economic model, based upon a rejection of authentic Christian teaching, is the downfall of humanity.
If Russia can salvage their society from atheist communism, surely the West has the ability to humble themselves and repent for their depraved chutzpah and wicked ways. The Totalitarian Collectivism that has destroyed the Christian culture on both sides of the Atlantic must return to their traditional roots.
Michael Hoffman on 'Usury in Christendom' is essential, '…freedom from interest on money, is essentially the battle for freedom from the Money Power'. The West has become the "Money Changers", because the temple has subverted commerce by heretical destruction of faith and separation from God. By destroying traditional Christian religious belief, the secular body is defenseless. Such a message is radical to most, because it is reactionary to the spiritual non-believer.
Former Russian President Dmitry Medvedev has spoken of the "fruitfulness of cooperation between the Russian Orthodox Church and government and public institutions and called the revival of Orthodox Christianity in Russian in the past two decades a miracle." The West needs a spiritual revival of its own conception. If the Russia Bear can be tamed, what prevents the American eagle from souring once again?
Christians React…
It is possible that like ancient Judah, the United States is destined to come under despotic rule.  Though we do not have Jeremiah to keep us informed (Jeremiah 27) it appears that the wheels of destiny are carrying us in that direction.  It could be that world tyranny is God's plan for the ultimate advance of His Kingdom.  Our time is temporal while God's time is eternal.
Jeremiah warned the people of Judah not to resist the Babylonians that it was God's judgment that caused their captivity and when they resisted they were resisting God.
Recently, a theologically sound Christian brother graciously explained to me why it is evil to "take to the streets" in protest against tyrannical government.
He wrote that God raises up pagan rulers to shame us into repentance and if we repent He raises up Godly rulers.  If a nation fails to repent God keeps it under tyrannical rule or destroys it.  Remedial action involves going to the lesser magistrates – councilmen to mayors, mayors to governors to presidents, etc. – and thinks taking to the streets is "resisting the ordinance" of God.
He further contends that today's Christian church is not nearly as bad as it was in the days of Martin Luther and that we should "diplomatically and with love and care" approach church officers to explain our concerns.  If this does not work he believes God will abandon us and raise up another civilization.
When revolutions are successful in overthrowing evil and oppressive regimes, the evil and repressive regime is often replaced by another violent, evil, and repressive regime.  Governments, even evil governments, serve purposes that are necessary to the functioning of society.  In our time the devastating results of revolution are evident in Libya, Syria, and now in the Ukraine. See here.
Revolutionary anarchism seldom produces a superior form of government.  It is often fomented by forces that intend to impose their own rule on the chaos that results.
In over fifty years of my Christian walk I have approached several ministers with suggestions on improving fidelity to the Will of God.  I have yet to find an ordained minister who will consider suggestions for improvement.  The status of lay persons prevents them from becoming a source of correction.
A.W. Tozer, a self-educated Christian minister, described the situation well in his 1955 book "The Root of Righteousness":  "Churches and Christian organizations have shown a tendency to fall into the same error that destroyed Israel: inability to receive admonition.  After a time of growth and successful labor comes the deadly psychology of self-congratulation.  Success itself becomes the cause of later failure.  The leaders come to accept themselves as the very chosen of God.  They are special objects of divine favor; their success is proof enough that this is so.  They must therefore be right, and anyone who tries to call them to account is instantly written off as an unauthorized meddler who should be ashamed to dare to reprove his betters."
"If anyone imagines that we are merely playing with words let him approach at random any religious leader and call attention to the weaknesses and sins in his organization.  Such a one will be sure to get the quick brush off, and if he dares to persist he will be confronted with reports and statistics to prove that he is dead wrong and completely out of order.  'We be the seed of Abraham' will be the burden of the defense.  And who would dare find fault with Abraham's seed?"
Tozer's description of the plight of the clerisy (1955) seems to verify the condition of the contemporary Christian Church for a period longer than the forty year ministry of Jeremiah.  Attempts, gracious or otherwise, to change church leaders have failed. My experience matches Tozer's description.
I am afraid we are long past the time when attempting to reach leaders by starting with lessor magistrates can be used as an orderly and effective redemptive procedure.  In his penetrating book "The Soul of the American University" George Marsden chronicles the secularization of our Christian schools of higher learning.  In 1805 Harvard University, initially a Christian institution, elected Henry Ware, a Unitarian, as Hollis Professor of Divinity.  The deterioration of the United States social order began in earnest over two centuries ago.
A perfunctory confrontation to the secularization of higher education took the form of alternative colleges.   In 1808 Andover Theological Seminary was founded and dedicated by charter to be forever committed to orthodox Calvinism.  Yale was founded as an alternative to Harvard.  Slowly all of these institutions succumbed to the popular demand for a secular education.
Men are sinners and the urge to usurp God's sovereignty is steady and strong.  Antinomianism and Arminianism have been chipping away at sound Christian doctrine since settlers landed on the shores of North America.  The sound doctrines carried to the new world by the Pilgrims and Puritans were resisted by some and challenged by others.  John Wesley's Methodists brought the heresies of Jacob Arminius and spread them throughout the colonies; Baptists and Congregationalists granted autonomy to individual congregations while Quakers, Lutherans, Episcopalians, Moravians, Catholics and Jews set up churches.  Continuity of Protestant doctrine was lost very early in American history.
Arminianism found fertile ground but it was the scourge of Dispensationalism that effectively declawed the Lion of Judah.  Removing Law from the Christian religion is like removing the heart from a human; it is the core of Christianity.  R. J. Rushdoony claims that those who hate The Law hate God.   The Law reveals the character of the God of the Bible.  When Christian theologians teach free-will they rob God of sovereignty and a god who is not sovereign is not really God at all.  Denominations that teach these two destructive "A"s are really foreign religions.
America has a secular government and its citizens have a secular mindset.  Humanism has invaded our churches.  God's Law is so far from the thinking of most modern citizens that they consider stoning a guilty individual for breaking a mandate from the Creator of the Universe worse than using weapons of modern warfare to kill hundreds of thousands of innocent human beings all created in God's image.  The hysterical fear of Sharia law is a reflection of the appraisal of God's Law.  Fear has fostered unreasonable opinions that have distorted truth and contributed to the detachment from reality that is common in our culture.  We are far down the road from obedience to the God of the Bible.
The Catholic Church of Luther's day had usurped the use of the sword and sentenced heretics to death.  It was, however, a visible evil that could be confronted as a single entity.  Today, we are faced with scores of more subtle enemies.  The landscape is covered with the dead bodies of religious organizations whose ghosts are still active but useless.
The sad, preplanned deterioration of the United States of America has never been effectively confronted with the true Gospel of Jesus Christ.  Luther confronted the Catholic Church directly forcing decisive action and the Reformation went on to confront the ruling class with the status of God's Law teaching the people that both they and their rulers are subject to the higher legal standards imposed by The Creator.
Will God discard the United States of America and work with another civilization?  Maybe, but considering that God sent Jonah to Nineveh to announce judgment and then caused the hearts of the people to repent making a liar out of a reluctant Jonah, we need to understand that His actions cannot always be predicted.  God will determine the fate of our nation.  It appears impossible from a human appraisal but prayer and confrontation have accomplished miracles and there is still hope for the miraculous.
Christians are vested with the responsibility of confronted evil with righteousness.  Strident confrontations of sinful behavior properly express the Will of God and should be part of our resistance.  Our God is not a pantywaist. We are to avoid chaos and anarchy but we are to be active in promoting the Kingdom of God against the pervasive kingdom of man.
Without a modern Jeremiah God's directions must be conveyed through His Word.  Public platforms for the dissemination of information are closely controlled and Christians are not allowed.  The streets may be the only venue available for voicing true Christianity; don't worry though, there a few Christians willing to take on such a responsibility.
My Christian friend who took issue with "taking to the streets" uses the word "ethics" in reference to "God's Law".  He maintains that the meanings are the same.  I believe he is wrong.  Ethics is less offensive and is often used as a secular term whereas God's Law is specific.  Pulling punches may quell conflict but it is dishonest and breaches God's injunction to let our yeas be yea and our nays be nay.  R. J. Rushdoony writes, "A true church can suffer in battle, because it confronts the enemy; a false church refuses to battle, because it is at peace with sin and death, and does not know Jesus Christ as Lord."
There is a time for war and a time for peace.  Christians are losing the war because they refuse to suffer!
I cannot end this essay without including a quote for Rushdoony's Second Volume of Systematic Theology (Page 967).  This quote describes perfectly our condition and its remedy:
"We are then told, first, that for faithfulness to God's law, man will be blessed in the weather, the land, and in it harvests (Lev.26:3-5).  Second, there shall be peace, i.e., no danger from enemies external and internal.  This peace goes hand in hand with victory (Lev. 26:6-8).  Third, there will be fruitfulness, i.e., many children, because God's covenant peace is with them.  They will also have fruitful harvests and an abundance of food (Lev. 26:9-10).  Fourth, God shall dwell among His people to keep them in safety (Lev. 26 11-13.  Fifth, If they are disobedient or faithless, God will curse them.  Terror, plagues, enemies, and more will pursue them, and they will see depopulation (Lev. 26:14-26).  Famine will take its toll.  Sixth, in their continued apostasy, they will be pushed into cannibalism and more.  The Lord will destroy their cities, and their land will be made a desolation.  They will be taken into captivity also.  All this will allow the land to enjoy its Sabbaths as they go into captivity (Lev. 26:27-43.  Seventh, in all of this, God will seek their restoration.  His judgments will be covenant judgments, seeking their return to the law and the covenant (Lev. 26:44-46)"

The once well-respected Guardian has been reduced in recent years into a lame Zionist mouthpiece – a light Jewish Chronicle for Gentiles consumption. Last week, the paper launched an attack on Martin Heidegger, the 20th century's most influential philosopher.
"Heidegger's 'black notebooks' reveal antisemitism at core of his philosophy" the paper's headline read.  But what does that mean? Was Heidegger really a Jew hater? Did he oppose people for being ethnically or 'racially' Jewish or was he, instead, critical of Jewish politics, culture, ideology and spirit?
According to the 'progressive' British Guardian, the newly published Black Notebooks reveals that Heidegger saw 'world Judaism' as the driver of "dehumanising modernity".
Needless to mention that we didn't need a 'new publication' to assert that this was Heidegger's view of Jewish culture and politics. The German thinker, like many of his contemporaries, saw "Jerusalem" as a suppressive and corrupted spiritual, cultural and intellectual influence as opposed to "Athens", which portrayed in his eyes, the birth of humanism, universalism, aesthetics, ethics and pluralism.
Let's examine what makes a prominent thinker into an Anti Semite in the eyes of The Guardian. "While distancing himself from the racial theories pursued by Nazi intellectuals, Heidegger argues that Weltjudentum ("world Judaism") is one of the main drivers of western modernity, which he viewed critically."
But aren't we entitled to criticize religion, culture or Ideology?  Aren't we allowed to disapprove of modernity or technology and to try to identify its cultural and ideological roots? For some reason, I can't recall The Guardian taking Max Weber to task for suggesting that Protestant ethics was the driving force behind Capitalism. Embarrassingly enough, the same Guardian that clumsily and shamelessly smears the greatest continental thinker, provides a platform to a long list of Neocons, pro-war advocates such as Nick Cohen who constantly and relentlessly criticize the so-called  'Islamo-Fascists' – a code name for Islamic political culture. I guess that for The Guardian of Judea, it is only Jewish culture, religion and ideology that must remain beyond criticism.
"World Judaism", Heidegger writes in the notebooks, "is ungraspable everywhere and doesn't need to get involved in military action while continuing to unfurl its influence, whereas we are left to sacrifice the best blood of the best of our people".  But is the above observation anti Semitic? Can an honest observation be anti Semitic, or shall we say a form of 'hatred', or should it be more appropriately tagged as an uncomfortable truth?
Heidegger was a German patriot. As such he knew very well that it was Zionist leadership and German Jewish bankers in America that facilitated the entry of the USA into the first world war (in return in part for the 1917's Belfour Declaration that promised a national home for Jews in Palestine). In that regard, Heidegger, like his contemporaries, had good reason to believe that Germany was betrayed by its Jewish elite.
When Heidegger published his monumental Being And Time (1927), certainly the 20th century's most important philosophical text, the Frankfurt School, dominated by Jewish academics, had already been in operation for more than four years, gaining ground in its attempt to subvert German culture in the name of communism. As a German nationalist, Heidegger had more than just one reason to oppose Jewish culture, politics and ideology.
Heidegger was a philosopher as opposed to a politician or an 'activist'. His understanding of the world was driven by the search for an essential and categorical comprehension. For Heidegger it wasn't the 'Jew' nor was it ethnicity that posed danger, it was an ideology and culture that was set to undermine his Athenian West and its value system as he saw it. Such an approach has nothing to do with racial hatred.
Let's examine Heidegger's above statement regarding 'world Judaism', its 'ungraspable' impact and its unwillingness to 'sacrifice.' Heidegger basically suggests that the Jewish elite is launching wars by proxy. At first, this may sound like a vile criticism of Jewish culture and power within politics. But a deeper look into this statement reveals that Heidegger was highly observant. Let's face it, Heidegger certainly didn't know about the cabal of Zionist neocons who pushed Britain and the USA into an illegal war in Iraq five decades after his death. Heidegger, most definitely didn't know about the Jewish Lobby Groups: AIPAC, LFI, CFI and the CRIF. He certainly didn't know of Bernard Henri Levy or Jewish Chronicle writers David Aaronovitch and Nick Cohen, who have been advocating Zionist immoral interventionist campaigns for years. Furthermore, as Heidegger predicted, not many young Jews followed the Zionised Neocon militant enthusiasm and rushed to join the US Army Special Forces or The Royal Marines. Heidegger somehow foresaw that Jews wouldn't be overrepresented in the list of dead British and American soldiers that emerged out of this chain of futile conflicts.
When Heidegger writes, "we (the Germans) are left to sacrifice the best blood of the best of our people,"  it is Zionist proxy wars he has in his mind – those Zionist wars that are fought by everyone except the Zionists themselves. But how could the philosopher predict the Zionist's political apparatus so precisely? Was he a prophet?
To philosophize is to dig into the true essence. The philosopher's quest is a search for the essential meaning, whether it is being, beauty, knowledge, science and so on.   Heidegger, the philosopher, saw in Jewish culture something most Jews either fail to see in themselves or conceal very well and for a good reason.  It is hardly surprising that The Guardian that has systematically failed to confront the Jewish Lobby and its relentless war advocacy, would denounce the great mind who accurately listed the exact conditions in which such bellicosity takes place.
Tragically, annihilating intelligencia and deep critical thought has become an obsession of the New Left. This may explain the deterioration of the progressive discourse into an intellectual desert. The Guardian, in its current form and under its current leadership, has a major role in that process.
"In another passage", the Guardian continues, "the philosopher writes that the Jewish people, with their 'talent for calculation', were so vehemently opposed to the Nazi's racial theories because 'they themselves have lived according to the race principle for longest'".
But is this really a lie? Not at all. The German philosopher obviously hits the nail on the head. Heidegger, who didn't approve of the Nazi racist doctrine, properly noted that Nazi racial supremacy was, in fact, Kosher by nature.
It is hardly a secret that Jewish culture is ethno-centric and racially driven.  Israel defines itself as the  'Jewish State'. Far more embarrassing is the fact that Israel's Jewish opponents also follow the same racially supremacist methodology and, in most cases, operate within 'Jews only' political cells (such as JVP, IJAN, Jewish Socialist Group etc.).
Heidegger, was obviously ahead of his time in observing the similarity between Jewish political exclusiveness and Nazi ideology. Does that make Heidegger an anti Semite? Quite the opposite, it affirms that the German philosopher is a timeless precious intellectual asset.  Yet, The Guardian doesn't posses the minimal integrity to admit that Heidegger was actually spot on. Instead, the British paper is desperate to undermine the work of the great philosopher by means of inept and vague association.
By tagging Heidegger as an anti Semite The Guardian basically advises his readers not to read the greatest Germano-Grecophilosopher and certainly not to evaluate the content of his writing. This is 'Newspeak' as observed by Orwell, which minimizes the possible content of intellectual exchange by means of 'correctness'.
It is no secret that the contemporary politically correct observer adheres to the rule that truth better be inoffensive. As such, he or she contributes to the suppression of the truth and the transformation of knowledge into a system of selective concealment. Interestingly, it was Heidegger who was there to turn the floodlight onto 'concealment' and the 'forgetfulness of Being', something the Guardian has made into an art from.
Heidegger, the truth teller has come to represent everything the Jerusalemite 'Guardian of Judea' is there to suppress. I guess that the time is ripe for The Guardian to wake up. It would do well to reinstate its position as The Guardian of the truth rather than The Guardian of Zion. We could use a quality Left paper driven by true humanist and universal concerns, instead of just another ignorant and banal Zionist mouthpiece.
Large numbers of people today believe that modern secular science has proven the earth and cosmos to be billions of years old, and that every living thing, from fish to dogs, apes and humans, evolved from a single cell which itself is the result of chance combination of chemicals. Most believe that primordial matter resulted from the Big Bang. Certain high profile Christians like Hugh Ross and the influential Evangelical theologians and scholars who support him, teach that God is both the energizing force behind the Big Bang and the director of evolutionary process.
Against this way of thinking, the Word of God authoritatively teaches a six day historical creation, which today is vastly unpopular with and downright offensive to scientifically enlightened theologians and their followers.
The rejection of the literal six day creation is an aberration of modernism, meaning liberal (pantheist) Protestantism and its' openly hostile 'secular' antitheist and atheist counterparts such as Marxist Communism and Secular Humanism.
Of the many early Church Fathers who wrote on Genesis, all but Augustine, who erred by teaching instantaneous creation, affirmed a literal, historic six day account of creation.
For instance, St. Cyril of Alexandria argued that higher theological, spiritual meaning is founded upon humble, simple faith in the literal and historic meaning of Genesis and one cannot apprehend rightly the Scriptures without believing in the historical reality of the events and people they describe. (Genesis, Creation, and Early Man, Fr. Seraphim Rose, p. 40)
In the integral worldview teachings of the Fathers, neither the literal nor historical meaning of the Revelations of the pre-incarnate Jesus, the Angel who spoke to Moses, can be regarded as expendable. There are at least four critically important reasons why. First, to wrest and distort Genesis so as to conform it to Big Bang and other secular scientific assumptions is to contradict and usurp the authority of God, ultimately deny the deity of Jesus Christ; twist, distort, add to and subtract from the entire Bible and finally, to imperil the salvation of believers.
It's important that we understand that the Church Fathers weren't primitive, unscientific goat-herders as dishonest modernists have made them out to be, but rather highly intelligent, well-educated men.  Many came from backgrounds of evolutionary pantheism, occultism and pagan animism thus were intimately familiar with much of what passes for contemporary secular science such as Big Bang and Steady State theories (evolutionary cosmogonies), inflationary models, vast ages, chance, the universal life force (serpent power, Zoë, evolution) and much more, even though by other designations.
Long before Darwin, Greek nature philosophers (600–100BC) were teaching primitive evolutionary conceptions, abiogenesis, chance, determinism, natural selection, transmigration, reincarnation and vast ages together with many other modern assumptions.
The fragments of Anaximander's (c. 610–546 BC) evolutionary speculations show he taught that 'humans originally resembled another type of animal, namely fish' while Democritus (c.460–370BC) taught that primitive people began to speak with 'confused' and 'unintelligible' sounds but 'gradually they articulated words.' (Evolution: An Ancient Pagan Idea, Paul James Griffith, creation.com)
The Greek Atomist Epicurus (341–270BC), the father of contemporary materialism and many of its' secular scientific assumptions, taught there was no need of a God or gods, for the Universe came about by a chance movement of atoms. (ibid)
Darwinism affirms the claim made by Epicurus that living beings created themselves, while modern evolutionary biology affirms Anaximander's claim that humans evolved from lower order life-forms.
With respect to old earth or vast ages, Plato and many other Greek philosophers taught that the present universe came about millions of years ago. Writing in the fourth century AD, Lactantius said:
"Plato and many others of the philosophers, since they were ignorant of the origin of all things, and of that primal period at which the world was made, said that many thousands of ages had passed since this beautiful arrangement of the world was completed … ." (ibid)
After the Greeks, the Roman naturalist Pliny the Elder (AD23–79) said we are so subject to chance,
"….that Chance herself takes the place of God; she proves that God is uncertain." (ibid)
Greek and Roman philosophers received these ideas from ancient Sumerians (Babylonians), Egyptians and Hindus whose Mysteries, nature philosophies and evolutionary cosmogonies extended back centuries before Greek and Roman civilization. For example, one Hindu belief was that Brahman (the Void or Universe) spontaneously generated itself (the modern theory of abiogenesis) as something like a seed or singularity (Cosmic Egg or Big Bang) about 4.3 billion years ago and then evolved under its' own power by which it expanded and formed all that exists:
"These Hindus believed in an eternal Universe that had cycles of rebirth, destruction and dormancy, known as 'kalpas', rather like oscilla­ting big bang theories. We also read in the Hindu Bhagavad Gita that the god Krishna says, 'I am the source from which all creatures evolve." (ibid, Griffith)
In India the doctrines of evolution/reincarnation/karma were thoroughly established from ancient times. They were expounded first in the Upanishads (c. 1000 BC – AD 4), the philosophical-mystical texts held to be the essence of the Vedas.
Representing the young earth view and resurrection of the dead (Acts 17: 16-34) the Apostle Paul contended against the Greek Epicureans (materialists) and Stoics (pantheists), representatives of Cosmic Egg theories (Big Bang), vast ages (old earth view), universal life force (evolution), void, atoms, animism (i.e. Karl Marx's animated 'divine thinking' matter), fate, determinism, and reabsorption after death.
Speaking to the nature sages, Paul said "this is what I'm going to proclaim to you,"
"The God who made the world and everything in it is the Lord of heaven and earth… he himself gives everyone life and breath and everything else. From one man he made all the nations, that they should inhabit the whole earth; and he marked out their appointed times in history and the boundaries of their lands. God did this so that they would seek him and perhaps reach out for him and find him, though he is not far from any one of us. 'For in him we live and move and have our being.' Therefore since we are God's offspring, we should not think that the divine being is like gold or silver or stone—an image made by human design and skill. In the past God overlooked such ignorance, but now he commands all people everywhere to repent. For he has set a day when he will judge the world with justice by the man he has appointed. He has given proof of this to everyone by raising him from the dead."
When Greek sages heard about the resurrection of the dead, many of them sneered due to their belief that the body is a rotting tomb within which their souls were trapped.   Since they believed that the fall consisted of an inexplicable plunge from being as one with the impersonal One Substance, then salvation was reabsorption of soul into the One Substance, therefore the idea of bodily resurrection was repulsive. In "Adversus nationes" (2:37) Arnobius complains,
"If souls were of the Lord's race…They would never come to these terrestrial places (and) inhabit opaque bodies and (be) mixed with humors and blood, in receptacles of excrement, in vases of urine." (The Pagan Temptation, Thomas Molnar, p. 27)
The framework behind the way of thinking which Paul contended against is naturalism, the ancient idea that living beings make themselves. Naturalism is like a leopard, meaning its' spots cannot be changed even by defiant Scriptural retrofitters like Teilhard de Chardin, Leonard Sweet, Hugh Ross and other natural science and evolution compromisers.
As Solomon said, there is nothing new under the sun.   What once was will be again.  In this light, when Peter prophesied about the "scoffers" in "the last days" who claim that"everything goes on as it has since the beginning of creation" (2 Peter 3:4) he is speaking of this generation of God-haters and theological compromisers, who being wise in their own wisdom, willingly reject the Authority of God and six day special creation in preference of ancient ways of thinking revised and revamped for our own age.
The real issue behind objections to literal six day special creation is what kind of God progressive creationists and evolutionary theists believe in and peddle to unsuspecting believers.  This is a question that needs to be addressed because by espousing Big Bang and old earth views theological compromisers have elevated naturalism in the guise of secular science and evolution above the Word and Authority of God resulting in an upside-down exegesis consisting  of abundant mind-boggling inconsistencies.
Their inverted creation account is in the claim of a six day creation that occurred at the end of billions of years of evolutionary process.  Logically, this means that billions of creatures lived and died long before man arrived on the scene, making the Word (John 1:1), our Lord and Savior Jesus Christ the cause of death and suffering rather than the fall of Adam.  By making the fossil record the measure of a sequence of long ages, God becomes the cause of death and suffering because the history of life appears to be a record of ineptitude, extinctions and constant brutality for billions of years.  In the words of the atheist astronomer and evolution promoter Carl Sagan (1934-1996), if God,
"….is omnipotent and omniscient, why didn't he start the universe out in the first place so it would come out the way he wants?  Why is he constantly repairing and complaining?  No, there's one thing the Bible makes clear:  The biblical God is a sloppy manufacturer.   He's not good at design, he's not good at execution.  He'd be out of business if there was any competition."  (Refuting Compromise, Jonathan Sarfati, Ph.D., F.M., p. 220)
The Big Bang, old earth view also leads to a philosophy of moral relativism because if men were once something else, a genderless blob of matter and then later on lizards and even later still some kind of ape-like creature, then not only are we going to become something else–maybe divine supermen, god-men, super robots or cosmic beings—but nothing can be said about transgender, 'gay,' and lesbianism since all life forms ascended from a genderless blob of matter generated by the inexplicable explosion of a Cosmic Egg which may or may not involve a stumbling God shaped and molded by theologians who require Him to ignite the Big Bang.
With regard to soul/spirit, if life arose from chemicals and then billions of years later man evolved from lower life-forms, then his rational nature, his soul, differs not qualitatively but only quantitatively from the beasts.  Like beasts, man is not a person but a creature of the earth.  Like them he has no spirit—free will, higher mental faculties, and conscience.  He is a fleshy androgynous robot or hominid whose brain is organized by the genome and the genome shaped by natural selection.
Dr. Sarfati argues that denial of the literal and historic meaning of Genesis (young earth view) is foundationally the result of 'imposing outside ideas upon the Bible.' Thus, it has'baneful consequences which don't just stop with Genesis,' but adversely affect many areas.  The atheist Frank Zindler enthusiastically agrees:
"The most devastating thing that biology did to Christianity was the discovery of biological evolution. Now that we know that Adam and Eve never were real people the central myth of Christianity is destroyed. If there never was an Adam and Eve, there never was an original sin. If there never was an original sin there is no need of salvation. If there is no need of salvation there is no need of a savior. And I submit that puts Jesus…into the ranks of the unemployed. I think evolution absolutely is the death knell of Christianity." ("Atheism vs. Christianity," 1996, Lita Cosner, creation.com, June 13, 2013)
The faith of the Christian Church and of the average Christian has had its foundation as much in the literal and historic meaning of Genesis as in that of the person and deity of Jesus Christ. Belief in a six day creation period about 6,000 years ago has been the authoritative teaching of the Church for most of its history and is essential for consistency in doctrine and apologetics.  Only with a firm, unshakable foundation in Genesis are Christians able to stand strong in their faith.
"In the beginning was the Word, and the Word was with God, and the Word was God. He was in the beginning with God…" "The Word became flesh and made his dwelling among us. We have seen his glory, the glory of the one and only Son, who came from the Father, full of grace and truth."  John 1: 1-2, 14
"Very truly I tell you," Jesus answered, "before Abraham was born, I am!"  "And now, Father, glorify me in your presence with the glory I had with you before the world began." John 8:58 & 17:5
If God is really Who He said He is, if He is the God Who revealed Himself to man through Jesus Christ (Messiah), then He can call everything into existence in six literal days (Gen. 1), bring about a virgin birth (Isaiah 7:14; Matthew 1:23), be both God and man (Gen. 3:15; Isaiah 7:14; Zechariah 12:10 & 13:7; 1 Chron. 17:1014), remove the curse due to Adam's fall (Gen 5:21-29), resurrect Himself from the dead and ascend unto Heaven (1 Pet. 1:3; Romans 1:4; Matthew 27:53) because for the Word Who became flesh, all of these things are very simple matters.
So what kind of God do you believe in?  The limited, bumbling God of death and suffering, the incompetent 'sloppy manufacturer' peddled by evolutionary theists and progressive creationists or the all-powerful personal loving God Who called everything into existence in six literal days?   The first one is an untrustworthy deity that cannot save you.  The second one is the God of eternal life.  Only He can resurrect the faithful unto eternal physical life in a physical paradise.
What will paradise be like? C.S. Lewis describes paradise as a place of matter, of weight and mass, and the blessed inhabitants in their resurrected bodies are the beautiful "bright solid people." N.T. Wright explains,
"…there will be a new mode of physicality, which stands in relation to our present body as our present body does to a ghost….a Christian in the present life is a mere shadow of his or her future self, the self that person will be when the body that God has waiting in his heavenly storeroom is brought out…and put on…over the self that will still exist after bodily death." (Eternal Perspectives, Randy Alcorn, p. 154-155)
Do You Really Want To Know?
G. Edward Griffin is a leader in the effort to inform the public about the dark blanket of imperialism being stretched across the Globe.  The blanket is still light and much of the free world is still breathing the air of peace, prosperity, and freedom.  But the Specter of the blanket can be seen in the long thin clouds of spray that fill our skies and in the United Nations signs that appear outside our parks.  Strands have invaded our town meetings where the phrase "Sustainable Development" has become common.  It can be affirmed by the death of privacy in Swiss Banks, by massive purchases of arms and ammunition by Homeland Security, and by the burgeoning piles of information being accumulated at the National Security Agency.  As light gives-way to darkness a solitary flame of freedom still burns brightly.
Informative messengers like the John Birch Society, G. Edward Griffin, Paul Craig Roberts, Rev. Chuck Baldwin and dozens of other talented internet speakers and writers have been conveying the message of clandestine danger for decades but the sparks have been too weak to ignite a fire.  The sweet wine of propaganda has sated many of our citizens and the evils of centralization have been erased from their self-censored minds.
Though most of our citizens claim to be Christian there is wide spread ignorance of the government our Christian God demands.  Preachers stress pietism and evangelism and assure their congregations that God's Law is no longer valid.  Efforts to please God by studying and seeking to obey His commandments have been replaced by church Bible studies where in wicked arrogance God's children critique their Creator and King.  Real Christianity has been left like a pot of gold in the middle of a Harlem street – defenseless and vulnerable.
Libertarians resist the looming tyranny with considerable energy.  They monitor the strands of control and publish informative warnings.  Their goal is a form of freedom with few moral restraints.  Some Christians are sprinkled through their midst and a few seek a Godly legal structure but the party contains a strong band of license seeking anarchists.
R. J. Rushdoony describes this problem: "The great illusion promoted by the United States and others is that freedom, by which they mean voting, will bring wealth and prosperity, but it does not.  What is required is character, moral standards put to work, a governing faith that creates its own environment.  Lacking that, the people will curse freedom and democracy as much as they did Marxism and dictatorship.  Freedom is a relative good: freedom can have an evil use as well as a good one.  The faith and morality of a people determine their use of freedom."
A righteous, unchangeable, overarching legal structure and an obedient people provide the basis for maximum freedom.  Human beings were designed to live under the Will of their Creator; they are intrinsically unable to maintain peace and freedom any other way.  Without willing obedience to The Higher Authority diverse human opinion always produces tyranny
There are several concerns with current dissenting solutions to the world's problems.  The major complaint against the progressive American entanglement in world government has been obedience to the Constitution.  The Constitution encodes religious freedom.  Rushdoony comments on this problem: "A multiverse of values means that men can choose their values and their lifestyles.  Homosexuality, necrophilia, incest bestiality, theft, murder, lies, and more all gain an equal validity as lifestyles.  In a world that affirms democracy, this means that all men have an equal right to play god and to live according to the morality of their choice.  Our present moral decay is a product of this polytheistic faith.  We cannot recover as a people and a culture without obedience to this first commandment. "Thou shalt have none other gods before me."
In United States voting is considered a virtue in itself and hundreds of thousands of uninformed voters cast a ballot hoping to support their self-interest.  The entire process is conducted in a sea of slanted propaganda spewed through a biased media that seeks to keep voters ignorant and thinking they can actually influence the Federal Government.
Many citizens who fail to understand the malignant nature of both political parties become addicted to the process and continue year after year to believe the contrived lies that make up political campaigns.  If their candidate is elected and does exactly the opposite of what was promised they speak and write vigorous complaints. Some are so severely captivated that they make excuses for rank mendacity.  It is a form of insanity!
Dislike for the existing system provides fertilizer for numerous alternatives.  Waiting in the wings are powerful Communistic and Socialist organizations.  In unsettled times adrenalin begins to flow through the veins of despots of all stripes.  Promises of peace and prosperity come from every direction but the history of anarchic overthrows of repressive regimes is almost always another, that is often worse.
Distracting two party politics was not a product of the Constitution but was incipient before it was written.  The original division was between those who favored a strong, authoritative federal government and those who championed limited federal power.  This division created two political parties from the outset.   Humanism had seeped into the minds of our founders.  Biblical principles still lurked in their heads and though they crafted a document that showcased their desire to preserve freedom it was maligned with their prejudices.
Power seekers centralize; freedom seekers decentralize.  Biblical government decentralizes power into individual families.  The federal government should be a servant to the family which is overseen by the father.  The law should support the family and the church should arbitrate righteousness.  With God's unchanging law standing supreme this governmental pattern could provide utmost freedom for the world and its citizens.
The United States of America has been overcome by powerful people who are willing to go along to get along.  Political parties are tightly controlled by their leaders and by a handful of shadowy but powerful owners of banks, corporations, press, and media.  Voters have been convinced that compromise is a component of good government.  When a nation functions without absolute rights and wrongs compromise allows politicians to legislate change.   Tragically, by allowing consistently inferior decisions, the change produces a constant deterioration in excellence.
Existentialism is a bane.   Widespread foreboding contributes to our concern for the moment; get all the gusto we can, for tomorrow we die!   The God of the Bible is concerned with the past, present, and future.  God reminds His people regularly of His former merciful and miraculous actions and has designed His commandments to produce a peaceful, prosperous and free future.  Rushdoony writes, "The anarchistic individualism of our time makes us mindless of the importance of our past and of our histories as people."
God's intentions for His people cannot be realized under a civil government that destroys the past with names like "Presidents Day", threatens property ownership with ever increasing taxation, and the family structure by flaunting God's directives.
Aggrandizing and distorting history sets society on a foundation of shifting sand.  Our first president, George Washington, is a hero to Americans and particularly to Christians.  He was, indeed, an admirable man.  Nevertheless, he was not without faults and some seriously injured the future of our nation.  Income to finance the Revolutionary war was always a problem to General Washington.  His ability to find funds to feed and equip his troops was hampered by the lack of a legal tax structure and when His considerable power was brought to bear on the construction of our Constitution the ability to tax was successfully included.  He was also very active in the Masons and religious freedom was another serious concern.  He sought to create a nation of free citizens but, ultimately, his prejudices have hampered its existence.
Lou Rockwell's internet site and a host of Libertarian writers and speakers are doing a commendable job of ferreting out the dangers our imperial government is creating but their solution is not only vague but often utopian.
Freedom is a product of a righteous and obedient society.  God knows that we are sinners who require the rod and the staff of the Law if we wish to live in peace and freedom.  As our Creator and King He knows us better than we know ourselves.  When we become obsessed with our importance we need to consider that we had nothing to do with our entrance into this world and will not be able to control our exit.  We are sojourners in a wonderful world that we did not create but that we have a responsibility to contribute to, to enjoy and preserve.  We are tiny in relation the vast universe and unable to comprehend the infinite nature of its creator.   We have obeyed God's command to subdue the earth but for our own ends not for those of our Ruler
The God of the Bible is sovereign and there is no doubt that the captivity that threatens the earth is a form of punishment.  We are self-ruled rebels who have forsaken God's Commandments and thumbed our noses at His Person.  We need to thank Him for his mercy since the penalty for treason is death.  The Bible reports that when people repented and changed their ways He forgave them and restored them.  When all else fails will we repent?
Gentle reader, do you understand that when God fights on the side of righteousness victory is assured and numbers mean nothing.   We have people praying but God will not answer the prayers of a people who are under judgment.  Christians who use the end times as an excuse for disobedience bring God's judgment on themselves and on our nation.  Every Christian must seek to obey God's Commandments and to bring the nation and the world under His authority by the same obedience.  Much of our law has already been changed from righteousness to evil.  Changes in the law enforce confiscatory taxation, staggering debt, illegal wars, despotism, abortion and homosexuality.  We must support God's Law.  The Constitution is ancillary; it is God's Law that both we and our government must obey.
The legal codes contained in the Bible seem utopian by today's standards but before the Constitution was ratified they were the foundation of our nation; though lonely, they are still the gold medal solution.
The Rushdoony quotes are from his book "Deuteronomy".
I recently interviewed Daniel Estulin the author of what will be the newest best seller,TransEvolution: The Coming Age of Human Deconstruction.
Estulin wrote the book based largely on a Bilderberg white paper which was smuggled to him by a Bilderberg insider. The document was filled with information which spelled the end of the human race as we know it.
Hollywood Prepares the American Public for the Inevitable
Hollywood has made millions on movies like The Terminator, Blade Runner, and RoboCob, just to name a few. In fact, Robocop is being re-released in the next several weeks. Estulin states that cyborgs or man-machines are the future in a post-human world. Yes, you read that correctly, we could soon find ourselves living in a post-human world.
You may be familiar with the new TV series on FOX called Almost Human where one of the main characters is a cyborg cop. We could see such an interaction between nonhuman and morphed humans in the near future (i.e. Robocop).
Rules for Thee but Not for Me
In the future of transevolution we will be witnessing a literal fountain of youth, which will result from becoming a cyborg as it will soon be possible to purchase immortality in the future. However, everyone except the super elite will be banned from purchasing this literal fountain of youth.
Your existence, my common brethren, will be similar to what movie goers saw in the Summer of 2013 in the movie, Man of Steel. In the opening 30 minutes of the movie, it was revealed that every resident of Krypton had certain genes "turned on" and certain genes "turned off". And everyone from Krypton, except for Superman, had been artificially bred for specific purposes. This is what humanity is quickly moving towards and unless you are the elite, you will be bred, dumbed down if needed, to serve a purpose for the global elite.
The Purpose for the Destruction of the Global Economy
Estulin mentioned that the wholesale destruction of the world's economy is not an accident, nor is it a miscalculation or the result of political shenanigans. This destruction is being done on purpose, absolutely on purpose. Estulin revealed that his Bilderberg insider told him that the slave masters on this planet want to collapse the economy, force people into the stack and pack cities of mega millions and then exterminate most of humanity.
Estulin and I explored the methods that the super elite may use to exterminate 90% of all people on this planet. We both agreed that starvation is the most likely candidate. Starvation is a clean method of killing, it is quick and it would leave the planet in good shape for the global elite to establish their paradise on Earth.
Some of my readers and listeners have asked me about why I am so opposed to Agenda 21 and devote so much time fighting against it? To these and all others, I answer that forcing humanity to forsake rural and suburban living and move into the soon-to-be death traps of these mega cities, is very consistent with the tenets of Agenda 21 (i.e. Earth First).
Monsanto: The Great Satan of Food Production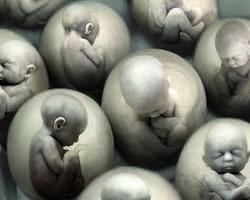 I recently interviewed my good friend, Barbara Peterson, who presented evidence which demonstrated that the super elite are in the process of attacking not just humans with GMO's which will eventually kill you, the GMO's are also sterilizing our food supply. And then, as if by magic, Peterson and I took calls on my show from farmers all across the country, who confirmed the sterilization of both crops and farm animals was well under way.
Let's give credit where credit is due. Monsanto is not alone in this conspiracy against humanity. In Chapter two of his book, Estulin, details how huge corporations like Monsanto, Cargill, and Archer Daniels are plotting to set up mass starvation on the planet. These corporate names became household names and they have become an "interlocked self perpetuating syndicate that will decide who eats and who doesn't, who lives and who dies."
Why are mega corporations, such as these and a small socio-political elite, allowed to own our food and control the very basis of humanity? The simple answer is, because they can.
Studies have shown that rats that are fed with genetically modified organisms (GMO), like potatoes, showed structural changes in their white blood cells making them more vulnerable to infection and disease, which could indicate a greater future risk of developing cancer, when compared to other rats fed non-GMO potatoes. Estulin's research indicates that GMO food was the creation of the Rockefeller Foundation, who are members of the Bilderberg Group. This all part of the plan for total control of mankind. As an aside, Barbara Peterson noted in my interview with her that McDonalds fries will soon all be made of GMO's.
Genetic Engineering
Genetic engineering is about taking control of nature, redesigning it and rebuilding it. The phrase "playing God" comes up in almost every conversation about genetic engineering. This is no longer the stuff of science fiction. Nothing good comes from genetic engineering as this generation of children will be the last generation which will be human in the sense that we define humanity today.
Estulin documented how insects are being weaponized for combat through chipping as a result of recent DARPA projects. Humans will soon be chipped, not necessarily for warfare, but for the purpose of transformation into something hideous which will serve the whims of the global elite.
The National Security State
Presently, all the communication happening on the planet right now can be monitored in real time and it is being done to control us, to dumb us down, to brainwash, to influence, and to predict our future behavior. The super elite is doing this so that we don't get in the way of important people by doing too much thinking on our own. A simple example of this fact is in evidence in an ever-increasing number of airports as facial scanning techniques are designed to reveal to security individuals who are angry, malevolent, etc. This technology is right here, right now!
Estulin mentions Nazi Germany, in his book, numerous times throughout the book, Estulin drew a similarity between the mass control the Nazis had in comparison to the control the super elite has over the human race right now. Presently, America is the 21st century fulfillment of what Hitler, Stalin and Mao as they attempted to initiate their genocidal regimes.
Off World Escape Plan If Things Get Ugly
According to USA Today,
"NASA recently revealed that their Mars robotic rover has found signs that a vast and hospitable lake once spread over the now-desolate surface, a potential home to past life for centuries or more."
With this new discovery that life may be possible on Mars, the elite could easily, through nanotechnology subsequently build a homestead there! There are many private corporations on the planet who are ready to go to Mars within five years. Some speculate that billionaire, Robert Bigelow, is ready now.
Apparently, if the elite cannot exterminate humanity in the clean and neat ways that they have designed, it may be necessary to temporarily move off world while the job is completed in more "messy" ways. According to some, this is their "Plan B".
A Cowardly New World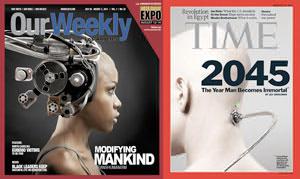 Unlike Huxley, I have seen nothing brave about this new world. Nanotechnology is a powerful new technology for taking apart and reconstructing nature at the atomic level. Scientists are acting like God to manipulate life through the use of this technology. I can only imagine all the horrible things nanotechnology can do to the human race.
Nothing good with regard to nanotechnology can or will come from this blatant insanity. The plans of the global elite constitute an abomination before God.
Right now, the elite are employing their "Promethean plans" which will change the world and will transform the very essence of humanity. Again, this is happening Now!!!
Let's make no mistake about it, the super elite are attempting to become more powerful than God. The super elite controls the human race in every imaginable possible way. Just the term, "conspiracy theorist", was invented by the global elite as a marginalizing tool to keep the public from believing in conspiracy theories that will enslave humanity.
Absolutely nothing that happens in our world is an accident; it's all part of this grand plan. Because of this, there is no hope for humanity if we do not rise up and defeat Agenda 21 and force a change in the leadership of the world, and it must be done RIGHT NOW, before the personal control mechanisms of this new system are locked into place.
My fellow human beings, we do not have five years. You sit idly by on the sidelines at the risk of not only your life but the lives of your children and grandchildren, born or not yet born. Soon, we will be saying "Welcome to Krypton", as humanity becomes the weak puppets in the theatre of life created by the super elite.
Source: Dave Hodges  |  The Common Sense Show
"If law does not reflect the fact that God is the Lord and Sovereign, it will reveal the premise that man and the state are gods.  No more dangerous gods have ever been affirmed by man."  R. J. Rushdoony
Real Christianity is a foreign religion to the majority of those who claim the name.  We tend to think of ourselves as the center of reality and as arbiters of our beliefs and our conduct.  The Christian Church supports this heresy.  In spite of the Bibles unswerving record of God choosing His servants, Christian leaders urge the heathen to "make a decision" for Christ.  When the creature decides to affirm the Creator the creature becomes the sovereign – a blatant form of humanism.  Hundreds of thousands of Christians have allowed this heresy to invade their beliefs and, as a result, have never achieved a proper relationship to Christ.
The Triune God is the center of the Universe and we are His servants.  We are chosen by God before we voiced our allegiance and as one of God's chosen people our duty is to obey His Law and seek to bring the creation under it.
With the Latin mantra Lex Rex (The law is king) the Protestant Reformation was partially successful in upending the Tower of Babel constructed by the divine right of kings.  Protestant Christianity brought the world its first taste of real freedom, order, and prosperity.
Though it was tainted by Arminianism and the Enlightenment colonial America set in place many of God's legal principles and some of today's fast fading elderly generation can remember the wonderful freedom it produced.  During the 1930s mothers did not worry about their children.  Doors were not locked and children ran through the neighborhood without fear.   It was a wonderful almost utopian time that now seems remote.
Obedience to God's Law offers nations the closest thing to Libertarianism that humans can attain.  Liberal, Conservative, or anarchic Libertarian governments cannot sustain freedom and justice.  The sinful nature of man will always overcome freedom and righteousness with centralization and evil. Without the immutable yardstick of God's Law man will be unduly restricted.
New Testament Christianity (Arminianism) is cultic and like all cults it is difficult to bring followers to righteousness.   True Christianity was bequeathed to us by the Reformation and for the cultic Christian to return is like accomplishing a difficult passage on a piano or understanding a complex mathematical problem; it is exhausting hard work that must be continued until the blessed truth lights up the mind and one understands what God intends for His chosen people.
Christians in their largest realm are not much different than their unbelieving neighbors.  Non-Christians often believe in a god and pray but they do not pray to the God of the Bible their prayers are to another deity or a god of their own making   Cultic Christians are no different;; they pick and choose what parts of God's Word they will believe and obey thereby constructing their own god; they do not worship the God of the Bible.
Most so-called Christians will tell you that they chose to accept Christ as their personal Savior and are in the process of trying to please him by improving their relationship with Him.  They live in a spiritual quandary not unlike the "war on terror"; their behavior is evil and their objective is obscure.
We treat the King of the world as if He is our next door neighbor.  We ignore His nature which is described in stark detail in the Books of the Old Testament and instead of approaching Him with awe, terror, and a subservient spirit, by regaling Him with requests we make Him our servant rather than us His.  We are made in the image of God but Jesus, our Savior, is the ruler and judge of the world.   We are His servants and until we begin to understand that we are to obey His Commandments we are missing the nature of the relationship.
Arminian Christians (Lawless) have no defense against the satanic tyranny that threatens the world.  When God's Law is no longer in vogue and human opinion rules, opinion enforced by power will win and slavery will result.  God's immutable Law must rule His creation.
God's judgment often comes in the form of tyranny.  Christians and their churches have failed to honor and obey the ruler of the world and we are being punished by the specter of a burgeoning police state.  Had we been obedient Christians and used His Word and His Law against the forces of evil we would not be in this dire state. The Christian Church has forgotten its mission to teach and define obedience, to confront and resist sin, both personal and public, and to support and define truth, righteousness, and justice.
The former president of J. C. Penney, Ron Johnson, made an effort to return honesty to the Department Store business;  he failed miserably because the American public prefers to be flimflammed into thinking they are getting a bargain.  Rushdoony writes, "A lie moves a man from the real world into a world of fiction, and his life begins to rest on falsity.  Truth gives us freedom in the real world God has made.  We are to live all our life in God and therefore in truth. Because a lie moves men and nations from the free world into fiction and slavery, men and nations must require a true witness or else theirs is a course of disaster and ruin."
American Christians have allowed lying, cheating, theft, and immorality to become rampant in our nation.  We are propagandized by our media, lied to by our retail stores, cheated by our merchants, filled with blatant prevarications by our elected representatives, and deceived by our churches.  Is it any wonder that our nation and our individual citizens are hopelessly in debt, that we have become a puppet to hidden powers that are trashing our country to achieve world domination.
And where do our citizens go for help in this dire emergency?   Like dumb oxen they go to the major source of the problem, the United States Government. Over and over again like imbeciles they seek the same failed solution.  When will we realize the only remedy to our dilemma is the God of the Bible?  How long will it take us to repent and to seek His blessing?  God still runs this world and He is angry with the United States of America!
Many of our citizens have become so addicted to the sensual pleasures of living a leisurely life devoid of worry that they refuse to understand what is happening all around them.  Faced with factual information they will dismiss it without consideration.  When the truth is ignored by a major portion of society there is no way to stop the decline of our civilization.  Truth is essential to freedom!
The United States Government is a modern day Tower of Babel that is not only unable to save America but is itself the source of our problem.   A nation cannot remain free without an anchor.  The Constitution was supposed to maintain our freedom but it has been discarded and replaced by presidential fiat.
No Constitution is of any worth when the people it is designed to govern become dishonest and immoral.  The Constitution was crafted to govern a Law abiding, Christian people and we no longer have such a populace.  Christians and the leaders of their deceitful churches must shoulder the responsibility for this social deterioration.
Joseph C. Morecraft writes, "The entire community has a responsibility when crimes are committed or injustice done.  A community cannot be indifferent to any sin, crime or injustice in its midst, or else it bears the guilt as well as the offender and is under judgment.  When a community shuts its eyes to any evil in its midst and refuses to deal with it justly and in accordance with God's law, then the whole community is under God's condemnation."
The answer to our problem lies in God and our relationship to Him – and nowhere else!
This essay was a result of the ideas express in "Deuteronomy" and excellent commentary by R. J. Rushdoony.  Buy it here.
I wrote previously about our cultural fantasy that forgets we are totally dependent on soil and water.  At the end of his Commentary on the Book of Numbers R. J. Rushdoony writes as follows: "For modern man land has become a commodity and an investment, not essentially a faith inheritance.  Our modern outlook thus warps our perspective.  For this reason, our federal government thinks nothing of allowing in as immigrants an increasing number of people who are religiously and racially hostile to us.  They see no relationship between faith and land.  As a result the United States and the Western world have embarked on a suicidal course.  They reject the concept of Christendom and embrace instead the humanistic "family of man" and thus immigration policies in the U.S. and Europe are based on myths and illusions of a destructive nature.  Because neither land nor inheritance is now seen from the perspective of faith, we have problems in these spheres.  The modern state sees itself as the primary owner, and hence eminent domain is basic to its life, and it therefore views itself as the primary heir with death taxes.  Both a tax on the land and death taxes are anti-Biblical."
I am not sure that linking our immigration problem to a lack of understanding of the relationship between land and faith is entirely true.  Immigration in America is Balkanizing the nation and destroying the culture.  It is satanic in nature and is being promoted by powerful forces that seek world government without national borders. The Christian religion itself is a target for destruction.
Nevertheless, human beings are land based creatures and Christianity is a land based religion. We are but sojourners in a world that God created.  We are vested with the responsibility of passing God's land to the next generation in an untainted condition.
When we hear of conversations in elite circles about the need to exterminate millions of useless eaters because the world is overpopulated we can, in part, attribute this arrogant discussion to our inattention to our earthly umbilical cord.
This separation from terra firma has been enhanced by modern farm machinery which allows planting and reaping with very little contact with the media.  Farmers with soil on their clothing and on their persons were ever aware of the element that grew their crops. Now air conditioned tractors provide comforts on a par with the offices of business executives.
Please understand, I am not advocating a return to the horse and buggy.  Mechanical inventions are a boon to mankind and we are blest to have them.  The problem is with the egomania these marvelous inventions have created, making gods of men and enhancing the humanism that is responsible for creeping despotism.
Without the absolute legal standards of the God of the Bible human beings with their diverse opinions and desires are incapable of peaceful existence.  We are more like devils than gods and when we give in to the sinful desire to be like God we inevitably create confusion and misery.  We were made to be obedient to our Maker and are unable to live in freedom without adhering to His commandments.
The terrifying dangers of men beginning to act as gods are becoming apparent in our manipulation of our soil and seeds.  We started by ignoring God's Sabbath for the land.  The practice of allowing land to lie fallow for one year in every seven was abandoned and fertilizers and chemicals were added to allow the production of continuous annual crops.  Now we are manipulating seeds creating mutations that are designed to produce beneficial protections.  We have appropriated the right to manipulate the creation as if it belonged to us.  The results of this arbitrary manipulation can be catastrophic.
Social sophisticates often view farmers with disdain.  Farming is considered an occupation of dull, dirt tainted, bumpkins that do not fit into the upper classes of our culture. This Pharisaical spirit elevates urban life and bears responsibility for the detrimental error of forgetting the source of our sustenance.
My mother was born and raised on a farm.  She walking four miles each way to attend a school that housed 8 grades. She graduated from University of Illinois in the early years of the Twentieth Century and her sister, who was educated in that same humble classroom, was a Phi Beta Kappa graduate from Northwestern University.  There were two boys in that Irish led family.  The boys remained with the land but the two girls married professional men.  The two boys were my uncles.  One died early without progeny the other had one son who with a college degree in Agriculture remained in farming.  He produced a girl and a boy.  The son remained on the farm and produced a son who has no interest in agriculture.  All of the land my Grandfather homesteaded will soon be leased out.
Mother's family was Methodist.  She dominated my father.  Methodism stressed human control of behavior rather than obedience to God and His Law.  Land was a commodity rather than an intricate part of the Christian religion.
Government has been busy acquiring land in the United States.  Estimates place the total U. S. land at about 2.25 billion acres and the total federal and states ownership at close to 45 percent; The Federal Government owns about 700 million acres and rising.  In thirteen Western states two thirds of the entire land mass is Government property; 87.5 percent of the State of Arizona and over 90 percent of the State of Nevada.  The United States Government owns a larger percentage of the nation's land than do the Communist regimes in Russia and China.
A Google search on "city is more competitive" produced over a hundred thousand results.  The elite pagans who currently control our world would like to herd people into cities where an intercity economic competition would keep everyone striving.   More and more of the land is falling under government control and hundreds of thousands of homes have been repossessed.  The intent seems to be for wealthy lords to live handsomely on the labor of the world's serfs who would exist in tiny cubicles in crowded cities.
In ancient Israel God allowed the permanent sales of urban properties but had rural lands returned to their original owners in the year of Jubilee.  Stability was vested in the families that owned and cultivated land.  Though the processing, packaging, and merchandising of food has blurred the connection it is still the same today; the cultivation of land remains the source of sustenance for the world's population..
In one of his daily messages in "A Word in Season" Rushdoony relates the early American practice of Rogation Sunday.  In the evening following Sunday prayer for the harvest "each farmer and his family walked the boundaries of their property and gave thanks for the good earth.  As they walked, the boy of the family was 'bumped' against the landmarks, the boundary stone, or against a boundary tree.  If a pond or stream marked the boundary he was ducked into it.  Then the boy who was bumped or ducked was given a small gift.  The purpose of the 'bumping' and of the gift was to make the boy remember the boundaries of the land he would someday fall heir to."
We are prone to forget that the One True God is still sovereign over His creation.  His perspective is infinite and ours is miniscule it is often difficult to see His participation. Nevertheless, He does not change and He still punishes those who presume on His authority.  Human control of His creation will ultimately fail and the ravages of Hell await the perpetrators.
Wicked, ungodly men and women have risen to positions of power in our time.  These "sons of
Belial" are attempting to turn God's creation into a vicious police state; a hell on earth designed by evil minds to accommodate deviant lusts.
Extensive, mysterious efforts to control the weather are being conducted in our skies.  Though they are visible to everyone, thousands of weather forecasters never acknowledge their existence.  Our citizens, too, are frightened and often reluctant to comment on these brazen experiments. It is frightening to see such a massive manipulation play out above us. The beautiful deep blue of space and the billowy, floating clouds that have treated our views for millenniums have been replaced by man-made lines haphazardly drawn over God's creation.
God's Word is full of promises of favorable weather in return for diligent obedience and men who attempt to control what God has claimed as His own are at war with God.
Though we common folk appear to be the victims of the new world order's Procrustean bed we too are culpable. We have failed to abide by God's law concerning His creation. Farmers willingly till their soil without giving it rest.  Local authorities levy taxes against farm land interfering with the ownership and stability God intends.  We have broken God's Law and have elected rulers that do so as well. Captivity is God's punishment for intractable sin and the solution is to return to a proper relationship with our Creator.  Repentance involves understanding that we are servants and He is our Master and our King.  It is our duty to worship and obey Him.  Attempts to manipulate God will fail.  The Bible is not an instrument for discussion but for obedience.  We are appointed to judge the world by the yardstick of God's Law.  First we ourselves obey then seek to bring our nation into obedience.
It is foolhardy to pray for a nation of sinners who disregard God's sovereignty and ignore His commandments.   God is bringing captivity on the world because His people made in His image, sin against Him by living their lives independent of His Will.  The world falls deeper into sin as each day passes. Instead of hearing and obeying every word that comes from the mouth of God, we insult Him by picking apart His Word and deciding what we will believe and what we will ignore.  We treat the Christian religion like a toy that is fun for a season but that we can put aside whenever we wish.
In his book "Truth and Transformation" Indian Christian Vishal Mangalwadi tells of the yearly journey to the Ganges River by thousands of low class Hindus.  Every year the priests rob them of their money and treat them despitefully.  In spite of the harsh treatment they continue to return each year.  They return because they believe the Ganges River has healing qualities.  Belief, even irrational belief, is powerful and difficult to correct
Freedom for the masses was a product of particular Christianity.  It was not created by Biblically based expository preaching.  Nothing wrong with expository preaching but it will not maintain or retrieve freedom.  It cannot be produced through evangelism or through electing Christian men and women to public office.  It is not a product of obedience to the Constitution or of the election of political parties.
World history overflows with exploitation of the masses by individuals with superior power.  Karl Marx wrote famously and extensively about the perennial class struggle in the Communist Manifesto.  He was right about the struggle but hopelessly wrong about the solution.
I am not a theologian but I have been writing about the condition of Christianity for over a decade.  It is not only a tragedy for Christians but an affront to the triune God of All Creation that His world has become a humanistic cesspool.
Apathy is rampant in the United States of America.  Many of our citizens feel helpless.  They do not know how to fight the evil juggernaut.  Some believe they should enjoy themselves today because tomorrow they may die; they use our fleeting freedom selfishly.  Others like the political game and stubbornly work to get promising candidates elected.  Some buy guns and accumulate food in order to survive the coming chaos.  A few wealthy citizens spend millions of dollars constructing underground homes that could sustain them in luxury for long periods.  Millions of Evangelical Christians actually support the destruction of our nation with hope that Jesus will come again soon.  Like the Hindus belief in the Ganges, with feckless abandon they follow a false doctrine.
We are living in an era built on a foundation of scurrilous mendacity.  While our church leaders work to convert pagans into organizations that are both heretical and useless, our news is both censored and distorted, our entertainment supports evil practices, and our elected representatives conduct their affairs on false premises with devious intent. All of this has come about because we have allowed sinful human beings to accumulate unaccountable power.
I have been a Christian for over fifty years.  When God rescued me I hoped that our society would be changed by the Charismatic revival I was born into.  Early on, I thought that the love Christians showed for each other might attract secular society and that our institutions would be transformed by the Love of God.  I expected good fruit.  This hope was shattered when Christians claimed to love God but acted no different than their secular neighbors.  Leadership was emphasized and competition for advancement was fierce.  Feelings were hurt, people left and churches split.  God's shepherds seemed to care more for the size of their church and the number of their followers than for the redeeming power of God's love. Sermons were designed to attract members by promising "growth" and "blessing".  Like the story that Nero fiddled while Rome was burning, Christian Churches entertained their people with healing, tongues, and emotional music while America was being destroyed.
Much of this tragic lethargy was a result of a widespread conviction that the Second Coming of Christ was imminent.  The Biblical warning that no one can know the time was ignored and many leaders agreed He was "coming soon" and some actually predicted exact dates.  This disobedient foolishness marred the reputation of the Church and replaced the confrontation that might have turned the secular tide. The excitement helped grow some churches but it created slovenly Christians and heretical churches.
Now, more than a decade into the Twenty First Century, Our Savior has tarried, our nation is corrupt, and we are on the verge of tyranny.  The voice of concern can be heard but Christians have strayed so far from the Truth that remedies evade them.
A secular war is being waged against Christianity and the secular army is winning.  Make no mistake it is a religious war and the time has come for Christians to wake up and begin to use the weapons God has provided.
Christians are called to live under a different government.  We have a King, his name is Jesus.  He was crowned King by His Father and given the responsibility to reign over the world. Christians will begin to fight in the battle for control of the world when they bow before their King and obey his Commandments.  Let me repeat: Freedom will not be produced by Biblically based expository preaching nor will it come through evangelism or through electing Christian men and women to public office.  It is not a product of obedience to the Constitution or of the election of particular political parties!  Freedom is a product of the Kingship of Jesus and obedience to His Commandments.
King Jesus contends with the deification of humanity.  Human rule is despotic because all human beings are sinners.  They are incapable of bringing consistent righteousness to leadership.  Leaders who fail to work under the legal standards of the Bible will eventually produce oppressive government.  Freedom comes from obedience to God's Law by both rulers and ruled.
Kingless Christianity produces no challenge to rampant humanism.  When humanists enthrone man as king, Dispensational Christians are theologically without remedy and man's dominion continues to grow.  When man's dominion is challenged by King Jesus and His Law Word, order, peace, prosperity, and blessing present a challenge to the disorder, war, poverty, and fear of secular humanistic tyranny.
The hour is late and the task is difficult.  American churches are not used to seeing themselves as servants to King Jesus and proponents of God's Law.  Church entertainment must be replaced by preaching on obedience and sacrifice.  Christians must begin to serve their King as soldiers in the war against evil.
Guns are useful in protecting ones family but they are useless in the battle for dominion.  The later conflict is spiritual and the model is Jesus and the blood of the Saints who have previously sacrificed their lives that the Gospel might grow and flourish.
My wife Patty and I thank God for each peaceful day.  We thank Him that we are living in a nation that still enjoys the embers of Christian peace and freedom.  Sunday mornings are tranquil.  Traffic is light and there is a noticeable calm.  The Sabbath of the God of the Bible is the source of that calm.
Americans are a generous people.  They are willing to sacrifice their wealth and their time to help those less fortunate.  Altruism is a result of the Gospel of Jesus Christ.  There are still honest people in our nation.  Lost wallets are still returned with money left in them – not always but often.  Honesty is an ember of Christianity.
In the United States of America we have grown up in a culture that is kind and thoughtful.   Often we have not realized that this gentleness is a result of the Christian religion.  In spite of many useless wars Western civilization has maintained a conscience that can occasionally define evil.
Today we are watching the rapid disappearance of gentility.  Torture has become acceptable in high circles of our government.  Murder and theft have become regular fare on our television screen.  Chivalry is long gone and many women seek to overpower men.  Our policemen have become tyrannical bullies who regularly beat citizens into submission.  While our armies murder millions of innocent civilians abroad, at home we murder millions of our children by abortion.  Instead of respecting and caring for our elderly government panels will soon decide when they should die.  Actions that were unspeakable in more refined times are now accepted and promoted.  Shame has become anachronistic!
It is the duty of our churches to confront evil.  Like John the Baptist, the confrontation must be specific and personal.  Righteousness is not a product of physical force but of spiritual victory.  That victory required the life of our Savior and the lives of millions of saints who died so the Gospel might be sustained into our time.  We must be willing to make the same sacrifice.
The blessed event of the Second Coming must be left to God.  We are in the midst of a war and it is time to fight.   Jesus sits at the right hand of the Father and judges the world.  He is the King and we are His subjects.  King Jesus is our Commander.   Christians live in a different nation with a different ruler.  We live by His law and seek to bring the world under His Kingship.   Our duty is to preserve the pure Christian Gospel in its best historic form.
Evangelism is not the complete Gospel of Jesus Christ nor is praise and the Baptism of the Holy Spirit.  The Gospel of Jesus Christ is life changing, society changing, and world changing.  It is spiritual but it is also governmental.  King Jesus rules over His creation and His people obey His commandments.  Only when His rule is established will peace and prosperity return to the world.
The freedom we have enjoyed in the United States of America is a product of Christian insistence that both rulers and ruled must live and act according to the Law of God.  Samuel Rutherford  wrote Lex Rex (The Law is King).  He was condemned to death for challenging the divine rule of kings but died before he was indicted.  God's Law is King.  His Law requires our obedience.  When an evil nation encodes evil law, God's people must disobey that law.
The entire world is now in danger of coming under the humanistic rule of powerful, ambitious men.  It is the duty of The Church of Jesus Christ to challenge their authority.  God seeks Christian leaders who are willing to lay down their lives in the battle.
We need a new Christian church that understands the nature of the battle and is willing to commit itself to victory.  A church properly ordered cannot lose for God is on our side!
"This century has seen the moral paralysis of men and nations.  The crisis will not go away automatically; no historical pendulum swings men and nations back to health when they are wilfully committing suicide.  The crisis deepens daily, and the popular solutions are more and more ridiculous and inane.  We have bought disaster; we will have nothing unless we turn to God's law and way."  R. J. Rushdoony, "Numbers" Pg 214
A couple of decades ago we were discussing whether or not American soldiers would fire on U. S. citizens?  Many thought they would balk at such a travesty.  Now it is common knowledge that Army leaders are selected on their willingness to do just that.  Troops are trained to do what they are told and when they are ordered to do evil deeds only a tiny number resist; some even relish the savagery.
If you are dubious consider the present state of law enforcement in the United States.  Citizens are handcuffed and arrested for trivial offenses and for no offense. They are murdered in their homes by policemen who invade by mistake.  Young men who resist their absolute power are killed or beaten into submission and even women are not immune to their violent demands.  There is little accountability for these savage encounters.
When nations decline and hunger sets its teeth into society, major violence begins and when violence begins those who fight it become equally violent.
Ambition often trumps righteousness.  Sacrificing principle to achieve personal advancement is common strategy for those who seek power.  Shakespeare wrote, "Let me have men about me that are fat, sleek-headed men and such as sleep a-nights. Yond Cassius has a lean and hungry look, He thinks too much; such men are dangerous."  Our government is full of lean, hungry, ambitious men and women!
The sin of leaders is greater than the sin of followers but both are culpable.
When a society is subjected to massive amounts of propaganda and leaders are forced by an agenda driven media to support its erroneous content, prevarications become the basis for actions that create a vortex of injustice and confusion.  This is where we are in America.  What began as little propagandas has metastasized and overcome our society.  Both leaders and followers overlook innumerable falsehoods.  The tangle has reached such proportions and goes so deep that it is difficult to find a thruthful consensus.
Confusion is used by shadowy oligarchs to control people and nations.
Unfortunately the initial fault was not in our leadership but in our culture.  We failed to confront dishonesty and turpitude in our homes, our churches, our businesses, and our government.  Our failure to confront evil has allowed evil to flourish.  We have re-elected politicians who have voted for legislation that has destroyed our government. We have allowed our schools to instruct our children in a morally empty humanism.  We have closed our eyes to the accumulation of power that has allowed a handful of like-minded individuals to control information.  We have allowed our church leaders to evade their responsibility to address and uphold our moral standards.  We have voted for the lessor to two evils when we should have shunned the electoral process in protest.
American politics is hopelessly corrupt.  Meaningful political change is impossible.
Penny's Department Stores hired an executive from another industry who spent millions of dollars offering the public an honest price structure.  His attempt to bring truth to the retail business almost bankrupted the company.  It seems that American citizens would rather live in a titillating fantasy of lies than in mundane reality.
Fred Reed has written a descriptive article about support for our military.  Americans are jingoistic; we are quick to support war and have a romantic relationship with our armed forces.  We are not concerned that war is state sanctioned murder which seldom accomplishes anything.  We are quick to believe the devious propagandists who inflict false hate on our society.  We hate Muslims because we are told they hate us because of our freedom.  We hated Germans and Japanese during WWII and transferred that substantial hate to Communists during the Korean conflict and Vietnam.  We prefer emotional patriotism to denouncing the butchery of exceptionalism.  We have forgotten that every human being is created in God's image that He loves everyone.  We have forgotten that the murder of innocent citizens in foreign lands is a national breach of the Commandment not to kill.
The Revolutionary War helped relieve us of English domination and other wars gained territory but wars from the Twentieth Century forward were useless.  They made some citizens wealthy while killing millions of innocent people, disrupting our nation, destroying our morals, and injured our youth.
We should be ashamed when our churches support war by asking us to pray for our troops.  We have the audacity to come before the King and Kings praying for his support in the murder of millions of people made in His image.  It is devilish silliness when Christian churches implore the Prince of Peace to aide in mass murder!
There has been steady resistance to the legalization of abortion by a morally bankrupt Supreme Court.  But the resistance seldom deplores the fact that the choice to murder a baby is made by the woman who carries it.   A moral nation would not use such a service!   Our nation is said to be divided over abortion; half for and half against.  If that is true half of our citizens support the murder of babies.  Isn't it time our churches began to teach God's moral code so that at least a majority of our citizens understand the Second Commandment by rejecting murder whether in the womb or by armed force?
A media conspiracy censors and distorts the news preventing Americans from knowing and understanding large amounts of important information.  Conspiracies are ubiquitous; they are common in homes, in churches, in businesses, and schools; when people gather with a common goal conspiracy of some sort soon follows.  To believe they are not common in government and the media is a serious distortion of reality.  The press censors all suggestion of conspiracy and demonizes the word. We have failed to confront this serious distortion of reality.
Sanguinity has replaced obedience and become the objective of our churches.  Christian churches that offer an emotional escape from reality are growing by leaps and bounds.  Healing, tongues, inspiring music, and a positive message attract a work warn populace.  Instead of confronting pervasive evil and teaching the Path to Righteousness and Peace church leaders allow their parishioners to behave like Hophni and Phinehas,  (Read about the fate of their Father, Eli, in 1 Samuel 4)
A thoughtful bystander watching our government leaders on C-Span has to wonder how they can destroy our freedom over a bogus threat of terrorism and still sleep at night.  President George W. Bush told us we were fighting in the Middle East to preserve our freedom.  Now that our freedom is being threatened we are blaming it on terrorists who might be a creation of the bogus wars we are fighting.  While we allow immigrants of all ilks to enter our country legally and illegally we train our army to put down civil unrest.  We spend more money on armaments than the rest of the world combined but still are expected to give up freedom for protection.  We are being governed by lies, terrorism has never been a major threat to our nation and it is a form on insanity when our leaders pass freedom threatening laws to counter a bogus enemy.
For more than two millenniums Christianity has offered hope to the world, but centralized power has always created kings and tyrants.  We have failed to follow the Biblical pattern by decentralizing power to the individual family.  Because we have failed to obeyed His Commandments, the blessings of obedience have never been realized.  As time goes on Christianity is gaining ground but we are now in one of the darkest periods the world has ever known.  This period of darkness will eventually end and Christianity will be victorious.  God will continue to extend His Kingdom.  In the meantime Christians are ordered to stand.
America's 'New' Reality of Non-Self and Madness…
In the wake of the insurrection against the living, personal God of Revelation that began during the Renaissance eventuating in the proclamation of the death of God and cataclysmic eruptions of fire, brimstone and rivers of blood during the 20th century, ex-atheist Alexander Solzhenitsyn said the world had never before known,
"…godlessness as organized, militarized, and tenaciously malevolent as that practiced by Marxism. Within the philosophical system of Marx and Lenin, and at the heart of their psychology, hatred of God is the principal driving force, more fundamental than all their political and economic pretensions. Militant atheism is not merely incidental or marginal to Communist policy; it is not a side effect, but the central pivot." (goodreads.com)
In his analysis of Marxist Communism and its' alter ego, scientific materialism, Frank Meyers, an early conservative intellectual concluded that Communism is the state form,
"….taken by a materialist faith determined to rule the world."  Godless Communism is the "final synthesis of all heretical tendencies that have pervaded Western civilization for many centuries."  It is materialist scientism of which, "Communism is the culminating hubris of the Promethean man who reaches out for the world and means to remake creation.  It is scientism gone political." (The Conservative Intellectual Movement in America, George H. Nash, pp. 251-252)
Both scientific evolutionary materialism and its new age evolutionary pantheist counterpart belong to the family of 'new' pagan or modern naturalism.  Modern naturalism refers to a one-dimensional view of reality grounded in a monist pagan philosophy holding that only void, matter and evolutionary (developmental and change-making) energies exist.  Therefore void, matter and energy are the Ultimate One Substance of which the universe consists and with which all life is in continuity, thus "all is one" and "everything is perpetually evolving and ascending."
The main difference between these two views resides in whether matter is thought to be physical (i.e., Greek Atomism) or spiritual (Hinduism). However, both views share in common the following:
Hatred of the supernatural God of Revelation and of man as His spiritual image-bearer
One dimensional views of reality
An inverted account of  origins and history lending itself to the notion that since there was no fall then Lucifer is not the devil and men are not sinful but rather evolving into gods
Scientific materialism or its' New Age spiritual science counterpart
Evolutionary conceptions.  These serve two main functions. First, as a mechanical process of development and second, as a mechanism for purification of matter
The nihilism of Buddha
Jesus Christ to Buddha,
"…you took God away (and) your espousal of an absence of self is the most unique and fearsome claim you made." (The Lotus and the Cross: Jesus Talks with Buddha, Ravi Zacharias, pp. 59, 67)
Life is only with the living God of Revelation, the creator and upholder of the life and being (soul/spirit) of men.  But if He does not exist, it logically follows that there is no ultimate source for life, conscious being, meaning and purpose; or for the sanctity of human life, worth, dignity, individual liberty and personal property.  Without God the Father Almighty unalienable (God given) human rights are as meaningless as America's founding documents have become in our Godless pagan society.
If man is not God's spiritual image-bearer then he is less than nothing, a conclusion Buddha reached long before Jesus Christ God Incarnate walked this earth:
"Six centuries before Jesus Christ, the Buddha already knew that if God does not exist, then the human self cannot exist either…Therefore, he deconstructed the Hindu idea of the soul.  When one starts peeling the onion skin of one's psyche, he discovers that there is no solid core at the center of one's being."  Thus your sense of self becomes illusion, "Reality is nonself…You don't exist. Liberation, the Buddha taught, is realizing the unreality of your existence." (The Book that Made Your World: How the Bible Created the Soul of Western Civilization, Vishal Mangalwadi, p. 6)
Naturalism: the Antithesis
Modern naturalism is in every way the antithesis of God's Revelations and Christianity, the spiritual and moral foundation of Western civilization.   For fifteen hundred years, Christendom and then later Protestant America had affirmed the biblical view of total reality. In this historically unique view total reality consists of two interfacing, interactive halves: the seen (natural) and the unseen (supernatural).
According to this view, man faces both unseen and seen and interprets truth against these two interfacing halves of reality.  Thus Paul declares that as men live out their lives they are spectacles, "unto the world, and to angels and men." (1 Cor. 4:9)
In opposition to modern naturalism's one dimensional view, Paul affirms that total reality consists of two halves, hence this earth (the seen) is really a theater and men are actors on its stage observed not only by other men (the seen) but by the Spirit of God and angels (the unseen).
Though men cannot see the Spirit of God and very rarely see angels they can see, hear and interact with men.  The Spirit of God opens our eyes to understanding (Ps. 118: 34, 125, 144), tests our hearts, knows out secrets, motives, and thoughts (Psa. 17:3; 44:21; 139:1-4).
Both holy and unholy angels are all around us, watching, listening, helping and protecting if holy, if unholy then binding the disobedient to their power.   Just as the Lord of Hosts gives His Holy Spirit to those who love and obey Him, He can send evil spirits upon those who are rebellious, live in persistent sin, practice occult arts or men who in their pride, covetousness and envy reject and hate Him as was the case with Karl Marx and Nietzsche, the apostate Christian philosopher who proclaimed the death of God.  Unto these men the Lord of Hosts sent evil spirits just as He sent one to King Saul (1 Sam. 16:14).   The evil spirit influenced and disordered Saul's thinking, afflicted him with obsessions and paranoia, befouled his conscience, and inflated his disordered passions thereby, "filling him with unrest, anger, fear and murderous intent."  (Occult Bondage and Deliverance, Kurt E. Koch, p. 137)
Dr. Kurt Koch (1913-1987) was a highly respected German minister who pastored, counseled and delivered in excess of twenty thousand people suffering from demonic subjection. According to Koch, demonic subjection is an increasingly common occurrence in post-Christian Western and American society.  Most people have little or no clue that they are in fact demonically subjected while some people, such as Marx, Nietzsche, Hitler and Stalin seem to possess a limitless supply of demonic energy, especially when engaged in imposing their will over the wills of others.
There are many underlying causes of demonic subjection.  Koch delineates some of the leading ones common to apostatizing America:
"If a person blatantly lives a life of sin and persistently resists the Spirit of God and remains completely unrepentant, or…carries the sin of murder or abortion on his conscience, or has committed perjury or practical incest, if he has cursed his fellow men or blasphemed against the cross or against Christ, the Holy Spirit, or God, then he will have laid himself open to the devil's attacks.  Every curse is in fact a cry to the devil, and can…lead a person into bondage." (Koch, p. 138)
"….God created man in his own image…..male and female created he them." Gen. 1:27
According to the uniquely Christian view of total reality, the essence of the human is not the body and brain (the seen) but the unseen…the soul/spirit:
"It is the soul alone that God made in his own image and the soul that he loves…For the sake of the soul…the Son of God came into the world…" (Incomplete Work on Matthew, Homily 25, Ancient Christian Devotional, Oden and Crosby, p. 153)
Building off of the view of man as embodied spirit, St. Augustine (AD 354-430) affirmed that as all men are the spiritual image bearers of the supernatural Triune God in three Persons, then it logically follows that each man is a person; a trinity of being comprised of soul/spirit (unseen), and body, brain (seen).
The citadel of the soul is spirit (heart).  Spirit is immortal and self-aware.  It can will and think and is responsible for what it wills, thinks, speaks, and acts on while in this world.
Spirit is the unique property that distinguishes soul from the material body in which it is fully embedded.  In Biblical thought, spirit allows man to spiritually transcend the natural dimension in order to access the third Heaven.  By way of prayer and petitions the spirit of man's mind allows him to enter into a personal relationship with the Spirit of God.  Through this relationship, spirit is renewed over time, thus enabling man to more perfectly orient the manner of his thoughts, passions, words and actions in this world in preparation for eternity in Paradise.
In Christian thought, a person is a spirit (self) and personality is the total individuality of the spirit.  Without spirit there is no 'self,' hence no person.
The key to personal liberty in the natural or sensory half of reality is man's spiritual liberty contrasted against a genetically pre-programmed animal-like orientation.  Animals have souls but not spirits, the basis of intelligence, sensitivity, imagination, self-consciousness, reflection back and forward into time, and the capacity for truth and moral goodness.
A person is uniquely free because he can spiritually transcend his material brain to access the Spirit of the Lord as Paul affirms:
"Now the Lord is Spirit, and where the Spirit of the Lord is, there is freedom." (2 Cor. 3:17)
Vishal Mangalwadi, India's foremost Christian intellectual observes that this historically unique concept of man as God's spiritual image-bearer gave birth to the "belief in the unique dignity of human beings," and this is the force,
"…that created Western civilization, where citizens do not exist for the state but the state exists for the individual.  Even kings, presidents, prime ministers, and army generals cannot be allowed to trample upon an individual and his or her rights." (Truth and Transformation: A Manifesto for Ailing Nations, Mangalwadi, pp. 12-13)

One-Dimensional Godless Naturalism: the Reality of Non-Self
Modern naturalism, whether of materialist or pantheist permutation positing a non-existent immanent conception of deity (i.e. Omega, Gaia) is at bottom Godless, and said Ravi Zacharias,  absolutely nothing,
"… has a more direct bearing on the moral choices made by individuals or the purposes pursued by society than belief or disbelief in God." Key issues of the day "whether it be…sexual orientation and practice, or life in the fetal stage, sooner or later filter down to whether there is a God, and if so, has he spoken?" (The Real Face of Atheism, Zacharias, p. 21)
In "The Gnostic Religion," Hans Jonas provides a full-scale study of the heretical world of pre-Christian and Christian era pagan Gnostic nihilism together with its modern variants:  materialist and pantheist naturalism.
Jonas writes that while ancient Gnostic pagan man was thrown,
"…into an antagonistic, anti-divine, and therefore anti-human nature, modern man (is thrown) into an indifferent one." (p. 338)
The ancient gnostic conception was still anthropomorphic despite the nihilism, hostility and demonic.  But its' modern counterpart with its' indifferent nature, its' completely godless, soulless, anti-human, demonic nature, represents the "absolute vacuum, the really bottomless pit."
At least the ancient Gnostic dualism, as fantastic as it was, was at least self-consistent, as there was the illusion of a source for 'self' (being).   Not so for its' modern counterpart:
"So radically has anthropomorphism been banned from….nature that even man must cease to be conceived anthropomorphically if he is just an accident of nature.  As the product of the indifferent, his being, too, must be indifferent.  Then the facing of his mortality would simply warrant the reaction, 'Let us eat and drink for tomorrow we die." (ibid, p. 339)
In conclusion:
"…modern nihilism (is) infinitely more radical and more desperate than gnostic nihilism ever could be for all its panic terror of the world and its defiant contempt of its laws.  That nature does not care, one way or the other, is the true abyss.  That only man cares, in his finitude facing nothing but death, alone with….the objective meaninglessness of his projected meanings, is a truly unprecedented situation." (Jonas, p. 339)
In other words, the death of the living God of Revelation means there is neither source for life and 'self' (soul/spirit) nor for higher truth and morality, purpose, meaning, salvation and eternity.   For depersonalized man, the evolved ape or bag of chemicals, there is nothing—no heaven above, no hell below and no,
"…. vast mind behind the framing of the world; no transcending voice giving counsel to this world…no light at the end of the tunnel (hence only) the loneliness of existence in its most desolate form."  (Zacharias, p. 27)
The determined assault against the living Holy God that began during the Renaissance gained speed and force with the materialist implications of Darwin's neo-pagan theory.  The idea that humans evolved by chance and natural selection from non-life bearing chemicals lay the axe at the very foundation of the Genesis account of creation ex nihilo.  On the heels of Darwin's theory Christianity came under forceful attack allowing a one-dimensional worldview draining into nihilism to be declared a scientifically supported reality.
Darwin's "Origin of Species" was published in 1859 and instantly and uncritically accepted by people such as Karl Marx, T.H. Huxley, Herbert Spencer, Ernst Haeckel in Germany and large numbers of clergy more eager to be thought scientific and modern than to defend the faith once given.
For materialist and pantheist alike, Darwin's theory was a wish come true and so became the center of their respective one-dimensional worldviews.
The demonized Karl Marx hated the God of Revelation and his exuberance for Darwin's idea prompted him to consider dedicating his Das Kapital to Darwin, an honor which he declined.  Since Marx favored scientific materialism the rationale behind his invitation to Darwin was that he saw how Darwin's materialist theory provided a scientific framework to support the economic infrastructure on which Marx could build his godless communist utopia.
Darwin's materialist theory and Marxist materialist presuppositions (economic theory based on envy and hatred of God) together with Freud's materialist-based analysis of religion and human sexuality threw faith in God and Christianity "over the wall of civilization,' said Zacharias:
"With such abusive attacks directed at religious belief coming from so many directions, it was left for someone to cast this creature called theism completely out, and exorcise the world of all such influence.  The one who did that was the German philosopher Friedrich Nietzsche." (p. 25)
By the time of Nietzsche, perceptive thinkers had already been expressing apprehension at the prospect of multitudes of unsuspecting Westerners who would eventually be cruelly exploited by anti-human haters of God.
With Nietzsche, dreadful apprehension deepened into certainty, for Nietzsche despised religion in general, but upon Christianity he poured his unbridled fury:
"I call Christianity the one great curse, the one enormous and innermost perversion, the one great instinct of 
revenge, for which no means are too venomous, too underhanded, too underground, and too petty." (Nietzsche in "The Life of Nietzsche," Faru Forster Nietzsche, 1921, p. 656)
However, rather than mindless infatuation for Darwin's idea, Nietzsche (1844–1900) harshly criticized it:
"What surprises me most when I survey the broad destinies of man is that I always see before me the opposite of that which Darwin and his school see or want to see today: selection in favor of the stronger, better-constituted, and the progress of the species. Precisely the opposite is palpable … I incline to the prejudice that the school of Darwin has been deluded everywhere…" (Nietzsche: The evolutionist who was anti-God and anti-Darwin, Russell Grigg, creation.com)
Nietzsche was not anti-evolution but rather had his own evolutionary conception which he called "the will to power."
While Darwin received his idea from his pantheist grandfather Erasmus Darwin, Nietzsche's conception was preceded by mystical ecstasy.  Nietzsche experienced two mystical encounters with the first one taking place in August, 1881.
Charles Andler writes that previous to his scientific reasoning, Nietzsche received revelations during mystical encounters just as Spinoza did.  Mystical ecstasy,
"…. preceded (Spinoza's) system and his geometric form, thus, with Nietzsche mystical ecstasy preceded his scientific reasoning." (Charles Andler cited by Henri De Lubac, "The Drama of Atheist Humanism," p. 481)
According to Henri De Lubac, secret knowledge was revealed to Nietzsche that he was "….the first of men to know.'   The shock of it was sudden and profound.  Though no direct document relates his experience sure evidence is found in an agitated page of Ecce Homo where Nietzsche wrote:
"Suddenly, with sureness, with indescribable delicacy, a thing makes itself seen, makes itself heard.  It shakes you, it overwhelms you right to your innermost depths.  You hear it…You let it fill you….A thought blazes forth like a flash of lightening…It imposes itself as a necessity…I never had to choose it.  It is an ecstasy….You are enraptured, taken outside of yourself…All of this…is accompanied by a tumultuous feeling of liberty, of independence, of divinity…There you have my experience of the inspiration." (Lubac, p. 472)
In the months that followed he remained silent about the knowledge he received.  But in August of 1882 he discussed his experience with Lou Salome.  Salome writes that Nietzsche spoke of his encounter only in obscure words and with hushed voice.  Giving "every indication of the most profound horror" Nietzsche described the terrible and marvelous revelation he had received with two words: Eternal Return. (ibid, p. 473)
In the autumn of 1882 he experienced his second encounter which he described in the poem Sils Maria:
"I was sitting and waiting, without waiting for anything/Beyond good and evil, tasting Light sometimes and sometimes shade/Absorbed by this brew…When suddenly…what was one became two, And Zarathustra passed before me…" (ibid, p. 475)
It was a vision without a doubt, precise and sudden:
"I could tell you the day and the hour….Zarathustra has fallen on me, he assaults me.."  (ibid)
Zarathustra was an evil spirit who confirmed to Nietzsche the 'truth' of the revelations already received, which included man's evolution from worms:
"You [mankind] have made your way from worm to human, and much in you is still worm. Once you were apes, and even now the human being is still more of an ape than any ape is." (Nietzsche, Thus Spake Zarathustra, Zarathustra's Prologue section 3, trans. by G. Parkes, Oxford University Press, New York, 2005, p. 11)
Henceforth, Nietzsche is an inspired prophet who knows for certain that the God of Revelation is dead, that man's evolution from worms is absolutely true, and that he is Jesus Christ's successor, the 'new' Christ.  Within ten days he drafted by way of automatic writing the whole first book of his prophecy.  He called his finished work Zarathustra, the new Bible of scientific evolutionary naturalism, and told the world to throw away all other books, for now you have my Zarathustra, "a new Holy Book." 
It was Nietzsche, the 'new' Christ, who saw that the death of the personal God had already begun to cast its first dark shadows over Europe, and though,
"the event itself is far too great, too remote, too much beyond most people's power of apprehension, for one to suppose that so much as the report of it could have reached them," still its advent was certain, and it was men like Nietzsche, the 'new' Christ who were "the firstlings and premature children of the coming century," the century of the "triumph of Nihilism." (Nihilism: The Root of the Revolution of the Modern Age, Eugene Rose, p. 44)
Nietzsche was the first apostate Christian to gaze fully upon man's loss of faith and its terrifying consequences.  With no living God 'up there' to obstruct his vision, the nihilism he saw was agonizing.  As there was no longer any Light from God above, there was only darkness in the hermetically sealed world below.  The paralyzing darkness that overtook the mind of the 'new' Christ was spiritual.  It was not so much,
"….an exterior phenomenon crowding inward but rather an inner blinding that spread outward." (Ravi Zacharias, p. 27)
This was precisely Nietzsche's point.  With the death of the personal God of Revelation the darkness of objective meaninglessness would penetrate every avenue of thought and life, making life itself unbearable with the consequence of hedonism, abortion, euthanasia, sodomy, suicide, drugs, crime and murder becoming virtues.
Speaking through the writings of the 'new' Christ, Zarathustra went on to say that because God had died in the 19th century there would follow two terrible consequences beginning in the 20th century. (Romans 1:18)
First, the 20th century would become one of the most evil century's in history, and second, a universal madness (Romans 1:21, 22) would break out and turn the once glorious W. Europe and America upside-down.
Though apostates and the apostatizing professed themselves wise, their cognitive thought processes would become darkened (vain) and with their conscience dead to sin they would become fools, meaning they would accept and publicly profess incredibly stupid conceptions of themselves (i.e., man is an evolved worm, ape or robot; man is evolving into god).
"And I will give children to be their princes, and the effeminate shall rule over them." Isaiah 3:4
In turning away from the Spirit of God and the truth He has given, 'wise' males will become effeminate cowards and females mannish.  They will be adolescent emotional-tyrants in adult-size bodies: sinister, greedy, spiteful, vindictive, treacherous, back-stabbing sophists.  They will celebrate Lucifer (the devil) and in their madness actively seek the way of Luciferian initiation because they will be spiritually blind in regard to total reality.  Like demons they will flee from the cross of Jesus but exalt the devil as the first free thinker, the genetic creator of man, the seething energy and angel of evolution.  Truth will be lies, evil will be good, unfaithfulness will be faith and the 'wise' will preach and blaspheme from pulpits, exercise political power, enact legislation, and wield broken law to plunder, punish, and ruin.
Zarathustra has been right on both counts.  First, apostatizing W. Europe and America, though dotted here and there by small islands of Light, decency and sanity, are becoming darkened, satanically inverted places ruled by the 'wise,' hence boiling over with madness, particularly Hollywood, academia, mainstream media and the highest, most powerful political offices in the land.   Second, Nietzsche was made to show the 'wise' what is in store for them by spending the last eleven years of his life insane.
At first thought, the different philosophical positions of Emma Goldman and Ayn Rand seem to be well defined. Notwithstanding, the contrast between a propensity towards anarchism with an advocacy for laissez-faire capitalism, both Russian born "Khazar Jewish" theorists and activists shared a rejection of a theist metaphysics. When Emma Goldman states: (speaking from a Detroit pulpit in 1898, quoted from Annie Laurie Gaylor, Women Without Superstition, p. 382), "I do not believe in God, because I believe in man. Whatever his mistakes, man has for thousands of years past been working to undo the botched job your God has made", her mindset distinctly sets her apart from the main body of Western Civilization thought.
Published back in February 1916 in the Mother Earth journal, The Philosophy of Atheism by Emma Goldman; her core cosmology cannot be clearer.
"Only after the triumph of the Atheistic philosophy in the minds and hearts of man will freedom and beauty be realized. Beauty as a gift from heaven has proved useless. It will, however, become the essence and impetus of life when man learns to see in the earth the only heaven fit for man. Atheism is already helping to free man from his dependence upon punishment and reward as the heavenly bargain- counter for the poor in spirit.

Do not all theists insist that there can be no morality, no justice, honesty or fidelity without the belief in a Divine Power? Based upon fear and hope, such morality has always been a vile product, imbued partiy with self-righteousness, partly with hypocrisy. As to truth, justice, and fidelity, who have been their brave exponents and daring proclaimers? Nearly always the godless ones: the Atheists; they lived, fought, and died for them. They knew that justice, truth, and fidelity are not, conditioned in heaven, but that they are related to and interwoven with the tremendous changes going on in the social and material life of the human race; not fixed and eternal, but fluctuating, even as life itself. To what heights the philosophy of Atheism may yet attain, no one can prophesy. But this much can already be predicted: only by its regenerating fire will human relations be purged from the horrors of the past."
In a famous Playboy magazine interview, Ayn Rand, while rejecting a faith-based religion, is more deferential toward the chronicle of basing a moral society on ethical standards.
Playboy: Has no religion, in your estimation, ever offered anything of constructive value to human life?

Ayn Rand: Qua religion, no – in the sense of blind belief, belief unsupported by, or contrary to, the facts of reality and the conclusions of reason. Faith, as such, is extremely detrimental to human life: it is the negation of reason. But you must remember that religion is an early form of philosophy, that the first attempts to explain the universe, to give a coherent frame of reference to man's life and a code of moral values, were made by religion, before men graduated or developed enough to have philosophy. And, as philosophies, some religions have very valuable moral points. They may have a good influence or proper principles to inculcate, but in a very contradictory context and, on a very – how should I say it? – dangerous or malevolent base: on the ground of faith.
A concise and insightful comparison is cited from the abstract, Models of individuality in Emma Goldman's and Ayn Rand's theories of civil society, by Janet Elizabeth Day of Purdue University.
"This research examines different conceptions of the individual of two theorists representing different strains of libertarian thought: Emma Goldman, and Ayn Rand. The unifying and central concern for both women is the prioritization of the individual. Owing to some extent to their shared cultural heritage and intellectual influence as Russian Jewish émigrés, similarities can be identified between Goldman's and Rand's definition of the individual and belief that society should be organized so as to afford the individual the greatest possible freedom and autonomy; however, real and substantive distinctions exist as well. Goldman advocates a society based on free communism in which people organize according to the free association of federations. Rand advocates a society based on laissez-faire capitalism in which a limited constitutional government enforces contracts between individuals. What unites their theories is their reliance on ethical egoism as a means to producing self-directed individuals who are best prepared to live in a free society as productive members."
What better example of the notion of ethical egoism is there, than the popular attitude associated with Secularism, Post-Secularism, Religion and the 'Open Society'. In this paper by Reinhard Schulze, he quotes Charles Taylor accordingly.
"I want to argue that we are moving toward a sort of "fragmentation" of the spiritual, in which its previous connection with whole societies, be this in the older medieval form of sacred monarchies or in the modern form of "civil religion", is being strained to breaking point. We are entering a 'post-Durkheimian' age [a situation in which faith is not connected, or only weakly connected, to a national political identity]. We end up living in what I want to call an 'immanent frame.'"
Both Goldman and Rand would seem to be more comfortable with a humankind centric society that dismisses trust in the promise of an afterlife and shape standards for ethical conduct, grounded upon the wisdom of the ages. If Taylor is correct that the national political identity is now based upon some kind of an elusive immanent frame, just what is the role of the prevailing secular humanism ethos system?
The Council for Secular Humanism offers the following outline to the question, What Is Secular Humanism?
Secular Humanism is a term, which has come into use in the last thirty years to describe a world-view with the following elements and principles:
• A conviction that dogmas, ideologies and traditions, whether religious, political or social, must be weighed and tested by each individual and not simply accepted on faith.

• to the use of critical reason, factual evidence, and scientific methods of inquiry, rather than faith and mysticism, in seeking solutions to human problems and answers to important human questions.

• A primary concern with fulfillment, growth, and creativity for both the individual and humankind in general.

• A constant search for objective truth, with the understanding that new knowledge and experience constantly alter our imperfect perception of it.

• A concern for this life and a commitment to making it meaningful through better understanding of ourselves, our history, our intellectual and artistic achievements, and the outlooks of those who differ from us.

• A search for viable individual, social and political principles of ethical conduct, judging them on their ability to enhance human well-being and individual responsibility.

• A conviction that with reason, an open marketplace of ideas, good will, and tolerance, progress can be made in building a better world for ourselves and our children.
Secular Humanists often argue that religion is not necessary for people to be altruistic, while Objectivists reject altruism outright and most Marxist Collectivists share Goldman's stance, base upon a system on atheistic gratification and The Failure of Christianity,
"How much more ennobling, how much more beneficial is the extreme individualism of Stirner and Nietzsche than the sick-room atmosphere of the Christian faith. If they repudiate altruism as an evil, it is because of the example contained in Christianity, which set a premium on parasitism and inertia, gave birth to all manner of social disorders that are to be cured with the preachment of love and sympathy."
Religionists often criticize secular humanism for not offering any eternal truths, while Objectivists tend to regard the laws by which the free market operates to be eternal truths. Goldman purports that, "All progress has been essentially an unmasking of "divinity" and "mystery," of alleged sacred, eternal "truth"; it has been a gradual elimination of the abstract and the substitution in its place of the real, the concrete."
The most striking difference is that Secular Humanism insists that personal liberty must be combined with social responsibility, whereas Objectivism actively rejects social responsibility in favor of individual self-interest, while Goldman the Anarchist states: "People have only as much liberty as they have the intelligence to want and the courage to take."
Whether Charles Taylor's immanent frame is real or not, the fact is that the secular doctrine that fills the couches of mindless electronic self-delusion, keep the aisles empty in the humanism churches that lost sight of the essence of eternal truths. Both Goldman and Rand reject the validity of mystic revelation and the immorality of the spiritual soul.
If the history of civilized society founded upon institutional religion, is replete with suffering and carnage; by what strange twist of belief in the ethical egoism of Goldman's nihilist collectivism and Rand's objectivism, could possibly make life better?
Individuals like Goldman and Rand are lost. They are solitary purdah pretentious intellectuals without the presence of God in their life. The screen curtain they erect around their egotism is a veritable veil surrounding their own lack of humanity.