Americans take so many mood-altering and addictive pills that water supplies are being contaminated. Just ask the fish. Do the drugs in your water pose a risk to your health—and even your sobriety?
The idea that we're being unwittingly drugged when we drink a glass of ordinary tap water smacks of dystopian science fiction or political conspiracy theory. Accusations that Communists were spiking America's water with sedatives—under the cover of the federally instituted fluoridation program—were such a staple of Cold War–era paranoia that Stanley Kubrick satirized it in his 1964 masterpiece, Dr. Strangelove. While such fear-mongering may seem quaint, what's truly ironic is that Americans today are consuming prescription drugs—including addictive psychoactive ones—via the water supply. Who knew?
There's a good chance that if you live in an urban area, your tap water is laced with tiny amounts of antidepressants (mostly SSRIs like Prozac and Effexor), benzodiazepines (like Klonopin, used to reduce symptoms of substance withdrawal) and anticonvulsants (like Topomax, used to treat addiction to alcohol, nicotine, food and even cocaine and crystal meth). Such are the implications of environmental studies that have been leaking out over the past decade. Whether or not this psychoactive waste has any effect on the human nervous system remains unclear, but when such pharmaceuticals are introduced into the ecosystem, the fallout for other species is demonstrable—and potentially dire.
There's no mystery to the way prescription medications wind up in our tap water. Whether you flush a bottle of old pills down the toilet or, more likely, excrete the remains of a daily dose (an estimated 80% isn't broken down in our bodies), active chemicals get recycled back into reservoirs because sewage treatment plants aren't able to filter them out. "They just fly right through," says Michael Thomas, an associate professor of bioinformatics at Idaho State University.
Although government officials and scientists are in no rush to look into this potential threat, some environmentalists are becoming worried. In a preliminary study at the University of Idaho, fathead minnows were plunked in water spiked with a combination of SSRIs and anticonvulsants—a lab version of American tap water. After swimming in the contaminated water for 18 days, the minnows exhibited 324 genetic alterations associated with human neurological disorders, including autism.
Mutated minnows admittedly do not signal a hazard of global-warming dimensions. Yet messed-up genes are what cause disease. Studies have shown that regular doses of SSRIs can sometimes damage human DNA, most notably in sperm. The minnows offer evidence that even trace amounts of SSRIs can infiltrate DNA. For now, the implications for humans of ongoing exposure can only be extrapolated from the effects on wildlife: According to a 2008 AP investigation, trace pharmaceuticals already contaminate a wide variety of species, from algae on up to mammals.
The peculiarities of sedative-fed perch were highlighted last month in a front- page article in The New York Times. The fish had been fed trace doses of oxazepam—a benzodiazepine commonly used in Europe—over a period of two months, as part of a Swedish study. The fish exposed to the anti-anxiety medication socialized less but ate more zooplankton and swam further, behaviors with potential long-term consequences for local ecosystems. This sparked fears among environmentalists that under the influence, the fish are more susceptible to predators, which could weaken the strength of the species. Not mentioned in the Times piece is the fact that SSRIs have been detected in plankton, which are a "foundation" organism in the food chain. "It's inescapable," Sudeep Chandra, an associate professor of natural resources and environmental science at the University of Nevada, told the AP. "There's enough global information now to confirm [trace pharmaceuticals] are affecting organisms and wildlife."
"This looks like a case of hidden mass medication upon the unsuspecting public," a British Parliament member charged.
This drugs-in-our-drinking-water issue has remained mostly below the radar of the government, researchers and the media. The AP chalked up the lack of focus on the issue partly to government agencies' and nonprofits' wariness about stoking public fear. "It's a hard topic to talk about without creating fear in the general public,"said the Water Research Foundation's Robert Renna.
While the federal Environmental Protection Agency (EPA) mandates that other kinds of contaminants, such as pesticides and lead, be filtered out before our drinking water flows through a municipal tap, there remain no guidelines at all for pharmaceuticals, despite the fact that as far back as 2000, a US geological survey found low levels in 80% of the rivers and streams sampled. Nor is much funding available for even rudimentary studies of this potential public health problem.
The EPA does not even track the statistics collected by the few municipalities that do surveillance. In 2008, after surveying results from the municipalities that did test, the AP found over 50 pharmaceuticals that "could harm humans" in the water of 41 million Americans. Because most cities don't test—and those that do generally refuse to release their findings, citing "security concerns" —the actual number of affected people is almost certainly much higher. "I think we have a lot of work to do,"said the EPA's Benjamin Grumbles.
The problem is not restricted to the US. Over a hundred trace pharmaceuticals have been detected in waterways around the globe, from Pakistan to Finland. But the highest concentrations of drug pollution by far are here at home, where nearly half the population is on at least one prescribed medication. The 10% of Americans who take antidepressants (mostly SSRIs) accounted for 255 million scripts in 2010. With all that runoff, you might think Americans would be happier—and less addiction prone—than they are.
In Britain, where psychoactive drugs are prescribed at a fraction of US levels, a 2004 Environment Agency study cited "low-level, almost continuous discharge" of Prozac through the tap water there. Parliament member Norman Baker stated ominously, "This looks like a case of hidden mass medication upon the unsuspecting public." Yet no US municipalities have done similar measurements that quantify the amount of each drug detected. It's reasonable to assume, however, that consistent quantities of trace antidepressants flow through American taps—especially since fish collected in fresh-water bodies near several urban centers have tested positive for these contaminants.
New York City is widely believed to have the nation's cleanest tap water, which is supplied from protected upstate reservoirs. The feds consider these reservoirs so pure that the Big Apple's H2O is not required to be filtered. As far as is known, no official agency has tested the city's water supply for pharmaceuticals. Yet a 2008 study by Stony Brook University found a number of sedatives and anti-depressants in upstate waterways that feed the reservoirs. A just-released study by the Citizens Campaign for the Environment found that contrary to public health guidelines, over 50% of the medical facilities in nearby Suffolk County flush their unused meds down the toilet.
Because pharmaceutical compounds make their way into the watershed itself, private wells are also affected; as for the bottled stuff, it's no purer than most tap water because it comes from the same water sources. If prescription medications are being passed into the water supply, it follows that some illegal drugs must take the same route, although in substantially lower quantities. Sure enough, aSpanish study found cocaine in 22 of 24 random samples of that country's tap water and an Italian study found cocaine flowing through the Po River.
The future social and ecological fallout, if any, from the drugs in our drinking water is impossible to foresee. But in the short term, within the 12-step community, the issue could have a special resonance. Many AA members believe that true sobriety requires abstinence from all mood-altering drugs, whether addictive (like benzodiazepines) or not (like antidepressants). A pamphlet issued by AA's General Services Conference warns that it's "generally accepted" that these meds can "threaten the maintenance of sobriety." But given the prevalence of these substances in the water supply, it appears that you can't even drink a glass of good, old tap water without going off the wagon. Where does that leave people who believe in a literal interpretation of the Big Book? Crossing Italy and Spain off the travel itinerary is easy enough. It may also be time, for sanity's sake, to take another look at what "total abstinence" means.
Matt Harvey is an award-winning freelance journalist whose writing has appeared on AnimalNY.com, Black Book, the New York Post and the New York Press, among other publications. He lives in Manhattan.
Source: The Fix
Don't be surprised when the global elite confiscate money from your bank account one day.  They are already very clearly telling you that they are going to do it.  Dutch Finance Minister Jeroen Dijsselbloem is the president of the Eurogroup – an organization of eurozone finance ministers that was instrumental in putting together the Cyprus "deal" – and he has said publicly that what has just happened in Cyprus will serve as a blueprint for future bank bailouts.  What that means is that when the chips are down, they are going to come after YOUR money.  So why should anyone put a large amount of money in the bank at this point?  Perhaps you can make one or two percent on your money if you shop around for a really good deal, but there is also a chance that 40 percent (or more) of your money will be confiscated if the bank fails.  And considering the fact that there are vast numbers of banks all over the United States and Europe that are teetering on the verge of insolvency, why would anyone want to take such a risk?  What the global elite have done is that they have messed around with the fundamental trust that people have in the banking system.  In order for any financial system to work, people must have faith in the safety and security of that financial system.  People put their money in the bank because they think that it will be safe there.  If you take away that feeling of safety, you jeopardize the entire system.
So exactly how did the big banks in Cyprus get into so much trouble?  Well, they have been doing exactly what hundreds of other large banks all over the U.S. and Europe have been doing.  They have been gambling with our money.  In particular, the big banks in Cyprus made huge bets on Greek sovereign debt which ended up failing.
But what happened in Cyprus is just the tip of the iceberg.  All over the planet major financial institutions are being incredibly reckless with client money.  They are leveraged to the hilt and they have transformed the global financial system into a gigantic casino.
If they win on their bets, they become fabulously wealthy.
If they lose on their bets, they know that the politicians won't let the banks fail.  They know that they will get bailed out one way or another.
And who pays?
We do.
Either our tax dollars are used to fund a government-sponsored bailout, or as we have just witnessed in Cyprus, money is directly confiscated from our bank accounts.
And then the game begins again.
People need to understand that the precedent that has just been set in Cyprus is a game changer.
The next time that a major bank fails in Greece or Italy or Spain (or in the United States for that matter), the precedent that has been set in Cyprus will be looked to as a "template" for how to handle the situation.
Eurogroup president Jeroen Dijsselbloem has even publicly admitted that what just happened in Cyprus will serve as a model for future bank bailouts.  Just check out what he said a few days ago…
"If there is a risk in a bank, our first question should be 'Okay, what are you in the bank going to do about that? What can you do to recapitalise yourself?'. If the bank can't do it, then we'll talk to the shareholders and the bondholders, we'll ask them to contribute in recapitalising the bank, and if necessary the uninsured deposit holders"
Dijsselbloem insists that this will cause people "to think about the risks" before they put their money somewhere…
"It will force all financial institutions, as well as investors, to think about the risks they are taking on because they will now have to realise that it may also hurt them. The risks might come towards them."
Well, as depositors in Cyprus just found out, there is a risk that you could lose 40 percent (and that is the best case scenario) of your money if you put it in the bank.
Why would anyone want to take that risk – especially in a nation that is already experiencing very serious financial troubles such as Greece, Italy or Spain?
As if that was not enough, Dijsselbloem later went in front of the Dutch parliament and publicly defended a wealth tax like the one that was just imposed in Cyprus.
Dijsselbloem is being widely criticized, and rightfully so.  But at least he is being more honest that many other politicians.  His predecessor as the head of the Eurogroup, Jean-Claude Juncker, once said that "you have to lie" to the people in order to keep the financial markets calm…
Mr. Dijsselbloem's style contrasts with that of his predecessor, Jean-Claude Juncker, Luxembourg's prime minister, who spoke in a low mumble at news conferences and was expert at sidestepping questions. Mr. Juncker once even advocated lying as a way to prevent financial markets from panicking—as they did Monday after Mr. Dijsselbloem's comments.

"When it becomes serious, you have to lie," Mr. Juncker said in April 2011. "If you have pre-indicated possible decisions, you are feeding speculation in the financial markets."
But Dijsselbloem is certainly not the only one among the global elite that is admitting what is coming next.  Just check out what Joerg Kraemer, the chief economist at Commerzbank, recently told Handelsblatt about what he believes should be done in Italy…
"A tax rate of 15 percent on financial assets would probably be enough to push the Italian government debt to below the critical level of 100 percent of gross domestic product"
Yikes!
And as I wrote about the other day, the Finance Minister of New Zealand is proposing that bank account holders in his nation should be required to "take a haircut" if any banks in his nation fail.
They are telling us what they plan to do.
They are telling us that they plan to raid all of our bank accounts when the global financial system fails.
And calling it a "haircut" does not change the fact of what it really is.  The truth is that when they confiscate money from our bank accounts it is outright theft.  Just check out what the Daily Mail had to say about the situation in Cyprus…
People who rob old ladies in the street, or hold up security vans, are branded as thieves. Yet when Germany presides over a heist of billions of pounds from private savers' Cyprus bank accounts, to 'save the euro' for the hundredth time, this is claimed as high statesmanship.

It is nothing of the sort. The deal to secure a €10 billion German bailout of the bankrupt Mediterranean island is one of the nastiest and most immoral political acts of modern times.

It has struck fear into the hearts of hundreds of millions of European citizens, because it establishes a dire precedent.
And when you cause paralysis in the banking system, a once thriving economy can freeze up almost overnight.  The following is an excerpt from a report from someone that is actually living over in Cyprus…
As it stands now, nowhere in Cyprus accepts credit or debit cards anymore for fear of not being paid, it is CASH ONLY. Businesses have stopped functioning because they cannot pay employees OR pay for the stock they receive because the banks are closed. If the banks remain closed, the economy will be destroyed and STOP COMPLETELY. Looting, robberies and theft are already on the rise. If the banks open now, there will be a massive run on the bank, and the banks will FAIL loosing all of its deposits, also causing an economic crash. TONIGHT there are demonstrations at most street corners and especially at the parliament building (just 2 miles from me).

Many are thinking that the ECB and EU are allowing Cyprus to fail as a test ground for new financial standards.

Just wanted all you guys to know the real story of whats going on here. Prayers are appreciated (although this is very interesting to watch) many of my local friends have lots of money in the banks.
Would similar things happen in the United States if there was a major banking crisis someday?
That is something to think about.
In any event, the problems in the rest of Europe continue to get even worse…
-The stock market in Greece is crashing.  It is down by more than 10 percent over the past two days.
-The stock markets in Italy and Spain are experiencing huge declines as well.  Banking stocks are being hit particularly hard.
-The Bank of Spain says that the Spanish economy will sink even deeper into recession this year.
-The latest numbers from the Spanish government show that Spain's debt problem is rapidly getting worse…
"The central government's interest bill surged 15 percent last year to 26 billion euros, while tax receipts slumped 21 percent. The cost of servicing debt represented 30 percent of the taxes collected at the end of December, up from 20 percent a year earlier."
-The euro took quite a tumble on Thursday and the euro will likely continue to decline steadily in the weeks and months to come.
For a very long time I have been warning that the next major wave of the economic collapse is going to originate in Europe.
Hopefully people are starting to see what I am talking about.
As this point, the major banks in Europe are leveraged about 26 to 1, and that is close to the kind of leverage that Lehman Brothers had when it finally collapsed.  As a whole, European banks are drowning in debt, they are taking risks that are almost incomprehensible and now faith in those banks has been greatly undermined by what has happened in Cyprus.
Anyone that cannot see a crisis coming in Europe simply does not understand the financial world.  A moment of reckoning is rapidly approaching for Europe.  The following is from a recent article by Graham Summers…
At the end of the day, the reason Europe hasn't been fixed is because CAPITAL SIMPLY ISN'T THERE. Europe and its alleged backstops are out of money. This includes Germany, the ECB and the mega-bailout funds such as the ESM.

Germany has already committed to bailouts that equal 5% of its GDP. The single largest transfer payment ever made by one country to another was the Marshall Plan in which the US transferred an amount equal to 5% of its GDP. Germany WILL NOT exceed this. So don't count on more money from Germany.

The ECB is chock full of garbage debts which have been pledged as collateral for loans. If anyone of significance defaults in Europe, the ECB is insolvent. Sure it can print more money, but once the BIG collateral call hits, money printing is useless because the amount of money the ECB would have to print would implode the system.

And then of course there are the mega bailout funds such as the ESM. The only problem here is that Spain and Italy make up 30% of the ESM's supposed "funding." That's right, nearly one third of the mega-bailout fund's capital will come from countries that are bankrupt themselves.

What could go wrong?
Right now, close to half of all money that is on deposit at banks in Europe is uninsured.  As people move that uninsured money out of the banks, the amount of money that will be required to "fix the banks" will go up even higher.
It would be wise to try to avoid the big banks at this point – especially those with very large exposure to derivatives.  Any financial institution that uses customer money to make reckless bets is not to be trusted.
If you can find a small local bank or credit union to do business with you will probably be better off.
And don't think that this kind of thing can never happen in the United States.
One of the key players that was pushing the idea of a "wealth tax" in Cyprus was the IMF.  And everyone knows that the IMF is heavily dominated by the United States.  In fact, the headquarters of the IMF is located right in the heart of Washington D.C. not too far from the White House.  When I worked in D.C. I would walk by the IMF headquarters quite a bit.
So if the United States thought that confiscating money from bank accounts was a great idea in Cyprus, why wouldn't they implement such a thing here under similar circumstances?
The global elite are telling us what they plan to do, and the game has dramatically changed.
Move your money while you still can.
Unfortunately, it is already too late for the people of Cyprus.
Source: The Economic Collapse
Contrary to popular belief, Brussels is not the only major European capital which is away from the seacoast as well as devoid of a river. The Senne is a far cry from the similar-sounding Seine further south, however: it is a nasty, brutish, mercifully short waterway. By the mid-1800's it had become so putrid and unstable that the city elders decided to cover it—the massive project was known as the voûtement de la Senne—and to build boulevards and public edifices on top. The city did not gain much in charm, but its denizens' life expectancy was instantly improved. (Whether living a long life in Belgium's capital is a blessing or a curse is a separate issue.)
There is an equally nasty but infinitely more brutish monstrosity in today's Brussels that cannot be dealt with so neatly. The European Union today is like the "Socialist Community" under Leonid Brezhnev in his dotage: totalitarian yet inefficient, glorified by its self-serving nomenklatura yet unloved by its subjects, devoid of any unifying ideology beyond the worn-out phrases and platitudes parroted by the absurd men and repulsive women in dull suits.
For the reality of this "United Europe," as it is today, let us be dryly empirical for a moment and look at a few EU-related news items reported on one day—Thursday, March 14, 2013:
EU leaders gathered in Brussels for a two-day summit in an attempt to negotiate the dilemma between austerity and growth. Thousands of protestors from all over the 27 member nations converged outside the EU HQ.
Eurozone employment dropped by 0.3% in the fourth quarter of 2012 compared with the third, despite the Christmas shopping season. Experts say the unemployment rate will remain above 11% until early 2018.
European Central Bank (ECB) President Mario Draghi says that "generally unsatisfactory economic developments in Europe" will improve in the course of 2013, but only if governments implement austerity measures and structural reforms. His fellow-Eurocrat, EU-appointed Italian prime minister Mario Monti, nevertheless says he will have to ask his EU partners to grant Italy more "flexibility" in its budget deficit reduction targets.
The troika of international lenders—the EU, the ECB, and the IMF—left Greece without resolving a dispute with the government in Athens over further budgetary cuts. In the meantime, Greek shipyard workers protested outside the development ministry and hundreds of Greek students blocked up the education ministry to protest cuts resulting from EU-imposed austerity measures.Unemployment in Greece is 26%, up from 24.8% in the third quarter of 2012. Among under-24's it is 57.8%. The percentage of unemployed Greeks who have been looking for a job for more than one year is 65.3%.
In Spain, eviction proceedings against defaulters have soared since 2007 to 450,000. The number of repossessions ending in evictions increased by 135% in 2012 from the year before, indicating worsening trends. Spanish retail sales dropped 10.2% in the year to January, continuing the decline of the past 31 months.
Cyprus bailout talks are crucial to next stage of crisis, but deep divisions remain over how to manage a bailout. Without a cut in the €17bn cost, Cypriot sovereign debt will reach 145% of GDP, by far the highest in the eurozone except for Greece.
President François Hollande has said that France won't be able to cut the public deficit to the EU limit of 3% of GDP this year; it was more likely to reach 3.7%. Amazingly, German finance minister Wolfgang Schäuble subsequently corrected Hollande, saying not that he "hoped," or "expected," but that he was "sure that France would, like us, respect the rules" on the public deficit. (Perhaps Herr Schäuble knows a thing or two about France's future finance policy that Monsieur le Président de la République does not!)
Germany, meanwhile, smugly claims that its finances are the model for all humanity. Its 2014 budget plans, revealed on March 13, show the structural deficit dropping to zero. "With all modesty [sic!], this is a result of historic proportions," economy minister Philipp Rösler declared on that occasion. "Germany is in the vanguard in Europe. Our success with a policy of growth-oriented consolidation is the envy of the world." Ach, modesty—the quintessential German weakness…
This is but a quick selection on a randomly selected day—the day of this writing. The tenor and substance have not changed much in recent months and years; and things will likely change for worse—OK, with that oneenviable exception, perhaps—in the months and years ahead.
Unsurprisingly, anti-EU feeling is escalating all over the continent. On March 1, British Prime Minister David Cameron's Conservative Party was beaten into third place in the Eastleigh by-election, in southern England, by a party that wants Britain to leave the EU. The UK Independence Party (UKIP) supporters were once described by Cameron as "fruitcakes, loonies and closet racists"—but they accounted for 28 percent of the vote in the traditionally Tory constituency. UKIP leader Nigel Farage declared the vote "a protest against an entire political class." Under pressure from UKIP, Cameron had earlier promised to hold a referendum on Britain's membership of the EU by the end of 2017 if he wins the next election, but many British Euro-skeptics see this as a mere ploy to deflect the threat from UKIP.
Marine Le Pen, who finished third in the French presidential election, also demands a referendum on France's membership. On Mach 3 she declared that the FN wants France to leave the EU unless four reforms are agreed: the return to the franc; the abolition of the Schengen single-borderarea; the primacy of France's economic interests over "Europe's"; and the primacy of national law over EU law. Otherwise, Le Pen has promised to transform the European elections a year from now into a referendum for or against Europe. Having polled 18% of the vote in the presidential election last year, Mlle Le Pen has a solid base to build upon.
In Italy, two anti-austerity, anti-euro parties—led by Silvio Berlusconi and Beppe Grillo—captured over half the vote and paralyzed the political system. Berlusconi returned from the dead to take just over 29% of the vote, less than one half of one percentage point behind the first-placed Center-Left. Newcomer Grillo's Movimento 5 Stelle (M5S, Five Star Movement), entirely created via the web outside the traditional party system, took just over 25% of the vote for the Chamber of Deputies—and demolished Italy's balance of political forces. Pro-EU Monti's coalition came fourth with a paltry ten percent.
Even in Germany, the apparent hegemon, there is little popular enthusiasm for the Euro-project. The recently-founded Alternative for Germany (AfD) is not even a political party yet, but expects to be a serious player come federal elections on September 22. It demands dissolution of the "coercive euro association," an orderly end of the monetary union, and a referendum to decide if "the Basic Law, the best constitution that Germany ever had," was violated to allow the transfer of sovereignty to the EU. Dr. Bernd Lucke—the AfD co-founder, economics professor and a life-long CDU supporter until he turned against Merkel in 2011 over her bailout policies—is adamant that Germany "has a government that has failed to comply with the law… and has blatantly broken the word that it had given to the German people." With 14,000 paid members thus far, the AfD is respectable and distinctly upper-middle-class, with a higher concentration of PhDs than any party. Among its early supporters is Hans-Olaf Henkel, ex-president of the Federation of German Industry representing 100,000 businesses. Let it be added that as of now 26% of Germans say they would consider voting for a party committed to leaving the monetary union.
It will be a tough fight. Political, media and cultural elites in the leading countries of the Union are overwhelmingly pro-EU, pro-euro, pro-immigration, and vehemently opposed to any sign of national or ethno-linguistic coherence. If those elites have their way, there will be many more "Europeans" by the end of this century than today—some atheist, but mostly Muslim; some black, but mostly brown—but there will be precious few great-grandchildren of Europeans. The native populations are aborting and birth-controlling themselves into minorities. If Euro-elites have their way, disused churches will be converted into teeming mosques. Just over a decade ago, they refused to acknowledge Christian heritage as an element of European identity—but today they insist Islam is essential to that identity. Brussels rejects the notion that Europeans are defined by blood ties, collective memories, emotional bonds, culture, and kinship. Instead, "Europe" marches along the path of "civilization, progress and prosperity, for the good of all its inhabitants, including the weakest and most deprived… to deepen the democratic and transparent nature of its public life, and to strive for peace, justice and solidarity throughout the world…"
This is the mindset of 1792 and 1917 all over again. Its derivative expressions are foreseeable. The EU relentlessly encourages abortion, sexual deviancy, and population replacement as "basic human rights." Its political process means the manufacture of ideologically correct outcomes as defined by the unelected Brussels machine, before the quasi-democratic machine of the European Parliament and the member countries' institutions are set in motion. The preamble of the EU Charter on Human Rights claims to be "based on the principles of democracy and the rule of law" (implying the two were not in conflict), and concludes that "Enjoyment of these rights entails responsibilities and duties with regard to other persons, to the human community and to future generations." Those rights are naturally demarcated by those who reserve the right to decide what exactly one's obligations to "the human community" and "future generation" happen to be.
The true meaning of "the rule of law" is defined by the European Arrest Warrant, a hideous device created by the Lisbon Treaty, under which any citizen of a member country—or even a visitor from outside the Union—is liable to arrest and extradition at the behest of a judge in any other EU member country, under one of 32 categories of "crime." Those offenses include murder, terrorism, as well as "racism and xenophobia." The EU thus came to equate beliefs, opinions and sentiments with the worst of actual crimes, in the best tradition of Soviet and Nazi jurisprudence.
The workings of the machine are mainly in the hands of the European Commission (EC), whose members are appointed by the 27 prime ministers who make up the Council. The EC has the authority to create and impose policies, but it cannot be removed or held accountable by any electorate. Its duty is to uphold the interests of the Union as such: its members swear that they will discard any vestige of loyalty to any nation. The only EU institution that has any claim to democratic credentials is the European Parliament, the least powerful of the three key bodies.
How and why did the monstrosity get this way? Gradually at first, with a great deal of patience and cunning exercised by its visionary creators. In 1945 Western Europe was in ruins, a shadow of what it had been only four decades previously. The old, pre-1914 balance-of-power system had collapsed, and the interwar mechanisms of collective security were neither collective nor secure. The beginnings were seemingly pragmatic: the 1951 European Coal and Steel Community—as engineered by Robert Schuman—seemed like a sound idea, a plus-sum-game if there ever was one. But the upholders of Euro-federalism had a bigger fish to fry. From the outset they held that a sense of common history had to be developed, as well as a sense of an existing and growing common identity, to complement those early economic integration mechanisms. As Jean Monnet, the father of the project (and, significantly, a man never elected to a public office), admitted six decades ago, "Europe has never existed; one has genuinely to create Europe."
Monnet and his disciples had a long way to go. The initial ideological basis for the project was de Gaulle's distinctly non-federalist vision of l'Europe des patries. A concert of nation-states, brought together by a common interest, would seek the withering away of their old hostilities—with France and Germany leading the way—but all of them would retain their substance and identity regardless of the institutional arrangement. This was the "Europe" of the Six, a logical heir to the pragmatic Coal and Steel Community. Euro-integralists—notably Belgium's prime minister Paul-Henri Spaak and Monnet himself—nevertheless kept their powder dry for a more opportune moment when the European Economic Community might be steered in the direction of a political union. De Gaulle and his immediate successor, Georges Pompidou, did not want that; and until the early 1970's the institutional framework remained essentially the same.
Then came the notion of Europe's unity in diversity, the reverse of the Europe of the Fatherlands. (In 2000 In varietate concordia was adopted as the official motto of the European Union.) The new concept coincided with the European Community's expansion to the Nine, then to the Twelve. Its proponents claimed that Europe was not only a mosaic of cultures but an organic whole. The implication that this whole required a single source of decision-making authority gave rise to the method of European integration Monnet had advocated from the outset: a series of gradual yet regular transfers of small slices of national sovereignty—in ostensibly technical areas—from national capitals to Brussels. The Community apparat made a quantum leap toward this goal with the Single European Act (SEA, July 1987). It was a thorough revision of the 1957 Treaty of Rome, but in the direction of a super-authority rather than a superstate.
The distinction is essential. The standard Eurosceptic accusation that the Brussels machine is plotting the creation of a single federal state is incorrect. The people who run the Brussels machine have never wanted the end result to be a superstate modeled after the United States. In the context of pan-European federal statehood they would be held more accountable and would come under far greater public scrutiny than if they remained faceless and continued to operate from the corridors of the monstrous EU HQ at Barleymont. The strategy was for the states to be drained gradually of statehood and their power transferred to Brussels, but without the unwelcome trappings and limitations of statehood itself. Its guiding spirit was then-Commission PresidentJacques Delors, a French Socialist. From the SEA on, the EU became—in the words of British MEP Roger Helmer—"a slow-motion coup d'etat." In addition to the creation of the eurozone 12 years ago, which has grown to 17 member-states since, the Schengen Agreement (1990), the Maastricht Treaty (1992), the Amsterdam Treaty (1998), the Treaty of Nice (2000), and the Treaty of Lisbon (2009) have transferred vast powers from national capitals to Brussels.
The era of Delors coincided with the rise of the Generation of 1968 to the positions of power. The activists had cut their hair, put on suits and ties, and discovered that it was more fruitful and comfortable to take the Gramscian long road through the institutions than to blow them up. The veterans of the hard-left era, like Catherine Ashton and Jose Manuel Barroso, still subscribe to the concept of permanent revolution, but it is wrapped into the open-ended evolution of the EU that they now control. The result is a European Union in a state of indeterminacy and permanent flux, a postmodern edifice within which the meaning of sovereignty is relativized and the separation of foreign and domestic policies blurred to the point of interchangeability. What all of these Euro-enthusiasts share—as John Laughland has noted—is a love of indeterminacy and permanent change, and a hostility to what they regard as inadequate, old-fashioned, and simplistic certainties of classical sovereign statehood.
Far from being the "capital of Europe," Brussels is the regional HQ of the post-Christian anti-Europe, just as Washington DC has morphed into the global HQ of the same project. The goals of the project managers are the same because their degenerate minds are the same. They cannot be shamed into changing their ways through arguments or defeated through the ballot box any more than a malignant cancer can be arrested with aspirin. A stronger medicine is needed.
To paraphrase a bad man from a time much better than our own, écrasez l'infâme!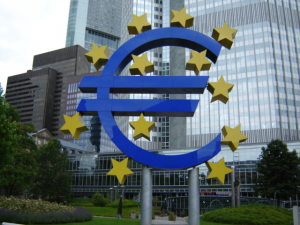 Are we witnessing the start of a historic financial meltdown in Europe?  In recent days, two massive corruption scandals have greatly shaken confidence in European financial markets.  The first involves Spanish Prime Minister Mariano Rajoy.  It is being alleged that he has been receiving illegal cash payments, and the calls for his resignation grow louder with each passing day.  The second is a derivatives scandal at the third largest bank in Italy.  Allegedly, there were some very large unreported derivatives deals that were supposed to help hide losses at the bank, but instead they actually made the losses much larger.  The investigation that is looking into this derivatives scandal is starting to spread to other banks, and nobody is quite sure how far down the rabbit hole this thing goes.  But what everyone does agree on is that this derivatives scandal has shaken up Italian politics, and the outcome of the upcoming election is now very uncertain.  Former Prime Minister Silvio Berlusconi is rapidly rising in the polls, and the European establishment is less than thrilled about that.  Meanwhile, stock indexes all over Europe fell rapidly on Monday, and even the Dow was down 129 points.  So will all this blow over in a few days, or is this the beginning of a full-blown stock market crash in Europe?
That is a very good question.  Perhaps there would not be so much concern if the overall European economy was doing well, but the truth is that the underlying economic fundamentals in Europe have continued to get even worse.  The unemployment rate in the eurozone is at an all-time high, and the unemployment rates in both Greece and Spain are now over 26 percent.  Much of southern Europe is already in the midst of a full-blown economic depression, so it really has been remarkable that the financial markets in Europe have been able to hold up as well as they have so far.
But now all of that may be changing.  Just check out what happened on Monday according to Bloomberg…
National benchmark indexes declined in all of the 18 western European markets, except Greece and Denmark. Italy's FTSE MIB Index (FTSEMIB) sank 4.5 percent, the most in six months. Spain's IBEX 35 slid 3.8 percent for a sixth day of declines, the longest losing streak in 10 months. France's CAC 40 plunged 3 percent for the biggest drop since April. The U.K.'s FTSE 100 dropped 1.6 percent and Germany's DAX lost 2.5 percent.
Unfortunately, what happened on Monday was just the continuation of a trend that started last week.  The following is from Zero Hedge…
The last four days have seen the biggest plunge in over six months with the IBEX (Spain -5.7%) and Italy's MIB -6.7%. At the same time, Europe's seemingly invincible OMT-promise-protected sovereign bond market has started to underwhelm. Italian bond spreads are 32bps wider and Spain 28bps wider – the biggest increase in risk in two months.
European banks have been hit particularly hard during this recent downturn.
Just check out some of the huge declines that European banking stocks experienced on Monday…
UniCredit SpA: -8.3 percent
Commerzbank AG: -5.9 percent
Santander: -5.7 percent
Intesa Sanpaolo SpA: -5.4 percent
Credit Agricole SA: -5.4 percent
Société Générale SA: -4.8 percent
Banco Bilbao Vizcaya Argentaria SA: -4.7 percent
Those are huge moves for just a single day of trading.  If we have a couple of more days like that, everyone is going to be talking about a "stock market crash" in Europe.
Unfortunately, it does not appear that any solutions to the scandals that are shaking up southern Europe right now will be forthcoming any time soon.
In Spain, it is increasingly looking like the Prime Minister may actually have to resign.  A recent CNN article explained what the scandal is all about…
Rajoy denied on Saturday allegations that he and other leaders of his conservative People's Party had received secret cash payments from a fund operated by the party's former treasurer. Rajoy said he would publish details of his personal wealth and income tax states on the prime minister's website.
Of course politicians all over the world are accused of doing evil things all the time, but in this instance it appears that there may be some solid evidence that Rajoy may not be able to deny.  The following comes from a Bloomberg report…
Newspaper El Pais last week published allegations of illegal cash payments, featuring extracts from handwritten ledgers by the former People's Party Treasurer Luis Barcenas showing payments to officials including Rajoy.
At this point, opinion polls are showing that even most of his own supporters do not believe him…
Polls show that 60pc of his own supporters do not believe the official explanation. A national petition drive calling for his resignation has already collected almost 800,000 signatures. Socialist oppo­sition leader Alfredo Pérez Rubalcaba yesterday joined the chorus calling for Mr Rajoy's head, saying the country had ­become "ungovernable".
So definitely expect things in Spain to get worse before they get better.
Meanwhile, the derivatives scandal in Italy continues to get more "interesting".  Italy's third largest bank is on the brink of collapse due to huge problems with derivatives contracts, and that bank just happens to be closely linked with the Italian politician that is currently leading in the polls…
The Italian scandal is related to Italy's third-biggest bank, Monte dei Paschi di Siena, which has received two government bailouts and may yet have to be nationalized as its losses mount.

The bank is closely associated to Italy's Democratic Party, whose leader, Pier Luigi Bersani, is leading in the polls, though slipping from his highs as former prime minister Silvio Berlusconi makes a late surge before the Feb. 25th general election. "The Monte [banking] scandals now look like overwhelming the Italian election campaign and put [Mr.] Bersani and the Democratic Party's victory at risk," James Walston, political commentator at the American University of Rome,  said in his Monday blog.

The Monte scandal centres on allegedly unreported derivatives deals that were apparently designed to hide losses and instead made the losses deeper. The bank, now under new management, has admitted that the derivatives losses might total more than €700-million.
So who benefits from all of this?  Well, it turns out that as a result of this scandal former Prime Minister Silvio Berlusconi is rapidly gaining more support.  The following is from a recent Telegraph article…
But even if none of these scandals had happened, it was inevitable that the gigantic debt bubble in Europe would end up bursting at some point.
In fact, the entire globe is on the verge of a debt implosion.  This was something that Bill Gross of Pimco discussed in his February newsletter…
"So our credit-based financial markets and the economy it supports are levered, fragile and increasingly entropic – it is running out of energy and time. When does money run out of time? The countdown begins when investable assets pose too much risk for too little return; when lenders desert credit markets for other alternatives such as cash or real assets."
No debt bubble can expand indefinitely.  At some point it can no longer hold itself together.
Europe is rapidly approaching that point, and so is the United States.
So how much time do we have left?
Source: The American Dream
To quote the immortal line in Dashiell Hammett's The Maltese Falcon, as filmed by John Huston, "Let's talk about the black bird" – let's talk about a mysterious bird made out of gold. Oh yes, because this is a film noir worthy of Dashiell Hammett – involving the Pentagon, Beijing, shadow wars, pivoting and a lot of gold.
Let's start with Beijing's official position; "We don't have enough gold". That leads to China's current, frenetic buying spree – which particularly in Hong Kong anyone can follow live, in real time. China is already the top gold producing and the top gold importing nation in the world.
Gold accounts for roughly 70% of reserves held by the US and Germany – and more or less the same for France and Italy. Russia – also on a buying spree – is slightly over 10%. But China's percentage of gold among its whopping US$3.2 trillion reserves is only 2%.
Beijing is carefully following the current shenanigans of the New York Federal Reserve, which, asked by the German Bundesbank to return the German gold it is holding, replied it would take at least seven years.
German financial journalist Lars Schall has been following the story since the beginning, and virtually alone has made the crucial connection between gold, paper money, energy resources and the abyss facing the petrodollar.
Whenever Beijing says it needs more gold, this is justified as a hedge "against risks in foreign reserves" – aka US dollar fluctuation – but especially to "promote yuan globalization". As in, suavely, having the yuan compete with the US dollar and the euro "fairly" in the "international market".
And here's the (elusive) heart of the matter. What Beijing actually wants is to get rid of the US dollar peg. For that to happen, it needs vast gold reserves. So here's Beijing pivoting from the US dollar to the yuan – and trying to sway vast swathes of the global economy to follow the path. This golden rule is Beijing's Maltese Falcon: "The stuff dreams are made of".
Have drone, will travel
Qatar also does pivoting – but of the MENA (Middle East-Northern Africa) kind. Doha has been financing Wahhabis and Salafis – and even Salafi-jihadis – as in North Atlantic Treaty Organization (NATO) rebels in Libya, Free Syrian Army gangs in Syria, and the pan-Islamic gang that took over northern Mali.
The State Department – and later the Pentagon – may have woken up to it, as in the arrangement brokered by Doha and Washington together to spawn a new, more palatable Syria "coalition". But still very potent are those dangerous liaisons between the francophile Emir of Qatar and the Quai d'Orsay in Paris – which gathered plenty of steam already during the reign of King Sarko, aka former French president Nicolas Sarkozy.
Every informed geopolitical observer has tracked leak after leak by former French intelligence operatives to the deliciously wicked satirical weekly Le Canard Enchaine, detailing Qatar's modus operandi. It's a no-brainer. Qatar's foreign policy reads as Muslim Brotherhood Here, There and Everywhere (but not inside the neo-feudal emirate); this is Qatar's Maltese Falcon. At the same time Doha – to the delight of French elites – is an avid practitioner of hardcore neoliberalism, and a top investor in France's economy.
So their interests may coalesce in promoting disaster capitalism – successfully – in Libya and then – still unsuccessfully – in Syria. Yet Mali is something else; classic blowback – and that's where the interests of Doha and Paris diverge (not to mention Doha and Washington; at least if one does not assume that Mali has been the perfect pretext for a renewed AFRICOM drive.)
Algerian media is awash in outrage, questioning Qatar's agenda (in French). Yet the pretext – as predicted – worked perfectly.
AFRICOM – surprise! – is on a roll, as the Pentagon gets ready to set up a drone base in Niger. That's the practical result of a visit by AFRICOM's commander, General Carter Ham, to Niger's capital Niamey only a few days ago.
Forget about those outdated PC-12 turbo props that have been spying on Mali and Western Africa for years. Now it's Predator time. Translation: chief-in-waiting John Brennan plans a Central Intelligence Agency shadow war all across the Sahara-Sahel. With permission from Mick Jagger/Keith Richards, it's time to start humming a remixed hit: "I see a grey drone/ and I want it painted black".
AFRICOM does Niger is indeed sweeter than cherry pie. Northwest Niger is the site of all those uranium mines supplying the French nuclear industry. And it's very close to Mali's gold reserves. Imagine all that gold in an "unstable" area falling into the hands of … Chinese companies. Beijing's Maltese Falcon moment of finally having enough gold to dump the US dollar peg would be at hand.
The Pentagon even got permission for all its surveillance gear to refuel in – of all places – crucial Agadez. The French legion may have been doing the hard work on the ground in Mali, but it's AFRICOM which will ultimately reap the profits all across the Sahara-Sahel.
Don't you know about the (Asian) bird?
And that brings us to that famous pivoting to Asia – which was supposed to be the number one geopolitical theme of the Obama 2.0 administration. It may well be. But certainly alongside AFRICOM pivoting all over the Sahara/Sahel in drone mode, to Beijing's growing irritation; and Doha-Washington pivoting in their support of the former "terrorist" turned "freedom fighter", and vice-versa.
And we did not even mention the non-pivoting involved in this noir plot; the Obama 2.0 administration keeping its appalling embrace of the medieval House of Saud and "stability in the Arabian peninsula", as recommended by an usual suspect, a mediocre – yet influential – "veteran intelligence official".
Play it again, Sam. In that outstanding Maltese Falcon scene at the start of our plot between Humphrey Bogart (let's say he plays the Pentagon) and Sydney Greenstreet (let's say he plays Beijing), the official is the goon, the third guy in the picture. The pivoting to Asia is essentially a product of Andrew Marshall, an allegedly Yoda-like totem of US national security.
Marshall has been behind the Revolution in Military Affairs (RMA) – all of you Donald Rumsfeld freaks know about it – failed Shock and Awe (which only served to destroy Iraq almost beyond repair, even with disaster capitalism involved); and now the concept calledAir Sea Battle.
Air Sea Battle's premise is that Beijing will attack US forces in the Pacific, which is, frankly, ridiculous (even with help from a monster false-flag operation). The US would then retaliate via a "blinding campaign" – the naval equivalent of Shock and Awe. Both the US Air Force and the US Navy loved the concept because it implies a lot of hardware spending to be stationed in plenty of sophisticated Pacific bases, and in the high seas.
So even as David Petraeus-style counterinsurgency has pivoted to John Brennan's CIA shadow wars, the real deal is the pivoting to Asia; a pseudo-strategy, concocted to keep the Pentagon budget at exorbitant levels, promoting a new cold war with China. "They will never amass enough gold to impose their evil plans", one could hear Marshall say about China (without Bogart or Greenstreet's aplomb, of course). Hammett would be appalled; Marshall's Maltese Falcon is the stuff (war) dreams are made of.
Pepe Escobar is the author of Globalistan: How the Globalized World is Dissolving into Liquid War (Nimble Books, 2008). He may be reached at pepeasia@yahoo.com.
Source:  Asia Times
The latest megalomaniacal threat from the financial globalists wants to saddle the world economy with a cost of trillions of dollars that benefits favorite corporatists. The phony global warming cult has a core purpose. Their objective is to drive down the standard of living for non-elites and prevent the use of fossil fuel energy. The fallacious science used to create a disinformation scare for politically unsophisticated "True Believers" is a direct result of transnational money manipulators. The Davos crowd sponsors the educational and media institutions that trump up junk research and manufacture idealistic solutions.
Make no mistake about it, the Davos Elites Enjoys the Global Depression, and love corporate welfare. They greatly profit from government subsidized "Green" ventures, which drive up energy costs and line the pockets of compadre companies, under the control of the financial barons. As the rest of us struggle to survive, pronouncements declare an every greater burden to bear. Note the ominous future in Davos Report Calls For Additional $14 Trillion To Restrain Global Warming.
"The world must spend an additional $14 trillion on clean energy infrastructure, low-carbon transport and energy efficiency to meet the United Nations' goal for capping the rise in average global temperatures, according to a World Economic Forum report released on Monday."
Former Mexican President Felipe Calderon states the globalist viewpoint.
"Economic growth and sustainability are inter-dependent, you cannot have one without the other, and greening investment is the pre-requisite to realizing both goals."
What can be expected from these "greening investment" projects? In order to anticipate future plans, a comprehensive understanding of the past and present shady business practices is crucial.
Examine the industrial wind and solar model in detail. The Washington Post reports in, Sting operations reveal Mafia involvement in renewable energy, is just the tip of the iceberg.
"The still-emerging links of the mafia to the once-booming wind and solar sector here are raising fresh questions about the use of government subsidies to fuel a shift toward cleaner energies, with critics claiming that huge state incentives created excessive profits for companies and a market bubble ripe for fraud. China-based Suntech, the world's largest solar panel maker, last month said it would need to restate more than two years of financial results because of allegedly fake capital put up to finance new plants in Italy. The discoveries here also follow "eco-corruption" cases in Spain, where a number of companies stand accused of illegally tapping state aid.
Because it receives more sun and wind than any other part of Italy, Sicily became one of Europe's most obvious hotbeds for renewable energies over the past decade. As the Italian government began offering billions of euros annually in subsidies for wind and solar development, the potential profitability of such projects also soared — a fact that did not go unnoticed by Sicily's infamous crime families.
Roughly a third of the island's 30 wind farms — along with several solar power plants — have been seized by authorities. Officials have frozen more than $2 billion in assets and arrested a dozen alleged crime bosses, corrupt local councilors and mafia-linked entrepreneurs. Italian prosecutors are now investigating suspected mafia involvement in renewable-energy projects from Sardinia to Apulia."
The in-depth analysis, Big Wind Energy Subsidies: A Hurricane of Carnage, Cronyism and Corruptionis a good primer on the way plungers game the system and pay off politicians at the taxpayers' expense.
"Lewis "Lew" Hay, III is executive chairman of NextEra Energy, Inc., and it is estimated by Forbes, that CEO "Hay earns nearly $10 million in total compensation from NextEra." Despite the fact that Hay was actually a "major political contributor to Sen. John McCain in 2008," he quickly learned which side his power company could generate the title of the "Third Largest Recipient of DOE Risky Loans." Hay too joined wealthy Democratic donorson Obama's Jobs Council in 2011, along with the other two I have tackled in this series, "Spreading the Wealth to Obama's Ultra-Rich Job Council" –– Jobs Czar, Jeffrey Immelt CEO of General Electric has raked in $3 billion and counting, meanwhile John Doerr, along with his "climate buddy" Al Gore's, VC firm Kleiner Perkins is tied to at least $10 billion of stimulus funds. Both General Electric and Doerr were key contributors to what went into the 2009 Stimulus.
No matter how you slice it, whether we are sending money abroad or fueling corporate welfare here in the United States as well as the egregious practice of crony capitalism, the 2009-Recovery act is a lie, a travesty and a scam, favoring wealthy financial backers of President Obama and the Democratic Party as well as those with influential political connections to both. And with a president that's dead set on pushing a fierce and radical climate change agenda and funding green energy with taxpayer money, no matter the long list of failures, there is no end in sight to this green corruption scandal.
Besides NextEra Energy taking full advantage of the federal production tax credit (PTC), we now can confirm that the Bank of Obama has rewarded this conglomerate of a power company, and his millionaire job council buddy Lewis Hay, with two large DOE loans ($2.3 billion); one large stimulus smart-grid grant ($200 million); and six 1603 stimulus grants totaling $398.5 million. Thus NextEra's green tab is on its way to $3 billion of taxpayer money, and that's not factoring in the PTC."
With this background and sorry record of corruption to build upon, the World Economic Forum at Davos sets the agenda for the global economy.
Davos 2013: Green Governance To 'Save the World' is all about enacting their Agenda 21 authoritarianism. Elizabeth Leafloor from RedIceCreations.com writes:
"The WEF suggests a crisis of leadership and debt are some of the biggest challenges facing the world, and that 'global governance' is the key to stabilization. Pascal Lamy, director-general of the World Trade Organisation, said: 'We need proper global governance that has the necessary tools, power and energy to create a more level playing field at the international level.'
At the end of the day, a push for increased global governance and an environmental agenda is on the table for Davos 2013, under the banner of 'Resilent Dynamism':
"Mr. Klaus Schwab (WEF Founder and executive chairman) said that the world is seeing "a new reality of sudden shocks and prolonged global economic malaise, particularly in major economies experiencing economic austerity". He also mentioned, "Future growth in this new context requires dynamism – bold vision and even bolder action.
Either attribute – Resilience or Dynamism – alone is insufficient, as leadership in 2013 will require both".
The "Greening" leadership translates into forcing upon the world a "Cap and Trade" dictatorship. The Calderon bandits that sip champagne from their Swiss chateau want to extend their aristocratic bondage upon a gullible public. The proper dictum is "Save the World" from the New World Order elites.
Read the Lieberman-Warner Climate Security Act – S. 2191, for the vision of the controlled carbon-trading scheme.
"The L-W CSA allows covered facilities to satisfy up to 15% of their compliance obligation with specific domestic offsets. An additional 15% can be covered using international emission allowances. Unlimited banking is allowed and owners and operators of covered facilities can borrow up to 15% of their annual compliance obligation from future years. The L-W CSA also creates a Carbon Market Efficiency Board to monitor the carbon trading market and implement specific cost relief measures, including increased borrowing and use of offsets."
What a boondoggle for the consumer and a windfall for organized crime. If you worry about mob infiltration into this extortion racket, you had better focus on the true mafia; namely, the globalist plutocrats.
If the disclosed goal is to extract $14 Trillion from the distressed world economies, one can only reasonably conclude that the surreptitious objective is to widen the income gap between the ultra-rich and the peons. People pay the costs of taxation exploitation. The privileged elites view the masses as useless eaters, destined to be herded into pens of servitude.
The fake global warming panic is pure political propaganda, used to bolster a guilt complex to justify insider theft. A Cap and Trade ploy is designed to push up the costs of fossil fuel with full knowledge that "Greening Dreams" are no substitutes to real energy.
Research projects into technological alternative sources, based upon efficiency and reliability standards are valid. However, allowing governmental cronyism to impose limits on cheap energy, distorts the marketplace. The Davos crews of corporatist gangsters fly into their feast on private jets. The sycophant media reporting by the business toadies that attend the gala celebration of global autocracy should be indisputable evidence that the globalist own the public relations spin.
Even so, such distorted coverage does not blind those who understand the true nature of the planetary struggle. The monopolist plan for adding unwarranted tolls on your family budget, sold as a noble necessity, will only accelerate the systematic impoverishment of your economic existence.
On January 16 Islamic militants staged an audacious attack on a major natural gas complex in southeastern Algeria, 800 miles southeast from the capital. A jihadist group calling itself the Masked Brigade—led by Moktar Belmoktar, the fierce one-eyed veteran of the Afghan war and a senior commander of al-Qaeda in the Islamic Maghreb (AQIM)—claimed responsibility for the raid on the In Amenas gas facility near the Libyan border. Dozens of foreign hostages were taken, including at least seven Americans, as well as workers from Britain, Ireland, Norway, Japan, and other countries.
On January 17 government forces launched an operation to retake the facility. On January 18 the crisis was still continuing. Some hostages have been freed but an unknown number of others were reported killed, either by their captors or by the Algerian army fire. There has been some dismay in Western capitals over the speed and ferocity of the authorities' response. The Algerian government strongly defended its action. "Those who think we will negotiate with terrorists are delusional," said Mohamed Said Belaid, Algeria's communications minister. "Those who think we will surrender to their blackmail are delusional." The assessment seems right: allowing the attackers to escape to Libya with the hostages, or settling in for a long siege, was exactly what the Masked Brigade leaders would have hoped for.
The raid on In Amenas is the most significant military event in North Africa since the end of operations in Libya in October 2011. It was more sophisticated than the attack which killed Ambassador Christopher Stevens and three other Americans in Benghazi last September 11. Its implications are far more momentous than the escalating jihadist insurgency in the landlocked and dirt-poor Mali, bordering Algeria to the south.
Western media reports have taken scant notice of the proximity of the Libyan border to In Amenas, which is a significant omission. It now seems certain that the attackers came from a stronghold in Libya, across the unguarded desert. If this is confirmed, the attack would provide further evidence that the NATO-led war—in addition to plunging Libya into chaos—has given a boost to jihadist activity in the region. It has also enabled the militants to amass a substantial arsenal of modern weaponry: Belmokhtar's faction is known to have commandeered vast quantities of weapons from Libyan military stockpiles at the end of the war. AQIM fighters are well poised to try destabilizing Algeria again, now that they have established a cross-border sanctuary which was denied them by Qaddafy.
AQIM was formed in 2007 by veterans of two Algerian groups that fought the government during the fierce civil war in the 1990's, the Salafist Group for Preaching and Combat and the Armed Islamic Group. It is one of the jihadist network's biggest, richest and most heavily armed subsidiaries. Its "Masked Brigade" is said to have carried out the attack in retaliation for Algeria's agreement to let France use its air space to supply French forcesbattling Islamic militants in Mali, but the assumption is too optimistic. It would have been impossible to plan such a complex operation barely a week since the beginning of the French operation in Mali. The attack must have been planned well in advance of the French military involvement, with the air space issue providing a misleading pretext which the Western media have been all to willing to accept at face value.
The Algerian extremists have bigger fish to fry. Their wider objective is to reignite the Islamic insurgency in Algeria, which the secularist government successfully suppressed over a decade ago. The authorities officially lifted the 19-year-old state of emergency in February 2011, just before the "Arab Spring" spread to Libya.
The jihadists' new strategy may be gleaned from the fact that the assault on In Amenas is their first major attack ever on an Algerian hydrocarbon installation. Algeria is the third-largest gas supplier to Europe and one of the world's biggest producers of liquefied natural gas. Well aware of the importance of energy revenues the rebels refrained from attacking production facilities in the 1990's, hoping to reap the benefits after an eventual regime change. Targeting such facilities now indicates that they are smarting for a new, long fight. They are initially aiming to destroy Algeria's image as a safe location for foreign oil and gas companies to invest and operate. In the long run they are hoping to make Algeria the next domino.
The effects of the attack were felt immediately. Snam Rete, which operates the Italian gas network, announced on January 17 that volumes of gas pumped into Italy from Algeria through a vital trans-Mediterranean pipeline had fallen from over 70 million cubic meters a day (mcm/d) to just over 60 million—a drop of 15% at a time of peak consumption.
The implications of a renewed conflict in Algeria for European energy security are immense. If similar attacks spread to the scantily protected oil and gas fields in southwest Libya, which has no effective military force controlled by the government in Tripoli, the consequences would be potentially disastrous for the consumers in Italy, France, and points further north. Algeria is the third-largest supplier of gas into the European Union (after Russia and Norway), and In Amenas' output alone covers two per cent of total European demand, accounting for 18 per cent of Algeria's gas exports and earning $4 billion a year in export revenues.
Russia's Gazprom may step in to make up the shortfall, as it did in 2011 when the war in Libya brought its gas exports to an abrupt halt, but an important consequence may be to draw Europe and the United States apart on the key issue of energy politics. An ever-greater reliance on Russia's gas runs counter to the U.S. strategy of nudging Europeans to diversify their supplies by increasing deliveries from majority-Muslim countries. Most Europeans are lukewarm about the stalled Nabucco pipeline, which has been strongly favored by the U.S., and their misgivings are bound to be reinforced by the latest developments across the Mediterranean.
The latest crisis is the direct consequence of the ill-advised, unnecessary, and self-defeating NATO intervention in Libya. It is but another reminder that Western interventionism in the Muslim world is a form of psychosis which harms the interests of the intervening powers, brings nothing but misery to the targeted lands and peoples, and benefits only the darkest enemies of civilization in today's world.
Liberal icon Daniel Patrick Moynihan once said, "You're entitled to your own opinions, but you're not entitled to your own facts." But that was decades ago, and today more leftists than ever have graduated from confusion to delusion and believe they're entitled to their own fiction.
A good example is naturalist David Attenborough, who recently complained that man is a plague upon our planet. He warns that our burgeoning population will ensure that we consume the world's resources like a sun-occluding swarm of high-tech locusts. Writes The Telegraph:
"We are a plague on the Earth. It's coming home to roost over the next 50 years or so. It's not just climate change; it's sheer space, places to grow food for this enormous horde. Either we limit our population growth or the natural world will do it for us, and the natural world is doing it for us right now," he [Attenborough] told the Radio Times.
If brevity is the soul of not just wit but also delusion, we have a winner here. Four sentences, four falsehoods/fallacies — a couple of which are getting a bit stale. There is that old leftist Malthusian starvation saw that seems to have more lives than a cat; there is the man-made idea of man-made climate change; and there is what logically follows from these two assumptions, that humans are a "plague" (well, some humans are, anyway). But then there's what is simply a falsehood: the notion that the world's population is exploding.
The truth is just the opposite: on the horizon is a population implosion, a long understood phenomenon explored superbly in the documentary "Demographic Winter." This may seem counter-intuitive, raised as we were on Soylent Green nightmares, but "population bomb" scenarios are your silver pony-tailed grandfather's alarmism. And here are the facts:
Fertility rates are below replacement level (2.1 children per couple) in more than 70 nations worldwide.
Europe's population is shrinking rapidly, with an overall fertility rate of 1.38; in northern Italy and certain regions of Spain, the figure is less than 1.
Sixty-five-year-olds now outnumber fourteen-year-olds in Europe, and while eighty percent of US homes included children one-hundred years ago, the figure has dropped to thirty-two percent today.
Russia's population is declining by the better part of 1,000,000 people per year, despite government efforts to encourage fecundity — such as paying citizens $9000 per child. "In 40 years, the world's largest country by area will have only 100 million citizens instead of the 142 million it has today," writes Der Spiegel.
Fertility rates are below replacement level even in countries one wouldn't expect, such as Muslim nations Tunisia, Qatar, Iran, Uzbekistan, Algeria, and Lebanon, just to name a handful. Mexico's rate (2.27) is still above replacement level but has been declining precipitously during recent times and will continue to fall. And My Big Fat Greek Wedding is a big fat Greek myth; Greece is managing only 1.39 children per woman. The lowest fertility rate in the world belongs to Singapore (.78).
Of course, the world's population will continue to increase for a time at a steadily decelerating rate, but this trend will reverse around the middle of this century. Moreover, this is something professional demographers have long known.
So why do mainstream media, academics, politicians, and various luminaries not know it? Some do, of course, and simply lie. Like the activists who understand that popular will to outlaw the AR-15 will evaporate if people learn it's not actually a machine gun, some population-control zealots realize that their misanthropic agenda's ranks will depopulate if people discover demographic reality. Others, however, are like the feminists who still complained in the 1990s that society's alleged destruction of teen girls' self-esteem was causing poor high-school performance, even though by that point girls' grades were higher than boys'. A day late and a few brain cells short, theirs is an ignorance bred by an indifference to truth that robs one of all impetus to search for it.
Nonetheless, it is striking that mainstream publications such as The Telegraph can print such rubbish and maintain even a shred of credibility. The only good news is that liberal journalist types often have the lowest fertility rates of all.
For those who will be around in the future, however, demographic decline will pose challenges. Demographer Phillip Longman — a liberal, mind you — wrote about this in his book, The Empty Cradle: How Falling Birthrates Threaten World Prosperity and What to Do About It; and famed economist Adam Smith once reminded us, "Depressions are associated with decreasing population." Japan, the poster old boy for graying civilizations, is learning this firsthand.
Then there are the cultural implications. The people who birthed Western civilization (those of European heritage) are struggling to birth the next generation. So it's hey, hey, ho, ho, the Westerners are gonna' go — and take their culture to the grave with them.
All the while, our media are whistling past the empty maternity ward, seemingly oblivious to the impending population implosion. And your opinion may be that this demographic decline is a good thing; your opinion may be that it is a bad thing. But there is something that is not opinion but fact: it is a real thing. And facts don't bend to fashions.
"Nuclear, ecological, chemical, economic — our arsenal of Death by Stupidity is impressive for a species as smart as Homo sapiens" 1
The hurricanes, the typhoons, the heat waves … the droughts, the heavy rains, the floods … ever more powerful, ever new records being set. Something must be done of course. Except if you don't believe at all that it's man-made. But if there's even a small chance that the greenhouse effect is driving the changes, is it not plain that, at a minimum, we have to err on the side of caution? There's too much at stake. Like civilization as we know it. Carbon dioxide emissions into the atmosphere must be greatly curtailed.
The three greatest problems facing the beleaguered, fragile inhabitants of this lonely planet are climate change, economic crisis, and the violence of war. It is my sad duty to report that the United States of America is the main culprit in each case. Is that not remarkable?
Why does Barack Obama not pursue the battle against climate change with the same intensity he pursues war? Why does he not seek to punish the American bankers and stockbrokers responsible for the financial calamity as much as he seeks to punish Julian Assange and Bradley Manning?
In both cases he's putting the interests of the corporate world before anything else. No amount of fines or penalties will induce corporate leaders to modify their behavior. Only spending some hard time in a prison cellblock might cause the growth in them of their missing part, the part that's shaped like a social conscience.
Only prosecuting George W. Bush, Dick Cheney, and their partners in bombing and torture will discourage future American war lovers from following in their bloody footsteps.
The recent election result can only embolden Obama. He likely took it as an affirmation of his policies, although only 29.3% of those eligible to vote actually voted for him. And an unknown, but certainly significant, number of those who did so held their nose while voting for the supposed lesser of two evils. Hardly indicative of impassioned support for his policies.
Last week the United Nations Climate Summit was held in Doha, Qatar. The comments which came from many of the activists (as opposed to various government officials) were doomsdayish … "Time is running out … time has already run out … the climate has already changed … Hurricane Sandy, rising sea levels, the worst is yet to come." The Kyoto protocol is still the only international treaty stipulating cuts in greenhouse gas emissions. It's a touchstone for many environmentalists. But the United States has never ratified it. At the previous conferences in Copenhagen and Durban, the US blocked important global action and failed to honor vital pledges.
At the Doha conference the US was acutely criticized for failing to take the lead on planet protection, especially in light of its standing as the largest historic contributor to the current levels of greenhouse gasses in the atmosphere. ("The most obdurate bully in the room", declared the Indian environmentalist, Sunita Narain. 2)
What motivates the American representatives, now as before, as ever, is concern about corporate profits. Cutting back on greenhouse gas emissions can hurt the bottom line. A suitable epitaph for the earth's tombstone. Shamus Cooke, writing on ZSpace, sums it up well: "Thus, if renewable energy is not as profitable as oil — and it isn't — then the majority of capitalist investing will continue to go towards destroying the planet. It really is that simple. Even the best-intentioned capitalists do not throw their money away on non-growth investments."
A brief history of Superpowers
From the Congress of Vienna of 1815 to the Congress of Berlin in 1878 to the "Allies" invasion of Russia in 1918 to the formation of what became the European Union in the 1950s, the great powers of Europe and the world have gotten together in grand meeting halls and on the field of battle to set the ground rules for imperialist exploitation of Latin America, Africa, Asia, and Australasia, to Christianize and 'civilize', to remake the maps, and to suppress revolutions and other threats to great-power hegemony. They have been deadly serious. In 1918, for example, some 13 nations, including France, Great Britain, Rumania, Italy, Serbia, Greece, Japan, and the United States, combined in a military invasion of Russia to "strangle at its birth" the nascent Bolshevik state, as Winston Churchill so charmingly put it.
And following World War 2, without any concern about who had fought and died to win that war, the Western powers, sans the Soviet Union, moved to create the North Atlantic Treaty Organization. NATO, along with the European Union, then joined the United States in carrying out the Cold War and preventing the Communists and their allies from coming to power legally through elections in France and Italy. That partnership continued after the formal end of the Cold War. The United States, the European Union, and NATO are each superpowers, with extensive military, as well as foreign policy integration — almost all EU members are also members of NATO; almost all NATO members in Europe are in the EU; almost all NATO members have had a military contingent serving under NATO and/or the US in Iraq, Afghanistan, the Balkans and elsewhere.
Together, this Holy Triumvirate has torn apart Yugoslavia, invaded and devastated Afghanistan and Iraq, crippled Iran, Cuba and others with sanctions, overthrown the Libyan government, and are on the verge now of the same in Syria. Much of what the Triumvirate has told the world to justify this wanton havoc has concerned Islamic terrorism, but it should be noted that prior to the interventions in Iraq, Libya and Syria all three countries were secular and modern. Will the people of those sad lands ever see that life again?
In suppressing the left in France and Italy, and later in destabilizing the governments of Libya and Syria, the Holy Triumvirate has closely aligned itself with terrorists and terrorist methods to a remarkable extent. 3 In Syria alone, it would be difficult to name any Middle East terrorist group associated with al Qaeda — employing their standard car bombings and suicide bombers — that is not taking part in the war against President Assad with the support of the Triumvirate. Is there anything — legally or morally — the Triumvirate regards as outside its purview? Any place not within its geographical mandate? Britain and France have now joined Turkey and Arabian Peninsula states in recognizing a newly formed opposition bloc as the sole representative of the Syrian people. "From the point of view of international law, this is absolutely unacceptable," Russian Prime Minister Dmitry Medvedev declared. "A desire to change the political regime of another state by recognizing a political force as the sole carrier of sovereignty seems to me to be not completely civilised." France was the first Western state to recognize the newly-formed Syrian National Coalition and was swiftly joined by Britain, Italy and the European Union. 4 The neck irons tighten.
The European Union in recent years has been facing a financial crisis, where its overriding concern has been to save the banks, not its citizens, inspiring calls from the citizenry of some member states to leave the Union. I think the dissolution of the European Union would benefit world peace by depriving the US/NATO mob of a guaranteed partner in crime by returning to the Union's members their individual discretion in foreign policy.
And then we can turn to getting rid of NATO, an organization that not only has a questionable raison d'être in the present, but never had any good reason-to-be in the past other than serving as Washington's hit man. 5
The United Nations vote on the Cuba embargo — 21 years in a row
For years American political leaders and media were fond of labeling Cuba an "international pariah". We don't hear that any more. Perhaps one reason is the annual vote in the United Nations General Assembly on the resolution which reads: "Necessity of ending the economic, commercial and financial embargo imposed by the United States of America against Cuba". This is how the vote has gone (not including abstentions):
| Year |   Votes (Yes-No) | No Votes |
| --- | --- | --- |
| 1992 |   59-2 |                US, Israel |
| 1993 |   88-4 |                US, Israel, Albania, Paraguay |
| 1994 |   101-2 |                US, Israel |
| 1995 |   117-3 |                US, Israel, Uzbekistan |
| 1996 |   138-3 |                US, Israel, Uzbekistan |
| 1997 |   143-3 |                US, Israel, Uzbekistan |
| 1998 |   157-2 |                US, Israel |
| 1999 |   155-2 |                US, Israel |
| 2000 |   167-3 |                US, Israel, Marshall Islands |
| 2001 |   167-3 |                US, Israel, Marshall Islands |
| 2002 |   173-3 |                US, Israel, Marshall Islands |
| 2003 |   179-3 |                US, Israel, Marshall Islands |
| 2004 |   179-4 |                US, Israel, Marshall Islands, Palau |
| 2005 |   182-4 |                US, Israel, Marshall Islands, Palau |
| 2006 |   183-4 |                US, Israel, Marshall Islands, Palau |
| 2007 |   184-4 |                US, Israel, Marshall Islands, Palau |
| 2008 |   185-3 |                US, Israel, Palau |
| 2009 |   187-3 |                US, Israel, Palau |
| 2010 |   187-2 |                US, Israel |
| 2011 |   186-2 |                US, Israel |
| 2012 |   188-3 |                US, Israel, Palau |
Each fall the UN vote is a welcome reminder that the world has not completely lost its senses and that the American empire does not completely control the opinion of other governments.
How it began: On April 6, 1960, Lester D. Mallory, US Deputy Assistant Secretary of State for Inter-American Affairs, wrote in an internal memorandum: "The majority of Cubans support Castro … The only foreseeable means of alienating internal support is through disenchantment and disaffection based on economic dissatisfaction and hardship. … every possible means should be undertaken promptly to weaken the economic life of Cuba." Mallory proposed "a line of action which … makes the greatest inroads in denying money and supplies to Cuba, to decrease monetary and real wages, to bring about hunger, desperation and overthrow of government." 6 Later that year, the Eisenhower administration instituted the suffocating embargo against its eternally-declared enemy.
Placing American presidents in their proper context
"Once upon a time there was a radical president who tried to remake American society through government action. In his first term he created a vast network of federal grants to state and local governments for social programs that cost billions. He set up an imposing agency to regulate air and water emissions, and another to regulate workers' health and safety. Had Congress not stood in his way he would have gone much further. He tried to establish a guaranteed minimum income for all working families and, to top it off, proposed a national health plan that would have provided government insurance for low-income families, required employers to cover all their workers and set standards for private insurance. Thankfully for the country, his second term was cut short and his collectivist dreams were never realize.
His name was Richard Nixon." 7
Films on US foreign policy
The Power Principle is a series of three films by Scott Noble. Part one, "Empire", is the only one I've seen completely so far and I can say that it's great stuff. The three parts, with their times, are:
Featured in the films are Noam Chomsky, Michael Parenti, John Stockwell, Christopher Simpson, Ralph McGehee, Philip Agee, Nafeez Ahmed, John Perkins, James Petras, John Stauber, Russ Baker, Howard Zinn, William Blum, Nancy Snow, William I. Robinson, Morris Berman, Peter Phillips, Michael Albert, and others of the usual suspects.
To comment about these films or others by Scott Noble, write to him at dmacab9@hotmail.com.
Much more publicized is the new film and book by Oliver Stone and Peter Kuznick. Entitled The Untold History of the United States, it is a 10-part series appearing on Showtime. Only Stone's name could get this dark side of US history and foreign policy on mainstream television. It will be interesting to observe what the mass media has to say about this challenge to some of America's most cherished beliefs about itself.
Notes
Jeanette Winterson, The New York Times, September 17, 2009 ↩
Democracy Now!, December 7, 2012 ↩
For France and Italy, see Operation Gladio Wikipedia; and Daniele Ganser, Operation Gladio: NATO's Top Secret Stay-Behind Armies and Terrorism in Western Europe (2005) ↩
Agence France Presse, November 26, 2012↩
For the best coverage of the NATO monolith, sign up with StopNATO. To get on the mailing list write to Rick Rozoff at r_rozoff@yahoo.com. To see back issues at http://groups.yahoo.com/group/stopnato ↩
Department of State, Foreign Relations of the United States, 1958-1960, Volume VI, Cuba (1991), p.885 ↩
From the review of the book: I am the change: Barack Obama and the Crisis of Liberalism by Charles Kesler. Review by Mark Lilla, The New York Times Book Review, September 30, 2012, p.1 ↩

Israel suffered a humiliating defeat at The UN yesterday. The nations of the world stood up and said NO to the Jewish state – NO to Israeli occupation, NO to Israeli human rights abuse, NO to Jewish racism. In effect, they stood up and confessed to serious Zio-fatigue.
Despite Jewish success in constantly reminding Europeans of their tormented past, Europe yesterday delivered itself of its guilt and Israel's European allies such as Germany, France, Britain and Italy also delivered a clear messages to Israel – they are right out of patience. This is a very good news indeed.
But interestingly, this united opposition to Israel is not in response the Israeli strength. On the contrary, it is actually a reaction to Israeli weakness. In the last few months we have seen the complete and final eradication of the famed Israeli power of deterrence. For months, Israel gave the impression that it was ready and willing to attack Iran nuclear facilities, only to have to admit, even to itself, that it lacked both the means and guts to do so. Israel then launched a lethal attack on the people of Gaza. It called up 75.000 IDF reservists, only to find out that it didn't have the stomach to face Palestinian resistance.
So, just as Israel is learning to admit to its own cowardice, the rest of the world is at last finding the courage to realise that it can well do without a Jewish state that is nothing but trouble and a grave threat to world peace.
In spite of the powerful Jewish lobby, the Zionist-controlled media and Wall Street, the Jewish state and its Zionist backers have proved to be impotent. It may have the desire, the hope and even the pathos, but it just ain't stiff enough to deliver.
Syrian Volunteers Exhibit Their Humanity, Despite International Politicizing of Emergency Aid…
Over the past twenty months, as the Syrian crisis continued beyond most early predictions, this observer learned something about the Syrian people that I had known for decades about Palestinians. And that is their great concern for their countrymen wherever they are found and whatever their current condition.  When I am in Syria I am frequently asked "how are our people doing in Lebanon as refugees from this crisis?"  In Lebanon, I am often asked "how are our (internal) refugees in Syria and what of our people in Jordan, Iraq or Turkey, how are they being treated and are they getting the basic necessities they need to live?"
And many Syrian refugees there are these bitter days. As of early November, 2012, close to 700,000 have fled their country with the UN now expecting close to one million by early next year if the fighting does not stop. Soon, it is likely that there will be close to 2 million displaced persons inside Syria according to the Office of the United Nations High Commissioner for Refugees (UNHCR). There are currently, according to the 10/12 UNHCR Syrian Refugee Report, 205,000 in Jordan, approximately 60,000 in Iraq (the first known refugees who have sought refuge in Iraq during the past quarter century) 110,649 in Turkey and 110,095 in Lebanon. The true figures are higher by an estimated 13% if one were to include the many Syrian refugees who are unable or do not want to register with local authorities or NGO's for various reasons.
"Many more Syrians have recently been displaced within our borders and we are bracing for a long conflict." Dr. Abdul Rahman Attar, Director of the Syrian Arab Red Crescent told this observer during a meeting in his Damascus office. Dr. Attar explained that "internally displaced persons" now exceed 1.5 million and close to 8.5% of the entire population have fled their homes during the last 19 months of conflict. Nearly 400,000 in Damascus alone.   Panos Moumtzis, UNHCR's regional co-coordinator for Syrian refugee's advised that more than 3,000 refugees flee to neighboring countries every day, or approximately 90,000 per month.  Both agree that due to the collapse of public services, and given that perhaps 1.2 million people need humanitarian aid inside the country, it brings the total number of Syrians requiring some form of relief to 2.7 million – or roughly 12 per cent of the total population.
Politicizing Humanitarian Aid
Whereas in Syria, Turkey, Jordan and Iraq, official refugee camps are providing shelter at no cost to more than a quarter million Syrian refugees, the government in Lebanon has not yet permitted the construction of similar sites due to confessional fears that perhaps a political or other advantage might somehow accrue to a rival sect-once more exposing how deeply its current anarchist confessionalist arrangement paralyzes Lebanon. Unfortunately it is the same mentality and prejudices that so far has prevented Palestinian refugees in Lebanon from being granted the same elementary civil rights to work and to own a home that Syria and every other country granted the victims of the Zionist colonial enterprise usurpation of Palestine, six decades ago.
The number of Syrian refugees in Lebanon who fled the violence in their homeland have increased sectarian tensions with one result being Syrian workers and refugees being targeted by elements of the Lebanese government. This despite the enormous aid Syria gave Lebanese refugees during the 2006 war when hundreds of thousands of Lebanese sought safety next door in Syria.  Nadim Houry, deputy director of the Middle East and North Africa for Human Rights Watch, has documented growing political harassment of Syrian workers in Lebanon. He reports: "We've seen the army and the police detaining and roughing up a number of Syrian workers. Most recently, the Lebanese army beat up 72 workers; most of them were Syrian," Houry reported. "The Lebanese army rounded up the migrant men in the neighborhood and decided to 'teach them a lesson' instead of doing police work."
Against this dismal backdrop one can find across the border in Syria hope and even inspiration.  It is coming from the Syrian people themselves and their mainly Arab friends.  Between 10,000 and 11,000 volunteers, including Iraqi and Palestinian refugees, are manning across Syria more than 80 Syrian Arab Red Crescent Society (SARC) aid "sub-stations." These include more than a dozen mobile clinics and pharmacies as well as 10 "on the spot readiness centers."  Depending on the level of localized conflict on any given day, SARC volunteers operate 24/7 anywhere from 6 and 30 ambulances, as they liaise with the Palestine Red Crescent Society volunteers, among others. Since mid-summer, SARC volunteers have been opening centers for psychological support services for children as well as adults. Recently a phone "hotline" has been set-up to help citizens find emergency help. International volunteers are most welcomed at any of SARC's centers.
SARC's volunteers have recently been praised by the UN World Food Program and many others for their work delivering humanitarian aid to internal refugees here in Syria. They distribute necessities of life during the chaos and killing to their fellow countrymen without regard to religion or political views. Foreign donor countries giving the most support currently include Germany, Norway, Denmark, Netherlands, Italy and Britain. Others help as well, including money and foodstuffs from Iran and cash from the American Red Cross, the latter channeled through the ICRC so as not to raise Congressional outcries about possible violations of heavy US sanctions being imposed on the Syrian people.
Founded in 1942, as the French colonizers withdrew from this 7000 year old civilization which they occupied in 1917, as part of the English-French Sykes-Picot arrangement, the Syria Arab Red Crescent society became linked with the International Committee of the Red Cross (ICRC) in 1946. SARC receives no government funding. This observer had the opportunity to meet SARC staff and volunteers of such singular commitment to helping their countrymen that more than a dozen have given their lives while trying to bring assistance to those stranded in Homs, Aleppo, Idlib, Deraa and elsewhere. One SARC team leader to me: "When one of our people is  killed we bury the martyr  and by the next morning we have 20 or more new volunteers who want to take their place and bring aid to those trapped in the most dangerous areas. I must tell you that this hell we are living through-we are confronting directly—it has made me very proud of my people and to be Syrian. Enshallah, we will overcome this chaos and killing and we will be stronger than before as a people."
At the United Nations on 11/5/12, a top relief official said the UN aid effort in Syria, which means mainly SARC's volunteers, "is very dangerous and very difficult." The official, John Ging, director of operations of the Office for the Coordination of Humanitarian Affairs, stated that the aid efforts in Syria (mainly being done by SARC volunteers) was supplying 1.5 million people in with food and that nearly half was being delivered into areas of conflict, but "there are areas beyond our reach, particularly areas under opposition control for quite a long time."
Despite UNCHR's role in studying the refugee problem and coordinating yet more studies and some registration of aid applicants during the current crisis, some familiar with its activities in Syria, including a few other NGO's and some Syrian officials, have been critical of its performance to date. One highly respected governmental official told this observer recently, "I said to UNCHR's local administration, "We have noticed the many fine vehicles that you flew into Syria, and we have met some of the well paid staff that you have brought to help us, but please can you show us that you have to date delivered even one loaf of bread to our desperate people?"
In fairness to UNCHR, after an admittedly slow start in Syria, it has recently picked up steam and its international staff is learning much from the local Syrian Arab Red Crescent volunteers.
Nor is SARC is without its critics.
Tawfik Chamaa, spokesman for the Union of Syrian Medical Relief Organizations (UOSSM) speaking from his comfortable Geneva office issued an ad holmium broadside on 11/6/12 against the Syrian Arab Red Crescent Society and its nearly 11,000 volunteers. He charged that cash or materials sent to SARC was being "confiscated by the regime. It will not reach the civilians who are bombed every day or besieged," telling reporters in Geneva, "Ninety, even 95 percent of everything that is sent to Syrian Red Crescent headquarters in Damascus goes to support the Syrian regime, especially the soldiers."
However, according to AFP, the International Committee of the Red Cross and the UN World Food Program (WFP), which both work closely with the Syrian Red Crescent Society, strongly denied their aid was being seized by the government or anyone else. This observer, during the late night of 11/7/12 contacted "Wassim", a friend and a volunteer at the Damascus SARC HQ who last week arranged visits for me of SARC aid distribution centers and Wassim also flatly denied the UOSSM report.  Wassim informed this observer on the evening of 11/7/12 that SARC will immediately prepare a response to the USOOM allegations.
UOSSM itself  has been criticized,  as have a few other  NGO's working in Syria, for becoming  politicized, polarized and for being inordinately top heavy administratively with bloated salaries and " humanitarian team leaders" sitting in  offices in Paris or Geneva and elsewhere far from Syria.  Mr. Chamaa, himself, is a high salaried founding member of the Western group of 14 aid organizations from countries including France, Switzerland, Turkey and the United States. According to SARC volunteers working in field aid distribution centers in Syria, Mr Chamaa could learn more were he to visit Syria and actually observe what's happening on the ground before making unsupported claims. The UOSSM was set up at the beginning of the year mainly by Syrian doctors living in NATO countries.  Some speculate that UOSSM hopes to be part of a possible future NATO affiliated "transition team"  while others claim its political charges against SARC volunteers, without proof, are irresponsible and hurt those suffering most in Syria. The reason is because such alarmist press releases tend to damp down much needed donations of medical aid and necessities. This affects directly the 1.5 million people inside Syria who are in need of emergency humanitarian aid.
In response to Charmaa's sensationalistic headline grabbing charges, UN World Food Program spokeswoman Elisabeth Byrs told the media on 11/7/12: "I believe there is absolutely no confiscation. WFP food monitors are able to visit most areas to check that food is reaching the people who need it most. Even in some dangerous areas, they use WFP armored vehicles." She insisted that the Red Crescent, "as the designated coordinator of humanitarian assistance in Syria, operates through branches in an independent manner".
The ICRC said it was aware of Chamaa's allegations. Its HQ stated on 11/7/12: "Whenever such facts are clearly established, which does not appear to be the case in Syria, we treat them very seriously and would address directly the management of (the Syrian Red Crescent) and Syrian authorities" ICRC spokeswoman Anastasia Isyuk stressed that the ICRC and the Syrian Red Crescent "strive to assist all populations in need without any discrimination, which is a challenging task given the deteriorating humanitarian situation and security conditions." The ICRC and SARC volunteers  recently  managed to deliver medical and food aid to 1,200 people in the Old City of Homs, and since the beginning of the year they have provided food, water and other assistance to more than one million people across Syria, according to ICRC spokeswoman Anastasia Isyuk, and as reported by AFP.
On 11/8/12 exhibiting exasperation, a sense of foreboding and just a whiff of defeatism, ICRC president Peter Maurer to a conference in Geneva that "We are in a situation where the humanitarian situation due to the conflict is getting worse. And we can't cope with the worsening of the situation. We have a lot of blank spots, we know that no aid has been there and I can't tell you what the situation is or what we can do."
In a late breaking development Friday morning, 11/9/12, the UN human rights chief expressed concern after the ICRC said it was struggling to deliver aid in war-ravaged Syria. United Nations High Commissioner for Human Rights Navi Pillay told AFP during an interview at the Bali Democracy Forum in Indonesia: "The fact that they've now said they are unable to perform their core functions makes the humanitarian crisis in Syria extremely critical. Nearly hopeless."

Don't tell that to Zeinab Tamari, a  thirties something Palestinian volunteer from the Yarmouk Palestinian Refugee Camp in Damascus who is traveling across Syria bringing aid and relief to her fellow Arabs.
And don't tell either it to Syrian student Mahar Saad whose home was destroyed during fighting in Homs and who daily risks his life remaining in his neighborhood helping his neighbors despite losing family members in the fighting.   Both are SARC volunteers appeared without being asked at one of the aid organizations outlets across Syria to help.  They inspire hope for Syria and for all humanity, regardless of the outcome of the current crisis.
The staff and volunteers who perform the Syrian Arab Red Crescent Society's humanitarian work undertaken in the main by Syrians for Syrians, with Syrians are a credit to their country and warrant the blessings and support all people of good will as they risk their lives to bring aid to their countrymen.
Recent attacks on American embassies and consulates in numerous Muslim countries are claimed to be irrational and undue reactions to a film portraying the Muslim prophet Mohammed in a degraded manner. The film is intentionally sacrilegious and incendiary toward Islamic beliefs and seems intended to add fuel to the rage of a Muslim world already incensed at the U.S. for its wars in Iraq and Afghanistan,  for destructive  American drone attacks in Yemen and Somalia and multiple other nations,  and one-sided support for Israel accompanied by platitudes for Palestinians. Thus, the roots of  widespread anti-Americanism are much deeper than can be explained merely by recent events. Instead,  Muslim fury can be traced to the ever increasing intervention by Washington in Muslim countries since the end of World War II.  Prior to that, the U.S. was considered a non-interventionist, even anti-imperialist, friend in much of the region. Yet, even before the war ended President Roosevelt made a secret deal with the Saudi king to provide American protection (and ultimately arms as well, used primarily to suppress his own population) to the Saudis in return for unobstructed American corporate access to the recently discovered Saudi oilfields.
Few today remember American policies during the Iranian crisis of 1946, when the U.S. obliquely threatened to force Soviet Troops out of Iran. American, British and Soviet troops occupied Iran in 1941 because it had tilted toward the Nazis under the father of the later American client, Shah Reza Pahlavi. The Soviets occupied the oil fields of northern Iran with Washington's approval during the war to prevent them from falling into Nazi hands. The Soviets were supposed to withdraw in March of that year but refused until a deal could be arranged whereby the USSR could purchase Iranian oil in order to begin rebuilding its war-ravaged society. Initially the Truman Administration encouraged the Iranian government to accept the deal. Then when the Red Army did withdraw also encouraged the Iranians to renege on the arrangement. It is worth noting that the Red Army did not then re-occupy the territory, thereby putting the lie to the claim made immediately after WWII that the Soviets were bent on world domination. There was nothing, not even employing atomic weapons, that the U.S. could have done to stop the Red Army had it chosen to reoccupy Iran's oilfields since that would have destroyed the very resources that were being contested.  The Soviets were only one of the principal obstacles to American post-war plans- though they were trumpeted as the prime mover. Equally important was nationalism, especially the sort of national independence craved by countries possessing vital resources that the U.S. coveted. Few also realize that until WWII the U.S. was the prime exporter of petroleum. By war's end the U.S. had used so much of its domestic oil, and its hydrocarbon-based economy had grown so exponentially, that from that point on the U.S. was impelled to begin importing oil.
Many do remember the overthrow of the prime minister of Iran, Mohammed Mossadeqh in 1953. Exceeding its legal mandate to gather intelligence, the newly minted Central Intelligence Agency, initiated its first successful overthrow of a constitutional and elected government because that government decided that Iranian oil belonged to the Iranians and not to the British oil company that would eventually become British Petroleum. The American scheme was calculated to ensure that American companies would thereafter dominate Iranian oil production and get rid of most British competition in Iran as well. The Shah and his brutal government was then installed to act as Washington's gendarme in the region. To ensure his rule the U.S. military and CIA then trained his dreaded secret police in the fine arts of torture and terror.
Meanwhile the CIA was active in similar efforts across the planet to undermine any form of nationalism, socialism, or communism that would interfere with the overarching American agenda, which was not the promotion of "democracy" but the installation of friendly clients into positions of power in countries considered strategic for their resources or geographic position. Space does not allow a complete catalog but of importance to current events is certainly the role the "Company" played in the overthrow of the British client king of Iraq in 1958, an intrigue in which Saddam Hussein played a role and that led eventually to his dictatorship, one with which Washington was happy to cooperate after the Shah of Iran was overthrown in 1979. The famous film of Donald Rumsfeld warmly shaking Saddam's hand perfectly illustrates the lower depths to which Washington has too often stooped to achieve its ends. The U.S. provided highly technical intelligence to Iraq against Iran, aiding the mass slaughter that ensued, and when he used poison gas made from chemicals provided by American corporations against Iraqi Kurds during the war with Iran, Washington prevented sanctions against his regime. At that point he was assisting the American agenda to weaken Iranian fundamentalism so his crimes could be whitewashed. However, his invasion of Kuwait in 1990 became the perfect rationale to inject what evolved into a permanent American military presence in the Persian Gulf.
At the time of 9-11 Michael Scheur was the CIA's foremost expert on Al Qaeda. His writings emphasize that Americans had to take seriously the reasons spelled out by Osama Bin Laden for Al Qaeda's antagonism toward the U.S. One of those principal motivations was the American military presence in Saudi Arabia during and after Operation Desert Storm. Bin Laden said clearly that the presence of "infidel" troops on sacred Islamic soil was a desecration. Thereafter, all American forces were to be driven from all Islamic lands. The widespread perception in the Muslim world that Americans had defiled the holiest sites of Islam and were exploiting Muslim resources while propping up corrupt dictatorial apostates like the rulers of the Arab Gulf states  contributed to the relative ease with which al Qaeda could recruit new Jihadis to its cause.
Scheur also noted that bin Laden said that the attacks on 9-11 were intended to promote further intervention by Washington in the region and thus promote more of the anti-Americanism that he hoped would fuel his movement. To a great extent American actions have worked almost precisely to Bin Laden's plan and the current explosion of violence around the world toward the U.S. is a direct outgrowth of the increasing resentment and hatred long stored in memory across the Middle East.  Washington is reaping the violent whirlwind sowed by itself.
The so-called "Arab Spring" represented an upwelling of long-simmering opposition to numerous dictatorships in the region, most of them propped up by Washington with a few exceptions that rankled like Libya and Syria. Though President Obama and Hillary Clinton mouthed piously about popular democracy and the "will of the people," such didn't help the hapless residents of Bahrain and Saudi Arabia, where instantaneous and brutal repression followed, with mere sighs from Washington. Remember that at first, President Obama supported Hosni Mubarak in Egypt until the intensity of the demonstrations in Cairo forced the U.S to abandon him. But not before the Egyptian military high command stepped up to reassure the State Department that it would take his place. Then they threw Mubarak  "under the bus." Nevertheless, the sheer pressure of popular demand for a voice necessitated an election. Since the Egyptian Army is financed and armed by Washington, and Egypt receives the second largest sum of foreign aid (after Israel) widespread knowledge that the Egyptian Army is a creature of the U.S. led to victory in the elections by the despised Muslim Brotherhood. After the election the Egyptian courts sought to prevent the seating of this Parliament dominated by the Brotherhood and with representation by the even more vehement Salafists, but the newly seated president of Egypt, Mohammed Morsi, does indeed represent the Brotherhood.  One reason the Army allowed the elections was because its leadership feared that rank and file troops would not support repression in the face of such an uprising from the depths of their own social origins. Morsi is being very careful now. It remains to be seen how the new configuration of power, of Islamists vs. the Army, will evolve.
The killing of the American ambassador and three other Americans in Libya prompted an embittered Secretary Clinton to ask how those who owed their "liberation" to the U.S. could be so ungrateful to their emancipators, thereby confirming how little she understands of the circumstances fostering the Libyan uprising, nor those her government has wrought, or the degree to which the planned outcome of U.S. intervention islikely to fail utterly.  The standard interpretation of what transpired in Libya is that the U.S. and its European allies in NATO conducted a humanitarian intervention to rid Libya of another brutal dictator. It is true that Muammar Qaddaffi ruled autocratically but in this he was supported by a substantial majority at least in western Libya, where traditional tribes were loyal.
Libya came into existence as an independent state only in 1951. Before that it had been an Italian colony, or rather three separate colonies cobbled together and given the name the ancient Romans called most of North Africa. In its efforts to subdue these colonies Italy became the very first European empire to use the airplane in primitive bombing runs on resisting tribes. In this they were soon followed by the French in Syria and Lebanon, and by the British in Iraq and Afghanistan, facts still well remembered in the region. Therefore, like so many nations that acquired independence after World War II, Libya was an artificial construct, merging mutually suspicious or hostile ethnic groups and tribes into a configuration designed by former colonial masters to serve their interests. When Qaddaffi overthrew the corrupt king of Libya in 1969, who made sweetheart deals with western oil companies, and hoarded revenues from Libya's newly discovered oil, he took over a country already riven with tribal animosities. One of his difficulties was that much of Libya's oil was in the east, where tribes different from his own loyalists dwelled. He suppressed opposition brutally.
Another problem which Quaddaffi dealt with successfully – and which brought him the unending hostility of the west and led to a deadly cat and mouse game that played out over forty years- were those western oil companies that dominated the industry and reaped the greatest share of profits. Qaddaffi  immediately nationalized oil but allowed some companies to remain. However, he imposed significantly higher taxes and royalties on those, like the American company Occidental, resulting in a considerable increase in revenues available to him but he used these to raise the standard of living substantially, mainly for his loyalists, but also to an extent for the entire population. Whether his example stimulated what followed is unclear but the facts are that numerous other former oil producing colonies of the western powers subsequently initiated their own nationalizations, thereby upsetting longstanding and profitable western arrangements. He also refused to peg the Libyan currency, the dinar, to the International Monetary Fund, and refused to submit to the World Bank and International Bank for Settlements. Qaddaffi also styled himself the champion of pan-Arabism, the movement to unify the entire Arab world and funded many nationalist movements hostile to the west.
During all this time the CIA was actively involved with Qaddaffi's opponents to find a way to overthrow him. This lethal contest led to mutual terrorism (though most American media and scholarly accounts omit the U.S. actions) and culminating in the atrocity of Lockerbie, followed by the bombing of Libya, including Qaddaffi's house where his adoptive three year old daughter was killed. Qaddaffi  then intensified efforts to acquire chemical weapons, and even undertook a nuclear program. However sanctions led him to submit the Lockerbie suspects for trial in the UK, and later to give up these WMD programs.  At that point western media reports declared that Qaddaffi had "normalized'" affairs with the west.
Whatever he imagined about his new relations with former enemies, the CIA had other ideas. So when the "Arab Spring" erupted in Tunisia and soon spread across the entire region, many Libyans followed suit and Libya descended into the civil war that Washington and NATO then leapt upon in order to accomplish finally what the western governments and energy corporations had desired all along- the overthrow of Qaddaffi and his replacement with an installed government essentially of handpicked clients who would restore Libyan resources to western corporate domination. In the midst of fighting the private global intelligence company STRATFOR published and circulated a detailed map showing most of Libya's oil was located in the eastern area of Benghazi. It was also well known that the oil Libya produced was of a type that is refined easily into the gasoline required in European automobiles. South Carolina Senator Lindsay Graham waxed  feverishly over  the lure of profits, braying "Let's get in on the ground. There's a lot of money to be made in Libya. Lots of oil to be produced. Let's get on the ground and help the Libyan people establish a democracy and a functioning economy based on free market principles." Even before the "revolution" had succeeded and a new government was installed, the rebel group claiming authority announced the dissolution of Qaddaffi's national bank and replaced it with a new central bank tied to international institutions, which, of course, are dominated by the western financial establishment.
As media images showed clearly, Qaddaffi still had enormous support. The "rebels" included eastern tribal members long hostile to rule from western Libya, but also ethnic minorities like the Berbers, but also Libyan members of al Qaeda as well as al Qaeda jihadists from around the Arab and Muslim world. Included in the toxic mix were CIA operatives and covert American Special Forces. Without western arms supplied to Qaddaffi's opponents, and especially the U.S. led bombing campaign it is likely Qaddaffi would have hung on. The result we see today, however, was utterly predictable.
The so-called government installed in Tripoli, in the west of Libya, has no control over anything, especially in eastern Benghazi. In May the interim prime minister's offices were attacked with four aides killed. In June a bomb exploded in the same consulate building where Ambassador Stevens was killed. The British ambassador narrowly escaped assassination last spring. The January ransacking of the National Transition Council offices provides evidence that factions in Benghazi want independence, not the unified state. What more would it have taken for Washington to realize that its best laid plans were going awry?  Writing in the Guardian, Benjamin Barber notes that at minimum 100,000 militants of one faction or another, all armed with American and NATO weapons (including the rocket-propelled-grenade launchers used  against the American consulate) continue to wage war or jihad upon each other, and that al Qaeda is as much a home –grown faction as any other. Indeed, al Qaeda raised its flag over the Benghazi courthouse the day after Qaddaffi was killed.
On March 2, 2007 Retired General Wesley Clark, former Supreme Commander of NATO forces, and 2004 Democratic contender for the presidency, appeared on Amy Goodman's televised program Democracy Now. In the interview he revealed that shortly before the invasion of Iraq a highly placed Pentagon officer divulged a secret plan to him to overthrow the governments of seven countries-Iraq, Syria, Lebanon, Libya, Somalia, Sudan, and Iran. Speaking in San Francisco the following October Clark repeated this and added commentary about a conversation he had in 1992 with Paul Wolfowitz, a prime architect of  George W. Bush's policies, who at the time was number three in the Defense department. Quoting Wolfowitz Clark said: "One thing we learned [in the Persian Gulf War] is that we can use our military in the region- in the Middle East- and the Soviets won't stop us. And we've got five or ten years to clean up those old Soviet regimes – Syria, Iran, Iraq- before the next superpower comes along to stop us."
The Neo-Conservatives were supposed to have been swept from power by the new Obama Administration, and yet the withdrawal (that is not really a withdrawal) from Iraq was negotiated by Bush, and the "surge" in Afghanistan ordered by Obama out neo-conned the neo-cons, just as the "liberation" of Libya certainly followed their template if not their foolish expectations. Syria awaits our humanitarian ministrations. But that may prove the most disastrous escapade of all.
Source: Paul Atwood | CounterPunch.org
During His Apostolic Pilgrimage to Lebanon, Will the Vicar of Christ Sup in the Temple with the Money Changers or Succor the Progeny of Jesus?
The only time this observer recalls Yassir Arafat ever becoming frustrated with the late American journalist Janet Stevens, whom he cherished as a daughter, was during a visit in August of 1982 when the PLO leader, mentioned in conversation, as he often did to others, that Jesus Christ was a Palestinian. Arafat, a devout Muslim, was proud of that fact.
On that particular night, Janet was exhausted, as many under siege in West Beirut were, from more than 11 hours of Israeli bombing and she had other things on her mind. Most pressing was a sick child in Burj al Barahjeh refugee camp who needed to be taken to Europe for a lifesaving operation without delay.
Janet asked, well, truth is told, she essentially instructed the PLO leader to arrange the evacuation of the child and even mentioned a specific European country that would likely assist with the operation without "political complications" from the Zionist lobby.  Janet interrupted what she assumed would be one of Arafat's long discourses about the resistance fighter from Nazareth, and burst out, impatiently:   "For Christ's sake, Abu Ammar, please don't tell me about Jesus just now! We have got to get this child out of Lebanon or she will surely die!" Arafat appeared surprised, even taken aback. Perhaps it was because as a deeply religious man who respected other religions and especially valued meetings with Sheiks, Priests and Rabbis, he liked to tell guests about how Jesus and his mother Mary attended a wedding ceremony at Qana in South Lebanon, as noted in the Koran and the Bible, and also how 'Prophet Issa' regularly visited Tyre and Sidon and villages along his path.
One imagines that Yassir Arafat would have relished meeting Pope Benedict XVI in Lebanon as he had met Pope John Paul nine times. The PLO leader once recalled a special meeting when, on short notice, Pope John Paul invited him to the Pontiff's summer residence at Castel Gandolfo, Italy. It was September 19, 1999, the 17th Anniversary of the Sabra-Shatila Massacre. Arafat described how both his and the Popes eyes brimmed as the successor of St. Peter  stunned Arafat with his deep knowledge and sadness of what was perpetrated during the nearly 50 hours of non-stop slaughter in the Beirut refugee camp.
Both Arafat and Janet believed that Christians are in the Middle East not because they arrived as part of a colonial empire, despite the crusades a millennium after Christ. They considered them as part of the makeup of the original landscape with deep roots in this land and  that they have a right to live in the place where they were born and to fully exercise their undeniable Right of Return if they were ethnically cleansed.
While much of the Pope's schedule is pretty much taken up with meetings and meals with politicians and  high ranking prelates, to his credit, Bishop Camille Zaidan, Chairman of the Central Committee tasked with preparing the schedule the Pope Benedict XVI visit to Lebanon this weekend, has officially invited all the Palestinian refugees in Lebanon to two Papal events, including an address by the Holy Father at Beirut's International Airport and the Holy Mass and the Presentation of the Post-Synodal Apostolic Exhortation for the Middle East in the Beirut City Center Waterfront. Still under discussion is a possible visit by the Pontiff to Shatila Camp and Martyr's Cemetery where the remains of approximately 1,100 Palestinians, Lebanese and other nationalities were hastily buried 30 years ago as the World learned of the manifold horrors of the Sabra-Shatila massacre.
According to I.MEDIA news agency, which is close to the Vatican, the Melkite Greek Catholic Church leader Gregory III Laham the spiritual head of Lebanon's second largest Catholic community has stated his intension "to ask the Pope to recognize a Palestinian state with Jerusalem as its shared capital and in compliance with the resolutions and decisions of the international community and international law."   I. Media, reports that "Gregory plans to thank the Holy See for its "firm and unwavering position on the [Palestinian] cause."  Gregory believes, that, "Such an action would allow the Holy See to remain a "pioneer of world justice" and prompt European and other countries to follow.
The Palestinians of Lebanon, and those in solidarity with their struggle to Return, are much encouraged by his call for dialogue and reconciliation in Lebanon.  His words, following last Sundays Angelus blessing:  "My apostolic trip to Lebanon, and by extension to the whole of the Middle East, is taking place under the sign of peace," and his emphasis  on "the particular  need for peaceful coexistence between Christian and Muslim communities in Lebanon and the region" are shared by all people of good will.
One hopes that Pope Benedict, as head of much of Lebanon's Christian community, will encourage his large following among members of Parliament, the more than 800 religious and political leaders in Lebanon, to make a 90 minute oblation. Ninety minutes is the time required in Parliament to repeal the racist 2001 law that makes it a criminal offense for Palestinians in Lebanon to own home.  As part of the same oblation, Lebanon's leaders could glorify God by enacting the right to work for Palestinian refugees here, an elementary civil right accorded to every other foreigner in Lebanon and every refugee around the world, including apartheid Israel.
Metaphorically speaking, perhaps for some who have  actively worked to deny Palestinian refugees in Lebanon even the most fundamental human rights,  this courageous act could be seen as a sort of " Full, perfect, and sufficient sacrifice, oblation and satisfaction" as described  in the first Book of Common Prayer, 1549.
The teachings and ministry of Jesus of Nazareth demand no less.
"We pledge allegiance to the republic for which America stands and not to its empire for which it is now suffering." 1
Louis XVI needed a revolution, Napoleon needed two historic military defeats, the Spanish Empire in the New World needed multiple revolutions, the Russian Czar needed a communist revolution, the Austro-Hungarian and Ottoman Empires needed World War I, the Third Reich needed World War II, the Land of the Rising Sun needed two atomic bombs, the Portuguese Empire in Africa needed a military coup at home. What will the American Empire need?
Perhaps losing the long-held admiration and support of one group of people after another, one country after another, as the empire's wars, bombings, occupations, torture, and lies eat away at the facade of a beloved and legendary "America"; an empire unlike any other in history, that has intervened seriously and grievously, in war and in peace, in most countries on the planet, as it preached to the world that the American Way of Life was a shining example for all humanity and that America above all was needed to lead the world.
The Wikileaks documents and videos have provided one humiliation after another … lies exposed, political manipulations revealed, gross hypocrisies, murders in cold blood, … followed by the torture of Bradley Manning and the persecution of Julian Assange. Washington calls the revelations "threats to national security", but the world can well see it's simply plain old embarrassment. Manning's defense attorneys have asked the military court on several occasions to specify the exact harm done to national security. The court has never given an answer. If hell hath no fury like a woman scorned, consider an empire embarrassed.
And we now have the international soap opera, L'Affaire Assange, starring Sweden, the United Kingdom, the United States, Ecuador, and Julian Assange. The United States' neo-colonies of Sweden (an active warring member of NATO in all but name) and the United Kingdom (with its "special relationship" to the United States) know what is expected of them to earn a pat on the head from their Washington uncle. We can infer that Sweden has no legitimate reason to demand the extradition of Julian Assange from London from the fact that it has repeatedly refused offers to question Assange in the UK and repeatedly refused to explain why it has refused to do so.
The Brits, under "immense pressure from the Obama administration", as reported to former British ambassador Craig Murray by the UK Foreign Office,2 threatened, in a letter to the Ecuadoran government, to raid the Ecuadoran embassy in London to snatch Assange — "[You] should be aware that there is a legal basis in the United Kingdom, the Diplomatic and Consular Premises Act of 1987, which would allow us to take action to arrest Mr. Assange in the existing facilities of the embassy". Over the August 18 weekend the London police actually made their way into the building's internal fire escape, coming within a few feet of Assange's room, as he could hear. The law cited by the Brits is, of course, their own law, one not necessarily with any international standing.
The UK has now formally withdrawn its threat against the embassy, probably the result of much international indignation toward Her Majesty's Government. The worldwide asylum system would fall apart if the nation granting the asylum were punished for it. In this violent world of terrorists, imperialists, and other dreadfuls it's comforting to know that an old fashioned value like political asylum can still be honored.
A look back at some US and UK behavior in regard to embassies and political asylum is both interesting and revealing:
In 1954, when the United States overthrew the democratically-elected social democrat Jacobo Arbenz in Guatemala and replaced him with a military government headed by Col. Carlos Castillo Armas, many Guatemalans took refuge in foreign embassies. US Secretary of State John Foster Dulles insisted that the new Guatemalan government raid those embassies and arrest those individuals, whom he referred to as "communists". But Castillo Armas refused to accede to Dulles' wishes on this issue. Stephen Schlesinger and Stephen Kinzer, in their comprehensive history of the coup,3 state:
"In the end, Castillo Armas disregarded Dulles' suggestions. He himself was a product of the widespread belief in Latin America that embassy asylum and safe-conduct passes were a fair resolution to political conflicts. Virtually every politically active Guatemalan, including Castillo Armas, had sought political asylum in an embassy at one time or another and had obtained safe conduct from the government. Dulles' suggestion for a 'modification' of the asylum doctrine was not even popular within the American Embassy."
It should be noted that one of those who sought asylum in the Argentine Embassy in Guatemala was a 25-year-old Argentine doctor named Ernesto "Che" Guevara.
Baltasar Garzon, the Spanish judge who is one of Assange's lawyers, came to international attention in 1998 when he indicted former Chilean dictator Augusto Pinochet while he was in England. But the British declined to send Pinochet to Spain to face the indictment, in effect giving him political asylum, and allowed this proverbial mass murderer and torturer to walk free and eventually return to Chile. Julian Assange, not charged or found guilty of anything, is a de facto prisoner of the UK; while the New York Times and the BBC and the numerous other media giants, who did just what Assange did by publishing Wikileaks articles and broadcasting Wikileaks videos, walk free.
This past April, Chinese dissident Chen Guangcheng escaped house arrest in China and took refuge at the American Embassy in Beijing, sparking diplomatic tension between the two countries. But the "authoritarian" Chinese government did not threaten to enter the American Embassy to arrest Chen and soon allowed him to accept an American offer of safe passage to US soil. How will Julian Assange ever obtain safe passage to Ecuador?
In August 1989, while the Cold War still prevailed many East Germans crossed into fellow-Soviet-bloc state Czechoslovakia and were granted political asylum in the West German embassy. How would the United States — which has not said a word against the British threat to invade the Ecuadoran embassy — have reacted if the East Germans or the Czechs had raided the West German embassy or blocked the East Germans from leaving it? As matters turned out, West Germany took the refugee-seekers to West Germany by train without being impeded by the Soviet bloc. A few months later, the weaker "Evil Empire" collapsed, leaving the entire playing field, known as the world, to the stronger "Evil Empire", which has been on belligerence autopilot ever since.
In 1986, after the French government refused the use of its air space to US warplanes headed for a bombing raid on Libya, the planes were forced to take another, longer route. When they reached Libya they bombed so close to the French embassy that the building was damaged and all communication links were disabled.4
In 1999, NATO (aka the USA), purposely (sic) bombed the Chinese embassy in Belgrade, Yugoslavia.5
After Assange took refuge in the Ecuadoran embassy and was granted asylum by the South American country, the US State Department declared: "The United States is not a party to the 1954 OAS [Organization of American States] Convention on Diplomatic Asylum and does not recognize the concept of diplomatic asylum as a matter of international law."6
Ecuador called for a meeting at the OAS of the foreign ministers of member countries to discuss the whole situation. The United States opposed the request. For Washington the issue was simple: The UK obeys international law and extradites Assange to Sweden. (And then, chuckle-chuckle, Sweden sends the bastard to us.) End of discussion. Washington did not want the issue blown up and prolonged any further. But of the 26 nations voting at the OAS only three voted against the meeting: The US, Canada, and Trinidad & Tobago; perhaps another example of what was mentioned above about a dying empire losing the long-held admiration and support of one country after another.
The price Ecuador may pay for its courage … Washington Post editorial, June 20, 2012:
"There is one potential check on [Ecuadoran president Rafael] Correa's ambitions. The U.S. 'empire' he professes to despise happens to grant Ecuador (which uses the dollar as its currency) special trade preferences that allow it to export many goods duty-free. A full third of Ecuadoran foreign sales ($10 billion in 2011) go to the United States, supporting some 400,000 jobs in a country of 14 million people. Those preferences come up for renewal by Congress early next year. If Mr. Correa seeks to appoint himself America's chief Latin American enemy and Julian Assange's protector between now and then, it's not hard to imagine the outcome."
On several occasions President Obama, when pressed to investigate Bush and Cheney for war crimes, has declared: "I prefer to look forward rather than backwards". Picture a defendant before a judge asking to be found innocent on such grounds. It simply makes laws, law enforcement, crime, justice, and facts irrelevant. Picture Julian Assange before a military court in Virginia using this argument. Picture the reaction to this by Barack Obama, who has become the leading persecutor of whistleblowers in American history.
Since L'Affaire Assange captured world headlines the United States, as well as the United Kingdom, have on several occasions made statements about the deep-seated international obligation of nations to honor extradition requests from other nations. The United States, however, has a history of ignoring such requests, whether made formally or informally, for persons living in the US who are ideological allies. Here's a partial sample from recent years:
Former Venezuelan president Carlos Andres Perez, whom the Venezuelan government demanded be turned over to stand trial for his role in suppressing riots in 1989. He died in 2010 in Miami. (Associated Press, December 27, 2010)
Former Bolivian President Gonzalo Sanchez de Lozada fled to the United States in 2003 to avoid a trial for the death of about 60 people in La Paz during a military crackdown on demonstrators. In 2008, Bolivia formally served the US government with a request to extradite him back to Bolivia, which was not acceded to. (Associated Press, February 13, 2006; also see his Wikipedia entry)
In 2010, a US federal judge denied Argentina's extradition request for former military officer Roberto Bravo, who was facing 16 murder charges stemming from a 1972 massacre of leftist guerrillas in his homeland. (Associated Press, November 2, 2010)
Luis Posada, a Cuban-born citizen of Venezuela, masterminded the bombing of a Cuban airline in 1976, killing 73 civilians. Inasmuch as part of the plotting took place in Venezuela, that government formally asked the United States for his extradition in 2005. But instead of extraditing him, the United States prosecuted him for minor immigration infractions that came to naught. Posada continues to live as a free man in the United States.
In 2007 German prosecutors issued arrest warrants for 13 suspected CIA operatives who had abducted German citizen Khaled el-Masri in 2003 and flown him to Afghanistan for interrogation (read torture). The CIA then realized they had kidnapped the wrong man and dumped el-Masri on the side of an Albanian road. Subsequently, the German Justice Minster announced that she would no longer request extradition, citing US refusal to arrest or hand over the agents. (The Guardian (London), January 7, 2011)
In November 2009 an Italian judge convicted a CIA Station Chief and 22 other Americans, all but one being CIA operatives, for kidnapping a Muslim cleric, Abu Omar, from the streets of Milan in 2003 and flying him to Egypt for the usual interrogation. All those convicted had left Italy by the time of the judge's ruling and were thus tried in absentia. In Italy they are considered fugitives. Although there were verdicts, arrest warrants and extradition requests in the case, the Italian government refused to formally forward the requests to their close allies, the Americans; which, in any event, would of course have been futile. (Der Spiegel [Germany] online, December 17, 2010, based on a Wikileaks US cable)
The hidden, obvious, peculiar, fatal, omnipresent bias of American mainstream media concerning US foreign policy
There are more than 1,400 daily newspapers in the United States. Can you name a single paper, or a single TV network, that was unequivocally opposed to the American wars carried out against Libya, Iraq, Afghanistan, Yugoslavia, Panama, Grenada, and Vietnam? Or even opposed to any two of these wars? How about one? (I've been asking this question for years and so far I've gotten only one answer — Someone told me that the Seattle Post-Intelligencer had unequivocally opposed the invasion of Iraq. Can anyone verify that or name another case?)
In 1968, six years into the Vietnam war, the Boston Globe surveyed the editorial positions of 39 leading US papers concerning the war and found that "none advocated a pull-out".7
Now, can you name an American daily newspaper or TV network that more or less gives any support to any US government ODE (Officially Designated Enemy)? Like Hugo Chávez of Venezuela, Fidel or Raul Castro of Cuba, Bashar al-Assad of Syria, Mahmoud Ahmadinejad of Iran, Rafael Correa of Ecuador (even before the current Assange matter), or Evo Morales of Bolivia? I mean that presents the ODE's point of view in a reasonably fair manner most of the time? Or any ODE of the recent past like Slobodan Milosevic of Serbia, Moammar Gaddafi of Libya, Robert Mugabe of Zimbabwe, or Jean-Bertrand Aristide of Haiti?
Who in the mainstream media supports Hamas of Gaza? Or Hezbollah of Lebanon?
Who in the mainstream media is outspokenly critical of Israel's domestic or foreign policies? And keeps his/her job?
Who in the mainstream media treats Julian Assange or Bradley Manning as the heros they are?
And this same mainstream media tell us that Cuba, Venezuela, Ecuador, et al. do not have a real opposition media.
The ideology of the American mainstream media is the belief that they don't have any ideology; they are instead what they call "objective".
It's been said that the political spectrum concerning US foreign policy in the America mainstream media "runs the gamut from A to B."
Long before the Soviet Union broke up, a group of Russian writers touring the United States were astonished to find, after reading the newspapers and watching television, that almost all the opinions on all the vital issues were the same. "In our country," said one of them, "to get that result we have a dictatorship. We imprison people. We tear out their fingernails. Here you have none of that. How do you do it? What's the secret?"8
On October 8, 2001, the second day of the US bombing of Afghanistan, the transmitters for the Taliban government's Radio Shari were bombed and shortly after this the US bombed some 20 regional radio sites. US Defense Secretary Donald Rumsfeld defended the targeting of these facilities, saying: "Naturally, they cannot be considered to be free media outlets. They are mouthpieces of the Taliban and those harboring terrorists."9
Notes
Sam Smith, editor of the Progressive Review ↩
Craig Murray, "America's Vassal Acts Decisively and Illegally: Former UK Ambassador", Information Clearing House, August 16, 2012 ↩
Bitter Fruit: The Untold Story of the American Coup in Guatemala (1982), pp.222-3 ↩
Associated Press, "France Confirms It Denied U.S. Jets Air Space, Says Embassy Damaged",
April 15, 1986 ↩
William Blum, Rogue State: A Guide to the World's Only Superpower, pp.308-9 ↩
Josh Rogin, "State Department: The U.S. does not recognize the concept of 'diplomatic asylum'", Foreign Policy, August 17, 2012 ↩
Boston Globe, February 18, 1968, p.2-A ↩
John Pilger, New Statesman (London), February 19, 2001 ↩
Index on Censorship (London), October 18, 2001 ↩
Marine General John Allen, the top U.S. commander in Afghanistan, says one possible explanation for a spike in killings of American troops by their Afghan partners is the strain of fasting during the Muslim holy month of Ramadan, which ended on August 18. He said that while the reasons for the killings are not fully understood, the effect of Ramadan fasting is "likely among the causes." There have been at least 32 attacks so far this year, killing 40 coalition members—mostly Americans—ten of them in August.
"The idea that they will fast during the day places great strain on them," Allen said, adding that the stress may have been compounded by Ramadan falling during the heat of summer and the height of the fighting season. He acknowledged that hunger and heat may not be the primary causes for the killings, but it is among many "different and complex reasons for why we think this may have increased" lately.
Welcome to the Ramadan-Induced Sudden Jihad Syndrome. Presumably next year, the U.S. Army is going to set up counseling centers and group therapy sessions for the Afghan soldiers and policemen who cease to be responsible for their actions due to the "great strain."
As for the "different and complex reasons," in Allen's account the words "Islam" and "jihad" did not make an appearance. In addition to the mental "strain" of fasting, he also cited Taliban infiltration of Afghan security forces and unnamed "personal Afghan grievances" against U.S. troops. Back in Washington, Colonel Lapan, spokesman for the US Joint Chiefs of Staff commented, "we don't know what's causing [the attacks], and we're looking at everything." As for the experts, Mark Jacobsen, a defense specialist at the German Marshall Fund of the U.S. and a former senior NATO civilian representative in Afghanistan, said Allen's theory about the role of Ramadan in the attacks is "very reasonable." John Agoglia, an executive at IDS International, which provides cultural awareness training for U.S. troops in Afghanistan, said in an interview that the insider attacks were partly linked to a Taliban effort to "psychologically dislocate" Afghans from their American trainers and advisers.
While the Fasting Factor is a demented fantasy, the insistence on the "infiltration" by the Taliban and its "psychological dislocation" campaign is factually incorrect. As The New York Times reported on August 18, the military has analyzed the attacks and the results have been worrisome: "Only a handful of the 31 attacks this year have clearly been a result of Taliban activity like infiltration. That suggests a level of malaise or anger within the Afghan forces that could complicate NATO's training program, which relies on trust and cooperation."
"Could complicate" implies that this has not happened yet, which is ridiculous. In May 2011, a U.S. Army study established that killings of Americans and other NATO troops by Afghan soldiers and policemen were not "rare and isolated events." In ten months (July 2010-May 2011) over thirty were murdered by Afghan national security forces. The problem escalated following the alleged burning of Qurans at an American military base last February, when two American officers were killed by their Afghan "colleagues" inside the Interior Ministry in Kabul. After that incident Gen. Allen withdrew his men from Afghan government facilities, while NATO personnel in the capital had to limit their contact with Afghan government institutions to cell phones and e-mail. Another crisis started on March 11, when an American sergeant killed 16 unarmed Afghan civilians in a village near Kandahar. The "insider killings" reached a new high after that incident, steadily escalating to two deaths a week in August.
The primary reason for the killings is the religiously inspired animosity most Afghans feel for the infidel in general, and Americans in particular. It is driven by the eminently orthodox dogma of jihad—supported by countless examples through history—that if a Muslim land is occupied by infidels, it is obligatory for the Muslims to resist the kufr—soldiers and civilians alike—and kill them, while pretending to be their friends if this facilitates the desired outcome.
A war waged by non-Muslims in a predominantly Muslim land is inevitably a religious war.  This explanation—which is at least worthy of serious consideration by the military authorities, for the sake of the dead and others who are in harm's way—is not allowed into the discourse of top field commanders, their professional advisors and political masters. They act like oncologists who willfully won't, or else are not allowed to, diagnose metastatic cancer. Their political masters prefer to stick to their politically correct dogmas than to accept an explanation that is at odds with their world view. As a result, American and allied soldiers die.
In Afghanistan, the hatred of the infidel occupier is combined with studied contempt of Afghans of all political hues for the rhetoric of "partnership," with which the American political and military establishment remains infatuated. No partnership is possible. History tells us that Muslim soldiers can respect and obey non-Muslim masters, but not in this case. They will do so only when the "infidel" officer commands Muslims from a clear-cut position of indisputable authority.
During World War II, close to 400,000 Punjabi Muslims volunteered for the British Indian Army. From 1936 until the partition in 1947, Muslims from different parts of the Subcontinent accounted for about a third of the Indian Army personnel. Coming mainly from the traditionally martial communities in today's Pakistan, they were hugely over-represented in the all-volunteer force. They were commanded mostly by British officers, invariably so above the rank of major. Before 1939, they were on station duty in Egypt, Palestine, Iraq, Aden, the Gulf, Burma, Malaya and Hong Kong—some of the hottest places on Earth. During the war they fought mostly in East Africa, North Africa, Syria, Tunisia, Malaya, Burma, and Italy—except for the last, lands and regions no less hot and often even less hospitable than Afghanistan itself. There is no record, however, of "insider attacks" presenting a problem—Ramadan or no Ramadan.
In the Russian Empire, following the conquest of the Caucasus and Central Asia, Muslim territorial regiments—commanded by Russian officers—were established in those territories that were granted autonomous status, such as the Emirate of Bukhara or the Khanate of Khiva. Elsewhere, regiments of Muslims were incorporated into the regular army—e.g. the Muslim cavalry of Dagestan, the Crimean Tatar squadron—but they were also officered by Russians. They were reliable, loyal, fought well, and endured the Ramadan, it seems, with no great stress—or at least we have no such record.
In our own time, Muslims are significantly over-represented in the French Army—accounting for a fifth of the rank-and-file—but most of their officers are French. While the loyalty of these soldiers is considered uncertain if they were asked to restore law and order in the restive Muslim banlieus, insider attacks are not a problem and an assiduous Internet search has failed to find any link between their disciplinary or behavioral problems and Ramadan fasting.
Last but not least, their German officers were full of praise for some hundreds of thousands of Muslims who served as volunteers, mostly in the Waffen SS, between 1941 and 1945. They came from the Crimea, Bosnia and Herzegovina, Chechnya, Dagestan, Kosovo, Central Asia—an ethnically and racially diverse group—and yet there is no record of insider killings or the Ramadan Syndrome.
Poor General Allen. He is facing a new, altogether unprecedented phenomenon. And poor Afghan soldiers. They are under such strain…
Ah, Italian politics . . . This scene reminds me of my native Serbia: corruption, sleaze, scandals, cushy jobs for the boys, and dramatis personæ that changes but little from one decade to another. There's also the same resentment at various dictates coming from the German-dominated European Union—of which Italy (unlike Serbia) is a member, but an institution many Italians now see as a hostile foreign entity.
After nine months in power, Italian Prime Minister Mario Monti is in trouble. His non-partisan government of technocrats was effectively appointed on orders from the European Commission last November to sort out the country's messy finances, which his predecessor Silvio Berlusconi was deemed unable to do. Berlusconi did not put much of a fight—which he could have done—and in retrospect we can see why. Within weeks Monti had to introduce hugely unpopular emergency austerity measures intended to restore market confidence, which included raising taxes by over twenty billion Euros ($25bn), increasing retirement age (which for many civil servants was a cushy 59!), and introducing tough new measures to curb tax evasion, a national sport if there ever was one. The assumption in Rome was that a reciprocal package would be put together in Brussels (with a blessing from Berlin, of course) to allow new liquidity into Italian economy to encourage growth and restore market confidence.
This did not happen. Since last spring, Monti has grown desperate at the failure of the EU—and especially Germany—to do anything meaningful in order to ease the burden of Italy's debt servicing. Chancellor Angela Merkel did not agree to a package of measures he'd suggested that would reduce Italy's high borrowing costs by encouraging bailout funds to purchase Italian bonds, let alone allowing the European Central Bank do so. Italy is subsequently stuck with a crushing debt and negative growth (2.5 percent this year). Public disappointment at this failure has resulted in Monti's popularity collapsing from over 70 percent last fall to just over 30 percent today. The Italians see that there has been no "northern" reward for debt-cutting sacrifices that have pushed the country into an ever-deepening recession.
Italy's borrowing costs remain stubbornly high: the difference between the yields on Italian bonds and GermanBunds (which are considered the safest in the world) still hovers over 400 basis points—roughly the same as under Berlusconi. Let it be noted that each hundred points of this "spread" adds 20 billion Euros to Italy's annual cost of debt servicing, equivalent to the entire revenue raised by unpopular new housing taxes. Monti pushed 4.5 million Euros ($5.6 billion) in extra spending cuts for 2012 through parliament earlier this month, but the markets have not responded thus far. The financial speculators now eye Italy as a hungry vulcher eyes a faltering calf.
Monti has a reputation of being the most German of Italians when it comes to fiscal responsibility and budgetary prudence. This has not been enough to offer relief. A measure of his despair is that he has appeared untypically rebellious since last June, when he forged a common anti-German front with his Spanish colleague Mariano Rajoy. The partnership—forged at the European Summit—was an effort to reject all EU decisions unless Chancellor Merkel agreed—in principle—that Eurozone bailout funds would be used to lower the borrowing costs of Italy and Spain. He knows all too well that if Spain is allowed to sink, Italy would be next. In an interview with Germany's Der Spiegel magazine earlier this month, he insisted that Italy wanted support rather than money from Germany, and pointed out (accurately) that Italy had not received a single Euro from Berlin, contrary to German perceptions. Germany was the biggest beneficiary of the Euro, he added, enjoying low interest rates, while Italy's remained high. As an anonymous Italian official complained last week, "Countries that don't need low interest rates get them, and those in recession are stuck with high rates."
Monti's claim than intra-Eurozone tensions may destroy the common currency are not without foundation. Anti-German and anti-EU sentiment is now rampant in Italy. His firmness has staved off a pending revolt in parliament back home, but unless he gets a juicy plum from Berlin soon he will be in trouble this coming fall. Sergio Romano, a former Italian ambassador and respected commentator, told Reuters that Monti is afraid that "if the markets see Europe divided, argumentative, always reluctant to pursue a clear policy, they will attack the weakest." "For the moment that is Spain," he said, "but Italy would be immediately behind." While visiting Finland in early August, Monti also played his joker from the sleeve, the scary prospect for other Euro zone powers of Berlusconi's eventual return. "Let me assure you that if the (bond yield) spread in Italy remains at these levels for some time, then you are going to see a non euro-oriented, non fiscal-discipline-oriented government taking power in Italy," he declared. Everyone knew who he was alluding to.
The threat is well based. Rumors of Berlusconi's return have been circulating for months, and he has been adding coals to the fire. Il Giornale, which he owns, published an inflammatory banner headline on August 3, "Quarto Reich" (no translation needed) with an unattractive picture of Mrs. Merkel accompanying the diatribe against allegedly self-serving German policies. With a general election due no later than next April, Berlusconi'slatest Facebook post sounds like an election manifesto (translation mine, with apologies to our Editor for possible errors). This remarkably self-serving piece of demagoguery effectively removes all doubt about his intentions:
My entry into politics harks back to 1994. This has helped prevent the left from taking power, and let us bear in mind that in Italy we have a left that is still rooted in the practices of the old communist party. It is a historical achievement of which I am proud.

What motivates me to continue to commit myself is the sense of responsibility to my country and perhaps the resentment that I have not done everything I had wanted.

The entire party [i.e. Berlusconi's Il Popolo della Libertà, PdL], starting with the parliamentary deputies, is asking me to come back and to take advantage of my popularity during the election campaign. I have not made a decision as yet, but one thing is certain: I am always at the service of my country.

The PdL has loyally supported the Monti government, and this is evident in its giving him 34 votes of confidence in parliament. Nevertheless, this support is not uncritical, it is predicated on the adoption of constitutional reforms and policies that will encourage economic growth. My decision to resign resulted from the desire to allow the formation of a government of technocrats which will be supported by both the majority and the opposition, so as to finally change the structure of the state and make Italy a governable country, like France. Unfortunately, so far this has not been the case.

The suggestion to leave euro has been advanced by some members of my own party, to be sure, as a tactical ploy to counter the German position. But in PdL we all think that exiting euro would be a disaster. For my part, I have only said that intransigence on budgetary discipline and rigor are important but insufficient objectives if you don't take parallel measures on growth. If this is not done the issue of exiting euro will eventually be inevitable, at least to save the productive strength of our country.
The most noteworthy aspect of this mini-manifesto is that Berlusconi is trying to counter Monti's claim that his would be "a non Euro-oriented, non fiscal-discipline-oriented" government. Quite the contrary, he is sending a signal to Brussels that HE would save the euro, while at the same time telling his domestic audience that HE alone can do so while ensuring growth-oriented policy solutions (i.e. more money) for Italy. "I'm climbing back into the ring," he said in an earlier interview. No hint of leaving this "shitty country," as Berlusconi said he may do last summer. At 75, he is said to be on a diet and jogging regularly to get into shape.
His return would be a disaster for Italy. Berlusconi embodies all that is wrong with this country's politics. As I wrote here in an article prematurely titled "The End of the Berlusconi Era" last fall, his embarrassing bunga-bunga parties are but a symptom of a deeper malaise. They were not vicious rumors spread by vile reporters, but real-life events that make decent Italians blush. His resulting legal problems have severely curtailed his ability to function as an effective chief executive; but the real problem is that he has been ineffective all along:
Berlusconi's rise on the ruins of the corrupt old system—managed for decades by the Christian Democrats and their smaller satellites—was based on the twin promise of "clean hands" and managerial efficiency. Being the richest Italian alive seemed a solid credential regarding the latter: he was supposed to be "Italy's Thatcher." He was Prime Minister in 1994-1995, then for five full years starting a decade ago (2001-2006), and currently since 2008, making him the longest-serving leader of a G-8 country and second only to Mussolini at the helm of Italy. He has enjoyed comfortable parliamentary majorities and unique media influence—in part thanks to his Mediaset empire—that should have enabled him to enact and apply a bold vision of Italy for the 21st century.
As I wrote then, and as I maintain even more firmly today, Berlusconi is a failure as a political manager and, more significantly, as a national figure. His private peccadilloes (paying prostitutes to call him "amore"  is but a detail) and his iffy business practices could have been overlooked had he not left Italy—after almost ten years in office—in no better state than he had found her in 1994.  No different than the early 1990s: the economy was as grotesquely over-regulated when he passed prime ministership to Monti. The old system of corrupt government contracts and phony jobs for the insiders was alive and well. The central bureaucratic apparatus is as bloated and inefficient as ever. There was no improvement in productivity under Berlusconi: Italy's international competitiveness has actually declined over the past decade. Public spending has been outstripping growth for years. Since 2009, government spending has accounted for more than one-half of the GDP. If he comes back there will be no way for the country to bring its finances in order and simultaneously stimulate growth. Personally, Berlusconi embodies (as per ex-PrimeMinister Romano Prodi, right on target for once) "all those who double-park"—that is, the majority of Italians adverse to regulated society.
Yet the old man wants to be back in power. At his age—given his record and his wealth to provide alternative pursuits—this may seem somewhat strange to a normal person. It is indicative of a deeply neurotic personality. This is unsurprising in a politician, yet troubling because his whims matter. Berlusconi has been written off on more than one occasion in the past. His support may be estimated at a mere 15-20 percent now, but this may change rapidly if "the North" does not come to Monti's rescue. Merkel's Lutheran austerity offers his best opportunity.
To put it bluntly, il Cavaliere is insane. "There is only me. I am the only one who can save everything," he assured his supporters a few weeks ago. Monti is not "a normal person like us," but one of those people who can't do anything. "Like us" is a joke, considering that Berlusconi's net worth exceeds $10bn. His wealth would be no impediment, were it not for the fact that he is a proven failure.
Between a "normal person" like Berlusconi and a faceless chief executive like Monti, Italy is stuck between a rock and a hard place. But life goes on, and it feels good to a casual visitor. On all counts, here in Rome—thank God—it remains eminently civilized, whoever is in nominal charge. Berlusconi, Monti, blah… The morning cappuccino is the best in the world, the sky is crystal clear, and the ten-Euro lunch in a non-tourist hole-in-the-wall in Trastevere is a bliss. So pleasing, in fact, that I loath boarding that bus for the airport . . .