"Today we know that the risk of heart attack and stroke may occur early in treatment, even in the first weeks … "There is no period of use shown to be without risk," says Judy Racoosin, M.D., M.P.H., deputy director of FDA's Division of Anesthesia, Analgesia, and Addiction Products."
In case you missed it: The FDA has just issued a warning on various prescription and non-prescription drugs that Americans ingest by the boatload. As it happens, these seemingly benign pain relievers can kill you even if you scrupulously follow the recommended dosage. But don't take my word for it. Here's a blurb from the FDA website:
"FDA is strengthening an existing warning in prescription drug labels and over-the-counter (OTC) Drug Facts labels to indicate that nonsteroidal anti-inflammatory drugs (NSAIDs) can increase the chance of a heart attack or stroke, either of which can lead to death. Those serious side effects can occur as early as the first few weeks of using an NSAID, and the risk might rise the longer people take NSAIDs. (FDA Strengthens Warning of Heart Attack and Stroke Risk for Non-Steroidal Anti-Inflammatory Drugs, FDA website)
Notice how the FDA refers to "death" as "a serious side effect." How's that for an understatement? Here's more from the FDA warning:
"The OTC drugs in this group are used for the temporary relief of pain and fever. The prescription drugs in this group are used to treat several kinds of arthritis and other painful conditions. Because many prescription and OTC medicines contain NSAIDs, consumers should avoid taking multiple remedies with the same active ingredient." The New York Times includes "Motrin IB, Aleve and Celebrex" in this group of "widely used painkillers ".
Why isn't this headline news? People take tons of these chemicals everyday thinking they've been thoroughly tested and are totally safe. Now we find out that's not the case. Now we discover that you can get a heart attack or stroke "as early as the first few weeks of using" them. Doesn't that come as a bit of a shock to you, dear reader? Doesn't that make you suspect that the FDA is not telling the whole truth here, but is simply covering up for a profit-obsessed industry that doesn't give a rip about its customers health?
Take a look at some of these articles I dredged up on Google News on the topic:
"Doctors issue Ibuprofen toxicity warning." Daily Telegraph. "Warning: Runners May Be At Risk From Ibuprofen Use." Australian Marathon Review. "Ibuprofen 'trebles the risk of a stroke' doctors warn", Daily Mail Online. "Ibuprofen Side Effects Land Thousands in the Hospital", Side-Effects. com. "The FDA's Dilemma About Ibuprofen And Cardiovascular Risk", Forbes. "Ibuprofen Blunts Aspirin's Cardioprotection. FDA Issues Warning", lexi.com. "Aspirin, Ibuprofen Warnings Advised–Health: Consumers need to be told the painkillers can cause internal bleeding and kidney damage, a panel tells the FDA.", LA Times.
And how reliable is FDA in determining the toxicity of these medications anyway? Wasn't the so-called "watchdog" agency implicated in pay-to-play flap just a couple years ago? Some readers might recall another incident when the FDA was caught in a "spying program on its own scientists, lawmakers, reporters and academics" to "discourage whistleblowing." According to Truthout's Martha Rosenberg: "top FDA managers "committed the most outrageous misconduct by ordering, coercing and intimidating FDA physicians and scientists to recommend approval, and then retaliating when the physicians and scientists refused to go along." Review procedures at the agency (which approves stents, breast implants, MRIs, and other devices and machinery) were so faulty that unsafe devices – including those that emit excessive radiation – were approved, charged the scientists, provoking an OSC investigation … For reporting the safety risks, the scientists became targets of the now-disclosed spy program and some lost their jobs. "…
(According to FDA drug reviewer Ronald Kavanagh) "While I was at FDA, drug reviewers were clearly told not to question drug companies and that our job was to approve drugs. We were prevented, except in rare instances, from presenting findings at advisory committees. In 2007, formal policies were instituted so that speaking in any way that could reflect poorly on the agency could result in termination. If we asked questions that could delay or prevent a drug's approval – which of course was our job as drug reviewers – management would reprimand us, reassign us, hold secret meetings about us, and worse. Obviously in such an environment, people will self-censor." (Former FDA Reviewer Speaks Out About Intimidation, Retaliation and Marginalizing of Safety, Martha Rosenberg, Truthout)
Nice, eh? And this is the agency that's supposed to protect the public from risky drugs?
Right. Does the name "Vioxx" ring a bell? If not, here's a little refresher from an article by Fred Gardener in Counterpunch titled "Merck Pays a Pittance for Mass Deaths":
"Merck has agreed to pay $950 million and has pleaded guilty to a criminal charge over the marketing and sales of the painkiller Vioxx," the New York Times reported Nov. 23 …

The FDA had initially approved Vioxx (after a hasty "priority review") in May, 1999 to treat osteoarthritis, acute pain, and menstrual cramps. By September 30, 2004, when Merck announced its "voluntary recall," some 25 million Americans had been prescribed the widely hyped drug. Evidence that using Vioxx doubled a patient's risk of suffering a heart attack or stroke —based on a review of 1.4 million patients' records— was about to be published in Lancet by David Graham, MD, an FDA investigator. The FDA director's office, devoted valet of Big PhRMA, had contacted the Lancet in a futile effort to stop publication of their own scientist's findings.

Graham's data indicate that 140,000 Americans suffered Vioxx-induced heart attacks and strokes; 55,000 died, and many more were permanently disabled. The Merck executives' real crime was conspiracy to commit murder … An early clinical trial had alerted them to the fact that Vioxx caused coronary damage. Their response was to exclude from future trials anyone with a history of heart trouble!

Once Vioxx was approved, Merck spent more than $100 million a year advertising it … Sales hit $2.5 billion in 2003. And when brave Dr. Graham first presented his irrefragable evidence to an FDA advisory committee in February 2004, Merck argued that the "unique benefits" of Vioxx warranted its remaining on the market. The FDA committee voted 17-15 to keep it available with a black box warning. Ten of the 32 committee members had taken money from Merck, Pfizer or Novartis (which were pushing drugs similar to Vioxx) as consultants. If these MDs had declared their conflicts of interest, Vioxx would have been pulled from the market by a vote of 14-8. By buying an extra seven and a half months, Merck made an extra billion or two, and killed 6,000 more Americans.

Worldwide, Vioxx was used by 80 million people. Assuming their dosages were similar to the 1.4 million Kaiser Permanente patients whose records Dr. Graham analyzed, the death toll exceeds 165,000." (Merck Pays a Pittance for Mass Deaths, Fred Gardner, CounterPunch)
Is that what's going on? Is some prestigious organization like Lancet about to release a damning report on these dubious pain relievers, so the FDA is trying to get ahead of the story to save their own kiester? How much has the culture at the FDA really changed since the Vioxx scandal? Is the agency still owned and operated by the industries its supposed to regulate?
Do you really need to ask? The better question would be: What regulatory agency in the U.S. ISN'T owned corporate America? They own it all; lock, stock and barrel.
And, keep in mind, (according to Gardner) Vioxx killed over 165,000 people.
Now guess how many Merck executives went to jail?
Yep. Zero.
I'm not saying these medications don,t help to relieve chronic pain from "debilitating conditions, including osteoarthritis, rheumatoid arthritis?, gout and other rheumatological and painful conditions". They do. But whether they're useful or not doesn't change the fact that "even small amounts" of this crap can put you at risk of a heart attack or stroke. That's what the public needs to know, and that's the FDA's job. Here's an excerpt from an article in the NYT that tries to minimize the dangers:
"The broader context is important. The relative risk of heart attack and stroke from the drugs is still far smaller than the risk from smoking, having uncontrolled high blood pressure or being obese."
True, and it's probably less risky that bungee-jumping off the Empire State Building, but what difference does that make. The fact is, it can kill you, the FDA KNOWS it can kill you, and yet they haven,t done anything to counter the relentless tsunami of industry generated propaganda that has convinced the American people that these medications are risk free. Here's more on that from the Times:
"The agency said it would ask drug manufacturers to change the labels to reflect new evidence that the drugs increased the risk of heart attack and stroke soon after patients first started taking them, and that while the risk was higher for people with heart disease, it surfaced even for people who had never had heart problems."
Let me get this straight: The FDA knows that these anti inflammatories are killing people and they're going to "ask" the drug companies if they'll change the labels? Is this how regulation works in the US nowadays; the agencies basically have to grovel before these cutthroat industries just to get them to do the right thing?
I have a better idea: Why not just prosecute a few of these drug-pushing executives for manslaughter?
That ought to do the trick, don't you think?
Here's one last blurb from the Times:
"There is great concern that people think these drugs are benign, and they are probably not," (said Dr. Peter Wilson, a professor of medicine and public health at Emory University in Atlanta) "The thought is these are good for short-term relief, probably for your younger person with no history of cardiovascular trouble."
There it is from the horses mouth. Do not presume that these medications are safe just because they're hyped in the media. Do your own research and decide for yourself whether the benefits outweigh the risks.
Throughout the de-Christianized West and America neo-pagan and mystical pantheist evolutionary reasoning is taken for granted throughout the college curriculum, just as it is in all aspects of modern thought and experience.  It not only undergirds biological and earth sciences, but also Freudian and Jungian psychology, anthropology, law, sociology, politics, economics, the media, arts, medicine, and all other academic—and increasingly seminarian—disciplines as well. The West's amoral transnational elite Gnostics, the "chosen" ones, are particularly enamored of evolutionary reasoning:
"Western cultural elites have disregarded God for more than two centuries, but for a while the effects were mostly confined to their own circles. At first, they disregarded God. Then they deliberately desecrated Western tradition and lived in ways that would have spelled disaster if they had been followed more closely. But now in the early twenty-first century, their movement from disregard to desecration to decadence is going mainstream, and the United States is only the lead society among those close to the tipping point…. Soon, as the legalization and then normalization of polyamory, polygamy, pedophilia and incest follow the same logic as that of abortion and homosexuality, the socially destructive consequences of these trends will reverberate throughout society until social chaos is beyond recovery. We can only pray there will be a return to God and sanity before the terrible sentence is pronounced: "God has given them over" to the consequences of their own settled choices."  (Renaissance: The Power of the Gospel However Dark the Times, Os Guinness, p. 20)
Evolution: what is it?
"Evolution has always been a fundamentally spiritual concept.  In fact, some of the first thinkers to seriously explore the topic—the German Idealists of the early 19th century—were mystic philosophers who predated Darwin's Origin of Species by at least a century."  (A Brief History of Evolutionary Spirituality, Tom Huston)
Rene Guenon (1886-1951) concurs.  Guenon was a French metaphysician, writer, and editor who was largely responsible for laying the metaphysical groundwork for the Traditionalist or Perennialist school of thought in the early twentieth century.   In his brilliant critical analysis of Theosophy and Spiritism entitled, "The Spiritist Fallacy"  Guenon investigates and exposes the satanic esotericism working through various modern Western secret societies to pervert true religion—orthodox Christianity in particular— in order to ultimately turn the world over to Luciferian forces.
Guenon reveals that in early Theosophist and spiritist circles use of the word 'progress' or 'progressivist' preceded the use of the word 'evolution.' The roots of Theosophy, hence of evolution–the universal life force–stretch back to the ancient Upanishads of India in the East and in the West to ancient Babylon, Egypt and Greece.  In its modern version, progress, transformism, and/or evolution describes the progress (transmigration) of soul made possible by the life force as it inhabits in succession the bodies of different kinds of beings over the course of thousands or even millions and billions of years.
Eventually the word evolution became preferred, especially by empirical realists and materialists like Karl Marx because it had a more 'scientific' allure:
"This kind of 'verbalism'…provides the illusion of thought for those incapable of really thinking…"  (ibid, p. 231)
Evolution is an ancient occult doctrine originating in ancient Babylonian Cabbala, Egyptian Hermetic magic and Mystery Religion traditions both East and West from the time of Babylon—the mother of all Mystery Religions—that entered Christendom during the Renaissance.  In "God and the Knowledge of Reality," the Catholic philosopher and historian, Thomas Molnar (1921–2010), reveals that certain Christian theologians, mystics and scholars such as Emanuel Swedenborg had discovered Hermetic magic and occult Jewish Cabbala texts which they studied and translated resulting in Hermetic Cabbala. Then like Pico della Mirandola, they argued that Hermetic Cabbala— the divine occult science or Magic Way of reaching divine status and powers through initiation, evolution (progress), and ritual procedures is the best proof of the divinity of Christ. In other words said Molnar,
"…..by the time of the Renaissance the esoteric texts of the first centuries A.D. had acquired in scholarly and humanist circles an unparalleled prestige, confronting as equals the texts held sacred by the church. In Pico's estimation, 'nulla est scientia que nos magis certificet de divinitate Christ quam magia et Cabala' (there is no science that would prove for us Christ's divinity better than magic and the Cabala.)" (pp. 78-79)
That Hermetic magic and Babylonian Cabbala are ancient Mystery Religion traditions undergirded by evolution is affirmed by G. H. Pember in his classic work, "Earth's Earliest Ages."    In his impeccably researched book Pember thoroughly examines the role of fallen angels in connection with the occult science they taught to pre-flood generations and compares them to the explosion of spiritism (open intercourse with evil spirits), astrology, the Mysteries and other occult traditions sweeping over Christendom.
Pember writes that the Mysteries are no longer veiled in mystery but boldly presented by the powerful occult progressive brotherhood that emerged out of the Renaissance as the fruit of modern science, especially evolutionary philosophy, which the brotherhood assert was included in the instructions given,
"…to the initiates of the Hermetic, Orphic, Eleusinian, and Cabbalistic mysteries, and were familiar to Chaldean Magi, Egyptian Priests, Hindu Occultists, Essenes, Therapeutae Gnostics, and Theurgic Neo-Platonists." (Pember, pp.243-244)
Today, evolutionary dynamics and science as the instrument of the will of sovereign man has so thoroughly replaced the personal Creator in the consciousness of vast numbers of secularized Westerners, both within and without the whole body of the Christian Church, that one of the leading evolution-worshippers of our day, Professor S.J. Gould, goes so far as to describe evolutionary biology as the story of mankind.  Evolution:
"….tells us where we came from, how we got here, and perhaps where we are going. Quite simply, it is science's version of Roots, except it is the story of us all."   (The Religious Nature of Evolution Theory and its Attack on Christianity, John G. Leslie and Charles K. Pallaghy, Ph.D., creation.com)
In fascinated affirmation, Theodosius Dobzhansky (1900-1975) , a prominent evolutionary biologist and progressive creationist, sees evolution as a light that illuminates all facts, a trajectory which all lines of thought must follow, for if man,
"…has arrived at his present state as a result of natural processes rather than a supernatural will, he can learn to control these processes…The concept of evolution, which is now basic to the life sciences, has provided new and in some ways revolutionary answers to questions men have been asking for centuries. The two most important of these are, 'Why am I here, what is the purpose of human existence, and what is the nature of the world of life that surrounds us?"   (Dobzhansky, T., Ayala, F.J., Stebbins, G.L. and Valentine, J.W., Evolution, W.H. Freeman and Co., San Francisco, 1977)
The most widely held evolutionary cosmology, or model of the universe's beginning and development is the Big Bang theory.   According to this version of the "story of us all" the universe is thought to have 'exploded' from a 'cosmic egg,' sometimes called the ylem in a universe bounded by an edge.  The Encyclopedia Britannica notes that the big bang is a theory,
"…of the evolution of the universe.  Its' essential feature is the emergence of the universe from a state of extremely high temperature and density—the so-called big bang that occurred at least 10,000,000,000 years ago….."(Big Bang Model, The New Encyclopedia Britannica, 15th edition, 2:205, 1992)
The big bang is based on two assumptions:
"The first is that Einstein's general theory of relativity describes the gravitational attraction of all matter.  The second assumption, called the cosmological principle, states that the observer's point of view of the universe depends neither on the direction in which he looks nor on his location.  This principle applies only to the large scale properties of the universe, but it does imply that the universe has no edge, so that the big bang occurred not at a particular point in space but rather throughout space at the same time.  These two assumptions make it possible to calculate the history of the cosmos after a certain epoch called the Planck time.  Scientists have yet to determine what prevailed before Planck time."    (ibid)
Distinctions are in order here. While the first assumption qualifies as true science, the second assumption, sometimes misnamed the Copernican Principle, does not since it is completely metaphysical, or philosophical.  This is illustrated by Edwin Hubble (1889-1953) who discovered that distant objects appeared to have 'red shifts' approximately proportional to distance from earth. Hubble's speculative interpretation of this discovery presented it as evidence of an expanding universe without a center and without an edge (unbounded) as opposed to Hugh Ross, the popularizer of progressive creationism whose own imaginative assumption pictures everything exploding from a central point in a universe bounded by an edge. (Refuting Compromise: A Biblical and Scientific Refutation of 'Progressive Creationism' as Popularized by Astronomer Hugh Ross, Jonathan Sarfati, Ph.D., F.M., p. 146-147)
Ross's brand of evolutionary Christianity is wildly popular among certain Christians.  It was as a teenager that Ross decided the non-biblical big bang was a fact, thus it is the foundation stone of his twisted Scriptures—twisted because his big bang assumptions lead him to trip, stumble and fall down evolution's downward-spiraling vortex blurring distinctions between humans and animals as he goes. (ibid)
The Big Bang is devoid of experimental proof, yet because the universe is definitely running down this fact surely points to some kind of beginning. This is apparently why some Christian leaders–theistic evolutionists and progressive creationists such as Pope Francis, Hugh Ross, Tim Keller and many others who feel we simply have to accept the evolutionists' billions of years— have decided to accept the Big Bang theory. After all, the Big Bang requires a beginning, and they feel this fits with the Bible.  (Big Bang — The Bucks Stop There, Henry Morris, Ph.D., icr.org)
However, not only does the Big Bang—or any other evolutionary cosmology—- not fit into the Bible but it also turns the Creator, Jesus Christ, into a liar, for He said that Adam and Eve were there "from the beginning of the creation" (Mark 10: 6; Gen. 1: 26-27) rather than several billion years after the beginning of the creation as evolutionary speculators hold.
As the Nicene Creed affirms, Gods Word starts with the creation of absolutely everything visible and invisible ex nihilo in the space of six days.  In his "Literal interpretation of Genesis" Augustine of Hippo notes that when God brought material reality into existence, "then time began its flight." That is, when God created material things (the visible), at the same time He created space and time (the invisible) as their context.  (Creator and Creature, Douglas F. Kelly, Table Talk: Biblical Dichotomies, p. 6)
"It is the Spirit who gives life; the flesh (matter) is no help at all" John 6:63
The Triune God brought the angels into being sometime during that first creative week and as Thomas Aquinas, one of the most respected theologians of the medieval church affirms,
"Nothing entirely new was afterwards made by God, but all things subsequently made had in a sense been made before in the work of the six days.  Some things…had a previous experience materially, as the rib from the side of Adam out of which God formed Eve; whilst others existed not only in matter but also in their causes, as those individual creatures that are now generated existed in the first of their kind."   (Summa Theologica, ibid, Sarfati, p. 120)
Evolutionary Cosmologies: Imaginative Assumptions
George Francis Rayner Ellis, a high-profile evolutionary cosmologist lets the cat out of the bag with his candid confession regarding the important role of imaginative assumptions with respect to the broad range of evolutionary models of the universe such as the Big Bang. Ellis admits:
"…I can construct…a spherically symmetrical universe with earth at its center, and you cannot disprove it based on observations."   "You can only exclude it on philosophical grounds.  In my view there is absolutely nothing wrong in that.   What I want to bring into the open is the fact that we are using philosophical criteria in choosing our models.  A lot of cosmology tries to hide that."  (ibid, Jonathan Sarfati)
In other words, the Authority and Revelation of God, particularly in His six day creation account is rejected a priori not on the grounds of observational science but on the philosophical assumptions of arrogant, defiant speculators whose imaginative evolutionary models are metaphysical projects pretending to be observational science.
Another unspoken Big Bang assumption is neo-pagan and mystical pantheist naturalism, which ought to ring alarm bells for faithful, orthodox Christians.   Naturalism posits that the universe and everything in it, including conscious life, is the result of entirely natural processes.  The Big Bang therefore, is a neo-pagan and occult pantheist evolutionary cosmology, an esoteric program from hell that rejects both the personal Creator and the supernatural dimension.  This position holds true despite the uninformed claims of speculators like Hugh Ross who claim that God created and ignited the Big Bang.
While Pope Francis, Tim Keller and many other liberal revisionists embrace and endorse Big Bang cosmology thirty-three leading evolutionary scientists expose its frauds and fallacies in 'Open Letter to the Scientific Community' published on the internet (www.cosmologystatement.org) and in New Scientist (Lerner, E., Bucking the big bang, New Scientist 182 (2448) 20, 22 May 2004).  According to these evolutionary scientists:
"Our ideas about the history of the universe are dominated by big bang theory. But its dominance rests more on funding decisions than on the scientific method, according to Eric Lerner, mathematician Michael Ibison of Earthtech.org, and dozens of other scientists from around the world." (Secular scientists blast the big bang: What now for naïve apologetics? Carl Wieland, creation.com)
The open letter includes statements such as:
"The big bang…relies on a growing number of hypothetical entities, things that we have never observed—inflation, dark matter and dark energy are the most prominent examples. Without them, there would be a fatal contradiction between the observations made by astronomers and the predictions of the big bang theory.'
"But the big bang theory can't survive without these fudge factors. Without the hypothetical inflation field, the big bang does not predict the smooth, isotropic cosmic background radiation that is observed, because there would be no way for parts of the universe that are now more than a few degrees away in the sky to come to the same temperature and thus emit the same amount of microwave radiation. … Inflation requires a density 20 times larger than that implied by big bang nucleosynthesis, the theory's explanation of the origin of the light elements."
"In no other field of physics would this continual recourse to new hypothetical objects be accepted as a way of bridging the gap between theory and observation. It would, at the least, raise serious questions about the validity of the underlying theory."
4."What is more, the big bang theory can boast of no quantitative predictions that have subsequently been validated by observation. The successes claimed by the theory's supporters consist of its ability to retrospectively fit observations with a steadily increasing array of adjustable parameters, just as the old Earth-centred cosmology of Ptolemy needed layer upon layer of epicycles." (ibid, Carl Wieland)
It's amazing to see how many Christian leaders have not merely succumbed to the 'big bang' idea, but embrace it wholeheartedly.  Carl Wieland comments:
"To hear their pronouncements, believers should welcome it as a major plank in our defense of the faith. 'At last, we can use science to prove there's a creator of the universe.' However, the price of succumbing to the lure of secular acceptability, at least in physics and astronomy, has been heavy. We have long warned that adopting the big bang into Christian thought is like bringing the wooden horse within the walls of Troy." 
The Big Bang model is not the only game in town.  Among other imaginative models there is the quasi-steady-state model of the big bang antagonist, the late Sir Fred Hoyle.  Then there is the ekpyrotic model positing that our universe is a four-dimensional membrane embedded in a five-dimensional 'bulk' space.  Its proponents admit:
"Our proposal is based on unproven ideas in string theory and is brand new." (ibid, Sarfati, p. 182)
Then there are the openly occult multiverse models proposing that our universe is not the only one but that space is filled with an infinite number of parallel universes.  Royal Astronomer Lord Martin Rees, who holds the honorary title of Astronomer Royal champions multiverse conceptions in the hope that in at least one or more of them living beings created themselves who are far more advanced than our own life-forms. Rees believes that if this is the case, then super-intelligent aliens might be capable of simulating in their brains or in a super-computer the complex history of our universe, meaning the universe we inhabit is a simulation lacking real substance and existing only as a mental construction in the minds of highly evolved aliens who seeded our world with life and travel through time in order to control man's evolutionary progress. (Scientific Mythologies, James A. Herrick, p. 216)
The idea that the universe we inhabit exists only as a mental construction is very similar to Hinduism's Brahman. Brahman is the Great Cosmic Spirit – the Ultimate One Substance (energy field, Void, Essence, prakriti matter) of material phenomena, meaning that the universe exists only as a mental construction in the mind of Brahman: brahma satyam jagan mithya, or "Brahman is real, the world is unreal." (swamij.com/mahavakyas)
Rees proposal is also similar to the fanciful hypothesis presented by Olaf Stapledon, a scientist who has always kept one foot firmly planted in neo-pagan and occult pantheist science fiction accounts and imagines our universe to be an artifact of the Star Maker. Building off of Stapledons fantasy Carl Sagan suggests that we are"star folk" made of "star stuff." (Herrick, pp. 216-217)
Replace Star Maker with Brahman and "star stuff" with sarvam khalvidam brahma, or "All is truly Brahman" (swamij.com) and we have ayam atma brahmam: "The Self is Brahman." (Brihadaranyaka Upanishad 4.4.5
In the caption of his book, "Just Six Numbers," Rees reveals that the ancient occult basis of his proposition is the serpent biting its tail:
"The ouraboros. There are links between the microworld of particles, nuclei and atoms and the cosmos." (Rees M., Just Six Numbers, P. 9)
The serpent-powered Ouroboros with its astral planes or multiverses is well-known around the world in its' many ancient and modern occult traditions.
Evolutionary Cosmologies:  Abominations that Desolate
Like witless moths mesmerized by strange fire, from the Renaissance to our own time liberalized Christian theologians situated within the whole body of the Christian Church have been drawn irresistibly to evolution.   Followed by countless unwitting souls, they've been flying into an abomination that desolates and ejects them into a downward-spiraling vortex issuing into eternal hell unless they repent and turn back to the Truth, the Way, and the Life (John 14:6).
Evolutionary Cosmologies: The Significance
Today's broad range of evolutionary cosmologies symbolize the deep religious desires of certain men, who in their rejection of our Lord Jesus Christ and physical resurrection, seek autonomous self-creation, transcendence and self-redemption, thus are incarnations,
"….of the ancient, deeply religious endeavor 'to become like God'— infinitely wise, omnipotent, autonomous, and immortal." (Mircea Eliade, "The Forge and the Crucible: The Origins and Structures of Alchemy," Dr. Erdmann)
They endeavor to become like God but shall instead,
"…drink of the wine of the wrath of God and be tormented with fire and brimstone." (Rev. 14:10)  And the devil who deceived them shall likewise be "thrown into the lake of burning sulfur…" (Rev. 20:10)
You can't believe a word the United States or its mainstream media say about the current conflict involving The Islamic State (ISIS).
You can't believe a word France or the United Kingdom say about ISIS.
You can't believe a word Turkey, Saudi Arabia, Qatar, Kuwait, Jordan, or the United Arab Emirates say about ISIS. Can you say for sure which side of the conflict any of these mideast countries actually finances, arms, or trains, if in fact it's only one side? Why do they allow their angry young men to join Islamic extremists? Why has NATO-member Turkey allowed so many Islamic extremists to cross into Syria? Is Turkey more concerned with wiping out the Islamic State or the Kurds under siege by ISIS? Are these countries, or the Western powers, more concerned with overthrowing ISIS or overthrowing the Syrian government of Bashar al-Assad?
You can't believe the so-called "moderate" Syrian rebels. You can't even believe that they are moderate. They have their hands in everything, and everyone has their hands in them.
Iran, Hezbollah and Syria have been fighting ISIS or its precursors for years, but the United States refuses to join forces with any of these entities in the struggle. Nor does Washington impose sanctions on any country for supporting ISIS as it quickly did against Russia for its alleged role in Ukraine.
The groundwork for this awful mess of political and religious horrors sweeping through the Middle East was laid – laid deeply – by the United States during 35 years (1979-2014) of overthrowing the secular governments of Afghanistan, Iraq, Libya, and Syria. (Adding to the mess in the same period we should not forget the US endlessly bombing Pakistan, Somalia and Yemen.) You cannot destroy modern, relatively developed and educated societies, ripping apart the social, political, economic and legal fabric, torturing thousands, killing millions, and expect civilization and human decency to survive.
Particularly crucial in this groundwork was the US decision to essentially throw 400,000 Iraqis with military training, including a full officer corps, out onto the streets of its cities, jobless. It was a formula for creating an insurgency. Humiliated and embittered, some of those men would later join various resistance groups operating against the American military occupation. It's safe to say that the majority of armored vehicles, weapons, ammunition, and explosives taking lives every minute in the Middle East are stamped "Made in USA".
And all of Washington's horses, all of Washington's men, cannot put this world back together again. The world now knows these places as "failed states".
Meanwhile, the United States bombs Syria daily, ostensibly because the US is at war with ISIS, but at the same time seriously damaging the oil capacity of the country (a third of the Syrian government's budget), the government's military capabilities, its infrastructure, even its granaries, taking countless innocent lives, destroying ancient sites; all making the recovery of an Assad-led Syria, or any Syria, highly unlikely. Washington is undoubtedly looking for ways to devastate Iran as well under the cover of fighting ISIS.
Nothing good can be said about this whole beastly situation. All the options are awful. All the participants, on all sides, are very suspect, if not criminally insane. It may be the end of the world. To which I say … Good riddance. Nice try, humans; in fact, GREAT TRY … but good riddance. ISIS … Ebola … Climate Change … nuclear radiation … The Empire … Which one will do us in first? … Have a nice day.
Is the world actually so much more evil and scary today than it was in the 1950s of my upbringing, for which I grow more nostalgic with each new horror? Or is it that the horrors of today are so much better reported, as we swim in a sea of news and videos?
After seeing several ISIS videos on the Internet, filled with the most disgusting scenes, particularly against women, my thought is this: Give them their own country; everyone who's in that place now who wants to leave, will be helped to do so; everyone from all over the world who wants to go there will be helped to get there. Once they're there, they can all do whatever they want, but they can't leave without going through a rigorous interview at a neighboring border to ascertain whether they've recovered their attachment to humanity. However, since very few women, presumably, would go there, the country would not last very long.
The Berlin Wall – Another Cold War Myth
November 9 will mark the 25th anniversary of the tearing down of the Berlin Wall. The extravagant hoopla began months ago in Berlin. In the United States we can expect all the Cold War clichés about The Free World vs. Communist Tyranny to be trotted out and the simple tale of how the wall came to be will be repeated: In 1961, the East Berlin communists built a wall to keep their oppressed citizens from escaping to West Berlin and freedom. Why? Because commies don't like people to be free, to learn the "truth". What other reason could there have been?
First of all, before the wall went up in 1961 thousands of East Germans had been commuting to the West for jobs each day and then returning to the East in the evening; many others went back and forth for shopping or other reasons. So they were clearly not being held in the East against their will. Why then was the wall built? There were two major reasons:
1) The West was bedeviling the East with a vigorous campaign of recruiting East German professionals and skilled workers, who had been educated at the expense of the Communist government. This eventually led to a serious labor and production crisis in the East. As one indication of this, the New York Times reported in 1963: "West Berlin suffered economically from the wall by the loss of about 60,000 skilled workmen who had commuted daily from their homes in East Berlin to their places of work in West Berlin."
It should be noted that in 1999, USA Today reported: "When the Berlin Wall crumbled [1989], East Germans imagined a life of freedom where consumer goods were abundant and hardships would fade. Ten years later, a remarkable 51% say they were happier with communism." Earlier polls would likely have shown even more than 51% expressing such a sentiment, for in the ten years many of those who remembered life in East Germany with some fondness had passed away; although even 10 years later, in 2009, the Washington Post could report: "Westerners [in Berlin] say they are fed up with the tendency of their eastern counterparts to wax nostalgic about communist times."
It was in the post-unification period that a new Russian and eastern Europe proverb was born: "Everything the Communists said about Communism was a lie, but everything they said about capitalism turned out to be the truth."
It should be further noted that the division of Germany into two states in 1949 – setting the stage for 40 years of Cold War hostility – was an American decision, not a Soviet one.
2) During the 1950s, American coldwarriors in West Germany instituted a crude campaign of sabotage and subversion against East Germany designed to throw that country's economic and administrative machinery out of gear. The CIA and other US intelligence and military services recruited, equipped, trained and financed German activist groups and individuals, of West and East, to carry out actions which ran the spectrum from juvenile delinquency to terrorism; anything to make life difficult for the East German people and weaken their support of the government; anything to make the commies look bad.
It was a remarkable undertaking. The United States and its agents used explosives, arson, short circuiting, and other methods to damage power stations, shipyards, canals, docks, public buildings, gas stations, public transportation, bridges, etc; they derailed freight trains, seriously injuring workers; burned 12 cars of a freight train and destroyed air pressure hoses of others; used acids to damage vital factory machinery; put sand in the turbine of a factory, bringing it to a standstill; set fire to a tile-producing factory; promoted work slow-downs in factories; killed 7,000 cows of a co-operative dairy through poisoning; added soap to powdered milk destined for East German schools; were in possession, when arrested, of a large quantity of the poison cantharidin with which it was planned to produce poisoned cigarettes to kill leading East Germans; set off stink bombs to disrupt political meetings; attempted to disrupt the World Youth Festival in East Berlin by sending out forged invitations, false promises of free bed and board, false notices of cancellations, etc.; carried out attacks on participants with explosives, firebombs, and tire-puncturing equipment; forged and distributed large quantities of food ration cards to cause confusion, shortages and resentment; sent out forged tax notices and other government directives and documents to foster disorganization and inefficiency within industry and unions … all this and much more.
The Woodrow Wilson International Center for Scholars, of Washington, DC, conservative coldwarriors, in one of their Cold War International History Project Working Papers (#58, p.9) states: "The open border in Berlin exposed the GDR [East Germany] to massive espionage and subversion and, as the two documents in the appendices show, its closure gave the Communist state greater security."
Throughout the 1950s, the East Germans and the Soviet Union repeatedly lodged complaints with the Soviets' erstwhile allies in the West and with the United Nations about specific sabotage and espionage activities and called for the closure of the offices in West Germany they claimed were responsible, and for which they provided names and addresses. Their complaints fell on deaf ears. Inevitably, the East Germans began to tighten up entry into the country from the West, leading eventually to the infamous wall. However, even after the wall was built there was regular, albeit limited, legal emigration from east to west. In 1984, for example, East Germany allowed 40,000 people to leave. In 1985, East German newspapers claimed that more than 20,000 former citizens who had settled in the West wanted to return home after becoming disillusioned with the capitalist system. The West German government said that 14,300 East Germans had gone back over the previous 10 years.
Let's also not forget that while East Germany completely denazified, in West Germany for more than a decade after the war, the highest government positions in the executive, legislative, and judicial branches contained numerous former and "former" Nazis.
Finally, it must be remembered, that Eastern Europe became communist because Hitler, with the approval of the West, used it as a highway to reach the Soviet Union to wipe out Bolshevism forever, and that the Russians in World War I and II, lost about 40 million people because the West had used this highway to invade Russia. It should not be surprising that after World War II the Soviet Union was determined to close down the highway.
For an additional and very interesting view of the Berlin Wall anniversary, see the article "Humpty Dumpty and the Fall of Berlin's Wall" by Victor Grossman. Grossman (née Steve Wechsler) fled the US Army in Germany under pressure from McCarthy-era threats and became a journalist and author during his years in the (East) German Democratic Republic. He still lives in Berlin and mails out his "Berlin Bulletin" on German developments on an irregular basis. You can subscribe to it atwechsler_grossman@yahoo.de. His autobiography: "Crossing the River: a Memoir of the American Left, the Cold War and Life in East Germany" was published by University of Massachusetts Press. He claims to be the only person in the world with diplomas from both Harvard University and Karl Marx University in Leipzig.
Al Franken, the liberal's darling
I receive a continuous stream of emails from "progressive" organizations asking me to vote for Senator Franken or contribute to his re-election campaign this November, and I don't even live in Minnesota. Even if I could vote for him, I wouldn't. No one who was a supporter of the war in Iraq will get my vote unless they unequivocally renounce that support. And I don't mean renounce it like Hillary Clinton's nonsense about not having known enough.
Franken, the former Saturday Night Live comedian, would like you to believe that he's been against the war in Iraq since it began. But he went to Iraq at least four times to entertain the troops. Does that make sense? Why does the military bring entertainers to soldiers? To lift the soldiers' spirits of course. And why does the military want to lift the soldiers' spirits? Because a happier soldier does his job better. And what is the soldier's job? All the charming war crimes and human-rights violations that I and others have documented in great detail for many years. Doesn't Franken know what American soldiers do for a living?
A year after the US invasion in 2003, Franken criticized the Bush administration because they "failed to send enough troops to do the job right." What "job" did the man think the troops were sent to do that had not been performed to his standards because of lack of manpower? Did he want them to be more efficient at killing Iraqis who resisted the occupation? The volunteer American troops in Iraq did not even have the defense of having been drafted against their wishes.
Franken has been lifting soldiers' spirits for a long time. In 2009 he was honored by the United Service Organization (USO) for his ten years of entertaining troops abroad. That includes Kosovo in 1999, as imperialist an occupation as you'll want to see. He called his USO experience "one of the best things I've ever done." Franken has also spoken at West Point (2005), encouraging the next generation of imperialist warriors. Is this a man to challenge the militarization of America at home and abroad? No more so than Barack Obama.
Tom Hayden wrote this about Franken in 2005 when Franken had a regular program on the Air America radio network: "Is anyone else disappointed with Al Franken's daily defense of the continued war in Iraq? Not Bush's version of the war, because that would undermine Air America's laudable purpose of rallying an anti-Bush audience. But, well, Kerry's version of the war, one that can be better managed and won, somehow with better body armor and fewer torture cells."
While in Iraq to entertain the troops, Franken declared that the Bush administration "blew the diplomacy so we didn't have a real coalition," then failed to send enough troops to do the job right. "Out of sheer hubris, they have put the lives of these guys in jeopardy."
Franken was implying that if the United States had been more successful in bribing and threatening other countries to lend their name to the coalition fighting the war in Iraq the United States would have had a better chance of WINNING the war.
Is this the sentiment of someone opposed to the war? Or in support of it? It is the mind of an American liberal in all its beautiful mushiness.
Notes
Derived from William Astore, "Investing in Junk Armies", TomDispatch, October 14, 2014
New York Times, June 27, 1963, p.12
USA Today, October 11, 1999, p.1
Washington Post, May 12, 2009; see a similar story November 5, 2009
Carolyn Eisenberg, "Drawing the Line: The American Decision to Divide Germany, 1944-1949" (1996); or see a concise review of this book by Kai Bird in The Nation, December 16, 1996
See William Blum, "Killing Hope: US Military and CIA Interventions Since World War II", p.400, note 8, for a list of sources for the details of the sabotage and subversion.
The Guardian (London), March 7, 1985
Washington Post, February 16, 2004
Star Tribune, Minneapolis, March 26, 2009
Huffington Post, June 2005
Washington Post, February 16, 2004
The Comité De Salut Public during the French Revolution exhibited a pattern for nightmares far removed from their stated purpose as a Committee of Public Safety. The reign of terror that arose from the shambles created by the Society of the Jacobins, based upon extreme egalitarianism, actually produced a most violent outcome.  If you are one of those lost souls who cling to the latest narrative from the designer media reporting machine, the fear factor is working overtime. What can be more impartial than the threat of succumbing to an Ebola epidemic? Well, if you believe this hysteria, maybe the imminent acts of terror from those Islamic fascists; now called ISIS, will get your blood pressure to spike. Both share a paranoia manufactured in the labs of mind control more than in the actuary records of fact.
Worry that a global pandemic is in the making causes more psychosis than any screenplay coming out of tinsel town. Ebola has much in common with "The stuff that dreams are made of" for the social engineers and population control psychopaths. While human life is lost to this virus, when did this planet ever value the existence of individual human beings?
One viewpoint purports that The 5 Biggest Lies About Ebola Being Pushed by Government & Mass Media are inhibiting a proper response.
Lie #1) Ebola won't ever come to the United States
Well, that one has been disproved.
Lie #2) Ebola is only spread via direct contact with body fluids
Nice to ignore those aerosols – airborne particles
Lie #3) Don't worry: Health authorities have everything under control
Now who in their right mind is going to believe this nonsense?
Lie #4) The only defense against Ebola is a vaccine or a pharmaceutical drug
This one starts to shed light on some of the motivation behind the response.
Lie #5) Ebola came out of nowhere and was a random fluke of nature
The big lie theory always seems to work on the naïve public.
Think outside the box. Pose the question that no one in the mainstream culture dares to ask. Why expend extreme dread about a mutating infection when most of the "so called" civilized world is currently consumed on intentionally taking a road to annihilation. If the Ebola outbreak is the ultimate culling of the herd, the argument of the disinformation artists already won the day.
Wearing down the natural immunized capacity of people to discount and reject the hype and fabricated perception of reality, is far more lethal than the actual threat of a medical disease. Prudence prescribes preparative precautions. However, ignoring the far more dangerous menaces to our well being can truly be terminable.
Survival seems paramount to secular society. Since this is the case, why is so much energy and mental attention devoted to chasing false Armageddons? ISIS is an obvious example of the playing out the same old strategy of creating an enemy in order that the ruling class can come to the rescue. Alas, delivering a solution or victory is intentionally unattainable.
Senators like Lindsay Graham and John McCain revel in juicing up their NeoCon followers with their fright campaign to keep the war machine rumbling along. Their manta is not just old, it is laughable. So many Americans are deluded by the fantasy of fighting a war against terrorism for generations to come, that they are oblivious from learning the history that created this madness.
The New York Times publishes an article, For Many Iranians, the 'Evidence' Is Clear: ISIS Is an American Invention. Oh dear, who could believe any observation from that axis of evil regime?
"Ayatollah Khamenei reminded them that Al Qaeda — a creation of the Central Intelligence Agency, Iran has said — and the Taliban were, in the eyes of Iranian intelligence, devised by the West as a counterweight to Iran."
When Iranian television aired images of Senator John McCain, the hawkish Arizona Republican, at a meeting with the current caliph of ISIS, Abu Bakr al-Baghdadi, an announcer added.
"These say more than a thousand words regarding the links between the United States and this group."
So when Iranians express their distrust, the full thrust of the NWO establishment condemns their conclusions.
"But the claim that ISIS is a creation of the Obama administration has gained wide traction here. From the Iranian viewpoint, shaped by their spotty exposure to Western culture, analysts say, creating a terrorist organization opposed to Iranian interests is the obvious thing for a superpower to do."
Exactly what is the advantage of being under the spell of exposure to Western culture, when the flagship of approved news reporting refuses to admit that interventionism into the Middle East has been a total disaster for ordinary Americans?
That old JFK trademark, "in the final analysis" the betrayal of real national security has become the hallmark of U.S. foreign policy.
Wasting time on all the breaking news about the latest development on ISIS is pure folly. The absurd assertions that ISIS is about to initiate attacks on domestic soil, only serves to alarm an already high-anxiety induced citizenry.
Both Ebola and ISIS alleged scourges could be precluded with very basic border control measures. Common sense is a prime casualty in preventive national protection. Yet, the Homeland Security culture asserts the same delusional rhetoric as the Committee of Public Safety exhibited as the bloodbath of the French Revolution flowed into the streets of Paris.
The difference in this age of instant communication and immediate gratification is that the speed and scope of scares spread instantaneously. Where is the prioritization of risk? What will it take to focus on true distress targets of momentous calamities, which are consistently ignored in our brainwashed culture?
When was the last time you read or heard a significant report of the ongoing Fukushima contamination from the radiation meltdown? Or has that little catastrophe been wiped from the consciousness of the collective mind? All these questions become taxing. People are not used to thinking beyond the sound bites from yesterday.
Energy News provides the following:  US gov't analysis says Fukushima is more serious than 'China Syndrome' — Destroyed reactors suffered worst type of containment failure. Review the best resources on this topic from Rense.com links. Nonetheless, most would reply that an Ebola epidemic is an immediate health hazard, while radiation migration will only cause cancer deaths over time.
Gee, another acquiescence that open borders are inevitable – the prevailing wind and currents know no national boundary. Well, to the simple mind, that must mean the same is true for blocking air flights from West African contaminated zones or for CIA trained jihad Islamists.
Government boasts that their mission to protect the public takes precedent over civil liberties or constitutional law. Just how well are these Jacobin thugs doing in keeping you safe?
Listing all the steps that have practical probability for success to eliminate the Ebola and ISIS dilemmas are futile to debate as long as the intended purpose of the careerist political class and globalist financial elite is to implement their reign of terror.
That infamous New World Order icon Franklin D. Roosevelt's First Inaugural Address quote: "Only Thing We Have to Fear Is Fear Itself", actually should read "Only Thing We Have to Fear Is Government Itself". The Bull S#$& that constitutes the 24/7 news cycle which expounds and rationalizes government policy and the police state is the true plague.
In order to establish a "Free Zone" from all the Ebola and ISIS propaganda, folks need to escape the BS and engage the real world by dropping out from the controlled grid of establishment lunacy.
Most of the literal risks that people are susceptible to encounter are avoidable with behavioral modifications. While life itself is the supreme adventure, avoiding perilous circumstances should be a component of sensible conduct. Regrettably, government rejects this standard and most of the time is devoted to create the circumstance that endangers their citizens.
Treacherous planning for martial law imposition thrives on the outbreak of Ebola hysteria. The frenzy amplifies calls for cures. Healing by quarantine is not a medical remedy, it is a reactionary response. What an ideal environment to foster even greater control. Keep illness intact, while reducing free association among the healthy.
ISIS may want to spread this deadly version of wellness destruction when they capture their next stash of armament weapons. Keeping the threat alive is much more important than merely killing non-combatants. A free zone of analysis accepts the Iranian interruption over the MSM version. The same analytic thinking leads to the inference that a mass phobia stampede leads to the desired public demand for government salvation.
Tune out this effort to herd the sheeple to slaughter. Start protecting yourself and prepare for your own safety. The hazmat response team will not rescue you from a system based upon deception, fraud and disinformation. Then what is the difference, the Fukushima contagion illustrates that the cockroaches will inherent the planet. Maybe they will do better than this mentally ill society.
As the world explodes in violence, war, riots, and uprisings, it is challenging to step back and examine the bigger picture. With airliners being shot down over the Ukraine, missiles flying between Israel and Gaza, ongoing civil war in Syria, Iraq falling apart as ISIS gains ground, dictatorship crackdown in Egypt, Turkey on the verge of revolution, Iran gaining control of Iraq, Saudi Arabia fomenting violence, Africa dissolving into chaos, South America imploding and sending their children across our purposely porous southern border, Mexico under the control of drug lords, China experiencing a slow motion real estate collapse, Japan experiencing their third decade of Keynesian failure, facing a demographic nightmare scenario while being slowly poisoned by radiation, and Chinese-Japanese relations moving towards World War II levels, it is easy to get lost in the day to day minutia of history in the making.
Why is this happening at this point in history? Why is the average American economically worse off today than they were at the height of the economic crisis in 2009? Why is the Cold War returning with a vengeance? Why is the Federal Reserve still employing emergency monetary policies when we are supposedly five years into a recovery and the stock market has attained record highs? Why do the ECB and European politicians continue to paper over the insolvency of their banks and governments? Why did the U.S. support the ouster of a dictator we supported for decades in Egypt and then support the elevation of a new dictator after we didn't like the policies of the democratically elected president? Why did the U.S. eliminate the leader of Libya and allow the country to descend into anarchy and civil war? Why did the U.S. fund and provoke a revolutionary overthrow of a democratically elected leader in the Ukraine? Why did the U.S. fund and arm Al Qaeda associated rebels in Syria who are now fighting our supposed allies in Iraq? Why has the U.S. been occupying Afghanistan for the last thirteen years with the result being a Taliban that is stronger than ever? Why are the BRIC countries forming a monetary union to challenge USD domination? Why is the U.S. attempting to provoke Russia into a conflict with NATO?
Why is the U.S. government collecting every electronic communication made by every American? Why is the U.S. government spying on world leader allies? Why is the U.S. government providing military equipment to local police forces? Why is the U.S. military conducting training exercises within U.S. cities? Why is the U.S. government attempting to restrict Second Amendment rights? Why is the U.S. government attempting to control and lockdown the internet? Why has the U.S. government chosen to treat the Fourth Amendment as if it is obsolete? Why is the national debt still rising by $750 billion per year ($2 billion per day) if the economy is back to normal? Why have 12 million working age Americans left the workforce since the economic recovery began? How could the unemployment rate be back at 2008 levels when there are 14 million more working age Americans and the same number employed as in 2008? Why are there 13 million more people on food stamps today than there were at the start of the economic recovery in 2009? Why have home prices risen by 25% since 2012 when mortgage applications have been at fourteen year lows? Why are Wall Street profits and bonuses at record highs while the real median household income stagnates at 1998 levels?
Why do 98% of incumbent politicians get re-elected when congressional approval levels are lower than whale shit? Why are oil prices four times higher than they were in 2003 if the U.S. is supposedly on the verge of energy independence? Why do the corporate controlled mainstream media choose to entertain and regurgitate government propaganda rather than inform, investigate and seek the truth? Why do corporations and shadowy billionaires control the politicians, media, judges, and financial system in their ravenous quest for more riches? Why has the public allowed a privately owned bank to control our currency and inflate away 96% of its value in 100 years? Why have American parents allowed their children to be programmed and dumbed down by government run public schools? Why have Americans allowed themselves to be lured into debt in an effort to appear wealthy and successful? Why have Americans permitted their brains to atrophy through massive doses of social media, reality TV, iGadget addiction, and a cultural environment of techno-narcissism? Why have Americans lost their desire to read, think critically, question authority, act responsibly, defer gratification, and care about future generations? Why have Americans sacrificed their freedoms, liberties and rights for the false expectation of safety and security? Why will we pay dearly for our delusional, materialistic, debt financed idiocy? – Because we never learn the lessons of history.
There are so many questions and no truthful answers forthcoming from those who pass for leaders in this increasingly totalitarian world. Our willful ignorance, apathy, hubris and arrogance will have consequences. Just because it hasn't happened yet, doesn't mean it's not going to happen. The cyclicality of history guarantees a further deepening of this Crisis. The world has evolved from totalitarian hegemony to republican liberty and regressed back to totalitarianism throughout the centuries. Anyone honestly assessing the current state of the world and our country would unequivocally conclude we have regressed back towards a totalitarian regime where a small cabal of powerful oligarchs believes they can control and manipulate the masses in their gluttonous desire for treasure. Aldous Huxley foretold all the indicators of a world descending into totalitarianism due to overpopulation, propaganda, brainwashing, consumerism, and dumbing down of a distracted populace in his 1958 reassessment of his 1931 novel Brave New World.
Is There a Limit?
"At the rate of increase prevailing between the birth of Christ and the death of Queen Elizabeth I, it took sixteen centuries for the population of the earth to double. At the present rate it will double in less than half a century. And this fantastically rapid doubling of our numbers will be taking place on a planet whose most desirable and pro­ductive areas are already densely populated, whose soils are being eroded by the frantic efforts of bad farmers to raise more food, and whose easily available mineral capital is being squandered with the reckless extravagance of a drunken sailor getting rid of his accumulated pay." –Aldous Huxley – Brave New World Revisited – 1958
Demographics are easy to extrapolate and arrive at an accurate prediction, as long as the existing conditions and trends remain relatively constant. Huxley was accurate in his doubling prediction. The world population was 2.9 billion in 1958. It only took 39 years to double again to 5.8 billion in 1997. It has grown by 24% in the last 17 years to the current level of 7.2 billion. According to United Nations projections, world population is projected to reach 9.6 billion in 2050. The fact that it would take approximately 70 years for the world's population to double from the 1997 level reveals a slowing growth rate, as the death rate in many developed countries surpasses their birth rate. The population of the U.S. grew from 175 million in 1958 to 320 million today, an 83% increase in 56 years.
The rapid population growth over the last century from approximately 1.8 billion in 1914, despite two horrific world wars, is attributable to cheap, easy to access oil and advances in medical technology made possible by access to cheap oil. The projection of 9.6 billion in 2050 is based upon an assumption the world's energy, food and water resources can sustain that many people, no world wars kill a few hundred million people, no incurable diseases spread across the globe and there is no catastrophic geologic, climate, or planetary events. I'll take the under on the 9.6 billion.
Anyone viewing the increasingly violent world situation without bias can already see the strain that overpopulation has created. Today, six countries contain half the world's population.
A cursory examination of population trends around the world provides a frightening glimpse into a totalitarian future marked by vicious resource wars, violent upheaval and starvation for millions. India, a country one third the size of the United States, has four times the population of the United States. A vast swath of the population lives in poverty and squalor. India contains the largest concentration (25%) of people living below the World Bank's international poverty line of $1.25 per day. According to the U.N. India is expected to add 400 million people to its cities by 2050. Its capital city Delhi already ranks as the second largest in the world, with 25 million inhabitants. The city has more than doubled in size since 1990. The assumptions in these U.N. projections are flawed. Without rapidly expanding economic growth, capital formation and energy resources, the ability to employ, house, feed, clothe, transport, and sustain 400 million more people will be impossible. Disease, starvation, civil unrest, war and a totalitarian government would be the result. With its mortal enemy Pakistan, already the sixth most populated country in the world, jamming 182 million people into an area one quarter the size of India and one twelfth the size of the U.S. and growing faster than India, war over resources and space will be inevitable. And both countries have nuclear arms.
More than half the globe's inhabitants now live in urban areas, with China, India and Nigeria forecast to see the most urban growth over the next 30 years. Twenty-four years ago, there were 10 megacities with populations pushing above the 10 million mark. Today, there are 28 megacities with areas of developing nations seeing faster growth: 16 in Asia, 4 in Latin America, 3 in Africa, 3 in Europe and 2 in North America. The world is expected to have 41 sprawling megacities over the next few decades with developing nations representing the majority of that growth. Today, Tokyo, with 38 million people, is the largest in the world, followed by New Delhi, Jakarta, Seoul, Shanghai, Beijing, Manila, and Karachi – all exceeding 20 million people.
To highlight the rapid population growth of the developing world, the New York metropolitan area containing 18 million people was ranked as the third largest urban area in the world in 1990. Today it is ranked ninth and is expected to be ranked fourteenth by 2030. The U.S. had the fewest births since 1998 last year at 3.95 million. We also had the highest recorded deaths in history at 2.54 million.  The fertility rate for 20- to 24-year-olds is now 83.1 births per 1,000 women, a record low. That combination created a gap in births over deaths that is the lowest it has been in 35 years.
This is the plight of the developed world (U.S., Europe, Japan) and even China (due to one child policy). According to the U.N. report, the population of developed regions will remain largely unchanged at around 1.3 billion from now until 2050. In contrast, the 49 least developed countries are projected to double in size from around 900 million people in 2013 to 1.8 billion in 2050. The rapid growth of desperately poor third world countries like Nigeria, Afghanistan, Niger, Congo, Ethiopia, and Uganda will create tremendous strain on their economic, political, social, and infrastructural systems. Nigeria's population is projected to surpass the U.S. by 2050. Japan, Europe and Russia are in demographic death spirals. China is neutral, and the U.S. is expected to grow by another 89 million people. I wonder how many of them the BLS will classify as not in the labor force.
What are the implications to mankind of the world adding another billion people in the next twelve years, primarily in the poorest countries of Asia, Africa and South America? What does the world think of the U.S., which constitutes 4.4% of the world's population, but consumes 20% of the world's oil production and 24% of the world's food? Will there be consequences to having the 85 richest people on earth accumulating as much wealth as the poorest 3.5 billion, with 1.2 billion surviving on less than $1.25 per day? Can a planet with finite amount of easily accessible financially viable extractable resources support an ever increasing number of people? Is there a limit to growth? I believe these questions will be answered in the next fifteen years as the dire consequences play out in civil strife, resource wars, totalitarian regimes, and societal collapse. Fourth Turning Crisis cycles always sweep away the existing social order and replace it with something new. It could be better or far worse.
Impact of Over-Population
"The problem of rapidly increasing numbers in relation to natural resources, to social stability and to the well-being of individuals — this is now the central problem of mankind; and it will remain the central problem certainly for another century, and perhaps for several centuries thereafter. Unsolved, that problem will render insoluble all our other problems. Worse still, it will create conditions in which individual free­dom and the social decencies of the democratic way of life will become impossible, almost unthinkable. Not all dictatorships arise in the same way. There are many roads to Brave New World; but perhaps the straightest and the broadest of them is the road we are travel­ing today, the road that leads through gigantic num­bers and accelerating increases." – Aldous Huxley – Brave New World Revisited – 1958
The turmoil roiling the world today is a function of Huxley's supposition that over-population pushes societies towards centralization and ultimately totalitarianism. The relentless growth in the world's population, not matched by growth in energy resources, water, food, and living space, results in increasing tension, anger, economic decline, government dependency, war and ultimately totalitarianism. Huxley believed politicians and governments would increasingly resort to propaganda and misinformation to mislead citizens as the problems worsened and freedoms were revoked. Could this recent statement by our commander and chief of propaganda have made Edward Bernays and Joseph Goebbels any prouder?
"The world is less violent than it has ever been. It is healthier than it has ever been. It is more tolerant than it has ever been. It is better fed then it's ever been. It is more educated than it's ever been."
I'm sure the people living in Gaza, the Ukraine, Libya, Syria, Iraq, Afghanistan, Thailand, Turkey, Africa and American urban ghettos would concur with Obama's less violent than ever mantra. Disease (Cholera, Malaria, Hepatitis, Aids, Tuberculosis, Ebola, Plague, SARS) and malnutrition beset third world countries, while the U.S. obesity epidemic caused by consumption of corporate processed food peddled to the masses through diabolical marketing methods enriches the mega-corporate food companies, as well as the corporate sick care complex. Religious wars and culture wars rage across the world as intolerance for others beliefs reaches all-time highs. After three decades of government controlled public education they have succeeded in dumbing down the masses through social engineering, propaganda, and promoting equality over excellence. Obama should stop trying to think and stick to what he does best – golf and fundraising. After reading his drivel, I'm reminded of a far more pertinent quote from Huxley:
"Facts do not cease to exist because they are ignored."
The chart below details the fact that 12% of the world's population in countries producing 9% of the world's oil are currently in a state of war. The violence, war, and civil unrest roiling the Ukraine, Syria, Egypt, Libya, Iraq, and Afghanistan are a direct result of U.S. meddling, instigation, and provocation. The U.S. government funds dictators (Hussein, Mubarak, Assad, Gaddafi) until they no longer serve their interests, engineer the overthrow of democratically elected leaders in countries (Iran, Egypt, Ukraine) that don't toe the line, and dole out billions in military aid and arms to countries around the world in an effort to make them do our dirty work and enrich the military industrial complex. The true motivation behind most of the violence, intrigue and war is the U.S. need to maintain the U.S. petro-dollar hegemony and to control the flow of oil and natural gas throughout the world. The ruling oligarchy's power, influence, and wealth are dependent upon dictating currency valuations and flow of oil and gas from foreign fiefdoms.
In Huxley's 1931 Brave New World fable the world's population is maintained at an optimum level (just under 2 billion) calculated by those in control. This is done through technology and biological manipulation. Procreation through sexual intercourse is prohibited. Creation of the desired number of people in each class is scientifically determined and the classes are conditioned from birth to fulfill their roles in society. When Huxley reassessed his novel in 1958's Brave New World Revisited he didn't argue for an optimum level of population. He simply hypothesized a close correlation between too many people, multiplying too rapidly, and the formulation of authoritarian philosophies and rise of totalitarian sys­tems of government.
The introduction of penicillin, DDT, and clean water into even the poorest countries on the planet had the effect of rapidly decreasing death rates around the globe. Meanwhile, birth rates continued to increase due to religious, social and cultural taboos surrounding birth control and the illiteracy and ignorance of those in the poorest regions of the world. The ultimate result has been an explosion in population growth in the developing world, least able to sustain that growth. Huxley just uses common sense in concluding that as an ever growing population presses more heavily upon accessible resources, the economic position of the society undergoing this ordeal becomes ever more precarious.
It essentially comes down to the laws of economics. Most of the developing world is economic basket cases. They cannot produce food, consumer goods, housing, schools, infrastructure, teachers, managers, scientists or educated workers at the same rate as their population growth. Therefore, it is impossible to improve the wretched conditions of the vast majority, as they wallow in squalor. Unless a country can produce more than it consumes, it cannot generate the surplus capital needed to invest in machinery, agricultural production, manufacturing facilities, and education. The rapidly growing population sinks further into poverty and despair. Huxley grasps the nefarious implications for freedom and liberty as over-population wreaks havoc around the globe:
"Whenever the economic life of a nation becomes pre­carious, the central government is forced to assume additional responsibilities for the general welfare. It must work out elaborate plans for dealing with a criti­cal situation; it must impose ever greater restrictions upon the activities of its subjects; and if, as is very likely, worsening economic conditions result in polit­ical unrest, or open rebellion, the central government must intervene to preserve public order and its own authority. More and more power is thus concentrated in the hands of the executives and their bureaucratic managers."– Aldous Huxley – Brave New World Revisited – 1958
Despots, dictators, and power hungry presidents arise in an atmosphere of fear, scarce resources, hopelessness, and misery. As the power of the central government grows the freedoms, liberties and rights of the people are diminished and ultimately relinquished.
Source: The Millennium Report
Not What the Neocons Planned…
One need not be prescient to understand the unfolding "Jihadi Spring" is fueling the plans and perhaps destiny of ascendant Islamists in this region with the increasing help of in-country nationalists, including remnants of the Iraqi Baath Party. This, according to more than a dozen ardent supporters of The Islamic State in Iraq and the Levant (ISIS), known locally as DAASH whose representatives allowed this observer over the past six months to interview some of its supporters to discuss what they found inaccurate in a piece I wrote about DAASH actions in Raqqa, Syria. In that article I claimed that DAASH was selling Syria's archeological treasures, just as they are selling Syria's oil and in some instances, food warehouse contents, to the highest foreign bidder. There is no paucity of the latter.
The final "S" in the acronym "ISIS" relates to the Arabic word "al-Sham" which itself is variously used to refer to the Levant, Syria or even Damascus. But DAASH (ISIS) means the Levant or Eastern Mediterranean including Cyprus, Palestine, Jordan, Syria, and southern Turkey. ISIS has just announced that Raqqa, the only one of 14 Governorates its controls in Syria, is now the "Capital" of their emerging "Caliphate" which so far is a swathe of territory encompassing much of eastern and northern Syria and western and northern Iraq. The Emir is to be their military strategist and leader and successor of Abu Mus'ab Zarqawi, Dr. Abu Bakr al-Baghdadi.
Those interviewed at length include sympathizers, students of politics and of the Islamist 'spring' in Syria and Iraq, as well as a few shadowy claimed jihadist recruiters, some working with a claimed new specialized DAASH unit organized at the beginning of 2013 and which focuses exclusively on destroying the Zionist regime occupying Palestine. DAASH's "Al Quds Unit" (AQU) is currently working to broaden its influence in more than 60 Palestinian camps and gatherings from Gaza, across Occupied Palestine, to Jordan, and Lebanon up to the north of Syria seeking to enlist support as it prepares to liberate Palestine.
DAASH believes, according to one of its claimed academic advisers, that the ummat al-Islamiyah (Islamic community), as a US Foreign Relations staffer, on 6/18/14 advised this observer, that the White House estimates that approximately six million Iraqi Sunni have recently become supportive of the armed action by DAASH. The support excludes its strict, indeed anti-social societal mores and abhorrence of current harsh realities of life in DAASH territory. The Islamist organization believes it currently has massive regional support for it rapidly expanding "revolution of the oppressed." Large numbers in this region do appear to appreciate its recent successes, despite its history of calculated brutality for political purposes.  DAASH urges the public to study its remarkable history that reaches back to 2003 when Abu Mus'ab Zarqawi got out of prison in Jordan and headed to Afghanistan, gained valuable experience from if the trust of Osama Bin Laden, and then crossed over to Iraq to wage jihad against America. DAASH appears to be using sectarian appeals in Iraq and Syria much the same way Zawqawi did when he confronted the ascendant Shia militia following the US invasion and occupation.
DAASH supporters claim that it has been joined by more than a dozen Sunni groups such as one called Men of the Army of the Naqshbandia Order." JRTN as it is known locally, was established in 2007 following the execution of Saadam Hussein and is made up of former Hussein regime loyalists, including intelligence officers and soldiers from his Republican Guards. If its alliance with DAASH holds, JRTN can contribute thousands of fighters with strong social roots in the community. One JRTN interlocutor explained to this observer, "As Sunni Muslims, DAASH can resolve differences between its views of Islam and those of the Ummah. First we need victory and to achieve that we need each other and if our Baathist partners decide to position themselves to be secular guardians of Sunni Arab nationalism that can be discussed   later. The official website of the Naqshbandi Army includes a 1/1/2014 announcement: "To all our brothers and families of the tribes and factions we tell you, you are not alone in this battlefield."

DAASH insists that it has become less active in killing anyone who works for the government of Syria or Iraq including rubbish collectors, a barbaric practice that alienated the Sunni population and that their support is growing as they increasingly provide the essential social services in the forming proto-Caliphate. "Zionists call us masked, sociopathic murderers but we are much more complicated and representative of those seeking justice than they portray us.  Are we more barbaric than the Zionist terrorists who massacred at Dier Yassin, Shatila twice at Qana, and committed dozens of other massacres?  History will judge us after we free Palestine." A few years ago the CIA and others estimated that the Zionist occupation of Palestine will collapse in less than a decade.  DAASH claims it can do the job in 72 months.
With respect to events surrounding its takeover of Mosel and other social media broadcast exhibitions of mass brutality, ISIS claims it was done for a purpose, the same purpose that other state and non-state actors have used over the past two decade and that is for 90% of the world 1.5 billion Muslims (Sunni) to free themselves from the oppression of the 10% (Shia).
Several reasons were given as to why Palestinians should hold out hope for ISIS succeeding in their cause when all other Arab, Muslim, and Western claimed Resistance supporters have been abject failures and invariably end up benefiting the Zionist occupation regime terrorizing Palestine. "All countries in this region are playing the sectarian card just as they have long played the Palestinian card but the difference with ISIS is that we are serious about Palestine and they are not. Tel Aviv will fall as fast as Mosul when the time is right", a DAASH ally explained. Another gentleman insisted, "DAASH will fight where no one else is willing."

ISIS appears uniformly contemptuous of the Zionist regime and its army and also appears eager to fight them in the near future despite expectation that the regime will use nuclear weapons. "Do you think that we do not have access to nuclear devises? The Zionists know that we do and if we ever believe they are about to use theirs we will not hesitate.  After the Zionists are gone, Palestine will have to be decontaminated and rebuilt just like areas where there has been radiation released."
DAASH supporters claim that it reaches out to local notables and tribal leaders and discuss their differences and seek their tribal counsel. DAASH claims that the Roman Catholic Vatican supports its own claims that when they captured Mosul last week they did not harm Christian residents or desecrate churches. In this they are supported by Archbishop Giorgio Lingua, the Apostolic Nuncio (Pope's envoy) in Iraq who this week told the media: "The guerrillas who are in control of Mosul have to date not committed any violent act or damaged the churches there."
It is becoming clear that DAASH has set up well organized local administrations in areas it controls, including an Islamic court system and a local non-hostile police force which support public safety with measures such as closing shops for selling poor products in the souks and supermarkets and on the street, destroying cigarettes and whipping some individuals for disrespecting and insulting their neighbors, confiscating counterfeit medicines in addition to some death sentences for apostasy.
DAASH supporters claim that as soon as they 'liberate" an area  they invest in public works such as the  new souk in Raqqa, installs new power lines and conducts training sessions on how citizens can do-it-yourself  for more self-reliance with fixing infrastructure problems. In addition DAASH claims that it quickly fixes potholes, runs a low fare bus system, has established a 'green' program to build parks and plant trees and flowers, helps farmers with harvests and runs a zakat (alms-giving) organization. Moreover, ISIS has established a number of religious schools for children, including ones for girls where they can memorize  the Koran and receive awards if successful, while also holding 'fun days' for kids including all the ice cream they can eat and inflatable slides. For their older counterparts, ISIS has established training sessions  for new imams and preachers. Schedules for prayers and Koran lessons are posted at mosques. In a more worrisome development, ISIS runs training camps  for "cub scouts" and houses these recruits for 'instruction'. Several social media reports and a few eyewitness accounts appear to confirm that DAASH has developed health and welfare programs, operates bread factories and distributes free fruits and vegetables to needy families, passing the goods out personally as well as setting up a free food kitchen in Raqqa and an adoption agency to place orphans with families in their areas. Unlike the Taliban and some other regimes which exhibit paranoia about vaccination campaigns, DAASH claims to be more 'modern" and actively promotes polio-vaccination in its areas to try stop its spread.
The social services that DAASH provides obviously do not ameliorate the deadly violence it carries out, but does suggest it is well-organized and has caught the interest of the Sunni Muslims who feel besieged by Shia. According to an al-Bagdadi relative, nearly the half a billion dollars that was snatched from Mosul's central bank this month will help to win hearts and minds and correct some of its "bad press". DAASH appears to ascribe to the cliché that half of any war is a rumor. It condemns the project of many satellite channels and claims that they do not objectively report the news but mainly spread rumors with sectarian instigation as the goal. On this point who can refute them?
DAASH supporters deny any interest in training and directing foreign fighters to attack Europe and other places, claiming that their goals are to establish an al-Sham Caliphate and liberate Palestine. With respect to exactly how DAASH intends to liberate Palestine, the Iraqi's and now the Obama administration ar3 in possession of an encyclopedia of information about detailed DAASH plans, and tactics it will confront the Zionist occupiers with,  according to a congressional staffer via email with this observer. Reportedly the employment of large numbers of militarily untrained foreign volunteers as suicide bombers, moving on foot wearing suicide vests, or driving vehicles packed with explosives is just the tip of a deep iceberg of what DAASH is planning.
The trove reportedly came from Iraqi intelligence sources that came upon it less than 48 hours before Mosul fell. Apparently a fellow known as "Abu Hajjar" a captured trusted DAASH messenger broke under Iraqi torture and turned over more than 160 computer flash sticks which contained the most detailed information to date about DAASH. The US intelligence community are still decrypting and analyzing the flash sticks.
Predictably, no sooner that this information reached the US Congress, than Congresswoman and Israeli agent, Ileana Ros-Lehtinen former Chair of the House Foreign Affairs Committee and her partners at AIPAC went to work trying to get ahold copies of the flash sticks and share them with the Israeli Embassy and no doubt the Mossad. The current sense on Capitol Hill is reported to be that the Obama administration in not in the mood to share anything with Israel these days and certainly not with the Netanyahu regime which it loathes.
Time will reveal if DAASH achieves one or both of its objectives.  Many believe if they eject the Zionist regime from Palestine, the expanding Islamist group will set in motion historic currents that in all likelihood will be rather different from the Ehud Omert-Condeleeza Rice fantasy of "a New Middle East."
In any event, it is unlikely that Iraq, Syria, Yemen, Libya, Lebanon, among other countries in this region, are going to look much like what George Bush and Dick Cheney and their still active neocon advisers had in mind when they were beating the drums for a U.S. invasion of Iraq, Libya,  and now Syria and Iran.
In 2008, Houston police pulled over CIA agent Roland Carnaby on what appeared to be a routine traffic stop. A few seconds later, Carnaby was dead.
It is illegal to detain a CIA agent under any circumstances. They may carry any weapon, anywhere, anytime, and request assistance from any law enforcement official with more than certainty.
Why then would this incident be part of a highly classified Russian intelligence report? Could it, perhaps, be that Carnaby, answering directly to former President and CIA Director, George H.W. Bush, was murdered to silence his participation in the theft and sale of American nuclear warheads?
Carnaby was holding a trove of documents outlining the theft and transfer of hundreds of nuclear warheads from the Pantex Plant near Amarillo, Texas. Weapons sent there for disassembly were transshipped to Israel and, from there, refurbished, their cores remachined and then sold around the world or stored in Israeli embassies and consulates around the world.
The Russian report outlines a very different view of the past 30 years, a "view" that "fits like a glove."
DIMONA OUT OF ACTION
The report not only confirms Israel's nuclear weapon inventory but outlines the program of subterfuge and piracy required to keep Israel as a nuclear power after their facility at Dimona suffered a critical "event" in 1988.
"Dimona is a standard 75-megawatt thermal open top reactor as used in France for their plutonium weapons production program, their version of Stanford (Editor's note: Probably "Hanford").

Due to overuse as a fast breeder reactor by the Israelis, Dimona suffered a "steam explosion" IE a flash over indecent due to neutron criticality back in the late 1980's under Bush 1. This shut down its operation for many years until repairs could be made.

It know only operates at very low power levels due to neutron absorption damage to the containment vessel. Now mainly use for isotope production. This forced the Israelis to turn to stolen nuclear stockpiles from the US for the continuation of their nuclear program."
The highly classified Russian report, released, experts believe, to demonstrate American hypocrisy over recent events in the Ukraine, is a litany of horror stories. If this is a "first shot over the bow" by Russian intelligence, American officials can only dread what may be to come.
BACKGROUND

48 hours ago, the retired chief of Russia's counter-intelligence effort for the Middle East released a highly classified report designed to embarrass the United States and demonstrate their servitude to Israel and complicity in broad acts of nuclear proliferation.
The report, loaded with "shock value" intelligence and backed by reams of supporting documents including classified nuclear weapons plans demonstrated that Russia has been able to maintain a high level of penetration of not just American nuclear weapons labs but security agencies as well.
ROUND ONE, 9/11
The report, carefully structured for maximum shock value, begins with 9/11, the watershed event of our era:
"The type of nuclear devices used on 911 were a modified version of the W-54 nuclear artillery shells that were covertly provided to the Israelis between 1988 and 1998 from US surplus stockpiles illegally exported during the Bush/Clinton era.
Chemical analysis done by DOE Sandi was able to identify the chemical/radiation footprint or fingerprint of the warheads based on samples taken after 911 of the fallout at ground zero."
According to the report, 911 was an Israeli operation facilitated by blackmail of Bush 41 and 43, threatening them with "outing" for their personal financial involvement in the sale of 350 primarily w54 nuclear artillery rounds, sold through Israel but distributed to a number of nations.
The Russian report further outlines that NATO partners, particularly Britain and France, were involved every step of the way. 911 was cover for stolen gold, stock fraud and the looting of the American economy. The "wars for profit" were the Bush boys cashing in on their own.
THE "HOW" OF 911
A number of theories have been introduced to explain the mysterious effects seen at ground zero on 9/11. In an article on the Press TV website, evidence of a widespread cover-up of an epidemic of radiation exposure-related cancers tied to 9/11, was presented.
Not only has Russia confirmed the Press TV findings, they present evidence of nuclear weapons use, evidence from a suppressed report based on findings by the Department of Energy's Sandia Laboratories.
"Only a 2 kiloton device was needed to drop the buildings. A 2 kiloton device will produce a fireball of apx 150 to 200 feet in diameter at over 4000 degrees Centigrade. Just large enough to melt the I beams of the central core of the building and drop them in place. The light flash would last less than 1 second and primarily be in the UV light range. Overpressure would only be at 60PSI max and directed upwards with the blast.
Fallout would be minimal and located to within ground zero range only. Radiation would drop to acceptable levels within 72 hrs. after the blast. Most fall out was trapped in the cement dust thus causing all of the recent cancer deaths that we are now seeing in NYC amongst first responders."
The report continues with details that close the door on speculation about 9/11, putting an end to conspiracy theories and, in particular, the wildest one of all, the pseudo-science fairy tale broadly rejected by the 9/11 Commission but allowed to stand as America descended into an Islamophobic frenzy.
"Fallout would be minimal and located to within ground zero range only. Radiation would drop to acceptable levels within 72 hrs. after the blast. Most fall out was trapped in the cement dust thus causing all of the recent cancer deaths that we are now seeing in NYC amongst first responders.

Melted steel and iron oxide or "nano thermite" is a byproduct of the very high gamma ray / Neutron flux induced into the central steel core. The radiation dissolves the steel into iron oxide consuming the carbon and silicone in the steel."
This explains the missing steel columns and the very important clue of the "vaporized" 20 ton antenna tower atop the south tower. The upward blast of radiation literally vaporized it. Video evidence proves this to be true.
The total (redacted) data file from DOE Sandia on the 911 event is well over 72 MB. "P.S. Snowden didn't have a Q clearance so he missed this one."
The scope of the Bush/Cheney/Israeli nuclear proliferation operation, according to the report, is well beyond anything imagined. Here, Russia places the blame, naming not only Vice President Dick Cheney and former White House Chief of Staff Ram Emanuel but Tom Countryman, tasked, according to Russian sources, with actually managing the program that spread nuclear weapons to Brazil, North and South Korea, Saudi Arabia and a number of other nations.
"Illegal distribution of US nuclear material to foreign allies was not limited to Israel. Virtually all NATO allies were in on this scam too. Dick Cheney was the bad guy on this one. Bush2/Cheney traded nuclear pits to foreign country as IOU's in order to get what they wanted. Tom Countryman a well-known Israeli operative is curiously now in charge of N.N.P. at the State Department under Obama. He was put there by Ram Emanuel."
REACTIVATING "DEAD NUKES"
Only nuclear weapons that had deteriorated but could be recommissioned were of use to Israel. The Russian report outlines the basis for selecting the W-54 warhead and exacting details on how weapons were created out of America's "nuclear scrap heap."
"A total of over 350 pits were transferred to the Israelis over a 10 to 20 year period of time. The W-54 type of pit design were the most desirable due to the 2 point implosion pit design. This is the easiest to re manufacture and modify as compared to other circular pit designs.
The pill shaped design of the W-54 type weapon contains over 1.5 times more plutonium than a standard pit. This would allow enough Plutonium to be recovered that was still of weapons grade use even after 32 plus years of age. Americium build up in the pit over time eventually makes the Pit unusable as a weapon so they have a limited shelf life based on how fast or slow the Plutonium was produce in the reactor at Stanford.
Usually it was about 150 days max. Irradiation time in the reactor during production determines the shelf life of the pit as weapons grade material. All of the micro nukes used by the Israelis are re-manufactured W-54 type series devices."
CONCLUSION
According to the Russian report, Israel used remanufactured W-54 warheads, reconfigured as micro-nukes, for terror bombings in Bali, London and to destroy the Fukashima nuclear reaction site in Japan.
With weapons around the world, stored in embassies and consulates, and their powerful friends in the American "right," Israel has managed to maintain nuclear superpower status without a real production facility, using only pirates and traitors, something America, according to our Russian sources, seems to have no shortage of.
Gordon Duff is a Marine Vietnam veteran, a combat infantryman, and Senior Editor at Veterans Today. His career has included extensive experience in international banking along with such diverse areas as consulting on counter insurgency, defense technologies or acting as diplomatic representative for UN humanitarian and economic development efforts. Gordon Duff has traveled to over 80 nations. His articles are published around the world and translated into a number of languages. He is regularly on TV and radio, a popular and sometimes controversial guest. 
Source: Veterans Today | Press TV
Origin of the Master Model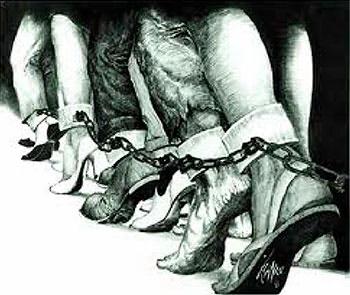 The master plan for world domination we see playing out today was first proposed to the US at the end of World War I. However, there were no takers. People were too war weary. However, when the plan was again proposed at the end of World War II, it was accepted. Consequently, World War II quietly transitioned into the secret "war" to set up what has become known as the "new world order" — an absolute dictatorship over the entire planet.
The United States set up the School of the Americas to train future dictators and terrorists who would be sent out into the world to destroy sovereign nations and place them under US domination by installing puppet governments obedient to the United States. Many conquests were made quietly using clever economic tricks [2]. However, leaders who refused to submit quietly would see their entire country reduced to rubble and the land rendered unlivable by uranium dust scattered by US bombs. The message was clear: Submit to the United States or face total destruction.
A social model based upon the assumption that cleverness and power automatically convey the right to take anything desired from those who are less adept and unable to resist is not a sustainable model for harmonious social interactions. However, this is the chosen model. The mantra for this model, "A man's true worth is measured by the amount of other peoples' happiness that he can possess and destroy" [1], is essentially a call for a class war between the greedy elite and the innocent masses of the world who simply desire a peaceful existence.
Acquisitions
The United States looks at the rest of the world as a "resource". If a country has something — oil, gold, minerals, etc. — that the US covets, it believes it has the right to take those things by whatever means necessary. In many cases the coveted resource is human slave labor. Let's look at some representative examples:
With the cooperation of the dictator, United Fruit Company (US) owned almost half of the country and used the locals as slaves to harvest its Chiquita brand bananas. However, during the period from 1945-1954 new leaders made changes. They helped the poor and set up social security and health care. Then they took land away from United Fruit and gave it to the local people. United fruit complained to the CIA that its business interests were being interfered with by the "communist" government. Any government which shows kindness to the poor and weak is called communist by the US. The US attacked Guatemala — killed the elected leaders and many thousands of citizens — and established a puppet dictatorship which would obey the will of United Fruit. The people were returned to a state of slavery. The CIA trained death squads to make sure the people were crushed into submission.
Strip Mining in Africa [4]
In Africa, the International Monetary Fund — a puppet of the US — destroys a country with strip mining. The original country was self sustaining. People were able to grow lots of food and hunt animals. However, once the land was ruined by US corporations, it was unusable to plant crops and the native animals died. The people had to buy food from other countries with money loaned to them by the IMF which they could never hope to repay. Therefore, a once free and self supporting people were made debt slaves of the IMF. Once all the natural resources have been stolen, the corporations will simply pack up and leave the indigenous people to starve and die.
Countries Used as Trash Dumps [5]
Used computers and associated items are dumped in poor countries where starving barefoot children sift through the mess of hazardous waste and broken obsolete glass computer monitors hoping to find something they can sell to get enough money to stay alive another day. Property stickers show the waste is mainly from the US government and various US state governments.
Corruption of Trusted Sources
Reporters and News Organizations
The masses are conditioned to believe news they receive from establishment sources. In the earlier times, this assumption was often correct. It was considered so important by the founding fathers that freedom of the press was enshrined in the US constitution. However, times have changed.
Walter Cronkite was known as the "trusted voice". No one knew he was also the official announcer at the secret Bohemian Grove meetings. The leaders of the world's news organizations also attend this event. That is why, even though the meetings began over one hundred years ago, until recently no one knew this group even existed. President George W. Bush may have set a new record for bribing journalists to allow their trusted name to be used as the author of material actually written by government propaganda experts. Apparently, everyone has a price and the government, of course, has no problem when it comes to money.
When Ronald Reagan reportedly ordered the death of investigative reporter Jessica Savitch [6], the message to independent journalists was clear: Go against the official party line an you're done!
Today, dedicated journalists face mysterious deaths and strange single car accidents but a few survive long enough to give us a glimpse of truths we would otherwise never know. They are true heroes.
Churches
Churches are everywhere. Unfortunately, legitimate Spiritual teachers are not. People look at churches either as harmless or with some sort of conditioned hypnotic respect. Churches send out "missionaries". However, the "mission" of these missionaries may not be so clear. If you wanted to infiltrate a foreign country, these people would be an ideal asset.
Churches are not Spiritual centers. At best, all they want is your money. At worst, they are Satanic and you are in severe Spiritual danger if you come under their influence and control.
The Catholic Church has been a trusted asset of the US intelligence community for quite some time. Significant information obtained by priests during confessions is routinely passed on to the government.
This agreement predates the internet by many years. Because the church has branches in almost every country, it has great potential for covert activities. For example, if you need to get an operative who is in danger out of a country, they can go to a Catholic church for "confession". Once the door is closed, they can exit through a secret passage, be disguised in robes and spirited safely out of the country. Church secrecy is at least on a par with US secrecy. Also, the Catholic church and the US shadow government share the same Satanic value system and engage in child rape and ritual killings.
Doctors and the Medical Industry
Medicine in the United States is an industry. It is no longer a profession. Its corporate model puts profit above all else. If some patients accidentally benefit they are the lucky ones.
The medical community has a rigid hierarchical structure and effective mechanisms for enforcing secrecy. Essentially, its model closely resembles the military chain of command structure. This makes it a perfect partner for the government in the area of secret human experiments.
For example, when the government was doing radiation experiments on humans, a doctor or someone dressed as a doctor would just walk up to unsuspecting patients and inject them with radioactive material. They were then secretly followed for years to see what would happen. Eventually, some of those who survived were told the truth. Most people used in the MK Ultra and subsequent secret projects were never notified.
Hospitals are set up to protect themselves. Staff may appear to be dedicated, smiling people who truly care about you. However, they are basically prostitutes who are being nice because you are worth money to them. When they make mistakes they have a "loss prevention" department staffed by clever lawyers who are trained to protect the financial interests of the hospital by denying everything and fabricating believable coverups. They are trained to do whatever is necessary. The staff will all agree to support whatever lies are needed. They know their job and their financial future depends upon maintaining strict secrecy.
The only people who receive legitimate medical care are the select elite cleared to accesstop secret medicine. These people always get excellent care because the doctors work for the shadow government and mistakes on their part are simply not tolerated.
Infiltrations
Countries which have the resources to sustain an intelligence community generally try to get operatives (spies) into other countries so they can directly observe activities. When real people gather intelligence, this is called human intelligence or HUMINT. The US, of course, does this too. However, you may not be aware of the extent to which the US also infiltrates itself. The central government really does not trust anyone.
Essentially all local police departments, state offices and state governors have a covert federal agent working close by pretending to be just another employee. Also, every US neighborhood has an informer who reports to the federal government. Large corporations, which tend to behave like "mini governments", need to be infiltrated and kept under observation. Colleges and universities are also monitored.
Here is how this spy network operates: The NSA likes to recruit young kids right out of college. When they are hired and sworn to secrecy they still do not know what their assignment will be. They must agree to do this assignment without first being told what it is.
Some agents, like John Perkins [2], are assigned to work in other countries. However, others are assigned to work inside the US. Their assignment could be to go to some state and apply to join the local police department. They would pretend to be just a regular person looking for a job. They would take the necessary training and spend their life as a local policeman so they could directly observe other local police from the inside and report to the NSA. Since they are actually an employee of the NSA, presumably they get to keep both salaries and, eventually, both retirements. All significant local police forces in the US are infiltrated this way.
Additionally, some agents will be assigned to get a job on the state governor's staff as well as in major local state agencies. A CIA or NSA agent is always on the staff at major colleges and universities. The same goes for major corporations.
Senior level agents are allowed to have special TV receivers in their homes linked to the secret government TV network. This way everyone stays on the same page. The channels on this network actually broadcast the truth. TV channels available to ordinary people contain only government approved propaganda mixed with "bread and circuses" presentations to make sure the sheeple stay asleep and content.
Fronts
The US government is involved in illegal activities internationally and domestically. If it performed these activities overtly in the name of the United States, there would be serious consequences under both international and local laws. To avoid this situation, the US government operates thousands of "front organizations" which appear to be private but are actually shadow operatives of the US.
For example, John Perkins [2] explained that he was recruited, hired and trained by the NSA. He was an NSA agent. However, for his cover as an economic hit man, he "officially" worked for a "private" company called Charles T. Main. This company was a government front to shield the US because the activities the NSA trained Perkins to do were illegal.
This is standard operating procedure for the US as well as other countries and many corporations. It shields them from legal recourse by providing deniability for the crimes they actually direct and commit.
Generally, when the US wants to influence other sovereign countries, it creates harmless looking NGO's which appear to be independent but are actually fronts for covert activities.
Domestically, colleges and universities — especially those with associated medical schools and hospitals — are great places to conceal a variety of covert projects such as the MK Ultra series of human experiments which, reportedly, continue today using new cover names. The US also likes to create non-profit corporations which exist only to provide classified services to the United States. A good example would be the Institutes for Defense Analysis (IDA). The US, reportedly, is its only client.
Programming
Mass media "programming" is actually programming you. It has developed into a subtle form of mind control. Before radio and television, special interests recognized that motion pictures could be used to alter public opinion in their favor. Perhaps, for example, you wanted to attack labor unions. When radio and later television came along providing access to national and international audiences, the temptation to exploit these technologies became irresistible. Originally, the US government recognized this and set up fairness rules to prevent monopolies from taking over the broadcast media and blocking opposing viewpoints. All this ended, unfortunately, when Ronald Regan canceled all the fairness regulations. Today, a handful of powerful corporations own and control essentially all content delivered by radio and television.
Television is the main vehicle for mass indoctrination. It is said that people watching TV actually fall into a light hypnotic trance. The "entertainment" you see on TV does not "just happen to be there". It is very carefully planned and timed to attract and influence targeted audiences. It is said that if some event were to somehow shut down all television broadcasts the government would experience a severe crisis because it would lose control over the minds of the masses.
TV creates sort of a "hive mind" among the masses and keeps everyone coordinated and tuned into the official party line. Without this, people would have no choice but to start thinking for themselves and forming independent opinions. Clearly, this would be a disaster.
The radio broadcast of "War of the Worlds" and the later movie "The Day the Earth Stood Still" are said to be CIA psychological experiments to judge how the general public would react to some type of ET contact.
Today, broadcasting is not just a one way event. Because people react to events and use social media to express these reactions, the effect of specific propaganda can be analyzed in real time. Since the government now intercepts all electronic communications, it is able to see general opinions and then tweak algorithms to maximize the desired effect of propaganda. This ability makes TV a two-way communications system although most people, of course, do not realize this and have no concept of the level of sophistication these technologies have reached.
Information Theory
Information Theory is the name of a relatively new branch of science which became popular in the 1960′s. It covers a broad range of technologies. Basically, it is the science of the flow of information and how that flow can be selectively controlled so that information flows only in desired pathways. As you may have already guessed, governments love this sort of stuff.
ECM
ECM stands for Electronic Counter Measures. In general, these are techniques to disable other electronic devices. Basically, it is electronic warfare. When the secret service is active in an area, for example, they will selectively jam all radio frequencies except for the specific frequencies they are using so that no one else can communicate.
World leaders, who are generally terrified of "threats" materializing from practically anywhere, like to travel with ECM generators running just in case "someone" from "somewhere" was trying to target them for "some reason". Basically, they are paranoid whack jobs.
People familiar with aviation tell the story of how Tony Blair, while traveling to or near a commercial airport, reportedly caused a commercial jet to crash because all the ECM garbage he was transmitting jammed the plane's navigation system. Of course, the British government would never admit this.
Secure Communication With Submarines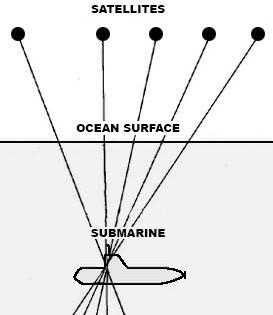 Since submarines were invented, communicating with them has been a problem because conventional radio waves will not travel underwater. Therefore, early submarines had to get close enough to the surface to put up some kind of antenna in the air to send or receive radio messages. Obviously, this could pose a problem if you did not wish to be discovered and located. After all, the motivation to create submarines in the first place was the feeling that they would be able to move about the planet secretly. However, newer technologies now make this impossible.
To solve the problem of reliable secure communication without the need to surface, scientists learned that sea water was essentially transparent to a special type of Argon laser. To set up the current communications network, it was decided to use several satellites with each satellite sending only part of an encrypted communication signal. The complete signal could only be received at a specific point underwater where all the laser beams intersected. Intercepting only one or two beams would prove useless. This communications system is considered to be impossible to intercept.
Quantum Entanglement
Returning to the submarine issue for a moment, before modern communications were perfected, there was a search for some reliable method to send a signal to a submerged submarine that could not be detected. This was considered necessary in a war situation to secretly transmit an attack command. What they originally did was to locate a couple of people who could communicate telepathically. One would be at the command base and the other on the submarine. Doing a bit more research, it was determined that this type of communication is instantaneous and somehow operated outside of time. Radio waves travel at the speed of light.
Quantum entanglement is a process which uses technology to send and receive signals outside of space-time. Now, why would you possibly want to do this? Well, if you had a base or a colony on a planet in some other solar system light years away, you would not want to wait years for messages to be received. Following this thread — and adding some basic common sense — why would you want to dedicate resources to search for habitable planets in distant solar systems when you had already "proven" it would be impossible to ever get there? Could it just be that someone is not coming clean with whole story?
The Separation Barrier
This is a model of the separation barrier which insulates the ruling class from the slave class. It is essentially "intellectual apartheid". The question is, why is it there. It takes considerable effort, money and manpower to maintain this artificial barrier. What is the reasoning behind not having a level playing field for everyone? Why does this idea absolutely terrify the elite? What are they afraid of?
The Pirate Story
This is a summary of a story told years ago on a radio broadcast most likely by Paul Harvey:
Ordinary people were afraid. The Earth was flat so they dare not venture far from home. Periodically, a pirate ship would come. They did not know how it got there or from where it came. It brought treasures they had never seen. The Chief Pirate would encourage the young men to study and specialize in specific skills. He wanted them to become educated but only in one narrow area. The Chief Pirate knew the world was not flat and how to navigate to other lands. However, this knowledge was never discussed. This "top secret" knowledge or the "big picture of the known world" would only be given to the Chief Pirate's son who would inherit his title and someday become the Chief Pirate.
This story is about the origin of the concept we call compartmentalization — the process of controlling the slave masses by only allowing them to know specific bits of the truth while the leaders are allowed to know total truth.
ELITE RULING CLASS
SECURITY CLEARANCES
SECRET POLICE
ASSASSINS
SURVEILLANCE — SIGINT HUMINT COMINT
SPY SATELLITES
SPY DRONES
SMART ELECTRIC METERS
INTERNET SURVEILLANCE
NEIGHBORHOOD SPIES
PLENTIFUL STREET DRUGS
PSYCHIATRIC FORCED DRUGGING
GENETICALLY MODIFIED FOOD
FLUORIDATED WATER
COORDINATED TELEVISION PROPAGANDA
DEGRADED PUBLIC EDUCATION
LOCAL MILITARIZED POLICE
---
SLAVE CLASS
Leaders can only maintain their status if there are slaves. Otherwise, everyone would be equal and operate on a level playing field. This means "leaders" would have to pull their own weight like everyone else. Clearly, this would be intolerable. Leaders love beautiful and exotic things but don't want to do the work needed to create these things. They probably could not even plant a garden much less build the various "ivory towers" where they like to live surrounded by servants. If left on their own they would very likely starve. This is why it is so important to create and maintain the complex separation barrier.
Why don't people who live above the separation barrier ever "come down" and talk to the people below the barrier? Well, other than the obvious fact that they would likely be killed or jailed for espionage or treason, there is another, simpler, reason.
Would you like to spend your days sitting in an open field with kindergarten kids looking for four leaf clovers? Probably not. You have progressed beyond that. The slaves below the separation barrier cannot even imagine the world of those who live above the barrier. In fact, the elite do not even consider the slaves human. They call them "disposable biological units". The United Nations prefers the slang term "the herd". Slaves can be easily bred in quantities needed and programmed to do desired tasks. Then, they can be easily disposed of when no longer useful. That's how they look at you. So, why would they want to make friends with you?
The Mars Example
There is an interesting event playing out today that you may have noticed. This concerns the recruitment and selection of people to be sent to Mars. There are simulation projects where volunteers are locked away to imitate the long voyage to Mars. They are being told that this is a one way trip and they can never hope to return to Earth.
What you are witnessing is the selection process for the "seed people" who will be used to breed the future slave class on Mars. In a situation similar to the period when most believed the Earth was flat and you would fall off if you tried to go to sea, these people are convinced that the only way to get to mars is to ride a rocket on a perilous journey taking years. Because they truly believe this, when they get to Mars, they will teach this crap to their kids along with other misconceptions like it is impossible to go faster than the speed of light and other associated obsolete scientific principles. They will have no
desire to ever return to Earth or go anywhere else because they truly believe it is not possible. They will be contented slaves.
Of course the truth is that there are already secret colonies on Mars. It is not that hard to get there using antigravity and other secret propulsion methods and it is quite likely possible to simply walk through some kind of wormhole device and come out on Mars.
However, the slaves will never know this. Just as it is done on Earth, there will be an artificial separation barrier. The insiders will know the truth and will be physically hidden from the slaves. There will be secret police and other methods — the same as are used on Earth — to make sure no slave ever escapes from the "information prison". Business as usual will continue.
Reinforcement of Ignorance
Governments and their oligarchs love to keep their subjects in a cloud of ignorance. Back in the days when people believed the Earth was flat, the inner circle ruling class knew it was round. Maintaining the deception was convenient because it kept the slaves from developing any desire to travel far from home.
Nothing has changed all that much today. Consider, for example, all the fuss over the missing MH370 plane. You are being played for a sucker. It is impossible for that plane to have "disappeared".
The US DoD spy satellite system reportedly consists of ten constellations of satellites. Each constellation has over seven thousand satellites. They see and record everything that happens on this planet. The floor of the oceans can be seen just as clearly as the land areas. The resolution of the system is better than one square millimeter. Also, everything is recorded so you can go back in time and play past images.

This is a picture of a common electric lamp. Take this lamp and throw it in the ocean — any ocean anywhere on this planet. The spy satellite system will locate it, give you the coordinates and give you a photo at least as good as the one above. That is the capability of the system. So, clearly, it is impossible not to know the location of something as large as a Boeing 777 plane. All the TV publicity is a choreographed play. You are being scammed and you need to wake up and realize this fact.
Murders and Assassinations
To ensure a strong empire, dissent must be crushed. The United States trains assassins and carries out both domestic and foreign murders and assassinations on a regular basis. You may be familiar with the classic movie scenes where a black limousine with tinted windows drives by a target with thugs shooting machine guns. Although this would accomplish the task, it is a bit too obvious in a country that advertises itself to be a free, civilized democracy. Someone might catch on and begin to doubt the party line. Consequently, these things must be done quietly.
Inside the US, murders are reportedly carried out by a group known as "FBI Division Five". Other agencies likely have the responsibility for foreign assassinations. However, the basic techniques used would be similar.
Typically, an agent would wake up every day and connect to the top secret internet to see who he was assigned to kill that day. There would be several options. If it was important to eliminate the target immediately, a fast acting chemical agent would be selected which, for example, would cause the target to die within a few hours of a "natural" heart attack.
However, if time was not critical and the government just wanted the target out of the way, you might want to select one of the cancer causing agents such as those likely used to eliminate Hugo Chavez and Senator Ted Kennedy.
There is also a third possibility. This involves character assassination instead of actual murder. Consider, for example, a person who has gained a lot of public recognition talking about, say, free energy. If you simply kill the person, there could be blowback and talk that he was silenced by the government. In such cases, it is easier to use a chemical agent designed not to kill but, rather, to cause states of mental confusion resulting in obviously strange behavior. This would be coordinated with the government controlled mainstream press to make sure everyone became convinced the person was a nut and would therefore ignore anything said without regard to the truth or validity of the message.
Once the appropriate chemical has been selected, you need to load it into the secret delivery system and locate your target. To find your target you will connect to the top secret internet and pinpoint the location of the target through their cell phone. You can also activate all the cameras and microphones in electronic gadgets connected to the internet associated with the target in case you wish to look around the target's home and hear in real time what is taking place.
Of course, this will not help you locate the target when it is time to actually do the hit. So, you need to get the top secret profile data which will show any predictable habits of the target. Everyone is constantly tracked through their cell phones and profiles are logged and stored. In this case, the profile shows that the target has a favorite restaurant and goes there for lunch every day around 11:30. Now, you know exactly what to do. You go to the restaurant, hang out until you see your target, and get in line behind the target. Now, all you need to do is slightly bump into the target to deliver the chemical. Generally, the targets never even notice.
This mission is now complete. If it is early enough, you can check back in to the top secret system to see who you are supposed to kill next. Just another day. Just a routine job.
Money
Money is an imaginary force. It is used to motivate and control slaves. Real forces effect all life forms. However, only people respond to money. The only reason they do is because they have been artificially programmed to do so.
Money can be created in unlimited quantities by those adept in the use of this force. The physical world is finite, however the world of imagination is not. There is no limit to the quantity of money that can be imagined into existence. Money can also be imagined out of existence.
Let's assume that one day the entire financial system simply disappeared. If you lived in a rural area and had a nice veggie garden, some friendly chickens, collection facilities for rain water and a few photocells for electricity, you would not notice this. The veggies would continue to grow. Rain would periodically fall. The chickens would lay eggs as usual. The sun would continue to shine. However, if you lived in a city environment, you would be devastated.
Before money, people lived in small hunter-gatherer groups. The concept of ownership did not exist. People worked and survived as a group. Men and women were equal. Everyone contributed to the community. Resources were shared equally. The concept of "mine" and "yours" did not exist. Women generally became pregnant only once about every three years although there was no birth control. Later, when the concept of money entered the consciousness, women were seen as having less value because men were paid for work but women were not paid to raise and care for kids. Society has changed, however, the downgraded status of women has not.
Money systems have always been manipulated by clever people. When gold was used as money, people learned they could dilute pure gold with silver or maybe even lead to come up with something that looked like pure gold and had the correct weight but was a fraud. A king suspected he was being scammed but had no way to prove it. He called on the great minds of the time for help. This led to what is known as the Archimedes' principle which is better known today as "specific gravity". This principle made it possible to compare a sample known to be pure gold to a questionable sample and prove the unknown sample was not pure gold. Likely, some clever crook lost his head once this test became known.
There is a general belief that gold is the ultimate reference for all money. However, secrets concerning the exact quantity of gold make this a perilous assumption. Reportedly, the United States stole a tremendous quantity of physical gold from Japan towards the end of World War II. This gold exists off the books. To make matters worse, Japan was not all that concerned. Japan had been using gold bars as ballast on its ships because they were compact and heavy. They thought nothing of throwing the bars overboard as necessary. Japan used platinum as a money reference and the US never got that. This should make one rethink all the hype about the value of gold. It may be a lot more plentiful than we have been led to believe. Also, the secret off the books stashes of gold would allow its relative value to be manipulated at will just like other commodity markets.
The Financial Axis of Evil [3]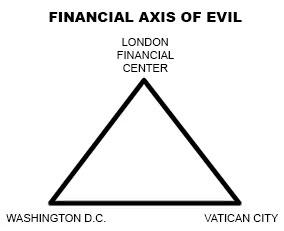 This is the model of the financial axis of evil which rules this planet. It consists of three main branches as shown above. Collectively, they are known as "The Empire of the City". Briefly, here is how this system operates:
The London financial district is in London, Washington D.C. is in the United States and the Vatican is in Italy. However, these three places are not part of the countries where they exist. They are independent "city states" and have their own laws and constitution. They are, effectively, "mini countries" inside of other countries and fly their own flags. The city state of London is a private corporation and pays no taxes to actual London or to Britain. The city state of London is the master power center and is controlled by the Rothschild family which considers itself to be the legal owner of this planet. The Vatican is the largest private land owner in the world and the first true multinational corporation with installations (churches) and secret agents (The Knights of Malta) everywhere. They control through the power of fear of the unknown and practice black magic. Washington D.C. relies upon brute military force. All three closely cooperate combining their specialties of financial trickery, witchcraft and military might. Of course, all three worship Satan as their Master.
Slavery
Slavery is alive and well throughout the world. The US constitution prohibits slavery, however, most americans live in slave-like conditions.
It is said that it will take the average college student until age fifty to pay back their student loan.
The constitutional amendment prohibiting slavery addressed the concept of physically owning another person. However, it did not address the issue of holding another person in bondage as a debt slave. It also did not consider the concept of private for profit prisons who force inmates to work as slaves. These systems exist today and are perfectly legal.
Actually, a recent report from prestigious Princeton University has reclassified the US government as an oligarchy — a country run by and for the rich elite. Former US President Carter has stated that the United States "no longer has a functioning democracy". So much for the Founding Father's dream. Speaking of dreams, check out the free you tube video titled "The American Dream".
Other forms of slavery are illegal but still flourish. Sex slaves are always in demand. Traffickers are sometimes caught but you need to realize that your leaders use sex slaves and also routinely abuse young girls and boys. Sometimes they are also killed during occult rituals. No one ever talks about this and these people are never punished. This has been the normal way of life for Satan worshipers for many years and nothing has changed or is likely to ever change in the future. Stanley Kubrick's last movie, Eyes Wide Shut, covers this subject. Some believe this intense dramatization of how the elite really live may have cost him his life.
People still have some rights left in the United States but other countries are a different story. Qatar is doing construction for the World Cup. The event is not scheduled until the year 2022, however they have already killed 1200 slaves [7] by working them to death. People are lured from poor countries with the promise of jobs and money. When they arrive, their passports are confiscated and they are forced to work until they literally drop dead. If the World Cup is actually held in Qatar in 2022, there will be glamorous TV coverage and no one will remember or care about all the dead slaves. The show must go on.
Qatar, incidentally, sponsors Al Jazeera TV network.
Adaptation Techniques
The status quo of today will never change because the people who created it will never die. Because of top secret medicine, when men like Henry Kissinger, who heads the Bilderberg Group's steering committee, get too feeble to function, they will simply go to one of the secret locations and use the temporal reversal device to regress back to about twenty years old. Their memories will be unaffected. Then they will get new identities and continue on. This process can be repeated indefinitely.
Because you can never change the status quo, your best hope for a lifetime of reasonable quality is to find clever ways to live in this world with as much independence as possible.
One method of adaptation is autonomous and semi-autonomous communities. If the community is registered as a religious institution it is automatically shielded from most government interference by the US constitution. It pays no taxes and can pretty much write its own rules by simply calling whatever it wants to do "religious doctrine". Many small semi-autonomous groups exist where people who share a common set of values find ways to quietly live out their lives pretty much on their own terms. The government does not seem interested in bothering these smaller groups as long as they live peacefully and are not doing anything that the government perceives to be a threat.
The Amish people are a good example of an autonomous group. You would probably not want to live as they do, however, before you completely dismiss them, you may want to look at some definite advantages in their chosen lifestyle.
Remember, these are the people who reject technology. They just might have made the correct choice. Technology, at first, seemed like a good idea. However, now that people are addicted to technology they are also enslaved by technology. Everything they do is monitored and recorded by the government. Privacy no longer exists. It did not have to be this way.
Technology, in itself, is not evil. However, it can be quite evil if you live under a government run by sociopathic control freaks which, unfortunately, you do. In the Amish world, electronic surveillance does not exist because electronic devices do not exist. The constant propaganda from TV has no effect on people who do not have TV. A horse does not report its position to a GPS satellite and is not controlled by a computer.
Also, the people are generally healthy and do not suffer from many diseases common to the mainstream population. They are not being poisoned by fluorinated water or additives found in processed food because they don't use these things. Also, they get lots of physical exercise.
Without totally withdrawing from the world, there are some positive steps you can take. By now you know never to drink fluorinated water or use any personal product containing fluoride such as many brands of toothpaste. To minimize harmful food additives, look for Kosher food which is marked with either the encircled "K" or "U" (Ultra Kosher). These foods have less or no harmful additives. The Jewish community is very protective of its people and the Mossad is widely considered to be the best intelligence service in the world. Therefore, they would have the inside scoop on everything including food and do not want to see their people harmed.
Whatever you decide to do, you definitely do not want to be part of so called mainstream society. These people are doomed. They are sheep (sheeple) slowly walking to the slaughter house. Don't go there!
---
references and credits
[1] DVD "The American Ruling Class". ASIN: B001HM2CE2.
[2] John Perkins. Book: Confessions of an Econemic Hit Man; DVD (free on you tube): "Apology of an Economic Hit Man"; RT interviews.
[3] See the free you tube videos titled "The Red Shield".
[4] DVD: "The Wages of Debt", RT Intl. Also available for purchase.
[5] DVD "Terra Blight", RT Intl. Also available for purchase.
[6] Interview with John Judge of Veterans Against Military Psychiatry.
[7] Also search using the phrase "qatar slaves world cup".
© 2014 W C Vetsch. All rights reserved.
Source: Walter C. Vetsch  |  3108.info | War Is Crime
Humanity needs sleep and we quickly realize how much we need it after a night of no sleep. Sleep is vital for health, mood, memory, better thinking, stronger immunity, weight, sex and stress.
Dreams are also important to allow our subconscious to express. Science is now uncovering that dreams play a central role in our emotional health, psychological health, our memory, our learning and as a way to help us to find solutions to our problems. If we are seriously sleep deprived, we actually start to dream while awake.
Sleep also may help the human brain get better organized by filing away important memories and discarding unwanted information.
Scientists at the University of Rochester have found one of the reasons our brain needs sleep to survive. Turns out, when we sleep, our brain takes that time to clean out the build-up of brain junk we accumulate during our waking hours. When cells do their daily cell-type work, they produce waste product. The brain has its own garbage men, carried on the waves of cerebrospinal fluid, who surf the leftovers straight down to your liver for elimination. As it turns out, the brain's garbage men move twice as fast when you're sleeping, because your neurons shrink by half, making the fluid channels wider.
You spend 1/3 of your life on a mattress. You are drooling, sweating, having sex, lounging around and holding children on a mattress. You are making direct contact with a mattress and if you didn't know this already, the vast majority of today's mattresses are made from highly toxic volatile chemicals compounds that are linked to serious health problems. You breathe in these chemicals while you sleep and you absorb them when you sweat through a process of osmosis.
Sleeping disorders in the U.S. are growing at an alarming rate, and have been labeled as epidemic. Is the problem literally staring them in the face at night?
Most people aren't sleeping well and research shows that 95% will go undiagnosed, and 70 million people in the U.S. report that they suffer from sleep-related pain (Time Magazine). And recent studies have linked poor sleep with the growth of many disease states, specifically: diabetes, obesity, stroke, heart disease, allergies, and fibromyalgia.
Since the mid- to late '60s, most mattresses have been made of polyurethane foam, a petroleum-based material that emits volatile organic compounds. Most mattresses sold today contain some polyurethane foam and many contain specialty foams such as latex or memory foam, which consistently break down and release chemicals. The most common toxic materials used in making a mattress include petrochemicals, polyurethane, polyvinyl chloride (PVC), formaldehyde, antimony trioxide, phthalates, and boric acid. These chemicals are used for the foam fillers, material adhesives, and for water-resistance. Most are used to make the mattress flame retardant, per federal law, causing mattress toxicity to increase. All these chemicals individually give off their own noxious fumes, commonly referred to as off-gassing.
Sleepers may report smelling the fumes when the mattress is first bought, which eventually ceases; however, although the off-gas smell no longer is detectable, toxins are still continuously being released and inhaled by the sleeper. Studies show that when a person is sleeping on a mattress with such chemicals, the toxins can seep into the body through the skin. This is supported through scientific research that has shown PCDE's to be found in women's breast milk in the U.S., a fact that has led many to fear that children are more likely to suffer greater than adults from mattress toxicity.
In 2005, Walter Bader, author of the book Toxic Bedrooms, sent several mattresses to an Atlanta-based lab. A memory-foam model was found to emit 61 chemicals, including the carcinogens benzene and naphthalene. But hey, it's ok because its government approved? Right.
But there is another troublemaker in your mattress that you should be aware of and that is pesticide residue lurking in the cotton components of your mattress. Non-organic cotton is grown with pesticides, which are neurotoxins and endocrine disruptors that can cancer and nervous-system disorders. There are 107 active ingredients in pesticides still used in the U.S. that are carcinogenic, and 14 are known to cause reproductive problems in animals, according to the U.S. Environmental Protection Agency. Not "in the mood?" Your mattress may be contributing.
Also, most mattress covers are made with synthetic fabrics that pose more health risks. Man made synthetic fabrics are made of toxic petrochemicals and then sprayed with flame retardants and other dangerous chemical finishes. Using synthetic, non-organic bedding and blankets also contributes to toxicity.
Researchers are questioning the origin of the increased incidences in pediatric respiratory issues, such as asthma, learning disabilities (specifically Attention Deficit Hyperactivity Disorder), and lower IQ levels. Some have speculated there is a strong correlation between these issues and the materials used in children's mattress and bedding items. Infants, children and pregnant women require more sleep per day in order to develop and function properly, resulting in an increased amount of exposure time.
Another study, utilizing mice, was conducted to measure the effect of breathing the emission (off-gassing) of four types of mattresses on the respiratory system. This study revealed that all mattresses containing synthetic materials caused upper airways irritation in up to 57% of the breaths measured, and saw decreased air flow by 17-23%.
Taking this information into account, it is then no surprise for many who wake up feeling, sick, tired and stuffy. Chemicals in your mattress and bedding are the culprit and they are also interfering with your much needed rest.
Compound mattress toxicity, with environmental toxins, household toxins, toiletry toxins, synthetic fabric toxins and pesticide ridden foods, it is no wonder people are getting cancer at alarming rates! We are drowning in a toxic soup and a "safe amount" every day soon becomes a heavy burden taking its toll.
But organic mattresses and organic mattress pads do exist! They are made with organic cotton, organic wool, organic latex (comes from rubber trees), with no chemicals of any kind. There are companies that sell mattresses that are completely natural and toxin-free, not just a little bit organic. The best companies will provide you with transparency from harvest to factory to showroom.
A sleep study conducted by Peter R. Dickson (1984) examined sleep quality of participants when sleeping on natural wool (participants slept on a wool pad that was placed under their sheet). He found that participants moved (tossed and turned) significantly less in the night. Additionally, participants in the study reported that they had slept better and that they felt better the next day when sleeping on the wool. Wool is hypothesized to increase sleep quality and reduce tossing and turning because 1) it reduces pressure points; and 2) it regulates body temperature.
Wool has an abundance of air spaces between the fibers that cushion the body and alleviate pressure points. This helps to support the spine and eventually distribute pressure to allow for a night free of tension and full of REM sleep. You will feel the difference.
Wools natural ability to wick away moisture and regulate temperature results in calmer heart rates due to lower humidity next to the skin. This provides for an optimal skin temperature that allows for a great nights' rest.
Wool is the only fiber that is naturally flame resistant. Its main component, a protein called keratin, coupled with the moisture collected in its fibers, make it difficult to ignite.
The benefits of an organic, natural fiber mattress include: chemical free, hypoallergenic, provides ventilation, sustainable, biodegradable, durable, safe for children and adults, alleviates pressure, itch free, non toxic, absolute comfort, long lasting and coil free. Coils act as cancer-causing radiation antenna.
Don't trust your government to protect your health. Take control of your own health. Research. Buy wisely.
Source:  Lana Lokteff | Red Ice Creations
There comes a time when a coming convergence becomes apparent. But when it spells a very probable major cataclysm people are not too eager to see it.
But see it we must. And sound the alarm we must…as well as prepare.
Funny how that's another thing "they" minimize and belittle. "Conspiracy freak" leads into "gloom and doomer", "fear and hate monger" etc., all being cleverly wrapped into the "terrorist" catch-all these fascist, police state days.
They are the authors and manufacturers of terror, always accusing the very ones they're murdering and manipulating. Sadly, the snooze button has been hit seemingly permanently for some. Nothing rattles them anymore – until the food runs out.
The wake up will hit, one way or another. It's already happened for very many. The key is to be awake, aware and ready.
Our Surreal News
With multiple extremely serious realities striking home from a possible banking shutdown to Fukushima to martial law and beyond there are more and more people who are catching on. But the hour is late.
That's not to mention concurrent massive geo-engineering and weather manipulation.
Shrimping was finally banned off the Gulf of Mexico due to horrific deformities and lesions in specimens being found; the arrival of radioactive Japan tsunami debris and massive radiated levels in the Pacific showing high readings in fish and algae and other samples and now even beach conditions on the US west coast; growing concerns about "fracking" causing earthquakes and severe water pollution around the world; GMO toxins and vaccines now known to not only maim humanity but drastically reduce fertility – are all major ongoing concerns that are adding up and causing people to boil over.
And that doesn't touch on the economic and corporate manipulations, the police state crackdowns, and the massive war machine that's gobbling up the world with hardly a peep of resistance or protest.
Something's seriously amiss. And that's just a sampling.
All of these man made anomalies are outrageous. And of course under or non-reported. And the Fukushima mutation weirdness has hardly begun with the millions of tons of nuclear contaminated water being continually, and dutifully I might add, dumped off of Japan.
The mutations and die-offs have started, but just barely. And as our forests and crops fail from aluminum and barium poisoning from our chemtrail poisoned skies you can be sure it will get very distressing as the days and weeks progress, as evidenced by California's severe drought that will have devastating repercussions.
The World's Been Thoroughly Conned…and Set Up
You'd think everyone would start to realize something serious is actually going down. But most can't begin to fathom the degree to which we're being attacked. It's way too horrific to grasp, never mind fully realize and integrate into their lives.
If just one spent fuel rod pool at Fukushima collapses, there will be so much plutonium-based radiation released it would be called a potential Extinction Level Event (ELE). Just that. And if that doesn't "bake your noodle", do you know how many hundreds of these types of old dangerous fuel rod pool stocked reactors there are around the world?
Over 800! And all those, built in the 60′s and 70′s, are now due for "expiration"! Never mind the plethora of nuclear bomb manufacturing facilities in the US and around the world. We're talking insane, people. And most of us had nothing to do with any of this. At least not consciously.
This planet is one large deliberately bomb-ridden Murrah Building or explosive-laden Twin Tower. Earth has been and is being engineered for demolition, whether a man-made or natural disaster triggers it, the charges have been thoroughly and deliberately set in place.
Waiting around and living "business as usual" are no longer options.
The Virtue of Knowledge
This doesn't have to spell the end of everything, as awful as that sounds. People who love you tell you the Truth.
I'm fully convinced that our number one job here is to wake up, first and foremost, individually, and then wake up everyone around us. It's imperative people see the vast extent of the perfidy of this parasitic force destroying our planet. And that's not an easy task…UNTIL someone wakes up! Once the light gets in all will follow to the True in Heart.
The coming cataclysms, in whatever form they take, will work in Truth's favor. Universe doesn't fail in anything within any of its realms. How it plays out here is only perceived from our small, limited viewpoint. We will learn, come what may.
But the viewpoint from the heart?!….that's where the answers reside. All we have to do is listen. And learn. And do.
False Flag Earth and the Plan of the War gods
Anyone reading this knows false flags have been perpetrated by rulers since time immemorial. It's virtually primordial evil to secretly do some evil deed yourself or have someone do it for you and blame someone else, all for a desired effect.
This huge scam is admittedly off the charts wrong and engineered by the dark side, however you perceive it. The loving and kind-hearted would never consider such acts, which is why many can't conceive them, yet the controllers use these tactics with abandon.
Earth will survive their puny efforts in some form, if need be. Humanity may not, at least here, until the earth recovers or we take off for new horizons. I don't know. But to deliberately bring on such catastrophic conditions is not an easy one for the lay unaware earth man to wrap his head around. Very strange indeed, but that's how they've gotten away with it.
They say mega catastrophes, natural and perhaps otherwise, have wiped out previous civilizations and thousands of animal species on earth. They've even found evidence of a nuclear conflagration in ancient India, and it's theorized Atlantis and Lemuria had it out in some sort of nuclear war and that's how they came to an end.
It seems these warlike "gods" through the ages have a propensity for this type of wanton death-dealing and destruction. They really should find their own already decimated rock somewhere out there and fight it out between themselves and leave us the hell alone.
Wouldn't you say?
Non Cooperation and Resistance is Essential
Our job is to first wake up to the horrific reality that we're being deliberately killed off, and then wake up as many others as possible. I don't know about any cavalry coming to save us but I do know it's a time of energetic change that will help more and more see what's going on and hopefully wake up out of slumber.
And when we activate, Universe activates. And I don't doubt there aren't "agents of good" who help us from other realms. When we put feet to our new found knowledge things on every level activate. But the responsibility is ours. It will always remain ours. That's the cycle we're on. If you don't get it and respond you're doomed to repeat it till you do..in one form or another. To me that makes total sense. But then again, I'm just wondering…
The Universe is intrinsically right and just. If we didn't have free will life would be a drag. And with free will comes a lot of messiness. And responsibility. It's ours to handle responsibly. Our hearts tell us so.
So let's enjoy this anyway! But let's get Love and Truth back in charge here, shall we?
Perspective – They Can't Win Over Truth and Love
You really wonder how these anti-natural freaks can take themselves seriously. Just look at the magnificence of our Universe. It's beyond description. Clearly forces play out that we're only slightly aware of. But one thing we can be sure of…puny man or any other power-crazed entity is nothing to be feared. We're inter connected with Something so much greater and profound we can rest assured all will come out for the better no matter what happens in the short term.
The current awakening is changing the entire dynamic on our planet by the hour. The matrix is coming down, which is why they're so frantically trying to slap up structural supports for it everywhere with more laws and draconian regulations. There's a vibrational change that is exposing the Truth and accelerating drastic life changes all around us. This will no doubt change the course of all of their plans as everyone's perceptions will be changing as well.
Eternity Rules
If we're on to their scam, we should identify it, non-comply and rise up in defiance of it and overcome it. Whatever form we take. Even if the whole place blows, you think that's the end?
Fear of death is possibly the biggest con going. How many parallel dimensional worlds are right now spinning, slipping and sliding around us? Even our so called big brained physicists say at least 11. You think that's all? (And btw, notice no one's calling themconspiracy freaks! Ha!)
The biggest lesson we can all learn: Heart trumps brain trumps programming.
Stick to your convictions, come what may.
And go with the flow – synchronicity leads and confirms and encourages.
A final thought from Lao Tzu…
"A good traveler has no fixed plan, and is not intent on arriving."
Keep wondering.
Love, Zen
Source:  Zen Gardner  |  ZenGardner.com
Iraq today is a grim reflection of America's ruthless imperial agenda. It includes mass slaughter, destruction, devastation, deprivation, human misery and unending violence.
On August 31, 2010, Obama displayed criminal contempt. He's done it many times. He declared an end to America's combat mission in Iraq, saying:
"Through this remarkable chapter in the history of the United States and Iraq, we have met our responsibility."
Ignored was America's genocidal legacy. Iraq was ravaged and destroyed. Pre-1990 Iraq no longer exists. Charnel house conditions replaced it.
So did plunder on the grandest of grand scales, millions of internal and external refugees, ongoing violence, dozens of daily deaths, a plague of preventable diseases, ecocide, and overall conditions too horrific to ignore.
Remember Fallujah. In September 2004, the UN Human Rights Council issued a report titled"Testimonies of Crimes Against Humanity in Fallujah: Towards a Fair International Criminal Trial."
It discussed horrific conditions, saying:
"From the (2003) outset and at the start of the indiscriminate and merciless campaign of collective punishment and willful destruction, undertaken by the occupational troops of the United States of America," innocent civilians endured an "inhumane siege and indiscriminate killing" during April and May 2004.
"(G)enocidal massacres" included "sustained and targeted bombing(s), aimed directly at the homes of defenseless civilians."
A November/December massacre followed. Thousands more Iraqis were slaughtered, wounded and maimed.
Depleted and enriched uranium, cluster bombs, white phosphorous and other terror weapons were used.
Chris Busby is a radiation expert. "We went to Fallujah, and we found the levels of cancer high," he said.
"We looked at the parents of children with congenital malformation, and we did analysis of their hair to see what was inside their hair that might be genotoxic, that might be the sort of thing that can cause congenital malformation."
"The only thing that we found was uranium. We found uranium in the mothers of the children with congenital malformations."
"We know that uranium is genotoxic, that it causes these levels of genetic damage, and because of that it also causes cancer."
"The only source of uranium was the use by the American-led forces of uranium weapons."
"Not only depleted uranium weapons, but as we later found out slightly enriched uranium weapons, which we believe they were using in order to cover their tracks."
Fallujah was besieged. Food, medicines and other vital supplies were kept out. US soldiers were ordered to kill anything that moved.
Young and old were targeted. Men, women, boys and girls were indiscriminately attacked.
Between both Fallujah battles, US warplanes kept bombing residential and industrial areas.
Negotiations to halt fighting failed. Washington blocked them. It did so to continue mass killing and destruction.
Hundreds were arrested. Imprisonments followed. So did horrific torture and ill-treatment.
Fallujah witnesses confirmed wholesale slaughter of unarmed civilians. They were killed inside their houses and mosques.
Some were shot after being arrested. Others were blown up inside their homes.
Children saw their parents shot. Adults witnessed their spouses and children killed. US and complicit Iraqi forces looted homes and stores.
Thousands of others were destroyed. A Commission for the Compensation of Fallujah Citizens said 7,000 houses were demolished.
So were 8,400 stores, workshops, clinics, warehouses and other structures. Sixty-five mosques were totally destroyed. So were five dozen primary, secondary and higher education schools.
Thirteen government buildings were leveled. Water and sewer systems were destroyed. So were two electrical power substations. Other infrastructure targets were demolished.
Around 100,000 domestic and wild animals died from toxic exposure. Four libraries containing valued Islamic manuscripts and books were burned.
Virtually everything in Fallujah was fair game. It remains symbolic of imperial US viciousness.
Subsequent Fallujah health statistics showed:
around 6,000 previously unknown or rarely seen diseases; and
sharp increases in leukemia, other cancers, infant mortality, birth defects, miscarriages, abnormal deliveries, and other health problems similar to what Hiroshima and Nagasaki survivors experienced.
Will the third battle of Fallujah repeat what happened earlier? US forces aren't directly involved. Iraqi government troops are battling Anbar Province Al Qaeda affiliated Sunni militants.
In December, Washington began supplying Nuri al-Maliki's government with dozens of Hellfire missiles, other weapons and drones.  
It's unclear whether US operators will wage drone warfare like what's ongoing in Afghanistan, Pakistan, Yemen and elsewhere. If al-Maliki's forces can't contain things on their own, bet on US involvement.
On Sunday, State Department spokeswoman Jen Psaki said Al Qaeda affiliated elements are "seeking to gain control of territory inside the borders of Iraq."
"(They represent a) common enemy of the United States and the Republic of Iraq, and a threat to the greater Middle East."
Al Qaeda is a US creation. It's used strategically as both ally and enemy. John Kerry issued a statement saying:
"We will stand with the government of Iraq and with others who will push back against their efforts to destabilize. We are not contemplating putting boots on the ground."
Vice President Biden spoke with al-Maliki. His office issued a statement saying "the United States stands with Iraq in its fight against the Islamic State of Iraq and the Levant."
Iraq is a failed state. It's a dysfunctional wasteland. Nightmarish conditions exist. Multiple car bombings occur almost daily.
So does other nationwide violence. Iraq is a virtual war zone. Dozens die daily. Fighting never ended. Al-Maliki is a convenient US stooge.
Al Qaeda affiliated elements largely gained control of Ramadi and Fallujah. Al-Maliki reinforced nearby Iraqi forces. Air strikes and artillery shelling followed.
Perhaps laying siege to both towns is planned. Will mass destruction and massacres follow?
On Tuesday, fierce clashes occurred between so-called Islamic State of Iraq and the Levant (ISIL) fighters and government forces.
ISIL elements are Sunni militants. They're linked to Al Qaeda. They're heavily involved in Syria.
Both countries share a common border. It's porous. Militants fighting Assad's forces cross it easily to fight in Iraq.
Sectarian tensions are high. Violence increased after Iraqi forces attacked Hawija Sunni protesters last April. Dozens were killed.
Deadly car bombings continue nationwide. In 2013, Iraq's death toll was the highest since 2007. In Anbar Province, Iraqi forces, local tribes and ISIL fighters are waging three-way war.
Before 2003, Iraq had no Al Qaeda elements. No threat existed. Washington's war changed things.
Iraq is a cauldron of violence. Fighting shows no signs of ending. Expect things to get much worse before it ebbs.
If US drone warfare complements Iraqi forces on the ground, mass killing and destruction may follow. It may happen with or without US involvement.
The third battle for Fallujah may replicate the first two. Expect Ramadi and other parts of Anbar Province to be affected.
Civilians will suffer most. Millions died since GHW Bush's Gulf War. Clinton's sanctions alone claimed around 1.5 million lives.
GW Bush's war, Obama continuing where he left off, and subsequent violence, disease, and deprivation took millions more.
On October 7, 2001, America's new millennium wars began. They continue out-of-control. Afghanistan, Iraq and Libya are war zones.
Fighting rages daily. Iraqi government forces are preparing to storm Fallujah. Expect another bloodbath to follow.
Washington bears full responsibility. Bush I and II, Clinton and Obama are unindicted war criminals.
Millions of regional deaths bear witness to their high crimes. They continue daily with no end.
They do so when polls show Afghanistan is Washington's most unpopular war in history. Over 80% of Americans oppose it. Less than 20% support it.
It rages out-of-control. It shows no signs of ending. With or without most US forces remaining, it could continue for another decade or longer.
It reflects America's addiction to war. It reveals state terror as official US policy. It shows contempt for rule of law principles. It suggests conflicts without end will continue.
Stephen Lendman lives in Chicago. He can be reached at lendmanstephen@sbcglobal.net.
His new book is titled "Banker Occupation: Waging Financial War on Humanity."
http://www.claritypress.com/LendmanII.html
Visit his blog site at sjlendman.blogspot.com.
Does anyone in authority anywhere tell the truth about Fukushima? If there is any government or non-government authority in the world that is addressing the disaster at Fukushima openly, directly, honestly, and effectively, it's not apparent to the outside observer what entity that might be.
There is instead an apparent global conspiracy of authorities of all sorts to deny to the public reliably accurate, comprehensible, independently verifiable (where possible), and comprehensive information about not only the condition of the Fukushima power plant itself and its surrounding communities, but about the unceasing, uncontrolled release of radioactive debris into the air and water, creating a constantly increasing risk of growing harm to the global community.
While the risk may still be miniscule in most places, the range of risk rises to lethal in Fukushima itself. With the radioactive waste of four nuclear reactors (three of them in meltdown) under uncertain control for almost three years now, the risk of lethal exposure is very real for plant workers, and may decrease with distance from the plant, but may be calculable for anyone on the planet. No one seems to know. No one seems to have done the calculation. No one with access to the necessary information (assuming it exists) seems to want to do the calculation.
There is no moral excuse for this international collusion. The excuses are political or economic or social, but none of them excuses any authority for withholding or lying about information that has potentially universal and destructive impact on everyone alive today and everyone to be born for some unknown generations.
Japanese authorities may be the worst current offenders against the truth, as well as the health and safety of their people. Now the Japanese government has passed a harsh state secrets law that threatens to reduce or eliminate reliable information about Fukushima. The U.S. government officially applauded this heightened secrecy, while continuing its own tight control on nuclear information. Japanese authorities are already attacking their own people in defense of nuclear power: not only under-measuring and ignoring varieties of radioactive threat, but even withholding the iodine pills in 2011 that might have mitigated the growing epidemic of thyroid issues today. Failing to confront Fukushima honestly, the Japanese are laying the basis for what could amount to a radiological sneak attack on the rest of the world.
Just because no one seems to know what to do about Fukushima is no excuse to go on lying about and/or denying the dimensions of reality, whatever they might be.
There are hundreds, probably thousands of people with little or no authority who have long struggled to create a realistic, rational perspective on nuclear threats. The fundamental barrier to knowing the scale of the Fukushima disaster is just that: the scale of the Fukushima disaster.
Chernobyl 1986 and Fukushima 2011 are Not Really Comparable
Chernobyl is the closest precedent to Fukushima, and it's not very close. Chernobyl at the time of the 1986 electric failure and explosion had four operating reactors and two more under construction. The Chernobyl accident involved one reactor meltdown. Other reactors kept operating for some time after the accident. The rector meltdown was eventually entombed, containing the meltdown and reducing the risk. Until Fukushima, Chernobyl was considered the worst nuclear power accident in history, and it is still far from over (albeit largely contained for the time being). The Chernobyl Exclusion Zone of roughly 1,000 square miles remains one of the most radioactive areas in the world and the clean-up is not even expected to be complete before 2065.
At the time of the March 11, 2011, earthquake and tsunami, the Fukushima plant had six operating reactors. Three of them went into meltdown and a fourth was left with a heavily laden fuel pool teetering a hundred feet above the ground. Two other reactors were undamaged and have been shut down. Radiation levels remain lethal in each of the melted-down reactors, where the meltdowns appear to be held in check by water that is pumped into the reactors to keep them cool. In the process, the water gets irradiated and that which is not collected on site in leaking tanks flows steadily into the Pacific Ocean. Within the first two weeks, Fukushima radiation was comparable to Chernobyl's and while the levels have gone down, they remain elevated.
The plant's corporate owner, Tokyo Electric Power Company (TEPCO), in turn effectively owned by the Japanese government after a 2012 nationalization, began removing more than 1,500 fuel rod assemblies from the teetering fuel pool in November, a delicate process expected to take a year or more. There are additional fuel pools attached to each of the melted down reactors and a much larger general fuel pool, all of which contain nuclear fuel rod assemblies that are secure only as long as TEPCO continues to cool them. The Fukushima Exclusion Zone, a 12-mile radius around the nuclear plant, is about 500 square miles (much of it ocean); little specific information about the exclusion zone is easily available, but media coverage in the form of disaster tourism is plentiful, including aGoogle Street View interactive display.
Despite their significant differences as disasters, Chernobyl and Fukushima are both rated at 7 — a "major accident" on the International Nuclear Event Scale designed in 1990 by the International Atomic Energy Agency (IAEA). That is the highest rating on the scale, a reflection of the inherent denial that colors most official nuclear thinking. Designed by nuclear "experts" after Chernobyl, the scale can't imagine a worse accident than Chernobyl which, for all its intensity, was effectively over as an accident in a relatively short period of time. At Fukushima, by contrast, the initial set of events was less acute than Chernobyl, but almost three years later they continue without any resolution likely soon. Additionally Fukushima has three reactor meltdowns and thousands of precarious fuel rod assemblies in uncertain pools, any of which could produce a new crisis that would put Fukushima clearly off the scale.
And then there's groundwater. Groundwater was not a problem at Chernobyl. Groundwater is a huge problem at the Fukushima plant that was built at the seashore, on a former riverbed, over an active aquifer. In a short video, nuclear engineer Arnie Gunderson makes clear why groundwater makes Fukushima so hard to clean up, and why radiation levels there will likely remain dangerous for another hundred years.
Fukushima Unit #3 Activity Led to Some Panic-Driven Reporting in 2013
The Japanese government and nuclear power industry have a history of not telling the truth about nuclear accidents dating back at least to 1995, as reported by New Scientistand Rachel Maddow, among others. Despite Japan's history of nuclear dishonesty, Japanese authorities remain in total control of the Fukushima site and most of the information about it, without significant objection from most of the world's governments, media, and other power brokers, whose reputation for honesty in nuclear matters is almost as bad as Japan's. In such a context of no context, the public is vulnerable to reports like this from the Turner Radio Network (TRN) on December 28:
** NEWS FLASH — URGENT ** STEAM SUDDENLY EMANATING FROM FUKUSHIMA REACTOR # 3 — WEST COAST OF NORTH AMERICA SHOULD BEGIN PREPARATIONS FOR POSSIBLE RADIATION CLOUD WITHIN 3 TO 5 DAYS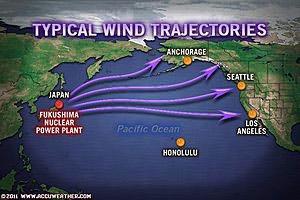 Five days after this story was posted, the "radiation cloud" had not developed despite the story's assertion that: "Experts say this could be the beginning of a spent fuel pool criticality (meltdown)'involving up to 89 TONS of nuclear fuel burning up into the atmosphere and heading to North America." The story named no "experts" and provided links only to TEPCO announcements in Japanese. The bulk of the story reads like an infomercial for "protective" gear of various sorts that TRN makes a point of saying it does NOT sell. Despite such obvious warning signs, others — such as The Ecologist and Gizmodo — reported the threat of "another meltdown" at Fukushima Unit #3 as imminent.
Clarification and reassurance quickly started chasing the "new meltdown" rumor around the Internet. ENENEWS (Energy News) promptly posted the TEPCO reports in English, demonstrating that there was nothing "sudden" about the steam releases, they've been happening more or less daily since 2011, but condensation caused by cold weather makes them visible. At FAIREWINDS (Energy Education), Arnie Gunderson posted on January 1:
"… the Internet has been flooded with conjecture claiming that Fukushima Daiichi Unit 3 is ready to explode… Our research, and discussions with other scientists, confirms that what we are seeing is a phenomenon that has been occurring at the Daiichi site since the March 2011 accident… While the plants are shutdown in nuke speak, there is no method of achieving cold shut down in any nuclear reactor. While the reactor can stop generating the actual nuclear chain reaction, the atoms left over from the original nuclear chain reaction continue to give off heat that is called the decay of the radioactive rubble (fission products)… constantly releasing moisture (steam) and radioactive products into the environment." [emphasis added]
In other words, Fukushima Unit #3 continues to leak radioactivity into both air and water, as Units #1 and #2 presumably do as well. But as Gunderson explains, the level of radioactivity has declined sharply without becoming benign:
"When Unit 3 was operating, it was producing more than 2,000 megawatts of heat from the nuclear fission process (chain reaction in the reactor). Immediately after the earthquake and tsunami, it shut down and the chain reaction stopped, but Unit 3 was still producing about 160 megawatts of decay heat. Now, 30 months later, it is still producing slightly less than 1 megawatt (one million watts) of decay heat… 1 megawatt of decay heat is a lot of heat even today, and it is creating radioactive steam, but it is not a new phenomenon."
Reassurances About Fukushima are As Misleading As Scare Stories
The reassuring aspects of the condition of Unit #3 — radioactive releases are not new, they're less intense than they once were, the nuclear waste is cooling — while true enough, provide only a false sense of comfort. Also true: radiation is released almost continuously, the releases are uncontrolled, no one seems to be measuring the releases, no one seems to be tracking the releases, no one is assessing accumulation of the releases. And while it's true that the waste is cooling and decaying, it's also true that a loss of coolant could lead to another uncontrolled chain reaction. ("Fukushima Daiichi Unit 3 is not going to explode," says Gunderson in a headline, but he can't know that with certainty.)
For the near future, what all that means, in effect, is that the world has to accept chronic radiation releases from Fukushima as the price for avoiding another catastrophic release. And even then, it's not a sure thing.
But there's another aspect of Fukushima Unit #3 that's even less reassuring. Unit #3 is the one Fukushima reactor that was running on Mixed oxide fuel, or MOX fuel, in its fuel rods.MOX fuel typically uses Plutonium mixed with one or more forms of Uranium. UsingPlutonium in fuel rods adds to their toxicity in the event of a meltdown. In part because Plutonium-239 has a half-life of 240,000 years and can be used to make nuclear weapons of "dirty bombs," its use in commercial reactors remains both limited and controversial. Because it contains Plutonium, MOX fuel is more toxic than other nuclear fuel and will burn at lower temperatures. As Natural Resources News reported in 2011:
"The mixed oxide fuel rods used in the compromised number three reactor at the Fukushima Daiichi complex contain enough plutonium to threaten public health with the possibility of inhalation of airborne plutonium particles…. Plutonium is at its most dangerous when it is inhaled and gets into the lungs. The effect on the human body is to vastly increase the chance of developing fatal cancers."
Reportedly, TEPCO plans don't call for the removal of the MOX fuel in Unit #3 for another decade or more. Fuel removal from Units #1, #2, and #3 is complicated by lethal radiation levels at all three reactors, as well as TEPCO's inability so far to locate the three melted cores with any precision.
There is ample reason to hope that Fukushima, despite the complex of uncontrollable and deteriorating factors, will not get worse, because even the Japanese don't want that. But there is little reason to expect anything but worsening conditions, slowly or suddenly, for years and years to come. And there is even less reason to expect anyone in authority anywhere to be more than minimally and belatedly truthful about an industry they continue to protect, no matter how many people it damages or kills.
The perfect paradigm of that ruthlessly cynical nuclear mentality is the current Japanese practice of recruiting homeless people to work at Fukushima in high level radiation areas where someone with something to lose might not be willing to go for minimum wage.
Source: William Boardman  |  Global Research
Something is far beyond contaminated and glow-fishy about the Fukushima meltdown. For two years it has been discussed and swarming with expertise, but with no limiting or actual efforts to stop the radiological contaminants from being released into the Pacific and all other connected oceans, the largest food and oxygen sources on the planet. Yet, surfers are surfing, swimmers are swimming, children are playing on beaches, and restaurants all over the earth are eating Pacific fish and also contaminated Atlantic fish according to multiple reports.
Also never actually disclosed or addressed is that perhaps as many as 1500 nukes have been tested in the world's oceans, which also might have produced "contamination" since nuclear pollution doesn't ever really go away. So, at this juncture I ask myself, where is the left hand and what might it be doing? Politics, as we know, has new meaning in the global world of corporate-political elites. Their political intentions were always based in deceptions from the earliest planning stages to today, for one hundred if not two hundred years. The UN Agenda 21 blueprint has never been fully disclosed in truth or in the open.
The 47 U.S. Biosphere Reserves are still completely under the veil for 90% of American people who have still never heard of them; same with the World Heritage Sites, and they are totally in the dark regarding the 620+ global reserves. Stratospheric Aerial Geoengineering and Solar Radiation Management (chemtrailing) are only just now kind of/sort of acknowledged as "possibly" damaging the planet for 35 years or more as well as the super-secret global HAARP facilities, which happen to super-heat the atmosphere, while aerial spraying traps the "warming" on the ground beneath the artificial, metallized, and very noxious and debilitating clouds and haze that laid across the skies, globally. And suddenly, we have another global crisis, publicized, with people sick, dying badly, and with sea life really, really sick and dying, and with worsening news and contamination pouring into the Pacific every day. Instead, a handful of "experts" are studying, having meetings and press conferences, pondering, coordinating thoughts and ideas, kicking the dirt, etc., etc. What we are witnessing is political theater.
The problem is we, too, are getting sicker and sicker. Fukushima is, after all, not just an oceanic problem. Radioactive ocean water evaporates and rains down…on everything…over the entire planet, and it just so happens that the nano-particulates of aluminum, barium, strontium and other concoctions sprayed from jets and commercial planes, globally, also rain down, blow in the wind…nano-sized mind you…which means their ingredients are wholly and completely unavoidable. Even your N95 masks, coats, gloves, hats and safety glasses cannot protect you, and these nano-particles are in your homes, your cars, all over your children, stores, pets, possessions, lawns, trees, forests, in all watershed systems, and all over the nation and world's crop fields (think Monsanto "aluminum resistant" seeds). Consider well the over 1400 global seed vaults.
I fear we are experiencing a double-whammy. I am also thinking that a "global" crisis or crises are forthcoming, which will put "global" power centers front and center and in full-force all over the entire world. I equally think that global health may be collapsing as we speak, as global nature is demonstrating. Billions of fish and sea creatures dying, billions of birds, hundreds of trillions of insects and amphibians, and even large sea and forest mammals, far larger than human beings, are dying all around the world…and badly.
Hundreds of millions of forested acres are burning, annually and globally, while global aquifers are being privatized and locked down from most of humanity. Depopulation was always part and parcel of the original plan by globalism's authors, and certainly a mass die-off of humanity cannot appear as genocide or democide in a mass-media whistleblowing world, not when the orchestrators are so terribly few, but a left-right punch from global catastrophic "events", especially ones we choose to ignore with our best ignorance, could be our undoing. When we choose to ignore Fukushima and allow governments to ignore mass-extinction "events", and when we steadfastly refuse to acknowledge that we are sprayed like insects for 35+ years, seeing it above our heads for days and weeks on end, because we "don't want to think about it," well…maybe we prove what elites have always believed, that we are "useless", "ignorant", "costly", and "too common" for their many bottom lines. As history has demonstrated century after century after century, when there are too many poor people, human culling occurs, which means they are murdered.
I fear history, once again, is upon us. When whales, dolphins, deer and trillions of other animals and mammals and plants are biting the dust and all at the same time, we're next…especially because we eat these plants and animals, actually resulting in a third-whammy to humankind. Truth is, folks, we are being in-toxic-acted from every direction humanly possible. What is happening to the world is not an accident. We are getting hit from all angles.
Source: Nancy Levant
By our apathy, our unawareness and our complete disregard as to what our U.S. Congress thrusts upon our country—we face enormous obstacles to our continued existence as a country let alone an intact civilization.
Within 37 years, at current immigration rates, we face adding 100 million more people—enough to add another 20 of our most populated cities.  The enormity of the water, food, energy, housing, education and sustainability of that many people boggles the mind.  Simple fact: none of us will be able to live at the level of wealth, waste and pollution we currently enjoy, or should I say destroy!
Hear this: it's not if we add 100 million people, but a definite fact of an added 100 million people—if we don't rescind the 1965 Immigration Reform Act and the 1986 Immigration Amnesty and if we don't stop the final passage of the S744 Amnesty Bill that will return to Congress in 2014.
This 100 million immigrant-number constitutes something SO ominous, SO egregious and SO monumental that it will spiral our nation into its death throes as described in this series.
Do you care about your children's future?  Do you care about the environment in which they will live?  Do you care about the quality of life and standard of living that you bequeath to future generations?  Here's what it will look like if you fail to tack action:
"Immigration by the numbers—off the chart" by Roy Beck
This 10 minute demonstration shows Americans the results of unending mass immigration on the quality of life and sustainability for future generations: in a few words, "Mind boggling!"  www.NumbersUSA.org
http://www.youtube.com/watch?v=muw22wTePqQ
Have you written emails and made phone calls to the 20 contacts I have offered in preceding parts to this series?  If not, why not?  If not now, when?  The fact remains that the current immigration laws from 1965 and 1986 continue the onslaught of 1 million legal immigrants annually, their children and chain-migrated relatives without pause.
In a Constitutional Republic, only YOU can force change.  Only your participation creates discussion and debate. Only your actions change the future.
I am not researching and writing this series to be read and forgotten. I write it in order to give you the power to take collective action.
President Teddy Roosevelt said, "In any moment of decision, the best thing you can do is the right thing. The worst thing you can do is nothing."
Poisoning our world
With 316 million Americans along with 20 million illegal alien migrants, our country faces enormous consequences on multiple fronts as described by this series.
But they may all pale in comparison to the poisoning of our world.  If we continue adding people and hit the projected 438 million by 2050—a scant 37 years from now—that encompasses another 138 million people—all using poisons and chemicals.
At 80,000 chemicals now being injected into the air, land and water 24/7—-just imagine the cancer rates by mid century.  Every family, every person in America will be affected by cancer, Parkinson's Disease, Lupus, Autism and other diseases caused by chemicals wrecking our nervous systems.
The Fukushima radioactive injection of billions possibly trillions of gallons of contaminated water circulates to all oceans around our planet.  It poisons all marine life and affects all oceanic eco-systems.  You might call it "Planetary genocide" when the final story surfaces in the coming decades.
"Planetary Genocide": Fukushima One Year Later: The Poisoning of Planet Earth By Dr. Ilya Sandra Perlingieri
Perlingieri said, "With various half-lives –some eons-long– of numerous radioactive components, the human race and every other living creature on our planet is on its way to extinction, due to the known sterilization effects of radiation. Here is a short list of the half-life of five of the radioactive isotopes that are and will continue to poison all of our children, and us, ad infinitum, in the air we breathe, the food we eat, and the water we drink and in which we bathe:
Cesium 137: 30 years
Plutonium 239: 24,000 years
Strontium 90: 29 years [mimics calcium in the body]
Uranium 235: 700-million years
Iodine 131: 8 days [absorbed into the thyroid and gives heavy radiation dose. Also goes into the soil, passed onto us through cow's milk.]
"In a report released just a few week's ago, the milk tested in the San Francisco area still had radioactive levels of Cesium 134 and Cesium 137. According to even a compromised EPA, these are now at "150 percent of their maximum contaminant level."
Think about another 100 million people added to the USA spraying, injecting and disbursing Round-up, Weed-be-Gone, Tilex, crop pesticides, herbicides, fungicides and thousands of other chemicals that pile-up ultimately within our bodies.
Monsanto poisoning our world
Genetically modified organisms are made by manipulation of extremely deadly viruses & bacteria (such as E. coli) that have been engineered to be immune to antibiotics. Monsanto spends millions of dollars each year in order to "sugar" coat the facts of what GMOs actually are and more importantly, how they are made. This video explains the scientific facts on how Monsanto manufactures their GMOs (Genetically Modified Organisms) by simply removing all the corporate propaganda, the "smoke & mirrors" if you will. This video will educate you:
https://www.youtube.com/watch?v=FAVzcxc5cjU
Aspartame created and sold by Monsanto, a synthetic sugar used in every "diet soda" and "sugar-free" food, has been implicated in lupus, fibromyalgia and brain cancers.  Yet, the American public buys "diet soda" like milk with no clue as to the diseases it causes.  The enclosed video gives you an idea of Aspartame's deadly consequences.
https://www.youtube.com/watch?v=8dmAV4JjV0A
When you tally the 80,000 chemicals injected into our air, land, water, food and homes—no wonder one in three of us will be affected by cancers in our lifetimes.
Multiply another 100 million immigrants added to the USA in 37 years, and what do we as a country face?  Answer: a multiplication of all those problems by 100 million more people.
Whether you add up the medical costs, the crowding, the contaminated water supplies, the acid rain contaminating our soils and dozens of other consequences—we face a growing poisoned civilization and all the people living in it.
Do you sit by and watch it happen to your kids or do you take action?  Answer: take action! Force the immigration issue to the highest media sources by writing them.
Radioactive Warfare in Iraq and the Balkans…
At the close of the first Gulf War, Saddam Hussein was denounced as a ferocious villain for ordering his retreating troops to destroy Kuwaiti oil fields, clotting the air with poisonous clouds of black smoke and saturating the ground with swamps of crude. It was justly called an environmental war crime.
But months of bombing of Iraq by US and British planes and cruise missiles has left behind an even more deadly and insidious legacy: tons of shell casings, bullets and bomb fragments laced with depleted uranium. In all, the US hit Iraqi targets with more than 970 radioactive bombs and missiles.
It took less than a decade for the health consequences from this radioactive bombing campaign to begin to coming into focus. And they are dire, indeed. Iraqi physicians call it "the white death" — leukemia. Since 1990, the incident rate of leukemia in Iraq has grown by more than 600 percent. The situation is compounded by Iraq's forced isolations and the sadistic sanctions regime, recently described by UN secretary general Kofi Annan as "a humanitarian crisis", that makes detection and treatment of the cancers all the more difficult.
"We have proof of traces of DU in samples taken for analysis and that is really bad for those who assert that cancer cases have grown for other reasons," said Dr. Umid Mubarak, Iraq's health minister.
Mubarak contends that the US's fear of facing the health and environmental consequences of its DU bombing campaign is partly behind its failure to follow through on its commitments under a deal allowing Iraq to sell some of its vast oil reserves in return for food and medical supplies.
"The desert dust carries death," said Dr. Jawad Al-Ali, an oncologist and member England's Royal Society of Physicians. "Our studies indicate that more than forty percent of the population around Basra will get cancer. We are living through another Hiroshima."
Most of the leukemia and cancer victims aren't soldiers. They are civilians. And many of them are children. The US-dominated Iraqi Sanctions Committee in New York has denied Iraq's repeated requests for cancer treatment equipment and drugs, even painkillers such as morphine. As a result, the overflowing hospitals in towns such as Basra are left to treat the cancer-stricken with aspirin.
This is part of a larger horror inflicted on Iraq that sees as many as 180 children dying every day, according to mortality figures compiled by UNICEF, from a catalogue of diseases from the 19th century: cholera, dysentery, tuberculosis, e. coli, mumps, measles, influenza.
Iraqis and Kuwaitis aren't the only ones showing signs of uranium contamination and sickness. Gulf War veterans, plagued by a variety of illnesses, have been found to have traces of uranium in their blood, feces, urine and semen.
Depleted uranium is a rather benign sounding name for uranium-238, the trace elements left behind when the fissionable material is extracted from uranium-235 for use in nuclear reactors and weapons. For decades, this waste was a radioactive nuisance, piling up at plutonium processing plants across the country. By the late 1980s there was nearly a billion tons of the material.
Then weapons designers at the Pentagon came up with a use for the tailings: they could be molded into bullets and bombs. The material was free and there was plenty at hand. Also uranium is a heavy metal, denser than lead. This makes it perfect for use in armor-penetrating weapons, designed to destroy tanks, armored-personnel carriers and bunkers.
When the tank-busting bombs explode, the depleted uranium oxidizes into microscopic fragments that float through the air like carcinogenic dust, carried on the desert windsfor decades. The lethal dust is inhaled, sticks to the fibers of the lungs, and eventually begins to wreck havoc on the body: tumors, hemorrhages, ravaged immune systems, leukemias.
In 1943, the doomsday men associated with the Manhattan Project speculated that uranium and other radioactive materials could be spread across wide swaths of land to contain opposing armies. Gen. Leslie Grove, head of the project, asserted that uranium weapons could be expected to cause "permanent lung damage." In the late, 1950s Al Gore's father, the senator from Tennessee, proposed dousing the demilitarized zone in Korea with uranium as a cheap failsafe against an attack from the North Koreans.
After the Gulf War, Pentagon war planners were so delighted with the performance of their radioactive weapons that ordered a new arsenal and under Bill Clinton's orders fired them at Serb positions in Bosnia, Kosovo and Serbia. More than a 100 of the DU bombs have been used in the Balkans over the last six years.
Already medical teams in the region have detected cancer clusters near the bomb sites. The leukemia rate in Sarajevo, pummeled by American bombs in 1996, has tripled in the last five years. But it's not just the Serbs who are ill and dying. NATO and UN peacekeepers in the region are also coming down with cancer. As of January 23, eight Italian soldiers who served in the region have died of leukemia.
The Pentagon has shuffled through a variety of rationales and excuses. First, the Defense Department shrugged off concerns about Depleted Uranium as wild conspiracy theories by peace activists, environmentalists and Iraqi propagandists. When the US's NATO allies demanded that the US disclose the chemical and metallic properties of its munitions, the Pentagon refused. It has also refused to order testing of US soldiers stationed in the Gulf and the Balkans.
If the US has kept silent, the Brits haven't. A 1991 study by the UK Atomic Energy Authority predicted that if less than 10 percent of the particles released by depleted uranium weapons used in Iraq and Kuwait were inhaled it could result in as many as "300,000 probable deaths."
The British estimate assumed that the only radioactive ingredient in the bombs dropped on Iraq was depleted uranium. It wasn't. A new study of the materials inside these weapons describes them as a "nuclear cocktail," containing a mix of radioactive elements, including plutonium and the highly radioactive isotope uranium-236. These elements are 100,000 times more dangerous than depleted uranium.
Typically, the Pentagon has tried to dump the blame on the Department of Energy's sloppy handling of its weapons production plants. This is how Pentagon spokesman Craig Quigley described the situation in chop-logic worthy of the pen of Joseph Heller:
"The source of the contamination as best we can understand it now was the plants themselves that produced the Depleted uranium during the 20 some year time frame when the DU was produced."
Indeed, the problems at DoE nuclear sites and the contamination of its workers and contractors have been well-known since the 1980s. A 1991 Energy Department memo reports:
"during the process of making fuel for nuclear reactors and elements for nuclear weapons, the Paducah gaseous diffusion plant… created depleted uranium potentially containing neptunium and plutonium"
But such excuses in the absence of any action to address the situation are growing very thin indeed. Doug Rokke, the health physicist for the US Army who oversaw the partial clean up of depleted uranium bomb fragments in Kuwait, is now sick. His body registers 5,000 times the level of radiation considered "safe". He knows where to place the blame.
"There can be no reasonable doubt about this," Rokke told Australian journalist John Pilger. "As a result of heavy metal and radiological poison of DU, people in southern Iraq are experiencing respiratory problems, kidney problems, cancers. Members of my own team have died or are dying from cancer."
Depleted uranium has a half-life of more than 4 billion years, approximately the age of the Earth. Thousand of acres of land in the Balkans, Kuwait and southern Iraq have been contaminated forever. If George Bush Sr., Dick Cheney, Colin Powell and Bill Clinton are still casting about for a legacy, there's a grim one that will stay around for an eternity.
Jeffrey St. Clair is the editor of CounterPunch and the author of Been Brown So Long It Looked Like Green to Me: the Politics of Nature, Grand Theft Pentagon and Born Under a Bad Sky. This essay is adapted from a chapter in his latest book, Hopeless: Barack Obama and the Politics of Illusion. He can be reached at: sitka@comcast.net.
Source: Jeffrey St. Clair  |  CounterPunch