"Men (people) are rarely aware of the real reasons which motivate their actions." — Edward Bernays, Propaganda, 1928
The winter holidays are traditionally supposed to embody a certain ideal of that which is best in the hearts of human beings. As the world around us retreats into ice and snow and the Earth's northern cycle returns to death once again, the holidays represent a time of contemplation, as well as an opportunity to shine a light in an otherwise dark and dreary period. This heritage is as old as history, dating back to an era in which agriculture was paramount and men garnered far more respect for the tides of nature. The parallel relationship between social "renewal" and seasonal renewal has served the collective psyche of Western society, in my view, for the better. Unfortunately, this process has all but vanished today, twisted and mutilated into something sinister and poisonous.
Those of us who pay attention are well aware of a trend of cultural decline within our nation, and this problem is disturbingly visible from Thanksgiving to Christmas. It's not just the highly publicized Black Friday (now Black Thursday) riots over semi-cheap Chinese-made garbage. Those are certainly vile examples:
Rather, it's the behavior of people throughout the season on a daily basis that is most disconcerting. I have personally witnessed, as I'm sure many people have, a magnified and astonishing disregard for conscience and basic decency growing worse each year for at least the past decade. That which is most unsettling about our society today is somehow unleashed with wild abandon every year at this time.
The idiocy and barbarism seems to span all economic "classes" — from the upper-middle-class snob screaming at bewildered cashiers over a coupon worth 50 cents, to the middle-class suburbanites brawling on the sticky floors of Wal-Mart over flat-screen TVs, to the part-time employee who sold her soul for minimum wage and who now yells at people on Thanksgiving eve to stop filming the mindless brawls that her corporate masters encourage because such videos might "reflect badly" on the company image. The dark side truly knows no social or financial bounds.
Every year, we see this behavior, shake our heads in dismay and look forward to the beginning of January, when Americans go back to being only moderately disdainful toward each other. This time, however, instead of merely gawking in disbelief at the circus sideshow, I would like to challenge people to explore more deeply the true motivations of the mob itself, as well as the motivations of the elitists who manipulate the mob for their own purposes. Let's take a look at the fundamental dynamics of the psychology of mobs and the madness of crowds.
Filling The Emptiness
In my recent article 'You Should Feel Sorry For Sheeple; Here's Why', I outline the inner life, or rather the lack of inner life, common to the average sheeple. Many of my compatriots find it increasingly difficult to muster any pity for the sheeple subculture, and I can see why. When given ample opportunity, sheeple always sink toward the worst humanity has to offer usually in an effort to aggrandize themselves.
But let's set aside that sick feeling in our stomachs when thinking of sheeple and really consider what their existence is like. What does a sheeple's daily life consist of?
In most cases I've observed, he lives what he believes to be the American dream. He wakes up in the morning swelling with superficial concerns of personal gain, scheming ways in which he can raise his perceived stature among the other sheeple around him. He then then travels to his place of employment, usually a job he hates, in order to accumulate enough wealth (scraps from the plates of government and corporate financiers) to buy all the "things" he assumes everyone else wants. In the process, he pawns off his children to state-run schools designed to crush their spirits; and he becomes estranged from his spouse, who begins to forget why they ever got married in the first place. He returns home physically and emotionally drained, knowing that he did nothing worthwhile with his time, only to sit apathetically in front of his television for a few hours being bombarded with cancerous marketing propaganda and barely talking with the family he tells himself he works so hard for.
Think about it. Think of the pitch-black void that his life has become. Think of all the abandoned dreams, all the missed opportunities for experience and joy, all the moments of reflection and self-education that were missed because he was "too busy" trying to elevate himself within the ranks of a heartless collective.
Now, for one frightening moment, imagine this is your life. No sense of legitimate pride or individualism. No understanding of the underlying events that affect your environment or the high-placed people who determine your future. No thoughts outside the mainstream box. No recognition of possible alternative ways to live or how to break free. No hope for tomorrow but the endless drudgery of today's mediocrity. Think of the unconscious rage you would have brewing inside like a putrid ball of sulfur and magma.
This rage is what sheeple use to fill the emptiness inside themselves once they subconsciously realize that no amount of frivolous consumerism will make them whole. Typically, they are on constant lookout for opportunities to vent their anger at unsuspecting victims in drive-by fashion.
Somehow, the holidays appear to have become a prime period of opportunity during which society opens the door for the dark side to come out and for sheeple to passively or not-so-passively project their failings onto others. For now, we might presume that this behavior is somewhat contained and relegated to particular moments of seasonal insanity, but the consequences of the willfully ignorant strata of American culture could go far beyond what most morally conscious people want to predict.
The Psychopath Next Door
"If thirty years ago anyone had dared to predict that our psychological development was tending towards a revival of the medieval persecutions of the Jews, that Europe would again tremble before the Roman fasces and the tramp of legions, that people would once more give the Roman salute, as two thousand years ago, and that instead of the Christian Cross an archaic swastika would lure onward millions of warriors ready for death — why, that man would have been hooted at as a mystical fool." — Carl Jung, Archetypes And The Collective Unconscious, 1938
In his book, The Undiscovered Self, one of the fathers of modern psychology, Carl Gustav Jung, discusses the tension-filled relationship between the individual versus the collective and the state. In particular, he studies how individuals become swallowed up in the actions of the collective mob and how this momentum invariably leads to mass atrocities that defy imagination. A point of primary importance in Jung's work is his discovery that at least 10 percent of any population at any given time is made up of individuals with latent psychopathic or sociopathic tendencies. Meaning, at least one out of every 10 random people around you today was born with the capacity for psychopathic behavior, including the ability to completely ignore inherent conscience.
The idea that one out of every 10 people near you might suddenly burst into an overwhelming animalistic blood fever is, of course, terrifying to many people. But generally, latent psychopathy in a person does not surface in immediately recognizable ways; and many people with that potential live their entire lives without ever acting on it. Some even come to terms with it through self-awareness and dispel it altogether. Problems arise, though, as Jung warned, when a society creates an environment in which emotionally or physically violent psychopathic acts become "acceptable" to the collective. That is to say, individual latent psychopaths and sociopaths are not so much a danger on their own; but when they get together in an organization or mob, the terrible floodgates open.
During national crisis, or during great ideological shifts towards collectivism, the 10 percent are given ample opportunity to act out their inner impulses. The corrupt state will often give latent psychopaths free reign or seek them out for positions of petty authority, leaving the gates to hell ajar, as it were.
Another dangerous reality is that these same people tend to pursue positions of authority, or they unconsciously gravitate toward events and situations that allow them to act on their darker side without facing consequences. One might even suggest that there will always be a potential for despotic regimes exactly because the 10 percent will likely always be around to be used as a weapon by dictatorships.
The mass rage and self-absorption we witness during the holidays feels ominous to us because it is just a glimpse of the greater shadow side of the American public. It is a glimpse of the kind of mentality that makes all human catastrophe possible. Like the tip of a shark fin cutting the surface of the water, we swim fearing not the dorsal, but the monster we KNOW it is connected to.
The Magicians Of Manufactured Consent

Jung, once a favorite of Sigmund Freud's, broke sharply with Freud's analytical school when he realized Freud would not accept the idea of inherent psychological properties beyond base instincts. Freud believed that conscience, morality, artistic ability, reason, etc. were all extensions of environment and experience. Freud's theories on psychology focused on the idea that man was driven by base animal urges at his core, that people have no complex inborn contents and that all one needed to do was manipulate his environment to make himself "healthy." Jung's studies proved otherwise, finding that there are vast layers of inborn knowledge and personality in every individual.
It was not until Freud was near death that he admitted the merit of Jung's work. Jung was shunned by the mainstream and labeled everything from a "charlatan" to an "anti-Semite" because of his opposition to the Freudian method.
Some industrious elites did find Freud's notions of environmental manipulation useful, though, including his nephew, Edward Bernays, who saw it not as a way to make people healthy, but rather, to make them unhealthy. Bernays wrote extensively on the use of propaganda to control what he called "herd instinct," believing (as most elitists believe) that self-governance of common people was "dangerous" and that the irrational public had to be controlled for their own good and the good of the nation. His entire philosophy is summed up in this quote:
"The conscious and intelligent manipulation of the organized habits and opinions of the masses is an important element in democratic society. Those who manipulate this unseen mechanism of society constitute an invisible government which is the true ruling power of our country. … We are governed, our minds are molded, our tastes formed, our ideas suggested, largely by men we have never heard of. This is a logical result of the way in which our democratic society is organized. Vast numbers of human beings must cooperate in this manner if they are to live together as a smoothly functioning society. … In almost every act of our daily lives, whether in the sphere of politics or business, in our social conduct or our ethical thinking, we are dominated by the relatively small number of persons… who understand the mental processes and social patterns of the masses. It is they who pull the wires which control the public mind."
Bernays was instrumental in promoting Freudian psychology in the United States, where it became the mainstay of universities across the country. He helped establish the Tavistock Institute, a globalist think-tank much like the Council On Foreign Relations, focused on molding public opinion. He was also instrumental in promoting psychological propaganda models in everyday corporate marketing and political campaigns. He called this "engineering consent."
It was Bernays who taught the marketing world how to appeal to the basest instincts of human beings and to use those instinctual desires to covertly control them. Corporations used Bernays' strategies to create an atmosphere of decadent consumption in America that has lasted since the end of World War II. The idea was simple: Convince the public that buying corporate products will satisfy their animal urges. All commercialism to this day revolves around this method (which is why almost every beer commercial for several decades has included scantily clad women or sexual innuendo, for example).
But Bernays was not only teaching corporations how to tap into existing human impulses, he was also teaching corporations and governments how to use psychological trickery to manipulate the citizenry to RELY on their basest impulses. Essentially, Bernays taught the establishment how to convince people, or shame people, into ignoring their greater selves and indulging their psychopathic and sociopathic urges. Bernays taught the establishment how to turn people into zombies.
We see the clear results today all around us as we enter into the absurdity that Christmas has become. The ramifications are dire. The holidays have come to represent not hope, but despair; not reflection, but callowness; not compassion, but narcissism and selfishness. They have become a yearly measure of our Nation's sharp fall into something more or less horrific, something ironically inhuman.
The only solution is to strive with everything we have to remind others, and ourselves, that we are more than the sum of our darker instincts. That we have been living in the midst of a carefully crafted lie meant to make us impotent and non-threatening to the establishment. That there are greater and more meaningful contents at our core, and these elements of our being can only be satisfied by one thing: the truth.
Source: Brandon Smith | Alt-Market
"There exists in this country a plot to enslave every man, woman, and child. Before I leave this high and noble office I intend to expose this plot." John F Kennedy, just before his Assassination…
For those who were of age and alive at the time of the Dallas killing, a fresh memory of the times and era are integral to their assessment. Those who were born later, have no firsthand experience of the actual change that took place to the body politics. Comparing before and after is mostly forgotten by the history accounts. For those who remember, the country started on a downward spiral that continues to the present. The assassination of John F. Kennedy was a political coup d'état and has been described as an enigma with many layers of disinformation. However, peeling back this onion exposes a rot that very much explains the current condition of our country.
When raising the subject of a conspiracy, it is both amusing and tragic that establishment defenders are quick to discredit the investigator, while avoiding facts, evidence and common sense. Solving the mystery to the satisfaction of competing and often conflicting factions is not necessary. However, understanding the course of events that took hold after the Camelot myth was buried is intensely valuable. The end of innocence became an existential awakening to the perceptive, while believing the conclusions of the Warren commission provided reassurance for not facing reality.
Why did powerful elites fear Kennedy? The Entire John F. Kennedy Secret Society Speech provides the motive behind the mask of the media filter.
From this "President and the Press" Speech (April 27, 1961)
"The very word "secrecy" is repugnant in a free and open society; and we are as a people inherently and historically opposed to secret societies, to secret oaths and to secret proceedings. We decided long ago that the dangers of excessive and unwarranted concealment of pertinent facts far outweighed the dangers which are cited to justify it. Even today, there is little value in opposing the threat of a closed society by imitating its arbitrary restrictions. Even today, there is little value in insuring the survival of our nation if our traditions do not survive with it. And there is very grave danger that an announced need for increased security will be seized upon by those anxious to expand its meaning to the very limits of official censorship and concealment. That I do not intend to permit to the extent that it is in my control. And no official of my Administration, whether his rank is high or low, civilian or military, should interpret my words here tonight as an excuse to censor the news, to stifle dissent, to cover up our mistakes or to withhold from the press and the public the facts they deserve to know."
Remember that most famous of all winks at the LBJ swearing in? Look to None Dare Call It Conspiracy!, and put the pieces of the puzzle in place.
"The significance of the Stone film, JFK, is demonstrated by the assault that the established order heaped upon his portrayal. Believe it or reject it, but investigate the questions that have never been answered. If logic has meaning, have Arlene Spector explain that magic bullet again. That 'Man X' was real – his name, colonel Fletcher Prouty, a true 'black bag' magician."
Lyndon B. Johnson initiated the Reign on Terror that continues to this day. His involvement into the plot is supported in the new book, The Man Who Killed Kennedy: The Case Against LBJ by Roger Stone with Mike Colapietro.
"The notable individuals that knew and said Johnson was involved in murderous acts is also well-documented… they include Oswald murderer Jack Ruby, Dexter Scott King, son of Dr. Martin Luther King, as well as LBJ associate Billy Sol Estes, LBJ mistress Madeleine Brown, Texas Governor Allan Shivers, renowned Texas Ranger Clint Peoples, CIA asset E. Howard Hunt and US Senator and 1964 Republican nominee for President Barry Goldwater. The KGB, fearing that they or their puppet state Cuba would be falsely blamed conducted their own investigation and concluded LBJ killed JFK at the same to time French Intelligence would tell Jackie Kennedy LBJ murdered her husband."
If this is just too much to accept, look at the "Skull and Bones" operative, who just happened to be a Texas Oilman. Similarly, he was Vice President at the time of an assassination attempt that almost was successful. Sure, such a coincidence should be fodder for an Oliver Stone sequel – Reagan.
Now consider the CIA component in the "Big Event". Did George H.W. Bush Coordinate a JFK Hit Team?
"Next, George Bush can be seen in photos of Dealey Plaza, next to the TSBD doorway and Ed Lansdale, shortly following the assassination (see below). These photos, unmistakably George Bush, tell us where he went after he left the Dallas Sheriff's Office: back to the crime scene to get an update on all that he had missed. He must have made his call to the FBI reporting James Parrot from the Dallas Sheriff's Office, at 1:45 PM, because Bush is seen in Dealey Plaza with Lansdale, who would leave the plaza at about 2 PM and walk past "the three tramps" toward the parking lot. Bush obviously had to go straight back to Dealey Plaza for him to be photographed with Lansdale, who remained around Dealey Plaza until Oswald was arrested at the Texas Theater at 1:50 PM."
J. Edgar Hoover's FBI was up to his ears in the investigation. He certainly was no friend of the Kennedy's. Therefore, when eyewitness testimony from scores of witnesses was ignored or discarded by the Bureau, no one should be surprised that the final report will be suspect. The Mary Ferrell Foundation site furnishes the following:
"The Church Committee in the 1970s analyzed the CIA's role in supporting the Warren Commission, and found it lacking. The Committee "developed evidence which impeaches the process by which the intelligence agencies [CIA and FBI] arrived at their own conclusions about the assassination, and by which they provided information to the Warren Commission."
Now watch the video from Jim Marrs & St. John Hunt - E. Howard Hunt Deathbed Confession JFK Assassination. A dying admission once held legal merit. But in this disinformation world of government scripted deflection, the public needs to be kept in tranquil ignorance. The Daily Paul site provided additional information.
"One of most explosive under-reported stories of the last 50 years is the deathbed confession of E. Howard Hunt, who was personal assistant to Allen Dulles, head of the CIA at the time, to knowledge that Lee Harvey Oswald did not act alone and that he, Hunt, had been personally involved in the assassination. Hunt said in his written confession that the assassination was code-named "the Big Event."
Whatever determination you maintain on the actual circumstances, the results from JFK's elimination are dramatic. Five Fiendish Ways the Kennedy Assassination Warped Our World list is an effective analysis.
1. LBJ Unleashed – Johnson's profligate Great Society spending strategies, which took the New Deal and accelerated it into hyper-drive.

2. Vietnam – in October of 1963, Kennedy issued National Security Action Memorandum (NSAM) 263, which detailed his plan to withdraw U.S. advisers from Vietnam while gradually scaling back our involvement in Southeast Asia. But within four days of the assassination, Lyndon Johnson had already signed and submitted NSAM 273, which reversed course and basically pledged to stand by the government in South Vietnam come hell or high water.

3. The Federal Reserve Survives – In June of 1963, Kennedy signed Executive Order 11110, which authorized the U.S. Treasury to issue certificates backed by silver as an alternative form of money to Federal Reserve notes. But when President Kennedy was killed, LBJ suspended this program immediately, and the Federal Reserve's control over the U.S. economy has never once been challenged since.

4. The CIA and Our Culture of Secrecy – Kennedy's statement to "splinter the CIA into a thousand pieces and scatter it to the wind", his death allowed the CIA to continue and preserve its culture of secrecy.

5. Mainstream Nonsense and the Mainstream Media – The vast majority of the Fourth Estate took the path of least resistance, and the idea of an independent media that would fearlessly search for the truth no matter where it led died a painful and difficult death.
So what is the significance of the JFK Assassination? In an interview, Roger Stone answers the question: How did JFK's death affect society, people's minds? Is the impact still present in your opinion?
"I think it certainly changed our policy very dramatically – I think we moved it back into the Cold War. After the death of John F. Kennedy the important conversations between the Russian State and the United States were damaged. We know, because it was historically recorded that Nikita Khrushchev wept, when he heard of the death of Kennedy. There was an American journalist who was with Fidel Castro, when he was distraught what he learned: he said over and over again "this is very bad, this is very bad"… I think we were engaged – we were beginning to engage in some fruitful conversations in terms of easing the tensions between our countries and I think there were those in the Pentagon, those in the US military, those in our US-based intelligent services who were very unhappy about that direction. I think it is a major factor – not the factor, – but a major factor in getting John F. Kennedy killed."
It is the contention of this "Reign of Terror" series to provide accounts and evidence that the nation has endured under a shadow government of ruling elites; especially, since the elimination of a President, who dared challenge the interests of the true masters of the establishment.
The deplorable circumstance of a society, so ignorant to make distinctions, of real history from invented official fairy tales, explains largely why Americans are in serial denial. The article JFK retrospectives adnauseam, makes this point.
"People never learn. After the sanctioned assassination, healing the country provided the necessary cover to implement the goals of the coup. Most of the evidence that explains the background that led up to the removal of Kennedy fails to address the breakdown of the entire historic underpinning of the nation, since WWII. The seeds of the Great Society were sown in the idiocy of being dragged into that global contrived conflict. Those who should know best, since they lived during that era, often deny their own blind faith in a misguided allegiance to a central government."
As for the population that never knew or heard actual accounts of this age, "so called" news reporting usually sugar coats or distorts the facts, ignorance really is not bliss. Today's electronic media is a hodgepodge of government talking points or press releases.
The constant drumbeat to blame Lee Harvey Oswald solely for the Kennedy assassination intends to make patsies of the American people. The greater fool theory works in elections. In a New poll finds that belief in JFK assassination conspiracy still strong, but slipping slightly may be a trend worth noting. Reflecting the goals of the "Great Society" means, that acceptance of government authoritarianism became easier.
Deconstructing the JFK Myth offers this distinction. "Ask not what your country can do for you — ask what you can do for your country." The invocation needed to read: "Ask not what you can do for your country — Ask what we can do together to insure individual Liberty"
Propagandists of the ilk of Sargeant Shriver and Arthur Schlesinger Jr., designed a legend that defied factual references", but the martyrdom of a slain President misses the point. John Kennedy was not a saint, but was an obstacle. What better message to future aspirant reformers that a magic bullet awaits their demise.
Few institutional government critics were known for rocking the boat, especially when Kennedy's "a rising tide lifts all boats" might upset his elitist executioners. The system is much bigger than any individual. Bucking the sub-rosa interests that seek greater concentrated control can be deadly. America was condemned to a Reign of Terror on November 22, 1963.
No doubt you have heard about the War on Drugs, the War on Terror and the War on Happiness. However, you may not be familiar with the War on God, possibly because it would be an unpopular war to discuss publicly. By the "War on God" (definition) we mean the collection of strategies, methods and techniques which have the combined effect of preventing or seriously hampering the efforts of individuals to seek or achieve legitimate Spiritual enlightenment and the Soul's eventual return to God.
The War on God is an ancient war. While the United States and other countries play an active role in this war today, they definitely did not initiate the war. If you want to use the Christian bible as a reference, you could argue that the War on God began shortly after man was created and rejected God in favor of Satan. Clearly, in some form, the War on God has existed throughout human history.
Today, the United States has effectively broken off diplomatic relations with God. The oligarchs who run the country never physically die and so their souls stay on Earth. Apparently, the United States actually believes that its technology, occult knowledge and black magic skills place it in a position which is superior to God.
We know from whistleblowers like David Morehouse that the United States sponsors and trains a cult of psychics to carry out psychic espionage (remote viewing) and also assassinations using psychic black magic techniques. According to clips of his various interviews on YouTube, it was the training in psychic assassinations which caused Morehouse to become disillusioned, quit the secret program and blow the whistle on the operation. Other countries may well operate similar programs but the details will remain unknown until someone defects and exposes them.
The leaders of the United States have always worshiped Satan. The United States was founded by a cult of Satanists known as the Masons and remains under control of that cult today. By rebranding their cult as a nation state, the cult created the appearance of legitimacy. Cult secrets simply transitioned to state secrets. Cult threats to kill anyone telling their secrets transitioned to the crimes of treason and espionage.
Nothing really changed except for the rebranding from a cult to a government. Today, essentially all members of the CIA, NSA and NASA are Masons. All US presidents have been Masons with the two exceptions of Abraham Lincoln and John Kennedy who were both assassinated.
The term "national security" refers to the security of the cult and not to the security of the general population. The Masonic motto is "If you are not one of us, you are nothing". The cult exists only to enrich itself.
The Masons study and practice the occult. Serious study begins after they take a formal oath of allegiance to Satan at the 30th degree initiation. Basic occult knowledge is neutral and everyone who advances Spiritually learns it. However, Masons seek this knowledge to gain power and control over others as opposed to knowledge for personal advancement. This choice, commonly called the Left Hand Path, places them in opposition to the will of God.
If the Satanists simply wanted to sell their Souls to Satan and mind their own business, one could argue that they had that right because they had free choice. However, the situation is not that simple. The Satanic oligarchs did freely choose to worship Satan. However, they also desire a comfortable life. They don't want to do any "grunt" work. Therefore, they have enslaved the remainder of humanity and are holding their Souls prisoner on this planet to service their needs. Therefore, if you, as an innocent Soul, ever plan to escape from this place and return to God, it is in your interest to investigate and gain an understanding of this war so that you will have an opportunity to Spiritually evolve. Otherwise, your Soul will remain a prisoner here — lifetime after lifetime — serving the Satanic overlords essentially forever.
Earth Based Religions
The phrase Earth Based Religions (definition) refers to religious schools which seek and use knowledge, including occult knowledge, to enhance their experiences during their human lifetimes as opposed to using the same knowledge to foster Spiritual development with the ultimate goal of achieving a stable non-physical Spiritual existence.
Although Pagan religions are usually grouped into this category, a more careful examination would reveal that essentially all mainstream religions are Earth based religions. Mainstream religions make constant references to God and Heaven but never explain exactly what they are talking about. Their books concentrate on historical narratives concerning how people in the past lived and coped with the basic problems of human physical existence. They never give details of any level of Spiritual existence or even any specific hints about what life beyond death will be.
Let's try an example. Suppose you have never seen a motor vehicle. You have heard vague stories that they exist, but that is all. Then, suddenly, you find yourself behind the wheel of a car on a high speed road like the US interstate system or the A roads in Britain. What would you guess would be your chance of survival? Try less than zero.
Now suppose you physically die. Suddenly, you find yourself in your Astral body. However, no one ever told you that you have an Astral body. It does not operate under the same rules as a physical body does. It is a very pliant and nimble body. It can travel in time to the past or future, access any plane and subplane in the Astral universe and research the absolute accurate and incorruptible records system known as the Akashic Records to name just a few. But, as in the previous example, you never learned how to "drive" it.
You would have done fine on the highway if you had gradually learned to drive a motor vehicle. You would do fine after death if you had some experience and training with your Astral body. However, no one ever taught you. What practical use is any religion that constantly rants about Heaven but offers no practical advice about your life after this life?
This information may have been a guarded secret in the past, but those days are gone. You can research this information to your heart's content on the internet, locate legitimate Spiritual groups and learn from those who can leave their physical body and explore the non-physical dimensions. But, don't expect any help from a mainstream church.
You might do well to recall the famous quote attributed to Jesus, "The truth will set you free". Mainstream churches are large, rich institutions. They did not get that way by "setting people free". They got that way by terrifying their followers with ridiculous horror stories of what will happen to them if they do not obey their crazy doctrines, stay with them and give them all their money.
Gnostic and other "non-traditional" religions may be Spiritual based as opposed to Earth based. Jesus always reminded everyone that he represented a kingdom "not of this world". If we had accurate records of his true lectures we would no doubt find practical instructions and information about this "other world". We don't have this information because any practical Spiritual teachings he might have given were censored out to create the simplified — but Spiritually sterile — mainstream religions we have today. They are simple to comprehend and follow but will not lead you anywhere except another physical lifetime somewhere on Earth.
Life Before Technology
Before technology life was simple. Although existence was hard, the opportunity for Spiritual experiences was greater than today. Consider, for example, all the empty time you would have as, say, a sheep herder. Nothing to do except make sure the sheep kept moving. In this situation, there was ample opportunity for the mind to wander and perhaps contemplate and glimpse other realities.
Also, and perhaps most important, no electric grid existed on the planet. Electric fields appear as solid "matter" in the Astral dimension and so can affect Astral experiences — generally in a negative way. Artificially created electromagnetic waves which blanket the planet today also have subtle and generally negative effects on living creatures.
Pagan groups generally conduct occult rituals outdoors and away from high population areas. When buildings are used, it is desirable that they be made only of wood and assembled without any metal (nails) and, of course, have no electrical wires.
Both good and evil existed before technology as they always have. It was possible to use psychological propaganda to influence and control susceptible masses of people. However, the positive and negative forces were more in balance. It was not possible for a single group to successfully dominate the planet.
Drugs existed in the form of various plants. Adepts learned how to use them to help or harm others. People with developed psychic abilities existed as they always have and white and black occult schools existed. Legitimate Spiritual masters existed.
Some techniques that thrived have essentially become extinct because the population of the planet has devolved. It is next to impossible to successfully teach Tantra (sex yoga), because today's generation is incapable of the required level of self control. Classic Tibetan yoga techniques are still taught in isolated areas, but the masters — for good reason — will no longer consider trusting outsiders.
Information Control Techniques
Information control is essential for protecting the integrity of a compartment. People are held as slaves by constructing an information box which holds the slaves in an information prison. As long as the "walls" of the compartment remain impenetrable, the compartment — or belief system — will be stable and no slave will escape.
Considerable energy is required to achieve this. Those assigned to protect the walls obviously know that the compartment is an intellectual illusion. Therefore, they must be sworn to secrecy and intimidated in such a way that they will not compromise the integrity of the compartment. It only takes one "leak" to initiate a chain of events which could collapse the compartment and so allow the slaves to escape.
Consider, for example, the Snowden leaks. One person sharing knowledge has totally destroyed the illusion of privacy that most people had accepted as fact. It will not be possible to reconstruct this illusion. The compartment has collapsed.
Similar principles apply in the Spiritual spectrum. Because of the characteristics of the human bodies in use on this planet, most people do not retain any conscious memory of events before they were born. This is not universally true. Life forms on many other planets retain the memories of previous existences. Because humans generally do not have this recall, they are easily enslaved and can be conditioned to believe most anything.
To maintain a state of Spiritual ignorance it is important to institute methods which will prevent people from realizing that they are actually Souls experiencing a constructed illusion. People somehow reaching this state, sometimes referred to as "self realization", will no longer respond to establishment propaganda and are generally considered a threat to the current social order.
The easiest and most direct method to achieve a stable slave population is simply not to talk about anything even vaguely esoteric. For example, how often have you heard the words astral, chakra or aura mentioned on a mainstream TV channel?
Most people will then likely "remain asleep" throughout their entire lifetime and will be no problem. Unfortunately, people have a natural desire — even though it may be an unconscious desire — to Spiritually evolve. It is, after all, the true purpose of human existence.
When someone tries to break away from the contrived illusions more direct methods are needed to return the slave to a state of ignorance. Today, various methods which cause brain damage — generally performed by psychiatrists — are used to negate any success in Spiritual evolution and return the slave to a state of vacant contentment.
Diversions and Techniques Promoting Inaction
The simplest and most effective diversionary technique is to promote scientific atheismand darwinian evolutionary philosophy as established fact. If you can get someone to buy into this philosophy, their fate is sealed. Even if they experience some contact with another dimension, such as an out-of-body experience, they will follow their programming, dismiss the experience as a delusion and refuse to investigate further. When they die, they will be totally lost and confused, flounder around on some lower Astral plane and eventually reincarnate just as Spiritually ignorant as before.
A side effect of accepting scientific atheism, which totally cripples Spiritual progress, is the acceptance of suicide as a way out of life's problems. Suicide becomes a learned reaction. Consequently, when the Soul is sent back into another physical lifetime, it is likely to commit suicide again when faced with some unpleasant event. It never learns, and this cycle can repeat essentially indefinitely. Dealing with this is one of the most difficult problems faced by the administrators who work on the Astral planes.
For those who want more than scientific atheism, there is mainstream garden variety religion. Mainstream Christianity has developed a clever stonewalling technique that has worked to promote inaction for thousands of years. This technique is centered upon the argument that no one can make any progress until Jesus returns to show the way. In the meantime, people should just do nothing and wait. The effect of this is essentially the same as scientific atheism. No Spiritual progress is made.
Schemes designed to waste time are common. One really off the wall example is the decision in Syria to prohibit vacuum cleaners and standard flat brooms in homes. "Witch type" brooms consisting of a circular straw bundle are allowed. Surely there must be a good reason to keep these terrorist weapons out of the reach of the typical Syrian housewife. The official reason is to make basic housework as difficult and time consuming as possible so as to prevent the woman from having any free idle time which, if allowed, could lead to the emergence of "immoral thoughts". Perfectly logical!
In the western world, complex bureaucracies seem to be deliberately designed to make the path to whatever you want as difficult as possible. Here the apparent motive is to prevent the acquisition of enough free time for any independent thought process. There are just not enough hours in a day to allow for any quiet contemplation of anything.
"Blank time" is always reported as a factor in the development of Spiritual figures. Time alone in the wilderness, time spent meditating alone in some isolated cave or at least periods of dedicated quiet time somewhere figure prominently in historical accounts of these people.
You may know or have heard of kids who spend all their waking hours playing interactive role model video games with other kids on the internet. They eat meals by the computer and never leave except to briefly sleep before returning to the all important game. Their entire life is spent in an imaginary reality. You may want to consider that your "real" life may not be all that different. You play a role. Your attributes are fixed by what society expects based upon that role. You can't change, because others would notice. Your concept of the world beyond your little world is determined by what you see on TV. Daily, you receive your "fix" of carefully choreographed "programming" which appears unusually coherent because, as you may not know or fully comprehend, everything on TV is controlled by a few corporations and all of them are loyal to the official government party line. If you somehow had the opportunity to break from this structured "game" you play from day to day — say, the opportunity to visit other countries and see other cultures — you would likely realize that your existence has not been that much different from the kid addicted to a computer game. You would find that the actual "real" world had very little relationship to the world you had been conditioned to believe existed.
Chemical Control Techniques
"With the use of chemical brain-control agents it may be possible to control the individual and the masses and to do this unobtrusively and without the active cooperation of the victims — not a question for the future — it is here".
This is a quote from the book by Edgar Cayce titled Edgar Cayce on Atlantis. There are references to Dr. Robert Galbraith Heath, and this book bears a copyright date of 1968. The book cites an interview that Heath gave to a newspaper called The Virginia Lighthouse and cites the above statement made by him on November 20, 1966. Heath founded the Department of Psychiatry and Neurology at Tulane University, New Orleans, in 1949 and remained its Chairman until 1980.
During this period, Tulane University actively participated in the CIA mind control project known as MK Ultra [1]. Also, during this period, Tulane became an active member of the secret Institute for Defense Analyses, or IDA, a corporation whose only client is the US government. Heath reportedly performed many experiments there involving electrical stimulation of the brain via surgically implanted electrodes. This work was reportedly partially financed by the CIA and the US military. Heath is now "officially" [11] deceased.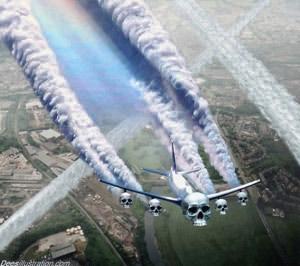 You have been drugged since you were conceived — before you were even born. Your mother was drugged. Soon after birth, you were injected with mercury containing vaccines. And the systematic process of poisoning you never stopped.
By some estimates at least eighty percent of the food in the average supermarket is poison either because it is genetically modified or laced with pesticides and other additives. Even the air is poison now because of geoengineering chemicals sprayed into the upper atmosphere.
It should be noted that things are different in the separate but parallel world of the elite. The Max Keiser show [12] discussed the secret gardens in Japan. These gardens are surrounded by high walls and guarded by the military. They produce the food for the ruling elite. Every plant in the garden has its own health certificate certifying that is pure, healthy and not genetically modified. Obviously, every developed country must have a similar secret supply chain of legitimate food for its ruling class. Certainly the elite know better than anyone that the food supply for the ordinary people is poison. They're not fools. They wouldn't touch the stuff.
Vaccines used for the elite are prepared without the mercury and other toxic additives found in vaccines given to the ordinary people.
Various agents — mainly from plants — have always existed which could be used by those aware of them to harm others or control people by altering their state of consciousness. However, only recently has it become practical to wreck the health of essentially everyone on the planet at the same time. Genetic modification of plants and other life forms used for food has made this possible. Now, quietly, people throughout the world can be sterilized, crippled with serious health problems or even killed by altering the genetic makeup of the food supply. Ordinary people remain generally ignorant of the fact that this awesome power exists and is presently being used against them.
Mind control has become a science. You can't major in it in college because this science is essentially entirely secret. The United States and other countries have spent the equivalent of billions of US dollars investigating and perfecting mind control.
Many secret research projects using unsuspecting or perhaps kidnapped people — some of whom were killed — have been conducted in the past and continue today. We only know about a very few of these projects such as MK Ultra, MK Naomi and Project Other. Even in these projects, specific details are sketchy. From these experiments, practical techniques for creating manchurian candidates and implanting created false personalities and identities have been developed and are in common use today within the secret communities.
Everyone has likely been the victim of some degree of mind control to some extent. Chemical weapons designed to mentally cripple people and render them drooling idiots are freely sold as prescription drugs in drugstores and are available to doctors to use as they please.
The lives of many kids are destroyed by these "drugs" because they have no ability to resist and their parents are ignorant and believe doctors can "do no harm". Actually, today's doctors are agents of the state. Many have top secret clearances and embrace classic Nazi philosophies such as eugenics. Their function is to watch you and make sure you "die appropriately" so as not to burden society. Anything they learn about you and anything you tell them is freely available to anyone in the intelligence community who is curious about you.
Only members of the super elite who are entitled to access top secret medicine will receive legitimate supportive medical care. Ordinary people will be deliberately allowed to die even though doctors with top secret clearances know of effective treatments which would cure them but which are classified and reserved for the chosen elite.
There is no such thing as an incurable disease any more. All the cures have been discovered. If you die, it is because you are not considered important enough to live and not because the cure does not exist.
Common sense should suggest to you that the lives of the elite have statistically different characteristics. For example, members of congress do not live sheltered lives. They work in close quarters and travel extensively both locally and internationally. They are always hanging out with prostitutes as well as playing with the young congressional pages.
Washington D.C. is reported to have more brothels than fast food joints. Strangely, however, these people do not get sick. Have you ever heard that congress had to shut down because everyone was coming down with some infection. It happens in other close populations, so what would make them exempt?
Understanding Astral Damage
Living things have an Astral component. For example, when you cut a leaf and then see the complete leaf on a Kirlian photo you are viewing the Astral component which was unaffected by cutting the physical component because it does not exist in the physical dimension.
Over one hundred years ago, practical techniques for viewing the human Aura were developed by Walter J. Kilner [4]. The original technique used dicyanin dye and a later technique used special glasses. You can't find either one today. In his research, Kilner was able to demonstrate that defects in the human Aura appeared before some corresponding disease manifested in the physical body.
Therefore, he was able to detect and prevent an adverse physical condition before it ever physically materialized. So, you ask, why don't we have this marvelous medical technique available today? Well, we do. It is in use in top secret medicine. However, only the approved elite now have access to it. The information has been removed from public knowledge and classified.
In conventional allopathic medicine, which is based upon scientific atheism and sold to the general public, there is officially no such thing as an Astral body. Conventional medicine denies the existence of anything beyond the physical dimension. Since the Astral body officially does not exist, it is not recognized as a crime to deliberately harm it.
Damage to the Astral body can be compared to damage to the physical body. If you punch holes in the physical body by cutting it, shooting bullets at it or whatever, blood runs out and germs get in. If you cause enough damage, the body dies. Astral bodies do not die, but can suffer critical energy losses. Similar to physical bodies, punching holes in the Astral body allows essential energy to escape and harmful energies to enter.
There are many events which can harm your Astral body. It is in your interest to understand these events because your Astral body will be your primary body when your physical body dies. If it has been damaged, you will be at a severe disadvantage. The chosen elite have perfect Auras because they can use the Aura balancing machines available to them at any top secret medicine provider. However, you cannot.
Also, the ruling elite seem to take some delight in causing harm to the "ordinary" people. Consequently, many drugs, food additives, GMO foods and industrial chemicals found in the environment cause Astral damage. Chemicals recognized as poisons and banned in other countries can be freely added to foods given to ordinary people in the US.
Obviously, there must exist a secret supply chain of safe food and water which is available to the chosen since they know of the contamination and certainly would not want to harm themselves or their friends.
There are ways to closely duplicate the secret techniques available only to the elite. If you can see auras or can find a reputable psychic who can, you can approximate the techniques developed by Kilner and available to everyone over a hundred years ago. Although the secret aura balancing machines are more accurate, a competent psychic healer can do the same thing. Actually, since psychics have always existed, similar techniques have been available throughout the ages to those who were aware.
Fluoride
The concept of adding fluoride to drinking water for the purpose of mind control is said to have originated in the 1930′s as a result of collaboration between German and Russian scientists [2]. Sodium fluoride was originally used and was found to cause a "mild lobotomy" in people who consumed small quantities. The effects were considered to be non reversible after one year of continuous use of the tainted water. Hitler added sodium fluoride to the water in his concentration camps to make the prisoners docile and cooperative as they waited for death.
Sodium fluoride (NaF) is used today in personal products like toothpaste. To poison the water supply of an entire country with sodium fluoride would be expensive. However, it just so happens that there is a waste product created during the manufacture of phosphate fertilizers, Fluorosilicic acid (H2SiF6), which is classified as hazardous waste and would be expensive to dispose of under EPA guidelines.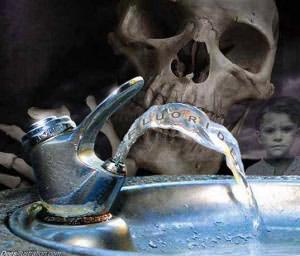 There is lots of this stuff available. This is the poison added to the public water supply in the US and some other countries. It is actually economical for industry because they don't have to pay for hazardous waste disposal. They just pump it into the public water supply.
In the human body, fluoride has an affinity for the pineal gland in the brain. The pineal gland is associated with the "third eye". Everyone has this third eye, but few are aware of it or know how to activate and use it.
Although the pineal gland is part of the physical body, the associated third eye is part of the Astral body and so is invisible in the physical dimension. The third eye allows you to see and communicate with the non-physical dimensions while fully awake and functioning in the physical dimension. So, you could see and carry on a conversation with someone in the physical dimension while invisibly also viewing and communicating with some entity on another plane of existence.
The standard Christian bible refers to the third eye with the phrase, "If thy eye be single thy whole body will be filled with light". However, only students of mysticism would recognize the true meaning of this quote.
Obviously, having this ability would be a threat to the security of any totalitarian society. Poisoning with fluoride destroys this ability and so solves that problem. Literature is available if you wish more detailed information. Simply search using the phrase "fluoride third eye".
On the chance that fluoride in the water is not sufficient to destroy any psychic abilities you may have, there are more aggressive ways to get fluoride into your brain. Here are some structural models of popular psychiatric drugs:
Notice that the element Fluorine (symbolized by its standard chemical symbol "F") figures prominently in all these compounds.
These drugs are used to cause "chemical lobotomy". By blocking communication channels with the higher levels of the human brain, they effectively convert the victim into a lower form of animal. Lower animals do not have the frontal lobes possessed by humans. That is what makes humans special. Disabling the frontal lobes effectively transforms a natural human being into, basically, a docile and obedient house pet which can be trained like a dog.
Incidentally, Fluorine also figures prominently in Sarin nerve gas.
For a more in depth study search YouTube for the free documentary Flouridegate — An American Tragedy by David Kennedy.
They All Drink From the Same Trough
If you casually look out upon the institutions of the world, it may appear to you that they are independent, discrete entities. However, they are not. They are all components of a collective which has successfully hidden its existence and true nature from the general population for generations.
Let's begin with the media in the US. Although it may appear to you that there are thousands of independent sources reporting "news", 90% of all media is controlled by six corporations. They are General Electric, News-Corp, Disney, Viacom, Time-Warner and CBS.
In the US, people believe they are protected from tyranny by the concept of "separation of powers" — that the executive, legislative and judicial branches of government are staffed by independent thinkers who "check and balance" each other. This is also a deception.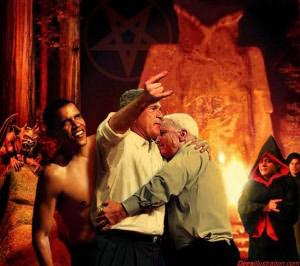 Once a year, at the end of July, there is a secret gathering on private property in the redwood forest of California called the Bohemian Grove. Although this annual meeting has been going on for over one hundred years, it is only during the last several years that outsiders have begun to learn of its existence. The only reason they have is because of the internet and independent journalism. Leaders from the mainstream media are all members of this secret club and so never even report its existence.
Who else goes to this annual secret "party"? Well, for want of a better name, we will call them the "Trusted Satanists". They are the leaders of all the major corporations, banks and representatives from all the major branches of the US government as well as foreign governments.
Although these men outwardly support the concept of capitalism for the masses, this elite group, among themselves, are perhaps best described as "rich socialists". Only men are allowed. For recreation, a stable of prostitutes — both male and female — are kept nearby off-site. The male prostitutes could theoretically enter the Grove.
The "party" begins with a Satanic ritual called "Cremation of Care" (i.e., "we don't care") which features the burning of a coffin at the base of a huge statue of an owl. Walter Cronkite reportedly was the official announcer at the grove until his death.
A secretly filmed video of this event is available on YouTube. It is supposed to be a "simulated" child sacrifice. However, since the CIA, FBI and NSA attend the ritual, who is going to complain on the chance it is a real sacrifice of a human child? After all, they are all trusted Satanists.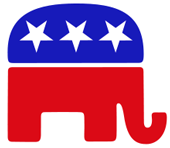 Most attendees from the United States are members of the Republican party. This is completely predictable in view of the fact that the US Republican party flaunts its affiliation with the "dark side" by prominently using the inverted star symbol on its official logo.
During the two week period, corporate leaders, the "independent" government regulators who supposedly keep corporations honest, the leaders from the executive, legislative and judicial branches of US government who are supposed to be "checking and balancing" each other, as well as the media moguls who we "trust" to report the truth, are all running around naked in the woods — pissing on the trees, playing with each other, and the male prostitutes as well as the off-site female prostitutes, and "having discussions".
Well, what are they "having discussions" about? They are discussing what they plan to do with "their world". The Manhattan Project to develop the first atomic bomb was reportedly planned at one of these discussions years ago. What about you? What about your future? What about any expectation of happiness you may have? Well, you see, you "don't need to know". Remember, "If you are not one of us, you are nothing".
Blueprints For the New World
Overview
If this link [7] is still active, it would be in your interest to read through it. This document is a transcript of a speech given by one of the insiders in the year 1969. He boldly states,"Everything is in place and no one can stop us now".
The article details how people ("people" means the slave class who are "nothing"; recall: "If you are not one of us, you are nothing") will just have to get used to changes such needing permission to have children, accepting mandated euthanasia as the law and total surveillance. Essentially all goals are now achieved, although some still remain guarded secrets.
The 1960′s was the period when physical death was eliminated. Of course, this "privilege" is only available to the select Satanic oligarchs. Effective cures for all diseases were also developed. The speaker [7] states that the cures are on file in the Rockefeller Institute. Of course, most are classified and only available to the chosen elite.
Infrastructure
The PBS documentary, Top Secret America [8], presents a good overview of the secret world of the elite. You may think no one is paying attention to the infrastructure in America because streets are in disrepair and bridges are falling down. However, you would be wrong. A tremendous amount of money is being spent on infrastructure in America — for the chosen elite. You will never see it and you will have no need for the decaying bridges and streets because you won't be around to use them. You, as well as 90+ percent of the current population, will be killed in the "Great Culling".
The new infrastructure is quite elaborate as the documentary explains. It consists of thousands of buildings which have a few stories visible above ground but which then extend for 90+ stories underground. All amenities are available within these secret structures which are basically self-sufficient.
It is important for the buildings to reach deep underground so that the lower levels can connect to the secret underground transport network. This network is global and provides safe high speed transport for the elite. Whenever the network crosses a tectonic plate, massive amounts of silicone are used to allow the transport tunnel to flex as needed. The network has access points in all countries. However, these points remain secret in countries which have yet to be subdued and co-opted into the new world order.
NWO Enabling Documents
The treaty known as the Trans-Pacific Partnership appears to be the formal enabling document for the new world. The actual document is secret and only high level corporate executives and politicians are allowed to see it.
Even after the treaty goes into force, its contents will remain secret. Because, in the United States, treaties must be openly debated in congress, the treaty is being called an "agreement" to circumvent the law and keep its contents secret. However, some details have become known.
Although the planet is officially divided into "sovereign" countries, it is overlaid with a network of transnational corporations. This network basically forms a parallel government which encircles the globe. The Trans-Pacific Partnership is designed to cause any country which signs on to surrender its national sovereignty to a secret committee composed of corporate executives. This committee can then alter the constitution and laws of any country which has accepted the treaty as suits their whim. There will be no appeal against this.
Under the treaty, there will be only one purpose to human life. That purpose will be to maximize the profits of the cabal of transnational corporations which will now be essentially a single global corporation in absolute control of the world. This effectively institutionalizes the new world order.
What does this mean for you? Well, to begin with, there can be no retirement. Paying for retirement would negatively impact corporate profits. So, if you can't work, you will be killed. Taking care of sick people would also drain corporate profits. It would be more profitable just to kill the sick and replace them with young, healthy slaves. Disabilities — forget it — disabled kids will never make it out of the womb alive.
Reeducation
To come into compliance with the philosophy of the new world, people will need to be reeducated. Military instruction documents [6] are already teaching that the Founding Fathers of the United States were extremists and anyone who thinks like them would not be suited for today's military.
Well, what did these radical extremists think?
"We hold these truths to be self-evident, that all men are created equal, that they are endowed by their Creator with certain unalienable Rights, that among these are Life, Liberty and the pursuit of Happiness."
Obviously, these principles are not compatible with the new world. The idea of a "Creator" conflicts with the official doctrine of Evolution. We can't have that. People must accept that they and the universe they live in is simply an "accident".
People are already realizing that Liberty and Happiness are gone. They know now that they live under constant surveillance and their lives get worse year after year. How about the right to Life? Can't have that. People need to be reeducated to believe that it is their "duty to die" when they are no longer useful to the state (which is now the global corporation).
Of course, the global elite will live physically forever but ordinary people will not know this.
If a world where people are conditioned to want to die and do not want kids but just sleep around for fun sounds vaguely familiar to you, you might recall that this is the future society described in Huxley's classic novel, Brave New World.
Population Modification
Please refer to [9] as a reference source. Today's "great thinkers" seem to be coming into agreement that most people are unnecessary and need to be exterminated for the convenience of the elite. Bill Gates, who has now been accepted into the super exclusive Bilderberg group, has reportedly taken the task of exterminating the third world population by giving them "free" vaccinations which will render them sterile.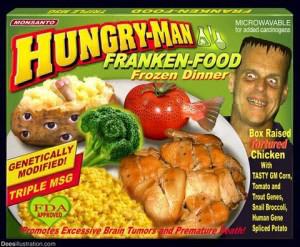 Lots of groups are working on secret sterilization methods. European tests of Monsanto's GM soybeans on hamsters showed the animals became sterile by the third generation [12]. A new gene known as Epicyte [9] is planned to be added to GM corn which will cause immediate sterilization.
Additionally, people are being "eased into" accepting the concept of "after birth abortion". Intellectuals are trying to get people to accept the argument that living human children under three or perhaps even five years old are really "not people but advanced feotuses". Since abortion is already legal, a simple change in the definition of "feotus" would allow young kids to be killed at will for any reason.
Another "new thought" gradually being programmed into the young is the pleasure of the "childless lifestyle". This propaganda seeks to convince people that having kids is too much trouble and they will be happier if they just get sterilized and then run around having lots of sex purely for fun.
These "evolutionary" population control techniques are already in effect. However, the elite likely are not willing to wait several generations to get rid of those they do not need. This brings us to the more direct method commonly called "The Great Culling" which will allow the elite to kill off most of the world's population quickly.
The most likely method will be the release of new designer viruses for which no one will have any natural immunity. Of course, the elite will all get the classified antidote. Preparations for the disposal of the bodies is already complete and stockpiles of plastic coffins — each designed to hold three bodies and manufactured under government contract by Halliburton — have been photographed and documented. Everything is now in place awaiting the "go" command.
Designer Children
Some types of designer children have already been approved for "production". Britain has approved three parent babies [10] and China has proposed a process to artificially fertilize most of a woman's eggs and then examine them to determine which is likely to produce a child with the highest IQ. This will be the only selected egg because Chinese women are only allowed to have one child and must then be sterilized.
In the new world where the only purpose of people will be to do slave labor to serve the elite corporate masters, the concept of allowing the existence of children conceived naturally clearly cannot be allowed. There would be an unexceptable chance for some kind of error that could result, for example, in the creation of a being capable of independent thought who might challenge the establishment.
A man's true worth is measured by the amount of other people's happiness that he can possess and destroy
This is a quote from the docudrama The American Ruling Class [5]. It is worthy of discussion because it is so prophetic.
The Satanic oligarchs who run this world basically exist and thrive on the misery of others. It is not enough just to use and abuse you — they want to consume your Soul. Your misery and suffering is, essentially, their "food". It is the source of their energy.
Ordinary innocent Souls are sustained by the life energy which flows from the Creator. However, since the oligarchs hate God, this energy flow is not available to them. So, they essentially survive by consuming the life energy of the innocent Souls they have captured and enslaved.
Ordinary people do not naturally choose to spend their lives in a state of constant war. They have to be somehow coerced into this behavior. Otherwise, they would likely seek a quiet, peaceful life. The atrocities the US and other warmonger nations force their citizens to commit are so contrary to basic human nature that the US loses more soldiers to suicide than it does to the enemy. The once innocent soldiers find that they simply cannot continue to live with what they have become and the memories of the horrors they have caused to others. The Satanic rulers who create wars, of course, have no problem with this.
Promotions within the inner circles of power are based upon how much evil one has done. The more harm you cause to others the greater your respect. You may have noticed that the stock market, which is a measure of the success of the elite, shows gains during periods when the average person is suffering and losses during periods when, somehow, life for the ordinary person seems to improve. The stock market set a new all time high, for example, during the Vietnam War when innocent young kids were being drafted and slaughtered in Vietnam while peaceful protesters at Penn State were executed by government forces for daring to dissent.
Why You Should Care
On the low Astral planes you will find people — Souls — who are totally lost and confused and seem to move in slow motion. They do not realize they have died. These "people" are not there because they tore up the Bible or burned the Koran or some other offensive act. They are there simply because it is the best they can do. They are using all of the Spiritual energy they have just to maintain this miserable existence. Whatever activities they engaged in while alive had no Spiritual merit and had no effect on developing or increasing their Spiritual energy level. Since the opportunity to do this ended when they died, they will remain strung out in this condition until they reincarnate again at which point they will have another chance to choose activities which enhance Spiritual energies.
You should care because the things you do and the things you fail to do during your brief life here will affect your existence for millions of years in the future.
The other dimensions operate under exact scientific rules just like this dimension. However, the rules are not the same. Because alternate sources of information are available today — mainly because of the internet — it is in your interest to at least investigate the available literature on Spirituality, energy raising techniques and various first-hand reports from people who have successfully visited the neighboring dimensions.
Source:  Walter C. Vetsch   |   3108.info  |  War Is Crime
Are Americans ready to accept a police state? Are pastors and Christians ready to accept a police state? Are Republicans and conservatives ready to accept a police state? Are Democrats and liberals ready to accept a police state? Are there truly enough people left in this country who even understand what a police state is, and if they do, would they really support it?
I can hear many readers shouting, "No!" But I truly wonder just how many Americans have already accepted the police state in their hearts and minds. It is absolutely true that before despots and tyrants can put shackles around men's necks, they must first put them around men's hearts. So, just how many of the American people are walking around every day with shackles already around their hearts? How many pastors mount the pulpits with shackles around their hearts? How many teachers enter the classroom with shackles around their hearts? How many State lawmakers walk into their various capitols with shackles around their hearts? How many police officers get into their squad cars with shackles around their hearts? How many military personnel put on their uniforms with shackles around their hearts?
Those of us who are passionate about the freedom fight spend a lot of time discussing and debating the nuances of how best to protect liberty. Except for a precious few, our State governors, attorney generals, legislators, senators, mayors, county commissioners, city councilmen, etc., are doing a fantastically lousy job of honoring their oaths to the Constitution and to the principles contained in our Declaration of Independence and Bill of Rights. Except for a precious few, our pastors, deacons, elders, and church leaders are doing a fantastically lousy job of defending freedom principles. Except for a precious few, our civic and business leaders are doing a fantastically lousy job of defending liberty. And needless to say, you could put the people on Capitol Hill in Washington, D.C., who are even doing diddly-squat about preserving liberty into an old-fashioned phone booth.
Republicans? Most of them have never seen a bill that expands the police state at home and foreign wars abroad that they did not absolutely love. Democrats? Most of them have never seen a bill that expanded government (any government) that they did not absolutely love. Yes, yes, I know that there are a few–a precious few–exceptions to the above, but not many.
But are the American people truly ready to accept a police state? A recent report at InfoWars.com is quite shocking to those of us who tend to believe that most of our fellow Americans would recoil at the thought of an open police state.
Reporting for InfoWars.com, Paul Joseph Watson writes, "After illustrating their enthusiasm for repealing the Bill of Rights, a video shows Americans happily signing a petition to support a 'Nazi-style Orwellian police state,' in what easily represents the most shocking footage of its kind to date.
"Citing issues with how the government shutdown has impacted the ability of the police to 'keep the community safe,' [Mark] Dice tells San Diegans that there is a need to 'increase the Orwellian system.'
"'Not a problem,' responds one man as he signs the petition.
"'We just want to model it after the Nazi Germany system to keep people safe and secure,' Dice tells another individual.
"After signing the petition to 'implement the Orwellian police state,' another man responds, 'You find the pot of money though,' apparently more concerned about how much a Nazi-style police state would cost than its actual consequences.
"'They're trying to cut the budget by 20 per cent so we just want to make sure that we can model the police state after the Nazi Germany system,' Dice tells another couple who sign the petition, before adding, 'Thanks for supporting the police state.'
"'We're going to model it after the Nazi Germany-style police state,' Dice clearly tells another man who signs the petition.
"'We need this Orwellian-style system to keep everybody safe,' Dice tells a woman as she is signing the petition, to which she responds, 'Yeah.'"
See Watson's report at:
Americans Sign Petition to Support "Nazi-Style Orwellian Police State"
So, how many of your friends, relatives, co-workers, neighbors, fellow club members, fellow pastors, and fellow church members would be willing to sign such a petition as mentioned above? Probably more than you would think. Why don't you use Mark Dice's technique and go stand with a petition on a street corner in your town or on a sidewalk outside the entrance of your church and find out? But be prepared for a shock. It is not just San Diegans that are already wearing the shackles around their hearts.
Those of us in the liberty movement are knocking our brains out trying to devise the best strategy to preserve the vestiges of freedom that are left in this country. The assaults against our liberties are ubiquitous–and so are the battlefronts upon which our fellow freedom-fighters are tirelessly and relentlessly defending the hill. Thank God for every one of them! I may or may not agree with each strategy or the people who come up with them, but if they are in the liberty fight, they are my brothers and compatriots.
But it is time for us to ask ourselves, are we living in a country in which a sizeable percentage of people do not care about, and may actually not WANT, liberty? Are we living in a country in which a sizeable percentage of people have already accepted the shackles of tyranny around their hearts?
I'm talking about Democrats and Republicans; Christians and unbelievers; pastors and pagans; liberals and conservatives; whites and blacks; educated and illiterate; rich and poor; men and women; northerners and southerners; easterners and westerners; military and civilians. How many are already wearing the shackles of tyranny around their hearts? I'm afraid far more than most of us want to admit.
At this point, I must make the following observation: if you are living in a State that does not recognize your right to keep and BEAR arms, if you live in a State that significantly impedes your right to possess and CARRY arms, if you live in a State that is unfriendly to the Second Amendment, you are living in a State in which a majority of lawmakers and citizens are already wearing the tyrant's yoke around their hearts–and they want you to wear it, too.  And if you live in a large metropolitan city anywhere, you are living in one of liberty's most inhospitable and hostile places. In all candor, one of the chief reasons why my family and I moved to a small town in a rural State (the Flathead Valley of Montana) is because of what I'm talking about right now.
For more information on our move to Montana, please go to this web page:
I realize that we have our share of big-government weenies here in Montana, too. I know we have a bunch of politicians and people who carry the shackles of tyranny around their hearts. I won't argue that. But I also know that if police agencies in this area attempted a military lockdown such as took place in Boston after the marathon bombings, they would start a modern-day revolution. I KNOW that the majority of people in the Flathead Valley would never submit to such a police state. I also believe that the vast majority of law enforcement officers in this area would never attempt to enact such a police state.
As an example, according to published reports, the average home in the State of Montana has 27 firearms in it. Yes, you read it right: 27. I dare say that the average pickup truck in Montana has more guns in it than the average house in just about any other State.
Ladies and gentlemen, Thomas Jefferson was right: big cities are the "bane" of freedom. And those states that are controlled by big cities are also a major culprit in the demise of liberty.
Several years ago, Boston's Gun Bible (BGB) ranked the states in order of their recognition of the right to keep and bear arms. According to BGB, the freest states are:
1. Vermont
2. Idaho and Kentucky (tie)
3. Louisiana and Alaska (tie)
4. Wyoming
5. Montana
And, again, according to BGB, the least free states are:
1. New Jersey
2. Illinois
3. Hawaii
4. Massachusetts
5. New York
Now, I would personally argue BGB's ranking of Montana as number 5 in the list of freest states–especially when it comes to the Second Amendment. Regardless, notice the absence of the dominance of big-cities within the list of freest states, contrasted with the obvious dominance of big-cities within the list of least free states. In the list of freest states, only Kentucky and Louisiana have a metro area with over one million population. And in the case of Vermont, Idaho, Alaska, Wyoming, and Montana, the State with the largest population is Idaho with just over 1.5 million–in the ENTIRE STATE. The conclusion should be obvious: big cities equal less freedom; rural states equal more freedom.
Ladies and gentlemen, this divergence of philosophy and the willingness or unwillingness of people in big city states and rural states to either accept or reject tyranny is a boiling pot that at some point is going to spill over onto the eye of the stove. Notice that Mr. Dice's petition was asked of people in one of America's largest population centers: San Diego, California. Take that same petition to the streets of Kalispell, Montana; Coeur d'Alene, Idaho; Cheyenne, Wyoming; or Wasilla, Alaska; and the response would be MUCH different.
I don't believe tyranny will come to America all at once; it will come piecemeal, city by city, State by State, and region by region. And liberty will be preserved the same way.
So, are Americans ready to accept a police state? It all depends on where you live.
P.S. This weekend, selected cities across the country will be privileged to see the premiere screening of James Jaeger's fantastic new movie, "MOLON LABE: How The Second Amendment Guarantees America's Freedom." The film features such notable freedomists as Pat Buchanan, Ron Paul, Larry Pratt, G. Edward Griffin, Alex Jones, and, yes, yours truly–along with several others. It is terrific film. The people of the Flathead Valley in Montana are fortunate to be able to attend this premiere showing at the Mountain Cinema 4 theaters in Whitefish, Montana, at 11am Mountain Time, this Saturday, October 26. If you live within driving distance, you are invited to attend this premiere screening. DVDs of the film will be available at the showing.
If you are not able to go see MOLON LABE this weekend and would like to order the DVD of this new film, you may do so NOW. Order the MOLON LABE DVD here:
"Hi! We're the news…manufacturing witnesses, creating dupes, and using true believers. Just like an intelligence agency. Come join us!"
Focus on the network evening news. This is where the staging is done well.
First, we have the image itself, the colors in foreground and background, the blend of restful and charged hues. The anchor and his/her smooth style.
Then we have the shifting of venue from the studio to reporters in the field, demonstrating the reach of coverage: the planet. As if this equals authenticity.
The managing editor, usually the elite anchor, chooses the stories to cover and their sequence.
The anchor goes on the air: "Our top story tonight, more signs of gridlock today on Capitol Hill, as legislators walked out of a session on federal budget negotiations…"
The viewer fills in the context for the story: "Oh yes, the government. We want the government to get something done, but they're not. We want to government to avoid a shutdown. These people are always arguing with each other. They don't agree. They're in conflict. Yes, conflict, just like on the cop shows."
The anchor: "The Chinese government reports the new flu epidemic has spread to three provinces. Forty-two people have already died, and nearly a thousand are hospitalized…"
The viewer again supplies context, such as it is: "Flu. Dangerous. Epidemic. Could it arrive here? Get my flu shot. Do the Chinese doctors know what they're doing? Crowded cities. Maybe more cases all of a sudden. Ten thousand, a hundred thousand."
The anchor: "A new university study states that gun owners often stock up on weapons and ammunition, and this trend has jumped quickly since the Newtown, Connecticut, school-shooting tragedy…"
The viewer: "People with guns. Why do they need a dozen weapons? People in small towns. I don't need a gun. The police have guns. Could I kill somebody if he broke into the house?"
The anchor: "Doctors at Yale University have made a discovery that could lead to new treatments in the battle against Autism…"
Viewer: "That would be good. More research. Laboratory. Germs. The brain."
If, at the end of the newscast, the viewer bothered to review the stories and his own reactions to them, he would realize he'd learned almost nothing. But reflection is not the game.
In fact, the flow of the news stories has washed over him and created very little except a sense of continuity.
It would never occur to him to wonder: are the squabbling political legislators really two branches of the same Party? Does government have the Constitutional right to incur this much debt? Where is all that money coming from? Taxes? Other sources? Who invents money?
Is the flu dangerous for most people? If not, why not? Do governments overstate case numbers? How do they actually test patients for the flu? Are the tests accurate? Are they just trying to convince us to get vaccines?
What happens when the government has overwhelming force and citizens have no guns?
When the researchers keep saying "may" and "could," does that mean they've actually discovered something useful about Autism, or are they just hyping their own work and trying to get funding for their next project?
These are only a few of the many questions the typical viewer never considers.
Therefore, every story on the news broadcast achieves the goal of keeping the context small and narrow—night after night, year after year. The overall effect of this, yes, staging, is small viewer, small viewer's mind, small viewer's understanding.
Billions of dollars are spent by the networks to build a reality the size of a room in a cheap motel.
Next we come to words over pictures. More and more, news broadcasts are using the rudimentary film technique of a voice narrating what the viewer is seeing on the screen.
People are shouting and running and falling in a street. The anchor or a field reporter says: "The country is in turmoil. Parliament has suspended sessions for the third day in a row, as the government decides what to do about uprisings aimed at forcing democratic elections…"
Well, the voice must be right, because we're seeing the pictures. If the voice said the riots were due to garbage-pickup cancellations, the viewer would believe that, too.
How about this: two-day-old footage of runners approaching the finish line of the Boston Marathon. A puff of smoke rises at the right of the screen. A runner falls down in the street. The anchor is saying: "The FBI has announced a bomb made in a pressure cooker caused the injuries and deaths."
Must be so. We saw the pictures and heard the voice explain.
We see Building #7 of the WTC collapse. Must have been the result of a fire. The anchor tells us so. Words over pictures.
We see footage of Lee Harvey Oswald inside the Dallas police station. The anchor tells he's about to be transferred, under heavy guard, to another location. Oswald must be guilty, because we're seeing him in a police station, and the anchor just said "under heavy guard."
Staged news. It works. Why?
Because it mirrors what the human mind, in an infantile state, is always doing: looking at the world and seeking a brief summary to explain what the world is, at any given moment.
Since the dawn of time, untold billions of people have been urging a "television anchor" to "explain the pictures."
The news gives them that precise thing, that precise solution, every night.
"Well, Mr. Jones," the doctor says, as he pins X-rays to a screen in his office. "See this? Right here? We'll need to start chemo immediately, and then we may have to remove most of your brain, and as a followup, take out one eye."
Sure, why not? The patient saw the pictures and the anchor explained them.
After watching and listening to the last year of news, the population is ready to see the president or one of his minions step up to a microphone and say, "Quantitative easing…sequester…"
Reaction? "Don't know what it is, but it must be okay."
Eventually, people get the idea and do it for themselves. They see things, they invent one-liners to explain them. They're their own anchors. They short-cut and undermine their own experience with vapid summaries of what it all means.
"Here are the photos. Just look at these photos. Don't look at any other photos. These are the killers. Here's what it means: we're going to send in SWAT teams and rout you out of your homes at gunpoint, we'll search your homes, no warrants, and you're going to comply, and when it's over and we've caught them, you'll cheer."
"Sure. Okay. We will."
Pictures, explanation, obedience.
The staging of reality, the staging of news; they're the same thing.
At some point in time, the television audience begins to experience an itch. "If reality is the news, then maybe I could become a visible piece of reality. Maybe I could get on the news. What would I have to do? How can I stand out? What outlandish thing could I cook up?"
Anyone's face could appear on the screen and flicker there and be driven into the minds of millions of people as something hypnotic.
If not fortune, then at least fame.
Whereas an honest television news anchor, if one existed, would say:
"The battle over the government shutdown and its funding continue as a piece of planned chaos. Events like this are shaped well in advance by men who manipulate the One Political Party With Two Heads, and you, the viewer, are reacting predictably. You're choosing sides. You're angry. And I'm sitting here on most nights adding fuel to the fire. The fix is in, and I'm going along with it. Here in the studio, I'm staging the news about staged reality."
The news is a movie of a movie.
And then, of course, when the news cuts to commercial, the fake reality of products takes over:
"Well, every night they're showing the same brand names, so those brands must be better than the unnamed alternatives."
Which devolves into: "I like this commercial better than that commercial. This is a great commercial."
Which devolves into: reality is an advertisement for itself.
Source: Jon Rappoport  |  No More Fake News
Miriam Carey is the latest victim. She deserved to live, not die. More on her below.
Incidents occur daily across America. Blacks and Latinos are most vulnerable. Police shoot innocent suspects for any reason or none all.
Rarely are officers or their superiors held accountable. On average, US police kill one or two people daily. Most often, incidents go unnoticed.
Violence in America is systemic. Previous articles discussed it. America glorifies wars. It does so in the name of peace.
It has by far the highest homicide rate among all developed nations. It's obsessed with owning guns.
Violent films are some of the most popular. So are similar video games. Peace, stability and security are convenient illusions. Imperial wars and domestic violence crowd them out.
Communities, neighborhoods, schools, work places, commercial areas and city streets are affected. Driving while black is dangerous.
A 1999 ACLU report discussed it. Titled "Driving While Black: Racial Profiling On Our Nation's Highways," it said:
It's longstanding practice in America. In 1967, dozens of witnesses told Kerner Commission members that "stopping of Negroes on foot or in cars without obvious basis" was a key reason for riots the previous summer in cities across America.
The Fourth Amendment assures "(t)he right of the people to be secure in their persons, houses, papers, and effects, against unreasonable searches and seizures."
The Eight Amendment prohibits "cruel and unusual punishments."
What's crueler than state-sponsored cold-blooded murder.
The Fifth Amendment prohibits "depriv(ing) (anyone) of life, liberty, or property, without due process of law."
The 14th Amendment forbids states from "depriv(ing) any person of life, liberty, or property, without due process of law." It affirms "equal protection of the laws."
Police across America spurn constitutional and US statute laws. They do so with impunity. According to ACLU:
"No person of color is safe from (mis)treatment anywhere, regardless of their obedience to the law, their age, the type of car they drive, or their station in life."
"In short, skin color has become evidence of the propensity to commit crime, and police use this 'evidence' against minority drivers on the road all the time."
"This vicious cycle carries with it profound personal and societal costs."
"It is both symptomatic and symbolic of larger problems at the intersection of race and the criminal justice system."
"It results in the persecution of innocent people based on their skin color."
"It has a corrosive effect on the legitimacy of the entire justice system."
It's worse than that. Blacks and other people of color risk death at the hands of out-of-control cops. They're licensed to kill. They murder with impunity.
Overwhelming evidence proves it. In 2010, Injustice Everywhere (IE) published a National Police Misconduct Statistical Report.
It found thousands of instances of police misconduct. Hundreds of civilian deaths followed. When officers are held accountable, most often discipline imposed is mild.
Criminal justice in America is systemically unfair. Victims are cheated. A previous article discussed Trayvon Martin's murder.
It asked when is killing a non-threatening, unarmed teenager not murder? It's when Jim Crow justice trumps fundamental civil rights.
It's when victims are black. It's when killing them is OK when whites do it.
It's when institutionalized racism threatens all people of color. It's when longstanding practice turns a blind eye to killing them.
It's when cops are licensed to kill. On October 3, Washington, DC police gunned down Miriam Carey. They did so in cold blood. They did it willfully.
Doing so reflects epidemic levels of state-sponsored violence across America. Cops call killing non-threatening civilians "justifiable homicides."
Unarmed Blacks and Latinos are victimized. Post-9/11, police have increasingly been militarized.
It's justified on the pretext of waging war on terror. Mariam Carey was a 34-year old Stamford, CT dental hygienist. Previously she lived in Brooklyn.
She was unarmed. Capitol police killed her after a car chase. Reportedly she tried breaching a White House security barrier. Police banged on her car window. They ordered her to stop.
She appeared to back up into a police vehicle. She fled. She did so after cops opened fire. Capitol police and Secret Service officers gave chase.
They fired multiple times at her vehicle. Why on busy DC streets? Why when backup units could have blocked her safely?
Why wasn't she taken alive, detained and questioned? Why do cops routinely shoot first? Why are they allowed to get away with it?
Things ended violently near the US Capitol. Miriam's car crashed. She got out. She was clearly unarmed. She was non-threatening.
Cops shot her to death. They riddled her body with bullets. Doing so was cold-blooded murder. Bystanders nearby could have been harmed.
Miriam had her one-year daughter with her when she was killed.
Family members said she suffered from postpartum depression. The Mayo Clinic says many new mothers experience the "baby blues" after childbirth.
Mood swings and crying spells follow. Usually they fade quickly. Sometimes they last longer. The behavioral pattern isn't a character flaw or weakness.
Change of life at times affects people this way. Some need more time than others to adjust. Given today's dire economic conditions, doing so is harder than during more normal times.
Mariam's sisters want answers. Amy Carey-Jones said there should've been "another way instead of shooting and killing" her.
Valerie Carey said she "didn't deserve to have her life cut down" this way.
Her mother, Idella, said she had no history of violence. She threatened no one.
Mariam's friends, neighbors and associates were shocked.
Next door neighbor Erin Jackson said she doted on her daughter, Erica. She often took her on picnics.
"She was pleasant. She seemed very happy with her daughter, very proud of her."
Former Brooklyn neighbor, Jeff Newsome, said he was shocked to hear what happened.
"I would have never, never thought that she would do something like this. I can't believe it."
Angela Windley was a former high school classmate. She remained a close friend. She was "floored and sad," she said.
Mariam "was just a very sweet person, very determined and driven in order to get out of the neighborhood and do better for herself," she added.
"She wasn't violent or anything like that. I looked up to her a little bit. She was kind of like a big sister."
According to psychiatrist Ariela Frieder:
"If it's just a case of postpartum depression, you usually don't see people hurting others or getting aggressive."
Mariam worked for periodontist Barry Weiss. She was fired, he said, about a year ago. He wouldn't say why.
He did say a head injury requiring hospitalization prevented her from working for a time. Several weeks after returning, she was fired.
It's unknown why she tried breaching a White House security barrier. She turned her car around to flee. Cops opened fire. Doing so, of course, terrified her.
She likely panicked. She sped off. She wanted to get away safely. She wanted to protect her daughter.
Being shot at is terrifying. So is being chased by armed cops and Secret Service agents. She didn't threaten them. She deserved to live, not die.
According to Dr. Mark Mason:
"Given the fact that we have an unarmed female, the police have come forward to say she was unarmed."
"There was an infant in the car. There was no gunfire of any kind that came from the car at any time."
"A lot of questions need to be asked. The police in Washington DC way-way overreacted."
"There are alternatives to respond to situations short of deadly force."
She could have been stopped by blocking city streets or shooting out her tires. Failure to do so shows the mentality of trigger-happy cops in America today.
It bears repeating. They kill one to two civilians in America daily. They do it willfully and maliciously. Most victims are unarmed. Most committed no crimes.
Most are Blacks or Latinos. Cops shoot first. They ask questions later. Their answers don't wash.
Militarized America leaves no one safe. Trayvon Martin, Mariam Carey, and countless others like them learned the hard way.
Their deaths reflect a national sickness. It's a national addiction. Violent cultures operate this way. Among all developed countries, America's by far the worst.
Stephen Lendman lives in Chicago. He can be reached at lendmanstephen@sbcglobal.net.
His new book is titled "Banker Occupation: Waging Financial War on Humanity."
http://www.claritypress.com/LendmanII.html
Visit his blog site at sjlendman.blogspot.com.
Four Decades after the Tishrin…
Damascus — In Damascus and many other areas of Syria this weekend, citizens will celebrate the accomplishments of the October 6, 1973 – 19 day war jointly launched by Syrian and Egyptian armies to regain Arab land illegally occupied since 1967.
Syrians will honor the 6,000 (Syrians) who died during battle. Many events are planned including special television broadcasts which will revisit the conflict; also numerous art exhibits, plays, films, concerts, rallies, and wreath-laying ceremonies. Public and government officials will appear at the monument, located atop Qasioun Mountain in Damascus, mindful of the many sacrifices being made today. In Egypt, October 6 is Armed Forces Day, commemorating the Egyptians' role in that October War.
For both peoples, breaking Israel's sense of invincibility after its 1967 aggression was victory enough. The results of the battle were mixed as history records, but the political and military effects are still indelible, as Zionist leaders exhibit a certain bi-polarization. Many analysts and pro-Zionist "think tanks" are holding seminars on the subject in occupied Palestine and some in the US as well, with many attendees still gnashing their teeth over what went wrong forty years ago. For many Israelis, the surprise battle that killed nearly 3000 Israeli soldiers threatened to destroy the so-called 'Third Temple' thus eliminating the last 19th century colonial enterprise. "Academic" seminars, in "professional" strategic forums – even IDF and intelligence fora are planned just as they have been organized every year since 1973.
Many Israelis are still condemning their political leaders at the time, particularly then Prime Minister Golda Meir and military 'heroes' from the 1967 aggression as incompetents derelict in their military duties including lack of preparedness. The adulation for General Moshi Dayan resulting from 1967 turned ugly in October of 1973 as many families picketed and chanted "murderer" for the killing of their sons and daughters. The repentance appears to intensify each year over the "Yom Kippur fiasco," the outcome of the "blindness" and the "smugness and arrogance following the conquests of the Six-Day War," as many claim.
The Israeli military has never denied that General Dayan urged the use of Chemical weapons during the October war. But chemical weapons are not all that Dayan wanted permission to use. Writing in the 10/3/13 issue of the New York Times, Avner Cohen, a professor at the Monterey Institute of International Studies and a senior fellow at the Center for Nonproliferation Studies discusses an interview he had in 2008 with Mr. Arnan Azaryahu who was a senior political insider and trusted aide and confidant to Yisrael Galili, a minister without portfolio and Golda Meir's closest political ally. Writes Cohen, "Mr. Azaryahu was privy to some of Israel's most fateful decisions. In the early afternoon of Oct. 7, as a fierce battle with Syrian forces raged and the Israeli Army appeared to be losing its grasp on the Golan Heights." Mr. Azaryahu further reported that Dayan sought from Golda Meir, during the cabinet meeting which Mr. Azaryahu attended, "an immediate authorization of preparatory steps for a nuclear blast that he claimed would save precious time and allow the order to detonate a bomb to be executed rapidly should the need arise."
Cohen continues, "Siding with her two senior ministers, the prime minister told Mr. Dayan to "forget it." He responded by saying that he remained unconvinced but that he respected the prime minister's decision." Dayan sought but was refused authority to use either chemical or nuclear weapons.
One of the lessons from that October war still being discussed is that the hubris from the 1967 aggression concerning the "invincible Israeli army" was simple propaganda for domestic consumption – as were the many battles in South Lebanon during 22 years of occupation and the 33 day 2006 war illustrate. That war clearly established beyond peradventure that the Israeli army cannot defend the Zionist colony unless it has massive American military supplies and blank check funding. During the Tishri battle, the American government, without input from Pentagon or public, provided the Israeli military with planeloads of weaponry, including 9 types of US cluster bombs that were taken from supplies at Subic Bay, Philippines, causing the local US commander to resign claiming that "emptying those warehouses put thousands of US troops in Vietnam at risk." Yet, President Nixon caved to pressure from PM Golda Meir so that many hundreds of those old cluster bombs, thirty years past their shelf life were used as recently as during the July 2006 war in Lebanon.
The Nixon administration also provided Israel with something far more important – intelligence. Documents relating to the American spy-plane, the 'SR-71 Blackbird', show that the Israelis knew where major concentrations of Arab forces were as they were supplied with this information as a result of SR-71 overflights of that war zone. With such knowledge, Israelis knew where to deploy their forces for maximum effect. Whatever dreams of self-sufficiency in weapon development and production were entertained in Israel before the war, were abandoned. Tel Aviv learned that it needs close support, strategic weapons and funding from Washington to survive.
Following the October war, the Arab oil boycott turned Israel into a pariah; fewer countries had diplomatic relations with the Jewish state than with the PLO, which didn't pretend to seek anything but Palestine's liberation and the full right of Return. The UN General Assembly gave a standing ovation to Yasser Arafat and shortly thereafter the UN passed the Zionism is Racism resolution. Last month's embarrassing Netanyahu spectacle at the UN General Assembly where he presented himself as some sort of sociopathic racist, led reportedly, to one European delegate saying after that speech 'if a snap vote was held on the 1975 Zionism is Racism Resolution (GAR 3379) it would pass again–but by a larger margin than the 11/10/75 vote of 72 to 35.'
Ehud Barak, Israel's former defense minister claims at pep rallies and AIPAC type gatherings that "states much larger than ours and supposedly much stronger collapsed within weeks under surprise attack and we were totally victorious in 1973."
Think tanks, such as the Institute for National Security Studies at Tel Aviv University and the Begin-Sadat Center (BESA) for Strategic Studies at Bar-Ilan University, have become bolder participants in the national security debates and have offered alternatives to Netanyahu-Lieberman governmental policies. Gen. Isaac Ben Israel, a specialist on strategic affairs, wrote recently in the small right-wing publication Ha-Umma that "Israel's achievement was great for revealing to its enemies their inability to overwhelm Israel's Defense Forces" even in the most favorable circumstances.
Both gentlemen delude themselves and fail to understand the growing global resistance to the occupation of Palestine and opposition to confiscation of Jerusalem by misstating what happened forty years ago this month. More realistic is the statement made last week by Defense Minister Moshe Yaalon at a meeting with top defense officials: "One of the causes of our failure at the beginning of the conflict came from a feeling of superiority that we held after the 1967 victory. Israel had "too much confidence, arrogance and lack of caution."
Every October, bereavement becomes a major element of the Israeli ethos, and a dominant national display of trauma. It is to blame, some claim, for Zionist doubts about facing the future of their enterprise in Palestine. And even among many Israelis awareness about the very right of the Apartheid Jewish state to exist. Israel once again feels vulnerable to surprise attack.
The shock of the October War left deep scars on the national psyche that affect Israelis even today. Foremost among them, according to the Jaffee Center, is a gnawing anxiety that the national leadership is so locked into a "conceptzia" — a shared strategic concept that determines the leaders' worldview — that they may be misreading reality and ignoring opportunities for peace.
Commenting on the report's claim that Israel is now better off strategically than at any time in its history, the military analyst for the Ma'ariv newspaper, Amir Rapaport, observed wryly that "the last time we boasted that things were never better was in the autumn of 1973."
The high priests of academic and "official" history love a good villain for two reasons:  First, because good official villains make the struggles and accomplishments of good official heroes even more awe-inspiring.  And, second, because nothing teaches (or propagandizes) the masses more thoroughly than the social or political lessons inherent in the documented rise and fall of the world's most despicable inhabitants.  We get shivers of fear and excitement when we discuss the evils and the follies of ancient monsters like Nero, Attila the Hun, Caligula, etc, or more modern monsters, like Mussolini, Stalin Hitler, Goebbels, Mao, Pol Pot, Idi Amin, and so on.  We take solace in the idea that "we are nothing like them", and our nation has "moved beyond" such animalistic behavior.
But even more fascinating popcorn-style history is found not in the destruction of tyrants, but the destruction of empires.
When an entire culture steps off the edge of the abyss into the realm of societal psychosis, the world often changes forever and in ways that, at least on the surface, seem to bring humanity a little closer together.  The fall of Rome led to the eventual rise of a dominant Catholic theocracy and the rulership of royal blood lineage that lasted for centuries in Europe.  The flames of World War I and the destabilization of the Kaiser's Germany led to the formation of the League Of Nations; a first attempt at a global governing authority designed to "maintain world peace".  World War II and the fall of the Third Reich resulted in considerable horrors, which the establishment of the United Nations was supposedly meant to prevent from ever occurring again.  The decline of the British Empire saw the implosion of cultural colonialism, and the rise of corporate colonialism, which centralized immense power into the hands of the banking class as the new official oligarchs of our modern era.  The collapse of the Berlin Wall and the abandonment of the Soviet Union was lauded by then U.S. President George Bush as the beginnings of a "New World Order" – an ideological concept which heralds the final deterioration of the idea of economic and political sovereignty as a mainstay of human civilization.
When examining the approved version of historical conflict, one gets the overwhelming impression that the villains of our past, through their hubris, their greed, and their insanity, seem to inspire a sudden surge of unification as their ashes are cleared from the air.  One might even come to believe that the "natural progression" of conflict is leading us towards a future in which the only solution is the dissolution of all boundaries and the adoption of a one world narrative.  Wouldn't it be glorious if the deaths of these malevolent tyrants and societies finally inspired the birth of a single human system in which no conflict is possible because we are all on the same side?
Perhaps it would be glorious, if you have adopted the childish notions of history common to the mainstream.  For those who have not, the story, and the ultimate solutions to the ills of mankind, become a little more complicated…
America's Villainous Mustache 
Mainstream history tends to follow the motions of a play or film, in that archetypes and symbolic figures are consistently created in order to satisfy the natural flow of a particular fiction.  The bad guy wears a mustache (not always, but it is strange and disturbing to see how often this archetype materializes in the mainstream world view.  Just look at Hitler, Stalin, Fidel Castro, Saddam Hussein, Osama bin Laden, Muammar Gaddafi, Bashar al-Assad, etc.  We love mustached villains).  His criminal successes make him imposing and frightening.  He acts without conscience, or, he wrongly believes his terrible actions are justified in the name of the "greater good".  His inevitable mistakes make his final failure ironic and satisfying in the face of the iconic hero, who defeats the enemy while the citizenry stands back and watches in awe and wonder as helpless spectators.
The villain is indeed evil, and deserves to be dethroned, but the assumption many people make is that the other side is diametrically good.  This is not always the case…
America is used to playing the role of the hero in the epic tale of modern Earth.  Our nation began with an act of defiance and victory so unexpected and so poetic, it cemented our cultural identity as freedom fighters for centuries to come.  Over time, our government, turning progressively corrupt, has exploited this cultural identity in order to lure Americans into committing atrocities in the name of our traditional sense of "heroism".  We have, in fact, become the very antagonists we thought we were fighting against (there's the delicious irony needed to round out our fairytale).
Our government's actions surrounding Syria, for instance, have made America appear not just bloodthirsty, but also ridiculous.  The Obama Administration has taken us to the brink of World War III and left us there to stare out over the chasm.  The slightest breeze could send us plummeting.  All to generate military support for Al-Qaeda, the same organization designated by the establishment as our mortal enemy.
In the meantime, our economic system now survives solely on the whims of the Federal Reserve, a private central bank that answers to NO ONE, and writes fiscal policy without oversight.  The government is not only seeking to trigger world war, it also wants to pay for that war with money we do not have, riding debts we cannot pay, to foreign creditors we will piss off in the process of unleashing our unfunded laser guided hell.
Never has the U.S. been slathered in so much absurdity all at once.  Now, we wear the mustache…
Most of us in the Liberty Movement would agree that our country is being poisoned from within, and that our government for many decades has become an enemy of all free peoples.  But there is a very important question that we seem to have overlooked:
If America has been written as the villain, then who is meant to be the hero?
Putin Is Not Your Buddy
Lets step back from the global stage for a moment and examine the situation from a different perspective.  What if the U.S. is not just a product of corruption for corruption's sake?  What if our new identity as the next historical evil-doer is part of a greater script, and America's fall from grace is meant to be used to foment the success of fantastic (but fake) protagonists in an engineered fight for a "better and more centralized world"?
How many of us in the Liberty Movement cheered the diplomatic and strategic prowess of Vladimir Putin, for example, in the days leading to Obama's "red line" attack on Syria?  We cheered because his position was correct, and his demeanor made our government look homicidal by comparison.  We cheered his letter to TIME Magazine because we are tired of being the only people pointing out the vicious parasite our political body has become, and it was exciting to be vindicated by an outside source.  We cheered his protection of Edward Snowden, a truly courageous whistle blower that exposed the terrifying Orwellian nature of the NSA.  We watch video reports from Russia Today (RT) because they give a far more accurate accounting of the facts in the U.S. than all American media entities combined.  It is easy for us to get caught up in the idea that since the West has become the bad guy, the East must now be the good guy.
The problem is, we are being played yet again.
Putin has long called for the end of the dollar's world reserve status and the creation of a new "global structure" and a "global currency" revolving around the IMF's Special Drawing Rights:
http://www.themoscowtimes.com/business/article/at-g20-kremlin-to-pitch-new-currency/375364.html
http://www.telegraph.co.uk/finance/financetopics/davos/4376315/Russian-prime-minister-Vladimir-Putin-calls-for-end-of-dollar-stranglehold.html
Is it just coincidence that Putin wants the same centralized global economy and global governance that the IMF and multiple banking elites have been calling for for years?  The same elites who created the debt crisis and currency crisis we now face in America?  Is it just coincidence that Eastern economic and political dominance over issues like Syria perfectly benefits the IMF plan for an financial shift to the BRICS nations and away from the U.S. greenback?  The same plan promoted by many American financial moguls?
Russia is a model for despotic socialized society posing as "civilized society", and yet, our government has made America so ugly that Russia looks noble by comparison.  Putin is placed on the cover of TIME magazine everywhere in the world except the U.S., and the Washington Times responds by stating that such behavior is a sign of "America's downward spiral in the global community", as if we are about to be shunned from the world at large:
http://communities.washingtontimes.com/neighborhood/conscience-realist/2013/sep/18/time-puts-vladimir-putin-its-front-cover-everywher/
While RT produces fantastic journalistic pieces that are critical of American government, rarely if ever do they turn a discerning eye to Russia, and this is not just oversight.
Look carefully at the narrative that is being constructed here.  Putin is NOT our buddy.  He represents exactly what our own government now represents; globalism and naked centralized government aggression against the individual.  However, as mainstream history is being written, the story will be told that it was nations like Russia and China, and organizations like the IMF, that tried to hold back the tide of catastrophe while America, the last empire, steamrolled into thick-skulled oblivion surfing on a shockwave of fiat money and brute military vanity.

The Washington Aristocracy Is Scum, But Don't Let That Fool You…
Most people with an extensive Liberty Movement education are well aware that false paradigms are used in politics by establishment elites in order to control social discussion and to divide the population against each other.  The Left/Right debate has been and always will be a farce, being that the leadership on both sides of the aisle have identical goals when it comes to the most important aspects of the American structure.  The elites of the Democratic and Republican parties, regardless of rhetoric, will BOTH strive for greater government power, less individual liberty, the erasure of economic sovereignty and free markets, and a dependent and enslaved public.  On these pursuits, they completely agree.
In one week, our faux leadership is to decide once AGAIN on the possibility of a debt ceiling increase that will bring us ever closer to a debt and currency avalanche event.  During past debates, much fanfare is given to the supposed conflict between the interests of the Democrats and the GOP, up until the last moment when the GOP caves in completely and allows the debt ceiling to be vaulted.  Will the same happen again in this case?  It depends on how quickly the establishment wants to bring entire roof down on our heads.
A freeze of the debt ceiling would eventually mean default on our Treasury Bonds, since our government must take on exponential debt in order to receive the benefits of the Federal Reserve's printing press, as well as pay off our foreign creditors.
A government shutdown could slow the growth of some liabilities, but it does not account for the liabilities already in circulation, thus, we can still default.  Not to mention, our debt and currency standing could easily come into question, resulting in a bond dump or loss of reserve status.
The only option that does not result in a fast moving firestorm through our financial system is a debt ceiling increase, and how much longer can we get away with kicking the can down the road?  In any case, America is about to change for the worse, and the decision on when this is to happen was made a long time ago.  The Washington aristocracy is blatantly guilty in the instigation of our current dilemma, and my theory is, they want you to know they are the culprit, as long as you continue believing they are the ONLY culprit.  They want you to forget all about the IMF, the corporate elites, and Vladimir Putin's involvement in the larger plan.  They want you to cheer when international banks and what's left of the G20 rescue us after years of fiscal disaster and institute centralized global economic governance.  They want to be the only authors of this story, and what author doesn't want to see himself placed in the role of the champion?
Just as there are false political paradigms, there are also false international paradigms.  The Liberty Movement is the wild card; an unknown quantity.  We aren't fighting for one side or the other – we are fighting for particular principles and beliefs.  The establishment's best strategy is to co-opt our momentum by convincing us to focus on alternative opposition, or place our trust in fabricated advocates.  No matter how epically monstrous our government becomes, and no matter how satisfying their ultimate demise will be, our battle does not end with them.  It only begins with them.
Source: Brandon Smith | Alt-Market
Here we go again. We have another mass shooting at yet another "gun-free" zone. Not only was the location a "gun-free" zone, it was located inside the nation's capital, which has some of the strictest gun-control laws in the entire country.
I thought gun-control laws and "gun-free" zones were supposed to protect people from gun violence. If one listens to the vast majority of talking heads on network and cable news shows, including Piers Morgan and Joe Scarborough, that is exactly what we are led to believe. But in reality, just the opposite is true. "Gun-Free" zones are actually "Free Killing" zones. And in truth, guns don't kill people; gun-control laws kill people.
This is the second time in recent memory when some wacko shoots up a military installation. The first killer was a Muslim; this one was a Buddhist. He also happened to be a black man and an Obama supporter. This combination must drive the politically-correct mainstream media and the left-wing extremist hate group, the Southern Poverty Law Center (SPLC), batty. According to these folks, the only people who commit gun violence are angry Christian white guys. But as most of us know, no race or religion or political affiliation has a monopoly on criminal conduct. Unless it's those miscreants in Washington, D.C., of course.
True to form, the idiotic Washington press corps initially reported that the killer used an AR-15 rifle. To their chagrin, it turned out he used a shotgun. This hasn't stopped gun-hater Senator Dianne Feinstein from immediately calling for more gun control. And the White House is saying Barack Obama is going to issue some kind of anti-gun executive orders. Leave it to a lame duck Marxist President to try to bypass Congress and ignore the overwhelming majority of the American people (including Democrats) who have made it clear they are in no mood to accept any additional gun control.
It was only a few days ago when two liberal anti-gun legislators who spearheaded the drive for egregious gun-control laws in the State of Colorado were recalled from office. And they won't be the only ones. Come next year, there will be a host of anti-gun legislators all over the country who are going to be given their walking papers by their respective electorates. The only states where it is safe for politicians to promote gun control are socialist states such as New York, Massachusetts, and California. By and large, the American people have had all of the gun control laws they can stomach. They have drawn their line in the sand. They are not only voting at the ballot box, they are voting with their pocketbooks. Gun manufacturers and retail stores cannot keep up with the demand for guns and ammo. Even .22 rimfire ammunition is as scarce as hen's teeth.
Mind you, this DC killer had passed at least two background checks by the US military; he had what is called a "secret" clearance; he was given an honorable discharge from the United States Navy; he had been awarded the Global War on Terrorism Service Medal and the National Defense Service Medal. Born and raised in one of the most anti-gun cities in America, New York City, the man was given a rifle permit by the New York Police Department. So, pray tell, please explain how any existing gun-control laws–or any future gun-control laws–would have been able to prevent this guy from doing what he did?
In fact, the gun-control laws that Obama, Feinstein, et al, are clamoring for are the very laws that contributed to the deaths of those 12 innocent victims. Had these victims been allowed and encouraged to carry their own arms for self-defense, the death toll would doubtless have been much less. But this is the same story in every single one of these mass shootings. The perpetrator knows he is entering a "gun-free" zone and none of his targets will be able to shoot back. I repeat: guns don't kill people; gun-control laws kill people.
Our Constitution recognizes the organic right of free people to serve as self-defenders. The Militia of the several states is comprised of every able-bodied man and woman (excepting conscientious objectors) within the State. And each man and woman is recognized as having the responsibility to: 1) be personally and adequately armed, 2) be adequately trained and skilled in the use of arms, and 3) be expected to defend themselves and others from attack when necessary.
It has never been the government's responsibility to protect us; it has always been the people's responsibility to protect themselves. It is the government's responsibility to protect the right of the people to protect themselves. As seen in every single mass shooting, the government is completely incapable of protecting the citizenry from these kinds of attacks. If the people do not protect themselves, there is no protection. All these gun-control laws do is prohibit the people from protecting themselves. This is why we desperately need State leaders to declare any and all federal gun-control laws to be null and void and boldly declare to the people of their states that they will honor and protect the people's right and duty to defend themselves.
Furthermore, if Mr. Obama attempts to circumvent Congress and enact gun-control measures via executive order, it is the duty of the US House of Representative to immediately issue articles of impeachment against him. It is past time for these so-called conservatives in the GOP to grow some man stuff and start taking their oaths to the Constitution seriously. It is when the legislators in Washington, D.C., and in the respective states refuse to protect the liberties of the American people that the people themselves must protect their liberties.
I think I speak for millions of Americans when I say I have had it with Obama, Feinstein, Scarborough, Morgan, and the rest of these would-be tyrants who want to strip us of our Natural right of self-defense–and that includes the right to defend ourselves from our own government.
At this juncture, let me inform readers that a brand new documentary film is about to be released to the public. The film is called "MOLON LABE: How The Second Amendment Guarantees America's Freedom" produced by James Jaeger. This is the same man who produced the outstanding film released a few years ago called "The Spoiler." MOLON LABE features such outstanding freedomists as Ron Paul, Pat Buchanan, Larry Pratt, Alex Jones, Stewart Rhodes, G. Edward Griffin, and Edwin Vieira, Jr. And, yes, I am in the film also. The film is scheduled to be rolled out next month. Whatever you do, be sure to watch this film and encourage everyone you know to watch it. Never has a film been more timely or more necessary.
By the way, MOLON LABE means "Come and take them." This is what Spartan King Leonidas said to Persian King Xerxes at the Battle of Thermopylae when he was told to lay down his weapons.
To learn more about the film, go to:
Plus, it is not too late to become a sponsor of the film. Your donation could help awaken hundreds of thousands of Americans to the importance of the Second Amendment and its relevance to us today. Watch the trailer then consider becoming a sponsor.
Once again, the government's denial of the people's right of self-defense has led to the untimely deaths of a dozen innocent Americans. So, I say again: guns don't kill people; gun-control laws kill people.
"A really efficient totalitarian state would be one in which the all-powerful executive of political bosses and their army of managers control a population of slaves who do not have to be coerced, because they love their servitude. To make them love it is the task assigned, in present-day totalitarian states, to ministries of propaganda, newspaper editors and schoolteachers . . . . The greatest triumphs of propaganda have been accomplished, not by doing something, but by refraining from doing. Great is truth, but still greater, from a practical point of view, is silence about truth." ~ Aldous Huxley
Hello, welcome, come on in. Please find a seat. I'm excited to be here with you today; we will take a look at how public opinion is so easily molded by promoters of the state. Many of us use the word "propaganda" a lot and it's helpful to understand some basics about what propaganda is and how it is used. Messages released through traditional media organs can now be more effectively challenged directly by interested persons from outside the media priesthood, thanks to the Internet. Until we do this more effectively there will continue to be a trend of hyperactivity towards the police state at home and abroad and the serial-warring will continue. So, here we are; let's get to it.
The word "propaganda" is often used when trying to explain how the state has been able to maintain such a powerful stranglehold over the collective imagination. Propaganda walks the fine line between what is known and what is purposely hidden while appealing to base emotions of fear and loyalty. Americans have been conditioned to react to this word by associating it with words like Nazi, Fascist, Communist and Terrorist. Basically, propaganda is what Bad Guys do, not Good Guys. Why would Good Guys do anything but tell the truth, the whole truth and nothing but the truth?
You see, Good Guys don't control the media and good old capitalist media hacks are just giving the people what they want. Right? So, when you say "propaganda," many people will immediately think that there is no way "our professional journalists" and "our politicians" could possibly do anything so awful to the good people of the United States of America as to inseminate the seed of propaganda into the Red, White and Blue body politic. No sir-ree, only conspiracy theorists believe stuff like that. Only Bad Guys do that and "we," by definition, are the Good Guys. Now back to reality.
The traditional media machine is sold as being a necessary social institution, completely outside of the state (except for licenses – but don't mind them), that wields a mighty pen with righteous indignation at political scandals and as giving The People a "voice." The Third Rail of politics is used to "keep them honest" or "keep their feet to the fire," for noble purposes, of course, like, say Social Security, Health Care, the Drug War or bombing foreigners. Because these trained and certified journalists had to work their way up the corporate ladder, honing their integrity, sense of honesty and desire to speak truth to power! But, gasp, people today look to the Internet and read ideas written by people who didn't study in the media education mills or learn to kiss the right spots on the behinds of the right people! The self-serving glorification of mainstream media persons can only be surpassed by politicians themselves. The good news is that liberty has a golden opportunity today because this monopoly on the communication of ideas to the masses controlled by the melded interests of the state and big corporations has been disrupted by new technology.
The manipulation of messages to promote favorable outcomes for a messenger when interpreted by those receiving the message is as old as the first handshake. But how that message is delivered has changed profoundly a few notable times, including the most recent iteration over the past 150 or so years. The written word, developed thousands of years ago, changed communication with the masses from a very personal event with lots of shouting to a non-personal event that put the focus of thought onto the words themselves. It changed everything in society, some good and some not so good. The elite always have used their influence to promote conditions that ensure and/or expand their positions and advantages, often at the expense of the common man. This is not new; however, it has become more complex over the ages.
When the printing press came along in the Middle Ages, it allowed for many copies of written ideas to be distributed simultaneously; this changed how society organized again. The world gets smaller with each advance in communication technology. The most recent step with computers is a continuation of the electronic communications revolution started in the mid to late-1800s. The inventions of telegraph, telephone, radio and television communications made distances literally disappear for people spreading ideas far and wide. The computer has combined all of these technologies into one platform. Now there is a race between liberty and the state seeking to squelch the freedom of ideas in society with laws, regulations, licenses and official messages crowding out the truth.
The term propaganda has its roots in the writings of the Medieval Catholic Church priests wishing to propagate their faith to wider audiences using the new technology: the printing press. Machiavelli wrote a popular book for monarchists that incorporated some age-old theocratic tactics and strategies for modern (at the time) use. Hitler is often given credit for the modern resurgence of propaganda with his use of rituals, including nighttime rallies, fire, symbolism, loudspeakers, mass printing of pamphlets, film distribution, and radio transmissions as well as his autobiographical best-selling book Mein Kampf. But it is Edward Bernays, the nephew of Sigmund Freud and the man known as the "father of public relations" in the United States that deserves the real credit for modern propaganda. I don't have the time today to go into a detailed history, so please do a search for Edward Bernays for a little interesting homework on the man who inspired the use of modern propaganda.
I want to spend the rest of our limited time looking at a recent article in the mainstream media as a case study in how crude propaganda is passed off of as serious journalism. It goes on everyday in every country, hidden in plain sight. Lies implying the "why" mixed-in with the hard, cold facts of who, what, where and when told by messengers posturing as journalists simply reporting impartial facts to We the People; their agendas hidden behind the façade of good intentions and given legitimacy by official blessings. These statist scribes are the perpetrators of never-ending war as they advertise a continuum of ridiculous propaganda phrases like "Making the World Safe for Democracy," "World's Policeman" and "War on Terror."
First and foremost, propaganda must maintain the veil of legitimacy by speaking with authority. Power (of Authority) is to be reckoned with is the theme of all primary communications. Further, the faithful must always kneel to the powerful or society will fall apart is the subtext to all statist propaganda. Authority must be seen as the savior of society, so the people will ignore the universal faults of the state's all too human agents. A good example of this in the run-up to the "strike" on Syria using "precision bombing" is the recent piece by Chuck Todd, NBC News Chief White House Correspondent called "The White House Walk-and-Talk That Changed Obama's Mind on Syria." I didn't choose this example because it is exceptional, quite the contrary, it is all too typical and you have probably read countless versions of the same message in all of the mainstream media organs.
First, a picture is inserted showing the powerful, wise leaders in deep thought as they weigh the fate of the world on the scales of justice. This helps to establish the authority of the words that follow. Then it's simply the Hegelian Dialectic writ large. Party A's political agenda (thesis) is reported and discussed along with the opposing political agenda of Party B (anti-thesis). Then what results is not the clear triumph of either argument, it is the advancement to a "superior" argument C (synthesis). Position C was the elite objective all along and now the process starts over again. This is how each step on the path to perpetual war is so seamless no matter who occupies the chairs at the table of authority. Both sides are allowed occasional meaningless victories to shore up their base and stay in the game, but true victory is ever elusive and defeat always on the horizon. This is the futile system of organizing society we have inherited and glorify; a system based on lies and obfuscation to ensure elite control of the debate. We can do better.
Here is the link to the whole article published on August 31, 2013 at NBCNews.com.
Here is the picture of the official deciders provided by official photographers and released by official spokespersons with caption, by-line and intro:
White House
President Barack Obama meets with his national security advisers in the White House Situation Room on Saturday to discuss strategy in Syria. Chief of Staff Denis McDonough is fourth from right.
By Chuck Todd, NBC News Chief White House Correspondent
A stroll around the White House grounds with his top adviser on Friday evening changed President Barack Obama's mind about getting Congress to sign off on a military strike in Syria, senior White House officials told NBC News.
Obama had been leaning toward attacking Syria without a congressional vote for the past week, the officials said. Obama was convinced he had the evidence to back up a strike and as a result dispatched Secretary of State John Kerry to make a passionate case for U.S. action. But only hours after Kerry called Syrian President Bashar al-Assad "a thug and a murderer" and accused his regime of using chemical weapons to kill 1,429 people, Obama changed his mind as he walked across the South Lawn with Chief of Staff Denis McDonough, the officials said.
NBC's Chuck Todd says up front these powerful wise men met to "discuss strategy in Syria," but it is really to discuss strategy for how to get away with bombing Syria. The strategy of bombing Syria is de facto assumed from the start: the leader of the little state on the other side of the world is "a thug and a murderer," so therefore, the leader of the big state must bomb the people of the little state until they overthrow their leader. Isn't that the definition of terrorism? State murder is referred to as a strategy, while independent murder is terrorism.
Todd then describes the political process for seeking congressional authorization for a strike on Syria, and says that the president's decision to wait on Congress is a departure from 30 years of strengthening executive branch power. Thus, Our Fearless Leader is not afraid to go his own way to do the right thing and is a Man of the People.
Obama's National Security Council had believed since last weekend that requiring a vote was not even on the table and that "consultation" in the form of congressional briefings and behind-the-scenes conversation was all that would be needed before a strike. One senior official noted that no key leaders in Congress had specifically requested a vote on military intervention.
Officials said that after the president met with national security advisers on Aug. 24, they determined the evidence showed Syria's Assad regime had used chemical weapons in an attack earlier this month. At that time, the president indicated he was leaning toward a strike.
Note the use of institutional words describing mere mortal men to give these deciders the anointing of authority to "strike" at the enemy. These experts "determined the evidence" does indeed support their agenda, as if it could have been any other way. Our Fearless Leader was only "leaning toward a strike."
But a growing number of Congressional members were beginning to question the administration's strategy by the end of the week. And an NBC News poll released Friday morning showed that nearly 80 percent of Americans agreed that the president should seek approval in advance of taking military action.
Ah, so the legitimacy of initiating violence and raining bombs upon foreign peoples who are not a threat to this politician's constituency is undermined by his constituency opposing his attack. Our Allies seem to be having the same problem; this is nasty business in a purported democracy, but just a speed bump for the propagandist to navigate. Note that the article doesn't say that Congress questioned the President's strategy of bombing Syria, just his strategy of how to accomplish this already determined goal by selling that agenda.
While Obama's advisers argued Friday night in private that the humiliating defeat for Cameron starkly illustrated the risks of asking for congressional input, the president responded that the vote in Parliament demonstrated exactly why he should seek a vote on this side of the Atlantic, senior officials told NBC News.
And, the president insisted, seeking legislative backing was the approach most consistent with his philosophy. While debate within the administration continued into late Friday, by Saturday morning the senior advisers acquiesced.
President Obama says the nation should and will take action against the Syrian government, but not without congressional approval.
So President Obama has already made up his mind to bomb Syria, but he wants Congress to publicly back his decision so that when the action goes bad, he can spread the blame around. Congress, on the other hand, wants Obama to order the missile attack on Syria, but is afraid of the voters and doesn't want to go on record endorsing it. It's all "legal," you know, for the emperor to bomb whoever he wants whenever he wants, but it would just be more "consistent with his philosophy" if he had some public support. This entire session was over the timing of the attack with the major concern being getting re-elected, not doing the right thing.
The president also noted, "while I believe I have the authority to carry out this military action without specific congressional authorization, I know that the country will be stronger if we take this course, and our actions will be even more effective."
White House aides said they are fairly confident that Congress will grant them the authority to launch a strike, although they maintain that Obama would be acting within his constitutional authority even if Congress rejects the authorization and Obama orders military intervention.
There's an upside to that cooling-off period too, aides said. The delay gives Obama time to make his case to Congress and to keep pushing for international support.
This is the purpose of the article: to "make the case" for a strike. Notice again how the article is careful not to frame the decision as being one between attacking and not attacking Syria, but of how to sell a decision that has already been made. The only question is timing. The rest of the article is pure hypocrisy and emotional appeals seeking to give the impression that killing Syrians is the moral thing to do. Pure theater of the absurd promulgated by a willing hack posing as a "journalist."
Now, is there some apparatchik sitting in a US Ministry of Propaganda giving orders to NBC newsmen or any other mainstream media hacks about what to write and publish? No, there doesn't have to be, which is worse, because dribble like the above article is seen as "independent" and "just reporting the news." And it is well written for accomplishing its purpose. However, does it even hint that there is a case for non-intervention? No. Does it ever mention that the "rebels" being supported by Obama and his minions are "thugs and murderers"? No. Does it say that evidence has been provided indicating that the surrogate terrorists seeking to overthrow the Syrian leader have used chemical weapons, originally started the conflict and are mostly from other Arab countries allied with the US? Of course not, because that does not promote the official agenda.
The fact that this attack has not yet occurred is testament to the power of the Internet and how it affects public opinion. Even just ten years ago, the emperor could send out some trumped up evidence (e.g. yellow cake purchases) against the hated dictator-of-the-month who stopped being useful to their CIA handlers and these lap dog journalists would fight over who could exaggerate the official propaganda the most. Today it is common knowledge that the US government and its surrogates have been backing "thugs and murderers" in Syria and that they have not been successful. Since these agents of death and mayhem are failing at their assignment to overthrow the Syrian dictator, the US government felt compelled to escalate the killing by becoming directly involved.
Ten years ago, the missiles would already be raining down on the water, sewer and electric plants of Syria in "precision strikes," causing even greater human misery. You see, these brilliant strategic thinkers believe that the way to "save" people from their dictators is to destroy their society and its infrastructure, thus starving the people that aren't directly killed by missiles and bombs. This then necessitates an occupation with "boots-on-the-ground" (that will be denied will ever happen right up to the time they "must" be sent in) to help them partially rebuild what was destroyed, also to be paid for by US taxpayers. And, of course, this requires giant embassies and military bases to be built by government contractors around the country. How long this game plan can be delayed is hard to foresee, but I doubt that it can be avoided for long, given the sociopathic powers that be. Still, this delay reveals that the elite recognize their grip on popular opinion is waning.
In the interests of full disclosure, it should be noted here that President Obama really didn't make this decision himself, as it was made years ago by his superiors in the so-called military-industrial-complex. Obama is just the current Puppet-in-Chief trying to sell more wars to the American public. Just listen to this short excerpt from an interview of General Clark. Here is the main point:
GEN. WESLEY CLARK: …I knew why, because I had been through the Pentagon right after 9/11. About ten days after 9/11, I went through the Pentagon and I saw Secretary Rumsfeld and Deputy Secretary Wolfowitz. I went downstairs just to say hello to some of the people on the Joint Staff who used to work for me, and one of the generals called me in. He said, "Sir, you've got to come in and talk to me a second." I said, "Well, you're too busy." He said, "No, no." He says, "We've made the decision we're going to war with Iraq." This was on or about the 20th of September. I said, "We're going to war with Iraq? Why?" He said, "I don't know." He said, "I guess they don't know what else to do." So I said, "Well, did they find some information connecting Saddam to al-Qaeda?" He said, "No, no." He says, "There's nothing new that way. They just made the decision to go to war with Iraq." He said, "I guess it's like we don't know what to do about terrorists, but we've got a good military and we can take down governments." And he said, "I guess if the only tool you have is a hammer, every problem has to look like a nail."
So I came back to see him a few weeks later, and by that time we were bombing in Afghanistan. I said, "Are we still going to war with Iraq?" And he said, "Oh, it's worse than that." He reached over on his desk. He picked up a piece of paper. And he said, "I just got this down from upstairs" — meaning the Secretary of Defense's office — "today." And he said, "This is a memo that describes how we're going to take out seven countries in five years, starting with Iraq, and then Syria, Lebanon, Libya, Somalia, Sudan and, finishing off, Iran." I said, "Is it classified?" He said, "Yes, sir." I said, "Well, don't show it to me." And I saw him a year or so ago, and I said, "You remember that?" He said, "Sir, I didn't show you that memo! I didn't show it to you!"
Well, there you go. That's all we have time for today and I'm afraid I've already gone long. I hope that when you read and listen to "the news" or "official statements" that you remember to use your propaganda filter and take it with a grain of salt. Challenge official lies whenever and however you can. And when these shameless liars start waving the flag to inspire you to give up more treasure and blood for big corporations and their political machines, don't fall for it. Remember, real Good Guys don't need propaganda if they are doing the right thing. So stand up to the powerful media mavens and be heard because your voice is just as legitimate as any journalist's. Speaking truth to power is essential if we are to break the cycle of endless war. Thank you for coming.
Source: Mark Davis | Strike the Root
In the early 1960s, Yale professor Stanley Milgram conducted a serious of famous psychological experiments to measure people's obedience to authority. A volunteer was instructed by an experimenter to help administer a simple test to a subject in another room. Cards were drawn to determine which of two "volunteers" would play each role, but the cards were rigged such that the actual volunteer was always given the same role each time, and the other role was played by an actor. This gave the volunteers the impression that the role they happened to be assigned was arbitrary.
The test subject (i.e. actor) could be heard but not seen by the volunteer. Whenever a test question was answered incorrectly by the subject-actor, the volunteer was instructed to administer a shock by pressing a button on a control panel. These shocks began at a negligibly low voltage, but with each wrong answer, the shocks were to be increased in 15-volt increments until eventually the final level of 450 volts was reached. The shocks were fake, so no one was physically harmed, but the volunteers didn't know that the shocks were fake.
As these shocks were administered, the subject in the next room (who again could be heard but not seen by the volunteer), would express discomfort in a manner befitting the severity of the shock, including complaining of a heart condition, screaming louder and louder, and banging on the wall. After a certain voltage was passed, the shock-receiver eventually become completely silent (as if to simulate unconsciousness or death). Even after this point, the volunteer was instructed to continue administering shocks.
Milgram's experiment was intended to test how far the average person would go. At what point would they refuse to give out any more shocks, despite being told by the experimenter to continue?
If you haven't already heard of this experiment, what would your prediction be? What percentage of people would go all the way to the end?
Before the first experiment was run, senior psychology students polled by Milgram collectively predicted that only 1.2% of the test volunteers would go all the way to 450 volts. They expected that about 99% of people would stop before that point, figuring that most people are not so sadistic. Similar polling of professional psychiatrists yielded a prediction that about 0.1% would go all the way to 450 volts, meaning that 99.9% would stop before that point.
What was the actual result?
In reality, 65% of volunteers made it all the way to the end of the experiment, which required pushing the 450-volt button not just once but three times in a row.
This experiment has been repeated numerous times with highly consistent results, even when the experiment was updated to conform to today's stricter experimental ethics guidelines. Compliance rates are generally in the 61-66% range, meaning that most people go all the way to administering the full 450 volts.
Milgram himself reported 19 variations on this experiment that he conducted. By tweaking different factors, such as whether a fellow volunteer participant (played by an actor) voiced strong objections and quit, or obeyed until the end, Milgram found that the compliance rate could be tweaked up or down. In one variation he was able to achieve a compliance rate of 92.5%, while in another he was able to get it down to 10%. The effect of peer pressure had a strong influence on the results.
Incidentally, the compliance rate was the same for men and women alike, so the female volunteers were no more or less obedient than the male ones.
Instead of being blindly obedient or downright sadistic, the volunteer would usually object to going further at some point, often around 135 volts. In response to each verbal objection voiced by the volunteer, the experimenter would instruct the volunteer to continue with the following statements:
Please continue.
The experiment requires that you continue.
It is absolutely essential that you continue.
You have no other choice. You must go on.
If the volunteer objected a fifth time, then the experiment was halted. And of course the experiment would end if the volunteer objected more strongly at any point such as by getting up and walking out of the room. So the experimenter would eventually take no for an answer — but not right away.
There were also a few custom responses that the experimenter would give as replies to specific types of objections. For instance, if the objection was about doing irreparable harm to the subject, the experimenter would assure the volunteer that although the shocks were strong, no permanent tissue damage would occur.
As payment for participating in the experiment, which took about an hour, each volunteer received $4.
How Nazi Are You?
Milgram's experiments were partly conceived in response to the trials of Nazi war criminals after WWII. Did the Nazis have to recruit unusually sadistic people to implement their plans? Did they have to use fear and force to get people to obey? Or is it actually much easier to get people to obey a perceived authority, even when it runs contrary to the person's conscience?
I recently returned from a 30-day trip to Europe, during which I visited Germany, the Netherlands, and the United Kingdom. This was an interesting progression as it relates to WWII since I went from the the aggressor (Germany) to an occupied country (Netherlands) to one of the victors (UK). I visited WWII-related museums and sights in each country and talked to locals about their perceptions of this phase of European history.
It was a compelling experience to visit some of the actual WWII-related locations I'd previously only read about in school or had seen in movies. I visited an old WWII bunker. I walked through the Secret Annex where Anne Frank hid from the Nazis. I explored the underground war rooms used by Winston Churchill and his staff. I caught trains at some of the stations that were once used to transport Jewish people to concentration camps.
Other than Pearl Harbor (which I visited when I was a teenager) and various constructed memorials, the USA is largely devoid of significant WWII sights. I can't just stroll around Las Vegas and point to places where bombings or battles occurred. But when walking around certain European cities, such locations are hard to miss.
In many American WWII films, the Nazis are depicted as a society of evil, inhuman sadists. A great example of this portrayal can be seen in the role of Amon Göth (played by Ralph Fiennes) in the movie Schindler's List. The real Amon Göth, who was the commandant of a concentration camp, would do things like make the Jews pay for their own executions, taxing them to compensate the Germans for the bullets used to kill them. After the war he was tried as a war criminal, found guilty, and executed by hanging at age 37. Apparently it took three tries to hang him before the execution was successful, due to a miscalculation of the rope length. As an SS Captain in charge of a concentration camp, Göth had plenty of people under his command to carry out his orders. So why did people obey him? More importantly, how many factors (like the threat of punishment) can we strip away and still see people obeying orders from someone like Göth?
Stanley Migram set out to discover some deeper truths. What would it take for a typical person to override his/her conscience and obey commands to hurt or kill others? As it turns out, for most people it doesn't take much at all. If someone assumes an air of authority and tells people what to do, there will be plenty of people willing to obey, even if the commands contradict a person's sense of ethics and morality.
According to Milgram,
"Ordinary people, simply doing their jobs, and without any particular hostility on their part, can become agents in a terrible destructive process. Moreover, even when the destructive effects of their work become patently clear, and they are asked to carry out actions incompatible with fundamental standards of morality, relatively few people have the resources needed to resist authority."
Progressive Acquiescence
A key to the Milgram experiments is that a person is gradually eased into overriding their conscience. They aren't instructed to give the 450-volt shock right away. Instead they begin with a voltage that isn't even noticed. They progress from there in small increments.
The Nazis used a similar strategy. They didn't immediately begin shipping Jews to gas chambers. They changed the climate and the culture slowly, such as by producing lots of propaganda, progressively restricting Jews' rights, increasing Jews' taxes, isolating the Jewish community in ghettos, and then moving them into camps. They started small and tuned the dial several notches each year. And people went along with each incremental step, which was a little stronger than the previous step.
It's been interesting to observe some social changes that are happening today, which strike me as part of a gradual progression. For example, Microsoft recently announced the XBox One device, which comes with a Kinect camera system. This device actually watches you while you use it. It can closely monitor your eye movements, allowing it to determine exactly which part of the screen you're looking at. It can register small shifts in your body movement. Supposedly it can even detect an increase in your heart rate, which tells it which part of a commercial may be affecting you emotionally.
Years ago a device like this would have seemed unconscionable and incredibly creepy. Some people will undoubtedly perceive it as such today, but as part of a progression towards greater personal surveillance and less privacy, this can also be viewed as just another incremental step. It's only an entertainment system, right? But it also helps you get used to putting a surveillance device in your home, one that watches you, collects data about you, and rewards you in accordance with behavioral conditioning practices (such as by giving you points for watching commercials). If you object to some aspects of this, you may choose to disable those aspects initially, but of course not everyone will. Society will have time to get used to each progressive step, just like Milgram's volunteers.
You may object verbally of course, but your verbal objections won't be an issue if you still tolerate the outcome in the long run. As Milgram discovered, just about everyone objects at some point, but most of them still obey.
Another example is Google Glass, which is slated to be released next year. This device has already been banned by many businesses, including Las Vegas casinos, largely because it can function as an unwelcome surveillance device. Google claims that the privacy concerns regarding Glass are overblown. Cell phone cameras are already ubiquitous, and this is just one incremental step beyond that.
And of course if various authorities tell us these next steps are okay, nothing to worry about, then it shouldn't be a big deal, right?
I'm not saying that this is a terrible thing per se. But I do think these are interesting examples of how progressive acquiescence can be used to change behavior, one incremental step at a time. When people object, it doesn't necessarily kill the progression. It just means that people may need more time to get used to the current step before moving on to the next one. Verbal objections may slow the progression, but they aren't sufficient to stop it.
Questionable Work
If Milgram could get people to issue painful/lethal electric shocks by having an authority figure tell them to do so, you might imagine that it's even easier to get people to take less extreme (but still questionable) actions, such as working long hours for low pay doing meaningless busywork.
Even though many people would naturally object to throwing so much time at empty and unfulfilling work, they'll still go ahead and do it if someone tells them to. Most people with jobs don't like the work they do, but they still show up, even if the incentives aren't very compelling.
What if you want to quit, but your boss, your parents, or some other perceived authority figure objects? Will you surrender and go back to work if they say something like this:
Please don't quit.
We need you to keep working.
Many people are out of work. You should be glad that you have a job at all.
You have no choice. You have to go to work.
Getting people to do meaningless work is actually pretty easy. Most of the time, you can just have an authority figure like a boss command them to do it, and they will.
Is this a trap you've fallen into?
Questionable Relationships
Another place where people succumb to overrule-by-authority is their relationship life.
What if you want to split up, but your partner objects? Now what if your family objects? Or you partner's family? Or your mutual friends? Or what if you sense that society at large objects to your desire to split up? What if you're married? Do you have the inner resources to make this decision for yourself without being overruled by someone else?
What's especially interesting about Milgram's experiments is that just about every volunteer resisted in some way. They verbally questioned the experiment. They sweated, squirmed, groaned, or dug their nails into their skin. Some said they didn't want the $4 payment. A few even had seizures. The experiment produced obvious signs of stress and discomfort in the volunteers. Yet the majority of them still obeyed all the way to the end.
We see these results all the time when people stay stuck in unfulfilling jobs or relationships. They show obvious signs of distress. Some complain. Some have nervous breakdowns. Some read self-help material incessantly, looking for a way out. Yet the majority still stay in those situations, lacking the inner strength to leave.
Do you allow anyone in your life to wield authority over your relationship decisions? Do you need anyone's approval or fear their disapproval?
Students and Authority
Many students get suckered into high-stress situations at exam time. They're told by authoritative professors and administrators that they must be tested and that exams are necessary. But the apparent necessity of exams is a manufactured illusion of academic life. Outside of such domains, the academic examination process is largely irrelevant. No one outside of school cares what exams you have or why you think you need them. In fact, many people consider the academic testing process ludicrous and dysfunctional.
During my first run at college, I disliked exams, so I declined to show up for many of them. A predictable consequence was that I failed many classes and was soon expelled. But I learned that the decision to take or not take any exam was mine to make. No one ever forced me to take a test — my permission was always required. I could see that behavioral conditioning techniques were being used to compel me to behave a certain way, such as rewards or punishments. Once I saw through this silly game, I became free to choose for myself whether to play the role of academic student, knowing that it was entirely my choice and that it was impossible for anyone to force me to be tested if I didn't want to be tested. This turned out to be a powerful mental shift. When I returned to college later, I found it easy to ace my exams without undue stress and generally without needing to devote extra time to studying. I understood that submitting myself to testing was always my choice and never something I had to do. I could only be tested if I chose to be tested.
As a reward for taking and passing certain exams, you may receive a slip of paper that says you know something, but you've probably forgotten most of that material a week after the exams anyway. The purpose of the exam was to temporarily convince someone else that you know what they want you to know. What that slip of paper really says is that you're obedient to authority and that you'll do the assignments and take the tests that are given to you, and that in itself is something that many employers value. But if you don't care to submit to another authority, then that slip of paper is of minimal utility. I have one in a box in my garage from my university days, and no one has ever asked to see it. In retrospect, I regard the effort required to earn it to be largely a waste of time, even though I did it faster than most people. (Incidentally, if you still want that slip of paper and you'd like to graduate faster than normal, read "10 Tips for College Students".)
If you're currently a student, recognize that no one has authority over you. You don't actually have to show up to class, take exams, and do busywork. Participating is your choice, and no one can force to you play the role of academic student without your permission. The best they can do is apply behavioral conditioning techniques to try to get you to submit to their authority, but if you see through their silly games of rewards and punishments, those techniques lose a lot of their power. You may still choose to play the academic game for your own reasons, which is perfectly fine. Just don't fall into the trap of thinking that any part of it is being forced upon you. The whole thing is your choice.
Awareness
Now that you know about this tendency of human beings to obey authority even when strong objections may be present, how shall you deal with this?
The first step is to become aware of any areas in your life where you may already be succumbing to the pressure of authority and allowing it to override your own morals, ethics, values, or desires.
If you value your time, then where are you feeling pressured to waste time or to invest in activities or responsibilities that aren't actually important to you? For example, how much time did you invest in social media or web surfing this week? Was that a conscious decision on your part, or did you behave that way because someone or something else was conditioning your behavior with the promise of updates, information, or the illusion of pseudo-connection?
If you value freedom, where have you been encouraged to give up some of that freedom in ways that feel uncomfortable to you? What do you feel compelled or obligated to do this week? What are your have-tos? Are those genuine needs you've decided to fulfill, or were you progressively lured into a trap by giving your power away unnecessarily? For instance, did you choose to take on as much debt as you have now, or were you subtly enticed to go there, one easy step at a time?
What areas of your life are causing you signs of distress? Where are you sweating, squirming, complaining, or biting your nails? What parts of your life are causing you the equivalent of mild seizures?
Notice where some part of you is objecting to the state of your reality. Is this an area where you're still obeying some kind of authority, even if you're not happy with the results?
As you become aware of your tendency to submit to authority, even if it's hard to stomach all the areas where you've been doing so, this will increase your alignment with truth. At first these realizations might sting a little. But please don't allow yourself to sink back down to a place of denial and ignorance. Do your best to maintain this level of awareness, even if you don't feel ready to act on it yet.
A run of one of Milgram's experiments with a single volunteer took about an hour. That didn't give people much time to think about their decisions — they were caught in a high-pressure situation. In real-life situations, however, you're more likely to have some time to pause and reflect on your decisions. This is especially true when it comes to career and relationship decisions. Use this reflection time to your best advantage, and learn to trust yourself in those quiet spaces where the influence of a perceived external authority figure is minimal. For instance, pay attention to how you feel about your job when you're not at work, and notice how you feel about your relationship when your partner is away — in these moments you'll have access to a more accurate assessment of your feelings.
Seeking Support
Peer pressure certainly played a role in some of the Milgram experiments, either increasing or decreasing the compliance rate. The nice thing about peer pressure is that you can consciously create your own peer pressure to align with your desires.
When it's possible to do so, seek out the support of others. When your inner voice is being squashed by the seemingly louder voice of some perceived authority, reach out to connect with others who've been in similar situations and have already moved beyond them. Especially target people who already have the results you desire, such as a fulfilling career, a happy relationship, or a stress-free academic life, and seek their counsel. Ask such people what they would do in your situation and why. See if their answers resonate with you.
You'll often find when you talk to such people that they'll have very different attitudes towards the same authorities that tend to overpower you. I experience this all the time from the opposite side when people share their current challenges with me. They constantly fall into the trap of giving away their power to some perceived outside authority. They often don't even realize that they can choose to disobey, and that once they get past their resistance to doing so, everything will work out just fine. Disobeying may seem very difficult before you do it, but afterwards you'll look back and kick yourself for making such a big deal out of it. In many cases it's as simple as saying no and meaning it.
The student can't change his/her major because Mom and Dad would be disappointed. The unhealthy relationship can't end because the needy partner would be hurt. The crappy job can't be quit because the bank wants to keep receiving the monthly loan payments.
You're the authority in your life. Not your parents. Not your partner. Not your bank.
You can expect that other people will apply behavioral conditioning techniques to get you to comply with their wishes. Parents do it. Partners do it. Bosses do it. Banks do it. But in the end they're all powerless to force you to do anything. The only way you obey is that you mistakenly believe that you have to obey. They tell you to obey, and you obey. But like the ornery volunteers in Milgram's experiments who refused to go all the way to 450 volts, you always remain free to stop administering shocks at any time — especially to yourself.
The good news is that you're not alone. Other people will be delighted to support you on this path, if you choose to invite their support. But they won't be the same people who've benefitted from your obedience in the past, so don't go looking for support from the authorities who are still giving you orders. If you go complaining to Amon Göth, you'll get a bullet in the head for your troubles.
Shifting Gradually
Don't feel you must make a dramatic shift overnight. You may find it more realistic to make gradual, step-by-step progress.
In the Milgram experiments, even the subjects who objected and quit didn't generally do so immediately. Their resistance increased gradually as the experiment progressed. As the voice of their conscience grew louder, their willingness to blindly obey authority gradually diminished.
During the 5-year Nazi occupation of the Netherlands, the Dutch didn't immediately jump to maximum resistance. At first they tried to accept the occupation and adapt to it, but as the Nazis grew more oppressive, the Dutch pushed back with greater levels of resistance, including helping people go into hiding, printing underground newspapers, espionage, sabotage, and armed resistance.
Members of the Dutch resistance also sought to collaborate and coordinate their efforts, working together to support each other. Individually they were weaker, but collectively they could support each other in resisting the occupation on the long journey towards Liberation Day.
Demolishing Unauthorized Authority
Ultimately the task before you is to dismantle the external forms of authority in your life that you're no longer willing to accept.
One memorable act of rebellion from my own life was when I was 17 years old and realized that I didn't actually believe in the religious gobbledegook that had been fed to me throughout my childhood. For the first few months, I held this awareness only to myself, not having anyone in my life that I could safely confide in.
When I eventually shared my honest beliefs openly, the reaction from others was predictably negative. Initially this was a stressful time for me. What kept me going was the feeling of certainty that I was in the right, which was largely something created from within.
I experienced a powerful shift when I stopped giving my power away to the old perceived authority figures in my life. I stopped believing that they were smarter or wiser than I was. I finally allowed myself to believe that they could be wrong, mistaken, or deluded. By seeing them as fallible, I no longer held them up as worthy authorities over me.
In other words, I de-authorized those previous authorities. I rescinded permission for them to wield authority over me. Once I experienced that shift in my thinking, I then had the power to think and choose for myself, and no amount of behavioral conditioning tactics (i.e. rewards or punishments) would cause me to yield. As people recognized this shift in me and realized that they no longer had my permission to wield such authority over my thinking and behaviors, they soon gave up on trying to control me. Really I gave them no choice.
The power of Milgram's experiment lies in the volunteers' belief in the authority of the experimenter. By giving this person permission to wield authority over their decisions, they gave their power away and became capable of denying responsibility for the pain they may have caused. This allowed them to justify their participation as that of a cog in a machine.
One way to opt out of such an experiment before reaching the end is to place anyone who tries to claim authority over you on a lower rung than yourself on your mental ladder of authority. Don't assume the experimenter is smarter or wiser than you. Realize that they may be mistaken, wrong, or unethical in their dealings and that you may be right. Stop doubting what your own mind is telling you.
Who or what have you authorized to be a greater authority than yourself in your life? If someone in a position of authority tells you that something is okay, but inside you feel creeped out by their actions, do you go along with them, or do you listen to yourself and say no? What if most of your friends and family go along for the ride? Will you succumb to that kind of peer pressure, even if you feel something isn't right?
Note that the word authority includes the word author. To wield authority over your life is to become the author of your life. You can't consciously author much of your life if you give someone or something else authority over you.
Objecting to the misapplied use of authority isn't enough. Just about everyone objects at some point. People object yet still obey. At some point you have to be able to object and disobey, which means to obey your own inner guidance above the demands of any perceived external authority.
Subjectively speaking, there is no external authority. What's happening internally (within your own mind) is that you're stressing yourself out. The stress is a result of trying to deny your own power and authority, make yourself weak, and act like a cog in a machine. This is stressful because it contradicts your true nature. The reality is that you're very powerful and creative, and if you desire to change some aspect of your reality that doesn't suit you, you can do so. But in order to do so, you must recognize and accept your power. If you don't like the way the world is right now, you can step up and do something about it. Pretending to be a powerless victim of circumstance doesn't suit you.
Becoming an Authority
If you de-authorize the phony authorities in your life and become your own authority, you'll begin to experience the flip side of Milgram's experiment. Instead of being the hapless follower, you'll soon find other people following your lead.
This is where the authority game becomes much more interesting. Instead of being a blind follower, you can transform yourself into a conscious leader. By authoring your own life more proactively, you'll inspire others to follow your example.
I think that's the secret fear that many people have when it comes to authority. Once you regain your personal authority, it's an easy progression into the land of greater public responsibility. When you take charge of your life, you'll attract others who want to follow your lead and do something similar. You won't even have to try — those people will come to you.
If you know in advance that authoring your own life will result in others wanting to experience a similar story, is this something you can accept? Are you willing to step into the role of leader? Can you welcome that role into your life? Or would you rather keep playing the follower for a while?
You can follow, or you can lead, and there isn't much of a space in between. If you're not willing to lead, you'll end up following by default.
If you're willing to lead, then how are you going to lead? When people recognize the authority you have over yourself and become attracted to it, how will you deal with that? Will you try to ignore them? Will you accept that kind of responsibility and do your best? Will you abuse it and become a sadist?
One benefit of leadership is that you can learn a great deal more about your own path when you have a chance to see it reflected in those who seek to join you. Just as Milgram's experimenters could observe when their volunteers were experiencing stress in response to the unethical demands placed upon them, you can also gauge the response to the authorship of your life from public feedback — but without giving your power away to that feedback. Allow the requests of others to serve as input, but make your own decisions from your personal sense of authority, wisdom, and conscience.
Reclaiming Your Power
Incidentally, Stanley Milgram was only 27 years old when he began conducting his famous experiments (he died at age 51), so don't make the mistake of assuming that he was some wizened old senior professor. In his day he was quite the rabble-rouser, shaking up the status quo by challenging people's beliefs.
As a result of going against the grain, Milgram had some authority-based pressure used against him as well. He moved from Yale to Harvard, but he was denied tenure at Harvard, probably because of the controversial nature of his experiments. His membership application to the American Psychological Association was also put on ice for a year.
Many of Milgram's peers challenged the ethics of his experiments because the experiments caused significant stress to the volunteer participants. Yet most of the original participants, when interviewed about it later, were glad to have been part of the study. Some of them even wanted to work with Milgram. They understood the significance of his work, even though helping him with his research was stressful.
If Milgram's experiments were indeed unethical, then wouldn't it also be unethical for teachers to use their authority to stress out their students with exams and grades, for companies to control their employees with rewards and punishments, and for parents to demand that their children comply with family traditions and expectations? When is it okay to use stressful psychological tactics to control the behavior of another?
When stress-producing tactics are used on you in order to manipulate you into behaving a certain way, try to recognize these tactics for what they are — an invitation for you to give your power away. Realize that you can always decline this invitation, reclaim authority over your own life, and make your own conscious choices.
Even if most people continue to give their power away, you don't have to be one of them. You can stop the shocks whenever you want. The shocks were never real to begin with.
Source:  Steve Pavlina
"Art is the lie that enables us to realize the truth." — Pablo Picasso.
From George Orwell's 1984 and Aldous Huxley's Brave New World to the Wachowskis' The Matrix, Stephen Spielberg's Minority Report and most recently Neill Blomkamp's Elysium, writers and filmmakers have used science fiction to both forecast the future while also holding up a mirror to the present. The best among these transcend what is largely escapist entertainment and engage their audiences in a critical dialogue about what happens when power, technology and militaristic governance converge.
With its dystopian vision of a post-apocalyptic Earth in which the majority of humanity is relegated to an overpopulated, diseased, warring planet while the elite live a life of luxury and perfect health on an orbiting space station, Elysium fits in perfectly alongside the futuristic books and films featured in my new book, A Government of Wolves: The Emerging American Police State, which warn of a totalitarian future at our doorsteps.
However, while much has been said about Blomkamp's use of Elysium to raise concerns about immigration, access to healthcare, worker's rights, and socioeconomic stratification, what I found most striking and unnerving was its depiction of how the government will employ technologies such as drones, tasers and biometric scanners to track, target and control the populace, especially dissidents. Mind you, while these technologies are already in use today and being hailed for their potentially life-saving, cost-saving, time-saving benefits, it won't be long before the drawbacks to having a government equipped with technology that makes it all-seeing, all-knowing, and all-powerful far outdistance the benefits.
For those who insist that such things are celluloid fantasies with no connection to the present, I offer the following.
Robotic Police
Fiction: One of the most jarring scenes in Elysium occurs towards the beginning of the film, when the protagonist Max Da Costa waits to board a bus on his way to work. While standing in line, Max is approached by two large robotic police officers, who quickly scan Max's biometrics, cross-check his data against government files, and identify him as a former convict in need of close inspection. They demand to search his bag, a request which Max resists, insisting that there is nothing for them to see. The robotic cops respond by manhandling Max, throwing him to the ground, and breaking his arm with a police baton. After determining that Max poses no threat, they leave him on the ground and continue their patrol.
Reality: The United States government is presently developing robot technology that can mimic human behavior. Consider ATLAS, an android being developed by the Department of Defense. Standing at 6 feet tall and 330 pounds, the robot moves, walks, and runs like a human. While still in testing stages, it bears an eerie resemblance to the robotic cops featured in Elysium. It's not too far-fetched to imagine a time in the near future when artificial intelligence robots are responsible for policing citizens. Considering how difficult it is today to exercise one's constitutional rights when confronted by SWAT-team attired police with little regard for the Constitution, imagine trying to assert your rights when confronted with autonomous machines programmed to maintain order at all costs?
Drones
Fiction: In another scene ripped from the present, Max Da Costa is hunted by four drones while attempting to elude the authorities. The drones, equipped with x-ray cameras, biometric readers, scanners and weapons, are able to scan whole neighborhoods, identify individuals from a distance—even through buildings, report their findings back to police handlers, pursue a suspect, and target them with tasers and an array of lethal weapons. These drones, strikingly similar to currently existing Quadrotor drones, are depicted in A Government of Wolves.
Reality: Comprising an $82 billion industry, at least 30,000 drones are expected to occupy U.S. airspace by 2020. These drones, some of which will be deceptively small and capable of videotaping the facial expressions of people on the ground from hundreds of feet in the air, will usher in a new age of surveillance in American society. Not even those indoors, in the privacy of their homes, will be safe from these aerial spies, which can be equipped with technology capable of peering through walls. In addition to their surveillance capabilities, drone manufacturers have confirmed that drones can also be equipped with automatic weapons, grenade launchers, tear gas, and tasers. The FBI, DEA, and US Border Patrol are already using drone technology for surveillance operations.
Biometric scanners and national IDs
Fiction: Throughout Elysium, citizens are identified, sorted and dealt with by way of various scanning devices that read their biometrics—irises, DNA, etc.—as well as their national ID numbers, imprinted by a laser into their skin. In this way, citizens are tracked, counted, and classified. The end result is that there is nowhere to run and nowhere to hide to escape the government's all-seeing eyes.
Reality: Given the vast troves of data that the government in its many forms (NSA, FBI, DHS, etc.) is collecting on all Americans, we are not far from a future where there is nowhere to run and nowhere to hide. In fact, between the facial recognition technology being handed out to police across the country, license plate readers being installed on police cruisers, local police creating DNA databases by extracting DNA from non-criminals, including the victims of crimes, and police collecting more and more biometric data such as iris scans, we are approaching the end of anonymity in America today. It won't be long before police officers will be able to pull up a full biography on any given person instantaneously, including their family and medical history, bank accounts, and personal peccadilloes.
Behavior/Mood Sensors
Fiction: In a meeting with his robotic parole officer, Max finds his mood and emotions being scanned, analyzed and assessed by his android counterpart. Perceiving a heightened level of stress and frustration in Max, who is finding it difficult to reason with an automaton lacking in reason, the robot offers him mood-altering pills to counteract his perceived "aggression."
Reality: Advances in neuroscience indicate that future behavior can be predicted based upon activity in certain portions of the brain, potentially creating a nightmare scenario in which government officials select certain segments of the population for more invasive surveillance or quarantine based solely upon their brain chemistry. Most recently, researchers at the Mind Research Center scanned the brains of thousands of prison inmates in order to track their brain chemistry and their behavior after release. In one experiment, researchers determined that inmates with lower levels of activity in the area of the brain associated with error processing allegedly had a higher likelihood of committing a crime within four years of being released from prison. While researchers have cautioned against using the results of their research as a method of predicting future crime, soon it will undoubtedly become a focus of study for government officials.
Brain to Machine Interface
Fiction: In Blomkamp's world of Elysium, humans are not only able to store computer data in their brains and transfer this data by way of brain-computer interfaces, but they can also plug directly into computer systems that control every aspect of society and government. In such a world, a single key stroke can establish a dictatorship or unchain an enslaved population.
Reality: Although still in its infancy, there's no limit to what can be accomplished—for good or ill—using brain-computer interfaces. Scientists have already created machines that allow people to manipulate robotic arms using just their thoughts. In the near future, we may see scientists observing human thought using "smart dust"—nanomachines the size of dust—which can be placed in the brain to observe neural behavior. Furthermore, hackers have already been able to "steal" information from human brains using extant brain-computer interfaces which read brain waves and are commercially available for $200-300. Researchers at Duke University Medical Center have created a brain-to-brain interface between lab rats, which allows them to transfer information directly between brains. In one particular experiment, researchers trained a rat to perform a task where it would hit a lever when lit. The trained rat then had its brain connected to an untrained rat's brain via electrodes. The untrained rat was then able to learn the trained rat's behavior via electrical stimulation. This even worked over great distances using the internet, with a lab rat in North Carolina guiding the actions of a lab rat in Brazil.
Making the Leap from Fiction to Reality
When Aldous Huxley wrote Brave New World in 1931, he was convinced that there was "still plenty of time" before his dystopian vision became a nightmare reality. It wasn't long before he realized that his prophecies were coming true far sooner than he had imagined. The question that must be asked, writes Huxley in Brave New World Revisited, is what can be done about it?
Does a majority of the population think it worthwhile to take a good deal of trouble, in order to halt and, if possible, reverse the current drift toward totalitarian control of everything? … [R]ecent public opinion polls have revealed that an actual majority of young people in their teens, the voters of tomorrow, have no faith in democratic institutions, see no objection to the censorship of unpopular ideas, do not believe that government of the people by the people is possible and would be perfectly content, if they can continue to live in the style to which the boom has accustomed them, to be ruled, from above, by an oligarchy of assorted experts.

That so many of the well-fed young television-watchers in the world's most powerful democracy should be so completely indifferent to the idea of self-government, so blankly uninterested in freedom of thought and the right to dissent, is distressing, but not too surprising.

"Free as a bird," we say, and envy the winged creatures for their power of unrestricted movement in all the three dimensions. But, alas, we forget the dodo. Any bird that has learned how to grub up a good living without being compelled to use its wings will soon renounce the privilege of flight and remain forever grounded. Something analogous is true of human beings. If the bread is supplied regularly and copiously three times a day, many of them will be perfectly content to live by bread alone—or at least by bread and circuses alone.

"In the end," says the Grand Inquisitor in Dostoevsky's parable, "in the end they will lay their freedom at our feet and say to us, 'make us your slaves, but feed us.'" And when Alyosha Karamazov asks his brother, the teller of the story, if the Grand Inquisitor is speaking ironically, Ivan answers, "Not a bit of it! He claims it as a merit for himself and his Church that they have vanquished freedom and done so to make men happy." Yes, to make men happy; "for nothing," the Inquisitor insists, "has ever been more insupportable for a man or a human society than freedom."

Nothing, except the absence of freedom; for when things go badly, and the rations are reduced, the grounded dodos will clamor again for their wings—only to renounce them, yet once more, when times grow better and the dodo-farmers become more lenient and generous. The young people who now think so poorly of democracy may grow up to become fighters for freedom. The cry of "Give me television and hamburgers, but don't bother me with the responsibilities of liberty," may give place, under altered circumstances, to the cry of "Give me liberty or give me death."
Source: John W. Whitehead  |  The Rutherford Institute
Hey FANS, are you ready for more football? How much do you know about the business end of your favorite entertainment addiction, the NFL? The revenue stream from media contracts, ticket sales, official NFL products and products, government stadium subsidies and syndication rights has reached enormous levels. The pie has grown from a sandlot clubhouse hobby to a billionaire jet set club. Now that fantasy football is in full swing, the beleaguered but rabid buff, sticks with their voyeurism as they act out their heroism celebration. Devotees of the noble sport seek the thrill of victory, but experience the agony of defeat in their pocketbook.
The NFL (not for long) article, Fantasy is the Current Test of Reality, shows that escapism is preferable for most athletic enthusiasts.
"NFL Football is the national sport. It more closely resembles the evolving social trends than any other indicator. Our society is a mirror of a game that once encompassed the essence of the human struggle against the elements of nature and competing warriors. The symbol of this era was the spent sacrifice of an average quarterback who achieved miracles. The famous photo of an exhausted Y.A Tittle captures the meaning of the game that each fan treasured in their heart and desired to know for themselves. The America of this period was not that long ago, but now seems to be from a different century."
Now that the purity of a game is but a mere memory, the business is all about theBenjamins. Forbes notes in The Most Valuable NFL Teams, that the "NFL's 32 teams are worth, on average, $1.17 billion, 5% more than last year. The Cleveland Browns, a lousy team for years in a midsize market, sold for almost $1 billion last year."The last agreement with the players association produced a new contract that "included a provision that gives players between 46 percent and 48 percent of league revenues. That's down from the previous agreement's 50-50 split." Even the causal bystander must admit that the owners are wielding the hammer in free agency. If the marketing machine is geared to extract more revenue out of a hooked public, just what does the future hold?The vision from NFL commissioner, Roger Goodell in another Forbes article, reports:
How The National Football League Can Reach $25 Billion In Annual Revenues.
This year revenues for the National Football League will be somewhere just north of $9 billion, which means the league remains the most lucrative in the world.

He has stated that he wants to reach $25 billion in annual revenues for the league by the year 2027. Here's how the NFL can get there:

1) The first—and most significant step—will be the renegotiation of the league's television rights deals.

2) A new labor deal. The 2011 collective bargaining agreement ends in 2020.

3) The NFL has mastered the art of dividing up its rights. In other words when, say, CBS gets the TV rights deal, it does not get the live-streaming Internet rights.

4) The NFL is in initial discussions about forming its own mobile network.

5) The NFL's fantasy game, at 3 million players, is still well behind ESPN and Yahoo, which have an estimated 14 million and 12 million players, respectively.
This ambitious plan is looking to up the ante. Merchandising will not boost an additional 16 billion out of cash strapped fanatics. Maybe selling NFL uniforms to the military or running a bookmaking network with an anti-trust exemption might get permanent seating in skyboxes for elitist politicians, but it does nothing to bring relief to the lowly stadium season ticketholder. Soon with enhanced and intrusive security measures, many fans will just be content to be tailgaters.
Relying upon the referees to umpire a fair playing field might bring back the perception of an honesty game, but doubts linger that the point spread is often more important than the final score. The Drunk Never Knows When To Leave The Bar, might offer a better option than havingJimmy Haslam or Eddie John DeBartolo Jr. in change of public relations.
"Now you say, what is wrong with the fox guarding the hen house? Surely, you are not saying that this compares to the NFL Players Association passing judgment on all new referees, writing the rule book and picking only from their own ranks every new candidate for the job?"
Looking to the players for that wholesome image has its own pitfalls. Review the NFL Arrests Database.
"These are arrests and citations involving NFL players since 2000 that were more serious than speeding tickets. U-T San Diego reviewed hundreds of news reports and public records in compiling it. The list cannot be considered comprehensive in part because some incidents may not have been reported and some public records proved to be elusive. Increased media coverage of incidents also probably accounts for more incidents listed in recent years."
It seems that the poster boys are running a campaign to rename the NFL to the Aaron Hernandez league. Ownership flack, when Tim Tebow Says Football Comes After Faith and Family, illustrates that selling the NFL vision of Jerry Jones is the way to the $25 billion super bowl.At some point, the public will become played out. Their satisfaction with the NFL experience will never approach the dignity of Y.A Tittle. An aficionado of the sport likeHoward Cosell would tell it like it is. "Don't you remember the $28 million dollar judgment against the NFLPA and its affiliated marketing company (of which $21 million was punitive) for breaching their fiduciary duty to retired players?"
Players, players almost sounds like playoffs, playoffs . . . playoffs !
Soon the virtual reality of a smart phone app will provide the excitement of a two-minute drill without the cost of admission. The NFL marketing machine owes more toNFL films than to the collective wisdom of the players or the owners. The business of the end zone dance rests upon the good will of the fans.
There's a frightening new technology at the Massachusetts Institute of Technology (MIT) that's right out of a comic book. Scientists at the technical school have figured out how to implant false mental reactions in a mouse.
This technological 'advancement' is terrifying when considering that it could lead to real life brainwashing and mind control like that shown in the classic movie The Manchurian Candidate (the classic film starring Frank Sinatra). In the film, communists turn an average man into an assassin by implanting false memories into his mind.
A similar plot is found in Total Recall. The brainwashing shown in these movies were fantasy, but what's happening at MIT is apparently real.
A team of MIT researchers led by neuroscientist Susumu Tongawa figured out how to implant responses in the brains of mice by manipulating neurons. They even have a name for their technique, optogenetics, and it allows them to manipulate brain cells with chemicals. Remember the term optogenetics; we're going to be hearing a lot about it in years to come.
Brain Hacking
Basically, these scientists have figured out how to hack the brain much like cyber crooks can hack your computer. They're still a long way from hacking human brains, but that seems to be the goal here.
What's really frightening is that the purpose of this research has not been revealed. What purpose would false memories serve? Could soldiers be programmed to forget things they saw on the battlefield that might embarrass politicians back home? Prisoners could be programmed to forget about abuse or, worse, reprogrammed to commit treason; in other words, a real-life Manchurian Candidate. Could people be convinced to do things that they believe are unethical, such as kill?
There's also the question of who is paying for this research. MIT's connections to the Defense Department and the military industrial complex are well known. The Defense Advanced Research Projects Agency (DARPA) has reportedly been doing a lot of research on mind control and brain/computer interface. This memory research has DARPA written all over it.
Do we really want our government, or any government, to have the ability to implant false memories in people's minds? I don't think so. Worse, if this technology is like other DARPA developments, it won't be long before people outside of government, such as criminals, terrorists, and cult leaders, get their hands on it.
This research needs to be investigated now to see who is developing it and why. I'd like to see Congress look into this and perhaps defund these mind control efforts. This is one technology the world probably doesn't need
Source: Daniel G. J.  |  StoryLeak via LewRockwell.com
It's not easy being a flag-waving American nationalist. In addition to having to deal with the usual disillusion, anger, and scorn from around the world incited by Washington's endless bombings and endless wars, the nationalist is assaulted by whistle blowers like Bradley Manning and Edward Snowden, who have disclosed a steady stream of human-rights and civil-liberties scandals, atrocities, embarrassing lies, and embarrassing truths. Believers in "American exceptionalism" and "noble intentions" have been hard pressed to keep the rhetorical flag waving by the dawn's early light and the twilight's last gleaming.
That may explain the Washington Post story (July 20) headlined "U.S. asylum-seekers unhappy in Russia", about Edward Snowden and his plan to perhaps seek asylum in Moscow. The article recounted the allegedly miserable times experienced in the Soviet Union by American expatriates and defectors like Lee Harvey Oswald, the two NSA employees of 1960 – William Martin and Bernon Mitchell – and several others. The Post's propaganda equation apparently is: Dissatisfaction with life in Russia by an American equals a point in favor of the United States: "misplaced hopes of a glorious life in the worker's paradise" … Oswald "was given work in an electronics factory in dreary Minsk, where the bright future eluded him" … reads the Post's Cold War-clichéd rendition. Not much for anyone to get terribly excited about, but a defensive American nationalist is hard pressed these days to find much better.
At the same time Team USA scores points by publicizing present-day Russian violations of human rights and civil liberties, just as if the Cold War were still raging. "We call on the Russian government to cease its campaign of pressure against individuals and groups seeking to expose corruption, and to ensure that the universal human rights and fundamental freedoms of all of its citizens, including the freedoms of speech and assembly, are protected and respected," said Jay Carney, the White House press secretary. 1
"Campaign of pressure against individuals and groups seeking to expose corruption" … hmmm … Did someone say "Edward Snowden"? Is round-the-clock surveillance of the citizenry not an example of corruption? Does the White House have no sense of shame? Or embarrassment? At all?
I long for a modern version of the Army-McCarthy hearings of 1954 at which Carney – or much better, Barack Obama himself – is spewing one lie and one sickening defense of his imperialist destruction after another. And the committee counsel (in the famous words of Joseph Welch) is finally moved to declare: "Sir, you've done enough. Have you no sense of decency, sir? At long last, have you left no sense of decency?" The Congressional gallery burst into applause and this incident is widely marked as the beginning of the end of the McCarthy sickness.
US politicians and media personalities have criticized Snowden for fleeing abroad to release the classified documents he possessed. Why didn't he remain in the US to defend his actions and face his punishment like a real man? they ask. Yes, the young man should have voluntarily subjected himself to solitary confinement, other tortures, life in prison, and possible execution if he wished to be taken seriously. Quel coward!
Why didn't Snowden air his concerns through the proper NSA channels rather than leaking the documents, as a respectable whistleblower would do? This is the question James Bamford, generally regarded as America's leading writer on the NSA, endeavored to answer, as follows:
I've interviewed many NSA whistleblowers, and the common denominator is that they felt ignored when attempting to bring illegal or unethical operations to the attention of higher-ranking officials. For example, William Binney and several other senior NSA staffers protested the agency's domestic collection programs up the chain of command, and even attempted to bring the operations to the attention of the attorney general, but they were ignored. Only then did Binney speak publicly to me for an article in Wired magazine. In a Q&A on the Guardian Web Snowden cited Binney as an example of "how overly-harsh responses to public-interest whistle-blowing only escalate the scale, scope, and skill involved in future disclosures. Citizens with a conscience are not going to ignore wrong-doing simply because they'll be destroyed for it: the conscience forbids it."

And even when whistleblowers bring their concerns to the news media, the NSA usually denies that the activity is taking place. The agency denied Binney's charges that it was obtaining all consumer metadata from Verizon and had access to virtually all Internet traffic. It was only when Snowden leaked the documents revealing the phone-log program and showing how PRISM works that the agency was forced to come clean. 2
"Every country in the world that is engaged in international affairs and national security undertakes lots of activities to protect its national security," US Secretary of State John Kerry said recently. "All I know is that it is not unusual for lots of nations." 3
Well, Mr. K, anti-semitism is not unusual; it can be found in every country. Why, then, does the world so strongly condemn Nazi Germany? Obviously, it's a matter of degree, is it not? The magnitude of the US invasion of privacy puts it into a league all by itself.
Kerry goes out of his way to downplay the significance of what Snowden revealed. He'd have the world believe that it's all just routine stuff amongst nations … "Move along, nothing to see here." Yet the man is almost maniacal about punishing Snowden. On July 12, just hours after Venezuela agreed to provide Snowden with political asylum, Kerry personally called Venezuelan Foreign Minister Elias Jaua and reportedly threatened to ground any Venezuelan aircraft in America's or any NATO country's airspace if there is the slightest suspicion that Snowden is using the flight to get to Caracas. Closing all NATO member countries' airspace to Venezuelan flights means avoiding 26 countries in Europe and two in North America. Under this scenario, Snowden would have to fly across the Pacific from Russia's Far East instead of crossing the Atlantic.
The Secretary of State also promised to intensify the ongoing process of revoking US entry visas to Venezuelan officials and businessmen associated with the deceased President Hugo Chávez. Washington will also begin prosecuting prominent Venezuelan politicians on allegations of drug trafficking, money laundering and other criminal actions and Kerry specifically mentioned some names in his conversation with the Venezuelan Foreign Minister.
Kerry added that Washington is well aware of Venezuela's dependence on the US when it comes to refined oil products. Despite being one of the world's largest oil producers, Venezuela requires more petrol and oil products than it can produce, buying well over a million barrels of refined oil products from the United States every month. Kerry bluntly warned that fuel supplies would be halted if President Maduro continues to reach out to the fugitive NSA contractor. 4
Wow. Heavy. Unlimited power in the hands of psychopaths. My own country truly scares me.
And what country brags about its alleged freedoms more than the United States? And its alleged democracy? Its alleged civil rights and human rights? Its alleged "exceptionalism"? Its alleged everything? Given that, why should not the United States be held to the very highest of standards?
American hypocrisy in its foreign policy is manifested on a routine, virtually continual, basis. Here is President Obama speaking recently in South Africa about Nelson Mandela: "The struggle here against apartheid, for freedom; [Mandela's] moral courage; this country's historic transition to a free and democratic nation has been a personal inspiration to me. It has been an inspiration to the world – and it continues to be." 5
How touching. But no mention – never any mention by any American leader – that the United States was directly responsible for sending Nelson Mandela to prison for 28 years. 6
And demanding Snowden's extradition while, according to the Russian Interior Ministry, "Law agencies asked the US on many occasions to extradite wanted criminals through Interpol channels, but those requests were neither met nor even responded to." Amongst the individuals requested are militant Islamic insurgents from Chechnya, given asylum in the United States. 7
Ecuador has had a similar experience with the US in asking for the extradition of several individuals accused of involvement in a coup attempt against President Rafael Correa. The most blatant example of this double standard is that of Luis Posada Carriles who masterminded the blowing up of a Cuban airline in 1976, killing 73 civilians. He has lived as a free man in Florida for many years even though his extradition has been requested by Venezuela. He's but one of hundreds of anti-Castro and other Latin American terrorists who've been given haven in the United States over the years despite their being wanted in their home countries.
American officials can spout "American exceptionalism" every other day and commit crimes against humanity on intervening days. Year after year, decade after decade. But I think we can derive some satisfaction, and perhaps even hope, in that US foreign policy officials, as morally damaged as they must be, are not all so stupid that they don't know they're swimming in a sea of hypocrisy. Presented here are two examples:
In 2004 it was reported that "The State Department plans to delay the release of a human rights report that was due out today, partly because of sensitivities over the prison abuse scandal in Iraq, U.S. officials said. One official … said the release of the report, which describes actions taken by the U.S. government to encourage respect for human rights by other nations, could 'make us look hypocritical'." 8
And an example from 2007: Chester Crocker, a member of the State Department's Advisory Committee on Democracy Promotion, and formerly Assistant Secretary of State, noted that "we have to be able to cope with the argument that the U.S. is inconsistent and hypocritical in its promotion of democracy around the world. That may be true." 9
In these cases the government officials appear to be somewhat self-conscious about the prevailing hypocrisy. Other foreign policy notables seem to be rather proud.
Robert Kagan, author and long-time intellectual architect of an interventionism that seeks to impose a neo-conservative agenda upon the world, by any means necessary, has declared that the United States must refuse to abide by certain international conventions, like the international criminal court and the Kyoto accord on global warming. The US, he says, "must support arms control, but not always for itself. It must live by a double standard." 10
And then we have Robert Cooper, a senior British diplomat who was an advisor to Prime Minister Tony Blair during the Iraq war. Cooper wrote:
The challenge to the postmodern world is to get used to the idea of double standards. Among ourselves, we operate on the basis of laws and open cooperative security. But when dealing with more old-fashioned kinds of states outside the postmodern continent of Europe, we need to revert to the rougher methods of an earlier era – force, pre-emptive attack, deception, whatever is necessary to deal with those who still live in the nineteenth century world of every state for itself. 11
His expression, "every state for itself", can be better understood as any state not willing to accede to the agenda of the American Empire and the school bully's best friend in London.
So there we have it. The double standard is in. The Golden Rule of "do unto others as you would have others do unto you" is out.
The imperial mafia, and their court intellectuals like Kagan and Cooper, have a difficult time selling their world vision on the basis of legal, moral, ethical or fairness standards. Thus it is that they simply decide that they're not bound by such standards.
Hating America
Here is Alan Dershowitz, prominent American lawyer, jurist, political commentator and fervent Zionist and supporter of the empire, speaking about journalist Glenn Greenwald and the latter's involvement with Edward Snowden: "Look, Greenwald's a total phony. He is anti-American, he loves tyrannical regimes, and he did this because he hates America. This had nothing to do with publicizing information. He never would've written this article if they had published material about one of his favorite countries." 12
"Anti-American" … "hates America" … What do they mean, those expressions that are an integral part of American political history? Greenwald hates baseball and hot dogs? … Hates American films and music? … Hates all the buildings in the United States? Every law? … No, like most "anti-Americans", Glenn Greenwald hates American foreign policy. He hates all the horrors and all the lies used to cover up all the horrors. So which Americans is he anti?
Dershowitz undoubtedly thinks that Snowden is anti-American as well. But listen to the young man being interviewed:
"America is a fundamentally good country. We have good people with good values who want to do the right thing."
The interviewer is Glenn Greenwald. 13
Is there any other "democratic" country in the world which regularly, or even occasionally, employs such terminology? Anti-German? Anti-British? Anti-Mexican? It may be that only a totalitarian mentality can conceive of and use the term "anti-American".
"God appointed America to save the world in any way that suits America. God appointed Israel to be the nexus of America's Middle Eastern policy and anyone who wants to mess with that idea is a) anti-Semitic, b) anti-American, c) with the enemy, and d) a terrorist." – John LeCarré, London Times, January 15, 2003
White House Press Briefing, July 18, 2013 ↩
Washington Post, June 23, 2013 ↩
Reuters news agency, July 2, 2013 ↩
RT television (Russia Today), July 19, 2013, citing a Spanish ABC media outlet ↩
White House press release, June 29, 2013 ↩
William Blum, Rogue State: A Guide to the World's Only Superpower, chapter 23 ↩
Reuters, July 22, 2013 ↩
Los Angeles Times, May 5, 2004 ↩
Washington Post, April 17, 2007 ↩
Hoover Institute, Stanford University, Policy Review, June 1, 2002 ↩
The Observer (UK), April 7, 2002 ↩
"Piers Morgan Live", CNN, June 24, 2013 ↩
Video of Glen Greenwald interviewing Edward Snowden (at 2:05 mark) ↩