A few days ago, a prominent attorney asked me a question: can religious liberty and the growing demands of government and others occupy the same space?  And if not, who wins?
This is, perhaps, not quite the right question.
Dr. Hannibal Lecter, aka "Hannibal the Cannibal" in  The Silence of the Lambs asked a more fitting one:
First principles, Clarice. Simplicity. Read Marcus Aurelius. Of each particular thing ask: What is it in itself? What is its nature?
Most pundits observing what has gone on recently in Arizona and other states regarding same-sex marriage have concluded, "We are witnessing a clash between religious and civil liberties."  While many nod their heads in agreement, this analysis is wrong.
The fact is that what the left is demanding now through our courts, through legislatures, and at ballot boxes around the country does not constitute "rights" at all, or at least not in the historical sense.
This is not a "clash of religious and civil rights."  This is a clash of freedom and untenable, outrageous demands.
There is something much, much deeper going on here.
Same-sex marriage is a trial balloon of sorts, being used to test how far Americans will allow their consciences to be suppressed by the State.
"If Christians can be compelled to lend a craft to something their conscience objects to, what can't they be compelled to participate in? We're talking about precedent; and the cases before us are bellwether test cases about whether private actors can be forcibly mandated to go against their conscience" ("Of Consciences and Cakes," First Things, Feb. 20, Andrew Walker).
A couple years ago, the Health and Human Services Contraceptive and Abortifacient Mandate served the same purpose, leading the way to where we now are.  When the State can get away with abusive behavior and strong-arm tactics toward even The Little Sisters of the Poor, let alone privately owned businesses such as Hobby Lobby, then statists know that the time is ripe to take another big step.
This battle is much bigger than anybody thinks it is.  We cannot see the forest for the trees.  We are not witnessing a clash of rights; we are in the middle of a massive social experiment.  This is a test for the viability of incremental totalitarianism.  Nothing less.
In a kind of Cloward-Piven Strategy, the assault – or "test," or however you want to identify it – is occurring on many different fronts and on many different levels simultaneously.  In addition to same-sex marriage and the health care mandate(s), we have the IRS targeting of conservative groups, constant Second Amendment attacks, voter photo ID initiatives labeled as racist by the DOJ, and state initiatives to curb abortions labeled a "War on Women."
Perhaps most chilling is the way that federalism is being undermined from within the states themselves.  State judges are now routinely overturning the expressed will of the people, acting unilaterally to impose novel viewpoints on entire state populations.
The fifty states, which are supposed to be laboratories for experimentation – conducting trial runs, so to speak – are being stripped of that function.
The beauty of America is our diversity, much of which is still reflected in the personalities of each of our states.  If the reach of the national government extends too far and we become thoroughly homogenized, we inevitably start moving toward a type of tyranny.  If the rules and the standards are exactly the same in every state, where can one go either for respite or advantage?  As the force of the national government grows, this key element of our American liberty recedes, perhaps to be lost forever.
The Economist magazine once described the wonderful functioning of our local governance very nicely:
America has 50 states with 50 sets of laws. Virginia will never ban hunting, but even if it did, there are 49 other states that won't. In America, people with unusual hobbies are generally left alone. And power is so devolved that you can more or less choose which rules you want to live under.

If you like low taxes and the death penalty, try Texas. For good public schools and subsidized cycle paths, try Portland, Oregon. Even within states, the rules vary widely. Bath County, Kentucky is dry. Next-door Bourbon County, as the name implies, is not. Nearby Montgomery County is in between: a "moist" county where the sale of alcohol is banned except in one city. Liberal foreign students let it all hang out at Berkeley; those from traditional backgrounds may prefer a campus where there is no peer pressure to drink or fornicate, such as Brigham Young in Utah. (Dec. 19, 2009)
If all our laws and regulations are essentially nationalized, there will be no choices left to us other than the single choice to comply.  The very thing that makes the United States such a wonderful success – E pluribus unum, "out of many, one" – is being destroyed.  Ironically, in the name of diversity, we are squashing diversity, trampling out opinions anathema to progressive ideology.
Statists are tickled pink that they are able to make headway on this.  And for the most part, the media are willing collaborators, as pointed out by Mollie Hemingway in The Federalist:
Religious liberty is a deeply radical concept. It was at this country's founding and it hasn't become less so. Preserving it has always been a full-time battle. But it's important, because religion is at the core of people's identity. A government that tramples religious liberty is not a government that protects economic freedom. It's certainly not a government that protects conscience rights. A government that tramples religious liberty does not have expansive press freedoms. Can you think of one country with a narrow view of religious liberty but an expansive view of economic freedom, freedom of association, press freedoms or free speech rights? One?
A media less hostile to religious liberty would think less about scoring cheap political points, creating uncivil political climates, and disparaging institutions that help humans flourish.  A media with a higher regard for truth would, it turns out, have a higher regard for religious liberty.
Sadly, we seem to have left the world of reason and tolerance. Could our media climate demonstrate that any better?  And what lies ahead, if left uncorrected, is illogical and tyrannical.  Freedom of religion was the central principle in the moral case of our country.  Once that's gone, how long can the Republic stand?
Returning to Dr. Lecter's question, "what is it in itself? What is its nature?"
Its nature is this: totalitarianism.
The current visible clash of religious and asserted civil "rights" is secondary – a symptom, not an actual cause.
In fact, the logical conclusion for the trajectory we are now on is the eventual squashing of both civil and religious rights, and this will occur because we have allowed a powerful government to play us one group against another.
What can each of us do?
The only way to stop the advancement of totalitarian measures is for the grassroots of each state to bravely stand up to the bullying, silencing tactics of out-of-touch, frightened judges, legislators, corporate cronies, and media collaborators, as they lead us down a path of decreased liberty and increased totalitarianism.
Stand up for social issues that you know in your gut to be true.  Don't allow yourself to be silenced by political correctness.  Stand up for marriage.  Stand up for life.  Stand up for the right of children to be born and to have both a mom and a dad.
Stand up also for constitutionally limited government and fiscal responsibility.
You have Truth with a capital T on your side.  You are right, and they are wrong, so do not be afraid.
Don't make the mistake of remaining quiet until you are certain you have a winning argument.  That is not your responsibility, and that is what the totalitarian left is hoping you will do.  All you are responsible for is to speak truthfully and to let others know your beliefs.  We outnumber them.  We can overwhelm them with Truth, if only each of us would open our mouths and proclaim the Truth at every opportunity.
Remember: be not afraid.
Source: Doug Mainwaring | American Thinker
Many benefit programs have gone high tech with debit cards and J.P. Morgan Chase and others are making a pretty penny charging users fees. What is there to be done?
It's all too customary for those analyzing the crises humanity faces to associate climate change, aka global warming, with whatever proximate cause they postulate for our imminent demise. John Tirman, for instance, in his book 100 Ways America Is Screwing Up the World lists as the first way "Altering the Earth's Climate". Richard Heinberg of the Post Carbon Institute includes Climate along with Energy and Debt as the three problem areas which threaten our future. Nafez Mossadeq Ahmed, author of A User's Guide to the Crisis of Civilization, integrates climate change with the other crises he believes civilization faces: the financial meltdown, dwindling oil reserves, terrorism and food shortages. This linking of concrete, demonstrable societal ills with the less grounded, more debatable theory of global warming is an ill-considered, strategic mistake, I think, as I believe critics of the global warming theory, the so-called "deniers", are going to win the debate, at least for the near future. It would be a tragedy if valid, much-needed warnings about the dangers haunting our future were to be discredited because of their being tied to discredited fears about climate change.
Here's why I think this is likely to happen. The warming trend which the earth experienced in the thirty years before the turn of this century has virtually stopped. This "hiatus", as it is called, has been going on for over a decade and is likely to continue for another two. Check out this graph from the National Oceanic and Atmospheric Administration:
What do you see? I see a 60-year cycle in which a 30-year cooling period alternates with a 30-year warming period; to wit, from about 1880 to 1910 the mean global temperature went down, then from 1910 to 1940 the earth warmed up, then from 1940 to 1970, the earth cooled slightly, followed by the 30-year period from 1970 to 2000 when the earth warmed dramatically, and finally the dozen years from the turn of the century till now during which the mean temperature hasn't risen (the hiatus). Given that the concept of a mean global temperature is an artificial construct subject to error and manipulation, just looking at this graph what would you predict for the near future? Wouldn't you bet that for the next 20 years or so the earth is not going to get warmer, may even cool a bit?
If this does come to pass, what will be the consequence for the theory of global warming? Won't it be viewed with increasing skepticism by the pubic at large, at least until the next warming demi-cycle commences 20 years from now? Won't the discrediting of the global warming theory infect theories which have been linked to it? Are you willing to wait 20 years for your forewarnings of impending doom to be taken seriously?
Unless you have been following the issue as I have, you are probably not aware that the debate over the theory of global warming has been heating up (pardon the pun) of late, largely because of the prolonged global tepidness. If you believe the science is settled, consider that the "settled" science has generated a multiplicity of climate models which have done a terrible job of forecasting, invariably predicting warmer temperatures than what has actually occurred. If the science is so settled, why have global warming adherents only recently postulated that heat from the warming of the atmosphere is being absorbed by the oceans, their explanation for the hiatus? The models did not foresee this.What about that august body of climate scientists who comprise the UN's Intergovernmental Panel on Climate Change (IPCC), you ask. Just recently the IPCC certified once again – with 95% certainty (whatever that means) – that human activities are causing global warming? We are told that 1800 scientists arrived at this conclusion; but, if you look into it, you will find the majority of the scientists on the panel are not climatologists and some not scientists at all. One scientist who served on the IPCC's review committee called global warming fears the worst scientific scandal in history, predicting "When people come to know what the truth is, they will feel deceived by science and scientists."For one side in a debate to label the opposition "deniers" is a sleazy rhetorical gambit usually employed by the name-callers when they are losing the debate (equally true in the case of another group of iconoclasts routinely labeled "deniers", but that's a story for another day). Consider who some of these so-called "deniers" are:
Richard Lindzen, Professor of Meteorology at MIT
Fred Singer, Professor emeritus of environmental science at the University of Virginia
Roy Spencer, former NASA Senior Scientist for Climate Studies
Judith Curry, chair of the School of Earth and Atmospheric Sciences at Georgia Tech
Pat Michaels, past president of the American Association of State Climatologists
Do you really believe such people deny science?
Perhaps you believe such credentialed skeptics are in the pay of Big Oil. It's true that the global warming theory was once opposed by powerful interests who dominated the debate; but, when a former Vice President of the United States can win both an Academy Award and a Noble Prize for a highly tendentious film full of hyperbole and misinformation, you know there are powerful interests behind the global warming scare, too. If Big Oil has bought off the media, why is it that so many people are aware that sea ice in the Arctic shrank to its smallest extent in modern times in 2012 but not that sea ice in the Antarctic was expanding at the same time or that ice in the Arctic made its largest rebound ever last year, approaching the average for the last thirty years? Why is every extreme weather event - even blizzards- attributed to global warming when, in fact, extreme events like hurricanes, forest fires, tornados and even record high temperatures are less prevalent today than in the past?
I'm not a climatologist, so I'm neither inclined nor competent to expound on the science of global warming, but I do hope to have convinced you that the science surrounding global warming is far from settled and consequently to hitch your wagon to that fading star is not a good idea. Please, at least listen to what the skeptics have to say – for instance, by consulting the websites I've cited – before you link the fate of your own doleful prophecies to that of climate change.
Obama administration regulations could force power plants that make 40 percent of the nation's electricity to shut down.
At issue are EPA restrictions on emissions that would close hundreds of coal-burning power plants which represent around 40 percent of the nation's electricity.
If that wasn't bad enough, some observers think the regulations could double electricity rates for average households. The rates would increase because utilities would have to pass the cost onto ratepayers of replacing coal burning power plants or modernizing them to comply with the regulations.
The EPA rules — Carbon Pollution Standards for New Power Plants — are part of Obama's plan to reduce greenhouse gas emissions which the agency says contribute to global warming.
Obama Admitted Plan Would Raise Electricity Rates
There is some evidence that President Obama has a deliberate strategy of increasing electricity rates and destroying the coal industry.
"Under my plan of a cap-and-trade system, electricity rates would necessarily skyrocket," Obama told the editorial board of The San Francisco Chronicle in 2008. "Even regardless of what I say about whether coal is good or bad. Because I'm capping greenhouse gases, coal power plants, you know, natural gas, you name it — whatever the plants were, whatever the industry was, they would have to, retrofit their operations. That will cost money. They will pass that money on to consumers."
"So if somebody wants to build a coal-powered plant, they can; it's just that it will bankrupt them," Obama said, "because they're going to be charged a huge sum for all that greenhouse gas that's being emitted."
Harness the power of the sun when the power goes out…
Obama's prediction about coal plants have been proven true. As Off The Grid News previously reported, in October 2013, FirstEnergy Corp announced that it would shut down two coal-fired powered plants in Pennsylvania because it said the cost of complying with EPA regulations was too high.
Reuters estimated that coal-burning power plants capable of generating 15,000 megawatts of electricity have shut down since Obama took office in 2009. The news service also estimates that power plants that generate around 37,000 megawatts of power will close in the next 10 years. One megawatt can provide electricity to up to about 1,000 homes.
Awfully Expensive Electricity
Those plants will be closing at a time when demand for electricity is increasing. That will force utilities to build power plants that burn other fuels such as natural gas. It will add additional cost to electricity rates at a time when the rates are already going up dramatically.
"It could get awfully expensive," Daniel Simmons of the Institute for Energy Research told World Net Daily. "Some people might see their electricity rates double. If there's no backup power plants, that means electricity is going to get awfully expensive when you have shortages around the country.
Another Obama Plan To Raise Your Electric Bill
"We're talking about dramatically increasing the cost of electricity all to reduce carbon dioxide emissions. I think that is the real goal," Simmons said.
Another Obama administration plan to reduce greenhouse emissions, Carbon Capture and Sequestration, or CSS technology, could raise electricity costs even more, Simmons predicted. He noted that a an experimental CSS power plant in the United States will cost an estimated $4.3 billion to build and the EPA doesn't know if the technology would work.
"The technology is awfully expensive because it hasn't been tried anywhere, and that's to try to capture the carbon dioxide as it comes out after they burn the coal." Simmons said of CSS.
CSS involves the use of filters to divert carbon emissions from the air – and every taxpaying American will pay. The CSS plants under construction will require $300 million in taxpayer subsidies.
US Senator Joe Manchin of West Virginia has been critical of the Obama administration's policy on coal.
"This Administration is trying to hold the coal industry to impossible standards," Manchin said. "Never before has the federal government forced an industry to do something that is technologically impossible. Forcing coal to meet nearly the same emissions standards as gas when experts know that the required technology is not operational on a commercial scale makes absolutely no sense and will have devastating impacts to the coal industry and our economy."
Sign up for Off The Grid News' weekly email and stay informed about the issues important to you
Source: Off The Grid News
Marriane Williamson, author of the book A Return to Love, announced this past fall her plan to run for Congress in the 33rddistrict of California to stop the "Culture of Corruption" in our nation's capital.
Without a doubt, deep, systemic corruption thrives in our U.S. Congress. It flourishes in our White House.  Thomas Jefferson, our third president, tried to pass term limits, but failed in the face of those who love power and expect to maintain it.
Judicial Watch, the public interest group that investigates and prosecutes government corruption, released its 2013
List of Washington's "Ten Most Wanted Corrupt Politicians." www.JudicialWatch.org , the list, in alphabetical order, includes:
 Speaker of the House John Boehner (R-OH)
CIA Director John Brennan
Senator Saxby Chambliss
Former Secretary of State Hillary Clinton
Attorney General Eric Holder
Former IRS Commissioner Steven T. Miller / Former IRS Official Lois Lerner
Former DHS Secretary Janet Napolitano
President Barack Obama
Senator Harry Reid (D-NV)
Health Secretary Kathleen Sebelius
Dishonorable Mentions for 2013 include:
Former New York Mayor Michael Bloomberg
Outgoing Virginia Gov. Bob McDonnell (R) / Incoming Virginia Gov. Terry McAuliffe (D)
Former Rep. Rick Renzi (R-AZ)
National Security Adviser Susan Rice
As a 27 year old staff attorney for the House Judiciary Committee, Ms. Hillary Clinton suffered firing by her supervisor, lifelong democrat Jerry Zeifman who said, "She is a liar. She was unethical and dishonest.  She conspired to violate the Constitution, the rules of the House, the rules of the committee and the rules of confidentiality."
If you remember the murders at the U.S. embassy in Benghazi that suffered a terrorist attack that killed four people, her reply, "What difference does it matter?"
Mr. Barack Obama continues his cover-up of his incompetence in fortifying the embassy and ignoring all calls for help.  Good men died because of malfeasance and ineptitude.
Let's start with Speaker of the House John Boehner (R-OH):
House Speaker John Boehner became a master at what Government Accountability Institute President Peter Schweizer calls the "Tollbooth Strategy." As Schweizer explains in his new book, Extortion: How Politicians Extract Your Money, Buy Votes, and Line Their Own Pockets:
"You pay money at a tollbooth in order to use a road or bridge. The methodology in Washington is similar: if someone wants a bill passed, charge them money to allow the bill to move down the legislative highway."
According to Schweizer, Boehner used the "Tollbooth Strategy" to collect more than $200,000 in political donations from executives just days before holding votes on bills critically important to their industries.  Reference:http://www.breitbart.com/Big-Government/2013/10/24/EXTORTION-Speaker-Boehner-Collected-Tollbooth-Fee-Before-Key-Votes
Additionally, Boehner continues his blockade of the E-Verify Bill to force employers to check legal status of anyone seeking employment.  I suspect the U.S. Chamber of Commerce, up to its eyeballs in promoting illegal immigration cheap labor, paid big bucks to keep E-Verify from passing into law.  No doubt Marriott, Holiday Inn, Tyson Chicken, McDonald's, Chipotle's, Hormel, La Quinta, endless restaurant chains, construction, painting, landscape and other huge companies paid huge bribes to make sure they continue to hire illegal aliens rather than American citizens at a living wage.
Speaker Boehner does not stand-alone.
Attorney General Eric Holder lies so much, hides so much, aka, Fast and Furious, that he cannot tell the truth from a lie.
Senator Saxby Chambliss (R-GA) makes the "Ten Worst" list for what he actually did in 2012, but which was finally exposed in 2013. Just as with House Speaker Boehner, Chambliss's misdeeds were revealed in Peter Schweizer's book, Extortion: How Politicians Extract Your Money, Buy Votes, and Line Their Own Pockets.
Judicial Watch said, "Chambliss is highlighted as one of the key abusers who used leadership PAC loopholes to convert campaign cash into lavish lifestyle upgrades for themselves and their family members.
The New York Times reported, "The book details the extravagant expenses of Senator Saxby Chambliss, Republican of Georgia, for instance, whose leadership PAC spent $10,000 on golf at Pebble Beach, nearly $27,000 at Ruth's Chris Steakhouse, and $107,752 at the exclusive Breakers resort in Palm Beach, Fla. The amount Mr. Chambliss spent at the Breakers in the 2012 election cycle, the book reports, is three times what the senator gave to the National Republican Senatorial Committee during the same period."
Former DHS Secretary Janet Napolitano may be one of the biggest liars of all. In August 2013 Department of Homeland Security Secretary Janet Napolitano stepped down from her post with "pride and regret" stemming from her failure to help push through the so-called "Development, Relief, and Education for Alien Minors (DREAM) Act." The truth: Napolitano played a major role in doing an end run around existing immigration law by helping President Obama implement his Deferred Action for Childhood Arrivals (DACA) directive in lieu of DREAM Act passage.
Documents obtained by Judicial Watch in June 2013 revealed that Napolitano's Department of Homeland Security (DHS) U.S. Citizenship & Immigration Services (USCIS) "Abandoned required background checks in 2012, adopting, instead, costly "lean and lite" procedures in effort to keep up with the flood of amnesty applications resulting from the DACA directive."
The granddaddy liar of them all: Barack Hussein Obama.
President Barack Obama actually tops this "Top Ten Most Wanted Corrupt Politicians" list for 2013 as the driving force behind so many of the misdeeds.
This is Obama's seventh straight year on the list, dating back all the way to 2007 (in 2006, he earned a "Dishonorable Mention"). He is a master at catch-me-if-you-can, corrupt politics.
"This year, he has again acted as a one-man Congress, rewriting entire sections of federal law on his own," said Judicial Watch.  "Not only is his administration secretive and dishonest; its callous disregard for the rule of law undermines our constitutional republic. Examples include:
Perhaps Obama's most outrageous actions over the past year were his continual lies about the ability of Americans to keep their own health insurance under Obamacare. According the Free Beacon, Obama misled the American people a total of 36 times between 2008 and 2013 with his promise, "If you like your health insurance, you can keep it." And according to NBC News, Obama knew, even as he repeated his lie, that "more than 40 to 67 percent of those in the individual market would not be able to keep their plans, even if they liked them."
Let us not forget Nevada Senator Harry Reid and all the senators that voted for the S744 Amnesty Bill that legalizes 20 to 25 million illegal aliens.  They and he never stood up for enforcement of internal employment laws against employers of illegal aliens, or our borders, but they bend over for big business' cheap labor interests—against American workers.
Last year, Harry Reid made the Judicial Watch Ten Worst list for his influence-peddling scandal involving ENN Energy Group, a Chinese "green energy" company for which Reid "applied his political muscle" – and which happened to be a major client of the Nevada law firm in which Reid's son, Rory, is a principal.
Power corrupts and absolute power corrupts totally.  As Marriane Williams said, "We face a culture of corruption" in Washington DC that works against the interests of all Americans—but we continue voting them back into their power positions to screw all of us.  Then we wonder why our country continues an 11-year useless war, $18 trillion debt, 14 million unemployed, 48 million subsisting on food stamps, endless immigration, falling wages and vanishing Middle Class.
The ideological chains that bind and subdue us are stronger and more effective than any chain forged from steel. These manacles are more freedom inhibiting than a prison cell or solitary confinement. Belief, faith, and hope can imprison as well as liberate us. By the power of suggestion, a thin cotton string can effectively tether an elephant.
Politicians and their associates in the corporate media are master manipulators of language and images. Anytime you hear them speak, think of Plato's Allegory of the Cave ( http://en.wikipedia.org/wiki/Allegory_of_the_Cave). Virtually everything that we see and hear, nearly everything we have been told, is an officious lie, an illusion created to deceive and control us. The purpose of deception is to promote the dogma and welfare of those in power, while implicitly disempowering those who are being deceived. Language is rarely, if ever, neutral. Coercive ideology lurks behind every sentence.
In a sense, all language is propaganda, even the words on this page. For instance, in this short essay, I declare my intention to lead my readers to a conclusion that I hope will awaken them, promote consciousness, and encourage principled behavior that is conducive to the collective emancipation of the working class.
Our faith in capitalistic institutions promotes the pretense of democracy, while it delivers plutocracy, corporate fascism, and militarism. Similarly, imprudent belief in the American Dream induces people to behave in ways that promote the welfare of those in power rather than the perspectives of those of us struggling to be free. Belief in this discredited notion keeps workers from organizing against their oppressors.
The puppeteers casting shadows on the cave wall know that the images they project are not real. By contrast, the indoctrinated audience interprets the shadows as authentic figures rather than the phantasms they are. The purveyors of mythos and propaganda, the authors of the sanctioned historical narrative that defines reality for the masses, are consciously misleading us. The empowered are aware that we are attempting to navigate a house of mirrors with trap doors, but we continue to believe that the flickering images on the cave wall are real. Interpretation is everything.
Americans believe that we are a free and representative republic, because that is what we have always been told, despite evidence to the contrary. But choosing our oppressors every few years makes us neither free nor democratic. Electoral outcomes that are determined by capital do not give us a real voice in fashioning an equitable economic agenda, taxation, or foreign policy, including decisions about war. Participation in bogus systems of power binds us to delusions and keeps us ideologically imprisoned. They prevent us from taking meaningful action.
In America, working people are excluded from all of the important decisions that profoundly affect their lives. Legislators at all levels of government are beholden to the corporations and wealthy individuals who fund their campaigns. To the power elite, "we the people" are little more than background noise to be tuned out.
Cast a stone at the mirrors and the illusion immediately dissolves into shards of broken glass. A perplexing chain reaction is set in motion; worlds fall like rows of dominoes and fill the vacuum vacated by appearance with new images, new ideas, and new possibilities. Polaris abruptly appears with the stars of Ursa Minor wrapped around her like a jeweled necklace glistening in the velvet black darkness of eternal night. She was always there but concealed behind striated walls of silvered glass in the great American funhouse of lies and delusion we call reality.
Bearing the Allegory of the Cave in mind, consider this: If a worker puts his faith in an economic system that exploits and alienates him, his faith shackles rather than liberates him. Correspondingly, if a man believes that his oppressor is his liberator or protector, he ideologically imprisons himself and promotes behavior that benefits and strengthens his tormentor rather than himself or his socioeconomic class. If he believes that the systems of power serve him and promote justice rather than work for his capitalist masters, he will not attempt to dismantle them. The worker must then not only overcome his oppressor, he must first transcend his own ideological beliefs and ignorance before he can even begin to extricate himself.
In many ways, us workers are our own worst enemy. We lose our humanity, become alienated from our highest self, our families, our communities, our coworkers, and the Earth Mother. As participants in and recipients of unfettered capitalism, we have become the unwitting tools of universal oppression and militarism we claim to disdain. Our demise stems from the misinterpretation of reality and our shifting location within a volatile matrix of phantasmagoric holograms, none of which are real.
We believe what we hear and do what we are told rather than think critically about anything. Questioning authority makes us uncomfortable, and there are always consequences to challenging the dominant paradigm. We have an abiding psychological need to believe that everything we think we know about our country and the world is as advertised because the alternative terrifies us. We thus surrender our conscience and our life to become a tool of the unscrupulous sociopaths in power.
The American worker must comprehend that his assigned role within the capitalist system is not to be a thoughtful or conscious human being, but rather an efficient economic serf, a dehumanized automaton concealed within in a human husk. Painful as this reality is, it does not behoove us to believe or act otherwise. The worker's plight is like being a solider in the war-torn Middle East: take orders and do what you are told. Check your conscience and your humanity at the door. We all know where that leads.
Armed with this knowledge, perhaps we may finally begin the vital work of our individual and collective emancipation. Our subordinate role in this unequal economic, social, and political arrangement must be challenged and subverted. No one is born a slave. The only power anyone has over us is that which we allow them to have.
In March of 1836, a young man of twenty-three years of age took his sword out of its scabbard and drew a line in the sand in front of an old mission outside of San Antonio, Texas, and called on the men defending that mission who were willing to stay on the ramparts and face an opposing army more than ten times their number to signify their commitment by stepping across the line. Of course, the young man was William Barrett Travis and the old mission was the Alamo. He could not have known it then, but Travis' line in the sand would forever become the benchmark by which all future acts of commitment would be measured. In a mystical way, but, then again, in very real way, Travis' line in the sand is being drawn again. Oh, it may not be a line in dirt drawn by the point of a sword; it is a line in the hearts of men being drawn by the Spirit of God.
My last three columns (not including the column promoting THE FREEDOM DOCUMENTS) generated more responses than any three columns I have ever written, and I have been writing this column for some fifteen years. At first, the responses were mostly negative and often vitriolic. But this past week, responses have been over 90% positive and very enthusiastic. I am confident that the manner in which these columns have brought out intense emotion and determination on both sides is a microcosm of what is happening nationally. A line in the sand for freedom is being drawn once again.
This line in the sand for freedom is separating people in a major way. And this is not necessarily a bad thing. In the same way that God commanded Abram to separate from his home and kin, so, too, the Spirit of God is separating people many times from their friends, their neighbors, their kinfolk, and, yes, their church families. I seem to recall that during the period of the early church, the conflict of principle forever separated the apostles Paul and Silas. And during America's War for Independence, the conflict of principle separated Benjamin Franklin and his son William–as it did tens of thousands of others.
Perhaps not since the days of Patrick Henry, Sam Adams, et al., have Americans been forced to deal–intellectually, reasonably, emotionally, volitionally, and spiritually–with the fundamental issues of liberty as we are being forced to do today. For way too long, Americans have taken freedom for granted. For way too long, our educational and religious institutions (not to mention our homes) have not taught the fundamental principles of liberty. This negligence has brought our country to the brink of oppression and despotism. And, just as was the case in Colonial America, a line in the sand for freedom is being drawn in the hearts of men.
This internal line in the sand is being drawn irrespective of a person's education, temperament, upbringing, intelligence, or faith. While some men seem to be content to live under the heel of governmental oppression, many others have an innate thirst for freedom that all of the armies in the world cannot quench.
In truth, the thirst for freedom is part of Natural Law. A horse is not broken without a fight; a tiger or lion will pace its cage as long as it can walk looking for an avenue of escape; a bird will fly around its cage ten thousand times looking for an opening to return to the sky. Yes, animals can be broken–and so can be some men, unfortunately. But the innate desire for freedom is born in the soul of every man.
However, the desire for comfort, ease, and material pleasure is a handsome tempter that many people find more attractive than the harsh and weather-torn face of liberty. Plus, the further liberty slips out of view, the more vague the memory of it becomes. And before we realize it, the face of liberty is only seen in the irrelevant relics of the songs and statues of history. But it is exactly at this point that the Spirit of God begins to renew in the hearts of men the Natural thirst for liberty. And that is precisely what is happening now.
All over America, and, yes, all over the world, people's hearts are beating fast for freedom. I am receiving thousands of letters and emails from people all over the globe. Unfortunately for many of these people, they do not live in a country in which the governmental and political foundation and structure is conducive to the reclamation of liberty. But in the United States, it is not a matter of government; it is a matter of will. Do the American people yet have the will to reclaim liberty?
While it would appear that the majority of today's Americans have allowed ignorance, materialism, and false Bible teaching regarding the principles of liberty to suppress their love of liberty, I am absolutely convinced that the spirit of liberty is swelling in the hearts of teeming millions of people. Highly educated and high school dropouts, affluent and average, Christians and unchurched, men and women, young and old: their hearts are ablaze with the love of liberty. And they are no longer content to surround themselves with those who would allow the chains of servitude to be clamped around their necks.
Are we patriots or loyalists? That question had to be answered by every man and woman in Colonial America. The same question must be answered by every American today. Are we going to bravely fight for the principles of liberty as did our patriot forebears, or are we going to be loyal to a corrupt and tyrannical system that is literally choking the life out of our freedoms? And how each of us answers that question will determine the direction and destination of our lives and futures.
The freedom to separate is a Natural right. Forced union is not a union at all; it is enslavement. The current world and U.S. maps are testimonies to the right of Natural separation. Pat Buchanan recently wrote:
"In the last decade of the 20th century, as the Soviet Empire disintegrated, so, too, did that prison house of nations, the USSR.
"Out of the decomposing carcass came Russia, Belarus, Ukraine, Lithuania, Latvia, Estonia and Moldova, all in Europe; Georgia, Armenia and Azerbaijan in the Caucasus; and Tajikistan, Uzbekistan, Turkmenistan, Kyrgyzstan and Kazakhstan in Central Asia.
"Transnistria then broke free of Moldova, and Abkhazia and South Ossetia fought free of Georgia.
"Yugoslavia dissolved far more violently into the nations of Serbia, Slovenia, Croatia, Bosnia, Montenegro, Macedonia and Kosovo.
"The Slovaks seceded from Czechoslovakia."
Buchanan also notes that in the U.S., "Four of our 50 states–Maine, Vermont, Kentucky, West Virginia–were born out of other states."
See Pat's column at:
Is Red State America Seceding?
Think of this, too: the most fundamental and sacred union of all is the union of a man and woman in marriage. Had Adam and Eve not fallen into sin, there would, no doubt, be no right or reason for separation. (Matthew 19:8) But with the fall of man into sin came all kinds of abuse. As a result, the Scriptures grant divorce (separation) on the grounds of both adultery (Matthew 19) and abandonment (I Corinthians 7). While never preferred, few among us would deny the right of a husband or wife to separate under certain circumstances. Because not every man is willing to be governed by the Natural and revealed laws of God, men are granted the right to separate themselves from those who would violate the fundamental principles upon which the union is based. This is true maritally, ecclesiastically, spiritually, socially, and politically.
In 1836, Will Travis drew a line in the sand to separate those who were willing to defend the liberty of Texas on the ramparts of the Alamo from those who were not. And I am convinced that God is drawing a line in the hearts of men today for the same reason: to separate those who are willing to give their lives in the defense of liberty from those who are not. And, ironically, the freedom of everyone–including the ones who are not willing to defend it–depends on the willingness of the ones who are. I guess it's always been that way.
I know which side of the line I am on; and after the deluge of correspondence I have received over the past couple of weeks, I know I am not alone.
Traces of 18 unregulated chemicals were found in drinking water from more than one-third of U.S. water utilities in a nationwide sampling, according to new, unpublished research by federal scientists.
Included are 11 perfluorinated compounds, an herbicide, two solvents, caffeine, an antibacterial compound, a metal and an antidepressant, reports Environmental Health News.
While studies increasingly report newly emerging contaminants in wastewater, there has been little data on which ones are in drinking water. Researchers from the U.S. Geological Survey (USGS) and the U.S. Environmental Protection Agency (EPA) analyzed single samples of untreated and treated water from 25 U.S. utilities that voluntarily participated in the project.
Twenty-one contaminants were detected—mostly in low concentrations of parts per trillion—in treated drinking water from at least nine of the utilities. Eighteen of the chemicals are not regulated under the federal Safe Drinking Water Act so utilities do not have to meet any limit or even monitor for them.
"The good news is the concentrations are generally pretty low," said Dana Kolpin, a research hydrologist with the USGS who participated in the study. "But there's still the unknown. Are there long-term consequences of low-level exposure to these chemicals?"
For many of the contaminants, little is known about potential human health effects of low doses. But one of the perfluorinated compounds, known as PFOA, has been linked to a variety of health problems, including cancer, among people in communities where water is contaminated by a chemical plant in West Virginia.
Of 251 chemicals, bacteria, viruses and microbes the scientists measured, 117 were not detected in any of the treated drinking water. Twenty-one were found in water from more than one-third of the 25 utilities (nine or more) and 113 were found in less than one-third (eight or fewer).
Four of the chemicals found in the samples—the metal strontium, the herbicide metolachlor, PFOS and PFOA—are on the EPA's list of chemicals under consideration for drinking water standards. The EPA plans to make decisions regarding at least five of the contaminants on its list next year.
"We're hoping through this work the EPA will do a much more intensive contaminant candidate list and develop new methods and requirements for drinking water plants," said Edward Furlong, a scientist with the USGS who participated in the study.
Perfluorinated chemicals, which were found most frequently, are widely used in a variety of industrial processes, including manufacture of some nonstick and stain-resistant food packaging, fabrics and cookware.
The two most common perfluorinated compounds, PFOS and PFOA, in the utilities' water have been detected in the blood of nearly all people in the U.S.
A panel of scientists has concluded there is a "probable link" between PFOA in drinking water and high cholesterol, ulcerative colitis, thyroid disease, testicular cancer, kidney cancer and pregnancy-induced hypertension. The findings were based on people in Mid-Ohio Valley communities whose water was polluted with PFOA from a DuPont plant.
PFOS, used in Scotchgard until 3M phased it out in 2002, has been linked to attention disorders in children and thyroid disease in men.
The EPA has classified metolachlor as a possible human carcinogen based on studies of highly exposed rats. Strontium can affect bone growth, according to some animal studies that used doses much higher than those found in drinking water.
The perfluorinated compounds were at similar concentrations in the untreated and treated drinking water, suggesting that treatment techniques are largely unsuccessful. Only one plant was successful at removing them and it used activated carbon treatment.
Activated carbon, ozone and UV treatments are generally better at removal than traditional chlorine treatment, but such techniques are often prohibitively expensive, said EPA research chemist Susan Glassmeyer, who led the project.
"People resent having to pay anything for water," she said. "There's the thought that there's a God-given right to have as much as we want but, if you want the cleanest water, these techniques take money."
Treatment also can sometimes transform compounds into new ones, said Laurel Schaider, a research associate at the Harvard School of Public Health.
"Chlorination and other treatments technologies will remove some contaminants, but will react with others," Schaider said. "Some compounds may appear to be removed but may be transformed to a chemical we know even less about."
Glassmeyer said the utilities, which remain anonymous, represented a mix of large and small and used different water treatment technologies.
Preliminary findings of the study, which is expected to be published next year, were presented by the scientists at a toxicology conference in Nashville last month.
Source: Kaye Spector | EcoWatch
"No power on earth has a right to take our property from us without our consent."—John Jay, first Chief Justice of the United States

"How 'secure' do our homes remain if police, armed with no warrant, can pound on doors at will and … forcibly enter?"—Supreme Court Justice Ruth Bader Ginsburg, the lone dissenter in Kentucky v. King
If the government can tell you what you can and cannot do within the privacy of your home, whether it relates to what you eat, what you smoke or whom you love, you no longer have any rights whatsoever within your home.
If government officials can fine and arrest you for growing vegetables in your front yard, praying with friends in your living room, installing solar panels on your roof, and raising chickens in your backyard, you're no longer the owner of your property. If school officials can punish your children for what they do or say while at home or in your care, your children are not your own—they are the property of the state.
If government agents can invade your home, break down your doors, kill your dog, damage your furnishings and terrorize your family, your property is no longer private and secure—it belongs to the government. Likewise, if police can forcefully draw your blood, strip search you, and probe you intimately, your body is no longer your own, either.
This is what a world without the Fourth Amendment looks like, where the lines between private and public property have been so blurred that private property is reduced to little more than something the government can use to control, manipulate and harass you to suit its own purposes, and you the homeowner and citizen have been reduced to little more than a tenant or serf in bondage to an inflexible landlord.
Examples of this disregard for the sanctity of private property—whether in the form of one's home, one's possessions, or one's person—abound. Here are just a few.
In San Rafael, California, it is now illegal to smoke a cigarette or other tobacco product inside "apartments, condos, duplexes, and multi-family houses." Although lawmakers hope the ordinance will be "self-enforcing," they're encouraging landlords to threaten tenants with eviction should they run afoul of the law.
In Ohio, it's illegal to alter one's car with a hidden compartment if the "intent" is to conceal illegal drugs. Although Norman Gurley had no drugs on his person, nor in his car, nor could it be proven that he intended to conceal drugs, he was still arrested for the "crime" of having a hidden compartment in the trunk of his car.
In Florida and elsewhere throughout the country, home vegetable gardens are being targeted as illegal. For 17 years, Hermine Ricketts and Tom Carroll have tended the vegetable garden in their front yard, relying on it for 80 percent of their food intake, only to be told by city officials that they must get rid of it or face $50 a day in fines. The reason? The vegetable garden is "inconsistent with the city's aesthetic character."
In Iowa, a war veteran attempting to wean his family off expensive corporate farm products, GMOs and pesticides has been charged with violating a city ordinance and now faces up to 30 days in jail and a $600 fine for daring to raise chickens in his backyard for his personal use, despite statements of support from his neighbors.
In Virginia, school officials suspended two boys for the remainder of the school year and charged them with possession of a firearm after they were reported to the police for playing with toy airsoft guns in their front yard, while waiting for the morning school bus. At no time did the boys attempt to take the toy guns on the bus or to school.
The most obvious disrespect for property rights comes in the form of the tens of thousands of SWAT team raids that occur across the country on a yearly basis. Usually undertaken under the pretense of serving a drug warrant, these raids involve police arriving at a private residence in SWAT gear, armed to the hilt, kicking down doors, apprehending all persons inside the home, then determining if a crime has been committed. That was Judy Sanchez's experience when FBI agents investigating gang activity used a chainsaw to cut through her door, then forced Sanchez and her child to the ground. It was only after invading Sanchez's home and terrorizing her family that agents realized they had targeted the wrong address.
Unfortunately, we in America get so focused on the Fourth Amendment's requirement of a warrant before government agents can invade our property (a requirement that means little in an age of kangaroo courts and rubberstamped warrant requests) that we fail to properly appreciate the first part of the statement declaring that we have a right to be secure in our "persons, houses, papers, and effects." What this means is that the Fourth Amendment's protections were intended to not only follow us wherever we go but also apply to all that is ours—whether you're talking about our physical bodies, our biometric data, our possessions, our families, or our way of life. However, in an 8-1 ruling in Kentucky v. King (2011), the U.S. Supreme Court sanctioned SWAT teams smashing down doors of homes or apartments without a warrant if they happen to "suspect" you might be doing something illegal in your home.
At a time when the government routinely cites national security as the justification for its endless violations of the Constitution, the idea that a citizen can actually be "secure" or protected against such government overreach seems increasingly implausible, while suggesting that a person take steps to secure his person and property against the government could have one accused of fomenting anti-government sentiment.
Nevertheless, the reality of our age is this: if the government chooses to crash through our doors, listen to our phone calls, read our emails and text messages, fine us for growing vegetables in our front yard, jail us for raising chickens in our backyard, forcibly take our blood and saliva, and probe our vaginas and rectums, there's little we can do to stop them. At least, not at that particular moment. When you're face to face with a government agent who is not only armed to the hilt and inclined to shoot first and ask questions later but also woefully ignorant of the fact that he works for you, if you value your life, you don't talk back.
This sad reality came about as a result of our being asleep at the wheel. We failed to ask questions and hold our representatives accountable to abiding by the Constitution, while the government amassed an amazing amount of power over us, and backed up that power-grab with a terrifying amount of military might and weaponry, and got the courts to sanction their actions every step of the way.
However, once the dust settles and you've had a chance to catch your breath, I hope you'll remember that the Constitution begins with those three beautiful words, "We the people." In other words, there is no government without us—our sheer numbers, our muscle, our economy, our physical presence in this land. There can also be no police state—no tyranny—no routine violations of our rights without our complicity and collusion—without our turning a blind eye, shrugging our shoulders, allowing ourselves to be distracted and our civic awareness diluted.
So where do we begin? How do we go about wresting back control over our freedoms and our lives in the face of such seemingly insurmountable odds?
There's an old adage, albeit not a very palatable one, that says "when eating an elephant take one bite at a time." The point is this: when facing a monumental task, take it one step at a time. In other words, we're going to have to wage these battles house by house, car by car, and body by body. Most importantly, as I point out in my book A Government of Wolves: The Emerging American Police State, we're going to have to stop the partisan bickering—you can leave that to the yokels in Congress—and recognize that the suffering brought about by a police state will be the great equalizer, applying to all Americans, regardless of their political leanings (the fact that we are all now being targeted for government surveillance is but a foretaste of things to come).
As John Adams rightly noted, "The Revolution was effected before the war commenced. The Revolution was in the minds and hearts of the people. This radical change in the principles, opinions, sentiments and affections of the people was the real American Revolution."
It's time for a second American Revolution. Not a revolution designed to kill people or tear down and physically destroy society, but a revolution of the minds and souls of human beings—a revolution promulgated to restore the freedoms for which our founders sacrificed their fortunes and their lives.
Source: John W. Whitehead | The Rutherford Institute
This column dated November 21, 2013, created a firestorm of outrage and venom from hundreds of pastors and Christians. It was a rude awakening for me, for sure. I have long maintained that the vast majority of today's pastors and church members are smugly content in abject apathy and indifference. However, after the vehement reaction to the above-mentioned column, I can now state dogmatically that the problem is actually much, much worse than I realized. Today's churchmen are not merely content to not being involved; they are absolutely committed to not being involved. It goes much deeper than apathy; it is apostasy.
See my November 21 column here:
My email inbox and mailbox filled with vitriolic rebukes from pastors and Christians. I was called just about every dirty name in the book and relegated to the depths of the damned–and those were the mild ones. At the heart of these feelings of contempt is the rejection of Natural Law. It's not only that today's pastors and Christians have not been taught the Biblical principles of Natural Law and, therefore, don't understand it; today's churchmen have developed a willful and stubborn conviction against Natural Law.
I will even go so far as to say that the majority of our pastors and church leaders today are monarchists at heart. The lack of instruction and understanding of the Biblical principles of Natural Law have created a generation of churchmen who are more than willing to submit to the unnatural laws of tyranny and oppression. Until two weeks ago, I didn't truly comprehend the depth of this volitional slavery.
The statements being made by today's pastors and Christians are so nonsensical and asinine that it is extremely difficult to believe that any person, much less pastors and Christians, could even utter them. Here are just a few examples of what pastors have said:
"If federal agents or troops came to my house and put my wife on the kitchen table and raped her, Romans 13 tells me I could not interfere."
"If government forces came to my home intent on harming my wife and children, I would not resist; I would simply tell my family to run."
"America's Founding Fathers were rebels against God. They had no right to fight a war for independence. Subjection to a king, even a tyrannical one, is God's Will."
"Anyone who resists civil government is going to hell."
"There is no such thing as natural law, and anyone who promotes it is of the devil."
Dear reader, trust me: the comments above are reflective of the majority of pastors and Christians I have heard from over the past couple of weeks. Truly did Jesus say, "Can the blind lead the blind? shall they not both fall into the ditch?" (Luke 6:39 KJV) That is exactly what is happening in America today: the blind are leading the blind into the ditch of tyranny and oppression.
Last Sunday, I delivered a message entitled, "Biblical Evidence For Natural Law." I invite readers to watch the archived video of that message here:
Biblical Evidence For Natural Law
Listen to the Scripture: "For when the Gentiles, which have not the law, do by nature the things contained in the law, these, having not the law, are a law unto themselves: Which shew the work of the law written in their hearts, their conscience also bearing witness, and their thoughts the mean while accusing or else excusing one another." (Romans 2:14, 15 KJV)
The great theologians and Bible scholars of yesteryear all understood the Biblical teaching of Natural Law. Here are a few samples of some of church history's greatest Bible commentators on this passage in Romans 2.
Albert Barnes: "The expression means clearly by the light of conscience and reason, and whatever other helps they may have without revelation. It denotes simply, in that state which is without the revealed will of God. In that condition they had many helps of tradition, conscience, reason, and the observation of the dealings of divine Providence, so that to a considerable extent they knew what was right and what was wrong."
John Wesley: "The Ten Commandments being only the substance of the law of nature."
Adam Clarke: "Do, without this Divine revelation, through that light which God imparts to every man, the things contained in the law–act according to justice, mercy, temperance and truth, the practice of which the revealed law so powerfully enjoins; these are a law unto themselves."
John Gill: "The matter and substance of the moral law of Moses agrees with the law and light of nature…which they have by nature and use, and which natural reason dictates to them."
Matthew Henry: "They had that which directed them what to do by the light of nature: by the force and tendency of their natural notions and dictates they apprehended a clear and vast difference between good and evil. They did by nature the things contained in the law. They had a sense of justice and equity, honour and purity, love and charity; the light of nature taught obedience to parents, pity to the miserable, conservation of public peace and order, forbade murder, stealing, lying, perjury, etc. Thus they were a law unto themselves."
Think about it: man did not have the written, revealed laws of God for some 2,500 years of recorded history. Yet, they did have the Law of God "written in their hearts," or Natural Law.
Sir William Blackstone's Commentaries on the Laws of England were, without a doubt, among the most influential writings upon America's founders. In his commentaries (second section), Blackstone said, "Man, considered as a creature, must necessarily be subject to the laws of his creator, for he is entirely a dependent being. A being, independent of any other, has no rule to pursue, but such as he prescribes to himself; but a state of dependence will inevitably oblige the inferior to take the will of him, on whom he depends, as the rule of his conduct: not indeed in every particular, but in all those points wherein his dependence consists. This principle therefore has more or less extent and effect, in proportion as the superiority of the one and the dependence of the other is greater or less, absolute or limited. And consequently, as man depends absolutely upon his maker for every thing, it is necessary that he should in all points conform to his maker's will.
"This will of his maker is called the law of nature. For as God, when he created matter, and endued it with a principle of mobility, established certain rules for the perpetual direction of that motion; so, when he created man, and endued him with freewill to conduct himself in all parts of life, he laid down certain immutable laws of human nature, whereby that freewill is in some degree regulated and restrained, and gave him also the faculty of reason to discover the purport of those laws."
In that same second section of his commentaries, Blackstone further said, "This law of nature, being coeval with mankind and dictated by God himself, is of course superior in obligation to any other–It is binding over all the globe in all countries, and at all times; no human laws are of any validity, if contrary to this: and such of them as are valid derive all their force, and all their authority, mediately or immediately, from this original."
Amen!
Before Biblical Law said, "Thou shalt not kill," Natural Law said, "Thou shalt not kill." Before Biblical Law said, "Thou shalt not commit adultery," Natural Law said, "Thou shalt not commit adultery." Before Biblical Law said, "Thou shalt not bear false witness," Natural Law said, "Thou shalt not bear false witness." Before Biblical Law said, "Thou shalt not steal," Natural Law said, "Thou shalt not steal." How is it, and since when is it, that pastors and Christians do not understand this?
Natural Law, by its very definition, demands procreation, protection, provision, and prohibition. From the very act of Creation, Adam and Eve were given in their hearts (by God) the desire to procreate. Does anyone deny that those who produce children have a right and duty to protect and provide for their children? Does not all of nature have an innate desire to produce young then protect and provide for the young that they produced? The bird and the beast build a nest or den for its young; it catches or hunts food for its young; and it uses every means in its power to drive away predators from its young.
How, in the name of God, can today's pastors and church leaders say they would not protect their own families from harm? How can they treat so flippantly the duty and responsibility to provide safety and security for home and community? Does a badge give a person the right to act like a predator? You mean to tell me that God would have us bring our children up in the "fear and admonition of the Lord" only then to sit back and do nothing while human beasts with badges devour and enslave them? What nonsense! What rubbish!
Beyond that, prohibition is as intrinsic to Natural Law as is procreation, protection, and provision. In the beginning, Adam and Eve were given great authority over the entire natural kingdom–yet, they were also given jurisdictional prohibition: they were not allowed to eat of the Tree of The Knowledge of Good and Evil. Even in that state of perfect innocence, when Adam was the absolute master of all that God had created on earth, he had limited jurisdiction. And when Adam violated that jurisdictional prohibition, there were consequences that had to be paid. And that was the pattern for all human authority.
There is only one Sovereign: the Creator-God. All human authority, be it vocational, familial, ecclesiastical, or political, is limited and jurisdictional. Anytime human authority oversteps its jurisdictional borders, Natural Law (God's Law "written in our hearts") demands resistance. And the amount and type of resistance is commensurate to the amount and type of usurpation.
When the "kings of the nations" seized property not belonging to them and kidnapped some of Abram's family, he did not quote Romans 13 and sit complacent. He gathered his armed servants (who were already trained in the art of war) and pursued the oppressors. He put together a military strategy and attacked the predators and destroyed them. Not only that, when he returned, he was blessed by Melchizedek, who was "the priest of the most high God." (Genesis 14)
Hebrews 7 says Melchizedek was a type of Jesus Christ. Many Bible scholars believe that Melchizedek was actually a Christophany, meaning a pre-Bethlehem appearance of Christ. Think of it: Christ Himself (or a priest who is clearly a type of Christ) blessed Abram after he attacked and destroyed the usurpers who had transgressed their jurisdictional authority. And exactly where was it written that Abram should do this thing? It was written in his heart. Again, the resistance was commensurate to the transgression.
And those who say that violent resistance to tyrannical government is unbiblical and sinful should tear the entire Book of Judges out of their Bibles. Where in the Mosaic Law were the laws of insurrection recorded? They weren't. Yet, for a period of over 300 years, champion after champion felt the call of God in his heart to resist with violence the tyrants who were subjugating his country. Furthermore, Hebrews 11 places men such as Gideon, Barak, Samson, and Jephthah in the great "Hall of Faith." And, remember, Romans 15:4 says that the Old Testament was written "for our learning."
Western Civilization is rooted in Natural Law. Scholars in and out of the Church have historically accepted the Natural Law principles of the rights and duties of procreation, protection, provision, and prohibition as being "self-evident." In his book, "Political Obligations," University of Virginia political science professor George Klosko wrote, "[I]t is generally held that obedience to government is not unconditional. Though we have significant moral requirements to obey, these can be overridden by countervailing factors. For instance, a government that becomes tyrannical can lose its right to be obeyed, while obligations to obey specific laws that are unjust can also be not binding." (George Klosko, Political Obligations, Oxford University Press, New York, Oxford, 2005, 11)
Klosko's philosophy matches the philosophy of the vast majority of Christian and non-Christian scholars including Sir Edward Coke, Hugo Grotius, Samuel von Pufendorf, Emerich de Vattel, Samuel Rutherford, John Locke, Jean-Jacques Rousseau, Thomas Hobbes, and Thomas Aquinas (to name a few).
Compare the Natural Law teaching of history's great scholars (many, if not most, of whom were Christians) to the teaching of so many of today's pastors and church leaders. The differences are stark. The great preachers, theologians, and scholars of history produced a thirst for both God and freedom and gave birth to the greatest free land the world has ever known. And what are today's pacifist preachers producing? An apathy and indifference that has brought our country to the brink of a modern-day Dark Ages. Everything that America's colonial pastors such as John Leland, John Witherspoon, John Peter Muhlenberg, James Caldwell, and Jonas Clark fought so bravely to bequeath to us is being surrendered by the cowardice and apostasy of the modern pulpit.
As I said, after reading the voluminous pieces of correspondence touting absolute submission to the state, I am convinced that a majority of pastors and church leaders today are monarchists at heart. Accordingly, so many of America's pastors today are not shepherds; they are slaves. They have repudiated the faith of our fathers; they have repudiated the inspiration and sacrifice of thousands of years of history; they have repudiated sound scholarship and reason; they have repudiated the values and virtues that protect everything that is sacred; and they have repudiated the Biblical Natural Law principles of liberty and justice.
Ichabod is written over the establishment church.
I am further convinced that the only way liberty and justice can be restored to America is for Christians to get out of these idolatrous government churches and form tens of thousands of independent, non-affiliated, non-establishment churches and home-churches. It must happen; it's going to happen!
I pray that God will use whatever time I have left on this earth to be part of the prophecy that famed Bible teacher A. W. Tozer uttered before his death in 1963. Tozer said:
"I hear Jesus saying…Matthew 23:37, 38, 'O Jerusalem, Jerusalem, the one killing the prophets and stoning those who are sent to her, how often would I have gathered your children together, even as a hen gathers her chicks under her wings, and you would not! Behold, your house is left to you desolate.'
"As the Church now stands, the man who sees this condition of worldly evangelicalism is written off as somewhat fanatical. But the day is coming when the house will be left desolate and there will not be a man of God among them. I would like to live long enough to watch this develop and see how things turn out. I would like to live to see the time when the man and women of God–holy, separated and spiritually enlightened–walk out of the evangelical church and form a group of their own; when they get off the sinking ship and let her go down in the brackish and worldliness and form a new ark to ride out the storm."
I agree with Tozer. Get off the sinking ship, folks. Form a new ark to ride out the storm. Pastors and churches that have repudiated Biblical Natural Law principles–including the duty of self-defense–should themselves be repudiated.
Would you be surprised to hear that the human race is slowly becoming dumber, and dumber?
Despite our advancements over the last tens or even hundreds of years, some 'experts' believe that humans are losing cognitive capabilities and becoming more emotionally unstable. One Stanford University researcher and geneticist, Dr. Gerald Crabtree, believes that our intellectual decline as a race has much to do with adverse genetic mutations. But human intelligence is suffering for other reasons as well.
According to Crabtree, our cognitive and emotional capabilities are fueled and determined by the combined effort of thousands of genes. If a mutation occurred in any of of these genes, which is quite likely, then intelligence or emotional stability can be negatively impacted.
"I would wager that if an average citizen from Athens of 1000 BC were to appear suddenly among us, he or she would be among the brightest and most intellectually alive of our colleagues and companions, with a good memory, a broad range of ideas, and a clear-sighted view of important issues. Furthermore, I would guess that he or she would be among the most emotionally stable of our friends and colleagues," the geneticist began his article in the scientific journal Trends in Genetics.
Further, the geneticist explains that people with specific adverse genetic mutations are more likely than ever to survive and live amongst the 'strong.' Darwin's theory of 'survival of the fittest' is less applicable in today's society, therefore those with better genes will not necessarily dominate in society as they would have in the past.
While this hypothesis does have some merit: are genes really the primary reason for the overall cognitive decline of the human race? If humans really are lacking in intelligence more than before, it's important to recognize other possible causes. Let's take a look at how our food system plays a role in all of this.
It's sad, but true; our food system today is contributing to lower human intelligenceacross the board.
Pesticides are Diminishing Human Intelligence
One study published in the Proceedings of the National Academy of Sciences found that pesticides, which are rampant among the food supply, are creating lasting changes in overall brain structure — changes that have been linked to lower intelligence levels and decreased cognitive function. Specifically, the researchers found that a pesticide known as chlorpyrifos (CPF) has been linked to "significant abnormalities". Further, the negative impact was found to occur even at low levels of exposure.
Lead researcher Virginia Rauh, a professor at the Mailman School of Public Health, summarized the findings:
"Toxic exposure during this critical period can have far-reaching effects on brain development and behavioral functioning."
Processed Foods, High Fructose Corn Syrup Making People 'Stupid'
Following 14,000 children, British researchers uncovered the connection between processed foods and reduced IQ. After recording the children's' diets and analyzing questionnaires submitting by the parents, the researchers found that if children were consuming a processed diet at age 3, IQ decline could begin over the next five years. The study found that by age 8, the children had suffered the IQ decline. On the contrary, children who ate a nutrient-rich diet including fruit and vegetables were found to increase their IQ over the 3 year period. The foods considered nutrient-rich by the researchers were most likely conventional fruits and vegetables.
Interestingly, one particular ingredient ubiquitous in processed foods and sugary beverages across the globe -high fructose corn syrup – has been tied to reduced IQ. The UCLA researchers coming to these findings found that HFCS may be damaging the brain functions of consumers worldwide, sabotaging learning and memory. In fact, the official release goes as far to say that high-fructose corn syrup can make you 'stupid'.
Gene mutations may have something to do with the ongoing decline in human intelligence, but let's stop to think for a moment what we're doing to ourselves to make this decline even more prominent.
Source: Underground Health
Chemicals within cannabis have powerful antioxidant properties, and scientists believe this can protect the brain from damage. Too much alcohol can lead to permanent brain damage, among other things. A recent study from the University of Kentucky and the University of Maryland concluded that a chemical in marijuana called cannabidiol (CBD) could be used to prevent alcohol-induced brain damage. The study was published in September of 2013 in the journal Pharmacology Biochemistry and Behavior. (1)
The study outlines how excessive alcohol consumption results in neuro-degeneration as well as behavioral and cognitive impairments that are hypothesized to contribute to the chronic and relapsing nature of alcoholism. As a result they aimed to study the transdermal delivery of cannabidiol (CBD) for the treatment of alcohol-induced neuro-degeneration. At the conclusion of the study, results demonstrated the feasibility of using CBD transdermal delivery systems for the treatment of alcohol-induced neurodegeneration.(1)
Just like THC, CBD is another chemical found in marijuana, the difference is that it doesn't get you 'high.' Both chemicals are strong antioxidants.
These results justify further preclinical development of transdermal CBD for the treatment of alcohol-induced neurodegeneration. It has been suggested that the neuroprotective effects of CBD observed during binge alcohol induced neurodegeneration are due to its high antioxidant capacity. (1)
The authors note that CBD acts as a stronger antioxidant than many well-known antioxidants. This new study was done on rat models, using both a skin patch and regular needle injection. Both methods produced similar magnitudes of neuroprotection, approximately 50 percent. Further studies need to be done here before human trials can begin. It's surprising that human trials have yet to begin, it seems they should have began ages ago. Year after year we have credible published studies showing the clear link between cannabis and a healthy body environment.
The potential health benefits of cannabis are overwhelming, and potentially very threatening to the pharmaceutical industry. It is a shame that despite all of the evidence supporting the medicinal properties of this plant, it still has a negative connotation within the mainstream. Nobody can deny it's medicinal benefits, and given the tremendous amount of information and research to support it, it seems pretty clear that this plant is a natural miracle.
Things seem to be changing, however. Last week, a European based pharmaceutical company called GW pharmaceuticals announced that they are set to commence its first ever phase of clinical trials for the treatment of brain cancer. You can read more about that here.  A couple of months ago, I wrote an article presenting 20 medical studies that prove cannabis can cure cancer; I've presented them in this article (see below). If we want to stay on the topic of brain damage, dozens of studies have shown the potential benefits of cannabis on damaged brain tissue. A study published in the Journal of Clinical Investigation revealed that cannabinoids promote embryonic and adult hippocampus neurogenesis. (2) The list goes on and on, and it seems to be never-ending, especially when it comes to cannabis and the brain. If you  would like to know more there is plenty of  information that's readily available.
Contrary to popular belief, smoking the Cannabis is not the most effective way in treating disease within the body as therapeutic levels cannot be reached through smoking. Creating oil from the plant or eating the plant is the best way to go about getting the necessary ingredients which are the Cannabinoids. Also, when Cannabis is heated and burnt it changes the chemical structure and acidity of the THC. This changes its ability to be therapeutic and anytime you burn something and inhale it, you create oxidation within the body which aids in free-radical production.
Humanity does not need to wait for a pharmaceutical company, or the medical industry to 'OK' its use for medicinal purposes. We constantly look towards these corporations for methods, approval and availability. This is something we can take into our own hands, the information is out there and if it's something you feel can be of benefit you are free to try it.  For medicinal use, it should be non-GMO, grown without pesticides and completely natural. In the hands of a pharmaceutical company, or future pill form, it might be hard to trust.
Below are links to more studies with regards to cancer and cannabis. (20 out of many more)
Brain Cancer
1.  A study published in the British Journal of Cancer, conducted by the Department of Biochemistry and Molecular Biology at Complutense University in Madrid, this study determined that Tetrahydrocannabinol (THC) and other cannabinoids inhibit tumour growth. They were responsible for the first clinical study aimed at assessing cannabinoid antitumoral action. Cannabinoid delivery was safe and was achieved with zero psychoactive effects. THC was found to decrease tumour cells in two out of the nine patients.
2. A study published in The Journal of Neuroscience examined the biochemical events in both acute neuronal damage and in slowly progressive, neurodegenerative diseases. They conducted a magnetic resonance imaging study that looked at THC (the main active compound in marijuana) and found that it reduced neuronal injury in rats. The results of this study provide evidence that the cannabinoid system can serve to protect the brain against neurodegeneration.
3. A study published in The Journal of Pharmacology And Experimental Therapeutics already acknowledged the fact that cannabinoids have been shown to possess antitumor properties. This study examined the effect of cannabidiol (CBD, non psychoactive cannabinoid compound) on human glioma cell lines. The addition of cannabidiol led to a dramatic drop in the viability of glioma cells. Glioma is the word used to describe brain tumour.  The study concluded that cannabidiol was able to produce a significant antitumor activity.
4. A study published in the journal Molecular Cancer Therapeutics outlines how brain tumours are highly resistant to current anticancer treatments, which makes it crucial to find new therapeutic strategies aimed at improving the poor prognosis of patients suffering from this disease. This study also demonstrated the reversal of tumour activity in Glioblastoma multiforme.
Breast Cancer
5. A study published in the US National Library of Medicine, conducted by the California Pacific Medical Centre determined that cannabidiol (CBD) inhibits human breast cancer cell proliferation and invasion. They also demonstrated that CBD significantly reduces tumour mass.
6. A study published in The Journal of Pharmacology and Experimental Therapeutics determined that THC as well as cannabidiol dramatically reduced breast cancer cell growth. They confirmed the potency and effectiveness of these compounds.
7. A study published in the Journal Molecular Cancer showed that THC reduced tumour growth and tumour numbers. They determined that cannabinoids inhibit cancer cell proliferation, induce cancer cell apoptosis and impair tumour angiogenesis (all good things). This study provides strong evidence for the use of cannabinoid based therapies for the management of breast cancer.
8. A study published in the Proceedings of the National Academy of Sciences of the United States of America (PNAS) determined that cannabinoids inhibit human breast cancer cell proliferation.
Lung Cancer

9. A study published in the journal Oncogene, by Harvard Medical Schools Experimental Medicine Department determined that THC inhibits epithelial growth factor induced lung cancer cell migration and more. They go on to state that THC should be explored as novel therapeutic molecules in controlling the growth and metastasis of certain lung cancers.
10. A study published by the US National Library of Medicine by the Institute of Toxicology and Pharmacology, from the Department of General Surgery in Germany determined that cannabinoids inhibit cancer cell invasion. Effects were confirmed in primary tumour cells from a lung cancer patient.  Overall, data indicated that cannabinoids decrease cancer cell invasiveness.
11. A study published by the US National Library of Medicine, conducted by Harvard Medical School investigated the role of cannabinoid receptors in lung cancer cells. They determined its effectiveness and suggested that it should be used for treatment against lung cancer cells.
Prostate Cancer
12. A study published in the US National Library of Medicine illustrates a decrease in prostatic cancer cells by acting through cannabinoid receptors.
13. A study published in the US National Library of Medicine outlined multiple studies proving the effectiveness of cannabis on prostate cancer.
14. Another study published by the US National Library of Medicine determined that clinical testing of CBD against prostate carcinoma is a must. That cannabinoid receptor activation induces prostate carcinoma cell apoptosis. They determined that cannabidiol significantly inhibited cell viability. 

Blood Cancer
15. A study published in the journal Molecular Pharmacology recently showed that cannabinoids induce growth inhibition and apoptosis in matle cell lymphoma. The study was supported by grants from the Swedish Cancer Society, The Swedish Research Council and the Cancer Society in Stockholm.
16. A study published in the International Journal of Cancer also determined and illustrated that cannabinoids exert antiproliferative and proapoptotic effects in various types of cancer and in mantle cell lymphoma.
17. A study published in the US National Library of Medicine conducted by the Department of Pharmacology and Toxicology by Virginia Commonwealth University determined that cannabinoids induce apoptosis in leukemia cells.
Oral Cancer
18. A study published by the US National Library of Medicine results show cannabinoids are potent inhibitors of cellular respiration and are toxic to highly malignant oral Tumours.
Liver Cancer
19. A study published by the US National Library of Medicine determined that that THC reduces the viability of human HCC cell lines (Human hepatocellular liver carcinoma cell line) and reduced the growth.
Pancreatic Cancer
20. A study published in The American Journal of Cancer determined that cannabinoid receptors are expressed in human pancreatic tumor cell lines and tumour biopsies at much higher levels than in normal pancreatic tissue. Results showed that cannabinoid administration induced apoptosis. They also reduced the growth of tumour cells, and inhibited the spreading of pancreatic tumour cells.
Notes:
(1) http://www.sciencedirect.com/science/article/pii/S0091305713002104
(2) http://www.jci.org/articles/view/25509
http://www.truthonpot.com/2013/09/12/marijuana-may-reduce-brain-damage-caused-by-alcohol-study/
Source: Collective Evolution
As the Department of Homeland Security (DHS) doles out billions of dollars to convince local police departments to surrender control to the federal agency, a recent report indicates that intelligence gathered at precincts-cum-surveillance-centers will be shared among all levels of law enforcement.
An article published by Fierce Homeland Security on November 4 reports:
The phenomenon of fusion centers sharing intelligence and skills with each other — not just with the federal government — is a new and underappreciated aspect of the centers, panelists at a Homeland Security Policy Institute event said.
Fusion centers mainly apply national intelligence to local contexts and gather information locally that they can share with federal agencies. But in recent years, a great deal of "horizontal sharing" has occurred, where fusion centers work closely with each other, said Ross Ashley, the executive director of National Fusion Center Association.
"We'll find an expert in Washington state on international human trafficking over international ferry systems. Well, I don't need that expert everywhere. What I need is the ability to reach out to that expert if I'm in West Virginia," he said at the event, held Oct. 23 in Washington, D.C.
That meeting, entitled "State and Local Fusion Centers: Key Challenges for the Next Decade," featured three panelists: John Cohen, principal deputy under secretary for intelligence and analysis, U.S. Department of Homeland Security; Thomas Kirk, director, West Virginia Intelligence Fusion Center; and Ross Ashley, executive director, National Fusion Center Association. The keynote address was delivered by Representative Michael McCaul (R-Texas), Chairman of the House Committee on Homeland Security.
In July, McCaul co-authored with Representative Peter King (R-N.Y.) a report on the progress of the establishment of the nationwide spread of the fusion centers. The press release announcing the report reveals the pair's support for a program that dismantles federalism and accelerates the militarization of local police and the consolidation of control of those departments to the federal government. The McCaul-King report states:
Fusion centers serve as hubs of strategic analysis and information sharing where Federal, State, and local agencies are all represented in one location. State and local crime data is coordinated, gathered and reviewed to determine if there is any potential connection to terrorist activity. In addition, Federal terrorism-related information is shared with State and local law enforcement.
Seems the congressmen should be reminded of the fact that there is not a single syllable of the Constitution authorizing any such federal participation in law enforcement. If the power isn't granted to the federal government in the Constitution, then authority over that area remains with the states and the people as described in the Tenth Amendment.
Remarkably, McCaul and King lament the fact that the chain of fusion centers isn't growing quickly enough and the DHS isn't getting adequate access to all that information. The report adds:
The Committee's review concludes that the Network is not functioning as cohesively as it should be and fusion centers are facing numerous challenges that prevent the Network from realizing its full potential to help secure the homeland.
Of course, there couldn't be a piece of federal police and surveillance program propaganda without reminding citizens that all this deprivation of their rights is for their safety. As if to say, if the federal government doesn't take control of your local police department and keep all citizens under surveillance, the terrorists will strike again.
The representatives' zeal for constructing local outposts of the central surveillance headquarters is not surprising. Self-serving bureaucrats inside the U.S. government are tirelessly trying to obliterate local police forces answerable to local citizens and promote the consolidation movement as a step toward federalization of law enforcement. These proponents of regional and national police forces desire nothing less than the eradication of all local police departments and sheriffs' offices, the surrender of state and municipal sovereignty, and the conversion of police into federal security agents sworn not to protect and to serve their neighbors, but to protect the prerogatives of politicians.
Take for example the information contained in a White Paper presented in 2012 to the House Permanent Select Committee on Intelligence. In that report, the DHS is encouraged to embark on an "evolving mission" away from its ostensible purpose of fighting terrorism, toward becoming the administrator of an enormous domestic intelligence agency resulting from an integration of the country's local and state law-enforcement agencies.
This report was written by the Aspen Institute Homeland Security Group, co-chaired by former DHS chief Michael Chertoff. The blueprint promoted in the White Paper pushes Congress toward green-lighting the growth of DHS and the dissolution of local police and sheriffs.
The organization described in the paper, entitled "Homeland Security and Intelligence: Next Steps in Evolving the Mission," is reminiscent of more draconian governments. For example, one section of the report calls for a transition in the mission of DHS away from protecting the country from the "terrorism" of foreign militants and toward "more specific homeward focused areas." Additional sections of the report lay out the plans for building a DHS/police hybrid agency that can monitor Americans in any town and prevent threats from fellow citizens.
In order to achieve their ultimate aim, the globalists demand that DHS or some other federal agency take control of the personnel decisions currently made by local police chiefs and county sheriffs. "As the threat grows more localized," the report claims, "the federal government's need to train, and even staff, local agencies, such as major city police departments, will grow." Put another way: The federal government will run your local police department and sheriff's office.
The establishment of fusion centers is a key component of this plan. The following information is taken from a fact sheet on fusion centers posted on the DHS website:
A fusion center is a collaborative effort of two or more agencies that provide resources, expertise and information to the center with the goal of maximizing their ability to detect, prevent, investigate, and respond to criminal and terrorist activity.
A description of the functioning of these incubators for the forthcoming federal police force is also provided on the DHS site:
State and major urban area fusion centers (fusion centers) serve as primary focal points within the state and local environment for the receipt, analysis, gathering, and sharing of threat-related information among federal, state, local, tribal, and territorial (SLTT) partners…. Fusion centers conduct analysis and facilitate information sharing, assisting law enforcement and homeland security partners in preventing, protecting against, and responding to crime and terrorism.
The literature promoting the acceptance of fusion centers lists several ways the new federal agency will impose its will on the formerly autonomous and accountable police chief or county sheriff.
Last year, The New American described the likely procedure:
First, the feds will decide where and when to deploy local police department personnel. The chief, if he still exists, will be no more than a functionary required to make sure that the orders of the federal government are carried out. More likely than not, these new missions, in addition to preventing crime in the city or county, will engage in the collection of information about and apprehension of those local citizens identified by a committee in Washington as posing a threat to national security. Consider the revelation in 2009 that Homeland Security's Office of Intelligence and Analysis released a document entitled "Rightwing Extremism: Current Economic and Political Climate Fueling Resurgence in Radicalism and Recruitment," which listed war veterans, anti-abortion activists, small-government advocates, and those concerned about immigration as terrorist risks.
Second, DHS (or whichever one of the federal agencies eventually takes over law-enforcement duties) will train new recruits. Policies, procedures, and purposes will not reflect traditional (and constitutional) goals of law enforcement, but will be tailored to training officers to perform those duties associated with the new, national emphasis of the force, with a slant toward federalism.
Finally, funds for this conversion from local police department to outpost of the federal law-enforcement agency will be provided by the bureaucrats on Capitol Hill. This carrot will be tied to the stick of federal control.
The speed and success of the Department of Homeland Security's plan to string together a powerful net of surveillance-focused fusion centers in all the country's police departments is evident in the following statement at the Homeland Security Policy Institute's meeting made by Thomas Kirk, director of the West Virginia Intelligence Fusion Center:
"In all law enforcement, I've never seen anything like that," he said. "Most of the time when I call another fusion center director, they know my voice."
Joe A. Wolverton, II, J.D. is a correspondent for The New American and travels frequently nationwide speaking on topics of nullification, the NDAA, and the surveillance state.  He is the host of The New American Review radio show that is simulcast on YouTube every Monday. Follow him on Twitter @TNAJoeWolverton and he can be reached at jwolverton@thenewamerican.com
Source: Joe Wolverton, II, J.D. | The New American
When Edward Snowden met with Guardian reporter Glenn Greenwald to turn over documents revealing the extent of the NSA spying program, he did more than provide an education to the entire world concerning the reach of the American Empire. He also very likely protected himself from far flung and highly illegal machinations to silence him. Safely ensconced in Russia, Snowden is now reportedly working for a Russian website. His revelations continue to impact the public persona of the US, worldwide.
Other whistleblowers and journalists have not been so fortunate.
Enter Jeffrey Silverman…
Silverman, who was born in Washington DC and served in the US Army prior to receiving an MS in Agricultural Development/International Development, had been living in the Republic of Georgia since 1991. He has done in-depth investigative reporting on chemical and biological weapons, the alleged murder of the former Georgian Prime Minister Zurab Zhvania and on black torture sites in the former Soviet Union.
Silverman, who also writes under the name Joni Simonishvili, had been working on articles concerning covert US support for the Chechen rebels when he made a trip back to the US in 2004 to visit family. To his amazement, he was charged with failure to pay child support in Kentucky. Silverman states that he had been paying support for years without a court order. After a Kentucky judge ordered his passport seized and turned over to authorities due to the alleged non-payment of support, a Virginia judge subsequently reversed the order and gave Silverman back his travel documents.
Silverman had flown back to Georgia and was on a working trip to Azerbaijan to submit an article in Baku when he was picked up on orders of the US Embassy, beaten badly and his passport again seized. The US Embassy then issued a document to Silverman stating that he is an alien. He was offered a trip back to the US under alien status but instead of accepting a tainted offer, Silverman jumped the border from Azerbaijan into Georgia.
There are strict laws governing the revocation of an individual's citizenship. A US native born citizen cannot have his citizenship revoked unless he commits an expatriating act, such as serving in an army at war against the US. No such terms, however, apply to Jeffrey Silverman.
The FBI subsequently paid a visit to Silverman's son's mother, Donna Evans. She wrote:
I had two FBI agents visit me at my job in Kentucky. One was Detective Greg Wolf and the other was Mr. Steve Auvenshine. They came to my work site and told me they were investigating you but wouldn't tell me why. They asked numerous questions about you and what you did for a living. "They showed me a picture of you and asked if it was you. They asked me questions about how we met, where you have lived, where you were born, who your parents were and what did they do for a living, whether they were still alive or not, what countries you had visited, what languages you spoke, how long you had visited each country, what religion you practiced and if you had ever been in the military. I asked them why they were asking so many questions about you but they would not say. I think they already knew all the answers to all the questions they asked me; I think they just wanted to see if I would verify what they knew. They also wanted me to send all the e-mails that you had sent me to them. Bourbon County [the local authority] said that they were already sending all the e-mails they receive from you to the US State Department.
The State Department declined to comment on Silverman's citizenship, as did DHS and the DOJ.
Following the beating in 2004, Silverman was again detained in 2005. According to Silverman, "The police kidnapped me off the street in the middle of the day and took me to the Georgian Office of Counterintelligence and beat me….Embassy staff were waiting in the other room and when done, they came and asked if I needed any help in returning to the US. It so happens that the agent involved, Bryan Paarmann, is the same agent involved in the alleged murder cover up of the Georgian PM, Zurab Zhvania.
Someone else who was impacted by the mounting concerns about the nature of Jeffrey Silverman's journalism was Silverman's friend, Vahktang Maisaia, who served as counselor at the Georgian mission in NATO in 2004-2008. Maisaia writes of events that took place in May of 2009:
I was tortured and subjected to mock execution at the building two days later. I was accused in having relations initially with NATO special services, Slovak Republic military intelligence service and later on they extended the link with "Russian Federation Intelligence Service" (I quoted word-by-word the name of the Russian service – why because the service with such name does not exist at all even in accordance to the Russian Federation laws). It is long too history how well my case has been rigged but regarding Jeffrey I had to confess that in one of the night illegal interrogation session usually started at 6.00 PM till 6.00 AM by the Counter-Intelligence Department two teams almost every days since May 8th till June 23 of 2009 at Gldany prison #8), Otar Ordzhonikidze and his staff-member Data Datashvili and Valerian Zumbadze personally interested in Jeffrey Silverman's personality and background, they tortured me in order to gain his contact points and whereabouts at that time in order to seize him in abduction manner, like "death squadron" way and execute him in somewhere unknown place because of his foreign citizenship and his popularity abroad (how they claim to me).
Another assault on Jeffrey Silverman in 2011 made the evening news in Tbilisi. Silverman has plates in his head from one of his beatings.
Jeffrey Silverman is now essentially a stateless person. Silverman states he has sought assistance from Reporters without Borders as well as the Committee to Protect Journalists. CPJ did not respond to inquiries from this reporter as to that organization's refusal to address Silverman's plight. It is known in journalistic circles that the agencies pledged to protect press rights generally turn a blind eye to assaults on US journalists doing adversarial reporting.
Silverman is currently the Georgia Bureau Chief for Veterans Today and teaches in Tbilisi.
The only part of the government that really listens to what you have to say…
The New York Times (November 2) ran a long article based on NSA documents released by Edward Snowden. One of the lines that most caught my attention concerned "Sigint" – Signals intelligence, the term used for electronic intercepts. The document stated:
"Sigint professionals must hold the moral high ground, even as terrorists or dictators seek to exploit our freedoms. Some of our adversaries will say or do anything to advance their cause; we will not."
What, I wondered, might that mean? What would the National Security Agency – on moral principle – refuse to say or do?
I have on occasion asked people who reject or rationalize any and all criticism of US foreign policy: "What would the United States have to do in its foreign policy to lose your support? What, for you, would be too much?" I've yet to get a suitable answer to that question. I suspect it's because the person is afraid that whatever they say I'll point out that the United States has already done it.
The United Nations vote on the Cuba embargo – 22 years in a row
For years American political leaders and media were fond of labeling Cuba an "international pariah". We haven't heard that for a very long time. Perhaps one reason is the annual vote in the United Nations General Assembly on the resolution which reads: "Necessity of ending the economic, commercial and financial embargo imposed by the United States of America against Cuba". This is how the vote has gone (not including abstentions):
| | | |
| --- | --- | --- |
| Year | Votes (Yes-No) | No Votes |
| 1992 | 59-2 | US, Israel |
| 1993 | 88-4 | US, Israel, Albania, Paraguay |
| 1994 | 101-2 | US, Israel |
| 1995 | 117-3 | US, Israel, Uzbekistan |
| 1996 | 138-3 | US, Israel, Uzbekistan |
| 1997 | 143-3 | US, Israel, Uzbekistan |
| 1998 | 157-2 | US, Israel |
| 1999 | 155-2 | US, Israel |
| 2000 | 167-3 | US, Israel, Marshall Islands |
| 2001 | 167-3 | US, Israel, Marshall Islands |
| 2002 | 173-3 | US, Israel, Marshall Islands |
| 2003 | 179-3 | US, Israel, Marshall Islands |
| 2004 | 179-4 | US, Israel, Marshall Islands, Palau |
| 2005 | 182-4 | US, Israel, Marshall Islands, Palau |
| 2006 | 183-4 | US, Israel, Marshall Islands, Palau |
| 2007 | 184-4 | US, Israel, Marshall Islands, Palau |
| 2008 | 185-3 | US, Israel, Palau |
| 2009 | 187-3 | US, Israel, Palau |
| 2010 | 187-2 | US, Israel |
| 2011 | 186-2 | US, Israel |
| 2012 | 188-3 | US, Israel, Palau |
| 2013 | 188-2 | US, Israel |
Each fall the UN vote is a welcome reminder that the world has not completely lost its senses and that the American empire does not completely control the opinion of other governments.
Speaking before the General Assembly, October 29, Cuban Foreign Minister Bruno Rodriguez declared: "The economic damages accumulated after half a century as a result of the implementation of the blockade amount to $1.126 trillion." He added that the blockade "has been further tightened under President Obama's administration", some 30 US and foreign entities being hit with $2.446 billion in fines due to their interaction with Cuba.
However, the American envoy, Ronald Godard, in an appeal to other countries to oppose the resolution, said:
"The international community … cannot in good conscience ignore the ease and frequency with which the Cuban regime silences critics, disrupts peaceful assembly, impedes independent journalism and, despite positive reforms, continues to prevent some Cubans from leaving or returning to the island. The Cuban government continues its tactics of politically motivated detentions, harassment and police violence against Cuban citizens."1
So there you have it. That is why Cuba must be punished. One can only guess what Mr. Godard would respond if told that more than 7,000 people were arrested in the United States during the Occupy Movement's first 8 months of protest 2 ; that their encampments were violently smashed up; that many of them were physically abused by the police.
Does Mr. Godard ever read a newspaper or the Internet, or watch television? Hardly a day passes in America without a police officer shooting to death an unarmed person?
As to "independent journalism" – what would happen if Cuba announced that from now on anyone in the country could own any kind of media? How long would it be before CIA money – secret and unlimited CIA money financing all kinds of fronts in Cuba – would own or control most of the media worth owning or controlling?
The real reason for Washington's eternal hostility toward Cuba? The fear of a good example of an alternative to the capitalist model; a fear that has been validated repeatedly over the years as Third World countries have expressed their adulation of Cuba.
How the embargo began: On April 6, 1960, Lester D. Mallory, US Deputy Assistant Secretary of State for Inter-American Affairs, wrote in an internal memorandum: "The majority of Cubans support Castro … The only foreseeable means of alienating internal support is through disenchantment and disaffection based on economic dissatisfaction and hardship. … every possible means should be undertaken promptly to weaken the economic life of Cuba." Mallory proposed "a line of action which … makes the greatest inroads in denying money and supplies to Cuba, to decrease monetary and real wages, to bring about hunger, desperation and overthrow of government." 3 Later that year, the Eisenhower administration instituted the suffocating embargo against its everlasting enemy.
The Cold War Revisited
I've written the Introduction to a new book recently published in Russia that is sort of an updating of my book Killing Hope. 4 Here is a short excerpt:
The Cold War had not been a struggle between the United States and the Soviet Union. It had been a struggle between the United States and the Third World, which, in the decade following the dissolution of the Soviet Union, continued in Haiti, Somalia, Iraq, Yugoslavia and elsewhere.

The Cold War had not been a worldwide crusade by America to halt Soviet expansion, real or imaginary. It had been a worldwide crusade by America to block political and social changes in the Third World, changes opposed by the American power elite.

The Cold War had not been a glorious and noble movement of freedom and democracy against Communist totalitarianism. It had typically been a movement by the United States in support of dictatorships, authoritarian regimes and corrupt oligarchies which were willing to follow Washington's party line on the Left, US corporations, Israel, oil, military bases, et al. and who protected American political and economic interests in their countries in exchange for the American military and CIA keeping them in power against the wishes of their own people.

In other words, whatever the diplomats at the time thought they were doing, the Cold War revisionists have been vindicated. American policy had been about imperialism and military expansion.
Apropos the countless other myths we were all taught about the Soviet Union is this letter I recently received from one of my readers, a Russian woman, age 49, who moved to the United States eight years ago and now lives in Northern Virginia:
I can't imagine why anybody is surprised to hear when I say I miss life in the Soviet Union: what is bad about free healthcare and education, guaranteed employment, guaranteed free housing? No rent or mortgage of any kind, only utilities, but they were subsidized too, so it was really pennies. Now, to be honest, there was a waiting list to get those apartments, so some people got them quicker, some people had to wait for years, it all depended on where you worked. And there were no homeless people, and crime was way lower. As a first grader I was taking the public transportation to go to school, which was about 1 hour away by bus (it was a big city, about the size of Washington DC, we lived on the outskirts, and my school was downtown), and it was fine, all other kids were doing it. Can you even imagine this being done now? I am not saying everything was perfect, but overall, it is a more stable and socially just system, fair to everybody, nobody was left behind. This is what I miss: peace and stability, and not being afraid of the future.

Problem is, nobody believes it, they will say that I am a brainwashed "tovarish" [comrade]. I've tried to argue with Americans about this before, but just gave up now. They just refuse to believe anything that contradicts what CNN has been telling them for all their lives. One lady once told me: "You just don't know what was going on there, because you did not have freedom of speech, but we, Americans, knew everything, because we could read about all of this in our media." I told her "I was right there! I did not need to read about this in the media, I lived that life!", but she still was unconvinced! You will not believe what she said: "Yes, maybe, but we have more stuff!". Seriously, having 50 kinds of cereal available in the store, and walmarts full of plastic junk is more valuable to Americans than a stable and secure life, and social justice for everybody?

Of course there are people who lived in the Soviet Union who disagree with me, and I talked to them too, but I find their reasons just as silly. I heard one Russian lady whose argument was that Stalin killed "30, no 40 million people". First of all it's not true (I don't in any way defend Stalin, but I do think that lying and exaggerating about him is as wrong)*, and second of all what does this have to do with the 70s, when I was a kid? By then life was completely different. I heard other arguments, like food shortages (again, not true, it's not like there was no food at all, there were shortages of this or that specific product, like you wouldn't find mayo or bologna in the store some days, but everything else was there!). So, you would come back next day, or in 2-3 days, and you would find them there. Really, this is such a big deal? Or you would have to stay in line to buy some other product, (ravioli for example). But how badly do you want that ravioli really that day, can't you have anything else instead? Just buy something else, like potatoes, where there was no line.

Was this annoying, yes, and at the time I was annoyed too, but only now I realized that I would much prefer this nuisance to my present life now, when I am constantly under stress for the fear that I can possibly lose my job (as my husband already did), and as a result, lose everything else – my house? You couldn't possibly lose your house in Soviet Union, it was yours for life, mortgage free. Only now, living here in the US, I realized that all those soviet nuisances combined were not as important as the benefits we had – housing, education, healthcare, employment, safe streets, all sort of free after school activities (music, sports, arts, anything you want) for kids, so parents never had to worry about what we do all day till they come home in the evening.
* We've all heard the figures many times … 10 million … 20 million … 40 million … 60 million … died under Stalin. But what does the number mean, whichever number you choose? Of course many people died under Stalin, many people died under Roosevelt, and many people are still dying under Bush. Dying appears to be a natural phenomenon in every country. The question is how did those people die under Stalin? Did they die from the famines that plagued the USSR in the 1920s and 30s? Did the Bolsheviks deliberately create those famines? How? Why? More people certainly died in India in the 20th century from famines than in the Soviet Union, but no one accuses India of the mass murder of its own citizens. Did the millions die from disease in an age before antibiotics? In prison? From what causes? People die in prison in the United States on a regular basis. Were millions actually murdered in cold blood? If so, how? How many were criminals executed for non-political crimes? The logistics of murdering tens of millions of people is daunting. 5
Let's not repeat the Barack fuckup with Hillary
Not that it really matters who the Democrats nominate for the presidency in 2016. Whoever that politically regressive and morally bankrupt party chooses will be at best an uninspired and uninspiring centrist; in European terms a center-rightist; who believes that the American Empire – despite the admittedly occasional excessive behavior – is mankind's last great hope. The only reason I bother to comment on this question so far in advance of the election is that the forces behind Clinton have clearly already begun their campaign and I'd like to use the opportunity to try to educate the many progressives who fell in love with Obama and may be poised now to embrace Clinton. Here's what I wrote in July 2007 during the very early days of the 2008 campaign:
Who do you think said this on June 20? a) Rudy Giuliani; b) Hillary Clinton; c) George Bush; d) Mitt Romney; or e) Barack Obama?
"The American military has done its job. Look what they accomplished. They got rid of Saddam Hussein. They gave the Iraqis a chance for free and fair elections. They gave the Iraqi government the chance to begin to demonstrate that it understood its responsibilities to make the hard political decisions necessary to give the people of Iraq a better future. So the American military has succeeded. It is the Iraqi government which has failed to make the tough decisions which are important for their own people." 6
Right, it was the woman who wants to be president because … because she wants to be president … because she thinks it would be nice to be president … no other reason, no burning cause, no heartfelt desire for basic change in American society or to make a better world … she just thinks it would be nice, even great, to be president. And keep the American Empire in business, its routine generating of horror and misery being no problem; she wouldn't want to be known as the president that hastened the decline of the empire.
And she spoke the above words at the "Take Back America" conference; she was speaking to liberals, committed liberal Democrats and others further left. She didn't have to cater to them with any flag-waving pro-war rhetoric; they wanted to hear anti-war rhetoric (and she of course gave them a bit of that as well out of the other side of her mouth), so we can assume that this is how she really feels, if indeed the woman feels anything. The audience, it should be noted, booed her, for the second year in a row.
Think of why you are opposed to the war. Is it not largely because of all the unspeakable suffering brought down upon the heads and souls of the poor people of Iraq by the American military? Hillary Clinton couldn't care less about that, literally. She thinks the American military has "succeeded". Has she ever unequivocally labeled the war "illegal" or "immoral"? I used to think that Tony Blair was a member of the right wing or conservative wing of the British Labour Party. I finally realized one day that that was an incorrect description of his ideology. Blair is a conservative, a bloody Tory. How he wound up in the Labour Party is a matter I haven't studied. Hillary Clinton, however, I've long known is a conservative; going back to at least the 1980s, while the wife of the Arkansas governor, she strongly supported the death-squad torturers known as the Contras, who were the empire's proxy army in Nicaragua. 7
Now we hear from America's venerable conservative magazine, William Buckley's National Review, an editorial by Bruce Bartlett, policy adviser to President Ronald Reagan; treasury official under President George H.W. Bush; a fellow at two of the leading conservative think-tanks, the Heritage Foundation and the Cato Institute – You get the picture? Bartlett tells his readers that it's almost certain that the Democrats will win the White House in 2008. So what to do? Support the most conservative Democrat. He writes: "To right-wingers willing to look beneath what probably sounds to them like the same identical views of the Democratic candidates, it is pretty clear that Hillary Clinton is the most conservative." 8
We also hear from America's premier magazine for the corporate wealthy, Fortune, whose recent cover features a picture of Clinton and the headline: "Business Loves Hillary". 9
Back to 2013: In October, the office of billionaire George Soros, who has long worked with US foreign policy to destabilize governments not in love with the empire, announced that "George Soros is delighted to join more than one million Americans in supporting Ready for Hillary." 10
There's much more evidence of Hillary Clinton's conservative leanings, but if you need more, you're probably still in love with Obama, who in a new book is quoted telling his aides during a comment on drone strikes that he's "really good at killing people". 11 Can we look forward to Hillary winning the much-discredited Nobel Peace Prize?
I'm sorry if I take away all your fun.
Notes
Democracy Now!, "U.N. General Assembly Votes Overwhelmingly Against U.S. Embargo of Cuba", October 30, 2013 ↩
Huffingfton Post, May 3, 2012 ↩
Department of State, Foreign Relations of the United States, 1958-1960, Volume VI, Cuba (1991), p.885 ↩
Copies can be purchased by emailing kuchkovopole@mail.ru ↩
From William Blum, Freeing the World to Death: Essays on the American Empire (2005), p.194 ↩
Speaking at the "Take Back America" conference, organized by the Campaign for America's Future, June 20, 2007, Washington, DC; this excerpt can be heard on Democracy Now!'s website ↩
Roger Morris, former member of the National Security Council, Partners in Power (1996), p.415 ↩
National Review Online, May 1, 2007 ↩
Fortune magazine, July 9, 2007 ↩
Washington Post, October 25, 2013 ↩
Washington Post, November 1, 2013, review of "Double Down: Game Change 2012" ↩
No doubt you have heard about the War on Drugs, the War on Terror and the War on Happiness. However, you may not be familiar with the War on God, possibly because it would be an unpopular war to discuss publicly. By the "War on God" (definition) we mean the collection of strategies, methods and techniques which have the combined effect of preventing or seriously hampering the efforts of individuals to seek or achieve legitimate Spiritual enlightenment and the Soul's eventual return to God.
The War on God is an ancient war. While the United States and other countries play an active role in this war today, they definitely did not initiate the war. If you want to use the Christian bible as a reference, you could argue that the War on God began shortly after man was created and rejected God in favor of Satan. Clearly, in some form, the War on God has existed throughout human history.
Today, the United States has effectively broken off diplomatic relations with God. The oligarchs who run the country never physically die and so their souls stay on Earth. Apparently, the United States actually believes that its technology, occult knowledge and black magic skills place it in a position which is superior to God.
We know from whistleblowers like David Morehouse that the United States sponsors and trains a cult of psychics to carry out psychic espionage (remote viewing) and also assassinations using psychic black magic techniques. According to clips of his various interviews on YouTube, it was the training in psychic assassinations which caused Morehouse to become disillusioned, quit the secret program and blow the whistle on the operation. Other countries may well operate similar programs but the details will remain unknown until someone defects and exposes them.
The leaders of the United States have always worshiped Satan. The United States was founded by a cult of Satanists known as the Masons and remains under control of that cult today. By rebranding their cult as a nation state, the cult created the appearance of legitimacy. Cult secrets simply transitioned to state secrets. Cult threats to kill anyone telling their secrets transitioned to the crimes of treason and espionage.
Nothing really changed except for the rebranding from a cult to a government. Today, essentially all members of the CIA, NSA and NASA are Masons. All US presidents have been Masons with the two exceptions of Abraham Lincoln and John Kennedy who were both assassinated.
The term "national security" refers to the security of the cult and not to the security of the general population. The Masonic motto is "If you are not one of us, you are nothing". The cult exists only to enrich itself.
The Masons study and practice the occult. Serious study begins after they take a formal oath of allegiance to Satan at the 30th degree initiation. Basic occult knowledge is neutral and everyone who advances Spiritually learns it. However, Masons seek this knowledge to gain power and control over others as opposed to knowledge for personal advancement. This choice, commonly called the Left Hand Path, places them in opposition to the will of God.
If the Satanists simply wanted to sell their Souls to Satan and mind their own business, one could argue that they had that right because they had free choice. However, the situation is not that simple. The Satanic oligarchs did freely choose to worship Satan. However, they also desire a comfortable life. They don't want to do any "grunt" work. Therefore, they have enslaved the remainder of humanity and are holding their Souls prisoner on this planet to service their needs. Therefore, if you, as an innocent Soul, ever plan to escape from this place and return to God, it is in your interest to investigate and gain an understanding of this war so that you will have an opportunity to Spiritually evolve. Otherwise, your Soul will remain a prisoner here — lifetime after lifetime — serving the Satanic overlords essentially forever.
Earth Based Religions
The phrase Earth Based Religions (definition) refers to religious schools which seek and use knowledge, including occult knowledge, to enhance their experiences during their human lifetimes as opposed to using the same knowledge to foster Spiritual development with the ultimate goal of achieving a stable non-physical Spiritual existence.
Although Pagan religions are usually grouped into this category, a more careful examination would reveal that essentially all mainstream religions are Earth based religions. Mainstream religions make constant references to God and Heaven but never explain exactly what they are talking about. Their books concentrate on historical narratives concerning how people in the past lived and coped with the basic problems of human physical existence. They never give details of any level of Spiritual existence or even any specific hints about what life beyond death will be.
Let's try an example. Suppose you have never seen a motor vehicle. You have heard vague stories that they exist, but that is all. Then, suddenly, you find yourself behind the wheel of a car on a high speed road like the US interstate system or the A roads in Britain. What would you guess would be your chance of survival? Try less than zero.
Now suppose you physically die. Suddenly, you find yourself in your Astral body. However, no one ever told you that you have an Astral body. It does not operate under the same rules as a physical body does. It is a very pliant and nimble body. It can travel in time to the past or future, access any plane and subplane in the Astral universe and research the absolute accurate and incorruptible records system known as the Akashic Records to name just a few. But, as in the previous example, you never learned how to "drive" it.
You would have done fine on the highway if you had gradually learned to drive a motor vehicle. You would do fine after death if you had some experience and training with your Astral body. However, no one ever taught you. What practical use is any religion that constantly rants about Heaven but offers no practical advice about your life after this life?
This information may have been a guarded secret in the past, but those days are gone. You can research this information to your heart's content on the internet, locate legitimate Spiritual groups and learn from those who can leave their physical body and explore the non-physical dimensions. But, don't expect any help from a mainstream church.
You might do well to recall the famous quote attributed to Jesus, "The truth will set you free". Mainstream churches are large, rich institutions. They did not get that way by "setting people free". They got that way by terrifying their followers with ridiculous horror stories of what will happen to them if they do not obey their crazy doctrines, stay with them and give them all their money.
Gnostic and other "non-traditional" religions may be Spiritual based as opposed to Earth based. Jesus always reminded everyone that he represented a kingdom "not of this world". If we had accurate records of his true lectures we would no doubt find practical instructions and information about this "other world". We don't have this information because any practical Spiritual teachings he might have given were censored out to create the simplified — but Spiritually sterile — mainstream religions we have today. They are simple to comprehend and follow but will not lead you anywhere except another physical lifetime somewhere on Earth.
Life Before Technology
Before technology life was simple. Although existence was hard, the opportunity for Spiritual experiences was greater than today. Consider, for example, all the empty time you would have as, say, a sheep herder. Nothing to do except make sure the sheep kept moving. In this situation, there was ample opportunity for the mind to wander and perhaps contemplate and glimpse other realities.
Also, and perhaps most important, no electric grid existed on the planet. Electric fields appear as solid "matter" in the Astral dimension and so can affect Astral experiences — generally in a negative way. Artificially created electromagnetic waves which blanket the planet today also have subtle and generally negative effects on living creatures.
Pagan groups generally conduct occult rituals outdoors and away from high population areas. When buildings are used, it is desirable that they be made only of wood and assembled without any metal (nails) and, of course, have no electrical wires.
Both good and evil existed before technology as they always have. It was possible to use psychological propaganda to influence and control susceptible masses of people. However, the positive and negative forces were more in balance. It was not possible for a single group to successfully dominate the planet.
Drugs existed in the form of various plants. Adepts learned how to use them to help or harm others. People with developed psychic abilities existed as they always have and white and black occult schools existed. Legitimate Spiritual masters existed.
Some techniques that thrived have essentially become extinct because the population of the planet has devolved. It is next to impossible to successfully teach Tantra (sex yoga), because today's generation is incapable of the required level of self control. Classic Tibetan yoga techniques are still taught in isolated areas, but the masters — for good reason — will no longer consider trusting outsiders.
Information Control Techniques
Information control is essential for protecting the integrity of a compartment. People are held as slaves by constructing an information box which holds the slaves in an information prison. As long as the "walls" of the compartment remain impenetrable, the compartment — or belief system — will be stable and no slave will escape.
Considerable energy is required to achieve this. Those assigned to protect the walls obviously know that the compartment is an intellectual illusion. Therefore, they must be sworn to secrecy and intimidated in such a way that they will not compromise the integrity of the compartment. It only takes one "leak" to initiate a chain of events which could collapse the compartment and so allow the slaves to escape.
Consider, for example, the Snowden leaks. One person sharing knowledge has totally destroyed the illusion of privacy that most people had accepted as fact. It will not be possible to reconstruct this illusion. The compartment has collapsed.
Similar principles apply in the Spiritual spectrum. Because of the characteristics of the human bodies in use on this planet, most people do not retain any conscious memory of events before they were born. This is not universally true. Life forms on many other planets retain the memories of previous existences. Because humans generally do not have this recall, they are easily enslaved and can be conditioned to believe most anything.
To maintain a state of Spiritual ignorance it is important to institute methods which will prevent people from realizing that they are actually Souls experiencing a constructed illusion. People somehow reaching this state, sometimes referred to as "self realization", will no longer respond to establishment propaganda and are generally considered a threat to the current social order.
The easiest and most direct method to achieve a stable slave population is simply not to talk about anything even vaguely esoteric. For example, how often have you heard the words astral, chakra or aura mentioned on a mainstream TV channel?
Most people will then likely "remain asleep" throughout their entire lifetime and will be no problem. Unfortunately, people have a natural desire — even though it may be an unconscious desire — to Spiritually evolve. It is, after all, the true purpose of human existence.
When someone tries to break away from the contrived illusions more direct methods are needed to return the slave to a state of ignorance. Today, various methods which cause brain damage — generally performed by psychiatrists — are used to negate any success in Spiritual evolution and return the slave to a state of vacant contentment.
Diversions and Techniques Promoting Inaction
The simplest and most effective diversionary technique is to promote scientific atheismand darwinian evolutionary philosophy as established fact. If you can get someone to buy into this philosophy, their fate is sealed. Even if they experience some contact with another dimension, such as an out-of-body experience, they will follow their programming, dismiss the experience as a delusion and refuse to investigate further. When they die, they will be totally lost and confused, flounder around on some lower Astral plane and eventually reincarnate just as Spiritually ignorant as before.
A side effect of accepting scientific atheism, which totally cripples Spiritual progress, is the acceptance of suicide as a way out of life's problems. Suicide becomes a learned reaction. Consequently, when the Soul is sent back into another physical lifetime, it is likely to commit suicide again when faced with some unpleasant event. It never learns, and this cycle can repeat essentially indefinitely. Dealing with this is one of the most difficult problems faced by the administrators who work on the Astral planes.
For those who want more than scientific atheism, there is mainstream garden variety religion. Mainstream Christianity has developed a clever stonewalling technique that has worked to promote inaction for thousands of years. This technique is centered upon the argument that no one can make any progress until Jesus returns to show the way. In the meantime, people should just do nothing and wait. The effect of this is essentially the same as scientific atheism. No Spiritual progress is made.
Schemes designed to waste time are common. One really off the wall example is the decision in Syria to prohibit vacuum cleaners and standard flat brooms in homes. "Witch type" brooms consisting of a circular straw bundle are allowed. Surely there must be a good reason to keep these terrorist weapons out of the reach of the typical Syrian housewife. The official reason is to make basic housework as difficult and time consuming as possible so as to prevent the woman from having any free idle time which, if allowed, could lead to the emergence of "immoral thoughts". Perfectly logical!
In the western world, complex bureaucracies seem to be deliberately designed to make the path to whatever you want as difficult as possible. Here the apparent motive is to prevent the acquisition of enough free time for any independent thought process. There are just not enough hours in a day to allow for any quiet contemplation of anything.
"Blank time" is always reported as a factor in the development of Spiritual figures. Time alone in the wilderness, time spent meditating alone in some isolated cave or at least periods of dedicated quiet time somewhere figure prominently in historical accounts of these people.
You may know or have heard of kids who spend all their waking hours playing interactive role model video games with other kids on the internet. They eat meals by the computer and never leave except to briefly sleep before returning to the all important game. Their entire life is spent in an imaginary reality. You may want to consider that your "real" life may not be all that different. You play a role. Your attributes are fixed by what society expects based upon that role. You can't change, because others would notice. Your concept of the world beyond your little world is determined by what you see on TV. Daily, you receive your "fix" of carefully choreographed "programming" which appears unusually coherent because, as you may not know or fully comprehend, everything on TV is controlled by a few corporations and all of them are loyal to the official government party line. If you somehow had the opportunity to break from this structured "game" you play from day to day — say, the opportunity to visit other countries and see other cultures — you would likely realize that your existence has not been that much different from the kid addicted to a computer game. You would find that the actual "real" world had very little relationship to the world you had been conditioned to believe existed.
Chemical Control Techniques
"With the use of chemical brain-control agents it may be possible to control the individual and the masses and to do this unobtrusively and without the active cooperation of the victims — not a question for the future — it is here".
This is a quote from the book by Edgar Cayce titled Edgar Cayce on Atlantis. There are references to Dr. Robert Galbraith Heath, and this book bears a copyright date of 1968. The book cites an interview that Heath gave to a newspaper called The Virginia Lighthouse and cites the above statement made by him on November 20, 1966. Heath founded the Department of Psychiatry and Neurology at Tulane University, New Orleans, in 1949 and remained its Chairman until 1980.
During this period, Tulane University actively participated in the CIA mind control project known as MK Ultra [1]. Also, during this period, Tulane became an active member of the secret Institute for Defense Analyses, or IDA, a corporation whose only client is the US government. Heath reportedly performed many experiments there involving electrical stimulation of the brain via surgically implanted electrodes. This work was reportedly partially financed by the CIA and the US military. Heath is now "officially" [11] deceased.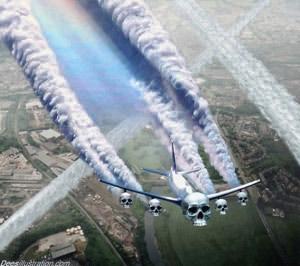 You have been drugged since you were conceived — before you were even born. Your mother was drugged. Soon after birth, you were injected with mercury containing vaccines. And the systematic process of poisoning you never stopped.
By some estimates at least eighty percent of the food in the average supermarket is poison either because it is genetically modified or laced with pesticides and other additives. Even the air is poison now because of geoengineering chemicals sprayed into the upper atmosphere.
It should be noted that things are different in the separate but parallel world of the elite. The Max Keiser show [12] discussed the secret gardens in Japan. These gardens are surrounded by high walls and guarded by the military. They produce the food for the ruling elite. Every plant in the garden has its own health certificate certifying that is pure, healthy and not genetically modified. Obviously, every developed country must have a similar secret supply chain of legitimate food for its ruling class. Certainly the elite know better than anyone that the food supply for the ordinary people is poison. They're not fools. They wouldn't touch the stuff.
Vaccines used for the elite are prepared without the mercury and other toxic additives found in vaccines given to the ordinary people.
Various agents — mainly from plants — have always existed which could be used by those aware of them to harm others or control people by altering their state of consciousness. However, only recently has it become practical to wreck the health of essentially everyone on the planet at the same time. Genetic modification of plants and other life forms used for food has made this possible. Now, quietly, people throughout the world can be sterilized, crippled with serious health problems or even killed by altering the genetic makeup of the food supply. Ordinary people remain generally ignorant of the fact that this awesome power exists and is presently being used against them.
Mind control has become a science. You can't major in it in college because this science is essentially entirely secret. The United States and other countries have spent the equivalent of billions of US dollars investigating and perfecting mind control.
Many secret research projects using unsuspecting or perhaps kidnapped people — some of whom were killed — have been conducted in the past and continue today. We only know about a very few of these projects such as MK Ultra, MK Naomi and Project Other. Even in these projects, specific details are sketchy. From these experiments, practical techniques for creating manchurian candidates and implanting created false personalities and identities have been developed and are in common use today within the secret communities.
Everyone has likely been the victim of some degree of mind control to some extent. Chemical weapons designed to mentally cripple people and render them drooling idiots are freely sold as prescription drugs in drugstores and are available to doctors to use as they please.
The lives of many kids are destroyed by these "drugs" because they have no ability to resist and their parents are ignorant and believe doctors can "do no harm". Actually, today's doctors are agents of the state. Many have top secret clearances and embrace classic Nazi philosophies such as eugenics. Their function is to watch you and make sure you "die appropriately" so as not to burden society. Anything they learn about you and anything you tell them is freely available to anyone in the intelligence community who is curious about you.
Only members of the super elite who are entitled to access top secret medicine will receive legitimate supportive medical care. Ordinary people will be deliberately allowed to die even though doctors with top secret clearances know of effective treatments which would cure them but which are classified and reserved for the chosen elite.
There is no such thing as an incurable disease any more. All the cures have been discovered. If you die, it is because you are not considered important enough to live and not because the cure does not exist.
Common sense should suggest to you that the lives of the elite have statistically different characteristics. For example, members of congress do not live sheltered lives. They work in close quarters and travel extensively both locally and internationally. They are always hanging out with prostitutes as well as playing with the young congressional pages.
Washington D.C. is reported to have more brothels than fast food joints. Strangely, however, these people do not get sick. Have you ever heard that congress had to shut down because everyone was coming down with some infection. It happens in other close populations, so what would make them exempt?
Understanding Astral Damage
Living things have an Astral component. For example, when you cut a leaf and then see the complete leaf on a Kirlian photo you are viewing the Astral component which was unaffected by cutting the physical component because it does not exist in the physical dimension.
Over one hundred years ago, practical techniques for viewing the human Aura were developed by Walter J. Kilner [4]. The original technique used dicyanin dye and a later technique used special glasses. You can't find either one today. In his research, Kilner was able to demonstrate that defects in the human Aura appeared before some corresponding disease manifested in the physical body.
Therefore, he was able to detect and prevent an adverse physical condition before it ever physically materialized. So, you ask, why don't we have this marvelous medical technique available today? Well, we do. It is in use in top secret medicine. However, only the approved elite now have access to it. The information has been removed from public knowledge and classified.
In conventional allopathic medicine, which is based upon scientific atheism and sold to the general public, there is officially no such thing as an Astral body. Conventional medicine denies the existence of anything beyond the physical dimension. Since the Astral body officially does not exist, it is not recognized as a crime to deliberately harm it.
Damage to the Astral body can be compared to damage to the physical body. If you punch holes in the physical body by cutting it, shooting bullets at it or whatever, blood runs out and germs get in. If you cause enough damage, the body dies. Astral bodies do not die, but can suffer critical energy losses. Similar to physical bodies, punching holes in the Astral body allows essential energy to escape and harmful energies to enter.
There are many events which can harm your Astral body. It is in your interest to understand these events because your Astral body will be your primary body when your physical body dies. If it has been damaged, you will be at a severe disadvantage. The chosen elite have perfect Auras because they can use the Aura balancing machines available to them at any top secret medicine provider. However, you cannot.
Also, the ruling elite seem to take some delight in causing harm to the "ordinary" people. Consequently, many drugs, food additives, GMO foods and industrial chemicals found in the environment cause Astral damage. Chemicals recognized as poisons and banned in other countries can be freely added to foods given to ordinary people in the US.
Obviously, there must exist a secret supply chain of safe food and water which is available to the chosen since they know of the contamination and certainly would not want to harm themselves or their friends.
There are ways to closely duplicate the secret techniques available only to the elite. If you can see auras or can find a reputable psychic who can, you can approximate the techniques developed by Kilner and available to everyone over a hundred years ago. Although the secret aura balancing machines are more accurate, a competent psychic healer can do the same thing. Actually, since psychics have always existed, similar techniques have been available throughout the ages to those who were aware.
Fluoride
The concept of adding fluoride to drinking water for the purpose of mind control is said to have originated in the 1930′s as a result of collaboration between German and Russian scientists [2]. Sodium fluoride was originally used and was found to cause a "mild lobotomy" in people who consumed small quantities. The effects were considered to be non reversible after one year of continuous use of the tainted water. Hitler added sodium fluoride to the water in his concentration camps to make the prisoners docile and cooperative as they waited for death.
Sodium fluoride (NaF) is used today in personal products like toothpaste. To poison the water supply of an entire country with sodium fluoride would be expensive. However, it just so happens that there is a waste product created during the manufacture of phosphate fertilizers, Fluorosilicic acid (H2SiF6), which is classified as hazardous waste and would be expensive to dispose of under EPA guidelines.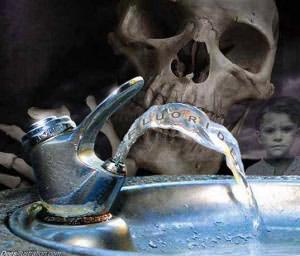 There is lots of this stuff available. This is the poison added to the public water supply in the US and some other countries. It is actually economical for industry because they don't have to pay for hazardous waste disposal. They just pump it into the public water supply.
In the human body, fluoride has an affinity for the pineal gland in the brain. The pineal gland is associated with the "third eye". Everyone has this third eye, but few are aware of it or know how to activate and use it.
Although the pineal gland is part of the physical body, the associated third eye is part of the Astral body and so is invisible in the physical dimension. The third eye allows you to see and communicate with the non-physical dimensions while fully awake and functioning in the physical dimension. So, you could see and carry on a conversation with someone in the physical dimension while invisibly also viewing and communicating with some entity on another plane of existence.
The standard Christian bible refers to the third eye with the phrase, "If thy eye be single thy whole body will be filled with light". However, only students of mysticism would recognize the true meaning of this quote.
Obviously, having this ability would be a threat to the security of any totalitarian society. Poisoning with fluoride destroys this ability and so solves that problem. Literature is available if you wish more detailed information. Simply search using the phrase "fluoride third eye".
On the chance that fluoride in the water is not sufficient to destroy any psychic abilities you may have, there are more aggressive ways to get fluoride into your brain. Here are some structural models of popular psychiatric drugs:
Notice that the element Fluorine (symbolized by its standard chemical symbol "F") figures prominently in all these compounds.
These drugs are used to cause "chemical lobotomy". By blocking communication channels with the higher levels of the human brain, they effectively convert the victim into a lower form of animal. Lower animals do not have the frontal lobes possessed by humans. That is what makes humans special. Disabling the frontal lobes effectively transforms a natural human being into, basically, a docile and obedient house pet which can be trained like a dog.
Incidentally, Fluorine also figures prominently in Sarin nerve gas.
For a more in depth study search YouTube for the free documentary Flouridegate — An American Tragedy by David Kennedy.
They All Drink From the Same Trough
If you casually look out upon the institutions of the world, it may appear to you that they are independent, discrete entities. However, they are not. They are all components of a collective which has successfully hidden its existence and true nature from the general population for generations.
Let's begin with the media in the US. Although it may appear to you that there are thousands of independent sources reporting "news", 90% of all media is controlled by six corporations. They are General Electric, News-Corp, Disney, Viacom, Time-Warner and CBS.
In the US, people believe they are protected from tyranny by the concept of "separation of powers" — that the executive, legislative and judicial branches of government are staffed by independent thinkers who "check and balance" each other. This is also a deception.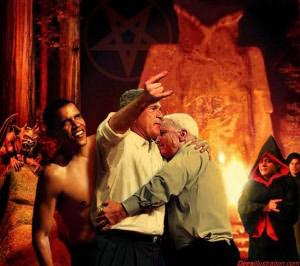 Once a year, at the end of July, there is a secret gathering on private property in the redwood forest of California called the Bohemian Grove. Although this annual meeting has been going on for over one hundred years, it is only during the last several years that outsiders have begun to learn of its existence. The only reason they have is because of the internet and independent journalism. Leaders from the mainstream media are all members of this secret club and so never even report its existence.
Who else goes to this annual secret "party"? Well, for want of a better name, we will call them the "Trusted Satanists". They are the leaders of all the major corporations, banks and representatives from all the major branches of the US government as well as foreign governments.
Although these men outwardly support the concept of capitalism for the masses, this elite group, among themselves, are perhaps best described as "rich socialists". Only men are allowed. For recreation, a stable of prostitutes — both male and female — are kept nearby off-site. The male prostitutes could theoretically enter the Grove.
The "party" begins with a Satanic ritual called "Cremation of Care" (i.e., "we don't care") which features the burning of a coffin at the base of a huge statue of an owl. Walter Cronkite reportedly was the official announcer at the grove until his death.
A secretly filmed video of this event is available on YouTube. It is supposed to be a "simulated" child sacrifice. However, since the CIA, FBI and NSA attend the ritual, who is going to complain on the chance it is a real sacrifice of a human child? After all, they are all trusted Satanists.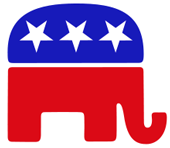 Most attendees from the United States are members of the Republican party. This is completely predictable in view of the fact that the US Republican party flaunts its affiliation with the "dark side" by prominently using the inverted star symbol on its official logo.
During the two week period, corporate leaders, the "independent" government regulators who supposedly keep corporations honest, the leaders from the executive, legislative and judicial branches of US government who are supposed to be "checking and balancing" each other, as well as the media moguls who we "trust" to report the truth, are all running around naked in the woods — pissing on the trees, playing with each other, and the male prostitutes as well as the off-site female prostitutes, and "having discussions".
Well, what are they "having discussions" about? They are discussing what they plan to do with "their world". The Manhattan Project to develop the first atomic bomb was reportedly planned at one of these discussions years ago. What about you? What about your future? What about any expectation of happiness you may have? Well, you see, you "don't need to know". Remember, "If you are not one of us, you are nothing".
Blueprints For the New World
Overview
If this link [7] is still active, it would be in your interest to read through it. This document is a transcript of a speech given by one of the insiders in the year 1969. He boldly states,"Everything is in place and no one can stop us now".
The article details how people ("people" means the slave class who are "nothing"; recall: "If you are not one of us, you are nothing") will just have to get used to changes such needing permission to have children, accepting mandated euthanasia as the law and total surveillance. Essentially all goals are now achieved, although some still remain guarded secrets.
The 1960′s was the period when physical death was eliminated. Of course, this "privilege" is only available to the select Satanic oligarchs. Effective cures for all diseases were also developed. The speaker [7] states that the cures are on file in the Rockefeller Institute. Of course, most are classified and only available to the chosen elite.
Infrastructure
The PBS documentary, Top Secret America [8], presents a good overview of the secret world of the elite. You may think no one is paying attention to the infrastructure in America because streets are in disrepair and bridges are falling down. However, you would be wrong. A tremendous amount of money is being spent on infrastructure in America — for the chosen elite. You will never see it and you will have no need for the decaying bridges and streets because you won't be around to use them. You, as well as 90+ percent of the current population, will be killed in the "Great Culling".
The new infrastructure is quite elaborate as the documentary explains. It consists of thousands of buildings which have a few stories visible above ground but which then extend for 90+ stories underground. All amenities are available within these secret structures which are basically self-sufficient.
It is important for the buildings to reach deep underground so that the lower levels can connect to the secret underground transport network. This network is global and provides safe high speed transport for the elite. Whenever the network crosses a tectonic plate, massive amounts of silicone are used to allow the transport tunnel to flex as needed. The network has access points in all countries. However, these points remain secret in countries which have yet to be subdued and co-opted into the new world order.
NWO Enabling Documents
The treaty known as the Trans-Pacific Partnership appears to be the formal enabling document for the new world. The actual document is secret and only high level corporate executives and politicians are allowed to see it.
Even after the treaty goes into force, its contents will remain secret. Because, in the United States, treaties must be openly debated in congress, the treaty is being called an "agreement" to circumvent the law and keep its contents secret. However, some details have become known.
Although the planet is officially divided into "sovereign" countries, it is overlaid with a network of transnational corporations. This network basically forms a parallel government which encircles the globe. The Trans-Pacific Partnership is designed to cause any country which signs on to surrender its national sovereignty to a secret committee composed of corporate executives. This committee can then alter the constitution and laws of any country which has accepted the treaty as suits their whim. There will be no appeal against this.
Under the treaty, there will be only one purpose to human life. That purpose will be to maximize the profits of the cabal of transnational corporations which will now be essentially a single global corporation in absolute control of the world. This effectively institutionalizes the new world order.
What does this mean for you? Well, to begin with, there can be no retirement. Paying for retirement would negatively impact corporate profits. So, if you can't work, you will be killed. Taking care of sick people would also drain corporate profits. It would be more profitable just to kill the sick and replace them with young, healthy slaves. Disabilities — forget it — disabled kids will never make it out of the womb alive.
Reeducation
To come into compliance with the philosophy of the new world, people will need to be reeducated. Military instruction documents [6] are already teaching that the Founding Fathers of the United States were extremists and anyone who thinks like them would not be suited for today's military.
Well, what did these radical extremists think?
"We hold these truths to be self-evident, that all men are created equal, that they are endowed by their Creator with certain unalienable Rights, that among these are Life, Liberty and the pursuit of Happiness."
Obviously, these principles are not compatible with the new world. The idea of a "Creator" conflicts with the official doctrine of Evolution. We can't have that. People must accept that they and the universe they live in is simply an "accident".
People are already realizing that Liberty and Happiness are gone. They know now that they live under constant surveillance and their lives get worse year after year. How about the right to Life? Can't have that. People need to be reeducated to believe that it is their "duty to die" when they are no longer useful to the state (which is now the global corporation).
Of course, the global elite will live physically forever but ordinary people will not know this.
If a world where people are conditioned to want to die and do not want kids but just sleep around for fun sounds vaguely familiar to you, you might recall that this is the future society described in Huxley's classic novel, Brave New World.
Population Modification
Please refer to [9] as a reference source. Today's "great thinkers" seem to be coming into agreement that most people are unnecessary and need to be exterminated for the convenience of the elite. Bill Gates, who has now been accepted into the super exclusive Bilderberg group, has reportedly taken the task of exterminating the third world population by giving them "free" vaccinations which will render them sterile.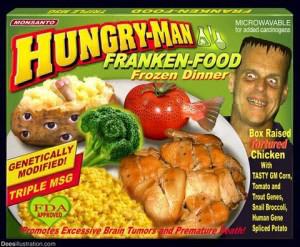 Lots of groups are working on secret sterilization methods. European tests of Monsanto's GM soybeans on hamsters showed the animals became sterile by the third generation [12]. A new gene known as Epicyte [9] is planned to be added to GM corn which will cause immediate sterilization.
Additionally, people are being "eased into" accepting the concept of "after birth abortion". Intellectuals are trying to get people to accept the argument that living human children under three or perhaps even five years old are really "not people but advanced feotuses". Since abortion is already legal, a simple change in the definition of "feotus" would allow young kids to be killed at will for any reason.
Another "new thought" gradually being programmed into the young is the pleasure of the "childless lifestyle". This propaganda seeks to convince people that having kids is too much trouble and they will be happier if they just get sterilized and then run around having lots of sex purely for fun.
These "evolutionary" population control techniques are already in effect. However, the elite likely are not willing to wait several generations to get rid of those they do not need. This brings us to the more direct method commonly called "The Great Culling" which will allow the elite to kill off most of the world's population quickly.
The most likely method will be the release of new designer viruses for which no one will have any natural immunity. Of course, the elite will all get the classified antidote. Preparations for the disposal of the bodies is already complete and stockpiles of plastic coffins — each designed to hold three bodies and manufactured under government contract by Halliburton — have been photographed and documented. Everything is now in place awaiting the "go" command.
Designer Children
Some types of designer children have already been approved for "production". Britain has approved three parent babies [10] and China has proposed a process to artificially fertilize most of a woman's eggs and then examine them to determine which is likely to produce a child with the highest IQ. This will be the only selected egg because Chinese women are only allowed to have one child and must then be sterilized.
In the new world where the only purpose of people will be to do slave labor to serve the elite corporate masters, the concept of allowing the existence of children conceived naturally clearly cannot be allowed. There would be an unexceptable chance for some kind of error that could result, for example, in the creation of a being capable of independent thought who might challenge the establishment.
A man's true worth is measured by the amount of other people's happiness that he can possess and destroy
This is a quote from the docudrama The American Ruling Class [5]. It is worthy of discussion because it is so prophetic.
The Satanic oligarchs who run this world basically exist and thrive on the misery of others. It is not enough just to use and abuse you — they want to consume your Soul. Your misery and suffering is, essentially, their "food". It is the source of their energy.
Ordinary innocent Souls are sustained by the life energy which flows from the Creator. However, since the oligarchs hate God, this energy flow is not available to them. So, they essentially survive by consuming the life energy of the innocent Souls they have captured and enslaved.
Ordinary people do not naturally choose to spend their lives in a state of constant war. They have to be somehow coerced into this behavior. Otherwise, they would likely seek a quiet, peaceful life. The atrocities the US and other warmonger nations force their citizens to commit are so contrary to basic human nature that the US loses more soldiers to suicide than it does to the enemy. The once innocent soldiers find that they simply cannot continue to live with what they have become and the memories of the horrors they have caused to others. The Satanic rulers who create wars, of course, have no problem with this.
Promotions within the inner circles of power are based upon how much evil one has done. The more harm you cause to others the greater your respect. You may have noticed that the stock market, which is a measure of the success of the elite, shows gains during periods when the average person is suffering and losses during periods when, somehow, life for the ordinary person seems to improve. The stock market set a new all time high, for example, during the Vietnam War when innocent young kids were being drafted and slaughtered in Vietnam while peaceful protesters at Penn State were executed by government forces for daring to dissent.
Why You Should Care
On the low Astral planes you will find people — Souls — who are totally lost and confused and seem to move in slow motion. They do not realize they have died. These "people" are not there because they tore up the Bible or burned the Koran or some other offensive act. They are there simply because it is the best they can do. They are using all of the Spiritual energy they have just to maintain this miserable existence. Whatever activities they engaged in while alive had no Spiritual merit and had no effect on developing or increasing their Spiritual energy level. Since the opportunity to do this ended when they died, they will remain strung out in this condition until they reincarnate again at which point they will have another chance to choose activities which enhance Spiritual energies.
You should care because the things you do and the things you fail to do during your brief life here will affect your existence for millions of years in the future.
The other dimensions operate under exact scientific rules just like this dimension. However, the rules are not the same. Because alternate sources of information are available today — mainly because of the internet — it is in your interest to at least investigate the available literature on Spirituality, energy raising techniques and various first-hand reports from people who have successfully visited the neighboring dimensions.
Source:  Walter C. Vetsch   |   3108.info  |  War Is Crime