Why did Saddam Hussein stay in Iraq? There was every motive to leave. He had seen what happened to leaders who attempt to withstand the corporate interests who are looking for an opportunity to loot a country. While John Perkins had not yet written his book, "Confessions of an Economic Hitman," he knew the score. He could never withstand an invasion by America. He was not suicidal. He had gotten his start as a hire for the CIA and knew what was poised to happen to him, his family, and his nation.
Cast you mind back to those dark days when we were reeling, the images of towers falling from the sky still engraved on our retinas.
Voices were being raised in objection and silenced.
Look over the time line appearing in Mother Jones, September/October 2006 Issue, titled, "Lie by Lie: A Timeline of How We Got Into Iraq," by Jonathan Stein and Tim Dickinson.
The war against Iraq began June, 2002, with intense bombing. The U. S. military flew 21,736 sorties and attacked 349 targets between June and the official start of the war in 2003.
Bombing is an act of war.
Rove, Cheney, and the Bush Administration, thwarted with the lack of evidence Saddam had nothing to do with 9/11, falsified evidence of Weapons of Mass Destruction. Reports by debunked sources, specifically Curveball, who is known to be unreliable, are treated as trusted sources.
Every conceivable action is taken to suppress the truth and allow the spin campaign, which began as the White House Iraq Group in August of 2002. This included, Rove, Libby, Rice, as well as Karen Hughes and Mary Matalin.
Cheney personally lied, over and over again, to get Congress to acquiesce, to the media and to the public.
The Administration knew they were manufacturing, spinning, to start a war even while Saddam Hussein was offering to allow UN inspectors in (September 18, 2002) and all reports from returning CIA moles affirmed Saddam had abandoned WMD programs. This information is buried in the CIA bureaucracy.
Anything which disagrees with the drive for war in Iraq is suppressed. Lies, 'sexing up,' reports, are reported publicly.
The use of torture has been rationalized and is being used, despite the Geneva Conventions and Protocols on Human Rights and the Conduct of Hostilities.
The Bush Administration is, collectively, behaving like a bunch of chimps working themselves up to violence, to a person, ignoring their actions are, effectively, converting a nation dedicated to individual freedom and human rights into its antitheses.
One September 26, 2002, during a Rose Garden speech, Bush said, ""The Iraqi regime possesses biological and chemical weapons."" The same day, during a speech in Houston Bush said of Saddam, "After all, this is a guy who tried to kill my dad."
Two days later Bush said in his address to nation: "'The Iraqi regime possesses biological and chemical weapons, is rebuilding the facilities to make more, and, according to the British government, could launch a biological or chemical attack in as little as 45 minutes after the order is given."'
In an ominous foreshadowing of what was to come, Bush delivered a speech on October 7, 2002, in which he stated, "'Facing clear evidence of peril, we cannot wait for the final proof—the smoking gun—that could come in the form of a mushroom cloud."' Today we know effective deployment of drone technology was far beyond anything available to anyone – but the U. S.
Battered and intimidated, on October 11th, "Congress—including all serious Democratic contenders—votes to grant Bush power to go to war."  On November 5th, control of the Congress moved to the GOP. The campaign of lies, using fear and their love of country, had allowed the ongoing theft of elections by Karl Rove to work again.
On November 10th the UN Security Council passed Resolution 1441 offering Iraq '"a final opportunity to comply with its disarmament obligations."" Iraq immediately agreed and UN weapons inspectors returned.
Saddam Hussein would have known of every comment and been forced to consider his options. His country was being hammered by bombs, his plans to sell oil to partners other than the U. S. were, therefore stymied. It would be a compelling reality for him to consider an exit strategy at this point.
Only one event could now stop the War in Iraq from going forward, for Saddam to offer to leave Iraq. Given his options, this would have been the only safe thing for him to do. All previous events, now clear to us and documented, show he was being set up. His very life, and those of his family members, were on the line.
Saddam made just this offer in November of 2002.
Clearly, the Bush Administration would ignore this request. Saddam, therefore, made contact with the previous administration. The Clintons, through their associate Sidney Blumenthal, former White House and his son, Max, pulled out all of the stops to ensure the one event which could derail plans to invade Iraq.
The offer was made by Saddam, via email, through Max Blumenthal, this forwarded on to his father. With the Clintons assurances, they were able to persuade Saddam to stay in Iraq.
Sidney was then unaware his computer had been hacked. A keylogger was sending his emails to another party, who reported this to the CIA. The same party then found themselves subject to a barrage of harassment and threats beginning as the Iraqi Invasion began.
How much was it worth to keep Saddam in place? Could pay-offs have been made to ensure the cooperation, and silence, of the Clintons and Blumenthals?
According to a Los Angeles Times article, titled, "Clintons disclose wealth,"published April 05, 2008| written by Peter Nicholas, Robin Fields and Dan Morain,when the Clinton's left the White House, "in January 2001, they (The Clintons) had amassed more than $11 million in legal debts, incurred during investigations into the Whitewater controversy and the former president's affair with Monica S. Lewinsky." Within the next year or so their, "returns show that the family's annual income shot up after her husband left the White House, rising from $358,000 in 2000 to $16 million a year later, when Bill Clinton listed his occupation as "speaking and writing." "
Sidney Blumenthal also left the White House in less than prosperous financial condition. The cause was also a law suit stemming from elements of the NeoCon cabal which went into the White House in 2001.
In 1997, Blumenthal had filed a $30 million libel lawsuit against Internet blogger Matt Drudge and AOL, Drudge's employer, because of a false claim Drudge made of spousal abuse.
In fact, the article was the brain child of Drudge and John Fund, then still on the Editorial Board of the Wall Street Journal. Drudge had attributed the story to "top GOP sources." Drudge later retracted the story.
Drudge publicly apologized to the Blumenthals and the lawsuit was dropped with Blumenthal, who, ironically, settled by making a small payment to Drudge over a missed deposition.
In his book, The Clinton Wars, Blumenthal claimed he was forced to settle because he could no longer financially afford the suit, which had proven to be expensive. Drudge, who was guilty, had managed to receive support from both solicitations, claiming he was being harassed, and likely from operatives working for the NeoCons.
Saddam's actions, in offering to leave, were entirely predictable.
Soliciting support from the Clintons, by the Bush White House, resulted a cooperative relationship between the former and then president which was mutually beneficial, ending any threat from the Clintons and sealing them into a role within the power elite, which they continue to enjoy today.
All over the United States we are witnessing unprecedented shortages of ammunition, physical gold and physical silver.  Recent events have helped fuel a "buying frenzy" that threatens to spiral out of control.  Gun shops all over the nation are reporting that they have never seen it this bad, and in many cases any ammo that they are able to get is being sold even before it hits the shelves.  The ammo shortage has already become so severe that police departments all over America are saying that they are being told that it is going to take six months to a year to get their orders.  In fact, many police departments have begun to trade and barter with one another to get the ammo that they need.  Meanwhile, the takedown of paper gold and paper silver has unleashed an avalanche of "panic buying" of physical gold and physical silver all over the planet.  In the United States, some dealers are charging premiums of more than 25 percent over the spot price for gold and silver and they are getting it.  People are paying these prices even though they are being told that delivery will not happen for a month or two in many cases.  Some dealers are feverishly taking as many orders as they can, and they are just hoping that they will be able to get the physical gold and silver to eventually fill those orders.  Personally, I have never seen anything like this.  If things are this tight now, what is going to happen when the next major financial crisis strikes and people really begin to panic?
The shortages and rationing of ammunition at gun shops all over America just seem to keep getting worse.  The following is from an article by a gun owner down in Texas named Brad Meyer…
If you'd like to see a normally sullen sales clerk chortle with derisive pleasure, just walk into just about any gun range, sporting goods store or mass merchandiser and try and buy a couple boxes of .22 ammunition.

Gun enthusiasts are up in arms about a nationwide shortage of ammunition. Handgun ammo in general is particularly difficult to find – and when you do find it, there are restrictions on the amount you can buy and how much you're going to be paying for it.

While the list of hard to find ammo is long, .22 long rifle and 9mm handgun ammunition are particularly difficult to find in quantity. And the few places that have it are charging a premium rate and usually limiting purchases to one box, per person, per day.
Many gun owners try to find ammunition by going on the Internet, but things have gotten so tight that now any ammo that becomes available online is often gone within seconds…
There are websites where people across the country post links to where ammunition is available – and it sells out within seconds. Not minutes or hours – seconds.
Unfortunately, all of this demand is also driving up prices.  Just check out what Meyer says is happening to the price of standard .22 ammo…
The demand is driving up the cost of ammunition. Six months ago, standard .22 ammo – the most common type of bullet produced in the world – could be had in bulk for around five cents apiece. It is now going for 50 cents or more on some websites – and people are paying it.
But this shortage is not just affecting private citizens.  According toNewmax, police departments all over the nation are dealing with ammo shortages unlike anything that they have ever seen before…
Sheriff Anthony DeMeo of Nye County, Nev., was told his department's regular order of 50,000 rounds could take up to a year to arrive.

"This is the first time ever I've heard that there's a problem with a law-enforcement agency getting ammo for their agency," DeMeo told The Las Vegas Sun.

These departments are not alone. Law enforcement agencies in Oklahoma, Wisconsin, Arizona, and Georgia are among many that are having to limit how much they give their officers due to the shortage.
Could you imagine waiting for "up to a year" to get more ammunition?
A recent article posted on CNSNews.com had some more examples of police departments that are reporting that there is a massive wait to get more ammo…
Chief Pryor of Rollingwood, Texas says of the shortage:

"We started making phone calls and realized there is a waiting list up to a year.  We have to limit the amount of times we go and train because we want to keep an adequate stock."

"Nobody can get us ammunition at this point," saysSgt. Jason LaCross of the Bozeman, Montana police department.

LaCross says that manufacturers are so far behind that they won't even give him a quote for an order.

"We have no estimated time on when it will even be available," LaCross says.
This is insane.
What in the world could be causing such an ammo crunch?
Well, certainly the demand for guns and ammo has been trending up in recent years – especially since Barack Obama was elected.
But that doesn't fully account for the shortages that we are witnessing at the moment.
So what is going on?
Well, some people believe that the federal government is responsible.  It has been reported that they have signed contracts to purchase "up to" 1.6 billion rounds of ammunition.  According to Forbes, this amount of ammunition would be enough to fight a "hot war" in America for 20 years…
The Denver Post, on February 15th, ran an Associated Press article entitled Homeland Security aims to buy 1.6b rounds of ammo, so far to little notice.  It confirmed that the Department of Homeland Security has issued an open purchase order for 1.6 billion rounds of ammunition.  As reported elsewhere, some of this purchase order is for hollow-point rounds, forbidden by international law for use in war, along with a frightening amount specialized for snipers. Also reported elsewhere, at the height of the Iraq War the Army was expending less than 6 million rounds a month.  Therefore 1.6 billion rounds would be enough to sustain a hot war for 20+ years.  In America.
Could this be a way that the Obama administration is trying to restrict the amount of ammo that gets into the hands of private citizens?
That is what some people are suggesting.
According to talk radio show host Michael Savage, the ammo contracts that the federal government has signed give them priority over all other purchasers…
What Homeland Security is doing here is they're issuing a contract to buy up to that amount of ammo if they want it…

It's a way to control the amount of market that's available on the commercial market at any time.

If they go to the ammo manufacturers and say give me 50 million rounds, give me another 30 million rounds… if they periodically do this in increments, they're going to control how much ammo is available on the commercial market.

As part of their contract it stipulates in there that when the government calls and says give us another quantity, that everything they make has to go to the government priority one before any of it goes to the commercial market.

So, if  they get nervous, all they have to do is use that contract that they have in place… and they just say 'give us some more.'
So whenever the government wants to tighten the supply of ammunition, all they have to do is invoke their contracts and order more for themselves.
Meanwhile, Obama appears to be doing other things to restrict the amount of ammo that gets into the hands of private gun owners.
For example, there are reports that the Obama administration plans to use executive orders to greatly restrict the importation of ammo from overseas.
So if anything, the shortage of ammunition is only going to get worse, not better.
Meanwhile, the "panic buying" of physical gold and physical silver that we have seen lately has really run down inventories.
According to Reuters, demand has become so intense that the U.S. Mint has suspended sales of gold coins for the first time since 2009…
The U.S. Mint said it has suspended sales of its one-tenth ounce American Eagle gold bullion coins as surging demand after bullion's plunge to two-year lows depleted the government's inventory. This marks the first time it has stopped selling gold product since November 2009, dealers said.
At the same time, precious metals dealers all over the country are scrambling to meet the voracious demand that they have been seeing this month.  The following is an excerpt from a letter that the CEO of Texas Precious Metals recently sent out to his customers…
The physical silver market is, in a word, ugly. There is no telling at this point when mint inventories will return to normal, but you can be sure it will not happen within the next 8 weeks. Most dealers, at this point, are selling their current customer demand forward, meaning they are selling product they do not presently have, expecting to pull from future mint allocations. Consequently, future allocations will face pressure from today's demand. It is not my intent here to comment on the business practices of other companies, but I will say that no one can possibly predict future allocations at the time. The US mint, for example, releases its allocations weekly, and until then, dealers have no insight into allocation levels. Last week, we turned away business in excess of 100,000 ozs of silver because of stock depletion. However, we stand by the notion that it is better to lose a sale than lose a customer by delaying delivery two months (or more).
A similar thing is happening over in Asia.  According to the Financial Times, soaring demand has caused a shortage of gold at the Hong Kong Gold & Silver Exchange Society…
Haywood Cheung, president of the Hong Kong Gold & Silver Exchange Society, said the exchange had effectively run out of most of its holdings as members looked to meet a shortfall in supply amid rampant retail demand for gold products.

"In terms of volume, I haven't seen this gold rush for over 20 years," he told the Financial Times on Monday, adding that the exchange only had around twenty 1kg bars, and 100 five-tael bars left in its inventory. "Older members who have been in the business for 50 years haven't seen such a thing."
But most disturbing of all is what Jim Sinclair told King World Newsrecently.  Apparently his friend went to get his gold out of a Swiss bank the other day and they refused to give it to him…
A person that I know with significant deposits in one of the primary Swiss banks, in allocated gold, wanted to take out his gold and was just refused on the basis of directives from the central bank….

They told him the amount was in excess of 200,000 Swiss francs and the central bank had instructed them not to do it because it has to do with anti-terrorism and anti-money laundering precautions.

I really wonder whether those are precautions or whether the gold simply isn't there. Now you tell me that a London delivery has basically failed. It has to raise our suspicions that the lack of physical gold behind the paper gold is literally so severe that we are coming to understand that it is in fact not there.

The gold that people think is stored is not stored, and the inventory of the warehouses for exchanges may not be holding deliverable gold. There has always been speculation about whether or not the physical gold the US claims to store is in fact in those vaults.

The greatest train robbery in history might be all of the gold, and it would only be something like we have described above that would happen right before gold makes historic highs.

There simply is no gold behind the paper. One example is AMRO, a second is your example with Maguire, and a third is my dear friend who was refused his gold on the basis that its value was too high. Remember this friend of mine had his gold in an allocated account in storage at a major Swiss bank. I repeat, there is no gold.
So are we going to see more of this?
Will it soon become evident that there is simply not enough physical gold to cover all of the promises that the banks have made?
Jim Sinclair sure seems to think so.
In another interview, John Embry expressed similar sentiments to King World News…
This gets back to the tip of the iceberg when the Dutch Bank ABN AMRO came out and literally said that if you have allocated gold with us, you can't have it.

That, to me, is a default, and it gets back to what Jim Sinclair related when one of his friends went to a Swiss bank and couldn't get his allocated gold.  I mean that's preposterous.  If it's allocated it should be there, but it's clearly not there.  I think this is the beginning of the end of the massive Ponzi scheme in paper gold.  I have been talking about this for some time, and it will have an enormous impact on future gold and silver prices.

When it becomes widely known that all of the people who think they own gold in fact don't own gold, that it's been hypothecated and re-hypothecated so many times that there are 100 claims for every single ounce of physical gold, that is when the prices of gold and silver will really go berserk to the upside, and at that point the shorts will have serious problems."
If those that helped engineer the recent takedown of paper gold and silver were hoping to scare people away from physical gold and silver, then they failed miserably.  For even more on this, please see my recent article entitled "10 Signs The Takedown Of Paper Gold Has Unleashed An Unprecedented Global Run On Physical Gold And Silver".
All of this is just another example why I encourage people to get prepared while times are still relatively good.
Once disaster strikes, it may be too late to get the things that you need.
Right now there are a whole lot of people out there wishing that they had stocked up on ammo when it was much cheaper and much more readily available.
We are moving into a time when everything that can be shaken will be shaken.  Use the stability provided by the false bubble of economic hope that we are experiencing right now as an opportunity to get prepared.  The next major wave of the economic collapse is rapidly approaching and time is running out.
Source: The Economic Collapse
The Dow is at a record high and so are corporate profits – so why does it feel like most of the country is deeply suffering right now?  Real household income is the lowest that it has been in a decade, poverty is absolutely soaring,47 million Americans are on food stamps and the middle class is being systematically destroyed.  How can big corporations be doing so well while most American families are having such a hard time?  Isn't their wealth supposed to "trickle down" to the rest of us?  Unfortunately, that is not how the real world works.  Today, most big corporations are trying to minimize the number of "expensive" American workers on their payrolls as much as they can.  If the big corporation that is employing you can figure out a way to replace you with a worker in China or with a robot, it will probably do it.  Corporations are in existence to maximize wealth for their shareholders, and most of the time the largest corporations are dominated by the monopoly men of the global elite.  Over the decades, the politicians that have their campaigns funded by these monopoly men have rigged the game so that the big corporations are able to easily dominate everything.  But this was never what those that founded this country intended.  America was supposed to be a place where the power of collectivist institutions would be greatly limited, and individuals and small businesses would be free to compete in a capitalist system that would reward anyone that had a good idea and that was willing to work hard.  But today, our economy is completely and totally dominated by a massively bloated federal government and by absolutely gigantic predator corporations that are greatly favored by our massively bloated federal government.  Our founders tried to warn us about the dangers of allowing government, banks and corporations to accumulate too much power, but we didn't listen.  Now they dominate everything, and the rest of us are fighting for table scraps.
In early America, most states had strict laws governing the size and scope of corporations.  Individuals and small businesses thrived in such an environment, and the United States experienced a period of explosive economic growth.  We showed the rest of the world that capitalism really works, and we eventually built the largest middle class that the world had ever seen.
But now we have replaced capitalism with something that I like to call "corporatism".  In many ways, it shares a lot of characteristics with communism, and that is why nations such as communist China have embraced it so readily.  Under "corporatism", monolithic predator corporations run around sucking up as much wealth and economic power as they possibly can.  Most individuals and small businesses cannot compete and end up getting absorbed by the corporations.  These mammoth collectivist institutions are in private hands rather than in government hands (as would be the case under a pure form of communism), but the results are pretty much the same either way.  A tiny elite at the top gets almost all of the economic rewards.
There are some out there that would suggest that the answer to our problems is to move more in the direction of "socialism", but to be honest that wouldn't be the solution to anything.  It would just change how the table scraps that the rest of us are getting are distributed.
If we truly wanted a return to prosperity, we need to dramatically shift the rules of the game so that they are tilted back in favor of individuals and small businesses.  A much more pure form of capitalism would mean more wealth, less poverty and a more equitable distribution of the economic rewards in this country.
But it will never happen.  Most of our politicians are married to the big corporations and the wealthy elitists that fund their campaigns.  And most Americans are so uneducated that they believe that what we actually have today is "capitalism" and that the only alternative is to go "to the left" toward socialism.
Very few people out there are suggesting that we need to greatly reduce the power of the federal government and greatly reduce the power of the big corporations, but that is exactly what we need to do.  We need to give individuals and small businesses room to breathe once again.
With each passing year, things get even worse.  In fact, the founder of Subway Restaurants recently said that the environment for small businesses is so toxic in America today that he never would have been able to start Subway if he had to do it today.
For much more on how small business is being strangled to death in the United States, please see my previous article entitled "We Are Witnessing The Death Of Small Business In America".
What I want to do now is to discuss some of the results that "corporatism" is producing in America.
First of all, we continue to see incomes go down even though we live in an inflationary economy.
As Time Magazine recently reported, personal incomes took a huge nosedive during the month of January…
Data released by the Commerce Department last week showed that personal income fell 3.6% in January, the biggest decline in 20 years. The drop was even bigger when taxes and inflation are taken into account. Real personal disposable income fell by 4%, the biggest monthly drop in half a century.
But this is part of a longer term trend.  Median household income in the U.S. has declined for four consecutive years, and it is now significantly lower than it was all the way back in 2001…
Real median US household income — that's "real," as in "adjusted for inflation" — was $50,054 in 2011, the most recent data available from the US Census Bureau. That's 8% lower than the 2007 peak of $54,489.
Meanwhile, big corporations are absolutely raking in the cash.  The following is from a recent New York Times article…
"So far in this recovery, corporations have captured an unusually high share of the income gains," said Ethan Harris, co-head of global economics at Bank of America Merrill Lynch. "The U.S. corporate sector is in a lot better health than the overall economy. And until we get a full recovery in the labor market, this will persist."

The result has been a golden age for corporate profits, especially among multinational giants that are also benefiting from faster growth in emerging economies like China and India.
Today, corporate profits as a percentage of U.S. GDP are at an all-time high, but wages as a percentage of U.S. GDP are near an all-time low.
Just check out the following chart.  Corporate profits have absolutely exploded over the past decade…
Meanwhile, wages as a percentage of GDP continue to fall rapidly…
Most of the jobs being created in America today are "low wage" jobs.  Tens of millions of Americans are working as hard as they can only to find that they can barely put food on the table and provide a roof over the heads of their children.  The ranks of the "working poor" are exploding and the middle class continues to shrink.
Many of you that are reading this article are members of the working poor.  You know what it is like to stare up at your ceiling at night wondering how you are going to pay the bills next month.
Today, most Americans are living very close to the edge financially.  A recent article by NBC News staff writer Allison Linn shared some of their stories.  The following is one example…
Crystal Dupont knows what it's like to try to live on the federal minimum wage.

Dupont has no health insurance, so she hasn't seen a doctor in two years. She's behind on her car payments and has taken out pawn shop and payday loans to cover other monthly expenses. She eats beans and oatmeal when her food budget gets low.

When she got her tax refund recently, she used the money to get ahead on her light bill.

"I try to live within my means, but sometimes you just can't," said Dupont, 25. The Houston resident works 30 to 40 hours a week taking customer service calls, earning between $7.25 and $8 an hour. That came to about $15,000 last year.

It's a wage she's lived on for a while now, but just barely.
Sadly, the number of Americans that are "just barely" surviving continues to grow.
But if corporate profits are soaring to unprecedented heights, then who is getting all of those rewards?
The monopoly men of the global elite are.
Just check out the following video which does a great job of illustrating how corporatism has systematically funneled all of the economic rewards in our system to the very top…
Once again, I want to make it very clear that I am not advocating socialism as the answer in any way, shape or form.  Socialism takes away the incentive to create wealth and it almost always results in almost all of the economic rewards going to a very tiny elite anyway.
As I said earlier, what we need is a return to a much more pure form of capitalism, but this is so foreign to the way that most people think that most people will not be able to grasp this.
It certainly would be possible to greatly reduce the power of the federal government and greatly reduce the power of the big corporations at the same time, but this is so "outside the box" for most people that they cannot even conceive of doing such a thing.
We need to create an environment where individuals and small businesses can thrive once again.  But instead, most of us are content to continue "playing the game" and getting enslaved in even more debt.
For example, according to CNBC, auto loans just continue to get larger and continue to get stretched out for longer periods of time…
American car buyers, attracted by new models and cheap financing, are taking out bigger auto loans and stretching out the terms of those loans to a new record length.

New analysis from Experian Automotive shows the average new car loan in the fourth quarter of last year was $26,691 and stretched out over an average of 65 months. The length of the average loan is one month longer than the previous record set in the third quarter of last year.
What will they think of next?
Will we eventually have auto loans that get paid off over 10 years?
By the way, that is another way that the monopoly men of the global elite get all of our money.  They enslave us to debt, and we spend year after year of our lives slaving away to make them even wealthier.
They are very smart.  There is a reason why they have 32 TRILLION dollars stashed away in offshore tax havens.  They know how to play the game, and they are very happy that most of the rest of us are asleep.
Fortunately, it appears that an increasing number of Americans are waking up.
For example, I wanted to share with you all an excerpt from a comment that one of my readers left on one of my recent articles…
In the past year, I've been slowly but surely waking up to the nonsense happening around me. There's so many things I need to simply get off my chest, so excuse the length of this post. Recently in the past two years, I've gotten married and have been medically discharged from the Marines after being injured in Afghanistan. Being 23 years old and married, my goal is secure a secure a future for my family, but with the way things are going, I'm not exactly sure how much of a future we're going to have in 50 years. I can't explain it, but I've felt this need to change my attitude and motivations lately.

I started by turning off the garbage music, television and other mindless entertainment that seems to plague my generation. It was easier than it looked – I don't miss most of it really. The next order of business was to educate myself on world news, so that's what I did. Every day, like clockwork, I check all major mainstream news feeds (NBC, Fox, Abc, CNN, Reuters, BBC, etc.) as well as not-so-mainstream news sites – yours being one of them. It's incredible how fast our world changes and the manner in which it changes. The local 10 o'clock doesn't show anything but local news, sports, weather, lottery #'s and whatever else they decide to throw in. It's a night and day difference once you start to actually research and see what's happening all over the world. Look at the number of comments about a news story on the economy and then look at a celebrity story on the "news"….People are so blind, it truly amazes me. My friends, family and classmates at college seem to be under a spell of some sort. They're distracted – and it's contagious. Nobody I know gives a damn about global affairs/economics. They're more interested in the newest iPhone, cars, shows, movies, and just about anything else you can think of. I'm not saying there's anything wrong with these things, but my friends/family/peers are CONSUMED by these distractions. When the election was taking place in 2012, every Tom, Dick and Harry on Facebook had an opinion and rant. After the circus ended however, everyone simply went back to posting about parties, kittens, Farmville etc. It's a huge joke. For me, it's little terrifying and exciting to see history unfolding in front of our eyes. This country of ours is going through big changes now that will most certainly affect our future, so I strive to adapt and prepare myself and my family. I'm looking at buying my first home this summer. Right now I live in an apartment right outside Philly and spend more money on rent than most pay for a mortgage. I need a house with a little land to raise chickens, grow fruits/vegetables, store canned food – and to be as independent from the system as I can. For my job, I wanted a skill/trade that people would always need, so I picked the funeral business. On the side, I work in construction and have been learning everything there is to know about building with my own two hands. I feel as though these old forgotten skills are going to be handy in a short while.
Hopefully we can get a lot more people to wake up and start breaking out of "the matrix" of control that is all around us.
Right now, the system is designed to continually funnel more money and more power to the very top of the pyramid.  The global elite are becoming more dominant with each passing day.  Unless something dramatic happens, at some point the American people will become so powerless that they won't be able to do anything about it even if they wanted to.
The idea of a very tiny elite completely dominating all the rest of us goes against everything that America is supposed to stand for.  In the end, it will result in absolute tyranny if it is not stopped.
Source: The Economic Collapse
We all know what can happen when kids and guns mix. And today I will tell you some stories about that very thing. The kids' names were Kendra and Alyssa, and then there was the 11-year-old boy whose name we just don't know. What we do know is that they lived in places called Bryan County, Albuquerque, and Palmview. We know that guns were in their homes — and that something horrible befell them.
Last year, 12-year-old Oklahoman Kendra St. Clair was home alone, unsupervised. At some point she accessed her mother's handgun — a .40-caliber Glock. Then Kendra pulled the trigger.
And that bullet tore into flesh.
You probably know the rest of the story.
Or maybe not.
The bullet tore into the flesh of a 32-year-old home invader, causing him to flee. Kendra was left scared and crying, but unscathed.
The story of Albuquerque 11-year-old Alyssa Gutierrez turned out differently. Three teenage burglars broke into her home, but they fled after she merely grabbed her mother's rifle. No one was hurt, but the criminals were caught.
But sometimes innocents do get shot. Such was the case with an 11-year-old Palmview boy in 2010. At home with his mother, he got his hands on a .22-caliber rifle. And after the two armed and masked illegal aliens who had broken into their home shot through their bedroom door after the mother refused to open it, hitting the boy in the hip, he returned fire. He struck one of the criminals in the neck, causing them both to flee. They were apprehended when the wounded miscreant showed up at a local hospital.
These were children who lived in places called BryanCounty, Albuquerque, and Palmview. Thank God, they still live in those places. And that's what can happen when kids and guns mix.
If you're unacquainted with my work, you perhaps didn't expect this piece to take the turn it did. You perhaps didn't hear these stories; the mainstream media doesn't report such things much. But now that you have, ponder this question: do you wish these children hadn't had access to firearms? Because they won't if the gun-control crowd gets its way.
Of course, the above real-life stories are just that: anecdotes. Some will say they're rare and not statistically significant. And I suppose they are rare; most people will never face such evil and have the ability to thwart it. Yet they're not nearly as rare as a Sandy Hook or Virginia Tech: your chance of dying in a school shooting approximates that of being struck by lightning. In contrast, FloridaStateUniversity criminologist Gary Kleck estimates that 2.5 million Americans each year use guns for self-defense and that 400,000 of them say they would have been killed if they hadn't been armed. That's 400,000 a year.
Do I believe they all would have been murdered? No. People have a penchant for the dramatic, and fear and stress can corrupt judgment. But even if only one half of one percent of them are correct, that's 2000 innocent lives saved with guns every year. This is approximately 76 times as many as were killed at Sandy Hook and considerably more than were lost in all American gun massacres during the last 40 years. And if five percent of them are right, it amounts to 20,000 innocent lives saved — far more than the number murdered with guns in America every year.
Ah, "that big 'if,'" some will say. Woulda', coulda', maybe, perhaps, I suppose. Of course, we could also mention that those 2.5 million annual defensive gun uses represent rapes, robberies, and assaults thwarted — usually without firing a shot. And that's part of the problem. It's a headline when a gun goes off; it can be head to the next story when a criminal is merely scared off.
As for hypotheticals, they aren't as emotionally compelling as a school shooting, where you see victims' pictures, grieving relatives, and emergency vehicles dominating your TV. Perhaps it would be different if we, as in a science-fiction movie, could somehow get a glimpse into alternate gun-free futures, where the world's Kendras and Alyssas and millions of other good citizens couldn't defend themselves. Maybe if the citizenry saw in living color how many of these people, while now safe, would have been left brutalized, killed, and lying in a pool of their own blood, we could compete for emotional impact. Thus we should remember, to use a play on a Frederic Bastiat saying, that a bad policy-maker observes only what can be seen; a good policy-maker observes what can be seen — and what must be foreseen. Dead innocents killed with guns can be seen; the innocents who would be killed were it not for guns must be foreseen.
Yet even what can be seen, such as the stories I opened with, won't usually be because they don't fit the anti-gun mainstream-media narrative. Instead we hear about how 13 children a day are killed with firearms, with no mention that this "'statistic' includes 'children' up to age 19 or 24, depending on the source [most of these incidents involve teenage gang members shooting each other]," writes Guy Smith at Gun Facts. Or we're asked questions such as "Why does anyone need an AR-15?" Perhaps we should ask the then 15-year-old Houston boy who used that very weapon to defend himself and his younger sister against two burglars in 2010.
Here's what you might learn: being a light gun (seven pounds) with little recoil, it's an ideal firearm for youngsters and women. A lady I knew once fired a shouldered shotgun when she was a girl, and the kick knocked her on her backside; an AR won't do this. This is partially because its high-tech mechanism absorbs much of the recoil energy, but also because it is not nearly as powerful as even many hunting rifles.
How can this be? Isn't this "scary black gun" a "killing machine," as Piers Morgan put it? As explained and illustrated in this video, this class of weapons is designed to wound a 170-lb. man, while a high-powered hunting rifle's purpose is to kill a 300 to 800-lb. deer or moose. In fact, in some states and countries it is illegal to hunt large game with an AR-caliber round (.223) for fear that its relative ineffectiveness will leave a wounded and suffering animal wandering the forest. As to this, note that the AR-wielding 15-year-old Houston boy shot one of the intruders at least 3 times — and the man lived. It might have been a different story had the teen used a 30.06 deer rifle, and a very different one with a buckshot-loaded shotgun.
So do kids and guns mix? Well, kids and their guns have sometimes been mixing it up with criminals — and coming out on top. But neither kids nor anyone else mixes well with guns when ending up on the wrong end of one. This happened at Sandy Hook. It happened in Aurora, Co. It happens during many other garden-variety crimes. And it could conceivably happen scores of thousands of times more every year. The only way to find out precisely how many more times is to disarm the American people.
When I've written about our listing mis-education system, my focus has mainly been on rampant political correctness, on how students learn few of the right things partially because of emphasis on teaching the wrong things. Yet there's another problem: in some cases the teachers couldn't teach the right things even if they wanted to — they don't know them.
Professor Walter Williams treated this in his latest syndicated column, "Dishonest Educators." He introduces the topic by talking about the fairly recent cheating scandals in places such as Atlanta, Philadelphia, Houston, New York, Detroit, and other large cities (in areas that, not coincidentally, also have high rates of vote fraud and other criminality). These are shocking instances in which teachers would commit transgressions such as reading answers aloud in class during the National Assessment of Educational Progress test. How did they justify this? Well, Williams quotes one teacher who told a fellow "educator," "I had to give your kids, or your students, the answers because they're dumb as hell."
But it seems the kids aren't the only ones. Now we learn that some teachers in Tennessee, Arkansas, and Mississippi paid surrogates between $1,500 and $3,000 to take the Praxis exam for them, the passing of which is necessary for teacher certification in 40 states. And how challenging is this test that some would fork over a few grand to a ringer sit-in? Williams describes a couple of representative questions, writing:
Here's a practice Praxis I math question: Which of the following is equal to a quarter-million — 40,000, 250,000, 2,500,000, 1/4,000,000 or 4/1,000,000? The test taker is asked to click on the correct answer. A practice writing skills question is to identify the error in the following sentence: "The club members agreed that each would contribute ten days of voluntary work annually each year at the local hospital." The test taker is supposed to point out that "annually each year" is redundant.
Forget about the fact that adults would find such questions challenging; it's a sad statement about our society that we'd set the bar for teacher certification so low in the first place. I had to think: how young was I when I didn't know the answers to the above two questions? Ten? Nine? Maybe even eight? Idiocracy has arrived.
Professor Williams also touches on a third rail of American social commentary, mentioning that most of the teachers hiring the surrogates are likely black — and that most of the surrogates may very well be white. Now, before anyone thinks of "Summerizing" Williams (not as I have. Rather, this refers to application of the kind of politically correct social pressure that drove Larry Summers from Harvard), know that he is black himself. And his point in addressing race is that our leftist mis-educators' tolerance of low-information black teachers puts the lie to their claim that they care about blacks. After all, as he writes in his closing line, "If they [the teachers] manage to get through the mockery of teacher certification, at what schools do you think they will teach?"
But never fear, Dr. Williams. I'm sure these molders of young minds are well versed in afro-centrism, critical-race theory, and the principles of white privilege.
I believe Albert Einstein is credited with saying, "Insanity is doing the same thing over and over again and expecting different results." Using that definition, it would appear that many of our so-called "conservative" friends are insane. Every four years, they accept a phony conservative Presidential candidate and expect somehow that they are going to achieve a different result. They never do. Either the phony conservative loses because he is virtually indistinguishable from his Democrat opponent (i.e., John McCain), or after being elected while campaigning as a true conservative, he governs as a big-government neocon, and the course of the country changes not one iota (i.e., George W. Bush). This election year is no exception.
The GOP has nominated a man who has governed as a big-government liberal in one of the most liberal (if not the most liberal) states in the union: Governor Mitt Romney of Massachusetts. Furthermore, on virtually every issue one can think of, Governor Romney has flip-flopped more often than a fish that just landed in the bottom of a boat. To get a feel for just how often Romney changes his positions, watch this video:
http://www.youtube.com/watch?v=EQwrB1vu74c&feature=related
If Mitt Romney has proven anything, it is that his word means absolutely nothing. Nothing! Romney is an opportunistic chameleon who will say anything or do anything to get elected. Yet, this is the man whom conservatives trumpet as the savior of America! Why? He is a Republican, and, therefore, he must be better than the Democrat. In short, Mitt Romney is the lesser of two evils. But is he really?
First, the short-sighted, narrow-minded thinking of party loyalists (Republican and Democrat) demonstrates what can only be regarded as a slave mentality. People who vote nothing but party label are in truth already slaves. They are slaves to an elitist establishment that uses the machinery of the two major parties (at the national level) to advance a diabolical globalist agenda. That's why it doesn't matter to a tinker's dam whether it's Bill Clinton or G.W. Bush–or Barack Obama or Mitt Romney–who is elected President: nothing changes the march towards globalism and oppression. At the top, both major parties are controlled by globalists.
For the sake of those who truly respect America's founders and the principles upon which this nation was founded, I would encourage readers to familiarize themselves with George Washington's Farewell Address. In my opinion, Washington's Farewell Address is the greatest political speech ever delivered in US history. It literally shaped the course and direction of the country for decades, perhaps even a century. It really was not until the Twentieth Century, when presidents such as Woodrow Wilson and Franklin Roosevelt came along, that America started steering a course in direct opposition to the principles laid forth in Washington's Farewell Address. Since then, the vast majority of presidents, Republican and Democrat, have almost universally ignored the sagacity of Washington's Farewell Address, which is why nothing has changed regardless of which party gains the White House.
In his Farewell Address, George Washington said, "I have already intimated to you the danger of parties in the State, with particular reference to the founding of them on geographical discriminations. Let me now take a more comprehensive view, and warn you in the most solemn manner against the baneful effects of the spirit of party generally.
"This spirit, unfortunately, is inseparable from our nature, having its root in the strongest passions of the human mind. It exists under different shapes in all governments, more or less stifled, controlled, or repressed; but, in those of the popular form, it is seen in its greatest rankness, and is truly their worst enemy.
"The alternate domination of one faction over another, sharpened by the spirit of revenge, natural to party dissension, which in different ages and countries has perpetrated the most horrid enormities, is itself a frightful despotism. But this leads at length to a more formal and permanent despotism. The disorders and miseries which result gradually incline the minds of men to seek security and repose in the absolute power of an individual; and sooner or later the chief of some prevailing faction, more able or more fortunate than his competitors, turns this disposition to the purposes of his own elevation, on the ruins of public liberty.
"Without looking forward to an extremity of this kind (which nevertheless ought not to be entirely out of sight), the common and continual mischiefs of the spirit of party are sufficient to make it the interest and duty of a wise people to discourage and restrain it.
"It serves always to distract the public councils and enfeeble the public administration. It agitates the community with ill-founded jealousies and false alarms, kindles the animosity of one part against another, foments occasionally riot and insurrection. It opens the door to foreign influence and corruption, which finds a facilitated access to the government itself through the channels of party passions. Thus the policy and the will of one country are subjected to the policy and will of another.
"There is an opinion that parties in free countries are useful checks upon the administration of the government and serve to keep alive the spirit of liberty. This within certain limits is probably true; and in governments of a monarchical cast, patriotism may look with indulgence, if not with favor, upon the spirit of party. But in those of the popular character, in governments purely elective, it is a spirit not to be encouraged. From their natural tendency, it is certain there will always be enough of that spirit for every salutary purpose. And there being constant danger of excess, the effort ought to be by force of public opinion, to mitigate and assuage it. A fire not to be quenched, it demands a uniform vigilance to prevent its bursting into a flame, lest, instead of warming, it should consume."
Notice that George Washington said the "spirit of party" has "baneful effects" upon the country; it is our "worst enemy"; it is a "frightful despotism"; it prevails on the "ruins of public liberty"; it "foments riot and insurrection"; it "opens the door to foreign influence and corruption"; people should "discourage and restrain it"; it "agitates… false alarms"; and, like a fire, if it is not quenched, it will "consume."
Are we not seeing, and have we not seen, the veracity of Washington's warnings? People who only see and vote for a party label are more responsible for the demise and deterioration of our liberties than any foreign enemy. For them to accept and support any candidate, as long as they wear the party label regardless how unethical, dishonest, duplicitous, and insensitive to constitutional government they might be, is what has brought America to the precipice of destruction over which she now teeters.
Second, how can a person who has succumbed to evil have the discernment to say which evil is greater? When people consciously surrender the spirit of virtue and integrity by deliberately supporting a candidate they know has a track record that is antithetical to the principles of liberty, how are they qualified to judge what is good and what is evil? By knowingly rejecting truth and a good conscience, they have already accepted the spirit of evil in their hearts. Such people are in no condition to make moral judgments regarding good and evil!
In fact, one could make a darn good argument (and many have) that a phony conservative Republican is a worse evil than a true liberal Democrat. I, for one, share that position. I think only the most biased historian would dare to say that the eight years of Bill Clinton were worse than the eight years of George W. Bush.
One reason why phony conservative Republicans are so dangerous to our liberties is because most conservatives, Christians, and constitutionalists refuse to resist and challenge a Republican President when he abandons the principles of constitutional government. Since he is a Republican, he gets a free pass.
At this juncture, I invite readers to watch the following summary of Barack Obama and Mitt Romney by Dr. Alan Keyes. Having received a Ph.D. from Harvard University and having served as Ambassador to the United Nations under President Ronald Reagan, Keyes is no slouch. Without a doubt, Alan Keyes has one of the sharpest minds and most articulate tongues in the entire country. Listen to his response to the question, "Will you support Mitt Romney?" See the video at:
http://www.youtube.com/watch?v=4R4KtYVF-74&feature=youtu.be
On virtually every salient issue, the differences between Mitt Romney and Barack Obama are miniscule. They both supported TARP; they both supported Obama's economic stimulus package; they both supported so-called assault weapons bans and other gun control measures; they both supported the bailout of the auto industry; neither of them supports immediately balancing the federal budget; they both have a track record of being big spenders; they both fully support the Federal Reserve; they both oppose a full audit of the Fed; they are both supporters of universal health care; both men are showered with campaign contributions from Wall Street; neither of them wants to eliminate the IRS or the direct income tax; both men are on record as saying the TSA is doing a "great job"; they both supported the NDAA, including the indefinite detention of American citizens without due process of law; they both supported the renewal of the Patriot Act; they both support the "free trade" agenda of the global elite; they are both soft on illegal immigration; they both have a history of appointing liberal judges; they both believe the President has the authority to take the nation to war without the approval of Congress; and neither of them has any qualms about running up more public debt to the already gargantuan debt of 16 trillion dollars.
Read this report on InfoWars.com
Tell me again why Romney is better than Obama!
There are even some party slaves who are so brazen as to suggest that if we do not vote for the phony conservative Mitt Romney it means that we are harming true conservatives at the local and State levels. This has to be one of the most ridiculous assertions I have ever heard! What these people don't understand (because they are themselves slaves to a political party) is that most honest constitutionalists vote for the PERSON, not the party. We recognize that parties are not going to make a difference; PEOPLE are going to make a difference!
Therefore, if I lived in the Houston, Texas, area, I would vote for Republican US House candidate Steve Stockman; and if I lived in the Nashville, Tennessee, area, I would vote for Democrat US Senate candidate Mark Clayton. And since I live in the Flathead Valley of Montana, I am supporting Republican State Representative candidate Timothy Baldwin (yes, he is my youngest son); and if he were running again, I would support former Constitution Party State House member Rick Jore.
If anything, Mitt Romney will have the most deleterious impact upon conservative Republican candidates around the country, as they will be thrust into the big-government shadow of their party's standard bearer. Republican landslides came in 1980 when a perceived strong conservative (Ronald Reagan) carried the GOP torch for President and in 1994 when the GOP promoted (but later failed to deliver) a strong conservative congressional agenda. It is when Republicans nominate known pseudo-conservatives, such as John McCain (and now Mitt Romney), that they fail to achieve sizeable victories nationwide. So, even if Romney wins, he will provide no coattails for his fellow Republicans around the country.
And by the way, neither will Obama provide any coattails for his fellow Democrats should he win. By continuing and expanding Bush's wars in the Middle East (among other things), Obama has turned off millions of independents and constitutionally-minded Democrats. It is literally an every-man-for-himself election year.
It's too bad that Ron Paul is not running as an Independent. It would be a tremendously interesting election if he were.
So, here we are again: conservatives keep doing the same thing over and over (supporting a pseudo-conservative for President) and keep expecting a different result. Einstein was right: this is insanity!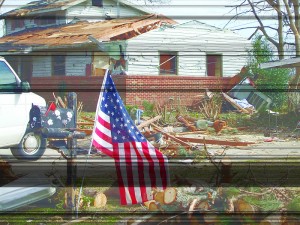 Have you ever wondered why things have been going so badly for the United States in recent years?  Our economy is falling apart, we have been plagued with heat, drought and endless natural disasters, our cities are absolutely crumbling, we just keep getting involved in even more wars and Americans are more anxious and more overweight than ever before.  So why are so many bad things happening to America?  Why do we lead the world in so many bad categories?  Why does nothing seem to be going right?  Are we under some kind of a curse?  It is almost as if we have entered a "perfect storm" that just keeps getting worse.  In the old days it would seem like something bad would happen to the United States every once in a while, but now massive problems seem to be hitting us in rapid fire fashion.  At this point, many Americans have "crisis fatigue" because our problems never seem to end.  Each new crisis just seems to overlap with all of the other problems that are still going on.  So why is this happening, and what is our country going to look like if our problems continue to multiply at this rate?
The following are some of the bad things that are happening to America right now….
Heat And Drought
This summer, thousands of new high temperature records have been set all over the country, and weather conditions are much drier than normal in most of the nation.
In fact, the drought that we are experiencing right now is being called the worst drought in more than 50 years.  More than 1,000 counties in the United States have already been declared to be official disaster areas, and there is no end to the drought in sight.
All over America this drought is killing the corn and this is causing the price of corn to soar.  The following is from a recentFinancial Post article….
Chicago Board of Trade corn for December delivery has soared 54% since mid-June, reaching a contract high of US$7.78 on Monday and approaching its record price near US$8.

Soybeans for November delivery soared to a new contract high of US$15.97 before slipping back a few cents.

Crop watchers were alarmed that corn rated poor-to-very poor jumped to 38%, versus 30% last week and 11% a year ago.
The record high for the price of corn is just $7.99 a bushel.  Many believe that the price of corn will soon blow well past that price and could eventually reach $10 a bushel.
Unfortunately, there is not much hope on the horizon.  It is being projected that these very hot and very dry conditions will persist well into August.
Wildfires
The extreme heat has also been responsible for an unusual number of wildfires in the western United States this year.  The recent horrific wildfires in Colorado made headlines all over the nation.
Sadly, these wildfires are part of a rising trend.  The truth is that the 6 worst years for wildfires in the United States ever recorded have all happened since the year 2000.
So what is causing this to happen?
What is causing so much of the country to go up in flames?
Tornadoes
Earlier this year, many areas of the heartland of America were absolutely ripped to shreds by very powerful tornadoes.
More tornadoes happen in the United States than anywhere else in the world, and unfortunately we have seen a tremendous amount of tornado activity in this country in recent years.
In 2009, there were 1146 tornadoes in the United States.
In 2010, there were 1282 tornadoes in the United States.
In 2011, there were 1691 tornadoes in the United States.
Overall, 2011 was the worst year for natural disasters in U.S. history.
So where will 2012 rank when everything is all said and done?
Fukushima
Radiation from the Fukushima nuclear disaster will be affecting Americans for many years to come.
Most Americans do not think much about Fukushima anymore, but the truth is that Fukushima is still putting out a tremendous amount of radiation, and that radiation travels eastward towards us.
A couple of months ago, one reporter discovered that radiation levels in rain falling on Los Angeles were five times above normal.
But we don't hear about this in the mainstream media, do we?
One recent study concluded that the highest concentration of Fukushima radiation in the Pacific Ocean will eventually be just off the west coast of the United States.
But our "authorities" tell us that there is no reason to be concerned, so most Americans will continue to ignore the incredible tragedy that continues to unfold at Fukushima.
If you are not sure what to think about what is going on at Fukushima, perhaps the following statistic will get your attention….
Recent tests have shown that 36 percent of all children living in the Fukushima Prefecture in Japan have abnormal growths on their thyroid glands.  After the Chernobyl disaster, less than 2 percent of all children living in the area surrounding Chernobyl were found to have abnormal growths on their thyroid glands.
Economic Collapse
The last recession was the worst economic crisis that America has faced since the Great Depression, and our economy has never even come close to recovering from it.
Now we are on the verge of another global financial meltdown that appears likely to be even worse than the last one.
Peter Schiff, the president of Euro Pacific Capital, says that the U.S. economy is headed for a crisis that will make the recession of 2008 and 2009 look like a walk in the park.
So what is going to happen if the economy goes into the toilet and unemployment skyrockets much higher than it is now?
That is frightening to think about.
Poverty Explosion
Even during this "economic recovery", poverty in America continues to soar.
For example, since Barack Obama has been president the number of Americans on food stamps has risen from 32 million to 46 million.
Overall, 49 percent of all Americans live in a home where at least one person receives benefits from the federal government according to the U.S. Census Bureau.  That is an all-time record high.
The Death Of American Cities
The United States once had dozens of great manufacturing cities that were the envy of the entire globe.
Today, many of those cities have degenerated into crime-ridden, drug infested hellholes.
Things have gotten so bad in Detroit that thousands of homes are literally being torn down in an effort to "make the city safer"….
As the next step in an April deal between financially strapped Detroit and the state of Michigan, Governor Rick Snyder is finalizing a plan to tear down thousands of abandoned houses in a bid to make the city safer.

Detroit has been hard-hit over the past four decades by a steep drop in population, a steadily eroding tax base and crippling budget deficits, resulting in countless barren streets punctuated by vacant lots and burned-out buildings.
Increase In Crime
Have you noticed that crime is on the rise in many of our communities?
The murder rate in Chicago is up 38 percent so far this year, and justifiable homicide rose by 79 percent in Detroit during 2011.
Criminals are getting bolder and are doing things that we have not seen before.
For example, on Saturday night a mob of 300 teens invaded a Wal-Mart in Jacksonville, Florida and went absolutely wild.  They started stealing stuff, breaking stuff and throwing food at each other without any concern for what the security guards would do.
When have we ever seen stuff like this happen in America before?
America already has the highest incarceration rate in the world and the largest total prison population on the entire planet by a very wide margin.
How many more people do we plan to lock up?
Meanwhile, even many Americans that are not considered to be "criminals" are becoming very cold-hearted.  Just check out what happened in Arlington, Virginia recently.  A video surveillance camera captured footage of numerous people walking right past a man that had just been hit by a car and was dying on the sidewalk.  He was lying face down and bleeding and nobody even went up to him to see if he was okay.
If you were in a similar situation, would you stop to help that man?
Gang Violence
All over America gangs are taking over local communities.
According to the FBI, there are now a total of 1.4 million gang members living in America.  Just since 2009, that number has risen by 40 percent.
To get an idea of how deeply Mexican drug cartels have infiltrated our cities, just check out the maps on this article.
As I wrote about the other day, there are only 200 police officers in Chicago's Gang Enforcement Unit to go up against an estimated 100,000 gang members living in the city of Chicago right now.
With numbers such as those, it is easy to see how violence in many of our cities could spiral out of control very, very quickly.
War
The United States continues to get pulled into more wars, and the conflicts that we are already involved in never seem to end.
Just today, 22 NATO supply trucks were destroyed in Afghanistan.  The war in Afghanistan has already lasted much longer than World War II did, and there is no end in sight.
Meanwhile, Barack Obama has gotten the U.S. military involved in conflicts in Yemen, Somalia, Pakistan and a whole bunch of other places.  The following is from a recent Wired article….
The center of the US drone war has shifted to Yemen, where 23 American strikes have killed an estimated 155 people so far this year. But you wouldn't know about it — or about the cruise missile attacks, or about the US commando teams in Yemen — by reading the report the White House sent to Congress about US military activities around the globe. Instead, there's only the blandest acknowledgement of "direct action" in Yemen, "against a limited number of [al-Qaida] operatives and senior leaders."

The report, issued late Friday, is the first time the United States has publicly, officially acknowledged the operations in Yemen and in nearby Somalia that anyone with internet access could've told you about years ago. But the report doesn't just fail to admit the extent of the shadow war that America is waging in the region. It's borderline legal — at best. The War Powers Resolution of 1973 requires the president to inform Congress about any armed conflicts America is engaged in. Friday's report isn't just uninformative about Yemen. It doesn't even mention the US campaign in Pakistan, even though the Defense Secretary says America is "at war" there.
So what is next?
Well, there are endless headlines warning that war with Syria is coming.
Other headlines warn that war with Iran is coming.
Where will this all end?
Anxiety Epidemic
Americans today are more unhappy and more anxious than ever before.
The following is from a recent Business Insider article….
According to a recent World Health Organization study, 31 percent of Americans are likely to suffer from an anxiety problem at some point during their lifetimes — compared to 25.3 percent of those in Colombia, and 24.6 percent in New Zealand, the countries that rank second and third. You'd think people in developing or unstable states — those preoccupied with concerns farther down on the Maslow Scale — would be more anxious than we are. Not so. "According to the 2002 World Mental Health Survey, people in developing-world countries such as Nigeria are up to five times less likely to show clinically significant anxiety levels than Americans, despite having more basic life-necessities to worry about," writes Taylor Clark, author of Nerve: Poise Under Pressure, Serenity Under Stress, and the Brave New Science of Fear and Cool. "What's more, when these less-anxious developing-world citizens emigrate to the United States, they tend to get just as anxious as Americans.

"The United States has transformed into the planet's undisputed worry champion," Clark adds.
Obesity Epidemic
Of all the major industrialized nations, the United States is the most obese, and a recent Gallup survey found that Americans are more concerned about our obesity epidemic than ever before.
And nobody can deny that we are getting fatter.
Back in 1962, only 13 percent of all Americans were obese.
Today, approximately 36 percent of all Americans are obese.
Drug Addiction Epidemic
The United States has a higher percentage of drug addicts than any other major industrialized nation does.
We love to escape the pain of our every day lives.
At this point, the United States has the highest rate of illegal drug use in the entire world.
The United States also has a higher percentage of people addicted to prescription drugs than anyone else does.
So what does that say about us exactly?
Child Abuse Epidemic
In the United States, we treat our children very badly.
Sadly, there are more than 3 million reports of child abuse in the United States every single year, and the United States has the highest child abuse death rate on the entire globe.
Teen Pregnancy Epidemic
When our kids grow up they tend to be very sexually active as teens.
Amazingly, the United States has the highest teen pregnancy rate on the entire planet.
And all of this sexual activity is rapidly spreading disease among our teens.  According to one study, one out of every fourteen girls in the United States has at least one sexually transmitted disease.
Divorce Epidemic
We like to make movies and television shows about families, but the truth is that the family structure in the United States has been breaking down for a very long time.
Today, the United States has the highest divorce rate in the world by a very wide margin.
Some example for the rest of the world we are, eh?
16 Trillion Dollar National Debt
Right now the U.S. national debt is $15,884,155,929,632.05.
We will shortly cross the 16 trillion dollar mark.
This is the greatest debt in the history of the world and it is beyond criminal that we plan to pass this debt on to future generations.
Our greed has destroyed the future for our children and our grandchildren and yet we continue to borrow trillions more because we just can't help ourselves.
Political Nightmare
On top of everything else, we have a horrifying lack of leadership here in America.
Our last four presidents have been four of the worst presidents in U.S. history, and in 2012 we are faced with an incredibly depressing choice at the polls.
Is Barack Obama really the best that the Democrats can do?
The American people elected an incompetent con man to the highest office in the land.  Virtually every decision that he makes is wrong and virtually everything that he has tried to do while in office has been a failure.
The Republicans dislike Barack Obama so much that they picked the candidate most like Obama out of the entire Republican field to go up against Obama.
What kind of sense does that make?
Is Mitt Romney really the best that the Republicans can do?
Right now the best selling point that Republicans have for Romney is this….
"You better vote for him or you will get another four years of Obama".
But Mitt Romney would certainly also be a bad president and would lead us down the exact same road that Obama has.
This fall, Americans will either get to vote for the worst president in U.S. history or another guy who will almost certainly be one of the worst presidents in U.S. history.
How depressing is that?
So as this nation continues to fall apart, we are guaranteed to have an absolutely horrible leader in the White House.
Perhaps we are really cursed.
So do you have an opinion about why so many bad things are happening to America?
Source: The American Dream
45th anniversary of the attack on the USS Liberty…
Back in 2009, in Houston Texas, Mimi Adams, a distinguished Palestinian solidarity & human rights activist, gave me a present- a USS Liberty baseball cap. She put it on my head and said,
"Gilad, in the next two weeks, make sure you have it on your head everywhere you go in America. You will see what happens."
It was around midnight, I was tired and jet-lagged, I couldn't really understand the significance of the baseball cap, I just wanted to make my way to my hotel room and catch some sleep.  At 7 AM in the airport on my way to the gate with a USS Libertybaseball cap on my head, just before boarding on a flight to San Francisco, I noticed an older guy chasing me. He was breathless and agitated.
"Sorry to bother you, were you on the USS Liberty" he asked.
"No" I said, "I was actually four years old in 1967." Amused I admitted that the  Baseball cap was given to me by a friend in a Palestinian solidarity gathering just a few hours ago. I asked him what did he know about the USS Liberty.
"I was a 6th Navy's pilot" he said. "We were deployed to the Mediterranean Sea. On that day in June 1967, we heard it all, the sailors on board of the Liberty, they were begging for help, it was a real agony, we were fuming, we wanted to get on the planes, we were about 10-12 minutes away, we wanted to save our brothers, but they didn't let us onto the deck."
On June 8, 1967 USS Liberty, an American auxiliary technical research ship, a military vessel specialised in gathering intelligence, was attacked by the Israeli forces. It was subject to an 18 hours combined air and sea raids that left 34 American crew-members dead (naval officers, seamen, two Marines, and one civilian) and 170 injured. The attack also severely damaged the ship.  Like the Mavi Marmara, at the time of the attack, the ship was in international waters, north of the Sinai Peninsula, about 50 km northwest from the Egyptian City of El Arish.
Phil Tourney is a USS Liberty Survivor, & like many of his friends who were lucky enough to survive that hot day in June 1967; the event changed his life.  I met Phil in Aspen last March. I spent some good hours together with the great man and his lovely wife. We shared our personal stories and thoughts about Israel, America and the Jewish Lobby with a few friends and listeners.  When it was time to depart Phillip left me with  "What I Saw That Day"; a devastating biographical account written by Phil  and the courageous truth teller journalist  Mark Glenn.
The book is the life story of a man who survived a murderous Israeli aggression, but it is also the story of a man who has witnessed four decades of deceit. The event, which Phil 'saw that day' is something most of us have failed to see for decades.
"What I Saw That Day" is a story of America turning its back on its service-men. It is a story about Israelis slaughtering in cold blood American sailors on the high sea. But it is also a story about a man who battles with wounds and scars that have refused to heal for forty five years.  It is a book about the American serviceman being deceived and neglected by American political and military elite. "What I Saw That Day" is also a personal painful account of the tragic consequences of Israeli and Jewish lobby domination in America.
The survival of the USS Liberty was nothing but a miracle. The ship was an old WWII 'one goer' that was converted into a military intelligence vessel. It wasn't built to stand a combat, it wasn't structured to take any penalty. And yet, it somehow survived  hours of heavy Israeli raids. It was hit by napalm bombs and torpedoes, by the end of that horrid day it was soaking with young American blood, but it refused to go down. It didn't sink. The USS Liberty is  there to remind us, our leaders, the Israelis and their lobbies that the memory of this massacre is not going to sink either. Like the Nakba and the Holodomour, USS Liberty bounced back. Seemingly, injustice cannot be suppressed, it always wait patiently for humanity to transform history into a moral lesson.
This horrendous story has been silenced for decades, but not anymore. What Phillip Tourney saw that day was just a glimpse into the magnitude of Western immorality and barbarism. Since then many Americans soldiers lost their life in Zionist global wars. Millions of Muslims and Arabs have been slaughtered in wicked interventionist conflicts.
To save our homes, families, friends, dignity and the world as we know it; is to stand up for the truth and to call a spade a spade.
To buy on Phillip Tourney  on amazon.com Click here
A few months back, I reposted here an article that I wrote 10 years ago, before the invasion of Iraq: a fictional scenario of how the Terror War would play out on the ground of the target nations — and in the minds of those sent to wage these campaigns. I was reminded of that piece by a story in the latest Rolling Stone.
The RS story, by Michael Hastings, depicts the drone mentality now consuming the US military-security apparatus, a process which makes the endless slaughter of the endless Terror War cheaper, easier, quieter. I didn't anticipate the development in my proleptic piece; the first reported "kill" by American drones, in Yemen, had taken place just a few weeks before my article appeared in the Moscow Times.
(One of the victims of this historic first drawing of blood was an American citizen, by the way. Thus from the very beginning, the drone war — presented as noble shield to defend American citizens from harm — has been killing American citizens, along with the hundreds and hundreds and hundreds and hundreds of innocent men and women around the world being murdered without warning — and without any chance to defend themselves or take shelter — by cowards sitting in padded seats behind computer consoles thousands of miles away, following orders from the even greater cowards who strut around the Pentagon, CIA headquarters and the White House.)
But what brought my earlier piece to mind was a brief mention of the "military slang" now being used to designate the victims of the drones. Below are a few snippets from my 2002 post, a fictional email by an occupation soldier to a friend:
Yo, Ed! I'm looking out the window of Watchtower 19 in Force Zone Seven. They're loading up the dead wagon. Three friendlies, two uncardeds, the usual collateral – and one bug. We zapped the market before the bug got his hard-on – another one of those Czech AK-47 knock-offs that our friendly neighborhood warlord keeps bringing in. He says he doesn't know how the bugs get hold of them – they drop down from heaven, I guess …
… I'd just come off night patrol in Deep-City Zone, hardcore bugland, backing up some Special Ops doing a Guantanamo run on terrorperp suspects. Banging down doors, barrel in the face of some shrieking bug-woman in her black bag, children scuttling in the dark like rats, the perp calling down an airstrike from Allah on our heads. You know the drill. You know the jangle. Not even the new meds can keep you blanked out completely.

So there's always the overstep somewhere. Woman's cheekbone cracking from a backhand, some kid stomped or booted out of the way. Some perp putting his hand in one of those damned dresses they wear, going for who knows what – Koran? Mosquito bite? Scimitar? Czech special? – and you open up. More shrieking, more screaming – and then the splatter on the wall.
In the new Rolling Stone story, Hastings tells us how America's brave drone warriors view their victims:
For a new generation of young guns, the experience of piloting a drone is not unlike the video games they grew up on. Unlike traditional pilots, who physically fly their payloads to a target, drone operators kill at the touch of a button, without ever leaving their base – a remove that only serves to further desensitize the taking of human life. (The military slang for a man killed by a drone strike is "bug splat," since viewing the body through a grainy-green video image gives the sense of an insect being crushed.)
"Bugs" being "splattered." This is what Barack Obama — who has expanded the drone death squads beyond the imaginings of George W. Bush — and all of his brave button pushers and joystick riders think of the defenseless human beings they are killing (including 174 children by last count).
This has been the attitude underlying the Terror War since its beginnings. When I wrote my piece with its "bug" imagery, I was only reflecting what was already obvious and pervasive, both in the military-security war machine and in much of the general public. Anyone designated by those in power as an "enemy" — for any reason, known or unknown, or for no reason at all — is considered a subhuman, an insect, whose destruction is meaningless, without moral content, like swatting a fly on the wall. (As, for example, in this 2008 piece about a figure much lauded by progressives at the time: "Crushing the Ants.")
There is not only a tolerance for this official program of state murder; there is an absolute enthusiasm for it. Our rulers heartily enjoy ordering people to be killed. (And to be tortured, as we noted here last week.) It makes them feel good. It makes them feel "hard," in every sense of the word. As Hastings notes:
From the moment Obama took office, according to Washington insiders, the new commander in chief evinced a "love" of drones. "The drone program is something the executive branch is paying a lot of attention to," says Ken Gude, vice president of the Center for American Progress. "These weapons systems have become central to Obama." In the early days of the administration, then-chief of staff Rahm Emanuel would routinely arrive at the White House and demand, "Who did we get today?"
Here are some examples of what Rahm and his then-boss, the Nobel Peace Prize Laureate, were "getting" with their flying deaths squads:
But for every "high-value" target killed by drones, there's a civilian or other innocent victim who has paid the price. The first major success of drones – the 2002 strike that took out the leader of Al Qaeda in Yemen – also resulted in the death of a U.S. citizen. More recently, a drone strike by U.S. forces in Afghanistan in 2010 targeted the wrong individual – killing a well-known human rights advocate named Zabet Amanullah who actually supported the U.S.-backed government. The U.S. military, it turned out, had tracked the wrong cellphone for months, mistaking Amanullah for a senior Taliban leader. A year earlier, a drone strike killed Baitullah Mehsud, the head of the Pakistani Taliban, while he was visiting his father-in-law; his wife was vaporized along with him. But the U.S. had already tried four times to assassinate Mehsud with drones, killing dozens of civilians in the failed attempts. One of the missed strikes, according to a human rights group, killed 35 people, including nine civilians, with reports that flying shrapnel killed an eight-year-old boy while he was sleeping. Another blown strike, in June 2009, took out 45 civilians, according to credible press reports.
And of course there is this, the follow-up to the "extrajudicial killing" of U.S. citizen Anwar al-Awlaki. After killing al-Awlaki — without ever charging him with a single crime — the Obama administration then murdered his 16-year-old son (as we noted here last year). Hastings writes:
In the days following the killing, Nasser and his wife received a call from Anwar's 16-year-old son, Abdulrahman al-Awlaki, who had run away from home a few weeks earlier to try to find his now-deceased father in Yemen. "He called us and gave us his condolences," Nasser recalls. "We told him to come back, and he promised he would. We really pressed him, me and his grandmother."
The teenage boy never made it home. Two weeks after that final conversation, his grandparents got another phone call from a relative. Abdulrahman had been killed in a drone strike in the southern part of Yemen, his family's tribal homeland. The boy, who had no known role in Al Qaeda or any other terrorist operation, appears to have been another victim of Obama's drone war: Abdulrahman had been accompanying a cousin when a drone obliterated him and seven others. The suspected target of the killing – a member of Al Qaeda in the Arabian Peninsula – is reportedly still alive; it's unclear whether he was even there when the strike took place.
The news devastated the family. "My wife weeps every day and every morning for her grandson," says Nasser, a former high-ranking member of the Yemenite government. "He was a nice, gentle boy who liked to swim a lot. This is a boy who did nothing against America or against anything else. A boy. He is a citizen of the United States, and there are no reasons to kill him except that he is Anwar's son."
The boy was probably killed in a "signature strike," where bold and brave CIA analysts sit back in their chairs and observe people going about their business in a foreign country far away. If their activities look "suspicious" according to some arbitrary, secret criteria, then they can be slaughtered instantly by a drone missile — even if the attackers have no idea whatsoever who the targets are or what they are actually doing. Plotting terrorism, or praying? Organizing jihad, or holding a wedding? Building bombs, or having lunch? The attackers don't know — and can't know. They simply put down their Cheetohs and fire the missile. Who cares? It's just "bug splatter."
And the fact is, no one does care. As Hastings notes, this hideous program of murder and terror has been fully embraced by the political elite and by society at large. And our rulers are now bringing it back home with a vengeance, putting more and more Americans under the unsleeping eye of government drones watching their every move, looking for the "signature" of "suspicious" behaviour. Hastings notes:
In the end, it appears, the administration has little reason to worry about any backlash from its decision to kill an American citizen – one who had not even been charged with a crime. A recent poll shows that most Democrats overwhelmingly support the drone program, and Congress passed a law in February that calls for the Federal Aviation Administration to "accelerate the integration of unmanned aerial systems" in the skies over America. Drones, which are already used to fight wildfires out West and keep an eye on the Mexican border, may soon be used to spy on U.S. citizens at home: Police in Miami and Houston have reportedly tested them for domestic use, and their counterparts in New York are also eager to deploy them.
History affords few if any examples of a free people — in such a powerful country, under no existential threat, undergoing no invasion, no armed insurrection, no natural disaster or epidemic or societal collapse — giving up their own freedoms so meekly, so mutely. Most Americans like to boast of their love of freedom, their rock-ribbed independence and their fiercely-held moral principles: yet they are happy to see the government claim — and use — the power to murder innocent people whenever it pleases while imposing an ever-spreading police state regimen on their lives and liberties. Sheep doped with Rohypnol would put up a stronger fight than these doughty patriots.
Hasting's story should be read in full. In its straightforward marshalling of facts and refusal to simply parrot the spin of the powerful (something we used to call "journalism," kids; ask your grandparents about it, they might remember), it lays out the hideous reality of our times. I am tempted to call it an important story — but I know that it will sink with scarcely a ripple into the abyss of our toxic self-regard. A few will read it and be horrified; the rest will stay riveted on the oh-so-exciting and oh-so-important race to see who will get to perpetuate this vile and murderous system for the next four years.
Source: chris-floyd.com
The lack of a government policy that promotes domestic energy independence in the United States is a tragic consequence of playing politics for decades. The current rage is the natural gas boom that offers the alternative of producing a plentiful and inexpensive source of fuel. Economic prosperity rests upon cheap and reliable power and natural gas offers the best option. The pricing of natural gas is regional and quite different from trading crude oil. Loren Steffy reports in the Houston Chronicle, "A surge in drilling for gas from shale formations around the U.S. has generated a glut of natural gas, pushing prices below $2 per million British thermal units."Forbes set out the basic dilemma that conflict with the true long-term internal energy benefit, from the use of our own resources, for the national interest.
"The U.S. government may soon decide on the request from Cheniere Energy to build an LNG export terminal that allows the company to liquefy natural gas and export to international markets, where prices are much higher than in America.

Natural gas exports could allow companies to take advantage of higher gas prices in Asian and European markets and ease the supply glut in the U.S."
Hello, just think about this corporatist lunacy that wants to grab up our own natural gas supplies at rock bottom price, so that companies can export a crucial national resource, to foreign markets that are willing to pay $10.00 and above, merely for the enrichment of some business enterprise. An American government policy that allows for this legalized theft is absurd.
The true underlying basis for establishing a supply and demand floor for a national gas source is to transition gasoline and diesel vehicles to burn natural gas. This obvious assessment received major push back because it disrupts the oil monopoly for fueling cars, buses and trucks.
Since the cost of natural gas has averaged above $6.00 per BTU for the last decade, the cost for conversion should anticipate a much higher price when the gas fracking rage comes down to reality. The idea that insufficient regulated policing of a dangerous process of chemical and water contamination is justified in order to export natural gas is shameful.
As long as shortsighted politicians and insatiable companies seek to misuse our internal resources for international greed, the country will suffer another round of energy dependency.
Between 2008 and 2011, 26 major American corporations paid no net federal income taxes despite bringing in billions in profits, according to a new report (PDF) from the nonprofit research group Citizens for Tax Justice. CTJ calculates that if the companies had paid the full 35 percent corporate tax rate, they would have put more than $78 billion into government coffers.
Here's a look at the 10 most profitable tax evaders and the politicians their CEOs, employees, and PACs give the most money to.
Verizon Communications
Profits: $19.8 billion    Effective tax rate: -3.8%
Top recipients, 2011-2012
President Barack Obama: $51,493
Sen. Robert Menendez (D-N.J.): $24,450
Sen. Mitch McConnell (R-Ky.): $23,700
Rep. John Boehner (R-Ohio): $22,500
Sen. Kirsten Gillibrand (D-N.Y.): $15,000
General Electric
Profits: $19.6 billion    Effective tax rate: -18.9%
Top recipients, 2011-2012
Mitt Romney: $53,750
President Barack Obama (D): $30,493
Sen. Scott Brown (R-Mass.): $23,900
Rep. Howard Berman (D-Calif.): $21,860
Rep. Chris Murphy (D-Conn.): $19,750
Boeing
Profits: $14.8 billion    Effective tax rate:-5.5%
Top recipients, 2011-2012
Rep. Buck McKeon (R-Calif.): $31,750
Rep. Adam Smith (D-Wash.): $25,000
Former Sen. George Allen (R-Va.): $23,500
Sen. Maria Cantwell (D-Wash.): $23,125
Rep. Ron Paul (R-Texas): $20,986
NextEra Energy: North America's largest solar and wind power operator, based in Florida
Profits: $8.8 billion    Effective tax rate:-2%
Top recipients, 2011-2012
George LeMieux (R-Fla.): $9,500
Mike Haridopolos (R-Fla.): $4,800
Sen. Maria Cantwell (D-Wash.): $2,000
Rep. Ron Paul (R-Texas): $2,000
Rep. Tom Rooney (R-Fla.): $2,000
American Electric Power: Electric utility based in Columbus, Ohio
Profits: $8.2 billion    Effective tax rate: -6.4%
Top recipients, 2011-2012
Rep. John Boehner (R-Ohio): $34,750
Rep. Steve Stivers (R-Ohio): $34,050
Rep. Bob Gibbs (R-Ohio): $21,700
Sen. Joe Manchin (D-W. Va.): $19,750
Sen. Sherrod Brown (D-Ohio): $18,450
Pacific Gas & Electric: California electrical utility
Profits: $6 billion    Effective tax rate: -8.4%
Top recipients, 2011-2012
President Barack Obama (D): $6,250
Rep. Jim Costa (D-Calif.): $5,000
Rep. Kevin McCarthy (R-Calif.): $5,500
Rep. Fred Upton (R-Mich.): $5,000
Rep. Jeff Denham (R-Calif.): $3,500

Apache: Houston-based oil and gas company
Profits: $6 billion    Effective tax rate: -0.3%
Top recipients, 2011-2012
David Dewhurst (R-Texas): $25,000
Rep. Connie Mack (R-Fla.): $5,000
Rep. Bill Cassidy (R-La.): $2,500
Rep. Mike Conaway (R-Texas): $2,500
Rep. Gene Green (D-Texas): $2,500
Sen. Mitch McConnell (R-Ky.): $2,500
Brendan Doherty (R-R.I.): $2,500
Consolidated Edison: New York energy company
Profits: $5.9 billion    Effective tax rate: -1.3%
Top recipients, 2011-2012
Sen. Maria Cantwell (D-Wash.): $15,050
Sen. Kirsten Gillibrand (D-N.Y.): $8,000
Rep. Edolphus Towns (D-N.Y.): $6,650
Then-Rep. David Wu (D-Ore.): $2,500
Rep. Joseph Crowley (D-N.Y.): $1,500
Sen. Harry Reid (D-Nev.): $1,500
Rep. Jose Serrano (D-N.Y.): $1,500
El Paso: Houston-based energy company that operates the country's largest natural gas pipeline
Profits: $4.6 billion    Effective tax rate: -0.9%
Top recipients, 2011-2012
David Dewhurst (R-Texas): $7,500
Mitt Romney (R): $5,000
Rep. John Barrow (D-Ga.): $3,000
Rep. Diane Black (R-Tenn.): $2,750
Sen. John Barrasso (R-Wyo.): $2,500
Sen. Max Baucus (D-Mont.): $2,500
Sen. Mitch McConnell (R-Ky.): $2,500
Gov. Rick Perry (R-Texas): $2,500
Rep. Fred Upton (R-Mich.): $2,500
Sen. Roger Wicker (R-Miss.): $2,500
CenterPoint Energy: Electric and gas utility company based in Houston
Profits: $3.1 billion    Effective tax rate: -11.3%
Top recipients, 2011-2012
David Dewhurst (R-Texas): $22,050
Gov. Rick Perry (R-Texas): $13,458
Sen. Mitch McConnell (R-Ky.): $10,299
Rep. Greg Walden (R-Ore.): $7,000
Rep. Kevin Brady (R-Texas): $4,000
Giving data from the Center for Responsive Politics. Includes all 2011-12 campaign donations from each company's employees and corporate PACs.
Source: Mother Jones
The hit movie "The Hunger Games" takes place in a dystopian future where the poor and wretched masses live under the high tech tyranny of a wealthy elite. Is the movie depicting the kind of society the elite is trying to establish for the New World Order? We'll look at characteristics of the world presented in "The Hunger Games" and how they relate to plans for a New World Order.

Pushed by a gigantic marketing campaign, The Hunger Games did not take long to become a world-wide sensation, especially among teenagers and young adults. Sometimes referred to as the new Twilight, The Hunger Games has similar components to the previous book-to-movie craze (i.e. a young girl torn between two guys) but takes place in a very different context.
Set in a dystopian future (why is the future always "dystopian"?), The Hunger Games paints a rather grim picture of the world of tomorrow, whether it be from a social, economical or political point of view. In short, it is a big-brotherish nightmare where a rich elite thrives on the backs of a starving population. Meanwhile, the perversity and voyeurism of mass media is taken to absurd levels and is used by the government as a glue to keep its unjust social order intact. Is The Hunger Games giving teenagers a glimpse of a not-too-distant future? It doesn't take a crystal ball to see the elite are trying to take the world in that direction. Is the author Suzanne Collins communicating a strong anti-NWO message to the youth by showing its dangers or is it getting the youth used to the idea? Let's look at the fictional, yet possible, future world of The Hunger Games.
Note: This article is about the movie and not the book series. The movie has been formatted in a different way and conveys a slightly different message.
The NWO for Teenagers
The Hunger Games takes place in a context that is strikingly on-par with descriptions of the New World Order as planned by today's global elite. One of the main characteristics of the New World Order is the dissolving of regular nation-states to form a single world government to be ruled by a central power. In The Hunger Games, this concept is fully represented as the action takes place in Panem, a totalitarian nation that encompasses the entire North-American territory. The United States and Canada have therefore merged into a single entity, a step that many predict that will happen before the full-on creation of the NWO.
In Panem, the concepts of democracy and freedom have disappeared from America to be replaced by a high-tech dictatorship based on surveillance, monitoring, mass-media indoctrination, police oppression and a radical division of social classes. The vast majority of the citizens of Panem live in third-world country conditions and are constantly subjected poverty, famine and sickness. These difficult living conditions are apparently the result of a devastating event that engendered the complete economic collapse of North America. In District 12, home of the hero Katniss Everdeen, the locals live in conditions similar to the pre-industrial era where families of coal miners lived makeshift in shacks and eat rodents as meals.
While the masses look as if they are living in the 1800s, they are nevertheless subjugated to the high-tech rule of the Capitol, which uses technology to monitor, control and indoctrinate the masses. Surveillance cameras, RFID chips and 3D holograms are abundantly used by the government to manipulate the will of a weak and uneducated population (although there are signs of solidarity and rebelliousness among the peasants). To preserve the fragile social order, the Capitol relies on a massive police force that is always ready repress any kind of uprising. The workers are often rounded up in civilian camps where they are shown state-sponsored propaganda videos. Panem is therefore a high-tech police state ruled by a powerful elite that seeks to keep the masses in poverty and subjugation. As we've seen in previous articles on this site, all of these concepts are also thoroughly represented in other forms of media as there appears to be a conscious effort to normalize the ideas of a high-tech police state as the only normal evolution of the current political system.
Living in sharp contrast to the proletariat, the elite in The Hunger Games inhabits the glistening Capitol city and indulges in all sorts of extravagances and fashion trends. This upper-echelon of society perceives the rest of the population as an inferior race to be ridiculed, tamed and controlled. All valuable resources have been vacuumed from the people living in the districts to profit the Capitol, creating a clear and insurmountable divide between Regular People and The Elite. The concept of an opulent elite ruling over the dumbed-down and impoverished masses (thus making them easily manageable) is an important aspect of the New World Order and it is clearly depicted in The Hunger Games. The government's reliance on high-tech surveillance and mass media to keep the population in check is something we are already seeing and, if we keep going in that direction, the world of The Hunger Games will soon become reality. There is another concept important to the occult elite that is at the heart of The Hunger Games, however: Blood sacrifices to strike fear and gain power.
Blood Sacrifices for the Elite
The government of Panem created the Hunger Games in order to remind the masses of the "great treason" they have committed by engaging in a rebellion. As punishment for their insubordination, the twelve districts of Panem must offer to the Capitol one boy and one girl between the ages of 12 and 18 to be part of The Hunger Games. The teenagers must fight to the death in an outdoor arena in a Roman Gladiator-like event that is televised across the nation. The rules of the Games reflect the elite's contempt and total lack of respect for the masses. The name of the Games itself is a reminder of the state of perpetual starvation the lower class is purposely kept in by the rulers in order to better control it.
The boys and girls that are selected to take part in The Hunger Games are called "tributes", a term that usually describes a payment rendered by a vassal to his lord and thus even reflects the servitude of the mass to its rulers. Since time immemorial, blood sacrifices were considered to be the highest form of "tribute" to gods and, on an occult level, were said to wield the most potent power to be tapped by rulers and sorcerers. The same way ancient Carthaginians sacrificed infants to the god Moloch, inhabitants of Panem sacrifice their children to the Capitol. The Hunger Games are therefore a modern version of these ancient rituals that the masses had to participate in to avoid the wrath of their superiors. The entire nation of Panem is forced to watch the sacrificial ritual that takes place in the Capitol, stirring up fear, anger and blood lust within them, amplifying the power of the ritual. We've seen in previous articles that the deaths of specific people (Whitney Houston, Heath Ledger, Amy Winehouse) become such a media event that they are, in fact, mega-rituals that entire nations participate in. The Hunger Games reflect this concept of highly publicized mega-rituals.
In The Hunger Games, the ritualistic death of young people chosen from the mass is sold as a sporting event, a nation-wide celebration that is packaged as a reality show. Not only do the poor people participate in these demeaning events, they even cheer for their favorites. Why do they accept all of this? One of the reasons is that mass media can get people to accept anything … if it is entertaining.
Appealing to the Basest Instincts
The games are broadcast to the nation in the form of a reality-show, complete with TV hosts who analyze the action, interview the tributes and judge their performance. The tributes are so indoctrinated in this culture that they readily accept the rules of the game and turn are fully willing to start killing to win the Games. The masses also actively participate in the event, cheering for their district's representatives, even though the entire event celebrates the sacrifice of their own. This reflects a sad but true fact concerning mass media: Any kind of message can reach people if it manages to capture their attention. There are two things that automatically, almost irresistibly, grab our attention: Blood and sex, the remnants of our primal instincts. The sheer violence of the event grabs the attention of the masses, who forget that the Games serve as a reminder of the people's servitude to its elite. This concept is already well-known and fully exploited in today's mass media, as elite-sponsored messages are constantly sold to consumers as being "entertainment". The Hunger Games therefore aptly portray the role of media in the manipulation of public opinion. Will the movie help young people realize this fact?
At one point in The Hunger Games, the death of a little girl shocked the people to a point that it brought a brief moment of lucidity and solidarity as the kill highlighted the atrocity of the Games. The live broadcasting of the death lead to a violent uprising in her district as the locals realized that they were willing participants in something terrible. The uprising was quickly quelled however, by the ever-present police force of the state. Furthermore, in order to prevent further social trouble, the producers of the show introduced a new element to the show: Love between Katniss Everdeen and Peeta Mellark, the girl and the boy from District 12. By introducing love (and, by extension, sex) into the show, the producers managed to quell the masses and brought them back to their usual state of silent stupor. This part of the movie reflects how mass media is used by the powers that be today. The worldwide reach of The Hunger Games series itself proves that stories that cleverly feature the ingredients of sex and violence are bound to get people hooked. And, even though The Hunger Games seems to be denouncing the perversity of violence in mass media, it sure brings more of it into movie theatres.
Desensitizing to a New Type of Violence
While there is no shortage of violence in Hollywood, The Hunger Games movie crosses a boundary that is rarely seen in movies: Violence by minors and towards minors. In this PG-13 movie we see kids aged between 12 and 18 violently stabbing, slashing, strangling, shooting and breaking the necks of other children – scenes that are seldom seen in Hollywood movies. While it is surely a way for the movie the grab the attention of the movie's target audience (which happens to be teenagers aged 12 to 18) The Hunger Games brings to the forefront a new form of violence that was previously deemed too disturbing to portray in movies. But in the particular kill-or-be-killed scenario of The Hunger Games, the viewers easily go beyond this psychological barrier and find themselves yelling stuff at the movie like "Come on, Katniss, take your bow and shoot that vicious little f**cker in the head!".
In Conclusion
The Hunger Games is set in world that is exactly what is described to be the New World Order: A rich and powerful elite, an exploited and dumbed-down mass of people, the dissolving of democracies into a police state entities, high-tech surveillance, mass media used for propaganda and a whole lot of blood rituals. There is indeed nothing optimistic in the dystopian future described in The Hunger Games. Even human dignity is revoked as the masses are forced to watch their own children killing each others as if they were caged animals. That being said, there is little to no difference between movie goers who watch the movie The Hunger Games and the masses in the movie that witness the cruelty of the Games. Both are willing participants in an event that portrays the sacrifice of their own under the amused eye of the elite. Furthermore, one can argue that the movie accomplishes the same functions as the Games in the movie: Distracting the masses with blood and sex while reminding it of the elite's power.
Is The Hunger Games attempting to warn an apathetic youth of the danger of allowing the current system to devolve into a totalitarian nightmare? Or is it simply programming it to perceive the coming of a New World Order as an inevitability? That question is up for debate. But reading what is being said in the mass media about The Hunger Games, it seems there is an even more important question up for debate: Are you Team Peeta or Team Gale?
Source: The Vigilant Citizen
What would you do if you came across someone on the street that had not had anything to eat for several days?  Would you give that person some food?  Well, the next time you get that impulse you might want to check if it is still legal to feed the homeless where you live.  Sadly, feeding the homeless has been banned in major cities all over America.  Other cities that have not banned it outright have put so many requirements on those that want to feed the homeless (acquiring expensive permits, taking food preparation courses, etc.) that feeding the homeless has become "out of reach" for most average people.  Some cities are doing these things because they are concerned about the "health risks" of the food being distributed by ordinary "do-gooders".  Other cities are passing these laws because they do not want homeless people congregating in city centers where they know that they will be fed.  But at a time when poverty and government dependence are soaring to unprecedented levels, is it really a good idea to ban people from helping those that are hurting?
This is just another example that shows that our country is being taken over by control freaks.  There seems to be this idea out there that it is the job of the government to take care of everyone and that nobody else should even try.
But do we really want to have a nation where you have to get the permission of the government before you do good to your fellow man?
It isn't as if the government has "rescued" these homeless people.  Homeless shelters all over the nation are turning people away each night because they have no more room.  There are many homeless people that are lucky just to make it through each night alive during the winter.
Sometimes a well-timed sandwich or a cup of warm soup can make a world of difference for a homeless person.  But many U.S. cities have decided that feeding the homeless is such a threat that they had better devote law enforcement resources to making sure that it doesn't happen.
This is so twisted.  In America today, you need a "permit" to do almost anything.  We are supposed to be a land of liberty and freedom, but these days government bureaucrats have turned our rights into "privileges" that they can revoke at any time.
The following are some of the major U.S. cities that have attempted to ban feeding the homeless….
Philadelphia
Mayor Nutter recently banned feeding homeless people in many parts of Philadelphia where homeless people are known to congregate….
Philadelphia Mayor Michael Nutter has announced a ban on the feeding of large numbers of homeless and hungry people at sites on and near the Benjamin Franklin Parkway.

Mayor Nutter is imposing the ban on all outdoor feedings of large numbers of people on city parkland, including Love Park and the Ben Franklin Parkway, where it is not uncommon for outreach groups to offer free food.

Nutter says the feedings lack both sanitary conditions and dignity.
Orlando
Last June, a group of activists down in Orlando, Florida were arrested by police for feeding the homeless in defiance of a city ordinance….
Over the past week, twelve members of food activist group Food Not Bombs have been arrested in Orlando for giving free food to groups of homeless people in a downtown park. They were acting in defiance of a controversial city ordinance that mandates permits for groups distributing food to large groups in parks within two miles of City Hall. Each group is allowed only two permits per park per year; Food Not Bombs has already exceeded their limit. They set up their meatless buffet in Lake Eola knowing that they would likely be arrested as a result.
Houston
Down in Houston, a group of Christians was recently banned from distributing food to the homeless, and they were told that they probably would not be granted a permit to do so in the future even if they applied for one….
Bobby and Amanda Herring spent more than a year providing food to homeless people in downtown Houston every day. They fed them, left behind no trash and doled out warm meals peacefully without a single crime being committed, Bobby Herring said.

That ended two weeks ago when the city shut down their "Feed a Friend" effort for lack of a permit. And city officials say the couple most likely will not be able to obtain one.

"We don't really know what they want, we just think that they don't want us down there feeding people," said Bobby Herring, a Christian rapper who goes by the stage name Tre9.
Dallas
Dallas has also adopted a law which greatly restricts the ability of individuals and ministries to feed the homeless….
A Dallas-area ministry is suing the city over a food ordinance that restricts the group from giving meals to the homeless.

Courts dismissed Dallas' request for a summary judgment last week, saying the case, brought up by pastor Don Hart (in video above) may indeed be a violation of free exercise of religion, as protected by the Texas Religious Freedom Restoration Act, the blog Religion Clause reported.

In the court filing, the ministry leaders argue that their Christian faith requires them to share meals with the homeless (Jesus did!) and that the requirement that even churches and charities provide toilets, sinks, trained staff and consent of the city keeps them from doing so.
Las Vegas
A few years ago, Las Vegas became the first major U.S. city to specifically pass a law banning the feeding of homeless people….
Las Vegas, whose homeless population has doubled in the past decade to about 12,000 people in and around the city, joins several other cities across the country that have adopted or considered ordinances limiting the distribution of charitable meals in parks. Most have restricted the time and place of such handouts, hoping to discourage homeless people from congregating and, in the view of officials, ruining efforts to beautify downtowns and neighborhoods.

But the Las Vegas ordinance is believed to be the first to explicitly make it an offense to feed "the indigent."
That law has since been blocked by a federal judge, and since then many U.S. cities have been very careful not to mention "the indigent" or "the homeless" by name in the laws they pass that are intended to ban feeding the homeless.
New York City
New York City has banned all food donations to government-run homeless shelters because the bureaucrats there are concerned that the donated food will not be "nutritious" enough.
Yes, this is really true.
The following is from a recent Fox News article….
The Bloomberg administration is now taking the term "food police" to new depths, blocking food donations to all government-run facilities that serve the city's homeless.

In conjunction with a mayoral task force and the Health Department, the Department of Homeless Services recently started enforcing new nutritional rules for food served at city shelters. Since DHS can't assess the nutritional content of donated food, shelters have to turn away good Samaritans.
Can you believe that?
The bureaucrats are officially out of control.
In America today, it seems like almost everything is illegal.
One church down in Louisiana was recently ordered to stop giving out waterbecause it did not have a government permit.
Well, I don't know about you, but I sure am going to give a cup of cold water to someone if they need it whether I have a permit or not.
It is as if common sense has totally gone out the window in this nation.
Over in New Hampshire, a woman is being sued for planting flowers in her own front yard.
This is the kind of thing that makes me glad that I have moved to a much more rural location.  People in the country tend to be much more relaxed.
Sadly, those that love to micro-manage others continue to get the upper hand in America.  Back in January, 40,000 new laws went into effect all over America.  The politicians continue to hit us with wave after wave of regulations and laws with no end in sight.
All of this is making America a very unpleasant place in which to live.
Source: The Economic Collapse
Thyroid cancer cases have more than doubled since 1997 in the U.S., while deadly industrial practices that contaminate groundwater with radiation and other carcinogens are also rising.
New information released by the U.S. National Cancer Institute (NCI) estimates that 56,460 people will develop thyroid cancer in 2012 and 1,780 will die from it.
That's up from 16,000 thyroid cancer cases in 1997 – a whopping 253% increase in fifteen years, while the US population went up only 18%.
From 1980 to 1996, thyroid cancer increased nearly 300%, while the population increased by (again) 18%.
Most thyroid cancers don't develop for 10-30 years after radiation exposure, but the monstrous spike in thyroid cancer from 1980-2012 is only partly the result of Pennsylvania's Three Mile Island nuclear accident in 1979 (TMI).
Pennsylvania, with its nine nuclear reactors, does have the highest incidence of thyroid cancer across nearly all demographics among 45* states, reports epidemiologist Joseph Mangano, MPH MBA, of the Radiation and Public Health Project. In 2009, he analyzed data from the Centers for Disease Control's national survey of thyroid cancer incidence for the years 2001-2005 and compared it with proximity to nuclear power stations, finding:
"[M]ost U.S. counties with the highest thyroid cancer incidence are in a contiguous area of eastern Pennsylvania, New Jersey, and southern New York. Exposure to radioactive iodine emissions from 16 nuclear power reactors within a 90 mile radius in this area … are likely a cause of rising incidence rates."
TMI also can't explain why the thyroid cancer rate for the four counties flanking Indian Point Nuclear Power Plant in New York was 66% above the national rate in 2001-2005.
Other, more subtle sources may also be contributing to hiked thyroid cancer rates, like leaking nuclear power plants and hydraulic fracturing, both of which contaminate air, soil and groundwater with radiation and other nasty chemicals.
Indeed, remarking on this, Mangano (who recently co-authored a controversial study with toxicologist Janette Sherman suggesting a link between Fukushima fallout and US cancer deaths numbering from 14,000 to 20,000) said:
"From 1970-1993, Indian Point released 17.50 curies of airborne I-131 and particulates…. [That] amount exceeded the official total of 14.20 curies released from the 1979 Three Mile Island accident. In 2007, officials that operate the Indian Point plant reported levels of I-131 in the local air, water, and milk, each of which is a potential vector for ingestion."
Iodine-131, or I-131, is a radioactive isotope produced by nuclear fission.
Fracking a 'Dirty Bomb'
Radiation isn't released into the environment only via nuclear plants and bombs. Geologist Tracy Bank found that fracking mobilizes rock-bound uranium, posing a further radiation risk to our groundwater. She presented her findings at the American Geological Society meeting in Denver last November.
Because of some 65 hazardous chemicals used in fracking operations, former industry insider, James Northrup, calls it a "dirty bomb." With 30 years of experience as an independent oil and gas producer, he explains:
"The volume of fluid in a hydrofrack can exceed three million gallons, or almost 24 million pounds of fluid, about the same weight as 7,500 automobiles. The fracking fluid contains chemicals that would be illegal to use in warfare under the rules of the Geneva Convention. This all adds up to a massive explosion of a 'dirty bomb' underground."
What's underground seeps into our groundwater.
Thomas House and his wife have become ill since New Dominion, LLC began drilling for oil and gas behind their home in Wellston, Oklahoma. He's tested the water for barium and strontium, and indoor air quality for BTEX (benzene, toluene, ethylbenzene, xylenes and styrenes).
Though none of the levels exceed EPA standards, he insists the drilling operations are causing their illness.
"We have been getting sick from headaches, nose bleeds, rashes, vomiting, burning eyes, and breathing problems for the last year," he told me.
House is reliant on the Veterans Administration for health care, but it refuses to test him for BTEX poisoning.
Radioactive Drinking Water
Though scientists have associated thyroid cancer with water supplies contaminated by nitrates (another knock against industrial agriculture), it is usually indicative of radiation poisoning, as the thyroid sucks up iodine – radioactive or not. Those with not enough iodine in their diets are more susceptible to absorbing I-131.
NCI says that the main sources of radiation exposure are X-rays, nuclear fallout and radiated food and drinking water. The Centers for Disease Control reports that women are three times more susceptible to thyroid cancer than men, with white women being most susceptible. Rather than noticing any symptoms, most often, they discover a lump on their neck.
The good news is that 95 percent of thyroid cancer is successfully treated.
The bad news is that radiation exposure is also coming from our food and water supply.
For over a year, a Houston news station has been reporting on a governmental cover-up of radiation in drinking water. KHOU says that the Texas Commission on Environmental Quality under-reported radioactive contaminants in drinking water for over 20 years.
But not just Texas authorities, the U.S. Environmental Protection Agency has also low-balled radiation stats by simply not looking for specific radioactive elements, which can be more common and more dangerous than, say, Strontium-90.
Eventually, Texas shut-down two of Houston's water wells shown to be radioactive.
From an investigative series by the Associated Press last year, we learned that 75 percent of US nuclear power plants leak radioactive materials. Documents from 48 of 65 commercial nuclear power sites showed that radioactive tritium leaked – often into groundwater – in concentrations exceeding the federal drinking water standard, and sometimes at hundreds of times the limit.
Nukes, Fracking and Earthquakes
The global fallout from Fukushima's nuclear meltdown means our food and water absorbed radioactive fallout. But, we also see an increasing number of earthquakes from fracking operations that further threaten nuclear plants, which are old, leaking and "brittle" (AP's word).
Information compiled by Treehugger last year showed that of the 104 commercial nuclear power plants and 34 nuclear research stations, many sit in seismically active locations.
Though earthquake risk in Texas is considered very low, last October, Atascosa County saw a rare 4.8 magnitude quake centered 130 miles from the South Texas Project nuclear power plant. The temblor originated in Fashing Field, a highly productive oil and gas field. One company, Momentum Oil and Gas, is producing 3.8 million cubic feet of gas per day from the field.
Many states that normally had very low seismicity have seen an incredible upswing in earthquake frequency with the advent of hydraulic fracturing, which the feds have long known about. As far back as 1966, federal authorities suspected the fracking-earthquake link so strongly that they shut down Rocky Mountain Arsenal's 12,000-foot injection well after several quakes rattled Denver.
In 1981, researchers suggested that mobile pressure dynamics could explain epicenters some ways distant from such wells.
Ohio recently shut down two fracking waste injection wells after a New Year's Eve earthquake, and in 2010 New York imposed a statewide moratorium. Ohio has two nuclear power plants (both on Lake Erie) and New York has five, operating six reactors.
Ohio's 5.0 earthquake on January 31, 1986 that rocked eleven states and Ontario, Canada was centered 11 miles south of the Perry Nuclear Plant. Researchers suggested the quake was induced by fracking, writing in 1988:
"Three deep waste disposal wells are currently operating within 15 km of the epicentral region and have been responsible for the injection of nearly 1.2 billion liters of fluid at pressures reaching 112 bars above ambient at a nominal depth of 1.8 km. Estimates of stress inferred from commercial hydrofracturing measurements suggest that the state of stress in northeastern Ohio is close to the theoretical threshold for failure along favorably oriented, preexisting fractures."
Not only preexisting fractures, but new ones created by the massive surge in earthquake swarms also present a risk. As modern horizontal fracturing techniques are employed, earthquake frequency goes up.
From 1900-1970, Arkansas experienced 60 earthquakes. After fracking operations picked up in the mid-1970s, that number jumped exponentially. Per the Advanced National Seismic System, in 2010 alone, Arkansas felt over 700 earthquakes; in 2011, it endured over 800.
The number of quakes in 2010 and '11 represents a 2,400% increase over the number of quakes in the first 70 years of the 20th century, before horizontal fracking began. With that spike in frequency, is it any wonder that a new faulthas opened up in Arkansas? Geologists say the new fault shows a history of 7+ magnitude earthquakes.
Though the 2001-2005 thyroid incidence data reveals that Arkansas has the lowest incidence of thyroid cancer of all 45 states surveyed, that may change should the new fault become seismically active and damage the state's two 40-year-old nuclear reactors.
Of note, Arkansas' nuclear reactors are run by Entergy, which operates eleven others including 40-year-old Vermont Yankee (strontium-90 found in nearby fish last August) and New York's nearly 40-year-old Indian Point (failed inspection and sought over 100 safety exemptions last year).
Pennsylvania is another strong fracking state, vulnerable to earthquakes originating within or outside its borders. It also houses nine nuclear reactors at five locations. A swarm of small earthquakes occurred near Dillsburg from 2008 until early 2011, reports the state's Dept. of Conservation and Natural Resources.
Dillsburg is 16 miles from Three Mile Island, which still operates one nuclear reactor.
Last August, most of the east coast felt a 5.8 magnitude quake whose epicenter is just 11 miles from two reactors at the North Anna nuclear power plant in Virginia. Both 30-year-old reactors had to be shut down. RT reports:
"The odds of a quake exceeding a magnitude of 5.5 occurring in central Virginia are so slim that Dominion Power determined only around six quakes of that size would occur in the area over the next 10,000 years."
Protect Your Water Supply
Radioactive particles damage bones, DNA and tissue, including the thyroid. Water softeners, ion exchange, carbon filters or reverse osmosis water-treatment systems can be installed in the home to reduce concentration levels. The National Sanitation Foundation certifies various products for efficacy in reducing or eliminating particular contaminants.
To reduce or eliminate radiation from food and water, see this compilation of articles recommending various techniques, including washing your vegetables in bentonite clay.
A more proactive way to protect the water supply is to decommission nuclear power plants and ban hydraulic fracturing, lest your hometown ranks among the 10 Most Radioactive Places on Earth.
*When the CDC surveyed states for thyroid cancer in its landmark 2001-2005 study, it neglected to publish data for Maryland, Mississippi, Tennessee, Virginia, and Wisconsin.
The bumper sticker reads, "I love my country…but I think we should start seeing other people" and recent events lead me to believe it could actually be happening in regards to the "special relationship" between US and Israel.
The American-Israeli massive missile drill codenamed "Austere Challenge 12," that was to deploy thousands of US troops and missile defense systems to Israel this spring and Israeli forces to the US European Command in Germany [US-Israeli Spring Will Bring Deployment of Thousands of US Soldiers ] was postponed on Friday the 13th most likely rooted in righteous concerns that those war games would escalate tensions with Iran.
However,  The Jerusalem Post reported that Defense Minister Ehud Barak led talks with the Pentagon about rescheduling the drill and that US Capt. John Ross, spokesman for the US European Command/EUCOM said, "It is not unusual for such exercises to be postponed, and leaders of both sides believe that the best participation of all units will be best achieved later in the year." [1]
This mornings news reported by London's The Sunday Times reminded this reporter of the idiom, "With friends like that, who needs enemies" as I read verification that it was Mossad agents that were behind last week's assassination of another Iranian nuclear scientist.
According to The Sunday Times, the assassination of Mostafa Ahmadi-Roshan was similar to that seen in "espionage films" and planned over a period of many months with extensive surveillance.
It also quoted an unnamed Israeli sources claiming that the killing was a precursor to a military strike, which would make rebuilding nuclear facilities more difficult for Iran, should they be bombed. [2]
The Israeli source said, "There is zero tolerance for mistakes. By nature, every failure not only risks the neck of the agents but also risks turning into an international scandal."
Another Friday the 13th report by Foreign Policy exposed a a series of memos, written during the last years of President George W. Bush's administration.
The memos describe how Israeli Mossad officers recruited operatives belonging to the terrorist group Jundallah by passing themselves off as American agents.
According to two U.S. intelligence officials, the Israelis, flush with American dollars and toting U.S. passports, posed as CIA officers in recruiting Jundallah operatives — what is commonly referred to as a 'false flag' operation.
The memos show that the United States had barred even the most incidental contact with Jundallah, but the same was not true for Israel's Mossad.
The memos also detail CIA field reports saying that Israel's recruiting activities occurred under the nose of U.S. intelligence officers, most notably in London, the capital of one of Israel's ostensible allies, where Mossad officers posing as CIA operatives met with Jundallah officials.
A US intelligence officer said, "It's amazing what the Israelis thought they could get away with. Their recruitment activities were nearly in the open. They apparently didn't give a damn what we thought." [3]
According to a currently serving U.S. intelligence officer, President Bush "went absolutely ballistic" when briefed on the contents of a report that "sparked White House concerns that Israel's program was putting Americans at risk. There's no question that the U.S. has cooperated with Israel in intelligence-gathering operations against the Iranians, but this was different. No matter what anyone thinks, we're not in the business of assassinating Iranian officials or killing Iranian civilians."
Israel's activities jeopardized the Bush administration's fragile relationship with Pakistan, which was coming under intense pressure from Iran to crack down on Jundallah and undermined U.S. claims that it would never fight terror with terror.
A former intelligence officer said, "It's easy to understand why Bush was so angry. After all, it's hard to engage with a foreign government if they're convinced you're killing their people. Once you start doing that, they feel they can do the same."
That Mossad operation sparked a divisive debate among Bush's national security team, pitting those who wondered "just whose side these guys [in Israel] are on" against those who argued, "the enemy of my enemy is my friend." [Ibid]
Within his first weeks as president, Barack Obama drastically scaled back joint U.S.-Israel intelligence programs targeting Iran, according to multiple serving and retired officers.
In November 2010 the State Department added Jundallah to its list of foreign terrorist organizations.
According to a currently serving officer, U.S. intelligence services have received clearance to cooperate with Israel on a number of classified intelligence-gathering operations focused on Iran's nuclear program which are technical in nature and not about covert actions targeting Iran's infrastructure or political or military leadership.
A recently retired intelligence officer said, "We don't do bang and boom. And we don't do political assassinations."
According to retired and current intelligence officers, Israel regularly proposes conducting covert operations targeting Iranians, "They come into the room and spread out their plans, and we just shake our heads and we say to them — 'Don't even go there. The answer is no.'"
Many but not all of the details of Israel's involvement with Jundallah are now known and anger among senior intelligence officials about Israel's actions has become more outspoken, "This was stupid and dangerous. Israel is supposed to be working with us, not against us. If they want to shed blood, it would help a lot if it was their blood and not ours. You know, they're supposed to be a strategic asset. Well, guess what? There are a lot of people now, important people, who just don't think that's true." [Ibid]
Among those who would agree is President George Washington, who warned US in his Farewell Address:
"Observe good faith and justice towards all nations; cultivate peace and harmony with all…and passionate attachments for others, should be excluded; and that, in place of them, just and amicable feelings towards all should be cultivated. The nation which indulges towards another a habitual hatred or a habitual fondness is in some degree a slave…a passionate attachment of one nation for another produces a variety of evils."
Another place Israel never should have gone was to use the name, identity and Passport of Cindy, sister-in-law of Cheryl Hanin Ben Tov, the American-Israeli Mossad operative who trapped Israel's nuclear whistle blower, Mordechai Vanunu in 1986 in London.
On April 6, 1996, in an investigative report, The St. Petersburg Times, located Cheryl Ben Tov and reported that she continues to work for the Mossad.
It is illegal under American-Israeli diplomatic protocols for the Mossad to operate in America.
In 1986, Hanin was a 26-year-old Mossad agent posing as an American tourist in London. She grew up in Pennsylvania and Orlando in a Jewish family that owed its affluence to tires.
I moved to Orlando in the mid 1970′s and still can recall her father, Stanley Hanin, the founder and pitchman for the Allied Discount Tires chain stores, shrill refrain in his self-produced cheesy TV commercials, "Tahrs ain't pretty, but you gotta have them!"
As her parents went through an acrimonious divorce, Hanin embarked upon a long love affair with the Jewish State. In 1977, she spent a semester in Israel, studied Hebrew and Jewish history and threw herself into her academic and religious studies in a three-month residential course funded by the World Zionist Organization.
Upon graduation in 1978, she joined the Israeli army and married Ofer Ben Tov and then was recruited by the Mossad.
In 1986, "She left Israel to flee the media and the people who burrowed into her life," a friend in Florida told the Israeli daily, Yedioth Ahronoth.
"This bothered her a lot. She was terrified. She felt the need to run. Since this affair Cheryl only wants one thing: a normal quiet life." [2]
See Photos of Cheryl and her husband here:
http://www.danheller.com/hungary-grp-bentov.html
Cindy/Cheryl Hanin Ben Tov has also been living the good life in an exclusive gated community golf course home- purchased in Hanin's name in 1998 at $528,000.00:
See photo here:
http://www.sptimes.com/2004/03/21/Worldandnation/The_spy___and_the_man.shtml
When I asked Vanunu what he was thinking when he took off with Cindy, he maintained eye contact and readily replied, "It wasn't like THAT-when Maxwell's paper published my photo without ever talking to me and some of the stolen Dimona photos with a very bad story against me, I knew the Mossad was after me. Cindy said she had a sister in Rome and I thought I would be safe there until I could return to London.
"We went to movies and art galleries, I trusted her. But, as soon as I got into the apartment, I was hit on the head and drugged. When I woke up and they took me for interrogation, they threw the Times article on the table and said, 'Look, what you did.' I was so relieved they had published it and that I had done what I did."
On 5 October 1986, The Sunday Times published the front-page photo story of the Dimona reactor that spread over three pages revealing Israel's arsenal of upwards of 200 nuclear, which was also five days after the Mossad kidnapped Vanunu and to this day he is still waiting for his right to leave Tel Aviv.
In June 2005, after three days of interviews with Vanunu, he blew my mind when he said:
"Did you know that President Kennedy tried to stop Israel from building atomic weapons? In 1963, he forced Prime Minister Ben Guirion to admit the Dimona was not a textile plant, as the sign outside proclaimed, but a nuclear plant. The Prime Minister said, 'The nuclear reactor is only for peace.'
"Kennedy insisted on an open internal inspection. He wrote letters demanding that Ben Guirion open up the Dimona for inspection.
"The French were responsible for the actual building of the Dimona. The Germans gave the money; they were feeling guilty for the Holocaust, and tried to pay their way out. Everything inside was written in French, when I was there, almost twenty years ago. Back then, the Dimona descended seven floors underground.
"In 1955, Perez and Guirion met with the French to agree they would get a nuclear reactor if they fought against Egypt to control the Sinai and Suez Canal. That was the war of 1956. Eisenhower demanded that Israel leave the Sinai, but the reactor plant deal continued on.
"When Johnson became president, he made an agreement with Israel that two senators would come every year to inspect. Before the senators would visit, the Israelis would build a wall to block the underground elevators and stairways. From 1963 to '69, the senators came, but they never knew about the wall that hid the rest of the Dimona from them.
"Nixon stopped the inspections and agreed to ignore the situation. As a result, Israel increased production. In 1986, there were over two hundred bombs. Today, they may have enough plutonium for ten bombs a year."
Among those who have also been warning that the "special relationship" is not in the best interests of Americans are the USS LIBERTY Veterans.
The LIBERTY Vets have been calling for justice since 6 June 1967, when on that day in infamy, the LBJ Administration failed to support the troops and Congress failed to hold Israel accountable for the deaths of thirty four Americans and the spilled blood of 171 who were wounded due to Israel's wanton, unprovoked attack and "deliberate attempt to destroy an American [spy] ship and kill her entire crew. In attacking the USS Liberty, Israel committed acts of murder against U.S. servicemen and an act of war against the United States."- Adm. Thomas Moorer, former Joint Chiefs of Staff on 16 January 16, 2004, for The Stars and Stripes.
This candidate for US House of Representatives also finds it "amazing what the Israelis thought they could get away with" because they don't "give a damn what we" Americans think; and so I go on the WWW Record calling for an end to the "special relationship" with Israel and for a relationship that holds Israel and Iran to the same criteria, for a Nuclear Free Middle East, an end to the Occupation of Palestine and a free Vanunu Mordechai.
Learn More:
1. http://www.jpost.com/Defense/Article.aspx?id=253758
2. http://www.haaretz.com/news/diplomacy-defense/sunday-times-mossad-agents-behind-iran-scientist-assasination-1.407593
3. http://www.foreignpolicy.com/articles/2012/01/13/false_flag?page=full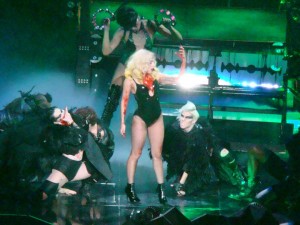 It would be easy to know how to defend America if enemy forces were invading our shores.  But how do you defend a nation that is rotting from the inside out?  How do you eradicate the internal decay that is eating away at the heart and soul of this nation a little bit more every single day?  Just like we saw happen with the Roman Empire, the internal rot that is eating its way to the surface threatens to bring us down as a nation.  Greed, corruption, gluttony, lust and pride have become national pastimes.  We are addicted to debt, food, entertainment and pleasure.  We have been taught to hate those that look different from us or that believe different things than we do.  Society is literally coming apart at the seams and the federal government is increasingly implementing "Big Brother" security measures in an attempt to maintain control and keep us "safe".  We have far more people in prison than any other nation on the planet and yet things just keep getting worse and worse.  So how can we fix America?  How do we rescue a nation that is rotting from the inside?
It is absolutely crucial that we acknowledge just how bad things have gotten.  Simply getting the right political party into power will not save America.  Neither will implementing a new political system or a new economic system.  America's problems are deeper than that.  The very core of America is deeply sick, and once we admit that, then perhaps we will start focusing on some real solutions.
The following are 40 signs that America is rotting from the inside out….
#1 A secret panel of government officials can now put American citizens on a "kill list".  A recent Reuters article explained that no law established this secret panel and that there are no laws which govern it….
There is no public record of the operations or decisions of the panel, which is a subset of the White House's National Security Council, several current and former officials said. Neither is there any law establishing its existence or setting out the rules by which it is supposed to operate.
#2 It is on record that the federal government facilitated the sale of thousands upon thousands of very powerful guns to Mexican drug cartels.  The Mexican government was never told about this operation.  U.S. border agents have been shot with these guns, and these guns have been involved in dozens of murders already in Mexico.  Mexican drug cartels will continue to kill people with these guns for many years to come.  The Obama administration is working incredibly hard to cover up this scandal and the mainstream media is mostly ignoring the story.
#3 The other day, CBS News reporter Sharyl Attkisson shared with radio show host Laura Ingraham that Obama administration officials have yelled at her and cussed at her for aggressively investigating Operation Fast and Furious.  This must have created a lot of waves, because now CBS News has now put her on lockdown and has made her unavailable for interviews.
#4 A host of other recent examples show that if you are associated with the mainstream media in any way and you make a "politically incorrect" comment, you will be given the boot so fast that it will make your head swim.  For example, Hank Williams Jr. was recently booted off Monday Night Football simply because he compared Barack Obama to Hitler.
#5 At the current protests in New York City, police are beating people with clubs and shooting pepper spray in their faces.  As the economic crisis gets even worse and protests spread and become more intense in future years, will all of America soon look like this?
#6 The United States has the highest incarceration rate in the world and thelargest total prison population on the entire globe.
#7 The other day, a group of thieves stole a 50 foot long bridge in Pennsylvania.  Yes, you read that correctly.  They stole the entire bridge.
#8 Criminals seem willing to steal just about anything that is not bolted down these days.  For example, a group of thieves has stolen more than 1,000 pigsfrom farms in Minnesota and Iowa in recent months.
#9 Class warfare is certainly rising to a new level in this nation.  Recently, Roseanne Barr said that it would be a good idea for some bankers to "go to the reeducation camps".
#10 Michael Moore is warning that the economic riots that we are starting to see around the country could potentially become violent in the future….
"The smart rich know they can only build the gate so high. And, and, sooner or later history proves that people when they've had enough aren't going to take it anymore. And much better to deal with it nonviolently now, through the political system, than what could possibly happen in the future, which nobody wants to see"
#11 Have we become a socialist nation?  At this point, nearly half of all Americans live in a household that receives some form of government benefits.
#12 From the time George Washington became president until January 1993, the United States government accumulated a national debt of $4.16 trillion.  Since Barack Obama entered the White House, more than $4.2 trillion has been added to the national debt.
#13 Federal Reserve Chairman Ben Bernanke recently warned Congress not to cut "too much" from the federal budget right now.
#14 According to one recent report, the EPA wants to hire 230,000 more bureaucrats that will help enforce all of the new greenhouse gas regulations that the EPA plans to implement.
#15 There are more than 3 million reports of child abuse in the United States every single year.
#16 Horrifying brawls involving groups of young people are breaking out all over the nation.  For example, check out this disturbing footage of a brawl that recently broke out during a football game in California.
#17 All over the nation, little children are being publicly arrested by police in their own classrooms and are being marched out of their schools in handcuffs.
#18 In some areas of the country, law enforcement officials are now using "extraction devices" to download data from the cellphones of motorists that they pull over.
#19 In the United States today, it is estimated that one out of every four girls is sexually abused before they become adults.
#20 Religious broadcaster Pat Robertson recently declared that it if your spouse develops Alzheimer's disease, it is okay to divorce them.
#21 The United States has the highest divorce rate on the globe by a wide margin.
#22 Children in the United States are three times more likely to be prescribed antidepressants as children in Europe are.
#23 Former U.S. Defense Secretary Donald Rumsfeld recently stated that "extremism in Christianity" is a significant danger to the United States.
#24 More pornography is created in the United States than anywhere else on the entire globe.  89 percent is made in the U.S.A. and only 11 percent is made in the rest of the world.
#25 Vanderbilt University has ruled that five on-campus Christian groups have violated Vanderbilt's non-discrimination policy because they will not allow people that do not believe in Christianity to become leaders in the groups.
#26 Globally, the United States is tied with the U.K. for the most hours of television watched per person each week.
#27 According to NationMaster.com, the United States has the highest percentage of obese people in the world.
#28 The federal government recently sued a company down in Texas for firing a 600 pound worker.
#29 Are American students getting dumber?  This year, the average score on the verbal portion of the SAT was the lowest ever recorded.
#30 The United States has more people on pharmaceutical drugs than any other country on the planet.
#31 The percentage of women taking antidepressants in America is higher than in any other country in the world.
#32 One out of every four teen girls in the United States now has an STD.
#33 Law enforcement officials estimate that about 600,000 Americans and about 65,000 Canadians are trading dirty child pictures online.
#34 There are more reported rapes in the United States each year than anywhere else in the world.
#35 Totalitarian police states used to be ridiculed in this country, but now that has all changed.  In fact, the "If You See Something, Say Something" campaign looks like it could have been pulled right out of an East German security handbook.
#36 According to a shocking FBI document obtained by Oath Keepers, the FBI definition of "suspicious activity" now includes making "extreme religious statements" and believing in "radical theology".
#37 It is estimated that 500,000 babies that will be born this year will be sexually abused before they turn 18.
#38 In airports all over the country, the federal government is forcing large numbers of women and children to endure very offensive "enhanced pat-downs" during which their private parts are touched before they are allowed to get on to their flights.
#39 It was bad enough when the TSA was just abusing our families at the airports.  Now, TSA "VIPR teams" are conducting approximately 8,000 "unannounced security screenings" a year at subway stations, bus terminals, ports and highway rest stops.
#40 Since 1973, approximately 50 million babies have been slaughtered in the United States before they were even born.
Some of the examples above may seem unrelated at first glance, but they really are not.  The truth is that all of those examples illustrate the deep decay that has taken hold in this nation.
Sadly, hundreds more examples could easily be listed.  This country is deeply sick, and "tweaking" a couple of things or electing the right politician is not going to cure us.
America is dying and time is running out.
Source: The American Dream