The scenes in Kiev over the past few days have been reminiscent of the "Orange Revolution" in the fall of 2004, which paved the way for Viktor Yushchenko's eventual victory in the disputed presidential election. There are several significant differences, however, which make a similar outcome unlikely.
The first is that the trigger for the street protests in 2004 was the well-founded suspicion of electoral fraud. Now it is President Viktor Yanukovych's decision not to sign an association agreement with the European Union, and to seek closer ties to the Russian-sponsored customs union which also includes Kazakhstan and Belarus (with Armenia slated to join the bloc next year). The accusation of fraud was credible enough nine years ago to paralyze the administration of former President Leonid Kuchma, already discredited by years of corruption and scandals. The current government, by contrast, is displaying an unexpectedly high degree of self-confidence, apparently convinced that in extremis it can count on the support of the plurality of Ukrainians who feel uneasy about the proposed EU agreement. The government's ability to retain control was bolstered on December 3, when it comfortably survived a parliamentary vote of no confidence tabled by opposition deputies: there have been no desertions from government ranks, as expected by the opposition. Yanukovych's departure for China on previously agreed schedule is counter-indicative of a beleaguered leader running out of options.
The demonstrators "won't go back to their homes until they accomplish what they came here for," an unidentified protestor told the CNN Tuesday, but the goalpost has shifted. They initially came to protest the non-signing of the EU deal, but by the weekend they started demanding a street-forced regime change. The shift was not spontaneous. It was agreed upon and launched on Sunday by various Western-financed "civic" groups, with the intention of repeating the scenario initially tested by "Otpor" in Belgrade in October 2000, and repeated in Tbilisi in the fall of 2003 and in Kiev a year later. ("The Democracy Small Grants Program enables the Embassy community in Kyiv to support unique and sustainable pilot projects fostering democratic reforms in a given field or geographic region," the U.S. Embassy in Ukraine website announces. "Over 200 projects from Ukrainian NGOs have received funding…" The big grants remain undisclosed, but they are reliably estimated to go into tens of millions.)
The Western media narrative has been customarily one-dimensional: Ukrainians are protesting because they want to break free from the grip of "Putin's Russia" and put their country firmly on the "European path." The reality is more complex, as usual. Judging by the latest opinion poll, conducted by the politically neutral Kyiv International Institute of Sociology (KIIS) in mid-November, 40.8 per cent of respondents said they would vote in favor of joining the Customs Union in a referendum, with 33.1 per cent opposed. Support for joining the customs union was very high in the east of the country (64.5 per cent) and in the south (54 per cent), dropping to 16.4 percent in the west. Asked if they would vote in favor of Ukraine joining the European Union, 39.7 per cent were in favor and 35.1 per cent opposed, with regional balances neatly reversed. This reflects the traditional divide of Ukraine into the pro-Russian east and pro-EU west, but this time cultural preferences are mixed with economic issues.
The Western media coverage tends to ignore economic considerations behind Yanukovych's decision not to sign the EU agreement. In addition to the high cost of systemic adjustment to EU standards, Ukraine would have opened its market to European goods with which its own industrial products would have been hardly able to compete at home, let alone abroad. As Le Monde Diplomatique commented on December 3, the EU demanded "sacrifices from the Ukrainians without providing their country with any significant financial compensation." Yanukovych called an earlier EU offer of 600 million euros ($800 million) in aid "humiliating," as indeed it was, considering that Ukraine's estimated cost of upgrading to EU standards alone would amount to $19 billion (€14.7bn) a year. Ukraine is on the verge of insolvency, and the likely cost of signing the EU deal would have been a mind-boggling $200bn over the next decade – which is more than the country's current annual GDP.
The EU wanted to woo Ukraine on the cheap, and failed. Had Yanukovych received an adequate financial incentive—matching the offers of cheaper gas, trade incentives and cheap credit from Moscow—he probably would have signed. He is not a dyed-in-the-wool Russophile, as the checkered history of his relations with the Kremlin over the past three years indicates. Brussels has made an offer he had to refuse, however, regardless of his ideological preferences. Heavy-handed Western insistence on the immediate release of Yulia Tymoshenko only added to his resolve. Weathering the ensuing unsurprising storm in Kiev's streets entailed, in his estimation, fewer risks than risking bankruptcy and alienating his political base in the industrial heartland. He is a politician, after all, and his calculus in any key decision is therefore based on whether it will improve his odds of holding on to power.
Damascus – The Gulf Cooperation Council (GCC) member states—Bahrain, Kuwait, Oman, Qatar, Saudi Arabia, and the United Arab Emirates—along with certain Arab League countries, plus Turkey and Israel, have this past week reportedly committed themselves to raising nearly $6 billion to "beef up" the just-hatched Islamic Front (IF) in Syria. These "best friends of America" want the Obama administration to sign onto a scheme to oust the Syrian government by funding, arming, training, facilitating and generally choreographing the movement of fighters of this new front, a front formed out of an alliance of seven putatively "moderate" rebel factions.
Representatives of Saudi intelligence chief Bandar bin Sultan reportedly told staff members on Capitol Hill that committing several billions to defeat the Assad regime by supporting the IF makes fiscal sense and will cost much less than the six trillion dollar figure tallied by the recent study by Brown University as part of its Costs of War project. According to the 2013 update of the definitive Brown study, which examined costs of the US wars in Iraq, Afghanistan, and Pakistan, the total amount for all three topped six trillion dollars. This never before released figure includes costs of direct and indirect Congressional appropriations, lost equipment, US military and foreign contractors fraud, and the cost of caring for wounded American servicemen and their families.
Among the Islamist militia joining the new GCC-backed coalition are Aleppo's biggest fighting force, Liwa al-Tawhid (Tawhid Brigade), the Salafist group Ahrar al-Sham, Suqour al-Sham, al-Haq Brigades, Ansar al-Sham and the Islamic Army, which is centered around Damascus. The Kurdish Islamic Front also reportedly joined the alliance.
IF's declared aim is to topple Syrian President Bashar al-Assad's government, whatever the human and material cost it may require, and replace it with an "Islamic state." Abu Firas, the new coalition's spokesman, declared that "we now have the complete merger of the major military factions fighting in Syria."
Formally announced on 11/22/13, the IF includes groups from three prior umbrella organizations: the Syrian Islamic Front (SIF), the Syrian Islamic Liberation Front (SILF), and the Kurdish Islamic Front (KIF). From the SIF, Harakat Ahrar al-Sham al-Islamiyya (HASI), Kataib Ansar al-Sham, and Liwa al-Haqq all joined, as did the KIF as a whole, and former SILF brigades Suqur al-Sham, Liwa al-Tawhid, and Jaish al-Islam. None of these groups have been designated foreign terrorist organizations by the US, and therefore, as an Israeli official argued in a meeting with AIPAC and Congress this week, nothing stands in the way of US funding and support for them. The Israeli official in question is the country's new national security advisor, Yossie Cohen, who assures key congressional leaders that the tens of thousands of rebels making up the IF will all support "one policy and one military command." Cohen also pledges that the new group is not as "insane" as other Muslim militia—Daash or al-Nusra or the Islamic State of Iraq and the Levant, for instance—that comprise the IF's chief rivals. Cohen and AIPAC are further telling Congress members and congressional staffers that the emergence of the IF is one of the war's most important developments, and he vows that the new organization in effect brings seven organizations into a combined force that will fight under one command, a force estimated by the CIA to number at around 75,000 fighters. Reportedly the objective will link the fight in the north with that in the south in a manner that will stretch loyalist forces, and the Saudi-Israel team is also asking the Obama Administration to more than double the monthly "graduation class" of CIA-trained rebels in Turkey, Syria and Jordan—from its current level of 200 per month, up to 500 a month.
What the GCC/Arab League/Israeli team is asking of its western allies (meaning of course mainly the US) is to immediately fund the IF to the tune of $ 5.5 billion. This, Israeli security officials argue, is pocket change compared to the $6 trillion spent in US terrorist wars of the past decade. Plus it will have the presumed "benefit" of toppling the Assad regime and truncating Iran's growing influence. The plan has reportedly been dismissed by some in the Obama administration as "risible and pathetic." Nonetheless, Tel Aviv, the US Congressional Zionist lobby, and to a lesser extent Ankara, are pressing ahead under the assumption that linking with the IF now makes sense and that they can take their chances will al-Qaeda later. Ironically these are some of the same voices from AIPAC's Congressional Team who four years ago were claiming that al-Qaeda was "on the ropes and will soon collapse." Yet they are optimistic that if Assad goes, "we can deal with the terrorists and it won't cost six trillion dollars."
One House member who strongly agrees with AIPAC is Representative Duncan Hunter (R-CA), who recently declared that "in my heart I am a Tea Party guy." A member of the House Armed Services Committee, Hunter believes the US should use nuclear weapons against Tehran. In a Fox TV interview this week he declared his opposition to any talks with Iran, insisting that US policy should include a "massive aerial bombardment campaign" utilizing "tactical nuclear devices" to set Iran "back a decade or two or three."
According to sources in Aleppo and Damascus, the IF's top leadership positions have been parceled out among five of the seven groups. This at least is as of 12/5/13. Four days after the IF was announced, the organization released an official charter. In terms of its basic architecture, the document is similar to that put out by the SIF in January, but the new version is filled with more generalities than other militia proclamations, and seems designed to accommodate differing ideas among member groups. The charter calls for an Islamic state and the implementation of sharia law, though it does not define exactly what this means. The IF is firmly against secularism, human legislation (i.e., it believes that laws come from God, not people), civil government, and a Kurdish breakaway state. The charter states that the group will secure minority rights in post-Assad Syria based on sharia, which could mean the dhimma ("protected peoples") system, or de facto second-class citizenship for Christians and other minorities. According to Saudi officials in Lebanon, the IF seeks to unify other rebel groups so long as they agree to acknowledge the sovereignty of God. Given this 'moderate' wording, the expectation of some is that that the southern-based Ittihad al-Islami li-Ajnad al-Sham will join the IF.
According to the Netanyahu government, the IF's leading foreign cheerleader, this new coalition gives substance to that which states who have been wanting regime change in Syria have been calling for. One analyst on the Syrian conflict, Aron Lund, believes a grouping of mainstream and hardline Islamists, excluding any al-Qaeda factions, is significant. "It's something that could be very important if it holds up," he explained. "The Islamic Front's formation was a response to both regime advances and the 'aggressive posture' of jihadists against other rebels, plus a good deal of foreign involvement, not least of which is Saudi and GCC pushing to unify the rebels."
Contrary to reports out of Occupied Palestine that the Netanyahu regime is not worried about or much interested in the crisis in Syria, a measure of delight seems to be felt in Tel Aviv that Muslims and Arabs are once more killing each other, along with smugness over Hezbollah's loss of key mujahedeen as it faces, along with Iran, its own "Vietnam experience." Yet all this notwithstanding, near panic is reported to have been felt in Israeli government circles over Hezbollah's achievements in Syria. Truth told, Tel Aviv knows that despite manpower losses by Hezbollah, the dominant Lebanese political party is bringing about major enhancements of its forces. It also knows that there is no substitute for urban battlefield experience with regard to effecting such force regeneration, and Israeli officials have also stated their belief that the Resistance is organizing non-Hezbollah brigades that share one goal in common despite disparate beliefs. That sacred goal is liberating Al Quds by any and all means.
A US Congressional source summarized the Obama administration's take on this week's assassination of a key Hezbollah commander as part of a major new Netanyahu government project to weaken Hezbollah. Hassan Houlo Lakkis' assassination on the night of December 3-4 is deemed in Washington to be particularly significant since Lakkis was in charge of strategic files related to Israel and the Palestinians and also oversaw a number of key operations. The Resistance commander was deeply involved in the development of drones for Hezbollah, as well as smuggling weapons to Gaza via Egypt. He also had good relationships with the Palestinian factions in Gaza, Syria, and Lebanon. Lakkis was known by Washington to be a highly important cadre and a second rank Hezbollah official. According to one analyst "Israel appeared as if it was telling Hezbollah, come and fight me. Israel is upset over the Western-Iranian agreement. It is also upset over the new position that the West has concerning Hezbollah whereby the West is now viewing the party as a force that opposes the Takfiris. Thus, Israel's objective behind the assassination is to lure the party into a confrontation thus allowing Tel Aviv to tell the West: Hezbollah is still a terrorist organization."
According to sources on the US Foreign Relations Committee, the White House is being heavily pressured by the US Zionist lobby and the Netanyahu government to take "remedial measures" for the "catastrophic historic mistake" it made in defusing the Iranian nuclear issue and refusing to bomb Damascus. The measures being pushed for, of course, are funding and support for the IF, though doubts persist in Washington as to how "remedial" they will in fact be. The $5.5 billion "investment" is to be paid in large part by GCC/Arab League countries, with US and Zionist contributions. Cash from the latter two sources will come directly and indirectly out of the pockets of American taxpayers—with Israel paying nothing.
Some Washington officials and analysts are wondering if US participation would help unify notoriously hostile rebel ranks and curtail the growing power of al-Qaeda in Syria, or whether it is simply another zany Bander bin Sultan-concocted project, the latest of many—in this case to create a hierarchical revolutionary army with the aim of fighting the Syrian regime essentially alongside al-Qaeda? Secretary of Defense Chuck Hagel expressed his personal suspicions this week that "the Israel-Saudi team is trying to drag the US back into a potentially deepening morass," alluding to what apparently is an effort to head off any plans the Obama administration may have of living with the Assad government until such time as Geneva II happens, that is if it happens, according to one congressional staffer.
Many among the American public also have doubts because they have been told that their government was 'winding down' its Middle East wars in favor of rebuilding America's infrastructure, roads, health care and education systems, all of which, especially the latter, appear to be suffering dramatically. According to the most recent international survey, released this week, the average Chinese student, aged fifteen in Shanghai, is two full years ahead of America's best students surveyed in Massachusetts. Recent top scores among secondary school youngsters, particularly in math, reading and science, were considerably lower than those achieved by students in Shanghai, Singapore, Hong Kong, Taiwan or Japan. The US is far down the list and declining, and the survey suggests that the gap is widening.
It's too early to say whether this latest Saudi-Israel-Arab League collaboration will fail as others have recently, but given the continuing Obama administration efforts at taking back US Middle East policy from Tel Aviv, plus the perceptible movement away from support for the Netanyahu government along with growing angst among American taxpayers over funding the occupation of Palestine, it just might collapse.
Nation of refugees, cultural conflict, social schizophrenia…
Despite the origin of the term from the Greek roots "skhizein" which means "to split", schizophrenia does not imply a "multiple personality disorder."  The term means a "splitting of mental functions."  You might say that someone suffering from a multiple personality disorder walks around with an endless number of "distinct" persons in his or her head.  All of them compete for dominance.  All of them create chaos in that person's mind.
Enter the term "multiculturalism" where multiple cultures reside in the same country.   Ultimately cultures conflict with one another via people, passions and language.
Jonathan H. Turner defines it as a conflict caused by "differences in cultural values and beliefs that place people at odds with one another". He defines this conflict as, "One that occurs when peoples' expectations of a certain behavior coming from their cultural backgrounds are not met.  They face others that possess different cultural backgrounds and different expectations."
We proved that cultures don't mix when we usurped the Native American Indians of North America.  They have not integrated into the white man's culture whatsoever.
"Cultural conflicts are difficult to resolve as parties to the conflict have different beliefs," said Turner.  "Cultural conflicts intensify when those differences become reflected in politics, particularly on a macro level.  An example of cultural conflict is the debate over abortion.  Ethnic cleansing is another extreme example of cultural conflict. Wars can also be a result of a cultural conflict."
The African-Americans versus European-American conflict rages in the United States without pause from 1776 to 2013.  No amount of laws, education, forced integration, police or legal consequences stop racial discrimination, racial bias, racism or violence.
Whether in the NFL two weeks ago with one black and one white player fighting over race or the Zimmerman-Martin killing or voting a black president into the White House—Americans fail to resolve the racial-cultural divide that permeates every city in America where blacks, Mexicans and whites mix.
Today, blacks in big cities practice a new game where they "Knockout" a white person from behind with a hammer or 2×4 board.  "Black flash mobs" run around major US cities looting stores and killing white people. They take a video of their kills and boast on You Tube.  Much the same occurred in the 80s, 90s and last decade with blacks car- jacking whites in Detroit, Michigan at stoplights.  Whites fled to the tune of over 1.0 million over 20 years. Their flight dropped Detroit from 1.85 million to its current 680,000 today—over 90 percent Arabic-Black minority.
Illegal alien Mexican migrants attempt to fight their way into America demanding we suspend our laws in favor of legalizing their lawlessness. As their numbers continue to grow, we can expect violent demonstrations. They demand Americans speak Spanish and wherever Mexicans command dominant numbers, Americans must teach Mexican kids in Spanish. Mexican racism runs deep and virulent.
If you look at Norway, United Kingdom, France, Sweden, Belgium and Holland today, you see the results of multiculturalism turning their countries into "Schizophrenic societies."  All of them see major crime waves of rapes, murders, shoplifting, bursting prisons, schools in chaos, enclaving of entire cities into cultural ghettos, language changes, cultural changes and loss of societal cohesiveness.  Belgium, once all-European, will become an Islamic caliphate within four decades.  Its culture and language face ultimate displacement by its Islamic immigrants.
Of special note, Swedish women can no longer walk down the streets of Stockholm by themselves for fear of being accosted, raped or murdered by Muslim immigrant males.  Same in Norway and in France where Muslims dominate a specific enclave!
The United Kingdom, Holland and France face similar fates.
Within 37 years, the United States faces becoming a "Schizophrenic Society" with 100 million immigrants streaming into its borders from 150 countries around the world.  Some cultures will create and harbor their own in ghettos like the ones they fled.  Others will compete for dominance like the Islamic immigrants as they follow the prime directive of their Koran—"You must convert or kill all non-believers, especially the Jews."
As this series winds down as to what America will look like in 2050, you cannot help but cringe at the loss of your own language, culture and way of life.  You may be sickened at what you see already occurring across America in Mexican ghettoes like Los Angeles, Houston and along the border with "colonias" that reek of third world misery.
If you don't want to see our country turned into a schizophrenic cultural quagmire, call Speaker of the House John Boehner at 1 202 225 0600:
"Mr. Boehner, I understand that S744 doubles legal immigration from its current 1.0 million annually to 2.0 million while giving amnesty to 12 to 20 million illegal migrants. Do you understand that such an amnesty would flood America with over 100 million immigrants by 2050—a scant 37 years from now. How will we be able to water, house, work, feed, educate, medicate and care for that many people when we already suffer 48 million Americans who cannot secure jobs and live on food stamps? How will we maintain our environment and standard of living in light of those numbers. As an American citizen, I demand that you reduce all immigration to less than 100,000 annually and enforce the laws on the books to arrest, prosecute and jail employers of illegal migrants. That will help illegal migrants to go home on their own dime when they don't have a job. Our own unemployed citizens can take those jobs at a living wage."
Also: call your own U.S. Senators and leave the same message.
Book Review…
"The white man wanted what we had, our land, but he didn't want us.  We wanted what the white man had his improvements, his guns, his modern conveniences – but we didn't want him.  And so we fought, each wanting what the other had but not wanting the other and trying to eliminate him; and we lost.  That's the story."    A mid-Twentieth Century account by an old Indian at the Owyhee reservation in Nevada.  From "The American Indian" R. J. Rushdoony
The late Rousas Rushdoony was born to immigrant parents and raised in an Armenian society on a farm in California.   He was a Christian truth-seeker with a brilliant mind, a photographic memory, and a work driven disposition.  His perspective on the American culture was not maligned by popular partisan descriptions and his accurate evaluations were often prophetic.
Though we never met his writing transformed my understanding of Christianity.
Truth steps on the toes of those who live and defend fantasy and Rushdoony had big feet.  Arminianism denuded Christianity.  It is a ubiquitous heresy and Rushdoony brought the full weight of his mighty intellect against it.  He exposed the sinful insanity of claiming to follow Christ while refusing to obey His legal standards.  As it always does his true pronouncements dragged him into controversy.
Ross House Books recently released "The American Indian" a paper-backed book of slightly over 100 pages. It chronicles Rushdoony's mission to the Shoshone and Paiute Indians at the Owyhee reservation in Nevada from 1944 to 1953.     
Rushdoony's portrays the Indian differently than the dream laden pictures presented in our movies and history books.  He found the older Indians to be astute, realistic, and pragmatic.  They were quick to notice that White American Christians did not actually believe in the religion they were trying to transmit; they did not practice it, their schools did not teach it, and their government did not follow its principles.  This sad reality resulted in the subtitle of the book, "A Standing Indictment Against Christianity and Statism in America.
Rushdoony liked and admired the Indian character.  They were realists and so was he.  Yes, they were savages capable of shocking cruelty but they were also open to technical advances and were more willing to offer others hospitality than most Christians.  An Indian was never without food and shelter since every family would unquestionably provide it whether to a stray adult or an orphaned child.
The book vividly portrays the devastation that results from dependence on government handouts. Tribal life centered on survival and since the government provided everything they needed the core of their life was destroyed. The result is wide spread debauchery, gambling, alcoholism, sexually immorality, and rape.
A tendency to addiction combined with the malignancy of government dependence contributed to the alcohol problem.  The old Indians called it "The Whiskey Religion".  They reasoned that what Christians look for in Christ, alcoholic Indians (Whites too) find in the bottle.  Alcohol was not the only problem: Peyote, a narcotic, was worshiped and used extensively with devastating results.    
Indian children were coddled; never disciplined.  Rushdoony reasoned that such leniency resulted in an inability to withstand frustration and this weakness contributed to widespread alcoholism.  When the doctrine of original sin is missing discipline is usually lacking.
Indians were trained to be valiant.  The old Indians remembered in past times young Indians entered manhood through a ritual that involved cutting open and exposing back muscles that were then thonged and tightened to keep the initiate on his tiptoes.  They were forbidden to acknowledge pain and urged to dance around a pole for three days and nights.  If they passed out they ruptured their back muscles and waited at least another year to enter manhood. 
Before the arrival of the White man survival was the primary objective of Indian culture.  The story of Jenny Owyhee showcases Indian spiritism, savagery, and intent to survive.  Jenny and Rushdoony arrived on the Reservation about the same time.  Jenny had worked for a family named Riddle.  Grant Riddle died at the age of eighty. He said Jenny had worked for his family before he was born and had grown children when he was a child.  She remembered the tribe being marched to the Reservation and would have been close to 120 year of age.  Rushdoony writes, "Jenny told me that her first four babies were girls.  At the birth of the fourth, her husband broke the power of the spirits by grabbing the new-born girl and braining her on a rock.  Jenny's next child was a boy.  She was a kind and thoughtful woman. For her, the killing of the girl was a sad necessity in order to insure a boy – for a boy meant survival in the wilderness."
Rushdoony had great respect for Indians warriors.  He believed Chief Joseph of the Nez Perce Indians was the "greatest military strategist the North American continent has ever produced.   He writes that Chief Joseph with a "handful" of warriors defeated the U. S. Army several times while transporting and protecting a large number of women and children.  Superior numbers and superior equipment were needed to defeat the resilient Indians who refused to give up.
Indians were never enslaved; they fought or they ran away.   They could not be converted to servant hood.  The older Indians viewed Negros as inferior because they allowed themselves to become slaves.
Both the writer and the Indians had great respect for realism.  Sentimentality is condemned and there is no reference to repentance. Rushdoony expresses disdain for recounting past offenses instead of concentrating on current behavior.  He recounted the indiscretions of both the Indians and the White settlers.  The White settlers bore additional guilt because they were supposedly Christians but there is nothing about the incursion of European civilization into what had previously been Indian occupied territory.
Important information about this period of Rushdoony's ministry is mysteriously missing.  His first wife, Arda, bore him four children (Rebecca, Joanna, Sharon, and Martha) and they adopted an Indian child (Ronald).  Arda is not mention in his writing nor is her image found in the several pictures taken at the Owyhee Reservation. Following a divorce she became a non-person.  Dorothy Rushdoony, his second wife, who after giving birth to a son (Thomas Kirkwood, Jr.), had also been divorced, took Arda's place as if she never existed.  I could find only one reference to Arda on the Internet.  Read it here.
There may be good reason for the dearth of information on Arda and Ronald Rushdoony; but since information is not available the mystery remains.  These events certainly influenced the family.
An appropriate ending to this essay comes from a story Rushdoony recounts about a Whisky religion renegade Indian who had been in the armed services and occupied various jails around the country.  In the midst of a session of bragging about his brawls he became serious and said, "Look at those people of mine.  They're no good.  They're like me, just no account.  All they are fit for is a reservation where someone puts a fence around them.  That's it.  They are not fit for anything else."
"But," he went on, "I've been across the country two or three times now in the last few years, and I've learned something: the white man isn't much better.  He has reservation fever now.  He wants someone to put a fence around the whole North American continent and take care of him.  He wants the government to give him a handout and look after him just like Uncle Sam looks after us. And he is going to get it. If some outfit doesn't come in and do it for him, some foreign country will turn the whole United States into a reservation: he'll to do it to himself.  You wait and see. 'Cause he's got reservation fever."
The other leg to the Trans-Pacific Partnership is the Transatlantic Trade and Investment Partnership. In Part I scrutiny of the TPP proposal indicates that standards of monopoly amalgamation far exceeded efforts to advance actual competitive trade. From the White House Fact Sheet, the aims of the TTIP are:
• Further open EU markets, increasing the $458 billion in goods and private services the United States exported in 2012 to the EU, our largest export market.

• Strengthen rules-based investment to grow the world's largest investment relationship. The United States and the EU already maintain a total of nearly $3.7 trillion in investment in each other's economies (as of 2011).

• Eliminate all tariffs on trade.

• Tackle costly "behind the border" non-tariff barriers that impede the flow of goods, including agricultural goods.

• Obtain improved market access on trade in services.

• Significantly reduce the cost of differences in regulations and standards by promoting greater compatibility, transparency, and cooperation, while maintaining our high levels of health, safety, and environmental protection.

• Develop rules, principles, and new modes of cooperation on issues of global concern, including intellectual property and market-based disciplines addressing state-owned enterprises and discriminatory localization barriers to trade.

• Promote the global competitiveness of small- and medium-sized enterprises.
Opponents of TTIP echo the same loss of national sovereignty, similar to the reservations with TPP. The IPS-Inter Press Service reports on the concerns and consequences.
"The claims that this deal will somehow be an economic cure-all and generate significant growth are simply not supported by any reliable evidence," Lori Wallach, director of Public Citizen's Global Trade Watch.

"But we do know that the talks are based on the demands of U.S. and EU corporations that have been pushing for decades to eliminate the best consumer, environmental and financial standards on either side of the Atlantic."

Also stated in the IPS account is that "Tariffs between the U.S. and E.U. are already low, and critic's note that what the deal really seeks to accomplish is the removal of "non tariff barriers" (also referred to as "trade irritants")."

"Non-tariff barriers is a commonly-used euphemism which refers to the array of financial, environmental, health and other policies which the public has put in place to safeguard its own interests," Ben Beachy, a research director for Public Citizen, told IPS.

Under T-TIP, standards such as those mentioned by Beachy would be "converged", so that regulations from state to state would be more closely aligned. Supporters of the deal say this uniformity would facilitate trade, but Beachy contended that the greater effect would be to lower regulation levels to a point that "democratic electorates would never stand for."

Not surprising, the European Commission seeks to rely upon esoteric and speculative economic models to project that increased growth will ensue, while avoiding the hard political concerns in The Economic Analysis Explained study - The overall impact of TTIP.

"The CEPR study predicts that an ambitious TTIP deal would increase the size of the EU economy around €120 billion (or 0.5% of GDP) and the US by €95 billion (or 0.4% of GDP). This would be a permanent increase in the amount of wealth that the European and American economies can produce every year."
Control oil and you control nations," said US Secretary of State Henry Kissinger in the 1970s.  "Control food and you control the people."
Global food control has nearly been achieved, by reducing seed diversity with GMO (genetically modified) seeds that are distributed by only a few transnational corporations. But this agenda has been implemented at grave cost to our health; and if the Trans-Pacific Partnership (TPP) passes, control over not just our food but our health, our environment and our financial system will be in the hands of transnational corporations.
Profits Before Populations
Genetic engineering has made proprietary control possible over the seeds on which the world's food supply depends. According to an Acres USA interview of plant pathologist Don Huber, Professor Emeritus at Purdue University, two modified traits account for practically all of the genetically modified crops grown in the world today. One involves insect resistance. The other, more disturbing modification involves insensitivity to glyphosate-based herbicides (plant-killing chemicals). Often known as Roundup after the best-selling Monsanto product of that name, glyphosate poisons everything in its path except plants genetically modified to resist it.
Glyphosate-based herbicides are now the most commonly used herbicides in the world. Glyphosate is an essential partner to the GMOs that are the principal business of the burgeoning biotech industry. Glyphosate is a "broad-spectrum" herbicide that destroys indiscriminately, not by killing unwanted plants directly but by tying up access to critical nutrients.
Because of the insidious way in which it works, it has been sold as a relatively benign replacement for the devastating earlier dioxin-based herbicides. But a barrage of experimental data has now shown glyphosate and the GMO foods incorporating it to pose serious dangers to health. Compounding the risk is the toxicity of "inert" ingredients used to make glyphosate more potent. Researchers have found, for example, that the surfactant POEA can kill human cells, particularly embryonic, placental and umbilical cord cells. But these risks have been conveniently ignored.
The widespread use of GMO foods and glyphosate herbicides helps explain the anomaly that the US spends over twice as much per capita on healthcare as the average developed country, yet it is rated far down the scale of the world's healthiest populations. The World Health Organization has ranked the US LAST out of 17 developed nations for overall health.
Sixty to seventy percent of the foods in US supermarkets are now genetically modified. By contrast, in at least 26 other countries—including Switzerland, Australia, Austria, China, India, France, Germany, Hungary, Luxembourg, Greece, Bulgaria, Poland, Italy, Mexico and Russia—GMOs are totally or partially banned; and significant restrictions on GMOs exist in about sixty other countries.
A ban on GMO and glyphosate use might go far toward improving the health of Americans. But the Trans-Pacific Partnership, a global trade agreement for which the Obama Administration has sought Fast Track status, would block that sort of cause-focused approach to the healthcare crisis.
Roundup's Insidious Effects
Roundup-resistant crops escape being killed by glyphosate, but they do not avoid absorbing it into their tissues. Herbicide-tolerant crops have substantially higher levels of herbicide residues than other crops. In fact, many countries have had to increase their legally allowable levels—by up to 50 times—in order to accommodate the introduction of GM crops. In the European Union, residues in food are set to rise 100-150 times if a new proposal by Monsanto is approved. Meanwhile, herbicide-tolerant "super-weeds" have adapted to the chemical, requiring even more toxic doses and new toxic chemicals to kill the plant.
Human enzymes are affected by glyphosate just as plant enzymes are: the chemical blocks the uptake of manganese and other essential minerals. Without those minerals, we cannot properly metabolize our food. That helps explain the rampant epidemic of obesity in the United States. People eat and eat in an attempt to acquire the nutrients that are simply not available in their food.
According to researchers Samsell and Seneff in Biosemiotic Entropy: Disorder, Disease, and Mortality (April 2013):
Glyphosate's inhibition of cytochrome P450 (CYP) enzymes is an overlooked component of its toxicity to mammals. CYP enzymes play crucial roles in biology . . . . Negative impact on the body is insidious and manifests slowly over time as inflammation damages cellular systems throughout the body. Consequences are most of the diseases and conditions associated with a Western diet, which include gastrointestinal disorders, obesity, diabetes, heart disease, depression, autism, infertility, cancer and Alzheimer's disease.
More than 40 diseases have been linked to glyphosate use, and more keep appearing. In September 2013, the National University of Rio Cuarto, Argentina, published research finding that glyphosate enhances the growth of fungi that produce aflatoxin B1, one of the most carcinogenic of substances. A doctor from Chaco, Argentina, told Associated Press, "We've gone from a pretty healthy population to one with a high rate of cancer, birth defects and illnesses seldom seen before." Fungi growths have increased significantly in US corn crops.
Glyphosate has also done serious damage to the environment. According to an October 2012 report by the Institute of Science in Society:
Agribusiness claims that glyphosate and glyphosate-tolerant crops will improve crop yields, increase farmers' profits and benefit the environment by reducing pesticide use. Exactly the opposite is the case. . . . [T]he evidence indicates that glyphosate herbicides and glyphosate-tolerant crops have had wide-ranging detrimental effects, including glyphosate resistant super weeds, virulent plant (and new livestock) pathogens, reduced crop health and yield, harm to off-target species from insects to amphibians and livestock, as well as reduced soil fertility.
Politics Trumps Science
In light of these adverse findings, why have Washington and the European Commission continued to endorse glyphosate as safe? Critics point to lax regulations, heavy influence from corporate lobbyists, and a political agenda that has more to do with power and control than protecting the health of the people.
In the ground-breaking 2007 book Seeds of Destruction: The Hidden Agenda of Genetic Manipulation, William Engdahl states that global food control and depopulation became US strategic policy under Rockefeller protégé Henry Kissinger. Along with oil geopolitics, they were to be the new "solution" to the threats to US global power and continued US access to cheap raw materials from the developing world. In line with that agenda, the government has shown extreme partisanship in favor of the biotech agribusiness industry, opting for a system in which the industry "voluntarily" polices itself. Bio-engineered foods are treated as "natural food additives," not needing any special testing.
Jeffrey M. Smith, Executive Director of the Institute for Responsible Technology, confirms that US Food and Drug Administration policy allows biotech companies to determine if their own foods are safe. Submission of data is completely voluntary. He concludes:
In the critical arena of food safety research, the biotech industry is without accountability, standards, or peer-review. They've got bad science down to a science.
Whether or not depopulation is an intentional part of the agenda,widespread use of GMO and glyphosate is having that result. The endocrine-disrupting properties of glyphosate have been linked to infertility, miscarriage, birth defects and arrested sexual development. In Russian experiments, animals fed GM soy were sterile by the third generation. Vast amounts of farmland soil are also being systematically ruined by the killing of beneficial microorganisms that allow plant roots to uptake soil nutrients.
In Gary Null's eye-opening documentary Seeds of Death: Unveiling the Lies of GMOs, Dr. Bruce Lipton warns, "We are leading the world into the sixth mass extinction of life on this planet. . . . Human behavior is undermining the web of life."
The TPP and International Corporate Control
As the devastating conclusions of these and other researchers awaken people globally to the dangers of Roundup and GMO foods, transnational corporations are working feverishly with the Obama administration to fast-track the Trans-Pacific Partnership, a trade agreement that would strip governments of the power to regulate transnational corporate activities. Negotiations have been kept secret from Congress but not from corporate advisors, 600 of whom have been consulted and know the details. According to Barbara Chicherio in Nation of Change:
The Trans Pacific Partnership (TPP) has the potential to become the biggest regional Free Trade Agreement in history. . . .

The chief agricultural negotiator for the US is the former Monsanto lobbyist, Islam Siddique.  If ratified the TPP would impose punishing regulations that give multinational corporations unprecedented right to demand taxpayer compensation for policies that corporations deem a barrier to their profits.

. . . They are carefully crafting the TPP to insure that citizens of the involved countries have no control over food safety, what they will be eating, where it is grown, the conditions under which food is grown and the use of herbicides and pesticides.
Food safety is only one of many rights and protections liable to fall to this super-weapon of international corporate control. In an April 2013 interview on The Real News Network, Kevin Zeese called the TPP "NAFTA on steroids" and "a global corporate coup." He warned:
No matter what issue you care about—whether its wages, jobs, protecting the environment . . . this issue is going to adversely affect it . . . .

If a country takes a step to try to regulate the financial industry or set up a public bank to represent the public interest, it can be sued . . . .
Return to Nature: Not Too Late
There is a safer, saner, more earth-friendly way to feed nations. While Monsanto and US regulators are forcing GM crops on American families, Russian families are showing what can be done with permaculture methods on simple garden plots. In 2011, 40% of Russia's food was grown on dachas (cottage gardens or allotments). Dacha gardens produced over 80% of the country's fruit and berries, over 66% of the vegetables, almost 80% of the potatoes and nearly 50% of the nation's milk, much of it consumed raw. According to Vladimir Megre, author of the best-selling Ringing Cedars Series:
Essentially, what Russian gardeners do is demonstrate that gardeners can feed the world – and you do not need any GMOs, industrial farms, or any other technological gimmicks to guarantee everybody's got enough food to eat. Bear in mind that Russia only has 110 days of growing season per year – so in the US, for example, gardeners' output could be substantially greater. Today, however, the area taken up by lawns in the US is two times greater than that of Russia's gardens – and it produces nothing but a multi-billion-dollar lawn care industry.
In the US, only about 0.6 percent of the total agricultural area is devoted to organic farming. This area needs to be vastly expanded if we are to avoid "the sixth mass extinction." But first, we need to urge our representatives to stop Fast Track, vote no on the TPP, and pursue a global phase-out of glyphosate-based herbicides and GMO foods. Our health, our finances and our environment are at stake.
Ellen Brown is an attorney, president of the Public Banking Institute, and author of twelve books, including the best-selling Web of Debt. In The Public Bank Solution, her latest book, she explores successful public banking models historically and globally. Her blog articles are at EllenBrown.com.
Source: Ellen Brown | CounterPunch
Wikipedia is a wonderful invention. But precisely because it's so trusted and convenient, people with their own agendas keep trying to take it over. Editing wars are common. According to researchers at Oxford University, the most controversial subjects worldwide include Israel and God.
This is not surprising. Everyone knows that there are opposing views on politics and religion, and many people recognise a biased account when they see it. But in the realm of science, things are different. Most people have no scientific expertise and believe that science is objective. Their trust is now being abused systematically by a highly motivated group of activists called Guerrilla Skepticism on Wikipedia.
Scepticism is a normal, healthy attitude of doubt. Unfortunately it can also be used as a weapon to attack opponents. In scientific and medical contexts, organized skepticism is a crusade to propagate scientific materialism. (In Britain, skeptical organizations use the American spelling, with a k.)
Most materialists believe that the mind is nothing more than the physical activity of the brain, psychic phenomena are illusory, and complementary and alternative medical systems are fraudulent, or at best produce placebo effects.
Most materialists are also atheists: if science can, in principle, explain everything, there is no need for God. Belief in God is a hangover from a pre-scientific age. God is nothing but an idea in human minds and hence in human brains.
Several advocacy organizations promote this materialist ideology in the media and in educational institutions. The largest and best funded is the Committee for Skeptical Inquiry (CSI), which publishes The Skeptical Inquirer magazine. The Guerrilla Skeptics have carried the crusading zeal of organized skepticism into the realm of Wikipedia, and use it as a soapbox to propagate their beliefs.
There is a conflict at the heart of science between the spirit of free enquiry and the materialist worldview. I gave a talk this subject at a TEDx event in London earlier this year, in which I discussed the ten dogmas of modern science. I showed that by turning the dogmas into questions they can be examined critically in the light of the findings of science itself. For example, the assumption that the total amount of matter and energy is always the same becomes "Is the total amount of matter and energy always the same?" Most physicists now think that the universe contains vast amount of dark matter and dark energy, whose nature is literally obscure, constituting 96 percent of the universe. Regular matter and energy are only about 4 percent of reality. Is the total amount of dark matter always the same? No one knows. Some physicists think that the total amount of dark energy increases as the universe expands. Proponents of a hypothetical form of dark energy called quintessence specifically suggest that it produces different amounts of energy over time.
My talk was removed from the TEDx web site after furious protests from militant skeptics, who accused me of propagating pseudoscience. This sparked off a controversy that went viral on the internet, documented here. Most participants in online discussions were very disappointed that TED had been frightened into submission, and TED themselvesretracted the accusations against me.
This summer, soon after the TED controversy, a commando squad of skeptics captured the Wikipedia page about me. They have occupied and controlled it ever since, rewriting my biography with as much negative bias as possible, to the point of defamation. At the beginning of the "Talk" page, on which editorial changes are discussed, they have posted a warning to editors who do not share their biases:
"A common objection made by new arrivals is that the article presents Sheldrake's work in an unsympathetic light and that criticism of it is too extensive or violates Wikipedia's Neutral Point of View policy."
Several new arrivals have indeed attempted to restore a more balanced picture, but have had a bewildering variety of rules thrown at them, and warned that they will be banned if they persist in opposing the skeptics. Craig Weiler gives some telling examples in his newly posted blog called "The Wikipedia battle for Rupert Sheldrake's biography". Fortunately, a few editors arguing for a more neutral point of view have not yet been bullied into silence. An editing war is raging as you read this.
The Guerrilla Skeptics are well trained, highly motivated, have an ideological agenda, and operate in teams, contrary to Wikipedia rules. The mastermind behind this organization is Susan Gerbik. She explains how her teams work in a training video. She now has over 90 guerrillas operating in 17 different languages. The teams are coordinated through secret Facebook pages. They check the credentials of new recruits to avoid infiltration. Their aim is to "control information", and Ms Gerbik glories in the power that she and her warriors wield. They have already seized control of many Wikipedia pages, deleted entries on subjects they disapprove of, and boosted the biographies of atheists.
As the Guerrilla Skeptics have demonstrated, Wikipedia can easily be subverted by determined groups of activists, despite its well-intentioned policies and mediation procedures. Perhaps one solution would be for experienced editors to visit the talk pages of sites where editing wars are taking place, rather like UN Peacekeeping Forces, and try to re-establish a neutral point of view. But this would not help in cases where there are no editors to oppose the Guerrilla Skeptics, or where they have been silenced.
If nothing is done, Wikipedia will lose its credibility, and its financial backers will withdraw their support. I hope the noble aims of Wikipedia will prevail.
Source: Rupert Sheldrake  |  Science Set Free
A couple of decades ago we were discussing whether or not American soldiers would fire on U. S. citizens?  Many thought they would balk at such a travesty.  Now it is common knowledge that Army leaders are selected on their willingness to do just that.  Troops are trained to do what they are told and when they are ordered to do evil deeds only a tiny number resist; some even relish the savagery.
If you are dubious consider the present state of law enforcement in the United States.  Citizens are handcuffed and arrested for trivial offenses and for no offense. They are murdered in their homes by policemen who invade by mistake.  Young men who resist their absolute power are killed or beaten into submission and even women are not immune to their violent demands.  There is little accountability for these savage encounters.
When nations decline and hunger sets its teeth into society, major violence begins and when violence begins those who fight it become equally violent.
Ambition often trumps righteousness.  Sacrificing principle to achieve personal advancement is common strategy for those who seek power.  Shakespeare wrote, "Let me have men about me that are fat, sleek-headed men and such as sleep a-nights. Yond Cassius has a lean and hungry look, He thinks too much; such men are dangerous."  Our government is full of lean, hungry, ambitious men and women!
The sin of leaders is greater than the sin of followers but both are culpable.
When a society is subjected to massive amounts of propaganda and leaders are forced by an agenda driven media to support its erroneous content, prevarications become the basis for actions that create a vortex of injustice and confusion.  This is where we are in America.  What began as little propagandas has metastasized and overcome our society.  Both leaders and followers overlook innumerable falsehoods.  The tangle has reached such proportions and goes so deep that it is difficult to find a thruthful consensus.
Confusion is used by shadowy oligarchs to control people and nations.
Unfortunately the initial fault was not in our leadership but in our culture.  We failed to confront dishonesty and turpitude in our homes, our churches, our businesses, and our government.  Our failure to confront evil has allowed evil to flourish.  We have re-elected politicians who have voted for legislation that has destroyed our government. We have allowed our schools to instruct our children in a morally empty humanism.  We have closed our eyes to the accumulation of power that has allowed a handful of like-minded individuals to control information.  We have allowed our church leaders to evade their responsibility to address and uphold our moral standards.  We have voted for the lessor to two evils when we should have shunned the electoral process in protest.
American politics is hopelessly corrupt.  Meaningful political change is impossible.
Penny's Department Stores hired an executive from another industry who spent millions of dollars offering the public an honest price structure.  His attempt to bring truth to the retail business almost bankrupted the company.  It seems that American citizens would rather live in a titillating fantasy of lies than in mundane reality.
Fred Reed has written a descriptive article about support for our military.  Americans are jingoistic; we are quick to support war and have a romantic relationship with our armed forces.  We are not concerned that war is state sanctioned murder which seldom accomplishes anything.  We are quick to believe the devious propagandists who inflict false hate on our society.  We hate Muslims because we are told they hate us because of our freedom.  We hated Germans and Japanese during WWII and transferred that substantial hate to Communists during the Korean conflict and Vietnam.  We prefer emotional patriotism to denouncing the butchery of exceptionalism.  We have forgotten that every human being is created in God's image that He loves everyone.  We have forgotten that the murder of innocent citizens in foreign lands is a national breach of the Commandment not to kill.
The Revolutionary War helped relieve us of English domination and other wars gained territory but wars from the Twentieth Century forward were useless.  They made some citizens wealthy while killing millions of innocent people, disrupting our nation, destroying our morals, and injured our youth.
We should be ashamed when our churches support war by asking us to pray for our troops.  We have the audacity to come before the King and Kings praying for his support in the murder of millions of people made in His image.  It is devilish silliness when Christian churches implore the Prince of Peace to aide in mass murder!
There has been steady resistance to the legalization of abortion by a morally bankrupt Supreme Court.  But the resistance seldom deplores the fact that the choice to murder a baby is made by the woman who carries it.   A moral nation would not use such a service!   Our nation is said to be divided over abortion; half for and half against.  If that is true half of our citizens support the murder of babies.  Isn't it time our churches began to teach God's moral code so that at least a majority of our citizens understand the Second Commandment by rejecting murder whether in the womb or by armed force?
A media conspiracy censors and distorts the news preventing Americans from knowing and understanding large amounts of important information.  Conspiracies are ubiquitous; they are common in homes, in churches, in businesses, and schools; when people gather with a common goal conspiracy of some sort soon follows.  To believe they are not common in government and the media is a serious distortion of reality.  The press censors all suggestion of conspiracy and demonizes the word. We have failed to confront this serious distortion of reality.
Sanguinity has replaced obedience and become the objective of our churches.  Christian churches that offer an emotional escape from reality are growing by leaps and bounds.  Healing, tongues, inspiring music, and a positive message attract a work warn populace.  Instead of confronting pervasive evil and teaching the Path to Righteousness and Peace church leaders allow their parishioners to behave like Hophni and Phinehas,  (Read about the fate of their Father, Eli, in 1 Samuel 4)
A thoughtful bystander watching our government leaders on C-Span has to wonder how they can destroy our freedom over a bogus threat of terrorism and still sleep at night.  President George W. Bush told us we were fighting in the Middle East to preserve our freedom.  Now that our freedom is being threatened we are blaming it on terrorists who might be a creation of the bogus wars we are fighting.  While we allow immigrants of all ilks to enter our country legally and illegally we train our army to put down civil unrest.  We spend more money on armaments than the rest of the world combined but still are expected to give up freedom for protection.  We are being governed by lies, terrorism has never been a major threat to our nation and it is a form on insanity when our leaders pass freedom threatening laws to counter a bogus enemy.
For more than two millenniums Christianity has offered hope to the world, but centralized power has always created kings and tyrants.  We have failed to follow the Biblical pattern by decentralizing power to the individual family.  Because we have failed to obeyed His Commandments, the blessings of obedience have never been realized.  As time goes on Christianity is gaining ground but we are now in one of the darkest periods the world has ever known.  This period of darkness will eventually end and Christianity will be victorious.  God will continue to extend His Kingdom.  In the meantime Christians are ordered to stand.
Illiteracy and racial dysfunction…
Current U.S. Census Bureau figures show 22.3 percent of American citizens live below the poverty line.  That equates to 69,520,000 Americans.  They cannot secure a livable-wage job in order to pay for food, home, medical care and basic living in this country.
Within 37 years, demographic experts project an additional 100 million legal immigrants flowing into the United States of America.  They expect to arrive from Africa, Indonesia, India, China, the Middle East, Mexico, Central America, South America and many of the poverty-stricken countries of the world.  Their impact on America: they will force the addition, in sheer numbers, of an additional population enough to duplicate our 20 top metropolitan cities in the U.S. in 2013.
(Source: Pew Research Center, U.S. Population Projections by Fogel/Martin and the U.S. Census Bureau document those demographic facts.)
But what most Americans fail to understand stems from the fact that world human population expires at 57 million annually. Humans not only replace 57 million people, but also add an additional 80 million, net gain, to the planet annually. Total: 7.1 billion people in 2013.  That's 137 million new babies that need to be watered, fed, housed, warmed, medicated and educated annually.  Unfortunately, those countries with those fecundity rates cannot educate that many new children annually.  They lack teachers, books, supplies and schools.  Tragically, over 10 million children starve to death annually. (Source: United Nations Population figures.)
The tragedy of America's 1965 immigration bill added 100 million immigrants within 40 years; then, the 1986 amnesty accelerated the speed of the onslaught and now the proposed S744 amnesty bill expects to add another 100 million immigrants within 35 years or less.  Those desperate immigrants will pour into America at 200,000 every 30 days, along with their birth rates, diversity visas and chain-migration.
This five-minute video presents an example of illiteracy and what it costs you as this woman birthed 15 kids on welfare:
Why do you think those countries around the world suffer misery and starvation within their societies?  What causes it?  Why can't they duplicate Western skills for filling grocery stores to the brim with food like you see all across America?   Answer: illiteracy, lack of intellectual horsepower, cultural poverty, lack of water and arable land.
Unfortunately, we inject those factors into the USA at blinding speed. The new amnesty provides for two million, that's 2,000,000 million third world immigrants annually.  They average 900,000 births annually, which equals 9 million in 10 years. That's a total of 2.9 million legal immigrants annually. (Source: Dr. Steven Camorata, www.cis.org)  When you look at S744, you see 250,000 green cards annually and many more visas on all levels. We could see that 100 million accelerate our population even faster than the predicated 37 years to rush from 316 million to 438 million.
Along the way, we lack the funds, the teachers, the schools, the resources and the languages to teach the endless millions of kids inundating our failing school systems.  Over 85 languages create linguistic chaos in my Denver, Colorado school system with minimum of 50 percent dropout rates and as high as 67 percent.  Detroit, Michigan runs 76 percent dropout rates as reported by Brian Williams at NBC Nightly News.
We face colossal cultural and educational dysfunction.  What one factor drives failed states around the world?  Answer: illiteracy.
With over 42 million Americans who cannot read, write or perform simple math, we face enormous challenges that we will not be able to solve. Some 48.1 million Americans subsist on food stamps today. They cannot work, function, feed or house themselves.  Do any of us possess any idea what the next 100 million immigrants will mean as to food stamps, section 8 housing, welfare and medical care? How will we cope with their languages?
(Source: Tyler Durden, www.zerohedge.com, "23 percent of Americans illiterate.")
Racial and linguistic segregation across America
When people lack education, but see wealth on TV, they react. When they can't attain it, they shoplift, steal cars, form gangs and dwell in underworld ethnic enclaves.  You can see it in most failed countries in the world.
Today in Jackson, Mississippi, with a 90 percent African-American population, they elected a mayor who promotes changing five southern states of Louisiana, Mississippi, Alabama, Georgia and South Carolina into a separate Republic of New Black Afrika.
Journalist Andrea Ryan wrote, "Raising his fist in a black power salute during his swearing in, the newly elected mayor of Jackson, Mississippi was true to his character as a former leader of the black supremacy group, Republic of New Afrika.  The group is dedicated to transforming five of the Southern states into an independent socialist black nation.  Jackson Mayor Chokwe Lumumba, born in Detroit as Edwin Finley Taliaferro, is a radical activist, and co-founder of the Malcolm X Grassroots Movement.  He's, also, being praised by the Nation of Islam, who wrote in their publication, Final Call, that 'the seeds of a black nation are already taking root in Mississippi.'
In Detroit, Michigan, now 93 percent Black and Middle Eastern population, Muslims expect to dominate that population as their numbers grow in the USA from their current seven million to well over 20 million by 2050.  They possess the capacity to use the U.S. Constitution to install Sharia Law by voting power of the majority.  At some point, another Mayor Chokwe Lumumba could rise out of the ashes of Detroit to lead it toward a separate state or country.
In the UK, France and Belgium, Sharia Law Muslims thugs prowl the streets to beat up on anyone uninformed enough to visit during the night. Last month, in London, England, ten Sharia "police", caught on video, beat an American boy senseless and disfigured his face because he walked into the "no go zone" in the Muslim sector. France features over 70 "no go zones" dominated by Muslims.
Solid estimates in the USA show 22 Islamic "villages" guarded and walled off from public scrutiny in Pennsylvania, New York, Michigan and Oregon.
In Los Angeles, the legal and illegal Mexican-Latino population overwhelms schools, housing, hospitals and food stamp stores. California features four million illegal migrants and most of them work underground or with forged papers.  They defraud food stamp and housing welfare rolls.  Spanish fast becomes THE language of southern California.  Unfortunately, they fled Mexico where the average child drops out of school by sixth grade. They repeat that cultural practice in California.  At some point, a Spanish Chokwe Lumumba will rise out of the quagmire of Los Angeles to lead that arena into a satellite state of Mexico.
Short video on "EBT" (Electronic Benefits Transfer) food stamp cards paid for by your tax dollars to feed illiterate Americans who even ship the food to other countries. A rapper shows how to use them, steal them, trade them and defraud with them:
What does this all add up to in our country?
A first world country cannot continue at that level of excellence in the face of illiteracy and intellectual dysfunction.
A first world country cannot maintain its culture, language and educational levels of excellence by injecting itself with multiple languages, cultures and cultural illiteracy.
One look at the United Kingdom, France, Norway, Canada, Australia, Sweden, Belgium and Holland offers a depressing look at the final outcome of mass immigration from disparate cultures and failed-states worldwide.
Multiculturalism, illiteracy and multi-lingualism do not, cannot and will not maintain America as a cohesive, viable, educated and first world civilization.
Since it's not working in 2013, how will it work with another 100 million added immigrants within 37 year?  Answer: it will not!
This video brings this entire Western world nightmare into sharper focus:
"Immigration by the numbers—off the chart" by Roy Beck
This 10 minute demonstration shows Americans the results of unending mass immigration on the quality of life and sustainability for future generations: in a few words, "Mind boggling!"  www.NumbersUSA.org
Our situation will not become any prettier as we discuss the exhaustion of oil, resources and arable land in the next part of this series.
New York – Jeremy Hammond sat in New York's Metropolitan Correctional Center last week in a small room reserved for visits from attorneys. He was wearing an oversized prison jumpsuit. The brown hair of the lanky 6-footer fell over his ears, and he had a wispy beard. He spoke with the intensity and clarity one would expect from one of the nation's most important political prisoners.
On Friday the 28-year-old activist will appear for sentencing in the Southern District Court of New York in Manhattan. After having made a plea agreement, he faces the possibility of a 10-year sentence for hacking into the Texas-based private security firm Strategic Forecasting Inc., or Stratfor, which does work for the Homeland Security Department, the Marine Corps, the Defense Intelligence Agency and numerous corporations including Dow Chemical and Raytheon.
Four others involved in the hacking have been convicted in Britain, and they were sentenced to less time combined—the longest sentence was 32 months—than the potential 120-month sentence that lies before Hammond.
Hammond turned the pilfered information over to the website WikiLeaks and Rolling Stone and other publications. The 3 million email exchanges, once
made public, exposed the private security firm's infiltration, monitoring and surveillance of protesters and dissidents, especially in the Occupy movement, on behalf of corporations and the national security state. And, perhaps most important, the information provided chilling evidence that anti-terrorism laws are being routinely used by the federal government to criminalize nonviolent, democratic dissent and falsely link dissidents to international terrorist organizations. Hammond sought no financial gain. He got none.The email exchanges Hammond made public were entered as evidence in my lawsuitagainst President Barack Obama over Section 1021 of the National Defense Authorization Act (NDAA). Section 1021 permits the military to seize citizens who are deemed by the state to be terrorists, strip them of due process and hold them indefinitely in military facilities. Alexa O'Brien, a content strategist and journalist who co-founded US Day of Rage, an organization created to reform the election process, was one of my co-plaintiffs. Stratfor officials attempted, we know because of the Hammond leaks, to falsely link her and her organization to Islamic radicals and websites as well as to jihadist ideology, putting her at risk of detention under the new law. Judge Katherine B. Forrest ruled, in part because of the leak, that we plaintiffs had a credible fear, and she nullified the law, a decision that an appellate court overturned when the Obama administration appealed it.
Freedom of the press and legal protection for those who expose government abuses and lies have been obliterated by the corporate state. The resulting self-exile of investigative journalists such as Glenn Greenwald, Jacob Appelbaum and Laura Poitras, along with the indictment of Barret Brown, illustrate this. All acts of resistance—including nonviolent protest—have been conflated by the corporate state with terrorism. The mainstream, commercial press has been emasculated through the Obama administration's repeated use of the Espionage Act to charge and sentence traditional whistle-blowers. Governmental officials with a conscience are too frightened to reach out to mainstream reporters, knowing that the authorities' wholesale capturing and storing of electronic forms of communication make them easily identifiable.
Elected officials and the courts no longer impose restraint or practice oversight. The last line of defense lies with those such as Hammond, Julian Assange, Edward Snowden and Chelsea Manning who are capable of burrowing into the records of the security and surveillance state and have the courage to pass them on to the public. But the price of resistance is high.
"In these times of secrecy and abuse of power there is only one solution—transparency," wrote Sarah Harrison, the British journalist who accompanied Snowden to Russia and who also has gone into exile, in Berlin. "If our governments are so compromised that they will not tell us the truth, then we must step forward to grasp it. Provided with the unequivocal proof of primary source documents people can fight back. If our governments will not give this information to us, then we must take it for ourselves."
"When whistleblowers come forward we need to fight for them, so others will be encouraged," she went on. "When they are gagged, we must be their voice. When they are hunted, we must be their shield. When they are locked away, we must free them. Giving us the truth is not a crime. This is our data, our information, our history. We must fight to own it. Courage is contagious."
Hammond knows this contagion. He was living at home in Chicago in 2010 under a 7-a.m.-to-7-p.m. curfew for a variety of acts of civil disobedience when Chelsea (formerly Bradley) Manning was arrested for giving WikiLeaks secret information about military war crimes and government lies. Hammond at the time was running social aid programs to feed the hungry and send books to prisoners. He had, like Manning, displayed a remarkable aptitude for science, math and computer languages at a young age. He hacked into the computers at a local Apple store at 16. He hacked into the computer science department's website at the University of Illinois-Chicago as a freshman, a prank that saw the university refuse to allow him to return for his sophomore year. He was an early backer of "cyber-liberation" and in 2004 started an "electronic-disobedience journal" he named Hack This Zine. He called on hackers in a speech at the 2004 DefCon convention in Las Vegas to use their skills to disrupt that year's Republican National Convention. He was, by the time of his 2012 arrest, one of the shadowy stars of the hacktivist underground, dominated by groups such as Anonymous and WikiLeaks in which anonymity, stringent security and frequent changes of aliases alone ensured success and survival. Manning's courage prompted Hammond to his own act of cyber civil disobedience, although he knew his chances of being caught were high.
"I saw what Chelsea Manning did," Hammond said when we spoke last Wednesday, seated at a metal table. "Through her hacking she became a contender, a world changer. She took tremendous risks to show the ugly truth about war. I asked myself, if she could make that risk shouldn't I make that risk? Wasn't it wrong to sit comfortably by, working on the websites of Food Not Bombs, while I had the skills to do something similar? I too could make a difference. It was her courage that prompted me to act."
Hammond—who has black-inked tattoos on each forearm, one the open-source movement's symbol known as the "glider" and the other the shi hexagram from the I Ching—is steeped in radical thought. As a teenager, he swiftly migrated politically from the liberal wing of the Democratic Party to the militancy of the Black Bloc anarchists. He was an avid reader in high school of material put out by CrimethInc, an anarchist collective that publishes anarchist literature and manifestos. He has molded himself after old radicals such as Alexander Berkman and Emma Goldman and black revolutionaries such as George Jackson, Elaine Brown and Assata Shakur, as well as members of the Weather Underground. He said that while he was in Chicago he made numerous trips to Waldheim Cemetery to visit the Haymarket Martyrs Monument, which honors four anarchists who were hanged in 1887 and others who took part in the labor wars. On the 16-foot-high granite monument are the final words of one of the condemned men, August Spies. It reads: "The day will come when our silence will be more powerful than the voice you are throttling today." Emma Goldman is buried nearby.
Hammond became well known to the government for a variety of acts of civil disobedience over the last decade. These ranged from painting anti-war graffiti on Chicago walls to protesting at the 2004 Republican National Convention in New York to hacking into the right-wing website Protest Warrior, for which he was sentenced to two years in the Federal Correctional Institute at Greenville, Ill.
He said he is fighting as "an anarchist communist" against "centralized state authority" and "exploitative corporations." His goal is to build "leaderless collectives based on free association, consensus, mutual aid, self-sufficiency and harmony with the environment." It is essential, he said, that all of us work to cut our personal ties with capitalism and engage in "mass organizing of protests, strikes and boycotts." Hacking and leaking, he said, are part of this resistance—"effective tools to reveal ugly truths of the system."
Hammond spent months within the Occupy movement in Chicago. He embraced its "leaderless, non-hierarchical structures such as general assemblies and consensus, and occupying public spaces." But he was highly critical of what he said were the "vague politics" in Occupy that allowed it to include followers of the libertarian Ron Paul, some in the tea party, as well as "reformist liberals and Democrats." Hammond said he was not interested in any movement that "only wanted a 'nicer' form of capitalism and favored legal reforms, not revolution." He remains rooted in the ethos of the Black Bloc.
"Being incarcerated has really opened my eyes to the reality of the criminal justice system," he said, "that it is not a criminal justice system about public safety or rehabilitation, but reaping profits through mass incarceration. There are two kinds of justice—one for the rich and the powerful who get away with the big crimes, then for everyone else, especially people of color and the impoverished. There is no such thing as a fair trial. In over 80 percent of the cases people are pressured to plea out instead of exercising their right to trial, under the threat of lengthier sentences. I believe no satisfactory reforms are possible. We need to close all prisons and release everybody unconditionally."
He said he hoped his act of resistance would encourage others, just as Manning's courage had inspired him. He said activists should "know and accept the worst possible repercussion" before carrying out an action and should be "aware of mass counterintelligence/surveillance operations targeting our movements." An informant posing as a comrade, Hector Xavier Monsegur, known online as "Sabu," turned Hammond and his co-defendants in to the FBI. Monsegur stored data retrieved by Hammond on an external server in New York. This tenuous New York connection allowed the government to try Hammond in New York for hacking from his home in Chicago into a private security firm based in Texas. New York is the center of the government's probes into cyber-warfare; it is where federal authorities apparently wanted Hammond to be investigated and charged.
Hammond said he will continue to resist from within prison. A series of minor infractions, as well as testing positive with other prisoners on his tier for marijuana that had been smuggled into the facility, has resulted in his losing social visits for the next two years and spending "time in the box [solitary confinement]." He is allowed to see journalists, but my request to interview him took two months to be approved. He said prison involves "a lot of boredom." He plays chess, teaches guitar and helps other prisoners study for their GED. When I saw him, he was working on the statement, a personal manifesto, that he will read in court this week.
He insisted he did not see himself as different from prisoners, especially poor prisoners of color, who are in for common crimes, especially drug-related crimes. He said most inmates are political prisoners, caged unjustly by a system of totalitarian capitalism that has snuffed out basic opportunities for democratic dissent and economic survival.
"The majority of people in prison did what they had to do to survive," he said. "Most were poor. They got caught up in the war on drugs, which is how you make money if you are poor. The real reason they get locked in prison for so long is so corporations can continue to make big profits. It is not about justice. I do not draw distinctions between us."
"Jail is essentially enduring harassment and dehumanizing conditions with frequent lockdowns and shakedowns," he said. "You have to constantly fight for respect from the guards, sometimes getting yourself thrown in the box. However, I will not change the way I live because I am locked up. I will continue to be defiant, agitating and organizing whenever possible."
He said resistance must be a way of life. He intends to return to community organizing when he is released, although he said he will work to stay out of prison. "The truth," he said, "will always come out." He cautioned activists to be hyper-vigilant and aware that "one mistake can be permanent." But he added, "Don't let paranoia or fear deter you from activism. Do the down thing!"
Chris Hedges, whose column is published Mondays on Truthdig, has previously spent nearly two decades as a foreign correspondent in Central America, the Middle East, Africa and the Balkans. He has reported from more than 50 countries and has worked for The Christian Science Monitor, National Public Radio, The Dallas Morning News and The New York Times, for which he was a foreign correspondent for 15 years.
Source: Truthdig
Acute water shortages, aquifers exhausted, contaminated rivers…
Few Americans understand what their children face within 37 years with the addition of 100 million immigrants to the United States of America.  The ramifications of passage of mass Amnesty Bill S.744 guarantee devastating consequences to our country.  I hope, as you read this series, you understand that your children will become victims of your apathy and inaction.
Instead of this crisis standing front and center at the national leadership and media levels—America's population predicament remains the most ignored, evaded and suppressed issue of our time.
I'm not exactly certain why we stand in denial of the effects of adding 100 million immigrants.  You could ask the average American on the street about the implications of S744 and he or she wouldn't possess the slightest idea of what you're talking about.
As a reminder validating the reason for this series: demographic experts project the United States adding 100 million immigrants to this country by 2050—a scant 37 years from now.  All totaled, since we reached 300 million in October of 2007, we will add 138 million people by 2050 to total 438 million people—enough to duplicate 20 of our top cities' populations to our country.  That 100 million people will have to be watered, fed, housed, transported and provided medical services. The enormity of it transcends understanding.  The Pew Research Center, U.S. Population Projections by Fogel/Martin and the U.S. Census Bureau document those demographic facts.
Today in America, seven states suffer water shortages in 2013: Florida, Georgia, Texas, New Mexico, Arizona, Nevada and California.  They may be able to water their populations at this time, but they stand on the edge of acute water shortages.
Florida sustains 18 million people in 2013, but demographic projections show them doubling to 36 million within 37 years—all of it because of legal immigration.  Texas, at 26 million, expects to hit 36 million by 2050.   The whopper granddaddy of them all: California holds 38 million on their way to 58 million.
What amazes me: no one whispers a word.  Somebody with a brain in the media or government must be pulling their hair out while wondering why the media always reports "downstream" or after the catastrophic event already occurred.
But when the "Water footprint" disaster hits, we will have already added 100 million immigrants.  At that point, everyone becomes victims.
(We pollute our drinking water with trash and chemicals all over the planet. Notice the mountain of plastic debris; but you can't see the chemical contamination within the water.  Not until, of course, you contract cancer.)  Photography www.lightstalkers.org
"Without sustainability, 'severe' water scarcity by 2050" By Andrew Nusca
"Today, 36% of the global population — approximately 2.4 billion people — already live in water-scarce regions and 22% of the world's GDP ($9.4 trillion at 2000 prices) is produced in water-short areas," said Nusca. "Moreover, 39% of current global grain production is not sustainable in terms of water use.
"According to IFPRI's analysis, current "business as usual" water management practices and levels of water productivity will put at risk approximately $63 trillion, or 45 percent of the projected 2050 global GDP (at 2000 prices), equivalent to 1.5 times the size of today's entire global economy. Moreover, 4.8 billion people (52 percent of the world population) will be exposed to severe water scarcity by 2050."
(This is the kind of water contamination I have seen in my world travels. Many beaches around the world feature knee deep plastic trash. Worse, most of it sinks to the bottom and disrupts ocean, river and lake eco-systems.  Yet, not one world leader or corporations calls for a 25 cent deposit-return law.)  Photography by www.lightstalkers.org
As their water shortages slam home, where do you think they flee?  Answer: first world countries.
Interestingly enough: these figures stand for our current 7.1 billion humans.  Projections show another 3.1 billion added to that to reach 10 billion by 2050.
Something will happen and it won't be pretty.
1 out of 6 people in the world lack access to clean water – that equals 1.1 billion people
9 million people will die this year from lack of access to clean water
Every 15 seconds a child dies from water related illness
Exactly how do we Americans think we will escape those realities by adding 100 million immigrants?
(Imagine millions gallons of chemicals being dumped into America's lakes and streams 24/7 because that's what's happening. Leaking gas tanks from gas stations and individual oil dumps poison our ground water. Dairy, beef, pig and chicken farms cause enormous ground water pollution.  Add another 100 million immigrants and we face humongous consequences that will become irreversible and unsolvable.) Photography by www.wikipedia.org
Facts about Pollution from Livestock Farms
Livestock pollution and public health
California officials identify agriculture, including cows, as the major source of nitrate pollution in more than 100,000 square miles of polluted groundwater.
In 1996 the Centers for Disease Control established a link between spontaneous abortions and high nitrate levels in Indiana drinking water wells located close to feedlots.
Manure from dairy cows is thought to have contributed to the disastrous Cryptosporidiumcontamination of Milwaukee's drinking water in 1993, which killed more than 100 people, made 400,000 sick and resulted in $37 million in lost wages and productivity.
Water expert Ken Midkiff said, "In just a few short decades in the US, we have depleted our water supply. In the eastern states, which once had an abundance of water, bitter disputes and legal battles have become commonplace over water shortages caused by overpopulation. In the western states, where water has always been in short supply, population growth in dry areas has led to water shortages that threaten to severely restrict or perhaps even bar further growth."
How do you "bar growth" by adding over 100 million people to America inside of four decades?
Just imagine with me: within 37 years, endless immigration will add 20 million immigrants to California.  Anyone want to guess the outcome of that many people on the water supplies?
Water is essential for all dimensions of life.  Over the past few decades, use of water has increased, and in many places water availability is falling to crisis levels. More than eighty countries, with forty percent of the world's population, are already facing water shortages, while by year 2020 the world's population will double. The costs of water infrastructure have risen dramatically. The quality of water in rivers and underground has deteriorated, due to pollution by waste and contaminants from cities, industry and agriculture. Ecosystems are being destroyed, sometimes permanently. Over one billion people lack safe water, and three billion lack sanitation; eighty per cent of infectious diseases.
We often hear talk about the all-powerful global elite and how they are invincible. They are not invincible, they are blinded by their avarice, decadence and insatiable desire to dominate a humanity that they hold in such disdain.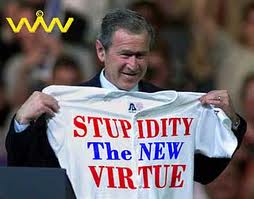 As I have studied their playbook and have learned their mindset, as a result, I have learned that they have vulnerabilities. Just like a quarterback that doesn't like pressure as they attempt to pass from the "pocket", they can be forced to scramble.
I have seen time and time again that when their evil agendas are exposed in the light of day, they run for cover. The latest example of this global elite acquiescence to the will of the people was in Syria when their agenda was exposed by the truthful media. The alternative media was relentless in our exposing the fact that the CIA shipped in the chemical weapons so that al-Qaeda would use them on the Syrian civilians. As a result, the puppet Obama had to run for cover and we have not hear the word "Syria" come from his mouth or the mouth of warmonger, John McCain, since the globalist agenda was exposed. Enlightenment and education would seem to be the keys to turning back the globalist invasion of the United States.
Why Aren't There More Syria's?
I have recently been wondering why don't we have more "Syria's"? If we can make these criminal central bankers retreat in the face of one of their most important objectives, the temporary preservation of the Petrodollar which would be accomplished by taking out Syria and then Iran, then why can't we take dismantle the rest of their agenda? When we look at our victory over the Syrian issue, it is baffling to try and explain why we could be so stupid in so many other areas.
What kind of nation would tolerate endless wars of occupation which are serving to bankrupt the country?
What kind of nation would tolerate criminal Wall Street bankers engaging in an illegal Ponzi scheme (i.e. the derivatives) and then bailing out these felons with our own tax money?
What kind of nation would tolerate a Nancy Pelosi who has admitted to engaging in insider trading in the stock market and then let her also get away with telling the people that we need to pass Obamacare to see what's in it?
What kind of nation would tolerate a Senator, like Diane Feinstein and her husband, making a billion dollars from the sale of post office buildings?
What kind of nation would tolerate a US senator, John McCain, who has given aid and comfort to al-Qaeda in Libya and Syria and then defend their murderous ways
What kind of nation would tolerate a president who has a half-brother, Malick Obama, running finance for the Muslim Brotherhood and then having this president support the Muslim Brotherhood in Egypt and Libya?
What kind of nation would murder 53 million, and counting, of its most vulnerable citizens without blinking an eye?
What kind of citizenry would tolerate its elected leaders while they pass and implement a health care system based upon the British NHS which pays bonuses for euthanizing the elderly?
What kind of citizenry would tolerate its elected leaders handing over control of the military to the United Nations?
What kind of nation would tolerate the specter of sex rings (you will be hearing a lot about this in upcoming weeks) in and around the White House?
What kind of nation would tolerate its megabanks and their laundering of drug money and child sex trafficking money through their institutions? Oh yes, they have paid fines, but nobody has gone to jail.
What kind of a nation would tolerate the prevalence of false flag events, from the Boston Marathon Bombing to the 7/7 London Bombings to the attacks on 9/11 to the contrived Gulf oil explosion and not think the nation is not in grave danger as November 13th and the Grid EX II drill approaches?
What kind of citizenry would tolerate these violations of the public trust? The answer is simple. Only an incredibly stupid and dumbed down population would tolerate these abuses from their banker-controlled government?
The Globalist Number One Weapon
The number one weapon that is used against humanity in order to further the globalist agenda is induced stupidity. Many older foreigners are in awe as they witnessed the dumbing down of America in just a few short decades.
We Americans were once known for our culture, innovations, creativity and work ethic. Phrases like "made in America" use to mean something. There was a time in this country when our elected leaders feared the people. Today, leaders like Feinstein, Pelosi, Reid, Obama and McCain mock America on a daily basis as they tell the same lies and engage in the same criminal behaviors with impunity.
How Dire is America's Intellectual Deficit?
America's intellectual deficit starts right at the top of the intelligence pyramid, namely with its intelligence quotient (IQ). The USA scores the lowest in national average IQ among the developed countries of the world, at a national average score of 98. The data is obtained from IQ and Global Equality by Dr. Richard Lynn (professor of Psychology, University of Ulster, Northern Ireland) and Dr. Tatu Vanhanen (University of Tampere, Finland).
Take a look at this poster child for American stupidity.
A Snapshot of Stupidity
Are we really surprised at the following?
50% of high school seniors think Sodom and Gomorrah were married.
55% of the U.S. population does not know that the Sun is a star.
25% believe we won our independence from a country OTHER than Great Britain.
29% couldn't name the Vice President.
73% couldn't correctly say why we fought the Cold War.
Political Stupidity
The following are facts which should inspire a collective sense of national shame.
3% can identify the first President of the United States.
10% know how many justices sit on the Supreme Court.
14% know who wrote the Declaration of Independence.
23% can correctly identify the two houses of the U.S. Congress.
22% of Americans could name all five Simpson family members, compared with just 1 in 1,000 people who could name all five First Amendment freedoms.
And, please explain to me, how in the hell did we elect this moron, TWICE?
And how many stupid people would sign this petition to repeal the First Amendment?
Conclusion
The greatest weapon the central banksters have at their disposal is the inducement of mass stupidity. The masses of this country are so stupid that one has to wonder if this country is even worth saving. Can America be saved despite the widespread ignorance which has spread across the country like an out of control pandemic?
The number one enemy facing the American people are not the Chinese, the Iranians, the Bilderbergers or any other liberty-destroying group. The number one enemy facing America is its profound level of stupidity!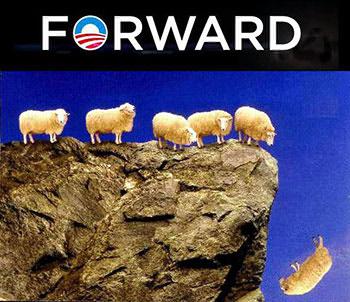 Why did America rise up and collectively tell Obama "no" to invading Syria? As I search for an answer, I realize that if a lazy dog does not move, the sun will still shine on its posterior once a day. Is that what happened in Syria? Or was it likely that the alternative and truthful media in this country were unified in their voice and their approach to the public, for a 30 day period, got our message got through. Psychologists call this the "confirmation bias" which works by repeating a belief often enough that the recipients of the message come to believe it. We see this with the global warming phenomenon. Despite the shoddy science behind the claims of an impending eco-disaster, the people are willing to "go green". Perhaps if we redoubled our efforts in the alternative media, we might see dramatic results in terms of waking up a dumbed down population.
We can debate the causes of our national stupidity, but it does not matter. The fact remains is that we are a stupid people. The lesson learned here is that America's stupidity manifests itself in making us into becoming a nation of sheep. Sheep are waiting to be led and they will follow the loudest voice. This means that all of us in the alternative media need to redouble our efforts. We probably will not stop the coming crash, but we might soften the landing and make it easier to pick up the pieces after the fact.
Source: Dave Hodges  |  The Common Sense Show
Humanity's Umbilical Cord…
Have we forgotten the source of our sustenance?    Have we allowed the apodictic evolutionary theoreticians to define our beginnings with convoluted nonsense?  Have we assumed that the world should pursue the proliferation of remarkable labor saving and entertaining devices as if they are essential to the human race?  We seek to travel faster and farther, communicate quicker and more completely, have more leisure and less work, and accumulate more knowledge and more power.
In past essays I wrote about the disconnection between the population and the land.  Land provides the elements of life and when we fail to properly associate the population with the land we jeopardize a balance that is essential to our peaceful existence.
The Industrial Revolution  created a drastic change in Western culture a change that has always been considered beneficial.  Life in the Western World slowly became remote from the land and we forgot that the work that consumes our day is supported by the same dirt that our ancestors prayed would supply their food.
Indian writer Satish Kumar has written a book entitled "Soil, Soul, Society".  He describes the problem as anthropocentric: a worldview that human beings are at the center of the universe.  He writes, "So if you want to take care of the universe, start with your soul. Care of the soul is for self-realisation. When you are at home within, you are at home in the universe. Taking care of yourself, being at ease with yourself, being happy within yourself, being fulfilled in yourself is a prerequisite, an imperative for self-realisation. Everything you truly need and want is within you. You are capable of solving every problem in the world with your inner wisdom."
Kumar is on track with his concern about the danger of thinking the universe centers on human beings but he is wrong about our ability to "solve every problem" with "inner wisdom"
The Bible informs us that we were created from dust and to dust we shall return.  There has never been a better description of our origin and condition!   Part of the tendency to support an evolutionary creation stems from our disconnection from the land  Though it is impossible to contend with the fact that our human bodies will ultimately return to dust anthropocentric theorists refuse to acknowledge reality.
When God created human beings from dust He created them in His own image. The Christian Bible confirms this fact but we do not need the Bible to determine our universal nature.  With the birth blood still on their body's babies claim their centrality.  They cry loudly and harshly for love and sustenance.  This elevation of self does not recede with time; children demand their toys and yours too; adolescents are tediously self-centered; the world revolves around the affairs of young men and women and in the middle years hidden methods of personal gain thrive.  We have a God-like nature without His stature, wisdom, power, and righteousness.
It was our failure to see ourselves as we really are that allowed us to bless the Industrial Revolution without properly considering its dangers.  Today, demi-gods experiment with human life as if they are vested with a right to tamper with Someone Else's creation.  They venture into an arena they are incapable of understanding as if there were no consequences to their actions.  They leap without looking.
Humans are designed for physical work.  As we invent additional devices to give us more leisure time with parallel efficiency we invent more jogging shoes and exercise machines to replace the physical work we are not doing.
There is nothing wrong with increasing knowledge and inventing labor saving devices as long as short term positive results do not result in long term disaster.  We exist by the will of another on a planet that we did not create, in a universe too big for our apprehension, in a time span that is a speck in unfathomable infinity.  We are wonderfully made and some of us are extremely brilliant but when we allow our god-like nature too overshadow our humble circumstance we are prone to major error.
Did human beings evolve through an evolutionary process that defies the obvious time/deterioration process or were they created by the same God that crafted the universe?  There are numerous prolixity filled esoteric discussions of the Second Law of Thermodynamics and the meaning of the word "entropy".  Many of these dissertations are carefully crafted to protect Darwin's theory of Evolution. "Highly energetic chemistry is thought to have produced a self-replicating molecule around 4 billion years ago, and half a billion years later the last common ancestor of all life existed. The current scientific consensus is that the complex biochemistry that makes up life came from simpler chemical reactions. The beginning of life may have included self-replicating molecules such as RNA and the assembly of simple cells." (From Wikipedia)
The truth is that human beings are prisoners on a tiny planet located in a vast (maybe infinite) universe, limited by time, size, mental ability, physical ability, and capacity to completely comprehend the milieu in which they live.  
When we ignore the restraints our Creator has set forth in His Word Darwin's theory of Natural Selection gains validity.  The strongest and smartest dominate, survive, and reproduce.  Unending war for survival can be witnessed in the animal kingdom and continues with occasional modifications in the human realm.
The world's leaders are overwhelmingly anthropocentric.  They value their false conception of human capacity more than freedom, peace, and prosperity.  So, since peace and freedom depend on our obedience to God's Law, tyrants have risen to the fore.
When God gave His Law to Moses He gave us the formula for replacing the jungle code of natural selection with a life of purpose, peace, and prosperity.  Today we have wandered so far from His intent that fantasy has overcome the lives of our leaders.  We are being governed by people who no longer see the world as it is; people who would rather live a lie than confront the truth.  They have gained their office through an electorate that has failed to properly assess the human condition; people who believe that the feeble intellect of our most brilliant can devise a formula for freedom.  They are both wrong and instead of creating a better world they have become witnesses to its continued deterioration.
Tyrants rule America and our freedoms are quickly vanishing.   
"To learn who rules over you, simply find out who you are not allowed to criticize." – – Voltaire (1694-1778)
Mainstream media sources are now reporting:
The shooter at LAX, who killed one TSA (?) employee and wounded several others today, is in custody. His name is Paul Anthony Ciancia. He is 23 years old. His weapon was a semi-automatic rifle.
Pete Williams (NBC, who, as chief Pentagon spokesman, covered up the extent of US military killings in the 1989 Panama invasion), states that Ciancia had "anti-government materials" in his bag.
Other sources state Ciancia had a note in his bag which stated that he wanted to "kill TSA."
Ciancia is a Los Angeles resident. His family lives in Pennsville, New Jersey. This morning, prior to the shooting, Ciancia's father called the local Pennsville police and reported his son was missing.
The father also stated that his son had written to a sibling "in reference to taking his own life."
That's the storyline so far.
Agenda? Another gun murder in a public place, so take away guns from everybody. Semi-auto rifle was used? Ban them. Gun plus anti-government opinion? Terrorist. Step up surveillance, ID, watch, harass, and even arrest people who own guns and don't like the government.
And now for the questions. This is a checklist that should accompany every such mass shooting:
Was the accused shooter seeing a psychiatrist?
Had he ever seen a psychiatrist or MD who prescribed psychiatric drugs?
If so, what were the drugs?
Ritalin (or other speed-type compounds) for ADHD?
Antidepressants, in particular the SSRI types (e.g., Prozac, Paxil, Zoloft)?
Both classes of drugs are known to push people over into suicidal ideation, suicide, violence, murder. (See Peter Breggin, Toxic Psychiatry, Medication Madness, and other titles. Also see the website, SSRI stories.)
Had the accused shooter ever withdrawn from, stopped using any psychiatric drugs? Withdrawal, done incorrectly, can cause severe problems, including aggression and violence.
Had the accused shooter ever stated he was under surveillance, was being harassed by authorities, was being targeted with microwaves, was hearing voices?
Yes, there are people who incorrectly believe these things are happening to them; but there are also people who are, in fact, being subjected to such harassment and control.
Has the accused shooter ever been subjected to military indoctrination? Has he ever had connections to military or civilian intelligence employees or assets? If so, what were the specifics?
And finally, was the accused shooter actually the shooter, or was he a patsy, a scapegoat?
I'm not downplaying the difficulty of answering these questions. But I am saying they're all relevant.
Whereas the job of major media, in these incidents, is relaying to the public the statements of law-enforcement personnel and politicians. That's their only job. They don't investigate. They don't go off on their own. They don't know what they pretend to know. Pretending is what earns them their paychecks.
Source: Jon Rappoport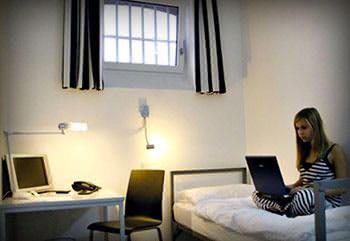 The most precious gift given to humanity besides its very existence and innate connectivity to universal Source is the gift of free will. We can choose. We ultimately have the power to make decisions for ourselves. Unfortunately this concept is buried under the rubble of ignorance and social engineering and of course becomes a very complex matter as life's input and experiences complicate our entire decision-making process.
And freedom and free will? They're generally relegated to philosophical treatises and ideological tugs of war in the political arena. Nicely sectored off to where they can't touch our consciousness and every day living.
Many argue that in today's circumstance we are not free to make our own decisions, that in effect we often don't even have free will as evidenced by history. This strikes at the root of the problem. Disempowerment via thinking we need permission versus knowledge of our inborn nature of pure freedom. It may appear that it's been deprived at times. Free will seems to be often negated or seriously limited under certain circumstances, either by choice, coercion or collusion.
But is it really, no matter how draconian? After all, much of humanity seems to not even know that it is inherently free, never mind does it appear to even want to fully exercise such a sense of inborn freedom.
The Majesty of Choice
We are crowned with the ultimate gift: a completely autonomous conscious will. We can choose what we say, what we do, what we respond to, what we give our attention and energy to. Again, it may not appear so with the way society is structured and judging by the very bound condition and behavior of mankind. While the idea of freedom still distantly rings in the hearts of men, it has taken on many severely compromised meanings. On purpose.
In addition, for some reason it appears we've given up our freedom to varying degrees in exchange for something. But in exchange for what? Security? Acceptance? Ease?
It sure appears that way. But how did this come about? And who said we had to trade anything? Was it a deliberately designed trade off to keep humanity in servitude with an illusion of choice? Looking at the contrived and extremely controlling political and economic structure of our planet's various societies and the miserable state of most of its inhabitants, it's clear something is seriously wrong. Especially with a clearly ruthless ruling class of uber-privileged riding the backs of the oppressed who are the ones producing the goods.
Throw Off the Shackles
Is our lost sense of true unshakable spiritual freedom exactly that which would empower humanity to throw off the shackles of a system built on carefully manipulated voluntary slavery? Is this what the war on the human body, mind and spirit is all about? To block our remembrance?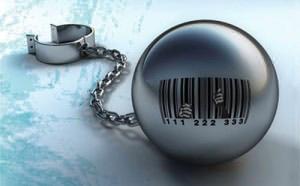 When someone has come to an awakening of true consciousness, or should I say to consciousness since it in itself was never asleep, something profound happens. And continues to unfold. We tap into Source — unadulterated, unfiltered, unlimited, infinite creative Source, or whatever you want to call It. This is where the spiritual and the metaphysical meet the mental and psychological, where true science and knowledge meet the great synchronous Universal life force.
It's all essentially One. The compartments are gone. There are no divisions in the essential Oneness and everything makes sense. And it's because you inherently let go into an experiential perspective where you realize it's not important to know everything or be anything. You just are and everything is wonderful at that level. A great clarity comes over you.
Of course there are differences in manifestations and there are apparent conflicts on many levels brought on by a variety of influences, but in the context of freedom this is where you find its true reality and definition. The sovereignty of spirit that is the inherent right of everything. And man does it blow away any and all man-made structures of any sort in a hurry!
The False Game of False Choice
Herein lies one of mankind's dominators' most effective tools for manipulation. This understanding was documented over the past and previous century, realizing people work harder and better and are more complacent if they feel they have a say so about their captivity. It's quite remarkable. We're still a feudal society, they just figured out how to make us build our own prisons while thinking we're free.
Besides the most obvious example of phony democracy and the easily manipulated voting scheme, glaring assumptions are deliberately embedded into society via religion, false science, hobbling education, social pressure, the media, etc. We're handed platitudes about hope, change and security while the media pumps amusement, materialism, fashion and other forms of acceptance conditioning to keep the populace totally preoccupied with a comatose state of self indulgence.
And as for capitalism (which all forms of government espouse) that's the end goal. Your personal satisfaction, at whatever cost to others who weren't as savvy as you in learning to get what they want.
Fear — The Enemy of Freedom
Why do people cling to corrupt, limiting systems even to their own hurt? Fear of the unknown is very powerful, especially amongst the ignorant. Just fear of not having your next meal can trap you. Fear of being without, fear of being alone, fear of being attacked, fear of dying.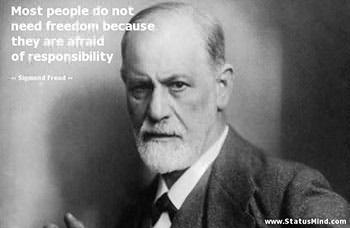 All extremely powerful.
And afraid people will not make conscious decisions, but survival instinct based decisions. Of course there's a time for that as in the fight or flight response to a very real attack from something, but this response can be very easily triggered just by words and bury any chance of conscious living.
Maslow's hierarchy of needs is a concept that's always fascinated me. There's so much truth in the idea that if your basic needs aren't met first, how can you think about the more erudite and spiritual notions of our existence? Well, easily. It was a way of life for indigenous cultures for millennia. It was incorporated, and without which the culture based on spiritual connectivity would have collapsed. This is why indigenous peoples have been marked for genocide by these parasitic controllers.
They represent living wisdom. The knowledge of how things naturally work using conscious awareness and the underlying principles of love, sharing, giving and cooperation. Diametrically opposed to the abusive farming techniques of today's controllers.
Control is the issue, nothing else. Personal empowerment beyond their set boundaries is not an option.
The Enemy Within — Those Who Choose Slavery
This begs a huge question. Would you fight for someone's freedom who doesn't even want it? Is it worth so-called liberating someone who chooses to remain bound — and may even prove to be a liability for what you're trying to do?
There are several famous analogies about this phenomenon. Elephants for example are tied to a stake in the ground with little to circumscribe their maneuverability. They learn their "limitations" well. Later on the rope is removed, but the elephant will stay in the same circumscribed limits. The same has been told of many animals.
It works.
It works on humans as well. Scientists have been capitalizing on this behavioral tendency for a long time, the most famous of which is Pavlov and his salivating dogs. Closely watching those experiments from the start were military personnel. I wonder why. Remember your school period bells ringing like fire alarms between classes? You can thank Pavlov's work and the implementation of the social engineers.
Entrained response. Same dynamic at work in advertising, politics, religion and any aspect of social engineering.
But can those in such a deep coma awake to realize their innate freedom and thus activate? Who's to say. It's a phenomenon to be well aware of. Just remember, groomed dependence is tough to shake for anyone. But anyone can wake up at any time, never ever forget that.
Conclusion — Does Knowledge of Its Innate Freedom Freak Humanity Out?
As Yogi Berra allegedly said, "When you come to a fork in the road, take it." While funny, there's some good advice there — get the hell going and stop worrying about it all so much.
We're all up against the wall when it comes to responding to this assault on humanity we're experiencing. It's more serious by the day politically, materially, socially, physically, spiritually. It's a planet gone wild due to the cumulative efforts of manipulating influences that seem to have full sway without anyone knowing how it got that way. We're seemingly relegated to the observer's seat, awaiting the decision of some hidden tribunal what shall be our fate.
It's time to wake the hell up.
It's bullshit to think humanity has to sit and take this. What's being perpetrated, no matter how cunning, is a rounding up of the drugged and dazed herd. So many of us can see it clearly for what it is yet seem to be screaming into the ether.
My impetus? The more clearly our challenge and situation is articulated the more conscious activists keep on with their efforts, and on it rolls. We do need to reach a greater audience than those awakening but with the recent setback regarding Syria as well as many other instances that seem to point to our efficacy, we're on the right track.
And if there's a better one, well doing what we can now will lead us there in a heartbeat!
Much love, keep on with all your heart,
Zen
Source:  Zen Gardner  |  Just Wondering  | War Is Crime
First and foremost we should be governed by common sense. ~ Vladimir Putin (Time Magazine, 2007)
President Vladimir Putin is audaciously attempting to remove the brush covering from atop the common sense rabbit hole, which is not only a truly rare and subversive act in the eyes of the Con, but a potentially great gift to humanity – if only humanity had the sensitivity to appreciate it.
Nonetheless, this will no doubt prove to be a thrilling ride for those willing to take up the challenge. Russians are fortunate to have such a sane leader, and the West would be wise to follow his lead, but what exactly does Mr. Putin mean by Common Sense?
Here's a quick peek at a couple of dictionary definitions:
1)     Sound judgment not based on specialized knowledge; native good judgment.
2)     The basic ability to perceive, understand, and judge things.
The ability to soundly judge is important to understanding what common sense is all about, as is the fact that judgment is not an isolated act made according to individuated, specialized knowledge, but of something that is of a more general nature that is shared, common or native to the species as a whole.
To better understand how common sense operates as a cognitive process, Aristotle provides a clear and useful description:
The reason for having several senses is in fact that it increases the chances that we can distinguish and recognize things correctly.] Each sense is used to identify distinctions, such as sight identifying the difference between black and white, but, says Aristotle, all animals with perception must have "some one thing" which can distinguish black from sweet.] 

see section on "Aristotelian Common Sense" http://en.wikipedia.org/wiki/Common_sense
This shared or common sense, as opposed to a two-step Stimulus-Response model, appears to operate, according to Aristotle's description, as a three-step process:
A) Perception
B) Understanding (through comparative analysis)
C) Judgment
Why is something as fundamental and basic to humanity's existence operating according to a three-step rather than two-step process?
If you look around the world today, everything is presented in opposing, pairs: A-B. Not A-B-C.
As such, critical A-B-C thinking, aka Common Sense is fundamental to the evolution of awareness, consciousness, cooperation and love which seems to occur with great frequency in nature, but not nearly as much in most human societies.
The Con understands this reality quite well, and they exploit it to their benefit. The Con does everything it can to lock humanity into a system characterized by dualism, stimulus-response programming, isolation, separation, competition, narcissism and egotism.
According to Aristotle's logic, while each individual is inseparable from the whole, without common sense,i.e. a shared vision of the whole, perception of reality is too narrow, distorted and false.
Aristotle also said:
Common sense is where comparison happens, and this must occur by comparing impressions or symbols or markers of what the specialist senses have perceived. This is therefore also where consciousness originates, "for it makes us aware of having sensations at all"

see section on "Aristotelian Common Sense" http://en.wikipedia.org/wiki/Common_sense
Aristotle emphasizes the act of comparison as critical to Understanding (Step B) the three-step A-B-C Common Sense-making process.
After perceiving an object, the perceiver compares and contrasts that object in relation to similar objects found within the perceiver's experience. Finally, based on that understanding, the perceiver, in a creative act of synthesis, finds the true center or third way derived from the act of comparison and projects that decision out into the world.
In 2006, after carefully analyzing and deconstructing Vladimir Putin's year 2000 Millennium Manifesto, author Gavin Slade from the Central European University in Budapest, an affiliate of The School of Russian and Asian Studies (SRAS), affirms the Russian leader's propensity for utilizing in the political arena the type of Hegelian common sense widely discussed in this article:
In the 1990s Russia's political discourse was framed in terms of good and evil. There was little compromise or synthesis.

The rejection of revolution and change shows that Putin is effectively trying to establish a discourse focused on unity and stability knowing that the binary oppositions of politics during the Yeltsin era had created a situation where the state was unable "to muster a critical mass of leaders who articulate[d] one or another political discourse that resonate[d] in political society.
Rare among today's world leaders, Vladimir Putin appears to well understand the evolutionary necessity of this third way approach to governance based on common sense-derived synthesis, and leverages that knowledge to promote unity, social cohesion and commonality of purpose on a national and international scale.
Aristotle even goes as far as to say that common sense is where consciousness originates. So if a society is lacking in common sense, and there's little to no conscience, morality, empathy, consciousness, creativity, taste, discernment or love, how does one propose to govern such a population? This no doubt created a quandary for the rulers of large populations in the past, and clearly still presents governance challenges today.
The system's time-honored, traditional answer to the problem of populations lacking in common sense was to oppress them into submission, with increased submission leading to an ever more constrictive cycle of dominance, oppression and abuse. It's not outrageous to consider both parties to be at fault for this social dynamic that still exists and thrives today.
The cognitive process of common sense is part of humanity's spiritual endowment and is similar to the Greek idea of knowledge or nous, which is the divine spark or knowledge within that is shared or common to all.
While nous may be common to all, it seems at present to be buried deep within the human psyche, and as such, unfortunately, is largely inactive.
Humanity's drive to separate, exceptionalize and specialize (such groveling at the feet of society's beloved specialists), is but a tiny sliver of the whole spoon-fed matrix. These absurd, self-destructive values are automatically downloaded at face value and parroted aloud as that which everybody knows.
These automatic, pre-programmed responses demonstrate the process of individual and social decay which epitomizes dualistic A-B programming, and as such represents an evolutionary dead-end. And yet despite its flaws, this system, while abhorrent to many not only does have value in populations largely lacking in common sense, but also provides stark contrast to utopian social visions, as well as important motivation for those who wish to overcome its glaring inadequacies.
So cheer up, the news is not entirely bleak. To find oneself, one must first lose oneself, and so humanity has intentionally (if not consciously), led itself astray. The capacity for auto-correction is built into the natural system of the Earth and undoubtedly woven into the very fabric of cosmic existence itself. And yet in order to auto-correct, one must first dare to walk down dark paths leading to destinations unknown.
Compliance with Globalist diktat is ensured by the Con's ability to provide endless streams of mindless distractions and short-term pleasures quick as you can afford them. And if you can't afford them but still crave them, you get a gold star for being a motivated world citizen.
But try inducing people to step off that wheel, swallow the red pill and slide down the rabbit hole. Just see how that works out.
Of course this makes no sense. Why choose isolated, short-term pleasures over long-term ones? Freedom is sold cheap in exchange for a handful of trinkets and beads. But as the late great George Carlin once said: "nobody seems to notice; nobody seems to care."
The average person, lacking common sense, is unable to step outside his bubble and recognize the divinely entangled oneness of reality.
How many times do you have to read in the alternative media about the daunting lack of empathy on the part of the Globalist controllers, and this is true, but how about the lack of empathy among the masses? Without common sense, there is no empathy, and the masses are sorely lacking in common sense.
The inability to put themselves in the shoes of others keeps the un-awoken strapped to the bed of their own egotistical, narcissism. Good luck getting through to them. They are simply incapable of being awakened in anything less than a repeatedly rough manner.
Russian history is chock-full of examples of these rough awakenings, and it therefore should not be so surprising that today's Russian population is relatively more awake than those still snoozing in the pampered, declining West.
Perhaps this is why those cast in the role of Controllers – along with their robotic minions – are as nasty and brutish as they are, since it falls on them to rouse Joe Sixpack in the only way he seems to understand: by shoving his face deep down into the toilet bowl of an unexamined life. Spend enough time down there, and you may finally see that all your dreams of wealth, success and material gain have just been so much meaningless crap.
And so the seemingly endless stream of futile chatter in the alternative media referring to the slumbering masses and how if they just had the right information is, sorry to say, nothing but pure fantasy, wishful thinking and projection on the part of the awakened, common sense minority.
The Great Awakening that many feel today, and it is palpable, is not widespread; it's actually emanating from a very small, scattered fraction of the global population. It's just that this small but slowly growing group of A-B-C common sense types, specialists in their own right, have a tendency, despite their incessant utilization of the common sense process, largely due to a lifetime of incessant "all men are created equal" propaganda, to erroneously project their common sense values on to the masses, and as a result are time and time again disappointed when their best intentions to rouse the herd are not taken seriously. Boo-hoo.
If the world was in fact brimming over with common sense, which currently it is not, reality would appear quite different than it does. No, the prison planet has been specially designed to serve the masochistic masses precisely what they need in order to evolve. It wouldn't actually be so bad if it weren't so damn destructive. If anything, it's not dull.
As it is presented today, the Con's "reality" is designed to stroke the mass ego consciousness with just enough happy endings to keep the machine humming and its occasionally unruly parts alternately motivated, sedated and restrained. This seems to be an unfortunate yet necessary design for an emotionally immature, Id-raging majority.
On the other hand, within an awakened community, no matter how small, which is not characterized by delusion but common sense, the rules of the game could not be more different. Within such a community, you can always choose another path and consciously create what you want. Life there is no longer an either/or A-B equation. You can finally transcend childish dualism as you take a quantum leap into the common sense adult world of contemplation, awareness, empathy, consciousness, comparative analysis, and synthesis. In this vitally thrilling world, A + B = C.
The goal of discourse is to create the transcendental, a higher centre of meaning outside the plurality of visions and interpretations, 'to arrest the flow of differences, to construct a centre. 'Thus, 'at the base of Putin's policies and what we shall describe as his "third way" lies the idea of a grand transcendence of so many of the conflicts that had both shaped and torn Russia in the modern era.' -http://www.sras.org/deconstructing_the_millennium_manifesto
Mr. Putin has tirelessly and with increasing success preached his neo-Gnostic common sense gospel to a Russian population that has in the not-so-distant past become familiar on an unprecedented scale with such intense suffering and pain that an increasingly large portion of them now appear eager to listen to and act upon Putin's challenge to reclaim their common heritage as intelligent, discerning and consciously evolving individuals in a country of rich heritage and national achievement. This development on a national scale is uncommon.
The economic prosperity that Putin's leadership has helped generate, impressive as it is, pales in comparison to the raising of individual consciousness en masse in Russia, which is what can happen to a nation when real common sense is applied to governance. That requires rare leadership qualities on a level that few in other countries have experienced in a long while.
What many in the West often fail to comprehend (because they lack empathy) is that when you're the leader of a 9 time zone wide, 17 million square kilometer (6.6 million sq mi) Eurasian land mass comprised of a wide range of European, Caucasian, Asian and Indigenous cultures, in order to successfully lead and inspire such a diverse group, you must possess a Yin Yang-balanced, personal and diplomatic Swiss Army-like skill-set.
This mixing of Western and Russian ideas is only a part of a blend of inter-discursive features adopted by Putin. It is in his co-optation of different discourses and ideas that Putin attempts to suture rifts in identity and win the war of position within discourse. It is, as some have said, a 'third way.'
As an individual, Vladimir Putin displays many attributes of the modern Renaissance Man. He's a vigorous yet contemplative gentleman of refinement and culture with an admiration for various art forms and a genuine appreciation for the diverse beauty and splendor of nature.
Although Mr. Putin enjoys hunting and fishing, it's not part of some macho power trip to defeat and kill defenseless animals, but rather as a way for him to feel vitally connected to the natural world that we share with each other and are invited to explore if only we dare.
Here's a striking passage from a May, 2011 Outdoor Life Magazine interview where Mr. Putin candidly describes his experience obtaining a whale biopsy:
OL: In August 2010, you helped scientists obtain skin samples from a whale off Russia's Pacific Coast by darting one with a crossbow. I imagine that has to be one of the more incredible of your wildlife encounters.

VP: That was indeed an unforgettable experience, and I remember very well how impressed I was.

First, all that surrounded me—the low sky, the stormy sea and, of course, the whales—was magnificent. Besides, these elegant giants showed us a real performance, leaping out of the water in front of our boat.

Second, I was really thrilled. I do not want to offend your feelings as a hunter, but, by its intensity, its dynamics, that was a real hunt. But without killing the animal. And this was a special pleasure. This is not a melodramatic statement. That's the way it really was.

We left not just to see the whales, but to take a biopsy—in other words, to dart one of the animals with a crossbow arrow, which can rip off a small part of whale skin necessary to make a special analysis. It was not that easy; three times I failed, and only the fourth attempt was successful. Of course, I could justify myself that the boat was tossing badly and that it was the first time for me to handle a crossbow, but the main reason I see was my anxiety, because participation in the scientific experiment is a very important undertaking.

OL: After you successfully darted a whale, a reporter asked you if it was dangerous. You replied that, "Living, in general, is dangerous." Do you have any comment on that?

VP: I think what I meant by that is obvious. Despite all the achievements of civilization, the human being is still one of the most vulnerable creatures on earth. None of us is protected from crimes, epidemic outbreaks, natural and technogenic disasters. What I am saying is not a fatalistic view of the world, it is a realistic one.

http://www.outdoorlife.com/articles/hunting/2011/05/one-one-vladimir-putin?page=0%2C4
Mr. Putin, with obvious empathy for the whale and a humble appreciation for the magnitude of the moment, describes in a nutshell the fragility of the human experience within a natural world that is both nurturing and fraught with risk. Unlike his ego-driven political counterparts who can never admit to any weakness, it's a feather in his cap that he does not appear to be afraid to convey his fear and anxiety at being in the middle of what most would agree was an unsafe situation.
Mr. Putin seems to be implying that you might as well take risks because risk is inherent to life. To therefore feel some degree of anxiety when taking bold steps is natural, and nothing to be afraid of. Taking those bold steps is part of a personal and national awakening process.
Having repeatedly put his personal safety in jeopardy for the sake of the greater good, as demonstrated by his biopsy of whales, soaring with endangered cranes and tranquilizing tigers…
Cranes
http://www.youtube.com/watch?v=kq1DEu5-aWo
Whale
http://www.youtube.com/watch?v=U9nt_IB-vTE
Tiger
http://www.youtube.com/watch?v=Hkt5G0uHO0g
…it should come as no surprise when Mr. Putin applies a calculated risk approach to diplomacy, as demonstrated by his swift response to an extraordinary early August 2013 meeting with the head of Saudi intelligence, Prince Bandar, an event first reported in the UK Telegraph and widely acknowledged in the Russian press as well as a number of other sources.
http://www.telegraph.co.uk/finance/newsbysector/energy/oilandgas/10266957/Saudis-offer-Russia-secret-oil-deal-if-it-drops-Syria.html
http://www.kavkazcenter.com/eng/content/2013/06/25/17953.shtml
http://www.thedailysheeple.com/escalation-vladimir-putin-reportedly-threatens-saudi-arabia-with-massive-counter-strike_082013
http://www.eutimes.net/2013/08/putin-orders-massive-strike-against-saudi-arabia-if-west-attacks-syria/
This colorful September 30th, 2013 recapitulation of that same fateful meeting comes courtesy of an approving Pravda opinion column, "Come the Day, Come The Hour":
Essentially, Bandar Bush went to Putin – purportedly with the full backing of the US, and offered to cut a secret deal to carve up the oil profits if Russia would back off on Syria and allow a regime change. Putin quietly and politely offered a nyet. He was not for sale and neither were his principles. Bandar went on to then threaten Russia by turning loose Chechen terrorists to cause havoc in the Winter Sochi Olympics. Saying that all terrorists groups are under their control and that they can turn them on or off as they like. Well, it appears that at this stage, the negotiations moved from being polite – Putin warned Bandar that if Syria is attacked, Russia would bomb Saudi Arabia. At last, someone with balls. This threat was communicated to senior members of the Armed Forces with instructions to prepare to strike Saudi Arabia. Obviously, this was leaked.

http://english.pravda.ru/opinion/columnists/17-09-2013/125685-president_putin-0/
The now famous and universally acclaimed accord on chemical weapons aside, wouldn't it be more than likely that President Putin's declaration of intent to bomb Saudi Arabia if Syria was attacked is the real, under-reported reason why a near-certain U.S. strike on Syria was called off? Just a theory…
President Putin, a man of principle and a strong advocate of International Law, rejected out of hand Bandar's pathetic bribe, since unlike many other politicians, he has principles, and can't just be bought off.
Nonetheless, upon digesting Prince Bandar's incredible admission of he and his country's direct support for state-sponsored terrorism, despite his usual placid demeanor, President Putin's jaw must have dropped when he received a not-so-thinly veiled threat of Olympic terrorist attack if cooperation on the Syria question was not forthcoming. President Putin rightly determined that this was not only a direct threat to Russia, but to the entire civilized world, and so he did what he had to do: stand up to the bully.
Only a leader so level-headed and eminently comfortable in his own skin could stare the impudent Saudi down and call his bluff in terms that were crystal clear and absolutely appropriate to the threat. Exercising his capacity for A-B-C common sense, Mr. Putin perceived, understood and decided what to do without hesitation.
When threatened with force, sometimes the only way to get the other party to take you seriously is to threaten them right back. That took guts and is deserving of recognition.
World War III was averted (for now), and Putin's stock has deservedly risen to such a high level around the world that he was in serious contention for the Nobel Prize. The fact that he didn't win is probably better PR than if he had won, since Obama won it for bailing out the bankers. Putin is probably ok then with an honorable mention.
When an individual like Vladimir Putin, who both at home and abroad is recognized as having an authentic character, repeatedly demonstrates sane, balanced actions, as he declares the rule of law and common sense governance as the goals of the nation and backs it up with corresponding actions, he naturally enjoys widespread support and trust.
Sadly, these common sense leadership qualities, which should be essential prerequisites for every political leader, are sorely lacking in the West, where there seems to be a permanent disconnect between common sense and politics.
Often unfairly lampooned in the press for his bare-chested macho man image, Mr. Putin also appears to genuinely be in touch with his feminine side.
As a Judo master, Putin is adept at using his opponents' momentum against them, which can only be done by respecting the power of each "adversary," as well as being sensitive to the flow of energy emanating from that person. A perfect example of a real world application of that principle is how President Putin "flipped" and redirected the Saudi Prince's malevolent, threatening, violent energy right back at the Prince and synthesized the product of that energy for the purpose of creating peace.
Check out Putin's judo moves here:
http://www.youtube.com/watch?v=dYtDQ_t-_HQ
Sometimes Presidents really do need to act like car salesmen, but the car that Putin is selling is built to last and runs efficiently on common sense, common law (i.e. as long as you're not hurting anyone, you're acting within the law), and community. And that's a vehicle more and more Russian citizens are being convinced by Putin to buy, since he drives one himself.
Putin's manifesto is rich in inter-discursivity, appropriating elements from competing ideologies and rejecting binary oppositions in order to win the war of position within the discursive field thus creating 'an all-national spiritual reference point that will help to consolidate society, thereby strengthening the state. This reference point, a new Russian idea, helps construct an image of the state as a nation of people represented by a spokesperson, the president.
Those of the awakened minority who are frustrated and at odds with Globalist domination strategies should find solace in the fact that the dream of a New World Order, of which much of the world is presently dreaming into reality, must according to its unnatural and unsustainable underlying principles, much like its Soviet system predecessor, inevitably collapse under the weight of its excessive absurdity.
And if you're one of the small but proud members of the common sense minority community, if you haven't already done so, please do yourselves a big favor and cease all efforts aimed at trying to wake up humanity, because it can't be done. Instead, continue waking yourselves up.
Humanity can only wake itself up one individual at a time. The newly awakened, in their own time, will make connections with others without your incessant nudges. So try to let go. You'll feel better if you do.
In stark contrast to the West's current political downward slope, it's fascinating to observe the progress of Vladimir Putin in his quest to help instill and nurture a return of common sense to the realm of politics. It makes one hopeful that new leadership possessing similar strength of character will follow President Putin's lead.
Unlike Mr. Putin, we can't all play the part of hero in this movie, although there's no character too minor and no act too small.
Continue speaking your truth, get along with others, and have a good time. The rest will take care of itself.
That's just plain old common sense.
And to close the show, Ladies and Gentlemen and Children of all ages, live from the internet, the one, the only…:
http://www.youtube.com/watch?v=Na-31bdtjhI
Source: Waking Times