The big currency reset. It's not a case of 'if' – it's a case ofwhen.
Don't expect your provincial Secretary of Treasury or Chancellor Exchequer to warn you about what is coming around the corner, because they are either too stupid to know, or too busy covering their own backsides.
To understand where we are, it's very important to understand how we got here (another point which bureaucrats and backers do not want the general populace to know).
A quick history lesson then…
The Opposite of Emerging is Submerging
Lulled and distracted by the antics of developed country central banks and emerging economy central banks – to constantly "pump-up the jam" and flood the economy with paper casino chips from either Fort Knox or Mount Gox, the real tectonic shift of the global economy since 2008 has been more or less ignored by financial gurus and sages. It is taken as "normal" that deflation, ordisinflation is operating in the developed economies, but now we can see that rip-roaring inflation operating in the emerging economies.
Supposedly, this is 'Muddle Through', but since 2008 the North-South paradigm has all but dissolved – the developed OECD economies are locked in a death embrace with the Emerging economies. The developed economies are now locked into chronic globalization – exporting monetary inflation while importing cheap industrial goods, services and resources.
Since 2008 the always-promised 'world shift' of the economy from west to east, and from north to south has happened, but the net result is a shock. Pretending "we didn't know" is comforting, but ultimately stupid.
This is an unstable equilibrium, or an interregnum – even a sideshow, because the current global economic context and process is the exact opposite of sustainable. Harm to both North and South is now the main impact of the post-2008 process of overreach and intense fiat paper shuffling. Listing the consequences and causes of this overreach is not easy and always open to argument, but possibly the best summary is to suggest that since 2008, 'Ricardo's comparative advantage' paradigm has been inverted. Economic and above all monetary globalization is now the path to ruin and poverty. From win-win to lose-lose. The worse it gets, expect the architects of ruin – establishment politicians, central bankers and financial pundits, to retreat into even deeper denial.
The Production Bubble That Triggers the Collapse
Another simple way to argue the global economy has overreached is that industrial and economic production capacity in the Emerging economies (EMs), starting with the BRICs, is now massively over-sized. This means the EMs can and will saturate the post-industrial, deflating North with industrial supply at every stage and opportunity as technology, design and product development throw up a new market openings everywhere. Examples like the car and cellphone, fashion wear and off-shore call center industries are relatively "classic". All of these are already saturated with capacity – but the EMs are still adding more. Previous historical "classic examples" of this process for example included the ship building industry, but the scale paradigm has been woefully ignored.
Since 2008, the process has intensified, creating an increasingly certain outlook for a forced and fiat end to the willingness of the EMs to accept the fiat currency endlessly printed to finance the deflating, de-industrializing DMs (developed economies).
This will not necessarily be a politicized process, of the type hinted at by India's central bank governor (see http://finance.fortune.cnn.com/tag/raghuram-rajan/), due to the rapidity and scale of the crisis, but instead trigger the collapse of the current global fiat monetary orderdictated by national economic self-defence and survival in the EMs.
The economic jump start of the Ricardo model, which has run riot for the last quarter-century, and went into over-drived from 2008 – will be abandoned.
Deflation/Inflation: Two Sides of the Same Bitcoin
Ricardo's original model held sunny Portugual as a producer of cork and sherry, while rainy England could produce wine casks from its oak forests and wool from its sheep flocks. The money used in a basically resource-based exchange using then-rapidly growing maritime transport capabilities was held to be stable and gold-linked (or based). Later on, low-cost labor resources were built into Ricardo's paradigm called "comparative advantage". The EMs since the 1980s have played the role of resource providers while the DMs were the solvent market suppliers.
While there was a clear limit on cork, wine, oak casks and woolens supply and demand, this does not really apply to modern global fiat money and modern industrial technology. These are high gain positive feedback processes which only stop when they hit a brick wall.
The Ricardo comparative advantage model does not apply to post-1980′s globalization and super economies – like those of China and India, where industrial technology has raced ahead of infrastructure development. This is simply a bomb waiting to explode, alongside the industrial capacity growth, the EMs engaged massive growth of credit, mushroom growth urbanization, neglect of the agriculture and food sector, and turning a blind eye to rampant or even "structural" corruption. Inflation was the sure and certain result.
The results do not stop there. While inflation took off inside the EMs, with their economies producing more than they can consume, and exporting to the DMs which consume more than they produce, the EMs are also exported deflation to the developed market economies. At the same time, the emerging market economies mined out their capital bases to maintain their breakneck growth of industrial capacity.
On an almost daily basis now, the EMs are all shifting to current account deficit with the inevitable consequences of national currency devaluation, further inflation, and of course – higher interest rates.
Win-Win to Lose-Lose: Global Fiat Currency Crisis
The post-1980′s economic globalization paradigm can be called an initial 'Win-Win' model which eventually morphed to Lose-Lose.
The industrial nations of the DMs, which formerly benefited from the resource nations of the EMs under the previous 'Ricardo-type' model, are now mired in debt and de-industrialization, making it impossible for them to "grow their way out of crisis". The EMs on their present industrial expansion path can only grow themselves into rapidly-deepening crisis.
The "money-in-the-middle" especially concerns the US dollar and its subsidiary partner, theeuro, both of which are vastly overvalued fiat currencies – but against what? Almost inevitably, this will feature a big rebound for gold, playing the starring role of in this latest episode of "Canary in the Monetary Coal Mine". From a personal standpoint, or national (for those who have any), physical gold and silver could end up providing solid protection against the exposure of a monetary reset.
Conversely, commodities are unlikely to profit on an enduring sustained basis, due to economic restructuring, re-centering and contraction being almost certain.
Commenting on the IMF's latest report on global capital flows since 1980, Reuters on 30 January said that while the IMF estimates net capital inflows to emerging economies as $7 trillion or more only since 2005, this was a "legacy trend" hinged on the EMs running a much higher GDP growth differential above the DMs than present. The IMF report noted that for 2014, economic growth in the BRICs will go on declining, and for Russia and Brazil, they will be less even than the GDP growth of the US and Britain. While the IMF's economists do not allow themselves to project break-of-series change to the global economy, the process of what Gordon T. Long calls "Global collateral impairment" can easily default as the net result of apparently 'unrelated and complex' runaway processes.
This collateral impairment will inevitably trigger multi-national currency protection measures, a situation already clear in countries like Turkey, India, Argentina and other EMs.
For DMs in the North, plans are likely already underway. Will the reset feature a brand new reserve currency, or the introduction a fledgling single global, or virtual currency? If so, what will it be backed by (or maybe it won't). It's hard to know right now, but a shift of that magnitude could provide for the introduction of something new in the mix.
It's a case of problem, reaction, solution, and one can assume that this Hegelian equation has already been mapped out on the back of a napkin in an executive dining floor of the one of the world leading central banks, possibly written using Christine Lagarde's lip stick.
As a result, sacrificing GDP growth to protect the national money in the EMs will be inevitable. In turn, this will send a severe shock wave North to the DMs ,which have surfed on the latter-day version of the Ricardo paradigm for the last 30 years, and are now left unable to adapt.
The basic conclusion is that a global monetary reset is now overdue.
There will be shock waves, and haircuts too.
Brace yourself for impact, because it's coming.
Source: Andrew McKillop | 21st Century Wire
With Ben Shalom Bernanke set to depart on the last day of January 2014, the critique and speculation of his tenure as Chairman of the Federal Reserve begins. The mainstream financial press is giving mostly favorable accounts. Heretofore, such praiseworthy acclamations strike a shape contrast with the actual record of the state of the economy. However, the admirers of the Fed and his specific enactments live in a time warp that only masters of the universe encounter. For the remaining population, an intense struggle for survival is the actual experience, remembered from the Bernanke years.
Investopedia expresses a complimentary score of The Legacy Of Ben Bernanke, and cites distinguished highlights and concludes that "Under Bernanke's stewardship, the Fed became the most transparent it has ever been in its history."
Yet, they are compelled to mention that from 2008 onward, Bernanke and the Fed embarked on a series of unparalleled – and often unconventional – rescue programs and stimulus measures. These included:
ratcheting interest rates down to the lowest levels in American history;
force-feeding the U.S. economy with trillions of dollars through successive rounds of "quantitative easing";
bailing out troubled Wall Street firms and institutions;
orchestrating the rescue of other troubled financial institutions through shotgun weddings; and
lending funds to diverse sectors of the U.S. economy to revive stalled credit markets.
Ben Bernanke's Great Inflation Coverup, is an assessment that one would expect from the Mother Jones publication.
"Bernanke's problem is pretty simple here: he almost certainly wants higher inflation . . . Once the Fed has reduced interest rates to zero, it can't go any further. But what if the economy is so bad that all the standard models suggest you need negative interest rates to get the economy back on track? The only answer is higher inflation. If inflation is running at 2% and interest rates are at zero, the real interest rate is -2%. If you borrow money, you're effectively being allowed to pay back less than you borrowed."
Then there is the valid point made by Bill Sardi in LewRockwell.com. "The Fed been printing new money at the rate of $85 billion a month which is being distributed to close member banks who are gambling it on the Wall Street stock market to recapitalize themselves rather than lending it out into the economy so citizens can buy new homes, automobiles."
The example of Paying back retirees with cheaper dollars illustrates the real costs of built in systemic inflation, not just for citizens on a fix income, but for everyone. This lost in purchasing value of the currency is obvious to any honest person.
"The average social security check was $321 in 1980 and in 2011 it was $1183 (adjusted for inflation). But if that $321 pension check were to be fully adjusted for inflation according to way inflation was calculated in 1980 (cost of gasoline and food included), then that $321 should be $3636 to have the same purchasing power today."
The severity of income disparity has reached staggering levels. Elite insiders game the system with insider speculation certainty, while the constructive producers that keep the real components of the economy functioning, are pushed to the margins.
Bernanke's real legacy produced the following outcomes. The always-reliable ZeroHedge site states some undeniable facts under Bernanke's watch.
 The US has never experienced 3% GDP growth.
 The labor participation rate has fallen to levels not seen since the '70s.
 Inflation-adjusted median incomes have fallen 7%.
 The US's debt load has risen from $8.4 trillion to over $16 trillion.
 The Fed's balance sheet has increased from $800 billion to over $4 trillion (larger than the economies of Brazil, France and even Germany).
 Food prices have hit record highs fomenting revolutions in the Middle East and untold suffering around the globe.
 The Fed has funneled trillions of Dollars into both US banks and European banks.
 The Fed has allowed fraud, insider trading, and corruption.
The banksters demanded a bailed out because their derivative greed exacted losses that required an immense infusion of liquidity to rescue their balance sheets. Under Bernanke, the titans of finance have an unlimited line of near zero rate interest of new credit. When the establishment financial press applauds the savior of the economy, their loyalty towards corporatist governance, dictates that the economic interests and the public welfare of ordinary people is expendable.
Look to a prime example of this concentration of wealth and control. The Global 1%: Exposing the Transnational Ruling Class by Peter Phillips and Kimberly Soeiro, focus on BlackRock.
"BlackRock is one of the most concentrated power networks among the global 1 percent. The eighteen members of the board of directors are connected to a significant part of the world's core financial assets. Their decisions can change empires, destroy currencies, and impoverish millions. Some of the top financial giants of the capitalist world are connected by interlocking boards of directors at BlackRock, including Bank of America, Merrill Lynch, Goldman Sachs, PNC Bank, Barclays, Swiss Reinsurance Company, American International Group (AIG), UBS A.G., Arab Fund for Economic and Social Development, J. P. Morgan Chase & Co., and Morgan Stanley."
These crony capitalists are the prototypes that benefited from Bernanke decisions.
During the Bernanke era, the debt bubble entered the point of no return to solvency. His place in the history of shame sets the stage for further economic turmoil. The Federal Reserve after Ben Bernanke article indicates that the Fed is boxed into a pattern that is likely to escalate out of control.
"With the uninterrupted, increase in federal debt, much of which is held by the Federal Reserve, the prospects of achieving prosperity by growing the economy, when interests rates have been near zero, failed miserably. It becomes almost absurd to believe that higher rates on Treasury Bonds will succeed. The new chair of the Fed will be hard pressed shutting down Quantitative Easing."
A depression in the real economy is foreordained with the retraction of credit to most enterprises. This starving of access to funding is a conscious and deliberate strategy to force competition out of business. The grand scale that the banksters operate on has little room for upstarts or hanger-on's. At the end of this very destructive Bernanke term, the rich got fabulous more wealthy, as the country sinks into decline on so many levels.
A Growing Precariat Class…
I knew a man whose wife divorced him and who never remarried.  He liked women and for the remainder of his life he had affairs with several.  His exuberant intentions were good but he was blind to the preferences of the people he intended to help (usually women friends) and they often resisted his plans.  He went through life intending to do good deeds that were often barely tolerated.
Public television recently ran a documentary on the Rockefeller family.  My friend and the Rockefeller family had a common goal of bettering the lives of others whether they like it or not.  David Rockefeller promotes the new world order because he sincerely believes world government benefits mankind.  He and other like minded individuals seem to have the power to move their goal forward but they are meeting heavy resistance from multitudes who cherish freedom, hate tyranny and prefer to make their own choices.
Competition is a fitting impetus to a healthy business environment. But competition produces winners and losers.  Unfortunately, all men are not created equal. (Jefferson's claim in the Declaration of Independence notwithstanding).   Some men have superior abilities, allowing them an advantage over their fellows.  Men who win in the money war become wealthy while losers become relatively poor.  The libertarian nature of the early American business culture provided a realistic example of the outcome of free Capitalism.  Several families accumulated massive fortunes and were able to shelter their wealth allowing an extended influence on the culture.
John D. Rockefeller (1839-1937). was raised in poverty by a Christian mother.  His father was often absent. The family lived in Ohio during the birth of the oil industry.  He was an astute competitor who successfully used the freedom of Capitalist system to gain control of a majority of the industry.  In spite of government intervention he preserved the family fortune allowing his descendents to wield the power of great wealth through successive generations.
J. P. (John Pierpont) Morgan (1837-1913) was a key recipient of the bounty of Capitalism.  A Connecticut banker Morgan gained control over much of the country's manufacturing base.  He formed U. S. Steel Corporation and on at least two occasions (one with Rothschild help) bailed out the U. S. government.
Andrew Carnegie (1835-1919)  came to the United States from Scotland in his early teens.  He was an astute businessman who enjoyed success in several different enterprises.  Ultimately he became extremely wealthy by creating the world's largest steel mill.  The mill was finally sold to J. P. Morgan and became a major part of U. S. Steel Corporation.
Cornelius Vanderbilt (1794-1877) was an uneducated farm boy of Dutch and English extraction, his thrifty ways allowed him to prosper by moving goods by steamship around New York City.  As the railroads took over the freight moving business he used his profits to invest in the railroads.  Though uncouth in manner he was astute in business.
Henry Ford (1863-1947) made his fortune in a later era.  He reduced manufacturing costs and made products available to the general population by using an assembly line to mass produce automobiles. Mass production was the crown of the industrial revolution making its benefits available to everyone.
Bill Gates (1955 –   ) a contemporary "robber baron" started and nurtured software giant Microsoft into the world's pre-eminent producer of computer software.  He was criticized for his business practices and called before congress but he warded off the government wolves and saved his company.   He and his wife Melinda are now busy managing their Foundation. .    
Hundreds of fortunes have been made in the United States.  These six are well known. All had the advantage of living in times when the conduct of their businesses was largely unencumbered and they could garner great riches from a wealthy nation.  They were criticized for cutting prices and buying up competition but both of these practices are legal in a free Capitalist system; they did it better than their competitors.
Corporations and Foundations are stores of wealth and power. They are artificial entities that function as individuals.  They can and often do grow into quasi-monopolies that can be controlled with a small percentage of the outstanding stock.  Real Estate appreciation and the steep rise in value of hard assets produces riches but the primary source of great wealth is the huge increase in value of the stock of a successful company.  Foundations are usually spawned with shares of stock.  They depend upon profits from stocks for their income.  Stocks are a store of wealth.
Bill Gates became one of the wealthiest men in the world through ownership of stock in Microsoft Corporation, a company he nurtured to greatness. Using that stock he and his wife Melinda have formed the Bill and Melinda Gates Foundation, the largest in United States and second largest in the world.
The stock market uncouples the cost of a stock from its real value as an ownership unit and allows speculation to determine value.  In a bull market a popular stock, as a fractional unit of owner ship, might have a real value of $10.00 but sell on the market for $100.00.  Owners of successful business enterprises who retain or purchase large blocks of stock can enjoy a massive increase in wealth that has no relation to value or effort.
We see this principle play out in the price of gasoline.  The real cost of oil at the well head might be $10.00 a bbl. but on the commodities market it sells for $100.00.  Consumers pay the inflated market price and the well owners enjoy a massive increase in income.
Before the revolution English Corporations had exploited the colonies and in its early years the United States government was wary of corporate power.  .  For decades, until the Civil War, corporations were strictly regulated.
The Internet page Reclaiming Democracy provides this information:
Corporate charters (licenses to exist) were granted for a limited time and could be revoked promptly for violating laws.

Corporations could engage only in activities necessary to fulfill their chartered purpose.

Corporations could not own stock in other corporations nor own any property that was not essential to fulfilling their chartered purpose.

Corporations were often terminated if they exceeded their authority or caused public harm.

Owners and managers were responsible for criminal acts committed on the job.

Corporations could not make any political or charitable contributions nor spend money to influence law-making.
The Civil War brought an end to restrictions on corporate power.  Corporate agents infested both state and federal governments; they bribed officials, enjoyed huge profits, gained limited liability, more autonomy, and extended charters.  The corporate demon was loosed!
Most Americans know of Foundations but few know much about them.  Foundations are tax-free instruments that allow the winners of the money war to protect their wealth from taxation and exert some control over how it is used    According to "The Non-Profit Times" private foundations have at least four characteristics:
It is a charitable organization and thus subject to the rules applicable to charities generally;

Its financial support came from one source, usually an individual, family, or company;

Its annual expenditures are funded out of earnings from investment assets, rather than from an ongoing flow of contributions; and,

It makes grants to other organizations for charitable purposes, rather than to its own programs
Foundations have few restrictions.  They are not dogged by the media or overseen by congress. Wealthy donors are seldom confronted by elected officials who might at some point seek their donations.
Billions of dollars are sheltered by Foundations and the income earned is frequently used to support an elite agenda.  The world is often impacted and sometimes altered by the organizations these Foundations support but people are usually unaware of the source of the change.  Foundations are big supporters of world government; they supported the Feminist Movement and donate heavily to woman's rights, the homosexual agenda enjoys large grants, as does Planned Parenthood, there are also big efforts to influence other nations.  The Global Fund for women is a relatively new foundation but their U. S. giving provides a glimpse of the humanist agenda supported by the Foundation culture.
Writing in "Intelligence and National Security" (Vol. 18, No. 2, 2003) Valerie Aubourg contends that the Bilderberg meetings were organized by European Elites with help from American sources as well as the Rockefeller Foundation, the Ford Foundation and the CIA.
The Foundation Center lists some past foundation grants, "dissidents and intellectuals in Eastern Europe in the 1970s and 1980s, funded legal challenges to apartheid in South Africa starting in the 1970s, and helped human rights groups in Latin America in the 1970s and 80s. Foundations supported work on AIDS at home and abroad when those with the disease were stigmatized; they pushed for public policies to address climate change when the U.S. federal government denied there was a problem of global warming; and they established a dialogue with Iran when the U.S. and Iranian governments were not talking directly to each other. Building on the early vision and practice of Rockefeller, Carnegie, and Ford, today's foundation leaders see these problems in global, not just American terms; seek to address them on a worldwide scale; and directed considerable resources around the world to that end."
In the Washington Post, Michael McFaul, a Senior Fellow at the Hoover Institute, describes Foundation interventions: "Did Americans meddle in the internal affairs of Ukraine? Yes. The American agents of influence would prefer different language to describe their activities — democratic assistance, democracy promotion, civil society support, etc. — but their work, however labeled, seeks to influence political change in Ukraine. The U.S. Agency for International Development, the National Endowment for Democracy and a few other foundations sponsored certain U.S. organizations, including Freedom House, the International Republican Institute, the National Democratic Institute, the Solidarity Center, the Eurasia Foundation, Internews and several others to provide small grants and technical assistance to Ukrainian civil society. The European Union, individual European countries and the Soros-funded International Renaissance Foundation did the same."
Large amounts of U. S. Foundation money go to organizations located in Switzerland and England. Open the link, (wait for it to load) click on Switzerland and England and note the number of grants to International organizations.   While American citizens sign petitions and hold rallies, powerful U. S. Foundations often finance the programs concerned citizens groups are trying to prevent.
The Rockefeller Foundation is one of three funds supported by the Rockefeller family.  The other two are The Rockefeller Brothers Fund and the Rockefeller Family Fund.   The Rockefellers are famous for supporting studies on Eugenics.  here and here  They are also big supporters of Globalism and according to Andrew Gavin Marshall one of the most powerful families in the world.  He describes the breadth of Rockefeller influence: "Initially through the Standard Oil empire, which was broken up into corporations we now know as ExxonMobil, Chevron and others, Rockefeller influence was prominent in universities (notably the University of Chicago and Harvard), in finance, with Chase Manhattan Bank (now JPMorgan Chase), in the creation and maintenance of major foundations (Rockefeller Foundation, Rockefeller Brothers Fund, Rockefeller Family Fund) and in the establishment and leadership of major think tanks (Council on Foreign Relations, Trilateral Commission, Bilderberg), all of which created access to political and social power that shaped institutions, ideologies and individuals on a vast scale."
The Financial Times reported in May of 2012,"Two of the best-known business dynasties in Europe and the US will come together after Lord Jacob Rothschild's listed investment trust and Rockefeller Financial Services agreed to form a strategic partnership, with the Rothschild-owned RIT Capital Partners purchasing a 37% stake in the Rockefeller family's 'wealth advisory and asset management group.'This 'transatlantic union', noted the Financial Times, 'brings together David Rockefeller, 96, and Lord Rothschild, 76 – two family patriarchs whose personal relationship spans five decades.'"
I could not find a Foundation for the descendents of J. P. Morgan but Jamie Dimon, CEO of J. P. Morgan Chase, the world's largest bank ($13 trillion assets), describes their current philosophy this way, "Diversity is a cornerstone of our global corporate culture, and we continue to build upon it by: Linking management rewards to progress in achieving diversity; identifying top talent and building development plans accordingly; seeking a diverse slate of candidates for all key job openings; building a pipeline for diverse talent by working closely with universities and key industry groups;  actively involving our people – through employee networking groups, annual forums, open discussions with senior leaders, seeking input on multicultural marketing efforts, and partnering on community activities; and, offering a comprehensive set of policies, programs and benefits to meet the changing needs of a wide spectrum of individuals"
The Carnegie Foundation lists many of its recipients in this database:  Most of the big Foundations support world peace and feminism.  Many make donations to the Council on Foreign Relations and the Carnegie Endowment for International Peace.  The boards of directors of the large foundations and the major international corporations are made up of individuals who know each other, have a common agenda and often serve together on more than one board.
I did not find a contemporary Foundation for the Vanderbilt Family.  The Vanderbilt fortune suffered losses during the Twentieth Century but the family is still prominent; Gloria Vanderbilt and her son, Anderson Cooper, are well known descendents.
The Ford Foundation has an interesting history. John J. McCloy became president of the Ford Foundation in 1954.  McCloy, a consummate insider, used the foundation as a cover for CIA agents making it almost a subsidiary of the U. S. Government.   Henry Ford exposed the Talmudist Jewish conspiracy and when the Foundation gave some support to the Palestinians it was excoriated as an anti-Semitic organization.  It repented and ceased supporting Paletinian causes.  The Ford Foundation provides serious support for National Public Radio and like many others it helps finance the Council on Foreign Relations.  Both the Rockefeller Family Fund and the Ford Foundation support the Third Wave Foundation, a fast growing, fifteen year old organization that "supports young people creating new models of leadership that strengthen community efforts to resist oppression and ensure justice, that are led by and for young women, transgender, and gender non-conforming youth and queer youth of color."
Please take time to click on the Foundation links and look over the recipients of grants.  A short study will help you understand the nature of the organizations they support.  Foundations hold billions of dollars in assets.  The common interests of those that control these assets allow them to support programs outside and sometimes against the governments of the nations of the world.  Not only can they go around governments but they can and often do control them.  They are a powerful force for the privileged one percent.
The addiction to wealth often culminates in a quest for power.  This hunger to control has become more evident in the Twenty-First Century as the world's neo-Feudal Lords have begun to exert their power for world dominance in the public realm.  They have succeeded in gaining control of the world's most powerful nation and are using it to insert their tentacles into all corners of the Globe.  The theft of knowledge has succeeded through control of public education and the theft of wealth is well underway. Failure to curtail the centralization of power has exposed the world to the domination of an amoral, cruel and Godless oligarchy that is well on the way to enslaving mankind.
World corporations have become fewer and fewer and bigger and bigger.  International corporations benefit from globalization by acquiring multiple new marketing opportunities.  Wealthy corporations and foundations exert influence on the governments of the nations of the world.  Their leaders are members of the secret elite groups that meet and determine policy.  So far David Rockefeller's dreams are progressing at a formidable rate.
It is not unusual for Christians to ignore significant scriptures.  The Law of the Sabbath Year has been significantly neglected for centuries.  It is doubtful that even ancient Israel practiced it properly.   The Bible describes the year of Jubilee like this: "You shall thus consecrate the fiftieth year and proclaim a release through the land to all its inhabitants.  It shall be a jubilee for you, and each of you shall return to his own property, and each of you shall return to his family."  Land is to be returned to its original owners, debts are to be forgiven, and slaves are to be freed!
God created the world in six days and on the seventh day He rested.  Sunday, the Sabbath, is a day of rest.  God also applies this principle to years.  We are to plant and harvest for six consecutive years and on the seventh year the land is to lay fallow. Jubilee is to be celebrated in the year following seven Sabbaths of years – the fiftieth year.
There are several important principles contained in the 25th Chapter of Leviticus: God makes a distinction between the people He has chosen and others. He supports competition but does not want permanent, burgeoning inequities of wealth among His people.  Benevolent slavery is condoned but His people are to be freed at jubilee. Foreigners do not enjoy the provisions of jubilee.  They can be used as slaves until their debts are paid.  Usury is forbidden among God's people but not among foreigners.
Erroneous interpretations of scripture often nullify important principles.  Arminianism and modern methods of evangelism urge people to choose God destroying the Biblical doctrine of selection.  God's chosen people are granted legal benefits that are lost in the doctrine of universal atonement.  The Bible teaches that Christians are a chosen people who have special legal rights that are not afforded to others.
Jubilee is God's remedy for the inordinate accumulation of wealth and power.  It is a resource to correct the inequities that develop in a competitive society without depending on the arbitrary, emotion driven policies of frivolous politicians.
Today, in the United States the disparity between the wealthy and the remainder of our population is greater than ever before.  One percent of our population own 40 percent of the nation's wealth.  Turn on your speakers, watch and listen to this video.  The Middle Class is being destroyed and a permanent underclass is growing.  In the 1970s the upper 1 percent received 8 percent of the nation's income, in 2010 that figure had risen to 21 percent.  The 400 wealthiest Americans own more than the bottom 150 million.   According to Andrew Gavin Marshall almost all of the wealth gains over the previous decade went to the top 1%. In the mid-1970s, the top 1% earned 8% of all national income; this number rose to 21% by 2010.
We have ignored the Word of God and are in the process of suffering the consequences.  God provided The Law of Jubilee to protect His people from human tyranny.  There is a righteous way of rectifying the imbalance of wealth that results from a competitive economy.  God's Law always trumps the imagination of His creatures.
Christians are often described as followers of Jesus.  This definition is inadequate because Jesus is a servant to His Father.  He sits on the right hand of His father and judges the world.  Those who truly follow Jesus follow the Triune God: Father, Son, and Holy Ghost.  This concept brings the entire Bible into focus and sets up legal standards for Christian behavior.
"To learn who rules over you, simply find out who you are not allowed to criticize." – – Voltaire (1694-1778)
Many in the precious metals community are eagerly anticipating a complete systemic collapse of the financial system because as "preppers", they expect to not only survive, but to prosper in a SHTF scenario.  We suspect however that the following MUST READ account of surviving the Bosnian war in the midst of a complete collapse of the grid will be eye-opening in just how difficult it is to survive a full-on Mad Max scenario, even if one has spent years preparing for it.
I am from Bosnia. You know, between 1992 and 1995, it was hell. For one year, I lived and survived in a city with 6,000 people without water, electricity, gasoline, medical help, civil defense, distribution service, any kind of traditional service or centralized rule.
Today, me and my family are well-prepared, I am well-armed. I have experience. It does not matter what will happen: an earthquake, a war, a tsunami, aliens, terrorists, economic collapse, uprising. The important part is that something will happen.
The following is my experience:
Our city was blockaded by the army; and for one year, life in the city turned into total crap. We had no army, no police. We only had armed groups; those armed protected their homes and families.
When it all started, some of us were better prepared. But most of the neighbors' families had enough food only for a few days. Some had pistols; a few had AK-47s or shotguns.
After a month or two, gangs started operating, destroying everything. Hospitals, for example, turned into slaughterhouses. There was no more police. About 80 percent of the hospital staff were gone. I got lucky. My family at the time was fairly large (15 people in a large house, six pistols, three AKs), and we survived (most of us, at least).
The Americans dropped MREs every 10 days to help blockaded cities. This was never enough. Some — very few — had gardens. It took three months for the first rumors to spread of men dying from hunger and cold. We removed all the doors, the window frames from abandoned houses, ripped up the floors and burned the furniture for heat. Many died from diseases, especially from the water (two from my own family). We drank mostly rainwater, ate pigeons and even rats.
Money soon became worthless. We returned to an exchange. For a tin can of tushonka (think Soviet spam), you could have a woman. (It is hard to speak of it, but it is true.) Most of the women who sold themselves were desperate mothers.
Arms, ammunition, candles, lighters, antibiotics, gasoline, batteries and food. We fought for these things like animals. In these situations, it all changes. Men become monsters. It was disgusting.
Strength was in numbers. A man living alone getting killed and robbed would be just a matter of time, even if he was armed.
Today, me and my family are well-prepared, I am well-armed. I have experience.
It does not matter what will happen: an earthquake, a war, a tsunami, aliens, terrorists, economic collapse, uprising. The important part is that something will happen.
Here's my experience: You can't make it on your own. Don't stay apart from your family; prepare together, choose reliable friends.
1. How to move safely in a city
The city was divided into communities along streets. Our street (15 to 20 homes) had patrols (five armed men every week) to watch for gangs and for our enemies.
All the exchanges occurred in the street. About 5 kilometers away was an entire street for trading, all well-organized; but going there was too dangerous because of the snipers. You could also get robbed by bandits. I only went there twice, when I needed something really rare (list of medicine, mainly antibiotics, of the French original of the texts).
Nobody used automobiles in the city: The streets were blocked by wreckage and by abandoned cars. Gasoline was very expensive. If one needed to go somewhere, that was done at night. Never travel alone or in groups that were too big — always two to three men. All armed, travel swift, in the shadows, cross streets through ruins, not along open streets.
There were many gangs 10 to 15 men strong, some as large as 50 men. But there were also many normal men, like you and me, fathers and grandfathers, who killed and robbed. There were no "good" and "bad" men. Most were in the middle and ready for the worst.
2. What about wood? Your home city is surrounded by woods; why did you burn doors and furniture?
There were not that many woods around the city. It was very beautiful — restaurants, cinemas, schools, even an airport. Every tree in the city and in the city park was cut down for fuel in the first two months.
Without electricity for cooking and heat, we burned anything that burned. Furniture, doors, flooring: That wood burns swiftly. We had no suburbs or suburban farms. The enemy was in the suburbs. We were surrounded. Even in the city you never knew who was the enemy at any given point.
3. What knowledge was useful to you in that period?
To imagine the situation a bit better, you should know it was practically a return to the Stone Age.
For example, I had a container of cooking gas. But I did not use it for heat. That would be too expensive! I attached a nozzle to it I made myself and used to fill lighters. Lighters were precious.
If a man brought an empty lighter, I would fill it; and he would give me a tin of food or a candle.
I was a paramedic. In these conditions, my knowledge was my wealth. Be curious and skilled. In these conditions, the ability to fix things is more valuable than gold.
Items and supplies will inevitably run out, but your skills will keep you fed.
I wish to say this: Learn to fix things, shoes or people.
My neighbor, for example, knew how to make kerosene for lamps. He never went hungry.
4. If you had three months to prepare now, what would you do?
Three months? Run away from the country? (joking)
Today, I know everything can collapse really fast. I have a stockpile of food, hygiene items, batteries — enough to last me for six months.
I live in a very secure flat and own a home with a shelter in a village 5 kilometers away. Another six-month supply there, too. That's a small village; most people there are well-prepared. The war had taught them.
I have four weapons and 2,000 rounds for each.
I have a garden and have learned gardening. Also, I have a good instinct. You know, when everyone around you keeps telling you it'll all be fine, but I know it will all collapse.
I have strength to do what I need to protect my family. Because when it all collapses, you must be ready to do "bad" things to keep your children alive and protect your family.
Surviving on your own is practically impossible. (That's what I think.) Even you're armed and ready, if you're alone, you'll die. I have seen that happen many times.
Families and groups, well-prepared, with skills and knowledge in various fields: That's much better.
5. What should you stockpile?
That depends. If you plan to live by theft, all you need is weapons and ammo. Lots of ammo.
If not, more food, hygiene items, batteries, accumulators, little trading items (knives, lighters, flints, soap). Also, alcohol of a type that keeps well. The cheapest whiskey is a good trading item.
Many people died from insufficient hygiene. You'll need simple items in great amounts. For example, garbage bags. Lots of them. And toilet papers. Non-reusable dishes and cups: You'll need lots of them. I know that because we didn't have any at all.
As for me, a supply of hygiene items is perhaps more important than food. You can shoot a pigeon. You can find a plant to eat. You can't find or shoot any disinfectant.
Disinfectant, detergents, bleach, soap, gloves, masks.
First aid skills, washing wounds and burns. Perhaps you will find a doctor and will not be able to pay him.
Learn to use antibiotics. It's good to have a stockpile of them.
You should choose the simplest weapons. I carry a Glock .45. I like it, but it's a rare gun here. So I have two TT pistols, too. (Everyone has them and ammo is common.)
I don't like Kalashnikov's, but again, same story. Everyone has them; so do I.
You must own small, unnoticeable items. For example, a generator is good, but 1,000 BIC lighters are better. A generator will attract attention if there's any trouble, but 1,000 lighters are compact, cheap and can always be traded.
We usually collected rainwater into four large barrels and then boiled it. There was a small river, but the water in it became very dirty very fast.
It's also important to have containers for water: barrels and buckets.
6. Were gold and silver useful?
Yes. I personally traded all the gold in the house for ammunition.
Sometimes, we got our hands on money: dollars and Deutschmarks. We bought some things for them, but this was rare and prices were astronomical. For example, a can of beans cost $30 to $40. The local money quickly became worthless. Everything we needed we traded for through barter.
7. Was salt expensive?
Yes, but coffee and cigarettes were even more expensive. I had lots of alcohol and traded it without problems. Alcohol consumption grew over 10 times as compared to peacetime. Perhaps today, it's more useful to keep a stock of cigarettes, lighters and batteries. They take up less space.
At this time, I was not a survivalist. We had no time to prepare — several days before the shit hit the fan. The politicians kept repeating over the TV that everything was going according to plan, there's no reason to be concerned. When the sky fell on our heads, we took what we could.
8. Was it difficult to purchase firearms? What did you trade for arms and ammunition?
After the war, we had guns in every house. The police confiscated lots of guns at the beginning of the war. But most of them we hid. Now I have one legal gun that I have a license for. Under the law, that's called a temporary collection. If there is unrest, the government will seize all the registered guns. Never forget that.
You know, there are many people who have one legal gun, but also illegal guns if that one gets seized. If you have good trade goods, you might be able to get a gun in a tough situation. But remember, the most difficult time is the first days, and perhaps you won't have enough time to find a weapon to protect your family. To be disarmed in a time of chaos and panic is a bad idea.
In my case, there was a man who needed a car battery for his radio. He had shotguns. I traded the accumulator for both of them. Sometimes, I traded ammunition for food, and a few weeks later traded food for ammunition. Never did the trade at home, never in great amounts.
Few people knew how much and what I keep at home.
The most important thing is to keep as many things as possible in terms of space and money. Eventually, you'll understand what is more valuable.
Correction: I'll always value weapons and ammunition the most. Second? Maybe gas masks and filters.
9. What about security?
Our defenses were very primitive. Again, we weren't ready, and we used what we could. The windows were shattered, and the roofs in a horrible state after the bombings. The windows were blocked — some with sandbags, others with rocks.
I blocked the fence gate with wreckage and garbage, and used a ladder to get across the wall. When I came home, I asked someone inside to pass over the ladder. We had a fellow on our street that completely barricaded himself in his house. He broke a hole in the wall, creating a passage for himself into the ruins of the neighbor's house — a sort of secret entrance.
Maybe this would seem strange, but the most protected houses were looted and destroyed first. In my area of the city, there were beautiful houses with walls, dogs, alarms and barred windows. People attacked them first. Some held out; others didn't. It all depended how many hands and guns they had inside.
I think defense is very important, but it must be carried out unobtrusively. If you are in a city and SHTF comes, you need a simple, non-flashy place, with lots of guns and ammo.
How much ammo? As much as possible.
Make your house as unattractive as you can.
Right now, I own a steel door, but that's just against the first wave of chaos. After that passes, I will leave the city to rejoin a larger group of people, my friends and family.
There were some situations during the war. There's no need for details, but we always had superior firepower and a brick wall on our side.
We also constantly kept someone watching the streets. Quality organization is paramount in case of gang attacks.
Shooting was constantly heard in the city.
Our perimeter was defended primitively. All the exits were barricaded and had little firing slits. Inside we had at least five family members ready for battle at any time and one man in the street, hidden in a shelter.
We stayed home through the day to avoid sniper fire.
At first, the weak perish. Then, the rest fight.
During the day, the streets were practically empty due to sniper fire. Defenses were oriented toward short-range combat alone. Many died if they went out to gather information, for example. It's important to remember we had no information, no radio, no TV — only rumors and nothing else.
There was no organized army; every man fought. We had no choice. Everybody was armed, ready to defend themselves.
You should not wear quality items in the city; someone will murder you and take them. Don't even carry a "pretty" long arm, it will attract attention.
Let me tell you something: If SHTF starts tomorrow, I'll be humble. I'll look like everyone else. Desperate, fearful. Maybe I'll even shout and cry a little bit.
Pretty clothing is excluded altogether. I will not go out in my new tactical outfit to shout: "I have come! You're doomed, bad guys!" No, I'll stay aside, well-armed, well-prepared, waiting and evaluating my possibilities, with my best friend or brother.
Super-defenses, super-guns are meaningless. If people think they should steal your things, that you're profitable, they will. It's only a question of time and the amount of guns and hands.
10. How was the situation with toilets?
We used shovels and a patch of earth near the house. Does it seem dirty? It was. We washed with rainwater or in the river, but most of the time the latter was too dangerous. We had no toilet paper; and if we had any, I would have traded it away.
It was a "dirty" business.
Let me give you a piece of advice: You need guns and ammo first — and second, everything else. Literally everything! All depends on the space and money you have.
If you forget something, there will always be someone to trade with for it. But if you forget weapons and ammo, there will be no access to trading for you.
I don't think big families are extra mouths. Big families means both more guns and strength — and from there, everyone prepares on his own.
11. How did people treat the sick and the injured?
Most injuries were from gunfire. Without a specialist and without equipment, if an injured man found a doctor somewhere, he had about a 30 percent chance of survival.
It ain't the movie. People died. Many died from infections of superficial wounds. I had antibiotics for three to four uses — for the family, of course.
People died foolishly quite often. Simple diarrhea will kill you in a few days without medicine, with limited amounts of water.
There were many skin diseases and food poisonings… nothing to it.
Many used local plants and pure alcohol — enough for the short-term, but useless in the long term.
Hygiene is very important, as well as having as much medicine as possible — especially antibiotics.
Source: Silver Doctors
In this column last week, I took sportscaster Bob Costas to task for his inane comments regarding the murder-suicide deaths committed by Kansas City Chiefs linebacker Jovan Belcher. Costas ignorantly and irrationally blamed the deaths of Jovan and his girlfriend, Kasandra Perkins, on "our current gun culture." Costas naively said, "If Jovan Belcher didn't possess a gun, he and Kasandra Perkins would both be alive today."
See my column on Bob Costas at:
http://veracityvoice.com/?p=16402
Well, here is another tragic story of an NFL player's untimely death. This time the team is the Dallas Cowboys. USA Today covers the story:
"For the second time in a week, from one Saturday to the next, another young professional football player is dead at the age of 25 and another NFL team is grieving after allegations of a terrible and tragic crime.
"Last weekend, it was Kansas City. This weekend, it's Dallas. The circumstances are different, but the results are eerily similar. Two players are gone: One by his own hand in front of his coach and general manager in the parking lot of the team's practice facility; the second in the morgue after a night out with a teammate, who is now sitting in an Irving, Tex., jail cell while his teammates fly to Cincinnati for Sunday's game.
"One week after Chiefs linebacker Jovan Belcher killed the mother of his nearly 3-month-old daughter and then killed himself, the Cowboys are mourning the loss of a teammate while another has been arrested for intoxication manslaughter.
"Nose tackle Josh Brent, who was to have started this Sunday against the Bengals, was arrested early Saturday morning after the car he was driving flipped over, killing his lone passenger, Cowboys practice-squad player Jerry Brown, who was Brent's teammate not only in Dallas but also at the University of Illinois from 2007-09."
See the report at:
So, why didn't Bob Costas get on national television and say, "If Josh Brent didn't possess a car, Jerry Brown would be alive today"? Why? Because Bob Costas doesn't think critically, that's why! He simply regurgitates the same antiquated anti-gun rhetoric he hears from his pro-gun-control buddies.
But it's true: if the gun is to blame for Belcher and Perkins' deaths, the car is to blame for Brown's death.
And speaking of cars and guns, the total number of deaths nationwide from the misuse of firearms pales in comparison to the total number of deaths from the misuse of automobiles. Yet, I don't hear the Bob Costases of the world screaming for "automobile-control." Come on, folks, get real! Plus, as Larry Pratt and others have already noted, firearms in the possession of American citizens are actually used to protect the lives of people some 4,000 to 6,000 times A DAY. When Costas said, "Handguns do not enhance our safety," not only was he wrong, he was miserably wrong! Handguns DO enhance our safety–not to mention our liberty!
Look at the city of Chicago. More people have been murdered in the city of Chicago this year than soldiers killed in Afghanistan. One hundred and forty-four US troops have been killed in Afghanistan so far in 2012, while 228 people have been murdered so far in 2012 in The Windy City.
According to The Huffington Post, "The war zone-like statistics are not new. As WBEZ reports, while some 2,000 U.S. troops have been killed in Afghanistan since 2001, more than 5,000 people have been killed by gun fire in Chicago during that time, based on Department of Defense and FBI data."
See the report at:
http://www.huffingtonpost.com/2012/06/16/chicago-homicide-rate-wor_n_1602692.html
Yet, Chicago, Illinois, has some of the strictest gun-control laws in America. Then again, maybe that's one of the reasons why so many people are killed in Chicago. The laws of this city forbid honest citizens from being armed and, thus, they are unable to defend themselves. Let the good guys start shooting back and one will see a dramatic lapse of courage among miscreants. Don't believe that? Check out the violent crime rates in Montana, Idaho, Wyoming, or Vermont.
This modern infatuation with blaming inanimate objects for acts of immorality and impropriety is nothing short of epidemic! Of course, the reason for this madness is it facilitates the expansion of government into the minutest details of our lives. Big-Government zealots have an innate fear of power and responsibility resting in individuals. They see government as the only suitable source of power. To big-government toadies, individuals are merely the property of government. To them, government bureaucrats can do nothing wrong, while individual citizens can do nothing right. Hence, to big-government hacks, only government officials have the right to keep and bear arms.
The same reasoning applies to America's so-called "War on Drugs." Marijuana, especially, is blamed for all kinds of immoral and unsavory conduct, even though the overwhelming evidence simply does not support the accusation.
My youngest son, Timothy, is a former Florida Assistant State Attorney who is now in private practice. Regarding marijuana as being a source of criminal conduct, he wrote, "Drawing from my own personal experience, I see the absurdity of the 'war on marijuana.' During my time as a prosecutor at the Florida State Attorney's Office from 2004 to 2006 where I handled literally thousands of criminal cases and tried nearly 60 jury trials, I was never impressed that marijuana was the cause of any criminal activity. Oh sure, possession of marijuana charges comprised a large number of my criminal cases; but the criminal act was merely the man-made law of possession of marijuana. In fact, most criminal activities were in large part caused by alcohol, where one who consumed too much alcohol became violent; beat his wife; neglected his children; drove drunk and hurt someone; caused a disturbance of the peace; or other similar evils.
"I saw those alcohol-related cases every day. Yet, I cannot say the same regarding marijuana. I would estimate that of the thousands of cases I handled, at least half (if not more) were a direct cause of alcohol consumption or addiction. Yet, alcohol is legal and marijuana is illegal."
See Tim's column at:
http://newswithviews.com/Timothy/baldwin159.htm
In fact, marijuana was not even considered harmful or illegal in the United States until 1937, as Tim pointed out in his column. Most people would probably be surprised to learn that four out of our first five presidents not only promoted the use of the hemp plant, but also grew it. Can one imagine putting George Washington or Thomas Jefferson in jail for growing what we now call marijuana? Egad!
The idea that the use of marijuana is harmful because "it leads to hard drugs" is tantamount to saying that beer is harmful because "it leads to hard liquor." But it's just not true! There are tens of millions of people who drink responsibly, or who use alcohol medicinally (as prescribed even by Holy Scripture), who never become alcoholics. Likewise, there are tens of millions of marijuana users who use it responsibly or medicinally, who never go on to use hard drugs or become drug addicts. And when it comes to addictions, Americans' addiction to sugar and laziness kills far more people than those addicted to alcohol–or even tobacco for that matter.
But by making marijuana responsible for all kinds of untoward behavior, and by ignoring the personal accountability of people to behave responsibly, it has helped provide the justification for government to trample the Bill of Rights and create huge bureaucracies, which swell the size and scope of government–especially the federal government.
The same is true for firearms. By making guns responsible for all kinds of untoward behavior, and by ignoring the personal accountability of people to behave responsibly, it helps provide the justification for government to trample the Bill of Rights (in this case the Second Amendment) and create huge bureaucracies (the ATF among others), which swell the size and scope of government–especially the federal government.
Marijuana is a convenient scapegoat. Firearms are a convenient scapegoat. Automobiles, on the other hand, are not so convenient! Hence, we hear nothing from Bob Costas about the need for more "automobile-control." Plus, amazingly enough, neither did Costas say a word about bringing back Prohibition! In Costas' world, only guns are sufficiently evil enough to warrant his righteous indignation.
The tragedies in Kansas City and Dallas cause all people of good will to grieve. We grieve for the people involved; we grieve for the families of the victims; and we grieve for the NFL players, coaches, and management. But what we must not do is use these tragedies as an excuse to justify and condone the suppression of our God-given liberties! In addition, it's past time for America, at every level, to start re-emphasizing the primacy of personal responsibility. That's something that isn't being taught much in our nation's schools, churches, or even families.
But the promotion and expectation of personal responsibility is what made America great; and it's also what provides our nation with its liberties. If men cannot be expected to be accountable for their conduct, they can hardly be expected to be accountable for their freedom. This is why inanimate objects are used as scapegoats by big-government toadies: it diminishes the virtue of individualism and extols the necessity of governmentism.
In Kansas City, the problem was not the gun; the problem was Belcher. And in Dallas, the problem was not the car–or even the booze–the problem was Brent. Straighten out the man and one will have no need to worry about the objects that are at his disposal.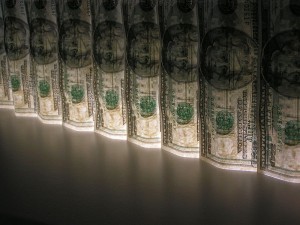 Can we believe any of the economic numbers that the government is feeding us these days?  Most of the focus recently has been on thebizarre jobs report that the government released last Friday, but the truth is that the inflation rate is a lie too.   In fact, the way that the government calculates inflation has changed more than 20 times since 1978.   The government is constantly looking for ways that it can make inflation appear to be even lower.  According to John Williams of shadowstats.com, if inflation was measured the same way that it was back in 1990, the inflation rate would be about 5 percent right now.  If inflation was measured the same way that it was back in 1980, the inflation rate would be about 9 percent right now.  But instead, we are expected to believe that the inflation rate is hovering around 2 percent.  Well, anyone that goes to the supermarket or fills up their vehicle with gasoline knows that prices are going up a lot faster than that.  Just about everything that we buy on a regular basis is steadily becoming more expensive, and so most Americans are not buying it when government officials tell us that there is barely any inflation right now.
John Williams is not the only one doing research into these inflation numbers.  According to the American Institute for Economic Research, the real rate of inflation was about 8 percent last year.  The following is an excerpt from a story that was recently posted on the website of Pittsburgh's NPR news station….
The federal government says that consumer prices rose moderately last year, but if you think the cost of everyday purchases increased more than that, then you're probably right according to the American Institute for Economic Research (AIER).

The Bureau of Labor Statistics' Consumer Price Index (CPI) was up 3.1% in 2011. However, AIER's Everyday Price Index (EPI) indicates most Americans saw their day-to-day costs increase by 8%. That's because the EPI excludes housing, automobiles, furniture, appliances and other items purchased occasionally.
So what are we supposed to believe?
Anyone that buys food on a regular basis knows that food prices have been going up significantly over the past couple of years, and because of the current drought things are about to get a whole lot worse.
In particular, the drought is expected to send meat prices much higher over the next 12 months.  The following is from arecent Reuters article….
The worst drought to hit U.S. cropland in more than half a century could soon leave Americans reaching deeper into their pockets to fund a luxury that people in few other countries enjoy: affordable meat.

Drought-decimated fields have pushed grain prices sky high, and the rising feed costs have prompted some livestock producers to liquidate their herds. This is expected to shrink the long-term U.S. supply of meat and force up prices at the meat counter.
Some analysts are projecting that we could see food prices rise by 14 percent or more over the next year.
So you might want to start clipping more coupons, because a trip to the supermarket is about to become even more painful on the wallet.
Water bills have also been steadily rising all over the country.  According to a study conducted by USA Today, some Americans have seen their water bills triple over the past 12 years….
While most Americans worry about gas and heating oil prices, water rates have surged in the past dozen years, according to a USA TODAY study of 100 municipalities. Prices at least doubled in more than a quarter of the locations and even tripled in a few.
So what is causing water prices to skyrocket?
The following are the reasons given by USA Today….
The trend toward higher bills is being driven by:

— The cost of paying off the debt on bonds municipalities issue to fund expensive repairs or upgrades on aging water systems.

— Increases in the cost of electricity, chemicals and fuel used to supply and treat water.

— Compliance with federal government clean-water mandates.

— Rising pension and health care costs for water agency workers.

— Increased security safeguards for water systems since the 9/11 terror attacks.
Unfortunately, one of the experts USA Today interviewed said that we can expect water bills to rise between 5 percent and 15 percent a year moving forward.
Of course the price of gasoline has also become absolutely outrageous.  It has doubled since Barack Obama entered the White House, and the average American household spent more than $4000 on gas last year.
In California, temporary refinery problems have sent gasoline prices absolutely skyrocketing over the past week.  The average price of a gallon of gasoline hit another brand new record high on Sunday.  According to AAA, the average price of a gallon of regular unleaded gasoline in California is now $4.655, and at some stations it is well over $5.00 a gallon.
Sadly, some analysts are warning that the supply problems in California may last until November.
Hopefully this is a reminder to all of us of just how vulnerable our economic infrastructure can be.  If temporary refinery problems can cause this kind of chaos, what would a major crisis do?
But despite all of the evidence to the contrary, Federal Reserve Chairman Ben Bernanke continues to insist that prices are very stable right now.
In fact, one of the reasons why he says that more money printing ("quantitative easing") is okay is because we are in a "low inflation" environment at the moment.
Sadly, this is exactly the kind of delusional thinking that led to the horrible crisis in the Weimar Republic back in the 1920s.  Quantitative easing did not work for the Weimar Republic, and it is not going to work for us either.
But it will cause the prices of the things that we buy on a regular basis to go up even more.
So what can we do about all of this?
Well, perhaps we can avoid paying higher prices for things by having the government give them to us for free.
That is what some Americans are doing.
There are some Americans out there that have absolutely no shame at all and will squeeze as much free stuff out of the government that they can.  For example, one woman in Baltimore has actually accumulated 30 free "Obamaphones".  Thevideo below explains how she has been able to get 30 free cell phones all paid for by the U.S. government.
Source: The American Dream
Recent attacks on American embassies and consulates in numerous Muslim countries are claimed to be irrational and undue reactions to a film portraying the Muslim prophet Mohammed in a degraded manner. The film is intentionally sacrilegious and incendiary toward Islamic beliefs and seems intended to add fuel to the rage of a Muslim world already incensed at the U.S. for its wars in Iraq and Afghanistan,  for destructive  American drone attacks in Yemen and Somalia and multiple other nations,  and one-sided support for Israel accompanied by platitudes for Palestinians. Thus, the roots of  widespread anti-Americanism are much deeper than can be explained merely by recent events. Instead,  Muslim fury can be traced to the ever increasing intervention by Washington in Muslim countries since the end of World War II.  Prior to that, the U.S. was considered a non-interventionist, even anti-imperialist, friend in much of the region. Yet, even before the war ended President Roosevelt made a secret deal with the Saudi king to provide American protection (and ultimately arms as well, used primarily to suppress his own population) to the Saudis in return for unobstructed American corporate access to the recently discovered Saudi oilfields.
Few today remember American policies during the Iranian crisis of 1946, when the U.S. obliquely threatened to force Soviet Troops out of Iran. American, British and Soviet troops occupied Iran in 1941 because it had tilted toward the Nazis under the father of the later American client, Shah Reza Pahlavi. The Soviets occupied the oil fields of northern Iran with Washington's approval during the war to prevent them from falling into Nazi hands. The Soviets were supposed to withdraw in March of that year but refused until a deal could be arranged whereby the USSR could purchase Iranian oil in order to begin rebuilding its war-ravaged society. Initially the Truman Administration encouraged the Iranian government to accept the deal. Then when the Red Army did withdraw also encouraged the Iranians to renege on the arrangement. It is worth noting that the Red Army did not then re-occupy the territory, thereby putting the lie to the claim made immediately after WWII that the Soviets were bent on world domination. There was nothing, not even employing atomic weapons, that the U.S. could have done to stop the Red Army had it chosen to reoccupy Iran's oilfields since that would have destroyed the very resources that were being contested.  The Soviets were only one of the principal obstacles to American post-war plans- though they were trumpeted as the prime mover. Equally important was nationalism, especially the sort of national independence craved by countries possessing vital resources that the U.S. coveted. Few also realize that until WWII the U.S. was the prime exporter of petroleum. By war's end the U.S. had used so much of its domestic oil, and its hydrocarbon-based economy had grown so exponentially, that from that point on the U.S. was impelled to begin importing oil.
Many do remember the overthrow of the prime minister of Iran, Mohammed Mossadeqh in 1953. Exceeding its legal mandate to gather intelligence, the newly minted Central Intelligence Agency, initiated its first successful overthrow of a constitutional and elected government because that government decided that Iranian oil belonged to the Iranians and not to the British oil company that would eventually become British Petroleum. The American scheme was calculated to ensure that American companies would thereafter dominate Iranian oil production and get rid of most British competition in Iran as well. The Shah and his brutal government was then installed to act as Washington's gendarme in the region. To ensure his rule the U.S. military and CIA then trained his dreaded secret police in the fine arts of torture and terror.
Meanwhile the CIA was active in similar efforts across the planet to undermine any form of nationalism, socialism, or communism that would interfere with the overarching American agenda, which was not the promotion of "democracy" but the installation of friendly clients into positions of power in countries considered strategic for their resources or geographic position. Space does not allow a complete catalog but of importance to current events is certainly the role the "Company" played in the overthrow of the British client king of Iraq in 1958, an intrigue in which Saddam Hussein played a role and that led eventually to his dictatorship, one with which Washington was happy to cooperate after the Shah of Iran was overthrown in 1979. The famous film of Donald Rumsfeld warmly shaking Saddam's hand perfectly illustrates the lower depths to which Washington has too often stooped to achieve its ends. The U.S. provided highly technical intelligence to Iraq against Iran, aiding the mass slaughter that ensued, and when he used poison gas made from chemicals provided by American corporations against Iraqi Kurds during the war with Iran, Washington prevented sanctions against his regime. At that point he was assisting the American agenda to weaken Iranian fundamentalism so his crimes could be whitewashed. However, his invasion of Kuwait in 1990 became the perfect rationale to inject what evolved into a permanent American military presence in the Persian Gulf.
At the time of 9-11 Michael Scheur was the CIA's foremost expert on Al Qaeda. His writings emphasize that Americans had to take seriously the reasons spelled out by Osama Bin Laden for Al Qaeda's antagonism toward the U.S. One of those principal motivations was the American military presence in Saudi Arabia during and after Operation Desert Storm. Bin Laden said clearly that the presence of "infidel" troops on sacred Islamic soil was a desecration. Thereafter, all American forces were to be driven from all Islamic lands. The widespread perception in the Muslim world that Americans had defiled the holiest sites of Islam and were exploiting Muslim resources while propping up corrupt dictatorial apostates like the rulers of the Arab Gulf states  contributed to the relative ease with which al Qaeda could recruit new Jihadis to its cause.
Scheur also noted that bin Laden said that the attacks on 9-11 were intended to promote further intervention by Washington in the region and thus promote more of the anti-Americanism that he hoped would fuel his movement. To a great extent American actions have worked almost precisely to Bin Laden's plan and the current explosion of violence around the world toward the U.S. is a direct outgrowth of the increasing resentment and hatred long stored in memory across the Middle East.  Washington is reaping the violent whirlwind sowed by itself.
The so-called "Arab Spring" represented an upwelling of long-simmering opposition to numerous dictatorships in the region, most of them propped up by Washington with a few exceptions that rankled like Libya and Syria. Though President Obama and Hillary Clinton mouthed piously about popular democracy and the "will of the people," such didn't help the hapless residents of Bahrain and Saudi Arabia, where instantaneous and brutal repression followed, with mere sighs from Washington. Remember that at first, President Obama supported Hosni Mubarak in Egypt until the intensity of the demonstrations in Cairo forced the U.S to abandon him. But not before the Egyptian military high command stepped up to reassure the State Department that it would take his place. Then they threw Mubarak  "under the bus." Nevertheless, the sheer pressure of popular demand for a voice necessitated an election. Since the Egyptian Army is financed and armed by Washington, and Egypt receives the second largest sum of foreign aid (after Israel) widespread knowledge that the Egyptian Army is a creature of the U.S. led to victory in the elections by the despised Muslim Brotherhood. After the election the Egyptian courts sought to prevent the seating of this Parliament dominated by the Brotherhood and with representation by the even more vehement Salafists, but the newly seated president of Egypt, Mohammed Morsi, does indeed represent the Brotherhood.  One reason the Army allowed the elections was because its leadership feared that rank and file troops would not support repression in the face of such an uprising from the depths of their own social origins. Morsi is being very careful now. It remains to be seen how the new configuration of power, of Islamists vs. the Army, will evolve.
The killing of the American ambassador and three other Americans in Libya prompted an embittered Secretary Clinton to ask how those who owed their "liberation" to the U.S. could be so ungrateful to their emancipators, thereby confirming how little she understands of the circumstances fostering the Libyan uprising, nor those her government has wrought, or the degree to which the planned outcome of U.S. intervention islikely to fail utterly.  The standard interpretation of what transpired in Libya is that the U.S. and its European allies in NATO conducted a humanitarian intervention to rid Libya of another brutal dictator. It is true that Muammar Qaddaffi ruled autocratically but in this he was supported by a substantial majority at least in western Libya, where traditional tribes were loyal.
Libya came into existence as an independent state only in 1951. Before that it had been an Italian colony, or rather three separate colonies cobbled together and given the name the ancient Romans called most of North Africa. In its efforts to subdue these colonies Italy became the very first European empire to use the airplane in primitive bombing runs on resisting tribes. In this they were soon followed by the French in Syria and Lebanon, and by the British in Iraq and Afghanistan, facts still well remembered in the region. Therefore, like so many nations that acquired independence after World War II, Libya was an artificial construct, merging mutually suspicious or hostile ethnic groups and tribes into a configuration designed by former colonial masters to serve their interests. When Qaddaffi overthrew the corrupt king of Libya in 1969, who made sweetheart deals with western oil companies, and hoarded revenues from Libya's newly discovered oil, he took over a country already riven with tribal animosities. One of his difficulties was that much of Libya's oil was in the east, where tribes different from his own loyalists dwelled. He suppressed opposition brutally.
Another problem which Quaddaffi dealt with successfully – and which brought him the unending hostility of the west and led to a deadly cat and mouse game that played out over forty years- were those western oil companies that dominated the industry and reaped the greatest share of profits. Qaddaffi  immediately nationalized oil but allowed some companies to remain. However, he imposed significantly higher taxes and royalties on those, like the American company Occidental, resulting in a considerable increase in revenues available to him but he used these to raise the standard of living substantially, mainly for his loyalists, but also to an extent for the entire population. Whether his example stimulated what followed is unclear but the facts are that numerous other former oil producing colonies of the western powers subsequently initiated their own nationalizations, thereby upsetting longstanding and profitable western arrangements. He also refused to peg the Libyan currency, the dinar, to the International Monetary Fund, and refused to submit to the World Bank and International Bank for Settlements. Qaddaffi also styled himself the champion of pan-Arabism, the movement to unify the entire Arab world and funded many nationalist movements hostile to the west.
During all this time the CIA was actively involved with Qaddaffi's opponents to find a way to overthrow him. This lethal contest led to mutual terrorism (though most American media and scholarly accounts omit the U.S. actions) and culminating in the atrocity of Lockerbie, followed by the bombing of Libya, including Qaddaffi's house where his adoptive three year old daughter was killed. Qaddaffi  then intensified efforts to acquire chemical weapons, and even undertook a nuclear program. However sanctions led him to submit the Lockerbie suspects for trial in the UK, and later to give up these WMD programs.  At that point western media reports declared that Qaddaffi had "normalized'" affairs with the west.
Whatever he imagined about his new relations with former enemies, the CIA had other ideas. So when the "Arab Spring" erupted in Tunisia and soon spread across the entire region, many Libyans followed suit and Libya descended into the civil war that Washington and NATO then leapt upon in order to accomplish finally what the western governments and energy corporations had desired all along- the overthrow of Qaddaffi and his replacement with an installed government essentially of handpicked clients who would restore Libyan resources to western corporate domination. In the midst of fighting the private global intelligence company STRATFOR published and circulated a detailed map showing most of Libya's oil was located in the eastern area of Benghazi. It was also well known that the oil Libya produced was of a type that is refined easily into the gasoline required in European automobiles. South Carolina Senator Lindsay Graham waxed  feverishly over  the lure of profits, braying "Let's get in on the ground. There's a lot of money to be made in Libya. Lots of oil to be produced. Let's get on the ground and help the Libyan people establish a democracy and a functioning economy based on free market principles." Even before the "revolution" had succeeded and a new government was installed, the rebel group claiming authority announced the dissolution of Qaddaffi's national bank and replaced it with a new central bank tied to international institutions, which, of course, are dominated by the western financial establishment.
As media images showed clearly, Qaddaffi still had enormous support. The "rebels" included eastern tribal members long hostile to rule from western Libya, but also ethnic minorities like the Berbers, but also Libyan members of al Qaeda as well as al Qaeda jihadists from around the Arab and Muslim world. Included in the toxic mix were CIA operatives and covert American Special Forces. Without western arms supplied to Qaddaffi's opponents, and especially the U.S. led bombing campaign it is likely Qaddaffi would have hung on. The result we see today, however, was utterly predictable.
The so-called government installed in Tripoli, in the west of Libya, has no control over anything, especially in eastern Benghazi. In May the interim prime minister's offices were attacked with four aides killed. In June a bomb exploded in the same consulate building where Ambassador Stevens was killed. The British ambassador narrowly escaped assassination last spring. The January ransacking of the National Transition Council offices provides evidence that factions in Benghazi want independence, not the unified state. What more would it have taken for Washington to realize that its best laid plans were going awry?  Writing in the Guardian, Benjamin Barber notes that at minimum 100,000 militants of one faction or another, all armed with American and NATO weapons (including the rocket-propelled-grenade launchers used  against the American consulate) continue to wage war or jihad upon each other, and that al Qaeda is as much a home –grown faction as any other. Indeed, al Qaeda raised its flag over the Benghazi courthouse the day after Qaddaffi was killed.
On March 2, 2007 Retired General Wesley Clark, former Supreme Commander of NATO forces, and 2004 Democratic contender for the presidency, appeared on Amy Goodman's televised program Democracy Now. In the interview he revealed that shortly before the invasion of Iraq a highly placed Pentagon officer divulged a secret plan to him to overthrow the governments of seven countries-Iraq, Syria, Lebanon, Libya, Somalia, Sudan, and Iran. Speaking in San Francisco the following October Clark repeated this and added commentary about a conversation he had in 1992 with Paul Wolfowitz, a prime architect of  George W. Bush's policies, who at the time was number three in the Defense department. Quoting Wolfowitz Clark said: "One thing we learned [in the Persian Gulf War] is that we can use our military in the region- in the Middle East- and the Soviets won't stop us. And we've got five or ten years to clean up those old Soviet regimes – Syria, Iran, Iraq- before the next superpower comes along to stop us."
The Neo-Conservatives were supposed to have been swept from power by the new Obama Administration, and yet the withdrawal (that is not really a withdrawal) from Iraq was negotiated by Bush, and the "surge" in Afghanistan ordered by Obama out neo-conned the neo-cons, just as the "liberation" of Libya certainly followed their template if not their foolish expectations. Syria awaits our humanitarian ministrations. But that may prove the most disastrous escapade of all.
Source: Paul Atwood | CounterPunch.org
A new hybrid of the command economy is being adapted to replace the last traces of a free market economy. The federal government, through the increase of administrative regulations and bureaucrat oversight is forcing a dangerous planned economy with dire consequences. It will not resemble the Soviet style of government ownership, because many business decisions will no longer rest with owners, but will need conformity to rules that benefit favored enterprises.
Investopedia explains the old version of the 'Command Economy' as a planned economy. "Command economies are unable to efficiently allocate goods because of the knowledge problem – the central planner's inability to discern how much of a good should be produced. Shortages and surpluses are a common consequence of command economies. A free-market price system, on the other hand, signals to producers what they should be creating and in what quantities, resulting in a much more efficient allocation of goods."
Allocation of resources and distribution of government-approved products will become common as innovation and real competition are reduced. The reach extends to all parts of the economy. The loss of personal freedom is inevitable as the increased hordes of federal bureaucrats embed themselves into every aspect of the economic process.
Charles Goyette offers a critique of this kind of a Command Economy.
"The Central Plan of the command economy is incompatible with dissent, disagreement, individual preferences, and your own plan, whatever it may be. If the Central Plan is to prevent foreclosures on homeowners who can't pay, then the plans of individuals whose resources will be used to prevent those foreclosures must give way. If your individual plan and the Central Plan are in conflict, you will have to give up your plan."
You can see this transformation with every new crisis. The federal government claims that with more legislative authority, the technocrats will be able to manage better the complexity of business activity to foster an equal opportunity society. In realty all that comes from this intrusion is a rush to the bottom for the masses, while the state/corporate partnership spreads an even wider net over commerce.
Few public officials challenge this development. Gary Galles expresses the magnitude of the problem in Centralized government at the expense of the American tradition.
"In America today, for every problem, a national "solution" is proposed, regardless of how individual or local the issues are. Whether we consider housing, education, energy, transportation, finance, labor, automobiles, health care or insurance, we are overwhelmed with ever more "federal government knows best" policies and programs centralized in Washington. And what it does not mandate, the federal government manipulates with its ability to massively redistribute income."
The entire motivation behind a top down economy is to limit the opportunities of those on the bottom rung of the ladder. The glowing political promises are never fulfilled because the federal bureaucratic micromanagement system is designed to protect the big corporatist patrons, while adding costs to upstart ventures that attempt to challenge market dominators.
The Wall Street Journal gives an even starker viewpoint of the financial sector in An Economy of Liars.
"The idea that multiplying rules and statutes can protect consumers and investors is surely one of the great intellectual failures of the 20th century. Any static rule will be circumvented or manipulated to evade its application. Better than multiplying rules, financial accounting should be governed by the traditional principle that one has an affirmative duty to present the true condition fairly and accurately—not withstanding what any rule might otherwise allow. And financial institutions should have a duty of care to their customers. Lawyers tell me that would get us closer to the common law approach to fraud and bad dealing."
The result of the controlled economy drives an even greater concentration of wealth and power into a few hands. The managerial class of the conglomerate monopolies welcomes their ill-gotten partnership with regulators. The power to regulate is the ability to eliminate any business that applies independent strategies that challenge Big Business.
Just examine the acceleration of market share consolidation since the 2008 financial collapse.
The Long Marriage of Centralized Power and Concentrated Wealth warns of this ominous trend.
"Economic centralization and consolidated power are thriving in the wake of the financial crisis, as both tend to increase when the public is panicked and willing to cede more power and control to the very institutions that have already egregiously abused what power they previously possessed.

Over the last few months, we have become all too familiar with the phrase "too big to fail," which acknowledges that economic centralization on such a large scale, whose efficiency and virtues we have heard praised for decades, represents a grave threat to the health of the national economy during a normal correction."
The sorry state of the economy is not an accident. The master plan is decades in the perfection of the instruments to cripple free enterprise. The uninterrupted expansion of federal agencies breeds the sentiment that more regulation benefits the economy. Such nonsense is proven false, but the central planners refuse to reduce their intrusion, much less dissolve into oblivion.
The Sovietization of the economy under the Obama administration is the latest effort to impose central planning. The vain egalitarian beliefs that promote more and bigger government are inventions of the Big Business cartels that seek to eliminate any competition. Only vibrant and independent businesses can generate employment opportunities and rebuild from a failed centralized economic model.
The Federal Government will do all in its power to kill small business because there is no intention of returning to a self-sustained economy. The dependency society is the central planner's dream. As long as commissar bureaucrats manipulate the natural business cycle, the real economy will never rebound from the manufactured destruction, meant to destroy free enterprise. The intense rush to criminalize economic conduct leaves little hope that the technocrats will retire voluntarily into the sunset. If you ever want to regain true prosperity, the system needs to bury central planning.
The consumer does not need more reminders about the pain experienced with every fill up at the pump. The drain on your pocketbook is growing. During economic dislocation and diminished vitality any prospects of a turnaround dim as gas approaches $4.00 a gallon and beyond. Been here before and the idea that this time the economy will be less effected is unreasonable. The cost for all energy is rising but the impact of gas prices has a personal burden on everyday budgets. The Price of Fuel provides a useful synopsis.
"While crude oil is traded in a global market, gasoline is part of a regional market . . . The price of crude oil may account for over half the price of a gallon of gasoline.

Transitions in supply can also affect the short-term availability of gasoline. Going into the peak summer driving season, refineries are adjusting their gasoline formulas . . . and many states are switching to ethanol-blended gasoline.

Many states require specific formulations of gasoline – there are currently 18 separate gasoline formulas for different regions of the country-and it is often difficult to import gasoline supplies from one region to another.

Each gallon of gasoline also is subject to numerous taxes and fees, which vary by state.

After the crude oil is processed through the refinery, the finished gasoline product is transported to a terminal, where it may be sold to a wholesaler for distribution to the wholesaler's retail network or delivered to the retail location. There the retailer sets the "street price".
Now these factors are the industry's explanation that establishes the price. But, we all know that there are few commodities that are more manipulated than crude oil. The Business Insider adds this viewpoint in Here's The REAL Reason Gasoline Prices Have Been Surging In The US
"You may have heard that the price of a barrel of oil is around $109, but actually that's the US domestic West Texas Intermediate price of oil. A better international benchmark is probably Brent Crude, and that's now well over $120/barrel, having surged all year.

The problem with judging the global pace of oil demand growth is that the epicentre of that growth has most definitely moved away from the US to Asia, and China in particular. Yet, due to the lack of prompt alternatives, the more readily available oil data from the US is still used as a global guide to the health of the oil markets."
Another article in BI suggests the worse, Gas Could Easily Go To $5 And Crush The National Economy.
"The USA has evolved into a two-tier gas market. The supply of crude from Canada and the Bakken fields has created a lower cost of supply for the central portion of the country. This differential is most notable in the market spread between WTI (a futures contract that settles physical delivery in Oklahoma) and LLS (Louisiana Light Sweet Crude) – the pricing of crude for the big Gulf refineries."
The conclusion from these factors suggests that the domestic retail price of gas varies for the reasons stated. The level of hurt is based upon needs to use individual transportation; however, the added cost for moving consumer goods is experienced by all in the added charged at the register. Published government inflation rates are skewed to tap down actual increases.
Anyone buying into replacing gasoline for personal vehicles as the most efficient cost form of energy denies the practical. Diesel as a fuel for over the road eighteen-wheelers may be the most promising for conversion to natural gas. Honda has a CNG version for automobiles. Gasoline will be around a lot longer than any hybrid or electric car. The reason is unmistakable, the lowest cost fuel that equates to identical vehicle performance, wins the battle in the marketplace.
In spite of this aspect of business, the government and their corporate partners are pushing to force a conversion away from gasoline. No better example of the "Yugo Syndrome" is the Government Motor's Volt. The failure to sell consumers on a ridiculous car is clear.
Chevy Volt Fleet Sales Rise, Government GM Purchases Increase
"According to GM, 992 of the Volts sold were to retail customers while 537 went to fleet purchasers.

Government purchases of GM vehicles rose 32% from last year. This represents yet another conflict as the Obama Administration has a vested interest in GM's success as it spends more taxpayer dollars to help support the company as 2012 elections near."
Even the favorite Obama corporate collaborator, General Electric, uses its muscle to cover-up the botched venture. GE "Forcing" Employees Into Chevy Volts reports,
"A memo leaked to Green Car Reports lays out GE's plans for their new fleet of Volts, and as expected, it has some people crying foul.

The memo, sent to employees of GE Healthcare Americas team explains that all sedan, crossover, and minivan purchases in 2012 will be replaced by the Chevy Volt. Only field engineers are exempt from having to drive a company Volt.

GE will offer estimates for installation Level 2 Charging Stations, though all-gas use will be allowed when there is no electric option. Any employees who opt out of the Volt program will not be compensated for their expenses."
One cannot ignore the economic cost of failed and foolish "Green Energy" projects. The idea of forced buying expensive and government subsidized vehicles in the future borders on irrational paranoia. The environmental "true believers" in the global warming hoax would have you pay a price for gasoline that only the rich could afford.
Opposition to building the Keystone pipeline will only reduce addition oil supplies. This is lauded by the Peak Oil charlatans because they seek higher gas prices to compel the consumer to convert to their anti fossil fuel existence. Reduce energy costs by abolishing the Obama green energy tax. Lower gasoline prices foster dynamic economic growth. As long as the policy wonks are determined to bankrupt the public with high gas costs, you will experience a fallen standard of living.
Thyroid cancer cases have more than doubled since 1997 in the U.S., while deadly industrial practices that contaminate groundwater with radiation and other carcinogens are also rising.
New information released by the U.S. National Cancer Institute (NCI) estimates that 56,460 people will develop thyroid cancer in 2012 and 1,780 will die from it.
That's up from 16,000 thyroid cancer cases in 1997 – a whopping 253% increase in fifteen years, while the US population went up only 18%.
From 1980 to 1996, thyroid cancer increased nearly 300%, while the population increased by (again) 18%.
Most thyroid cancers don't develop for 10-30 years after radiation exposure, but the monstrous spike in thyroid cancer from 1980-2012 is only partly the result of Pennsylvania's Three Mile Island nuclear accident in 1979 (TMI).
Pennsylvania, with its nine nuclear reactors, does have the highest incidence of thyroid cancer across nearly all demographics among 45* states, reports epidemiologist Joseph Mangano, MPH MBA, of the Radiation and Public Health Project. In 2009, he analyzed data from the Centers for Disease Control's national survey of thyroid cancer incidence for the years 2001-2005 and compared it with proximity to nuclear power stations, finding:
"[M]ost U.S. counties with the highest thyroid cancer incidence are in a contiguous area of eastern Pennsylvania, New Jersey, and southern New York. Exposure to radioactive iodine emissions from 16 nuclear power reactors within a 90 mile radius in this area … are likely a cause of rising incidence rates."
TMI also can't explain why the thyroid cancer rate for the four counties flanking Indian Point Nuclear Power Plant in New York was 66% above the national rate in 2001-2005.
Other, more subtle sources may also be contributing to hiked thyroid cancer rates, like leaking nuclear power plants and hydraulic fracturing, both of which contaminate air, soil and groundwater with radiation and other nasty chemicals.
Indeed, remarking on this, Mangano (who recently co-authored a controversial study with toxicologist Janette Sherman suggesting a link between Fukushima fallout and US cancer deaths numbering from 14,000 to 20,000) said:
"From 1970-1993, Indian Point released 17.50 curies of airborne I-131 and particulates…. [That] amount exceeded the official total of 14.20 curies released from the 1979 Three Mile Island accident. In 2007, officials that operate the Indian Point plant reported levels of I-131 in the local air, water, and milk, each of which is a potential vector for ingestion."
Iodine-131, or I-131, is a radioactive isotope produced by nuclear fission.
Fracking a 'Dirty Bomb'
Radiation isn't released into the environment only via nuclear plants and bombs. Geologist Tracy Bank found that fracking mobilizes rock-bound uranium, posing a further radiation risk to our groundwater. She presented her findings at the American Geological Society meeting in Denver last November.
Because of some 65 hazardous chemicals used in fracking operations, former industry insider, James Northrup, calls it a "dirty bomb." With 30 years of experience as an independent oil and gas producer, he explains:
"The volume of fluid in a hydrofrack can exceed three million gallons, or almost 24 million pounds of fluid, about the same weight as 7,500 automobiles. The fracking fluid contains chemicals that would be illegal to use in warfare under the rules of the Geneva Convention. This all adds up to a massive explosion of a 'dirty bomb' underground."
What's underground seeps into our groundwater.
Thomas House and his wife have become ill since New Dominion, LLC began drilling for oil and gas behind their home in Wellston, Oklahoma. He's tested the water for barium and strontium, and indoor air quality for BTEX (benzene, toluene, ethylbenzene, xylenes and styrenes).
Though none of the levels exceed EPA standards, he insists the drilling operations are causing their illness.
"We have been getting sick from headaches, nose bleeds, rashes, vomiting, burning eyes, and breathing problems for the last year," he told me.
House is reliant on the Veterans Administration for health care, but it refuses to test him for BTEX poisoning.
Radioactive Drinking Water
Though scientists have associated thyroid cancer with water supplies contaminated by nitrates (another knock against industrial agriculture), it is usually indicative of radiation poisoning, as the thyroid sucks up iodine – radioactive or not. Those with not enough iodine in their diets are more susceptible to absorbing I-131.
NCI says that the main sources of radiation exposure are X-rays, nuclear fallout and radiated food and drinking water. The Centers for Disease Control reports that women are three times more susceptible to thyroid cancer than men, with white women being most susceptible. Rather than noticing any symptoms, most often, they discover a lump on their neck.
The good news is that 95 percent of thyroid cancer is successfully treated.
The bad news is that radiation exposure is also coming from our food and water supply.
For over a year, a Houston news station has been reporting on a governmental cover-up of radiation in drinking water. KHOU says that the Texas Commission on Environmental Quality under-reported radioactive contaminants in drinking water for over 20 years.
But not just Texas authorities, the U.S. Environmental Protection Agency has also low-balled radiation stats by simply not looking for specific radioactive elements, which can be more common and more dangerous than, say, Strontium-90.
Eventually, Texas shut-down two of Houston's water wells shown to be radioactive.
From an investigative series by the Associated Press last year, we learned that 75 percent of US nuclear power plants leak radioactive materials. Documents from 48 of 65 commercial nuclear power sites showed that radioactive tritium leaked – often into groundwater – in concentrations exceeding the federal drinking water standard, and sometimes at hundreds of times the limit.
Nukes, Fracking and Earthquakes
The global fallout from Fukushima's nuclear meltdown means our food and water absorbed radioactive fallout. But, we also see an increasing number of earthquakes from fracking operations that further threaten nuclear plants, which are old, leaking and "brittle" (AP's word).
Information compiled by Treehugger last year showed that of the 104 commercial nuclear power plants and 34 nuclear research stations, many sit in seismically active locations.
Though earthquake risk in Texas is considered very low, last October, Atascosa County saw a rare 4.8 magnitude quake centered 130 miles from the South Texas Project nuclear power plant. The temblor originated in Fashing Field, a highly productive oil and gas field. One company, Momentum Oil and Gas, is producing 3.8 million cubic feet of gas per day from the field.
Many states that normally had very low seismicity have seen an incredible upswing in earthquake frequency with the advent of hydraulic fracturing, which the feds have long known about. As far back as 1966, federal authorities suspected the fracking-earthquake link so strongly that they shut down Rocky Mountain Arsenal's 12,000-foot injection well after several quakes rattled Denver.
In 1981, researchers suggested that mobile pressure dynamics could explain epicenters some ways distant from such wells.
Ohio recently shut down two fracking waste injection wells after a New Year's Eve earthquake, and in 2010 New York imposed a statewide moratorium. Ohio has two nuclear power plants (both on Lake Erie) and New York has five, operating six reactors.
Ohio's 5.0 earthquake on January 31, 1986 that rocked eleven states and Ontario, Canada was centered 11 miles south of the Perry Nuclear Plant. Researchers suggested the quake was induced by fracking, writing in 1988:
"Three deep waste disposal wells are currently operating within 15 km of the epicentral region and have been responsible for the injection of nearly 1.2 billion liters of fluid at pressures reaching 112 bars above ambient at a nominal depth of 1.8 km. Estimates of stress inferred from commercial hydrofracturing measurements suggest that the state of stress in northeastern Ohio is close to the theoretical threshold for failure along favorably oriented, preexisting fractures."
Not only preexisting fractures, but new ones created by the massive surge in earthquake swarms also present a risk. As modern horizontal fracturing techniques are employed, earthquake frequency goes up.
From 1900-1970, Arkansas experienced 60 earthquakes. After fracking operations picked up in the mid-1970s, that number jumped exponentially. Per the Advanced National Seismic System, in 2010 alone, Arkansas felt over 700 earthquakes; in 2011, it endured over 800.
The number of quakes in 2010 and '11 represents a 2,400% increase over the number of quakes in the first 70 years of the 20th century, before horizontal fracking began. With that spike in frequency, is it any wonder that a new faulthas opened up in Arkansas? Geologists say the new fault shows a history of 7+ magnitude earthquakes.
Though the 2001-2005 thyroid incidence data reveals that Arkansas has the lowest incidence of thyroid cancer of all 45 states surveyed, that may change should the new fault become seismically active and damage the state's two 40-year-old nuclear reactors.
Of note, Arkansas' nuclear reactors are run by Entergy, which operates eleven others including 40-year-old Vermont Yankee (strontium-90 found in nearby fish last August) and New York's nearly 40-year-old Indian Point (failed inspection and sought over 100 safety exemptions last year).
Pennsylvania is another strong fracking state, vulnerable to earthquakes originating within or outside its borders. It also houses nine nuclear reactors at five locations. A swarm of small earthquakes occurred near Dillsburg from 2008 until early 2011, reports the state's Dept. of Conservation and Natural Resources.
Dillsburg is 16 miles from Three Mile Island, which still operates one nuclear reactor.
Last August, most of the east coast felt a 5.8 magnitude quake whose epicenter is just 11 miles from two reactors at the North Anna nuclear power plant in Virginia. Both 30-year-old reactors had to be shut down. RT reports:
"The odds of a quake exceeding a magnitude of 5.5 occurring in central Virginia are so slim that Dominion Power determined only around six quakes of that size would occur in the area over the next 10,000 years."
Protect Your Water Supply
Radioactive particles damage bones, DNA and tissue, including the thyroid. Water softeners, ion exchange, carbon filters or reverse osmosis water-treatment systems can be installed in the home to reduce concentration levels. The National Sanitation Foundation certifies various products for efficacy in reducing or eliminating particular contaminants.
To reduce or eliminate radiation from food and water, see this compilation of articles recommending various techniques, including washing your vegetables in bentonite clay.
A more proactive way to protect the water supply is to decommission nuclear power plants and ban hydraulic fracturing, lest your hometown ranks among the 10 Most Radioactive Places on Earth.
*When the CDC surveyed states for thyroid cancer in its landmark 2001-2005 study, it neglected to publish data for Maryland, Mississippi, Tennessee, Virginia, and Wisconsin.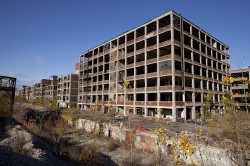 As most Americans stand around waiting for the U.S. economy to return to "normal", there is a never ending parade of jobs, businesses and wealth heading out of the United States.  The jobs and businesses that are leaving are gone for good and will not be coming back.  This is causing unemployment to soar and government debt to skyrocket but our politicians are doing nothing about it.  Instead, politicians from both parties keep insisting that they will solve all of our problems if we will just give them our votes.  Meanwhile, American families continue to fill up their shopping carts with cheap plastic crap made on the other side of the world.  Globalism is slowly destroying the greatest economic machine that the world has ever seen and most Americans don't even realize it.  Today, the U.S. government has surrendered massive amounts of economic sovereignty to global organizations such as the WTO, the IMF and the World Bank.  The United States has also entered into a whole host of very damaging "free trade agreements" such as NAFTA that are costing our economy huge numbers of jobs.  Our politicians always promised us that globalism would bring us to a new level of prosperity, but instead that "giant sucking sound" that you hear is the sound of the U.S. economy being hollowed out.
Our politicians and the talking heads in the mainstream media always seem to be puzzled as to why there seems to be such a lack of jobs in this country.
But it really is no great mystery.
Jeffrey Pfeffer recently wrote an article for Fortune in which he stated the following….
The U.S. seems to be shocked that its economy isn't creating many jobs, and each monthly report on the unemployment rate and the number of new jobs somehow stimulates more handwringing. I'm not an economist, labor or otherwise, but simple observation suggests one significant contributor to the nation's job crisis — for a long time, maybe even decades, we have been waging war on jobs and those who hold them.
That is exactly what the policies of the U.S. government have been doing for decades – they have been waging war on jobs.
Both political parties have been eagerly pushing us into a globalized economy.  Both political parties have told us not to worry as thousands of businesses, millions of jobs and trillions of dollars have left the country.
Well, so much damage has been done by this point that more Americans than ever are starting to wake up and realize that maybe globalism is not such a great thing after all.
Here is how globalism has destroyed our jobs, our businesses and our national wealth in 10 easy steps….
#1 Globalism has merged the U.S. economy with economies that allow slave labor wages.
The "minimum wage" became a whole lot less meaningful once we merged our economy with the economies of nations where it is legal to pay workers 50 cents an hour.
American workers have enjoyed all of the cheap products that have come flooding into our shores, but our politicians never told them that globalism would also mean that they would soon be directly competing for jobs with workers on the other side of the globe that are willing to work for 5 or 10 percent as much.
One big, global labor pool means that the standard of living of the hundreds of millions of workers on the other side of the world will come up slightly while the standard of living of American workers will come crashing down at a blinding pace.
Advocates of globalism never can seem to explain how U.S. workers are supposed to compete with teenage workers in Vietnam that often work seven days a week for as little as 6 cents an hour making promotional toys for big corporations.
#2 U.S. companies make bigger profits by sending jobs overseas.
If U.S. corporations can find a place where they can legally pay workers slave labor wages, what do you think they are going to do?
Corporations have a "duty to maximize shareholder wealth" and U.S. government policies actually have the effect of encouraging the offshoring of jobs.
This is even happening in industries that are on the cutting edge of new technology.
Andy Grove, the former CEO of Intel, says that our advanced technology companies are creating far more jobs overseas than they are in the United States….
Some 250,000 Foxconn employees in southern China produce Apple's products. Apple, meanwhile, has about 25,000 employees in the U.S. That means for every Apple worker in the U.S. there are 10 people in China working on iMacs, iPods, and iPhones. The same roughly 10-to-1 relationship holds for Dell, disk-drive maker Seagate Technology (STX), and other U.S. tech companies.
#3 Globalism has allowed foreign countries to dominate a whole host of industries that used to be dominated by the United States.
U.S. companies are having an incredibly difficult time competing against the low labor costs and the much less stringent business regulations found on the other side of the globe.
In May, the United States spent 50 billion dollars more on goods and services from the rest of the globe than they spent on goods and services from us.
This happens month after month after month.
Every month we get tens of billions of dollars poorer and the rest of the world gets tens of billions of dollars richer.
We are getting clobbered even in industries that we invented.
Do you remember when the United States was the dominant manufacturer of automobiles and trucks on the globe?  Well, in 2010 the U.S. ran a trade deficit in automobiles, trucks and parts of $110 billion.
In 2010, South Korea exported 12 times as many automobiles, trucks and parts to us as we exported to them.
How did this happen?
Well, there are a lot of reasons, but one big reason is that the business environment in the United States has become incredibly toxic.  Businesses in this country face a nightmarish web of rules and regulations and that is a big reason why so many businesses are choosing to leave this country.
In a recent article for Forbes, John Mariotti made a list of just a few of the bureaucracies that U.S. businesses must contend with on a daily basis….
Medicare & Medicaid
Social Security
The Patient Protection and Affordable Care Act (Obamacare)
Dodd-Frank Wall Street Reform and Consumer Protection Act.
The Sarbanes-Oxley Act of 2002
SEC–Securities & Exchange Commission
FASB–Federal Accounting Standards Board
GAAP–Generally Accepted Accounting Principles
IRS–Internal Revenue Service
FTC–Federal Trade Commission
FDA–Food & Drug Administration
FAA–Federal Aviation Administration
FCC–Federal Communications Commission
EPA–Environmental Protection Agency
EEOC–Equal Employment Opportunity Commission
FLSA–Fair Labor Standards Act
NLRB–National Labor Relations Board
Labor Management Relations Act (The Taft-Hartley Act of 1947)
OSHA–Occupational Safety & Health Administration
CFTC–Commodity Futures Trading Commission
NFA–National Futures Association
PBGC–Pension Benefits Guaranty Corporation
ERISA–Employee Retirement Income Security Act
NHTSA–National Highway Transportation Safety Agency
CPSC–Consumer Product Safety Committee
NIOSH—National Institutes of Safety and Health
Employee Retirement Plans 401(k), 403(a) etc.
IRA–Individual Retirement Account
USPTO–U.S. Patent & Trademark Office
ITC–International Trade Commission
USTR—US Special Trade Representative
ICE–Immigration & Customers Enforcement
BLM—Bureau of Land Management
MSDS: Material Safety Data Sheets
#4 Jobs and manufacturing infrastructure are being lost at an astounding pace and they are not going to come back.
Jobs and manufacturing facilities are leaving this country at a blinding pace.  Nothing is being done to stop this from happening.  These jobs are not coming back and they are not being replaced.
Just consider the following statistics….
*The United States has lost a staggering 32 percent of its manufacturing jobs since the year 2000.
*Between December 2000 and December 2010, 38 percent of the manufacturing jobs in Ohio were lost, 42 percent of the manufacturing jobs in North Carolina were lost and 48 percent of the manufacturing jobs in Michigan were lost.
*The United States has lost an average of 50,000 manufacturing jobs per month since China joined the World Trade Organization in 2001.
*Since 2001, over 42,000 manufacturing facilities in the United States have been closed down.
So what are all of those workers doing today?
There are sitting at home trying to figure out what has happened to the once happy lives that they enjoyed.
Today, there are 6.3 million Americans that have been unemployed for more than 6 months.  That number has risen by more than 3.5 million in just the past two years.
Right now, it takes the average unemployed worker almost 40 weeks to find a new job.  There are not nearly enough jobs for everyone and the competition for the few job openings that are available is brutal.
Only 66.8% of American men had a job last year.  That was the lowest level that has ever been recorded in all of U.S. history.
We have millions upon millions of very hard working Americans that are sitting around hoping that someone will give them a job.
But labor costs about 10 percent as much on the other side of the world so that is where all the jobs are going.
#5 Workers without good jobs can't buy houses or cars.
A huge factor in the housing crash has been the lack of good jobs.  There are now approximately 10 percent fewer middle class jobs than there were a decade ago.
As competition for jobs increases, wages are being depressed because employers know that they have all the power.
So working class American families are being squeezed like never before.
Only the top 5 percent of U.S. households have earned enough additional income to match the rise in housing costs since 1975.  A nice home is becoming out of reach for a lot of Americans.
Meanwhile, the cost of food and the cost of gas continue to rise.
One recent survey found that 9 out of 10 U.S. workers do not expect their wages to keep up with soaring food prices and soaring gas prices over the next 12 months.
#6 If American workers don't have jobs they aren't paying taxes.
Most Americans have no idea how much our trade deficit contributes to our government debt problems.  When Americans are not working, they are not paying taxes to support our federal, state and local governments.
In the years since 1975, the United States had run a total trade deficit of 7.5 trillion dollars with the rest of the world.
That is money that could have gone to U.S. workers and U.S. businesses.  That is money that taxes could have been paid on.
Instead, our workers are sitting at home and our federal, state and local governments are starving for cash.
#7 Instead of receiving taxes, the government must pay out money to our unemployed workers instead.
We are going to support our unemployed workers one way or another.  Either we are going to give them good jobs or we are going to give them welfare payments.
During the recent economic downturn, millions of American workers have been receiving unemployment benefits for up to 99 weeks.  It has become soul-crushingly difficult to find a job in America today, and we have developed a whole new class of people that have become totally dependent on the government because they simply cannot find work.
Everywhere you look, government anti-poverty programs are exploding in size.
As 2007 began, there were 26 million Americans on food stamps.  Today, there are more than 44 million Americans on food stamps, which is a new all-time record.
#8 As jobs and businesses leave our shores, many of our once great manufacturing cities have been transformed into hellholes.
In a recent article entitled "American Hellholes", I talked about the economic decay that we are seeing all over the United States….
All over the nation many of our greatest cities are being slowly but surely transformed into post-apocalyptic wastelands.  All over the mid-Atlantic, all along the Gulf coast, all throughout the "rust belt" and all over the entire state of California cities that once had incredibly vibrant economies are being turned into rotting, post-industrial hellholes. In many U.S. cities, the "real" rate of unemployment is over 30 percent. There are some communities that will start depressing you almost the moment that you drive into them. It is almost as if all of the hope has been sucked right out of those communities.  If you live in one of those American hellholes you know what I am talking about.  Sadly, it is not just a few cities that are becoming hellholes.  This is happening in the east, in the west, in the north and in the south.  America is literally being transformed right in front of our eyes.
#9 The United States ends up borrowing back most of the money that it sends overseas every single month.
Every month tens of billions of dollars of our national wealth gets transferred to foreign countries.  In order to make ends meet, our federal, state and local governments end up borrowing gigantic amounts of money from the countries that we have sent our wealth to.
So now we have a national debt that is well over 14 trillion dollars and we owe massive amounts of money to countries like China and Saudi Arabia.
But when we borrow money from other countries that makes us even poorer in the long run.  Debt is never the answer to anything.
#10 Foreign countries are using up some of the wealth that we send them every month to buy up our infrastructure.
Most Americans don't realize that our state and local governments are selling off our infrastructure piece by piece.  Foreign governments are literally buying pieces of America with the money that we keep sending to them.  In a recent article entitled "Our Politicians Are Selling Off Pieces Of America To Foreign Investors – And Goldman Sachs Is Helping Them Do It", I talked about this phenomenon….
State and local governments across the country that are drowning in debt and that are desperate for cash are increasingly turning to the "privatization" of public assets as the solution to their problems.  Pieces of infrastructure that taxpayers have already paid for such as highways, water treatment plants, libraries, parking meters, airports and power plants are being auctioned off to the highest bidder.  Most of the time what happens is that the state or local government receives a huge lump sum of cash up front for a long-term lease (usually 75 years or longer) and the foreign investors come in and soak as much revenue out of the piece of infrastructure that they possibly can.  The losers in these deals are almost always the taxpayers.  Pieces of America are literally being auctioned off just to help state and local governments minimize their debt problems for a year or two, but the consequences of these deals will be felt for decades.
Sadly, neither political party seems concerned about the effects of globalism at all.
In fact, both parties continue to push for even more globalism.
But large numbers of ordinary Americans are waking up.
According to a recent Washington Post poll, only 36 percent of Americans consider "the increasing interconnection of the global economy" to be a positive thing.  Back in 2001, 60 percent of Americans believed that the globalization of the economy was a positive thing.
So maybe there is a glimmer of hope.
But until fundamental changes are actually made, globalism will continue to destroy our jobs, our businesses and our national wealth.
Source: The American Dream
After church on Sunday, I purchased the lowest grade gasoline I could find in Denver for $3.36 per gallon for my four-cylinder car.  It ripped a hole in my wallet!   However, in Los Angeles, car owners pay a whopping $3.86 for a gallon of gas.  Diesel costs $4.17 per gallon in California.
In London, according to my British contact David Hepper, English citizens have paid an equivalent of $8.00 per gallon for the past several years.
While Americans burn 20 million barrels of oil daily, the human race burns a mind-numbing 84 million barrels of oil every single day of the year.
China, closing in on the American Dream of a chicken in every pot and a car in every garage, today adds 16 million automobiles to its roads annually. They suffered a 60 mile traffic jam last fall, commonplace in Los Angeles and Chicago!  (Source: Brian Williams at NBC New)  At China's current rate by 2030, according to James Howard Kunstler, author of The Long Emergency, they expect to burn 98 million barrels of oil daily!  That's one country with 1.3 billion people and adding 8.0 million net gain annually. They will burn more gasoline per day in the next 19 years, than the entire human race burns daily in 2011.
To display the dynamic of burning 84 million barrels of oil daily in 2011, let's take an oil "drum" that holds 42 gallons. It measures 20 inches at the base. If you take 84 million of them and stood them side by side, they would create a "belt" around the world at the equator of 25,000 miles.  We fill all 84 million of them with oil pumped from the ground and burn them down to nothing but "carbon footprint" every single day of the year.  (Source: Dr. John Tanton,www.thesocialcontract.com) Check the carbon footprint damage at www.350.org for the accelerating environmental damage to our biosphere created from such a horrendous and continuous burn of fossil fuels.
While you and I may complain that gasoline costs too much and it's not back down to the .19 cents a gallon that I paid as a high school kid, what will happen when gasoline reaches $10.00 per gallon and higher? (Source: Chris Steiner's book—$20 Per Gallon)   After that, what happens when it runs out?
Yes, you will hear that the planet makes unlimited amounts of oil because it's busy under the surface creating black gold.  You will hear from others that we have enough oil for another 100 years.  You will hear all sorts of tales like the story about the preacher in Alaska where he heard from an oil man that the tundra holds billions of barrels.  You will hear that Montana holds more oil than Saudi Arabia.
What if none of that's true?  Anybody ever thought about the prospect of running out of oil?  What if unlimited oil is all conjecture?  What if, in fact, at some point in the future, the human race cannot pump any more oil out of the ground?  After all, this is a finite planet!
How would we fill our tractors that plant the crops for the food we need?  How would we heat our homes—all 312 million of us?
As a side note: what if the conjectures of unlimited supply proved to be true?  What if it didn't run out and we continued endless human expansion?  Would any other life on this planet survive the human onslaught?  Other creatures suffer extinction at a rate of 80 to 100 species per day in 2011 from human encroachment. (Source: Norman Meyers, Oxford, UK)
"The cheap oil age created an artificial bubble of plentitude for a period not much longer than a human lifetime….so I hazard to assert that as oil ceases to be cheap and the world reserves move toward depletion, we will be left with an enormous population…that the ecology of the earth will not support. The journey back toward non-oil population homeostasis will not be pretty.  We will discover the hard way that population hyper growth was simply a side-effect of the oil age.  It was a condition, not a problem with a solution. That is what happened and we are stuck with it."  James Howard Kunstler, The Long Emergency
What if Kunstler is correct?  Isn't it interesting that M. King Hubbert, the world renowned geologist, who predicted that the USA would drop from 9.0 million barrels pumped daily to 3.1 million barrels by 1970, proved correct?  This is known as the "Hubbert Curve."  His calculations in the Middle East, South America and Mexico show oil fields draining emptier by the day!
In his ground breaking book Peak Everything: Waking up to a Century of Declines by Richard Heinberg, he addresses limited water, resources, minerals and metals as our greatest crisis along with Peak Oil.  Is he wrong?  Is his scientific research flawed?
What about the mathematical deductions of limited oil, water and resources by Chris Clugston in his work, "The real inconvenient truth—on American sustainability: Anatomy of a Societal Collapse."
Do you think the preacher is correct?  Or, do you think research scientists provide greater gravity to the issue?
"As we go from this happy hydrocarbon bubble we have reached now to a renewable energy resource economy, which we do this century, will the "civil" part of civilization survive?  As we both know there is no way that alternative energy sources can supply the amount of per capita energy we enjoy now, much less for the 9 billion expected by 2050. And energy is what keeps this game going. We are involved in a Faustian bargain—selling our economic souls for the luxurious life of the moment, but sooner or later the price has to be paid."  Walter Youngquist, energy
I've mentioned a few of the top world experts that tell us that we're like a brakeless train heading toward a washed-out bridge. Dr. Albert Bartlett, physicist at the University of Colorado, said, "Humanity does not understand the exponential growth equation.  It cannot continue and I am not optimistic about the future."  (Source: www.albartlett.org)
Fellow Americans, within the next 24 years, if our Congress, presidents and your silence continue unabated, your children will see 72 million immigrants added to the United States.  All totaled, we will add 100 million people to the USA by 2035—a scant two dozen years from now. They will all be fighting for gasoline, food, water and resources.  Along with your children!
Because I am prolific and well-versed in the overpopulation predicament facing America—you guessed it, I endure 'experts' and 'emotional' as well as 'religious' people coming out of the woodwork to prove me incorrect. They cannot!  I pull from a body of science and world experience greater than 99 percent of the human race. No brag, just fact!  I've witnessed what I write about.  As a math/science teacher, I understand the "exponential growth" equation and that it cannot continue on a finite planet.
Additionally, I work with Richard Heinberg, author and brilliant mind with books such as: Peak Everything: Facing a Century of Declines. I work with Dr. Albert Bartlett at www.albartlett.org and his world famous program on "Arithmetic, Sustainability and Population."   I work with Dr. Diana Hull, Dr. William Catton, Dr. Jack Alpert, Dr. George Colburn, Lindsey Grant, Kathleene Parker and a plethora of outstanding minds on the issue of human overpopulation.  Still, I get a boat load of emotional balderdash that, "It's not people, but the bad corporations, waste and irresponsible people that are destroying the planet."
Emotions won't save anybody, but common sense and rational action will!  Thus, Denis Hayes brings it home in this excellent work atwww.populationpress.org with director Marilyn Hempel.  Published with permission.
In this continuing series, director Marilyn Hempel of www.populationpress.org , offers the finest writers and scientists on environment and overpopulation.
In this interview, she features Denis Hayes, with "Reindeers, cars and Malthus: Population, consumption and carrying capacity."
We've got ourselves into a mell of a hess don't we Mr. Hayes:
"In 1944, reindeer were introduced to St. Matthew Island off Alaska in the Bering Sea. During the next 20 years, under exceptionally benign conditions, the herd grew explosively to 6,000 reindeer," said Hayes. "Then, in the fierce winter of 1964, it crashed to just 42. The deer had overgrazed the lichens that were their main source of winter forage and, in a severe winter, the vast majority starved to death.
"The St. Matthew Island deer followed a standard ecological model. When biological controls–such as food limits, disease, or predators–are removed from a species, the population grows explosively. Eventually, the population exceeds the carrying capacity of its environment. Sometimes favorable conditions permit a species to expand temporarily far beyond its long-term carrying capacity. This always leads to a catastrophic collapse. This pattern is followed by elk, trout, ladybugs, and every other creature with an instinct to "be fruitful and multiply."
"Carrying capacity is an ecological concept that measures the largest number of any species that a habitat can support indefinitely. For most species, it is fairly easy to determine.
"However, for human beings, carrying capacity is not determined simply by assessing population and resources. Our species is able to think abstractly, to envision contingent futures, to make strategic choices. The choices we make in lifestyles and technologies have enormous implications for how many of us a biological system can support over the long haul. For example, whether or not a society has automobiles greatly influences the resources needed to sustain it. Conversely, the choices we make collectively about the size of our population will determine what lifestyles we will be able to enjoy.
"For example, China and the United States encompass about the same amount of land–roughly 3.6 million square miles. The US population is about 281 million people; China's, at 1.3 billion, is almost five times as high. The United States could support 1.3 billion people, at a Chinese standard of living, for quite a while. However, China will never be able to support 1.3 billion people at an American standard of living.
"Similarly, today's global human population of 6.8 billion far exceeds the planet's carrying capacity if the average person is to enjoy the current lifestyles and technologies of the United States. Since World War II, Americans have consumed more of the world's mineral wealth than all other people in all societies throughout the entire course of history before the war. If everyone consumed at the American level, all the world's oil reserves would shrink to just a few year's supply; all the world's old growth rain forests would disappear in less than a decade; the build-up of toxic wastes might alarm even Rush Limbaugh.
"Until the past few decades, human numbers posed no special danger to the earth. Today, however, Homo Sapiens is literally devouring the planet. So far, we have destroyed about 12% of the net biological productivity of the planet, and we use an additional 27% directly and indirectly. In other words, our species has laid claim to about 40% of all the sunlight that is fixed by photosynthesis and that ultimately provides all the energy that sustains life on earth. While we take 40%, other species are currently experiencing what Harvard biologist E.O. Wilson characterizes as the most calamitous biological collapse in 65 million years.
"Much of human population makes only minimal demands upon the resources of the planet. Even so, the world's major biological systems are approaching their limits. Food and fiber production have leveled out everywhere over the past five years. Virtually all the best land is in production (along with much marginal land where agriculture cannot be sustained in the long run), and recent increases in fertilizer use have yielded no significant gains. All the world's major fisheries have plateaued, and many–including the salmon fisheries of the Pacific Northwest and the cod and haddock fisheries of New England–are collapsing. Vast tracts of wilderness, teeming with myriad creatures, are being reduced to tiny biological reserves.
"What will happen as other peoples develop economically and seek some of the material well-being that we enjoy? For example, China plans to triple its coal use by 2010. If it succeeds, it will then be releasing about 50% more carbon dioxide into the atmosphere than the US does today.
"All the world's major environmental issues–forestry, fisheries, healthy air and water, toxic wastes, sustainable energy sources, sensible transportation systems, etc.–will eventually be overwhelmed by a growing population, unless we choose a different path.
"A thoughtful study of global human carrying capacity was released in early 1994 by David Pimentel, a professor of biology at Cornell University. Professor Pimentel calculates that, if the most benign and efficient technologies are universally embraced, the world can permanently support a human population of 2 billion people at a lifestyle that resembles middle-class life in today's industrialized nations.
"The bad news is that the world's population is three times that high already. The good news is that we could choose to reduce the human population to 2 billion people in about 100 years without having to experience a catastrophic collapse caused by starvation, plague, or war. It would require that every family on earth have an average of 1.5 children.
"How realistic is this? Germany has already reached it, averaging just 1.5 children per family. Hong Kong has 1.4. Italy–among the most Catholic of all countries–averages 1.3. Unfortunately, in many other countries, family sizes average from 5 to 9. The task of reversing this cultural preference for huge families is daunting.
"The 1994 Cairo Conference on Population and Development laid out a grand strategy for the world. The next steps must be taken by nations, regions, states, cities, and individuals. If we wish to keep our communities livable, our farms productive, our forests healthy, our fisheries vigorous, our remaining wild rivers undammed, we need to develop a widely supported, regional population strategy. We need to have the courage to endorse tough-minded goals, set realistic milestones, and establish public policies that support these ends.
"When I couch the issue in these broad, vague, courageous-sounding terms, it is hard to disagree. However, I believe that carrying capacity–the trade-offs between sheer numbers of people and the quality of their lives–could emerge as one of the most emotionally pitched issues on the political landscape.
"There are many ways that the issue could rapidly achieve national prominence. Already, immigration-related issues sizzle in the four most populous states: California, New York, Texas and Florida. If immigration-driven growth expands into other states the inexorable forces of national politics may quickly expand the debate. One of the first questions will be whether immigrants should be eligible for preferential hiring, set-aside college admissions, or other forms of affirmative action aimed at historically excluded groups.
"Without attempting to settle anything in this brief article, let me quickly flag some other highly contentious immigration questions we could soon find ourselves confronting.
"How many immigrants should the United States accept each year? The 1972 Rockefeller Commission suggested 400,000. The 1981 Theodore Hesburgh Select Commission recommended 350,000. The Federation for American Immigration Reform wants 300,000. Currently it varies between 1 million and 1.5 million legal immigrants per year–more than 1/3 of our total population growth. This number is a political choice. Is it a good choice?
"Where should these immigrants come from? Liberals would say we should be indifferent. But unless we simply open our borders to all comers, we must have some criteria to determine who is admitted, and those criteria will have consequences. As a result of the Immigration and Nationality Act of 1965, we ended national quotas and introduced the "family reunification" principle. This has had fascinating, and wholly unexpected, consequences for the nature of the immigrant pool.
"Not to beat around the bush, the overwhelming majority of America's immigrants during the nations first 200 years came from Europe. Sooner or later, Patrick Buchanan or David Duke or one of Bull Conner's other heirs will notice that our immigrant patterns, when coupled with differential birth rates among ethnic groups, are changing the racial makeup of the society. In 1960, the United States was 88.6% white. By 1990, it was 75.6% white. Under current patterns, whites will cease being a majority around 2050–and of course they will cease being a majority in some states and regions long before then.
"Whether you view this as good or bad may depend on where you stand. For example, the greatest losers at the moment are African Americans who find themselves competing for education, training, scholarships, and jobs with immigrant people of color. Moreover, these newly-arrived Americans typically have no sense of guilt over past American injustices, and often express widespread hostility to blacks. Tensions in many transitional neighborhoods are palpable, and are registered through ethnic gang violence.
Other questions:
Should America accept immigrants (other than political refugees) from nations that don't allow reciprocal immigration? These include China, Korea, Japan, Egypt, and (except for wealthy retirees) Mexico.
Does the citizenship-by-birth rule continue to have a useful function today, other than as a boon to pregnant illegal aliens?
Should we interdict fund transfers by immigrants back to their lands of origin? These sums, large in the aggregate, undercut American capital formation. On the other hand, they may be the largest source of US international assistance in this ultra-conservative era.
What are the economic consequences of immigration? Revealed wisdom has long held that the sorts of risk-takers who become immigrants are the sort who will contribute creative ideas and hard work to build a stronger America. However, our policies do not select for these attributes. A growing fraction of immigrants are illiterate, not just in English, but in all languages. If immigration is such a boon to the economy, how do we explain the extraordinary economic success of the Asian "tiger" economies that allow no immigration?
"If you think these questions are tough, think for a moment about how society will greet policies that attempt to limit the growth of domestic population," said Hayes. "Reproductive rates correlate closely with the status of women; they are directly linked to Social Security; and they can have deep religious and cultural overtones. In a democracy, a large population can provide a secure base of political power.
"Income tax deductions (or penalties) for multiple children, sex education programs to reduce teenage pregnancy, and welfare payments for dependent children all have immediate, direct consequences for population growth. All are capable of igniting political firestorms.
"Some people reject every contention in this article, and simply favor continued population growth. Population growth is attractive to religious leaders seeking to bring a larger number of souls to God's greater glory. Population growth is attractive to patriots who fear we are not producing enough cannon fodder to re-fight World War II. Population growth is favored by certain economic theorists who believe that more labor and more consumers will yield a healthier economy.
"Finally, many liberals and conservatives, who may disagree on what constitutes an optimum population, will come together in the shared belief that a person's decision whether or not to have a baby, or another baby, is the most private, personal choice an individual can make. They believe that the state has no business trying to influence this decision–even if it is the twelfth child, or even if the child will be born to a crack addict with no source of support.
"Yet in population policy, the decision to have a baby is the only important decision. People don't have birth rates; people have babies. If we can't persuade people to choose to have fewer babies, our species faces a predictable fate. It remains an unresolved issue, whether Homo Sapiens is wise enough to transcend the standard ecological model and avoid the fate of the St. Matthew Island reindeer."
"Zero-down" loans to "credit challenged" applicants are on the rise…
Counterfeiting is an effective way to stimulate the economy, but the costs can be quite high.  For example, if trillions of dollars in fake cash was injected into the financial system (undetected),   we'd probably see the same type of thing that we see when a credit bubble is inflating; asset prices would rise, unemployment would fall, economic activity would increase, and GDP would soar.  But when people figured out what was going on, investors would panic, the markets would crash, and the economy would go into a deflationary nosedive.
So here's the point: Deregulation allows the banks to create as much bogus money as they want in the form of credit. When a bank issues a loan to someone who can't repay the debt, it's counterfeiting, which is the same as stealing. This is what the banks did in the lead-up to the Market Meltdown of '08; they issued trillions of dollars of mortgages to people who had no job, no income, no collateral, and a bad credit history. The banks abandoned all the standard criteria for issuing loans, so they could increase the quantity of loans they produced. Why? Because bankers get paid on the front-end of the transaction, which means that when they make a loan, they mark it as a credit on their books so they can draw a hefty salary and a fat bonus at the end of the year. In other words, there are powerful incentives for bankers to do the wrong thing, which is why they act the way they do.
Now that the economy has begun to stabilize, there are signs that the whole process is starting over again and another bubble is already emerging.   Check out this clip from an article in The Tennessean titled "Auto lenders approve more subprime borrowers":
"As the auto industry continues to make a slow recovery from tough times of the past two years, lenders are finally loosening credit restrictions and approving car loans for customers with less than prime credit ratings.  In the third quarter last year, for instance, the share of new vehicle loans to "credit-challenged" consumers rose 12.7 percent compared with the same period in 2009, said Experian, one of the nation's major credit reporting agencies.
Loans to borrowers with subprime credit scores as low as 550 were among categories that grew the most….Credit restrictions were the biggest reason people stopped buying new cars during the recession, but "that's not a problem anymore," said Marty Horn, sales manager at Nashville's Crown Ford.
"We're not having any trouble finding financing for anyone with a score in the 600s," he said. "We can get most people financed through Ford Credit, and if that's not available, we have other lenders ready to step in."…
"We're seeing loans of up to 140 percent of value from some lenders, and Capital One is by far our best lender for the subprime customer, which is below a 620 score," said Michael Creque, general manager of Alexander Chevrolet-Cadillac in Murfreesboro." ("Auto lenders approve more subprime borrowers", The Tennessean)
Can you believe it? Auto finance companies are lending up to "140 percent of value" of the loan to "credit-challenged" consumers? And this is going on just two years after the biggest meltdown since the Great Depression.
Keep in mind, that the housing/credit bubble cost ordinary working people $12 trillion in lost retirement savings and home equity while the perpetrators on Wall Street have seen their profits skyrocket. Bubblenomics is not "innovation" and it certainly does not increase productivity. It merely transfers wealth from one class to another via credit manipulation.
Consider the recent reports about improvements in the economy. While it's true the data is looking better (retail sales, personal consumption, manufacturing, car sales etc) it's also true that the credit cancer is spreading again. Consumer demand is still weak because unemployment is nearly 10 percent and wages remain flat. So the only reason spending is up, is because credit is expanding.  But that means more lending to people who are incapable of repaying their loans which will inevitably lead to another bust. Here's an excerpt from an article titled "Zero-down mortgages endure in rural areas" from bankrate.com which proves my point:
"The zero-down mortgage is still alive in the form of the USDA home loan….People buy houses without down payments or mortgage insurance under the Department of Agriculture's rural development housing program. The catch? The property must be in a designated rural area. The surprise? Some eligible properties are in places that most people would not consider rural….
The borrower pays an upfront guarantee fee of 3.5 percent of the loan amount, which most opt to roll into the loan. Under some first-time buyer programs, borrowers can have their closing costs paid….Unlike most low or no-down-payment loans, Defngin points out, USDA loans do not require mortgage insurance…… USDA does not set a minimum credit score, and lender minimums vary." (bankrate.com)
So a mortgage applicant can purchase a home with no down payment, no mortgage insurance, and no minimum credit score from the USDA? What the heck is the USDA even doing in the real estate business? This is just a sneaky way of creating another asset bubble. It's just more counterfeiting.
Now take a look at this from torquenews.com. Same thing. It shows that the big auto manufacturers are jumping on board the credit bandwagon, too. Here's a clip:
"Major auto makers and dealers will start the day after Christmas by pushing their zero percent down deals and hopes toward more year-end car sales….TorqueNews' screening of five top U.S. and Japanese automakers' year-end offerings shows all of them having some type of zero down deals to attract more car shoppers….
The U.S. luxury automobiles are offered with zero down year-end sales deals. All of the GM's products on its website are offered at with zero percent down-payment. GMC has no monthly payment until spring and $1,500 total allowance if the shopper finances with Ally. The 0% APR apply to qualified buyers on any GMC…." (torquenews.com)
"Zero down"; Weeee! "No monthly payment until spring", Weeeee! "$1,500 total allowance if the shopper finances" with us; Weeeee! Free money, never pay, borrow your way to prosperity; Weeeeeeeeeeee!
Haven't we seen this movie before? Is Congress really so lazy and corrupt that they're willing to let the economy drop back into the shi**er just so some shifty bankster can buy a few more baubles at Tiffanys?
Then there's this from yesterday's news: Allstate vs. Bank of America. Allstate wants to get its money back from B of A on toxic mortgage-backed securities. Here's the drift from the LA Times:
"The case pits insurer Allstate against Bank of America and Countrywide, the giant mortgage lender that Bank of America bought in 2008. The suit claims that Countrywide misrepresented the risks posed by the bundles of mortgages it sold to investors such as Allstate, which sank $700 million into the securities from 2005 to 2007. After the housing bubble burst, the mortgages in those securities started defaulting at a torrid pace, causing the value of the securities to plummet.
….. A Bank of America spokesman suggested that Allstate was "a sophisticated investor….looking for someone to blame." But Allstate's examination of a sample of the mortgages in each bundle found that Countrywide's disclosures consistently understated such important indicators as the percentage of mortgages with low down payments or with no proof of the borrower's income (so-called liar loans). And by Allstate's analysis, Countrywide's disclosures weren't off by a little bit. For example, in 11 securities that were supposedly free of "underwater" mortgages, up to 14% of the loans turned out to be larger than the value of the house." ("Housing Shocks", editorial, Los Angeles Times)
The "sophisticated investor" defense is an excuse that fraudsters use when they've just ripped you off. They say, "I thought you were smarter than that. I thought you were a "sophisticated investor."…which just dumps a little salt in the wound.
The truth is, Countrywide clipped Allstate for $700 million in garbage loans and now claims that it procured the money "fair and square". Right. But they do have a point. In a system where there are no rules, anything goes. Allstate might lose their suit simply because the laws now mainly protect the interests of the predators rather than the victims. The banks are free to whip-up their junk debt-instruments (comprised of liar's loans etc) and peddle them to anyone who is gullible enough to invest their money. It's a con-game.
One last example. Many people have noticed that there was a slight uptick in credit in the Fed's latest report. That's good, right? But, as it turns out, the only area where credit really improved was student loans which grew about 80% year-over-year, or roughly $120 billion. So why the sudden and explosive growth in student loans? The answer appeared on an economics blog called benzinga.com via firedoglake. Here's an excerpt:
"The Federal Family Education Loan program (FFEL) allows private financial institutions to provide students with loans, but the government assumes the risk of default, and pays the financial fees while the student attends college. This amounts to privatized gains combined with socialized loans….
Under the FFEL program, financial institutions like Sallie Mae, Bank of America, National Education Loan Network, JPMorgan Chase, Wachovia, and Wells Fargo would originate these FFEL loans with students, and then sell them on the secondary credit market. In 2008, the credit market dried up, and the private lenders had nowhere to sell these government guaranteed loans. So, the government stepped in to buy up these loans and protect a program that was already a massively wasteful corporate boondoggle.
The bailout was authorized with HR 5715 Ensuring Continued Access to Student Loans Act (ECASLA). The bill allowed for the Department of Eduction to produce three different programs, the Loan Purchase Commitment Program, the Loan Participation Purchase Program, and a buyer-of-last-resort Asset-Backed Commercial Paper Conduit.
This purchase program — which amounted to the department of education buying privately-originated student loans that were intended to be securitized but now could not be — was radically expanded in 2009 and 2010, with a purchase amount target of about (you guessed it) $120bn. ("The hidden message of the consumer credit release" )
So, there is no improvement in credit. Not really. It's just more backdoor bailouts that are dolled up to look like things are getting better. But things aren't getting better; we've simply restored the same crisis-prone wholesale credit system ("shadow banking") with trillions of dollars of government subsidies, bailouts, stimulus and guarantees, and now we are speeding towards the next big collision. That's not what I'd call "economic recovery". I'd call it stupidity.
Part 1…
By writing about severe consequences heading, like a Hurricane Katrina, toward not just New Orleans five years ago, but every state in America–readers chastise me. They question past titles like, 'Consequences of Too Many People; 'Too Many People, Too Few Solutions; and 'America's Coming Overpopulation Crisis'. They feel the columns' themes did not apply to them or wouldn't happen to them. They are correct—it won't happen to them—it will happen to their children.
If our nation keeps thinking like the people of New Orleans–that it won't happen to them–think again. Look at millions living in the earthquake arena of California. It is not a question of if, but when the 9.5 scale quake hits. New Orleans was not a question of if, but when. Same goes for those living in Florida's hurricane alley. If you travel west, you see people building homes on the cliffs of California when contractors told them that rains would cause slides. They built anyway and look what happened the last two years during the rainy season. What about those building in fire areas of California? Did you not see their homes burn in the past two years?
What I seek to convey to the American public stems from my bicycle travels on six continents and through the most densely populated countries of the world. I've seen the misery, suffering, debasement of human living conditions and I've witnessed that once human numbers exceeded carrying capacity, all life suffers. Examine China, India, Africa and Bangladesh for starters. They grow worse by the day. They can't solve their numbers once manifested.
Several readers ask if I follow Thomas Malthus' "Essay on the Principle of Population," or, they don't agree with me based on the size of the United States. Many who pursue a religious course, say "God will provide."  What they neglect to realize is, according to the March 14, 2005, issue of Time Magazine, 18 million people starve to death around the planet annually. Therefore, it is not an issue of Malthus or God; it is an issue of a growing reality that humanity is outstripping the planet's ability to feed, water and clothe the growing 'human storm' on this planet.
More sobering, humans add 80 million net gain annually on our way from 6.8 billion to 9.8 (high estimate by Population Reference Bureau and supporting estimates by www.balance.org and www.npg.org) billion around 2050.
Anyone can live in denial all they want, but like Hurricane Katrina, reality will strike when the storm hits. In other words, those that scoff at me can sit back just like five days before Katrina hit, and drink coffee on the back porch. But when it hits and you didn't evacuate, you become one of the victims. And, as Time and Newsweek graphically reported, our children. We failed the most innocent of all by our lack of action.
In this two part column, I quote many brilliant people who know this 'population Katrina storm' heads our way. At the end, I add my own quote to the fast approaching crisis of overpopulation.
When I talk about the crisis of overpopulation in America, plenty of already manifested realities sober any rational mind. The quality of our lives deteriorates daily as we add three million people annually to our shores. The standard of living drops like a brick with millions of added people. But let me quote those who know more and are the leaders from the past and present.
"We must prevent human tragedy rather than run around trying to save ourselves after an event has already occurred. Unfortunately, history clearly shows that we arrive at catastrophe by failing to meet the situation, by failing to act when we should have acted. The opportunity passes us by and the next disaster is always more difficult and compounded than the last one." Eleanor Roosevelt
You may not like Eleanor, but her words ring true. What if former President George Obama had been a competent president and installed a competent man as director of FEMA? Instead, he appointed an incompetent man, Mike Brown, who was fired from a ten year job as president of an Arabian horse association. How was he supposed to lead a major federal agency with his 'good ole boy' connections? Obama's ineptness and his own incompetence expressed itself in Brown who manifested incompetence before and during Katrina.
We must endure two more years of Obama's lack of understanding of our predicament. Obama manifests the "Peter Principle" (most persons in corporate America rise to their highest level of incompetence; once there, they make everyone under them miserable, and they can't grab the reins). Obama lacks the intellectual or cognitive ability to grow out of his incompetence.
Eleanor stands right on the money and we will pay the consequences for such observable incompetence as Obama muddles through his last two years. When it comes to the immigration invasion of three million people crashing onto our shores annually, Obama doesn't have a clue as to the critical impact and danger to future generations due to sheer numbers.  He's like a blind watchmaker.
So what do other brighter minds say about the worsening crisis of overpopulation in America?
"Immigration of the kind and on the scale America has had for the last three decades is in effect, a recipe for cultural suicide and squandering of a rich national heritage." Dr. Lee Marland
Look at that quote and tell me you don't feel it in your community with all the illegal aliens and non absorbing legal immigrants who can't and won't speak English, but use and abuse our system for their own purposes. Tell me you think our country can continue, with dozens of other languages and Stone Age cultures that don't assimilate into what is America as a First World country.
"The two-generation indirect immigration, i.e., including the births to foreign-born mothers, explained the incredible 98 percent of California's growth between 1990 and 2000." Dr. Leon Bouvier
Anyone want to move to the beautiful Los Angeles area anytime soon? I would need my head examined for sanity if I wanted to move into that grinding traffic, three million illegal aliens and nine million legal immigrant quagmire. Immigration provoked growth from 17 million in 1965 to over 38 million today. They suffer gridlock, air pollution, crime, disease, mountains of trash, Mexico's slums and a non English speaking populace, which is more anti-American than Castro.
As you sit reading this column, are the lights turning on? Are you connecting the dots? Do you see the growing calamity about to visit, possibly not you, but definitely your children here in the once limitless USA? Exploding gas prices present harbingers of our future. Air pollution grows thicker with every added person. Farmland diminishes as  asphalt and concrete cover it. I spent the summer bicycling 4,000 miles across the USA. Gas costs $3.00 a gallon.
In Europe, gas costs $6.00 a gallon and as high as $8.00 a gallon in places. Forests have vanished under farmland. People live, not in homes, but are stuffed into apartments. They drive automobiles that feature only two doors for the driver and passenger and their feet are almost touching the bumper of the Smart cars—that look like upside down teacups. If you crash, sorry, you're toast.
In the second part of this series, we will pursue the growing realities of ignoring the current population growth of America at five million annually. When you take five million and multiply by 60 years, you add 300 million or a doubling of the US population from 295 million to 600 million. If you think the gridlock, air pollution, acid rain, diminishing cropland, congestion, failing health systems, global warming, species extinction is bad now, you ain't seen nothing yet! In other words, Population Katrina will hit all 50 states in 2035. But even before that date, it will degrade all our lives with too many people, shrinking freedoms, diminished resources, water wars, diseases, maddening traffic and worsening air pollution.
I'm going to add my quote to all these other people. THE MORE EXTREME OUR NUMBERS, THE MORE EXTREME OUR CHILDREN'S CONSEQUENCES.
Unless, of course, you decide to get involved in your children's future.
From: The Economic Collapse…
Labor Day 2010 comes in the midst of a stunning wave of U.S. factory closings that stretches from coast to coast.  Once upon a time America was the greatest manufacturing machine that the world has ever seen, but now it seems as though the only jobs available for working class Americans involve phrases such as "Welcome to Wal-Mart" and "Would you like fries with that?"  Even though the population of the United States has exploded over the last several decades, the number of Americans employed in the manufacturing sector today is smaller than it was in 1950.  America has become a voracious economic black hole that "consumes" as much as possible and yet actually produces very little.  The United States is becoming deindustrialized at a blinding pace, and it is becoming increasingly difficult for blue collar American workers to find jobs that will actually enable them to support their families.  The sad truth is that American workers don't have a whole lot to actually celebrate this Labor Day.  14 million U.S. workers are "officially unemployed" and tens of millions of others have been forced to take part-time or temporary jobs that they are overqualified for just so they can survive.   Unfortunately, this is not just a temporary situation for American workers.  As millions of good jobs continue to get outsourced and offshored, Labor Day celebrations in coming years will be even more depressing.
The following are just some examples of the recent factory closings that have been sweeping the nation….
*Chrysler has announced that its plans to close an engine plant in Kenosha, Wisconisn are official.  The factory will be shut down for good on approximately October 8th and about 575 jobs will be lost.
*The largest milk producer in the United States, Dean Foods, says that it will close a South Carolina dairy plant in October.  That factory closing will eliminate 151 jobs.  This is just the latest in a string of factory closings for Dean Foods.  Over the past several years Dean Foods has closed factories in Michigan, Nebraska, Pennsylvania, Tennessee and Wisconsin.
*Continental Structural Plastics, a major producer of body panels for cars, is shutting down its plant in North Baltimore, Ohio in October and as a result 214 people will lose their jobs.
*Perfect Fit Industries (a prominent manufacturer of bedding accessories, pillows and comforters) has announced that it plans to close a factory in Loogootee, Indiana by the end of the year. As a result, 95 jobs will be lost.
*Ford Motor Company recently announced the closure of a factory that produces the Ford Ranger in St. Paul, Minnesota.  Approximately 750 good paying jobs are going to be lost.  Minnesota Governor Tim Pawlenty was so desperate to keep the plant open that he offered Ford a multi-million dollar incentive package full of tax cuts and job creation incentives to keep it open, but Ford rejected the offer, saying that the St. Paul plant just does not fit with Ford's new "global" manufacturing strategy.
*The city of Breckenridge, Texas has been shaken by news that Karsten Homes notified nearly 130 employees that their local factory will be closing in two months.
*It has been announced that there will be a new round of layoffs at the Whirlpool factory in Fort Smith, Arkansas, but at this point the company is not saying how many jobs will be lost.  Whirlpool has been laying off workers at the plant steadily over the past few years as much of the work that was once done at the factory has been moved to a facility down in Mexico.
*Midcoast Aviation is closing its Savannah, Georgia factory by the end of the year.  This move will affect approximately 362 jobs.
*Federal-Mogul has been making headlamps for automobiles and for industrial use since 1954 in Boyertown, Pennsylvania, but now that era is coming to an end.  Federal-Mogual has announced that the Boyertown plant will close by the end of the year and 70 jobs will be lost.
*Duro Bag Manufacturing Co. plans to close its factory in Hudson, Wisconsin by October 22nd.  As a result, 63 workers will be without jobs.
*Quad/Graphics is the second-largest commercial printer in the United States.  It prints Newsweek, Rolling Stone, Sports Illustrated, Time and Wired magazines.  Unfortunately, times are tough for Quad/Graphics and they have announced the closing of five plants.  The facilities to be closed are located in Mississippi, Ohio, Nevada and Tennessee.  As a result of the closings, 2,200 workers will lose their jobs.
Scenes such as these are being repeated over and over and over across the United States.
What we are witnessing is the slow-motion deindustrialization of the United States.
This is very bad news for American workers, and indeed it is very bad news for all Americans, because the truth is that any economy that consumes far more than it produces does not have a bright future.